Victoria + Derek

The Grand Historic Venue -- St. Mary of the Assumption Church -- Baltimore wedding photographer -- Baltimore wedding photography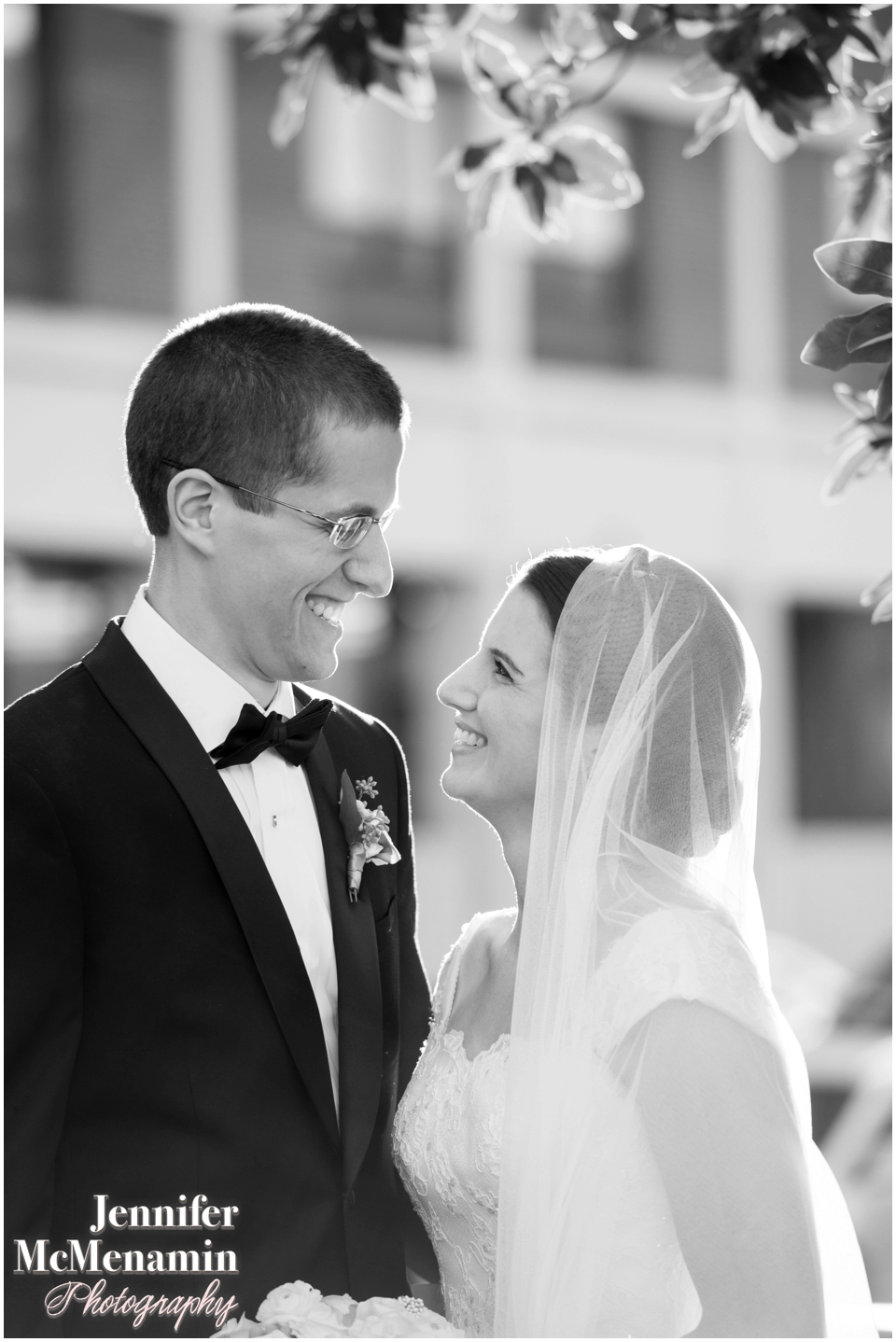 Victoria + Derek met on a cold river at 4 in the morning. He rowed for Washington College's crew team. She served as the team's coxswain, sitting in the stern where she faced Derek, steering the boat and coordinating the power and rhythm of the rowers. It was her job to shout directions. It was his job to follow them. As Derek's best man humorously pointed out in his toast to the couple, the bride was effectively auditioning a husband all those years on the crew team. Victoria and Derek planned a beautiful fall wedding. In a solemn ceremony in a little country church decorated with boxwood wreaths and clusters of baby's breath, they exchanged traditional vows and departed in a shower of white beans that guests tossed as they ran down the church steps. (Public service announcement: Dry beans are harder than they might seem and can be painful when pelted at people!) After some efficient family photos on the church steps, we were off to Mount Vernon Place for some fun, relaxed photos with the wedding party. We also lucked out with some absolutely perfect late-afternoon light for Victoria and Derek's photos in the parks that surround the Washington Monument. With that, we were off to the Grand Historic Venue (formerly the Tremont Grand), a beautiful 148-year-old building with multiple event spaces full of character and stylish touches. There, guests enjoyed the music of a wonderful Motown band, a trio of toasts and a celebratory meal. We also shot a couple of really fun portraits — including a couple that channeled Frank and Claire Underwood! — for the couple, who are huge fans of the TV show, House of Cards. Here are some of my favorites from Victoria + Derek's big day: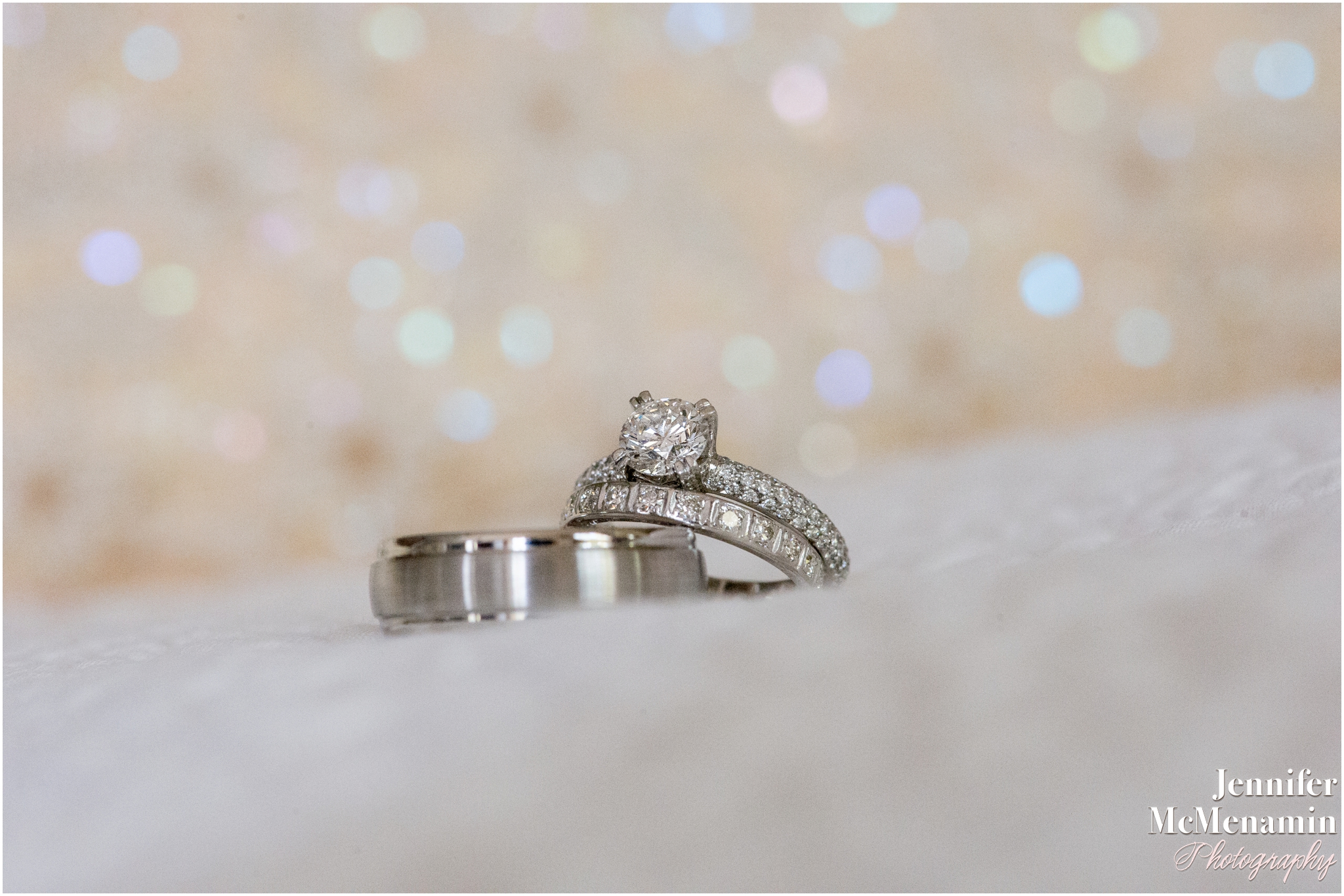 I started with Victoria and her bridesmaids at her parents' home.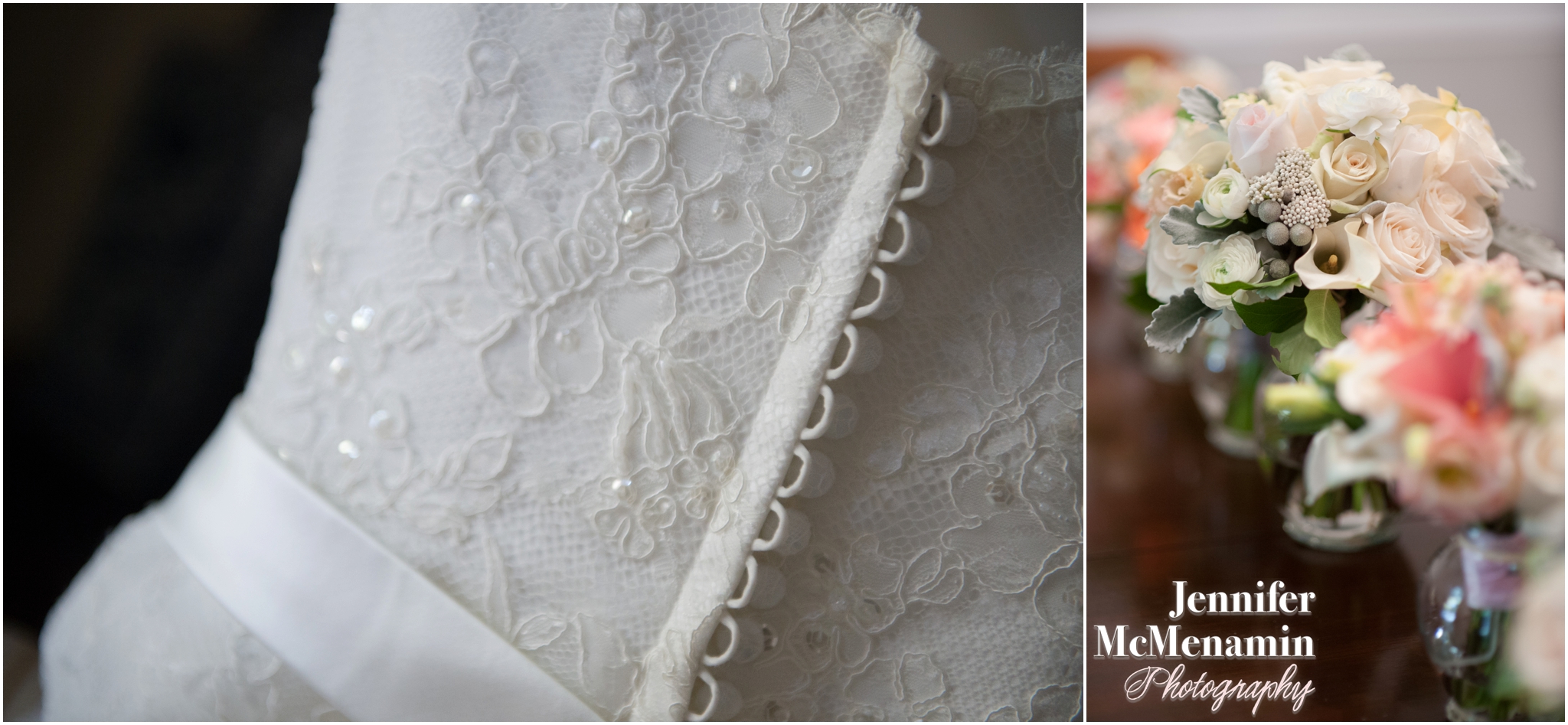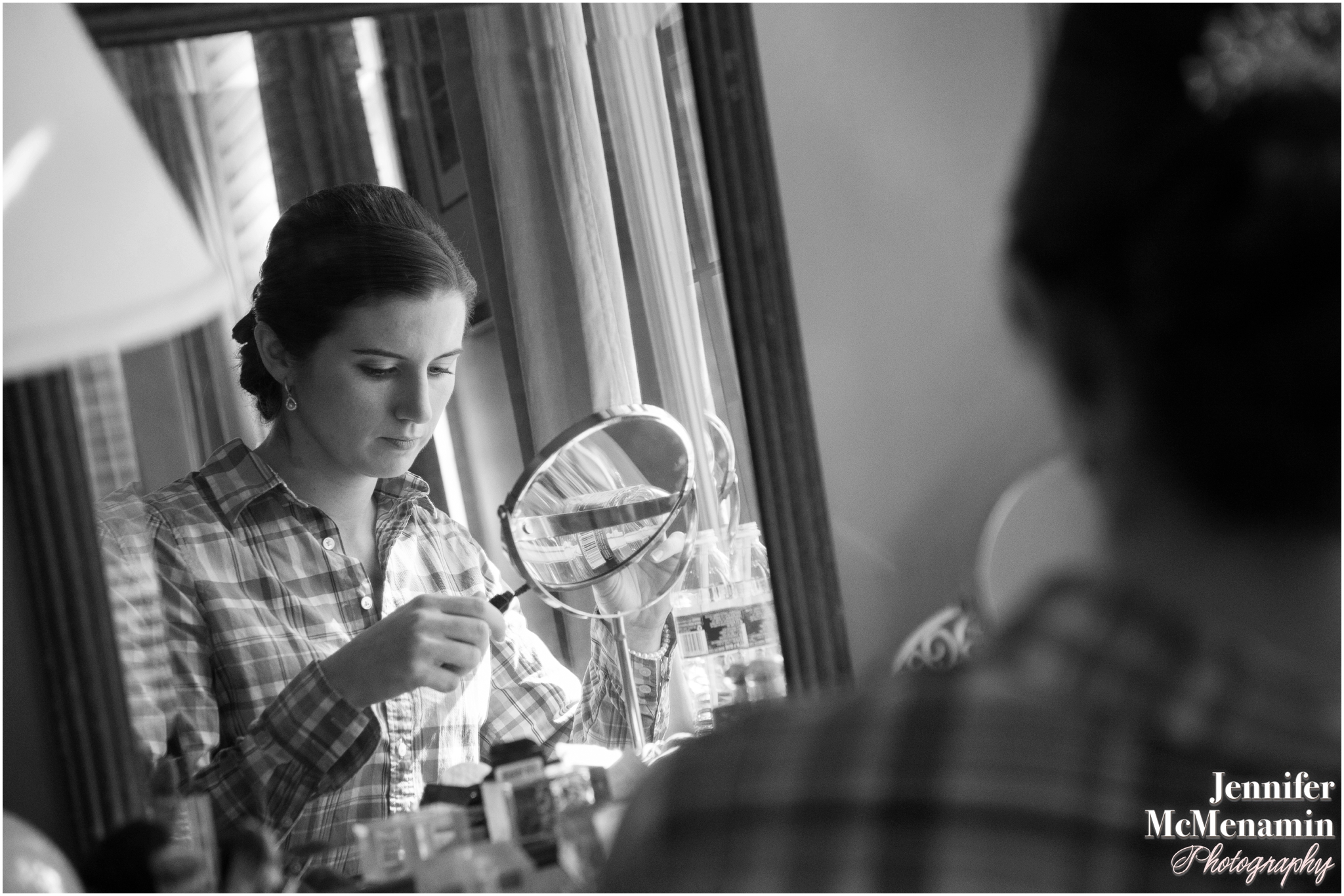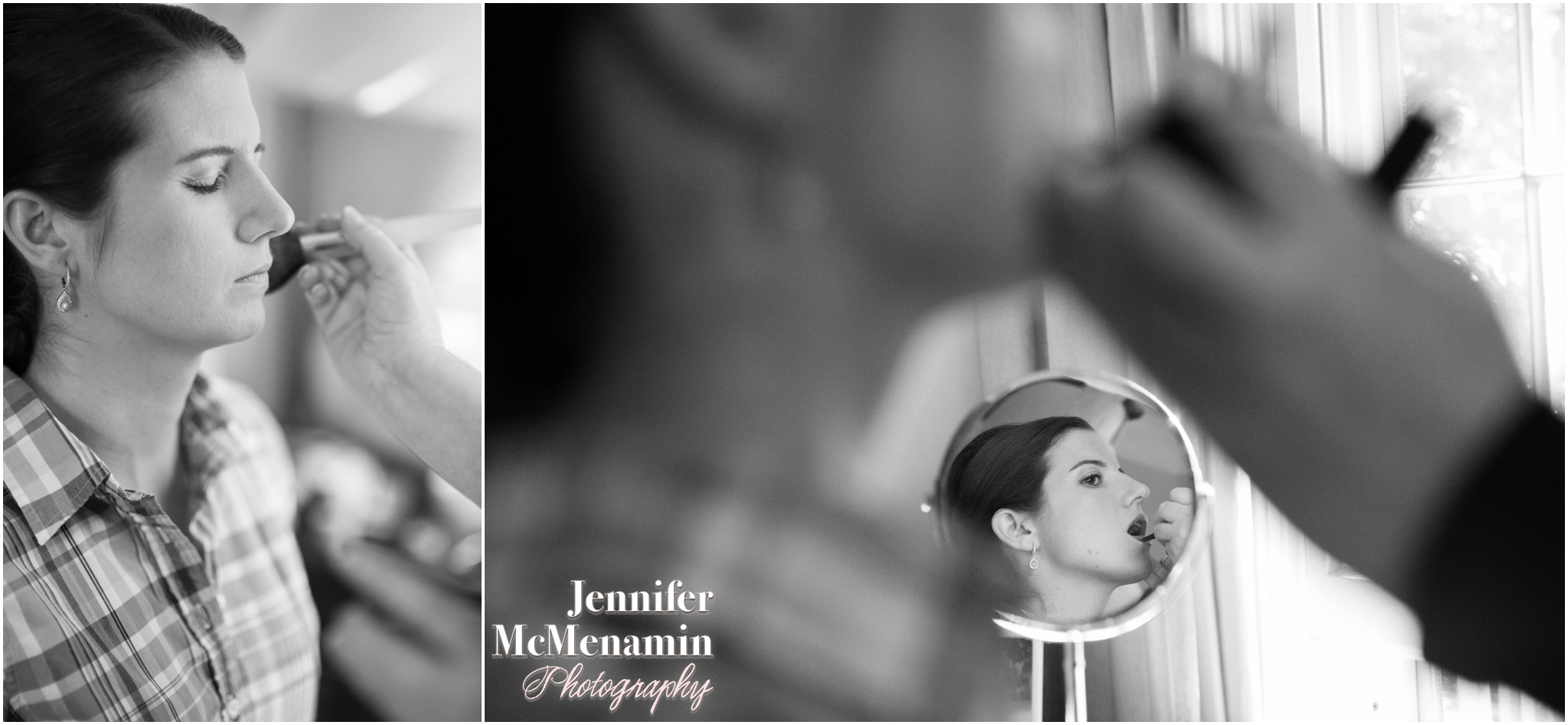 Maid of honor Laura helps get Victoria into her gown.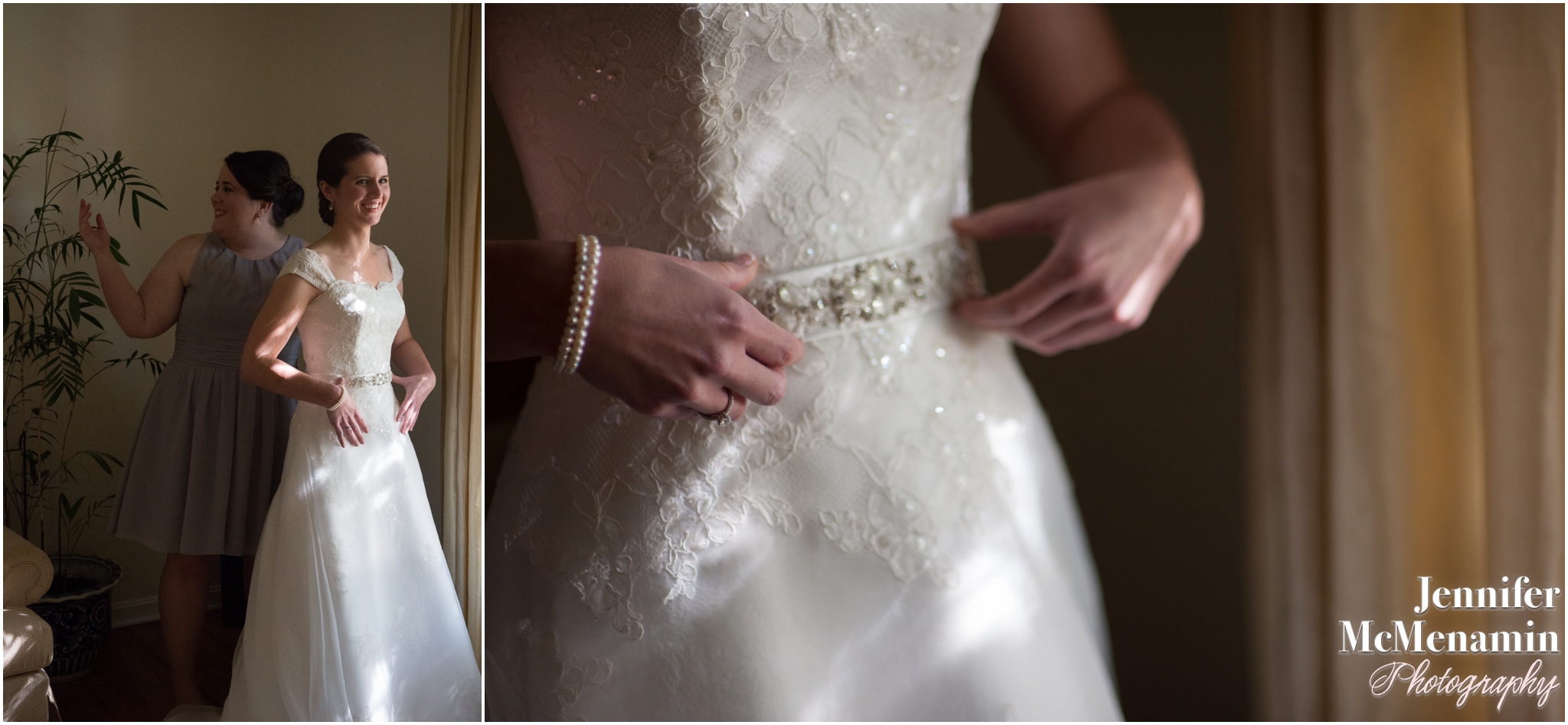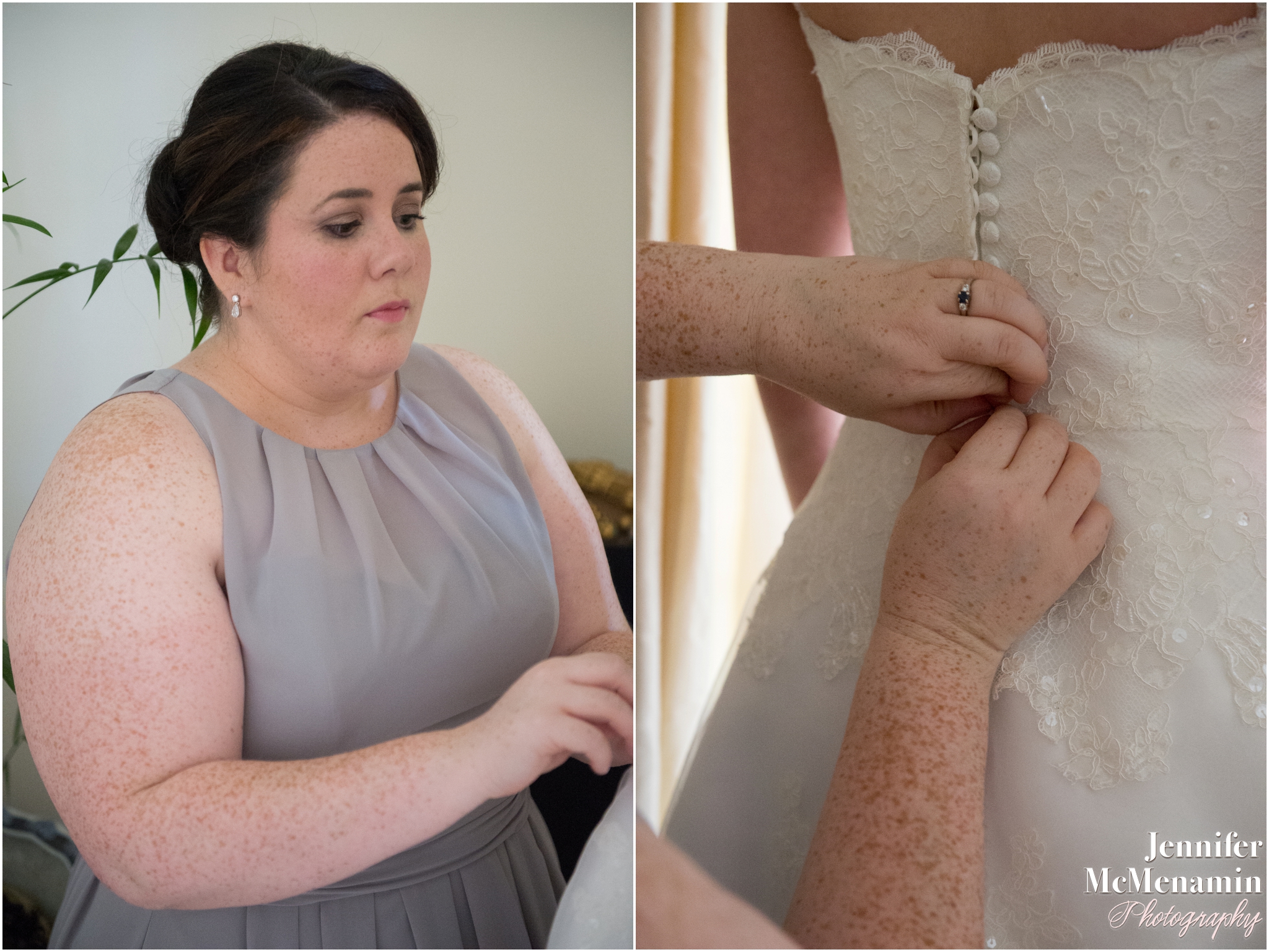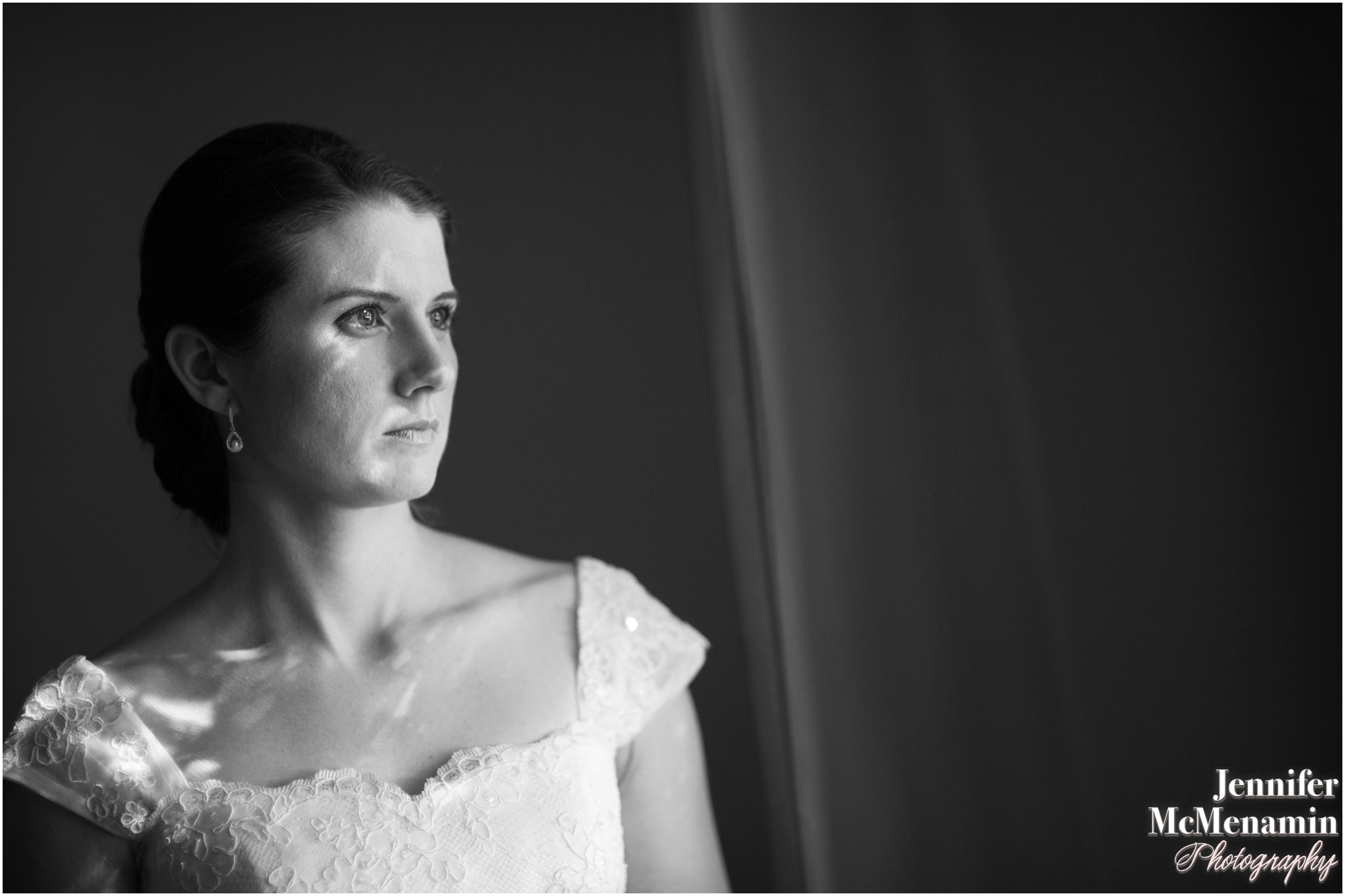 The bride, looking lovely.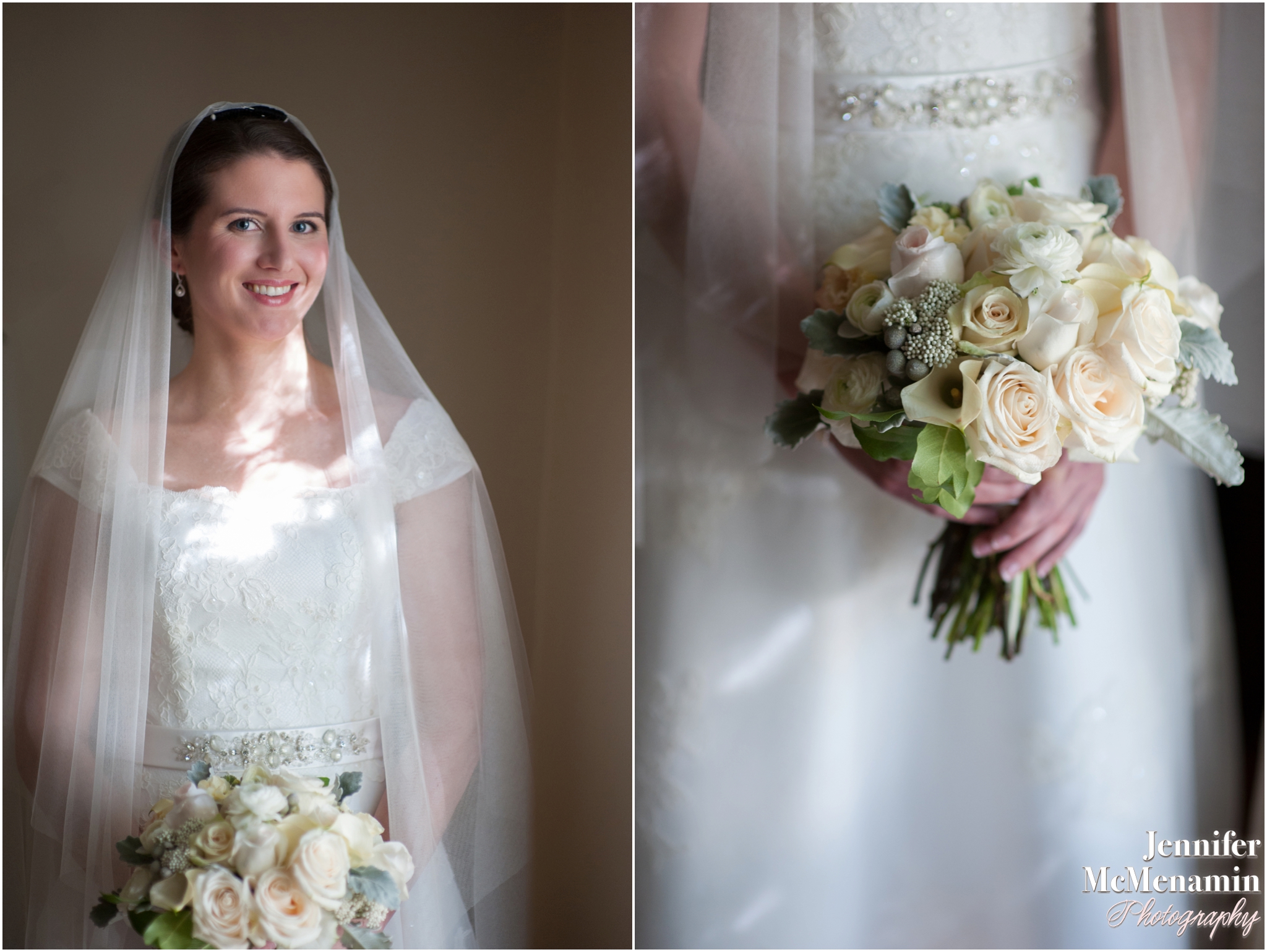 Victoria and her father, Joe, have a wonderful relationship. He made her laugh all day — especially early in the day when her silk veil was giving her some trouble.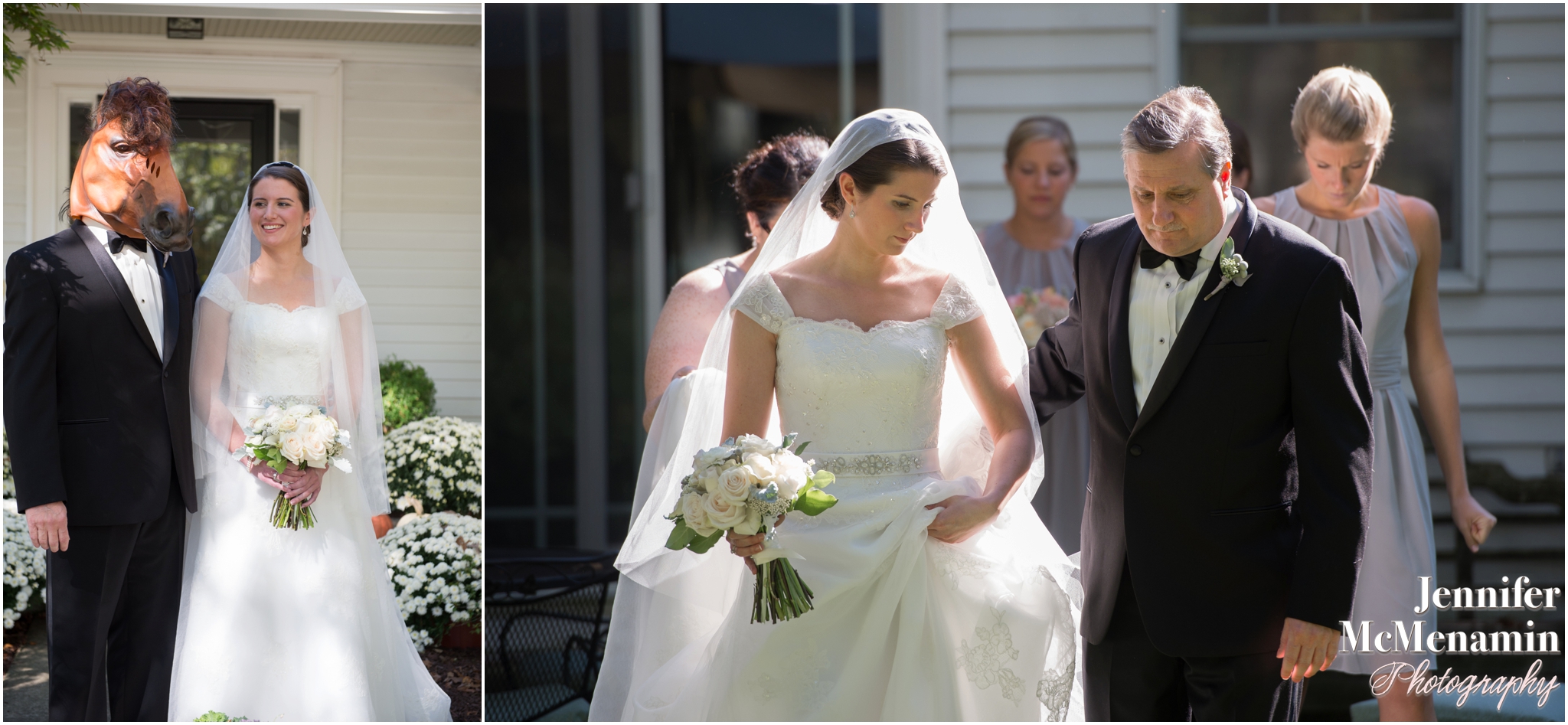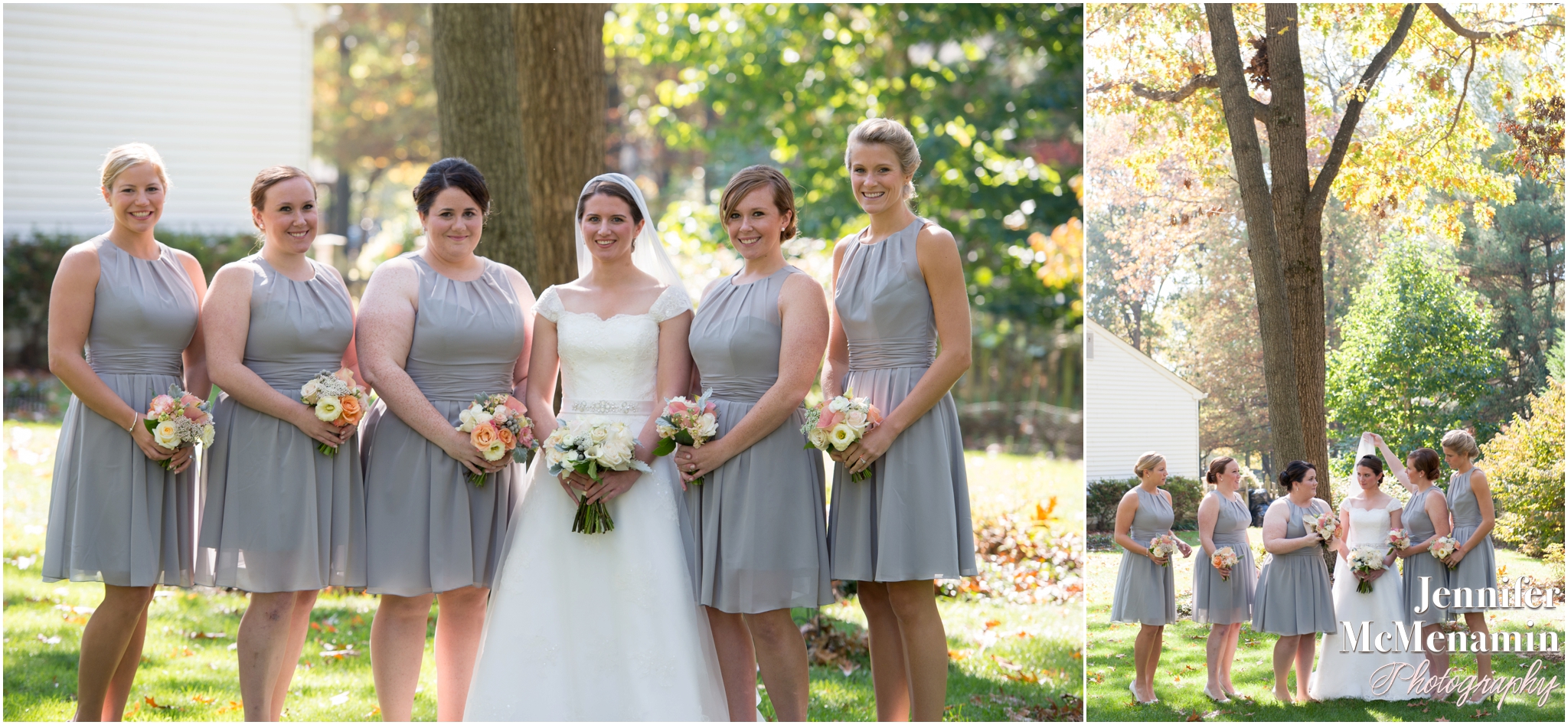 And then we were off to St. Mary of the Assumption in Upper Marlboro.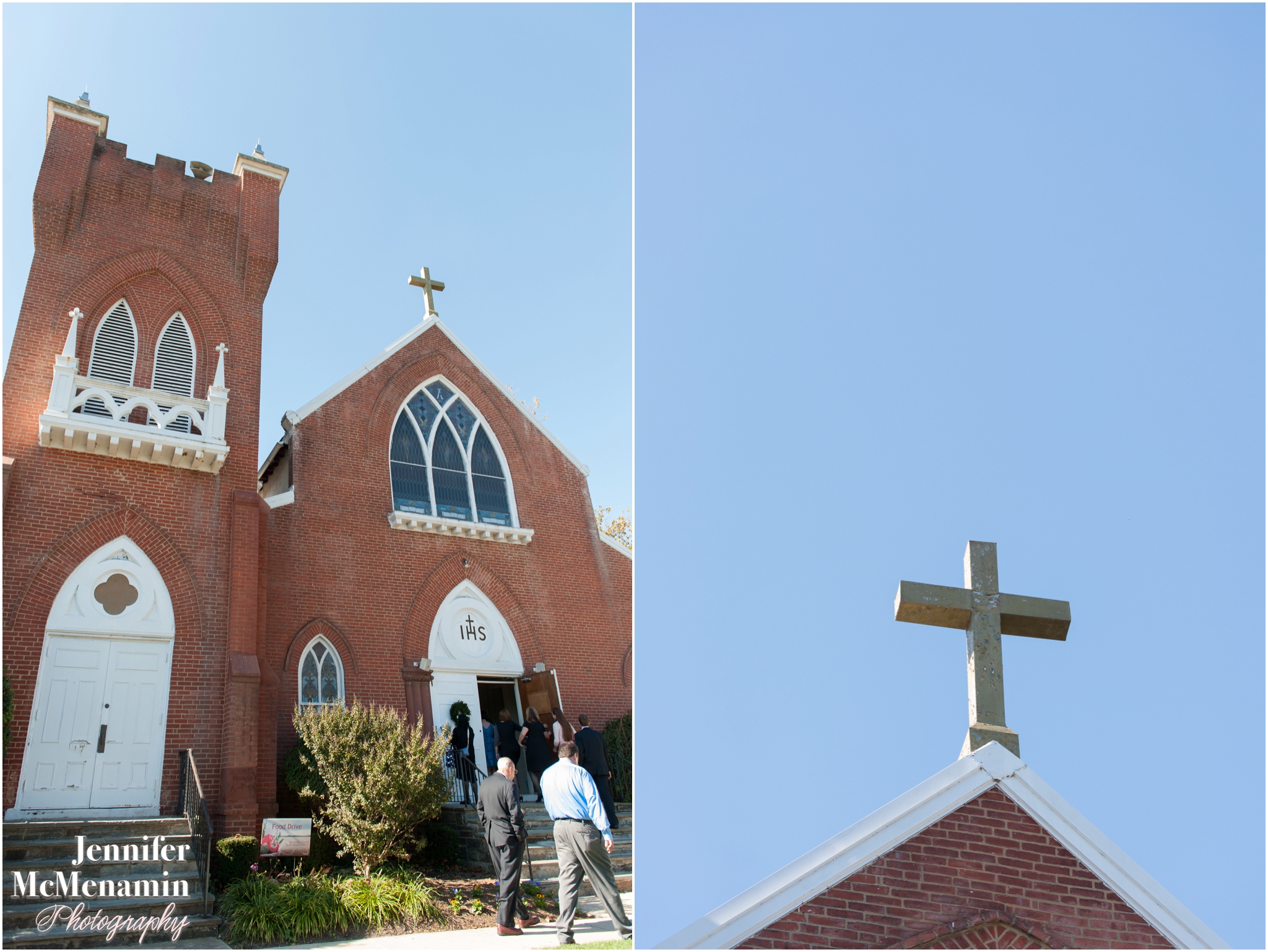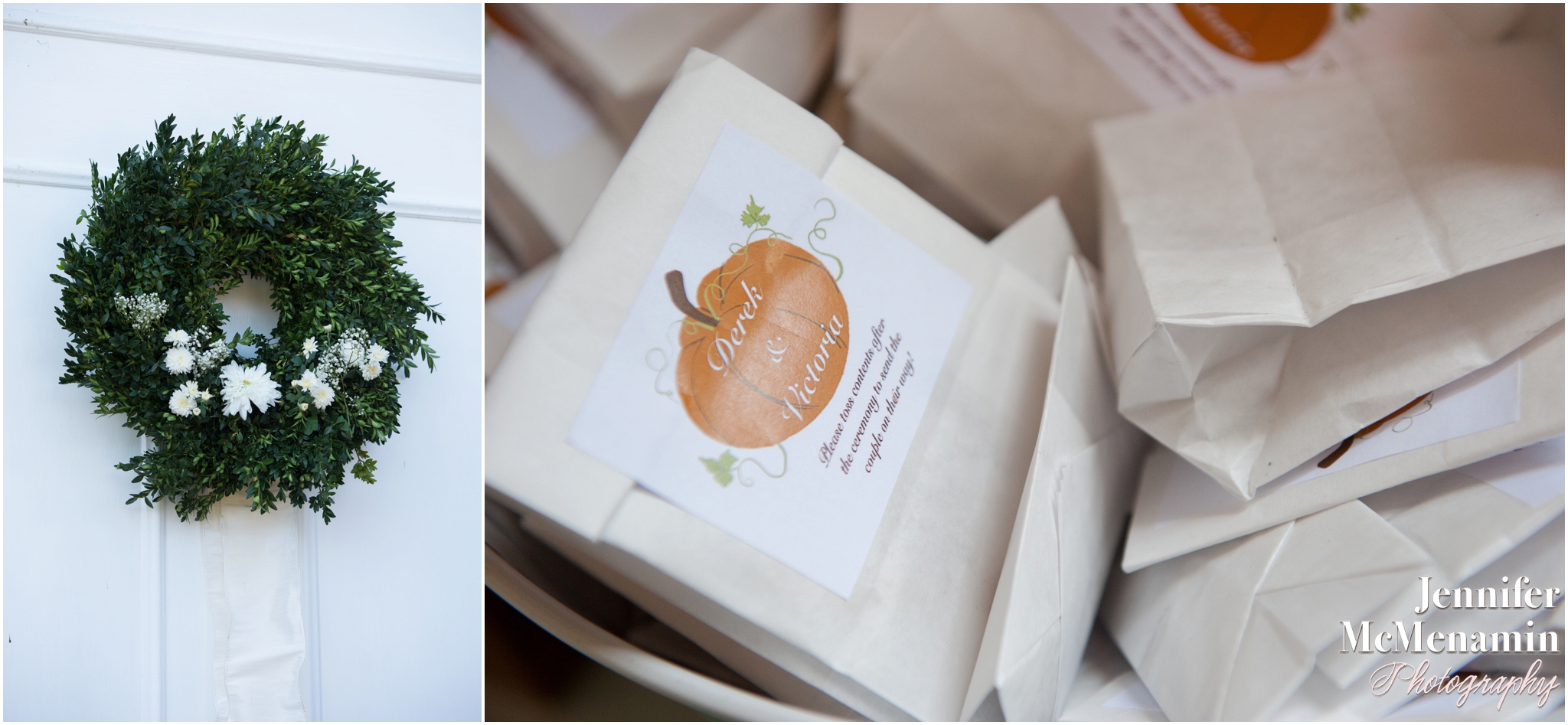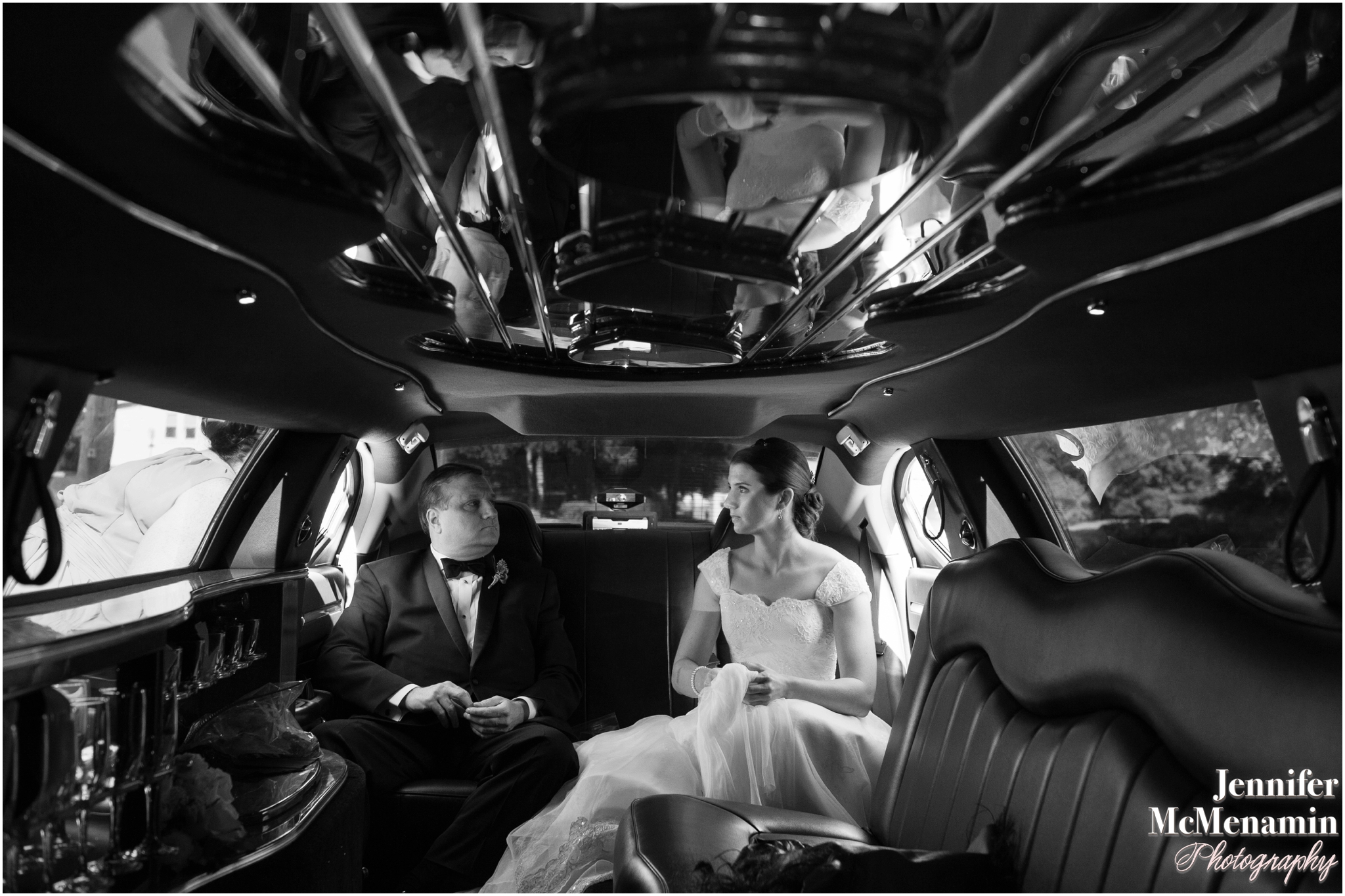 I loved these beautiful bridesmaid bouquets from the Floral Studio.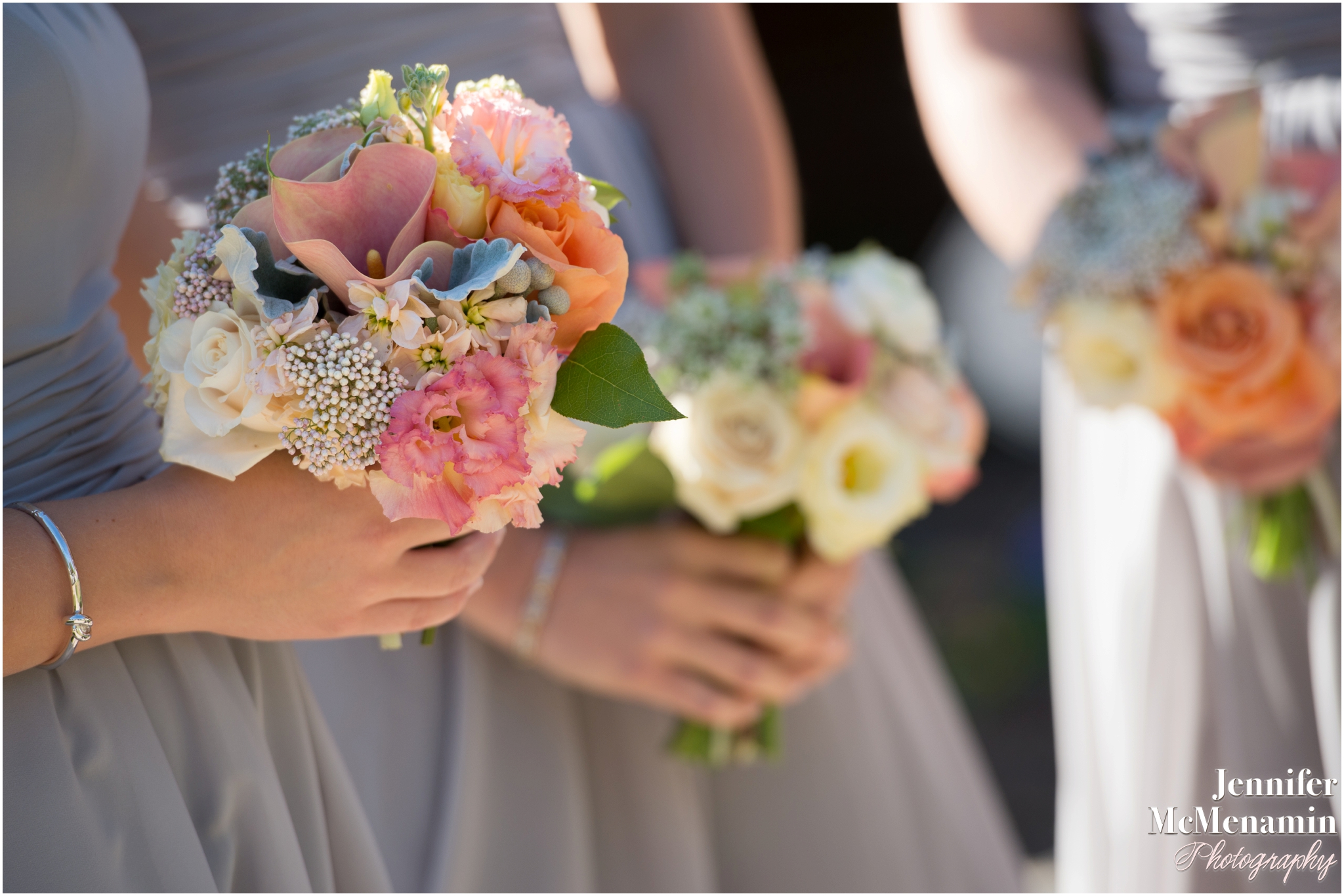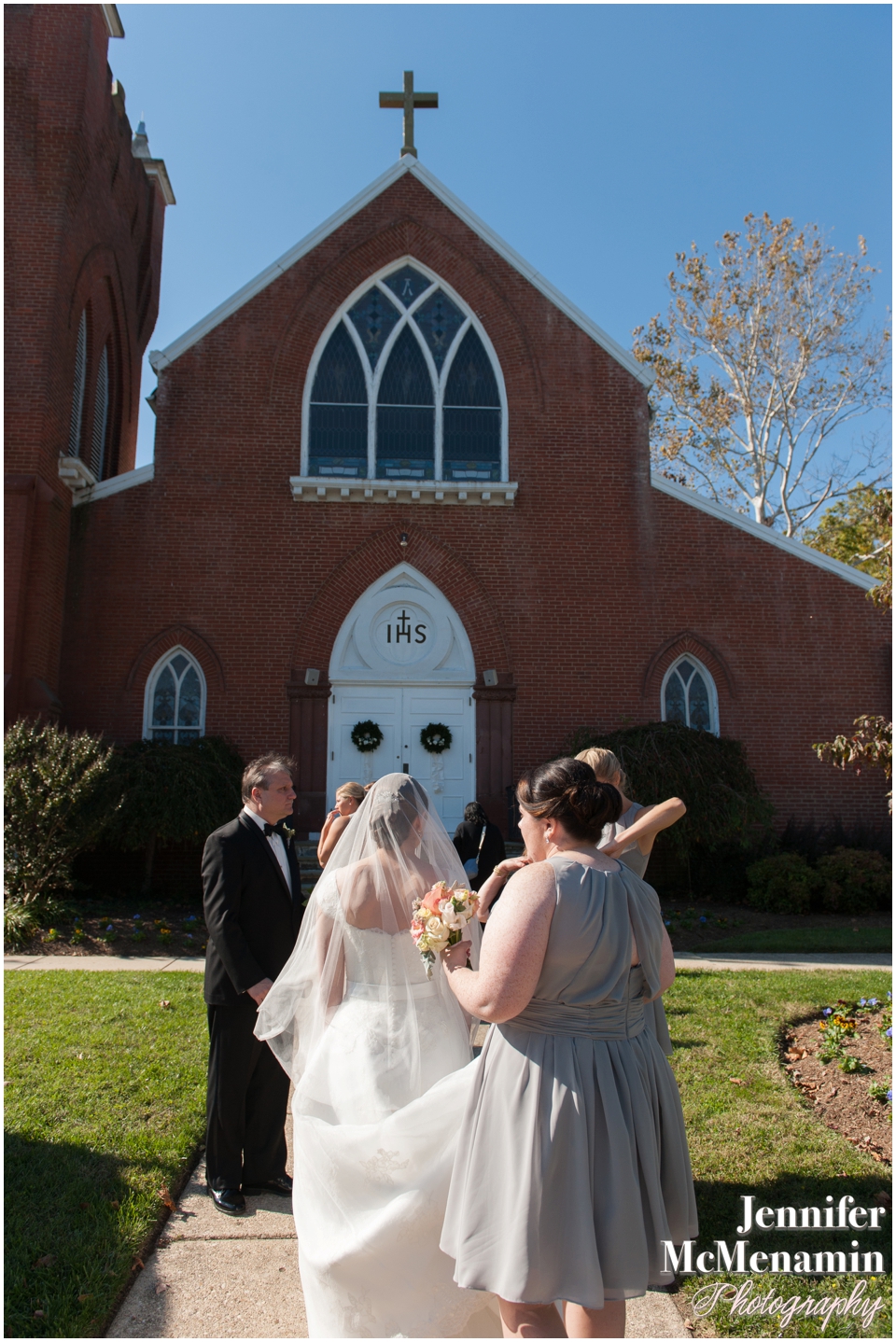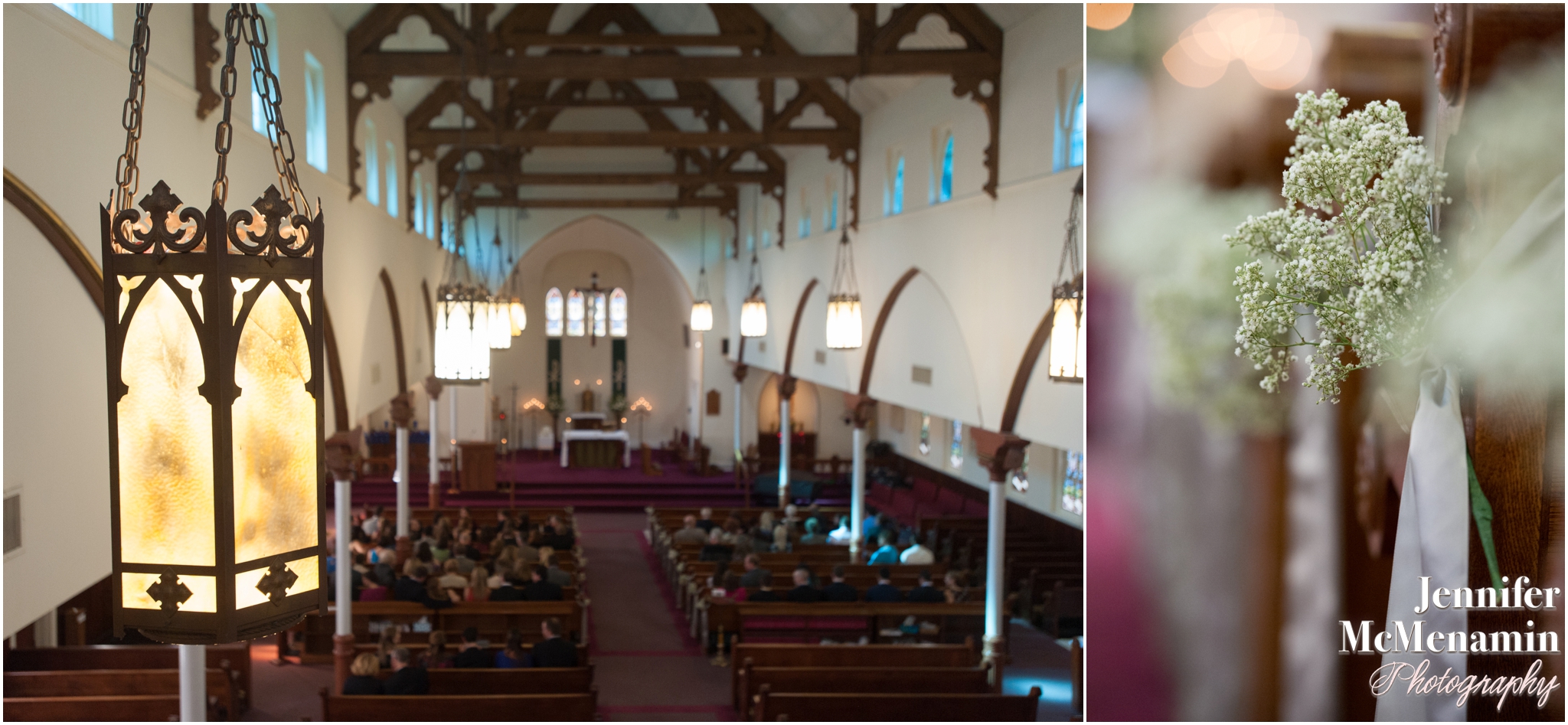 And then it was time to get married!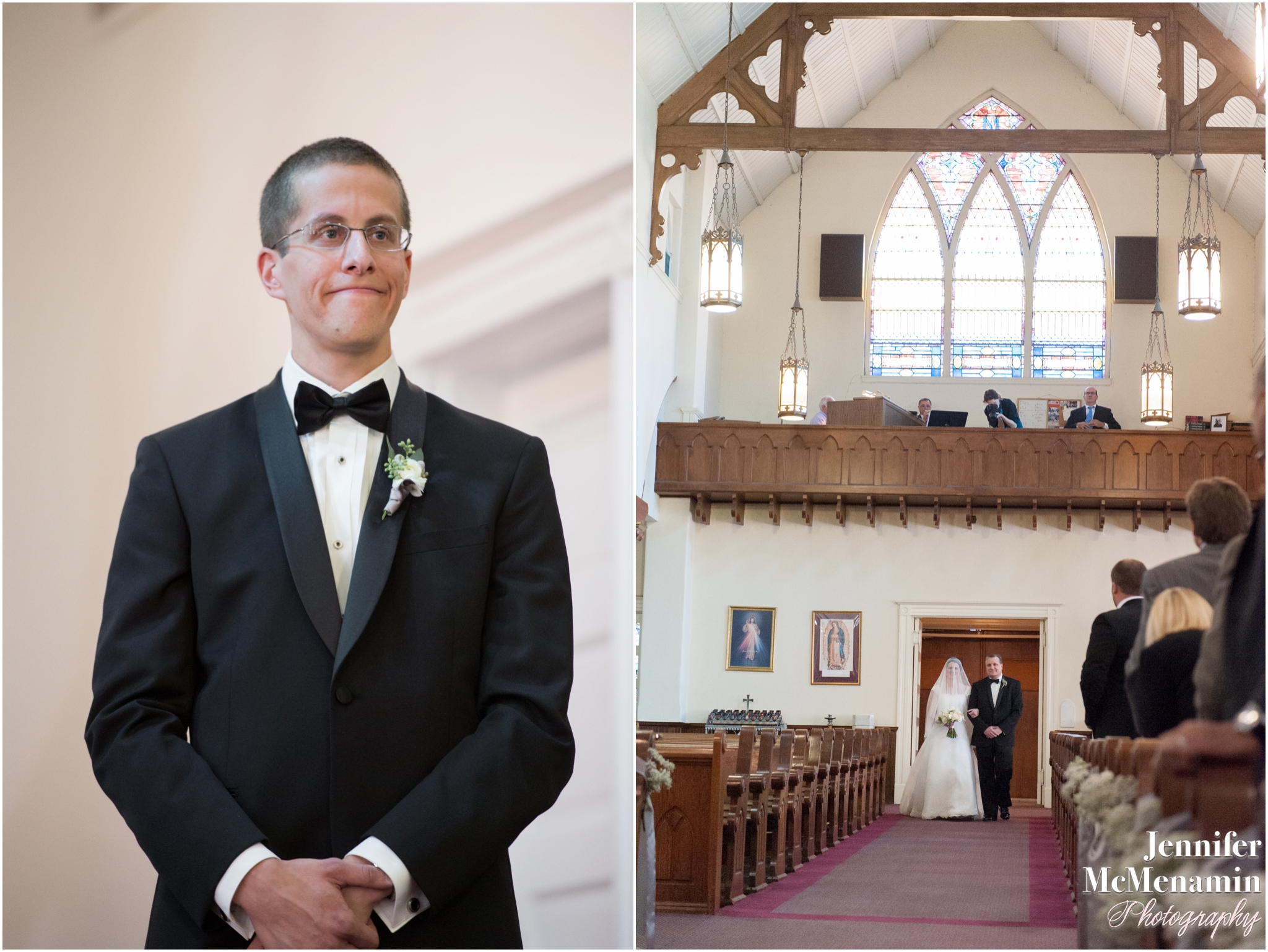 My wonderful assistant, Lindsay, shot this next image of Victoria and her father walking down the aisle toward Derek. She remained in the choir loft for the majority of the ceremony and shot all of the images from this same perspective.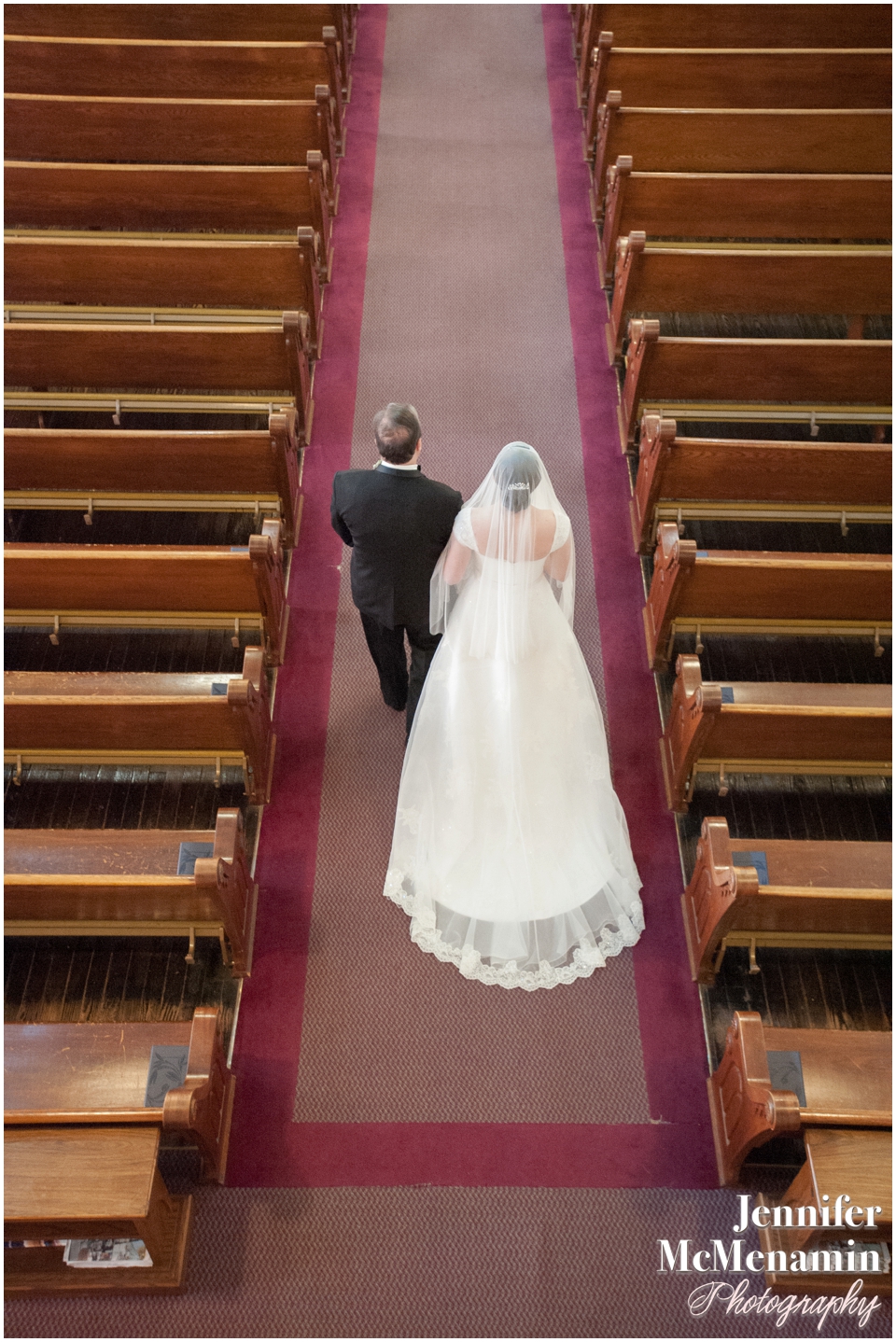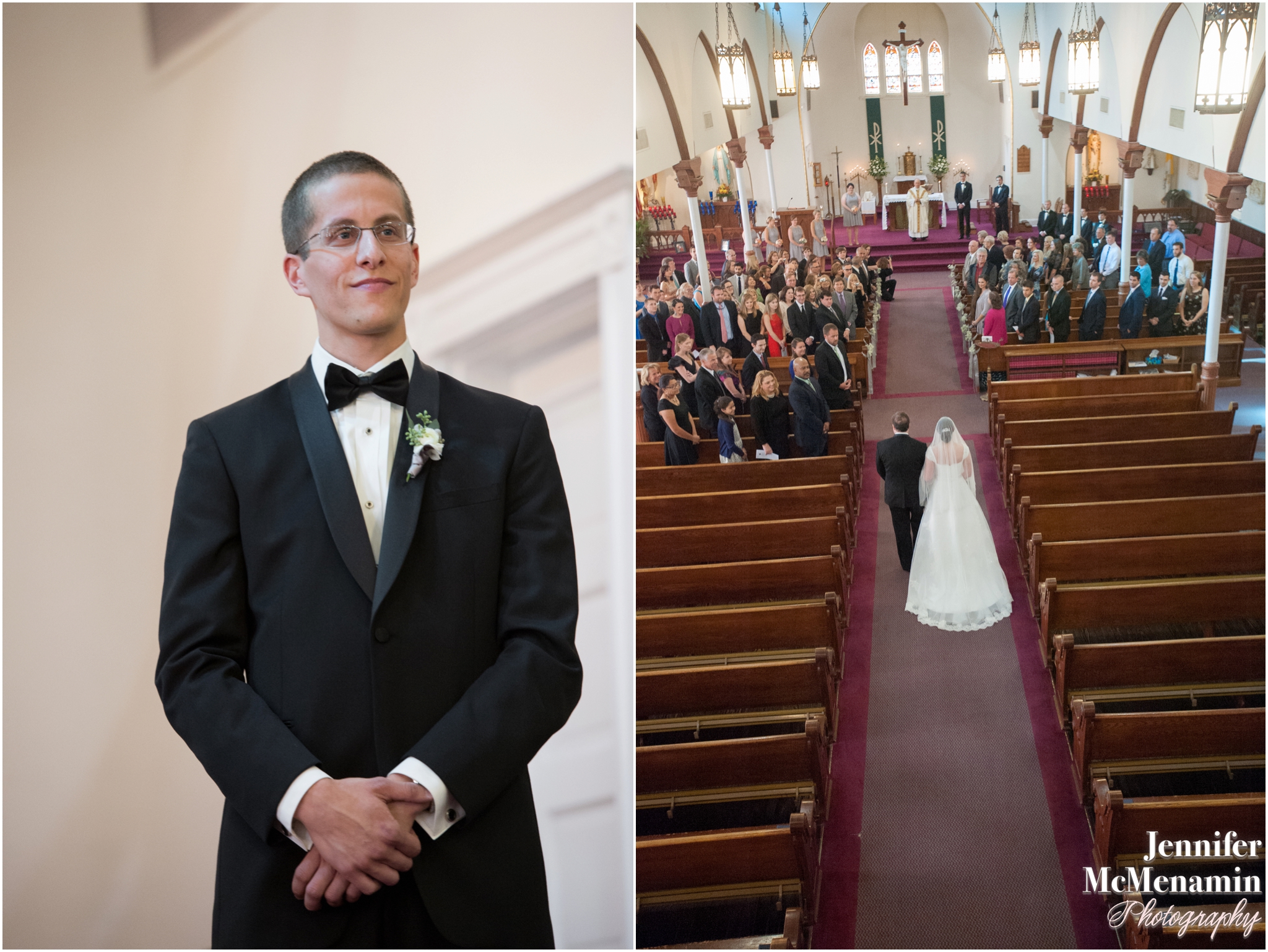 Victoria very obviously relaxed the moment she saw Derek.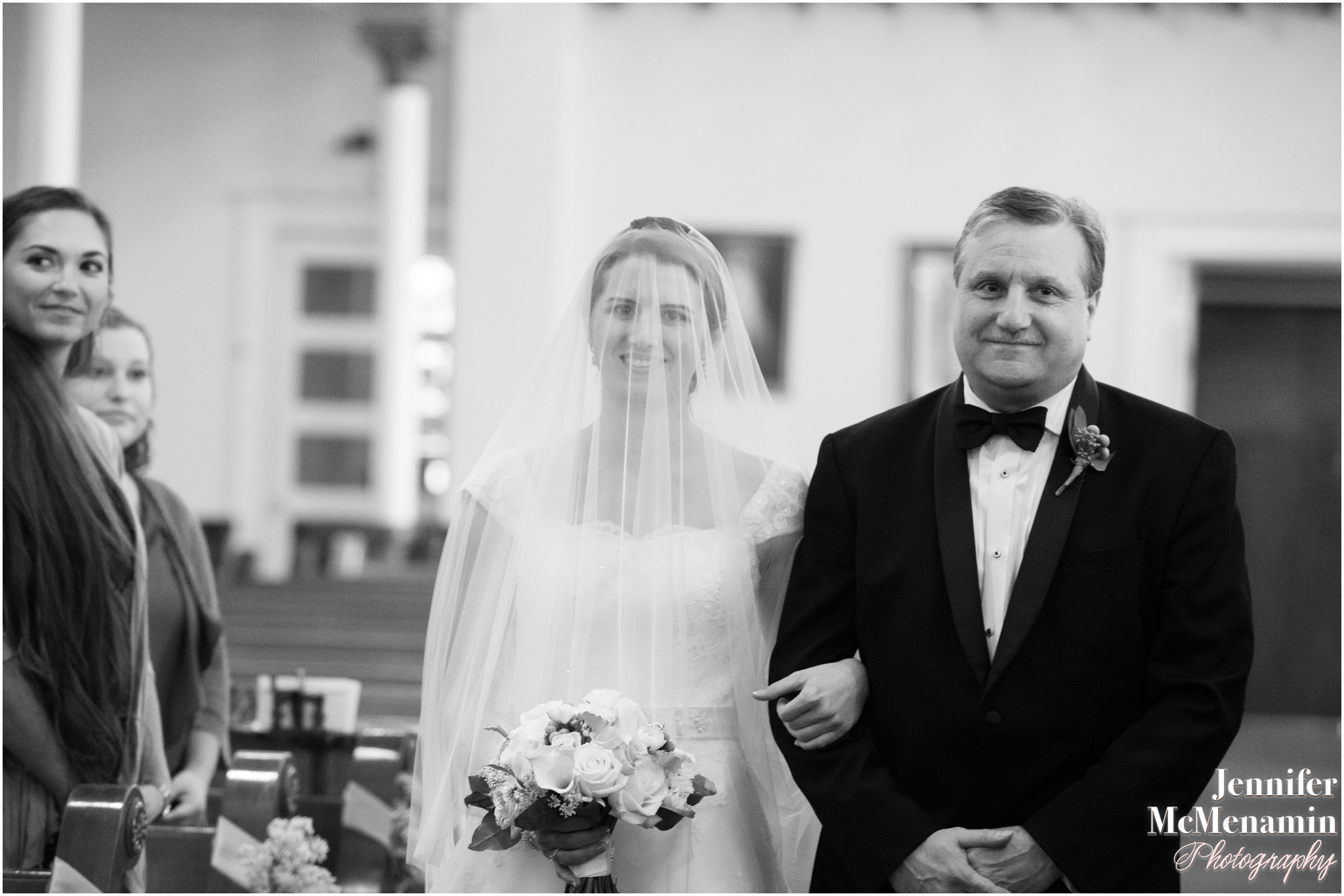 A great pair of expressions on this father-daughter duo as he lifted her veil.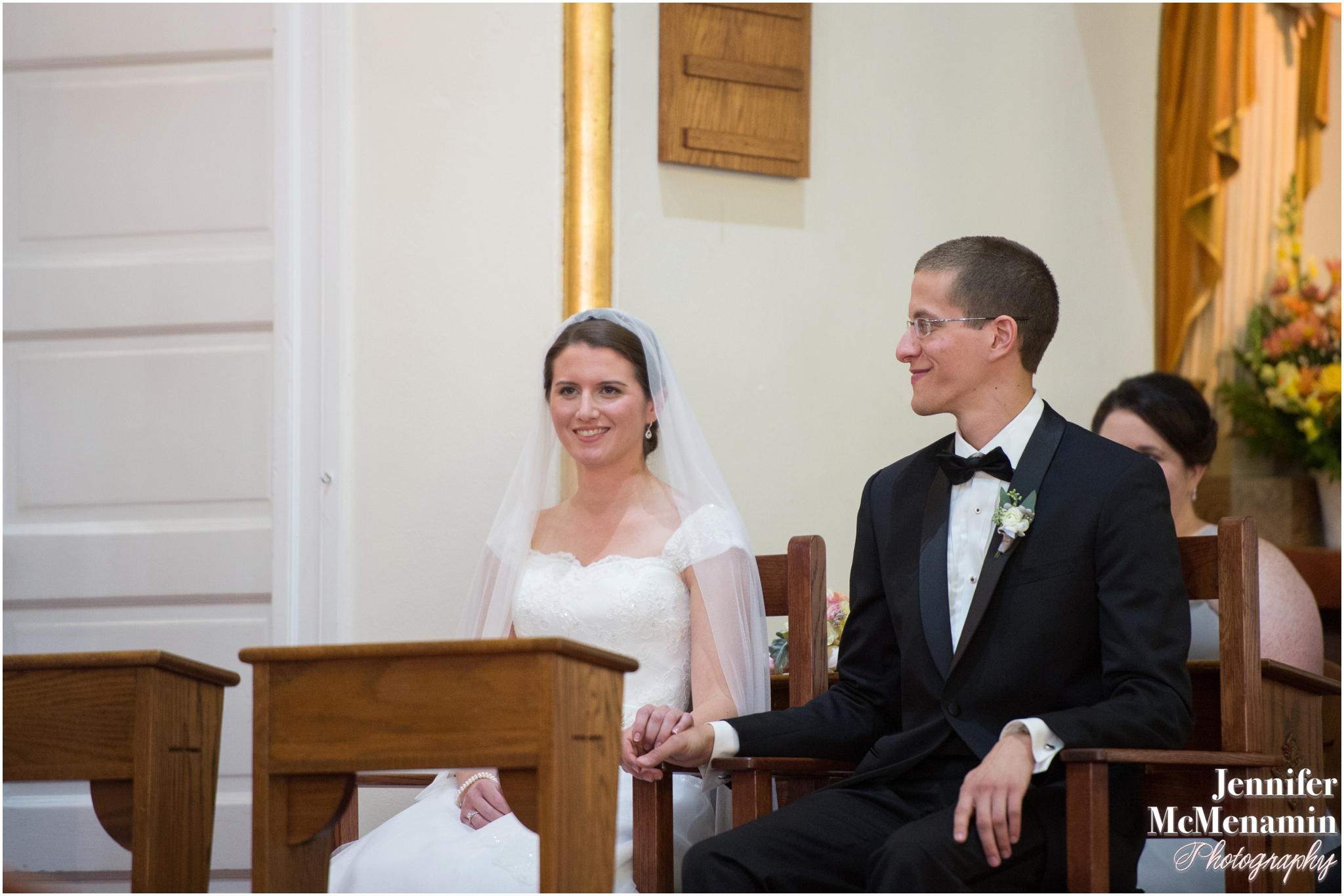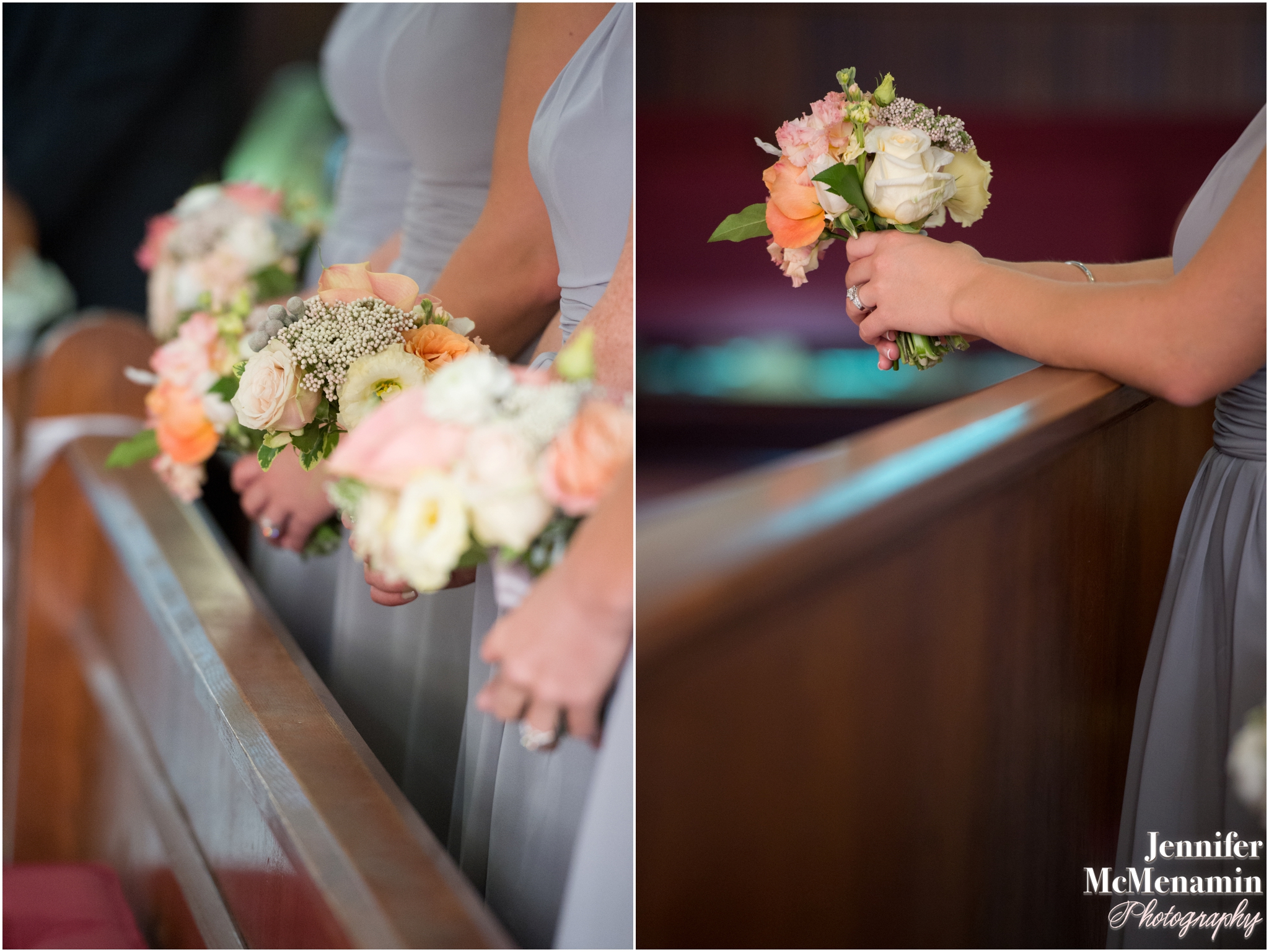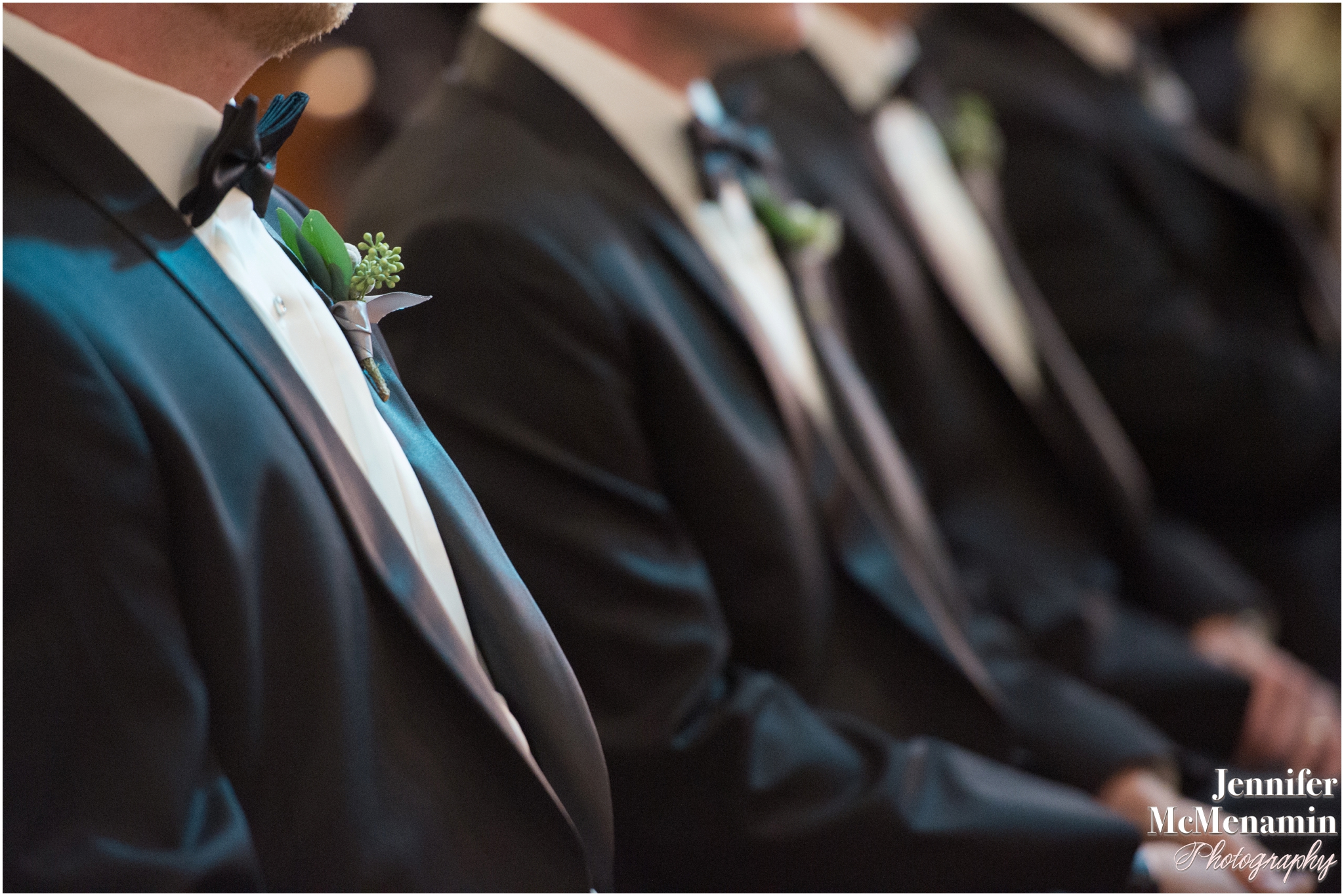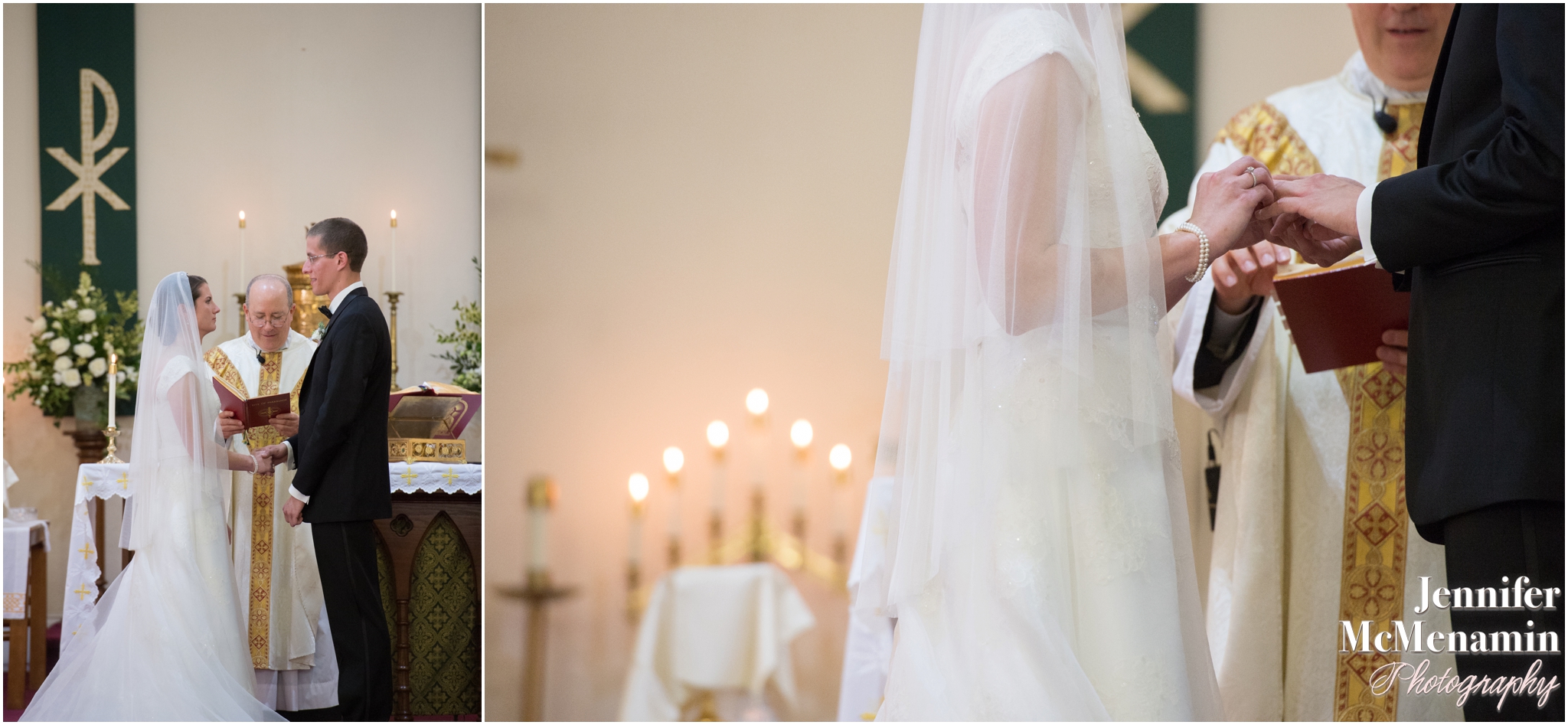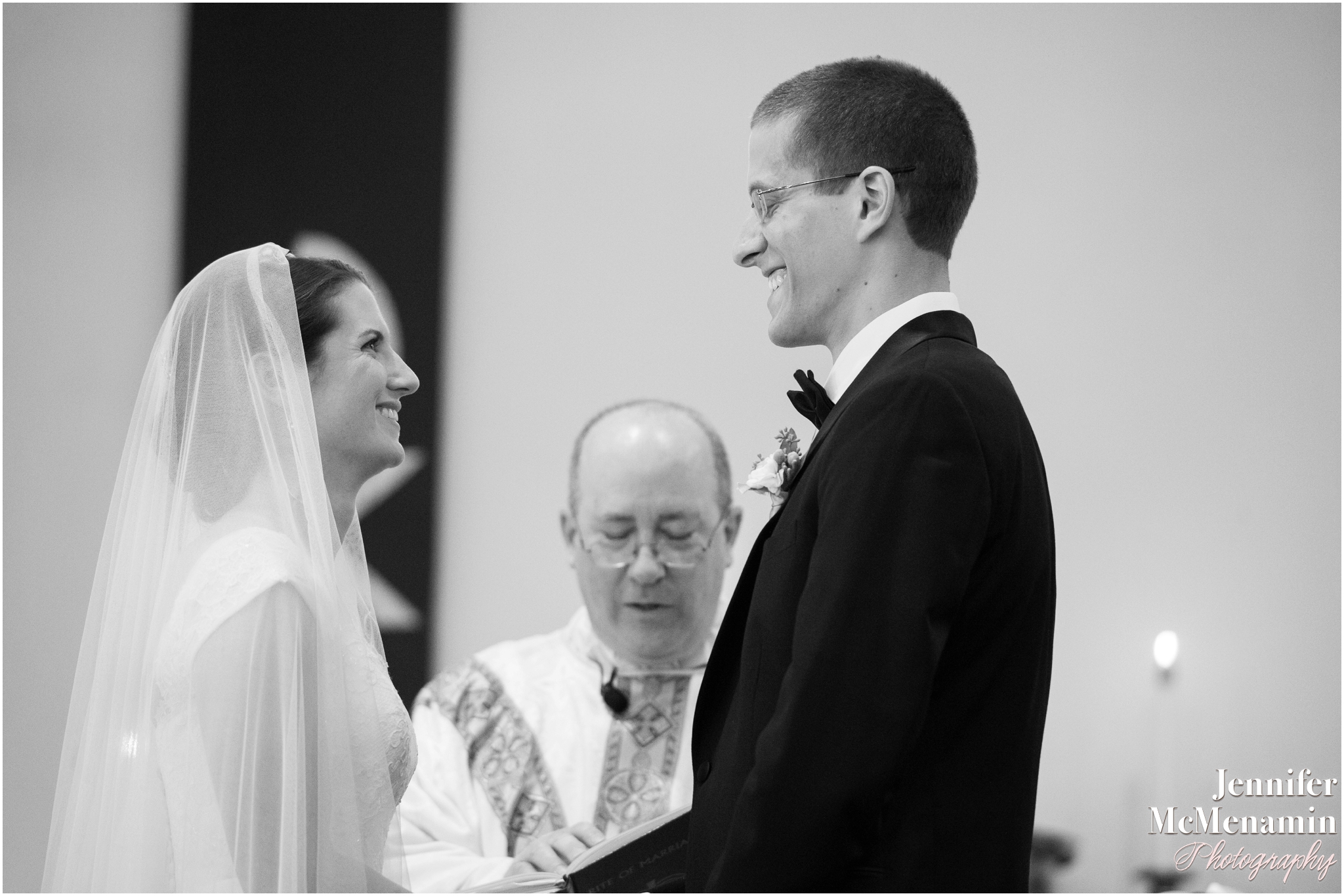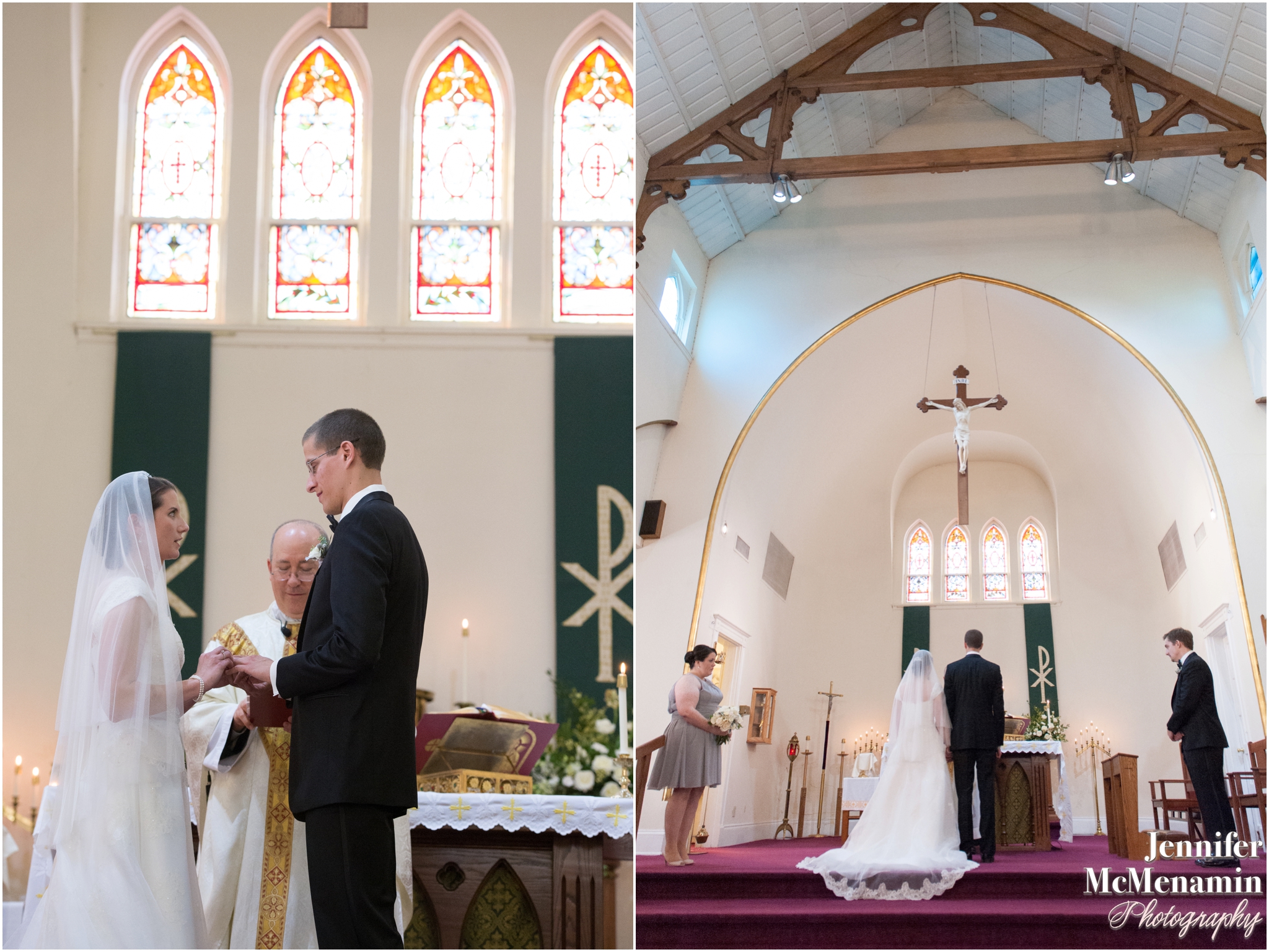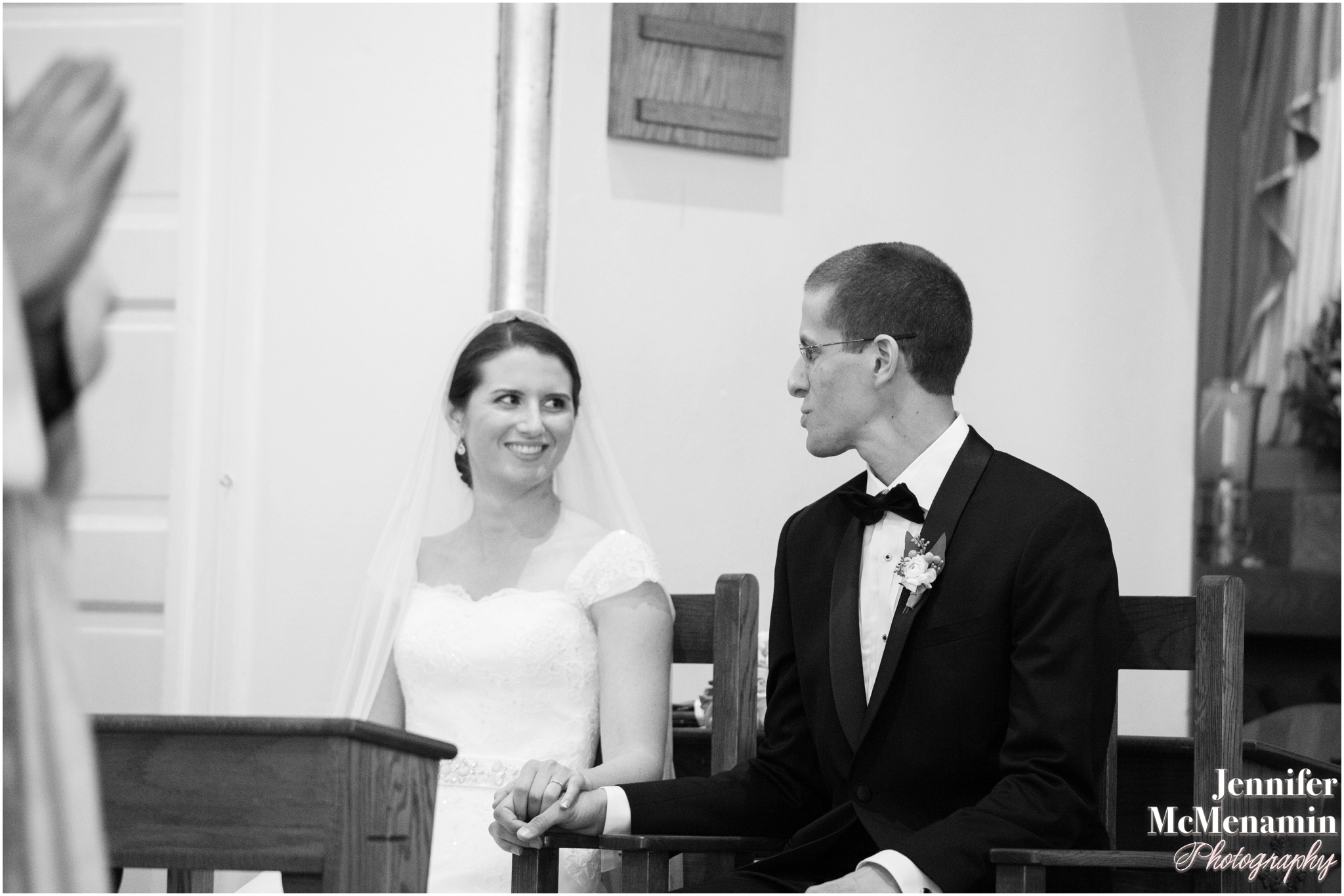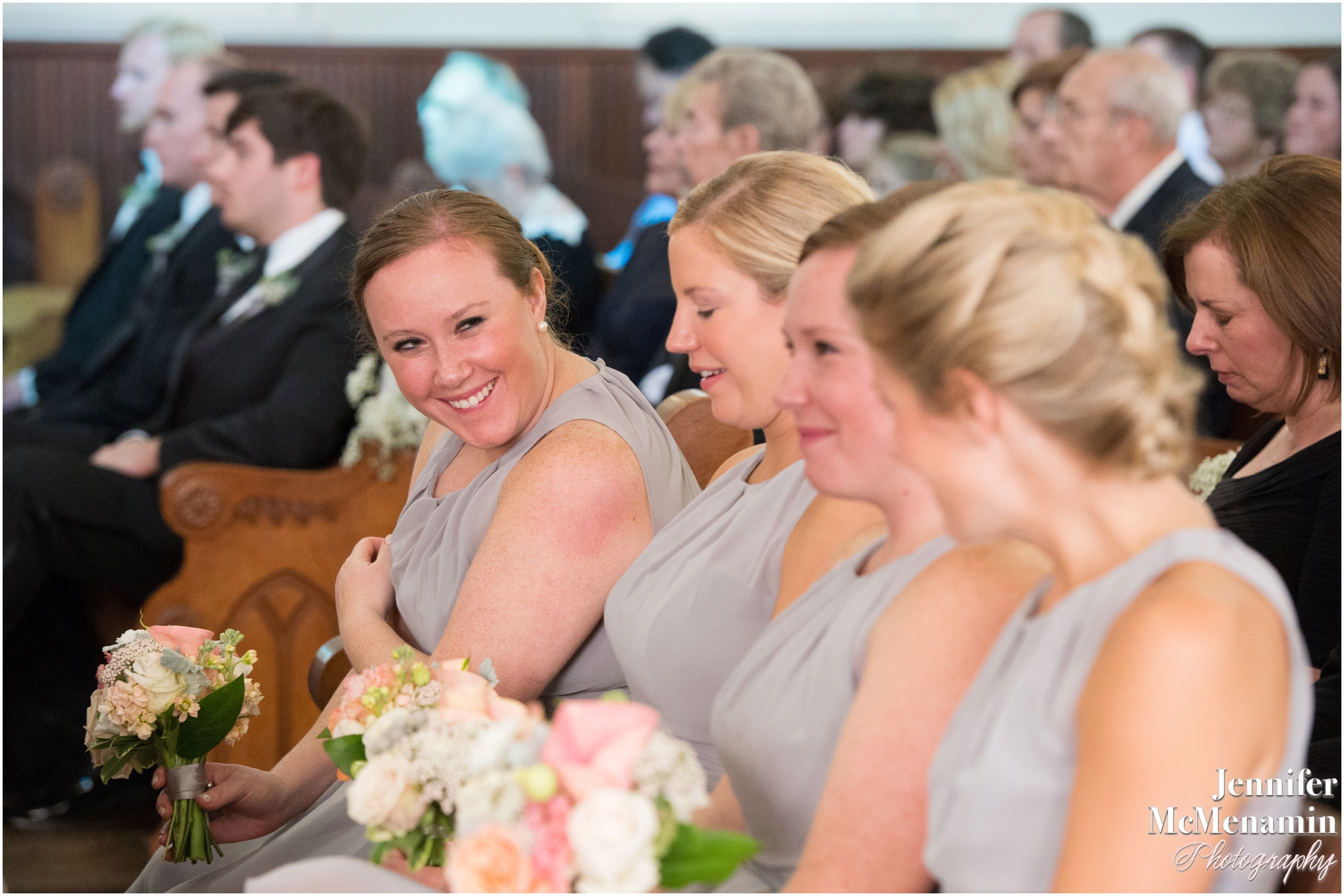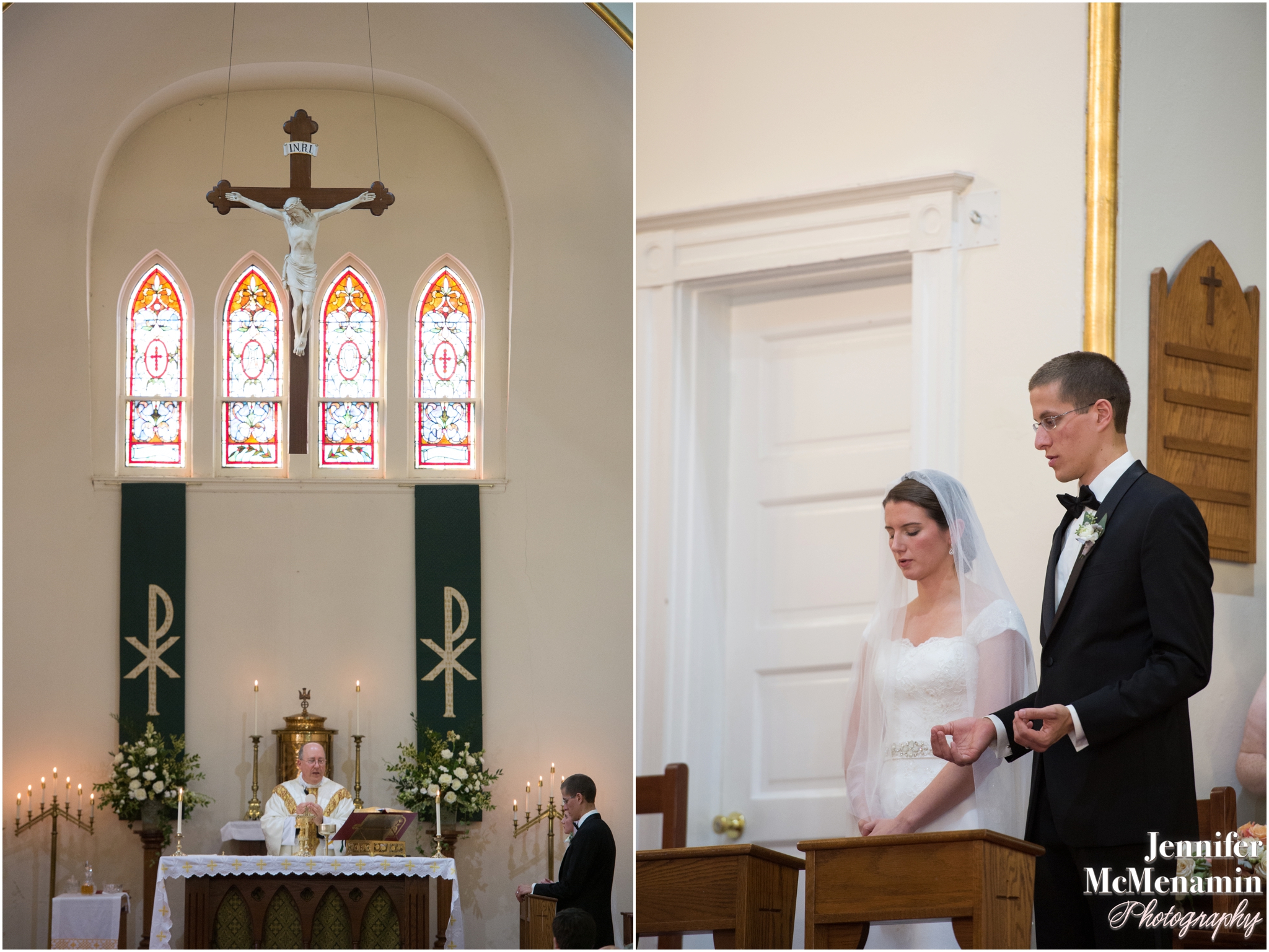 I love this next series of photos of the couple enjoying a moment together during their ceremony.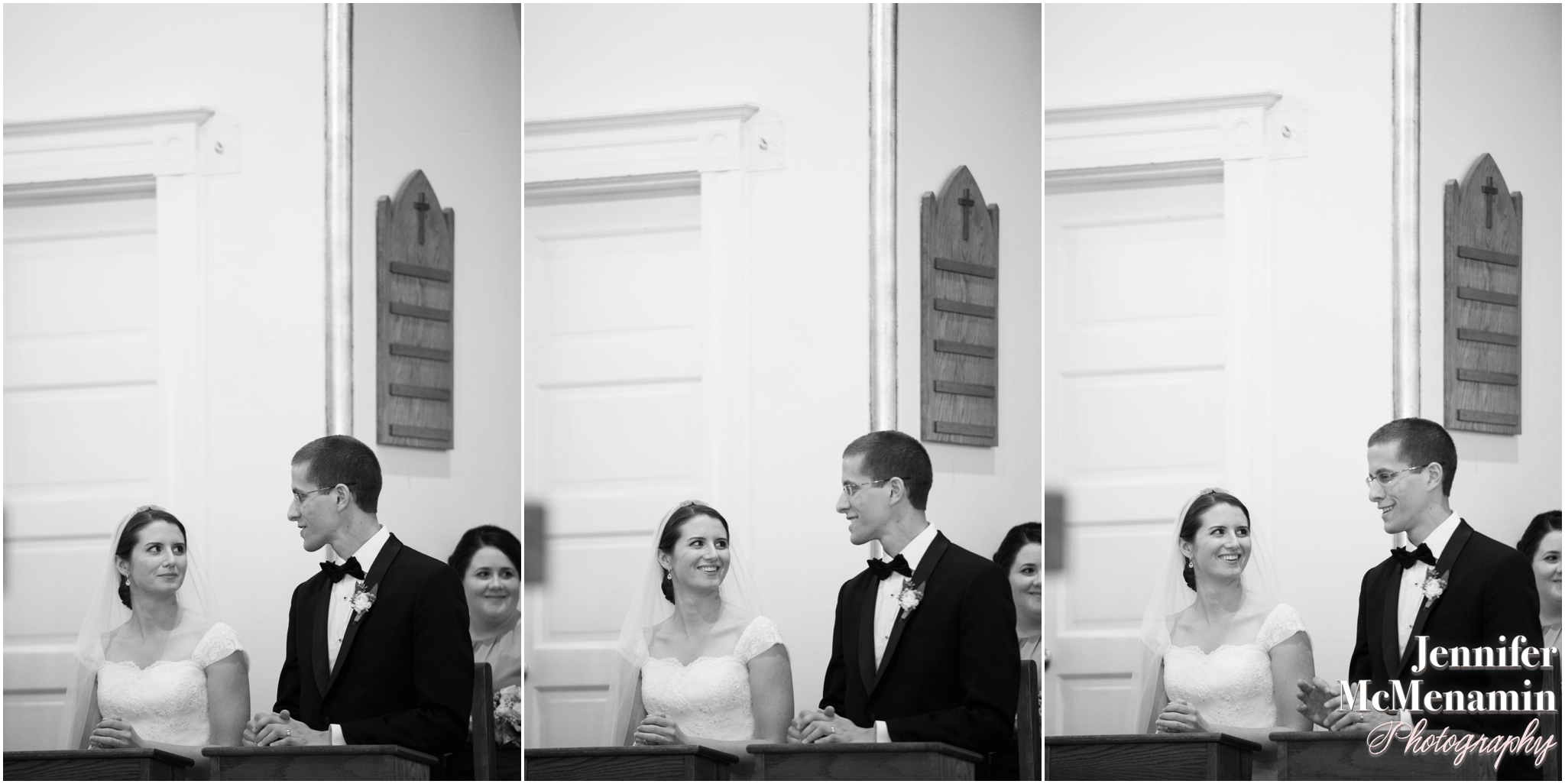 The couple greet their parents after their ceremony.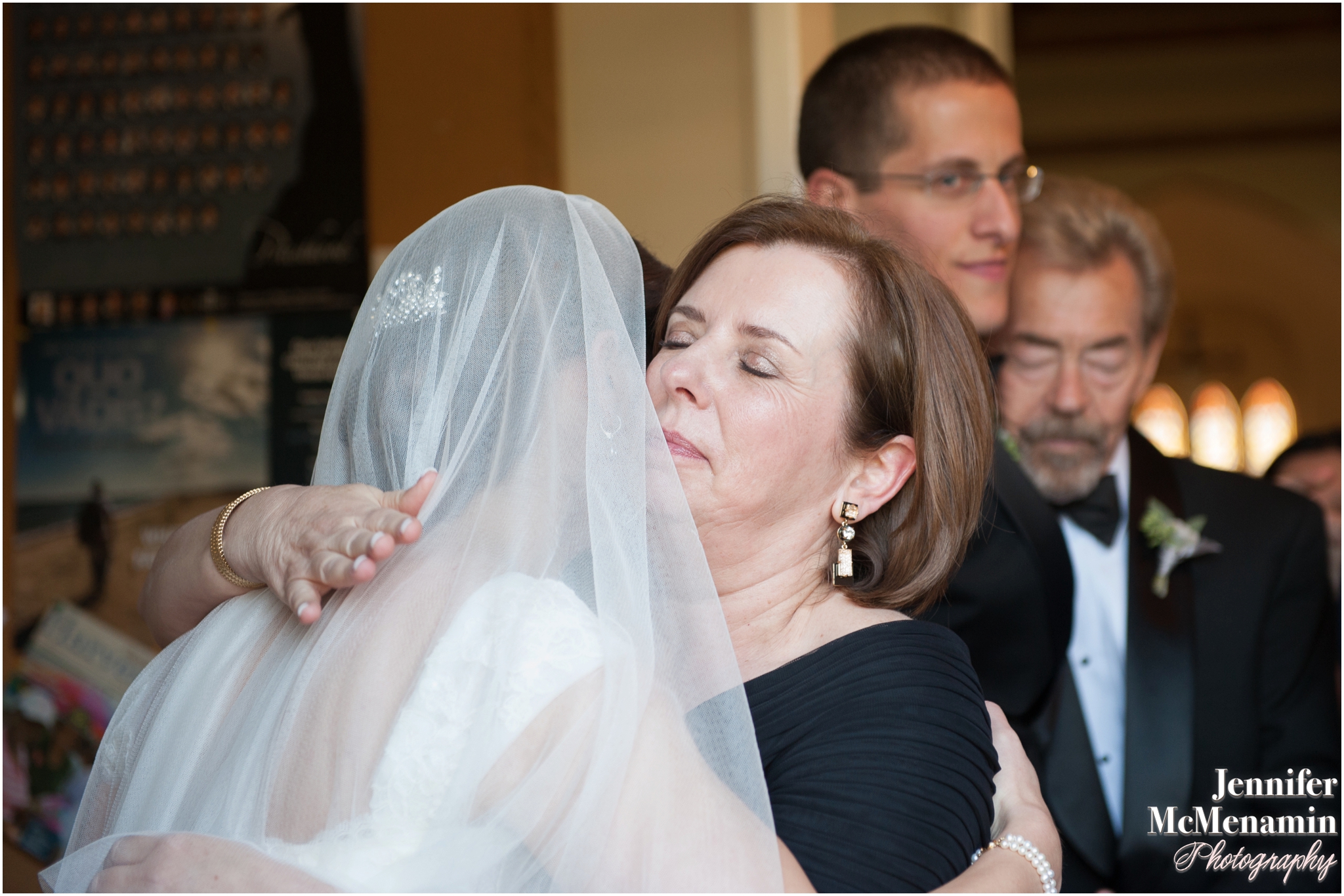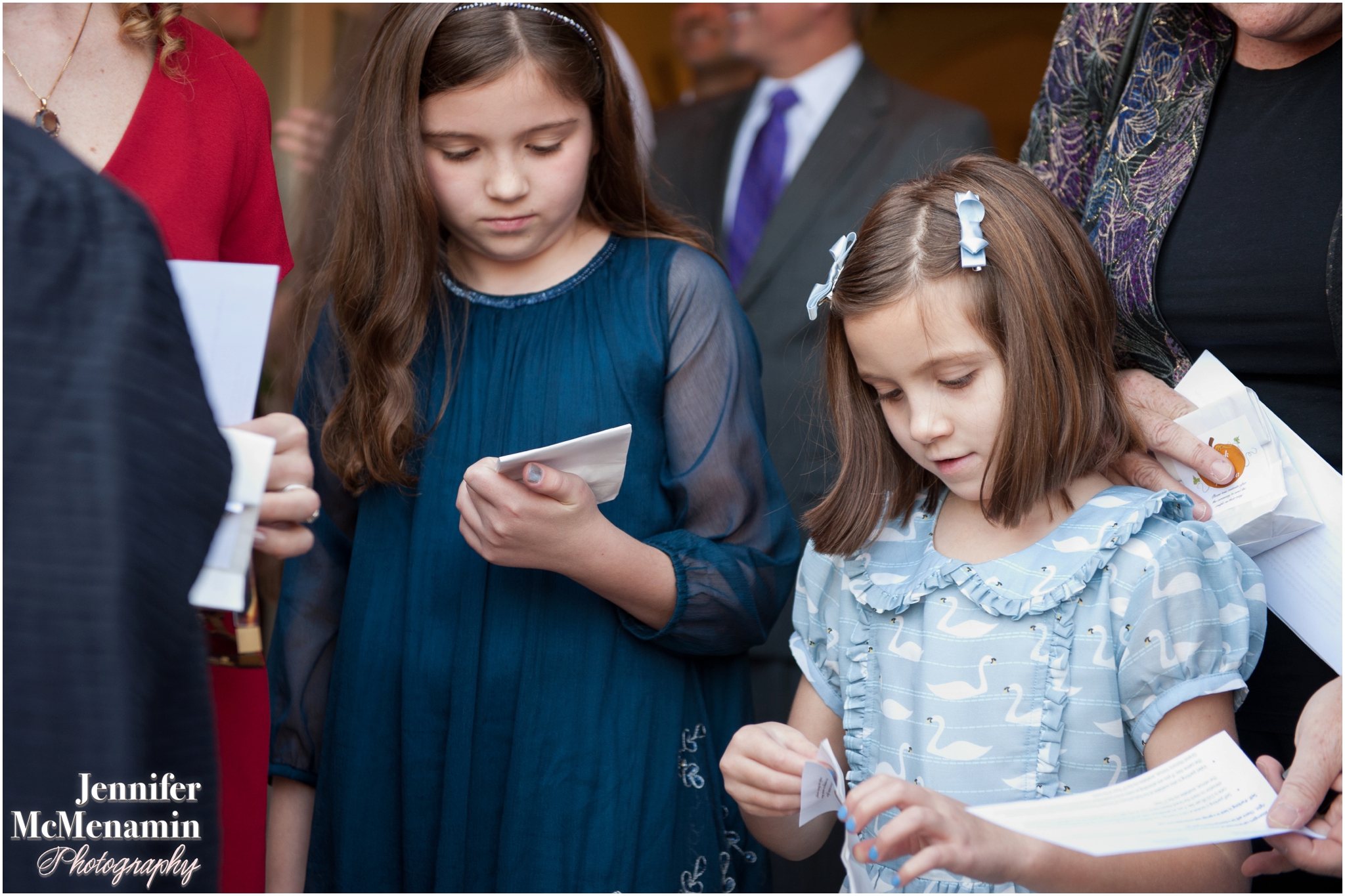 A few family and wedding party photos.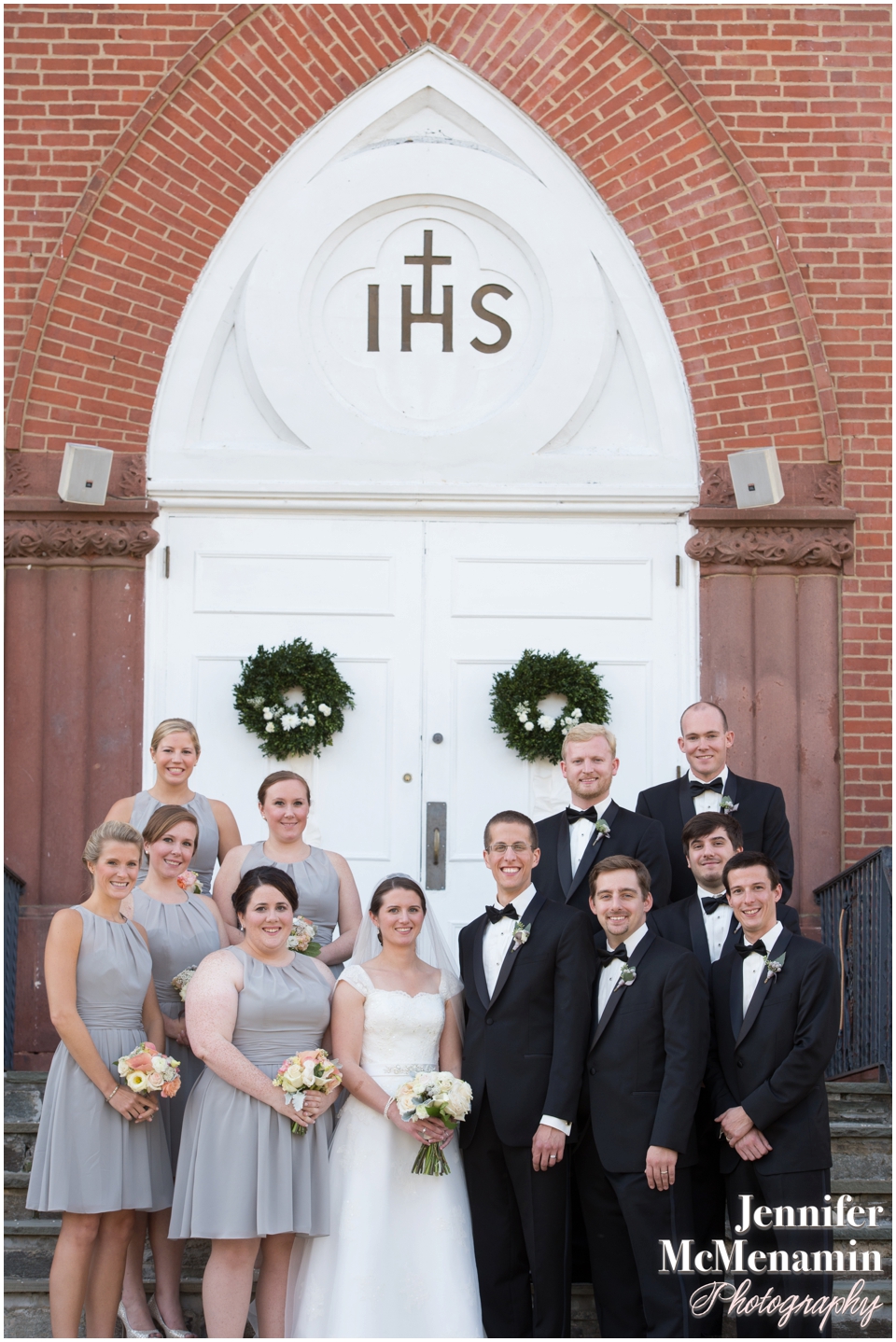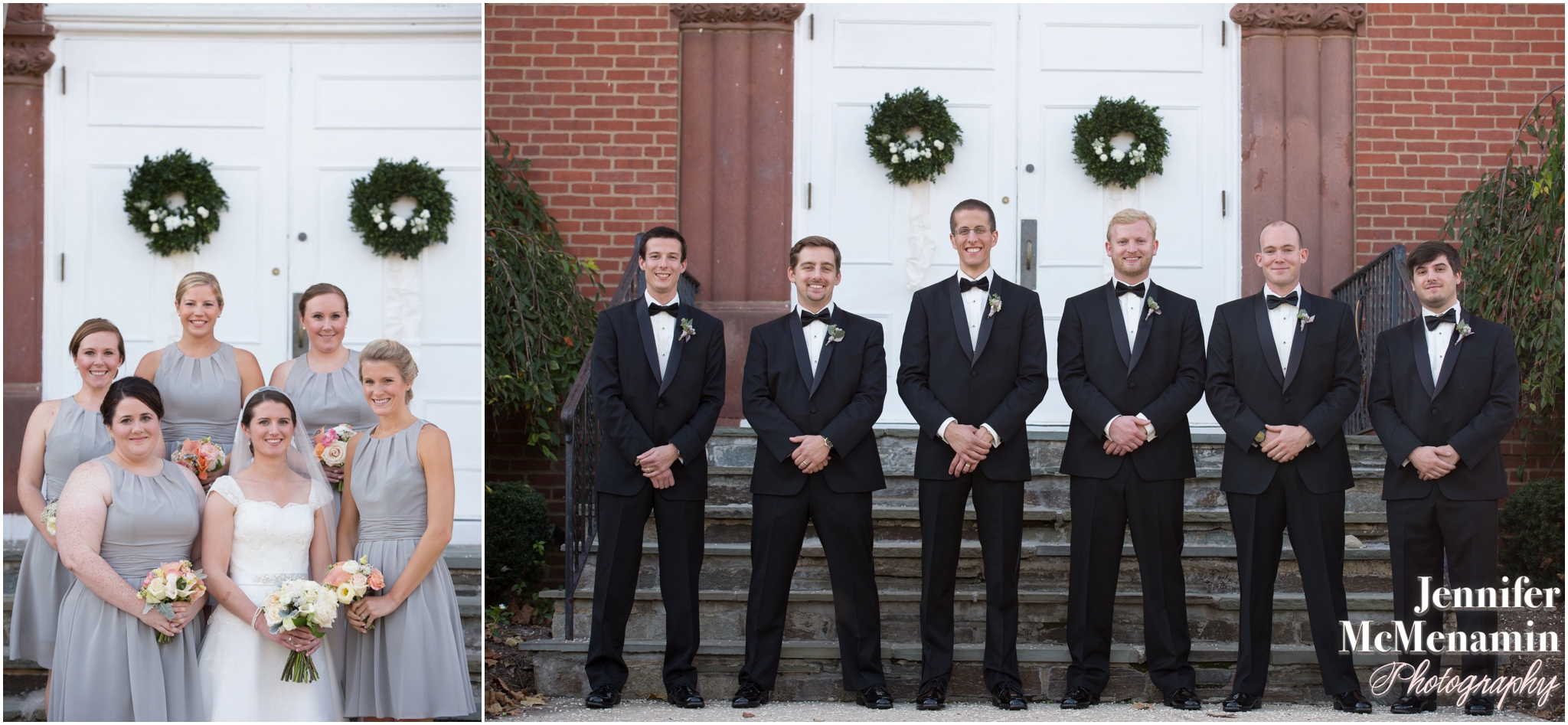 And then we were off to Mount Vernon Place for a few more photos in the golden glow of late-afternoon light. Just perfection!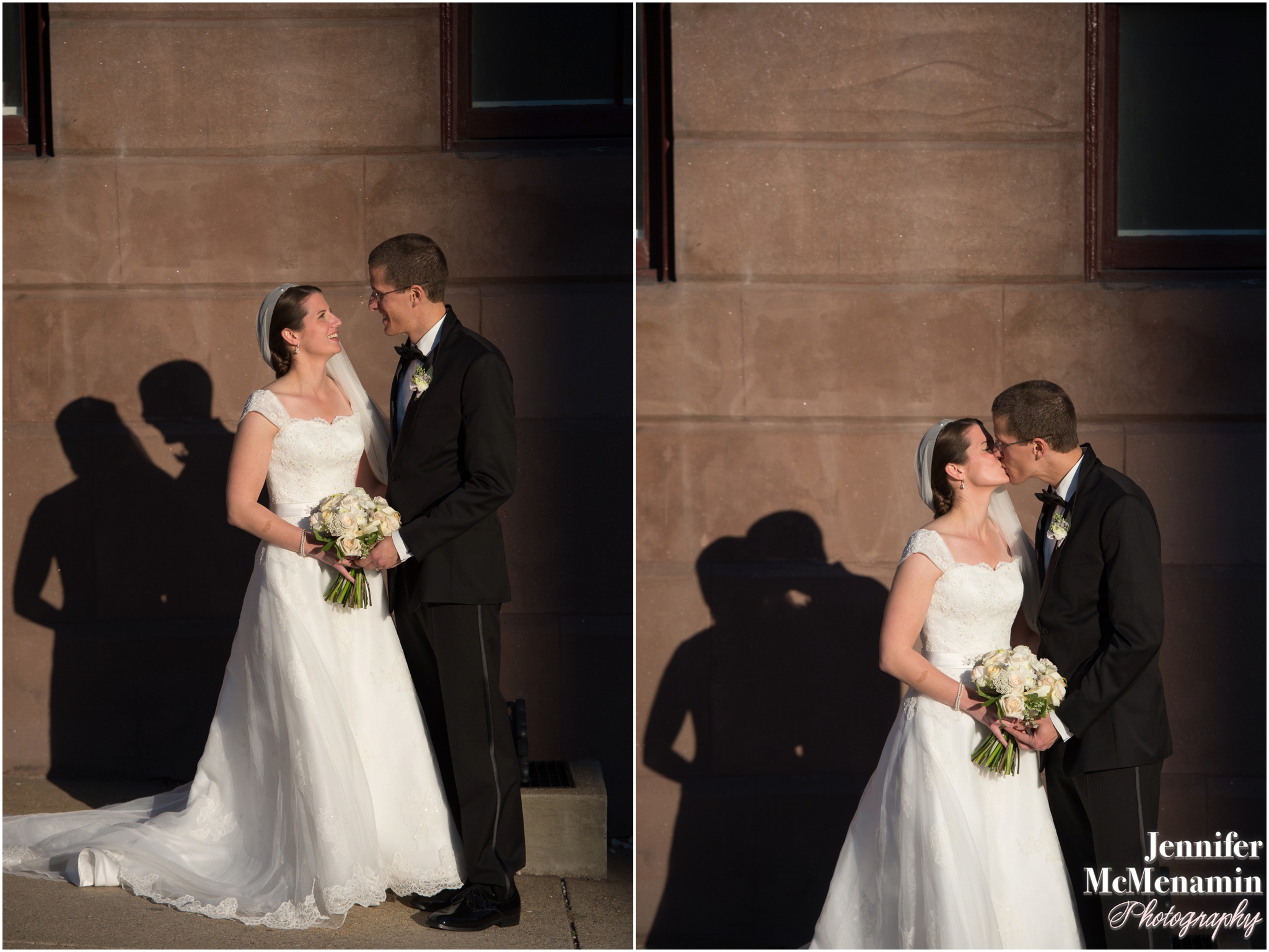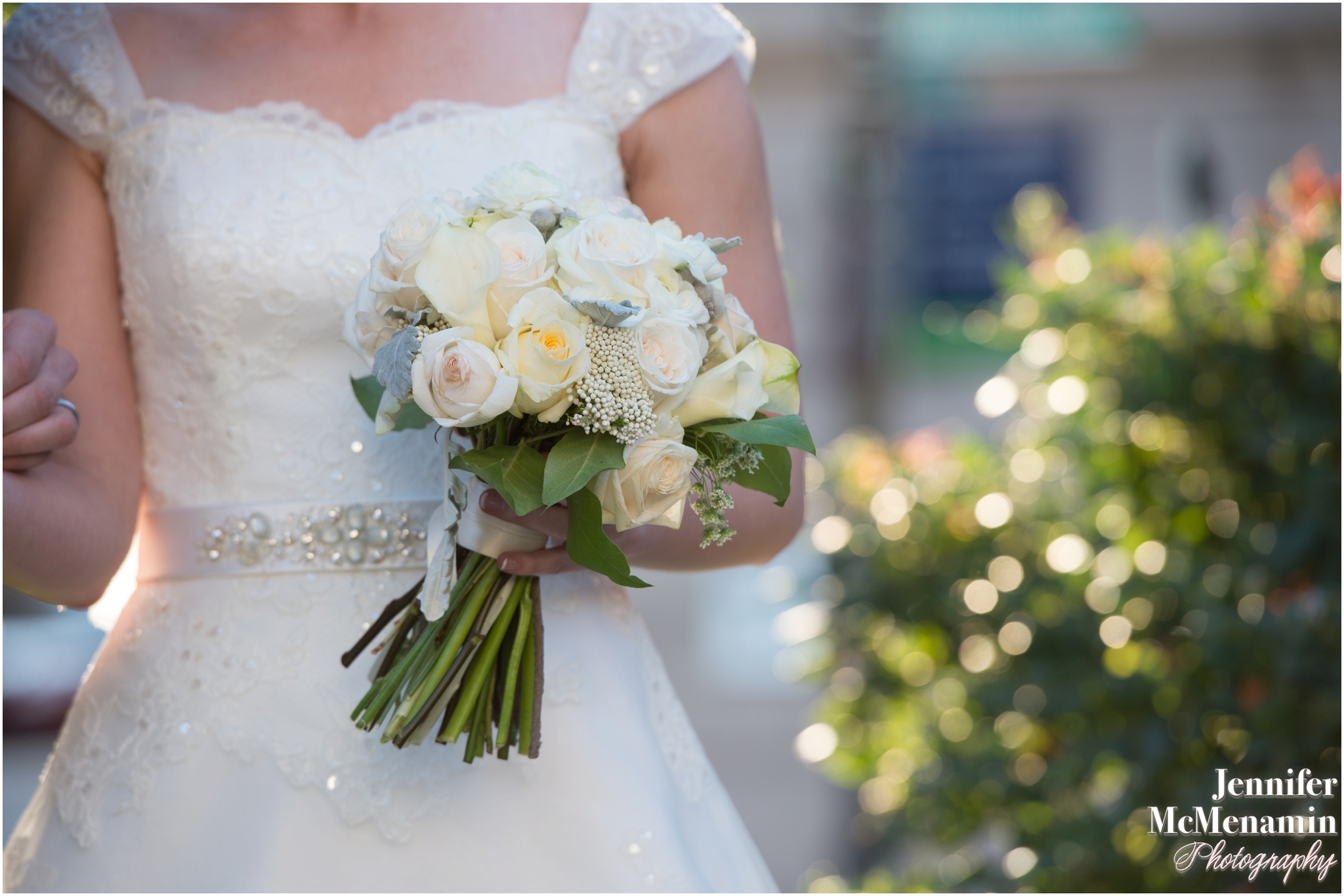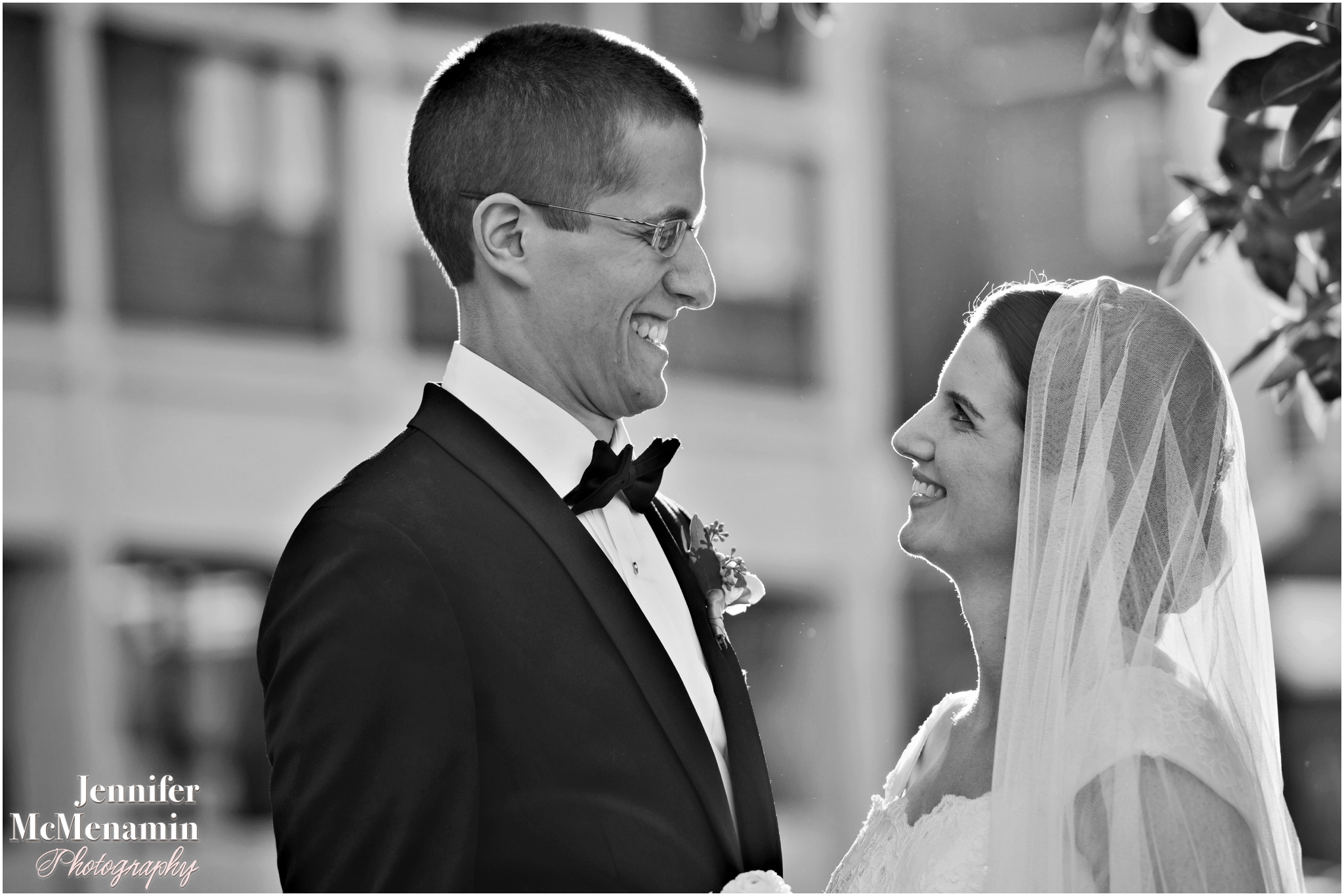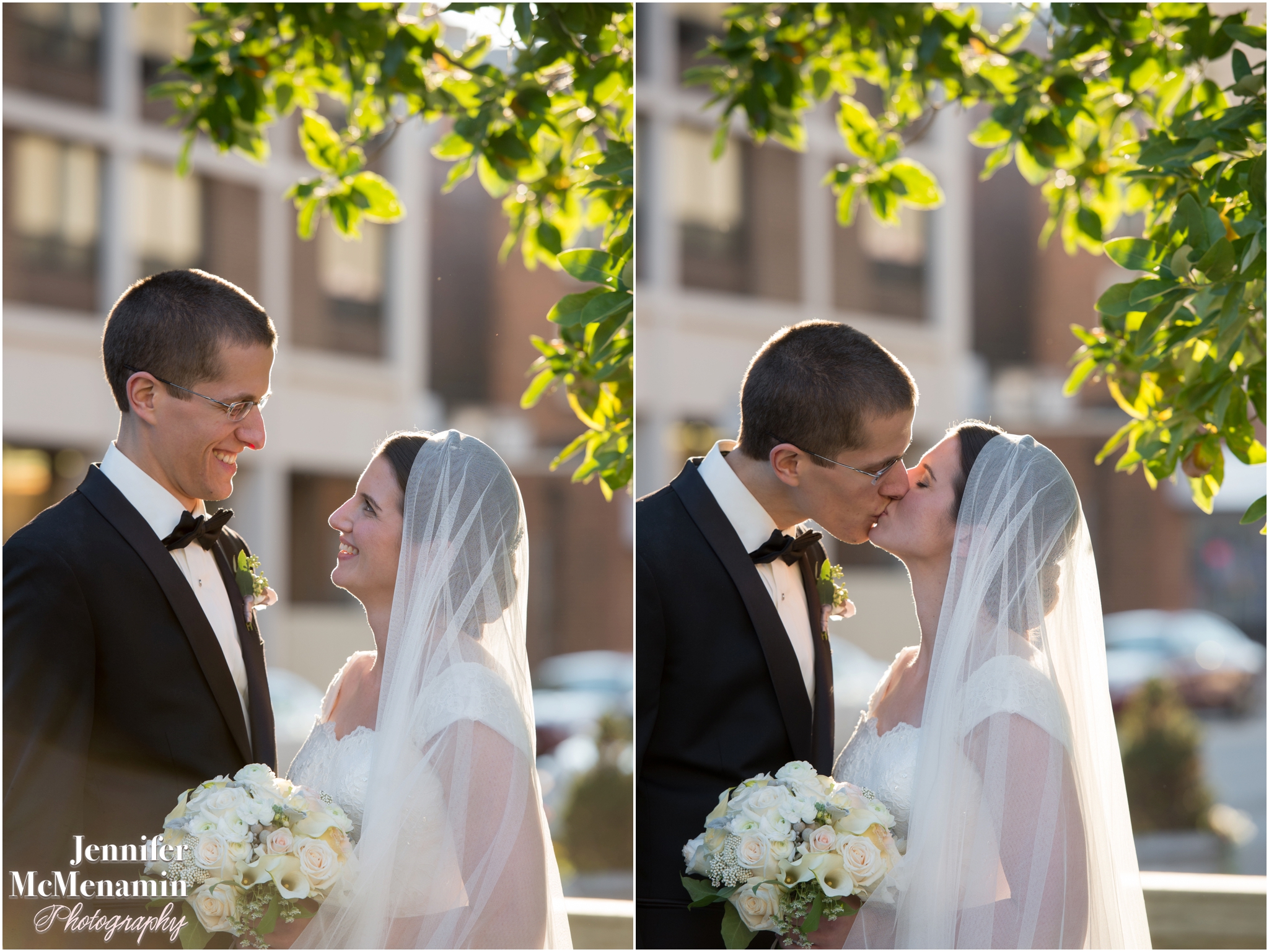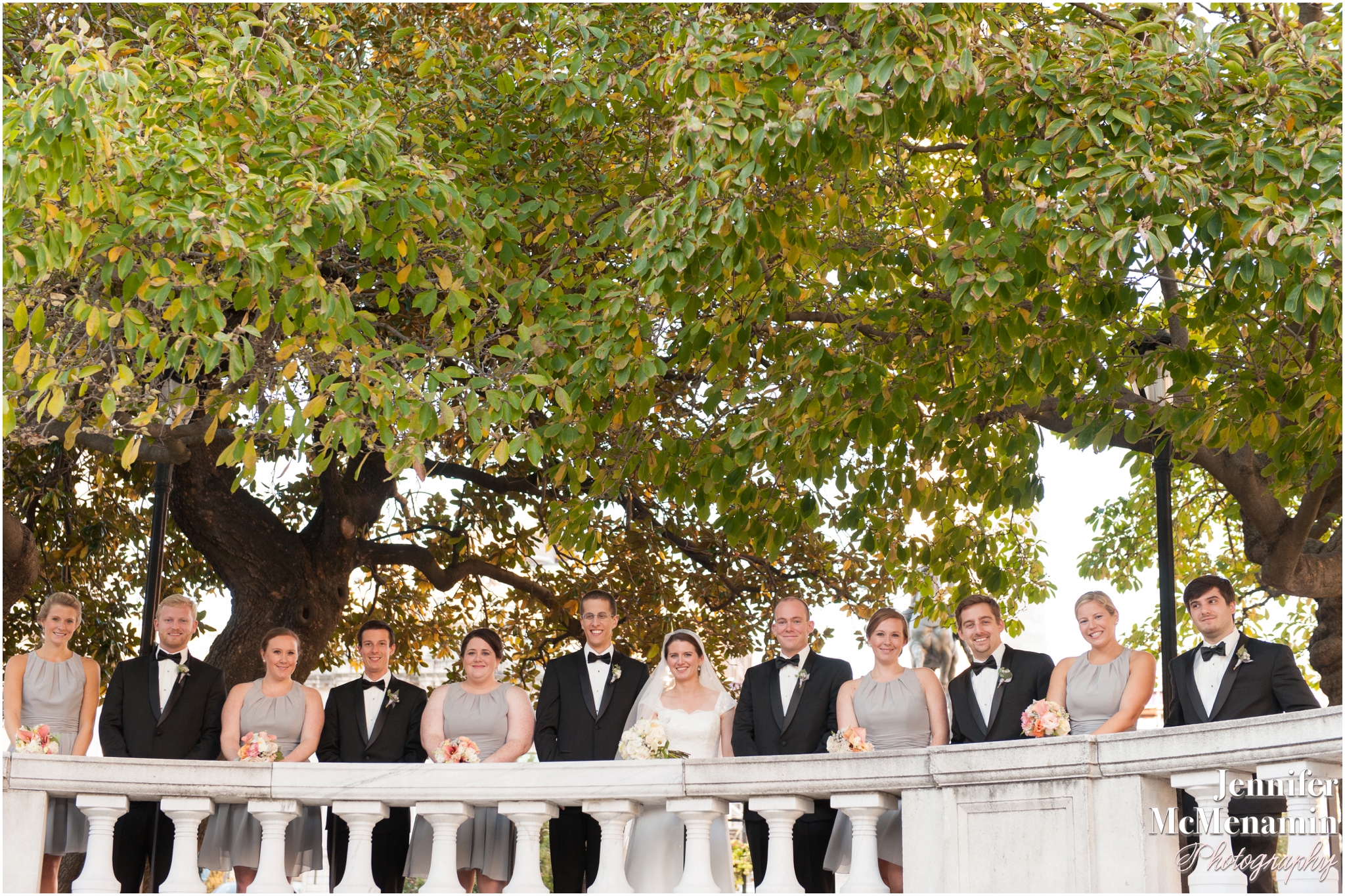 Victoria and Derek's friends were so much fun to work with!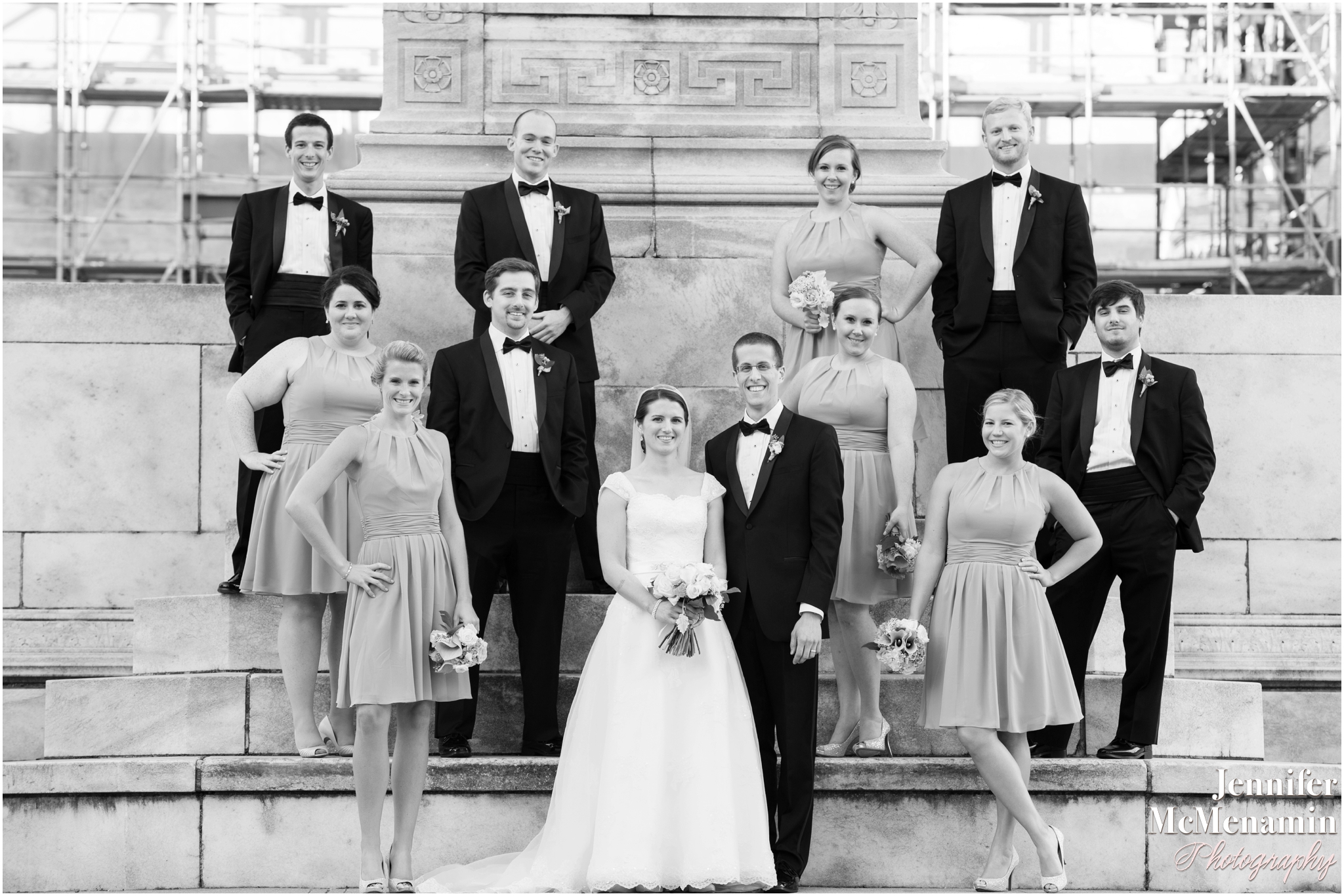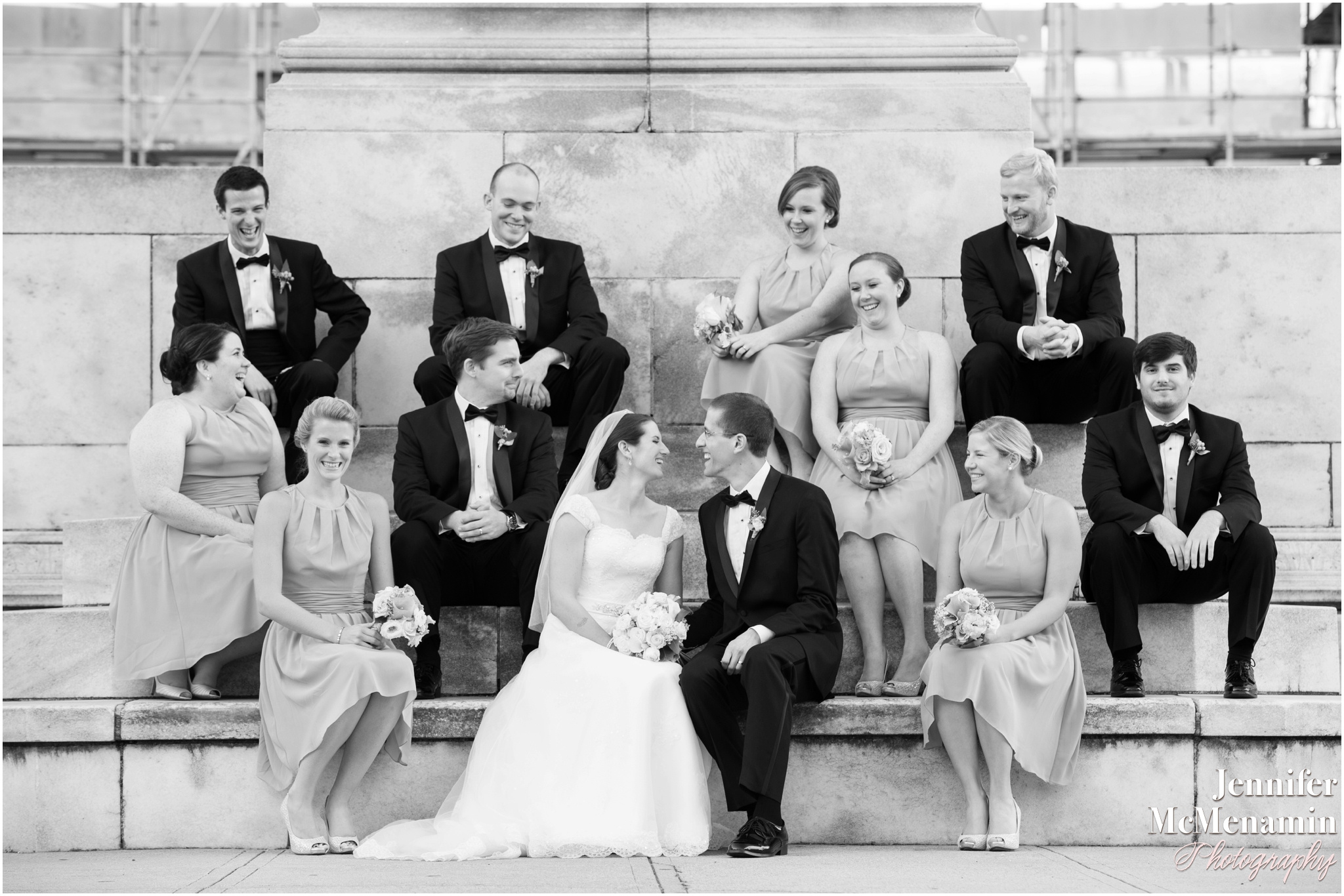 Victoria mentioned how much she admired this Gothic church at our very first meeting, 15 months before her wedding. So we, of course, had to shoot a few photos with its iconic red doors.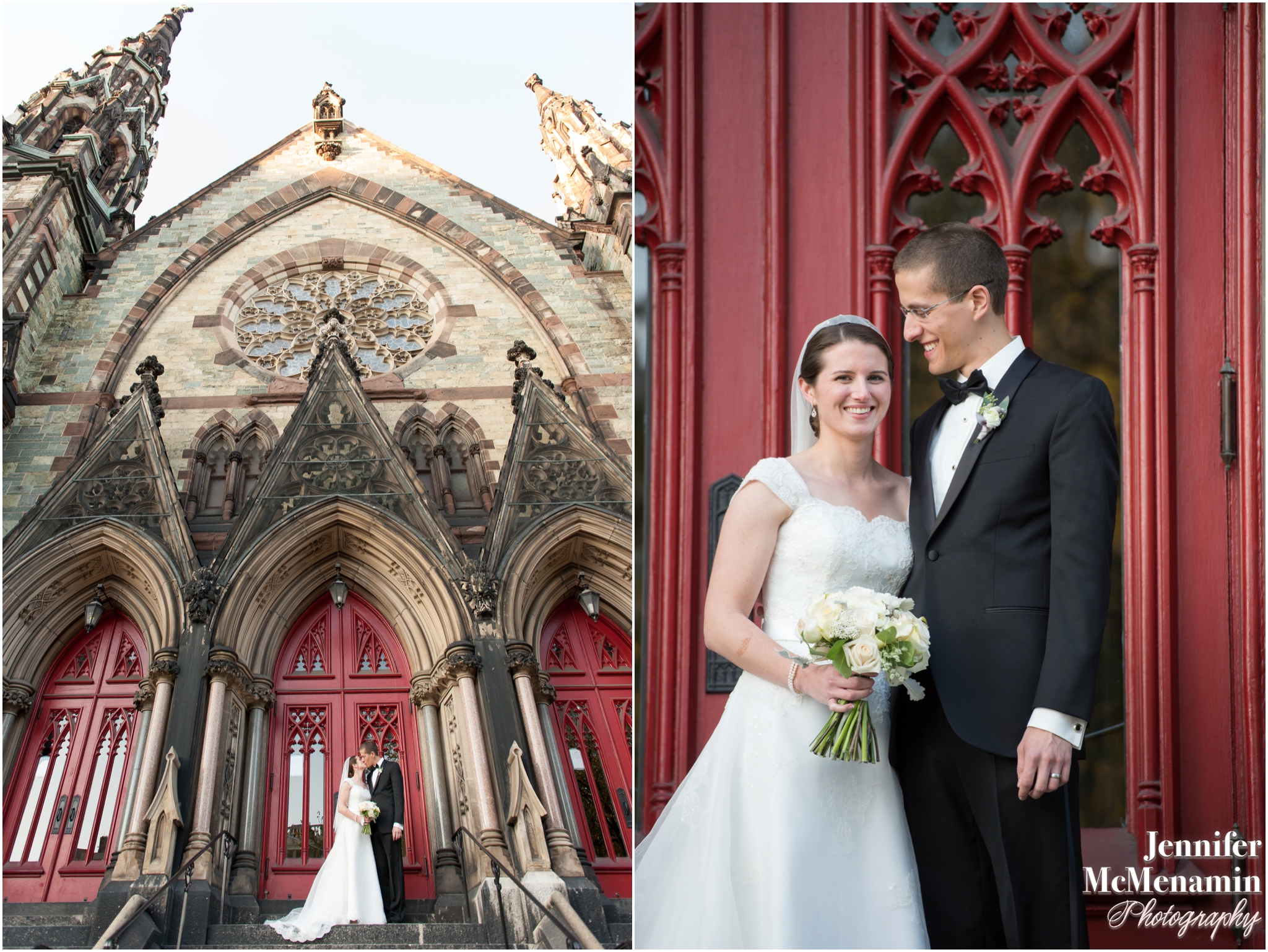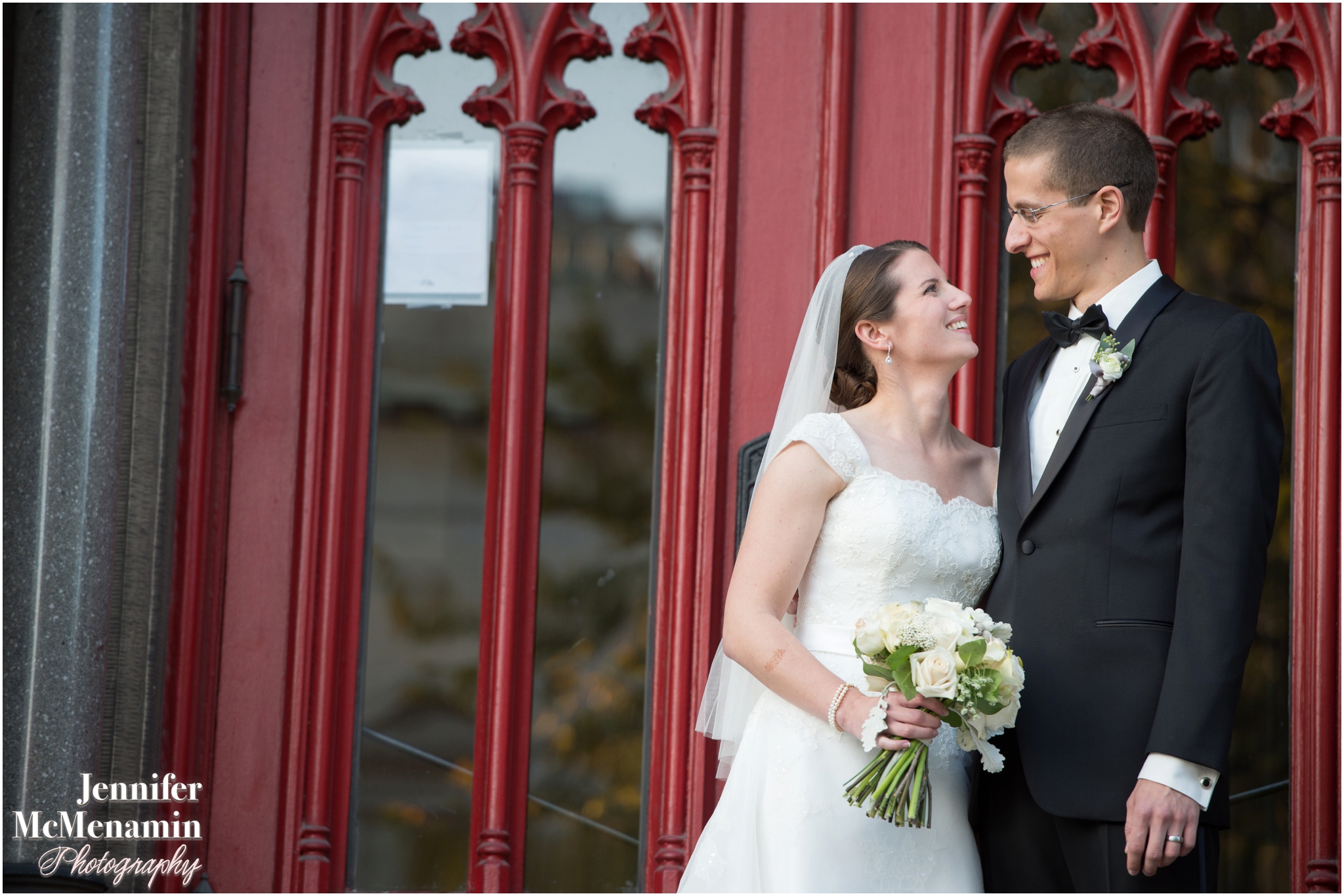 And we found the one tree in the park with some colorful fall foliage on its branches.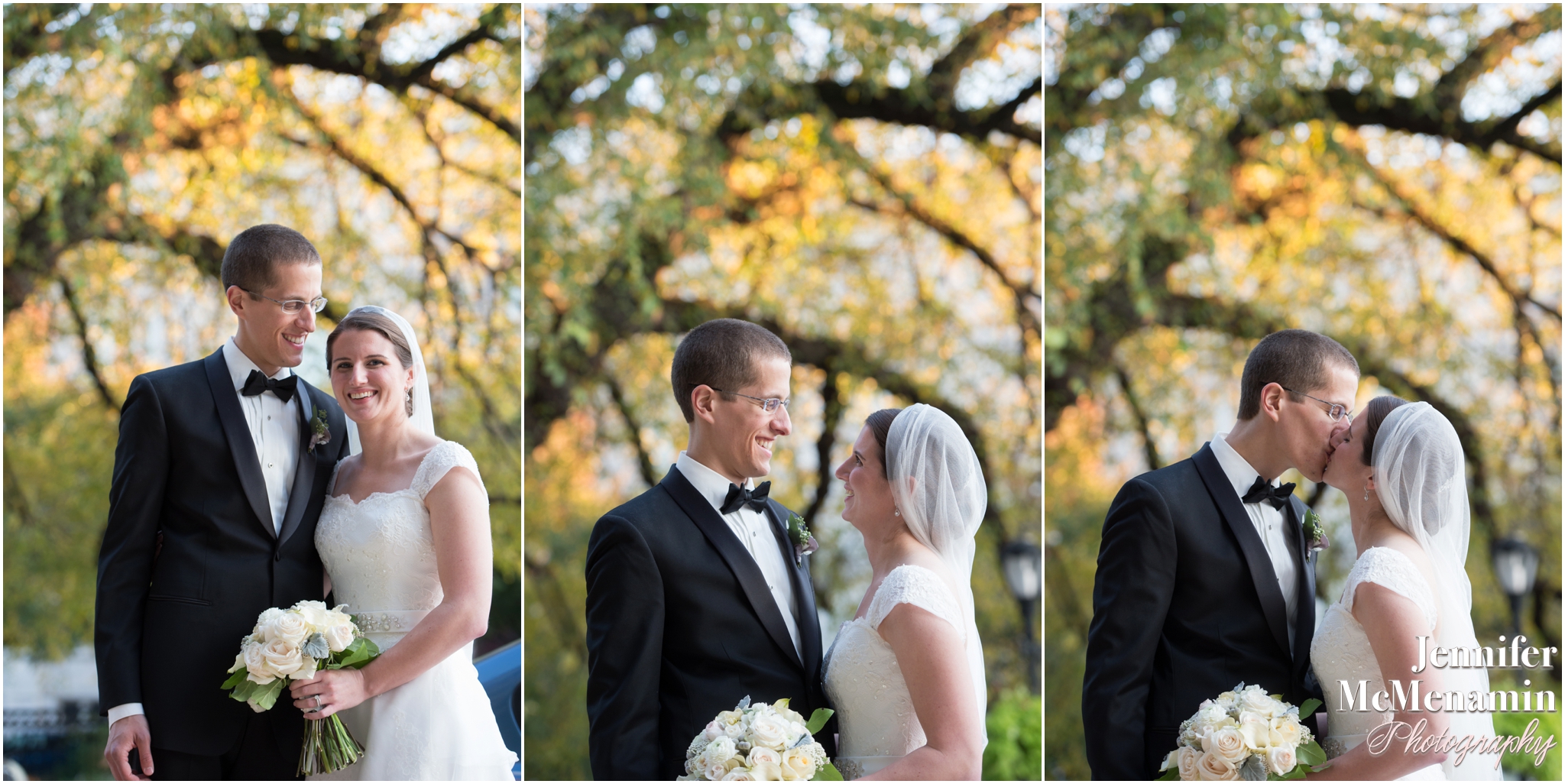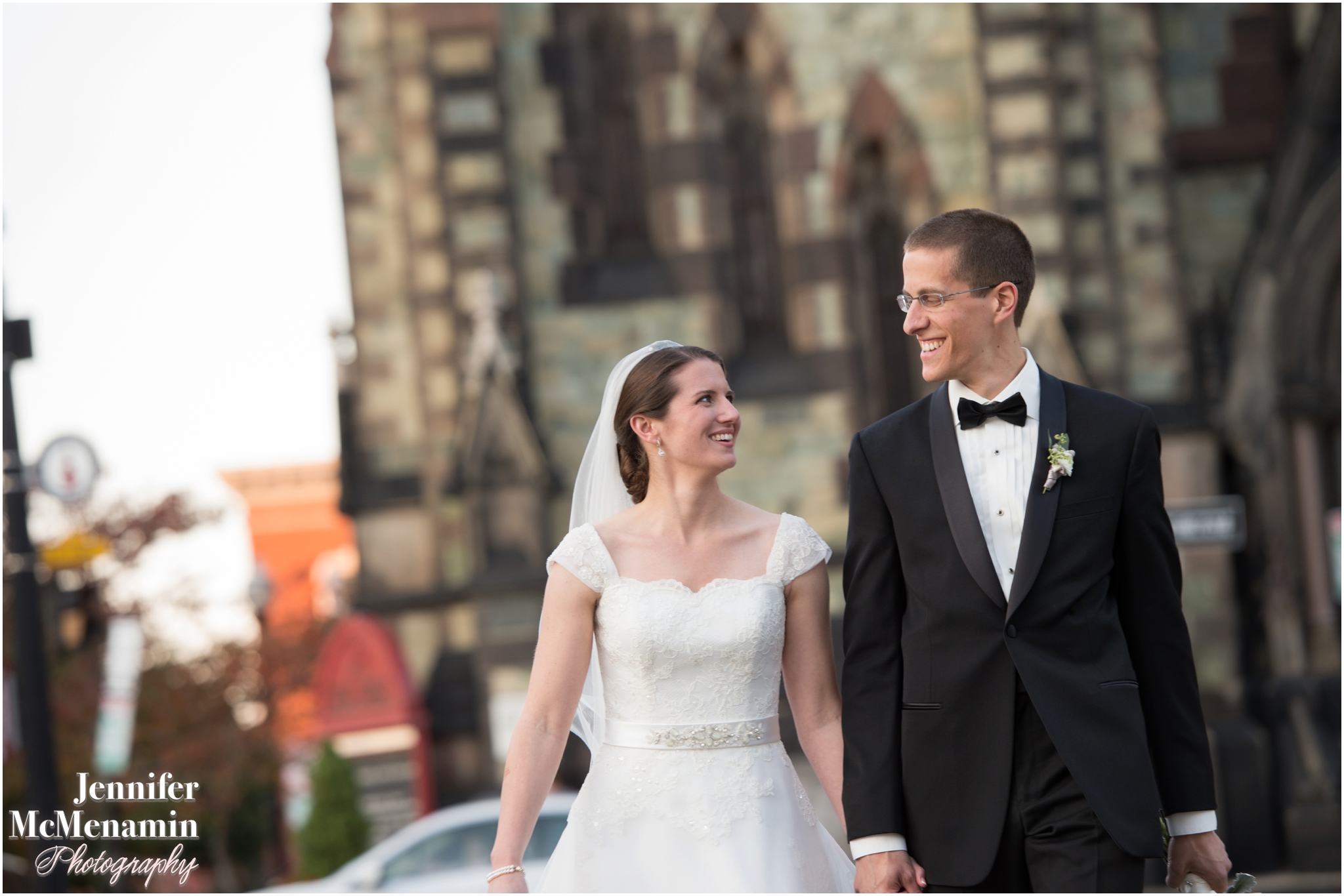 And then it was time for the party! A few reception details in the always-lovely Corinthian Room of the Grand Historic Venue.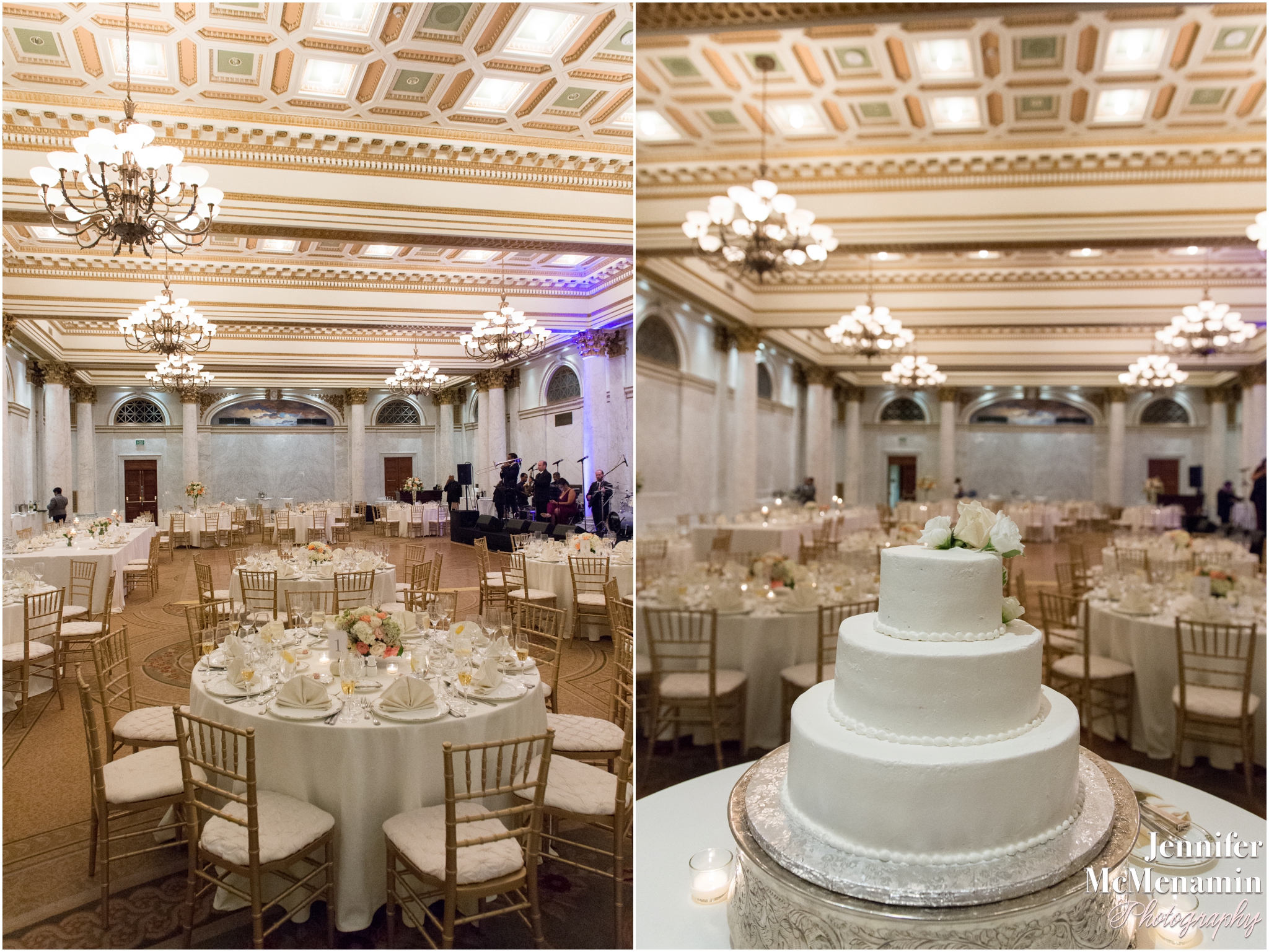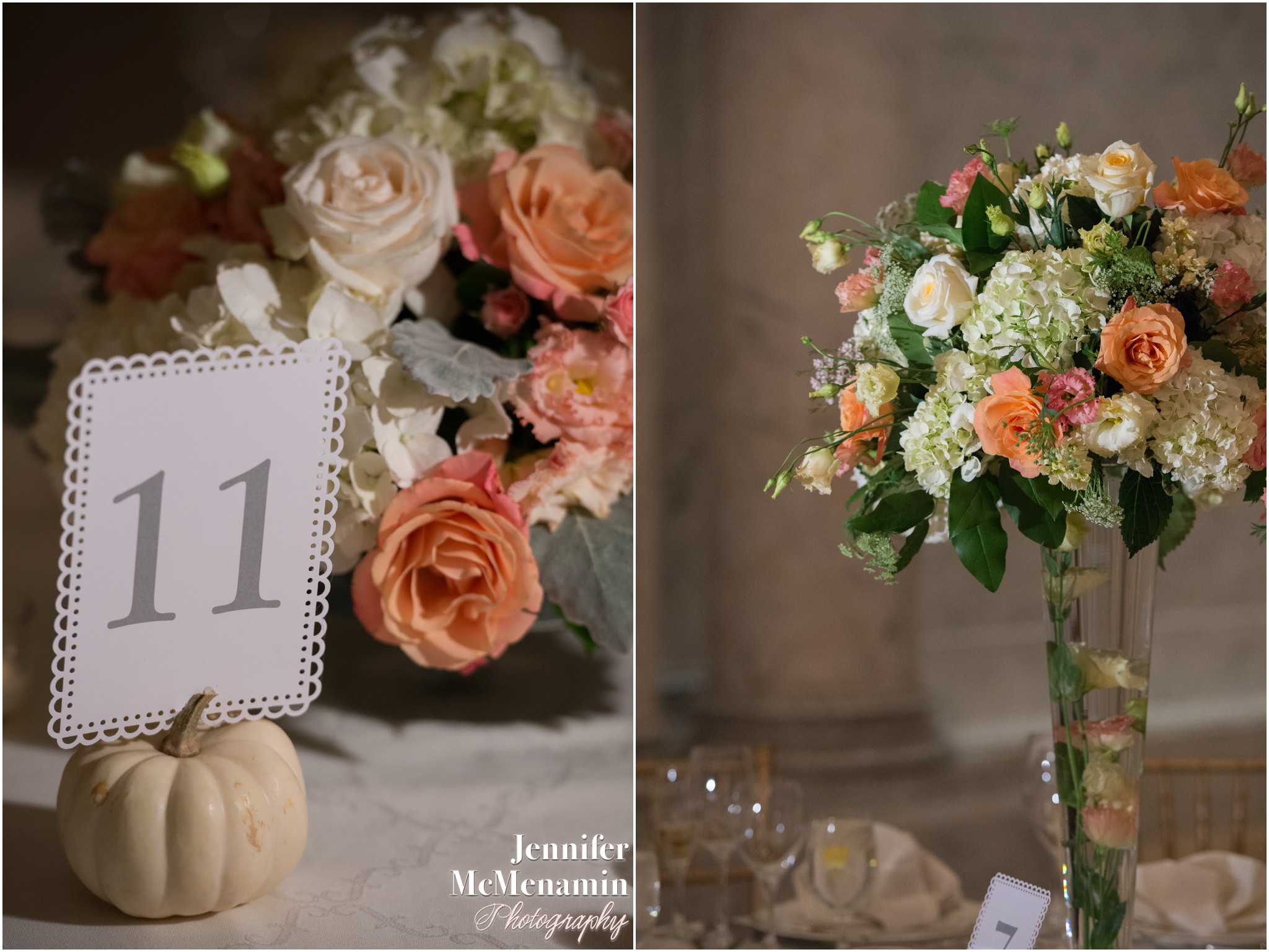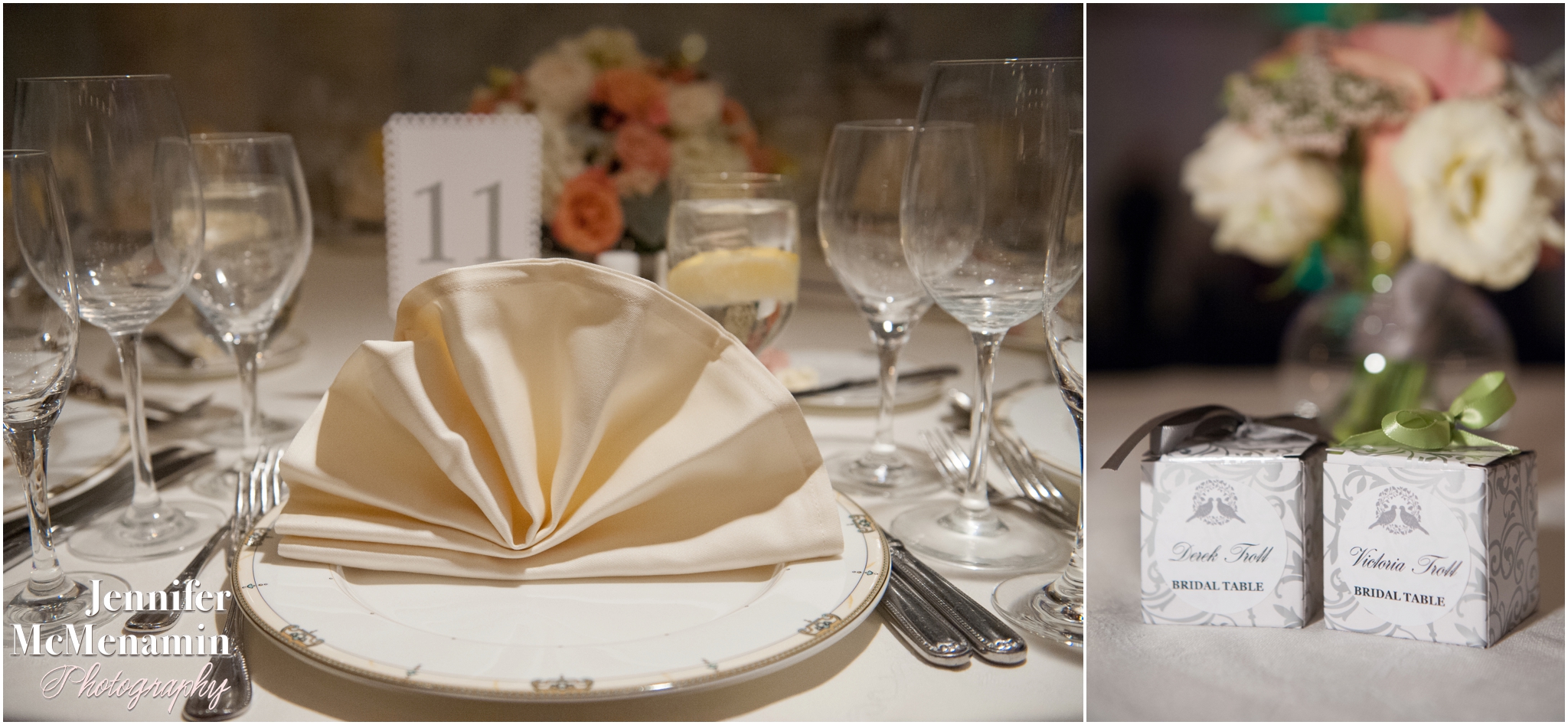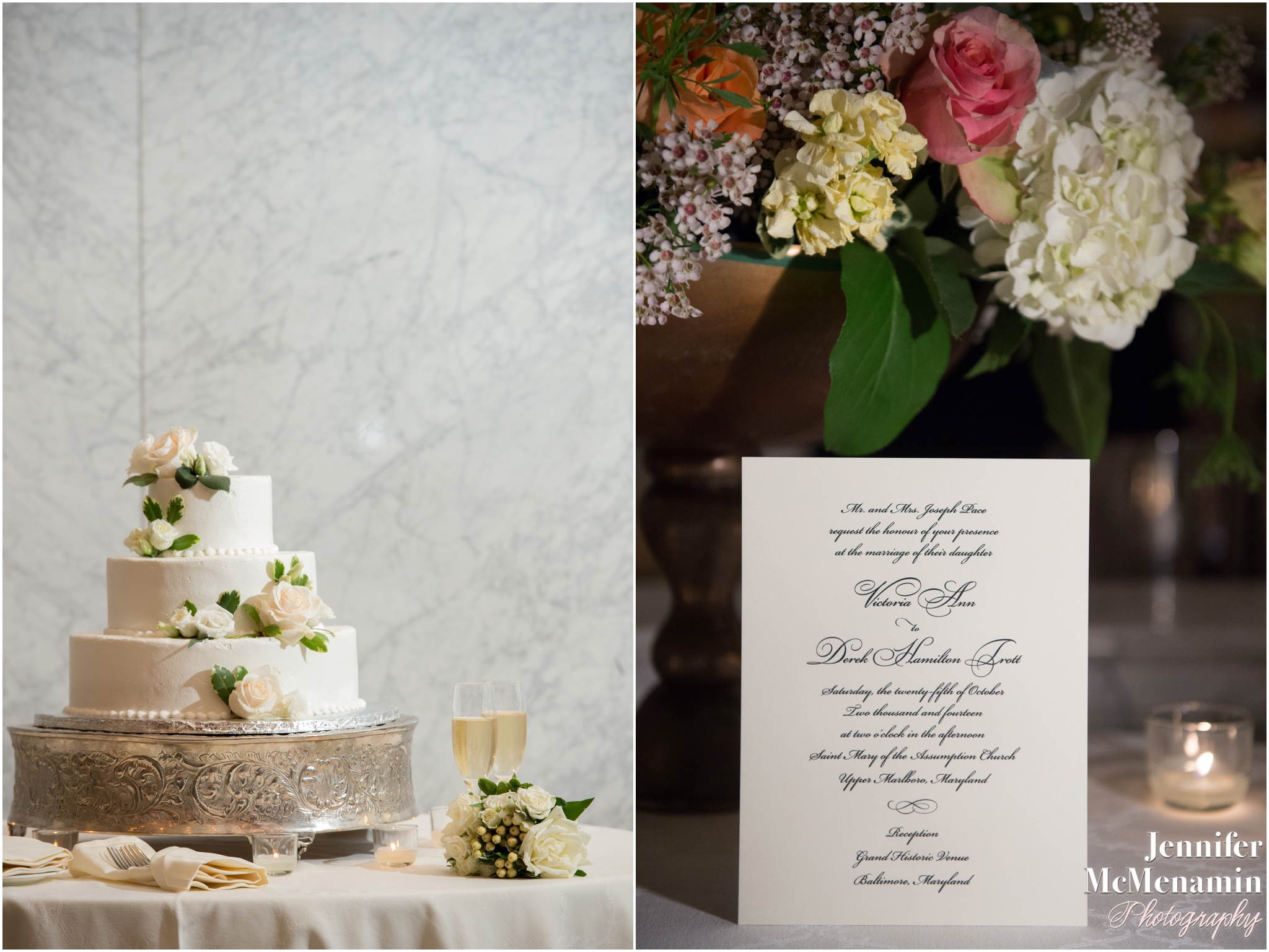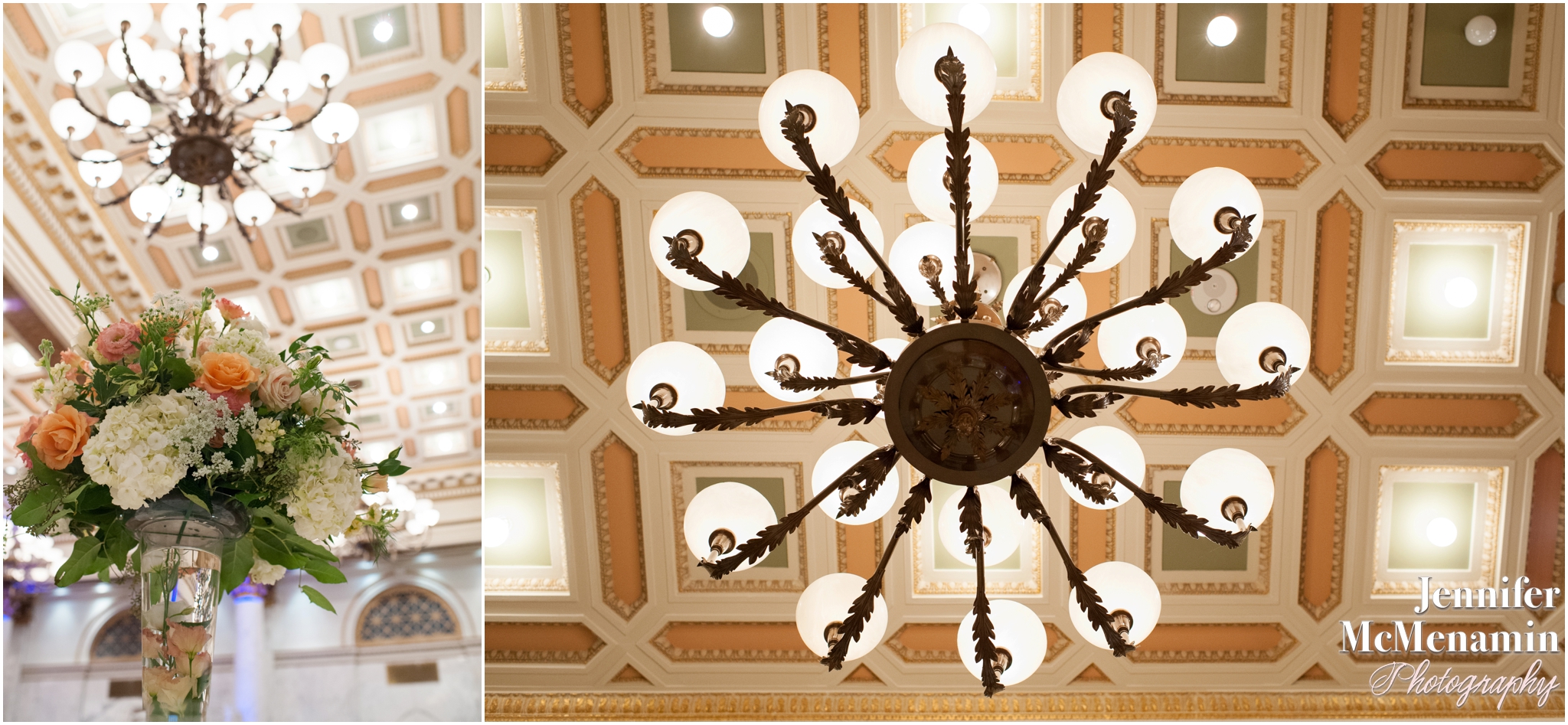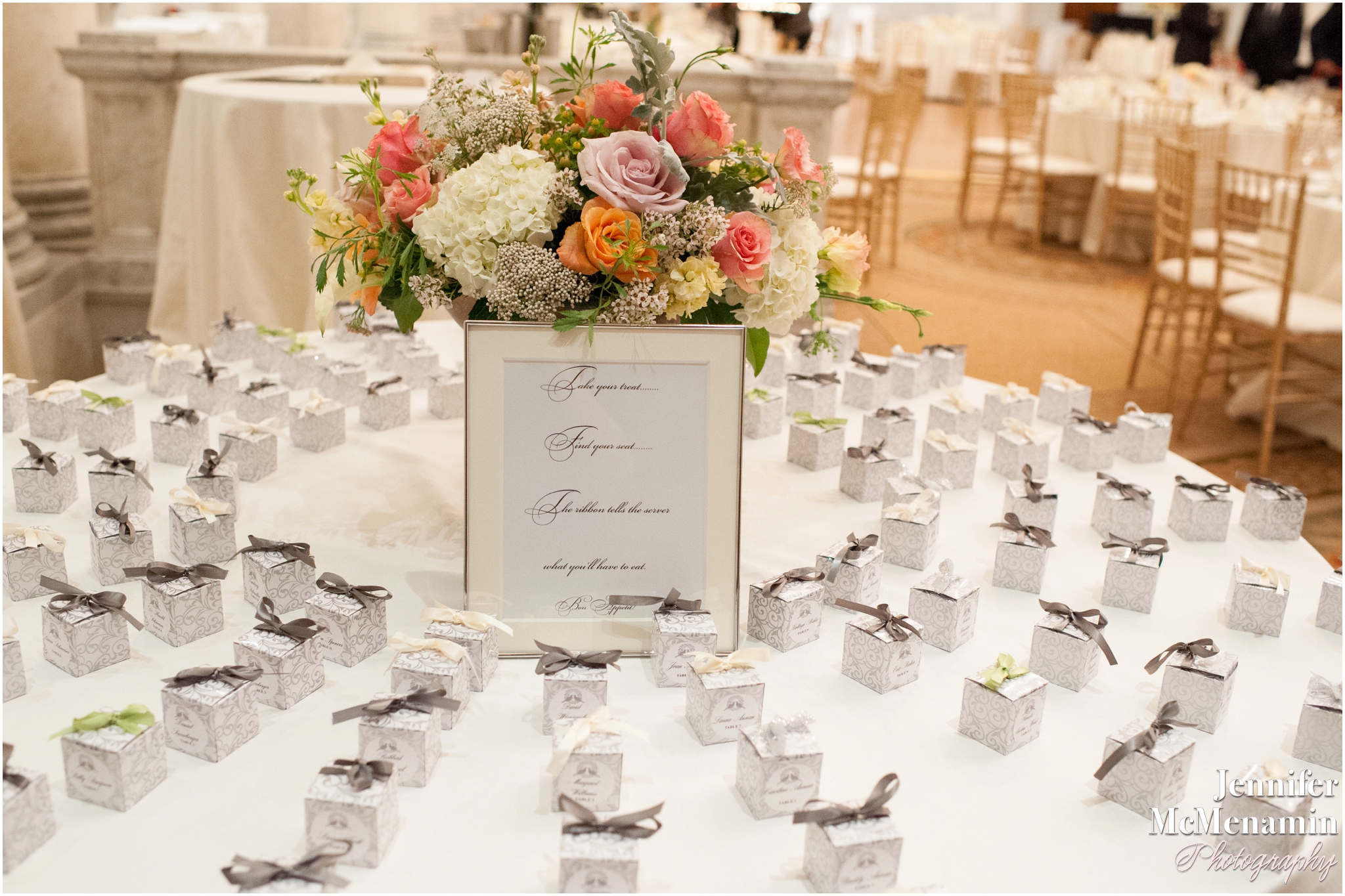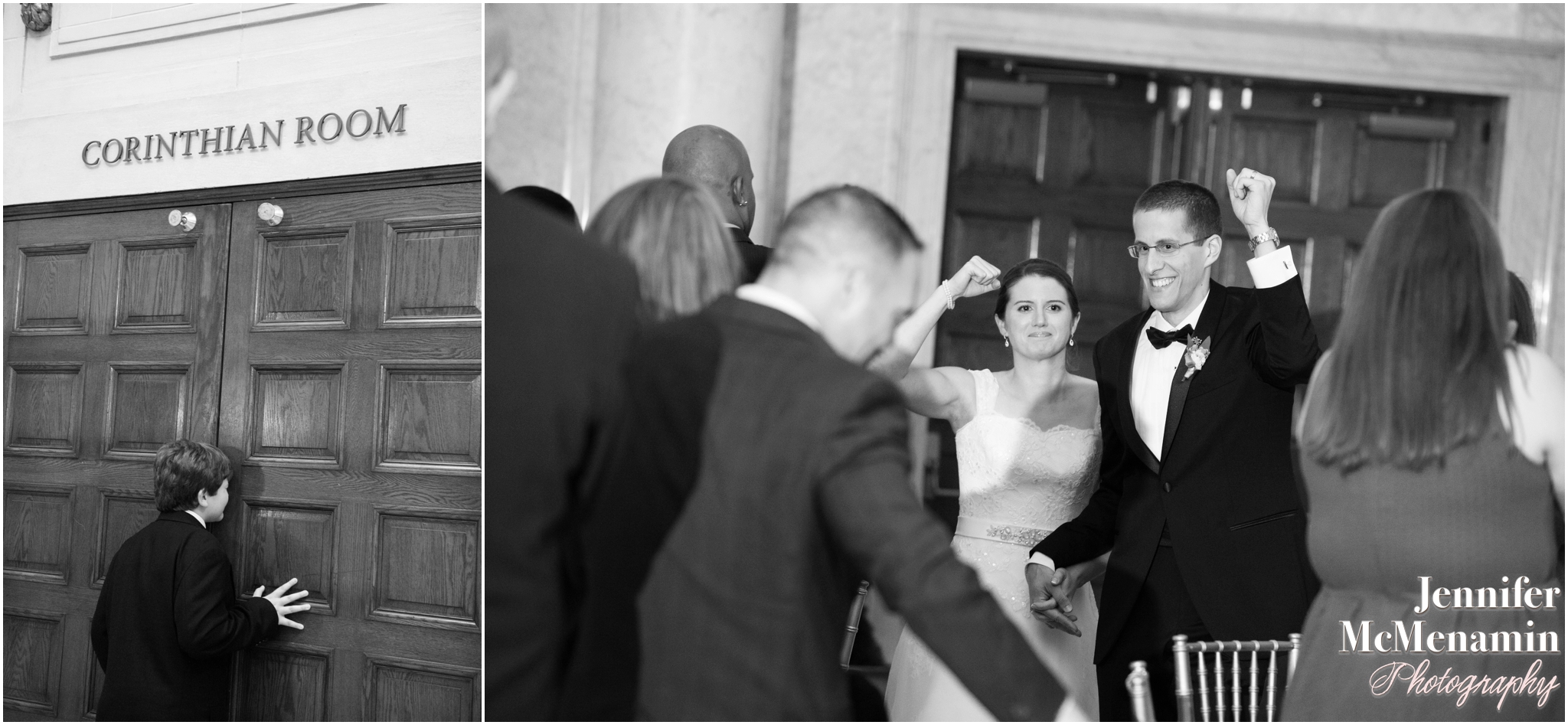 And lots of fun and merriment.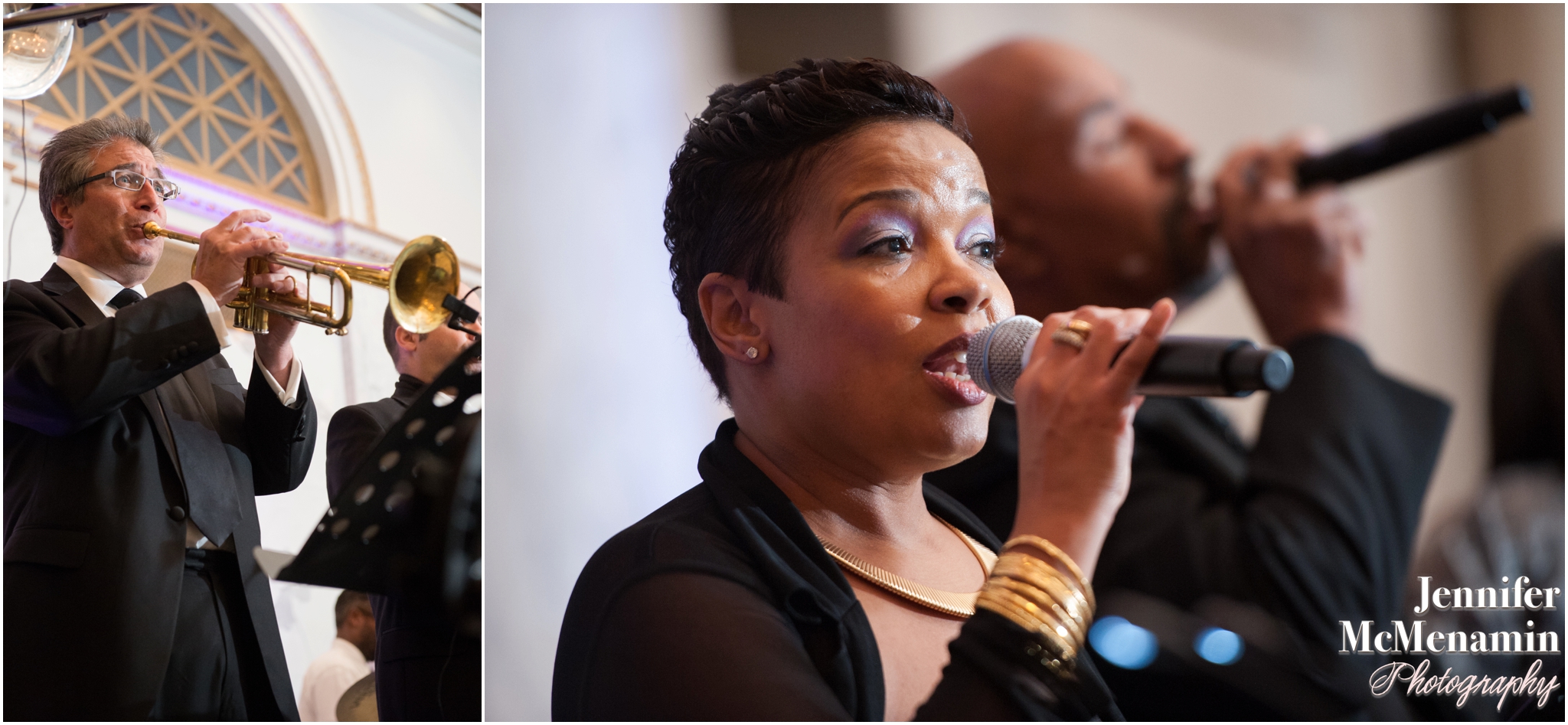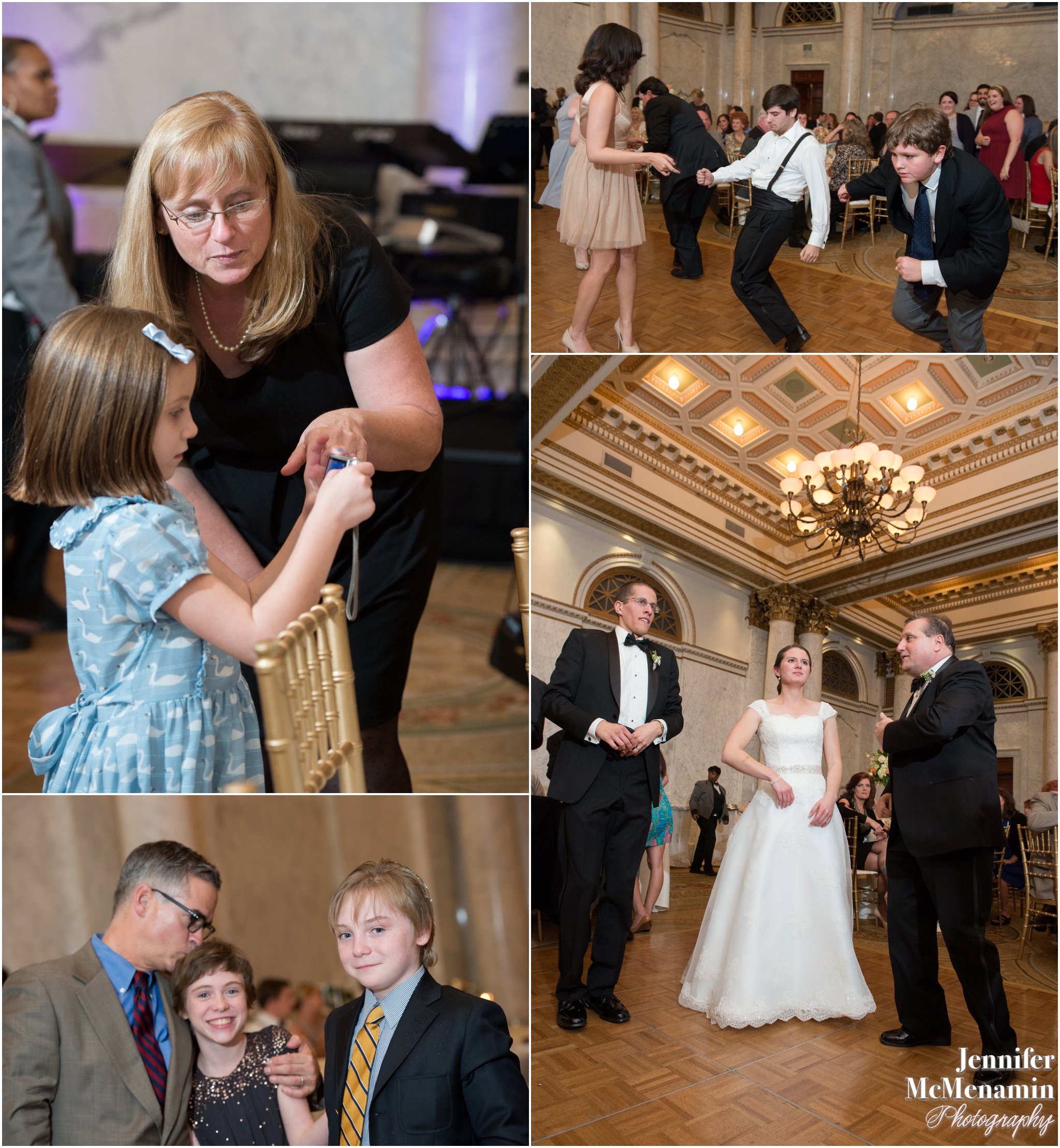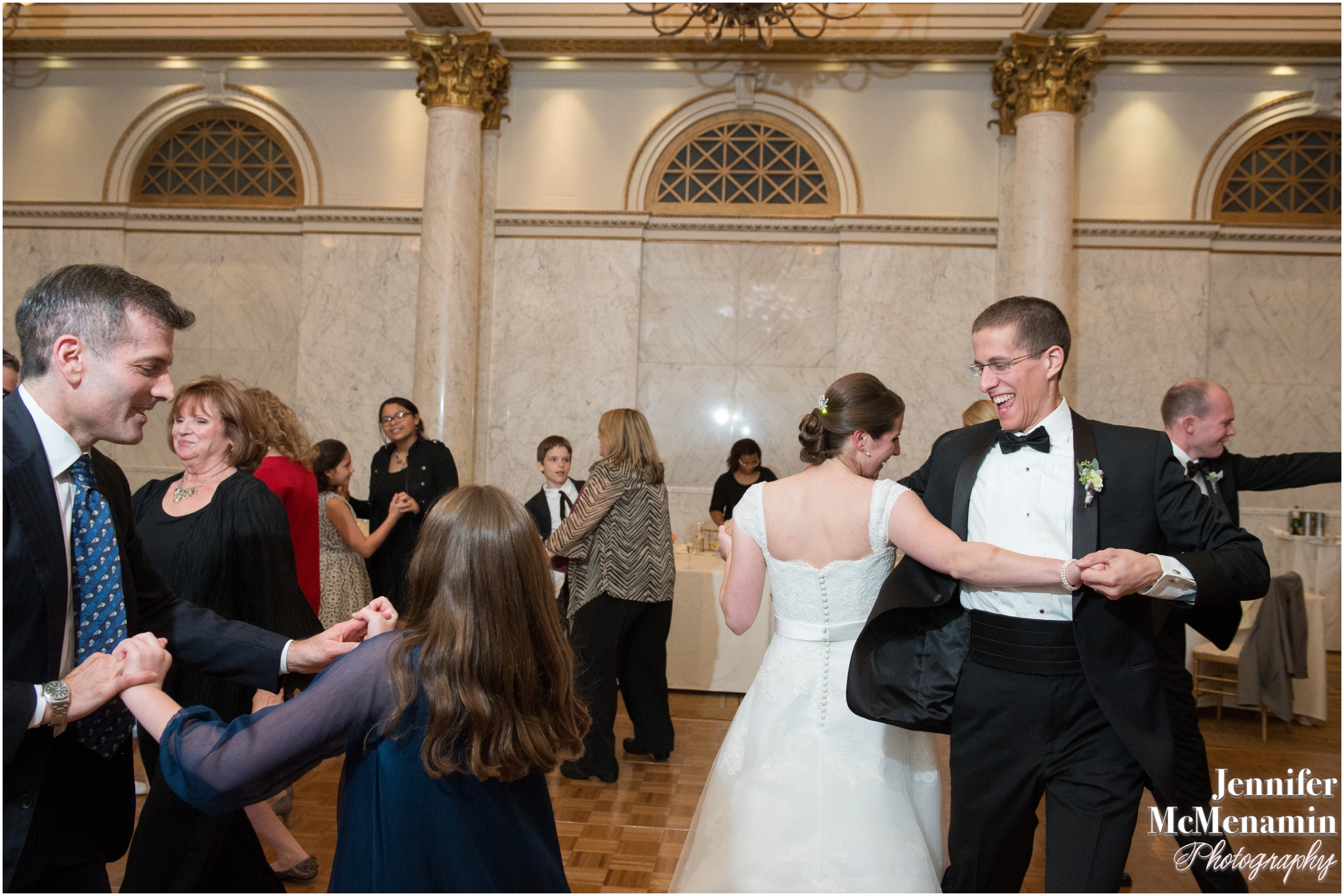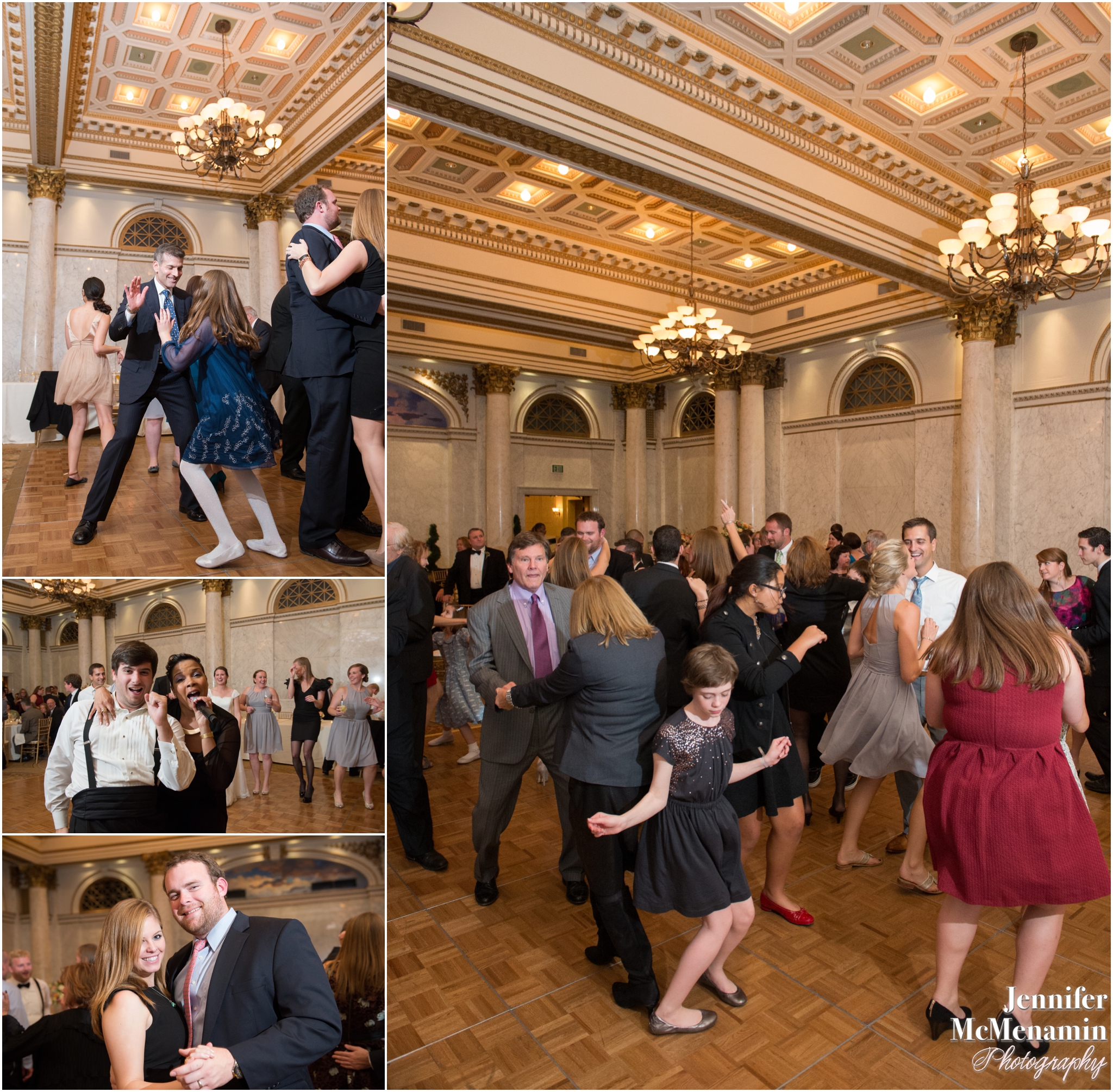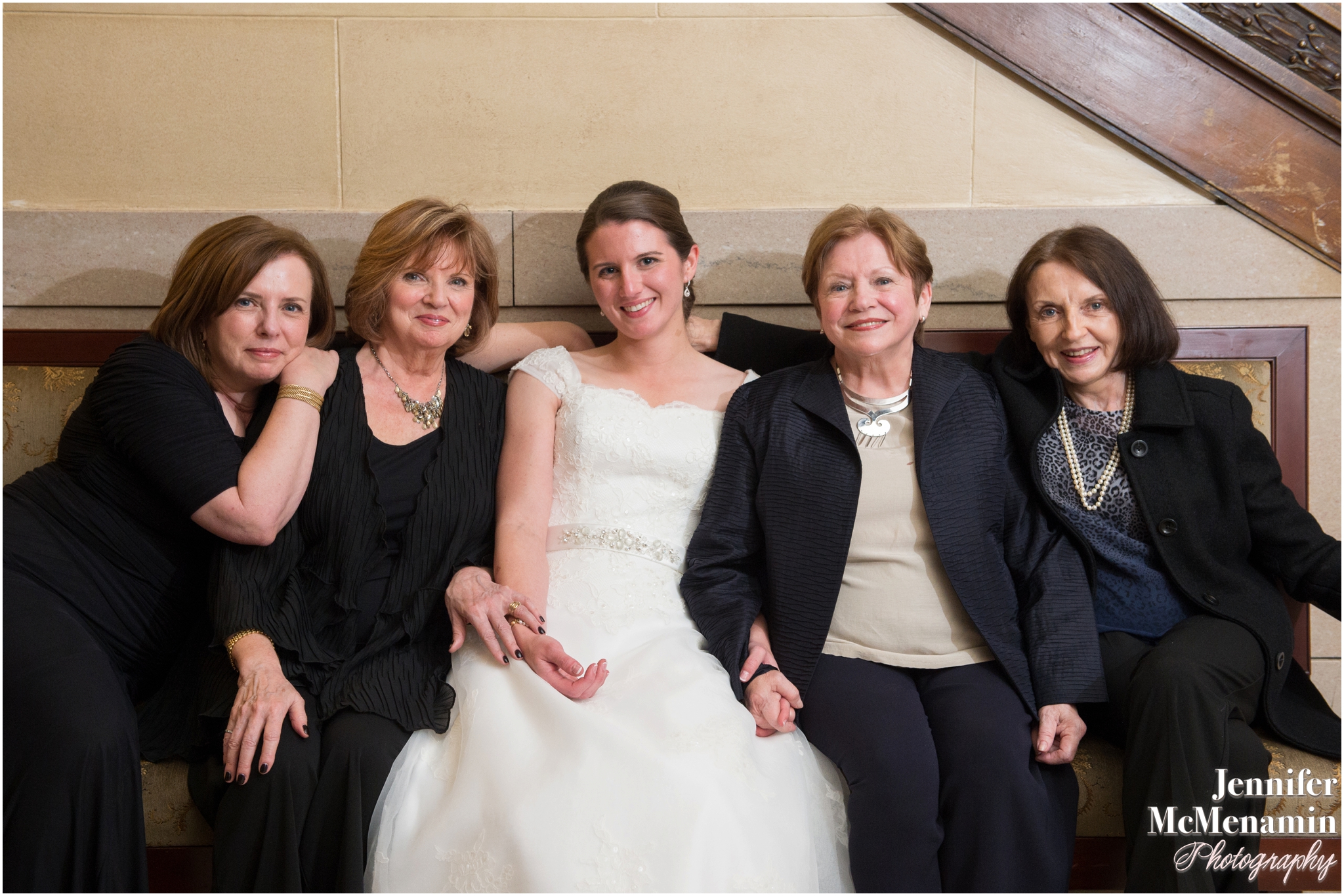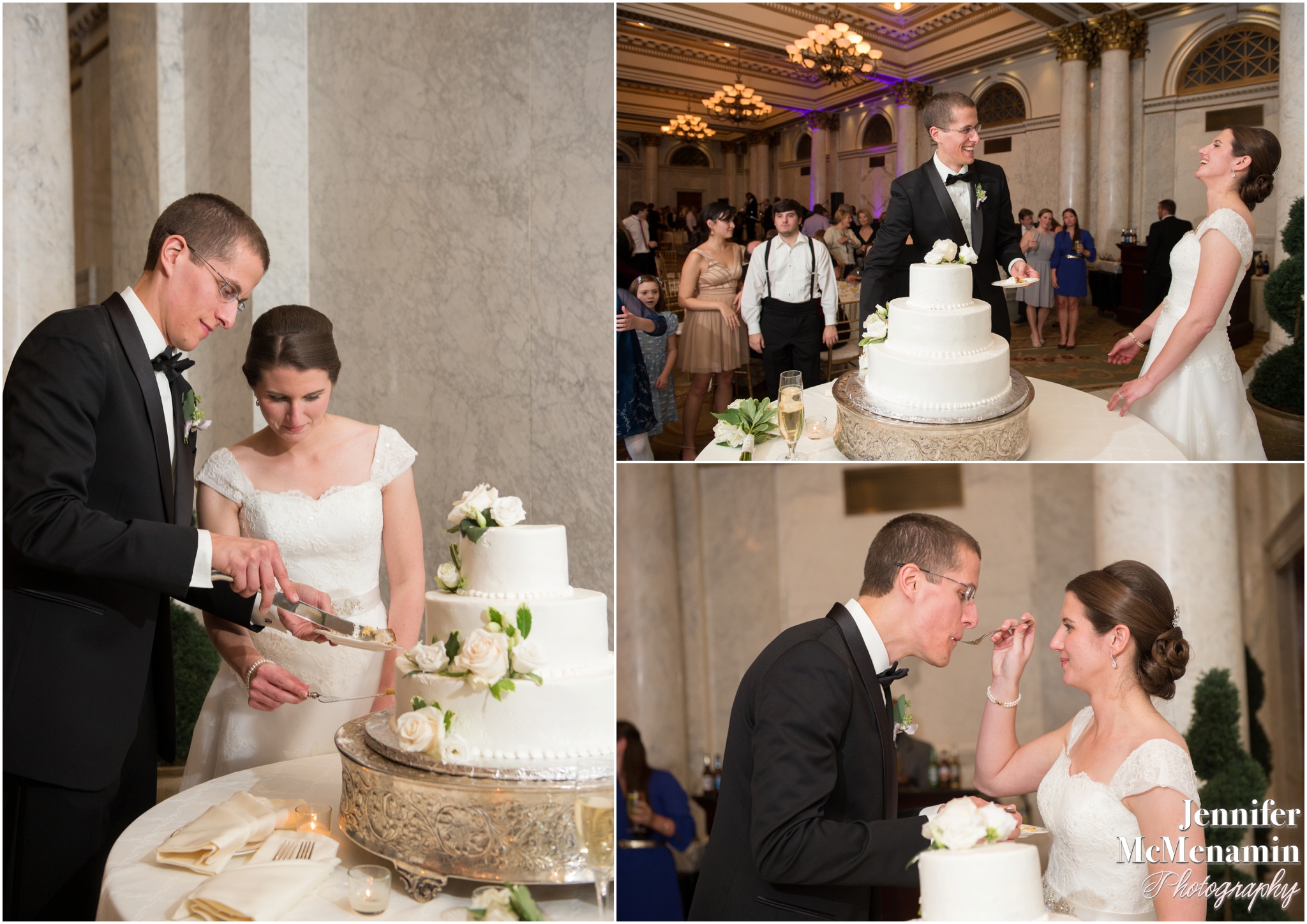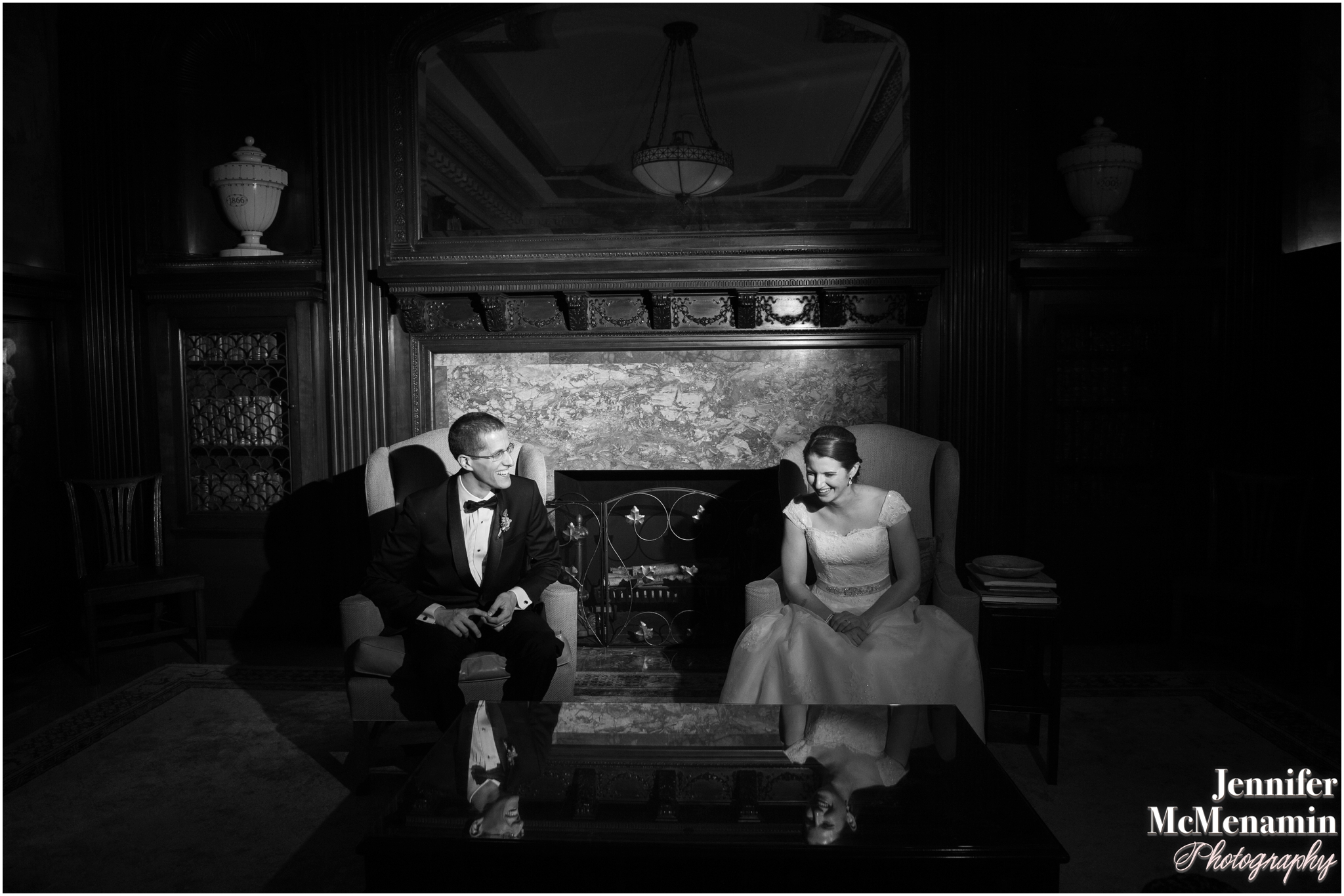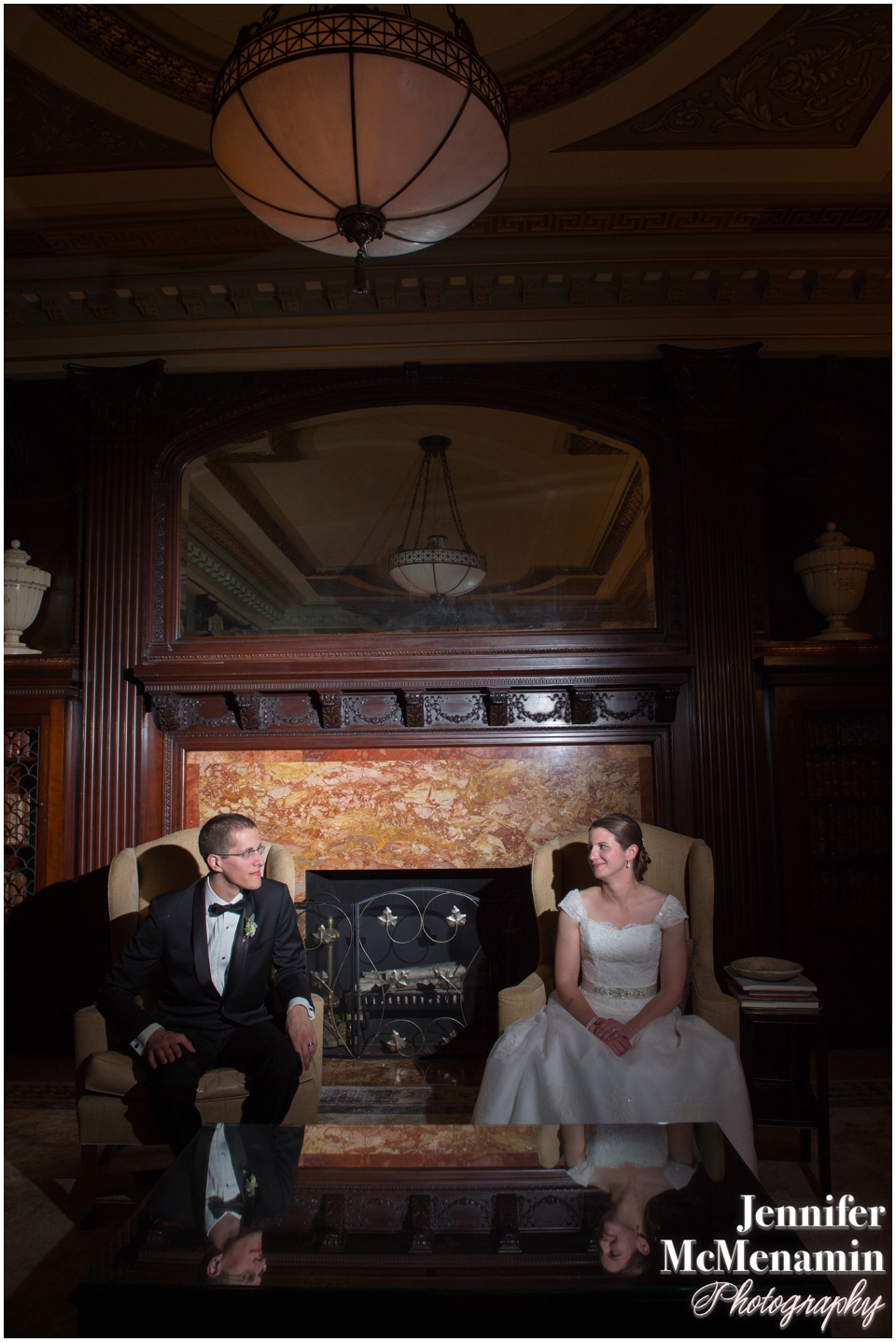 And that House of Cards-inspired boardroom photo.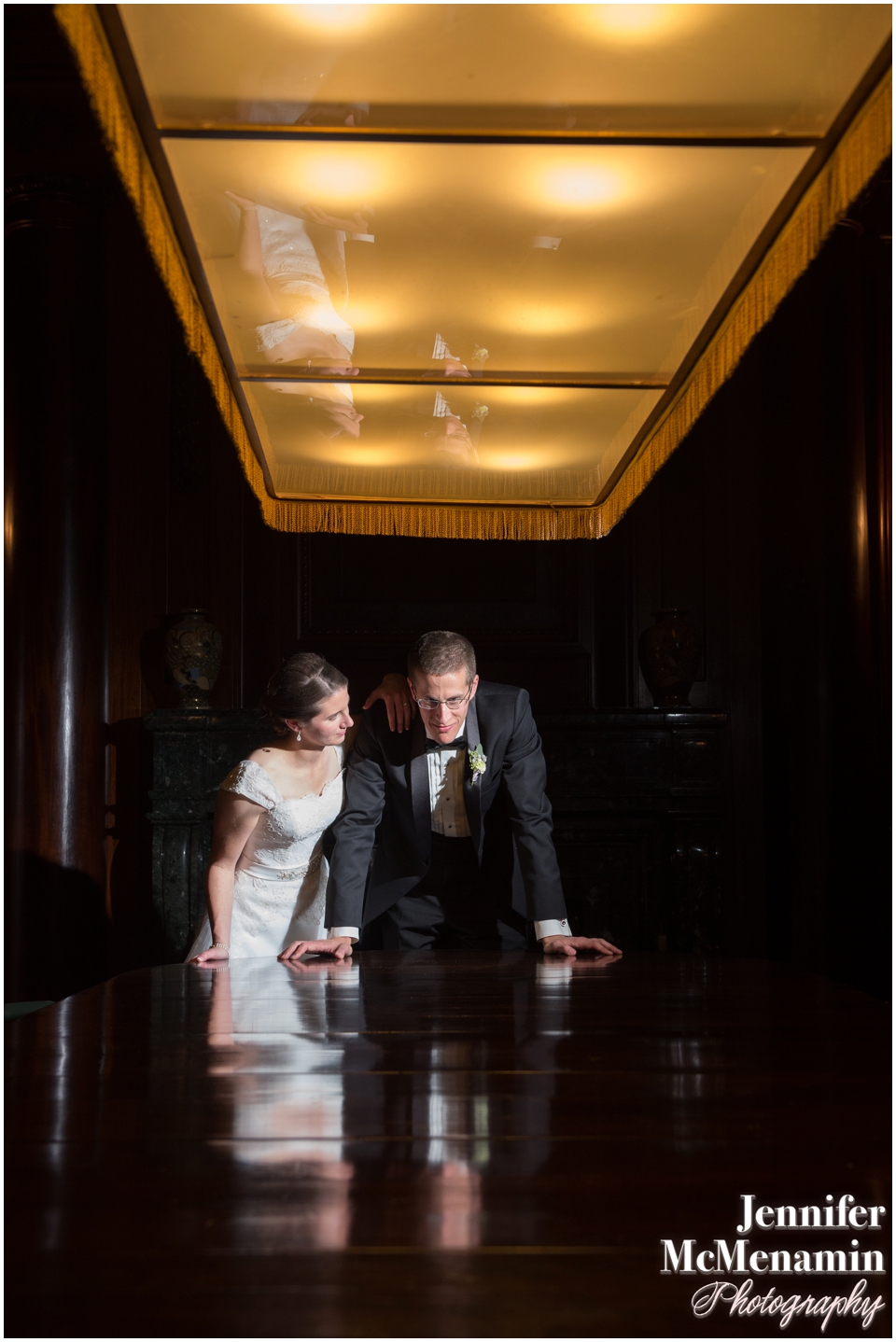 We couldn't let the reception end without capturing a few photos of the newlyweds with all their friends from the college where their relationship got its spark on those early-morning rows.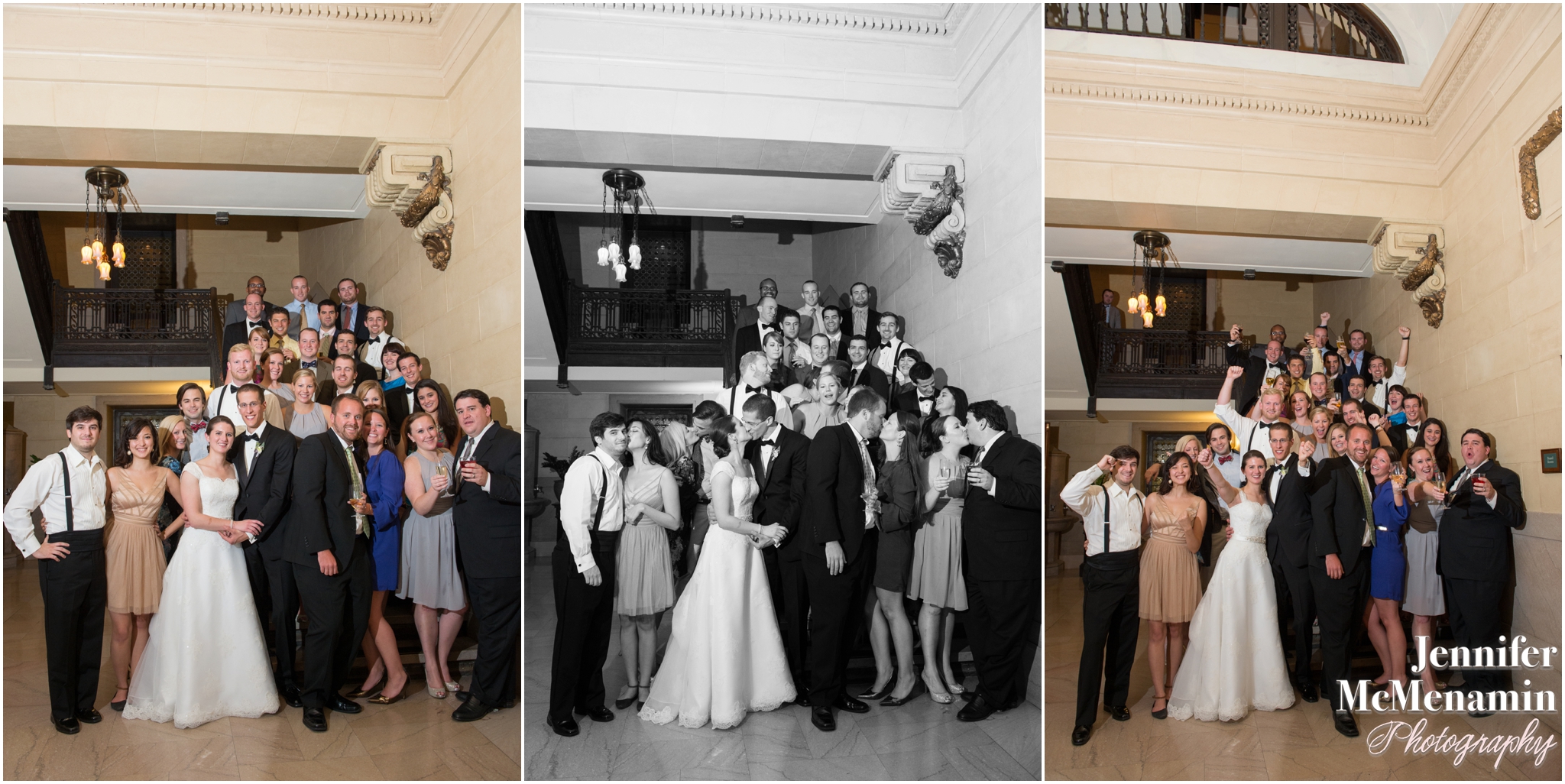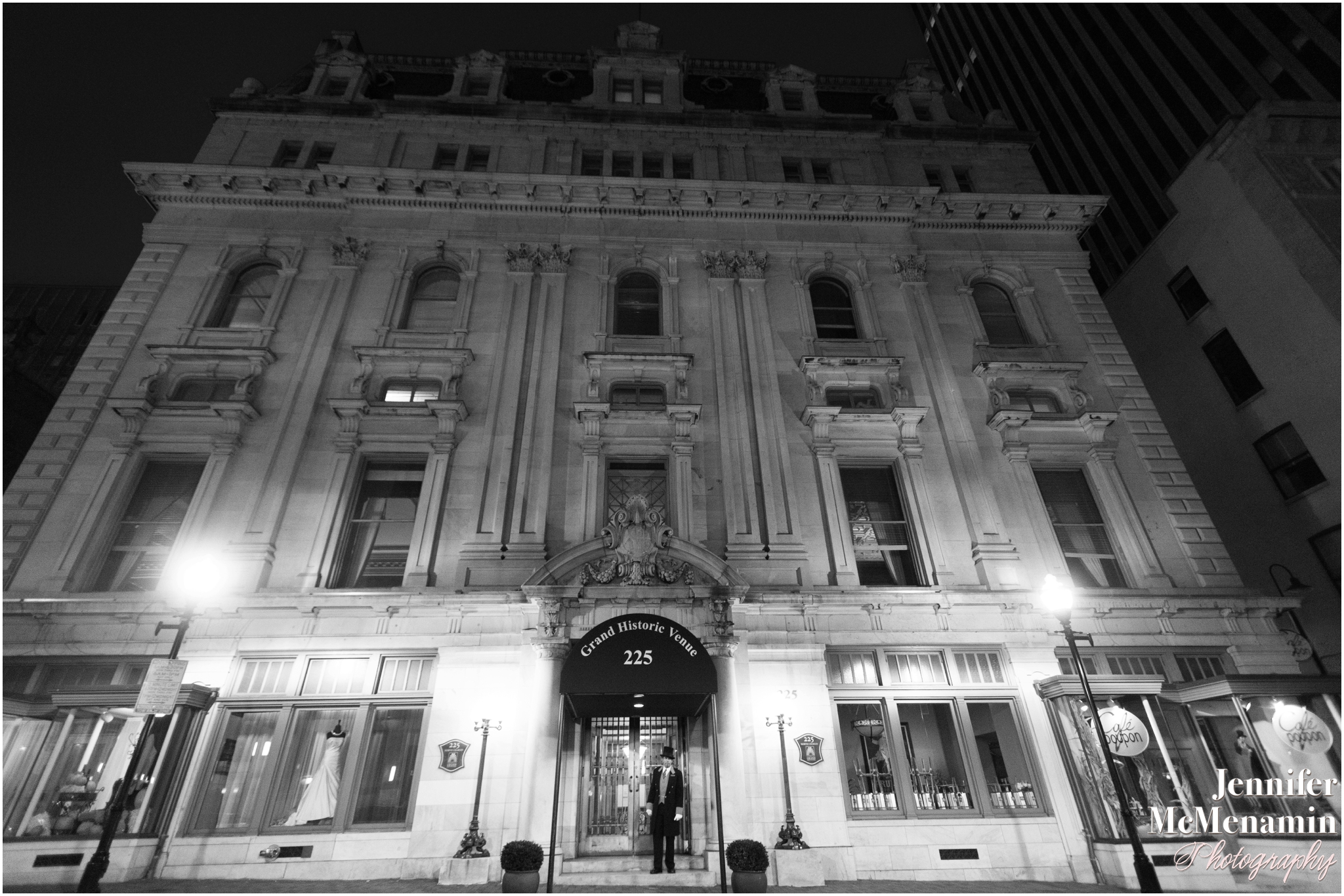 Many, many congratulations, Victoria + Derek! It was such a pleasure working with you, your friends and your families!
Credits:
Photography: Jennifer McMenamin Photography, LLC

Ceremony: St. Mary of the Assumption Church
Officiant: Father Thomas LaHood
Reception: The Grand Historic Venue
Bridal attire: Augusta Jones gown from the Betsy Robinson Bridal Collection
Bridesmaids' attire: Sorella Vita
Groom's attire: Tuxedo House

Florist: The Floral Studio
Cake: Kirsten's Cakery

Band: Phoenix

Transportation: Bayside Limousine
Invitations: Papyrus