Shannon + Michael

The Historic Belvedere -- Belvedere & Co. Events -- Baltimore wedding photographer -- Baltimore wedding photography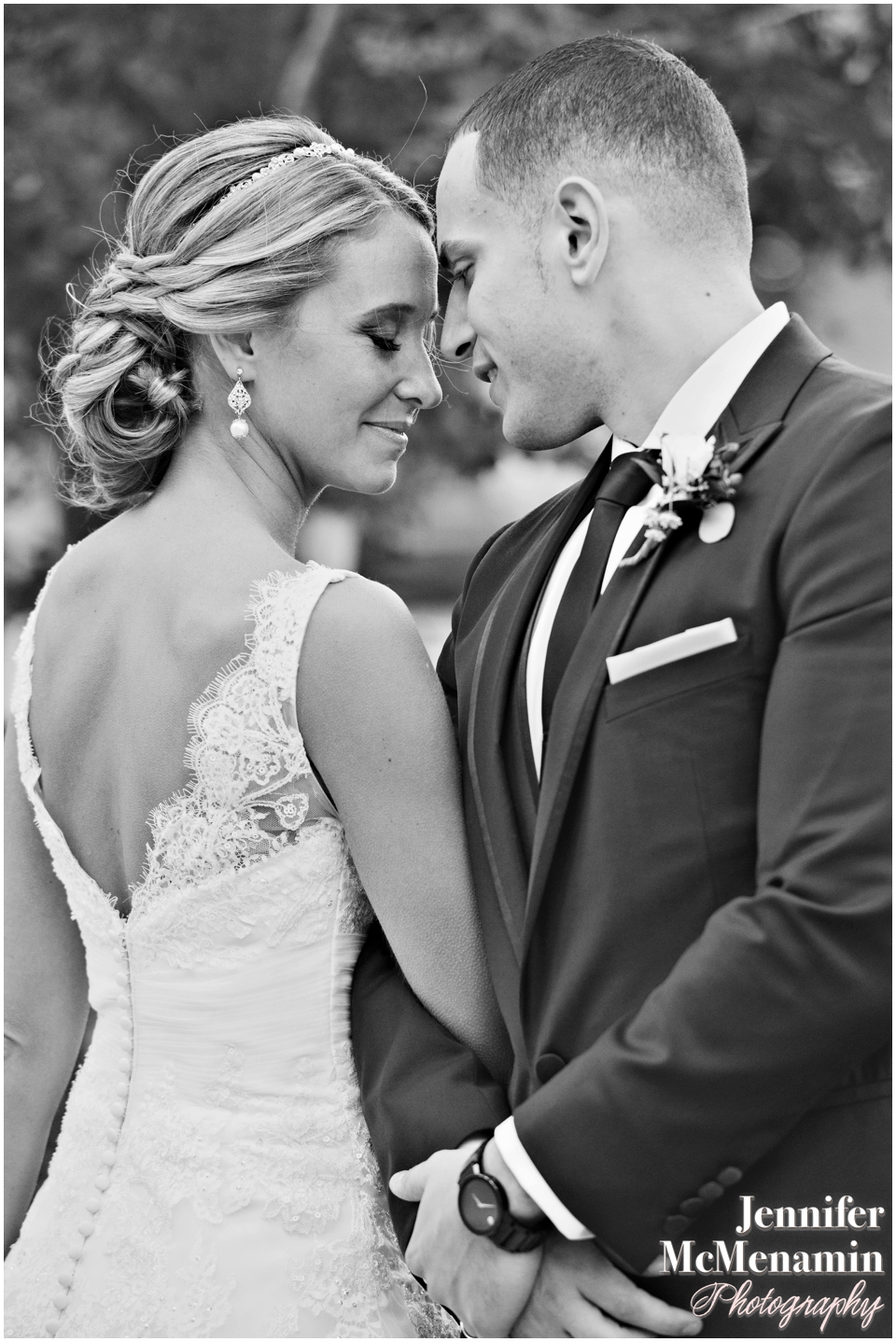 Shannon and I did so much laughing together in our first phone calls and our first meeting that I knew her wedding to Michael would be a joy to photograph. She had a beautiful and incredibly detailed vision of her wedding more than a year out. She had already hired a fabulous hair and makeup team, a wonderful band and one of my most favorite invitation designers on the planet. She had bought her dress and copper Valentino shoes that she was oh so excited about. She knew she wanted mini lanterns as her placecards and favors. And she knew she would ride in a trolley from the Four Seasons to the Historic Belvedere for the wedding and back to the Four Seasons, where she knew she wanted her guests to enjoy brunch the day after the wedding before heading home. It was such a delight to watch all of these carefully planned details come to life before Shannon's eyes on her wedding day and to capture her reaction as each element unfolded. And then there were all of the joyous moments that no timeline or spreadsheet could have prepared Shannon for — the excitement of getting ready with her closest girlfriends, the thrill of seeing her elaborate updo and high-glam makeup in the mirror for the first time, that first glimpse of Michael at the end of the aisle, the surprise of seeing their beloved pup Gizmo right after the ceremony and the amazing football jersey gifts that their best friends ordered for them, combining their names, their wedding date and their respective favorite football teams. As a photographer who loves nothing more than to capture real emotion and unscripted moments for my clients, I couldn't have been more thrilled to document the wonderful reactions of Shannon's parents when they saw her for the first time in her gown and veil. I could go on and on about how marvelous this wedding day was. But I know that Shannon is dying to see more photos. So without further ado, here are some of my favorites from this wonderful couple's big day: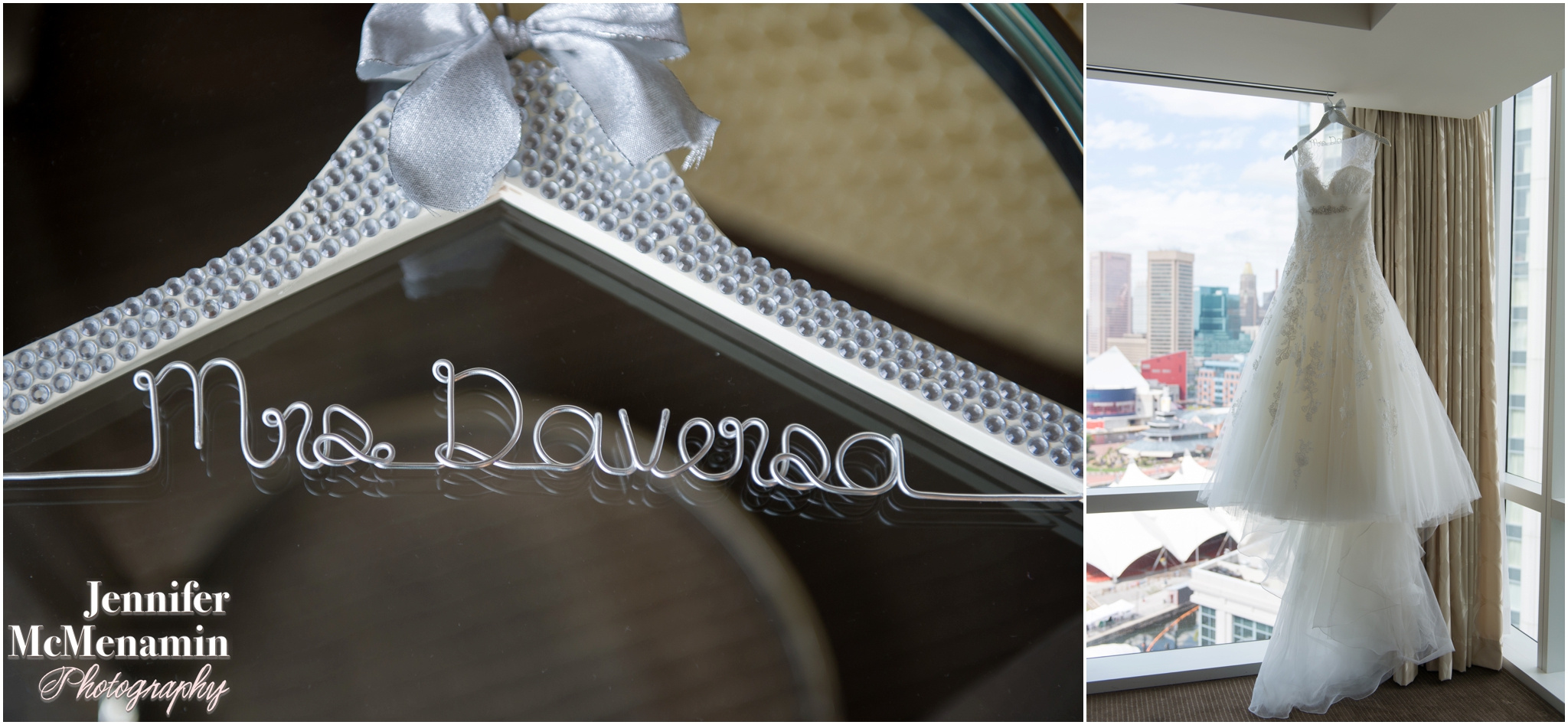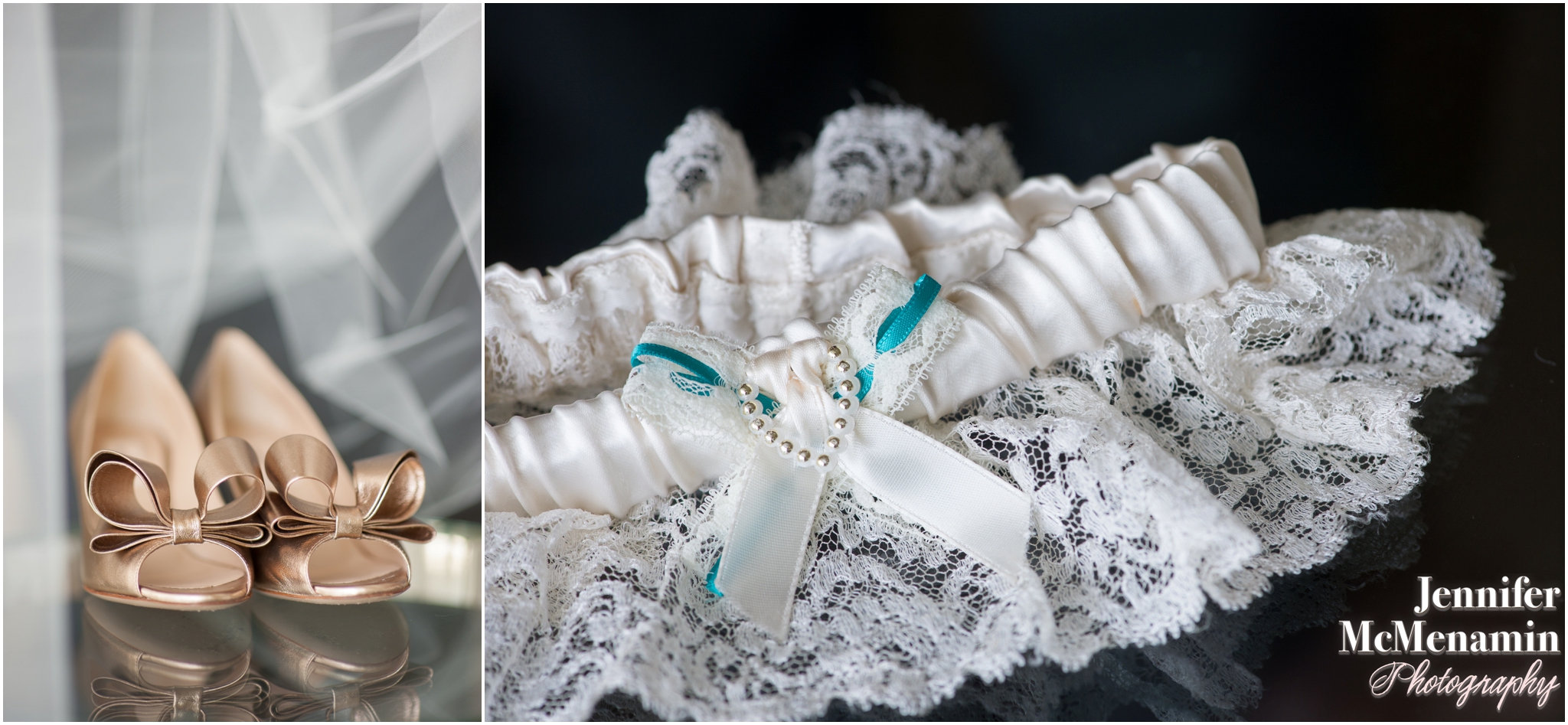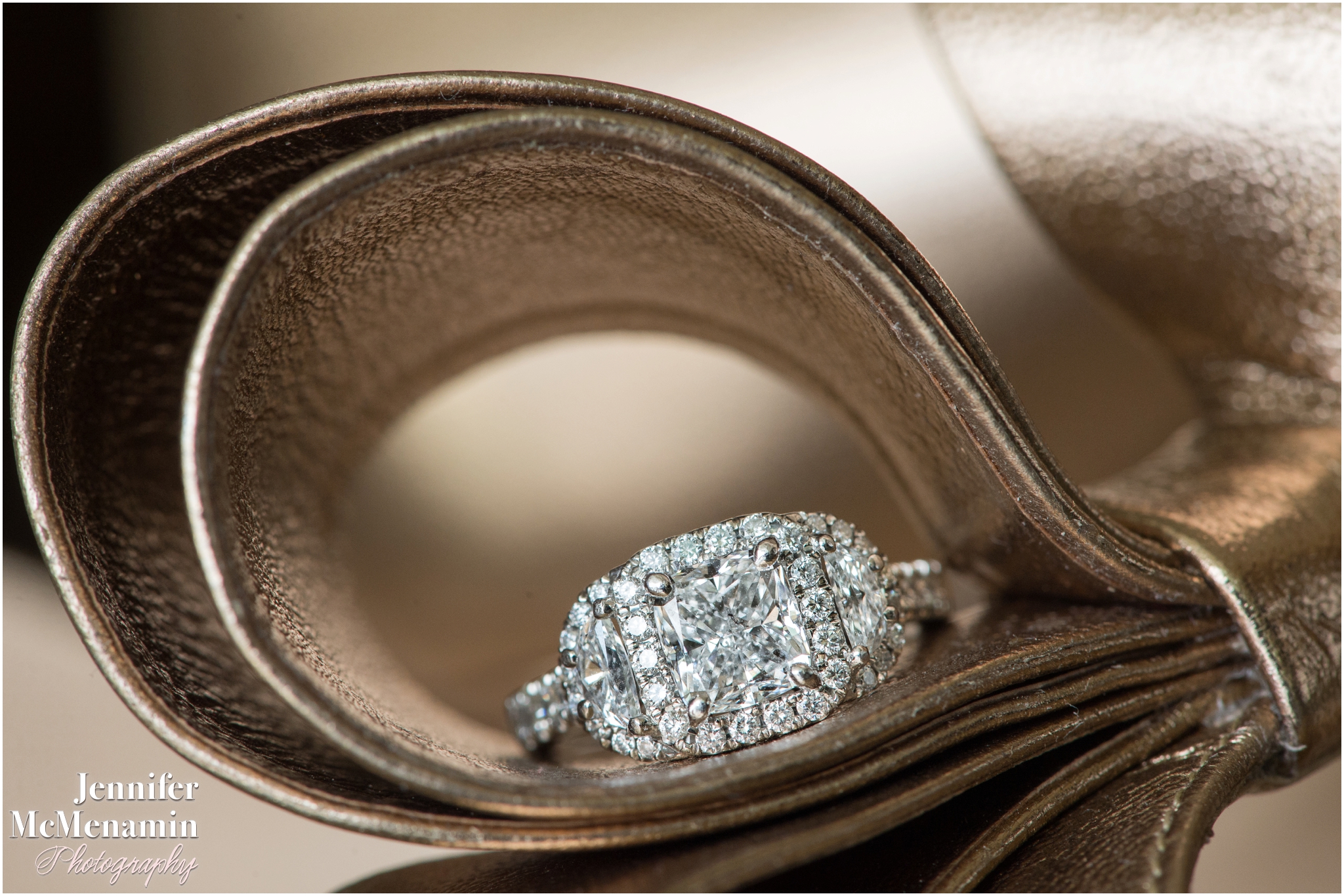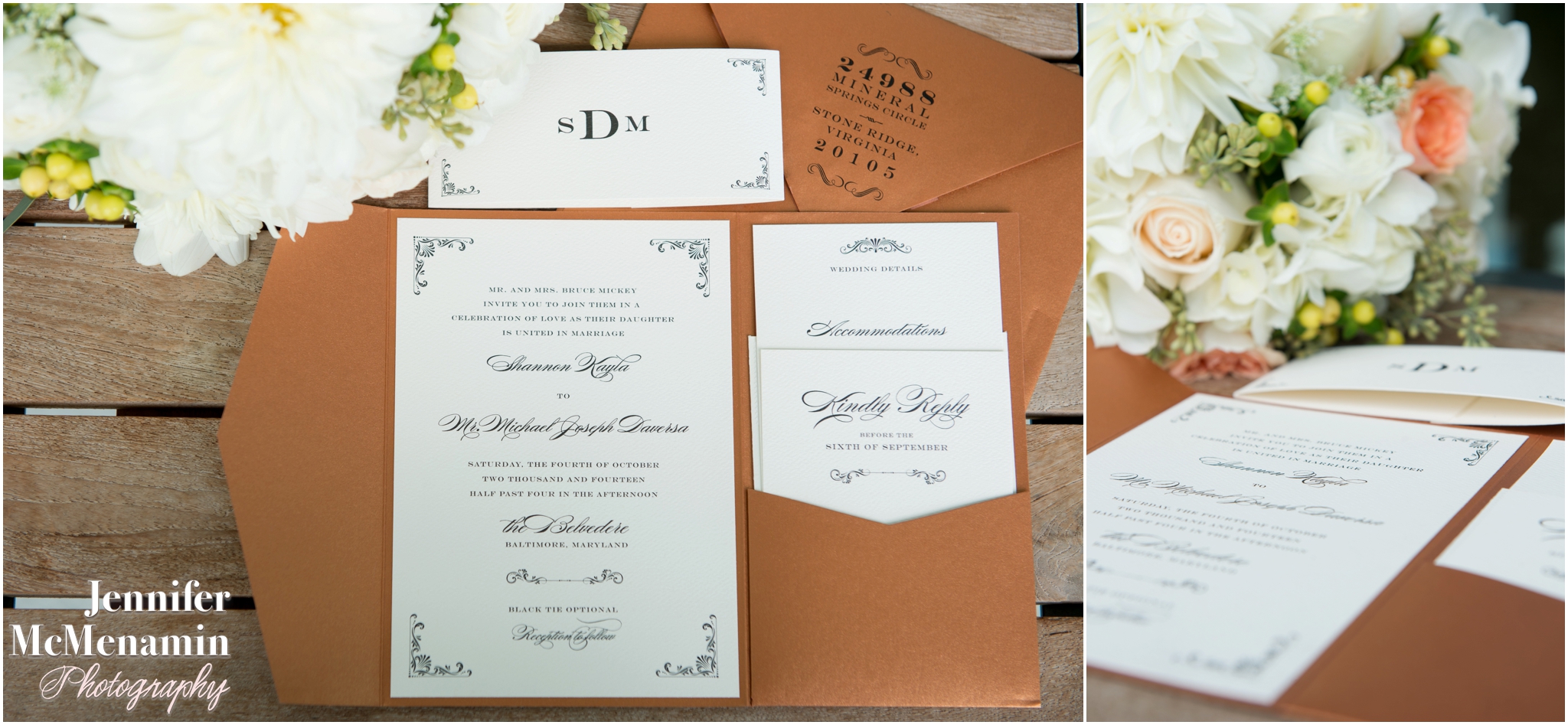 On the morning of her wedding, Shannon grabbed a Coke. This was the can she happened to get.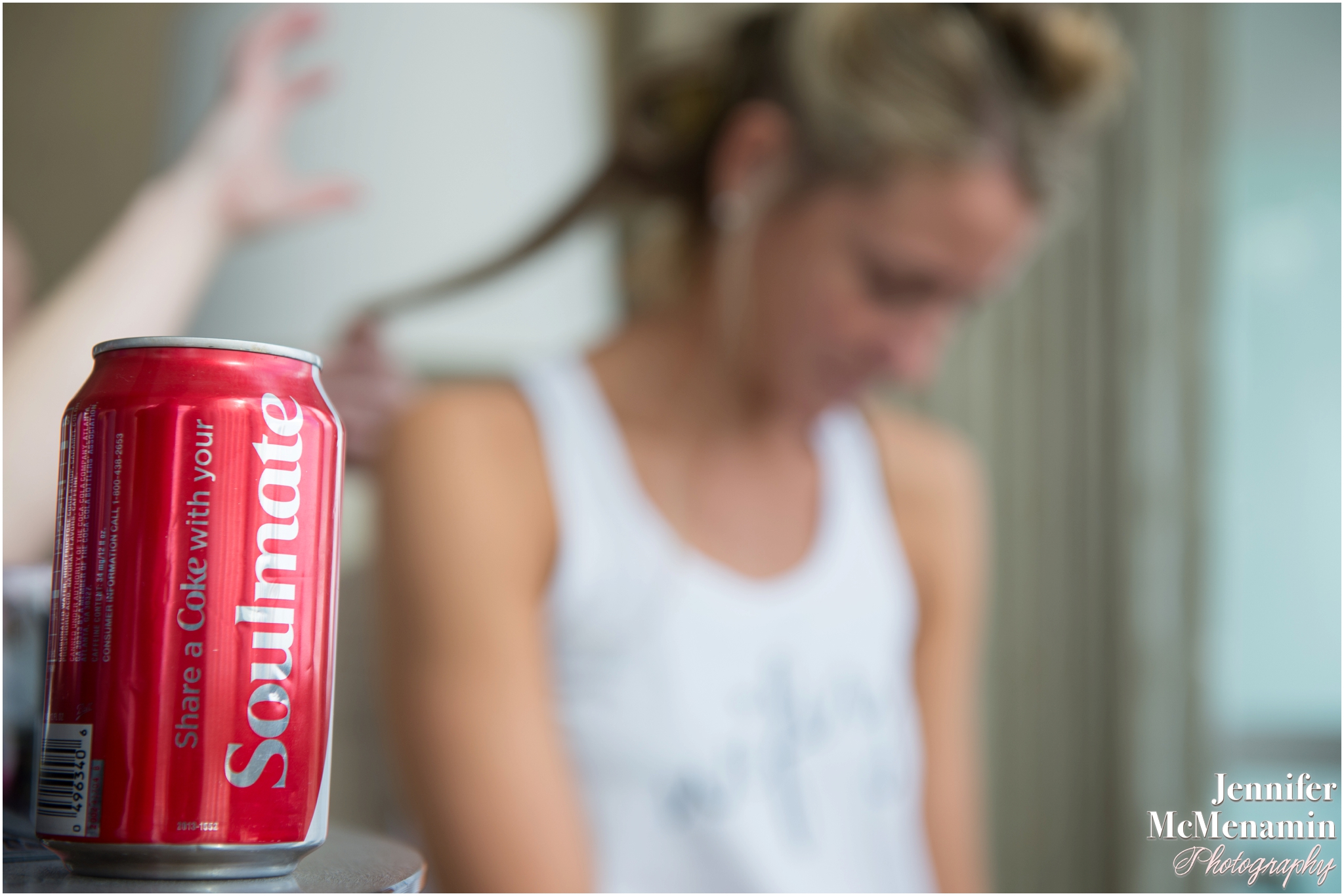 The updo that Sarah, from Amie Decker Beauty, created was truly an architectural work of art.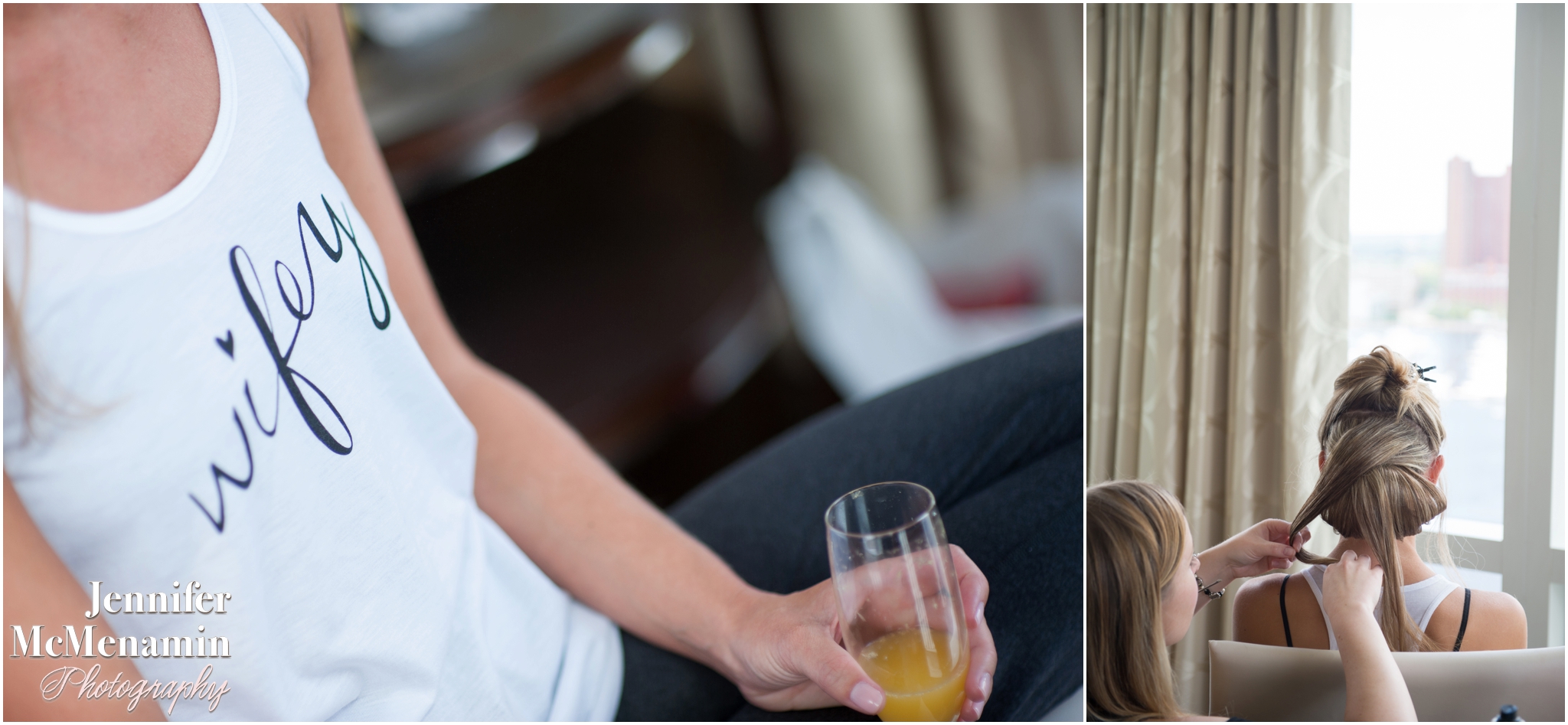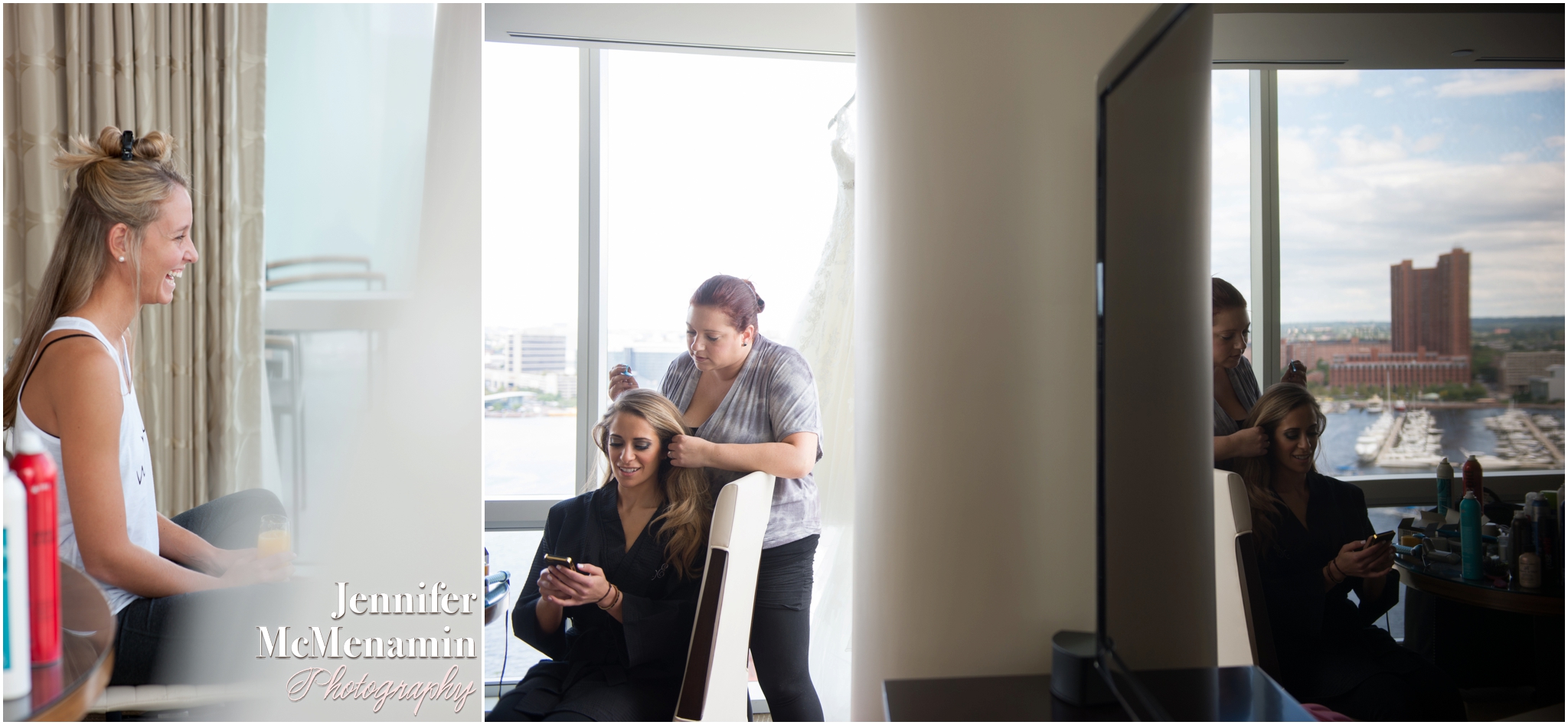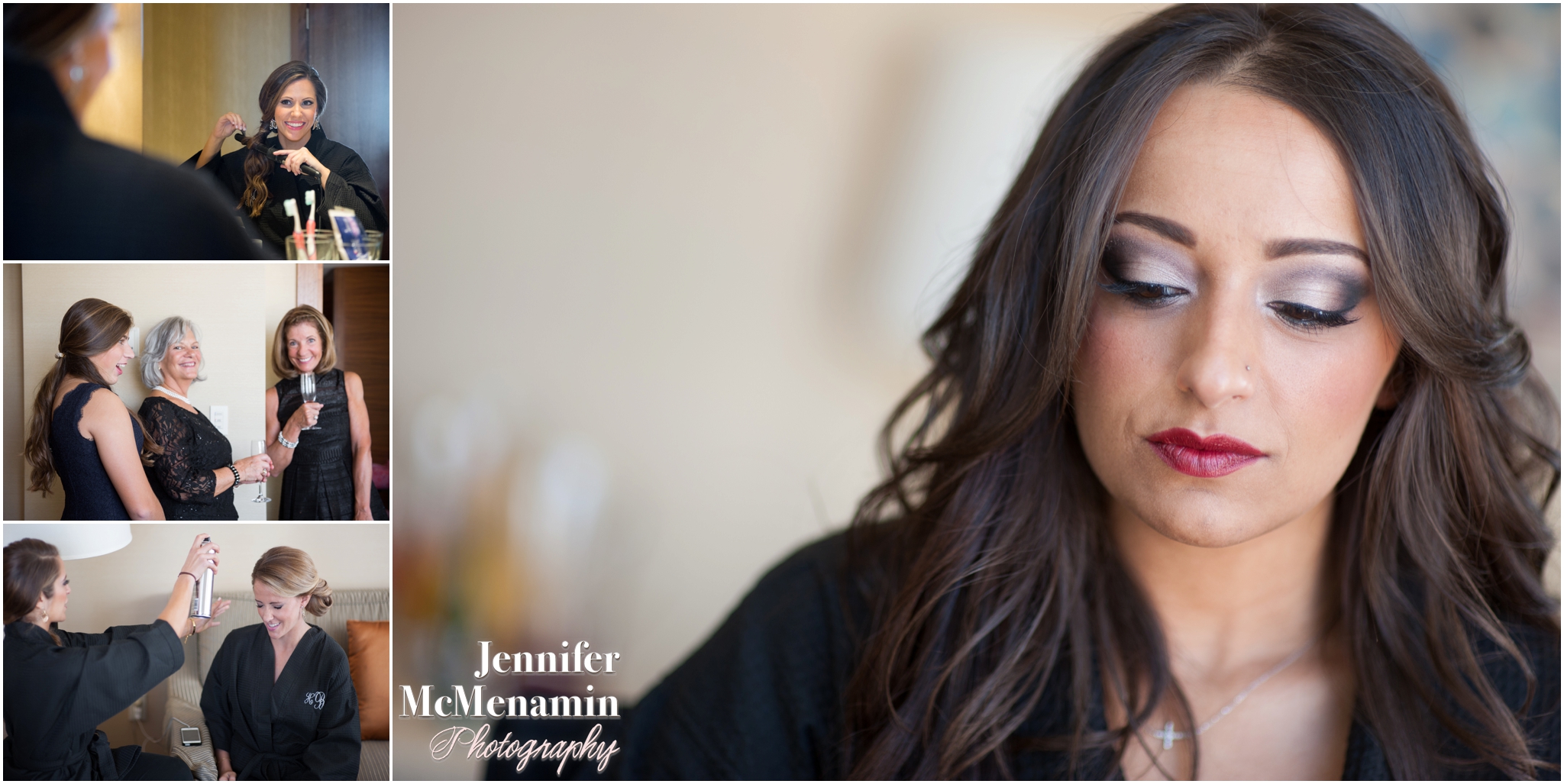 Michael's sisters delivered a gift from Shannon to him — a beautiful pin with a photo of his mother and a lovely inscription: "I know you would be here today, if heaven wasn't so far away."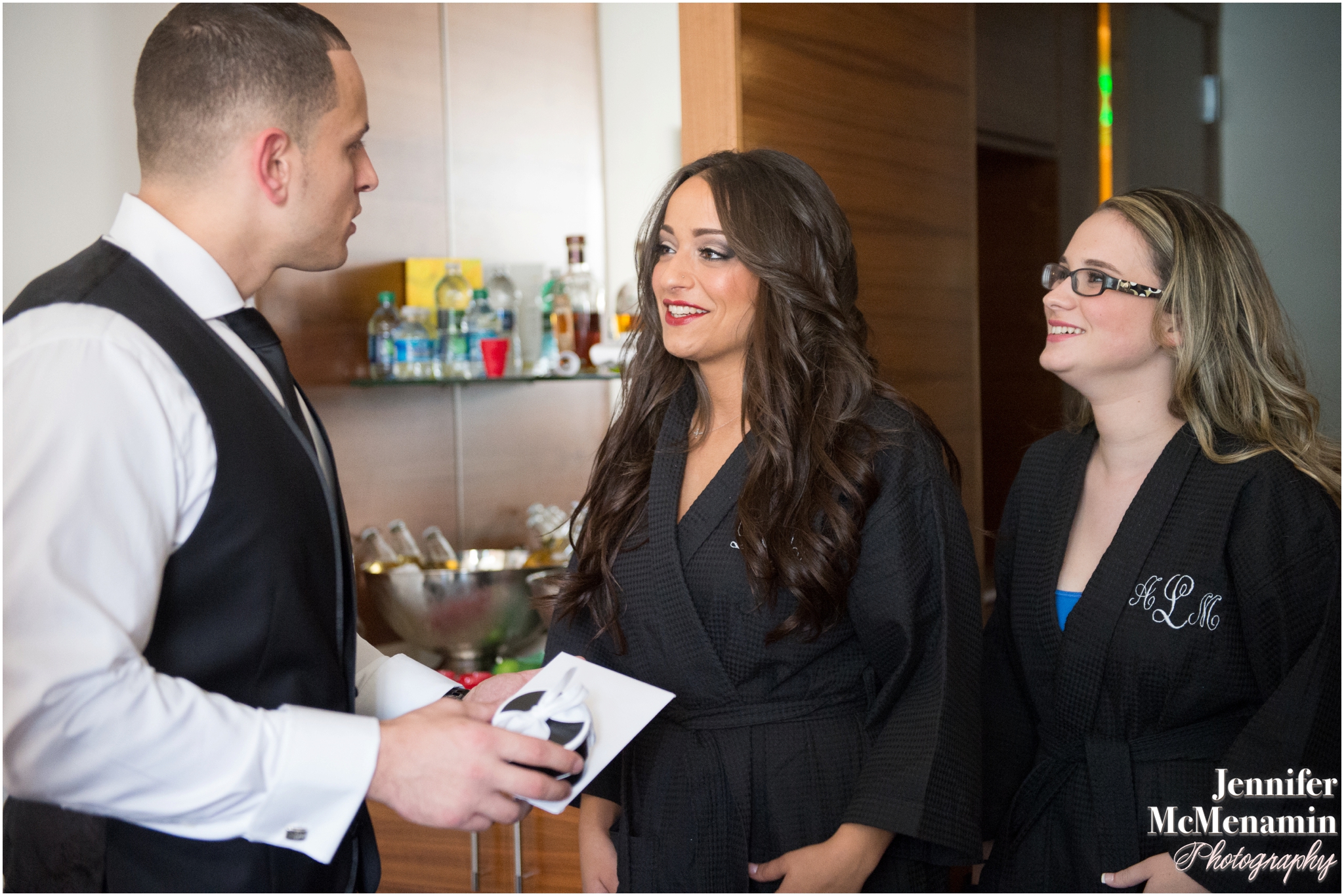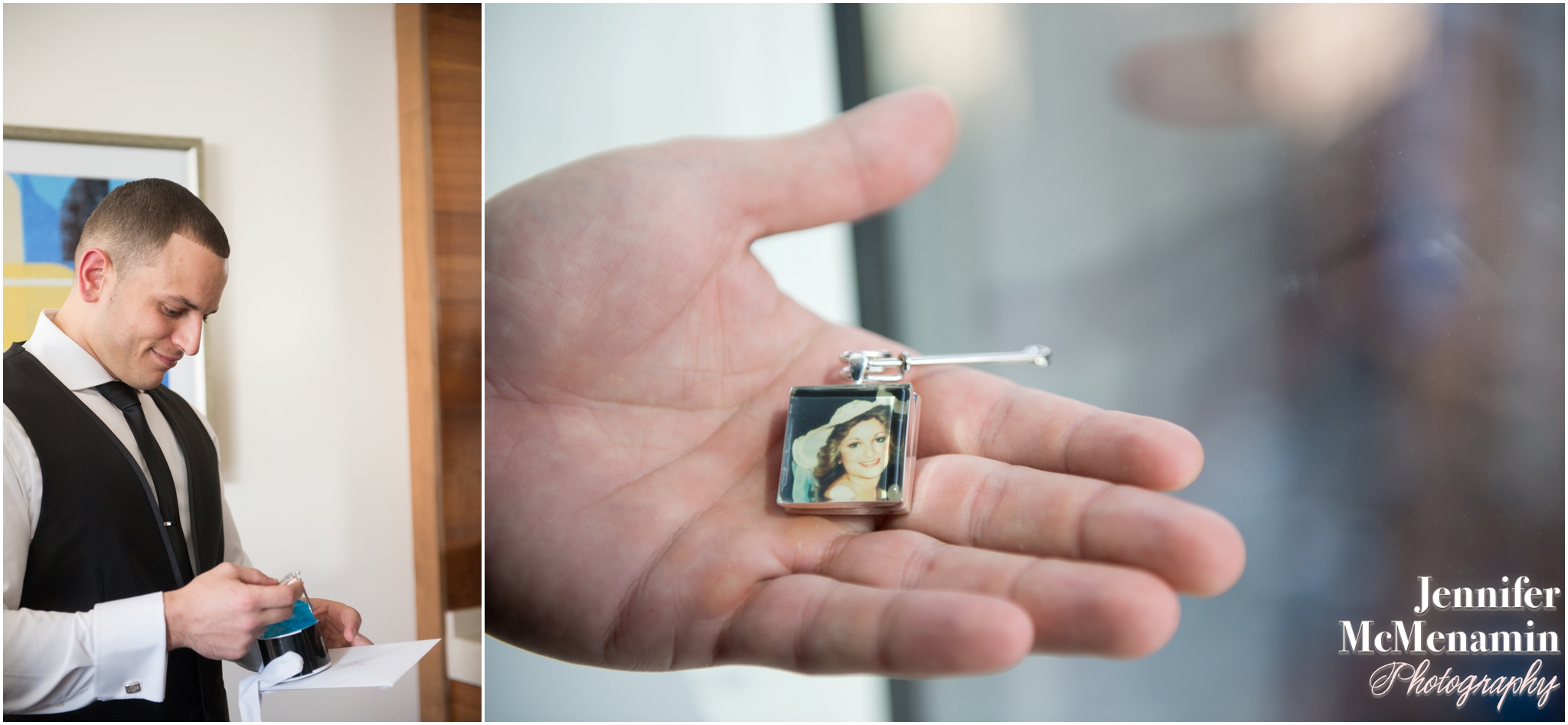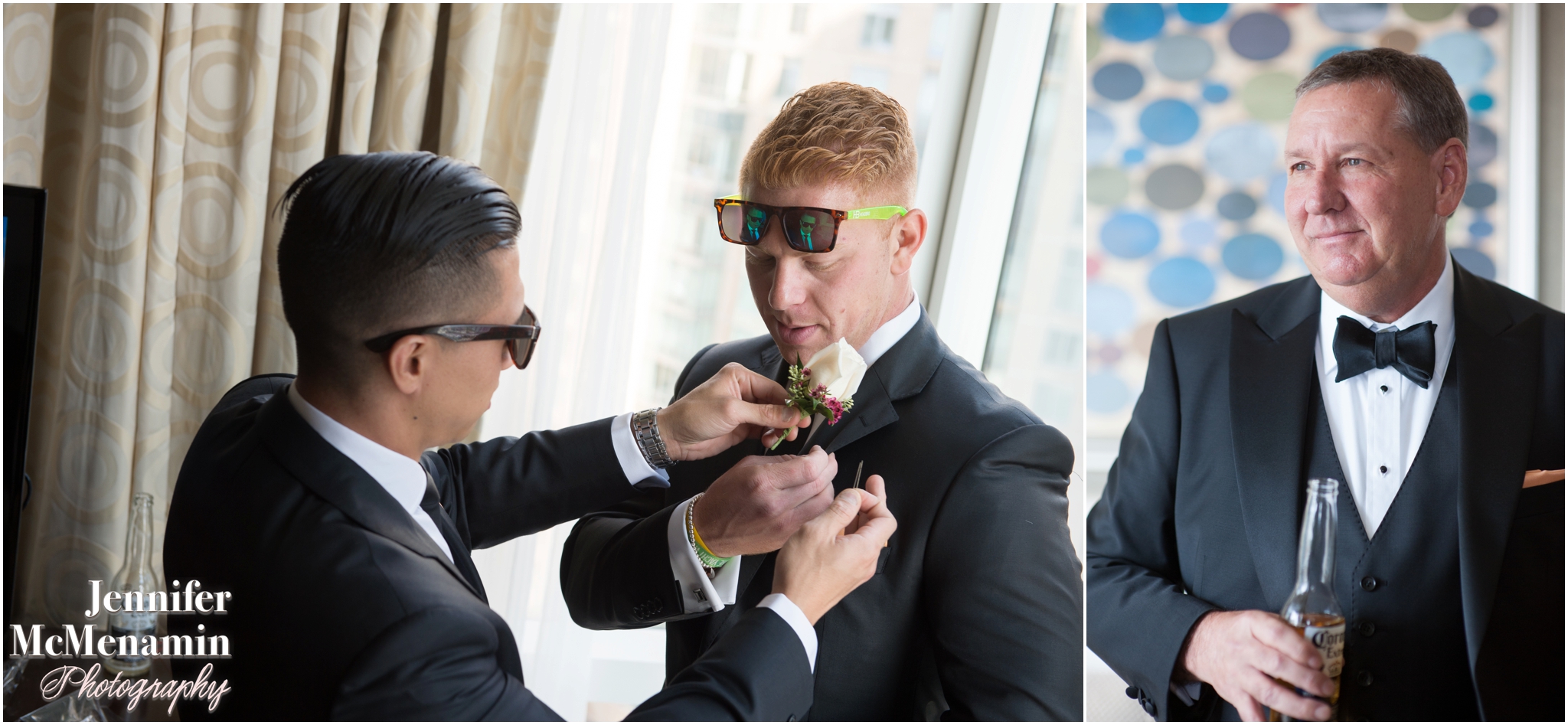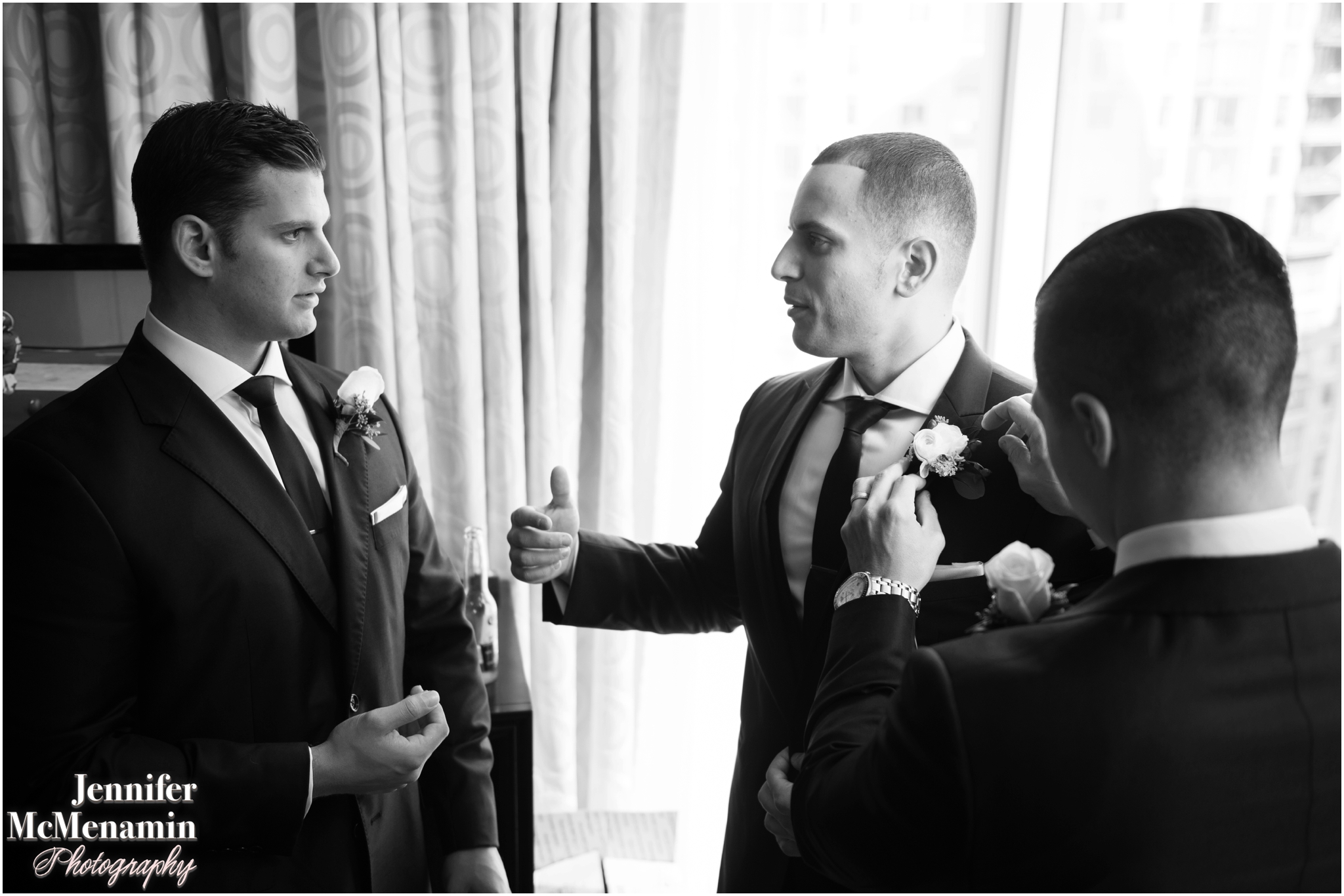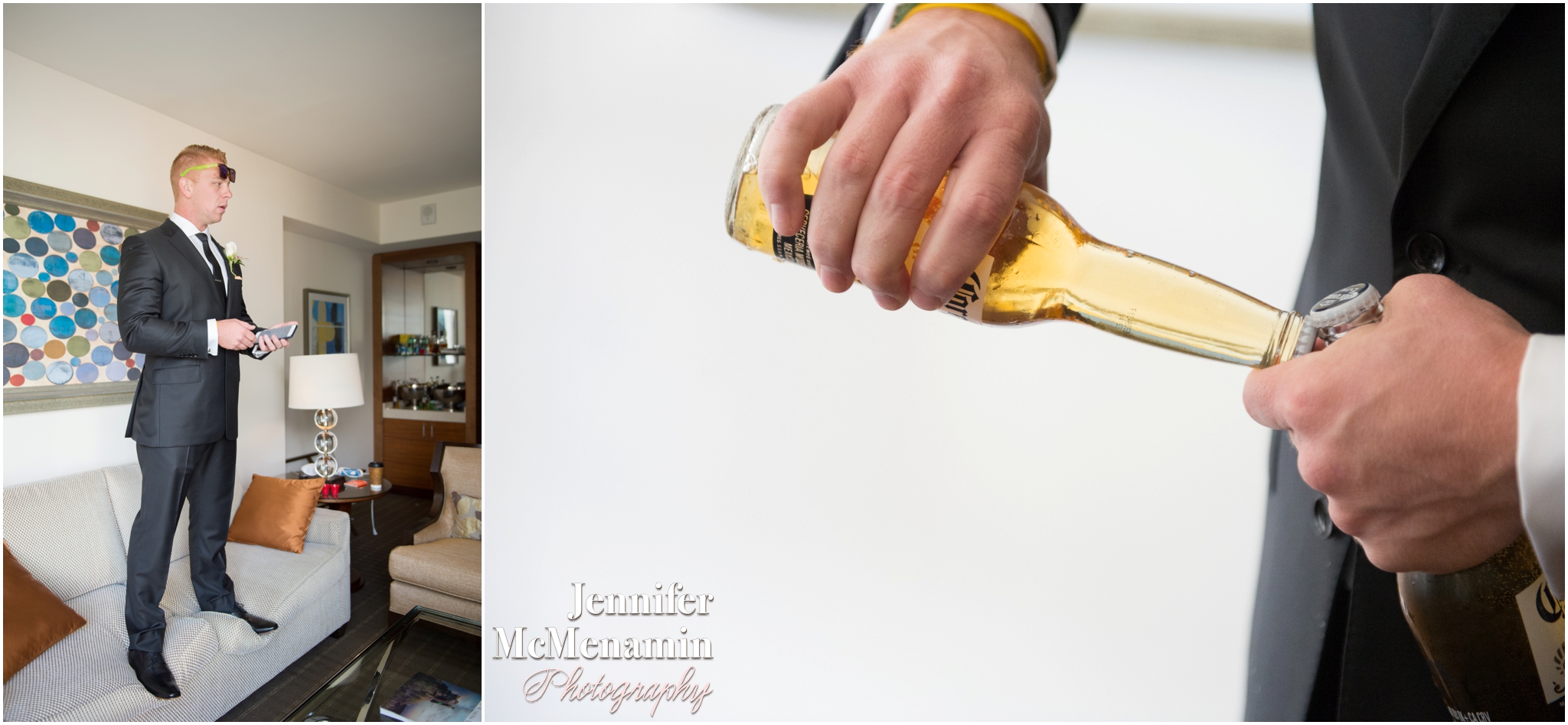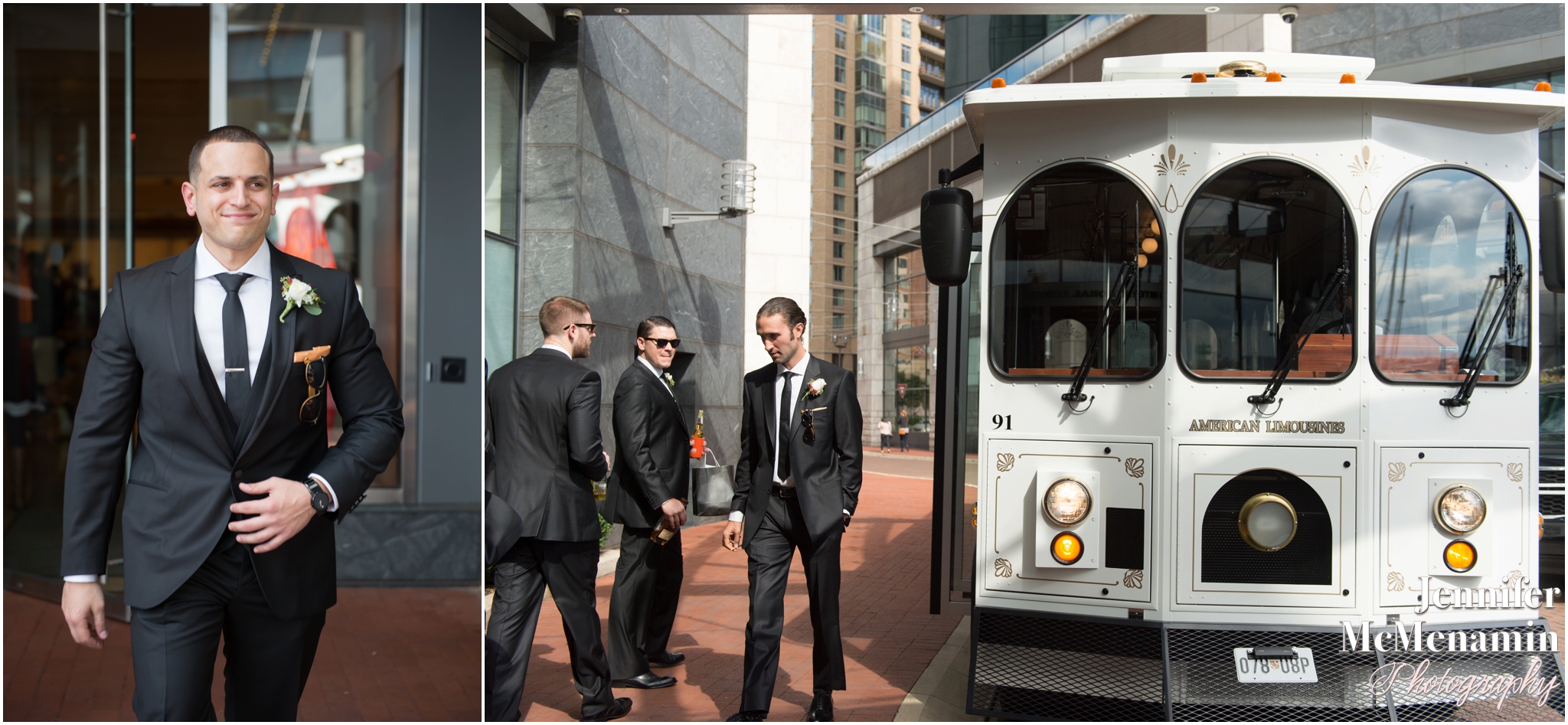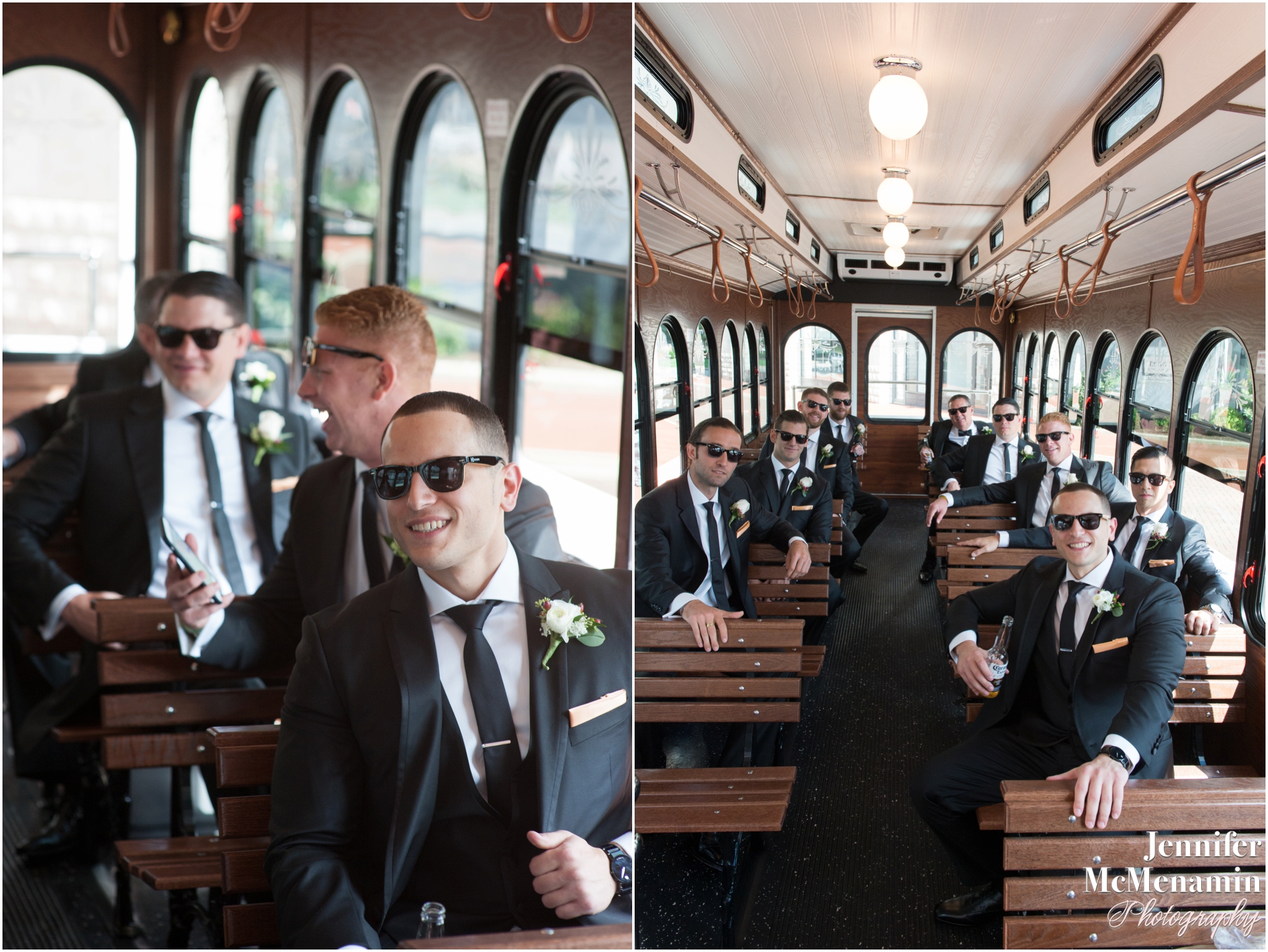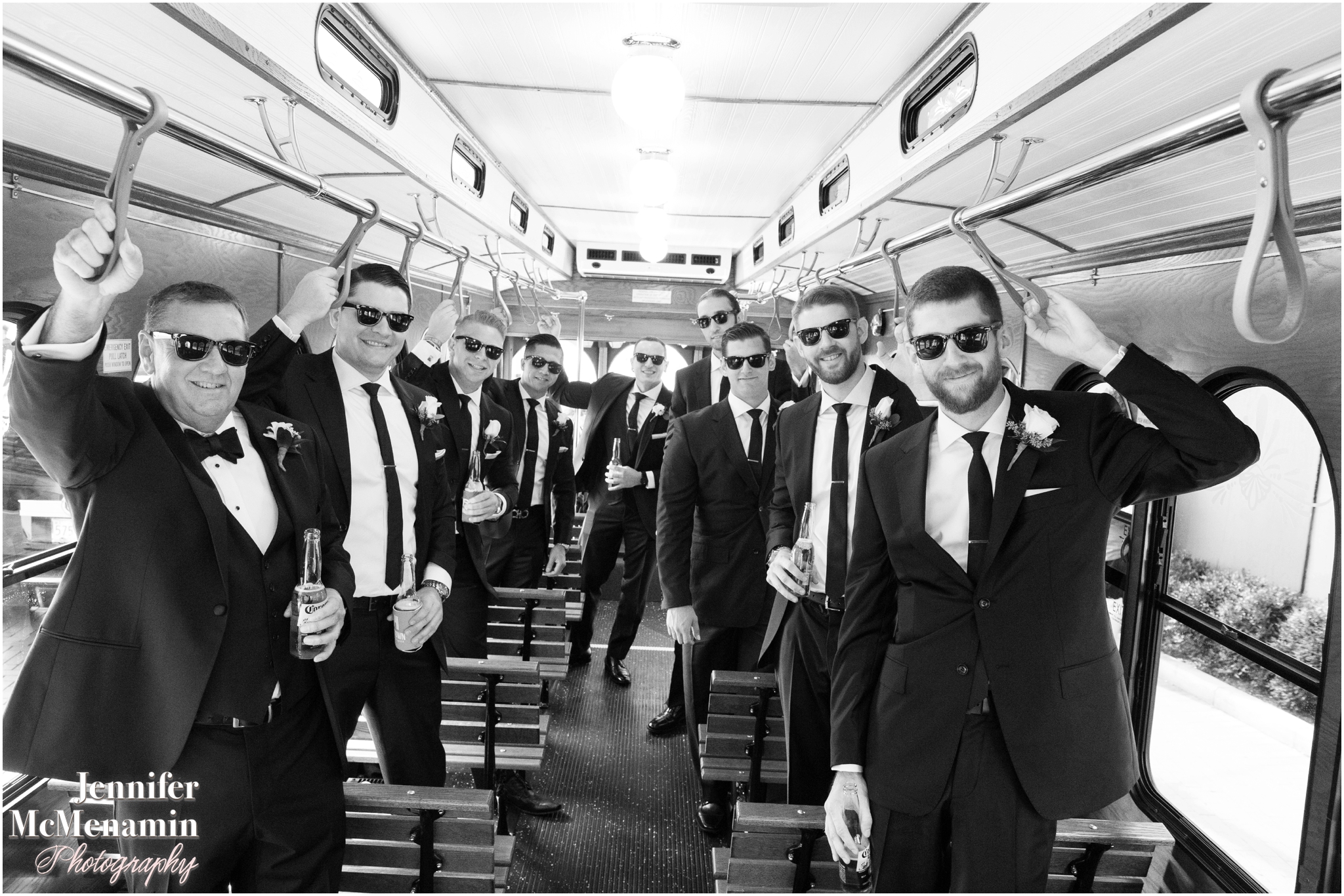 After her hair was finished, Shannon jumped into the chair of the incomparable Amie Decker to get glam.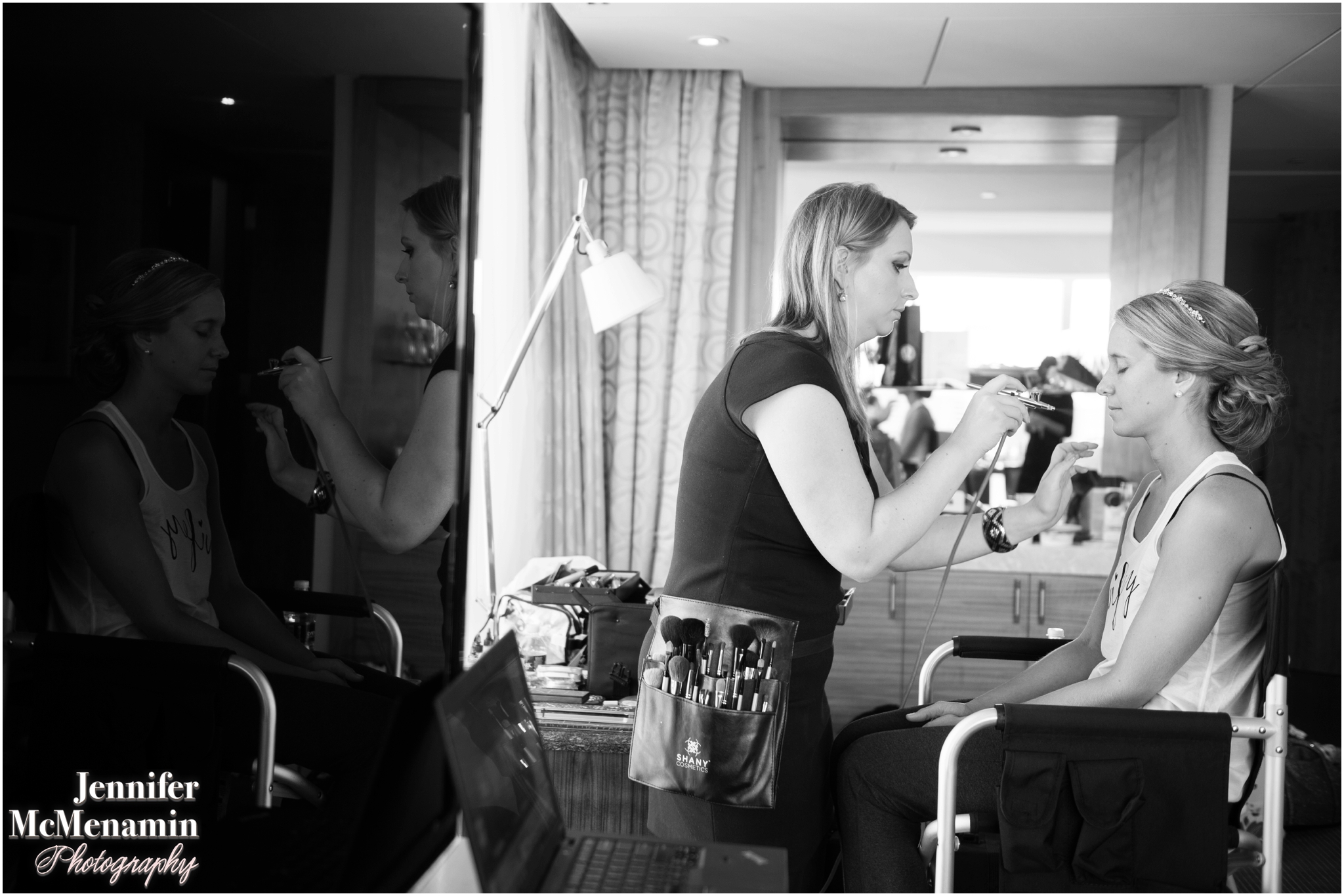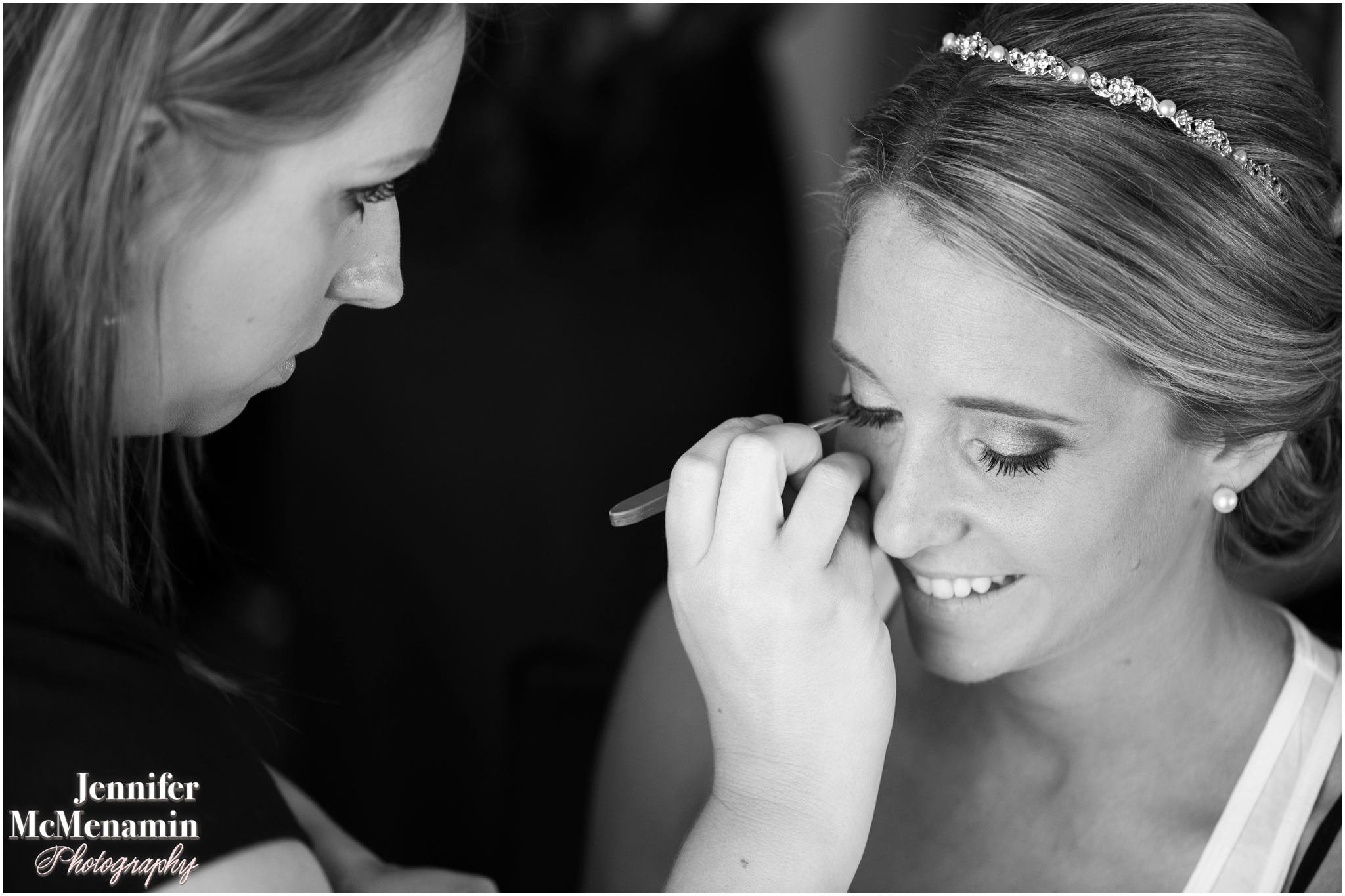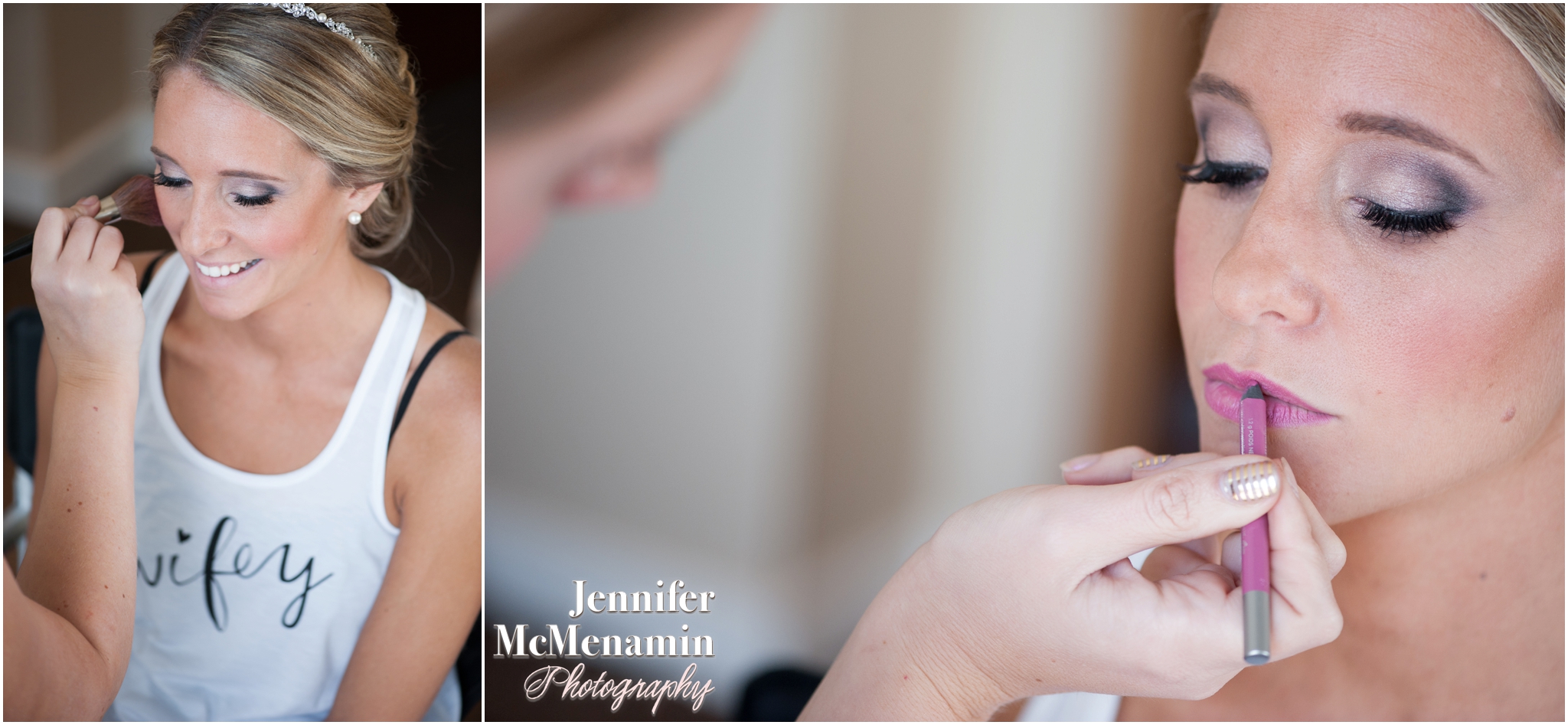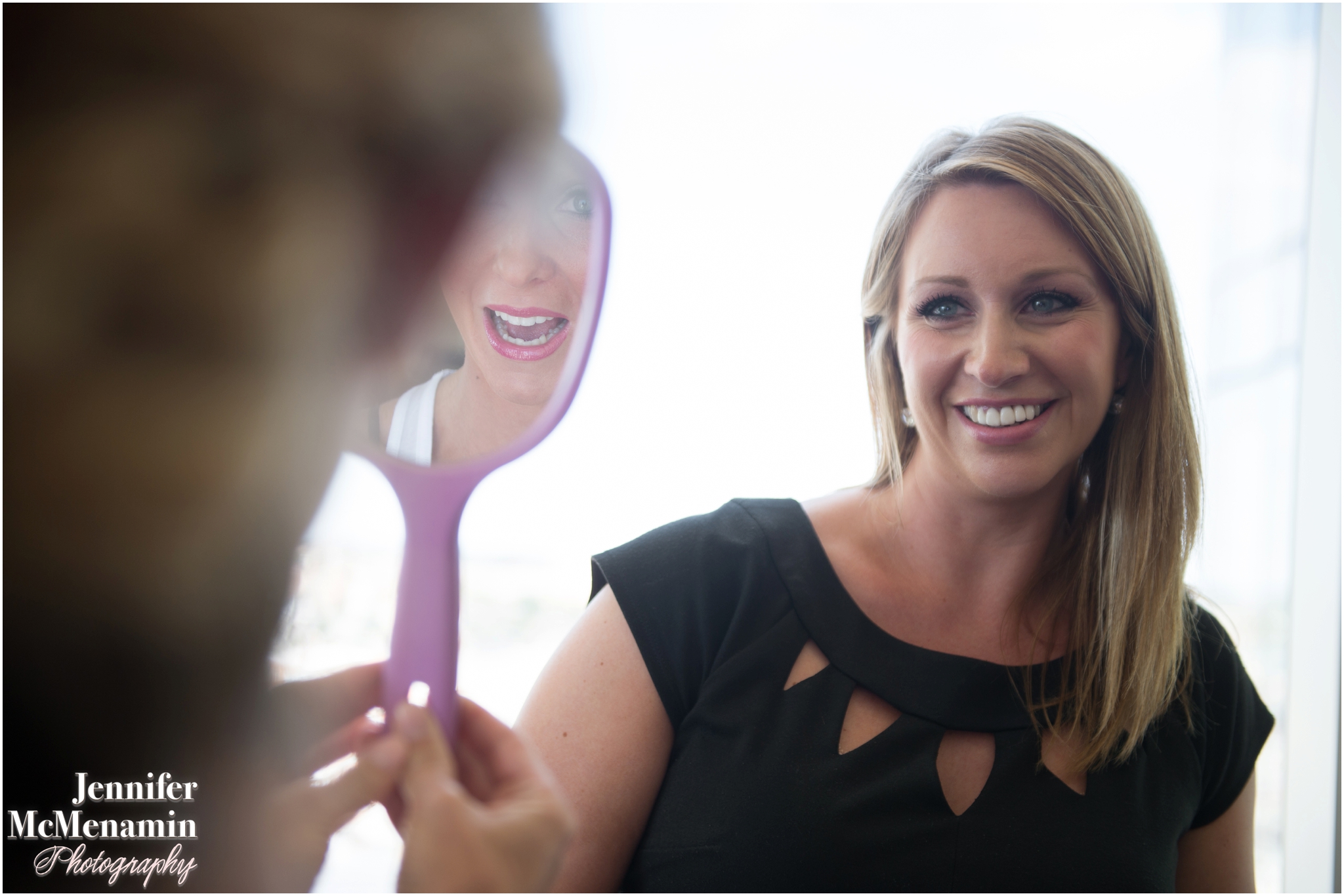 And then it was time to get dressed.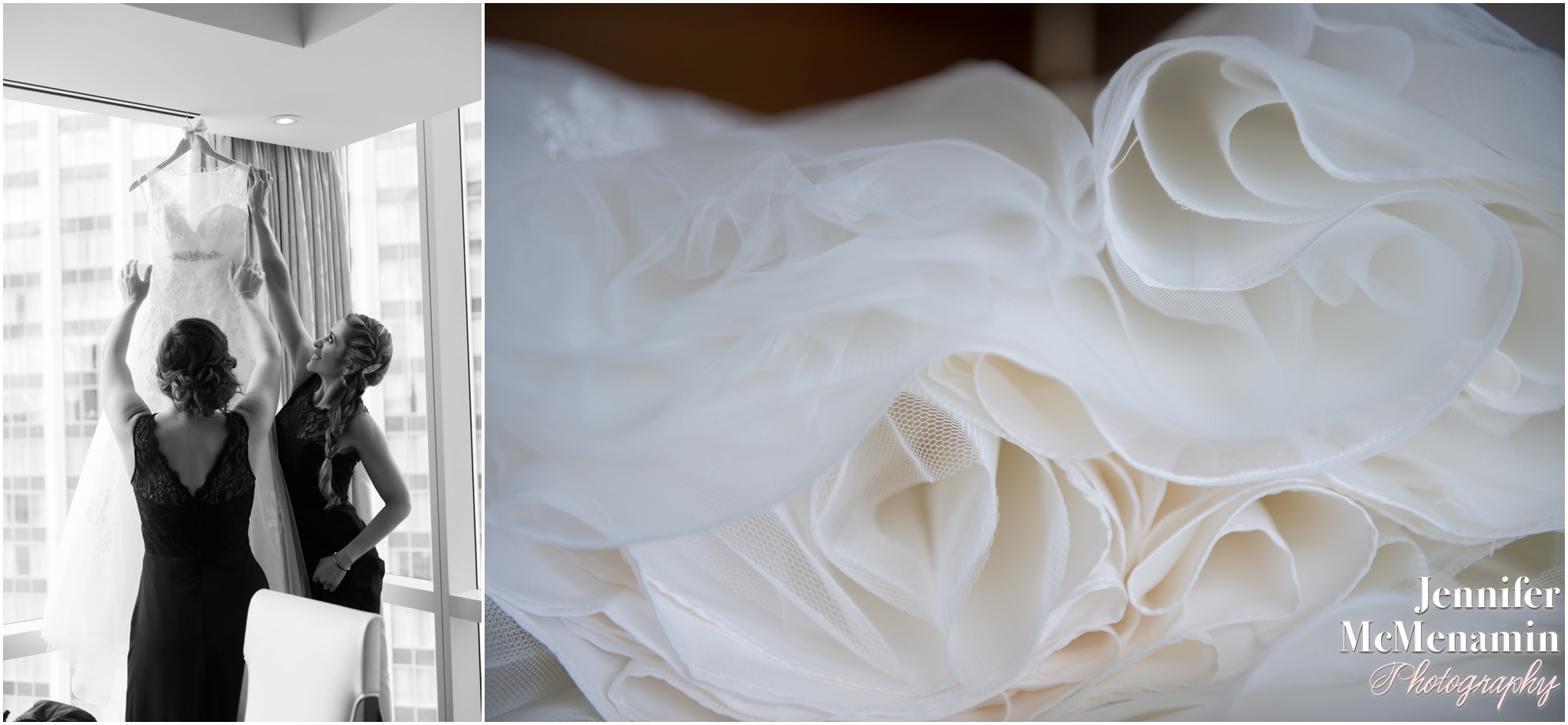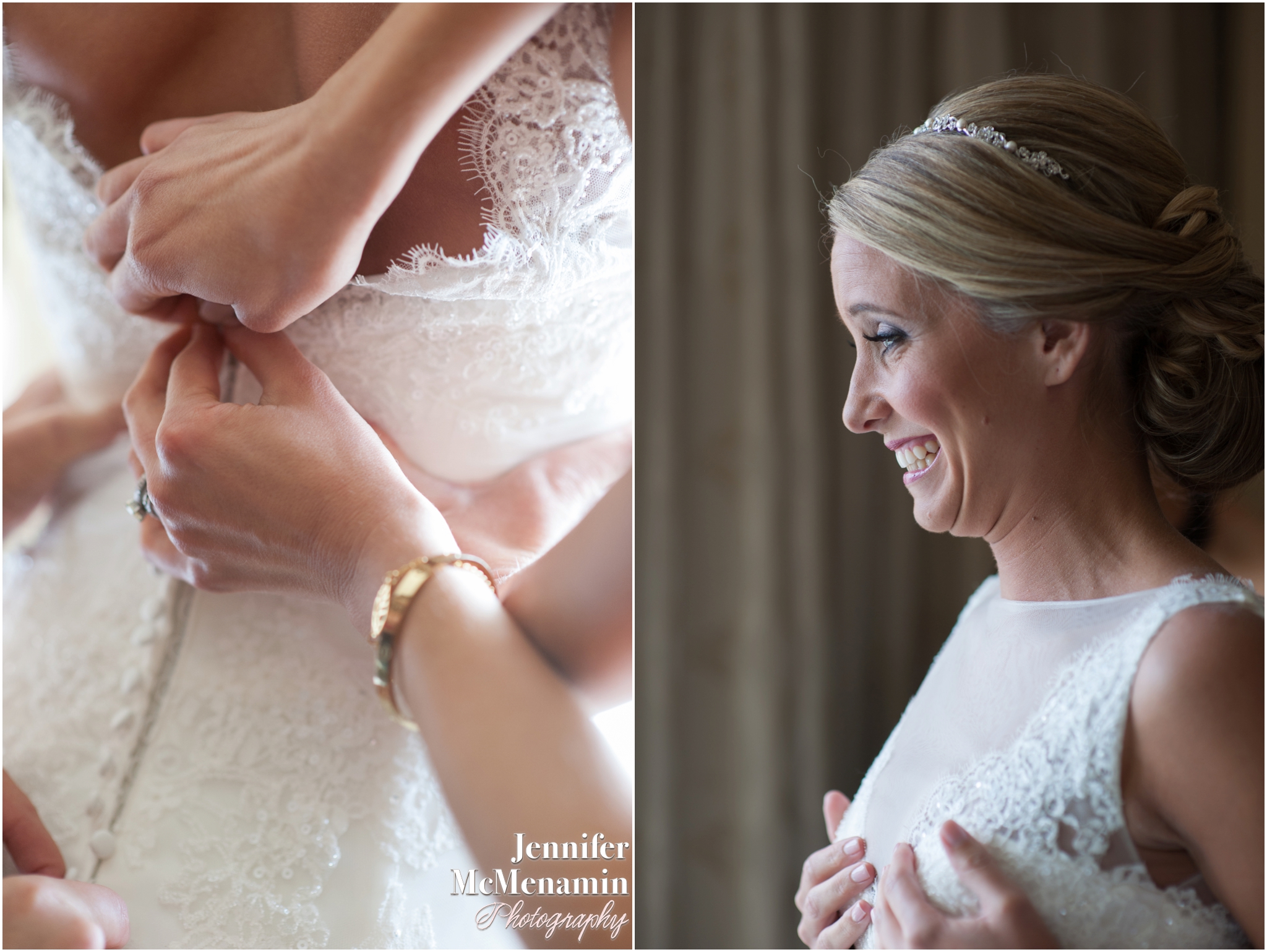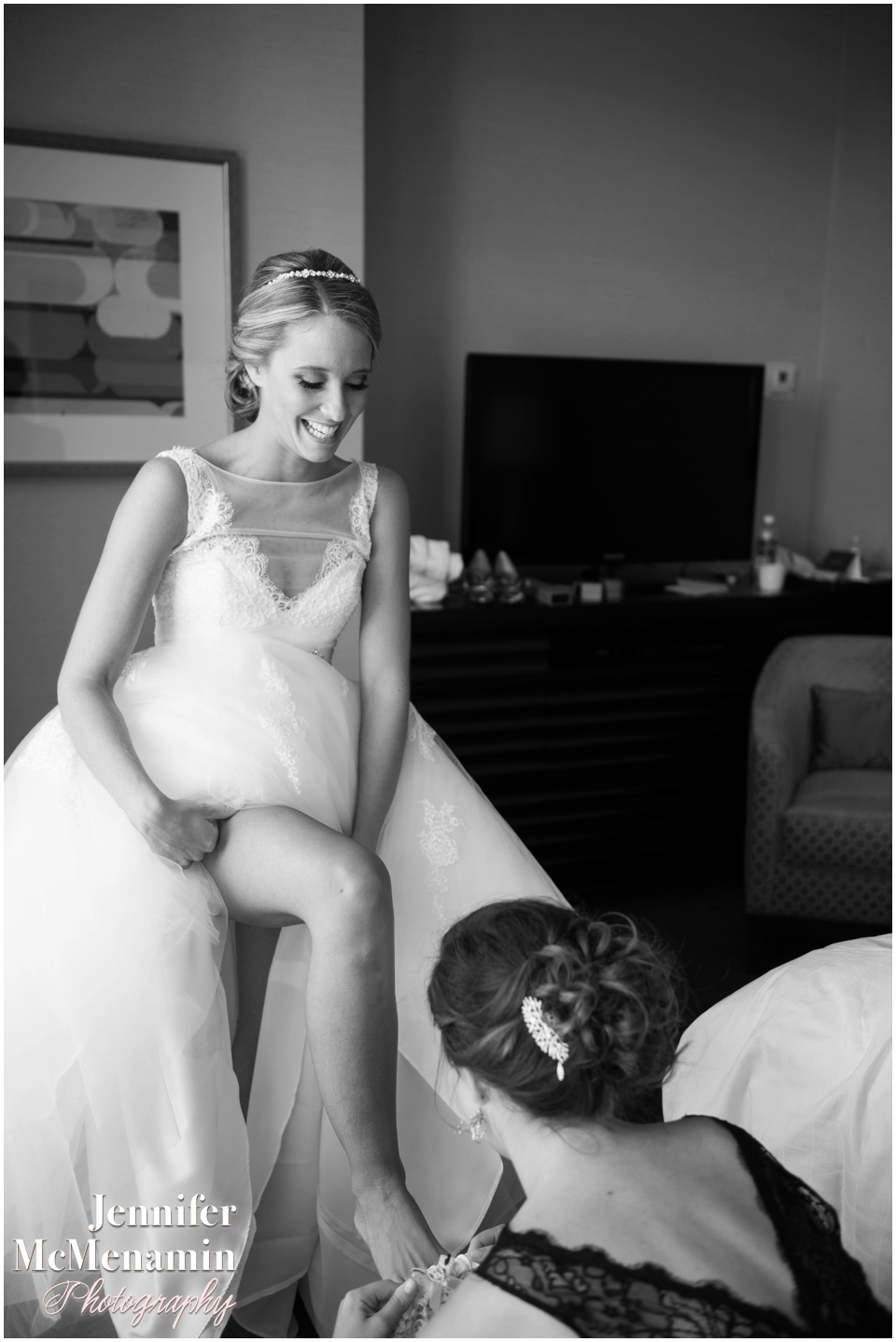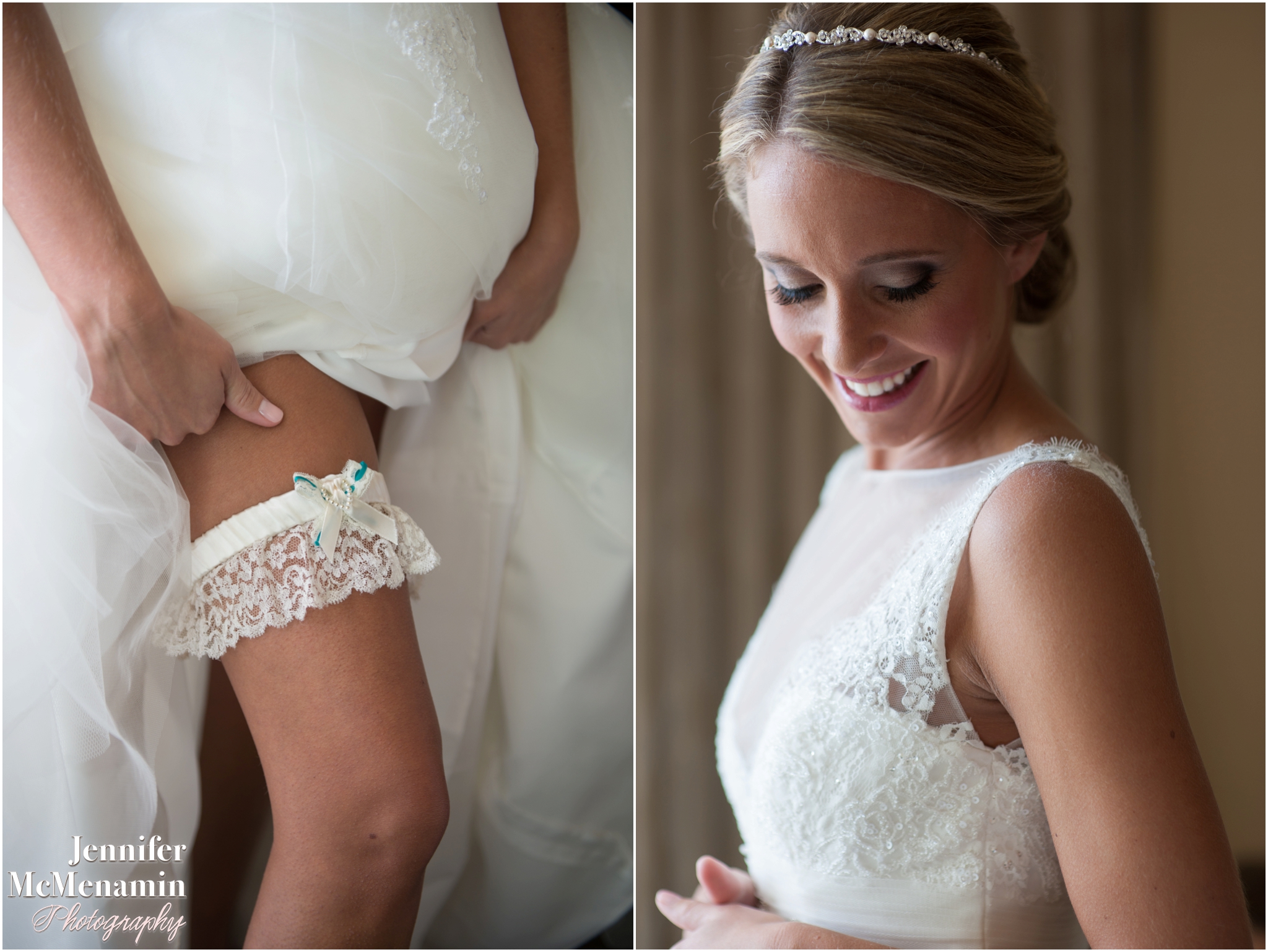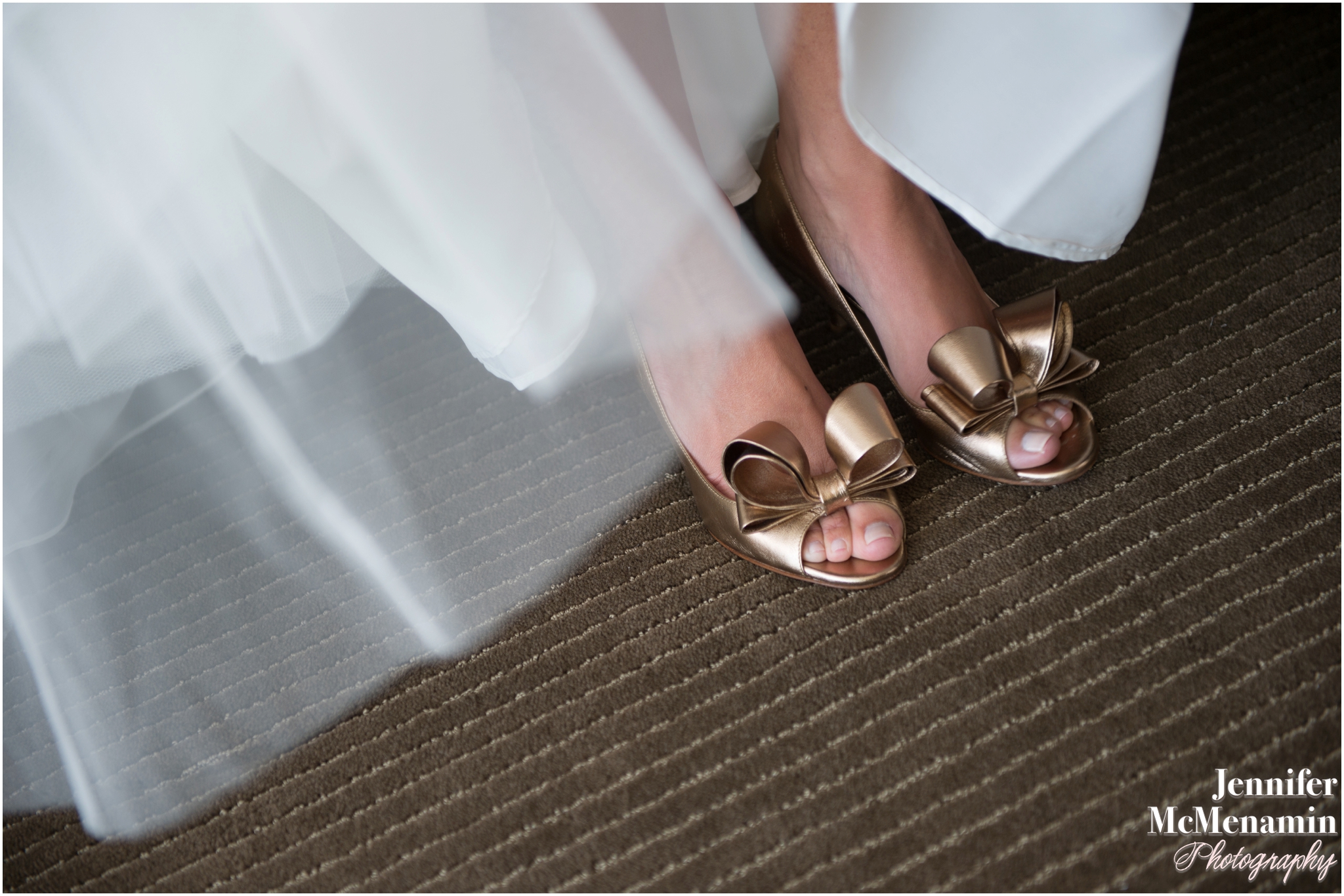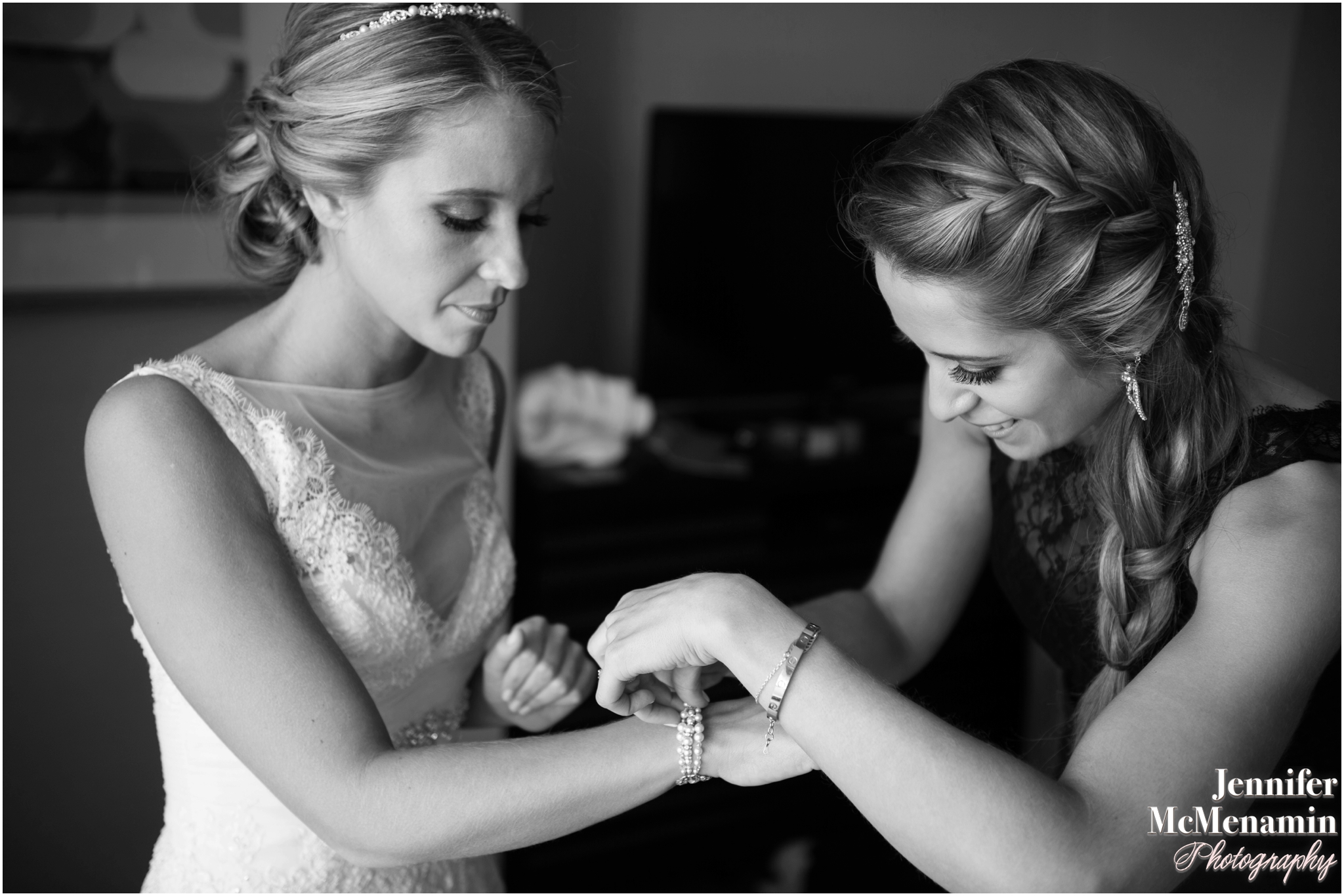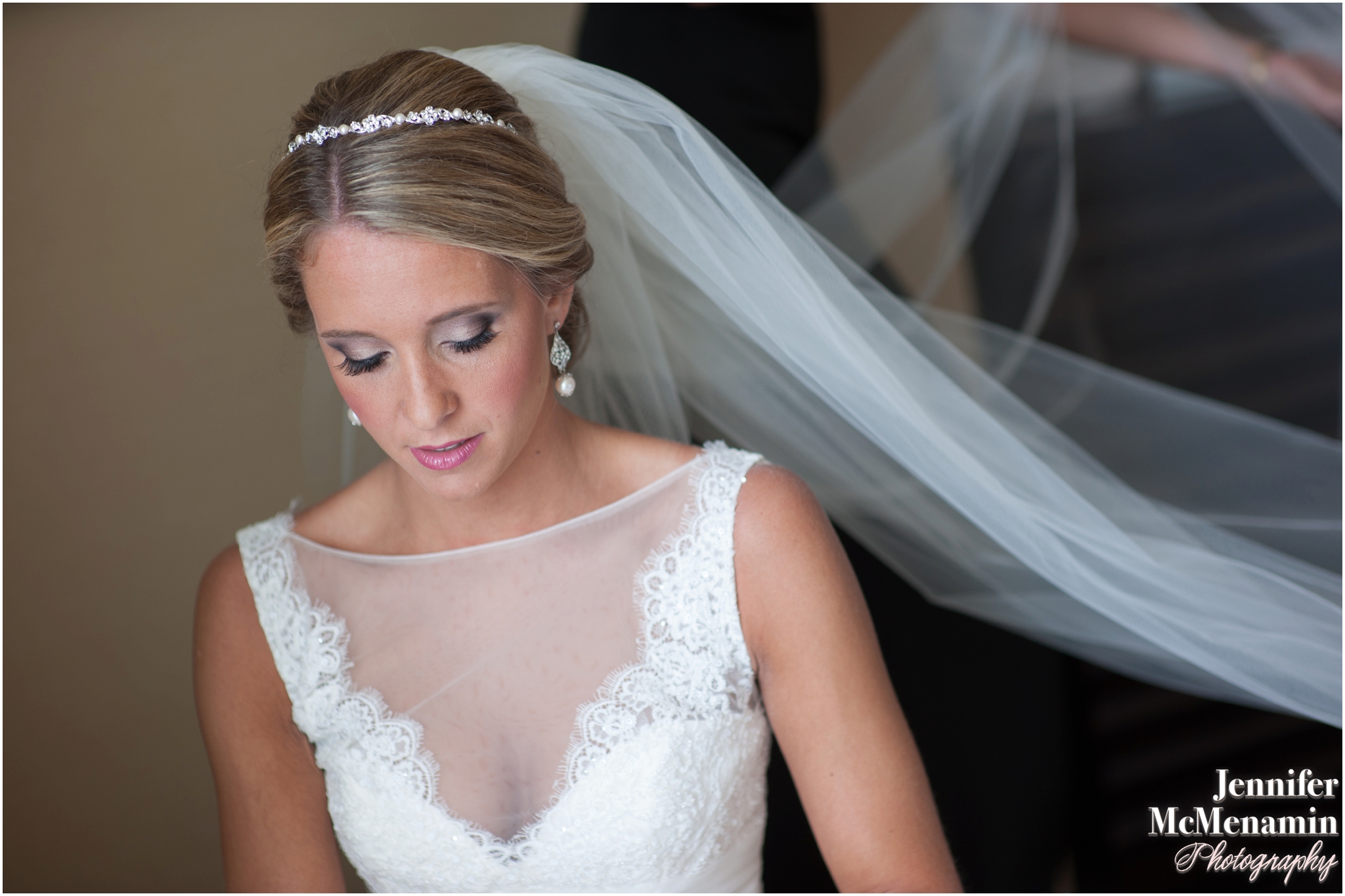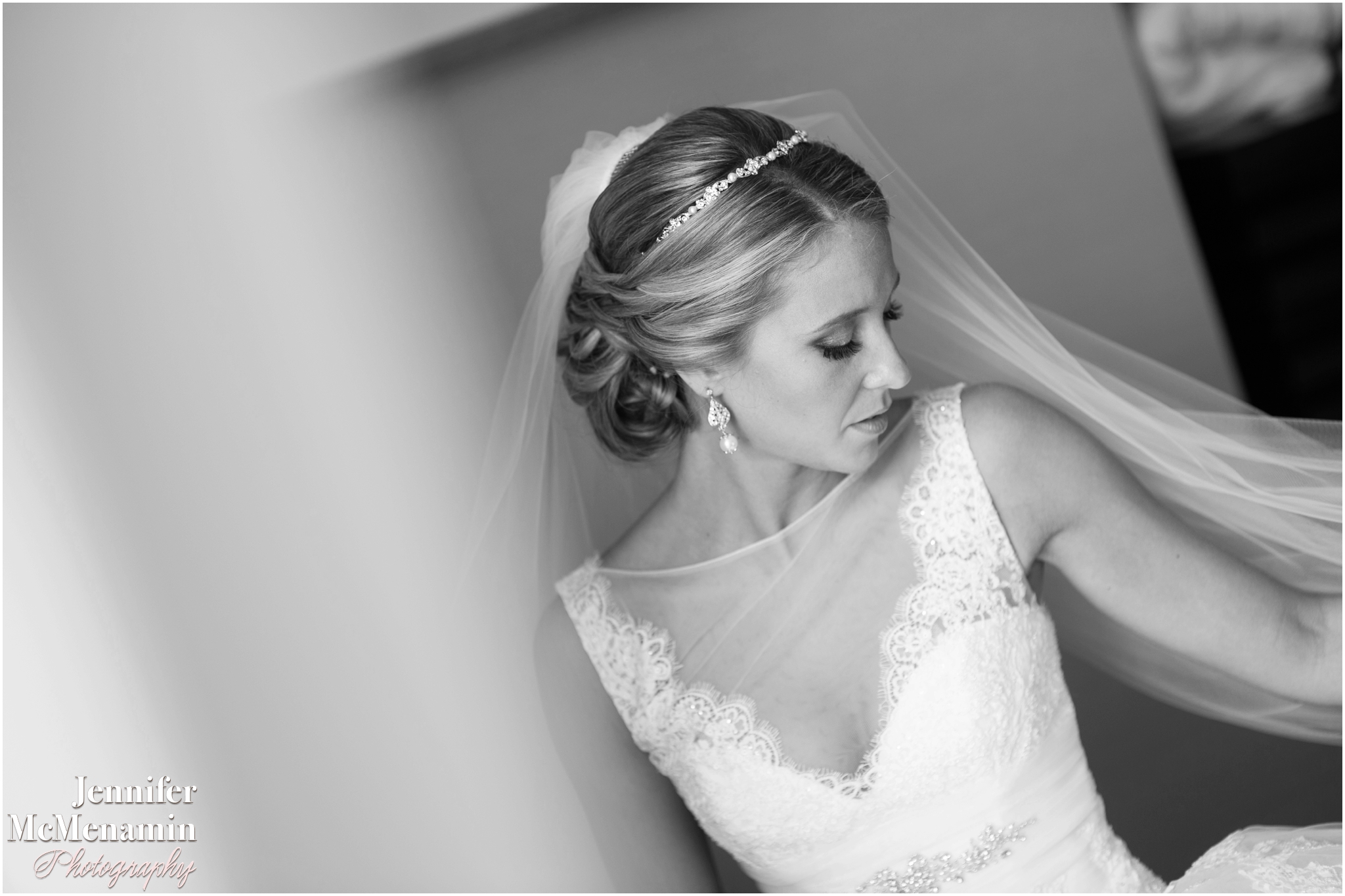 The bride, looking absolutely gorgeous.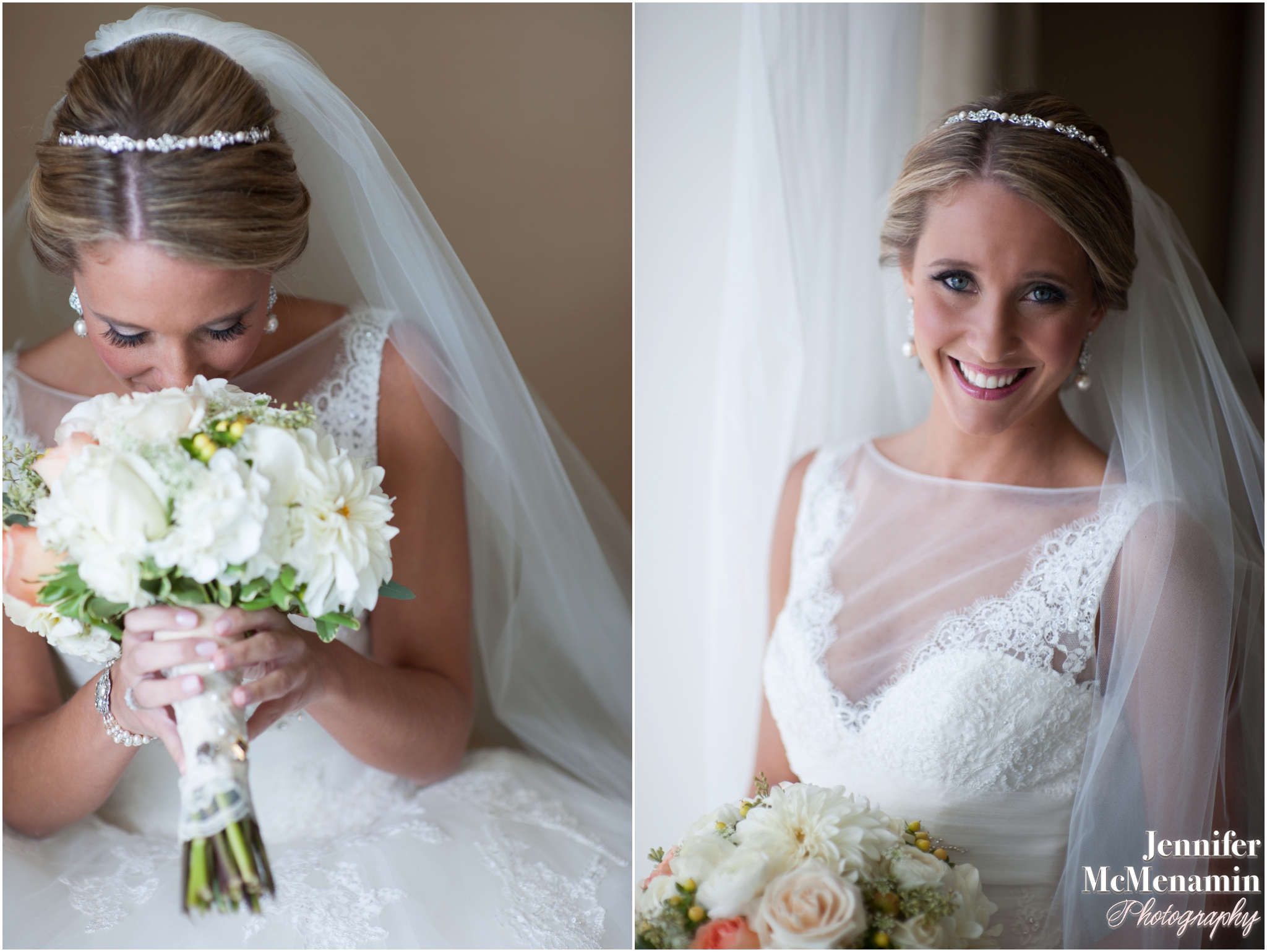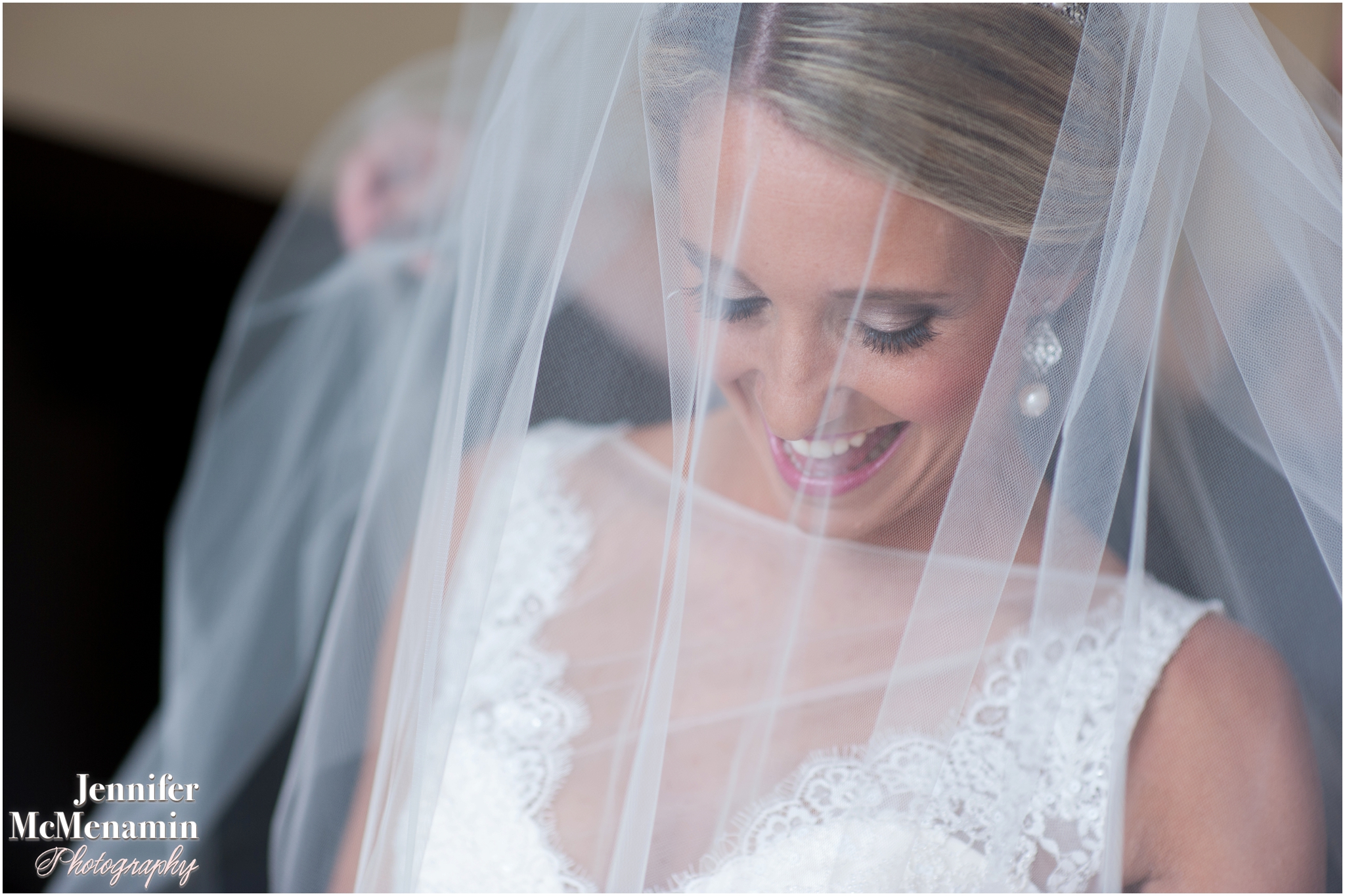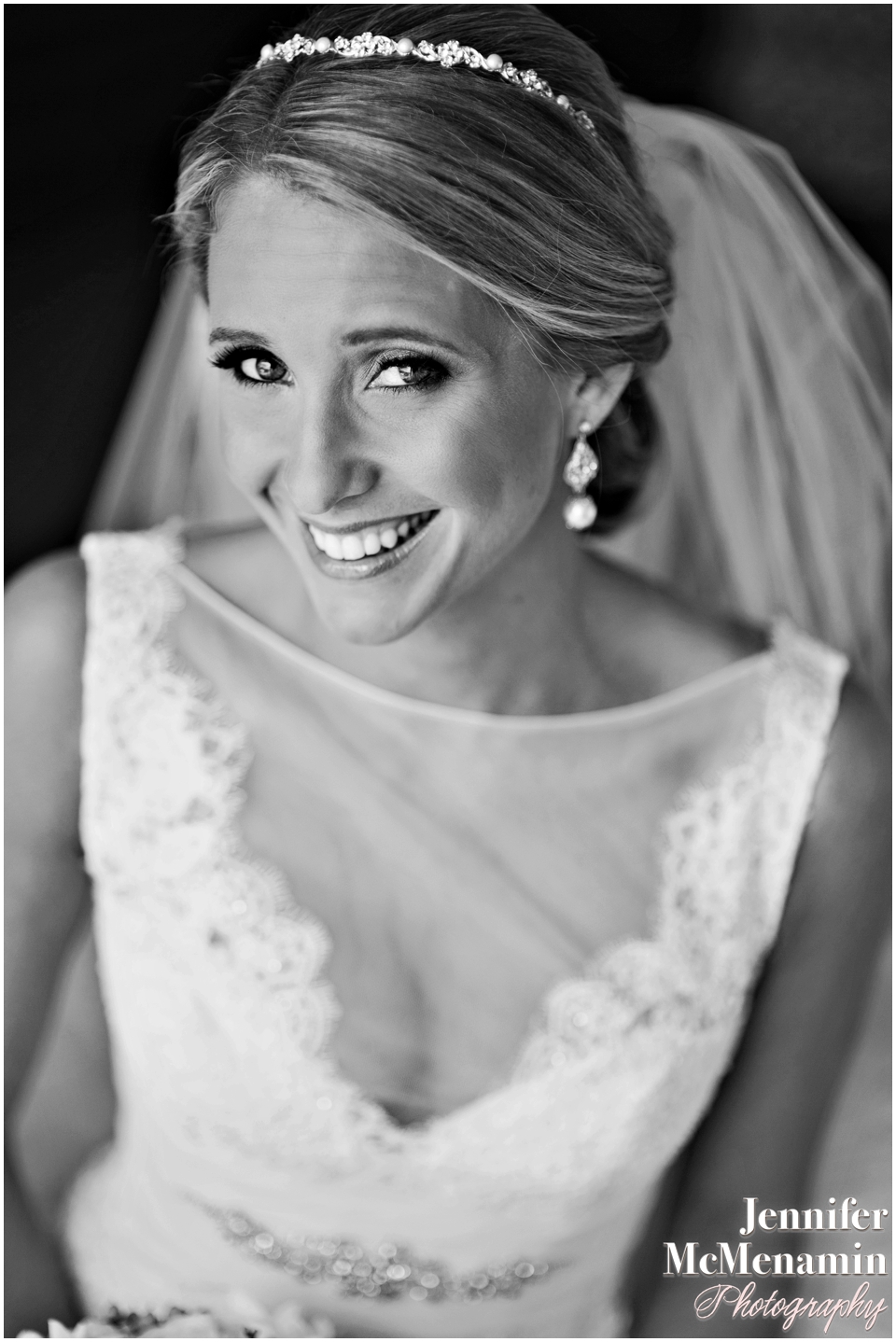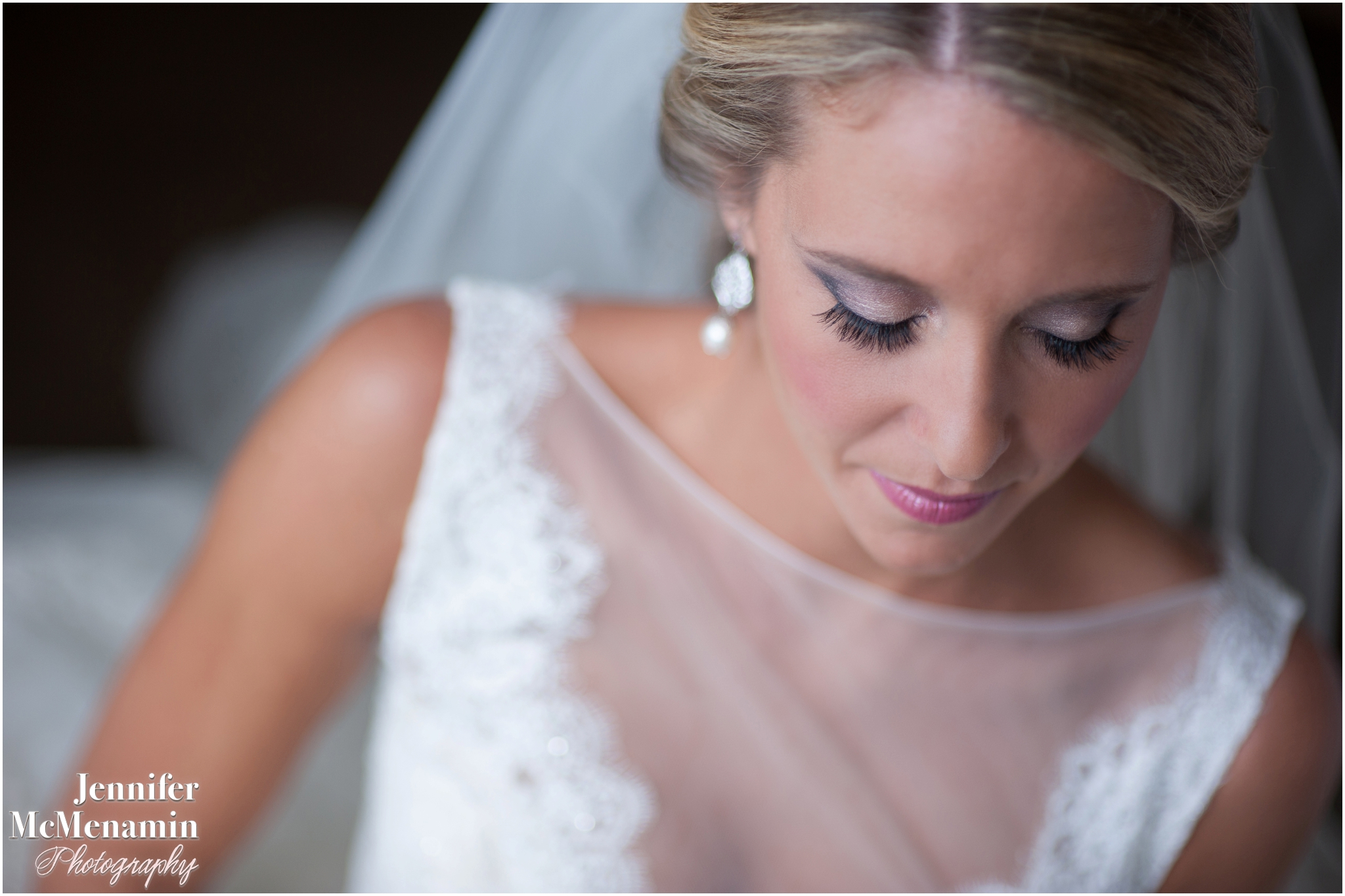 Shannon and her mother.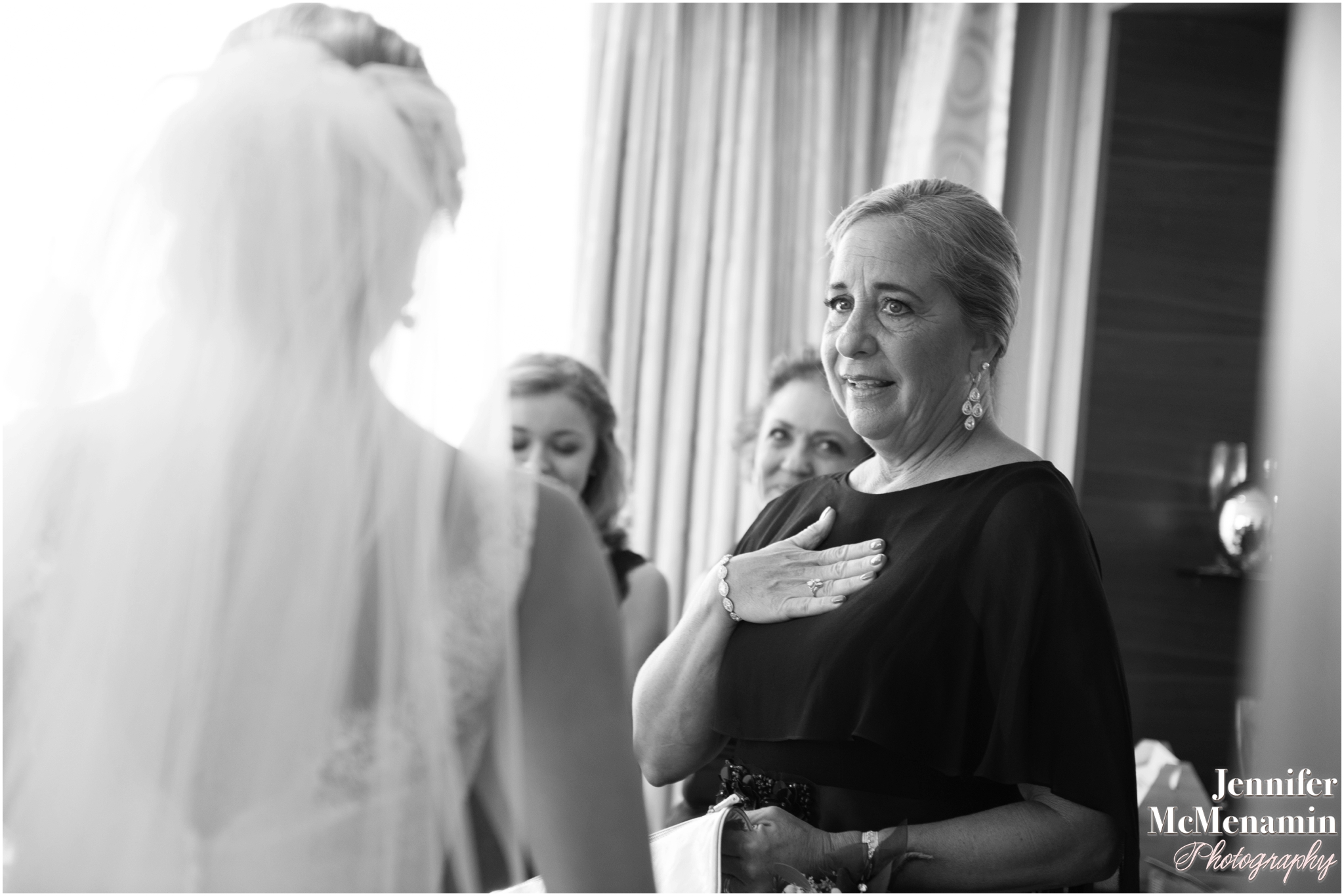 The beauty team.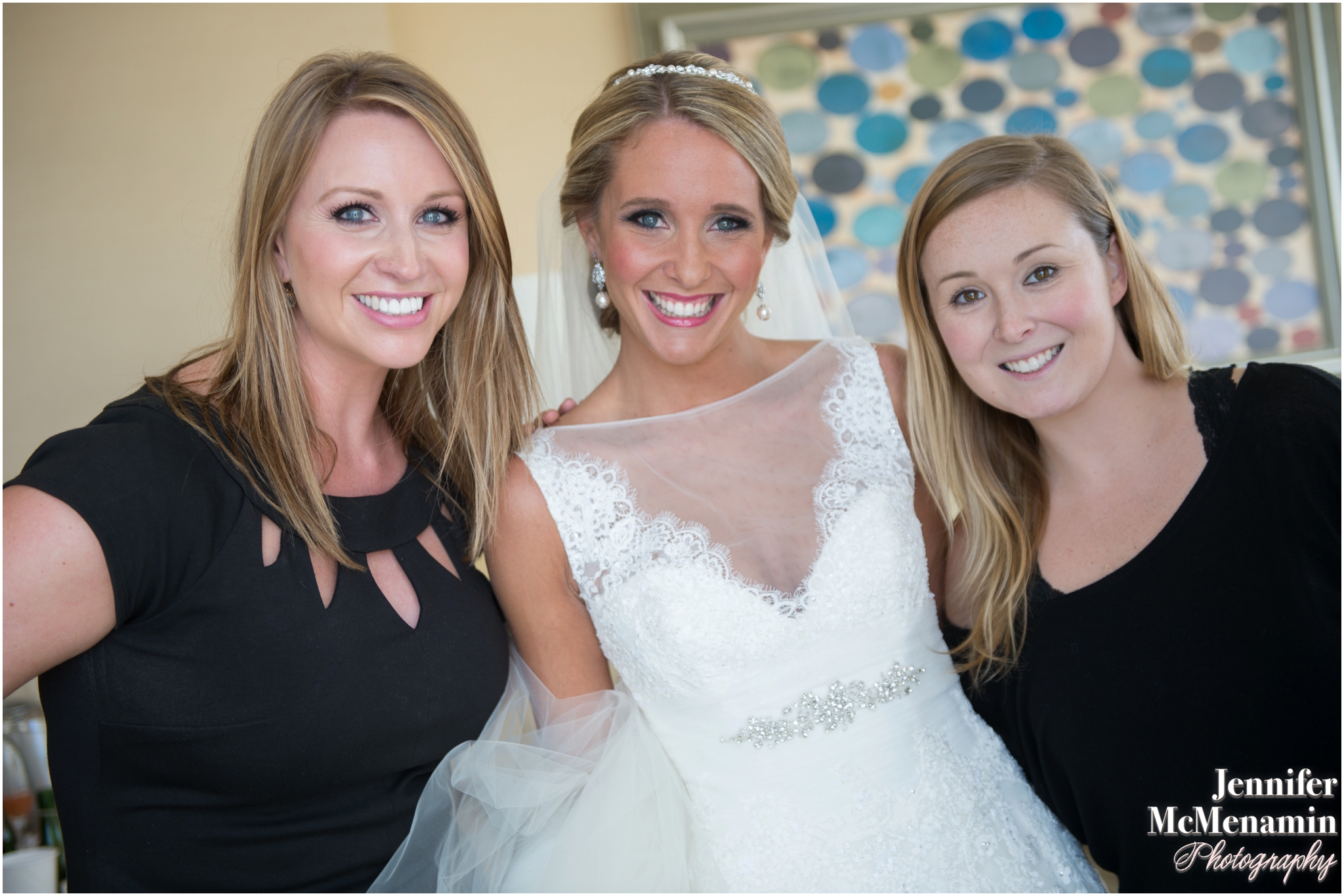 And then it was time to head to the Historic Belvedere to get married!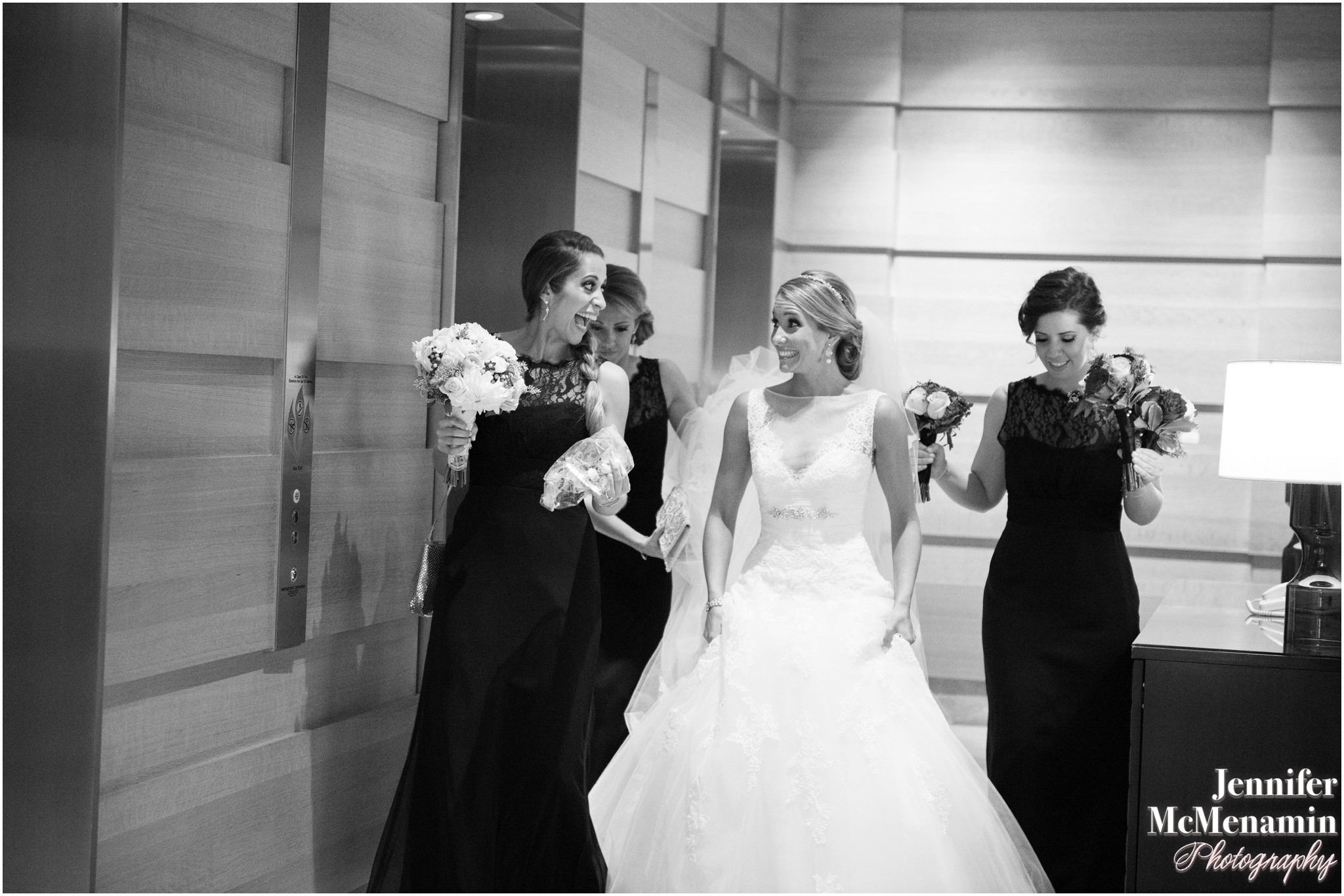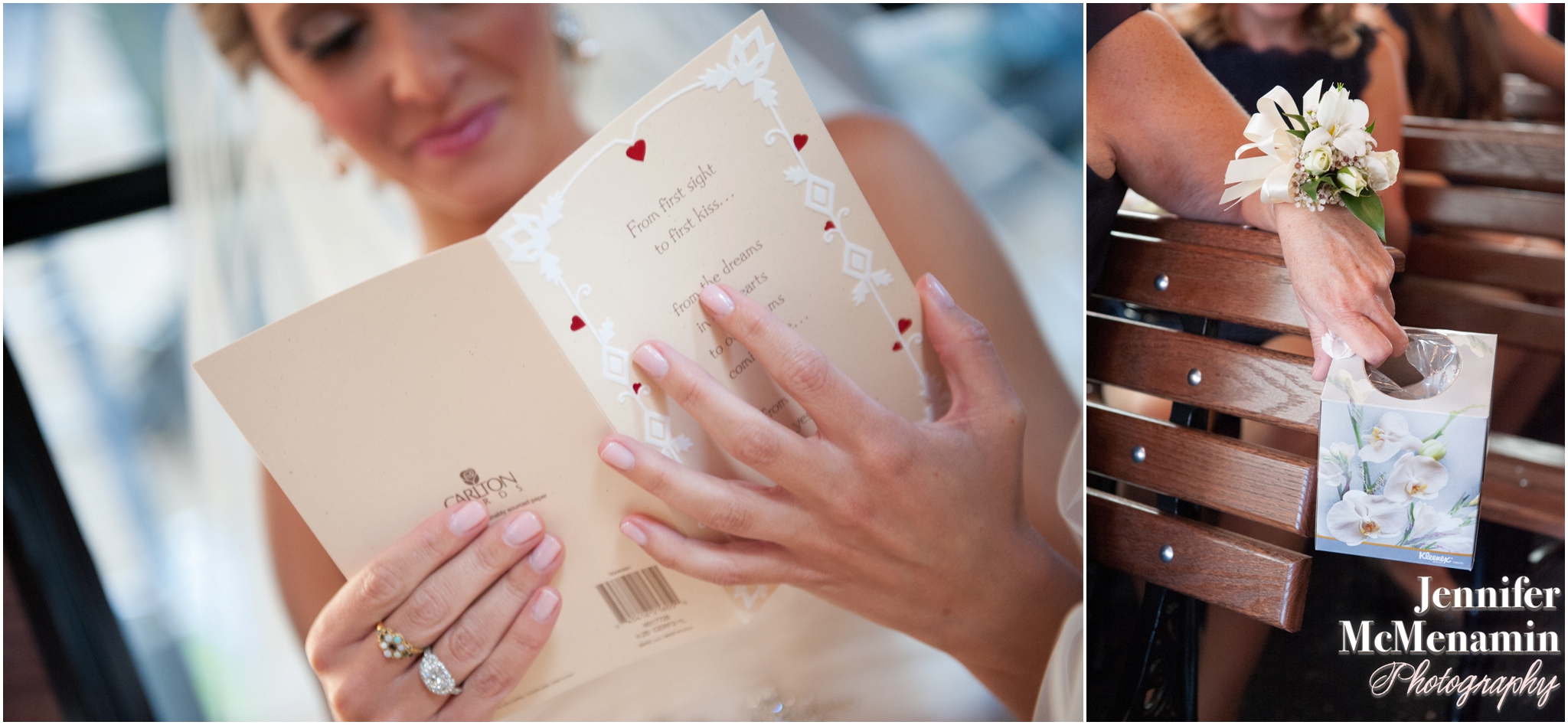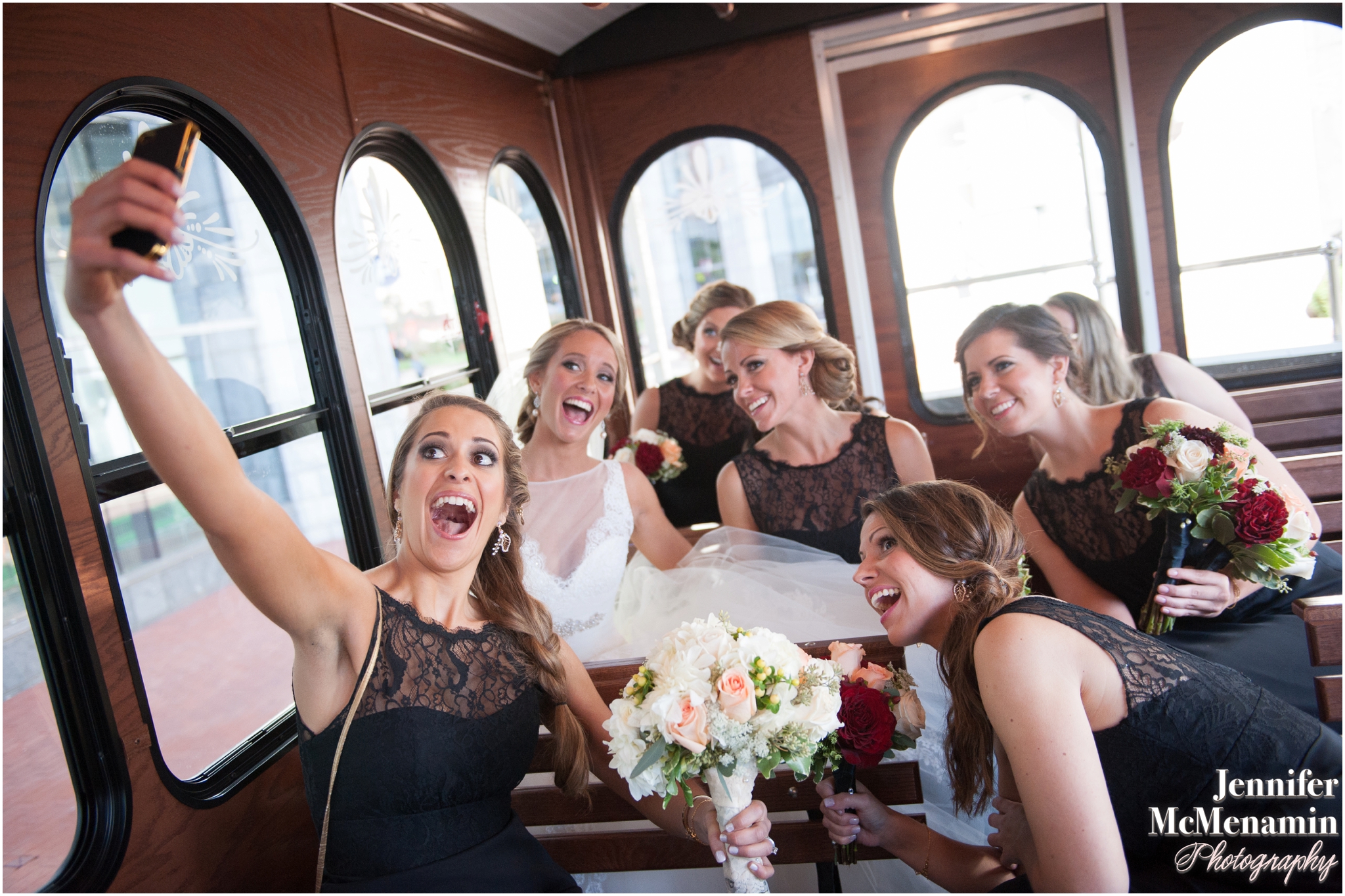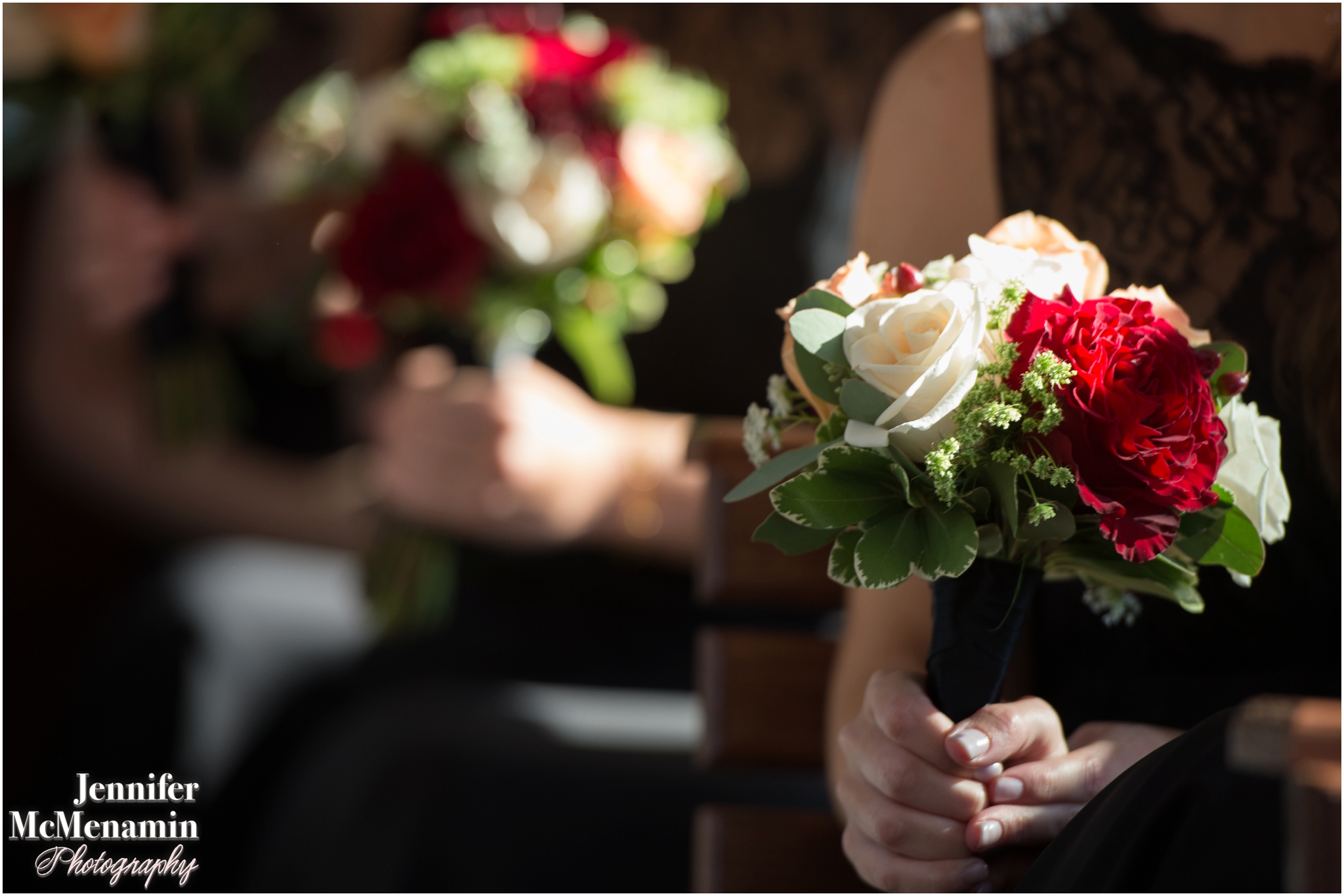 But first, we stopped at the church where Shannon's parents were married for a quick photo of her on the steps. It was rather … blustery and her veil kept shooting up into the air.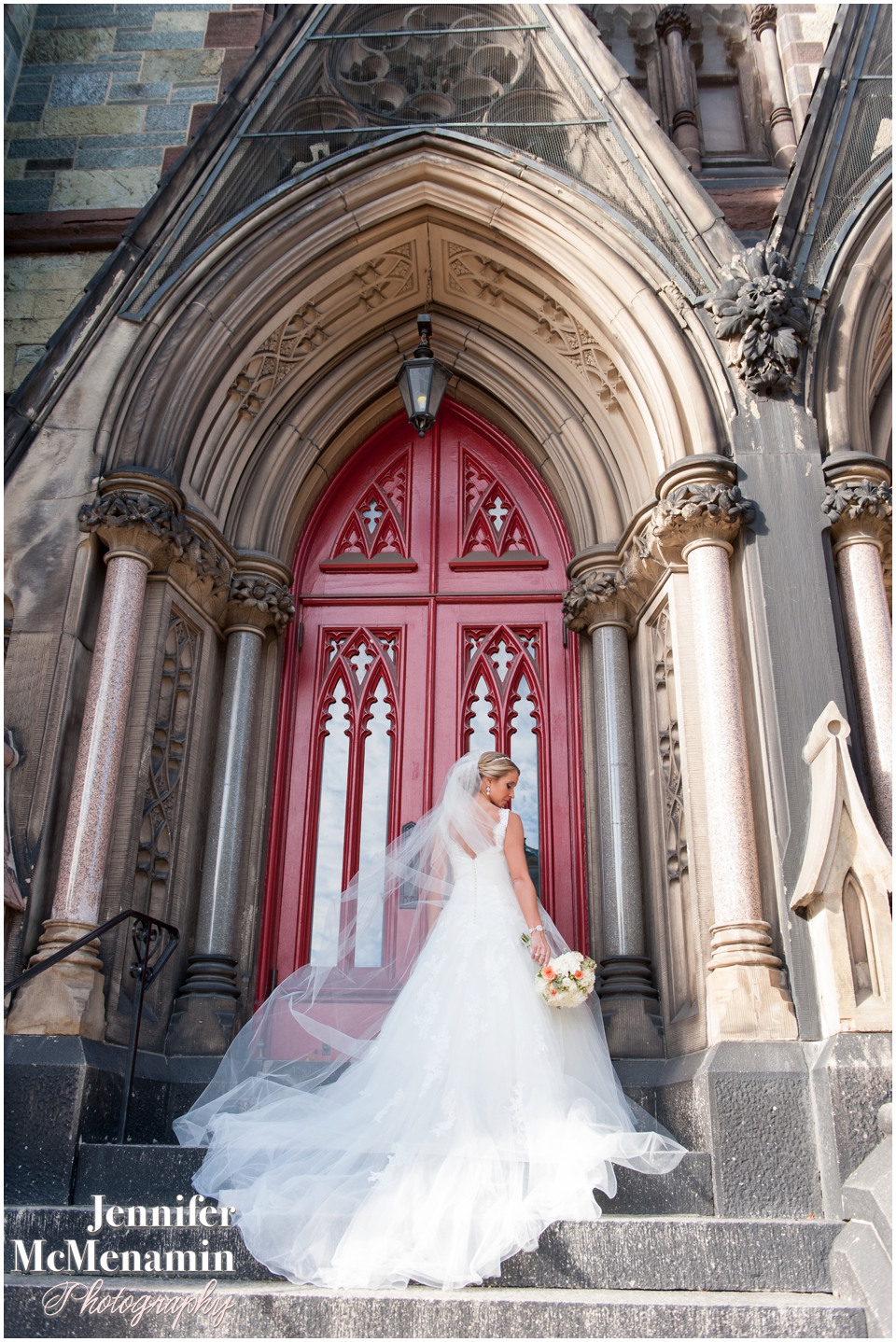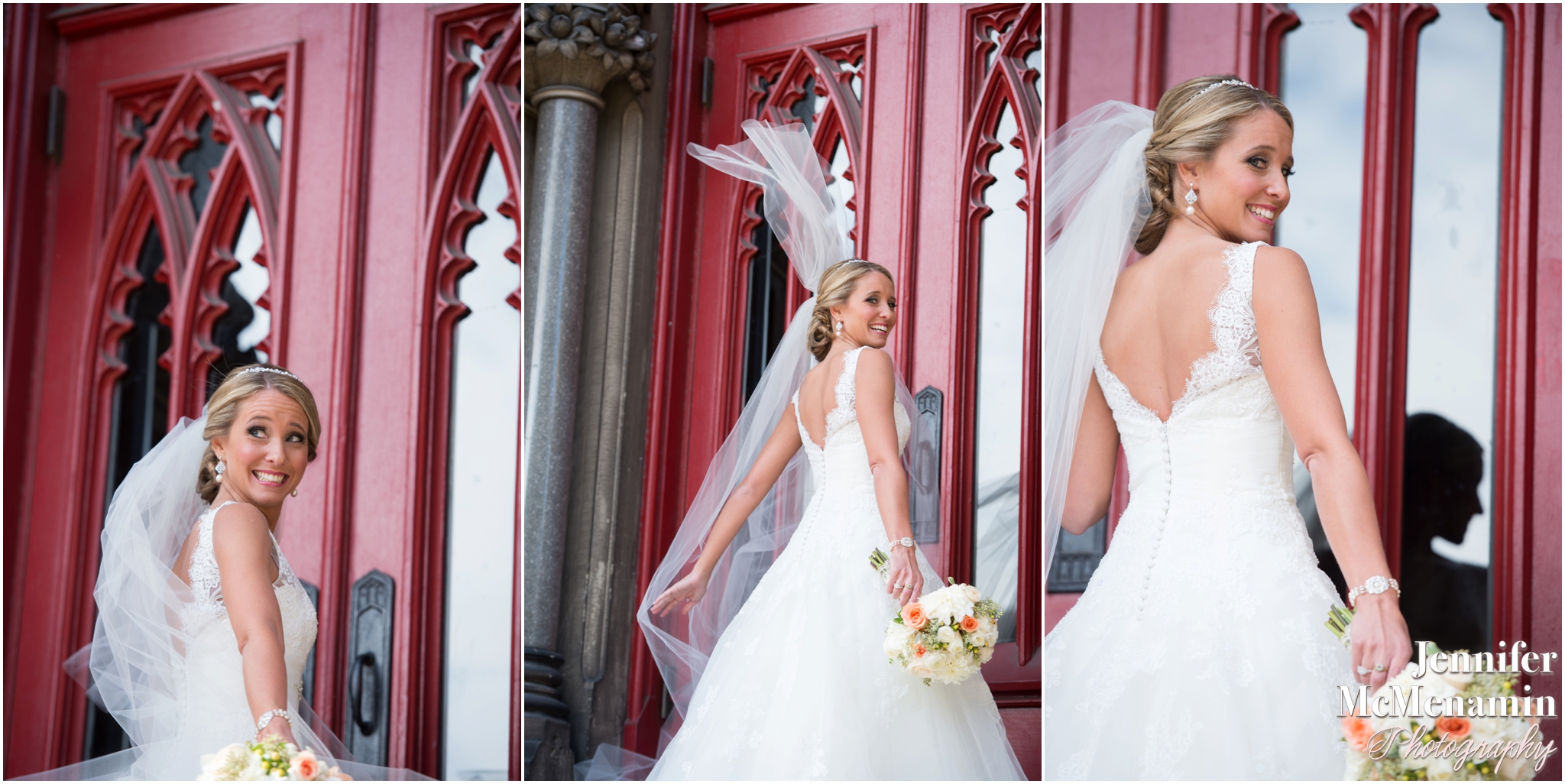 Shannon's father reacts to seeing her for the first time that day.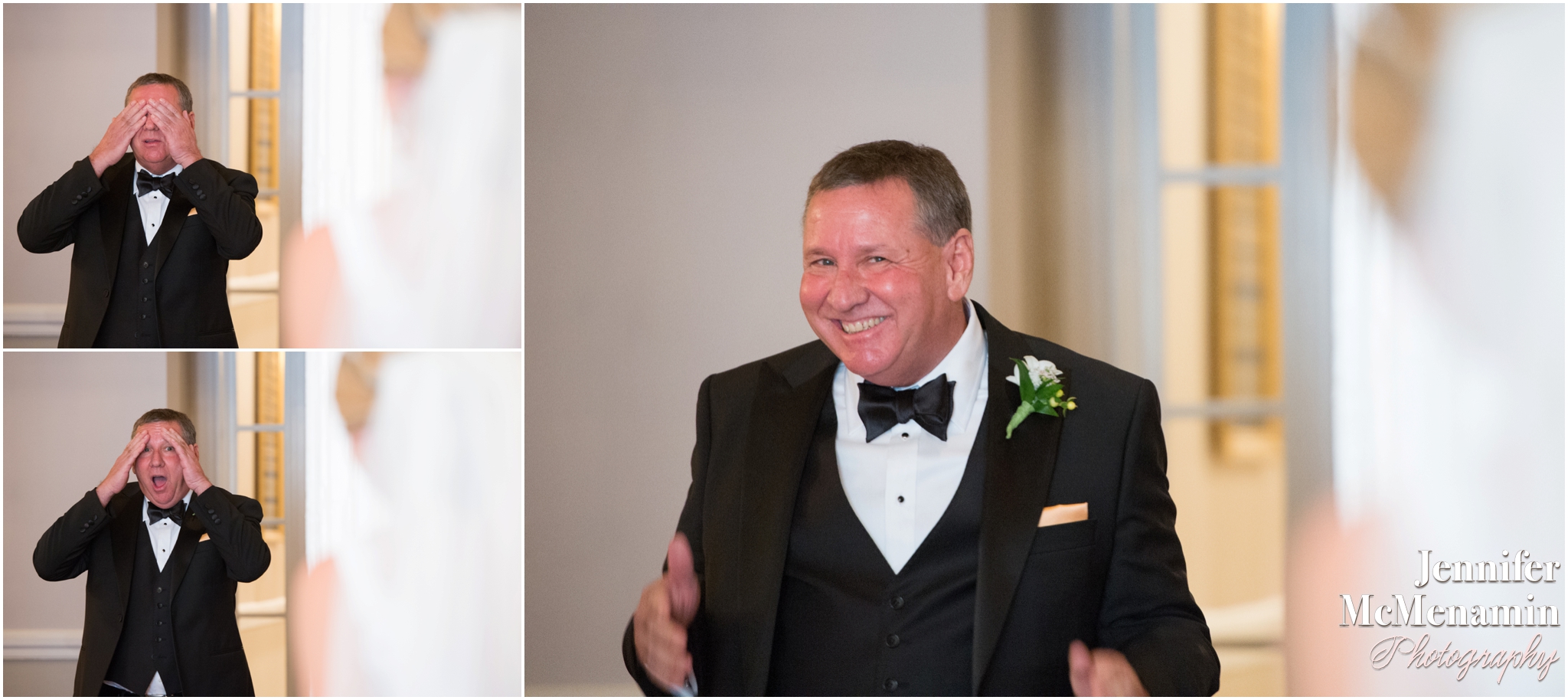 Shannon was really, super excited about the big walk down the aisle and about seeing Michael for the first time in that moment. It was beautiful.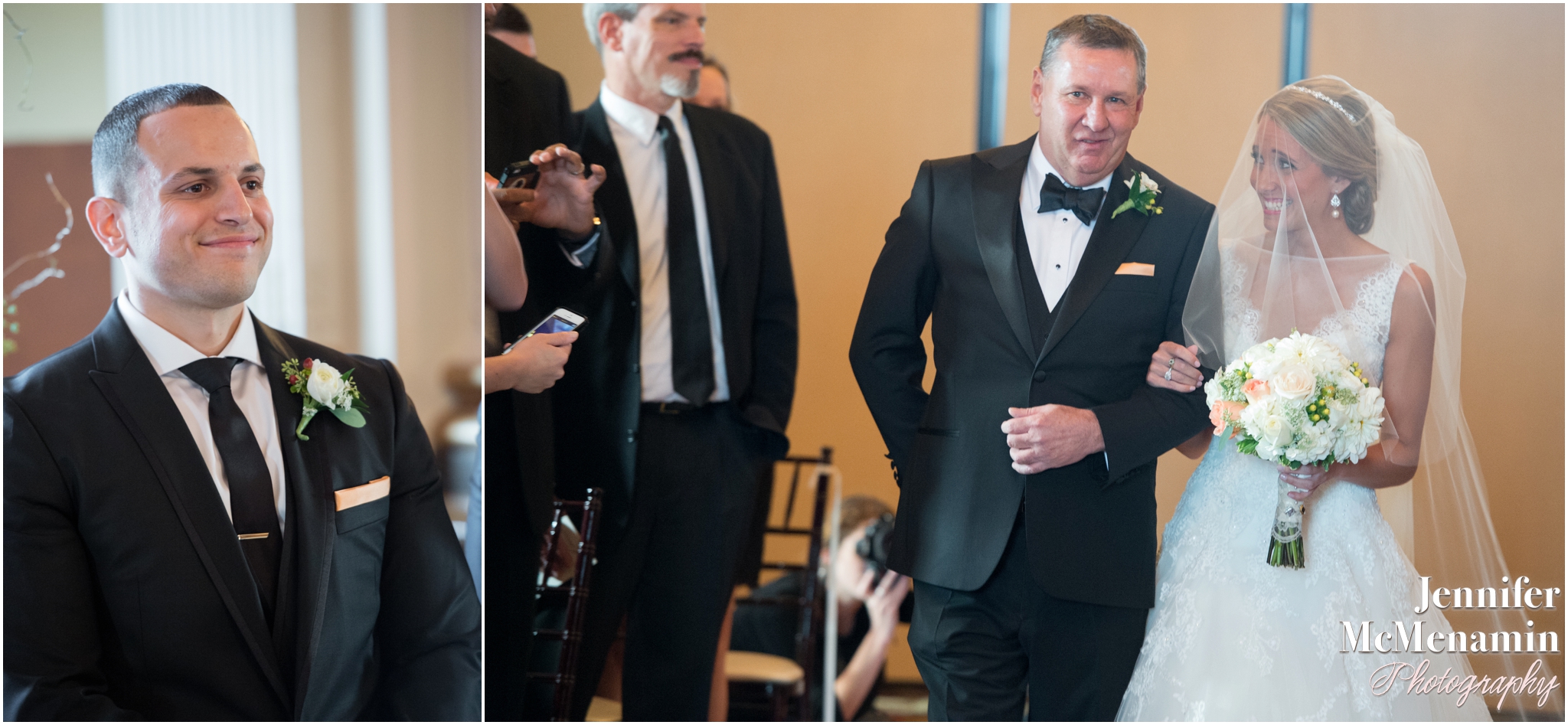 Lindsay, my wonderful new assistant, shot the next image on the left of Shannon and her father from behind.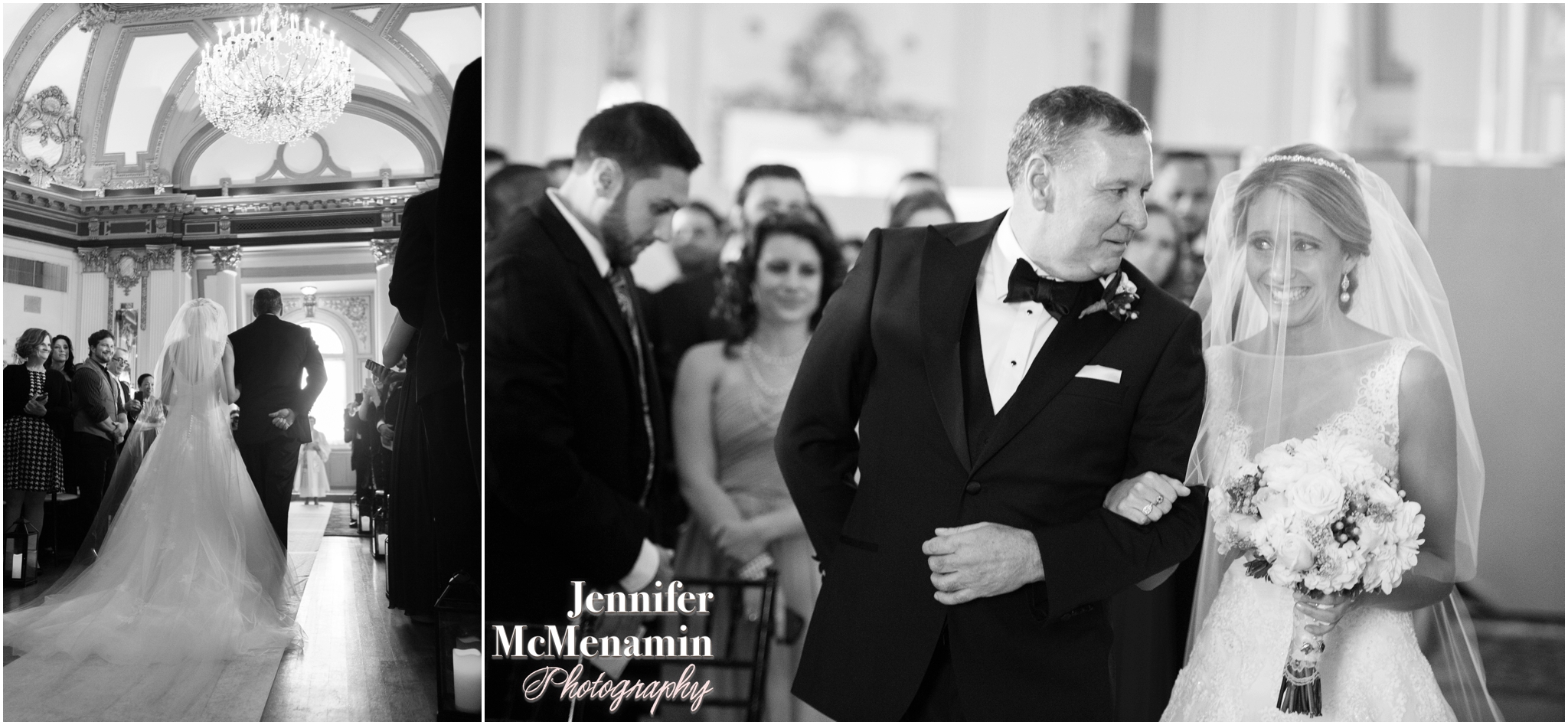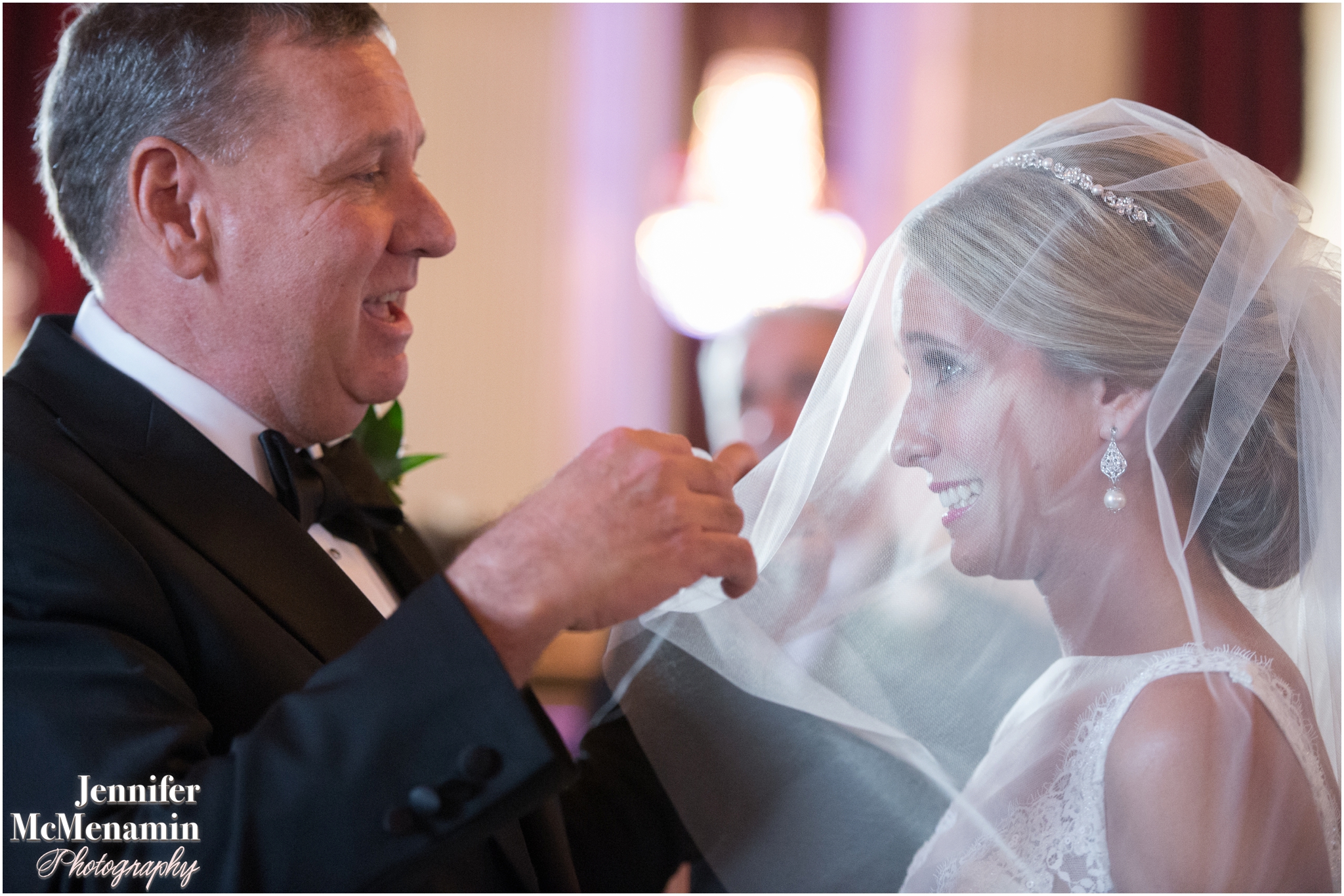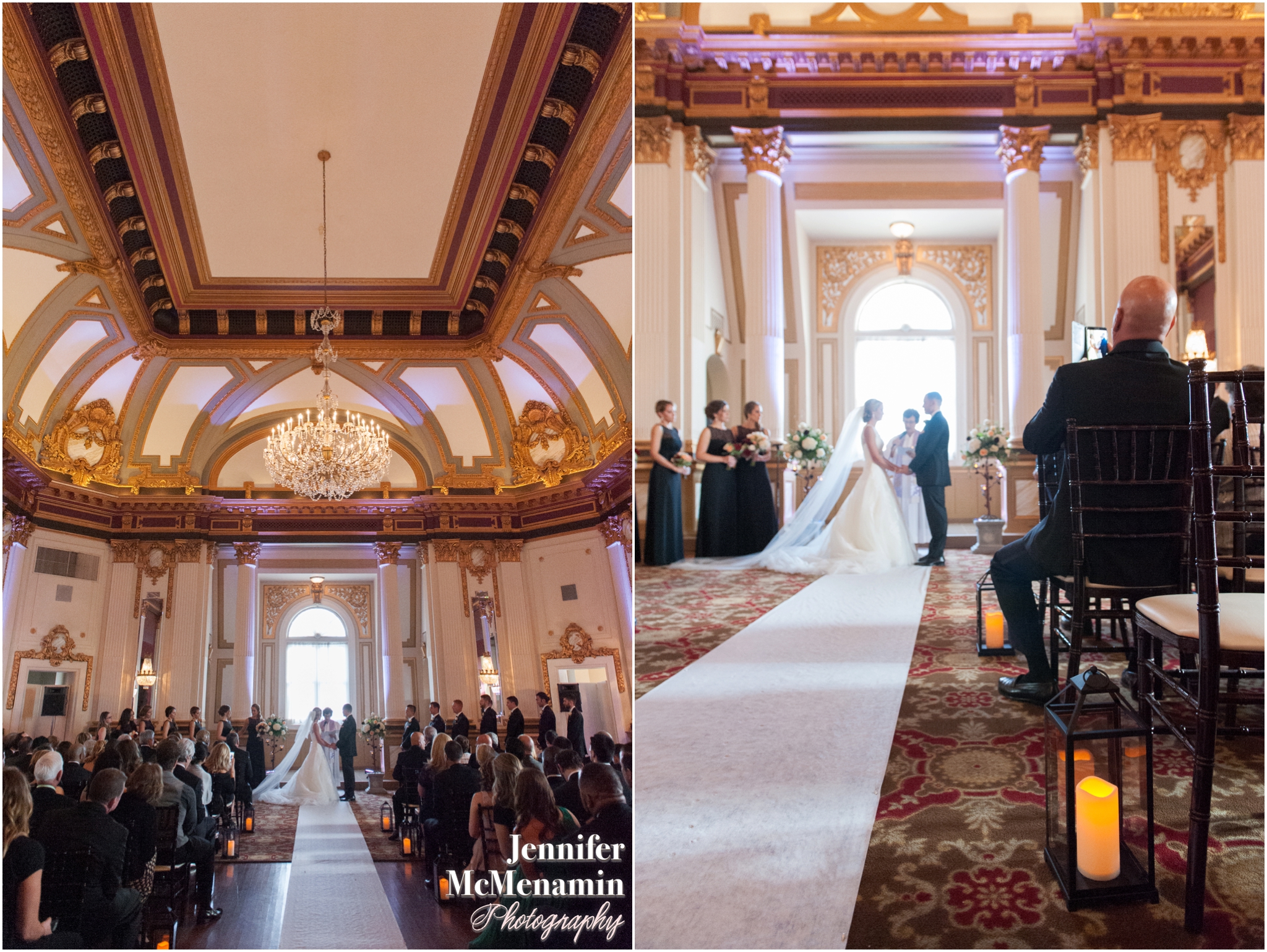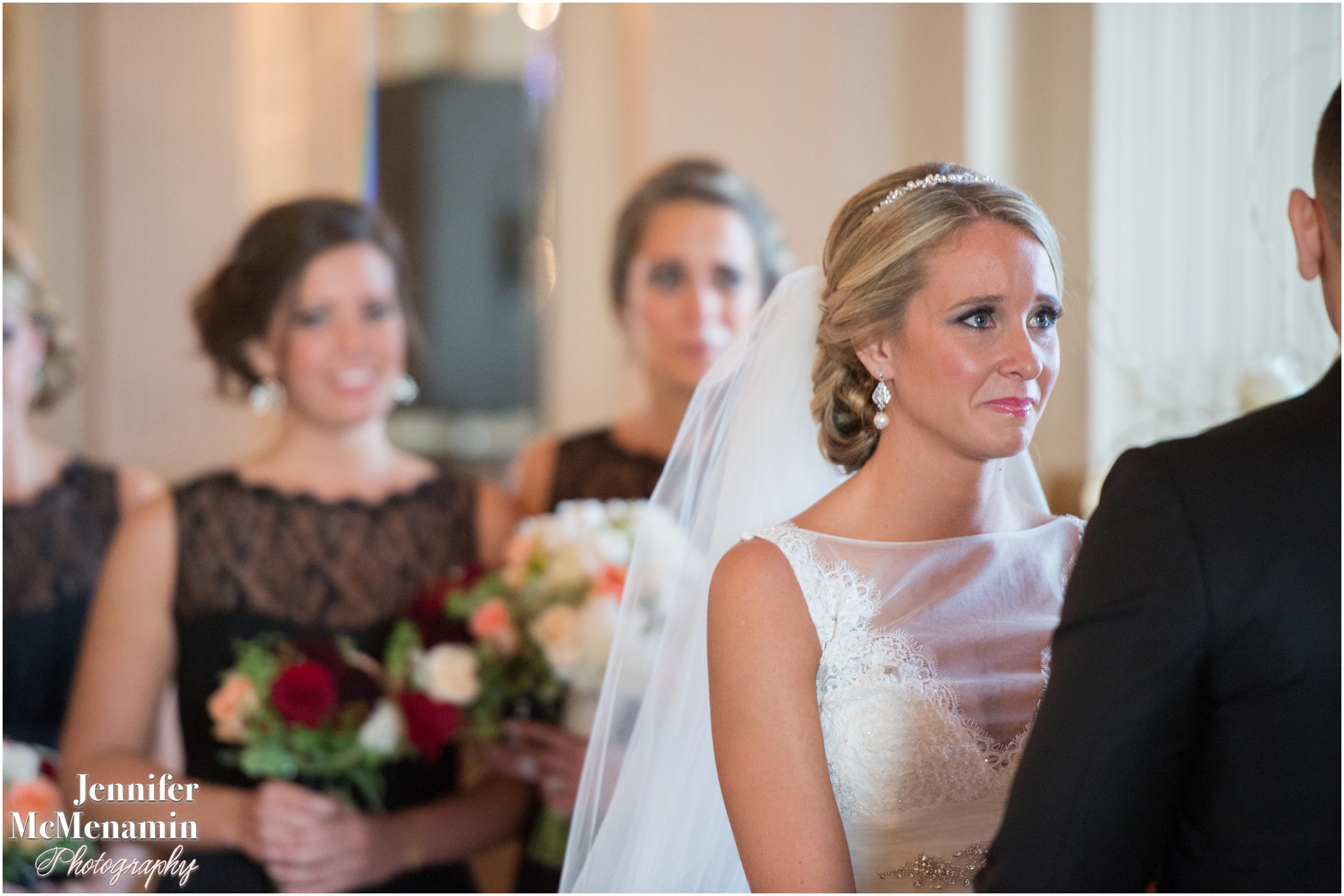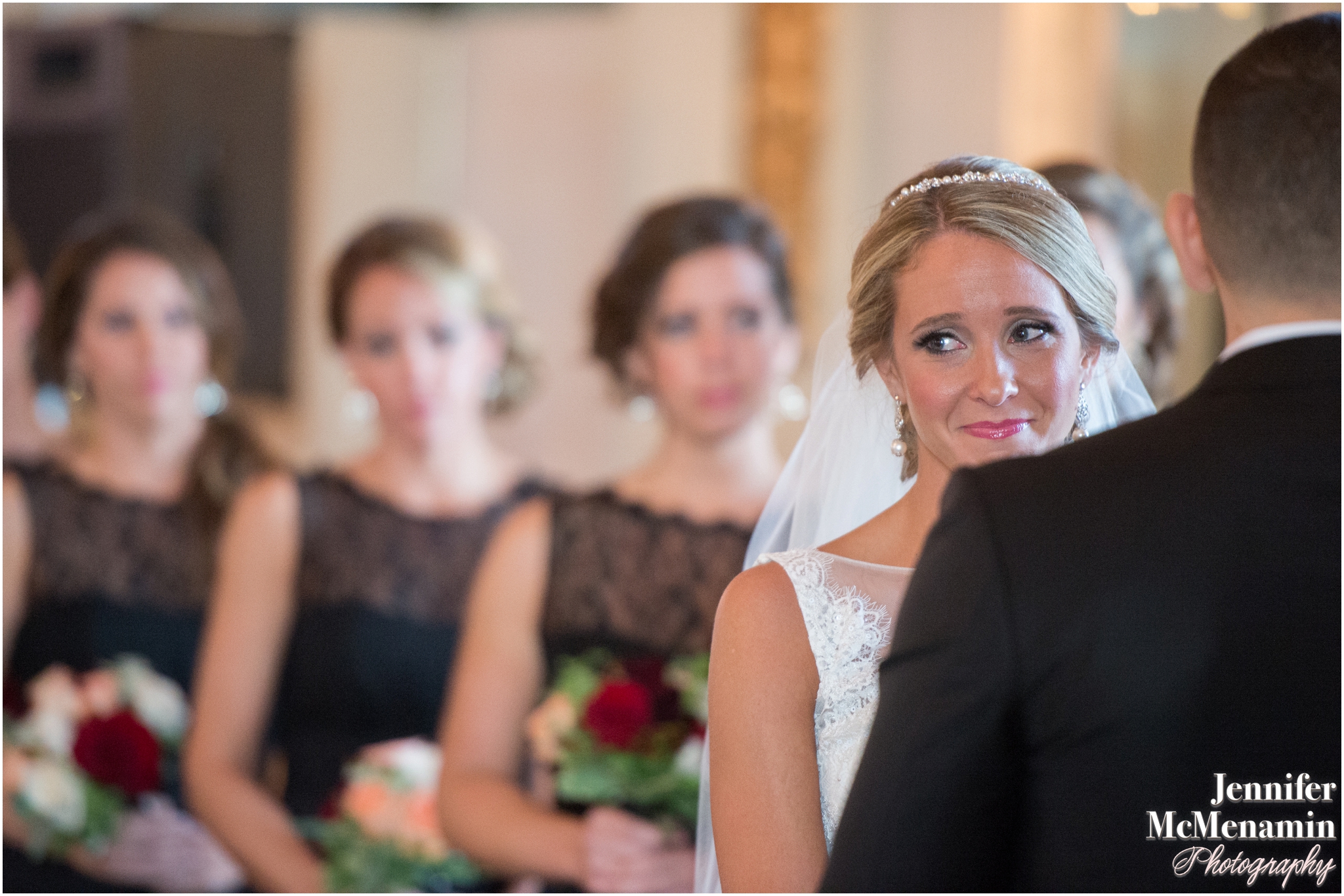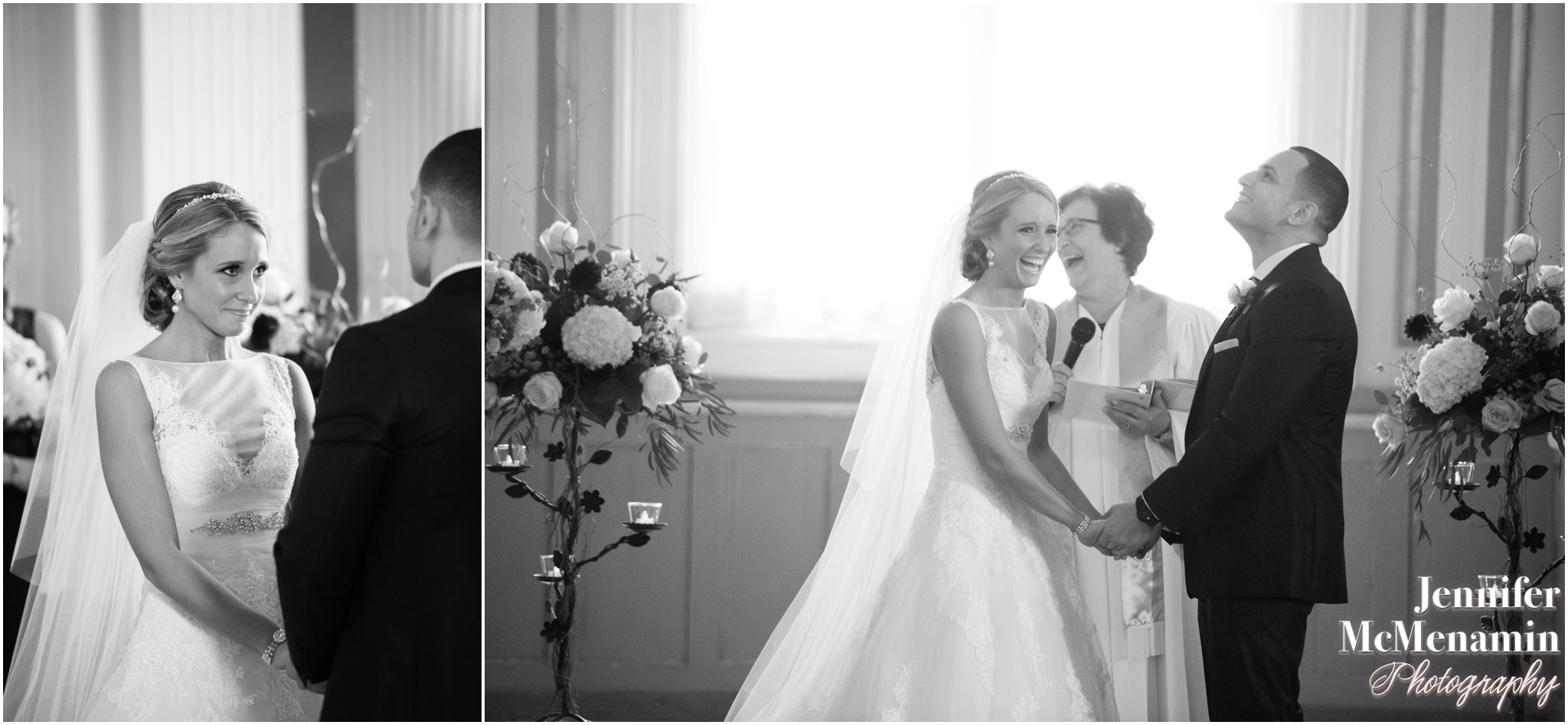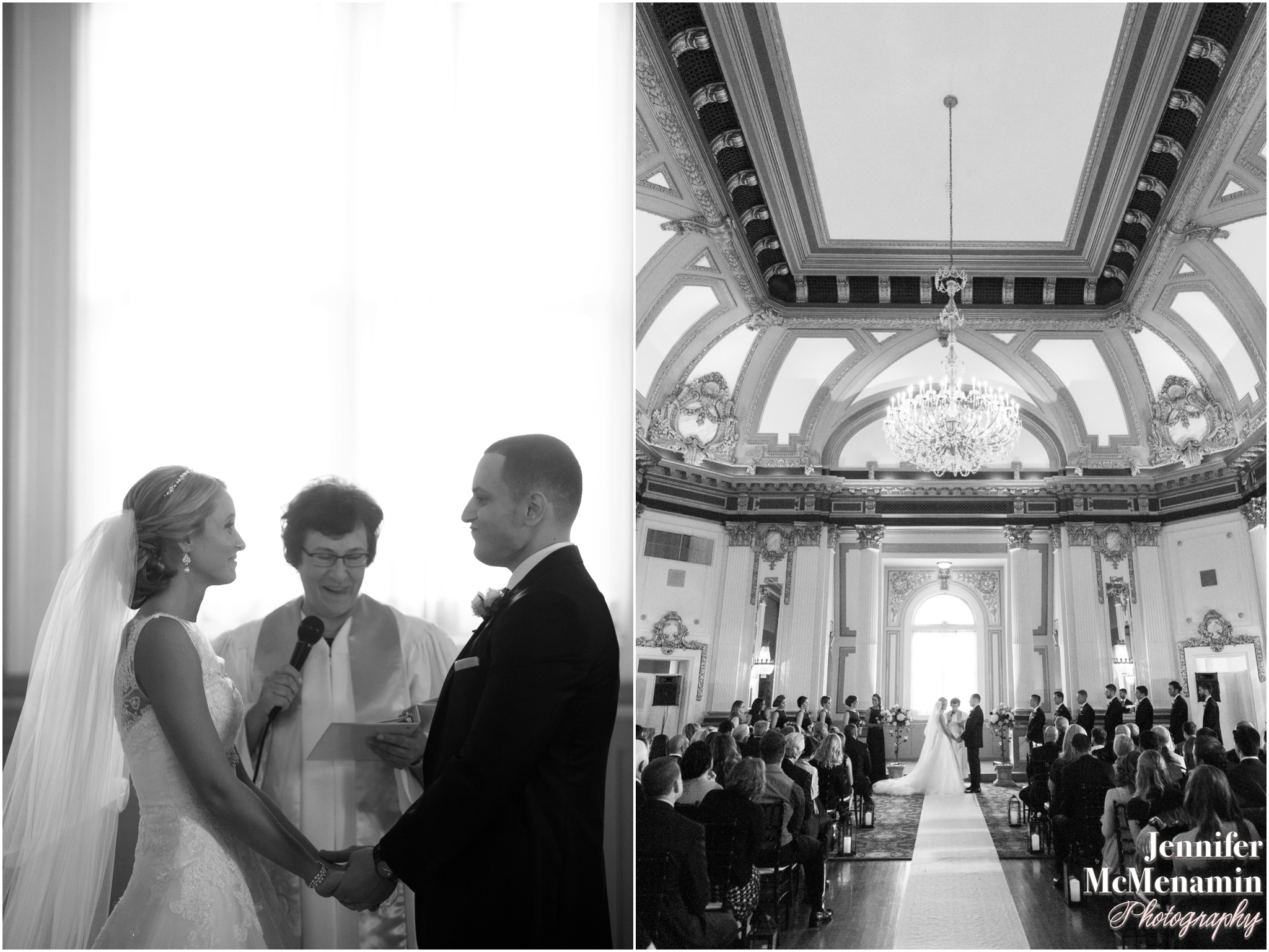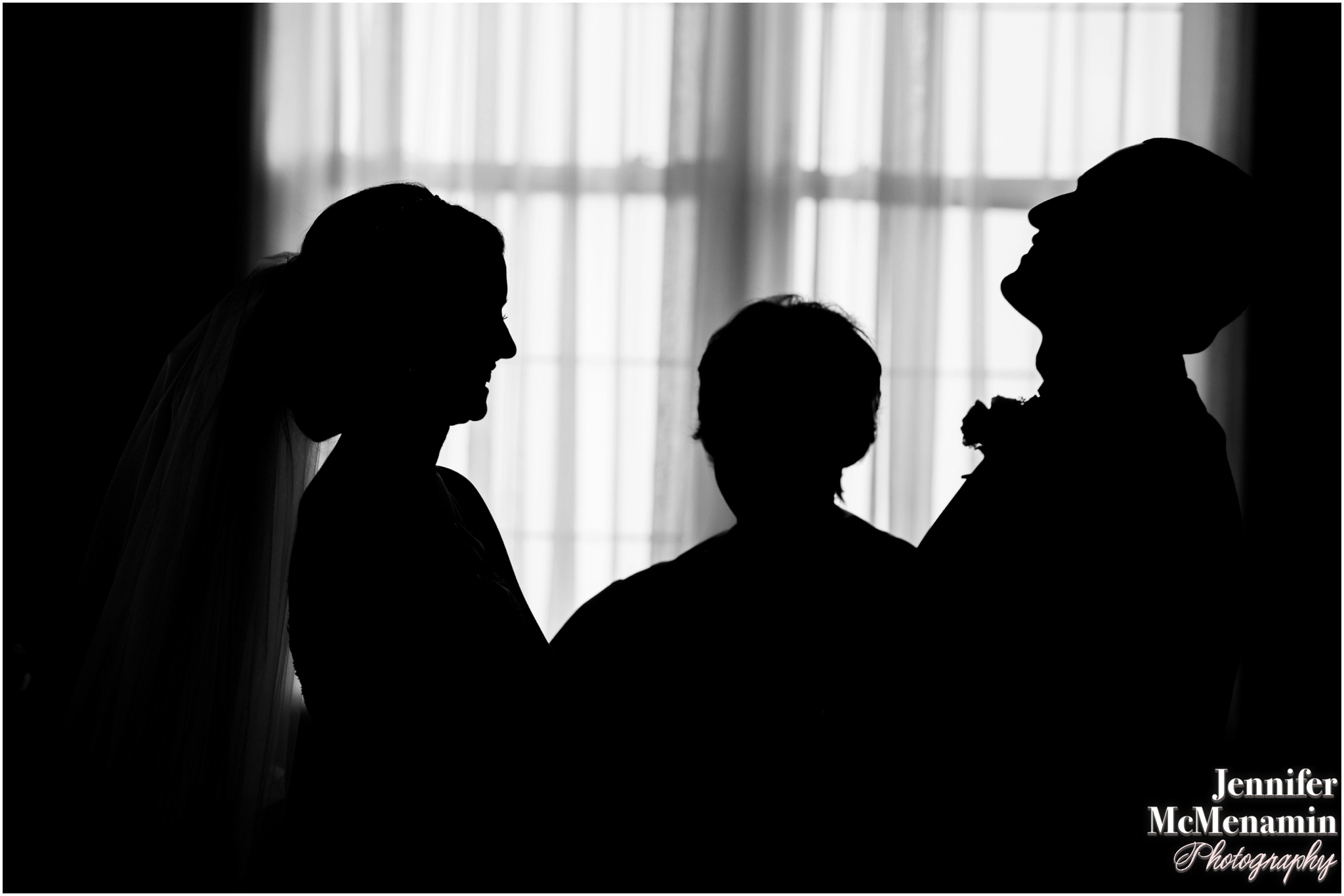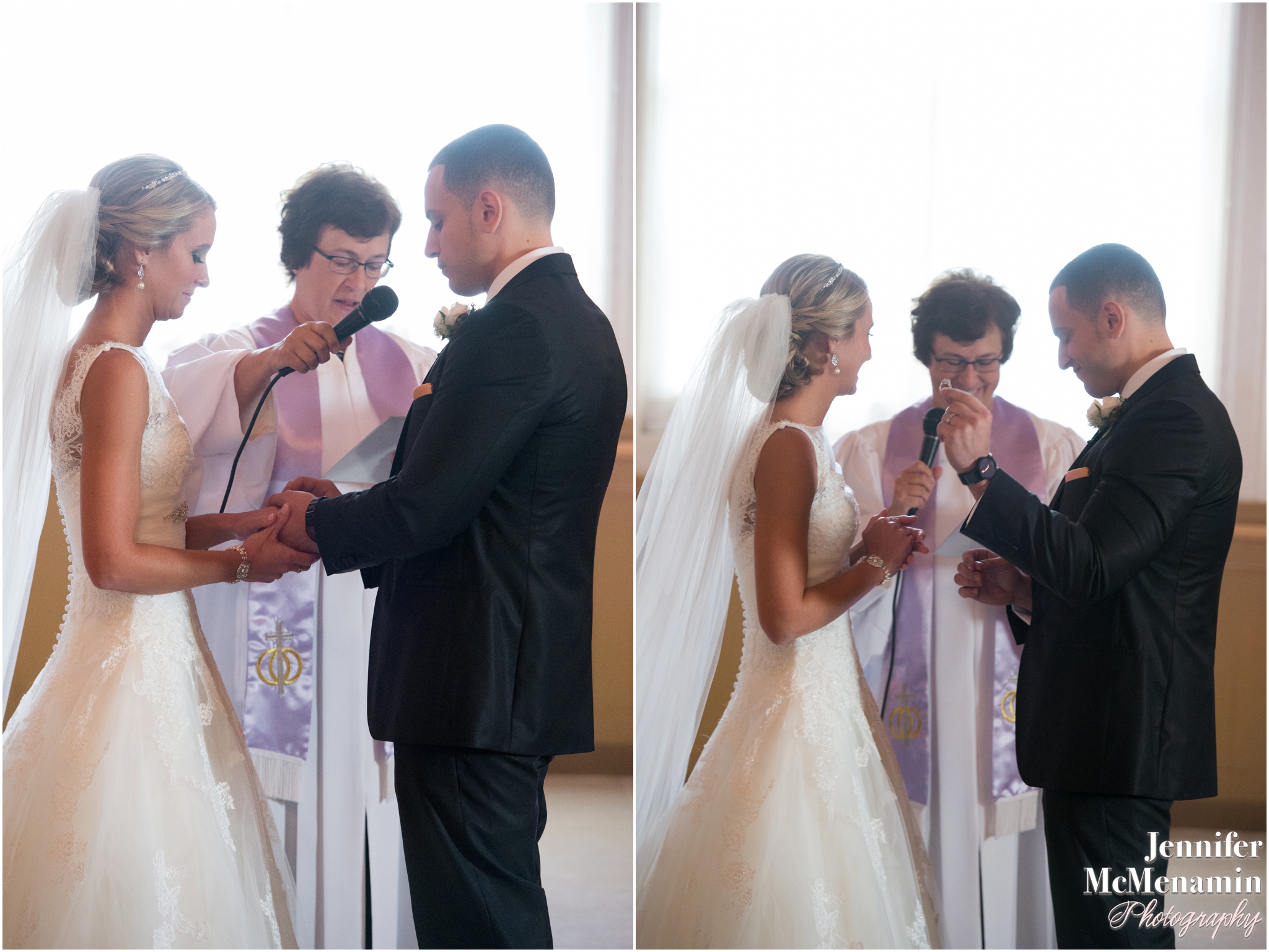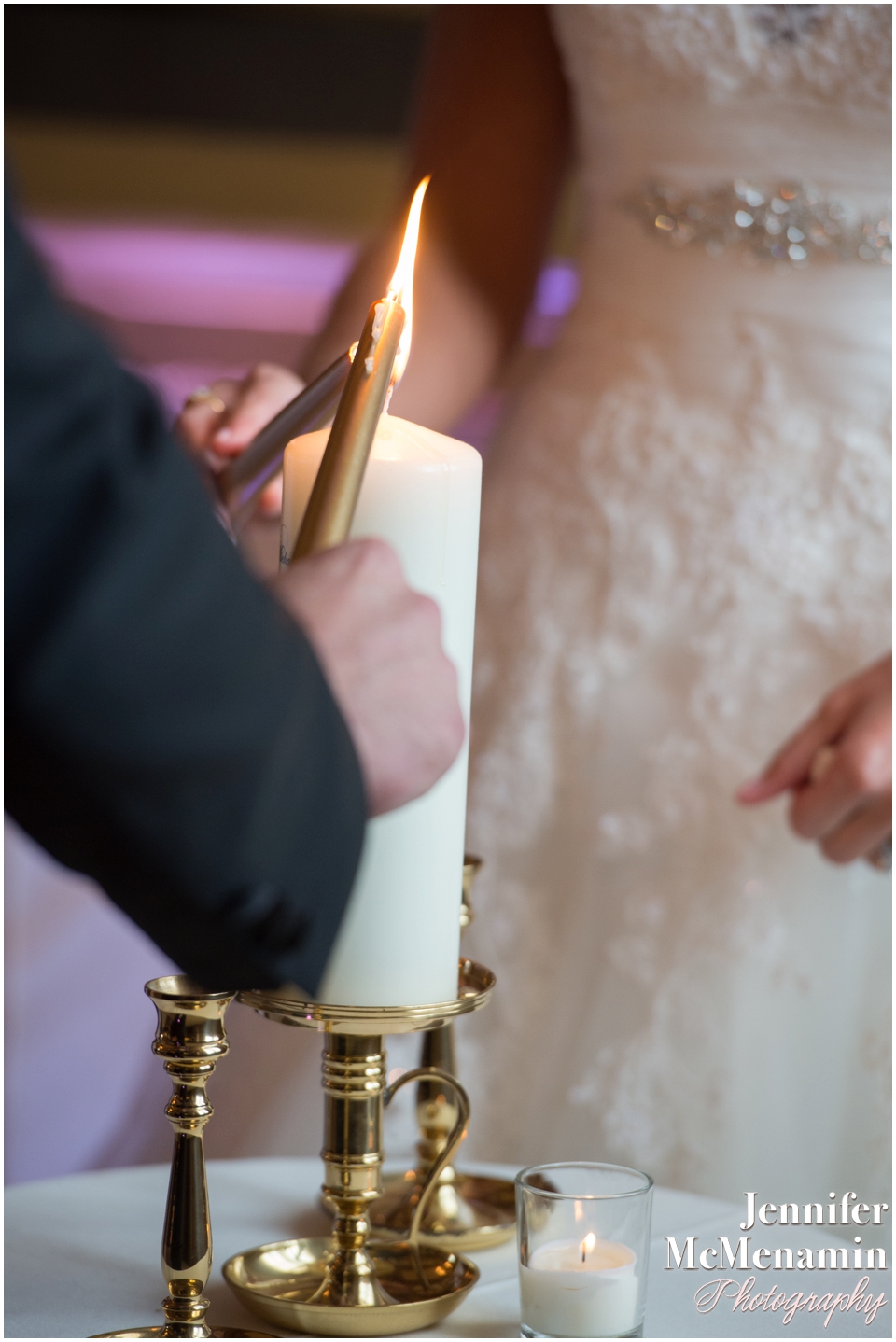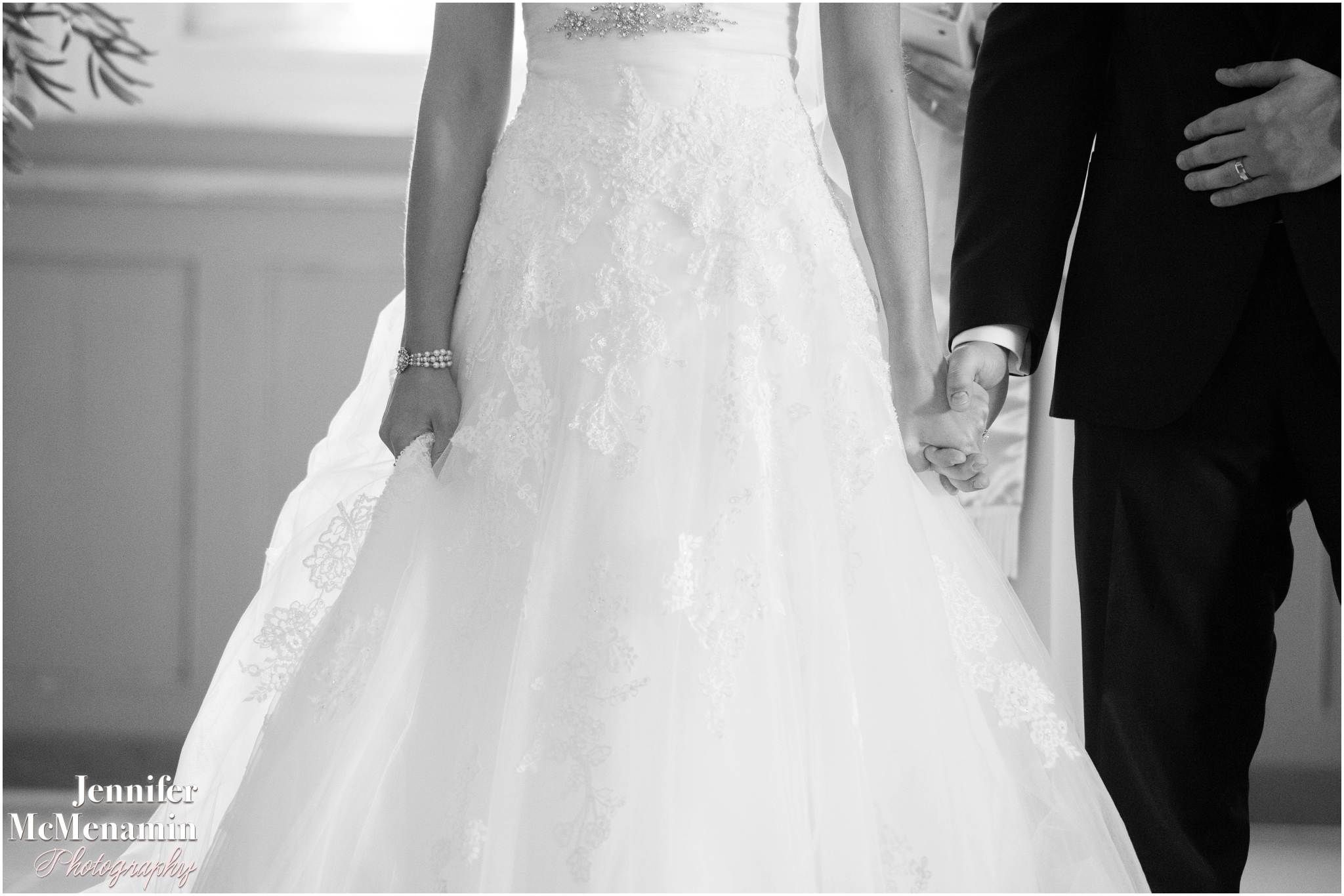 As a surprise, Shannon and Michael's friends arranged to have their pup brought up from Virginia for a few photos after the ceremony. Gizmo was adorable and very photogenic in his little bowtie!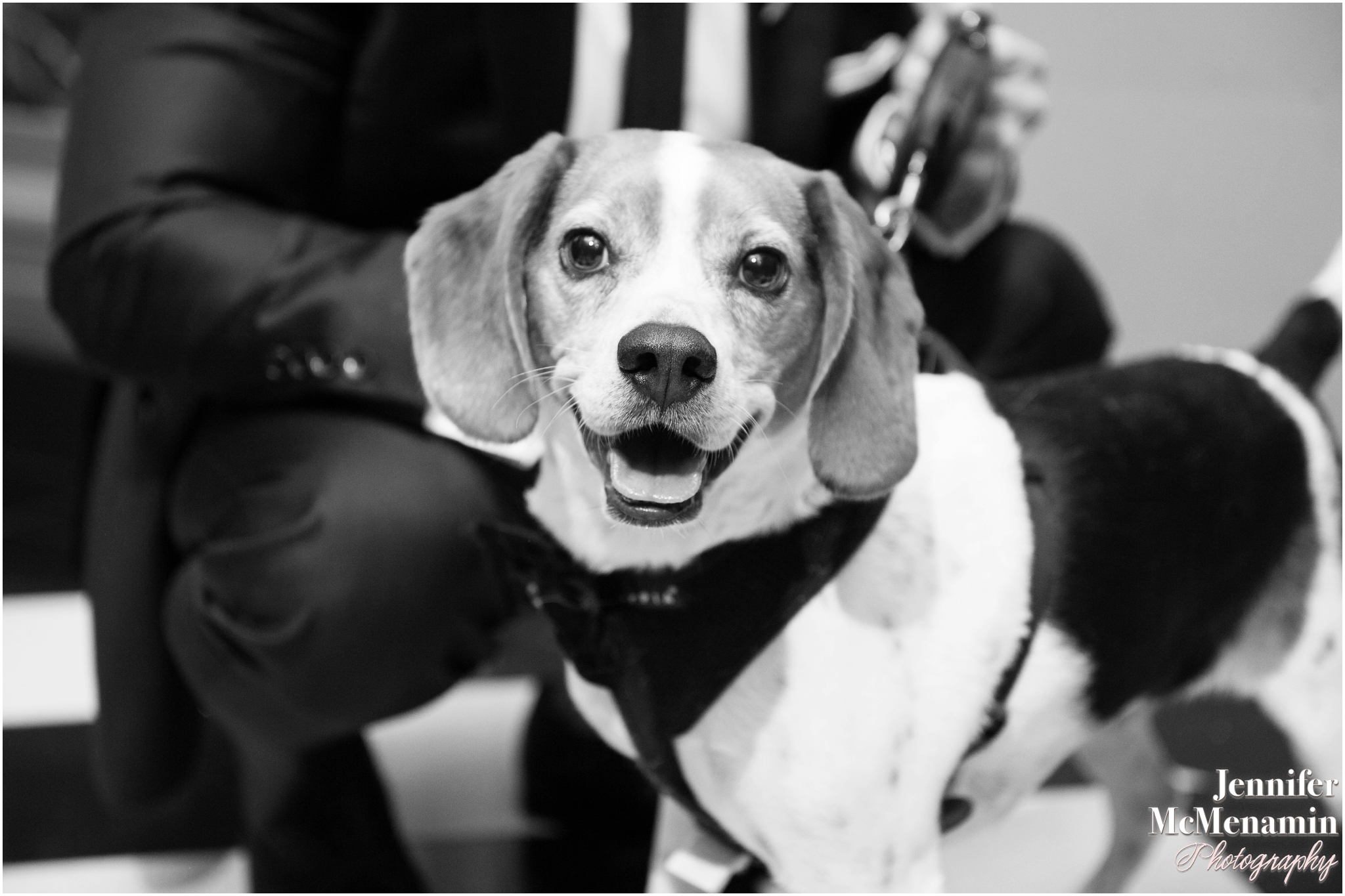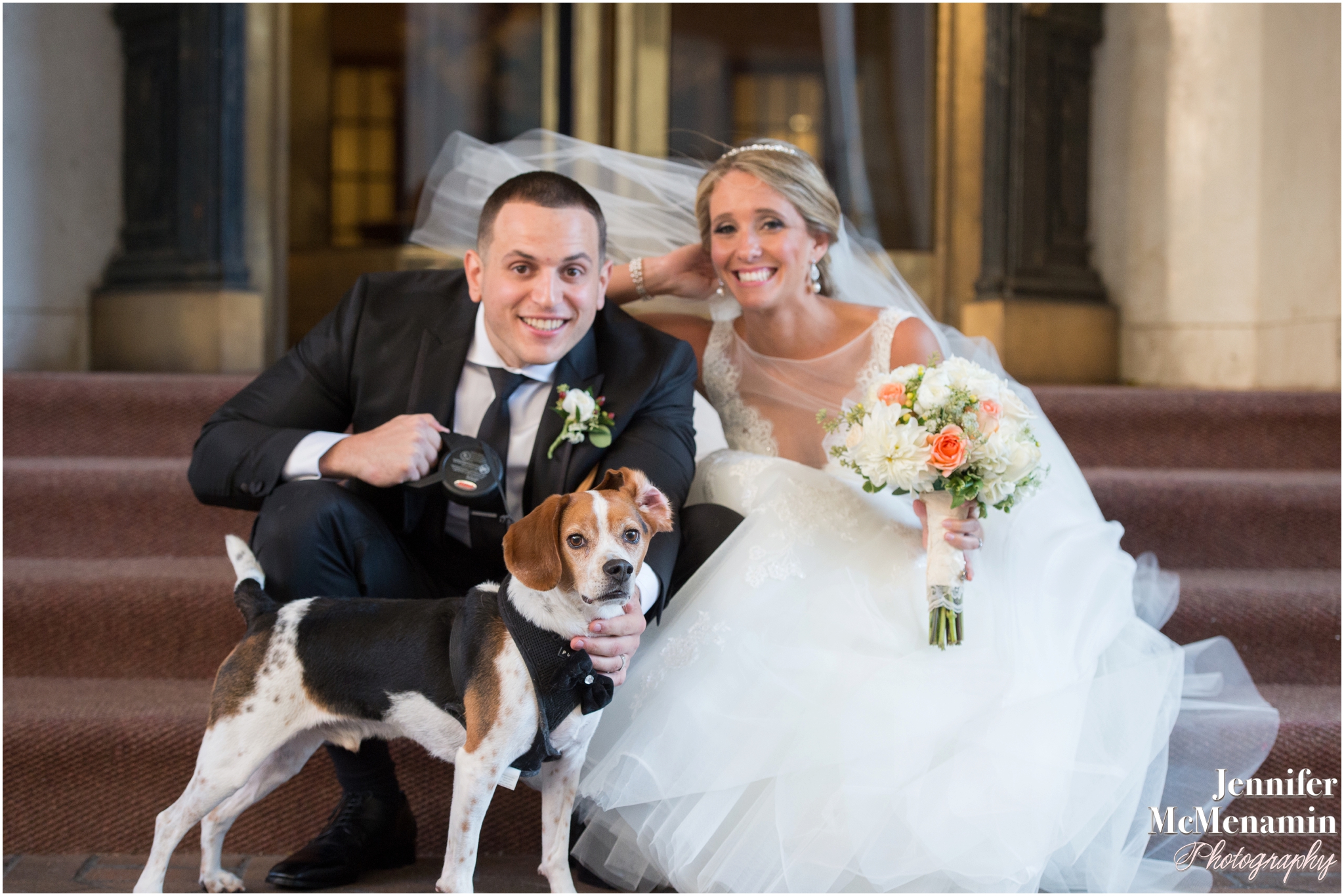 Did I mention it was a little windy out? There are images in which you can see the goosebumps up and down Shannon's arms. Yet, she did not complain for even one millisecond about being chilly.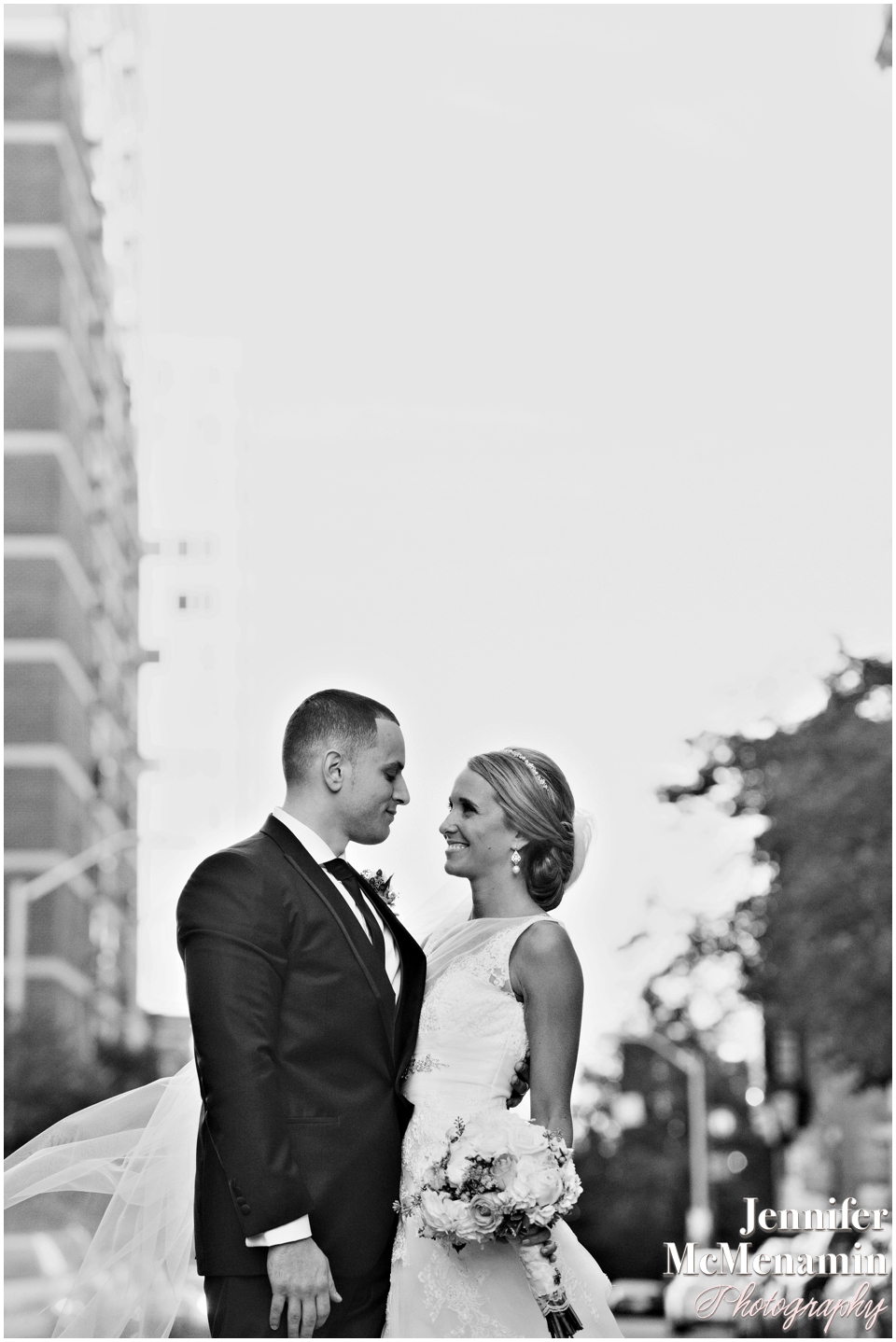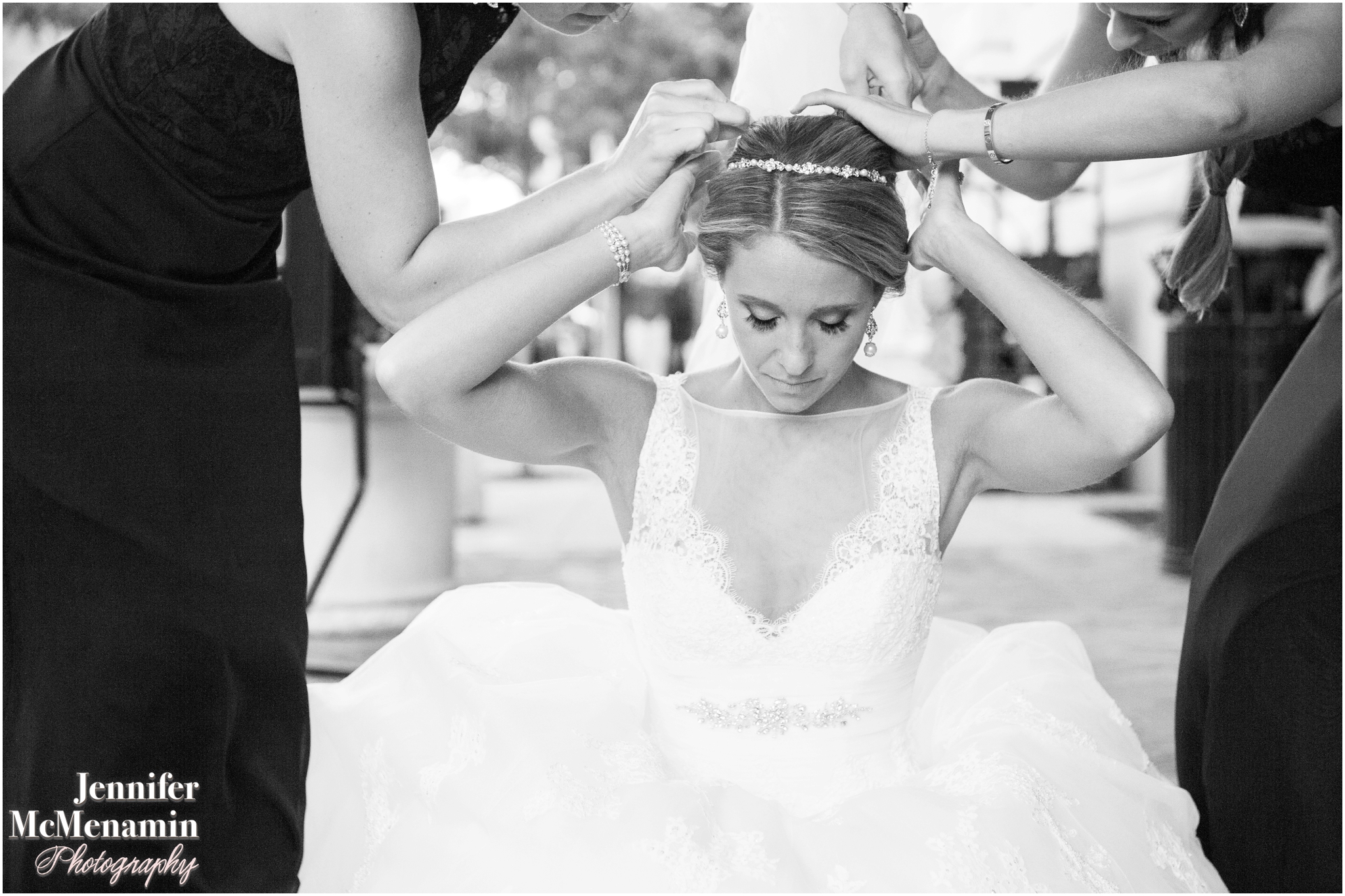 Their amazingly fun wedding party.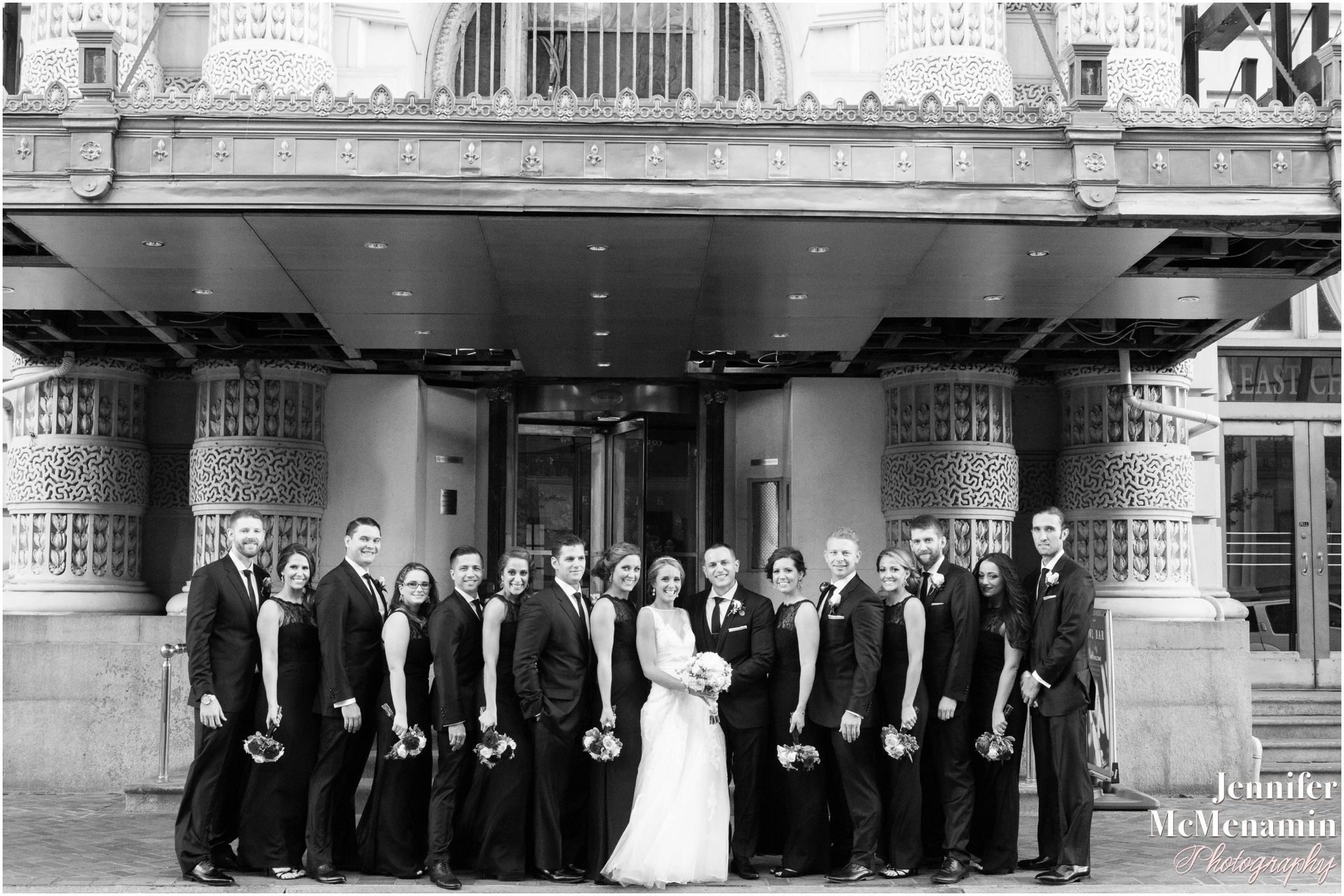 And a few more portraits of just the newlyweds.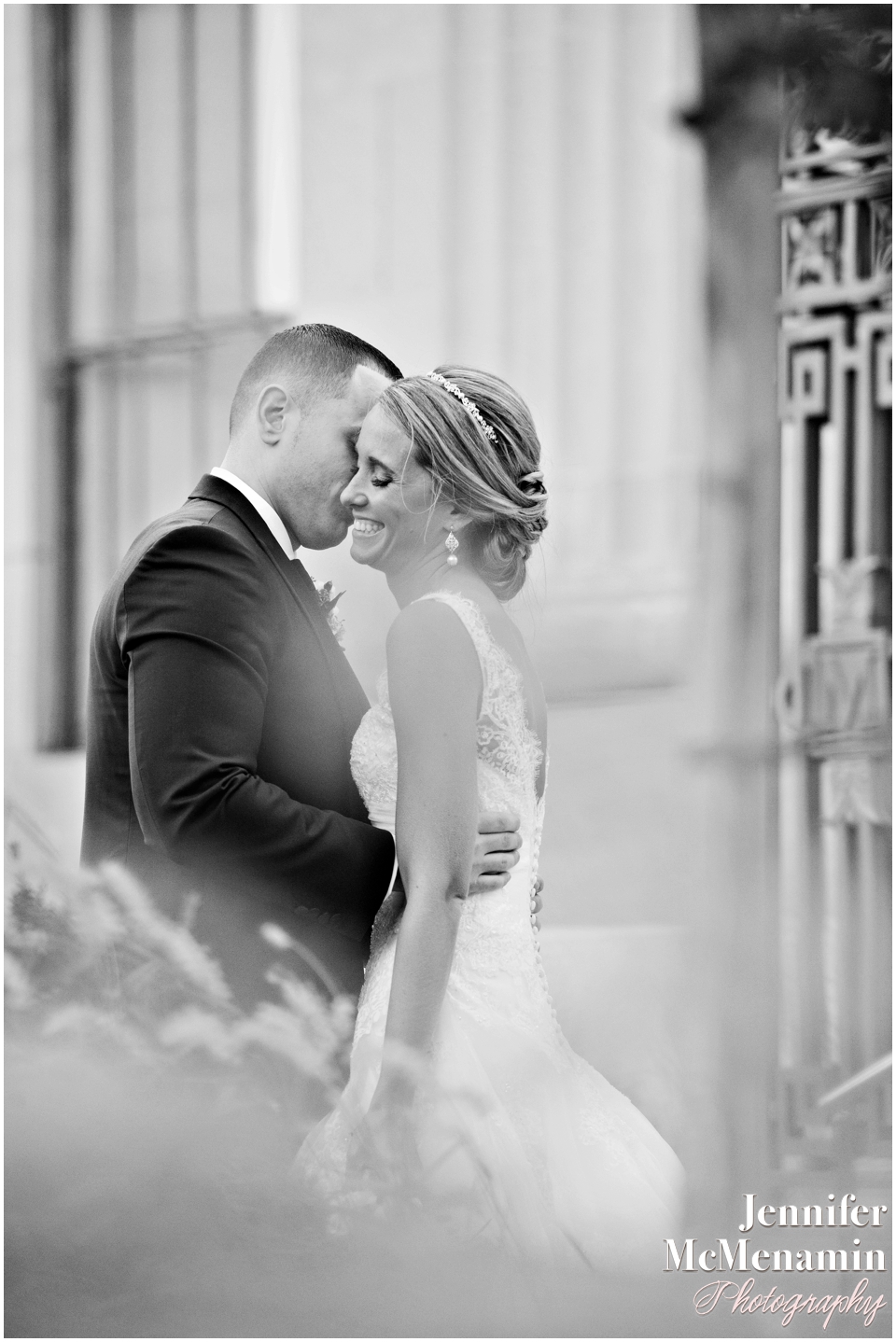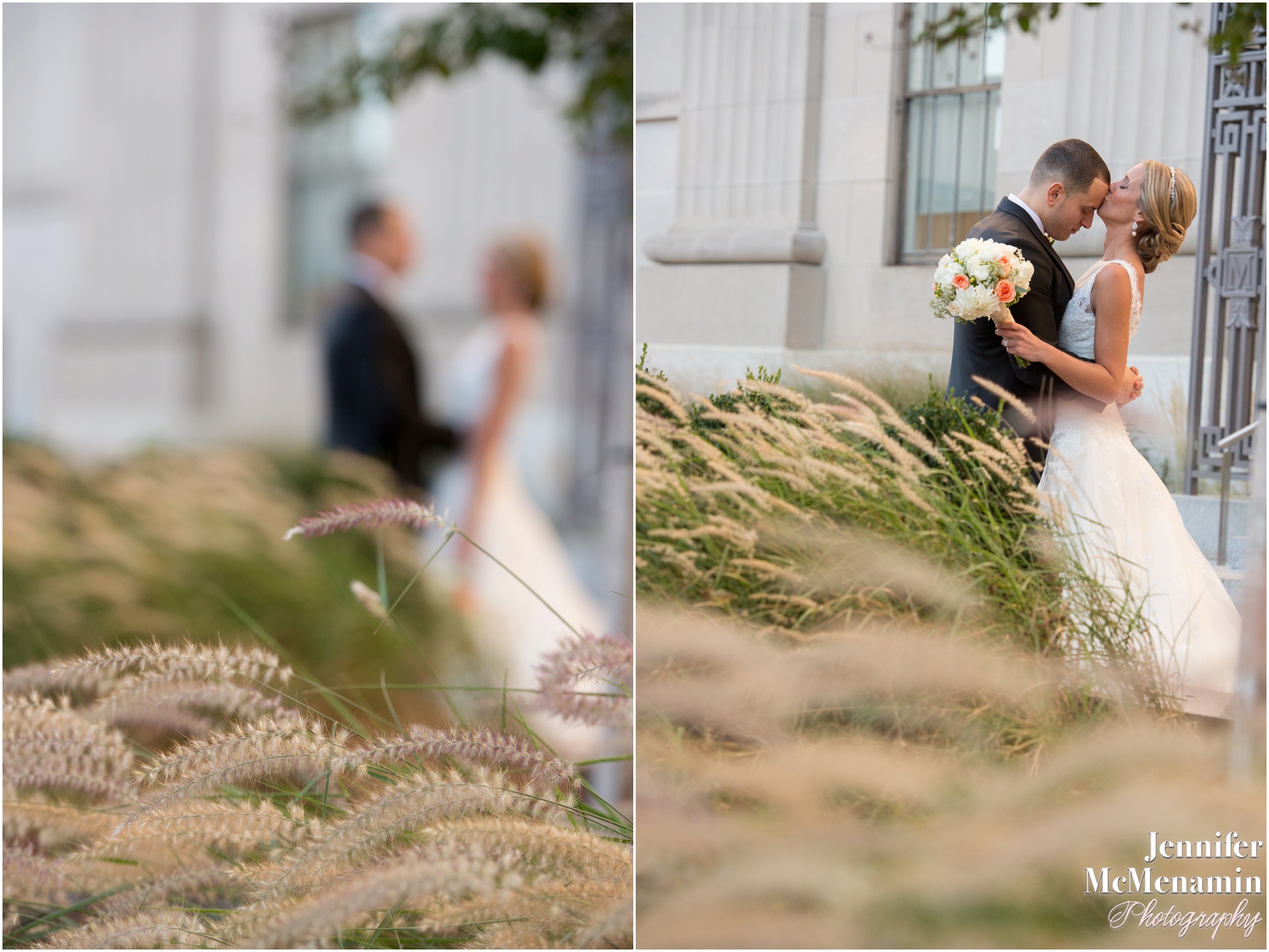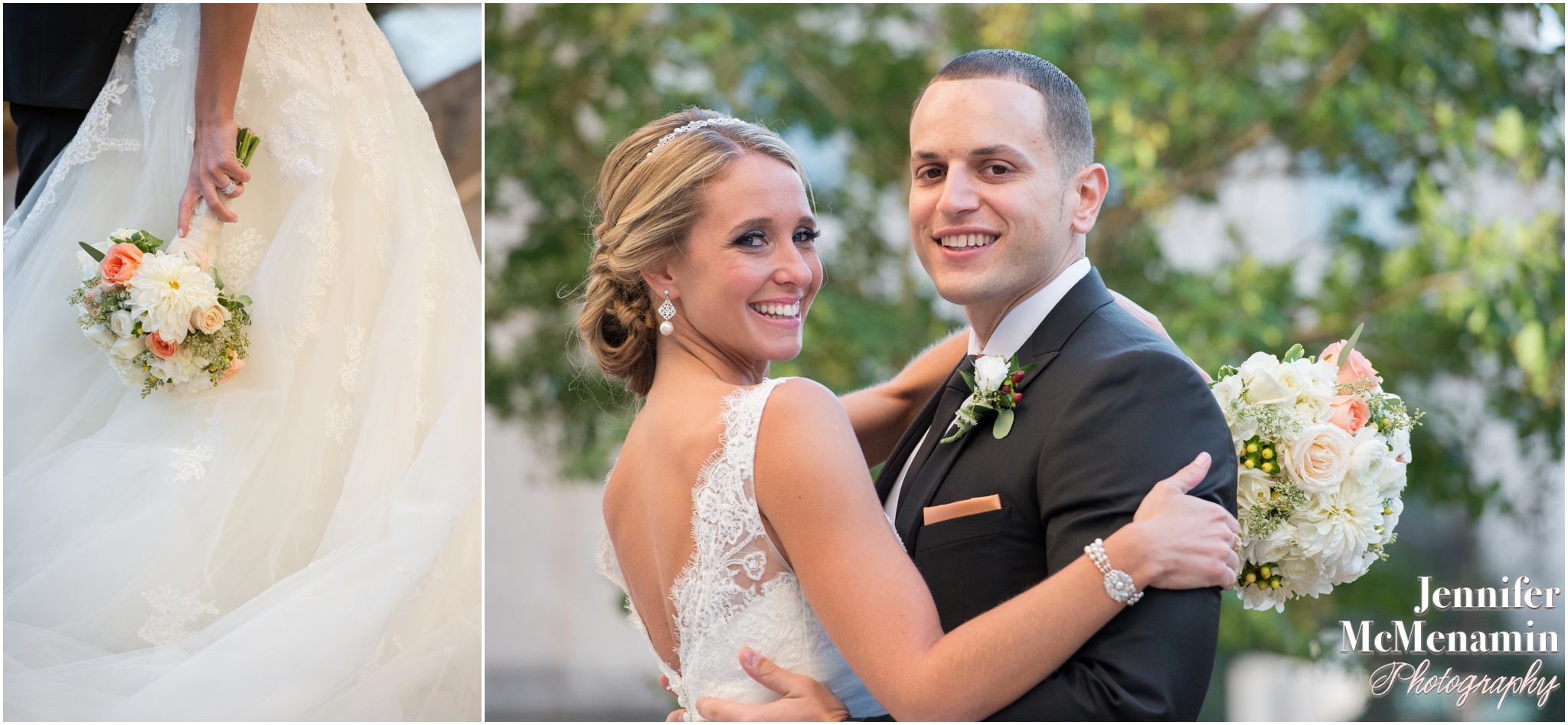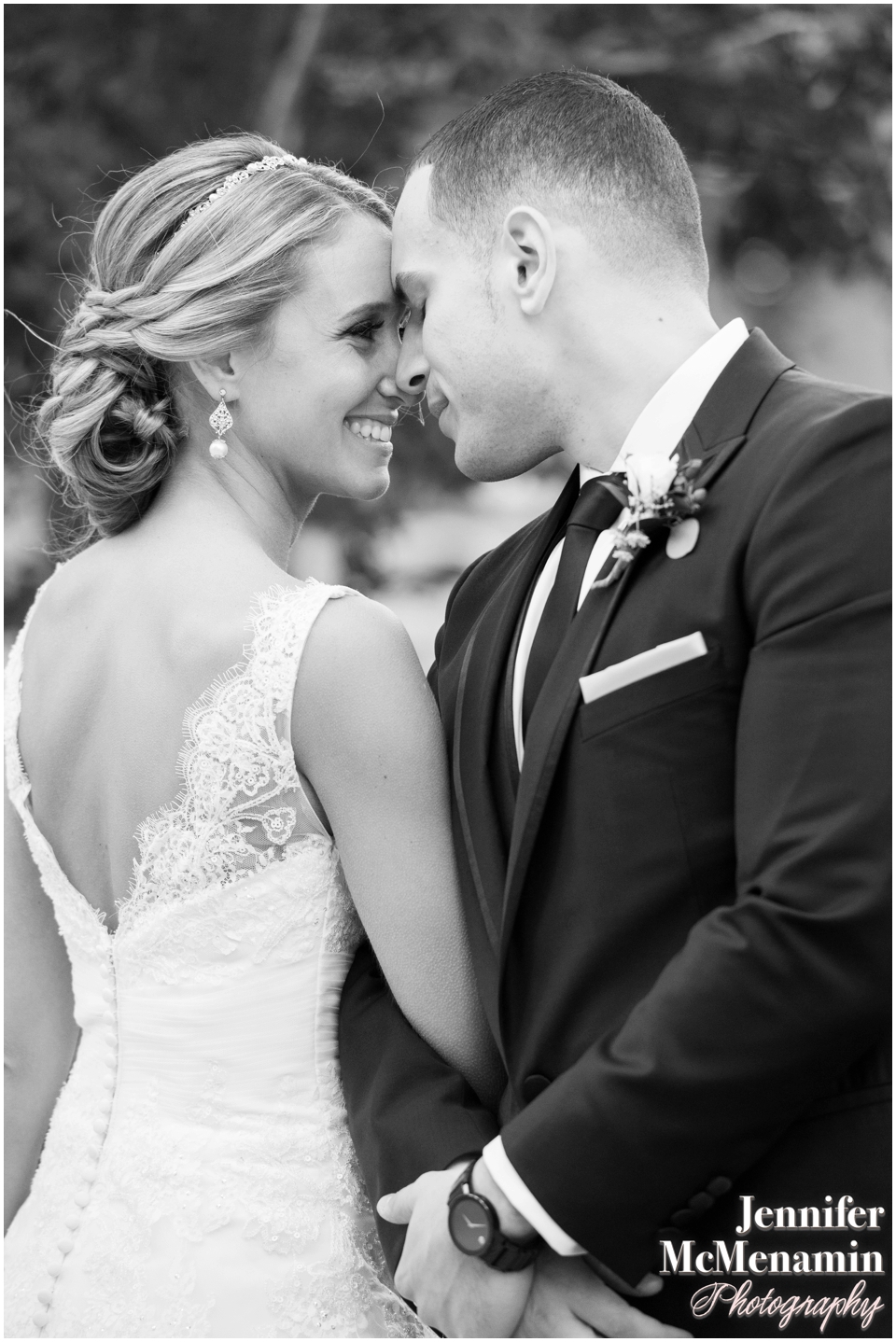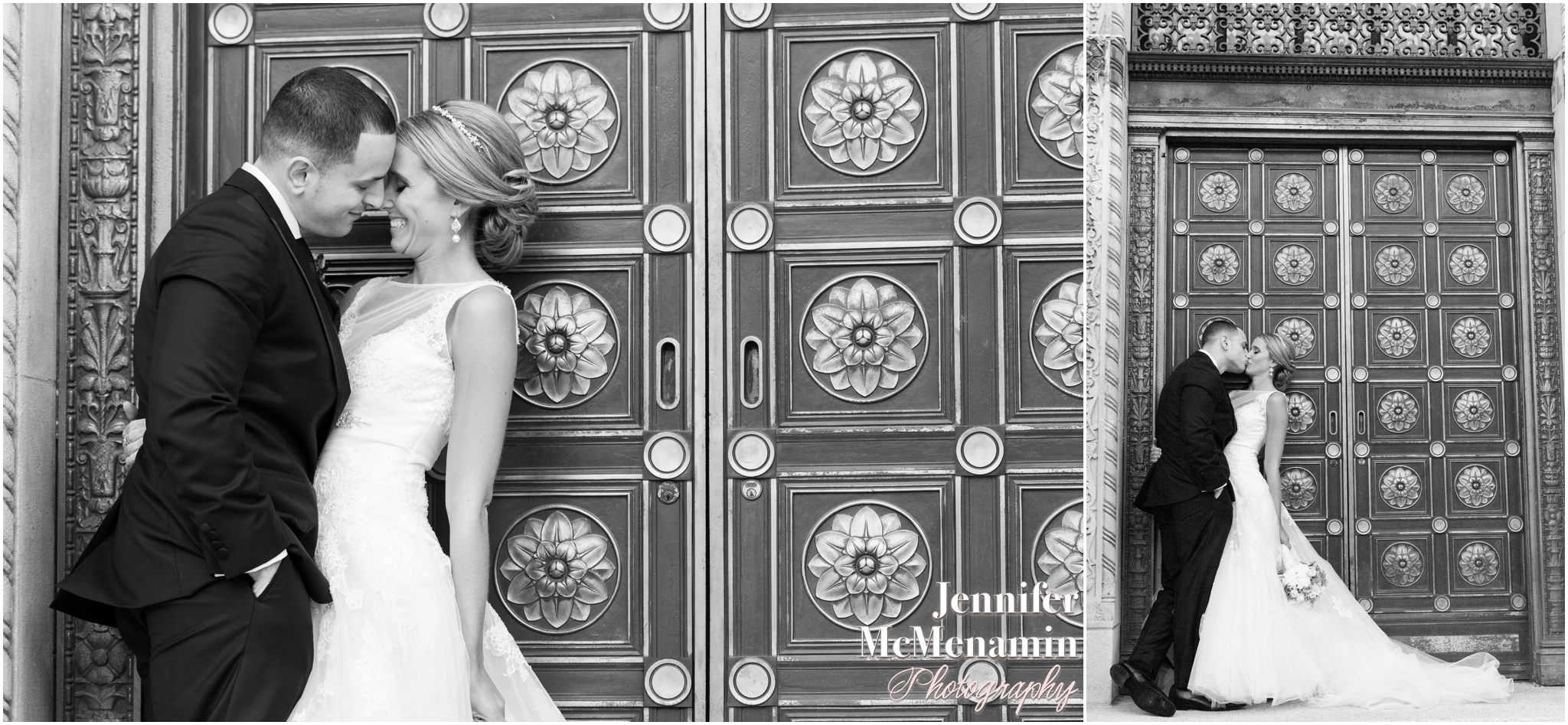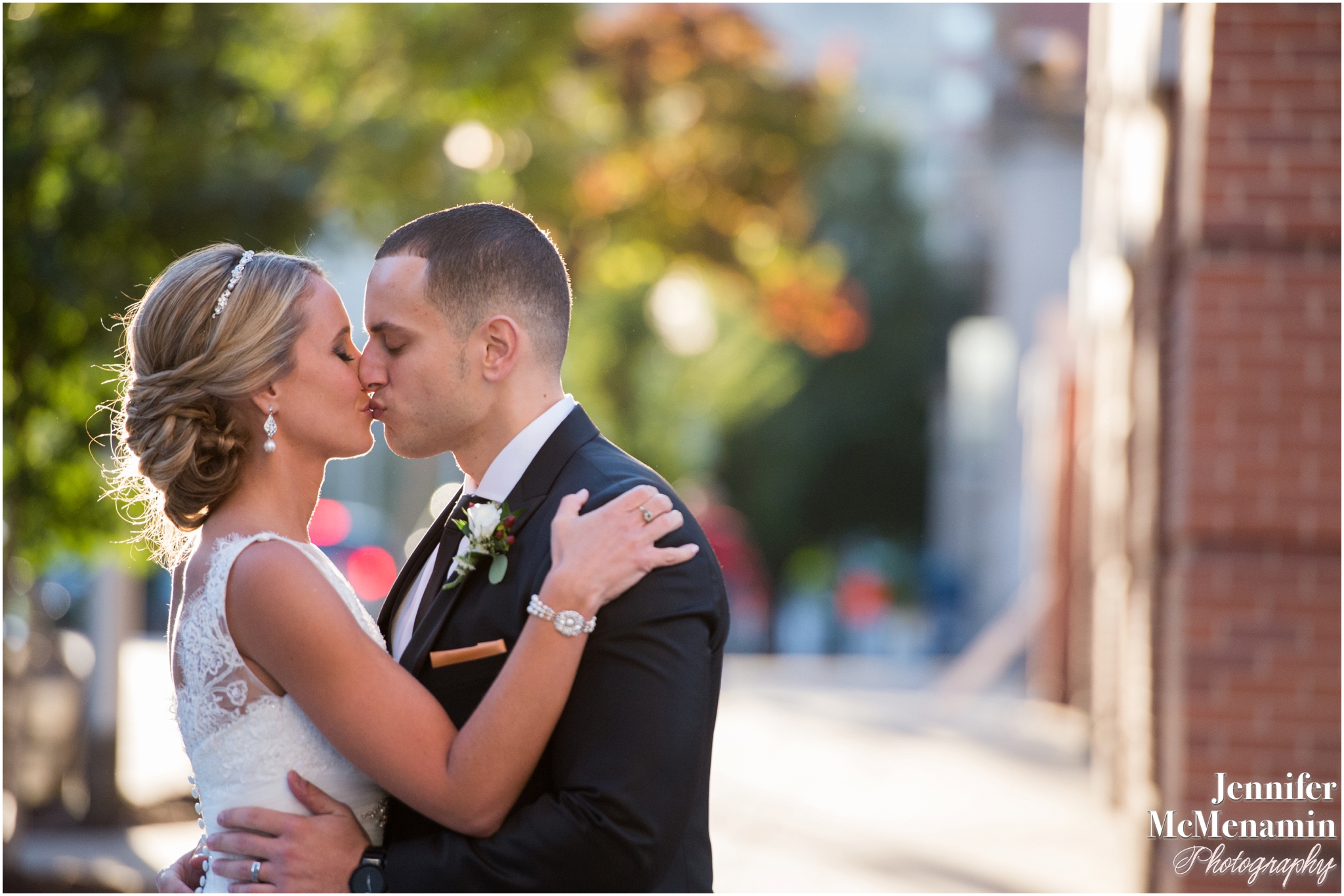 Shannon and Michael — and their shadows — move in for a kiss.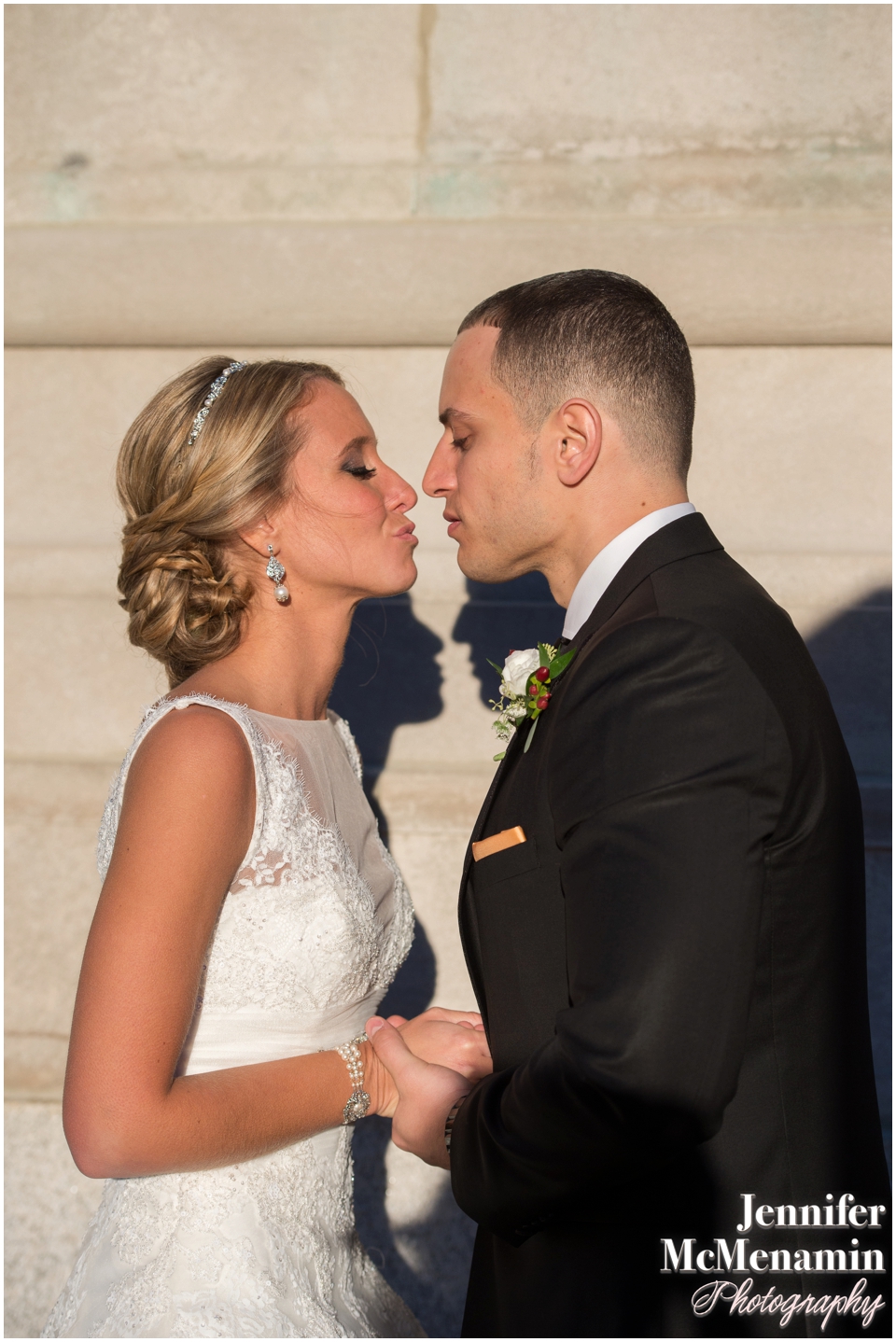 A few reception details, where all that hard work and planning came to life.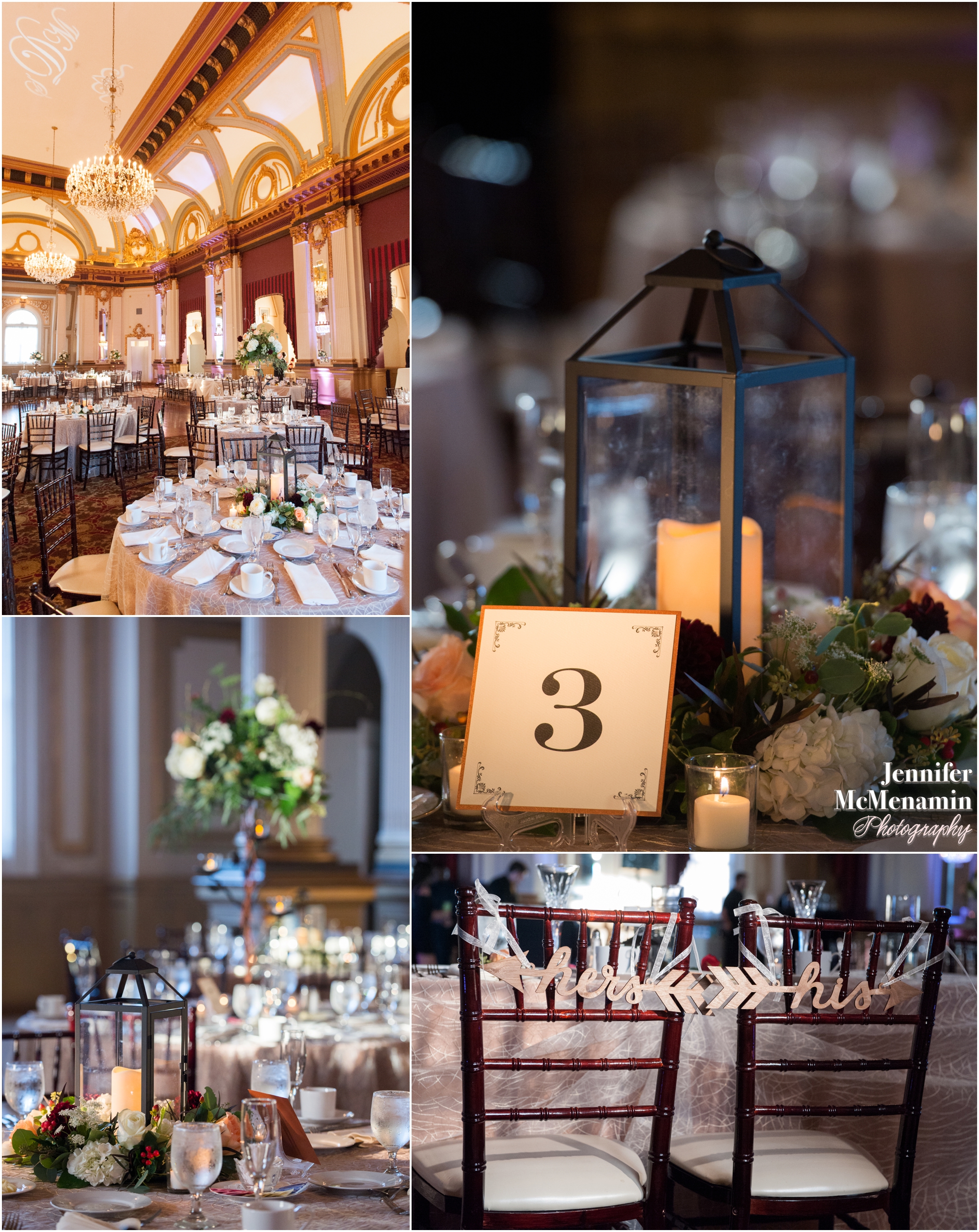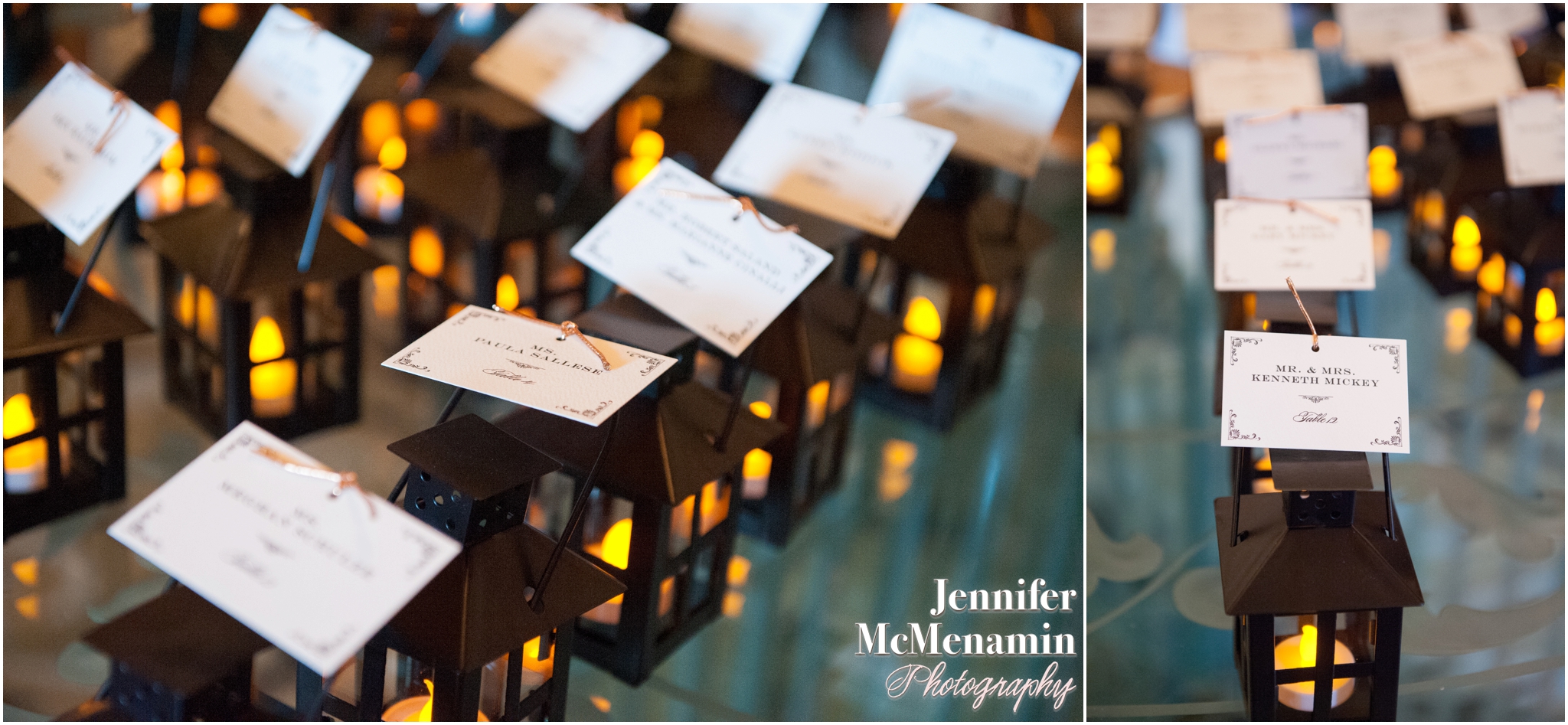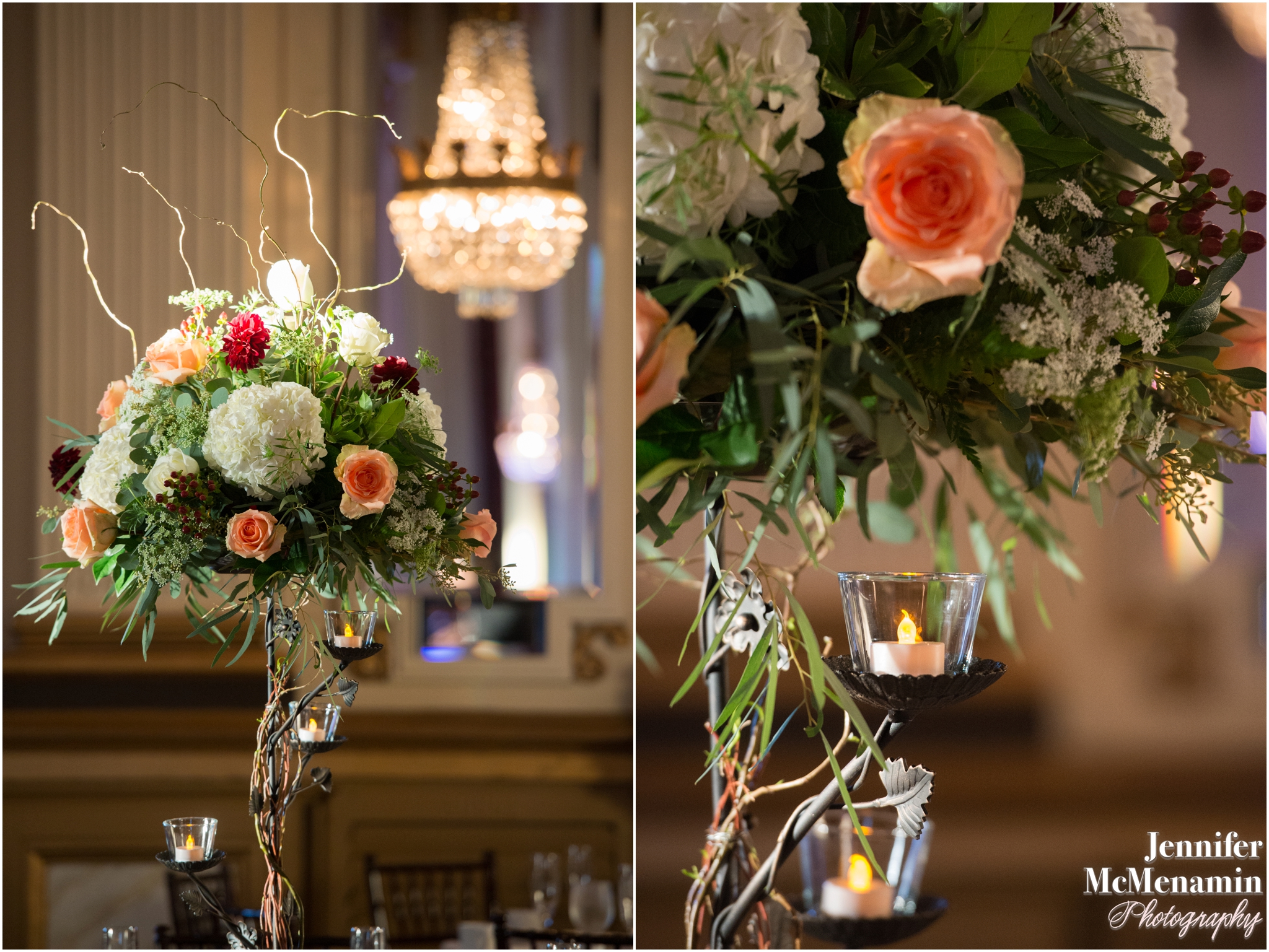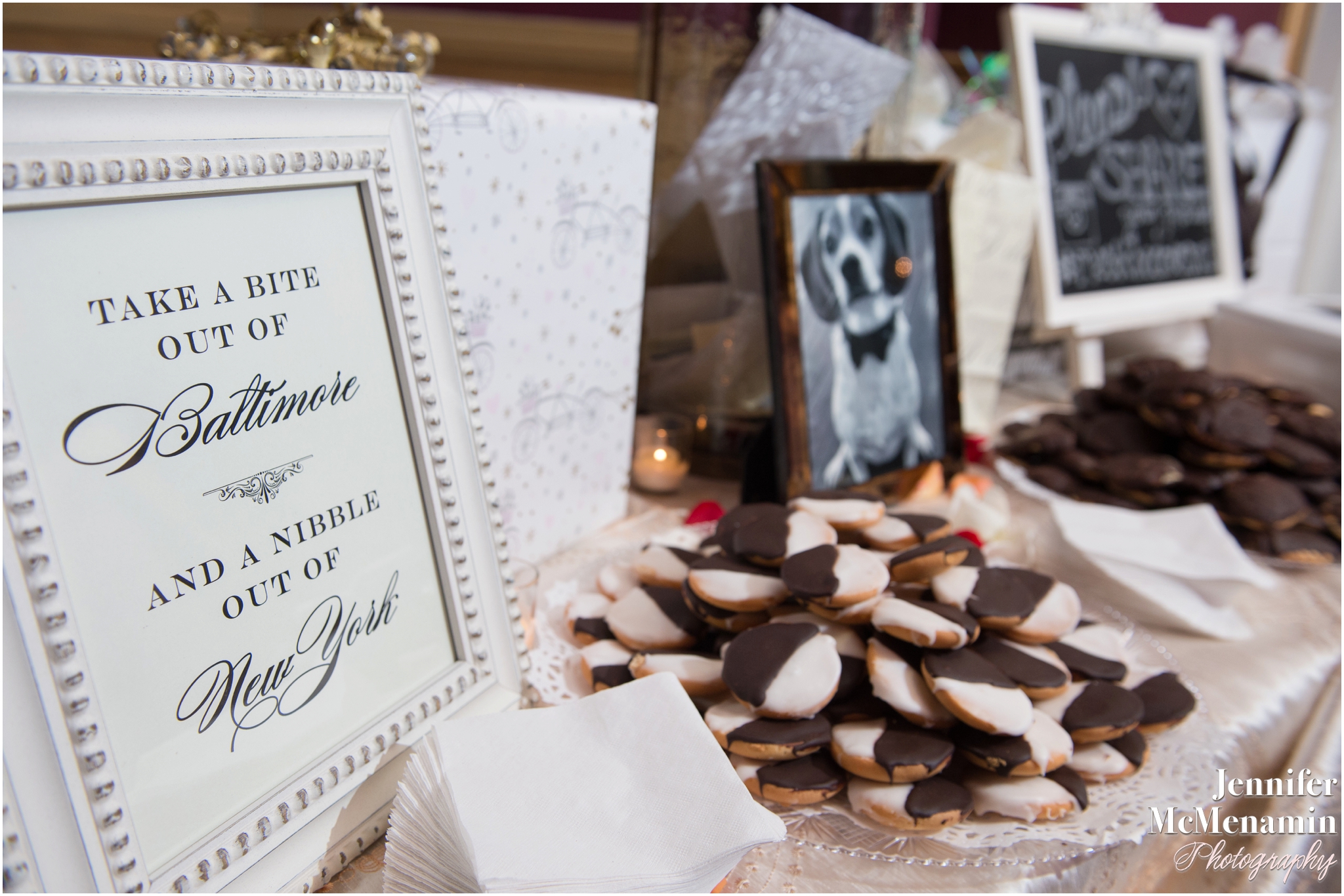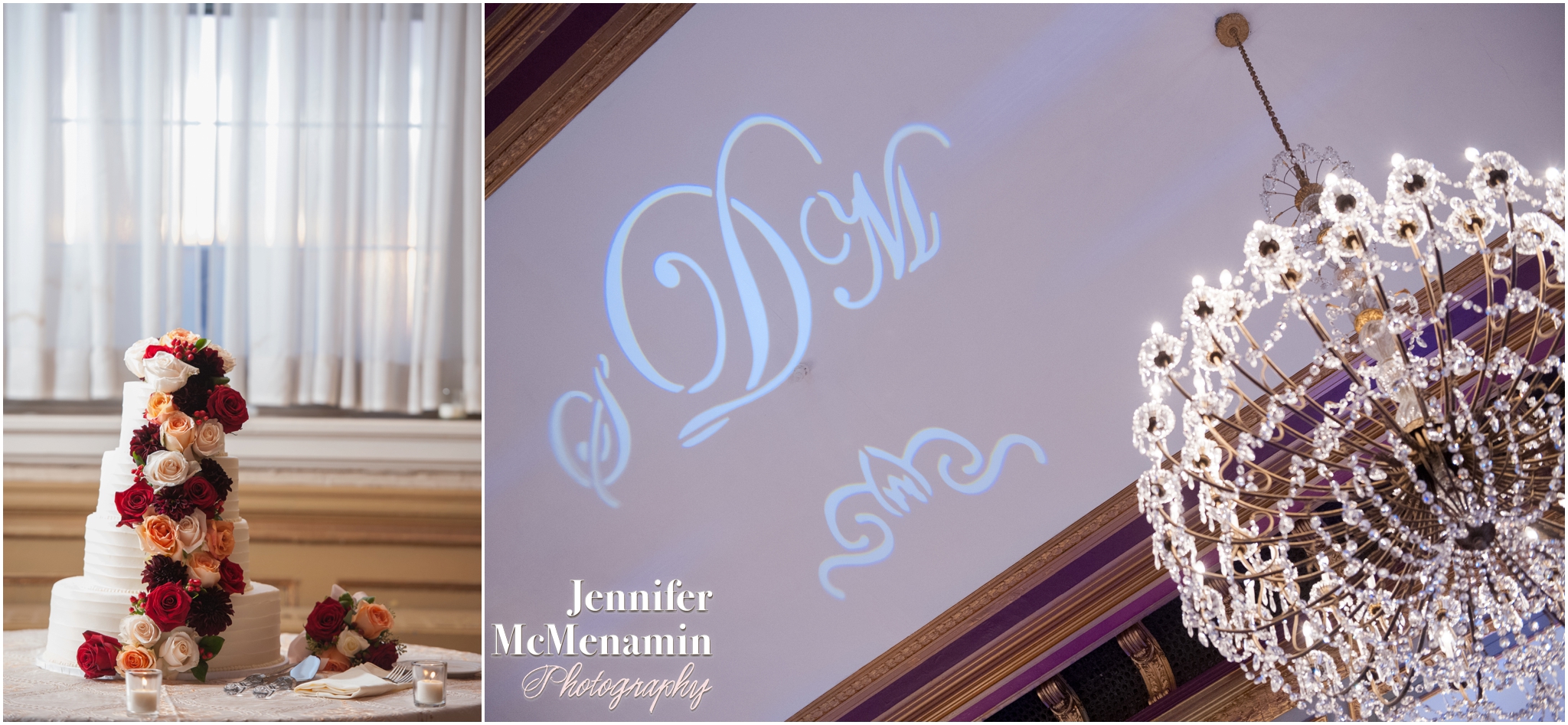 And lots of fun and merriment!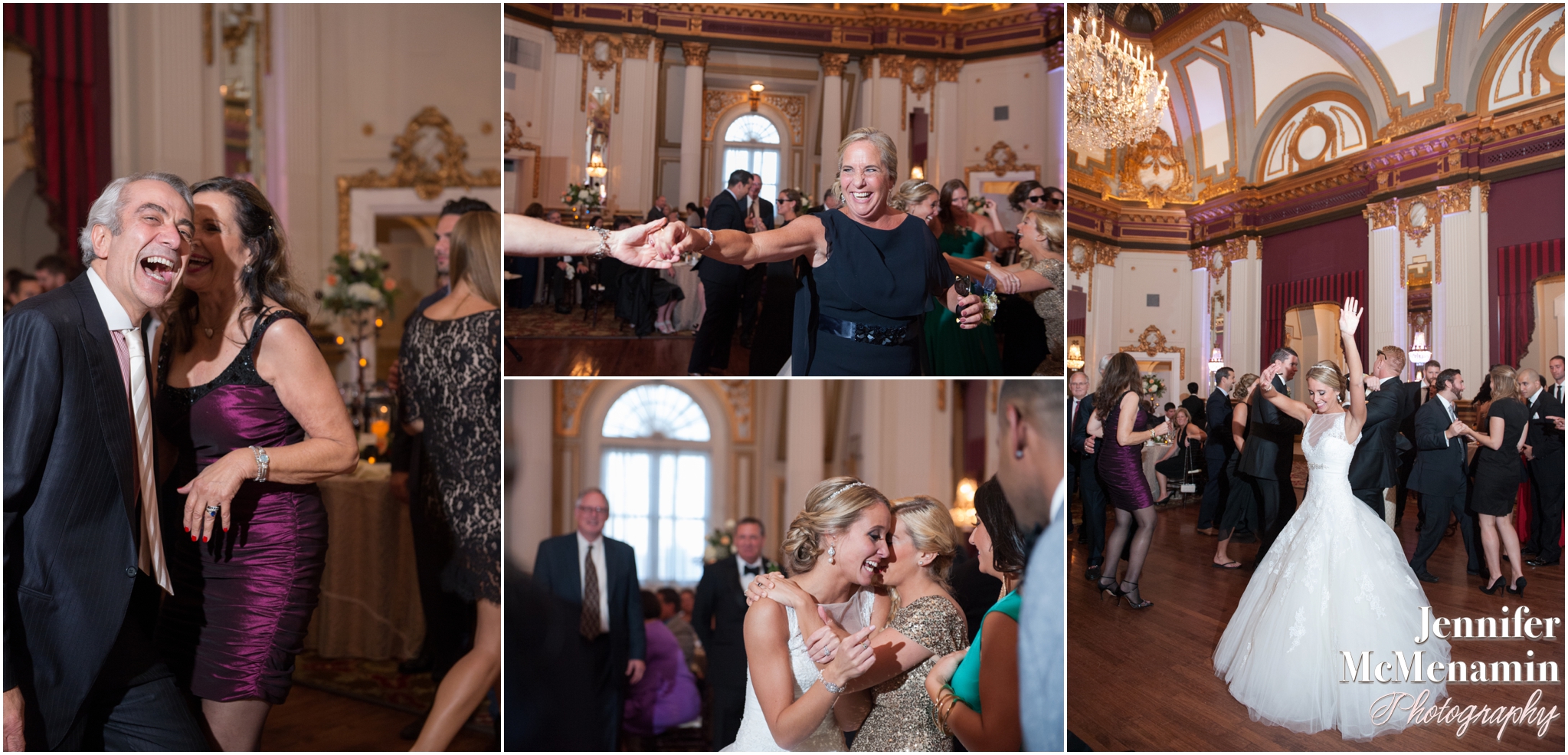 Such a clever gift for these die-hard football fans.

Shannon and her father danced while Michael took his grandmother out for a spin on the dance floor.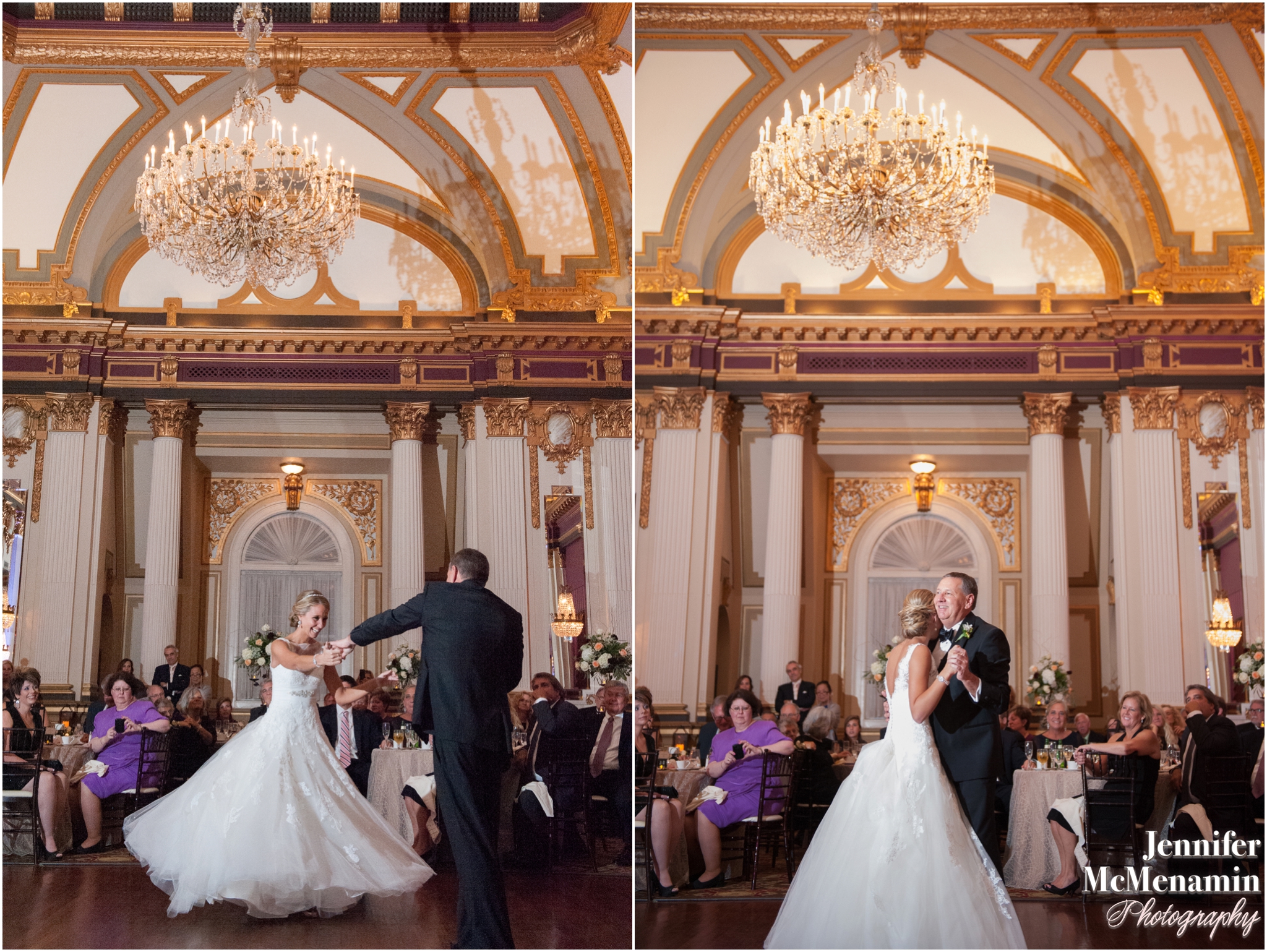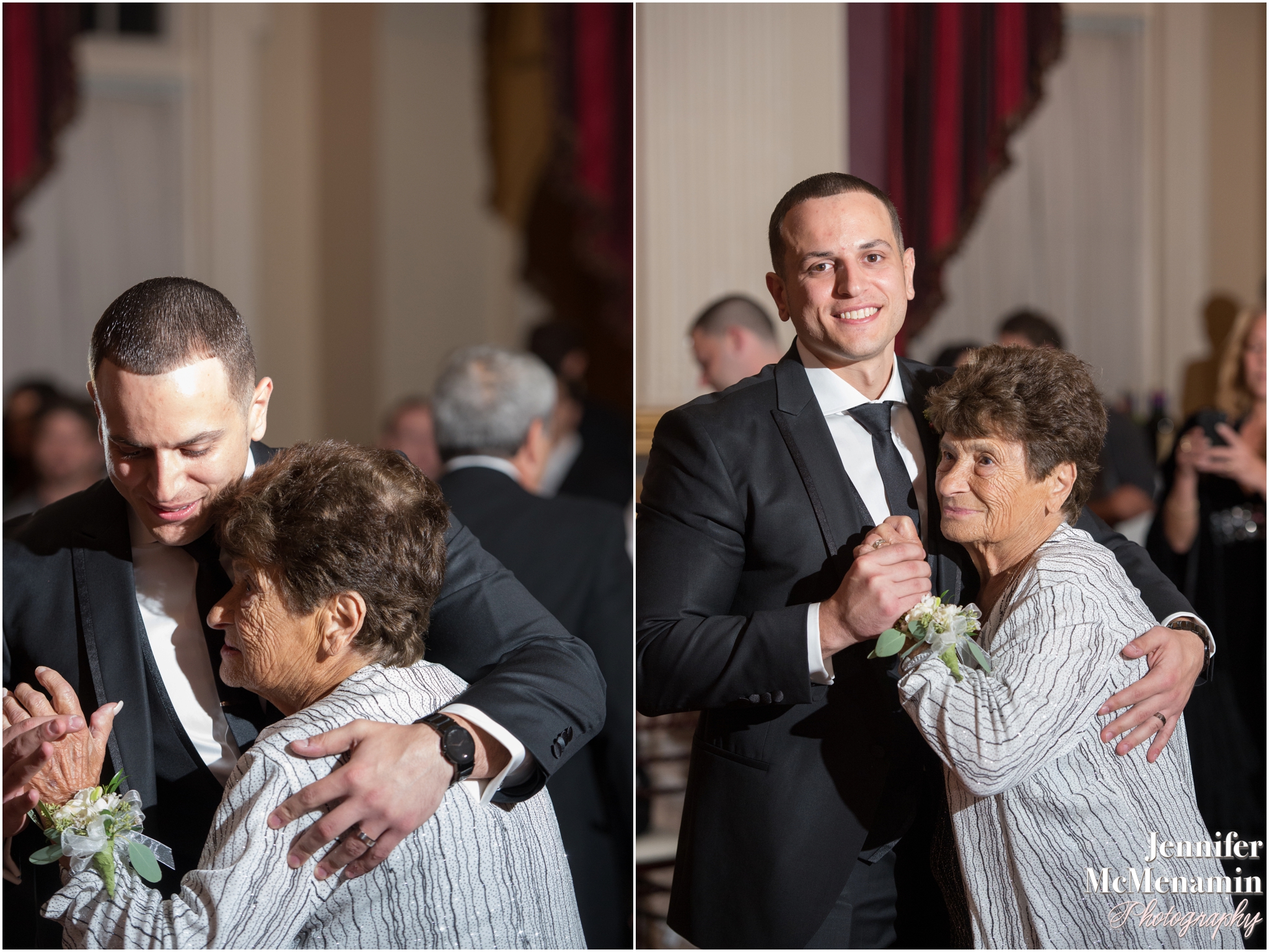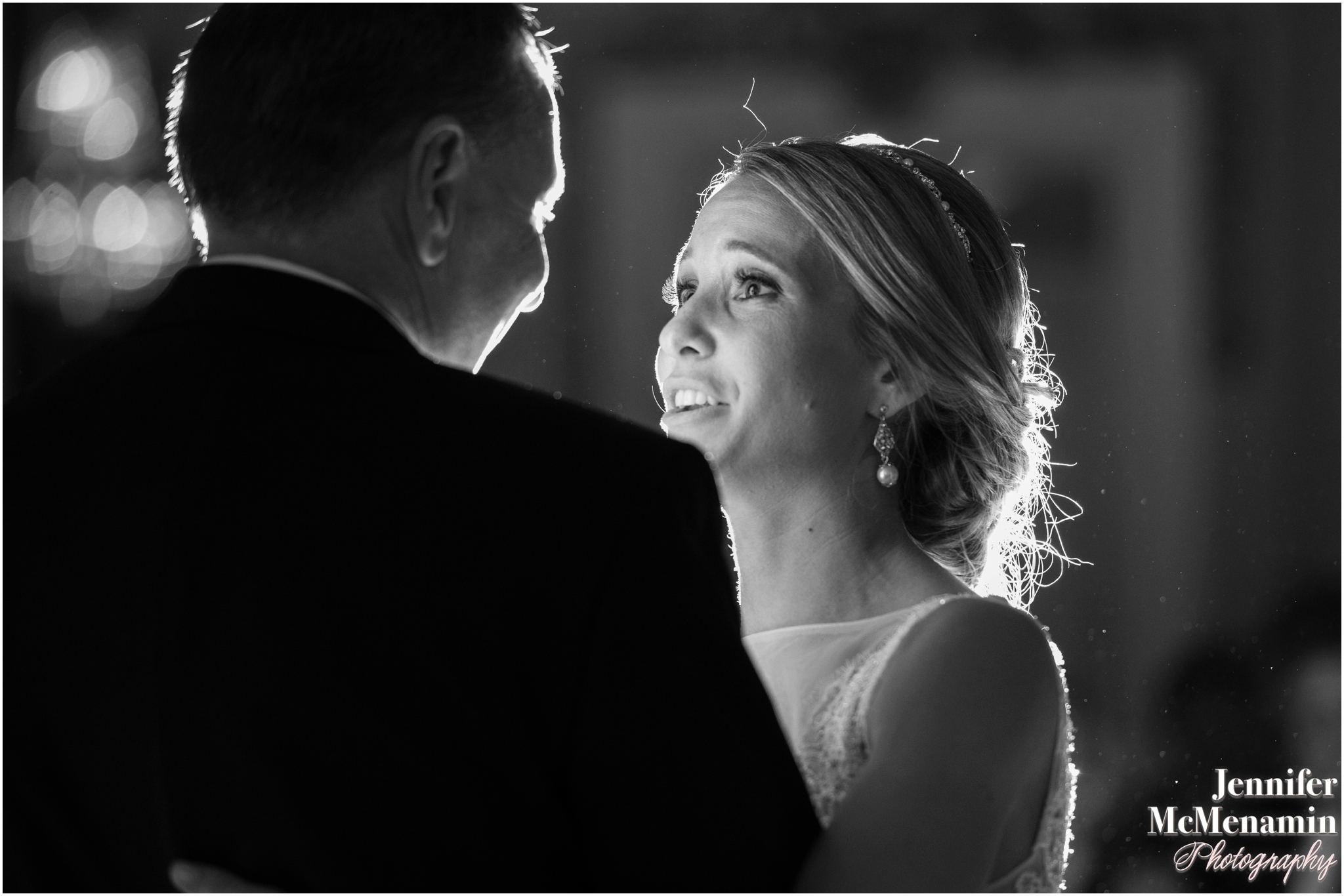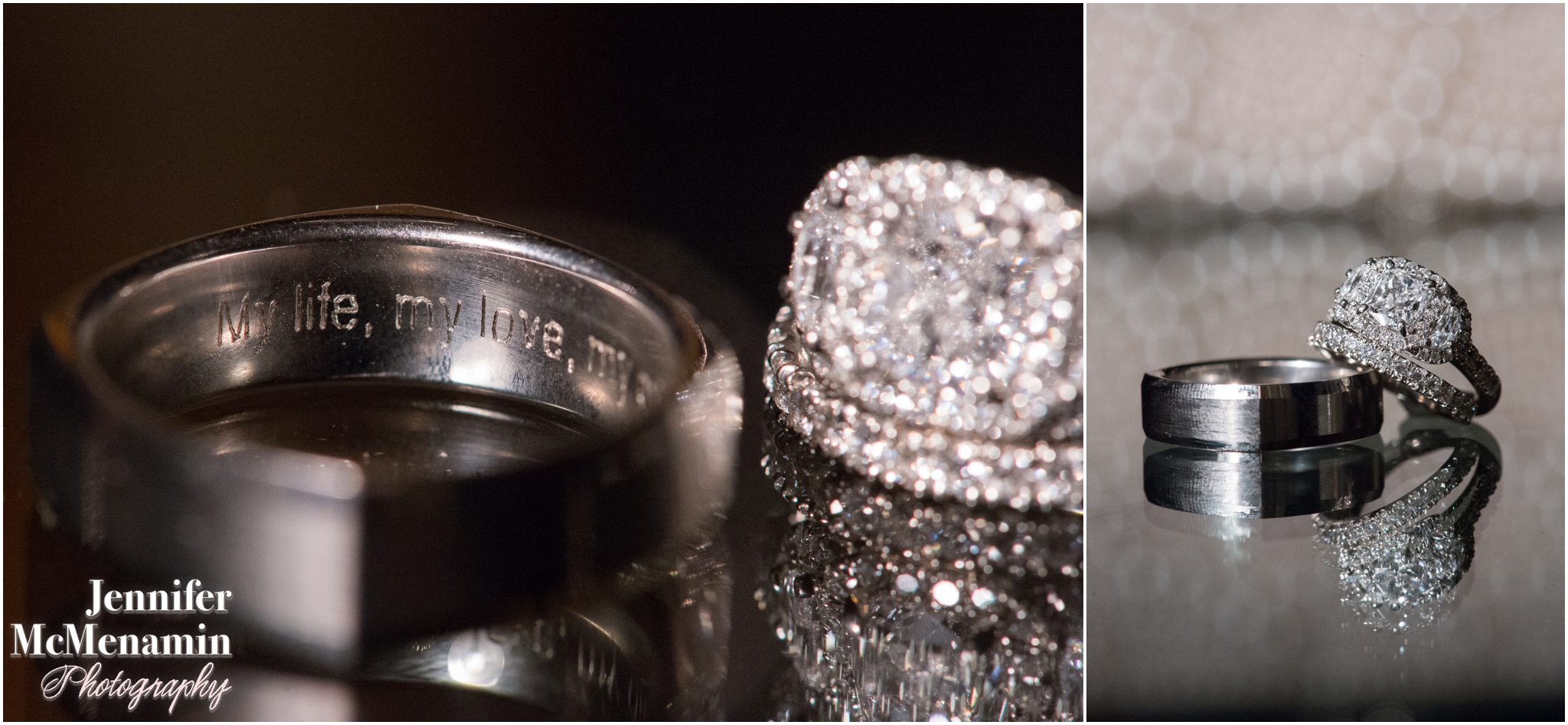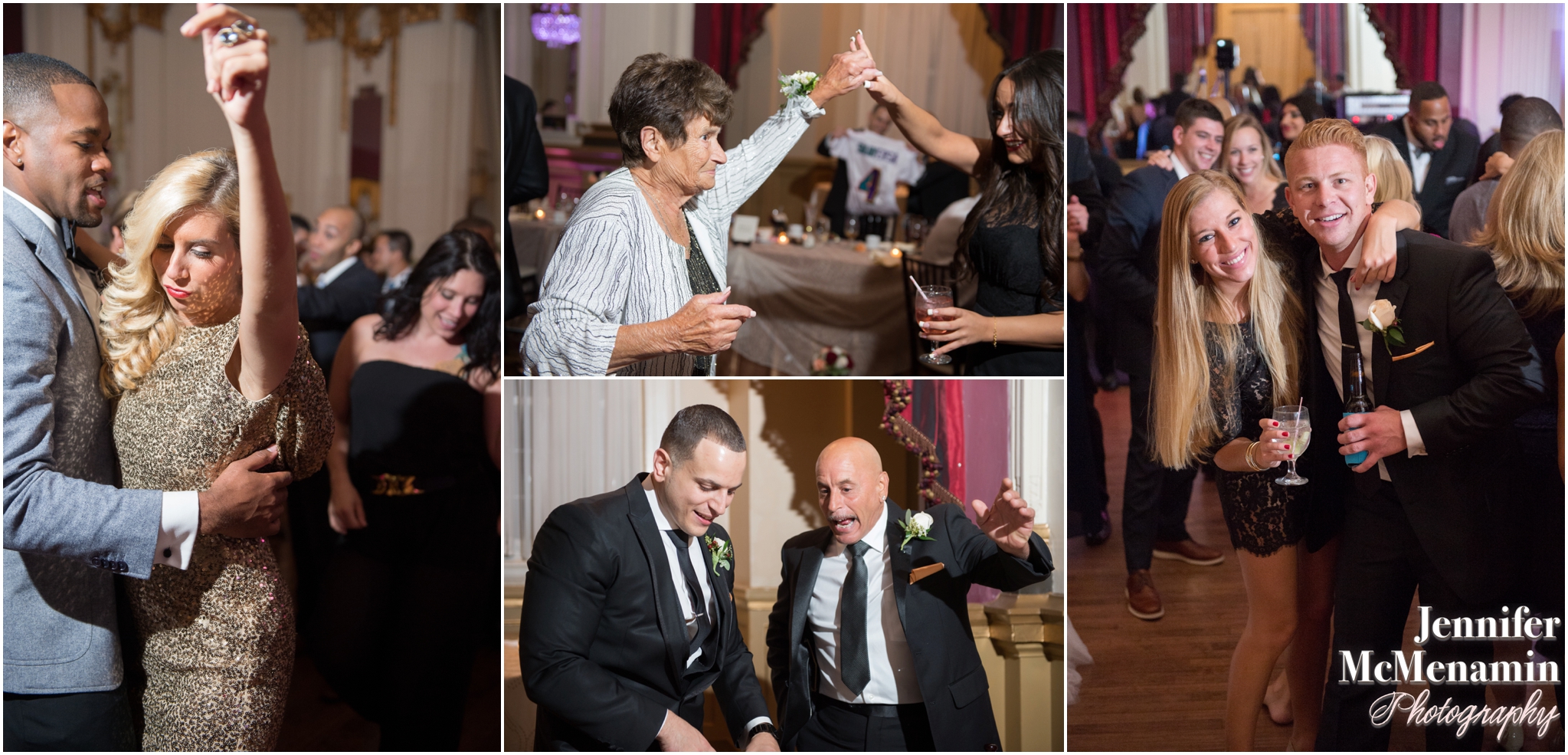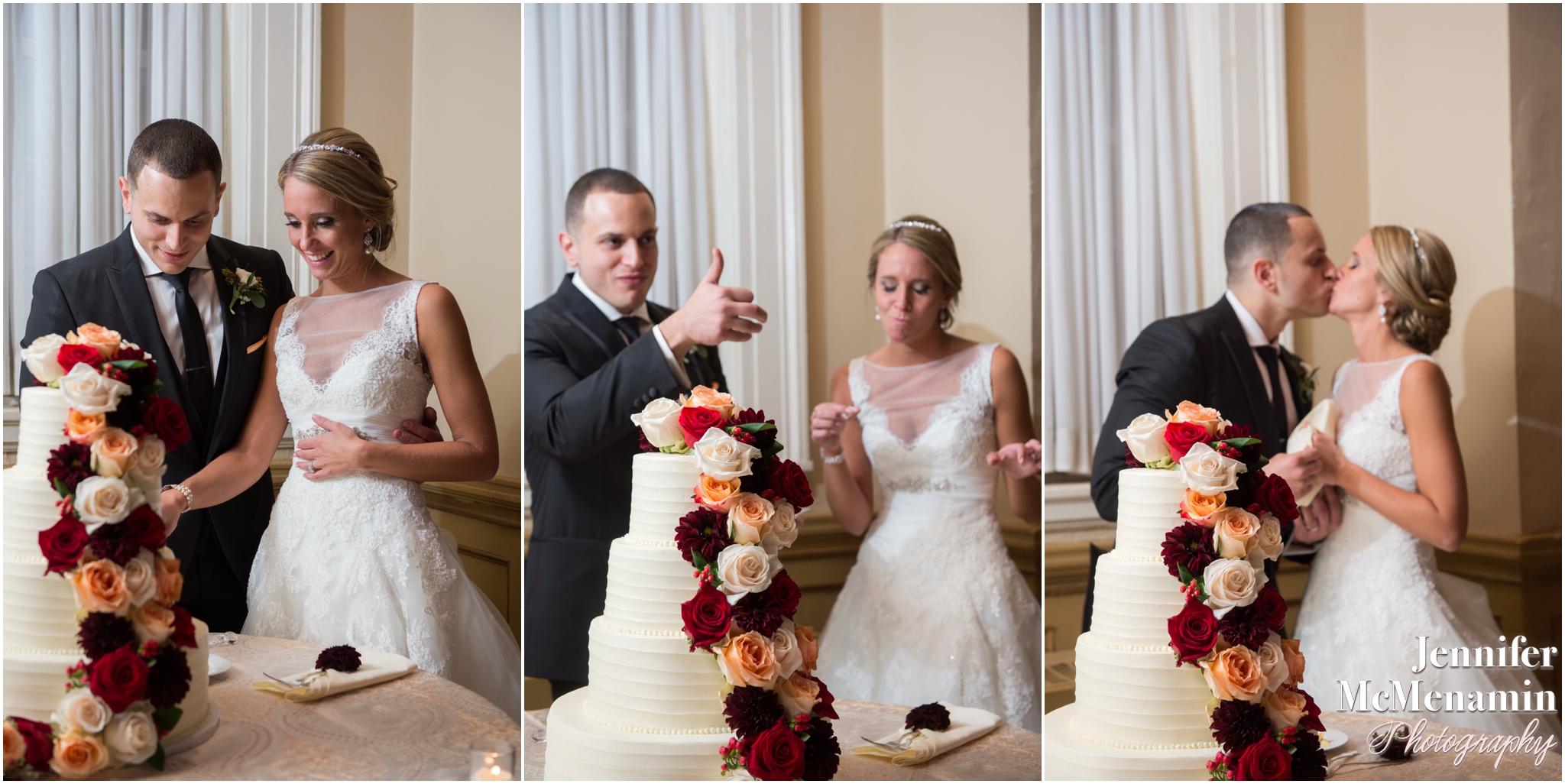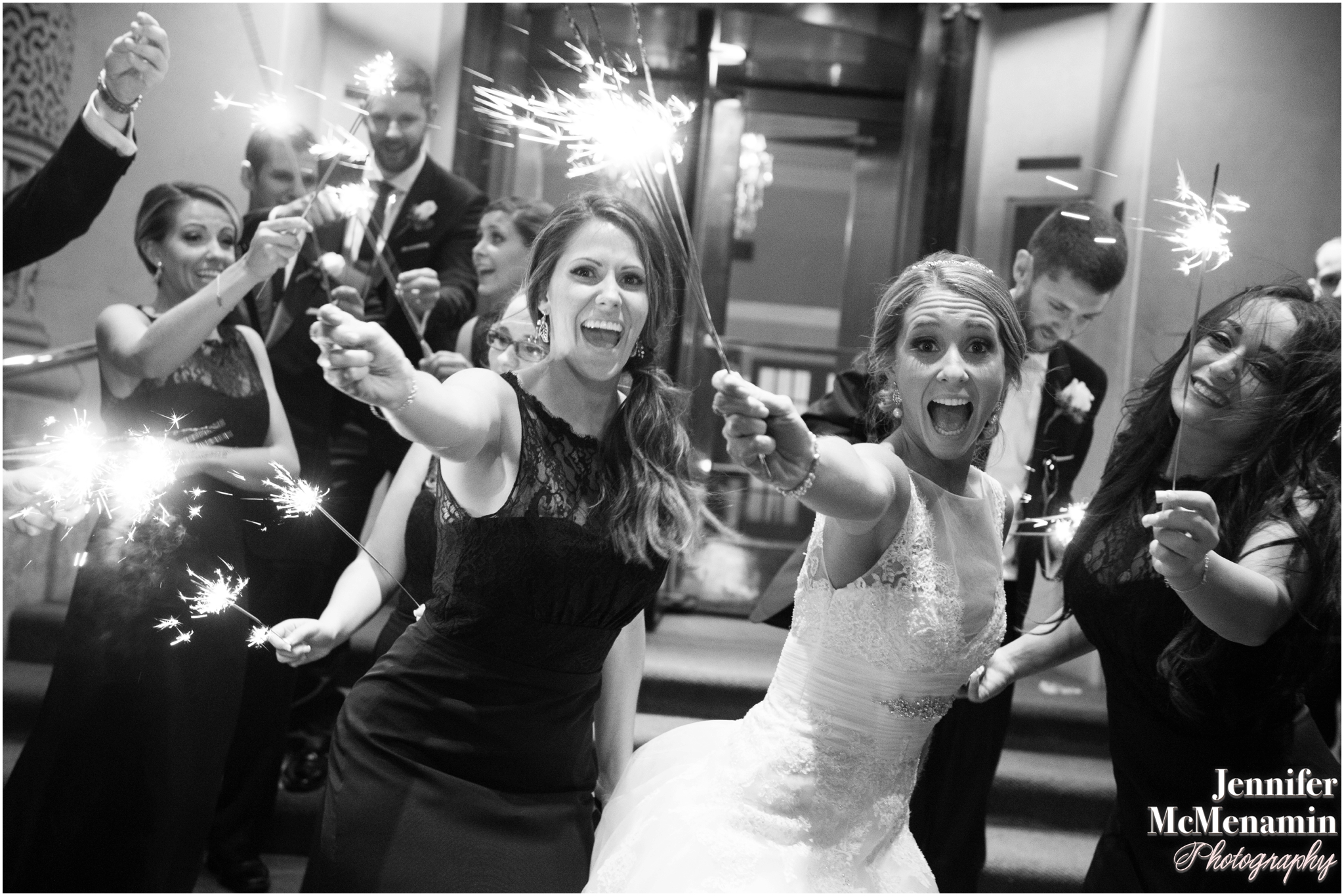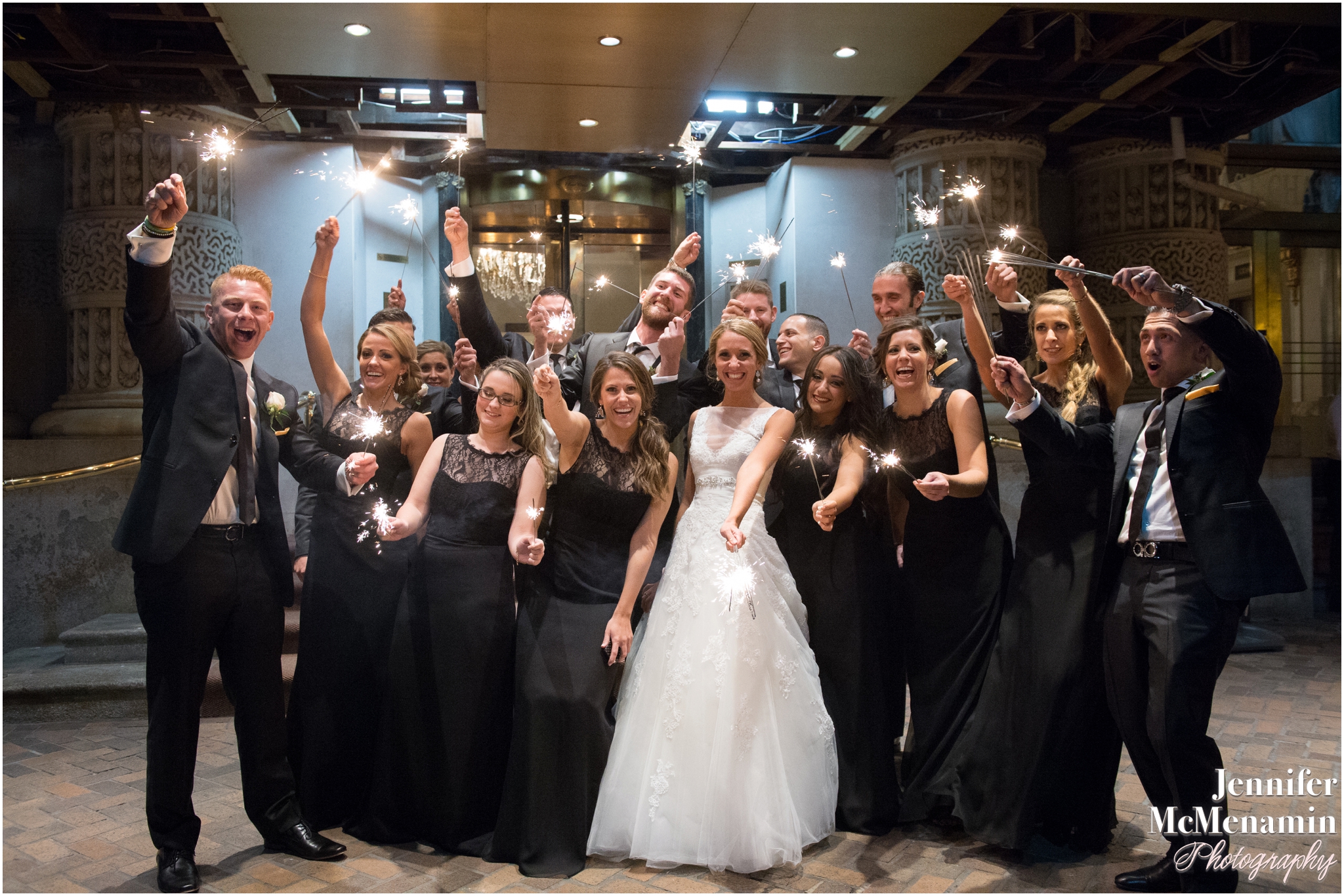 Many, many congratulations, Shannon + Michael. I could not have had more fun with the two of you, your families and your friends!
Credits:
Photography: Jennifer McMenamin Photography, LLC

Ceremony + Reception: The Historic Belvedere
Officiant: The Rev. Joyce Cochran
Catering: Belvedere & Co. Events
Bridal attire: Enzoani gown from Betsy Robinson's Bridal Collection
Hair & Make-up: Amie Decker Beauty
Bridesmaids' attire: Jim Hjelm Occasions gowns from Betsy Robinson's Bridal Collection
Groom's attire: Sarar Suits

Florist: Floral Impressions
Cake: Baltimore Cakery

Band: Black Tie

Transportation: American Limousines
Invitations & Papergoods: mlc designs