Lauren & Gavin

Four Seasons Baltimore - Baltimore Museum of Industry - Baltimore wedding photography
Every now and then, we get a wedding day when absolutely everything goes even more smoothly than scheduled and hoped for. We find rockstar street parking at every location we're shooting, making expensive valet parking unnecessary. There is no traffic to tie us up. The light at the hotel falls exactly where I want for getting-ready photos. The wedding party is early. There's a nice breeze, exactly when we want it, to play with the bride's veil during portraits. Fall leaves burst with color for our photo backdrop. All the advance planning and name learning for a long, complicated list of family formals pays off and we finish the photos ahead of schedule. There's lovely warm light at dusk. The toasts to the newlyweds are so good — emotional, funny, moving — that there are great reactions and facial expressions to photograph. A fun group of guests makes it easy to get good dancing photos. All of the gear functions exactly as it should, allowing me to focus entirely on making good compositions and catching real, beautiful moments for my clients all day long. Many of these things happen at every wedding. But it is the rare gem of a wedding for which all of it happens in a single day. Such was the case for Lauren and Gavin. She was so happy and excited to be marrying Gavin that she was literally bouncing with joy as she put on her wedding gown and caught her first glimpse of herself in the mirror. As expected, she had a beautiful, emotional moment with her father. She was surprised and delighted by Gavin when they saw each other for the first time — and they melted away into their own little world as he kissed her hand, fussed over how lovely she was and spent a few minutes together before the whirlwind of the day swept them along. They were an absolute joy to photograph. I must take a quick moment to very publicly thank my assistant, Lucas. This was our 53rd and last wedding together as he's decided that he'd like to spend time with his wife and attend some of the parties and social gatherings that he's turned down over the three years that he's been working with me. He has done a magnificent job and I'm going to miss working with him very much. I always knew that he would one day decide he'd like his weekends back. I feel very lucky and thankful that it took him so long to realize it. Without further ado, here are some of my favorites from Lauren and Gavin's wonderful wedding day:
Lauren loved the sparkle on her shoes. I loved photographing it for her!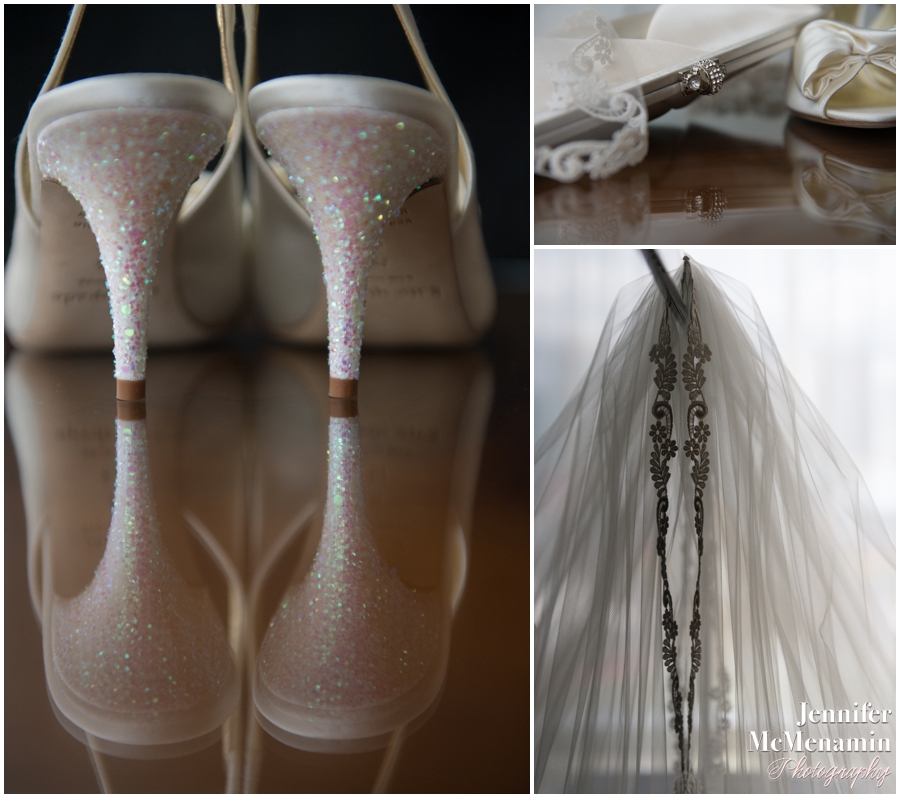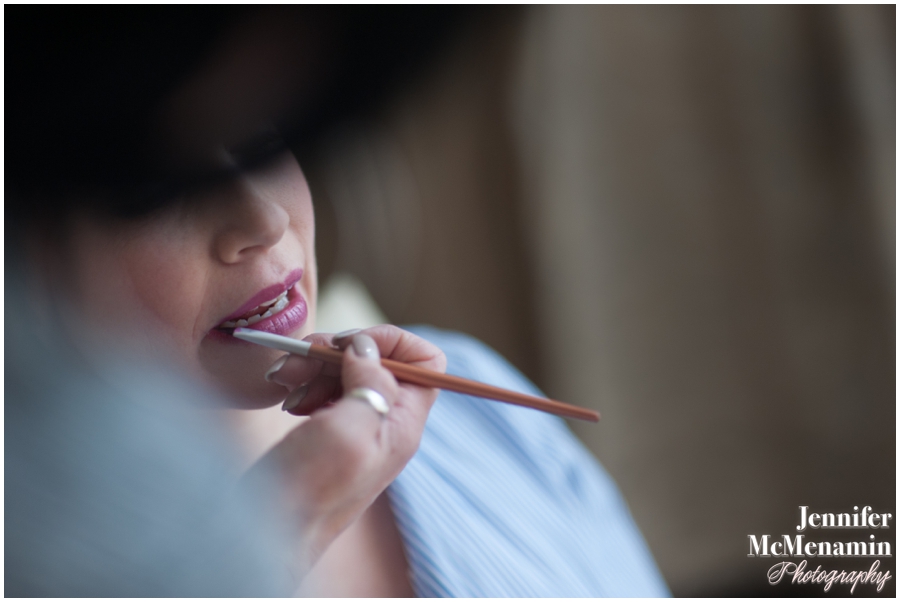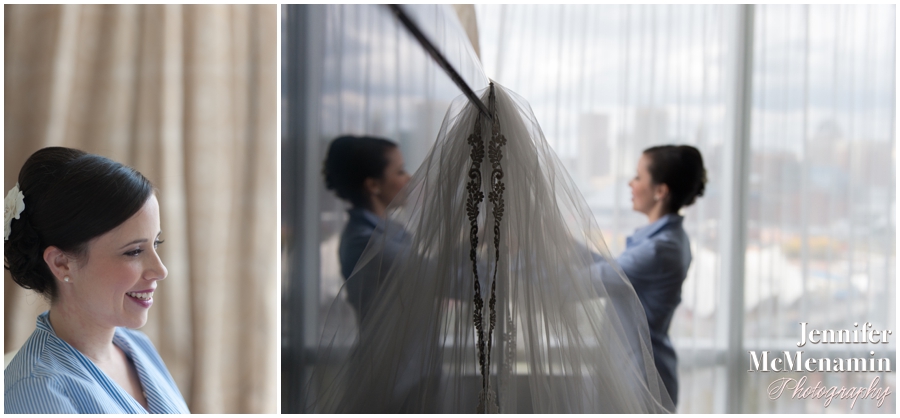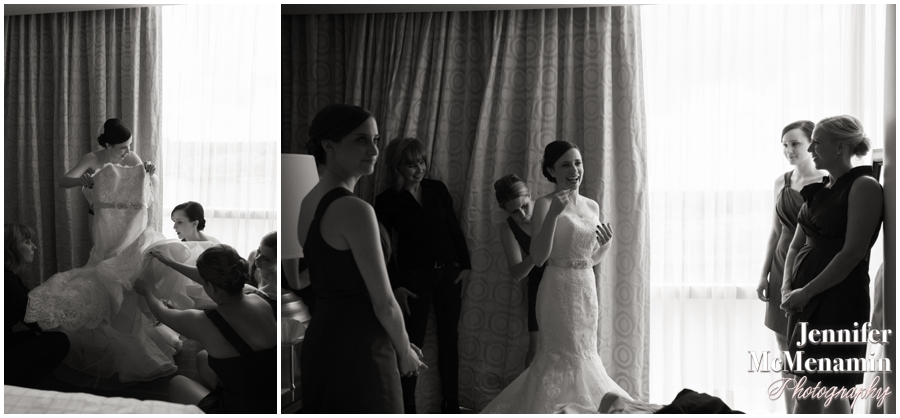 It's not every day that you get to photograph Snow White's wedding. Amusingly, Lauren's grandmother has always teasingly called her that. And on Lauren's wedding day — with her pale skin, dark hair and red lips even more pronounced — everyone from the Four Seasons doorman to her make-up artist could not help but notice the similarity!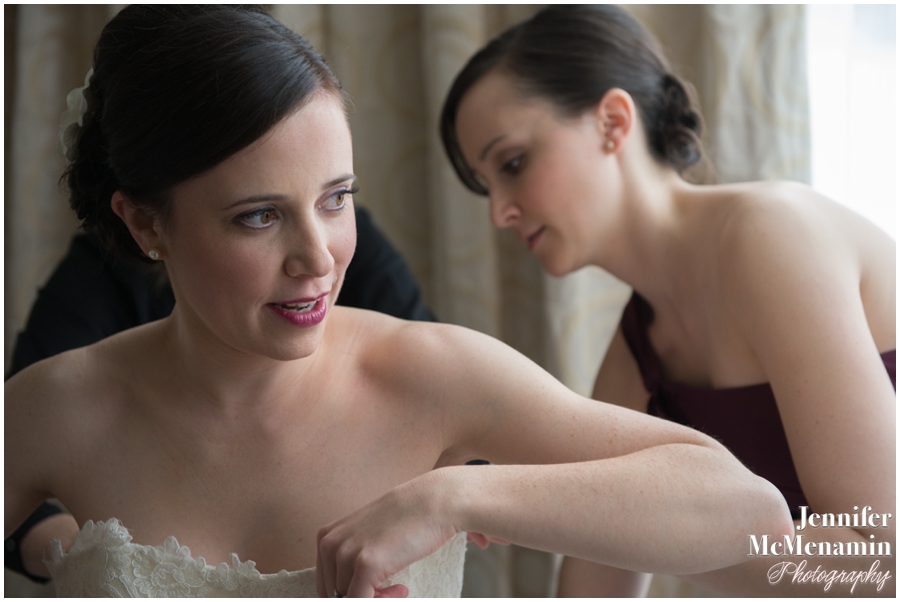 The bride, looking absolutely gorgeous.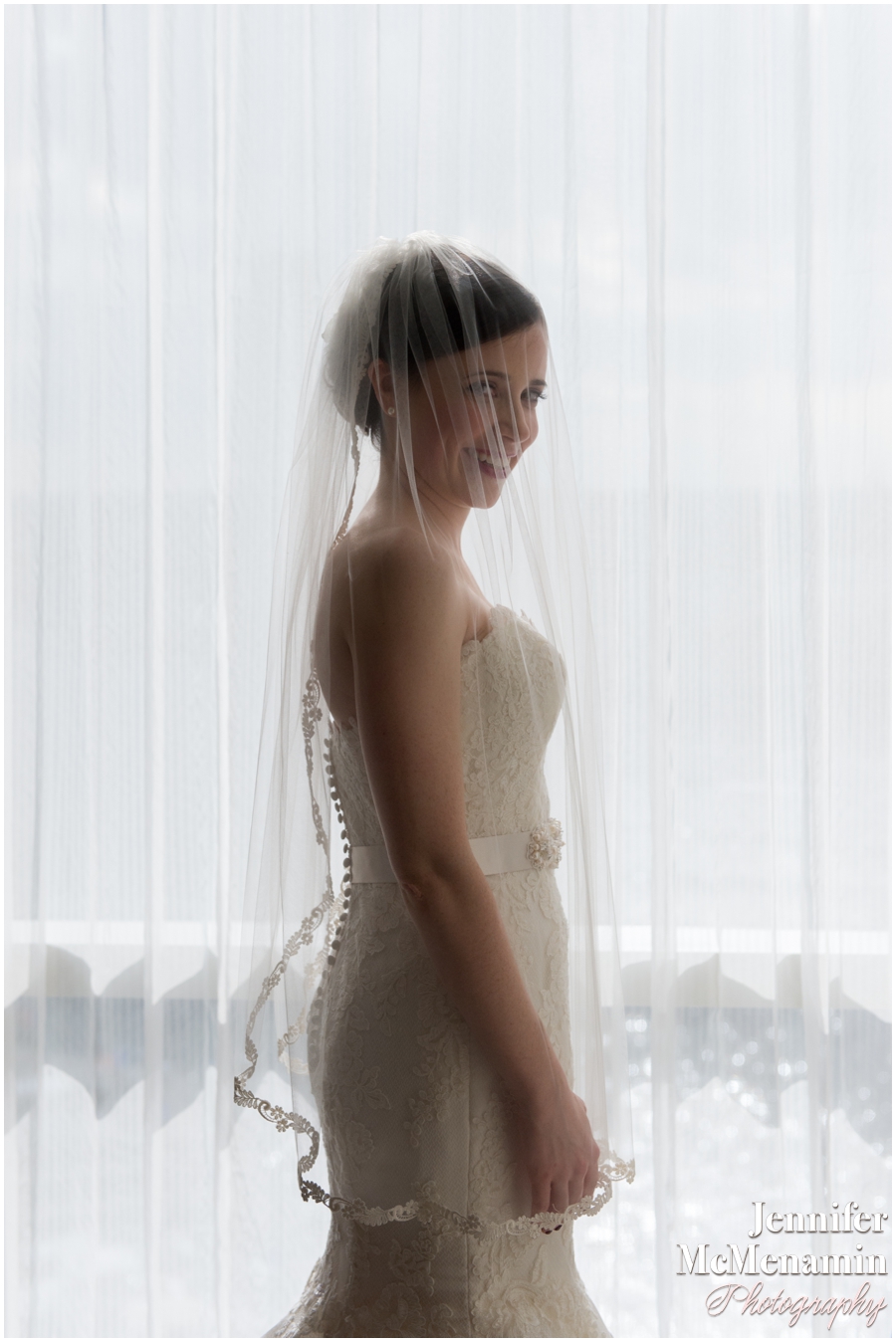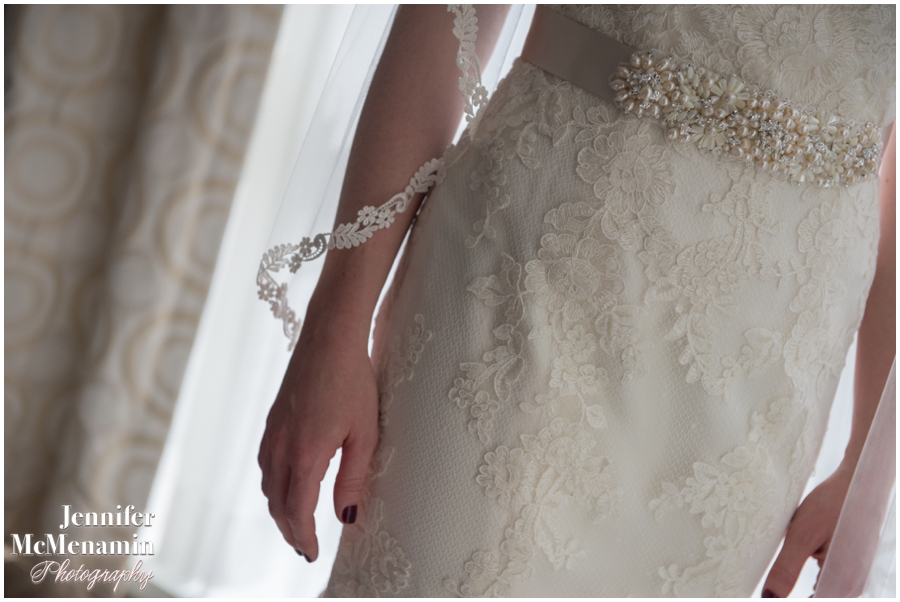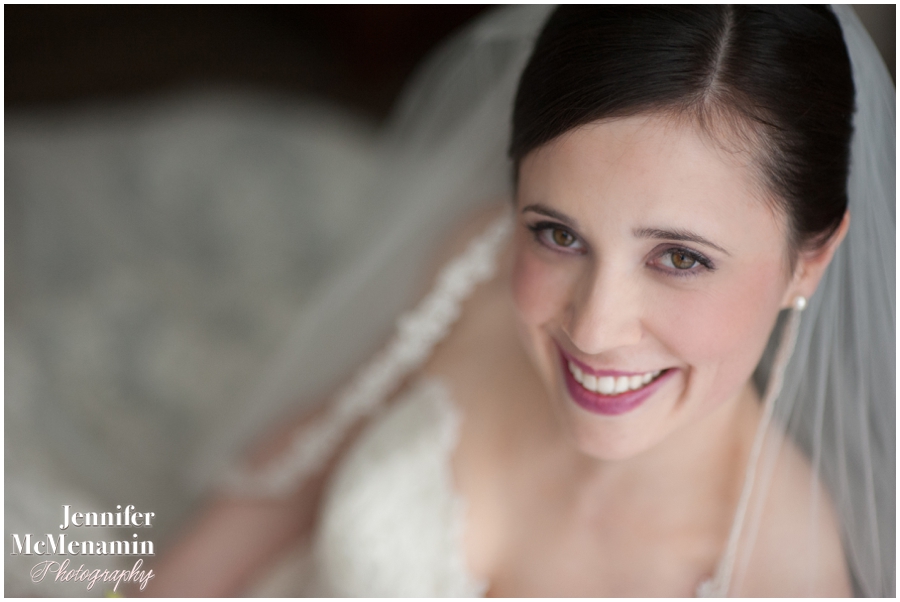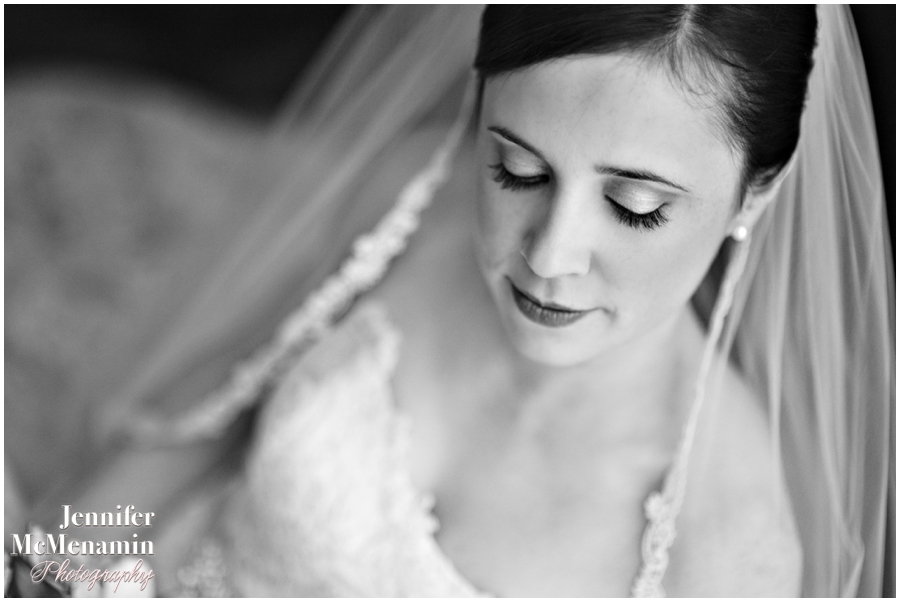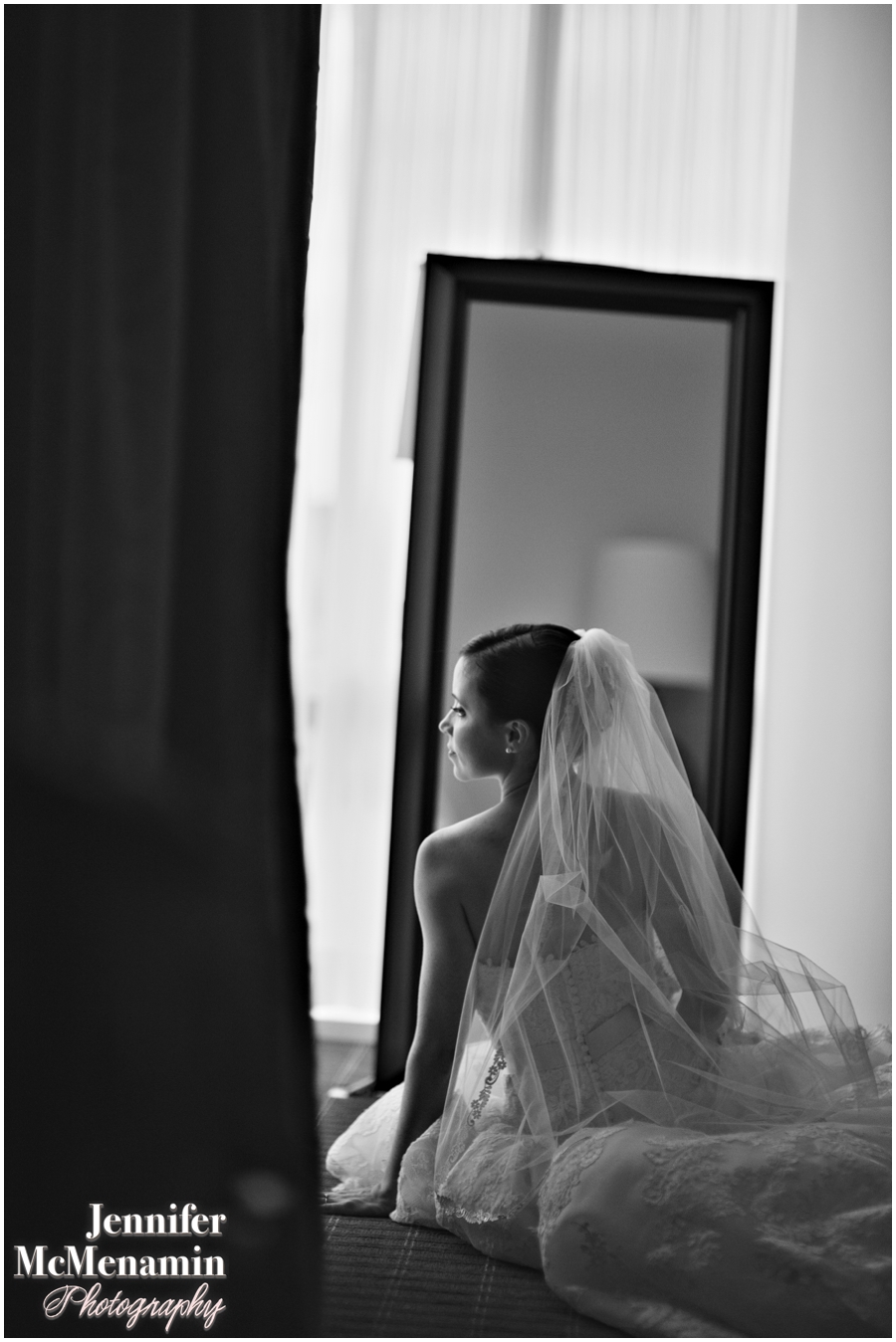 Spending a moment with her father.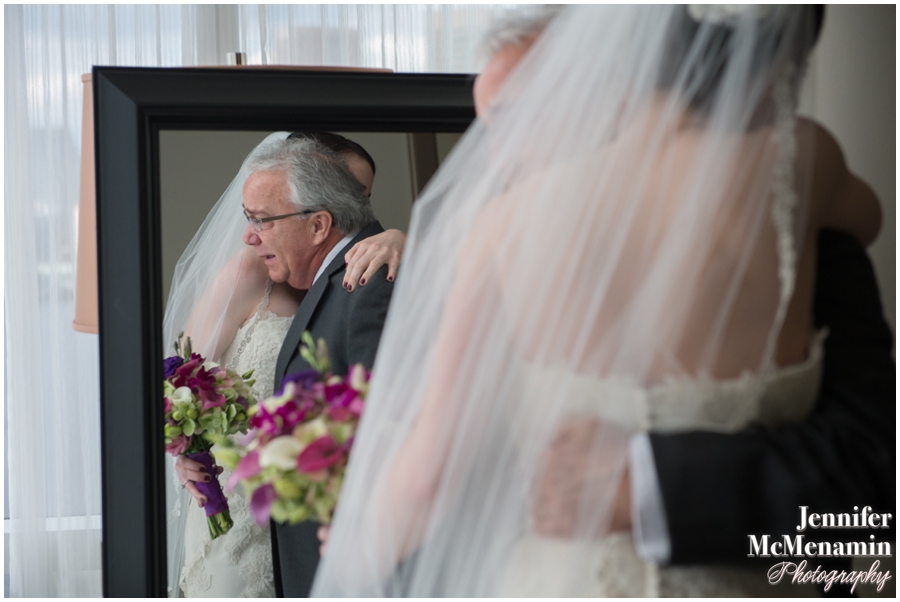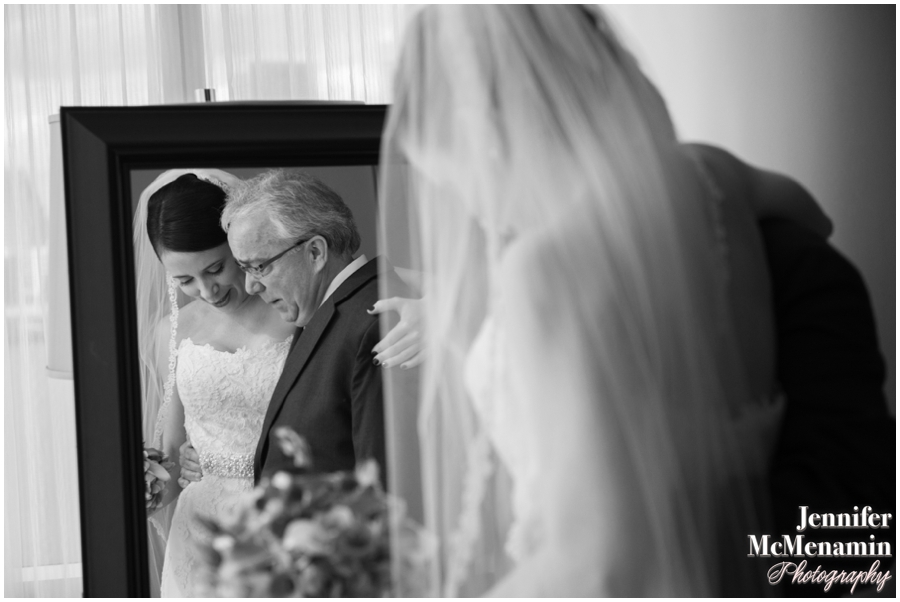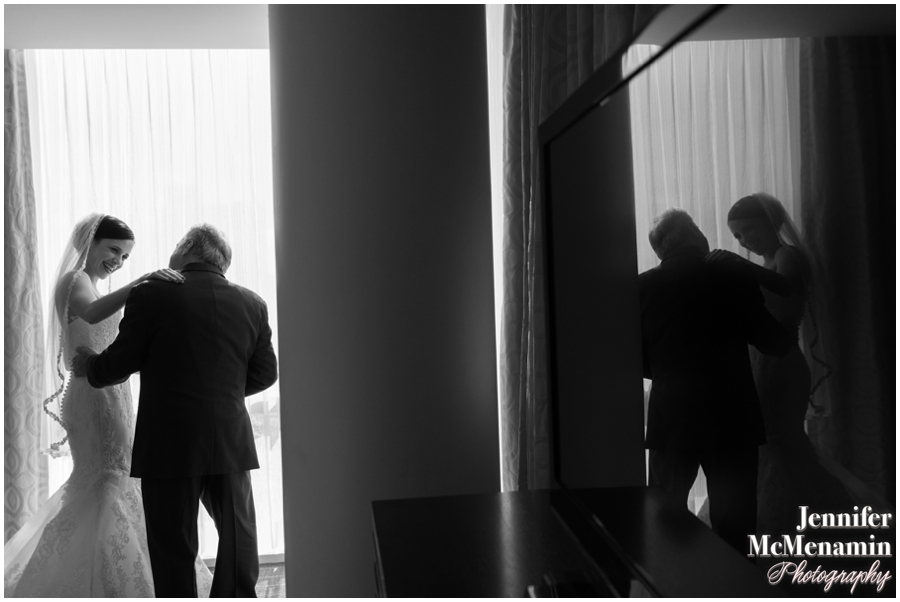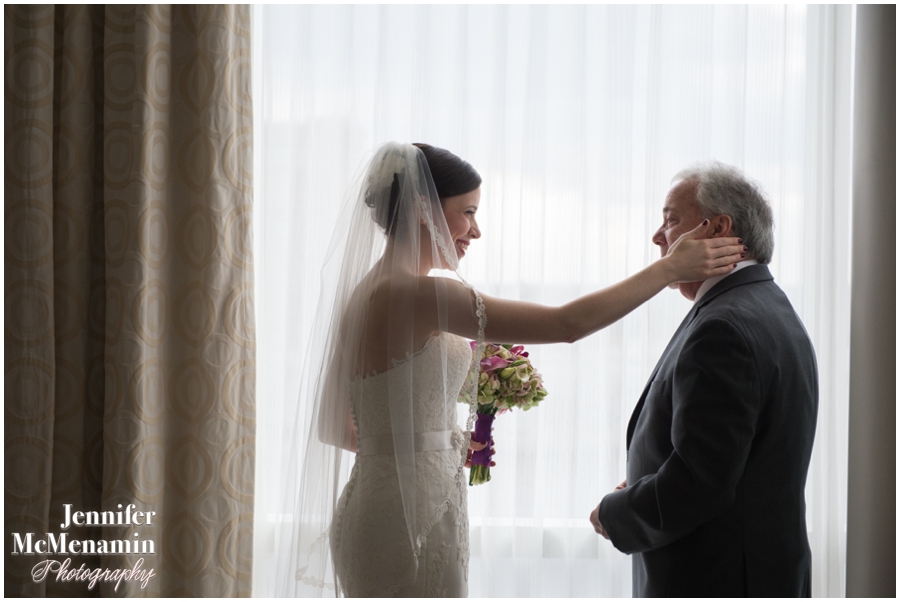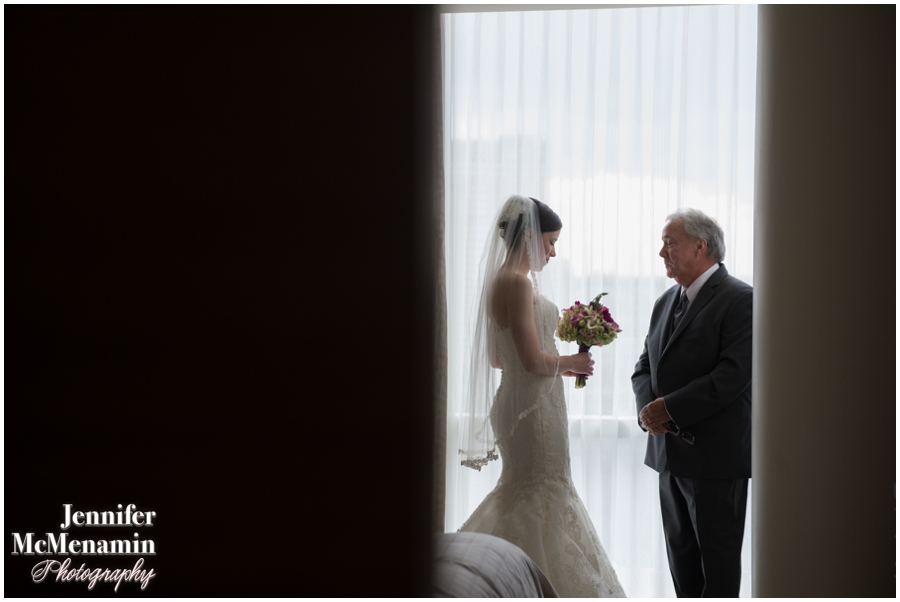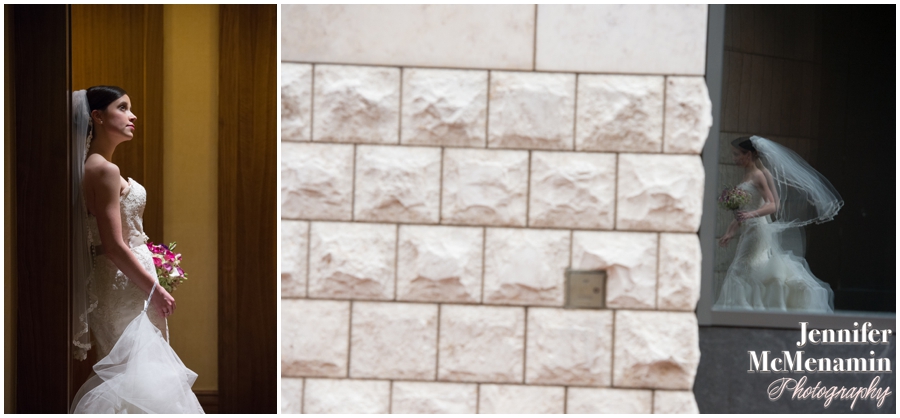 And then we were off to see Gavin. I love this series of photos and their reactions to each other.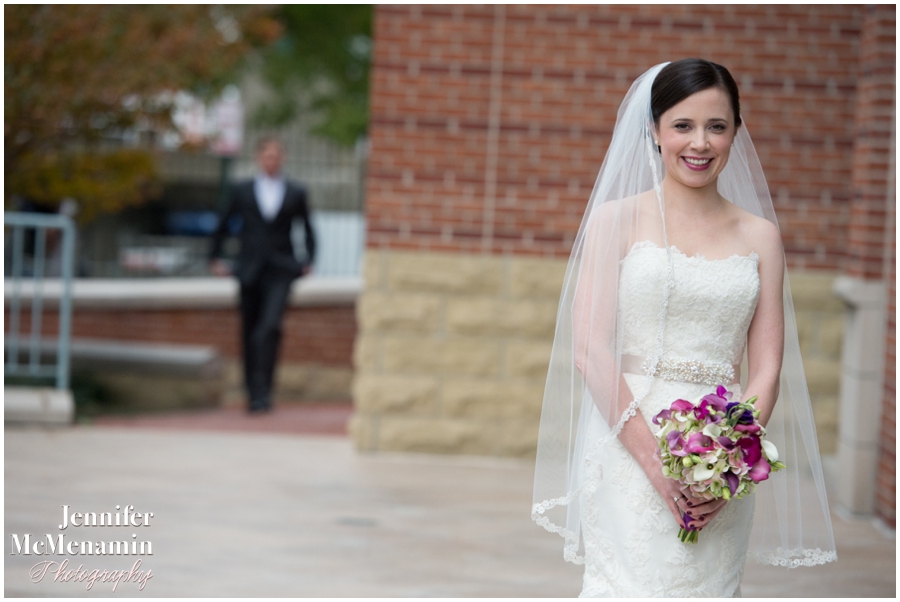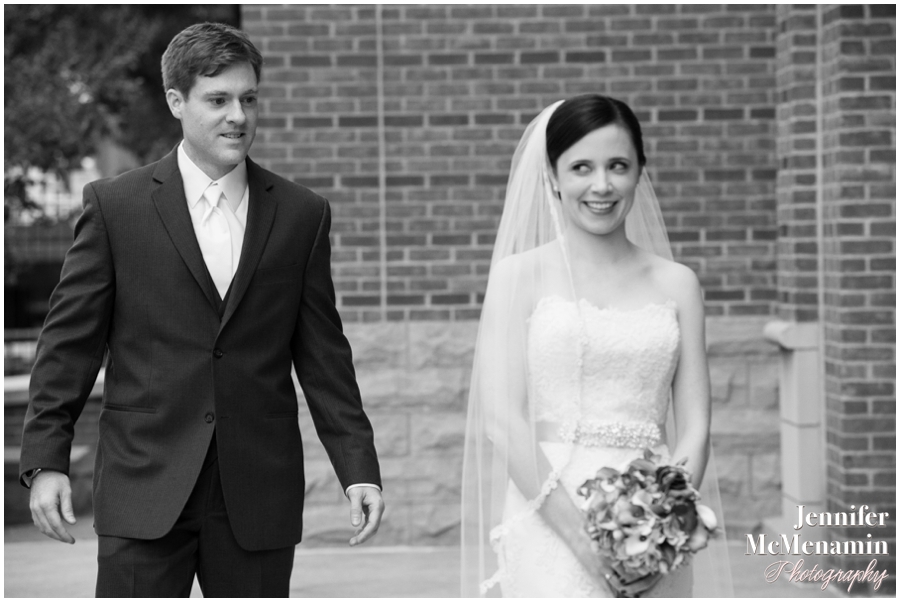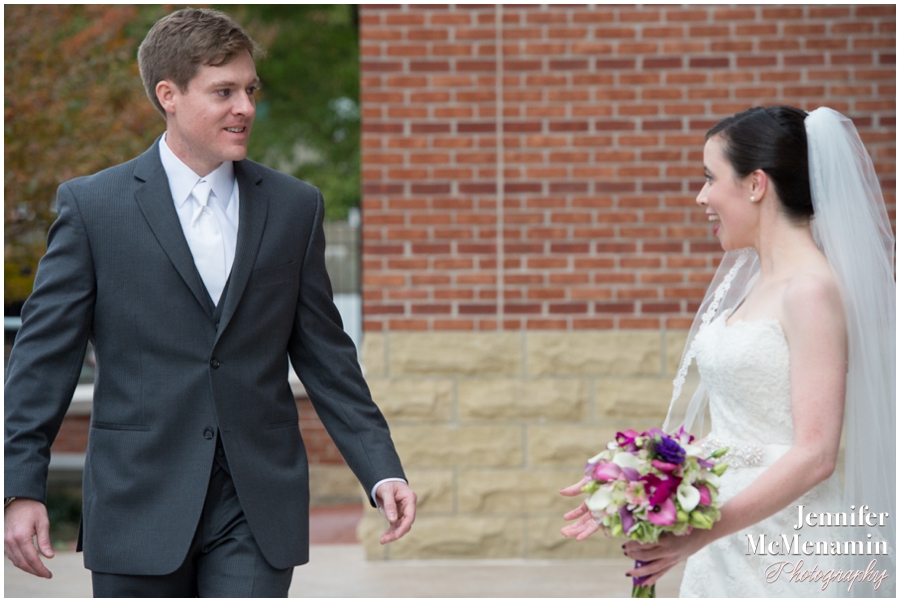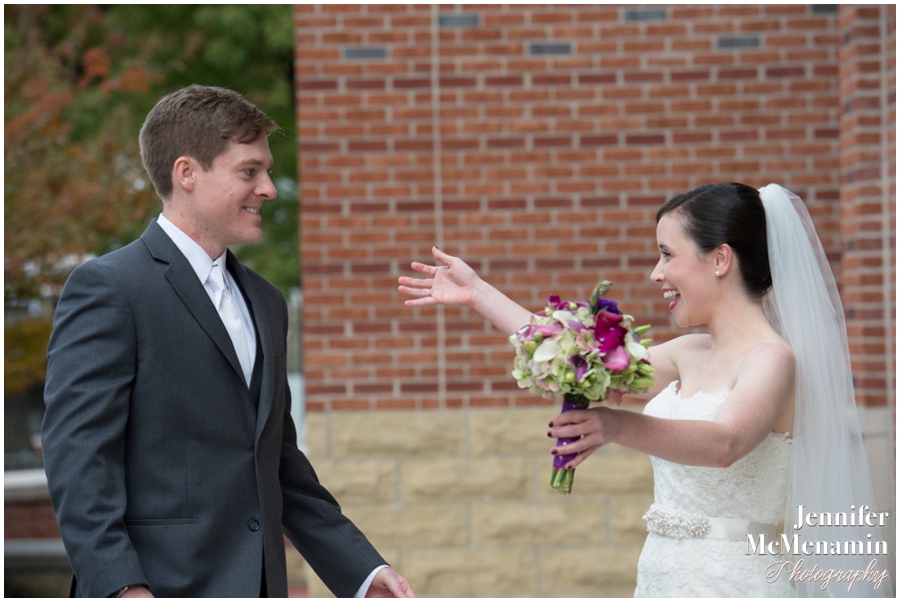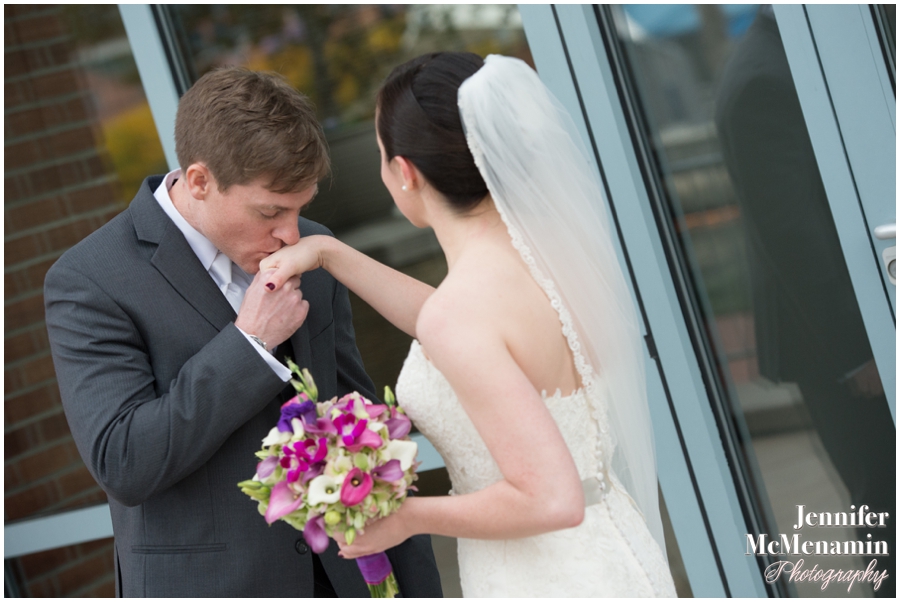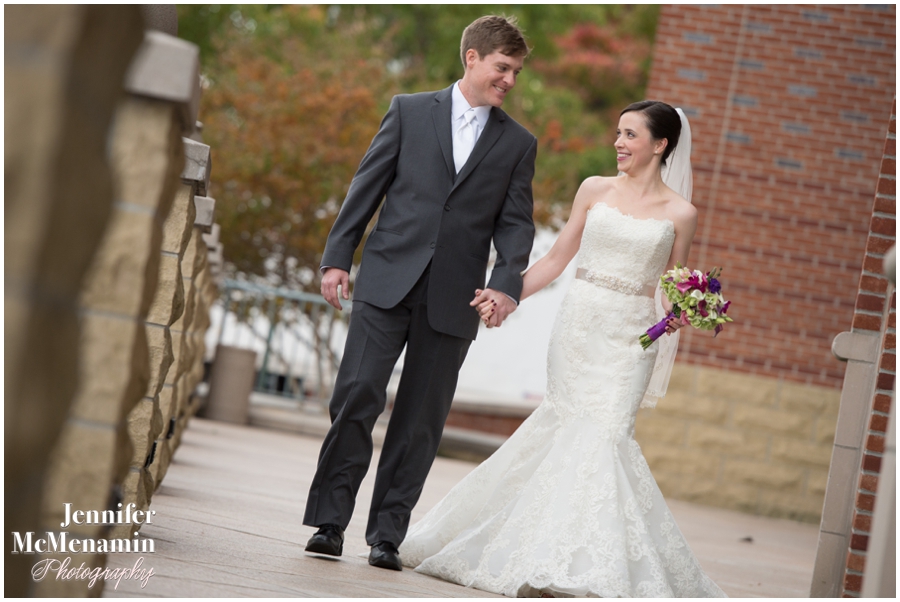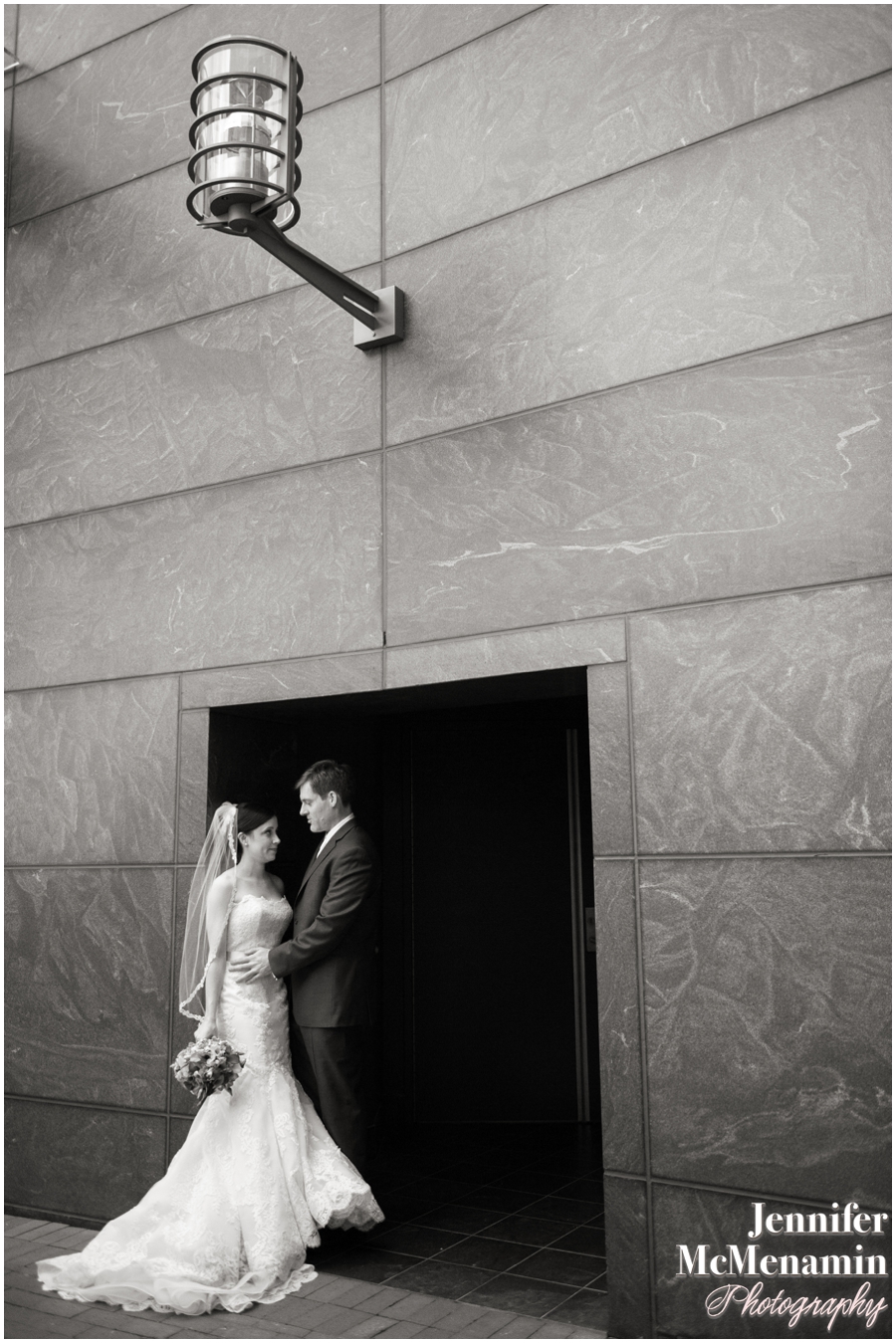 After a few quick portraits, we all headed to Federal Hill Park for photos with the wedding party.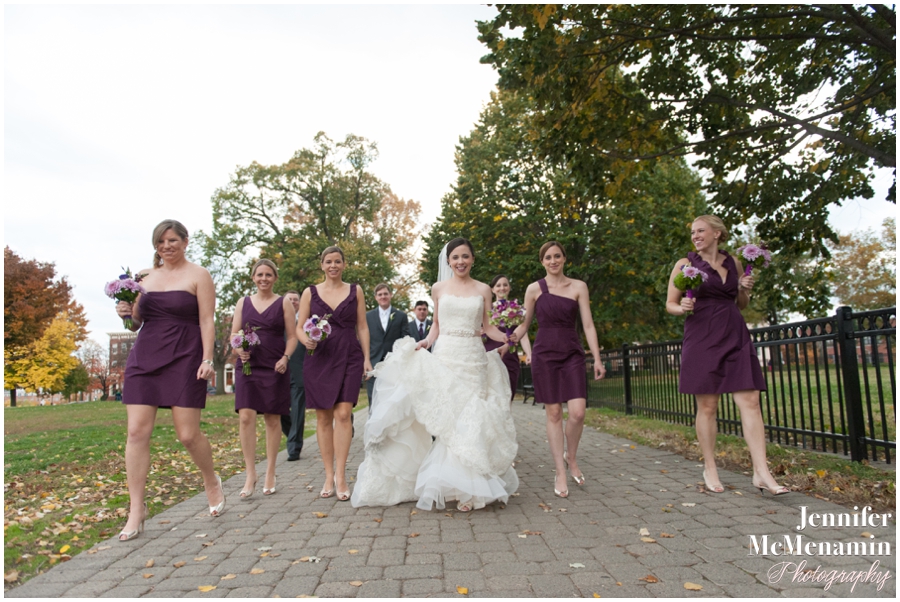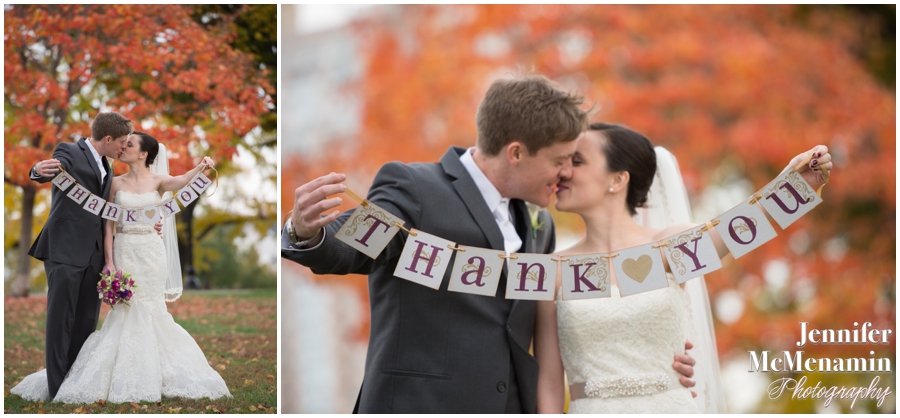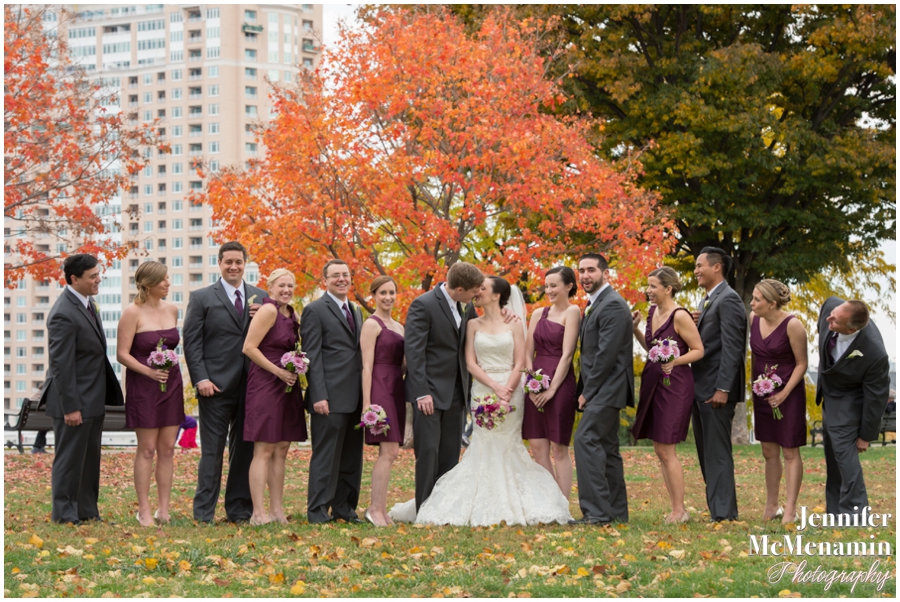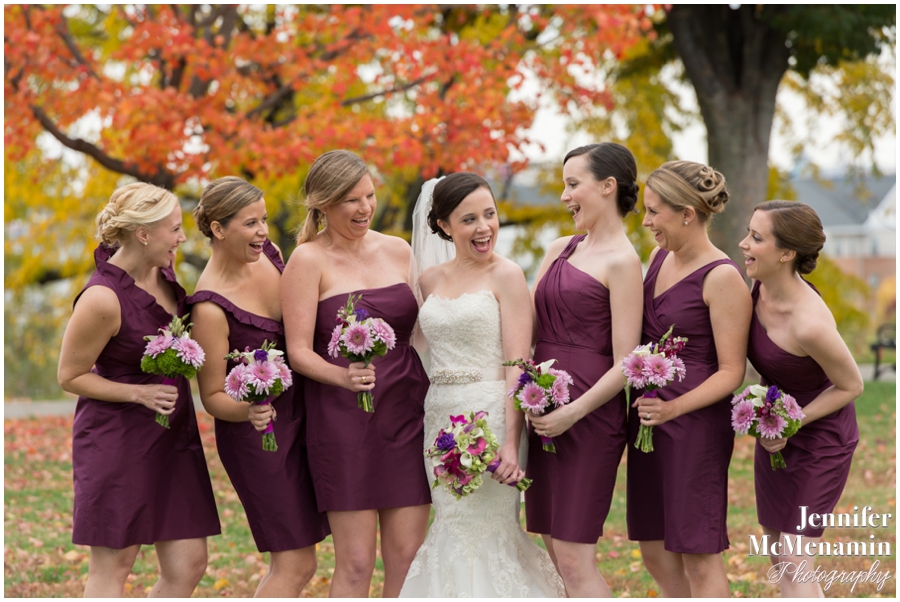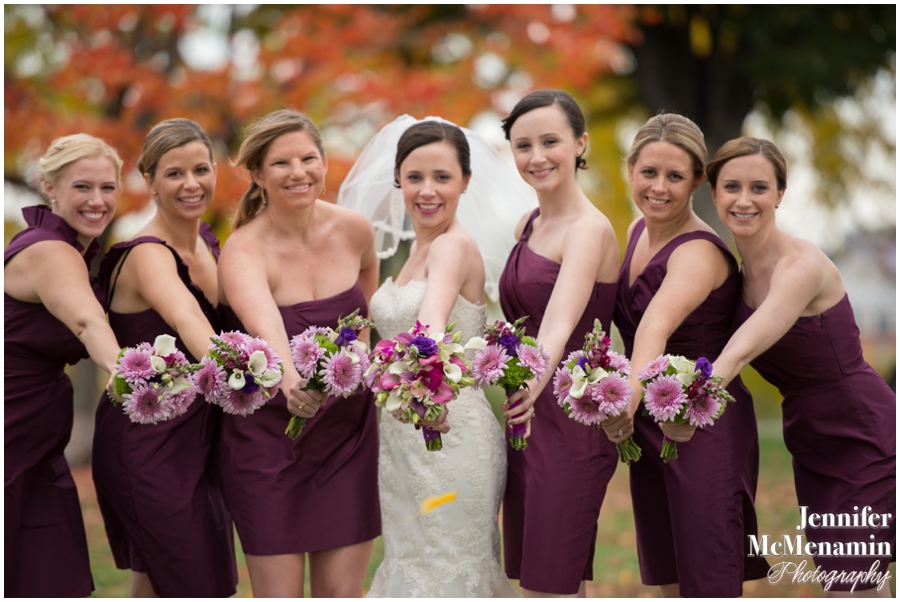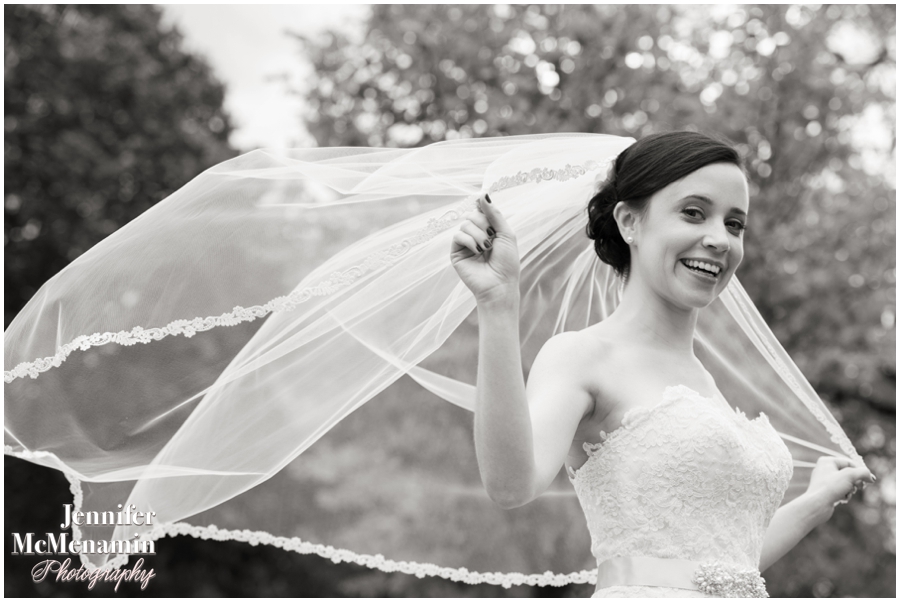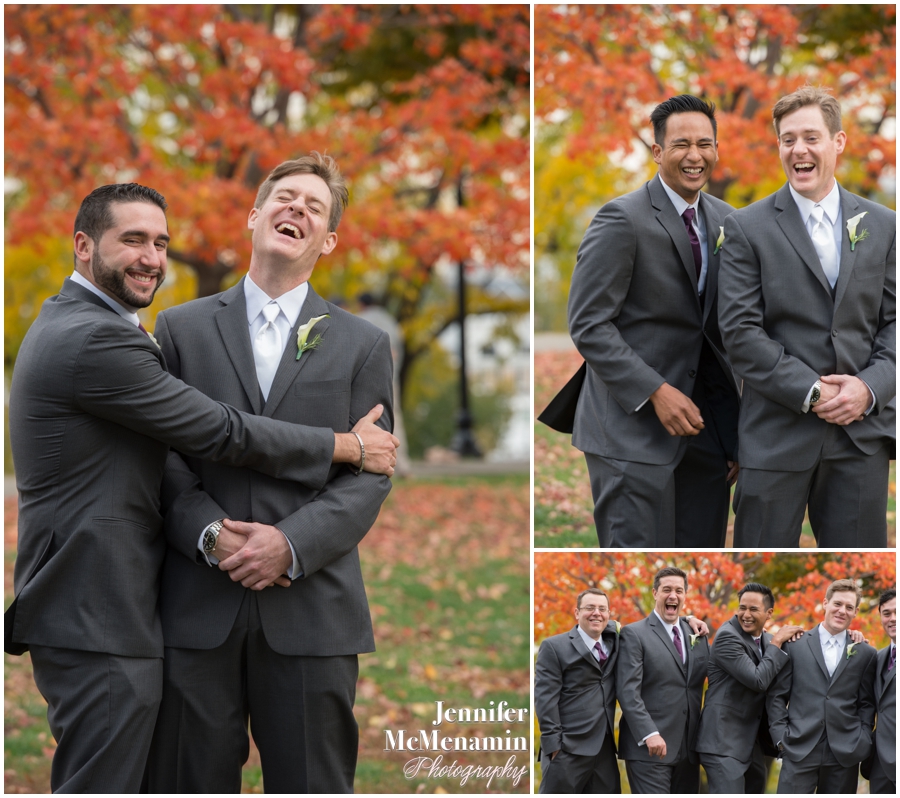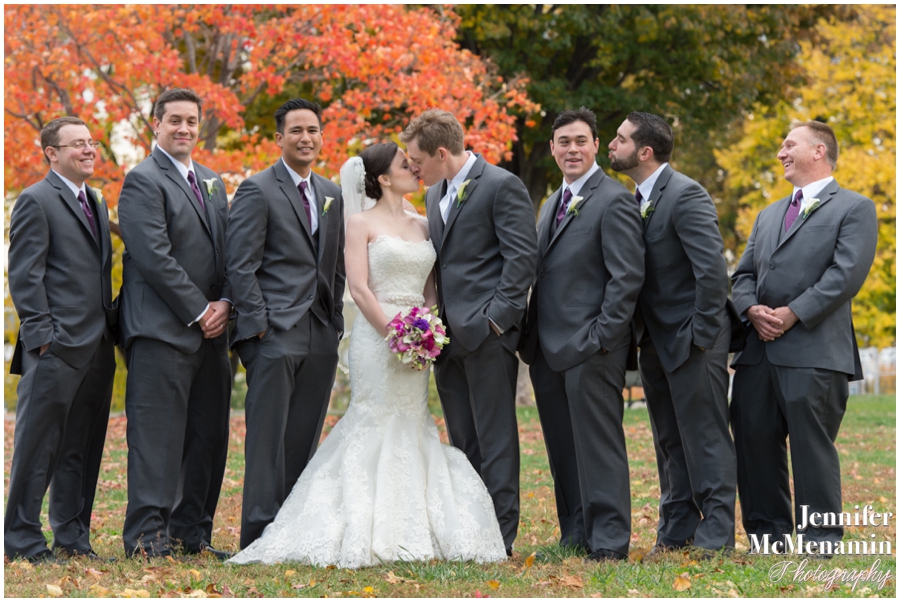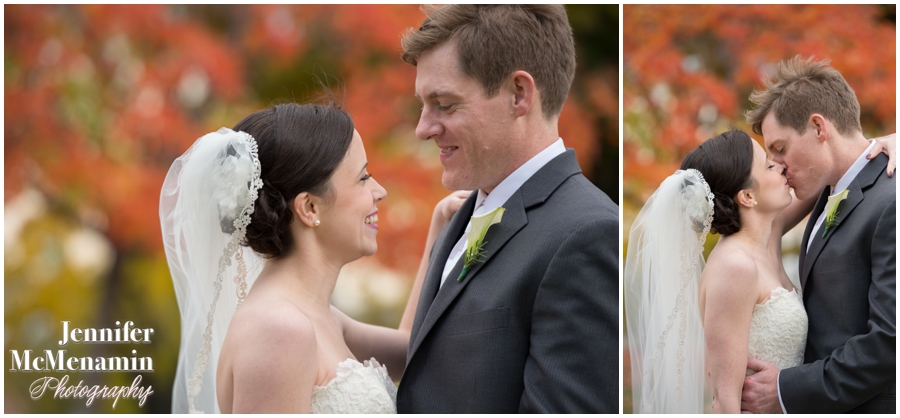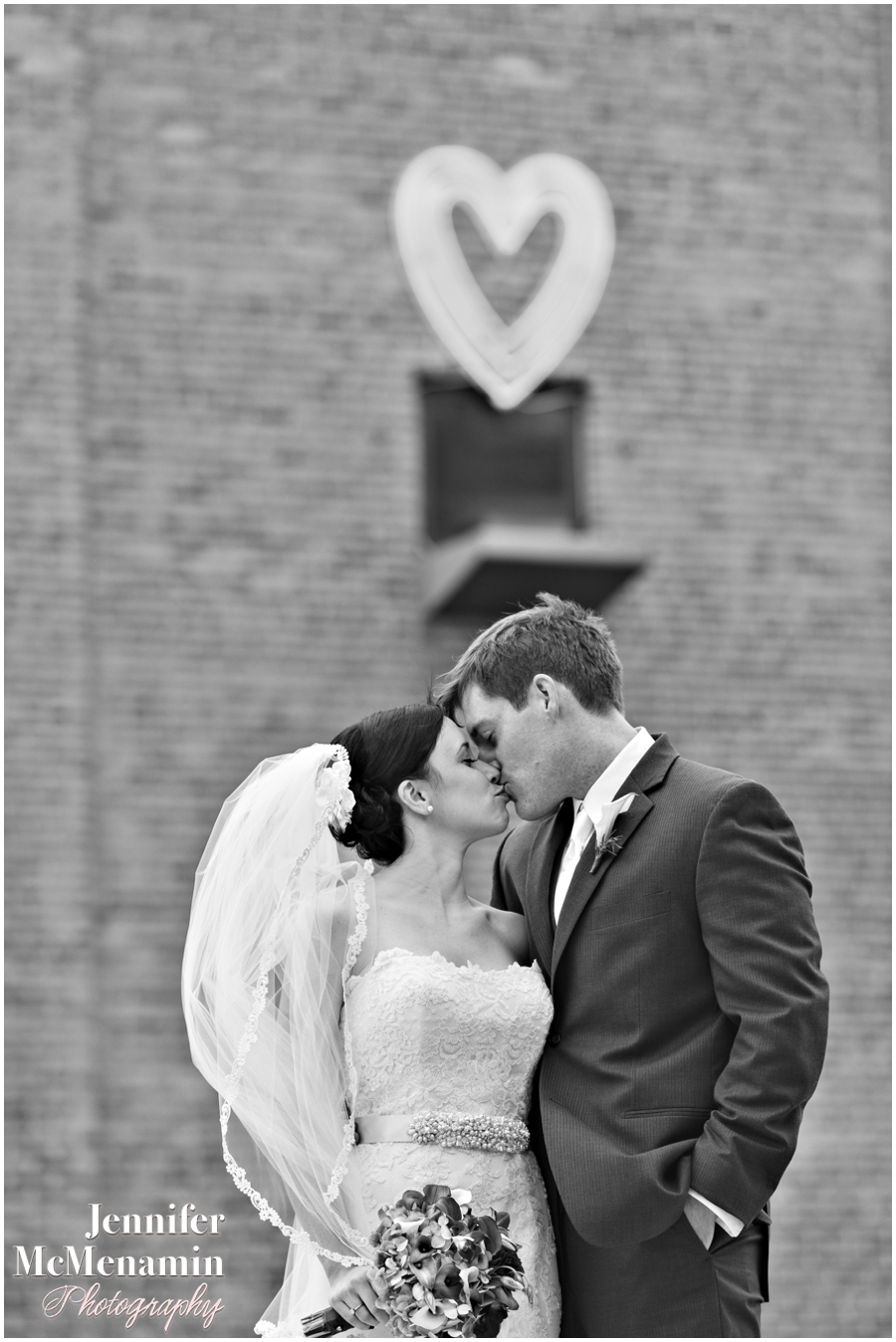 And then it was off to the Baltimore Museum of Industry to tackle the family photos. Here are a few especially sweet ones with the couple's parents.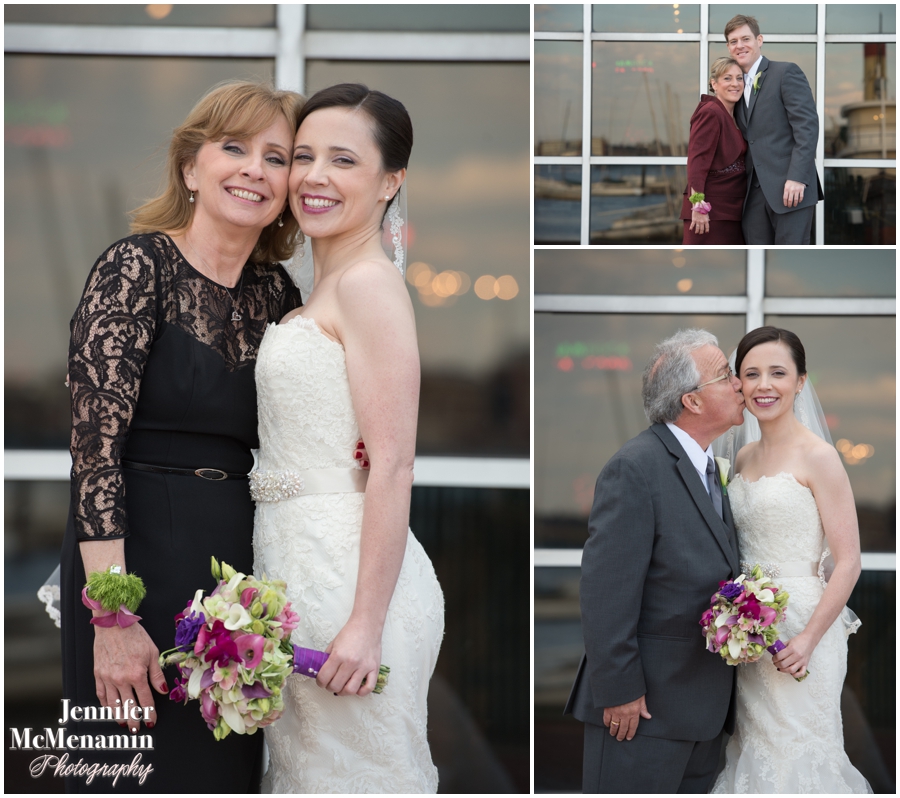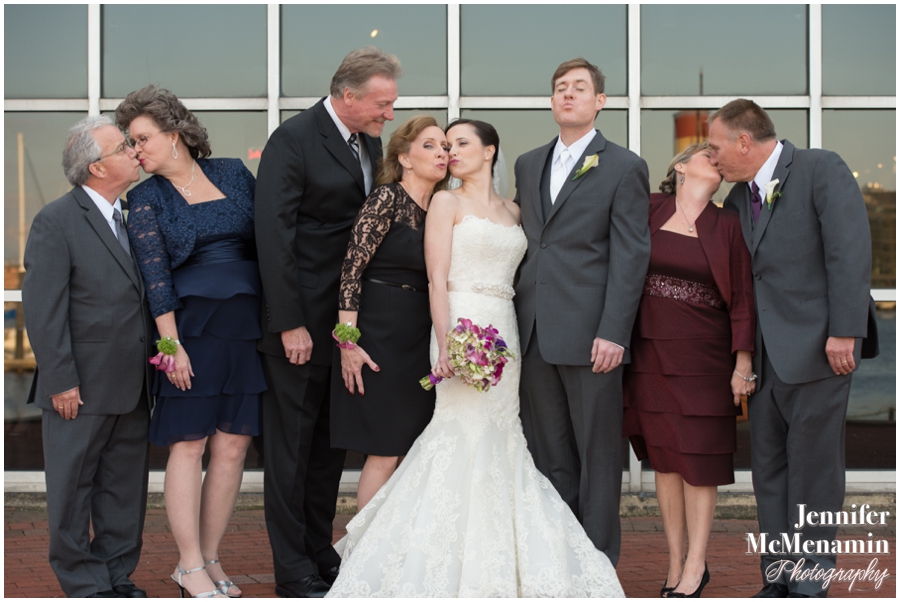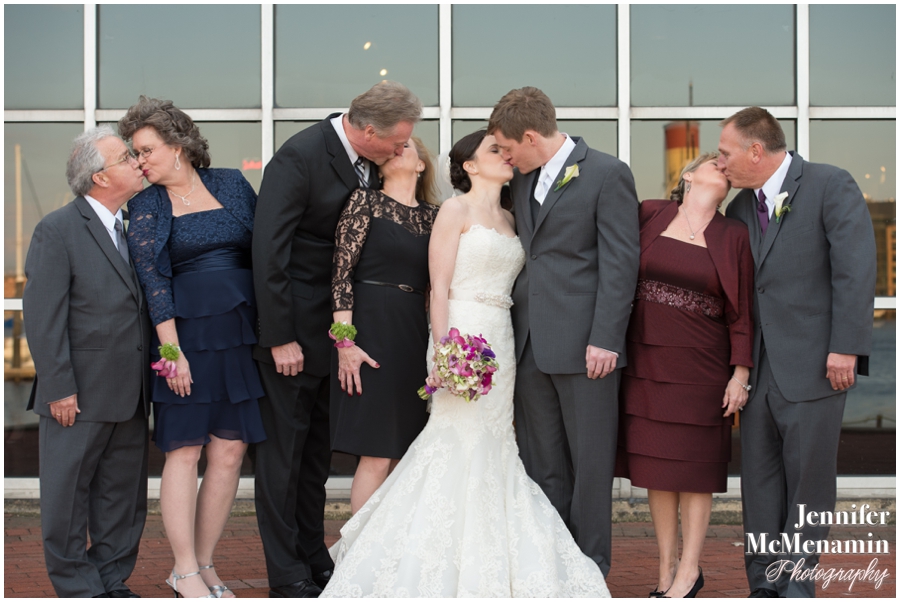 And then it was time to get married. Located right on the harbor, the Baltimore Museum of Industry is such a fun and unusual place for a wedding. It's always a pleasure to photograph the quirky, fun and very neon decor!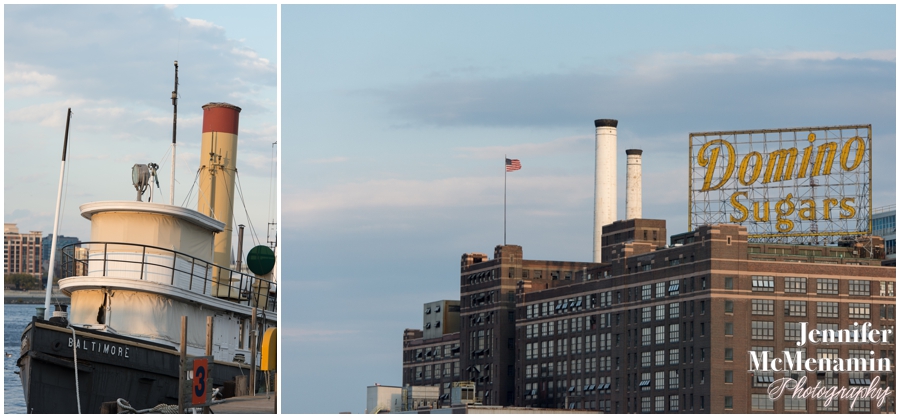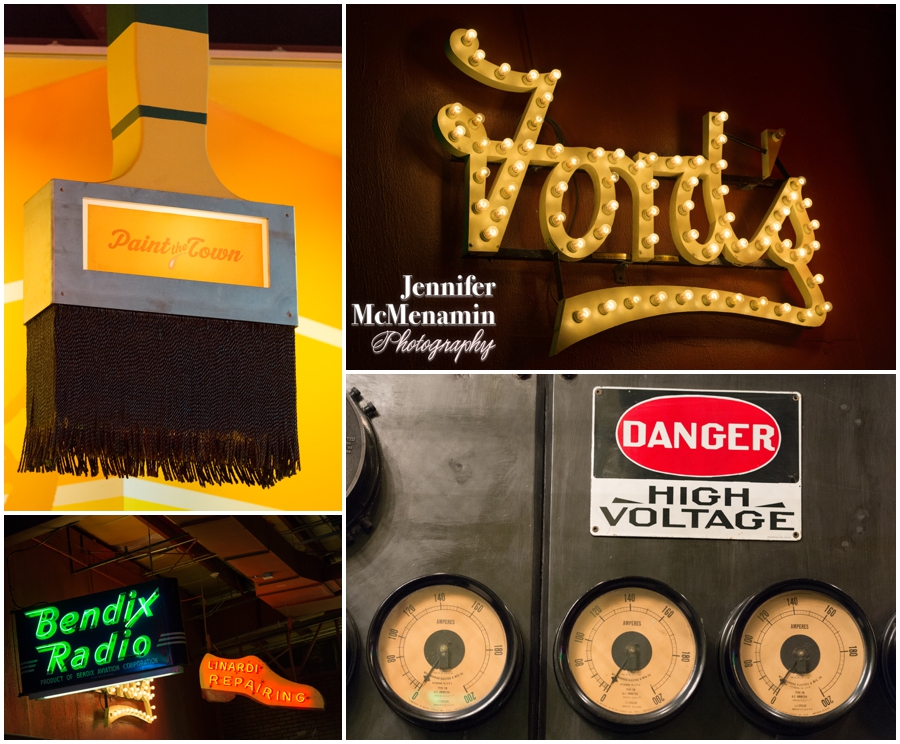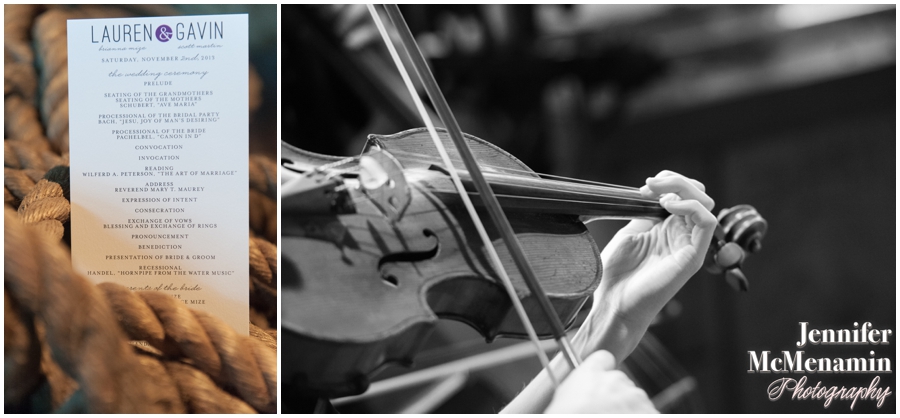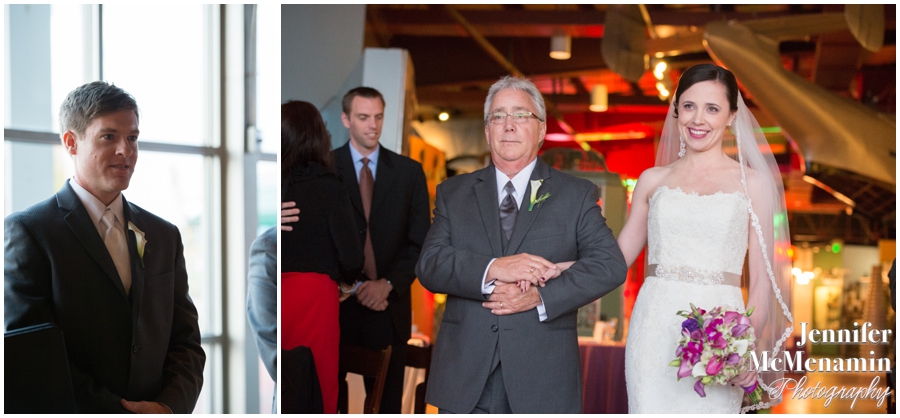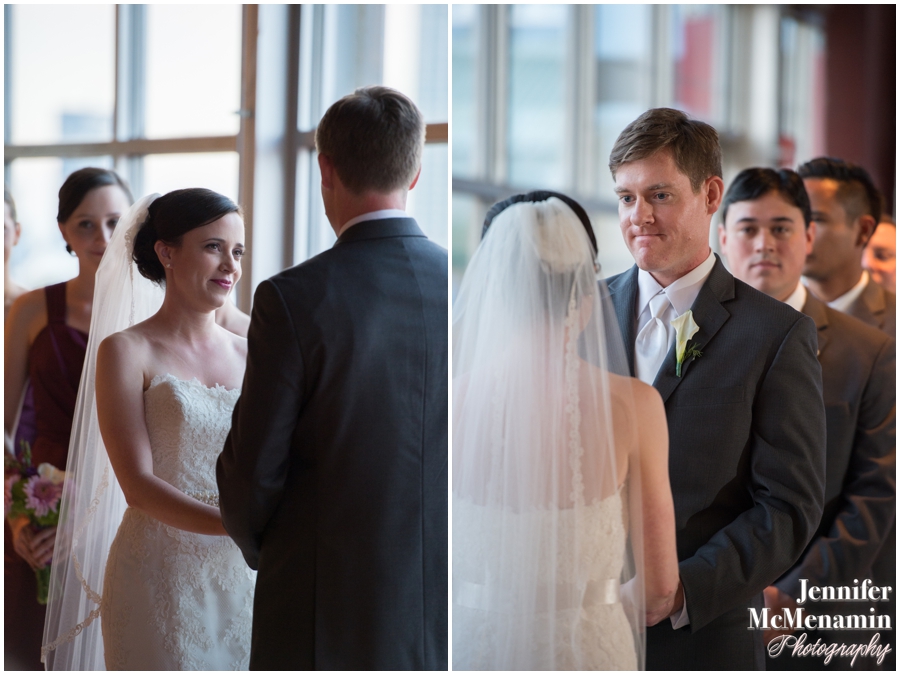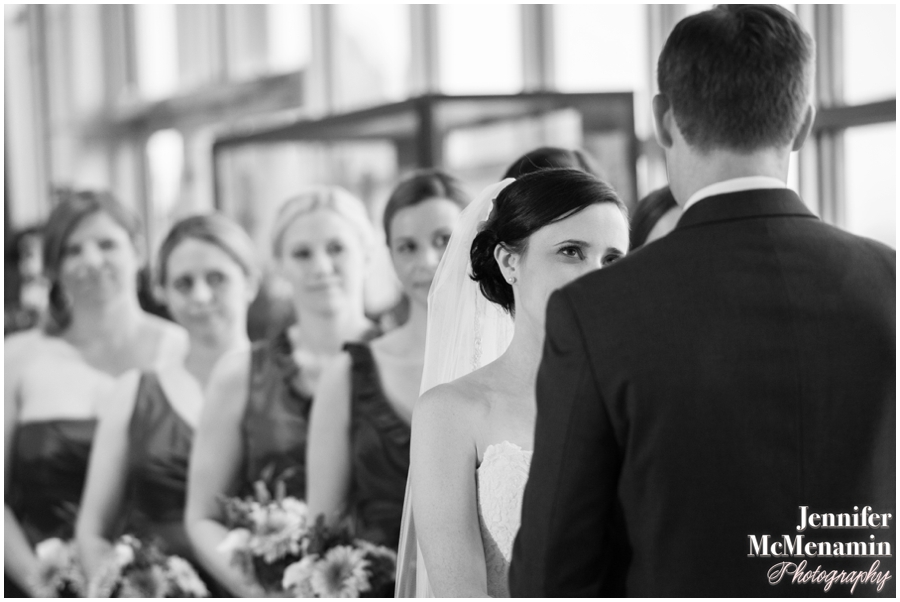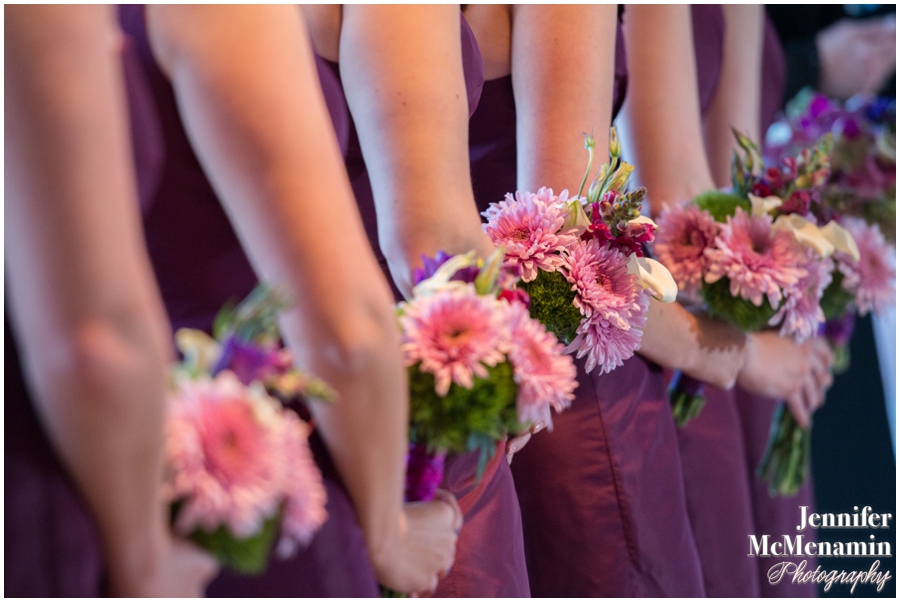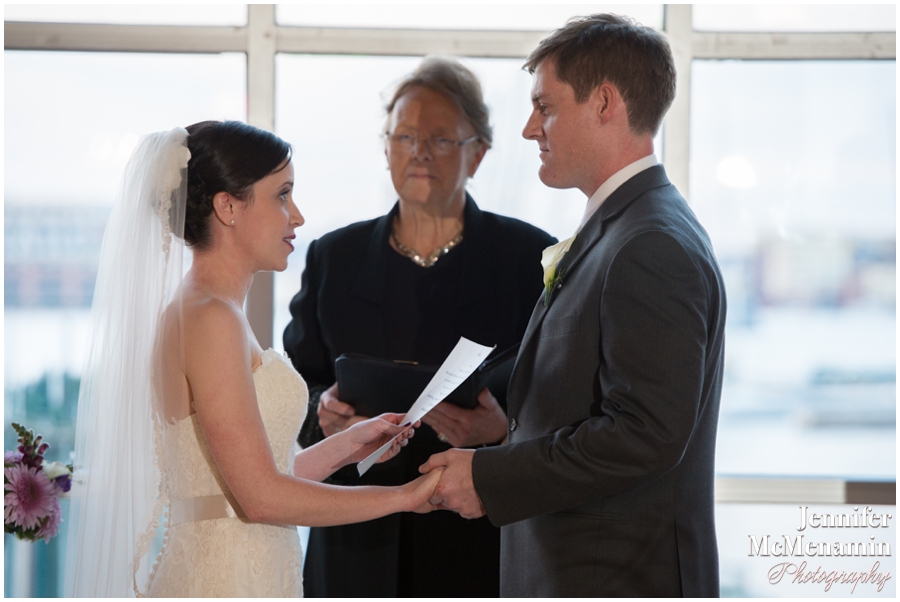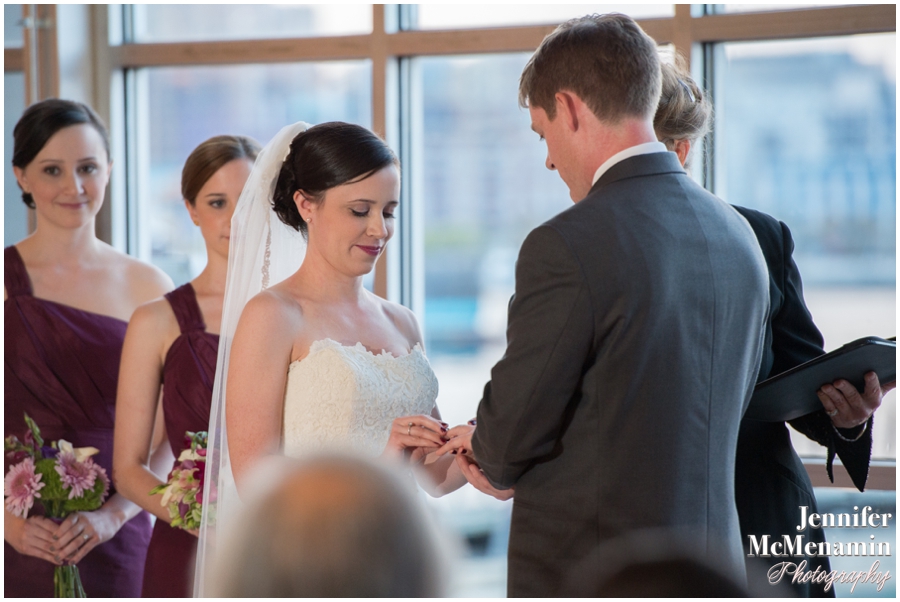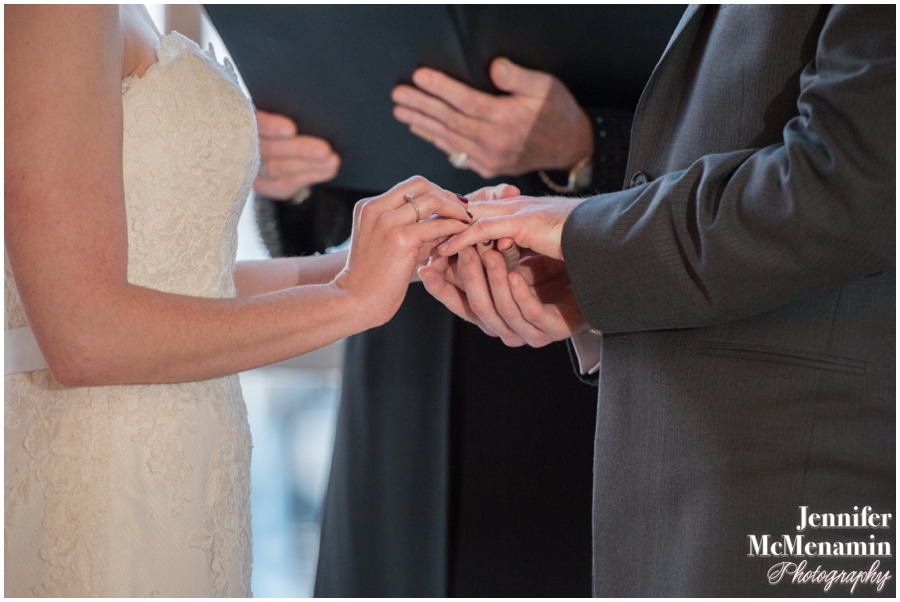 My assistant Lucas shot this next photo on the left.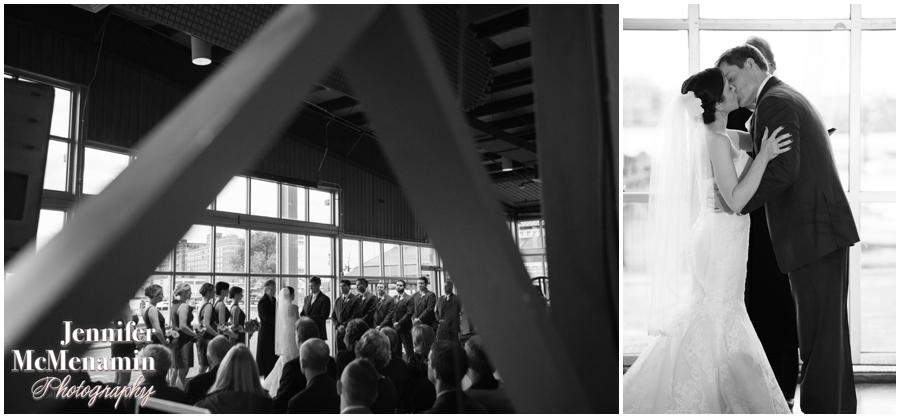 Married!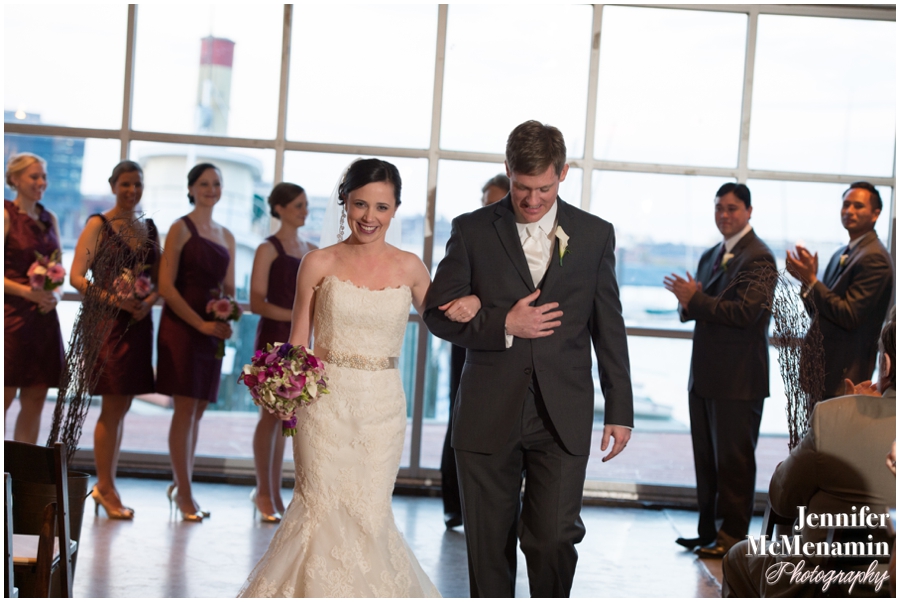 We ducked out at dusk for just a couple of photos with the wonderful dramatic sky, the iconic Domino Sugar sign and the Baltimore Museum of Industry's wonderful facade.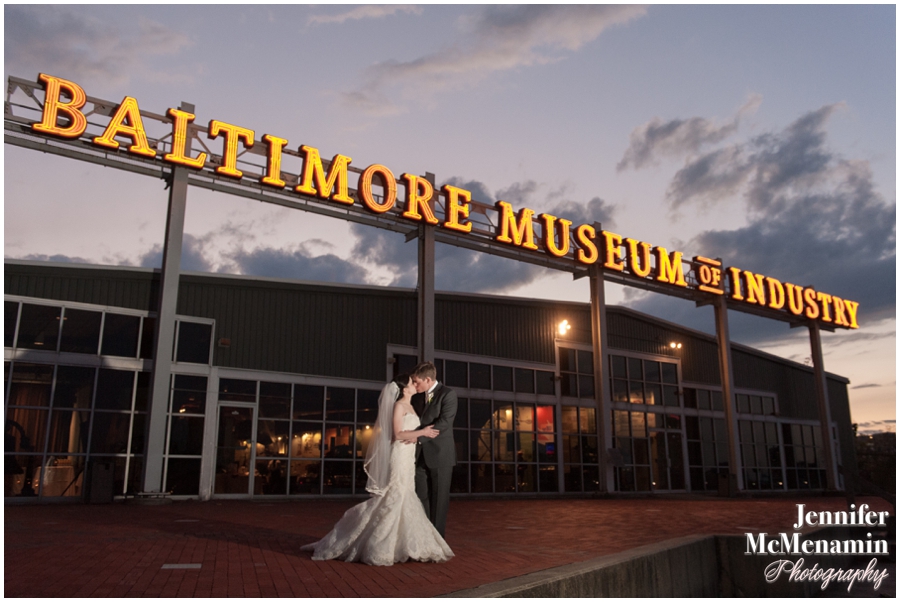 Ally Yousefian of Wedding Savvy Inc. did a magnificent job of coordinating the event and helping Lauren and Gavin to implement their vision. A few reception details.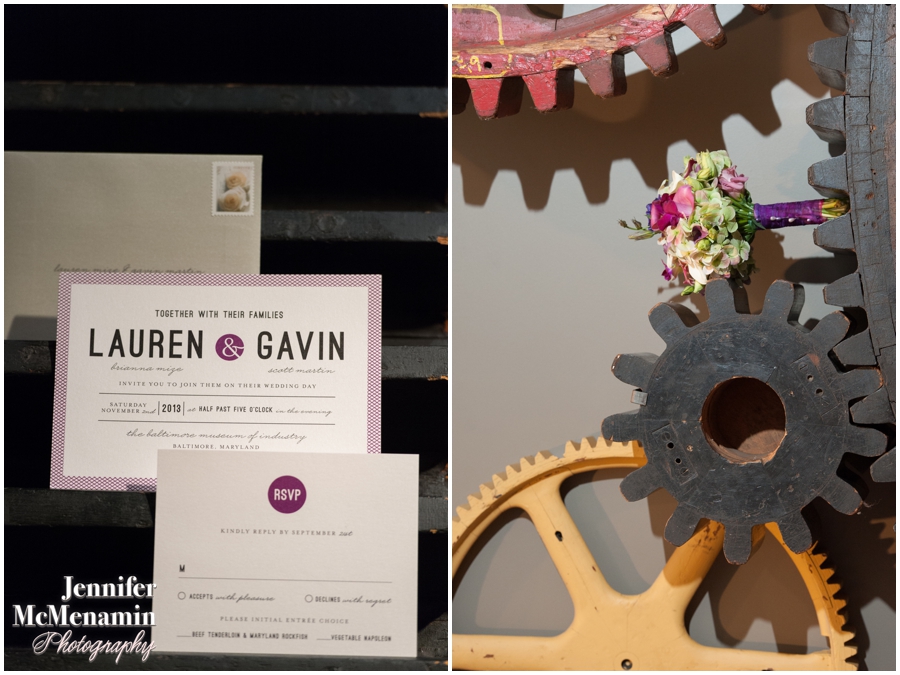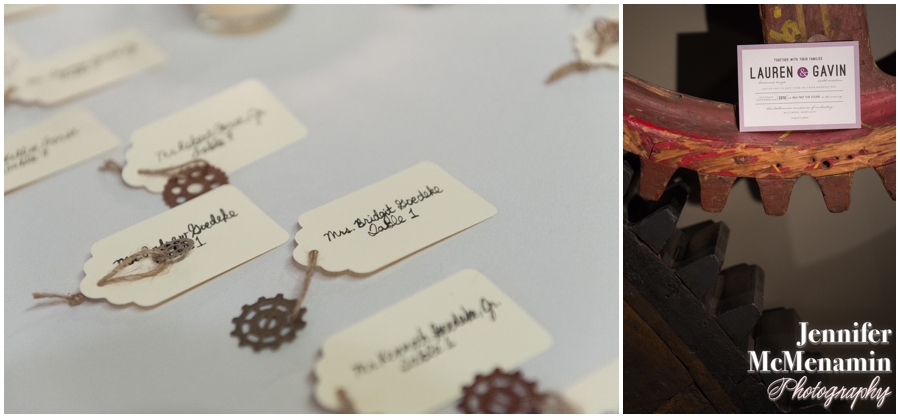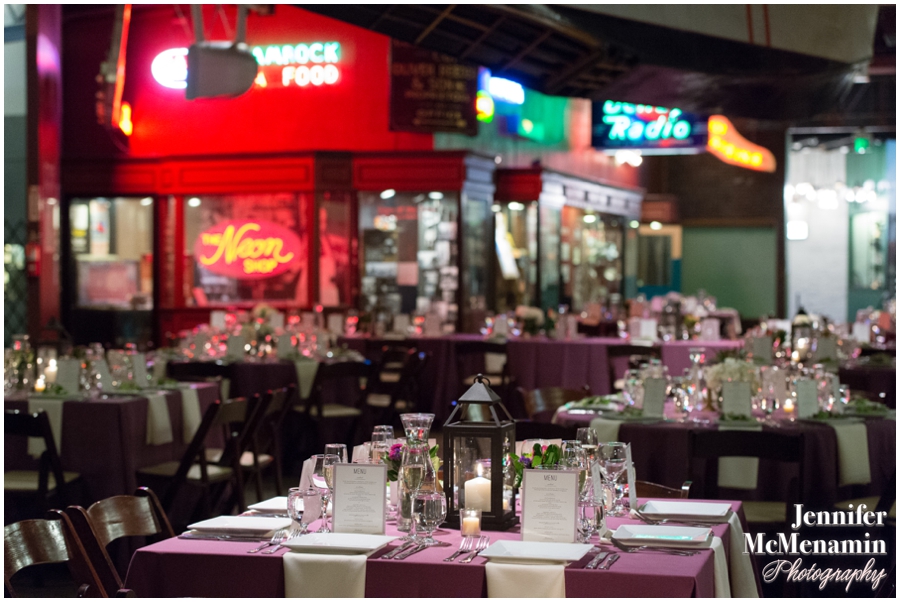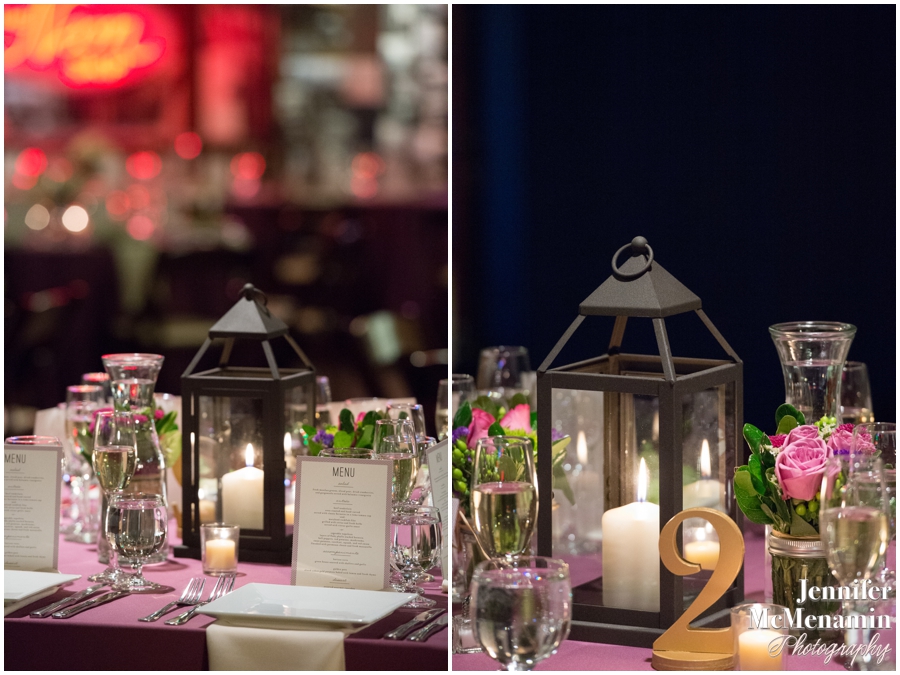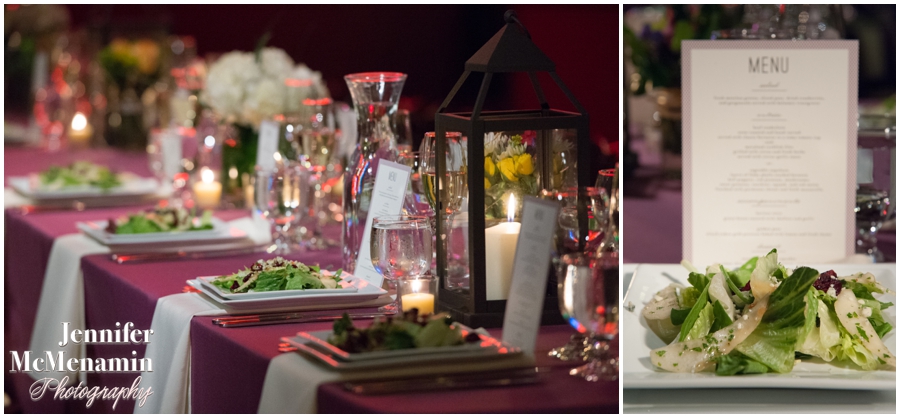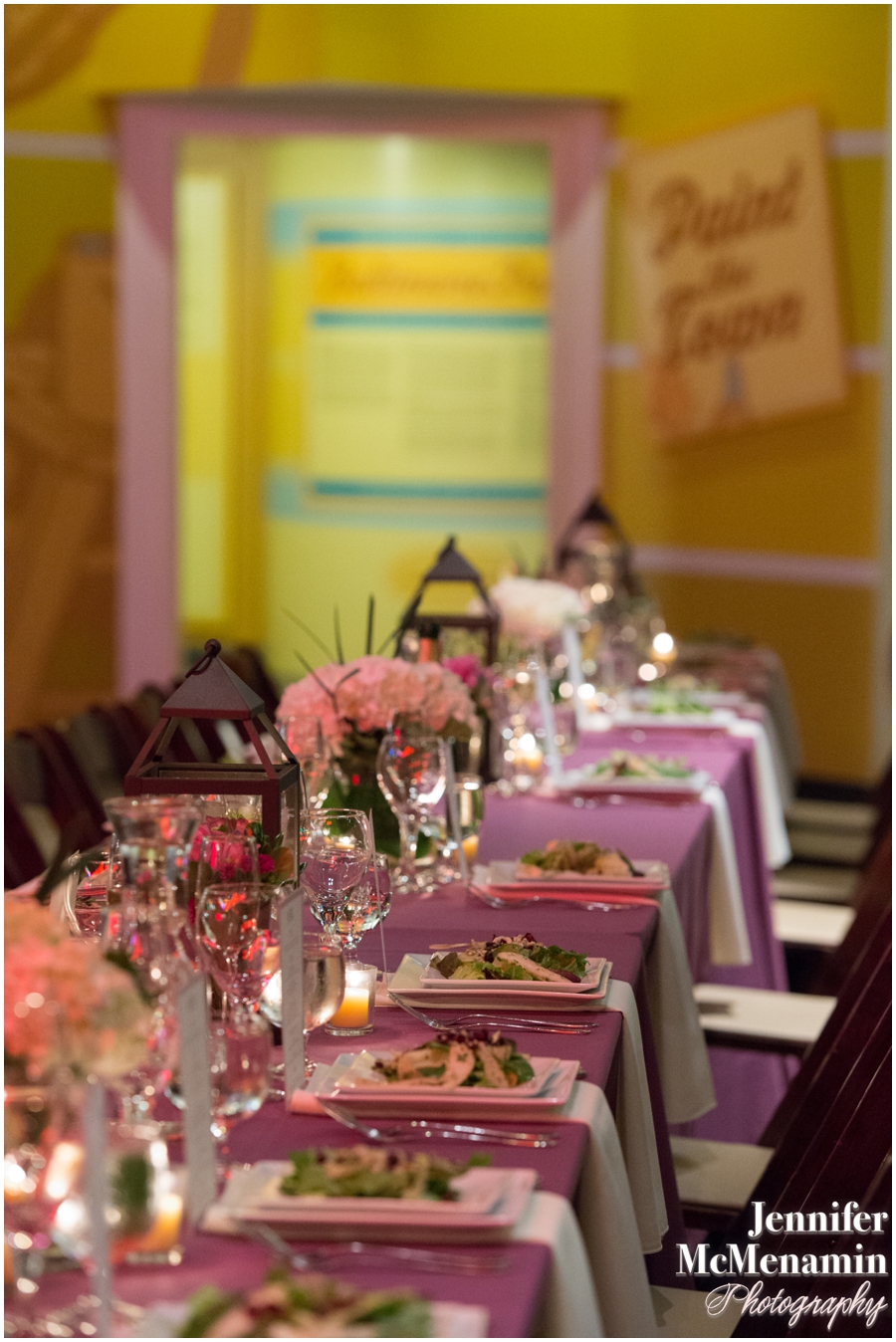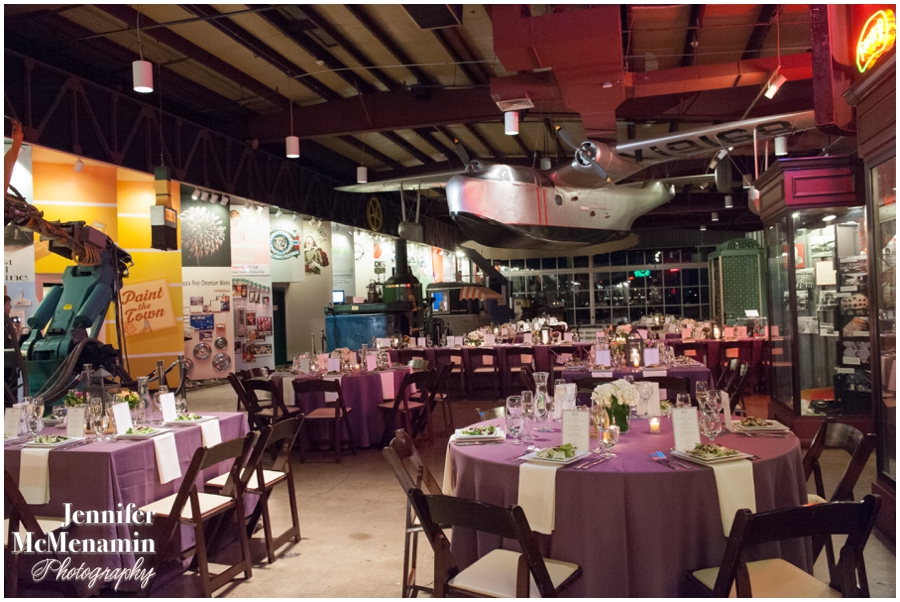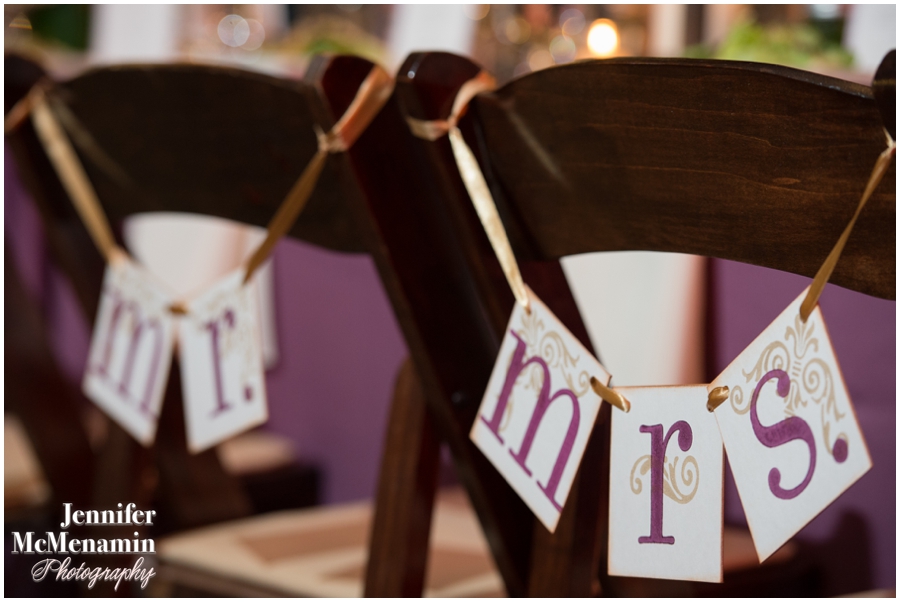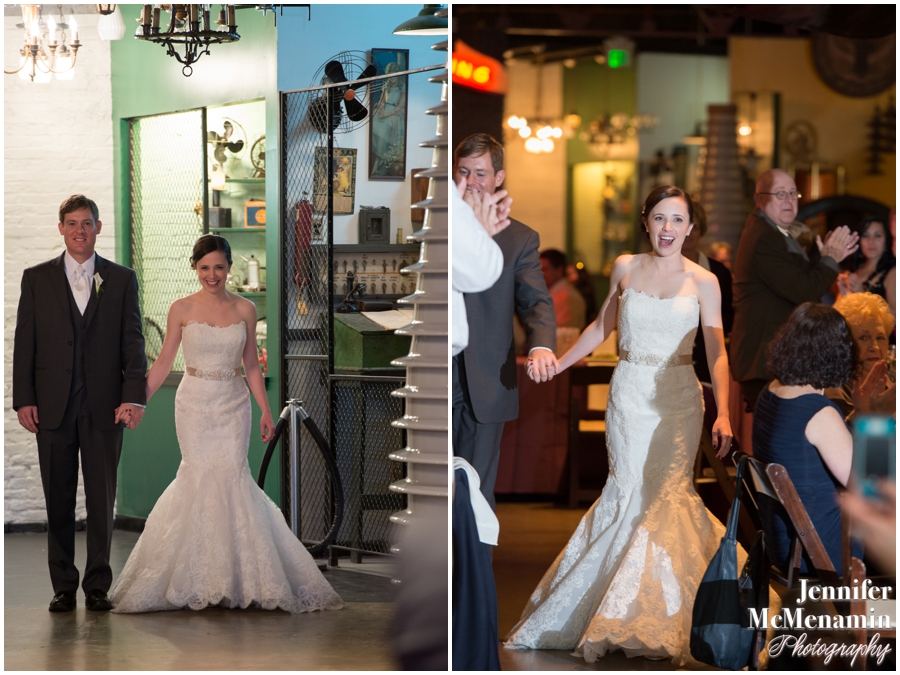 An absolutely fabulous series of toasts, including the revelation from the groom's best man that when Gavin first met Lauren in elementary school (!), he forever memorialized his first impression of her by scrawling on his bunkbed, 'I heart Lauren.' The bride had never before heard that story. It was incredibly sweet!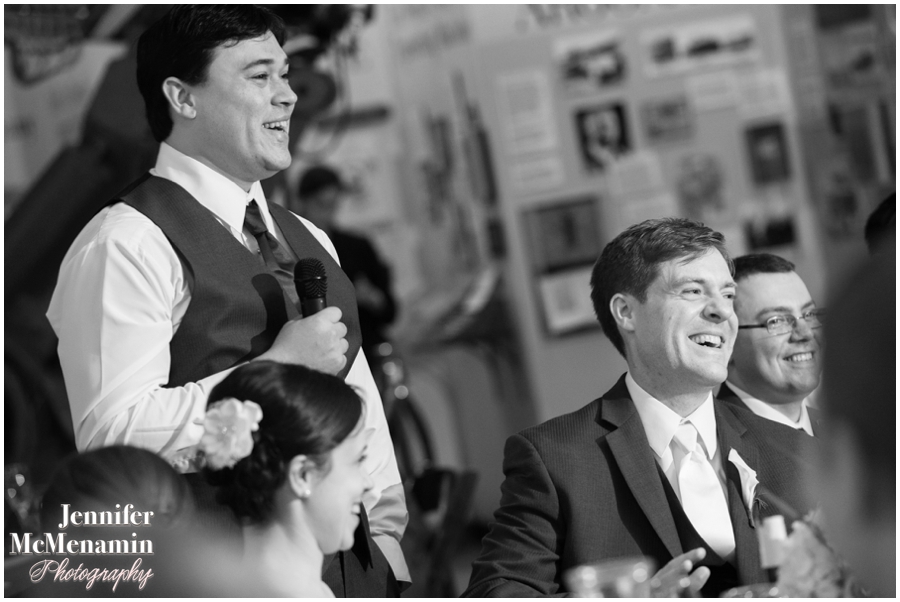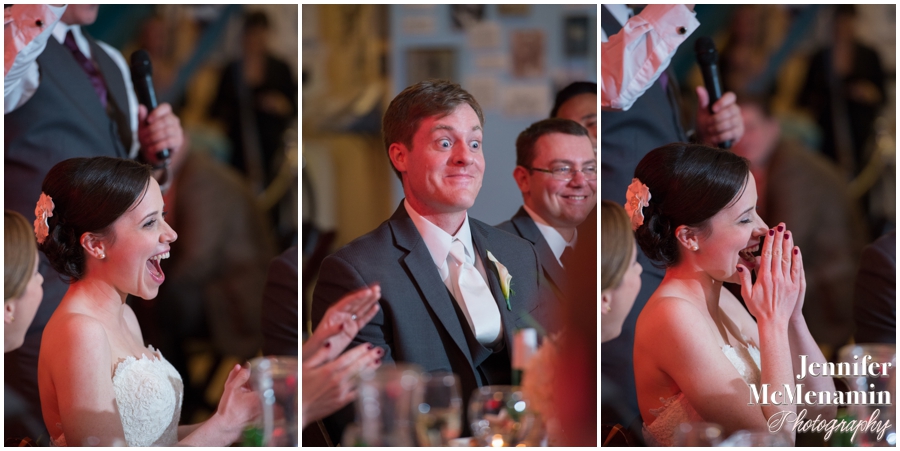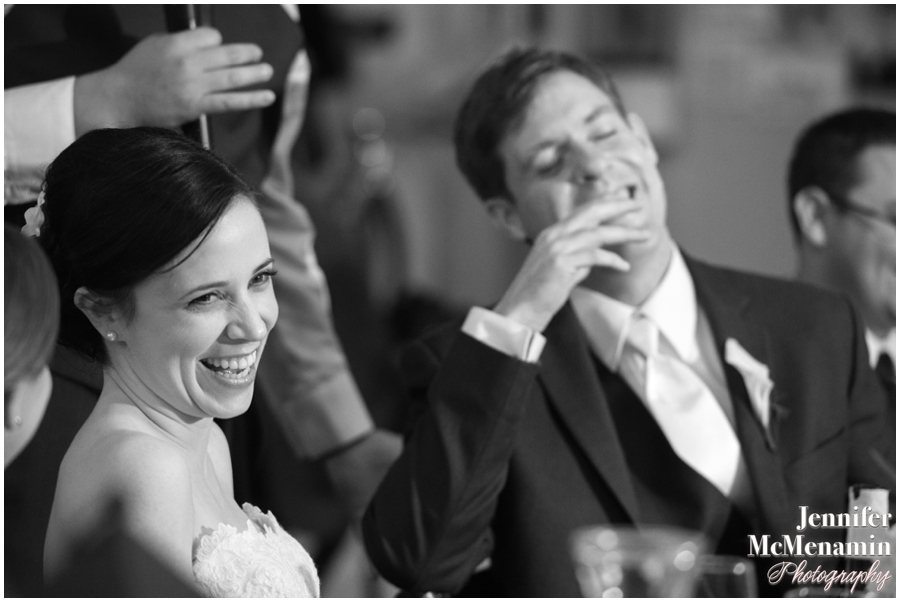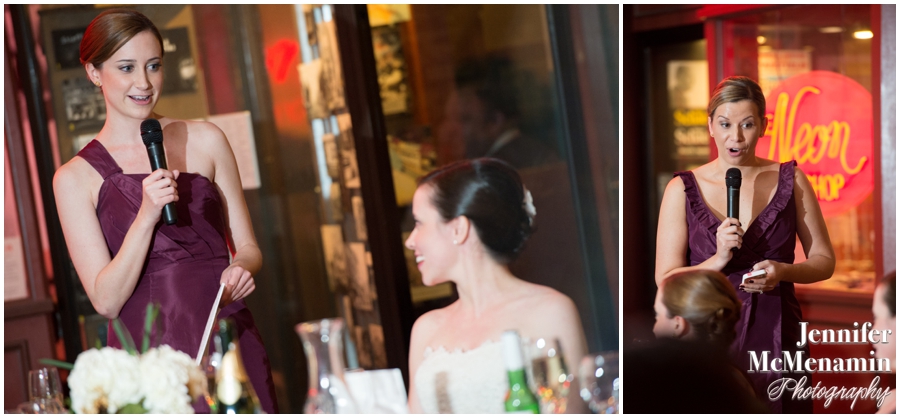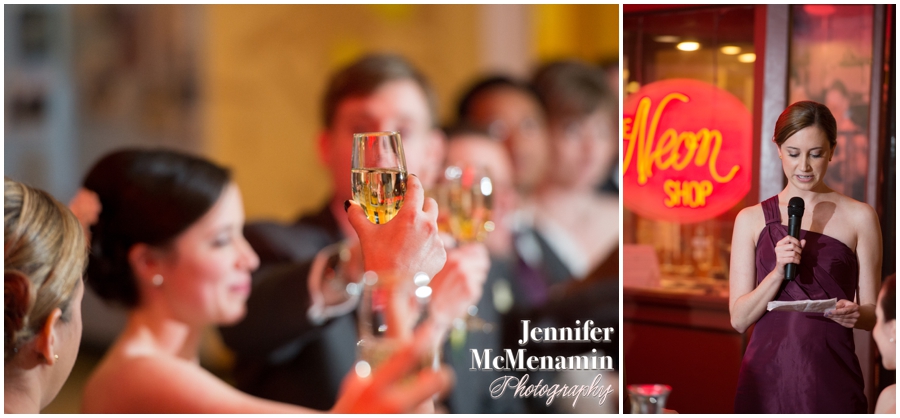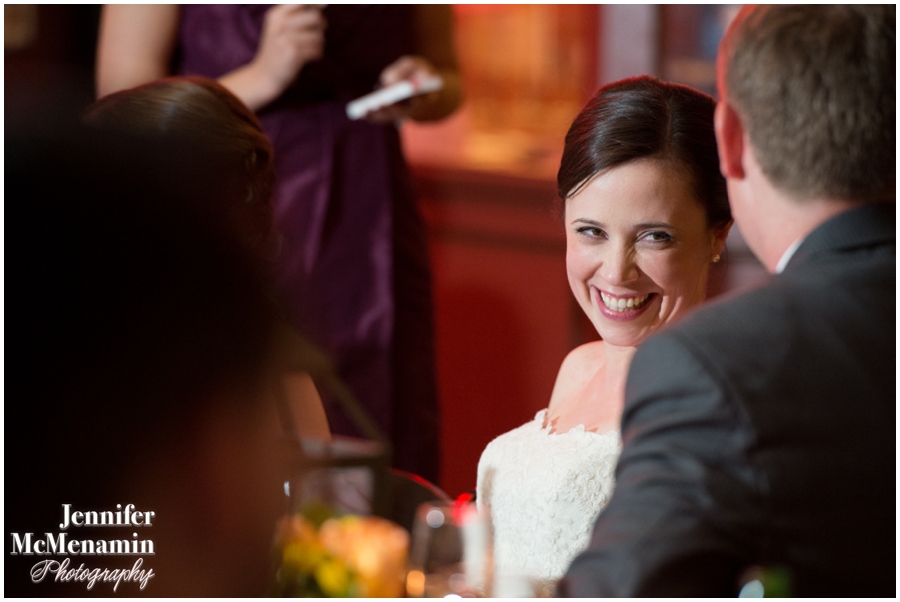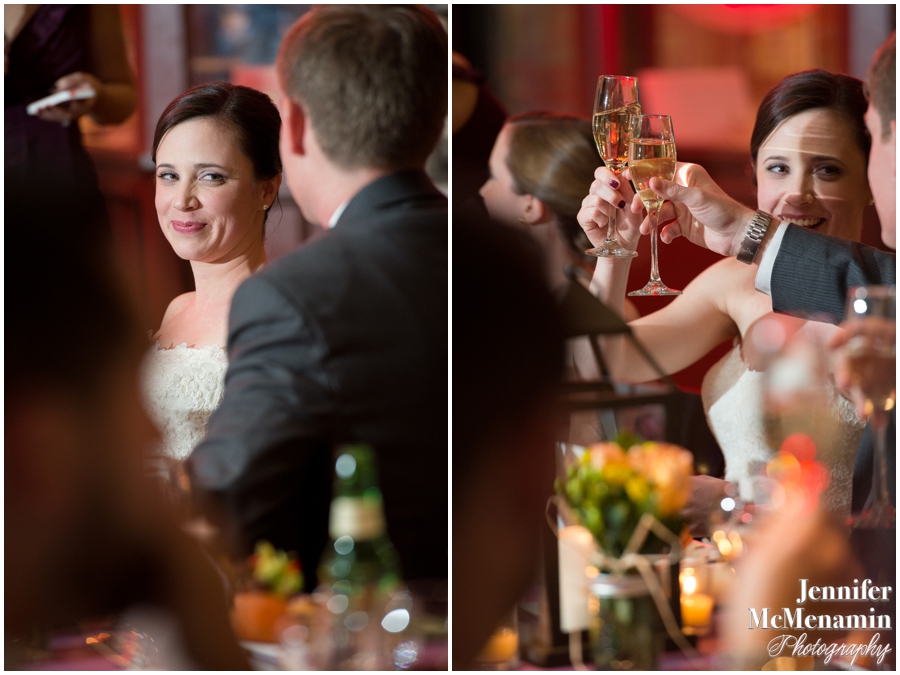 Congratulations, Lauren and Gavin. I could not have had more fun working with you, your friends and your family on your wedding day!
Credits:
Photography: Jennifer McMenamin Photography, LLC

Ceremony & Reception: The Baltimore Museum of Industry
Officiant: The Rev. Mary T. Maurey
Ceremony musicians: The Canterbury Strings

Catering: Rouge Fine Catering
Event coordinator: Ally Yousefian of Wedding Savvy Inc.
Rentals: Select Event Rentals
Bridal attire: Enzoani bridal gown from Betsy Robinson's Bridal Collection
Make-up: Jen Seidel Studios

Hair: Four Seasons Hair Salon

Bridesmaids' attire: J.Crew
Groom's attire: Perry Ellis suit from Tuxedo House

Florist: Whole Foods Harbor East
Cake: Rouge Fine Catering

DJ: Matthew Shew of Shew-Sical Entertainment
Transportation: American Limousines

Invitations, menus and ceremony cards: Minted