Kate + Brent

The Church of the Immaculate Conception & The Cloisters -- Baltimore wedding photography -- Baltimore wedding photographer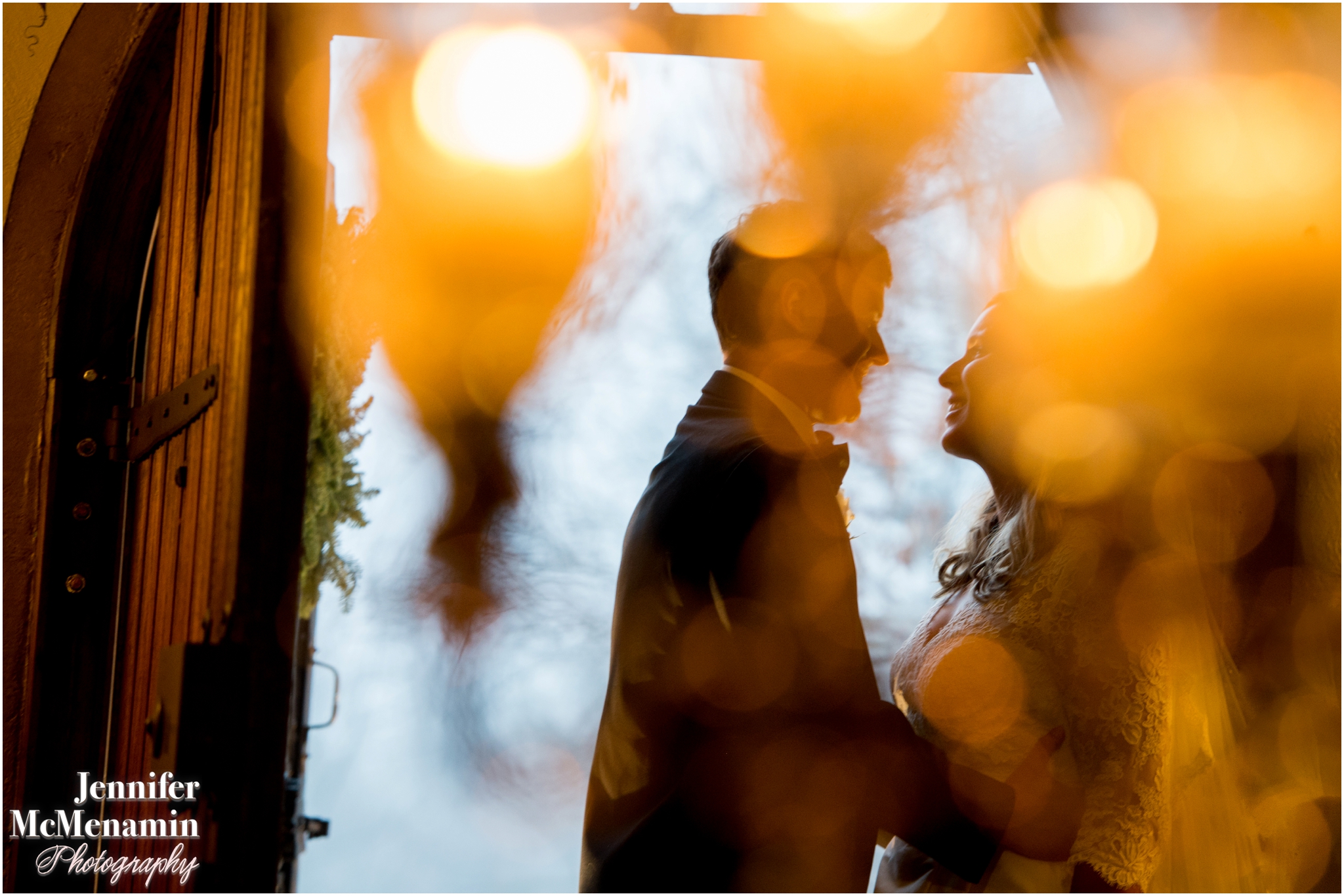 I have known Kate's father for years. Another lifetime ago, it seems, Leo was a prosecutor in the county where I worked as a newspaper reporter, covering crime, courts and the death penalty. I vividly remember a conversation we had shortly after Leo discovered that I photographed weddings in addition to my work at the newspaper. "If you can do this," he said, clicking through the images on my web site, "why in the world would you still do this work at the courthouse?" It was a question I asked myself repeatedly, too nervous to take the leap into life as a full-time, self-employed photographer and small business owner. But in 2008, I did just that and dove wholeheartedly into wedding photography. Over the years, Leo and I stayed in touch. I photographed his investiture when he became a judge, marveling at the close relationship he and his wife shared with their four daughters. A talented photographer in his own right, he helped me out once as my assistant at a wedding. I could not have been more thrilled or honored when he called to let me know that his oldest daughter was engaged and planning a wedding. Just like her parents' own first meeting, Kate met Brent in Ocean City. They were friends for two years, confiding in each other about their dates and relationships, before he asked her to accompany him to a friend's wedding. From that point, they were a couple. It could not have been more fun to work with them as they planned their own wedding. It was one of those magical days when everything goes oh so right — the rain stopped just when we needed it to, the temperatures stayed cool enough that the fireplaces could be lit just as Kate wanted, the ceremony was beautiful and personal, the toasts were alternately touching and hilarious and the day brimmed with meaningful glances and emotion. Multiple jokes about one of the greatest movies of all time — White Christmas — were the cherry on top of this wedding day. (An example: Heading upstairs to change into his tuxedo, Kate's father shouted down to his wife and daughters, "How could you have sent all my suits to the cleaners at the same time?" Playing along, Kate joked back, "You only have two.") Here are some of my favorites from Kate and Brent's gorgeous day: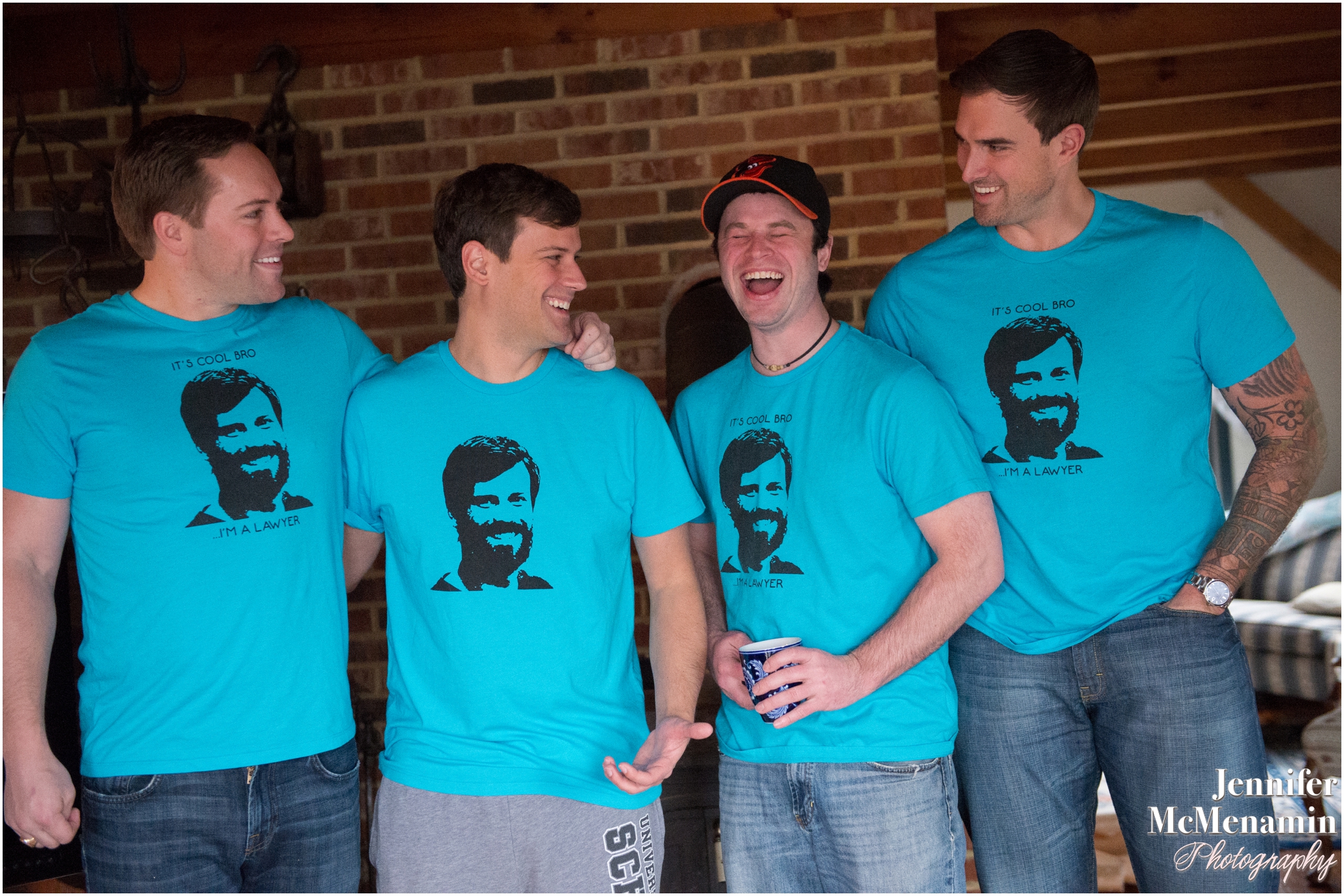 I started at Brent's parents' house, where the guys goofed around in custom T-shirts honoring the groom and enjoyed groomsmen gifts from the world's biggest Patagonia enthusiast.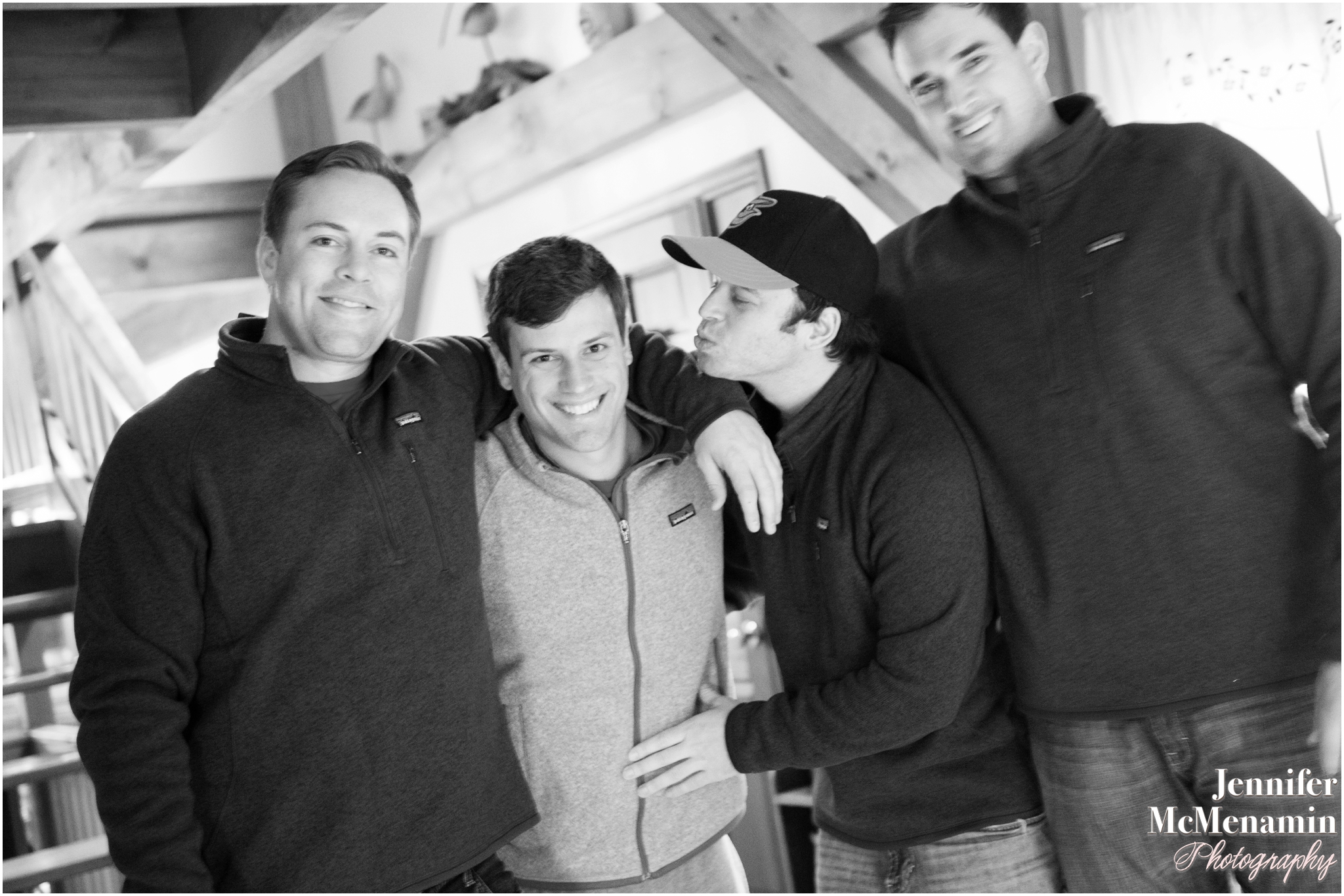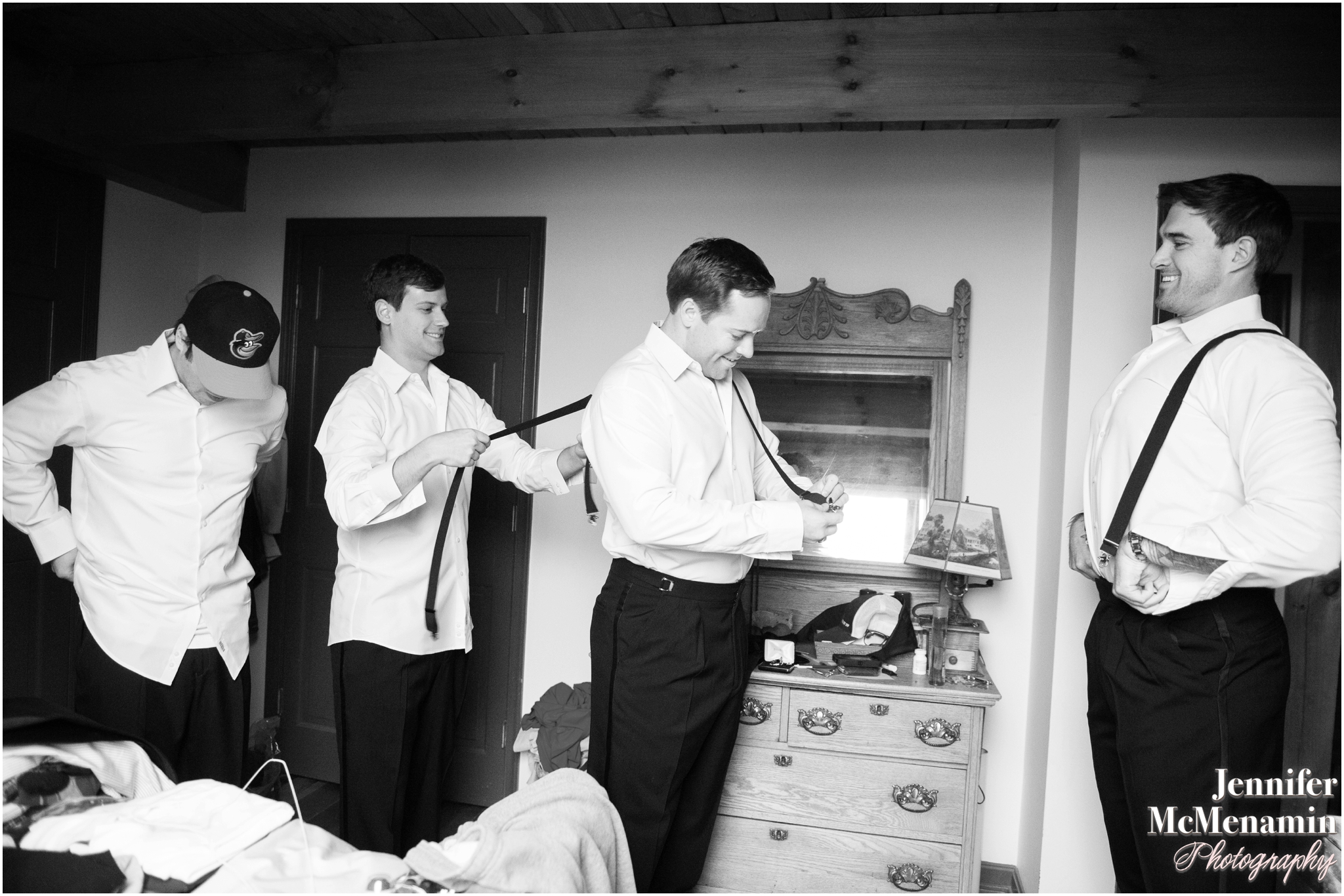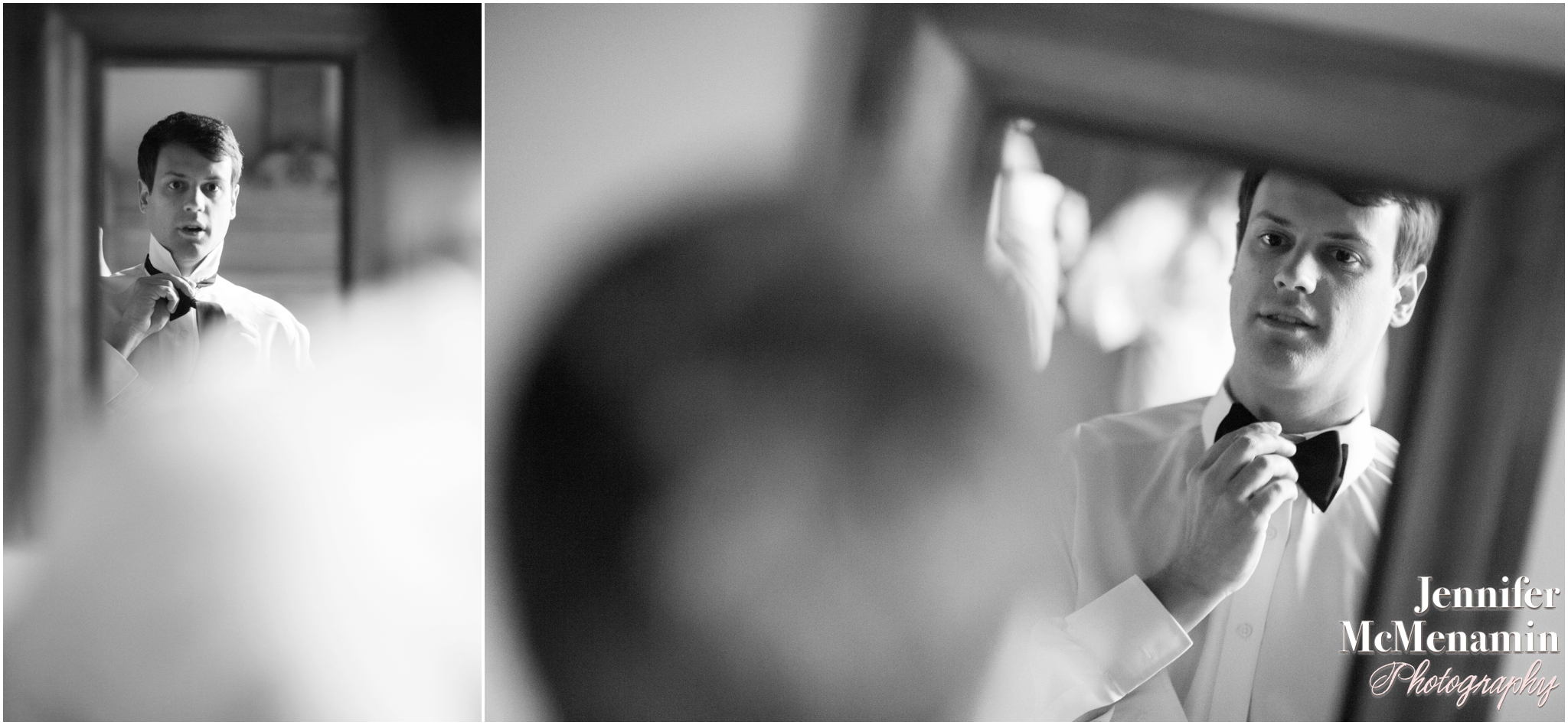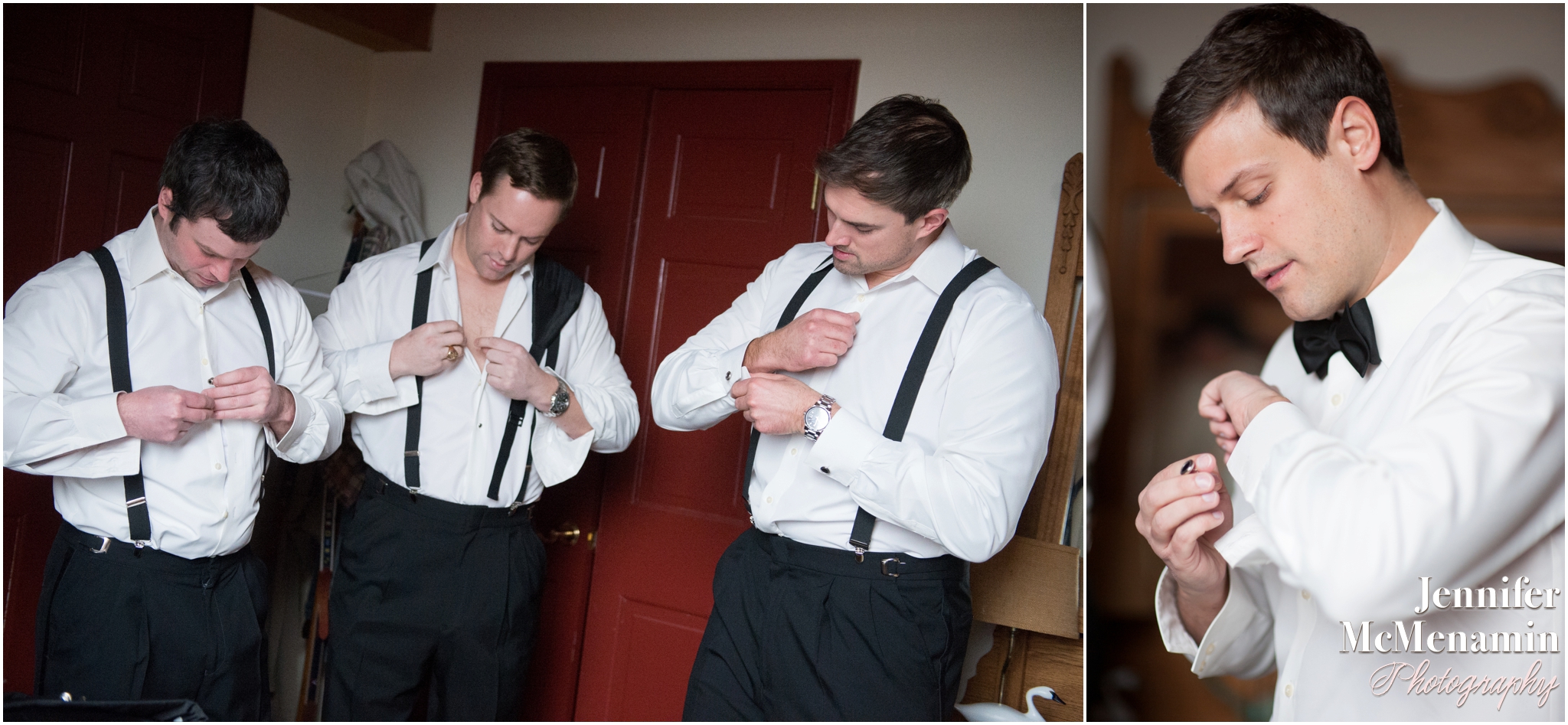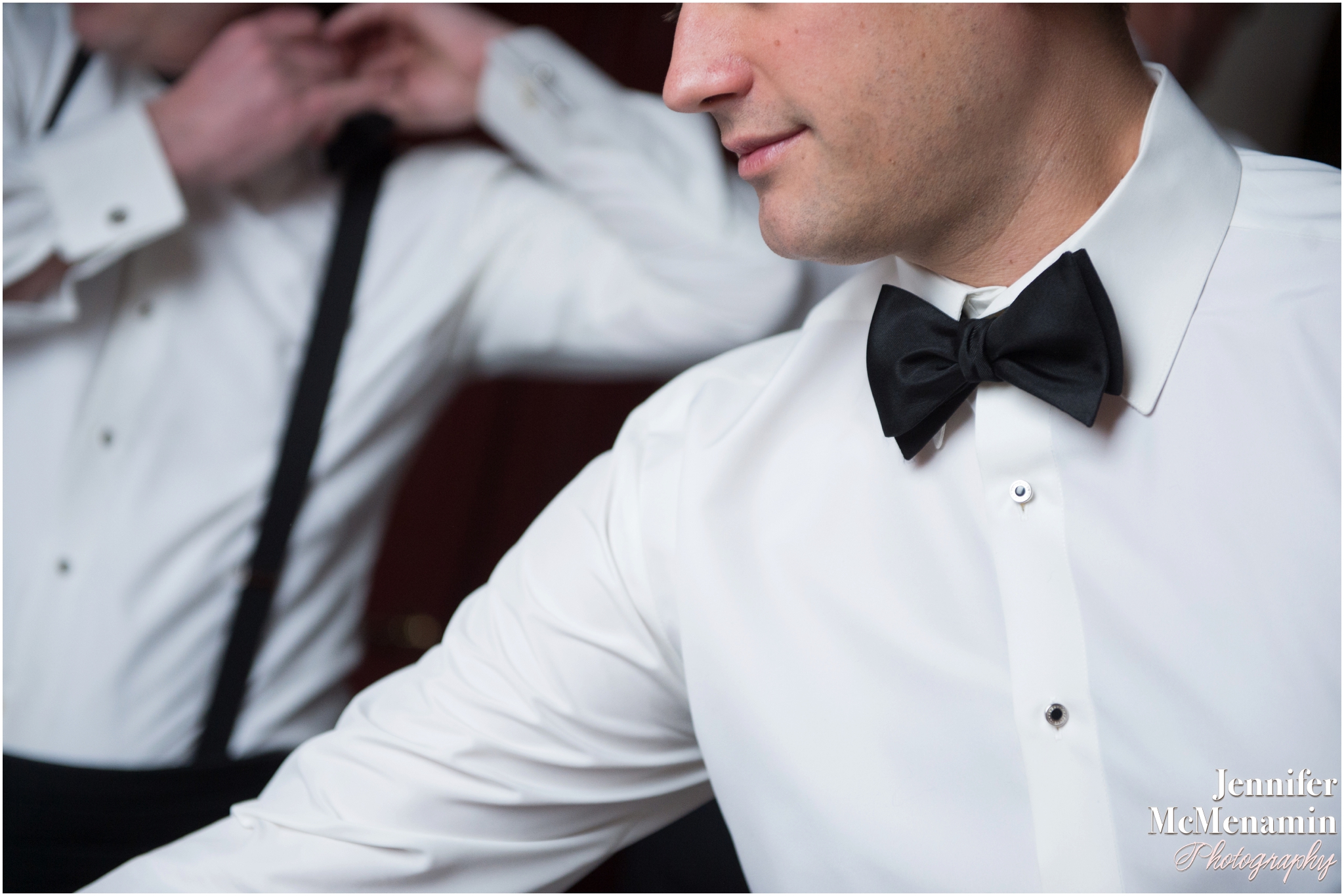 After getting dressed, Brent opened a trio of gifts from his soon-to-be wife — including a very handsome watch.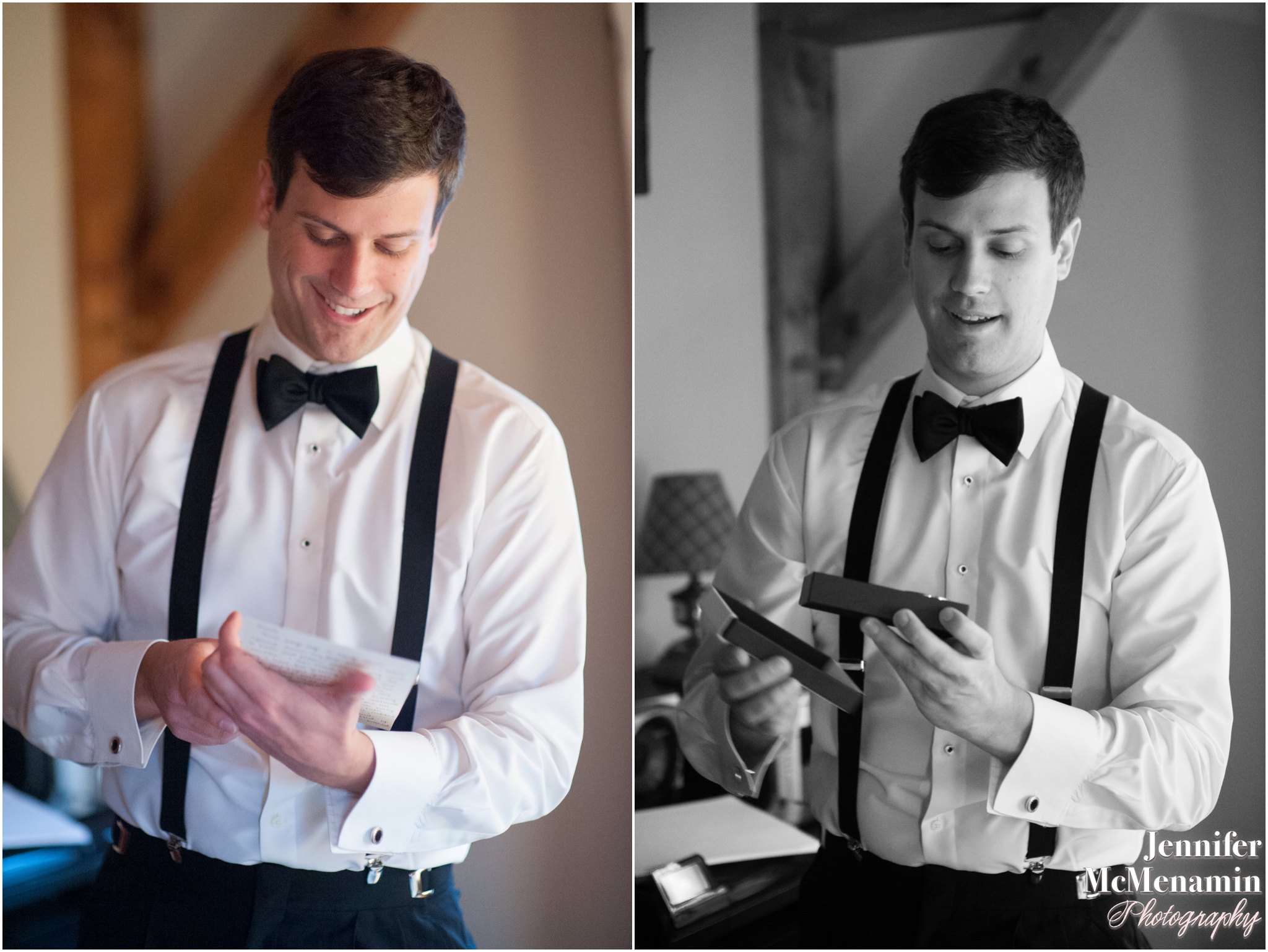 Then, we were off to Kate's childhood home, where the girls primped and the bride distributed gifts to her sisters, parents and grandmother. There were many happy tears.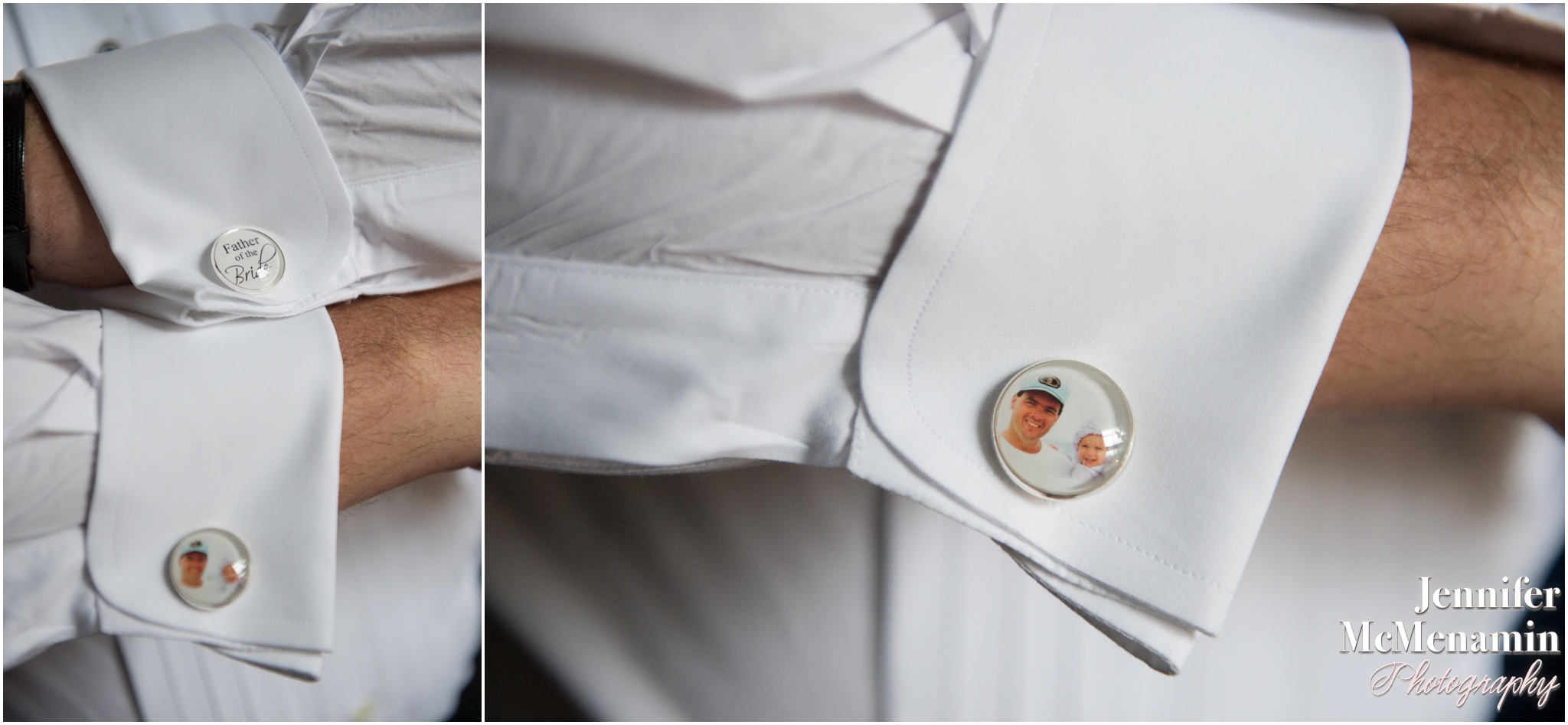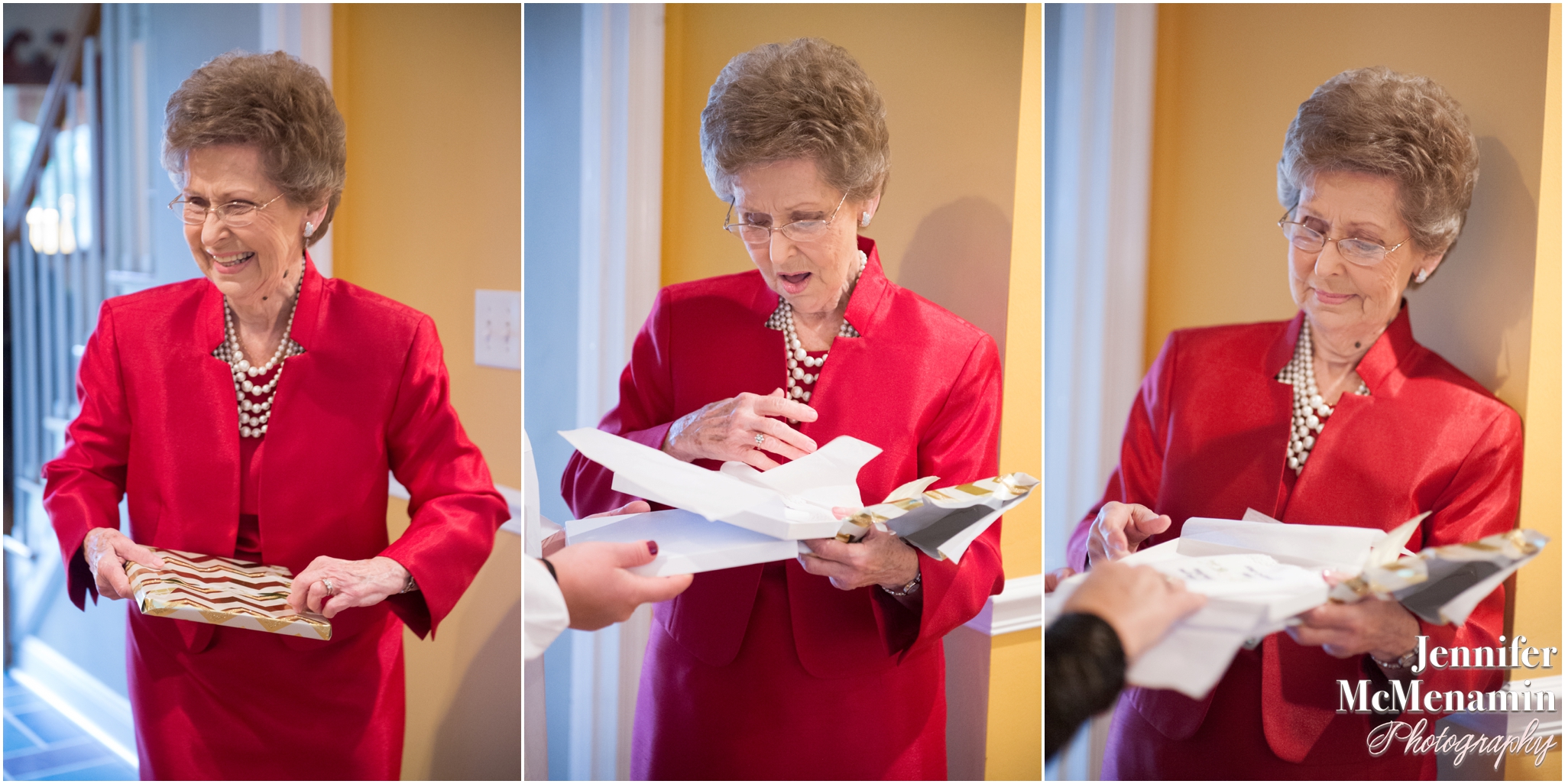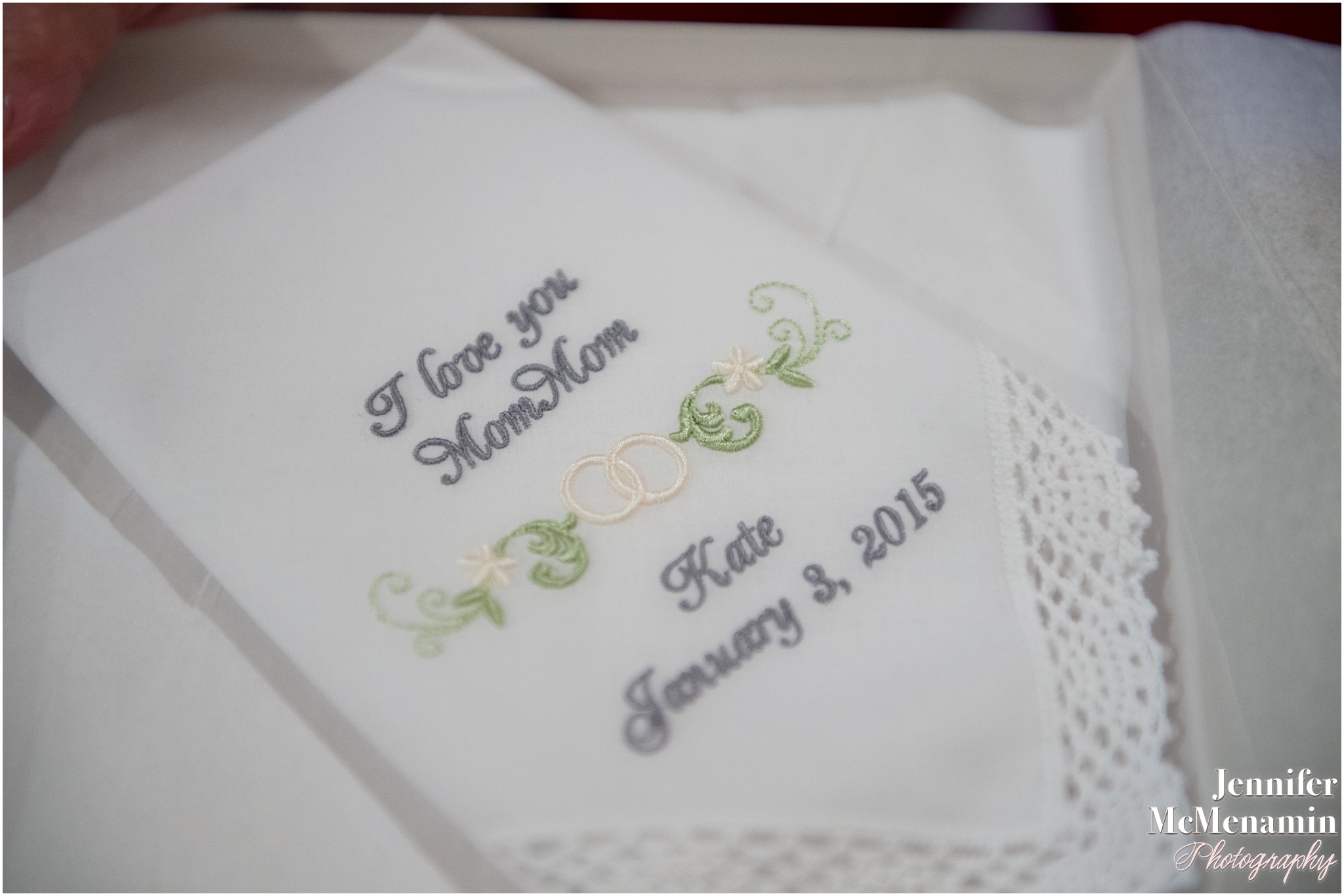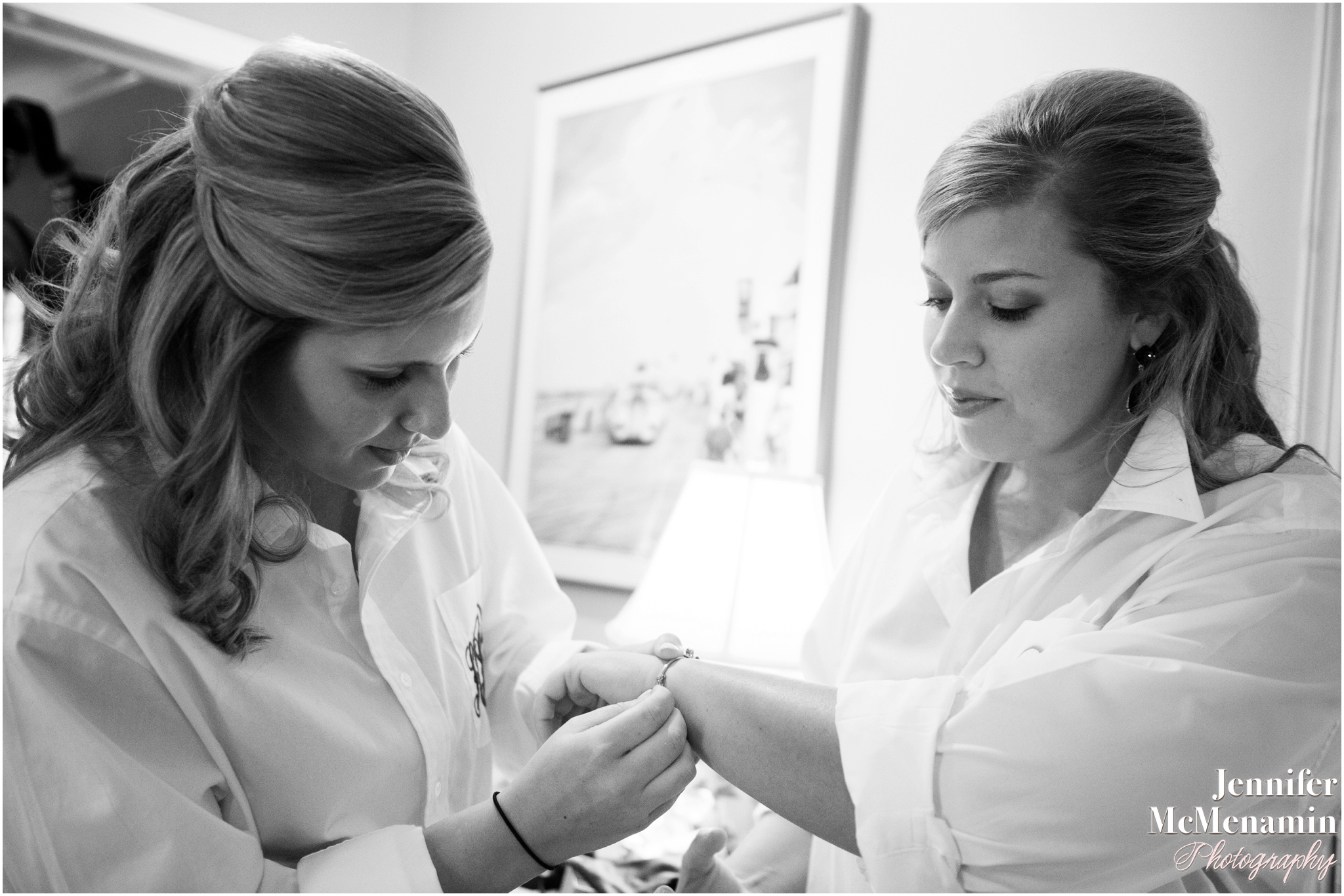 Then, it was Kate's turn to open a gift from Brent — a beautiful watch (as if they needed any more signs that they're perfect for each other!).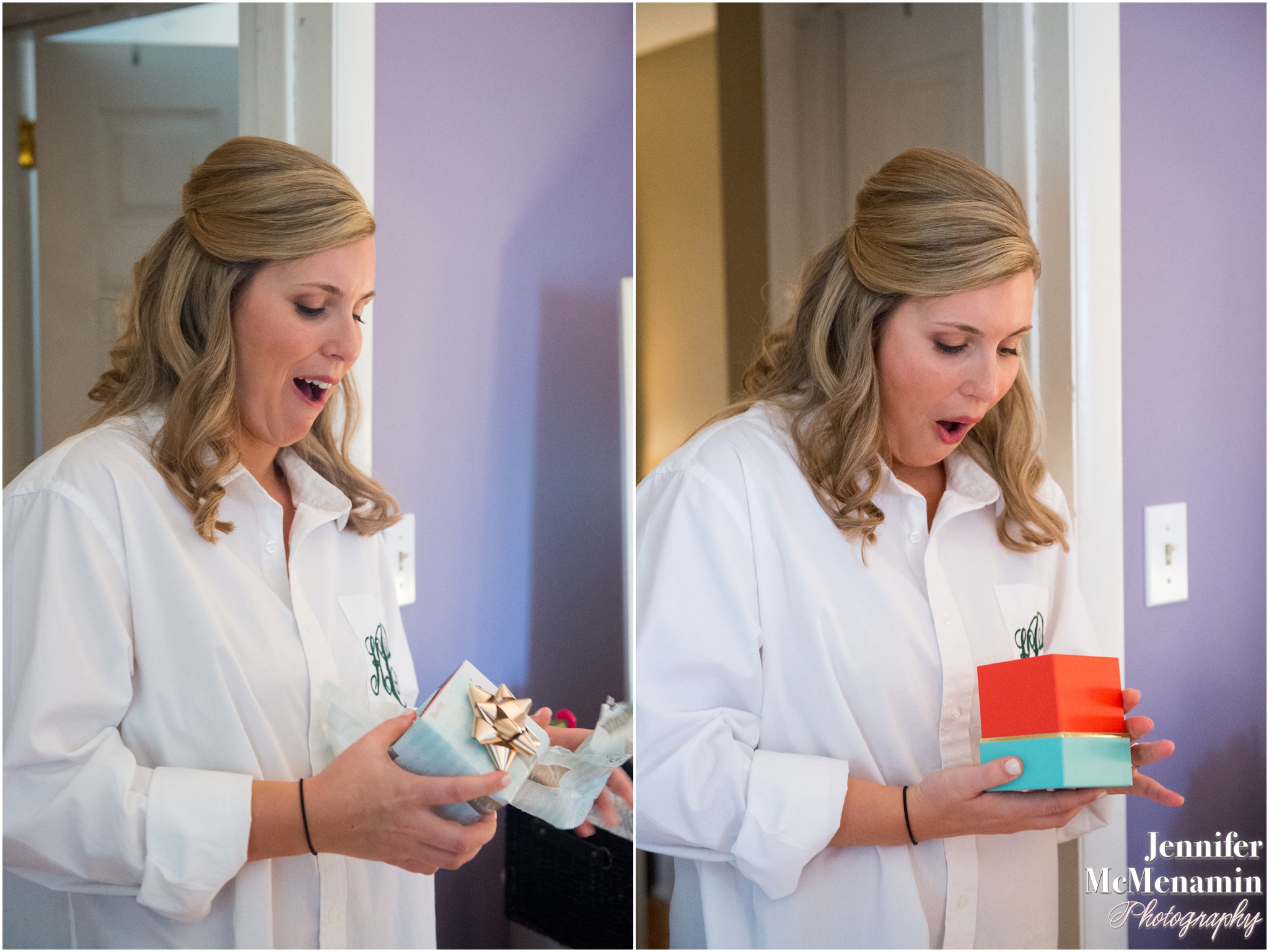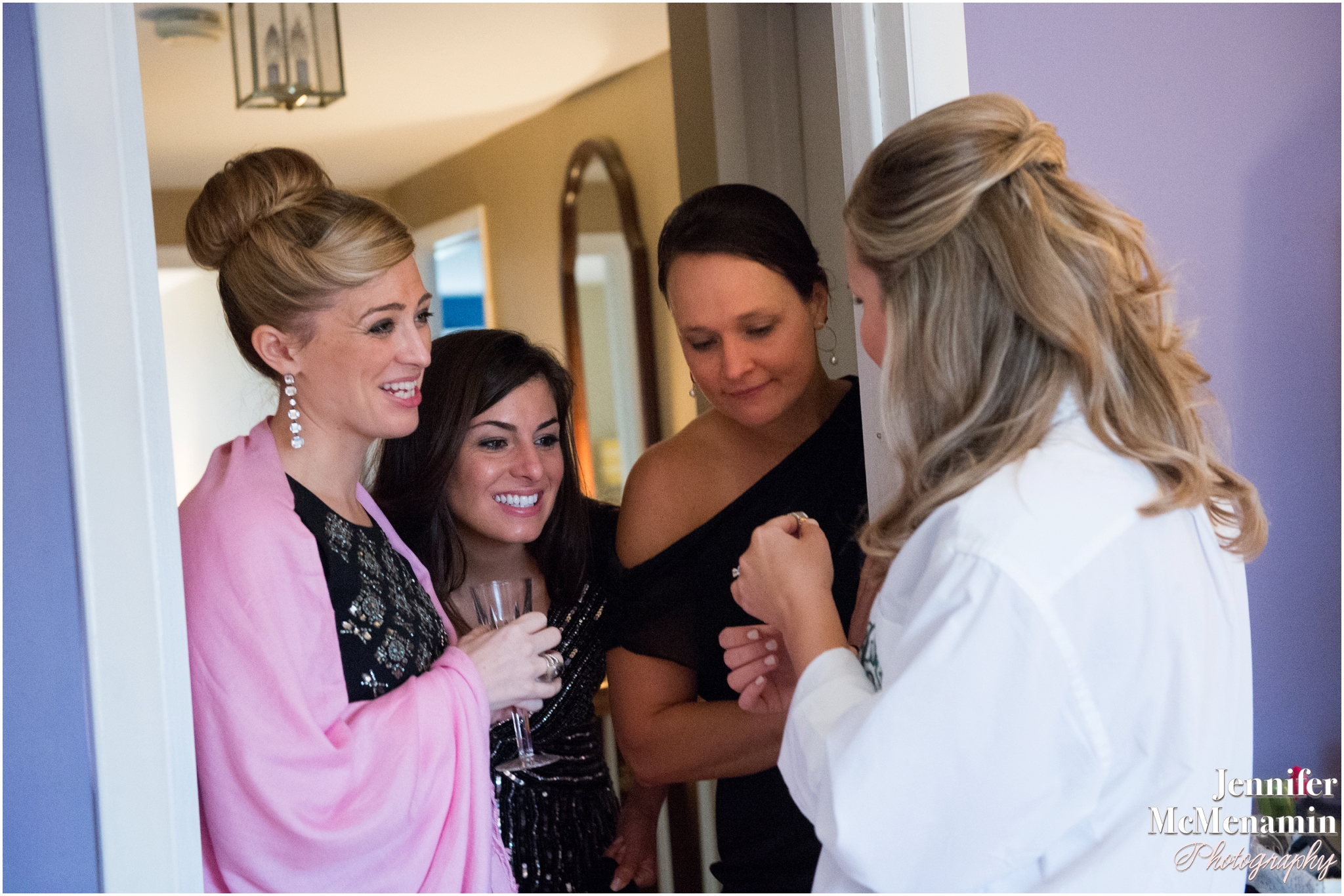 And in a nod to the groom's outerwear preferences, a friend gave Kate a custom garter — her own little piece of Patagonia.

It is such a treat to work with clients who understand and value good light. Leo offered to move any piece of furniture in the house and hang towels as blackout curtains, if need be, so I'd have good light to photograph Kate getting ready with her sisters. All it took was moving the dog's bed and raising a window curtain. Gorgeousness.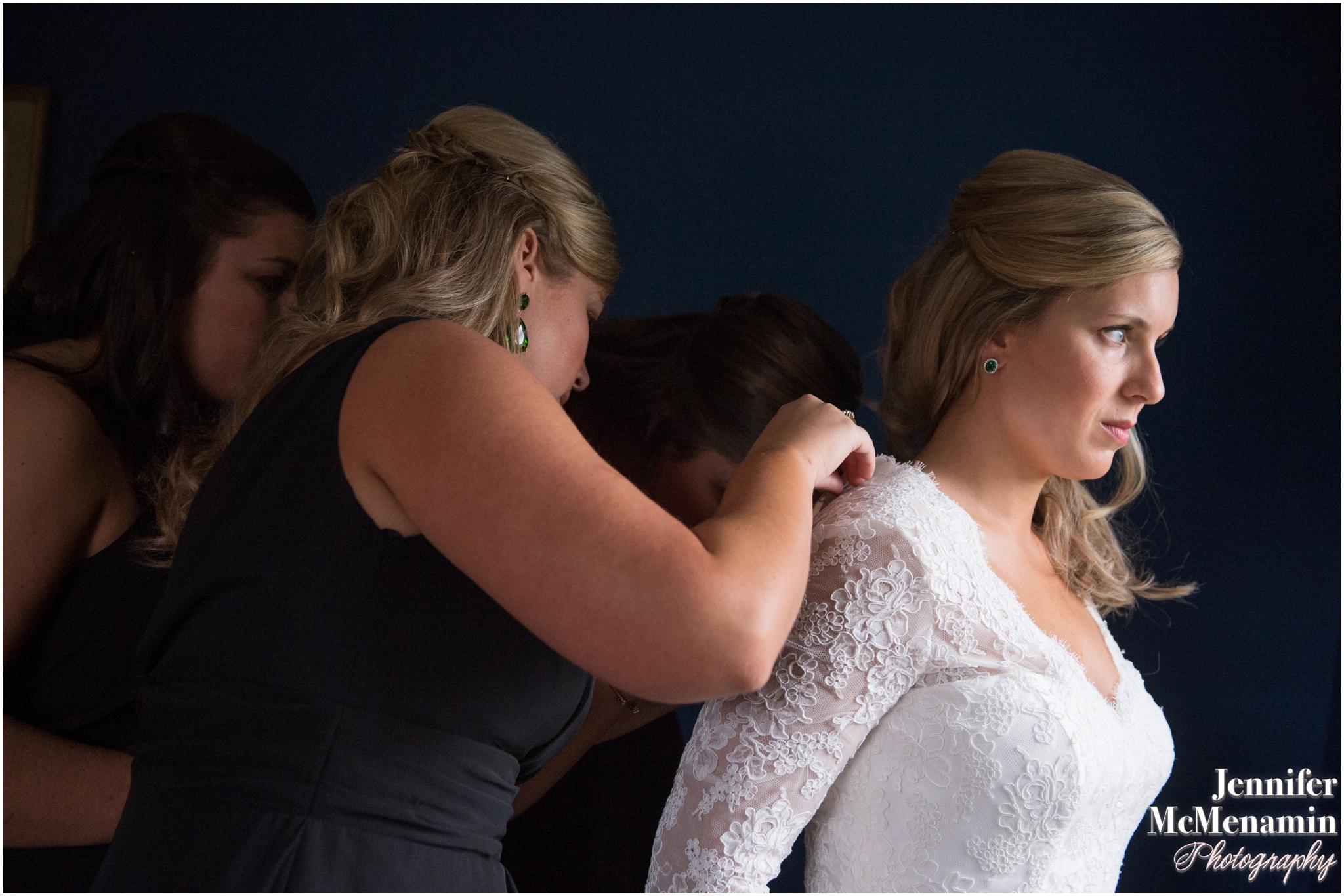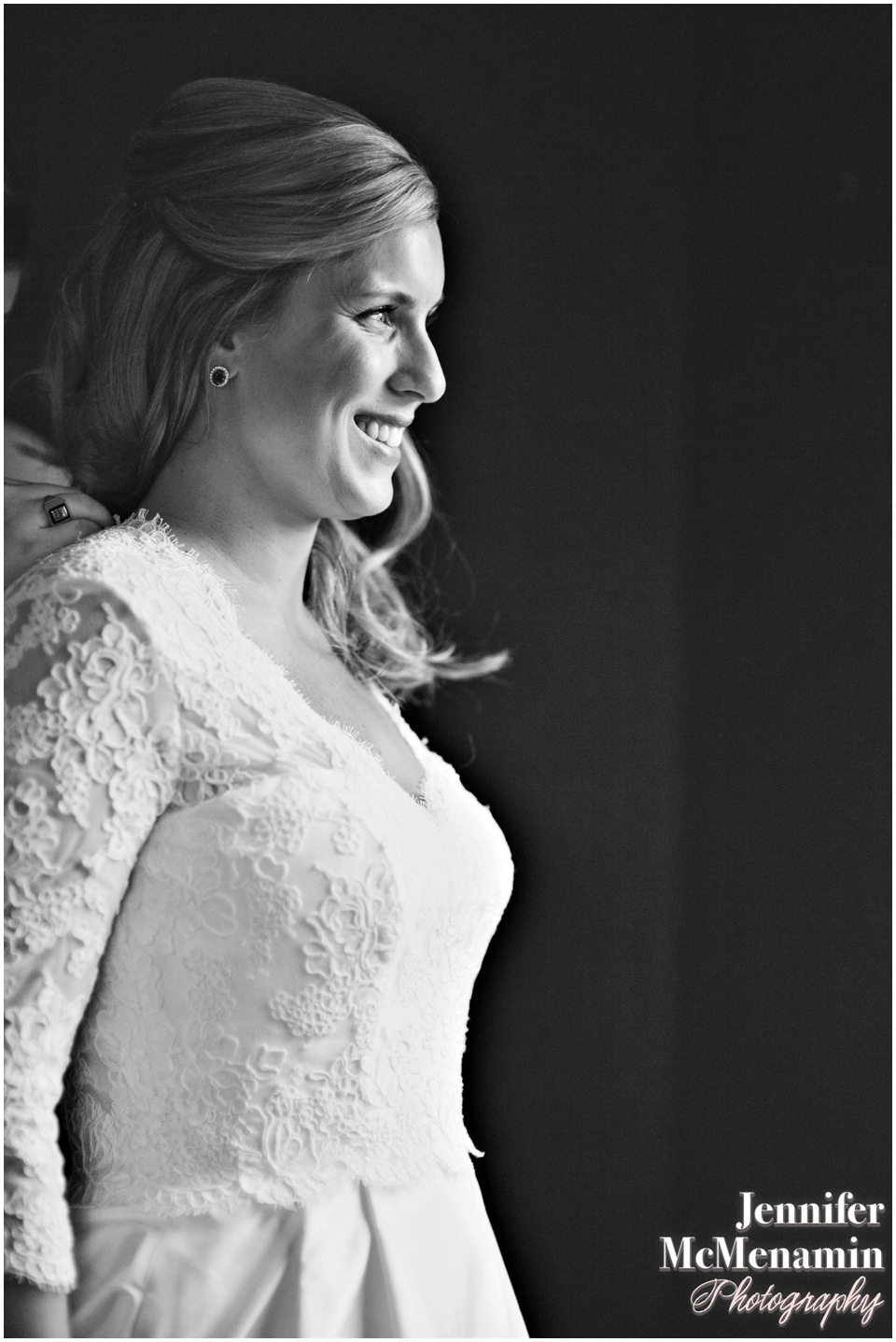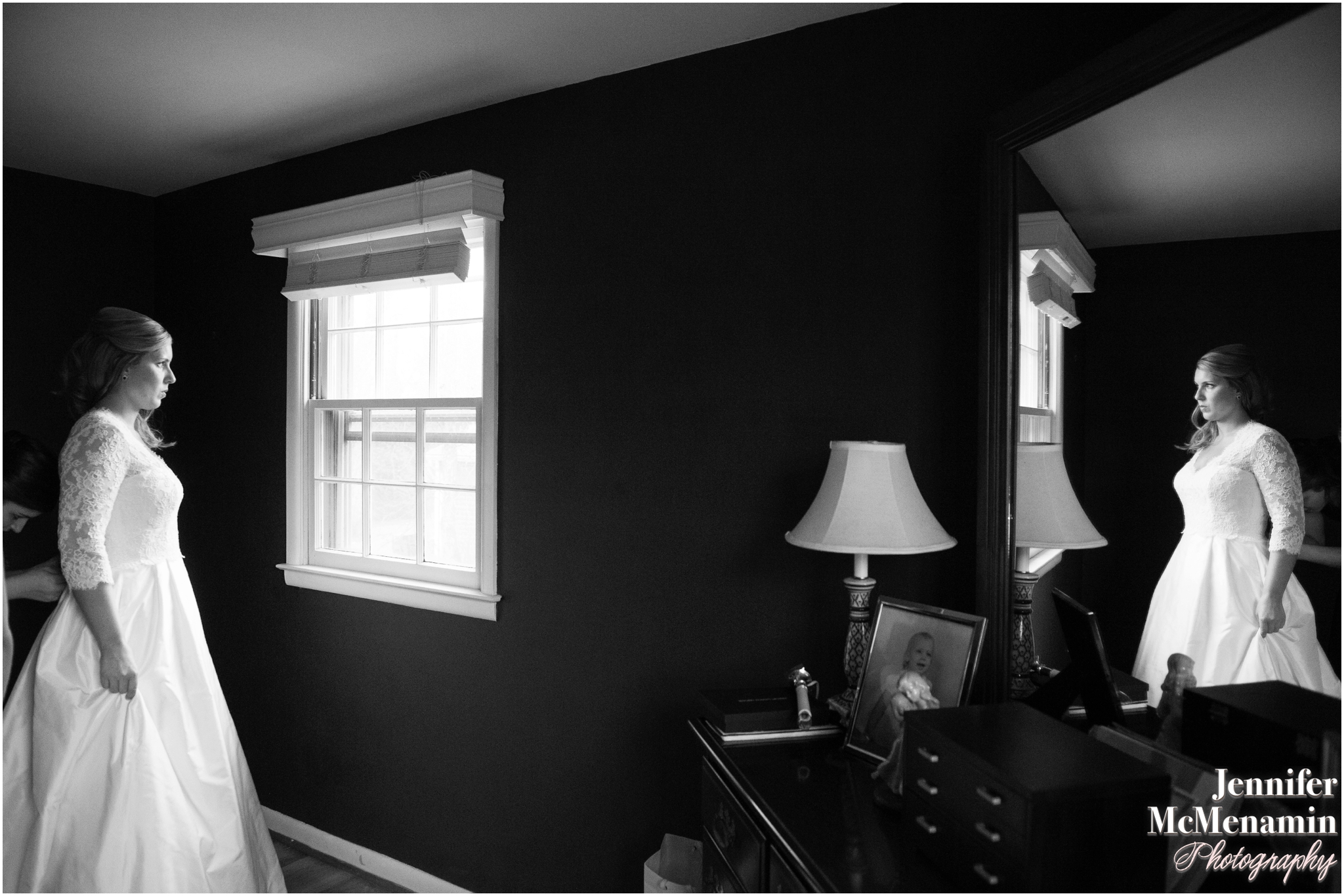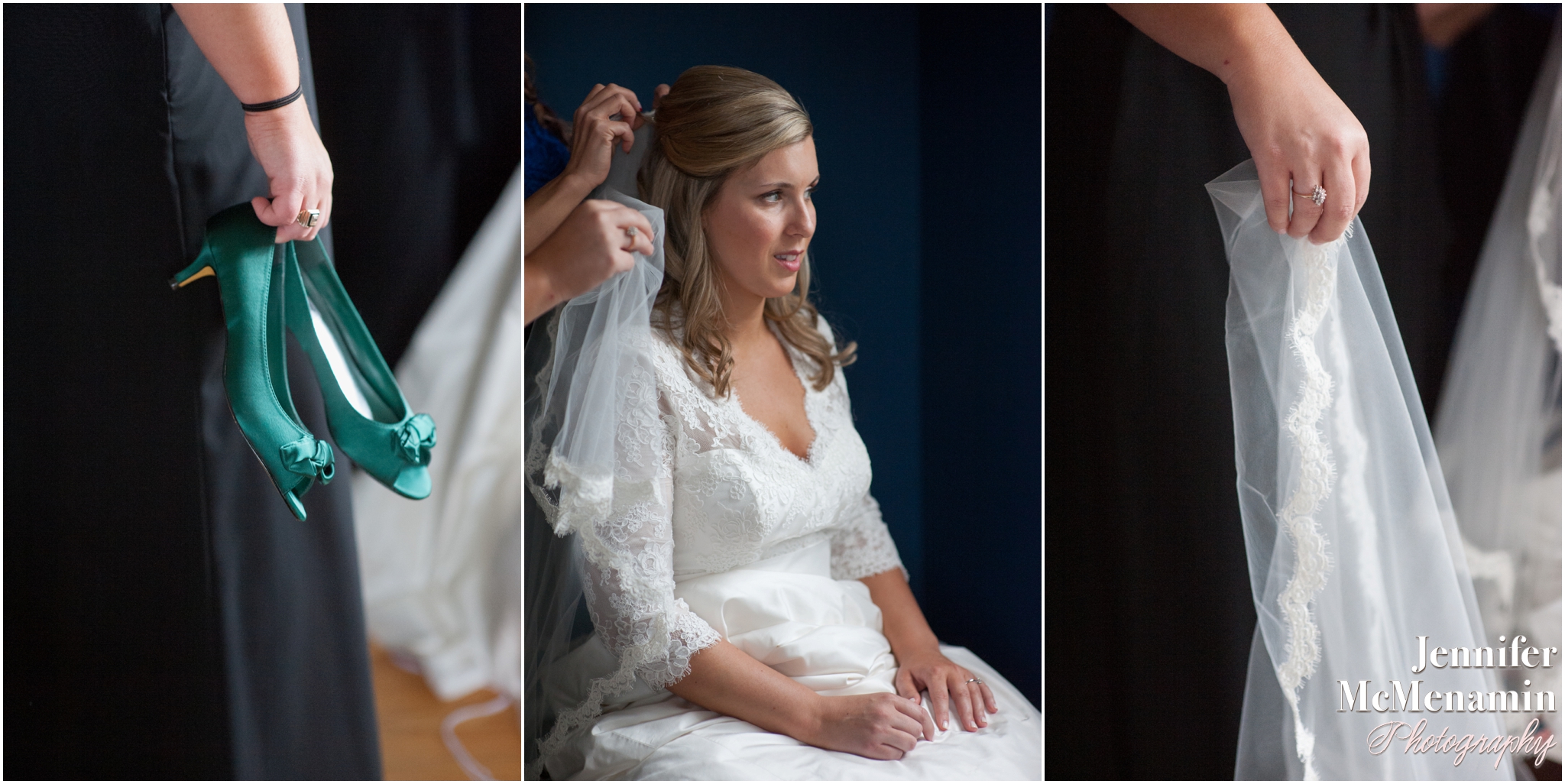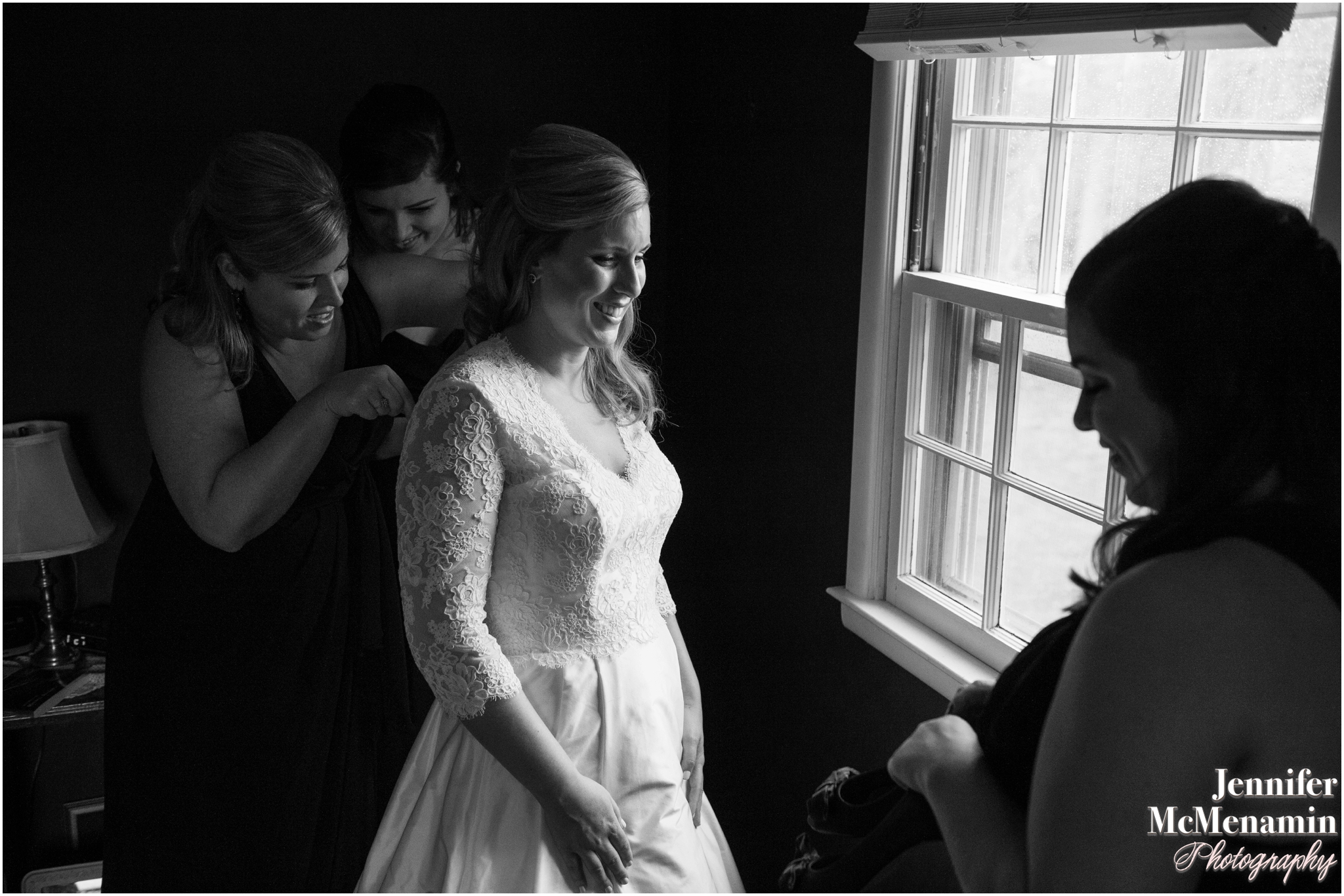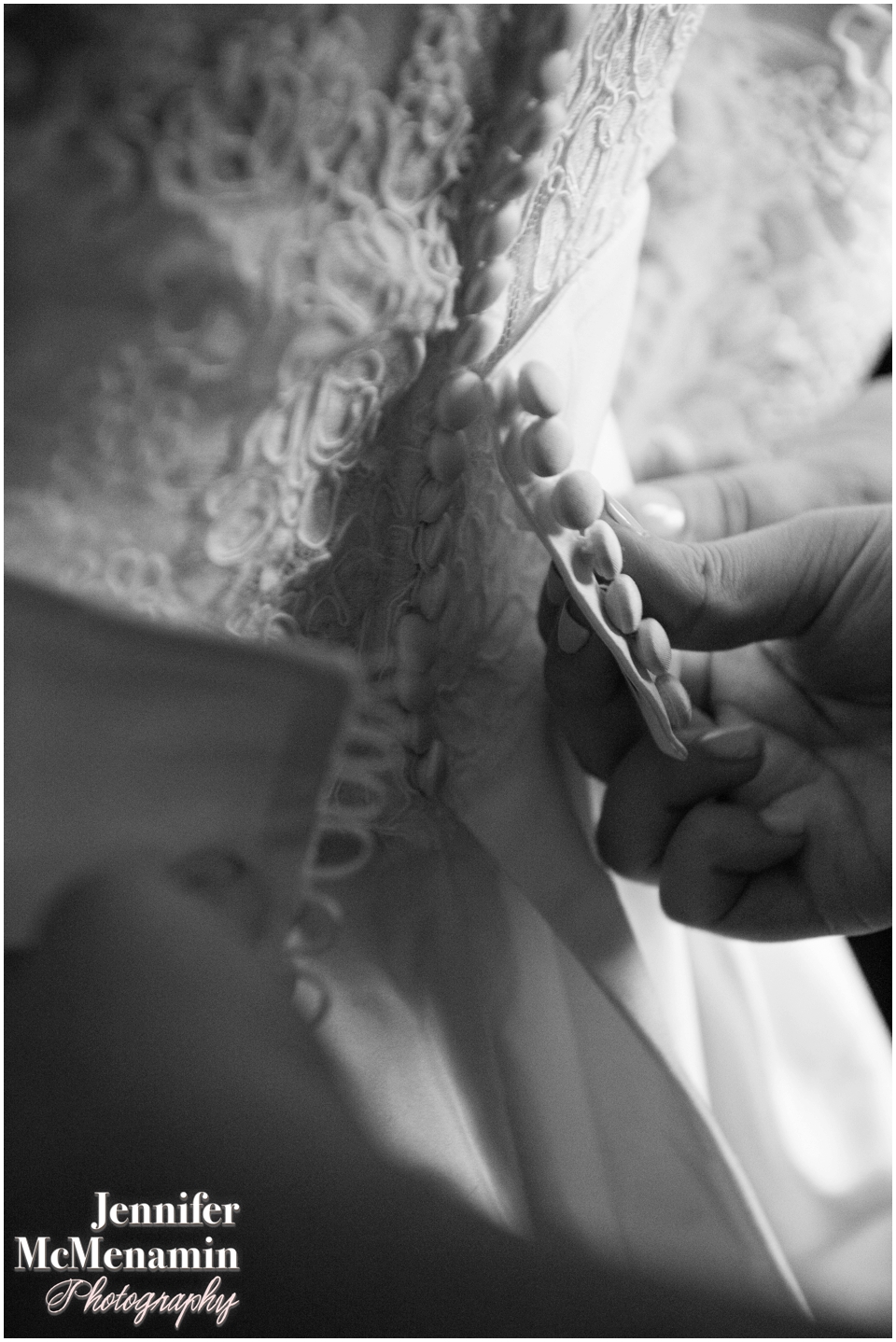 The bride, looking absolutely lovely.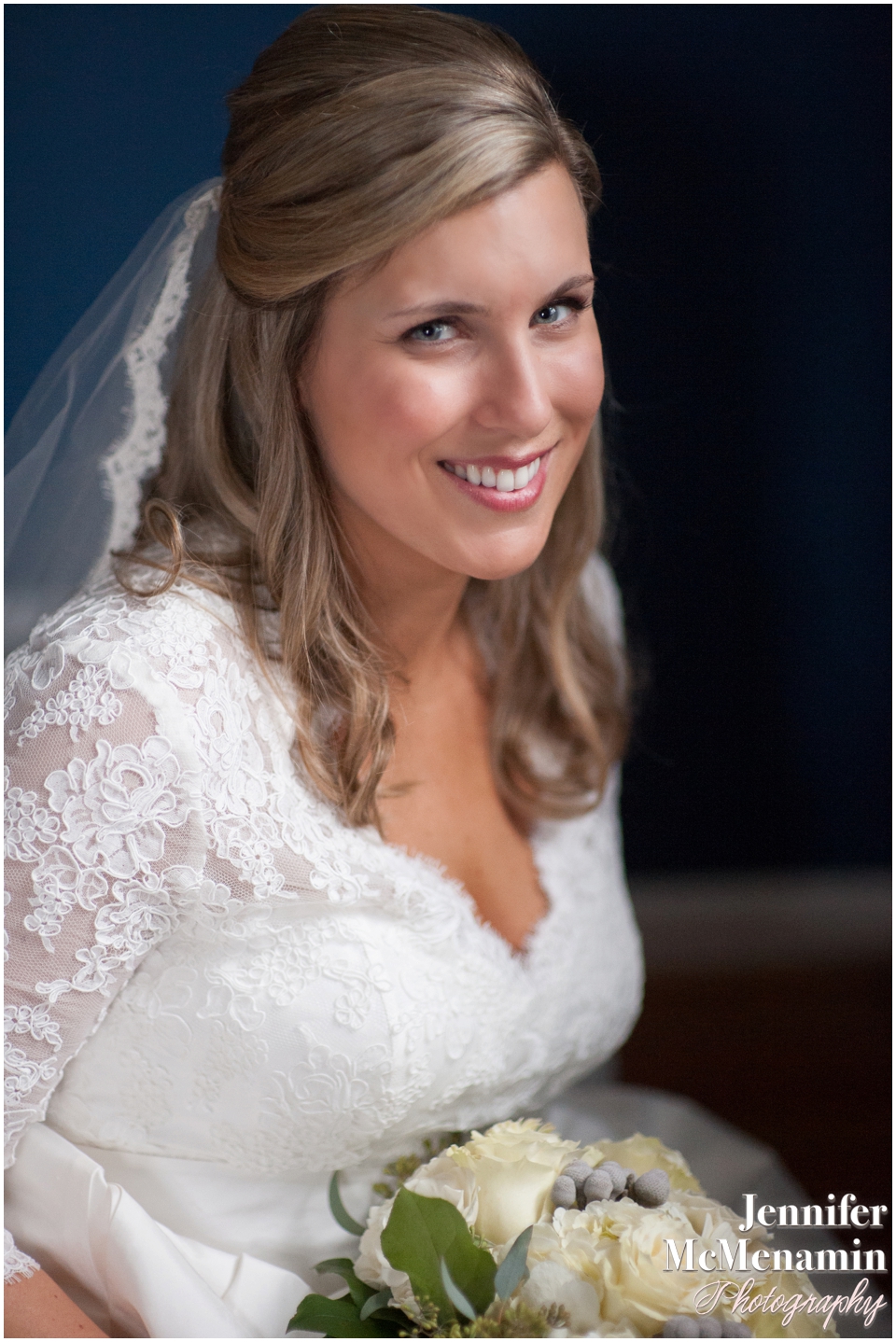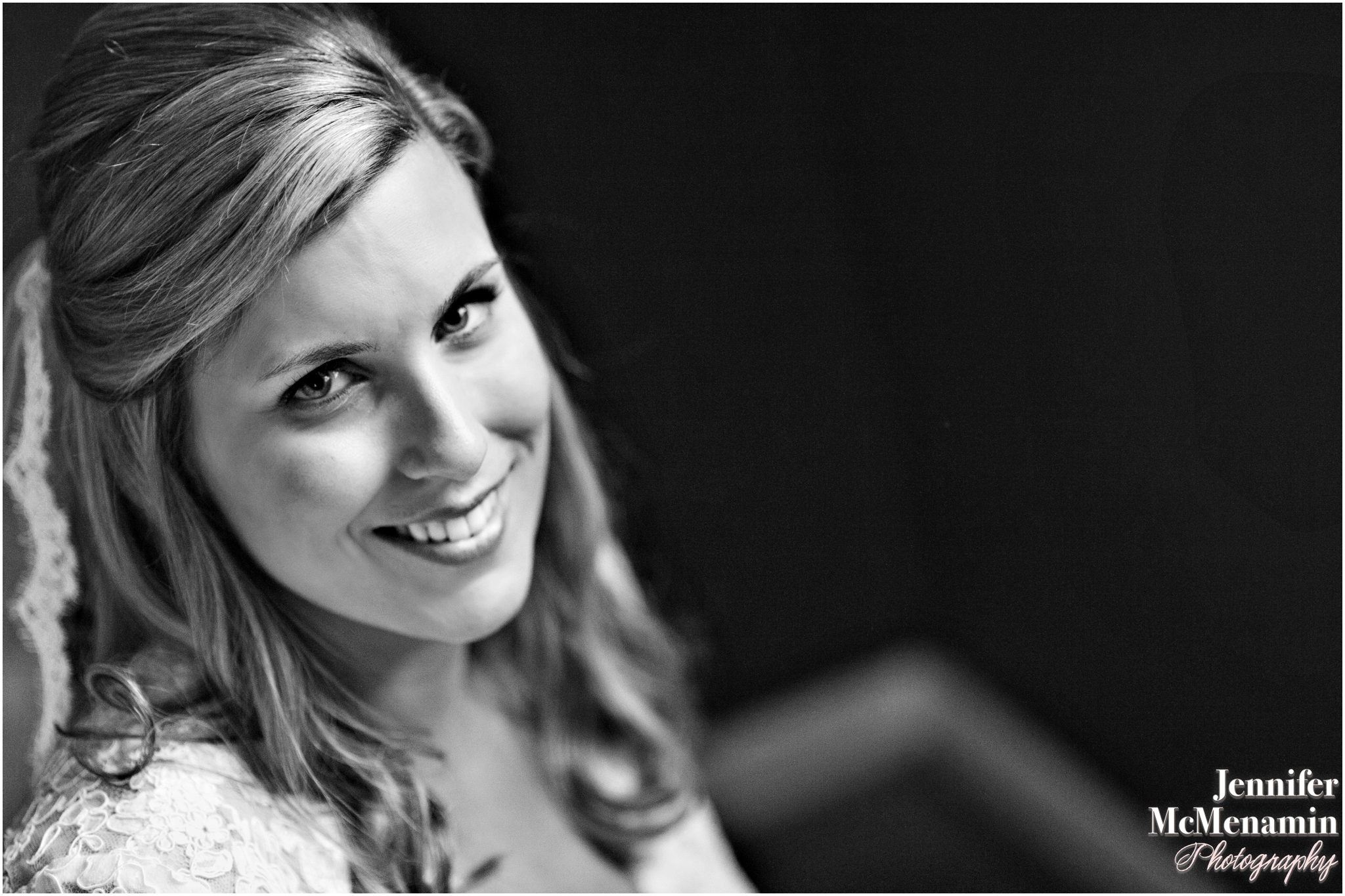 Upon seeing his daughter for the first time in her wedding gown, Leo pronounced that she looked just the same as she did when she and her sister used to marry each other in their living room as little girls.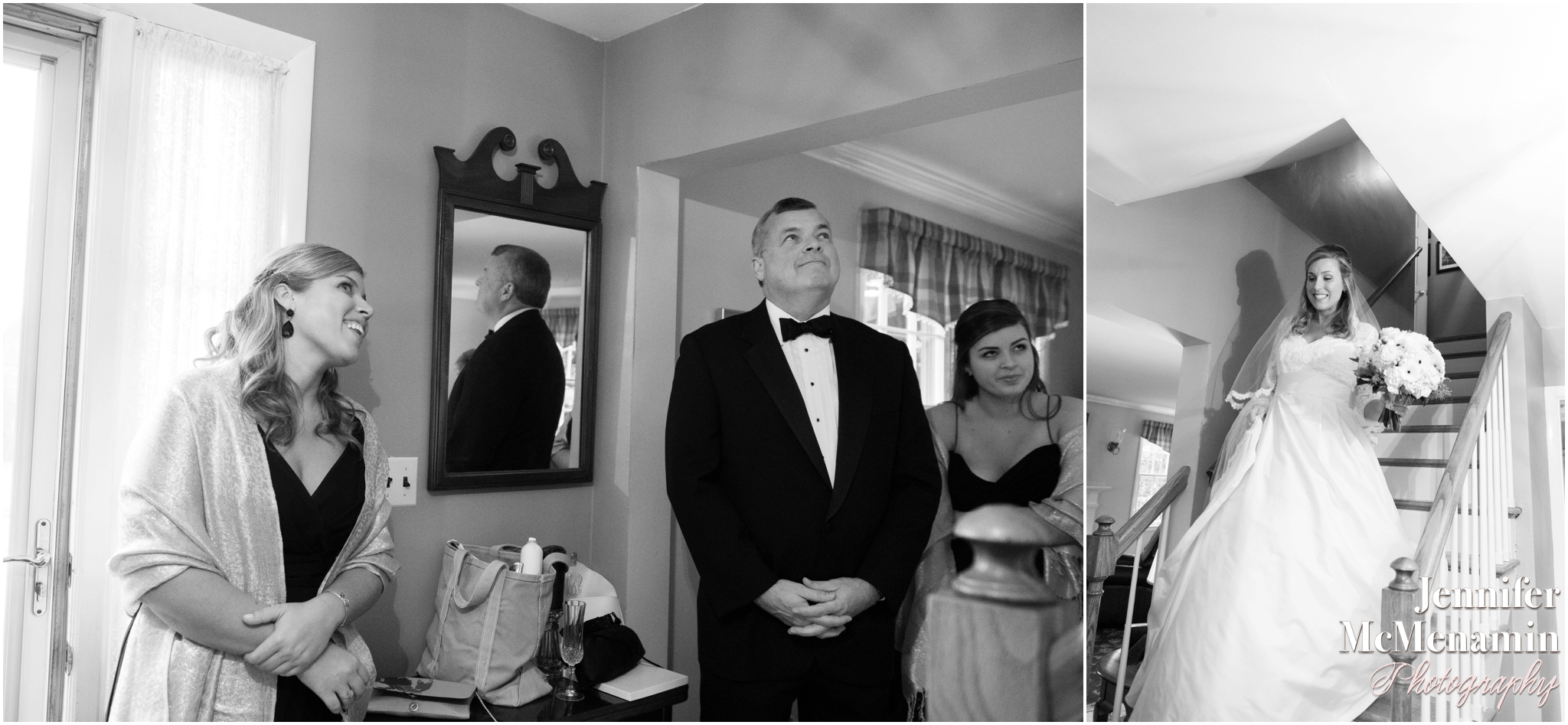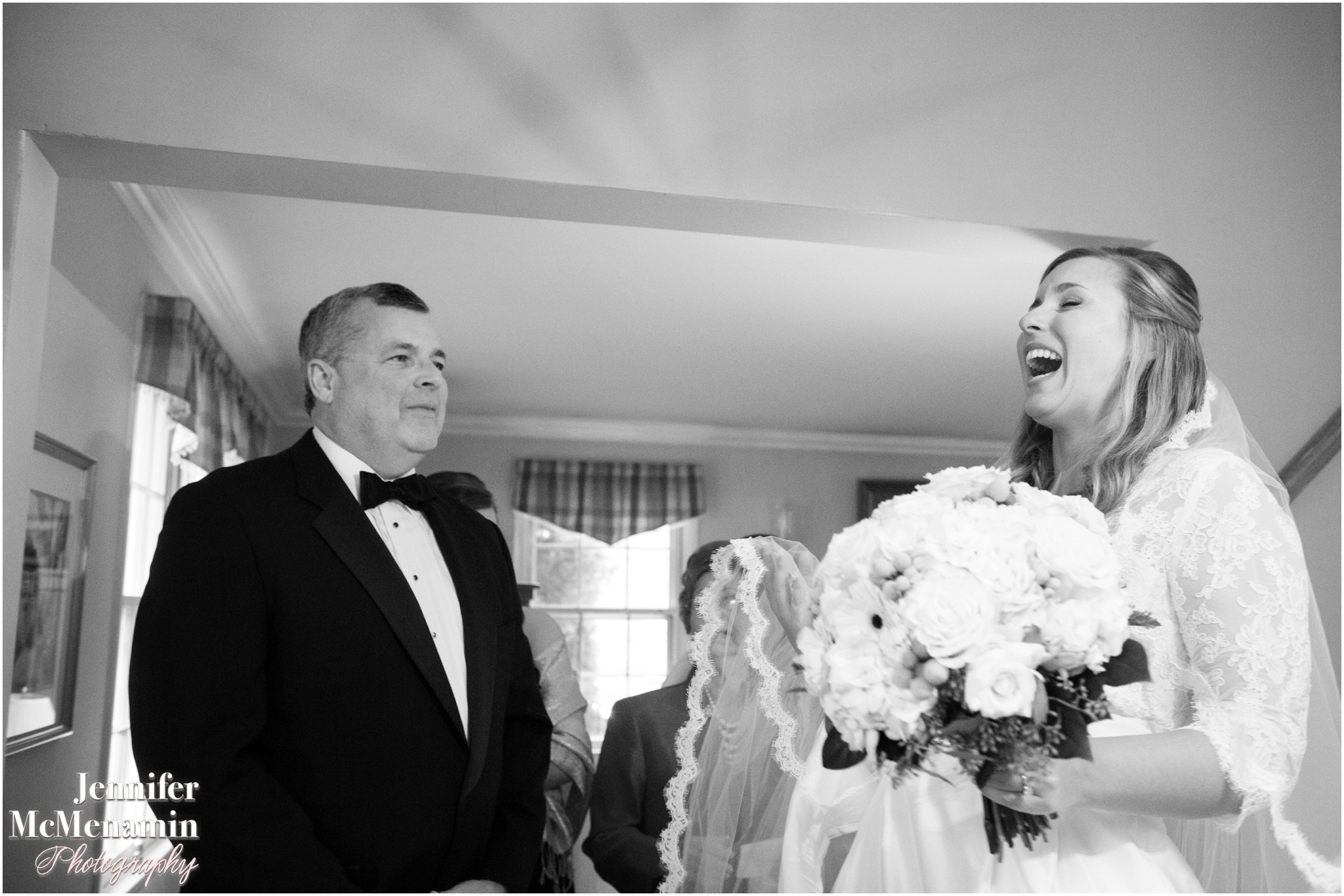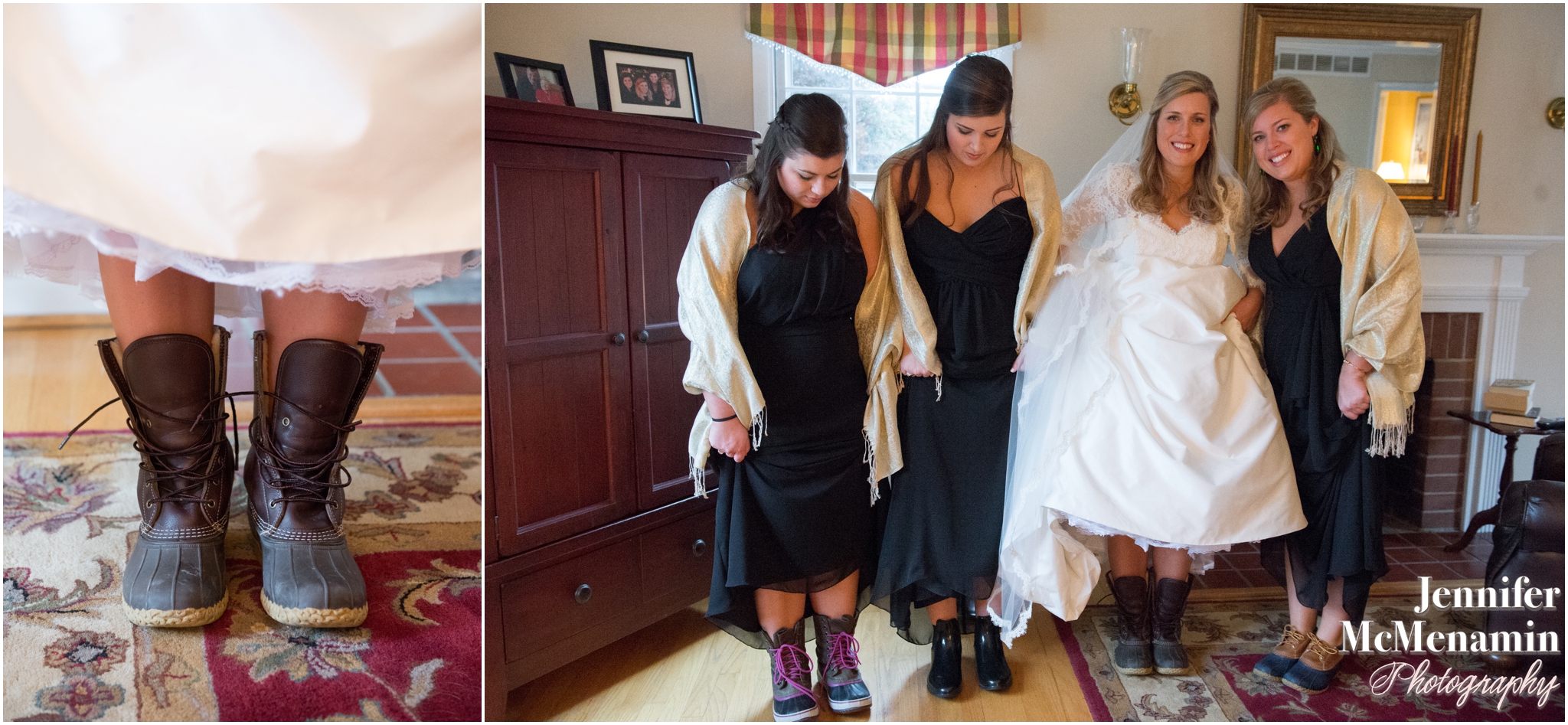 Kate and her beloved Bernie.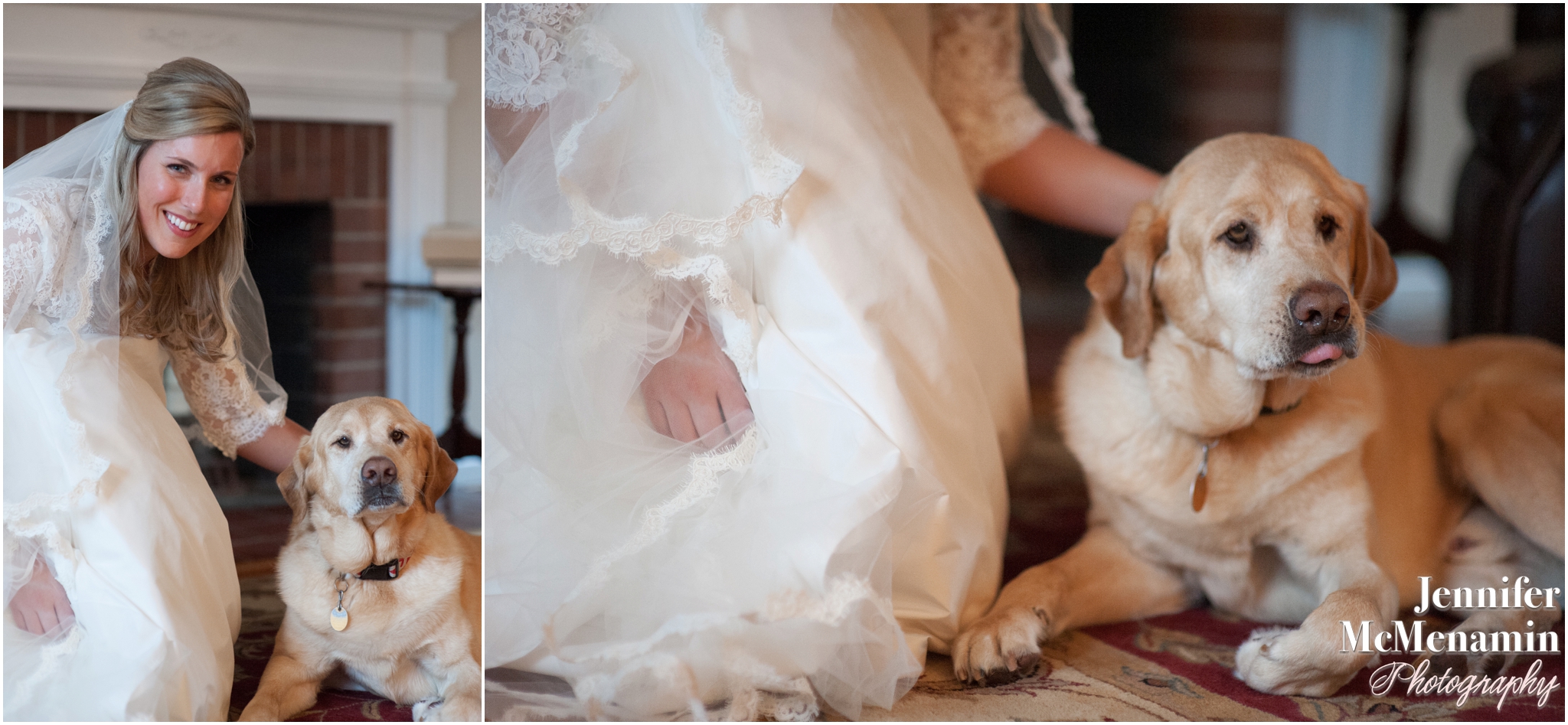 And then it was time to head to the church.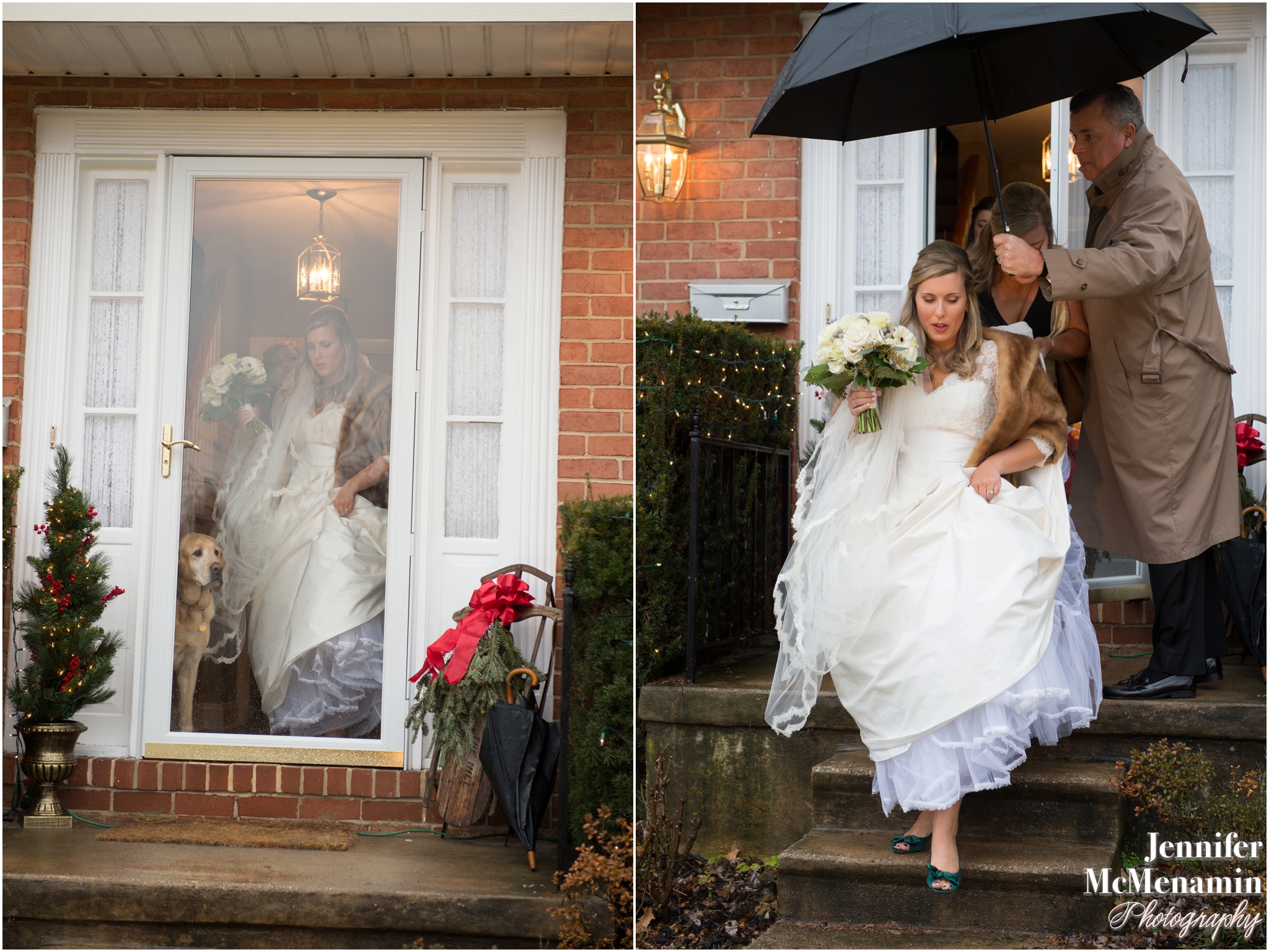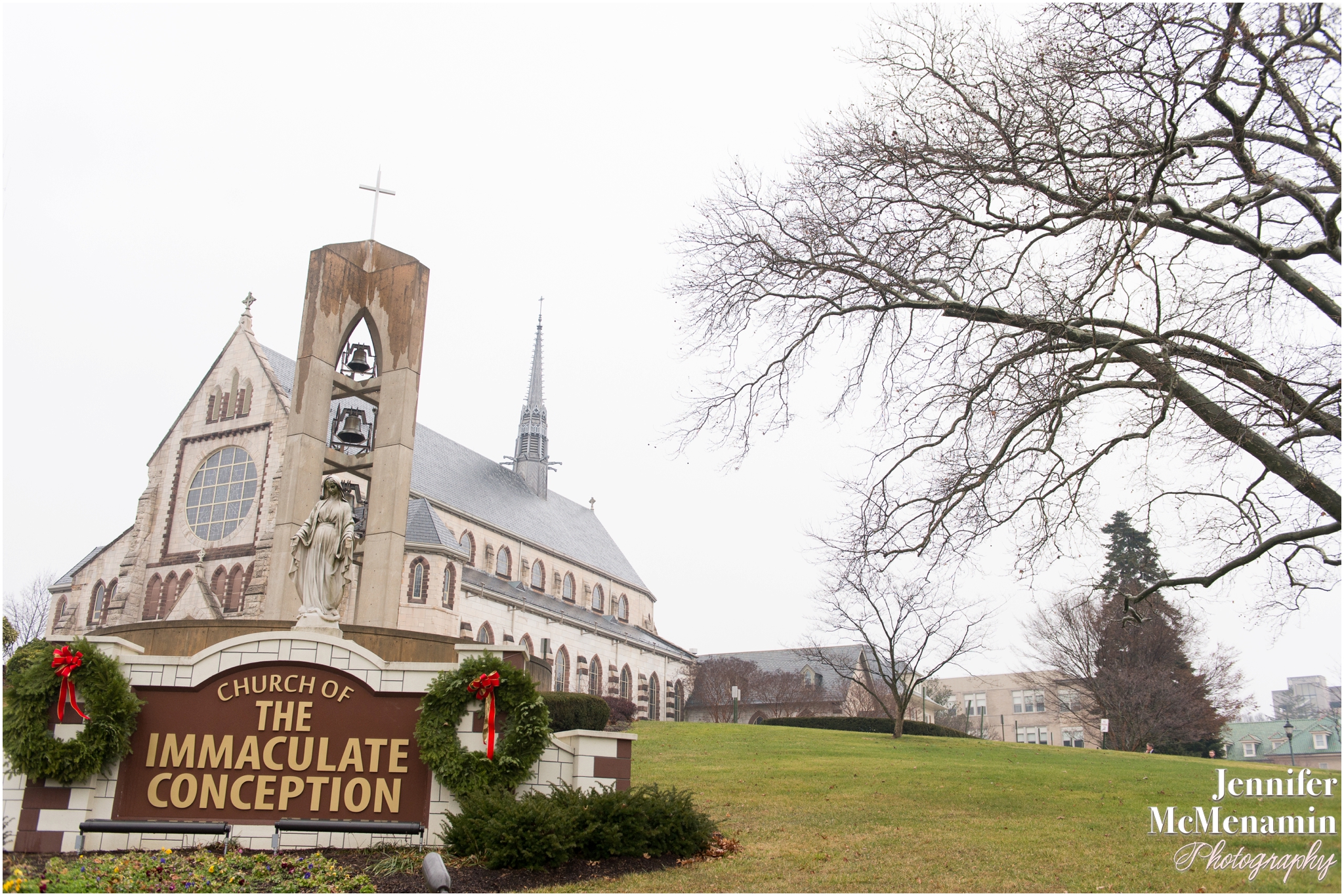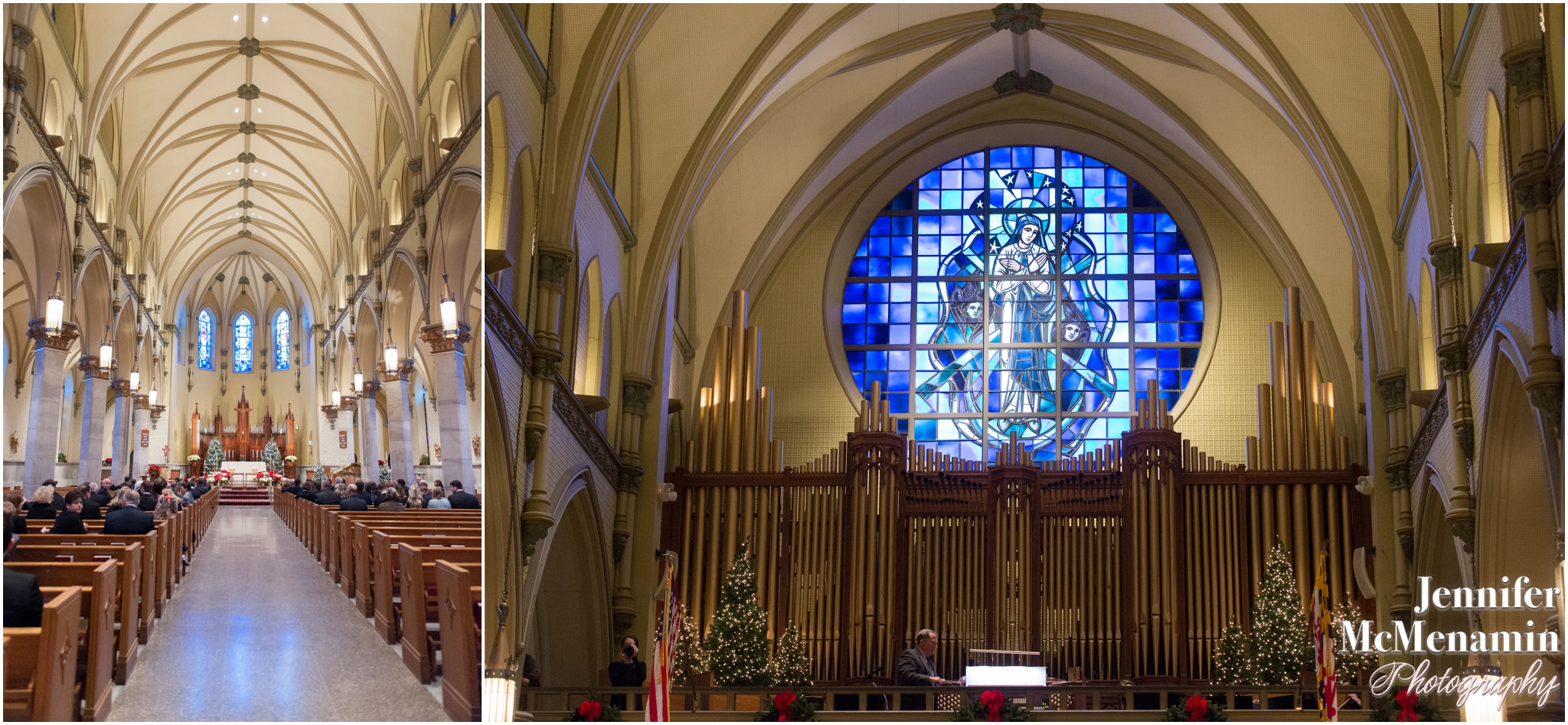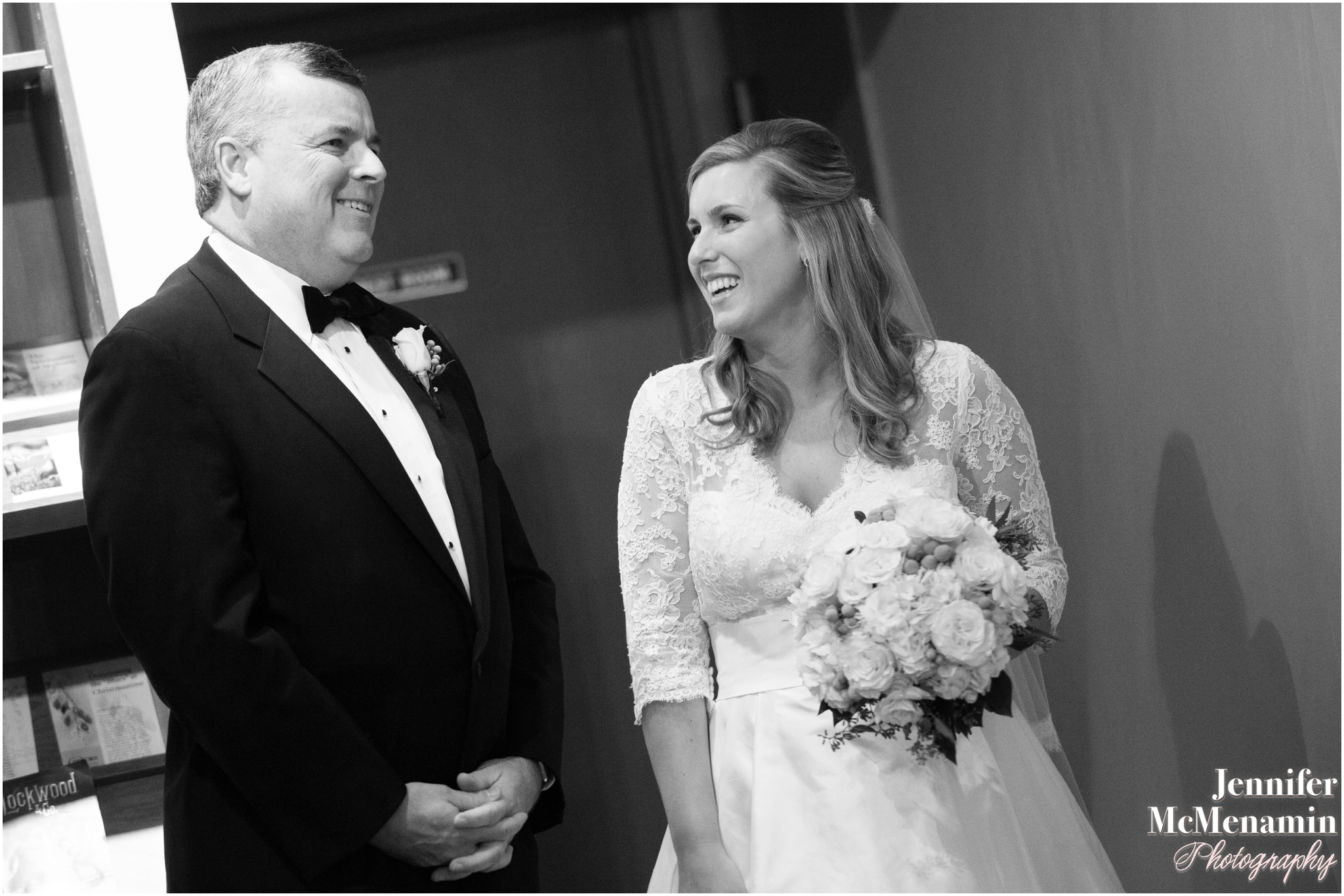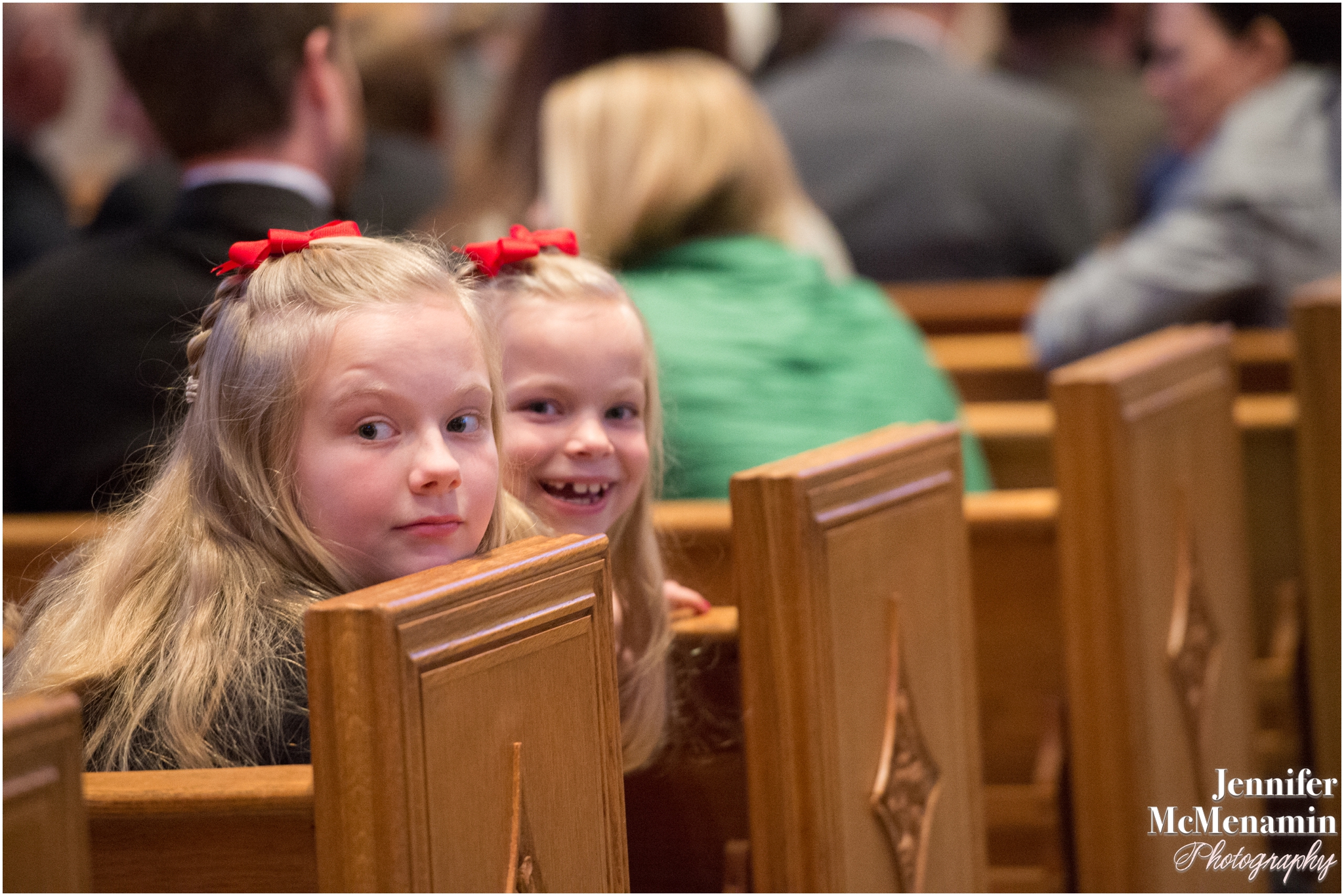 Kate and her father make their grand entrance in the beautiful Church of the Immaculate Conception.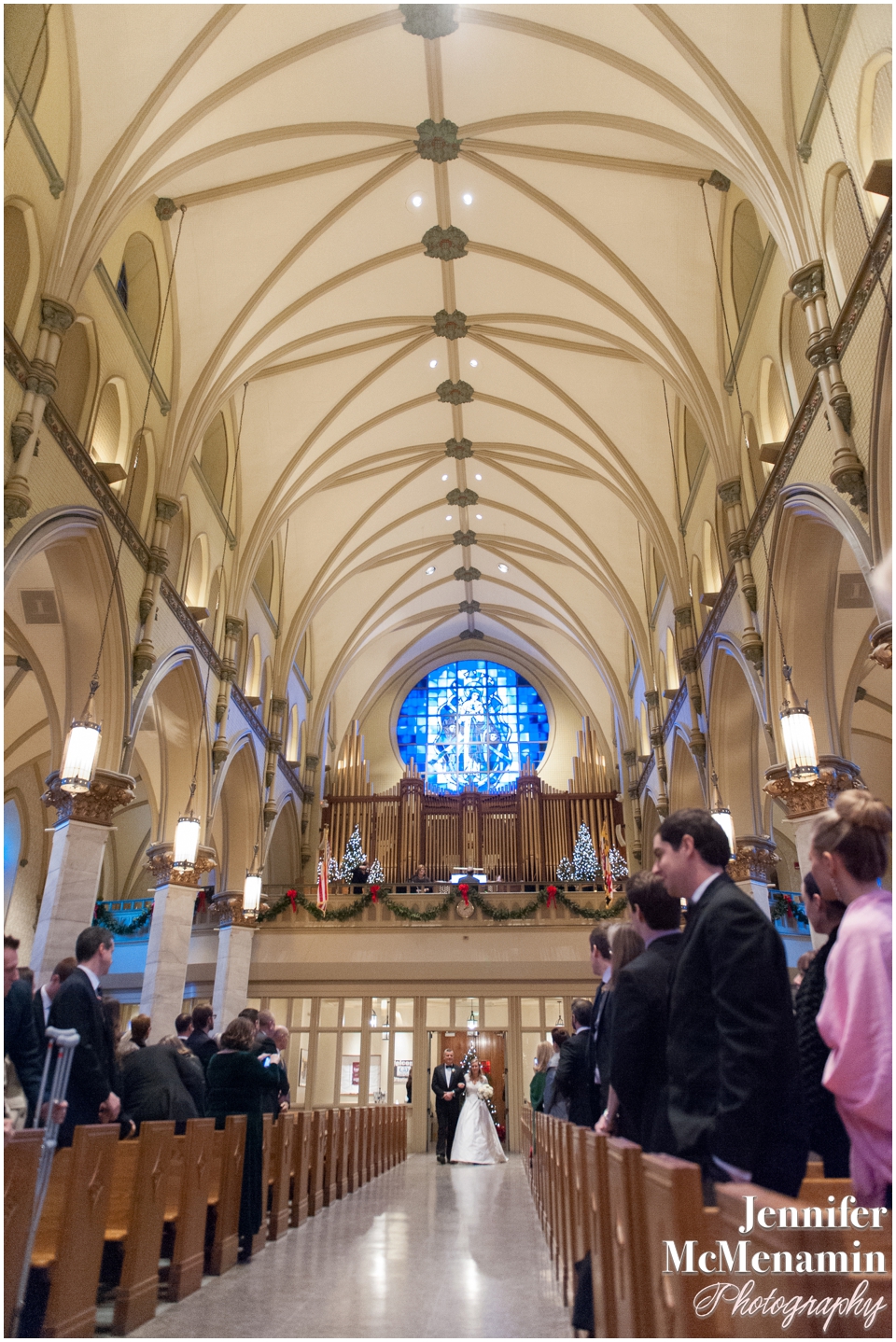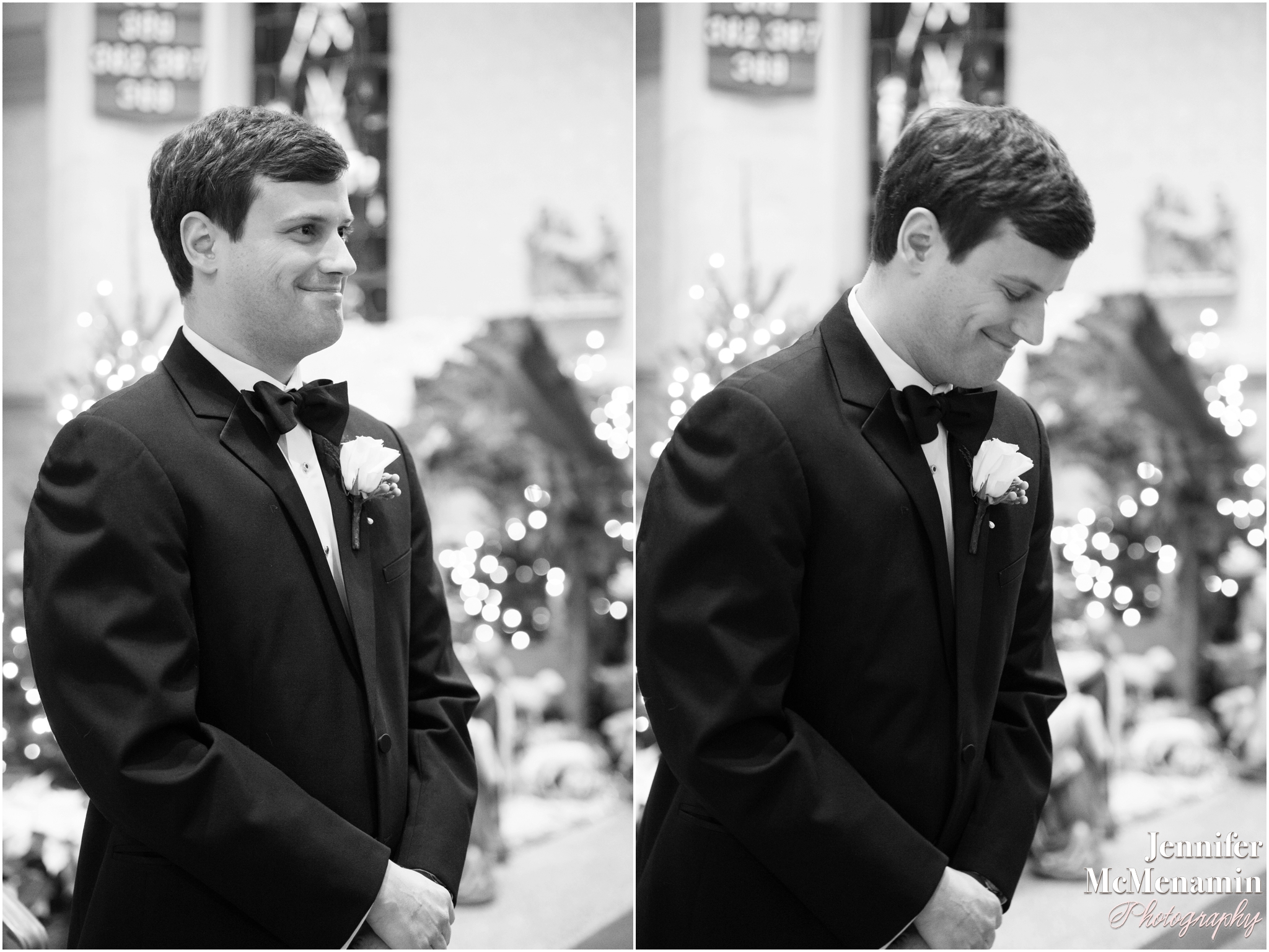 I love this next image that my wonderful assistant, Lindsay, shot from the choir loft.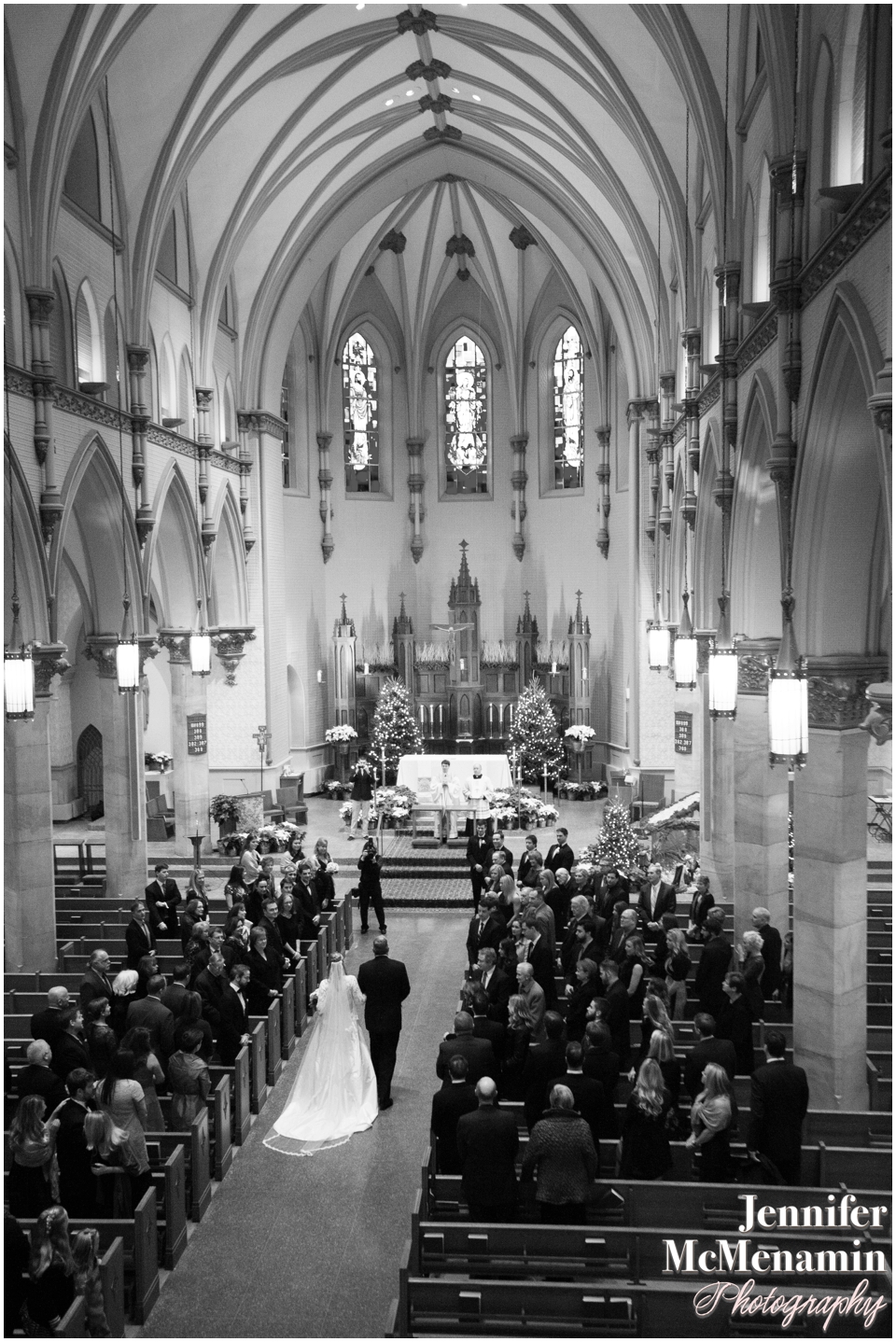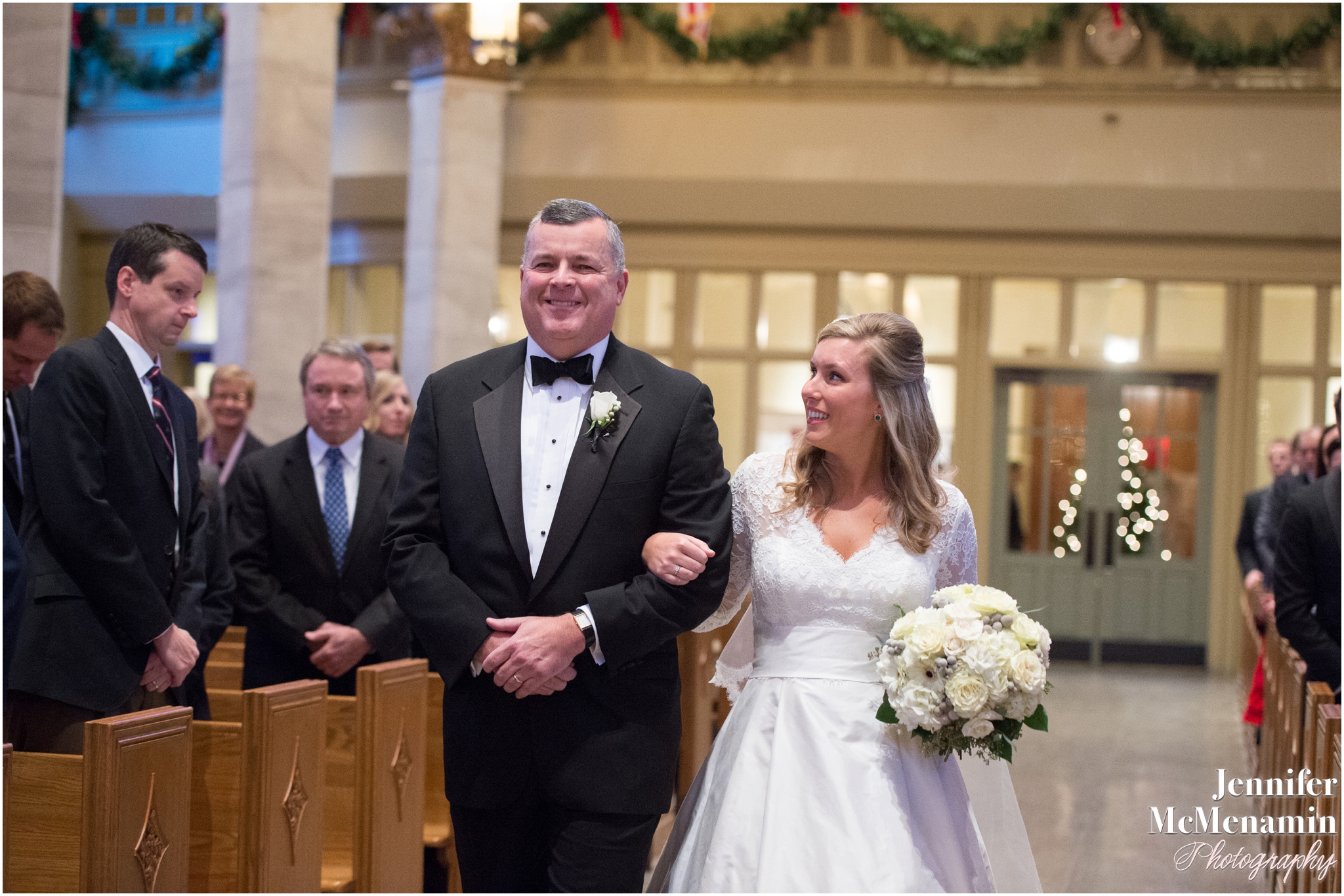 One last look at his girl before heading to his seat.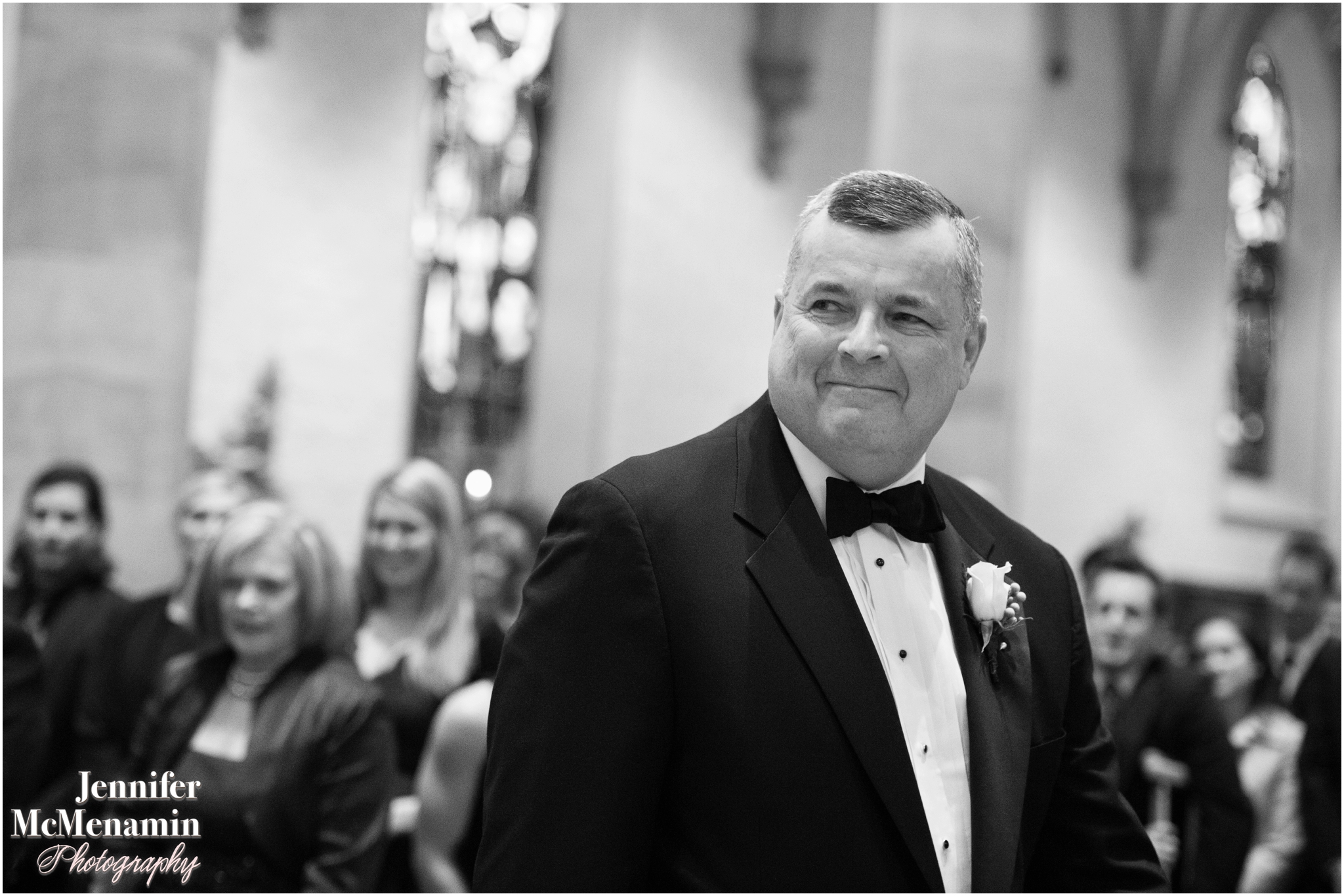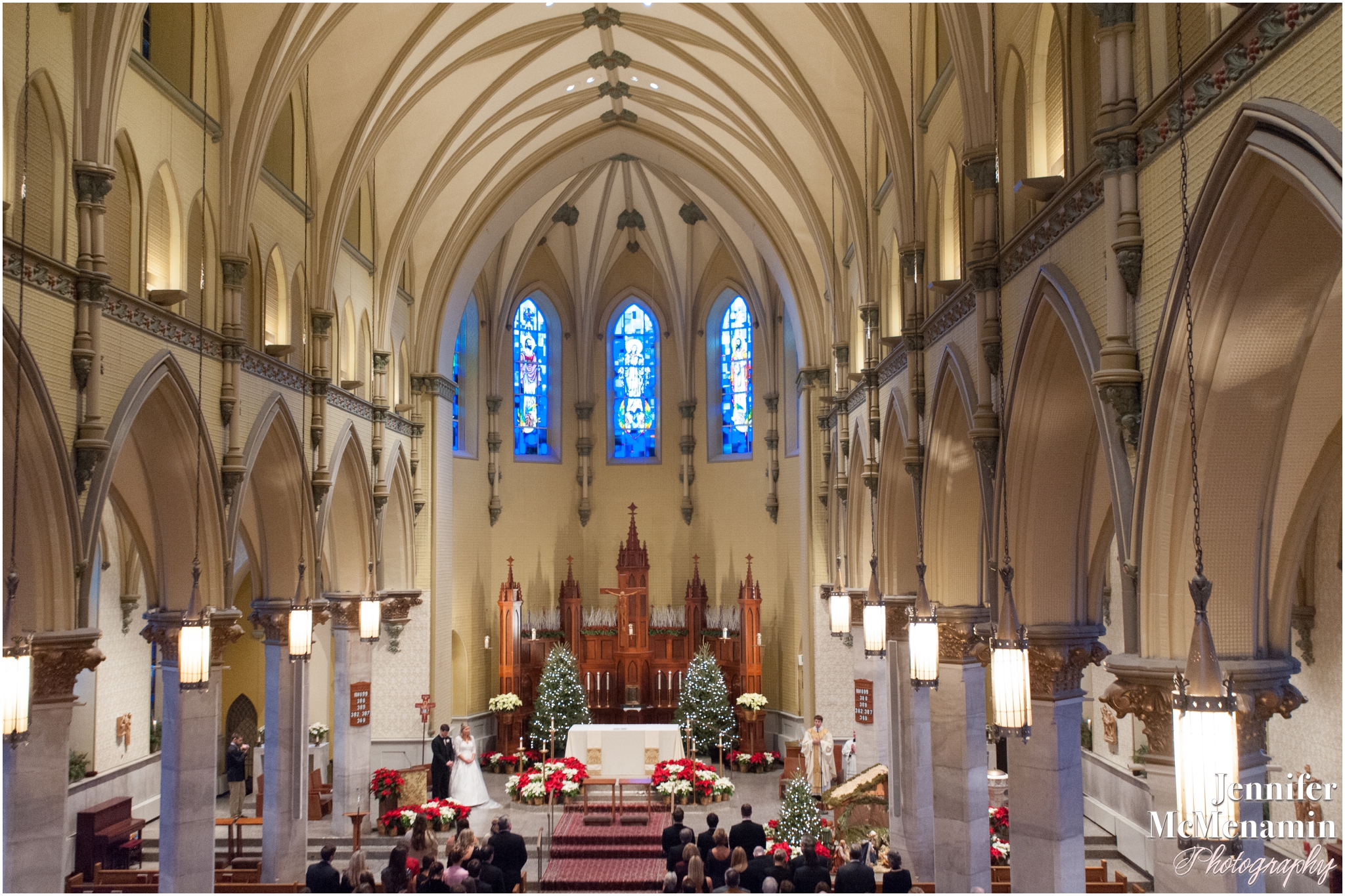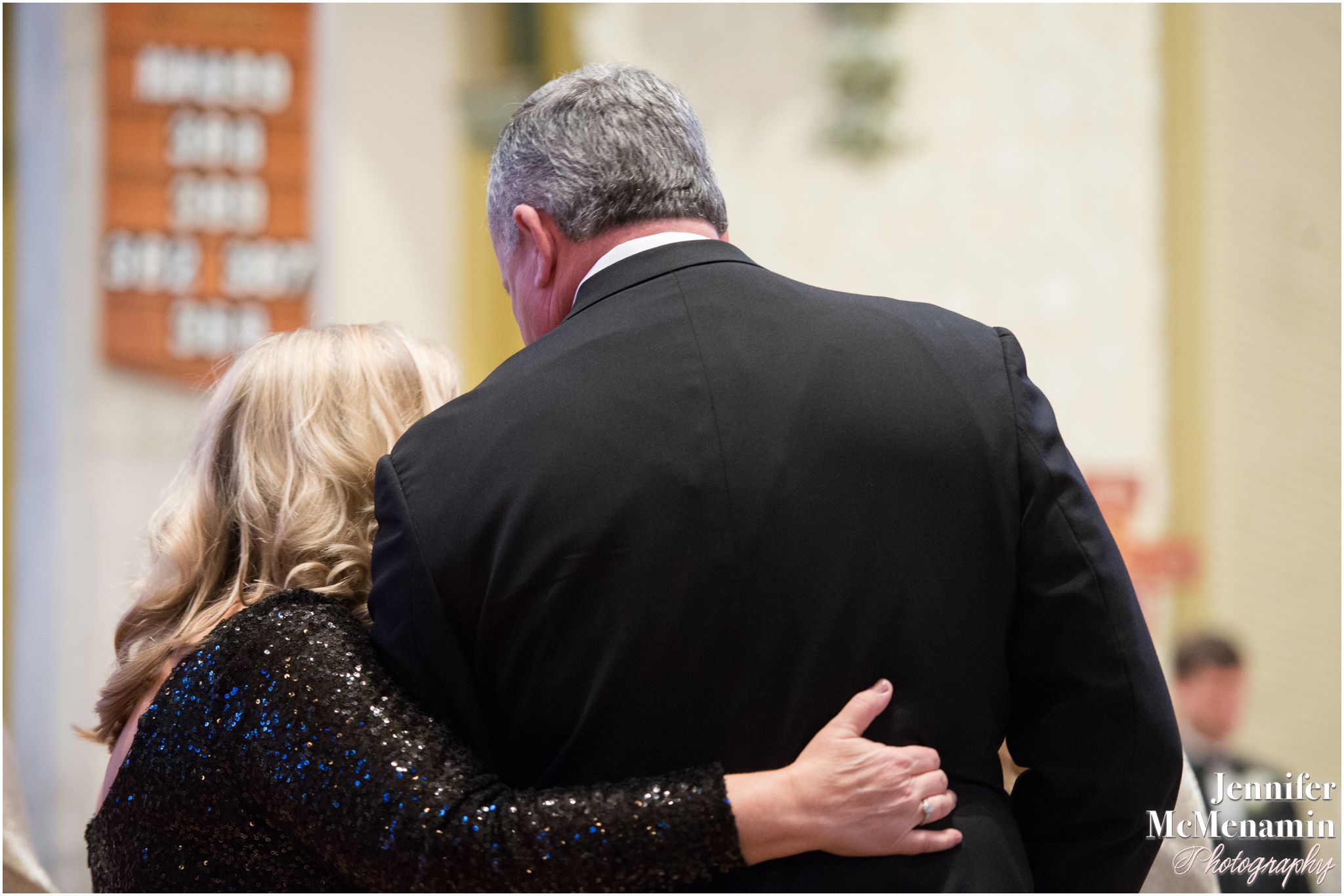 I love looking for, anticipating and capturing these little moments during ceremonies.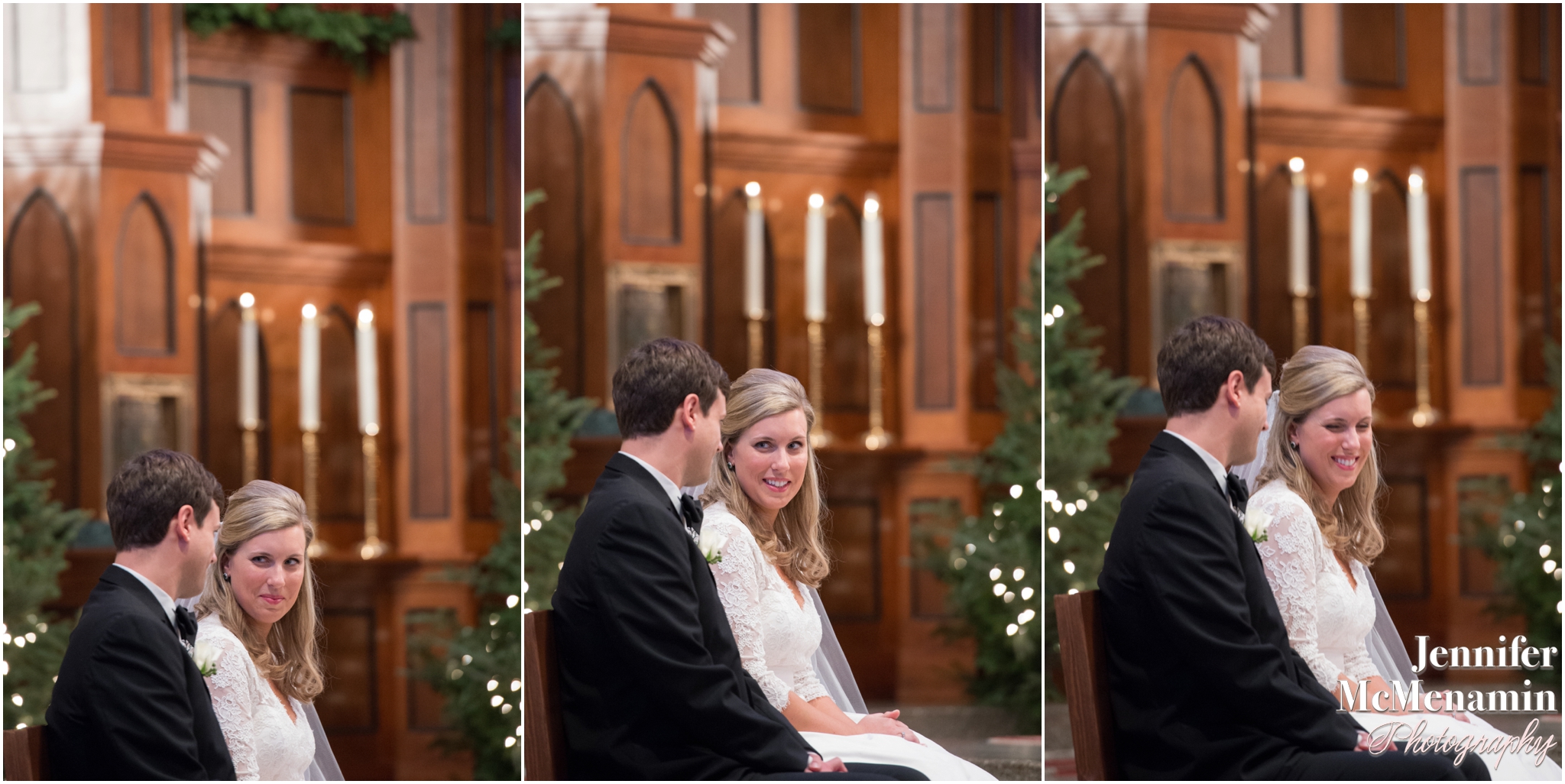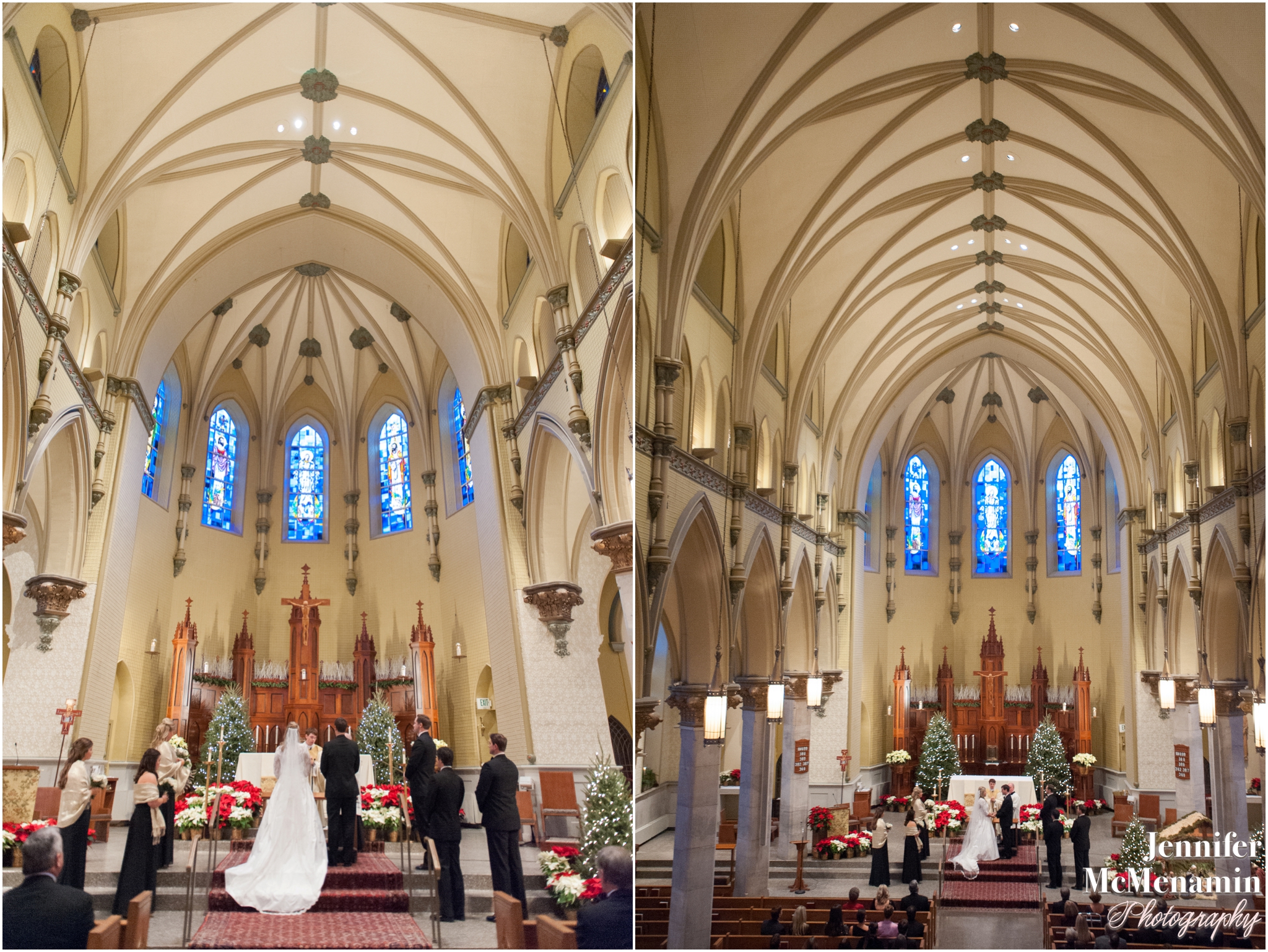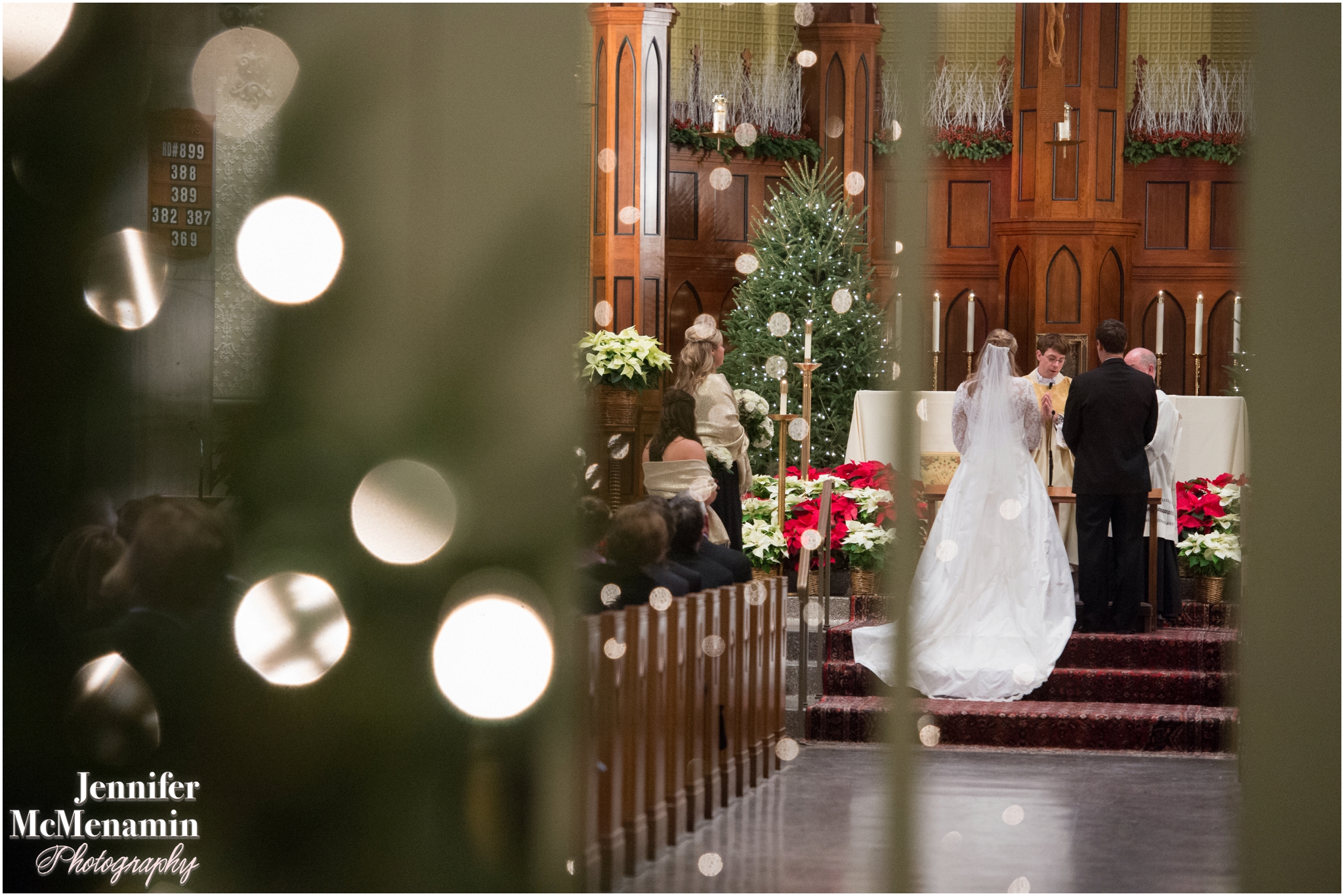 I could not resist running up to the choir loft to shoot a couple of frames myself.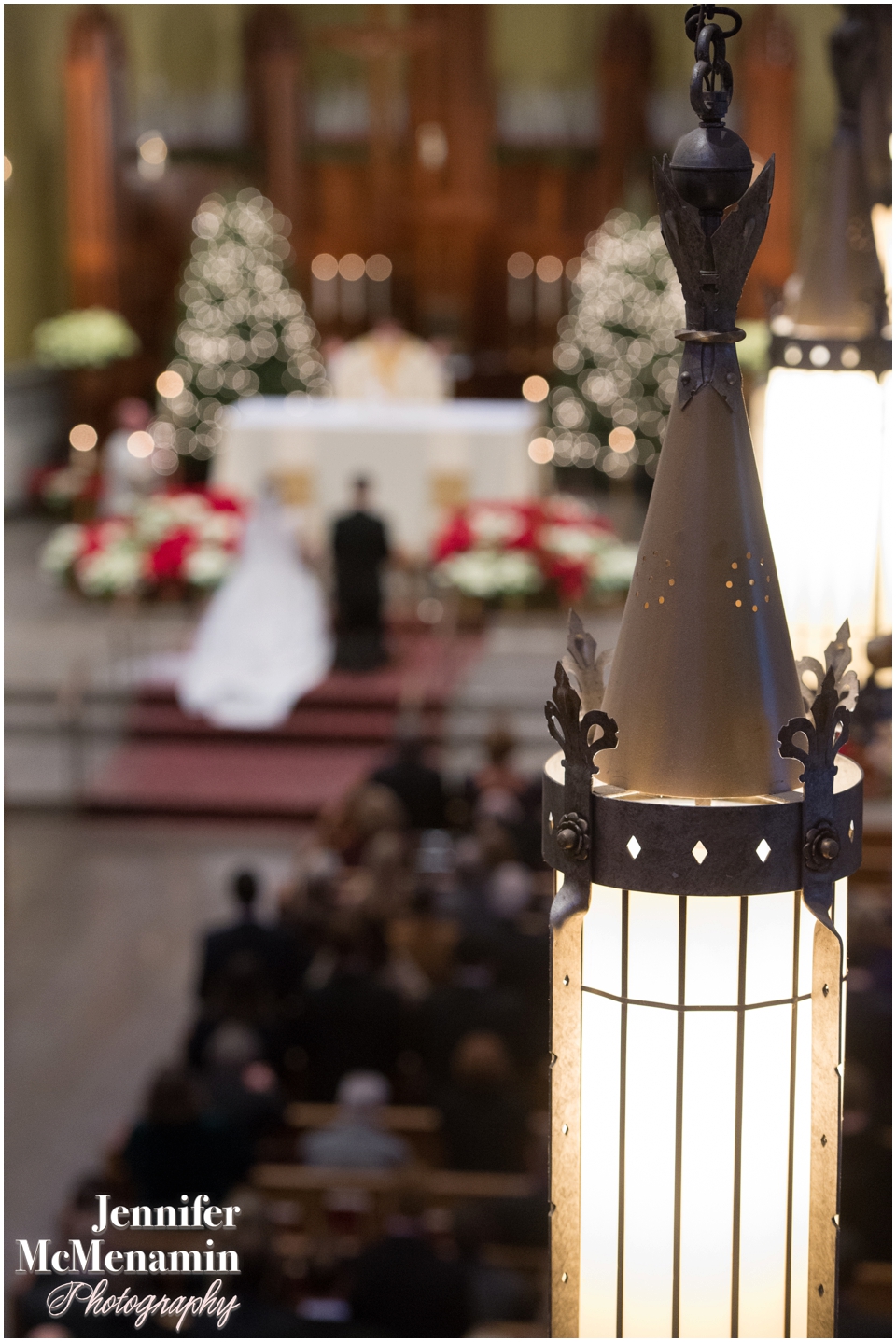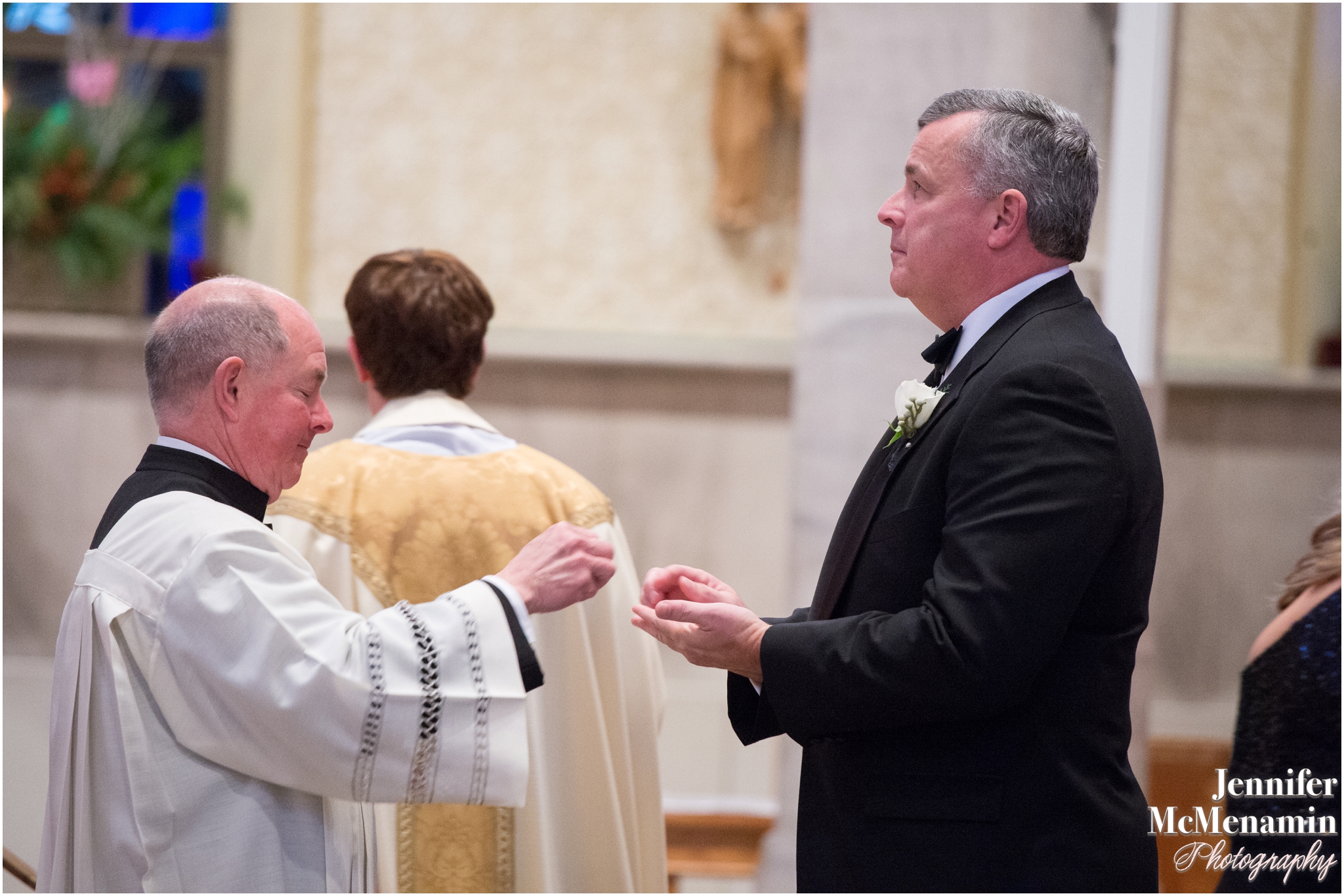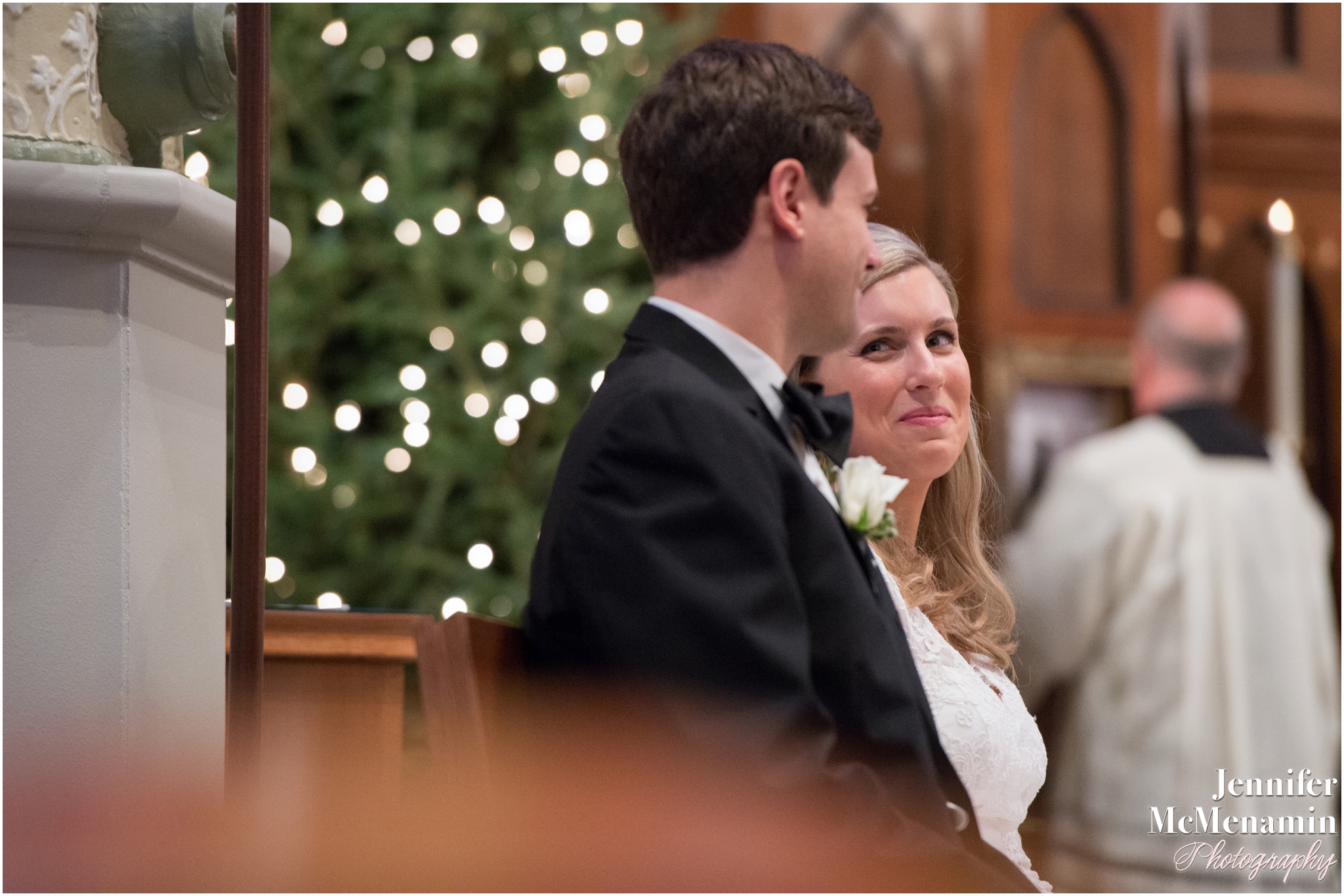 Gesturing and mouthing words and miming action to the couple, Kate's entire family encourages them to hold hands as they sat together after communion. It was so charming.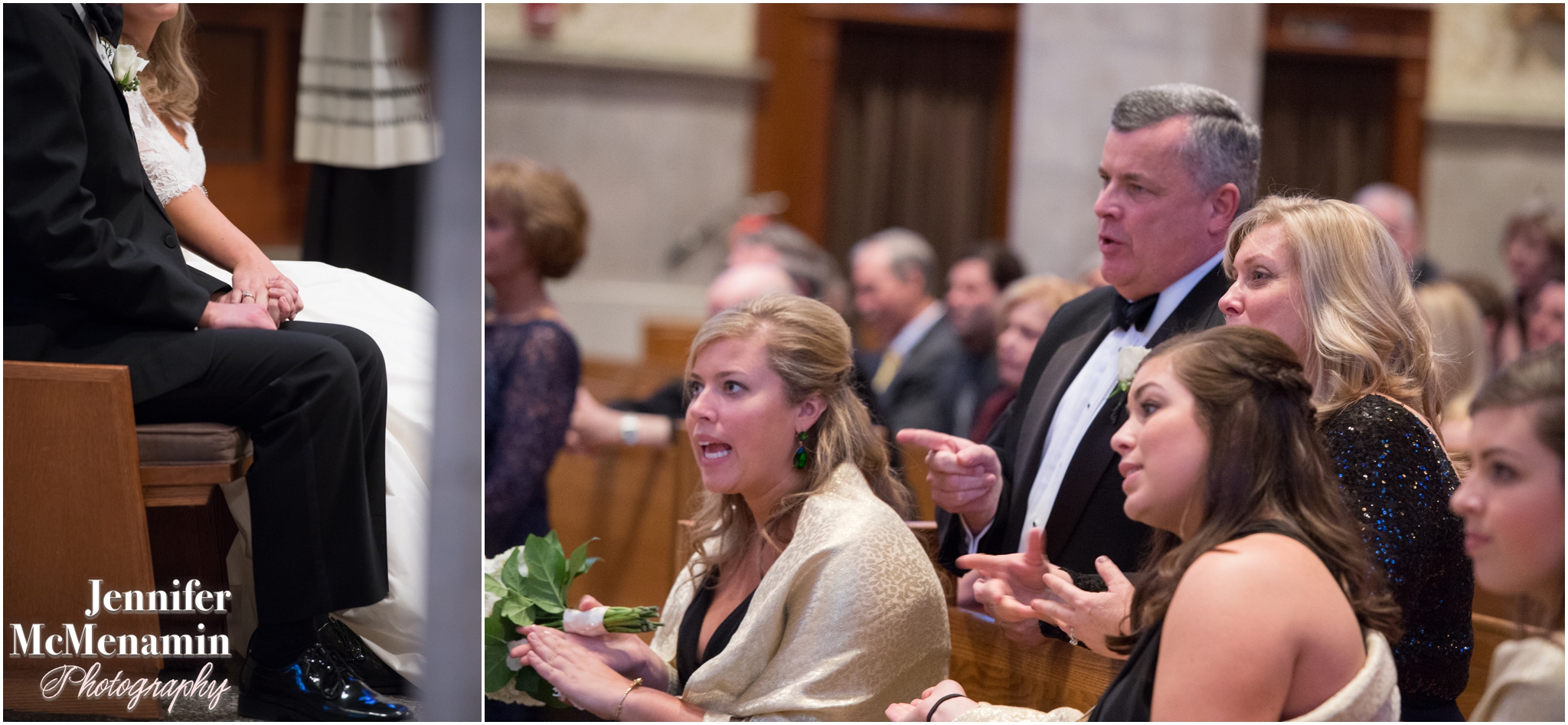 I'm crazy about Christmas tree twinkle lights!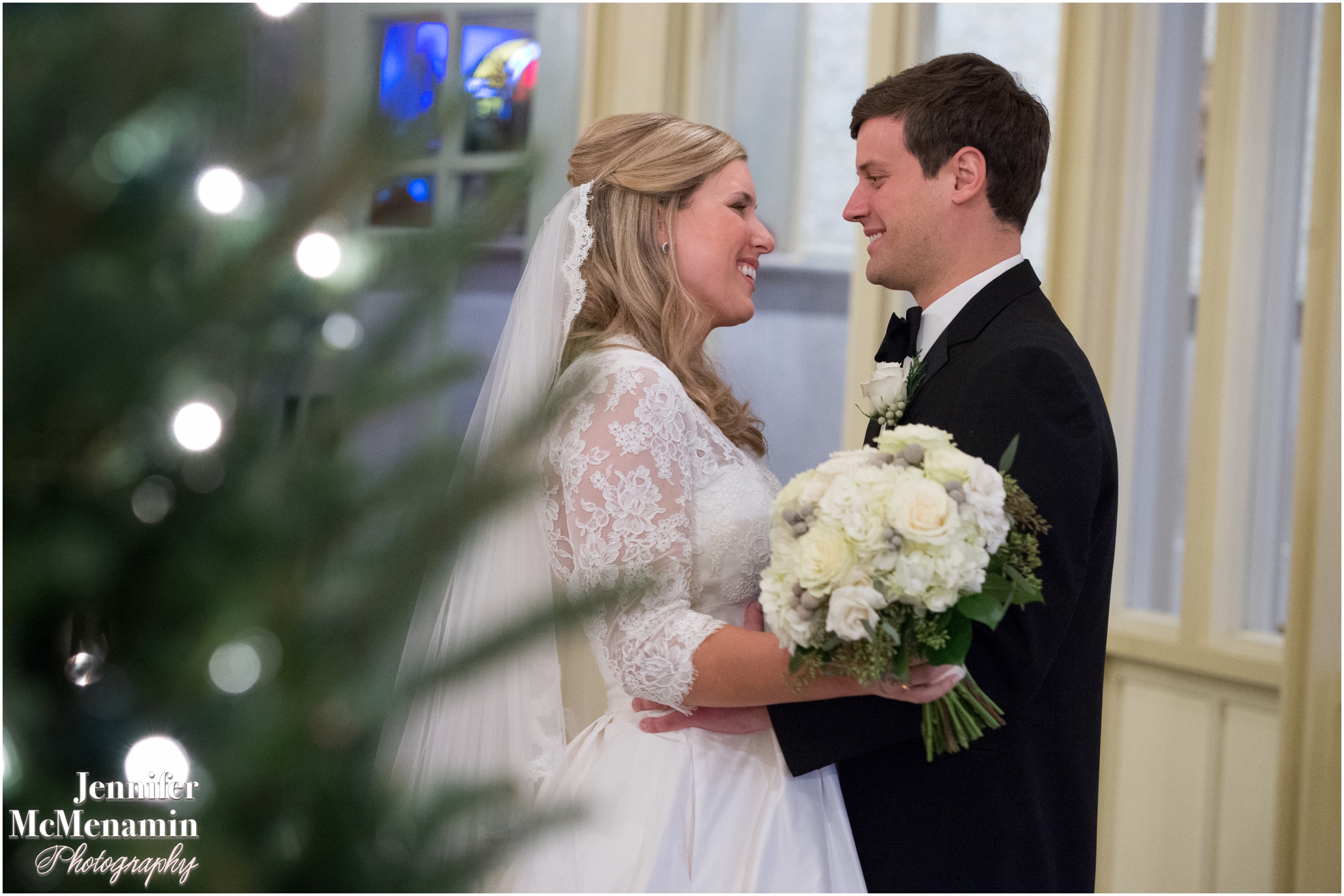 A few family and wedding party photos.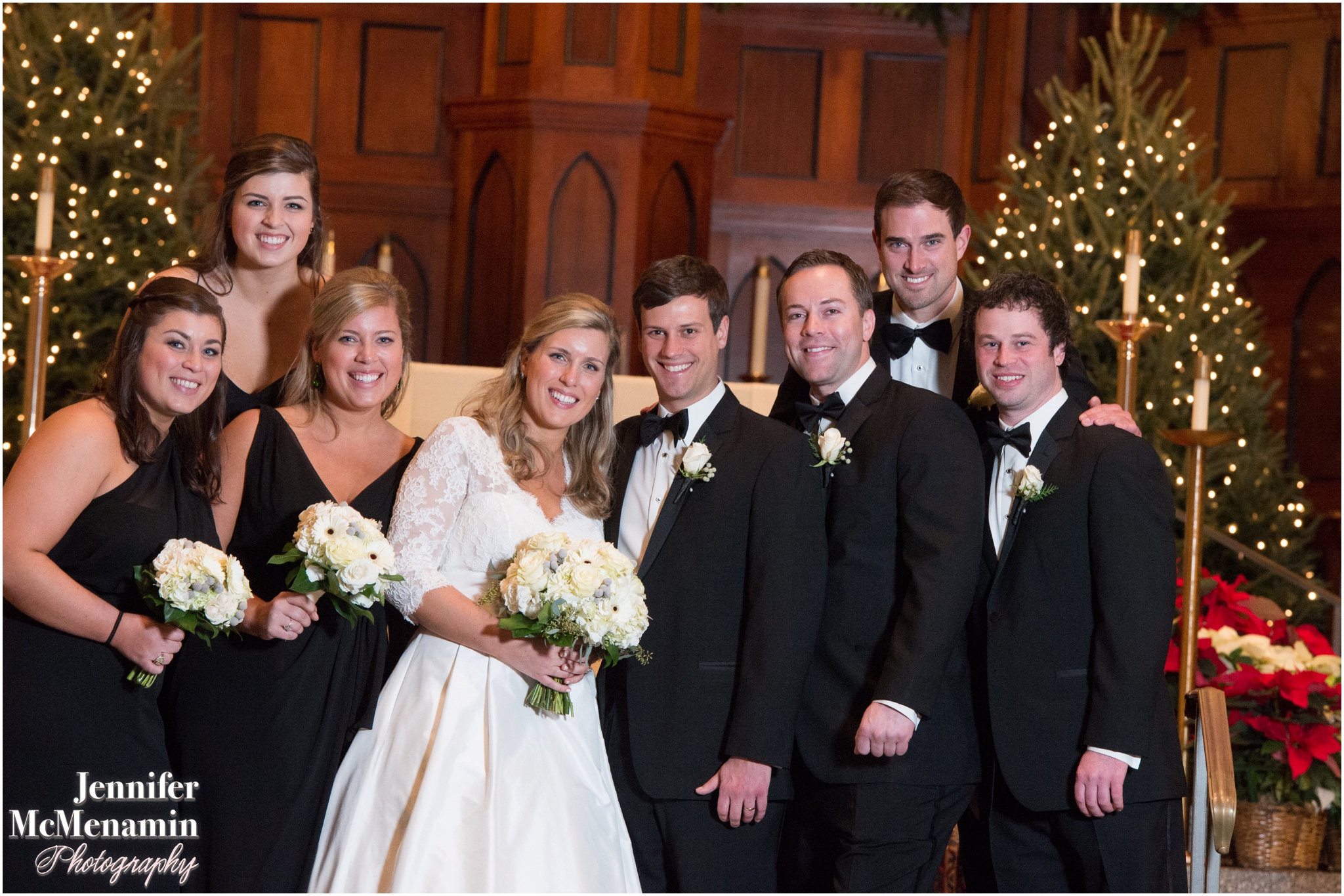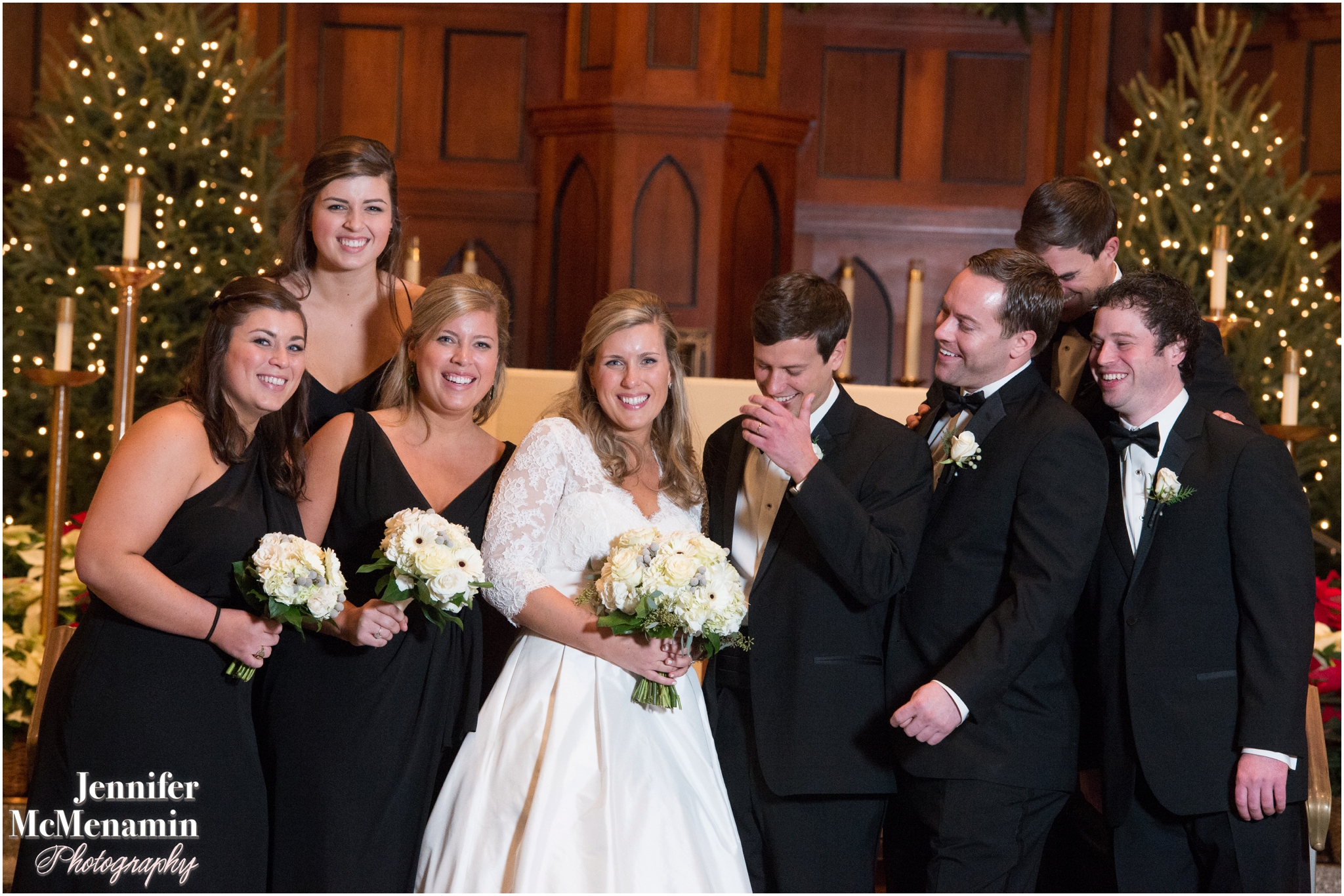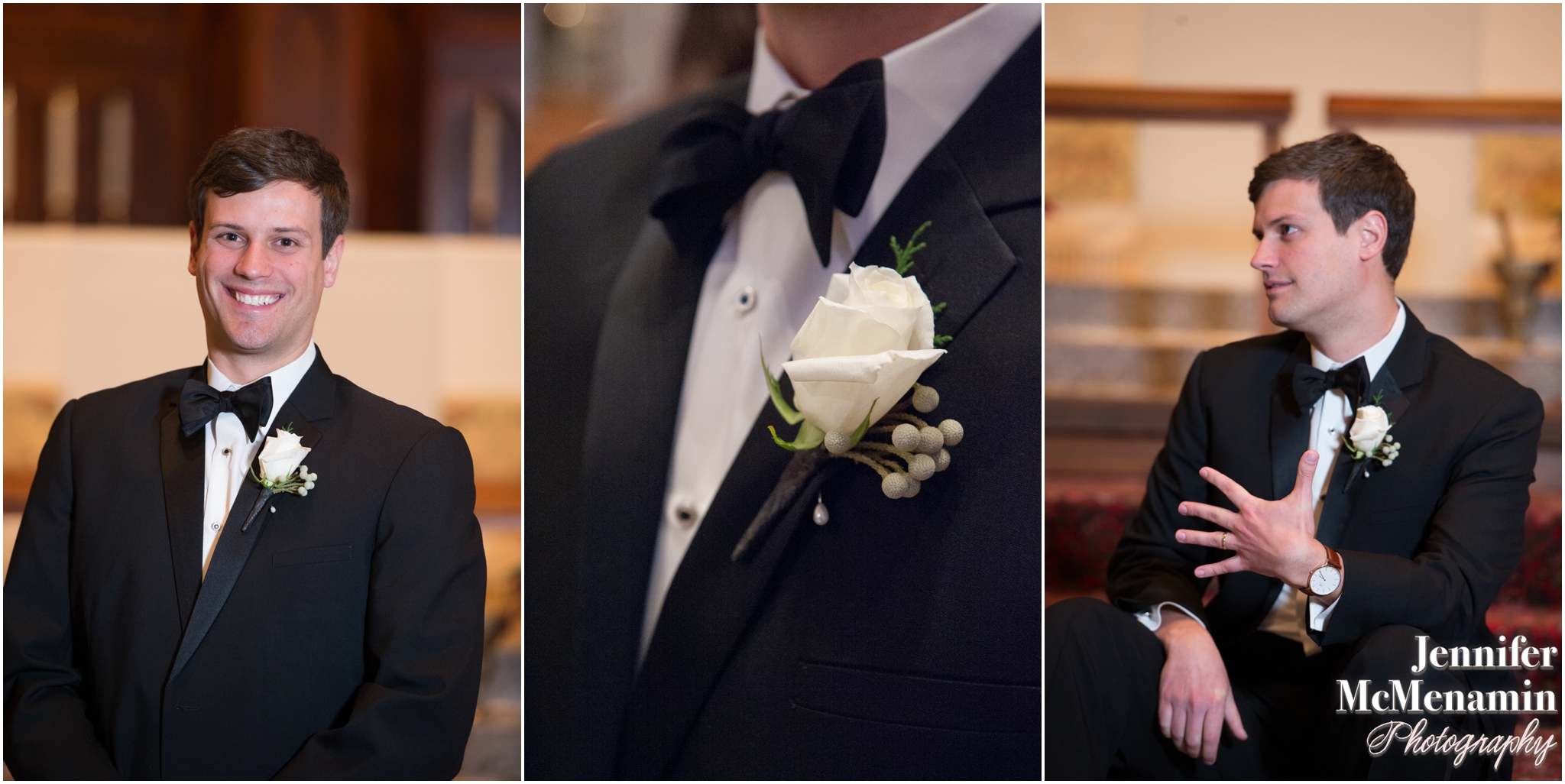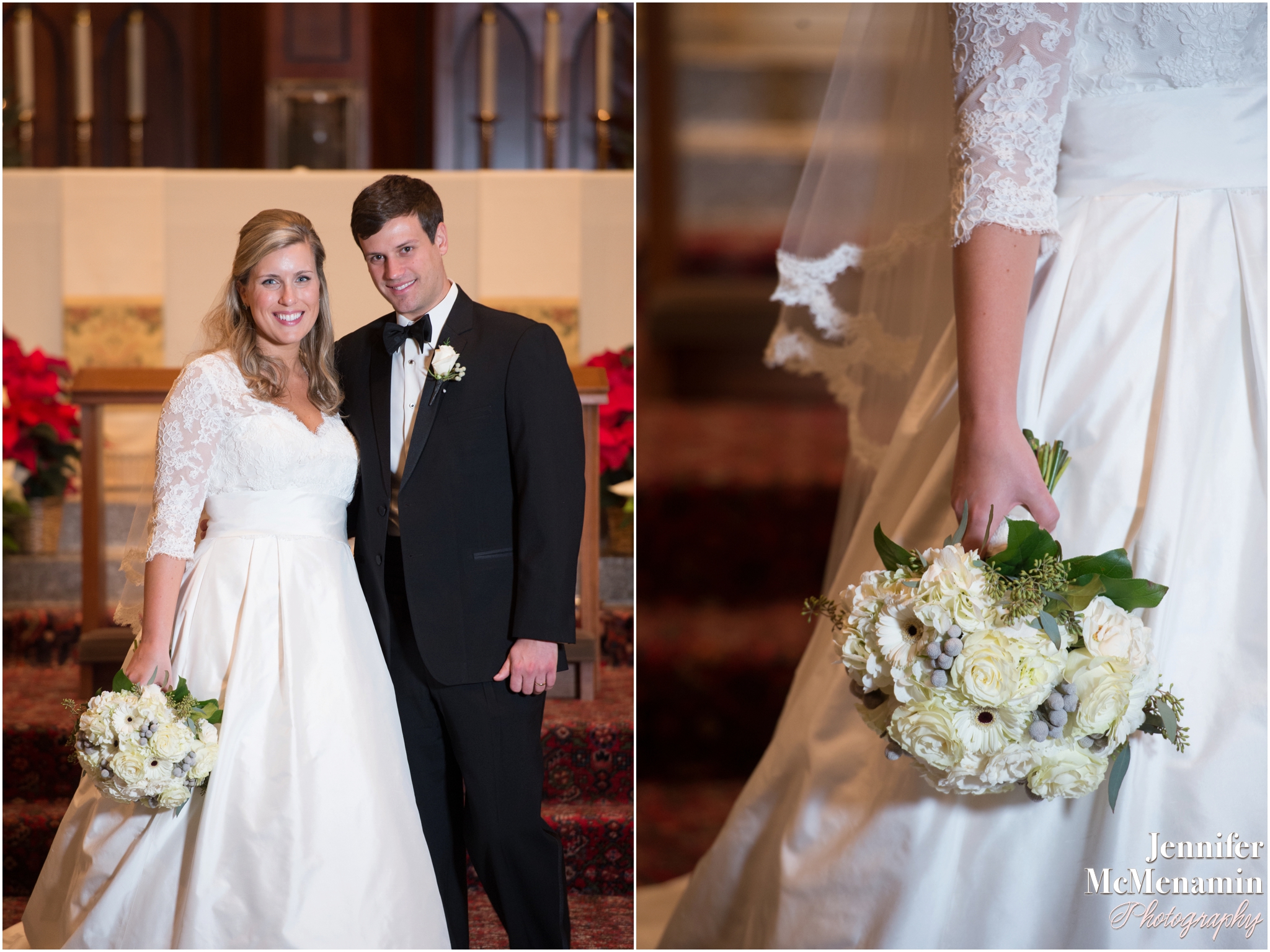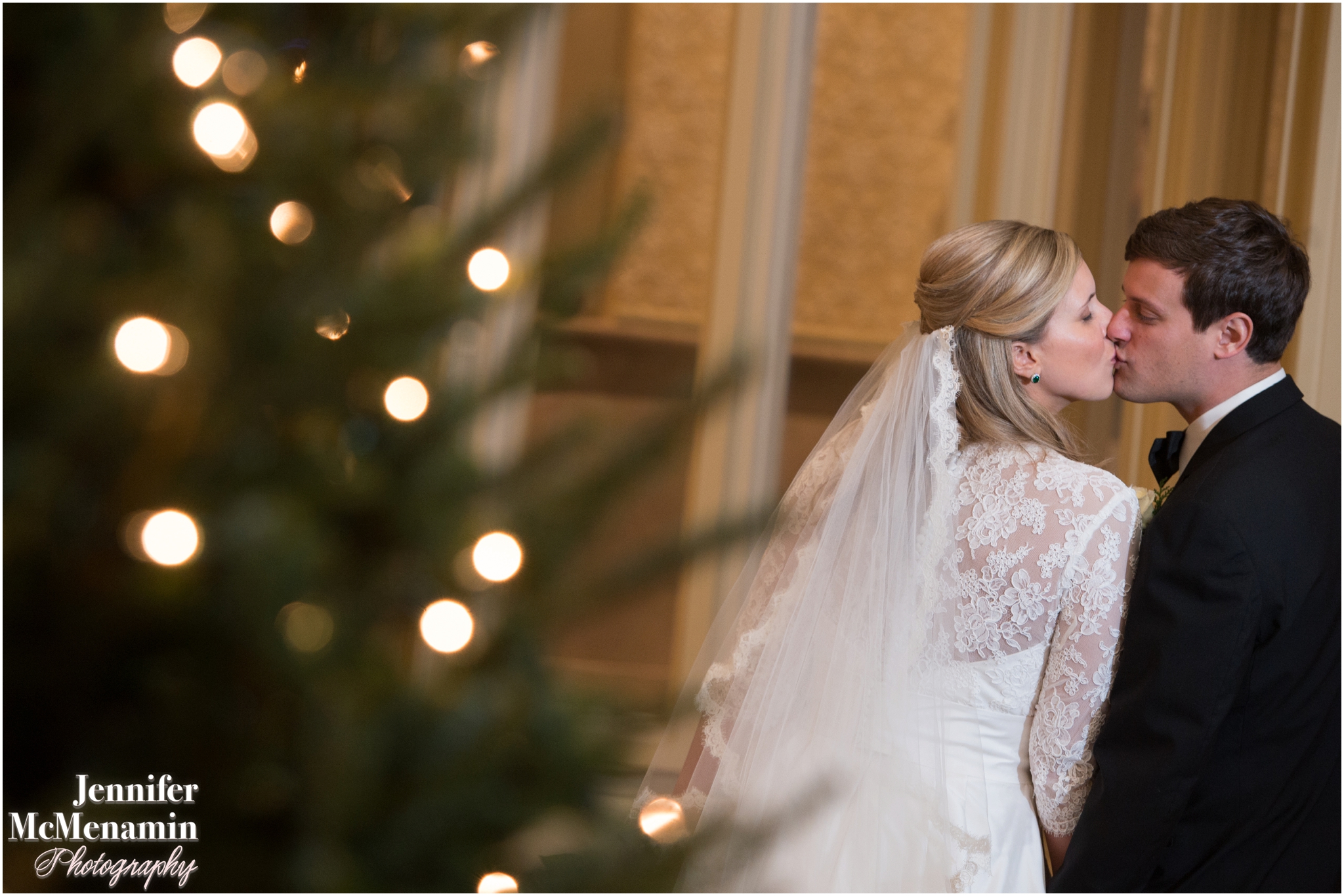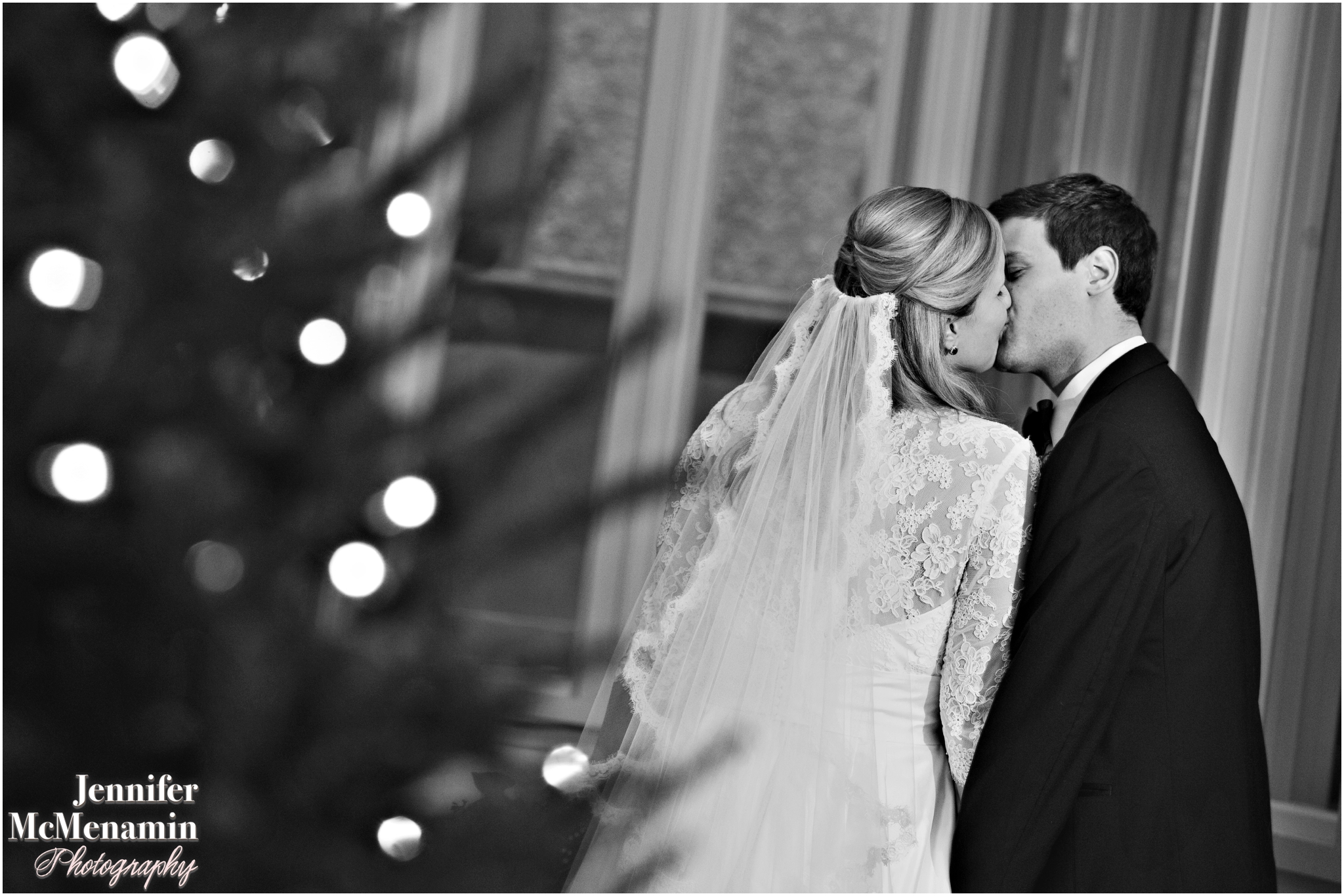 And then we were off to the Cloisters, where fog settled over the castle and the rain dried up just in time for outdoor photos. Even with the overcast skies, we found a couple little pockets of lovely light to play with.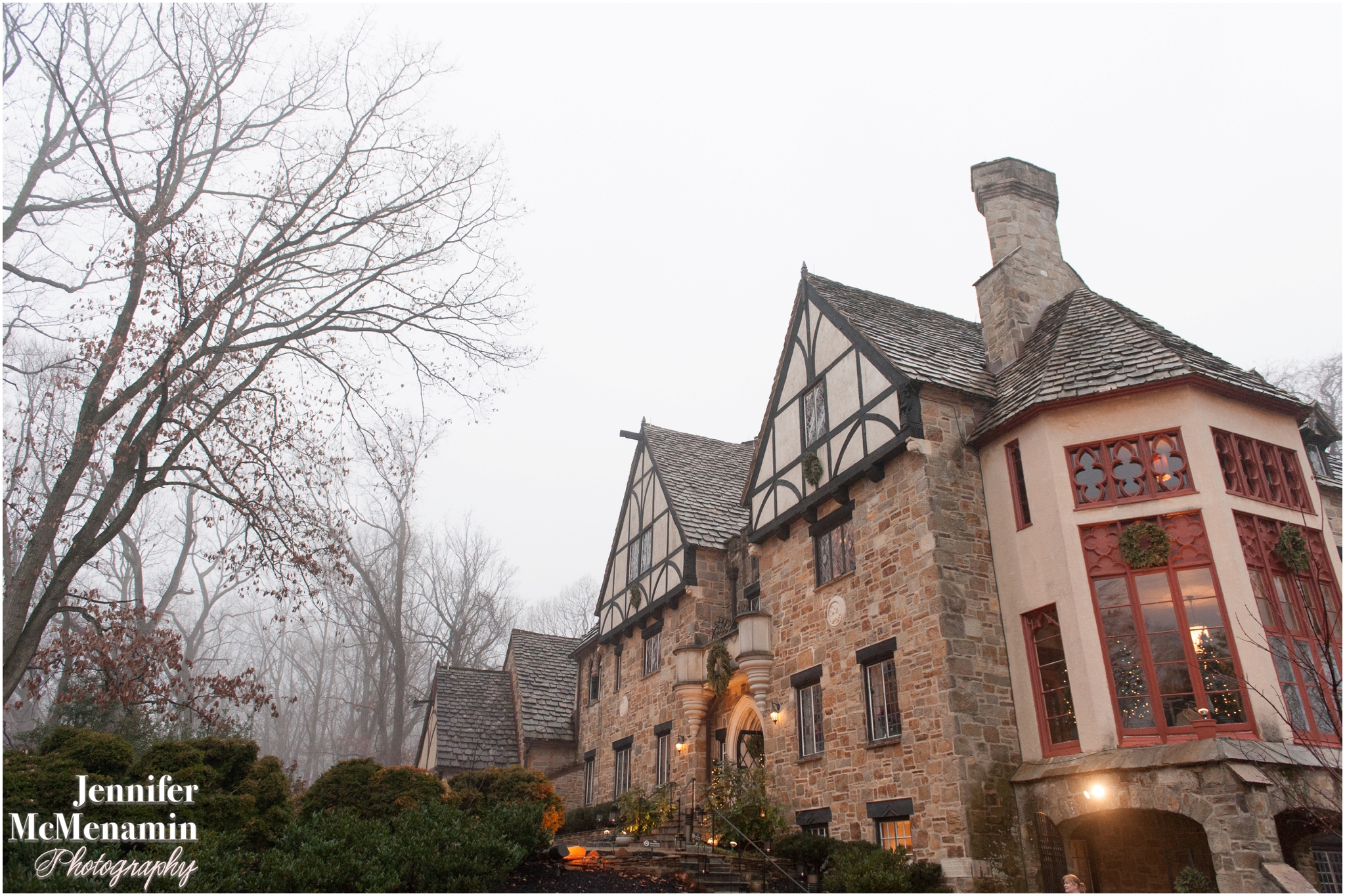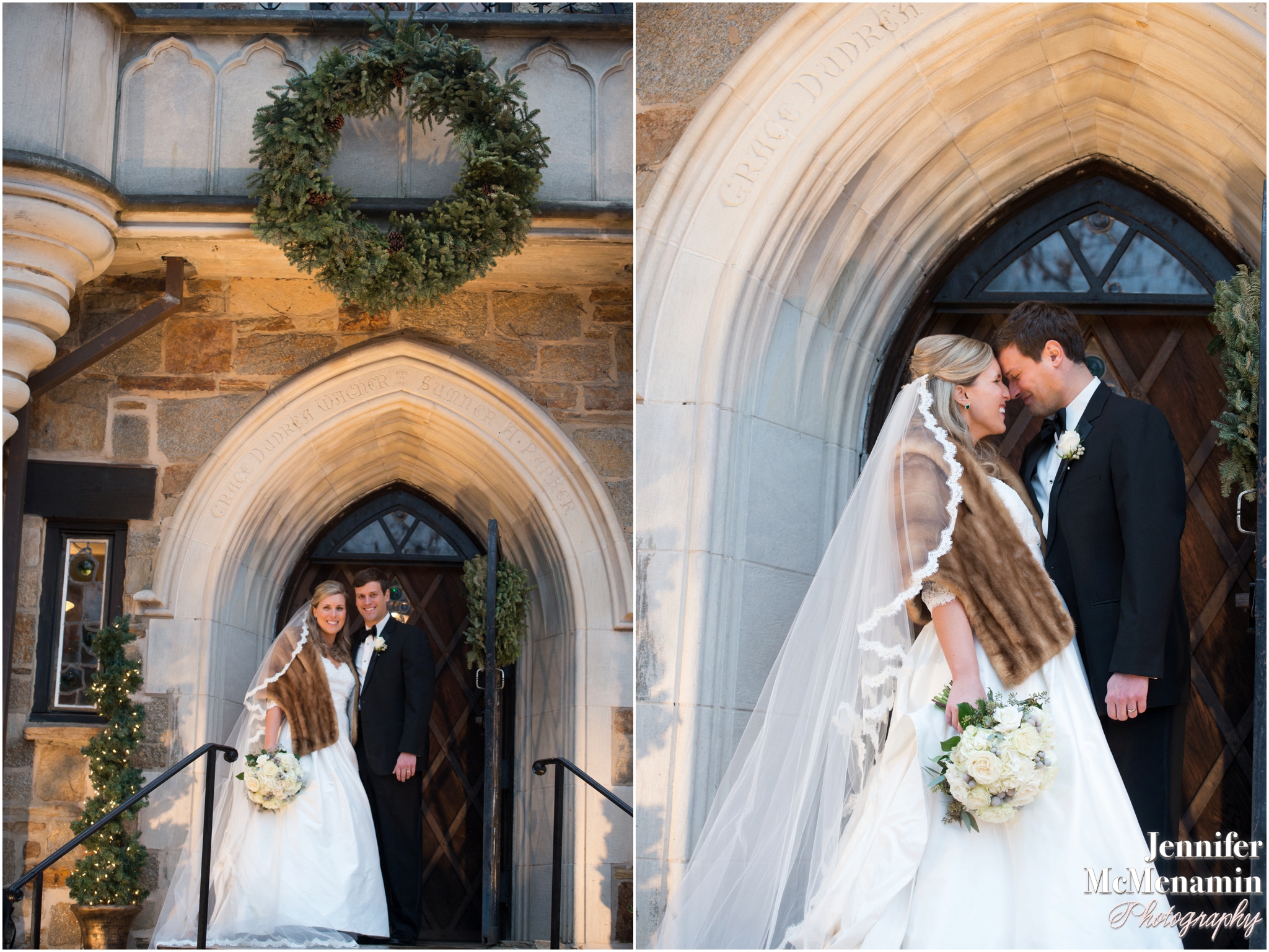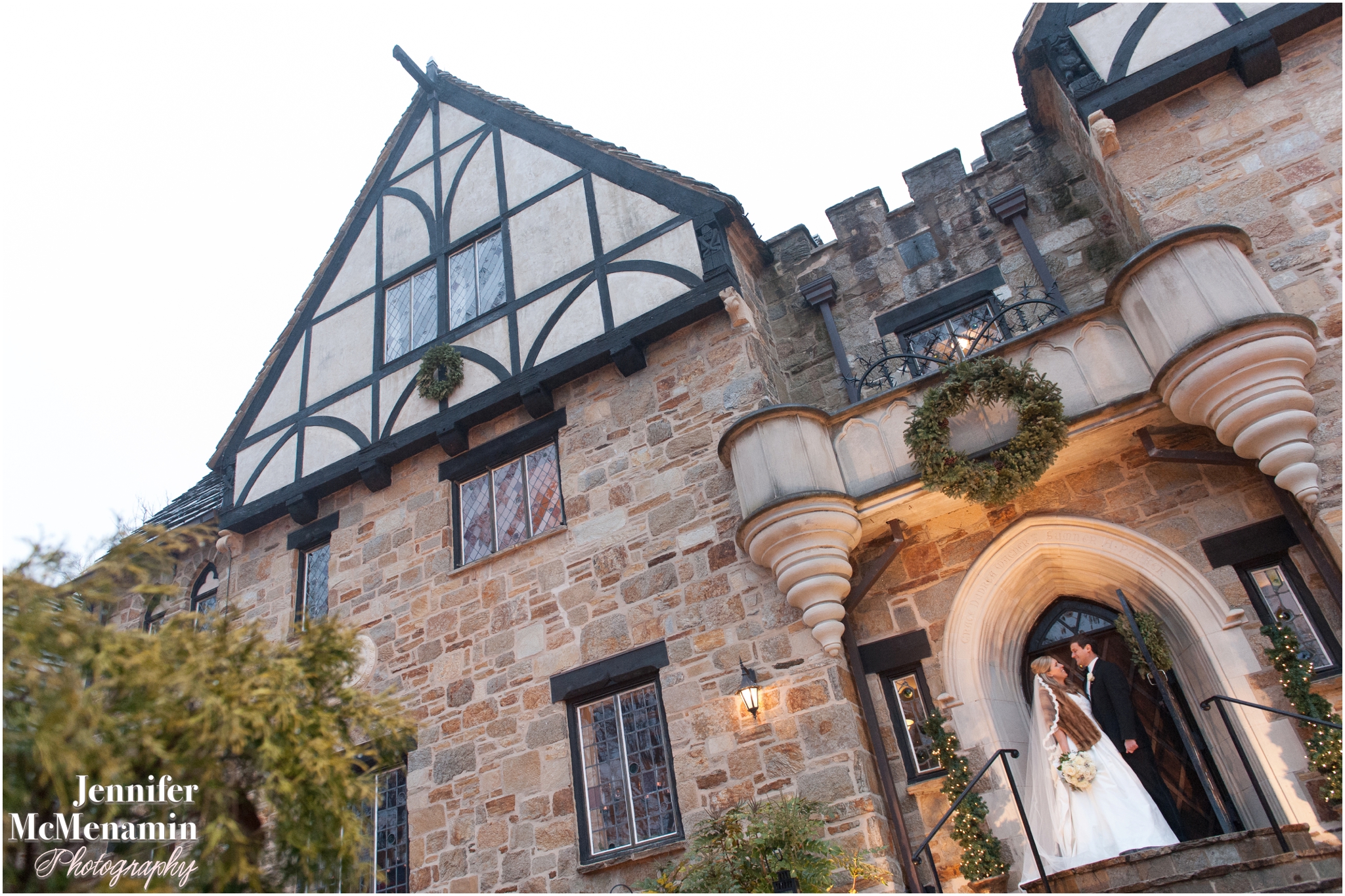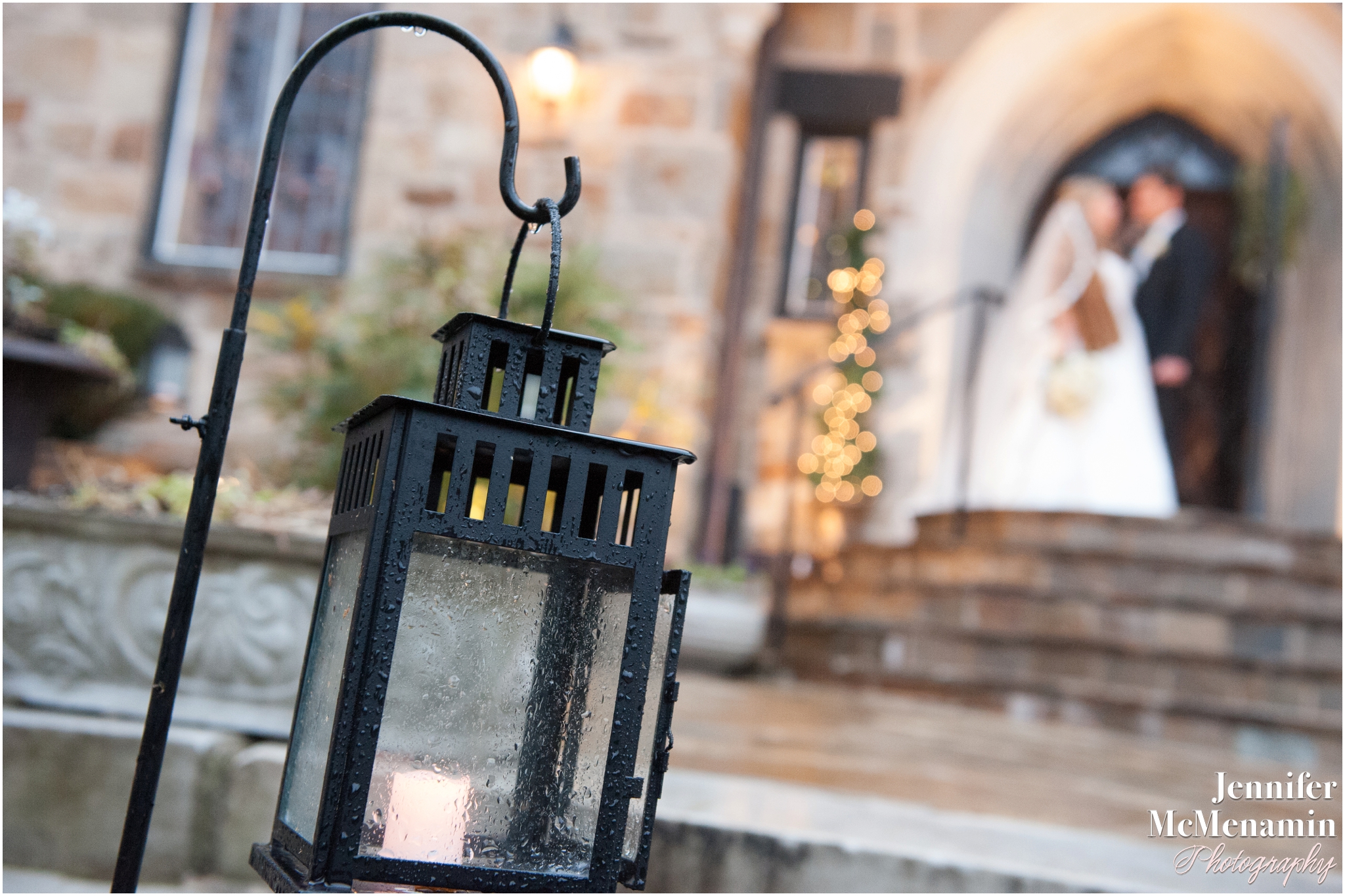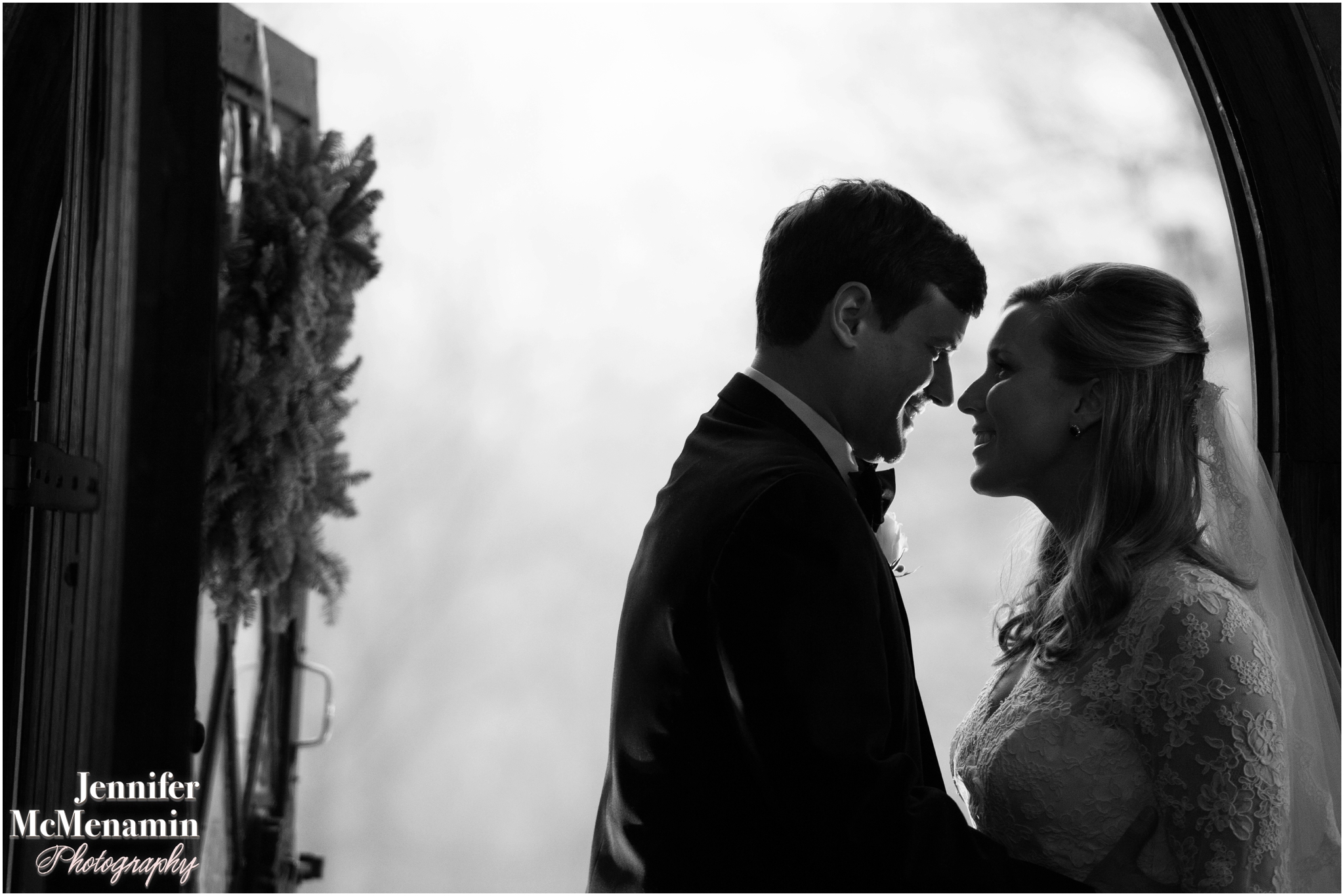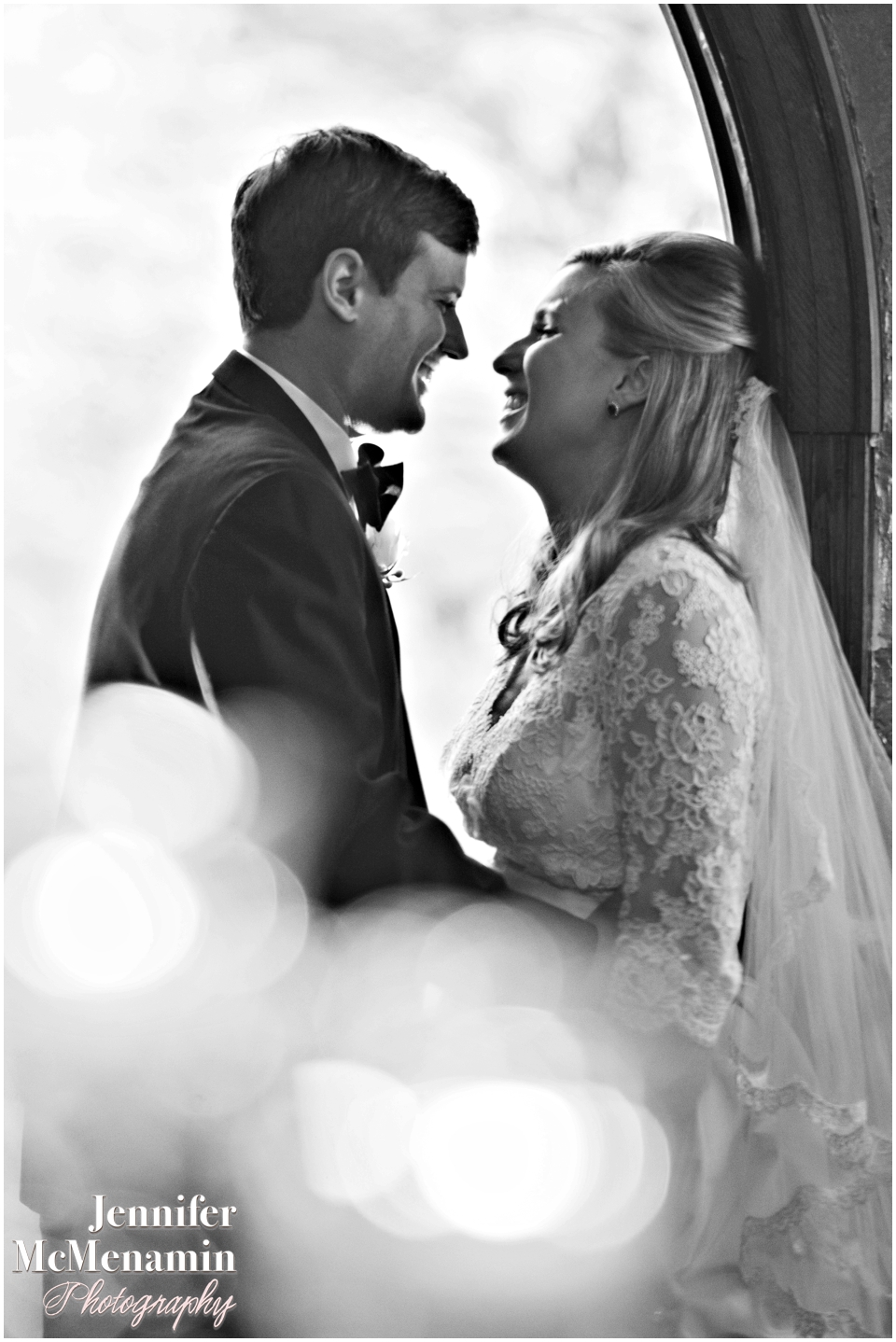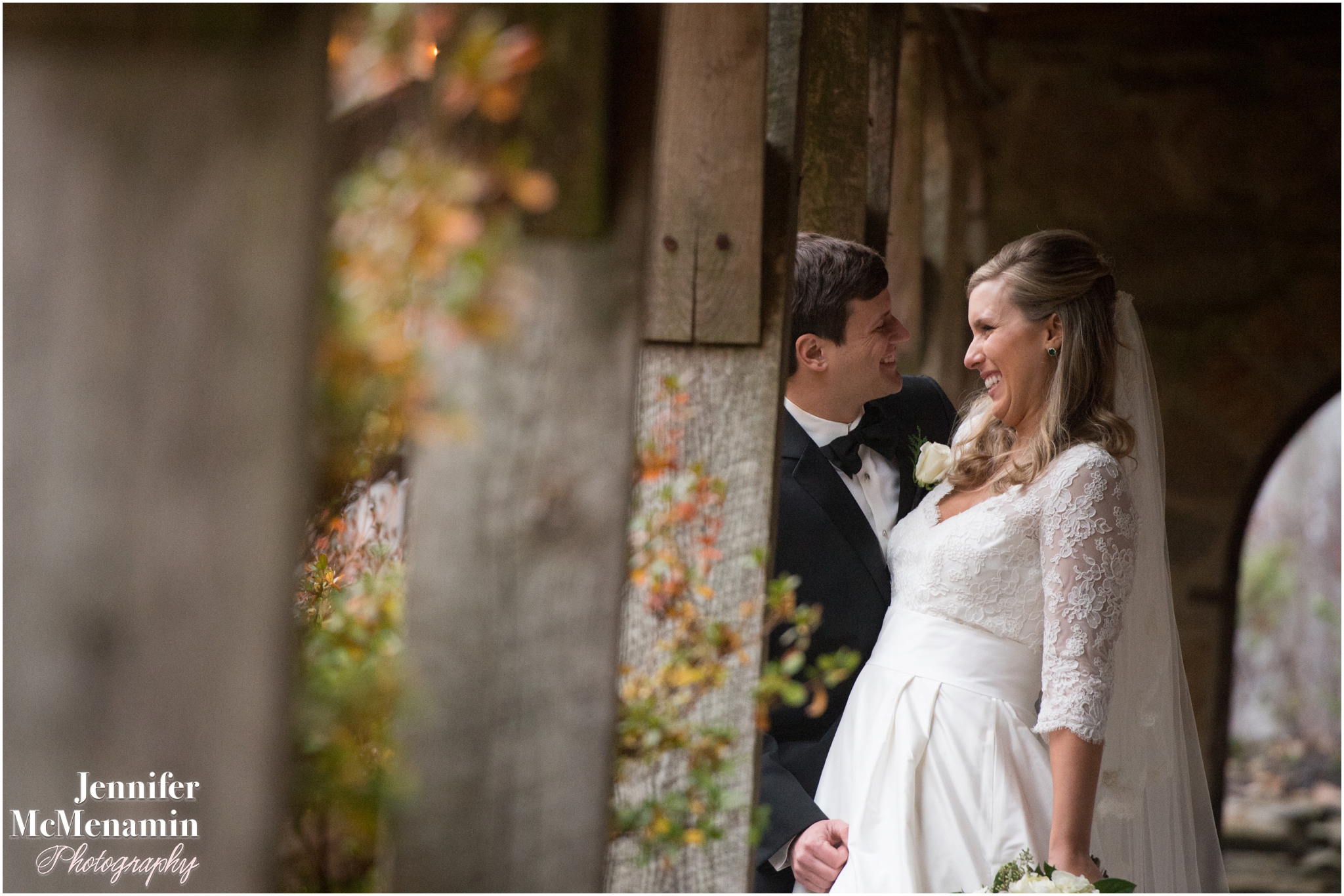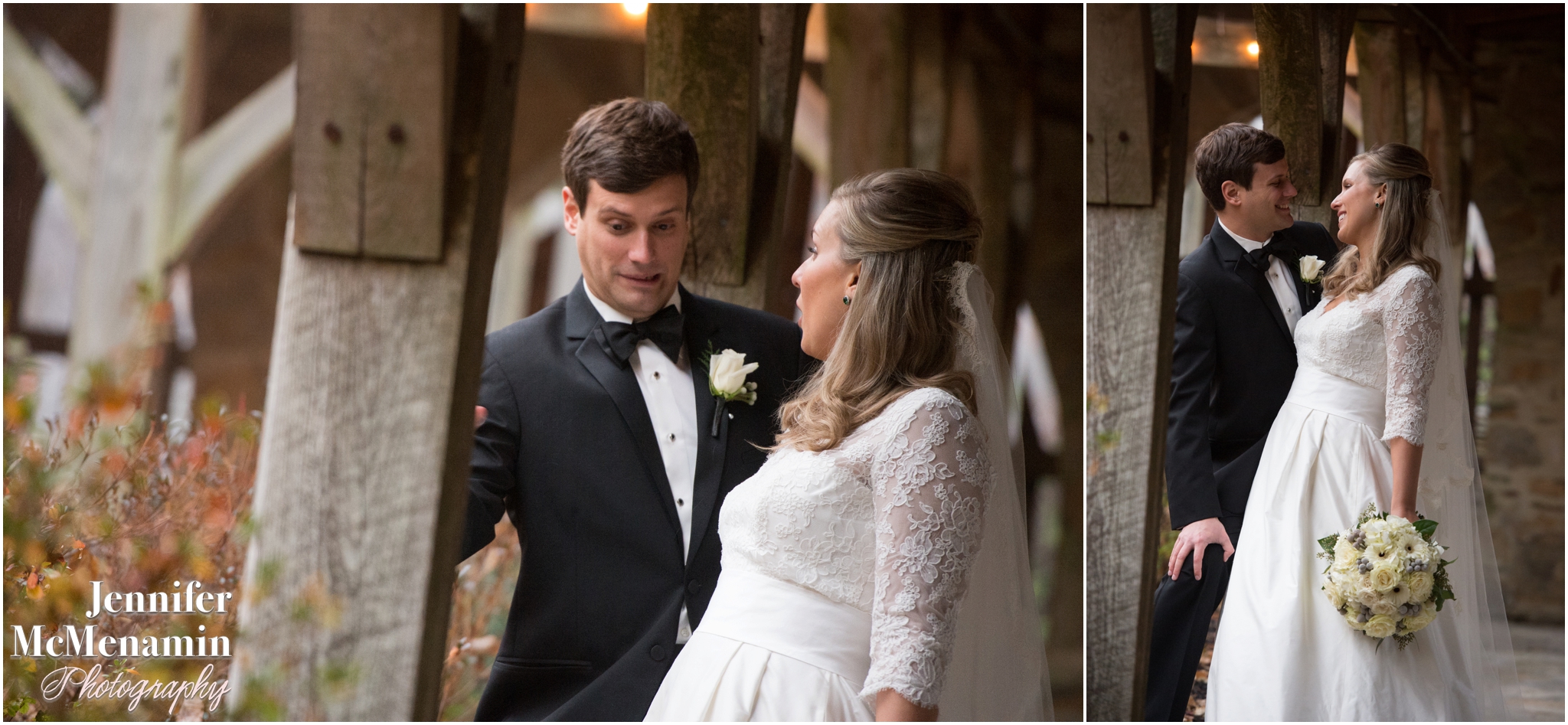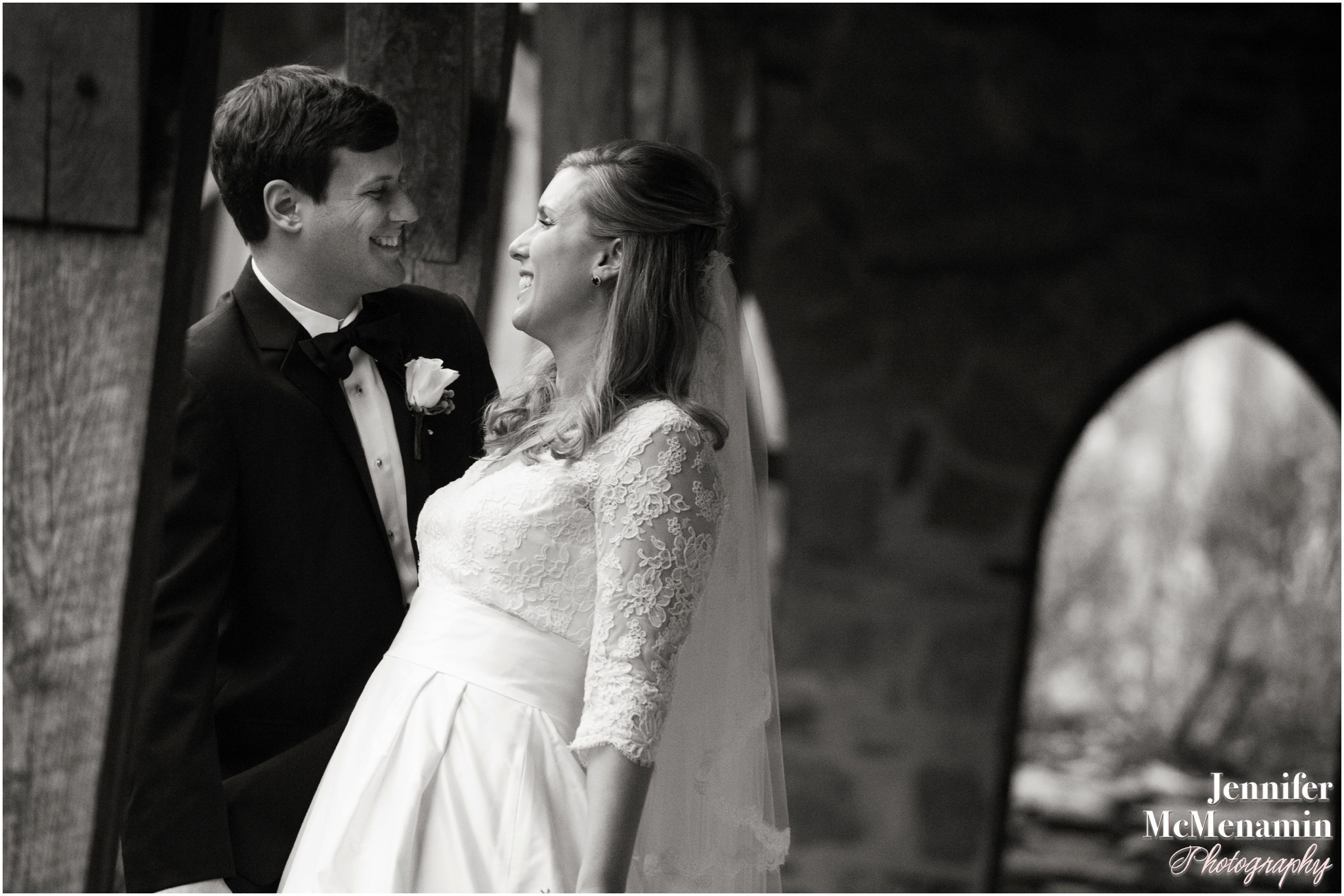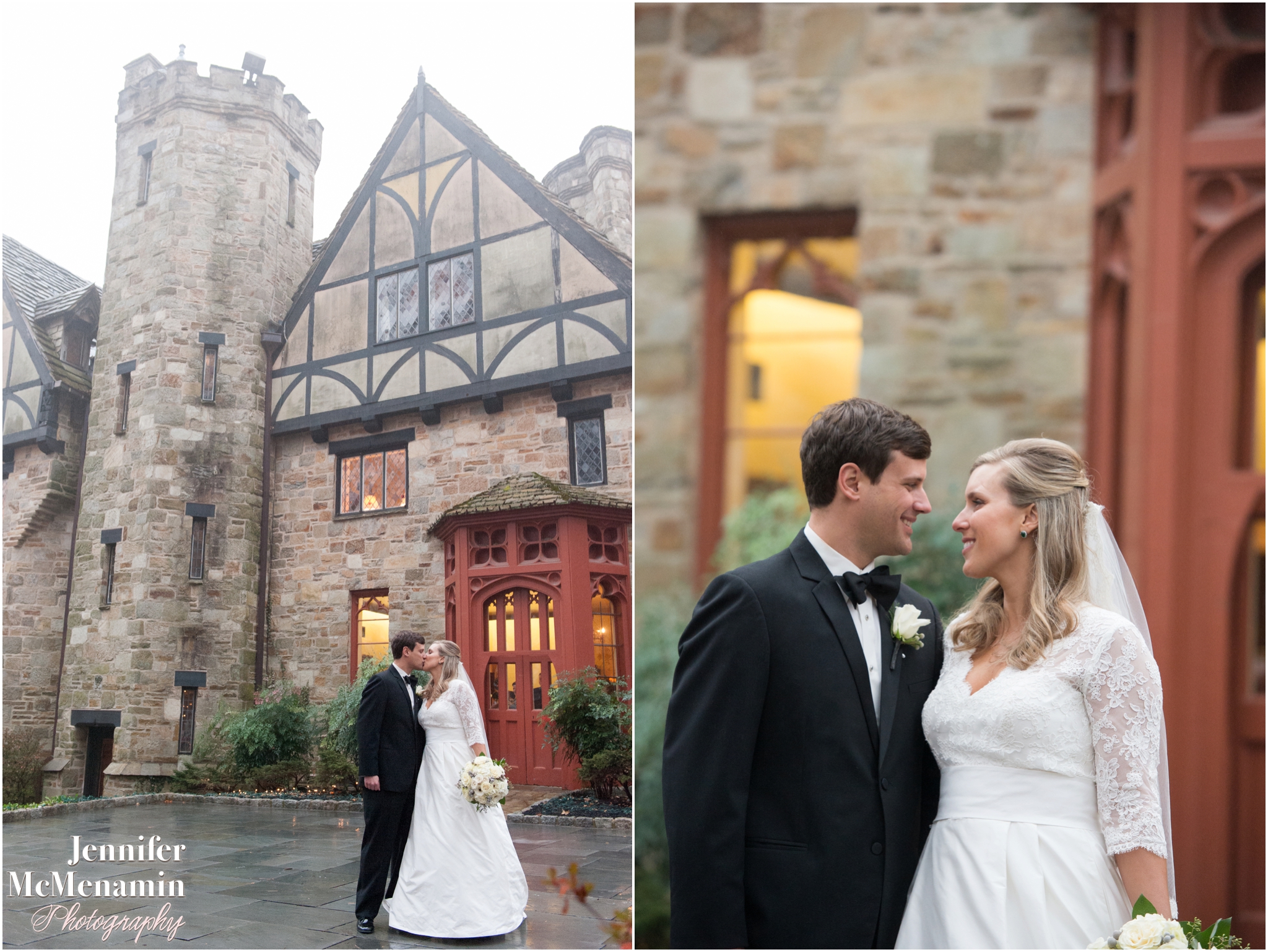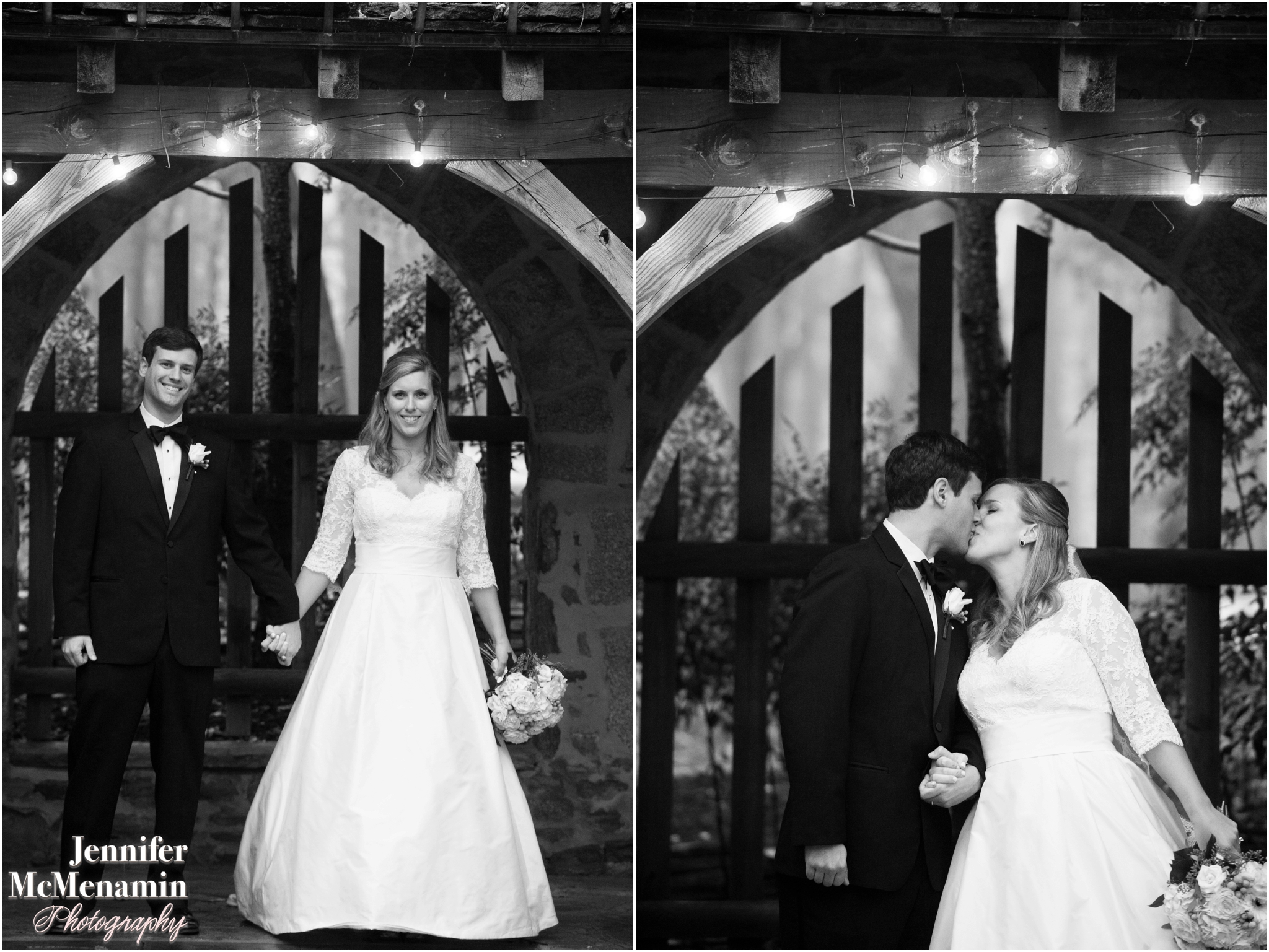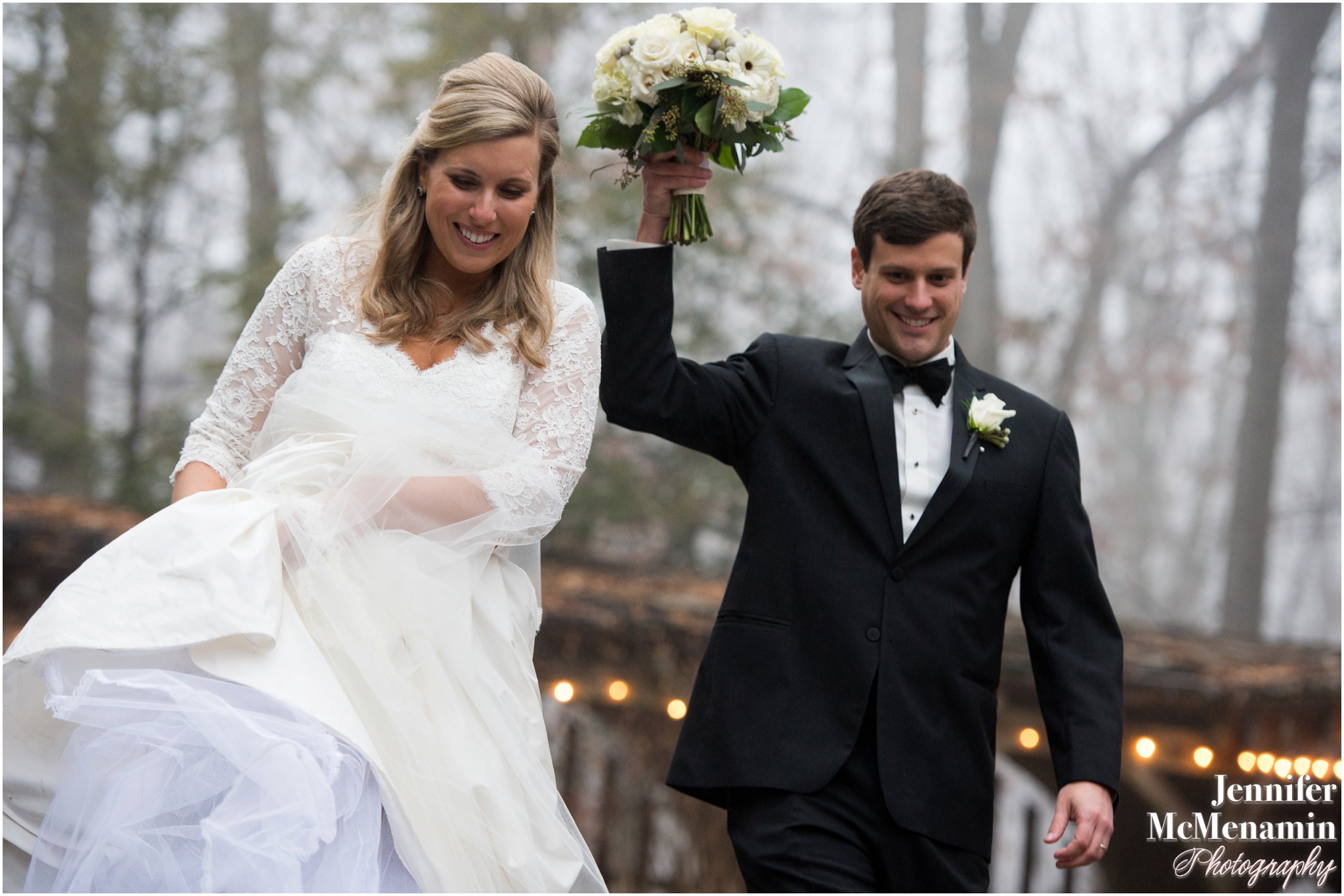 About 37 different people approached Lindsay and me to ask whether we had photographed the image of the golden retriever in the library since he bore a remarkable resemblance to Kate's dog, Bernie. Yup, we got it!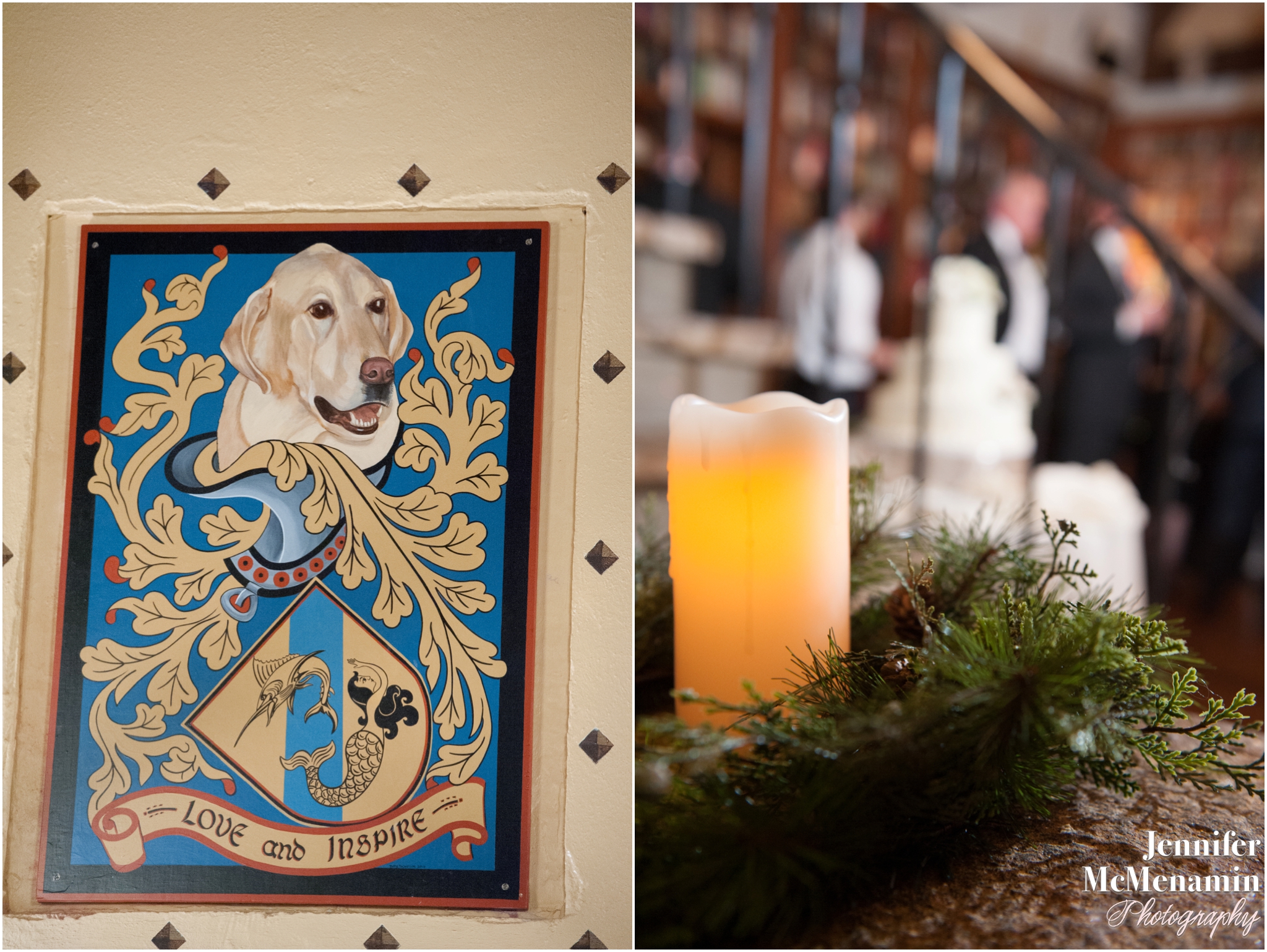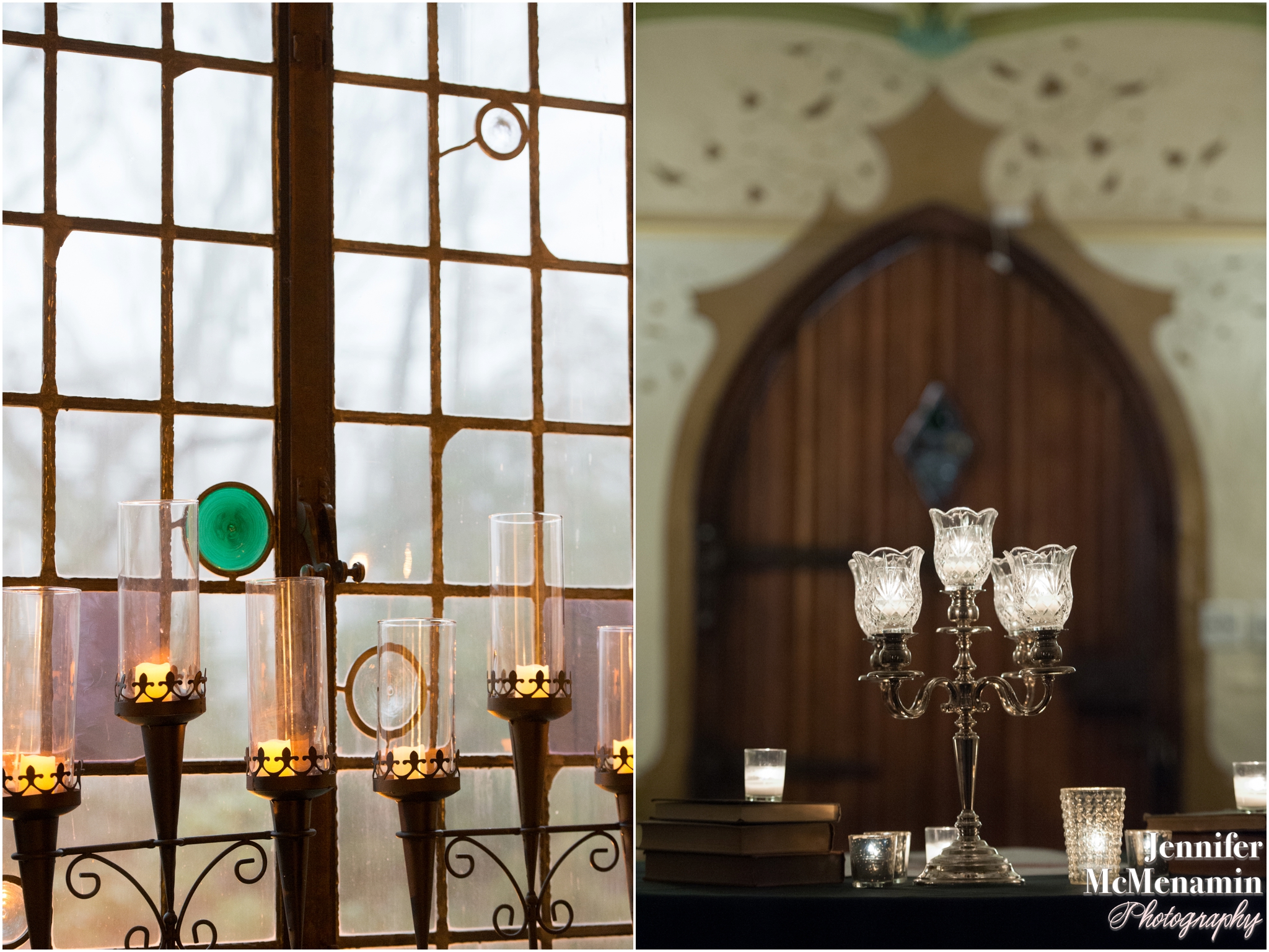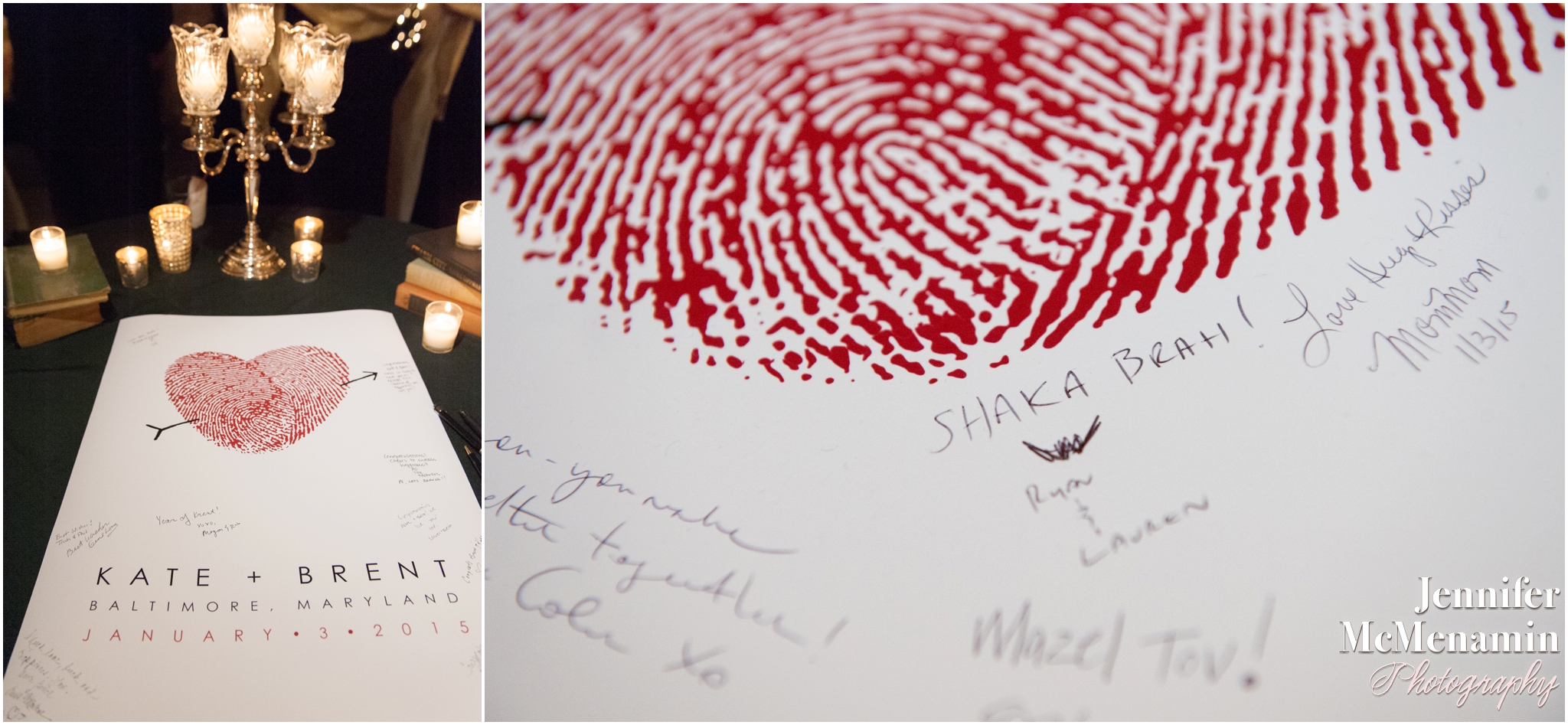 A first dance.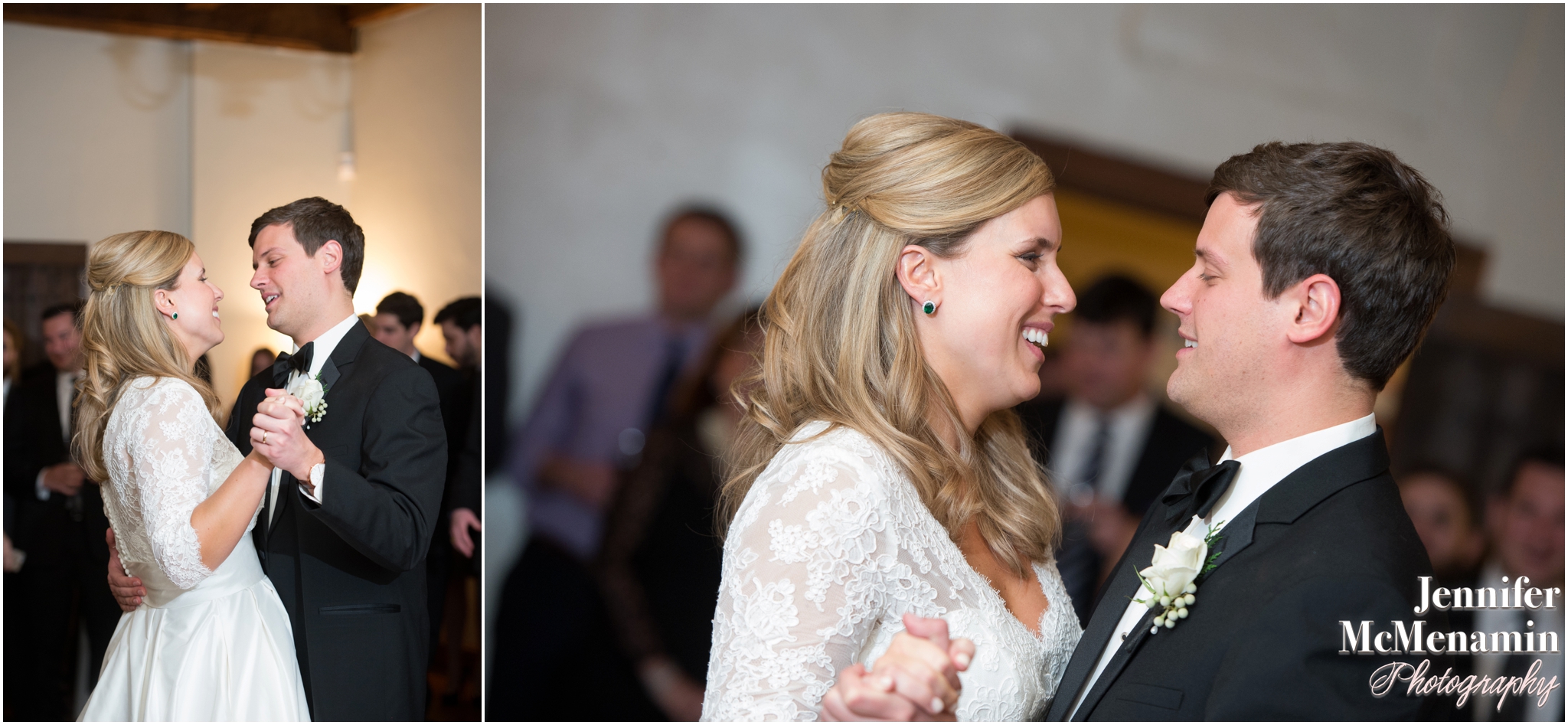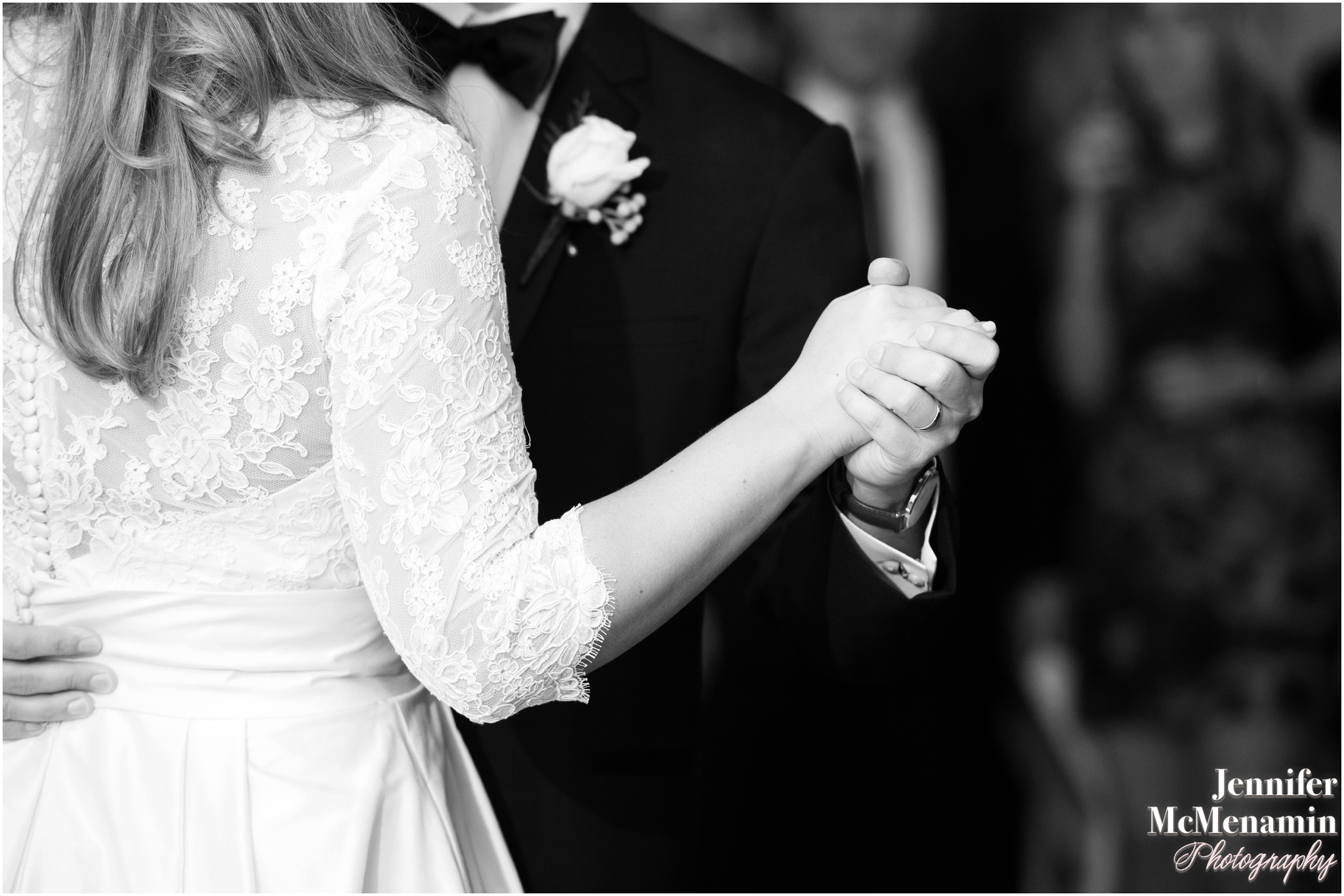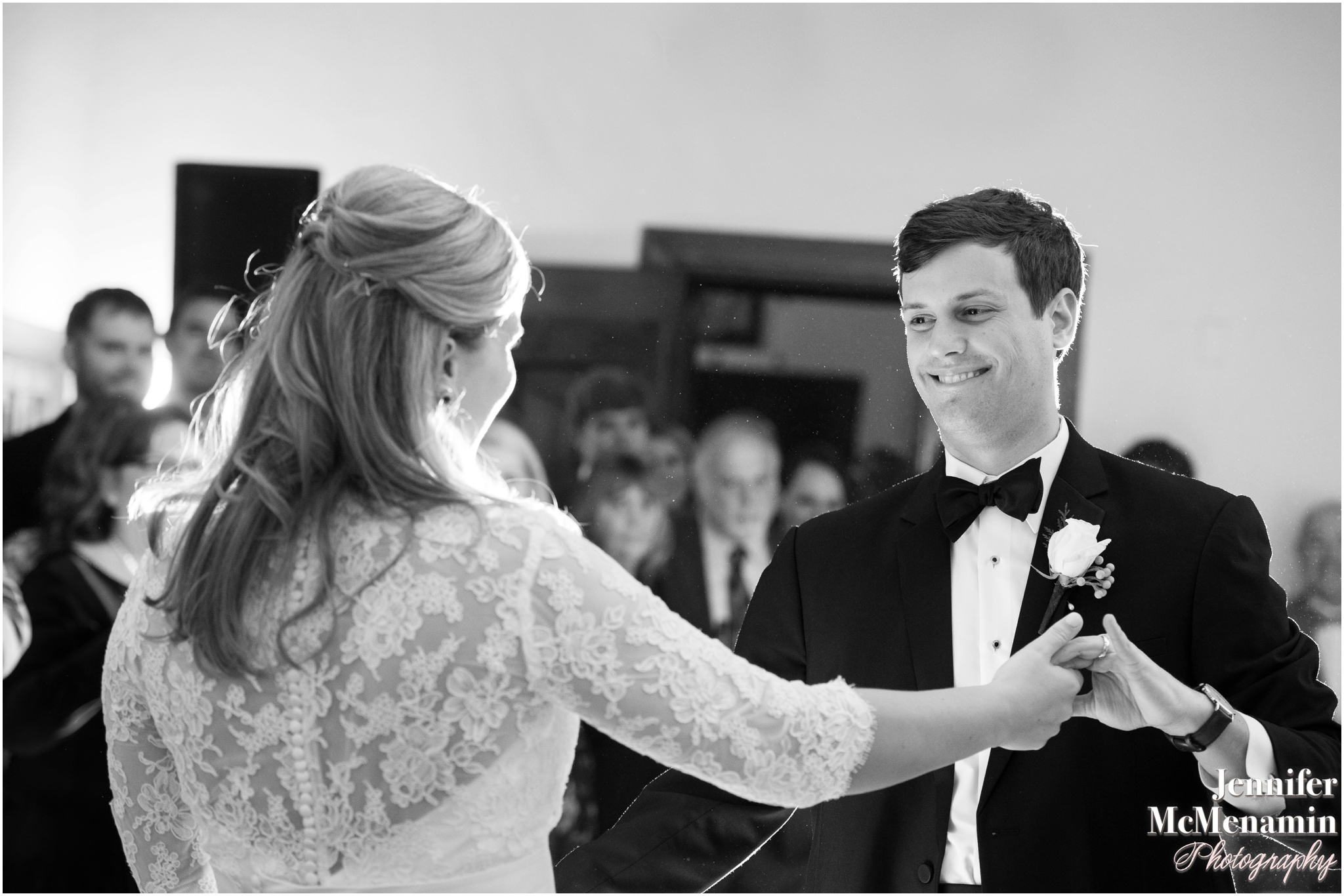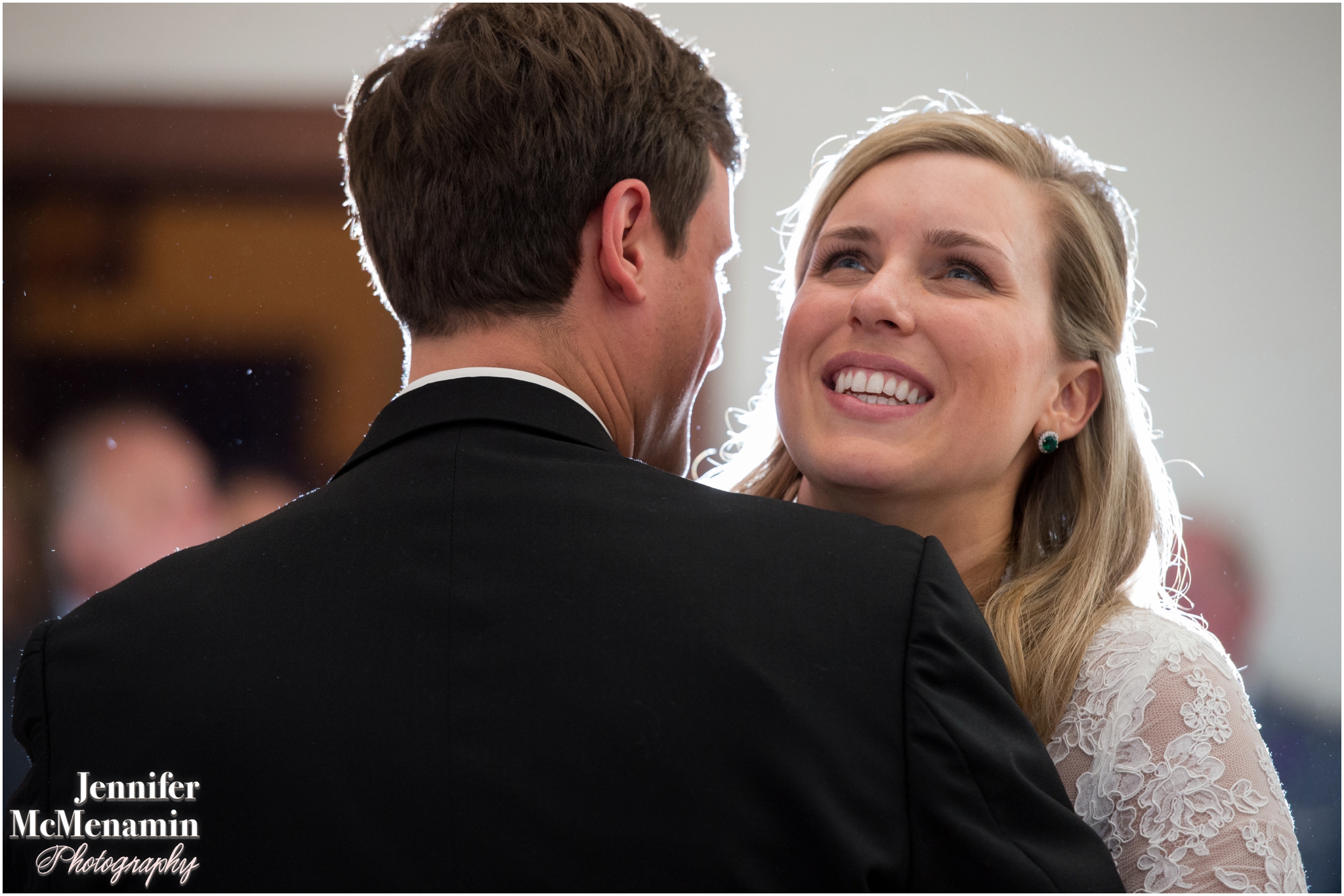 A father-daughter dance.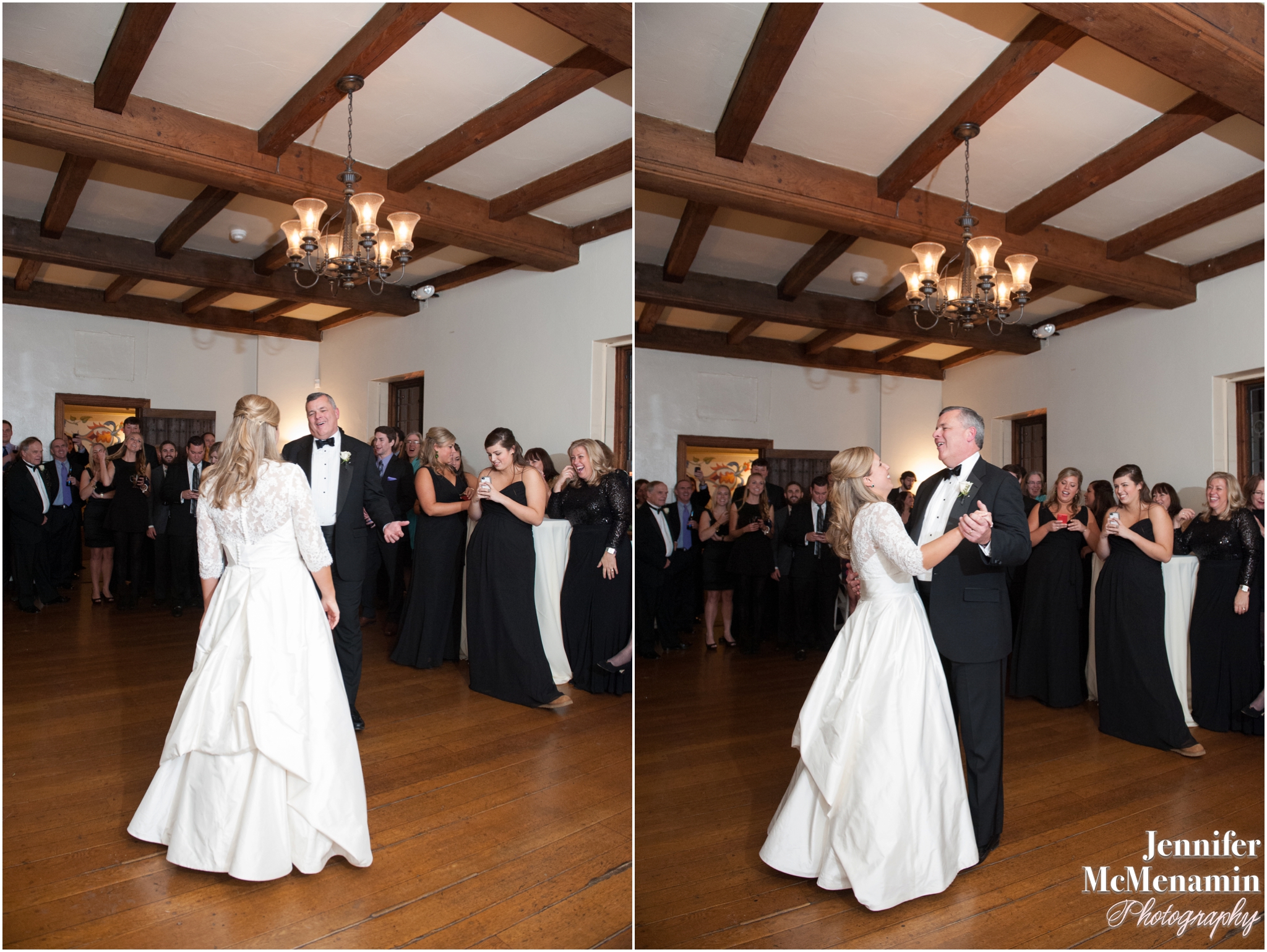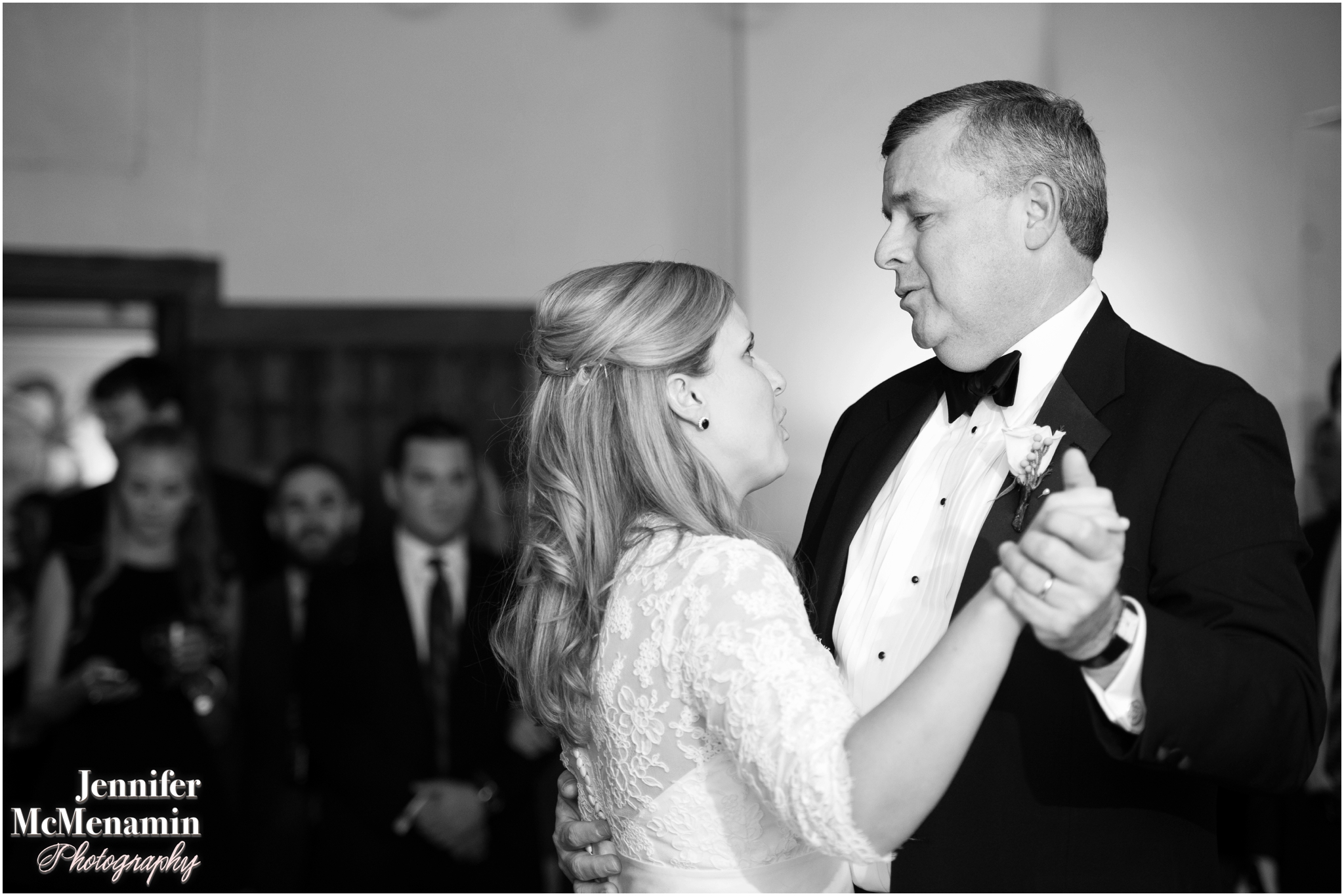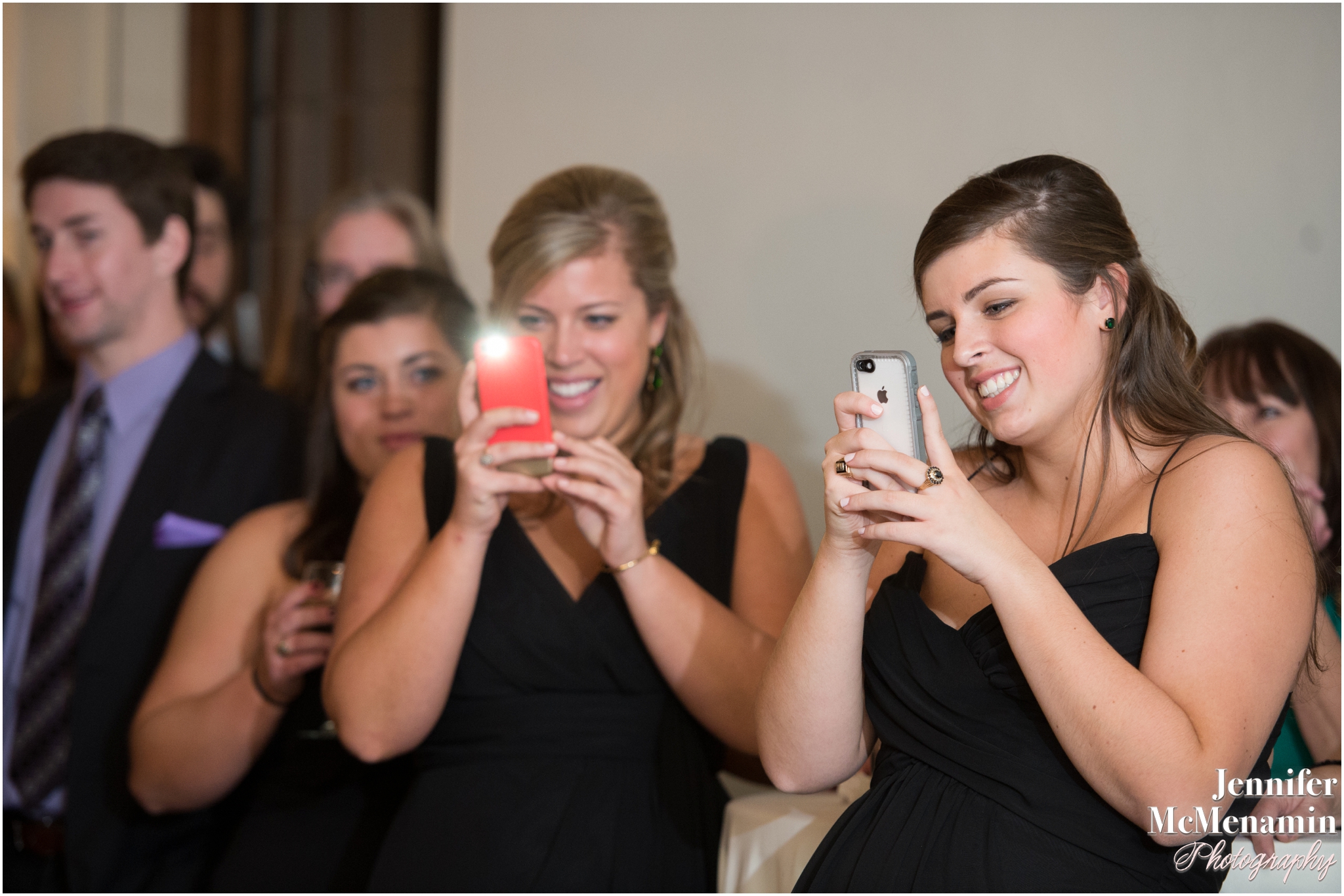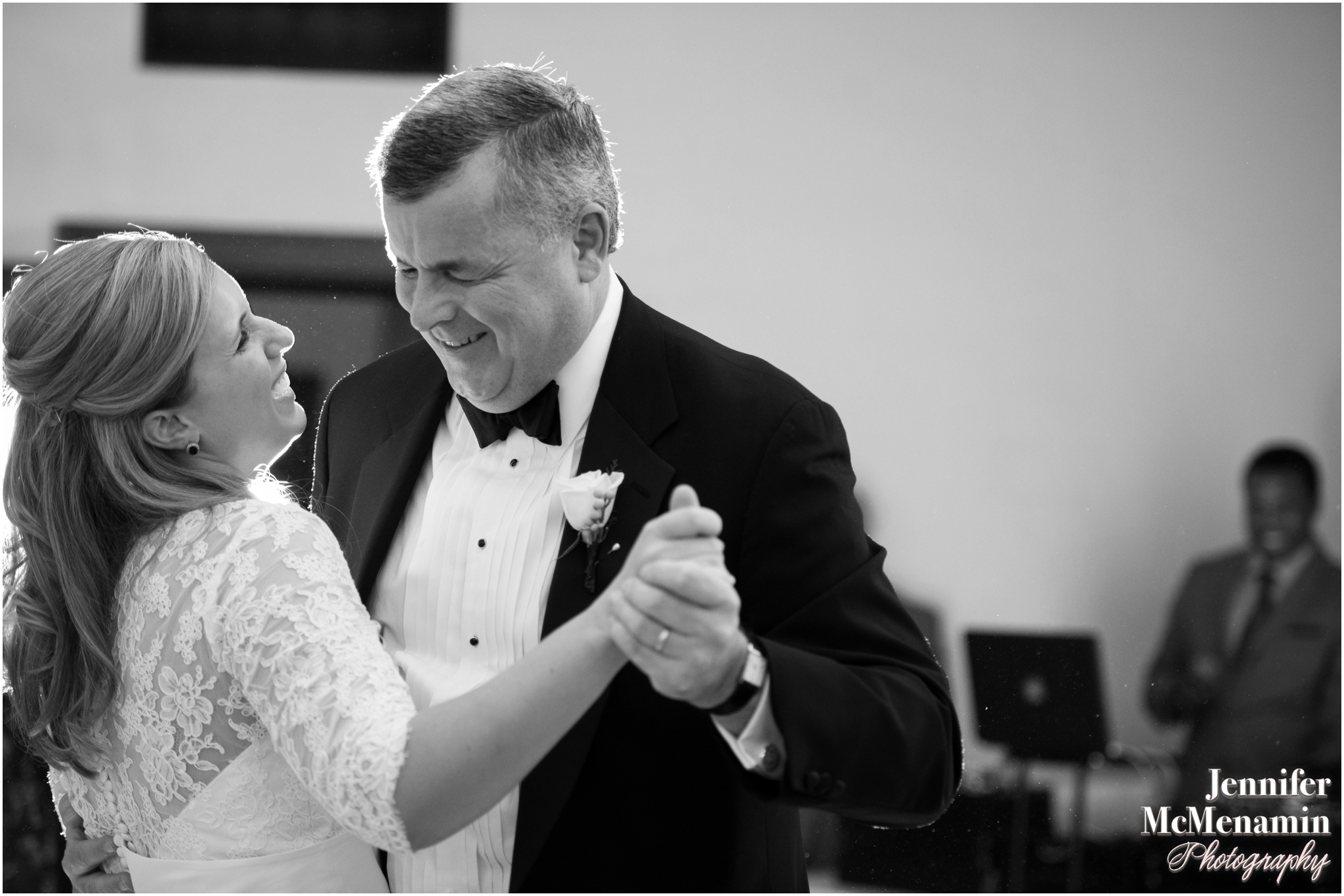 An emotional mother-son dance.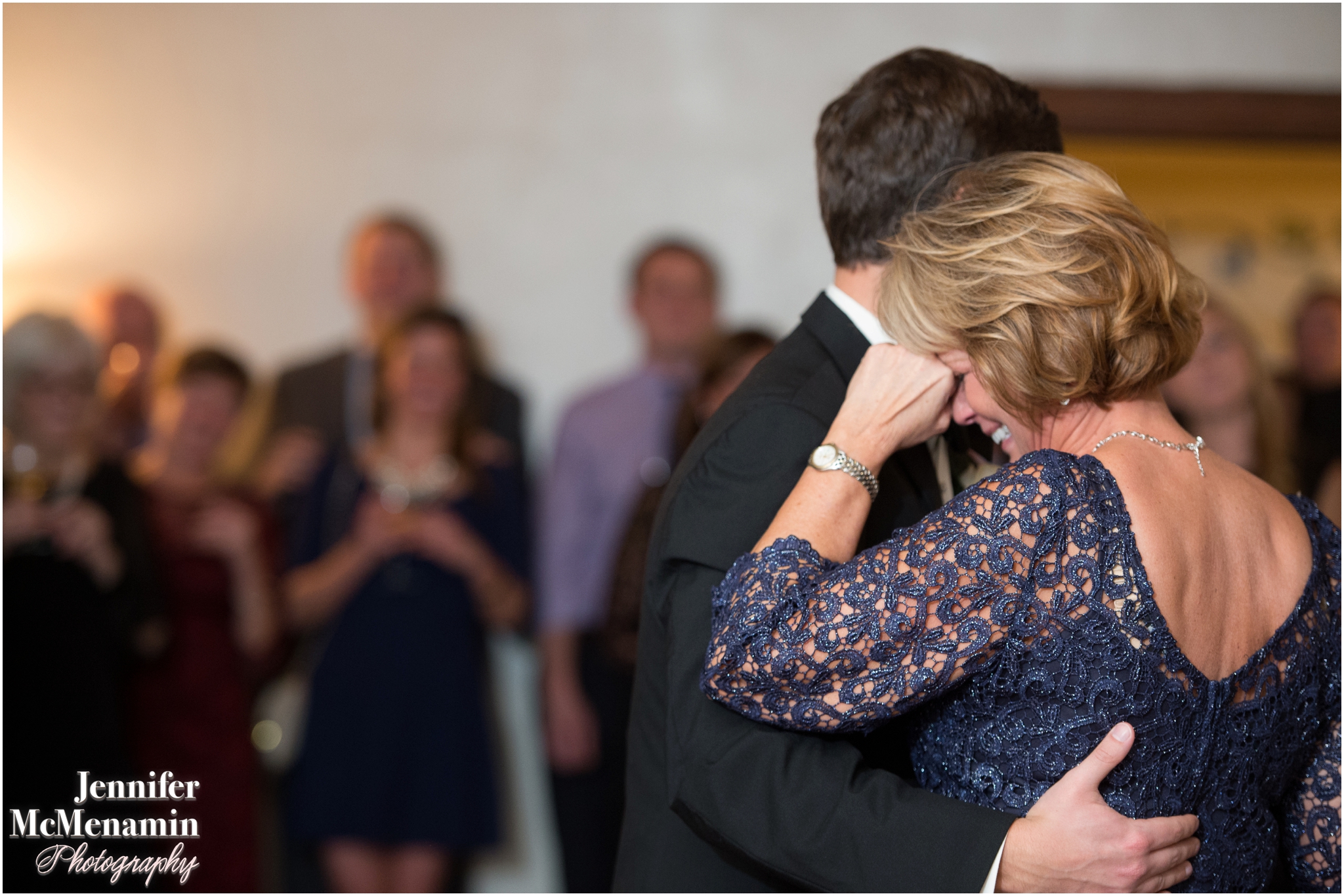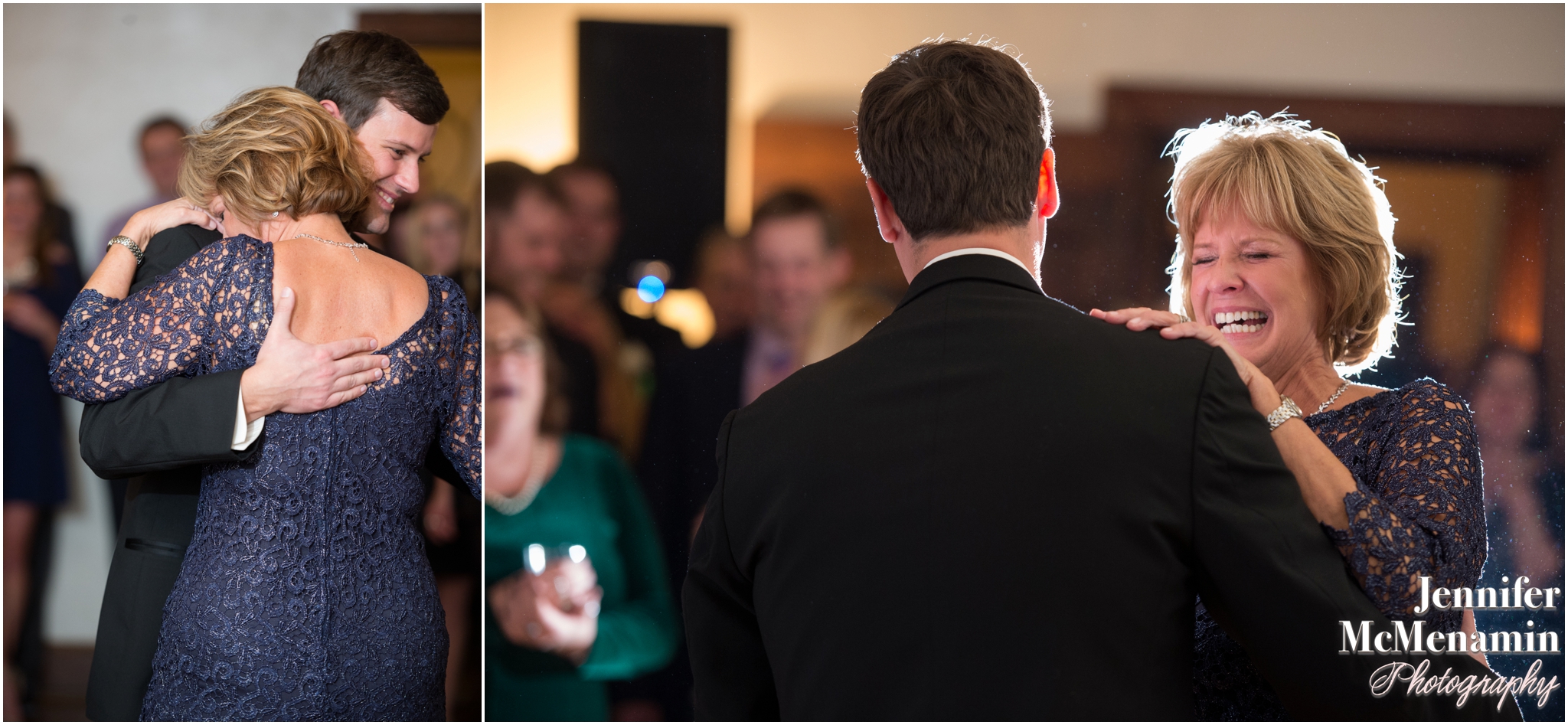 And lots and lots of laughter and merriment.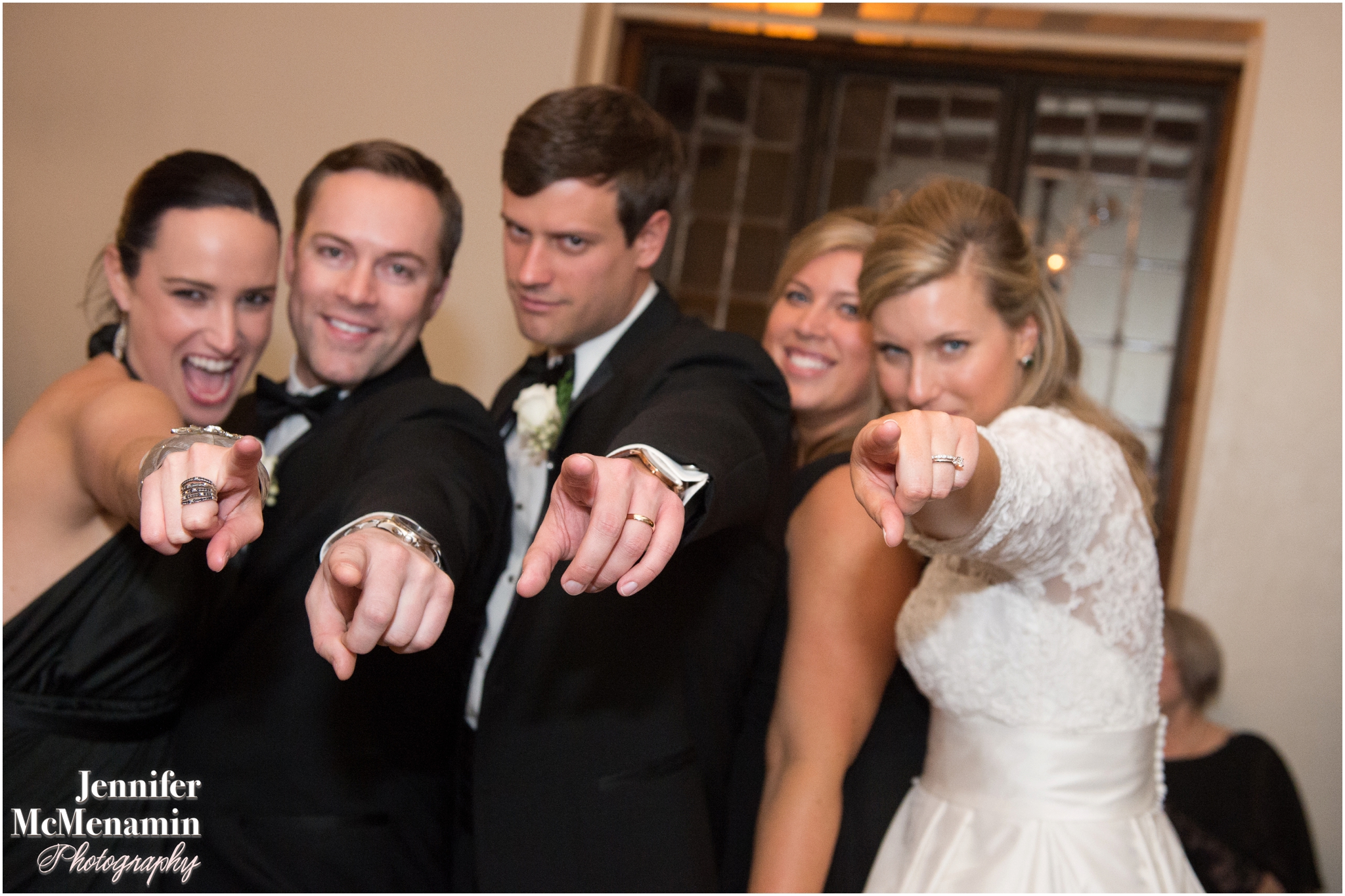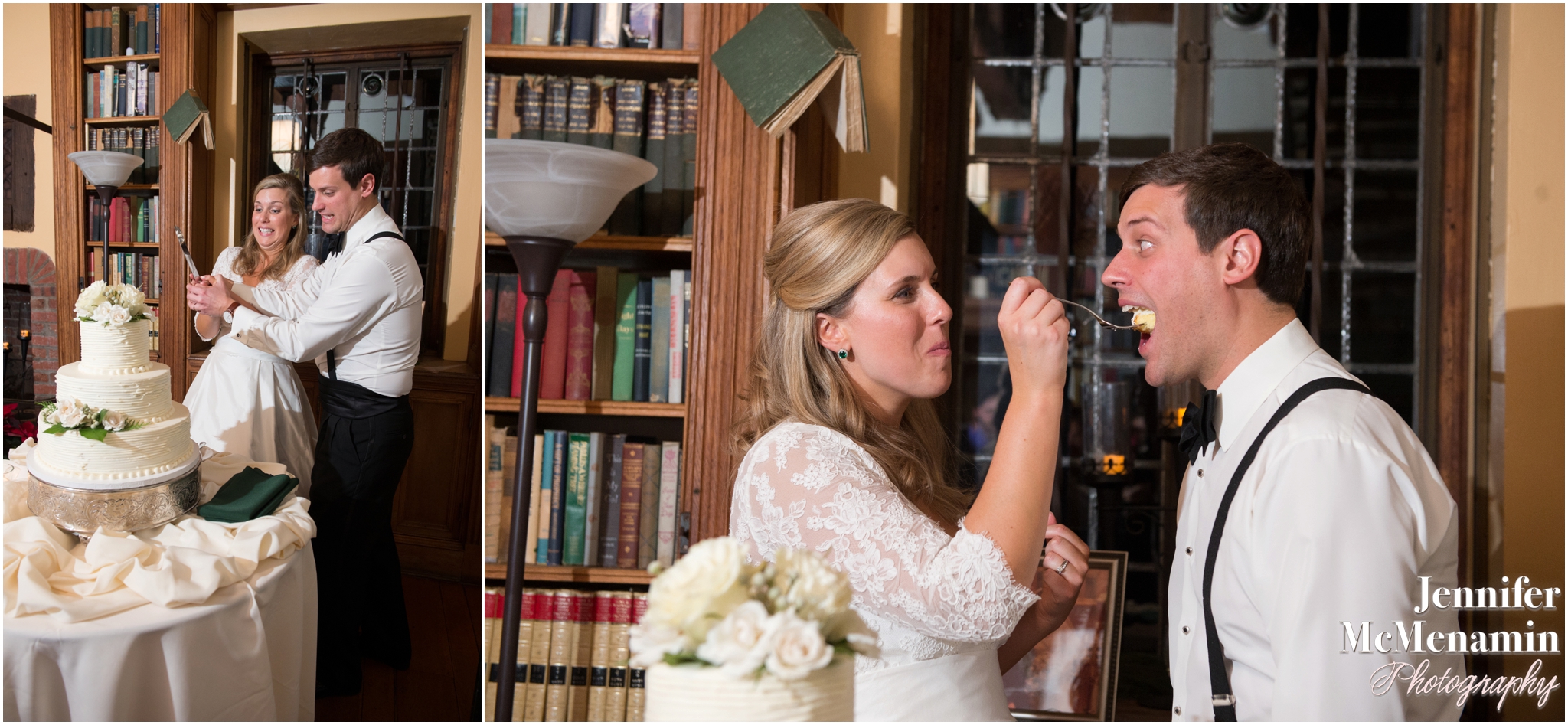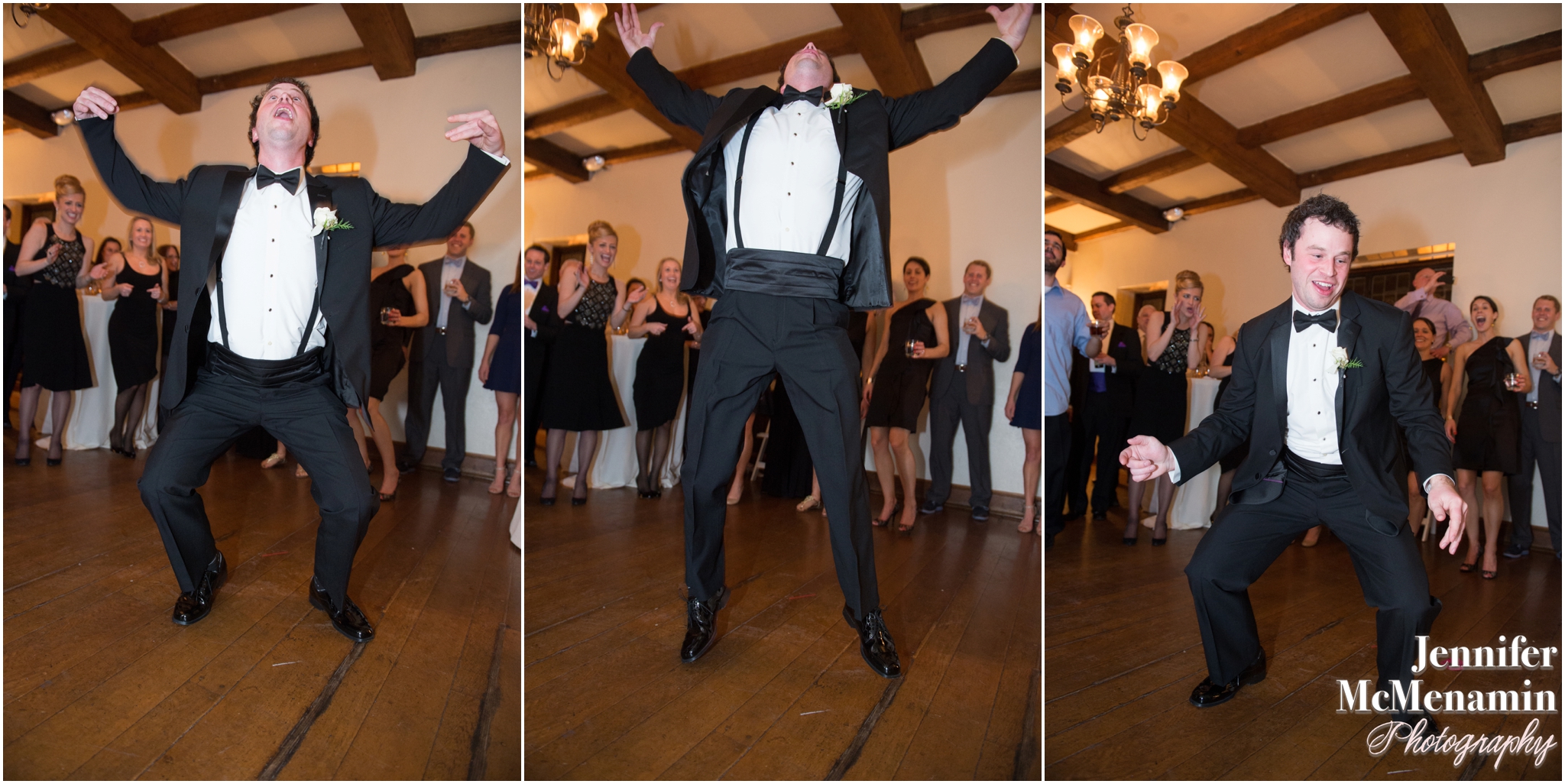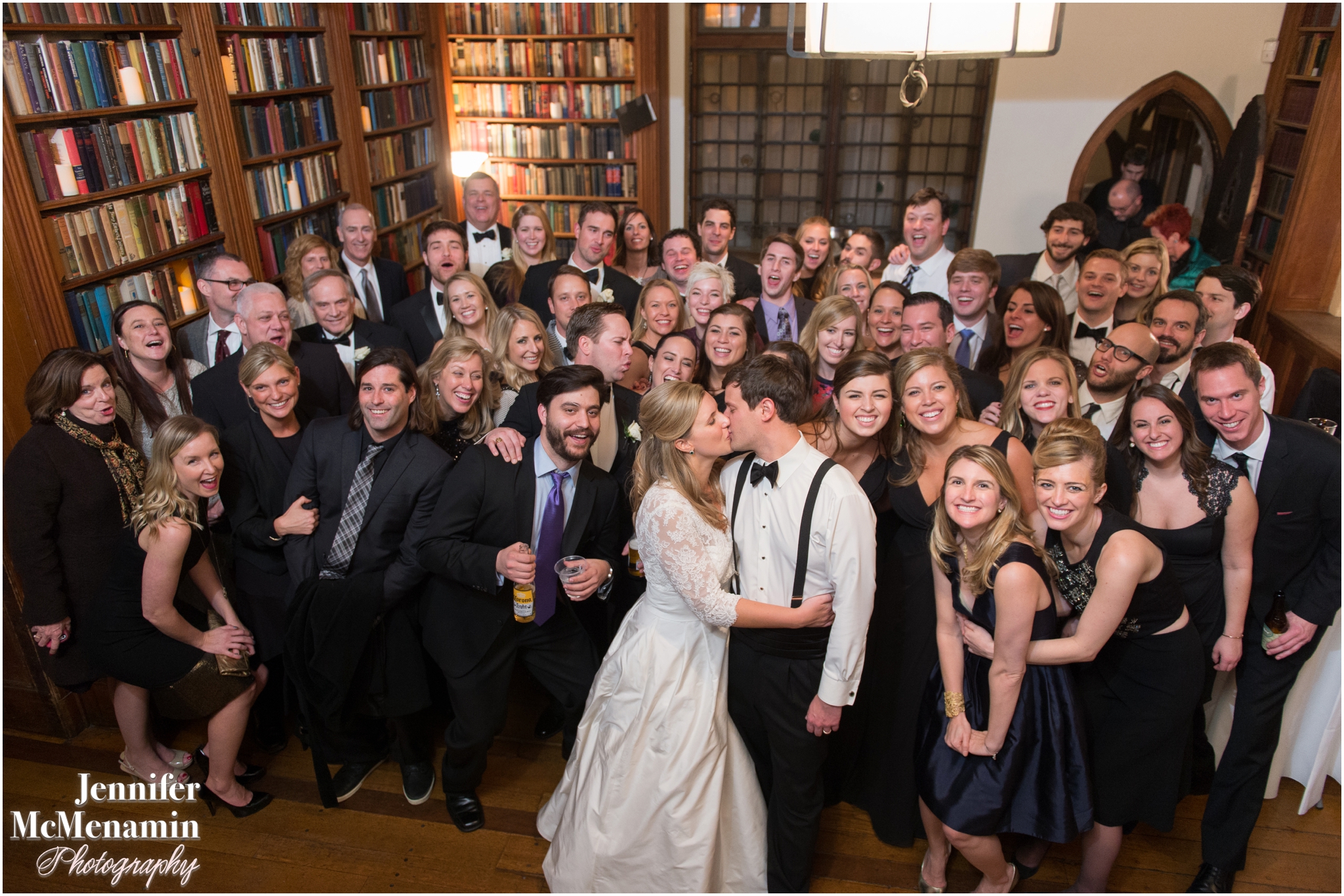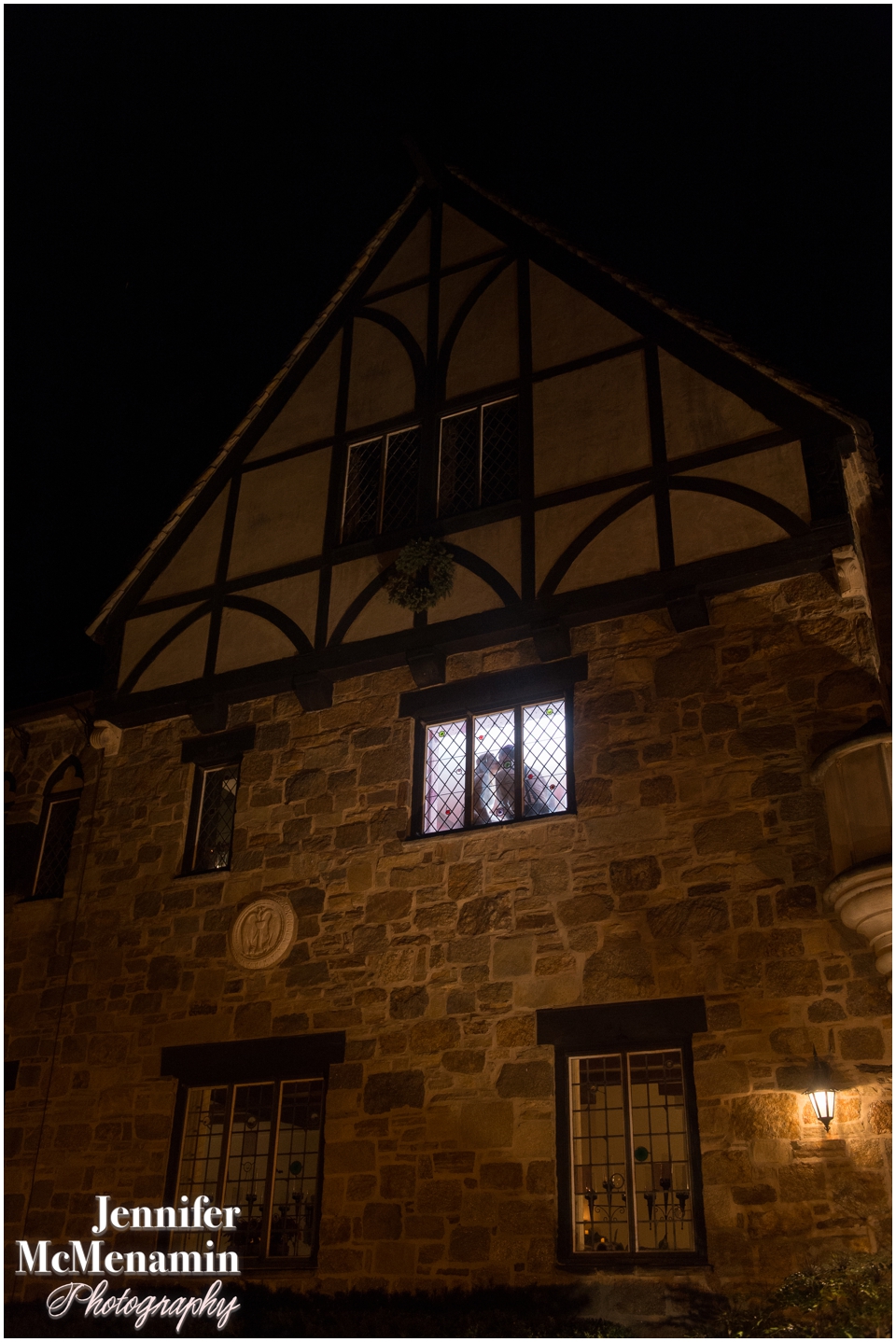 Many, many congratulations, Kate + Brent. It was such a joy to work with you and your families on such a beautiful and important day in your lives!
Credits:
Photography: Jennifer McMenamin Photography, LLC

Ceremony: Church of the Immaculate Conception
Officiant: The Rev. Steven Roth
Ceremony musicians: Nelson Streett and the Canterbury Strings

Reception: The Cloisters

Catering: Zeffert & Gold

Table arrangements: Books collected from The Book Thing
Bridal attire: Paloma Blanca gown from Gamberdella Bridal Salon
Make-up: Christina Somensky

Hair: Nicole Nadeau

Bridesmaids' attire: Jim Hjelm Occasions
Groom's attire: The Tuxedo House

Florist: Blue Sage Floral
Cake: Baltimore Cakery

DJ: DY Young Rye of Scratch Weddings

Transportation: Bayside Limousines