Jennifer + Marty

Private residence in Roland Park -- Baltimore wedding photography -- Baltimore wedding photographer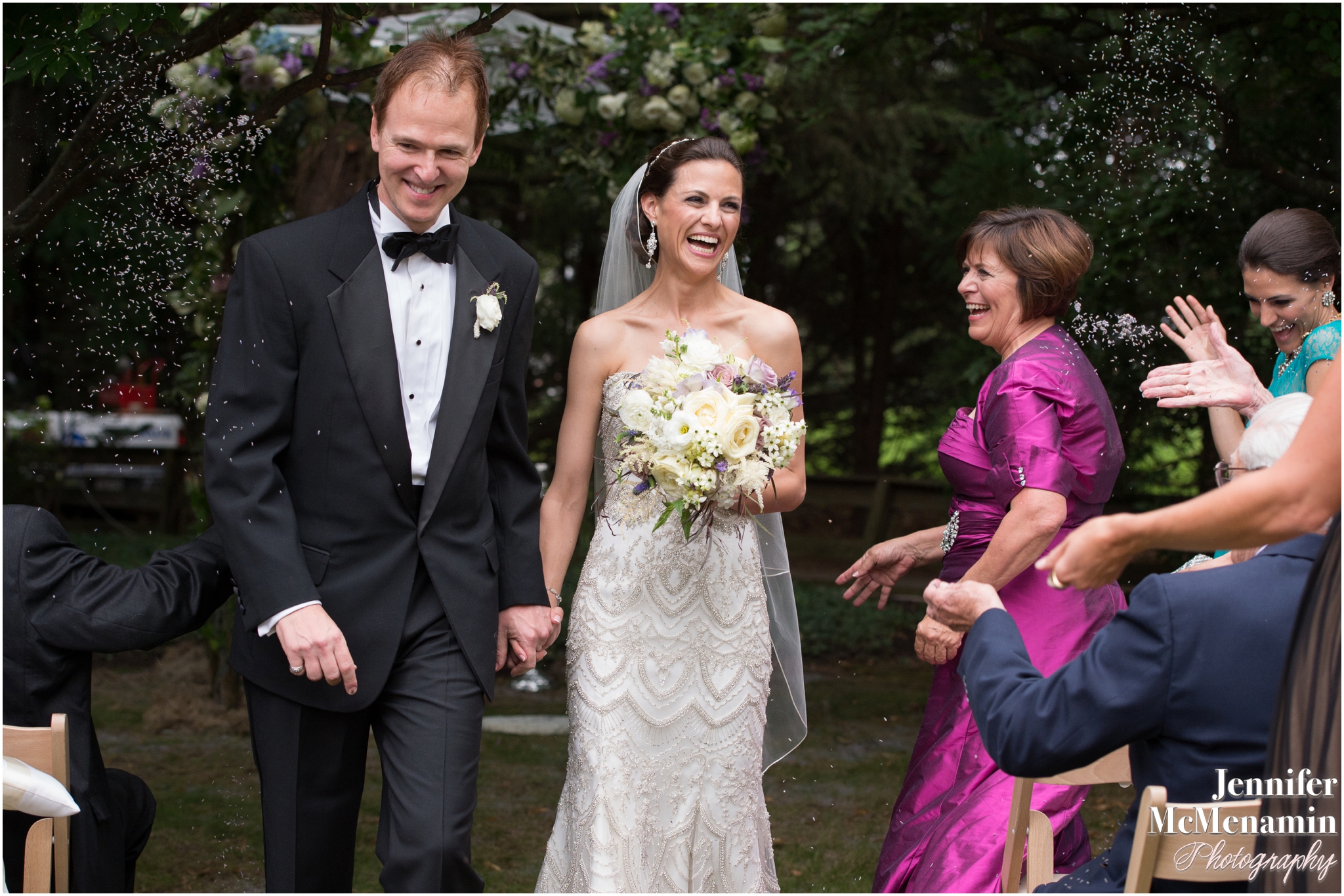 I knew that I would love photographing Jenn and Marty's wedding from the moment that she described it to me. The whole day was determined by the couple's  mutual love of their Roland Park home and the groom's desire to wear his own tuxedo at his wedding. So they decided to throw a garden wedding. A formal garden wedding. In their own garden at home. Gatsby in the Garden, as Jenn described it. She picked an exquisite, Gatsby-worthy gown to match the formality of Marty's tux (as well as the perfect, tiny tuxedo they rented for their 1-year-old son, Jon!). She bought sky high heels — but, smartly, with a wedge heel, since she'd be in her backyard, after all. She asked for flowers — lots and lots of gorgeous flowers — and she told her wedding planner, Elizabeth Bailey, and floral-designing genius Victoria Clausen that she really likes lavender. So they prepared not only silver vases of lavender for guests to toss as the newlyweds left the ceremony but Victoria also sprinkled lavender throughout the ceremony site, creating a lavender carpet of sorts that released an intoxicating perfume as readers stood and ring bearers delivered their wares and the ceremony unfolded under the chuppah. I would be remiss if I did not, for just a moment, mention this chuppah. I have seen many beautiful chuppahs in my eight years of photographing weddings now. What stands out about this one is the seamlessness with which Victoria and her team blended the canopy into the woods and trees in Jenn and Marty's backyard. It looked, completely, like it belonged there. Like it had just always been there. Only the gorgeous roses and hydrangea and other fresh flowers gave it away as a day-of-the-wedding addition. Lest this blog post become consumed by all the pretty things that I had an opportunity to photograph at Jenn and Marty's formal backyard garden wedding, I must mention that above all, the most wonderful aspect of this wedding was unbridled joy. You can just see it emanating from Jenn's face. In the way that Marty looks at her. From the toothy grin of their darling boy who smiled and smiled until he just fell asleep. (Oh, that boy!) From the faces of their very close friends and family, the toasts offered by their brothers and Marty's own remarks, including a hilarious letter he read from his father regarding marriage. This group was just a complete pleasure to work with and to photograph. I was lucky to have my friend and assistant, Sam Levitan, working with me again at this wedding and his wonderful photos are mixed in with mine. Here are some of my favorites from their big day: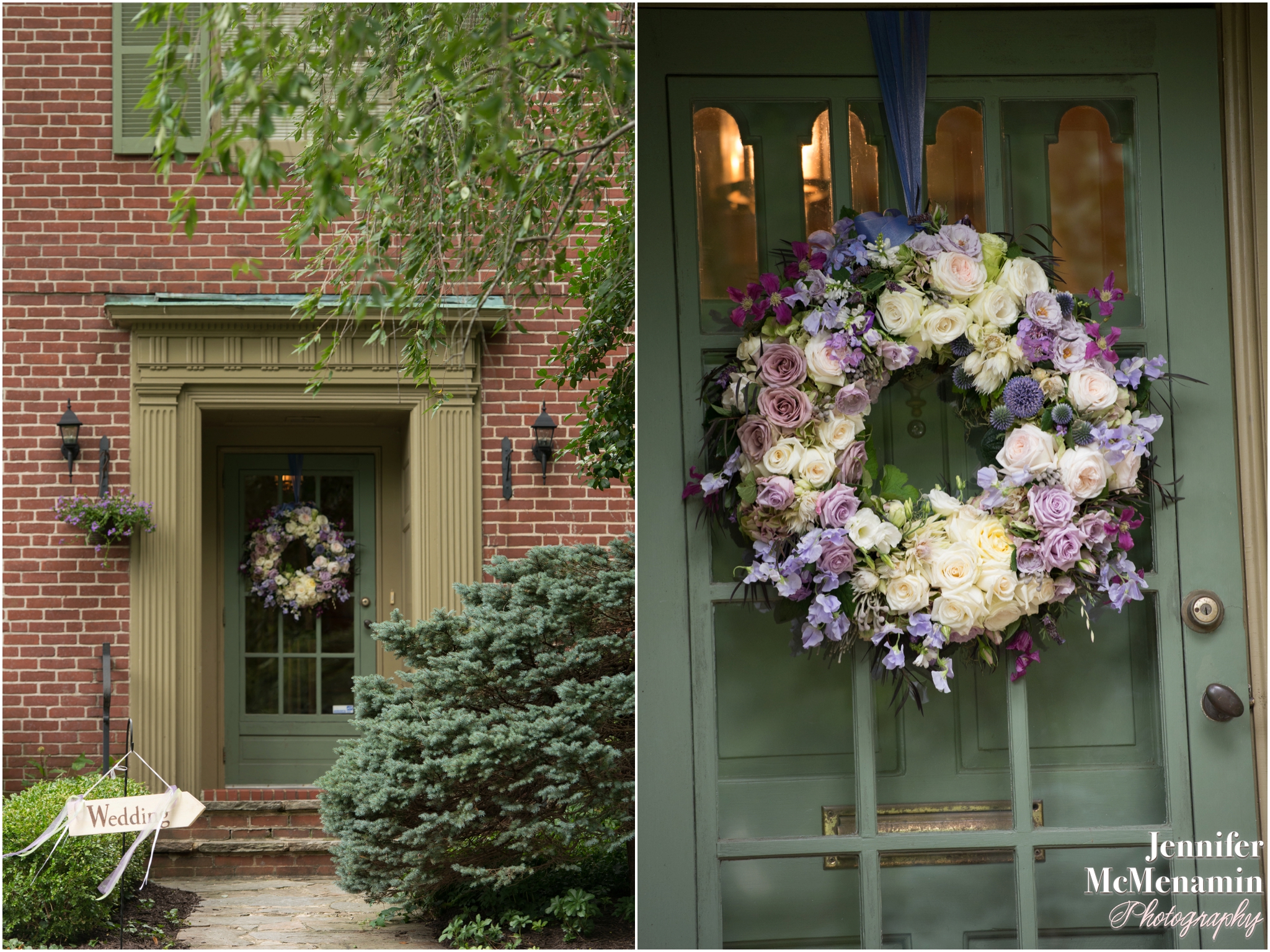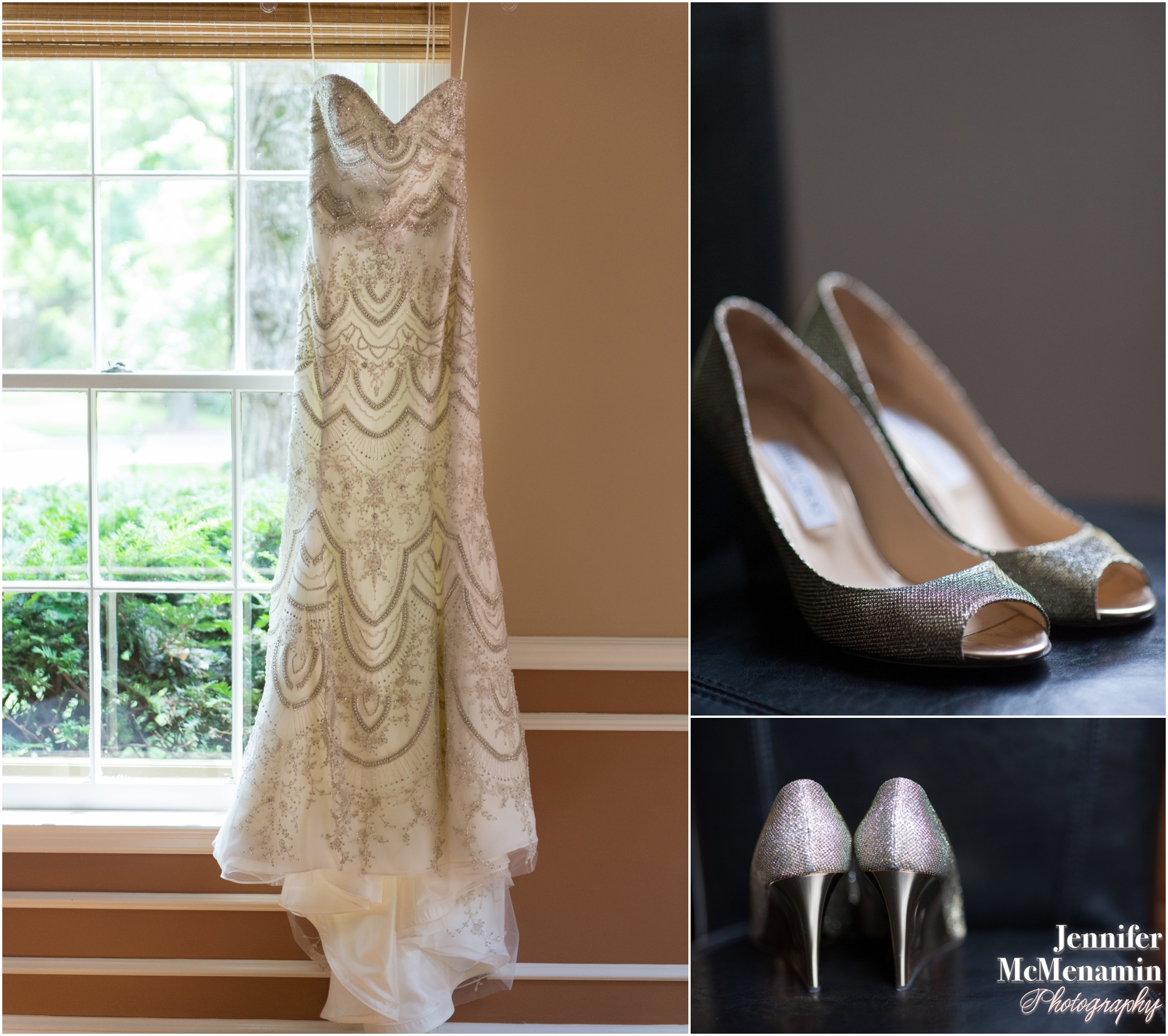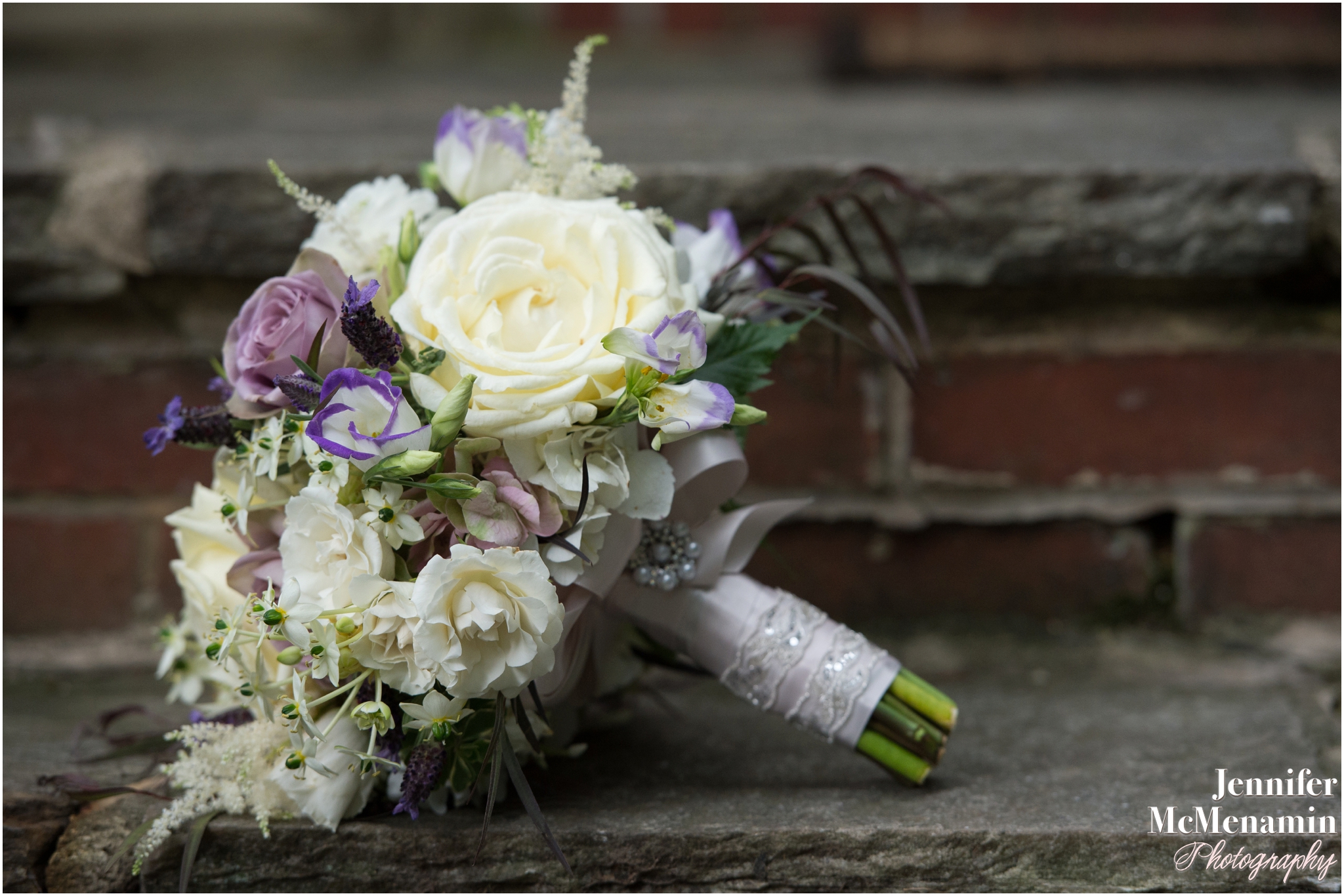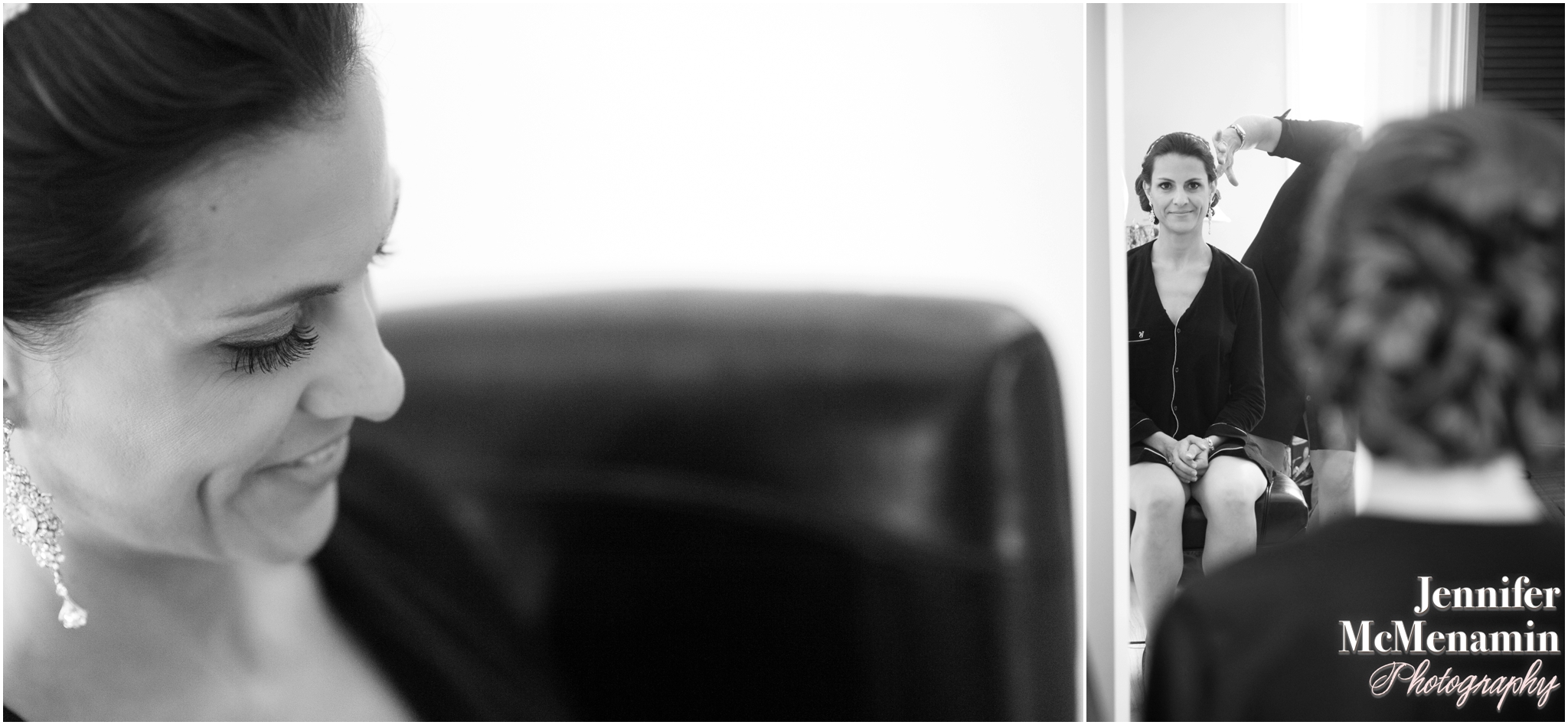 This kiddo just could not have been cuter or more fun to photograph. I've always loved photographing children. But the birth of my own daughters has made me enjoy it even more.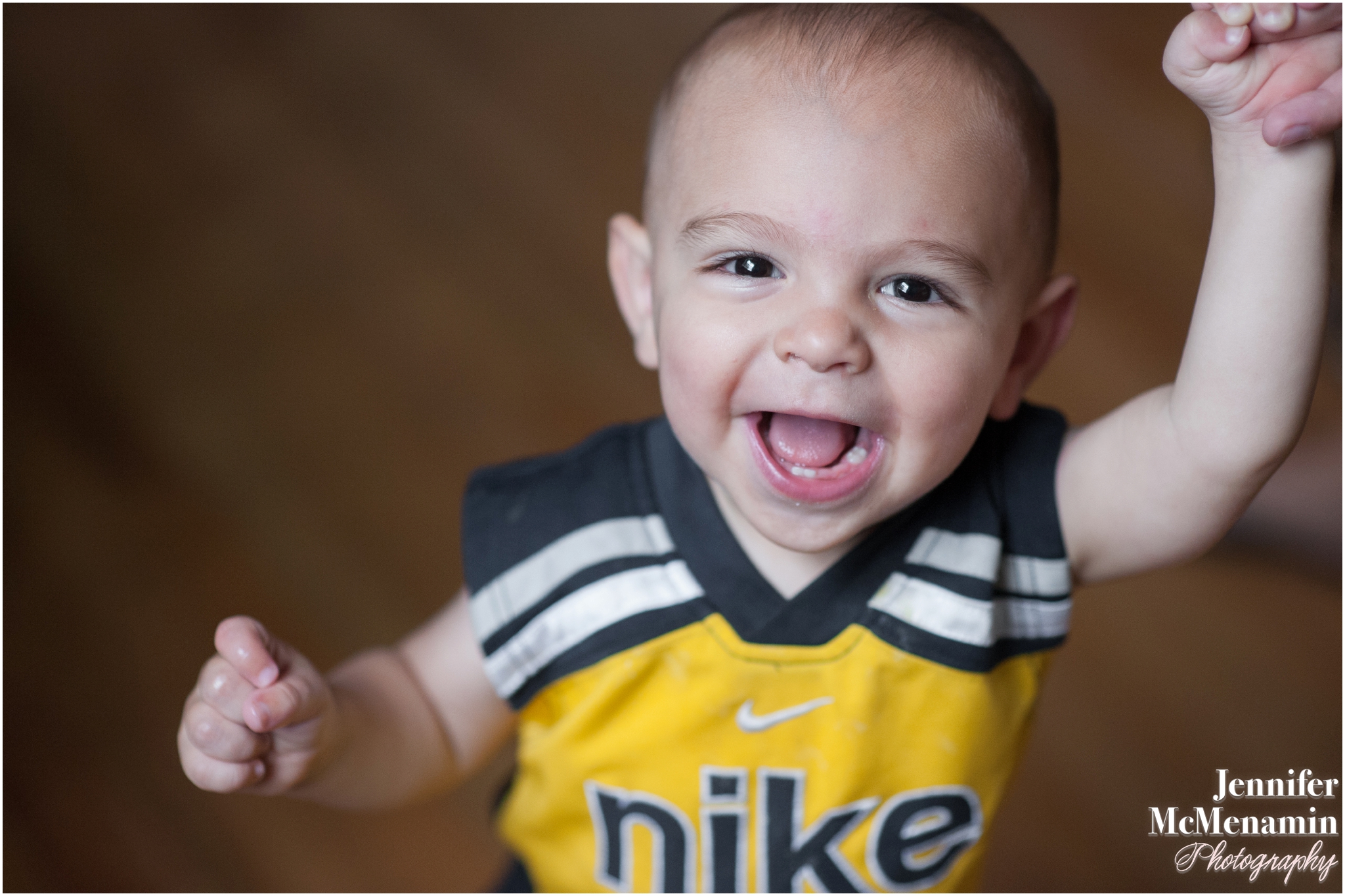 Jenn got ready with her sister, her mother and her almost sister-in-law. (Jenn and her two siblings ALL got married this summer.)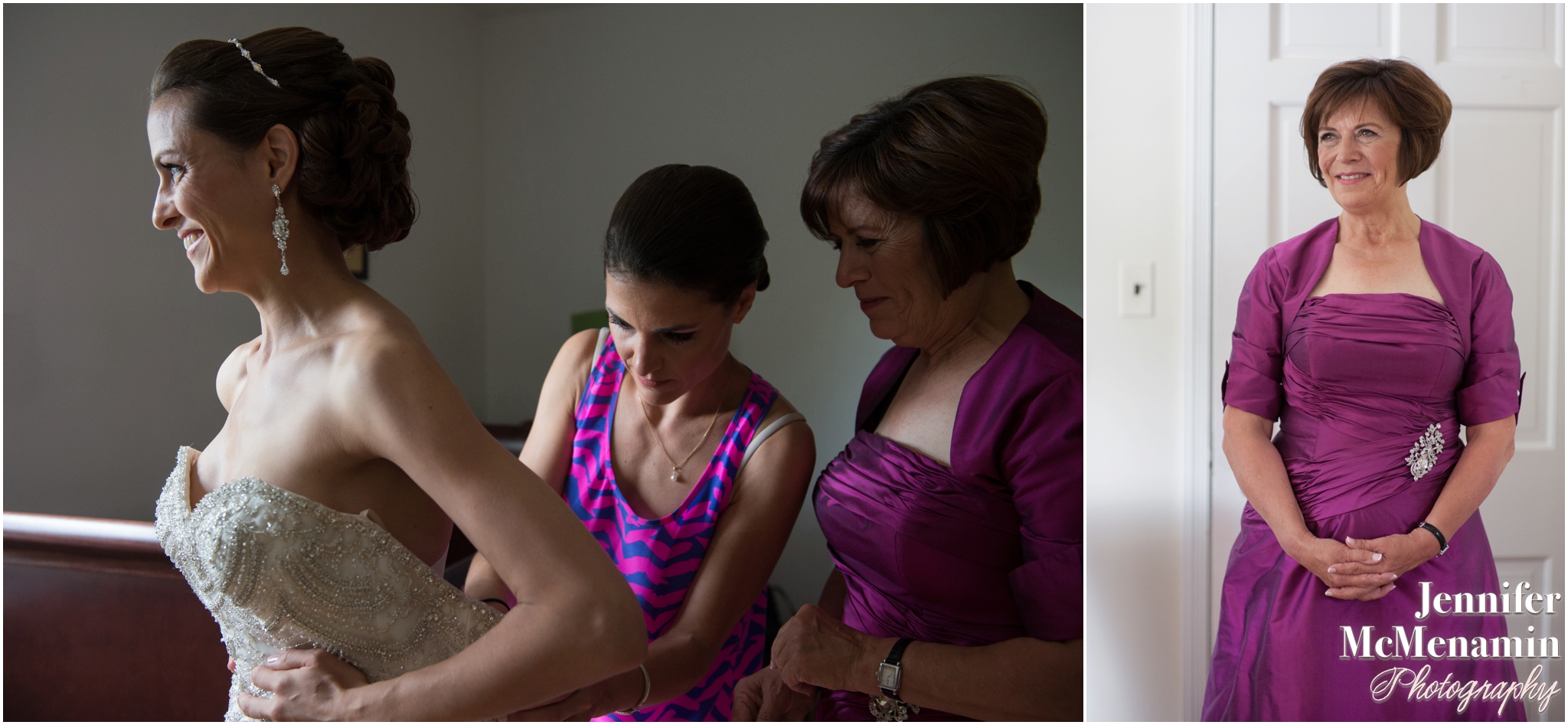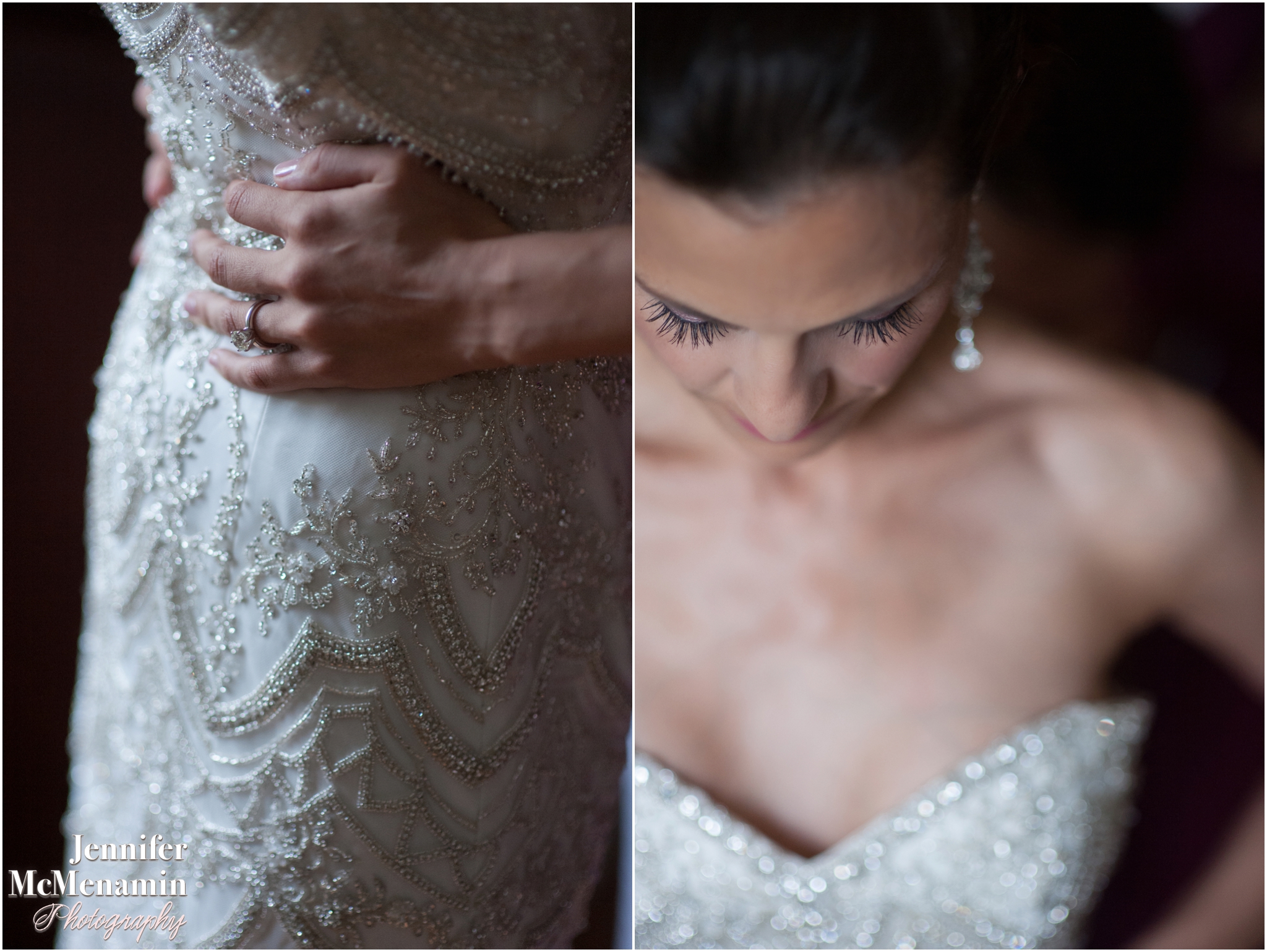 The bride, looking positively gorgeous. (And most definitely ready for a Gatsby garden wedding!)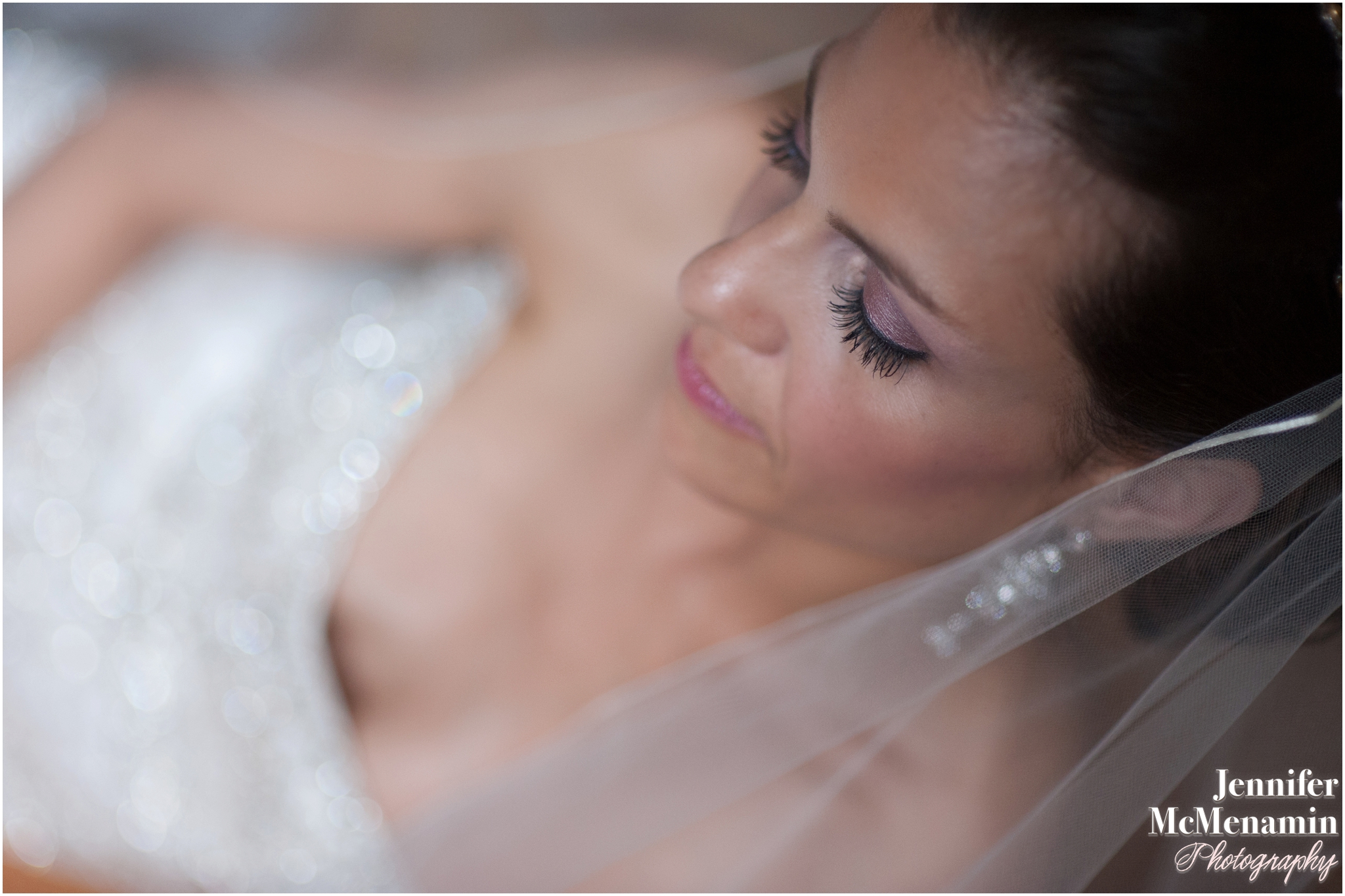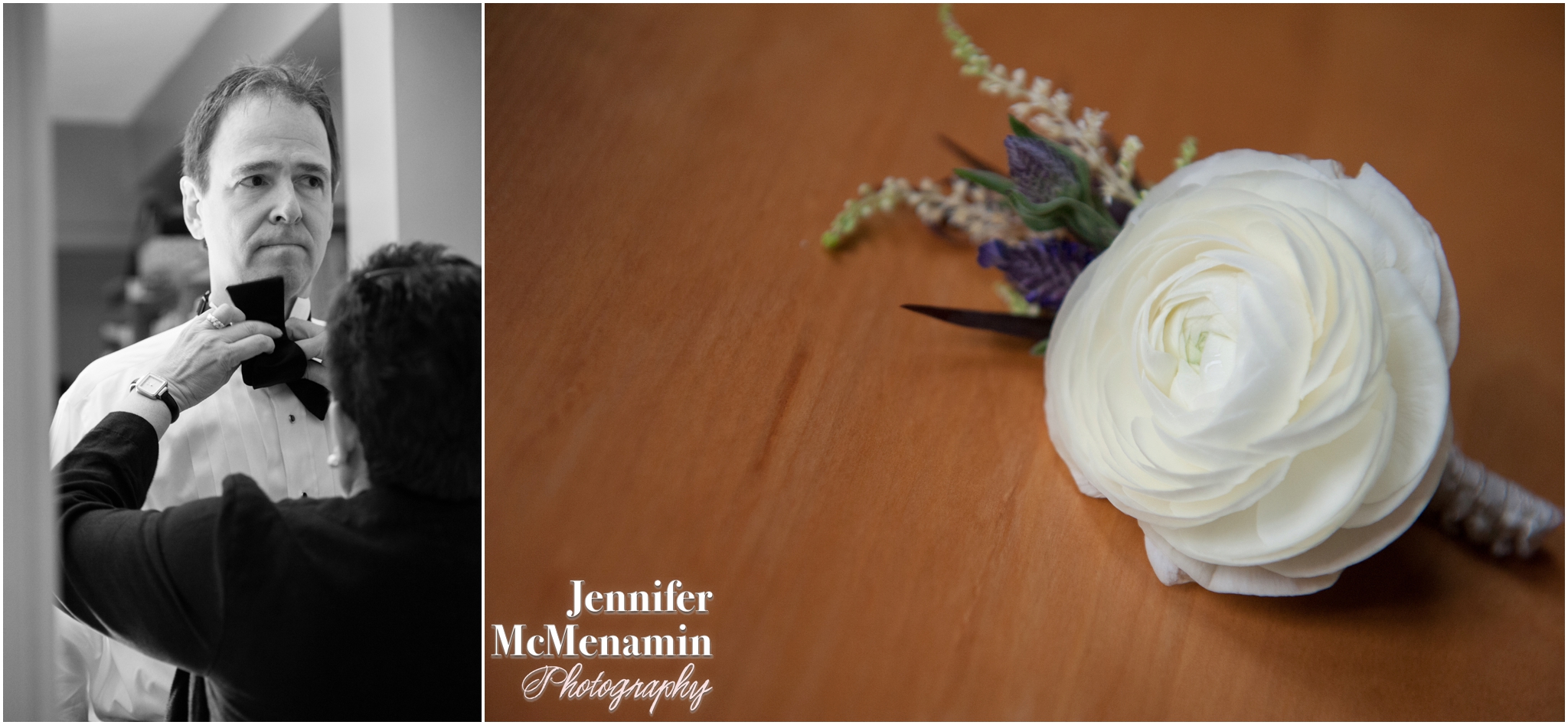 Jenn and Marty chose to see each other before the ceremony for photos. Sam shot the great next image on the right just as Jenn turned to see Marty.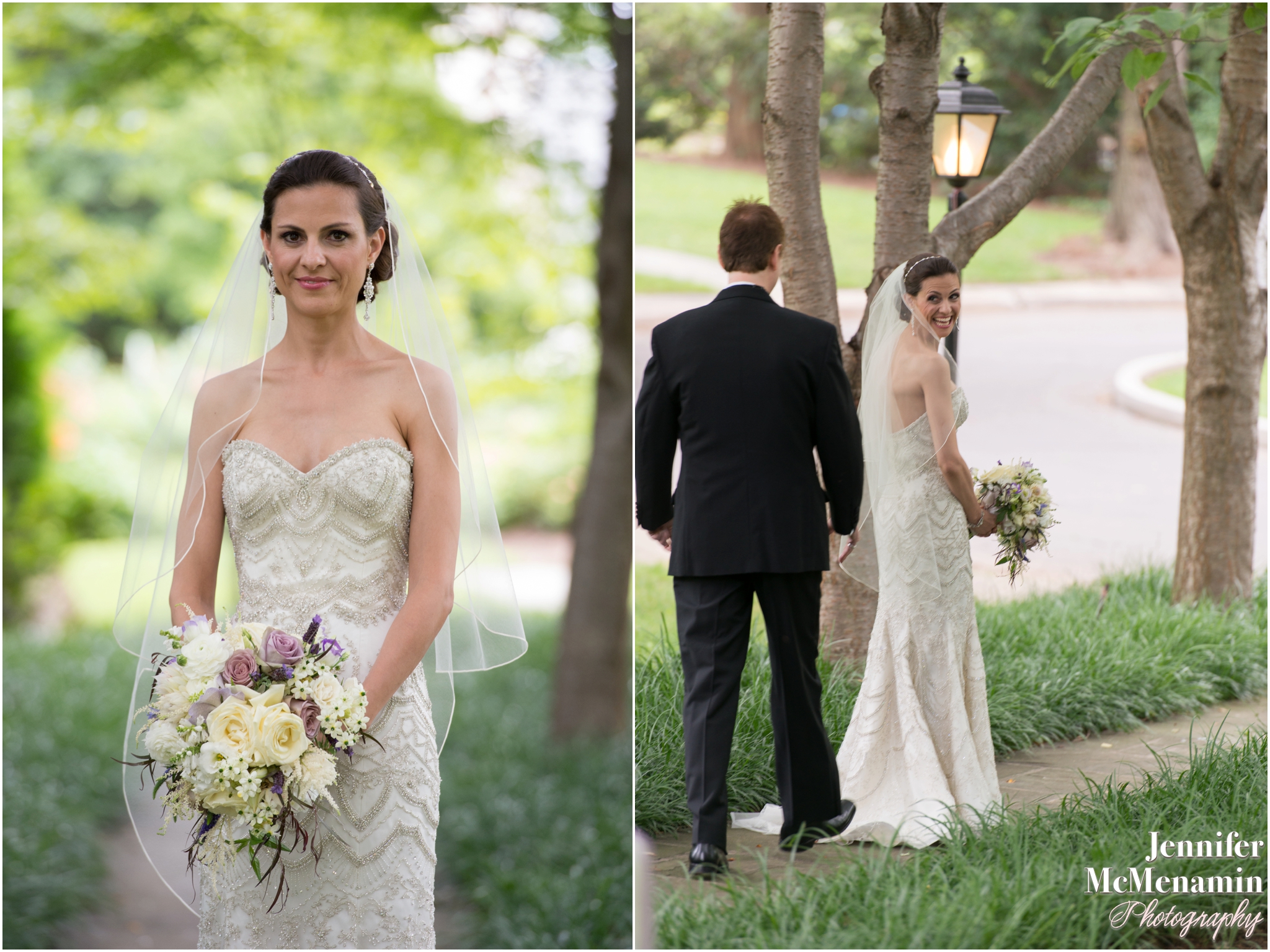 I could not love their expressions in this next image any more. Everything about it.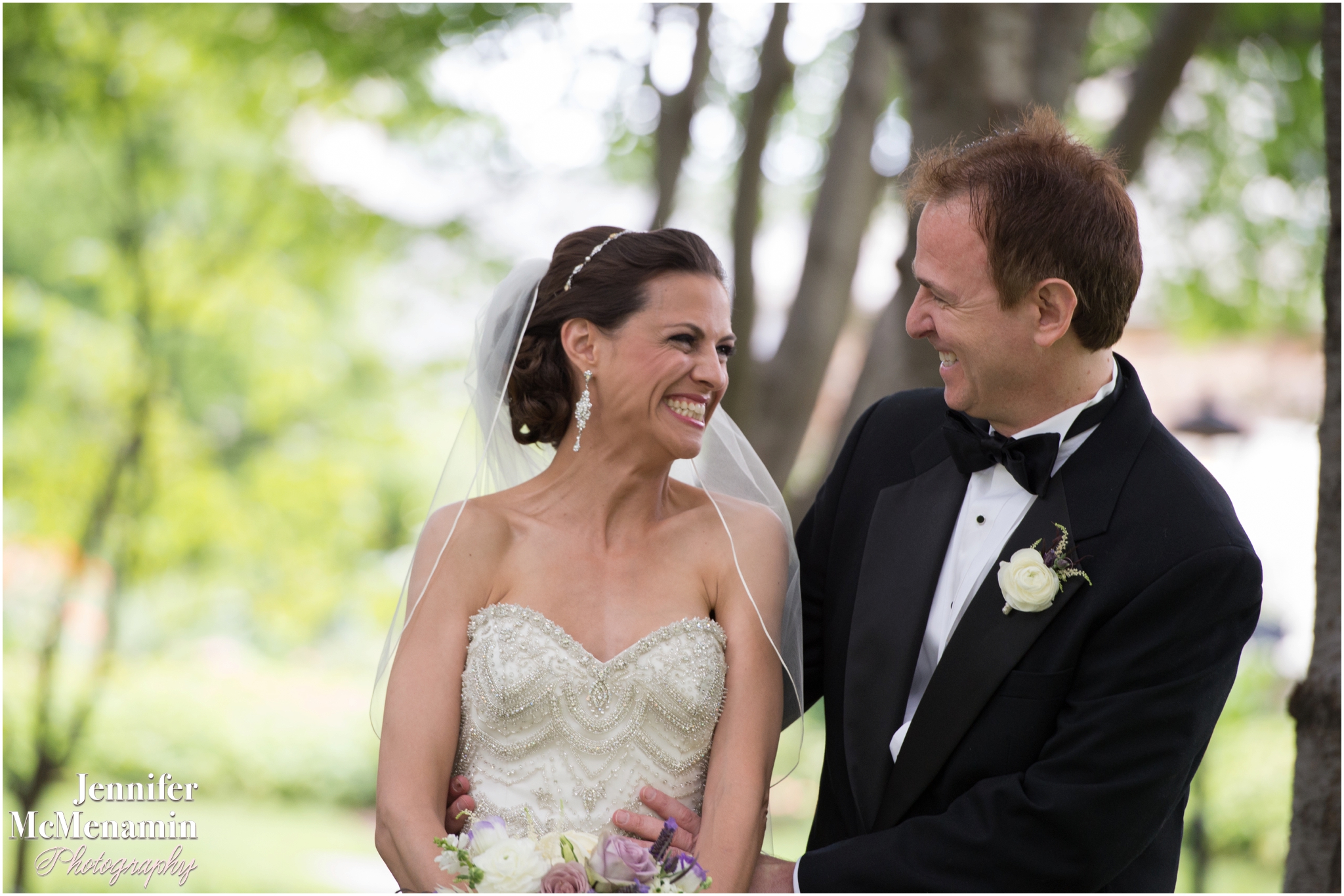 Oh, this baby boy! What a beautiful family they are.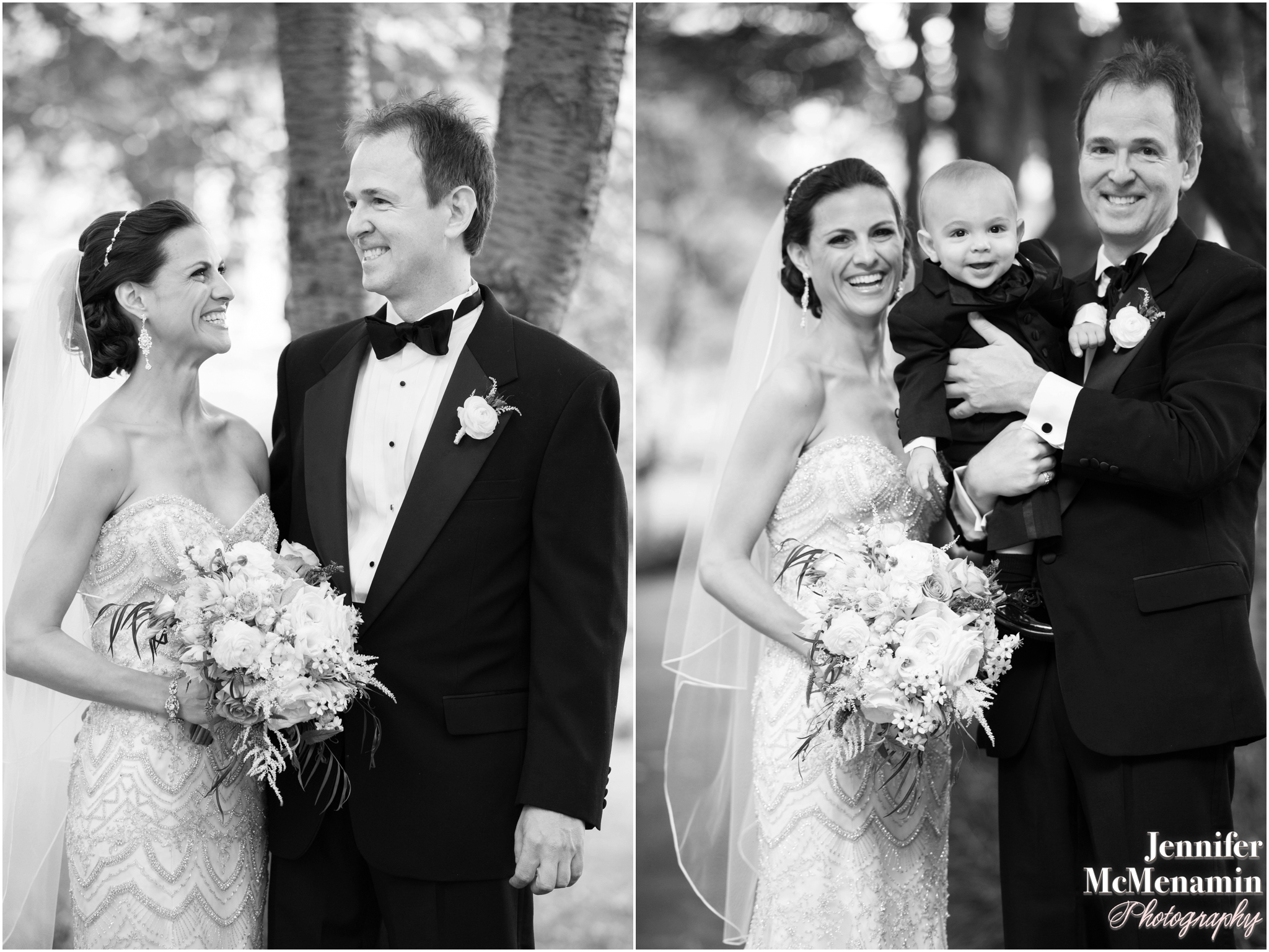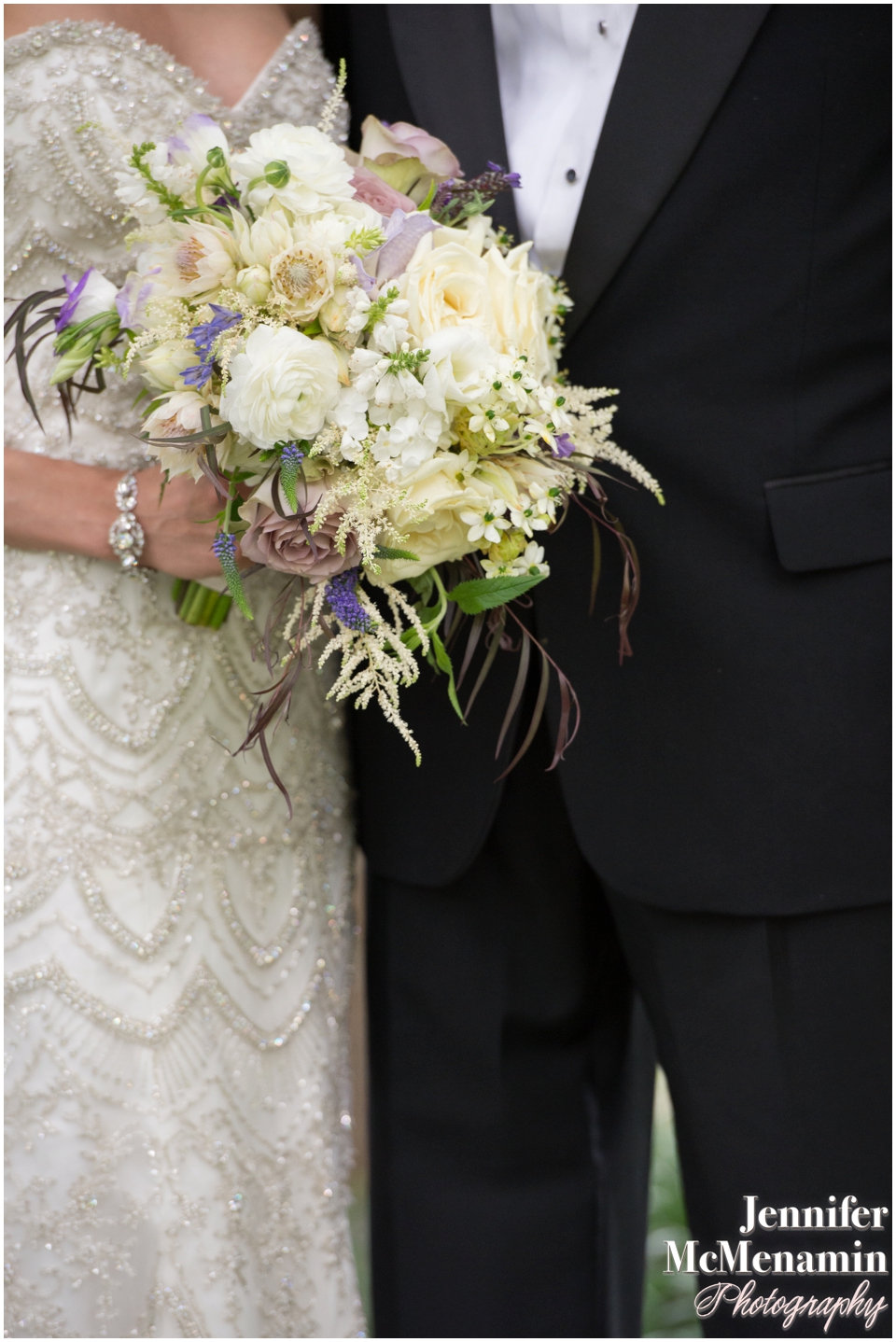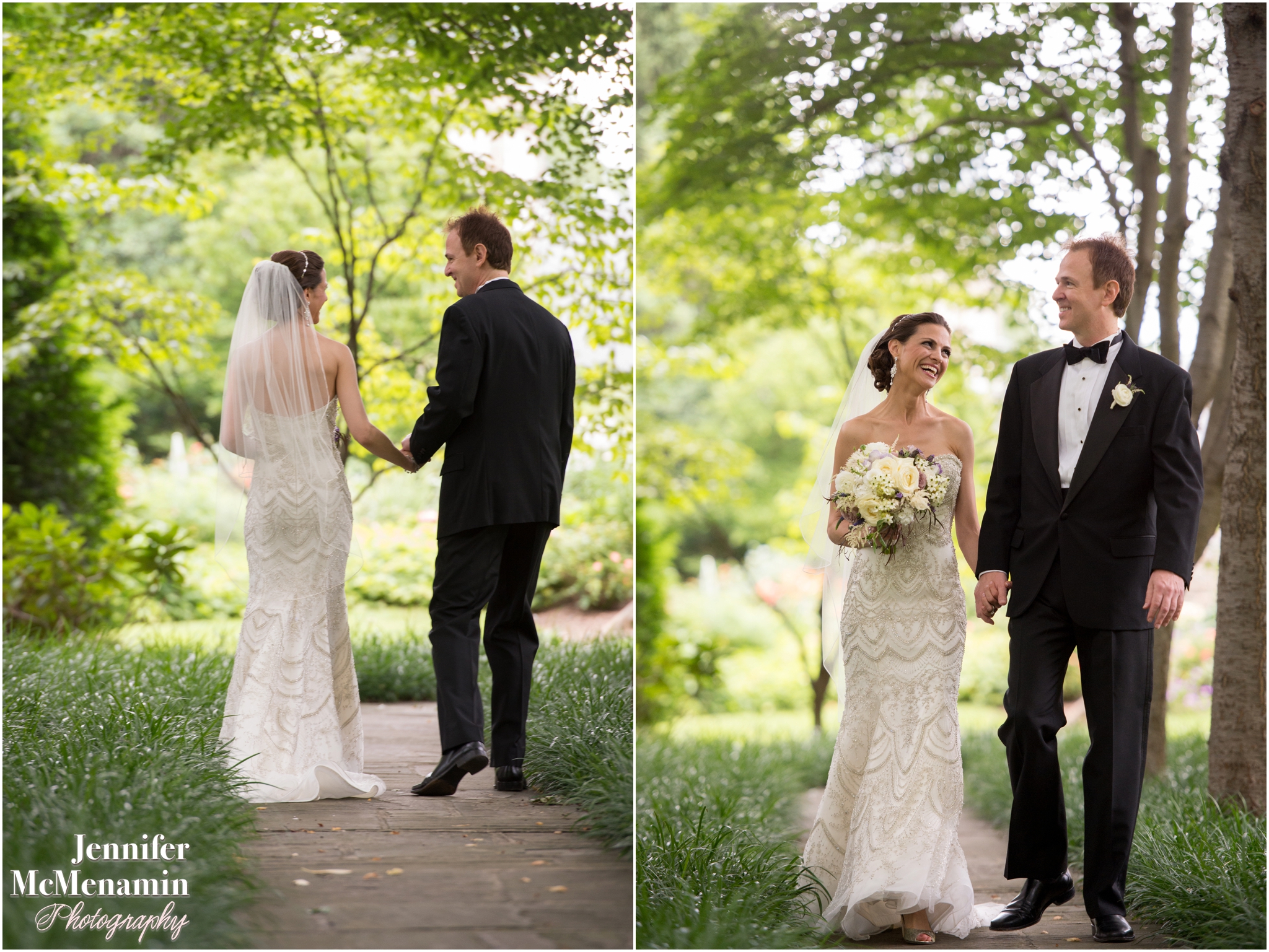 I fully realize that this next series of images is quite similar — something I try to avoid doing in my blog posts or even in the full collections of photos that I deliver to my clients. But baby Jon was just such a smiley, joyful boy that I couldn't resist including a few extras.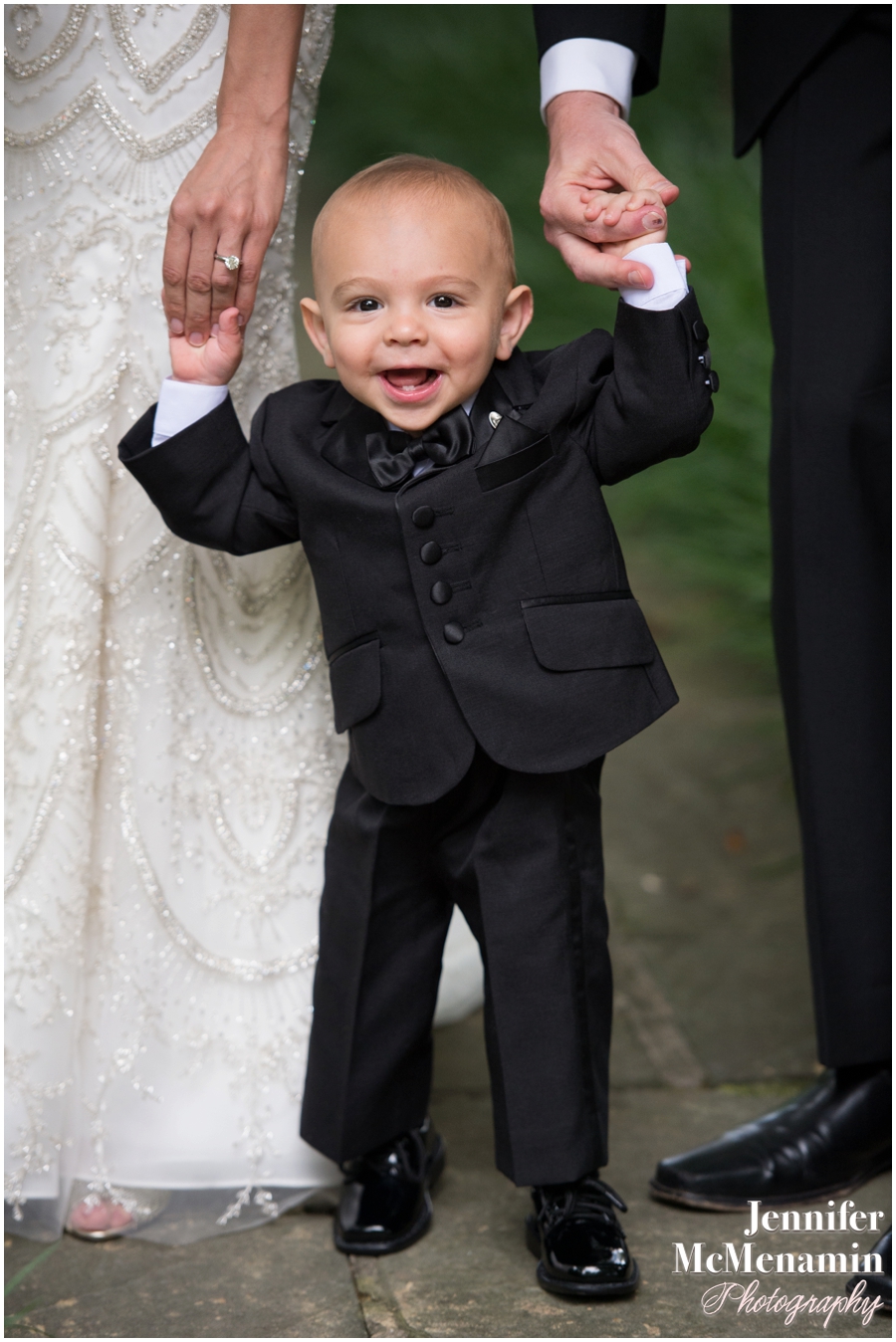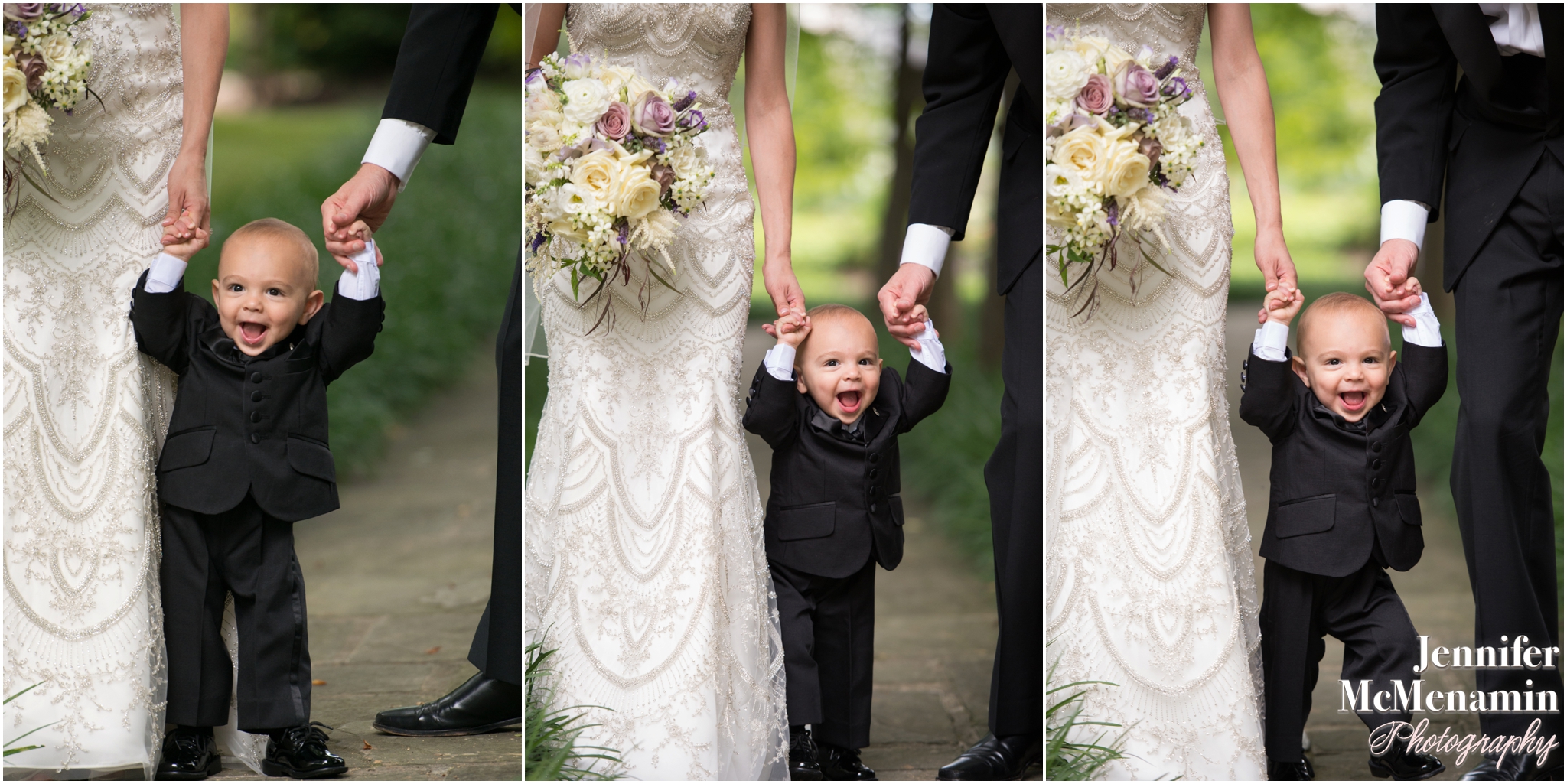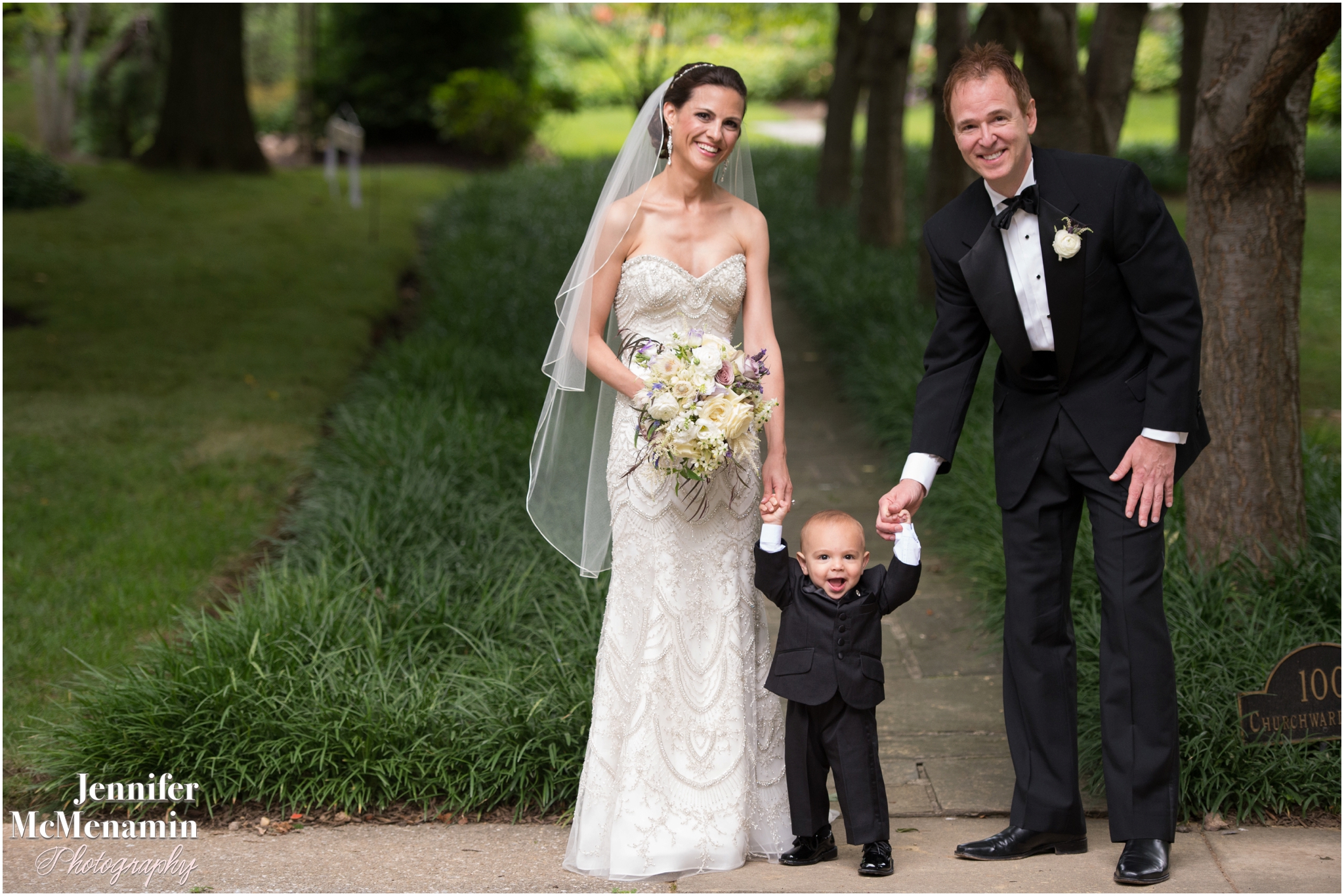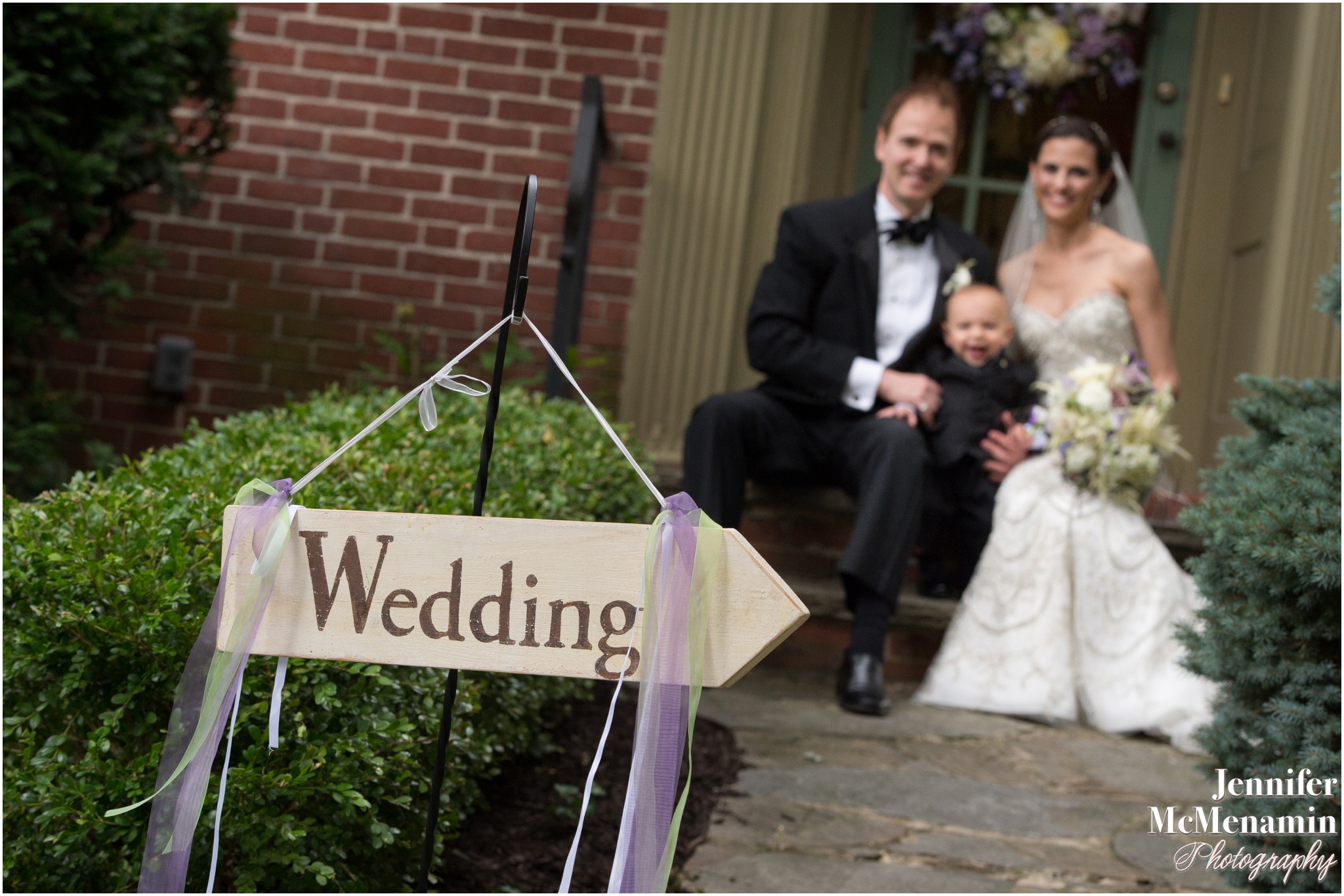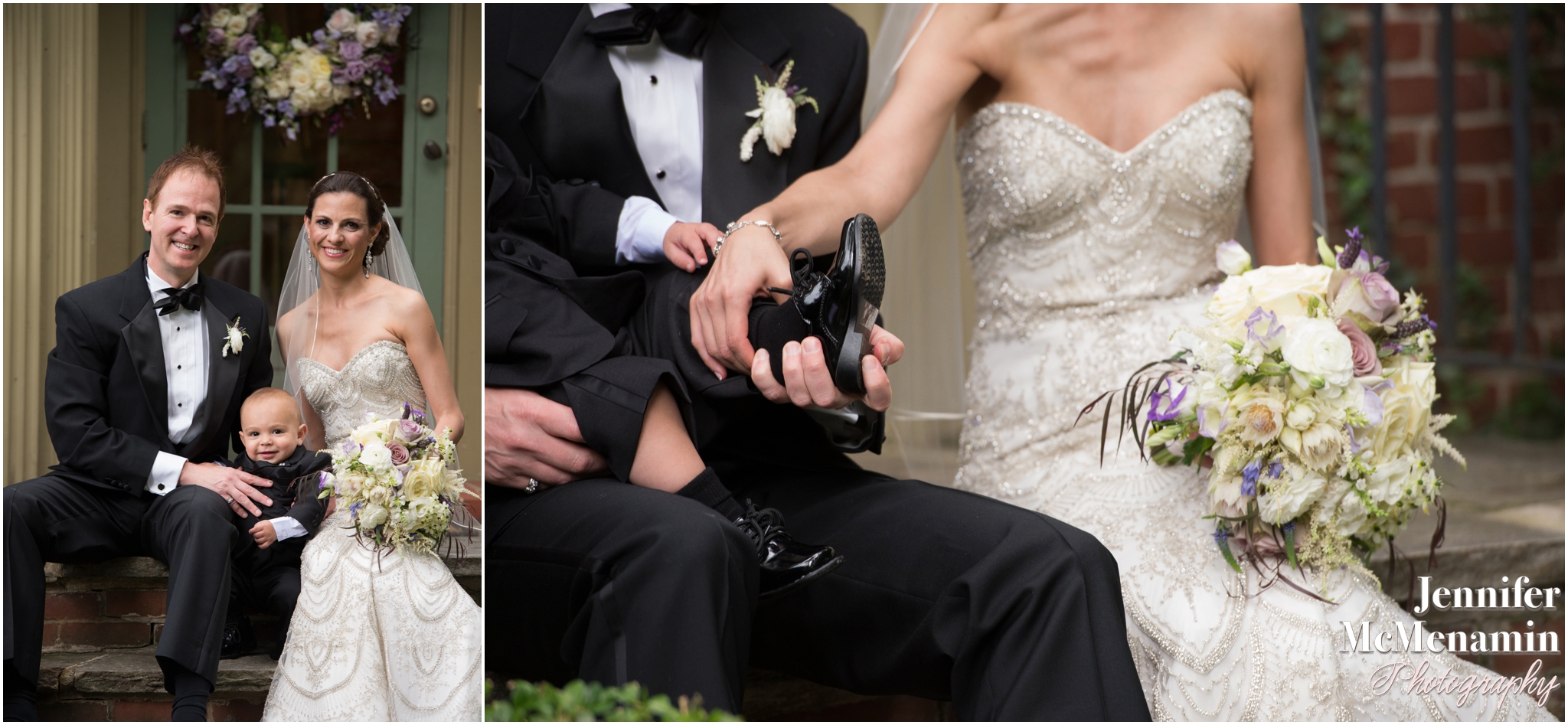 Yes, he is trying to take a bite of the flowers. And yes, his parents intervened before that actually happened!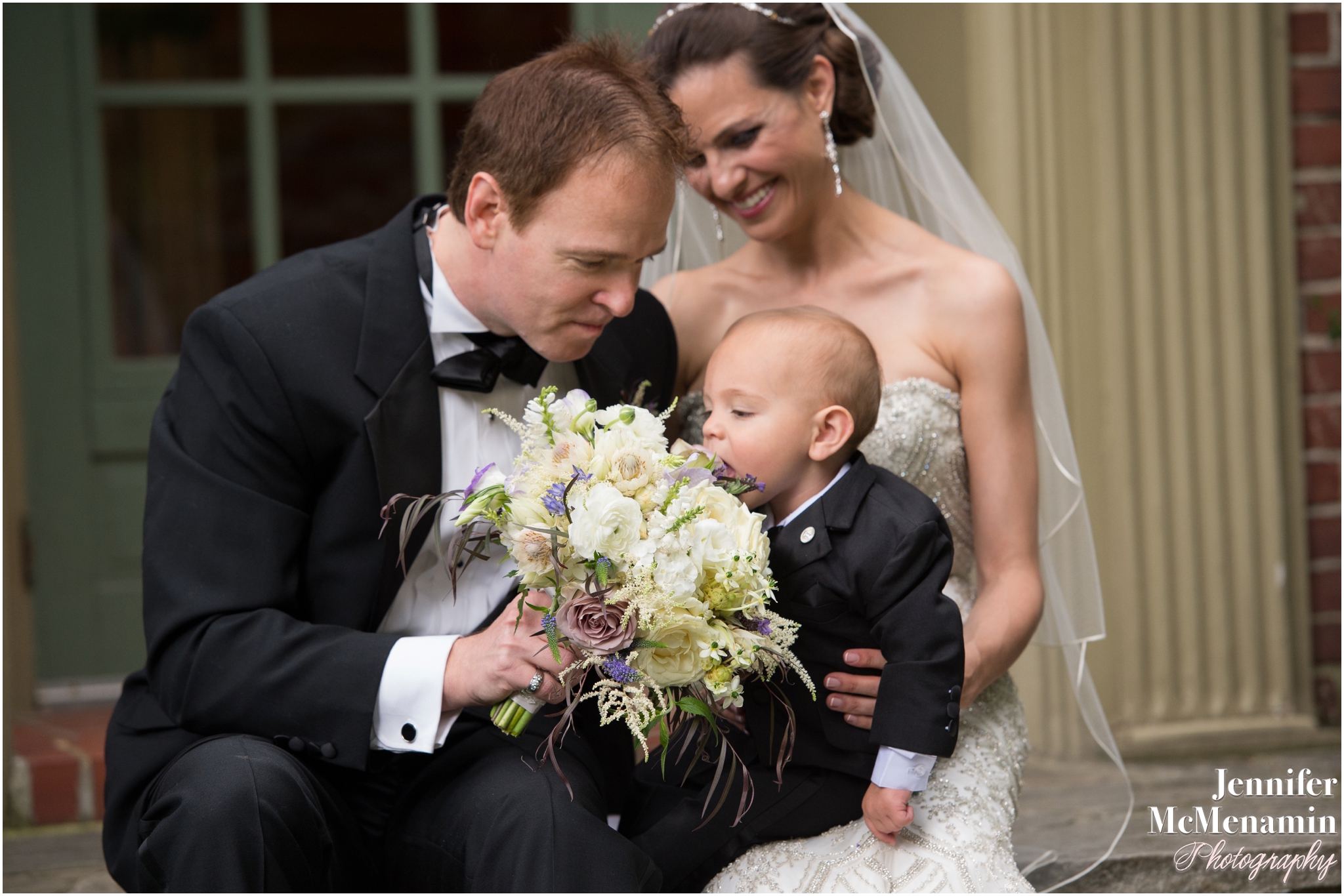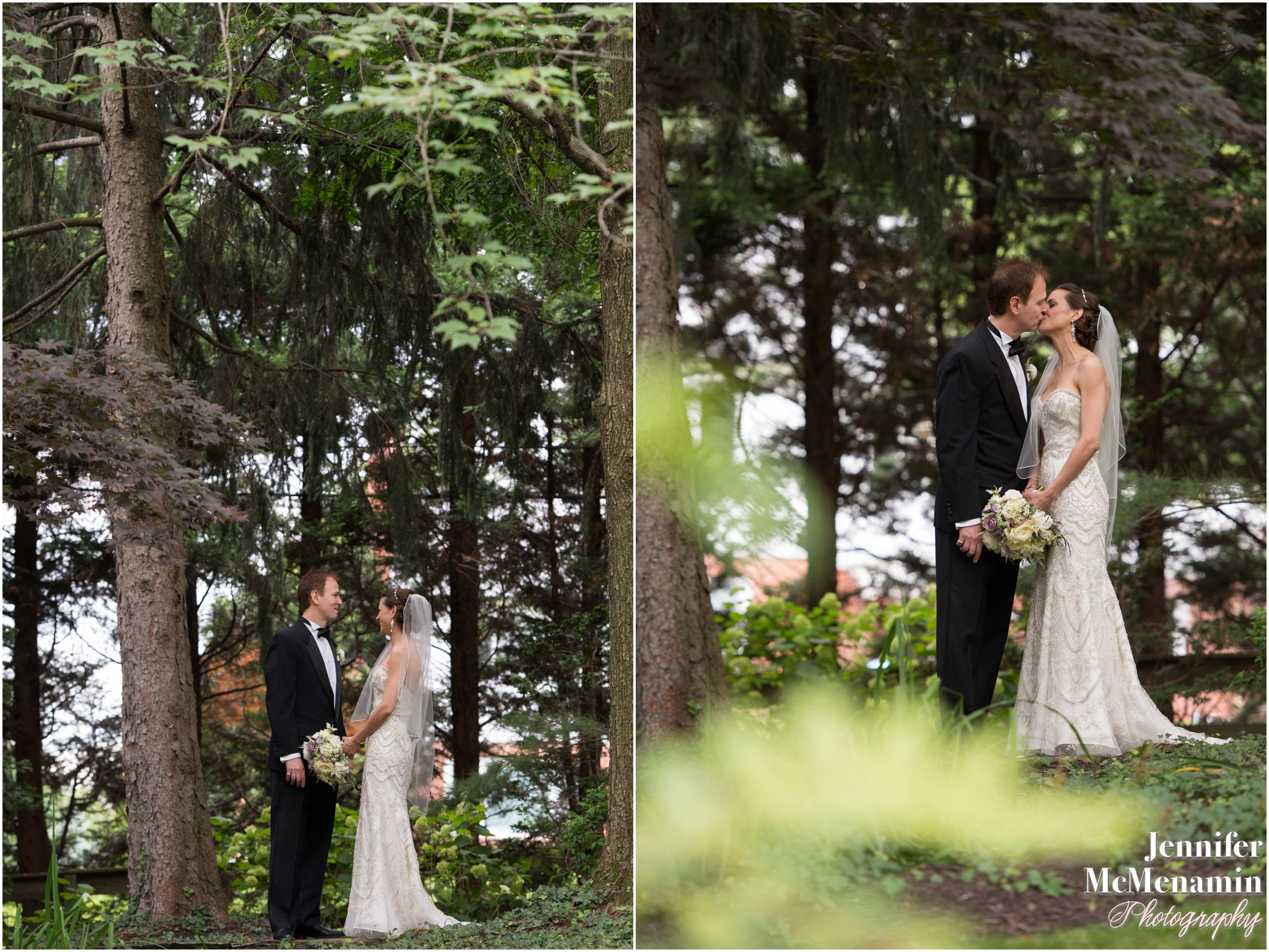 Sam shot these next two photos of Marty with his friend, who served as the officiant.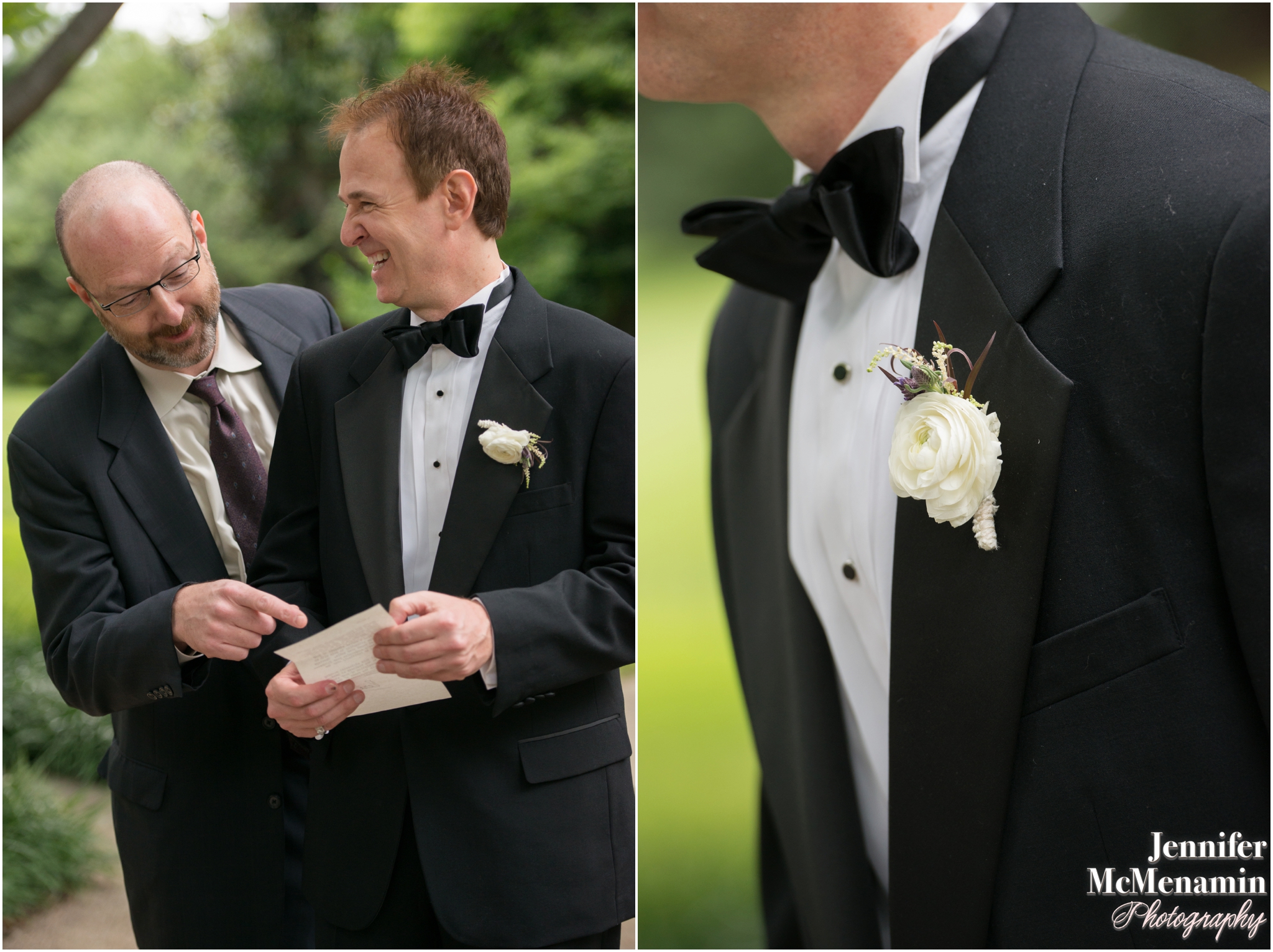 A few ceremony details, including that beautiful chuppah.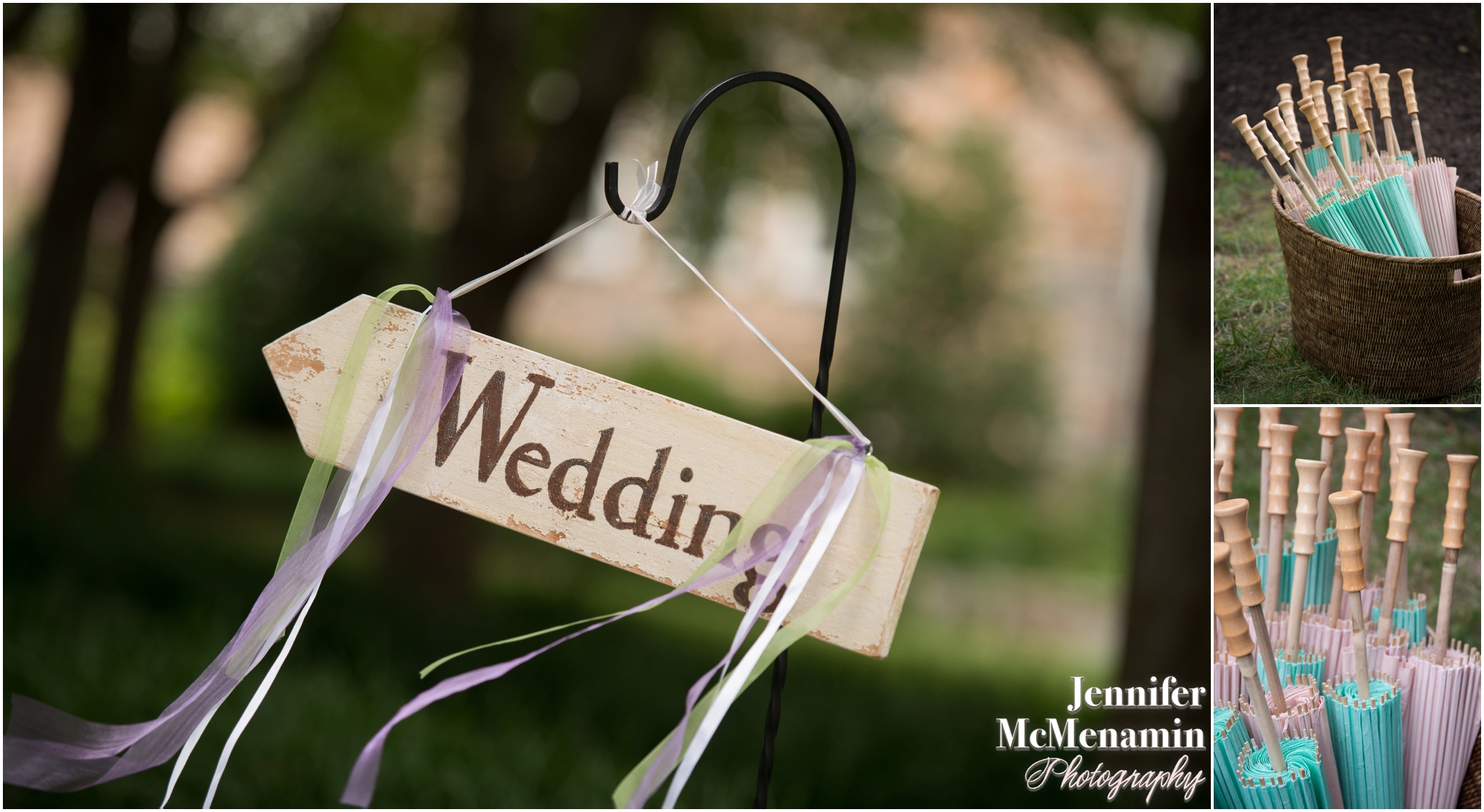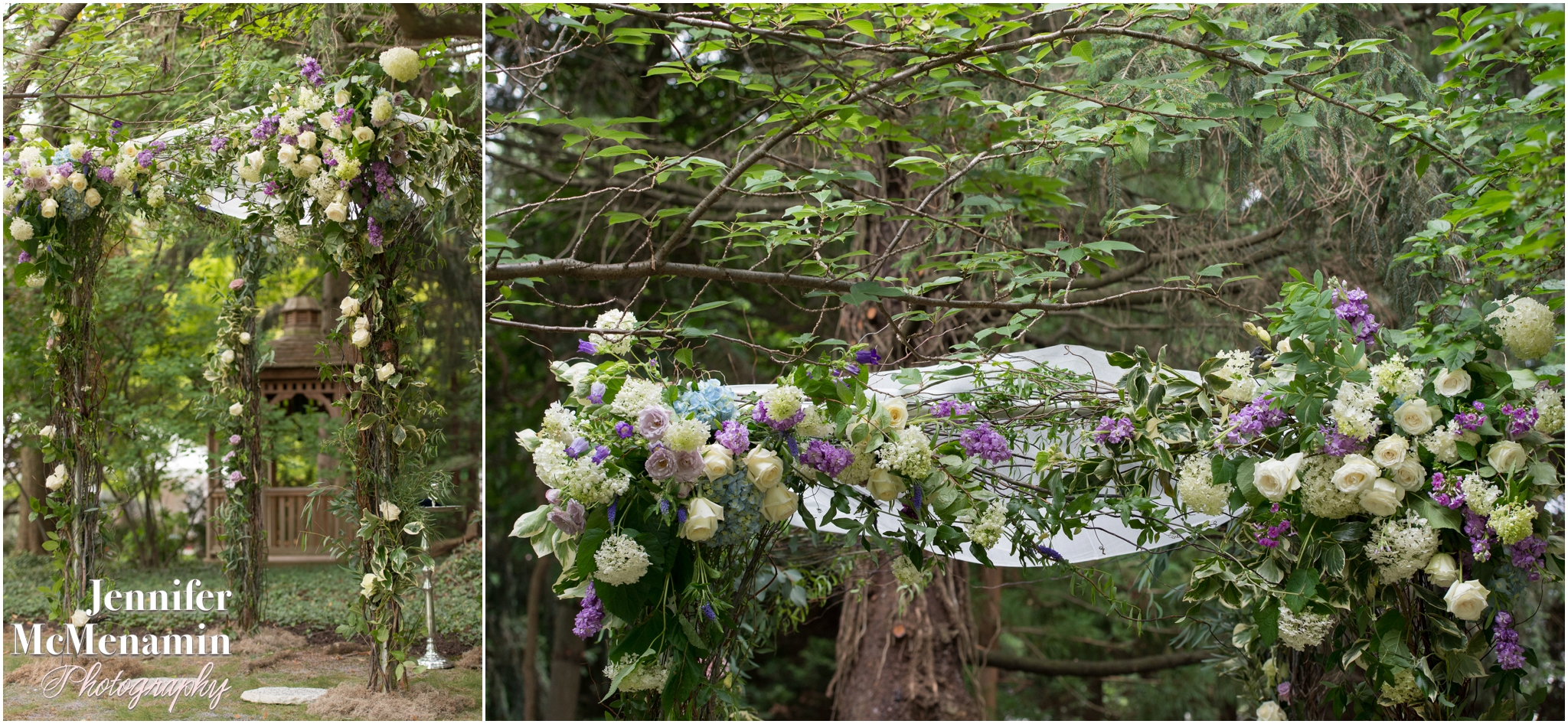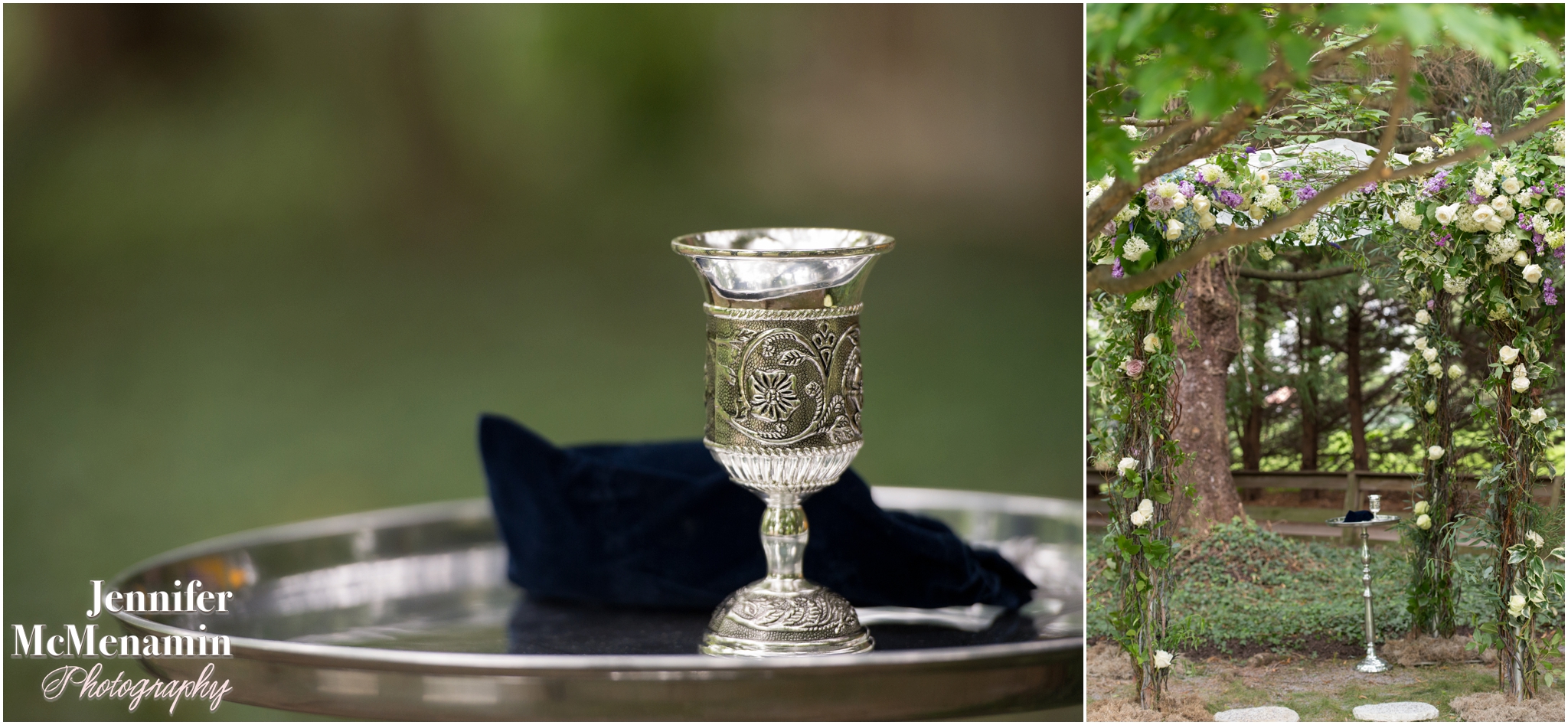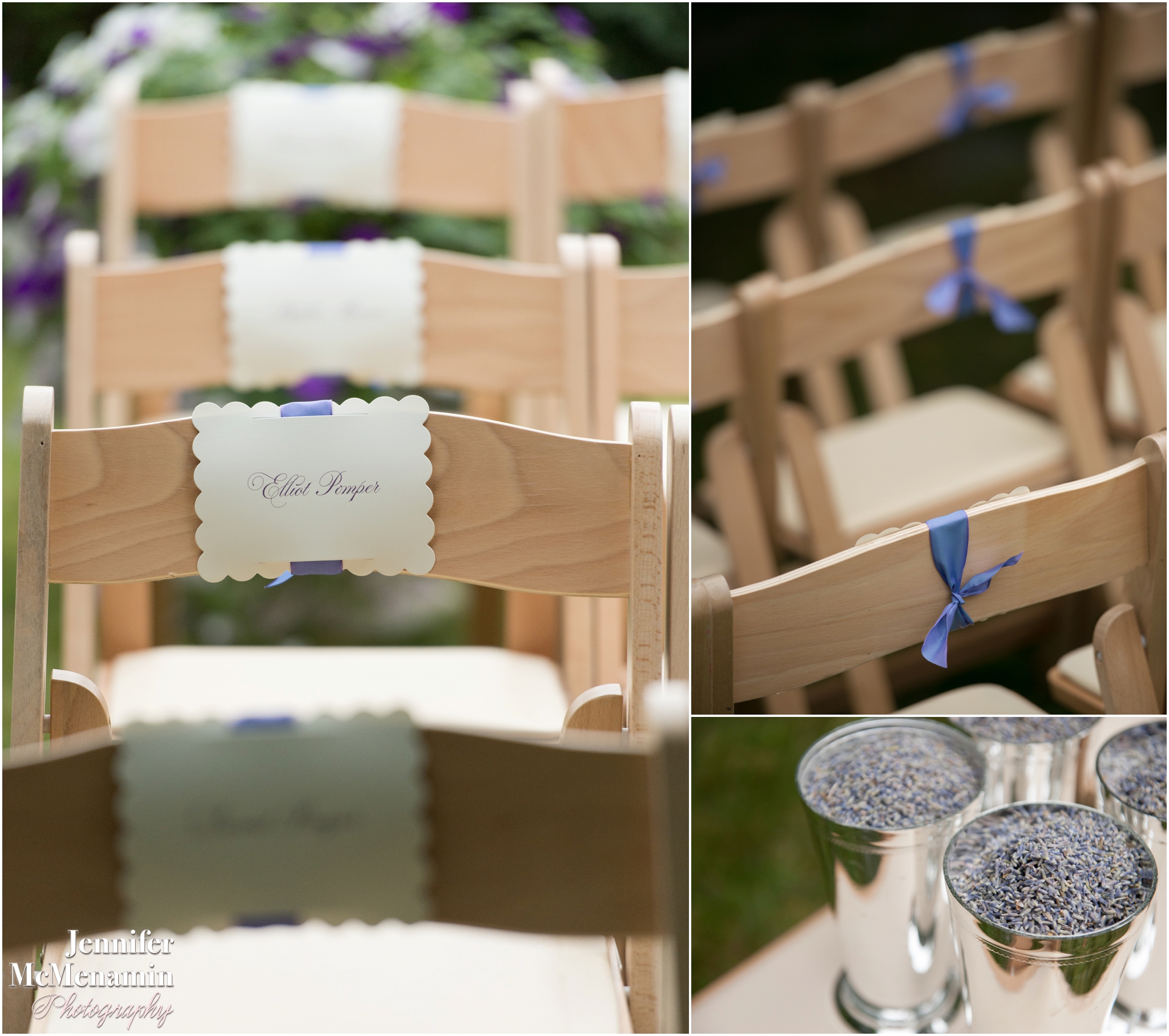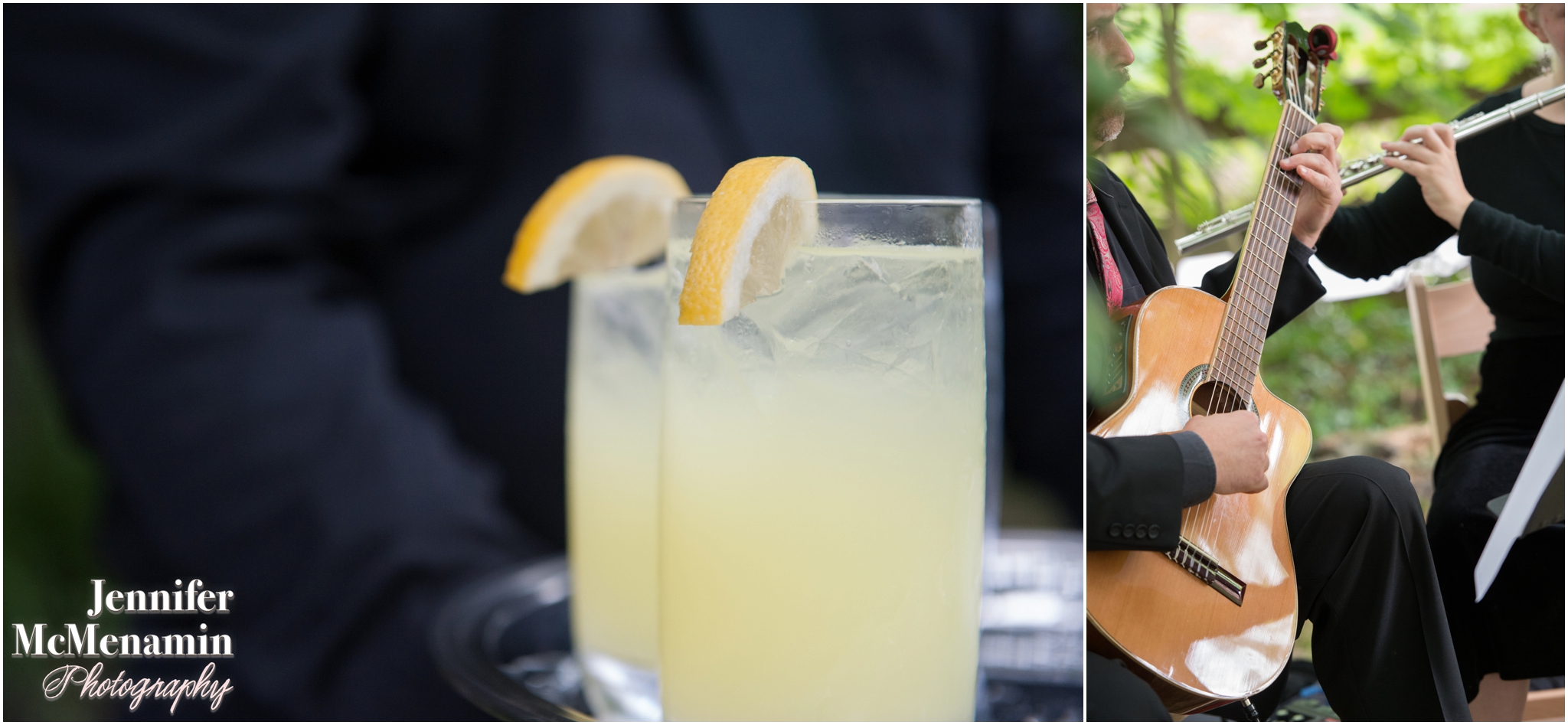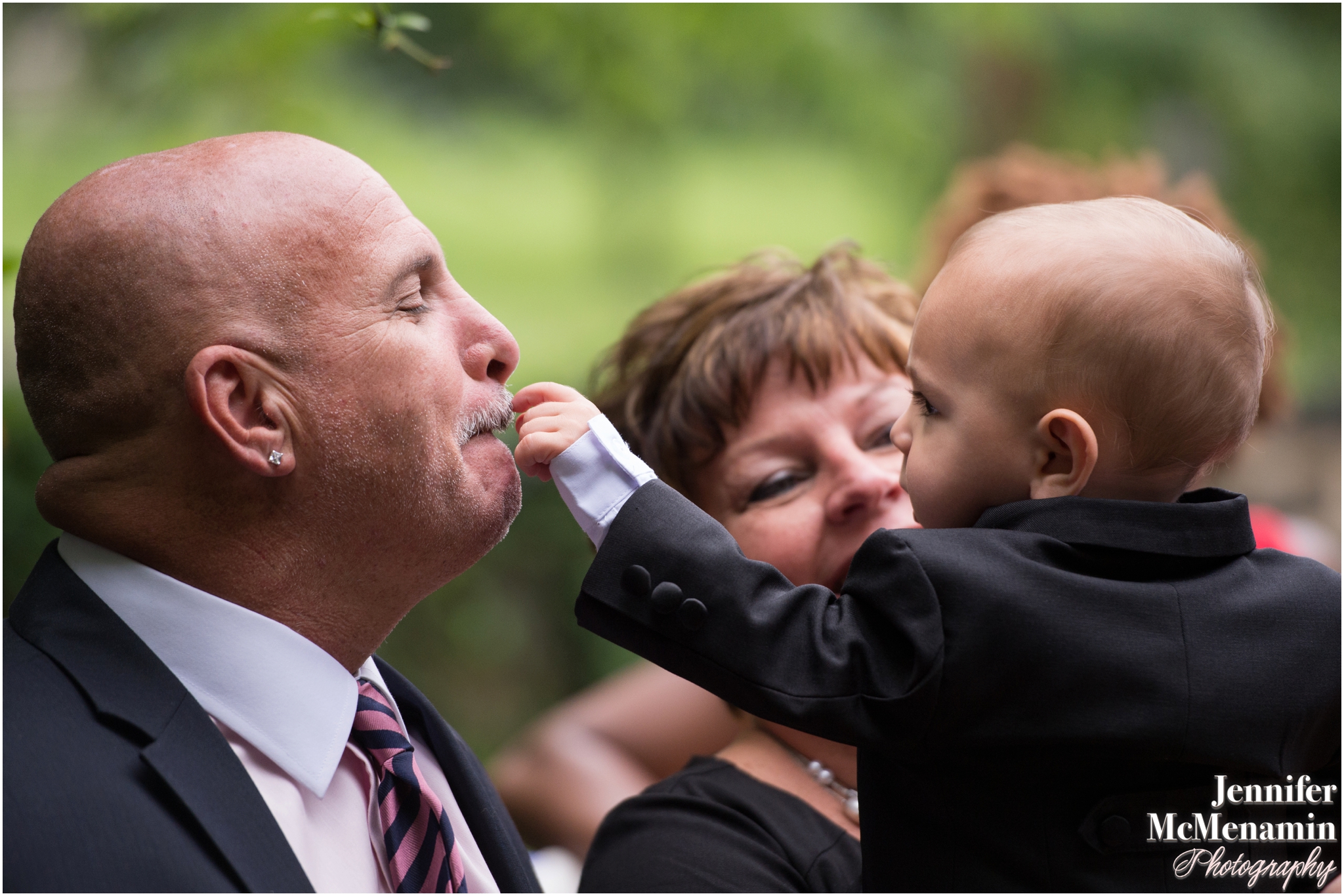 And then it was time to get married.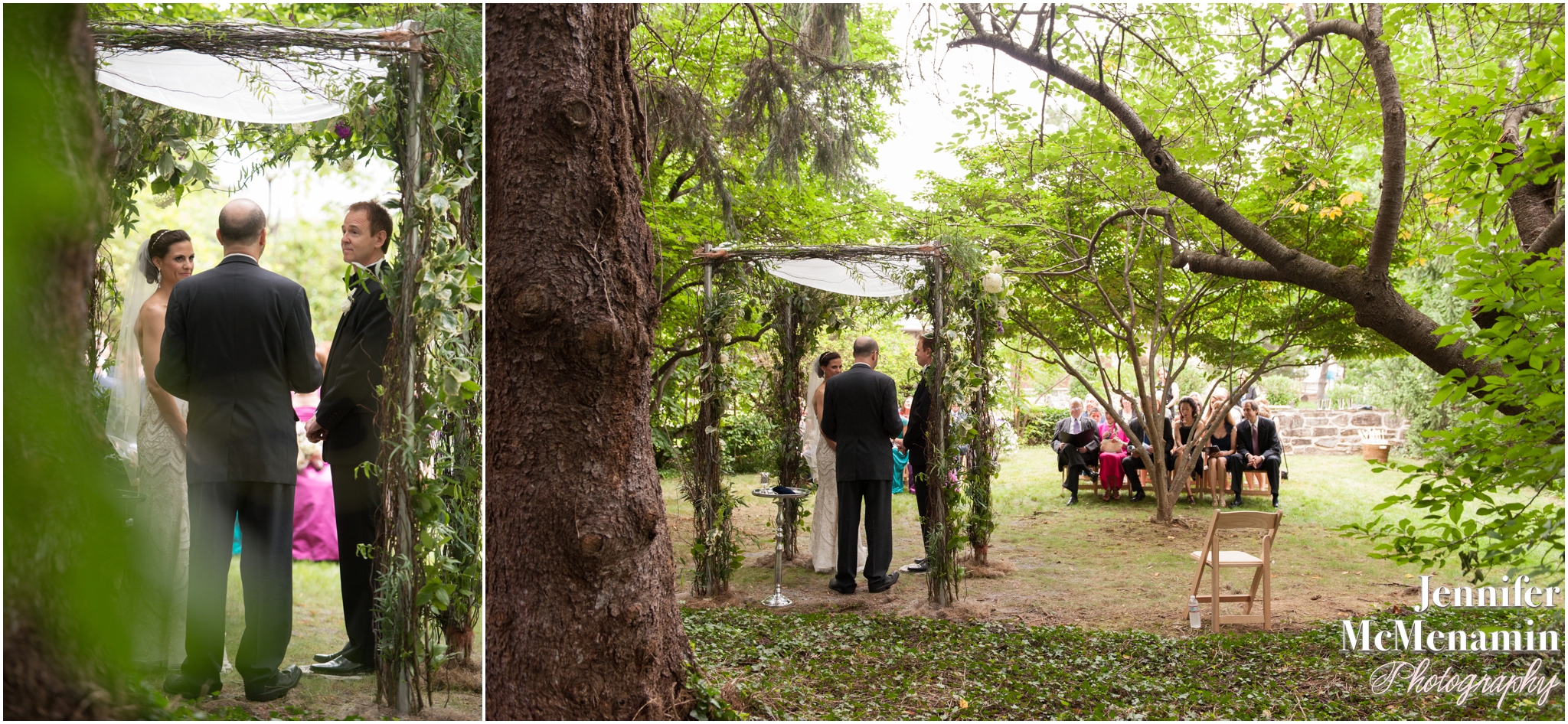 Note all that lavender on the ground.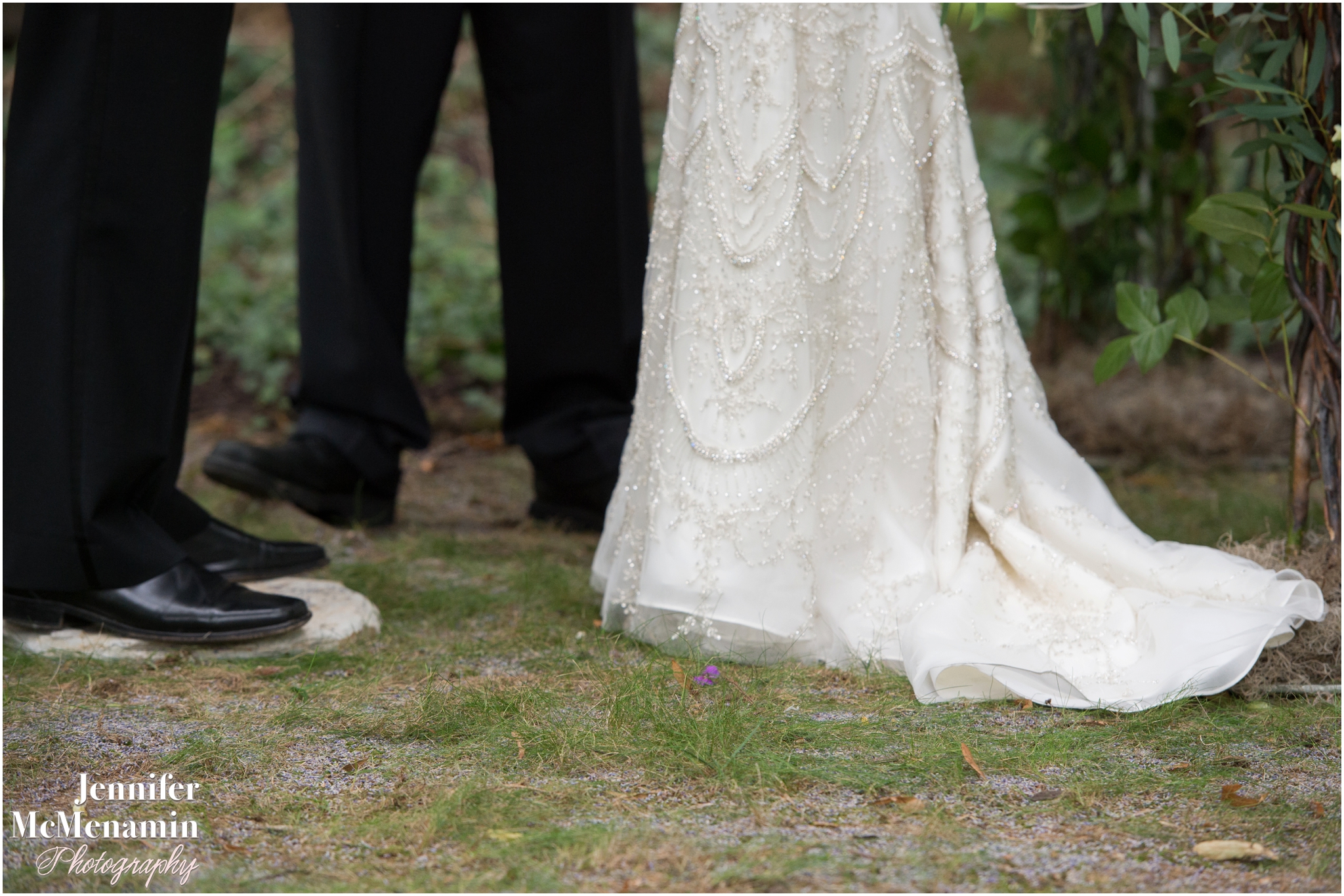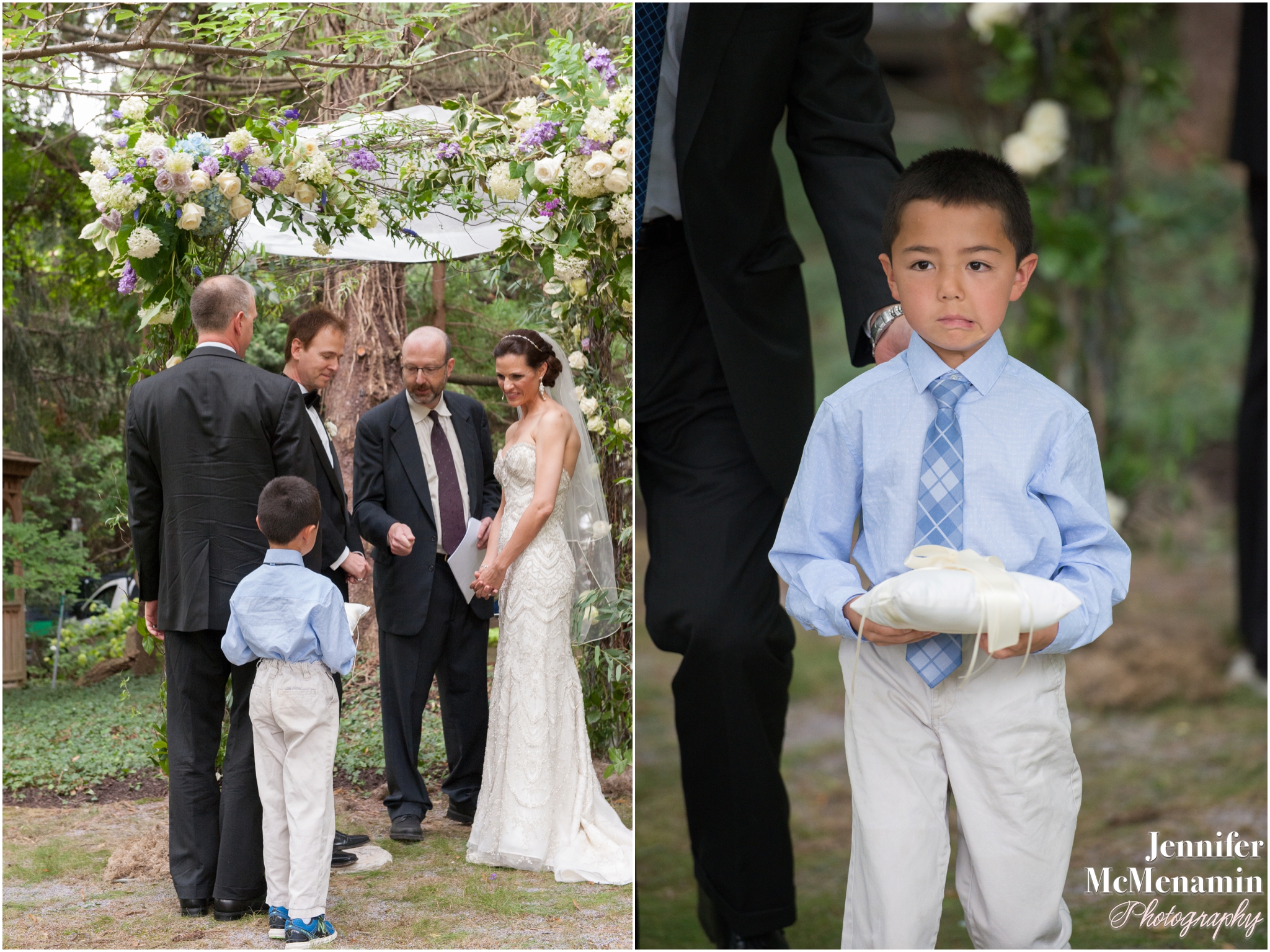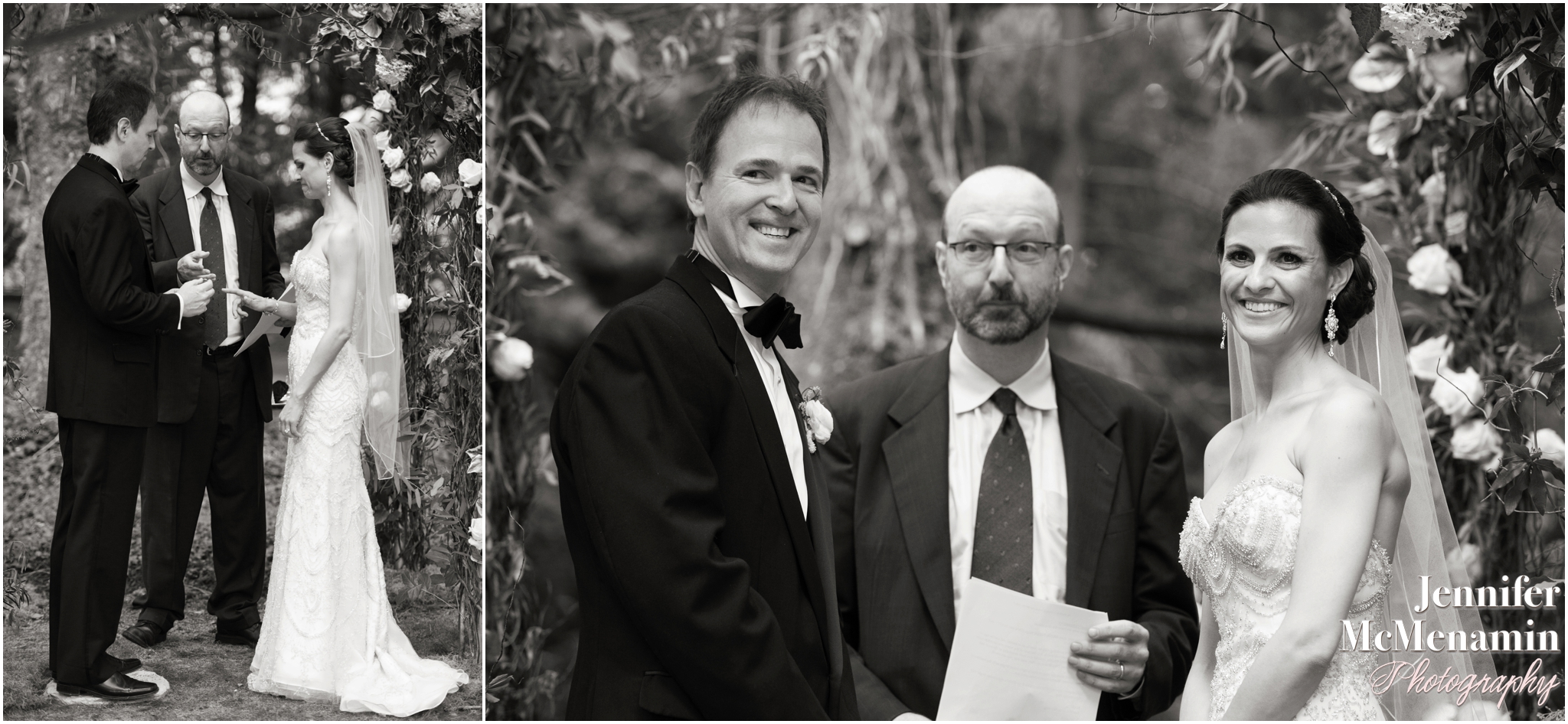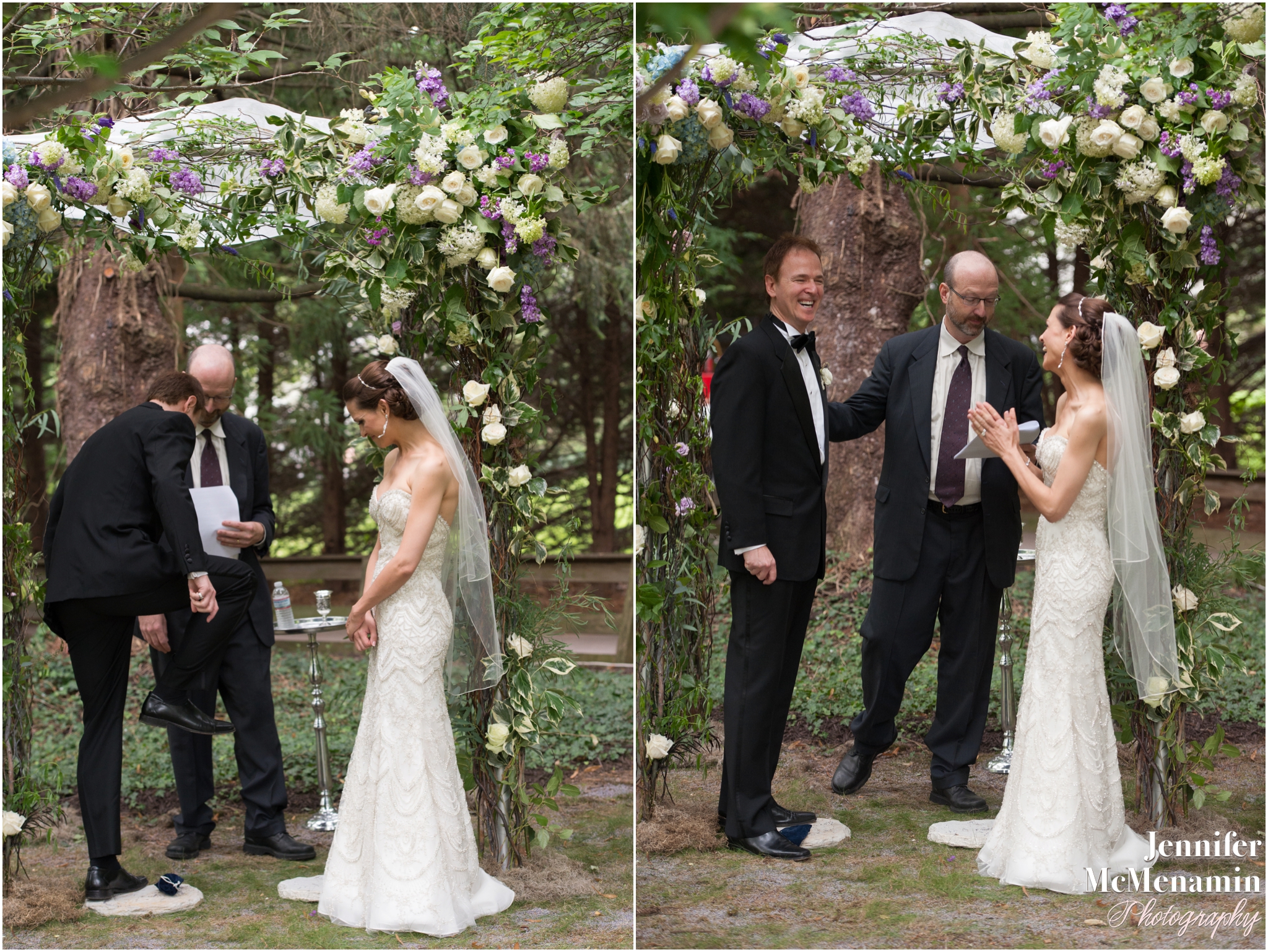 Married!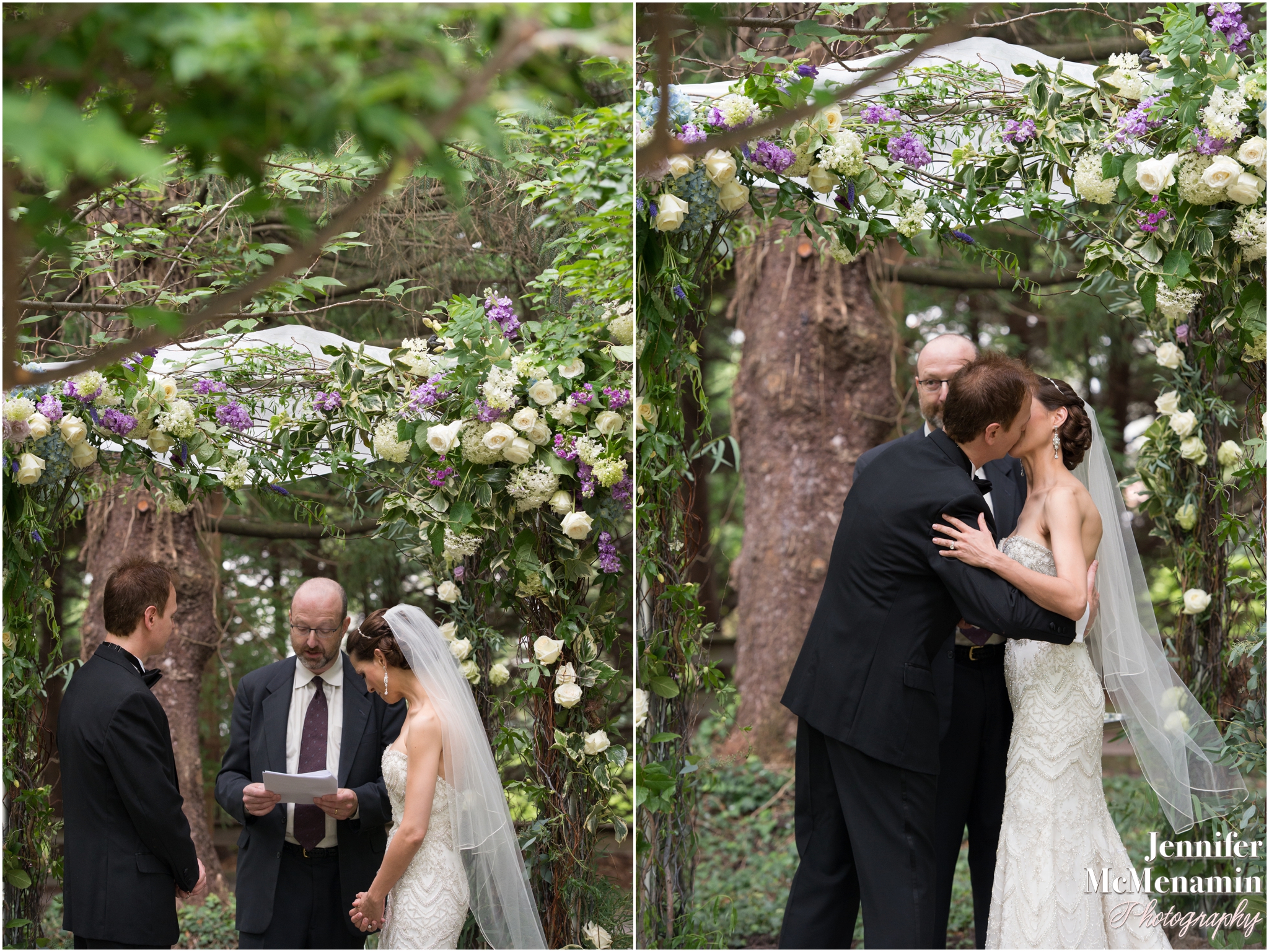 I've decided that lavender is my new most-favorite thing to have tossed at my clients.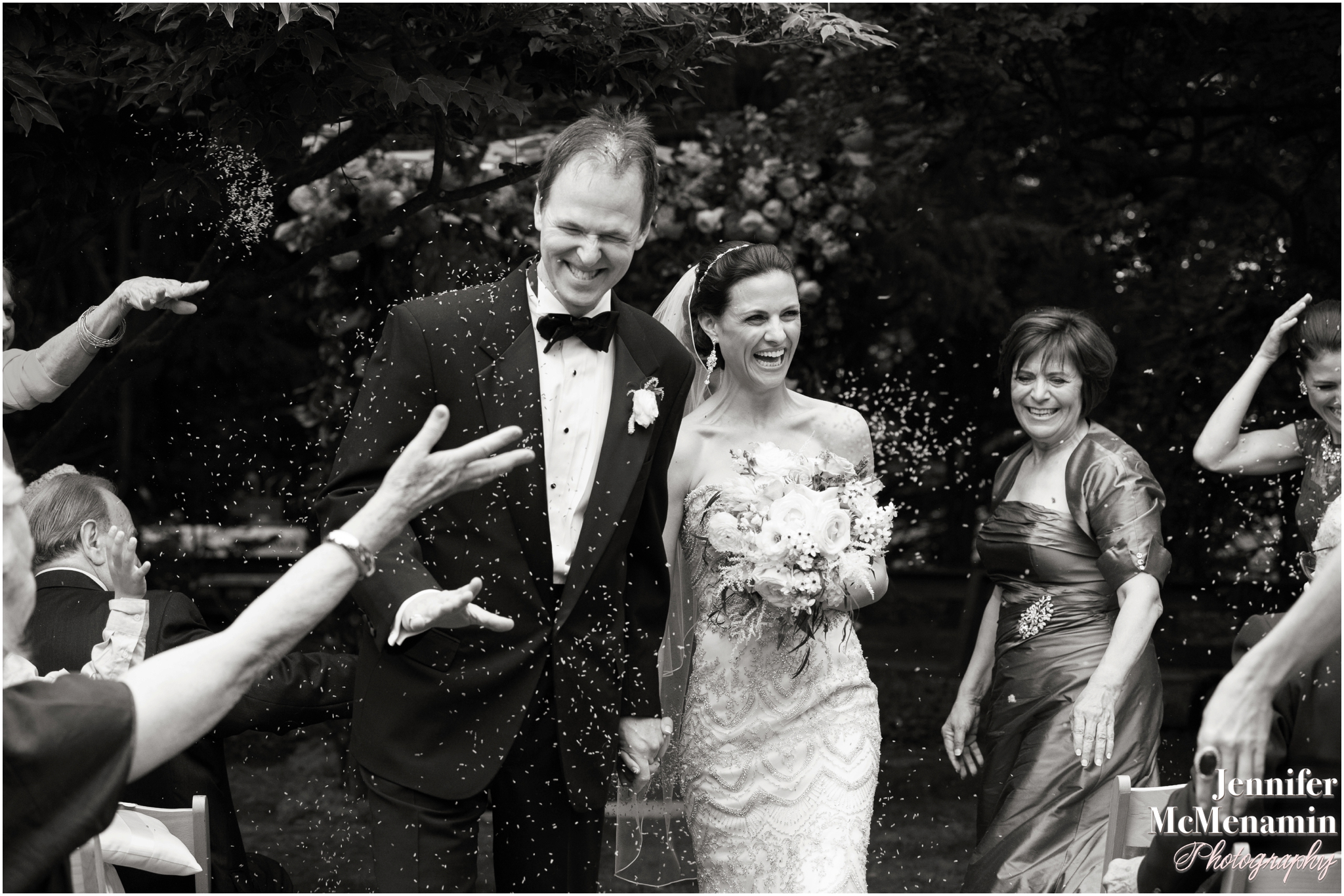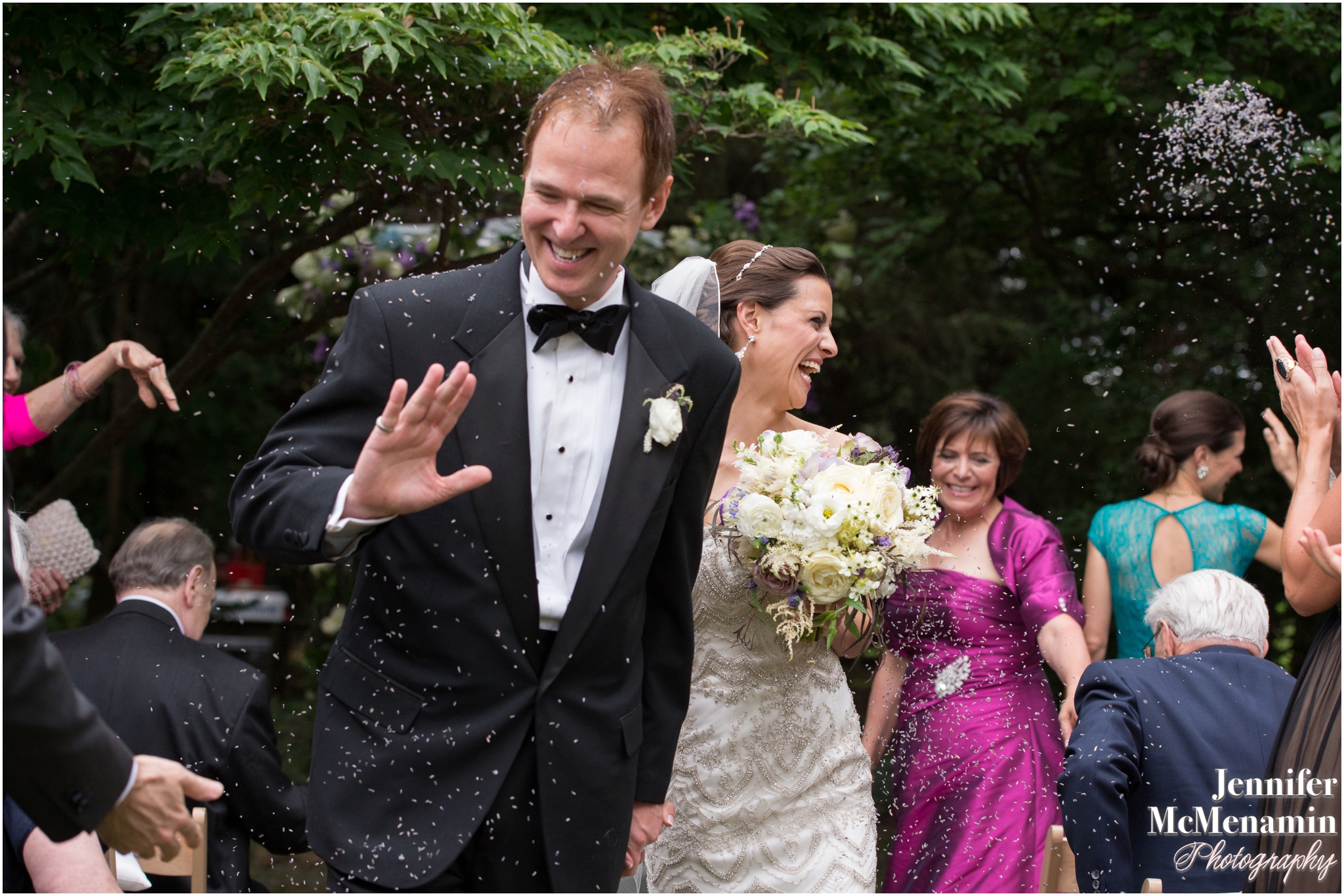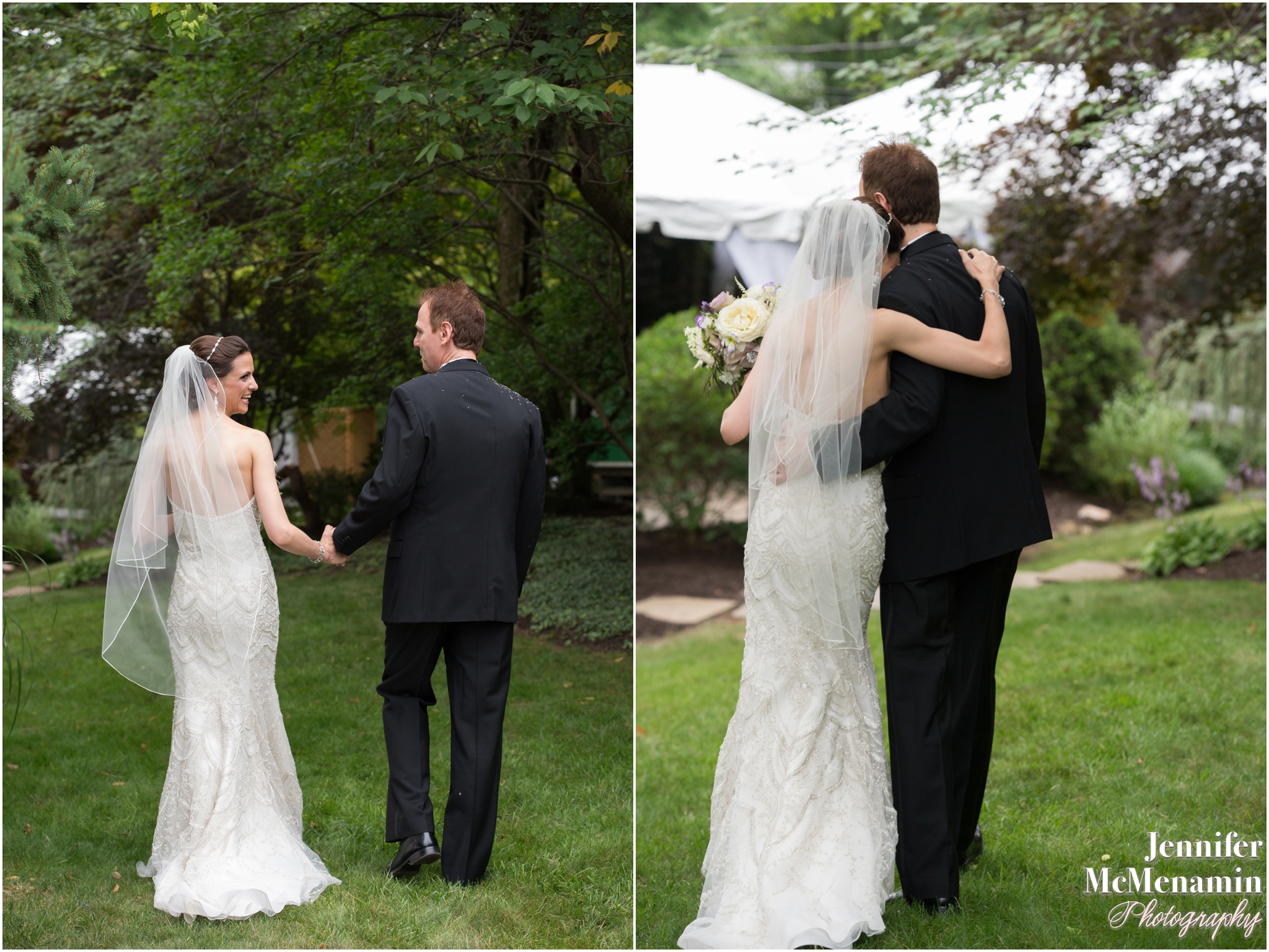 After the ceremony, guests moved to the front yard for cocktail hour. From there, Jenn and Marty officially welcomed everyone and invited them into the dining room to cut the cake, followed by a formal seated dinner in an elegantly decorated and air-conditioned tent in the backyard. Amazing!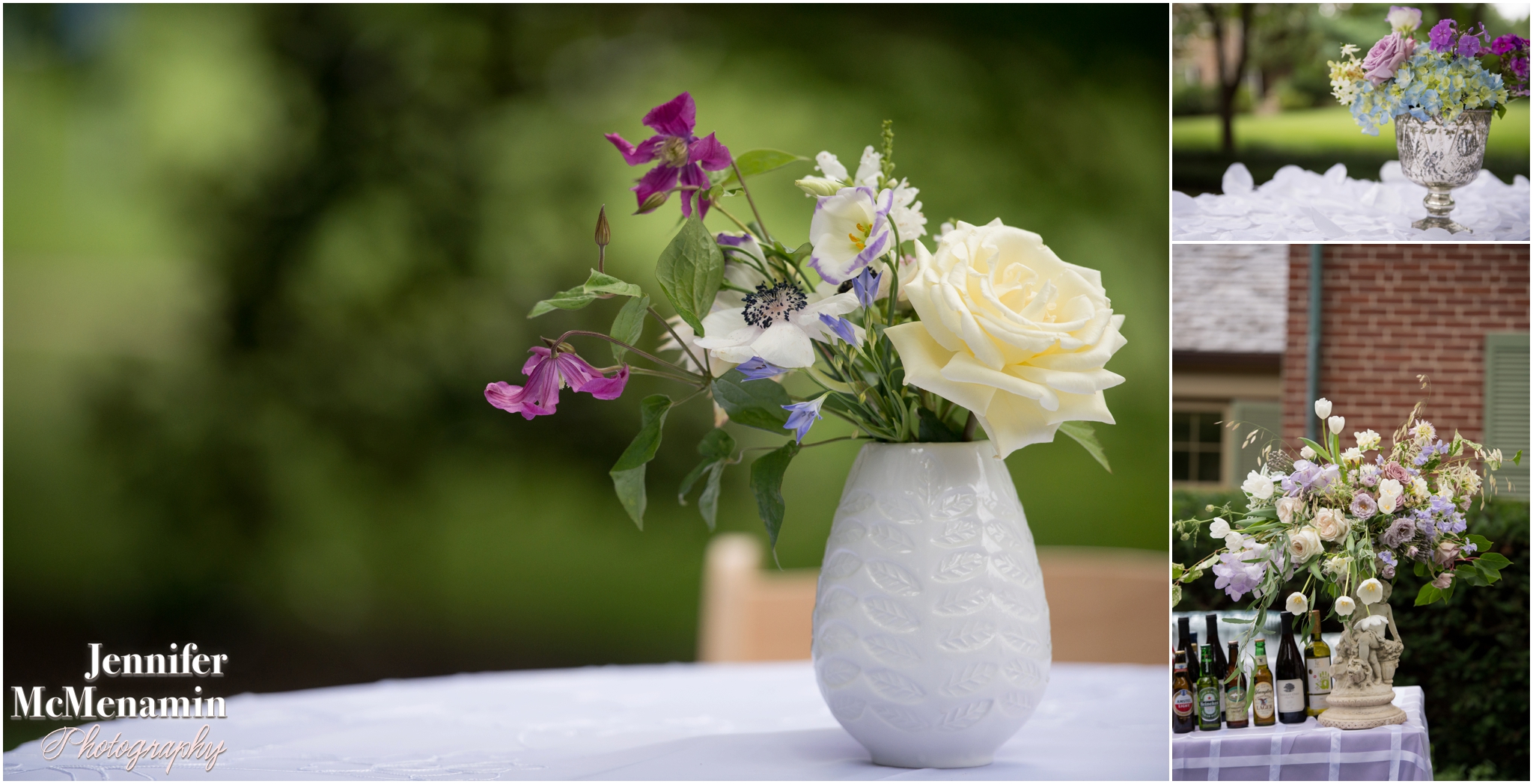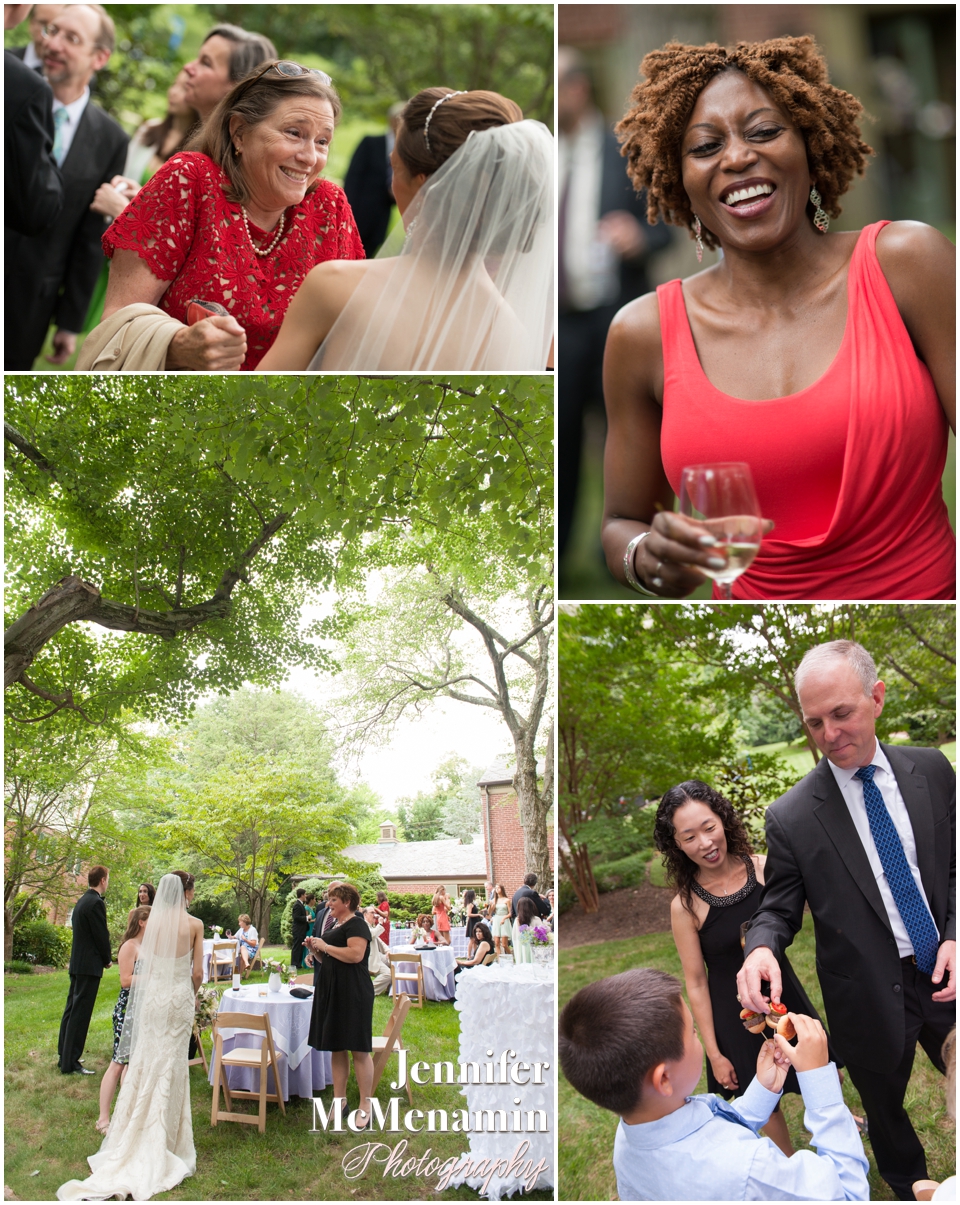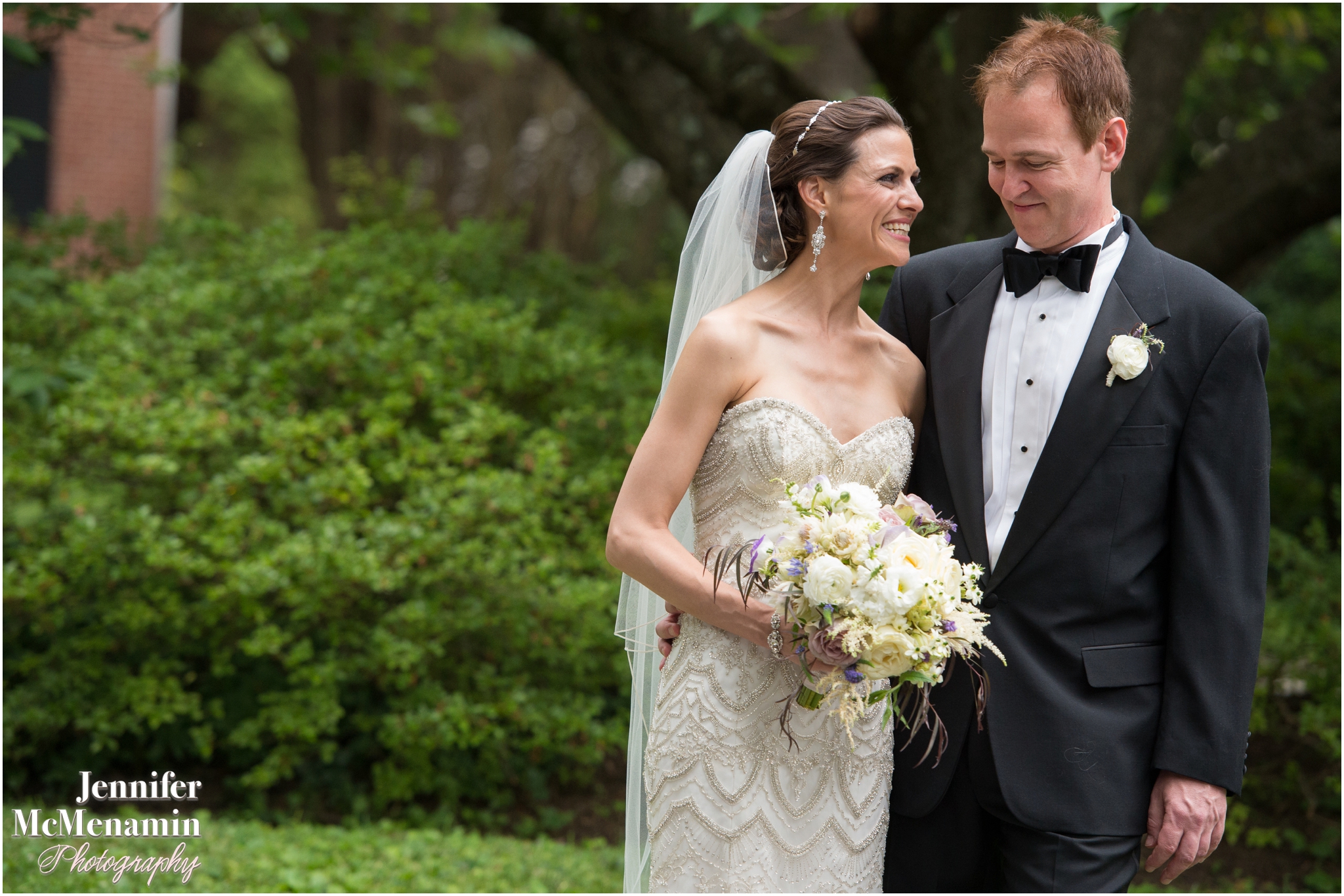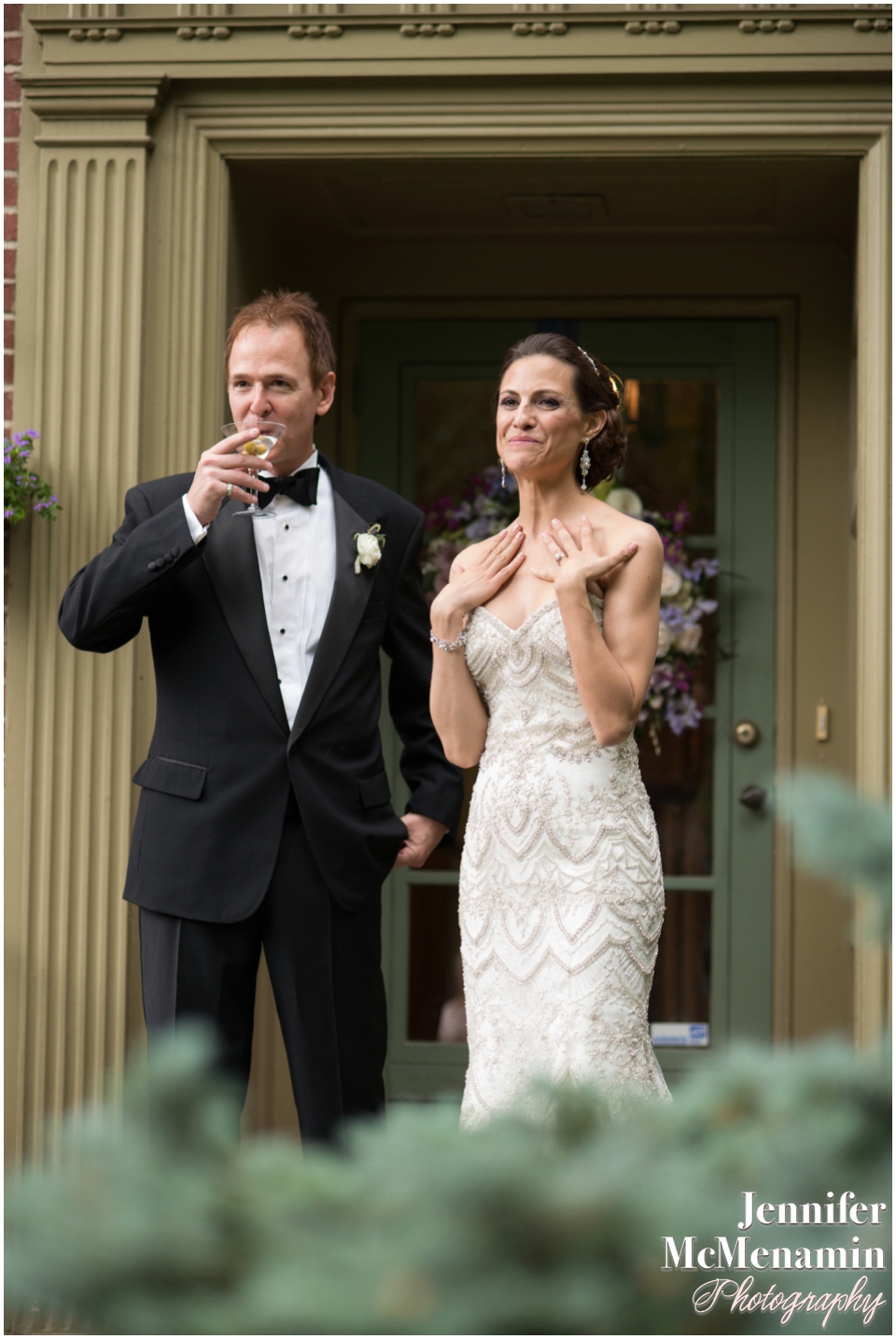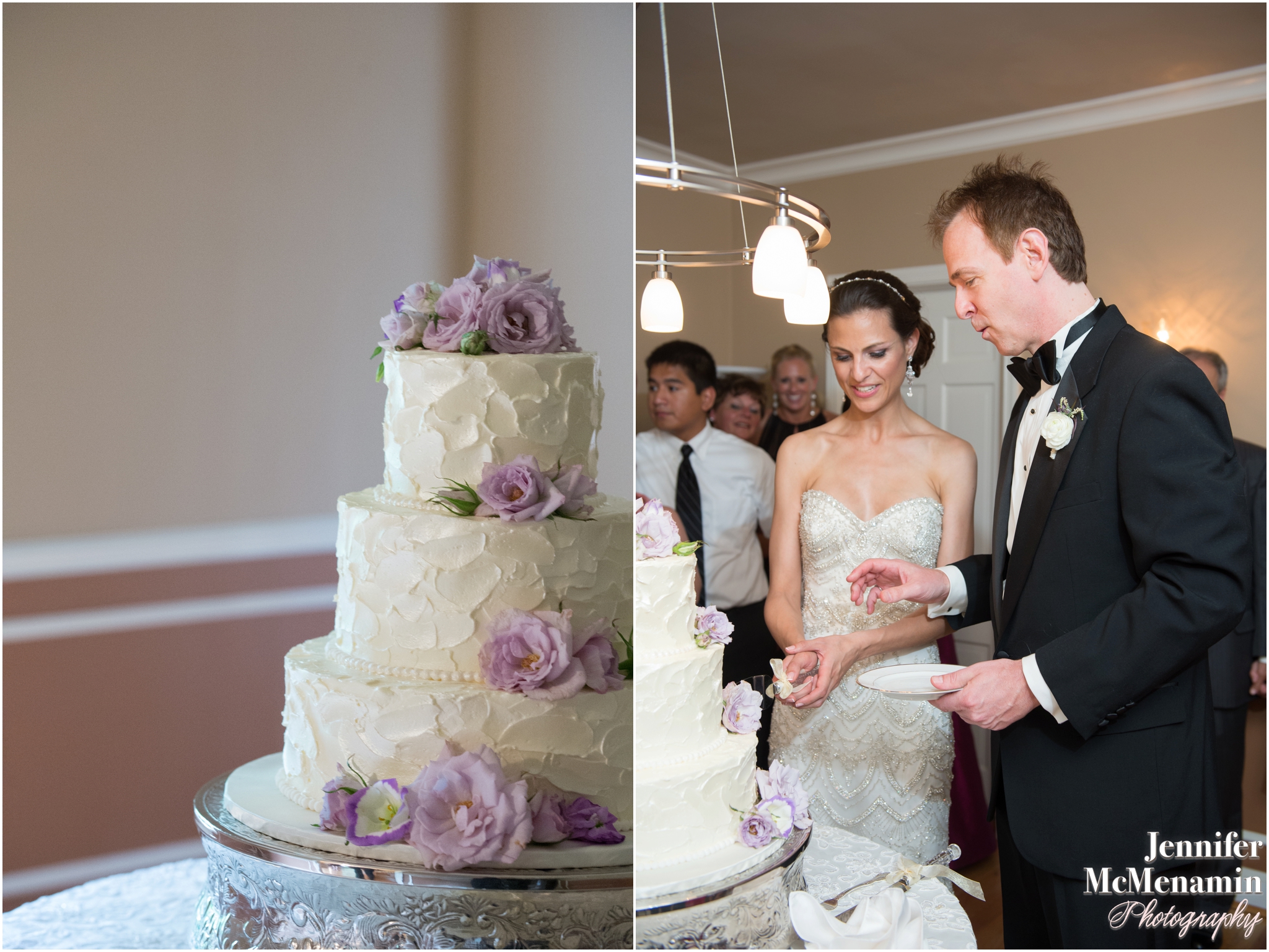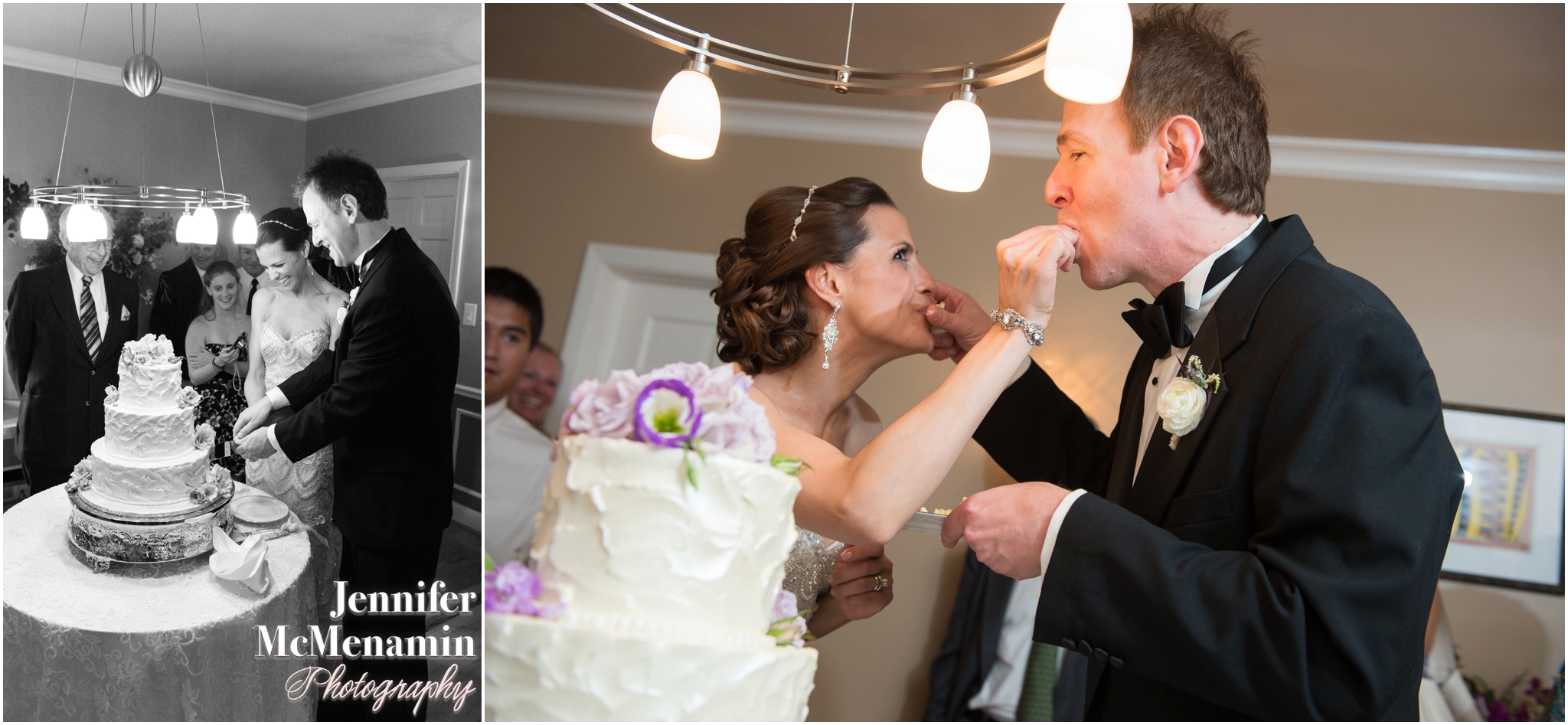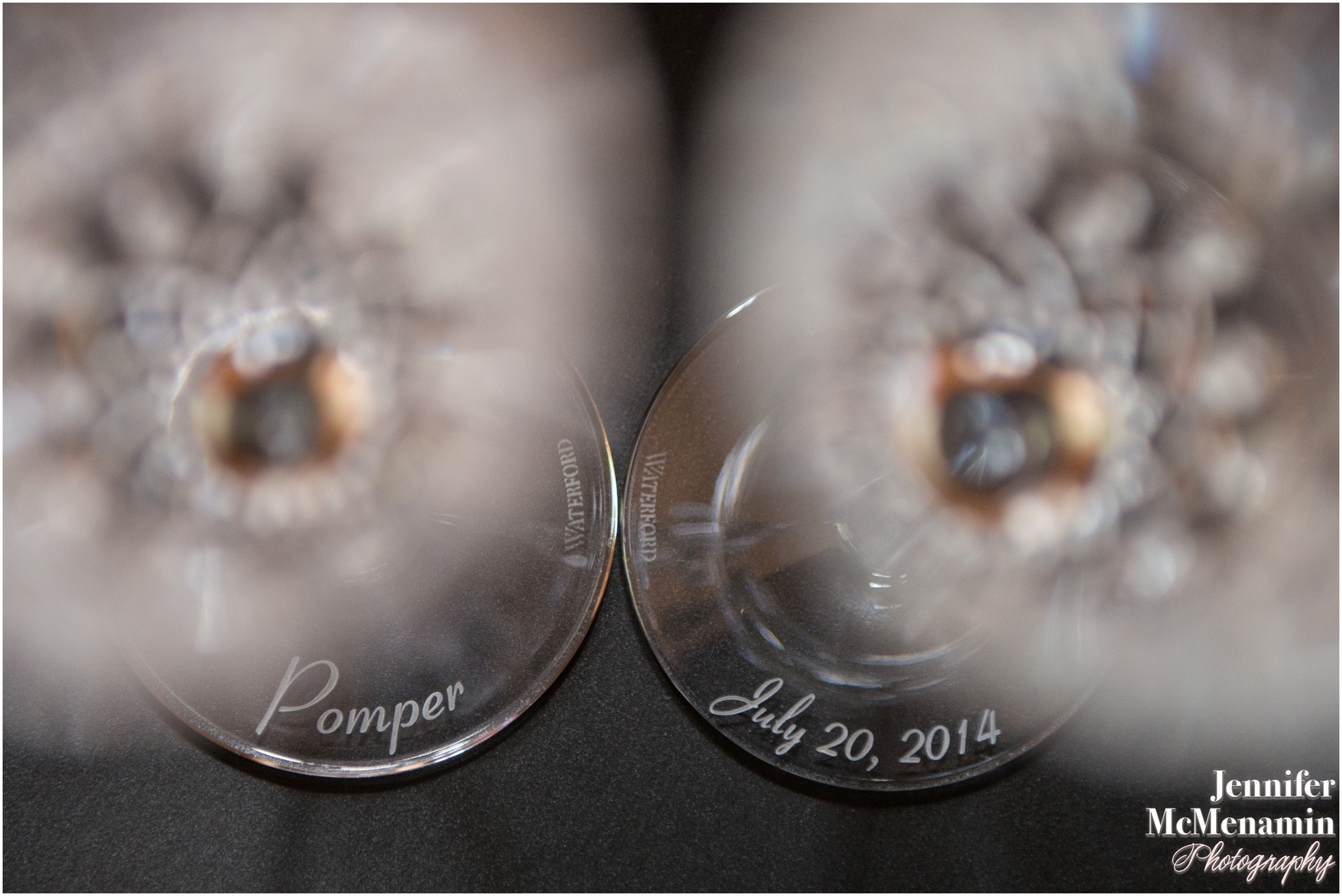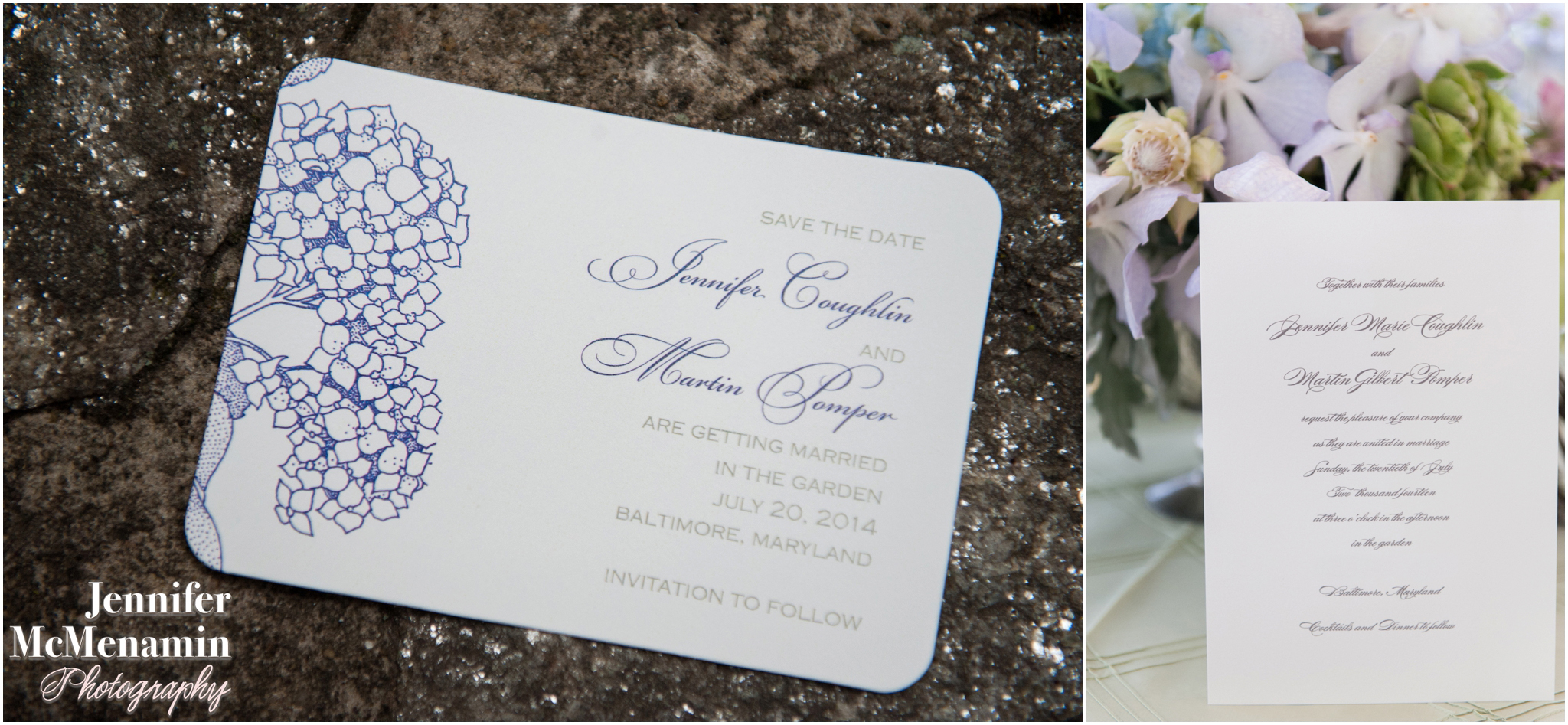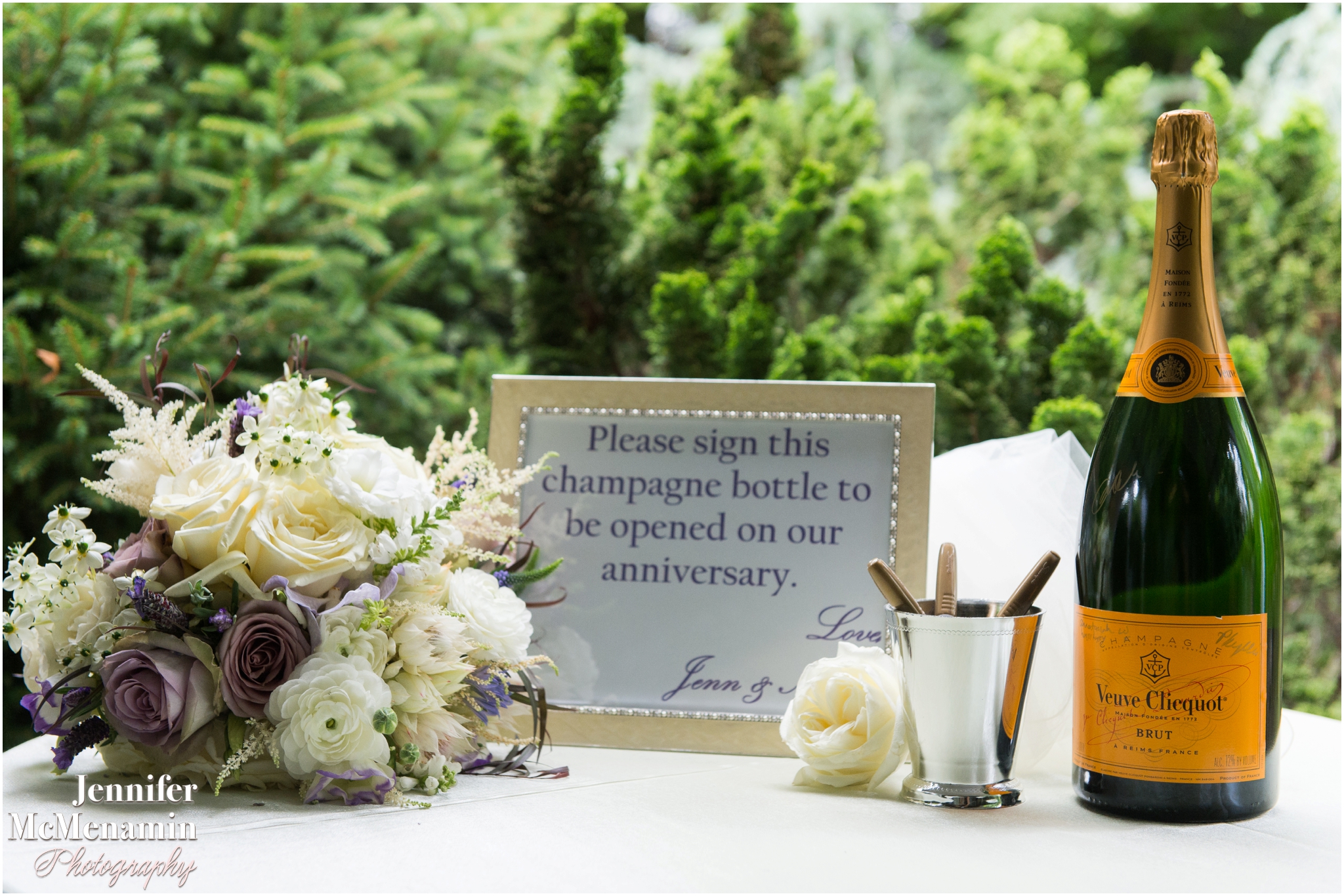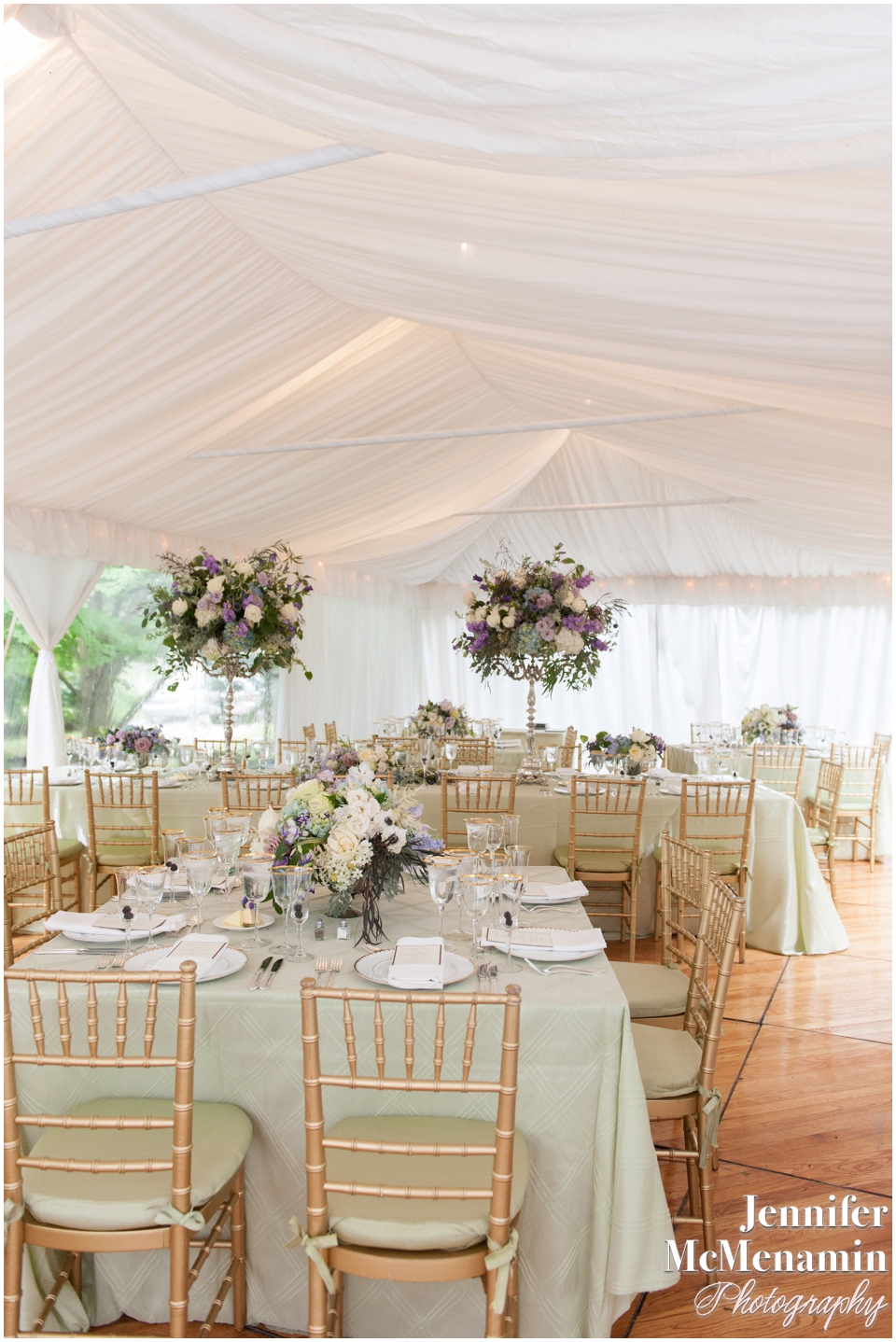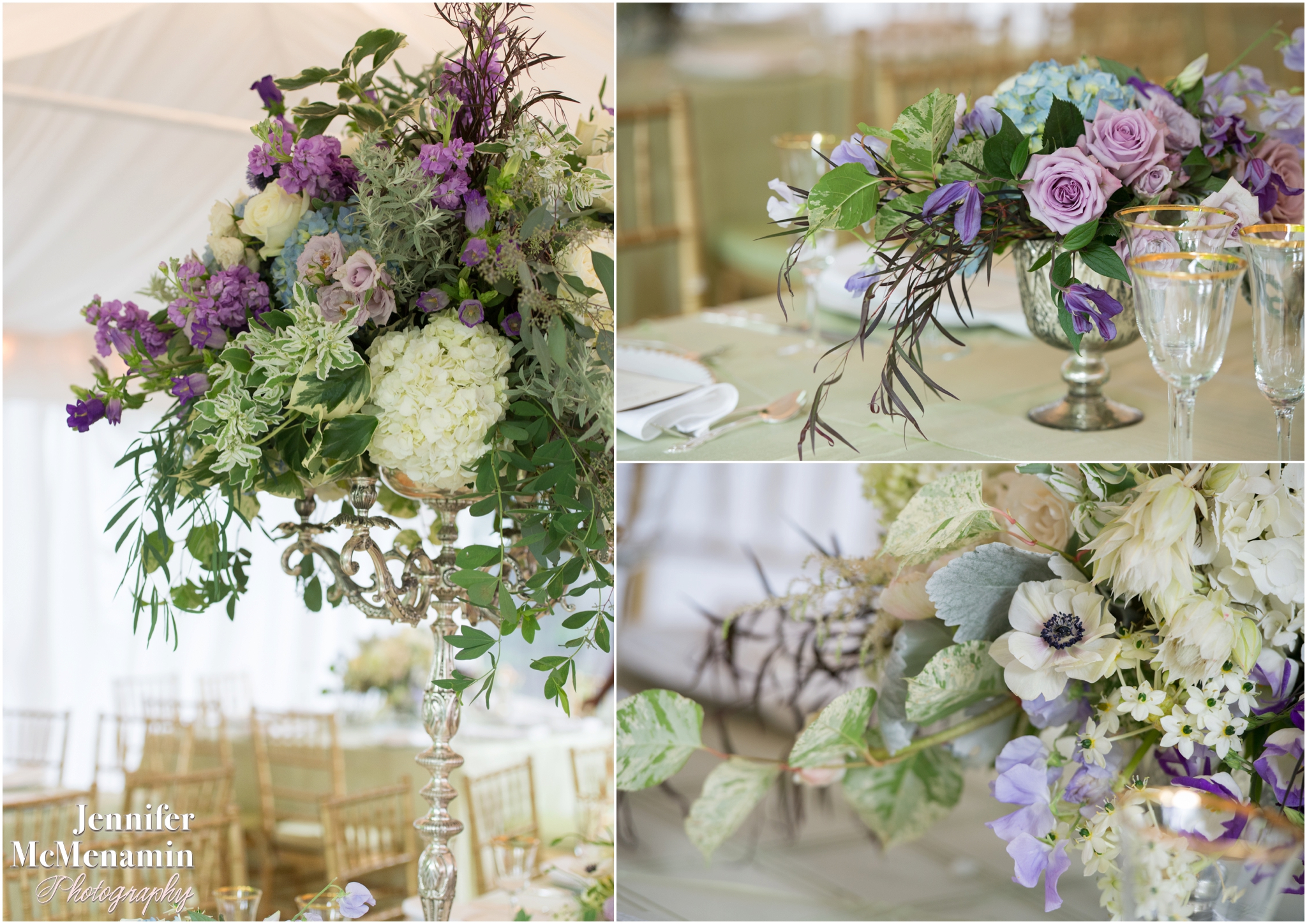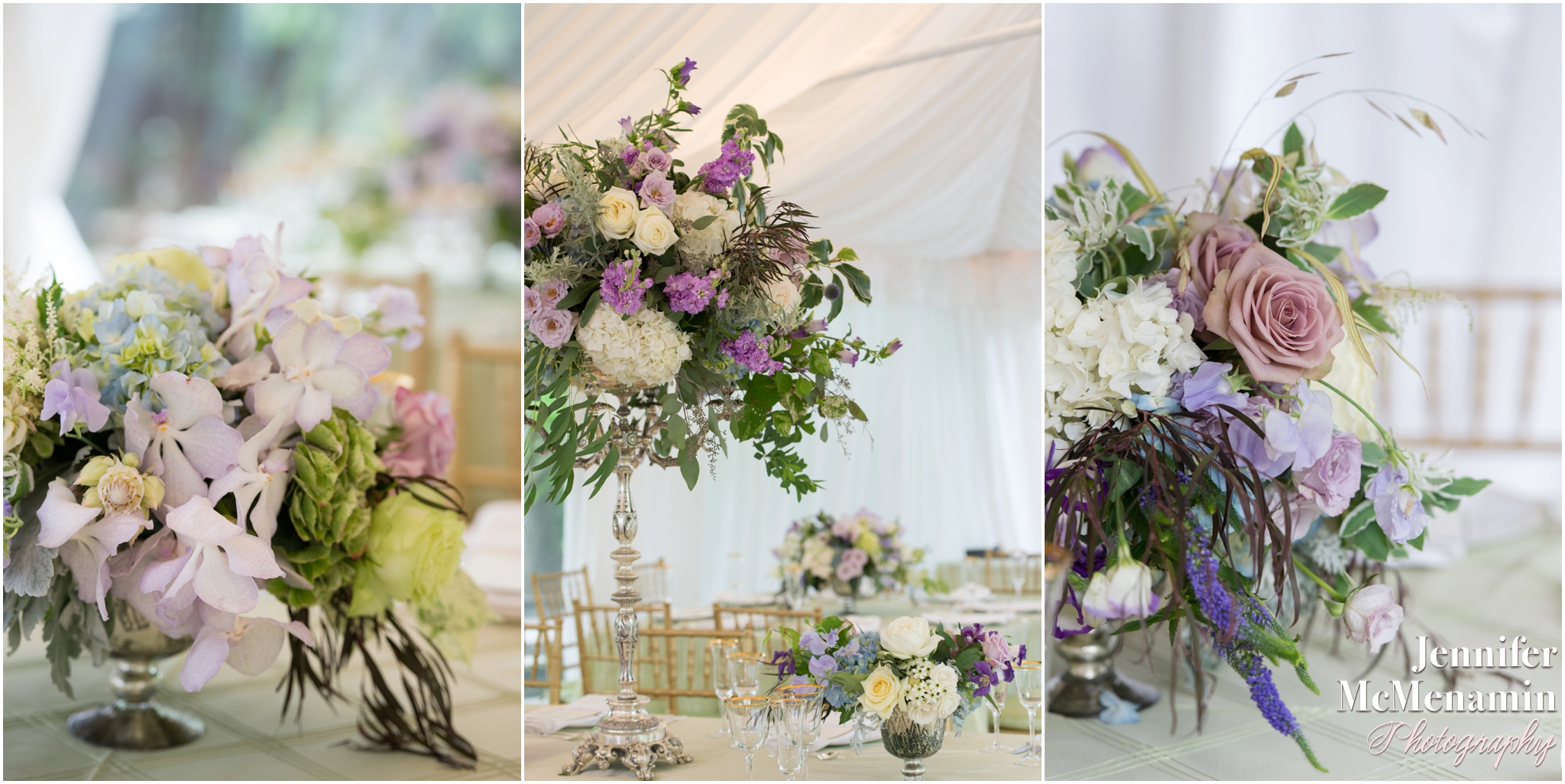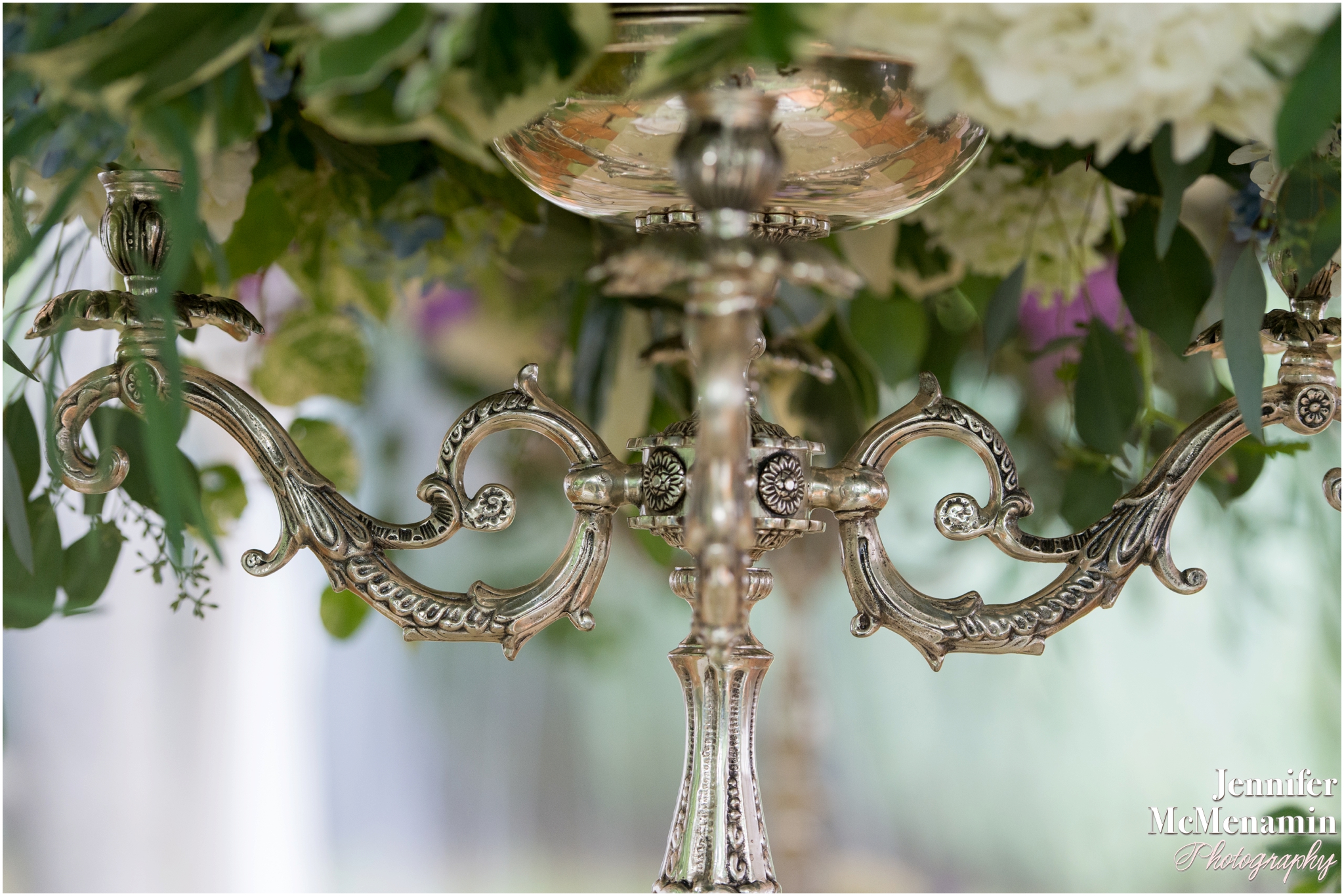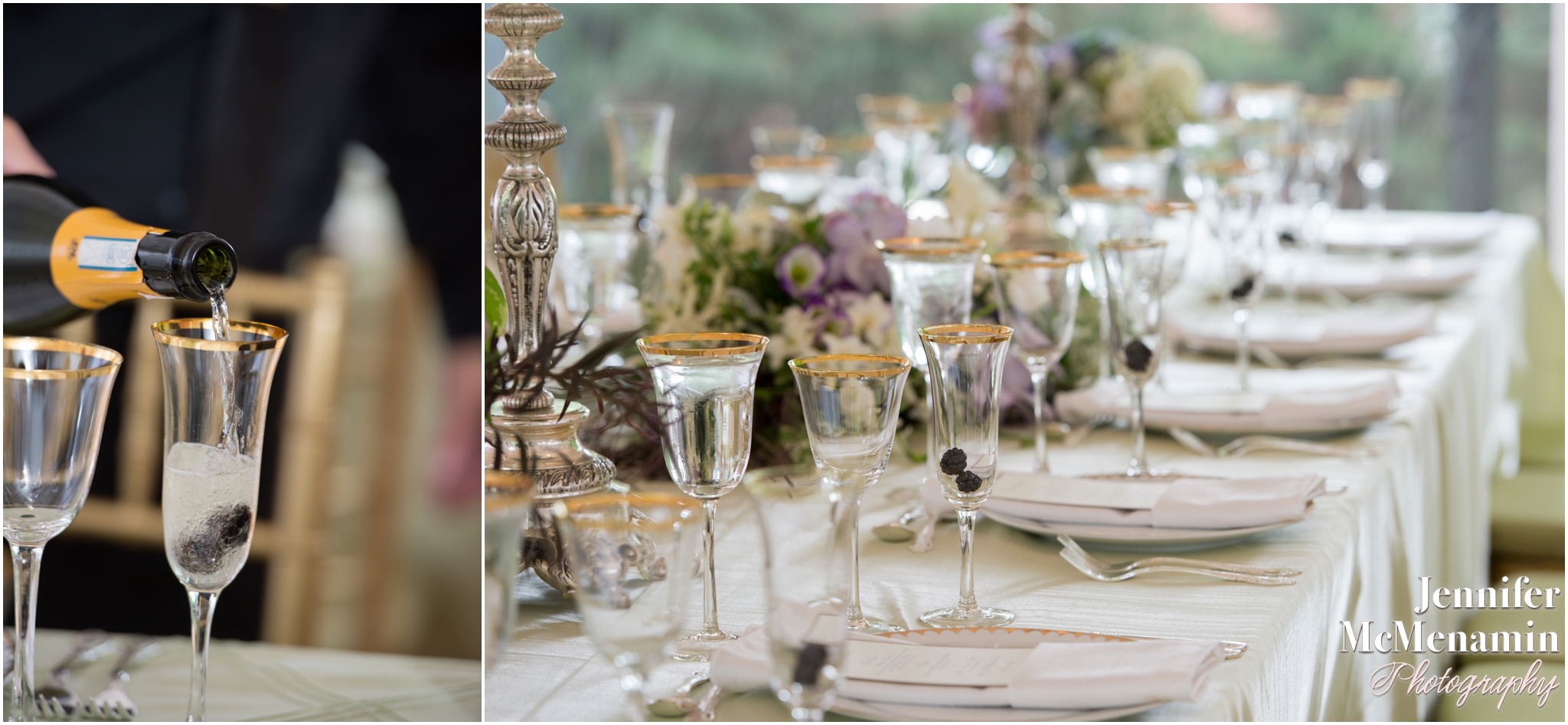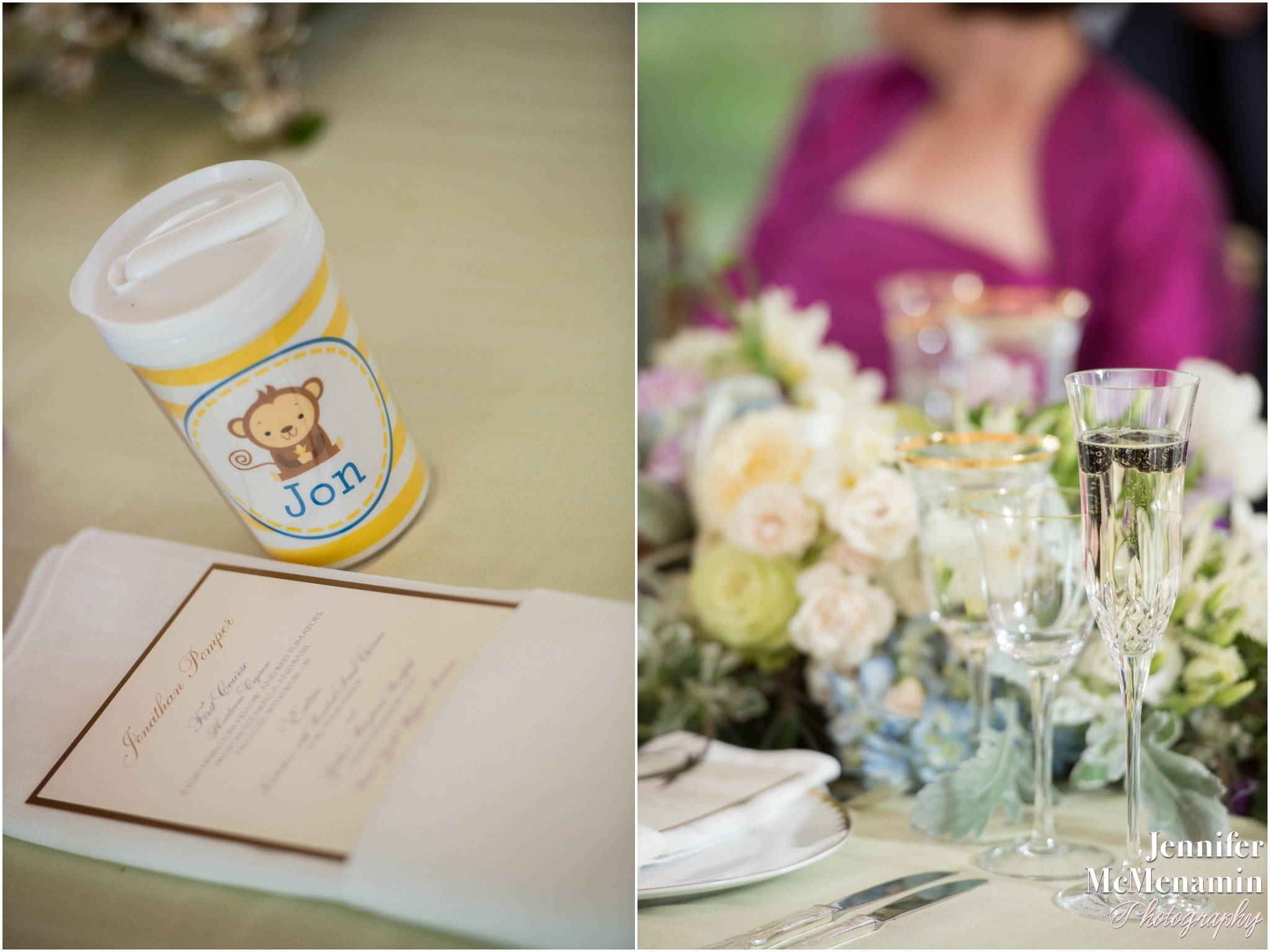 I'm always astounded at the ability of off-site caterers to create kitchens where there are none. In this case, the Classic Catering People converted Jenn and Marty's garage into their kitchen for the day, serving a world-class three-course dinner.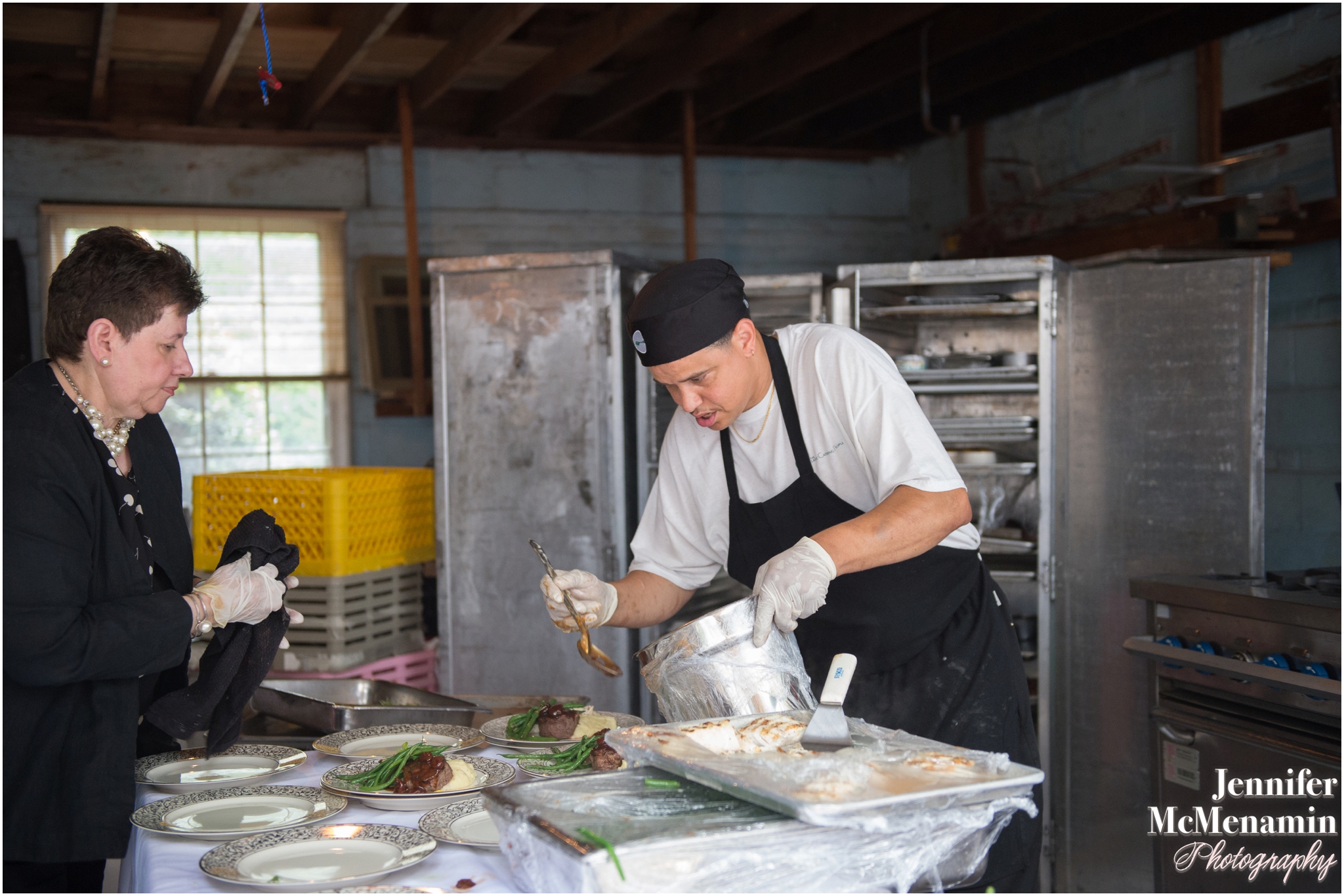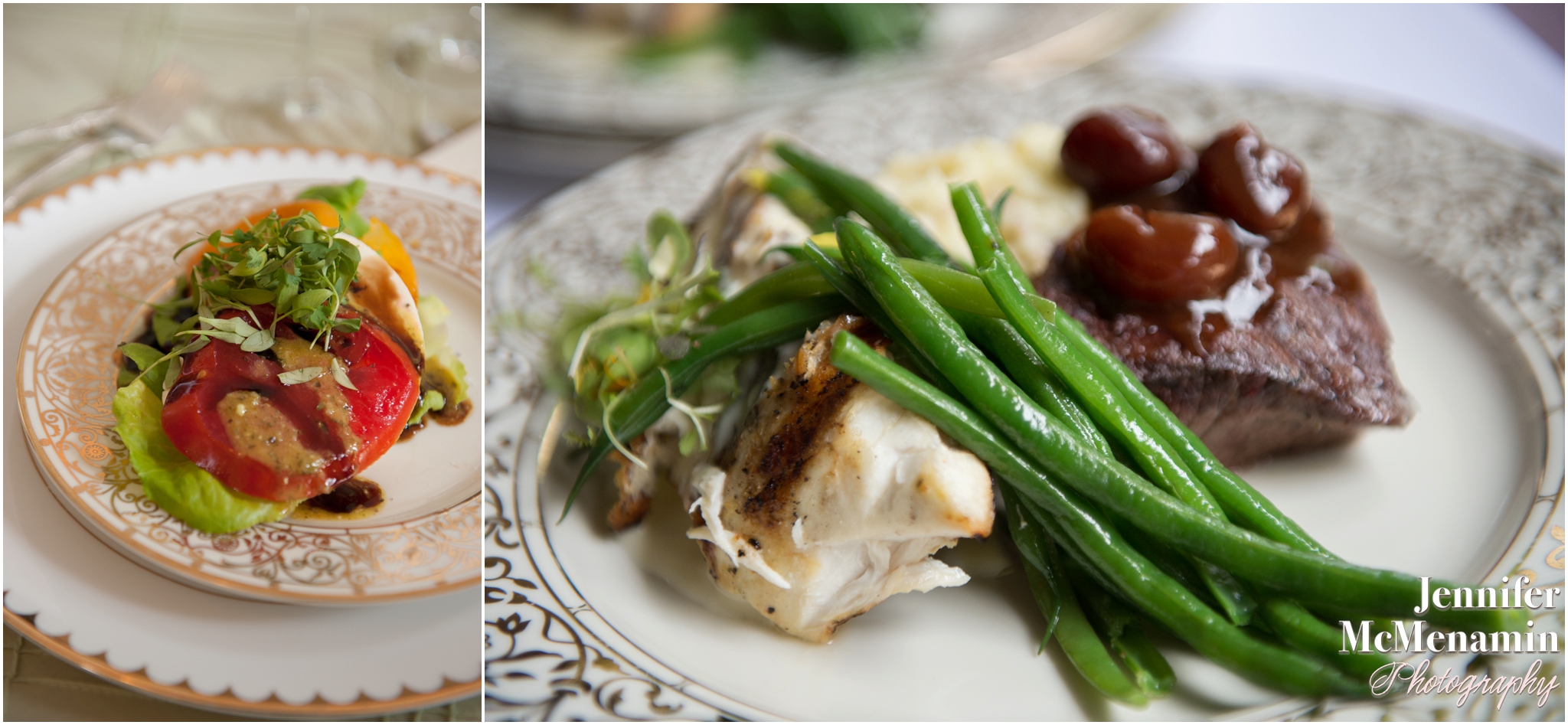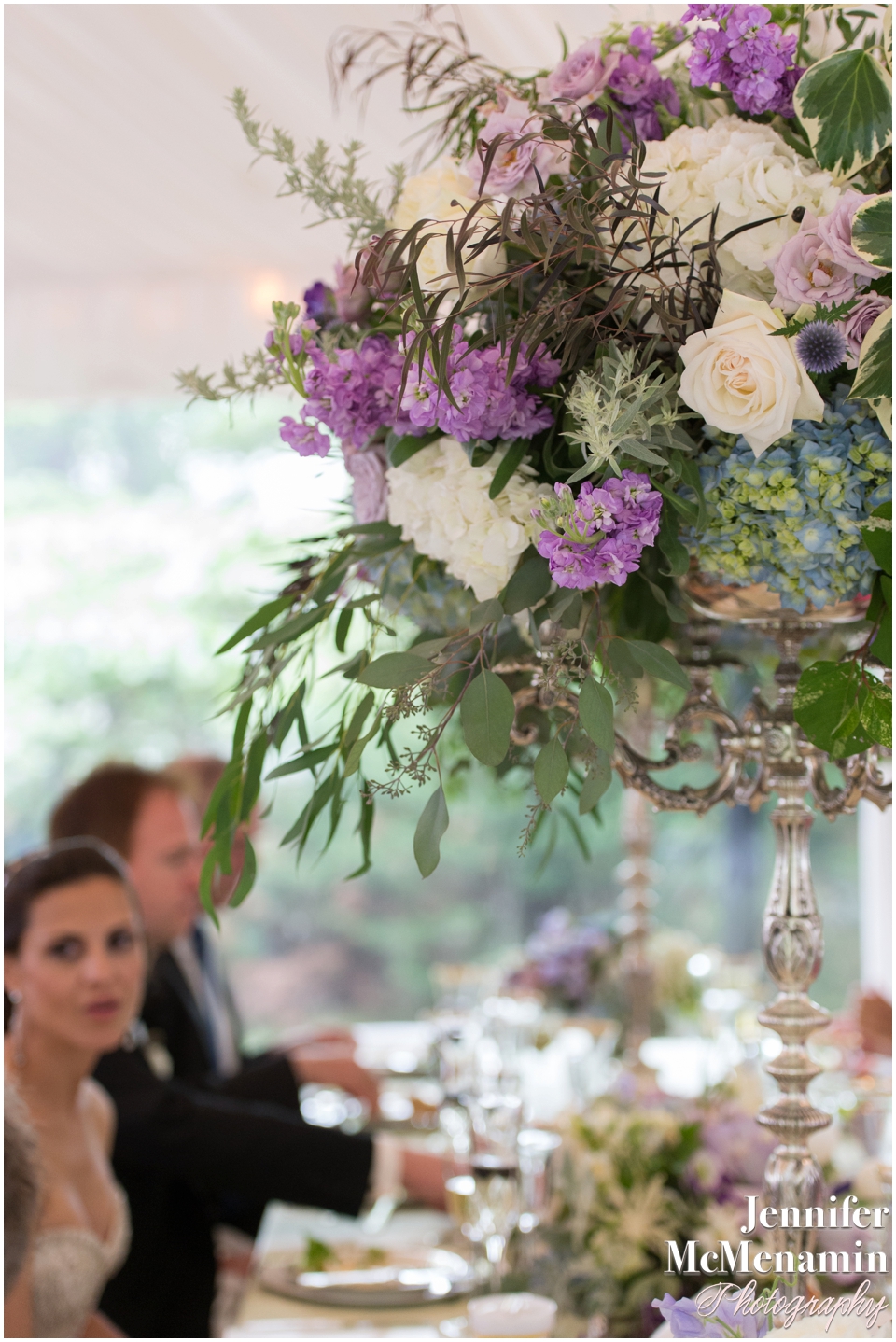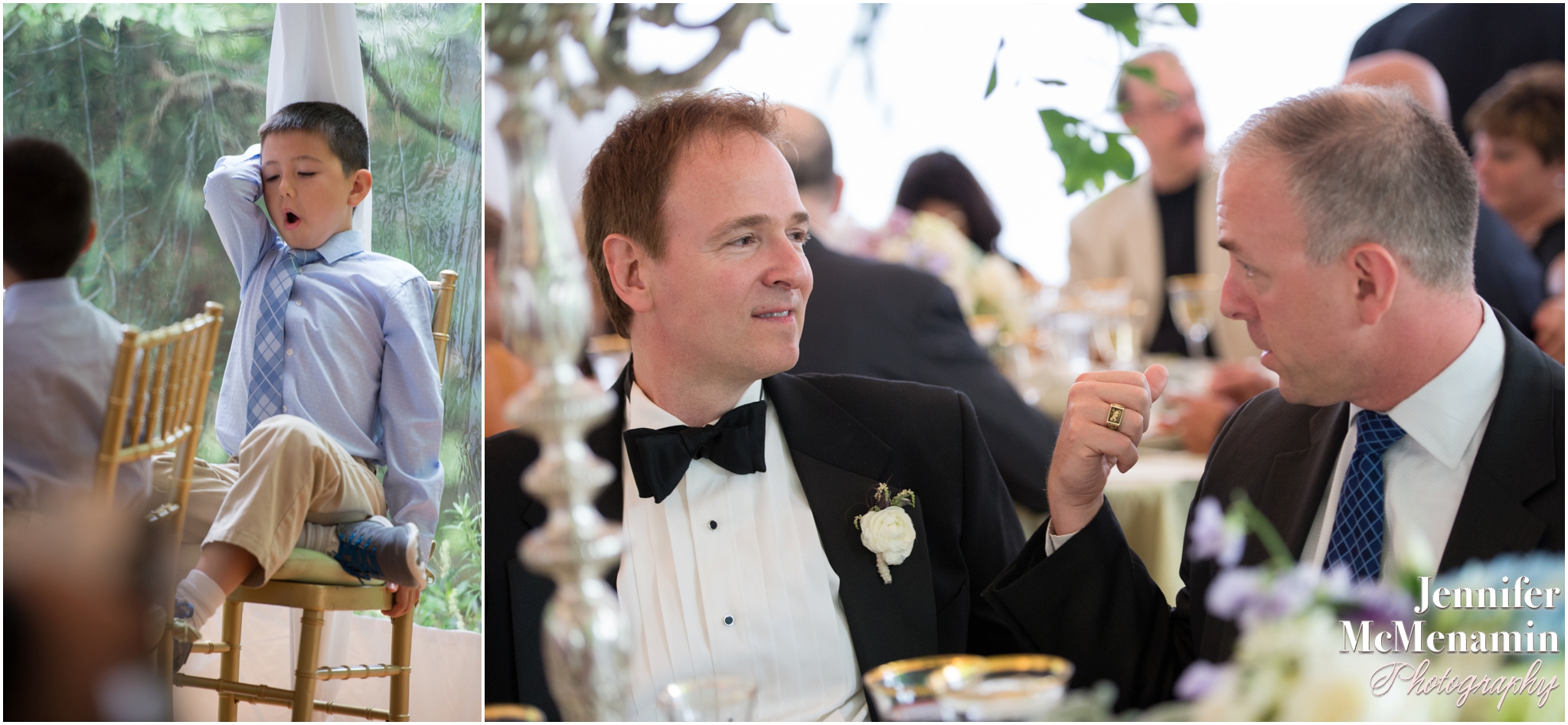 To end the meal, guests enjoyed a trio of treats — a chocolate-covered strawberry, a lemon bar and an authentic Baltimore Berger cookie. Meanwhile, Beth Bailey and Lee Kendall of Elizabeth Bailey Weddings wrap up wedding cake for guests to take home in the cutest little to-go boxes ever.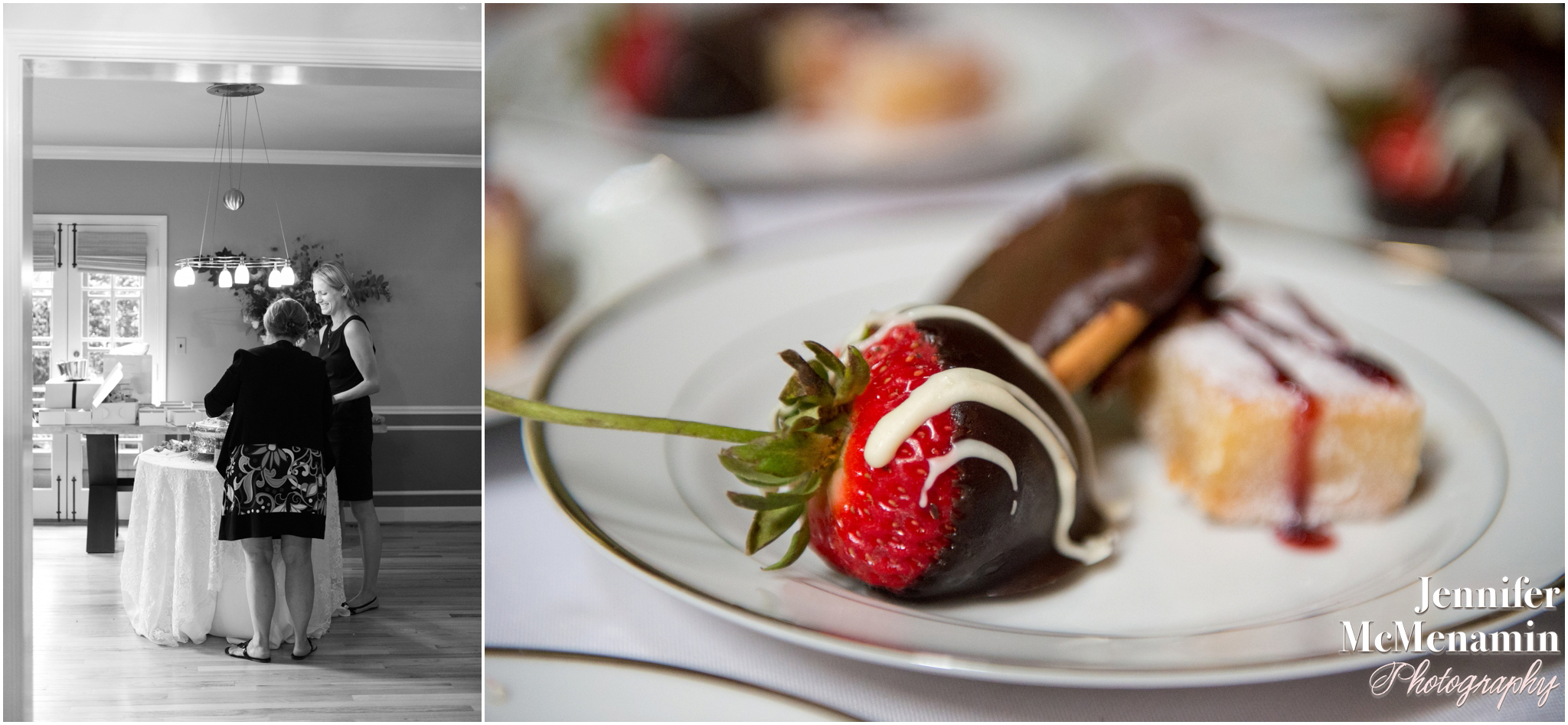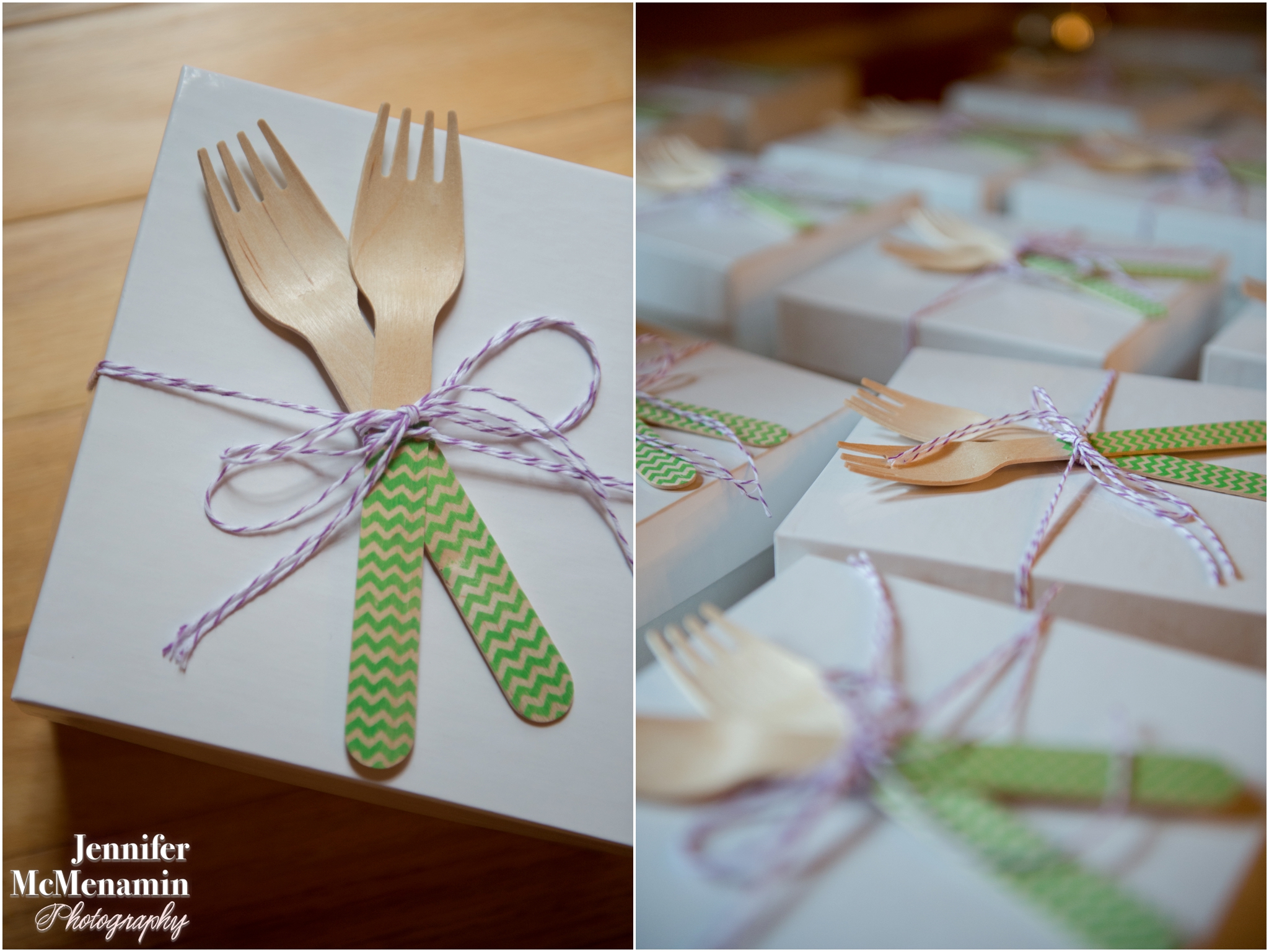 Many, many congratulations, Jenn and Marty. It was beyond joyful to work with you both, your sweet boy, your families and your friends!
Credits:
Photography: Jennifer McMenamin Photography, LLC

Ceremony & reception: The couple's Roland Park home
Officiant: James Pekar, a friend of the couple
Ceremony musicians: String Poets
Catering: The Classic Catering People

Event coordinator: Elizabeth Bailey Weddings
Florist: Victoria Clausen Floral Events
Rentals: Loane Brothers, Table Toppers linens and Party Rental Ltd.
Bridal attire: Enaura Bridal Couture from the Betsy Robinson Bridal Collection 
Make-up: Natalie Sams

Hair: Mardi Mack
Cake: SugarBakers