Jenifer & Ianiv

The George Peabody Library - Baltimore wedding photography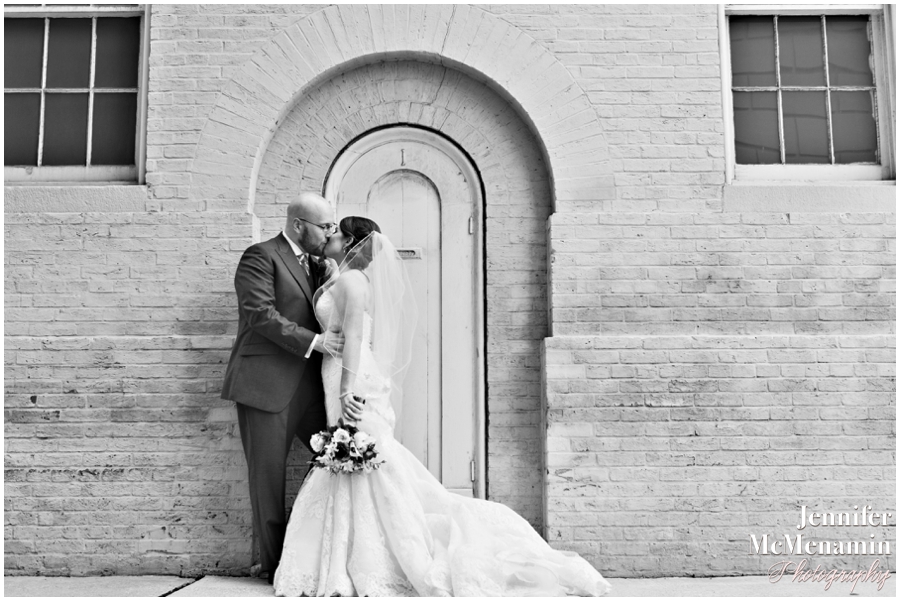 On a wedding day, there are few things that I like more than a personal, emotional set of wedding vows. Yes, the traditional vows are beautiful and timeless and meaningful. But on both the rare occasions when I attend a wedding as a guest and the several dozen times a year when I photograph them, I always love the opportunity to hear a little something about the couple and the commitment they're making to each other in their own words. Maybe it's the former writer in me. In any event, to me, there's nothing like a wonderful, touching exchange of vows and promises and intentions. Jen and Ianiv had some of the best I've ever heard. There were promises to challenge each other and debate each other. To tear up dance floors together. To continue cooking extravagant and delicious meals together. There was a mention of traveling and planning life adventures. There was a tribute to the wonderful job their own parents did in raising them. And there was a promise to slather their undoubtedly pale and red-headed future children in sunscreen every hour or so. It was funny and moving and so special that both Jen and Ianiv as well as many of their relatives and guests got a bit choked up. Everything about their wedding was fun, from their emphasis on amazing food that would wow their guests and the vegetables and fruits sneakily tucked into the bouquets and flower arrangements to their rocking dance party and the funniest hashtag I've seen yet (#mrandmrsginger). One other fun element: In lieu of bridesmaids and groomsmen, Jen and Ianiv simply asked a big crew of their closest friends to gather with them as they got ready and then meet back up with them for some casual fun photos. Everyone wore whatever they wanted. No one matched anyone else. There was no concern with symmetry in the number of guys and girls. It was just fun! Here are some of my favorites from Mr. and Mrs. Ginger's wonderful wedding:
I started the day with Ianiv at the Quinntessential Gentleman, a spa for men, where the groom, his brother and friends were hanging out, watching football, digging out from under a couple rehearsal dinner-induced hangovers and sloooowly, getting ready for the wedding.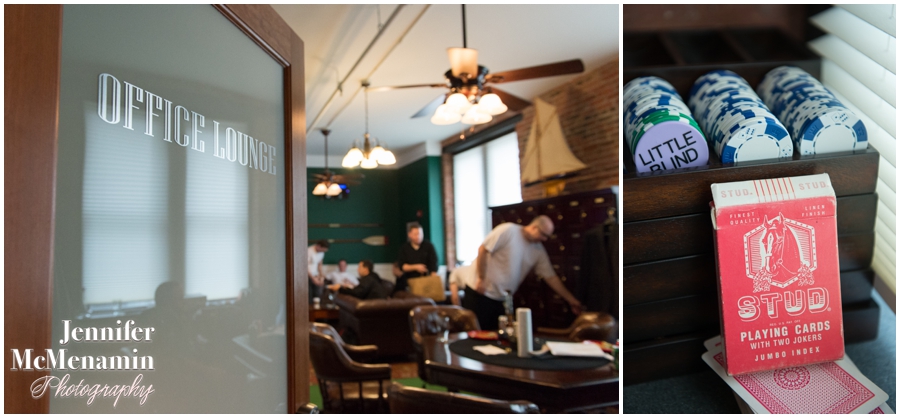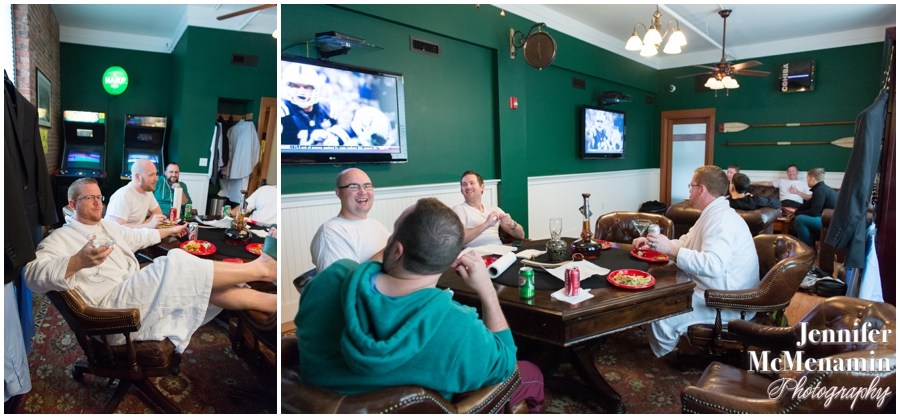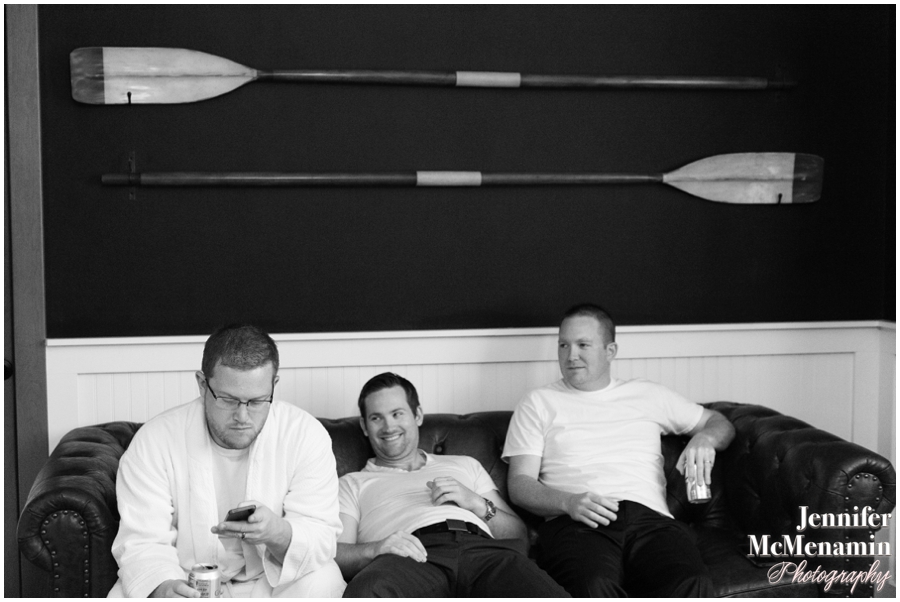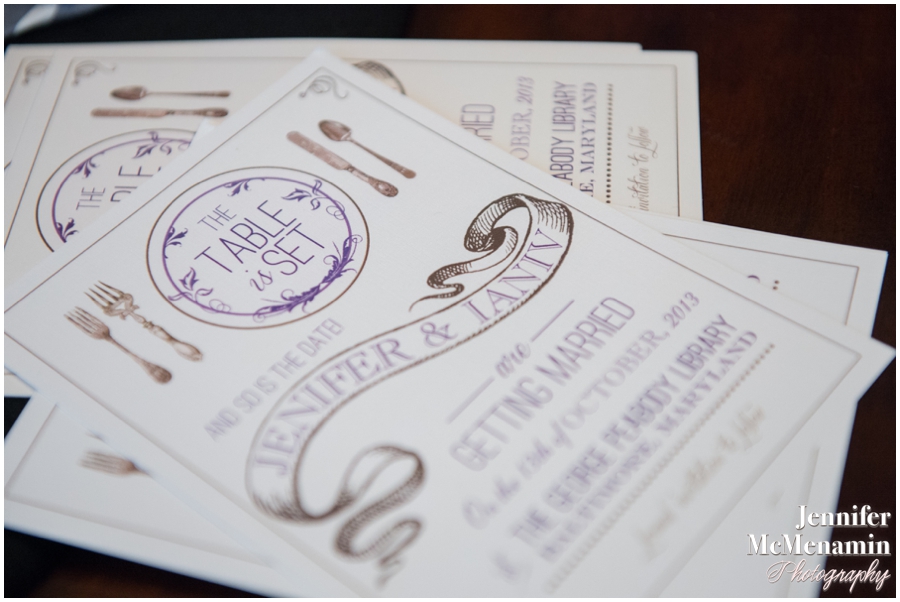 There's something I really like about this next image on the left with Ravens defensive tackle Art Jones and his funny expression in the background as Ianiv buttons his snazzy vest.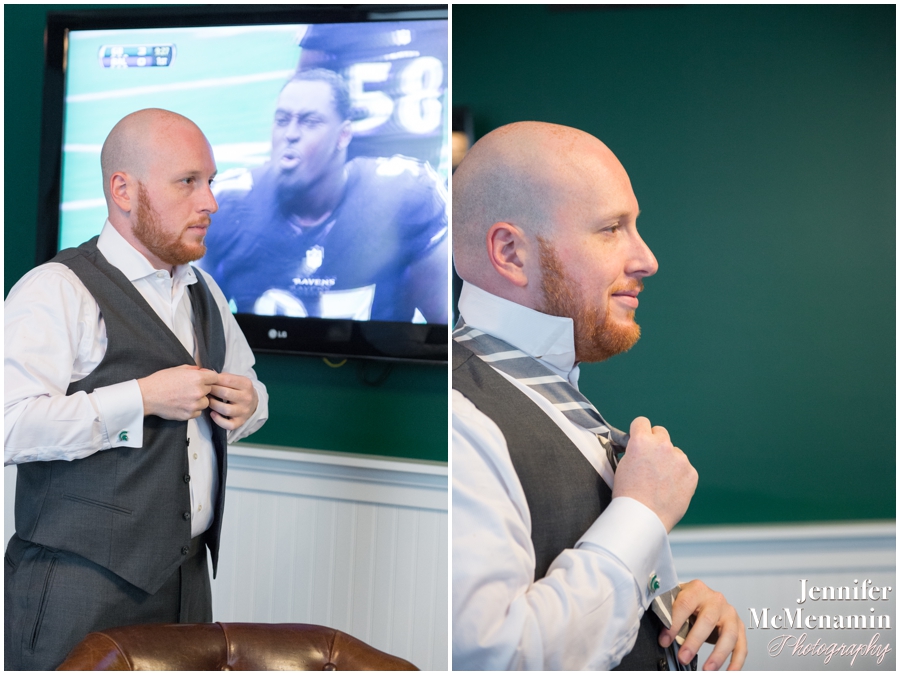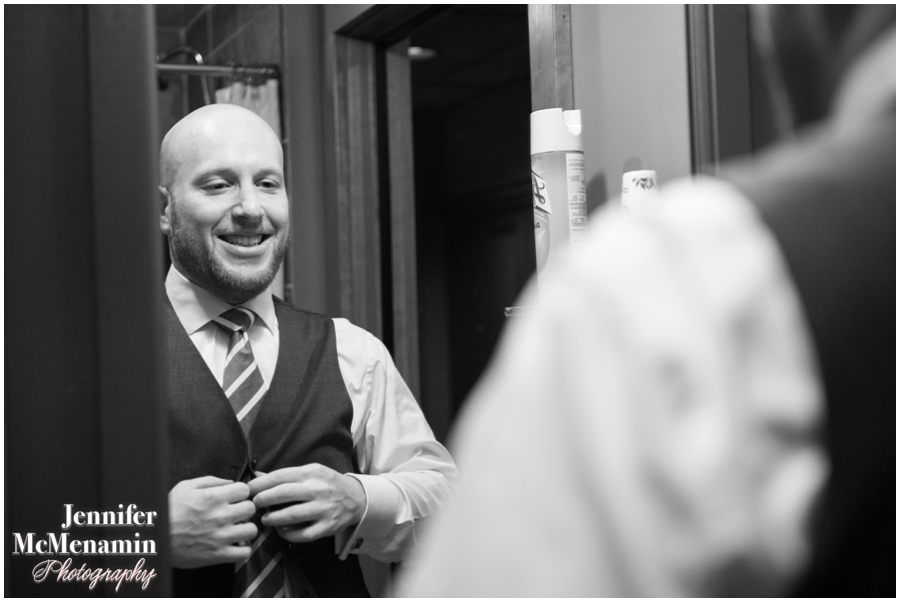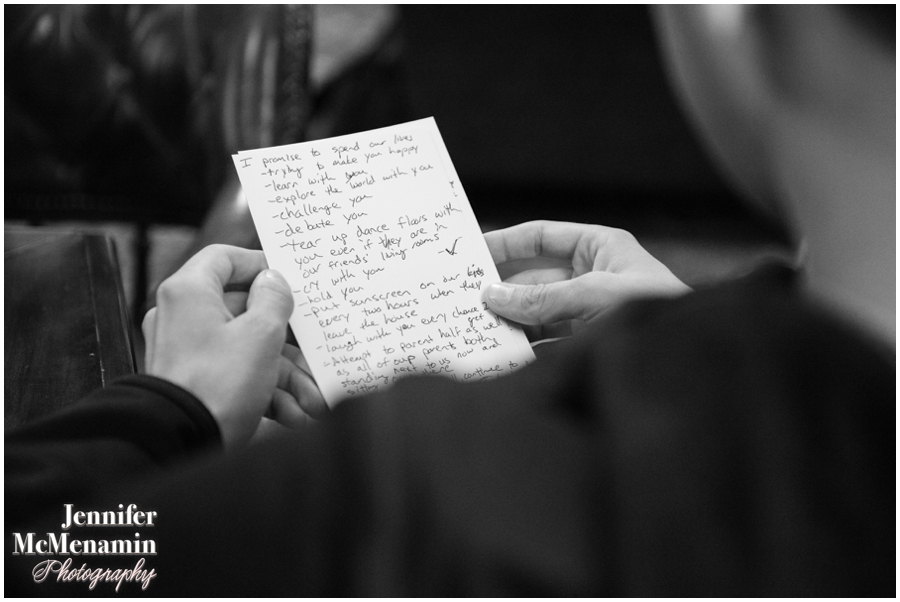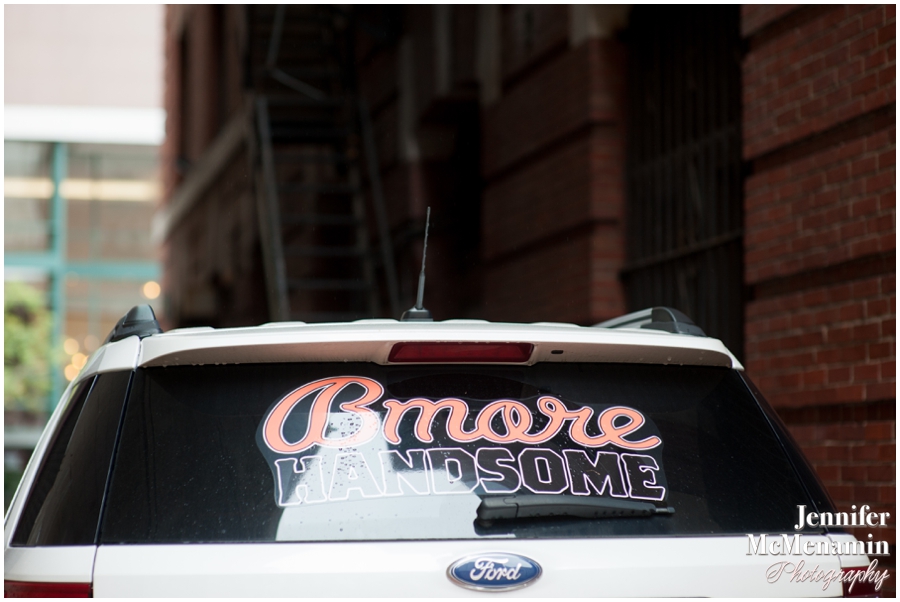 Meanwhile, across town, Jen, her mother and her girlfriends were primping and prepping as well.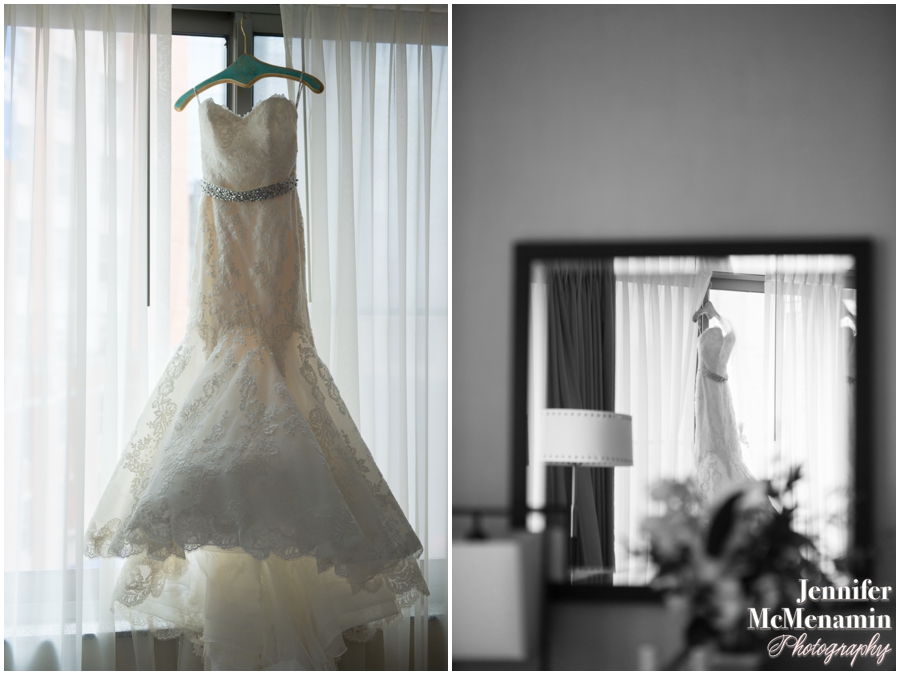 She has *the* most expressive eyes. So lovely to photograph!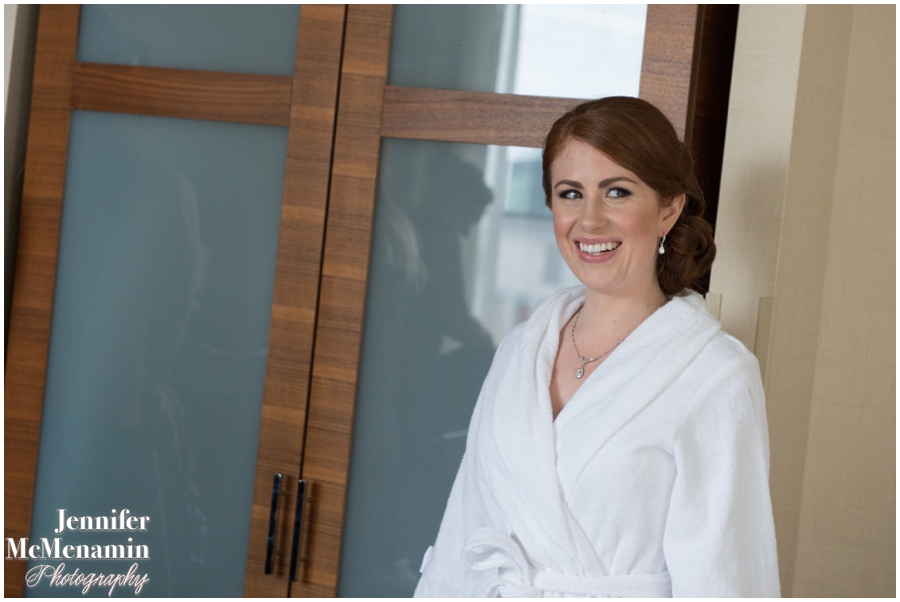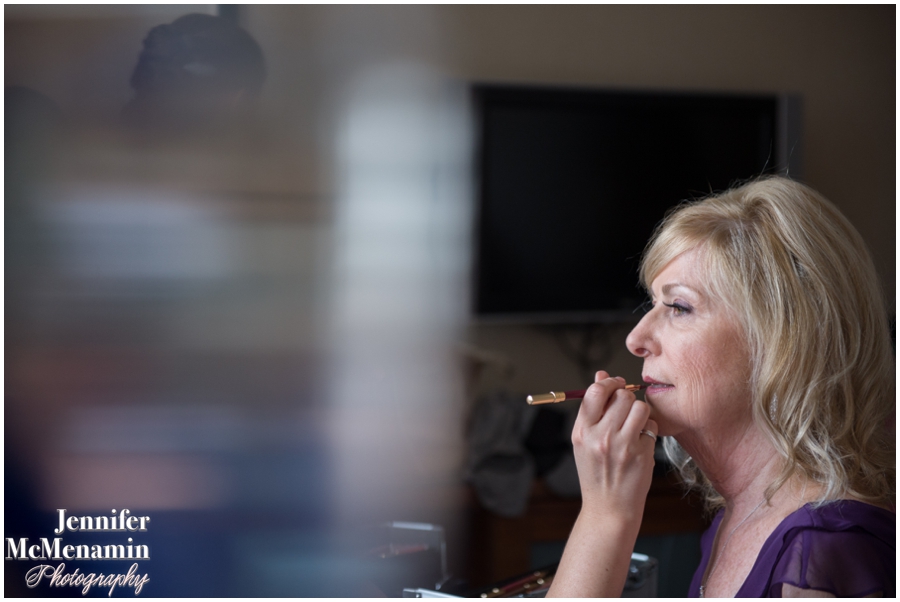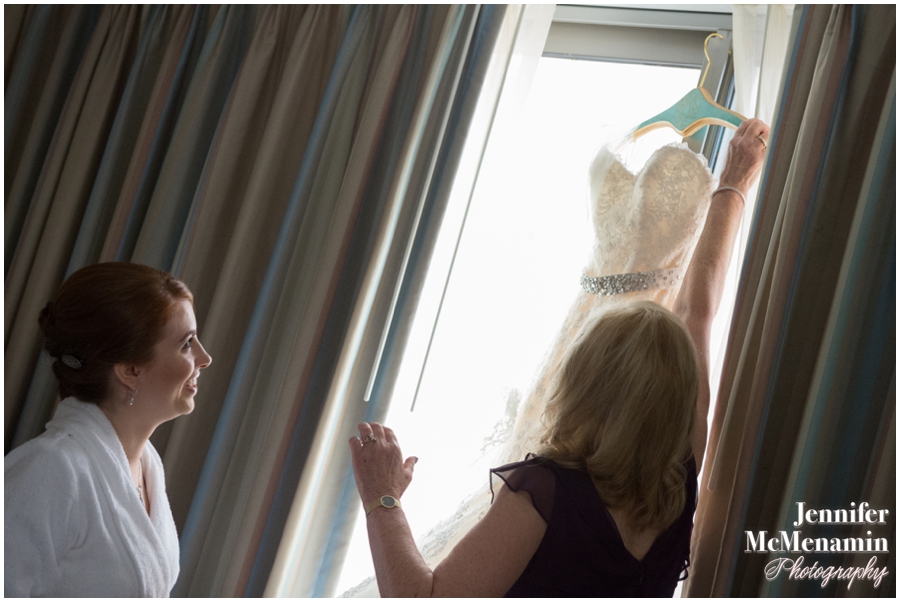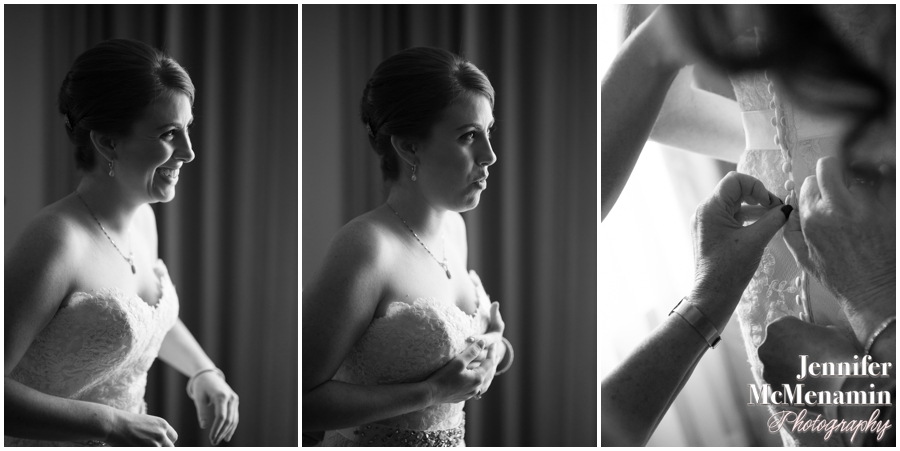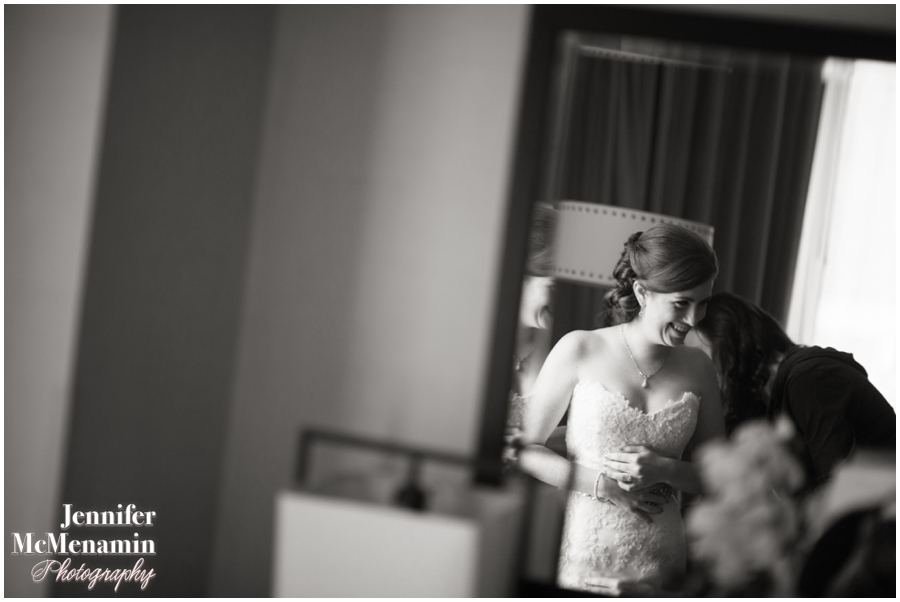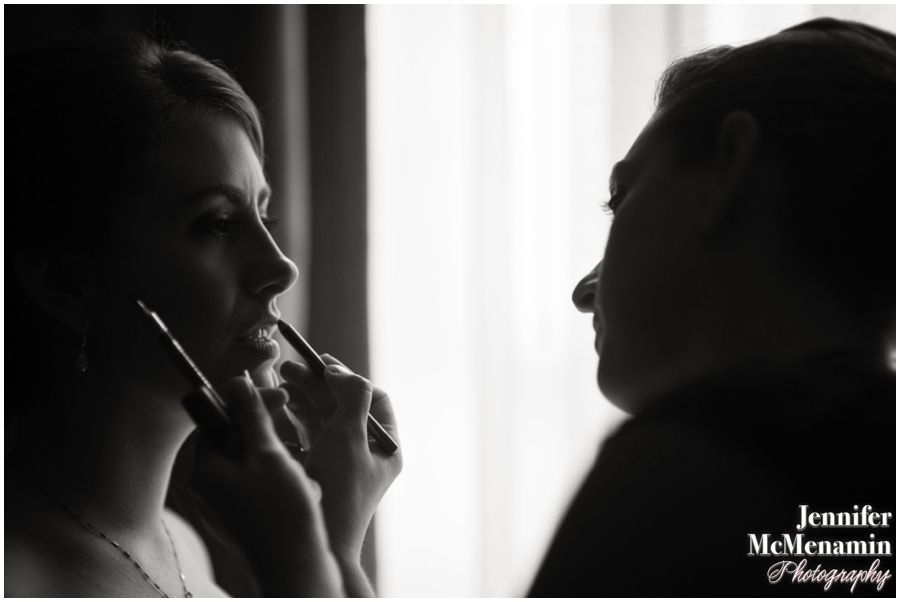 The bride, looking absolutely gorgeous.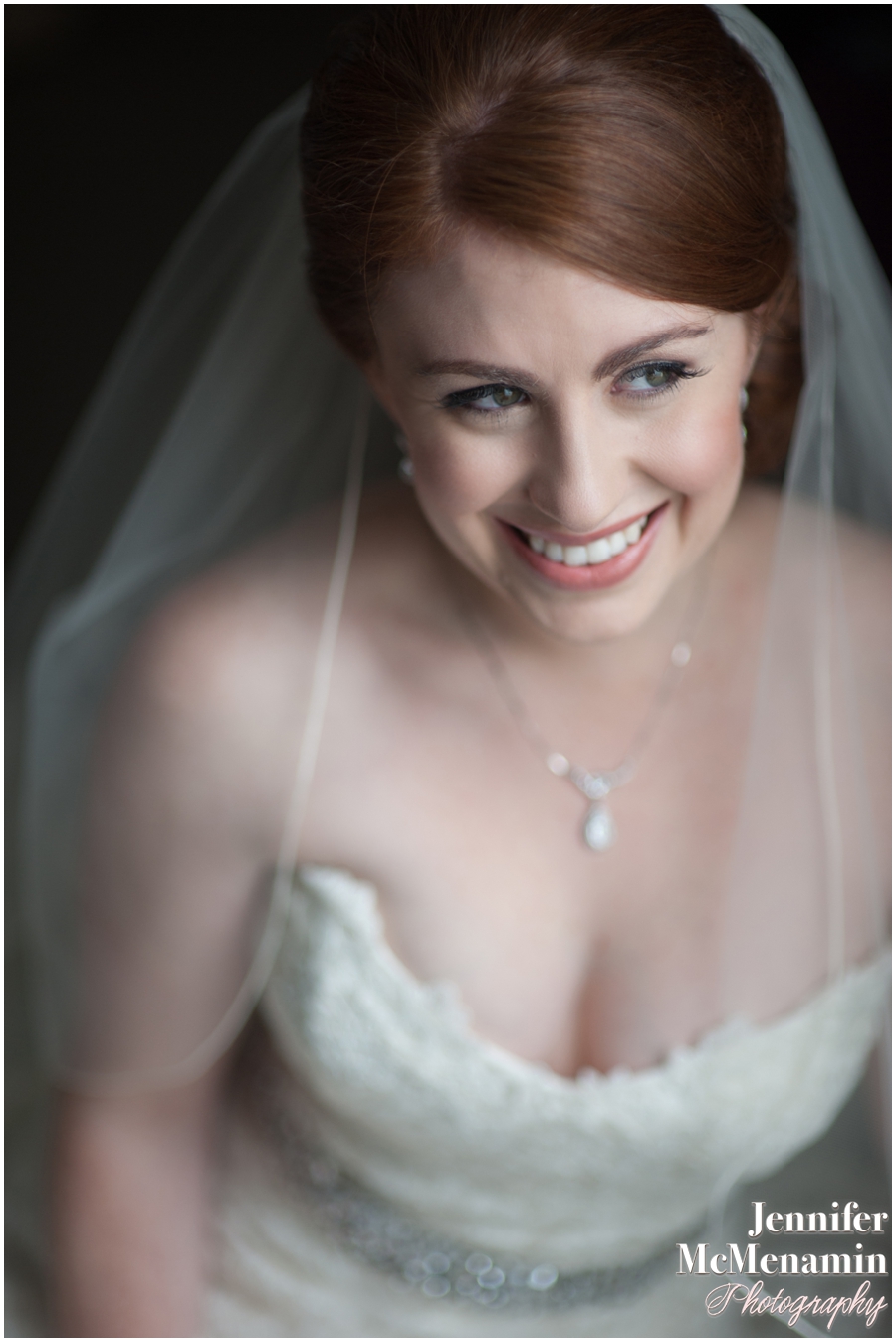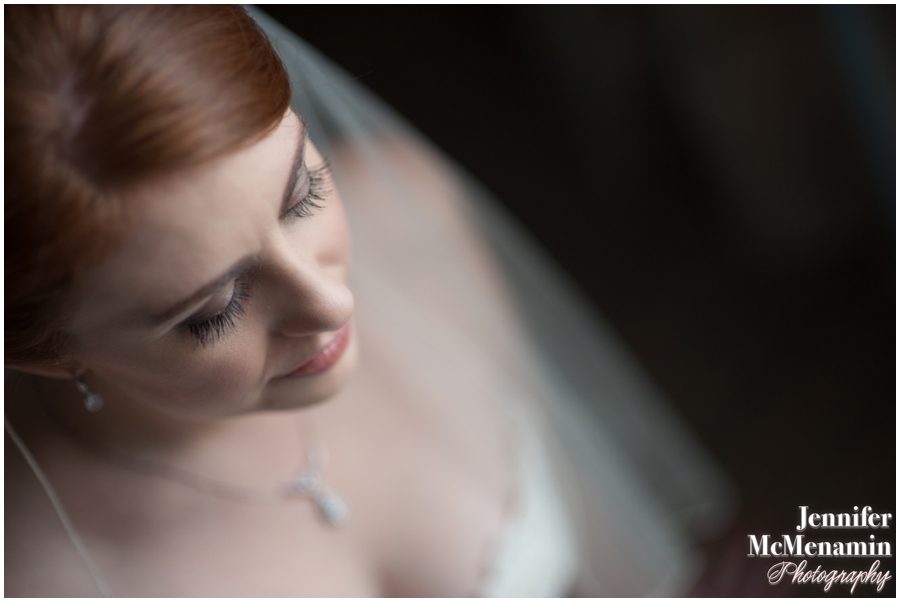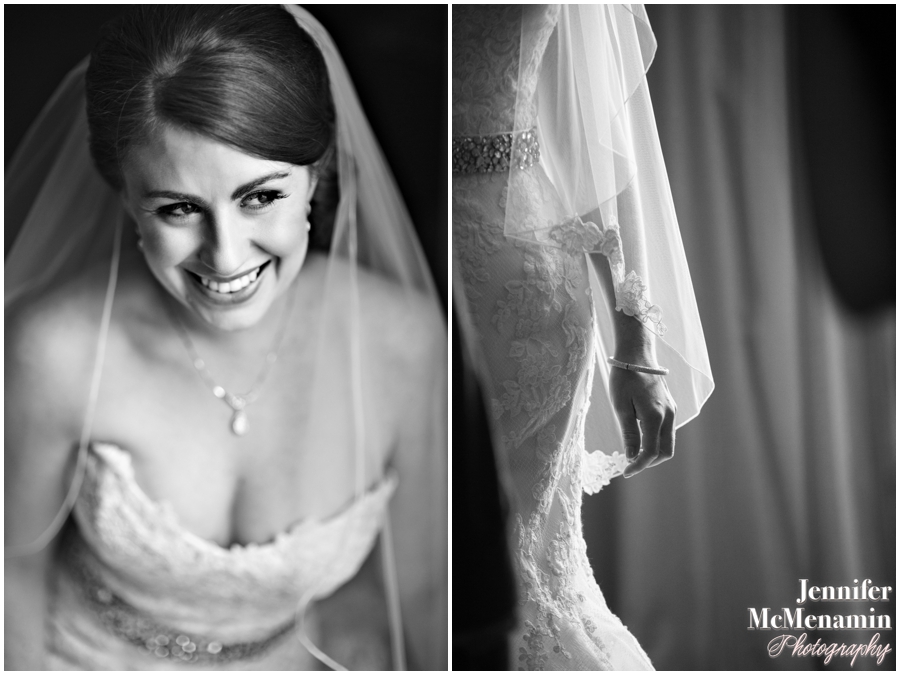 One of Jen's friends delivered a little note to Ianiv just before he was about to see Jen for the first time. They hammed it up and pretended they were doing a First Look.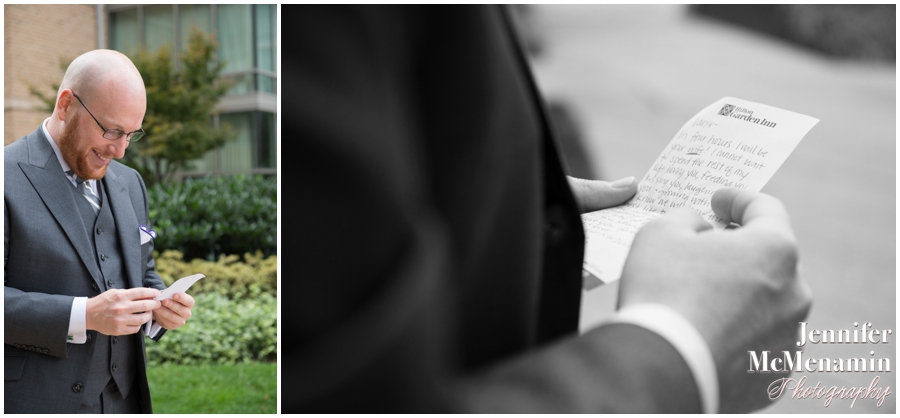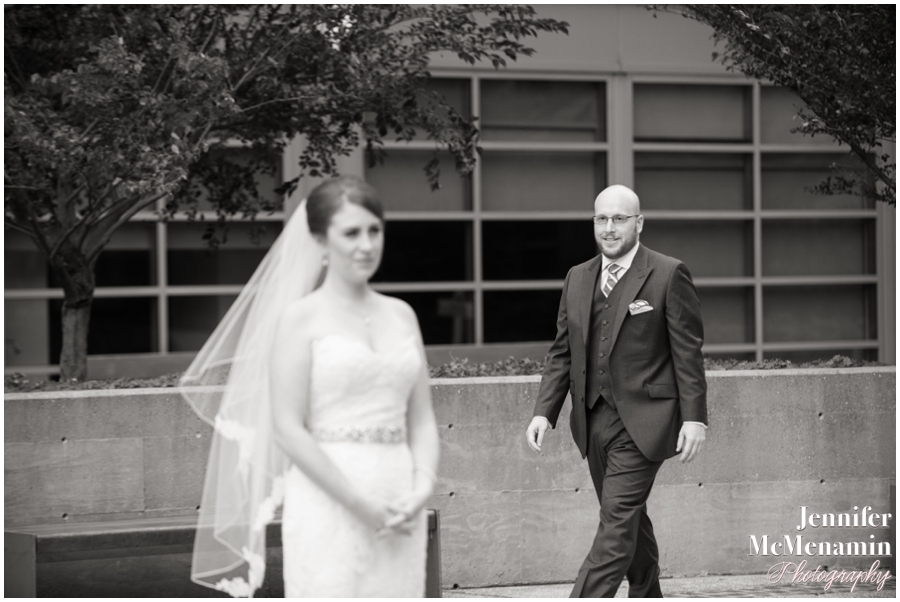 Such a great reaction to seeing her soon-to-be husband!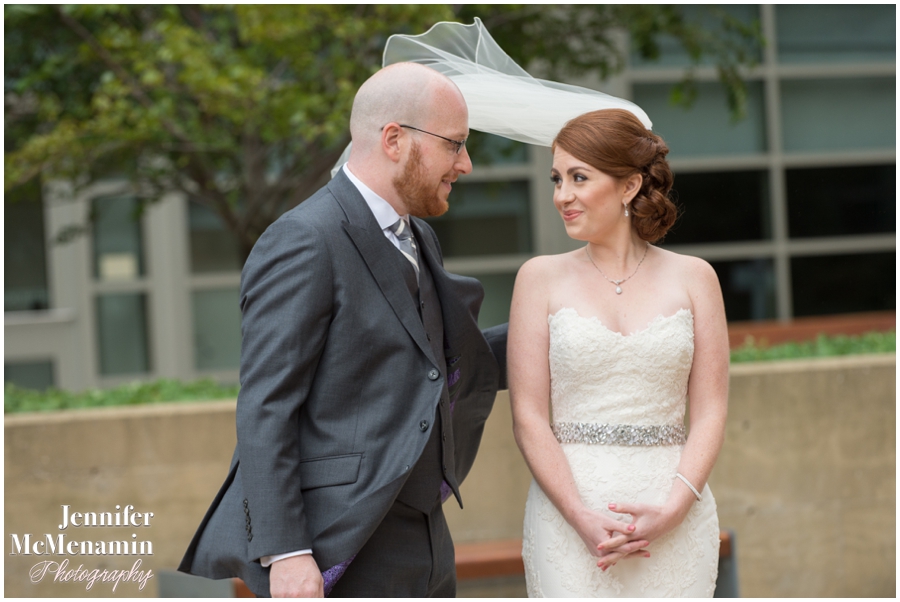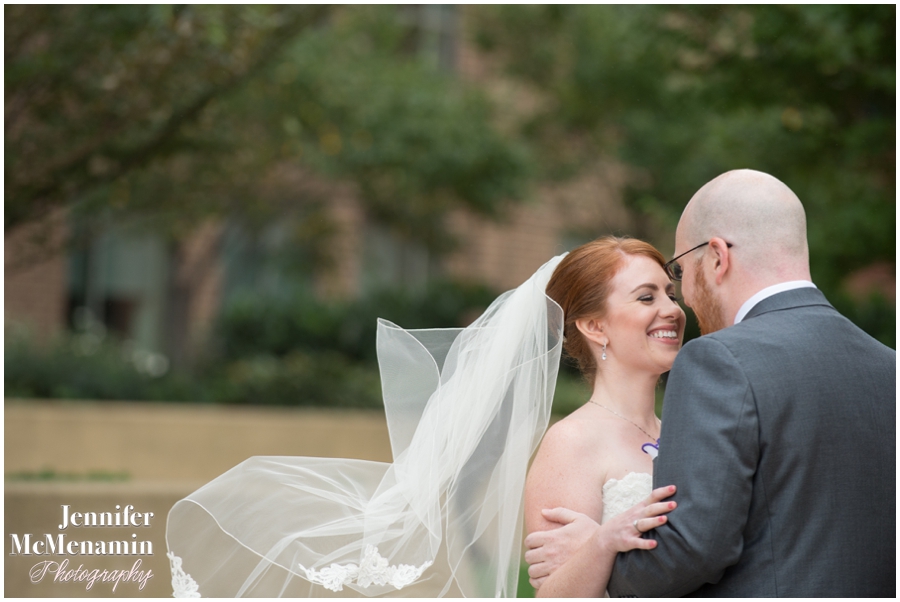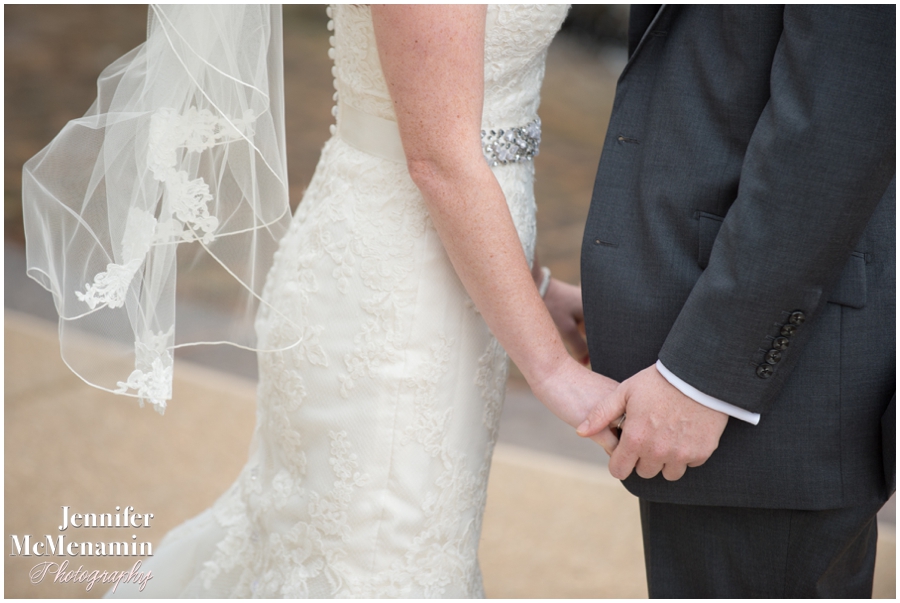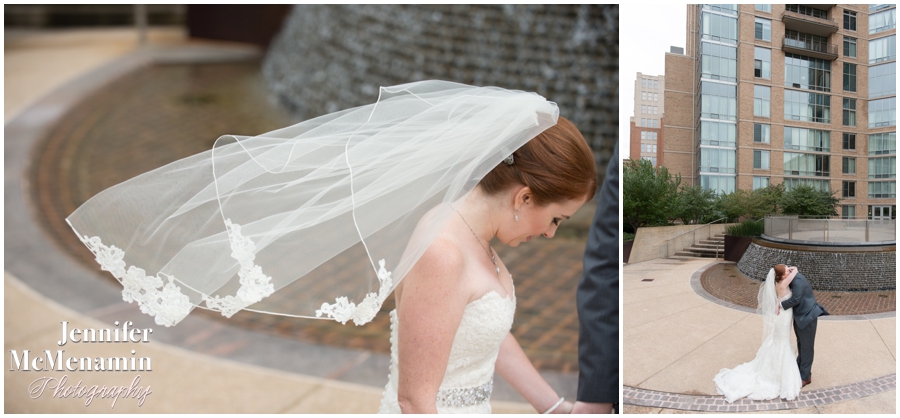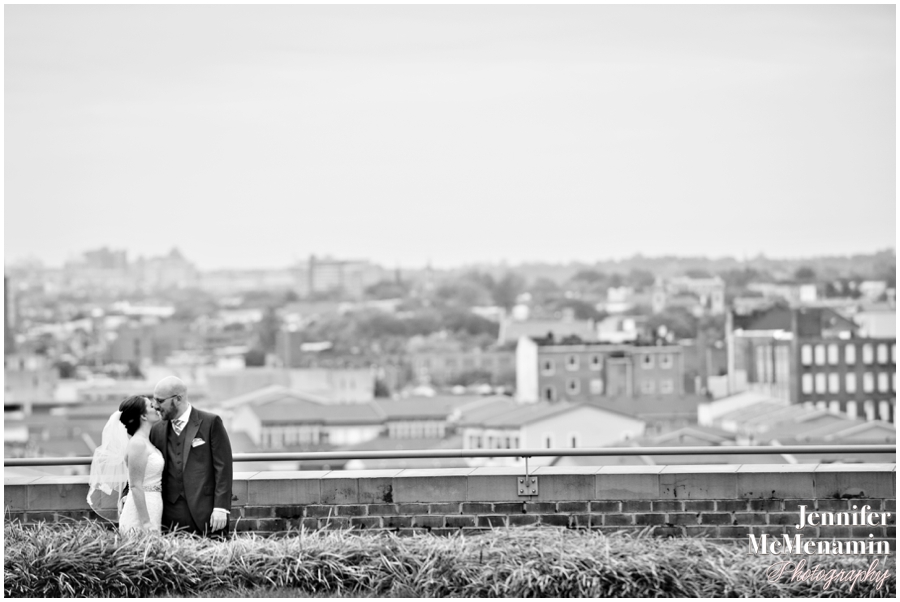 It was gray and gloomy and looking like it was about to rain as we shot photos of the two of them. And windy. Did I mention how windy it was?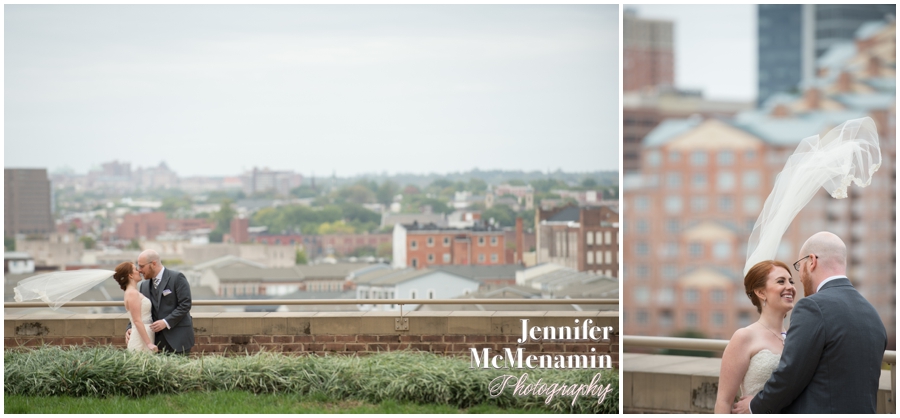 Isabel, identified in the wedding program as "Mini Dance Machine," was the sweetest little flowergirl. I could not get over her freckles. Her brother, Ami, was aptly described as a "Future Heartbreaker."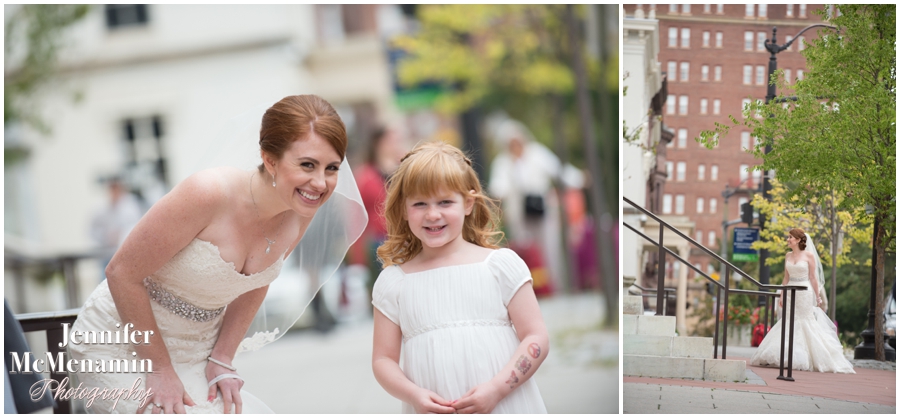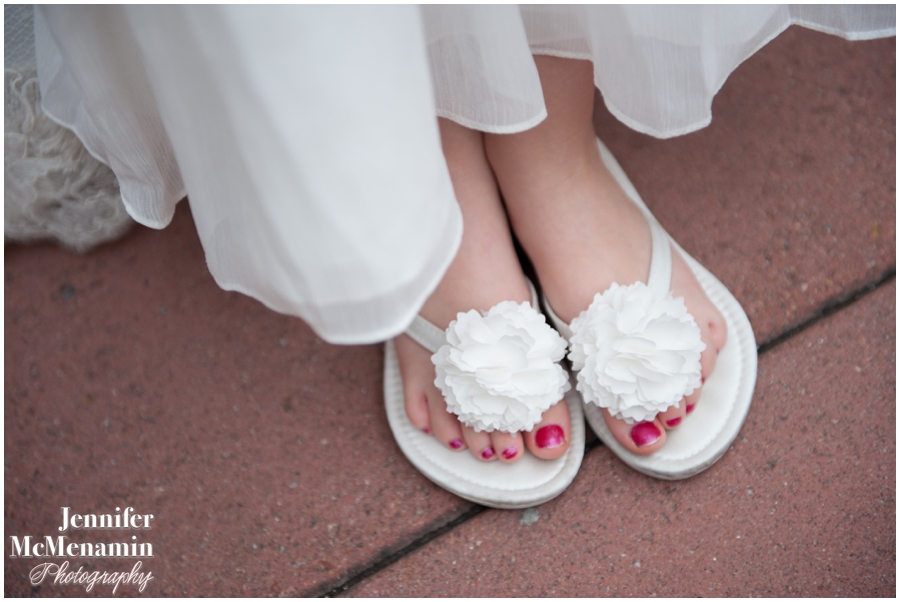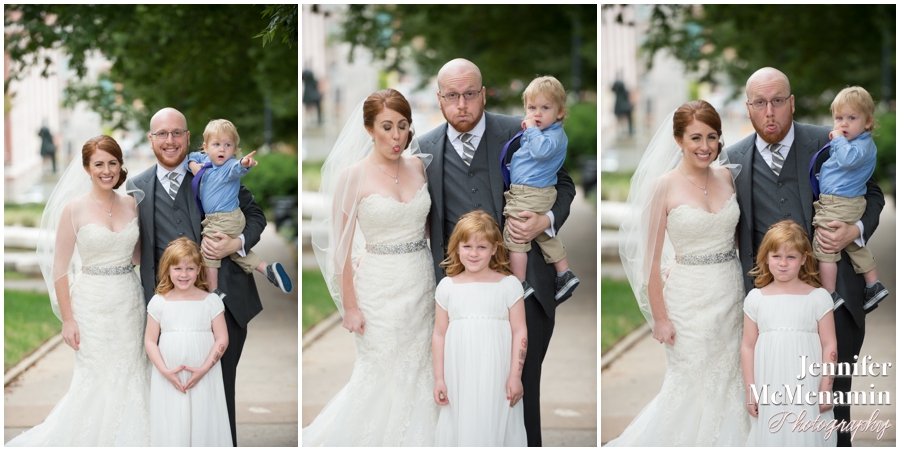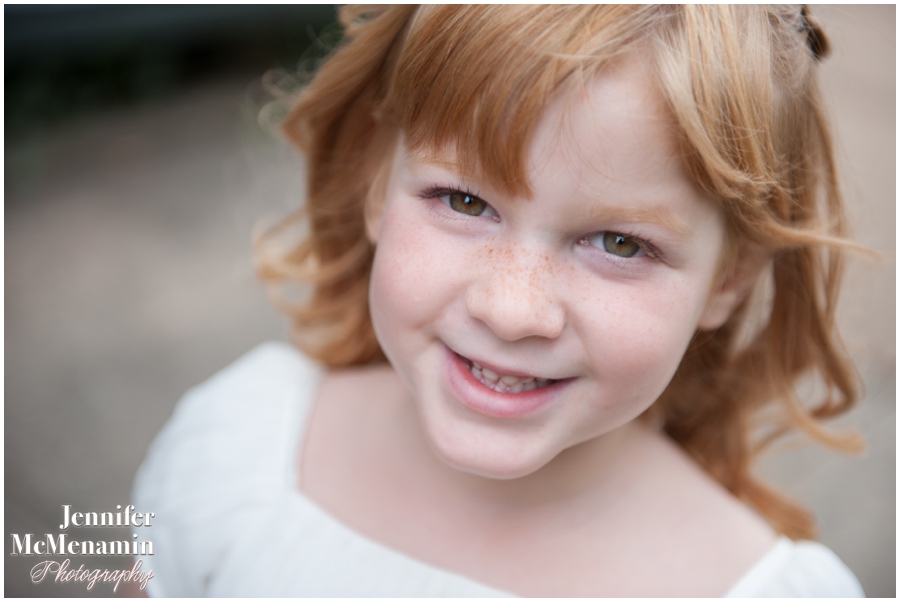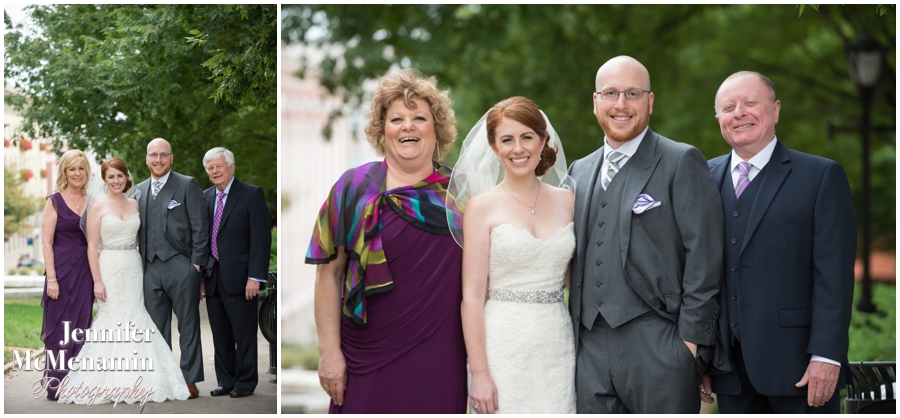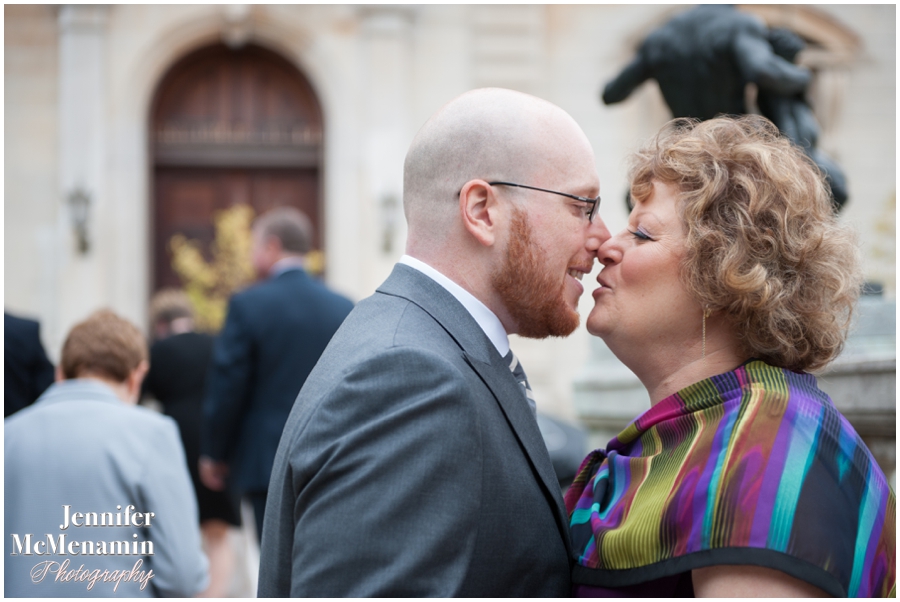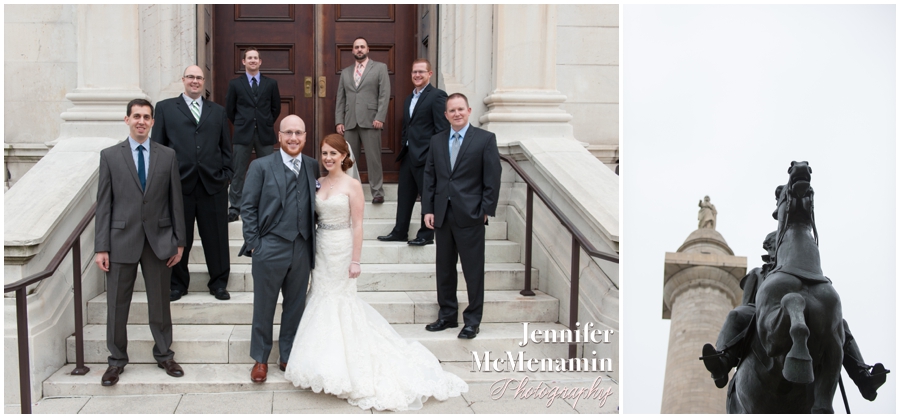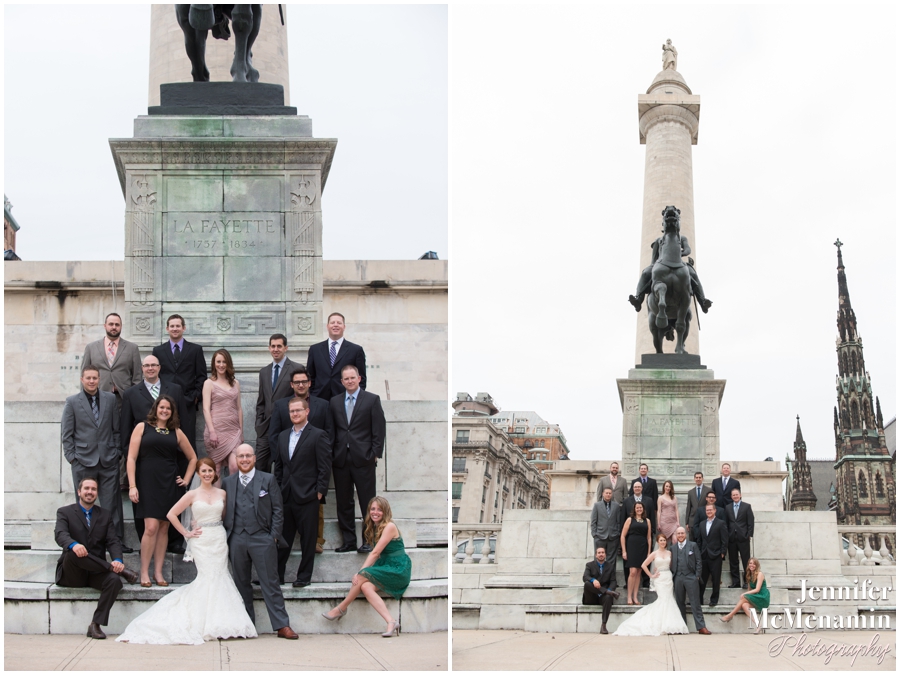 They all wanted to do one serious, non-smiling one. Very Sopranos.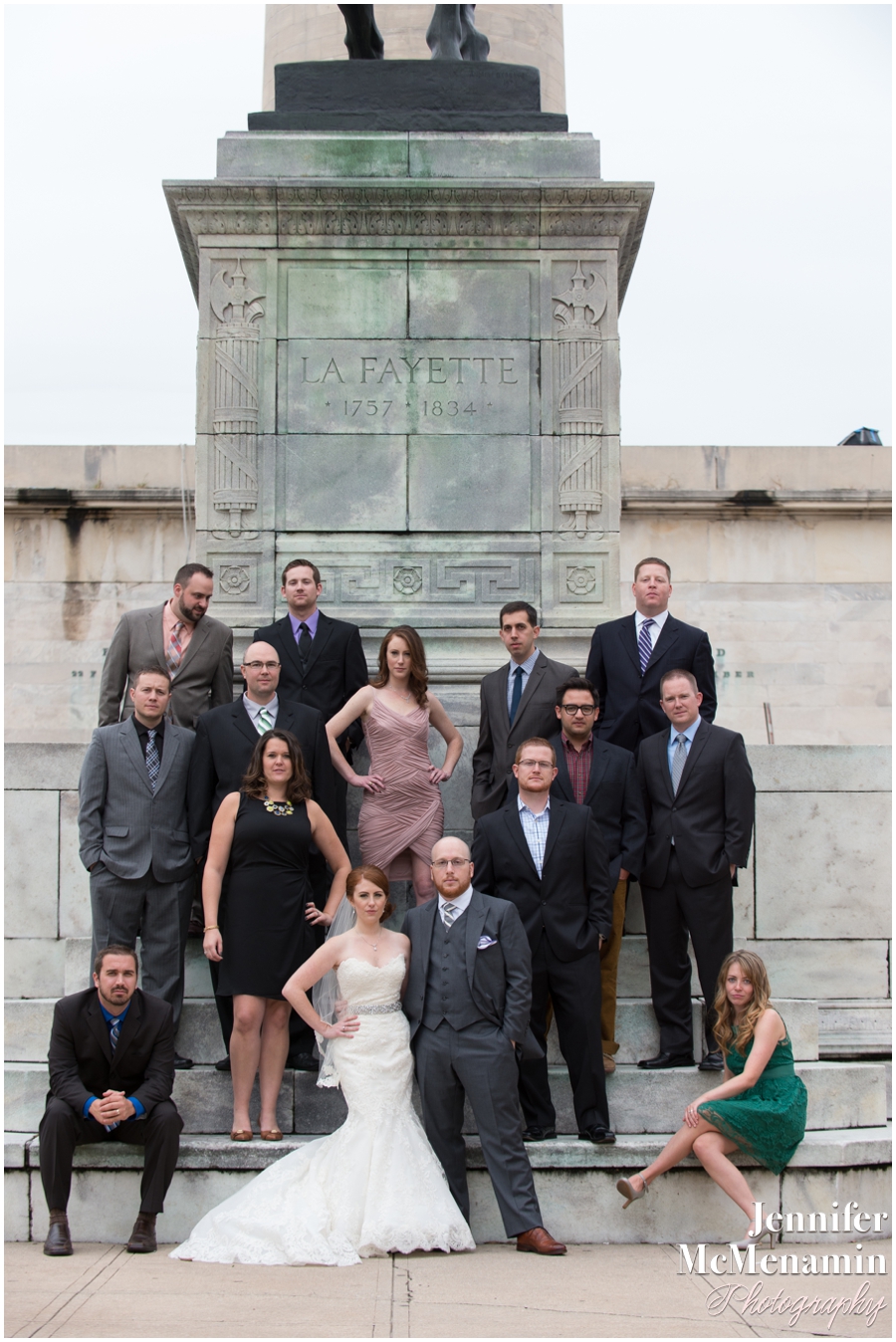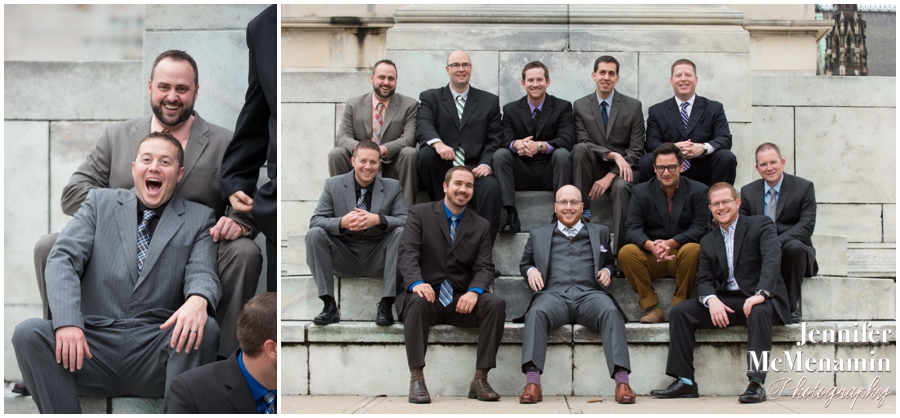 Best pocket square swirl ever!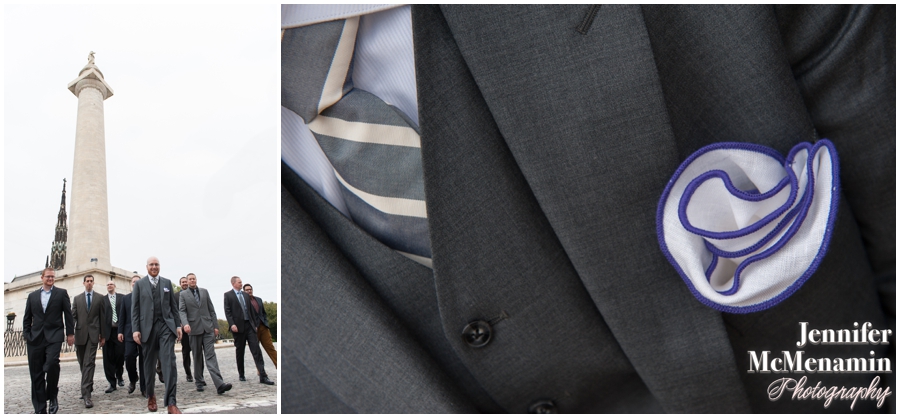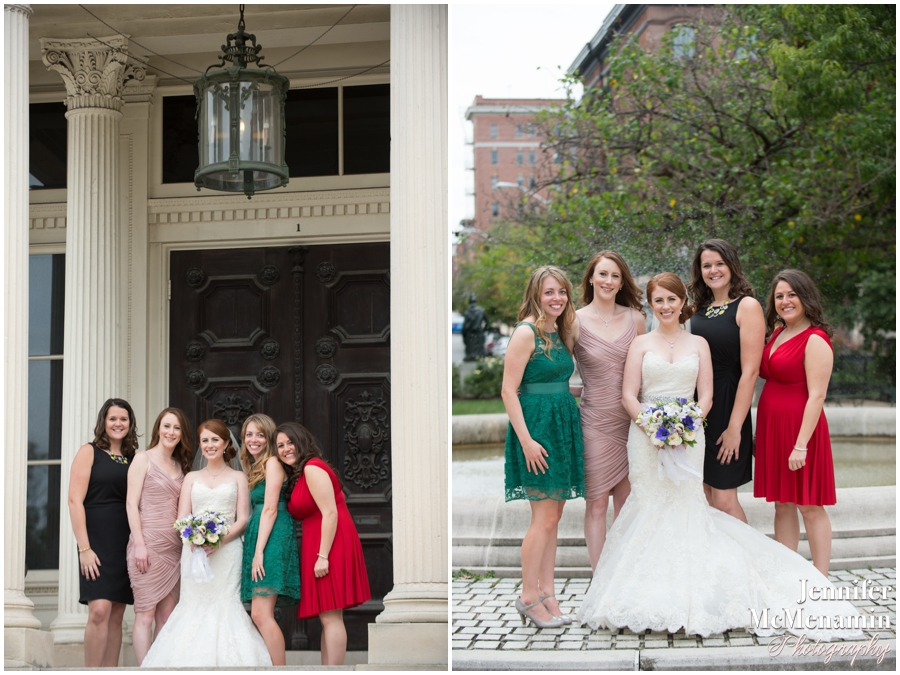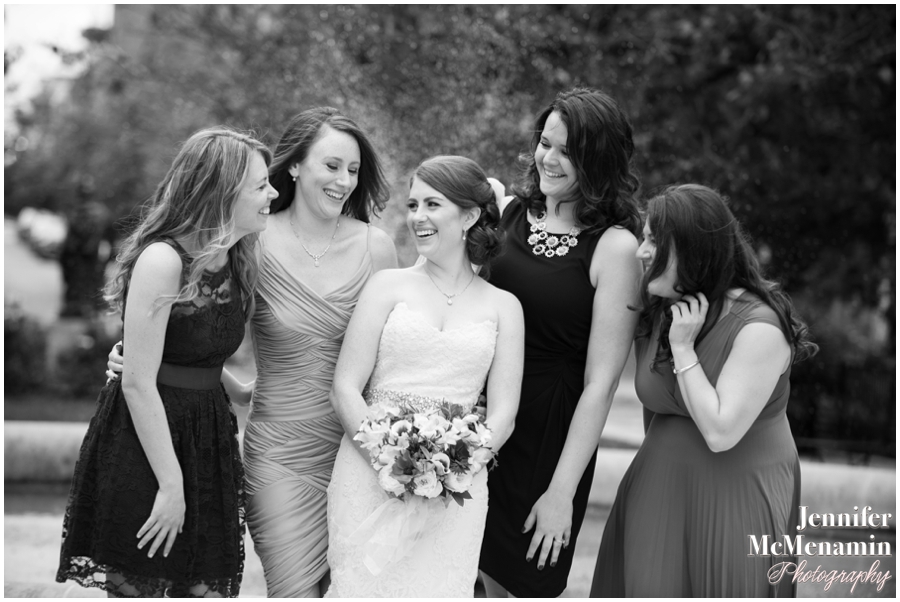 A few portraits of the stylish couple.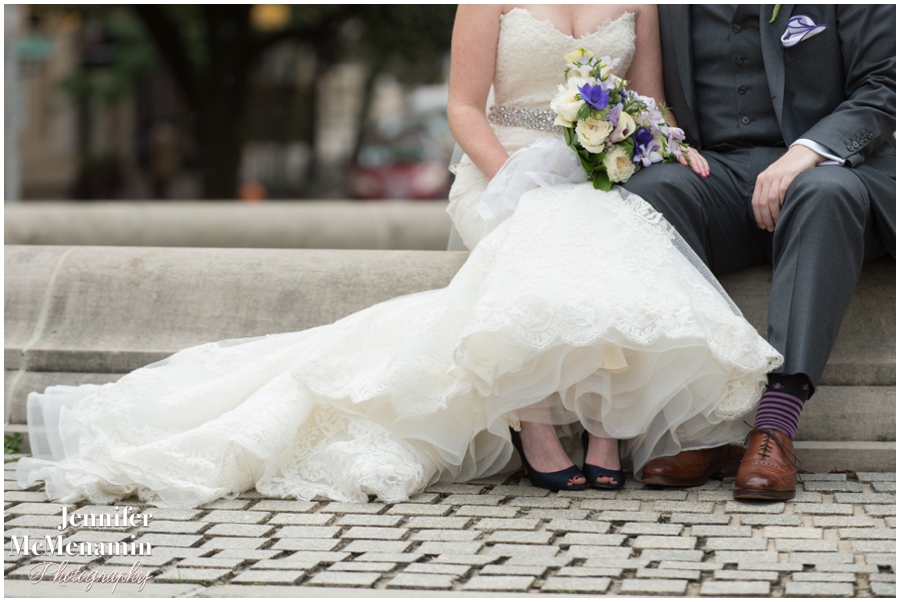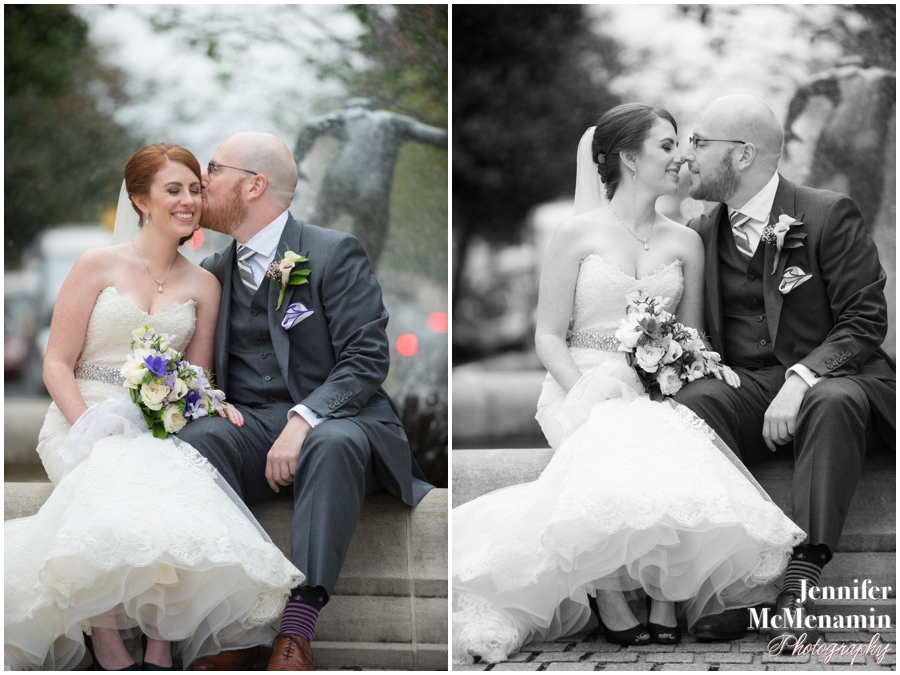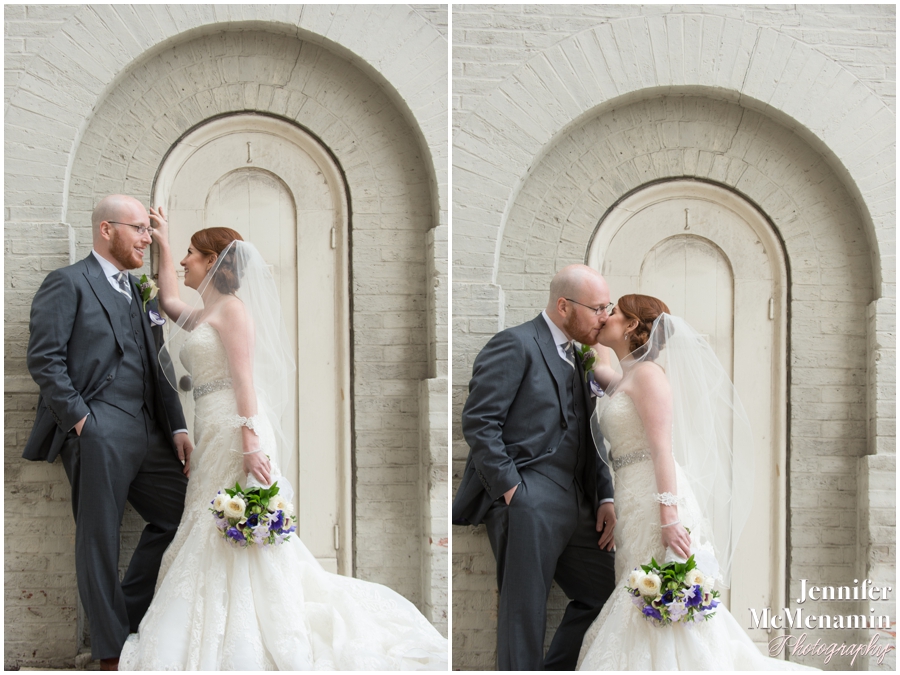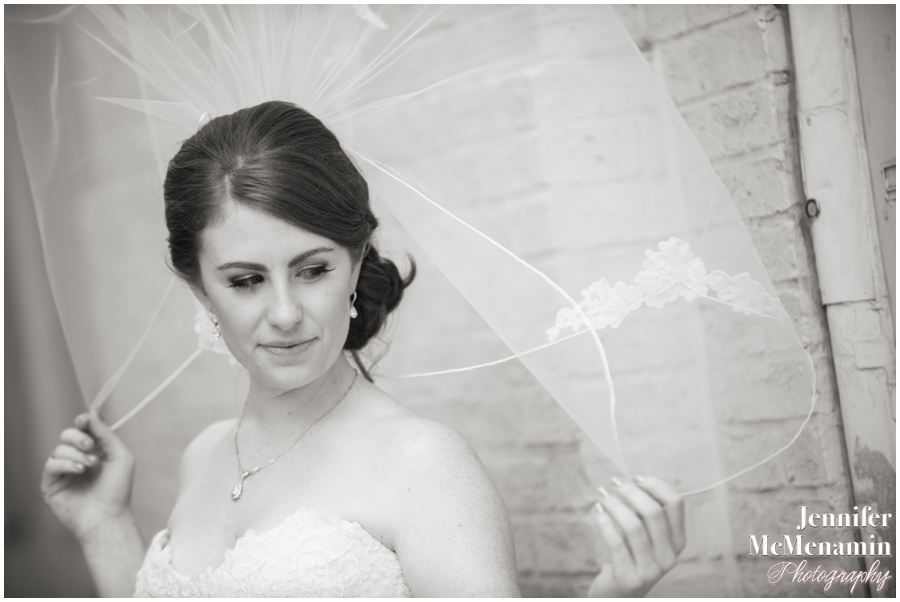 The signing of the ketubah, the Jewish marriage contract.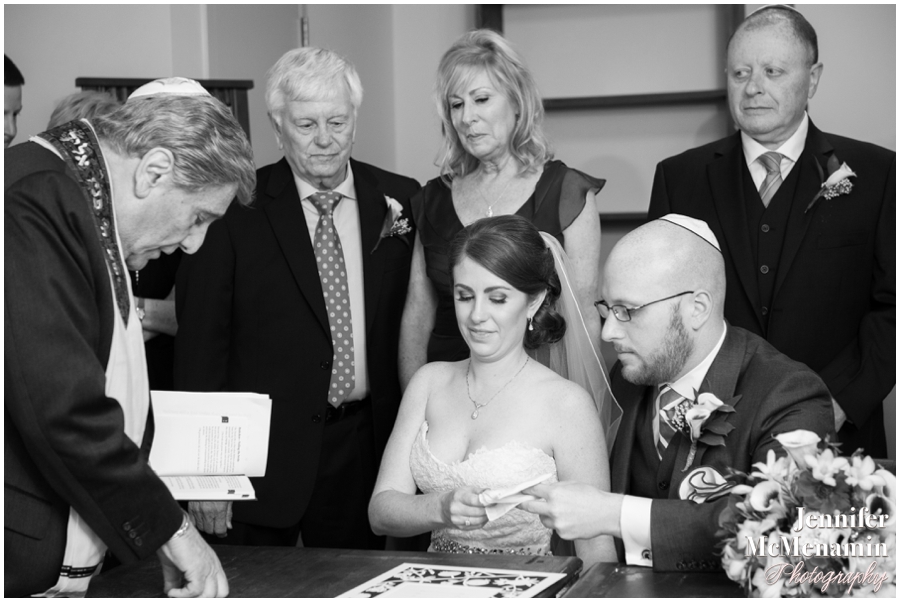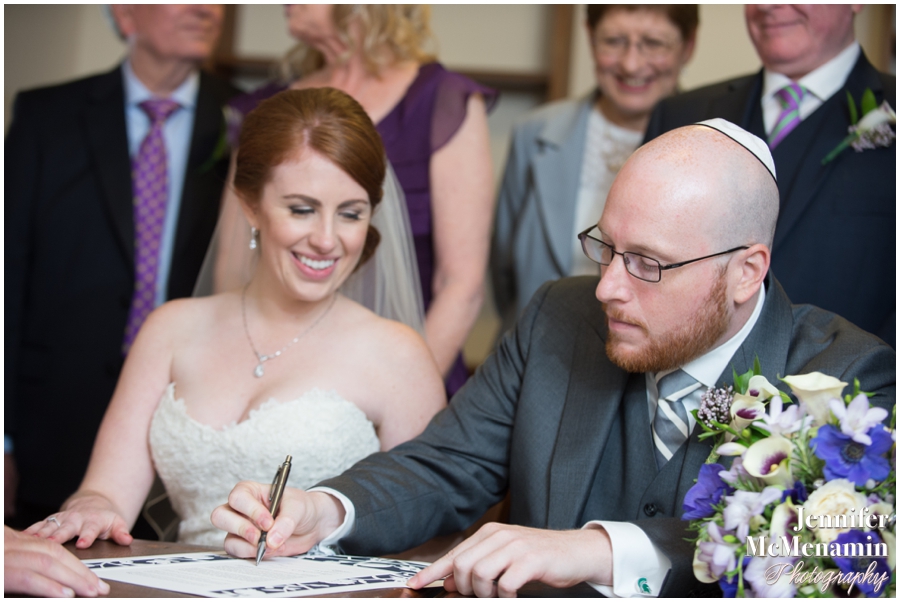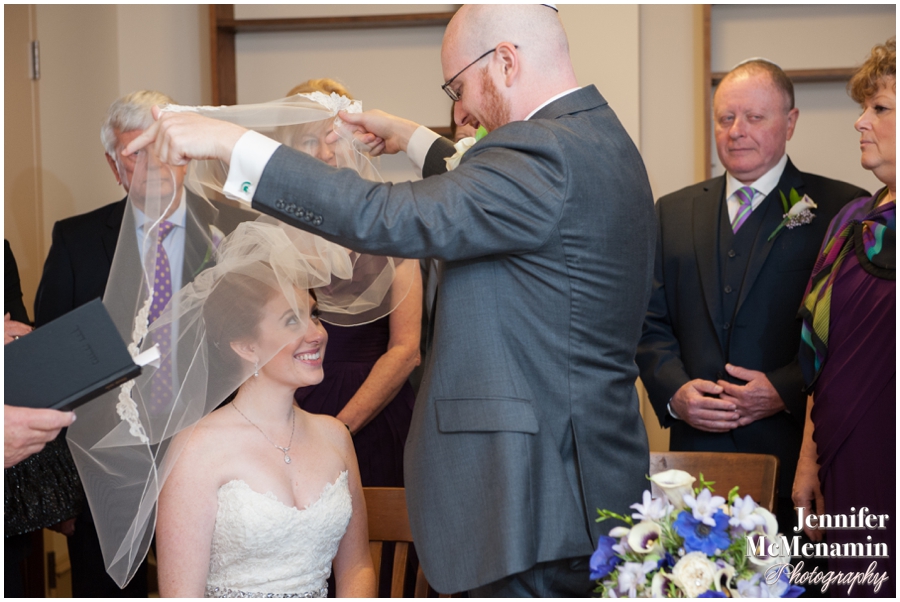 I love this next image of Jen, which was shot as their family prayed over her and Ianiv with the cantor's hand on her head. And still, she can't tear her eyes off Ianiv.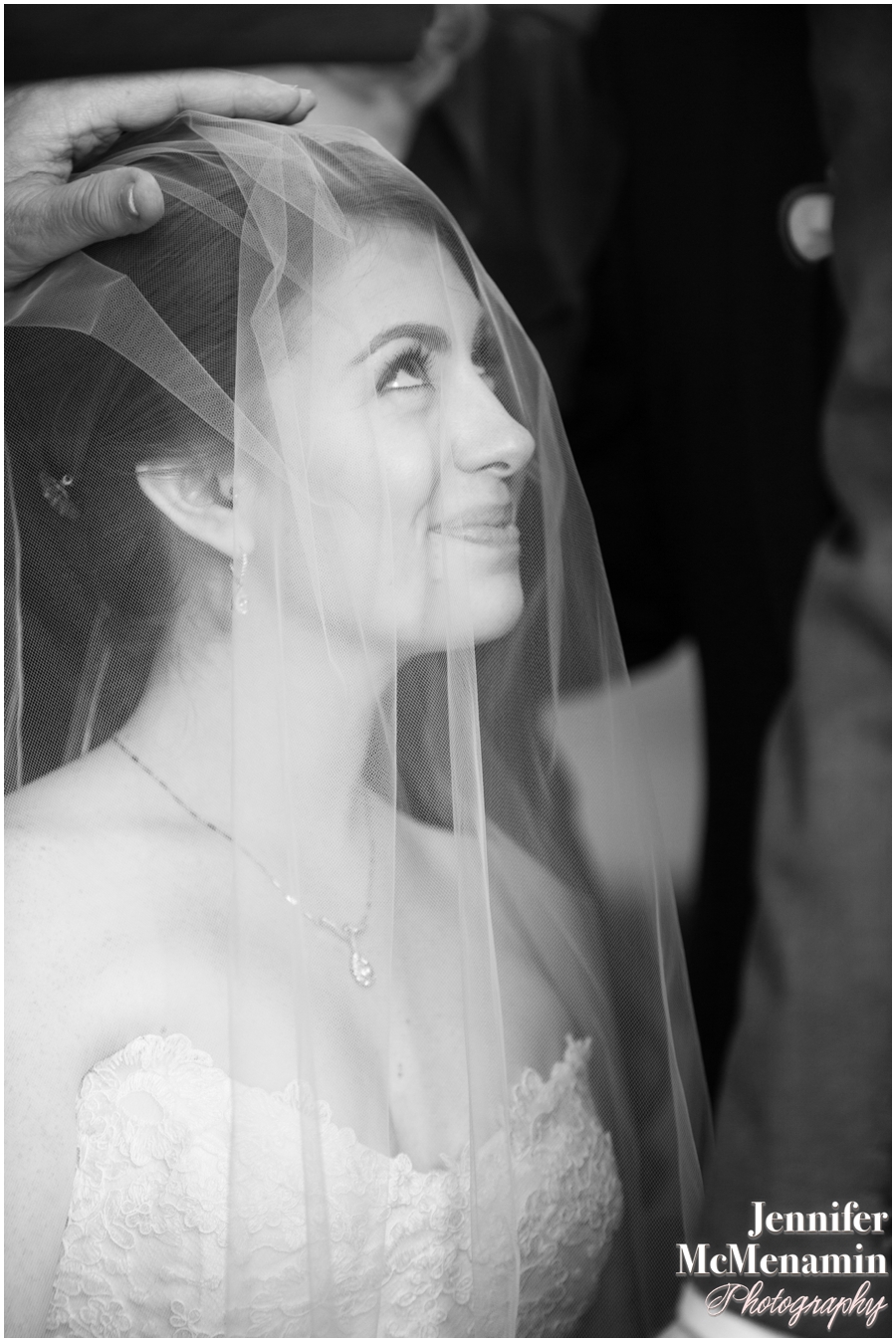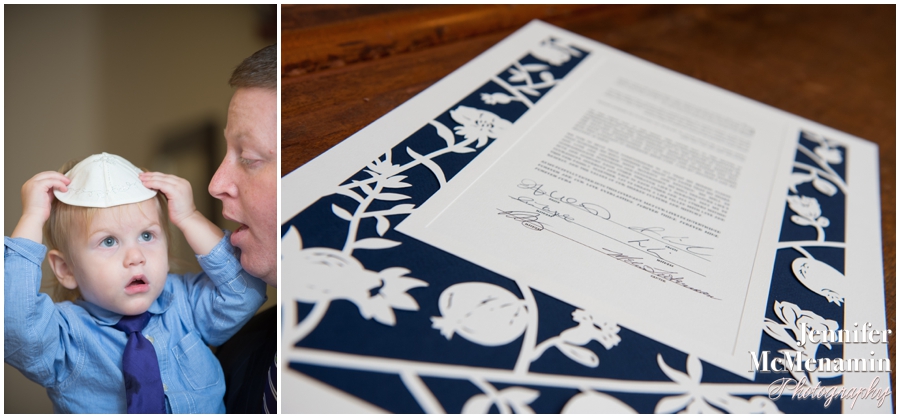 And then, it was time to get married!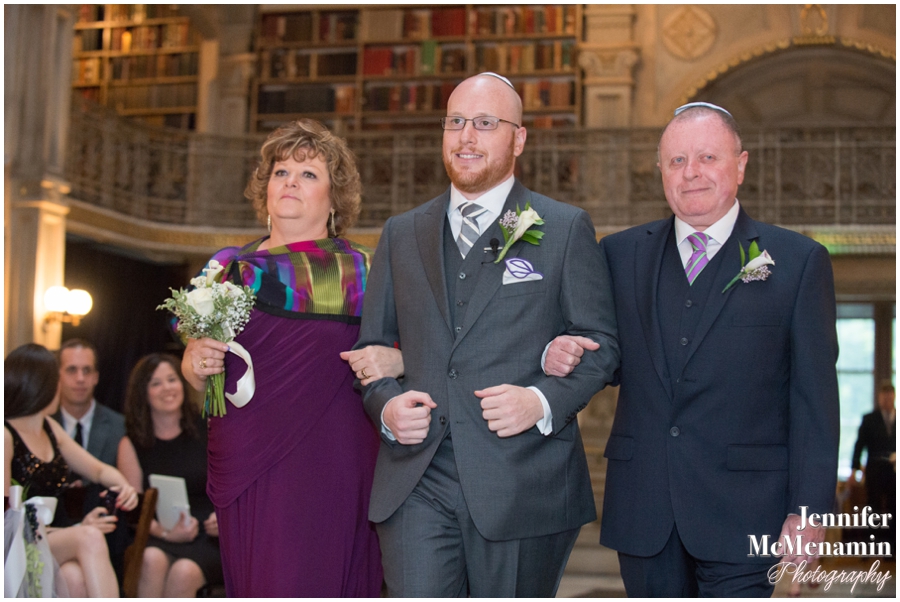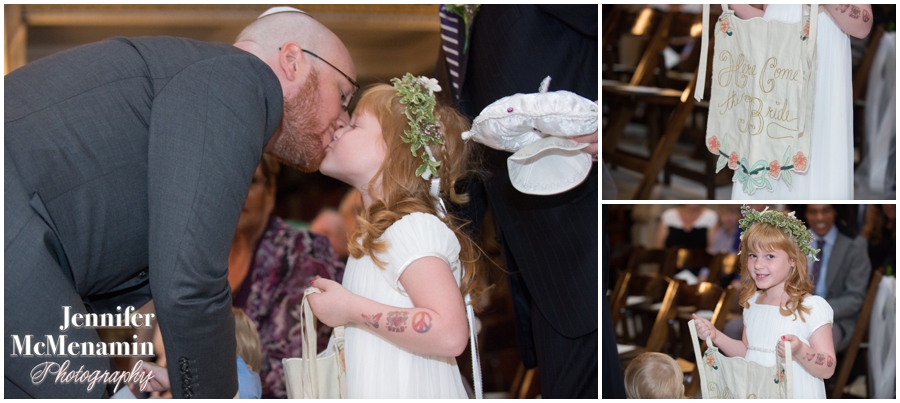 This next image was shot by my assistant, Lucas, from the back of the aisle.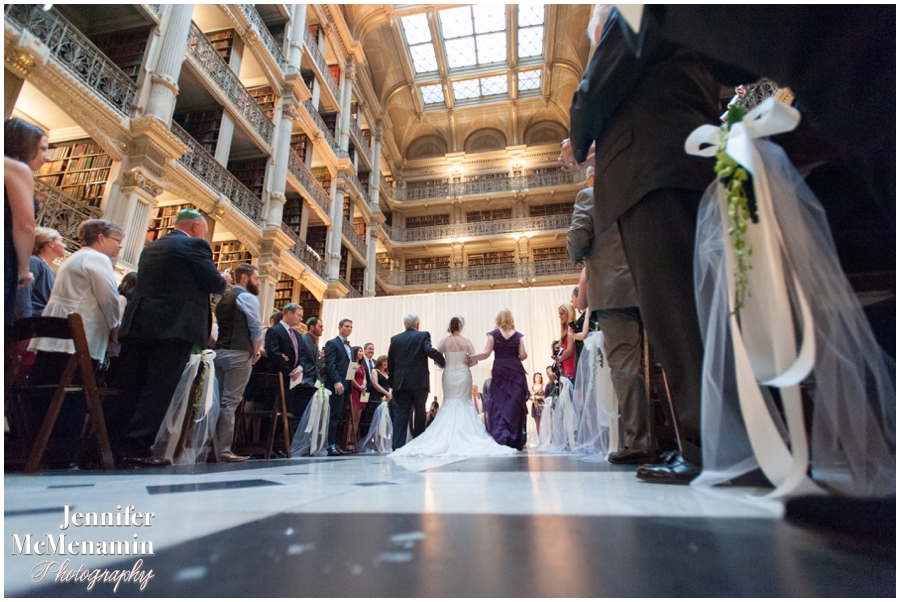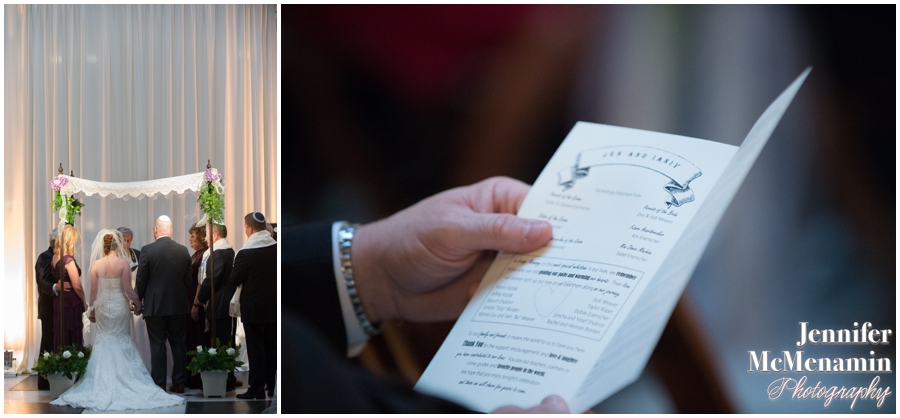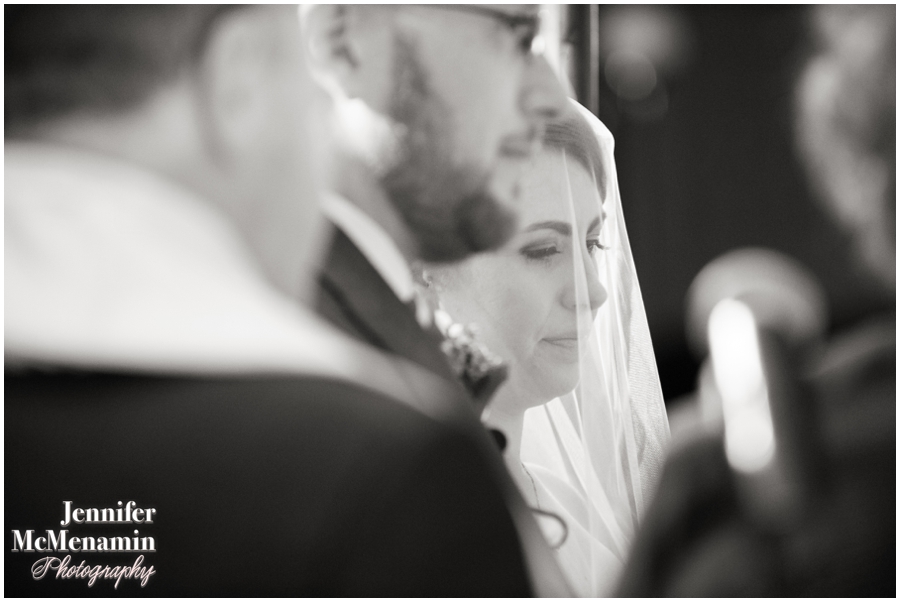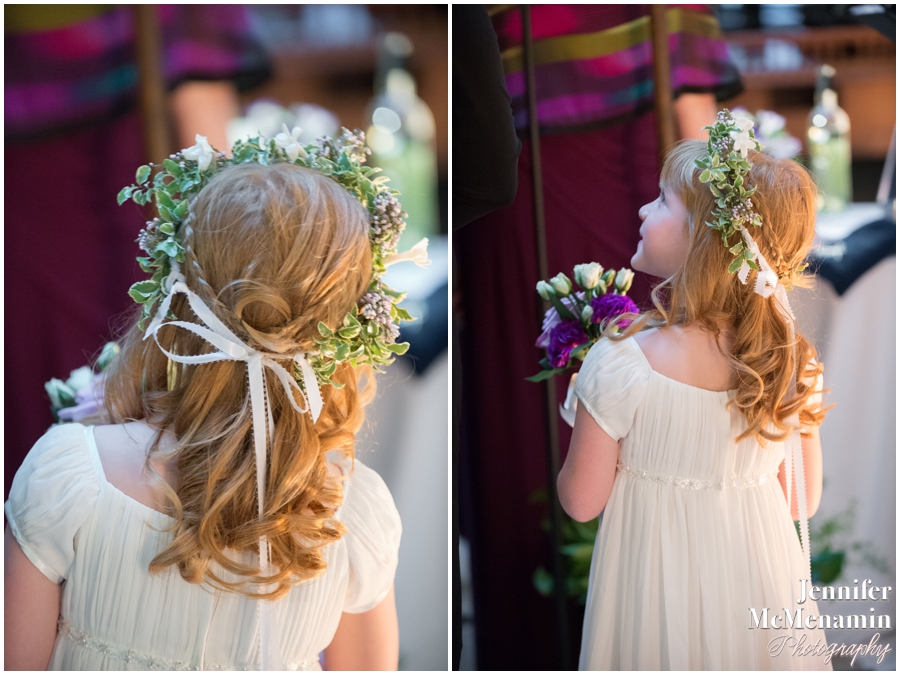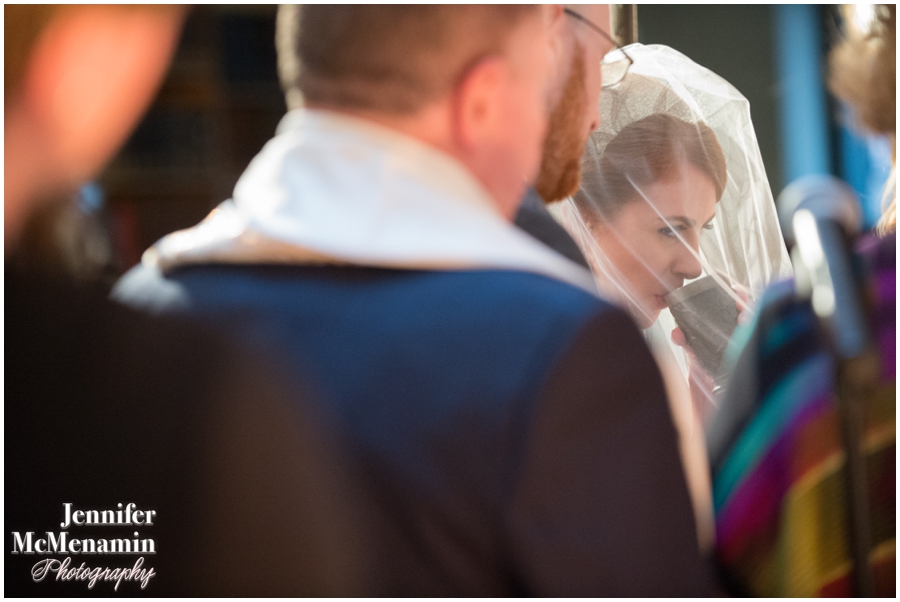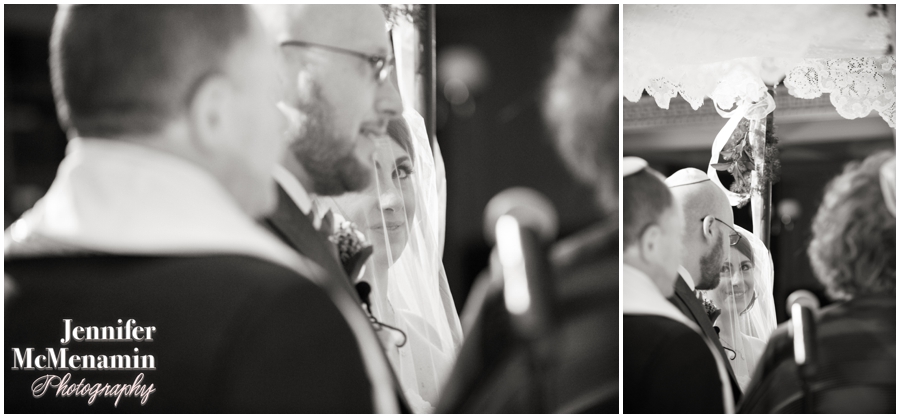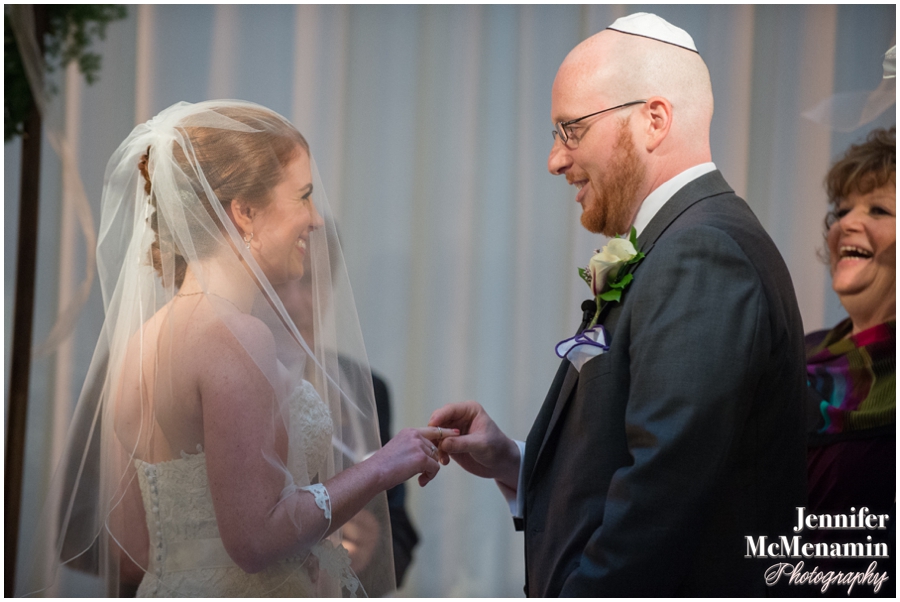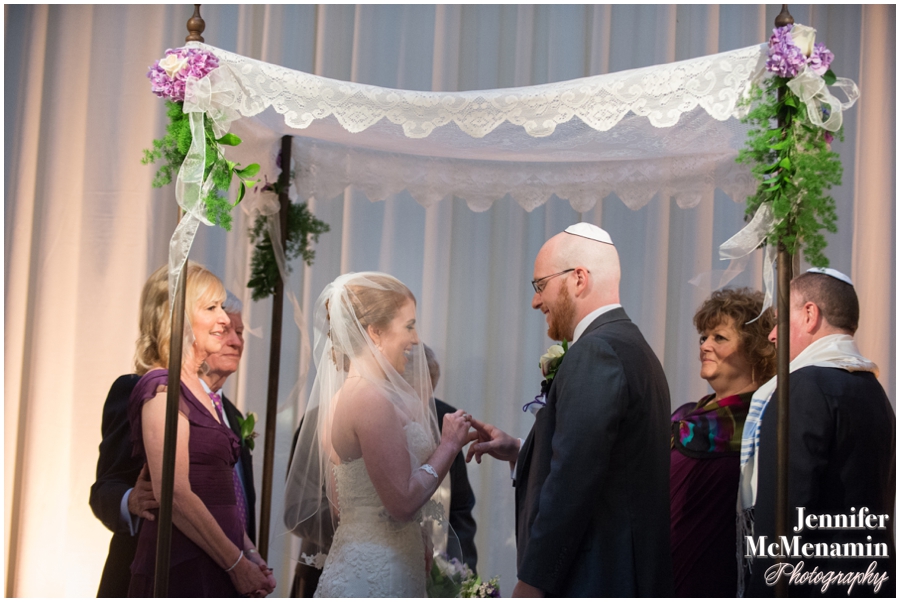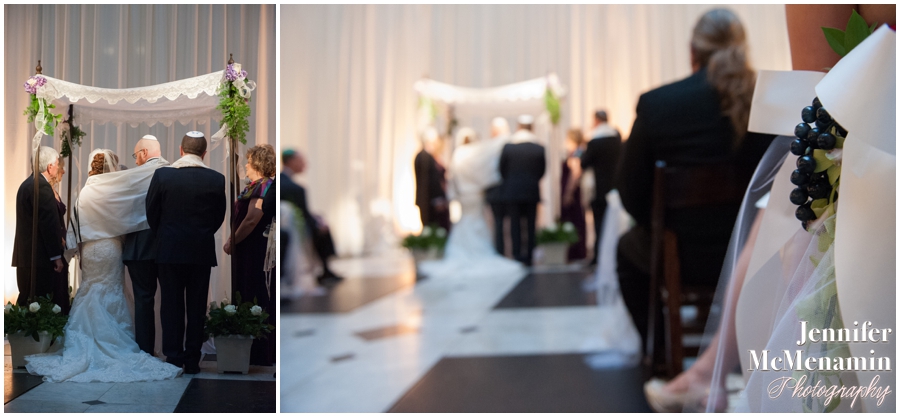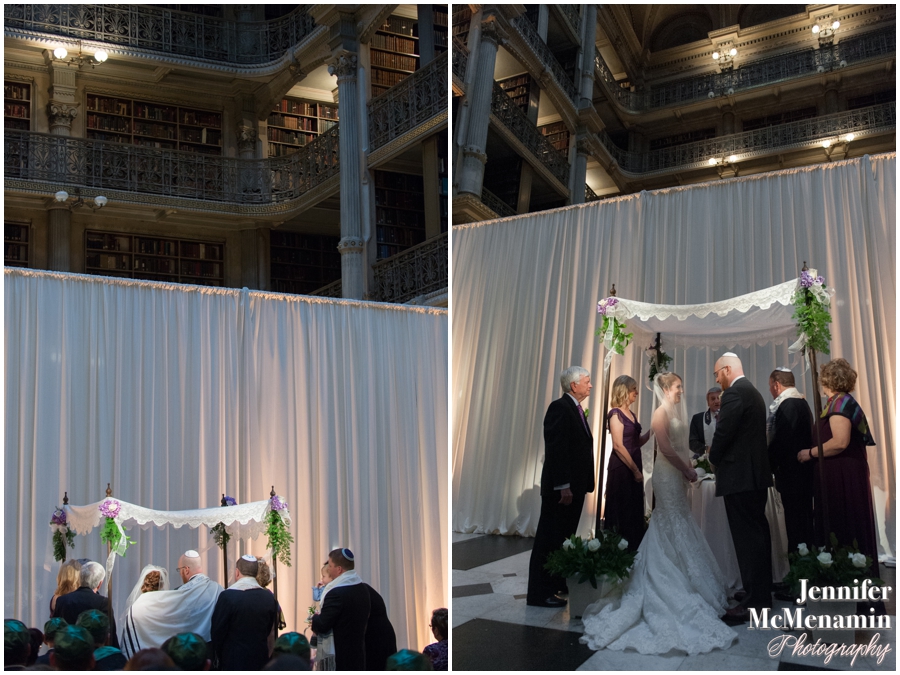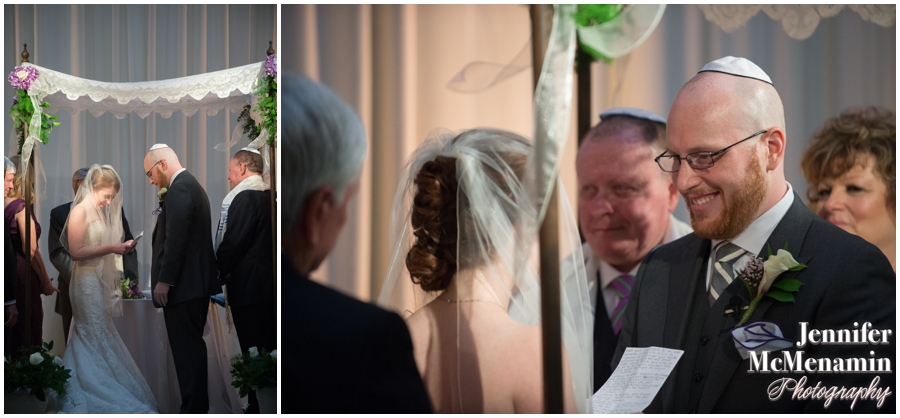 This next image was also shot by Lucas.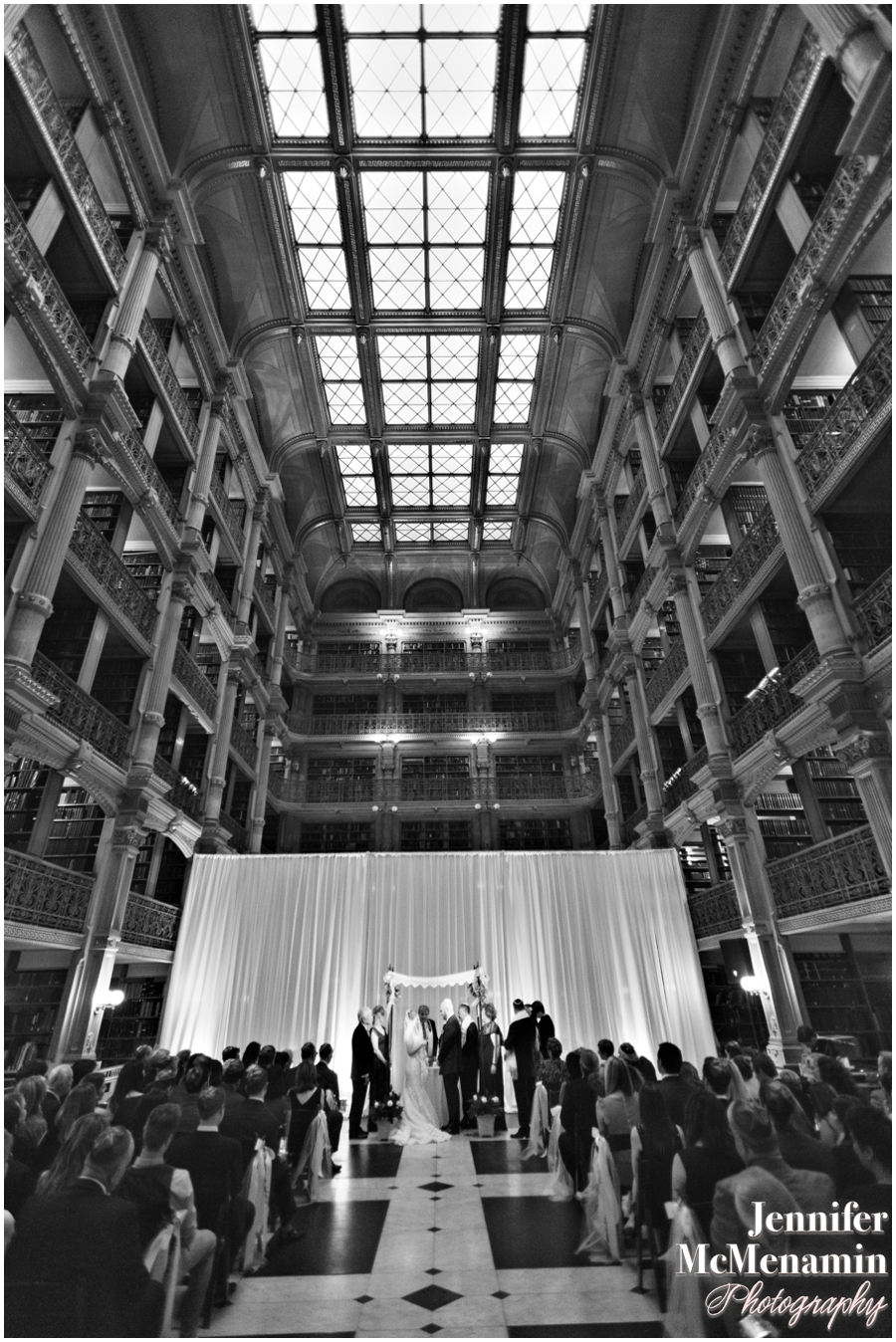 Just after the ceremony, we ducked outside for a few photos in the nice warm golden light of almost-sunset.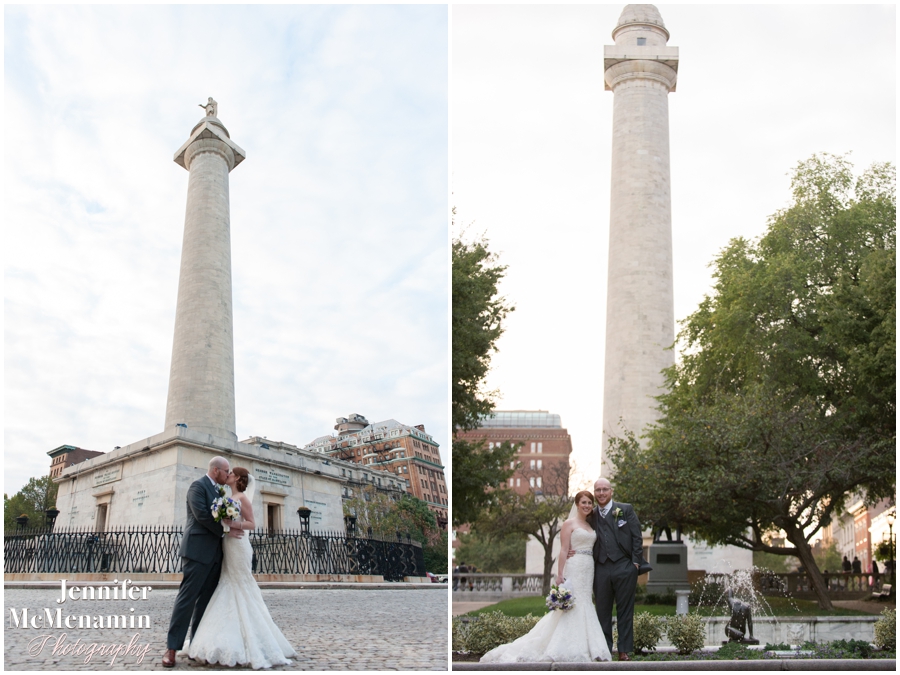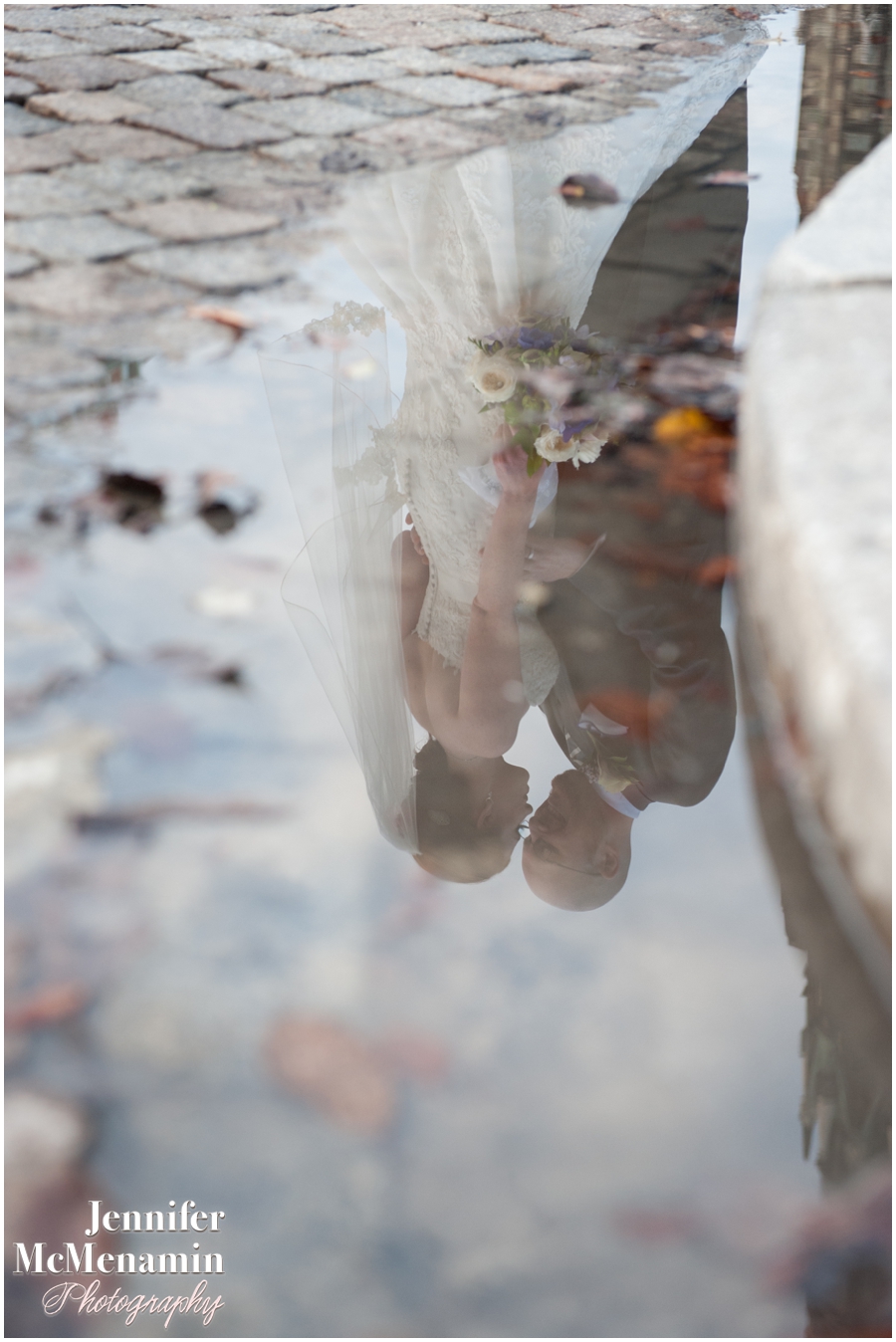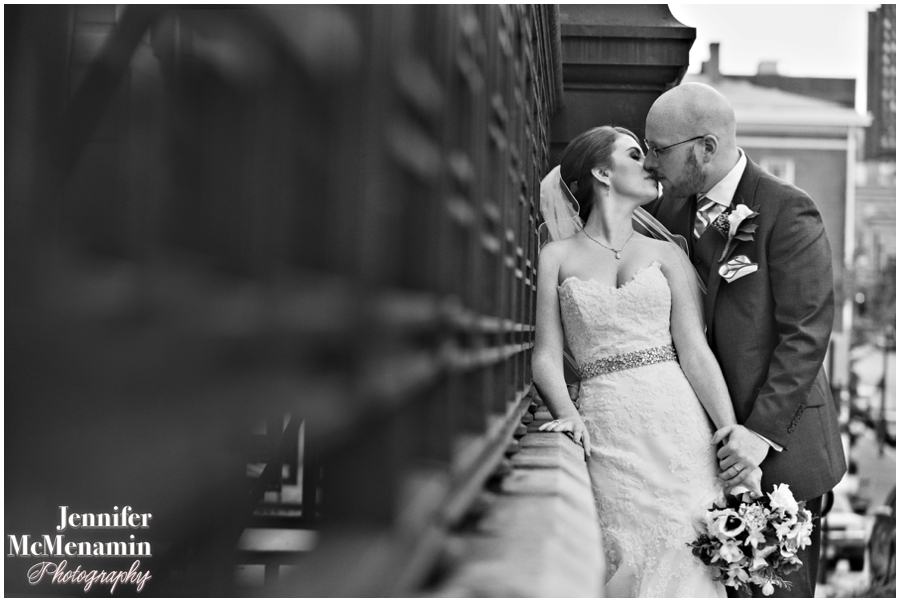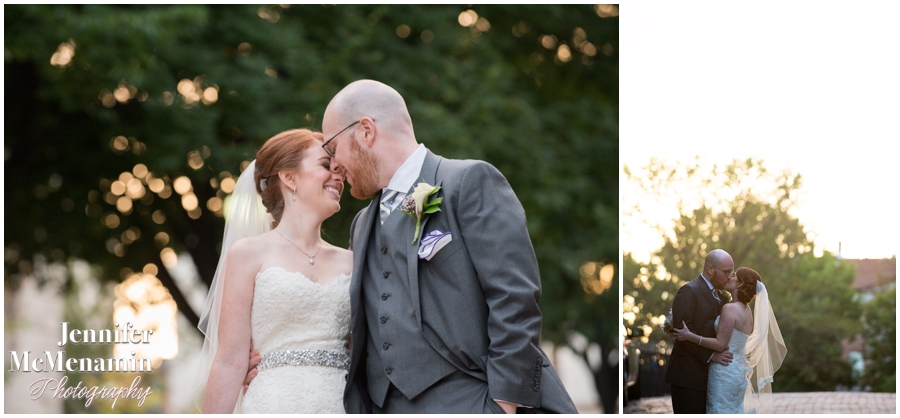 A few reception details in the stunningly gorgeous Stacks Room of the George Peabody Library.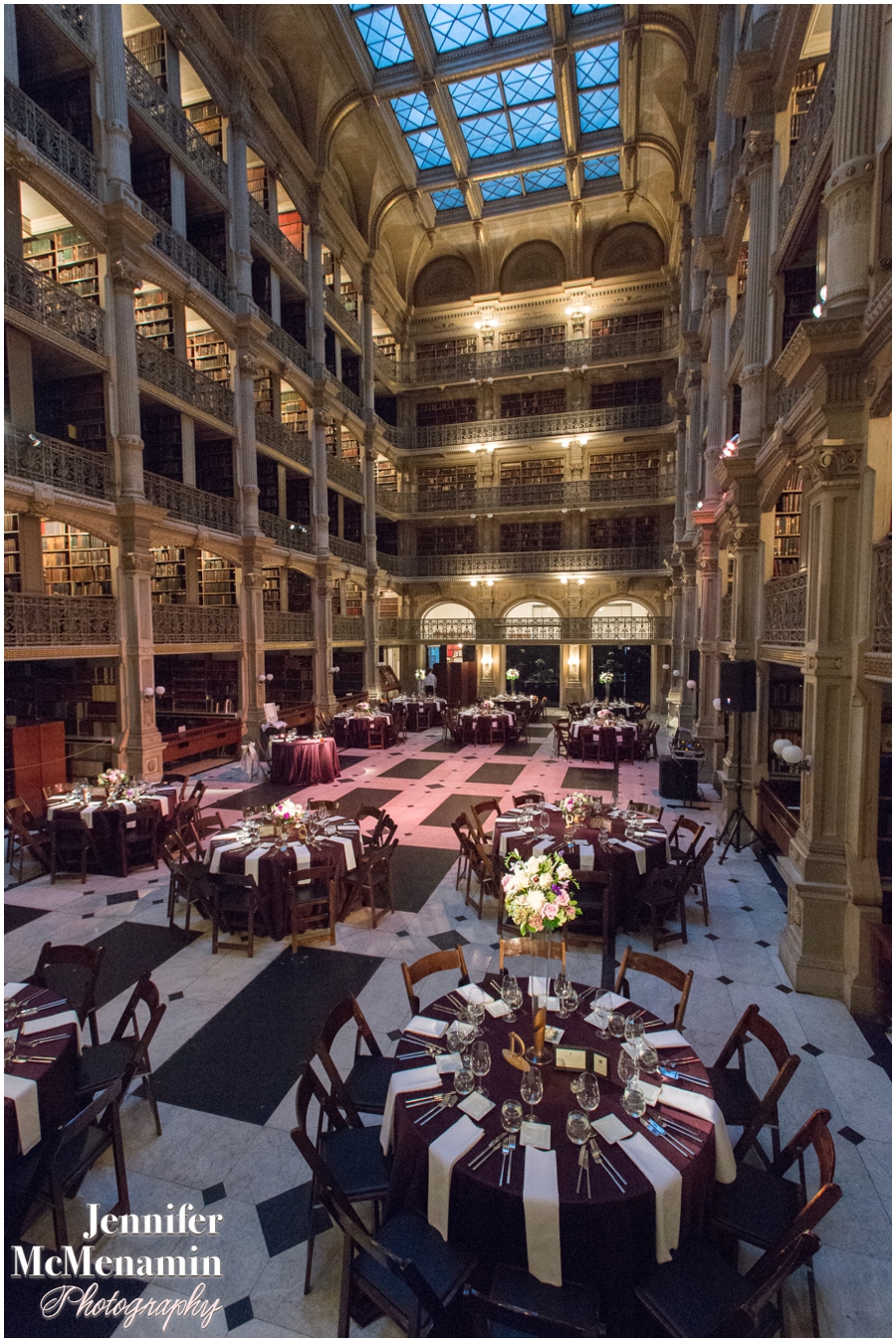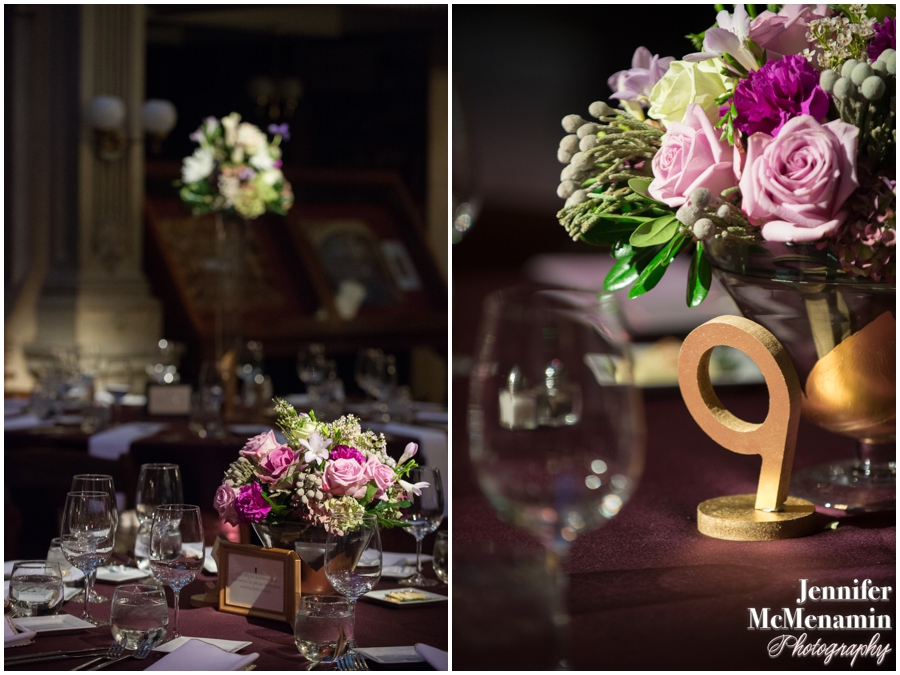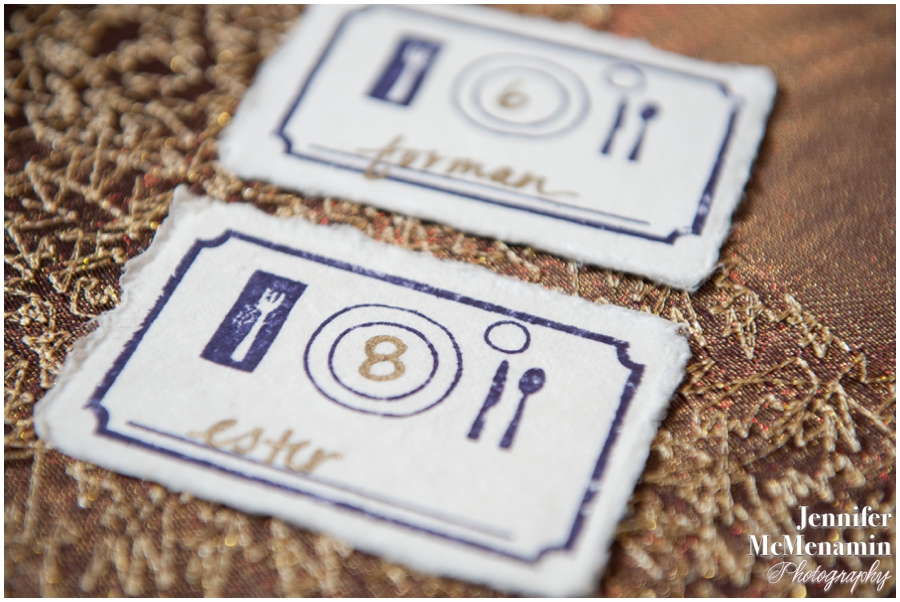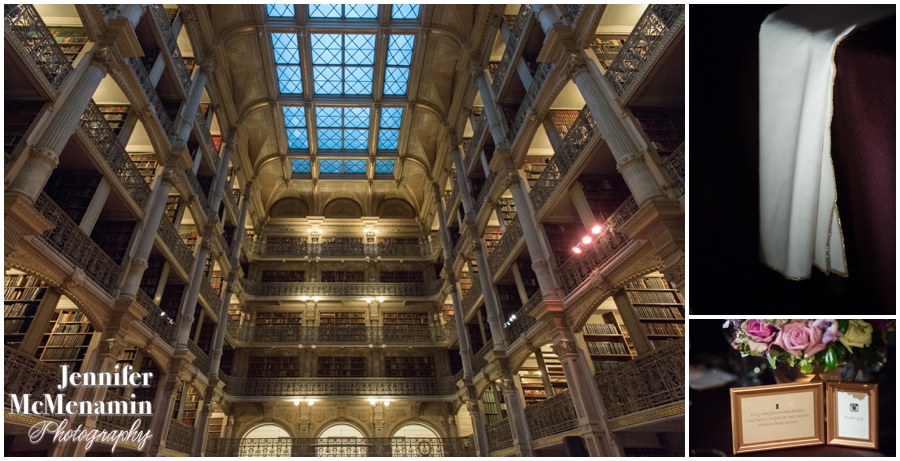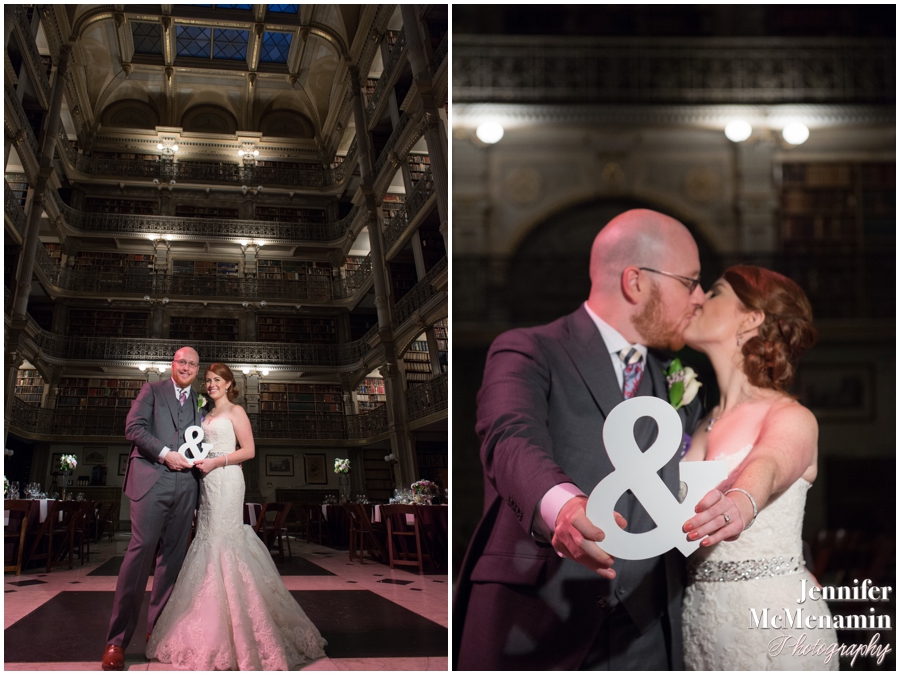 A first dance.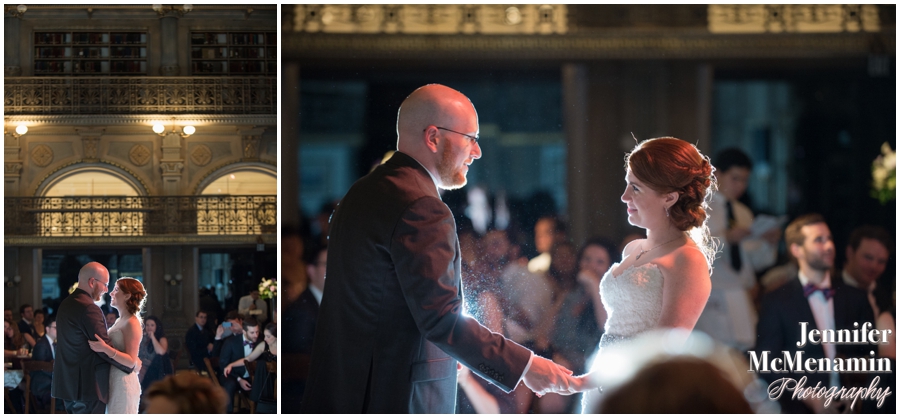 DJ extraordinaire Jacob Jensen.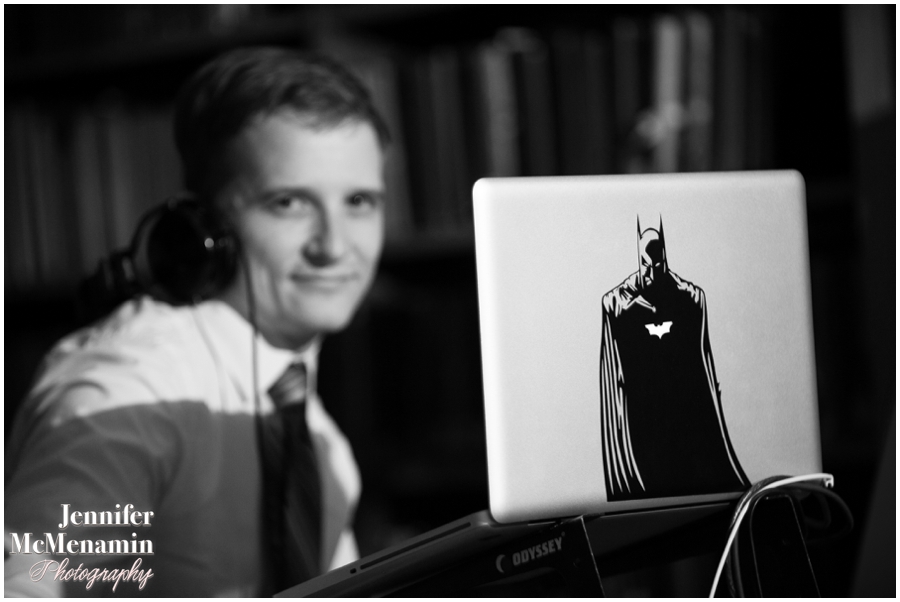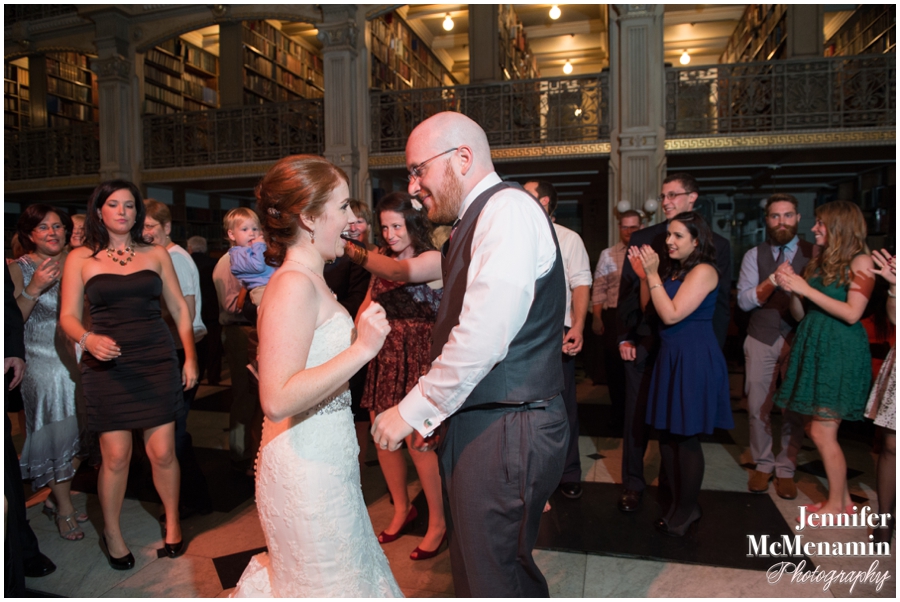 Little libations.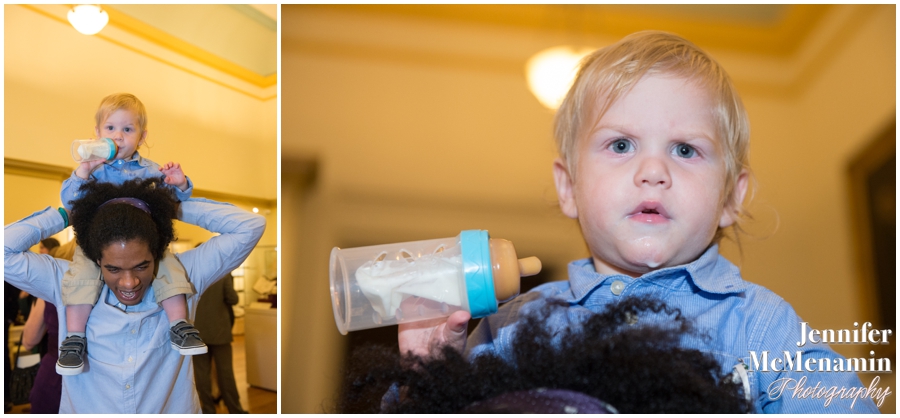 And an incredible dance party.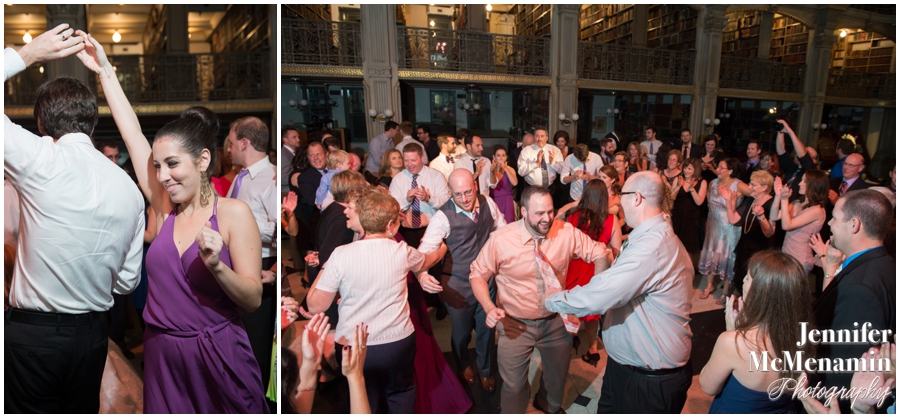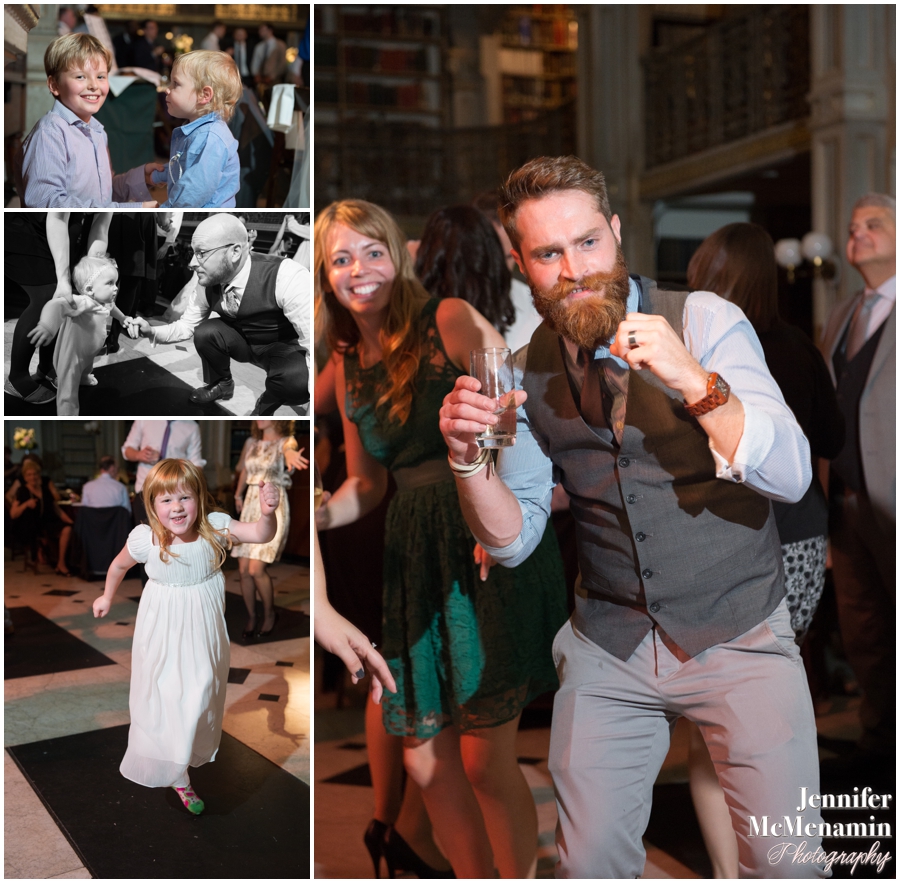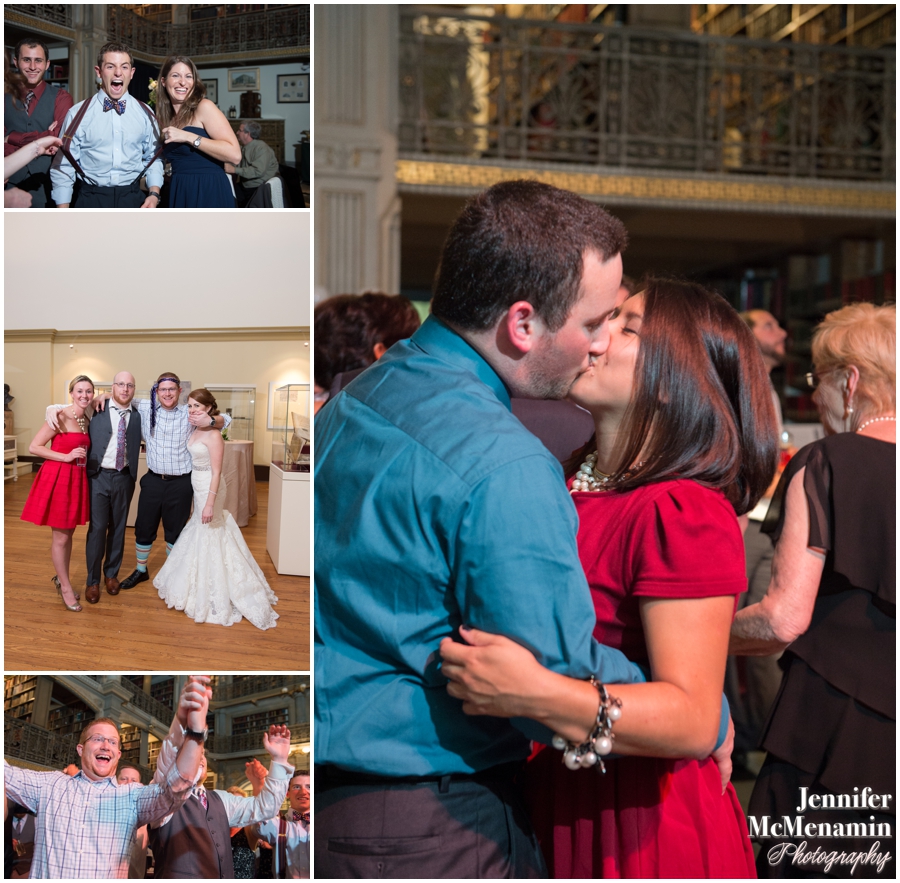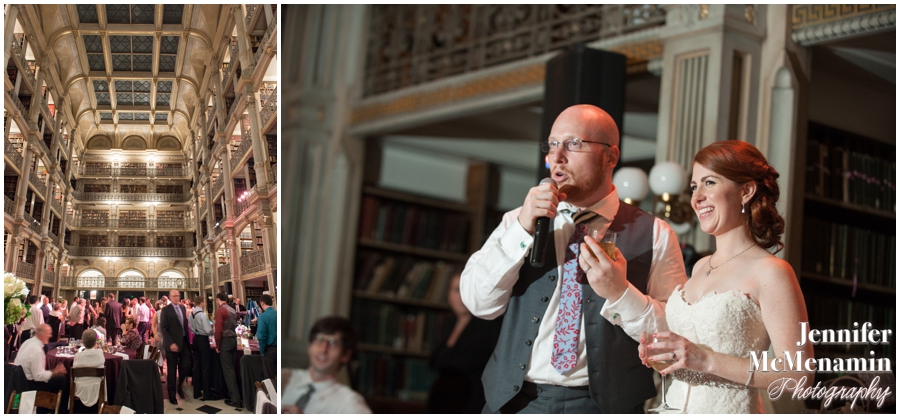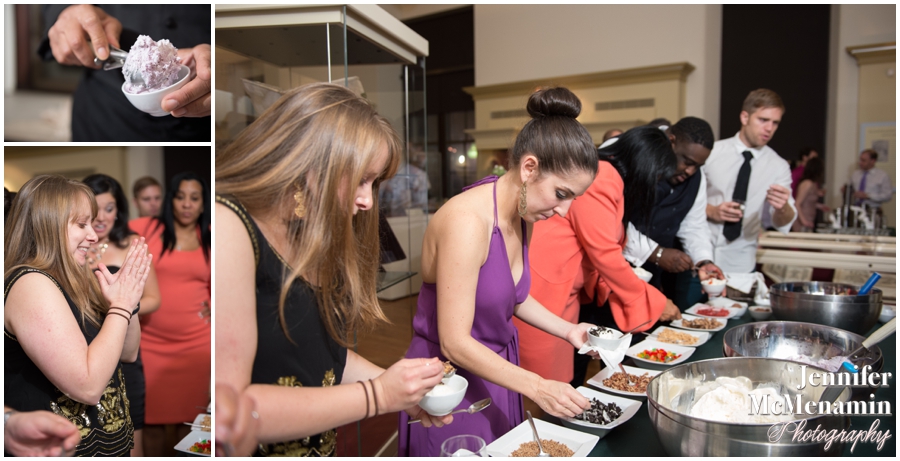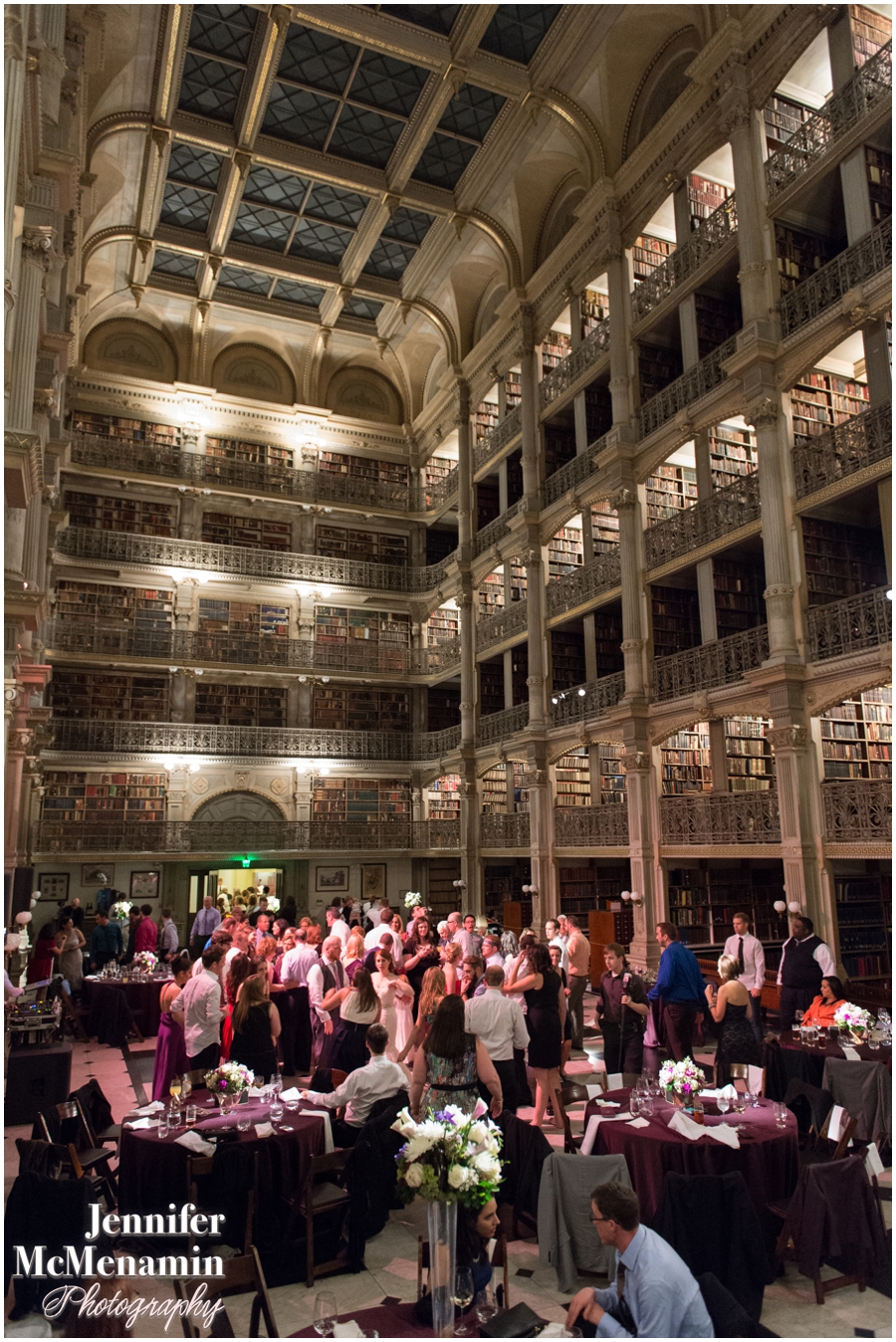 The always-amazing Peabody under a hazy moonlit sky.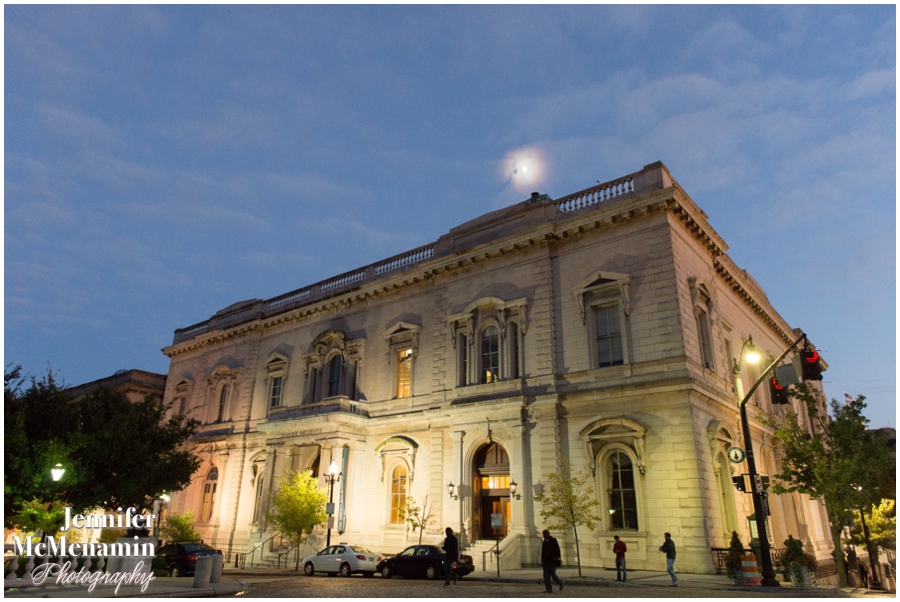 Many, many congratulations, Jen & Ianiv. It was an absolute pleasure working with you and your friends and family!
Credits:
Photography: Jennifer McMenamin Photography, LLC

Ceremony & Reception: The George Peabody Library
Officiant: Cantor Melvin Luterman
Ceremony musicians: Canterbury Strings
Catering: Chef's Expressions
Bridal attire: Enzoani from Betsy Robinson's Bridal Collection
Make-up: Elina Baron of Emmey Makeup Artistry

Hair: Nicole Whitman
Groom's attire: Custom suit from the Quinntessential Gentleman

Florist: Betty Davis
In lieu of Cake: Cookies and baklava made by the groom's mother and aunt along with desserts and a frozen yogurt bar by Chef's Expressions

DJ: Jacob Jensen of Absolute Entertainment
Invitations: Paper in the Park

Escort cards: BHLDN
Table numbers: Etsy
Ketubah: Naomi Shiek of Woodland Paper Cuts