Evergreen wedding: Ashley Ann + Chris

Timonium United Methodist Church | The Evergreen Museum & Carriage House | Baltimore wedding photographer | Baltimore wedding photography
Ashley Ann was delightfully sentimental about her wedding. In addition to the sweet handkerchiefs she had made for her parents, she had two pieces cut from the pink shirt her father wore to the hospital the day she was born and sewn into her gown. The fabric — the palest of pinks — was sewn in the shape of a heart.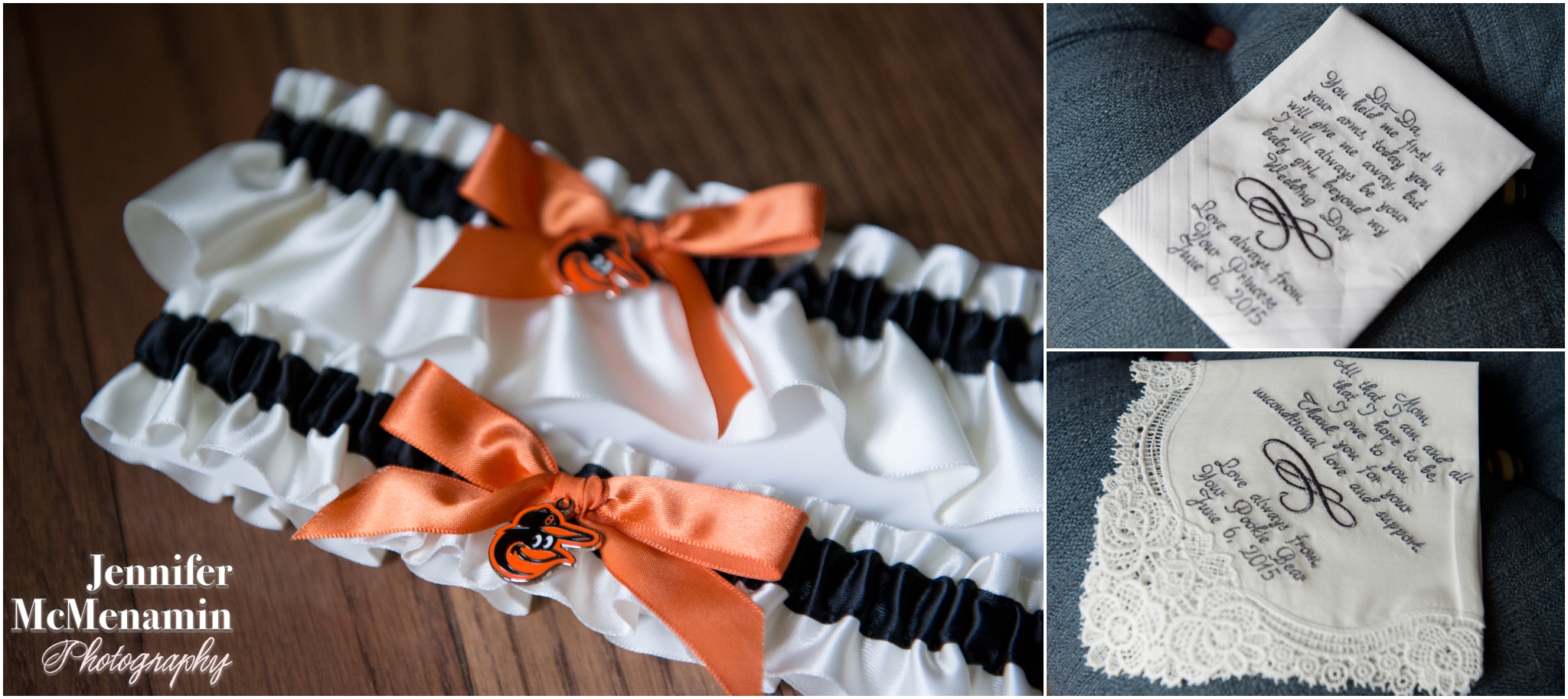 I loved these darling little flower girls.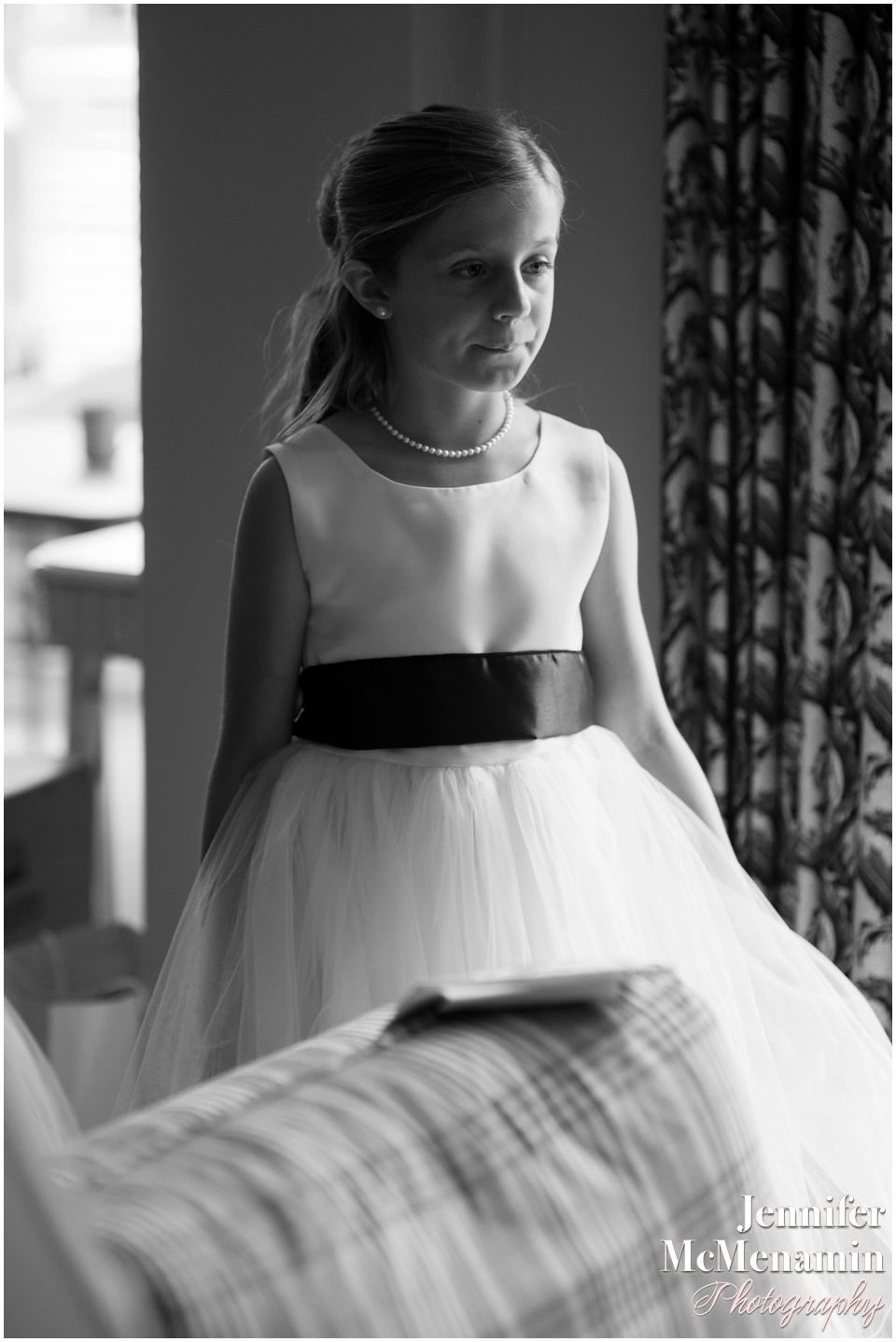 I love photographing reactions on wedding days — to the bride's entrance into a ceremony, to vows, to toasts and so on. The reactions of the flower girls and father of the bride upon seeing Ashley Ann for the first time in her gown were wonderful.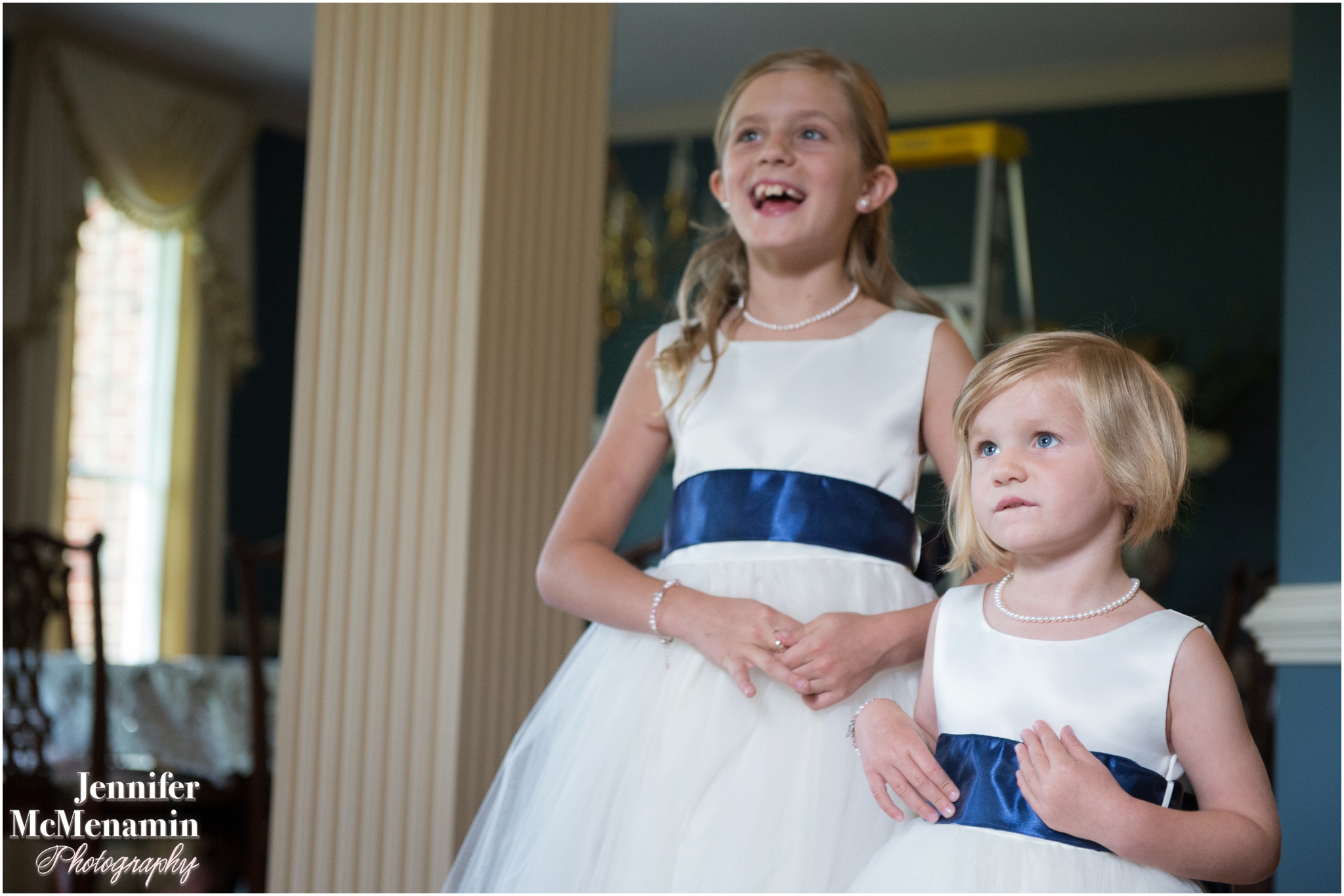 And then we were off to the church.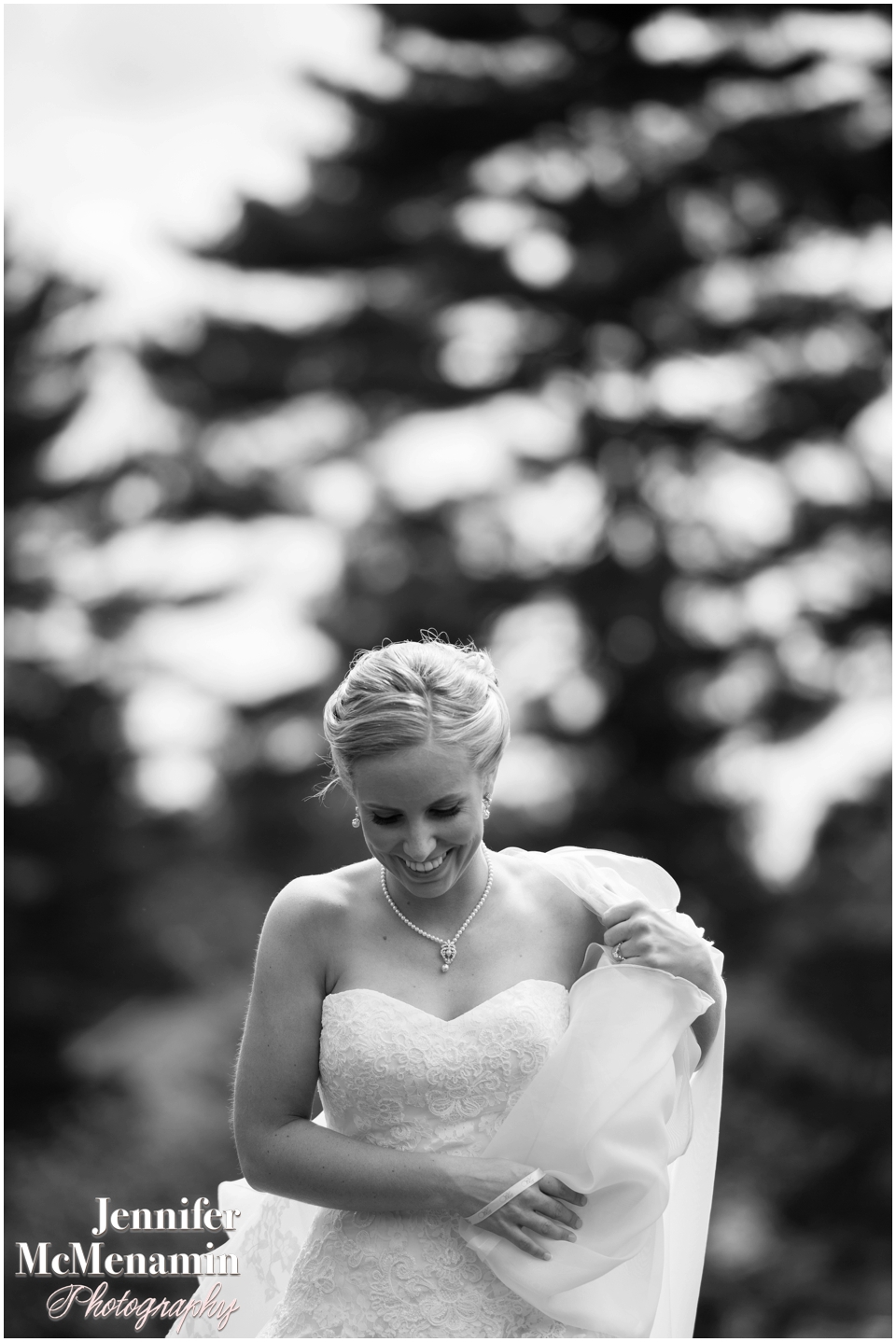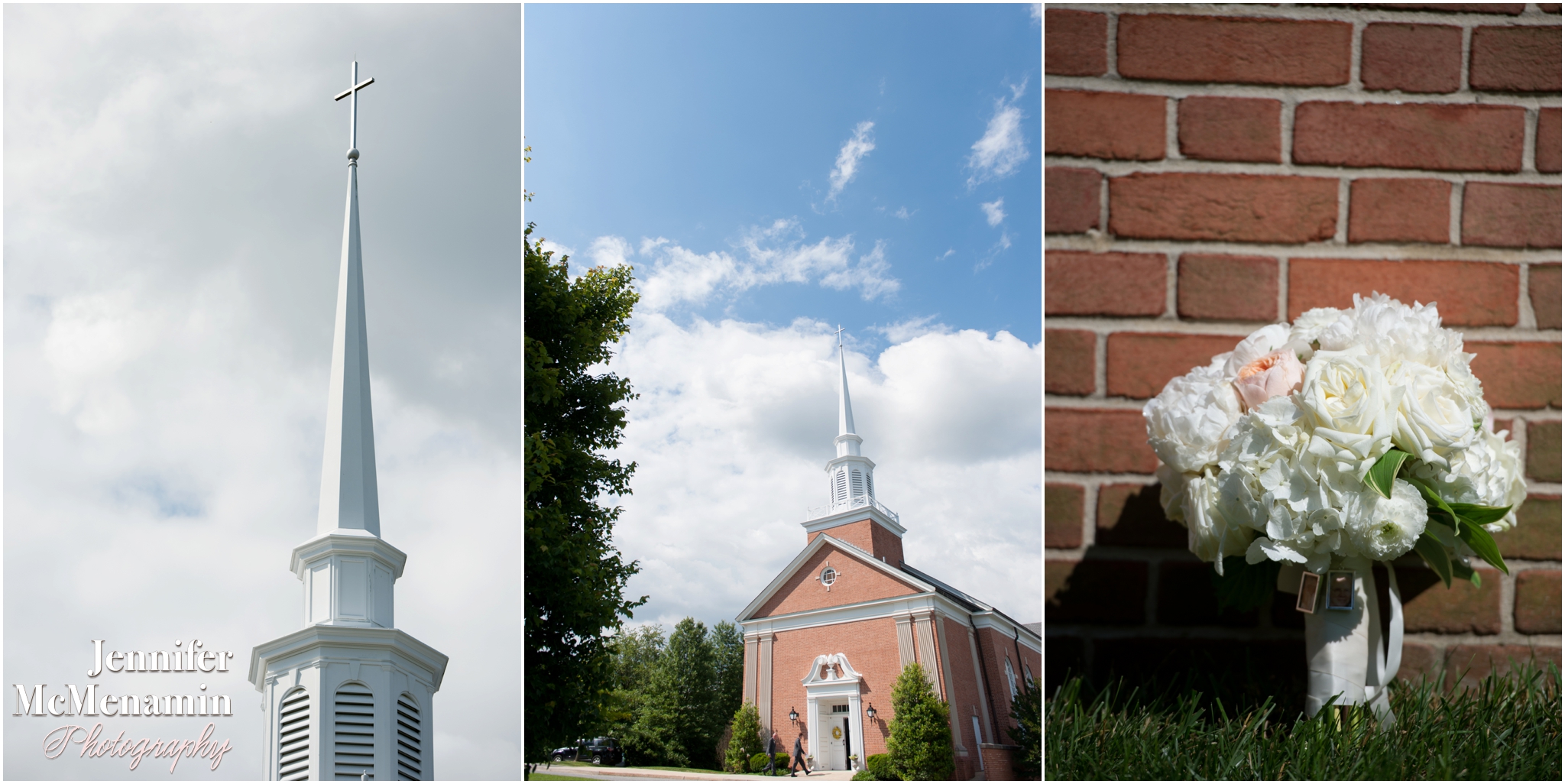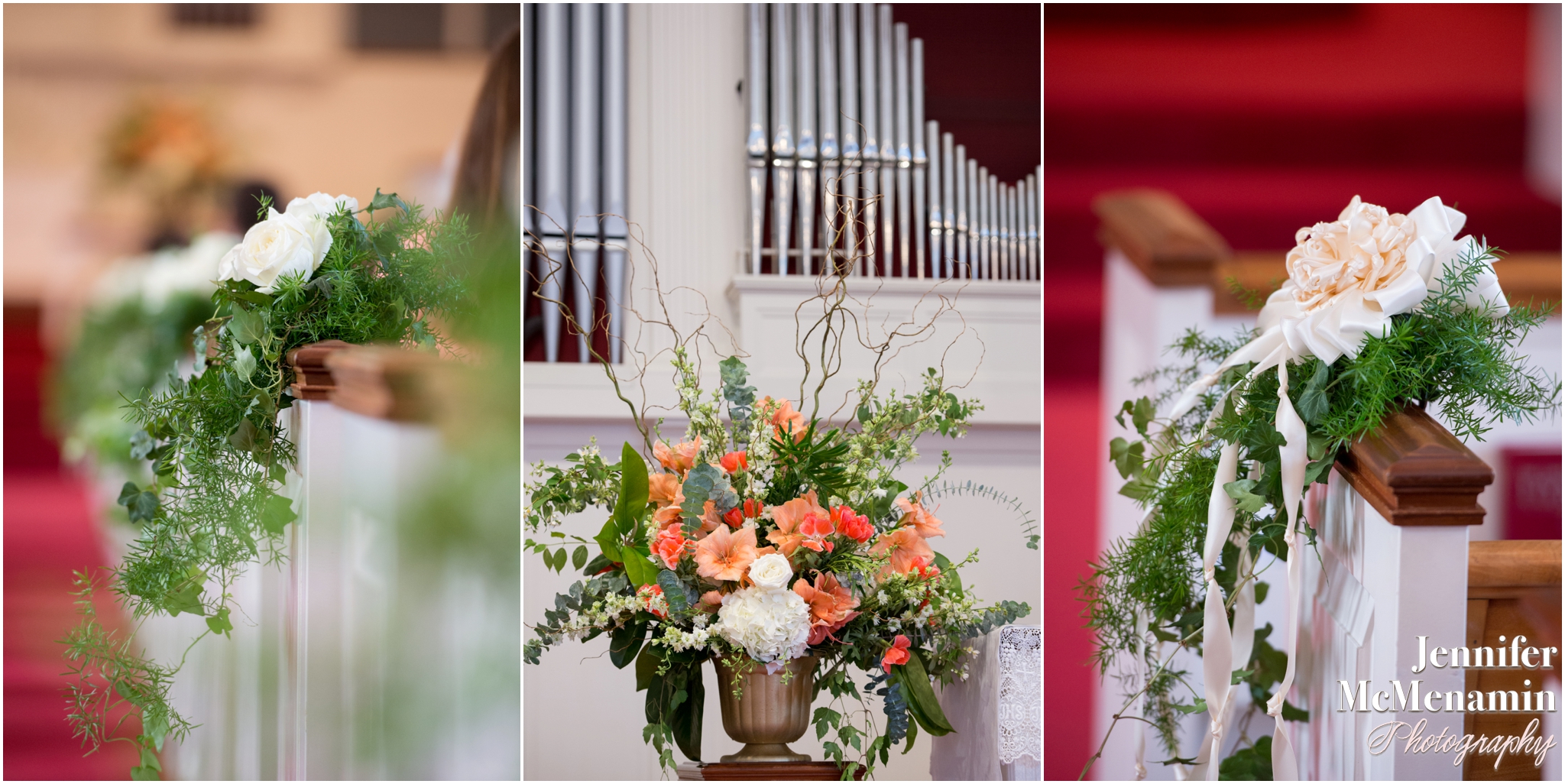 Both Chris and Ashley Ann's mothers were wonderfully expressive during the processional into the church.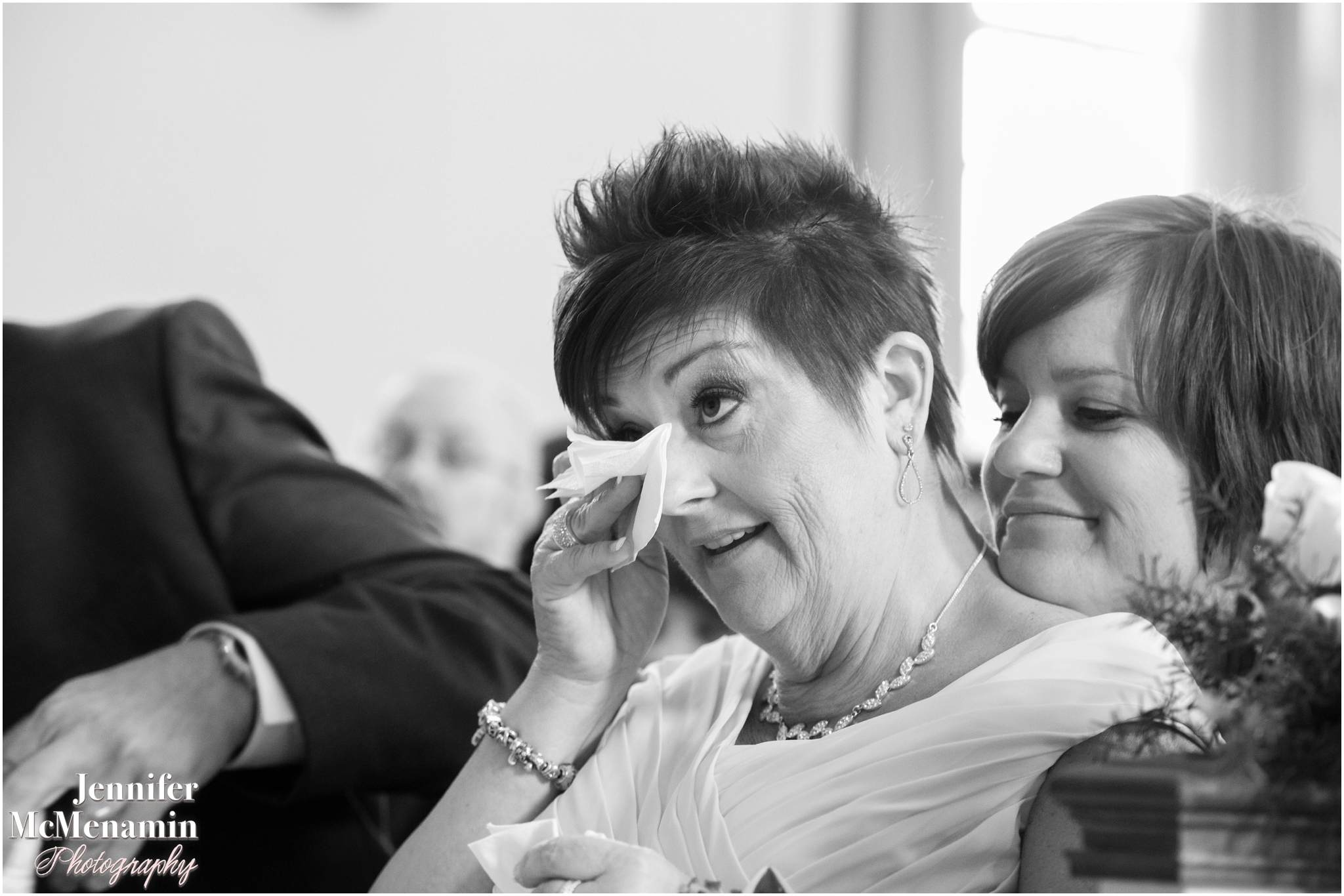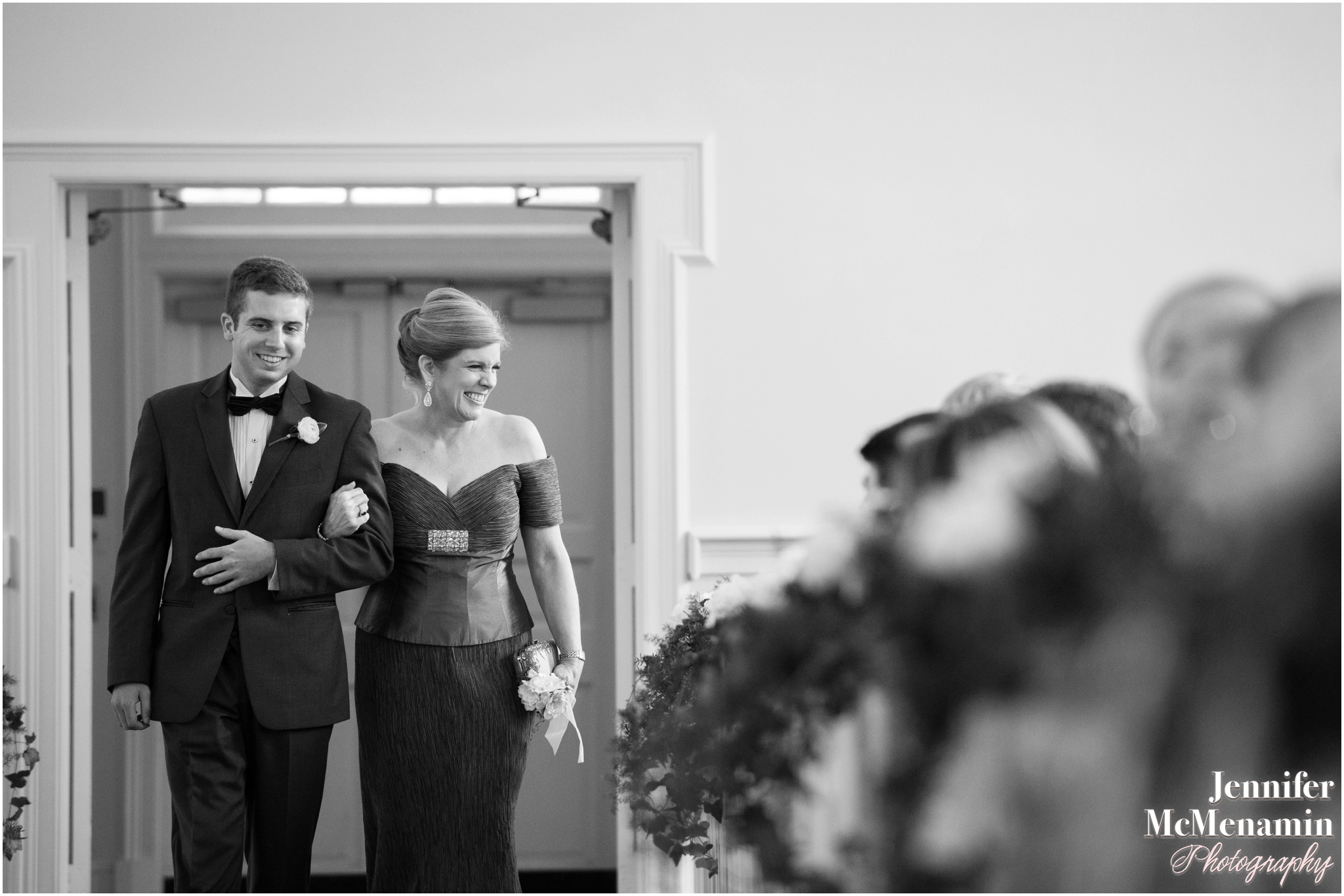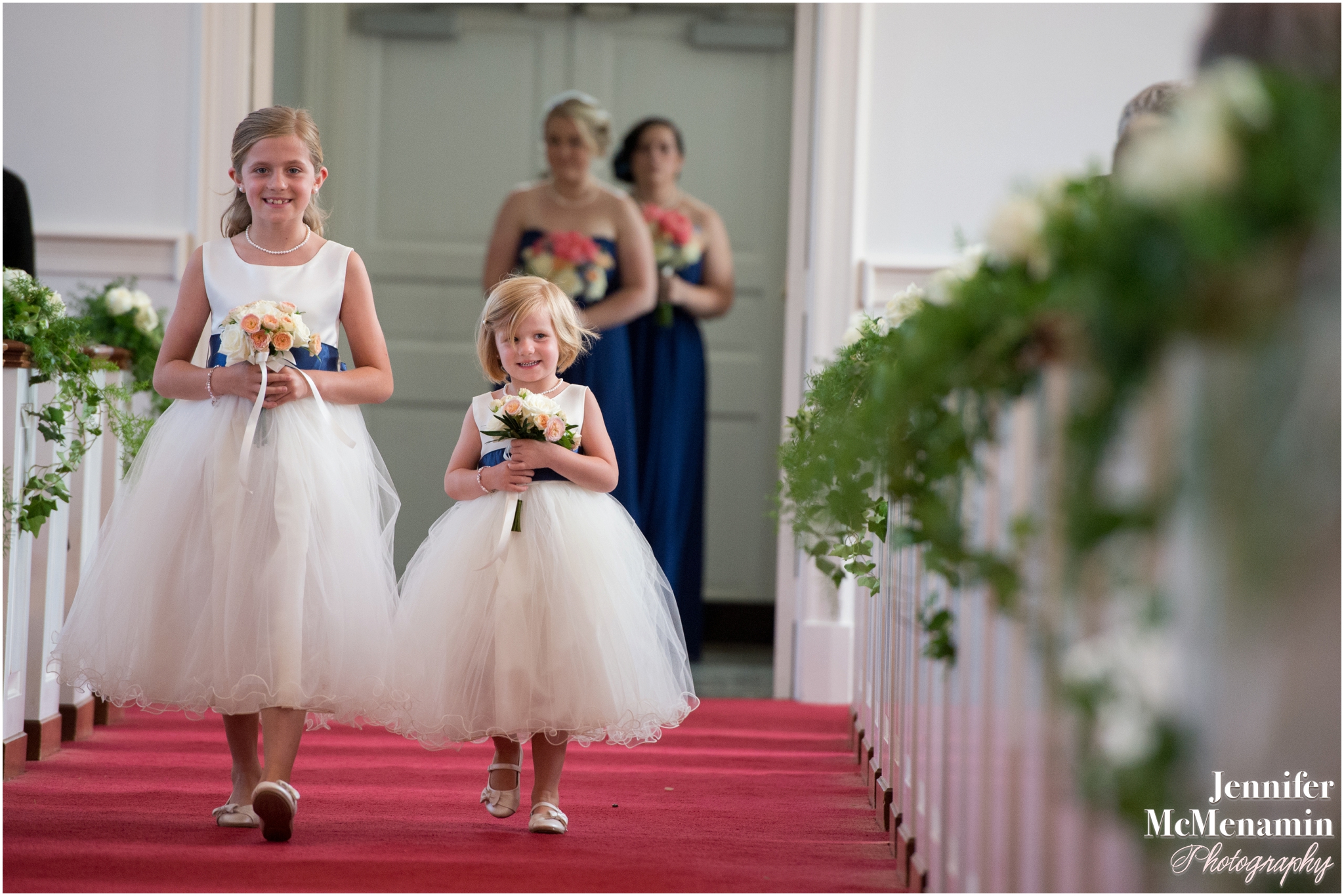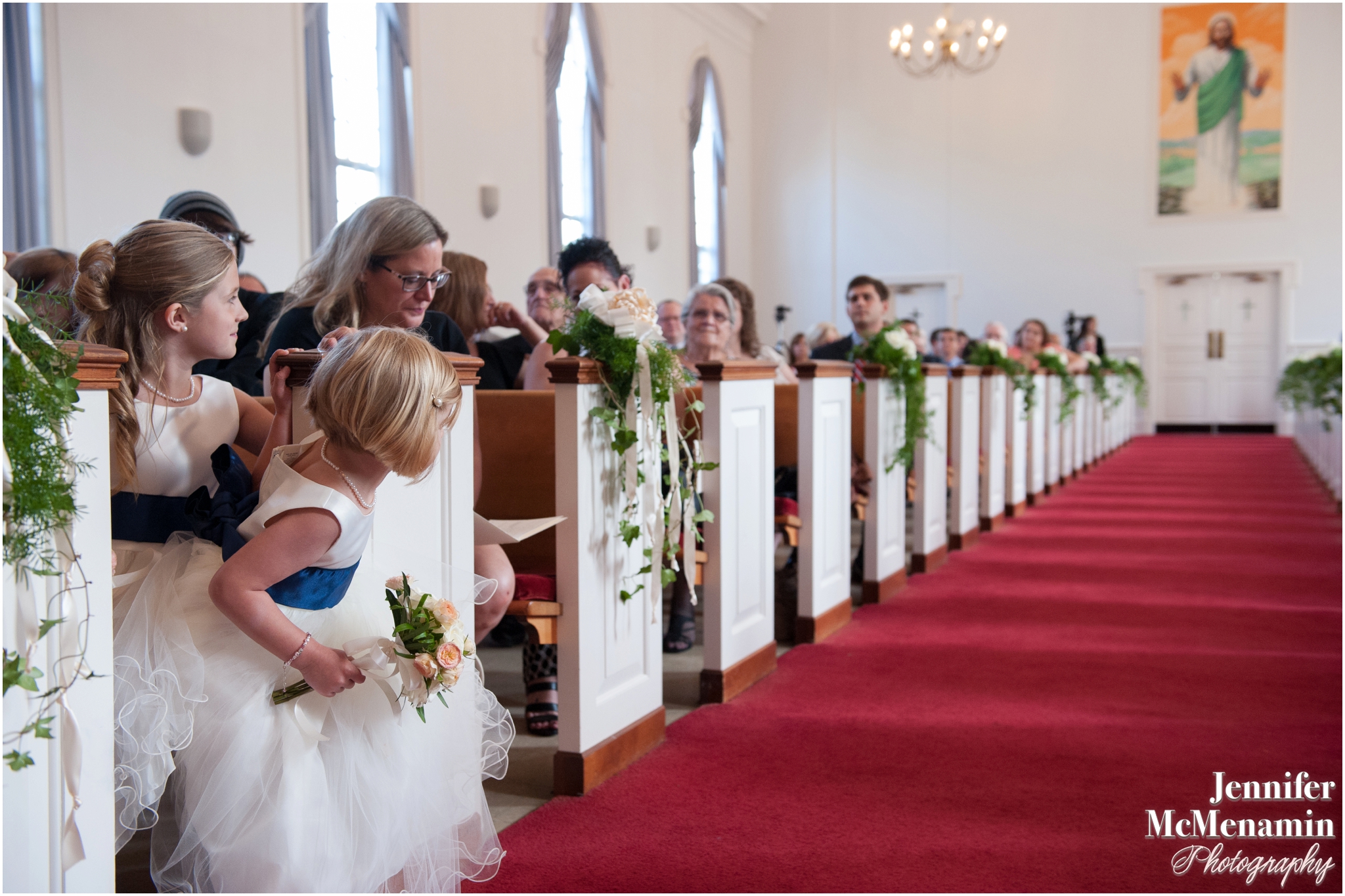 My wonderful assistant, Lindsay, made this next image of Art fixing his daughter's long veil just before they walked down the aisle.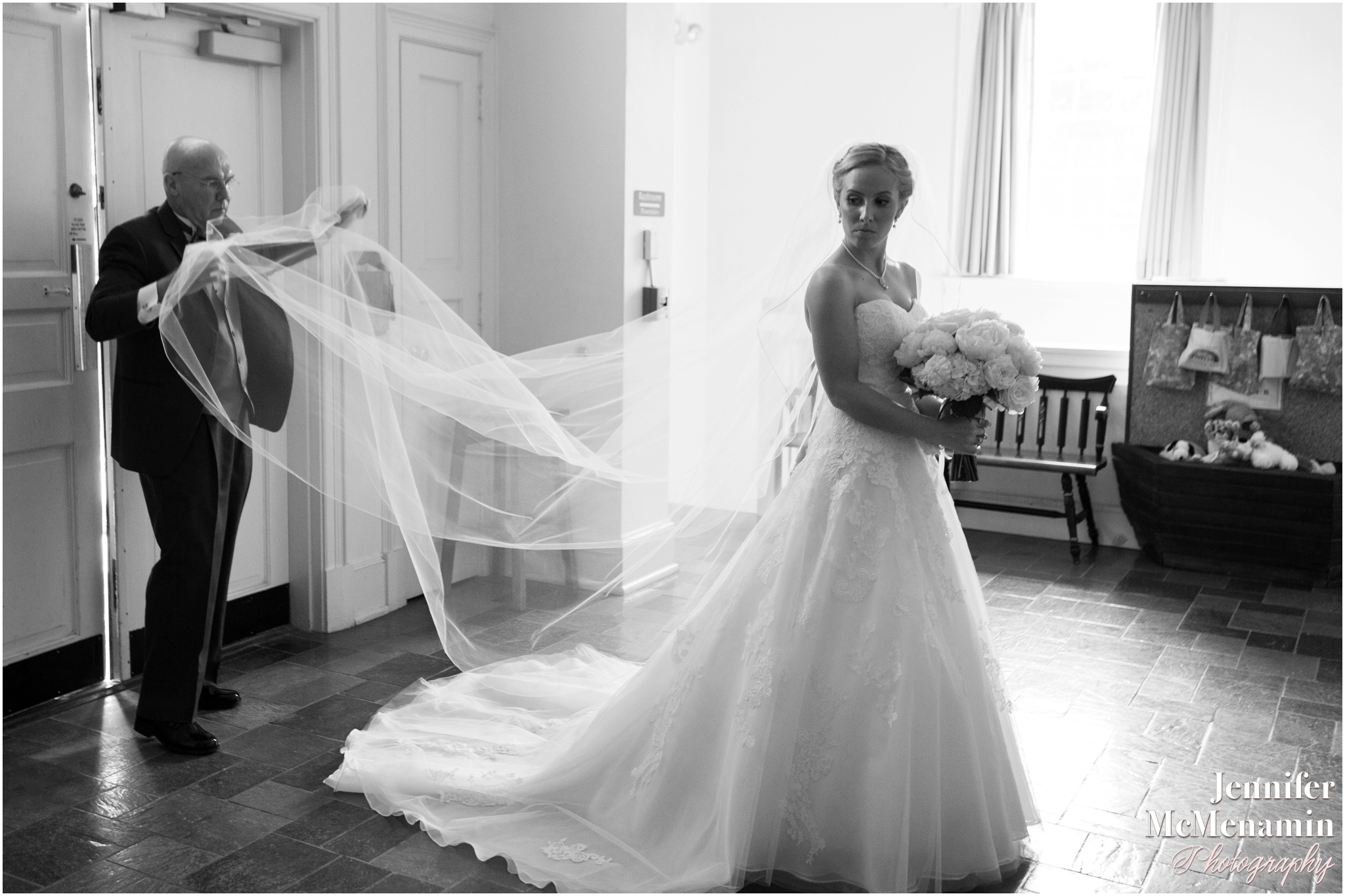 The bride was much more interested in having photos of Chris's reaction to seeing her for the first time than photos of her entering the church. I, of course, shot both. But looking at his great expression, it's no wonder that she wanted it captured to remember for forever.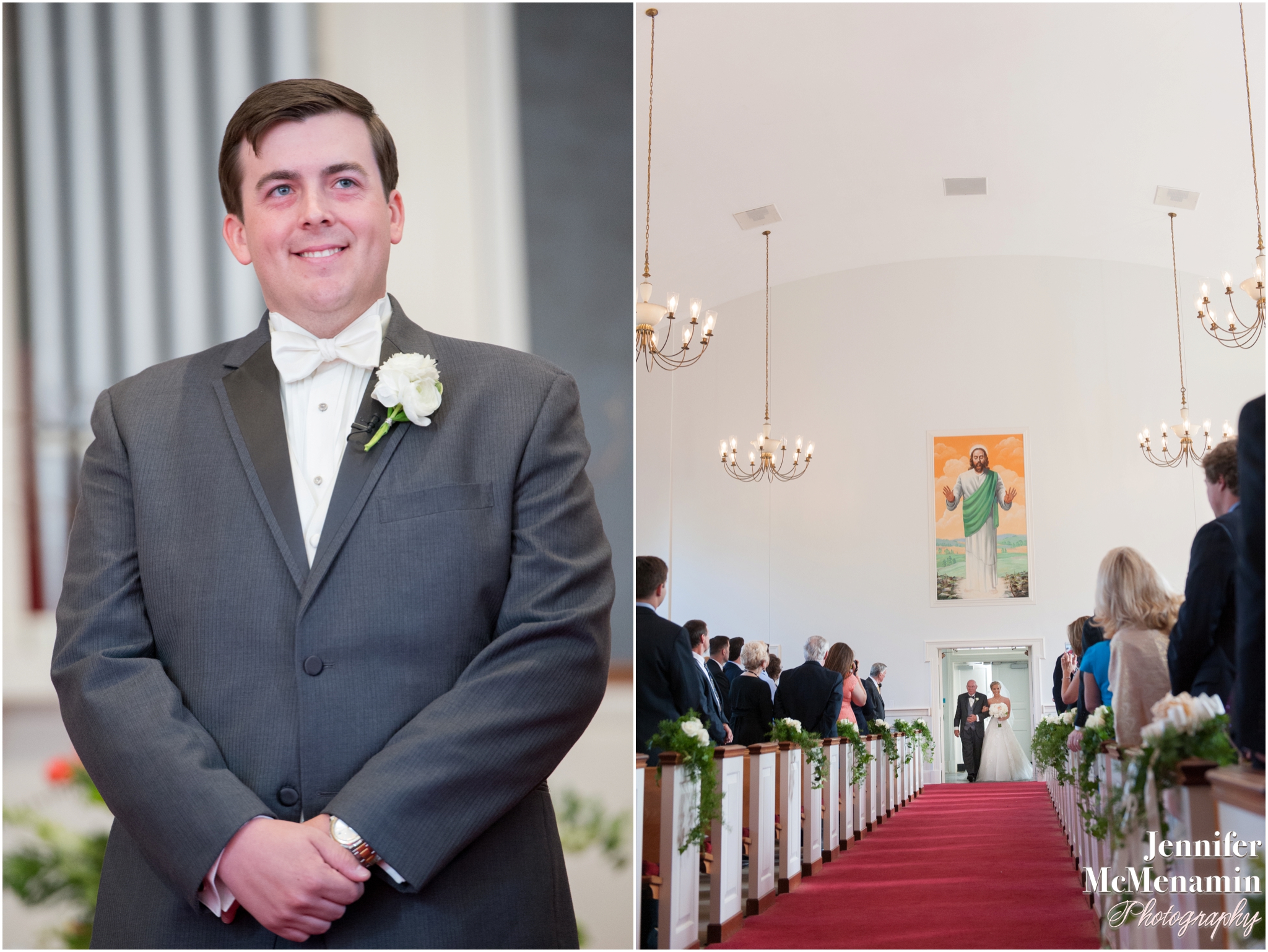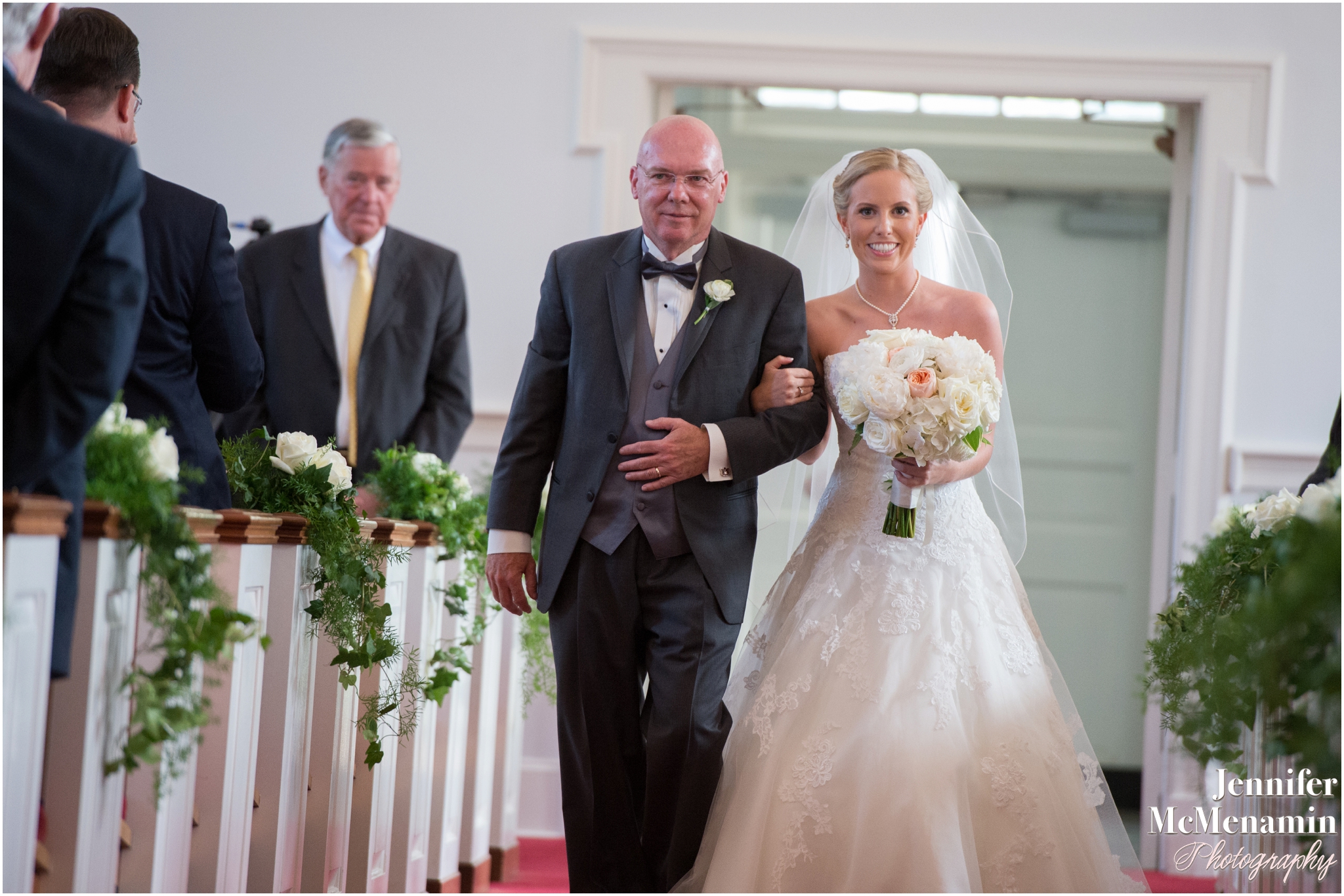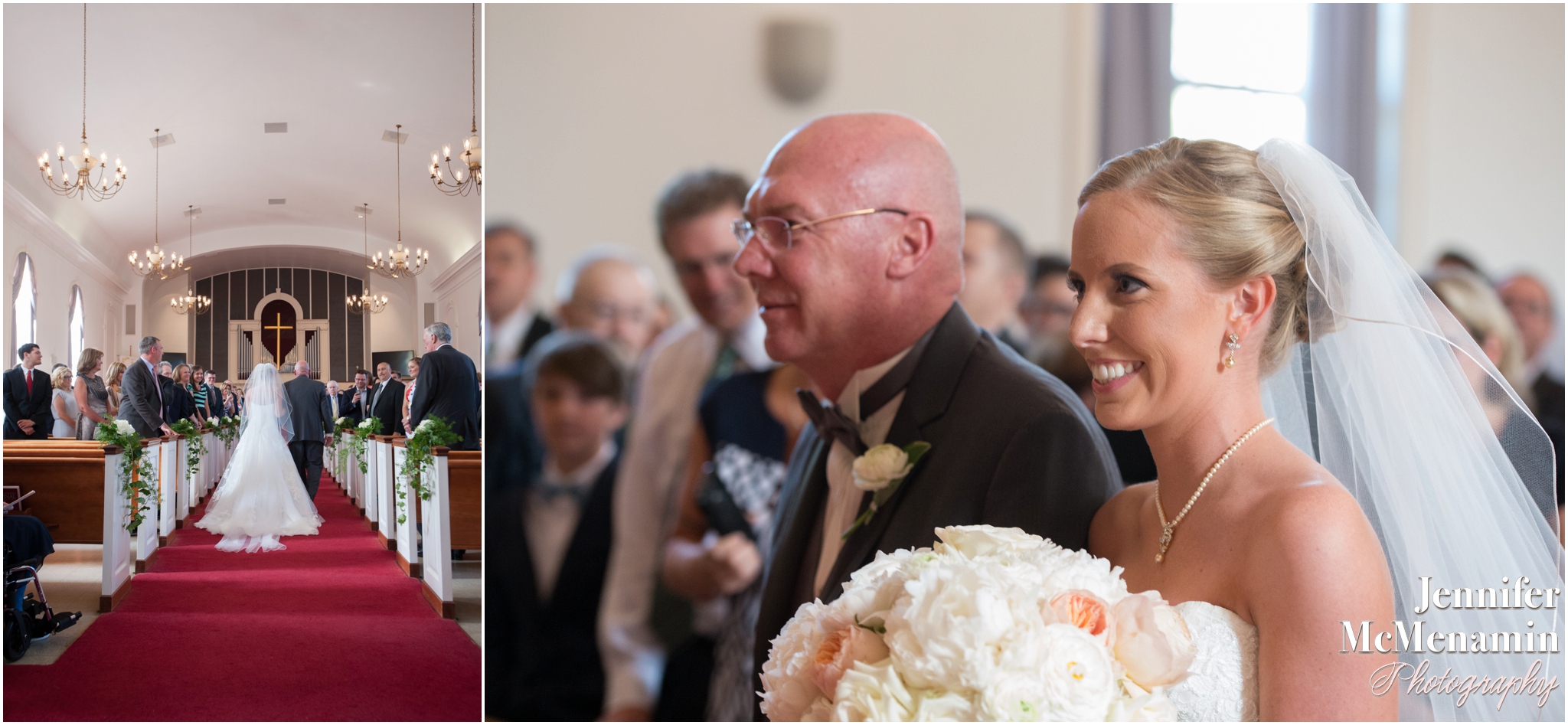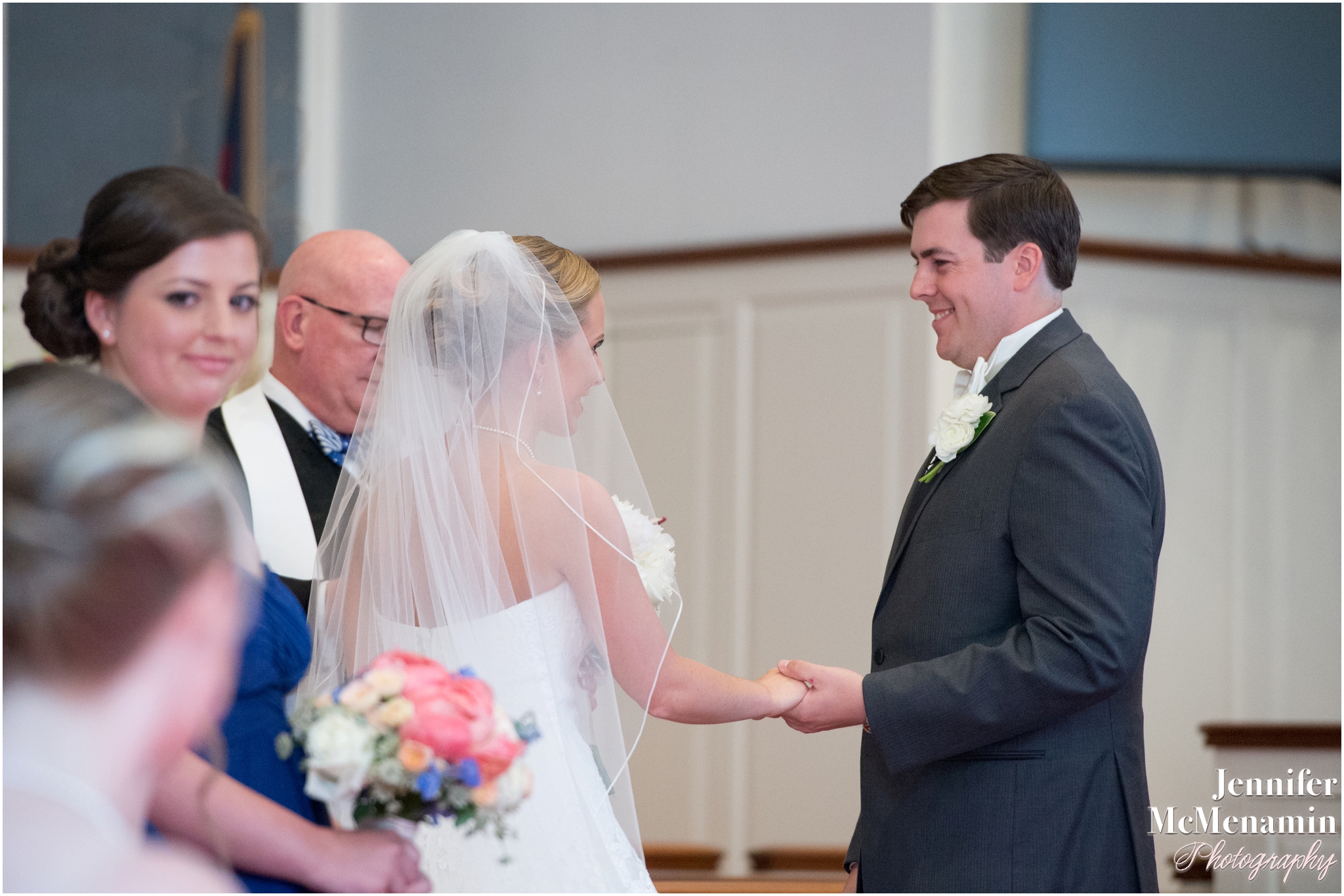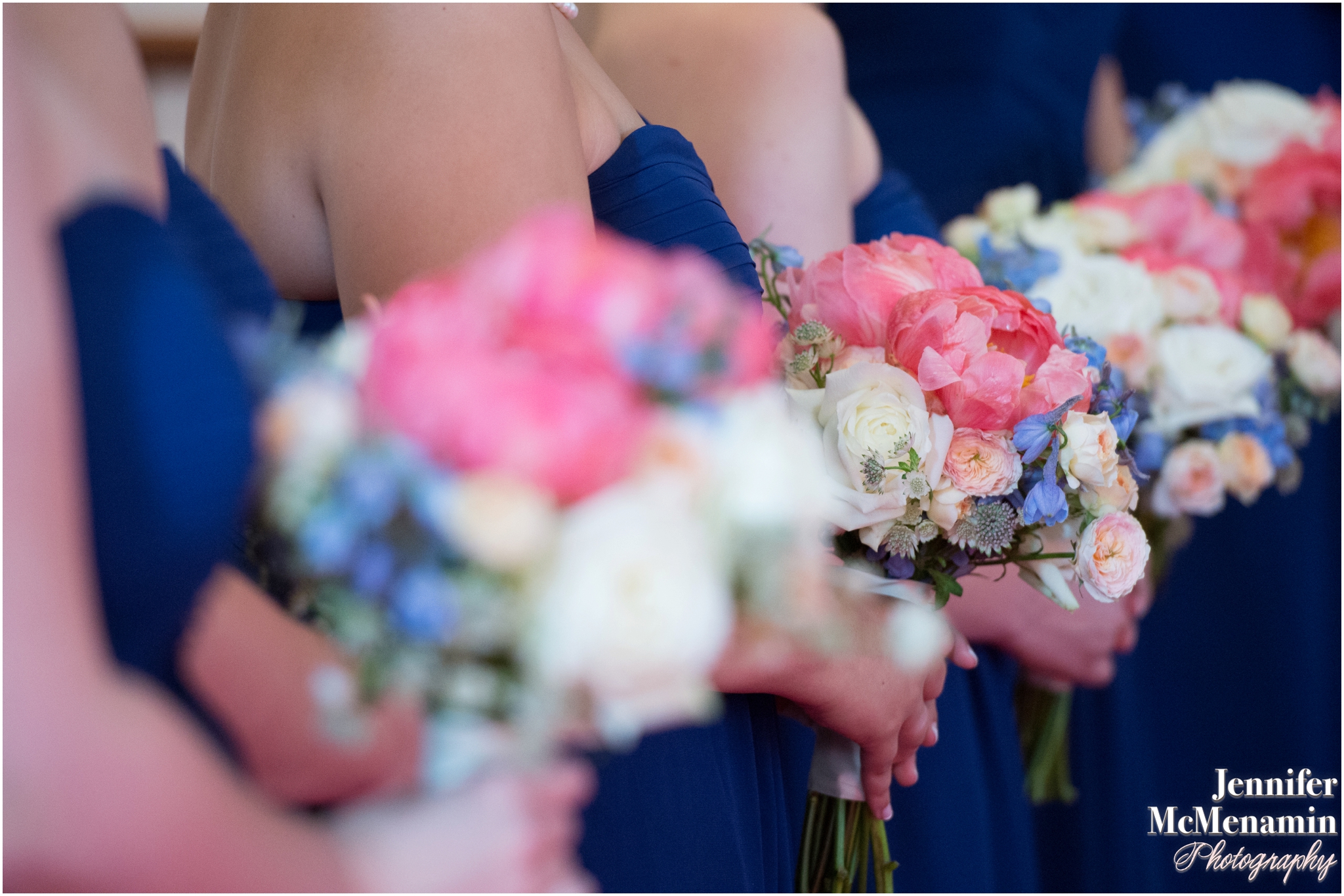 Oh how I love this next image of little Charlotte peeking out into the aisle to get a better view of the ceremony. Weddings are whirlwinds. So much happens. And no one can be looking everywhere at once at their own wedding. What I love about still photography is that it freezes little memories like this in time so that people can hang on to them. Or perhaps see them for the first time.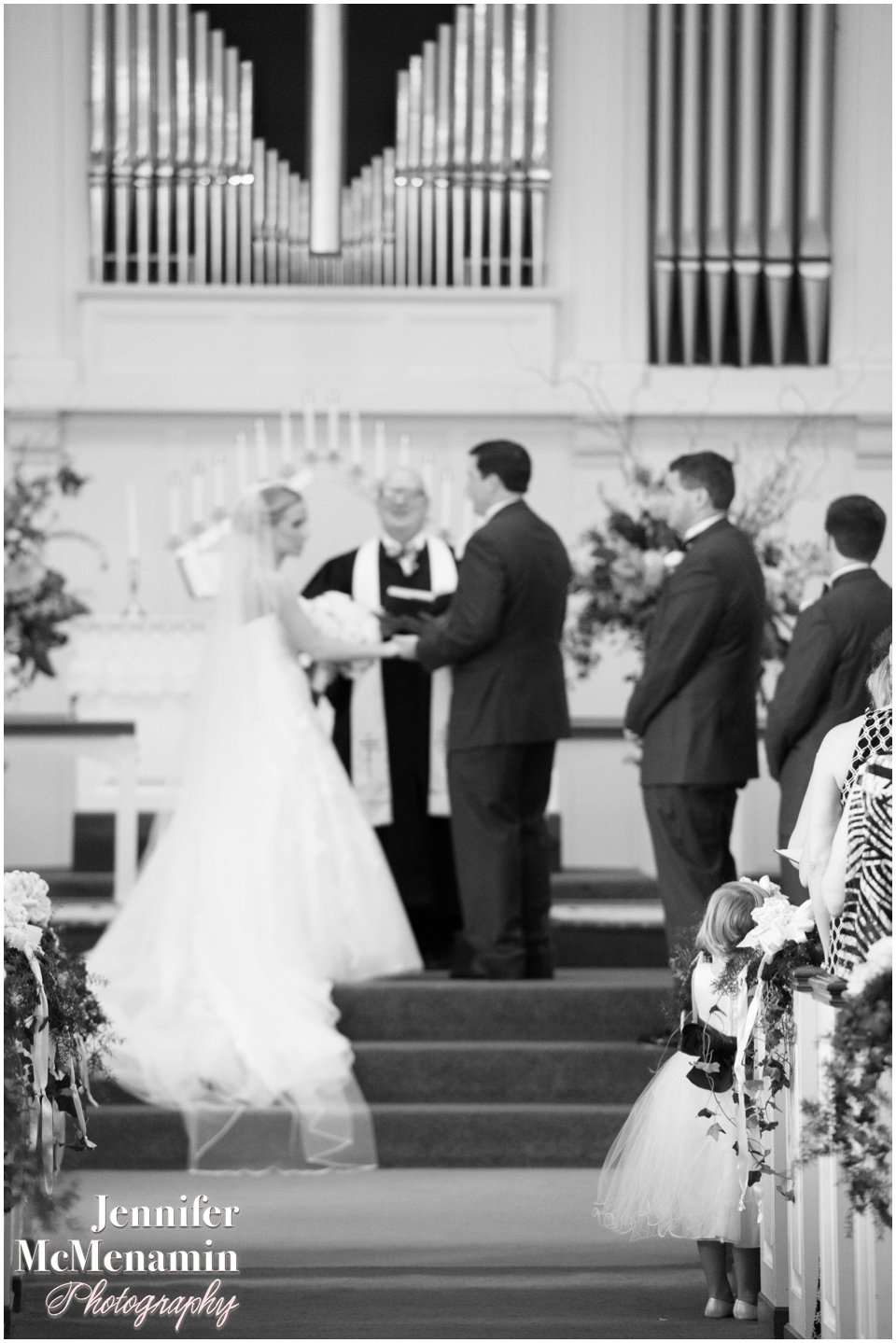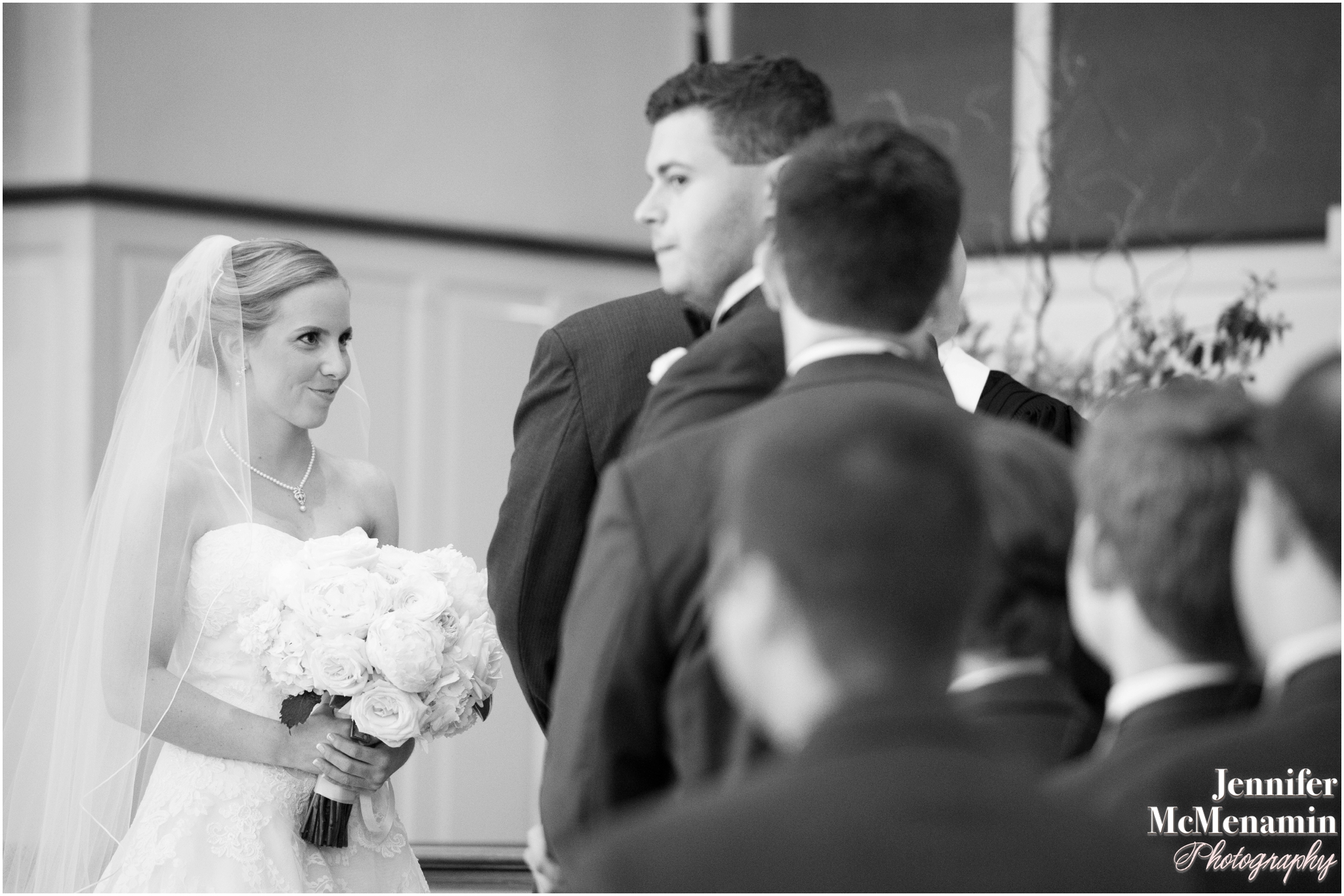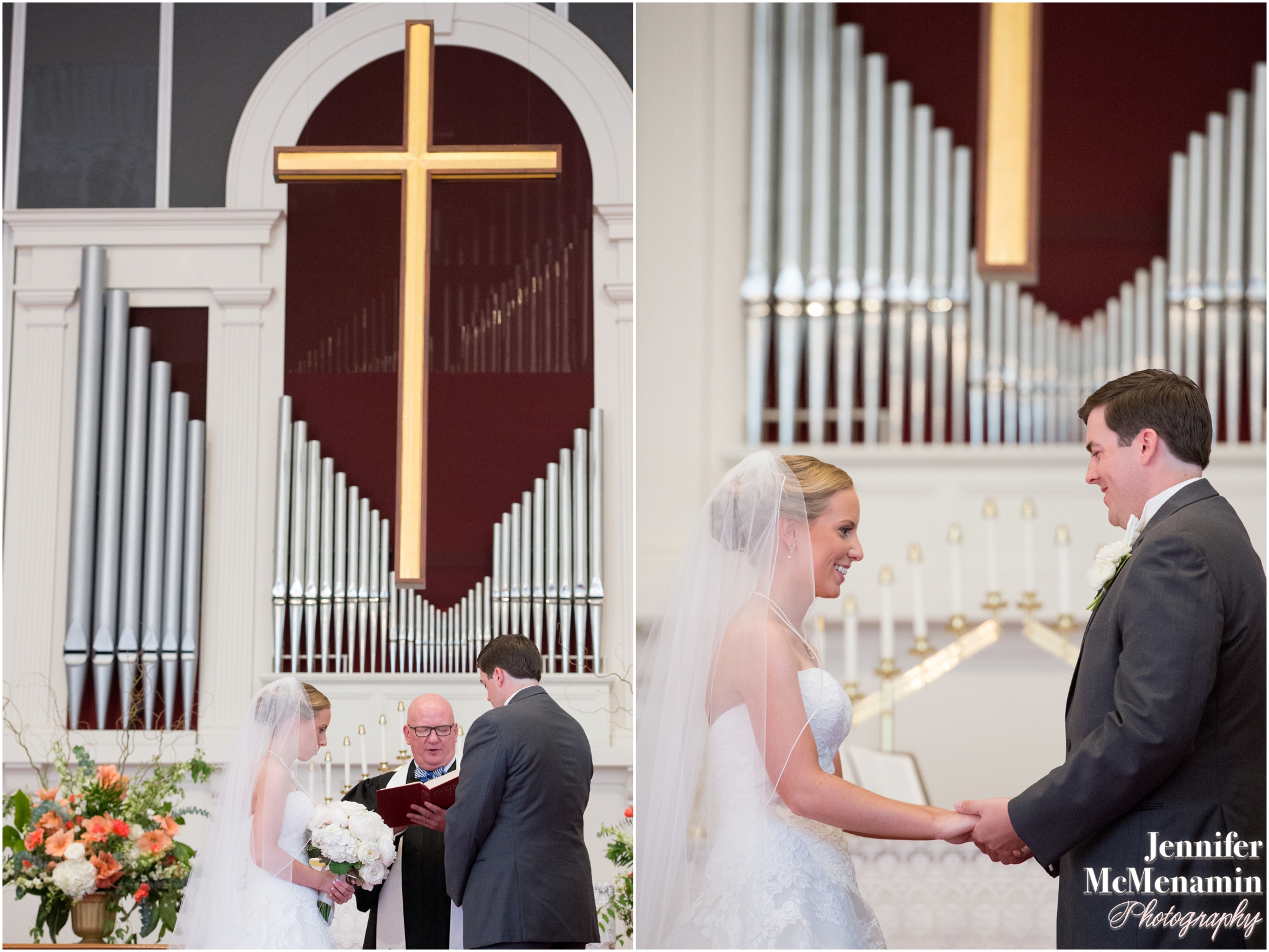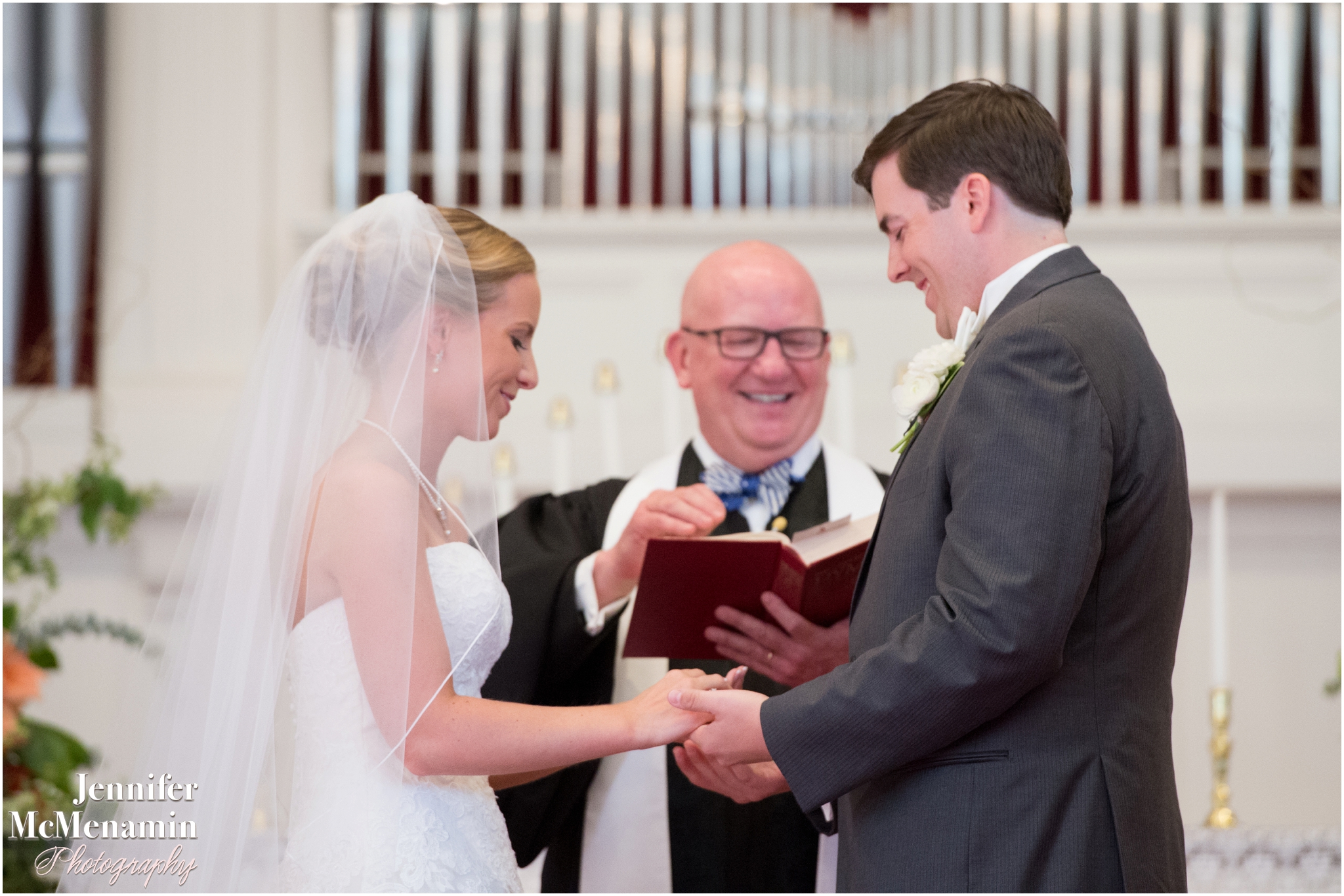 Chris checks out what Ashley Ann had engraved inside his wedding ring for him.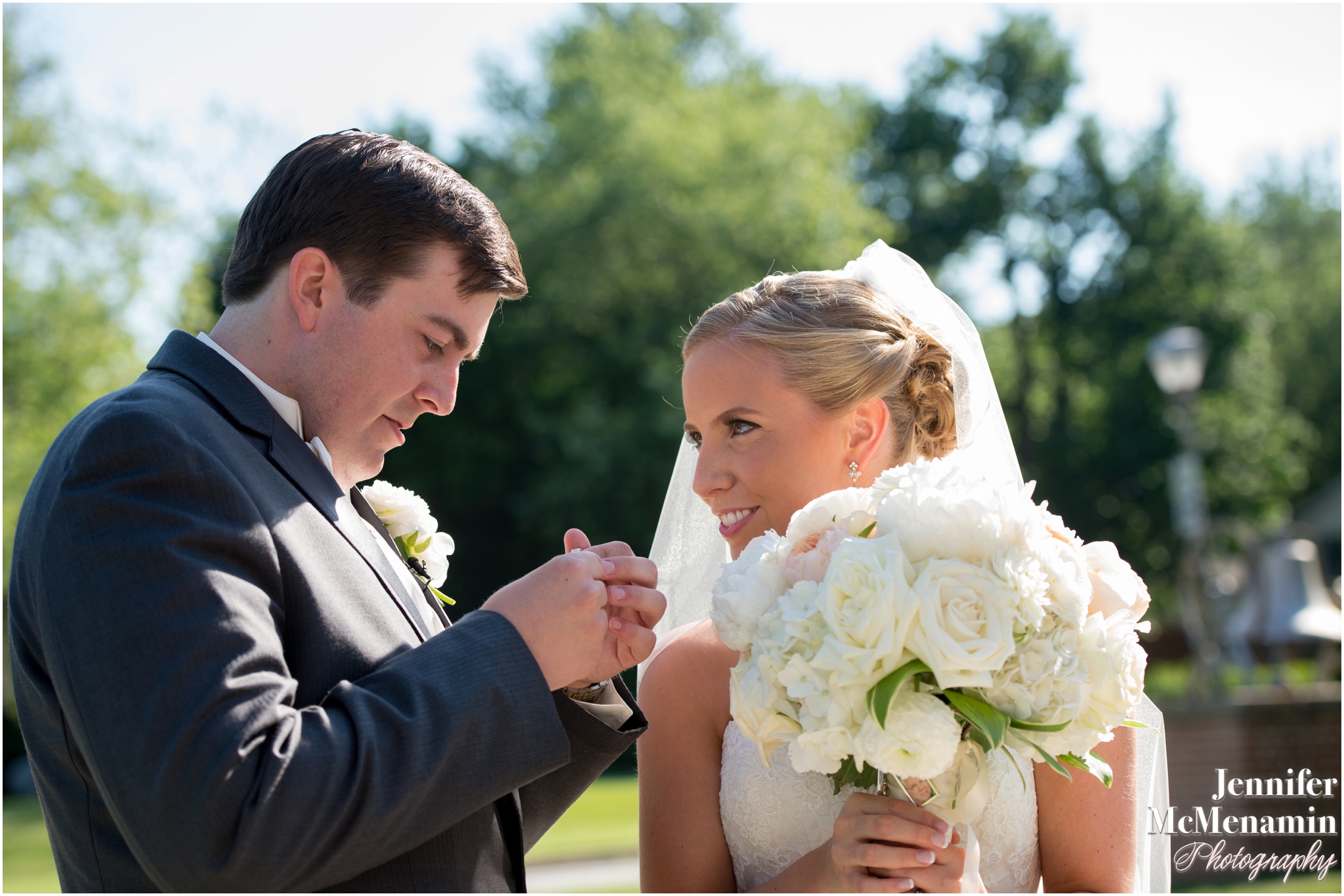 After a few quick family photos in the church, we headed off to the Evergreen for some fun wedding party and newlywed photos and cocktail hour for the guests.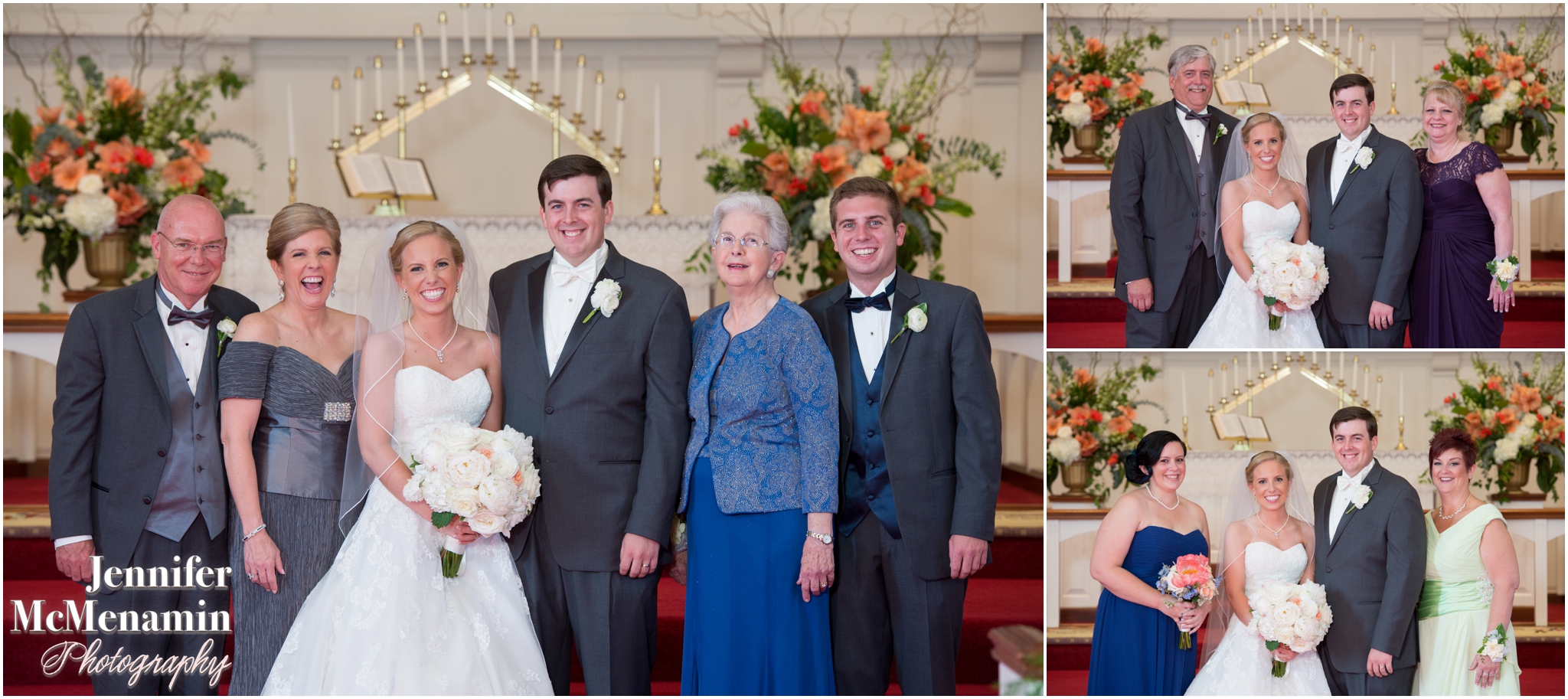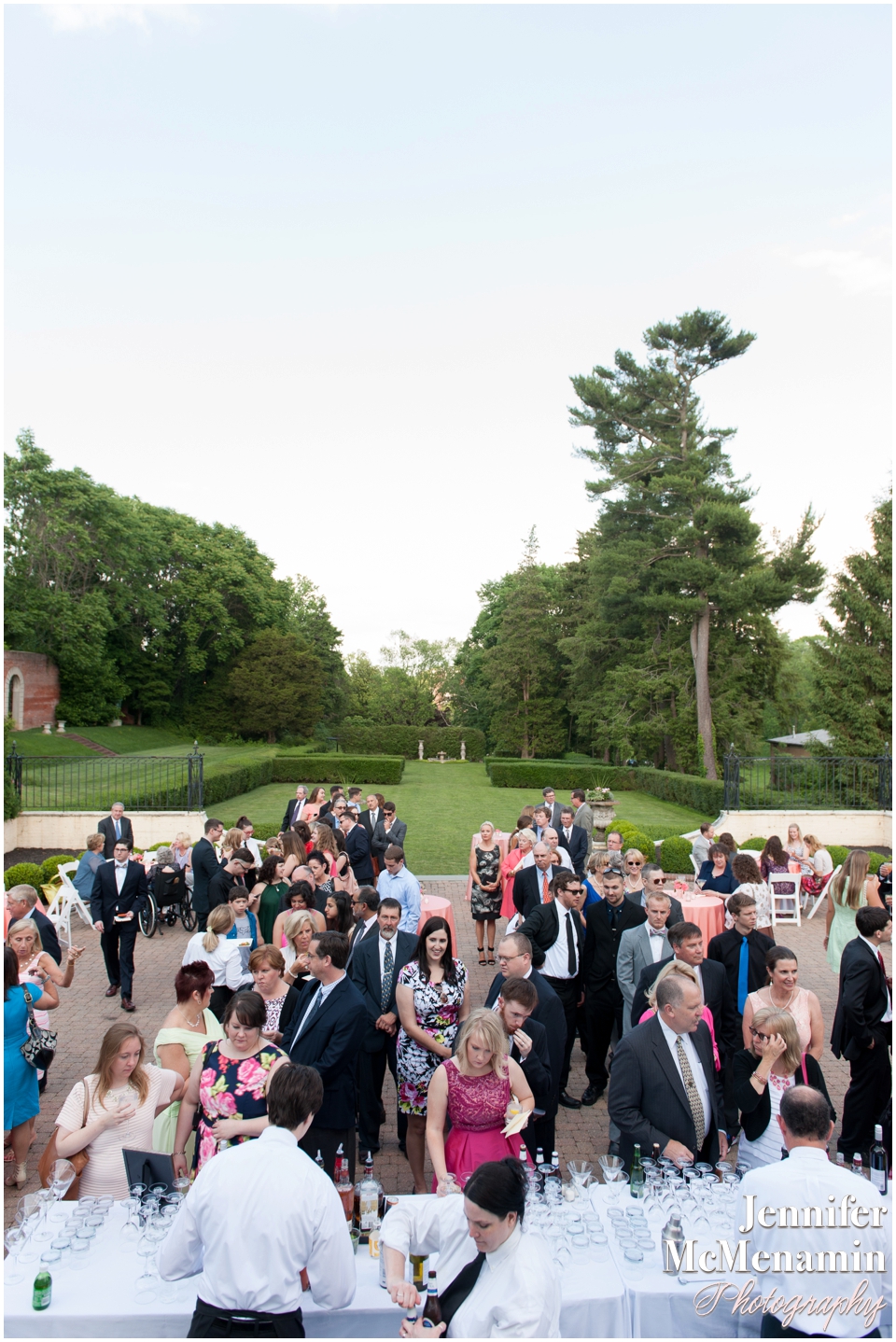 This wedding party could not have been more fun. I literally just asked them to ignore me for a few moments and enjoy their time together. They did this.


The groomsmen show off their superhero cufflinks.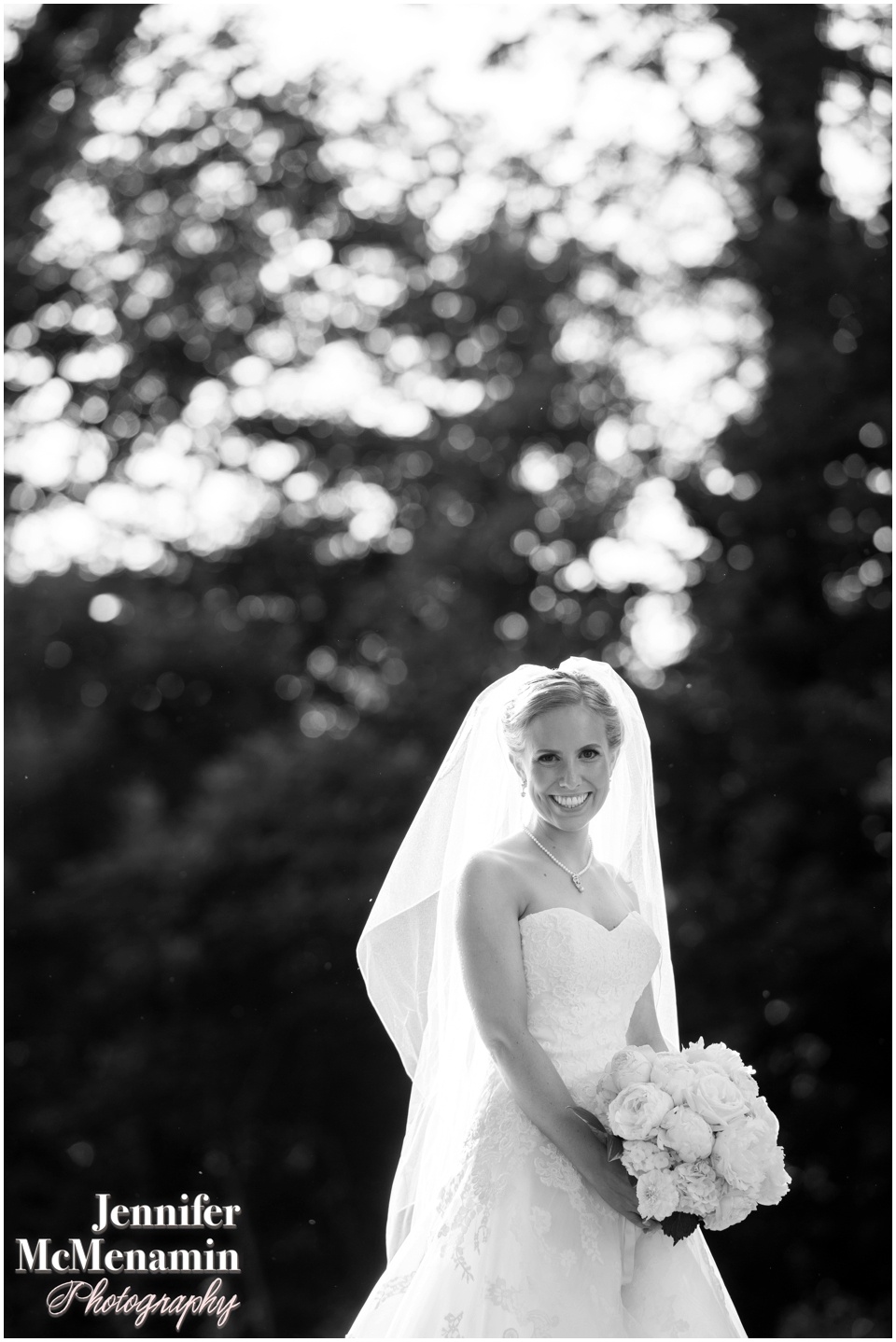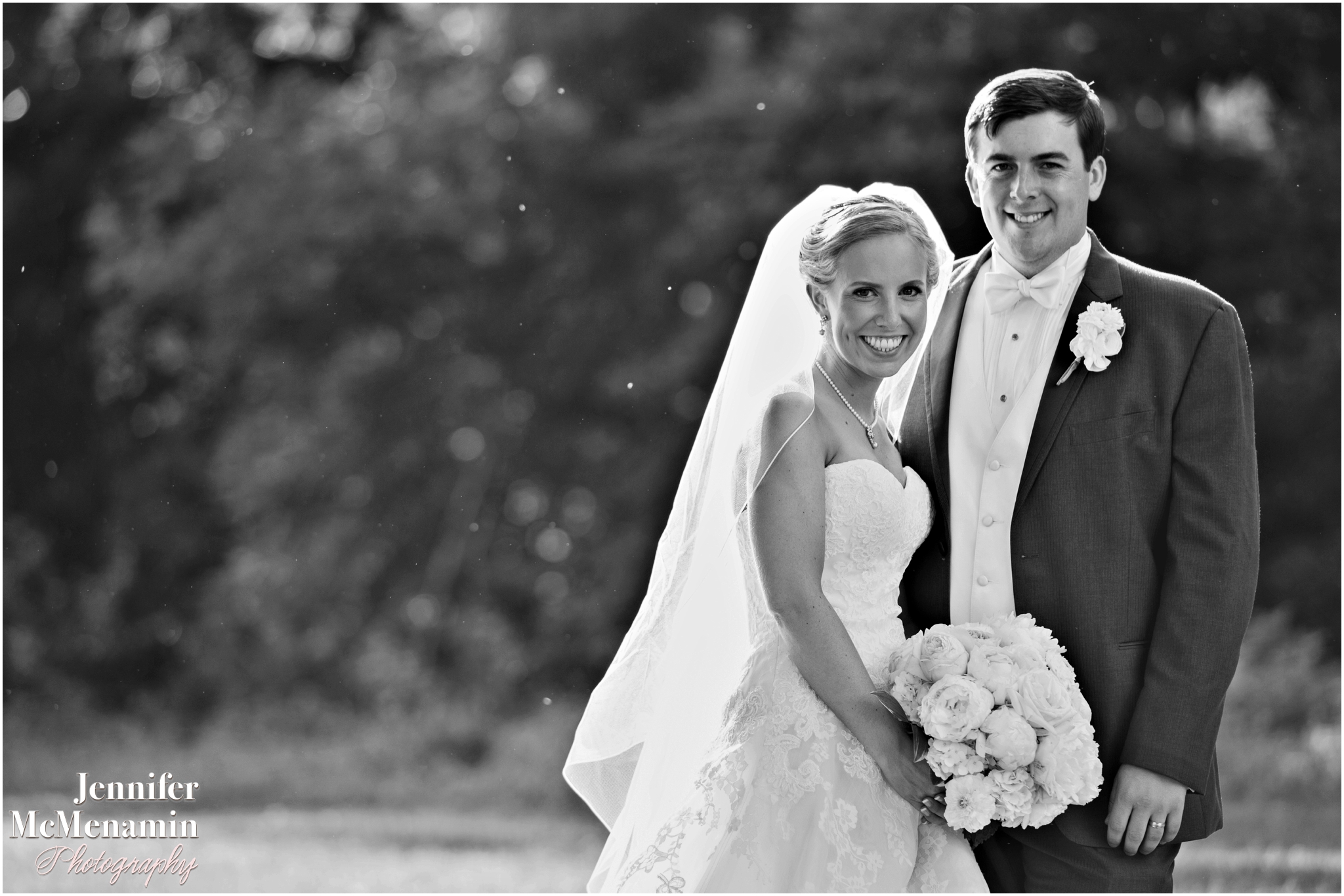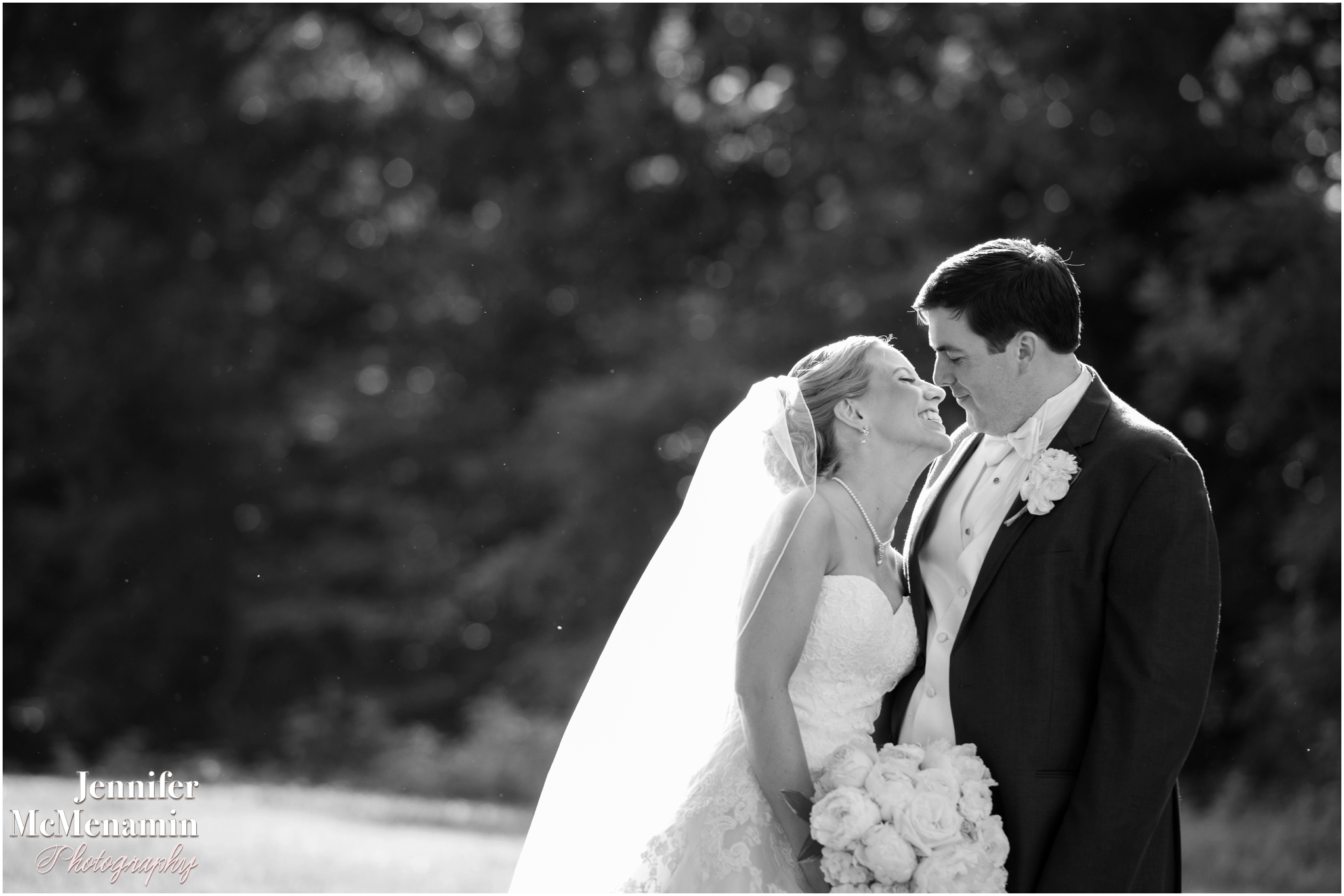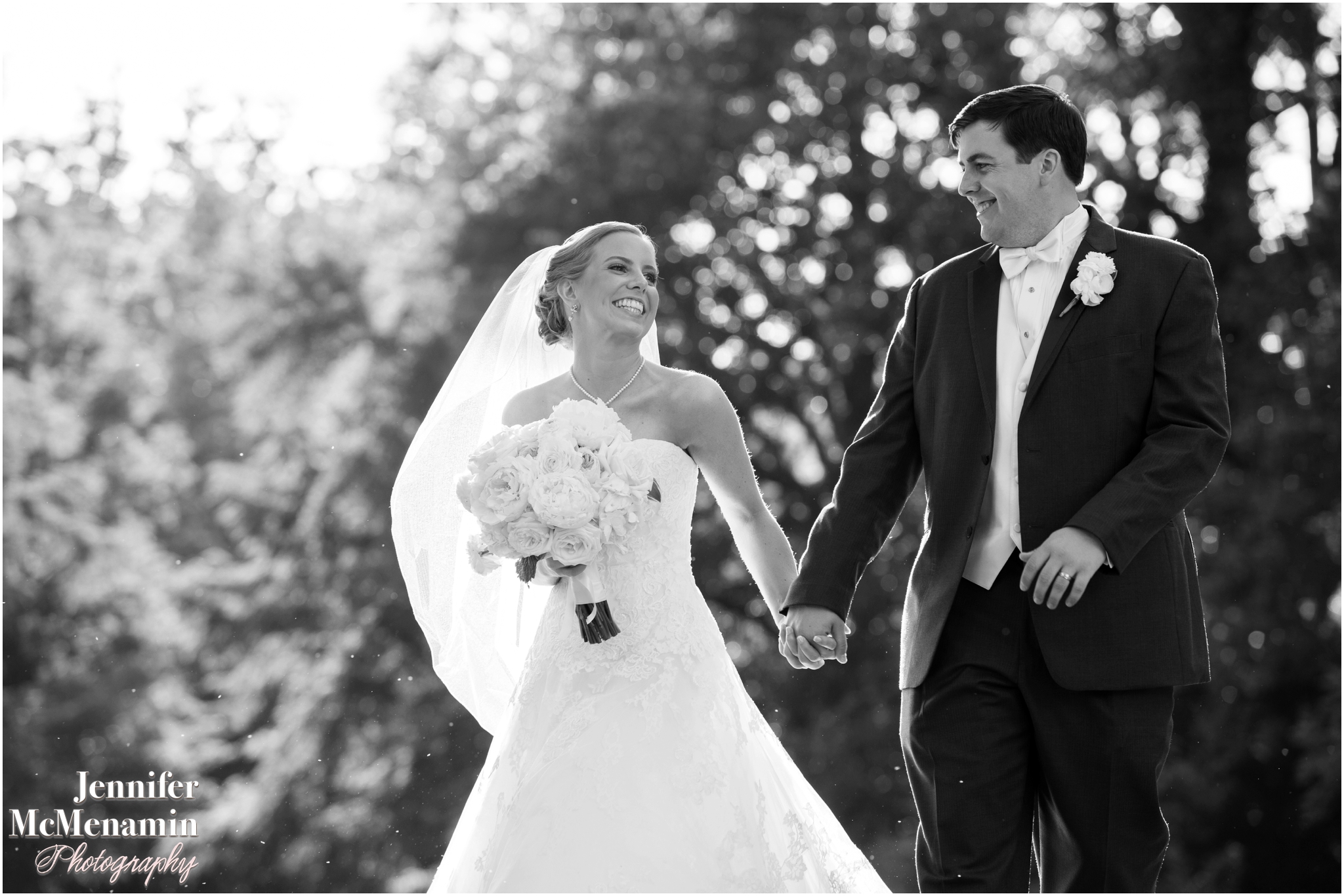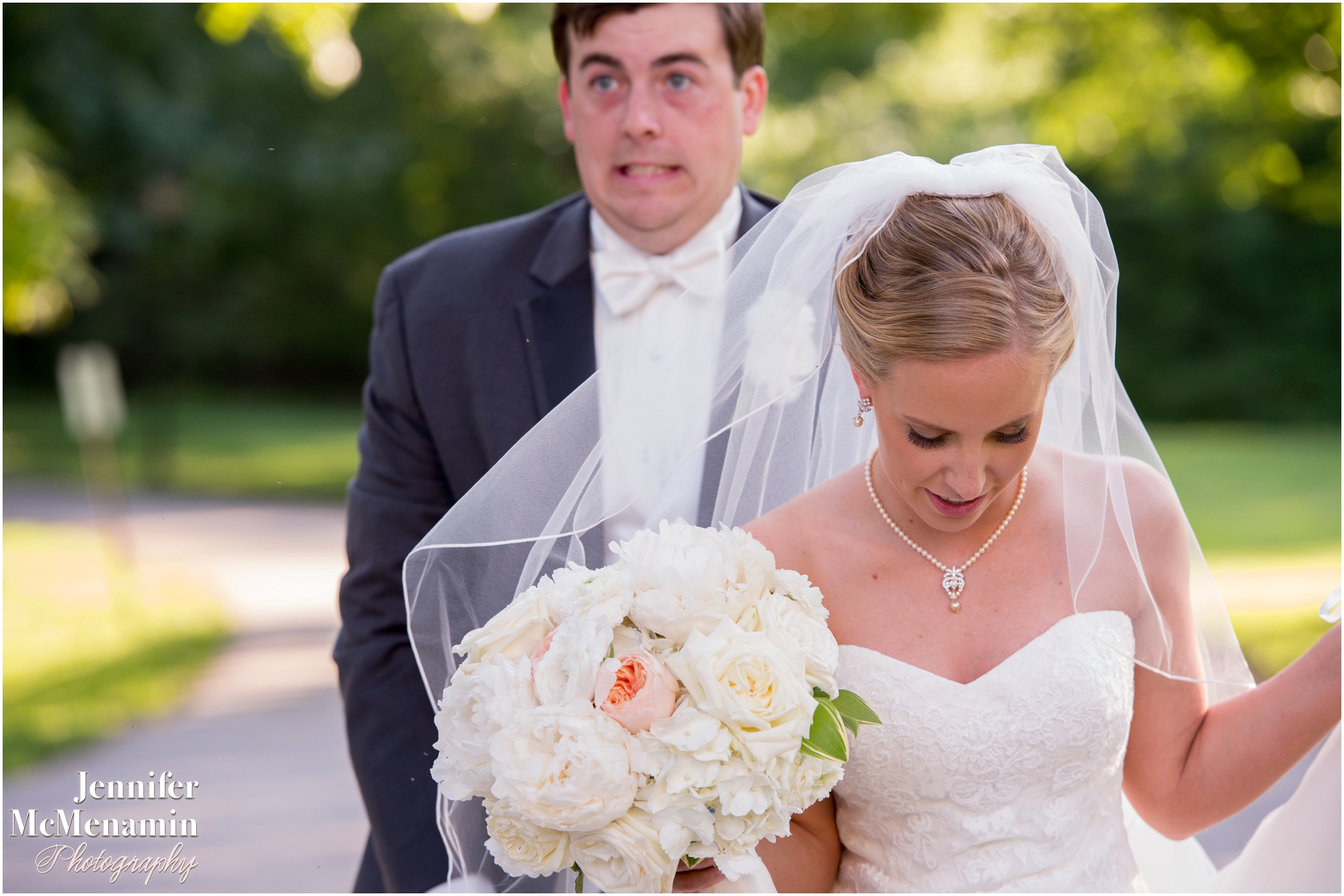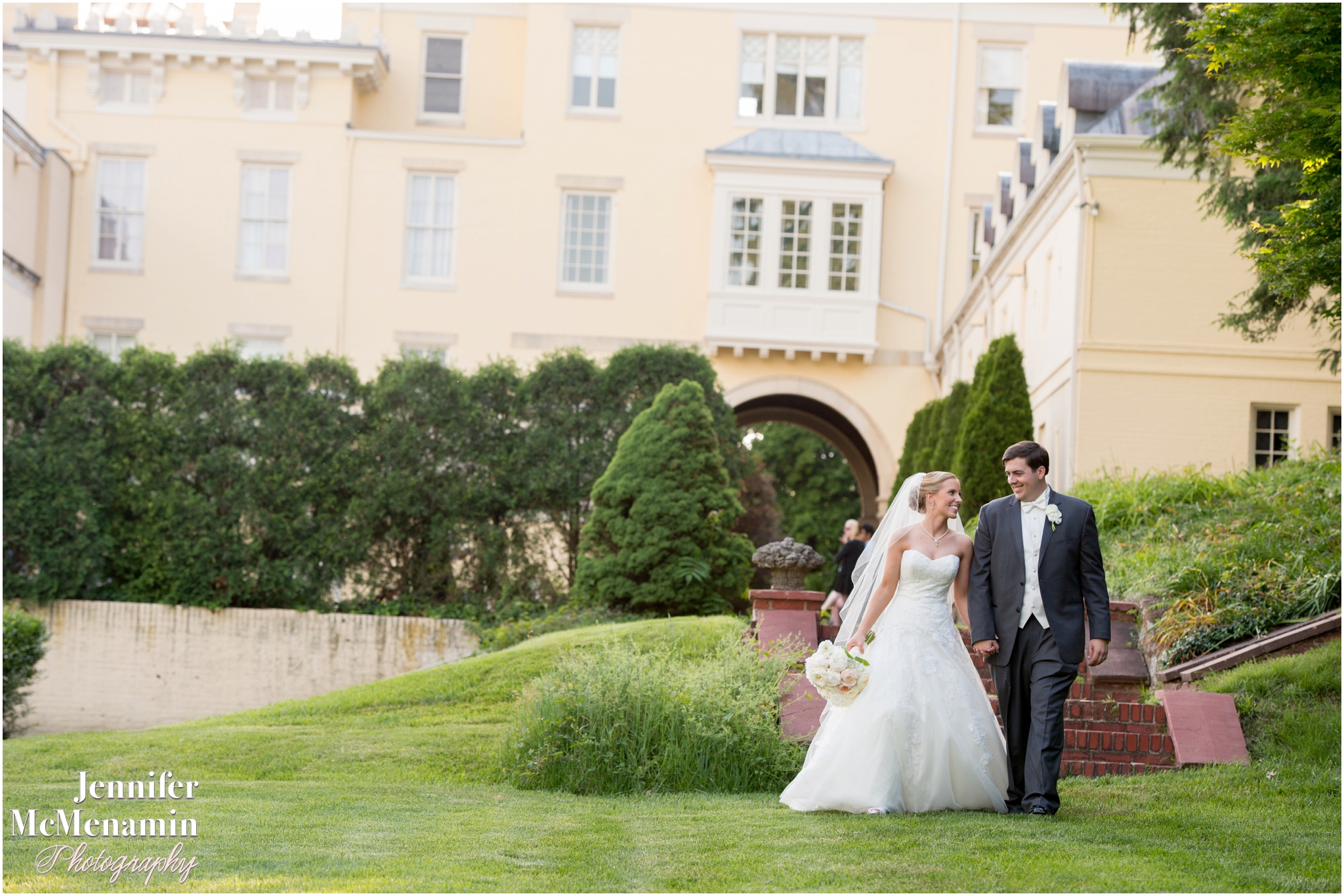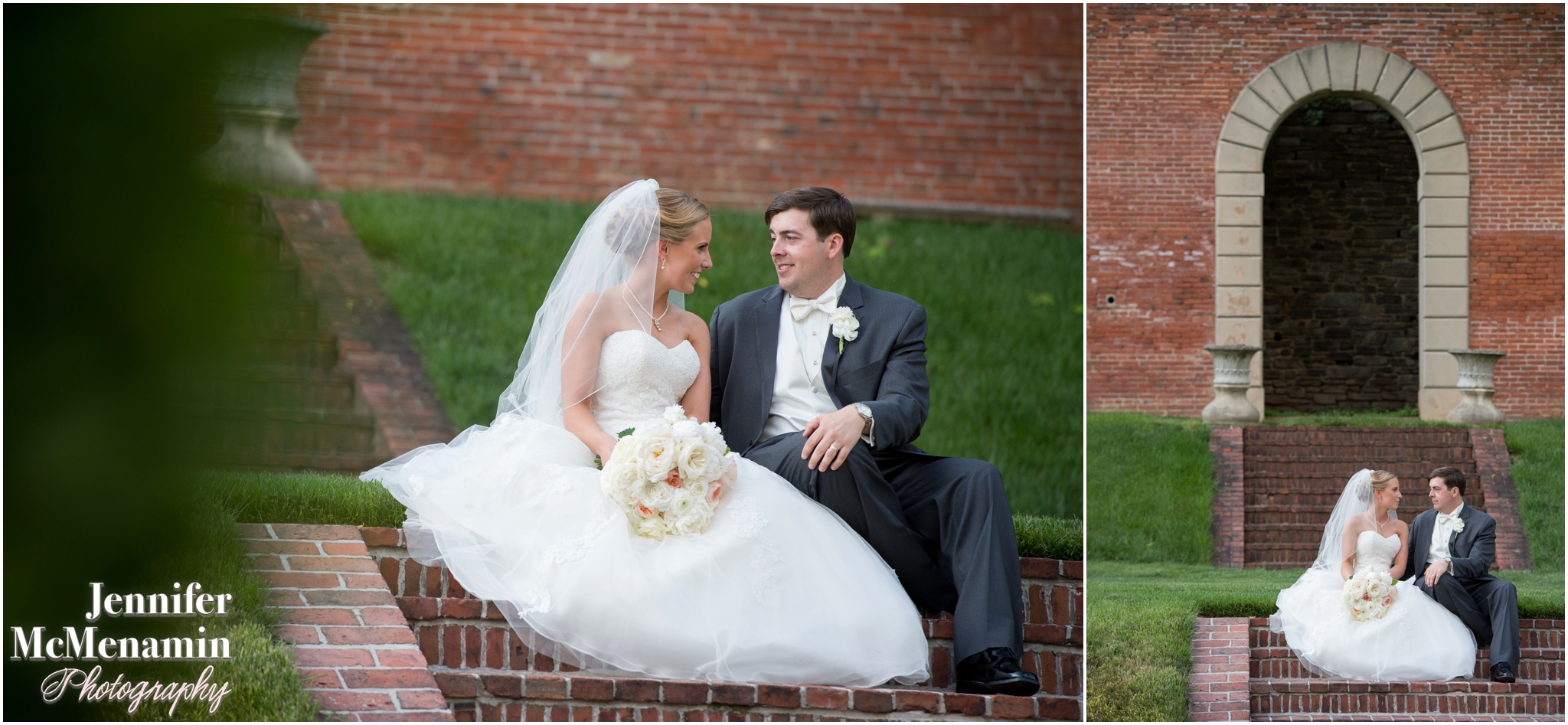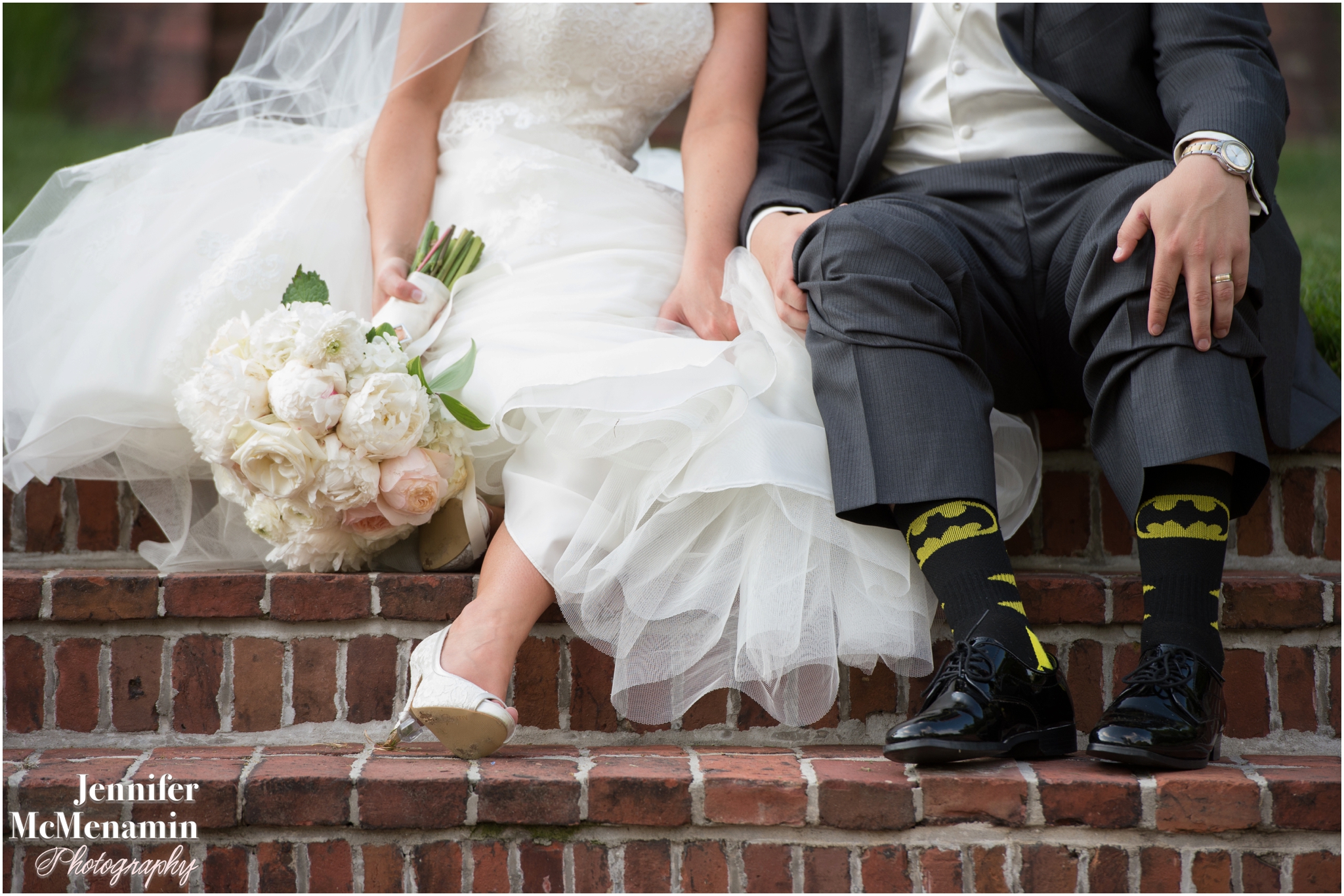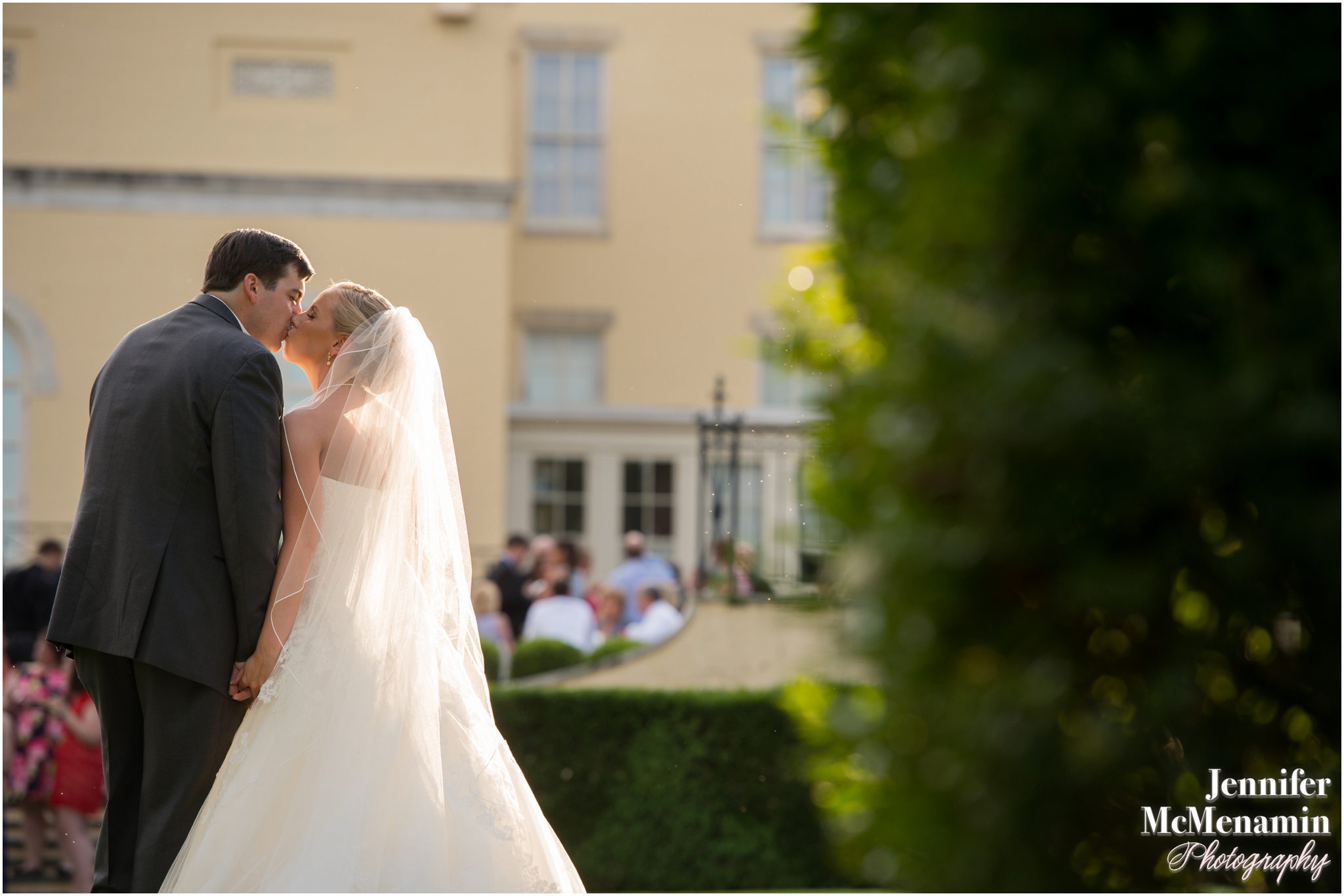 Here comes Lynn to break the news of American Pharoah's success in becoming the first horse in 37 years to win all three races of the Triple Crown.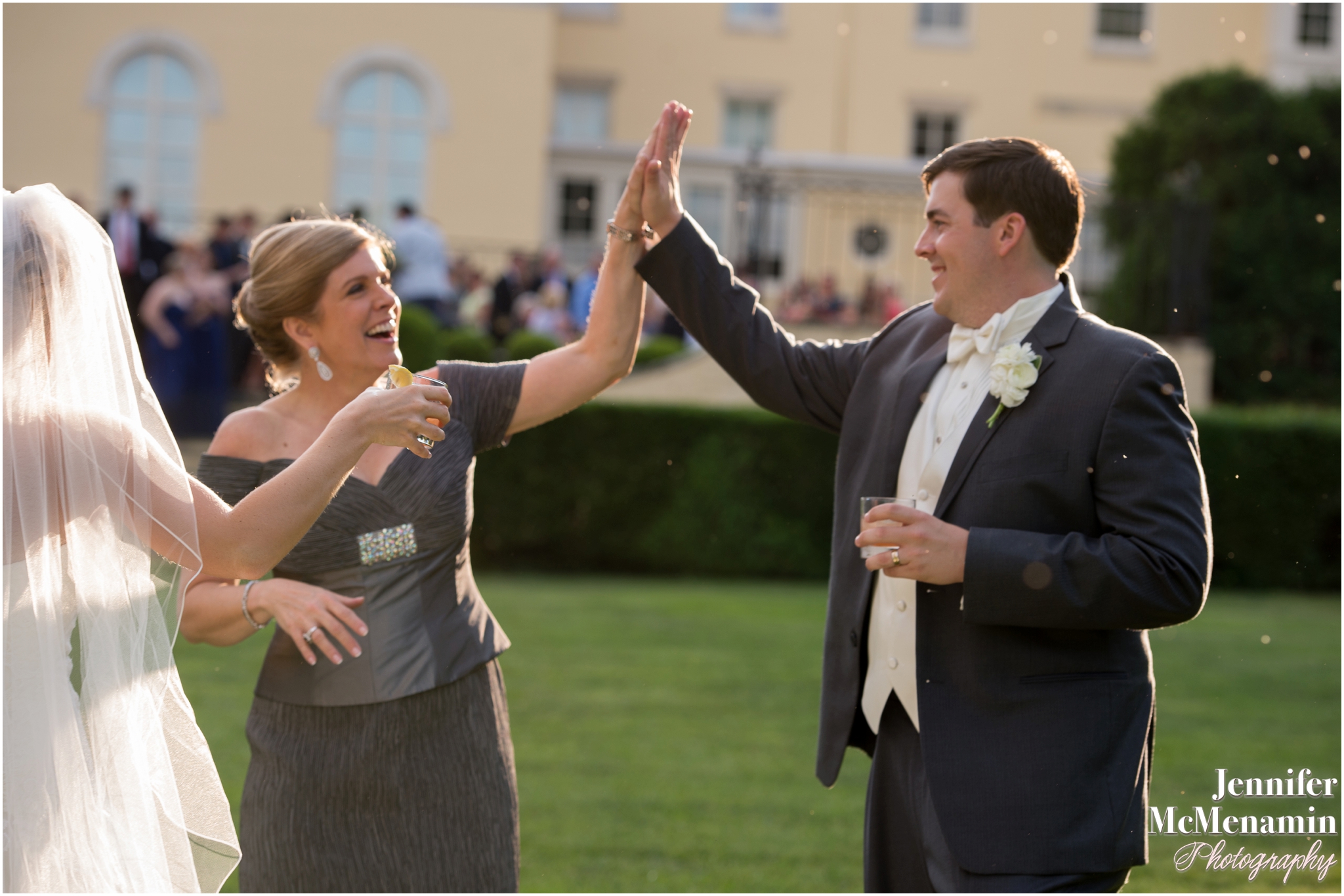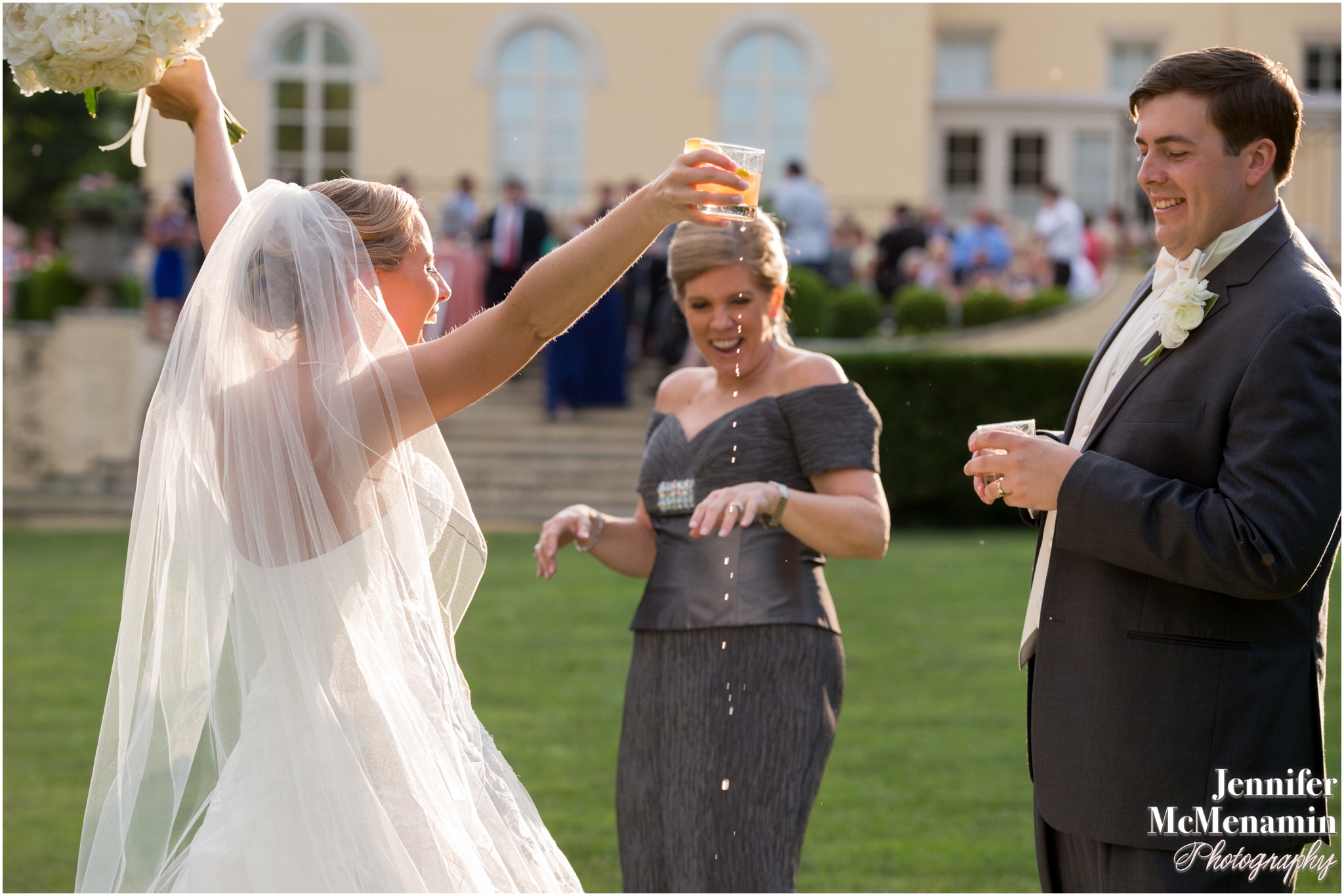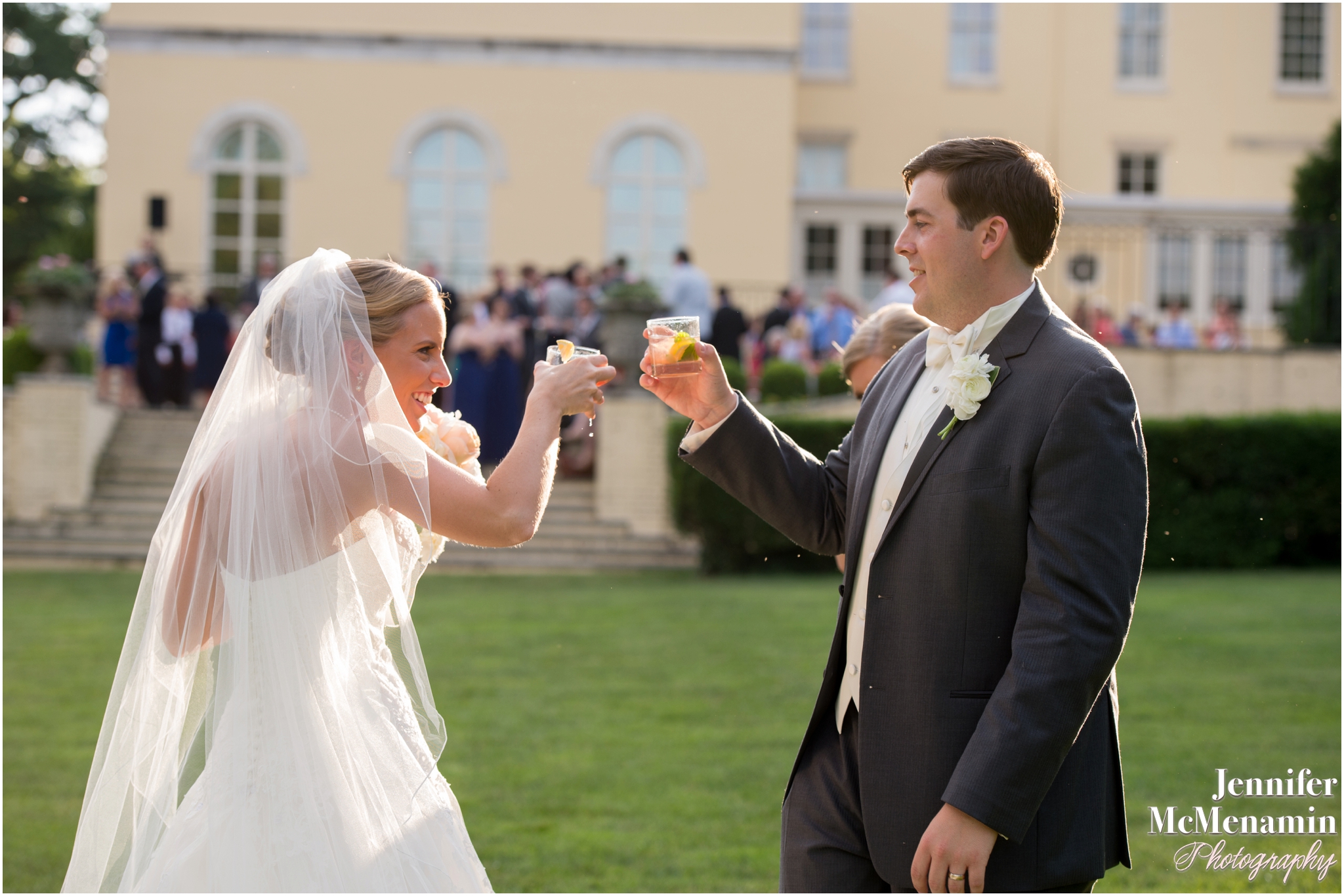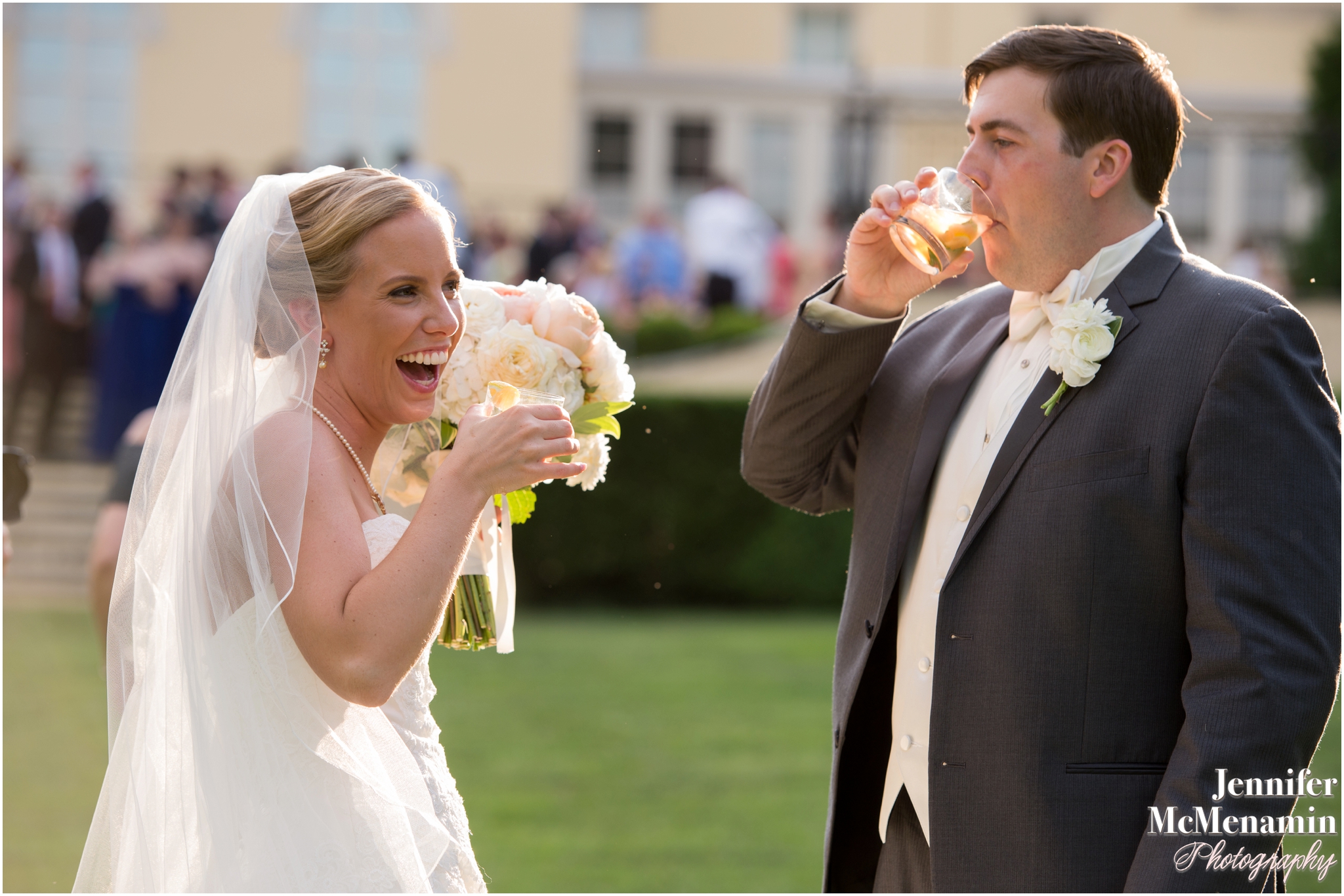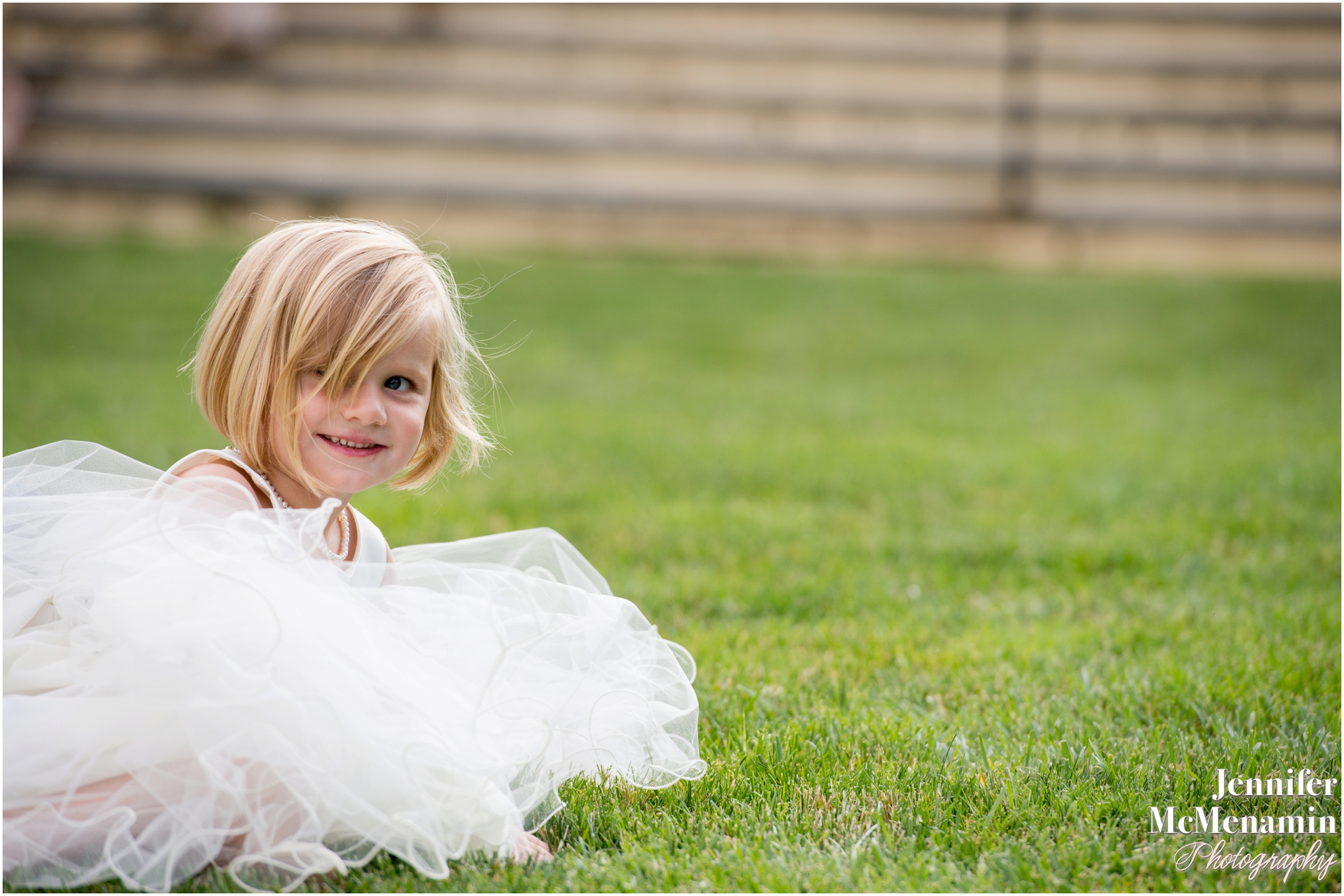 Ashley Ann requested just a few more newlywed photos on the Evergreen's checkered patio before we went off to the reception.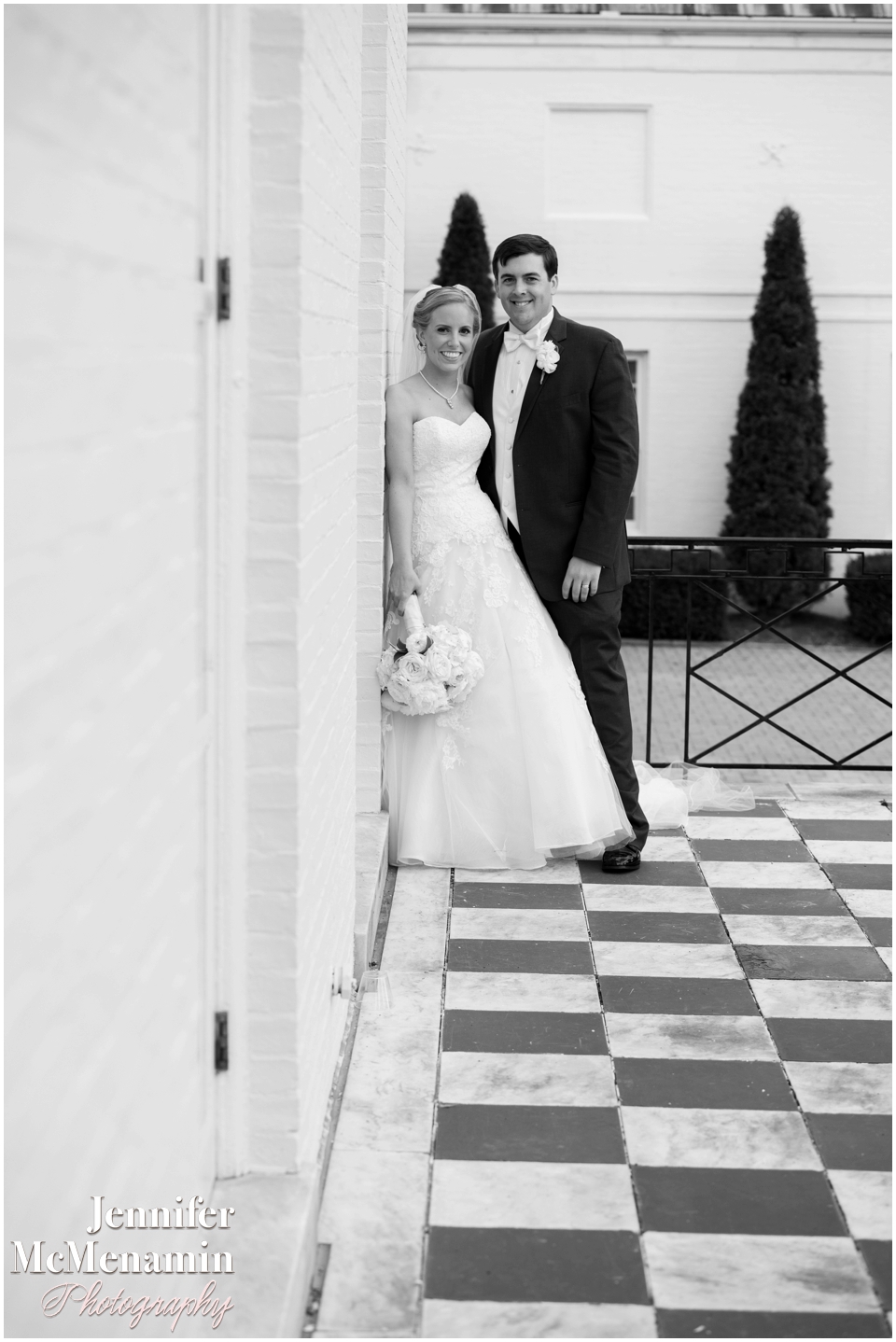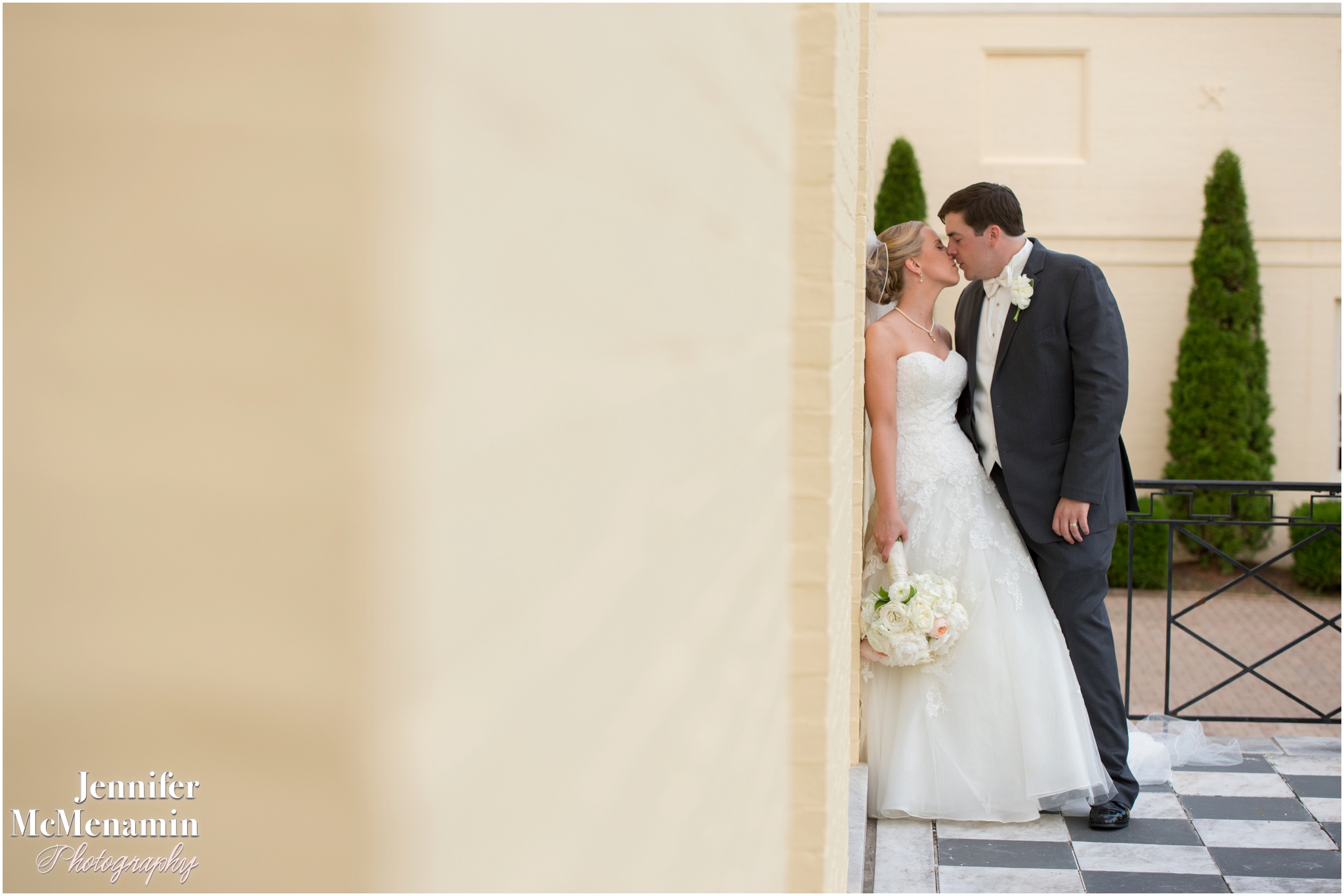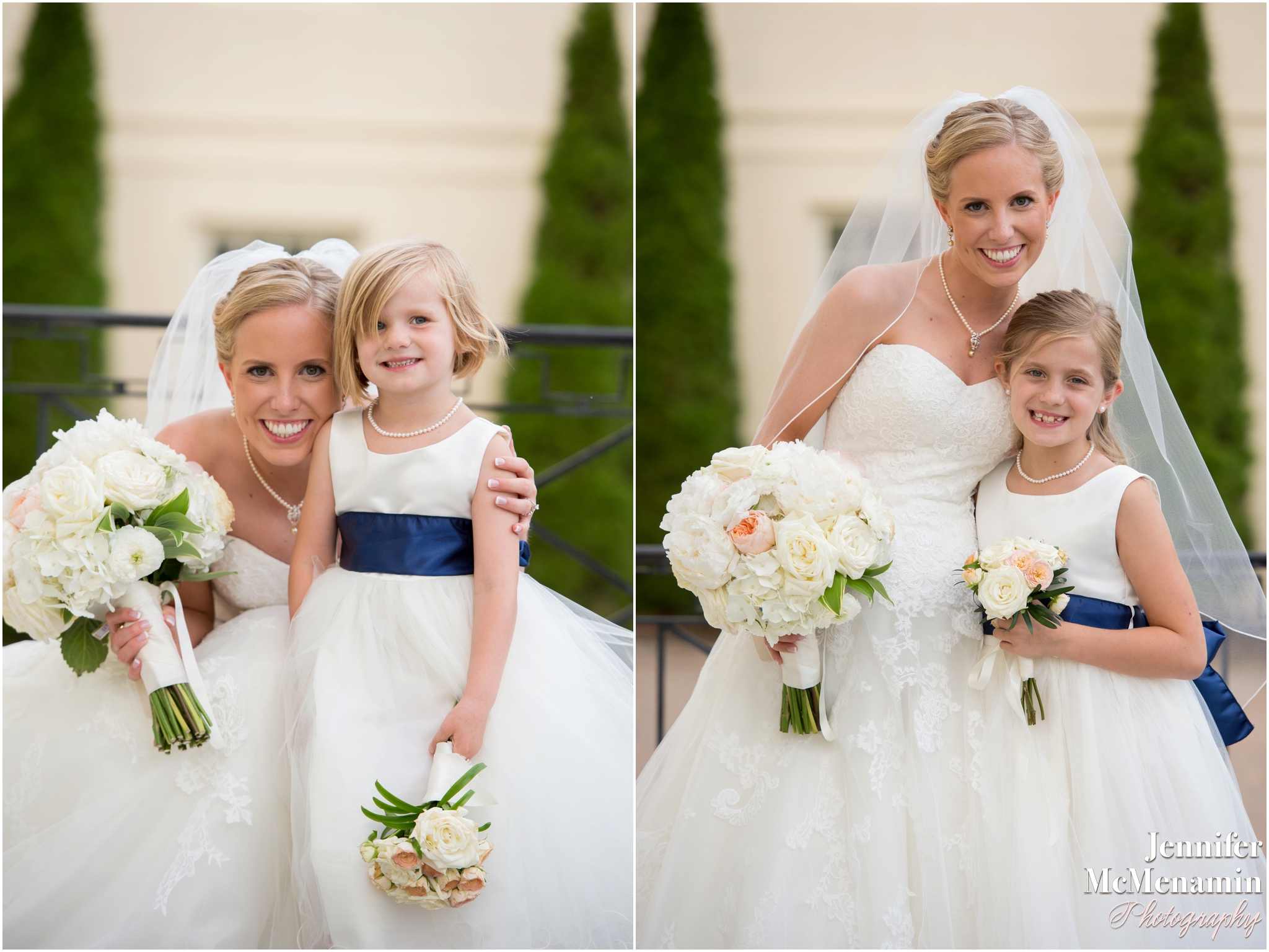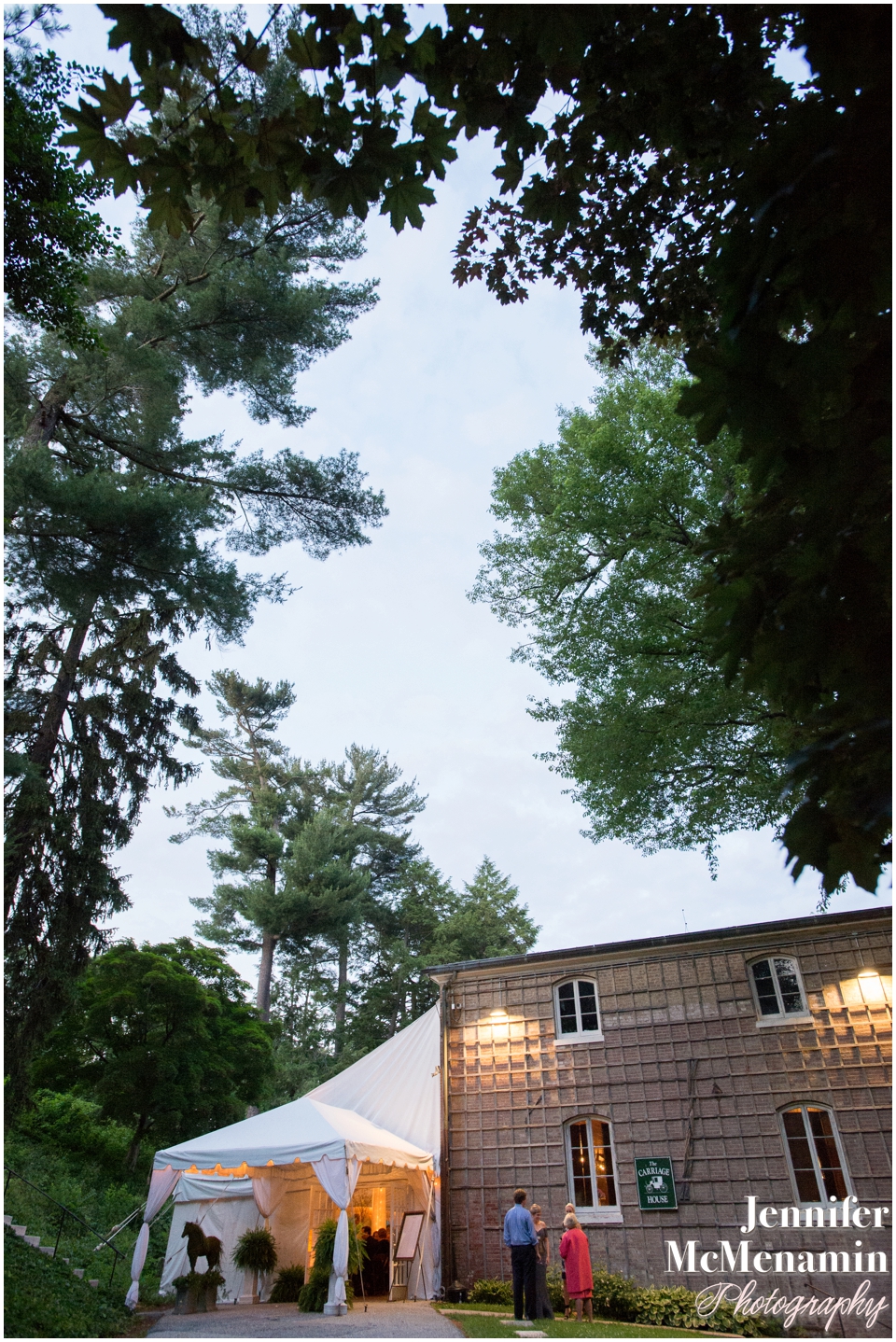 A quartet of marvelous toasts.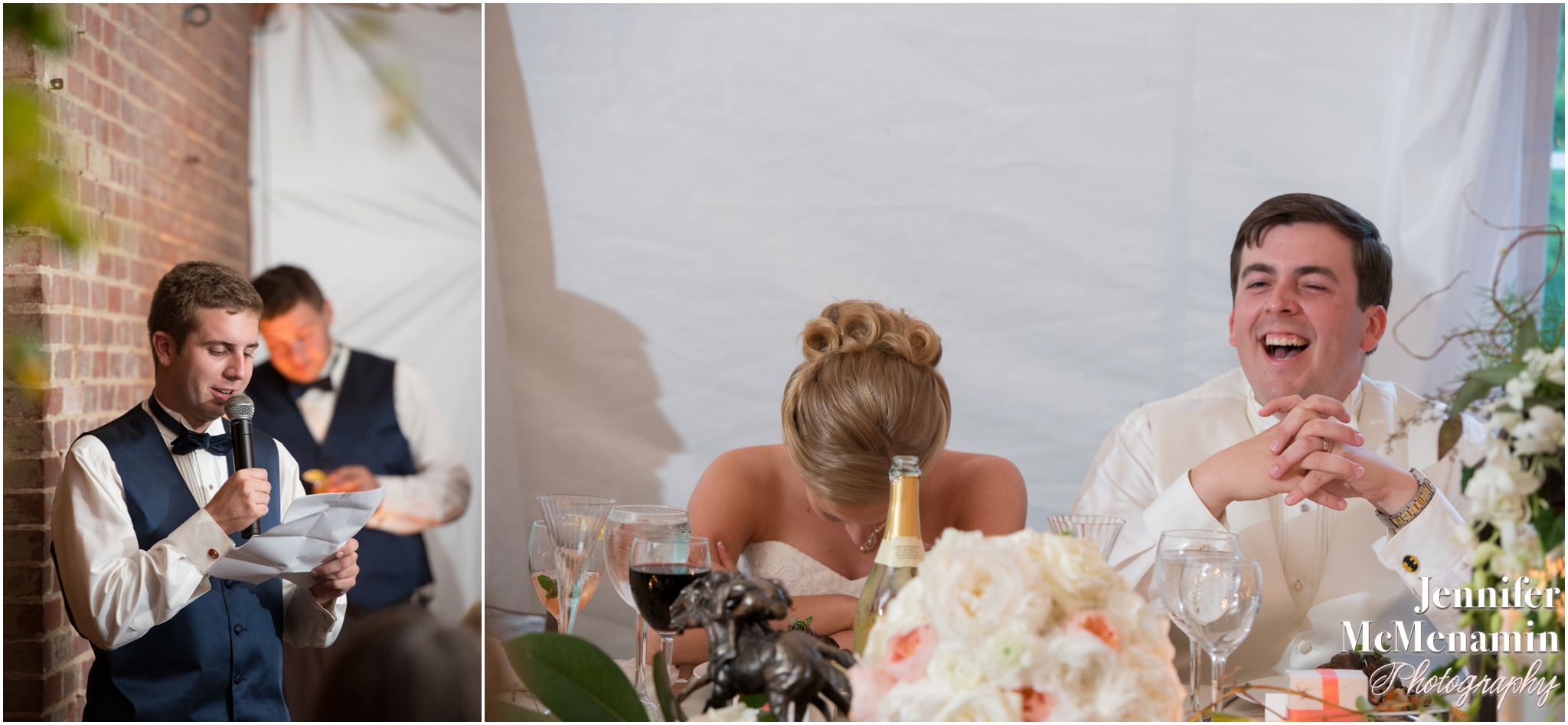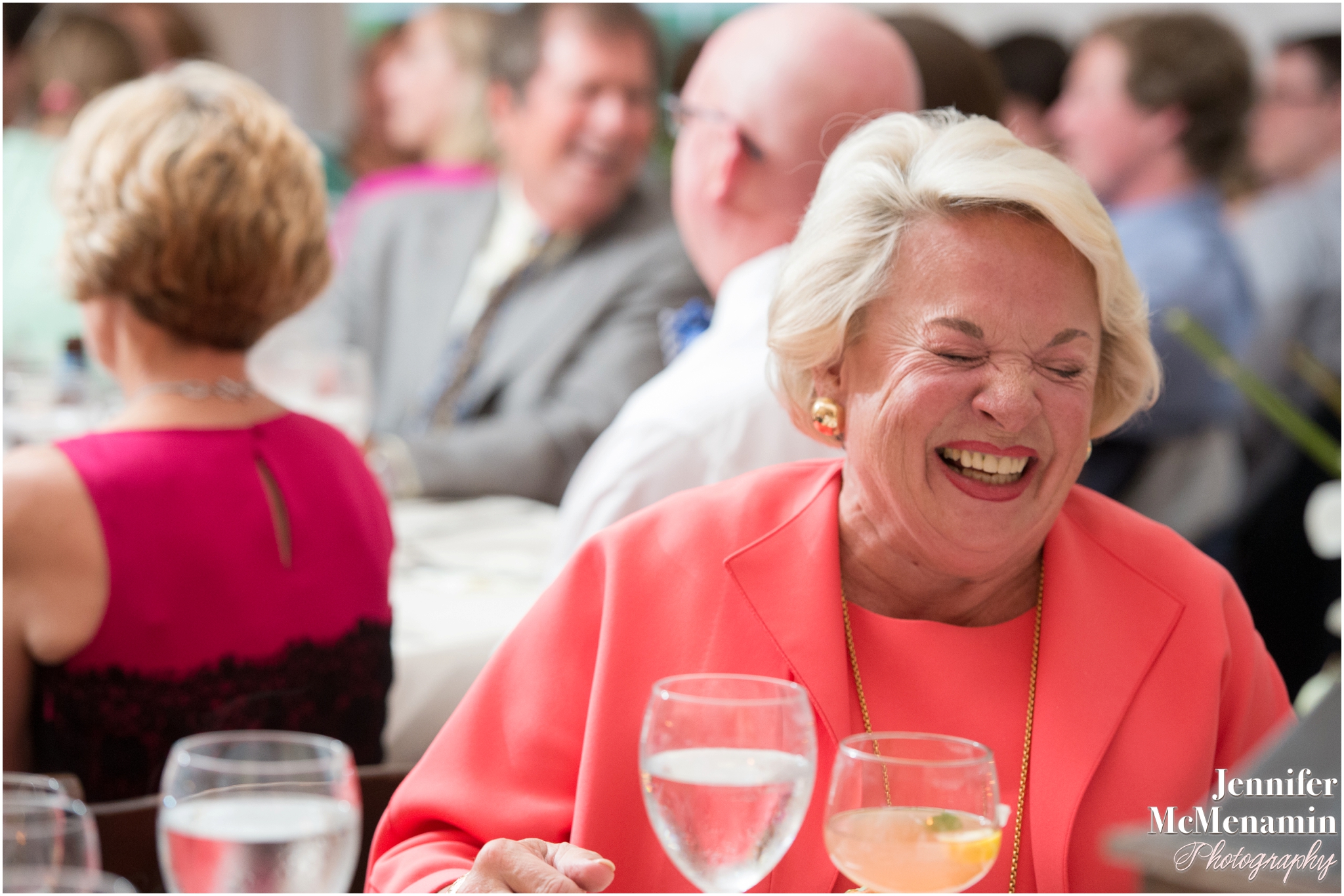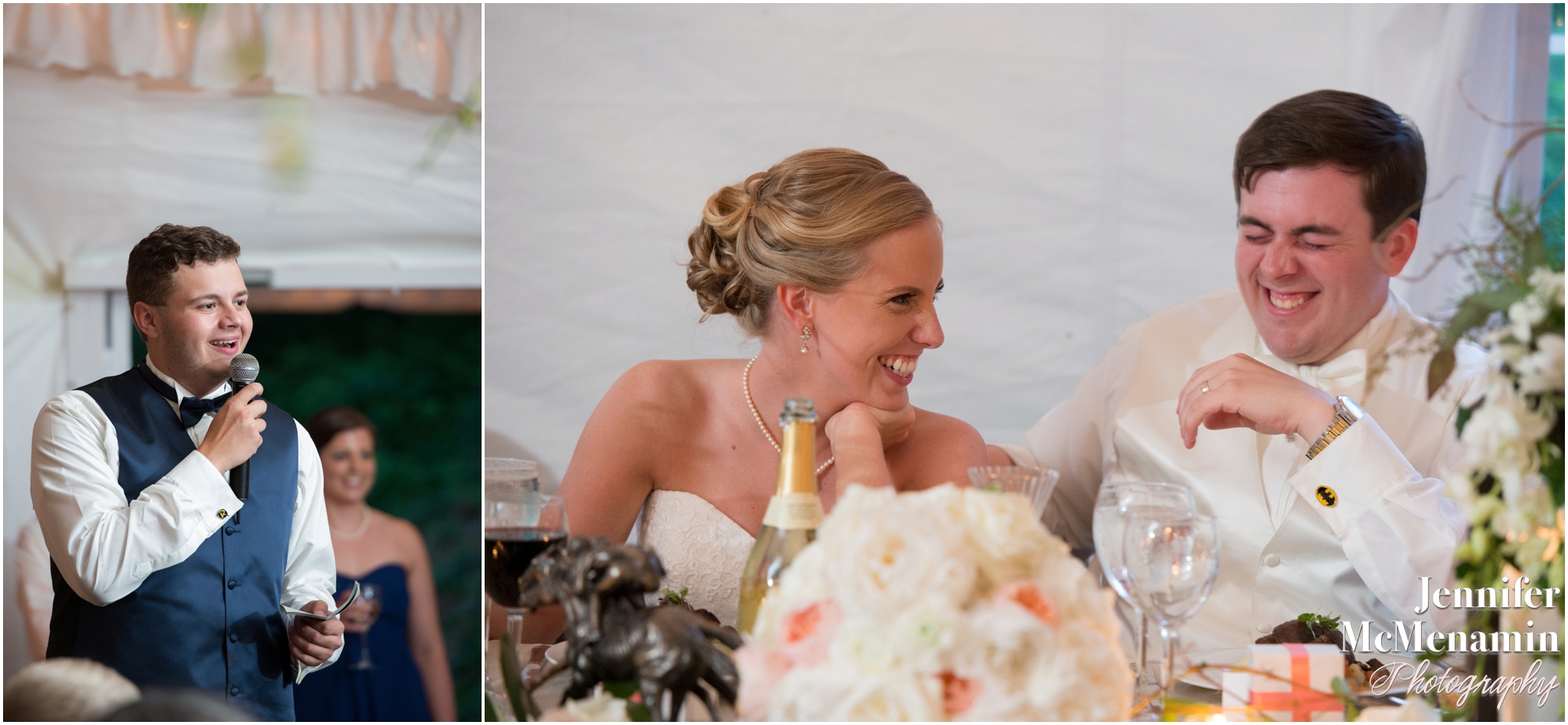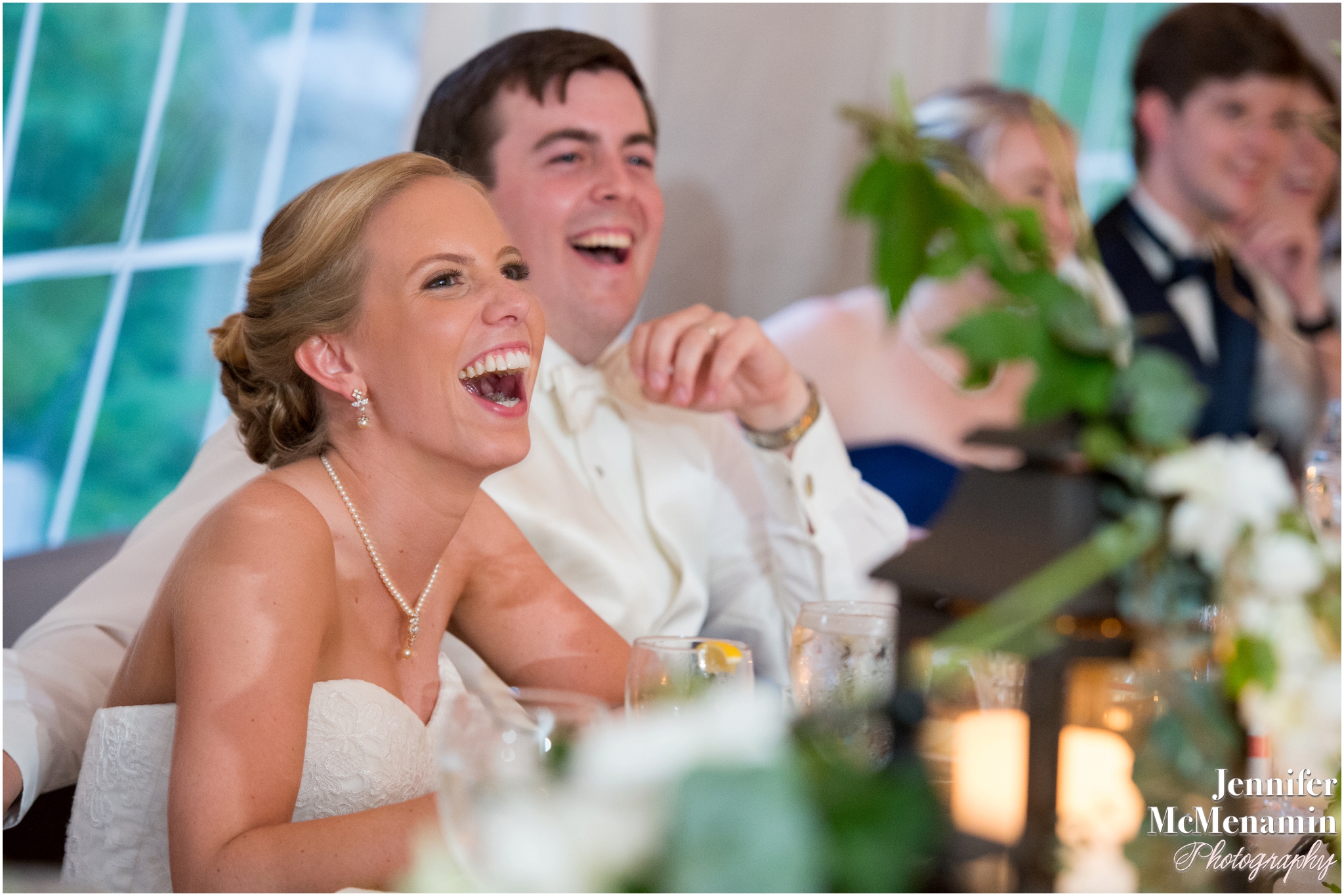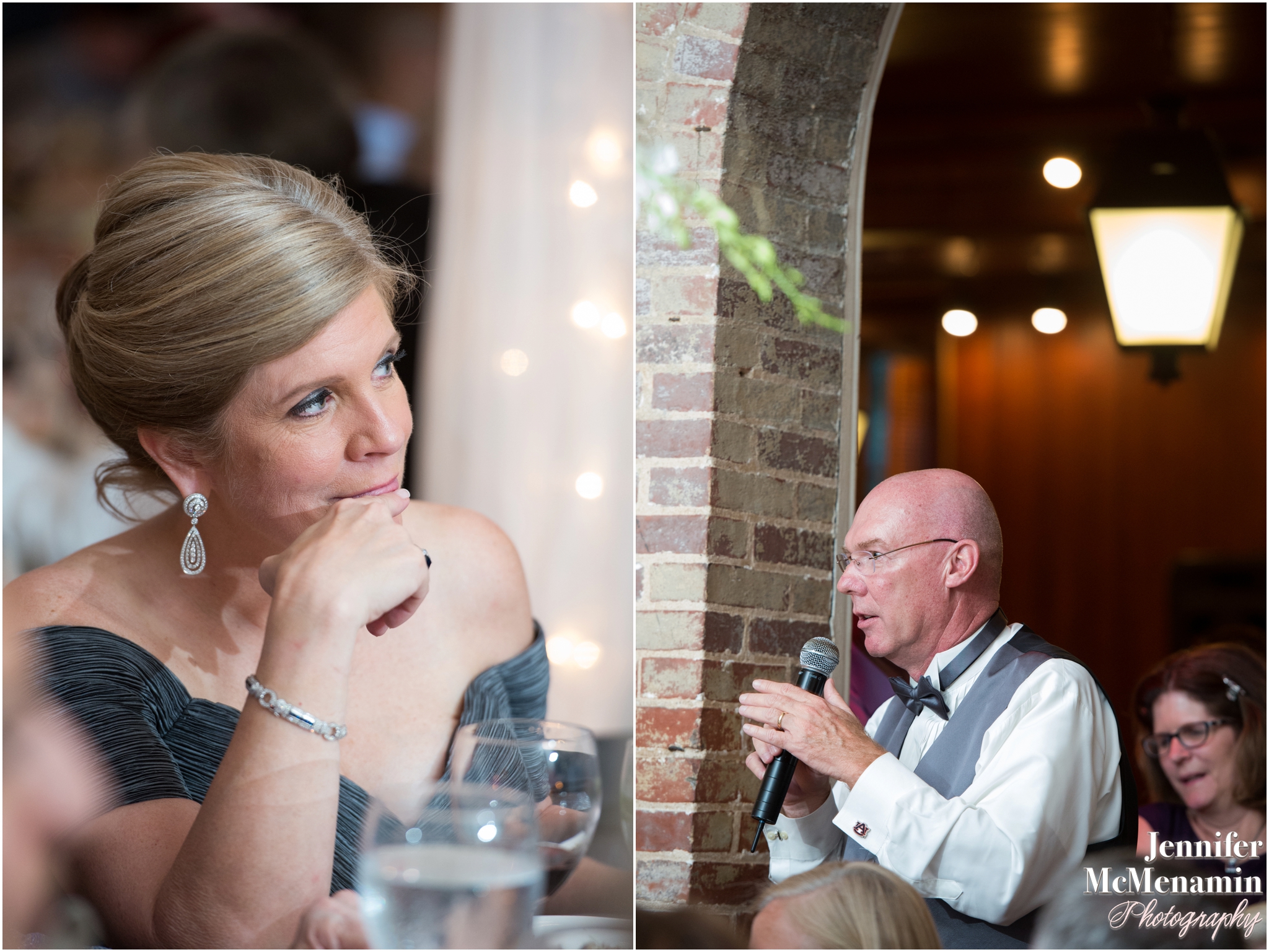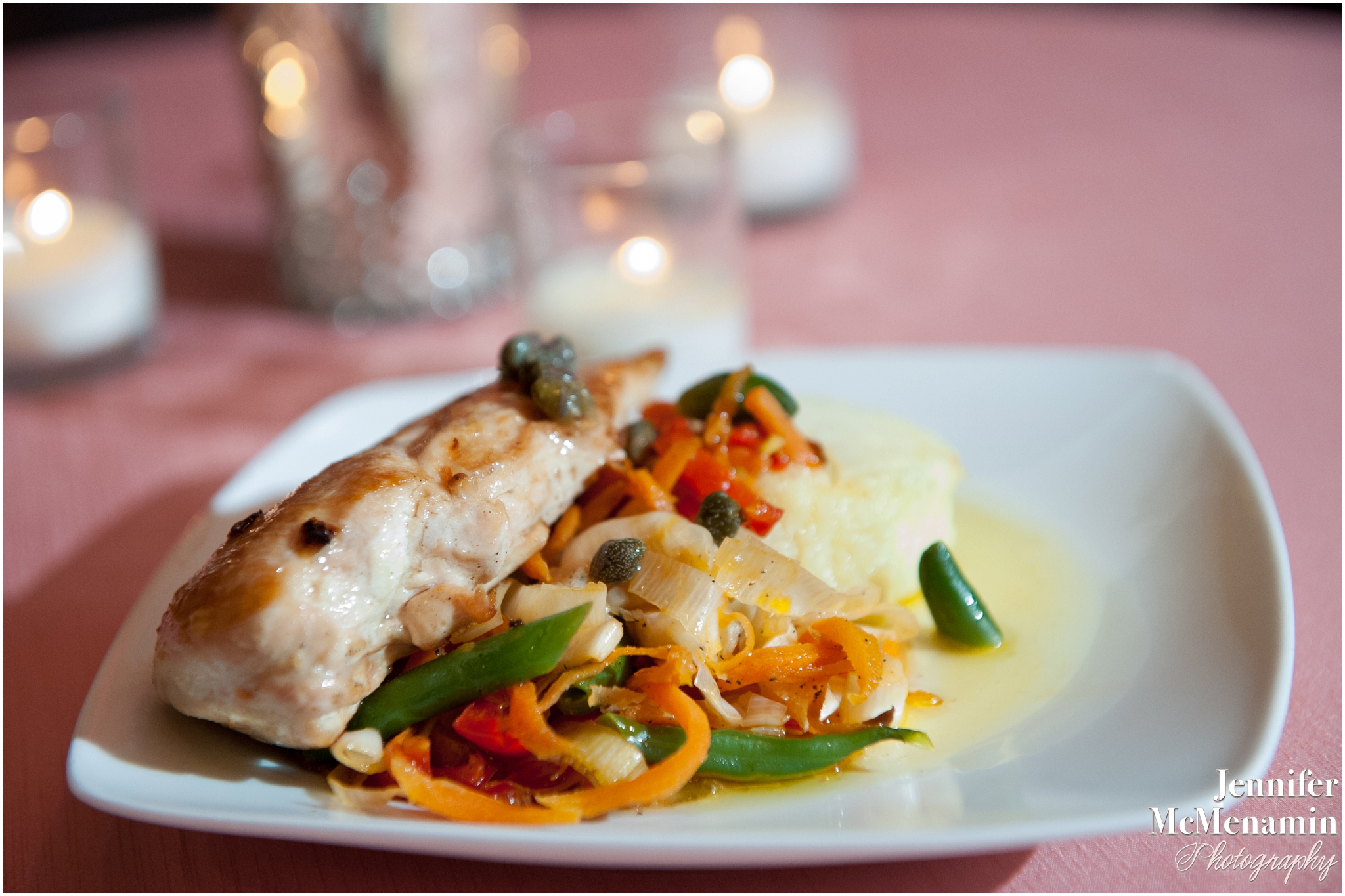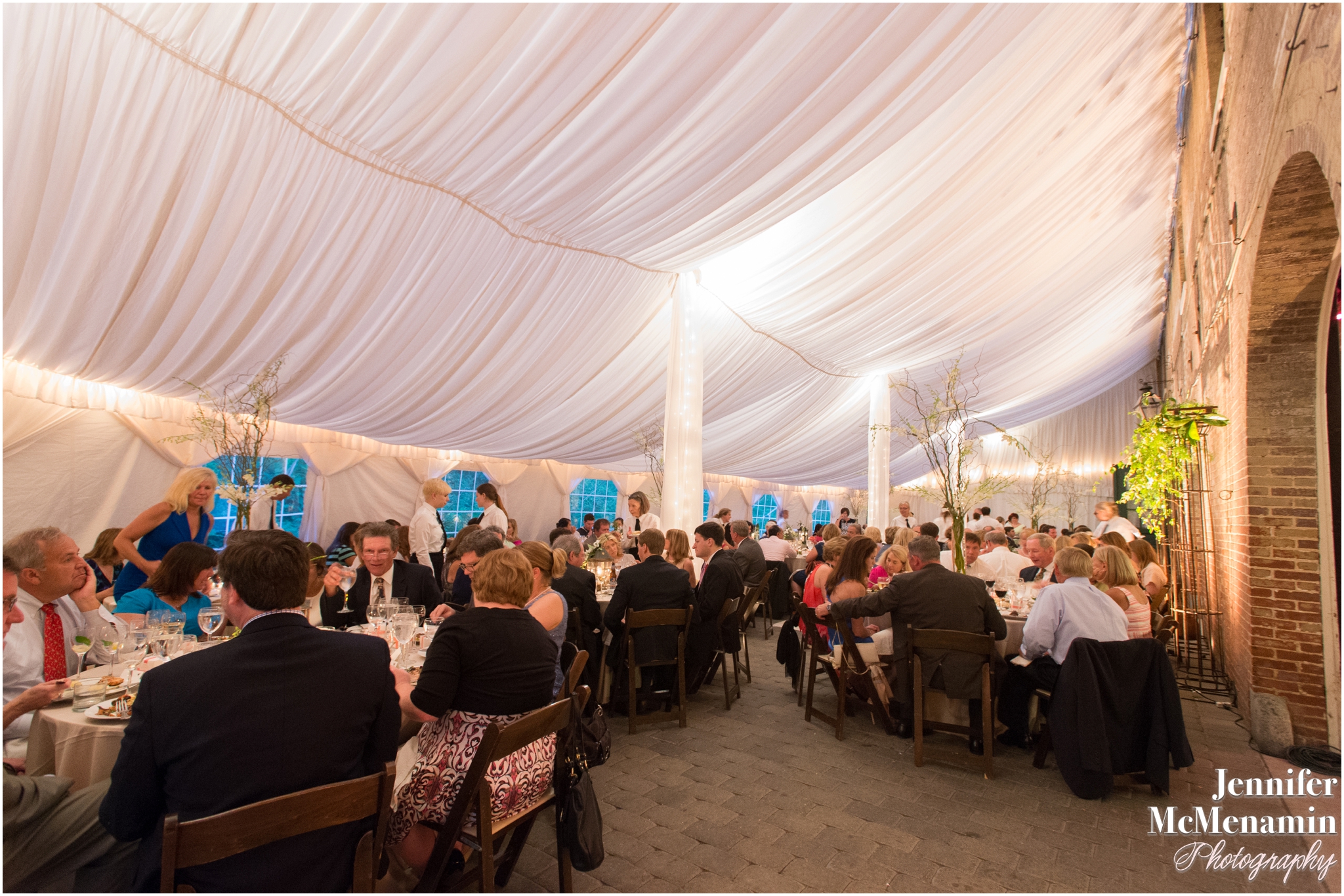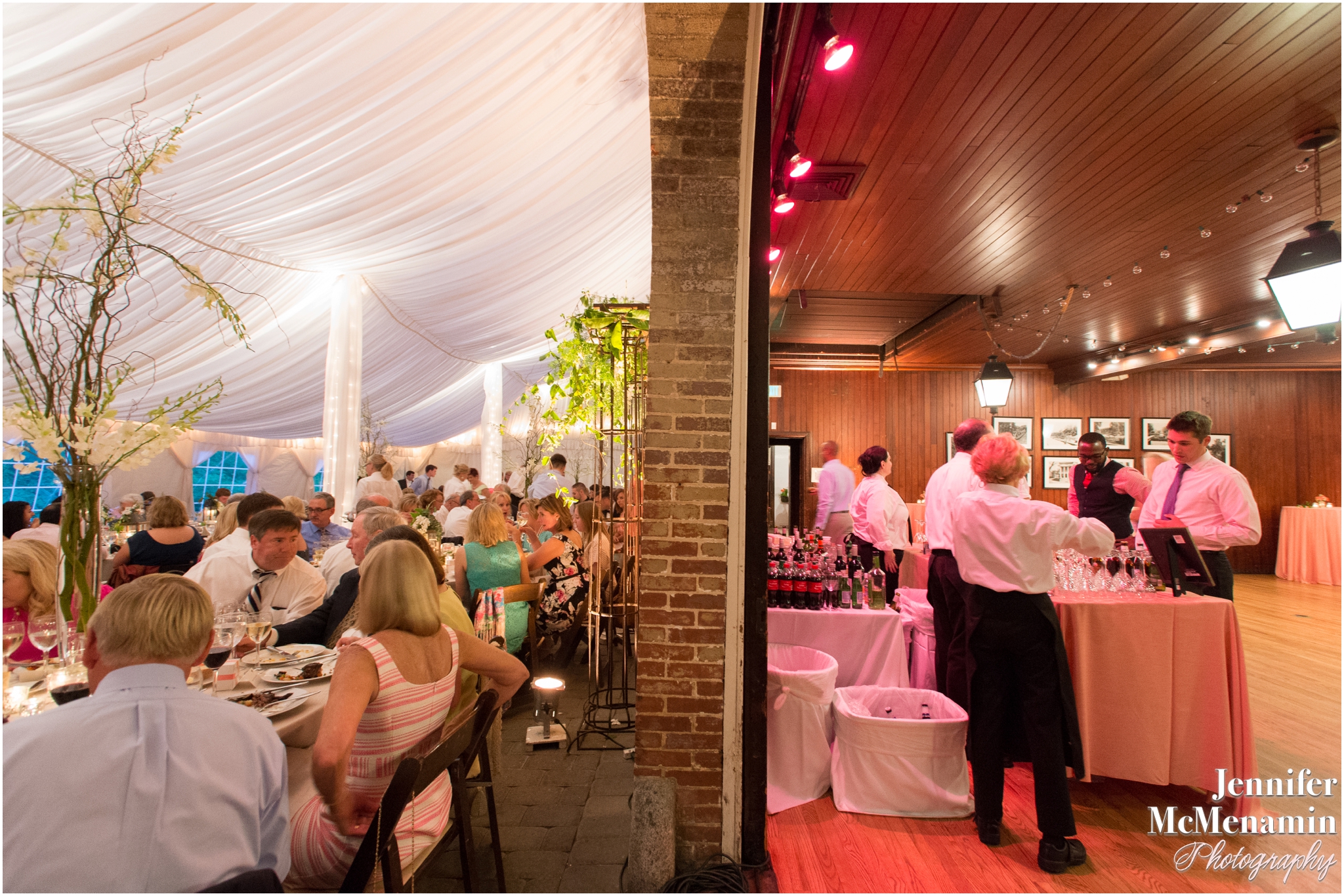 And lots and lots of fun and merriment.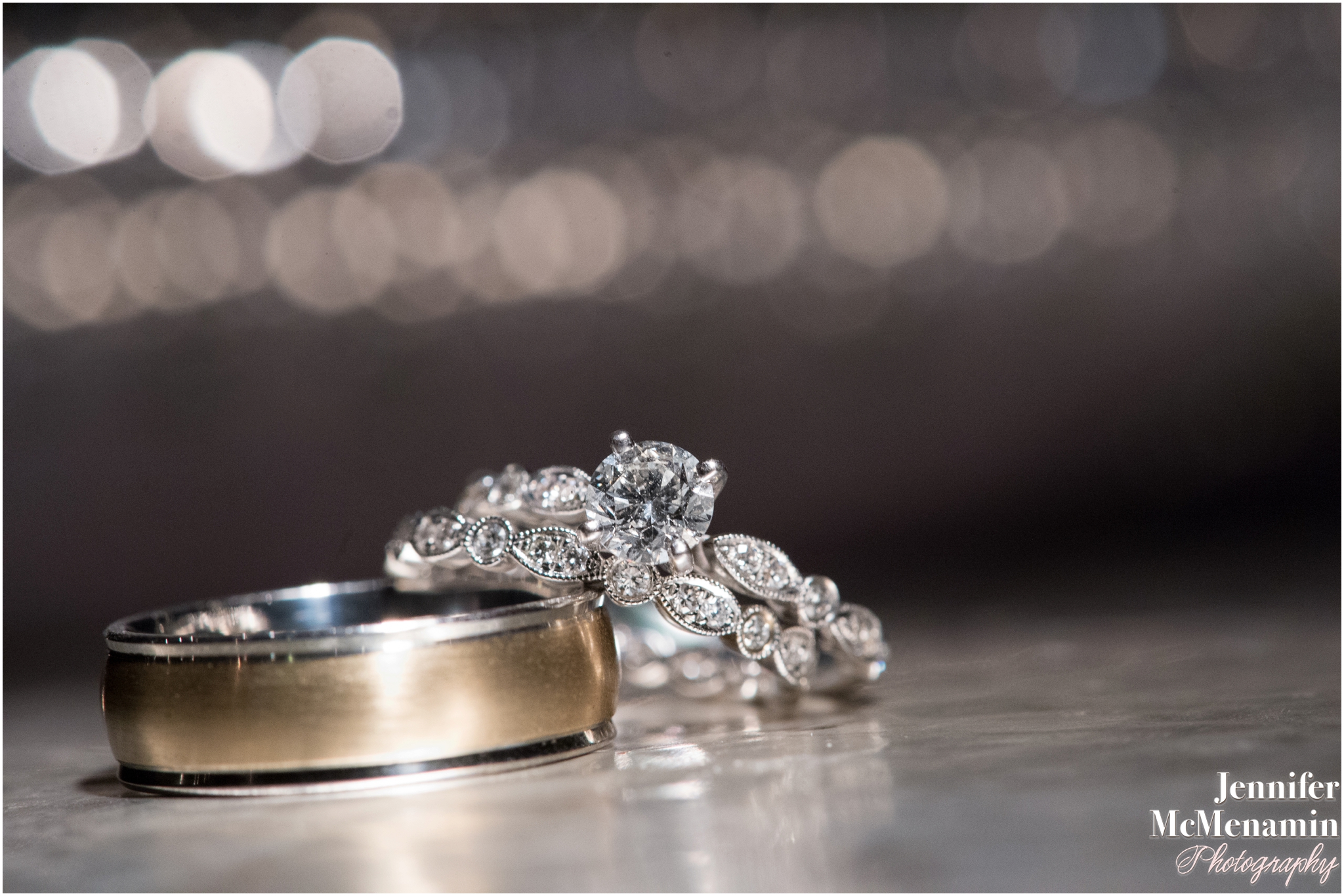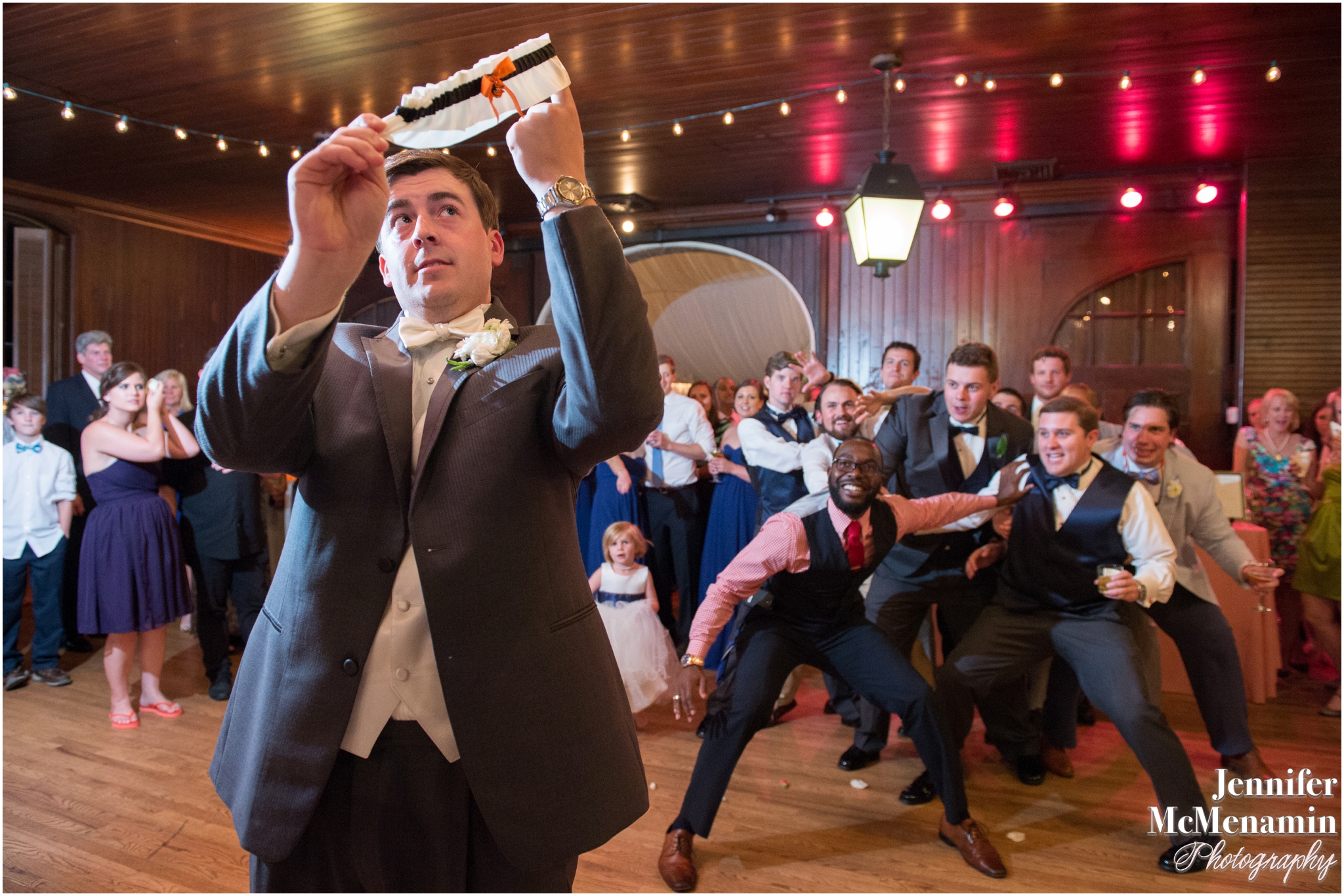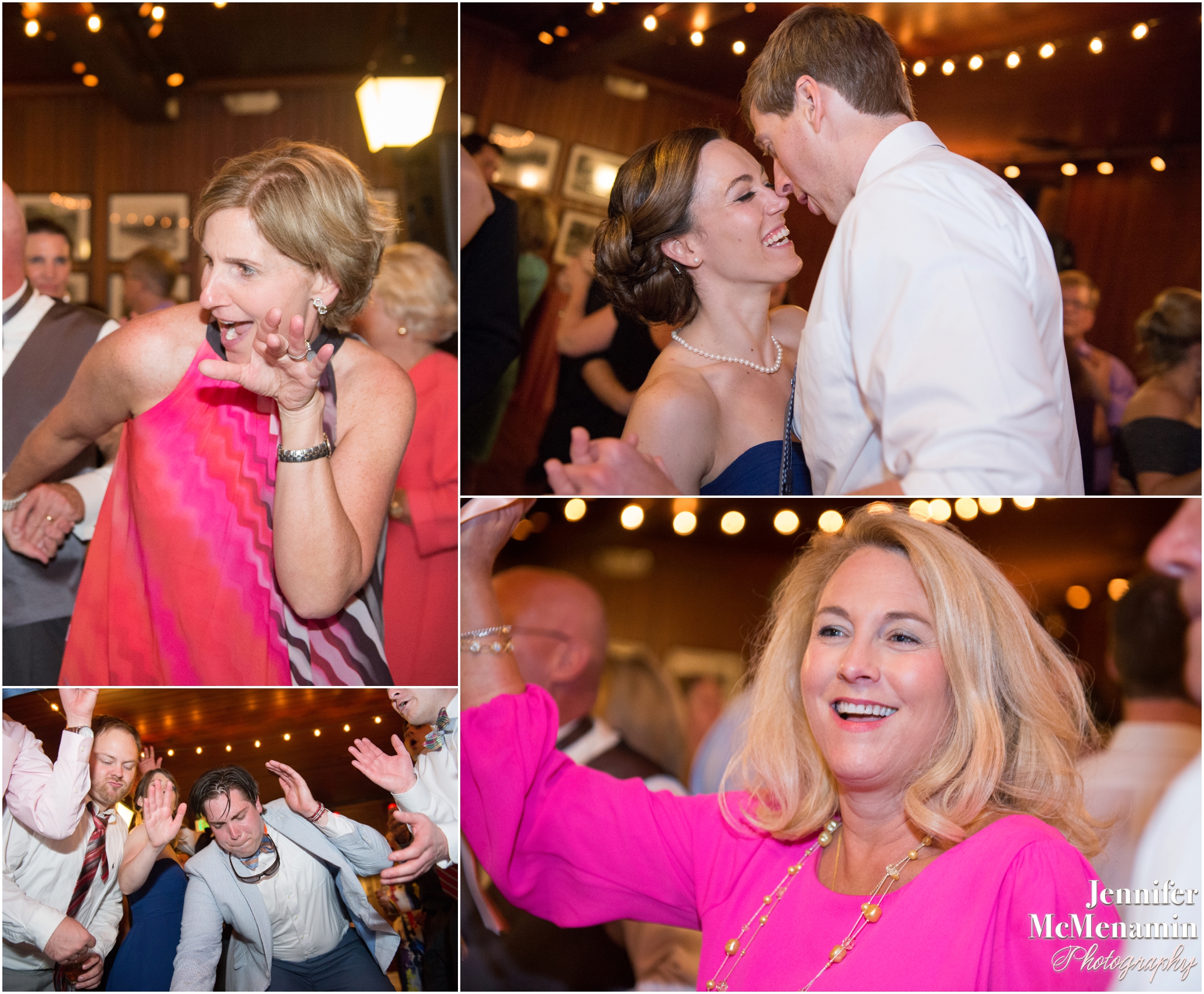 What a sweet moment this was! Ashley Ann pinned to her bouquet two tiny photographs of her late grandfathers. Here, she shows her grandmothers the pins and tells them that their husbands were with her as she exchanged vows with Chris.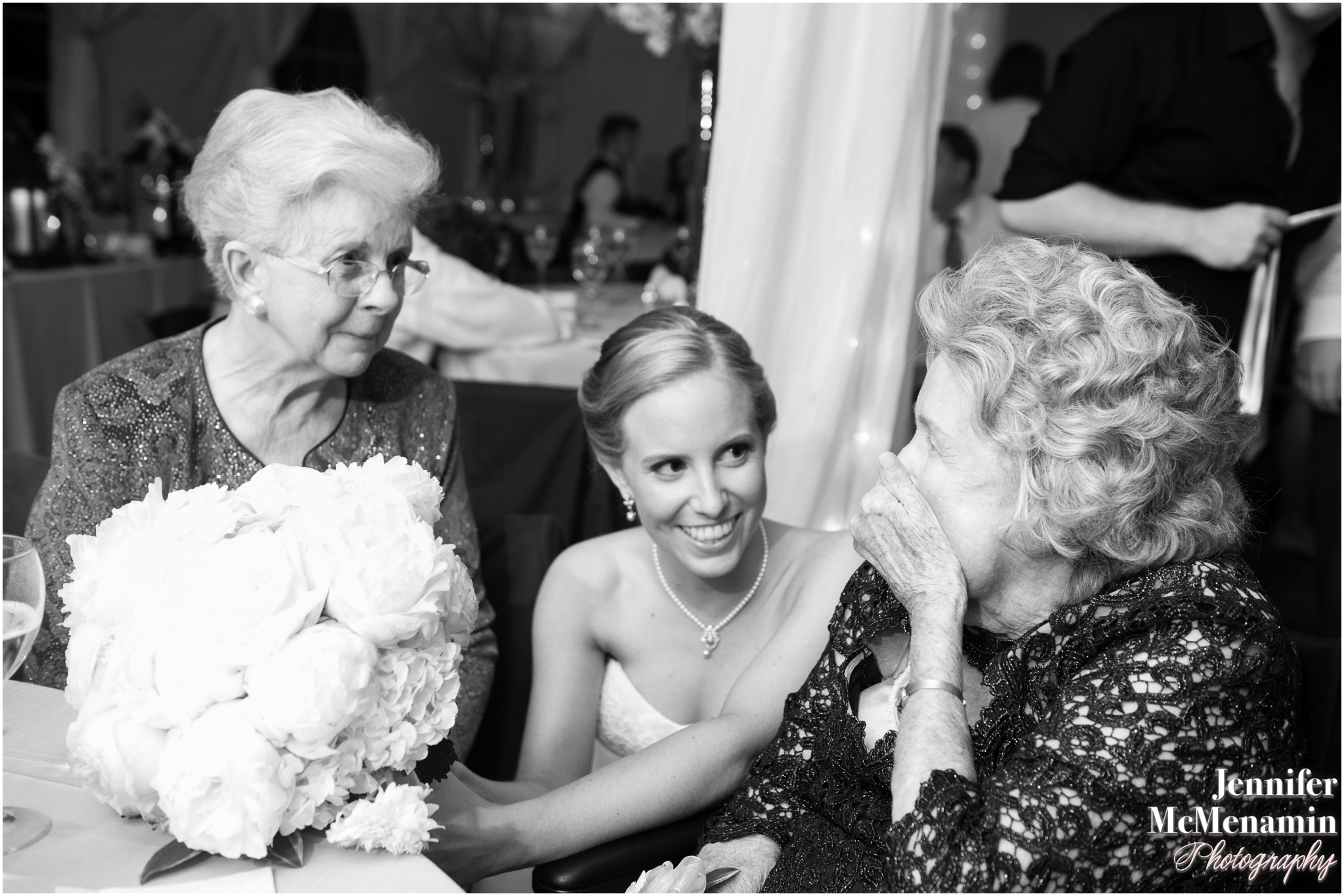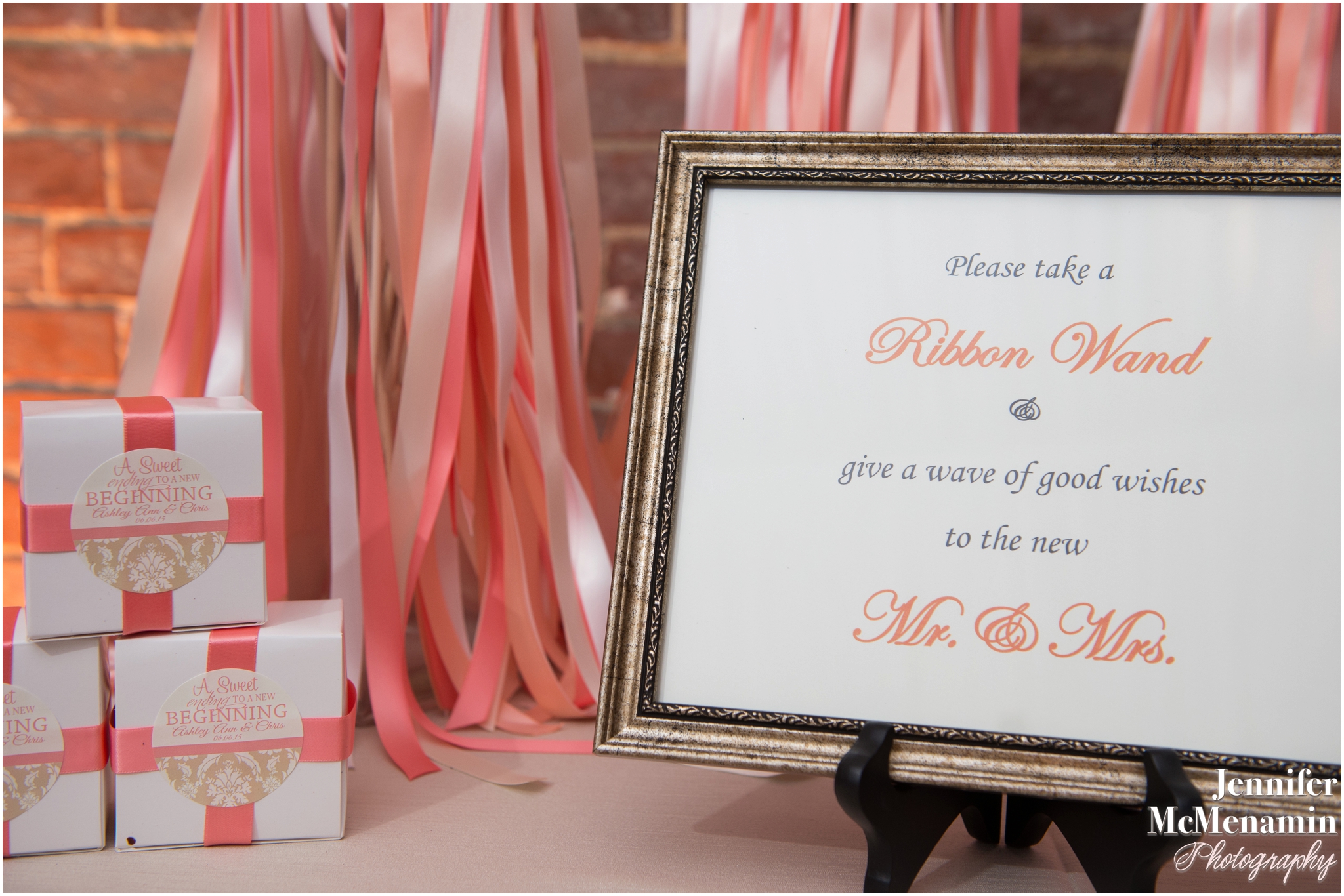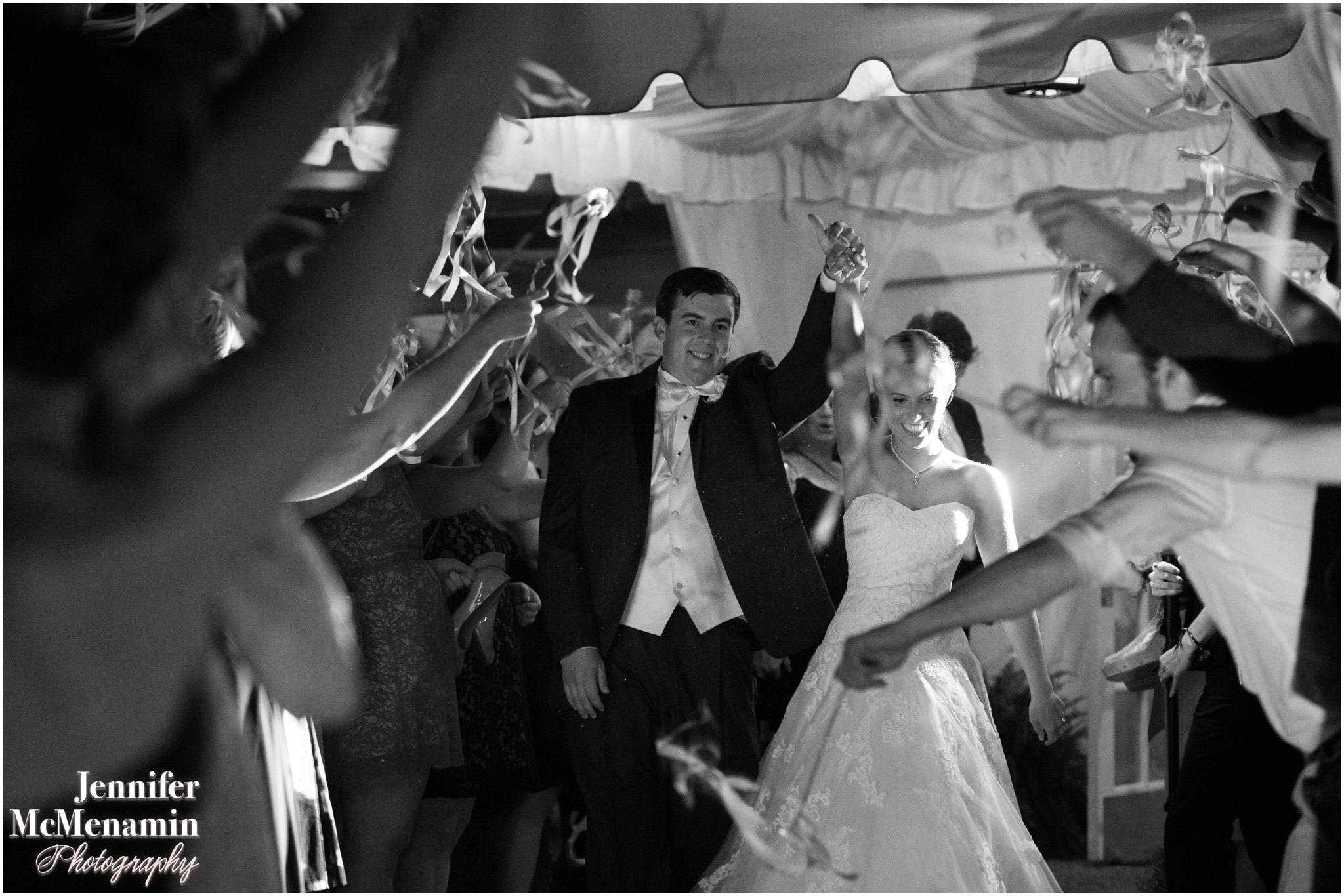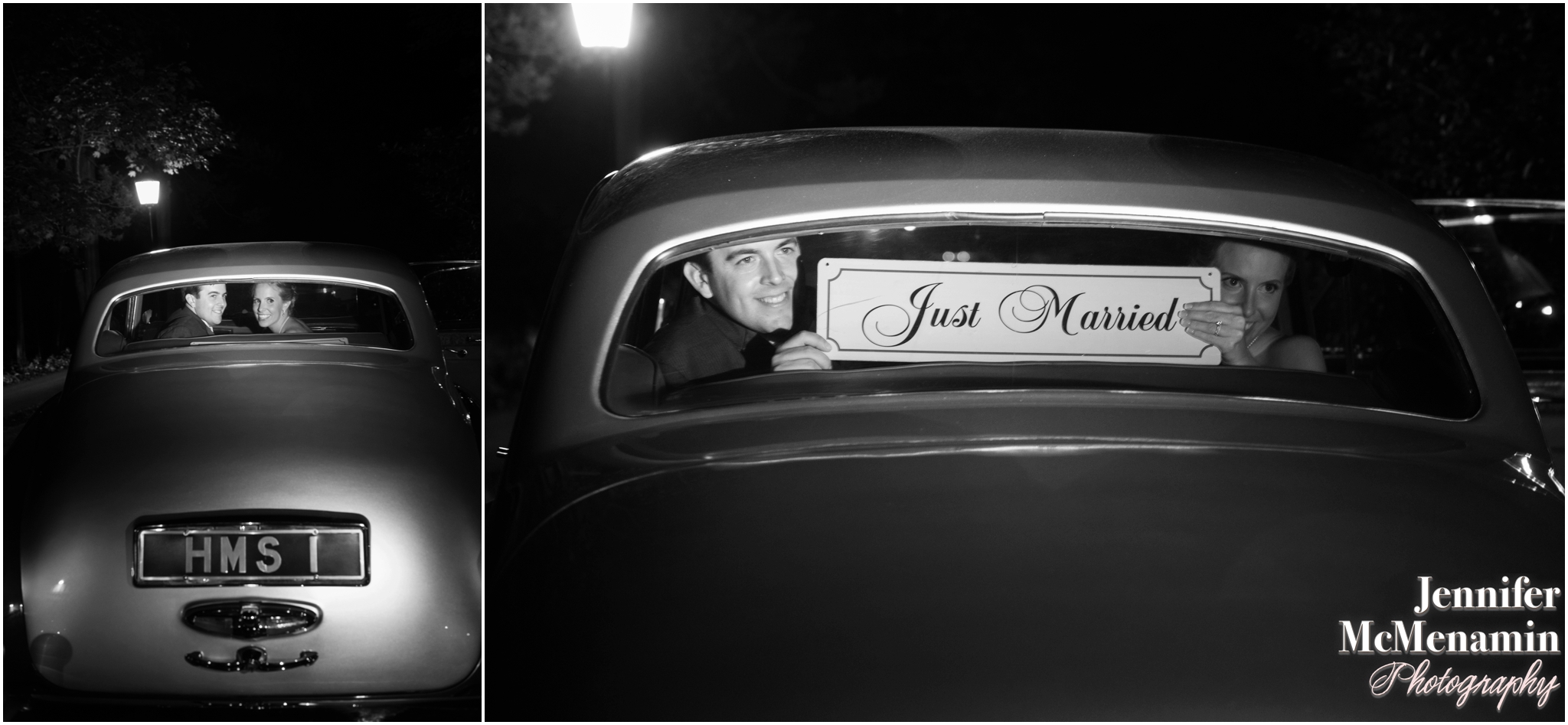 Many, many congratulations, Ashley Ann + Chris. It was such a joy to work with you and your friends and family on your big day!
Credits:
Photography: Jennifer McMenamin Photography, LLC

Ceremony: Timonium United Methodist Church
Officiant: The Rev. Bruce Stanley of the Methodist Home for Children
in Raleigh, N.C.
Ceremony musicians: Stephen Holme

Reception: The Evergreen Museum & Carriage House

Catering: Linwoods

Event coordinator: On my Final Details questionnaire, Ashley Ann listed her mother as the event planner & coordinator and her mother's web site as "the bomb dot com"
Lighting designers: Event Dynamics

Rentals: Gala Cloths
Bridal attire: Enzoani gown from Betsy Robinson's Bridal Collection
Hair & Make-up: Airbrush Make-up by Ariel

Bridesmaids' attire: Bill Levkoff dresses from Betsy Robinson's Bridal Collection
Groom's attire: Tuxedo House

Florist: Wicked Willow
Band: Hero Entertainment

Transportation: A Touch of Class Limousines

Invitations & Placecards: The Pleasure of Your Company

Papergoods: The Paper Shop