Cindy & James

Celebrations at the Bay - Annapolis wedding photography - Chesapeake Bay wedding photography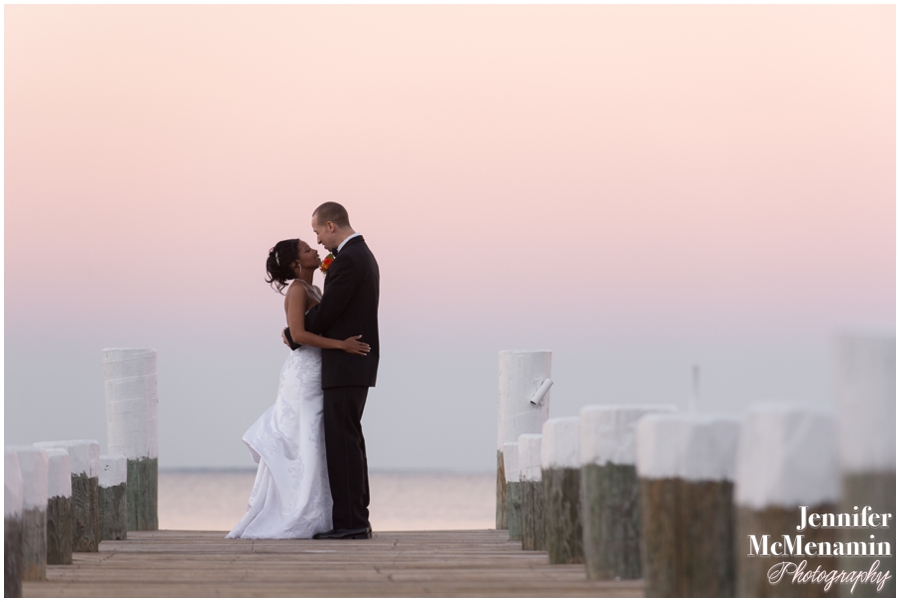 Any person who has spent more than just a few minutes reading my blog and website knows that my most favorite part of my job — and the aspect of wedding photography that I believe I'm best at — is photographing real emotion and true moments. By that measure, Cindy and James and their families were an absolute emotional joy to photograph. Upon handing over a card that he wanted to have delivered to Cindy, James told the venue coordinator of Celebrations at the Bay that yes, he believed his note to his soon-to-be wife would make her cry. Indeed it did — as well as her mom, her twin sister and his own mother. James' own tears came when he first spotted Cindy as she emerged onto the deck and made her way toward the aisle where he was waiting for her. As beautiful as those weepy moments were, though, I even more vividly recall the little smiles they shared as they caught each other's eye at the very start of the ceremony. The joyful expressions on their faces when I asked them to just enjoy each other for a few moments as we shot some quick portraits at dusk with a glorious pink and purple and blue backdrop on the dock. The little looks they exchanged on the dance floor, where no matter how much fun they had with their friends and family, they seemed to most enjoy dancing with each other. It was truly a pleasure to photograph. Cindy and James' family and friends came together to pitch in on so many aspects of their wedding, crafting centerpieces and setting up bejeweled pumpkins and silk leaves for ceremony decor and making sure bags of favors were arranged just so. And after the vows were exchanged and the broom was jumped, I'm fairly certain that every single one of them hit the dance floor for an amazing party! Here are some of my favorites from Cindy and James' wonderful day: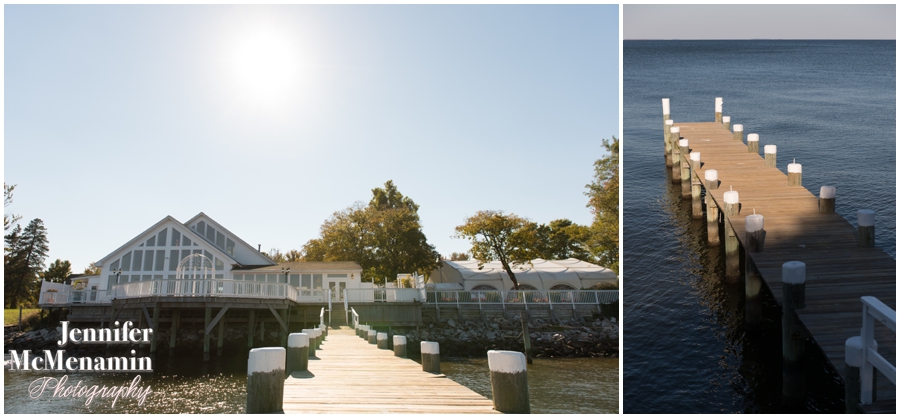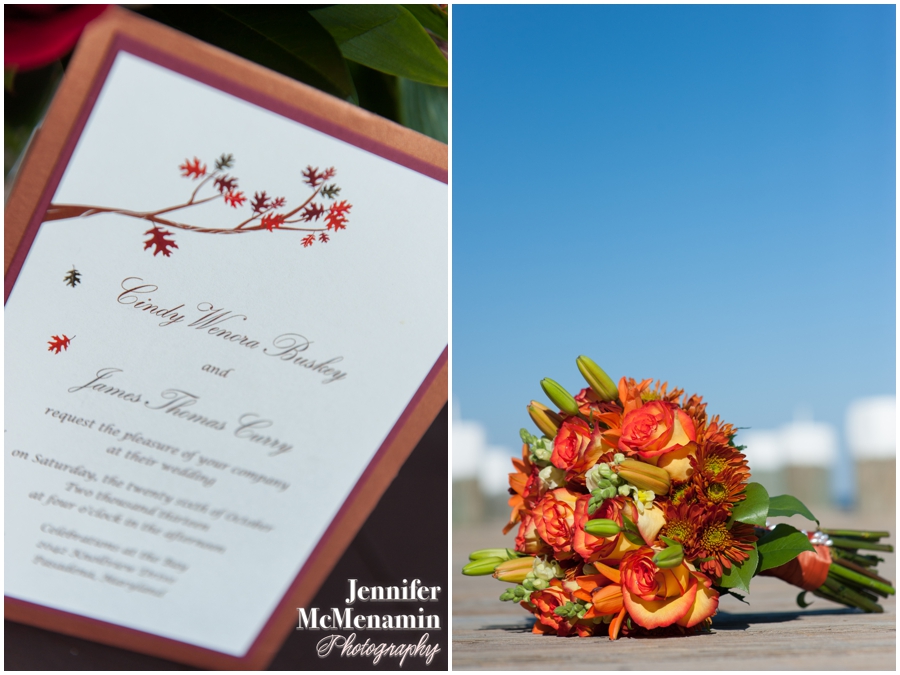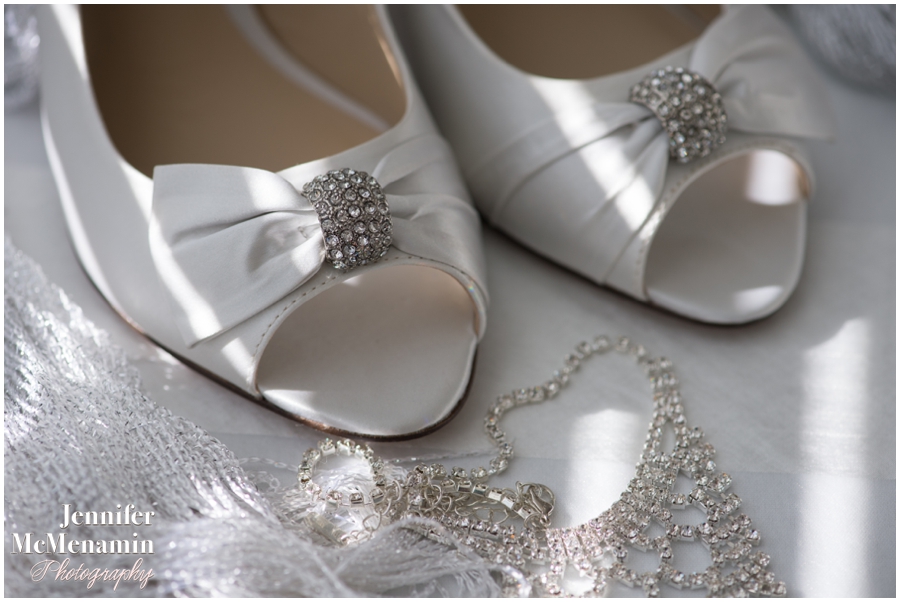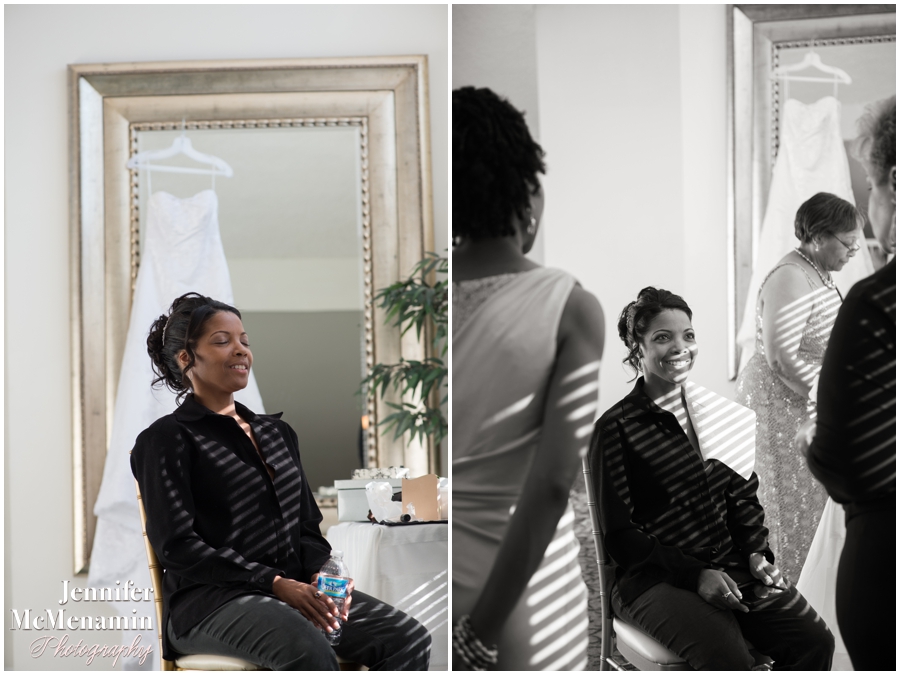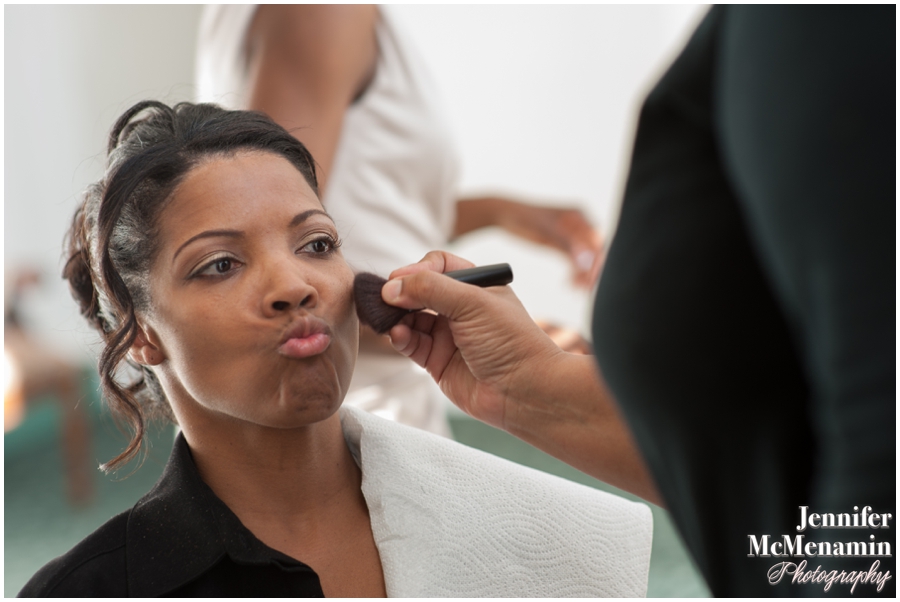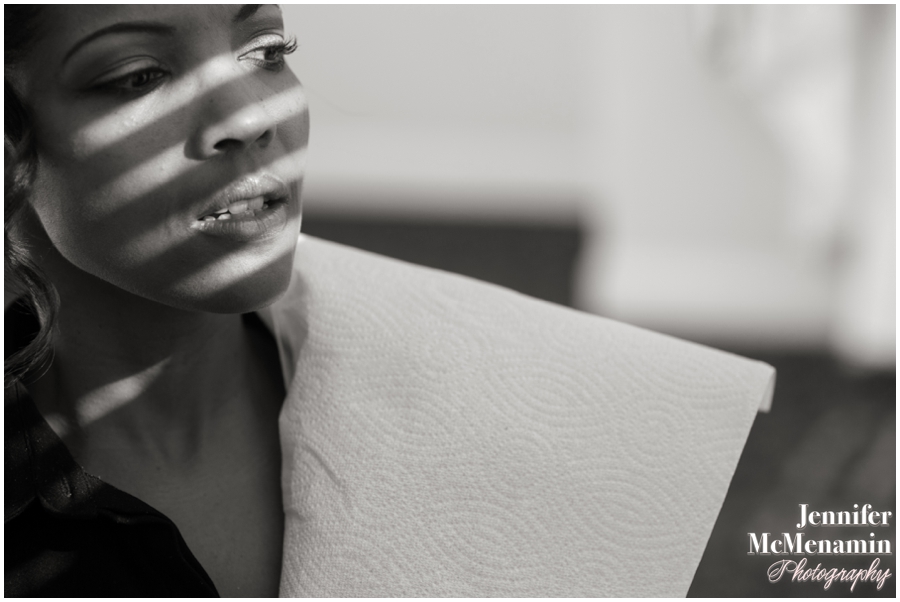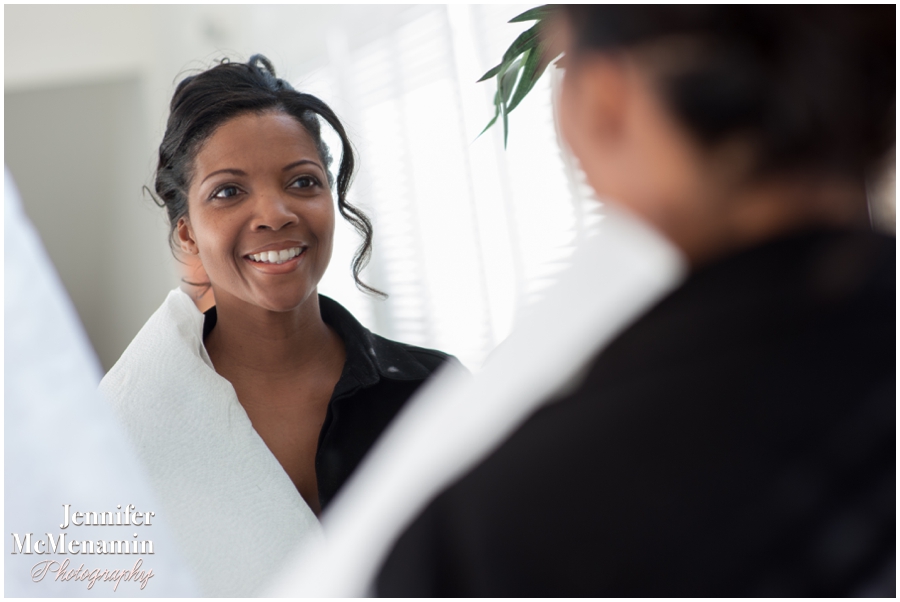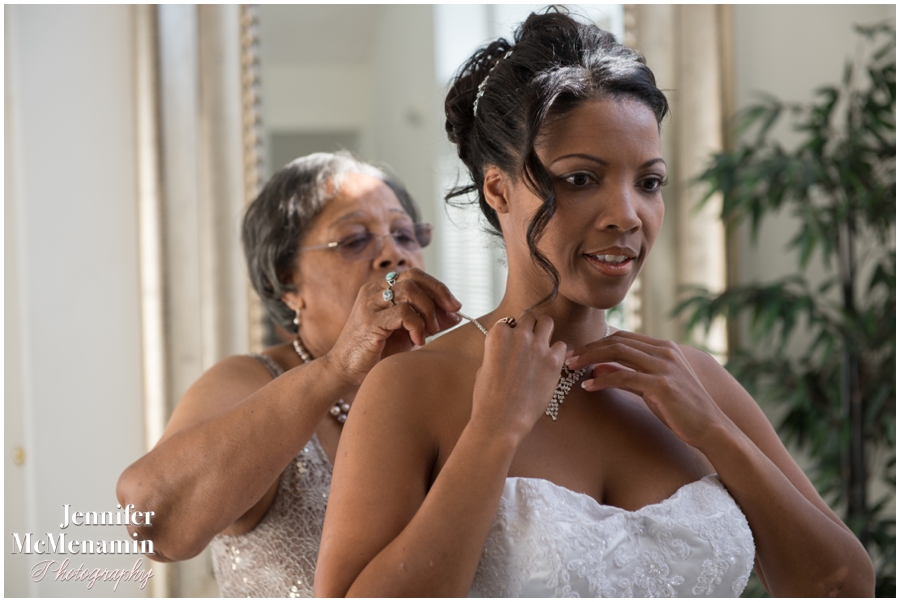 Sharing his note with the mothers.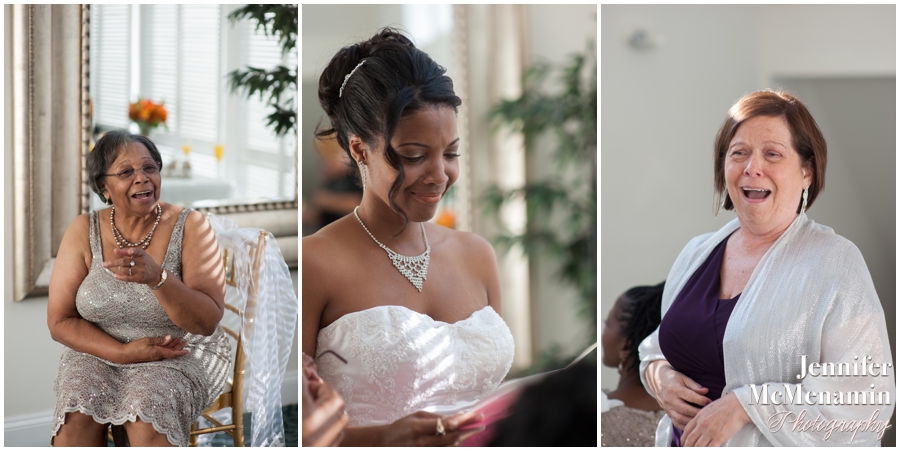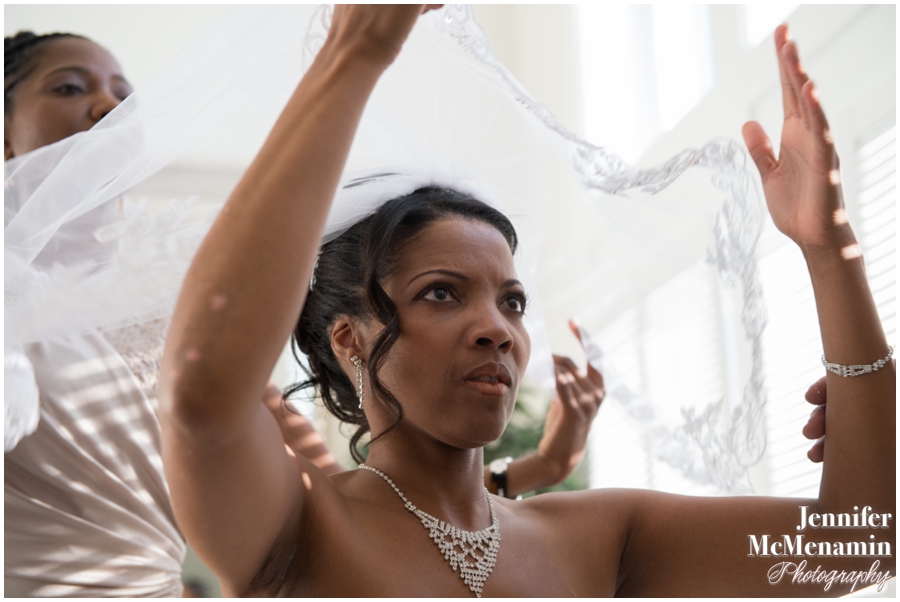 Meanwhile, James and his best man Everett worked on cuff links and vests.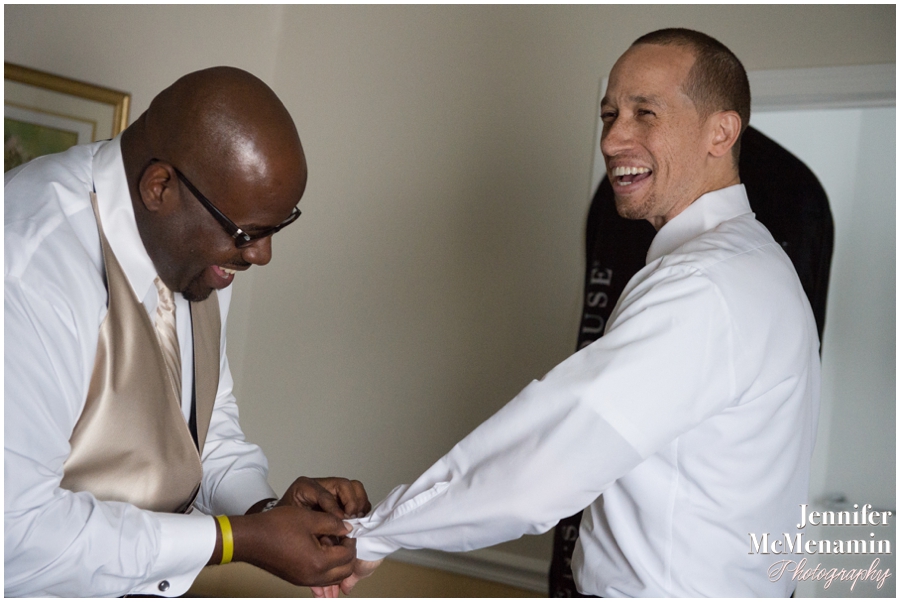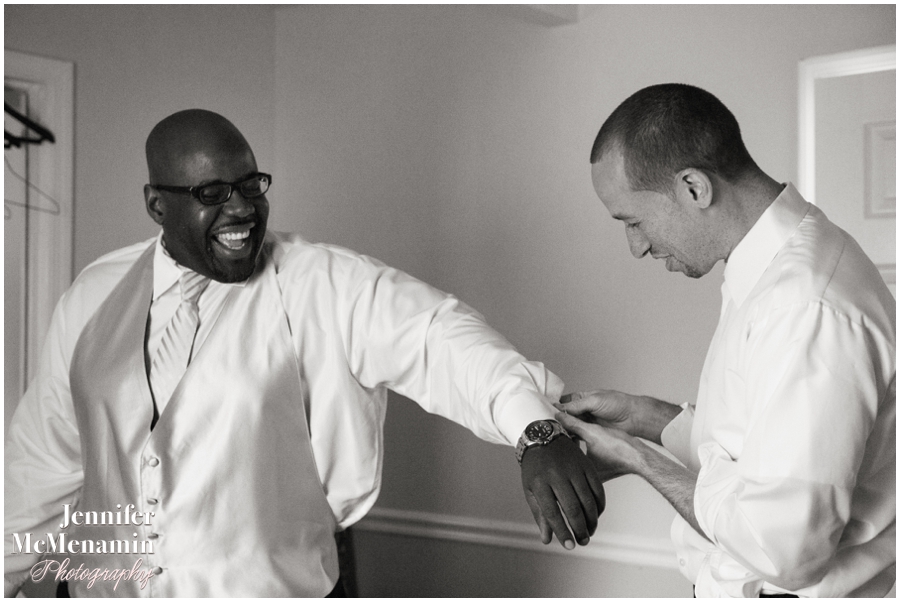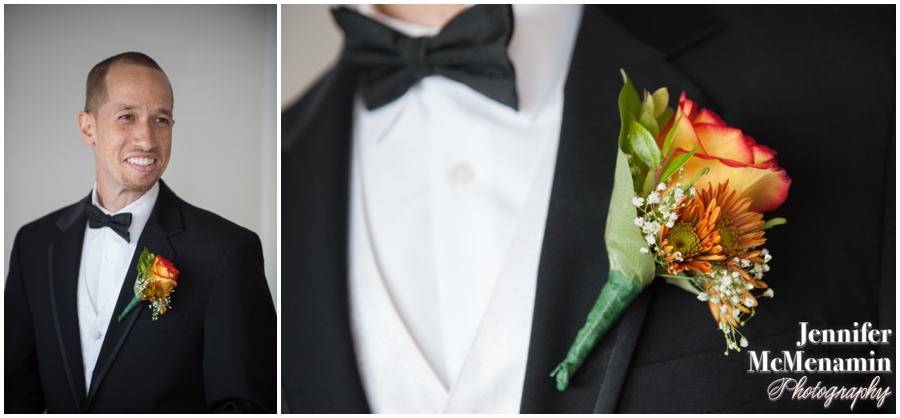 And then, it was time to get married.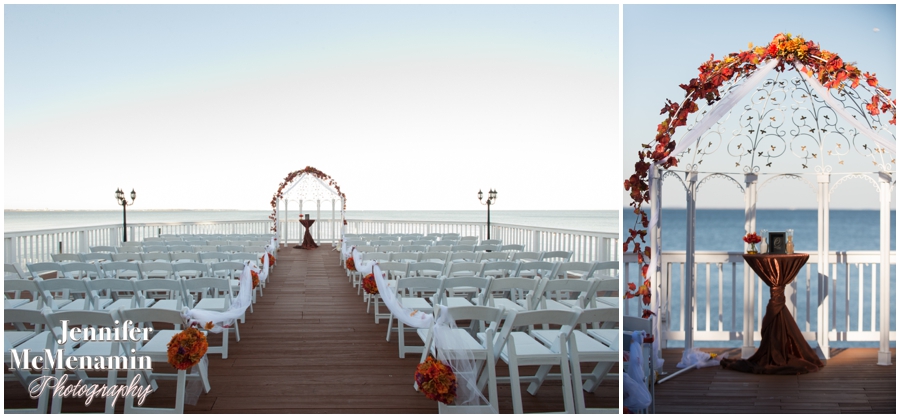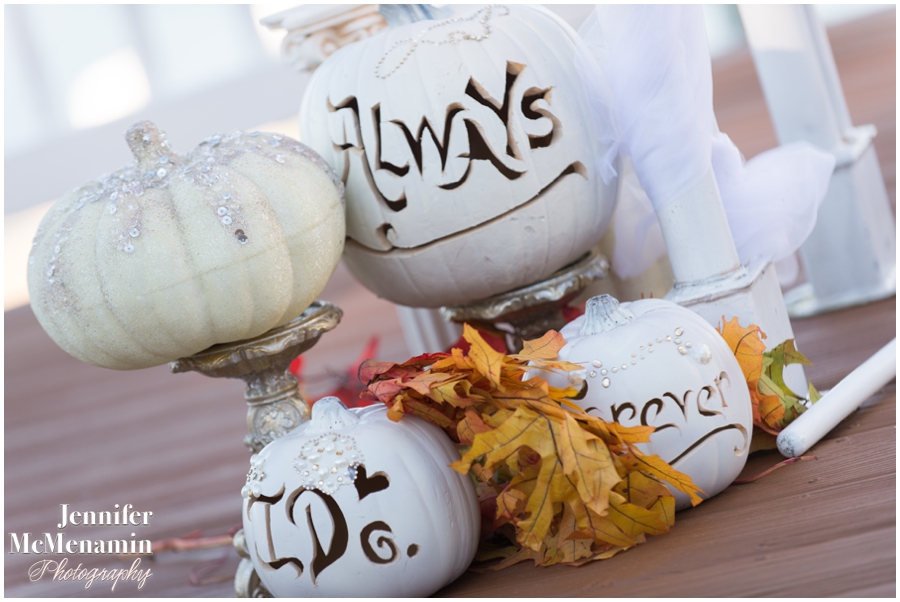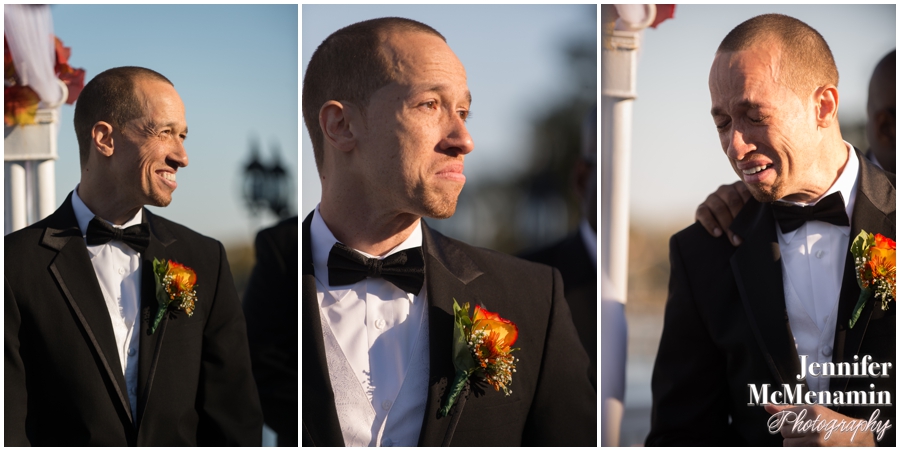 This next image was shot by my assistant, Lucas.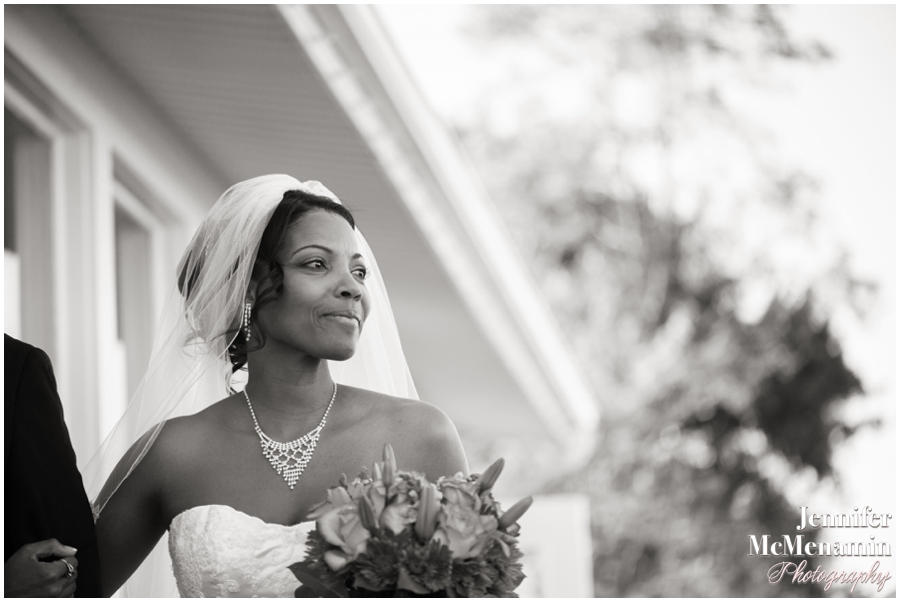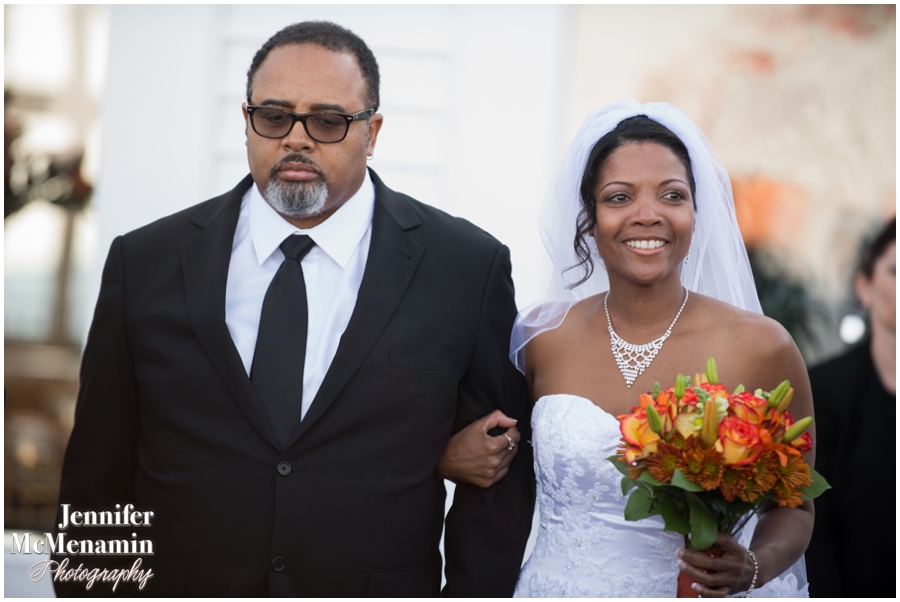 I absolutely love this little series of three photos.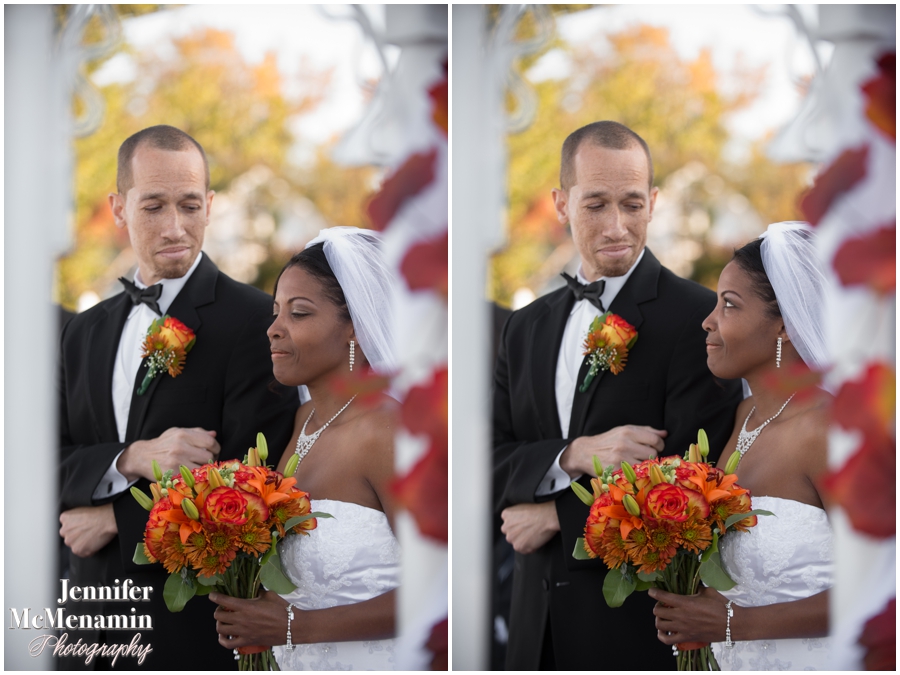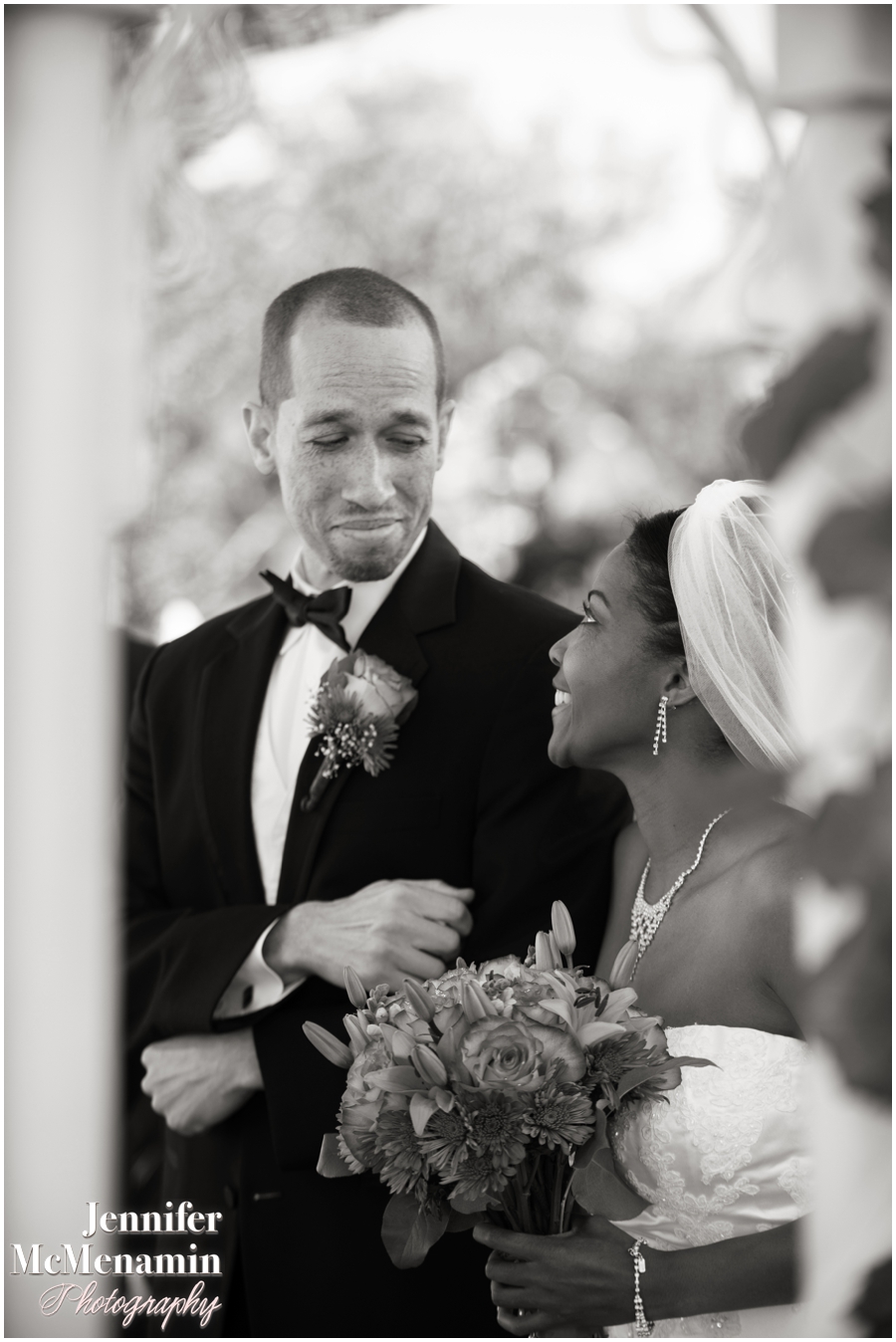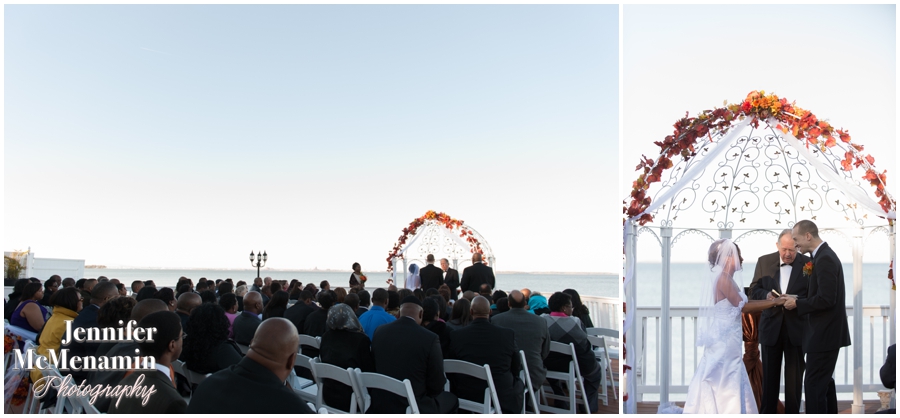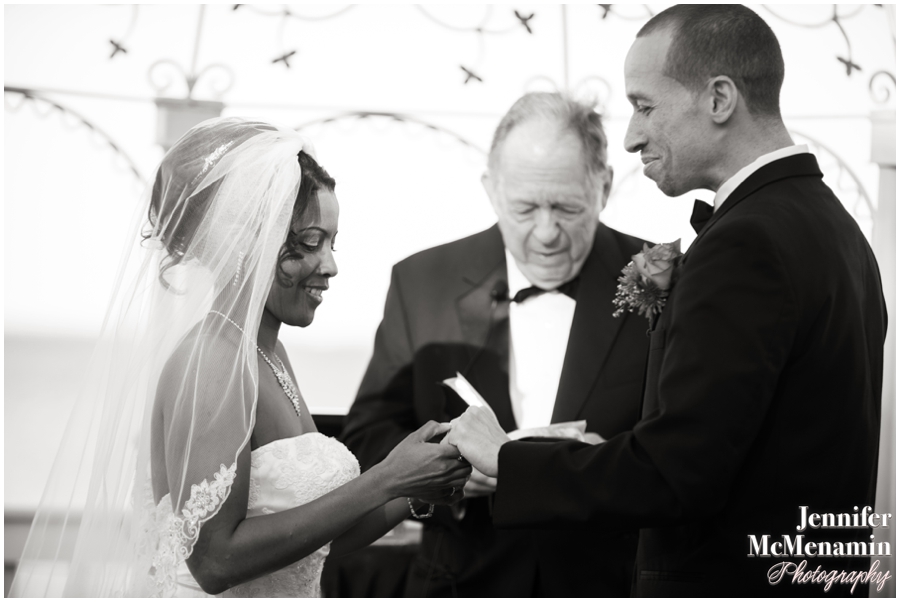 What a gorgeous day for a Chesapeake Bay wedding.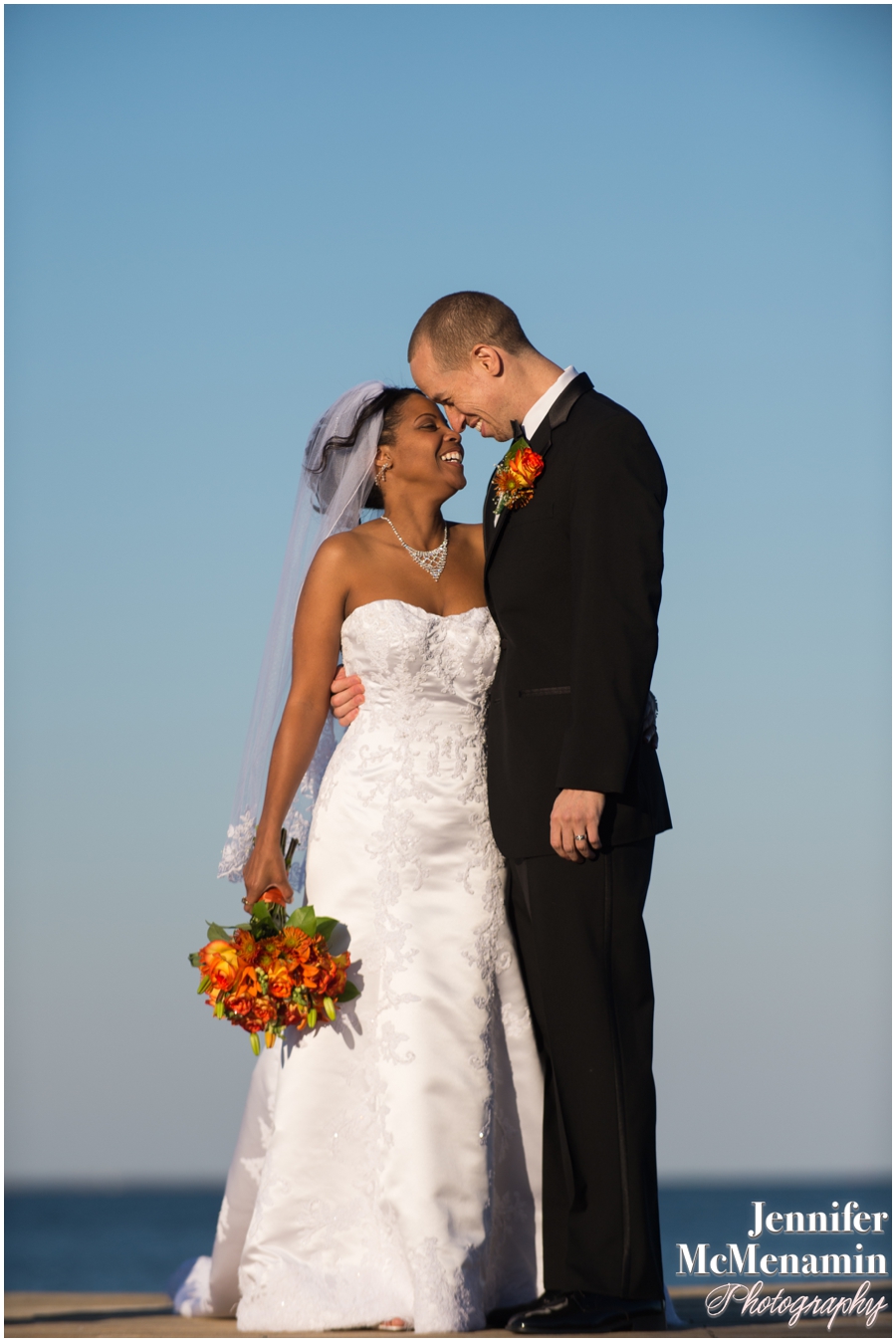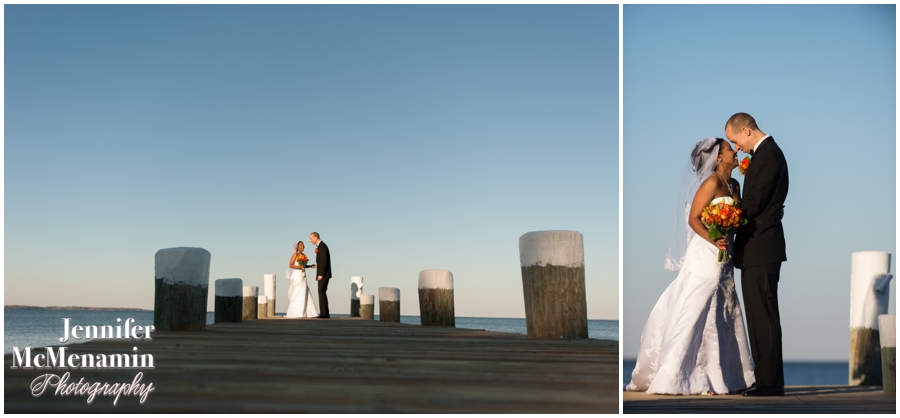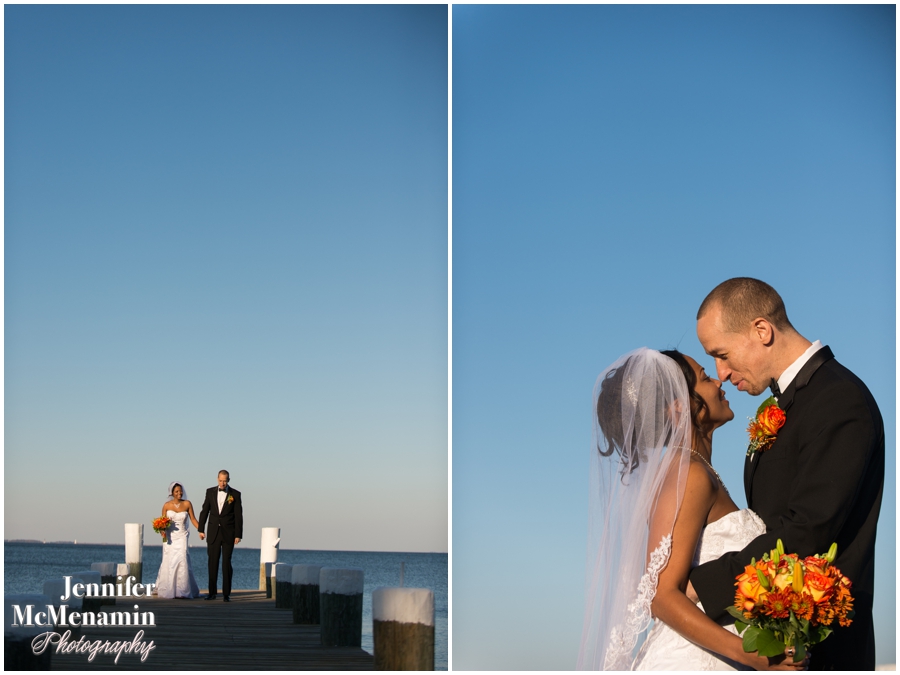 A first dance.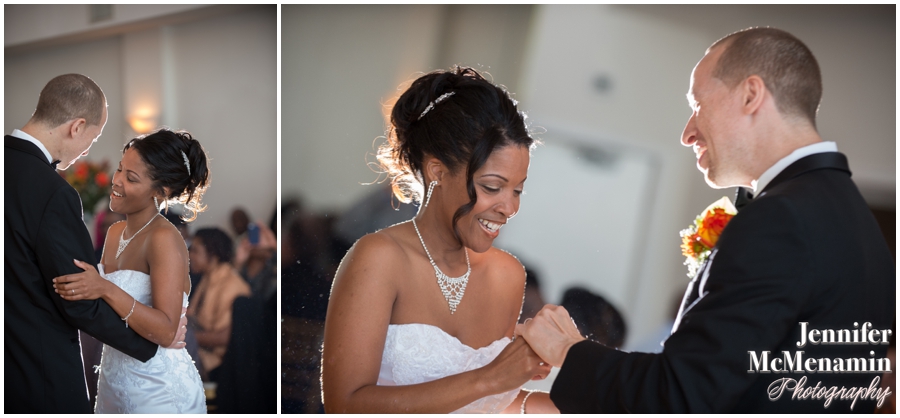 When the sky looks like this at dusk, I can't help but ask my clients if they mind ducking outside for just a moment or two. Cindy and James did not!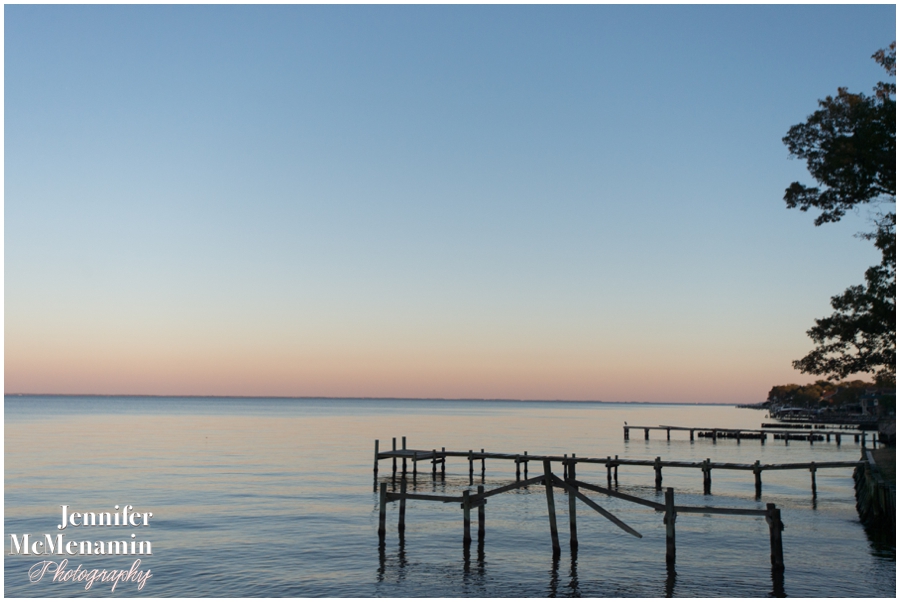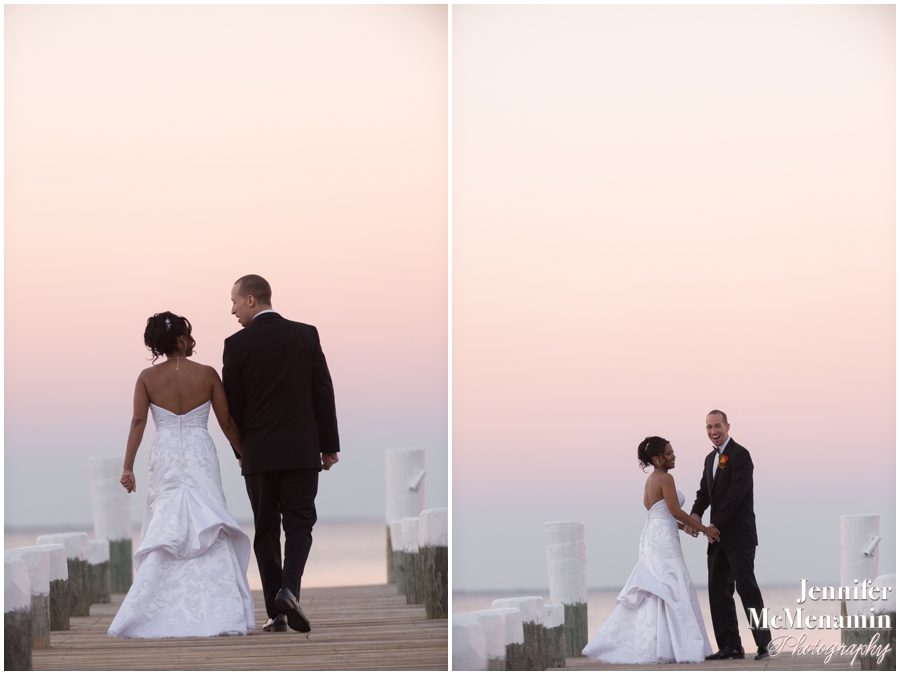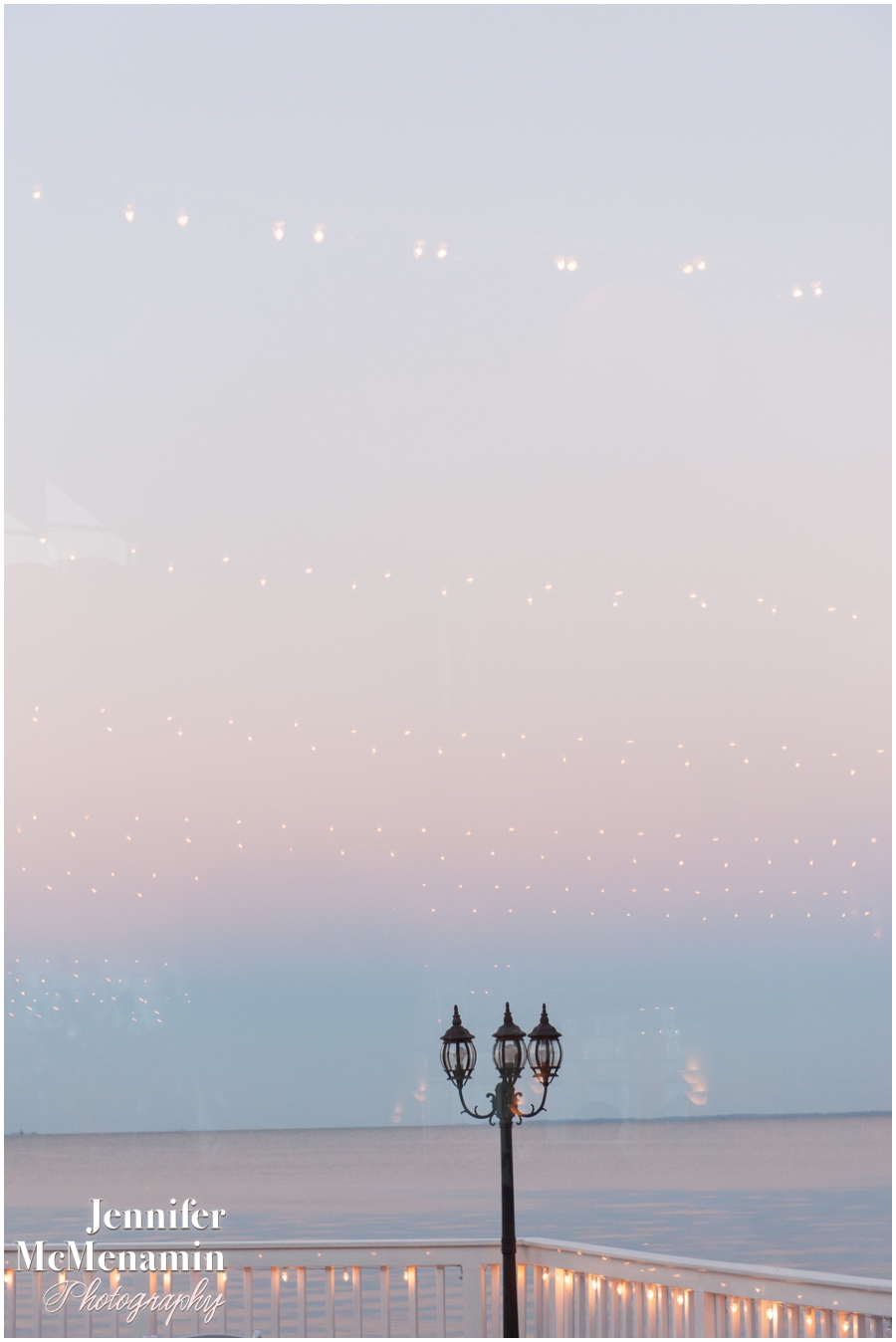 And then it was dinner, dancing, the Wobble and a Soul Train line, a tribute from Cindy's sorority sisters, a lovely mother-son dance, a little bubble blowing and lots of fun and merriment!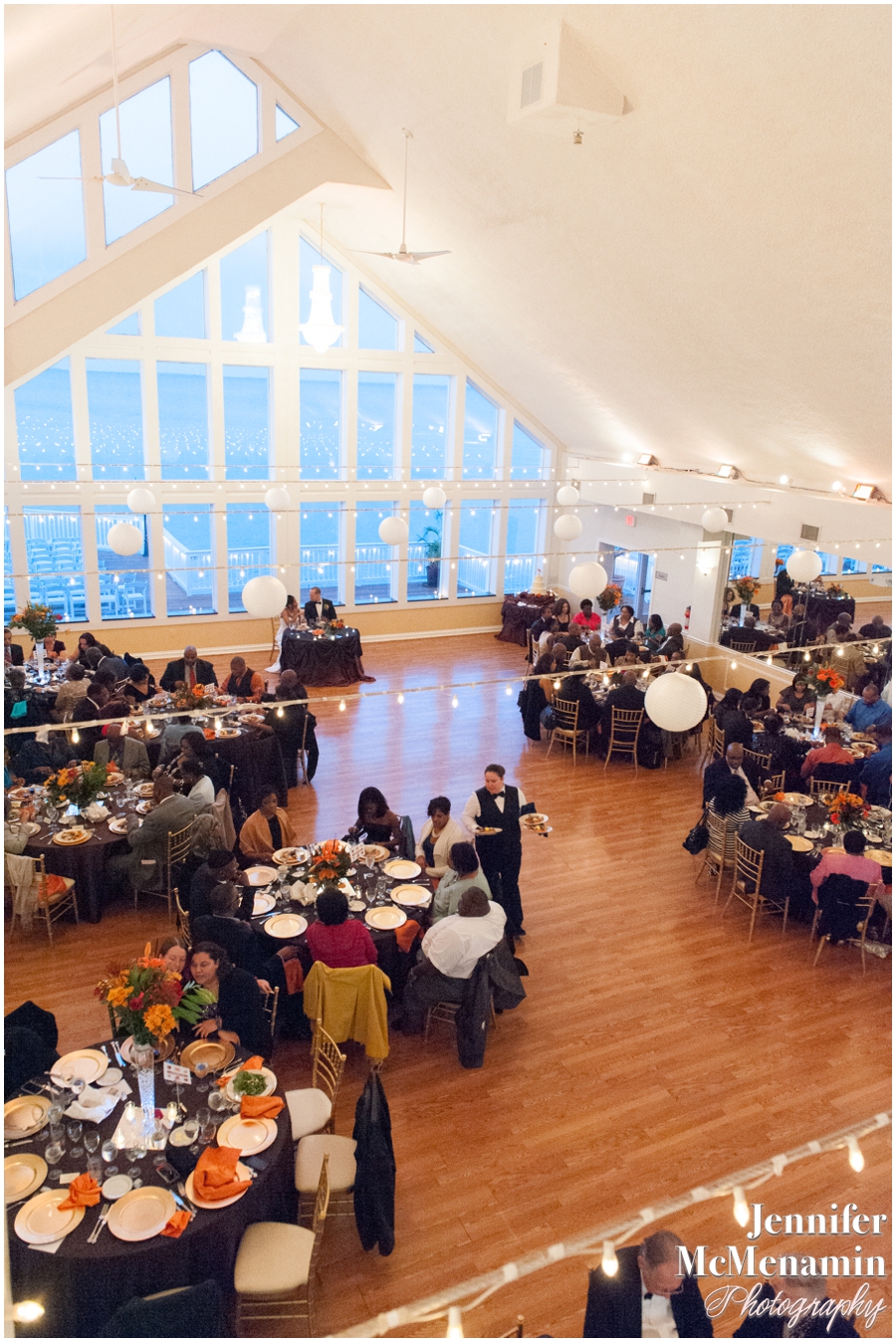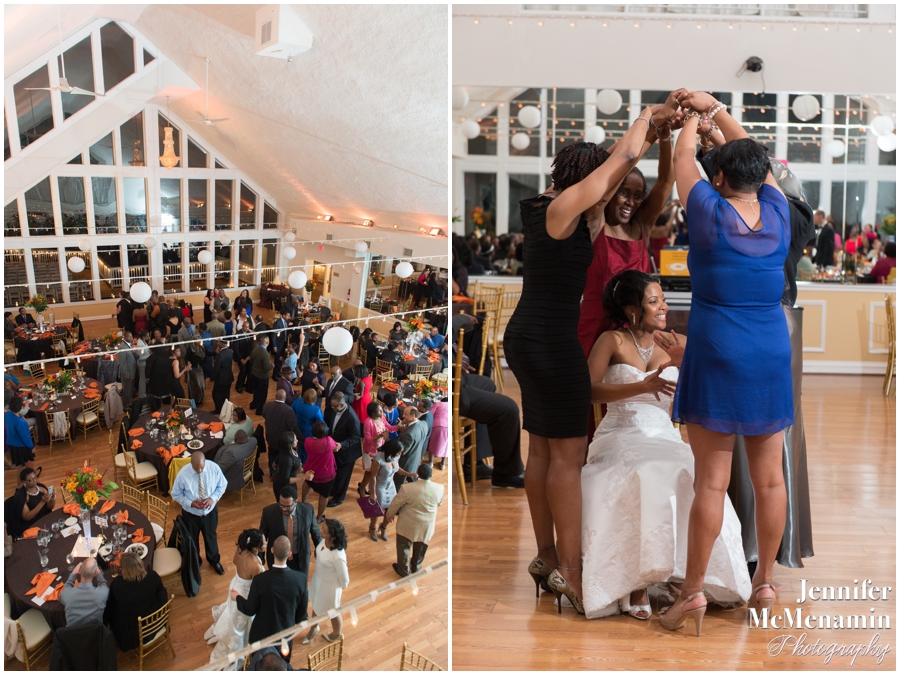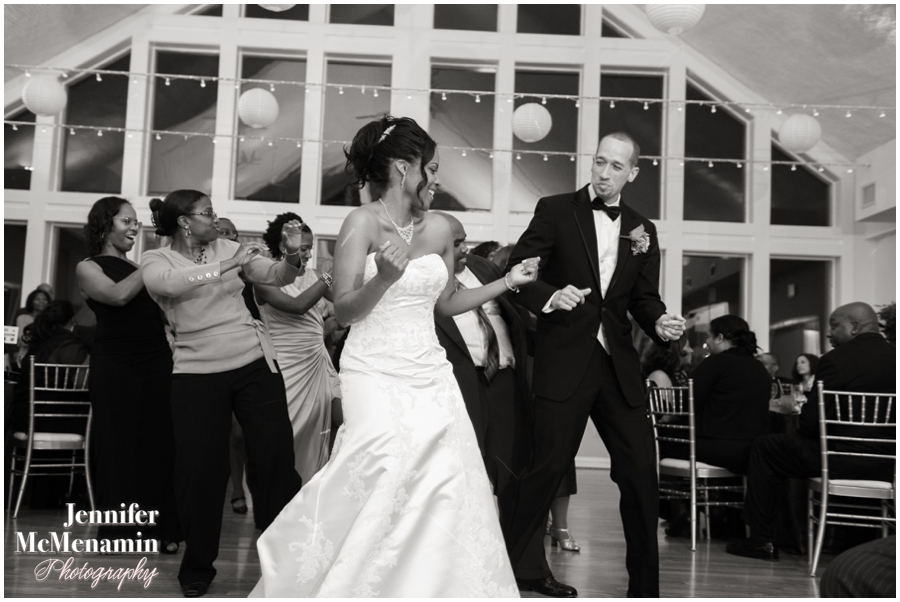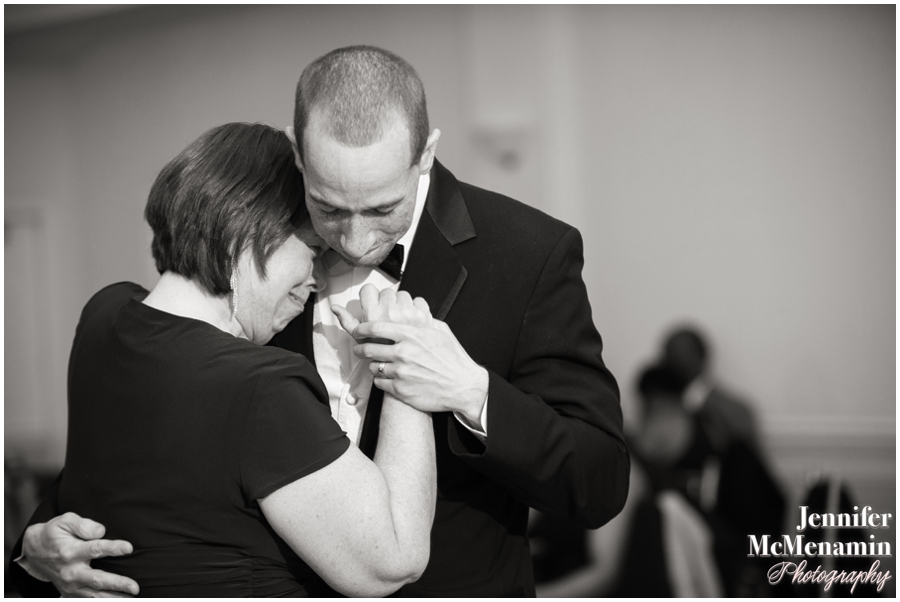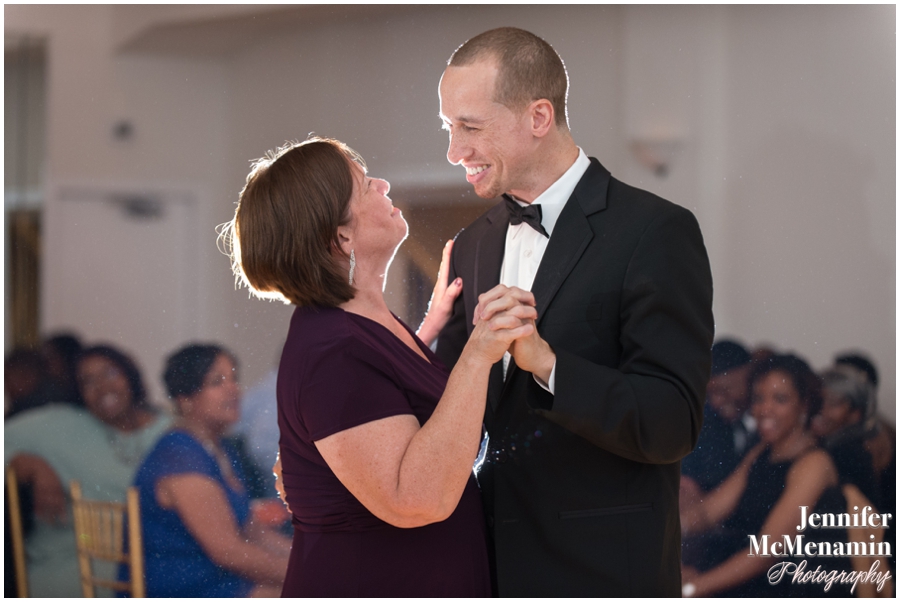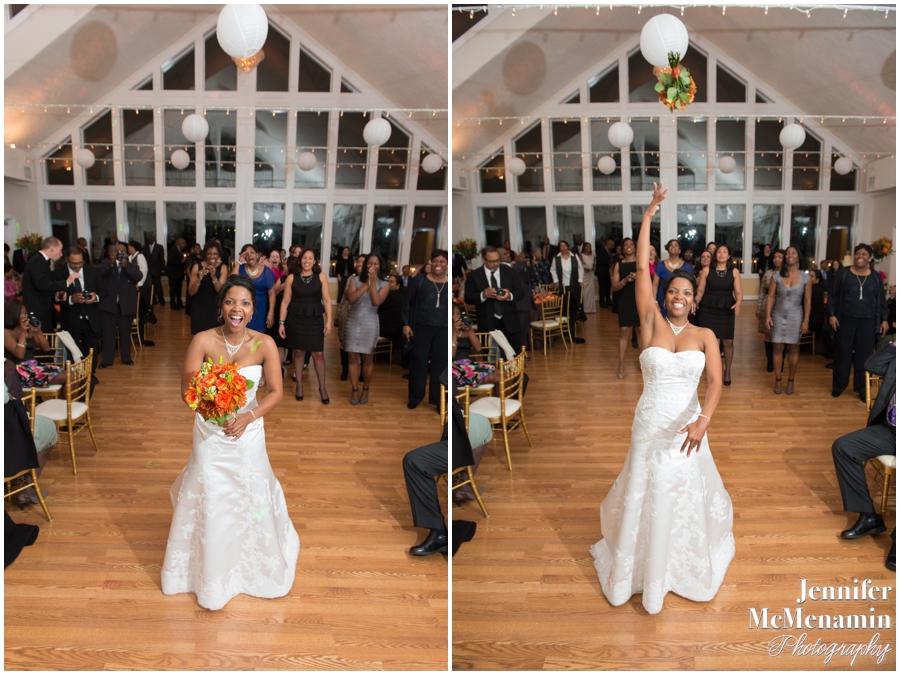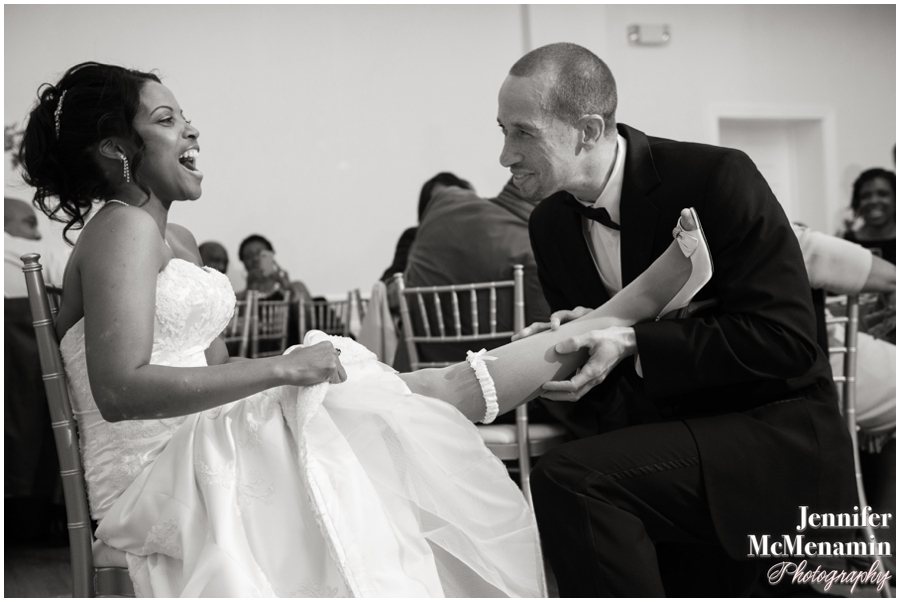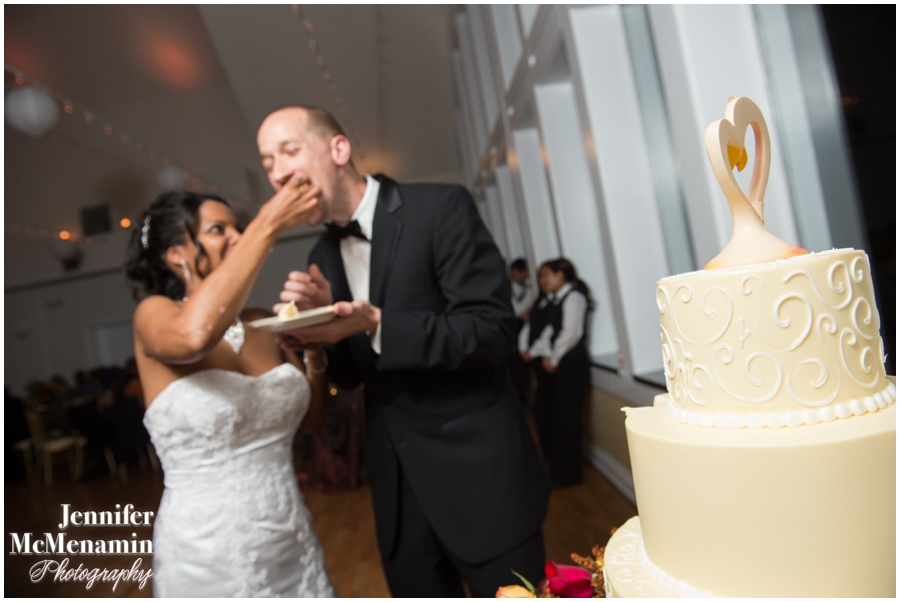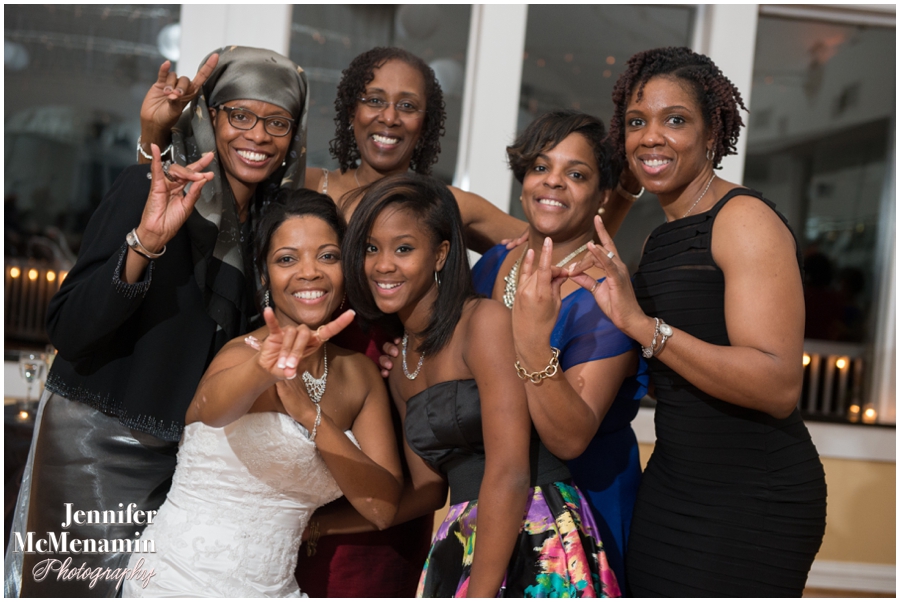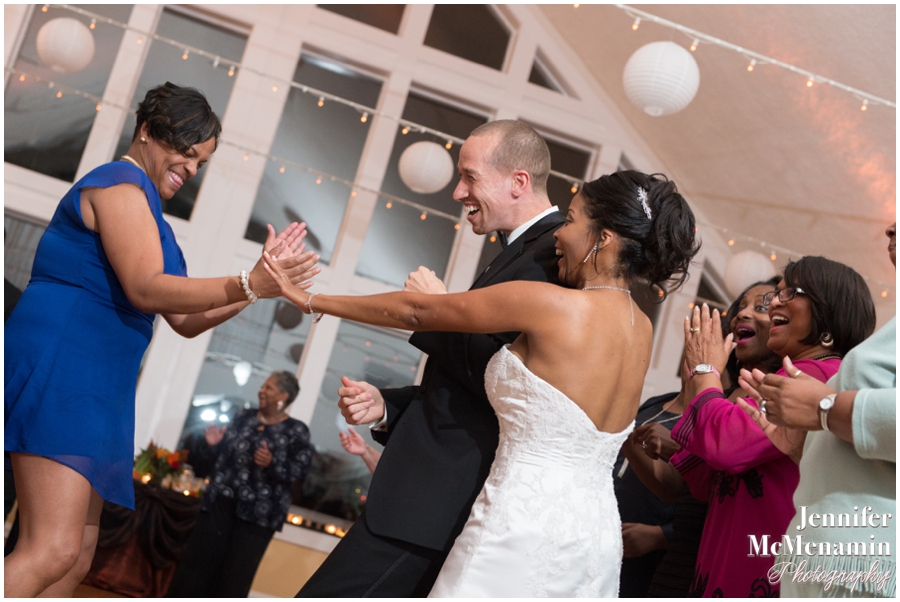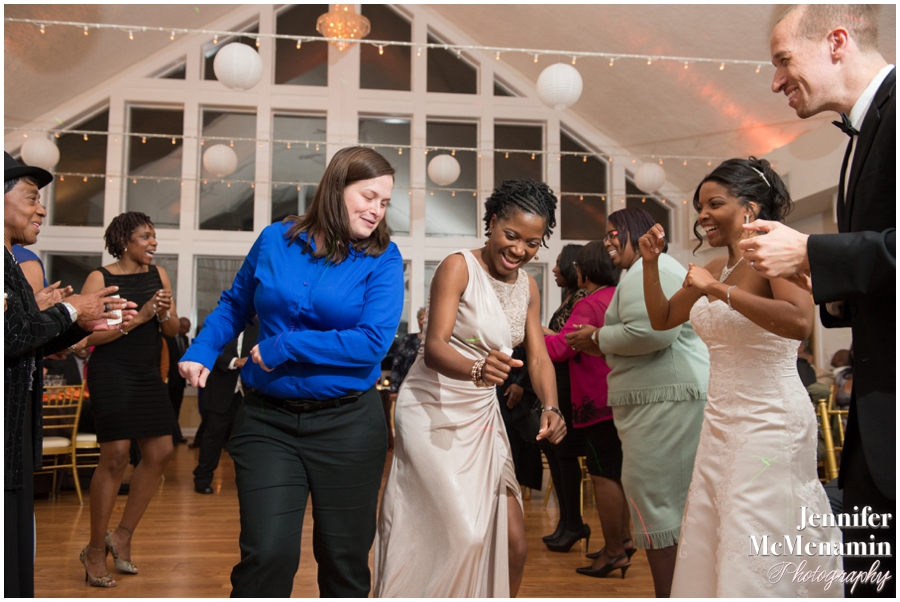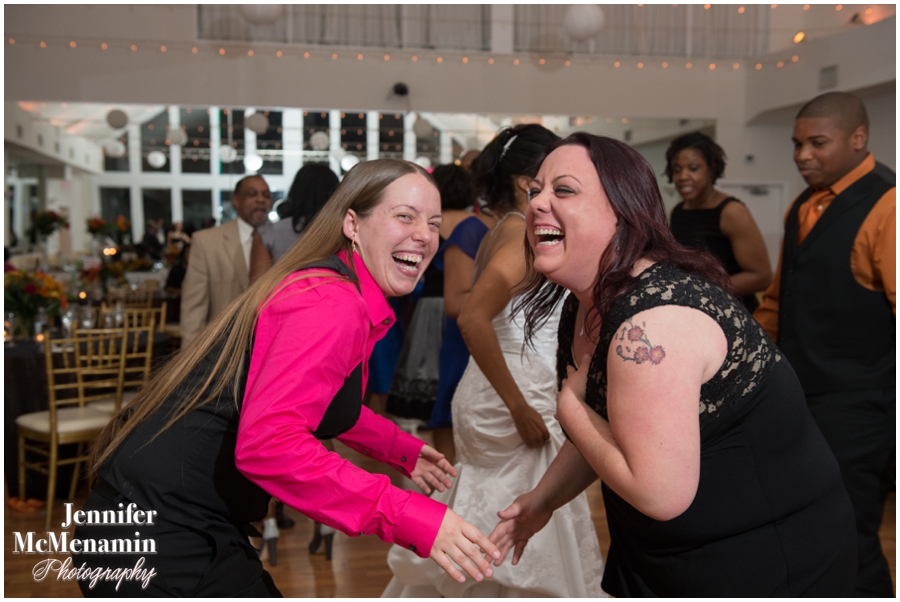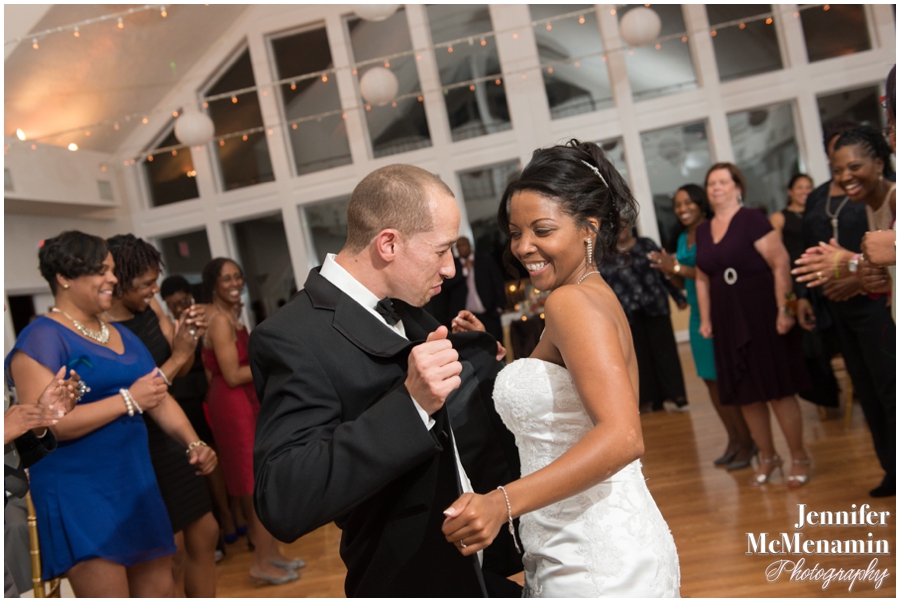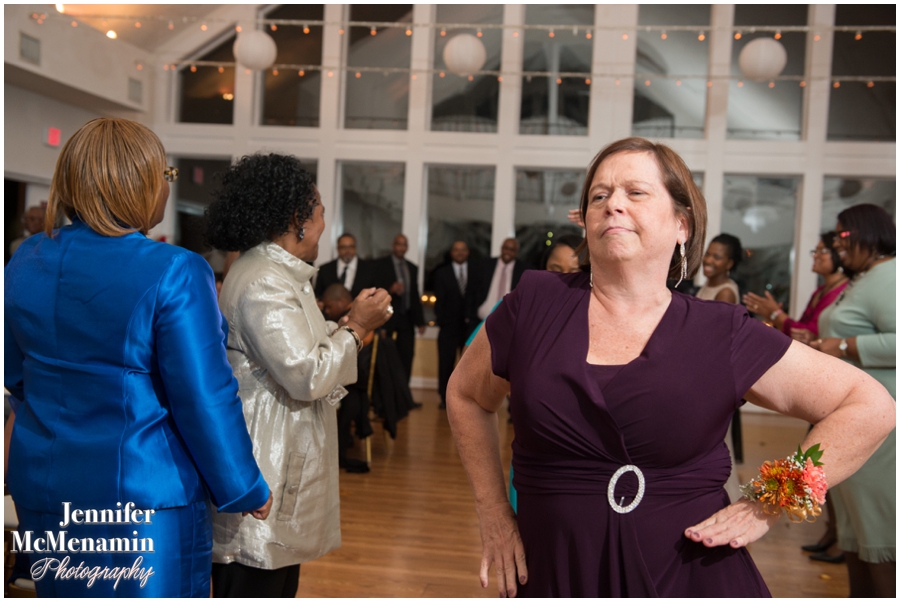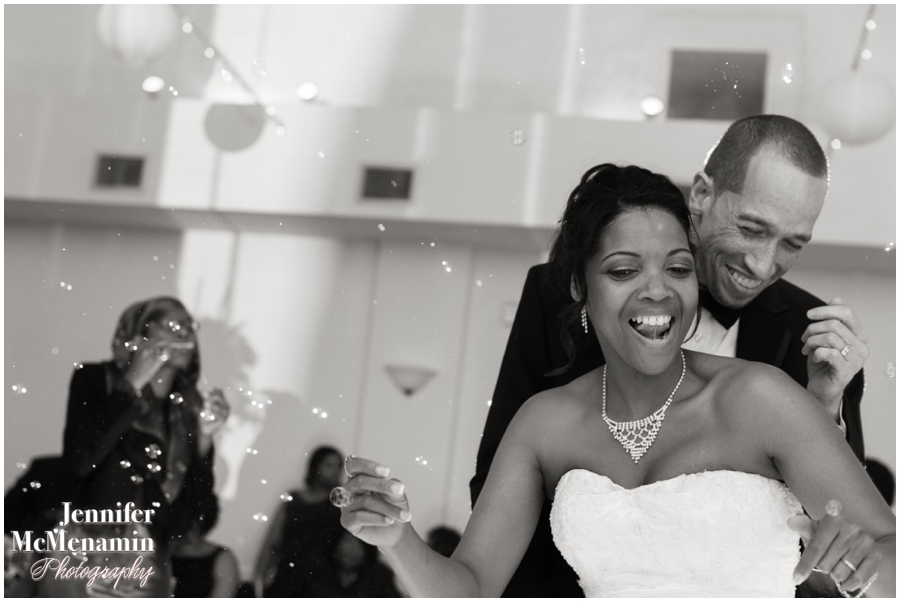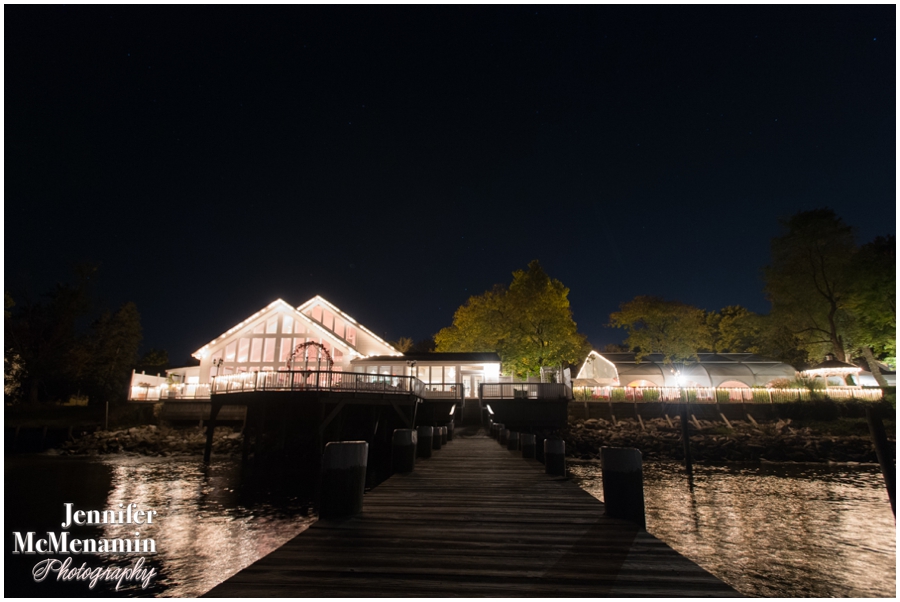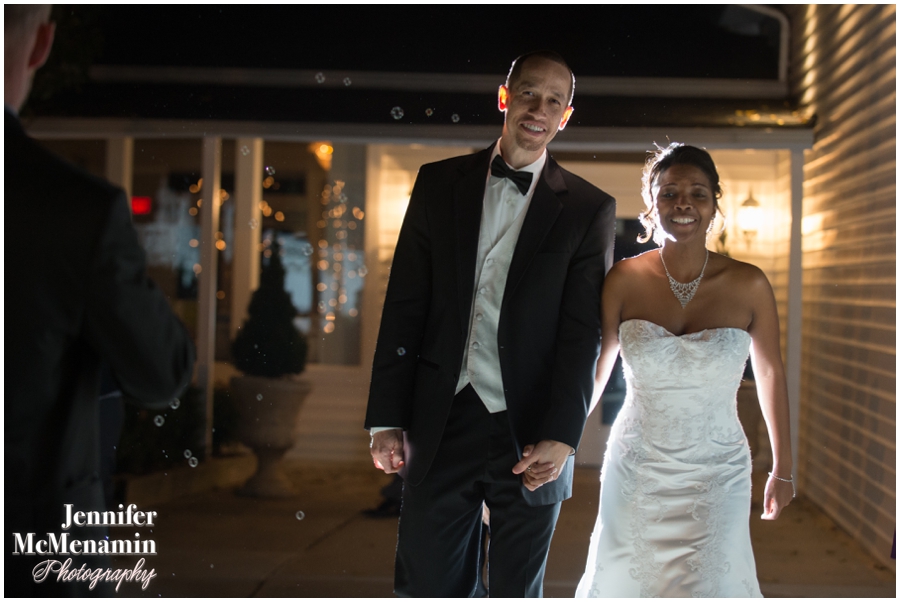 Congratulations, Cindy and James! It was an absolute pleasure working with you and your families and friends!
Credits:
Photography: Jennifer McMenamin Photography, LLC

Ceremony & Reception: Celebrations at the Bay
Officiant: Earle West
Catering: Catering by Uptown
Bridal attire: The Bridal Boutique
Make-up: SassC Makeup Styles
Groom's attire: Men's Wearhouse
Cake: SugarBakers Cakes
DJ: Event Entertainment

Invitations: Allison Barnhill Designs