Angela + Coralina

Metropolitan Community Church of Baltimore + the Parkville National Guard Armory -- Baltimore wedding photography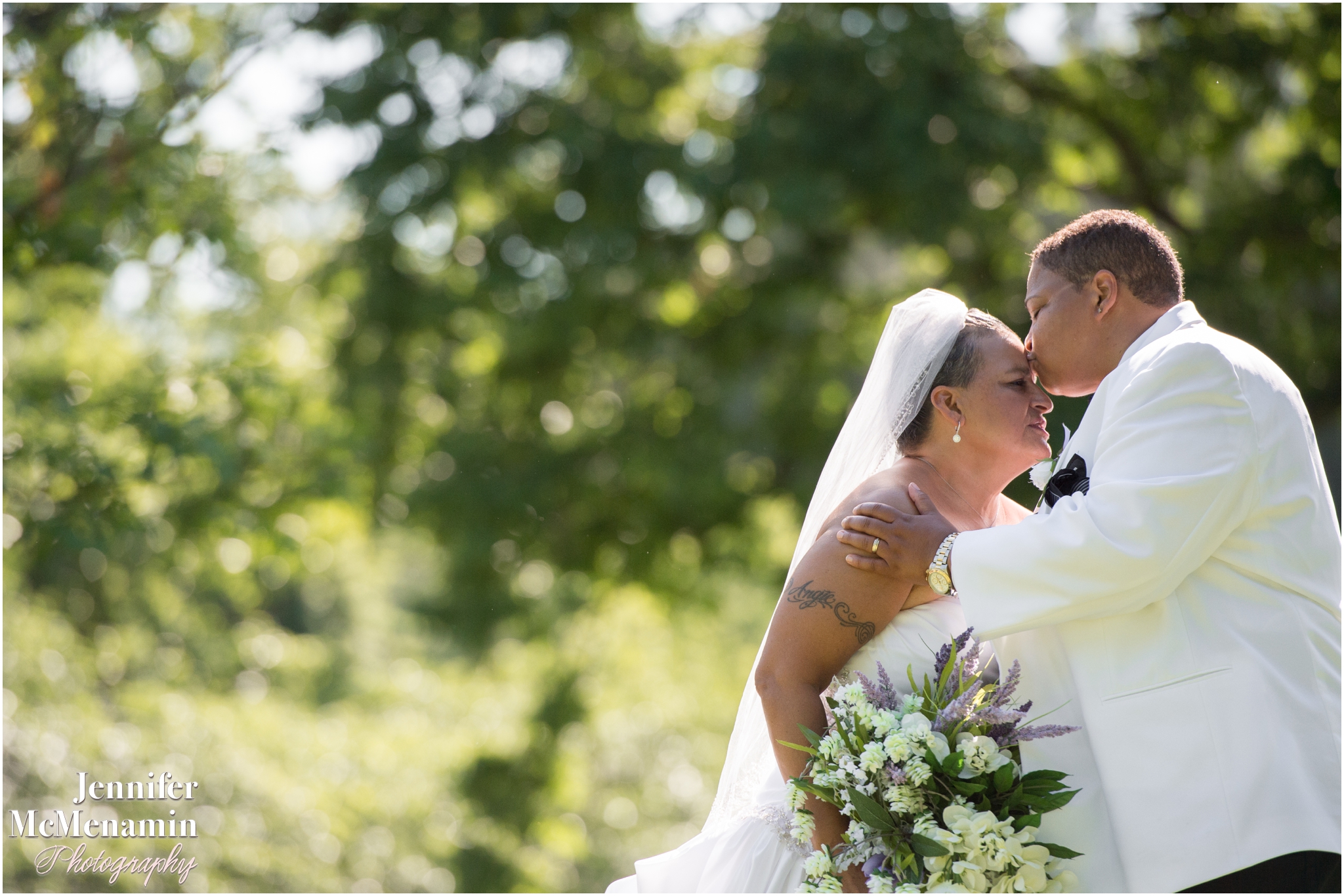 After losing her mother seven years ago just before her 40th, Angie has not wanted to celebrate her birthday. No cakes. No parties. Nothing. So when she asked her longtime love, Cora, to marry her, Cora had just one stipulation: They had to exchange vows on Angie's birthday. "She said she wanted to bring some joy back to my birthday for me," Angie told me. Mission accomplished. Angela + Coralina were married on an impossibly perfect June day in an incredibly personal and spiritual ceremony, surrounded by their closest friends and family. Many of them pitched in to help with the wedding, from coordinating the day's events, doing hair and make-up and arranging silk bouquets to preparing the reception feast and baking not only a wedding cake but also a birthday cake for the occasion. There were church solos by a friend and a niece. There was  a processional of nieces and nephews carrying photos of deceased relatives. There were spritzes of perfume from a treasured bottle that belonged to Cora's late mother. There was a celebratory dance back up the aisle after being declared legally wed. There was cheering and congratulations and honks of encouragement during a walk through a nearby park for photos. And there was an amazing party in a sea of purple to celebrate the union. Joyful, indeed! I was lucky to have my good friend and fellow photographer Jen Cody as my assistant this day and her images are mixed in with mine below. Here are some of my favorites from Angie + Cora's beautiful day:                                                                     

After getting dressed and ready at the Metropolitan Community Church of Baltimore, it was time to get married.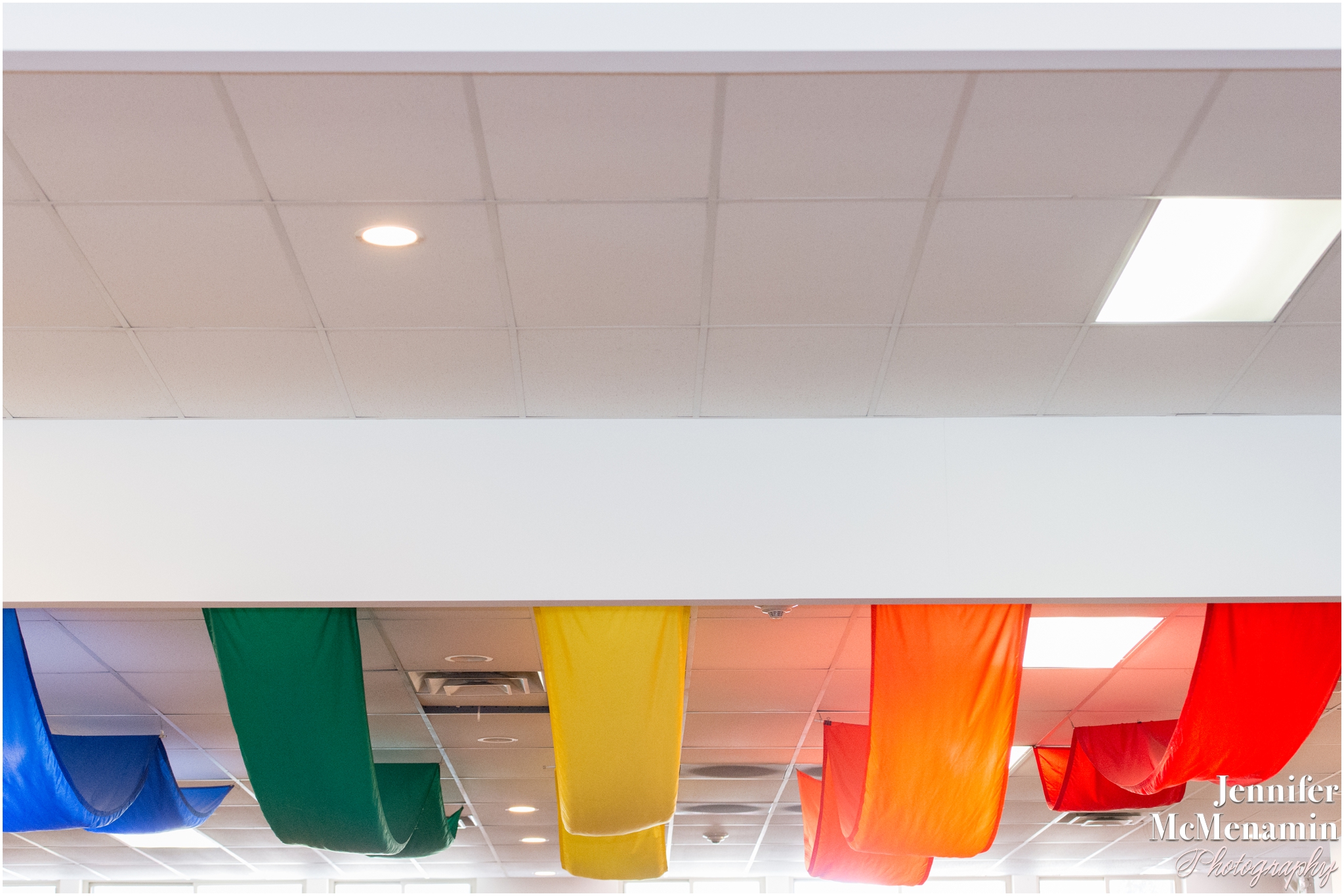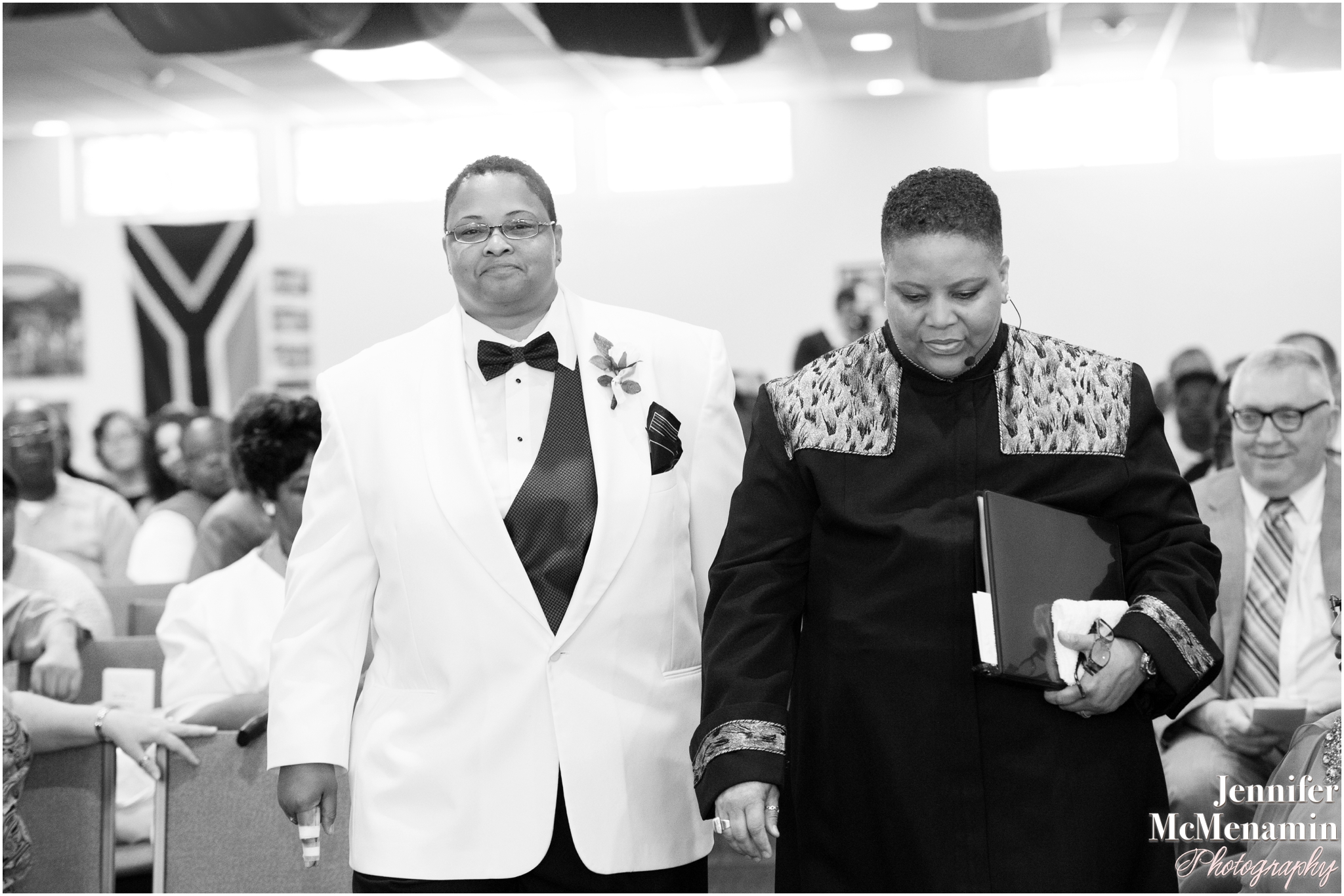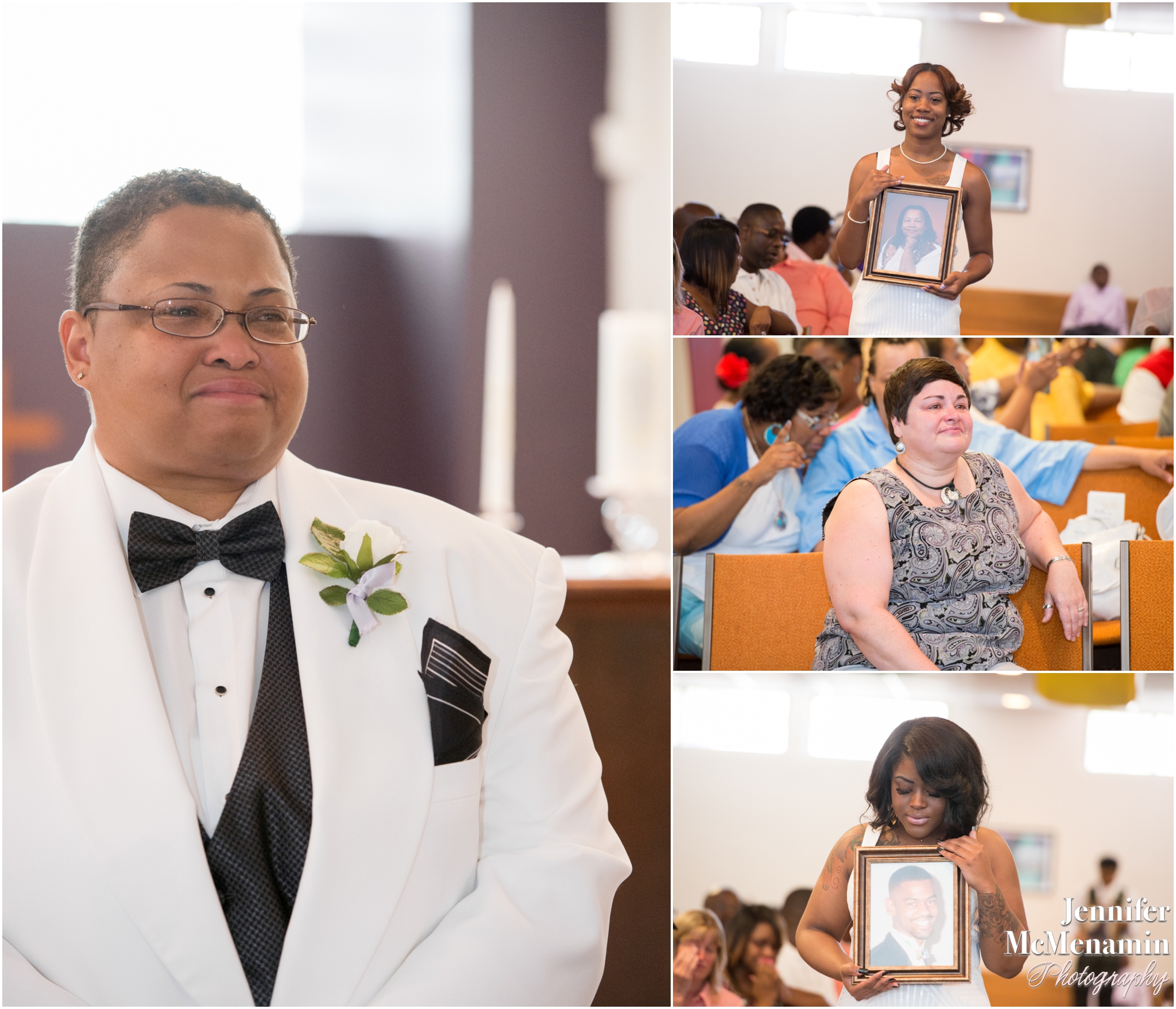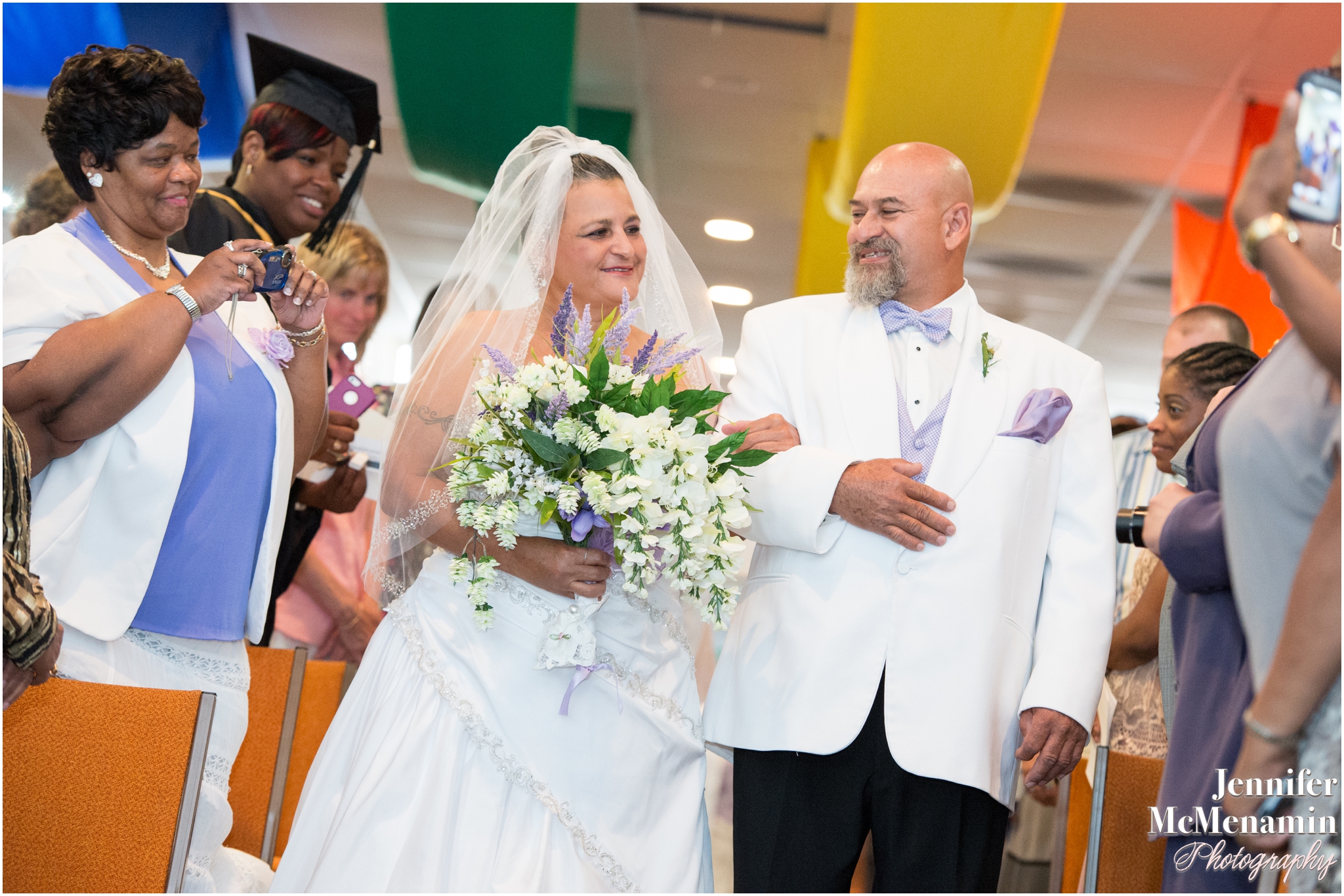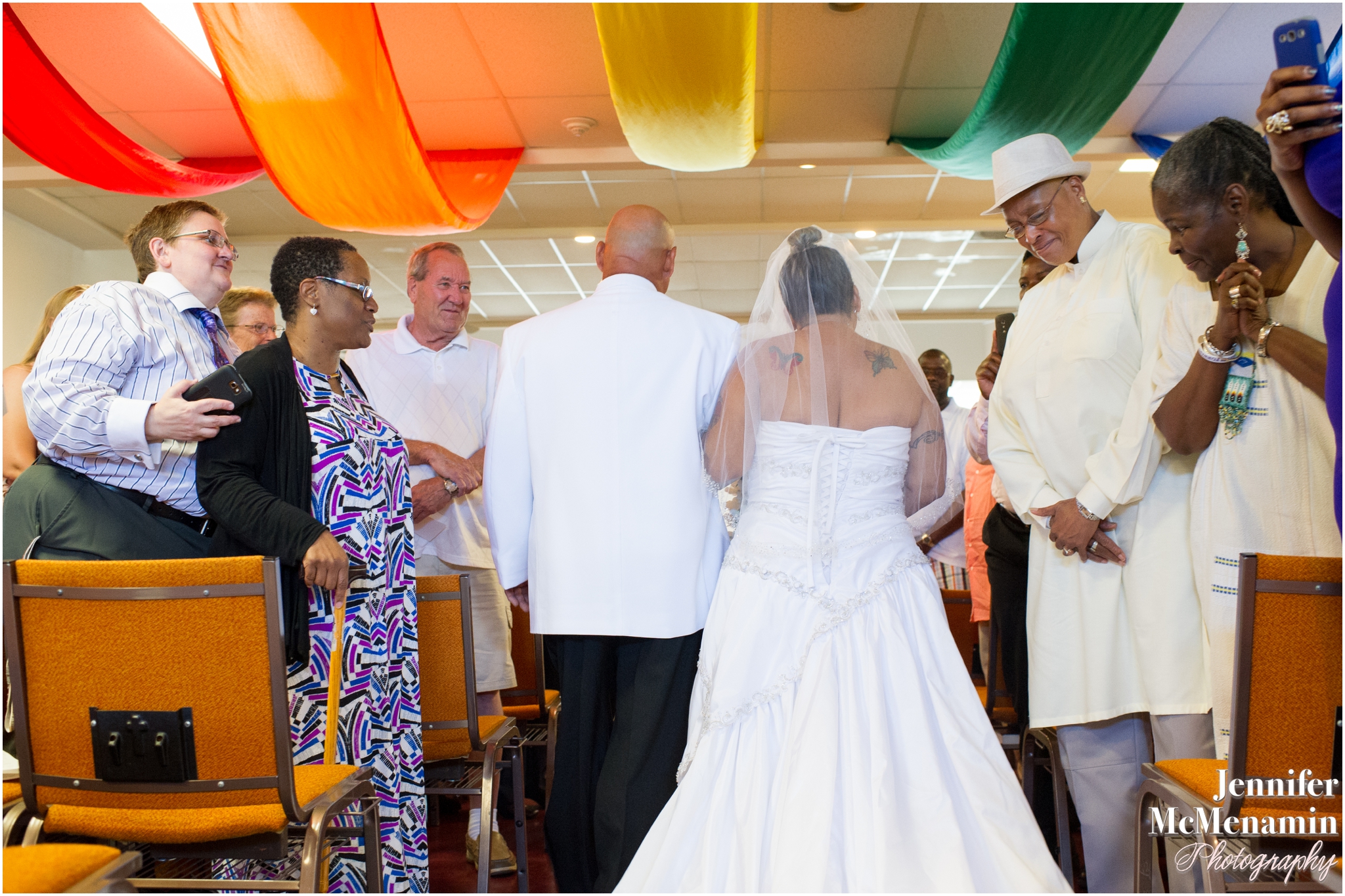 While Angie is very emotional, Cora is incredibly expressive, making them an especially enjoyable couple to photograph.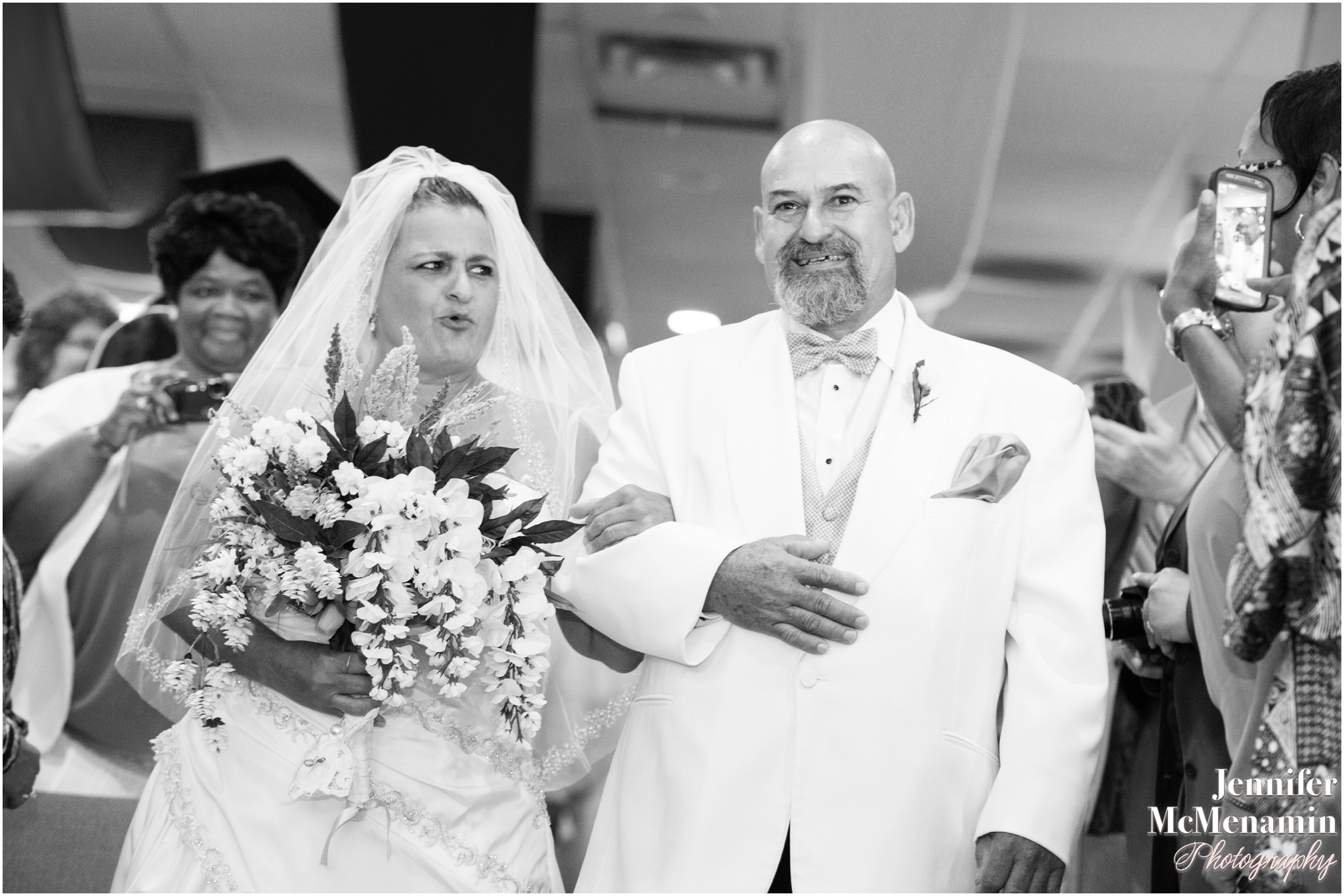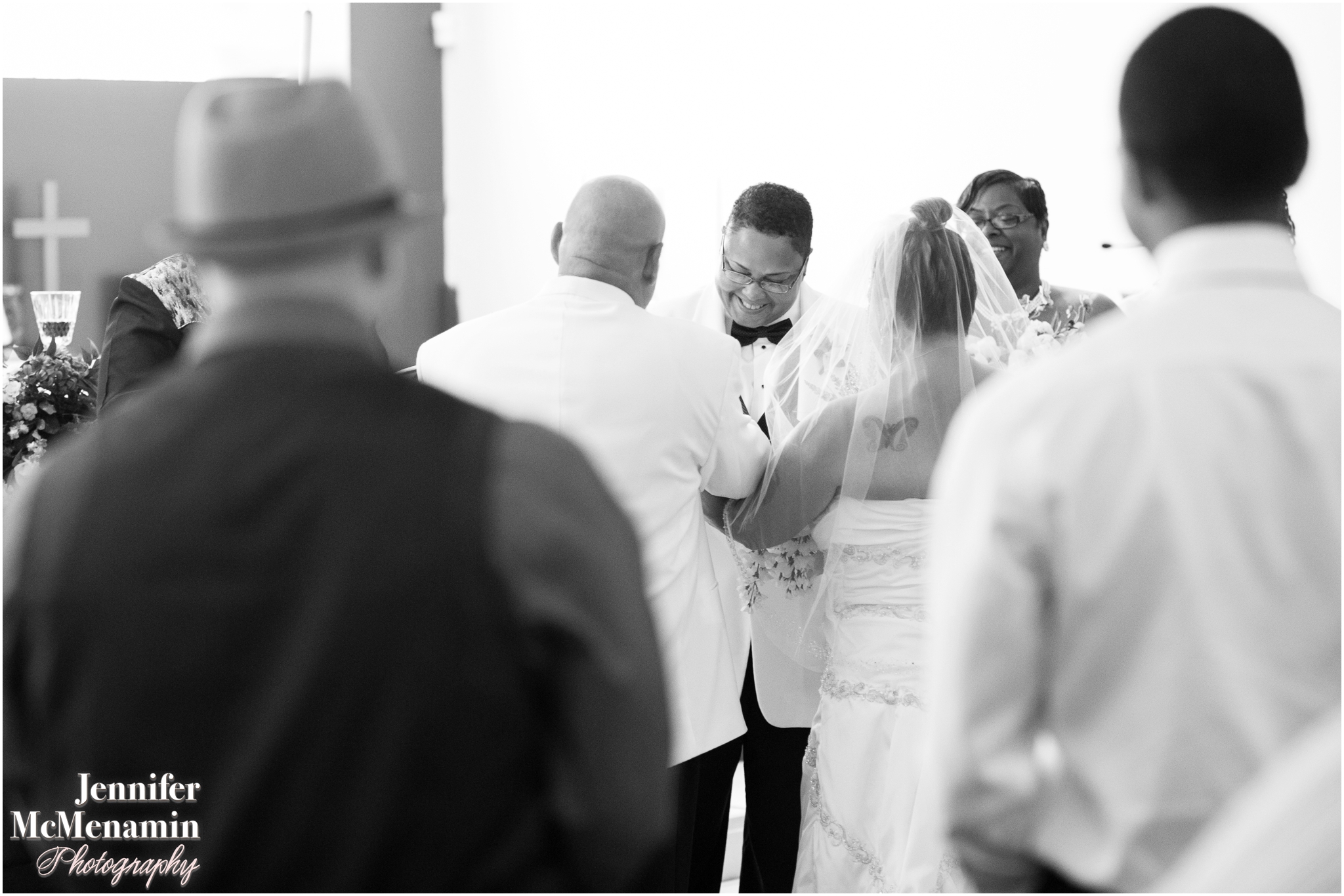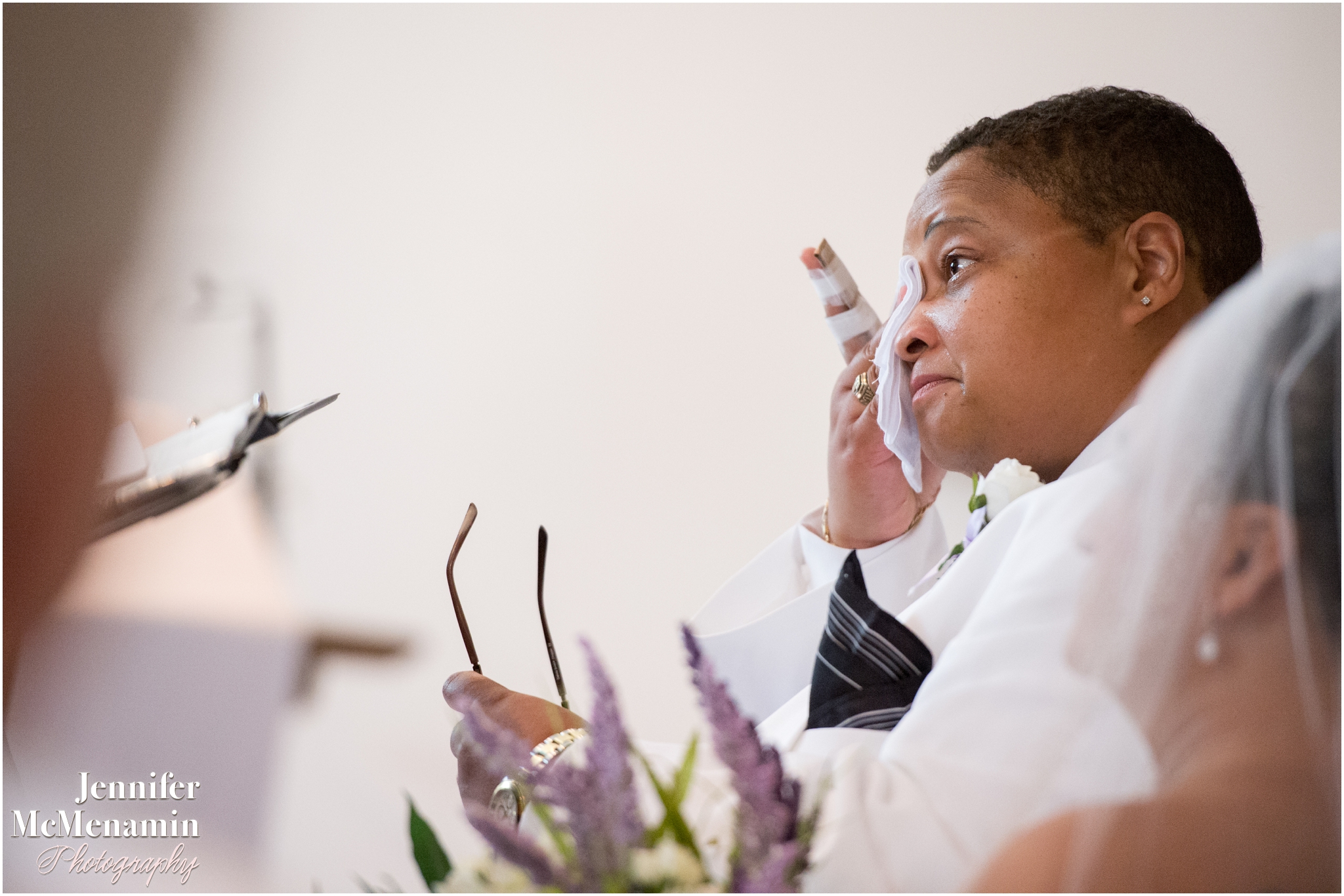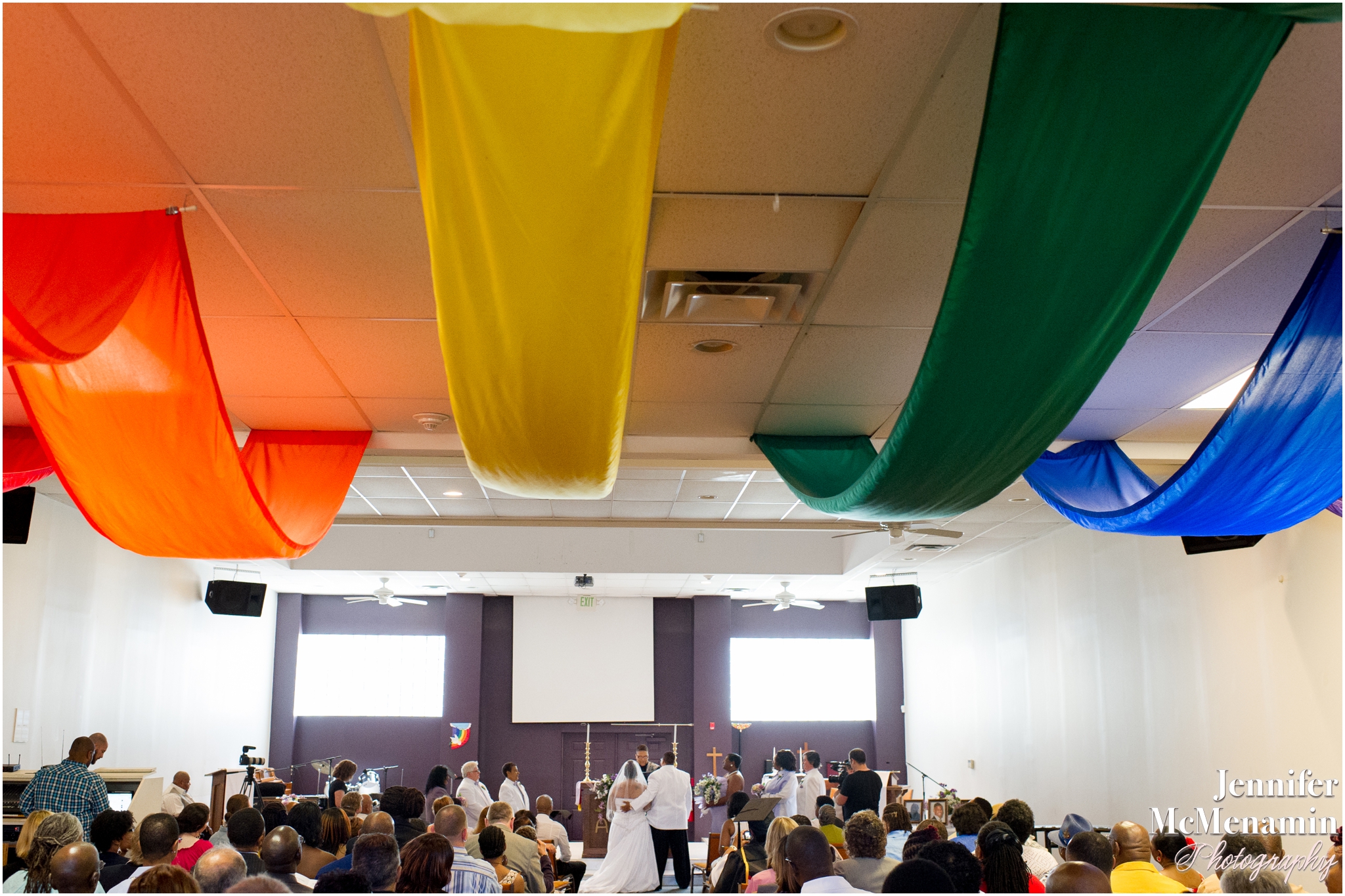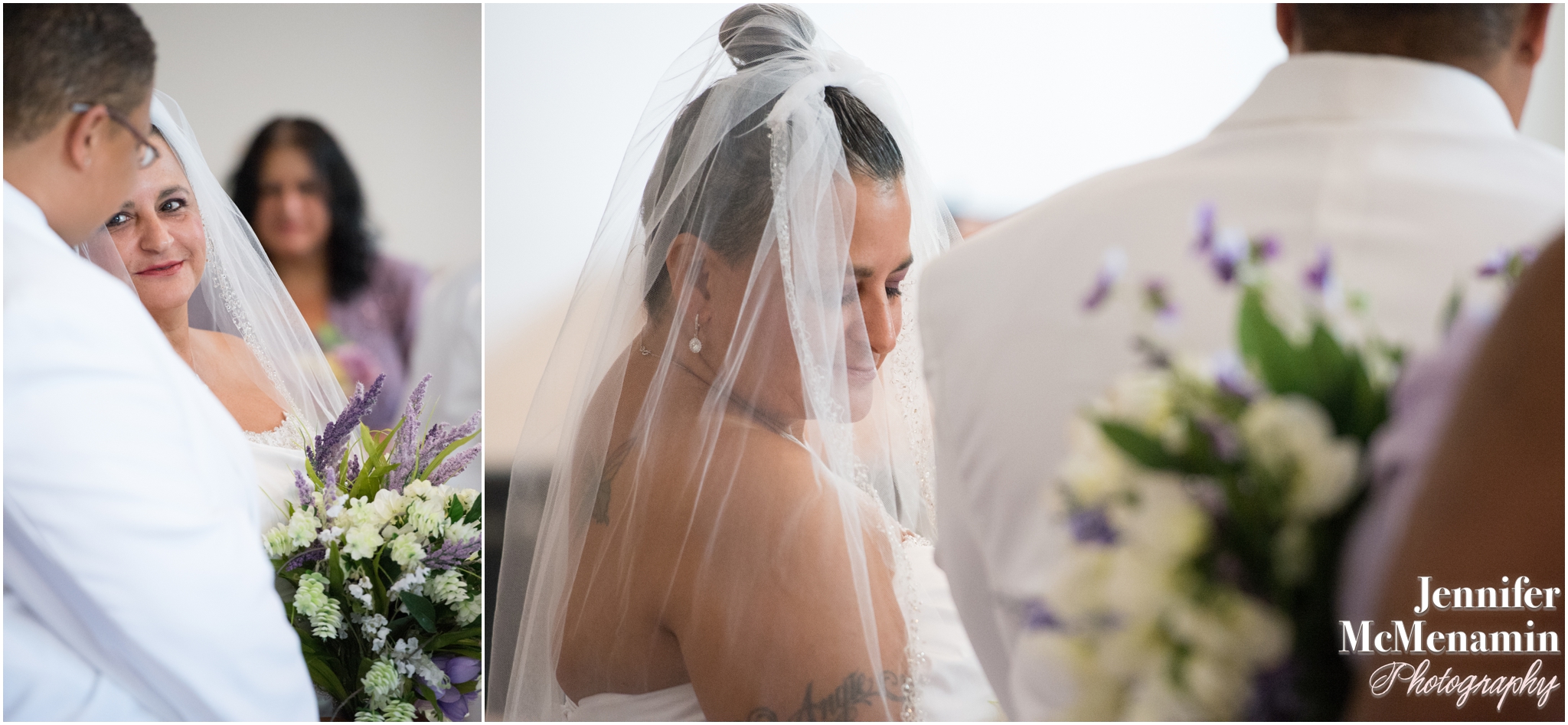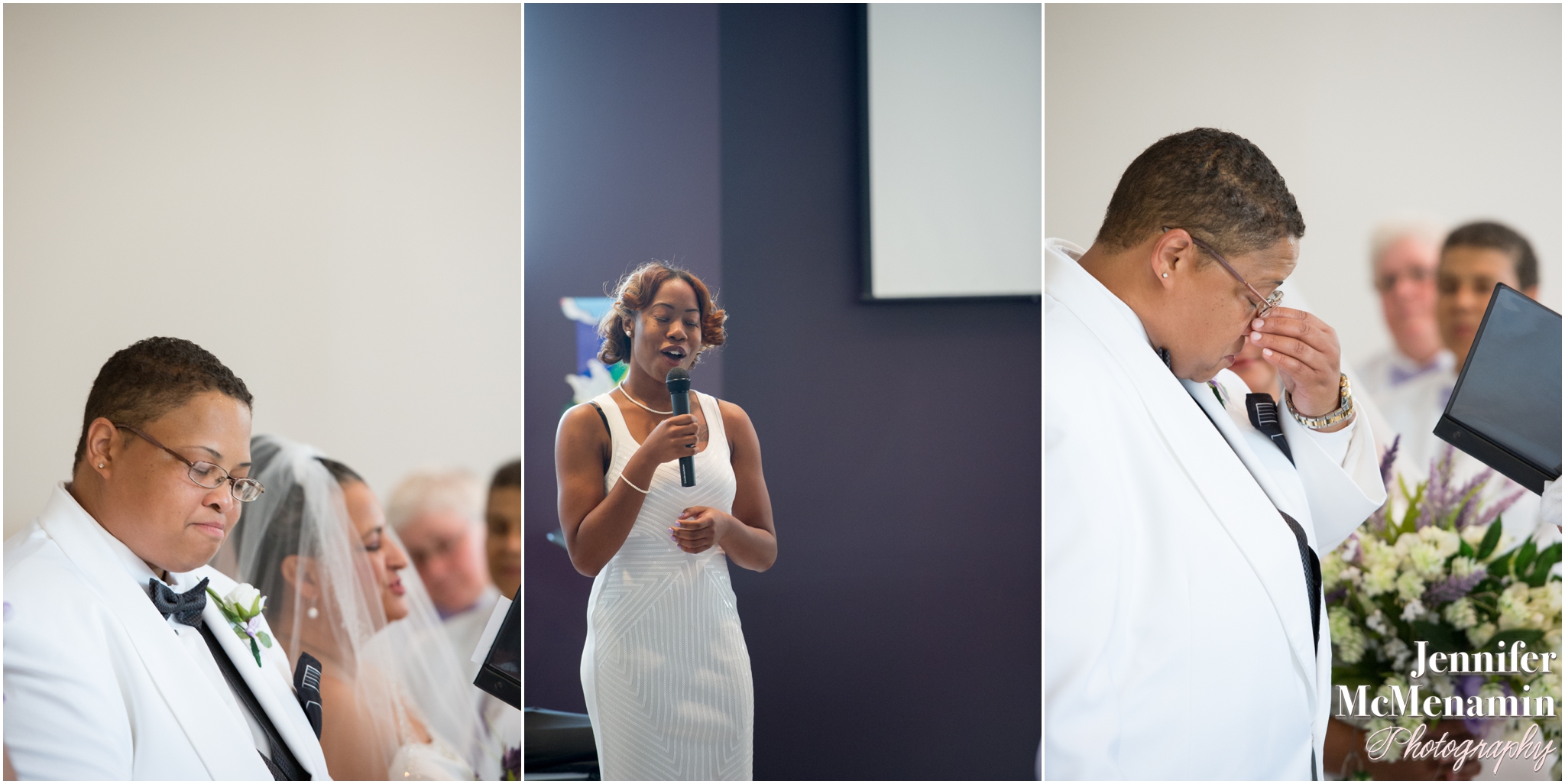 It was incredibly important to them that they share communion immediately after exchanging vows and rings.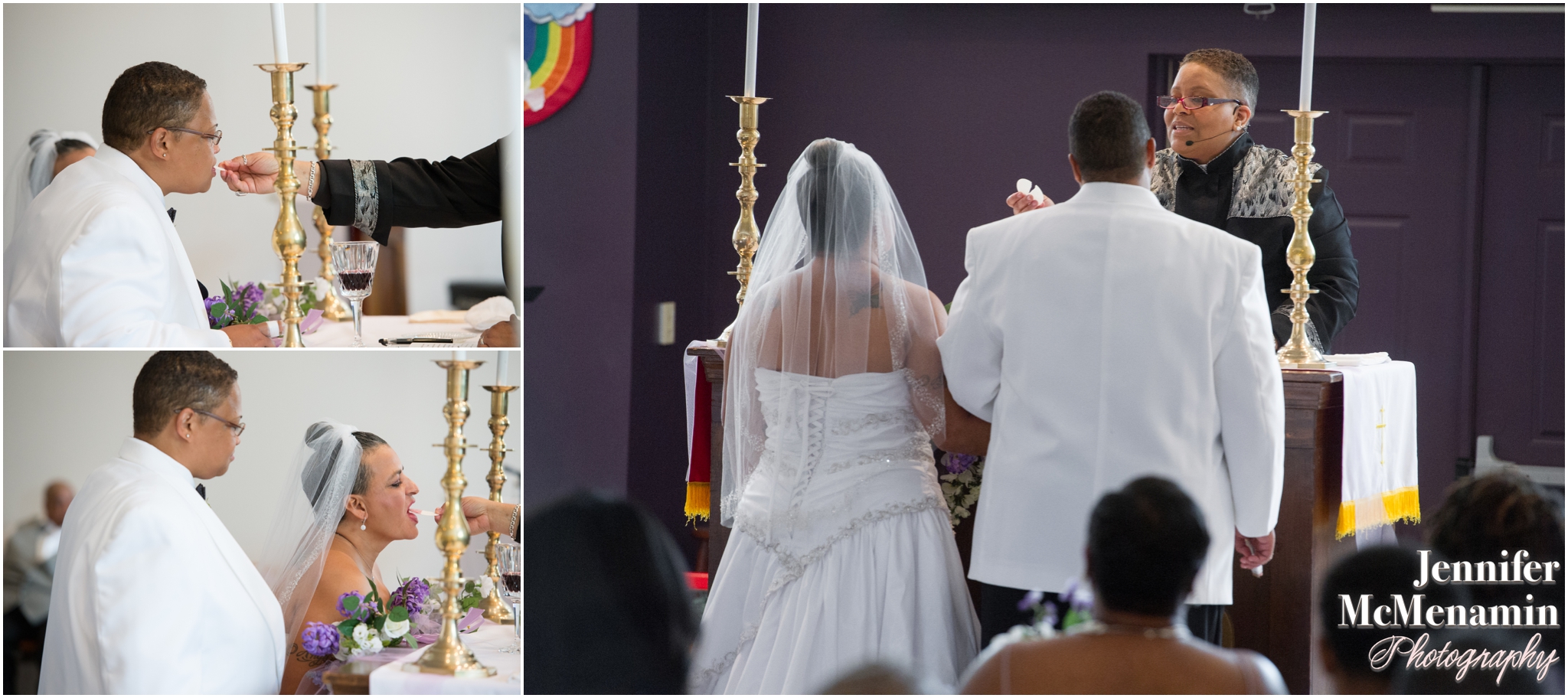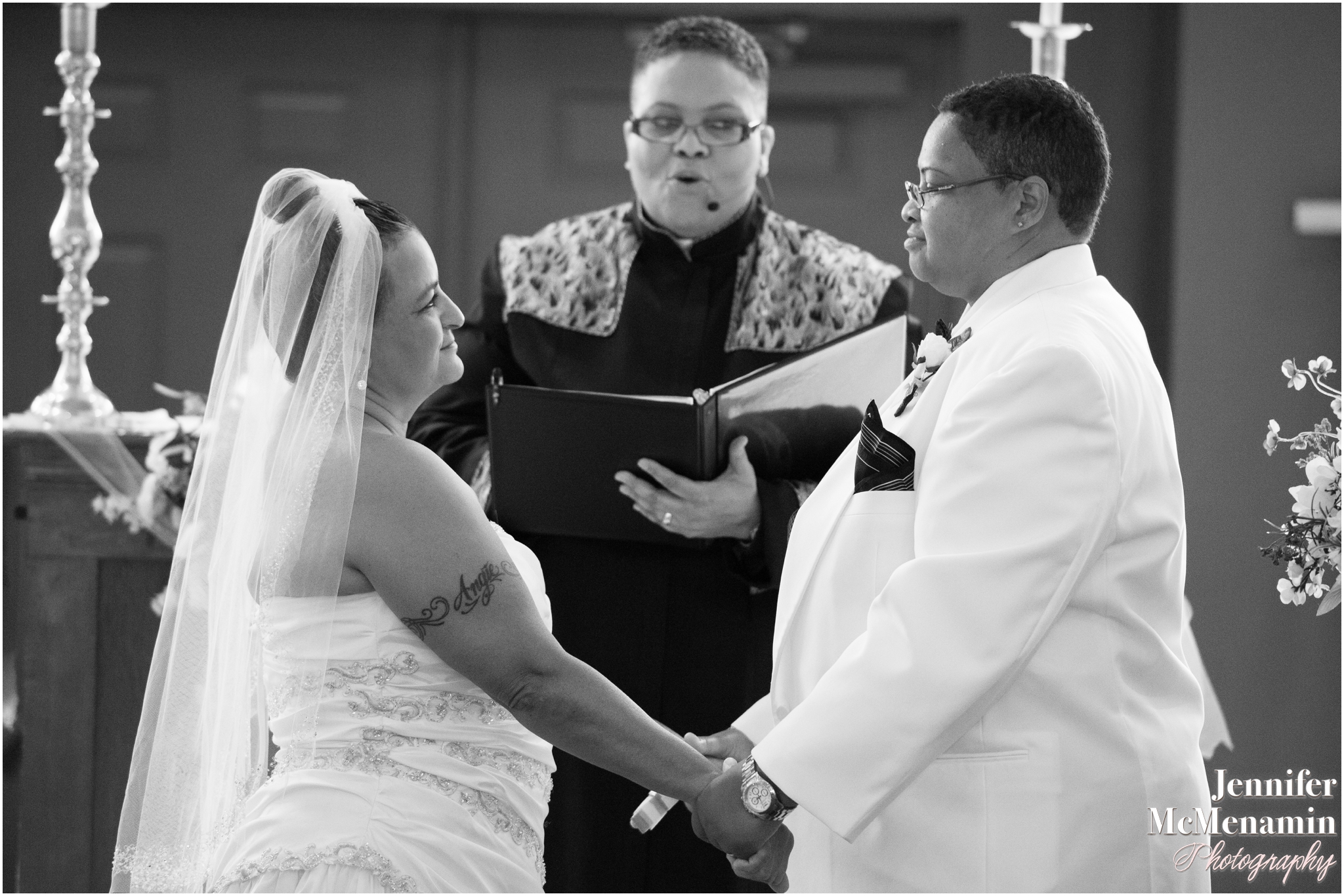 Married!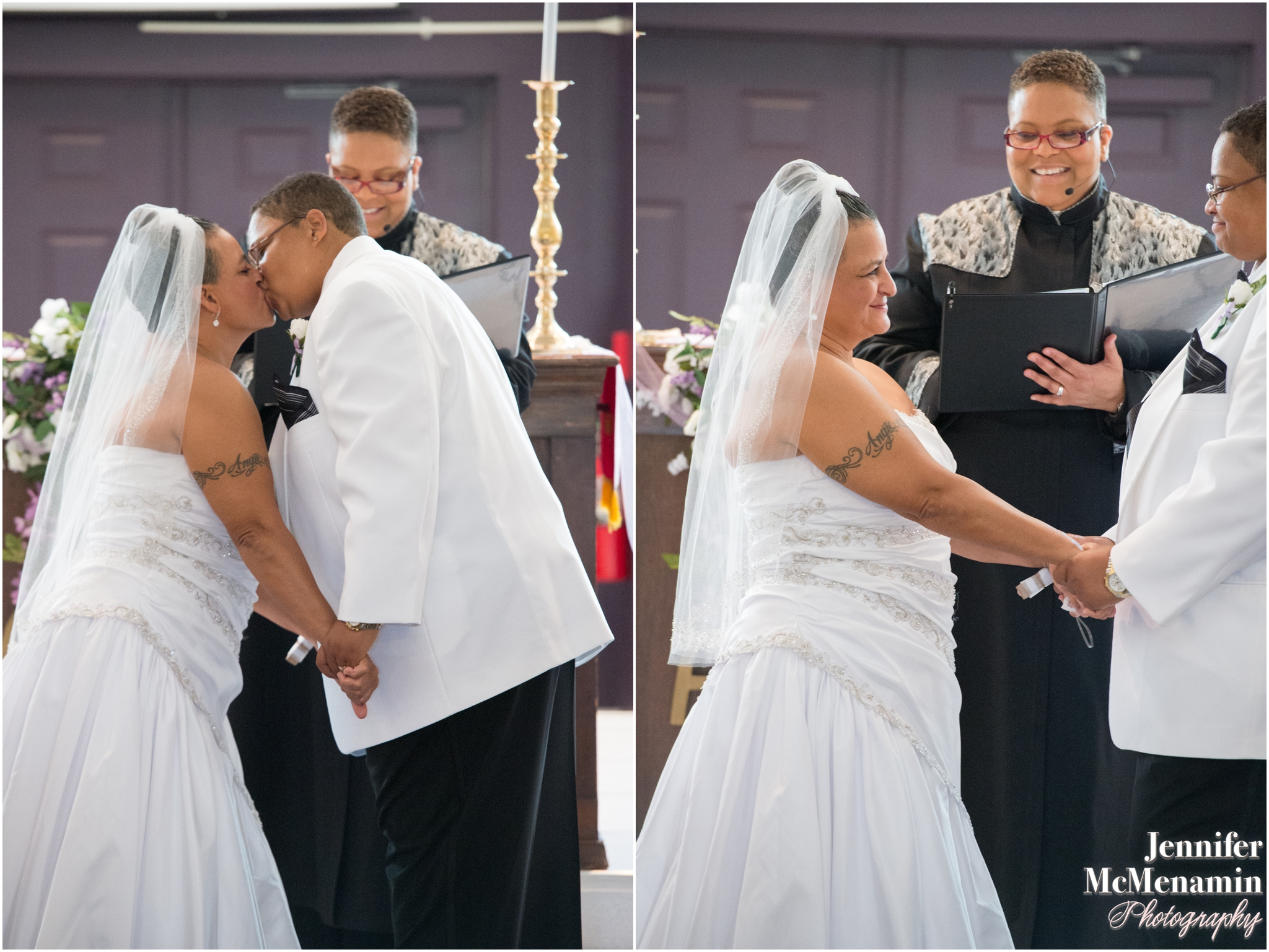 Angie + Cora danced back up the aisle to Barry White's "You're My First, My Last, My Everything." What a way to make an exit!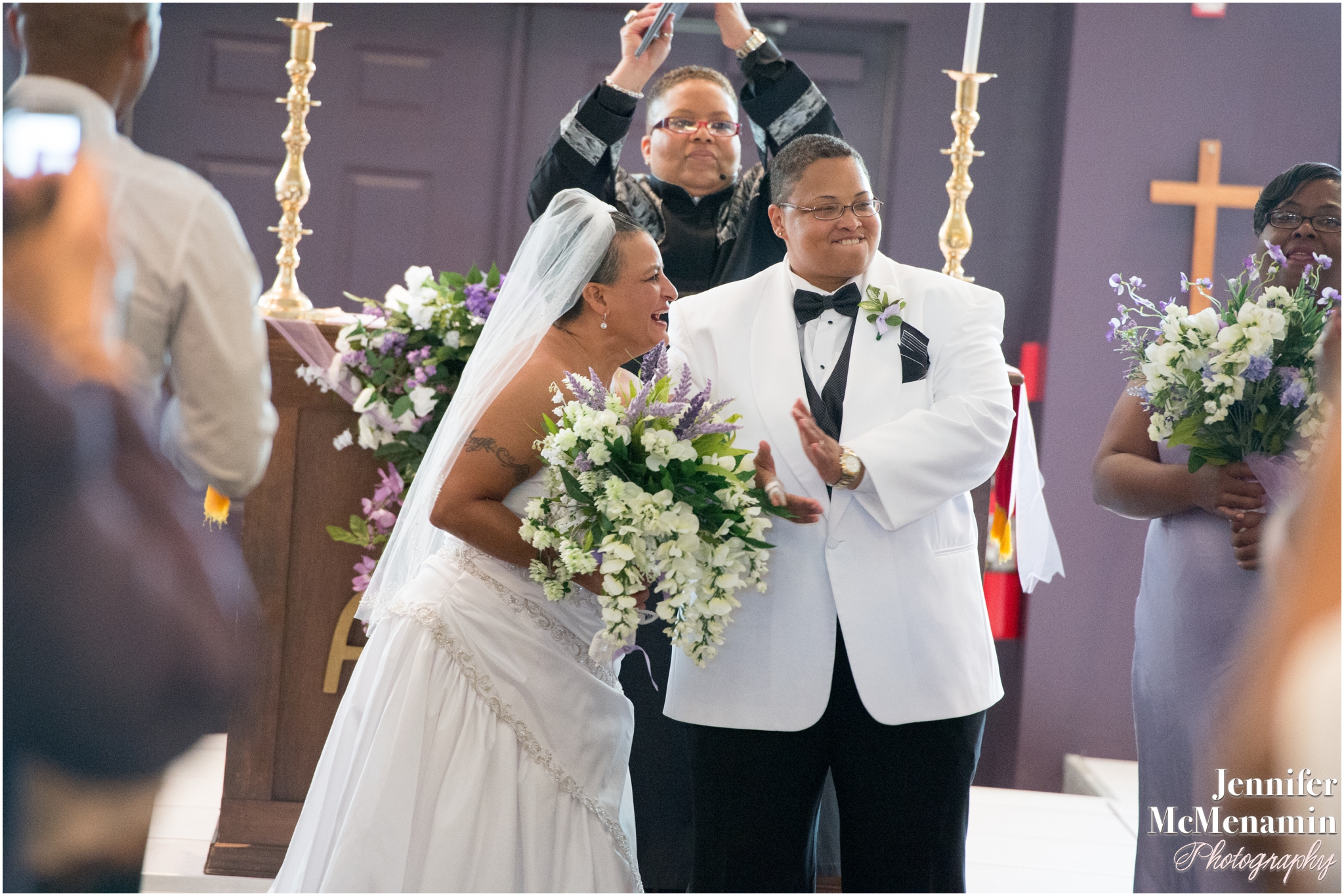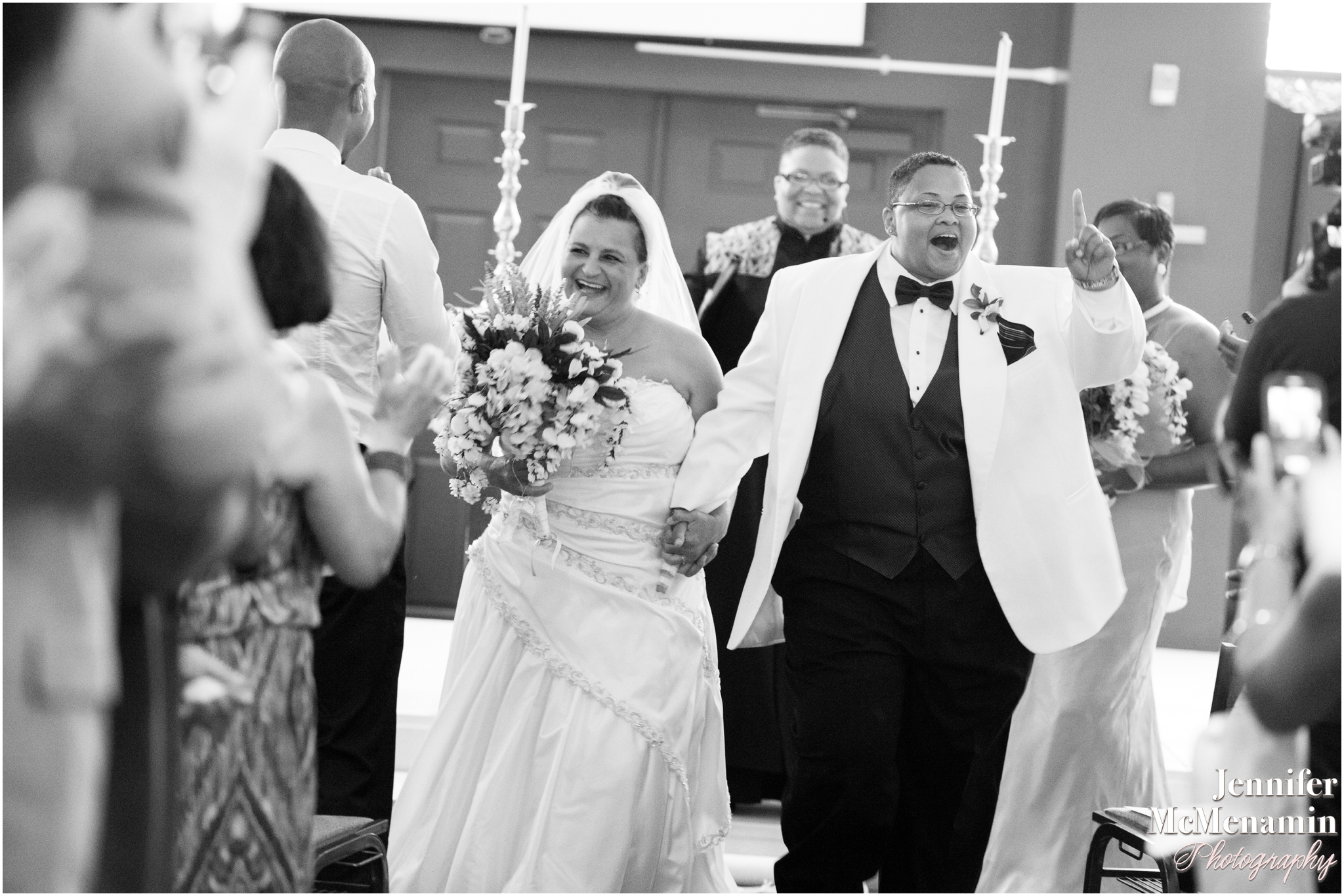 "I's married now!" Angie declared.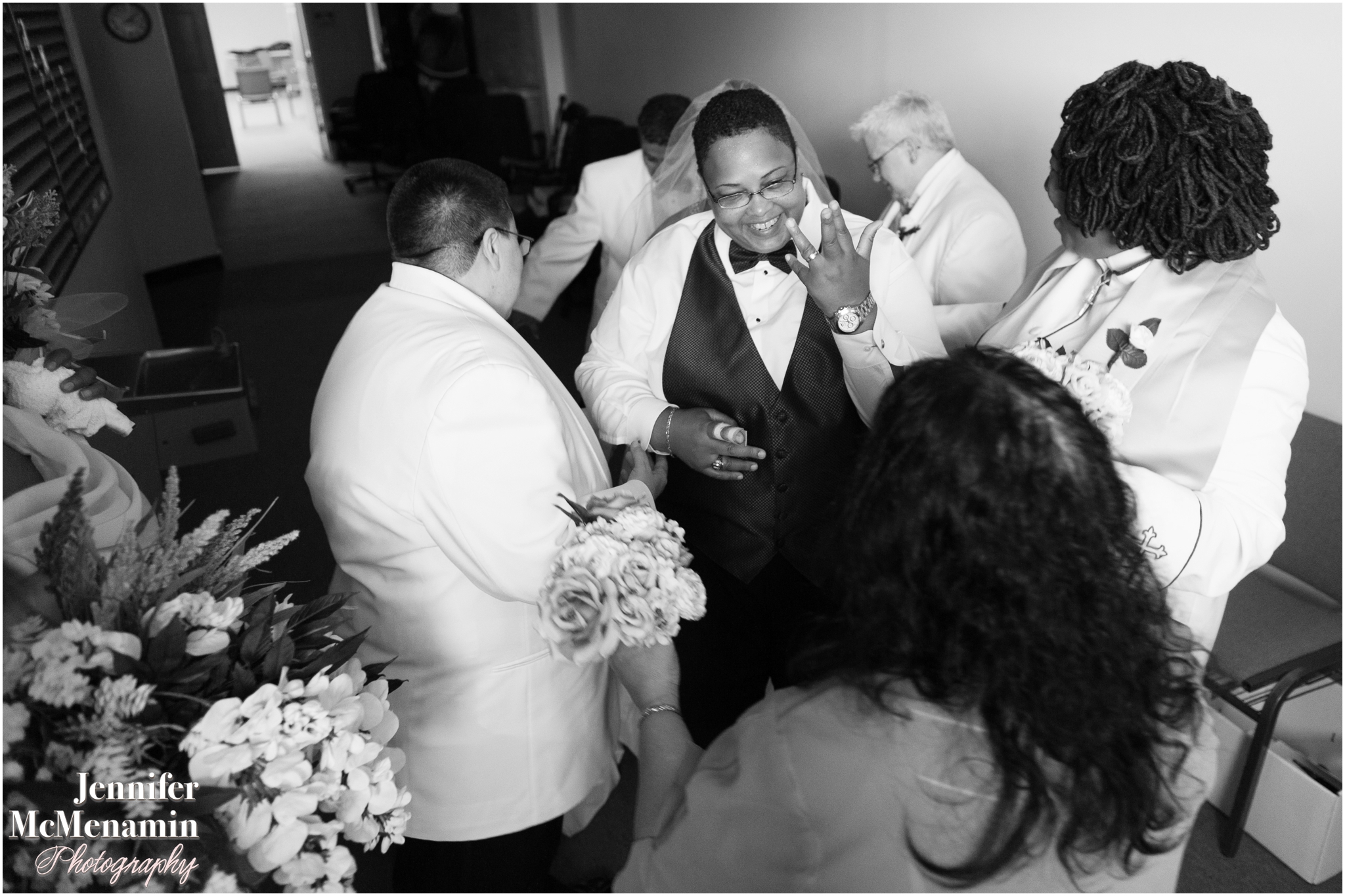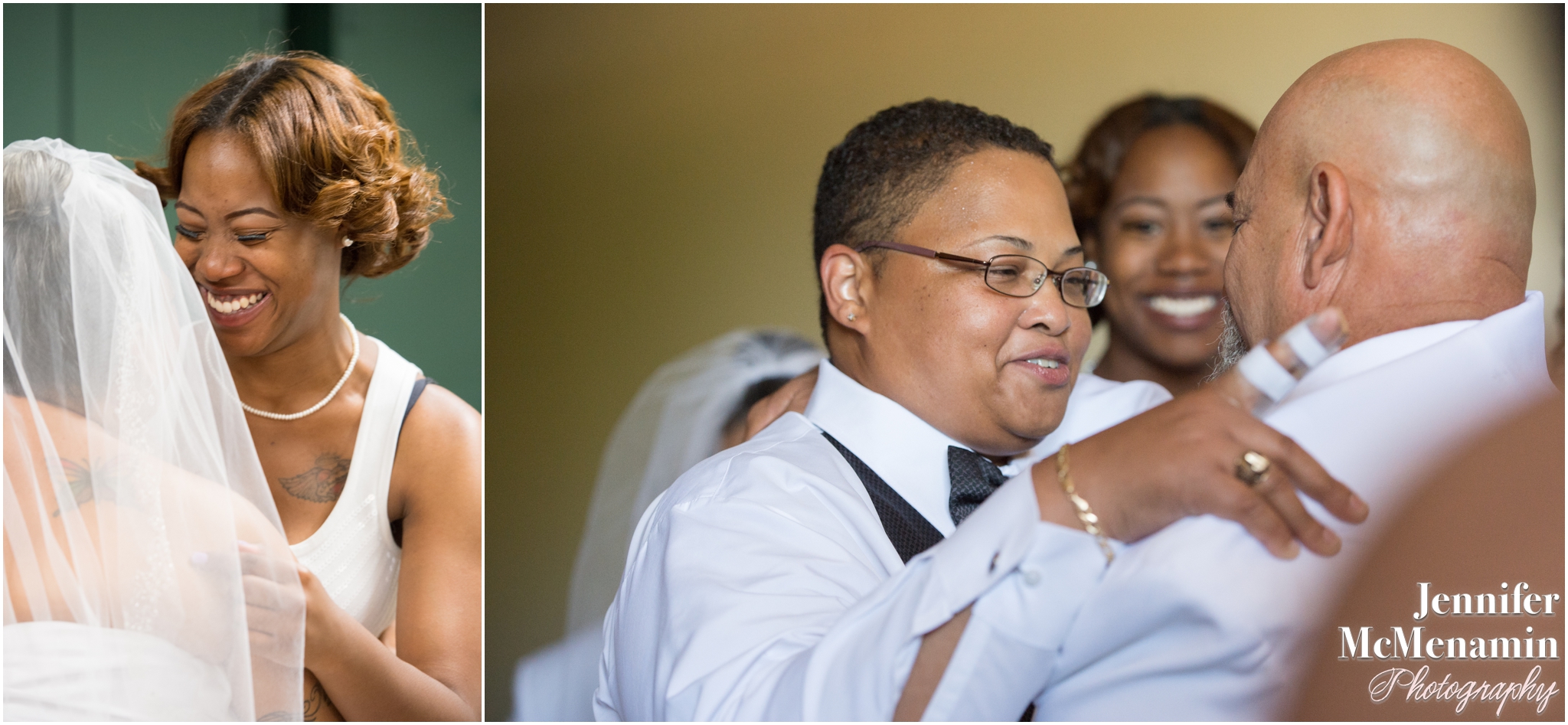 The signing of the marriage license still gives me goosebumps for my same-sex couples. Hooray for Question Six!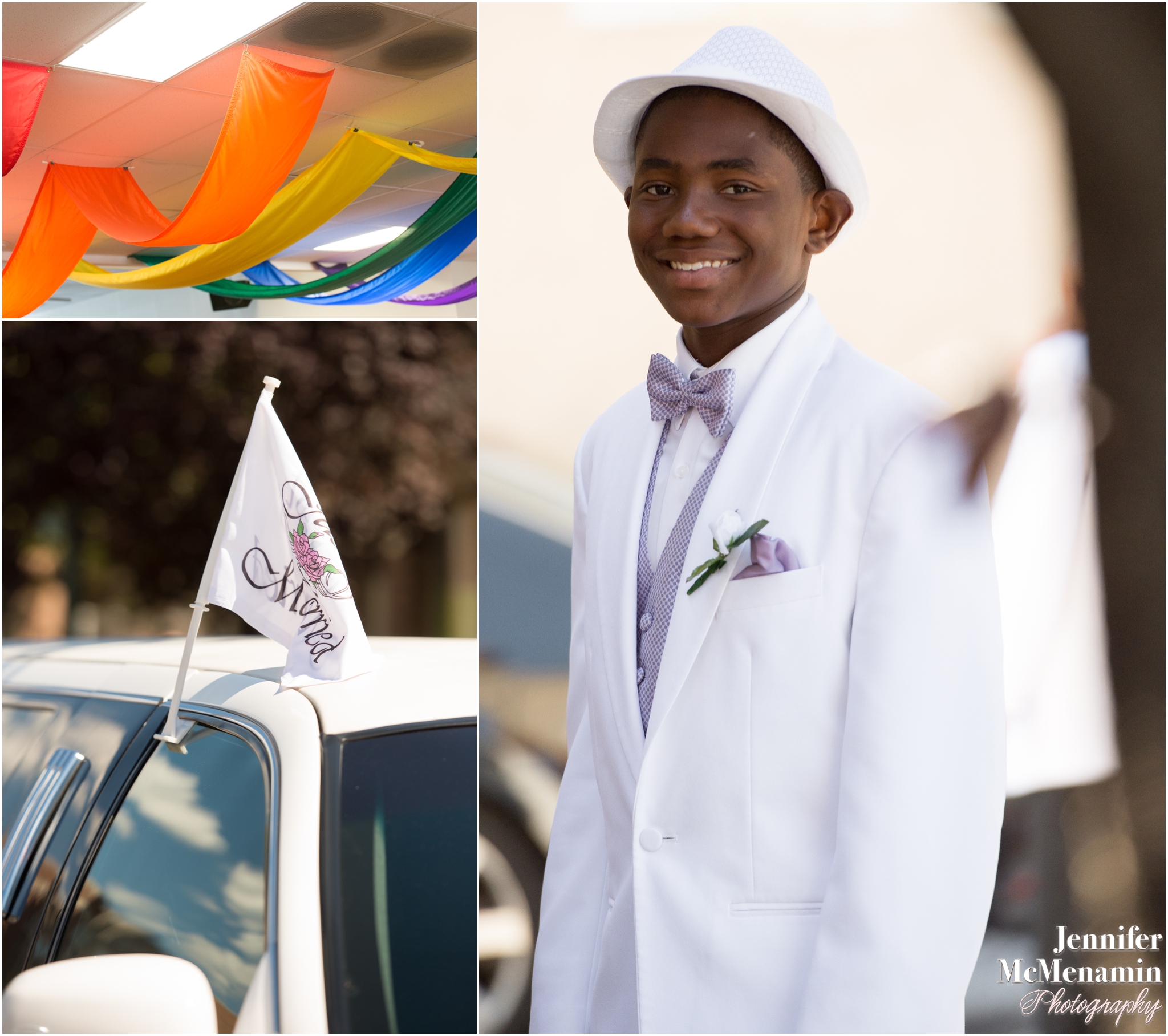 After some family and wedding party photos at the church, we hopped in a limo to take some portraits of Angie + Cora at a nearby park.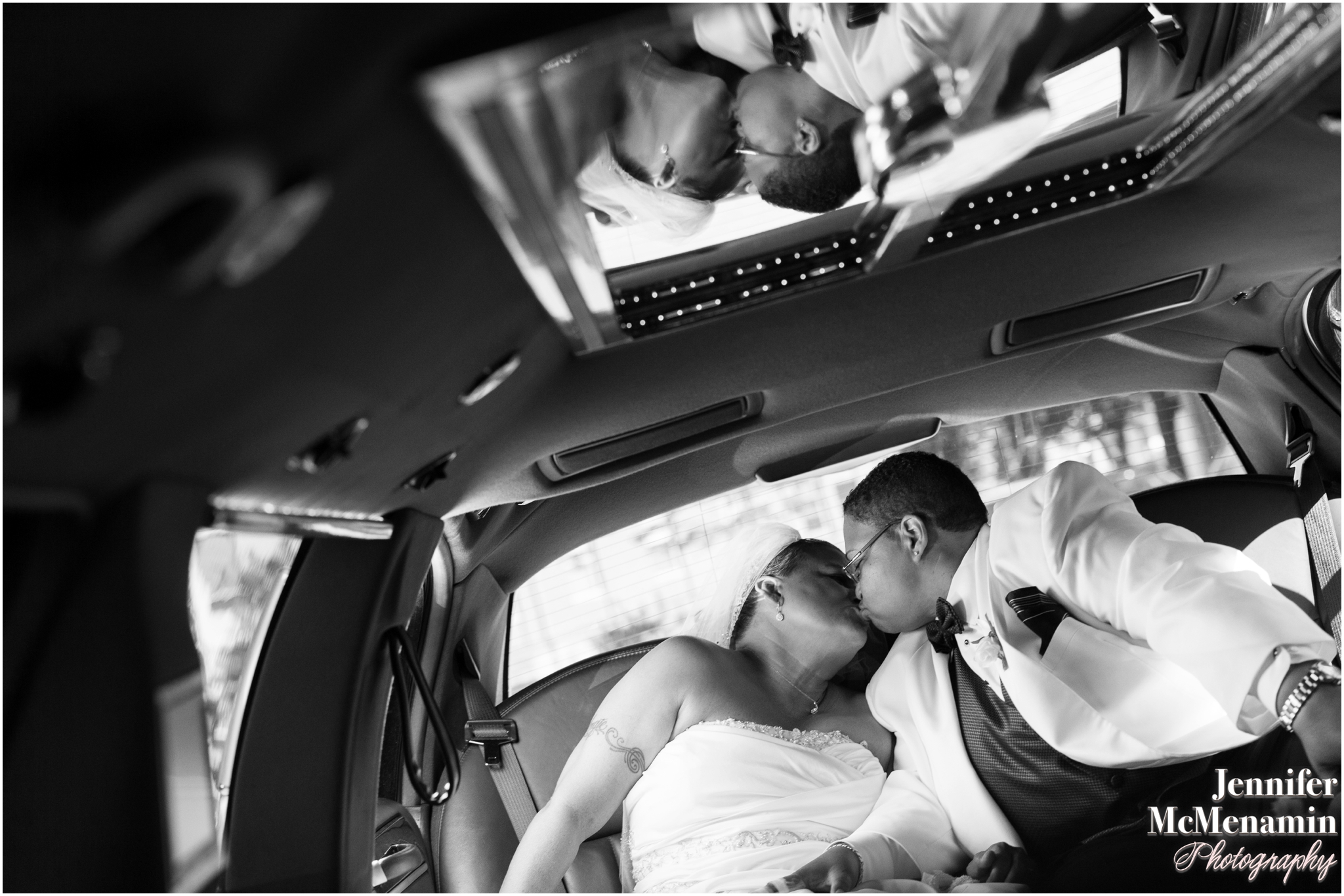 This was one of my most favorite parts of the day. Angie + Cora were so gleeful as passersby offered their congratulations and motorists honked and cheered for the newlyweds.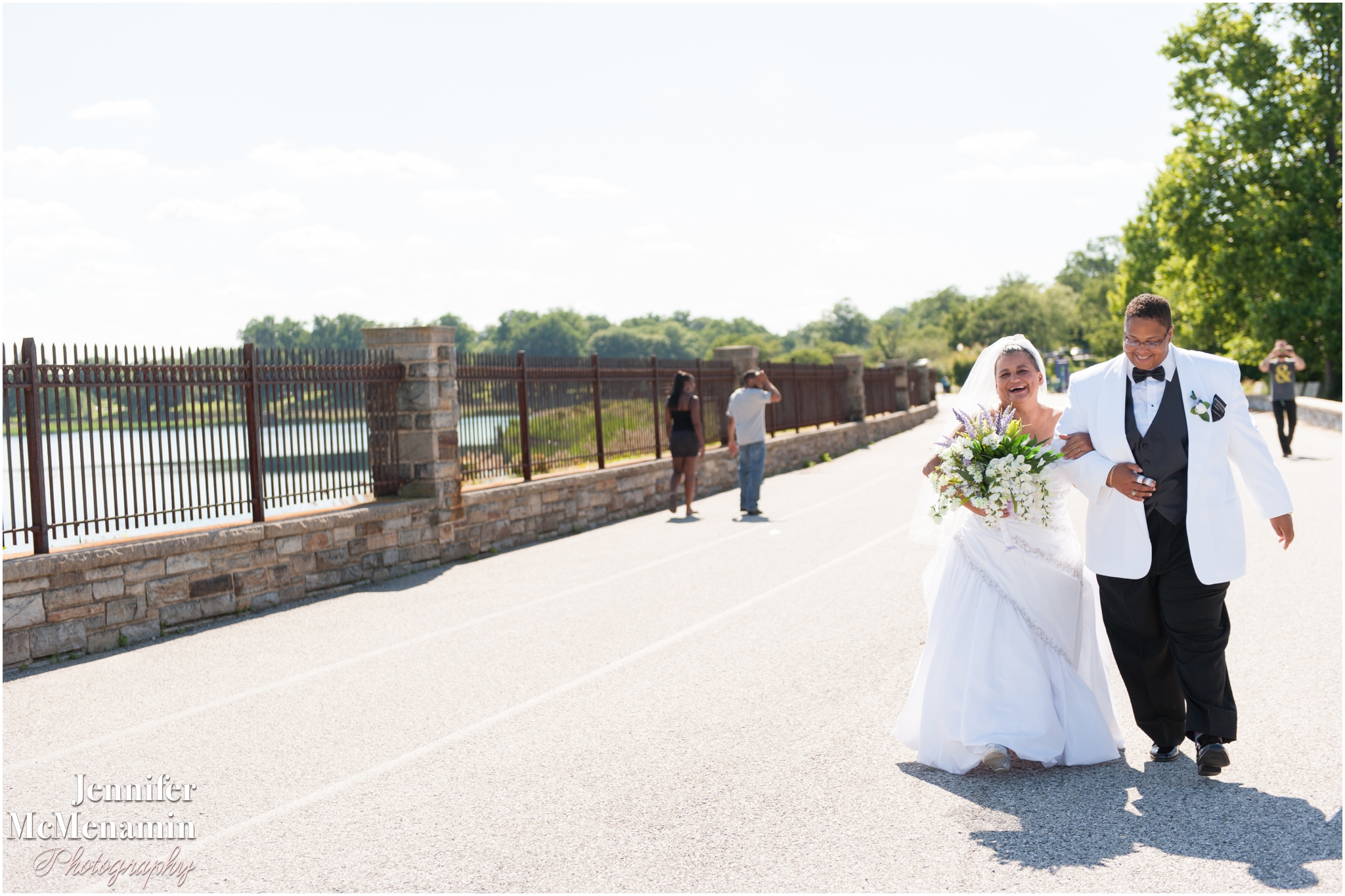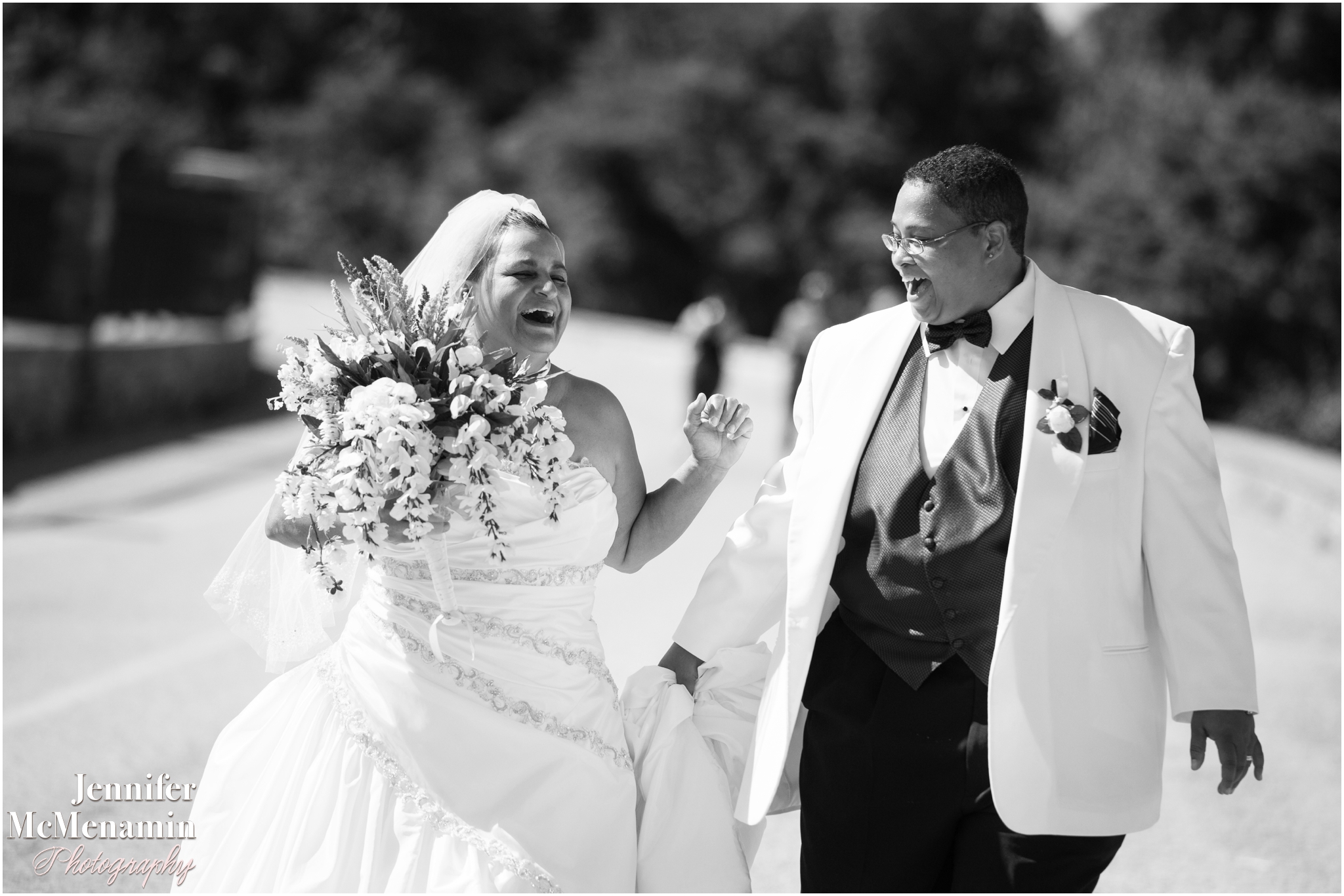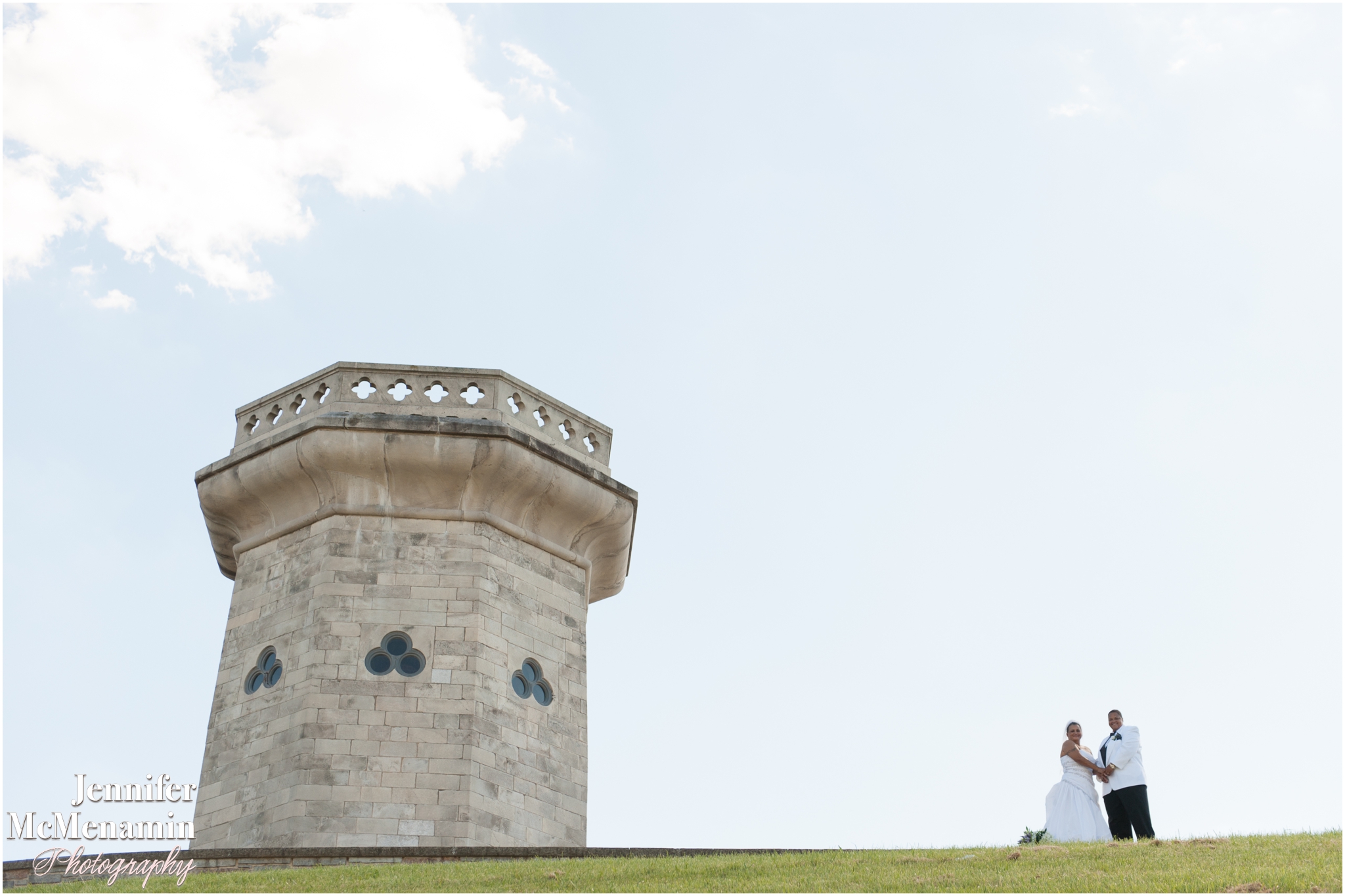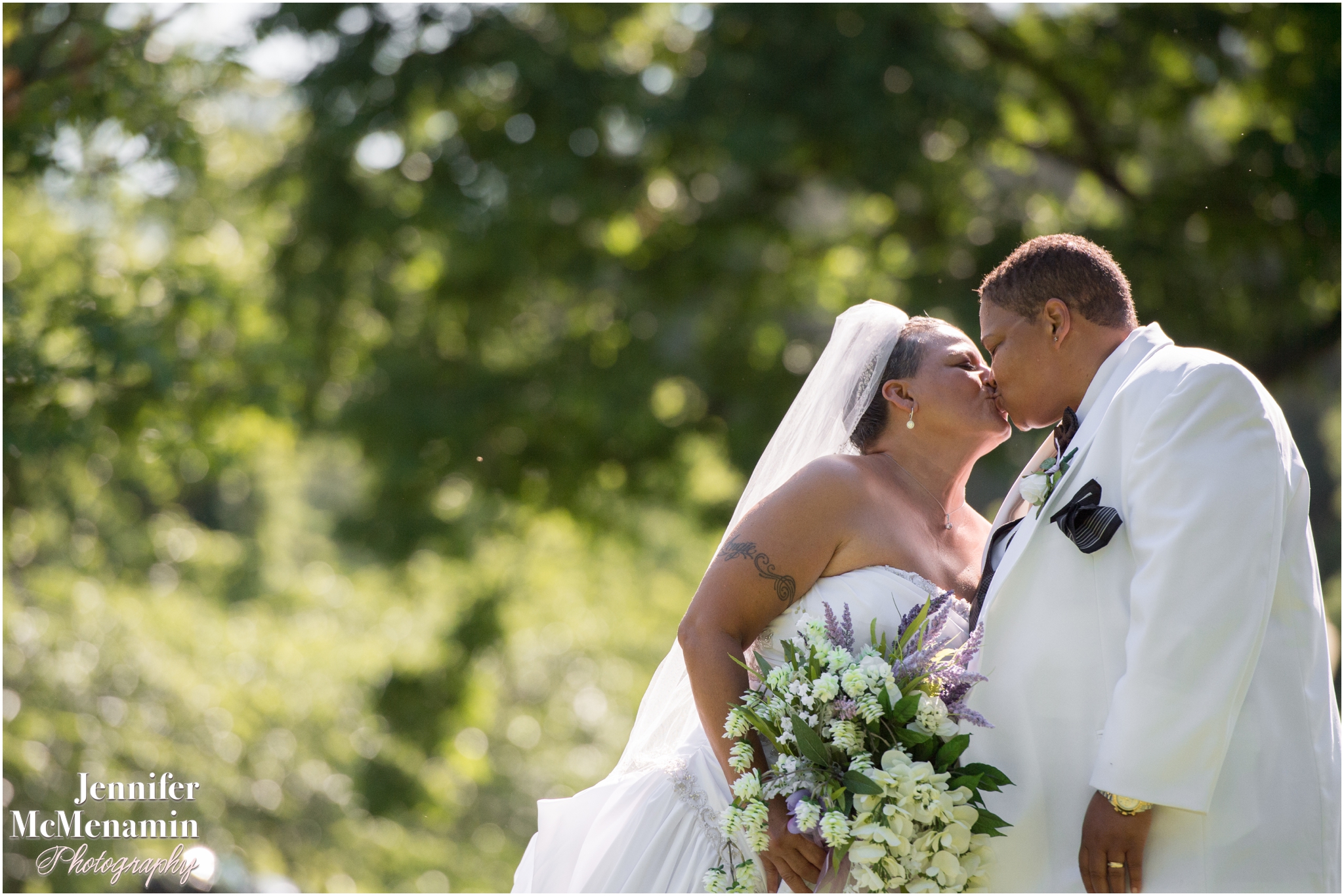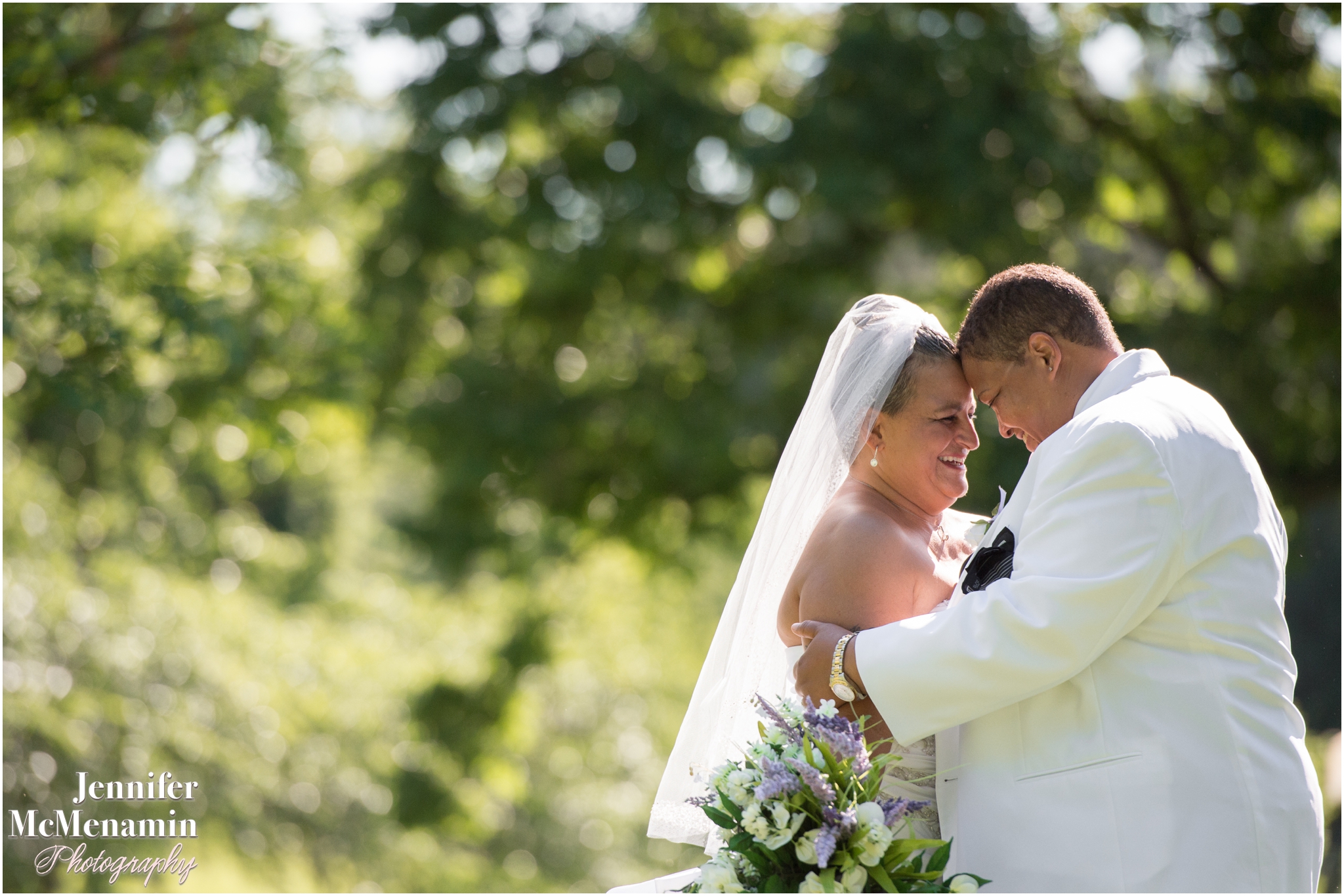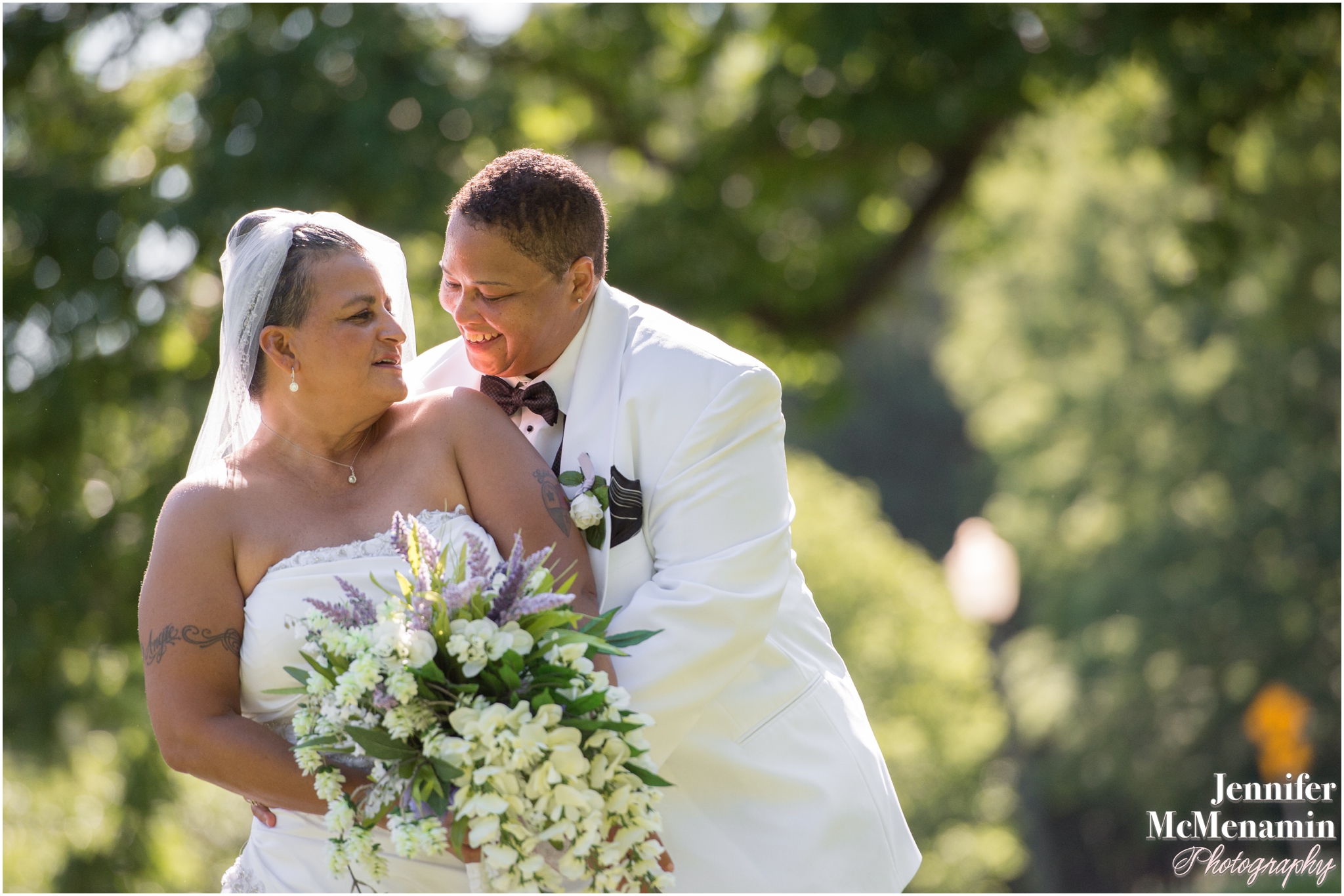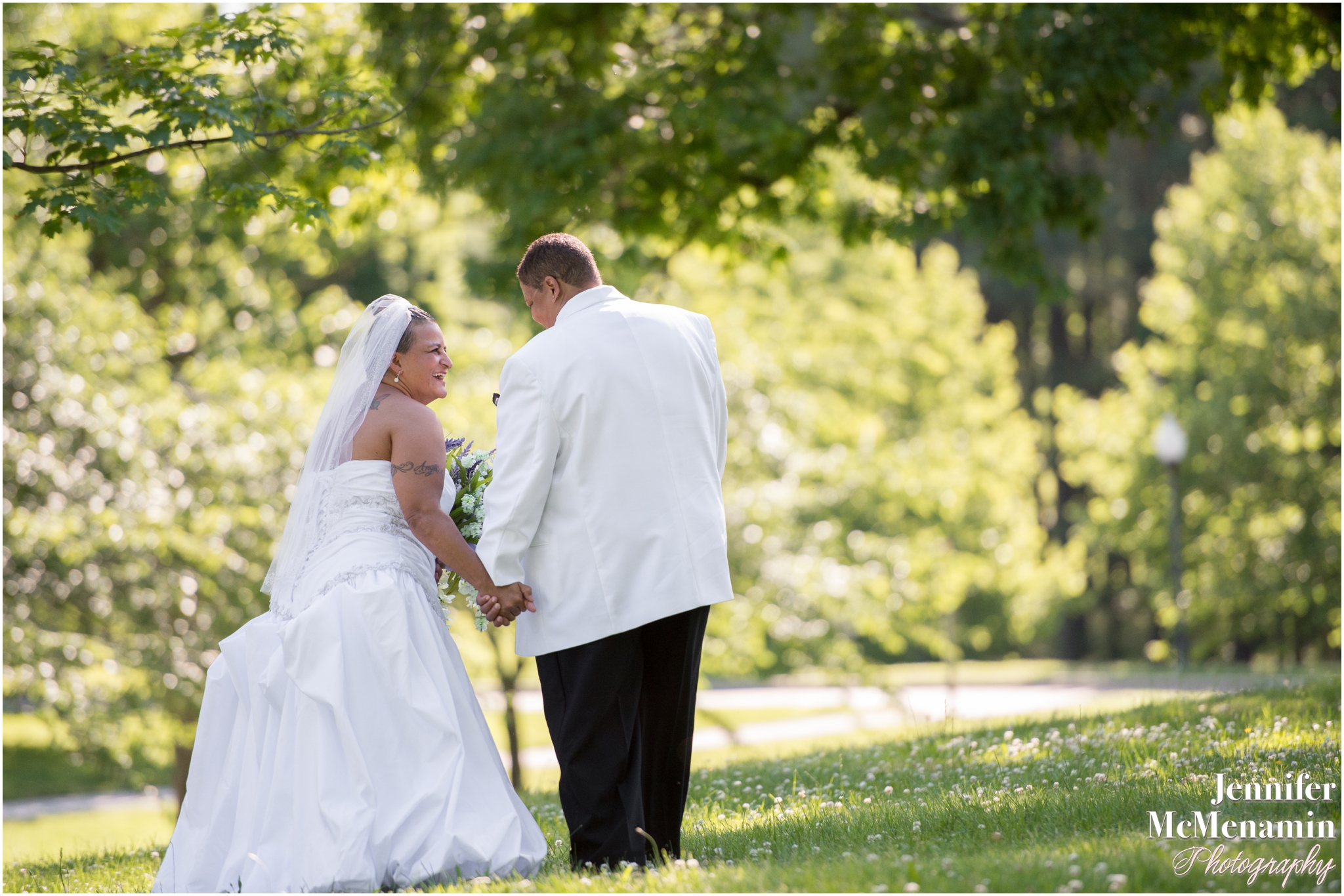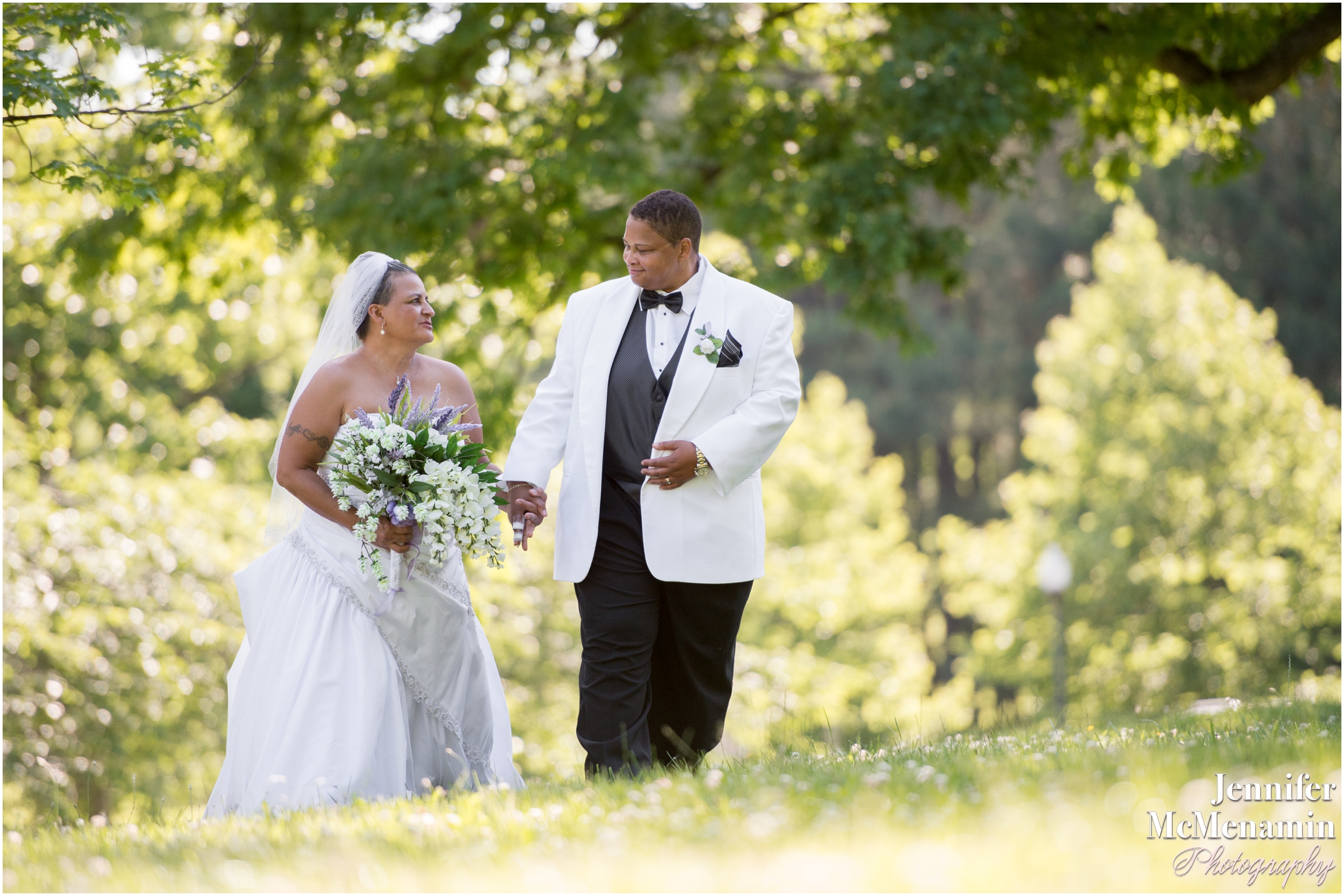 Angie really wanted a photo with Cora in front of the lake. She has a photo of her own parents by the same lake.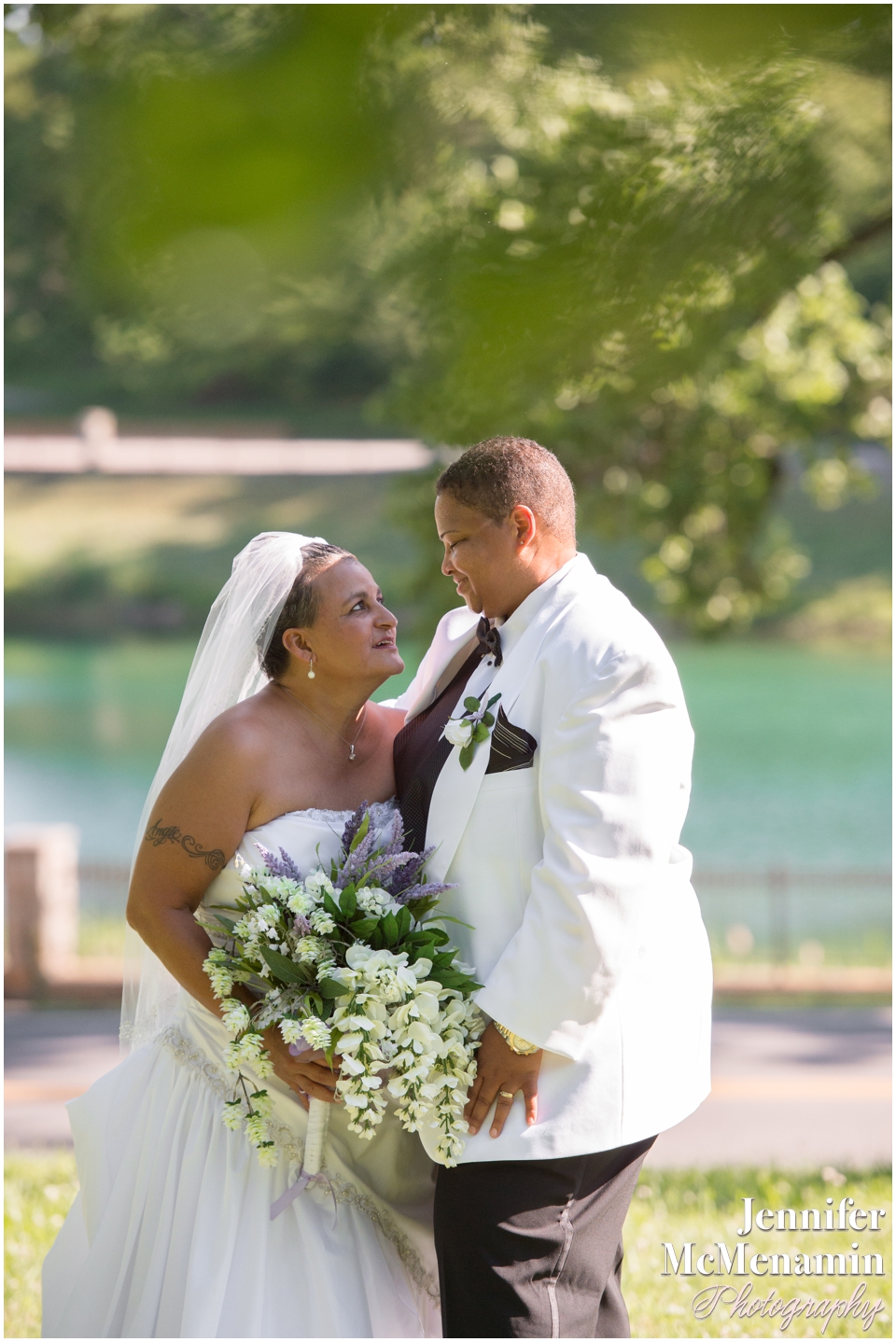 Meanwhile, while we were shooting portraits in the park, Jen took care of photographing most of the details at the National Guard Armory, where the reception was held.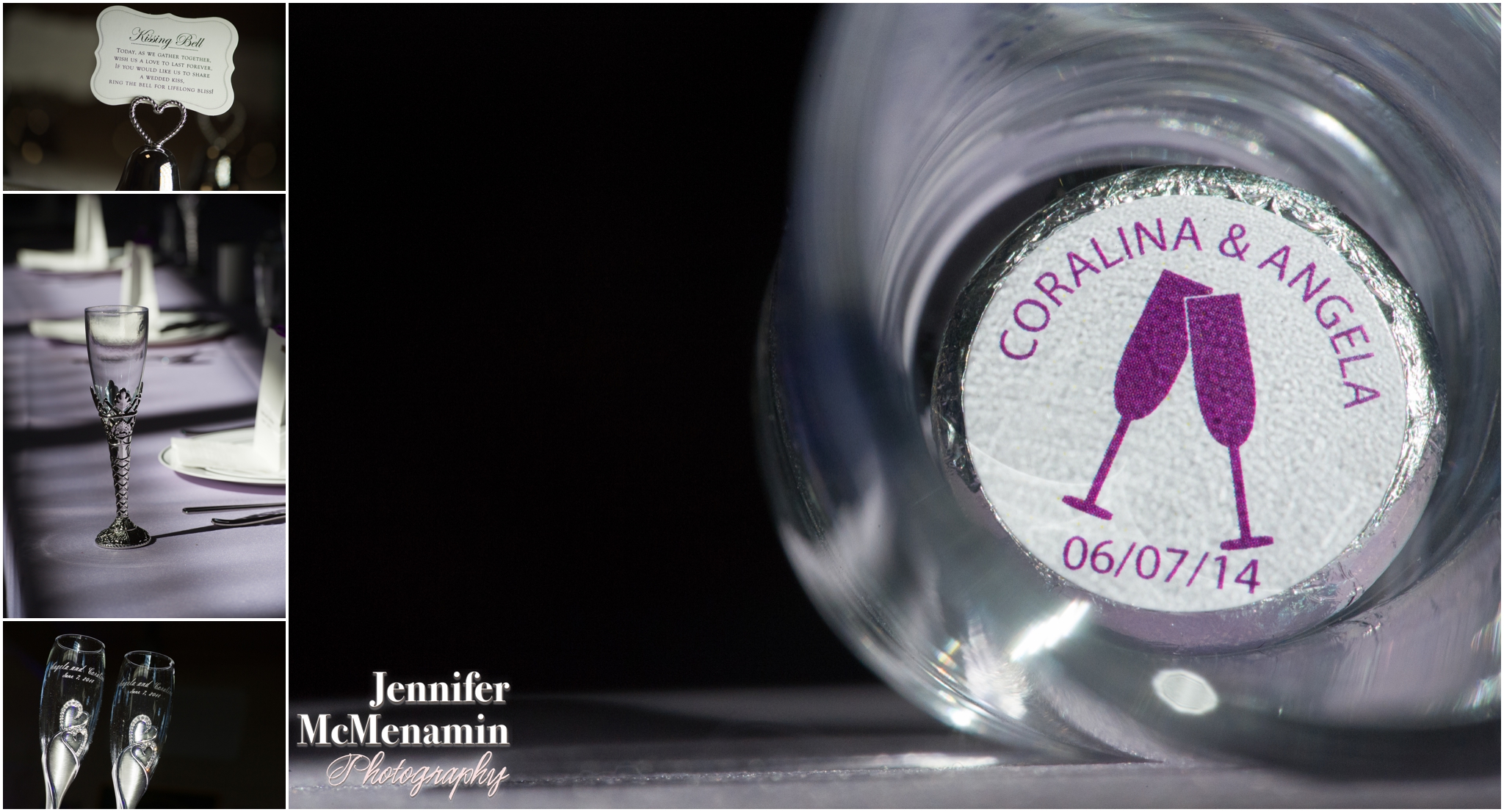 I love the seriousness with which these four are photographing the cakes. It makes me smile.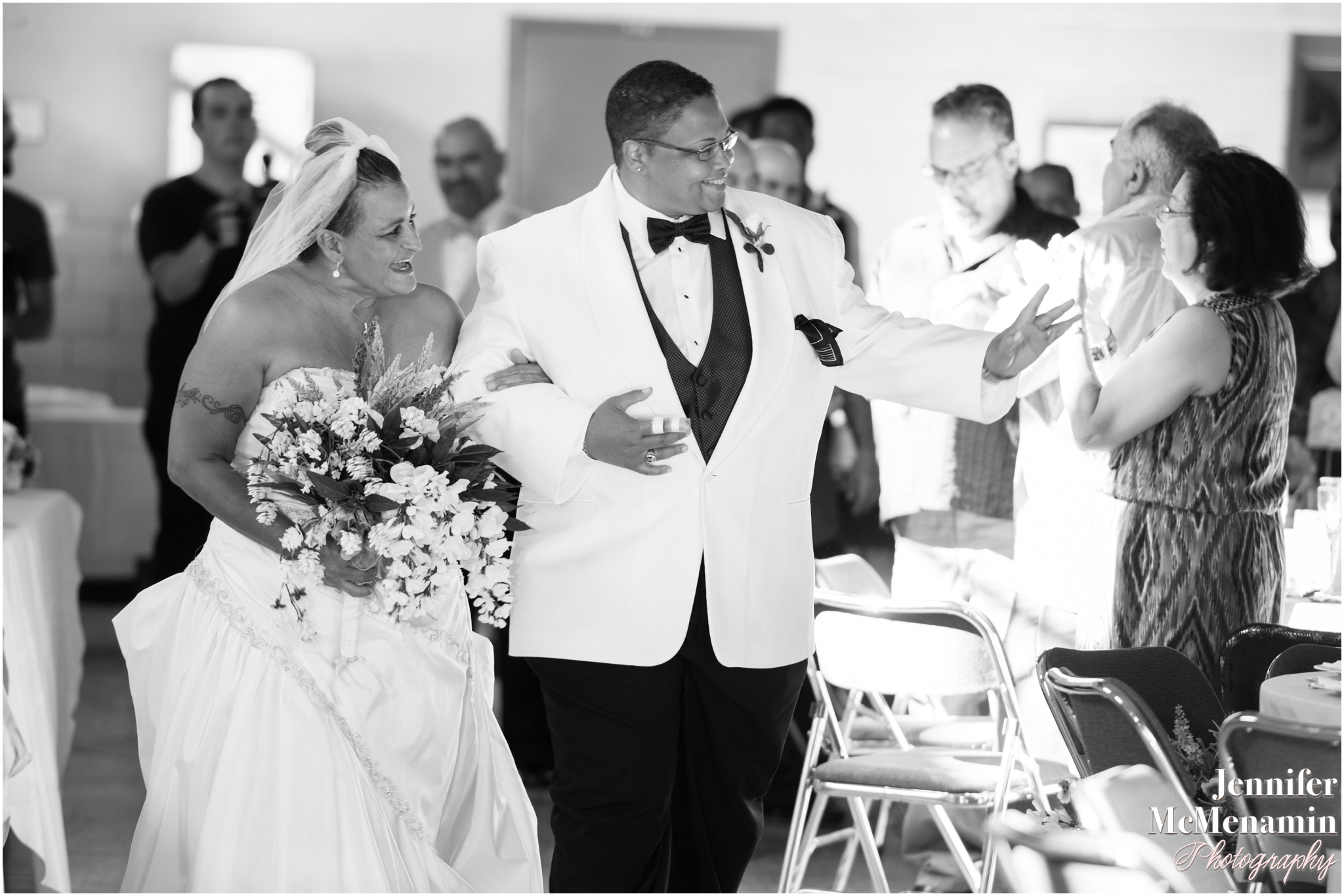 Cora dancing with her brother while her sister looks on.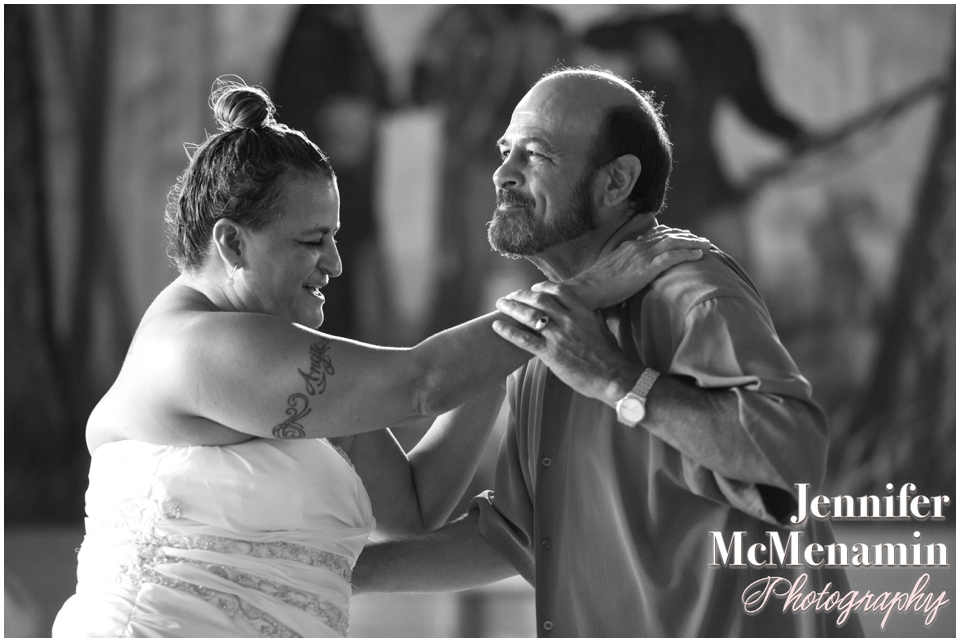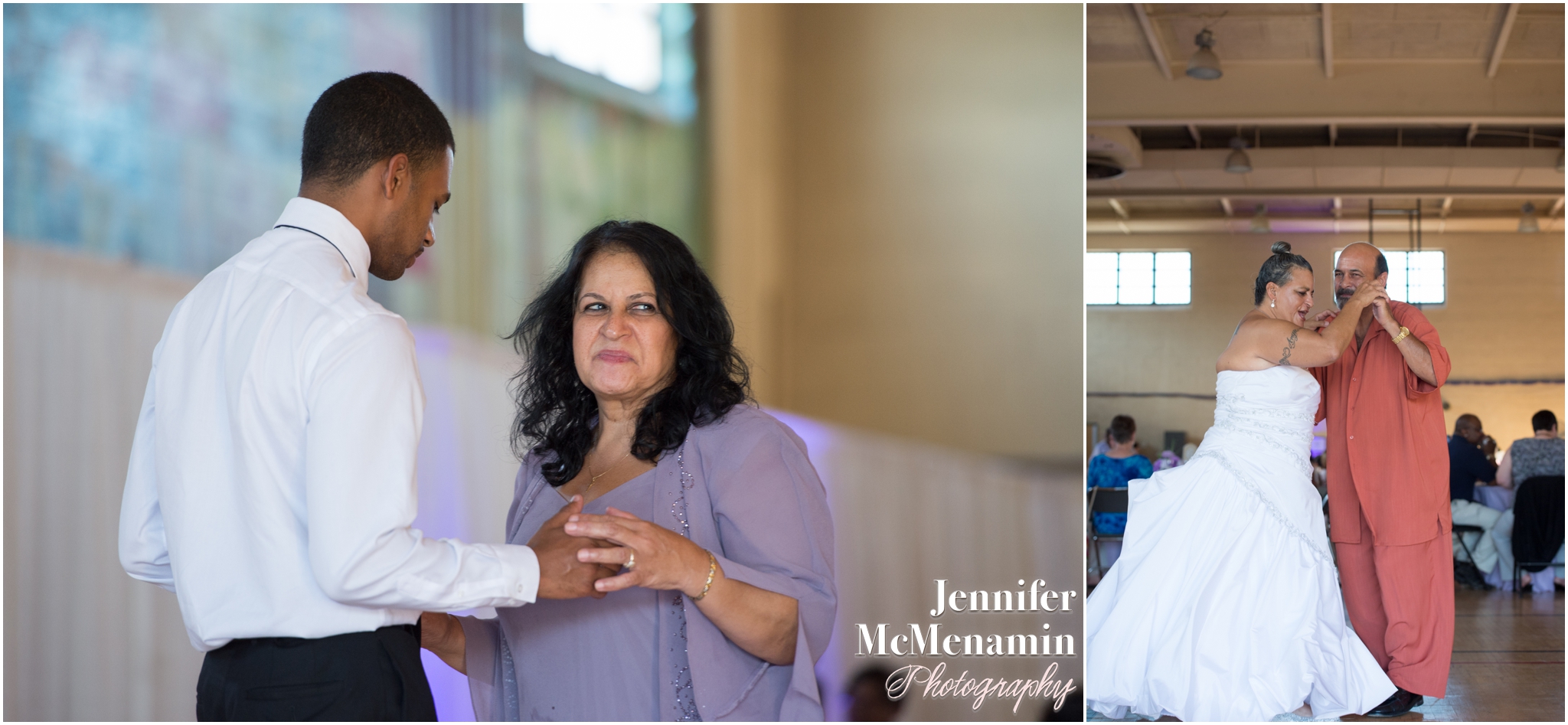 And lots and lots of fun dancing (including by my client Paula, whose wedding to Marge I photographed last year. Happy one-year wedding anniversary and 30-year together anniversary!).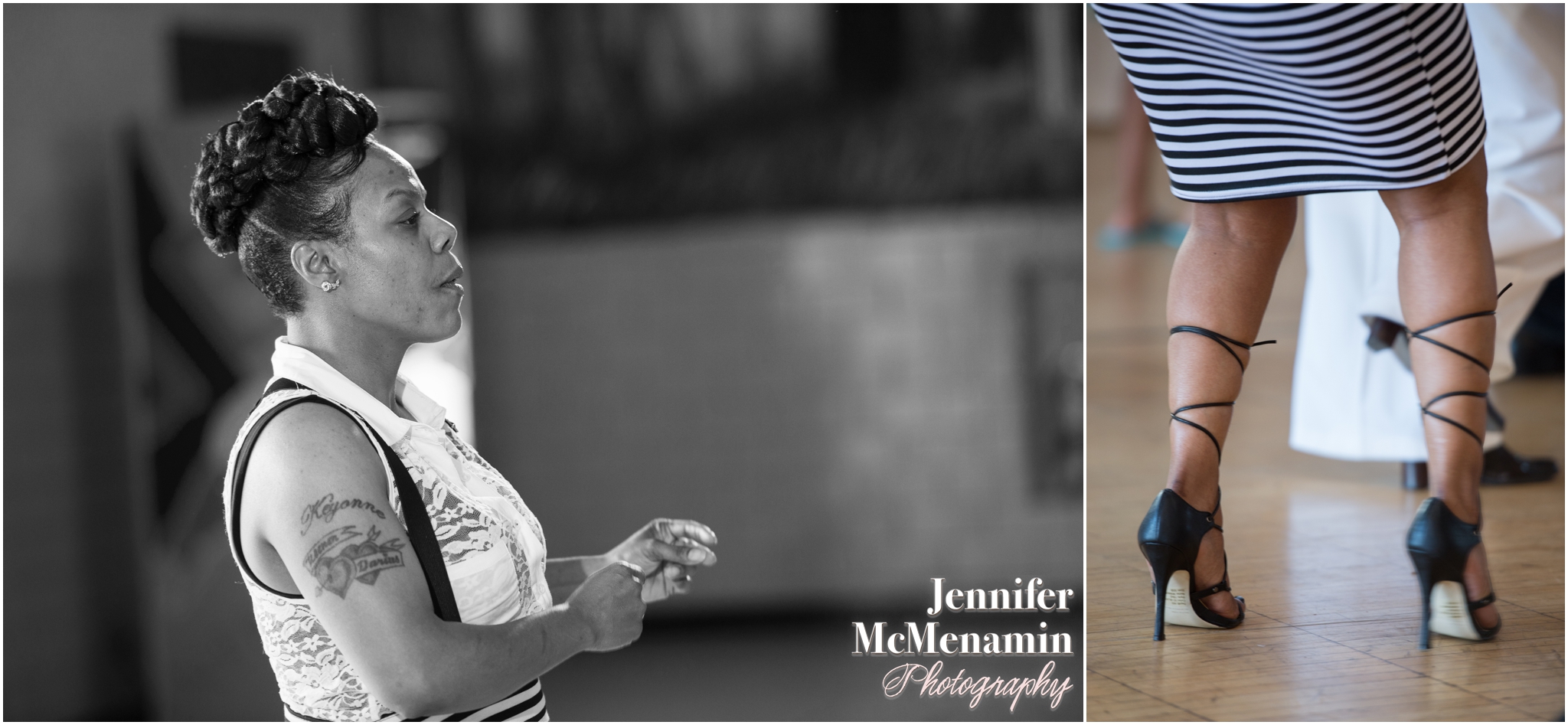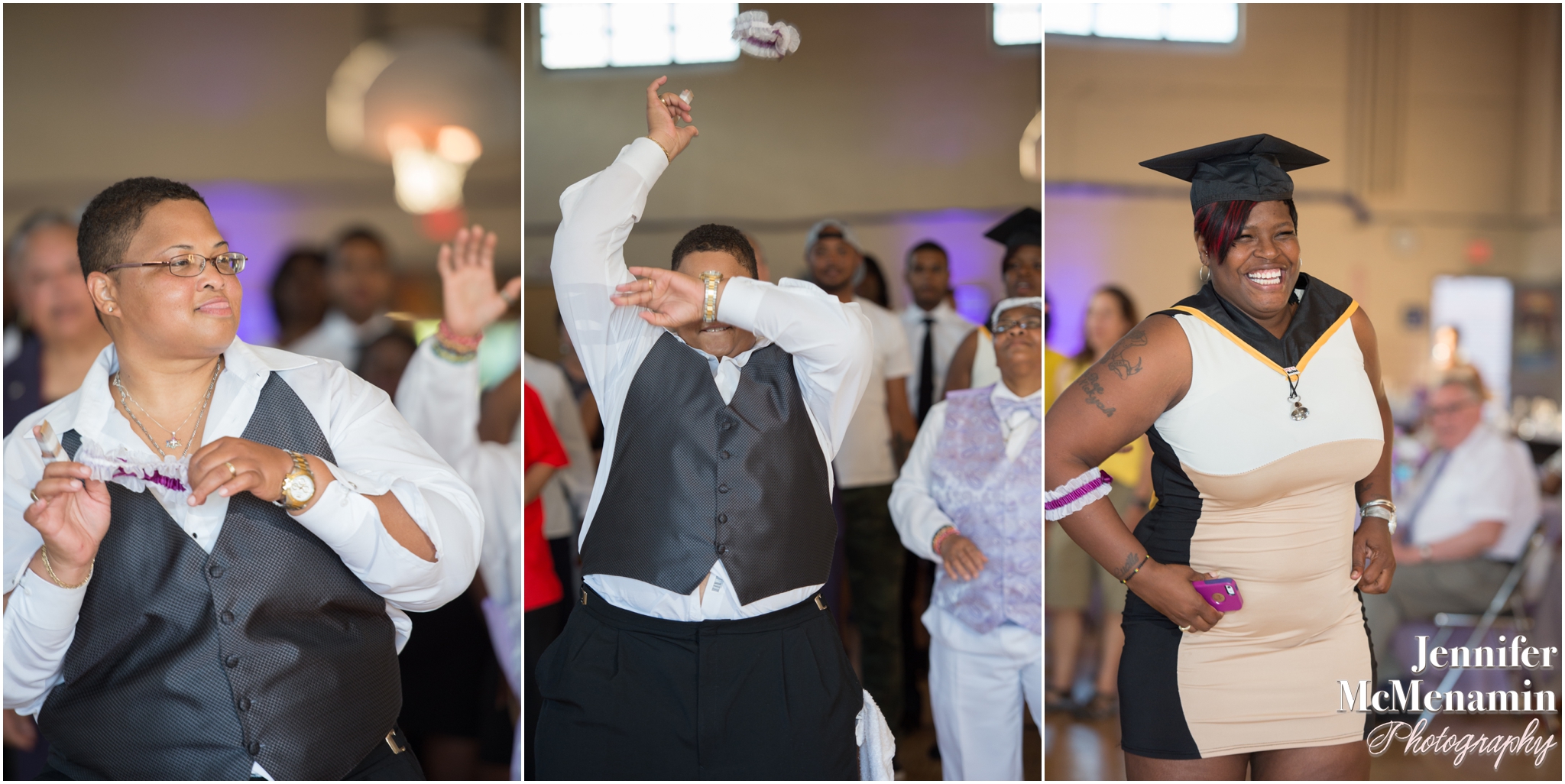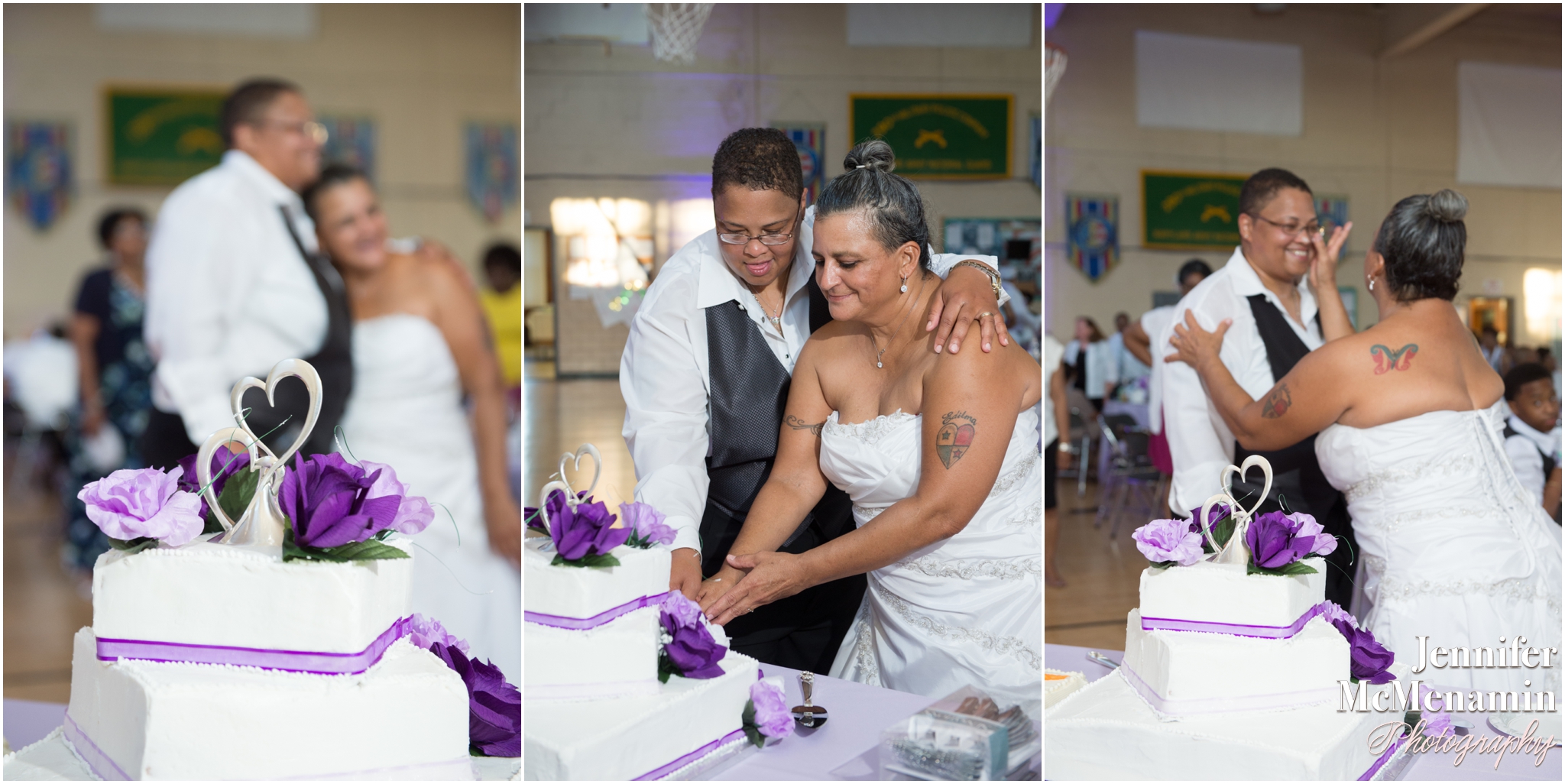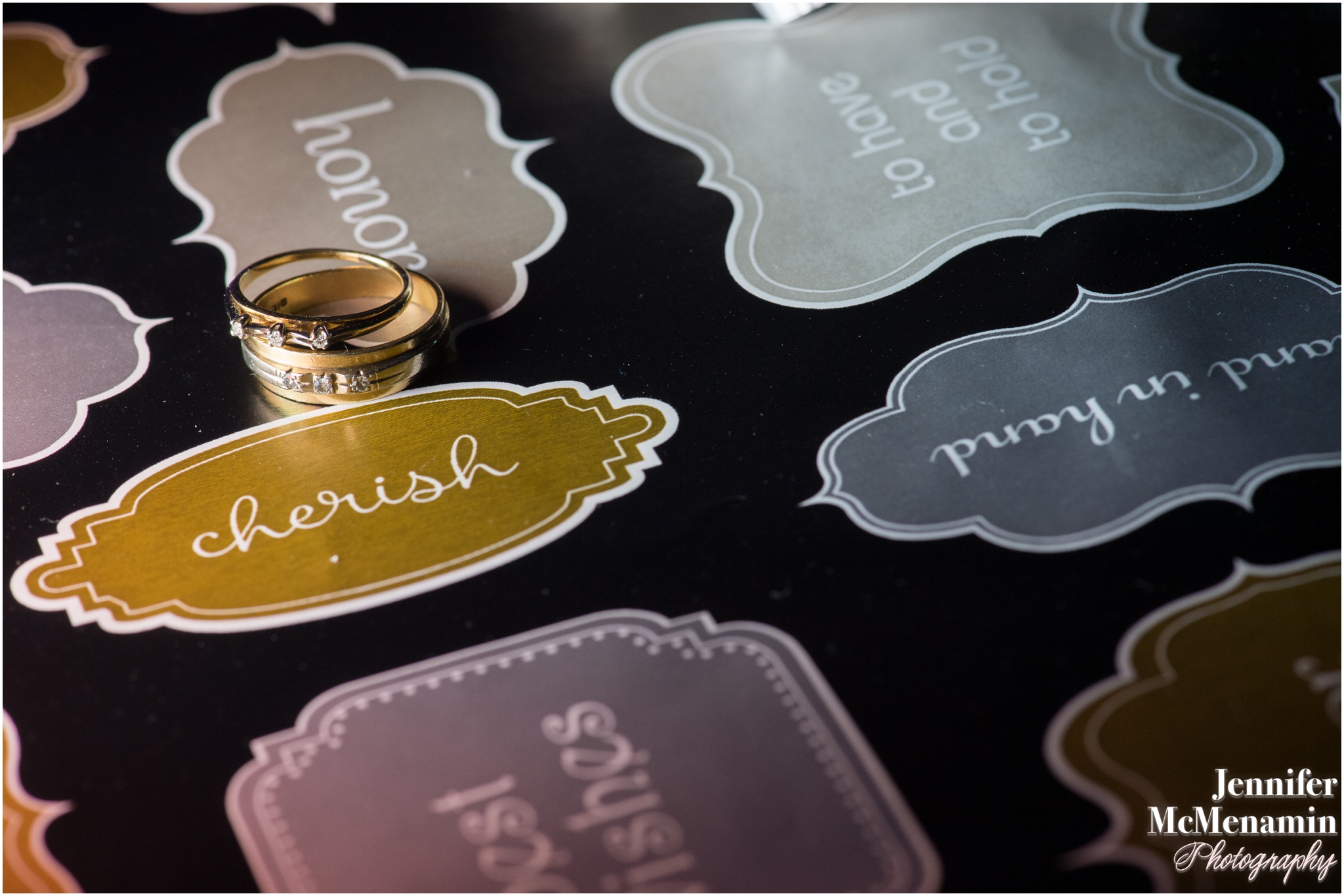 Many, many congratulations, Angie + Cora. It was an absolute joy working with you both and your friends and family!
Credits:
Photography: Jennifer McMenamin Photography, LLC

Ceremony: Metropolitan Community Church of Baltimore
Officiant: The Rev. Victoria Burson
Reception: The CW4 Melvin Sherr Armory
Catering: Family of the couple

Event coordinator: CQuence of Events
Rentals: Loane Brothers Party Rentals
Coralina's attire: Forever Yours gown from Stella's Bridal & Fashions
Angela's attire: The Men's Wearhouse
Cake: Family friend
Transportation: The Limo Lady