Catherine + Sergey chose to see each other for photos before their ceremony.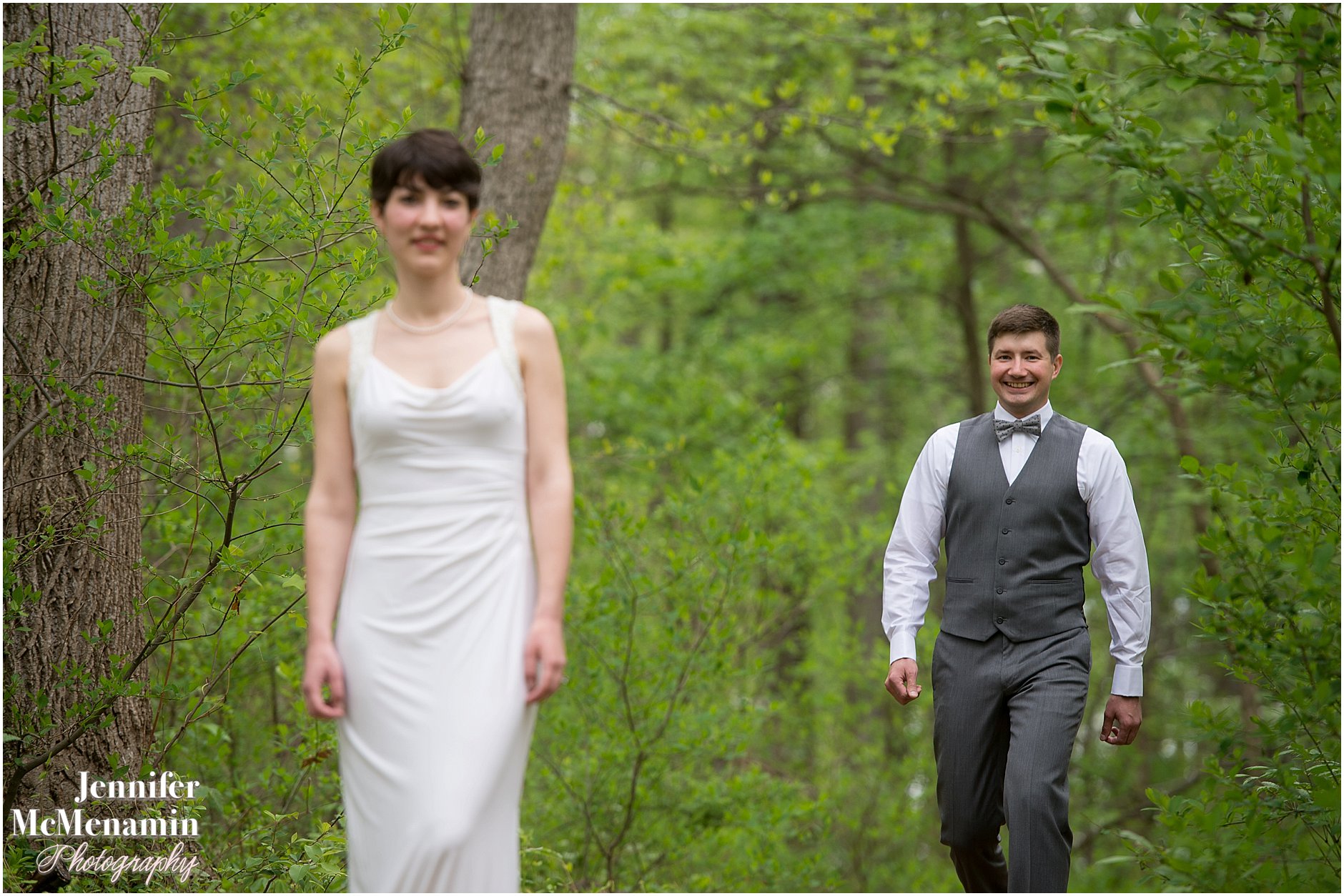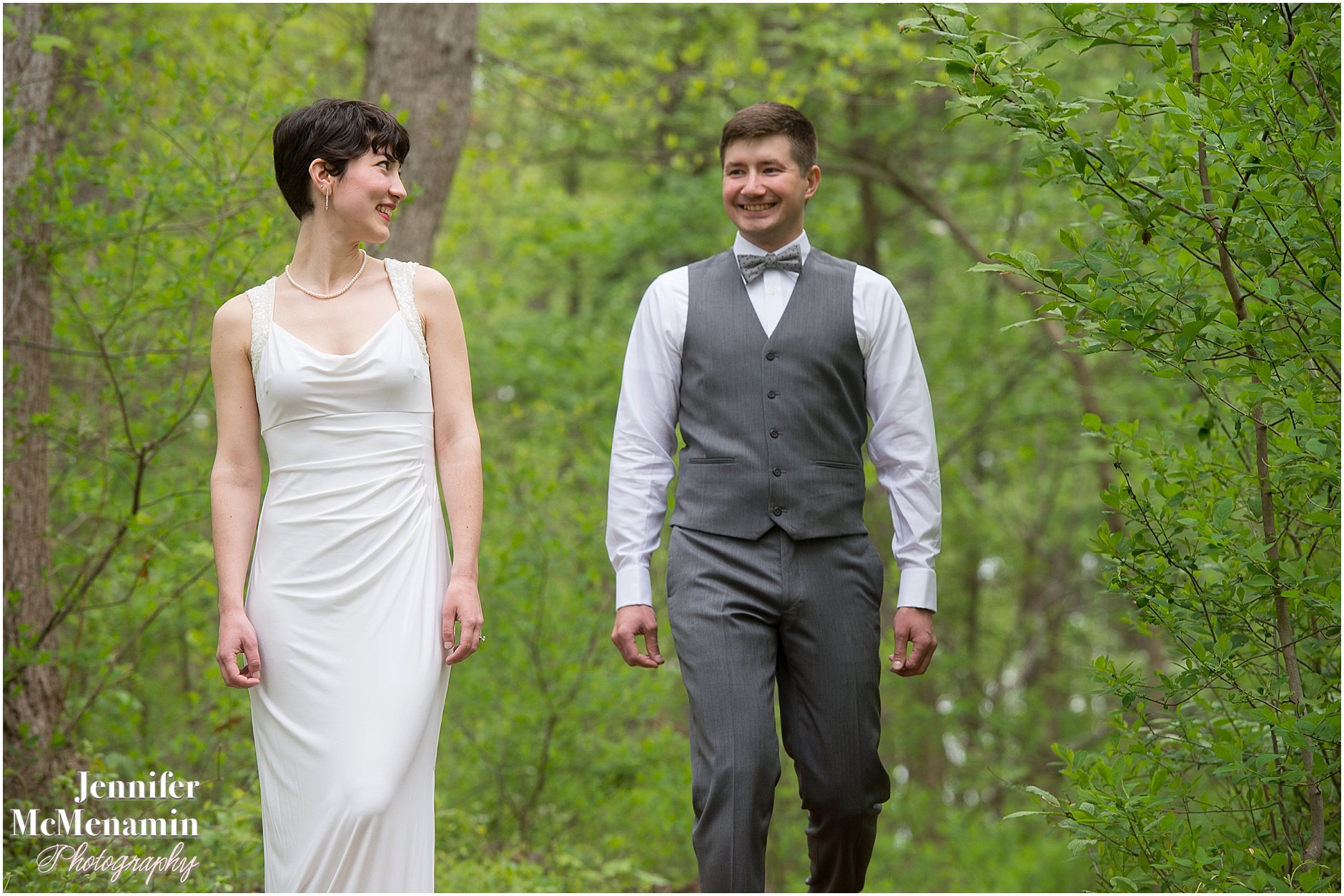 Then, the couple, their parents and their wedding party walked through the woods — no shortcut for them! — for photos in the meadow.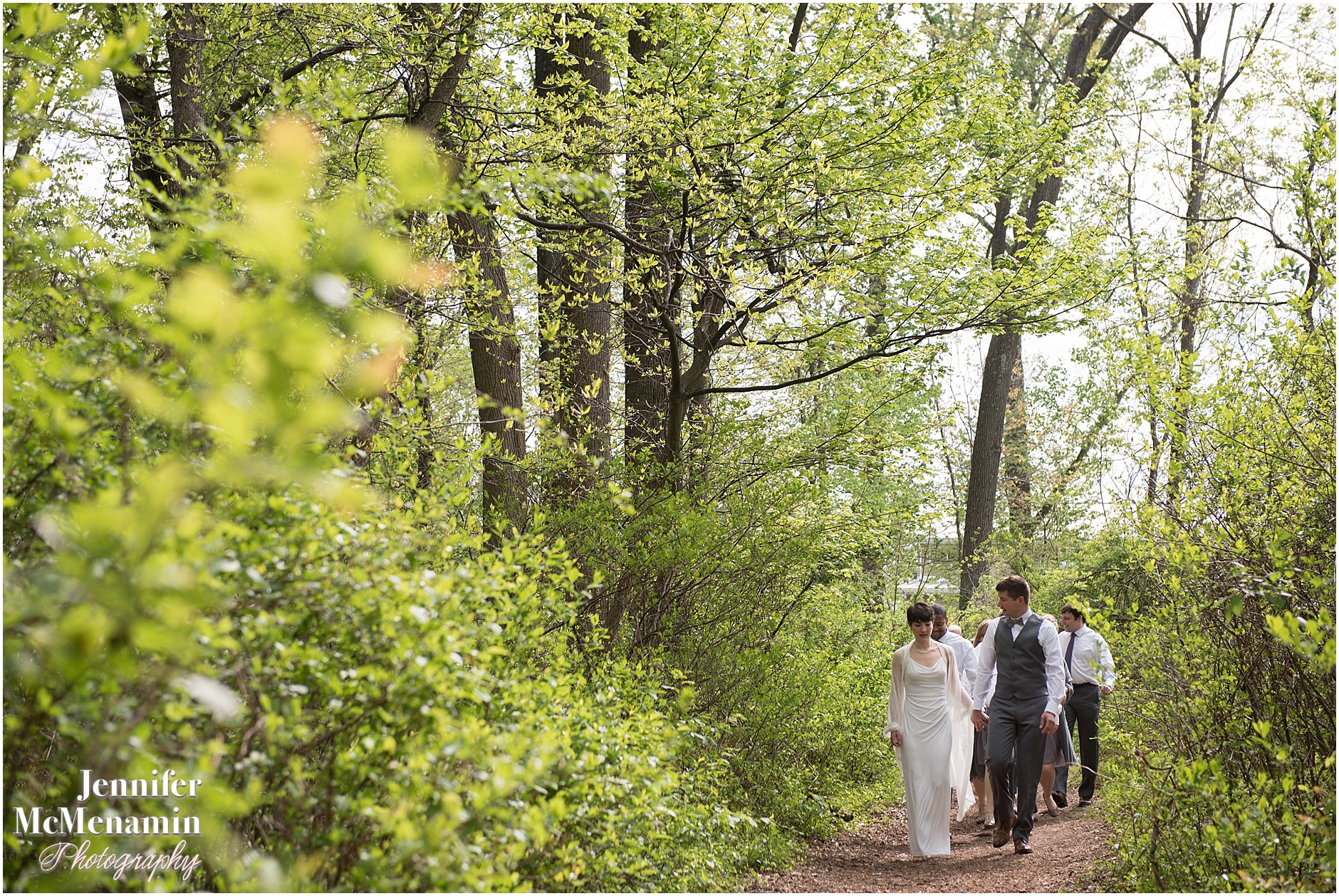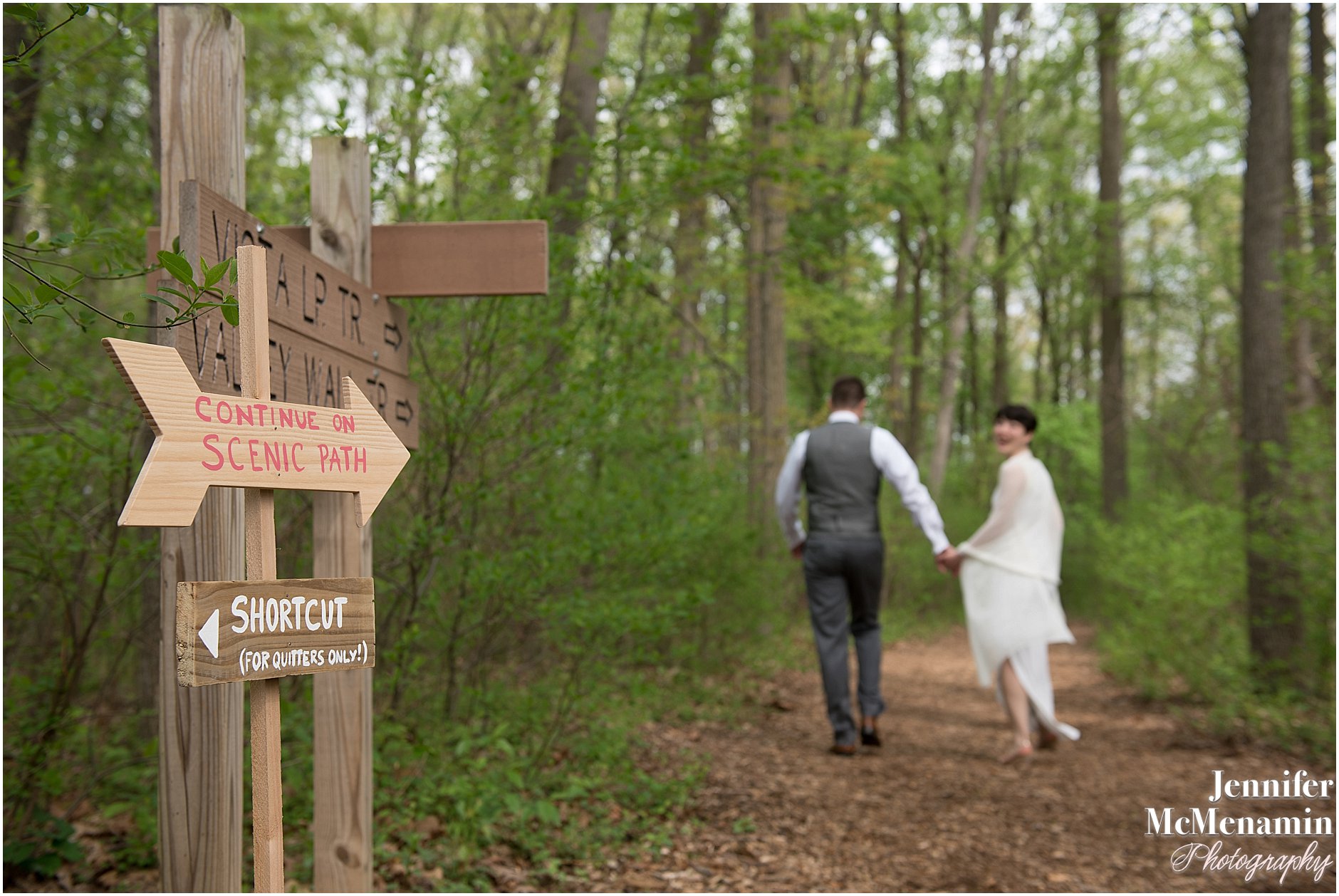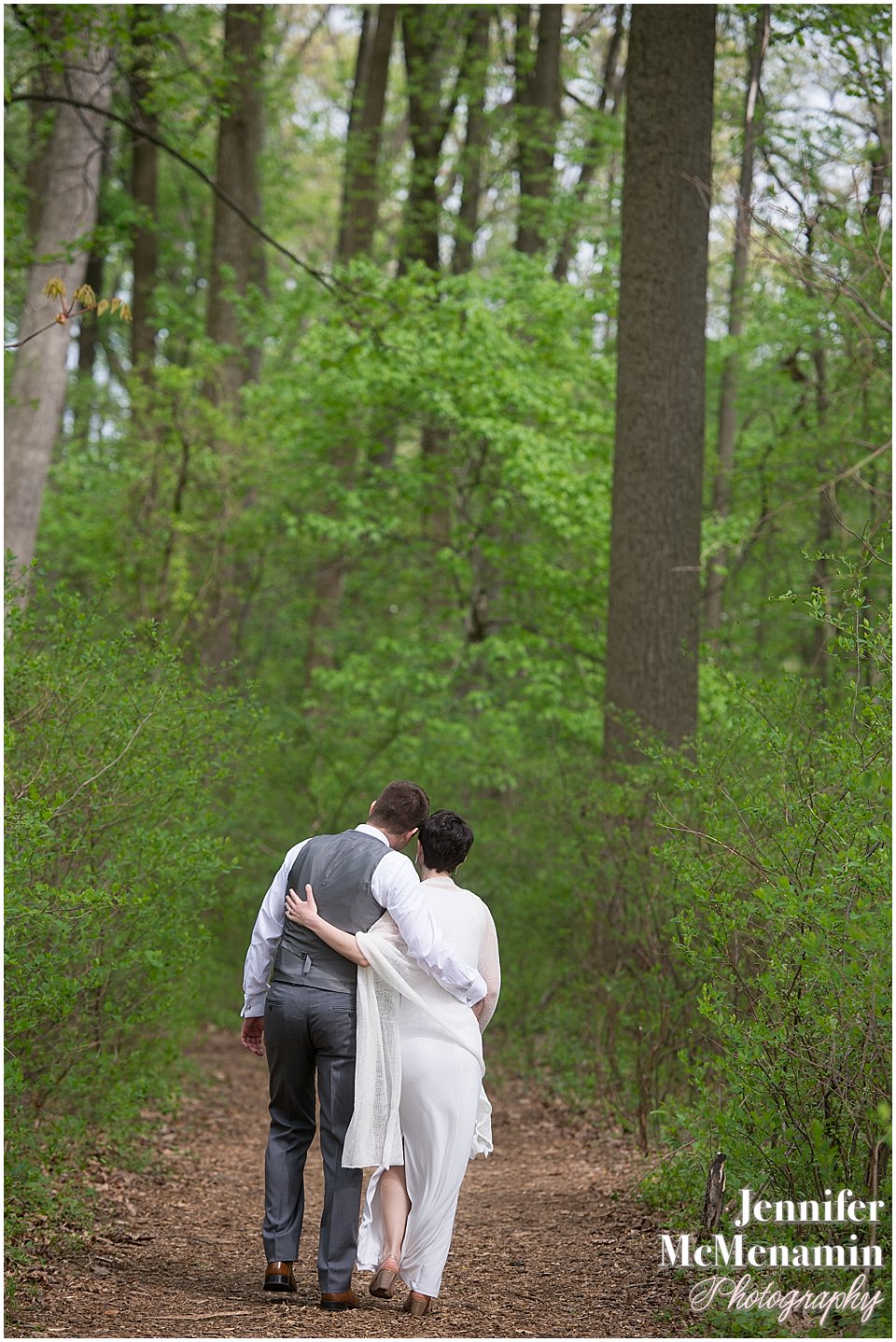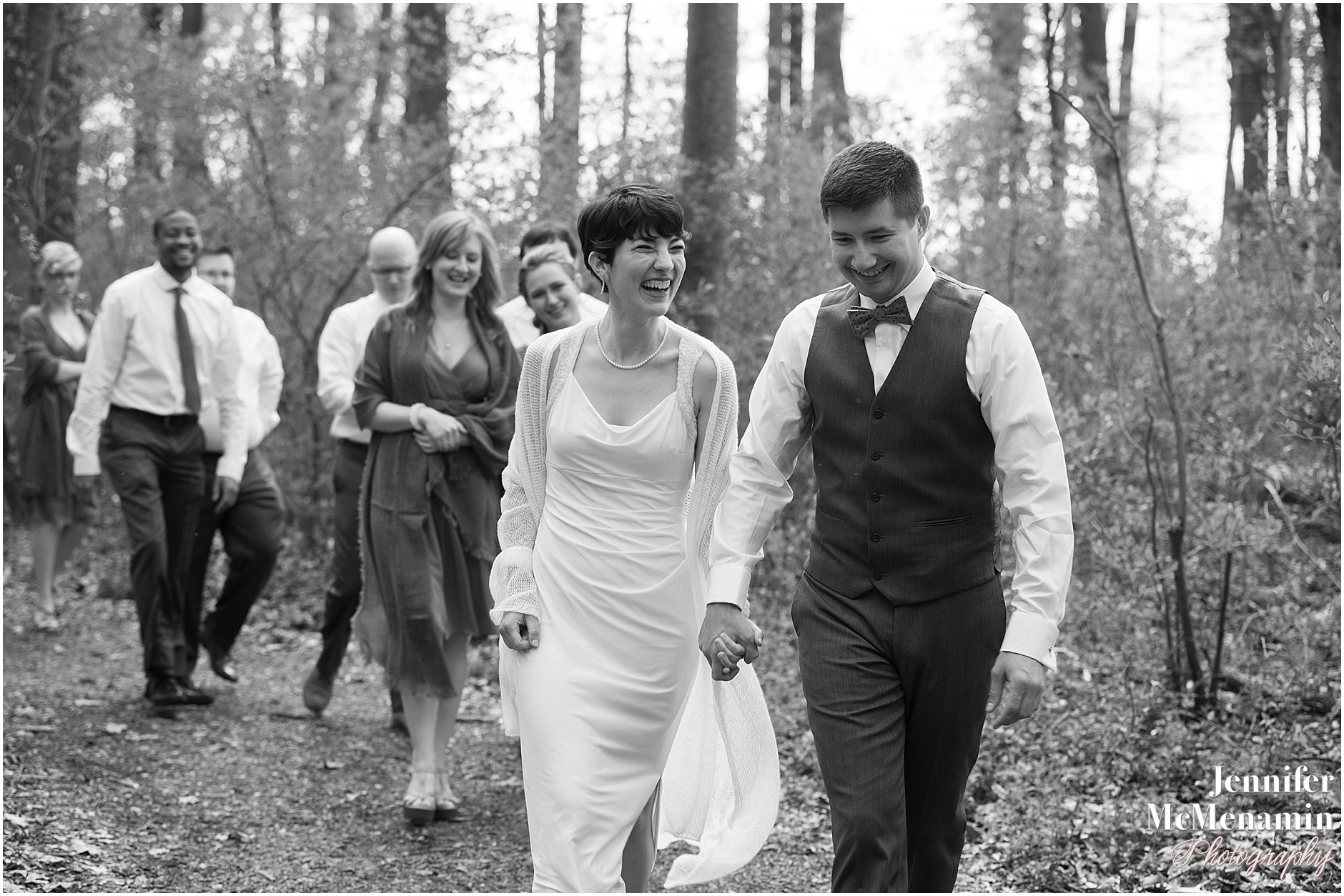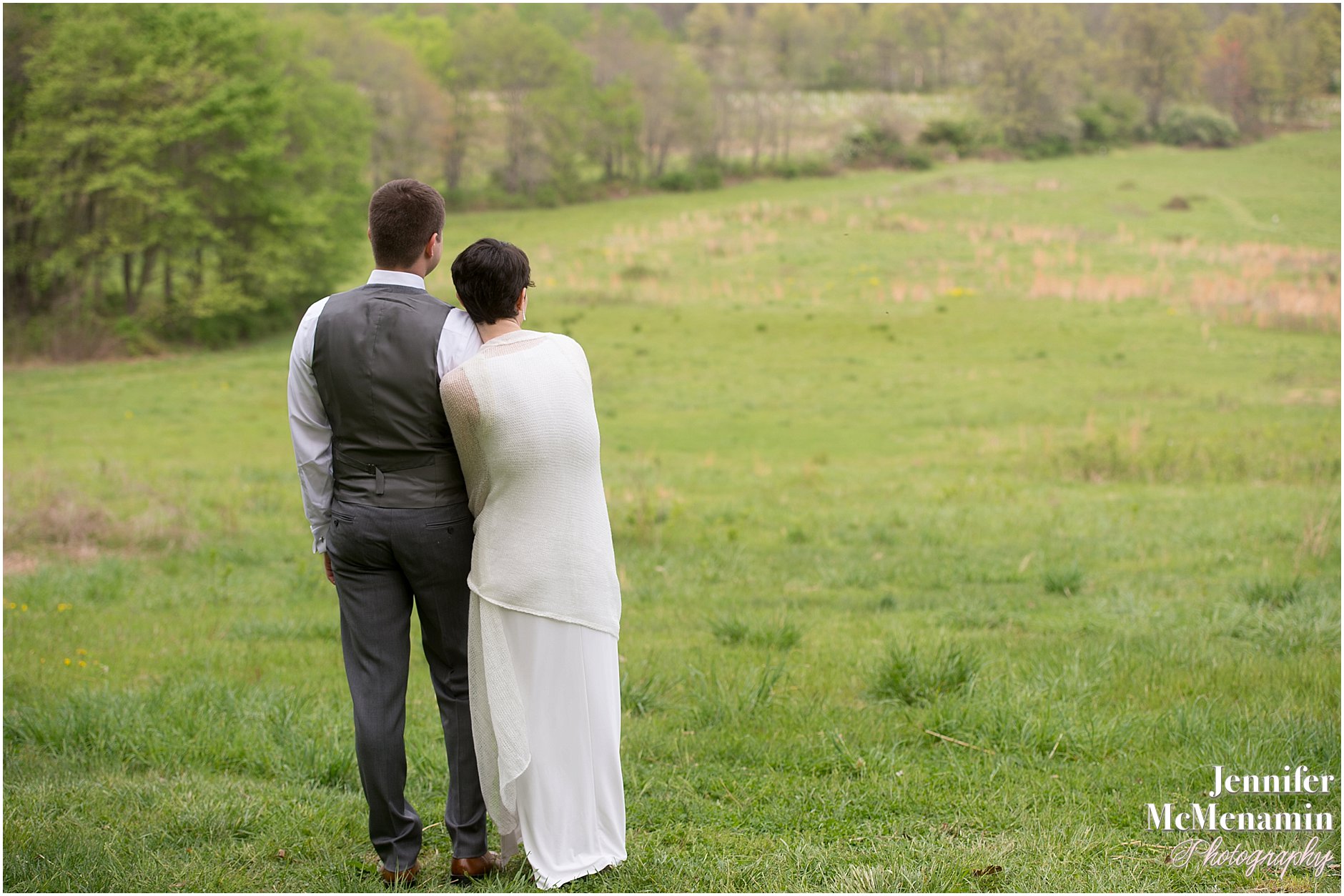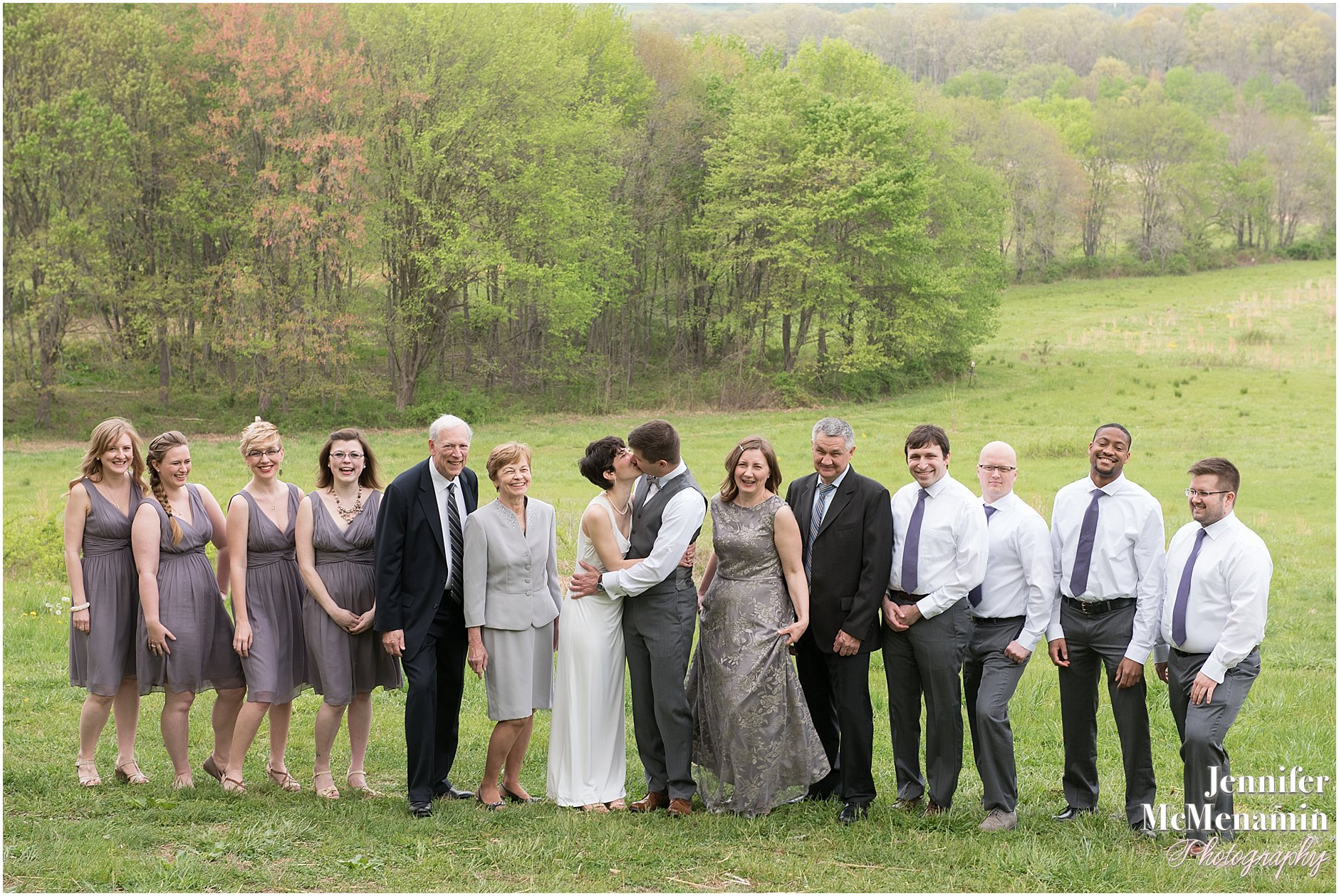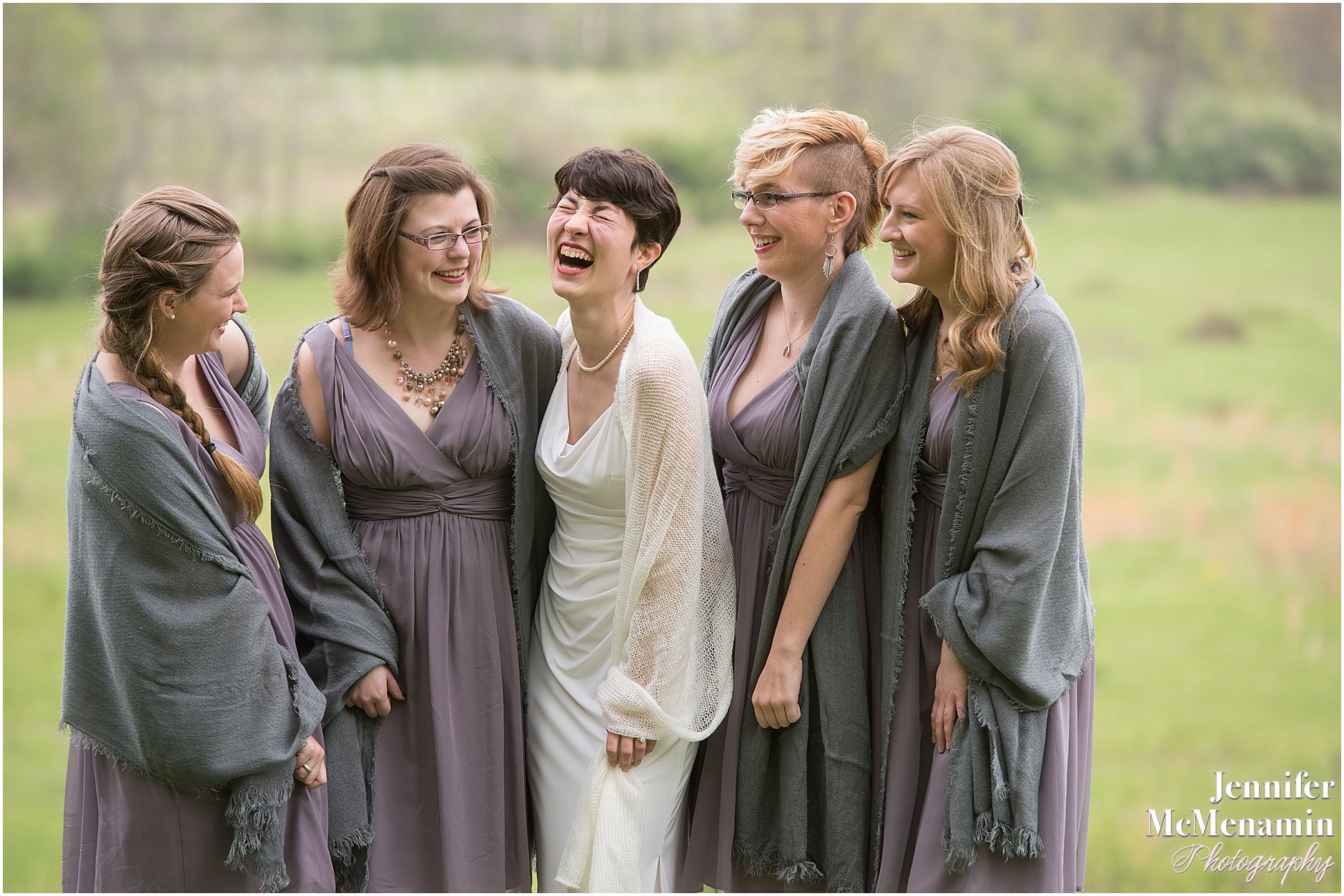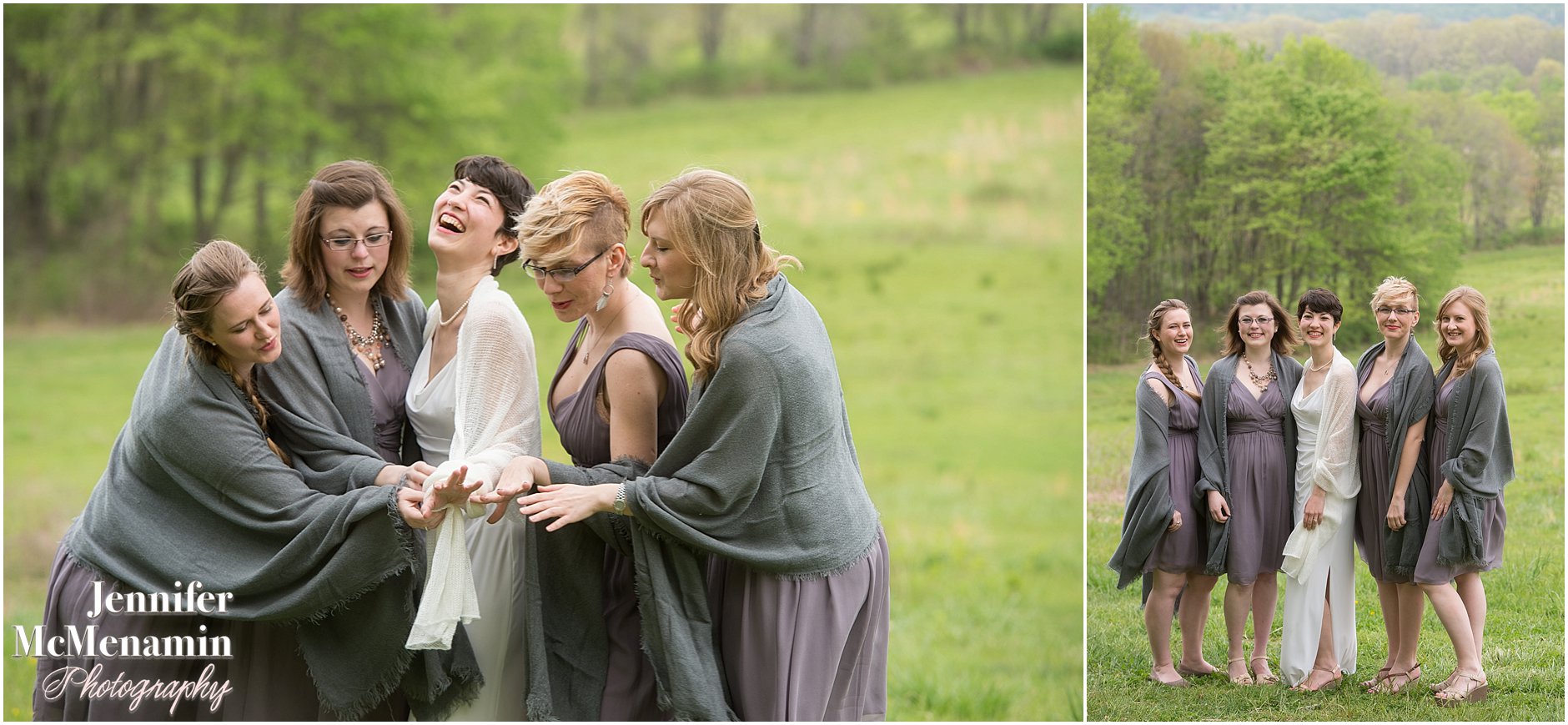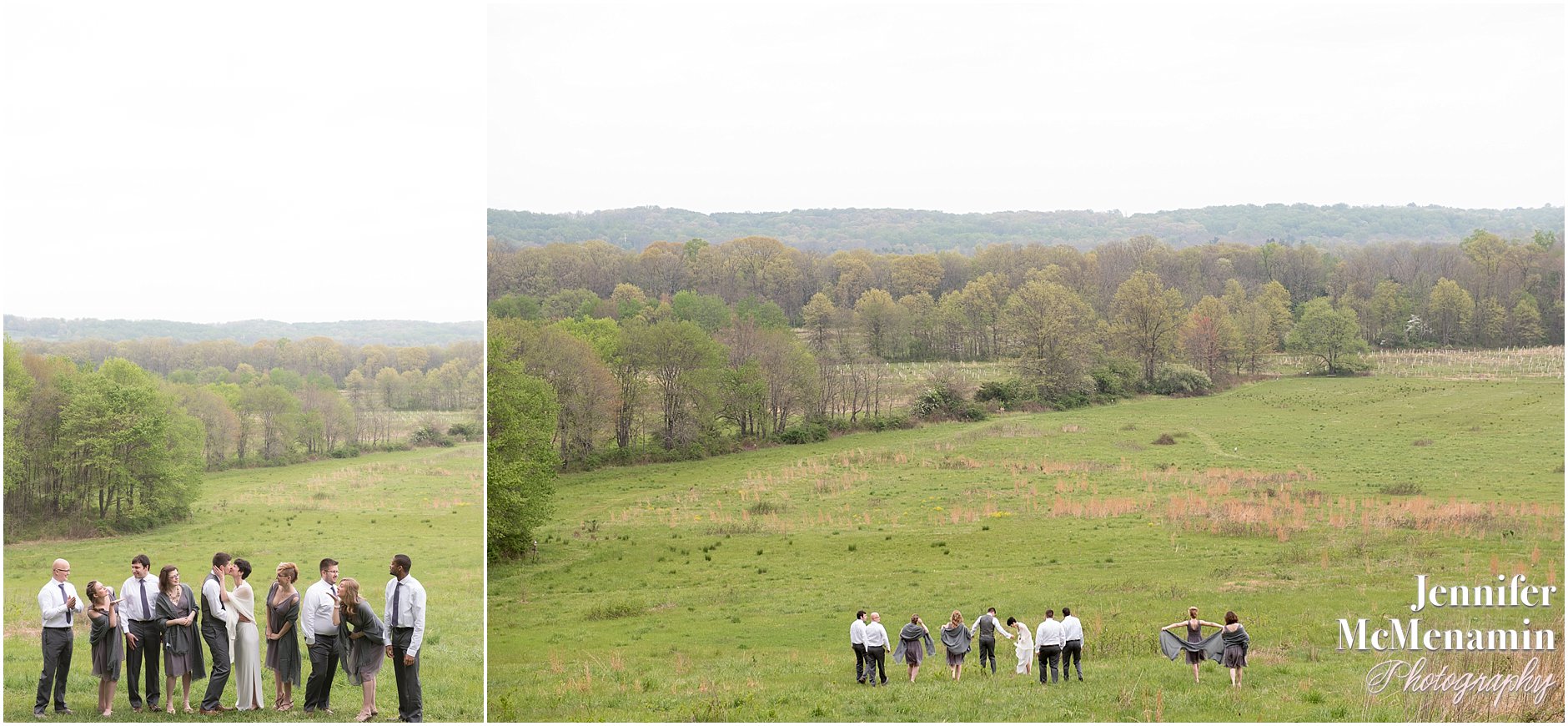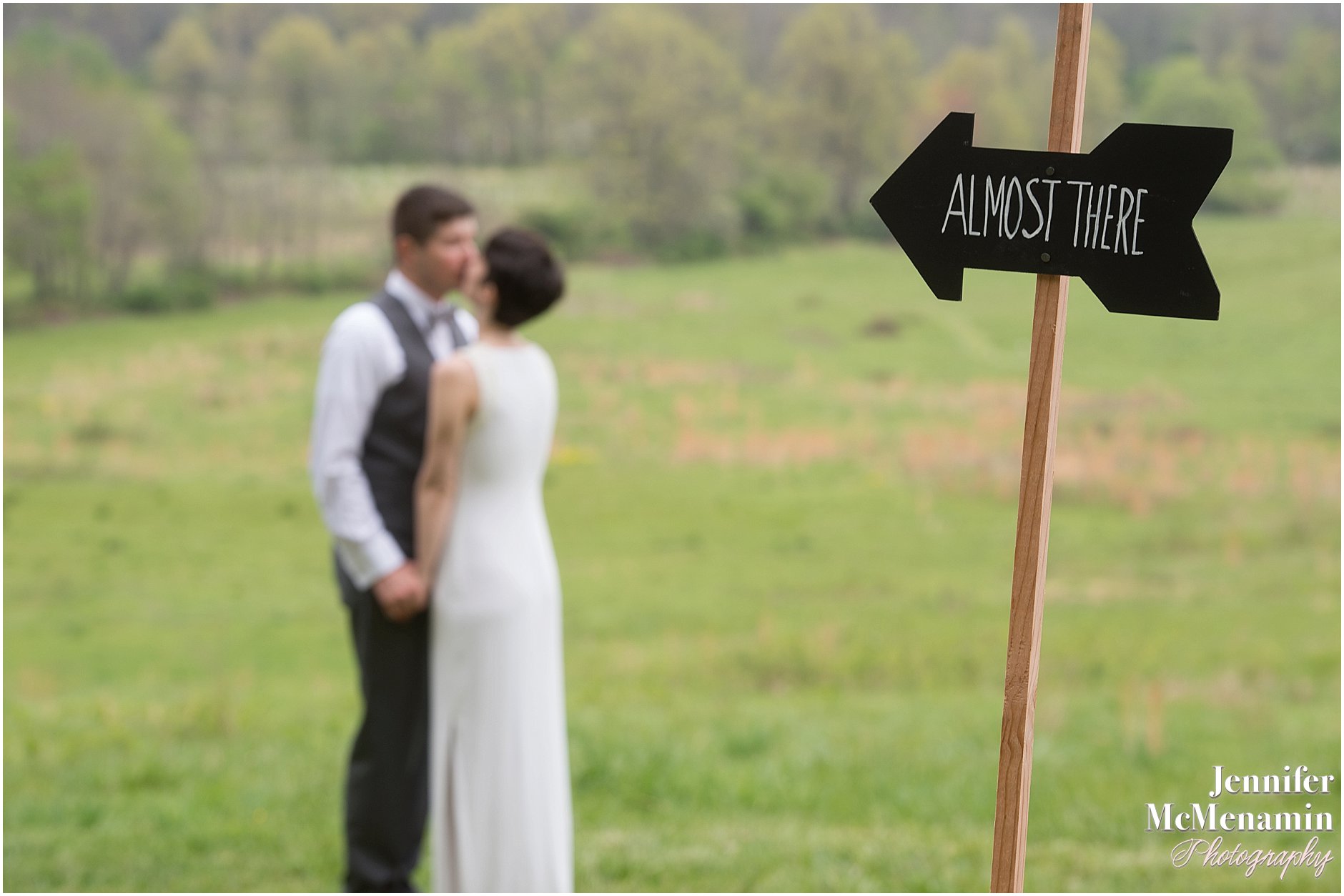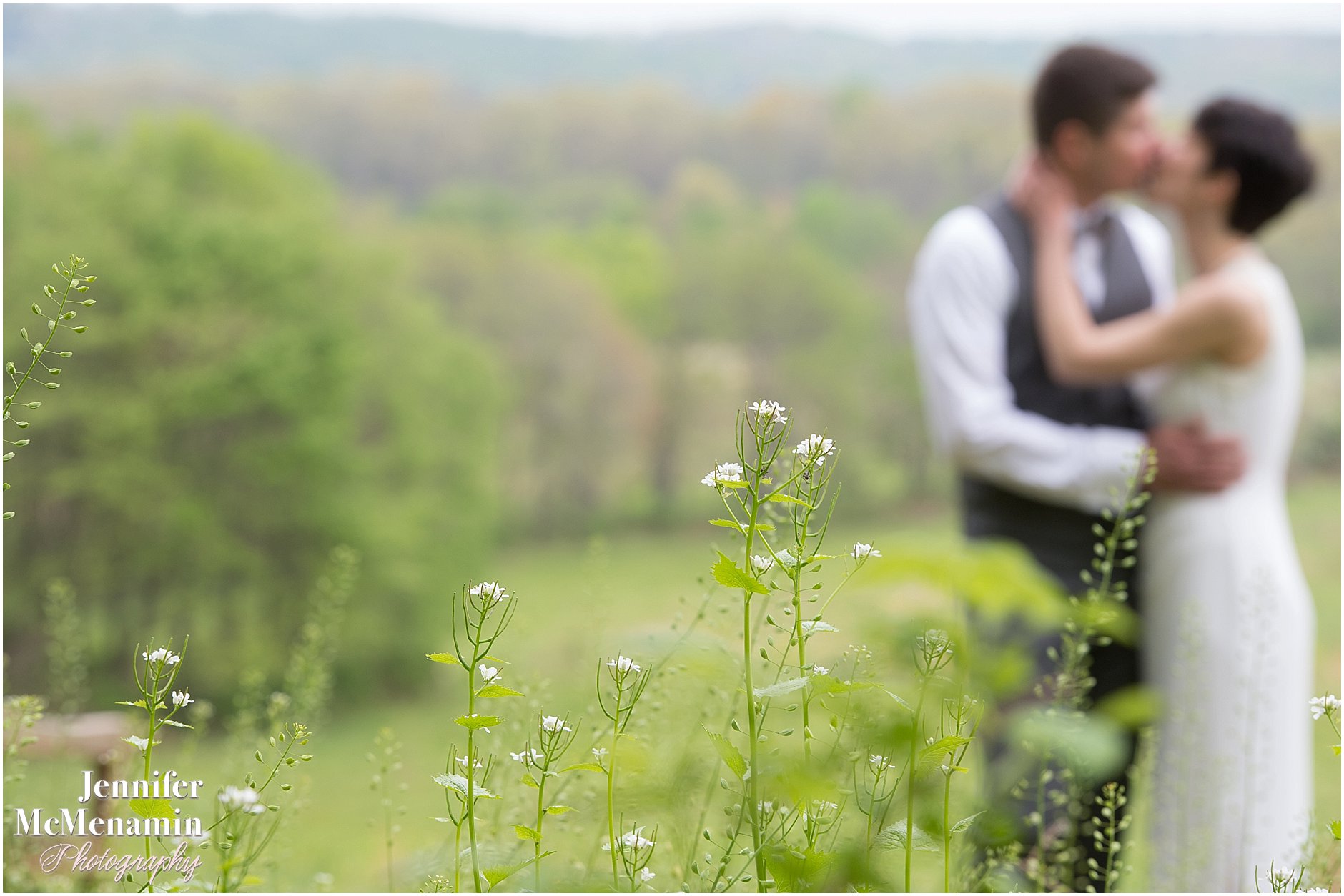 Then, it was time to get married.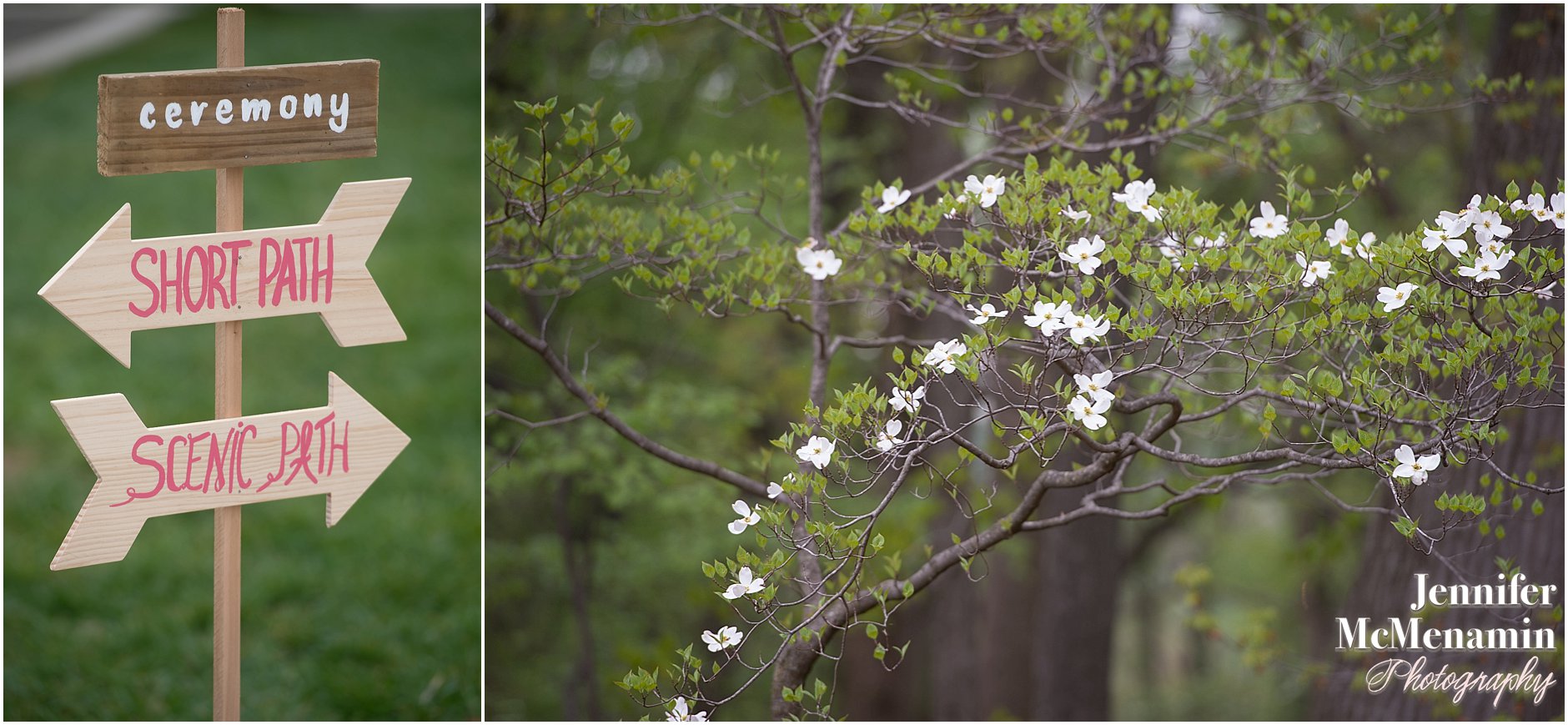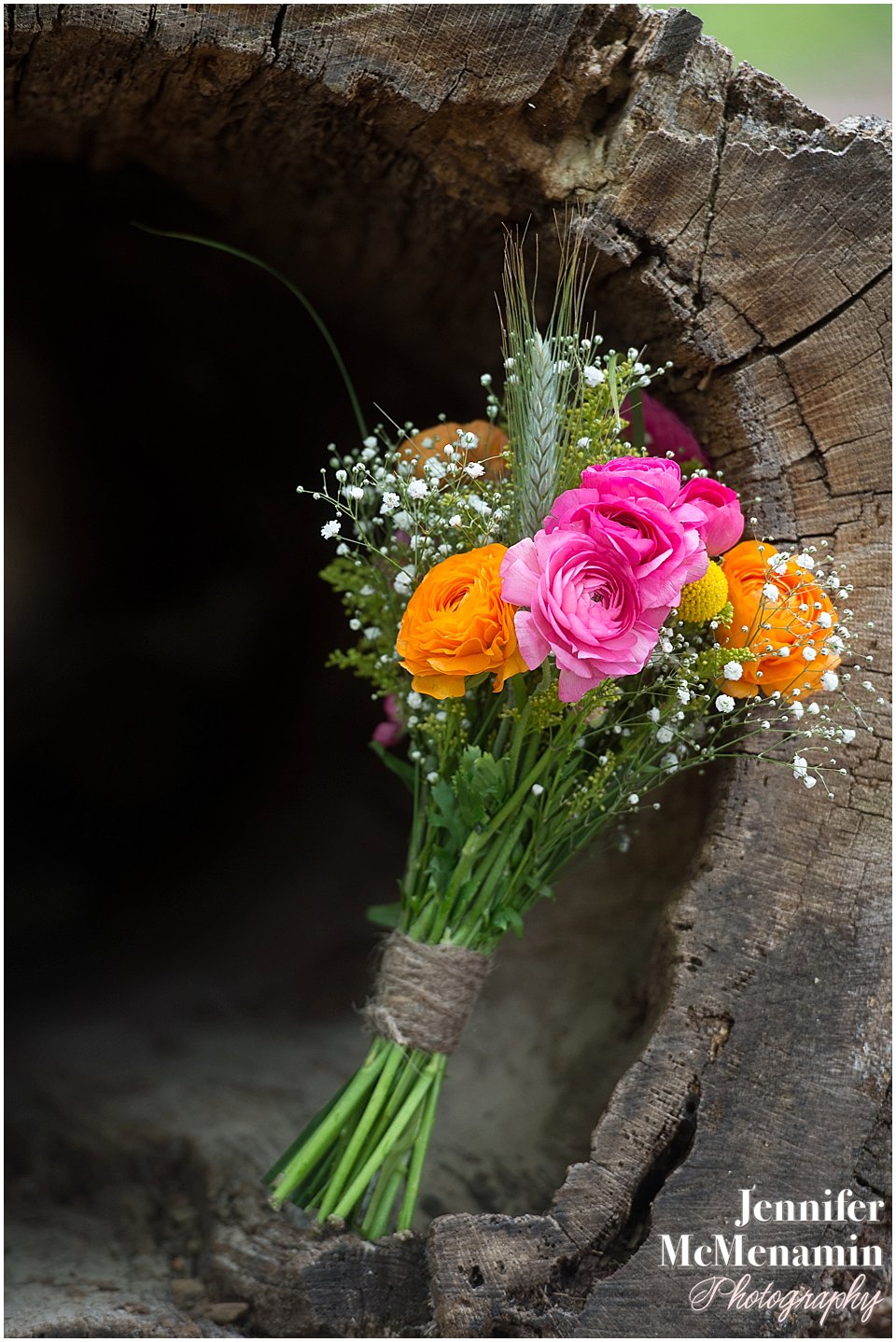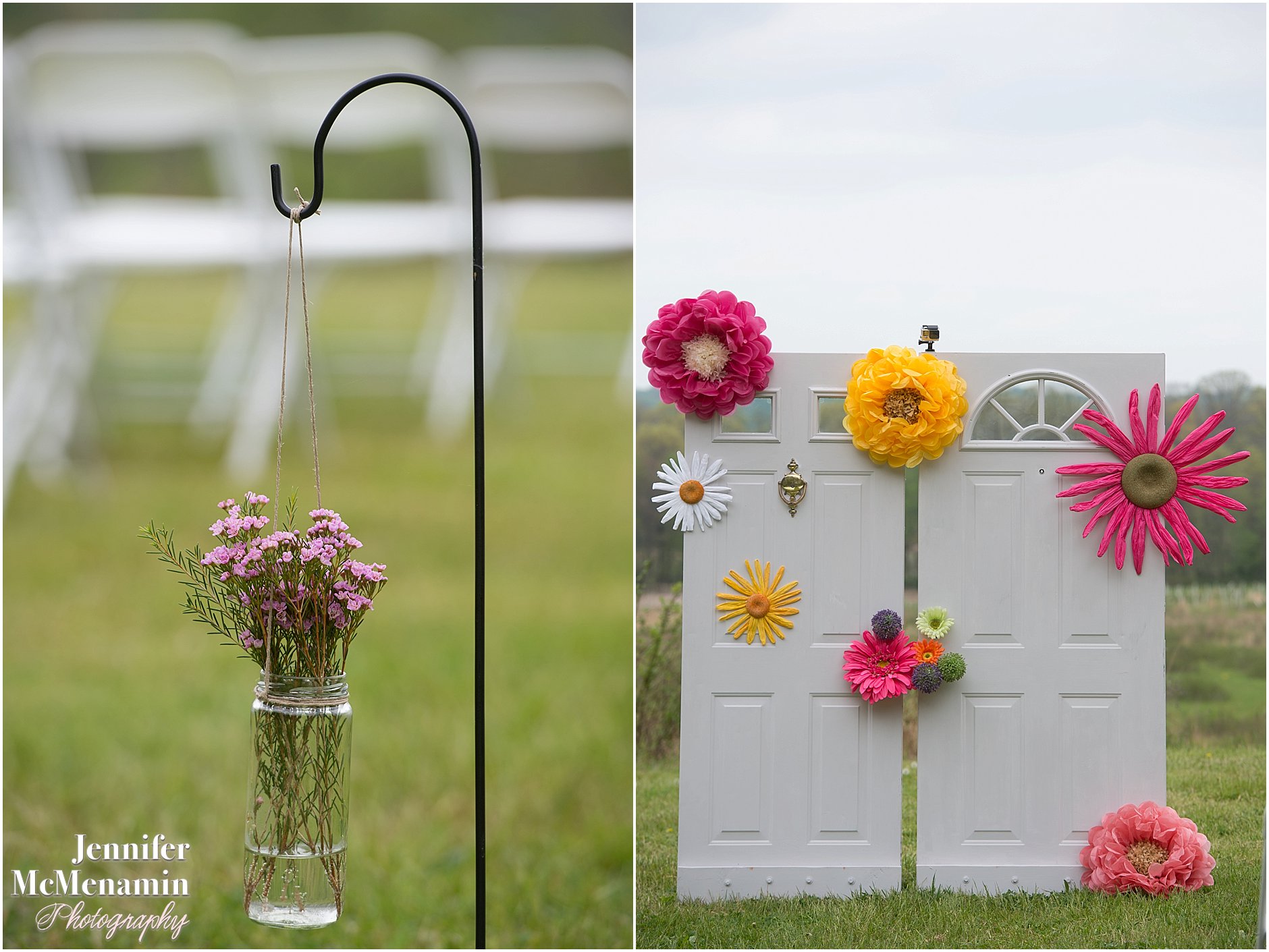 I checked the forecast just as guests began to arrive down the hill for the ceremony. My best and most reliable weather app still indicated there would be no rain. Nonetheless, raindrops began to fall. As the guests walked past me to the ceremony site, I assured them that it was not, in fact, raining. Magically, it stopped. It was just that kind of day!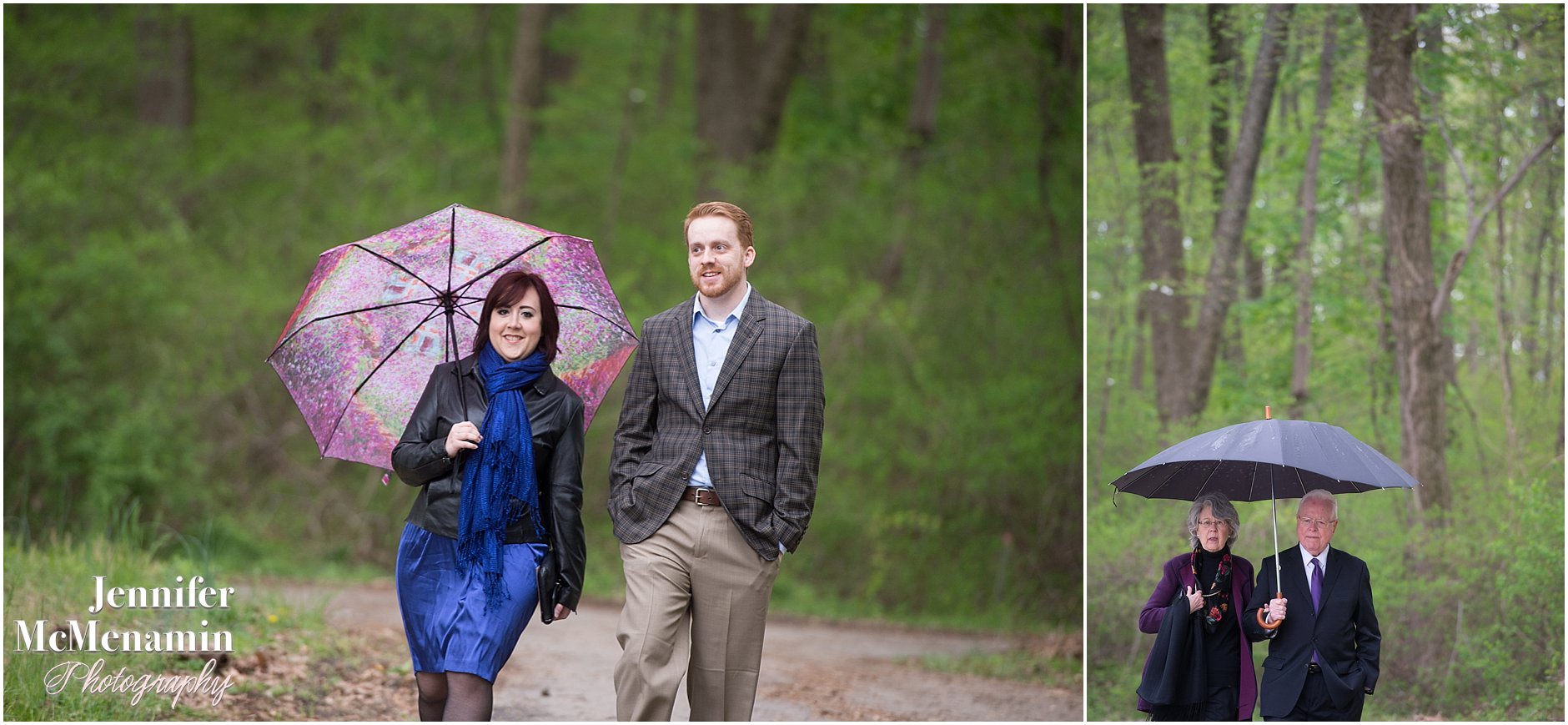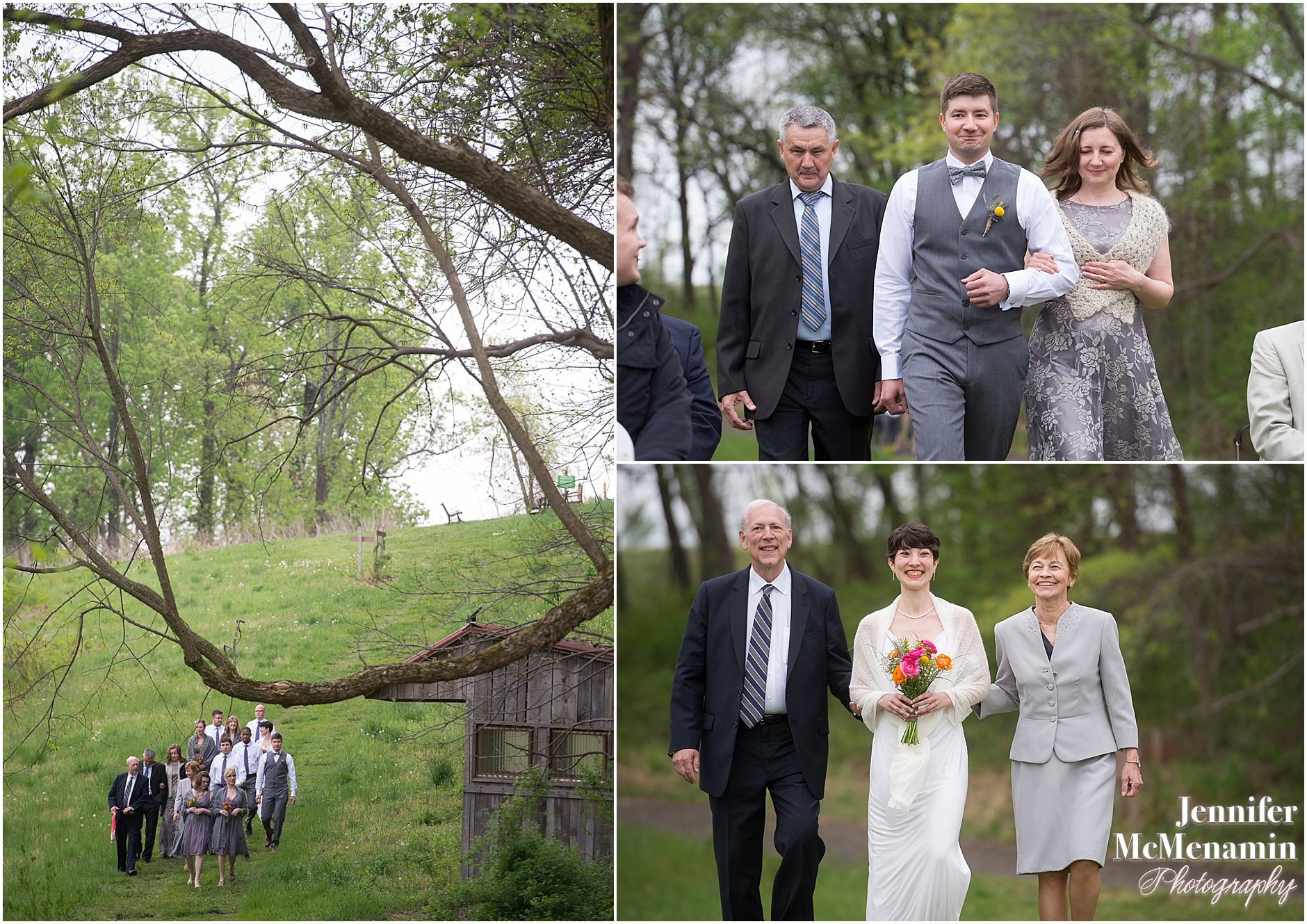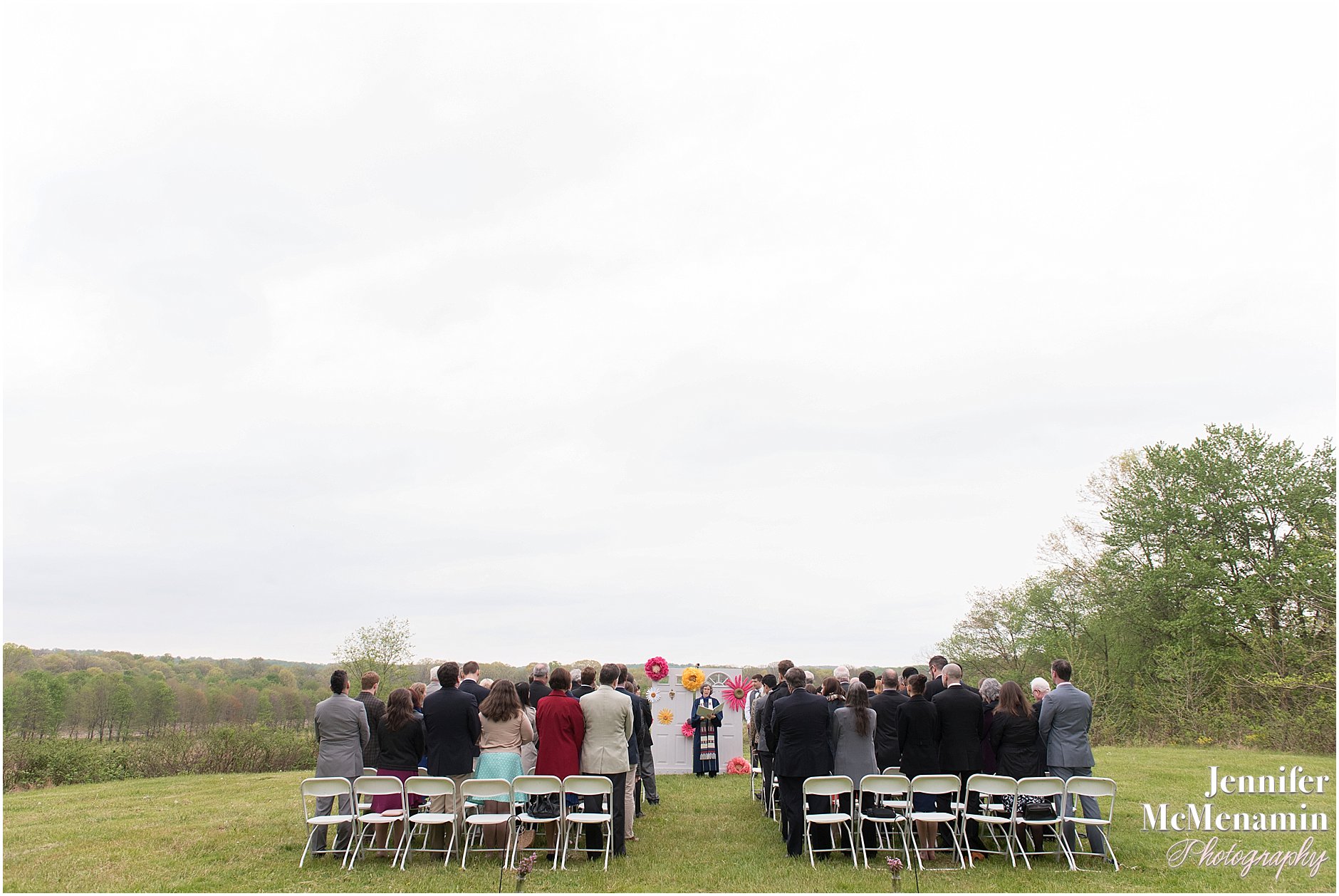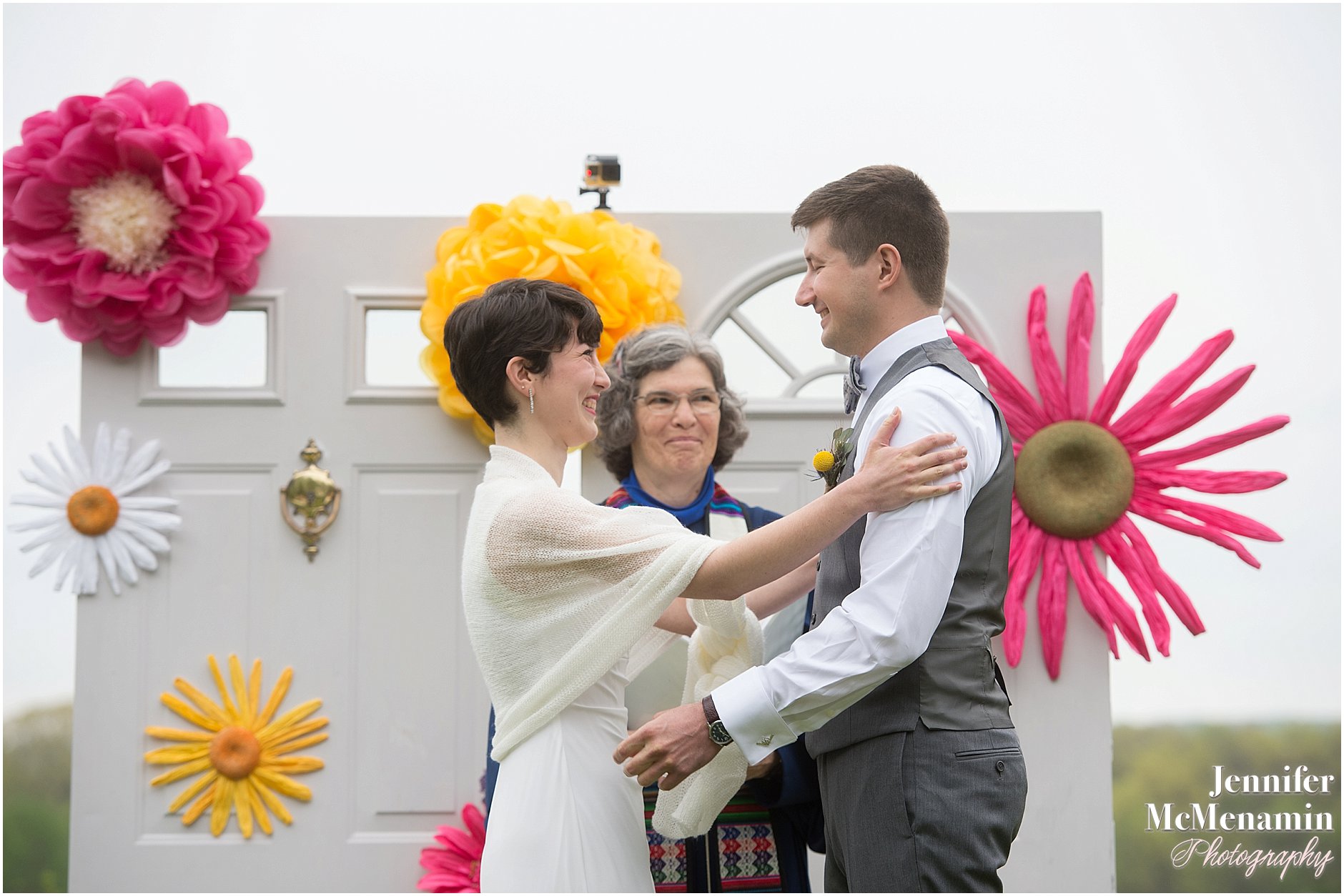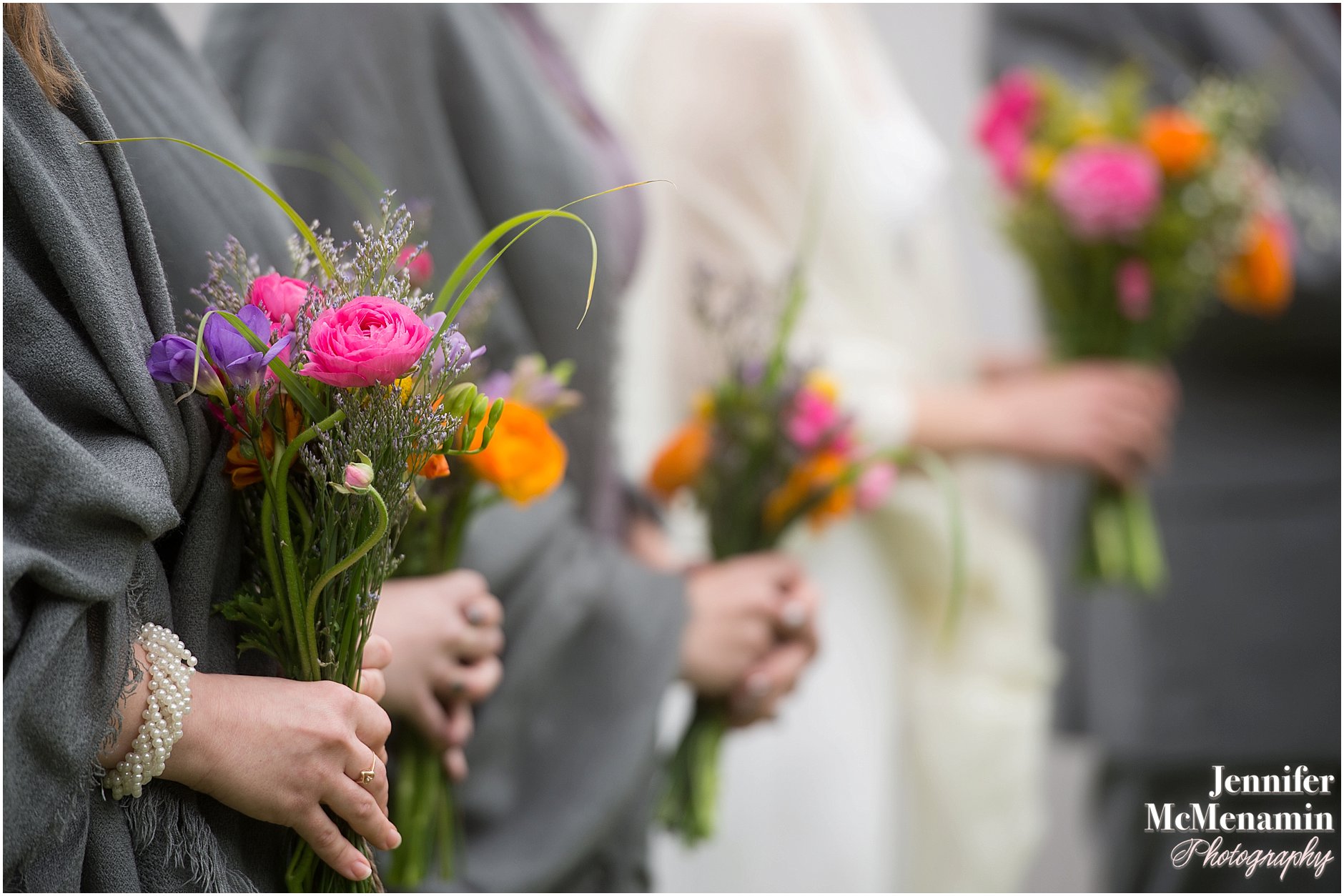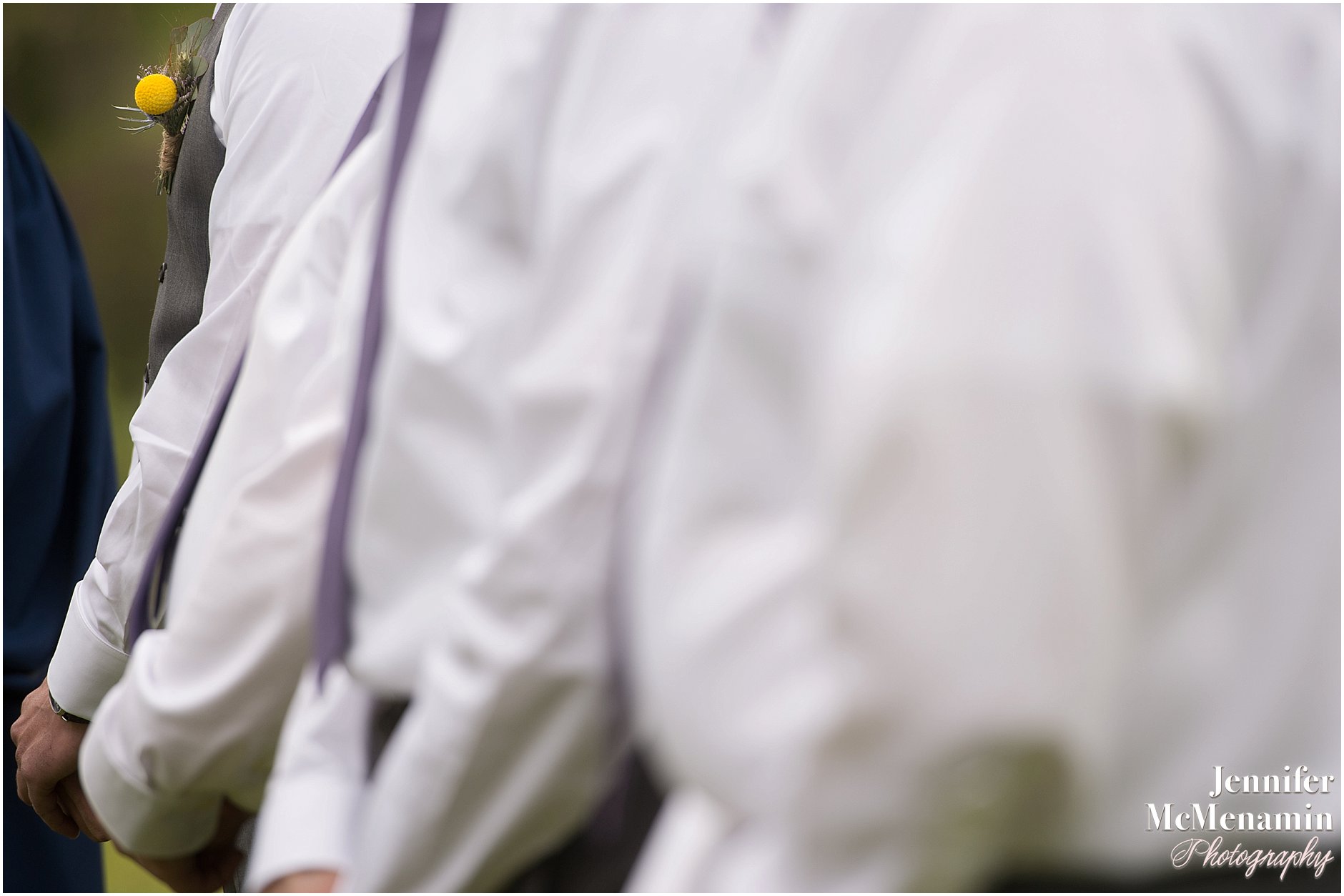 The couple incorporated a ring warming ritual into their ceremony, passing their wedding bands through the rows of guests and asking their friends and family to bestow a silent wish or prayer on the rings. It was lovely.

The ceremony readings included an excerpt from The Little Prince and a poem read by the bride's mother that was written from the viewpoint of their family's cat. The combination was just right.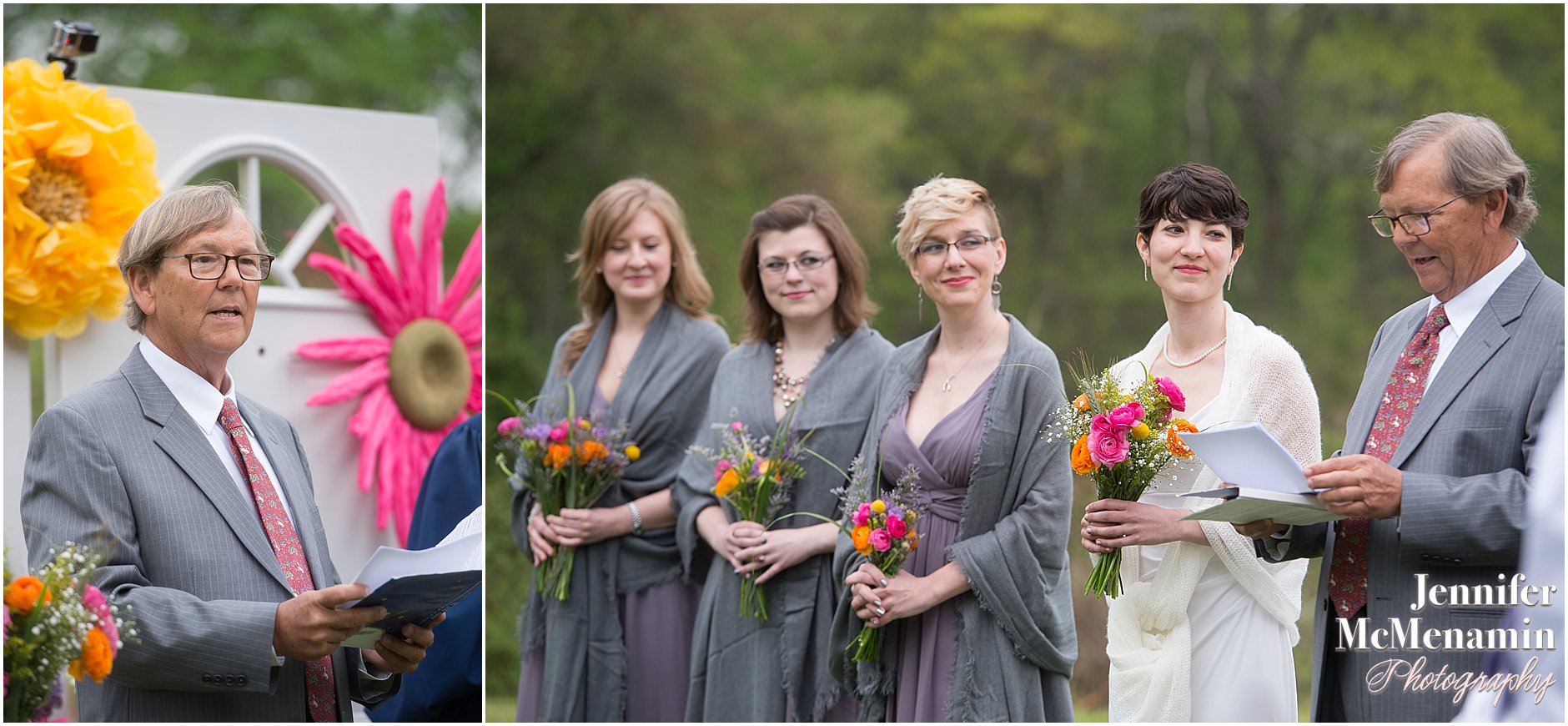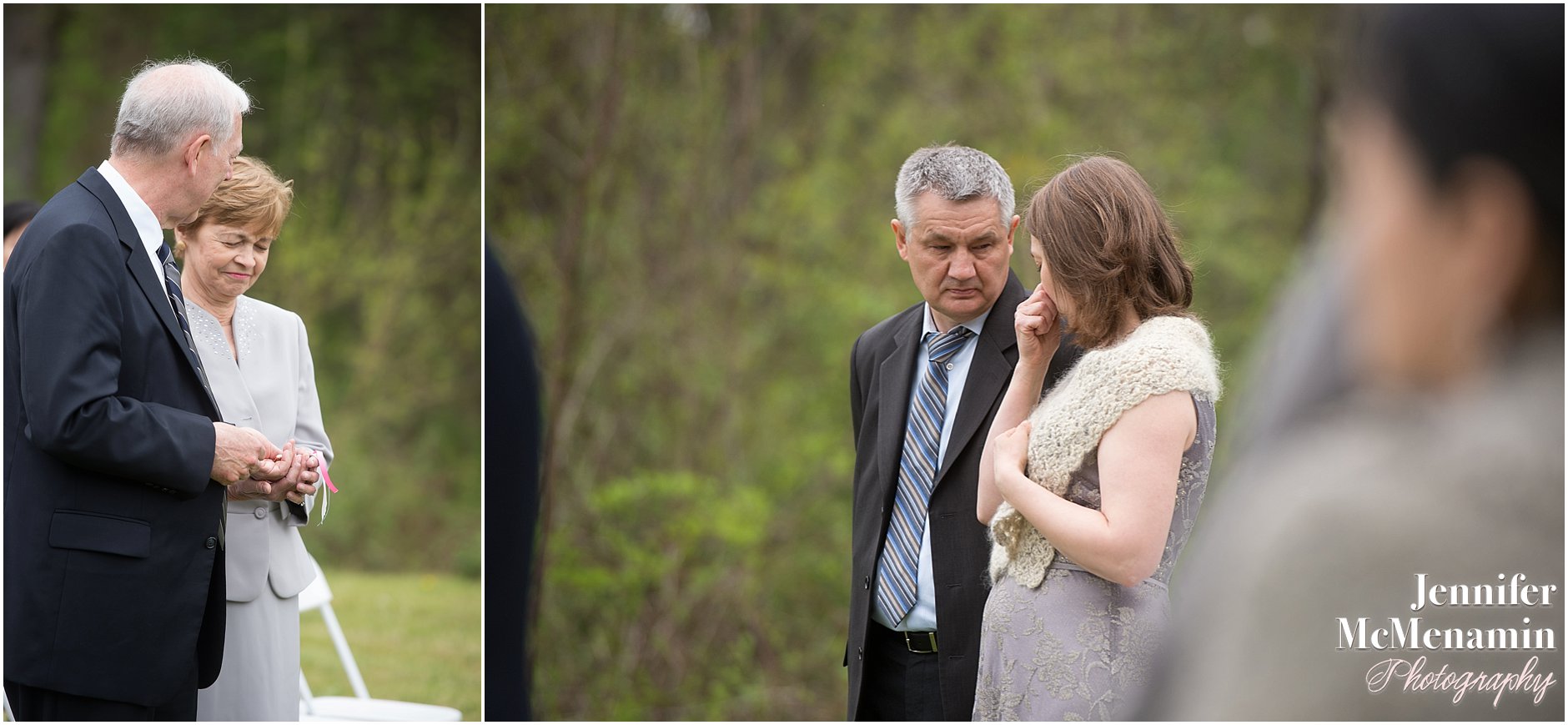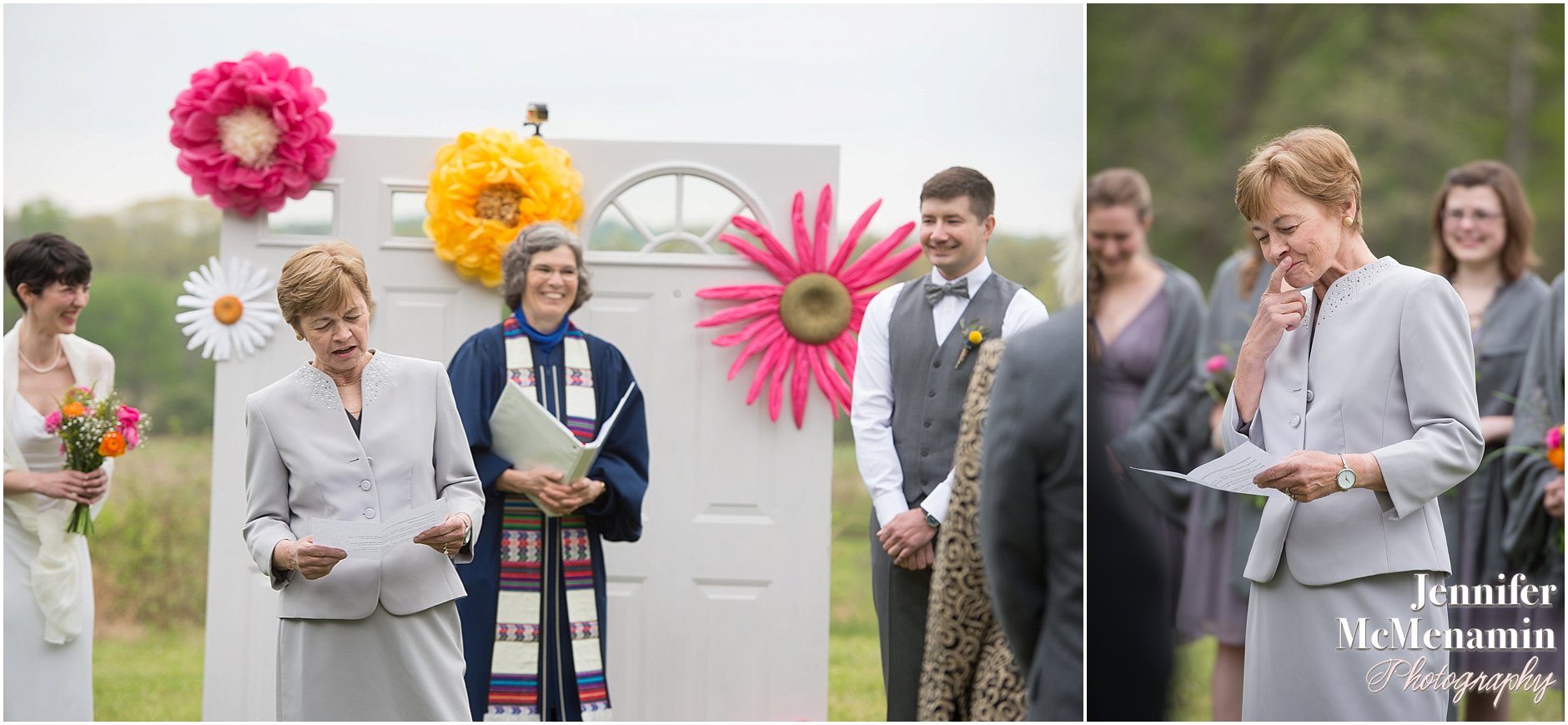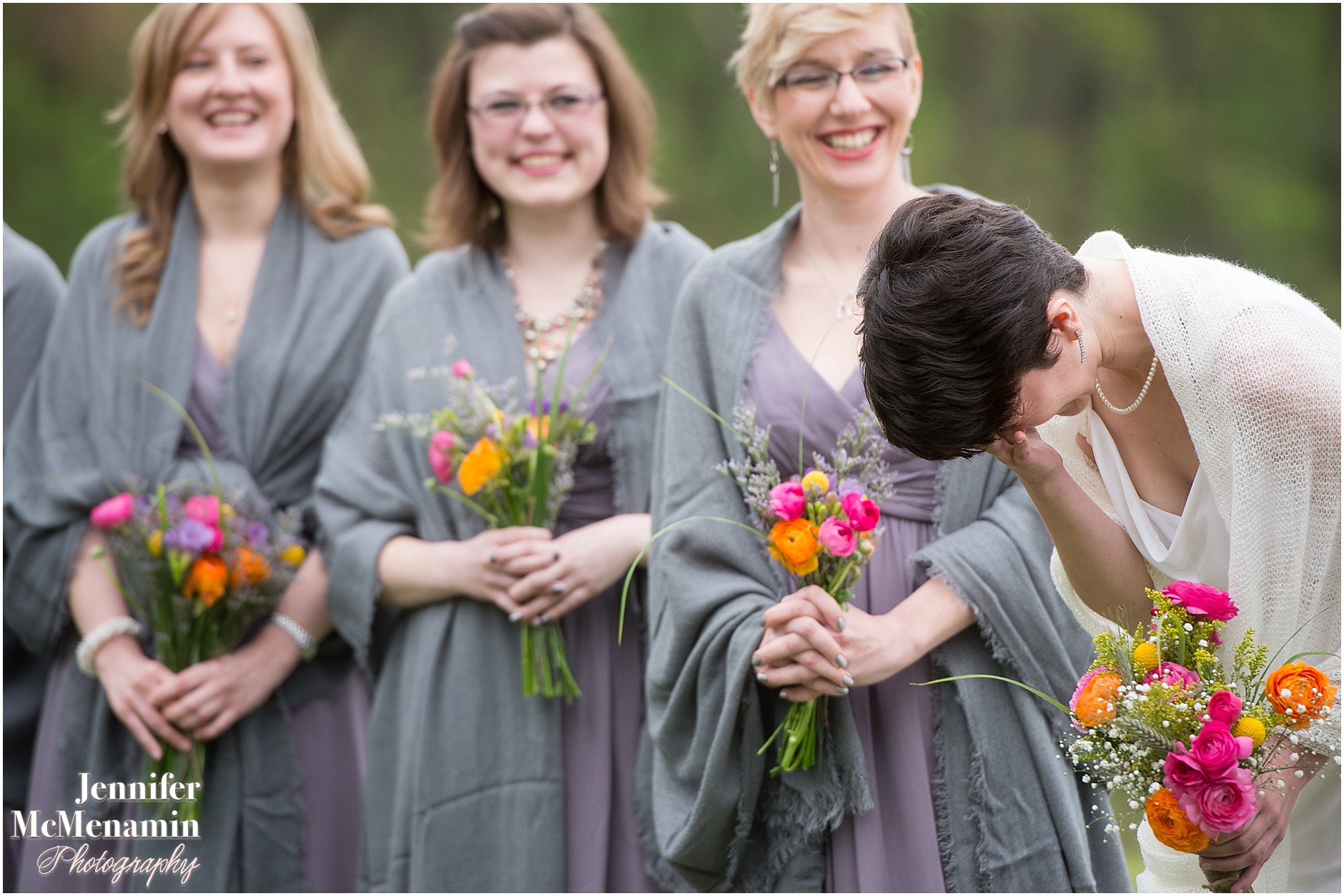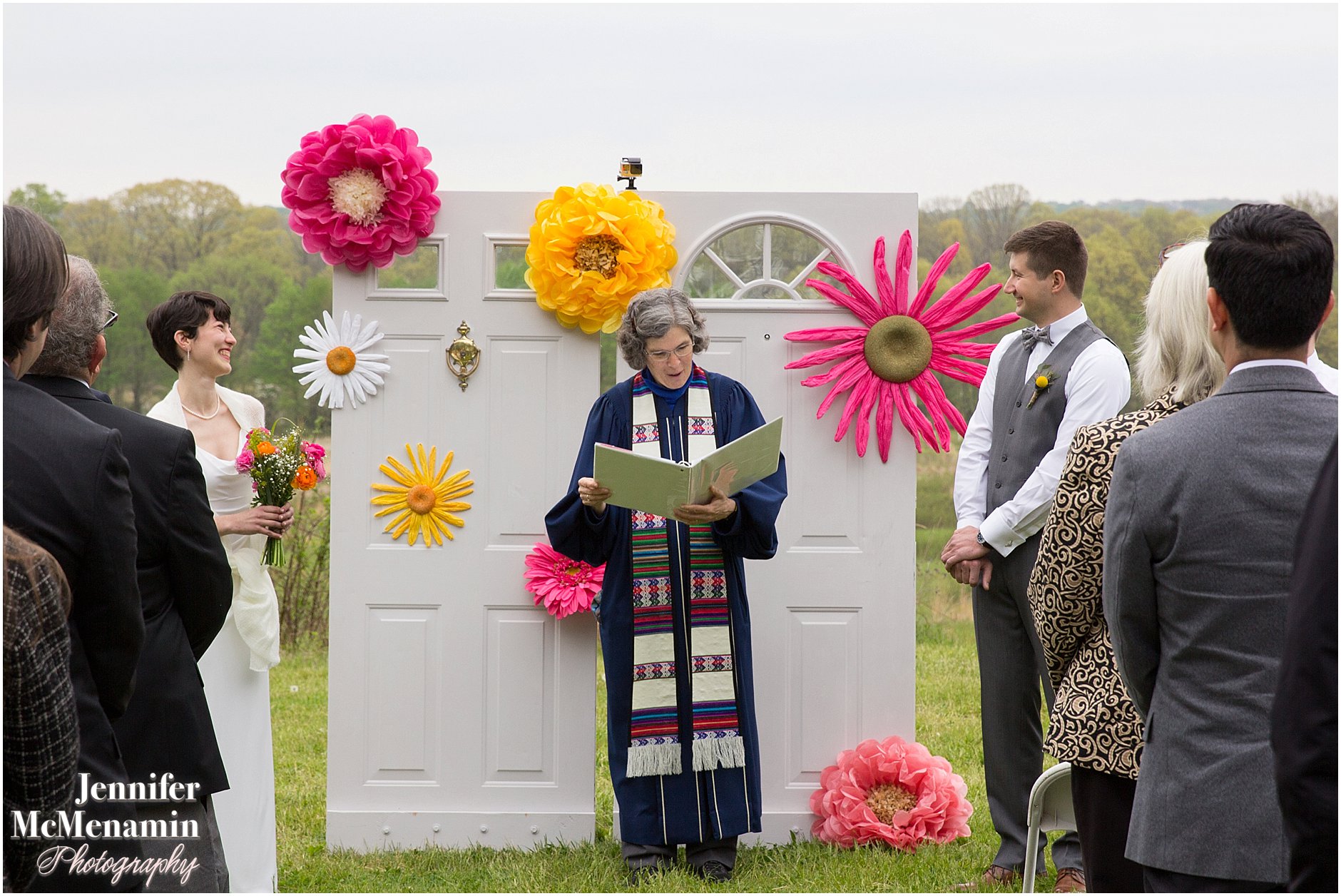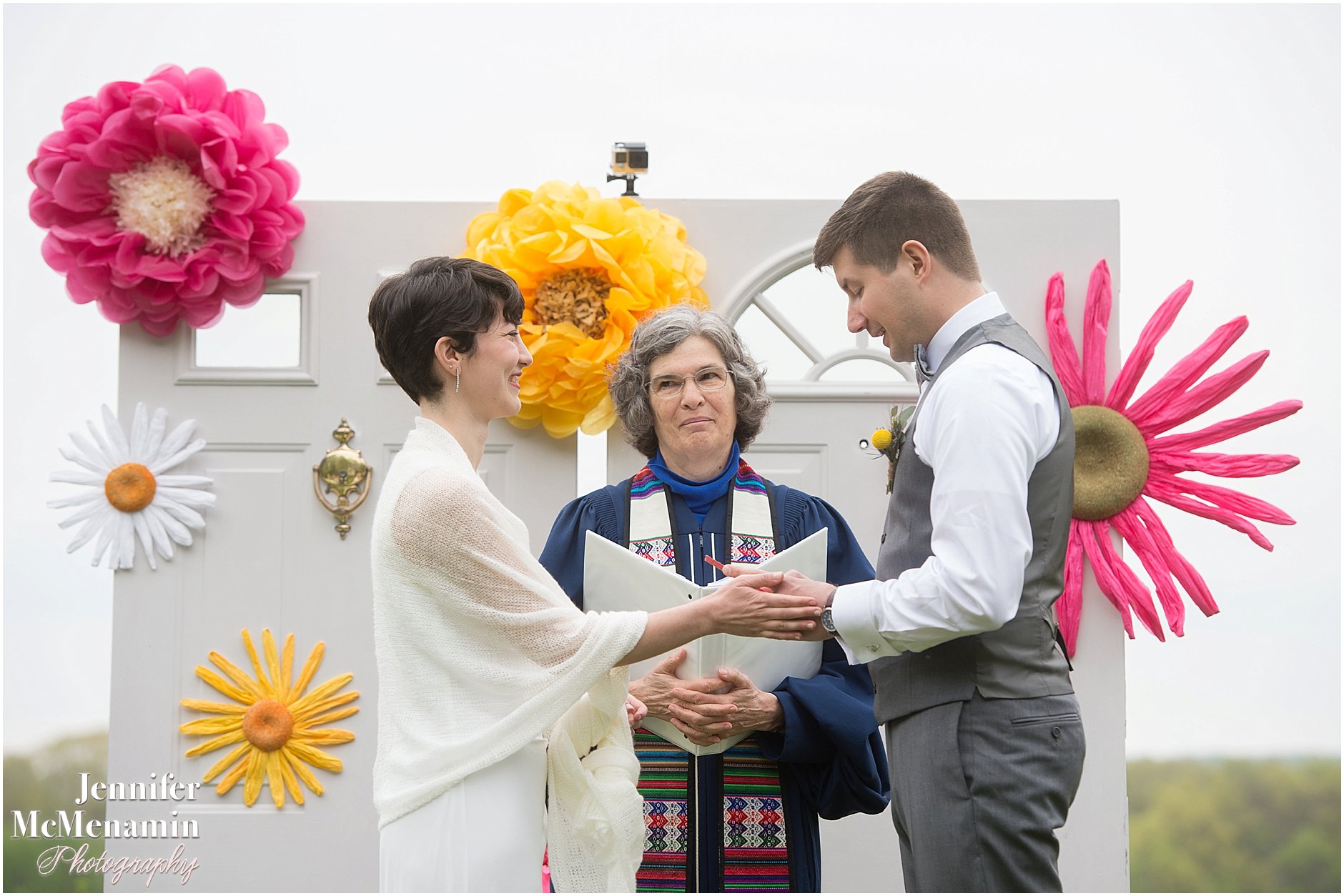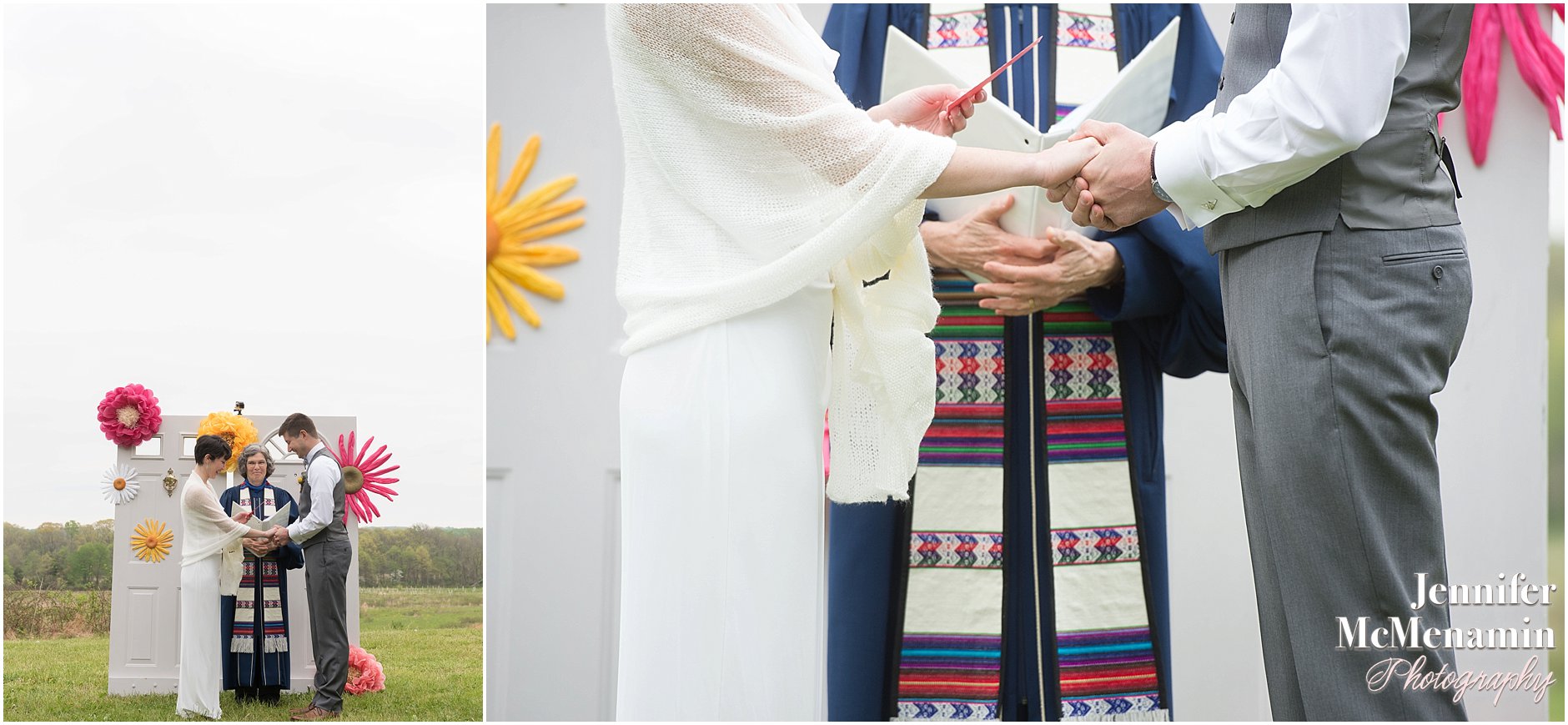 Married!
One good thing about all the rain that fell in the week leading up to Catherine + Sergey's wedding: The woods could not have been more green and lush. It was, in fact, a real challenge to find photographs that I did not mind converting to black and white for the couple. The green landscape combined with the pop of color from the ceremony backdrop and the bouquets was really something!
A few reception details.
Catherine + Sergey made these centerpieces themselves. Ahead of the wedding, they told me they had sought to find liquor bottles that embodied the spirit of each array of succulents they assembled for their tables. I couldn't wait to see them!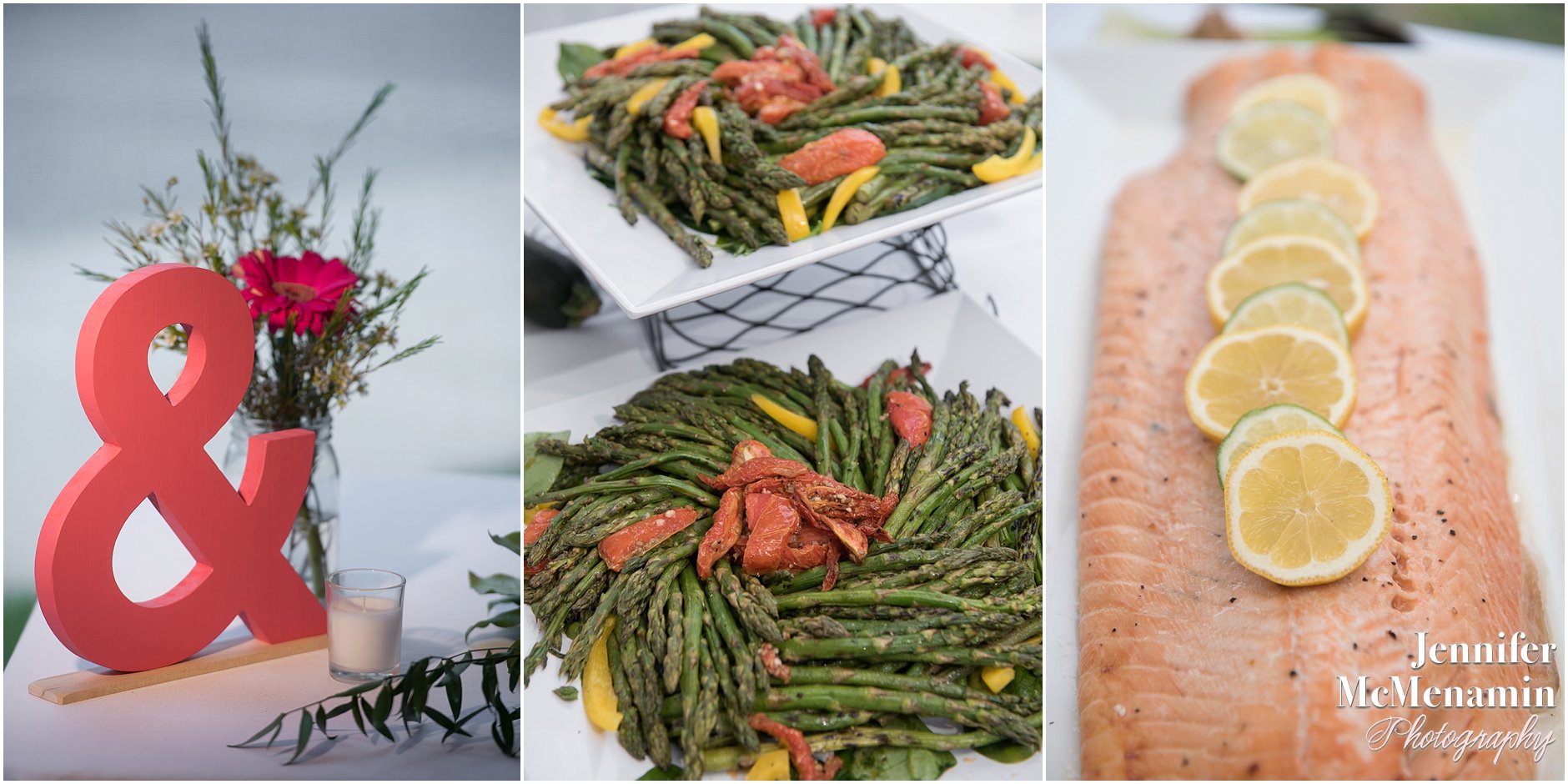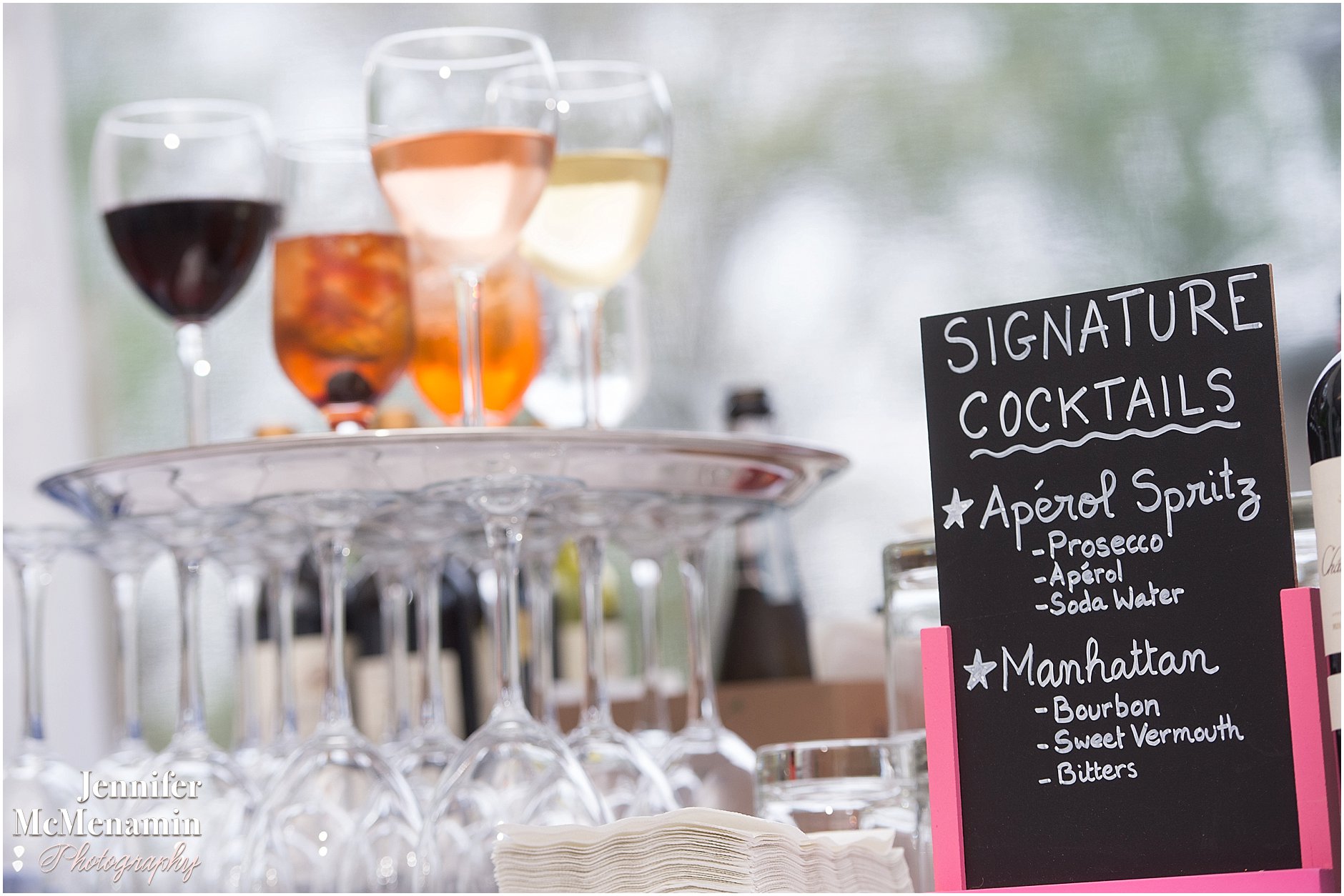 A few animals visited with guests during cocktail hour.
A toast from the father of the bride.
A parent waltz blended into a well-choreographed first dance.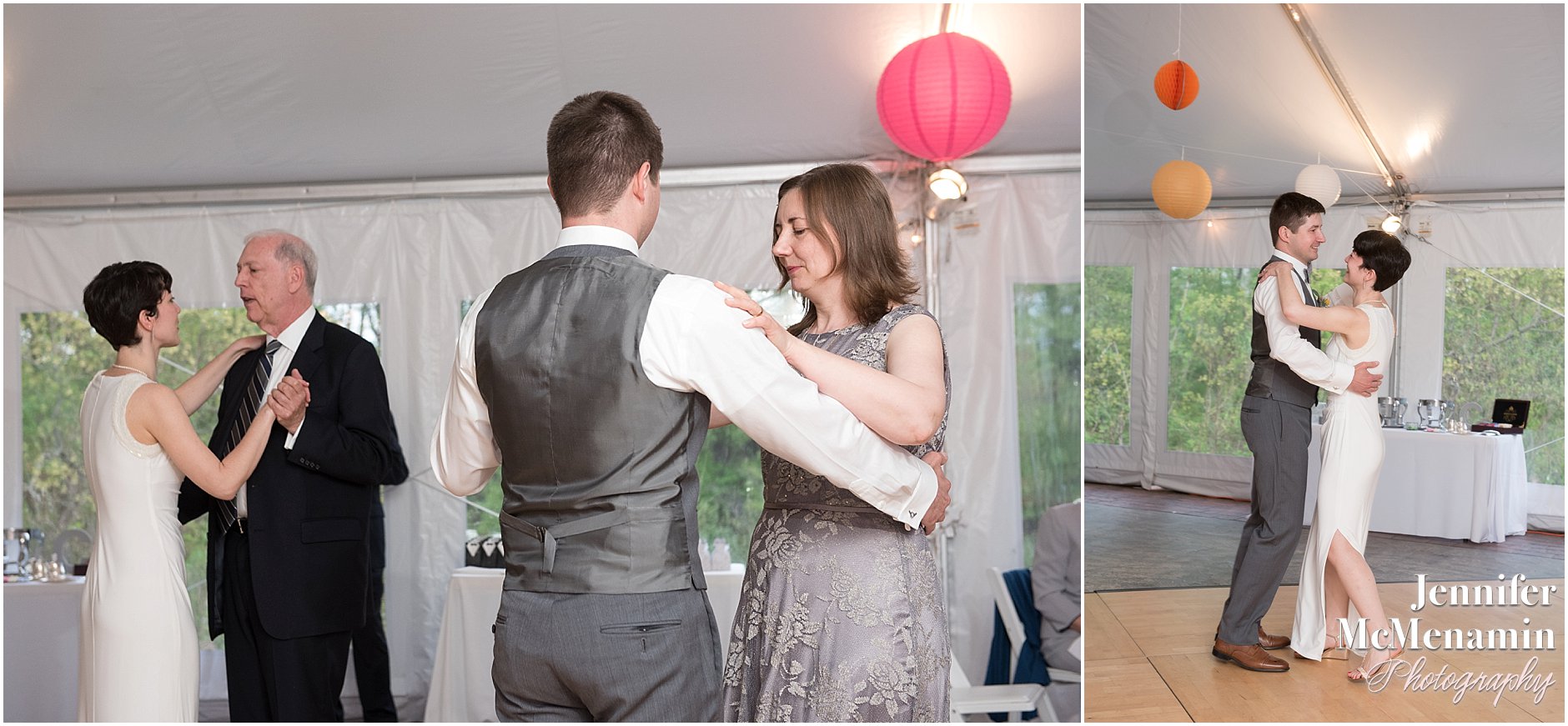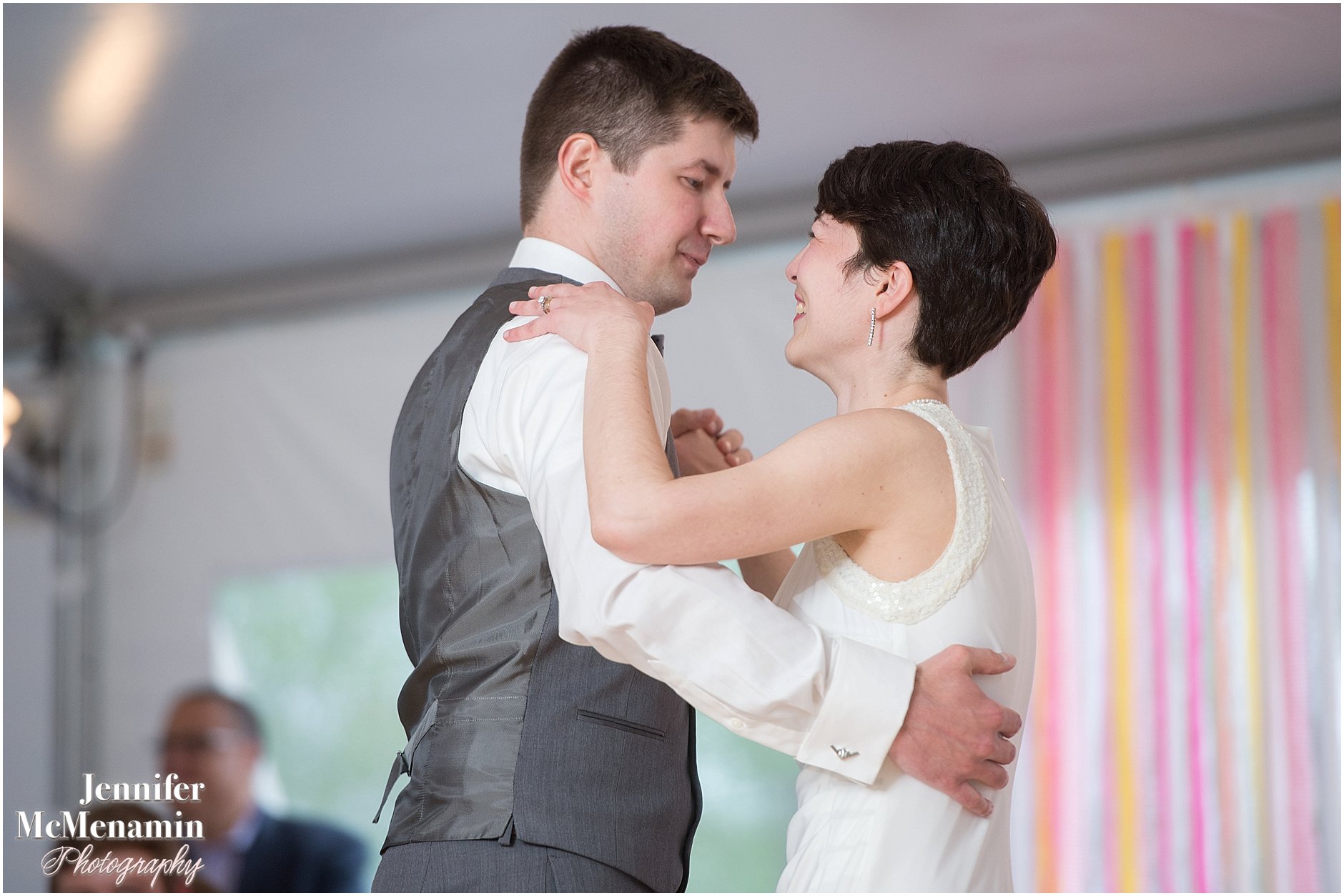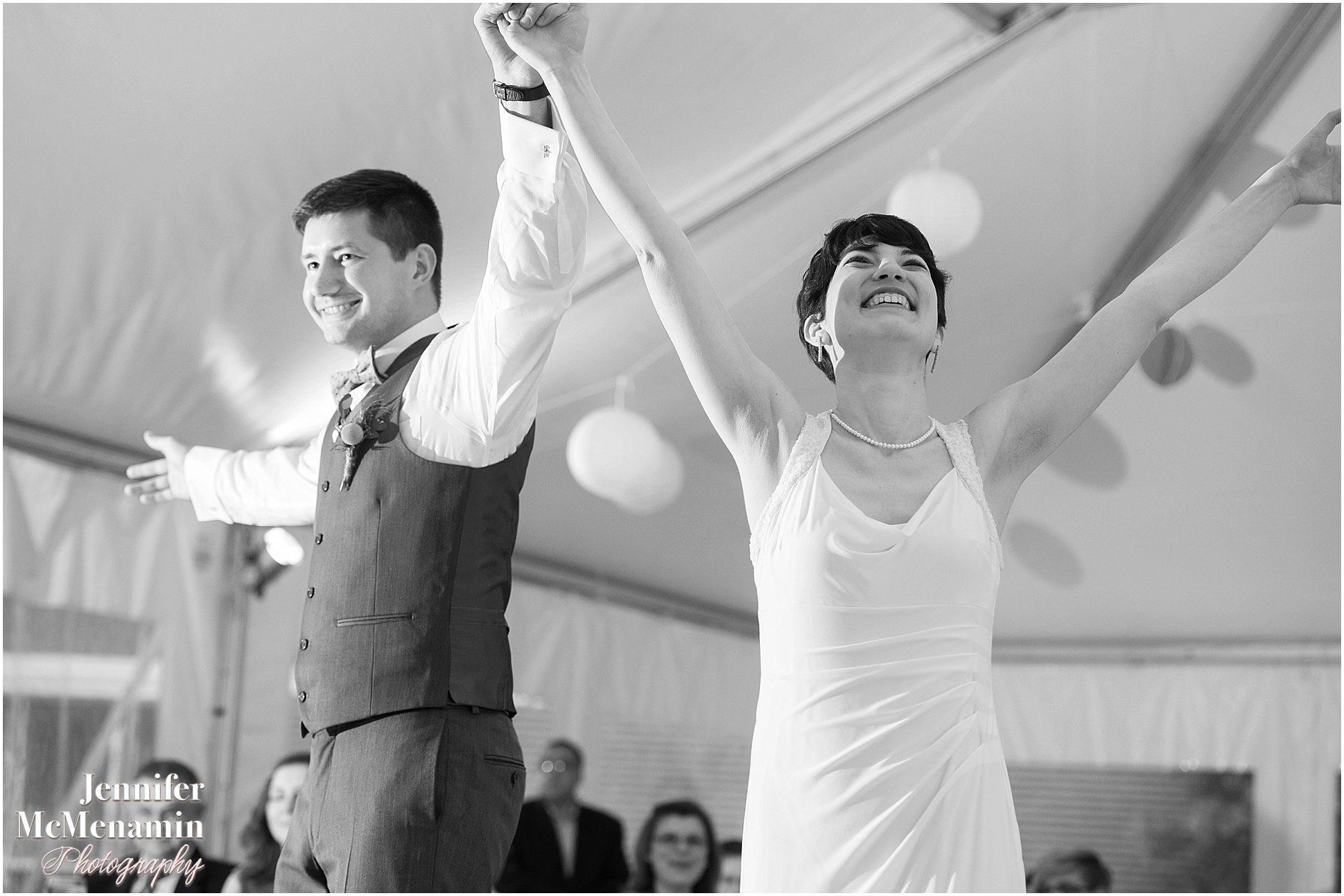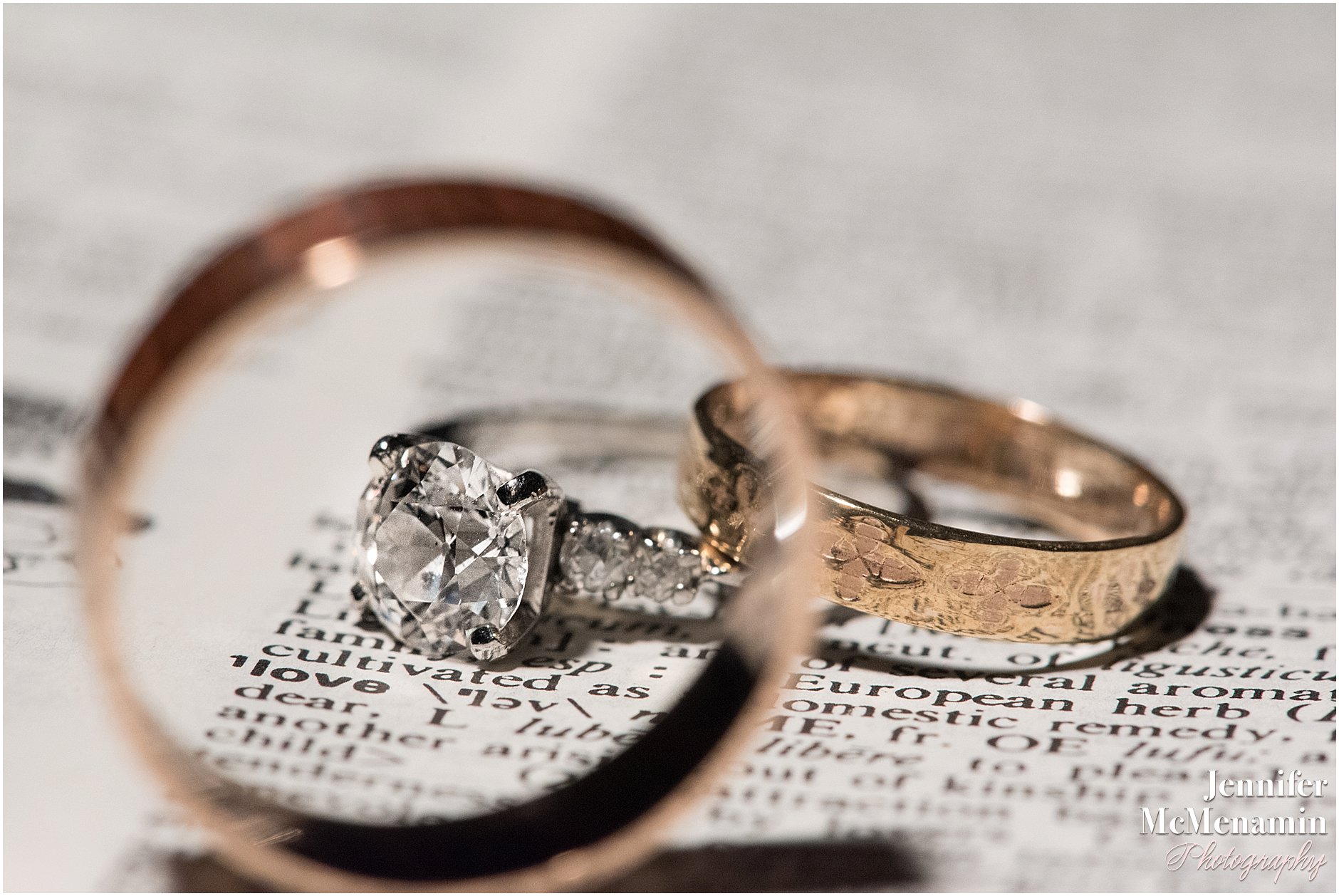 And lots of fun and frivolity.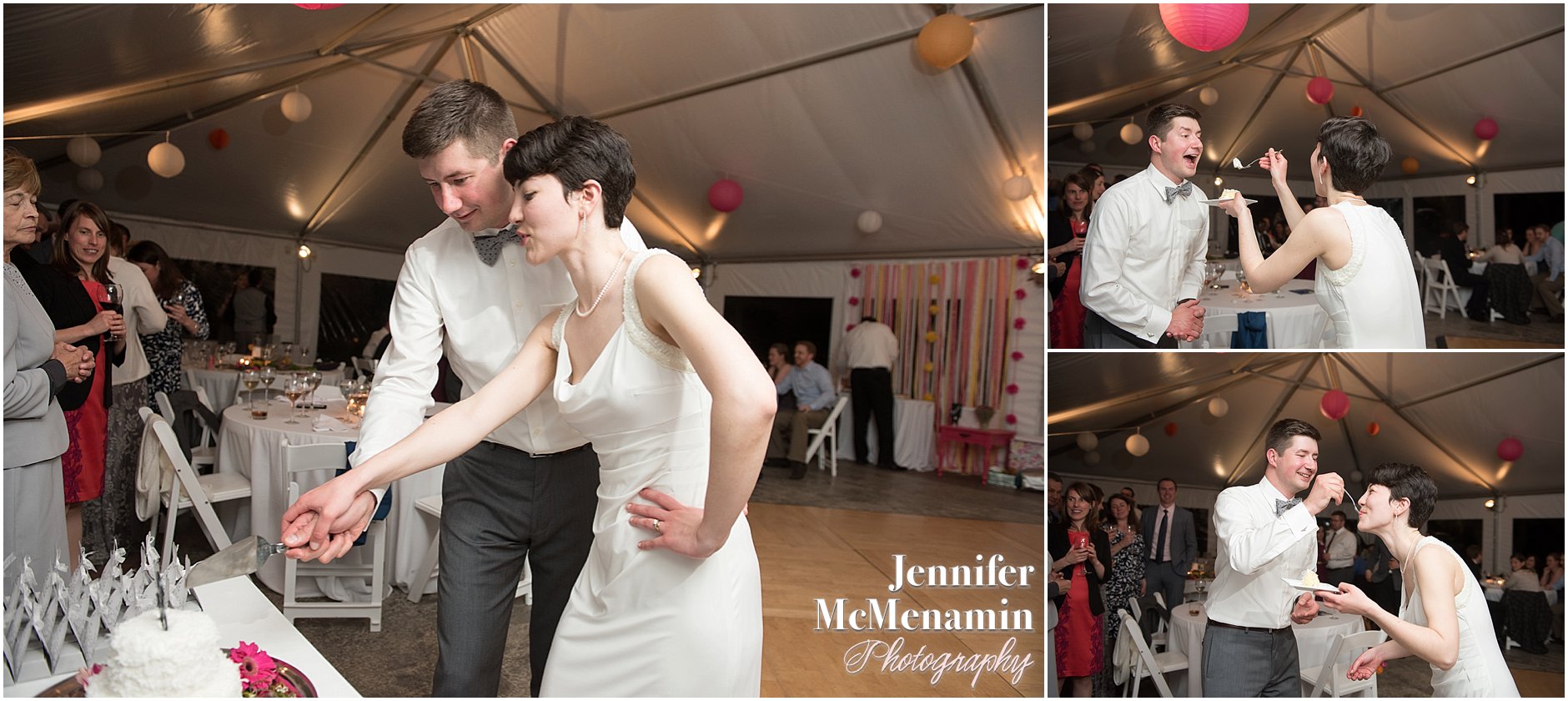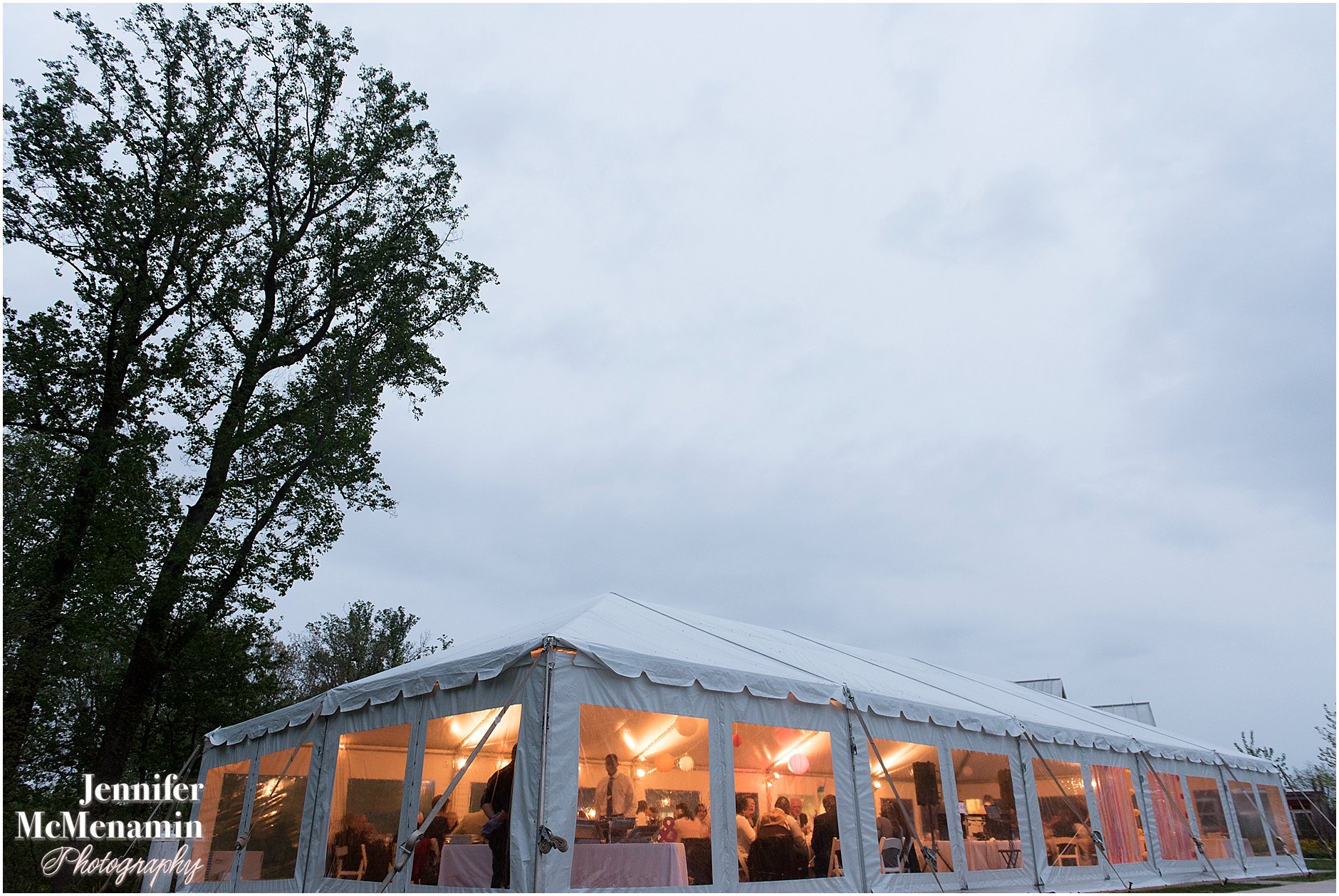 Many, many congratulations, Catherine + Sergey! It was such a delight to work with you, your friends and your families.
Credits:
Photography: Jennifer McMenamin Photography, LLC

Ceremony & Reception: The Irvine Nature Center
Officiant: The Rev. Susan LaMar
Catering: Catering By Seasons

Bridal attire: Ralph Lauren from Nordstrom
Bridesmaids' attire: Donna Morgan
Groom's attire: Men's Wearhouse