Allison + Santiago

The Woodend Sanctuary -- Washington DC wedding photography -- Washington DC wedding photographer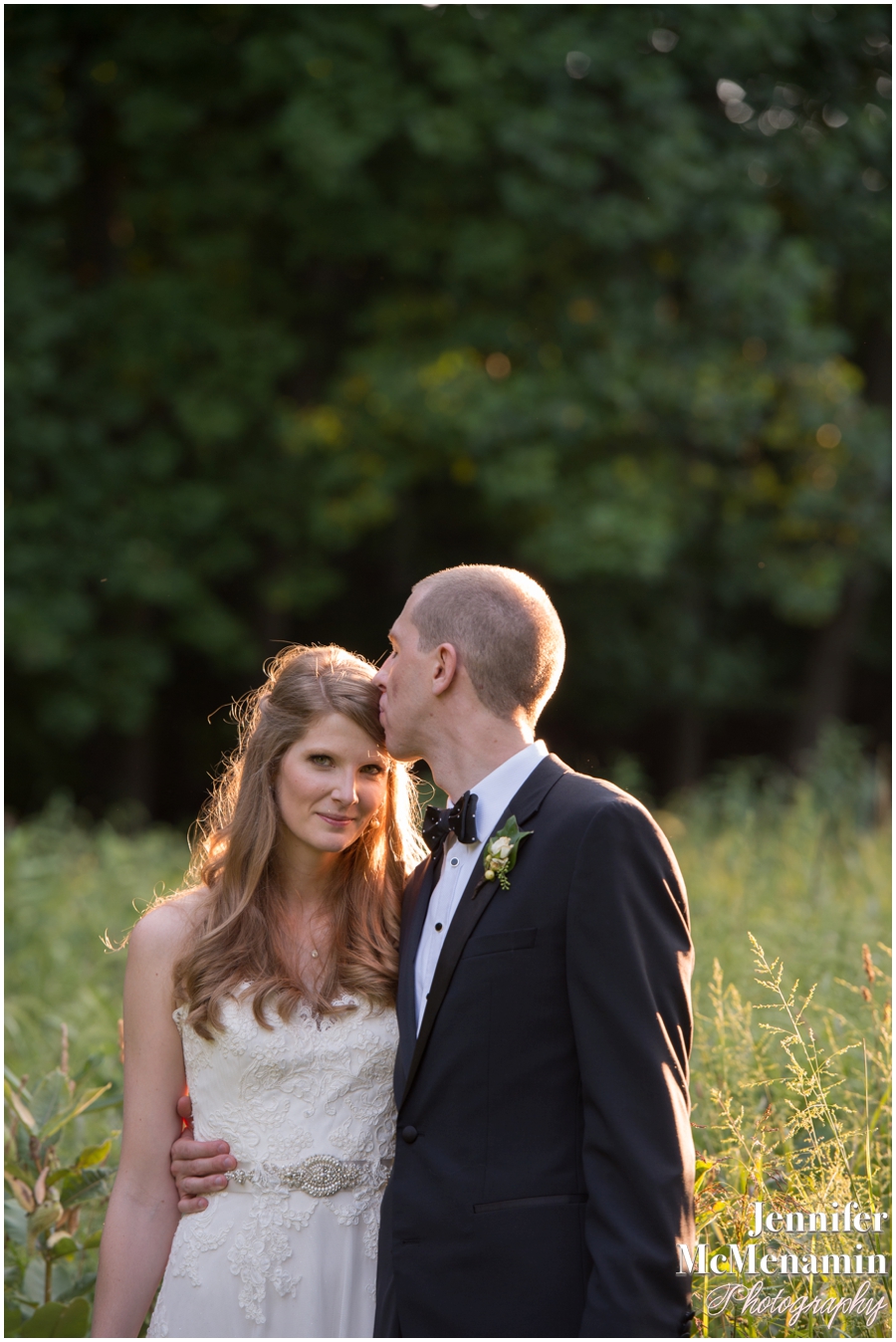 Allison and Santiago had warned me: There would be a lot of dancing, they said, at their wedding. And it would be very high energy. After photographing about 200 weddings over the last eight years, I've seen dancing and I've seen high energy. Still, nothing could have prepared me for the tremendous fun that was Allison + Santiago's wedding reception. In a nod to the wedding customs of his native Argentina, Santiago's family filled three giant suitcases with colorful, crazy, Dr. Suess-like hats to distribute to guests. All night long, guests swapped hats and headpieces as they danced and danced and danced. Both Allison and Santiago were thrown in the air on the dance floor. And both were flown around the room with their hands spread wide like airplane wings. In another Argentinian wedding tradition, the single women in attendance yanked little silver charms on ribbons out of the wedding cake after it was cut by the newlyweds. Similar to the American bouquet toss, the woman who pulls out the cake's ring charm, by tradition, is supposed to be the next to marry. (Allison's friends misunderstood and the lucky recipient of the ring charm was actually already married!) In addition to all of that fun, Allison's uncle led the group in a rousing performance of YMCA — the result of losing a World Cup bet to Santiago. Before all the craziness of the reception, Allison + Santiago were married in a beautiful, emotional ceremony in the Woodend's intimate little grove of trees. The ceremony included the presentation of a blessing that was sent by the Pope — along with a joke that such an amazing honor was possible only because both Santiago and Pope Francis hail from Argentina — and a magnificent brass quintet led the guests from the ceremony to cocktail hour. My assistant, Sam Levitan, worked with me again for this wedding and his photos are mixed in with mine. Here are some of my favorites from Allison + Santiago's amazing day:
We started with the bride getting ready.
It has become increasingly common for grooms and groomsmen to rely on YouTube videos for help tying their bow ties. Santiago, however, set a new record for us by working on his polkdotted bow tie for a full 22 minutes, right up until just four minutes before the ceremony was scheduled to begin. His smile when he finally got it just right was great. (These photos of the guys getting ready were shot by Sam.)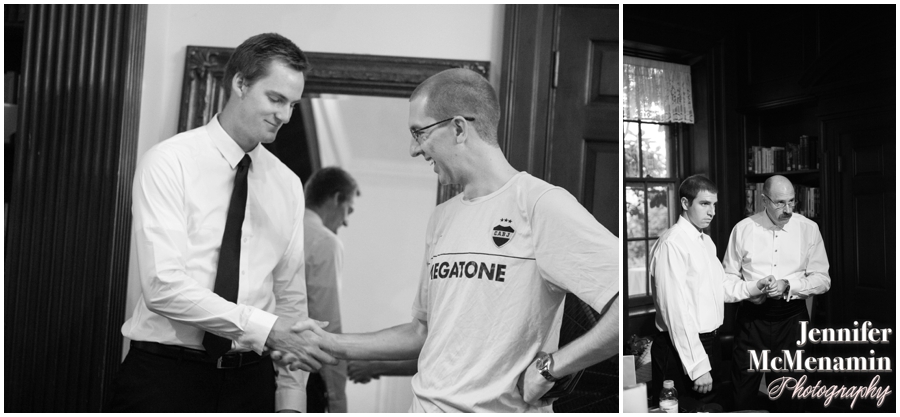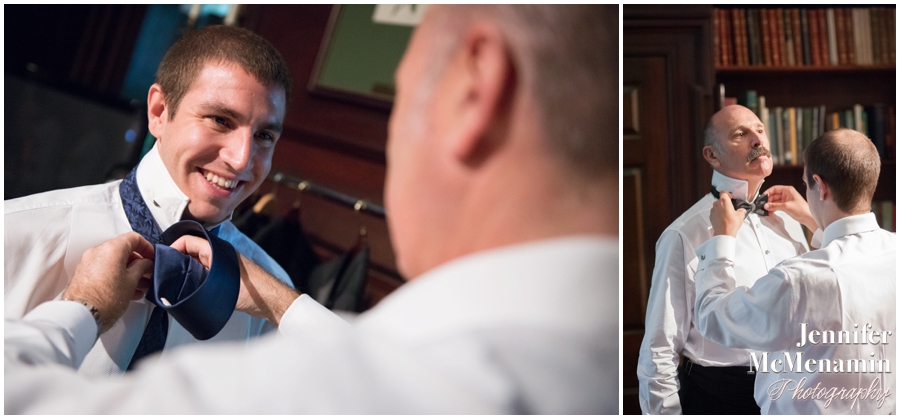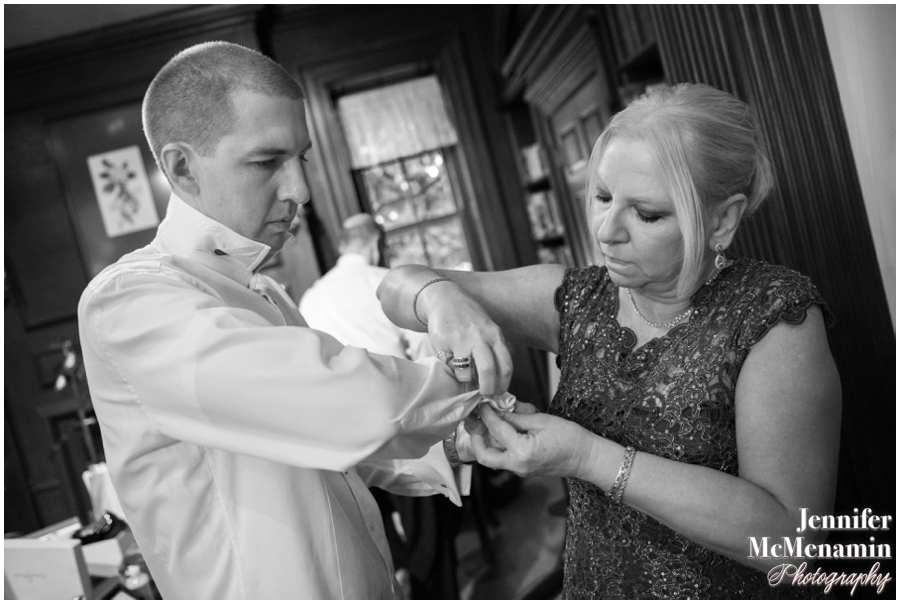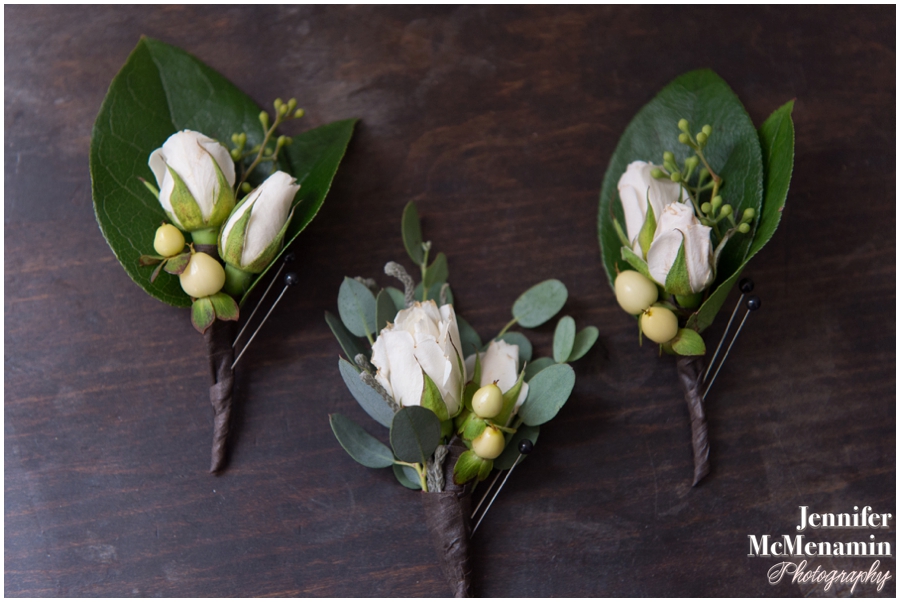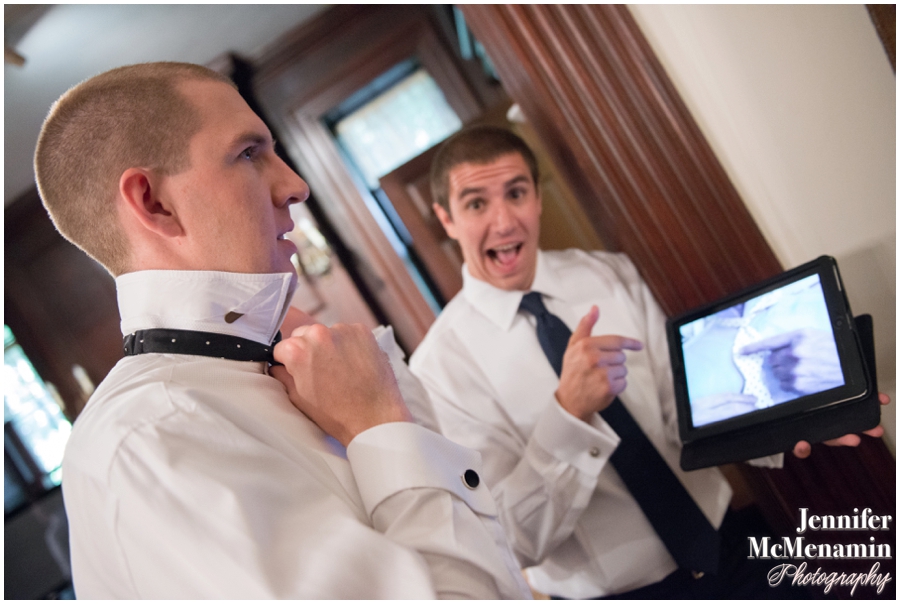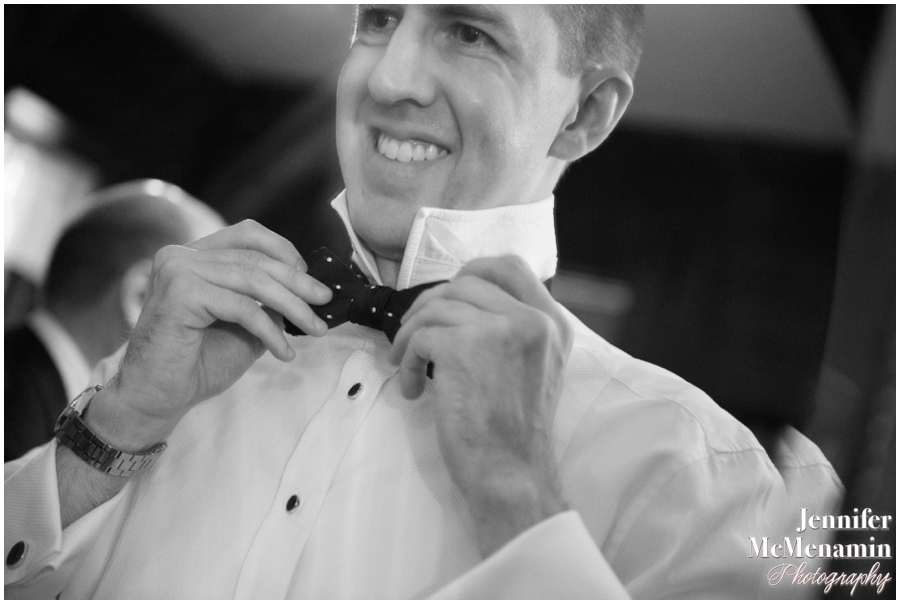 Meanwhile, Allison had a much easier time with her beautiful wedding gown.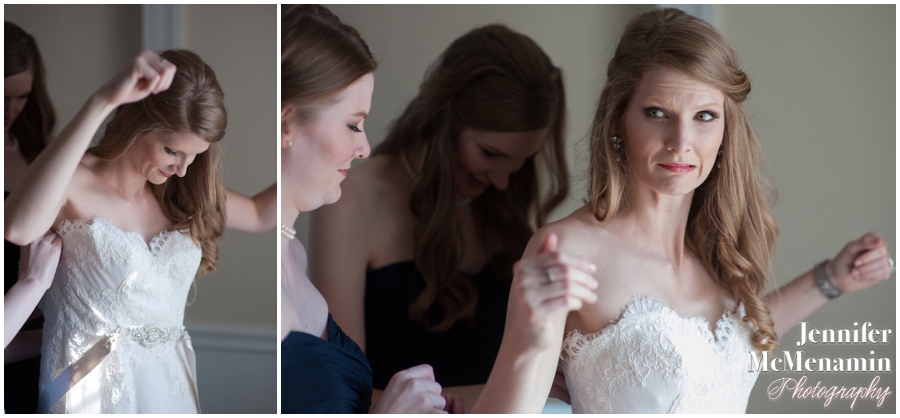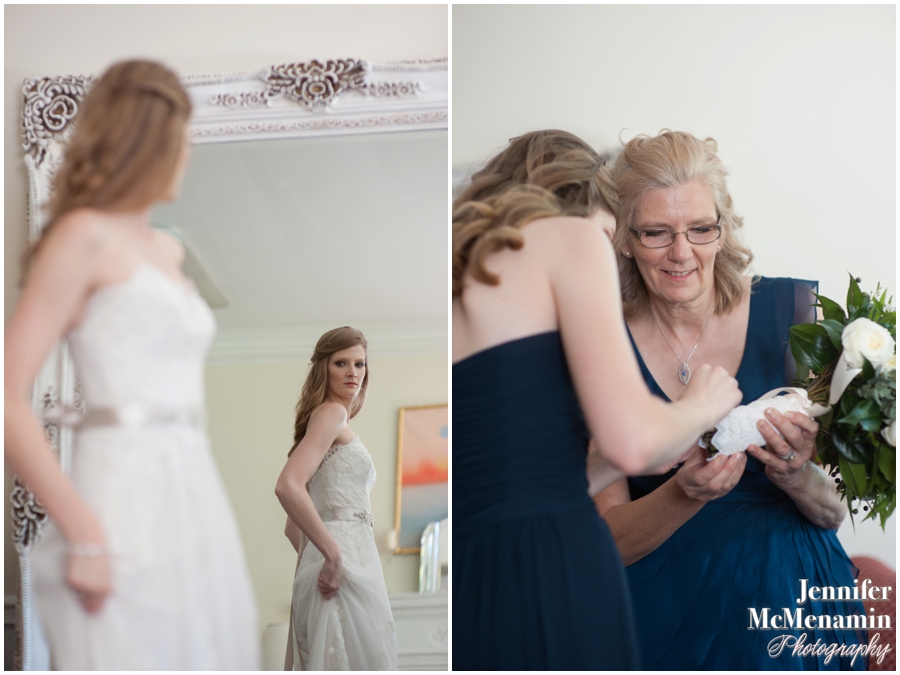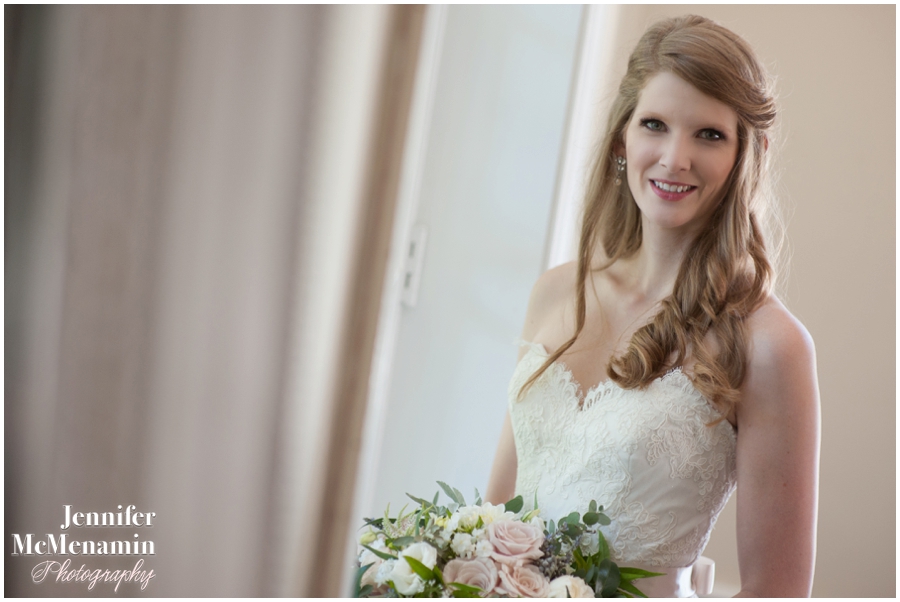 And then it was time to get married. I love this ceremony grove at Woodend. It's so serene and beautiful. The addition of a lemonade bar was a nice touch on a warm summer day.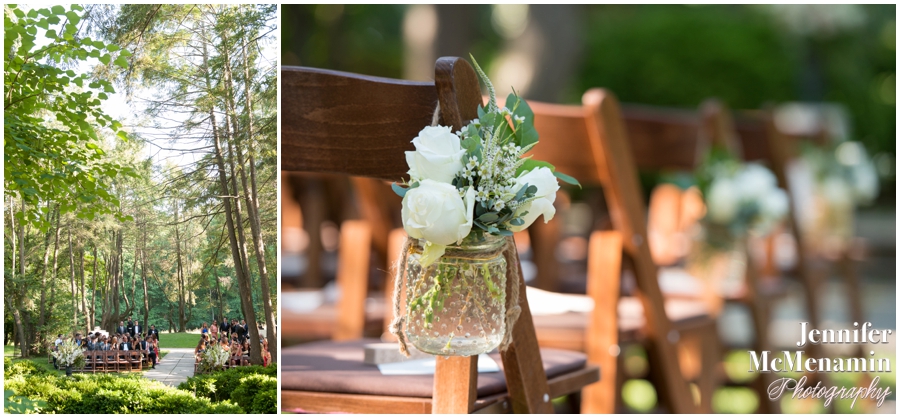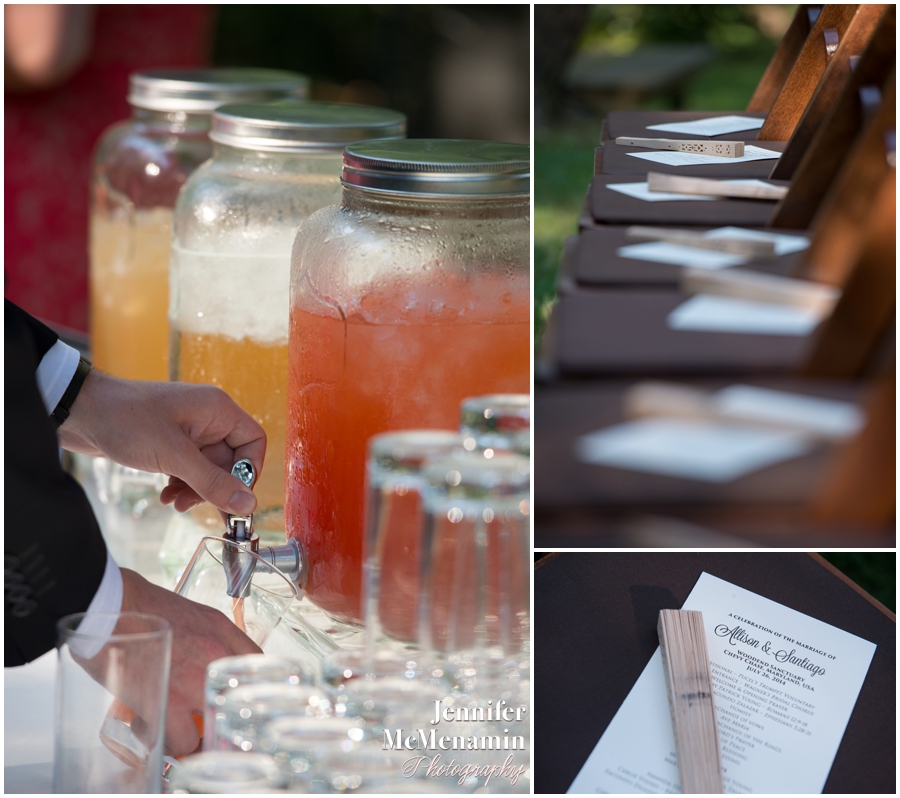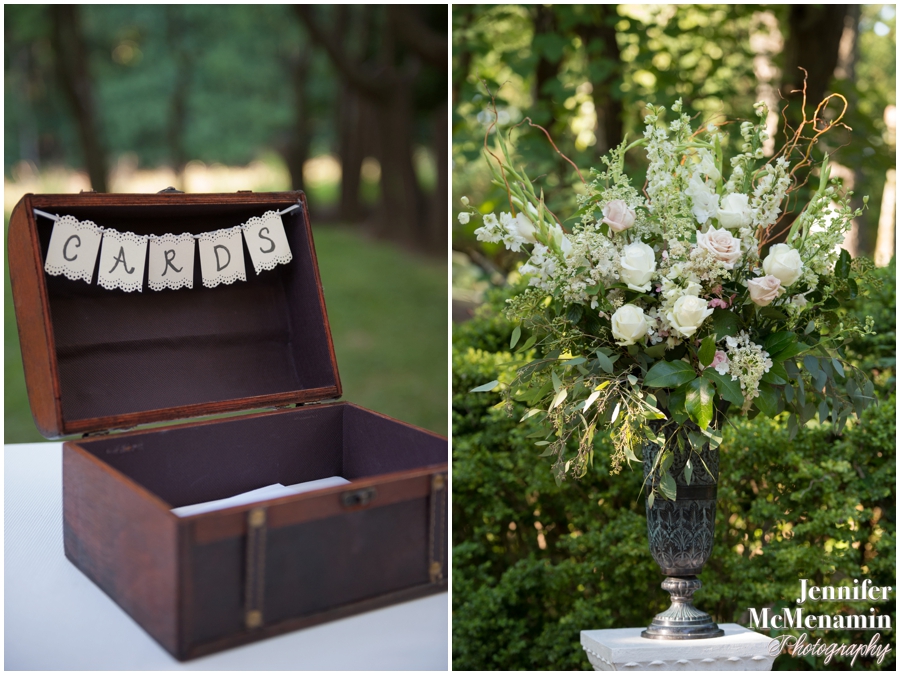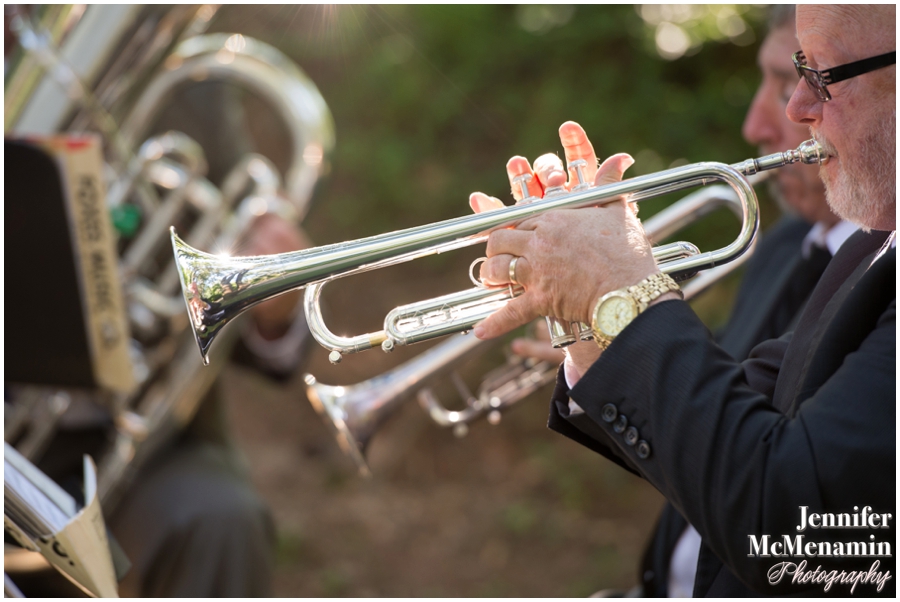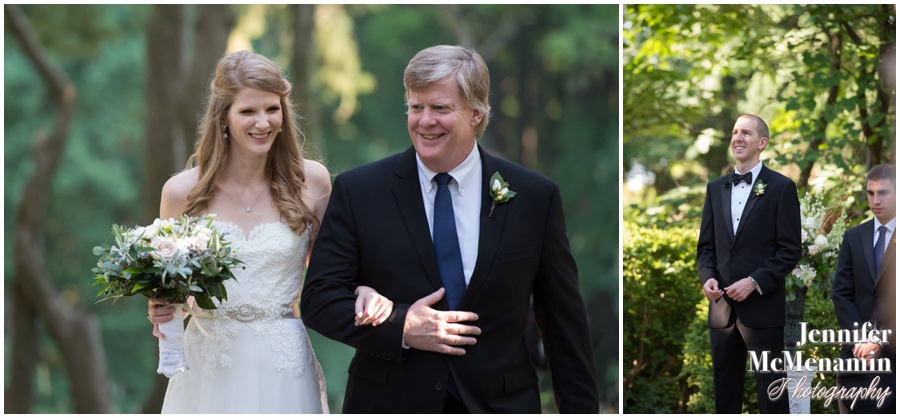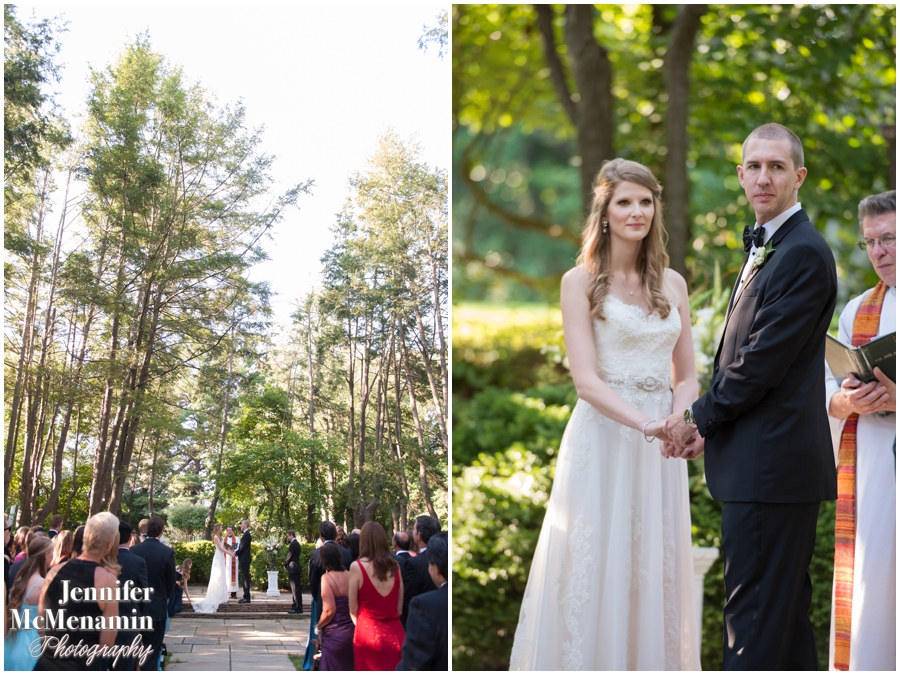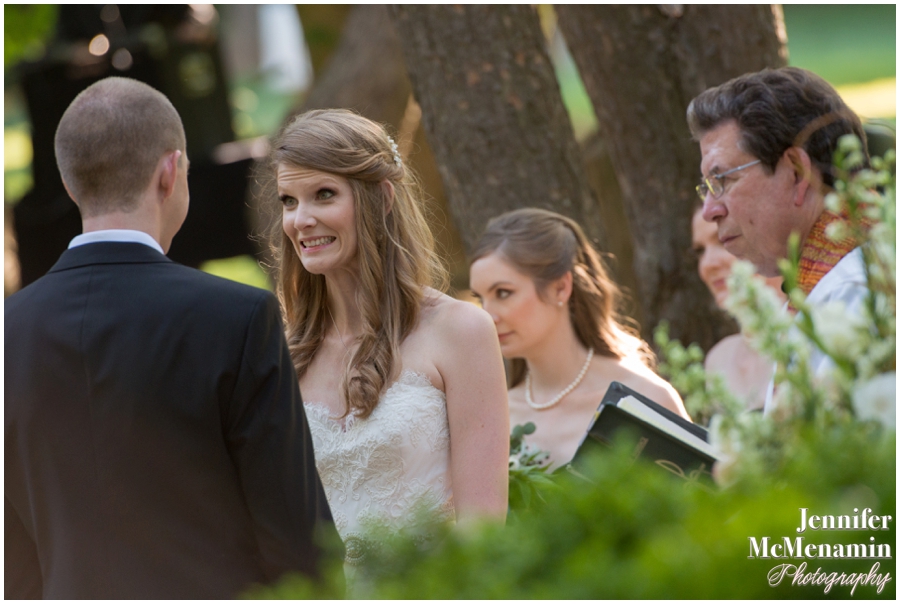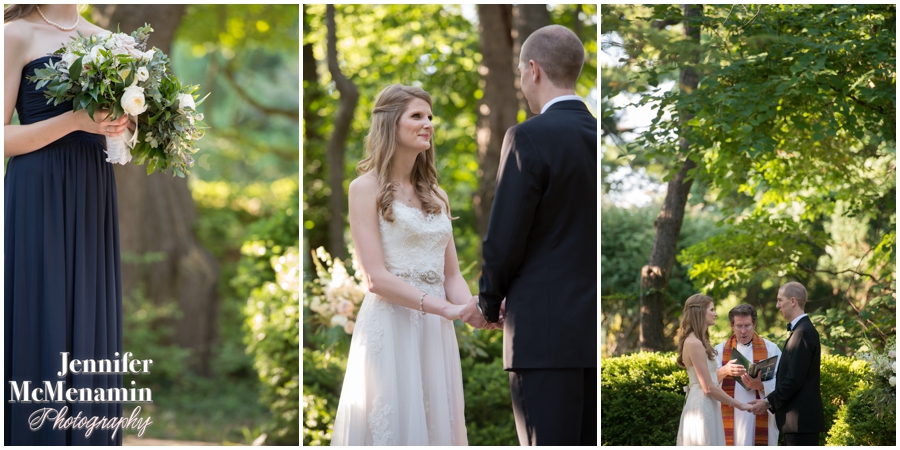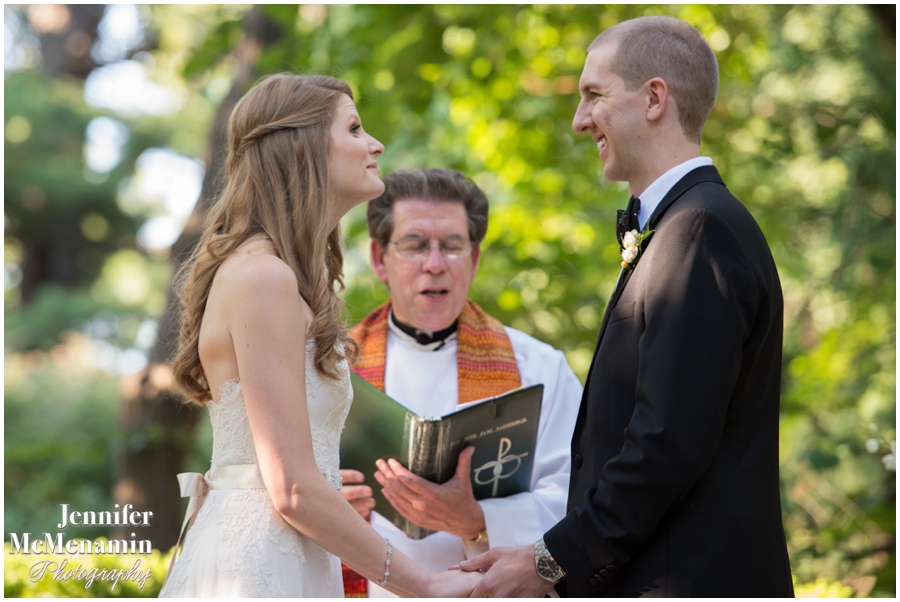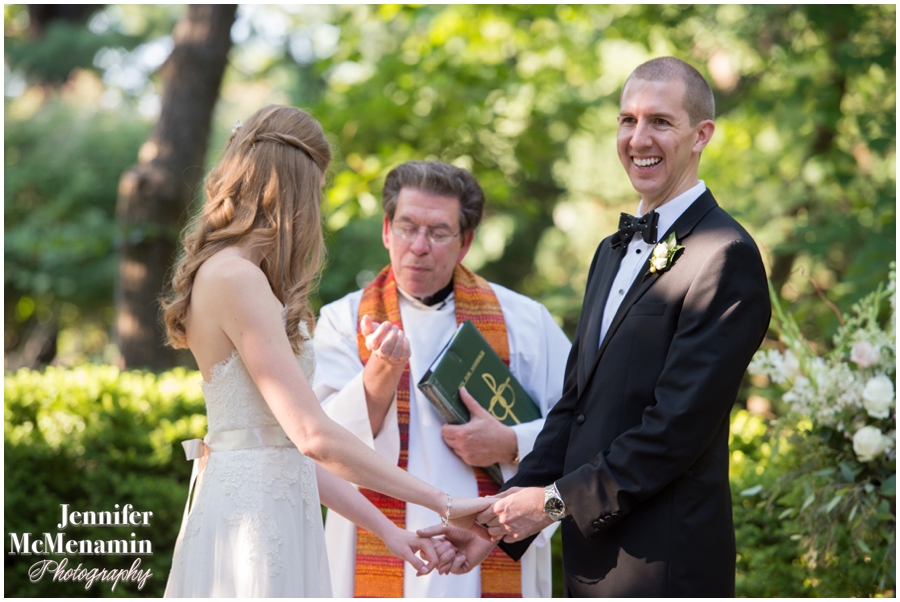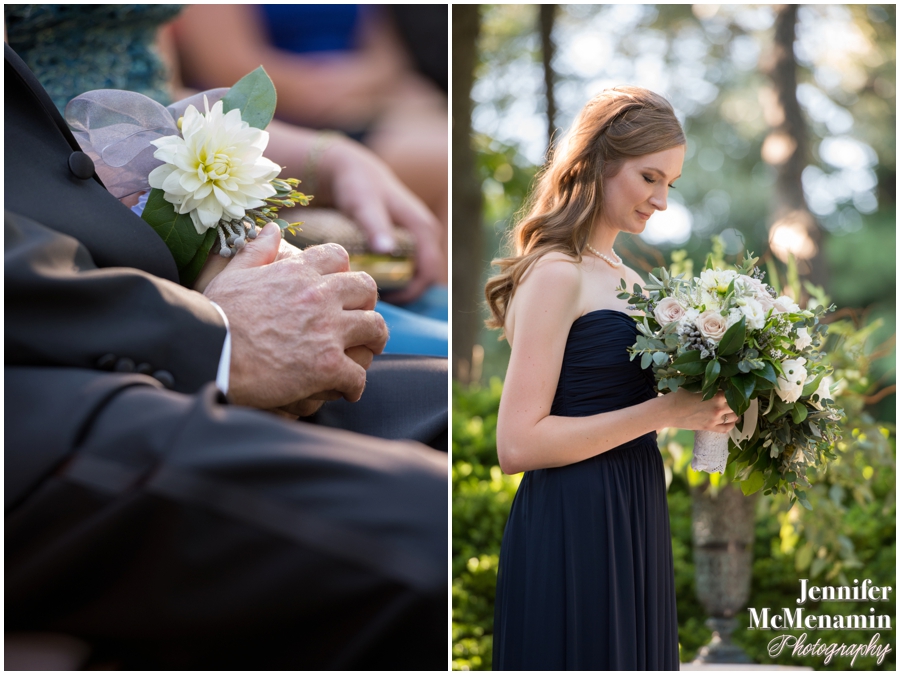 Santiago unabashedly showers Allison with affection. It was so wonderful to witness and capture.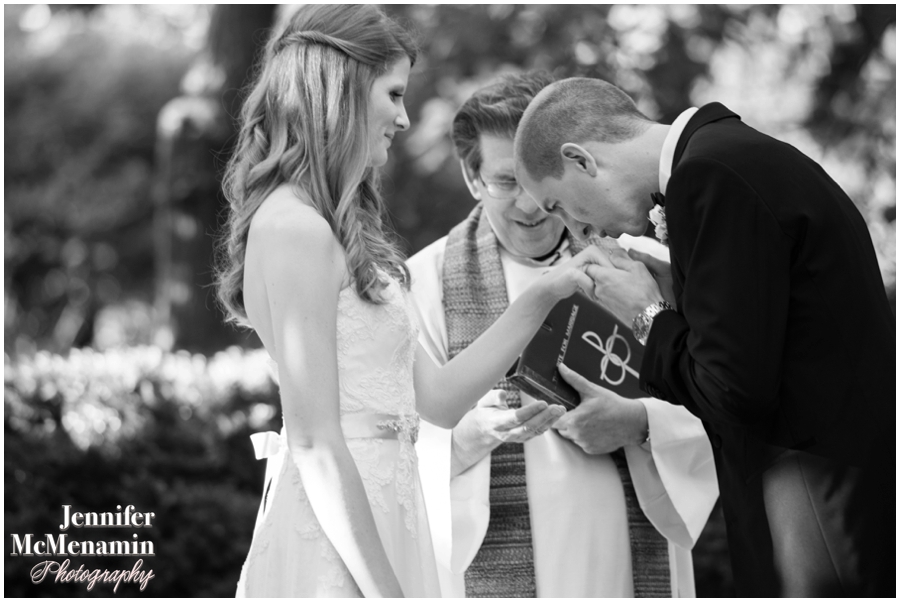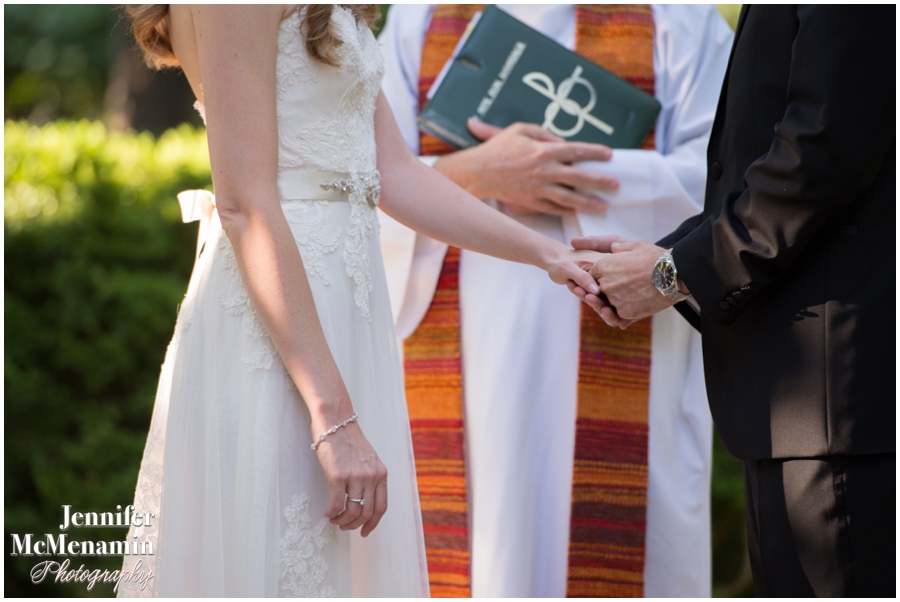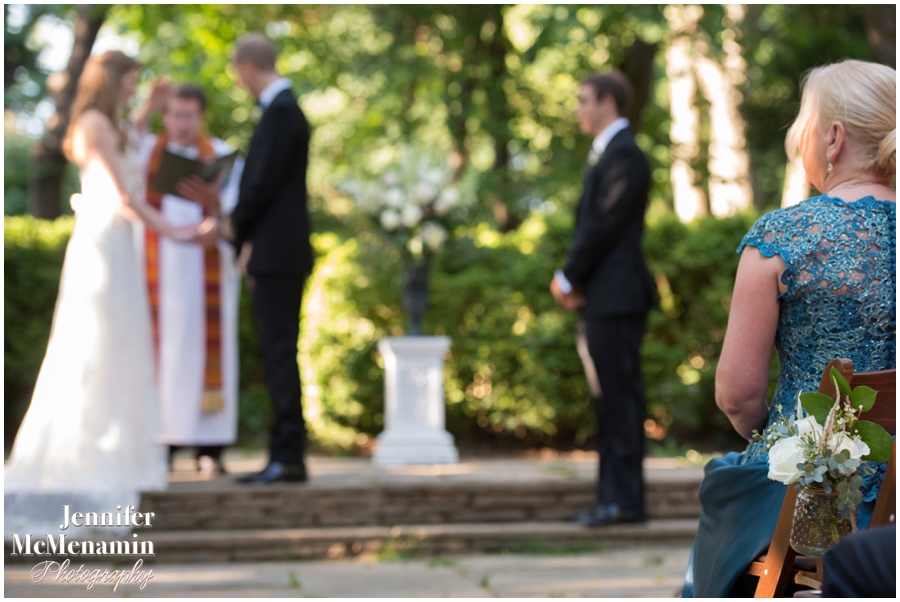 By the time we finished the family and wedding party photos, the early-evening light at Woodend was just perfect for some casual portraits of the newlyweds.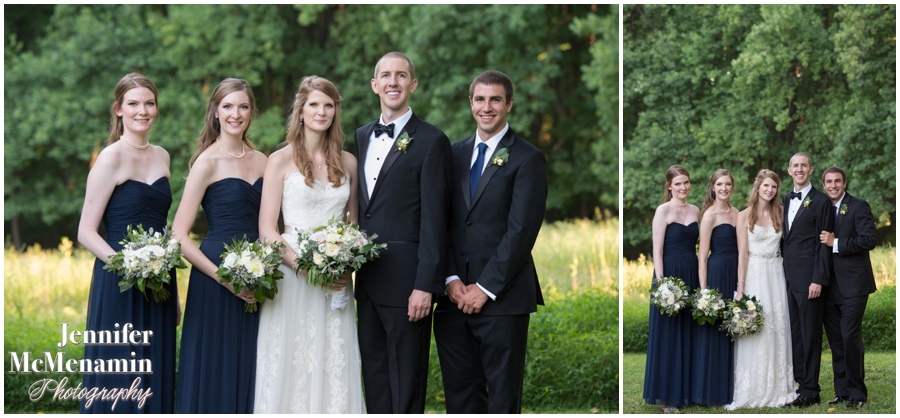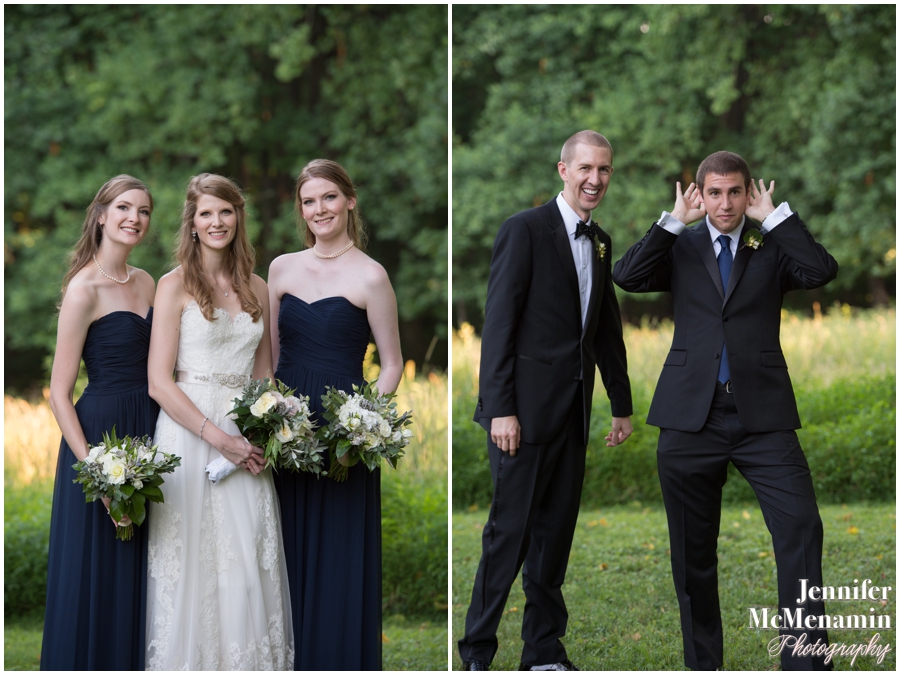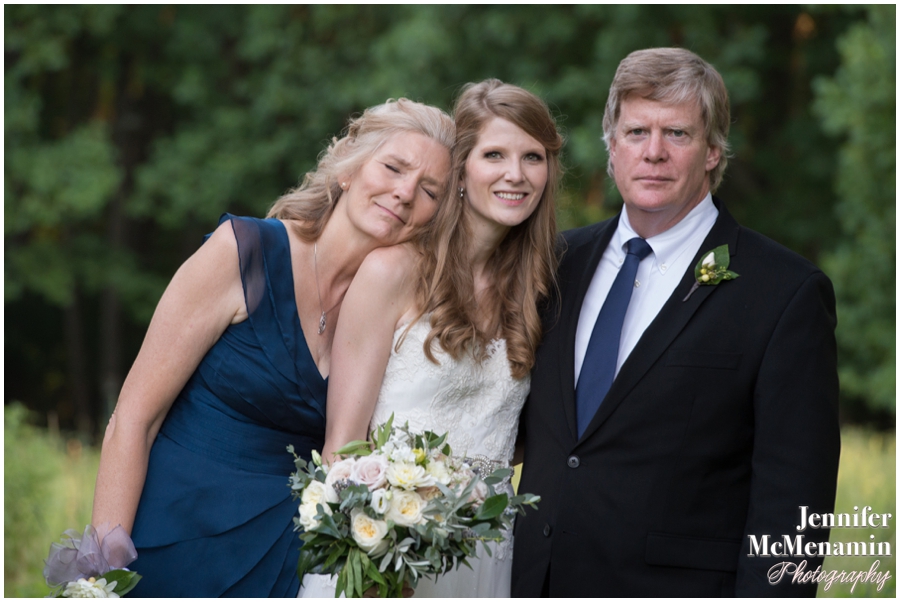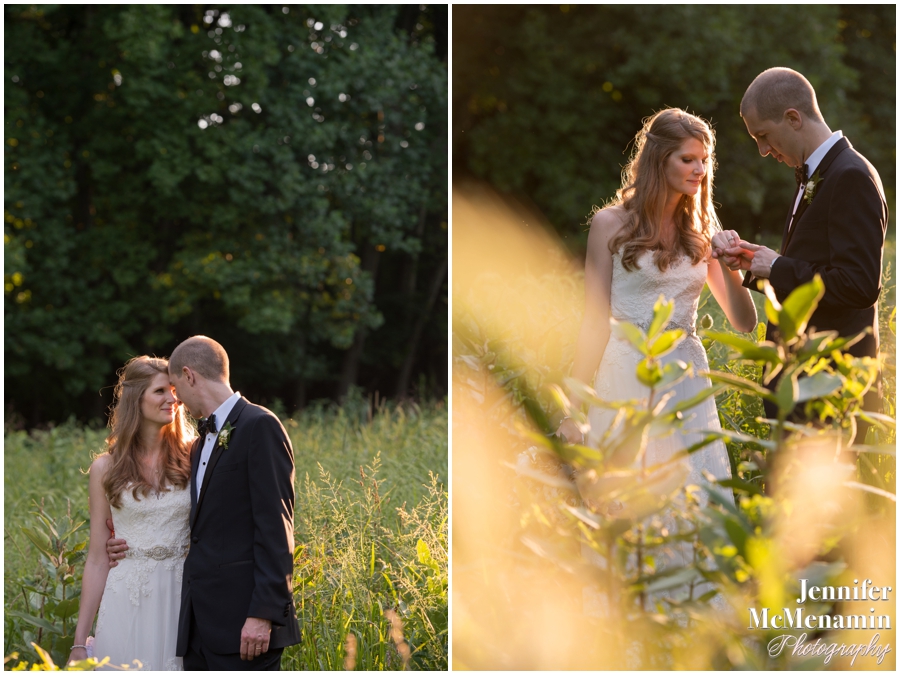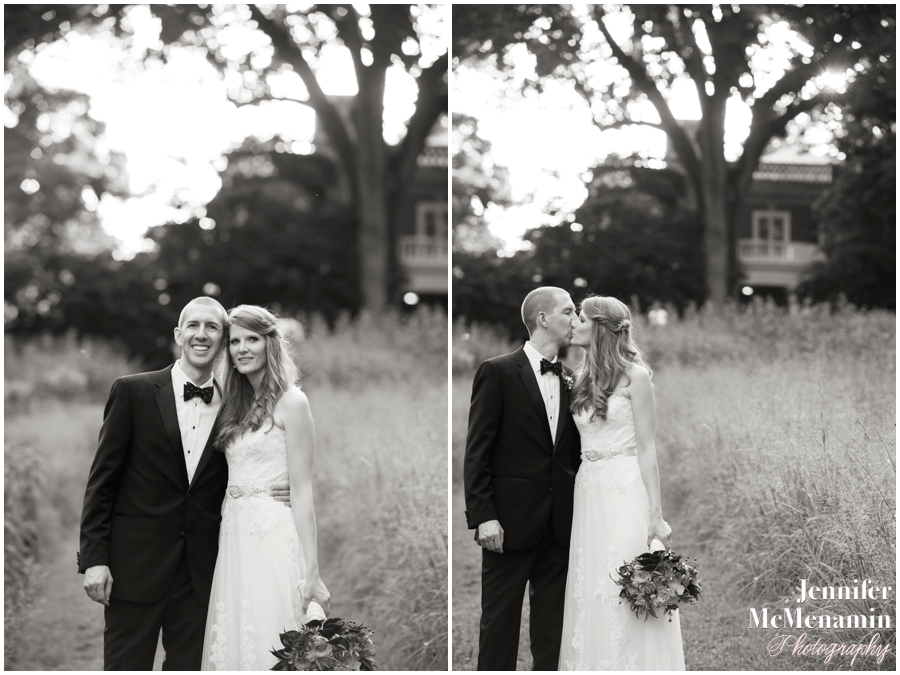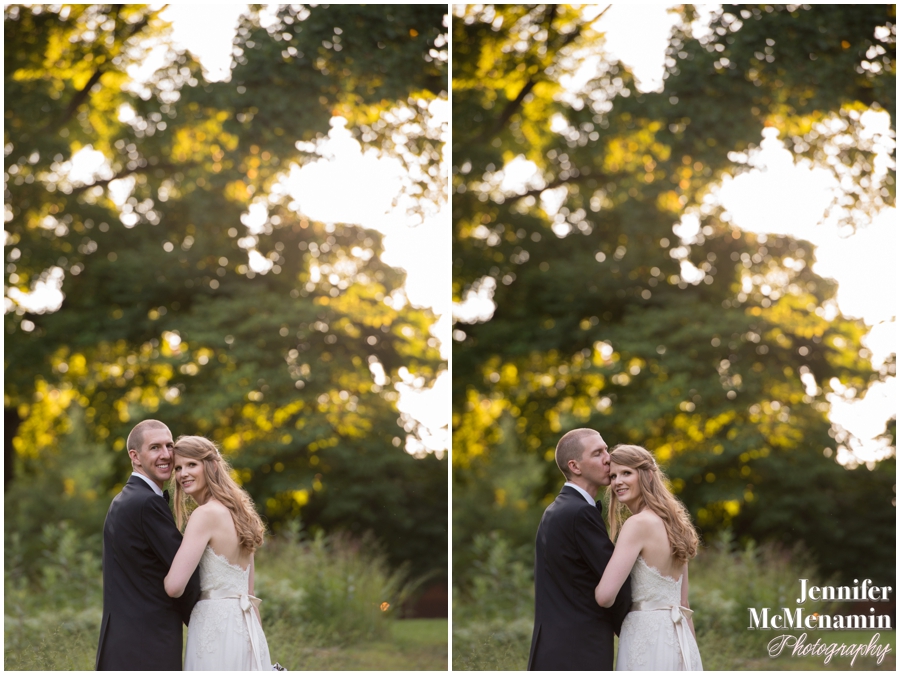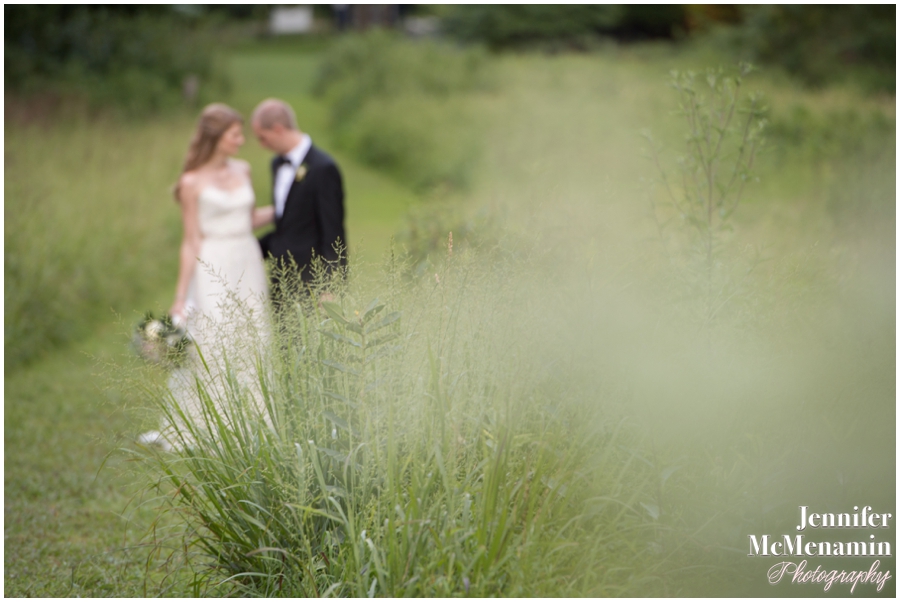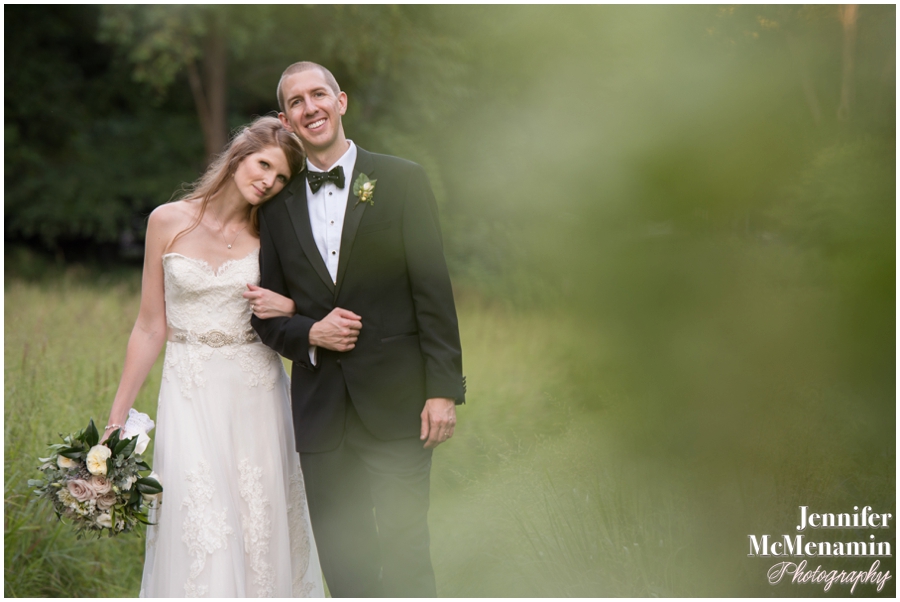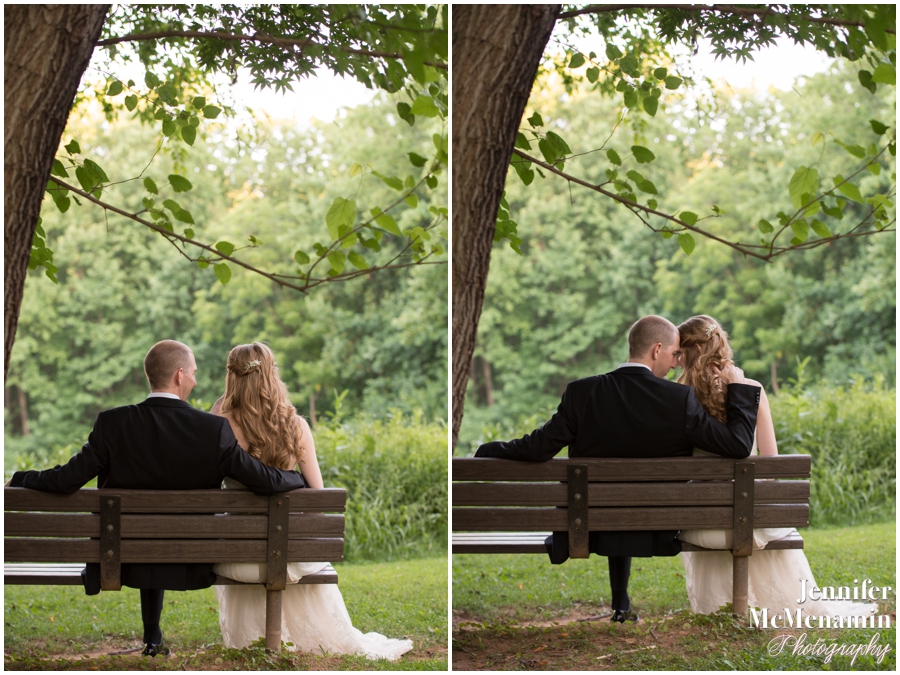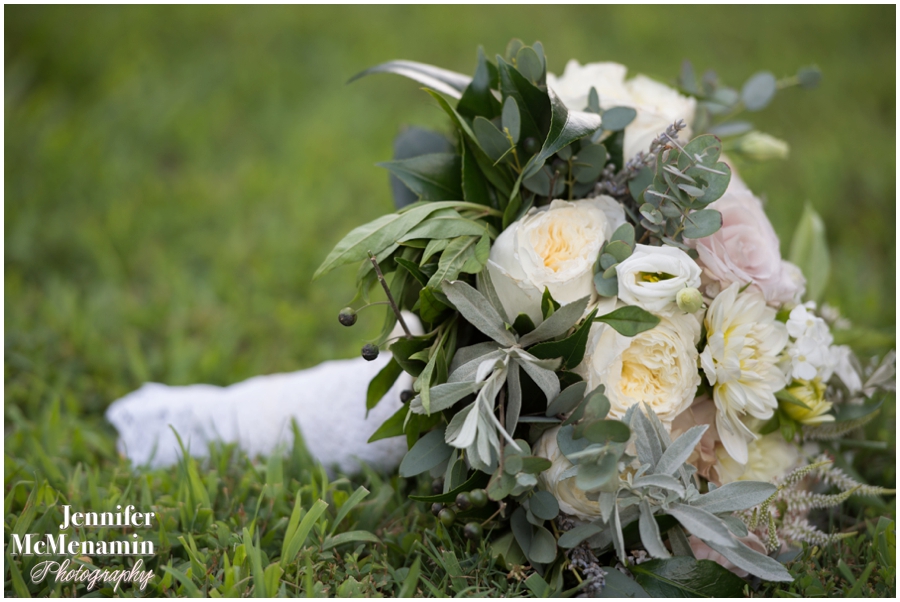 The couple wanted a big group photo with all of their guests. While I shot from atop a ladder, Sam shot a couple closer-up images of Allison + Santiago that I loved.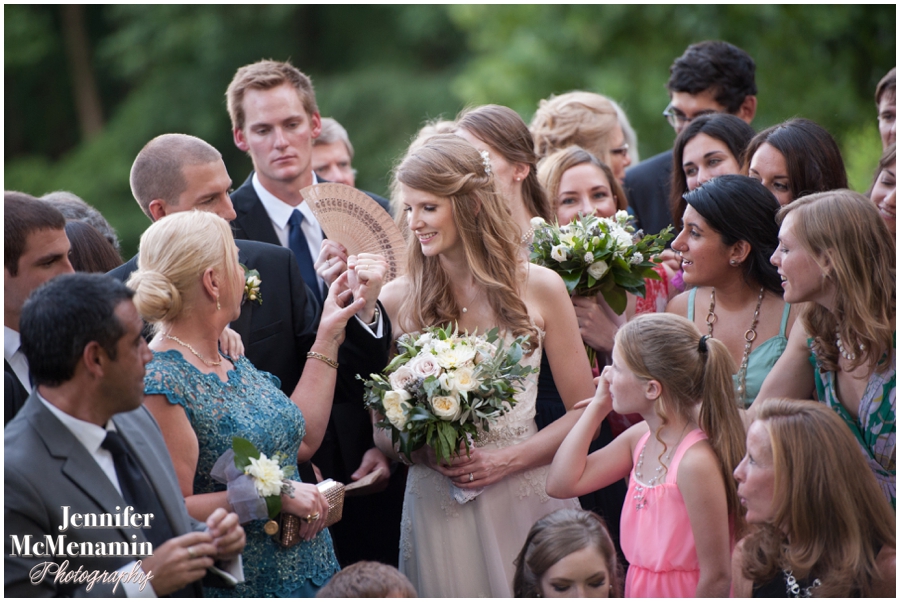 Introductions.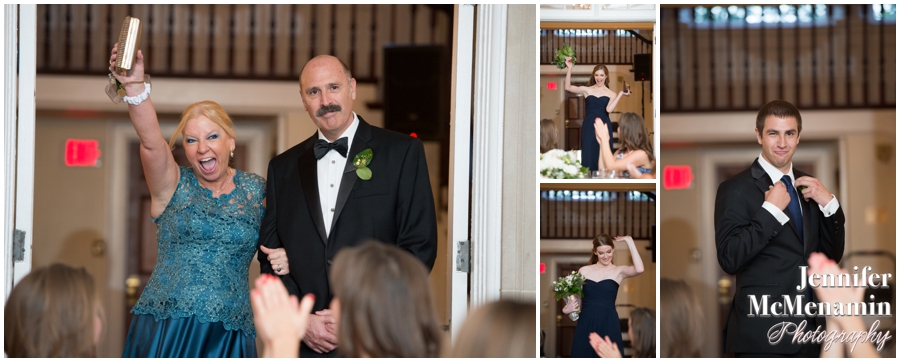 The cake cutting and charm pulling.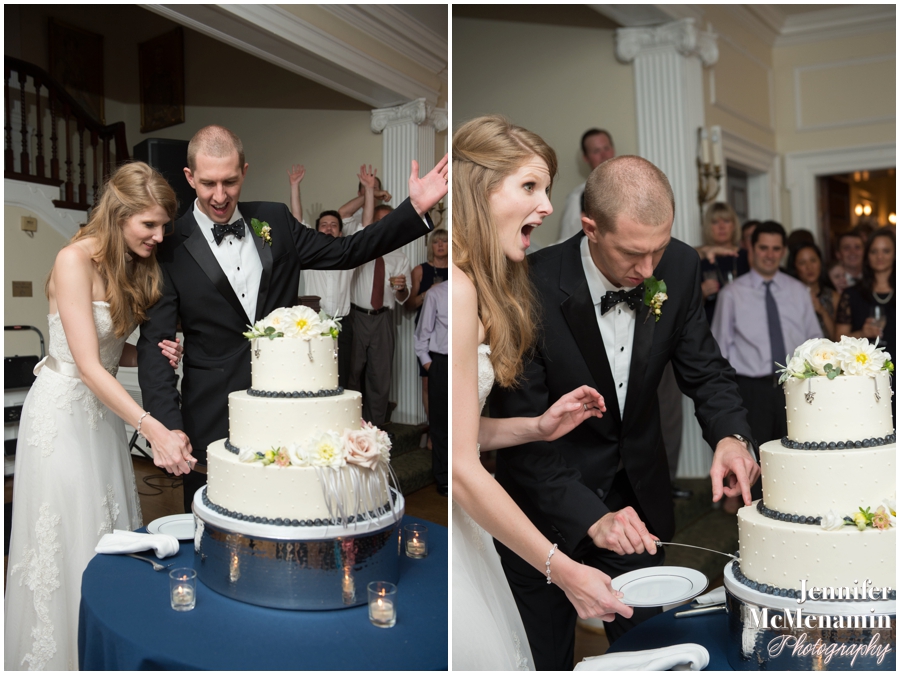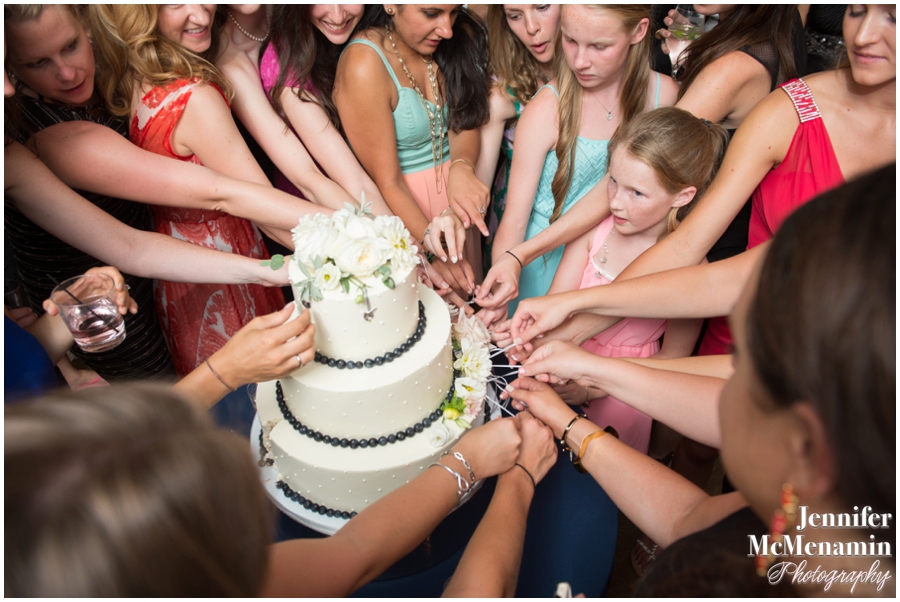 The YMCA performance. 

And the crazy hat dance party!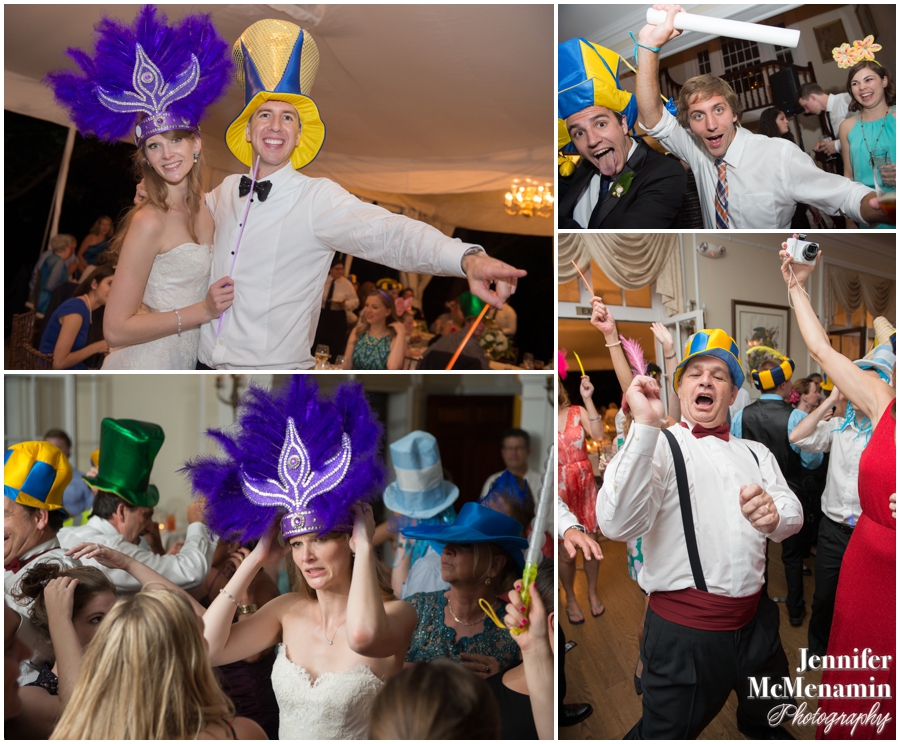 Sam shot these two great photos of the bride and groom being tossed by their guests.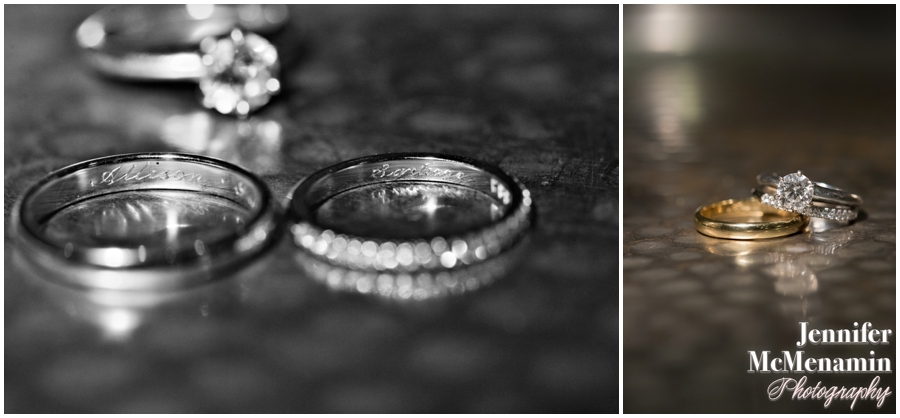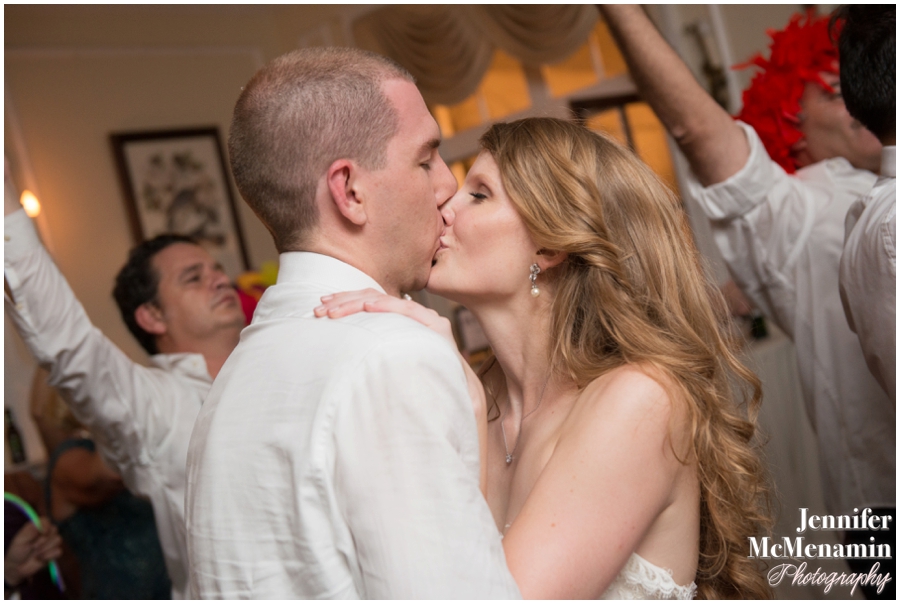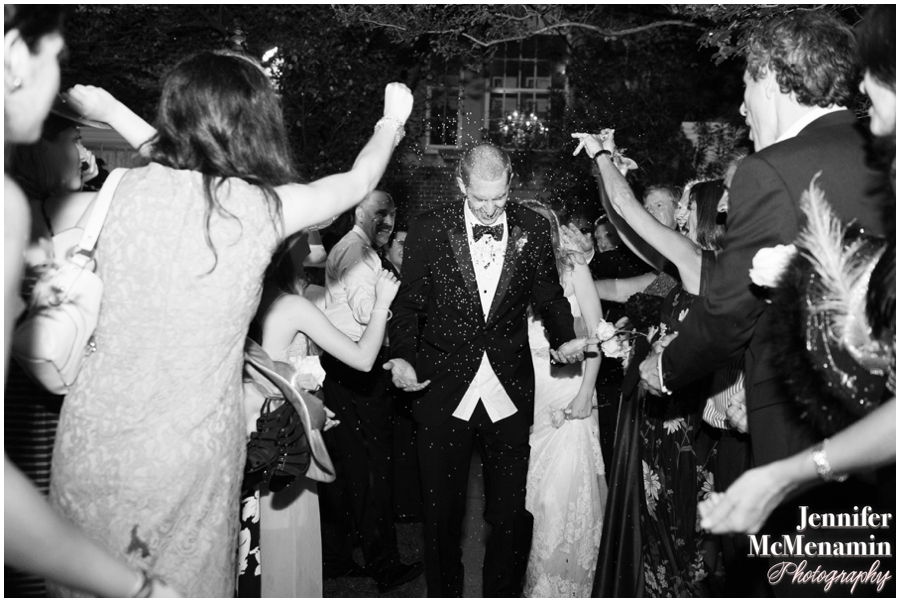 Many, many congratulations, Allison + Santiago. I could not have had more fun working with the two of you and your friends and families.
Credits:
Photography: Jennifer McMenamin Photography, LLC

Ceremony & Reception: The Woodend Sanctuary
Officiant: Father Michael Kelley
Ceremony musicians: Prelude brass quintet
Catering: Main Event Caterers

Rentals: Party Rentals Ltd.
Bridal attire: Lazaro gown from Love Couture Bridal
Make-up: Emmey Makeup Artistry

Hair: DryBar Bethesda

Bridesmaids' attire: Dessy gowns from Nordstrom
Florist: Growing Wild
Cake: Fluffy Thoughts Bakery

DJ: Mike Blaufeld