Aileen & Tom

Brown Memorial Park Avenue Presbyterian Church + The Belvedere -- Baltimore wedding photography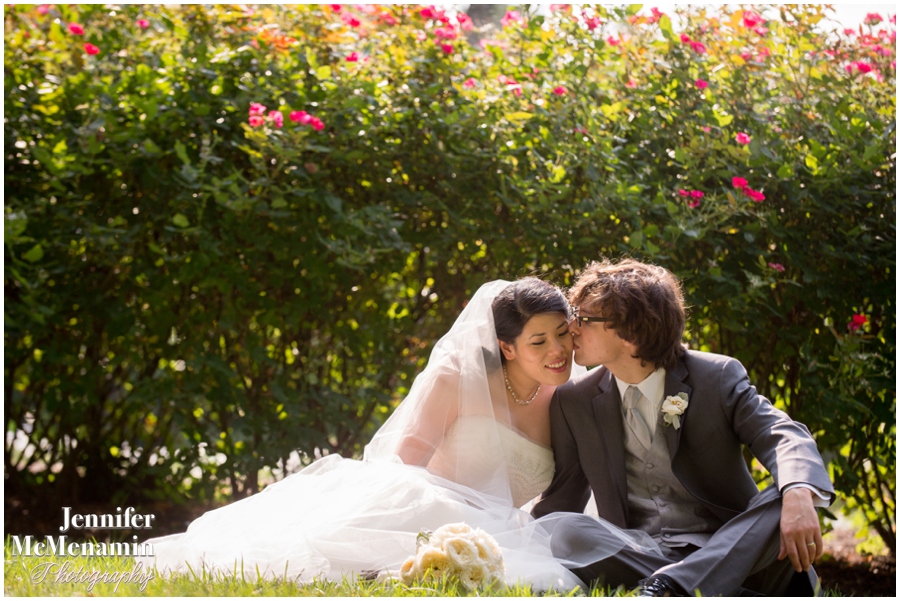 Aileen & Tom were the kinds of clients who couldn't stop looking at each other — and smiling at each other — all day. It was a joy to witness and to photograph. They were very obviously moved by their very personal wedding ceremony at the gorgeous Brown Memorial Park Avenue Presbyterian Church. She wept as a friend sang and as beautiful hymns filled the church and together, they laughed and exchanged meaningful glances as a pastor friend offered a meditation on marriage, recounting Aileen and Tom's first meeting, subsequent courtship and quick engagement. After the ceremony, we visited many of the places that played a role in the formation of that relationship. We took photos at the Bolton Hill cafe where they first met. We met back up with their wedding party in the tiny but perfectly maintained neighborhood park where they sat on a bench and got to know one another on a first date. We strolled around the neighborhood where they now live and have gotten involved in the Bolton Hill Covenant Group. They included their two siblings and two closest friends in their wedding party as well as a ridiculously adorable pair of flowergirls and a ring bearer. Which brings me to the delightful e-mail that I received from Tom at midnight the night before their wedding: "Aileen really likes little kids, and she loves playing with them and hugging them," he wrote. "She really likes the photos she saw that you have taken of children, and she wanted me to let you know that she would like lots of shots of young children at our wedding, too." This was an incredibly easy request to honor since their wedding was full of darling children! Without further ado, here are some of my favorites from Aileen & Tom's big day and their cast of little kiddos: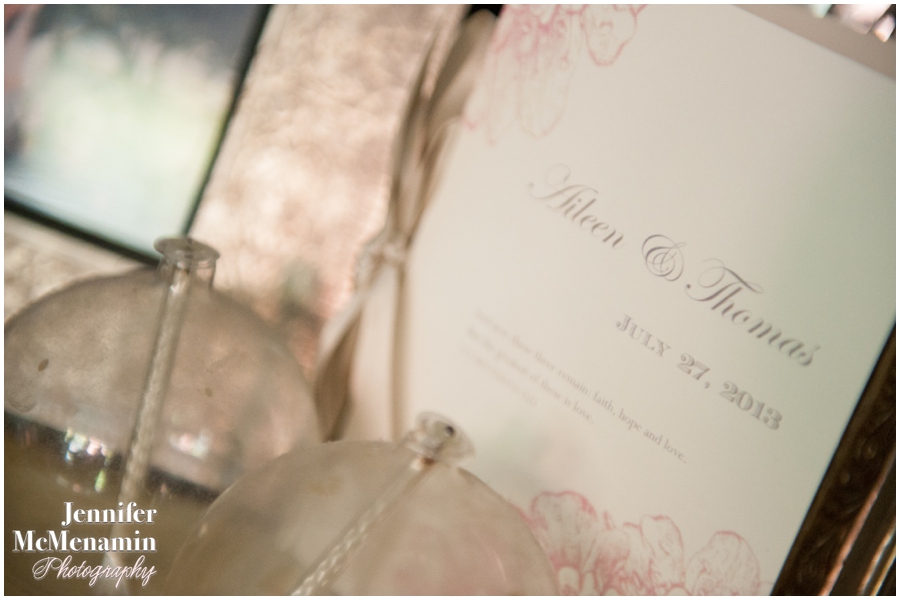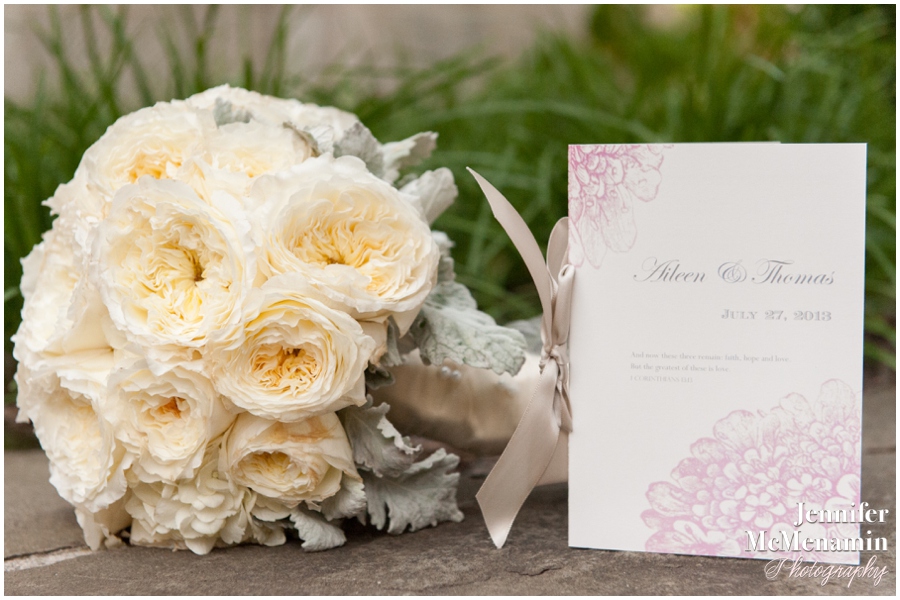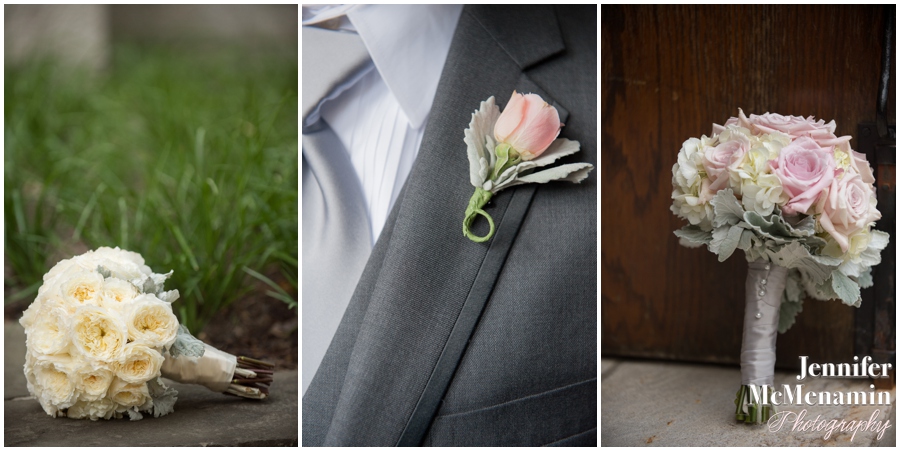 Aileen was already dressed and ready to go when we arrived (early, of course!) on the morning of her wedding. She finished up getting her veil in her hair with her sister.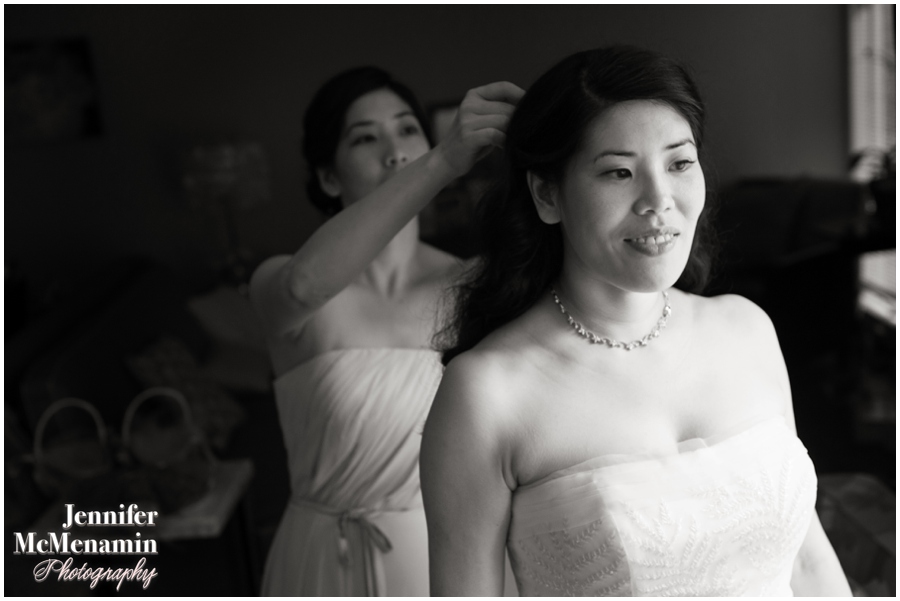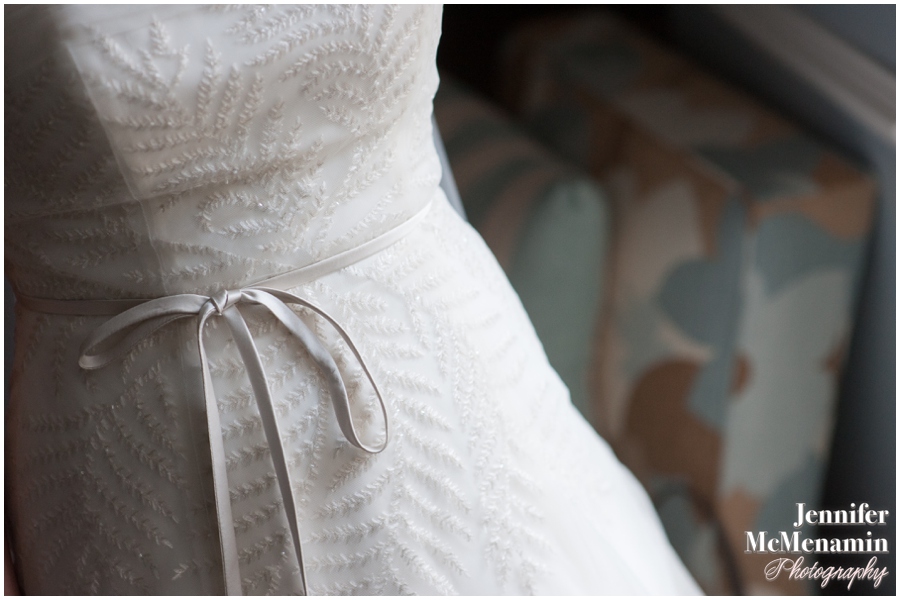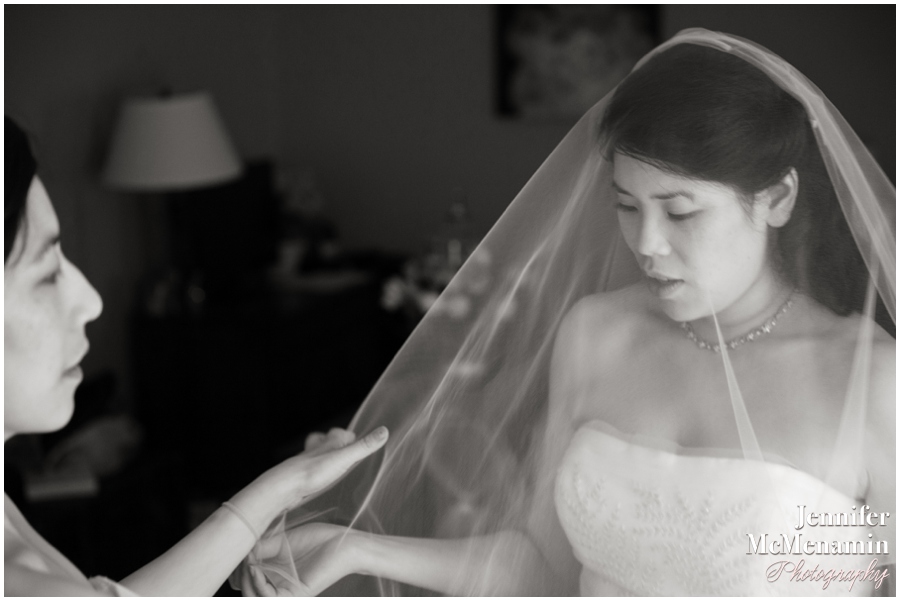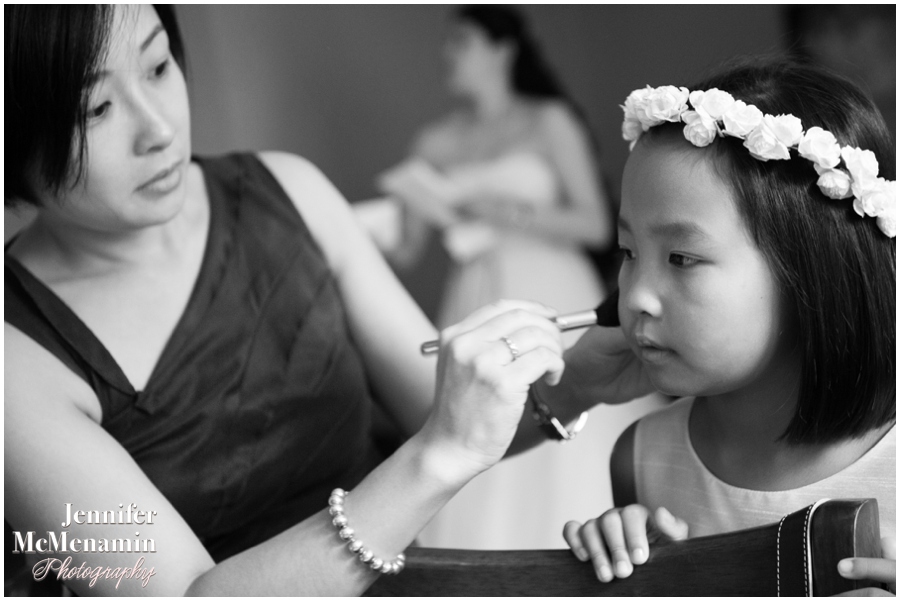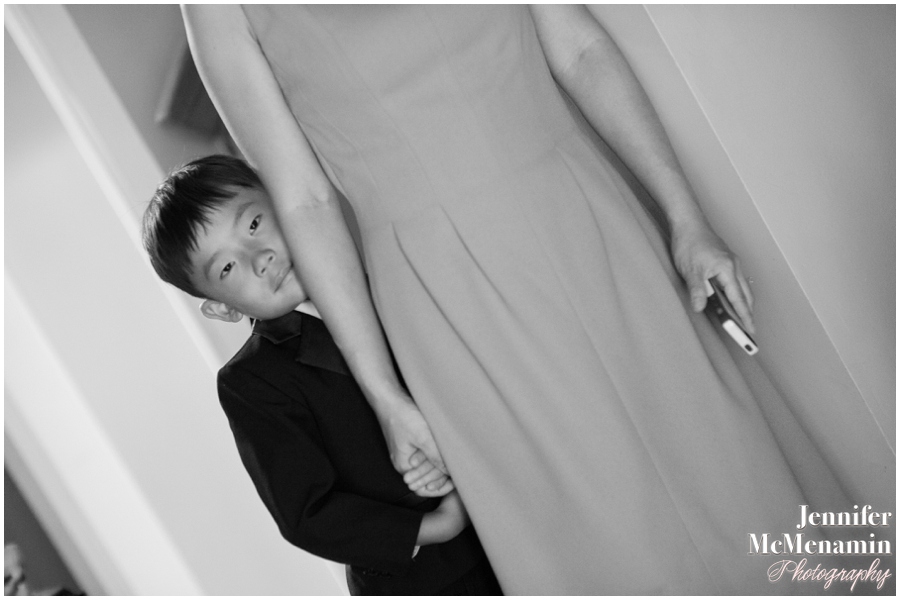 The bride, looking absolutely lovely. And so, so happy.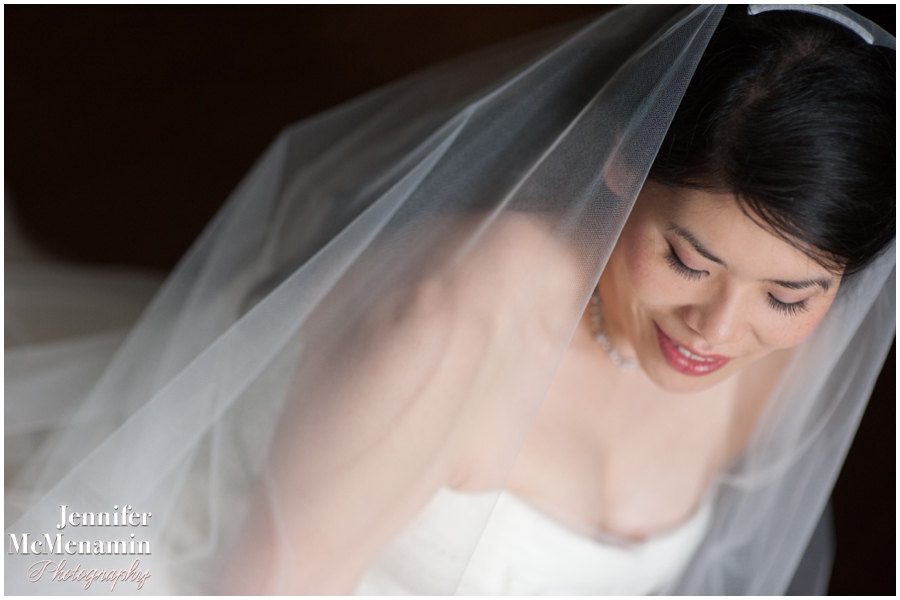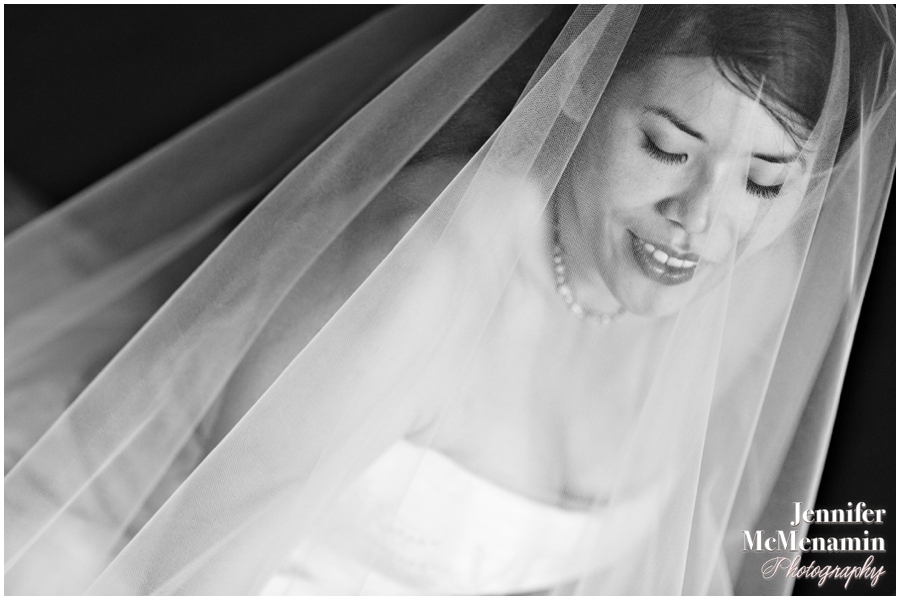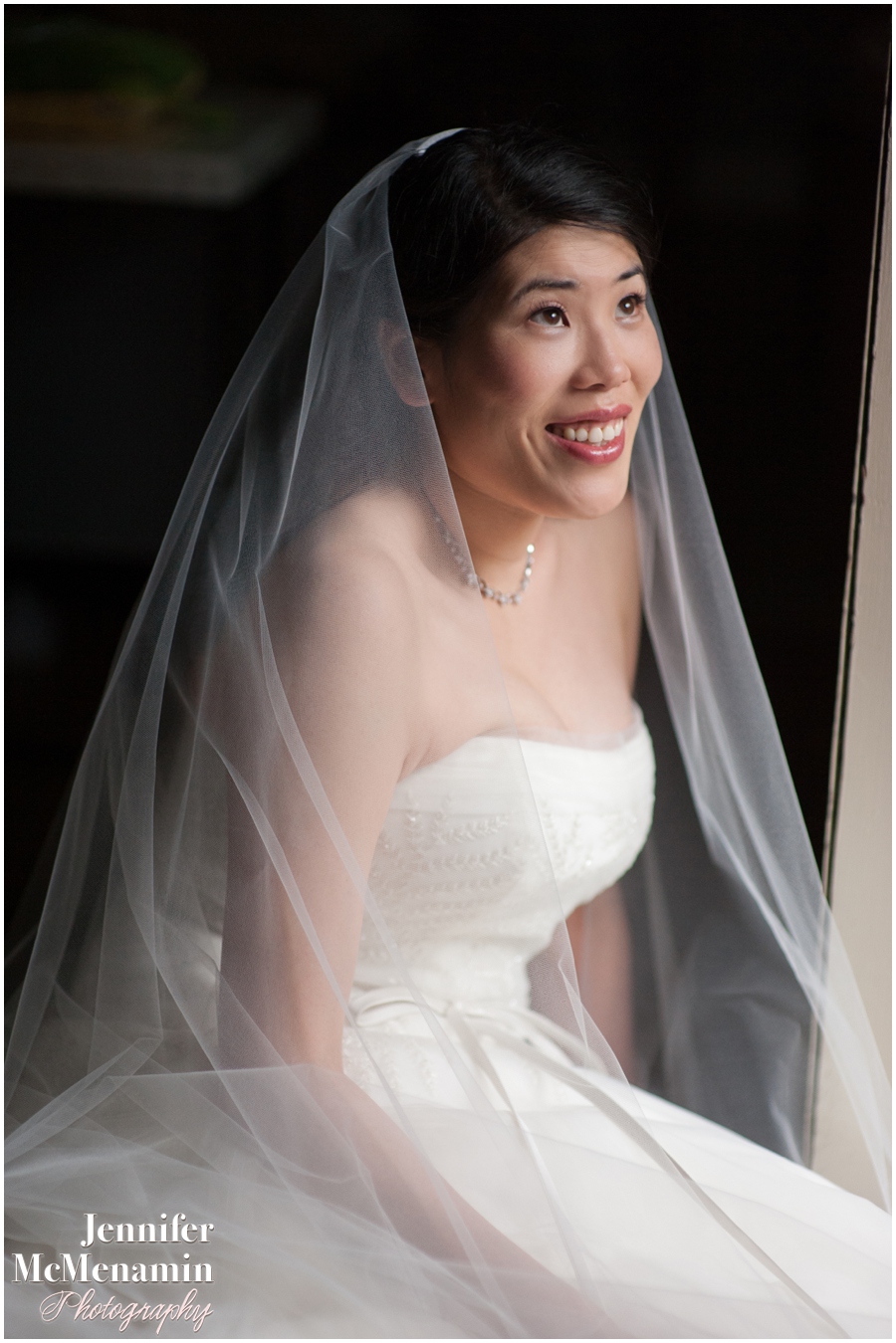 I was pretty smitten with the parasols she got for herself, her bridesmaids and flower girls, coordinating them with the soft pinks of the day.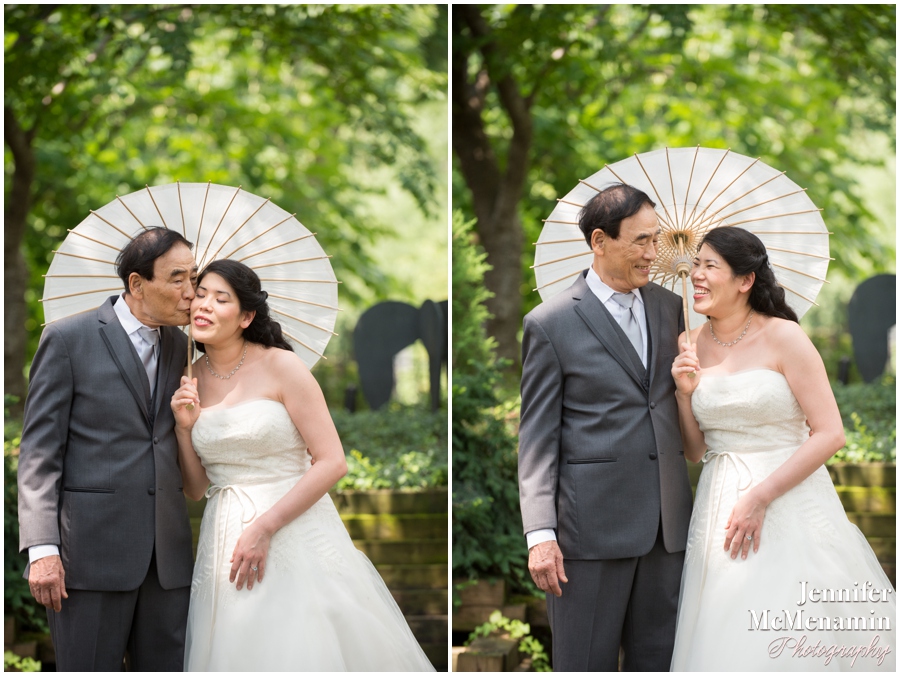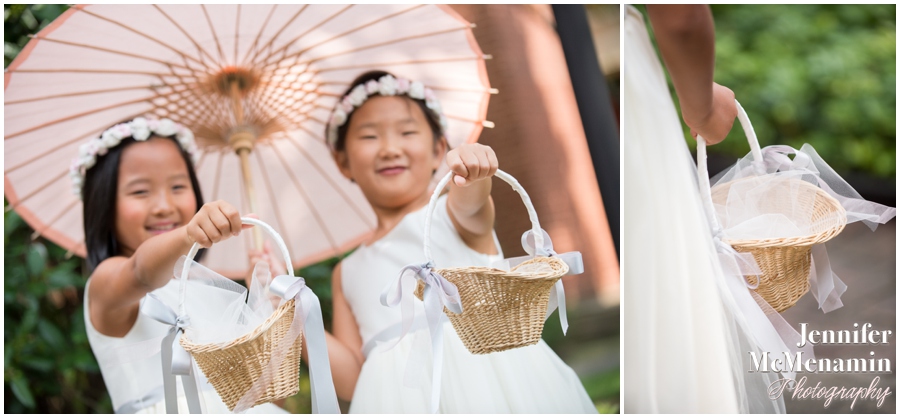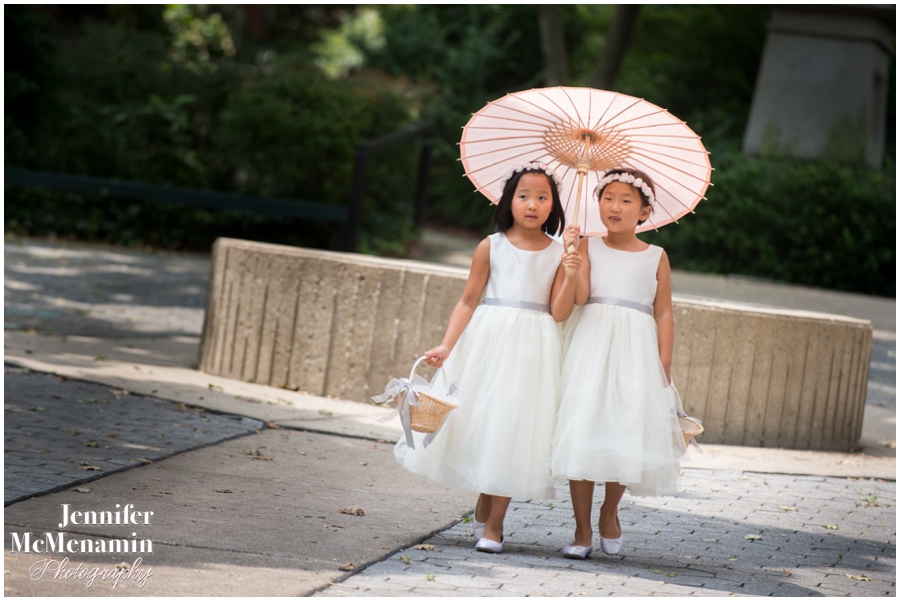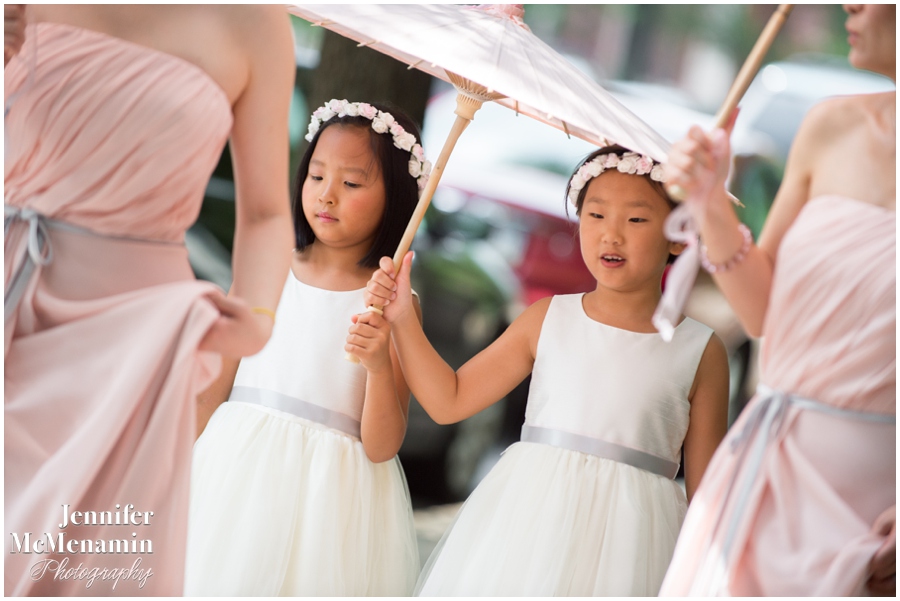 Brown Memorial Park Avenue Presbyterian Church is known for its absolutely gorgeous Tiffany stained glass windows. My breath catches in my throat, without fail, every time I walk into the 143-year-old church and see them.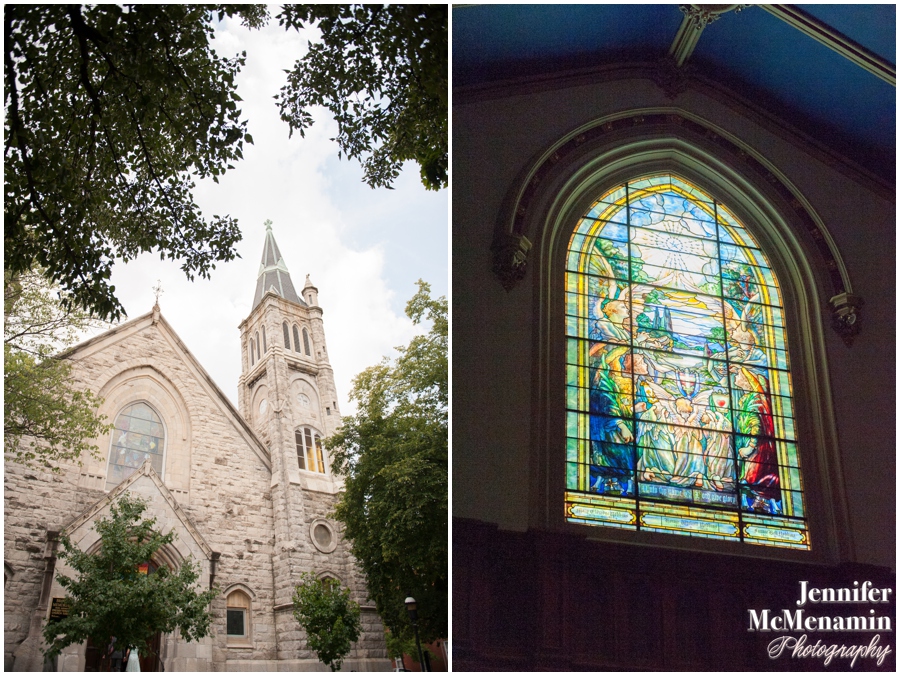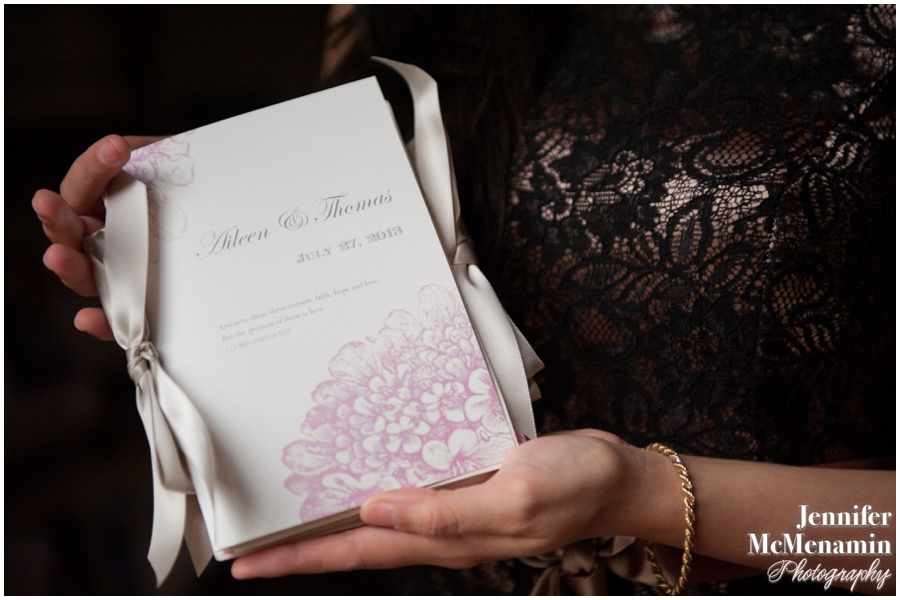 Seriously. He could not be any more adorable to photograph.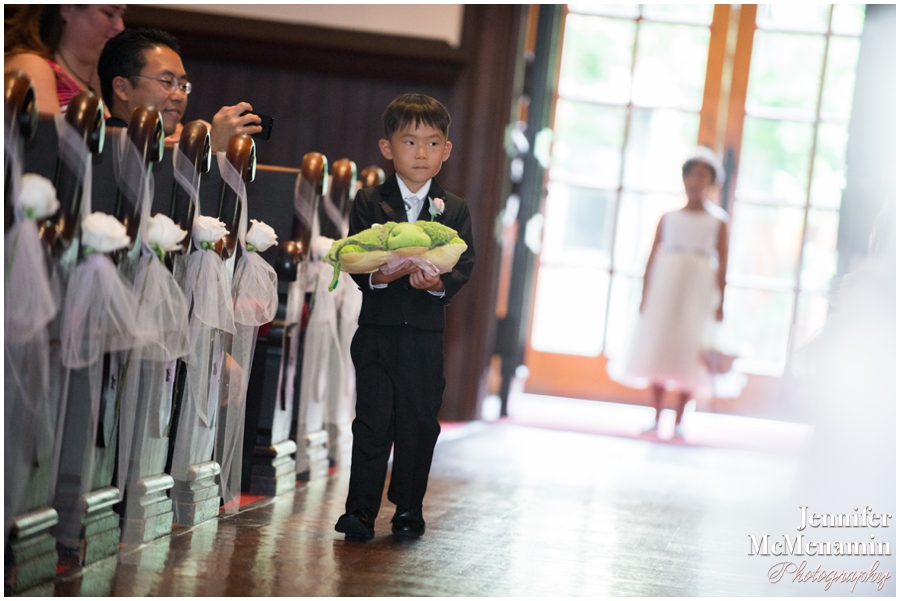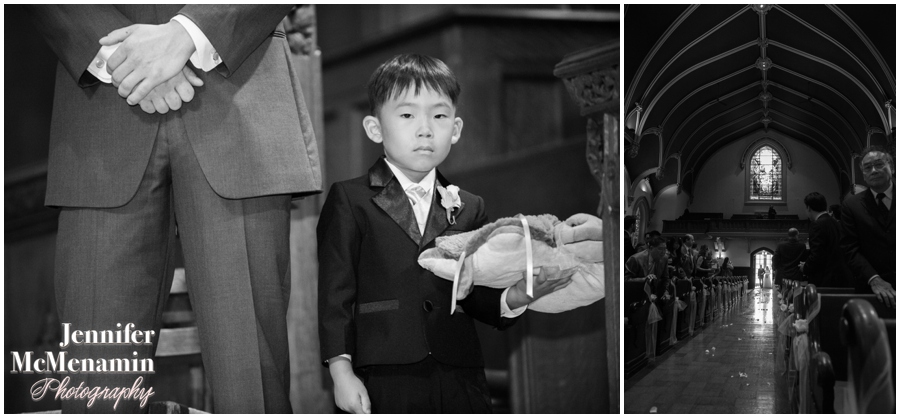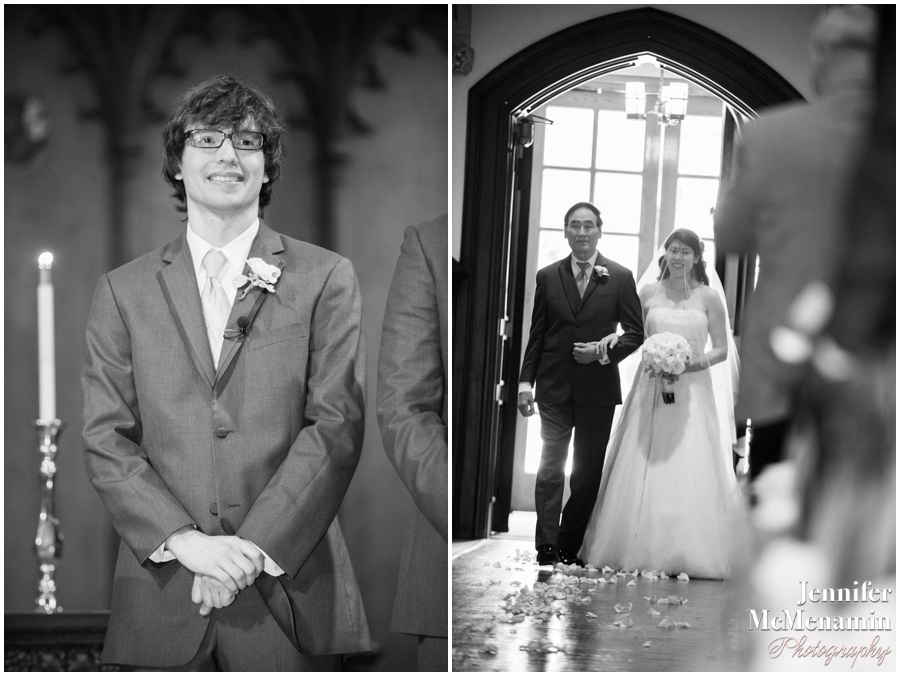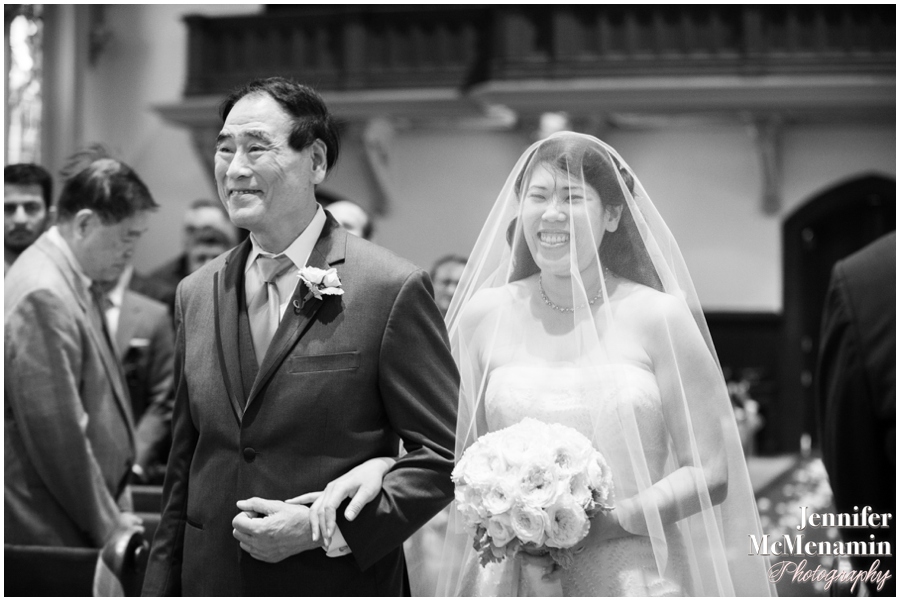 This next photo was shot by my assistant Lucas. Aileen + Tom are quite fond of the architectural detail of the church and Lucas did a very nice job capturing it in his wide angle shots.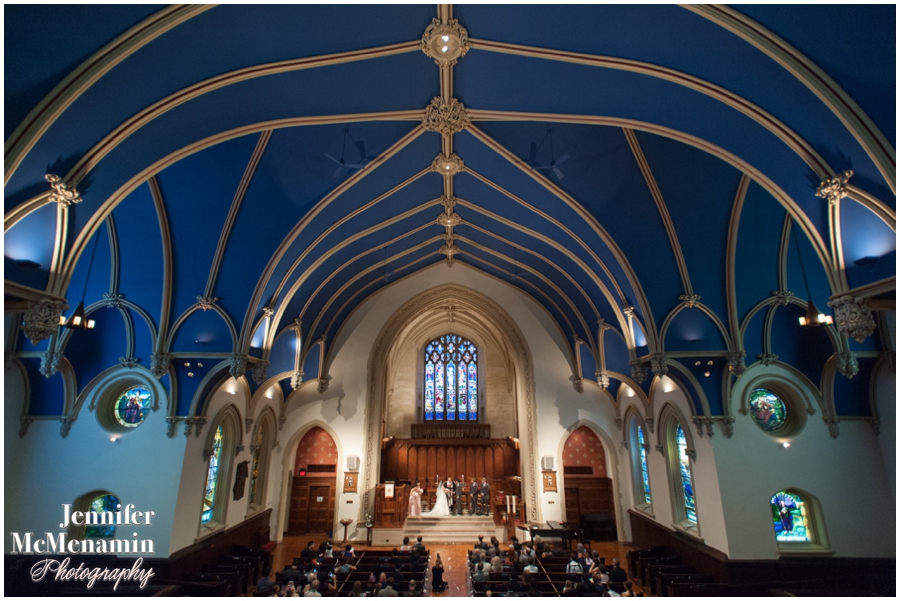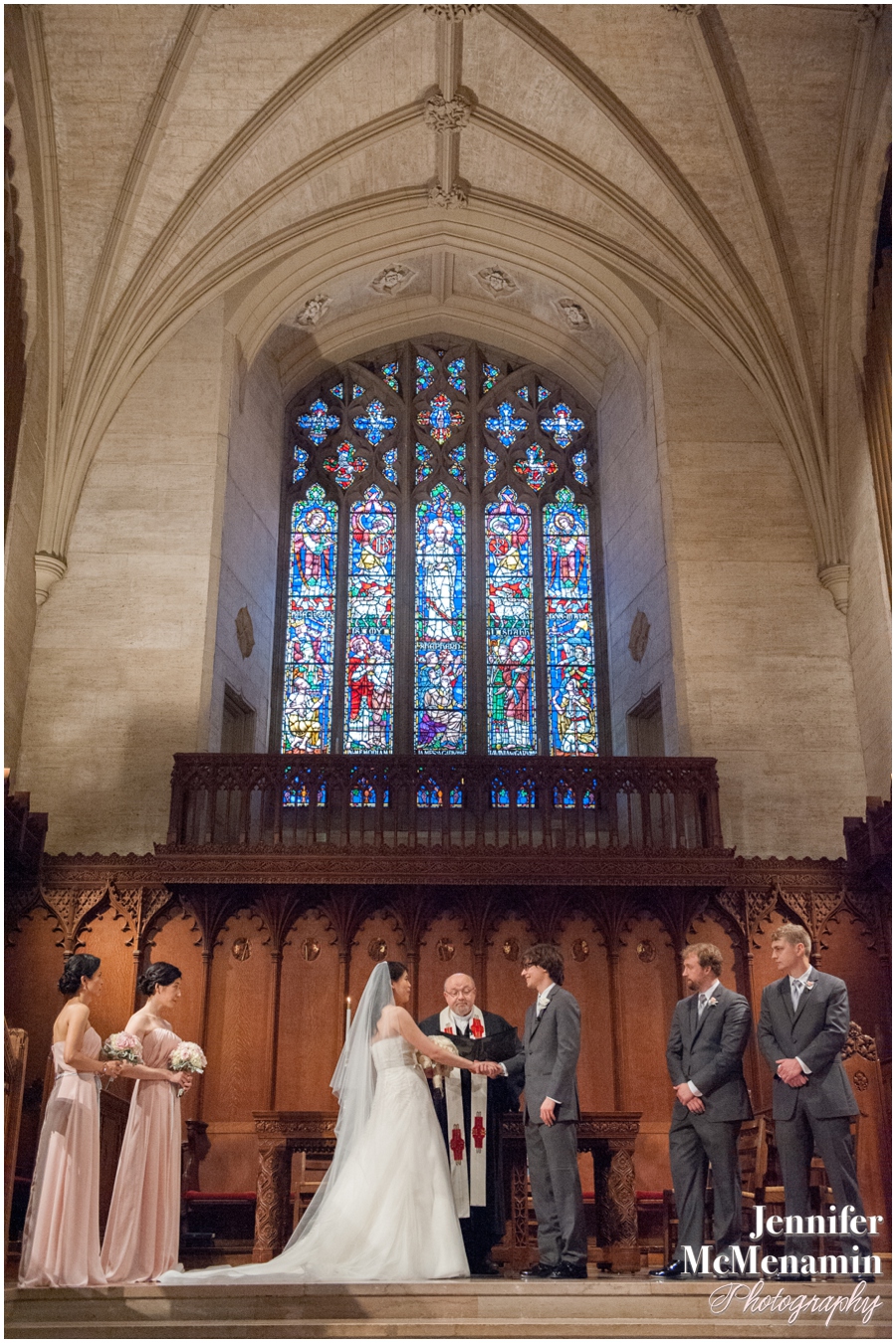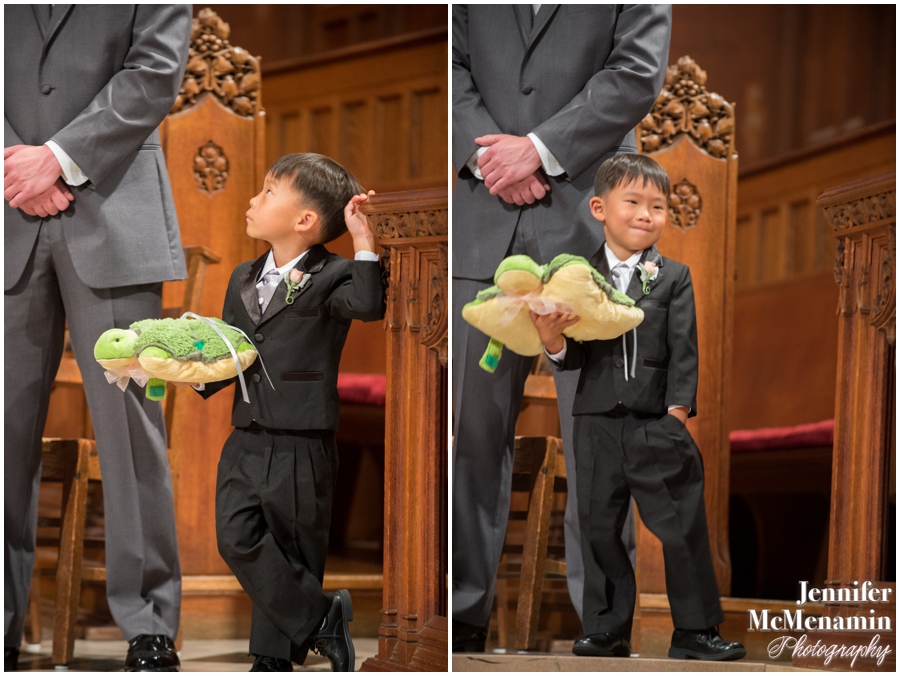 This next image was also shot by Lucas.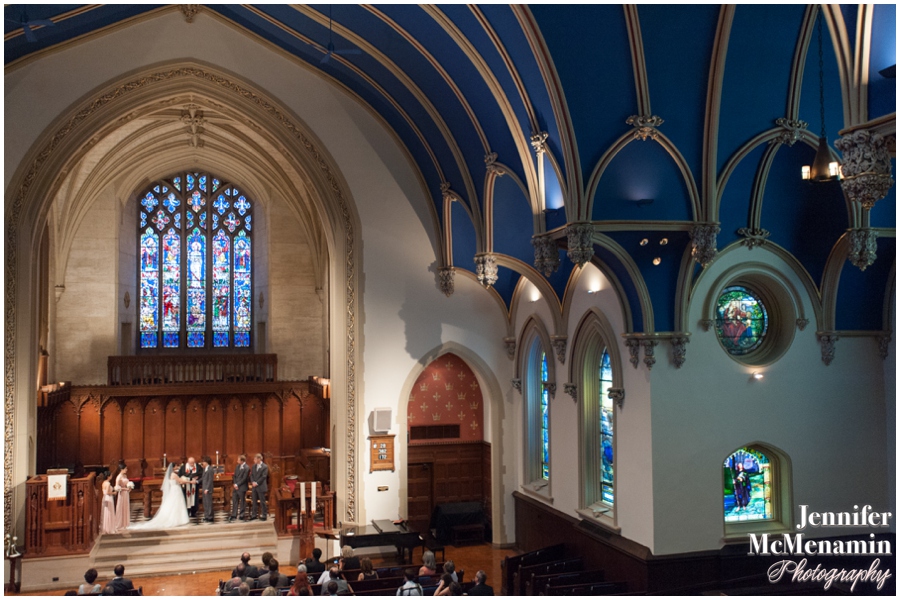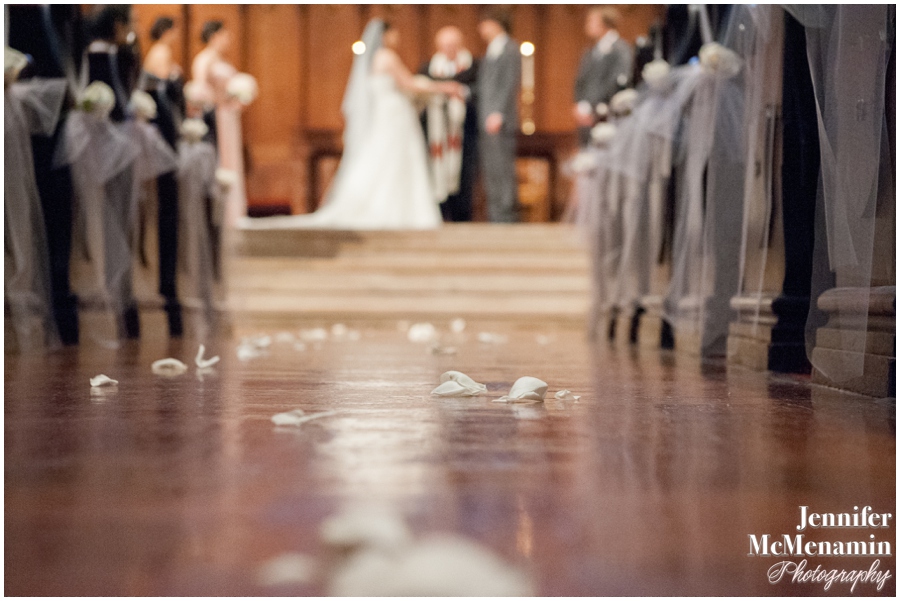 I love absolutely everything about this next series of images of Aileen + Tom during their ceremony.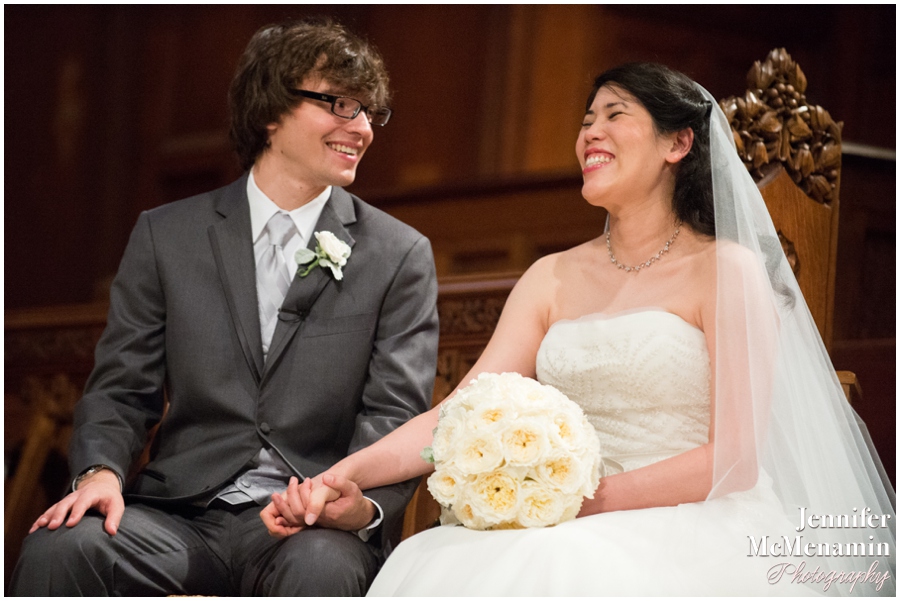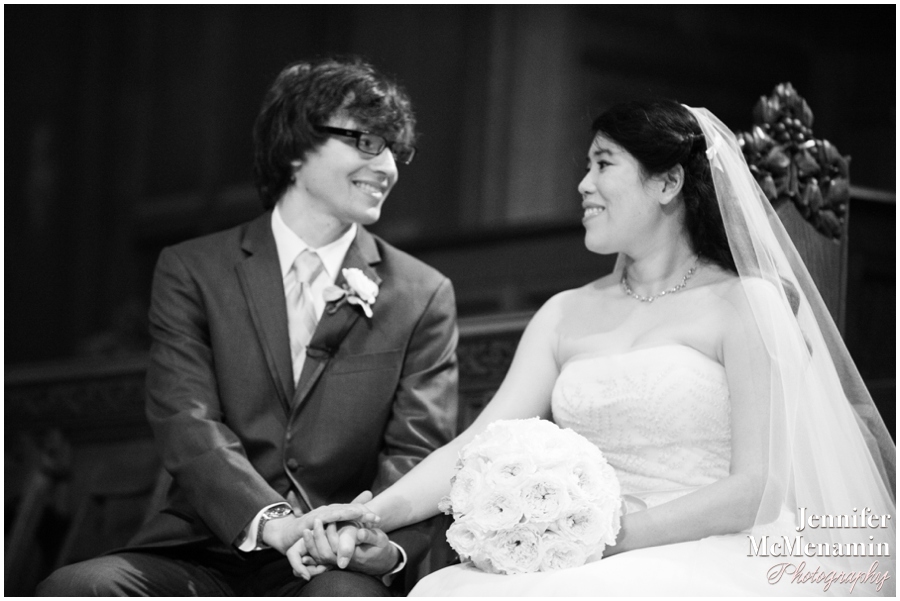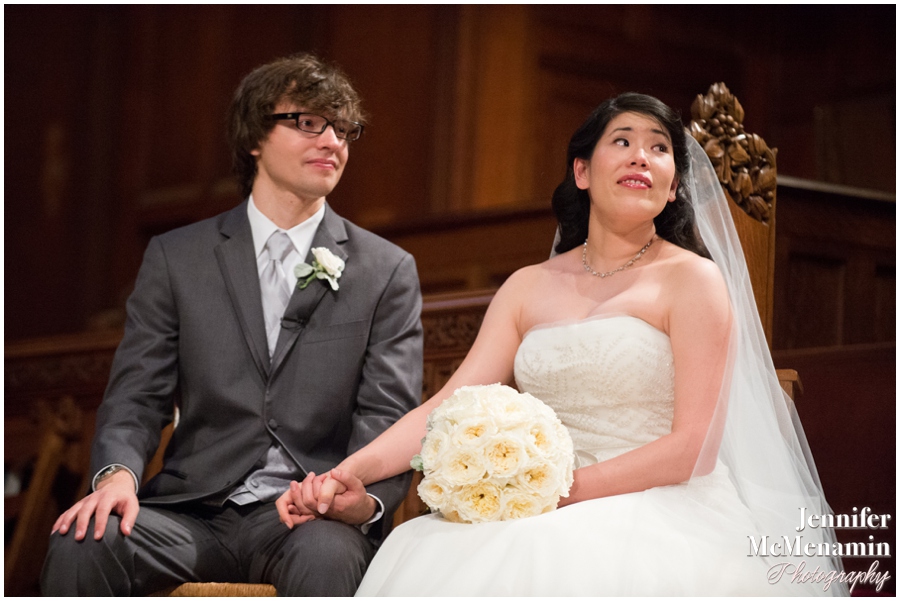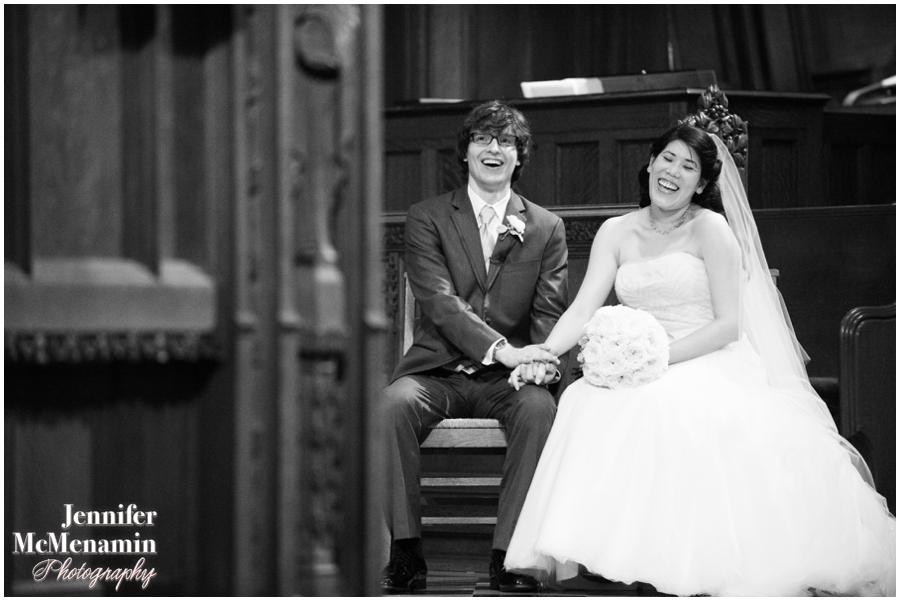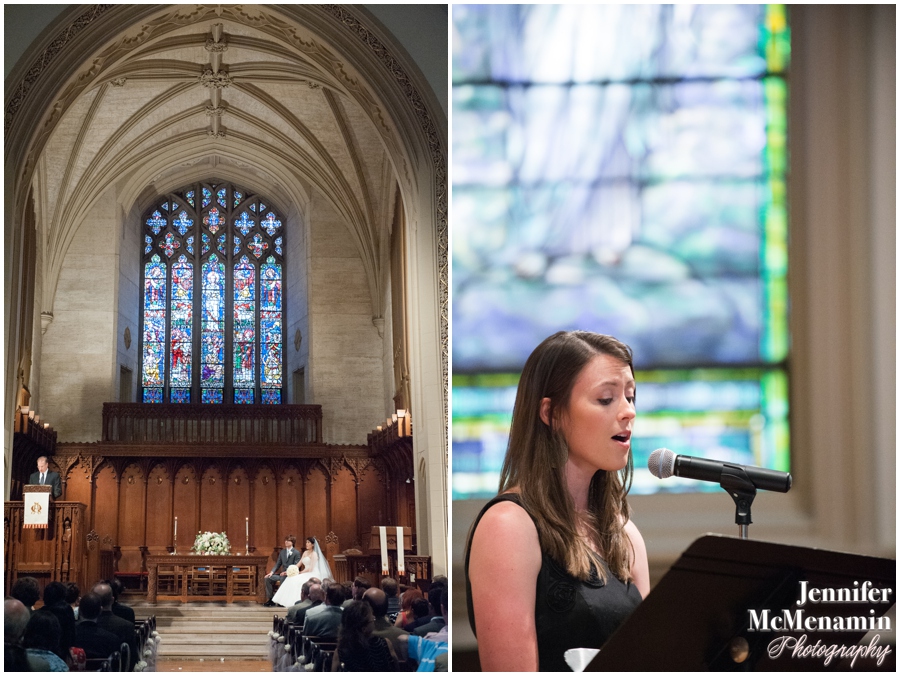 This next photo was also shot by Lucas.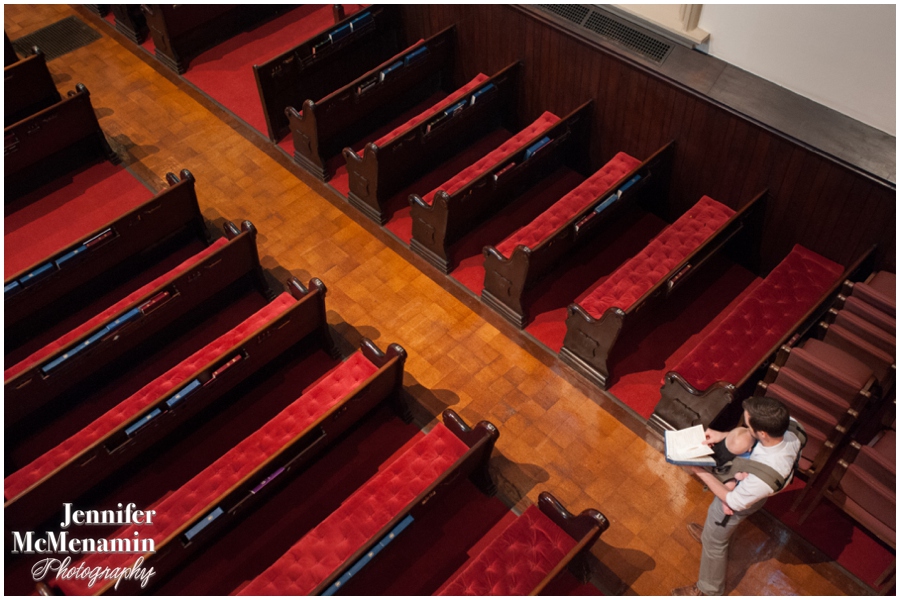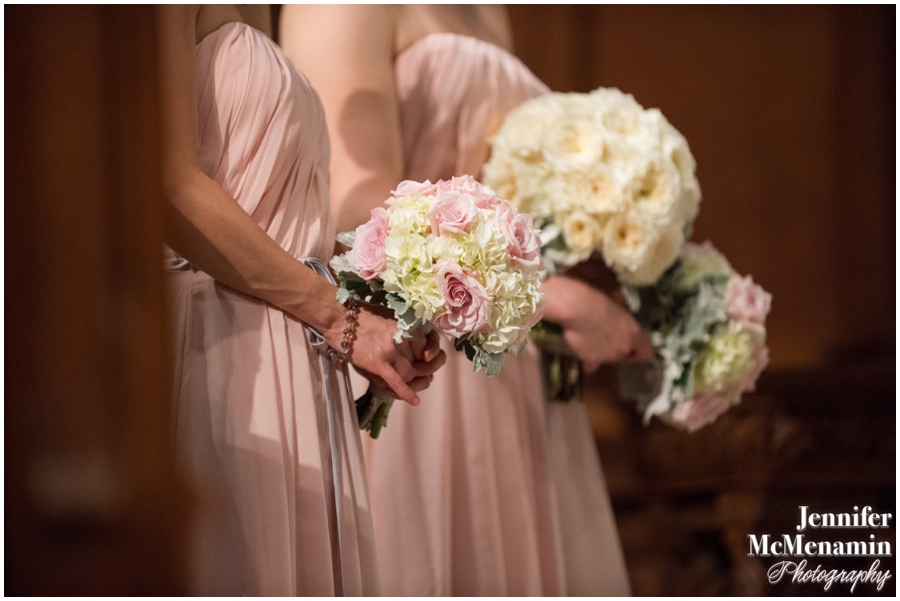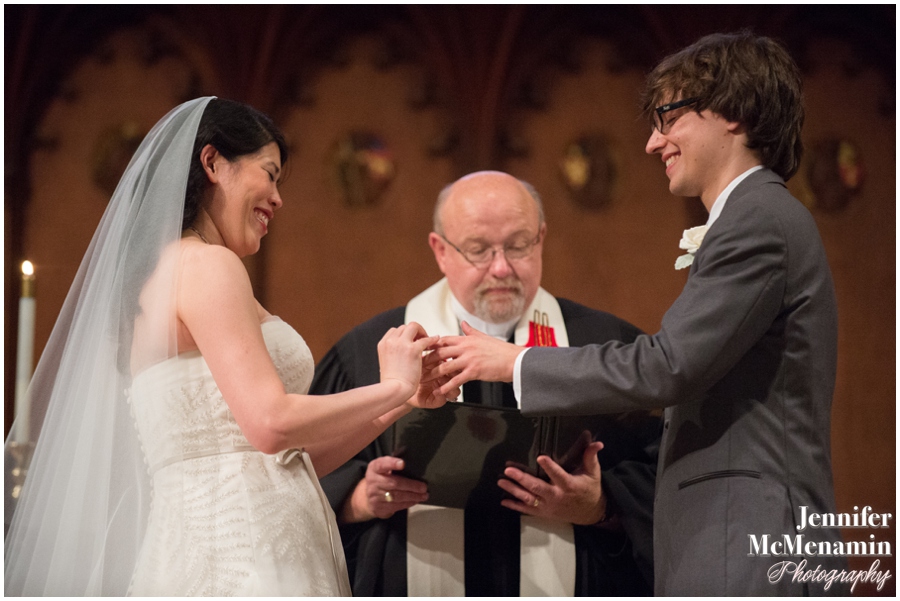 This is one of my most favorite images ever. I love the contrast of the dark church interior with the stained glass windows in the background, the similarly colored bubbles in sharp focus, the lips of a bubble blower on the right edge of the photo and the obviously very happy couple just blurred out of focus. Such a happy image!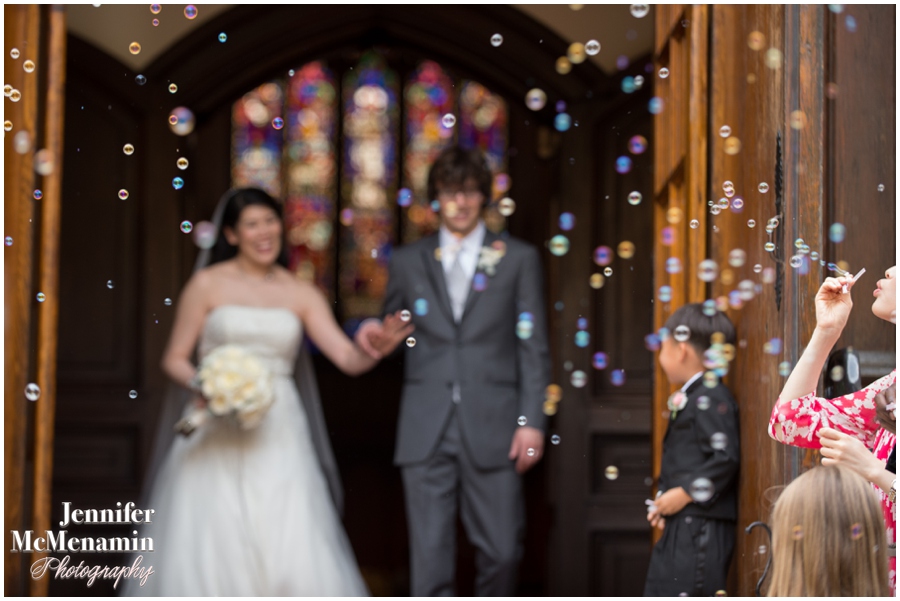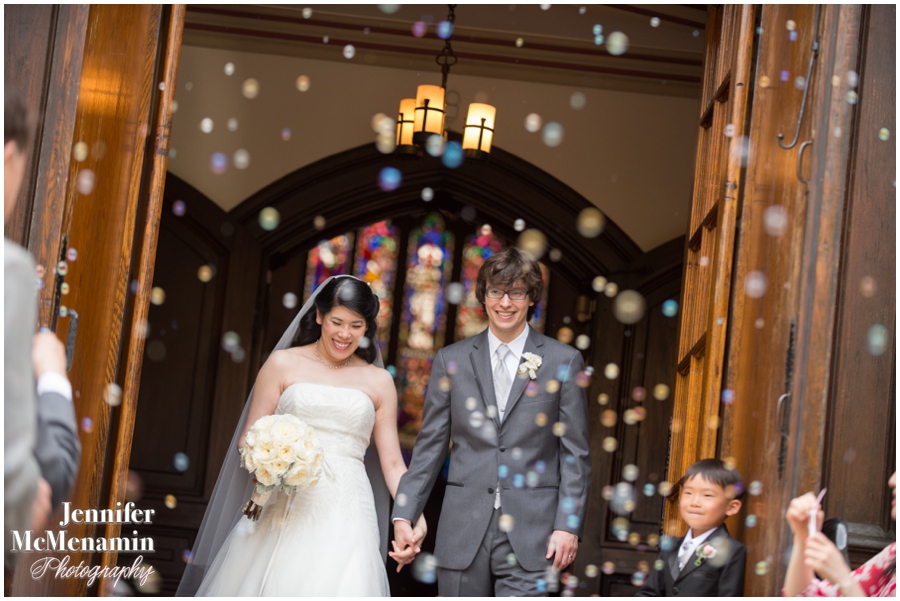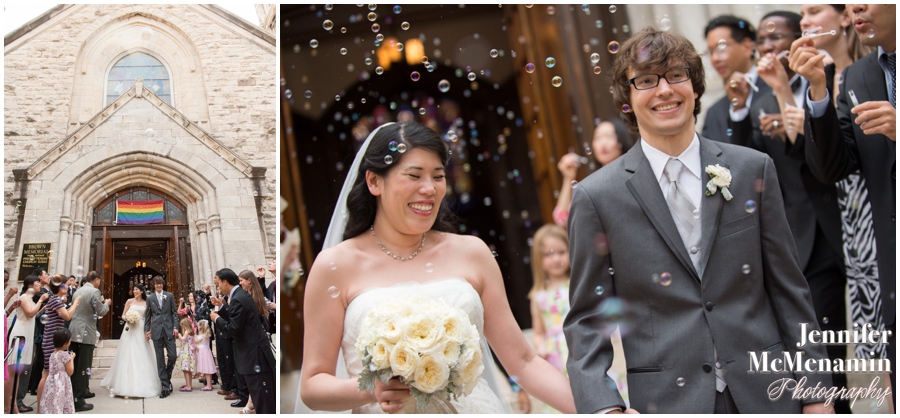 After finishing up with photos in the church, the three of us took a walk around the neighborhood to make some lovely portraits of just the two of them.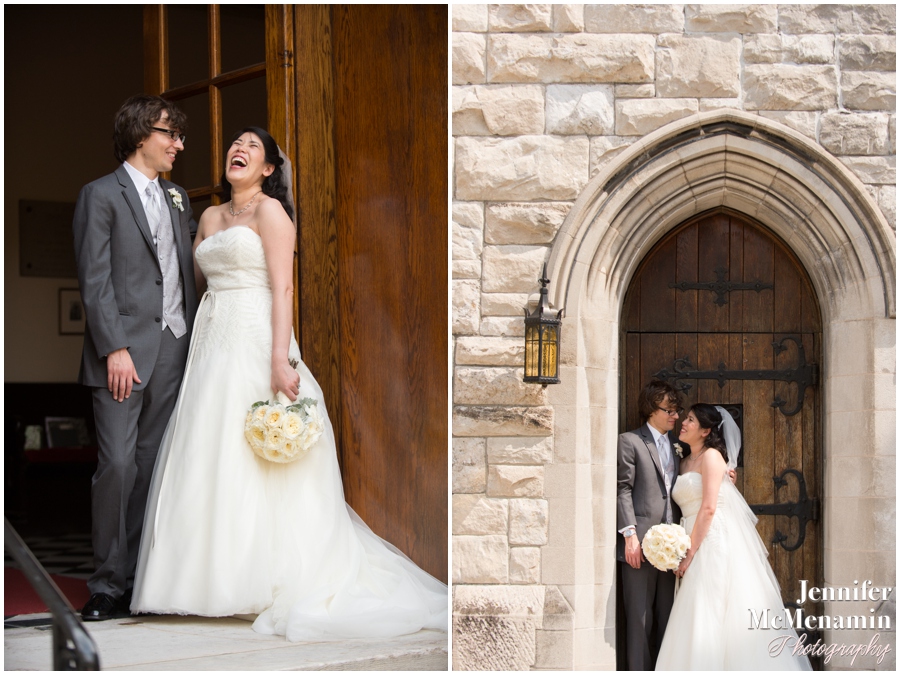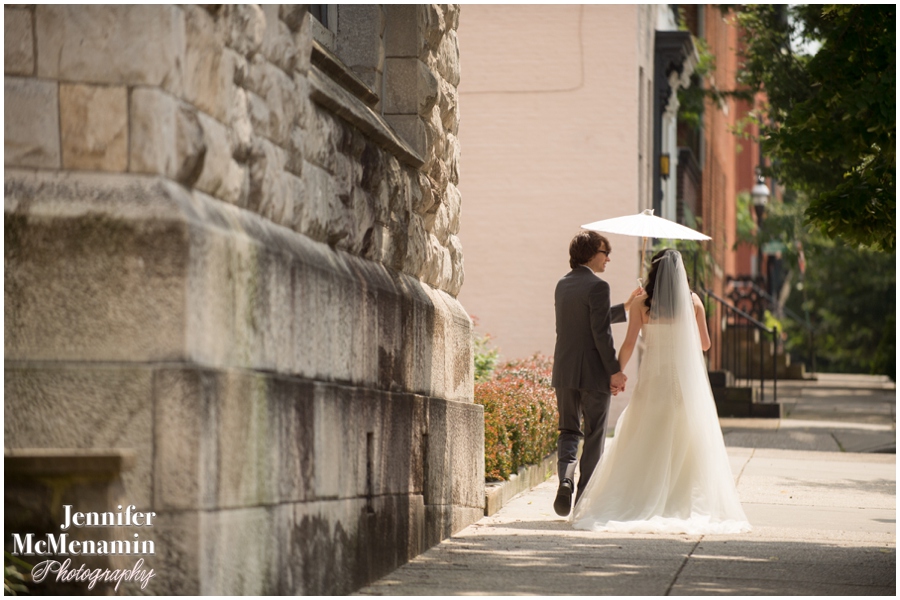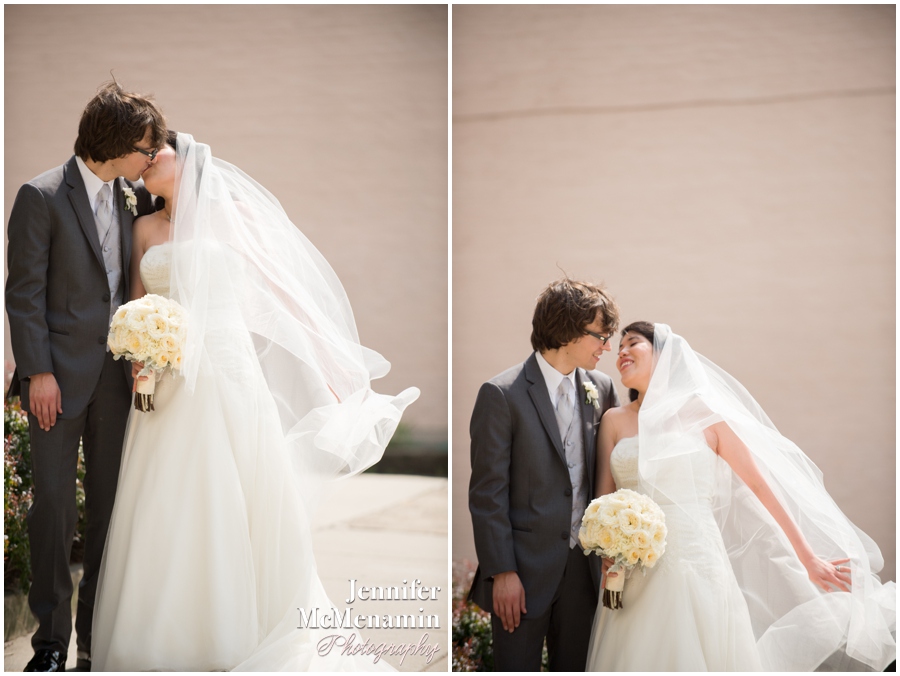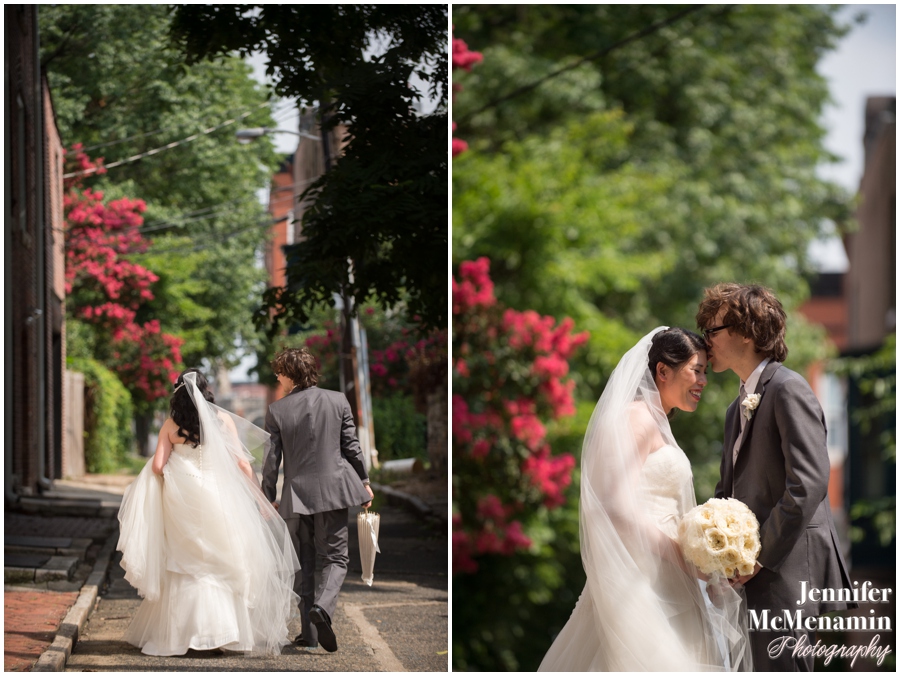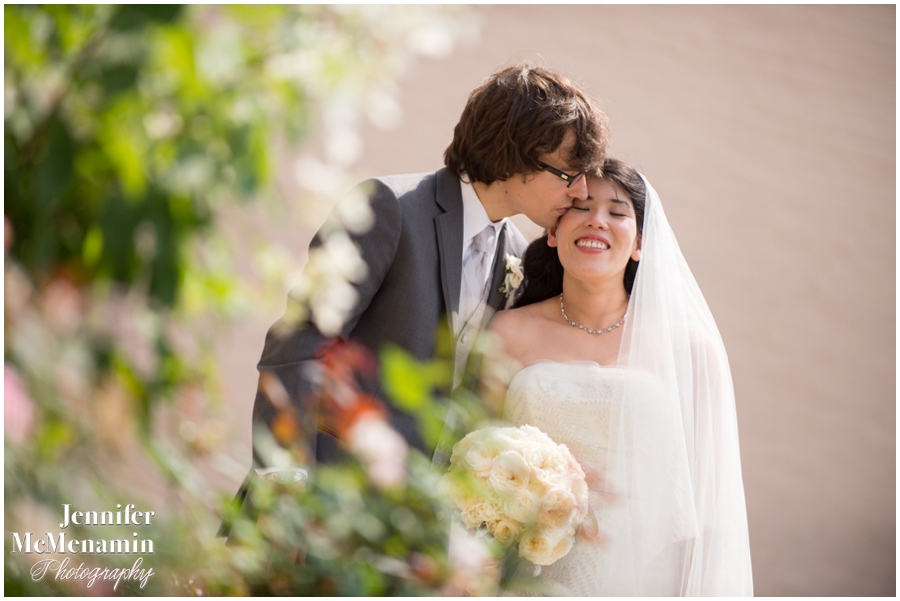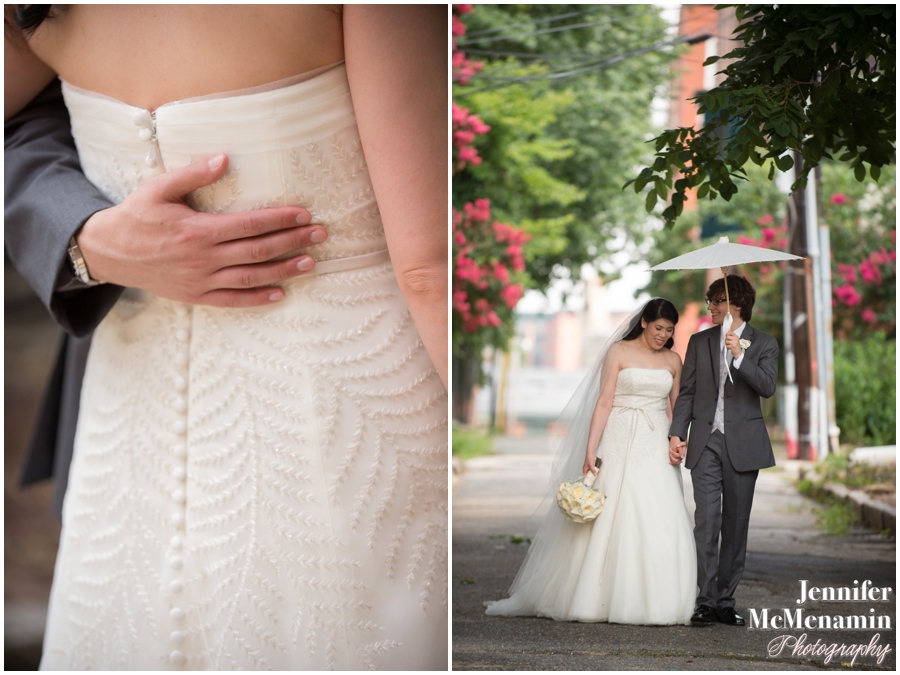 Their wedding party met us at the park where they stopped to talk on their very first date.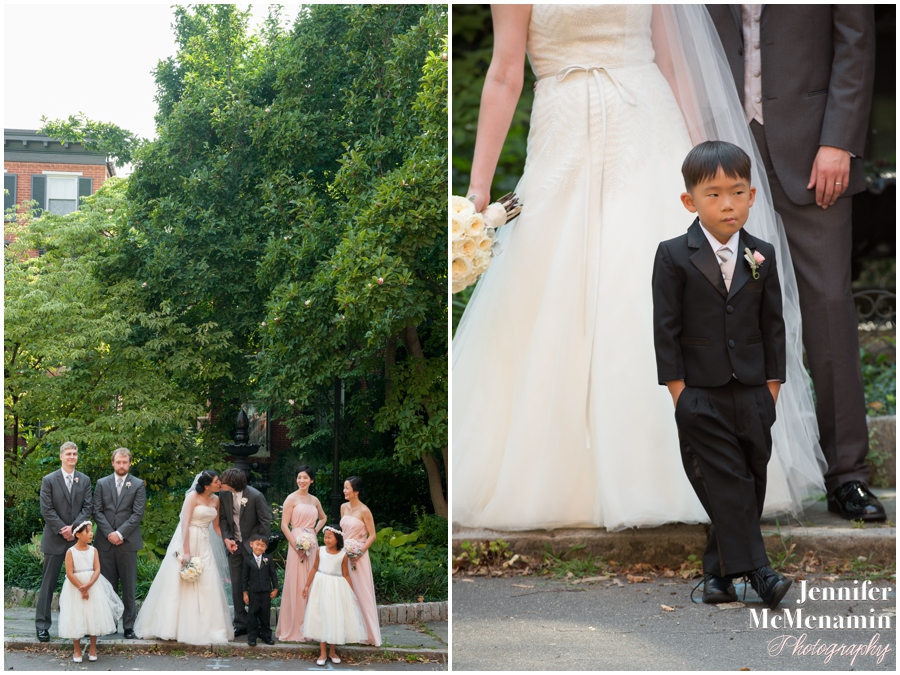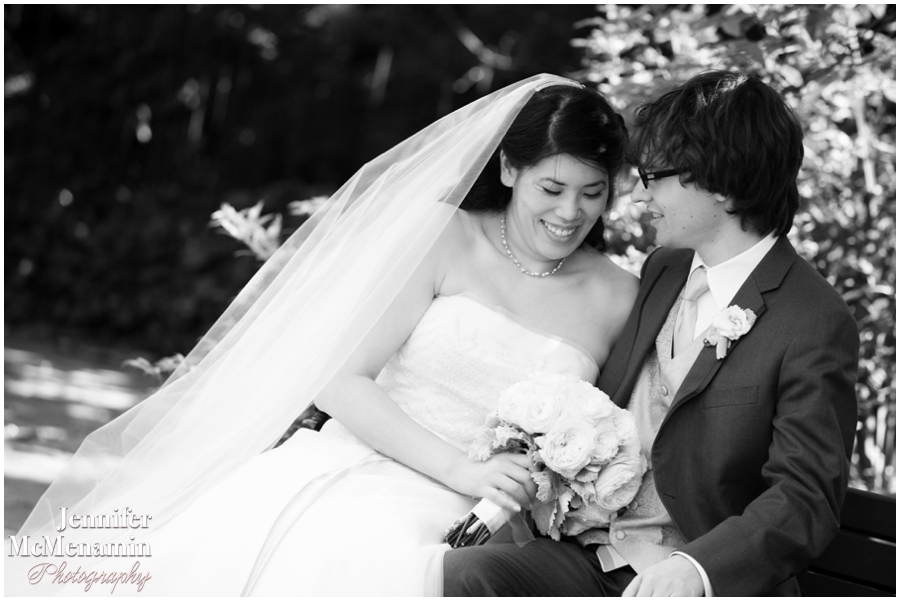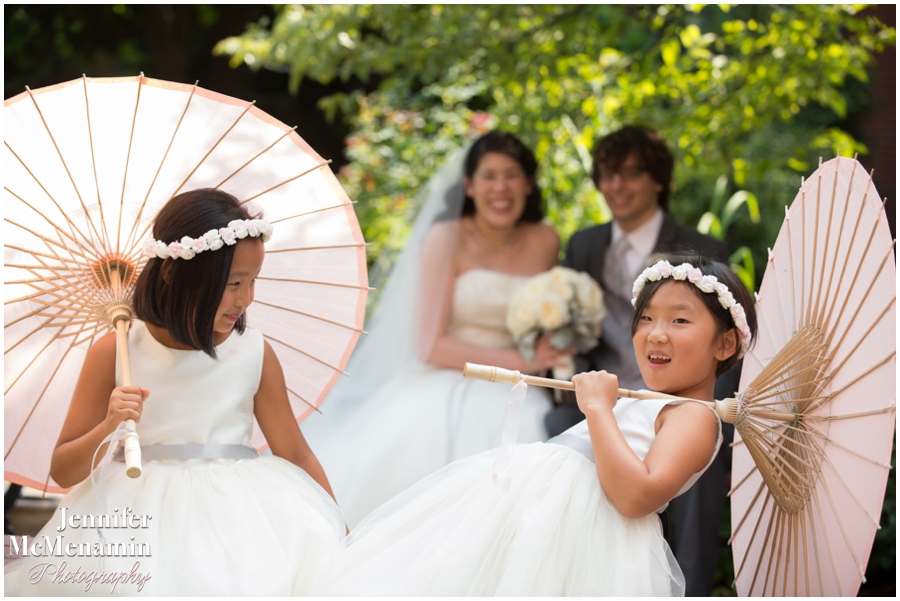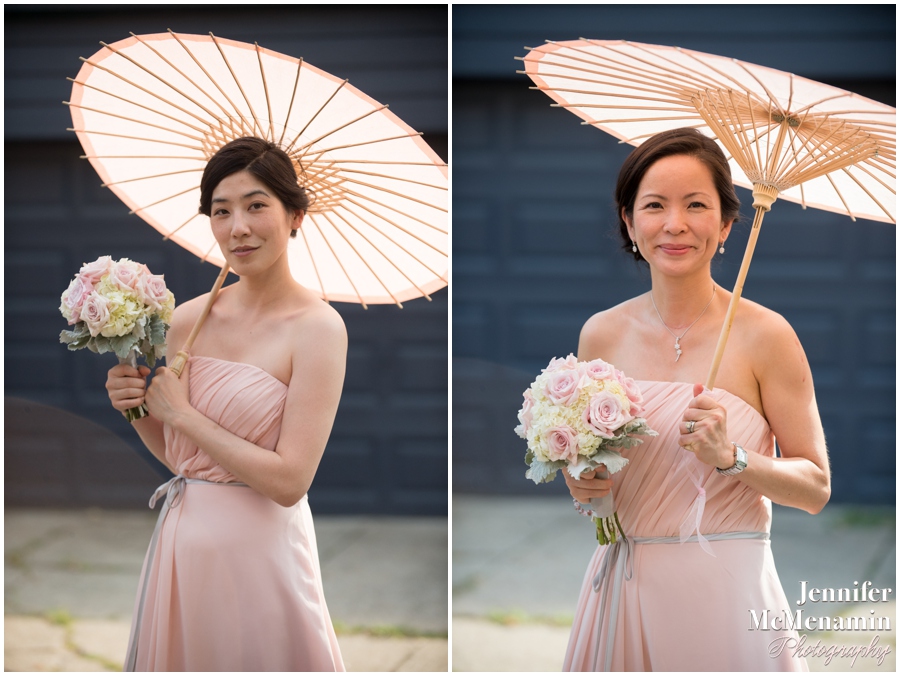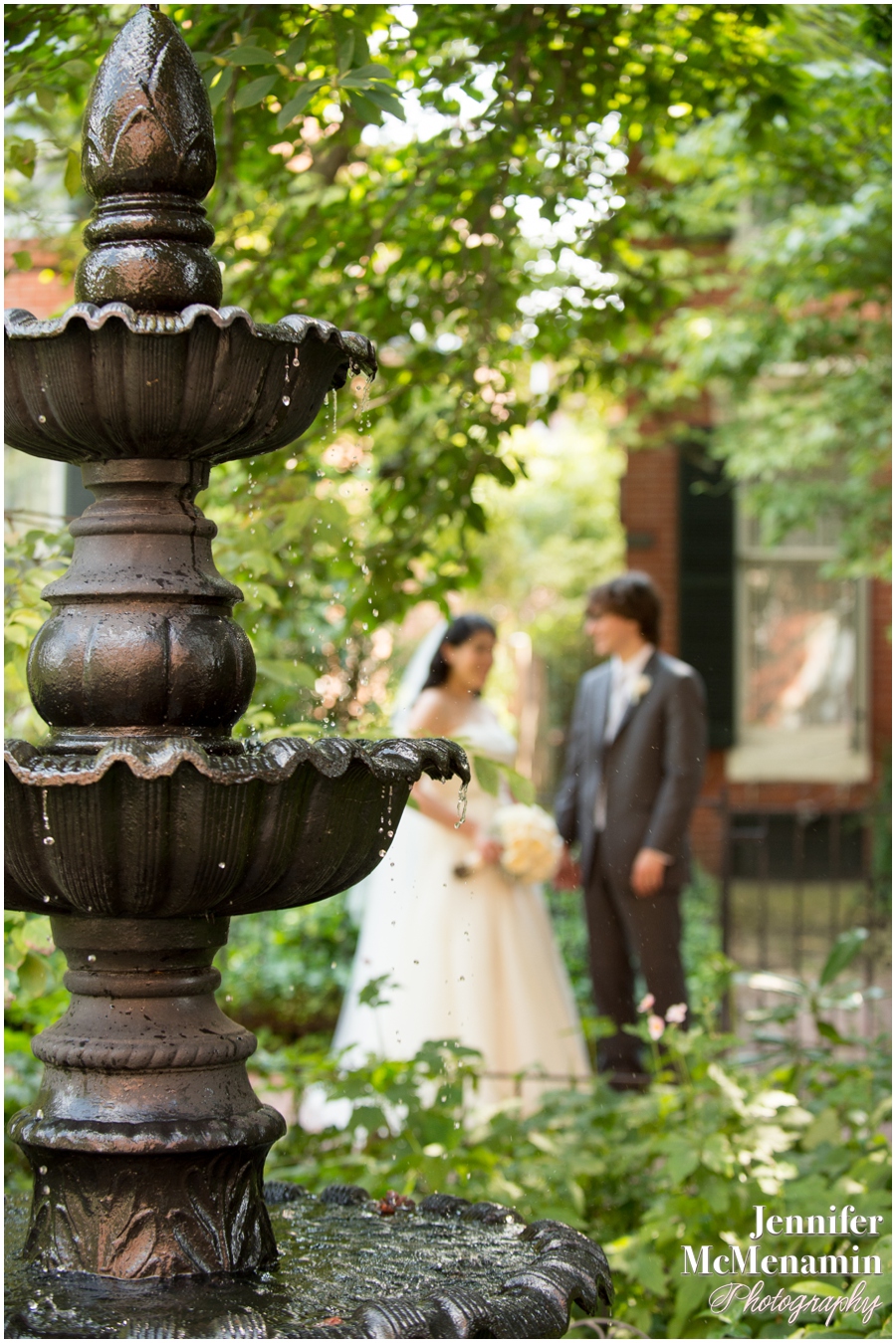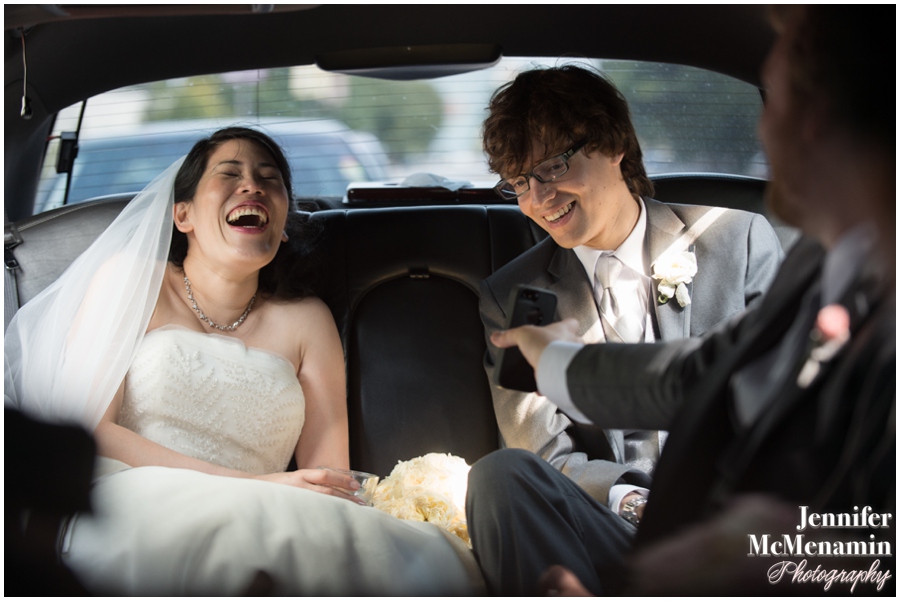 A few more with their wedding party.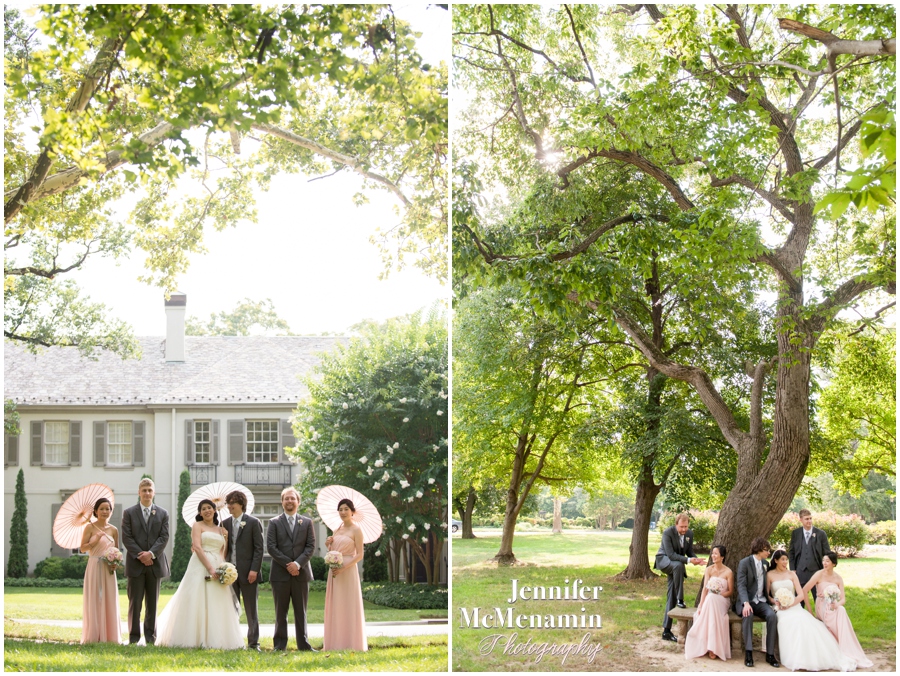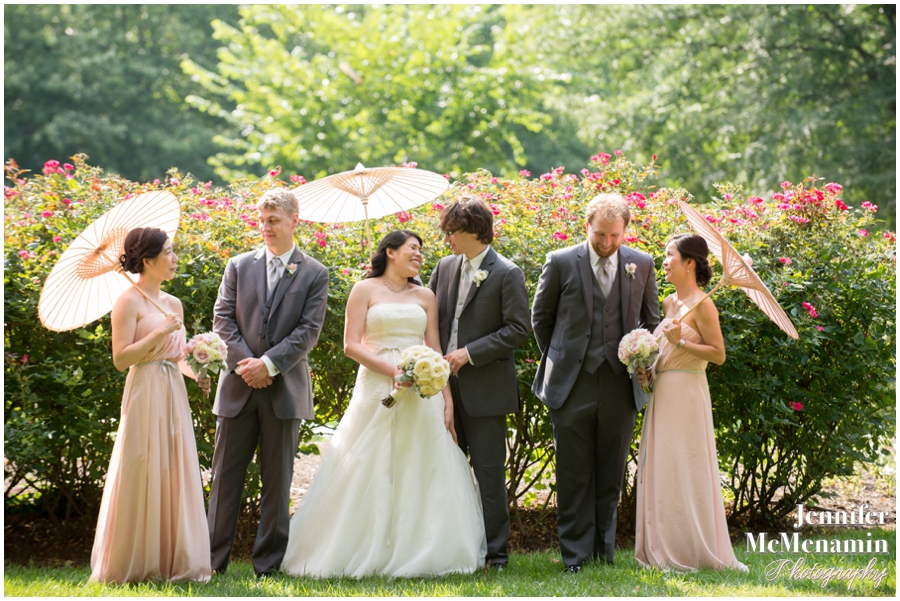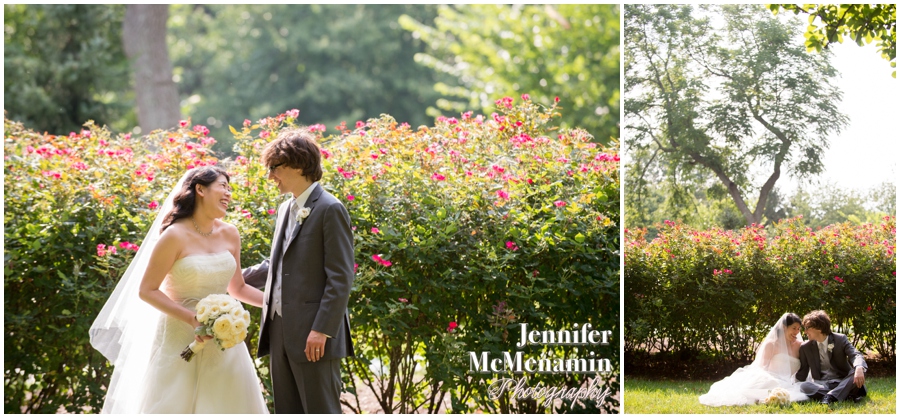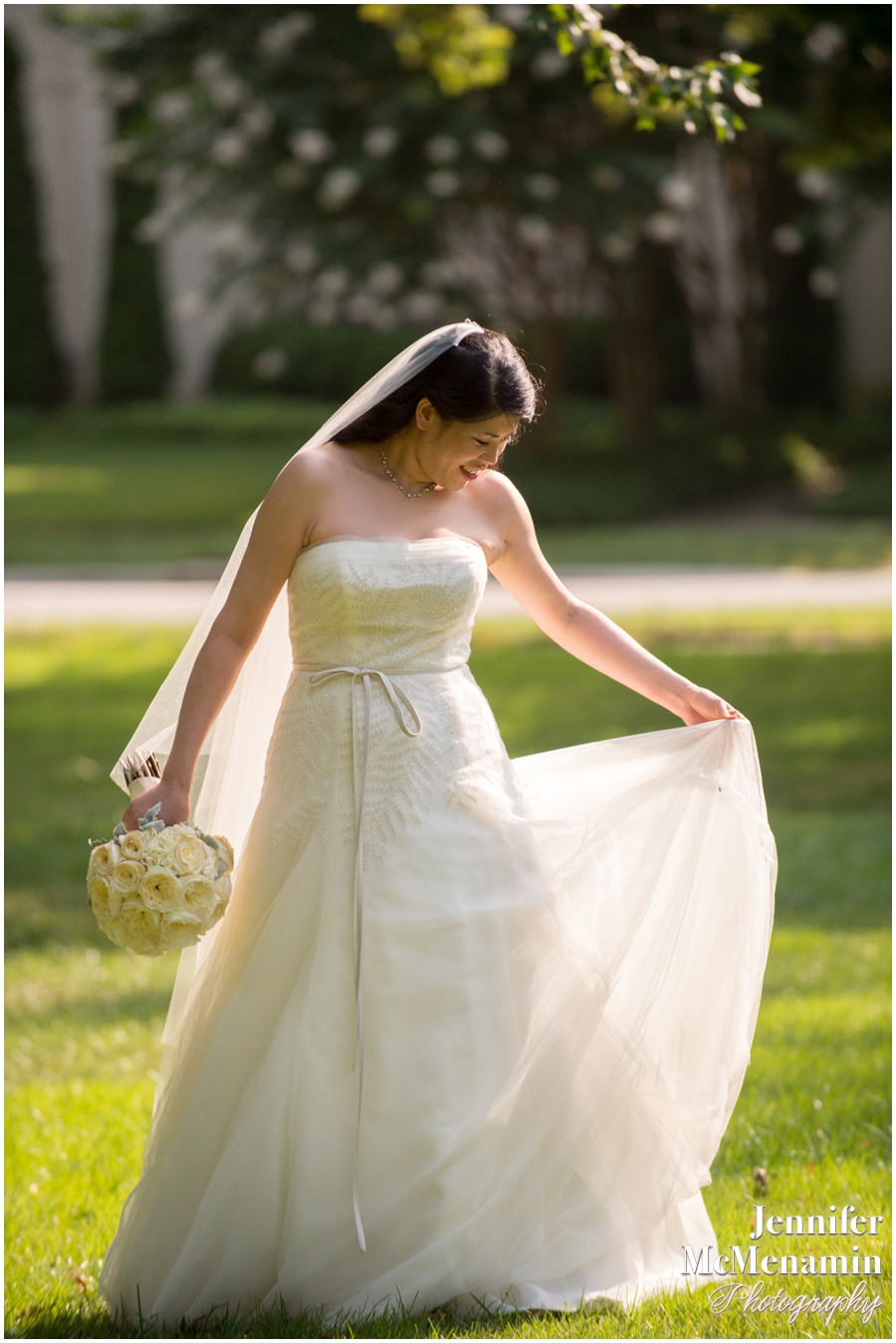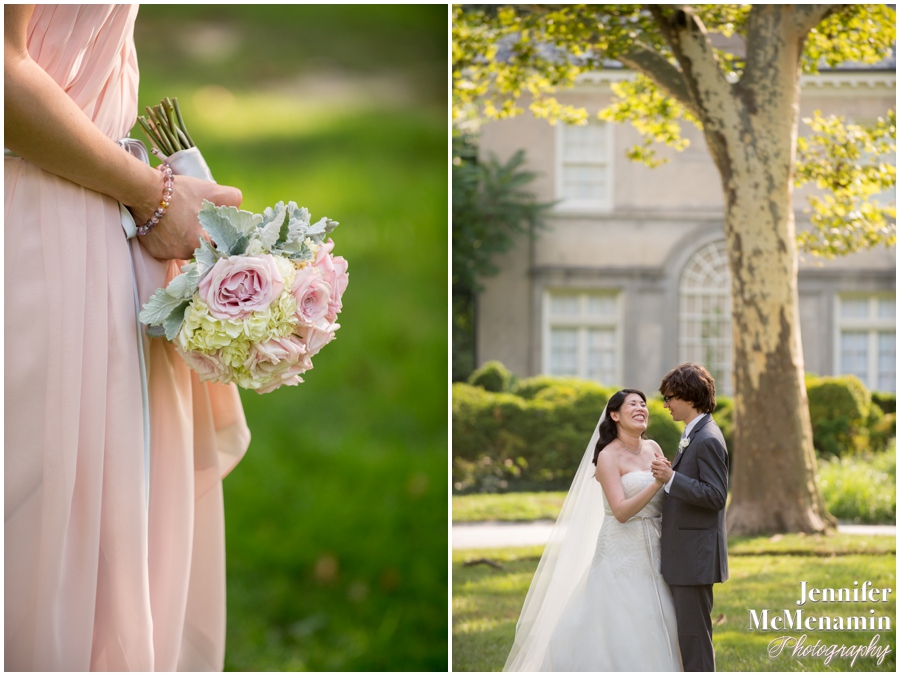 And then we were off to always-fabulous Belvedere for their reception! The wind really caught Aileen's veil before she and Tom managed to rein it back in.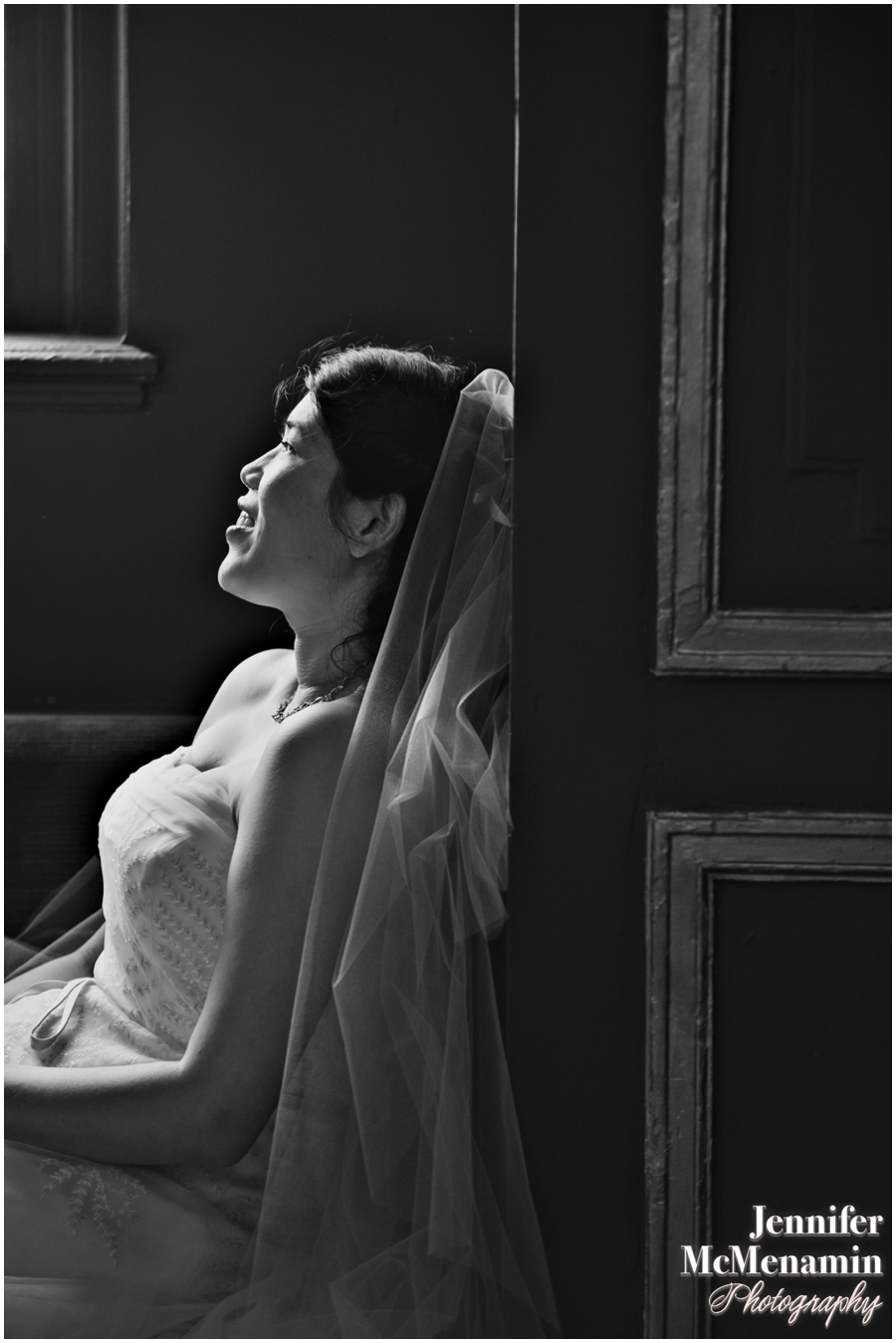 The flowergirls and ring bearer were not, by any stretch, the only cute kids at this wedding!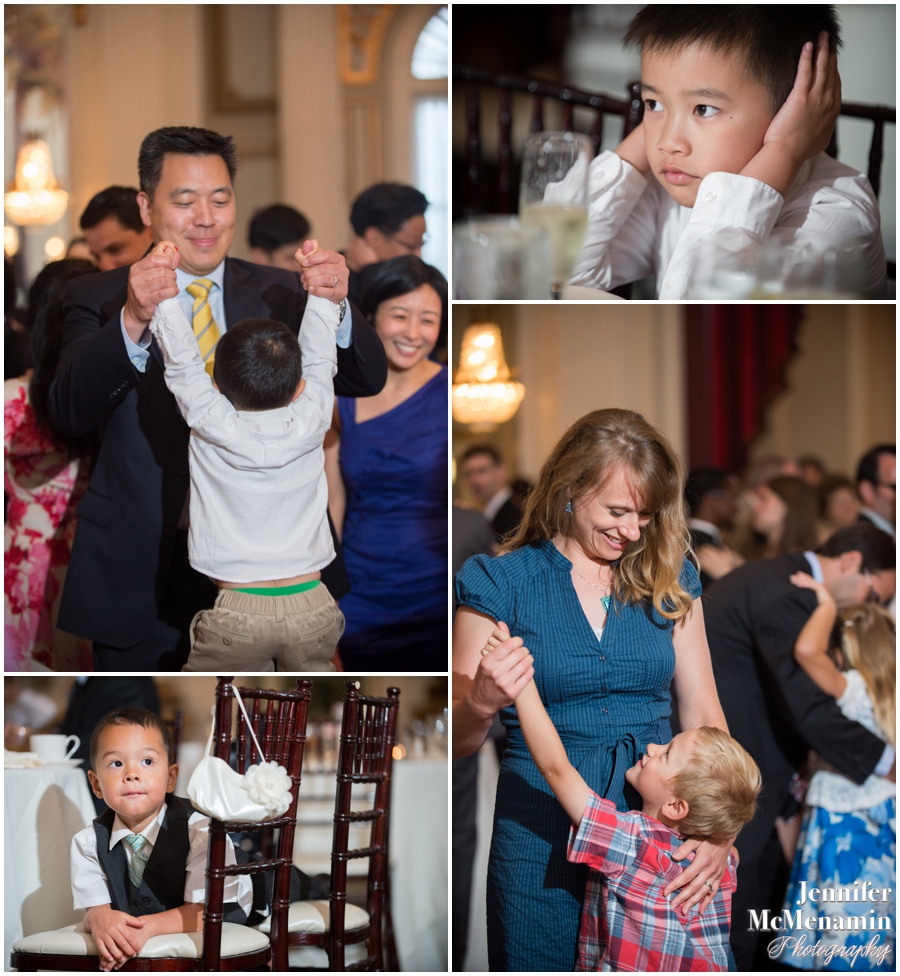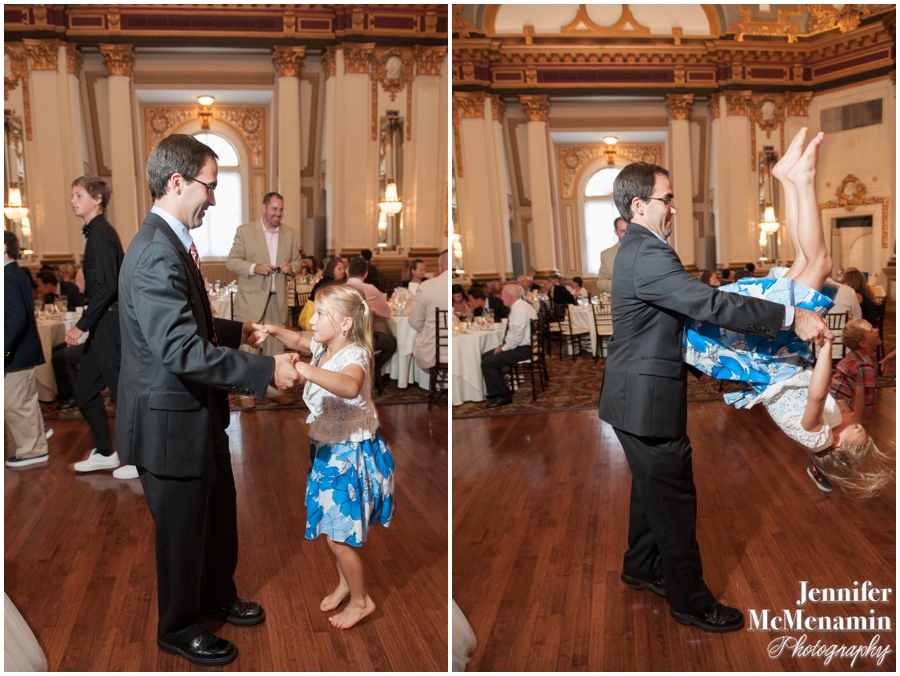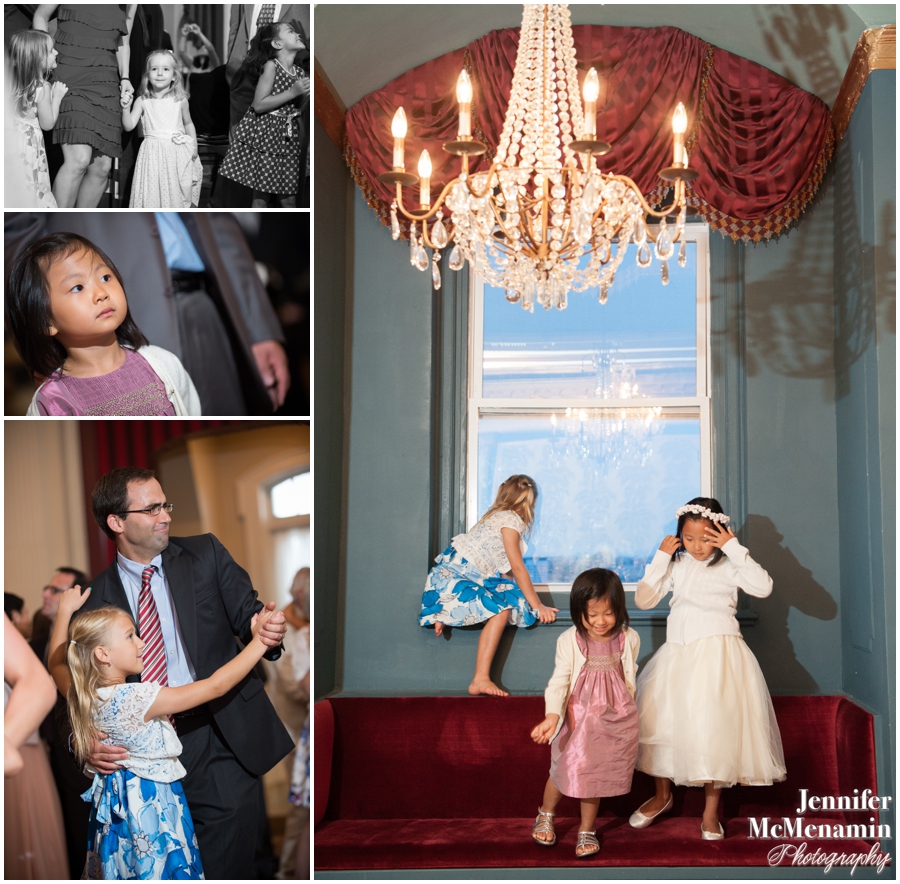 Aileen + Tom even looked completely enamored with each other during dinner.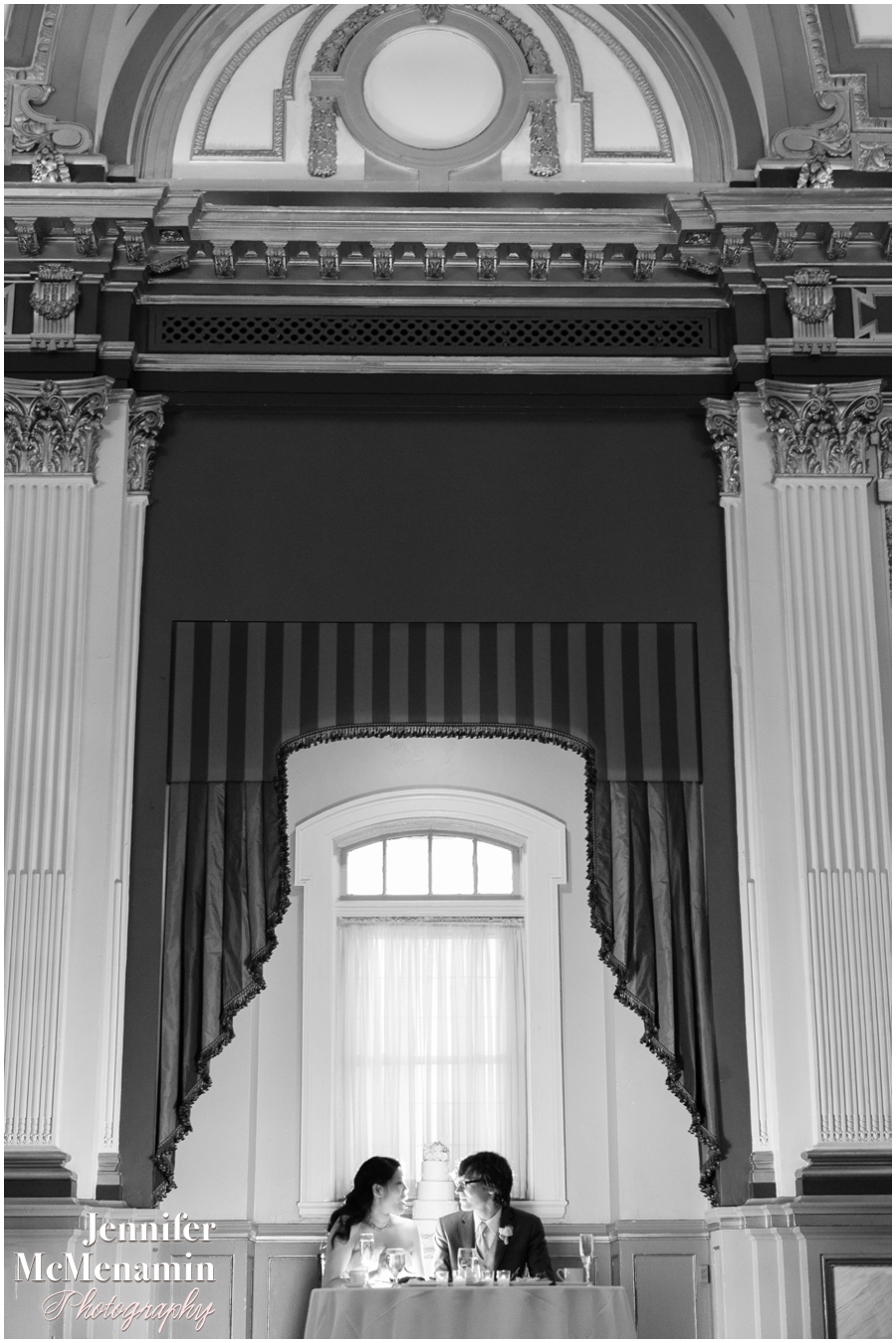 Aileen loved how the decorations down the back of the cake mirrored the buttons down the back of her dress. Such a nice detail!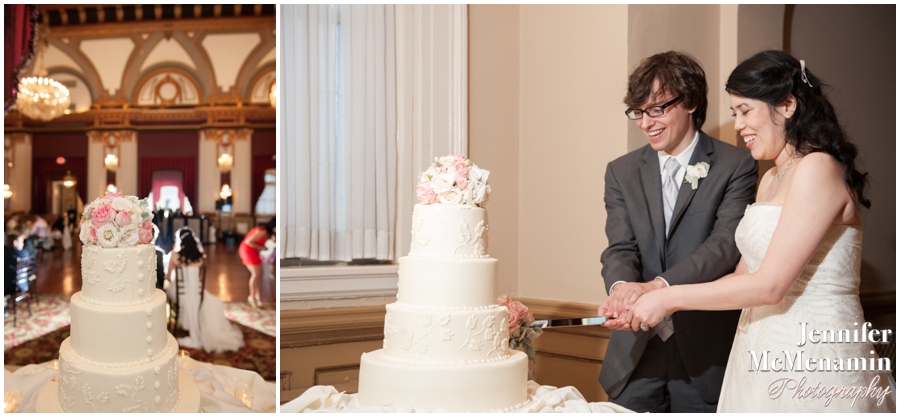 A pair of parent dances.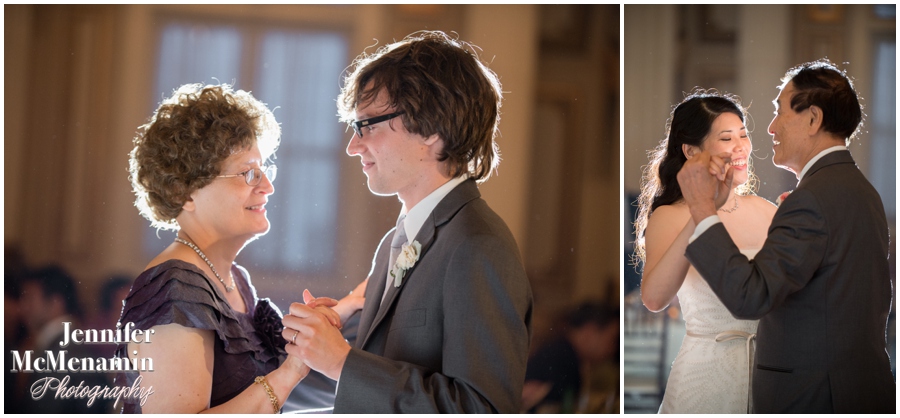 And lots of fun and merriment.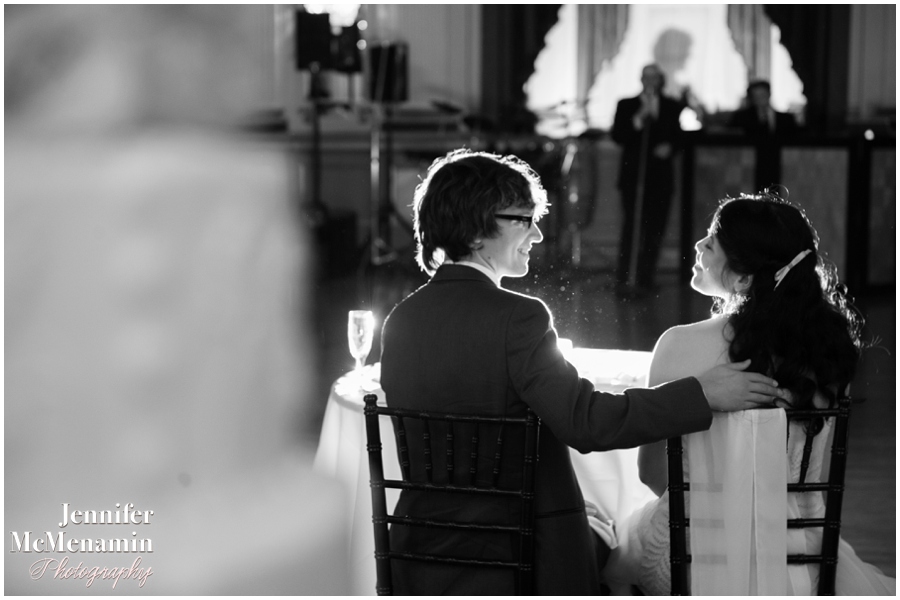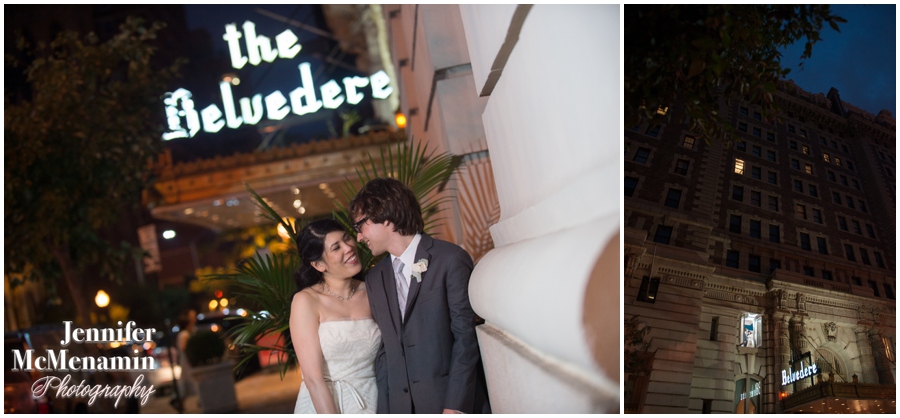 Congratulations, Aileen + Tom. It was an absolute pleasure working with you both for your wedding!
Credits:
Photography: Jennifer McMenamin Photography, LLC

Ceremony: Brown Memorial Park Avenue Presbyterian Church
Officiant: The Rev. Edward Richardson
Ceremony musicians: Michael Britt of Brown Memorial

Reception: The Historic Belvedere

Catering: Truffles Catering at The Belvedere
Bridal attire: Vera Wang White
Hair & Make-up: Alison Harper & Co.
Bridesmaids' attire: Light In the Box
Groom's attire: Vera Wang Black

Florist: Fleur de Lis florist
Cake: Baltimore Cakery

DJ: Carroll Higgins of Washington Talent

Videographer: Buerhaus Designs
Transportation: Limousines Inc.