A Trinity Episcopal Church & Belvedere wedding: Helen + Jeff

Trinity Episcopal Church of Towson | The Historic Belvedere | Baltimore wedding photography | Baltimore wedding photographer
I mean, how cute are these flower girls?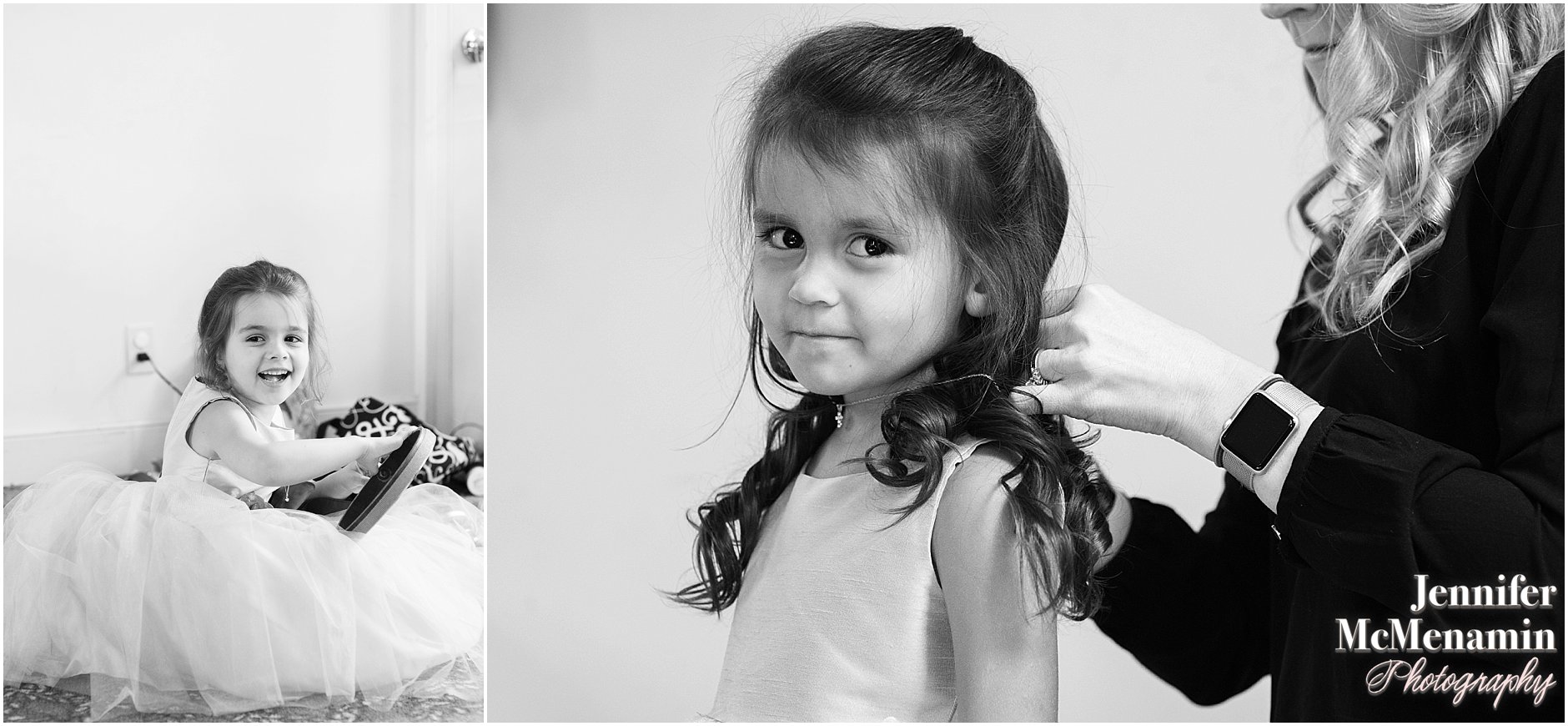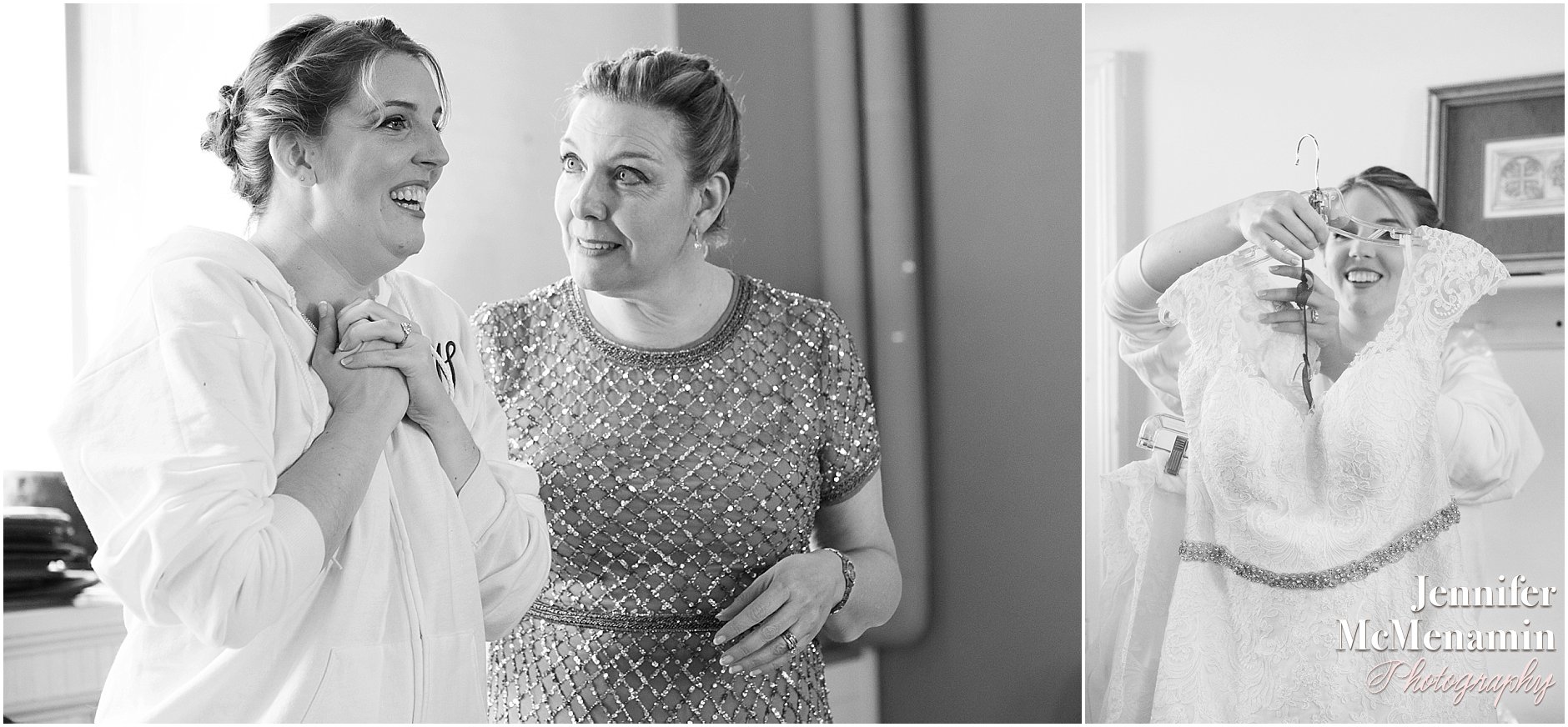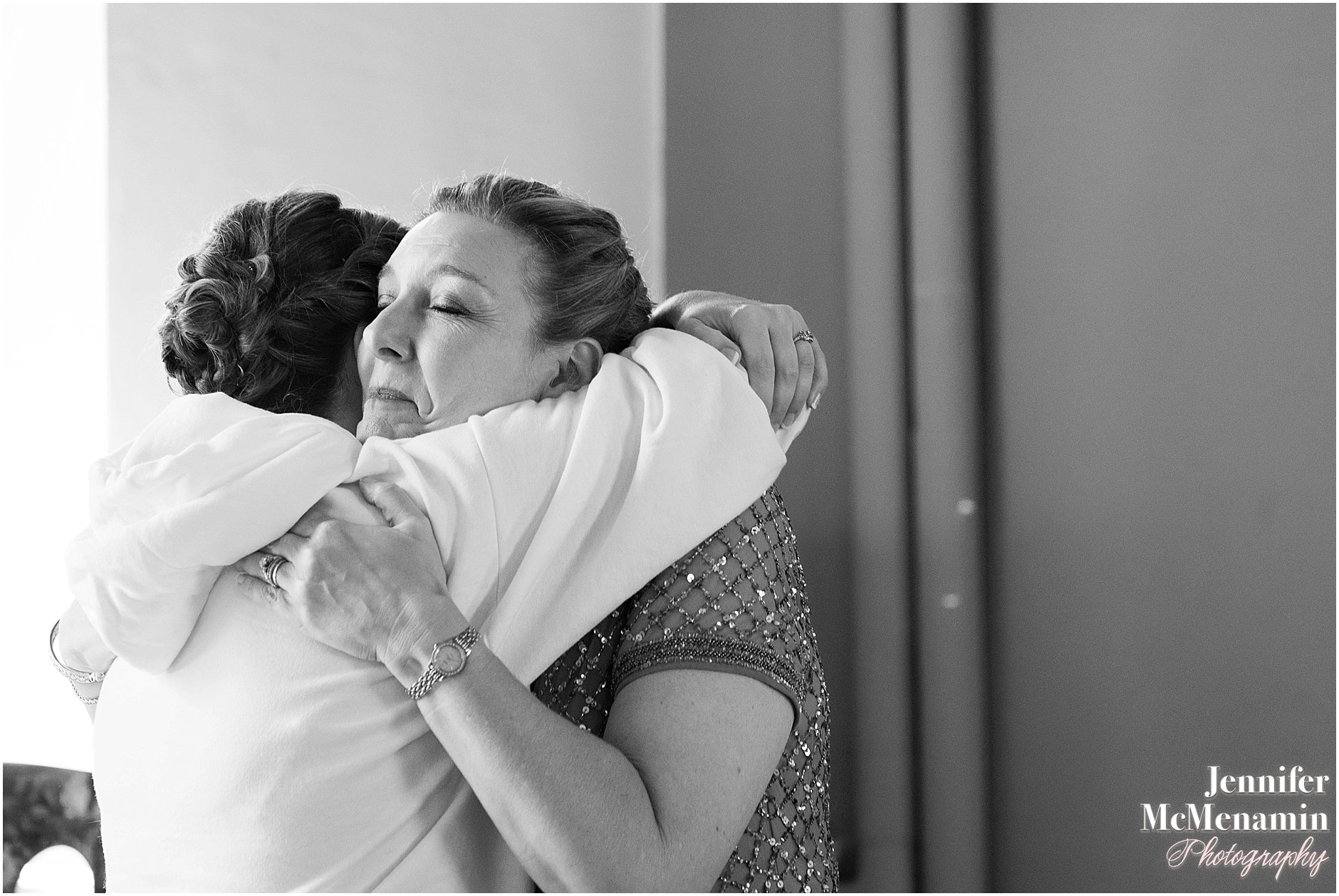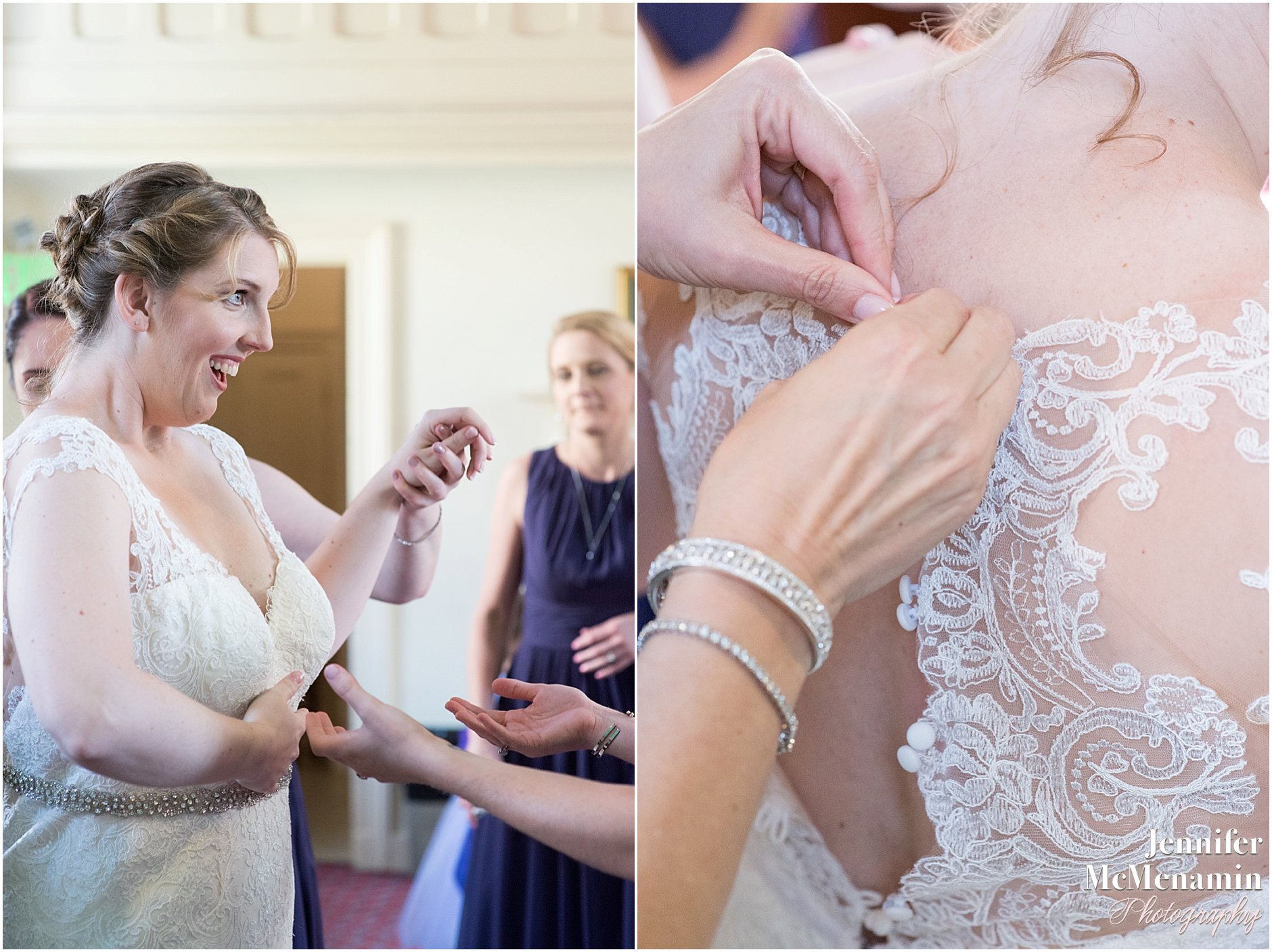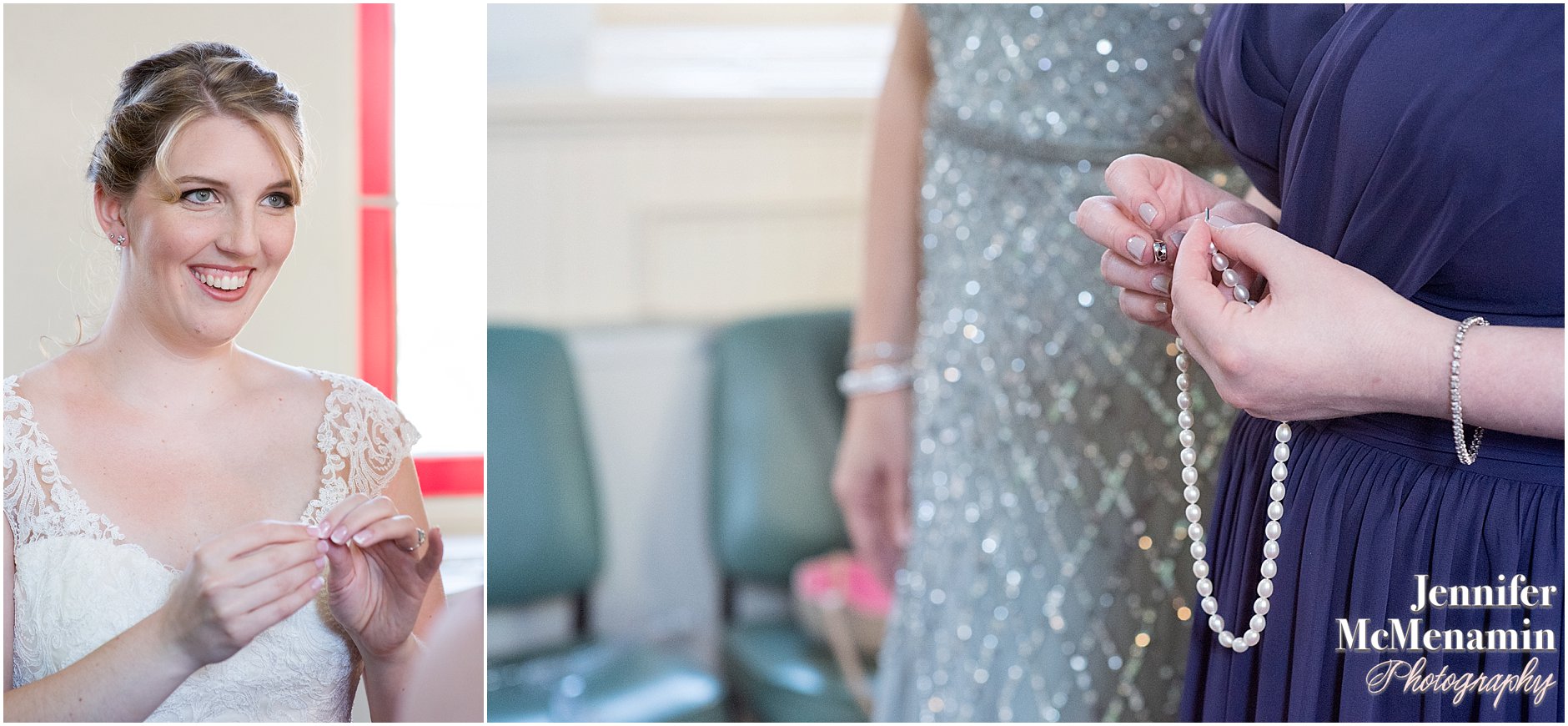 Helen broke her ankle just a couple months before the wedding, which necessitated the wearing of this very fancy footwear. She managed to wear flat gold sandals for the entire ceremony before swapping out one sequined shoe for her boot.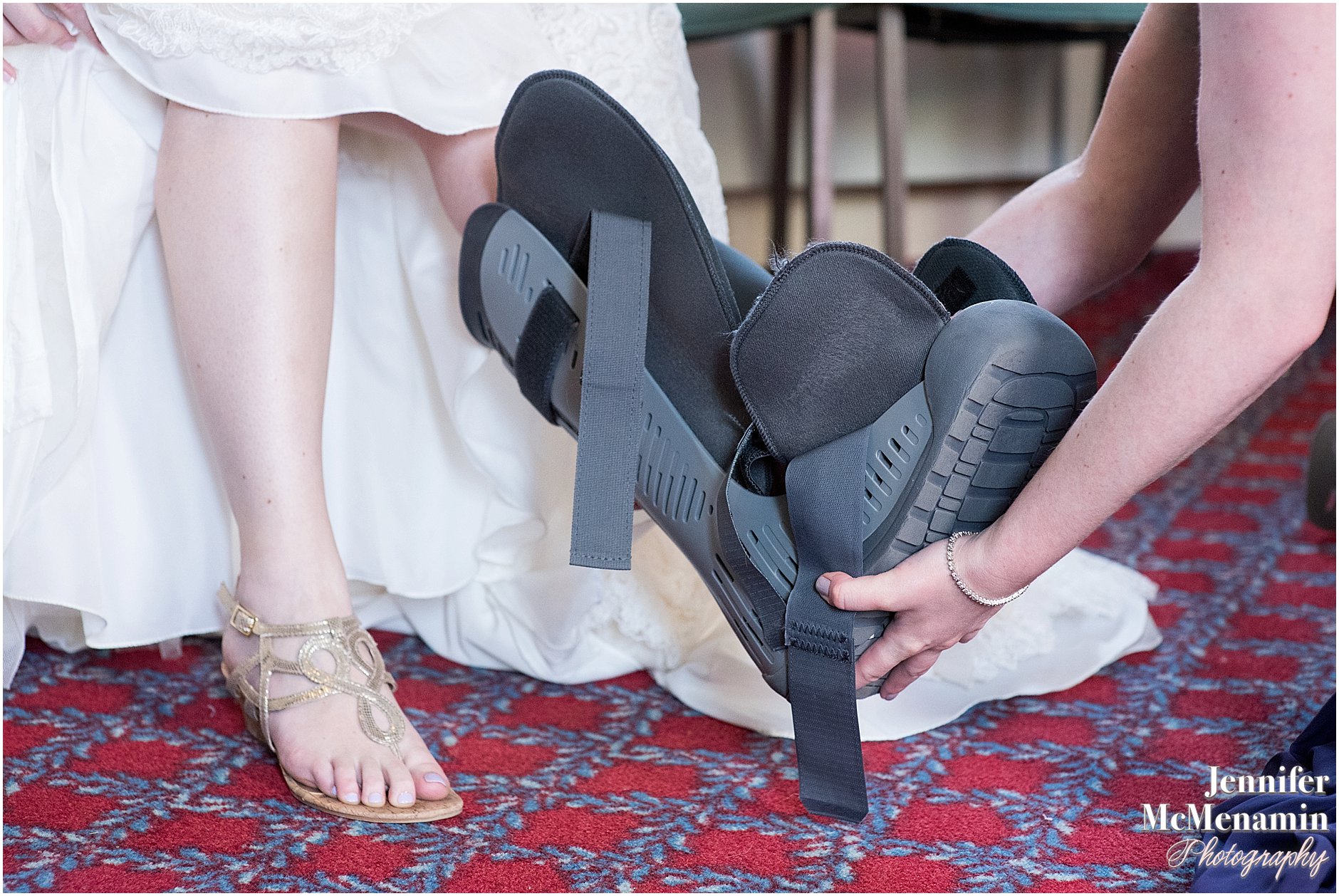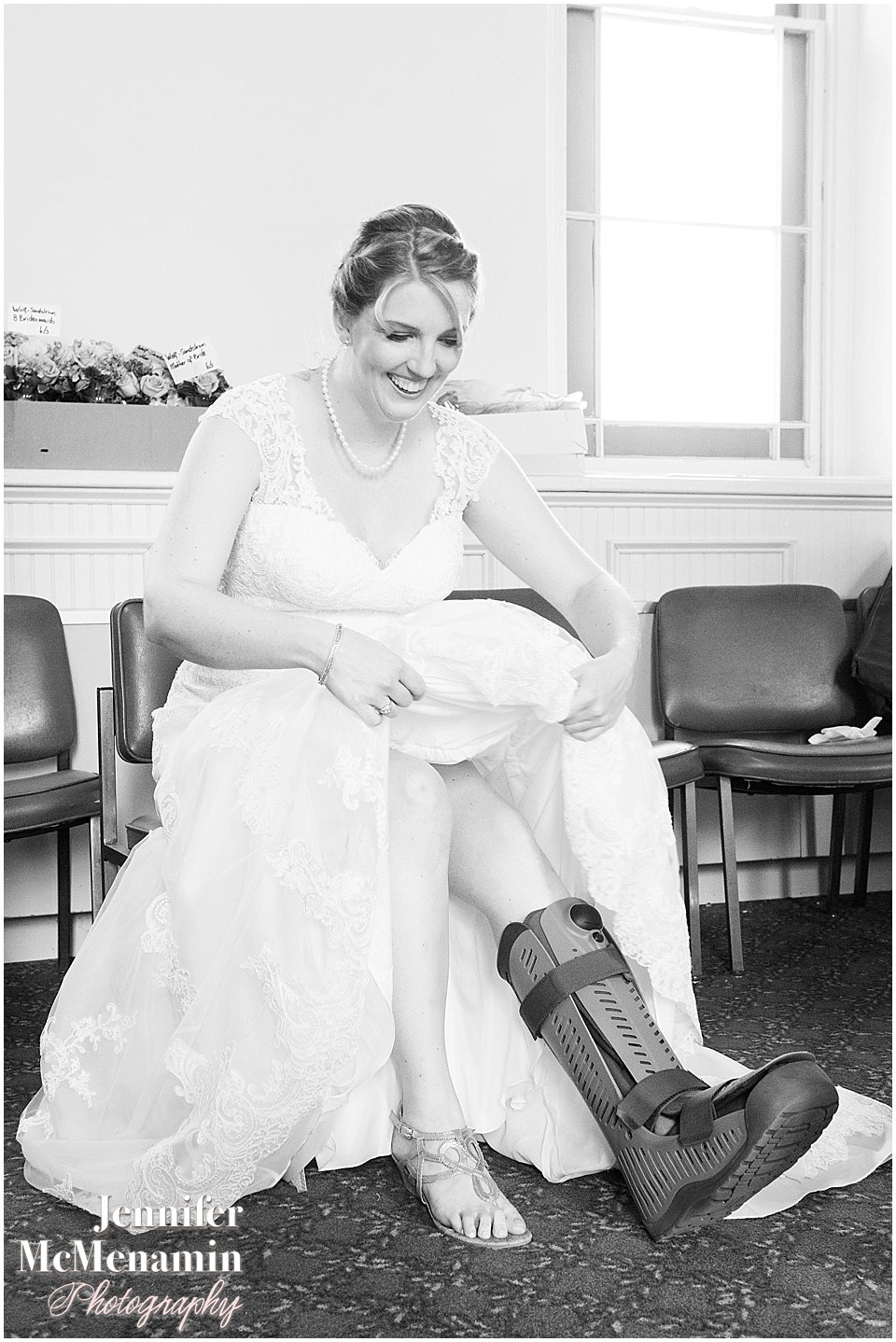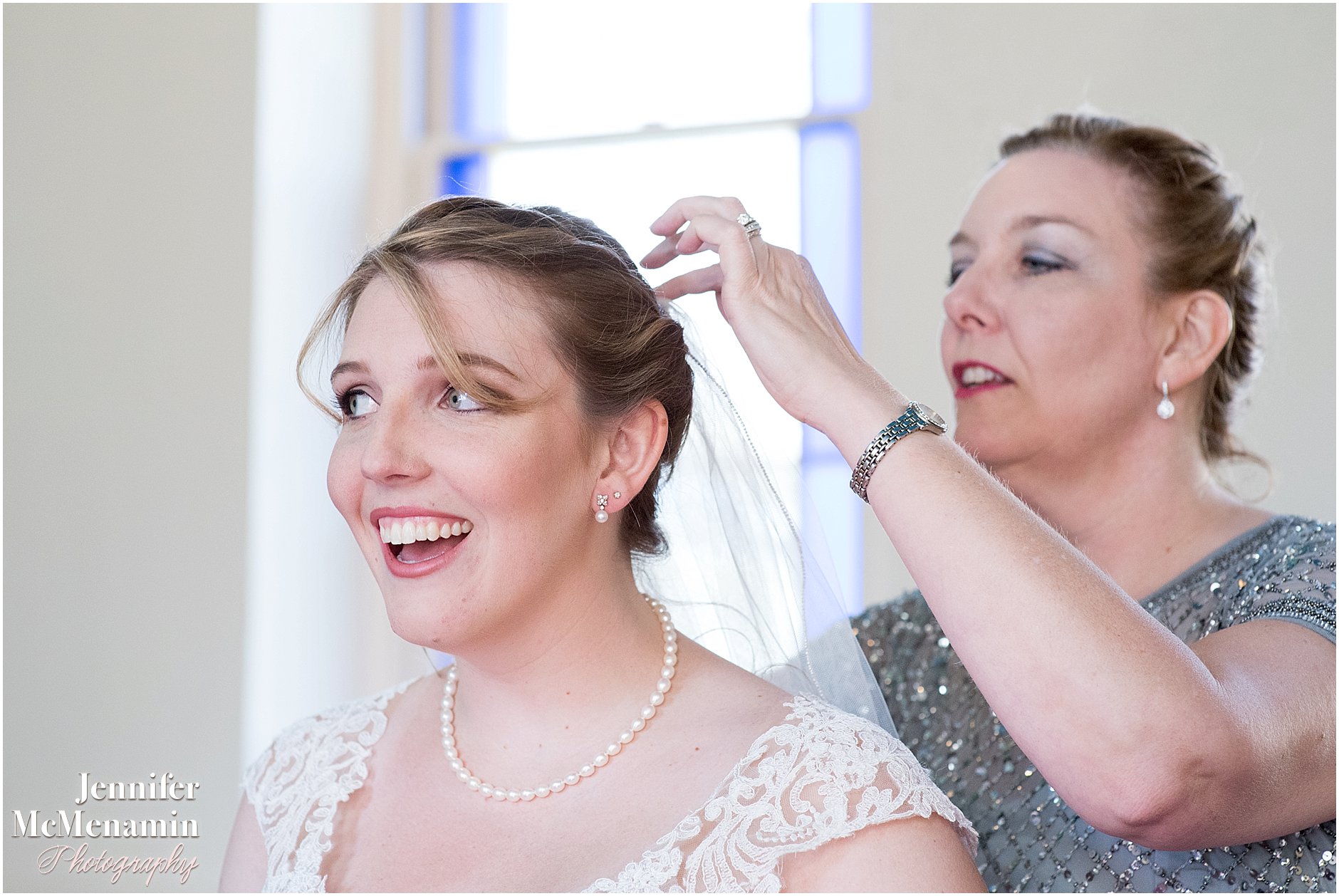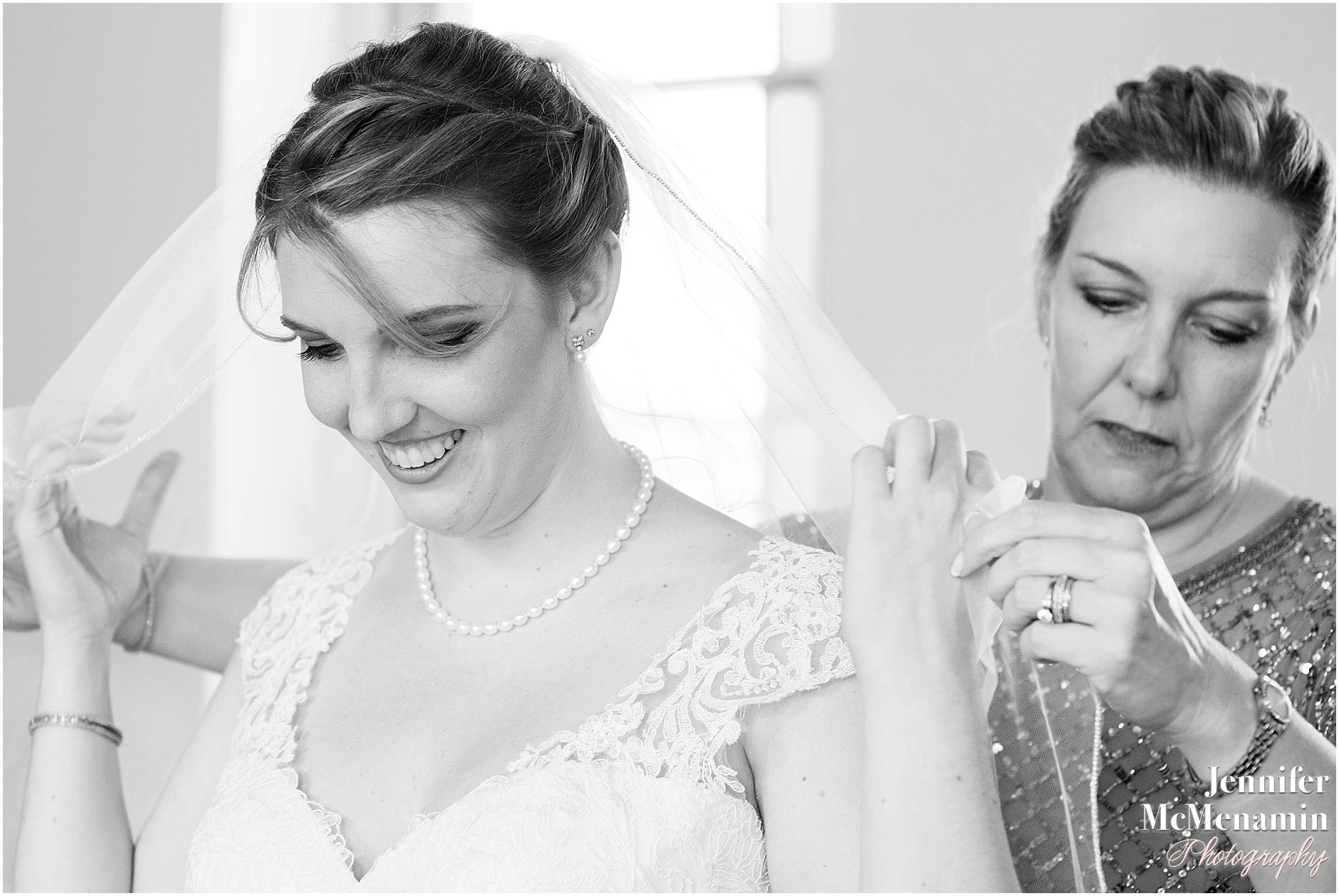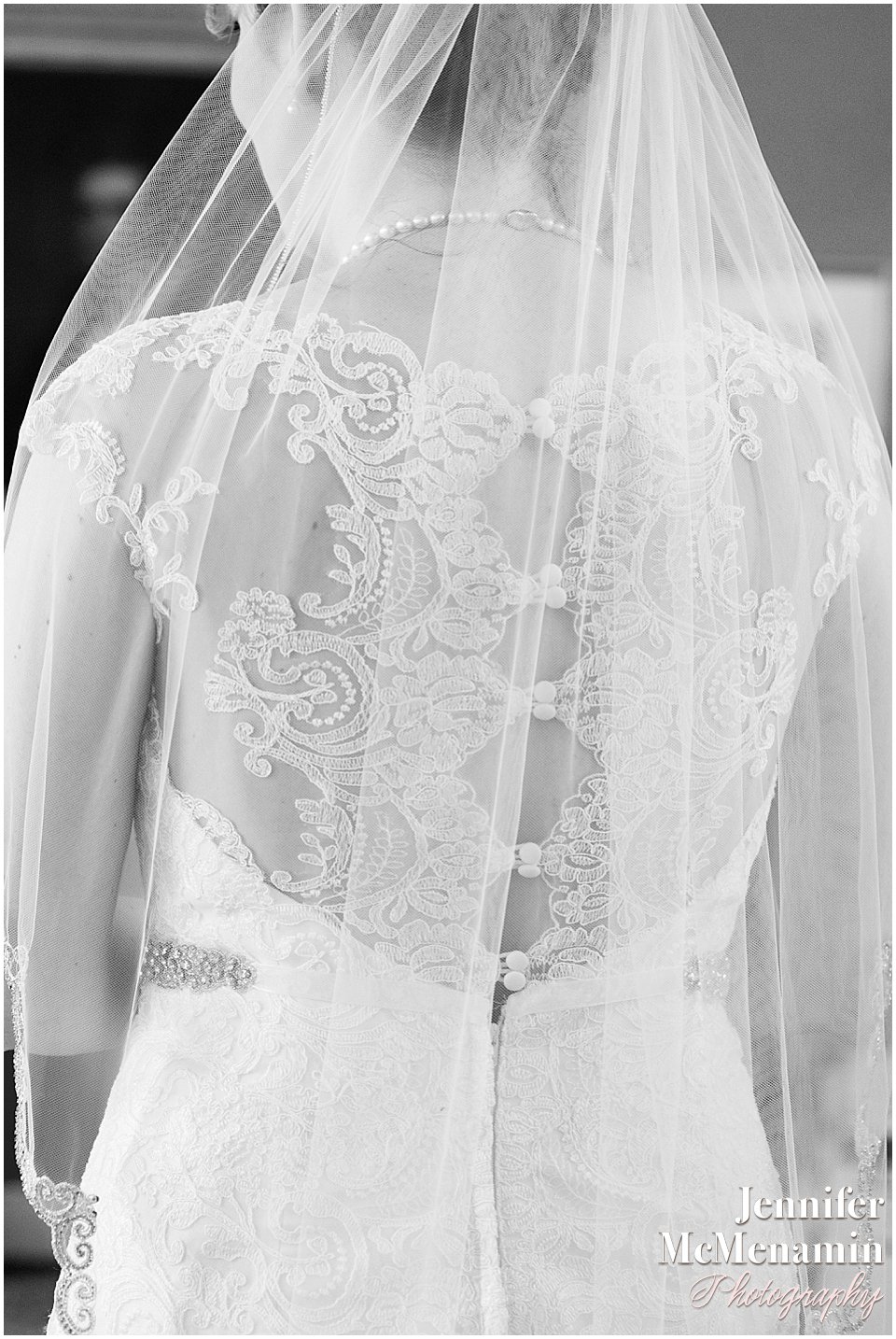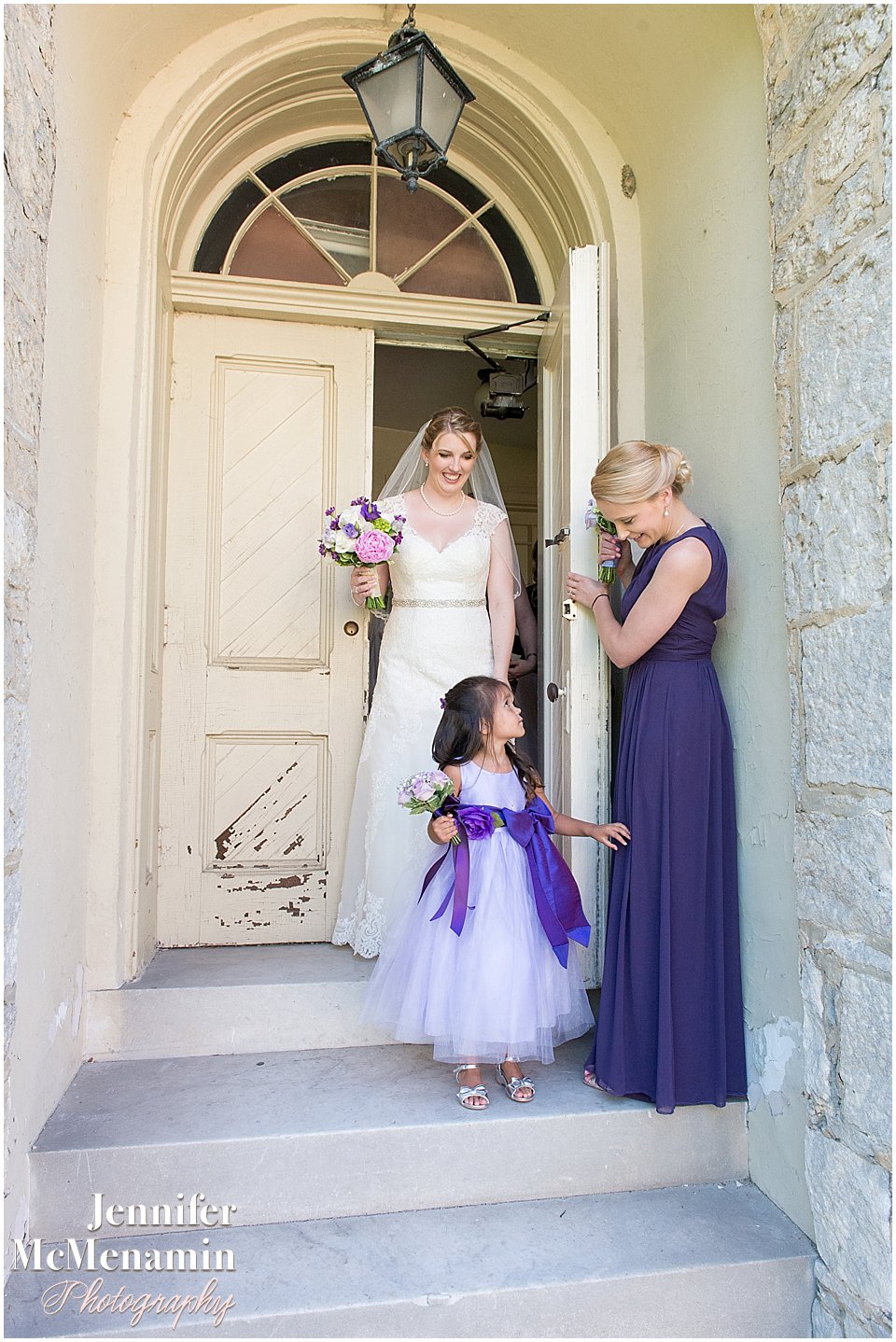 The bride, looking absolutely lovely!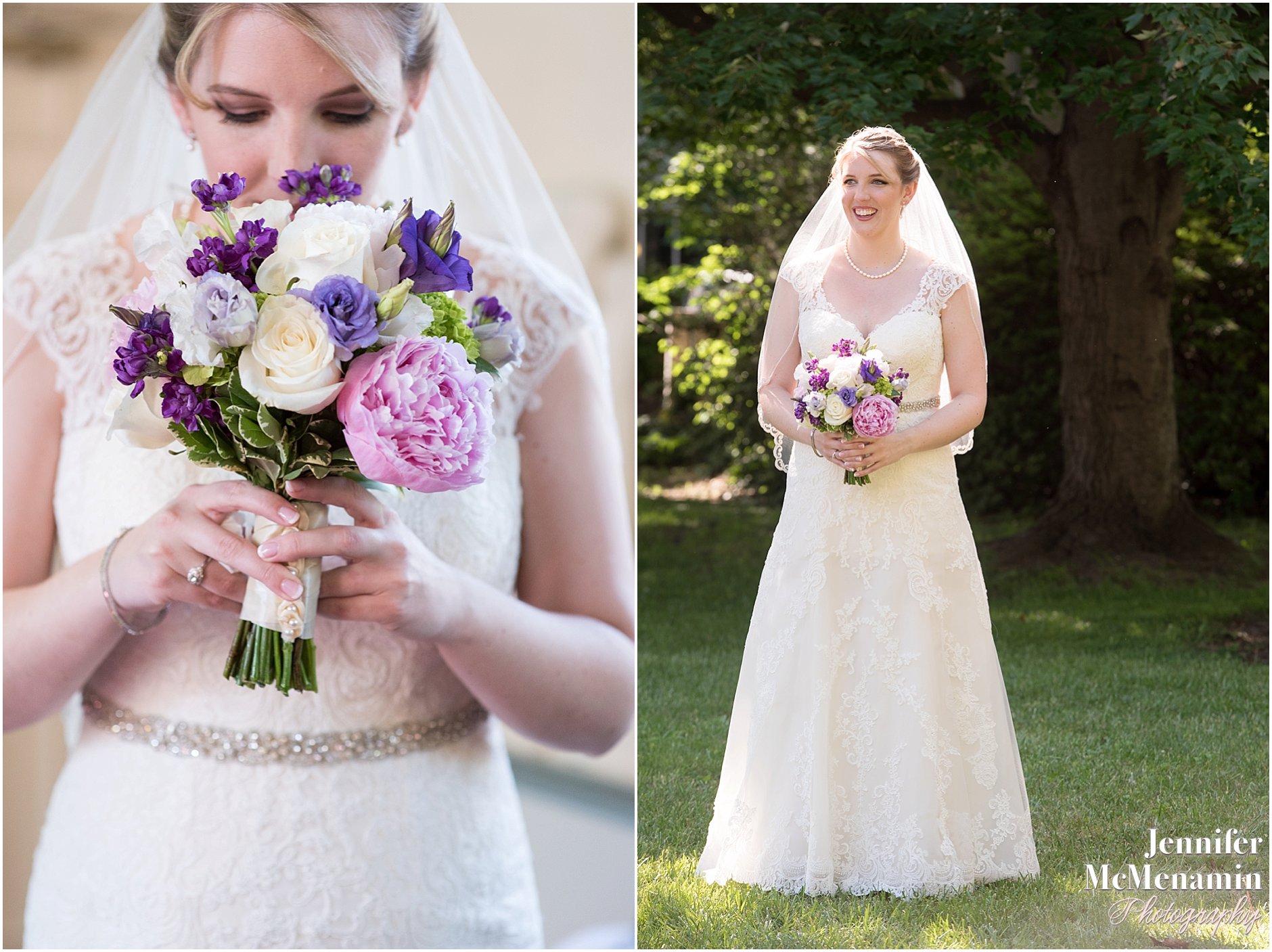 First, one darling girl can't stifle a yawn for anything.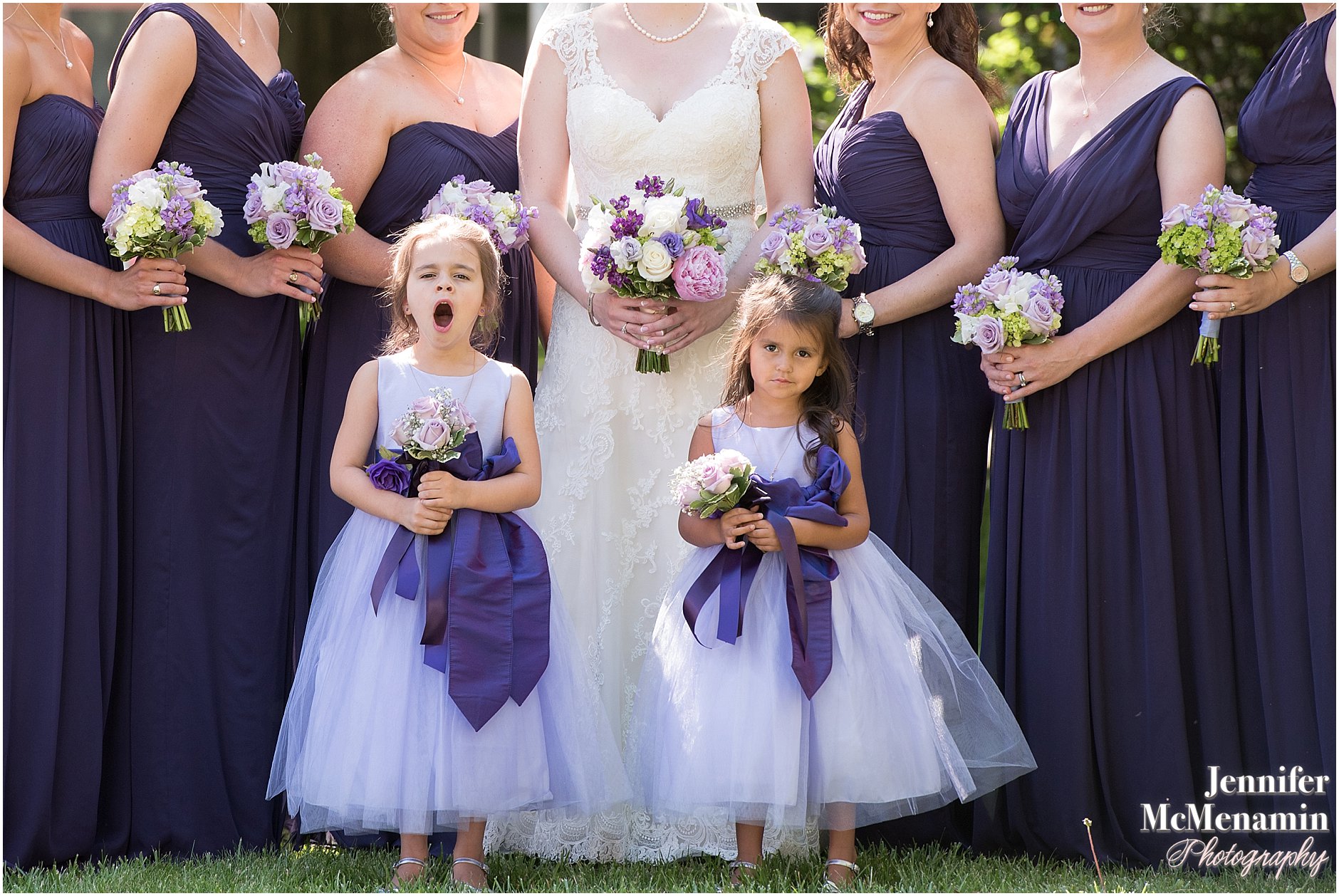 Then, the littlest one can't stop throwing oh so much shade in my direction. It was magnificent!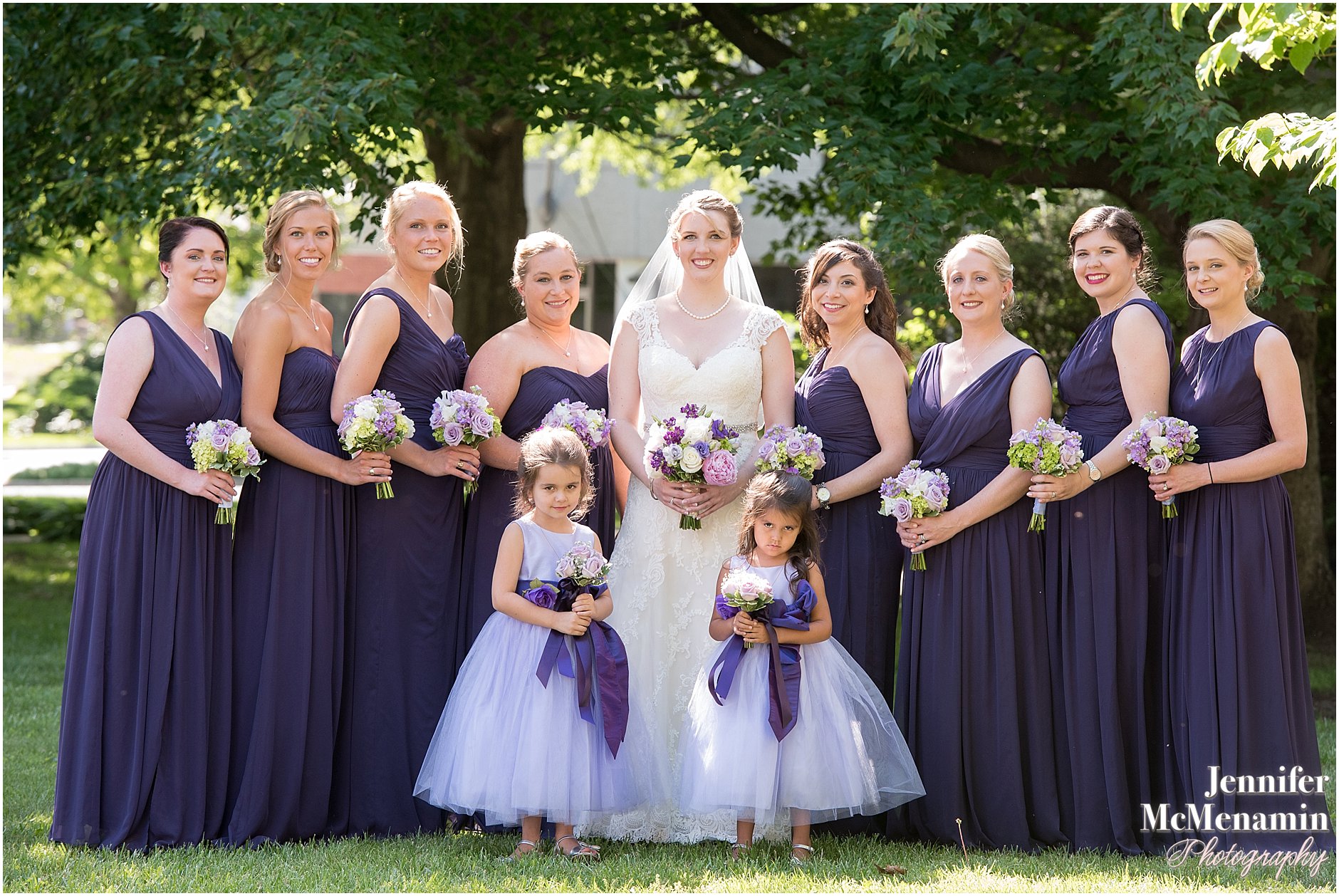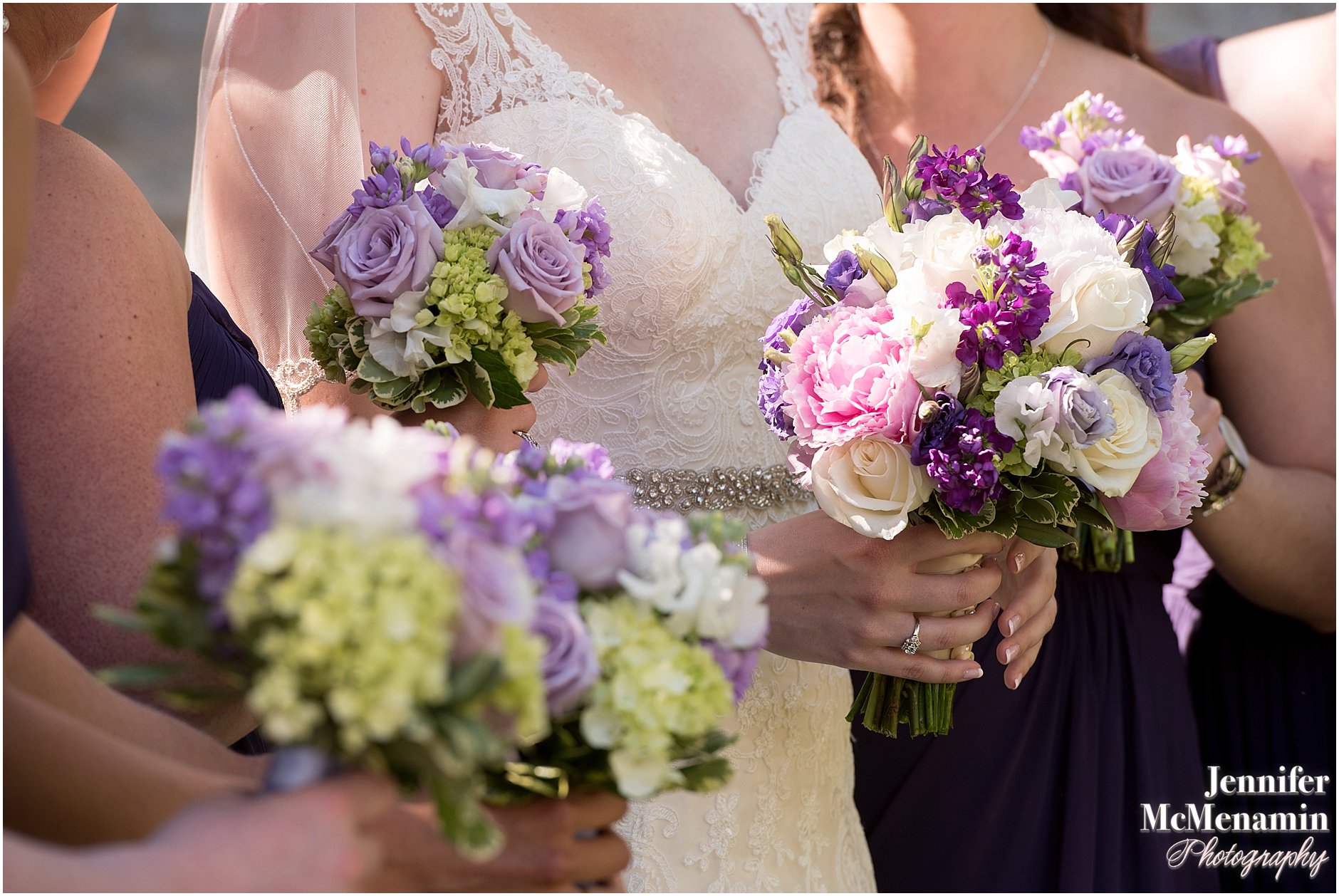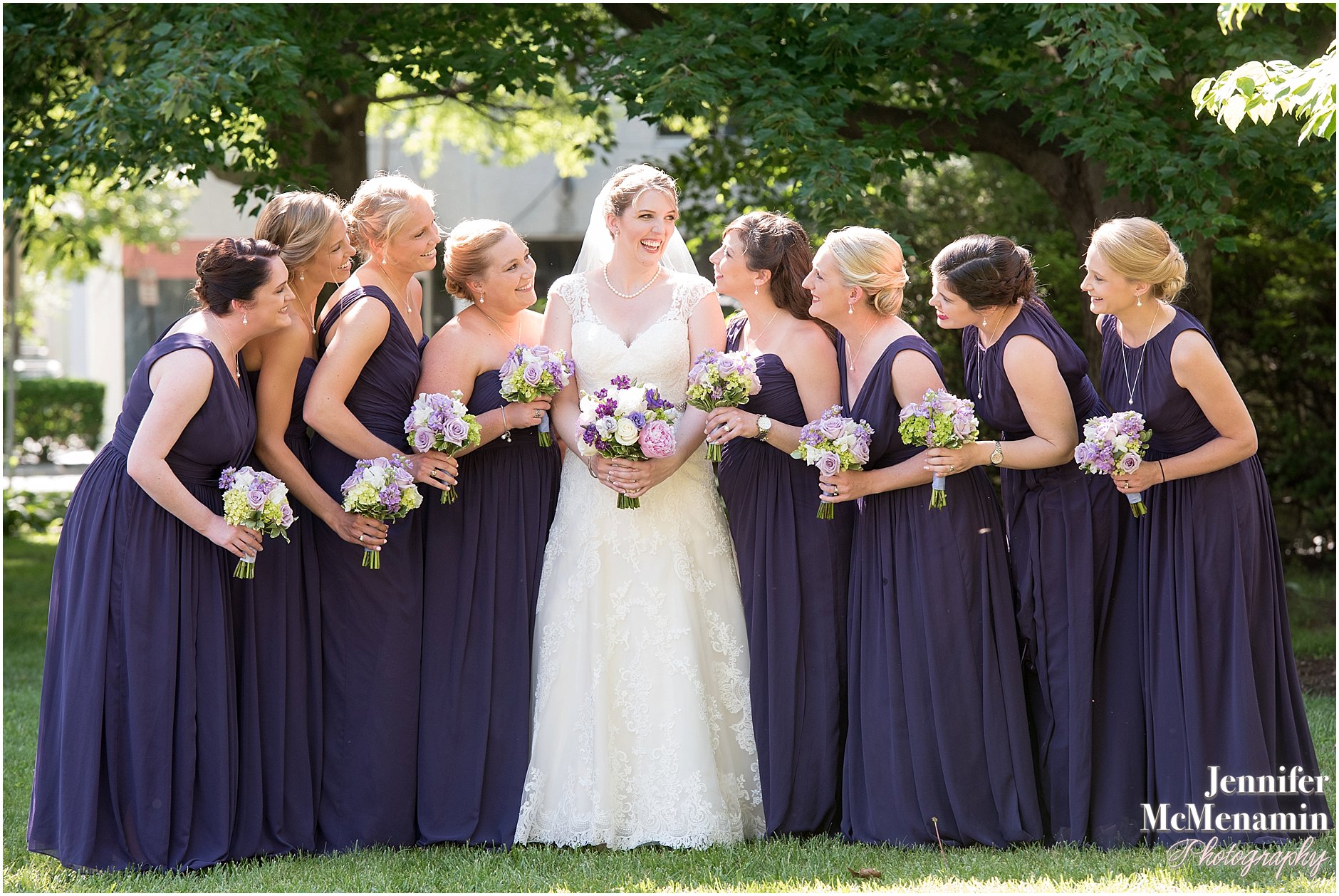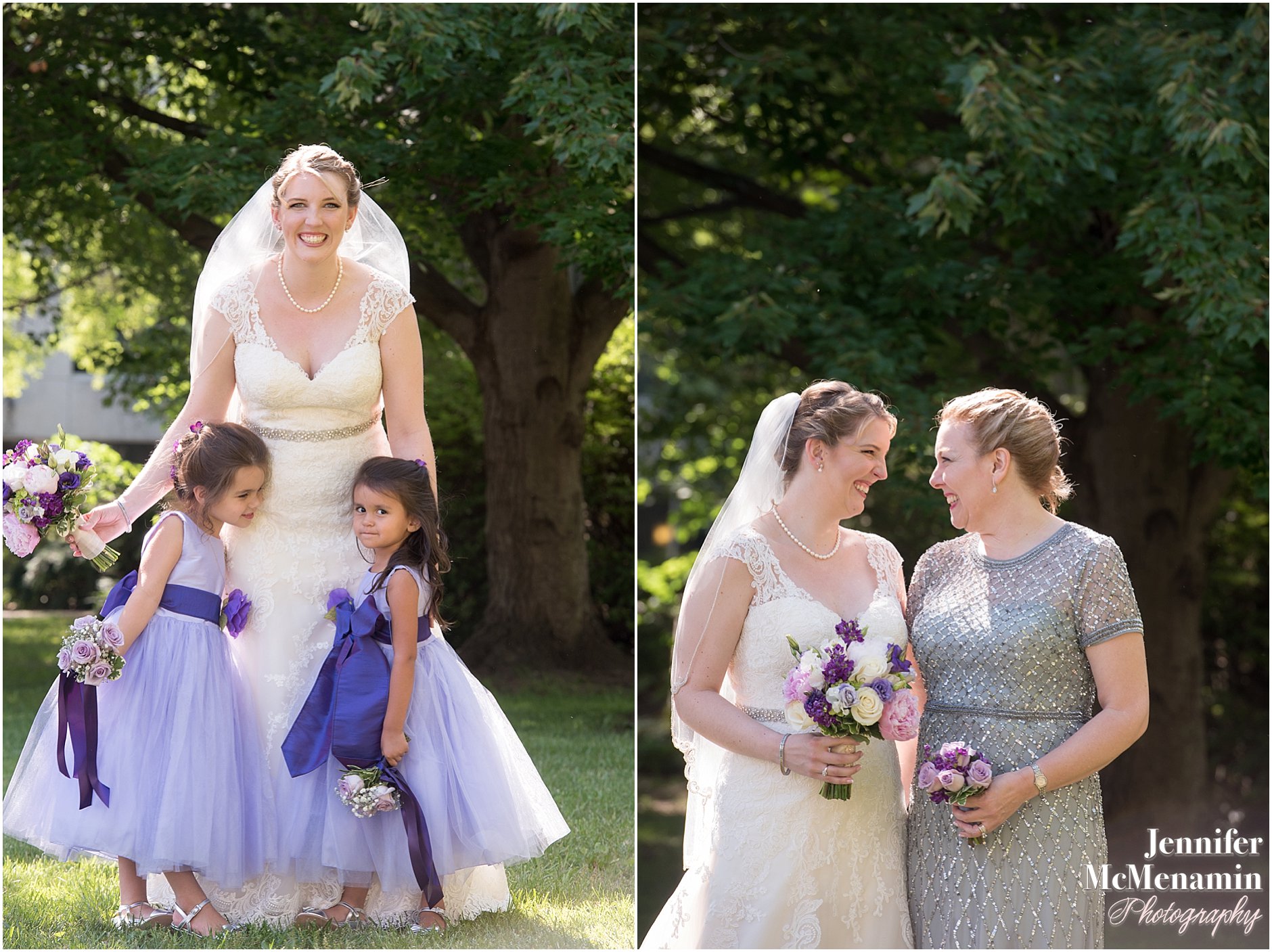 Seriously, as the mama to two little daughters, I am a sucker for a cute flower girl. And two? Forget it!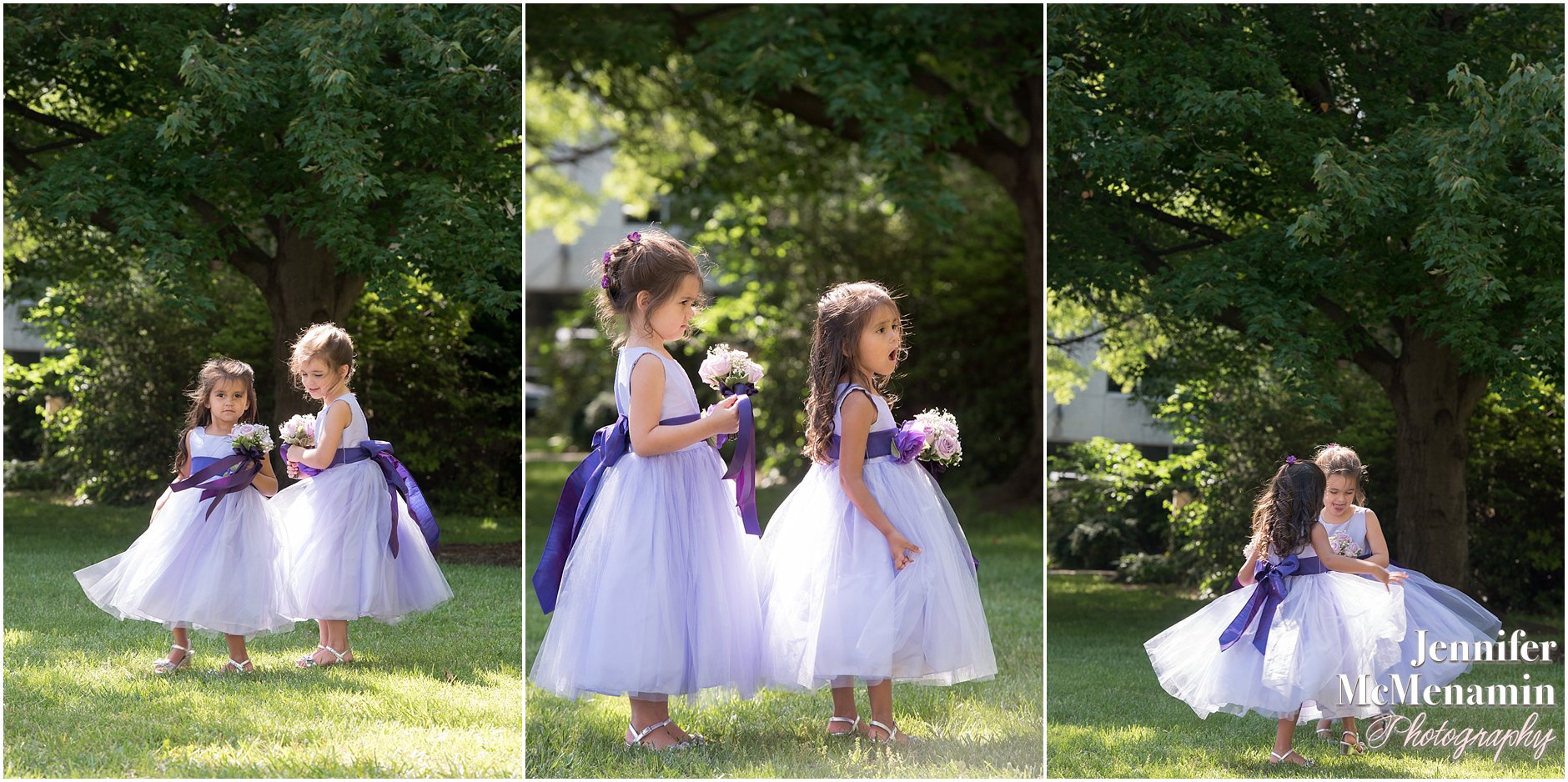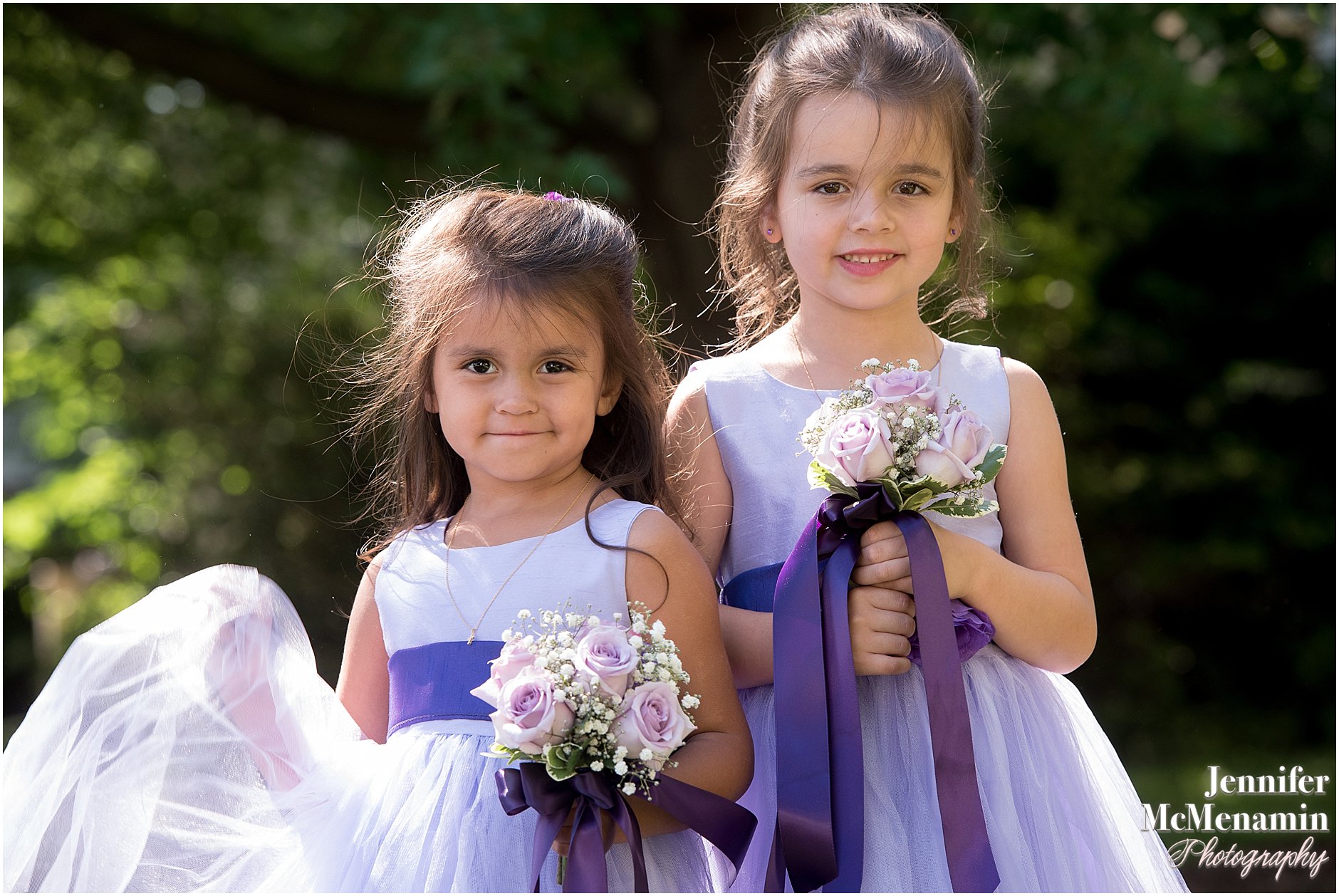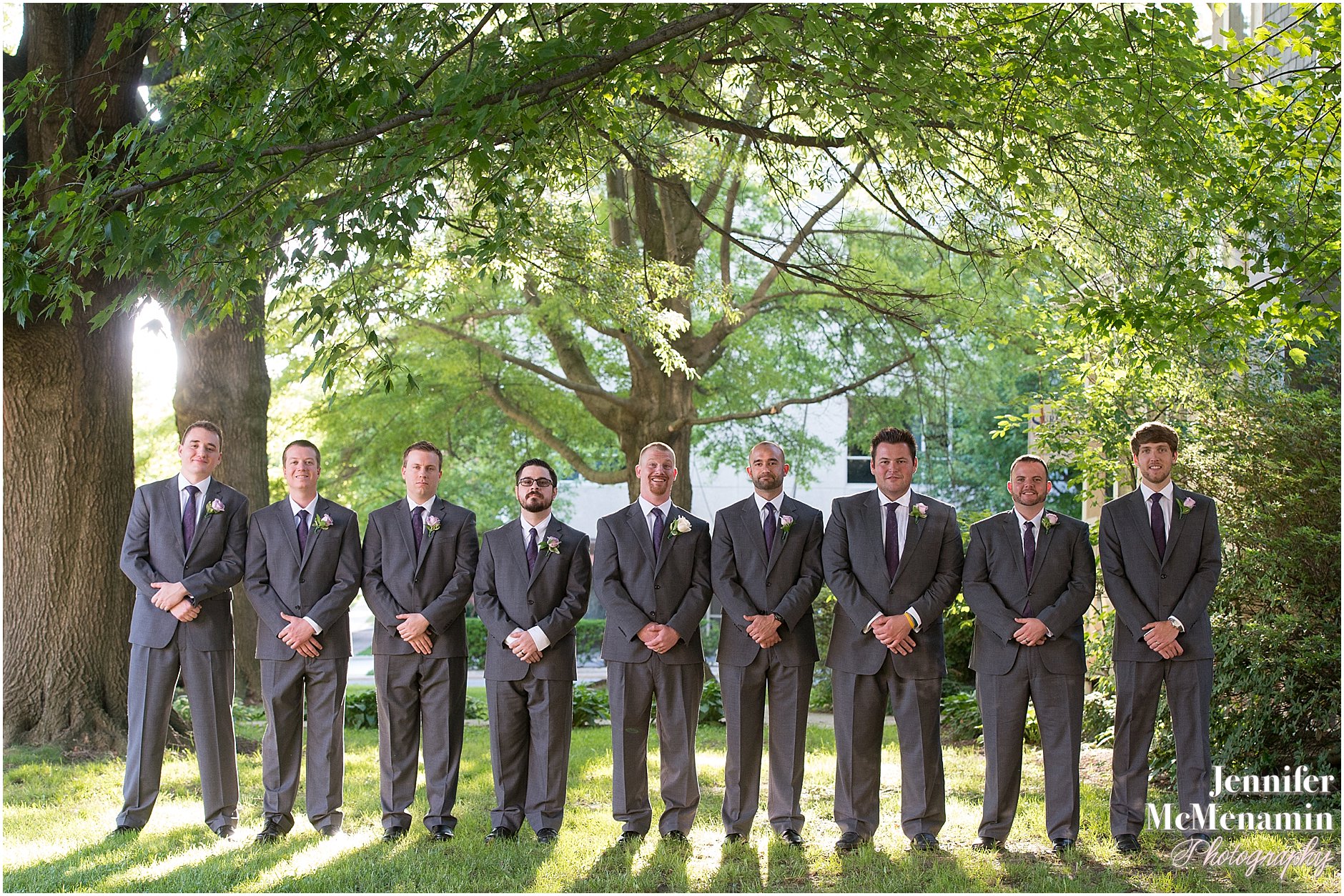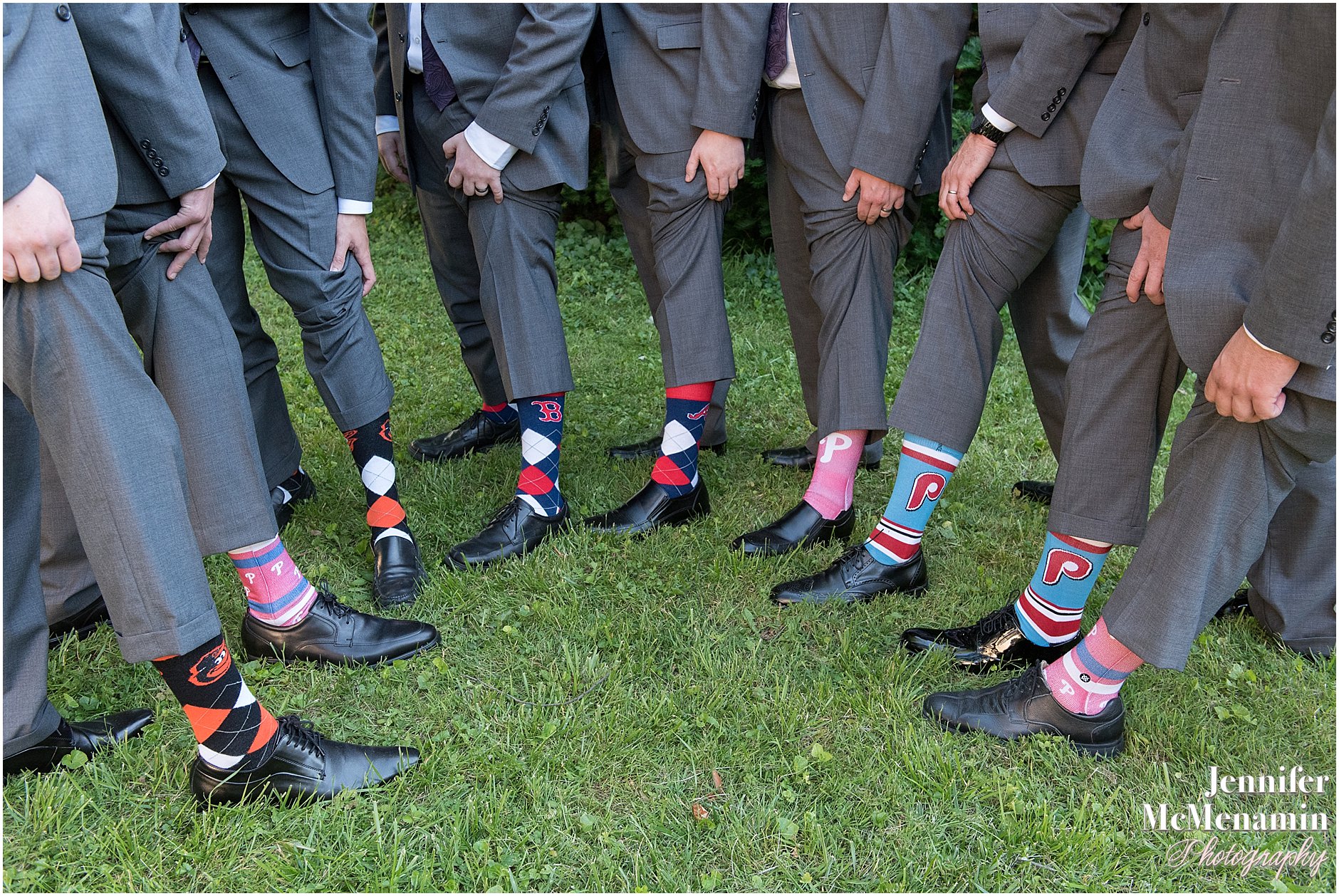 Then, it was time to get married.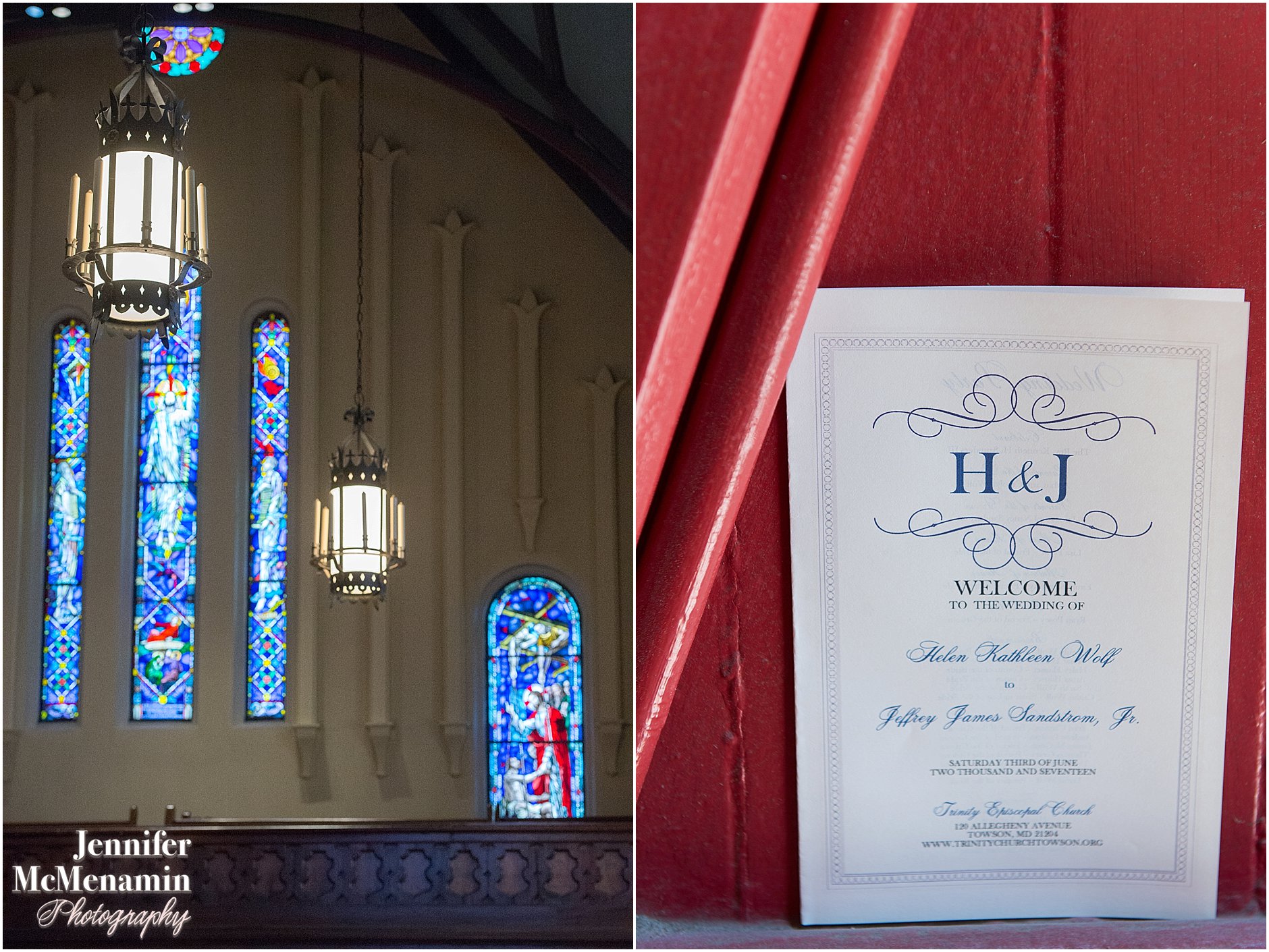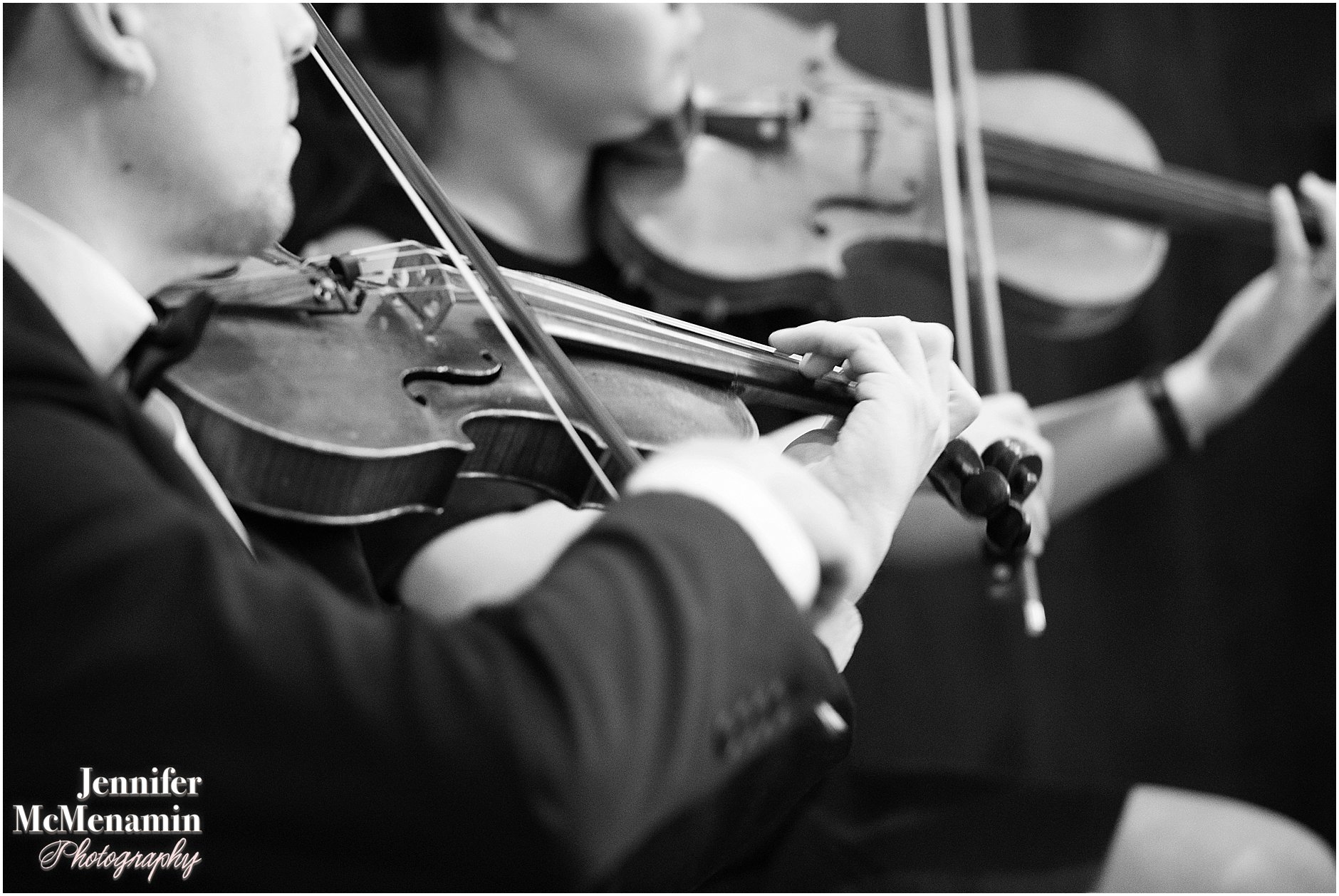 The bride's family's pastor, the Rev. Kenneth H. Saunders III, took a quiet moment just before the ceremony, as guests arrived and activity swirled around him. It was lovely to behold and photograph.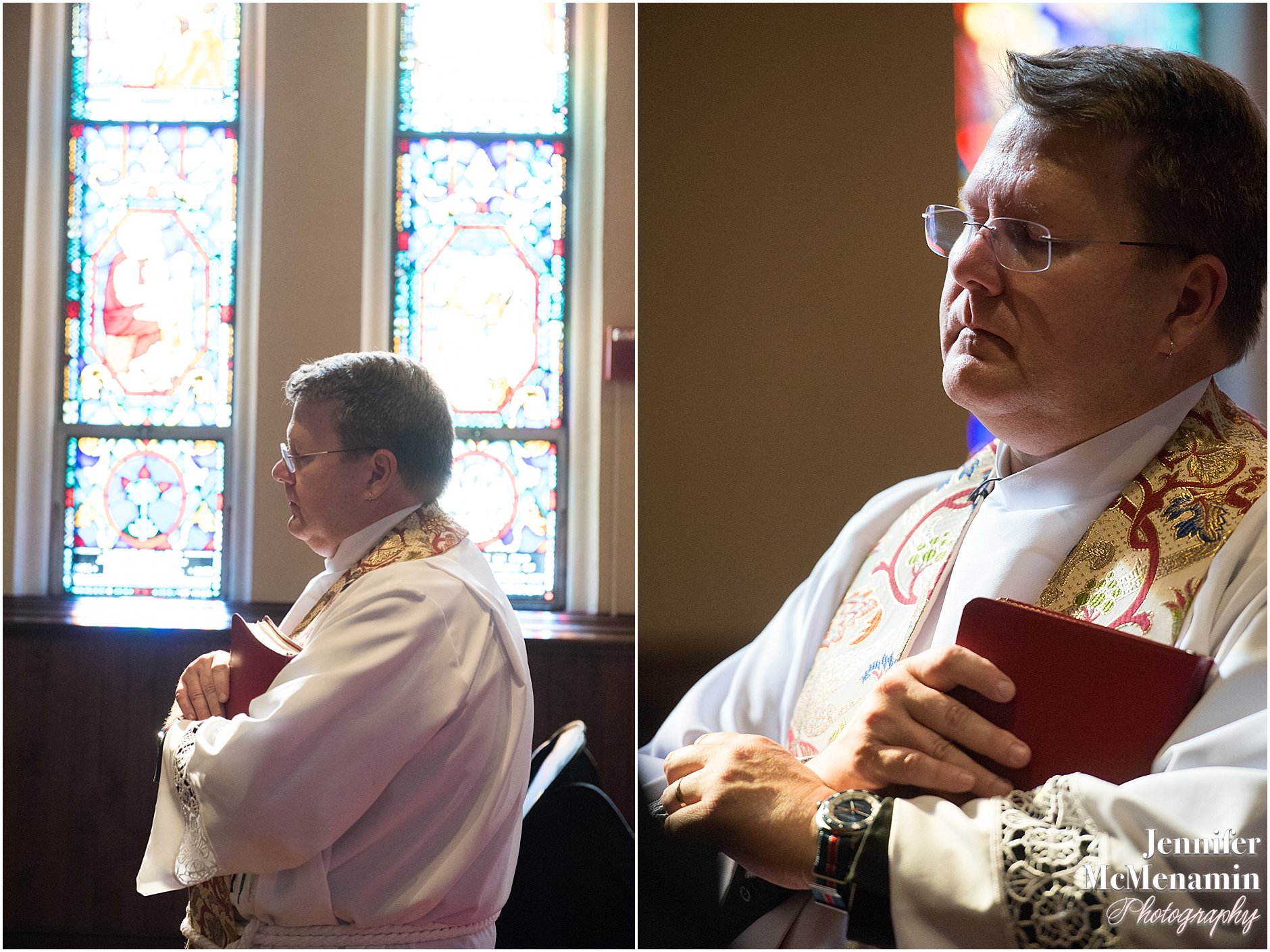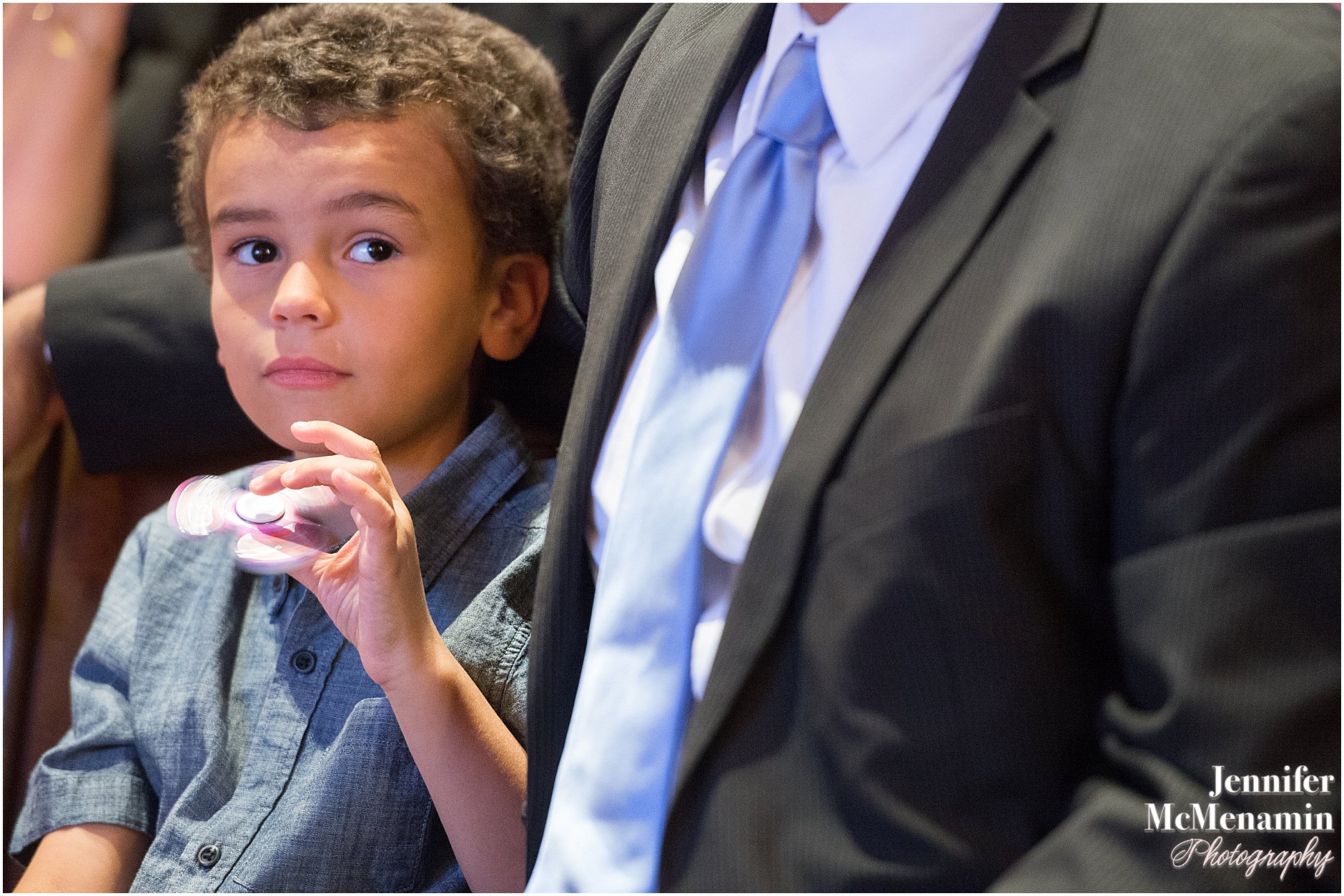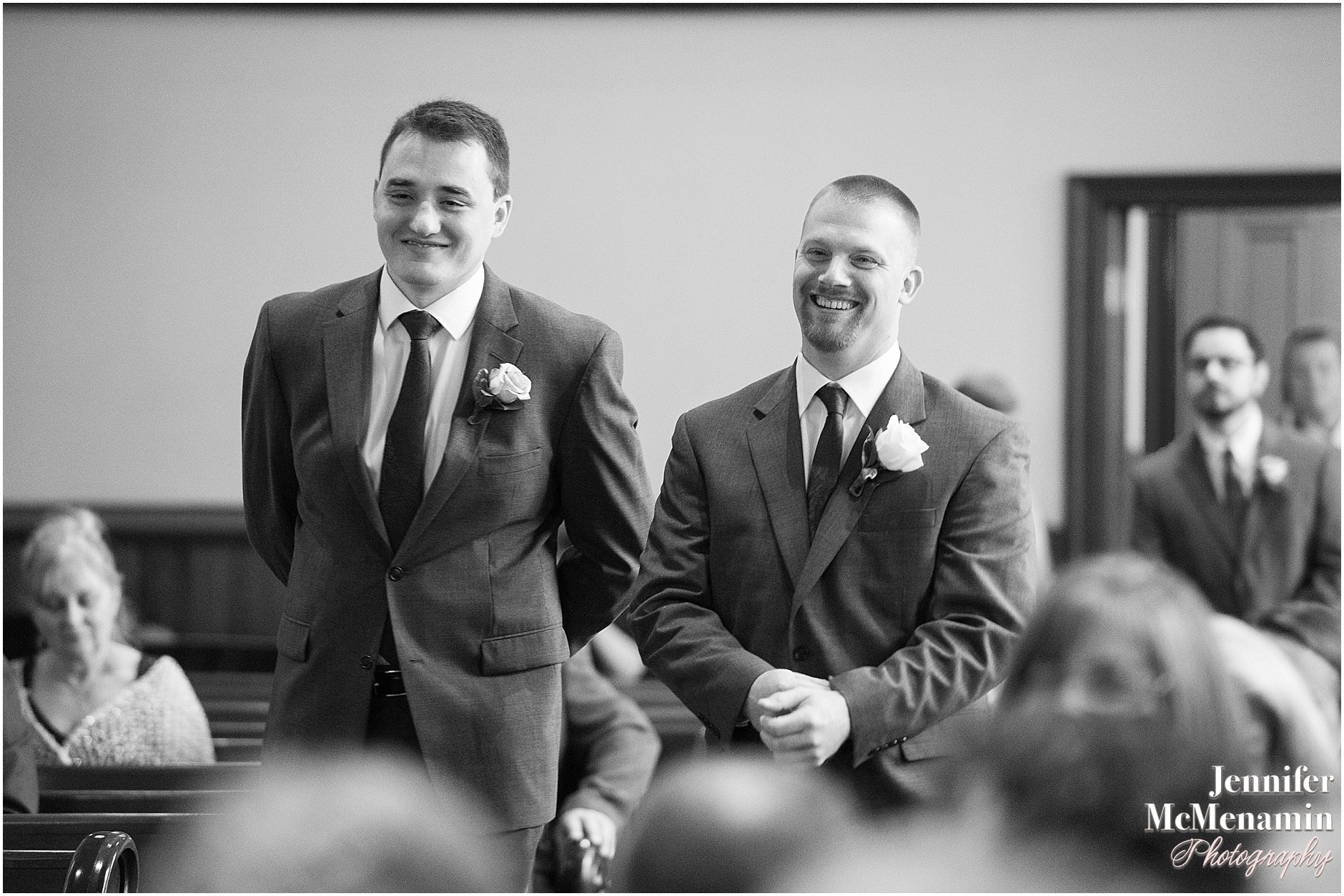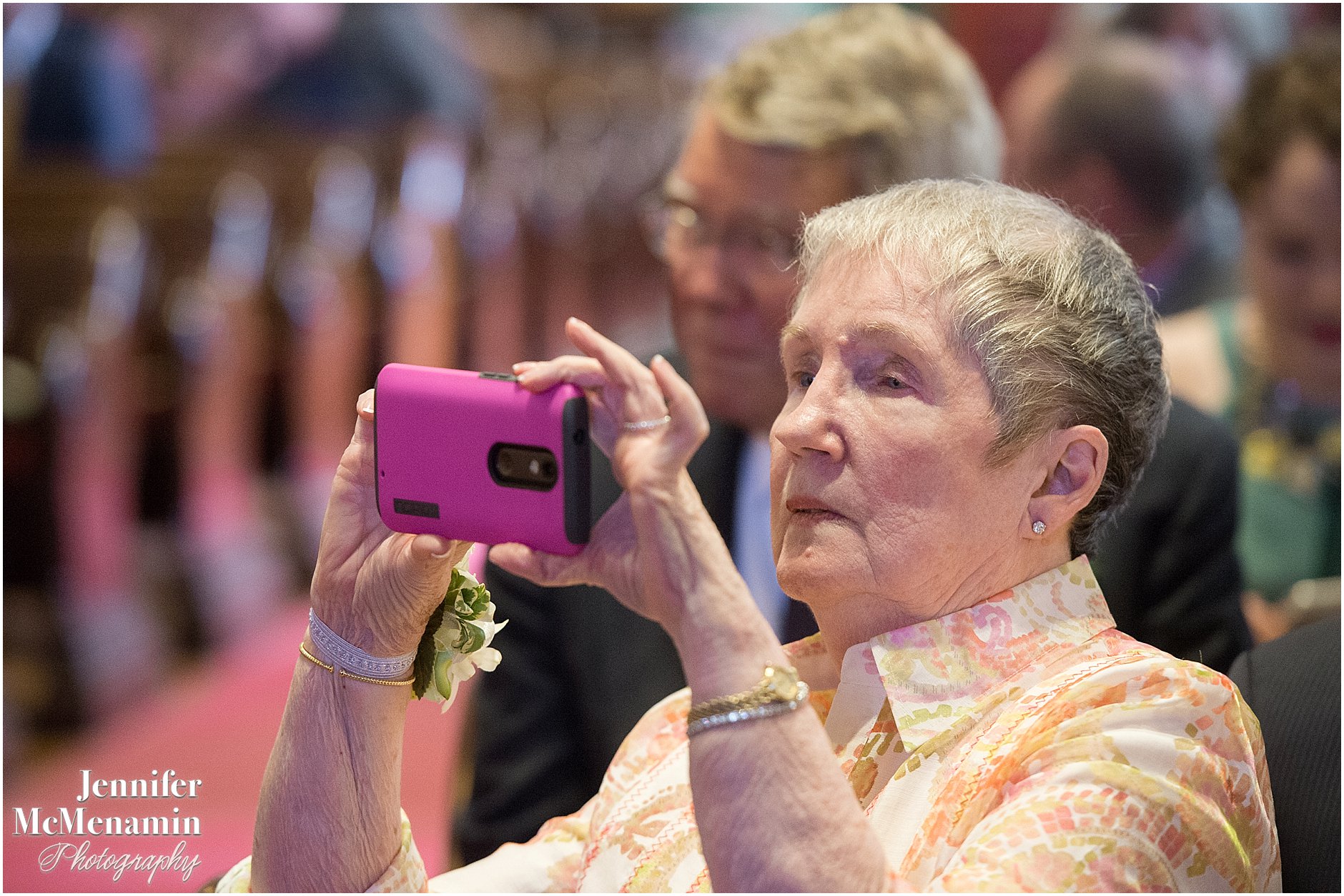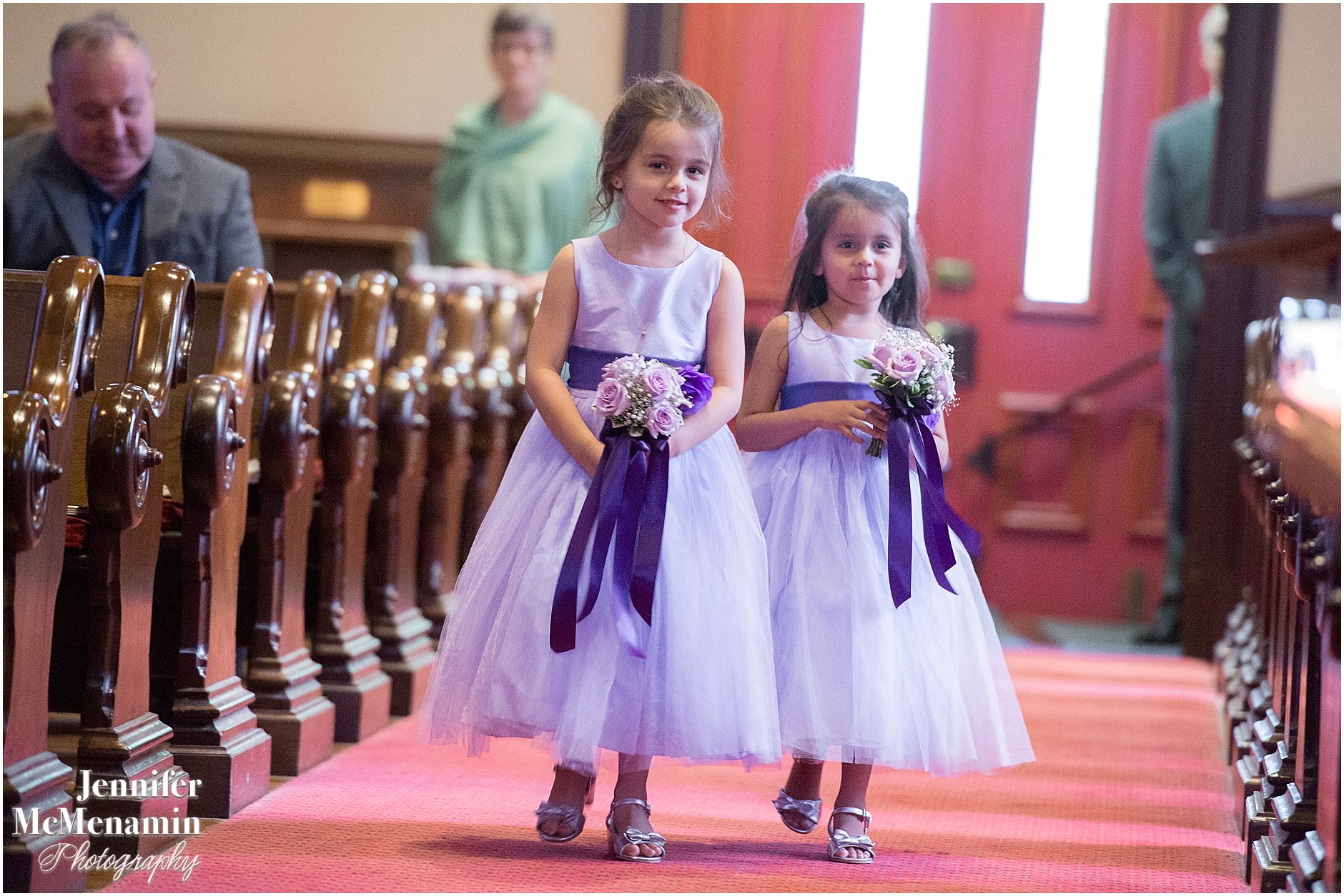 Jeff sees his soon-to-be wife for the first time that day, walking down the aisle toward him.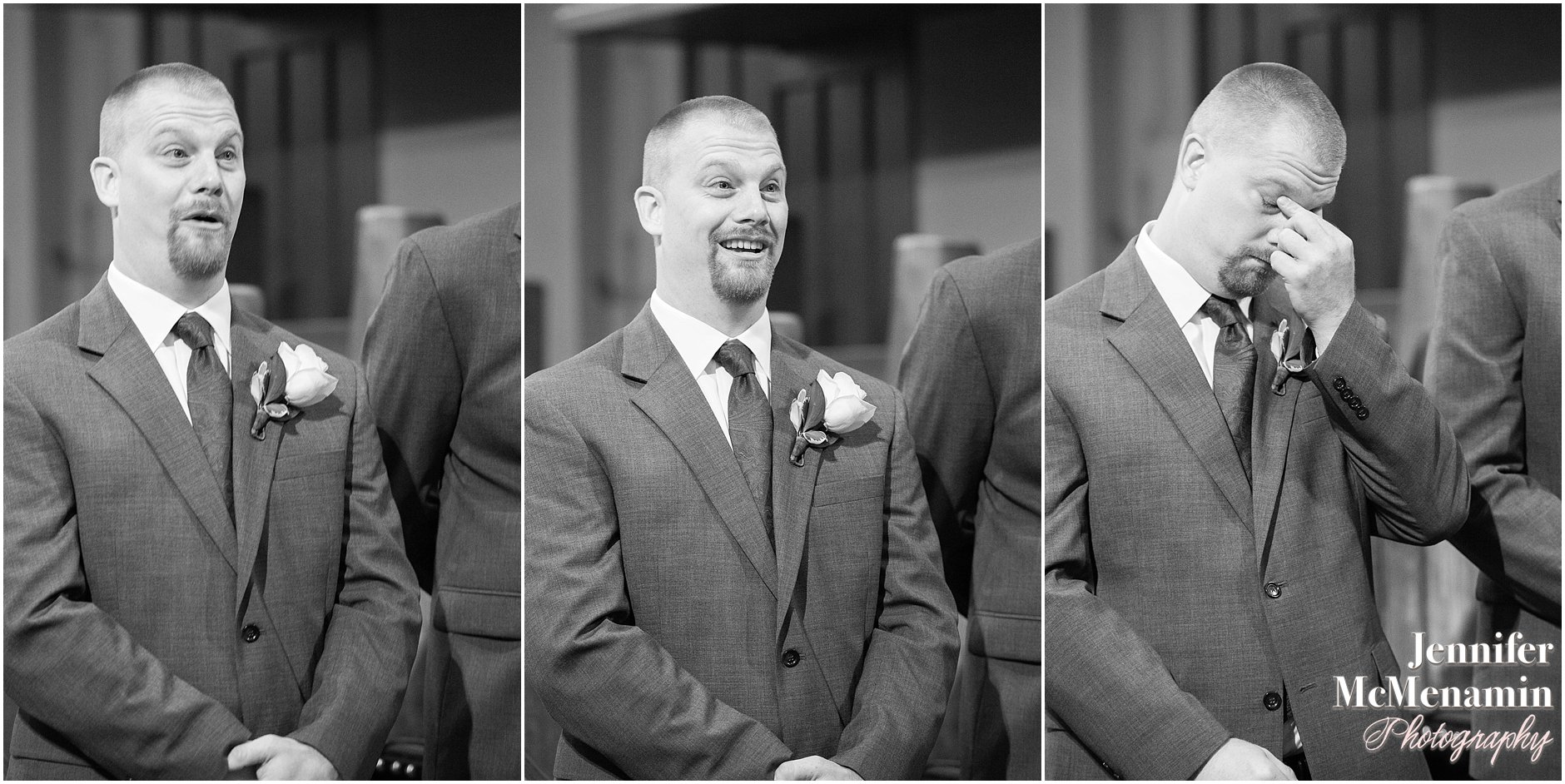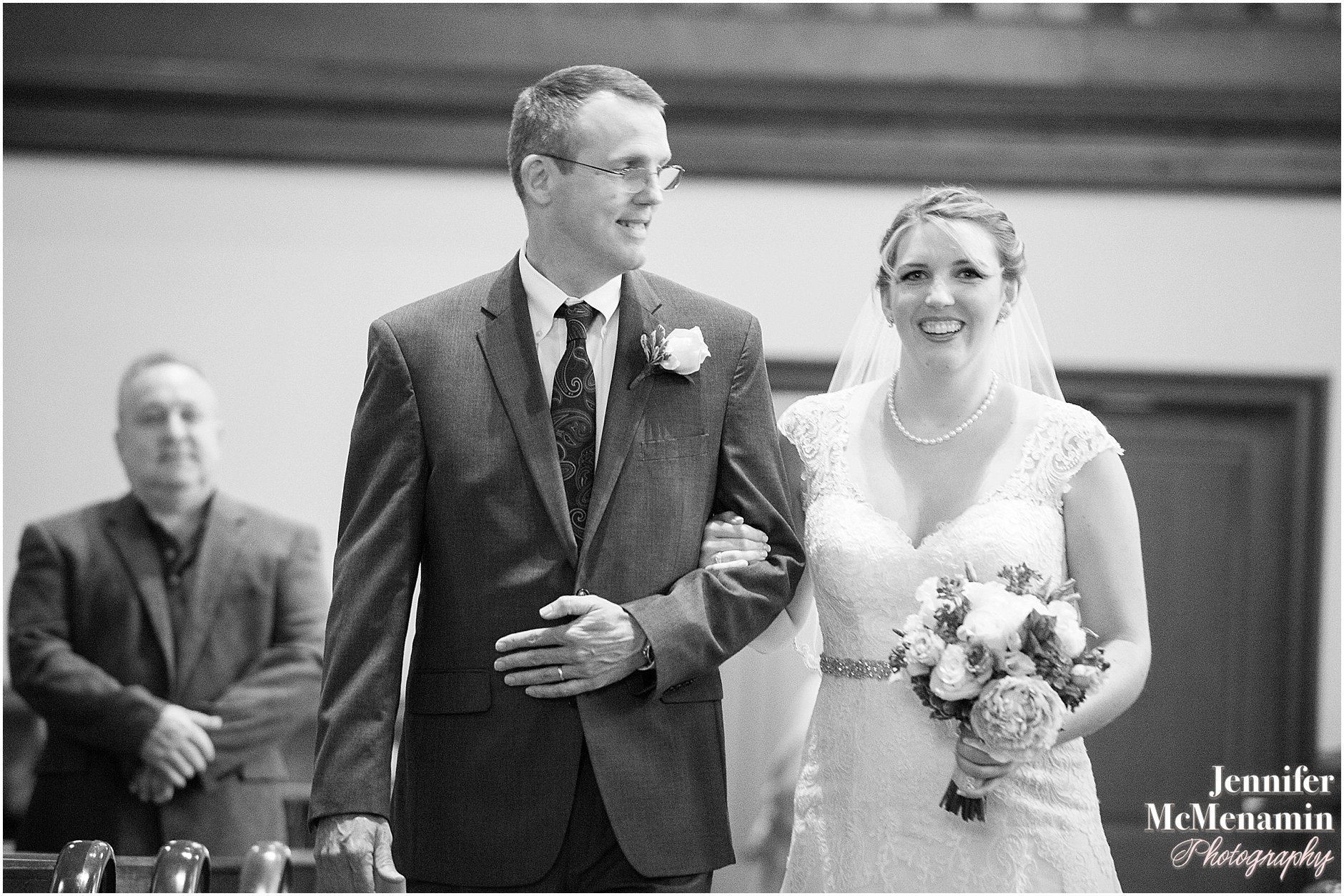 My wonderful assistant Renee shot this next gorgeous image of Helen and her father.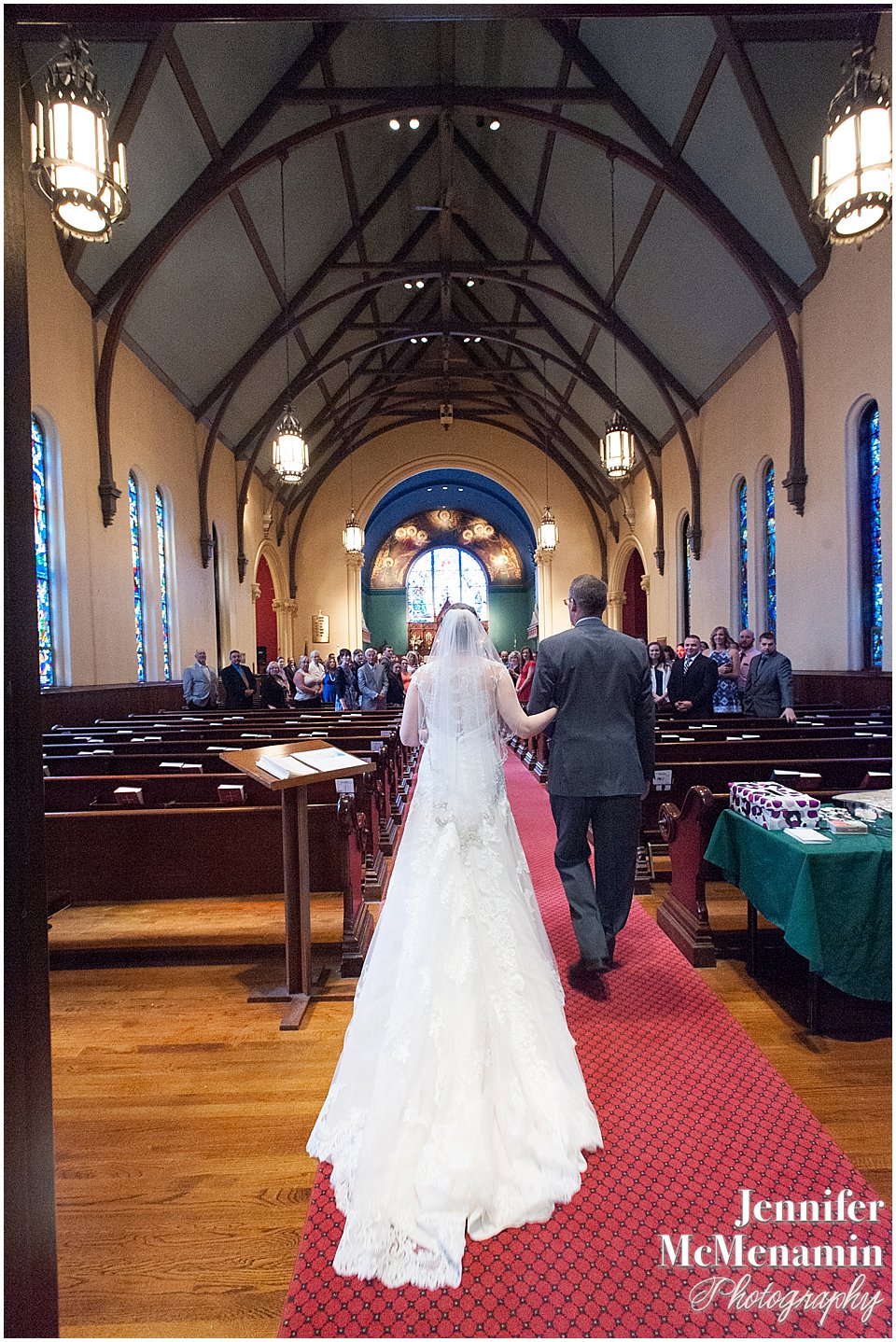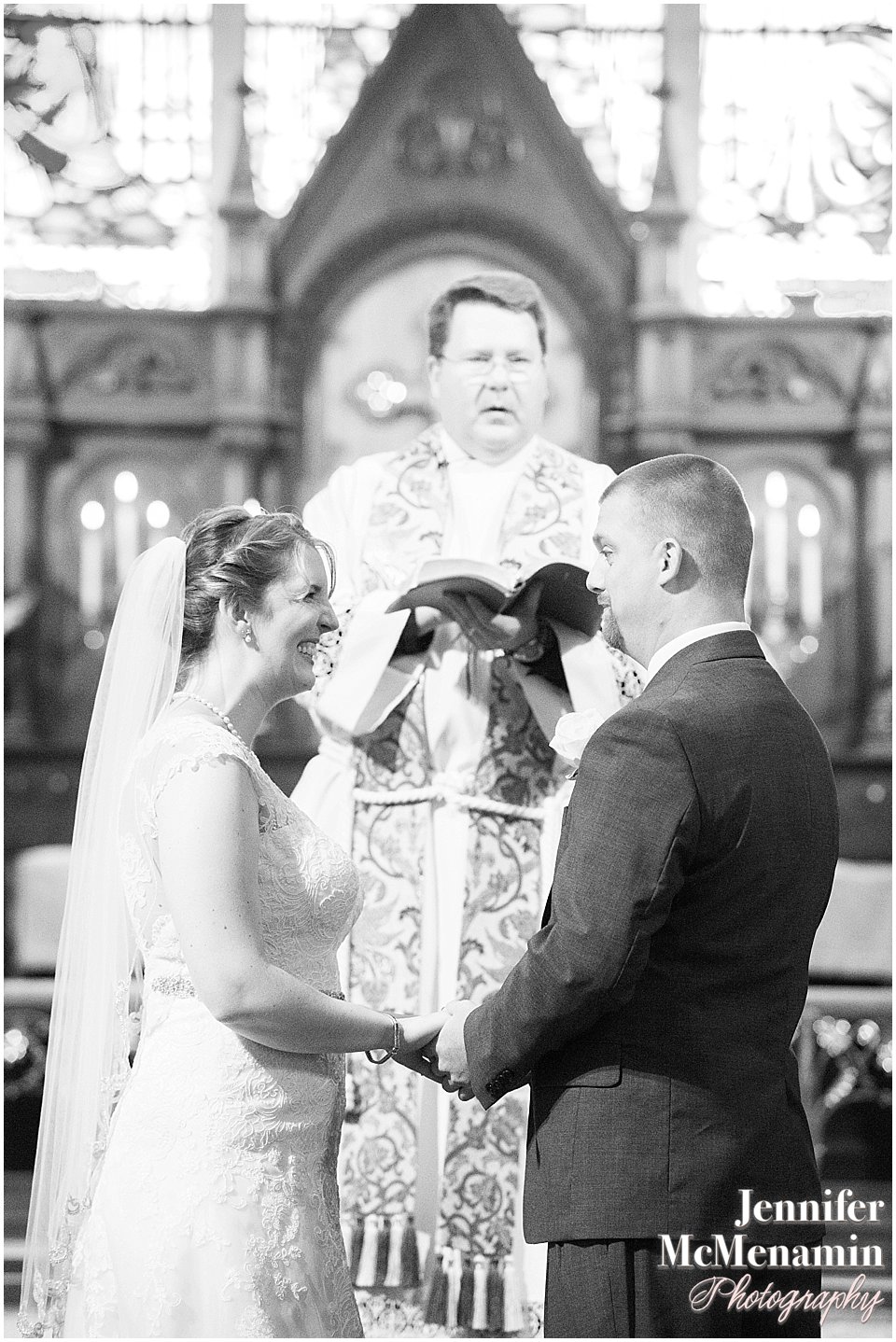 "Let them speak now or forever hold their peace."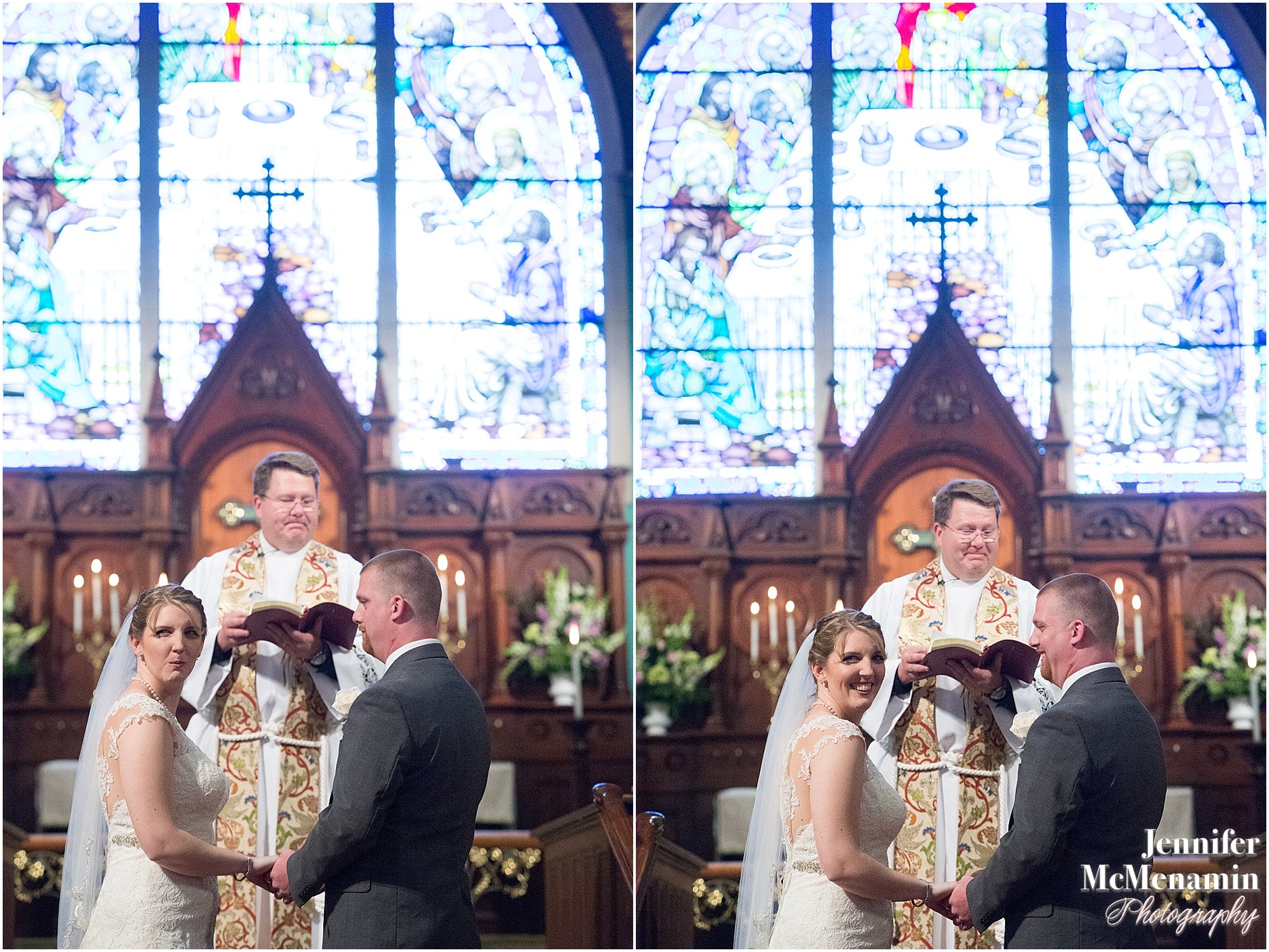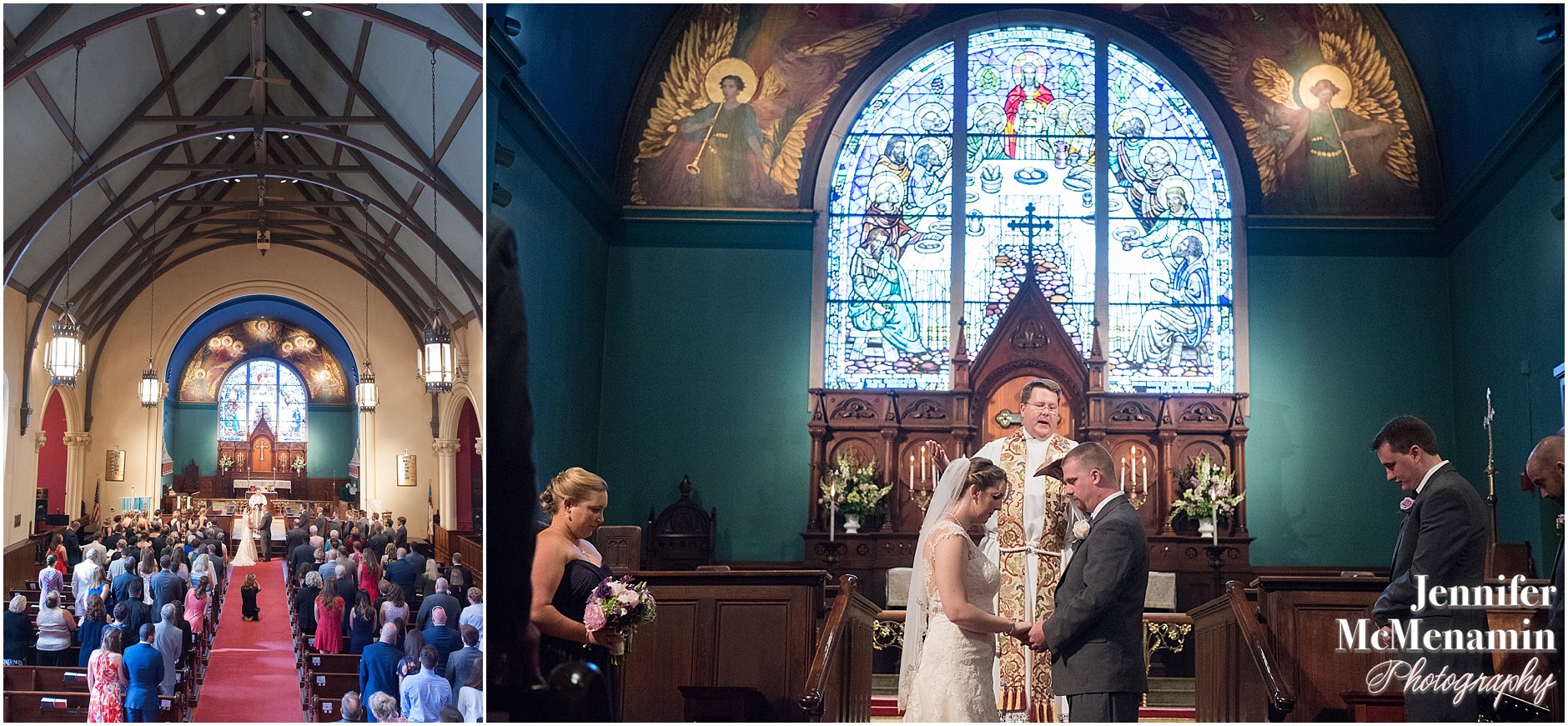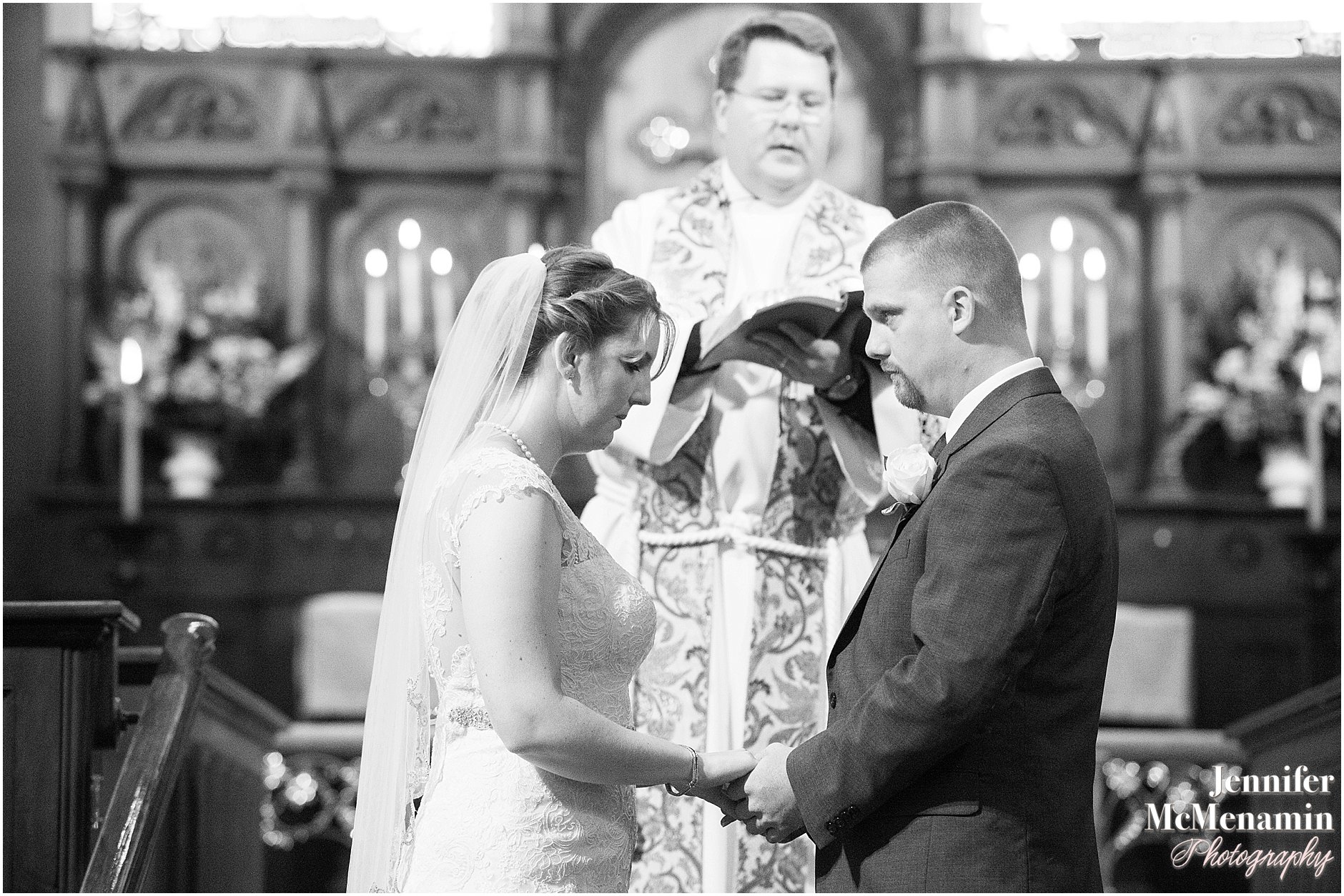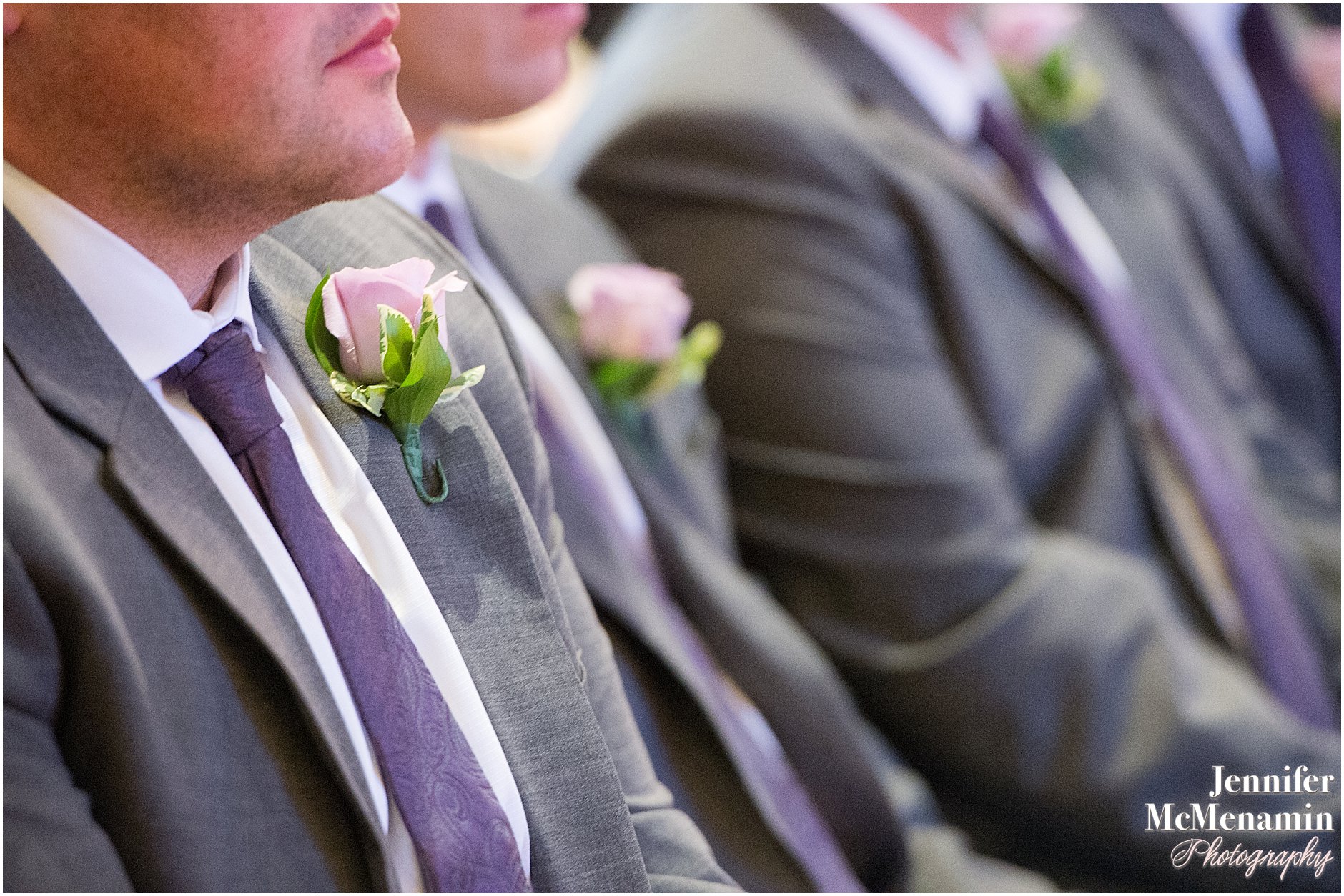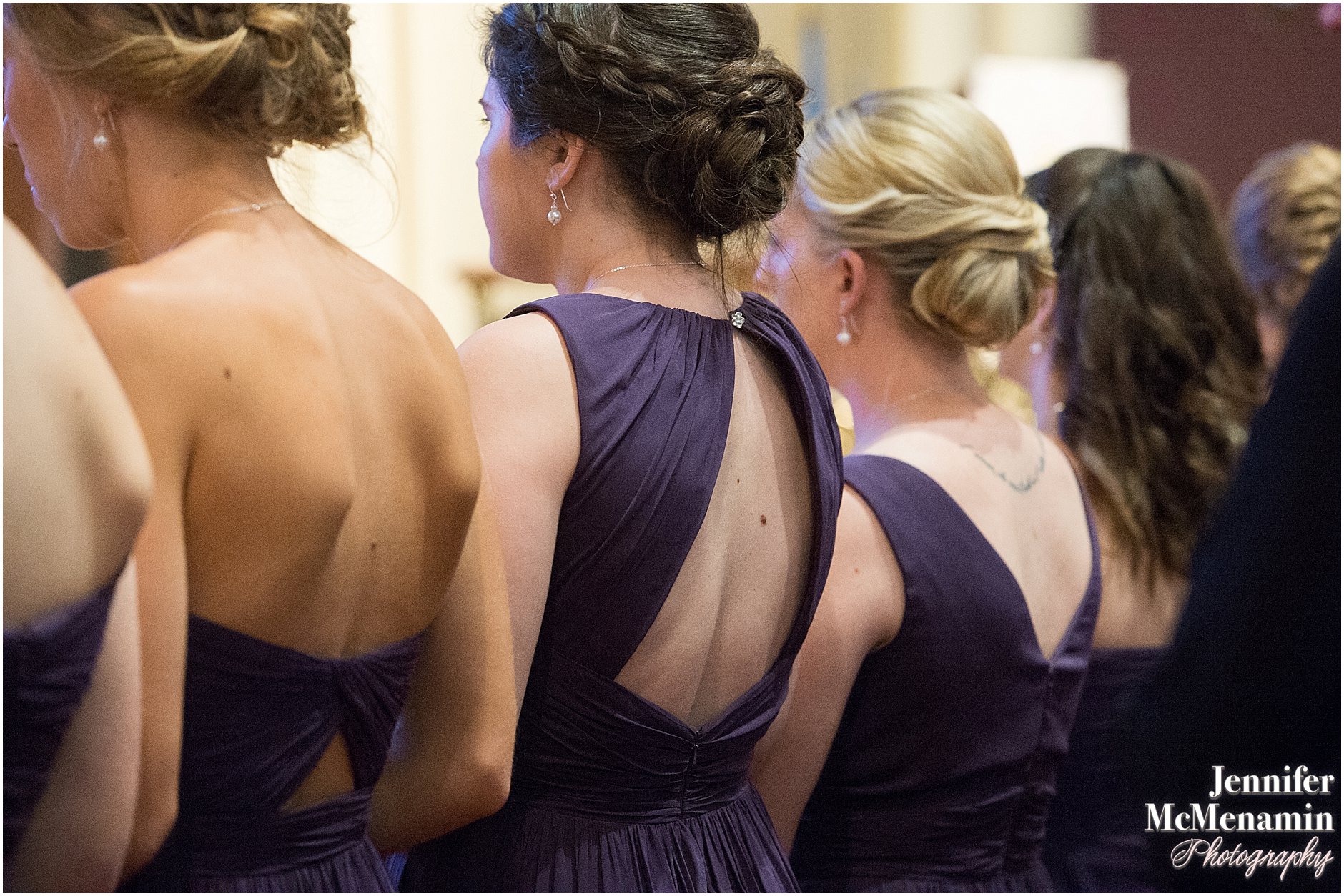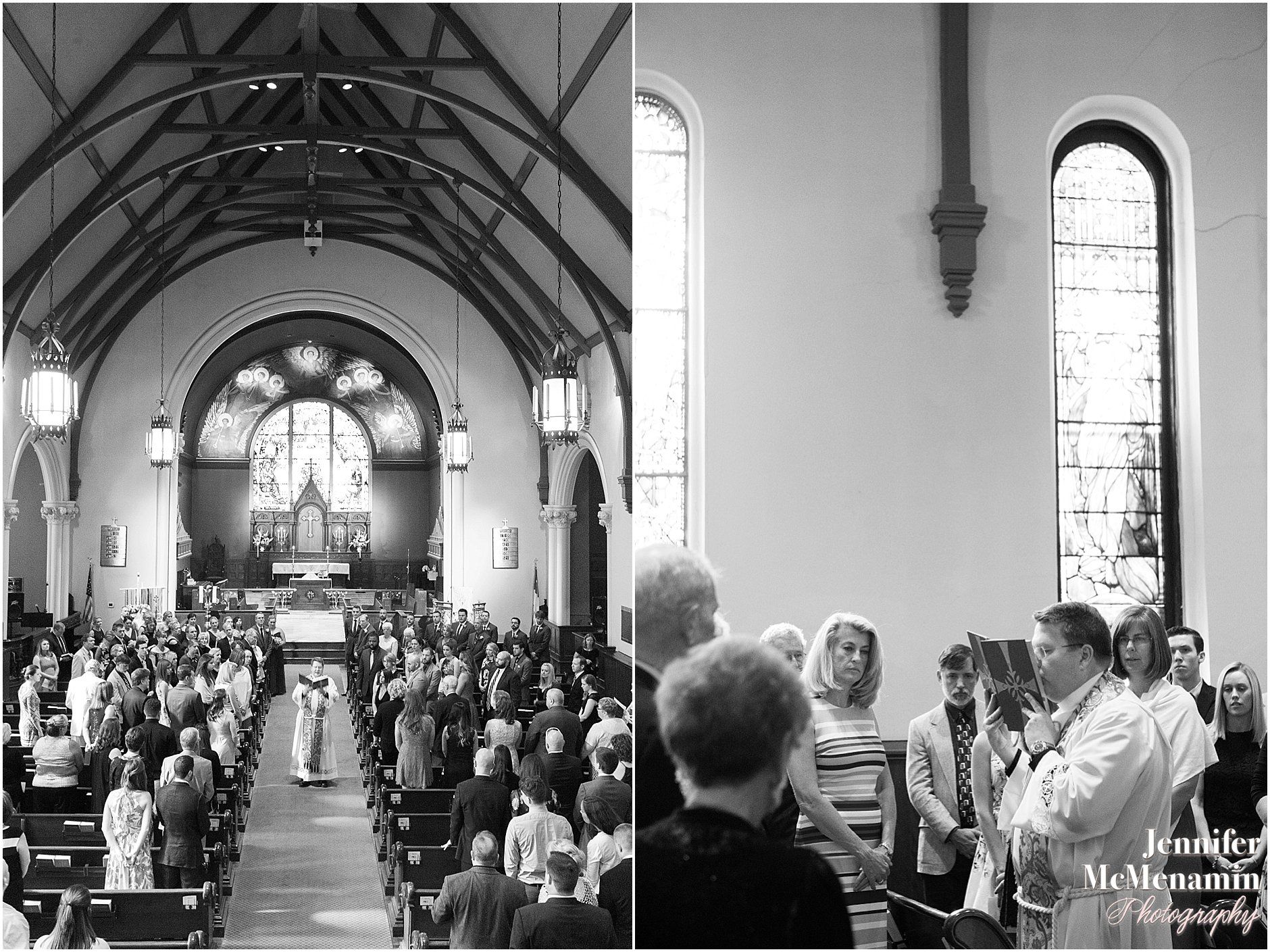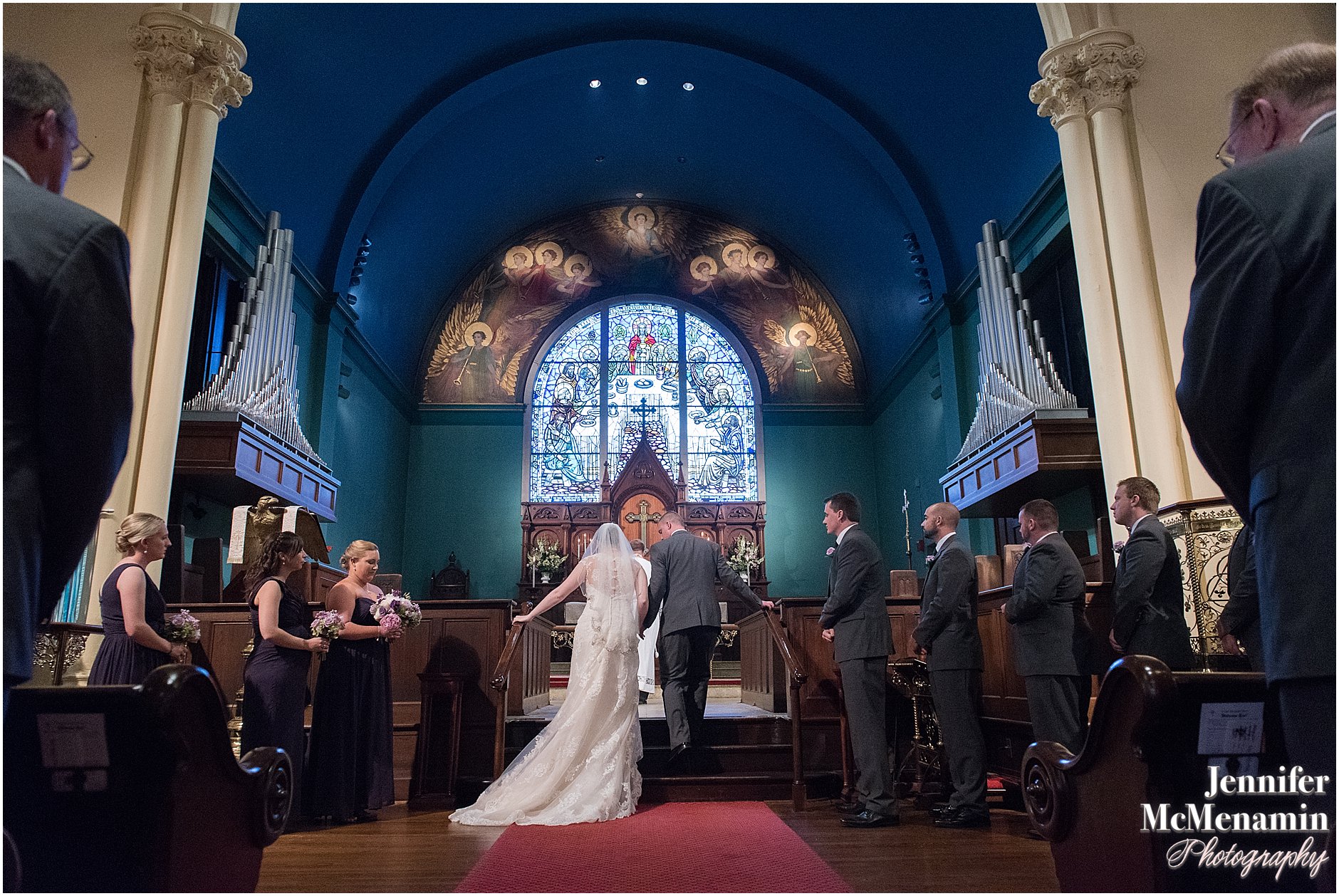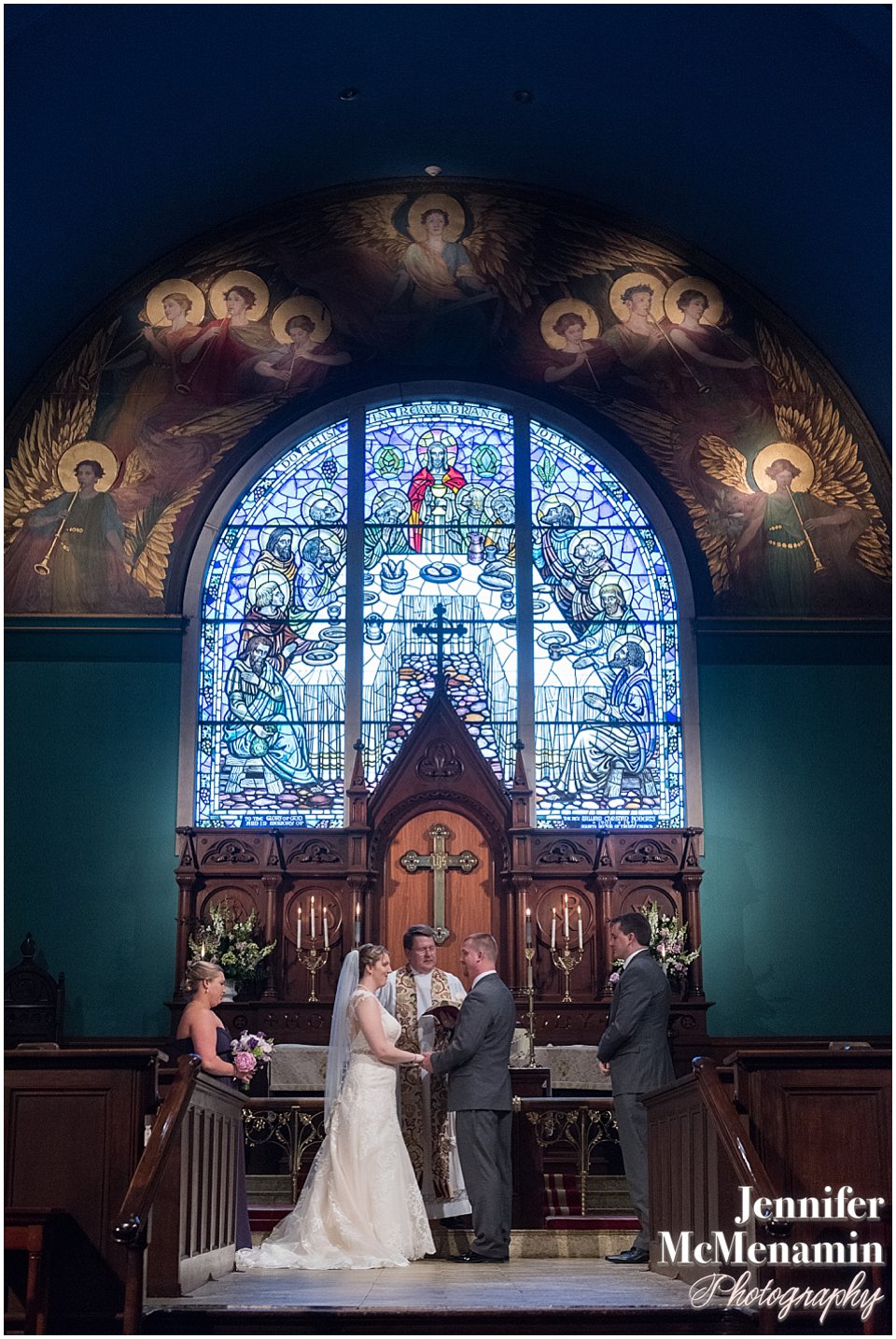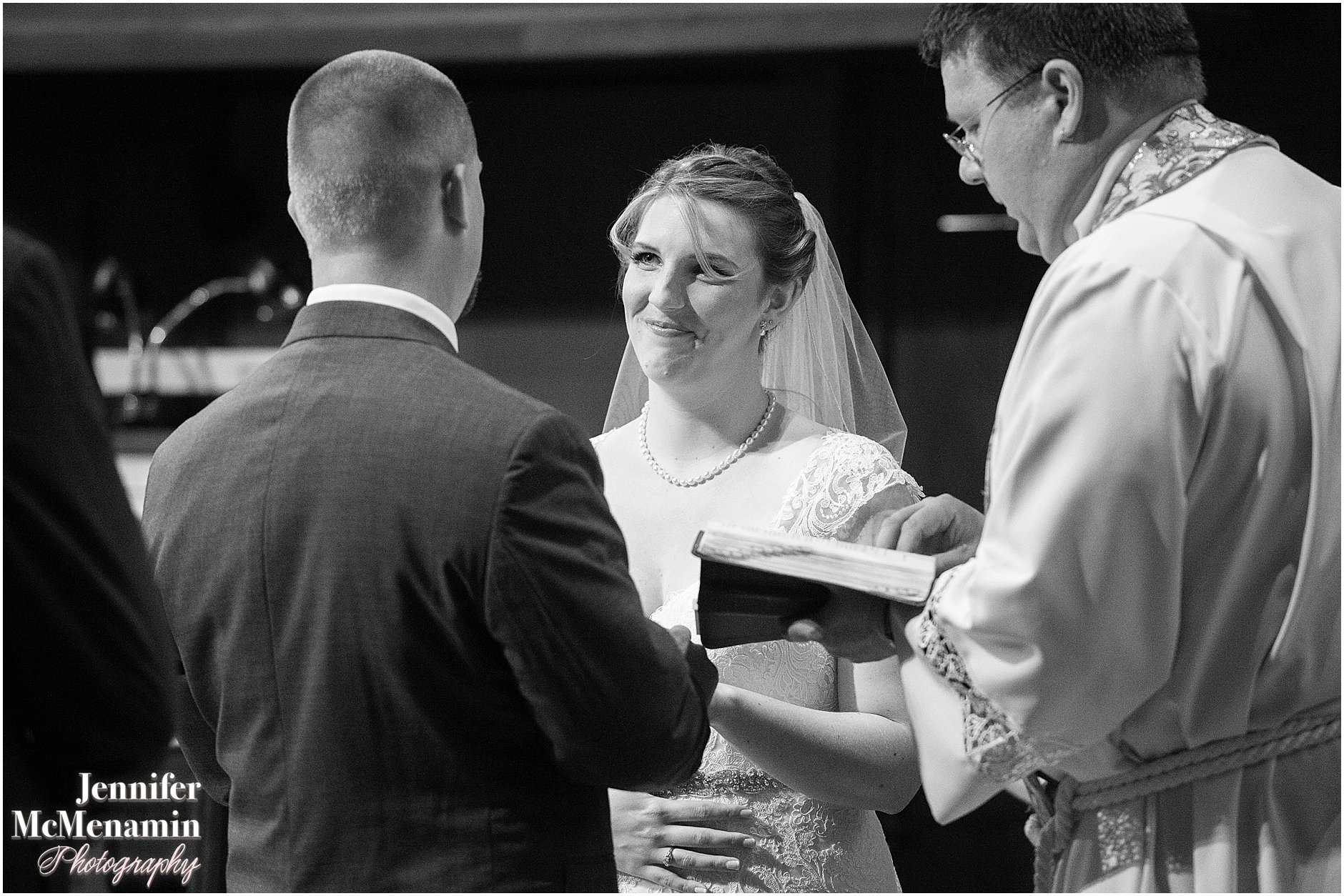 Helen is so expressive that it is especially joyful to photograph her.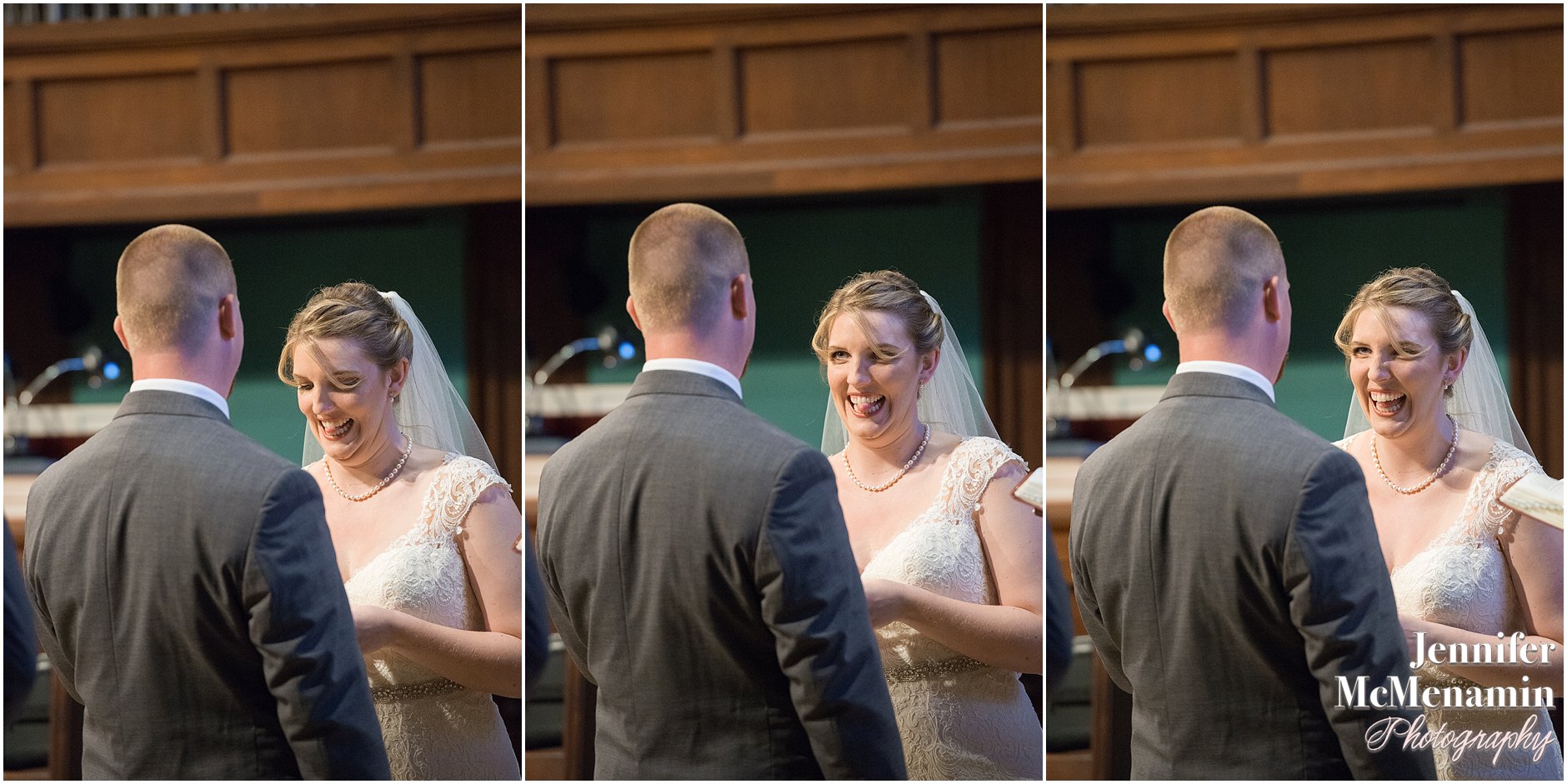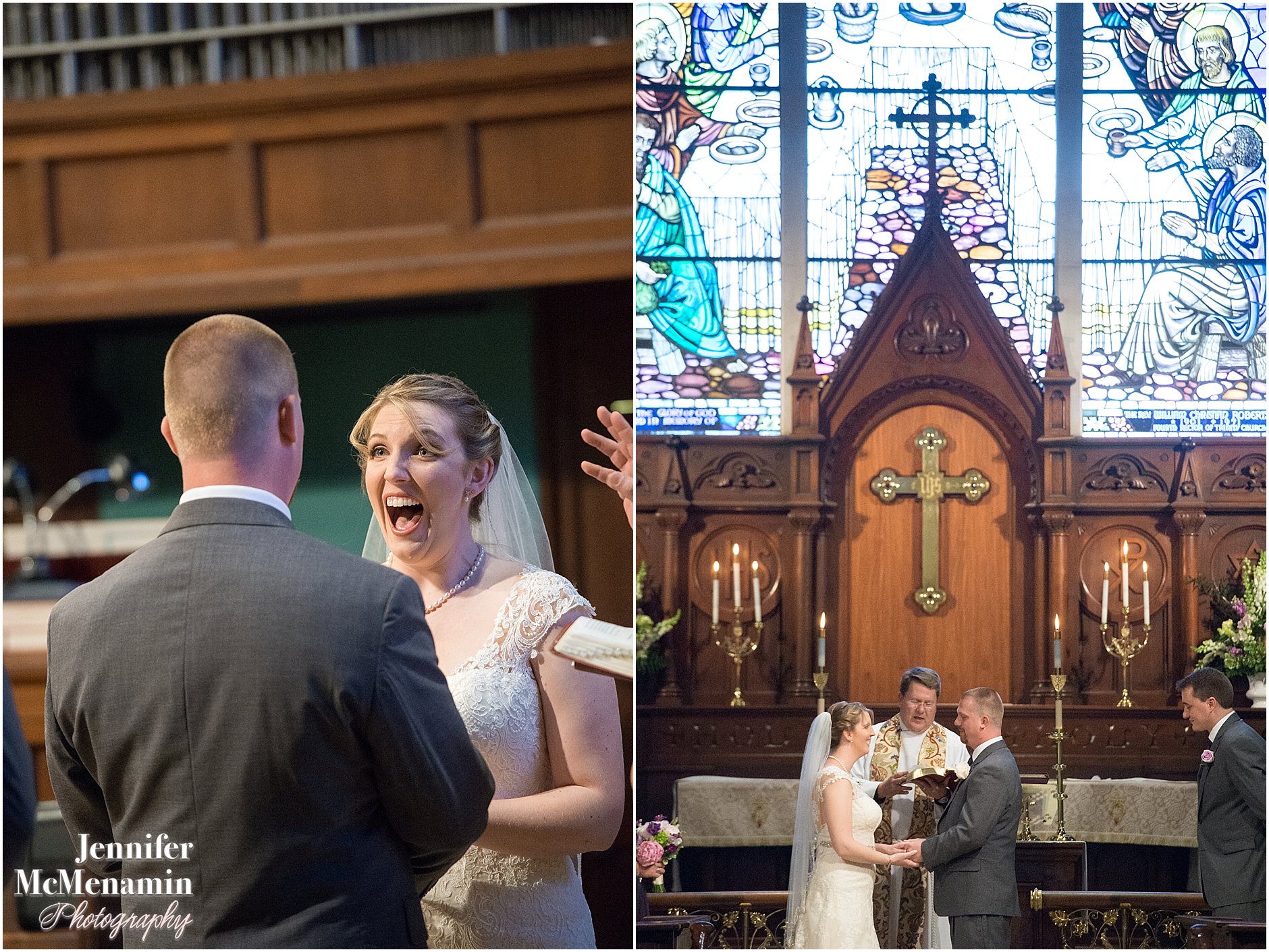 Married!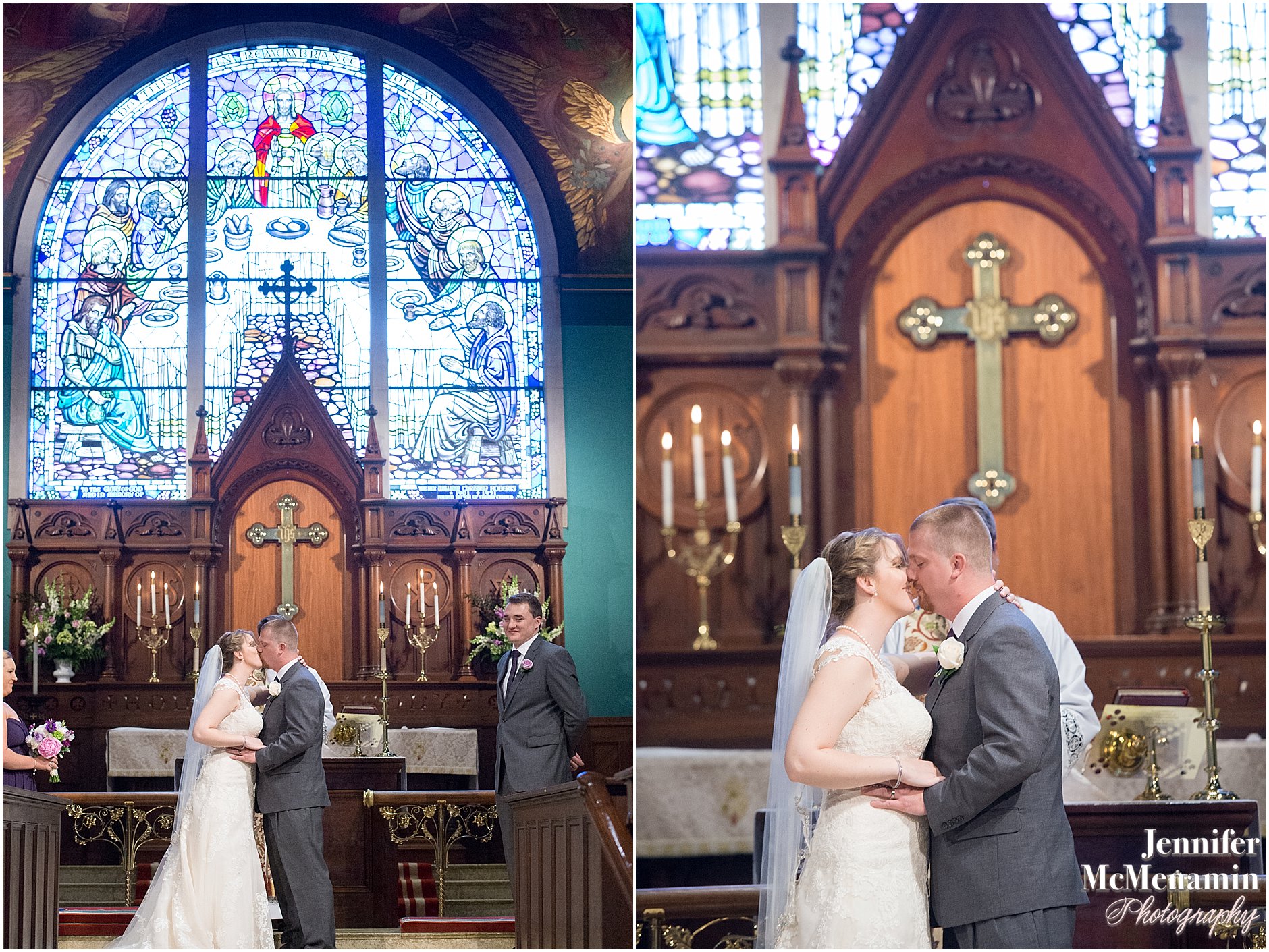 I make no secret of my love of capturing real, authentic, unposed emotion and moments for my clients. This next image is exactly what makes me love my job so much, wedding after wedding and weekend after weekend. I love the joy on Helen's face. I love the way Jeff is looking at his wife. I love that the black and white photograph allows your eye to focus on their expressions rather than the colors of the sanctuary and the candles and the decor and the pastor. Just a quick, quiet moment between newlyweds, forever frozen in time. It's what I love so much about photography.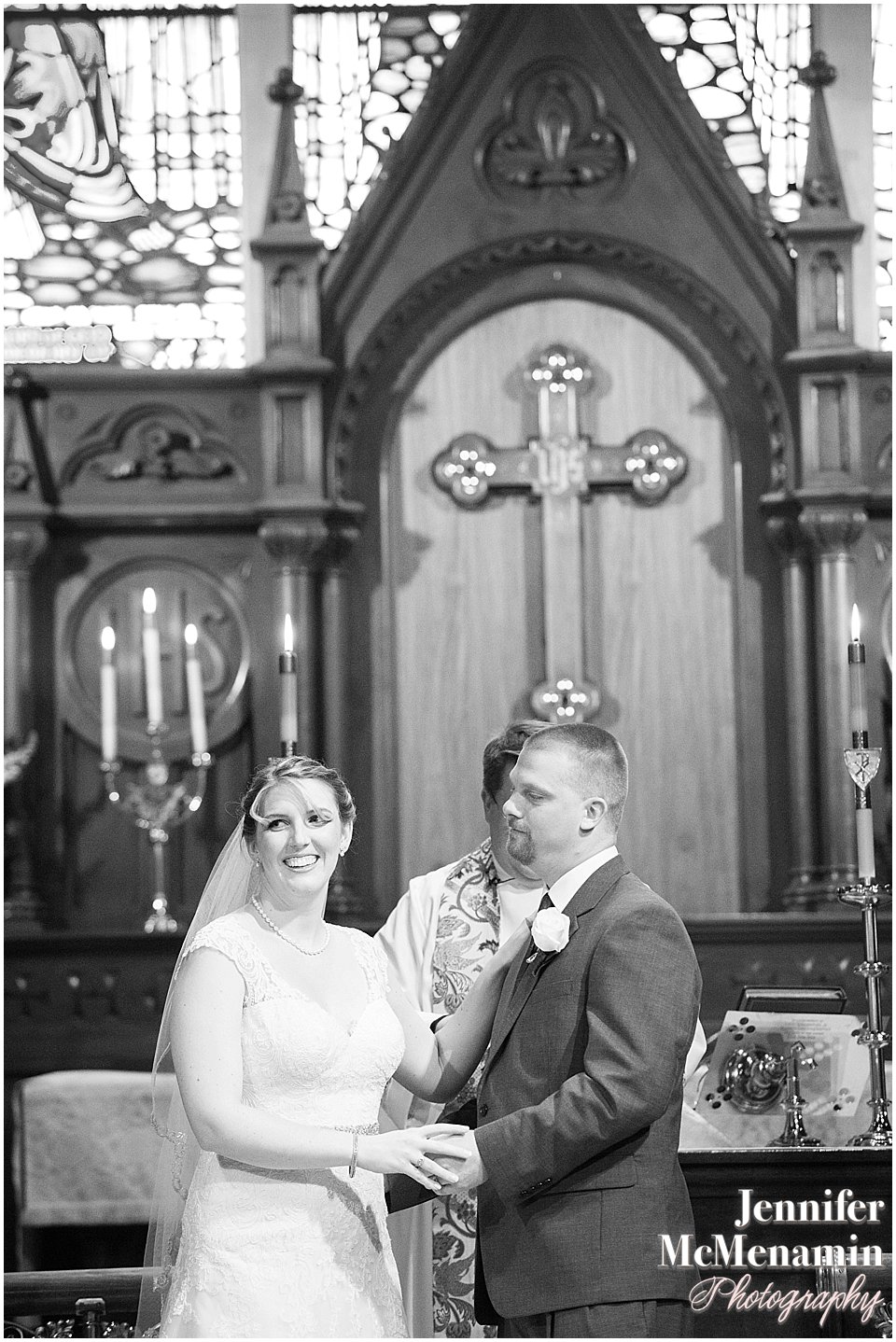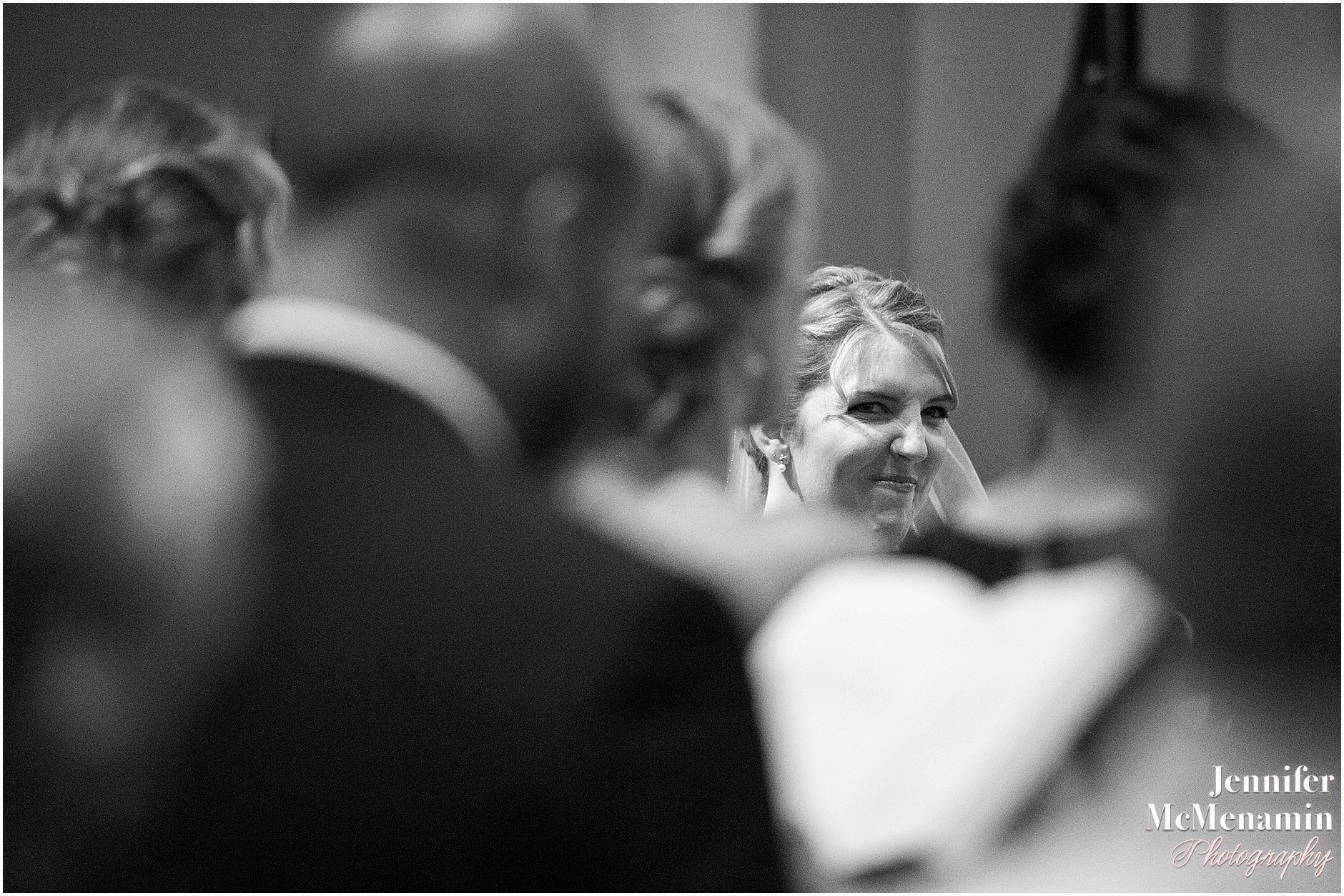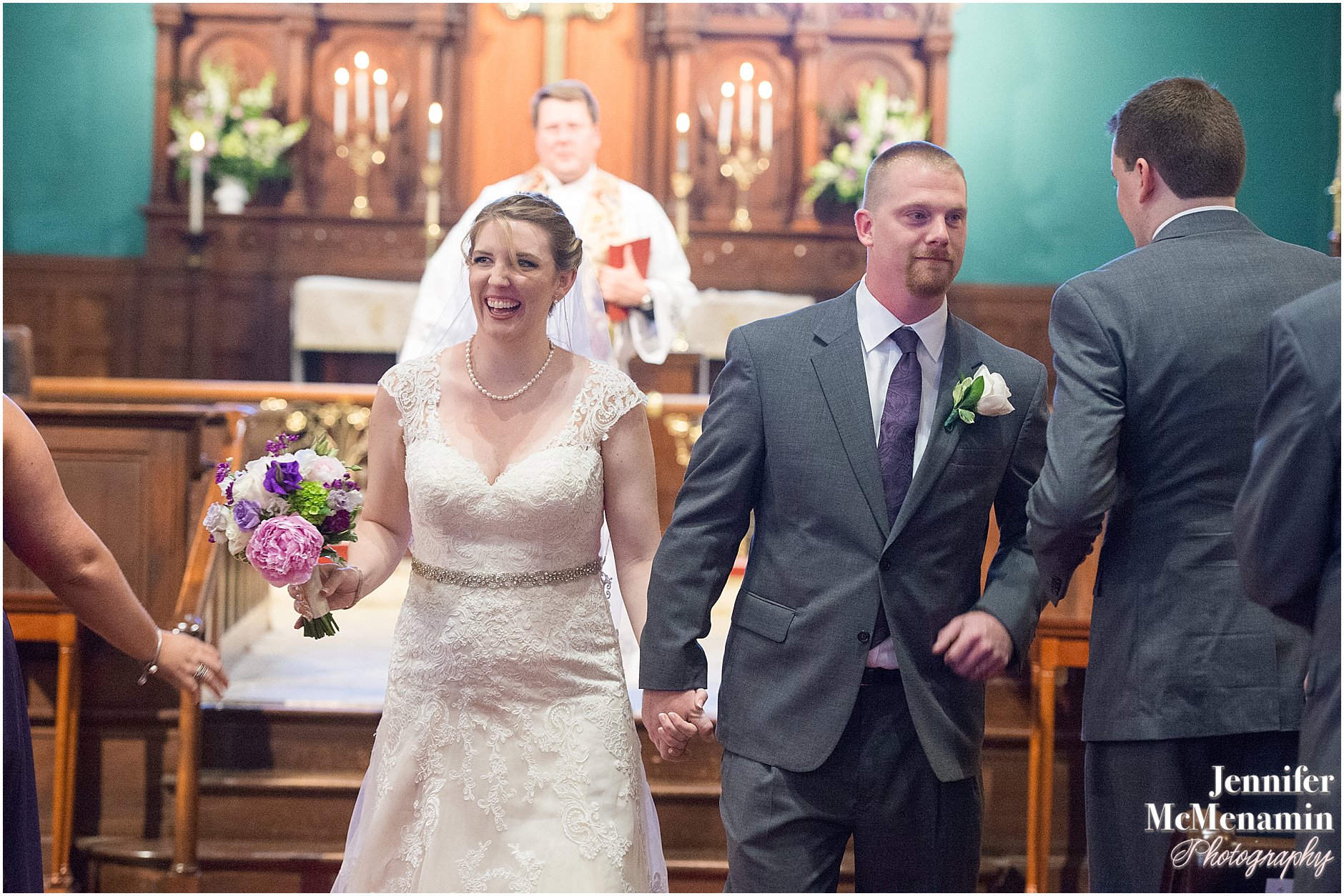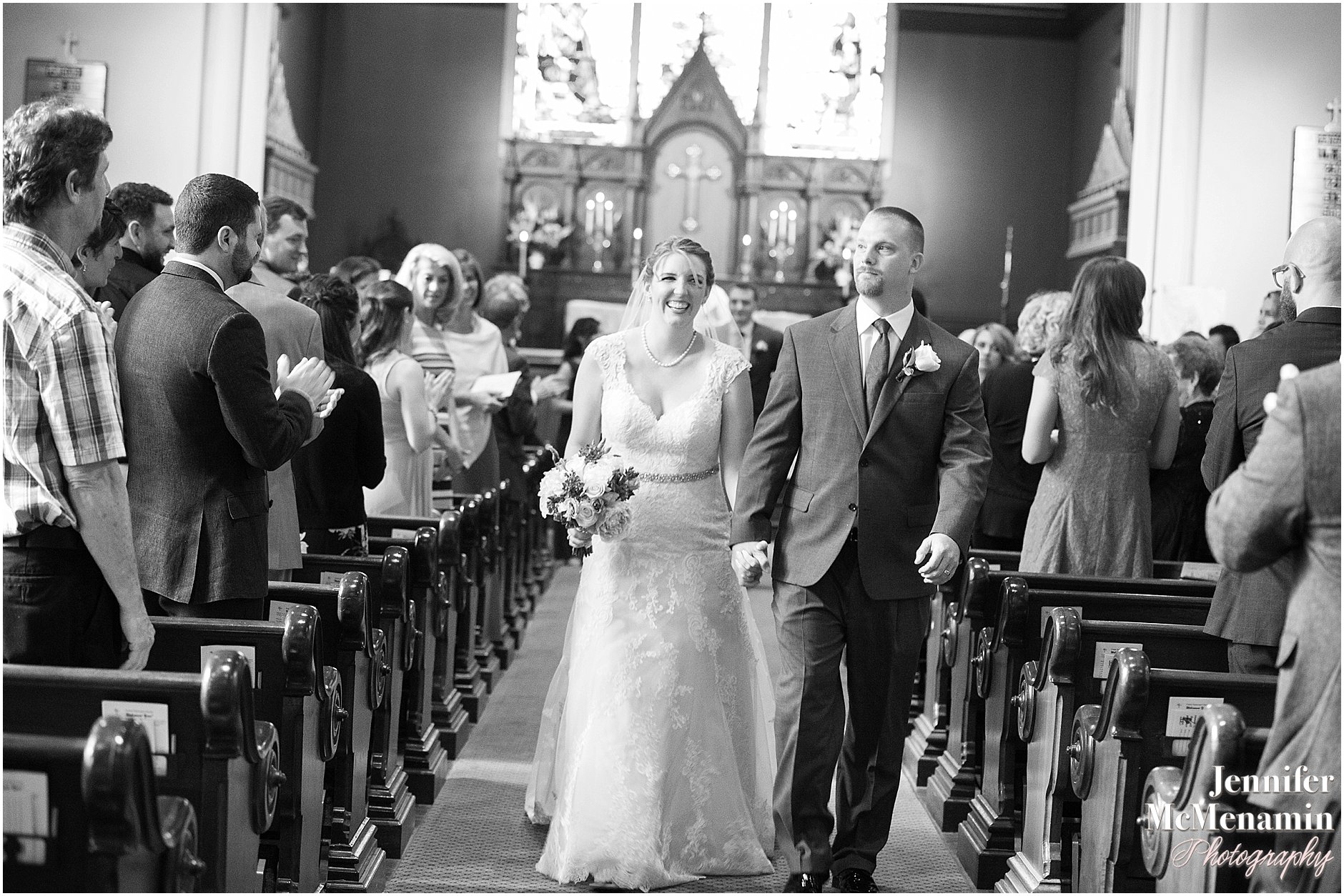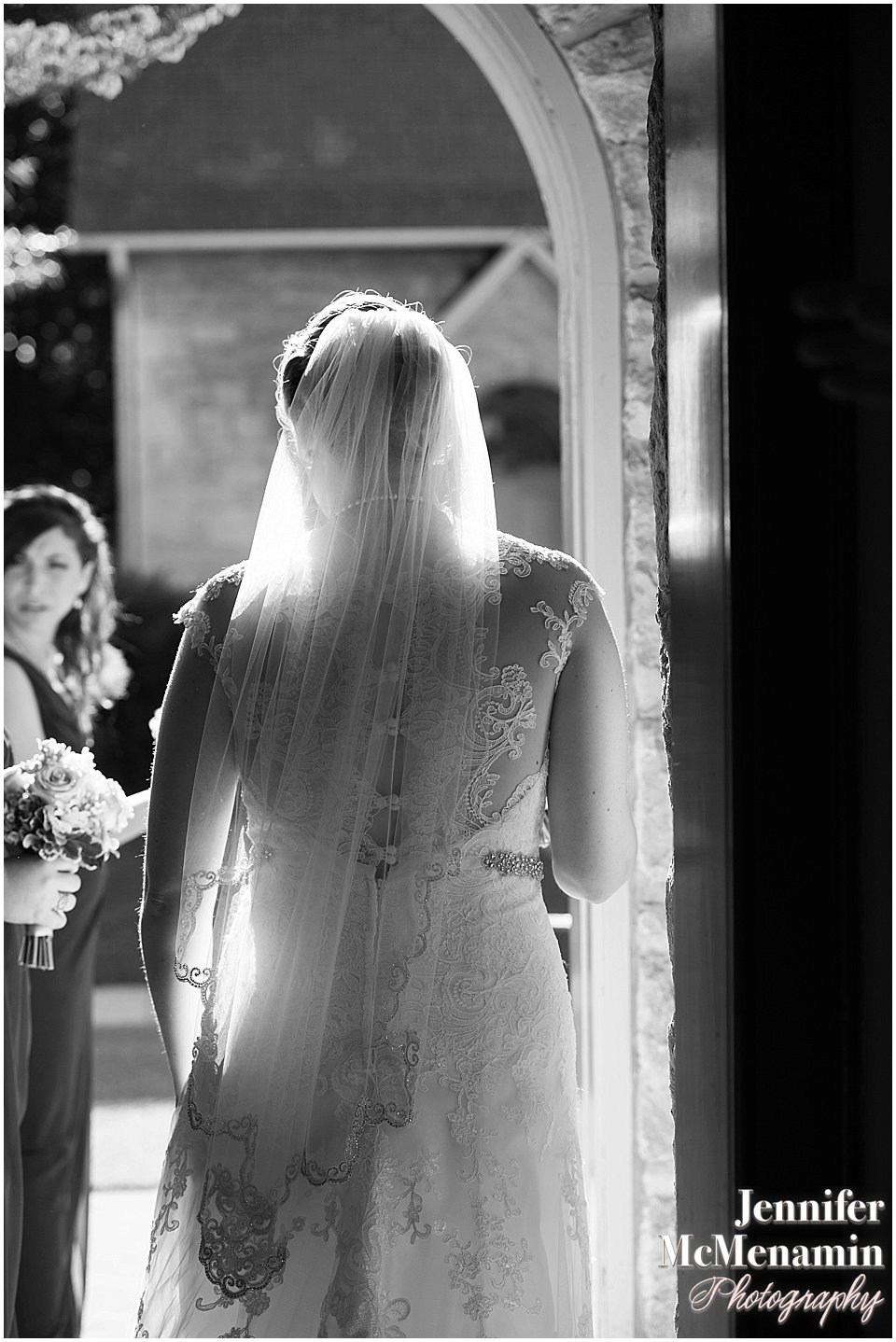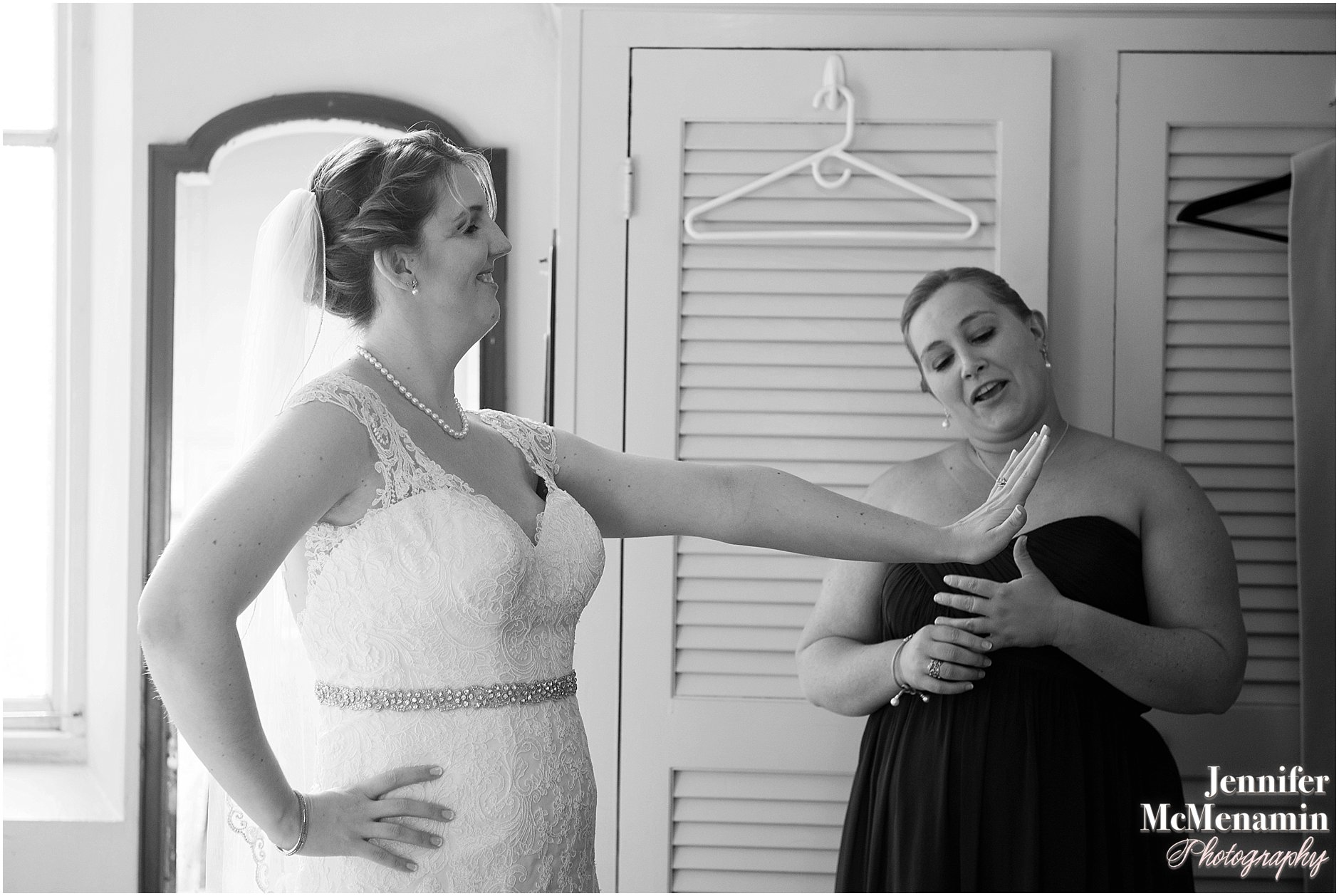 After a few quick, efficient family and wedding party photos, we were off to the Belvedere.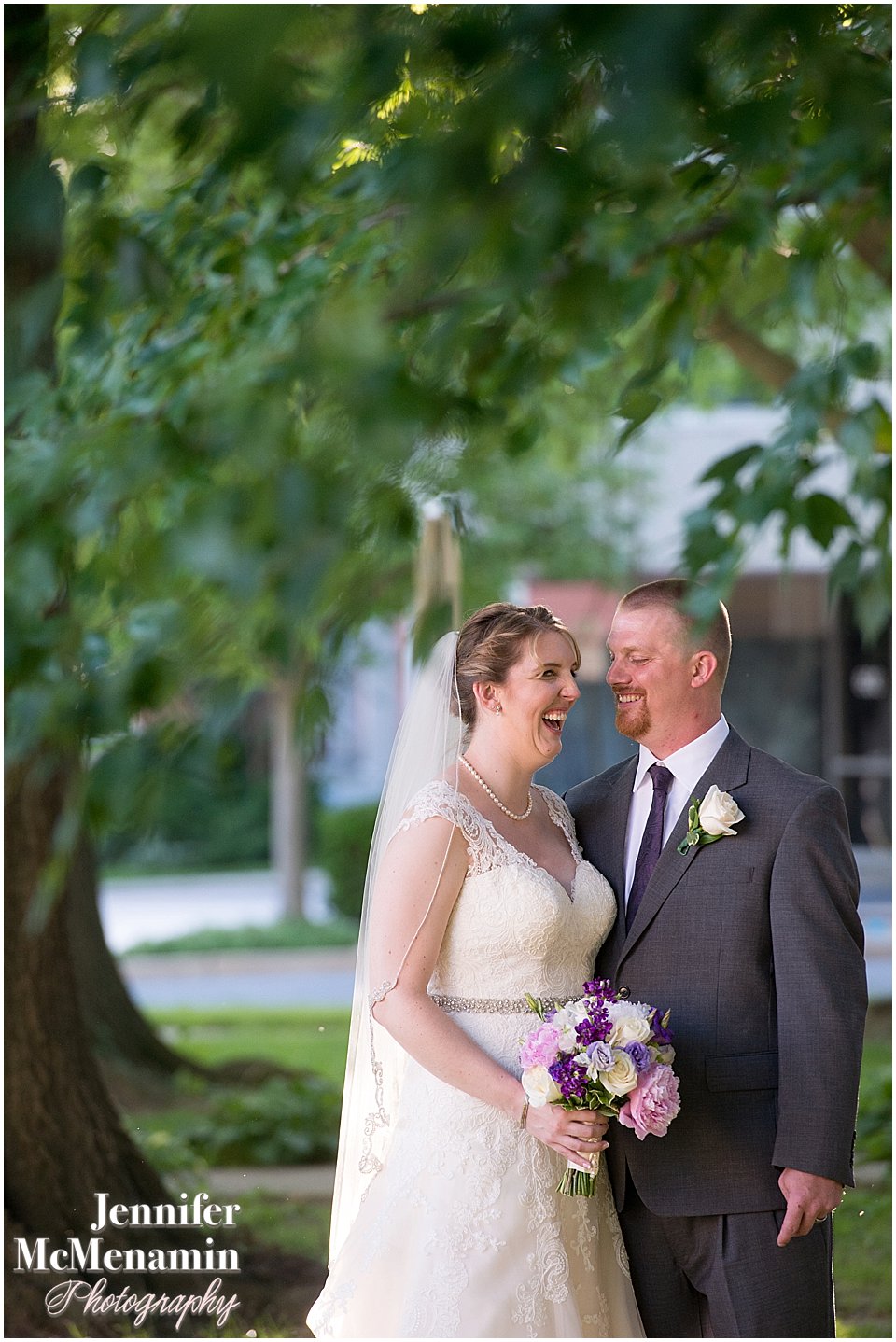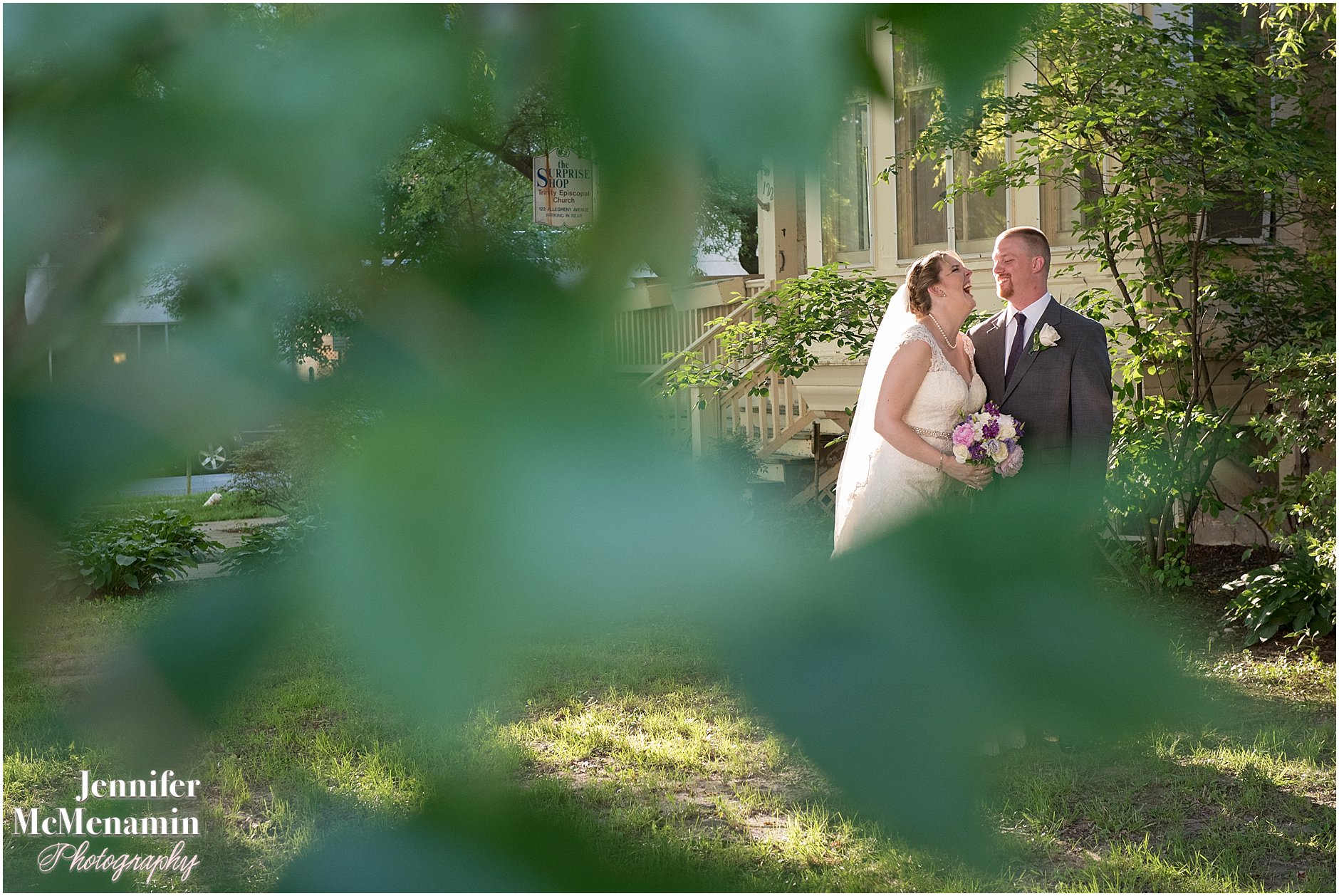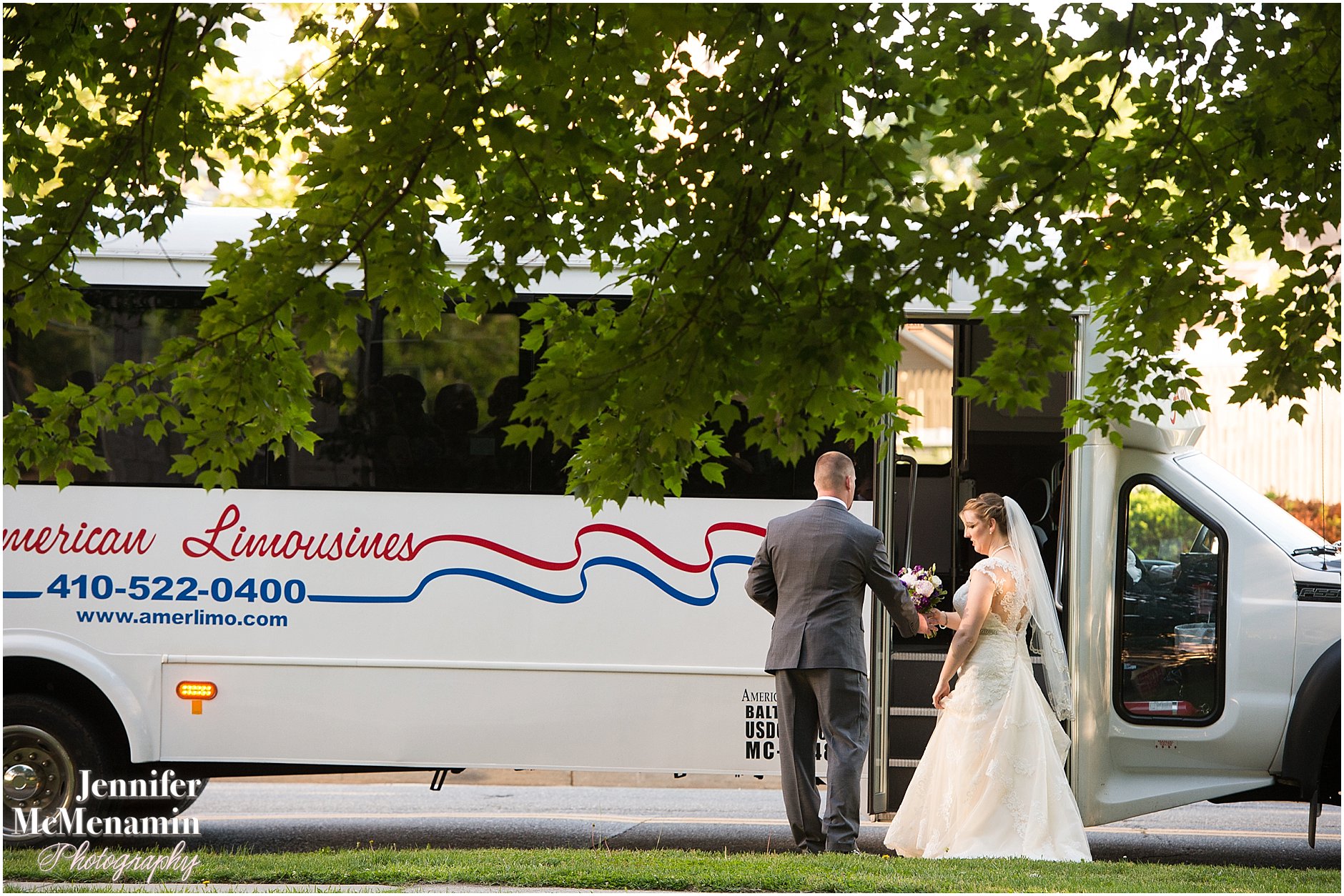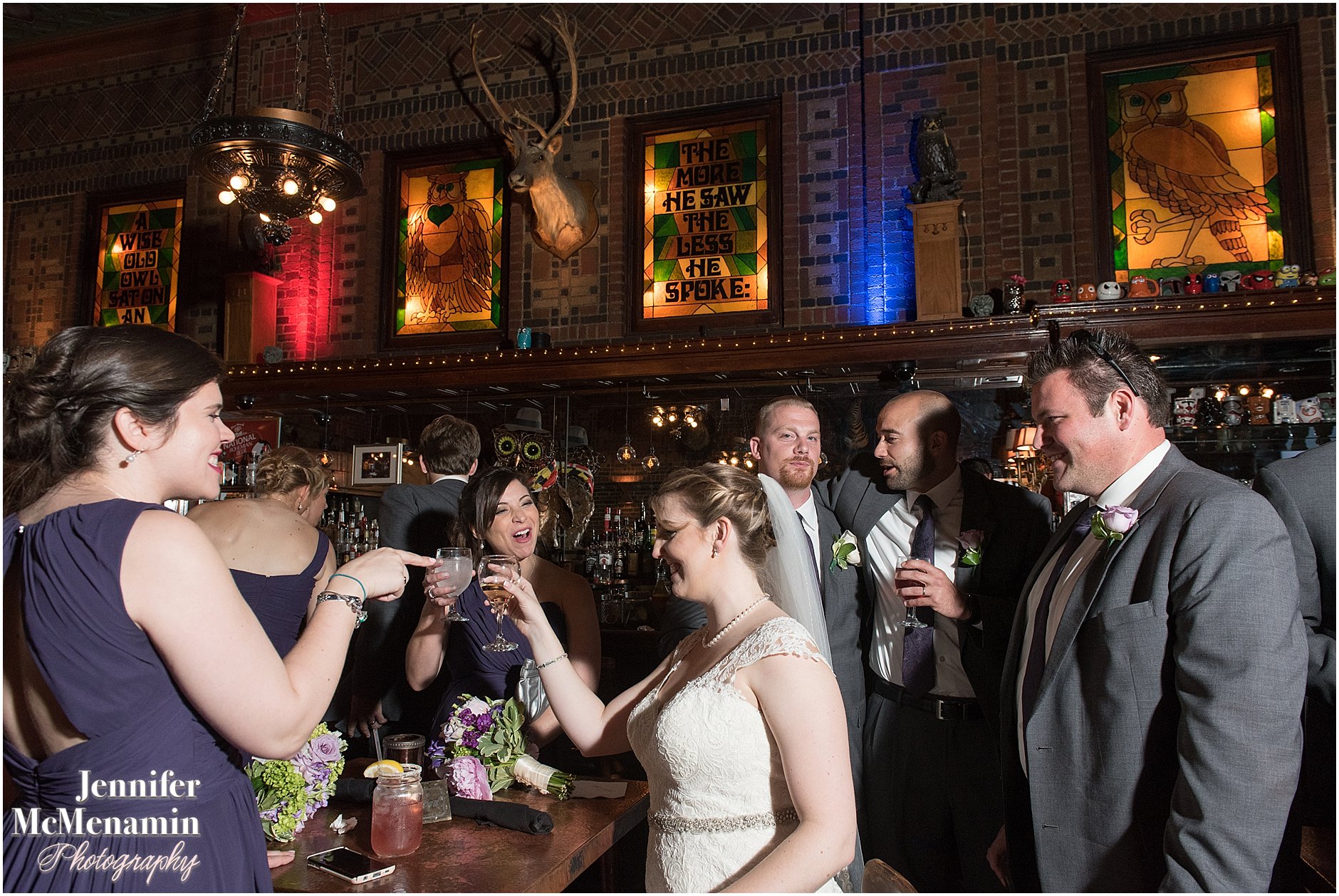 It seemed appropriate that baseball was on in the background of a photo with this baseball-loving couple.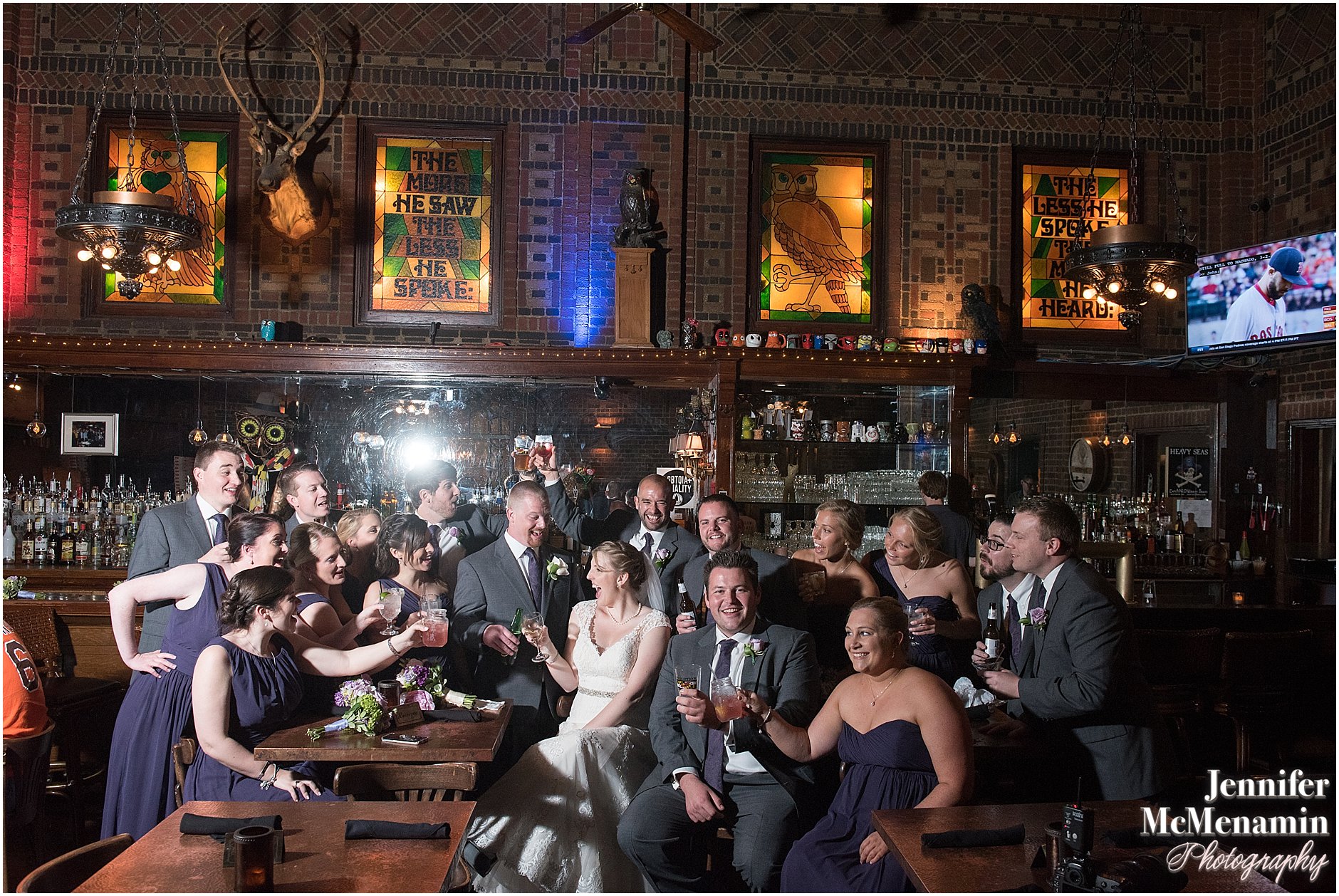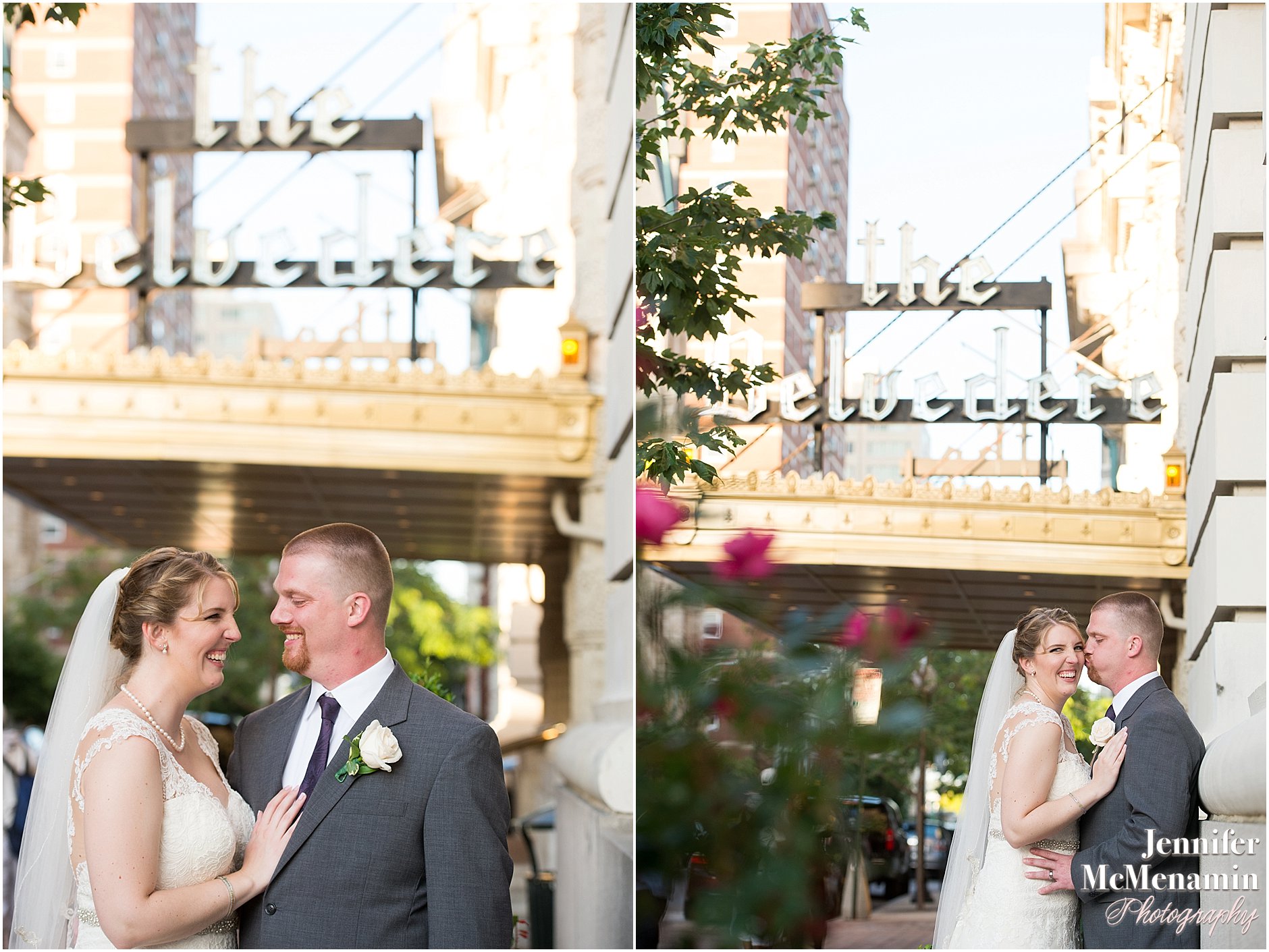 And lots and lots of fun and frivolity.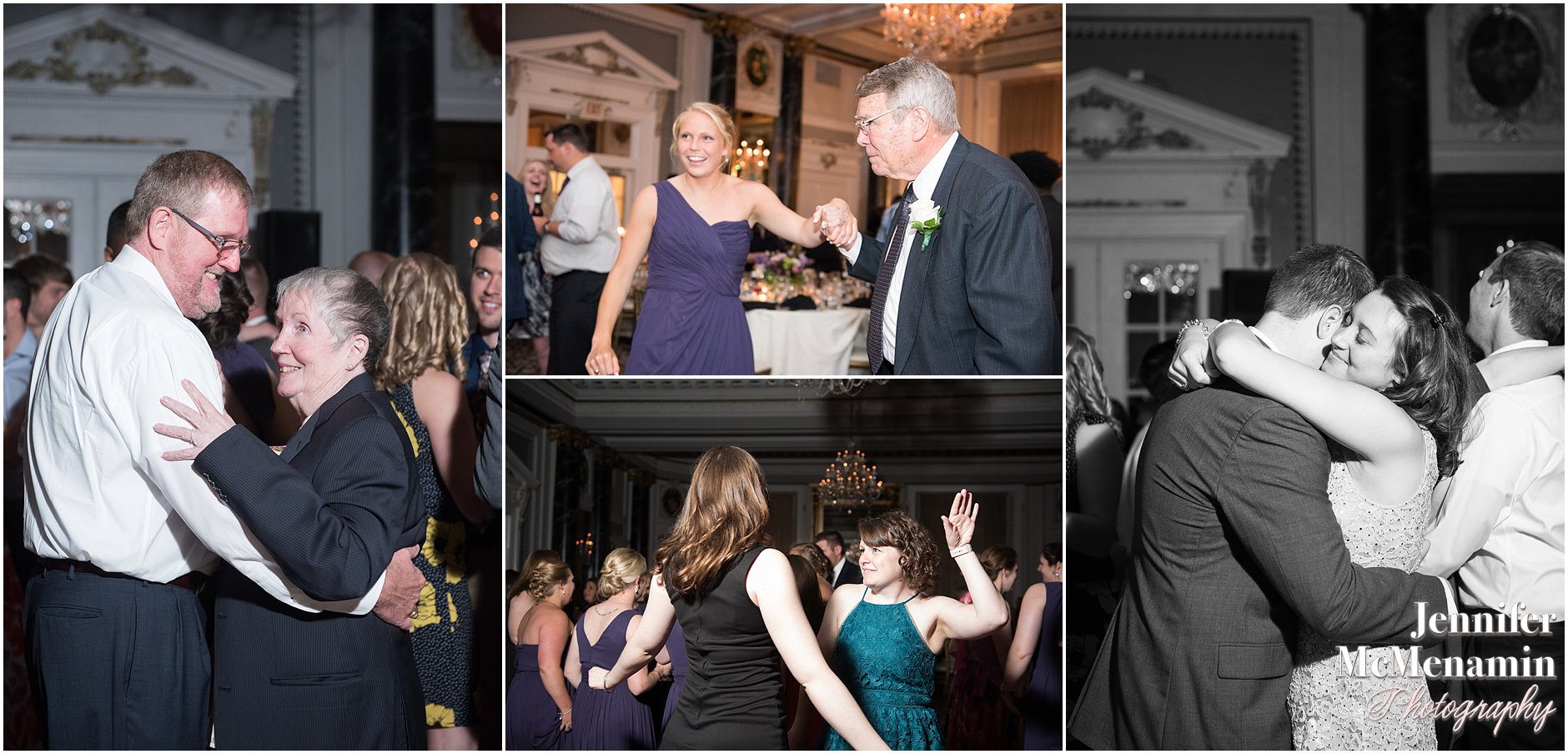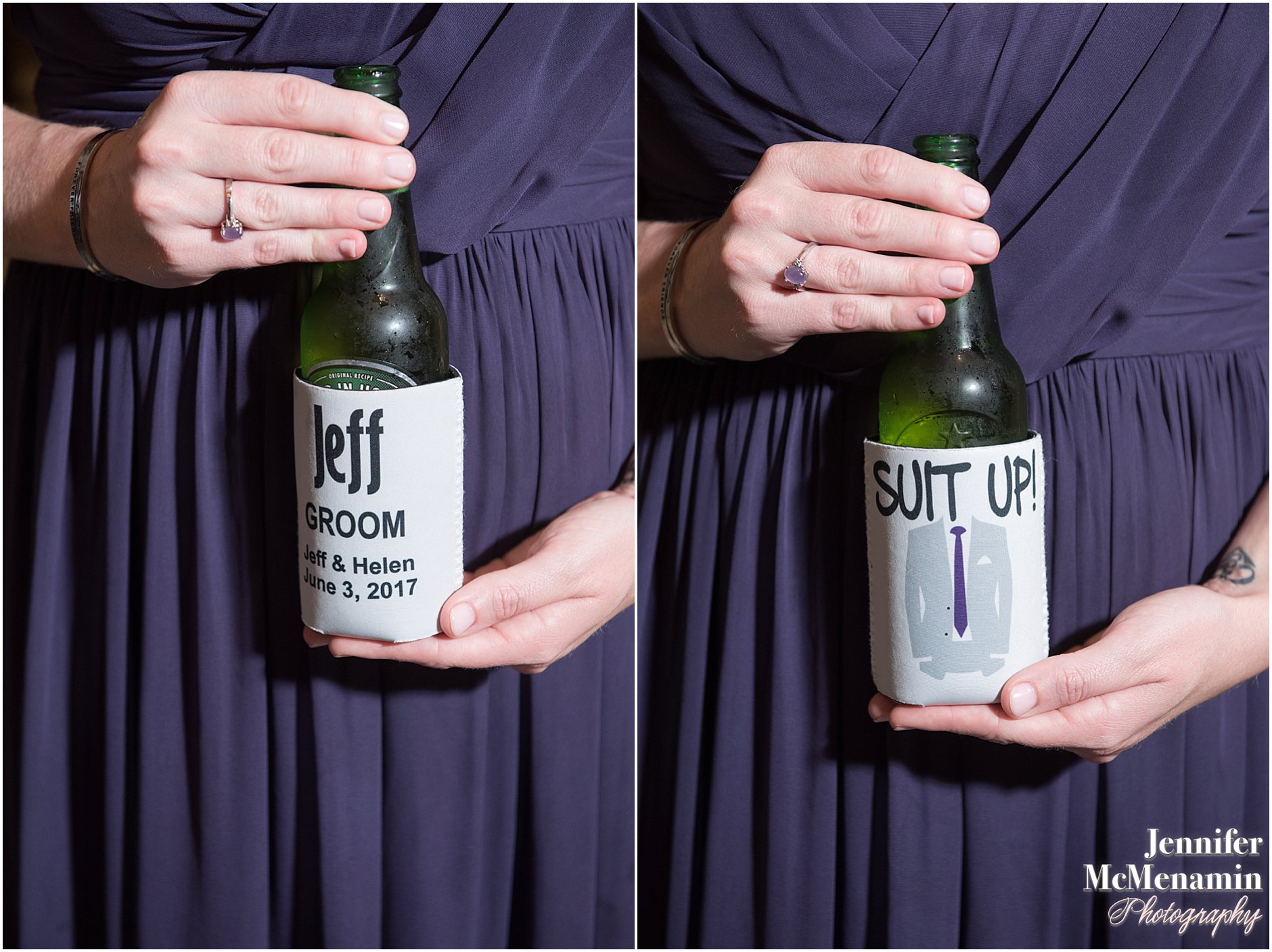 This moment still makes me laugh every time I see these photos. Emily and Kristine, my former clients and the cousins of the bride, asked for a photo with me. But my fabulous assistant Renee didn't have enough hands to told both the camera and the off-camera flash on the monopod. "I can hold the flash," Helen chimed in. Well, okay then. You're hired! I couldn't stop cracking up. And then I had to shoot an iPhone snap to share on Instagram. I have the best job with the best clients. Indisputably.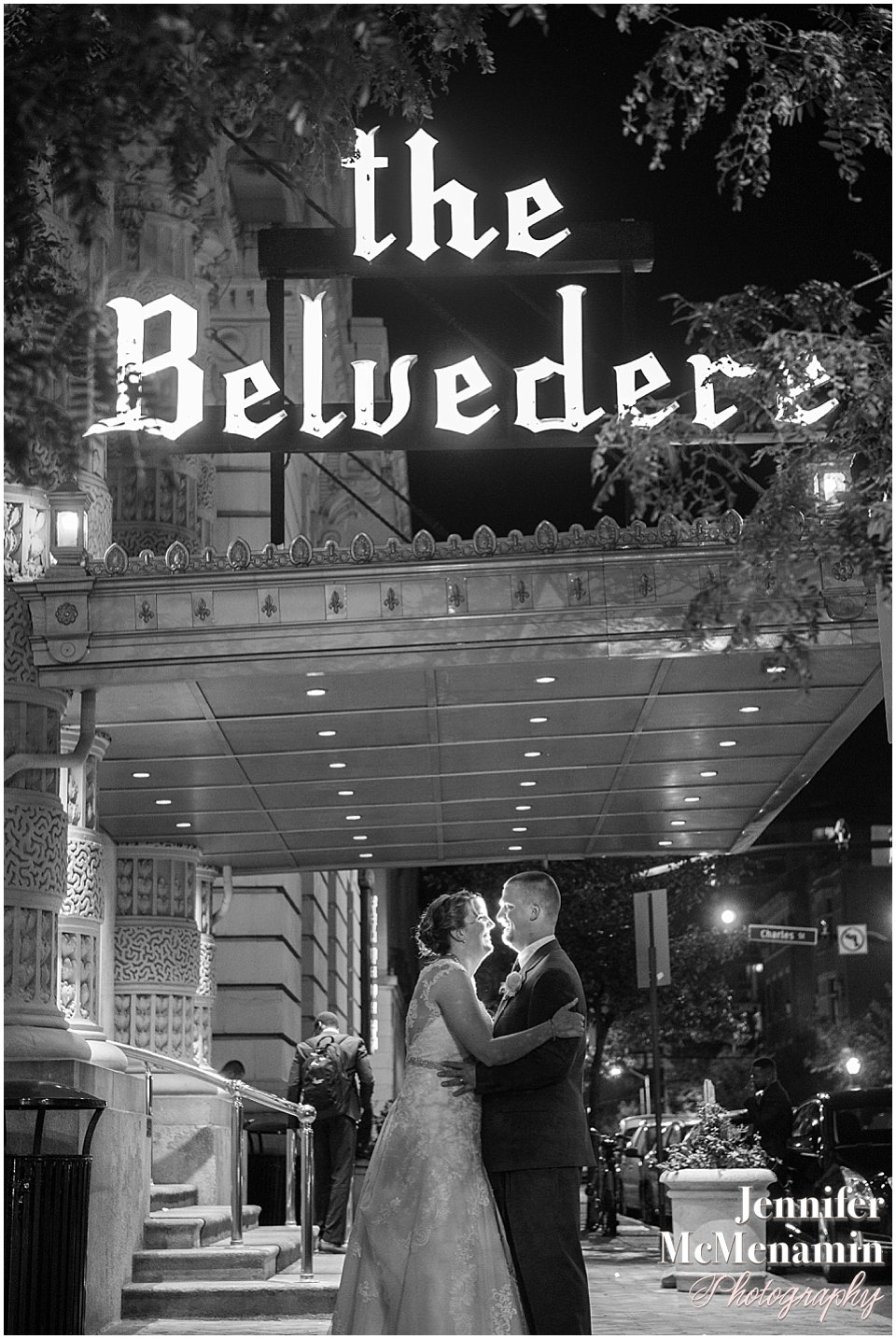 A special song for Jeff's fraternity.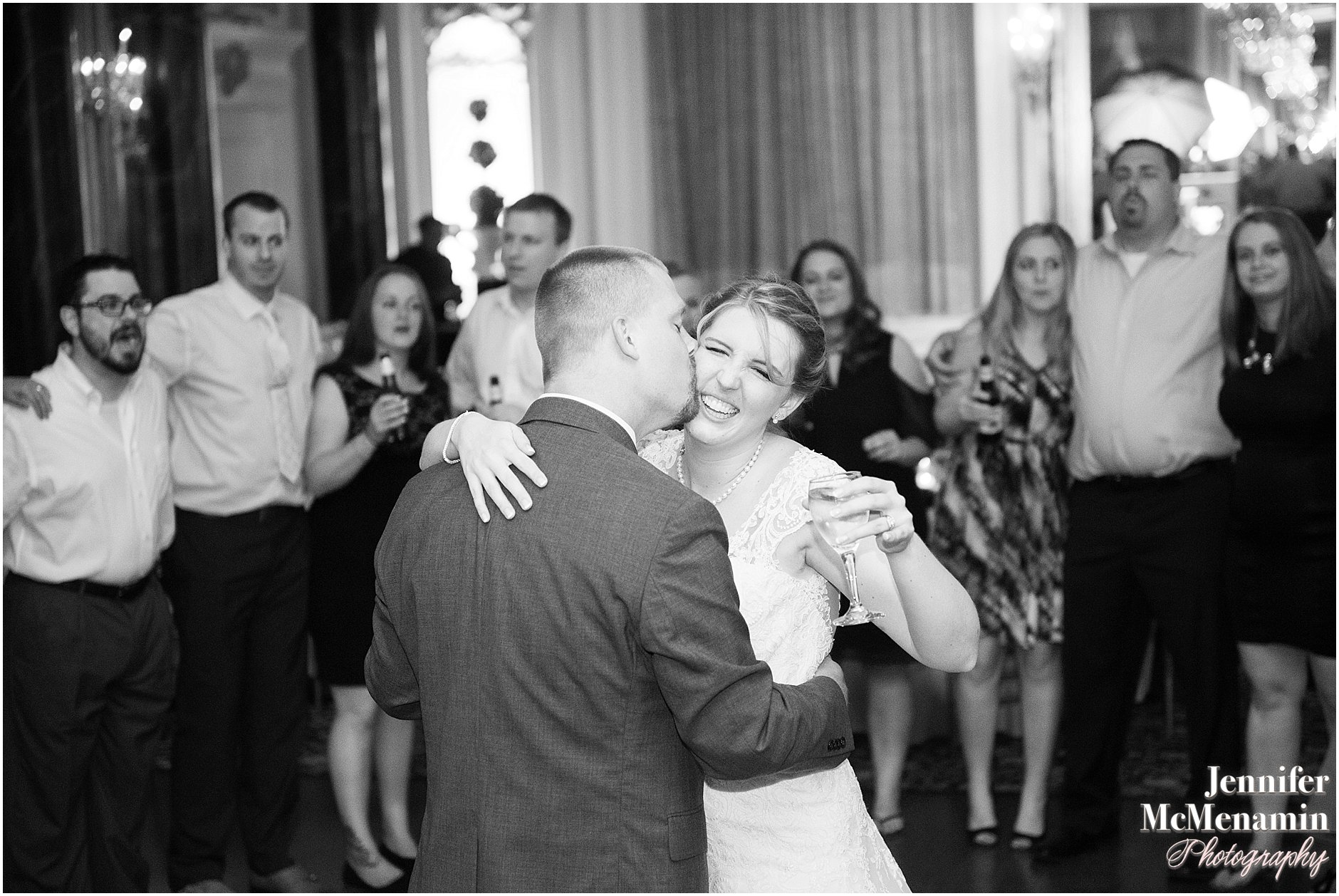 Many, many congratulations, Helen + Jeff. I could not have had more fun with you all. Please, please persuade more members of your family to hurry up and get married so we can work together *again!*
Credits:
Photography: Jennifer McMenamin Photography, LLC

Ceremony: Trinity Episcopal Church of Towson
Officiant: The Rev. Kenneth H. Saunders III
Ceremony musicians: Two Rivers Chamber Music

Reception: The Historic Belvedere

Catering: Belvedere & Co. Events

Bridal attire: Stella York gown from The Bridal Boutique
Make-up: Just Blush LLC

Hair: Catherine Butler

Bridesmaids' attire: Bella Bridesmaids
Groom's attire: Jos. A. Banks

Florist: Rutland Beard
Cake: Sugar Bakers

DJ: Matt Davis Music

Transportation: American Limousines

Invitations: The Pleasure of Your Company

Papergoods: xoBSpoke
Photobooth: Pixilated