A Maryland Zoo in Baltimore wedding: Emily + Kurt

The Mansion House at the Maryland Zoo in Baltimore | Baltimore wedding photographer | Baltimore wedding photography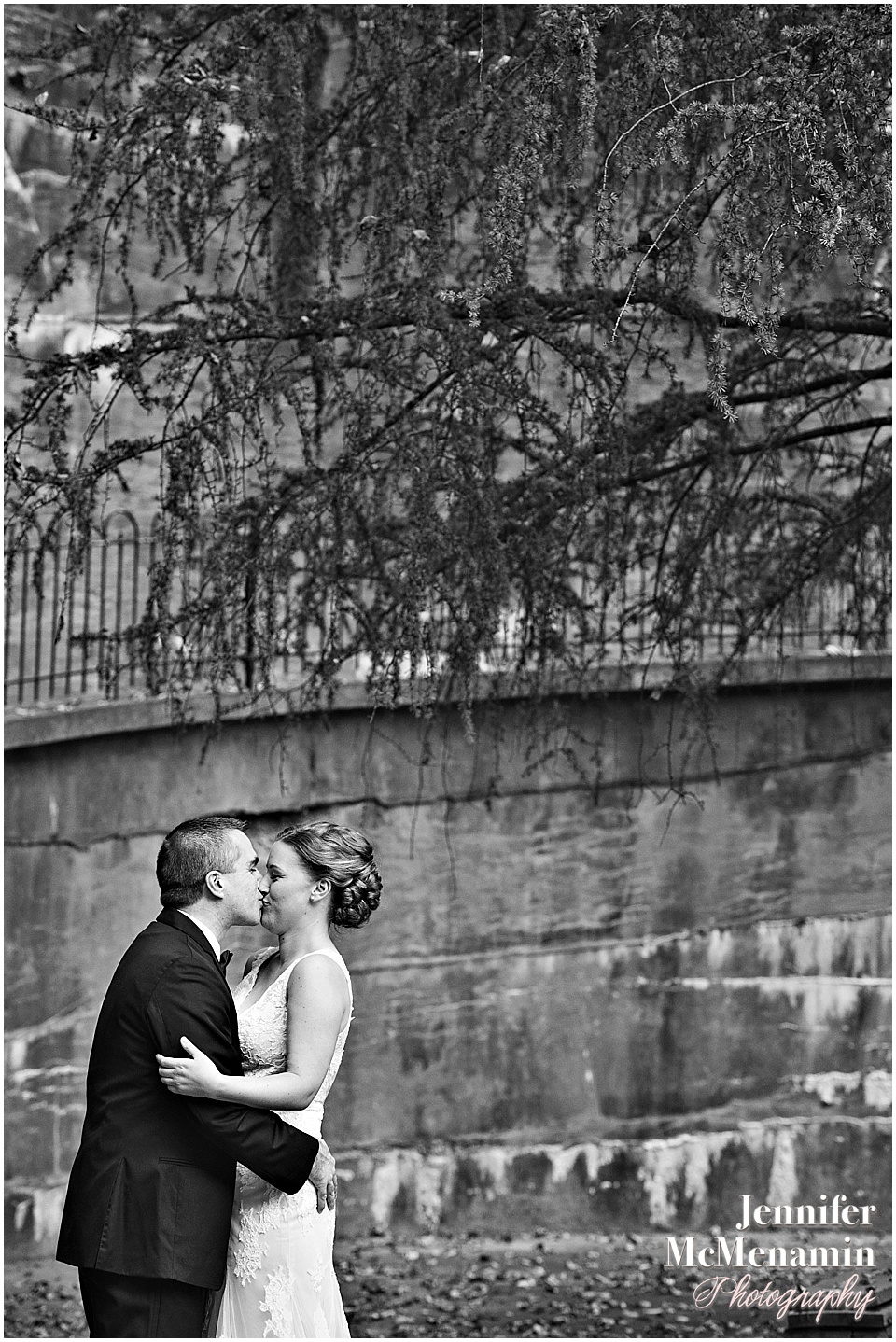 When Emily + Kurt began planning their wedding, they compiled a long list of Baltimore venues. The Maryland Zoo made the list after Kurt ran the Baltimore 10 Miler, whose course begins and ends in Druid Hill Park. "We went to our appointment there and that was it," Emily told me when we first met. "We cancelled all of our other appointments." They immediately took to the beauty of the zoo's surroundings, the coziness of the Mansion House and the prospect of having a penguin attend their cocktail hour. With its trees ablaze with orange and red and yellow leaves, Druid Hill Park was at the peak of its fall glory on the day Emily + Kurt exchanged vows in a beautiful ceremony officiated by a family friend. The groom's father served as his best man while his darling, hilarious 7-year-old son served as a groomsman. Hours earlier, Kurt had started his preparations by shaving with his son (only one of them had a real razor blade), just as Kurt had done over the years as a boy with his own father. Emily and her stepdad finally got to dance the father-daughter dance they've been talking about for 25 years and practicing each Thanksgiving. Her mother and aunt, meanwhile, could barely contain their emotions as they looked on. It was just that kind of day. All of which made it an absolute joy to photograph. Peach the penguin, of course, did not disappoint. Here are many, many of my favorites from Emily + Kurt's wonderful wedding day: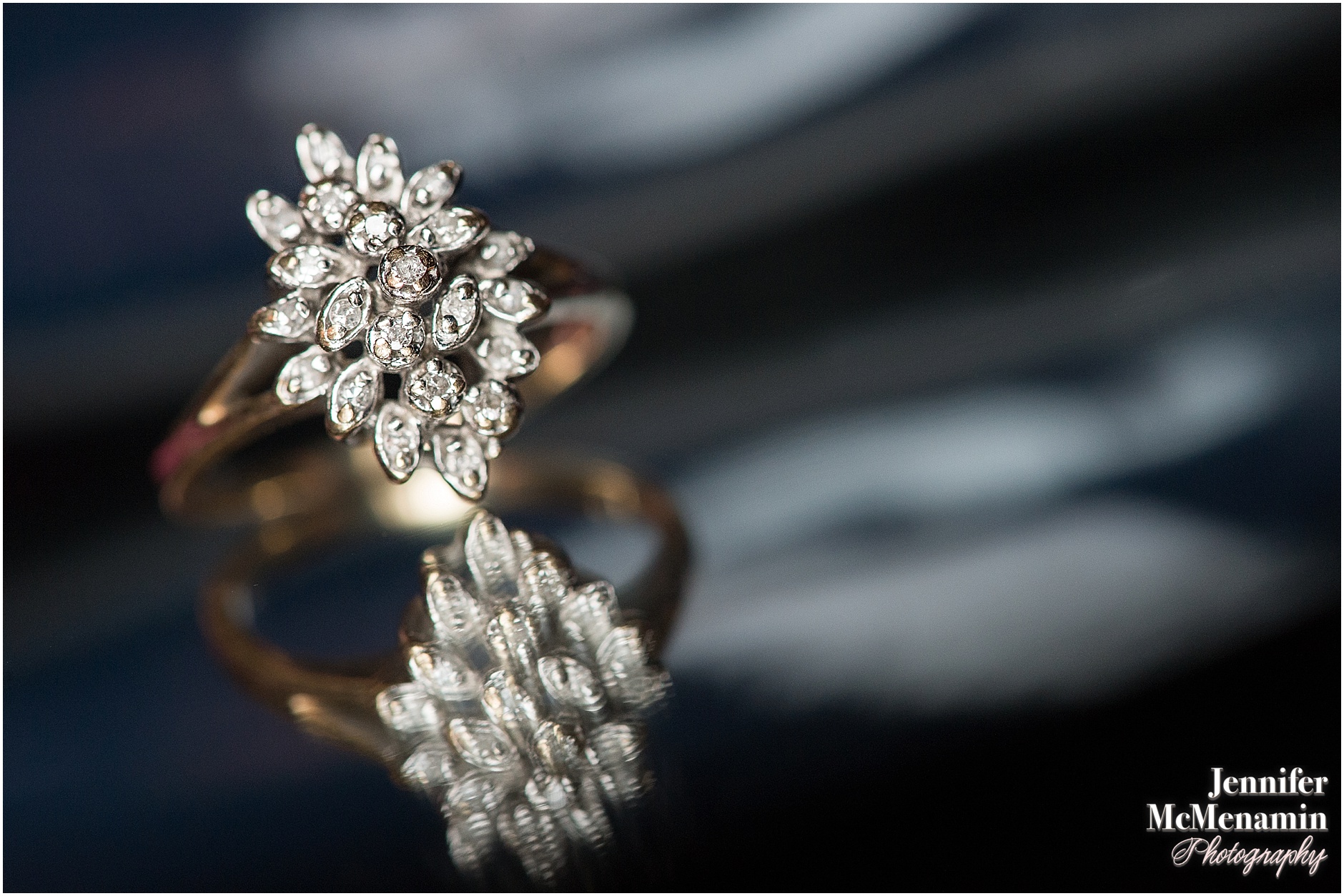 The couple got ready at the same hotel, which made it easy to bounce between their rooms to photograph a bit of each of their preparations.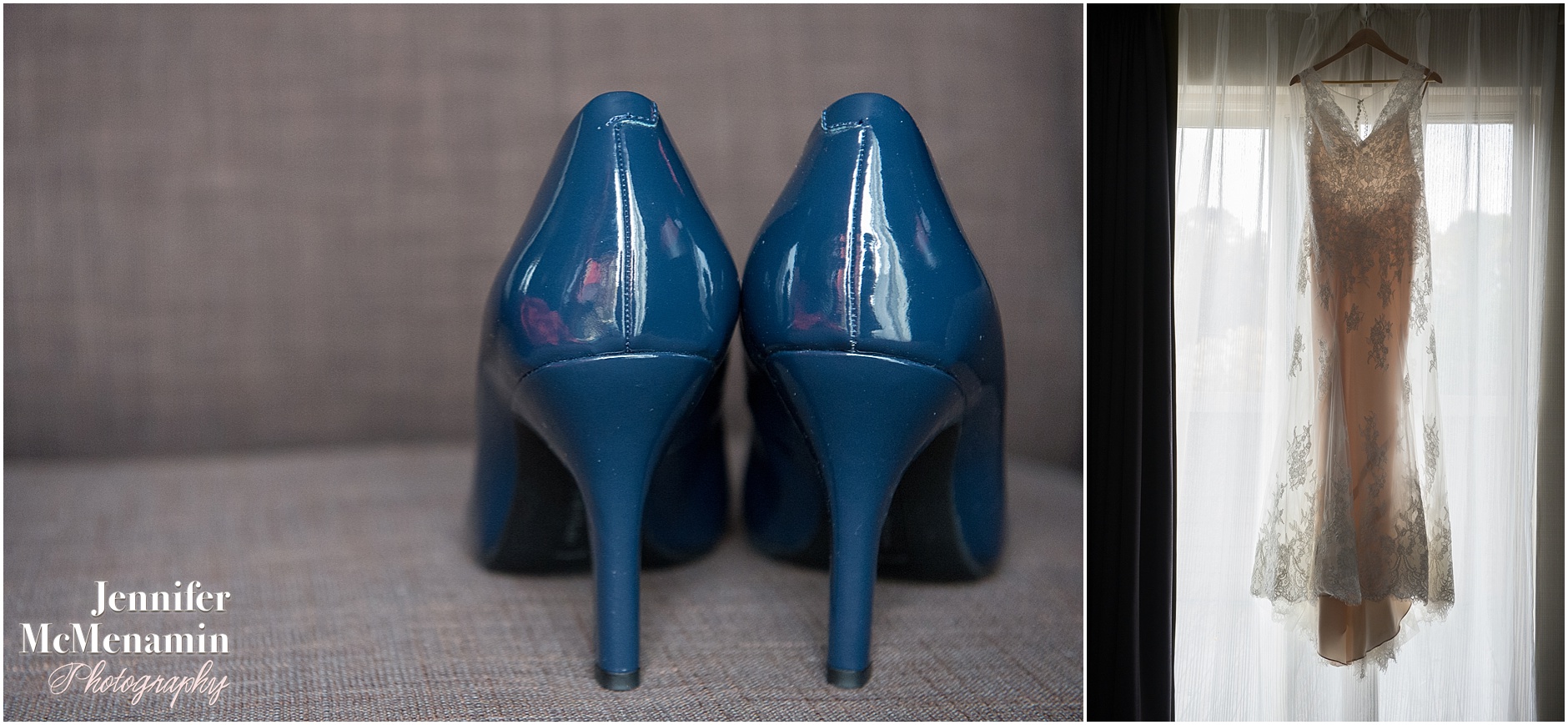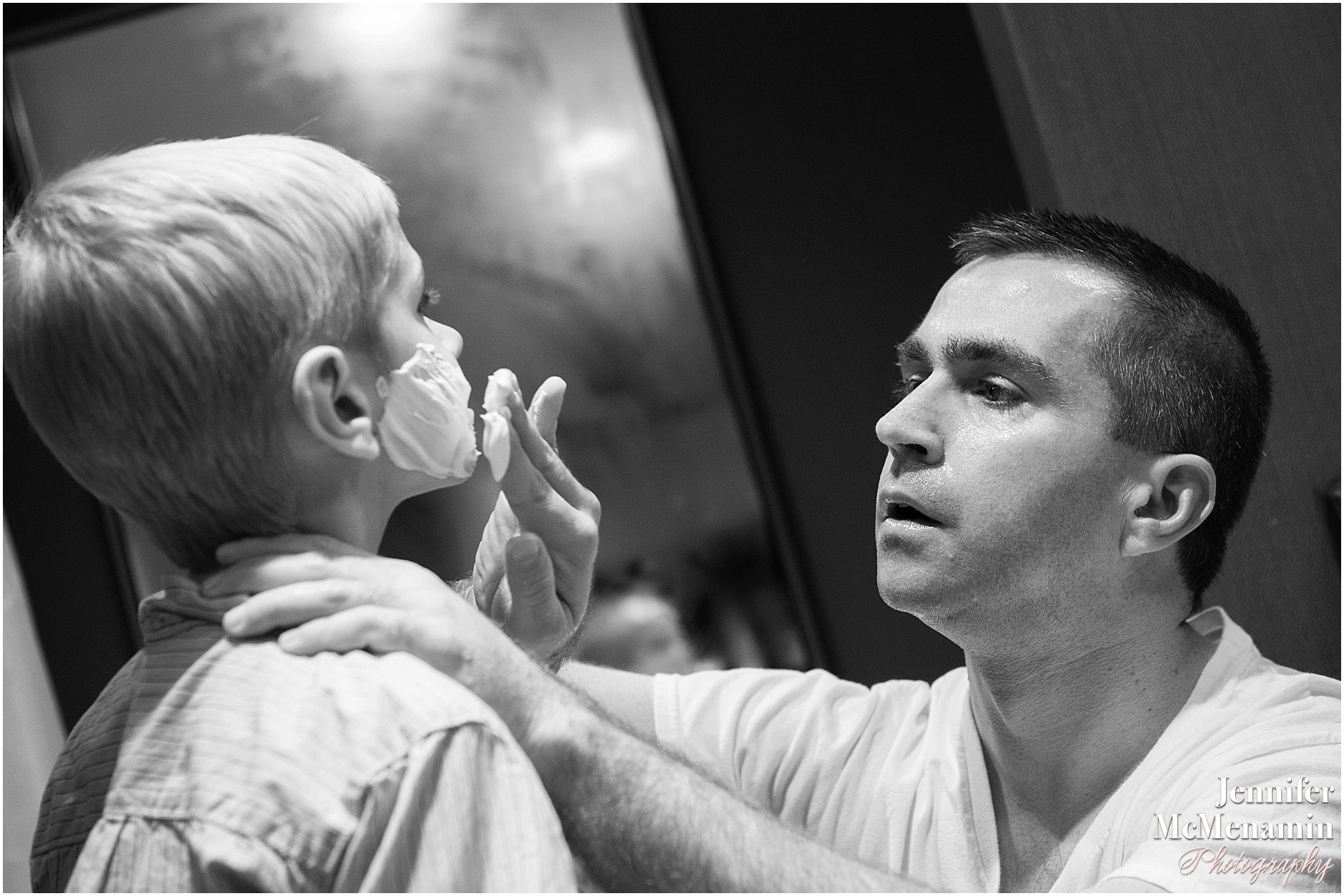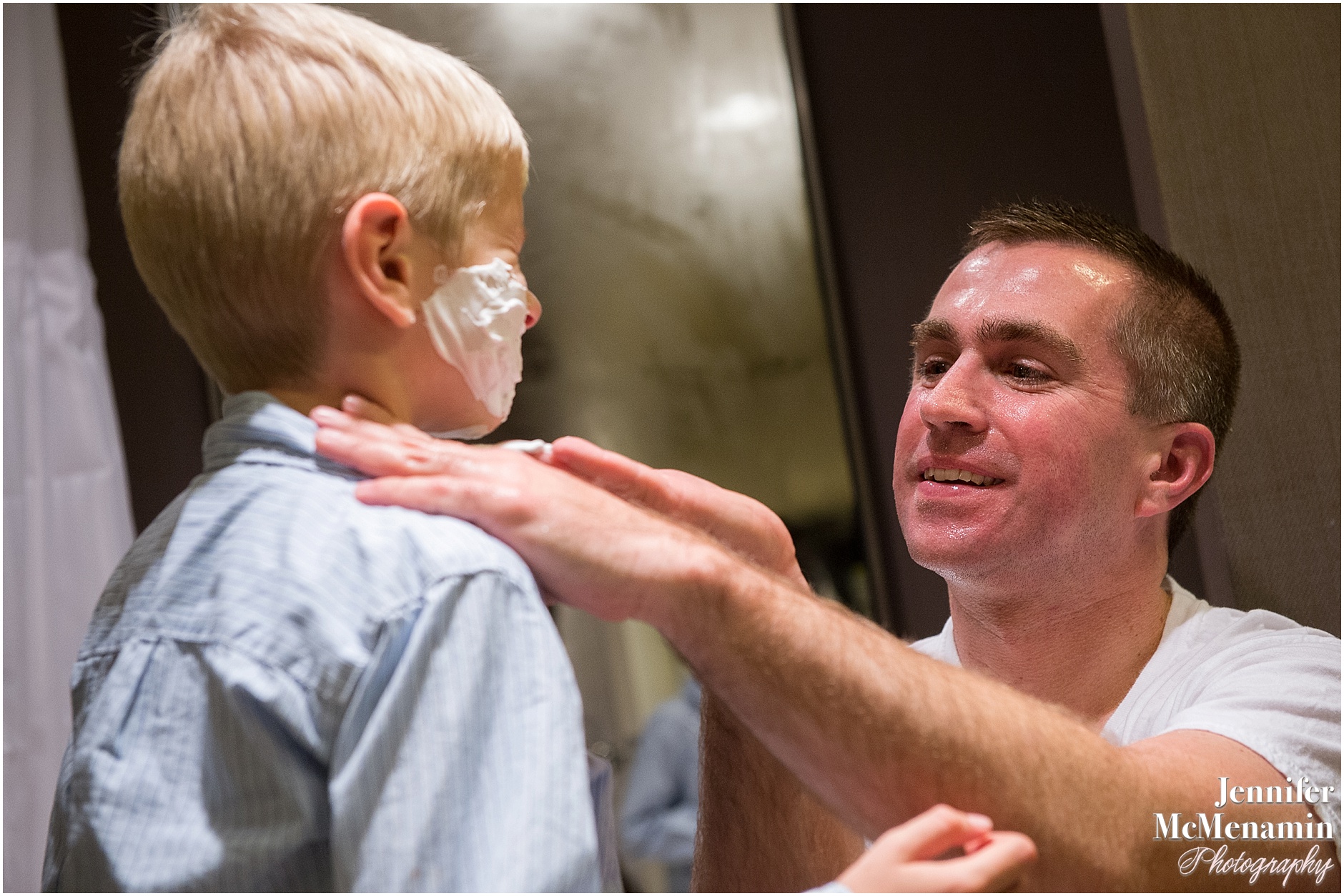 I love this next photo of Mason as his dad helps him lather up for his faux shave. Mason was pretty excited about the tuxedo he got to wear for the occasion and kept imploring me to "save some pictures" for when he was all dressed up. (I assured him that I had plenty of memory card space to capture it all!)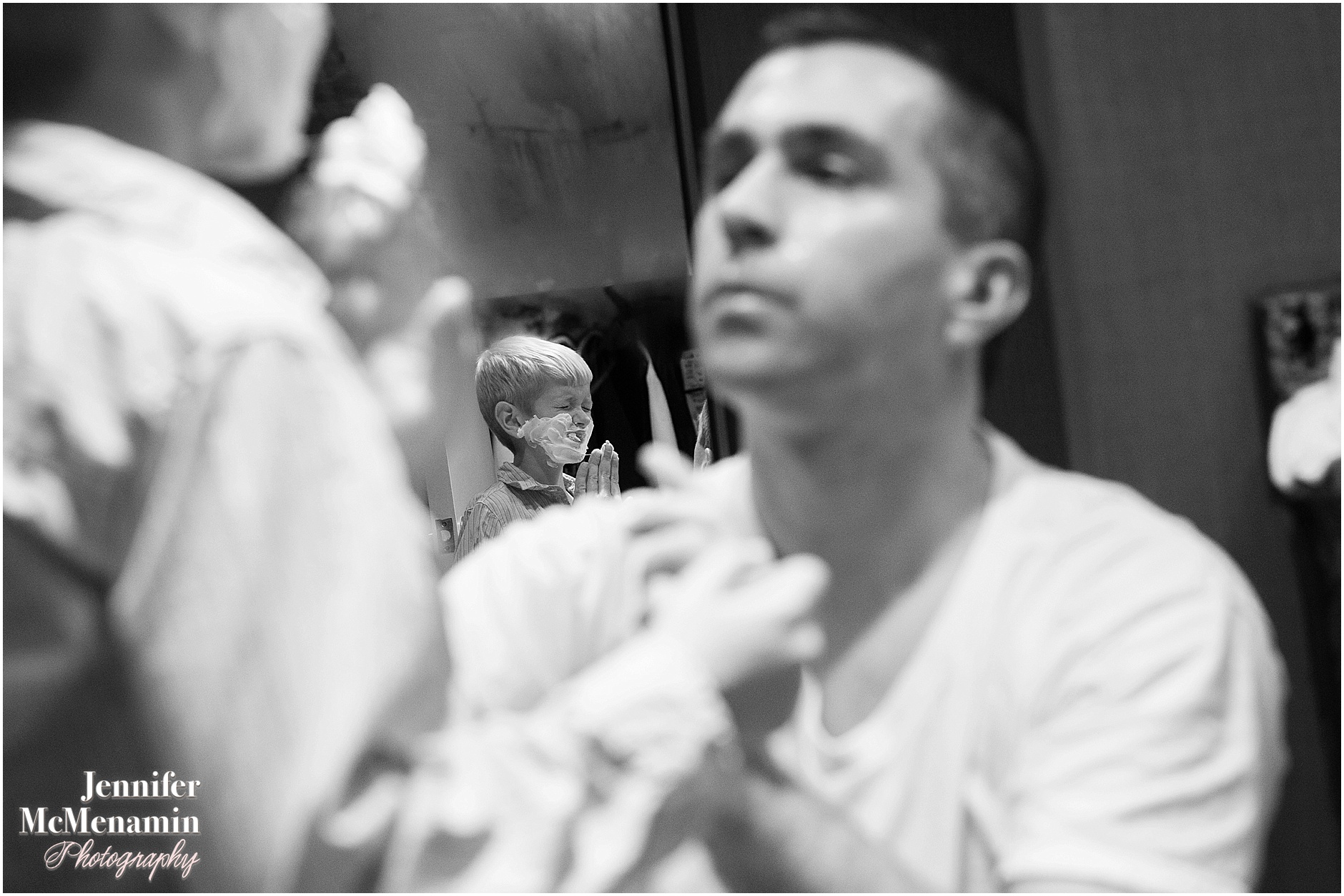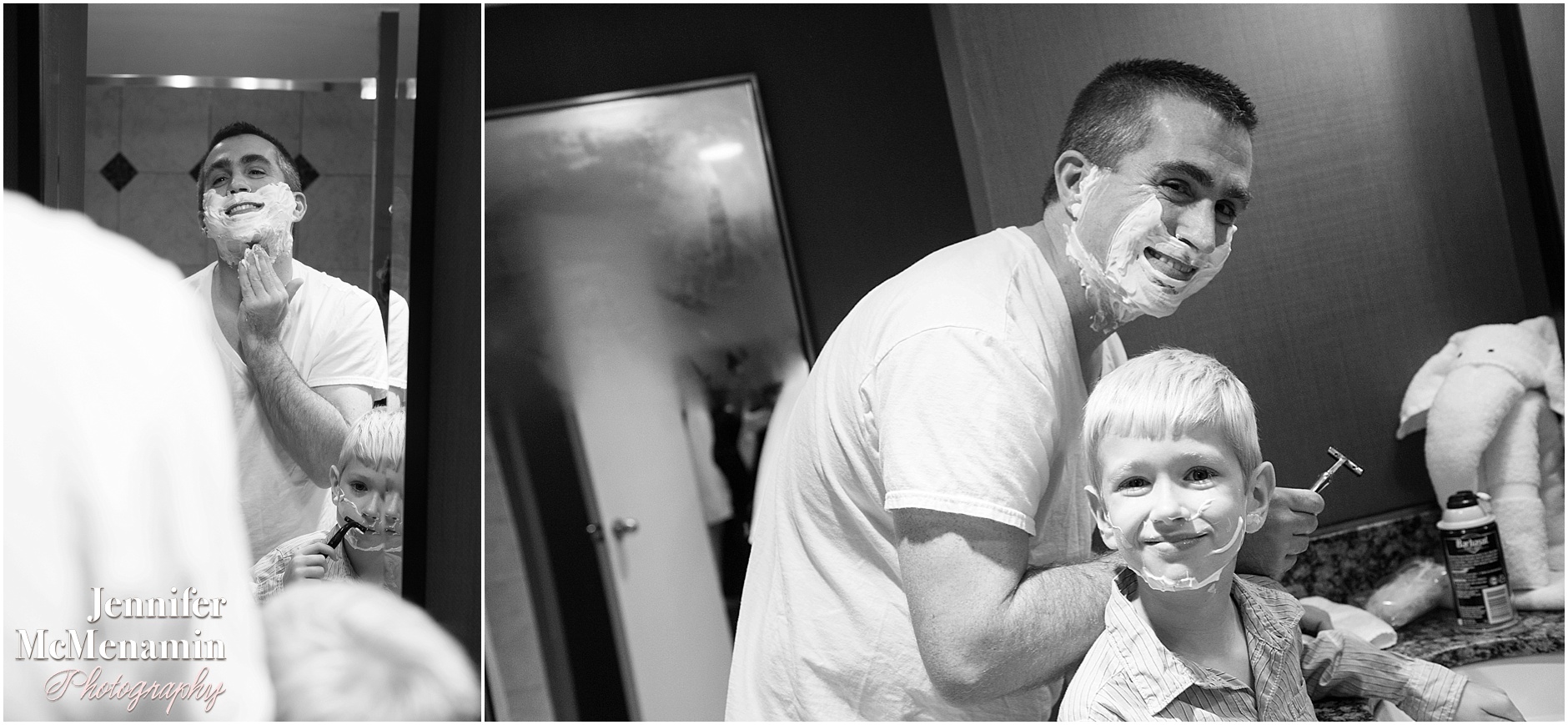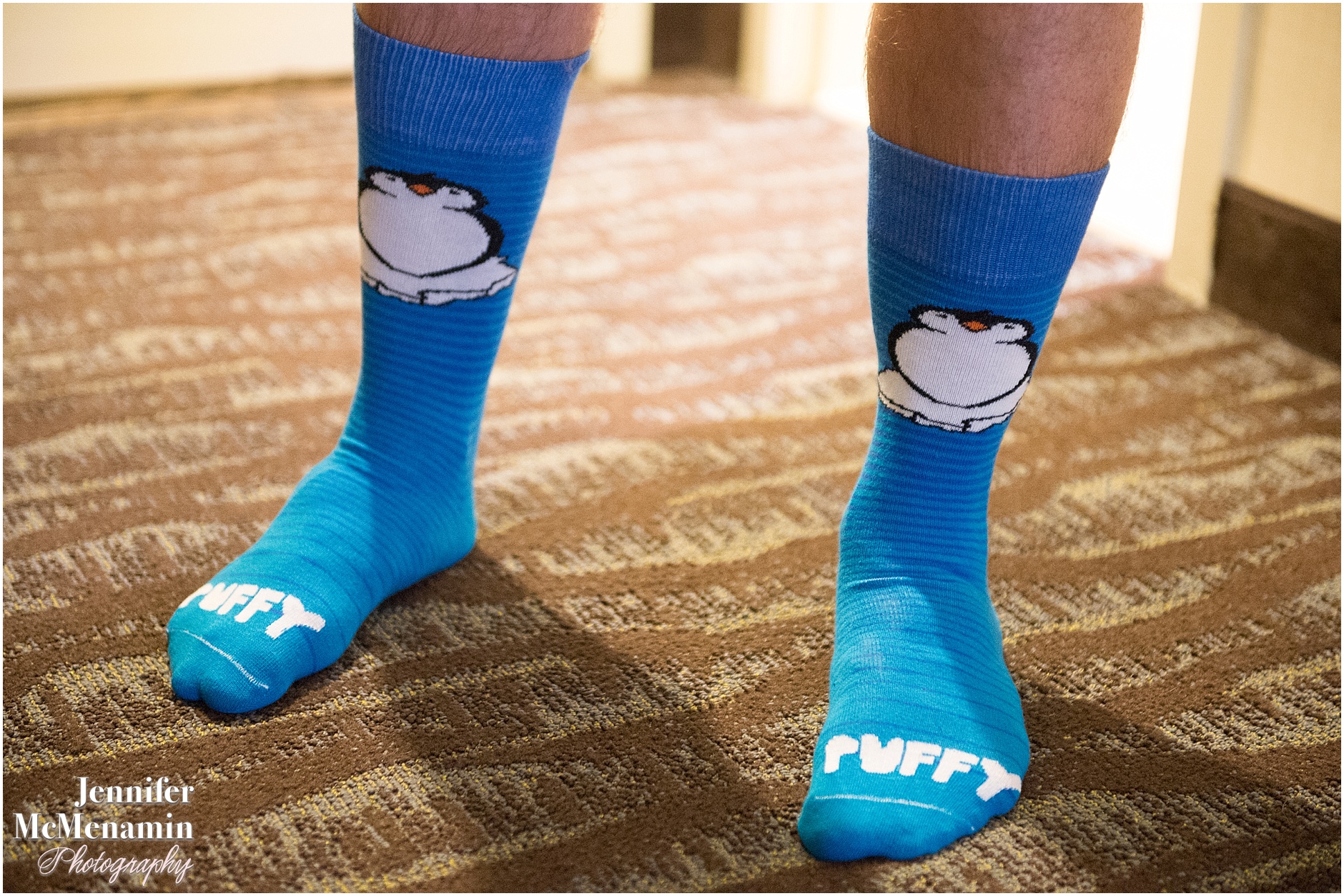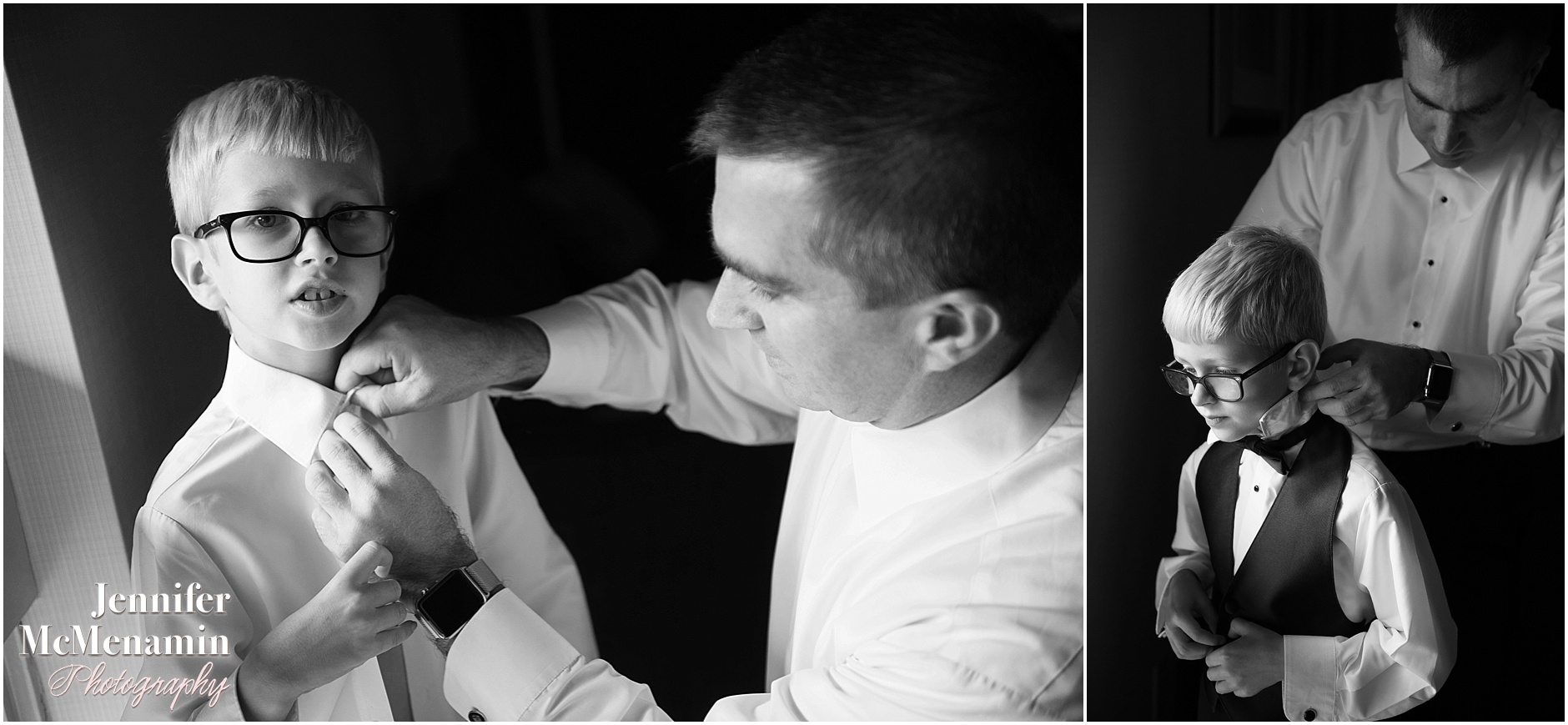 The boy, in all his tuxedoed, dapper adorableness.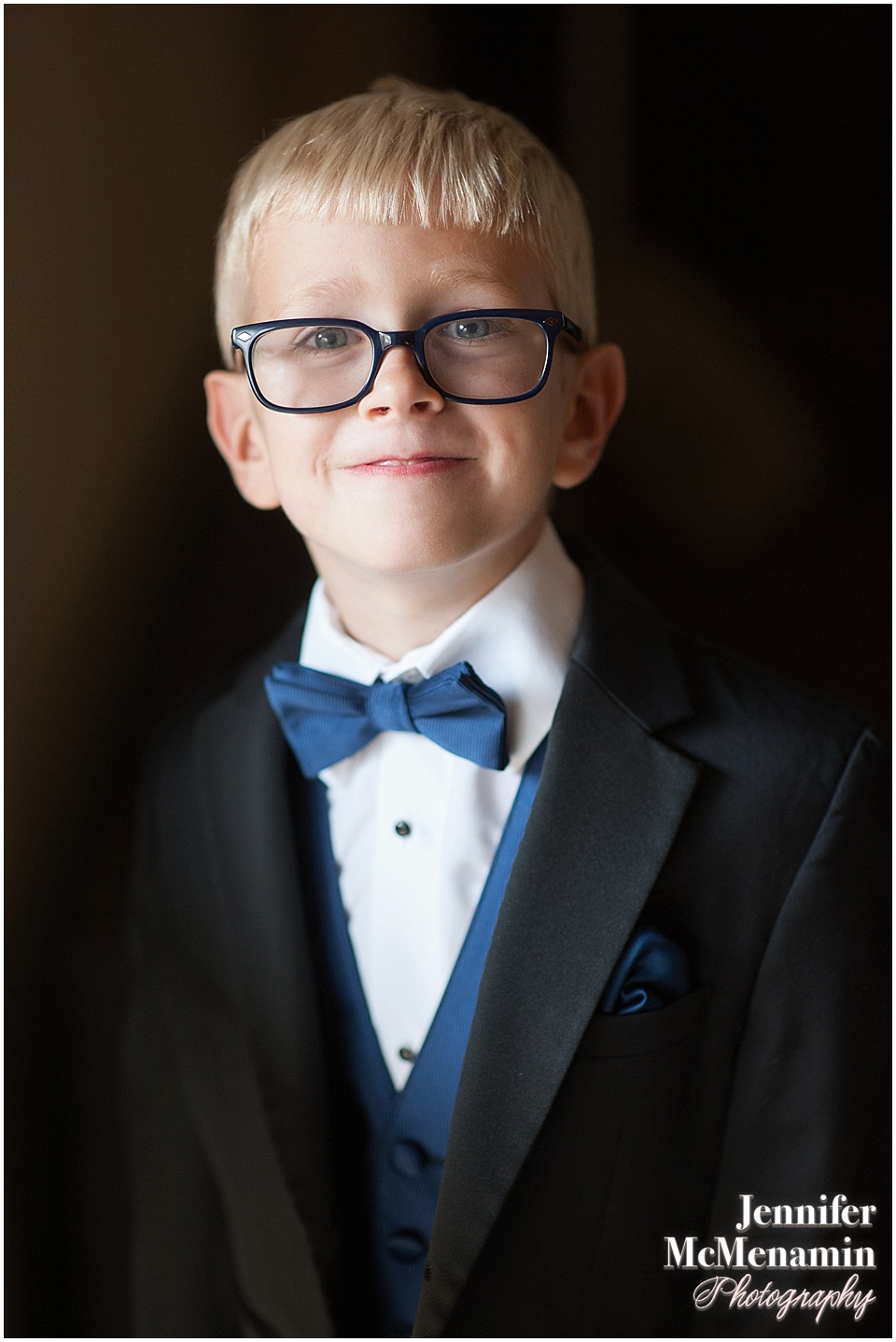 Upstairs, Emily's mother was helping her husband with his tuxedo. They were also wonderfully sweet together. 

And Emily was getting ready with a group of wonderful, hilarious girlfriends. Her mom got a little choked up at seeing her in her gown that afternoon.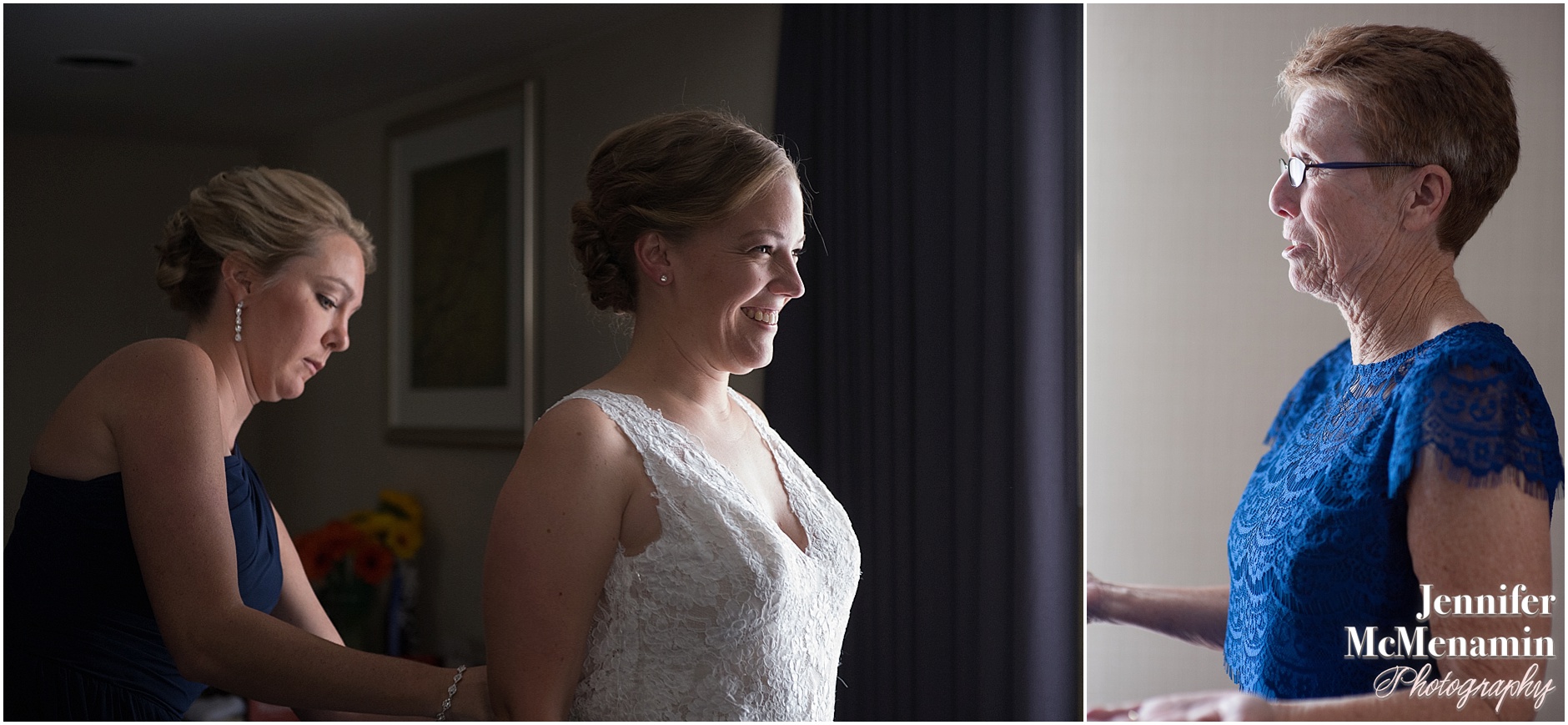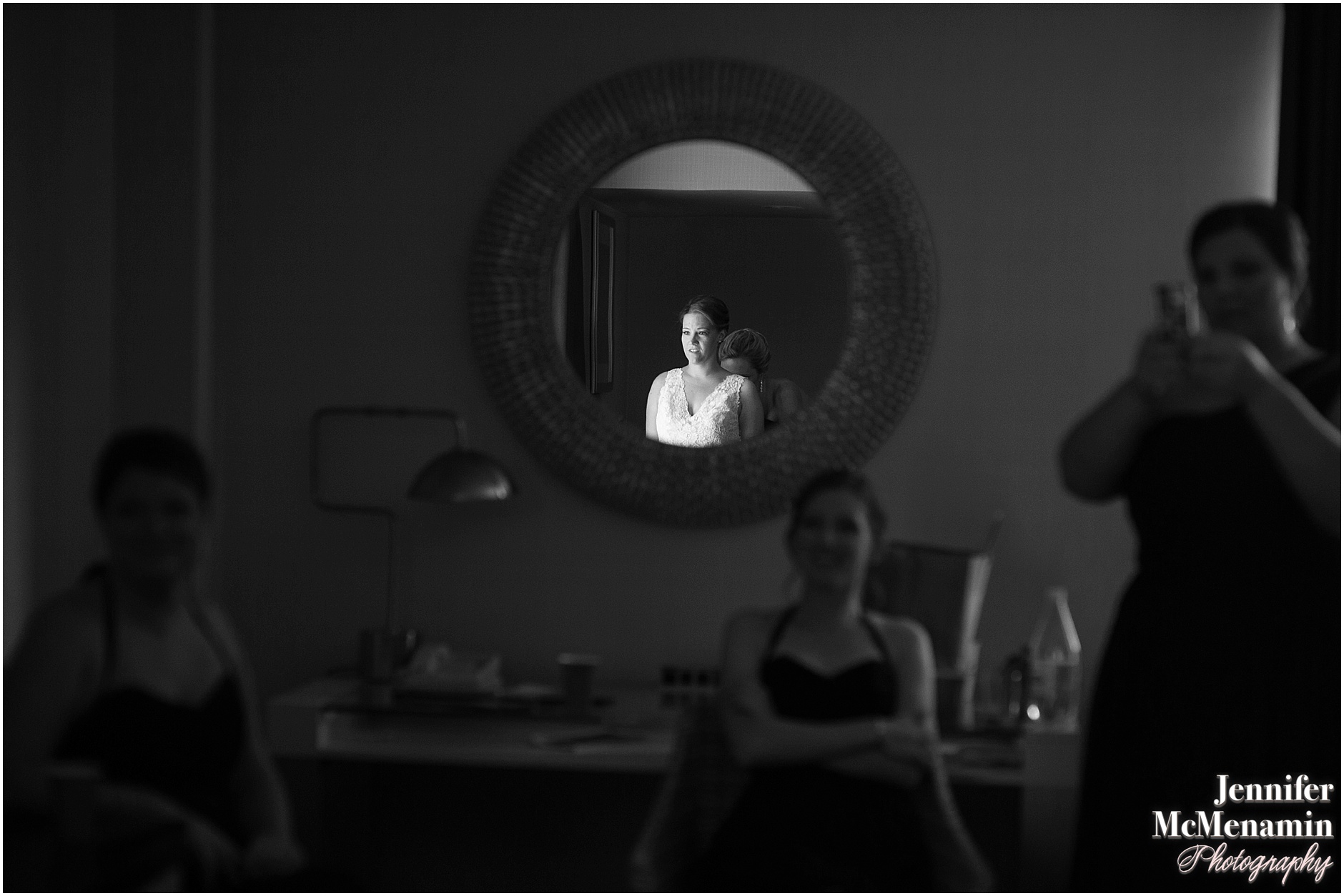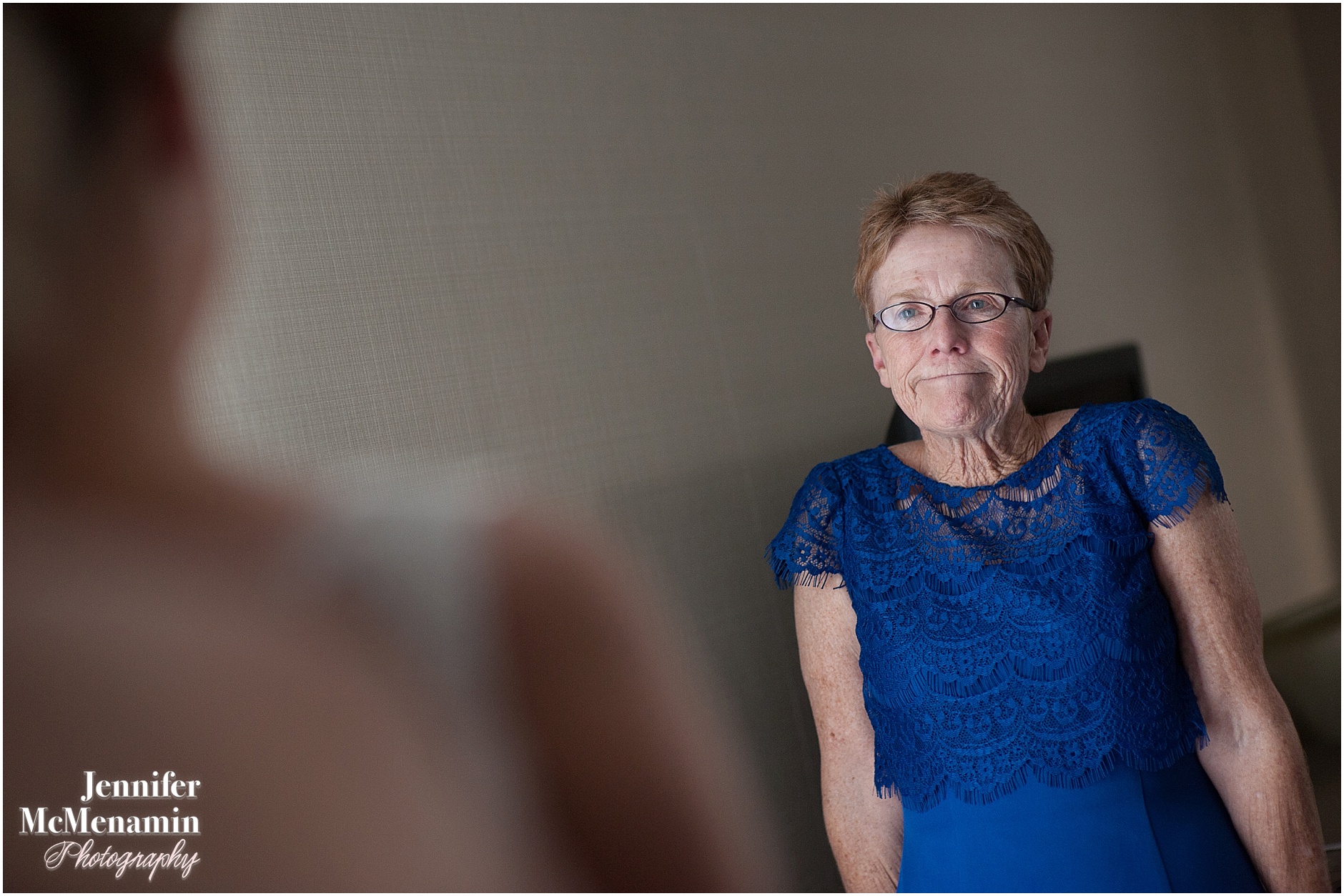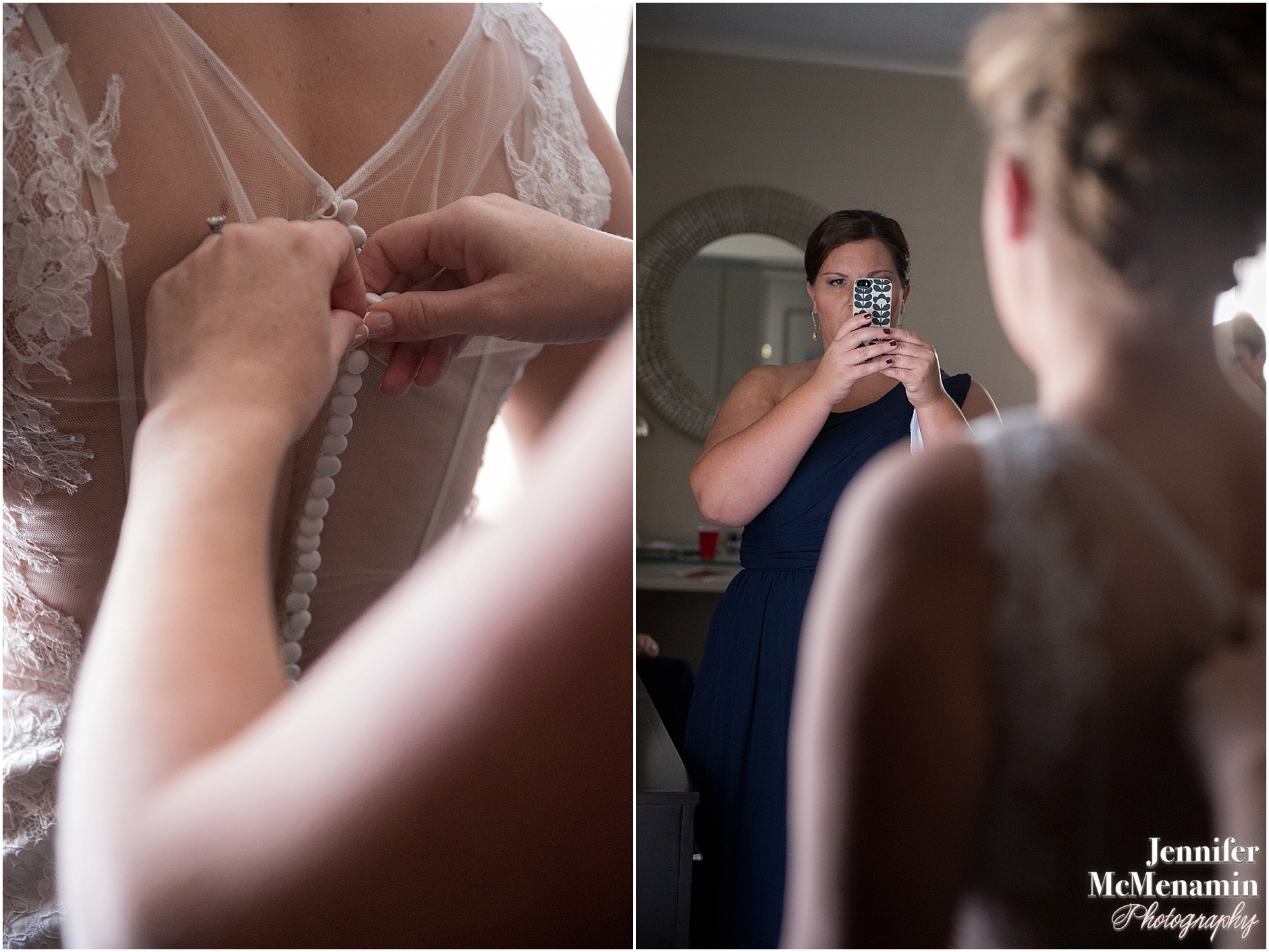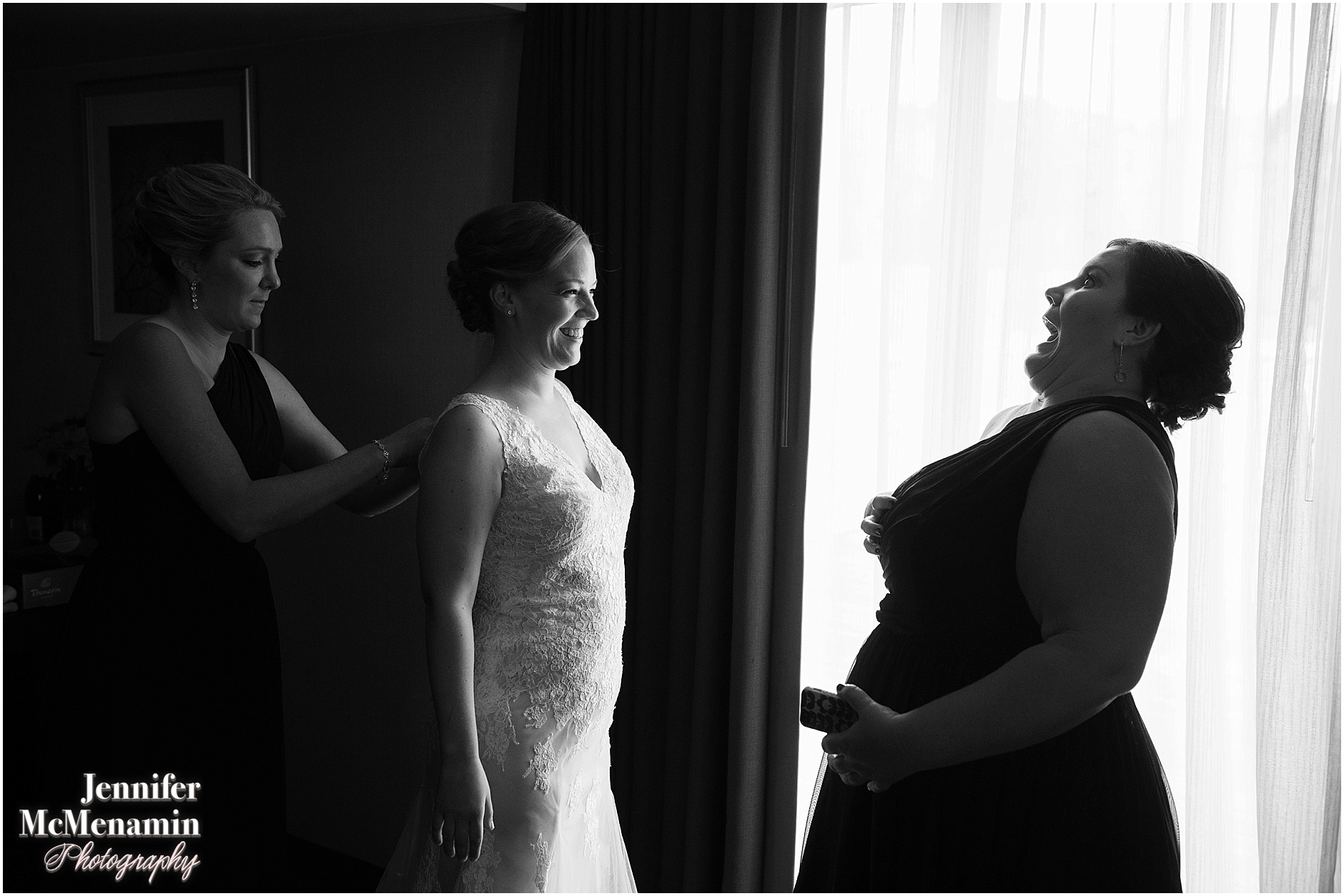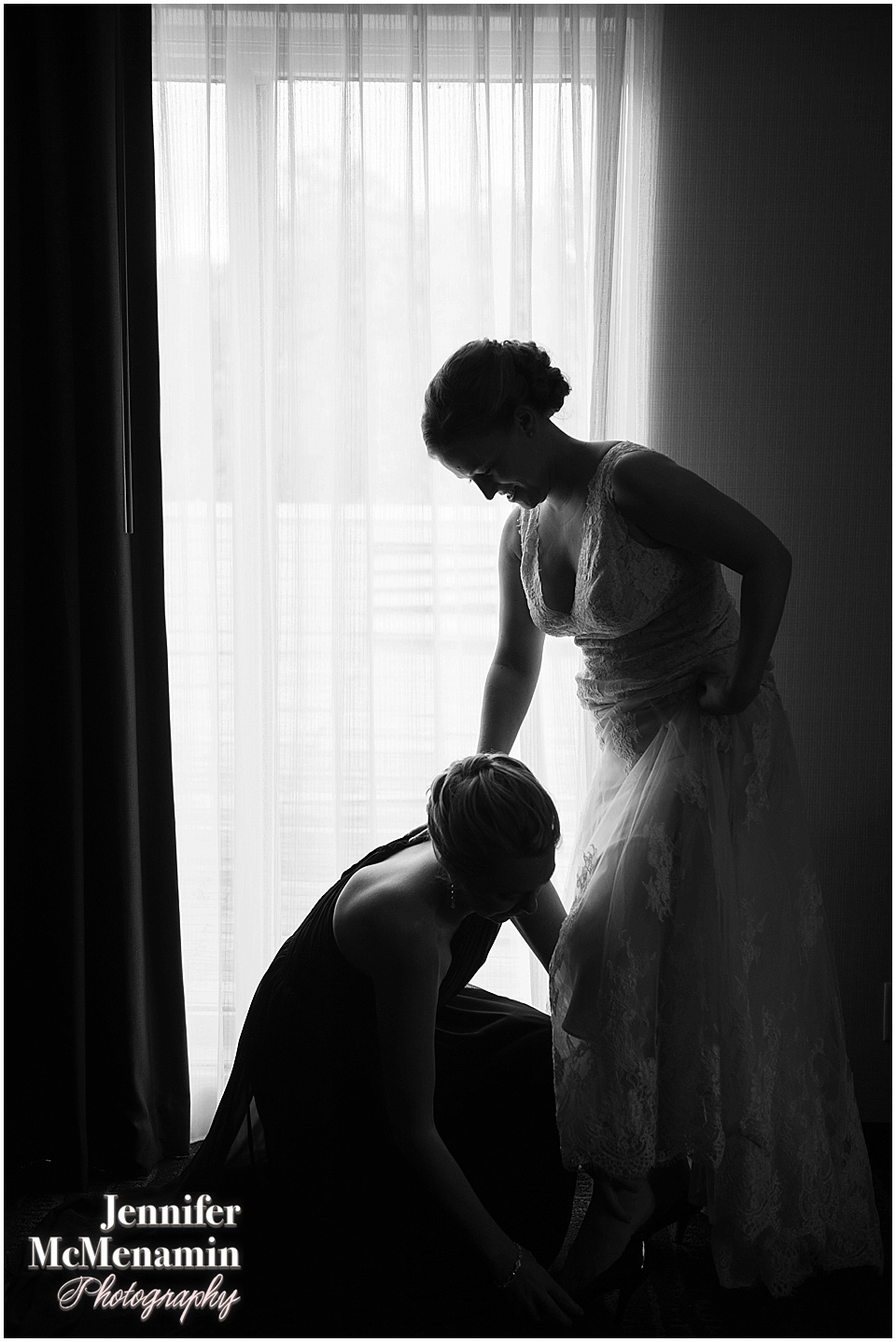 The bride, looking absolutely gorgeous.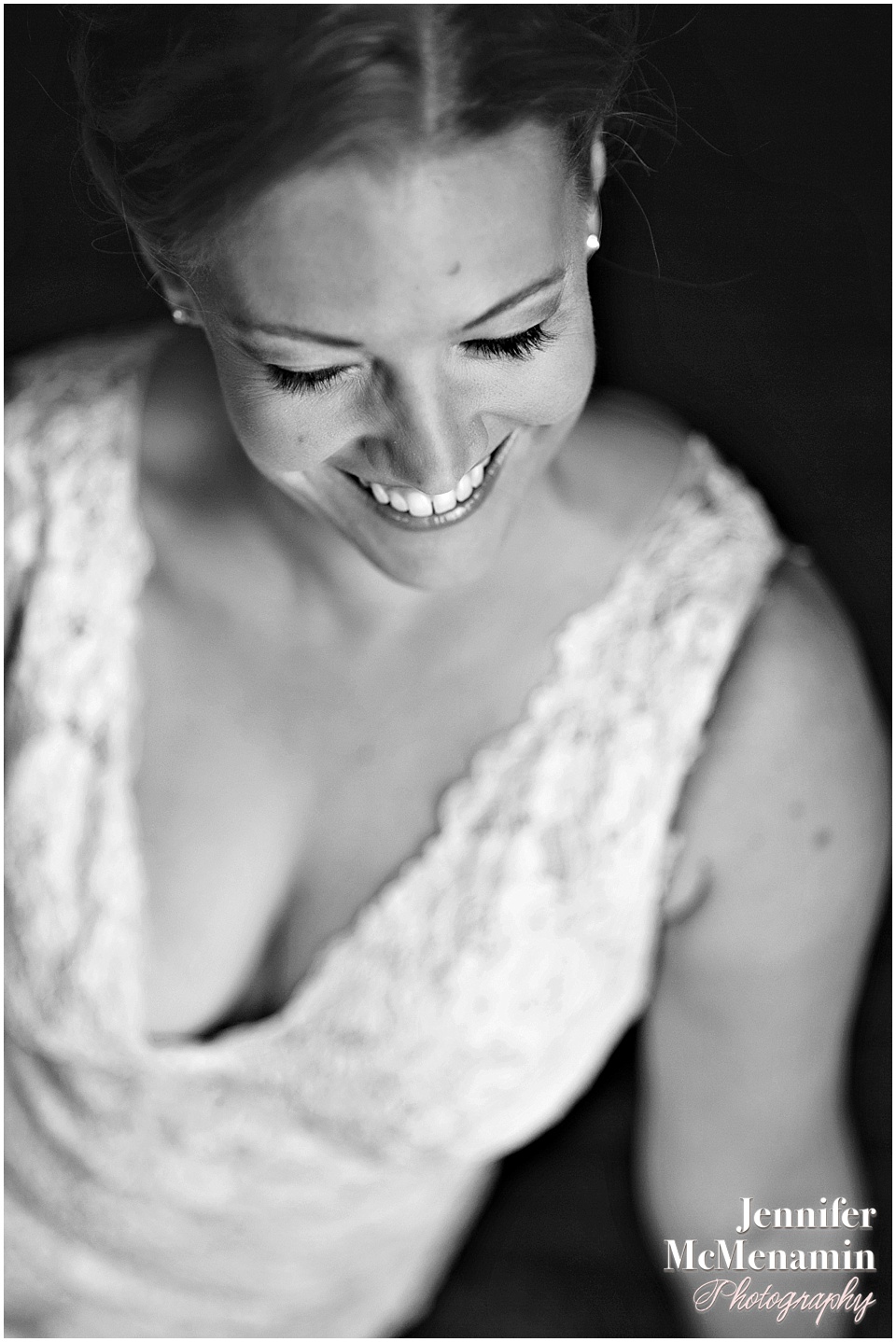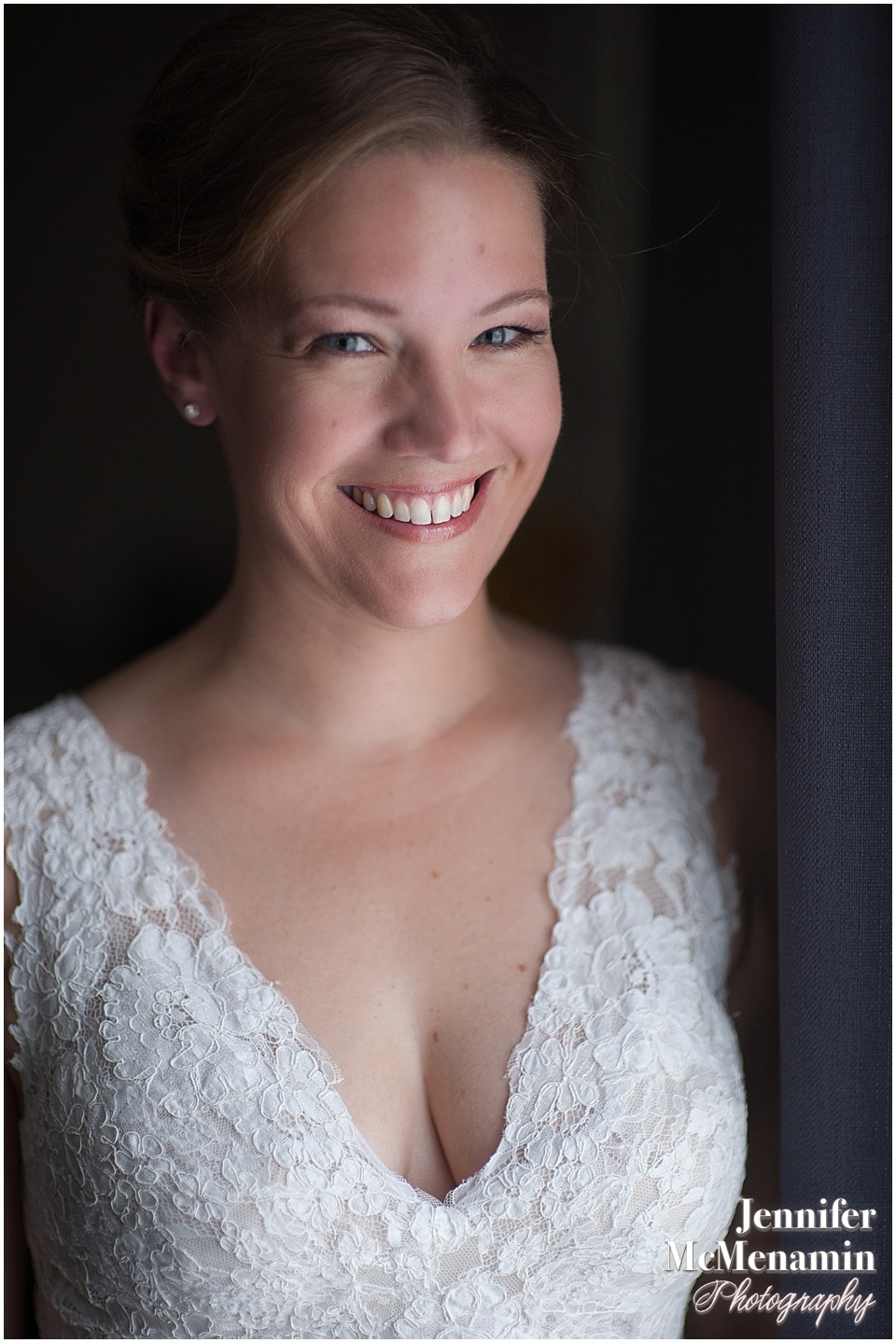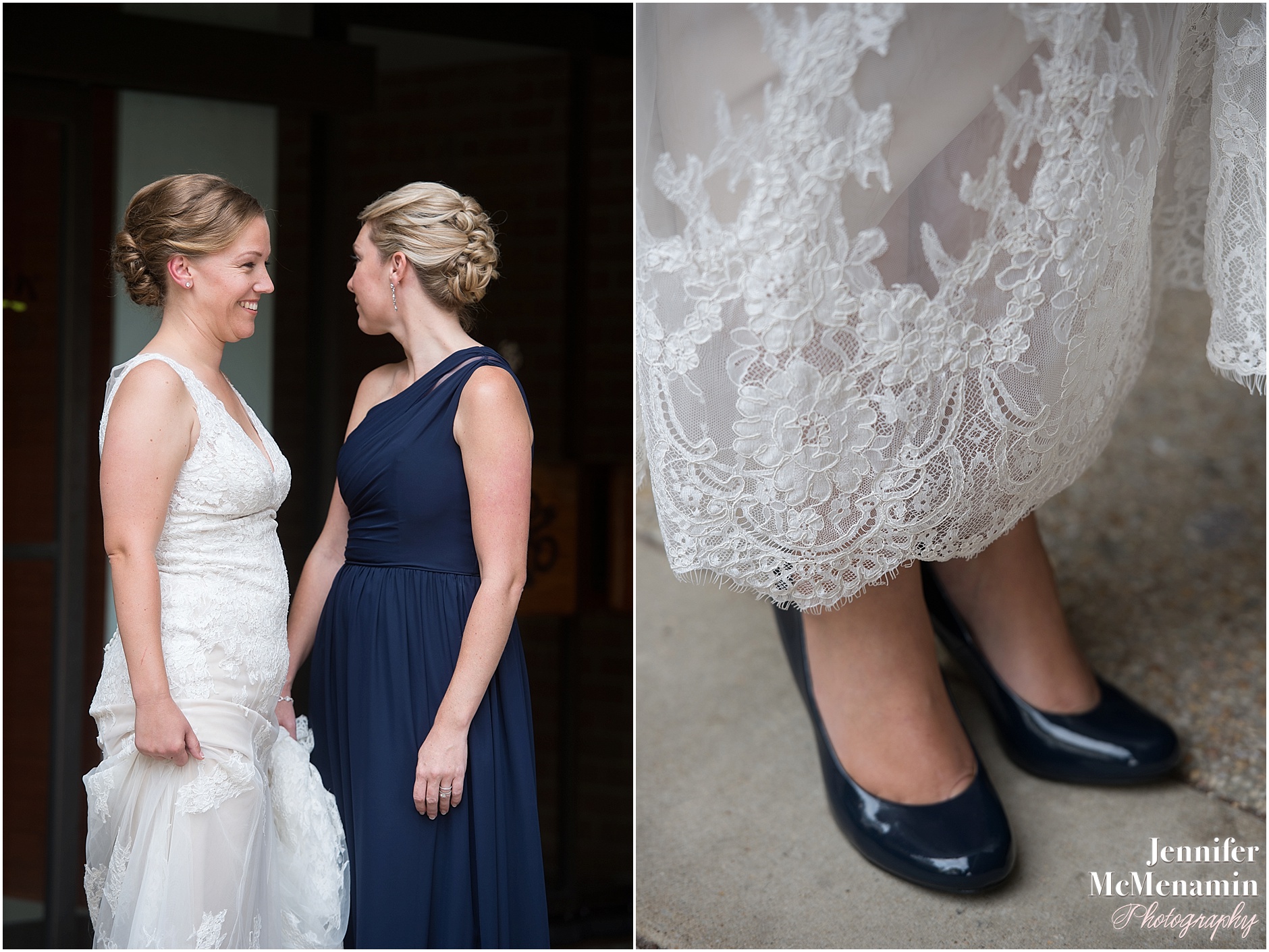 Emily + Kurt chose to see each other before the ceremony for photos so that we could take advantage of the many wonderful spots around the Zoo. They were so, so happy to see each other and just reveled in each other's company, admiring their wedding day attire and taking in those first moments together. Their laughs together are mighty infectious.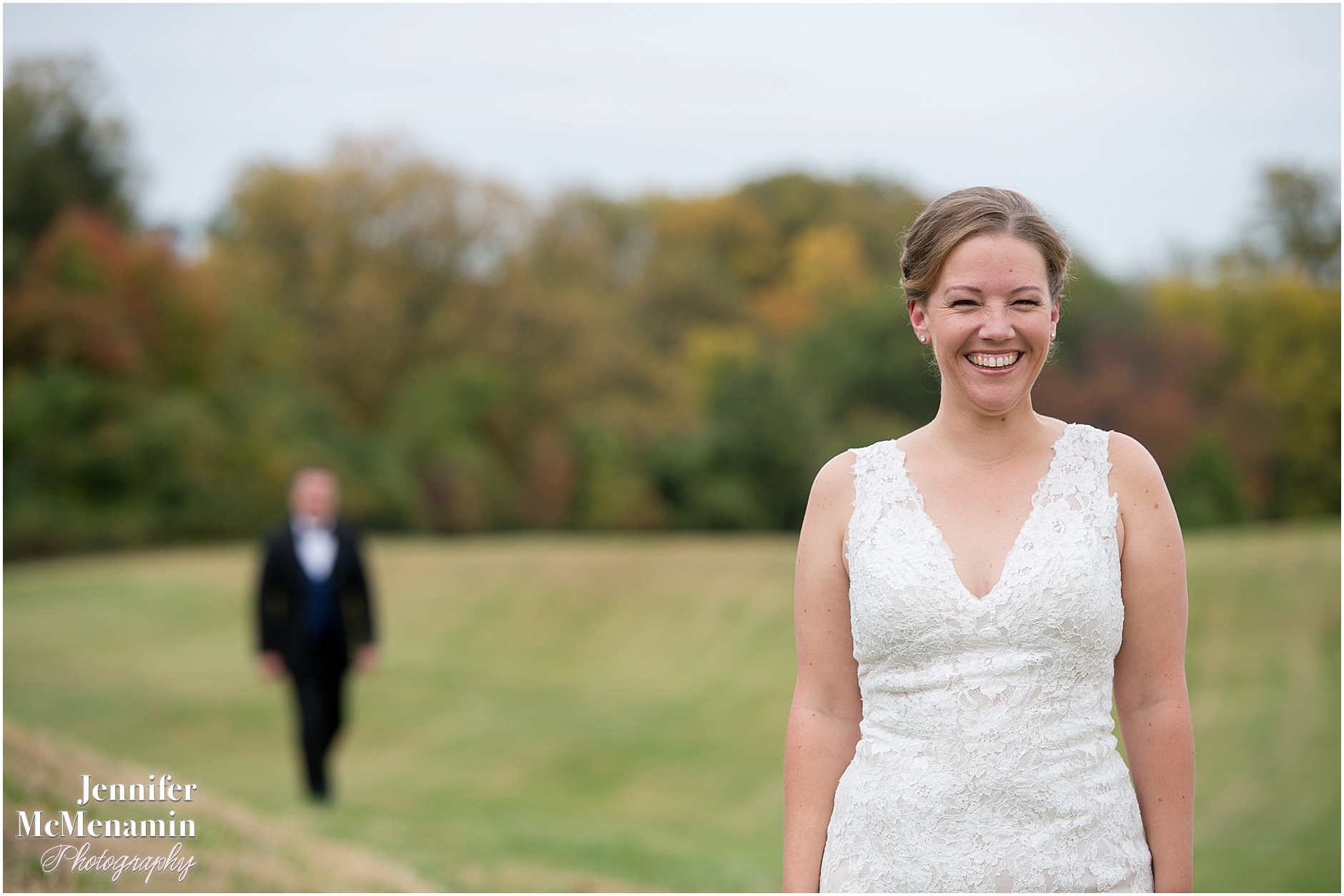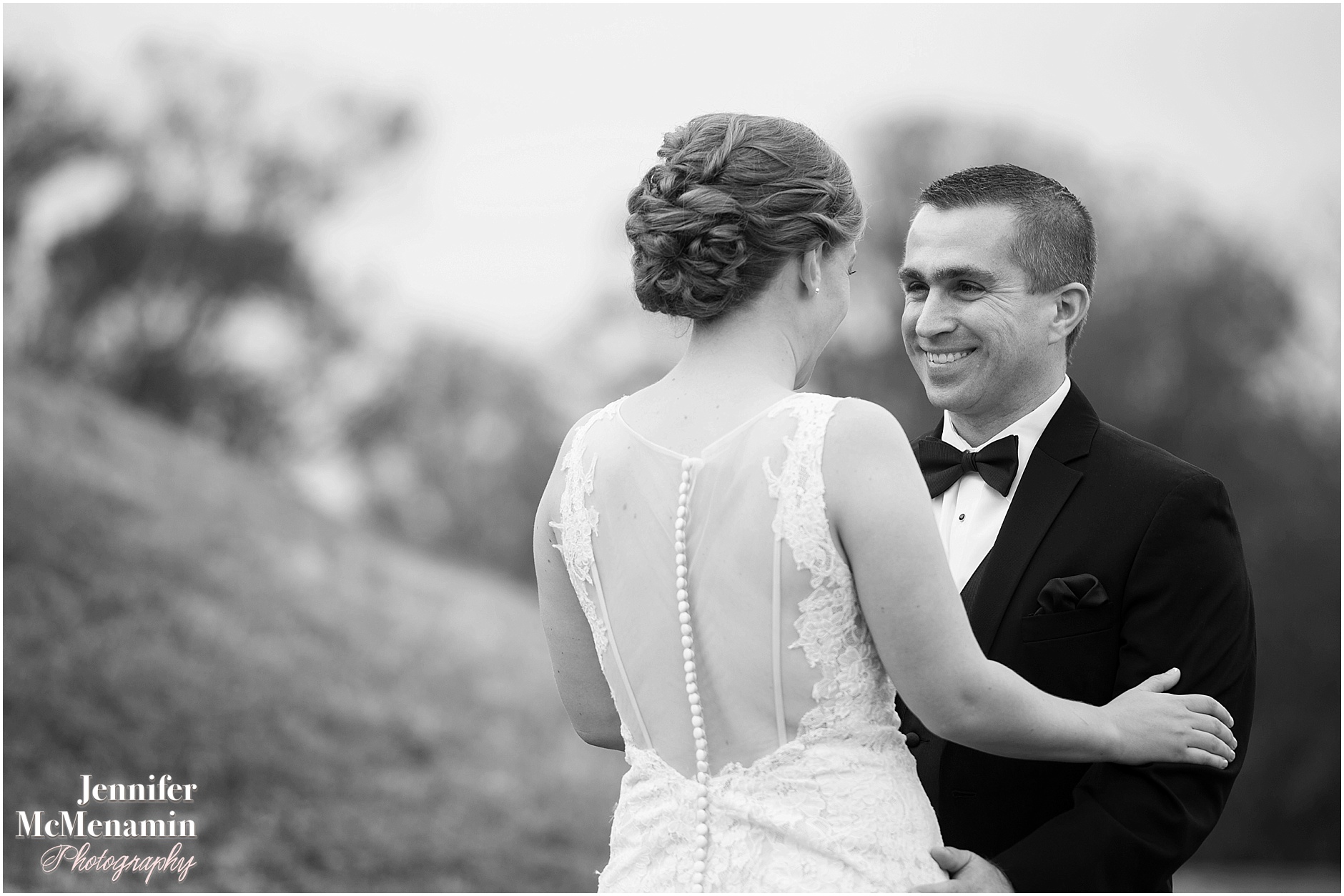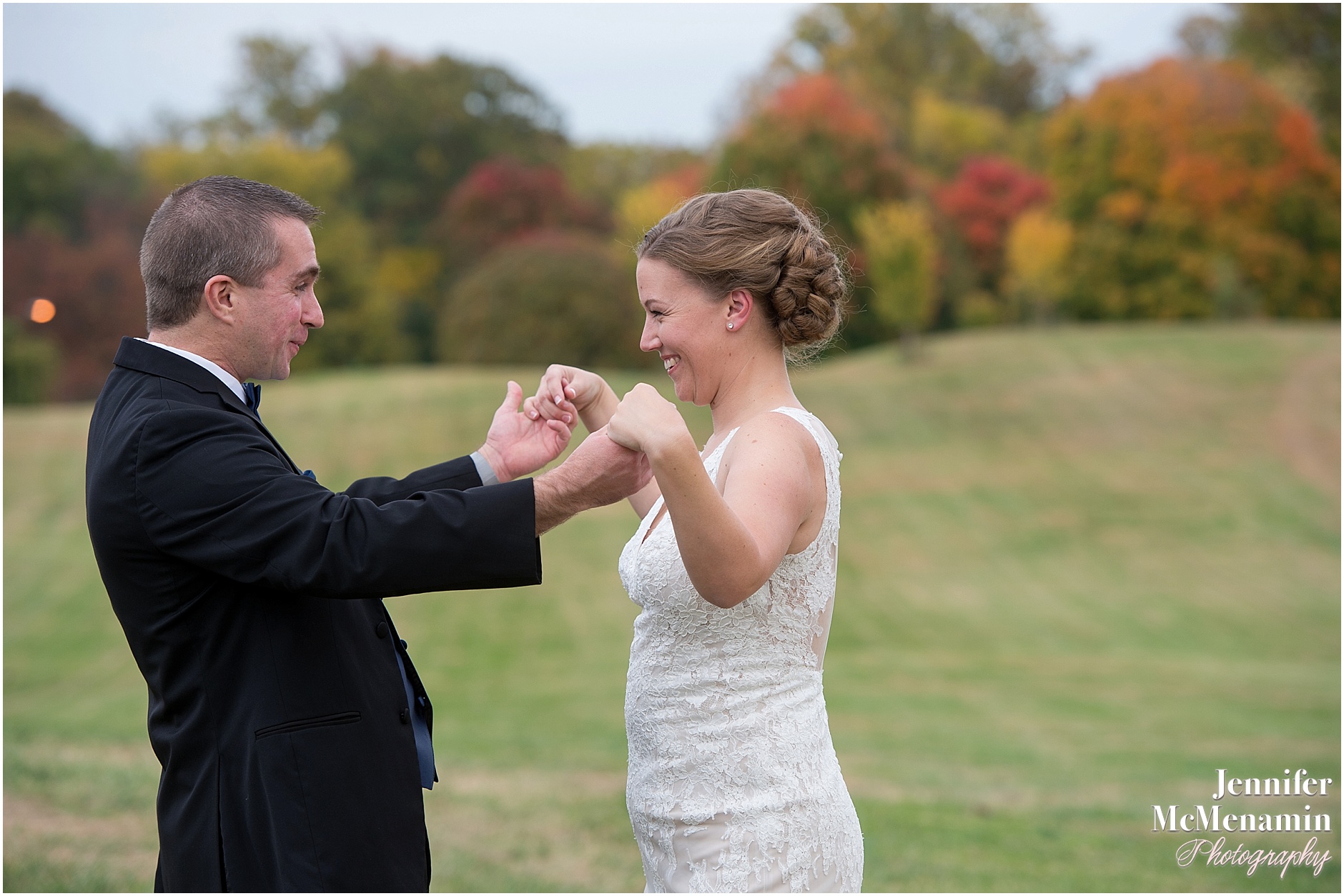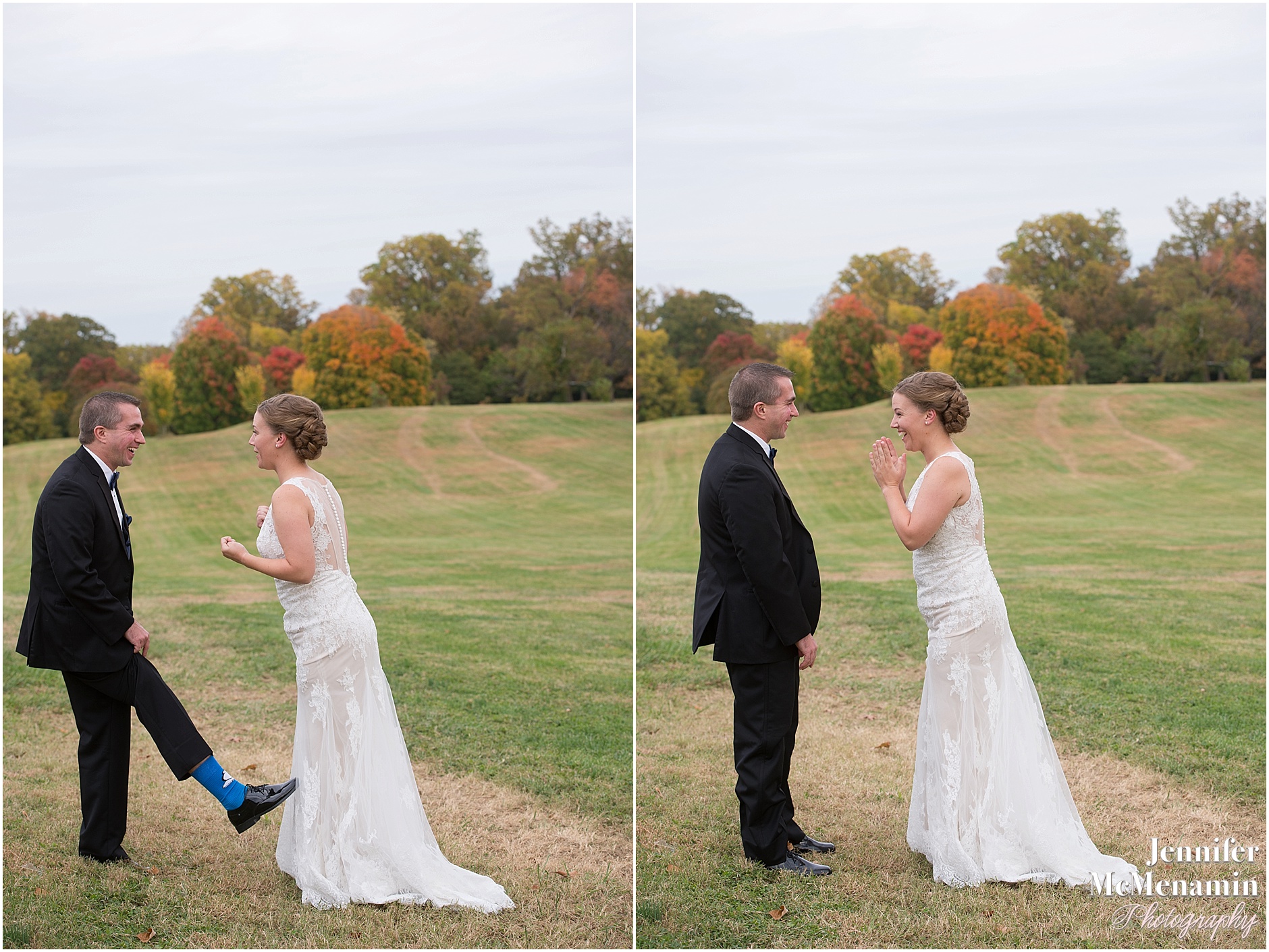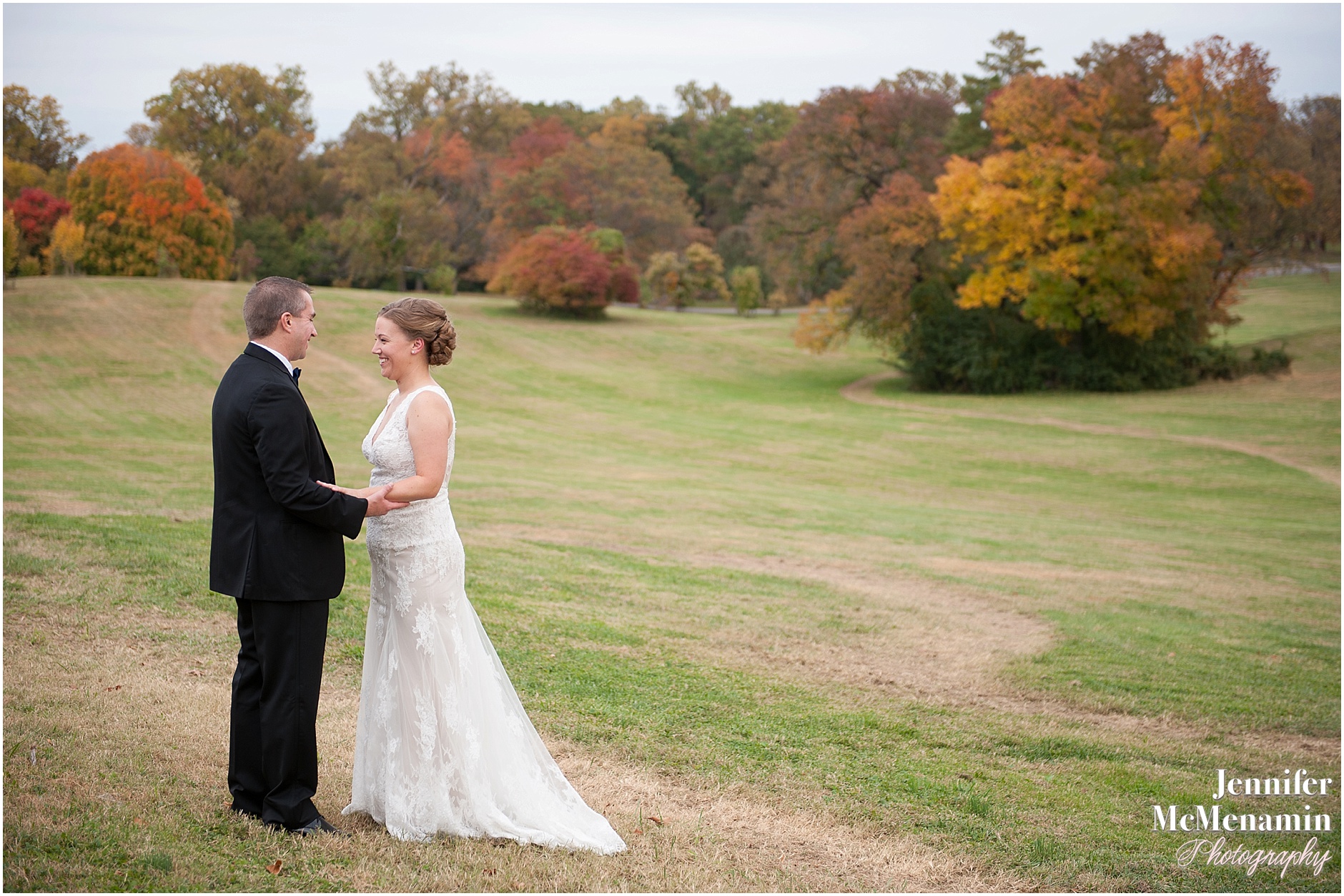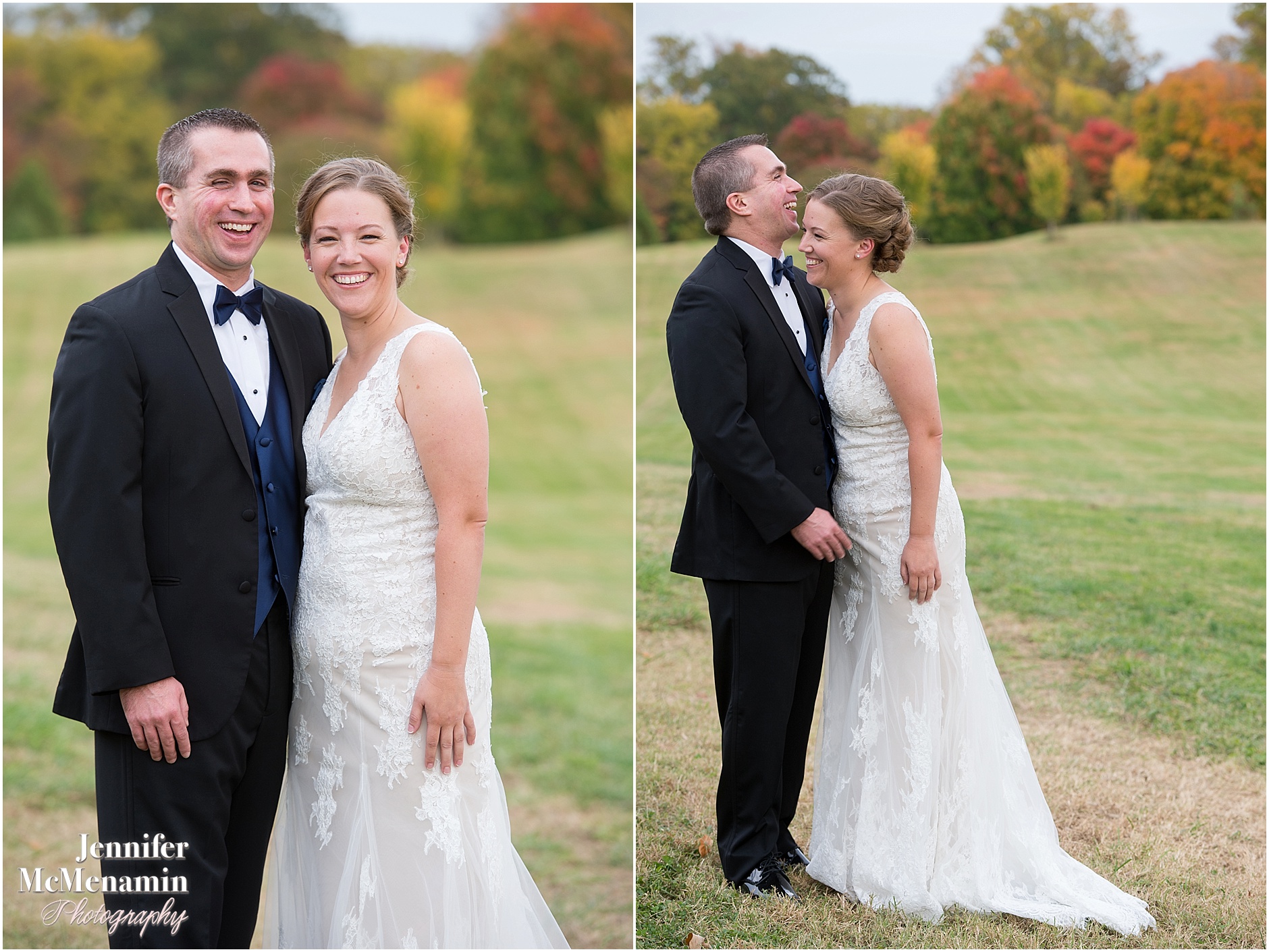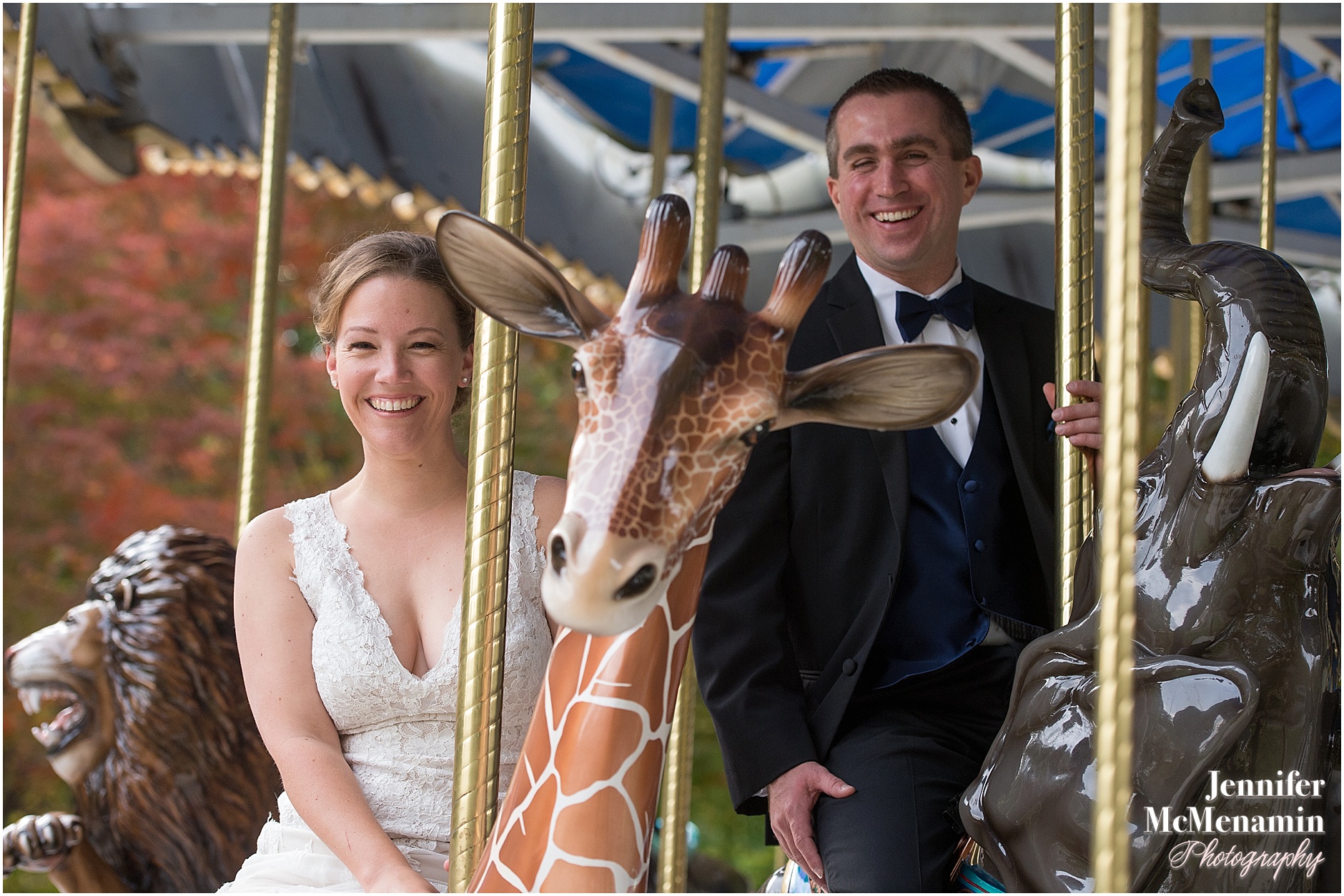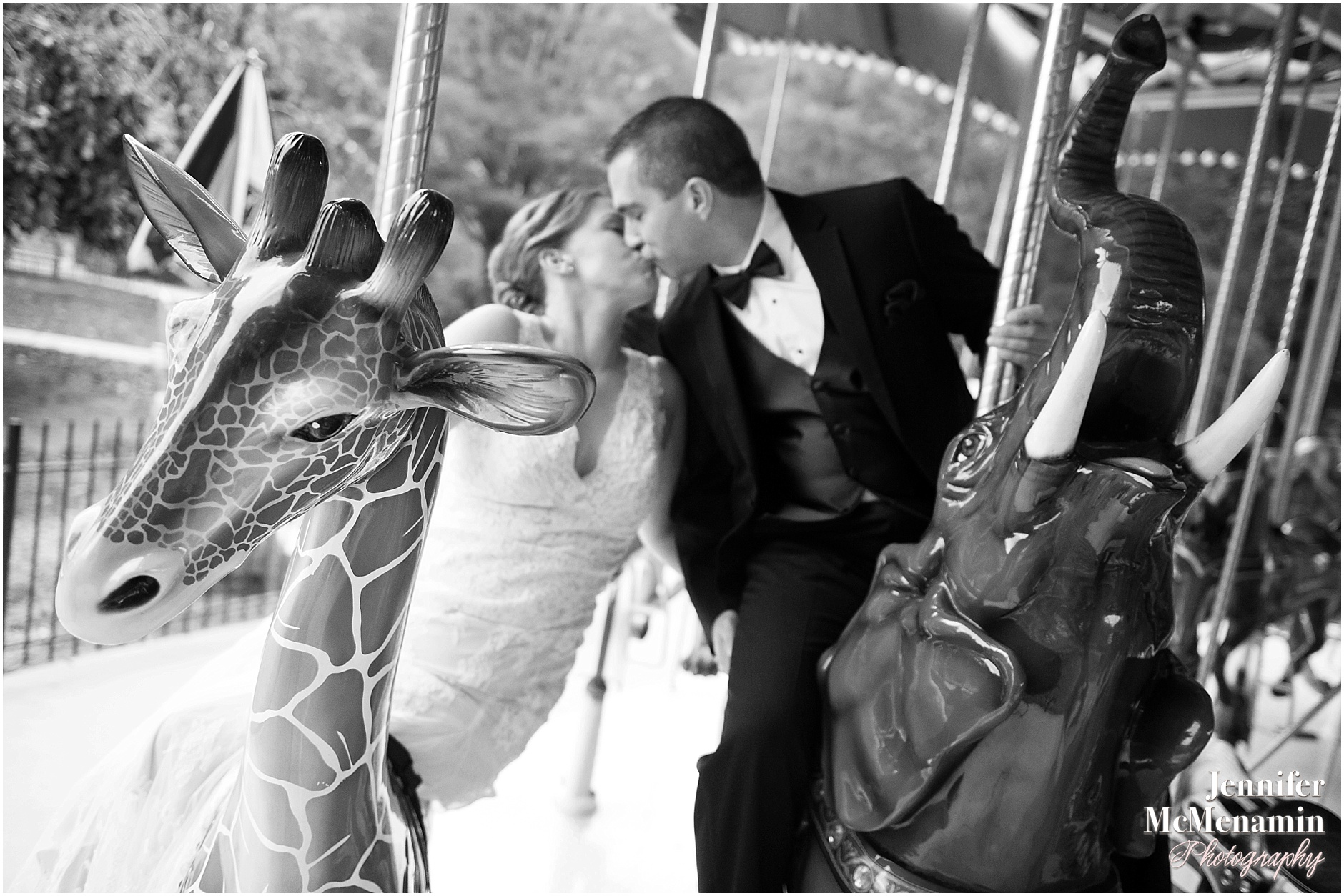 Seriously, they were such a joy to photograph together.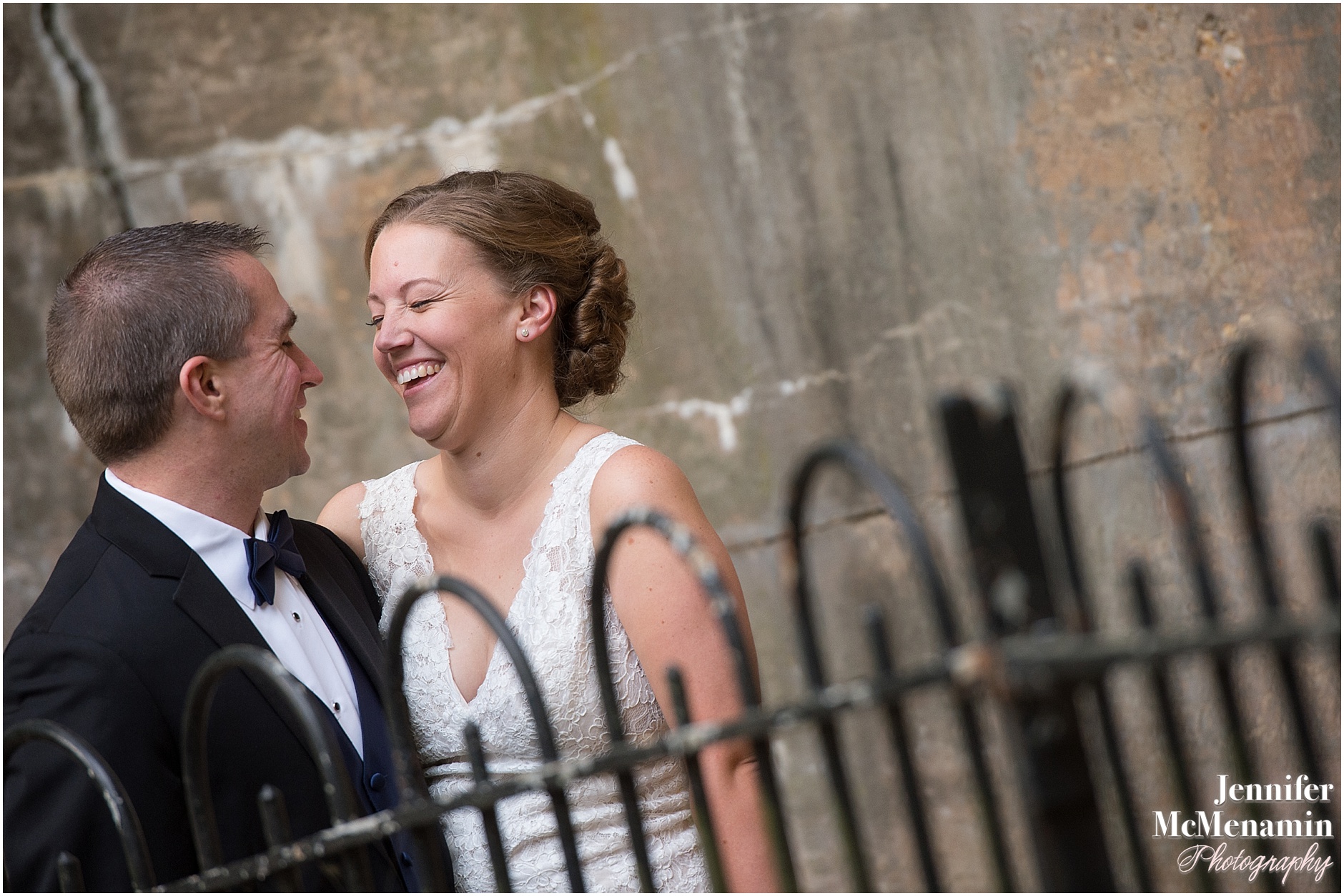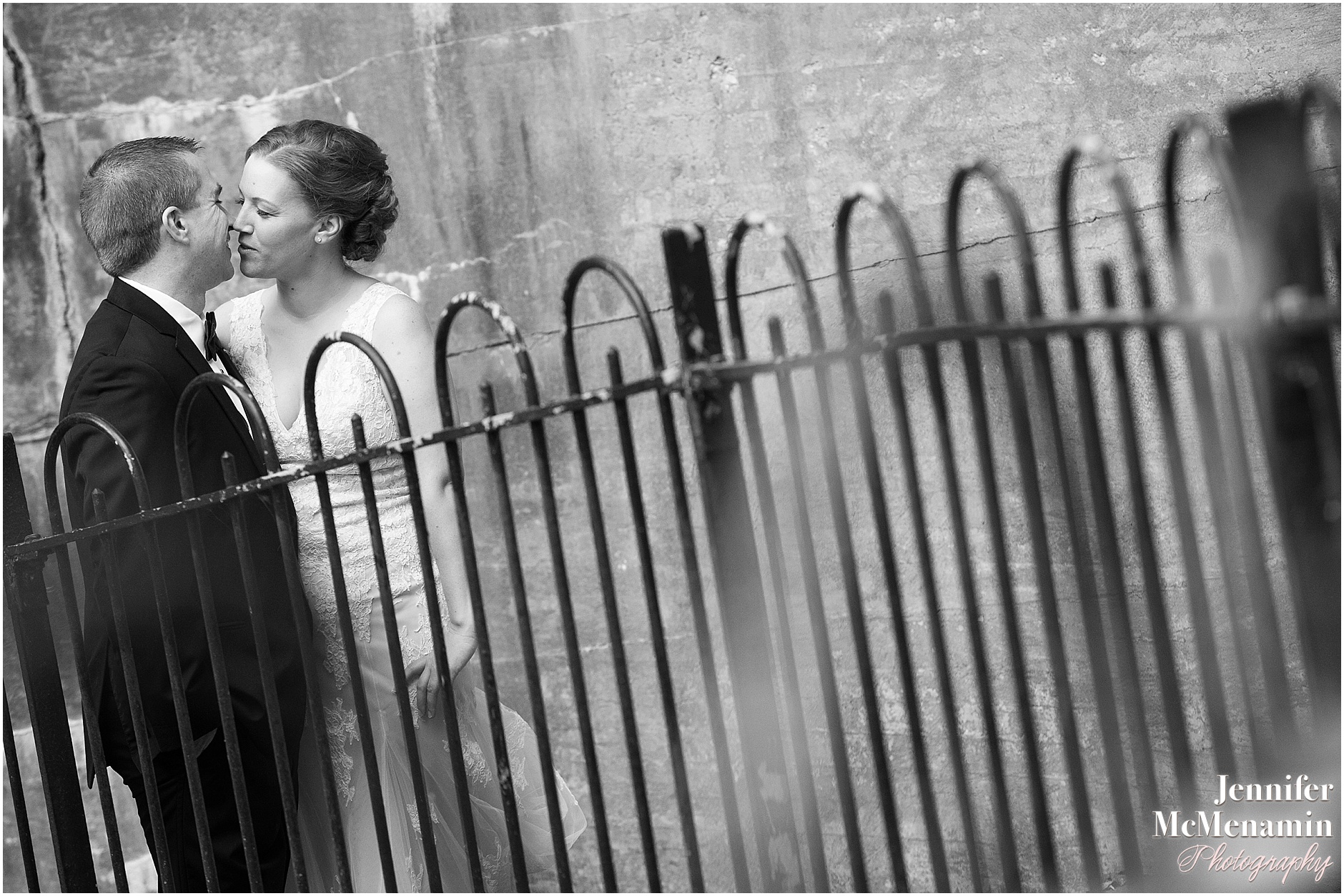 I hope they'll always remember the marvelous exchange that prompted this great series of reactions.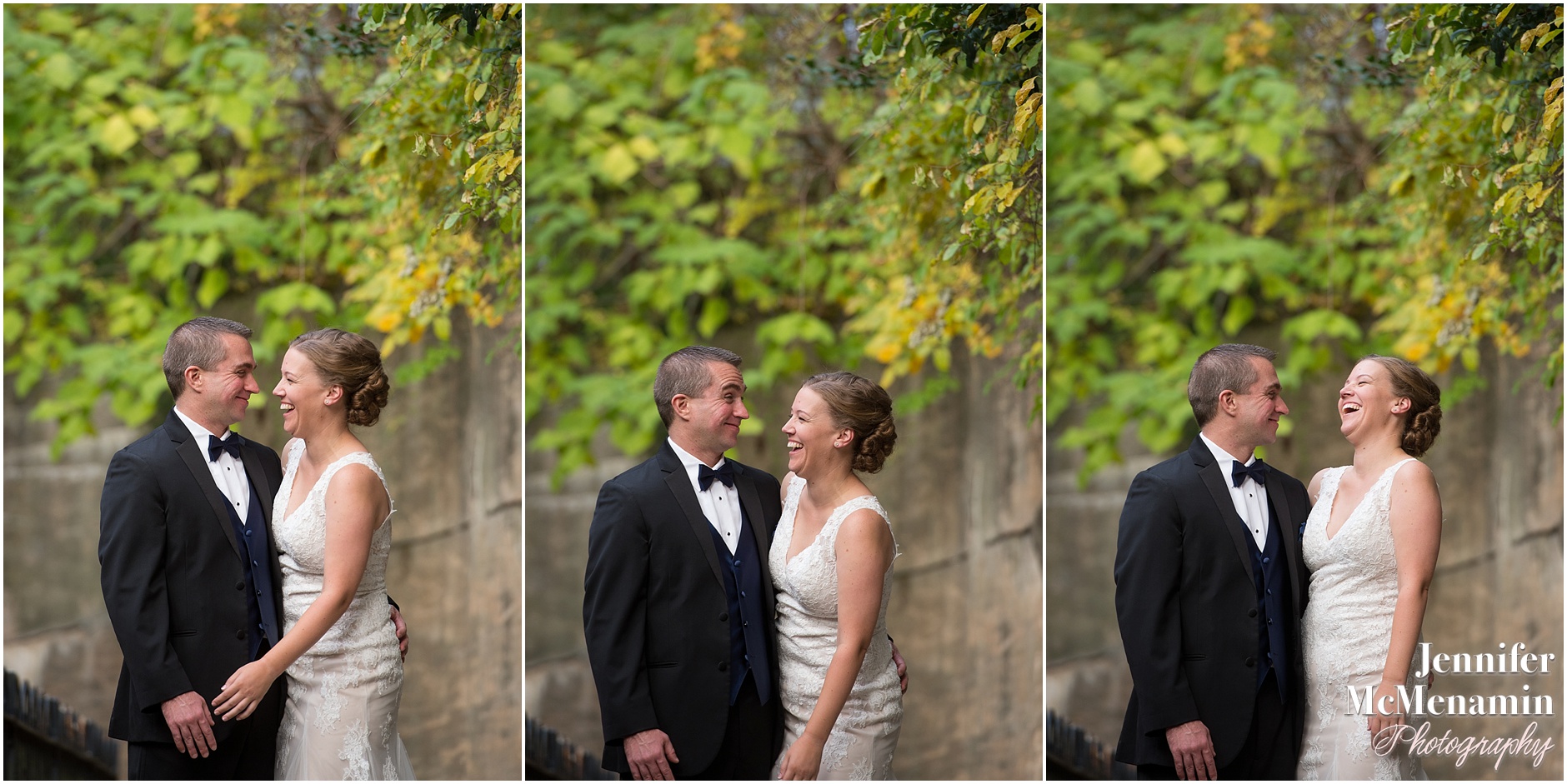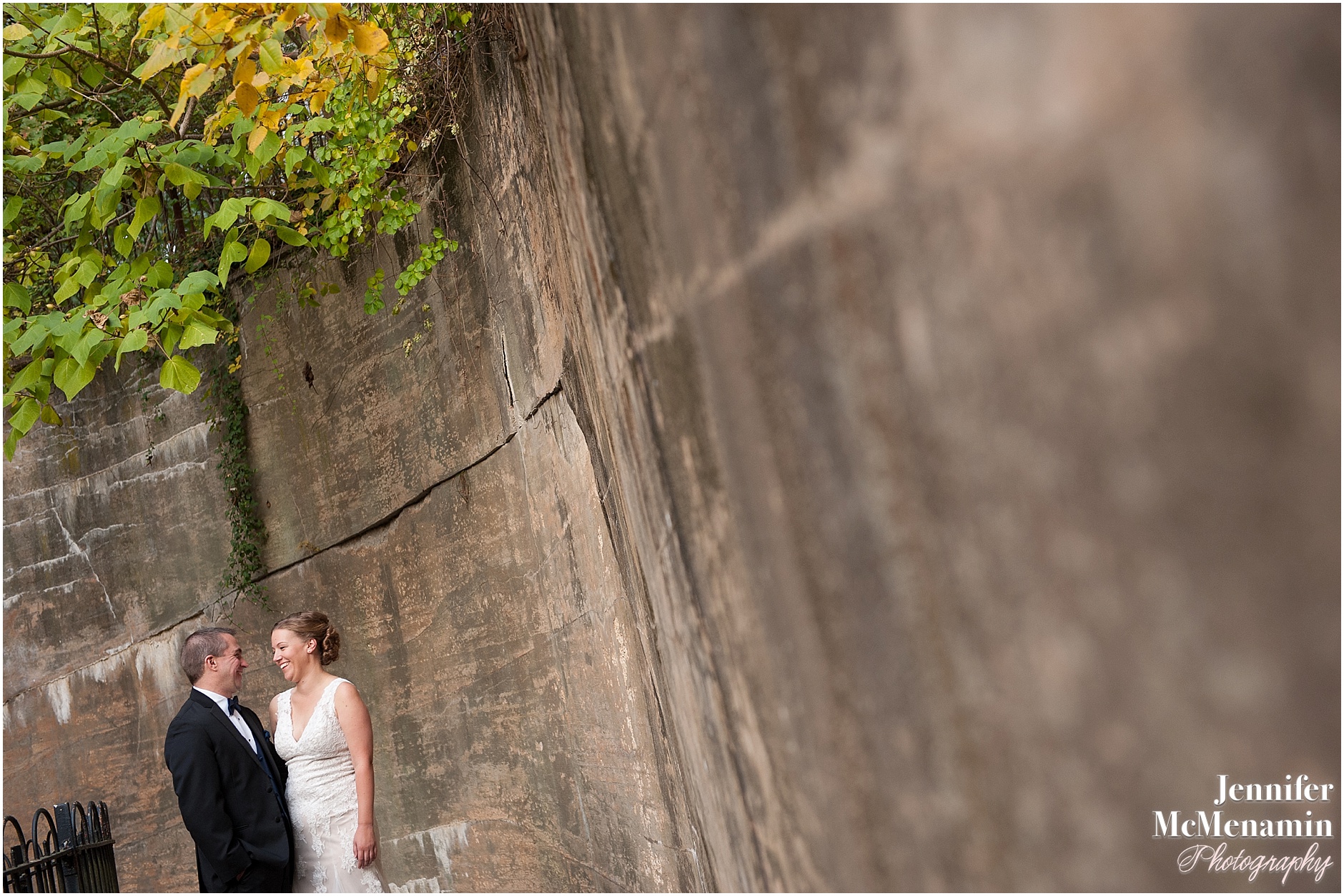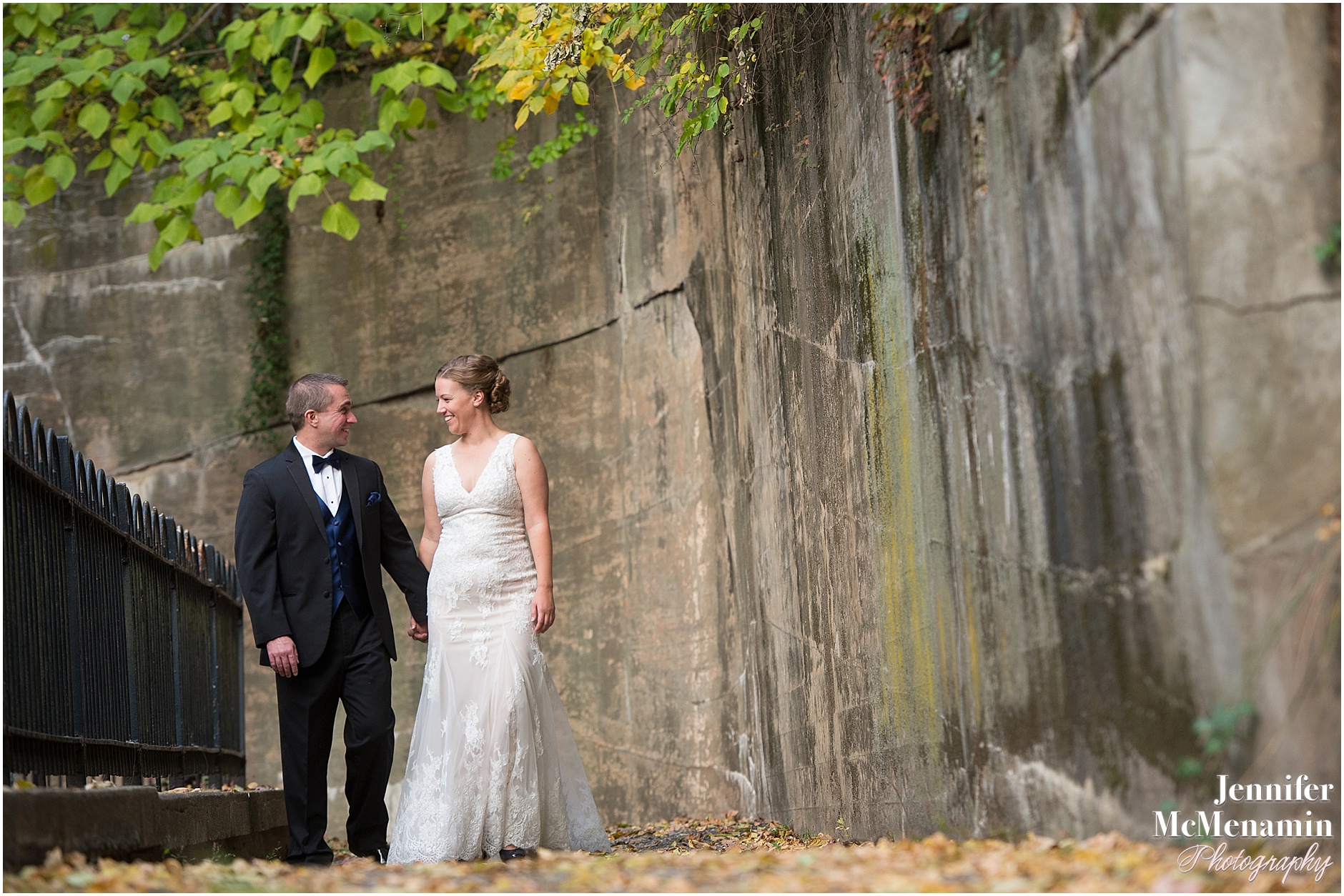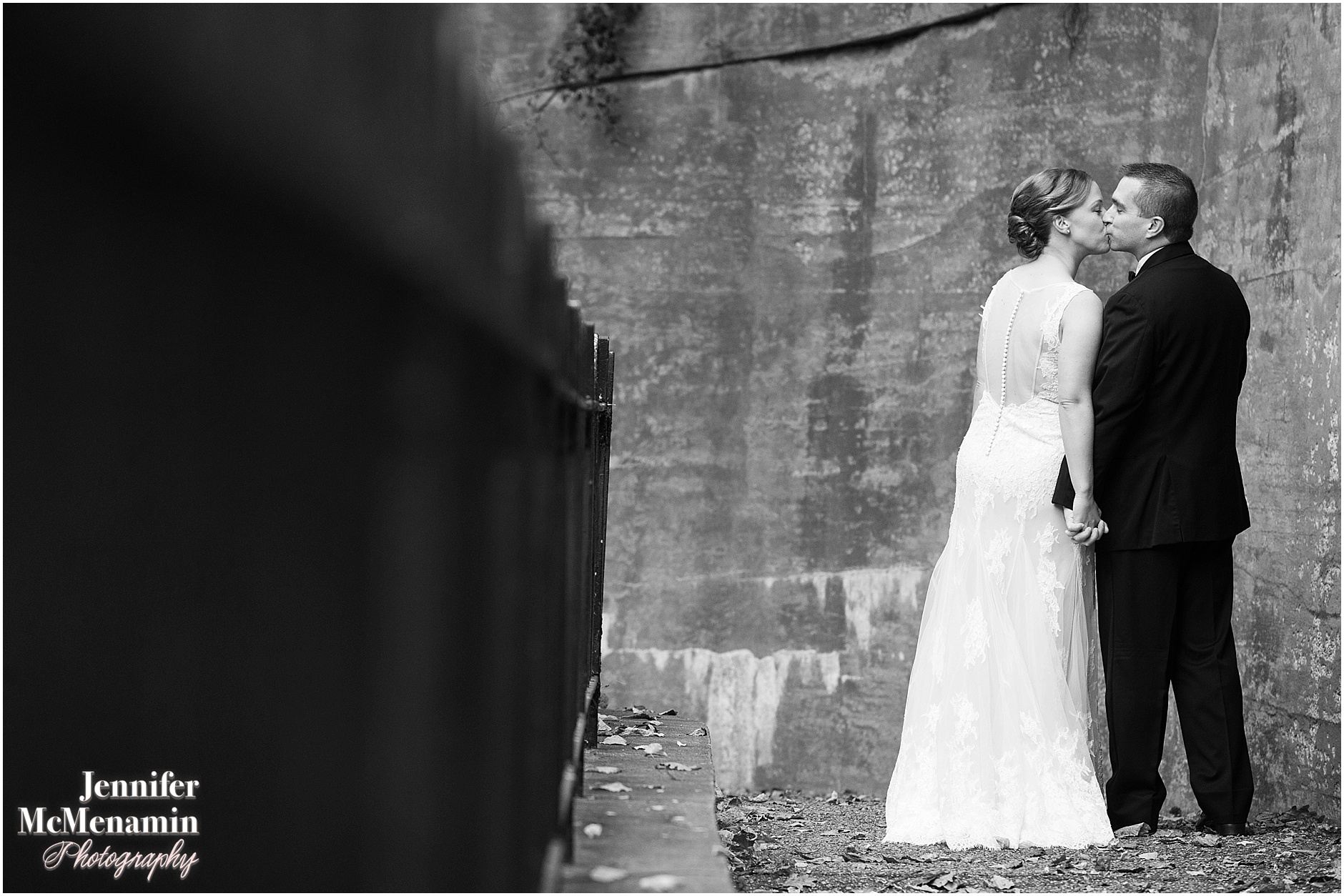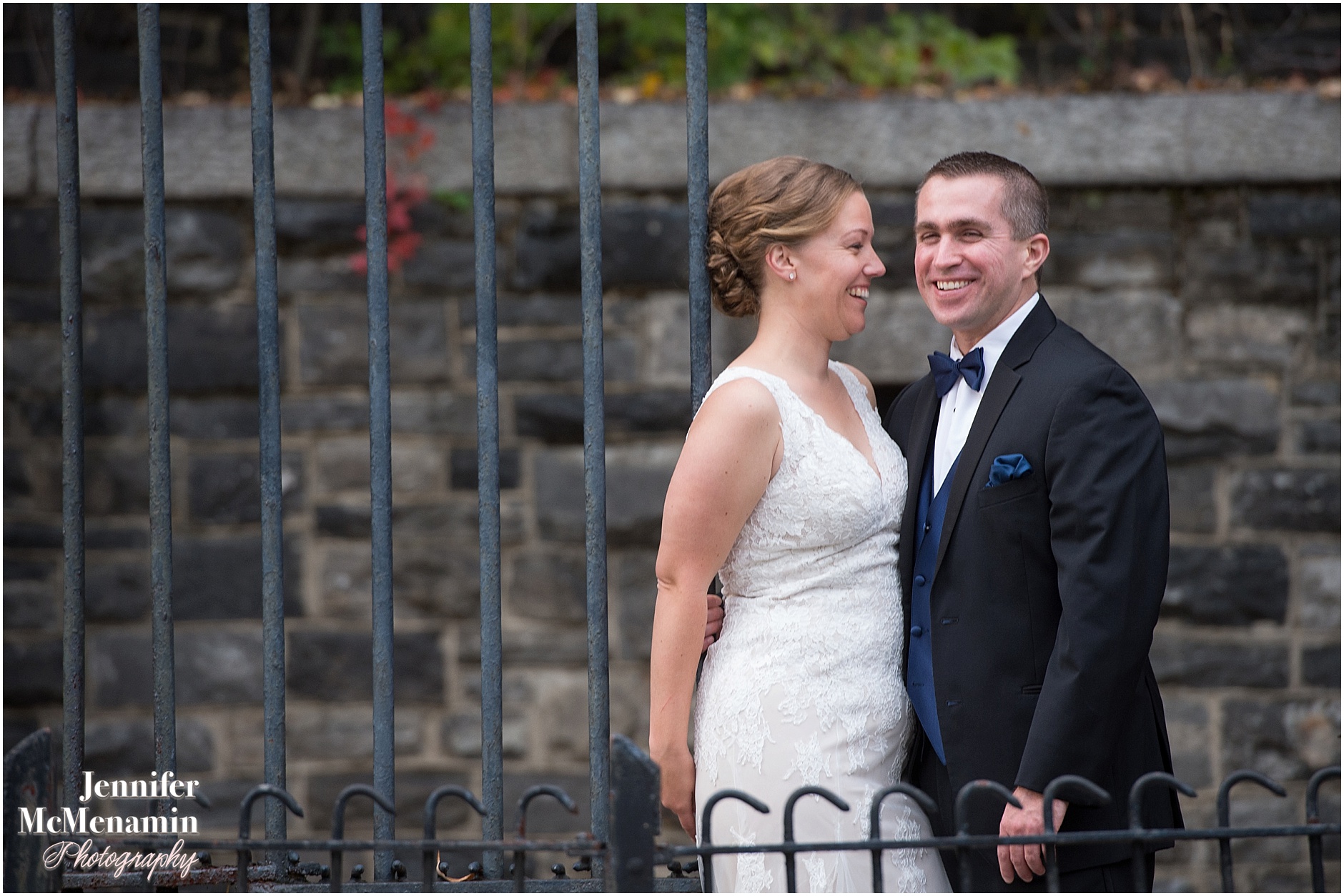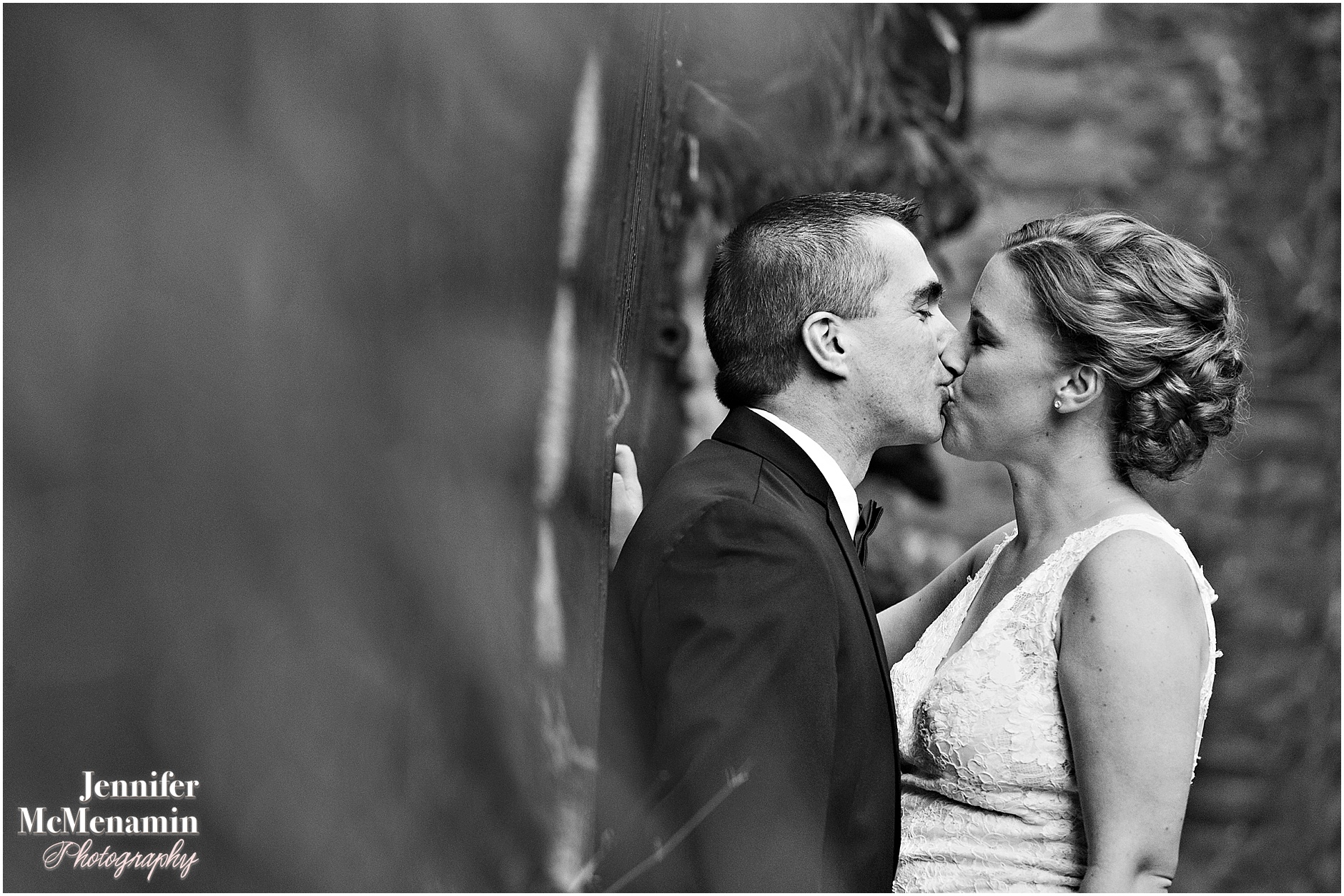 We also shot their family and wedding party photos before the ceremony.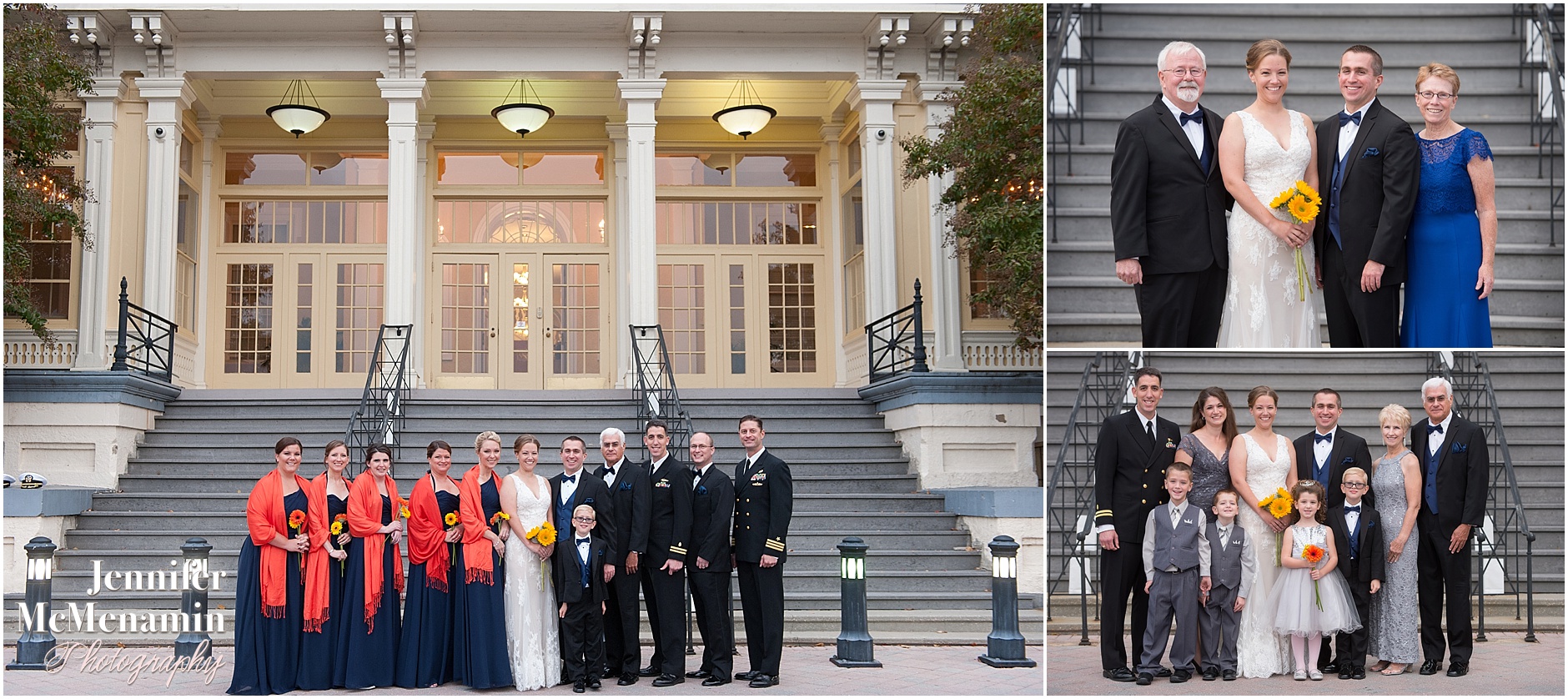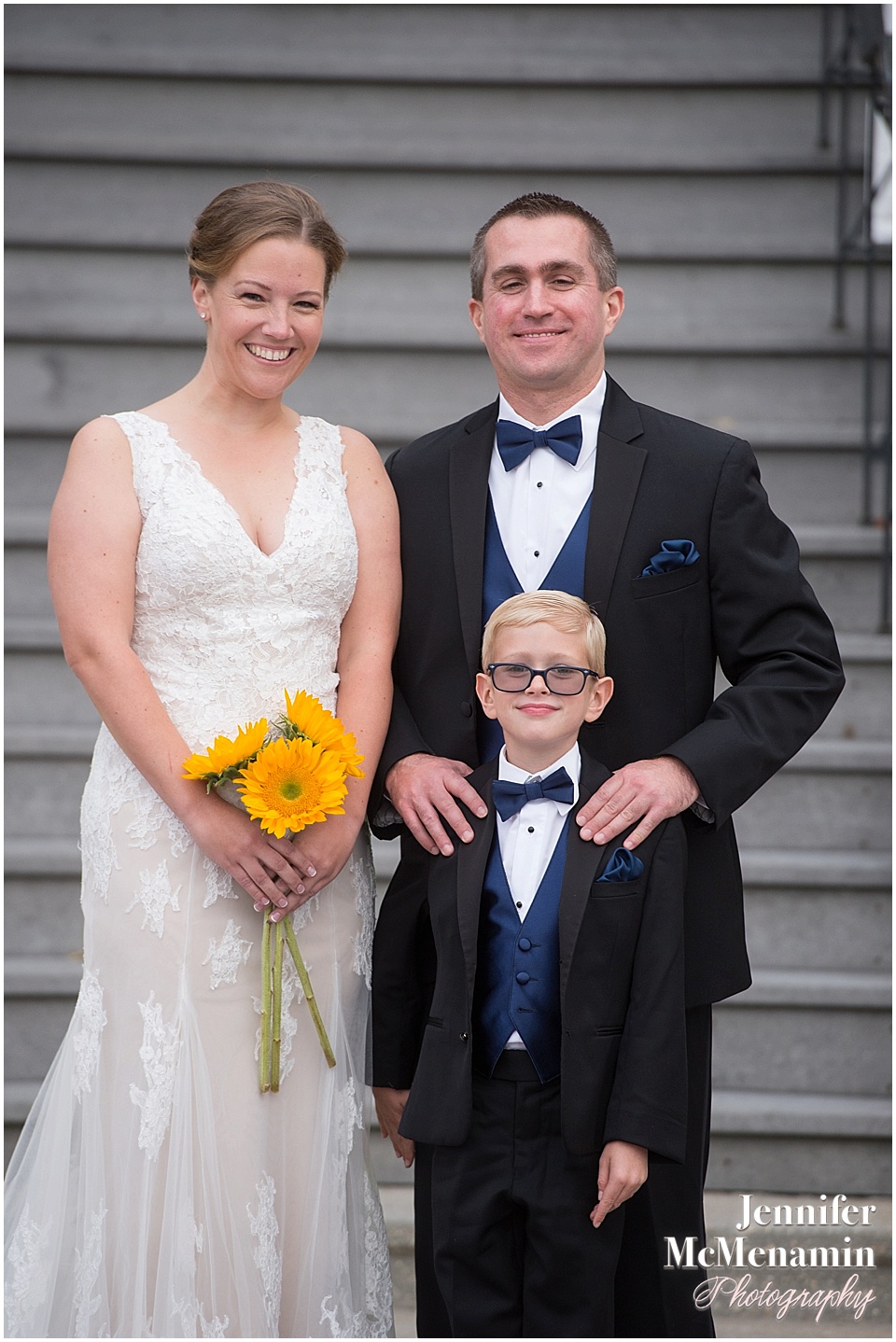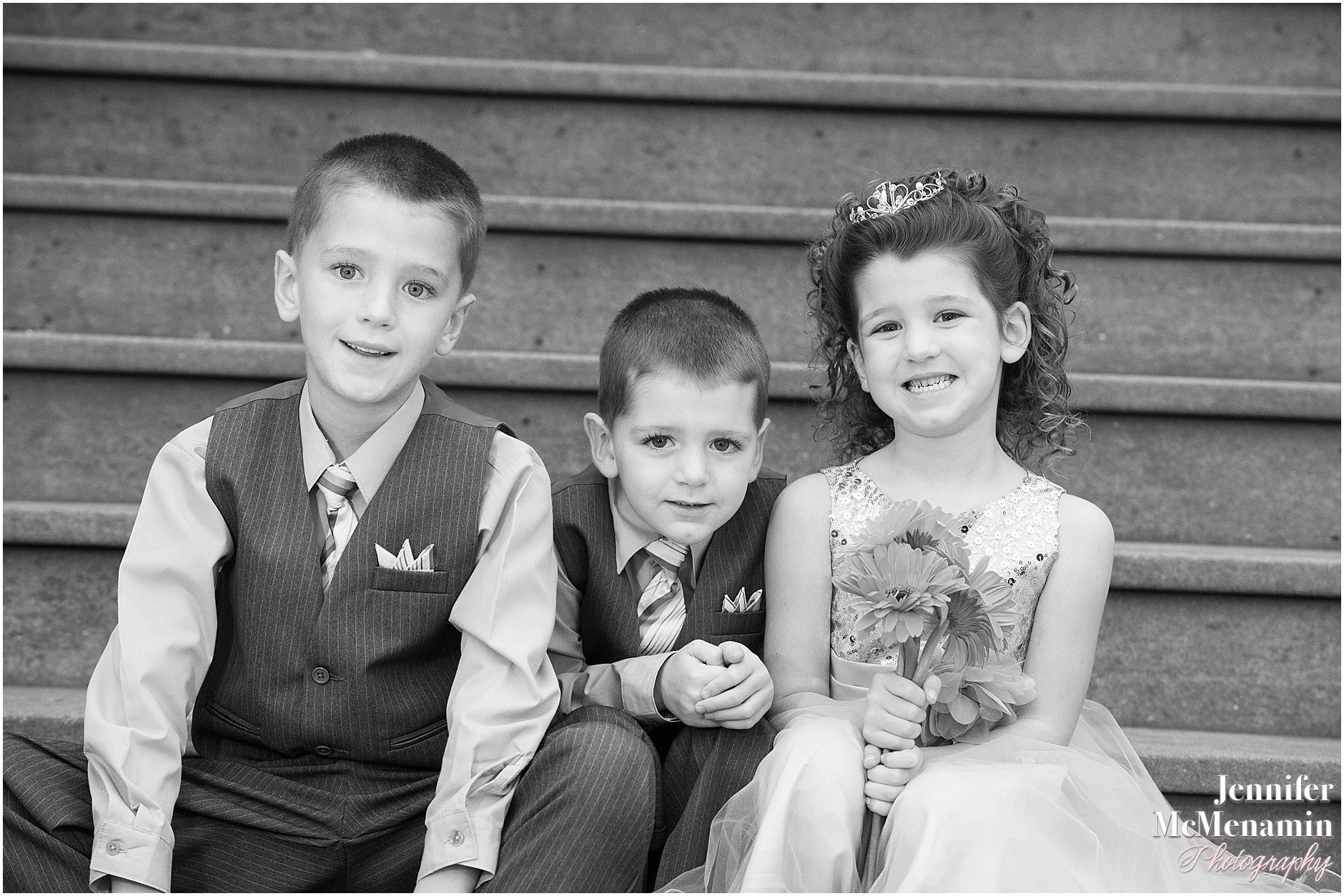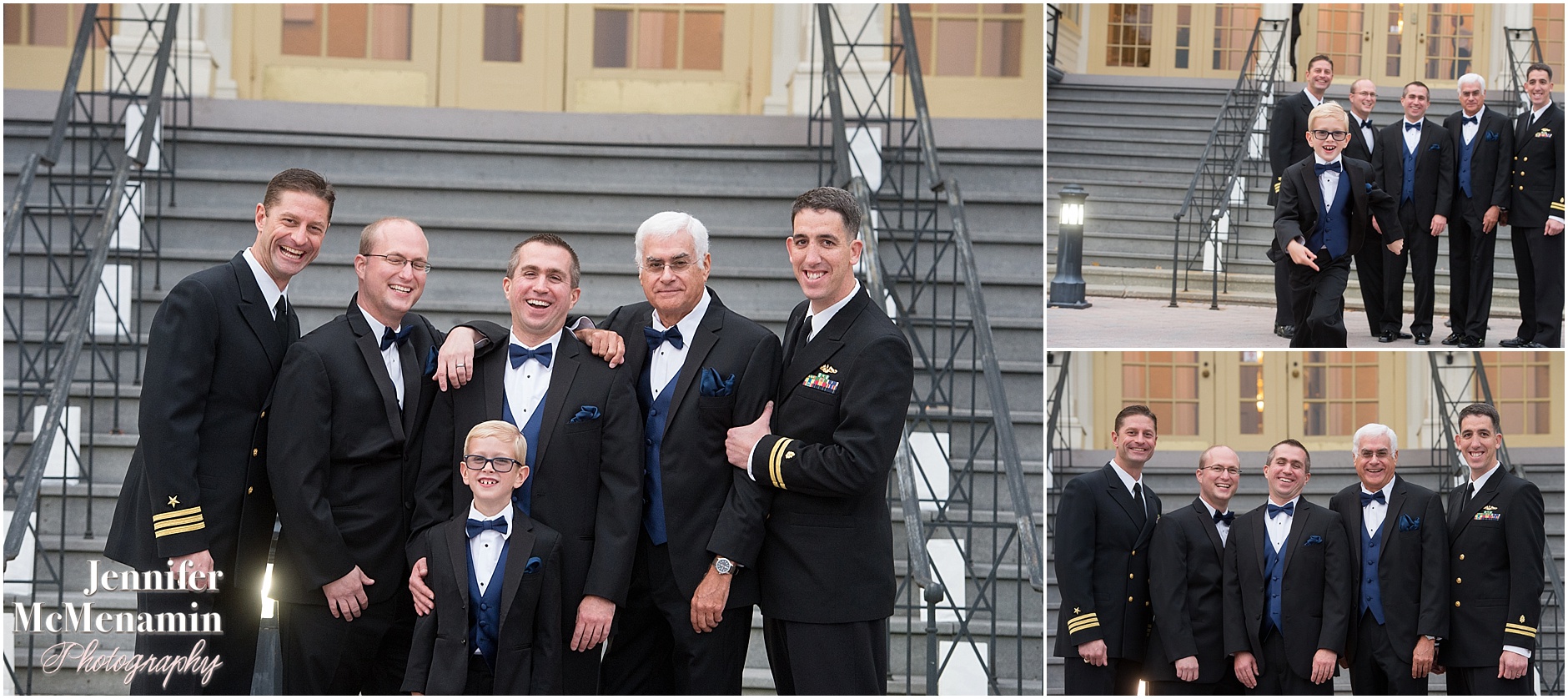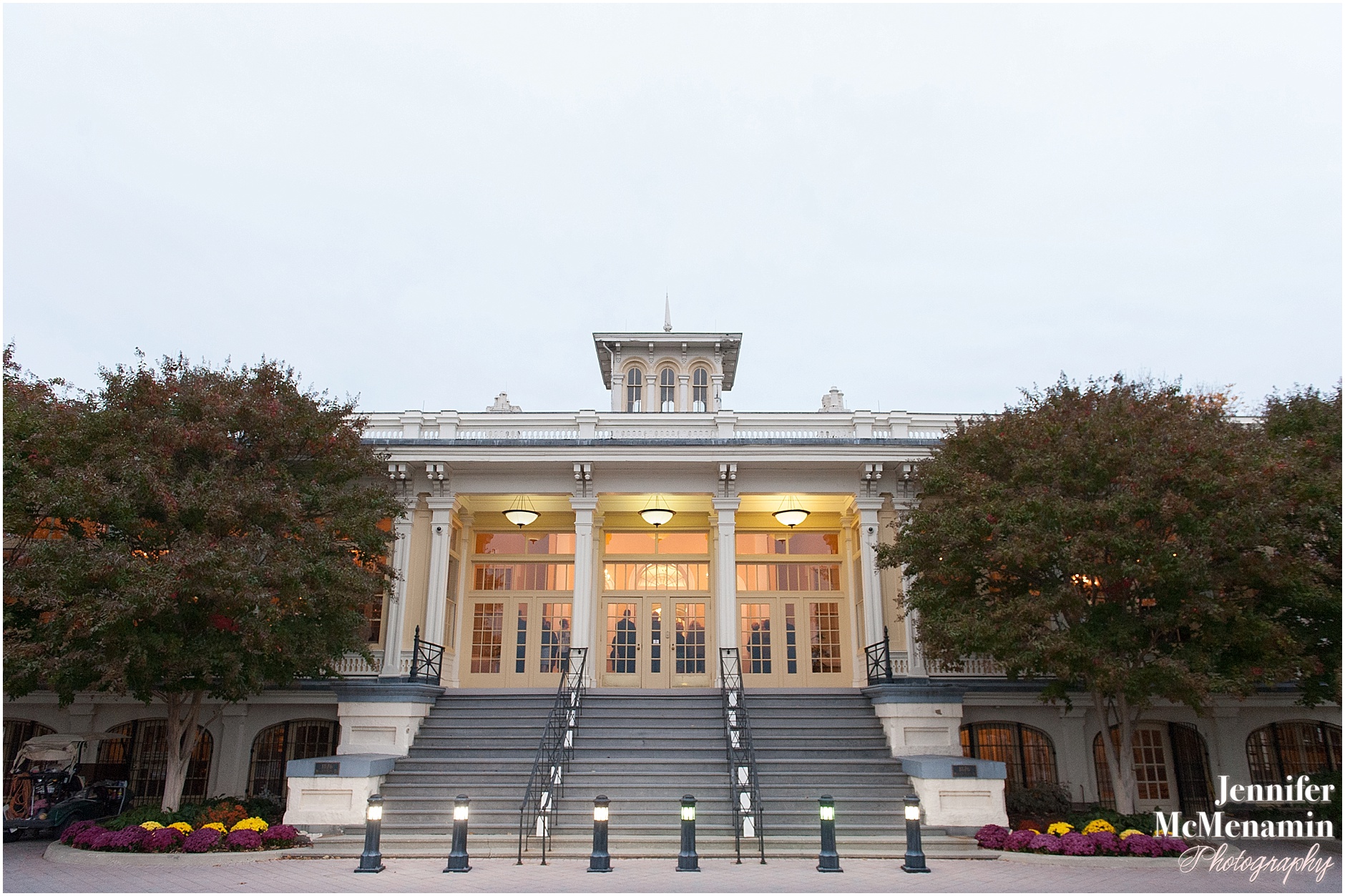 Then, it was time to get married. From start to finish, the ceremony was infused with personal touches. A friend of the couple played guitar, including a song she wrote for their recessional. And although they're not Jewish, Emily + Kurt like the Jewish wedding custom of friends and family offering seven blessings and incorporated it into their own celebration.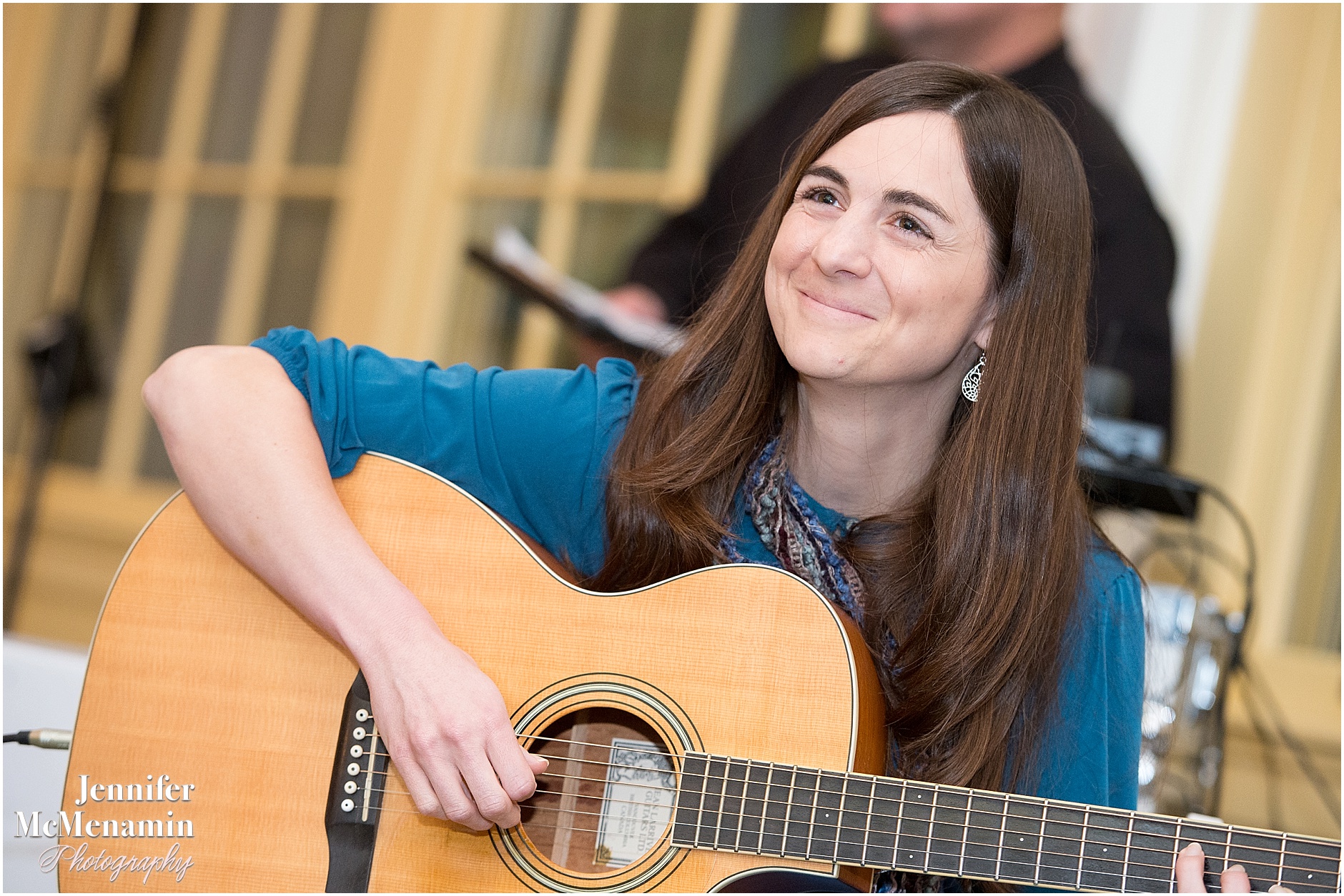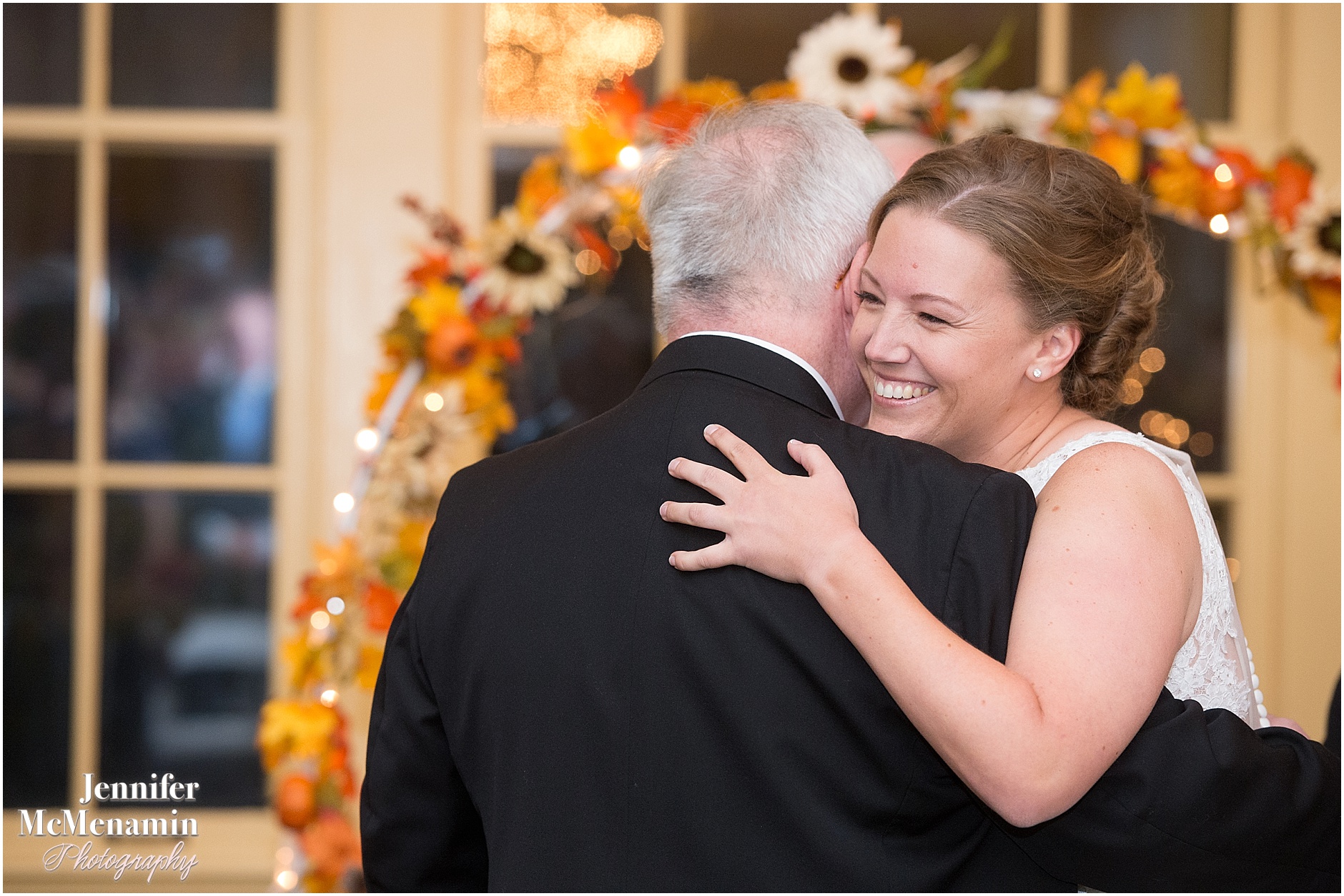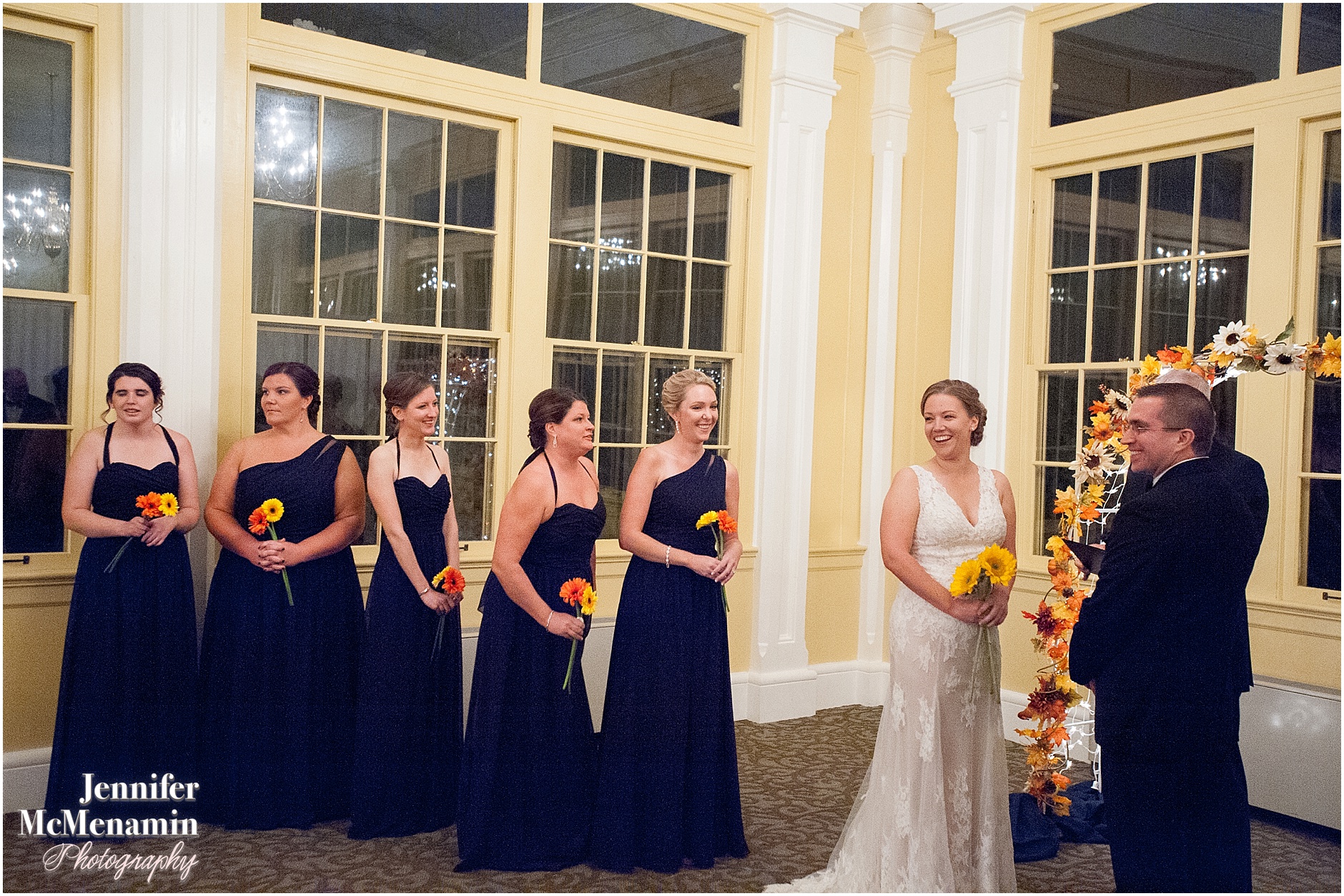 This is what I love so much about photography. Emily doesn't see in this next photo how her soon-to-be husband is looking at her. But it's now frozen in a photograph for her to look back on for forever.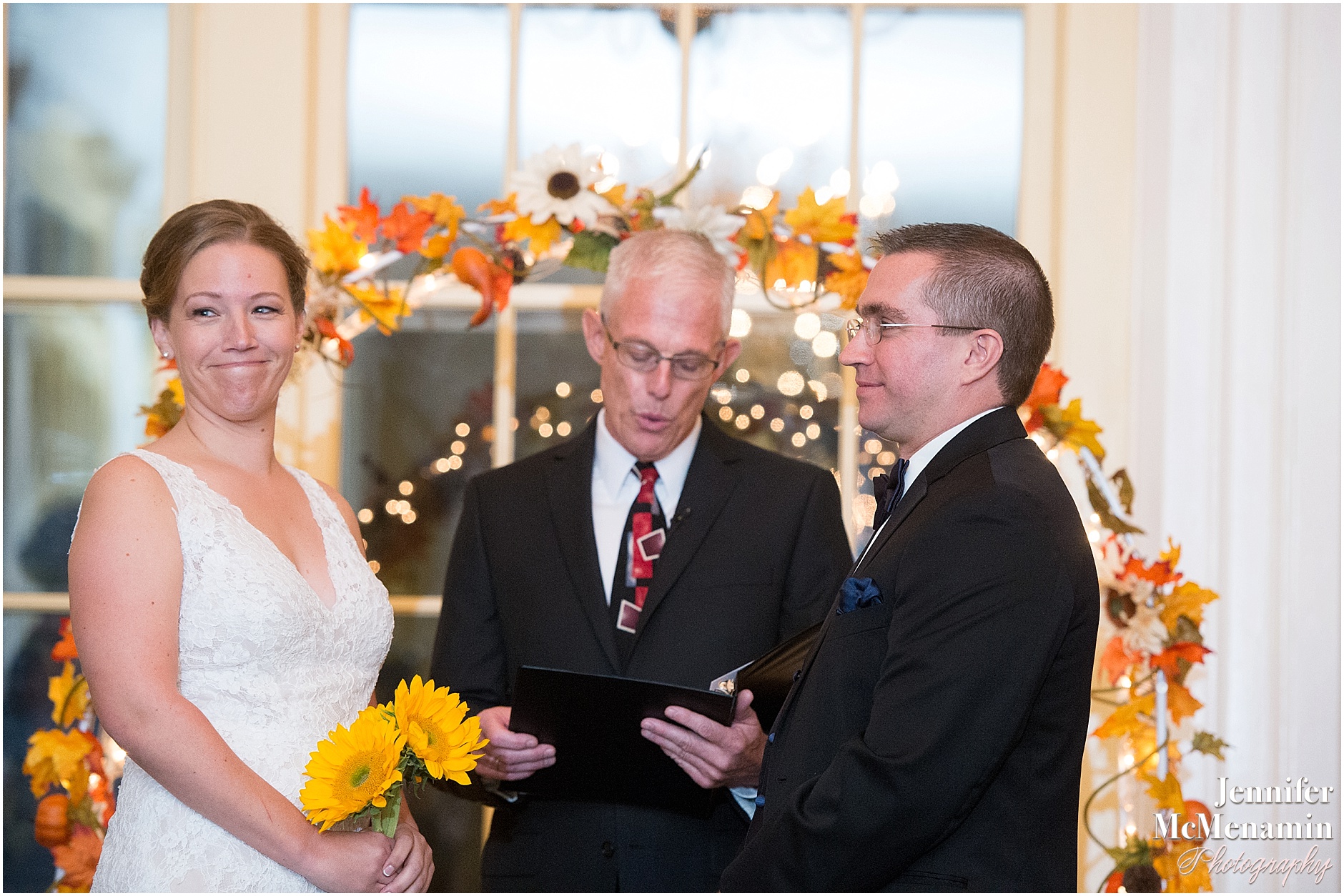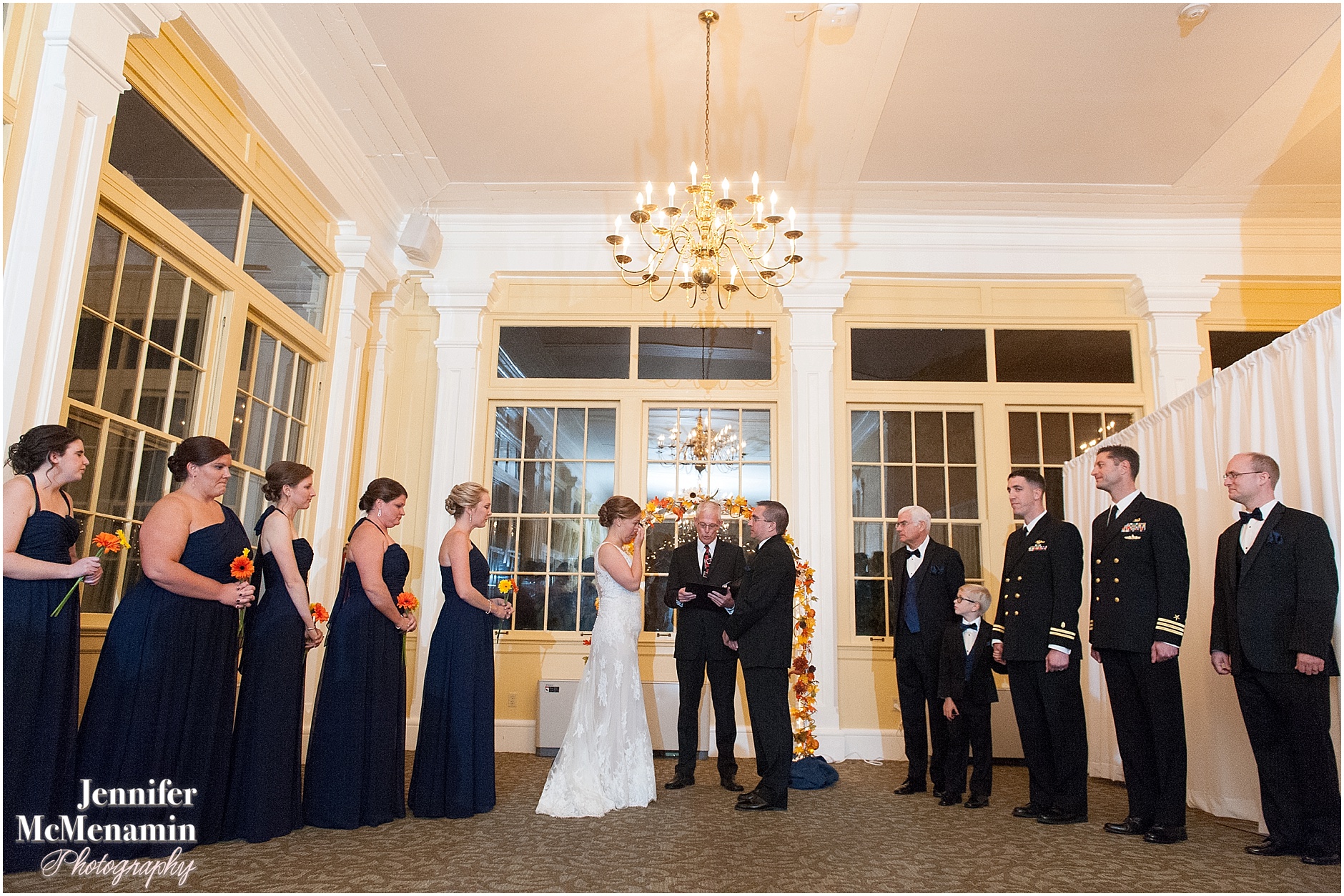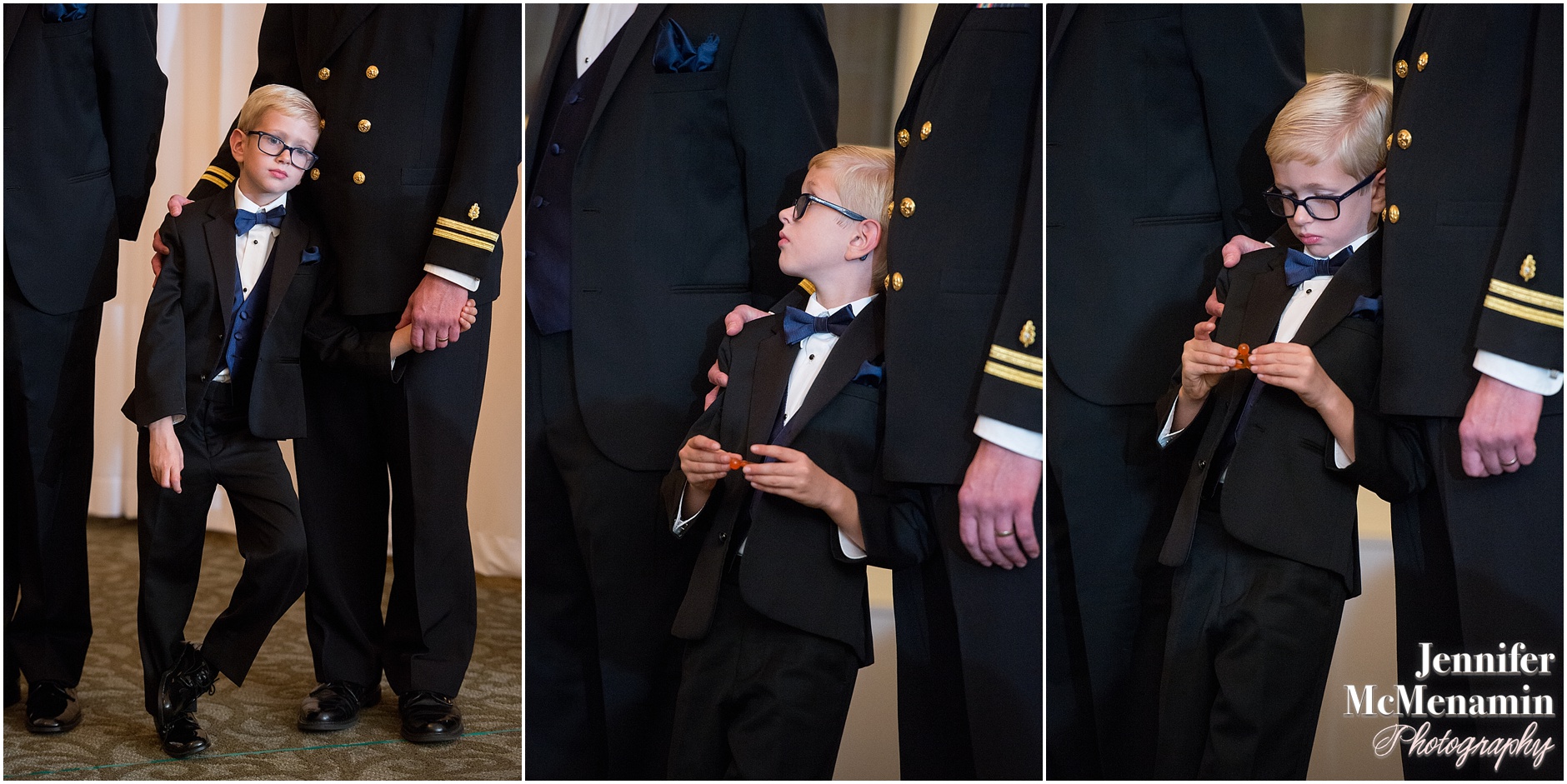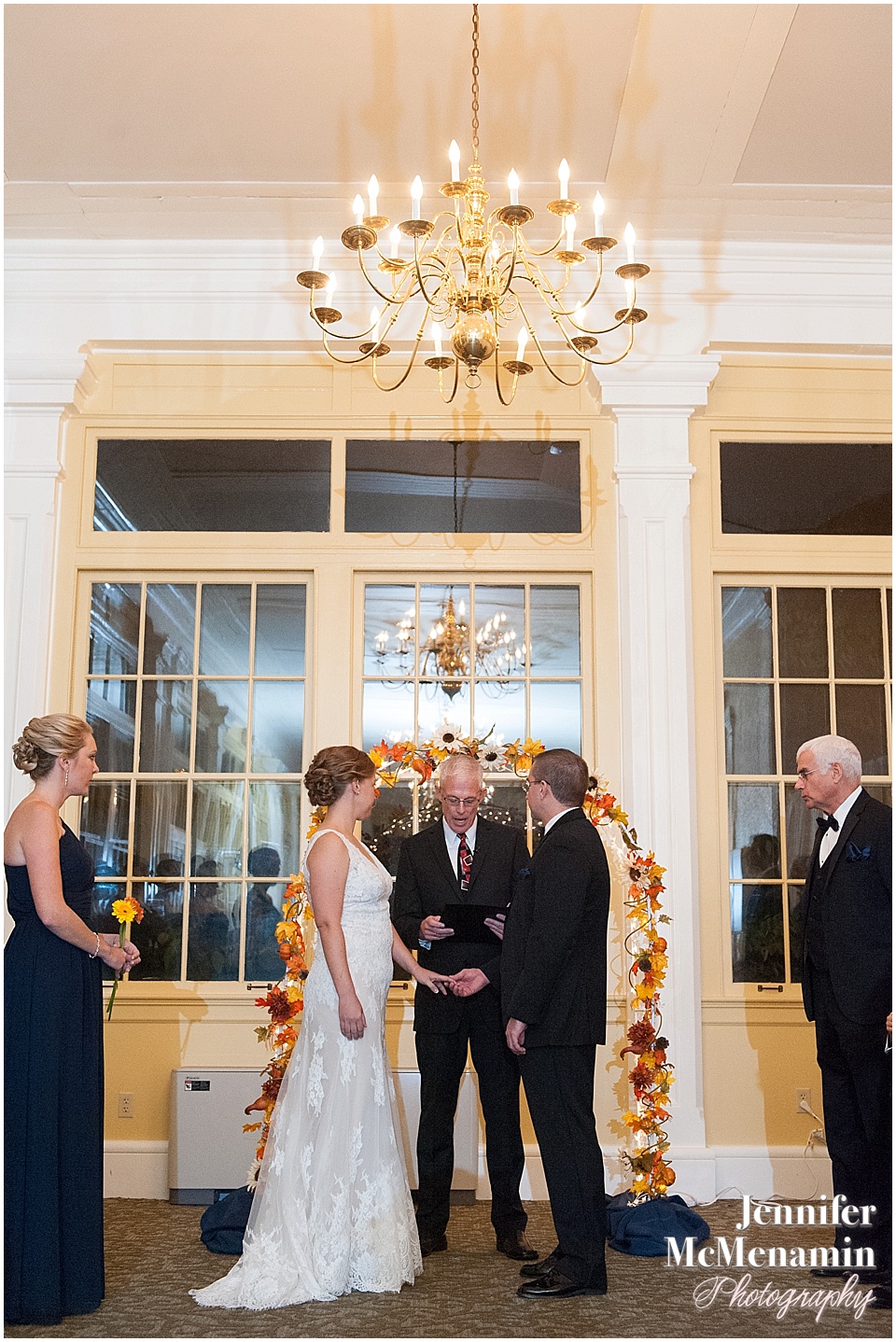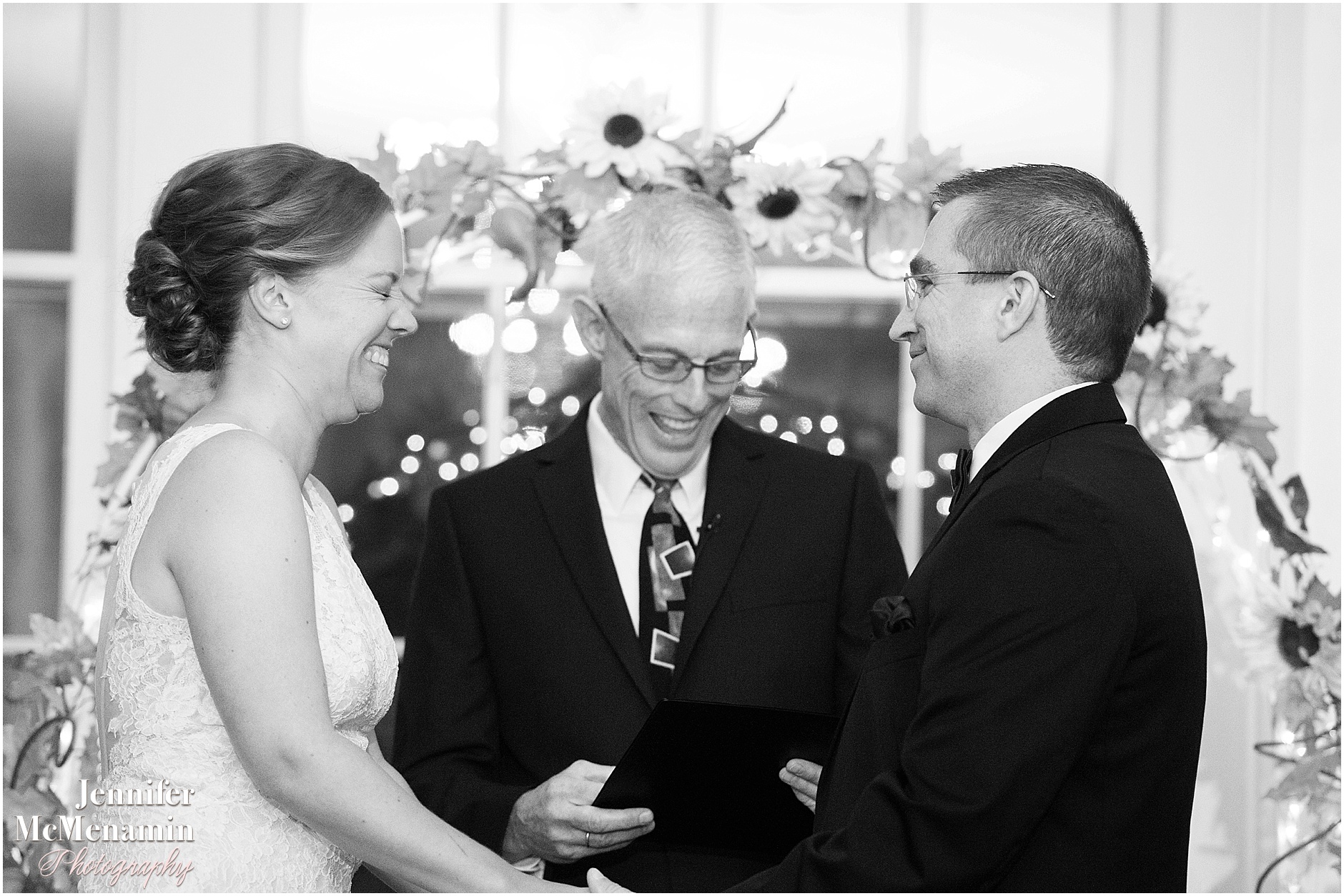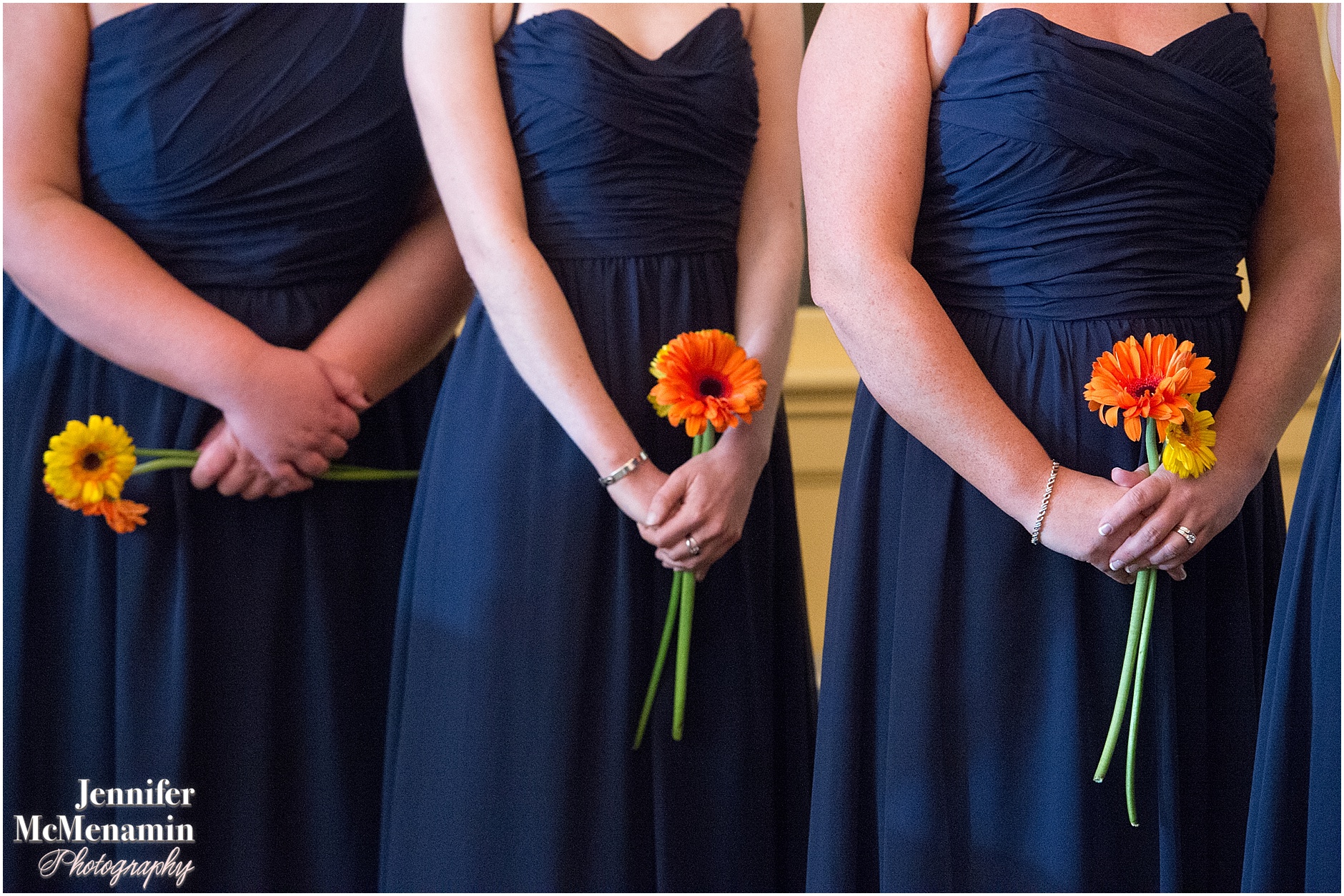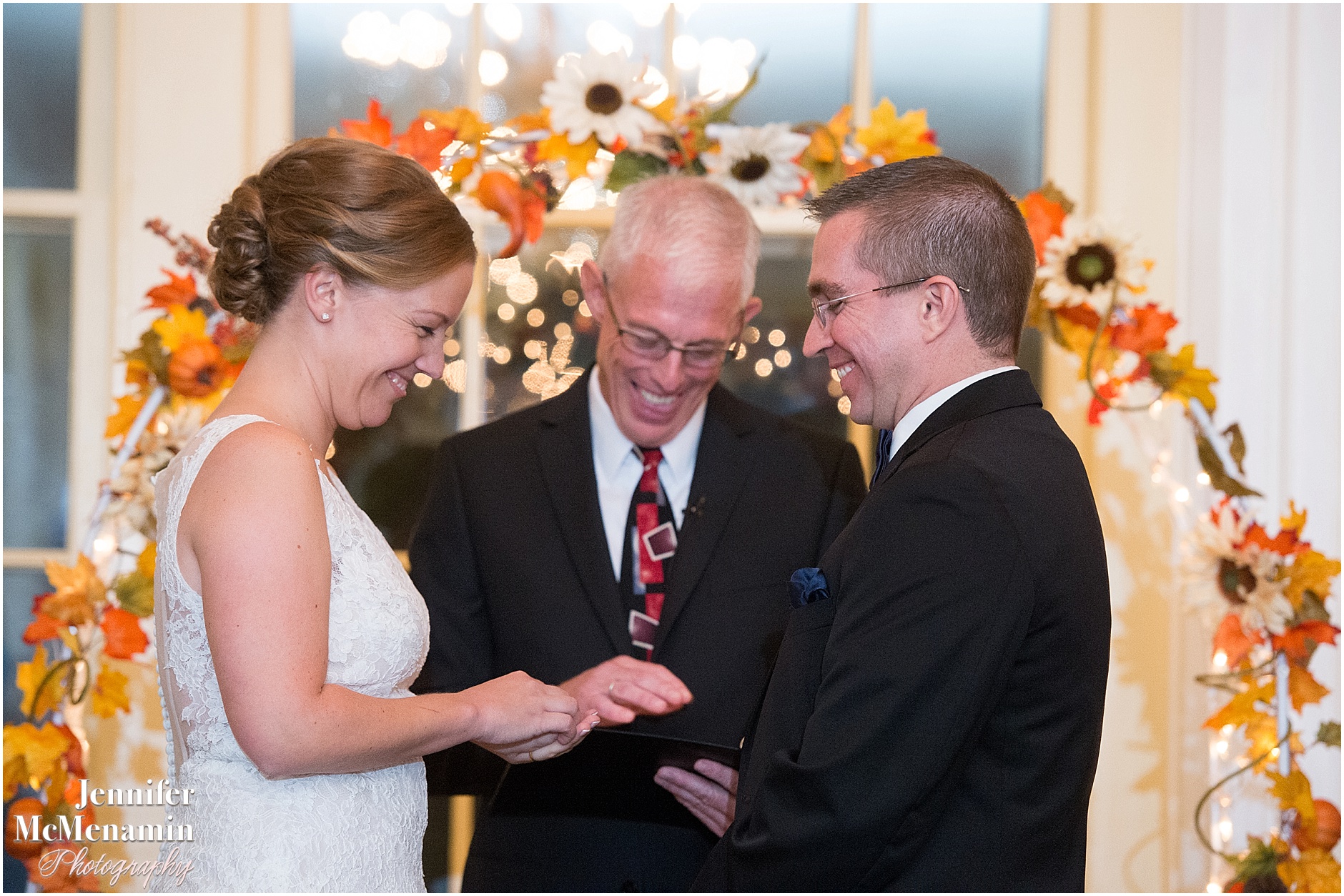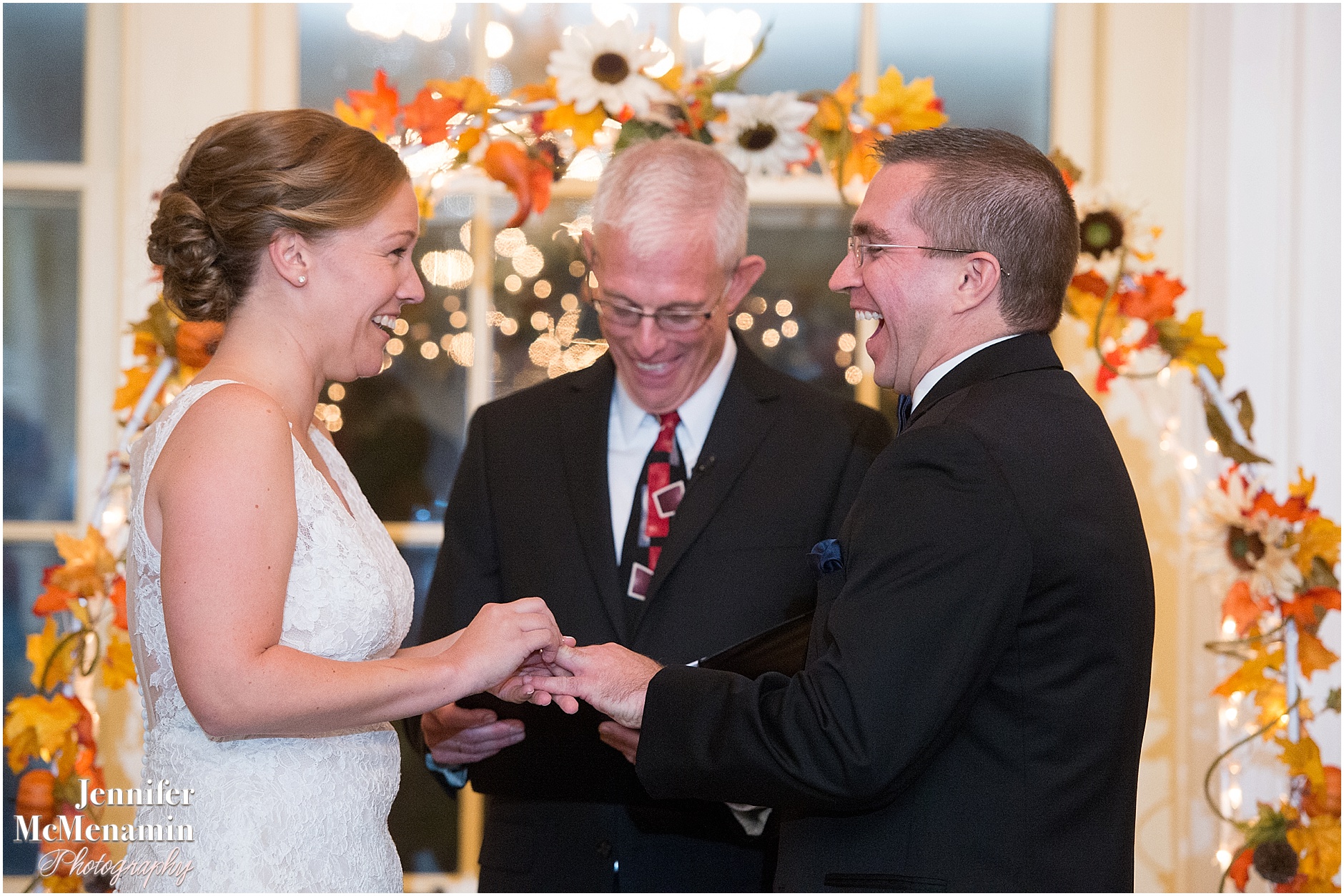 "Do you know how long we've waited to meet you," Emily exclaimed when Peach came out to take photos with the newlyweds. It was so charming.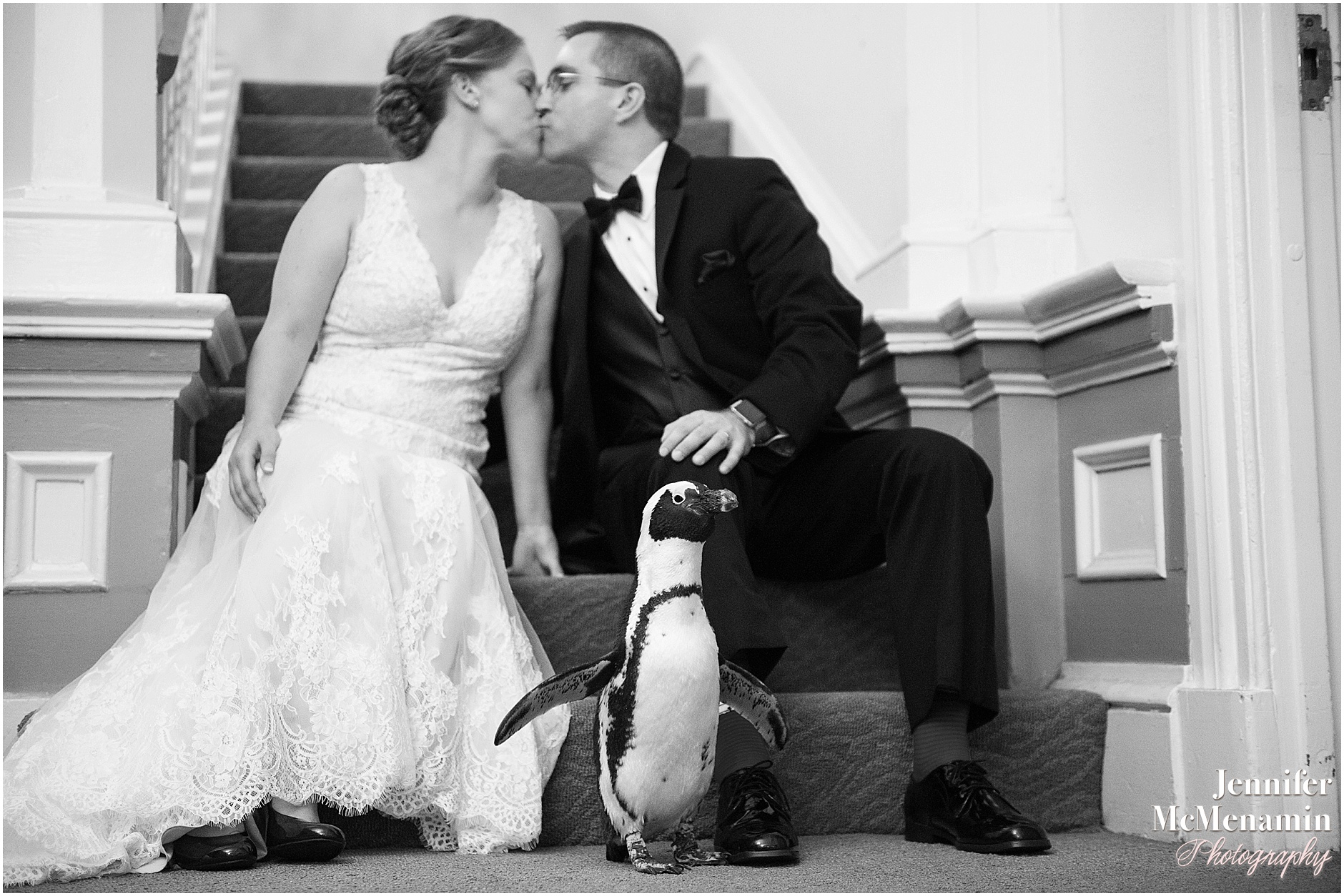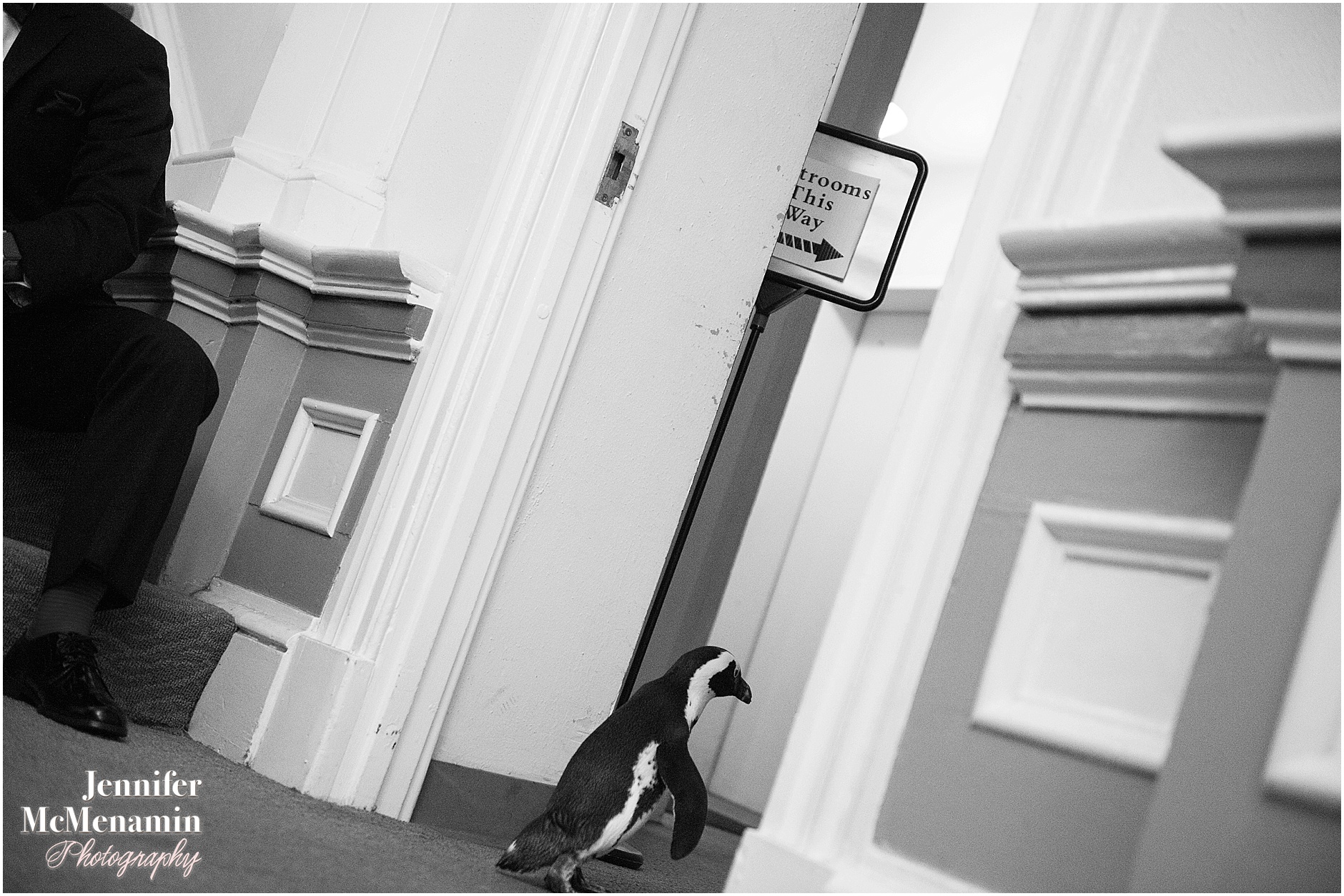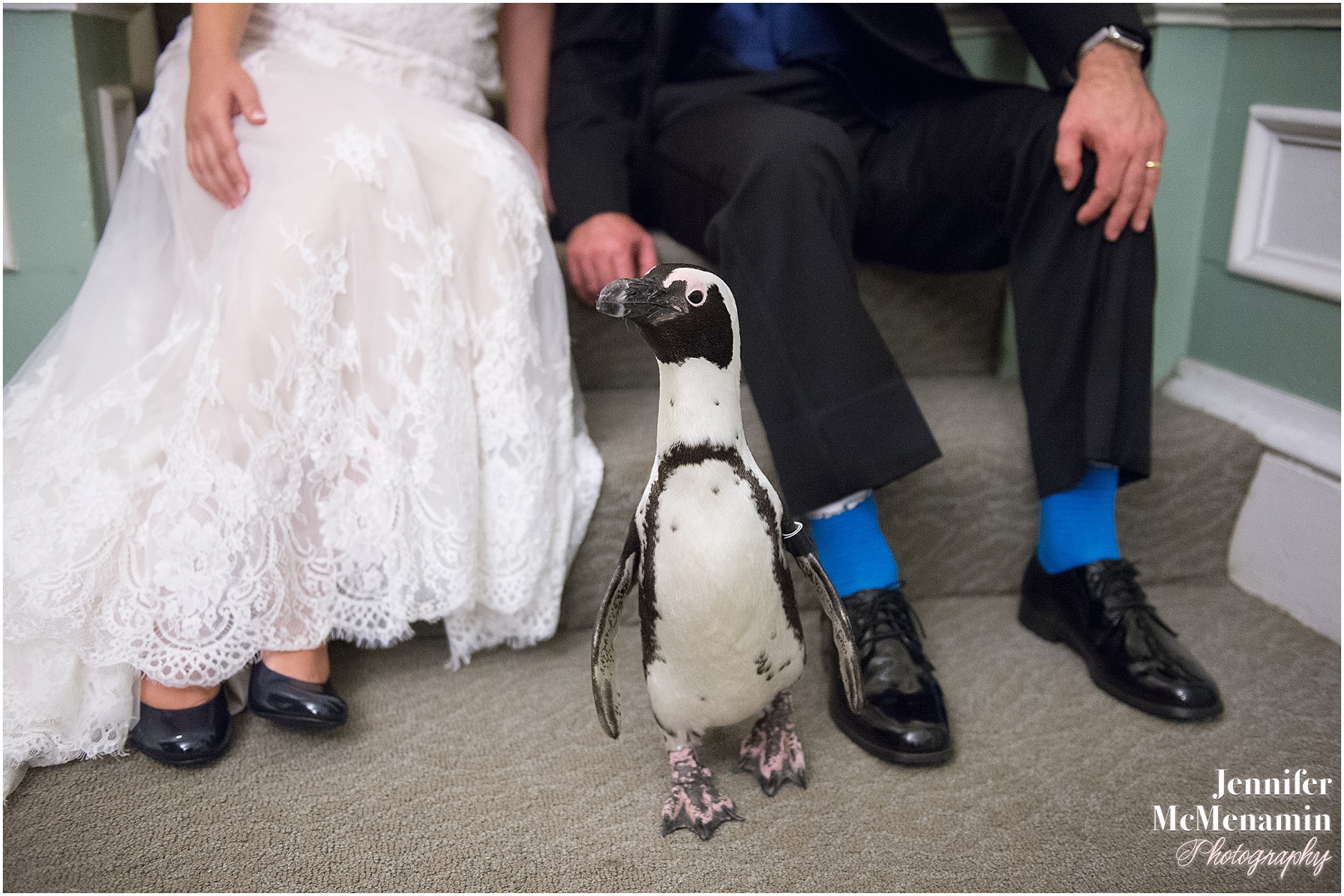 Even Mason got to hug a penguin that evening.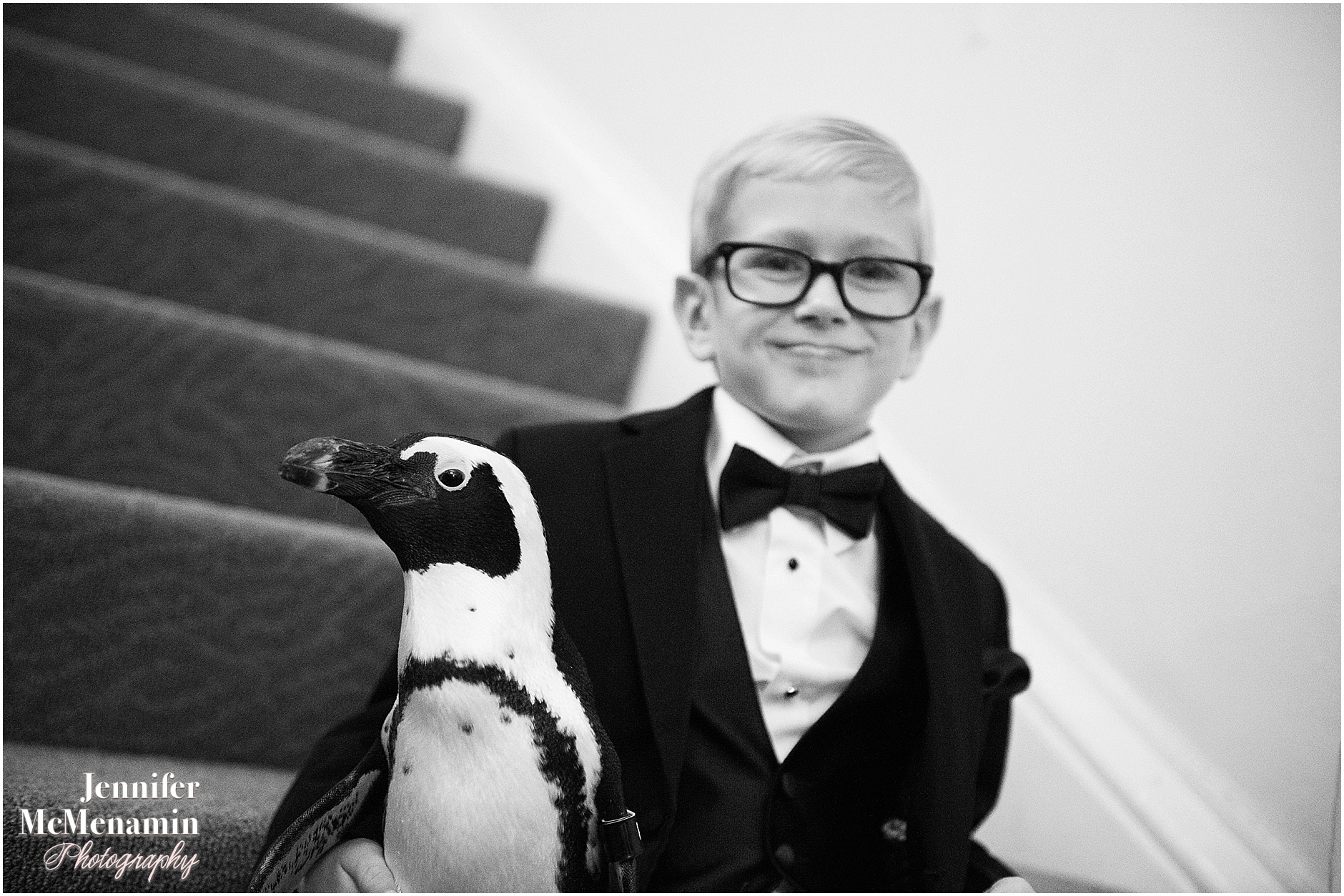 The guests were endlessly charmed and entertained by Peach.

I'm confident that Kurt's niece and nephews filled up the majority of their disposable cameras with photos of me taking pictures of them. They thought it was quite hilarious.
The long-awaited father-daughter dance.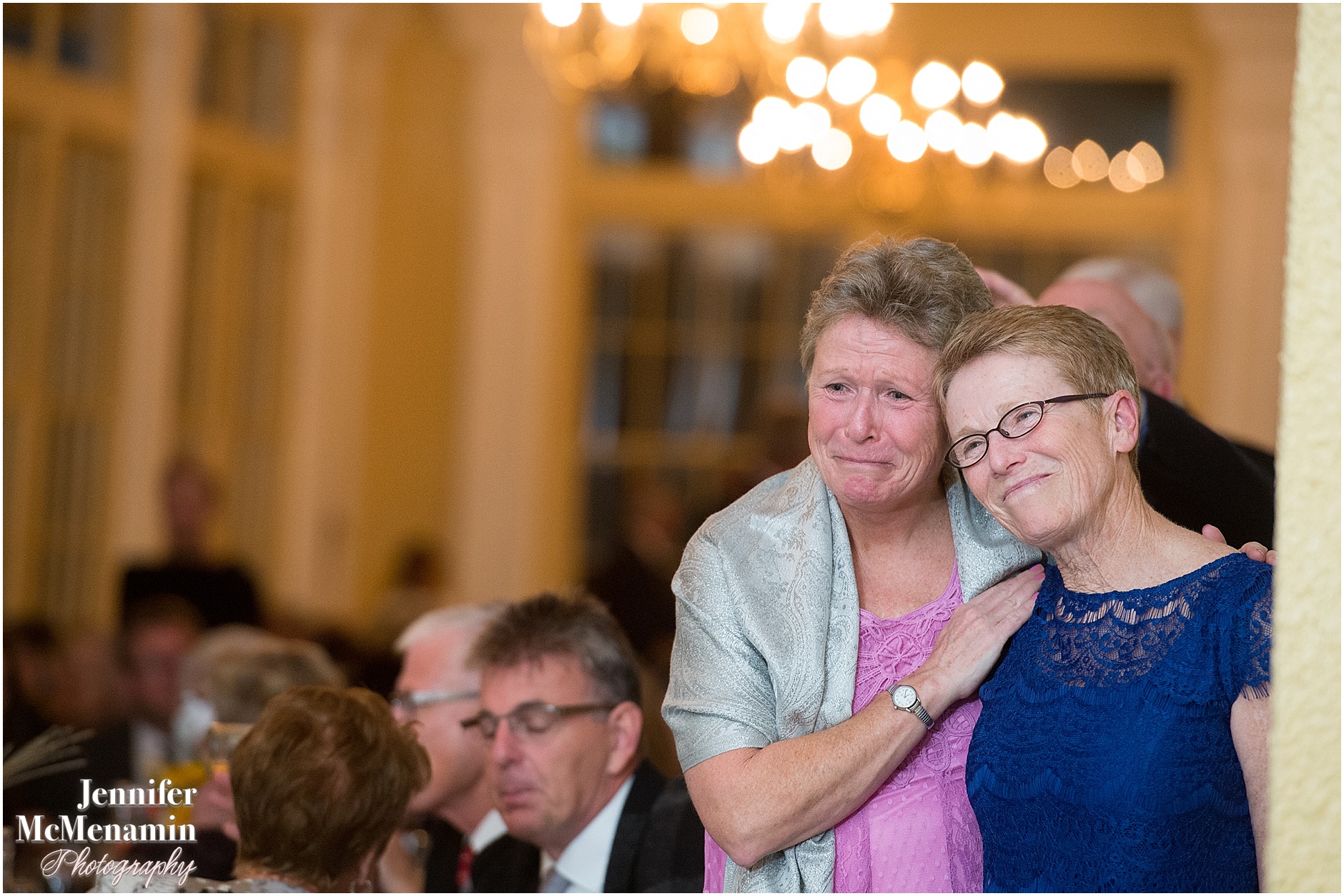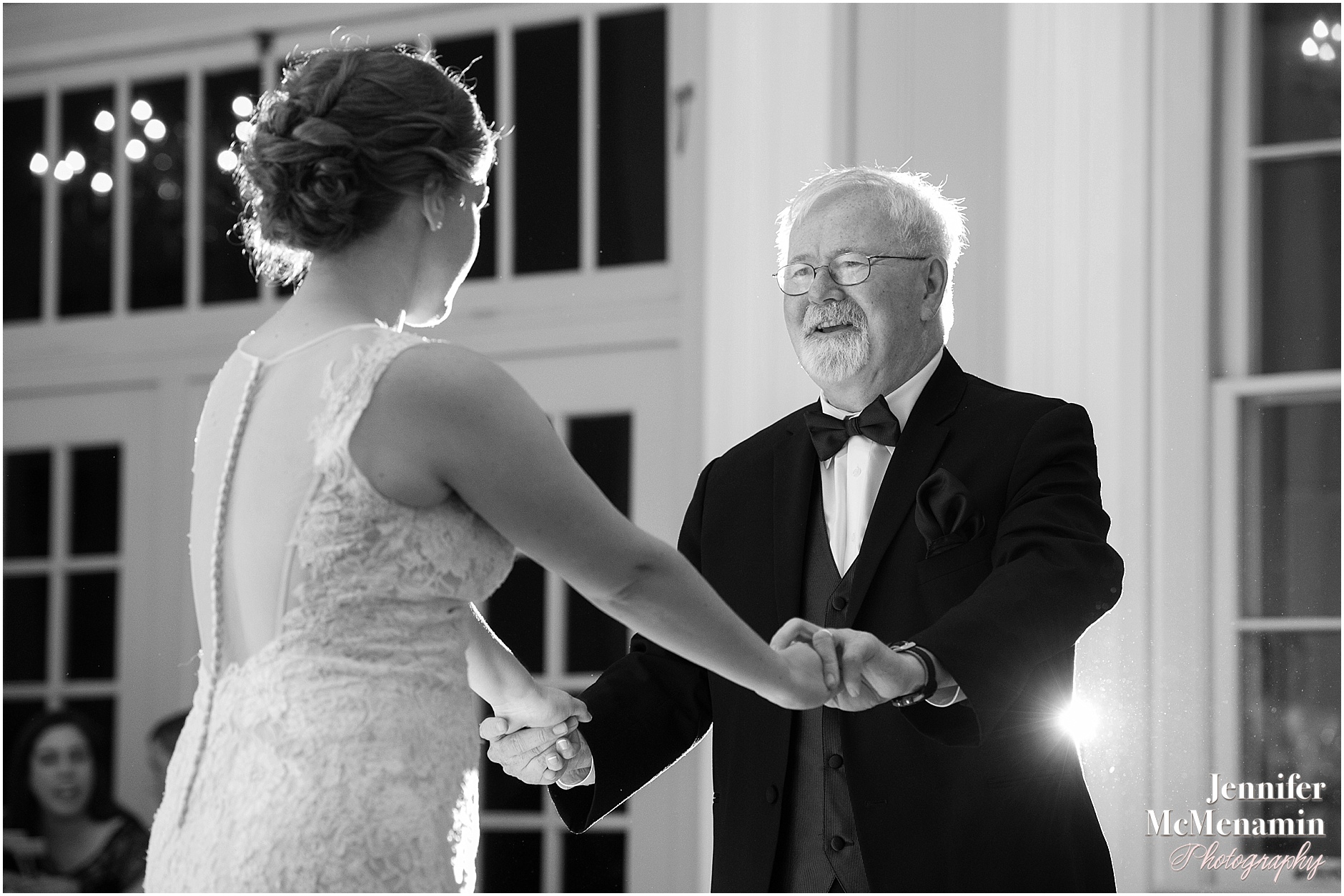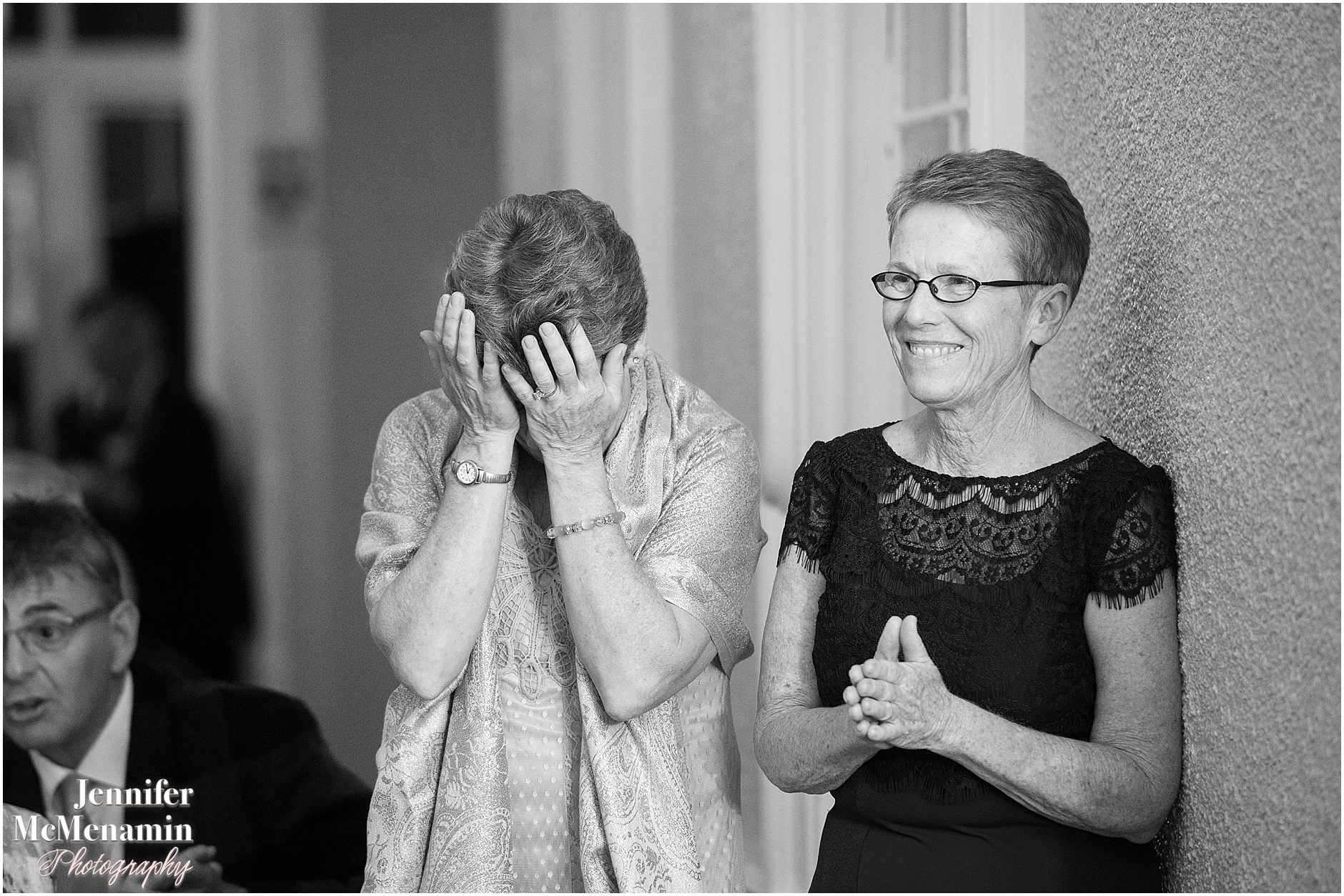 And lots and lots of fun and merriment.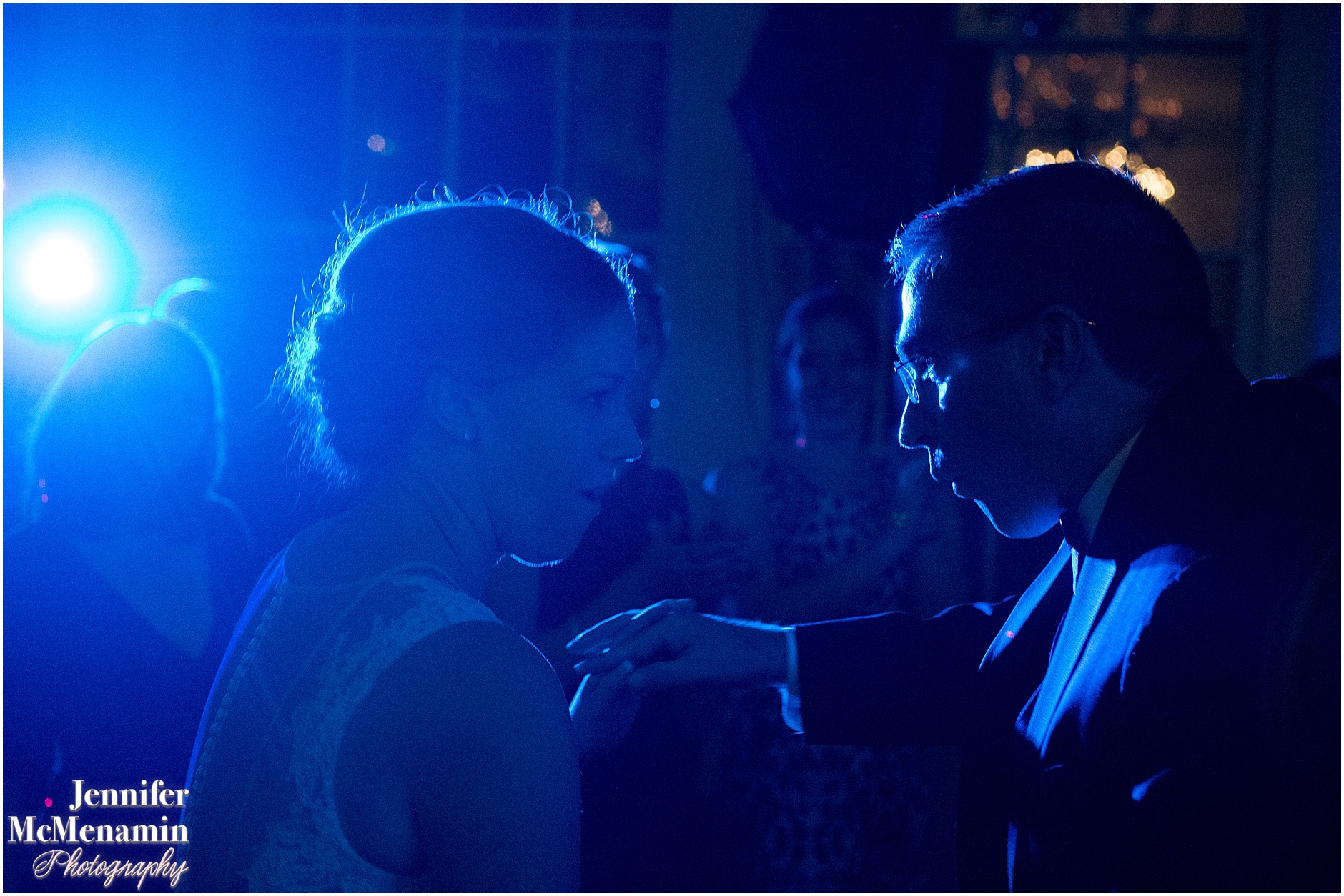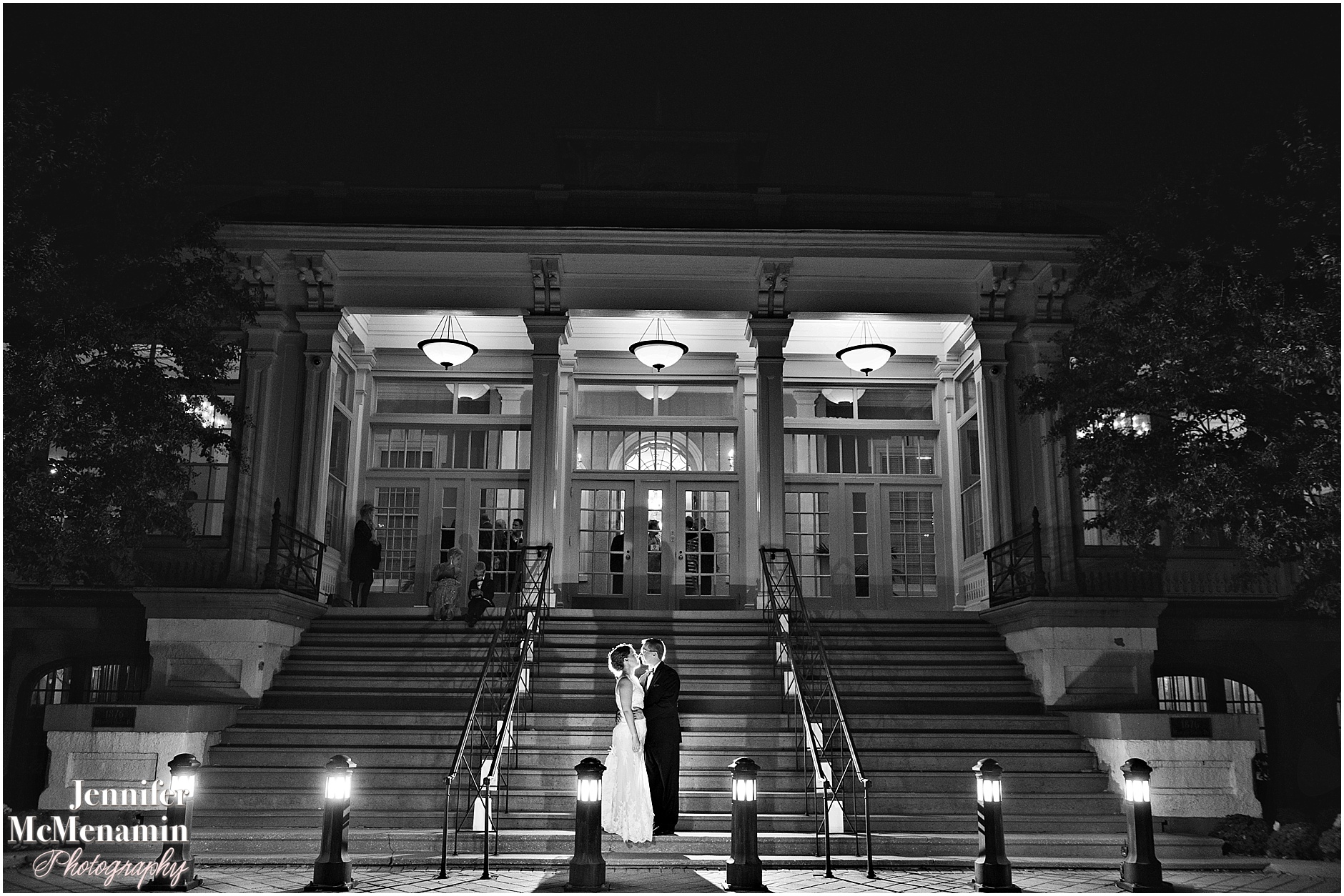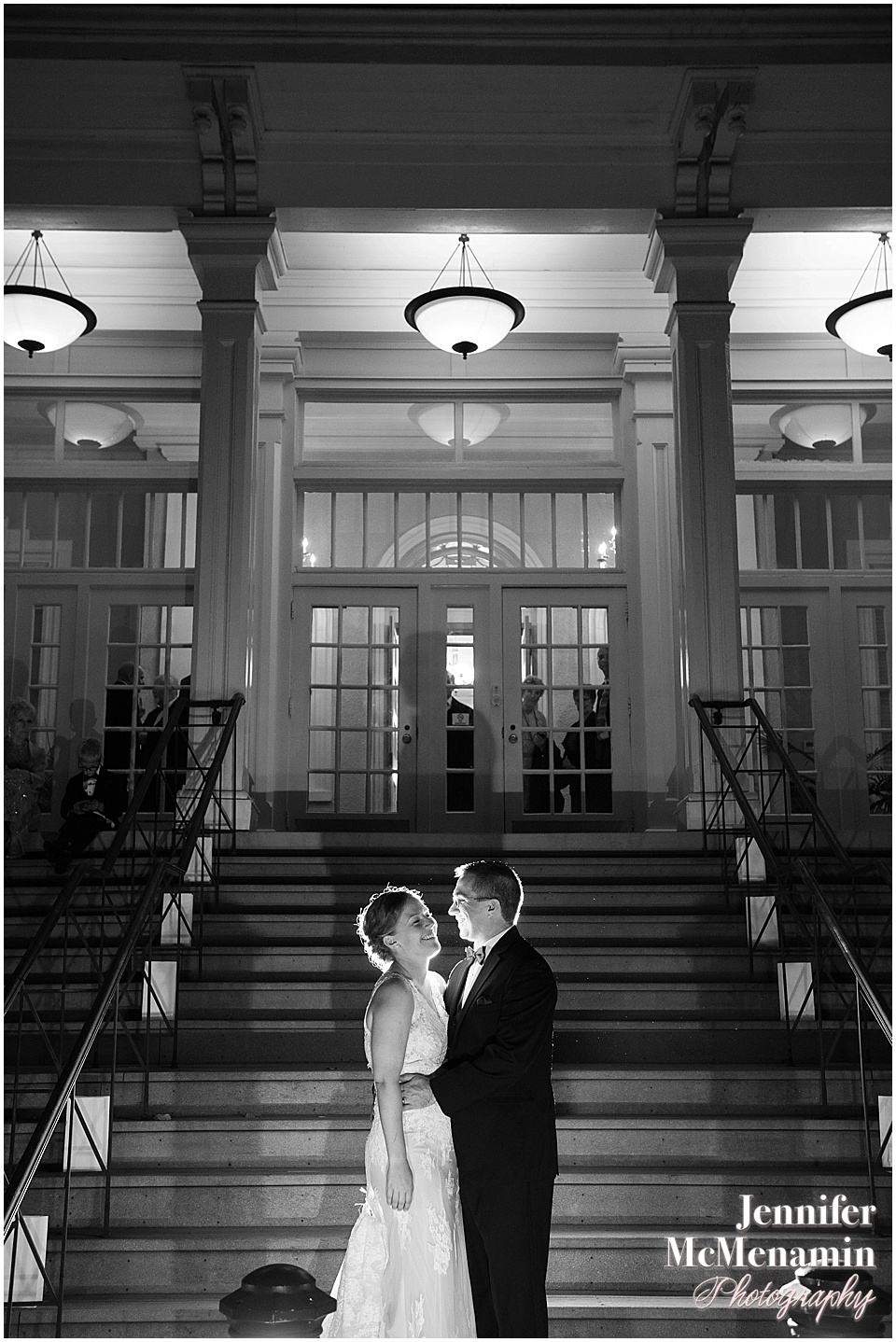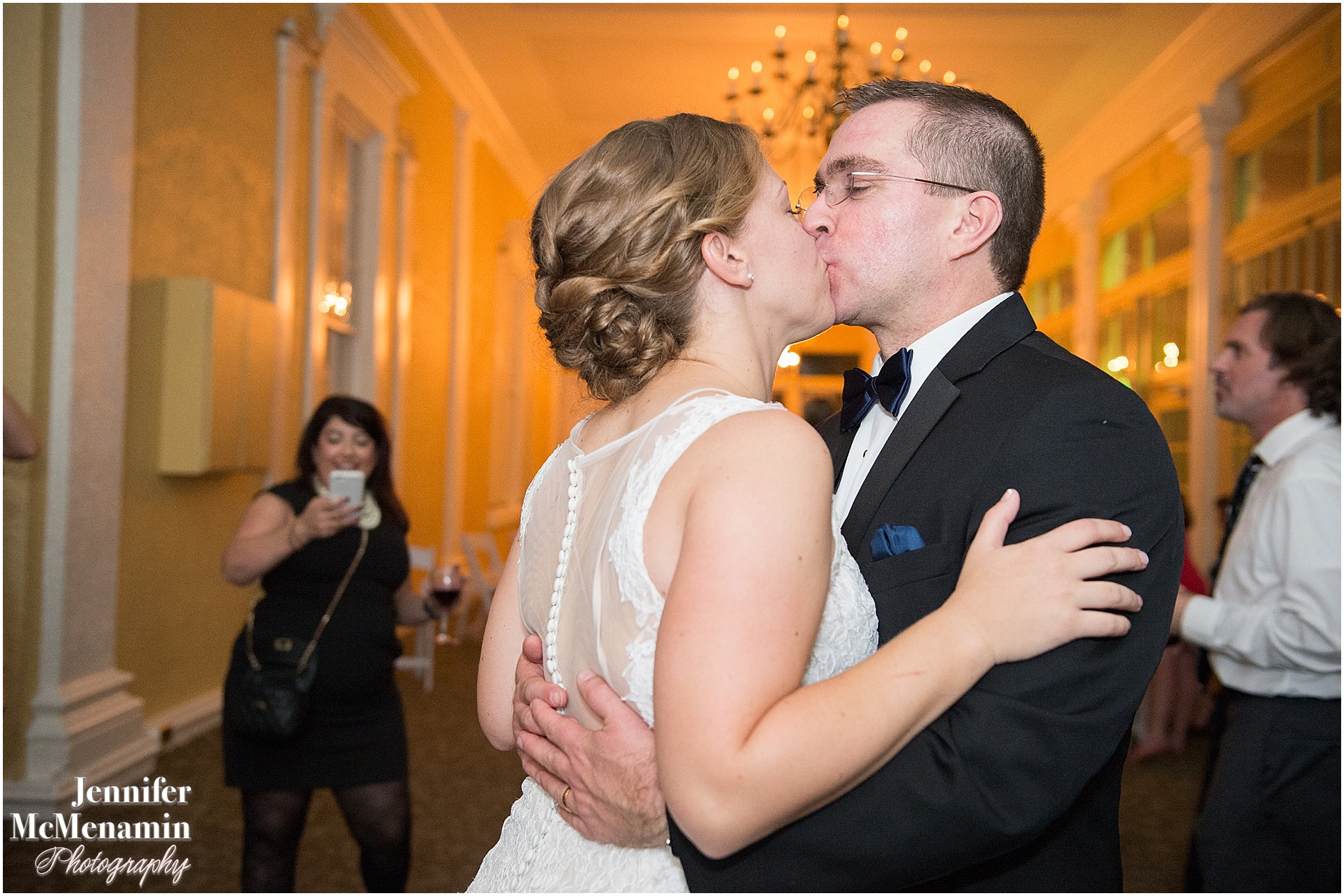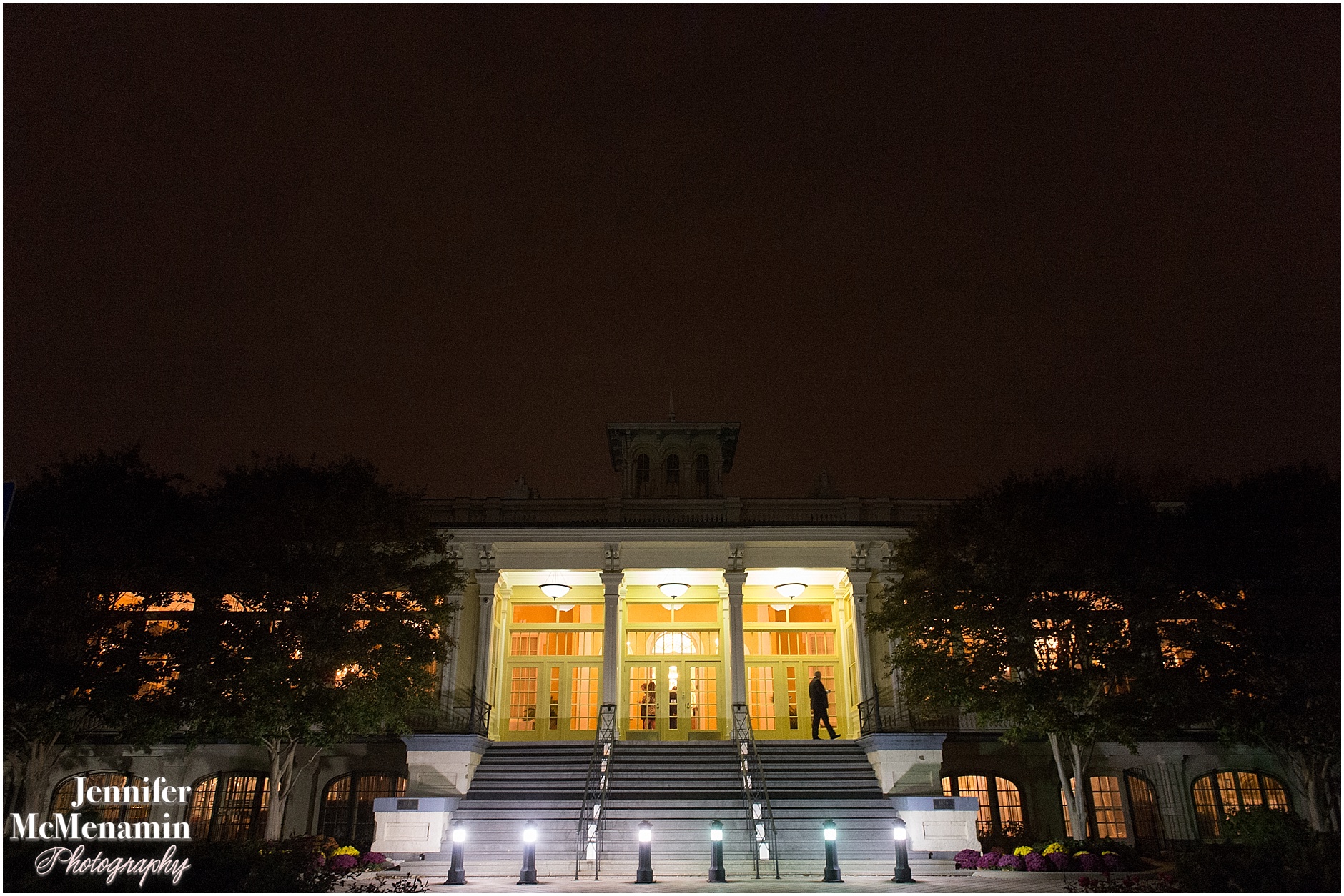 Many, many congratulations, Emily + Kurt. We couldn't have had any more fun working with you and your friends and family on your big day!
Credits:
Photography: Jennifer McMenamin Photography, LLC

Ceremony & Reception: The Maryland Zoo in Baltimore
Officiant: Mark Spencer, a family friend
Ceremony musicians: Emily Kane, a friend of the couple

Catering: Rouge Fine Catering

Bridal attire: BHLDN
Hair & Make-up: Abby de Rosset

Bridesmaids' attire: Alfred Angelo
Florist: Violets Florist by Connie Clark
Cake: Dudley's Desserts

Transportation: Viennas Transportation

Invitations: Little Bo Press

Paper Animal Markers for Table Cards: Handmade Cards by HJM
Custom Coasters: Paul Baker, a family friend