These little flowergirls could not have been any cuter.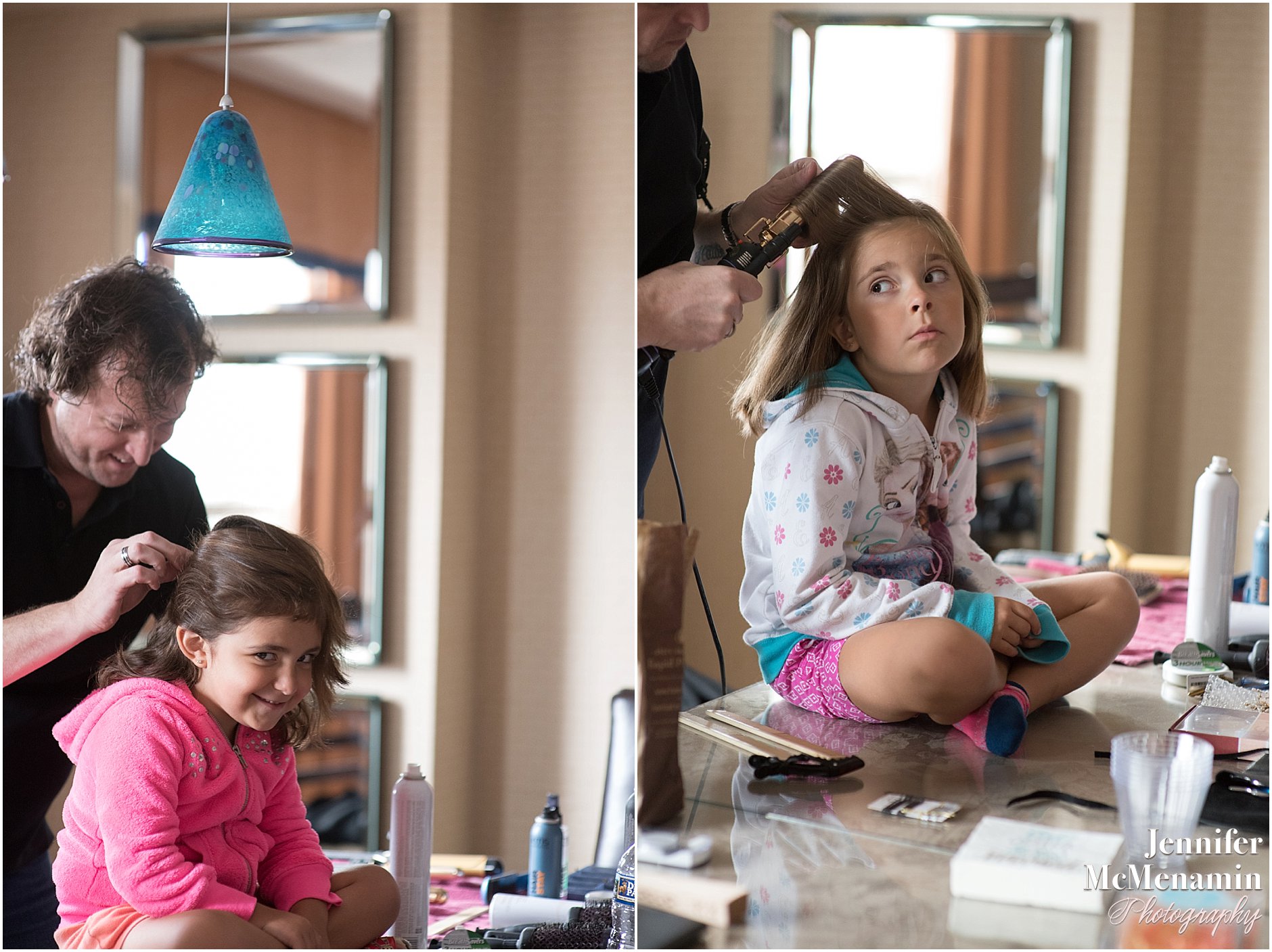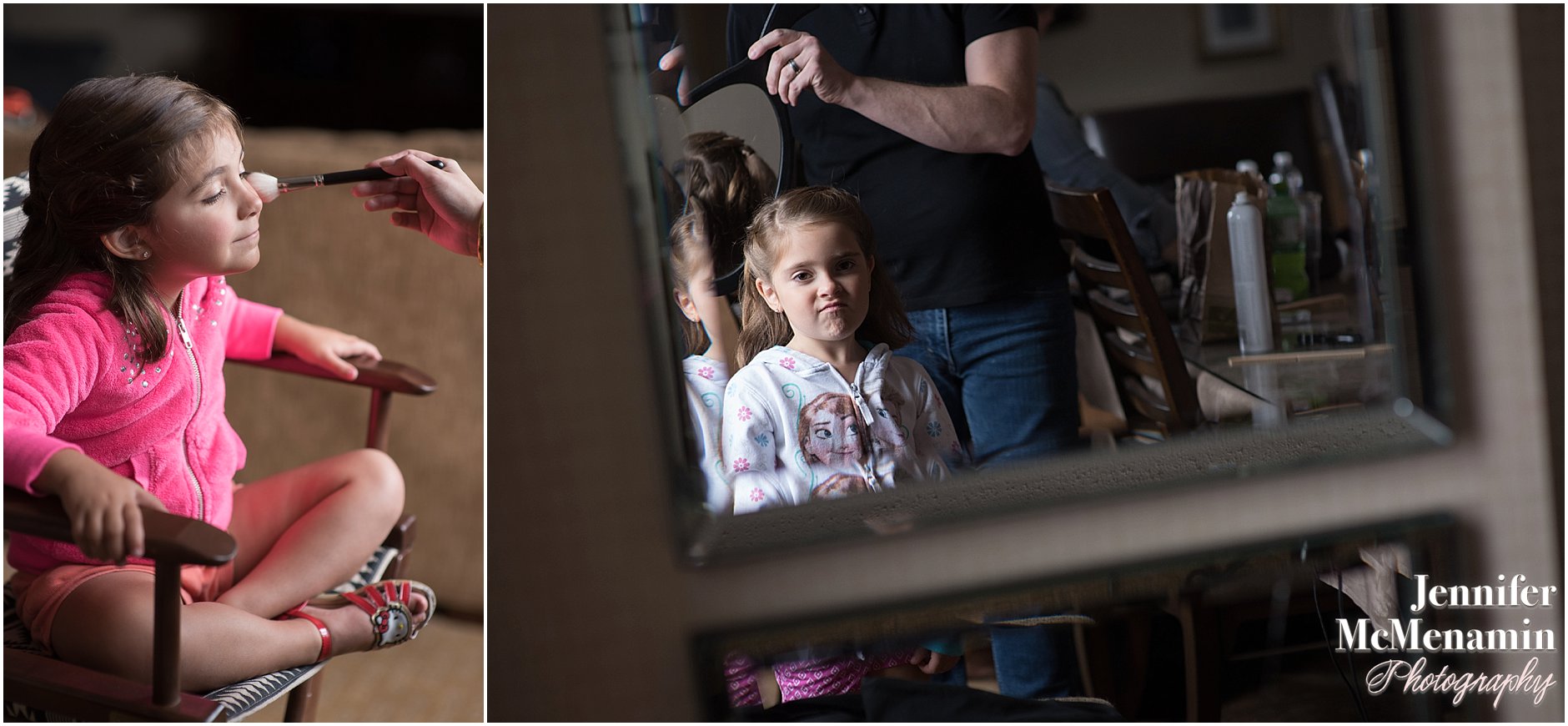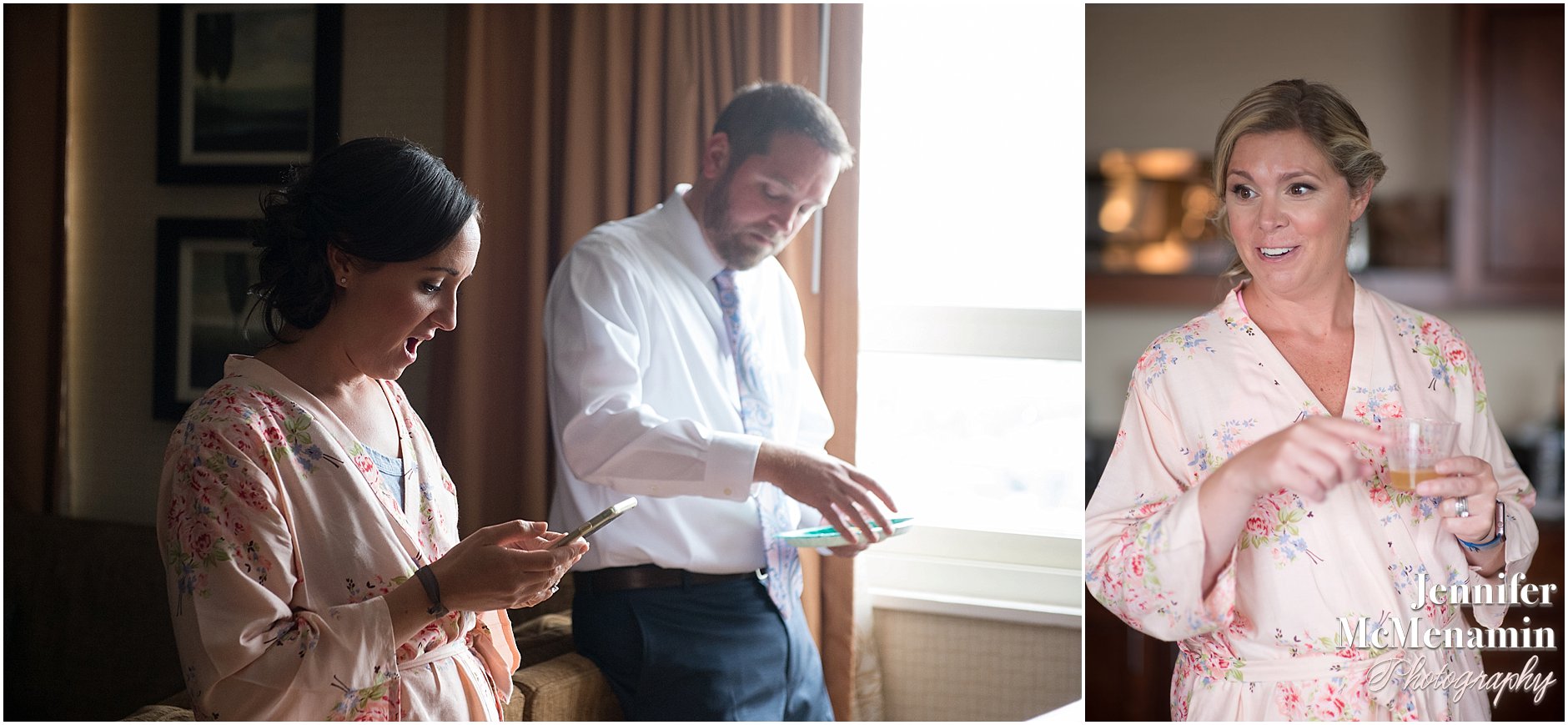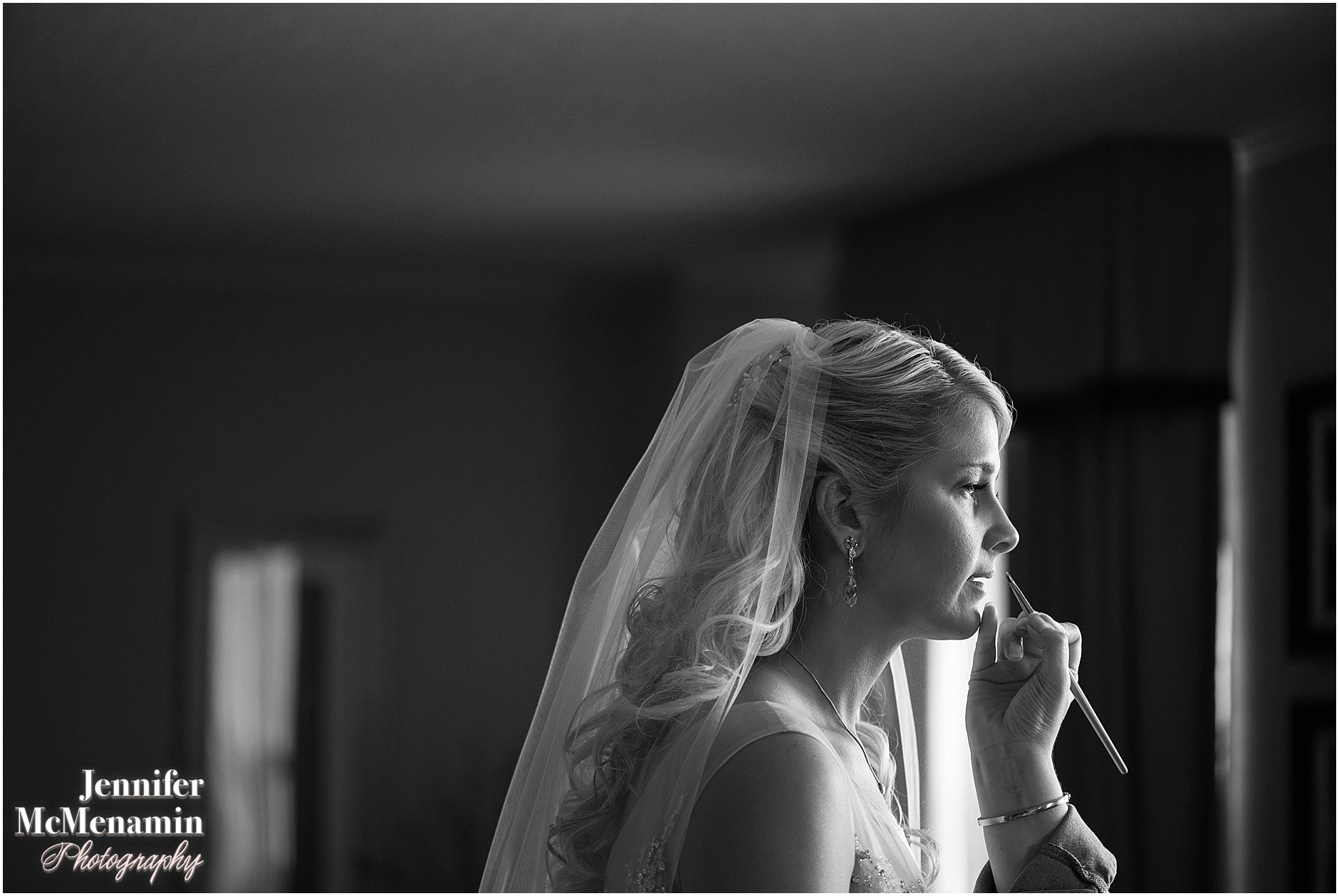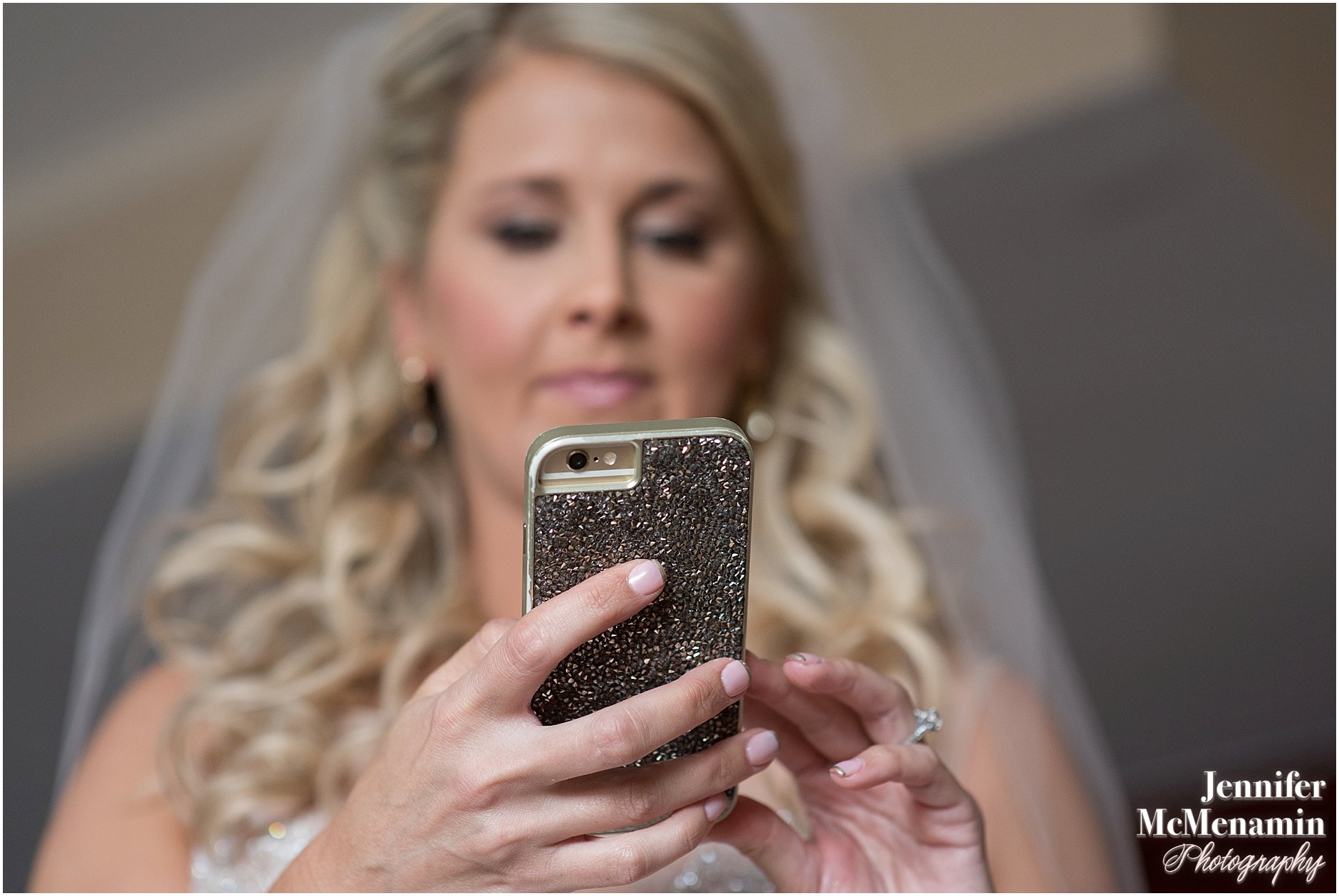 The bride looking absolutely lovely.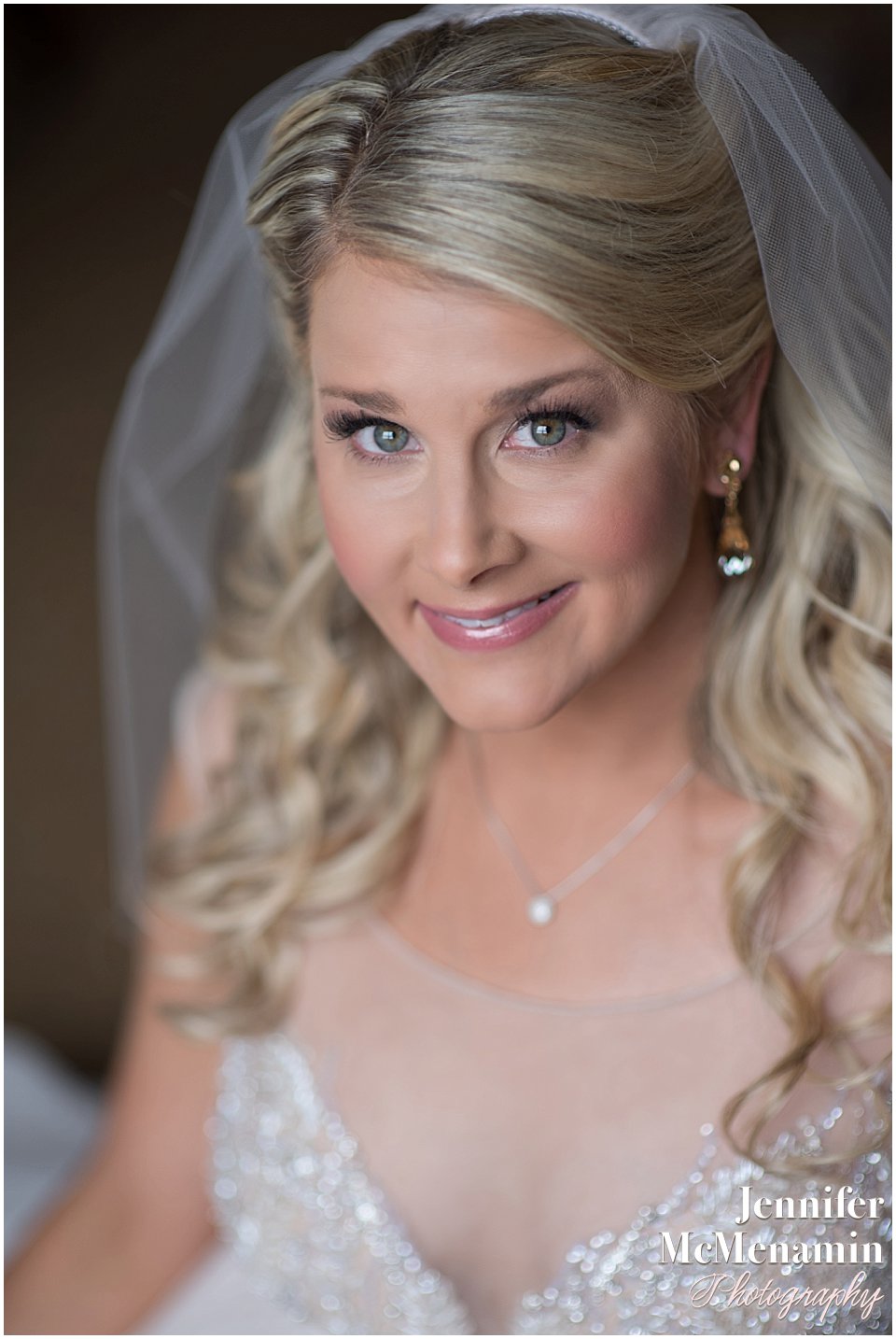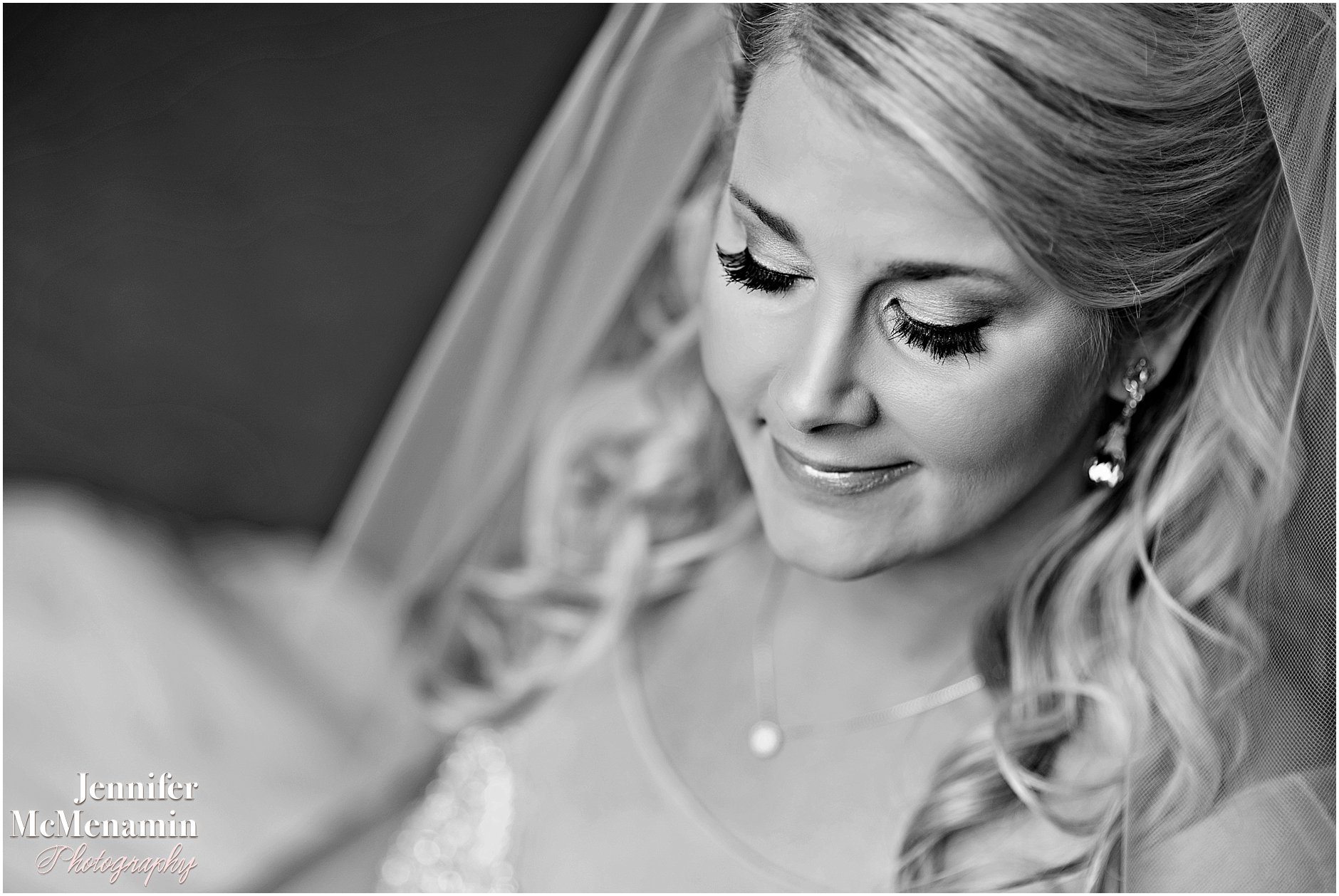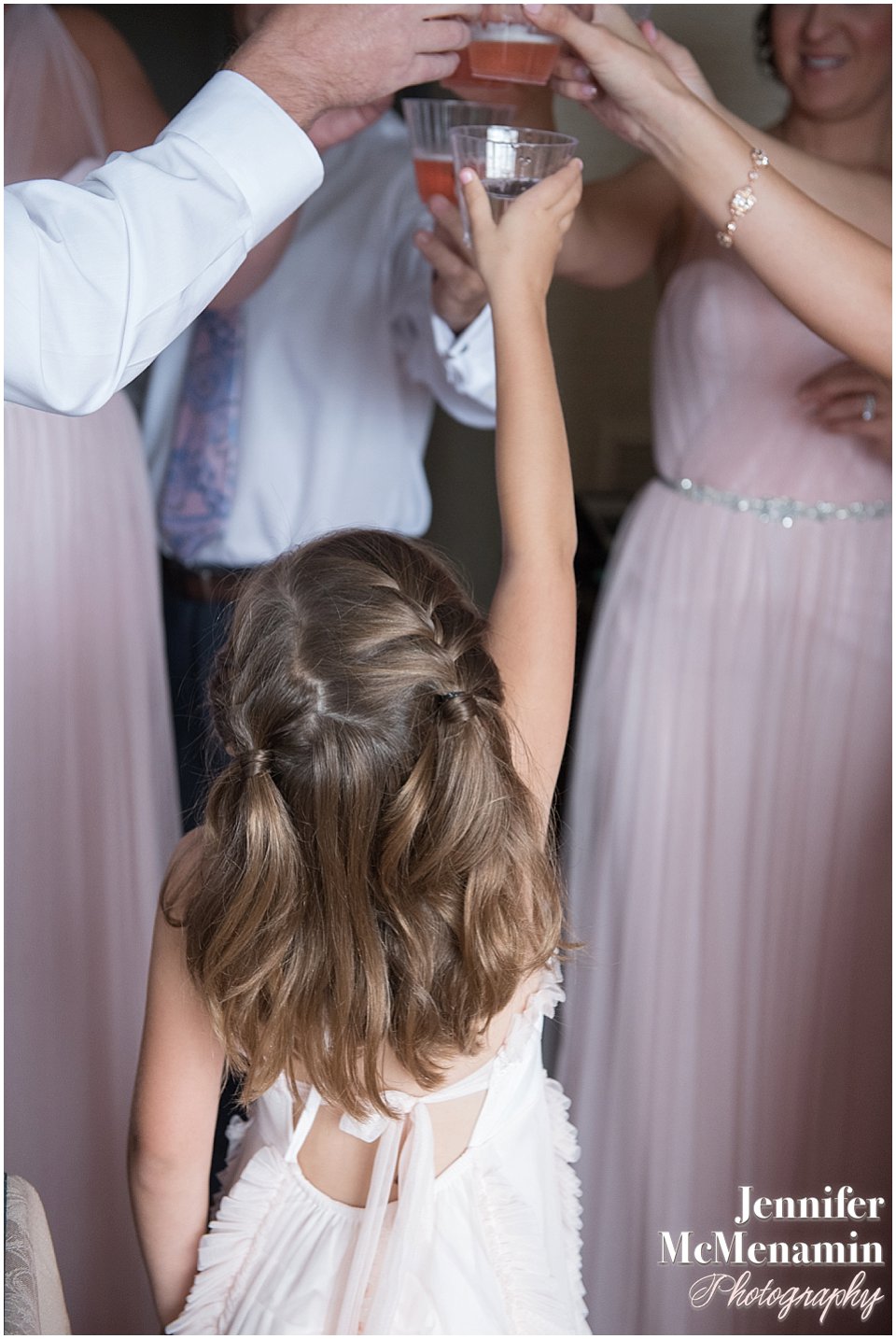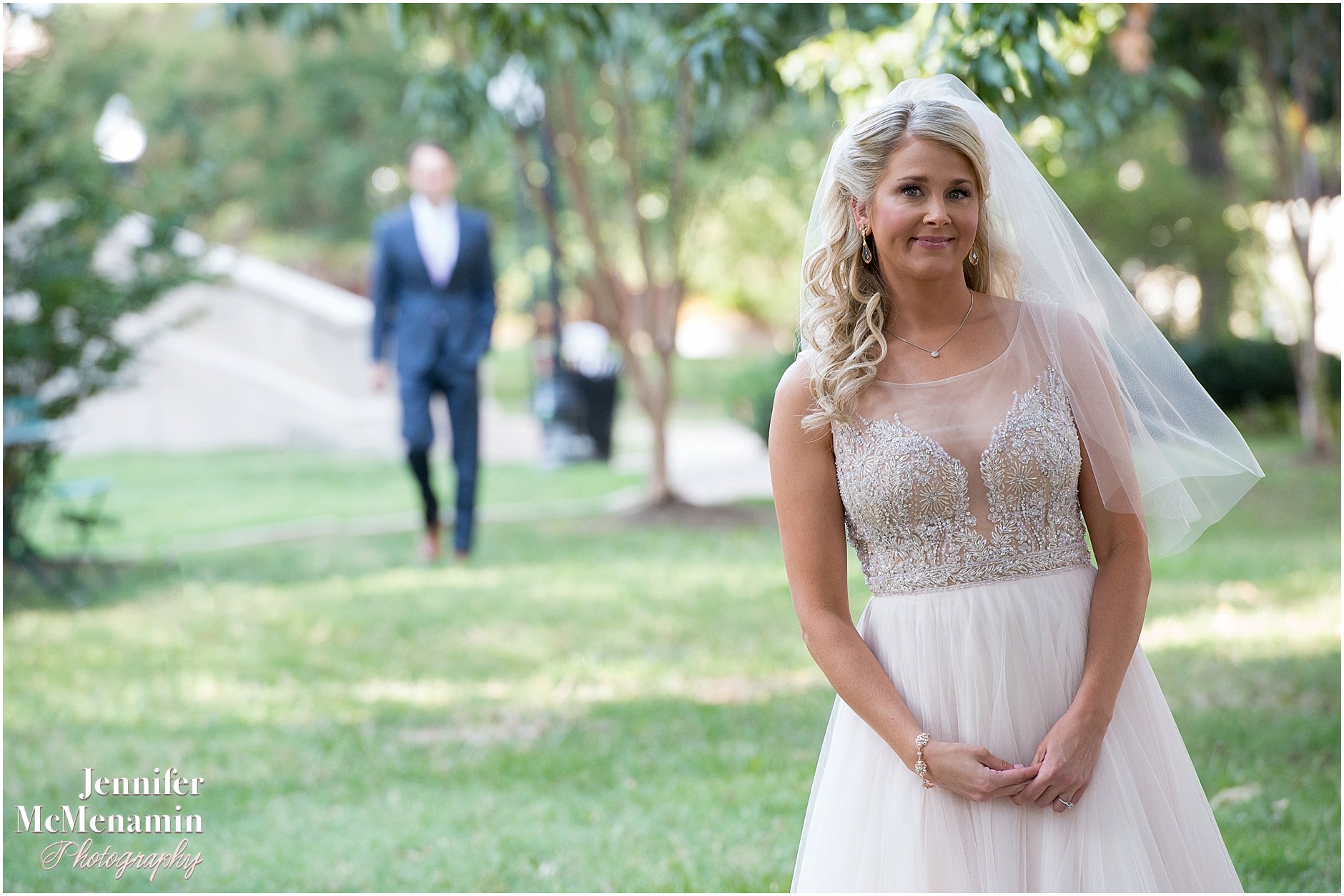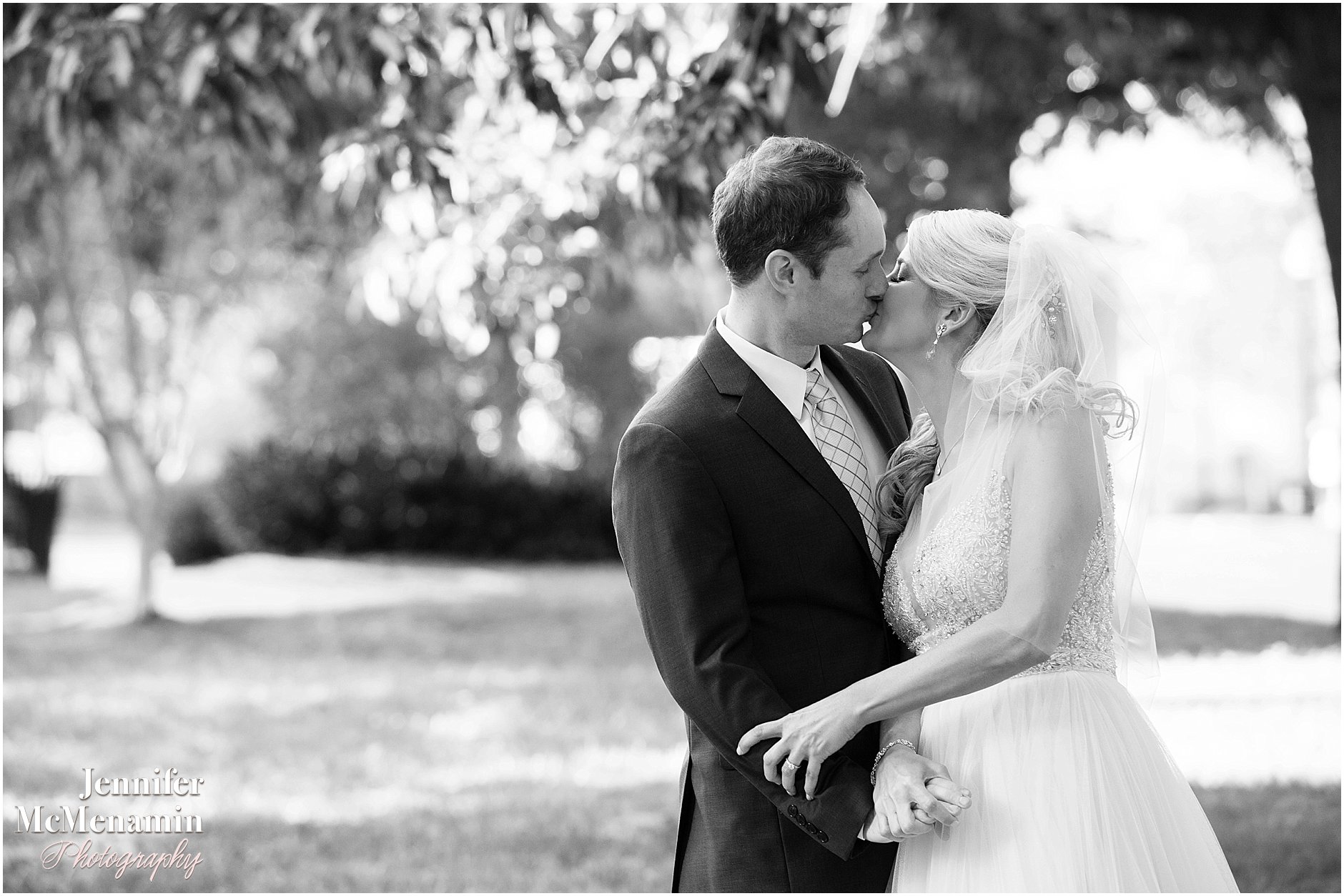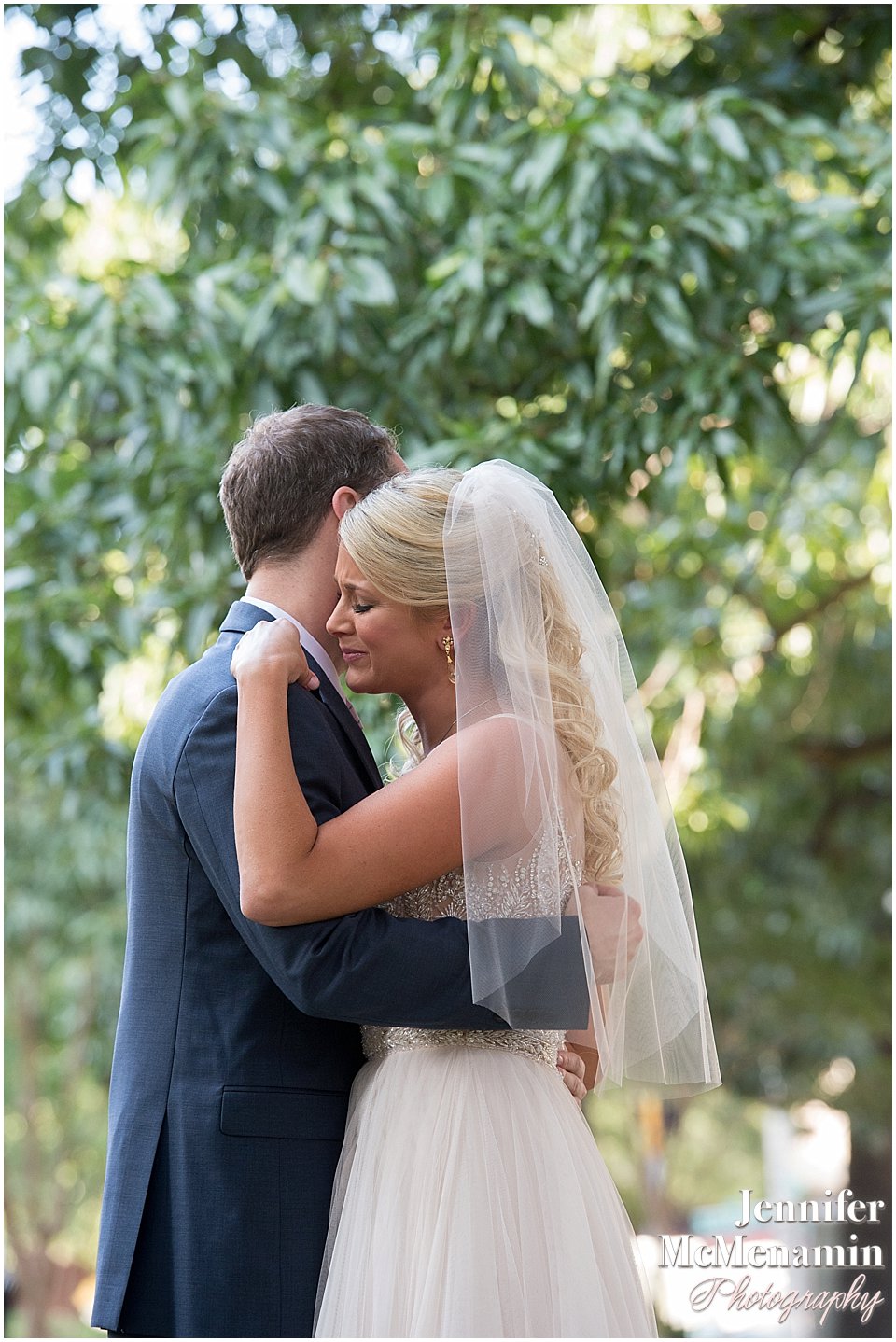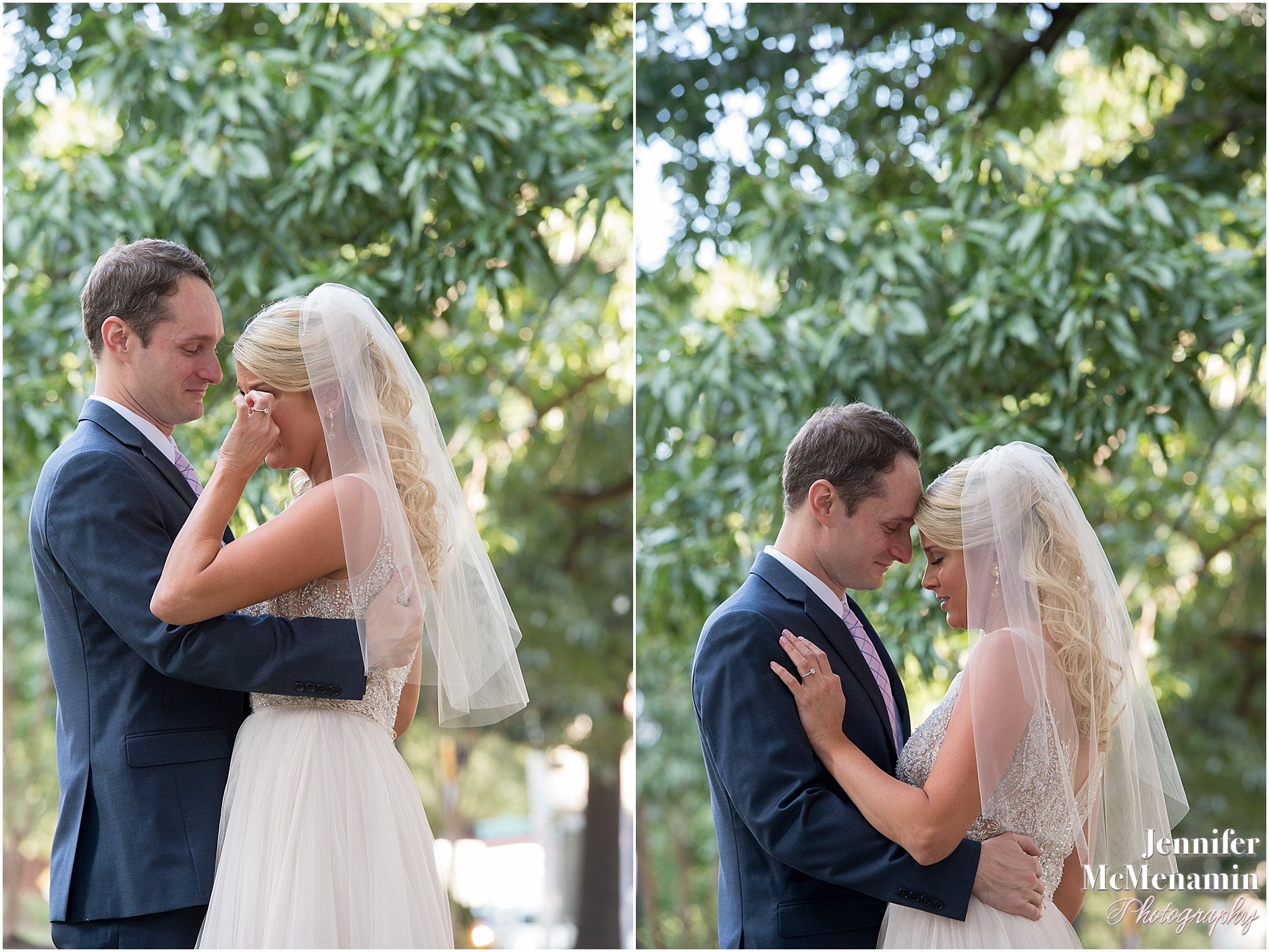 After being overcast and gloomy all day, the sun burst from behind the clouds just minutes before we were to take photos outside. So glorious!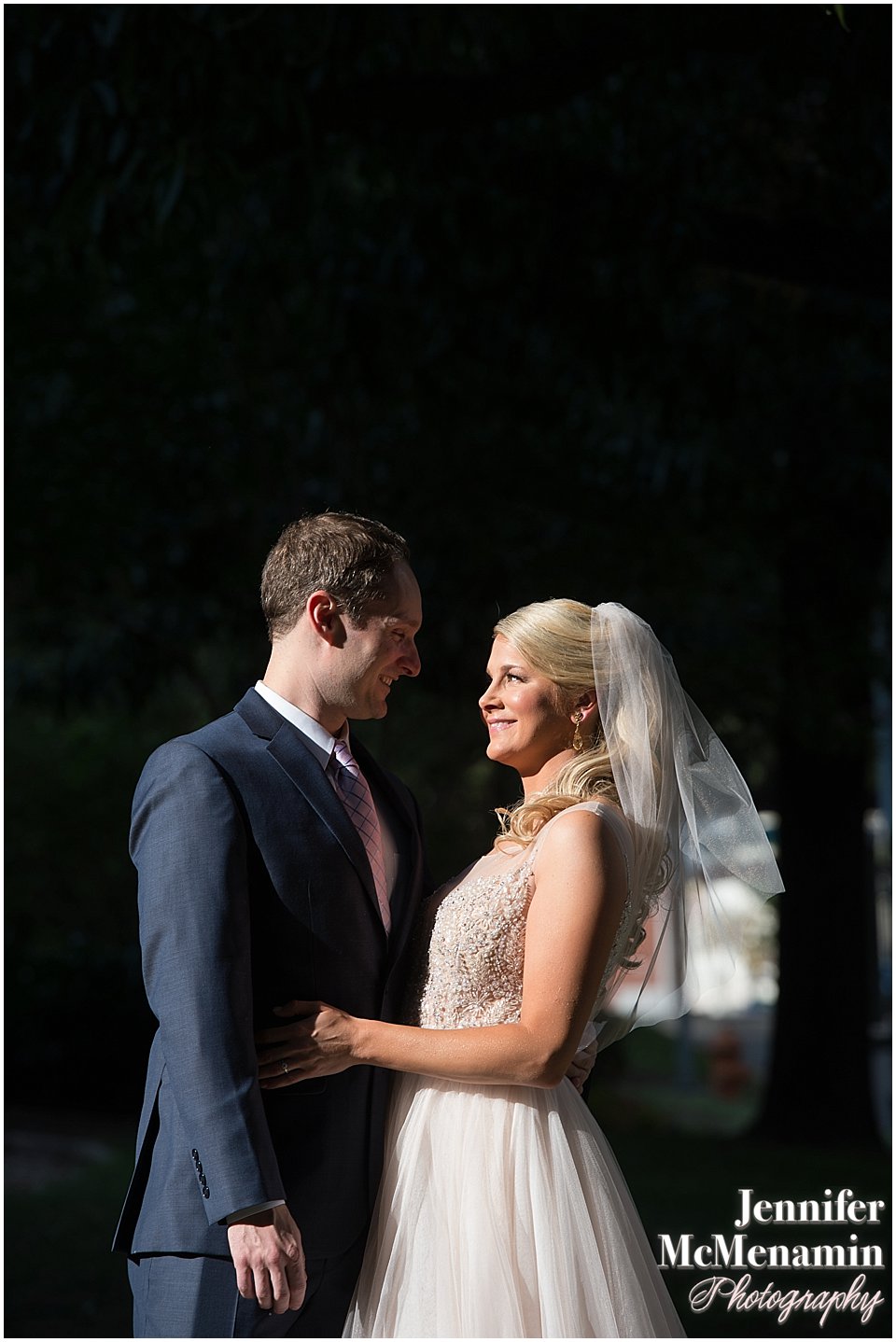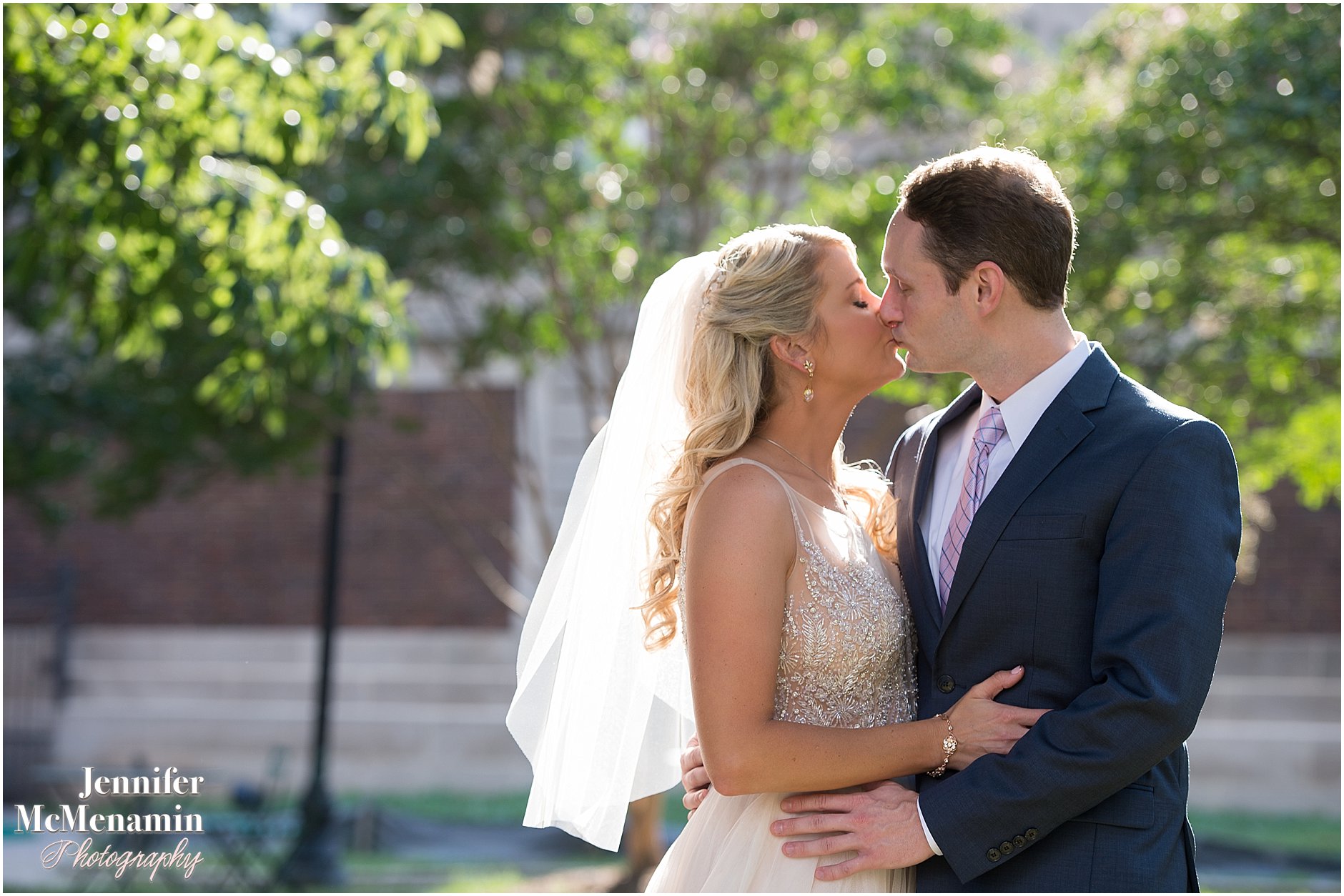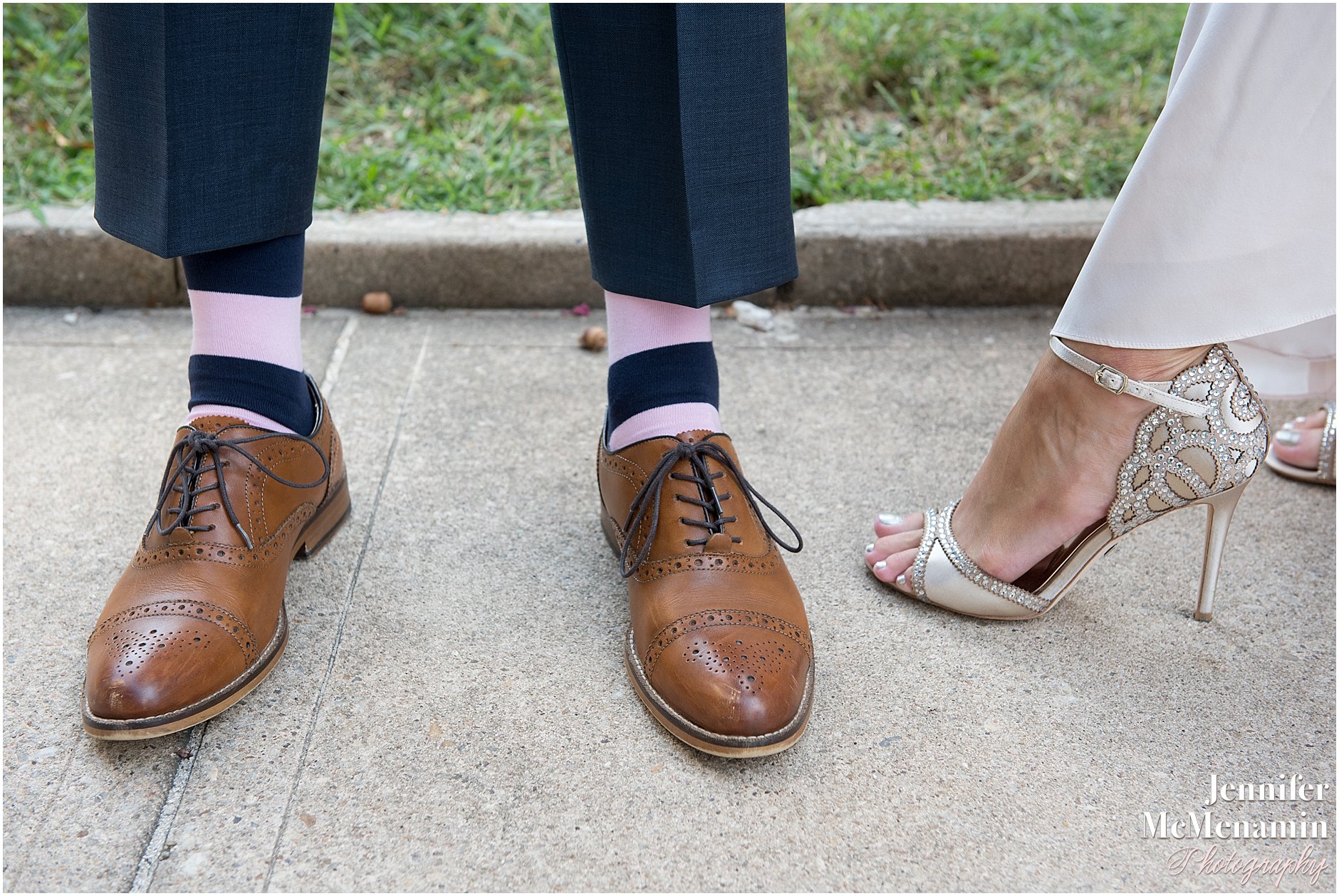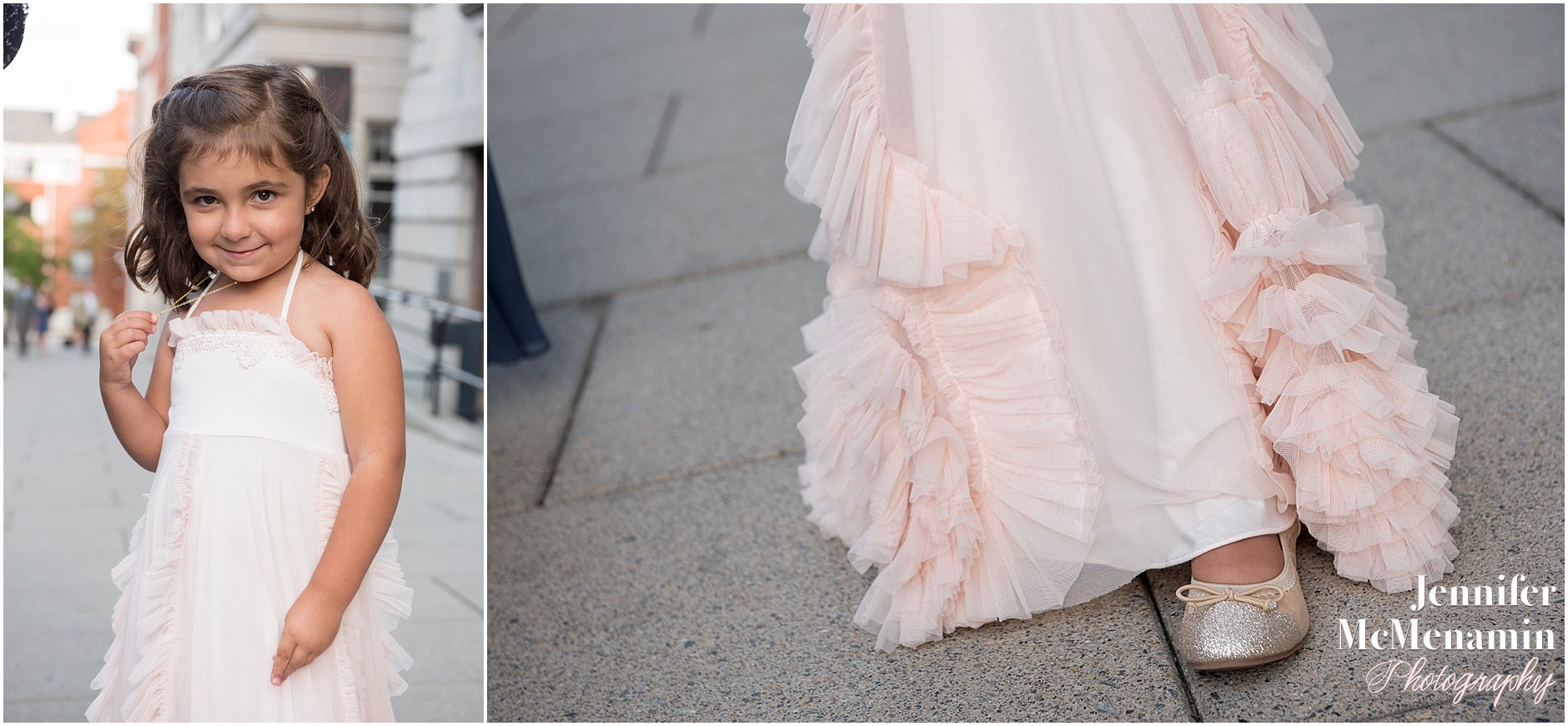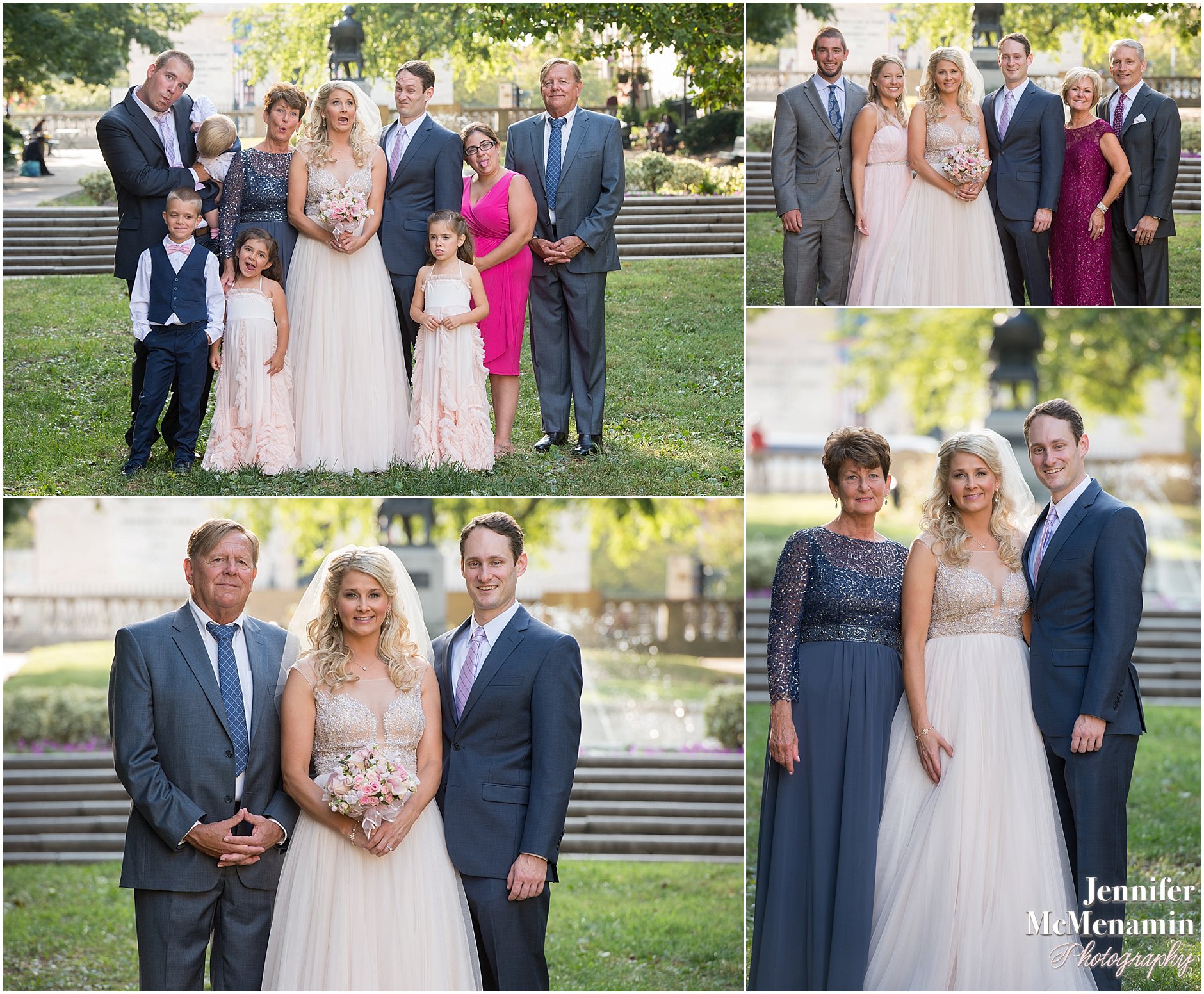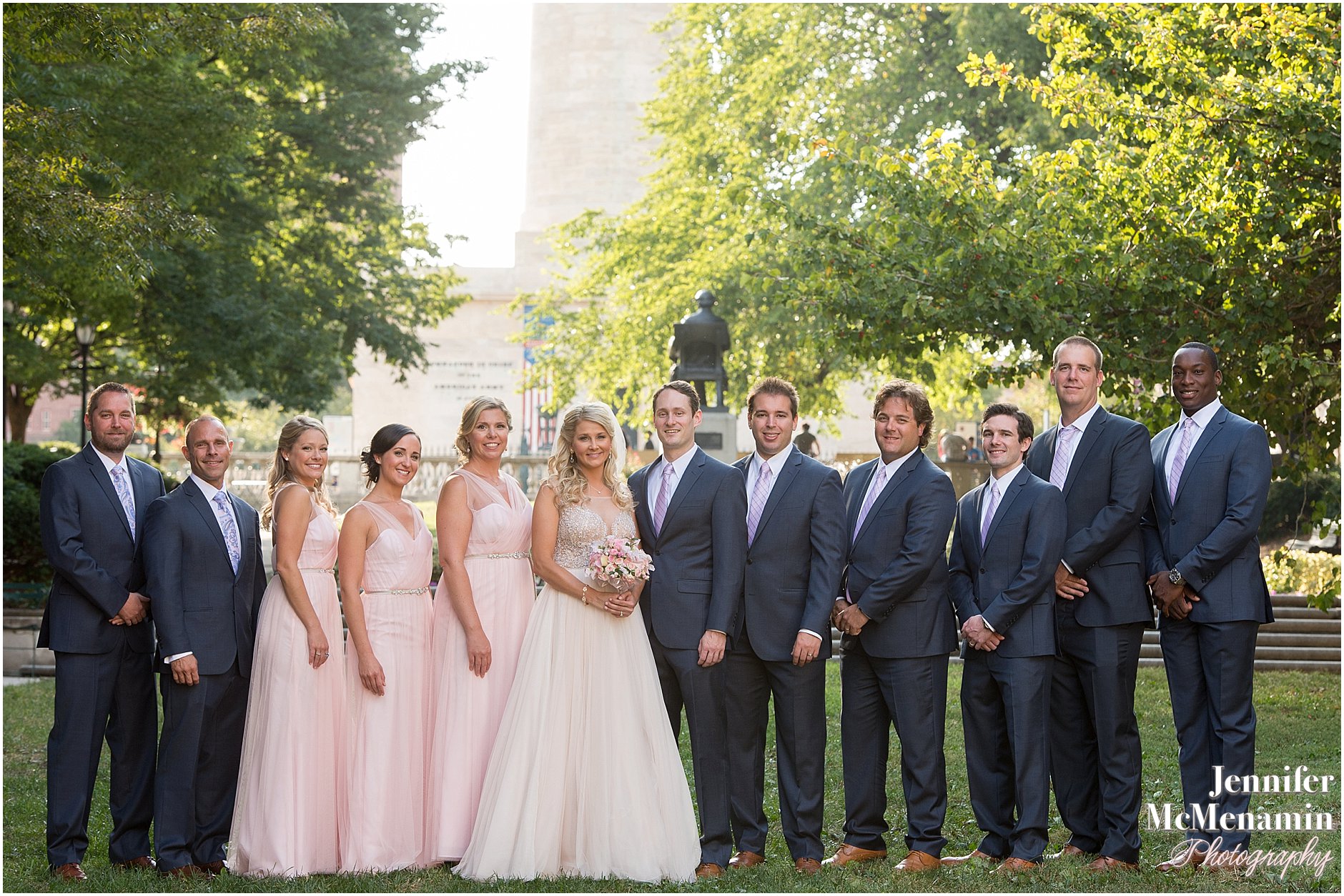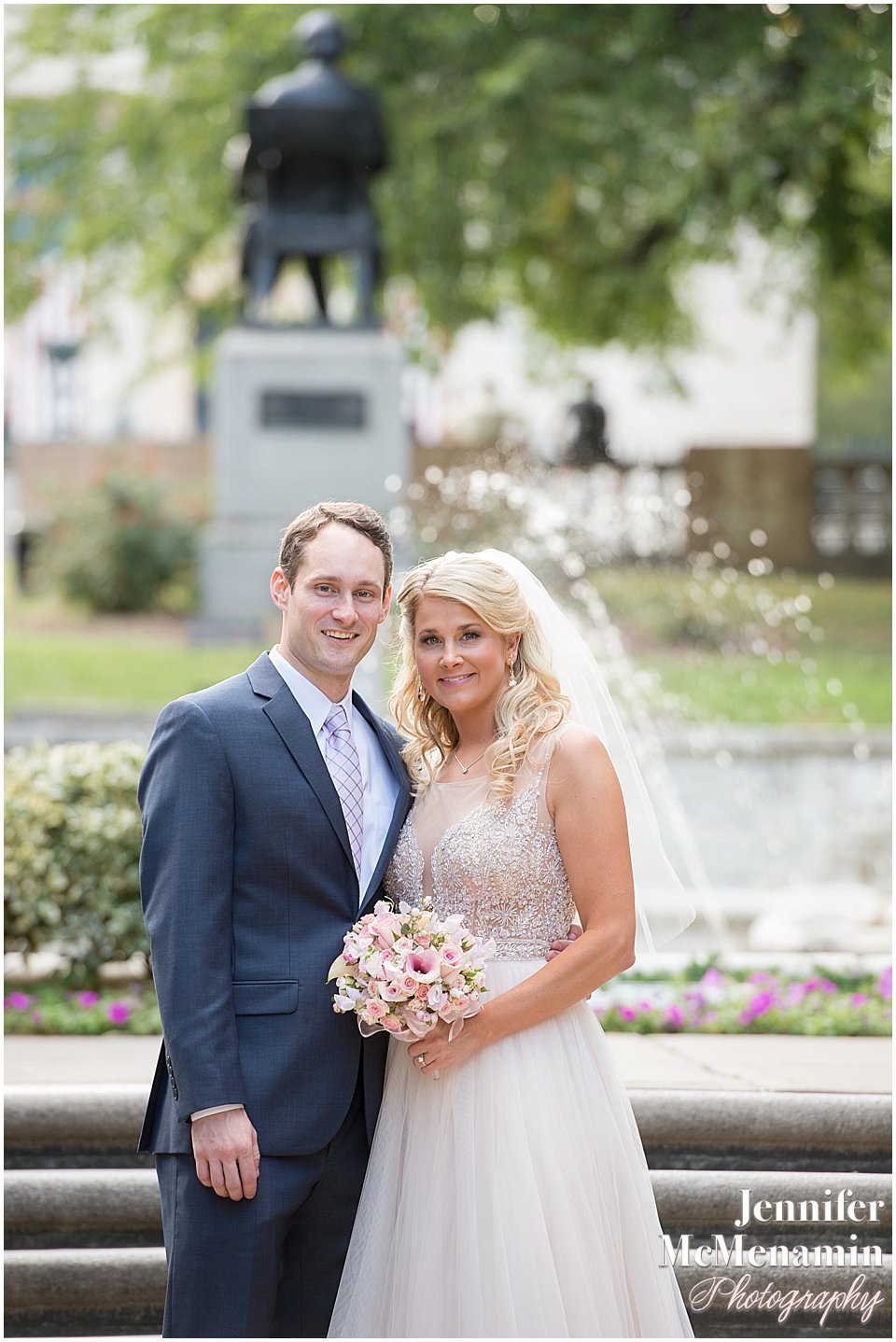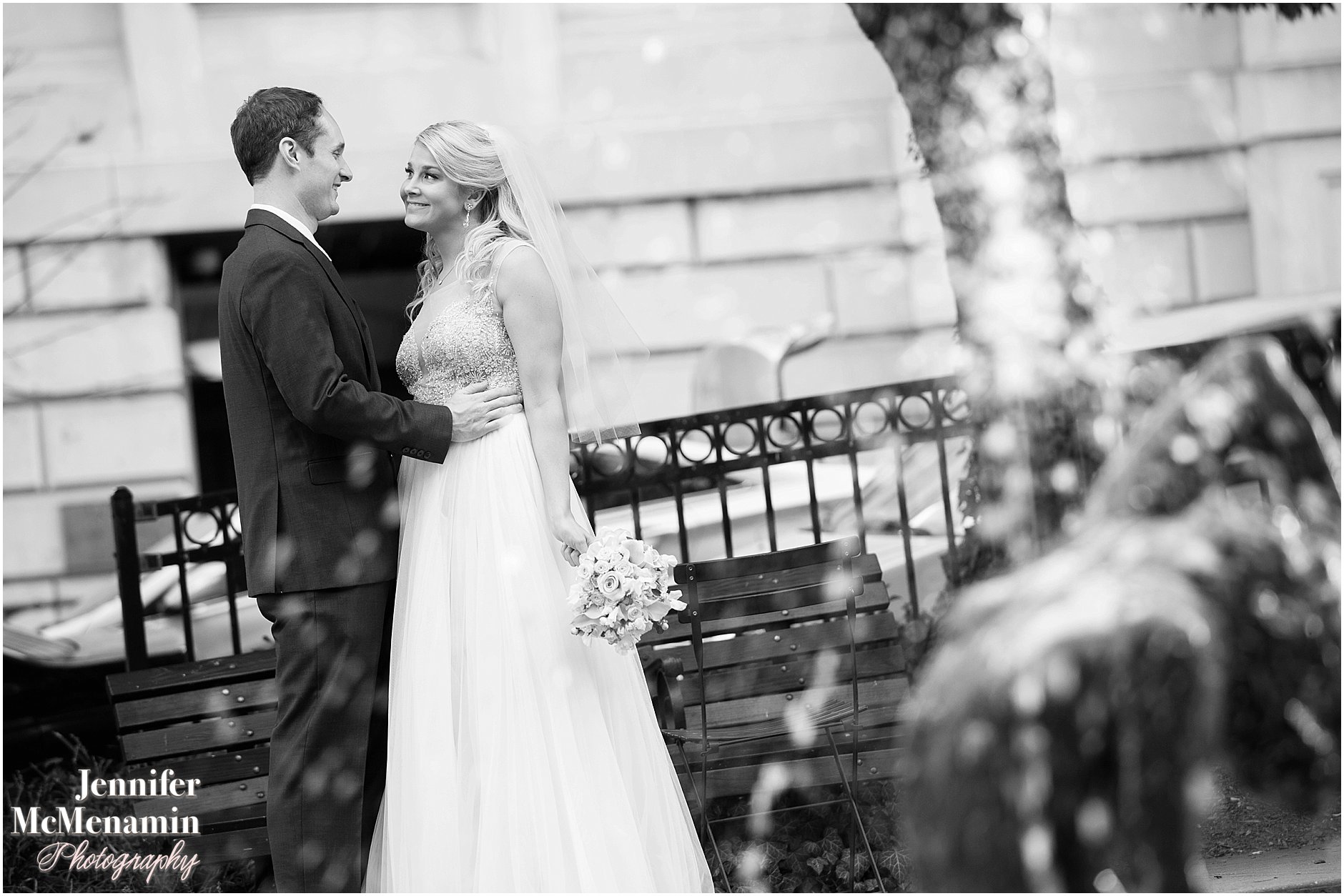 And then it was time to get married!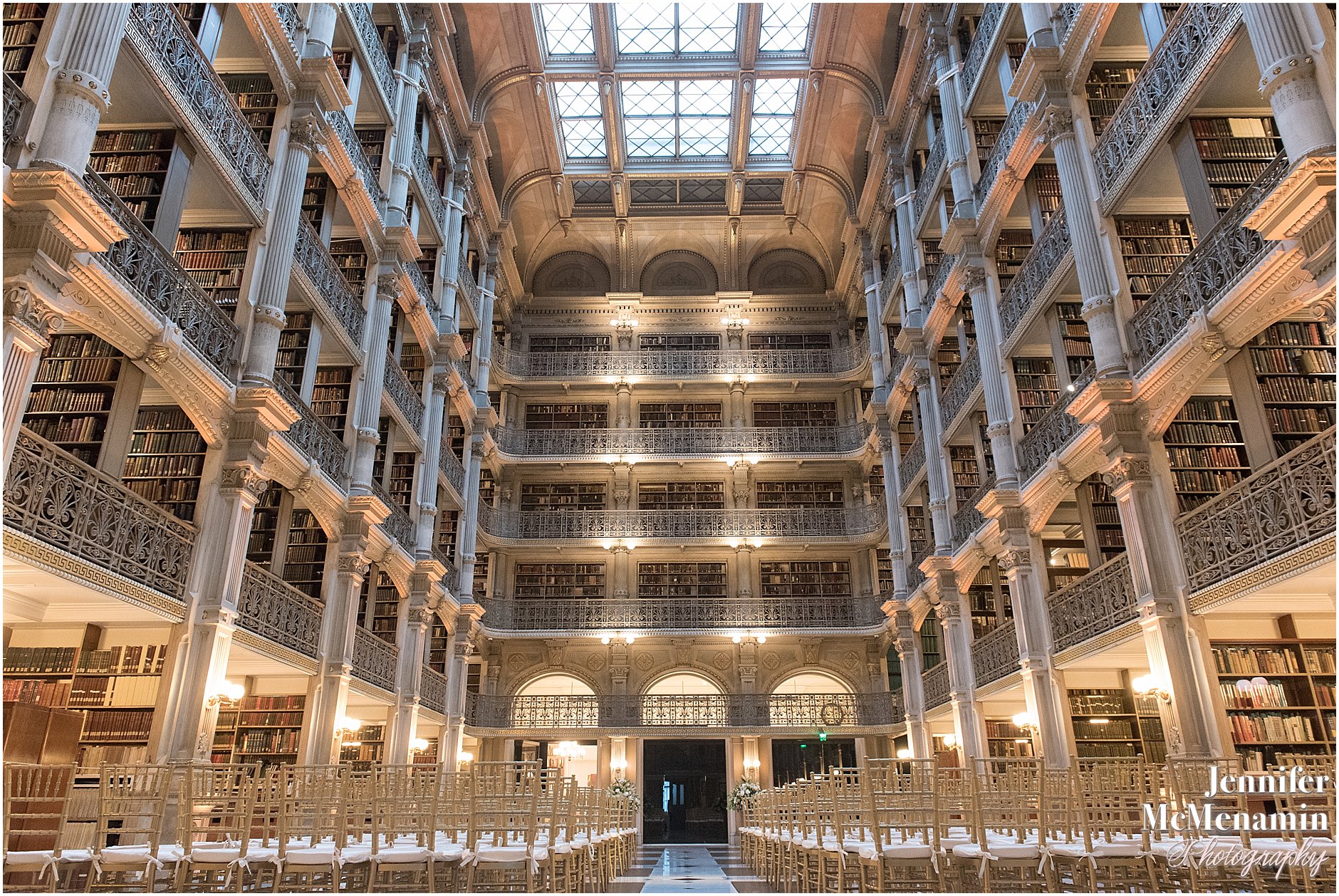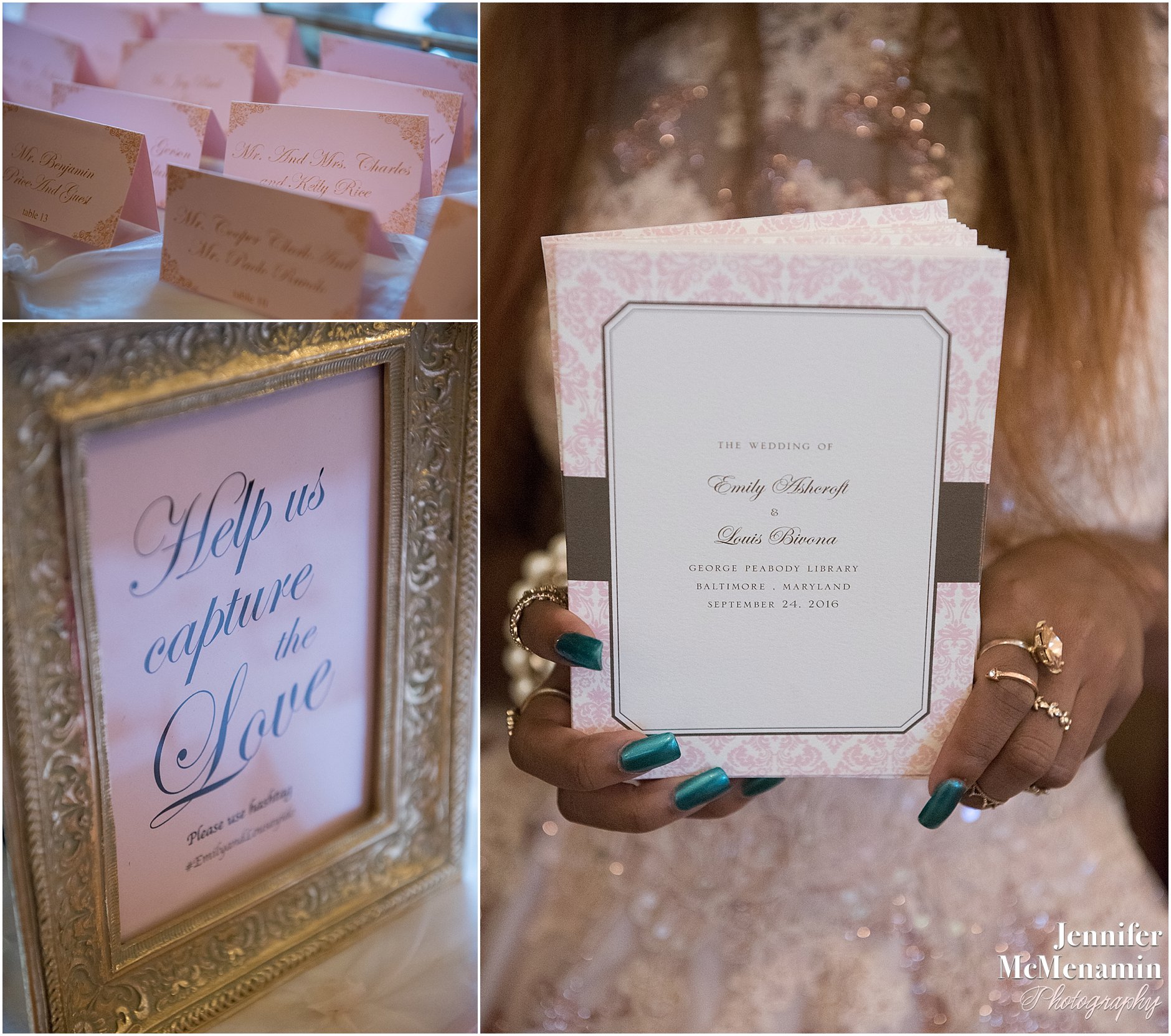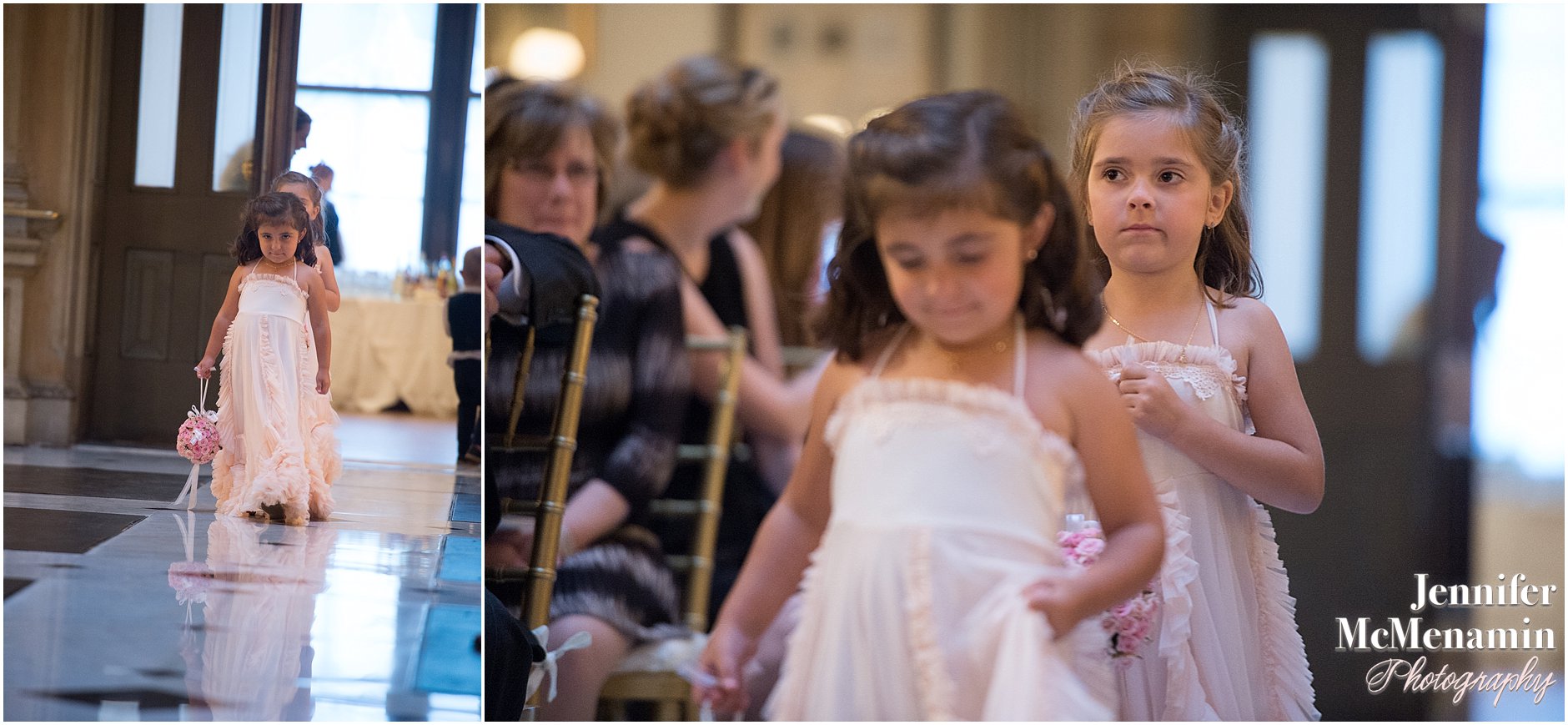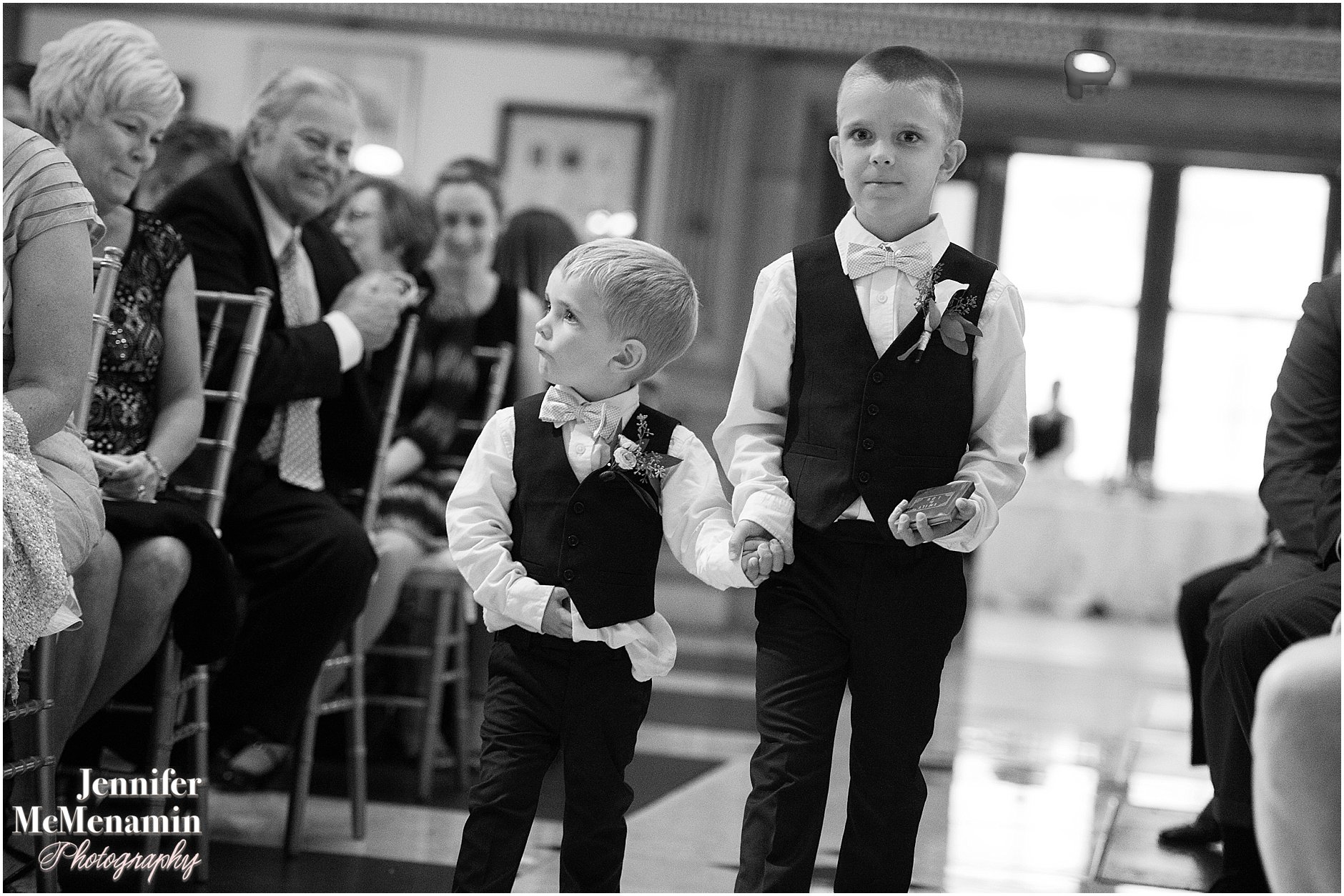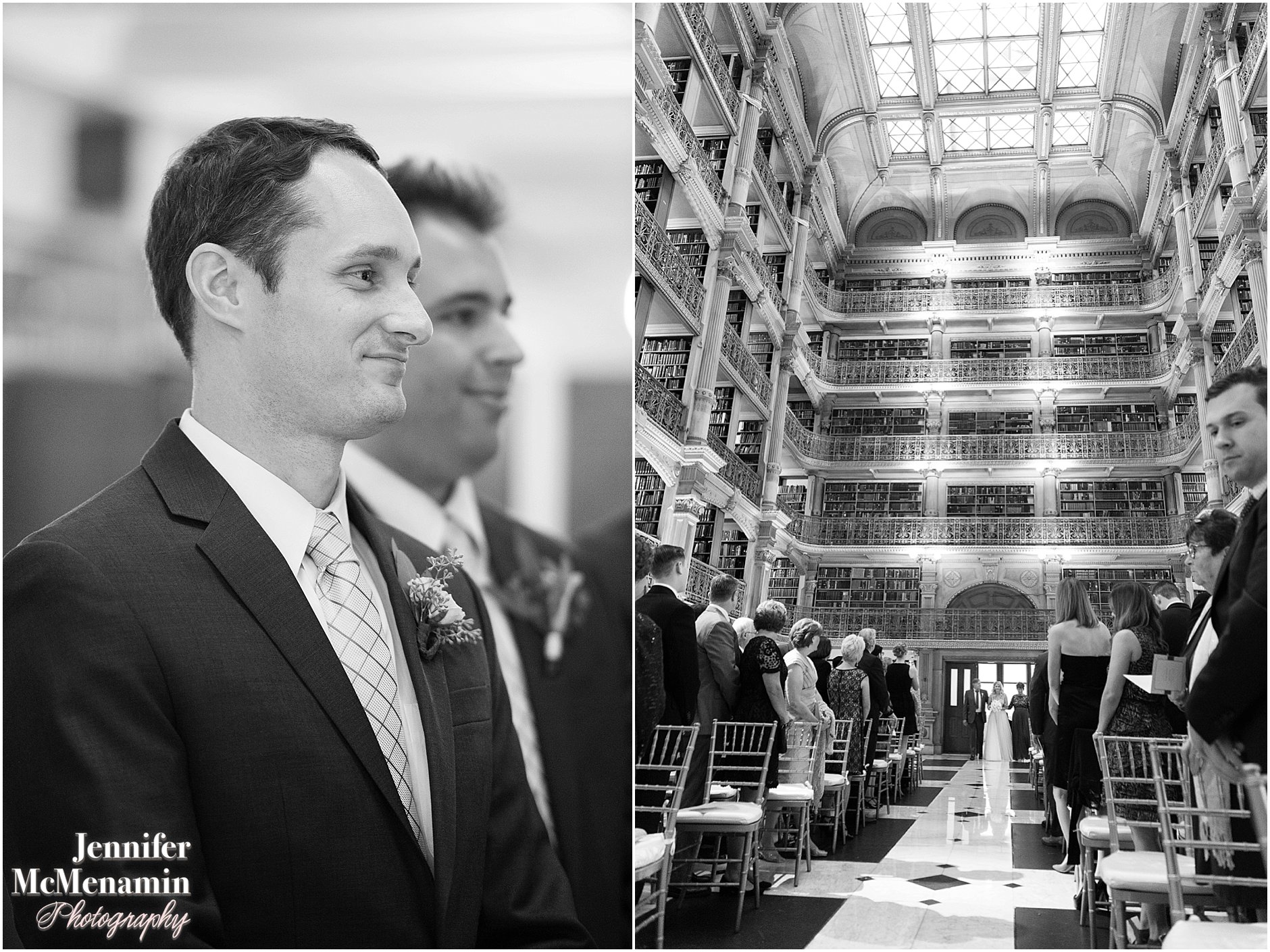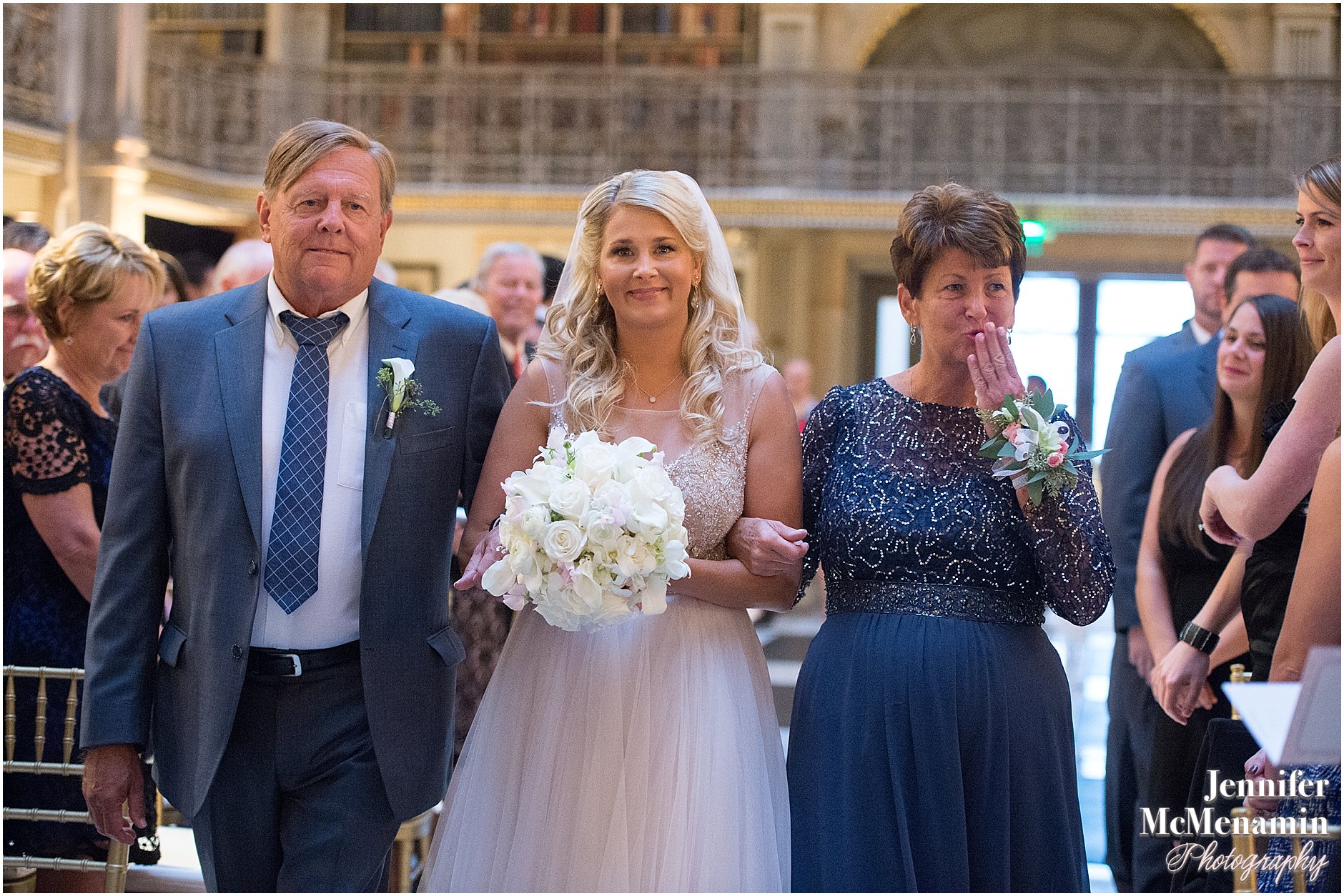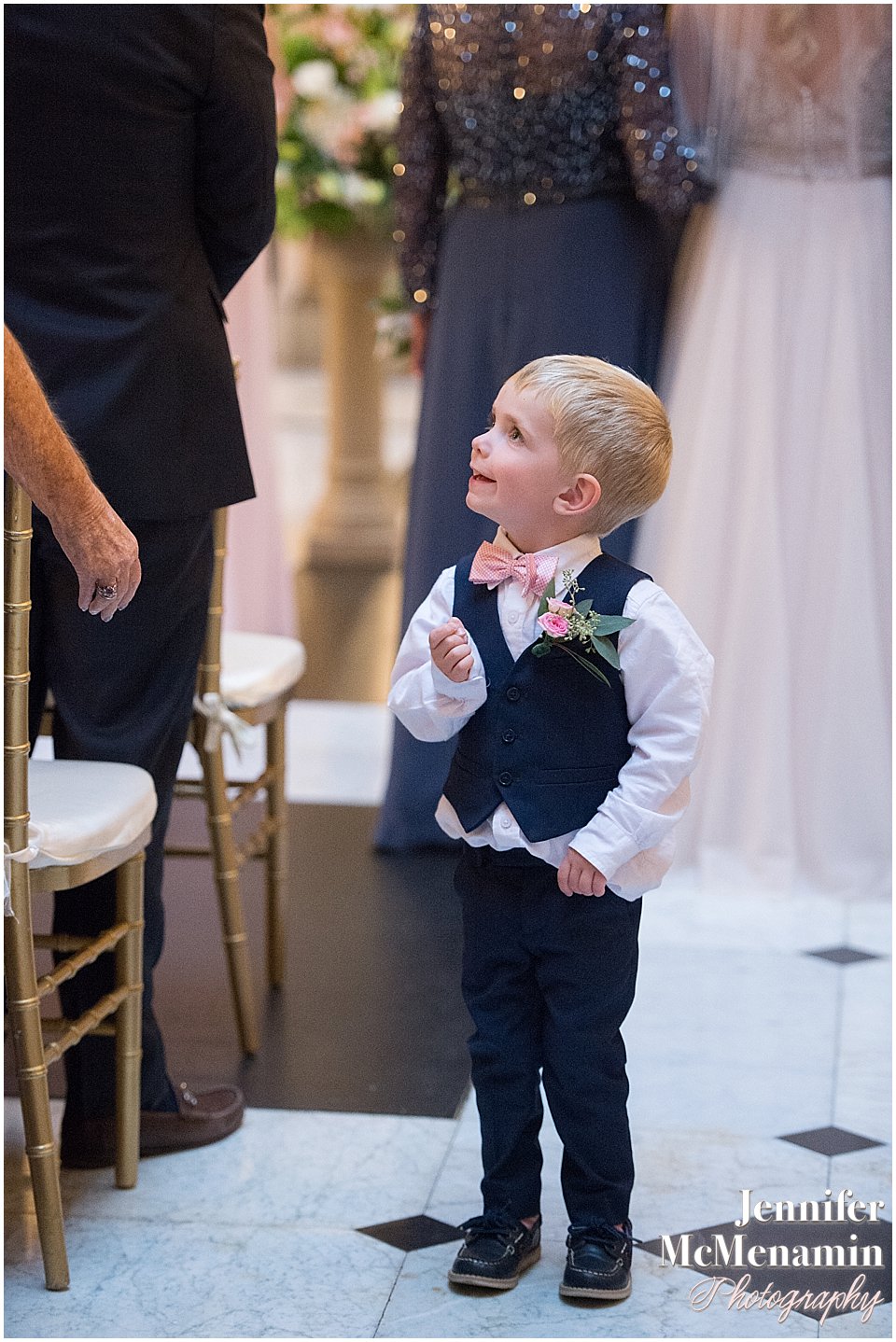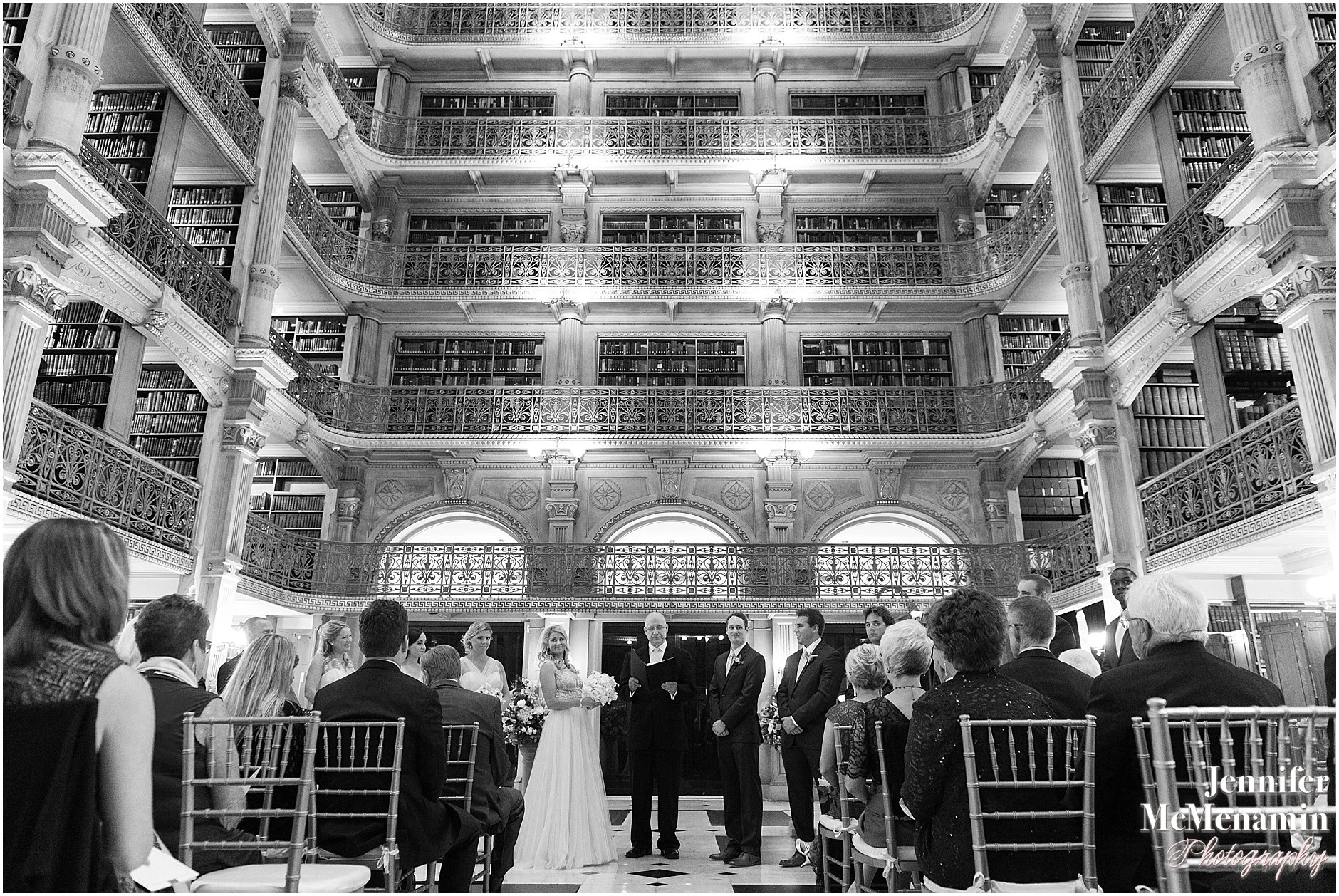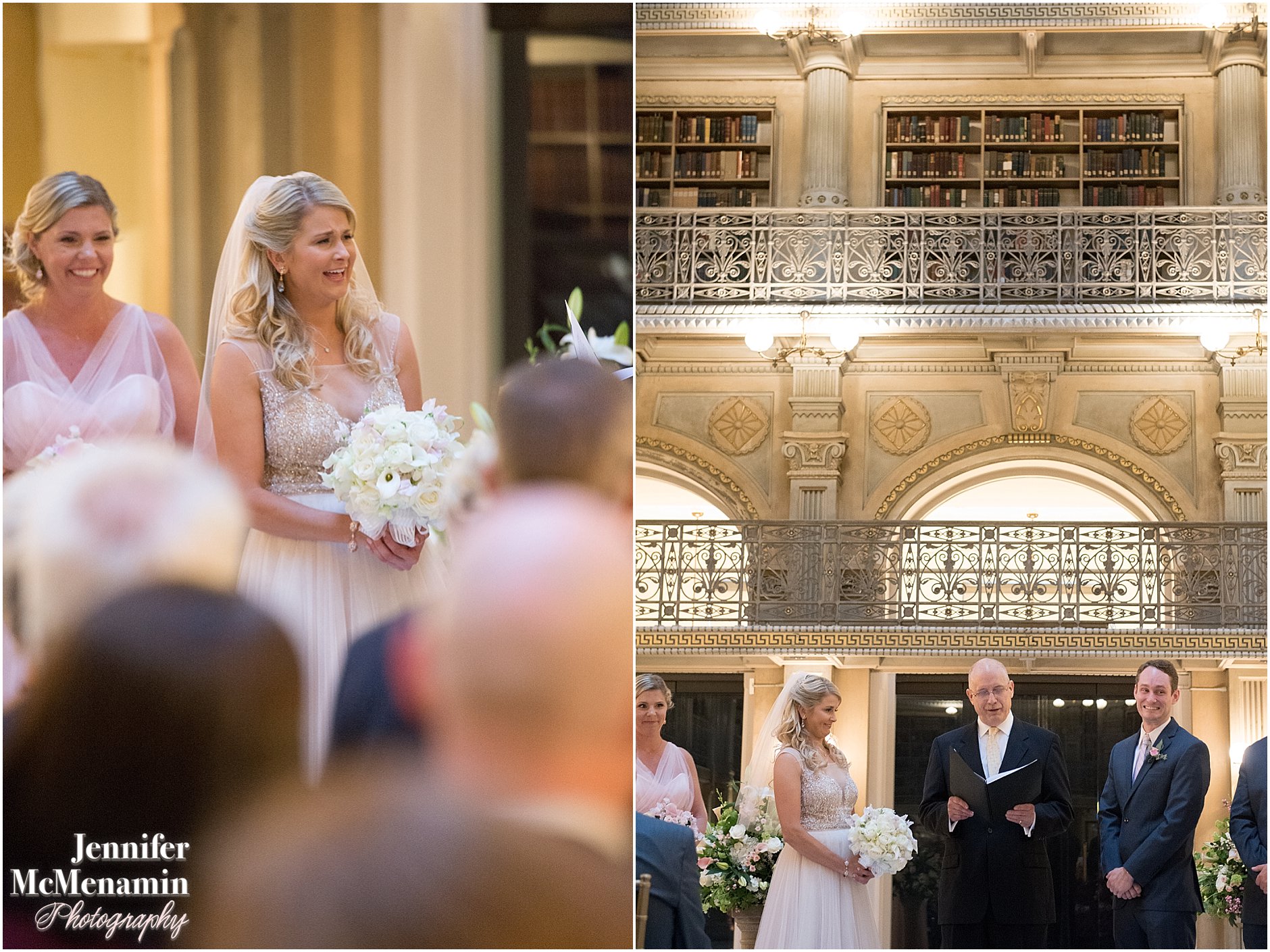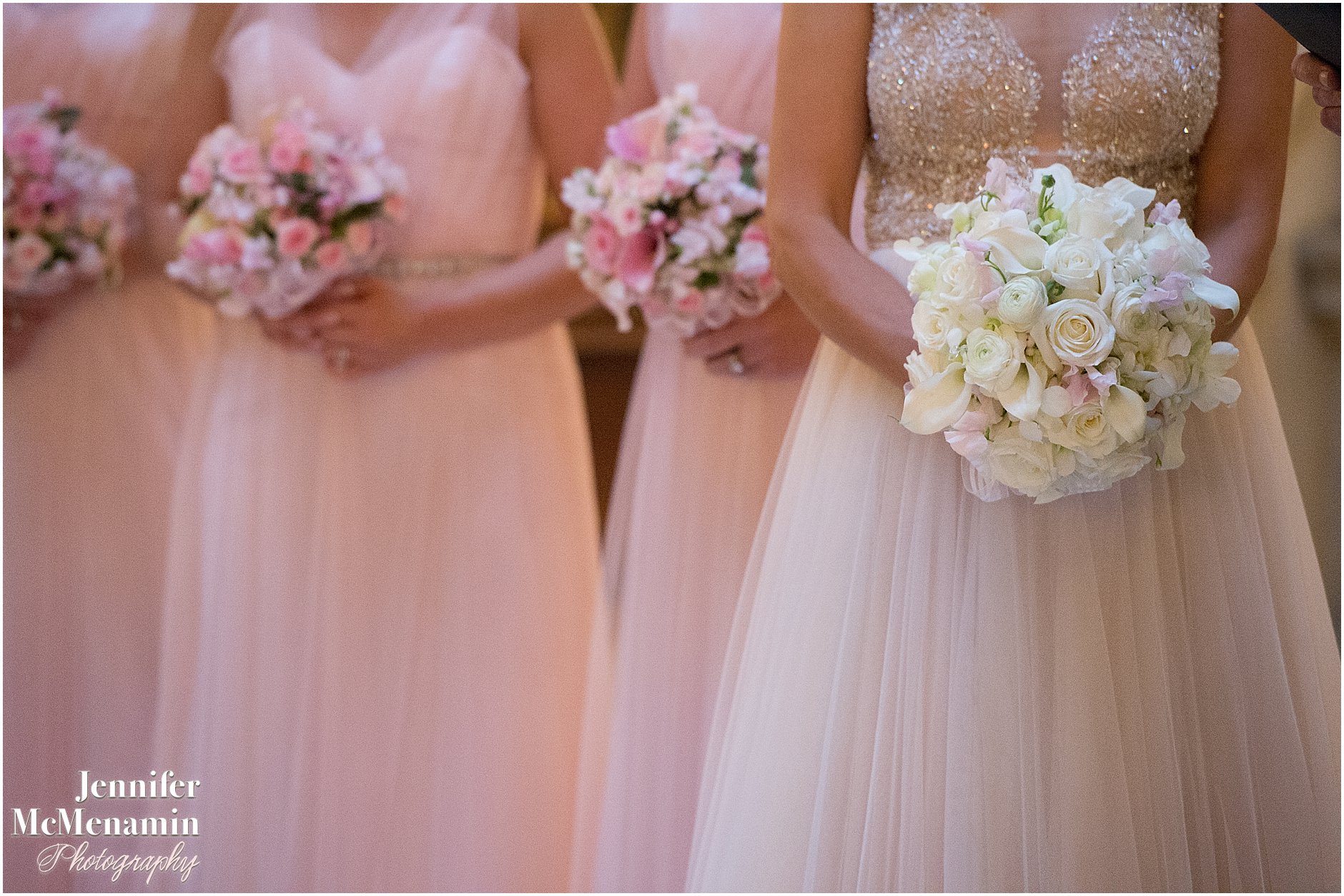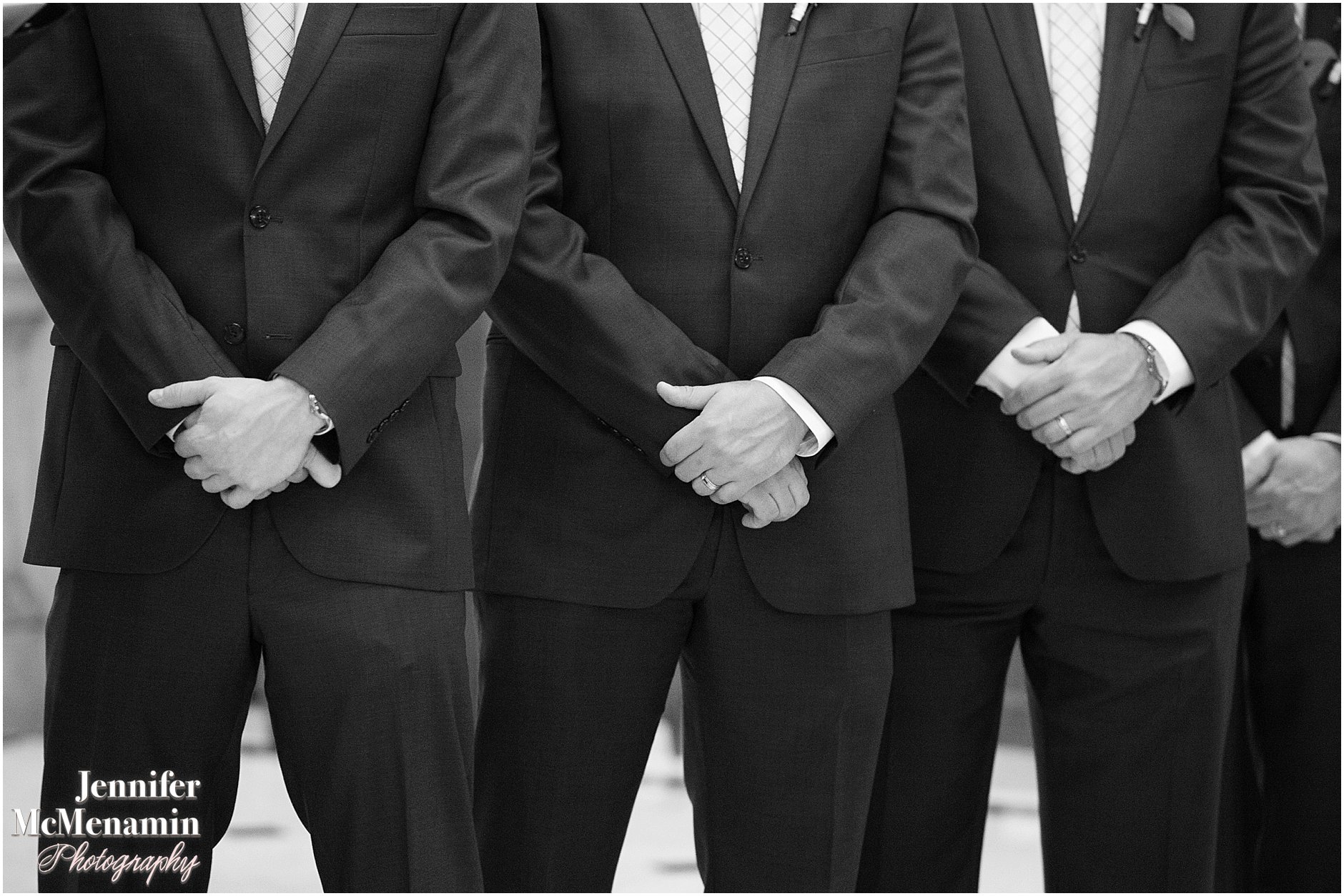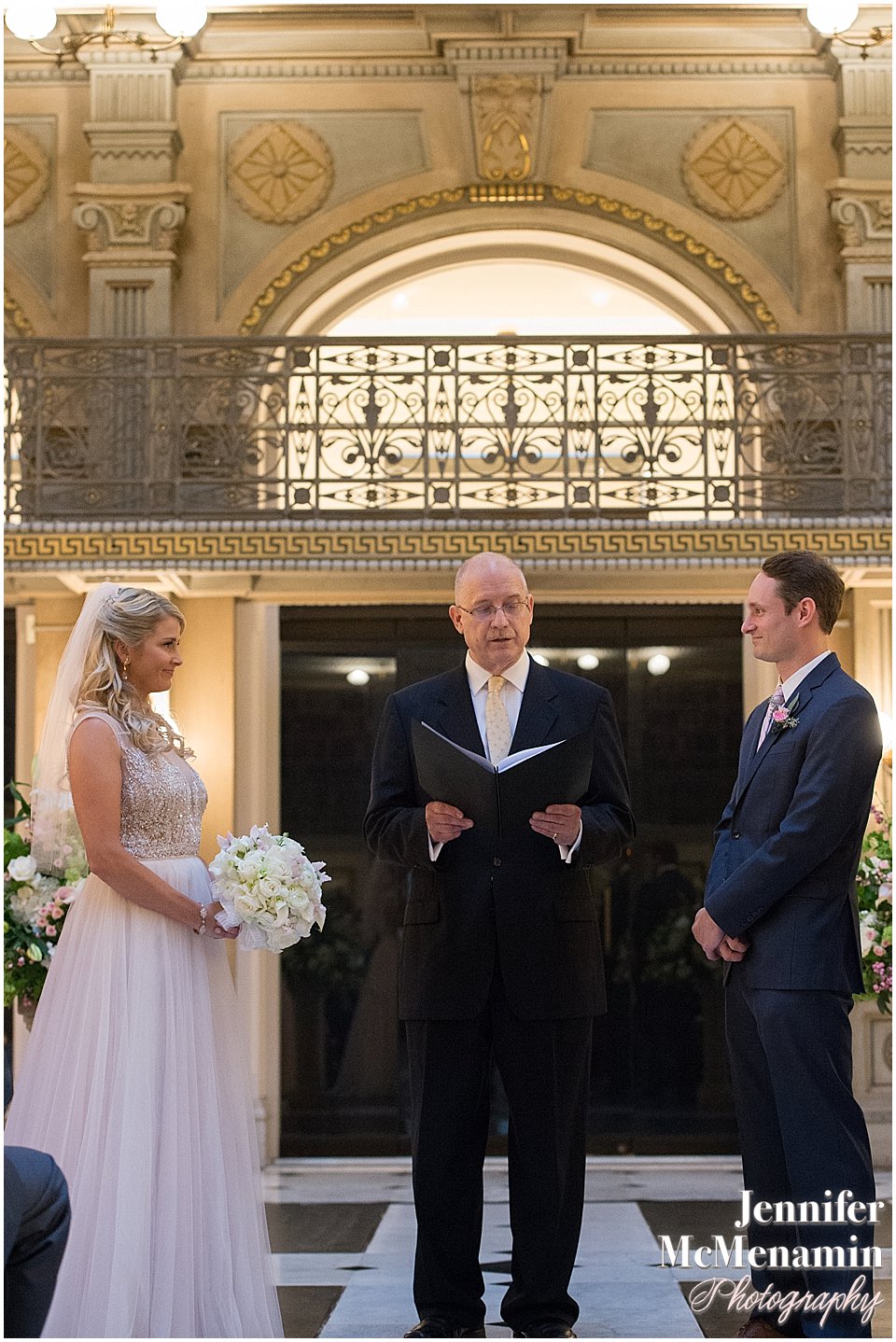 A reading from "Love," by Lauren Hendricks: "Love is friendship that has caught fire."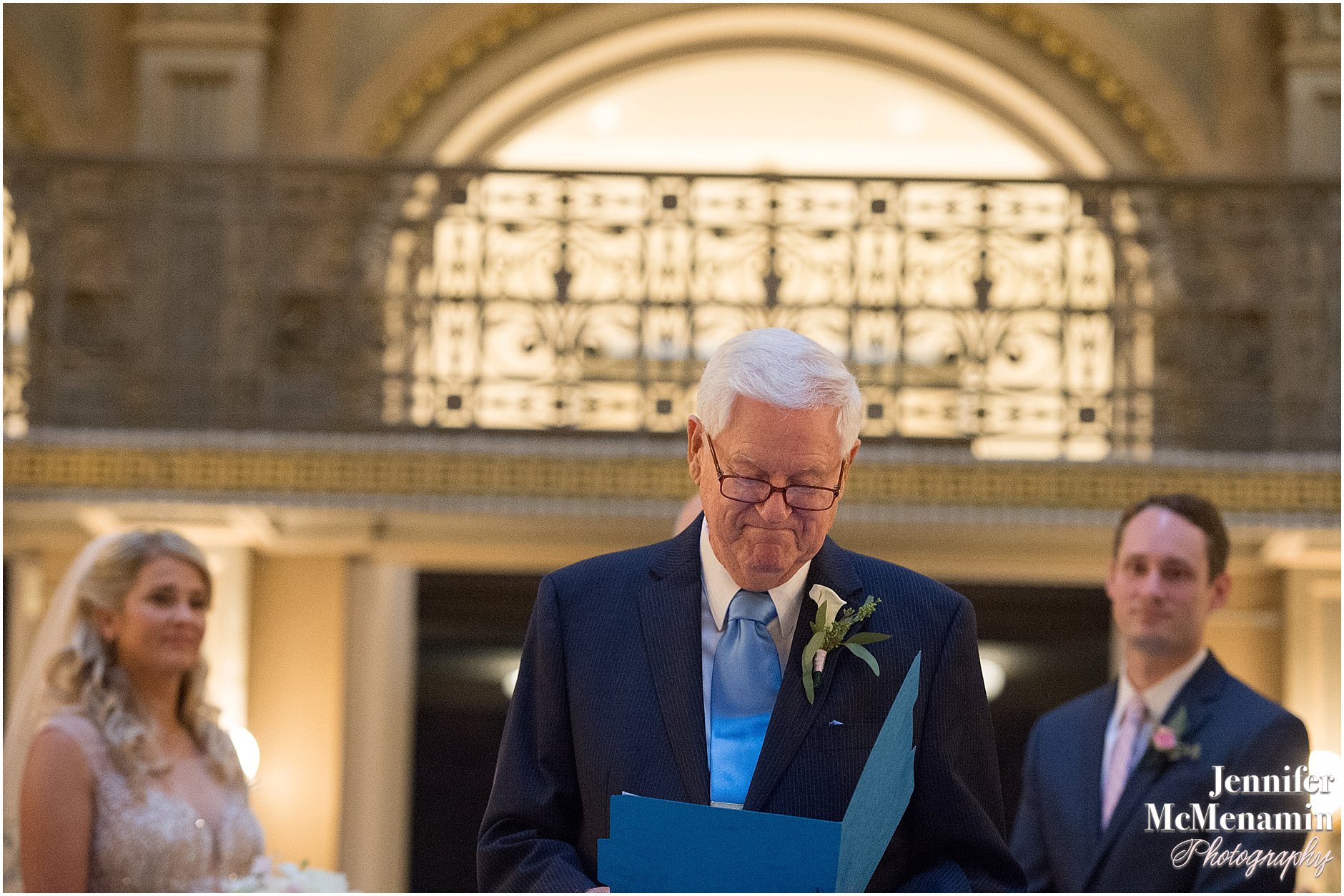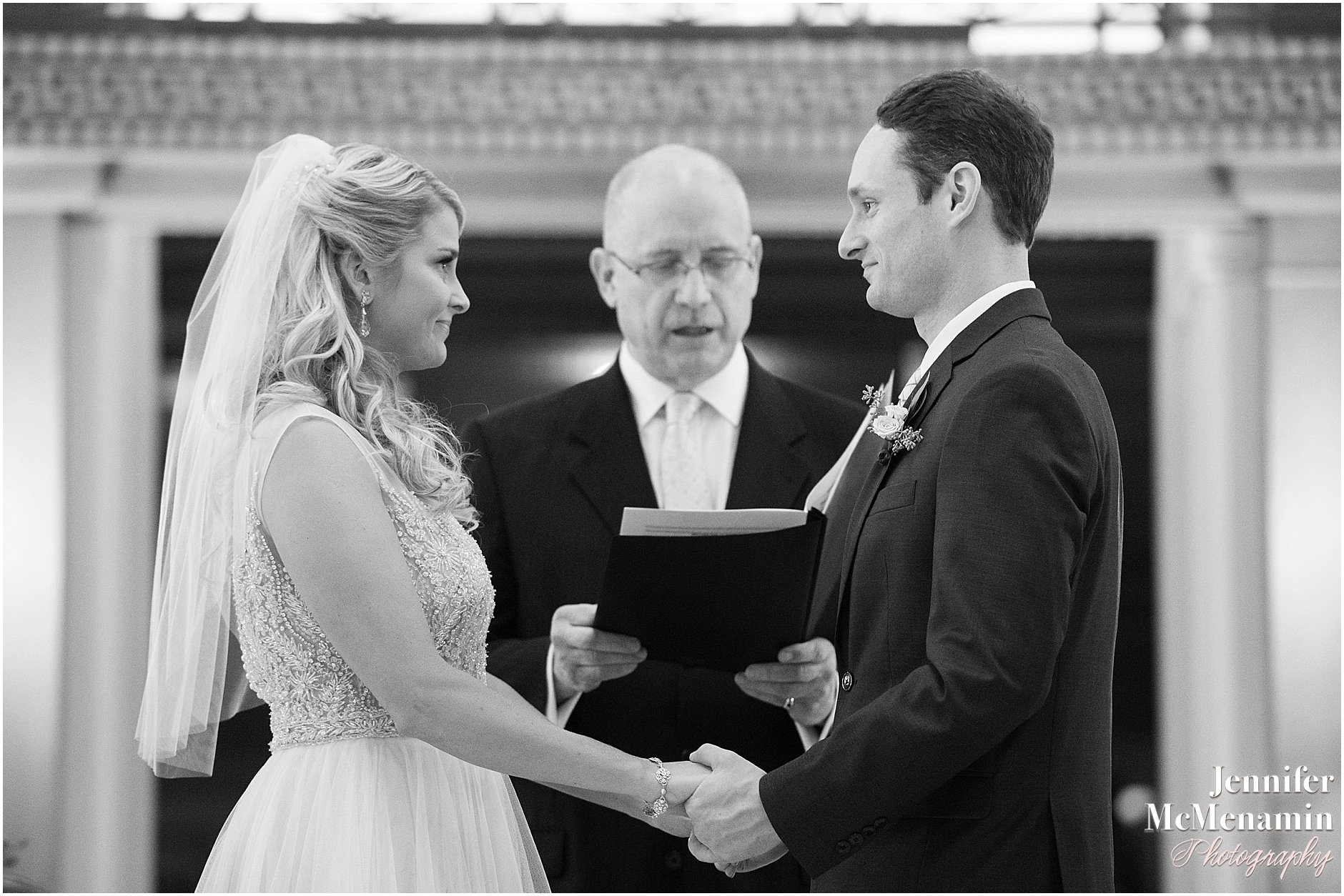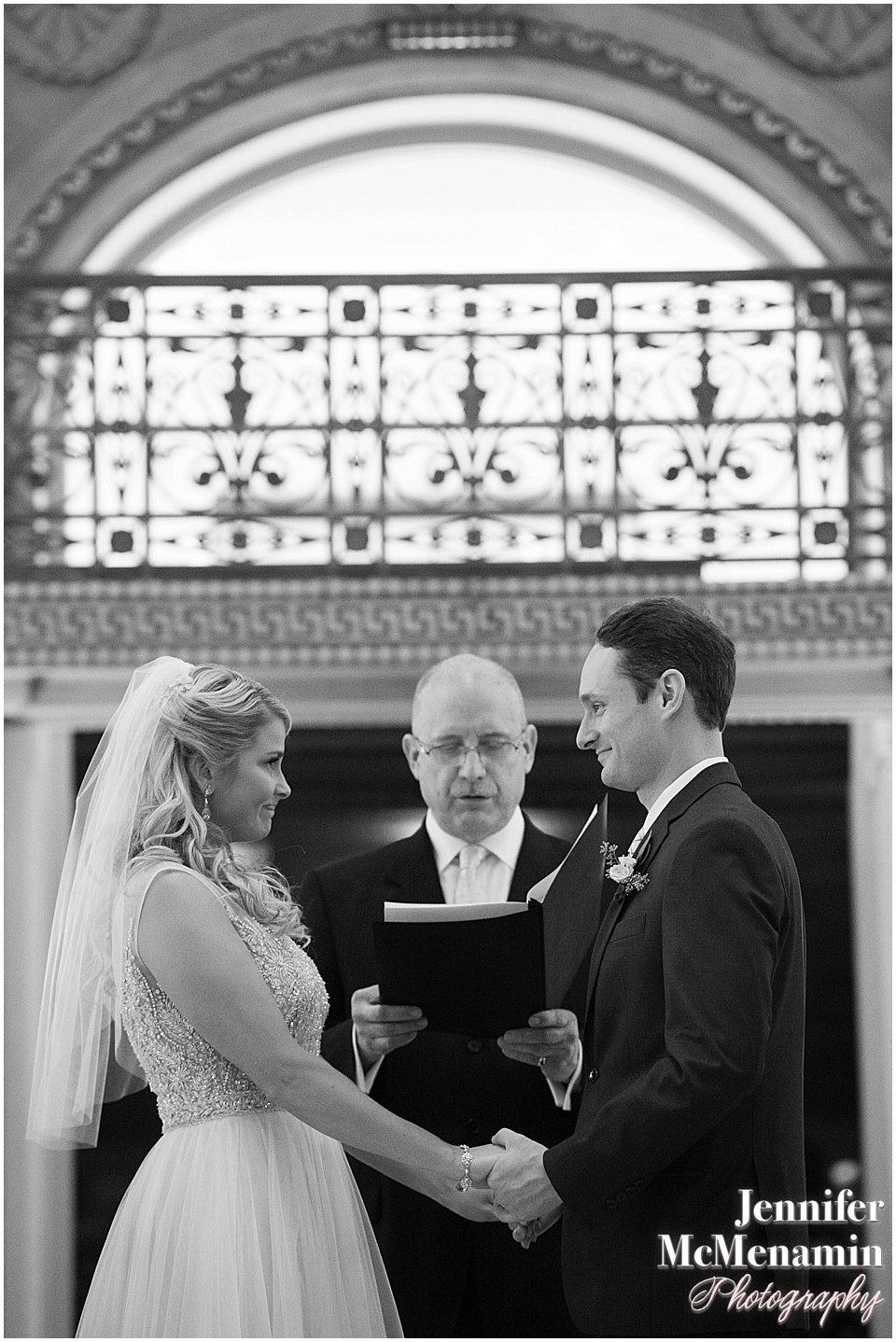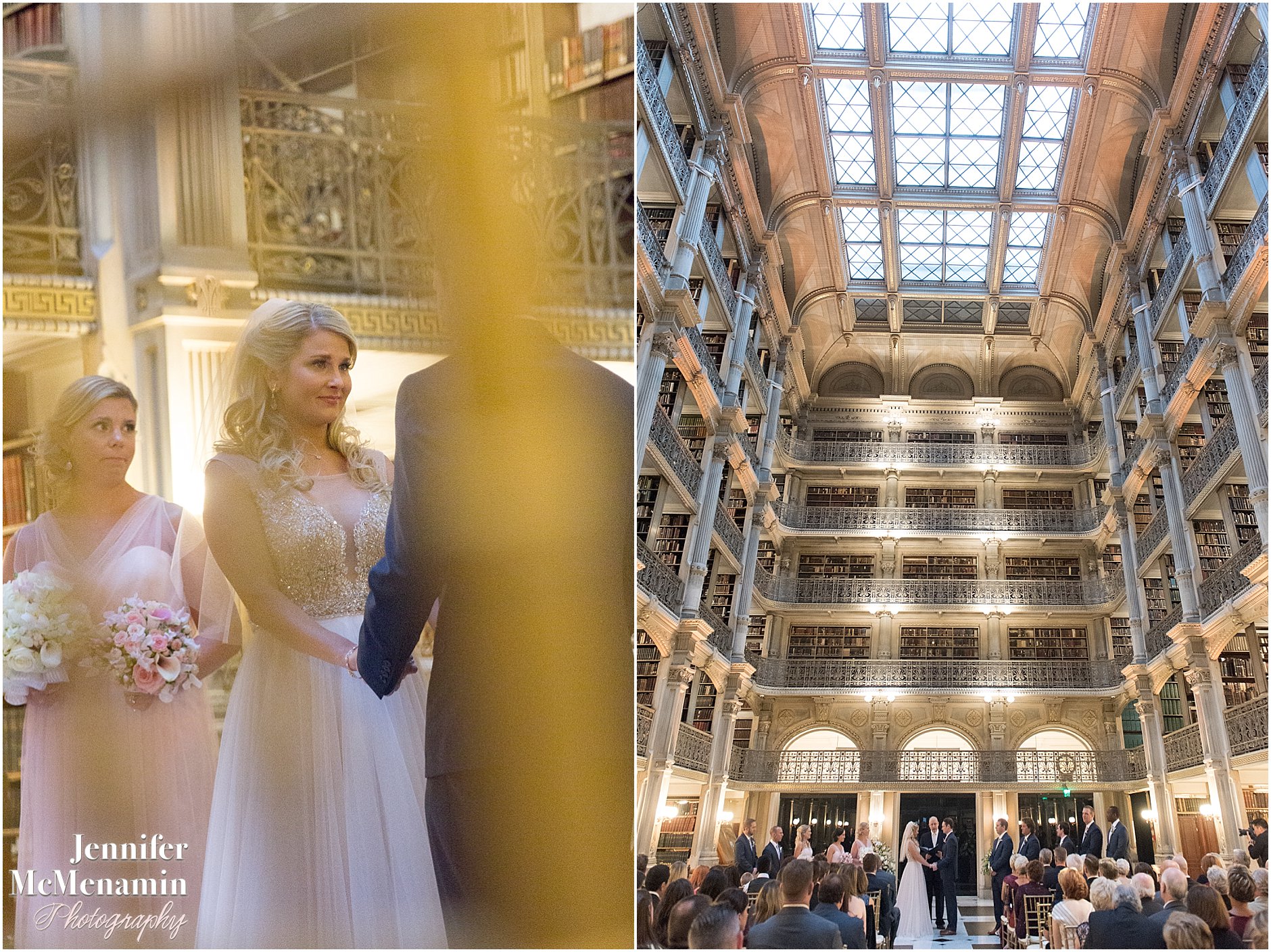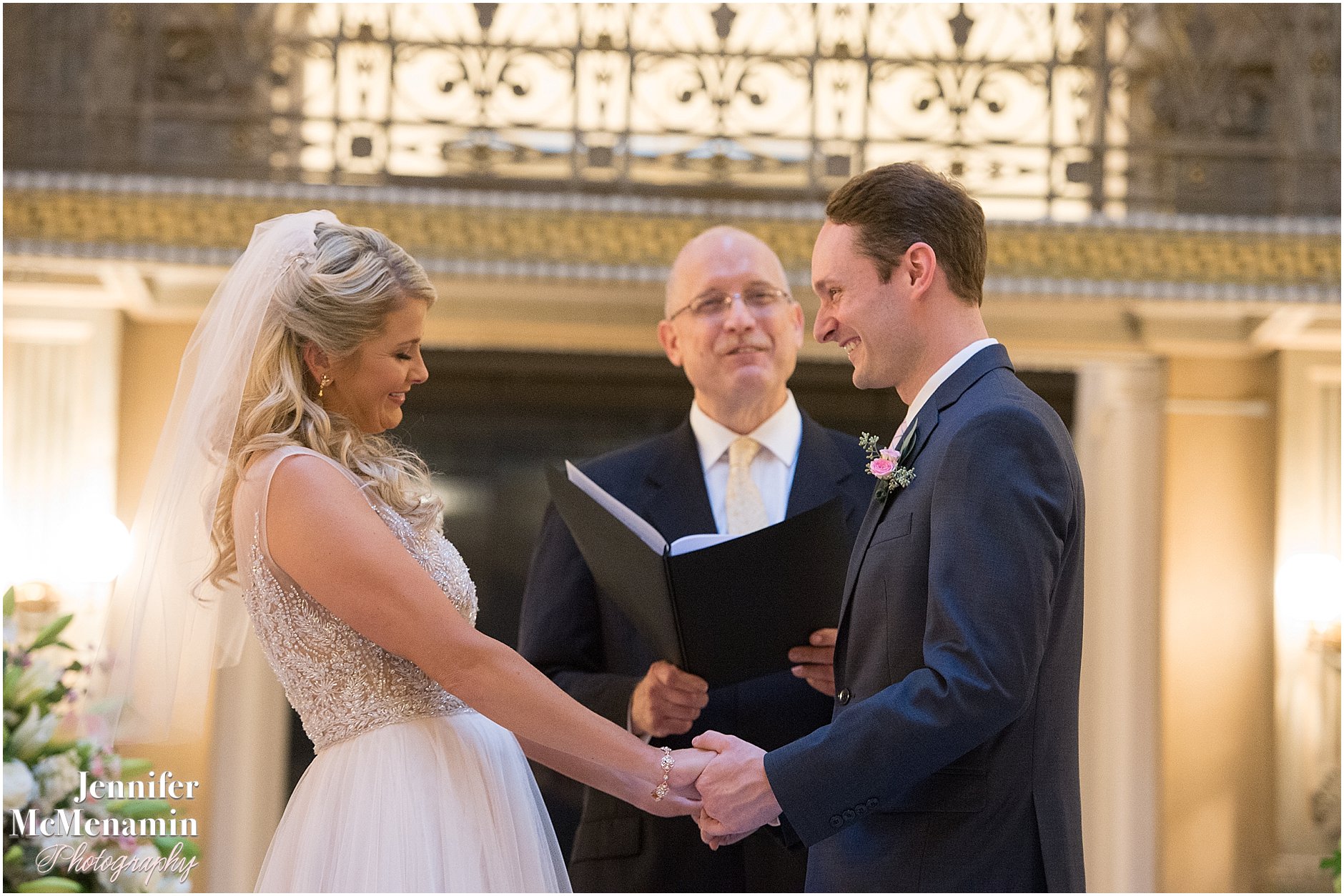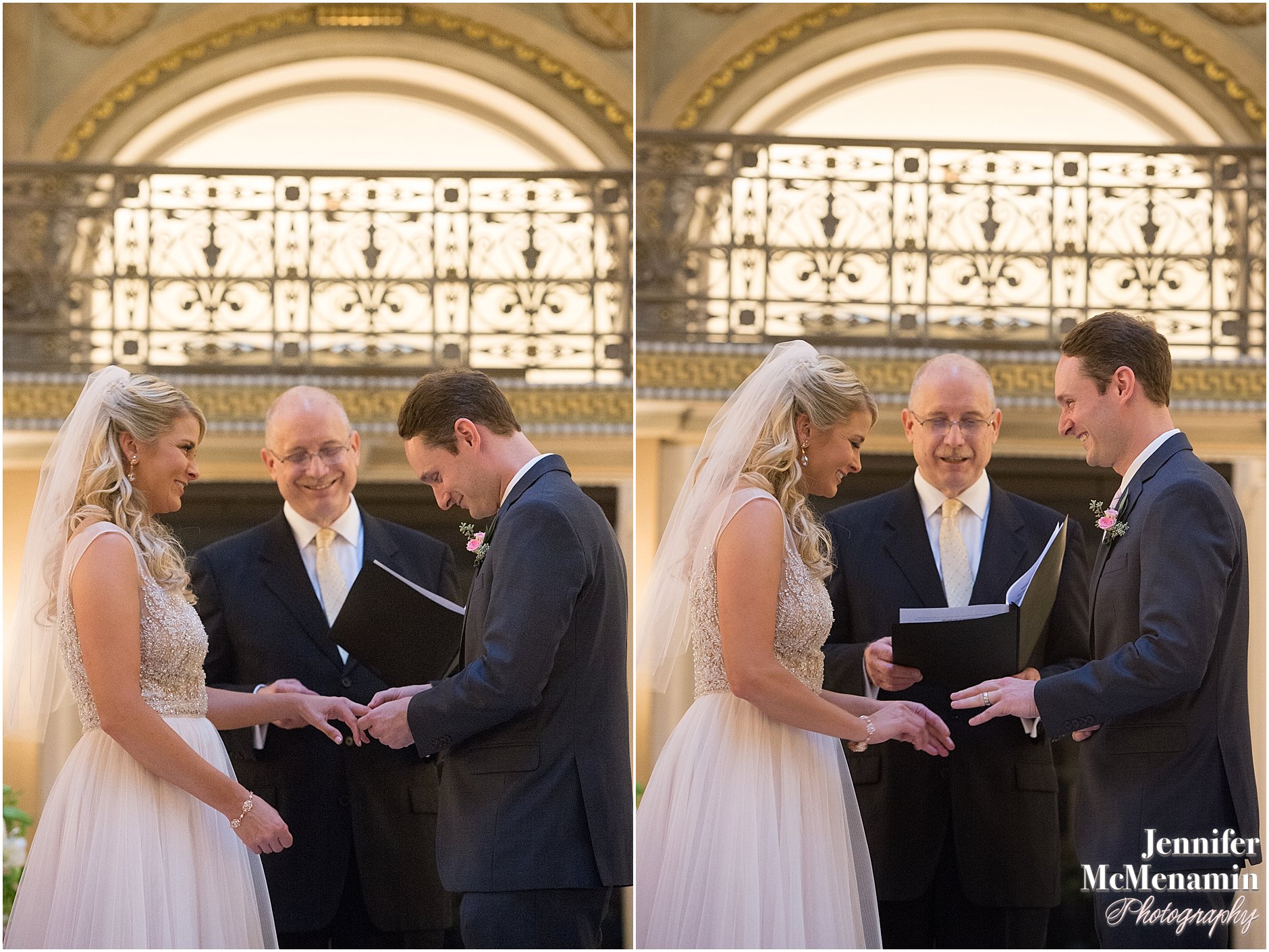 Married! One of the greatest reactions of all time to that pronouncement.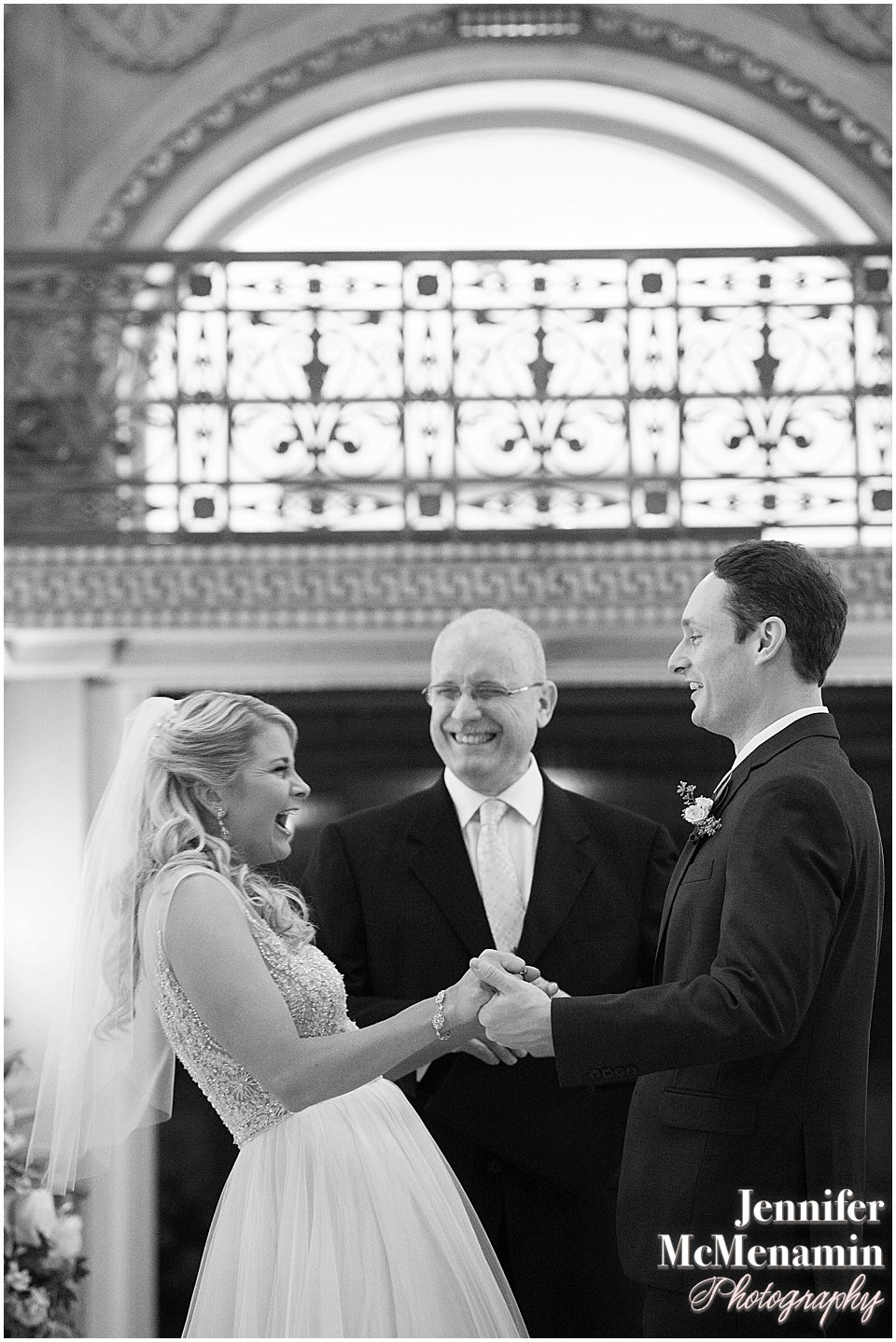 As if we didn't already have countless lovely photographs in great light, we were graced with an absolutely gorgeous sunset and made the most of that lingering, golden, glowy light for a few more images.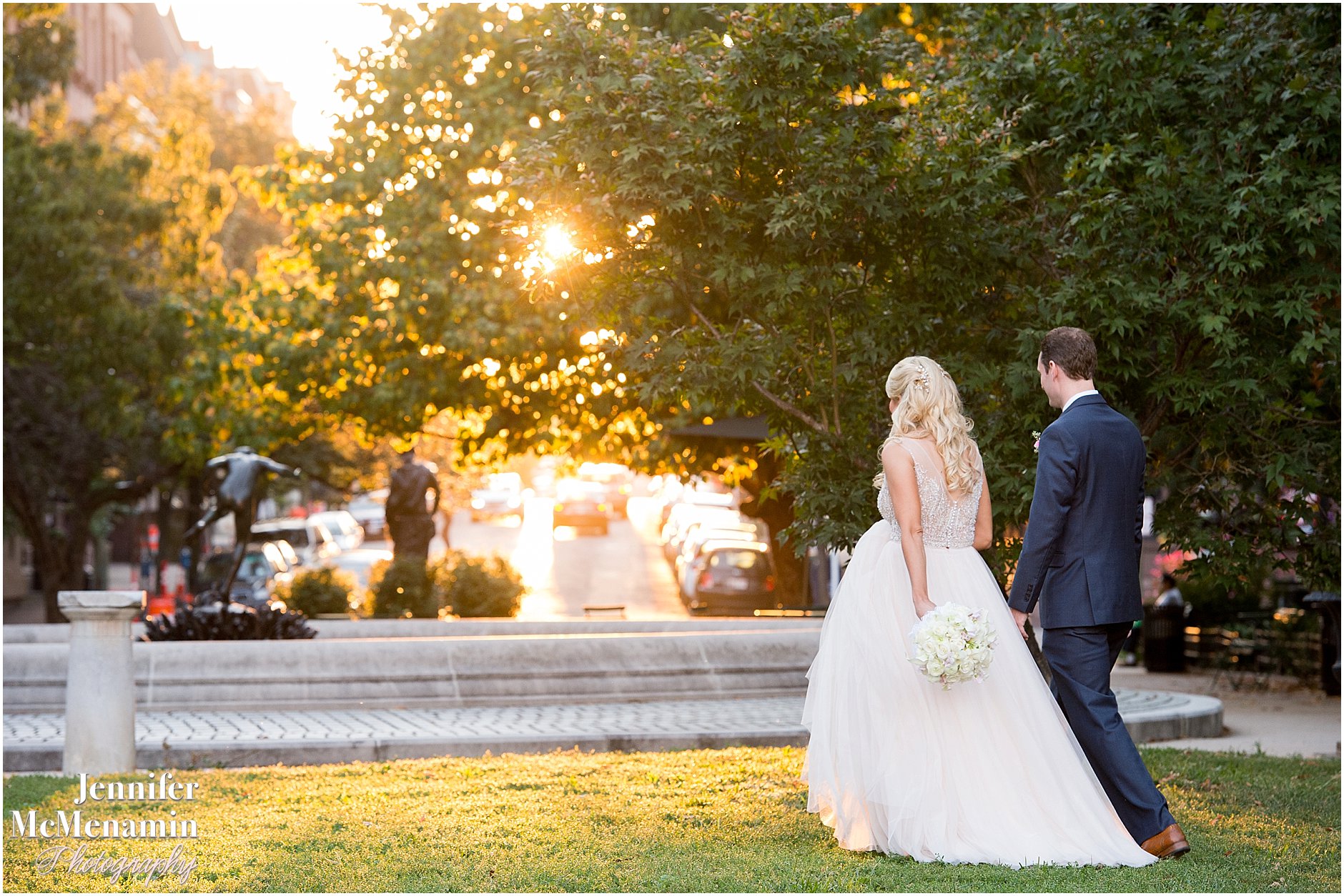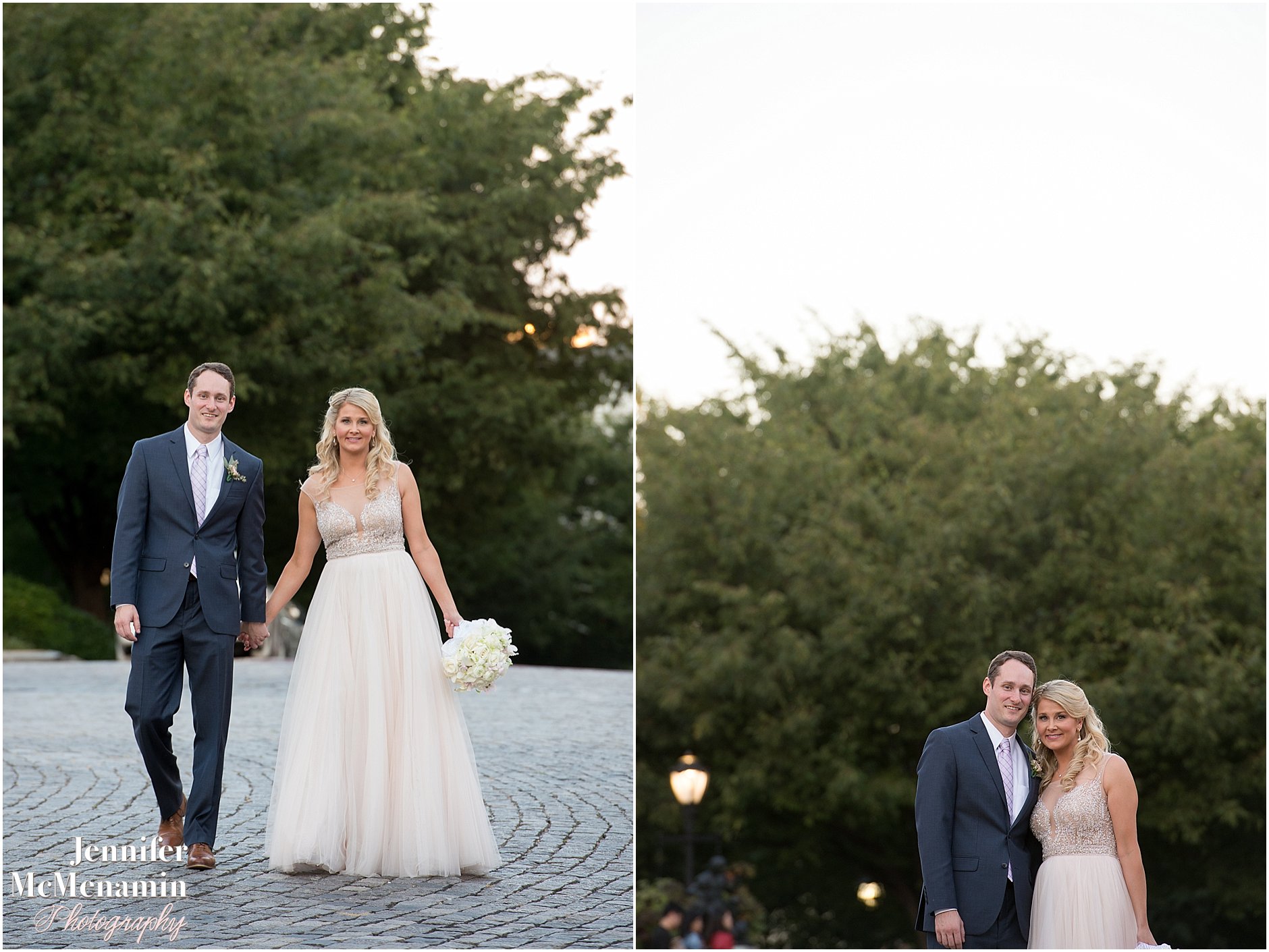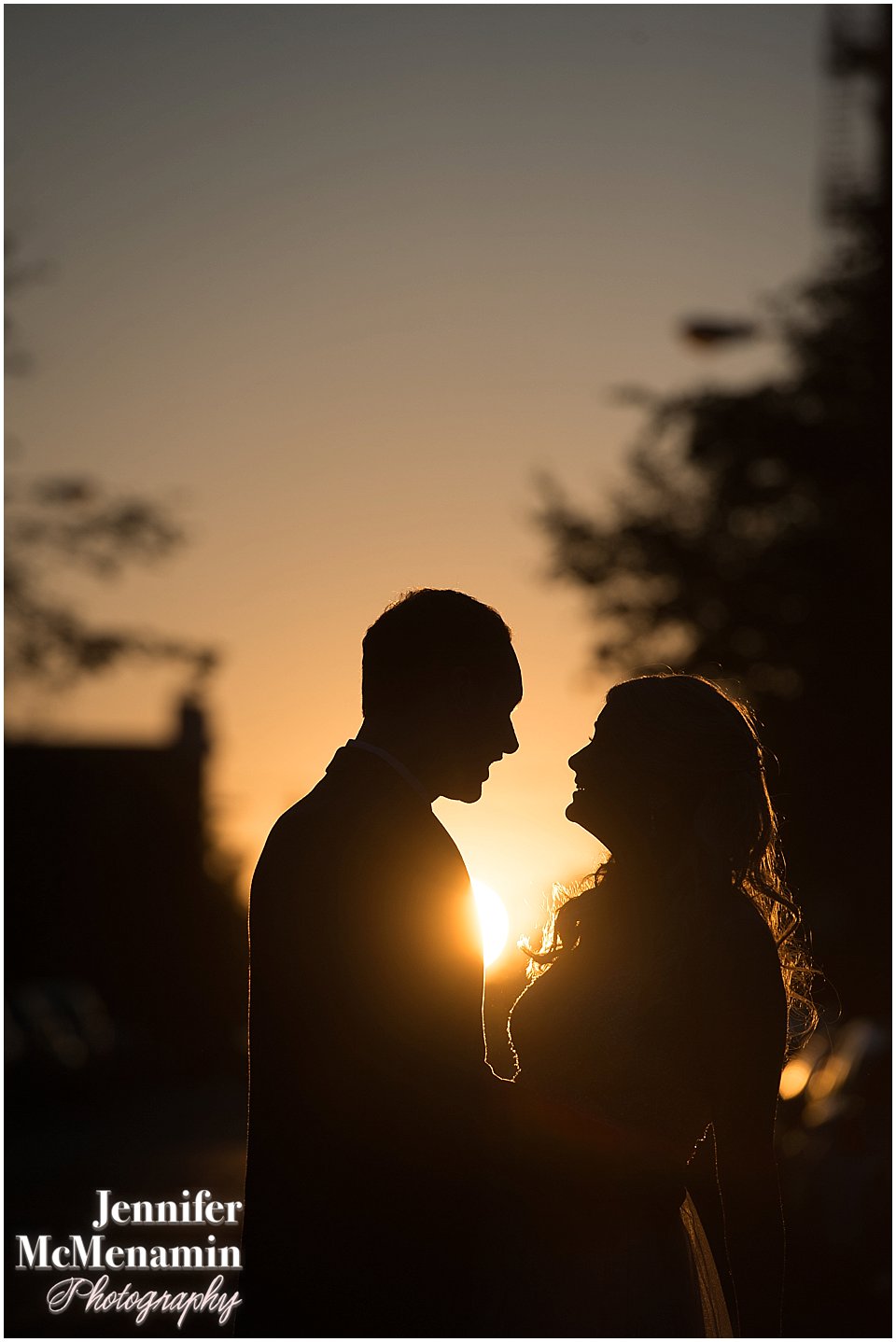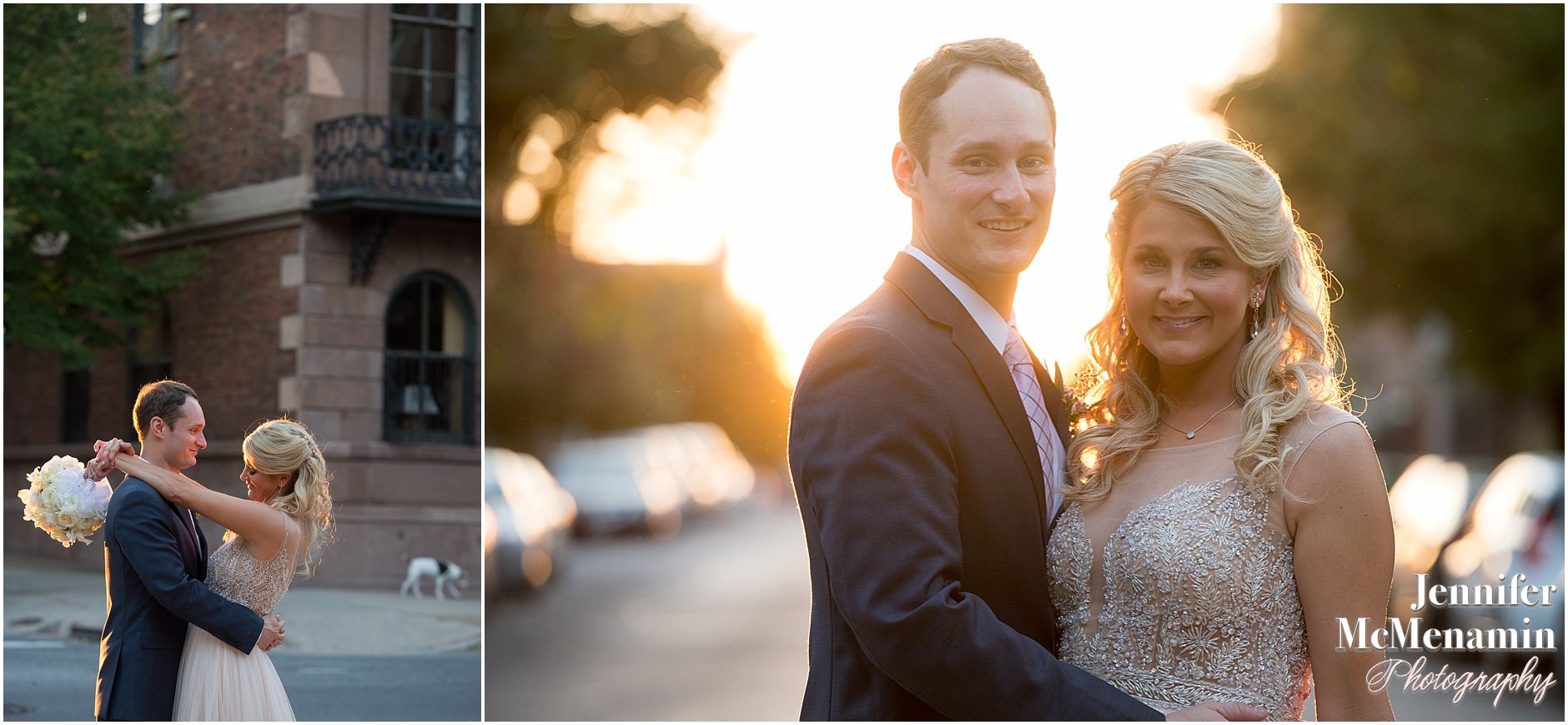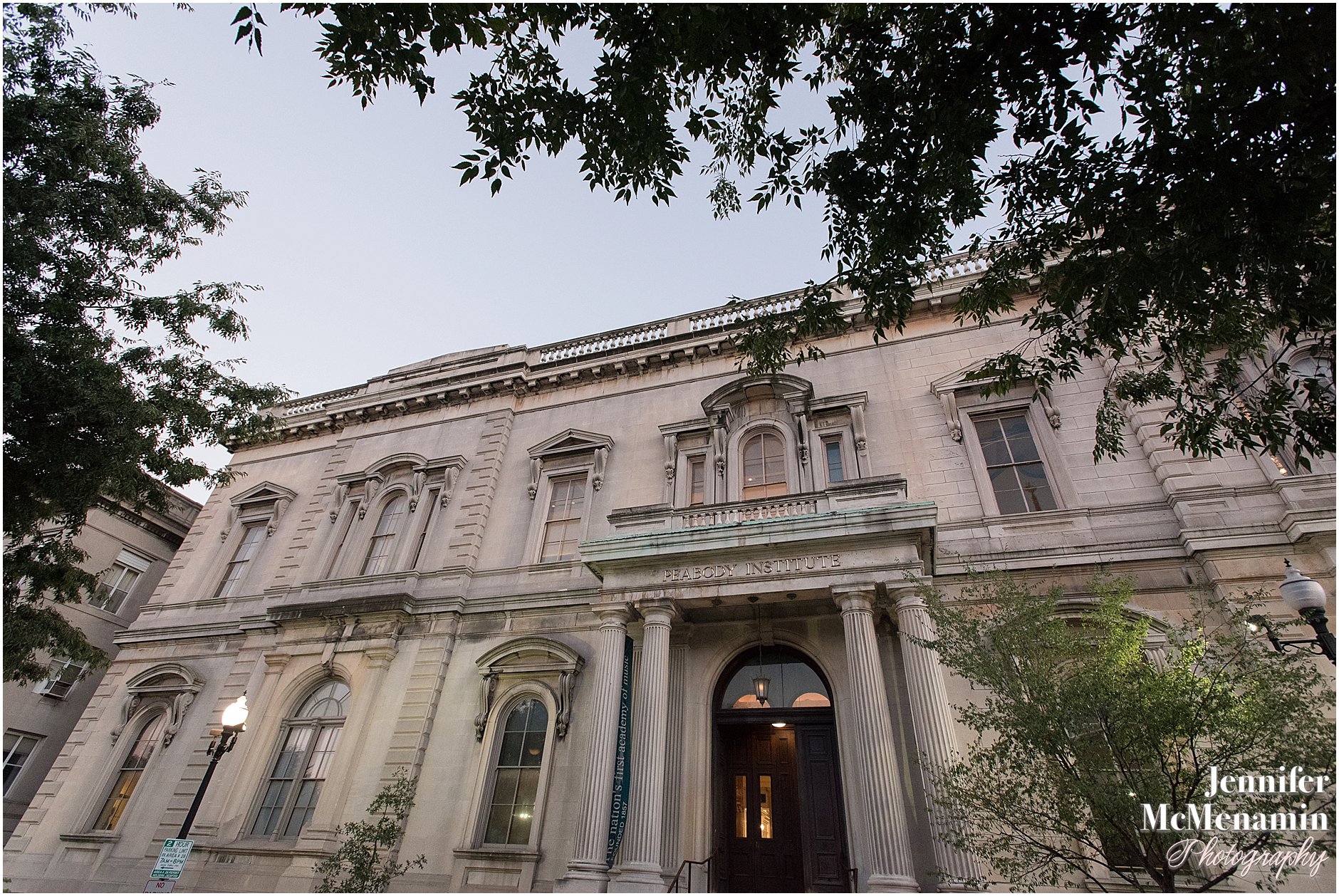 And the tributes from the bride's students.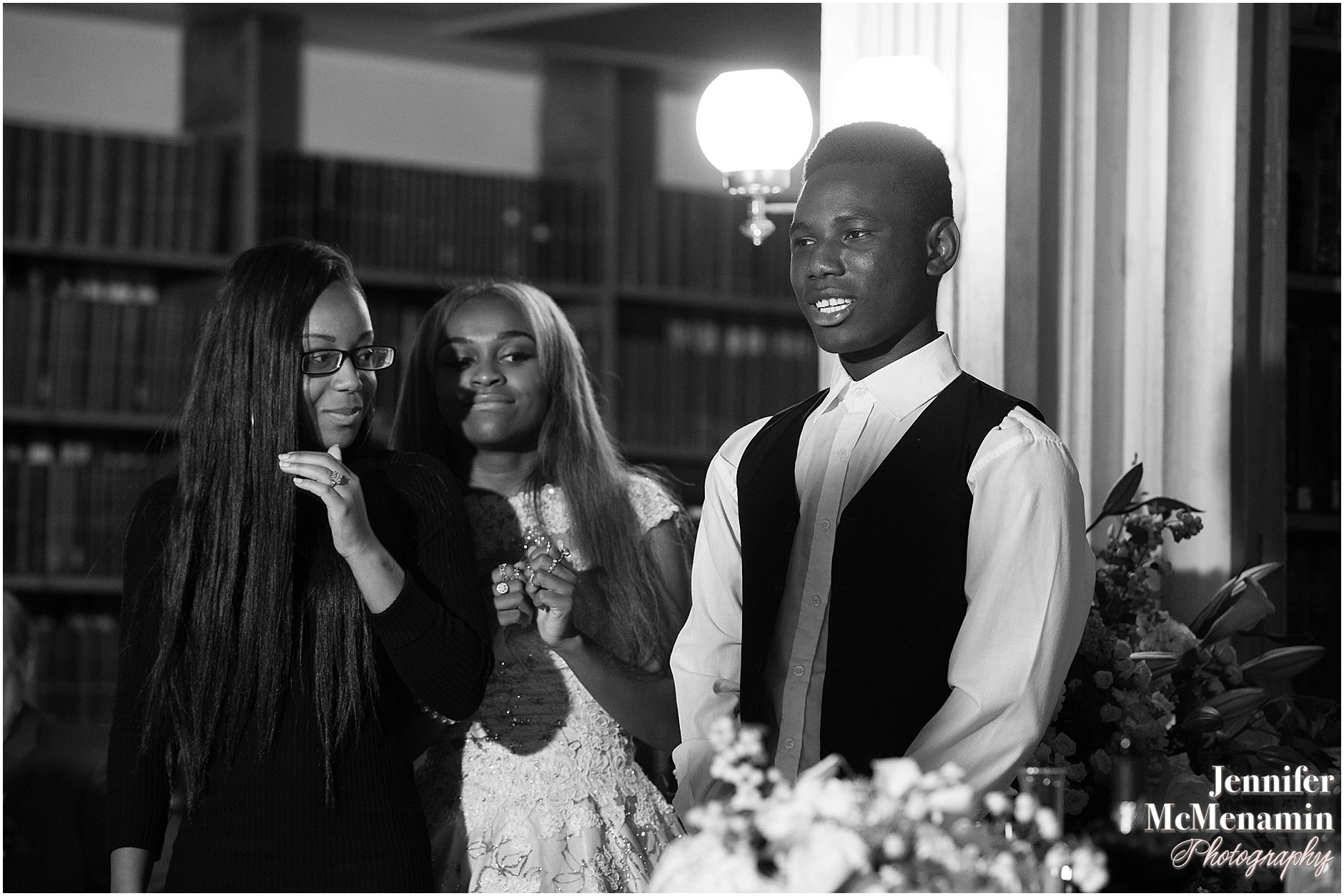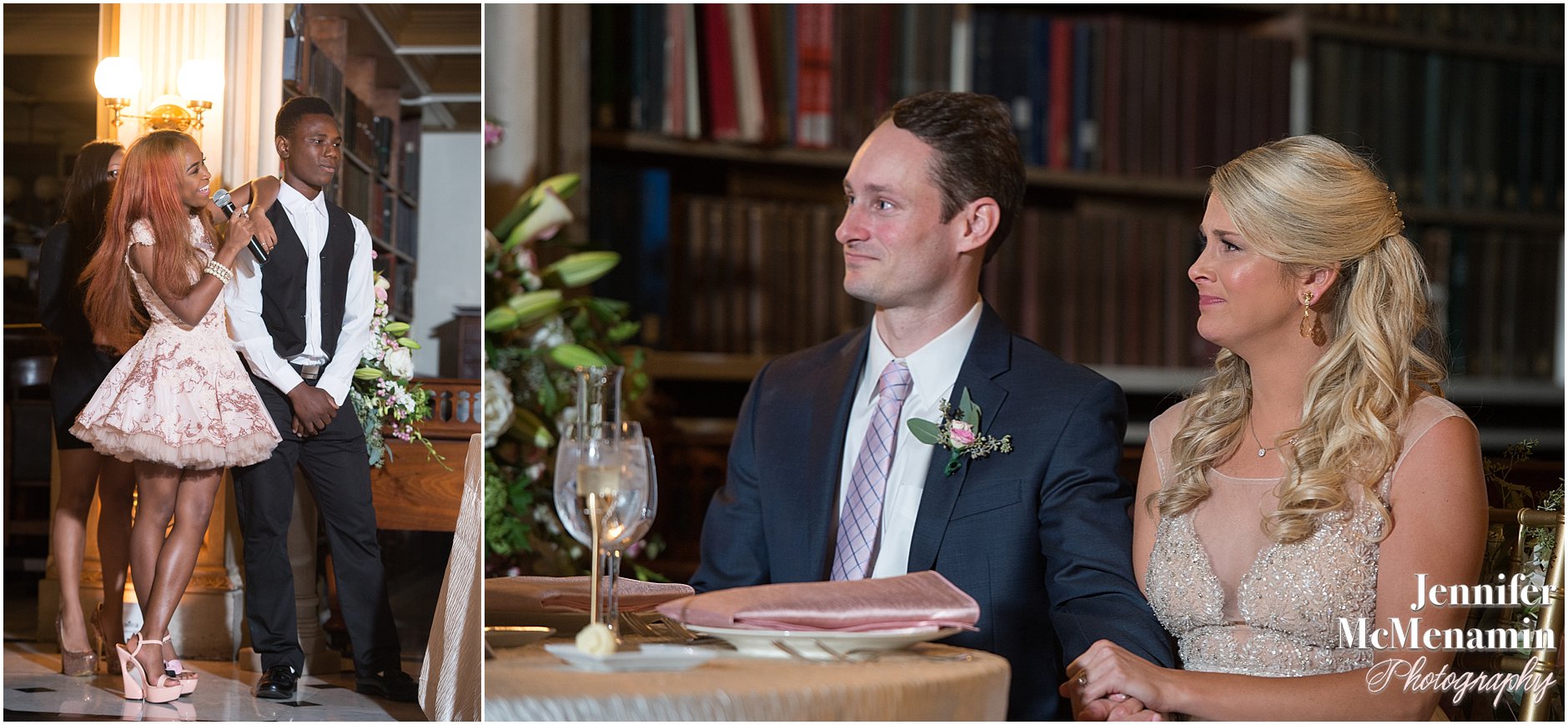 This next photo on the right gives me goosebumps every time I look at it. Never underestimate the difference that an amazing educator can make in a child's life.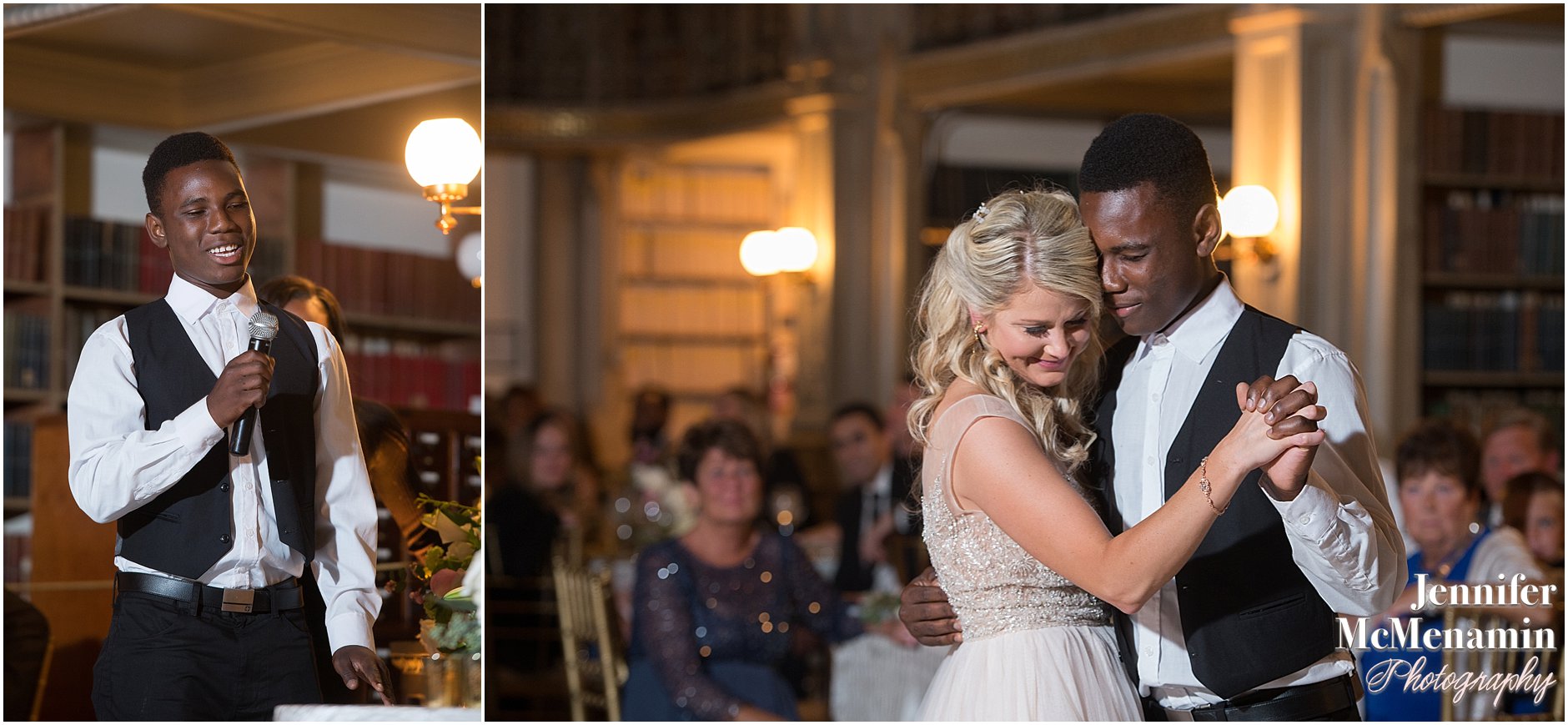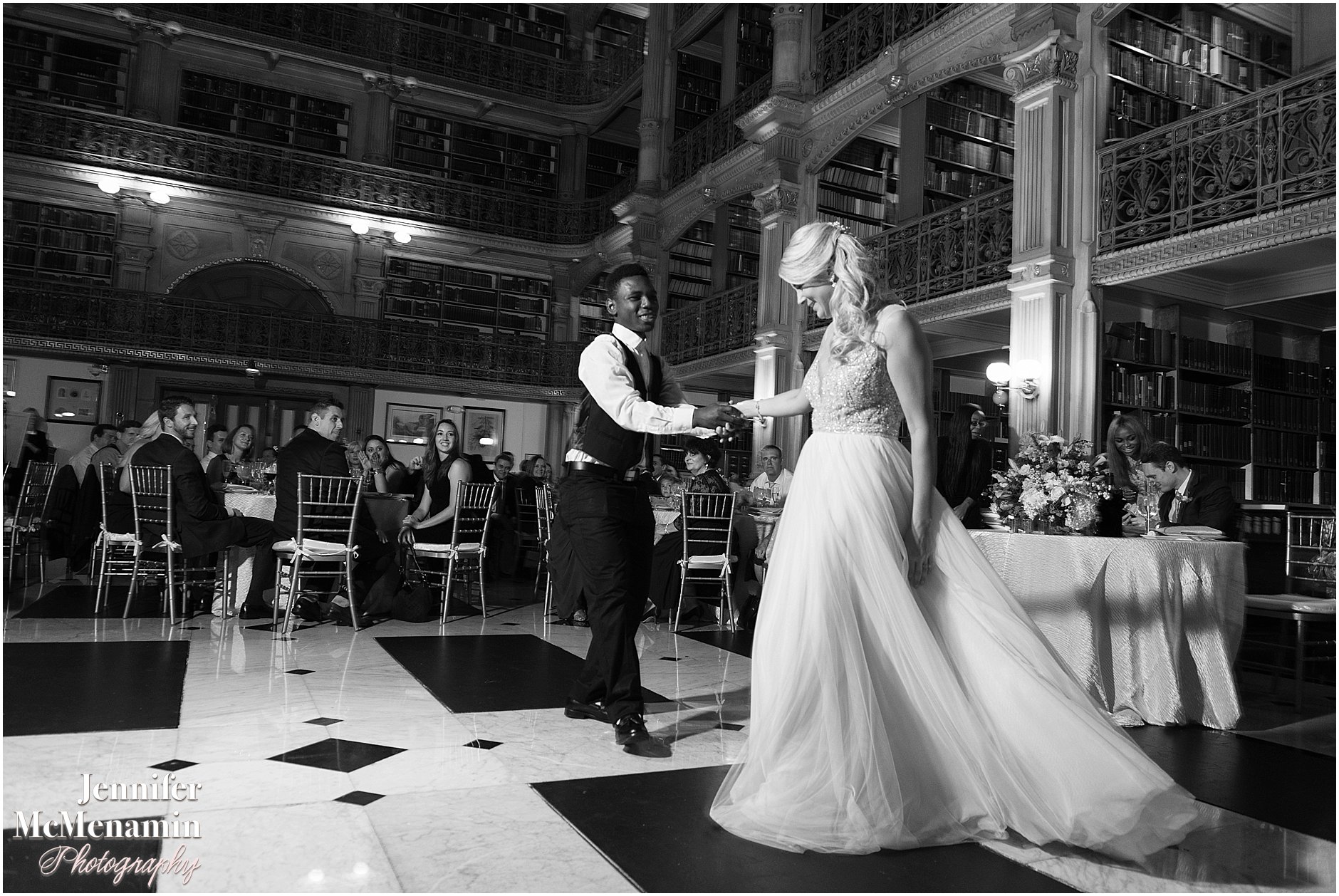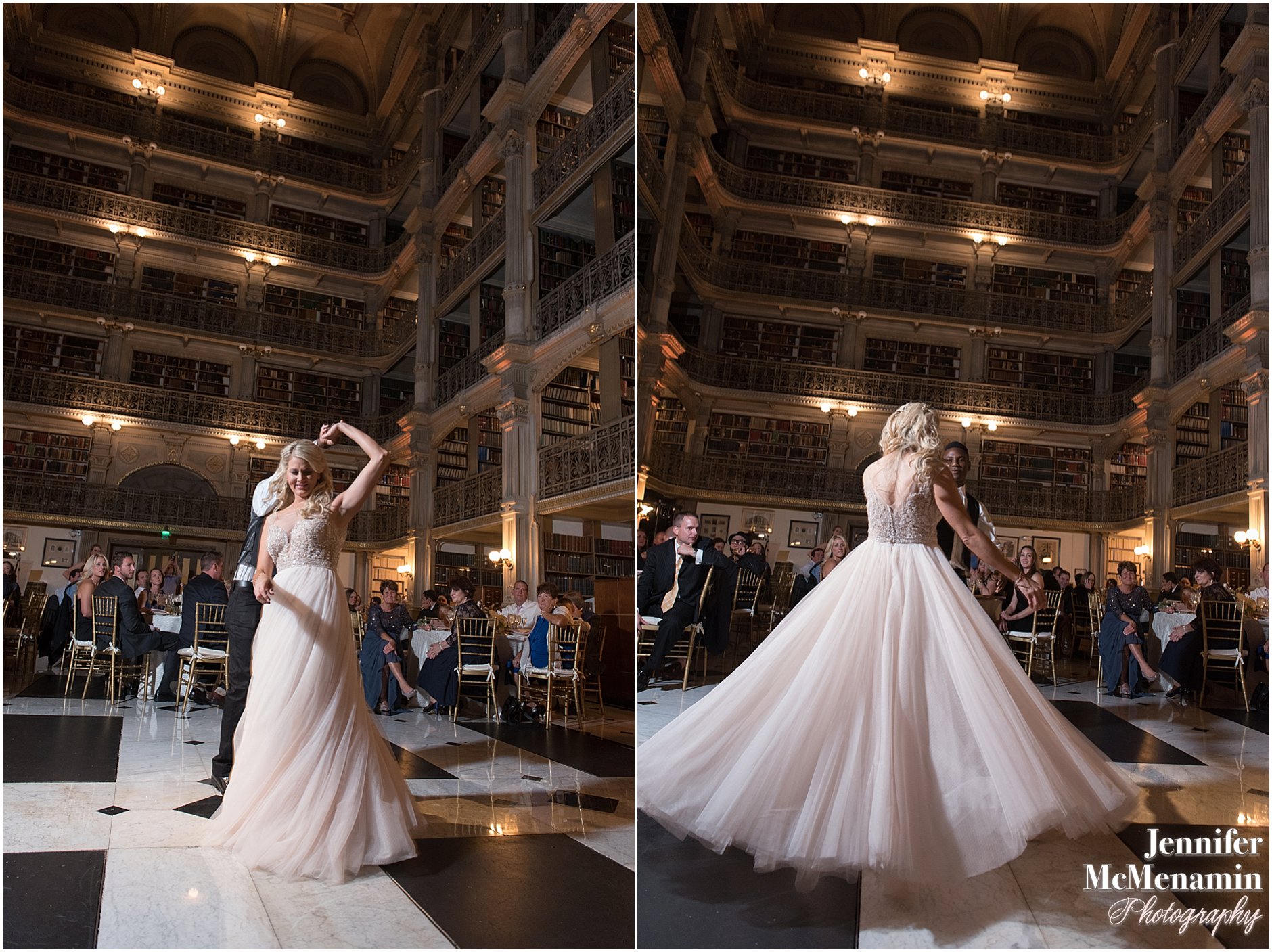 A pair of parent dances.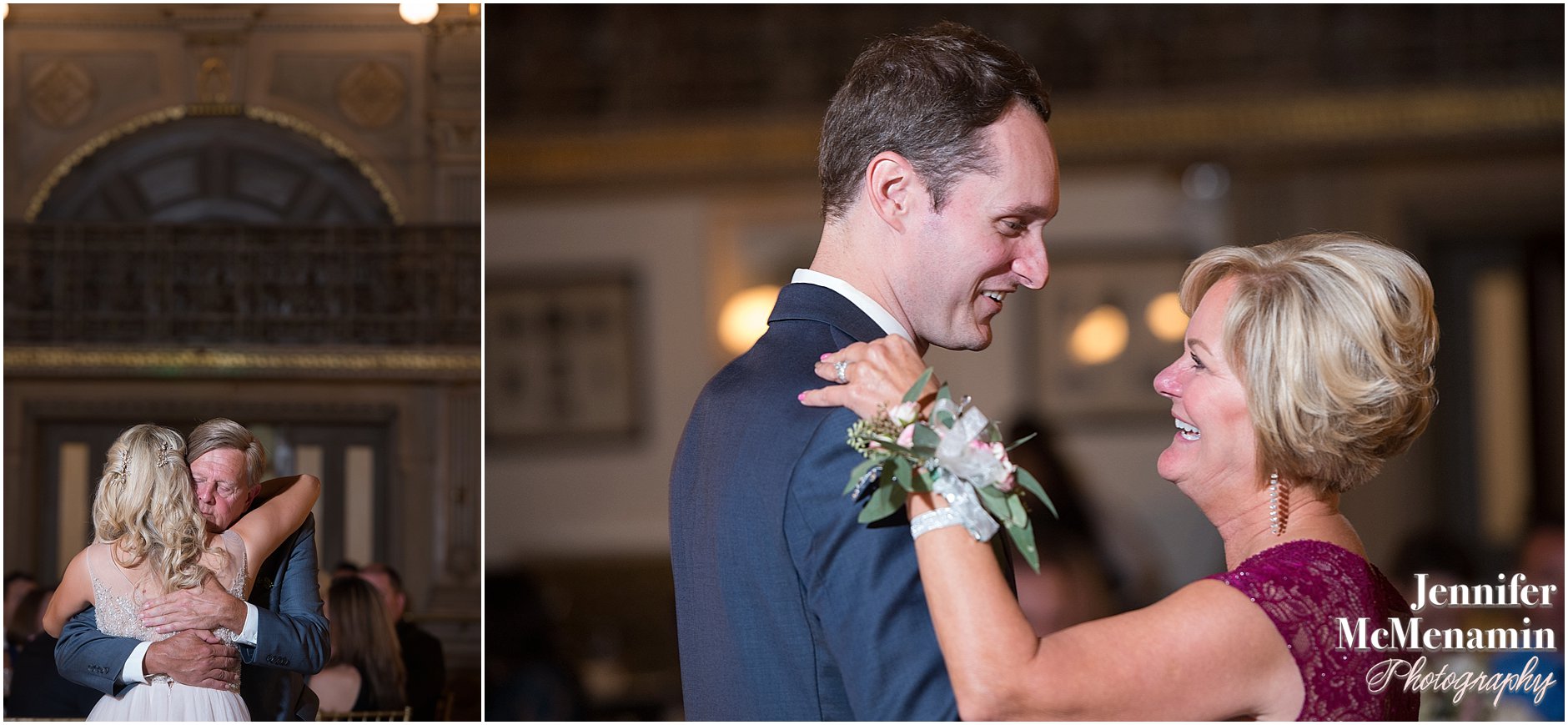 Live event painter Laura Martindale Welch captures the scene as a surprise for the groom from his wife. 

And lots and lots of merriment and frivolity.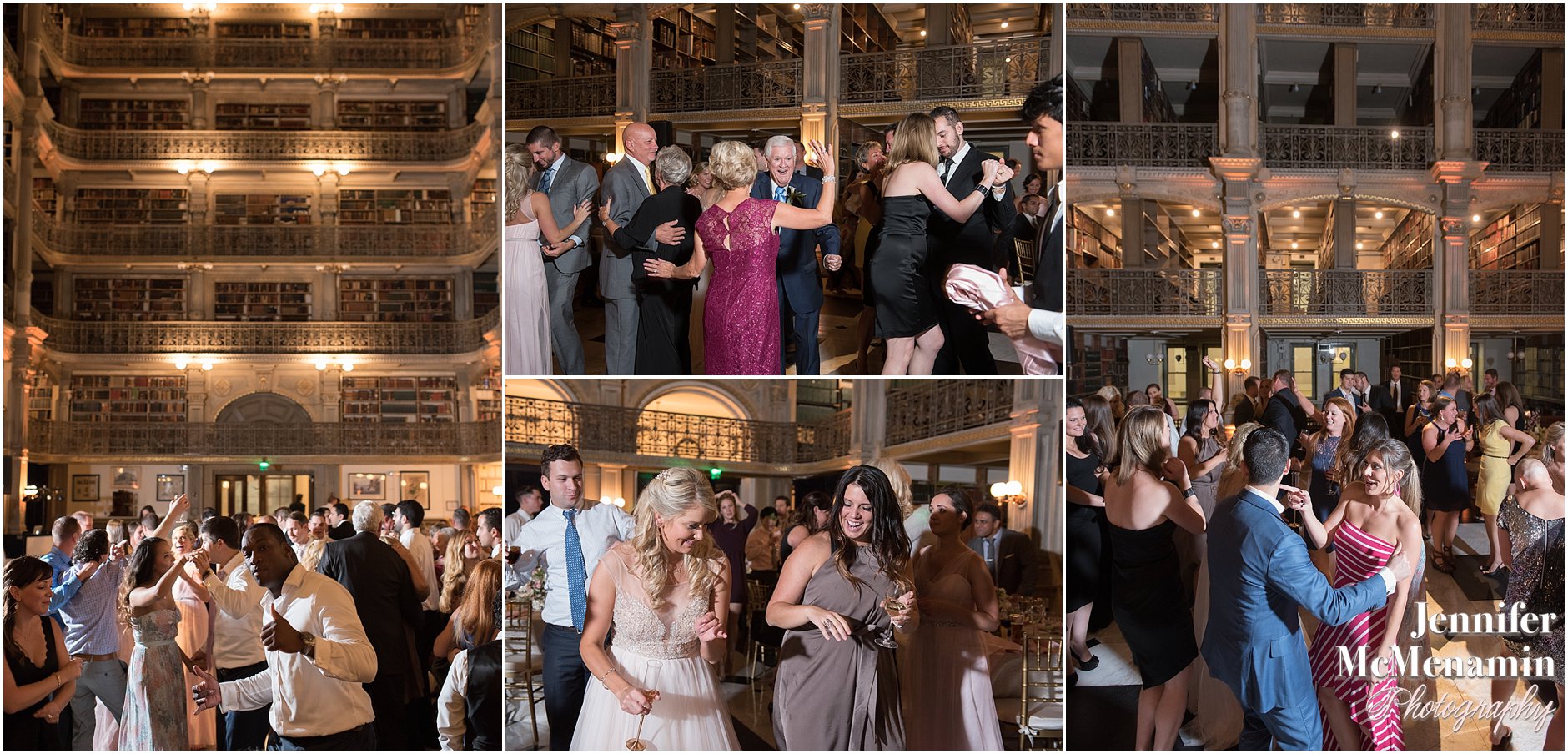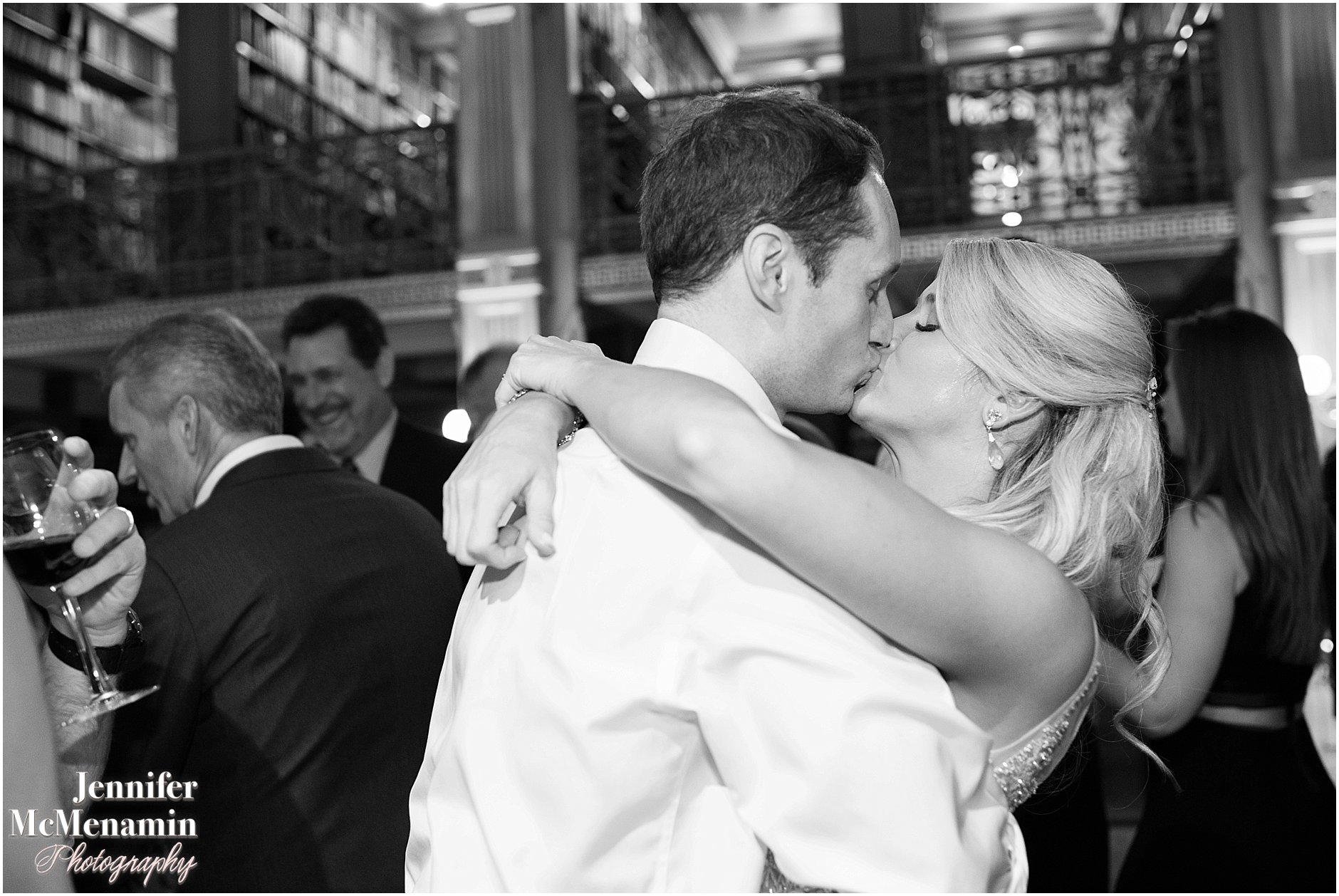 Many, many congratulations, Emily + Lou. We could not have had more fun with you.
Credits:
Photography: Jennifer McMenamin Photography, LLC

Ceremony + Reception: The George Peabody Library
Officiant: Rovan Wernsdorfer of Thoughtful Weddings
Ceremony musicians: Harpist Laura Stokes

Catering: Charles Levine Caterers

Lighting designers: Event Dynamics

Bridal attire: Watters gown from the Betsy Robinson Bridal Collection
Make-up: Kristin Sepulveda

Hair: Andrew McCarty

Bridesmaids' attire: Jim Hjelm gowns
Groom's attire: Jos. A. Bank

Transportation: Platinum Plus Limo

Invitations: Wedding Paper Divas

Live Event Painter: Laura Martindale Welch