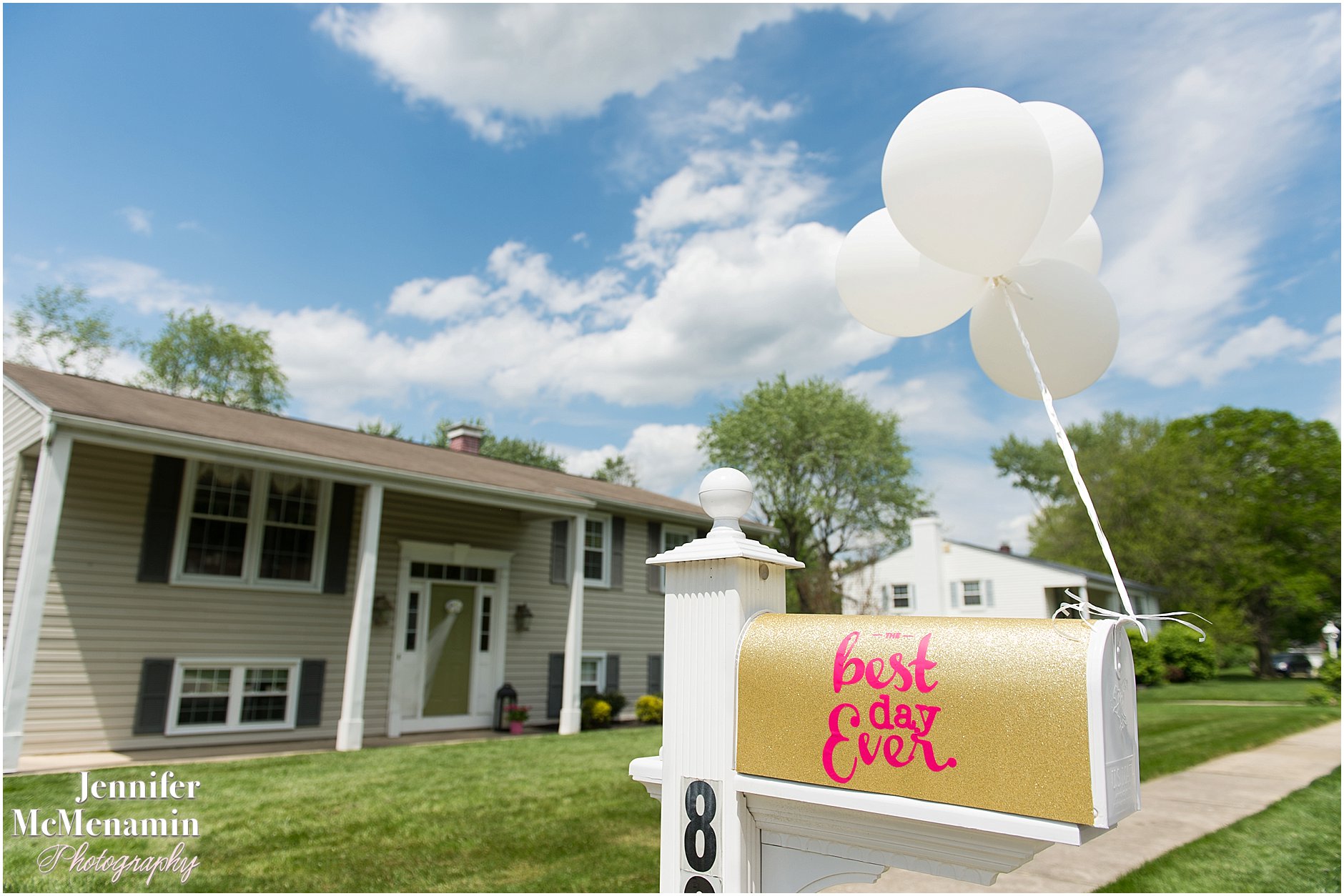 The famous Beauty — the bride's family's tailgating van — was shined up and decorated with the couple's wedding day hashtag for the occasion.

Michelle requested a photo of her wedding gown flanked by those that she wore for her baptism and first communion. So lovely!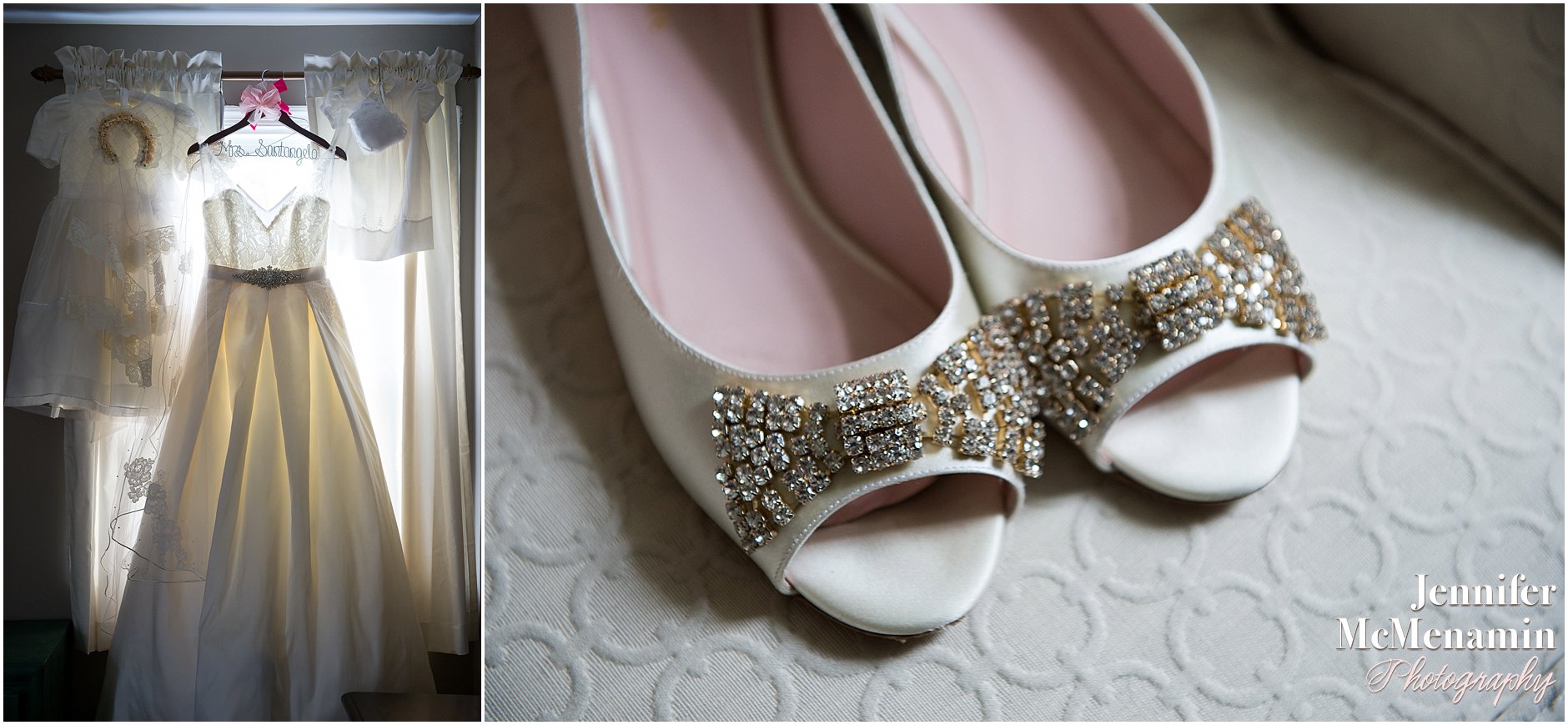 There was a lot of pink. Since it happens to be one of my favorite colors, I couldn't help but smile at all these sweet, pink details.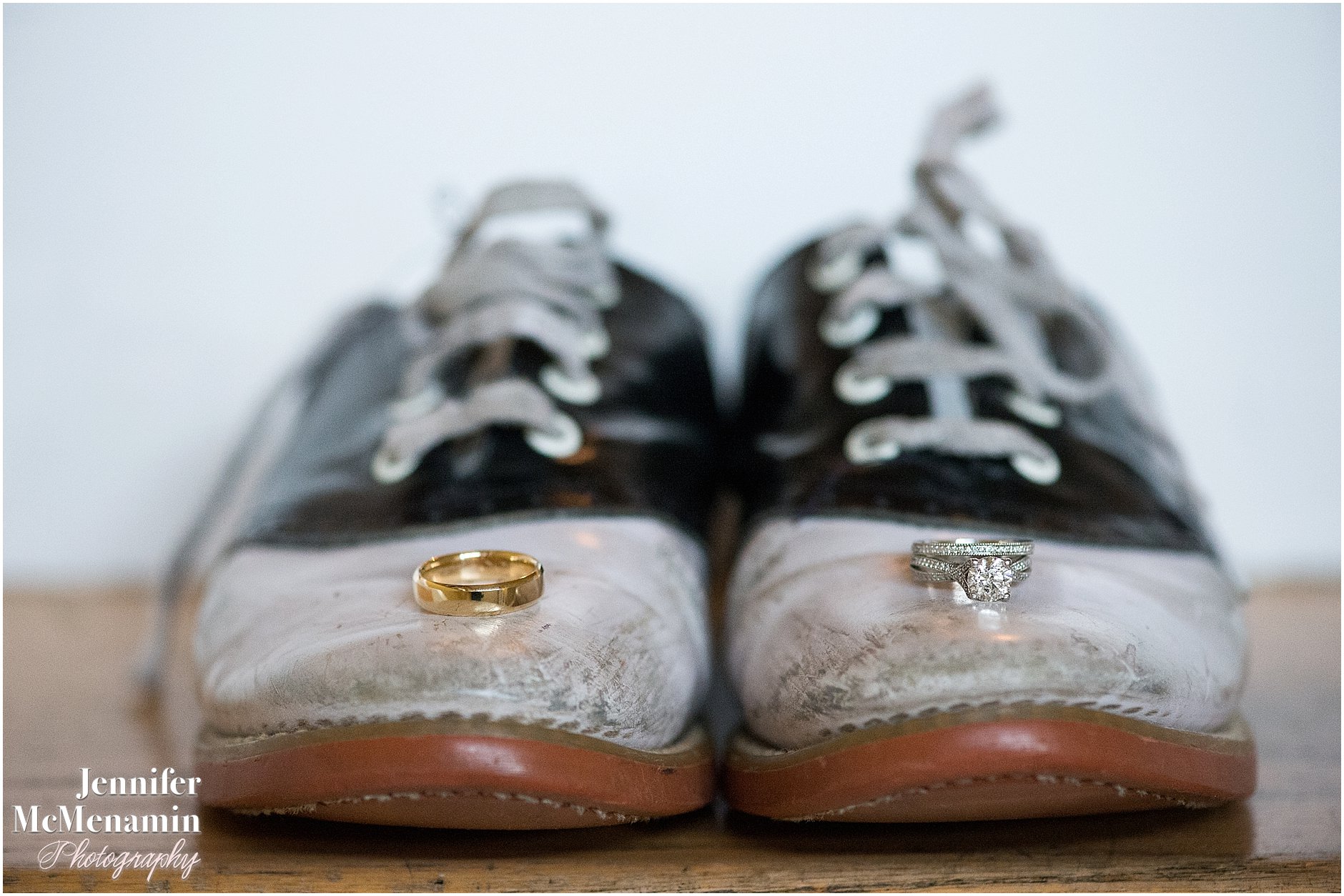 Michelle is incredibly expressive, which made her even more fun to photograph!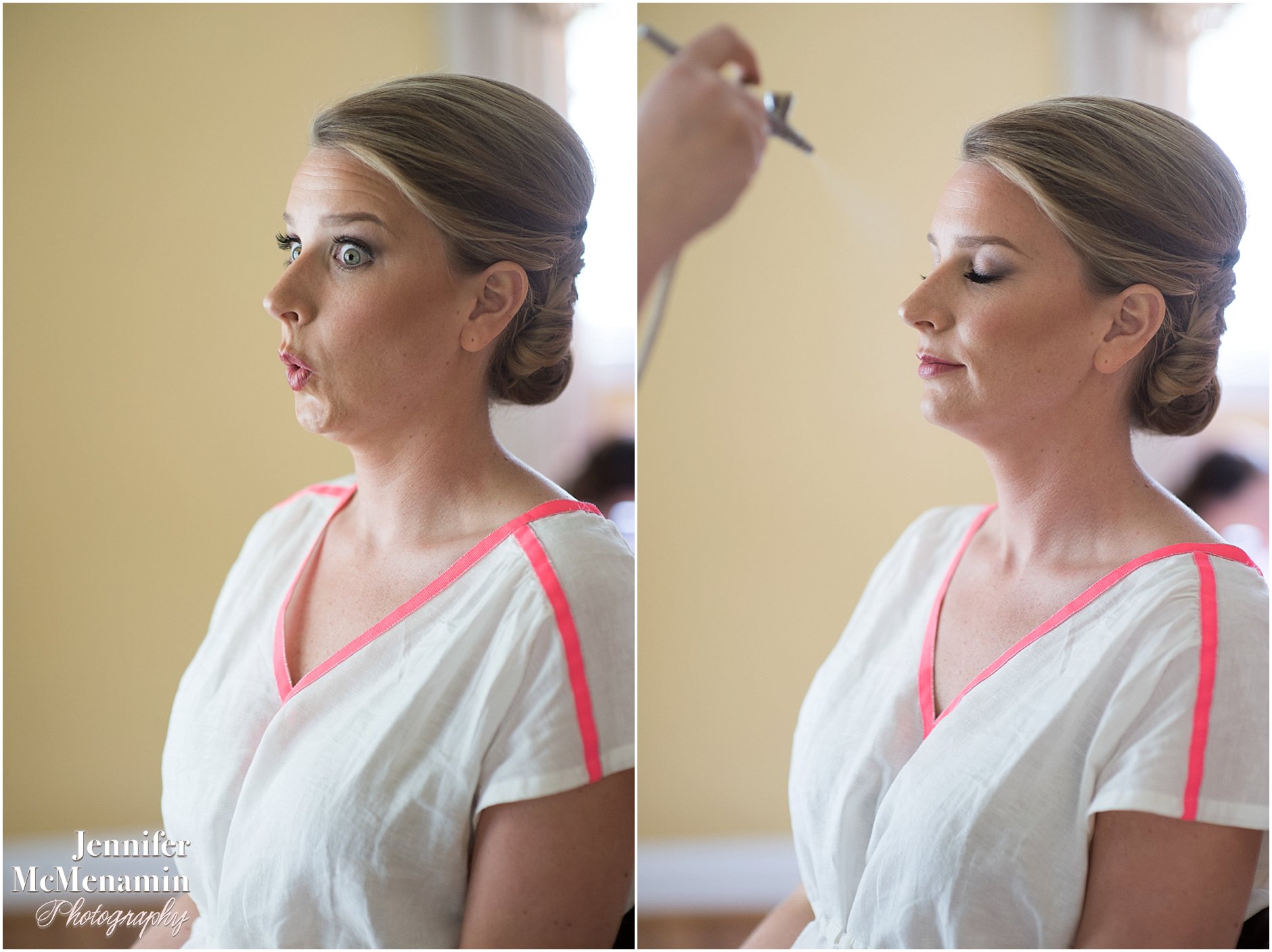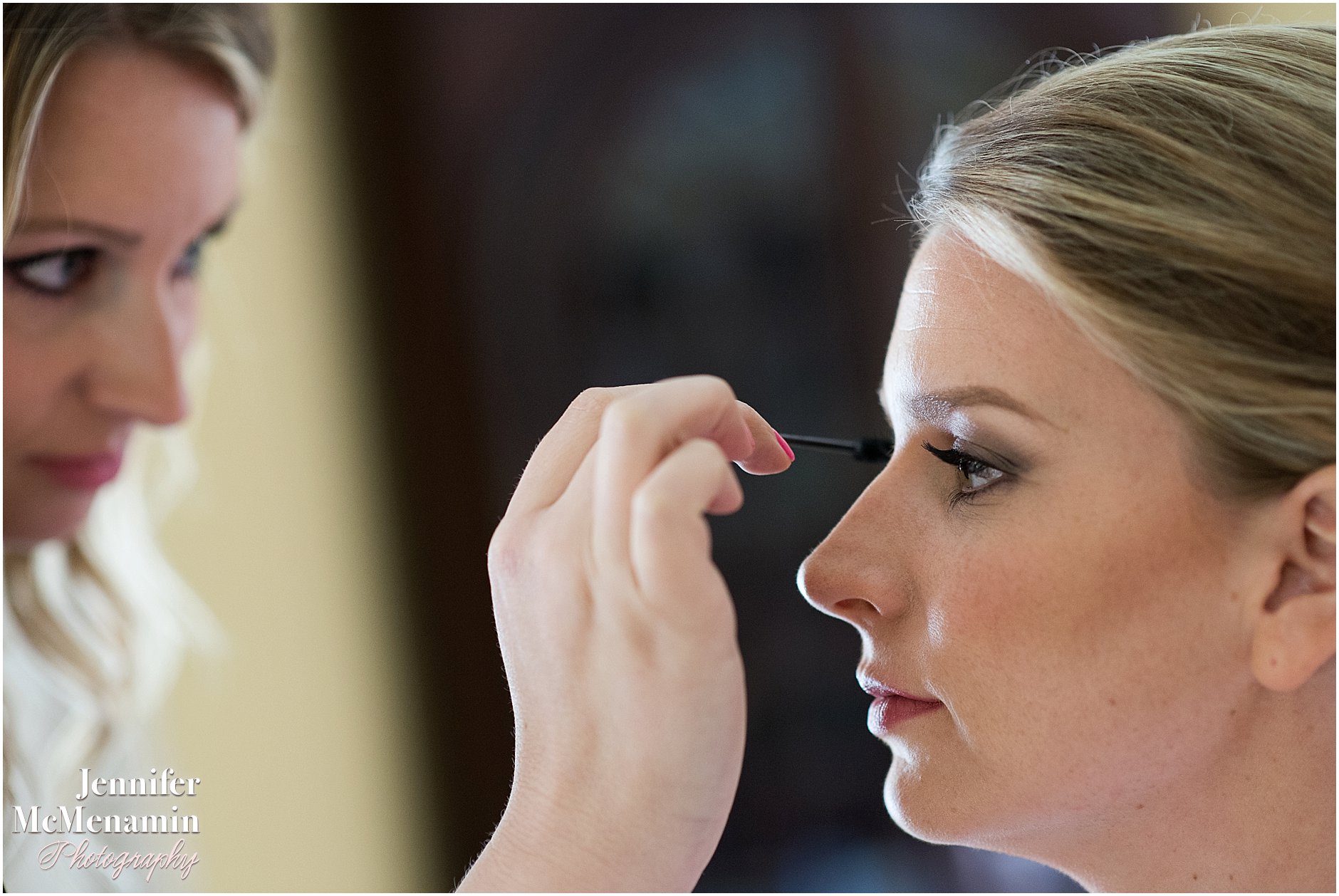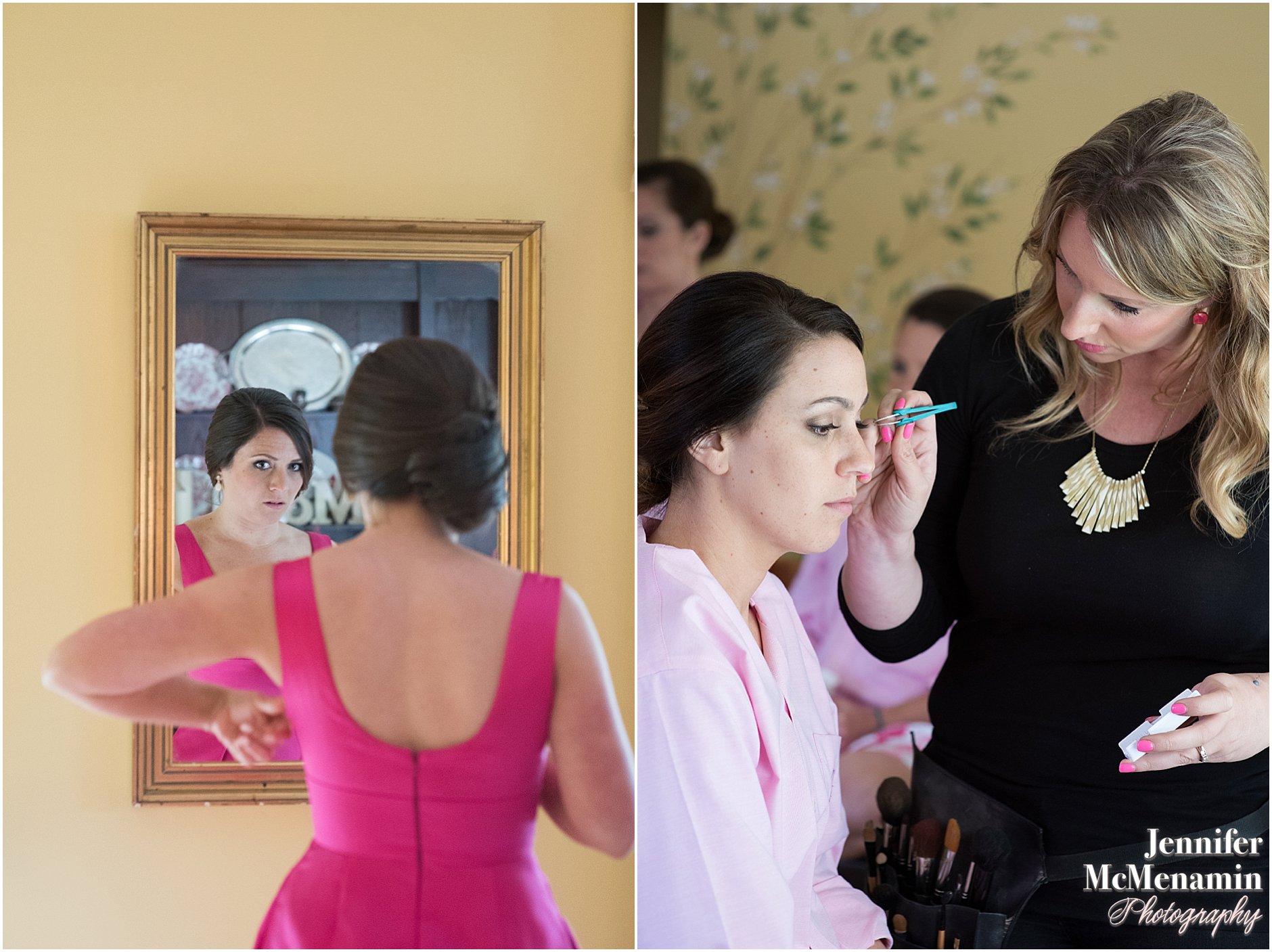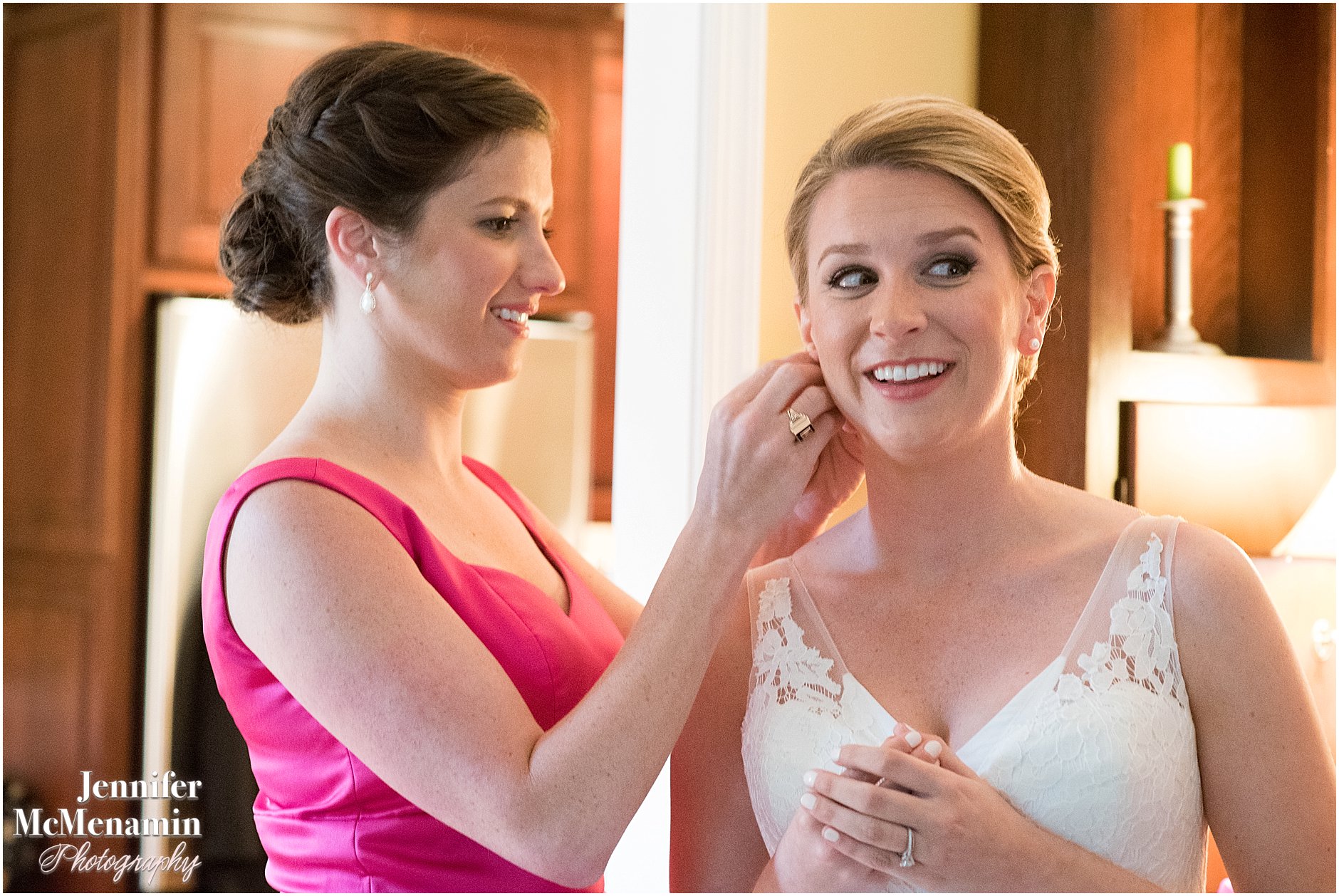 The Notre Dame Prep girls with their school rings and saddle shoes!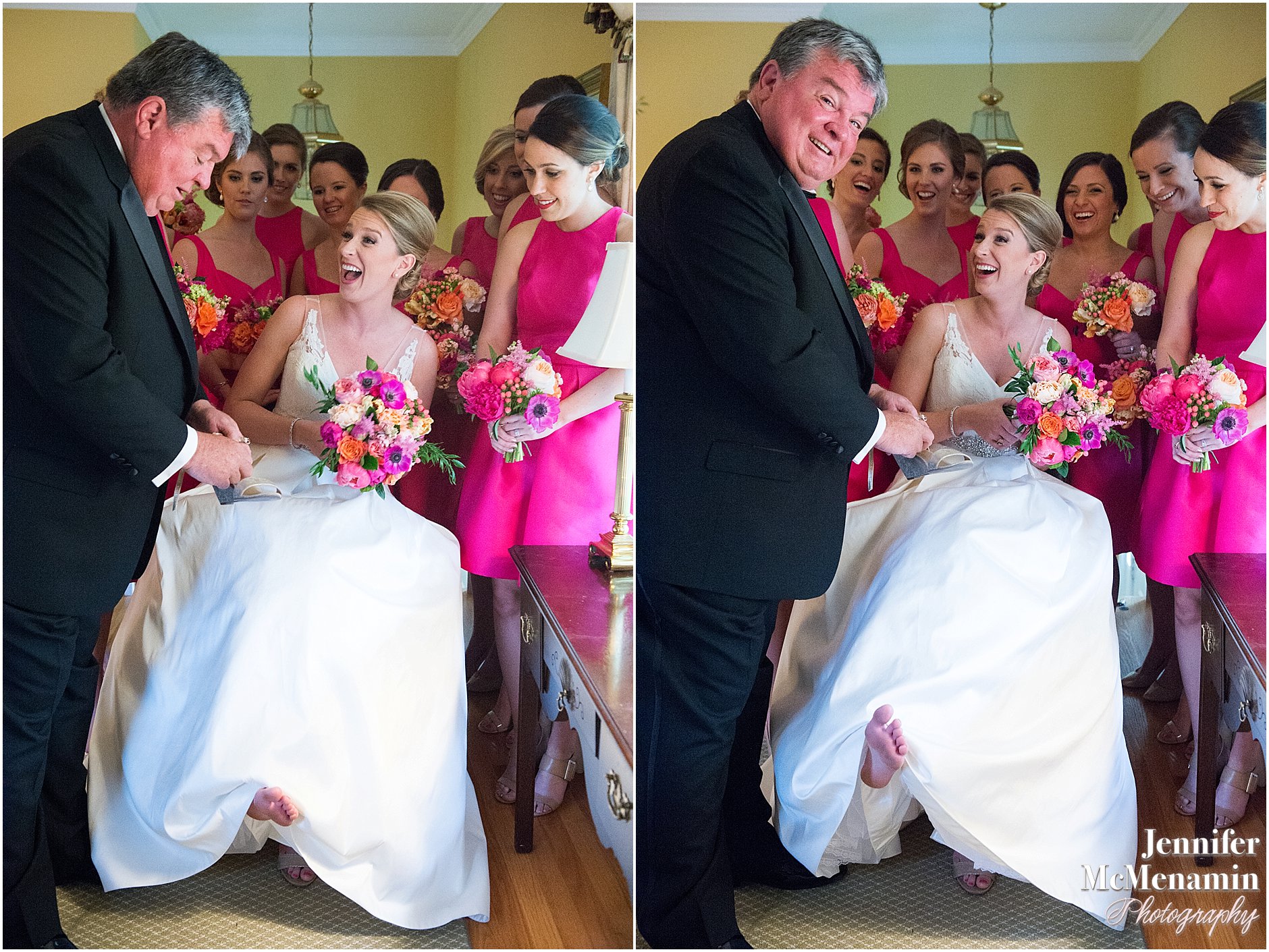 The bride, looking absolutely gorgeous.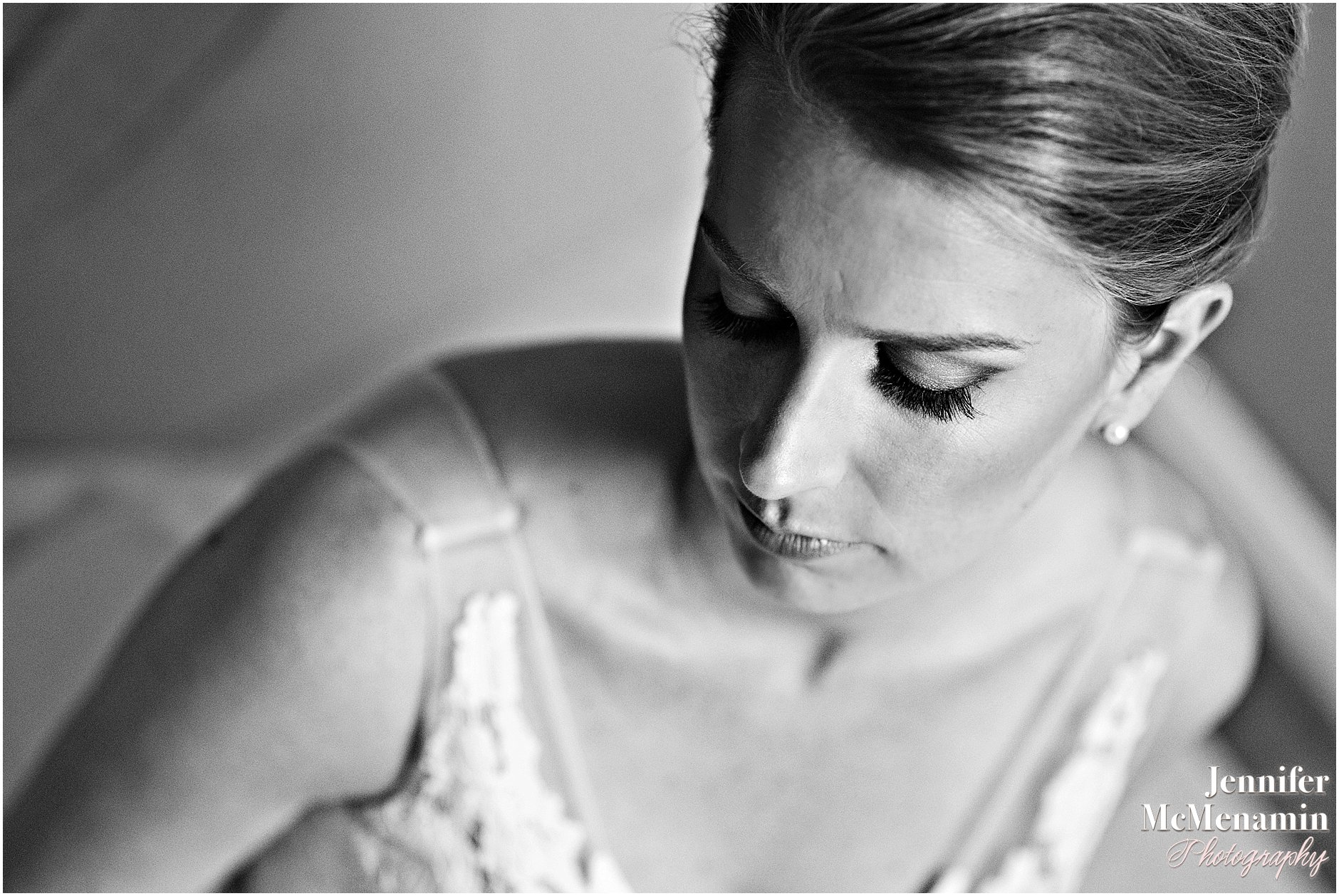 Michelle + Mike chose to see each other before the ceremony for photos.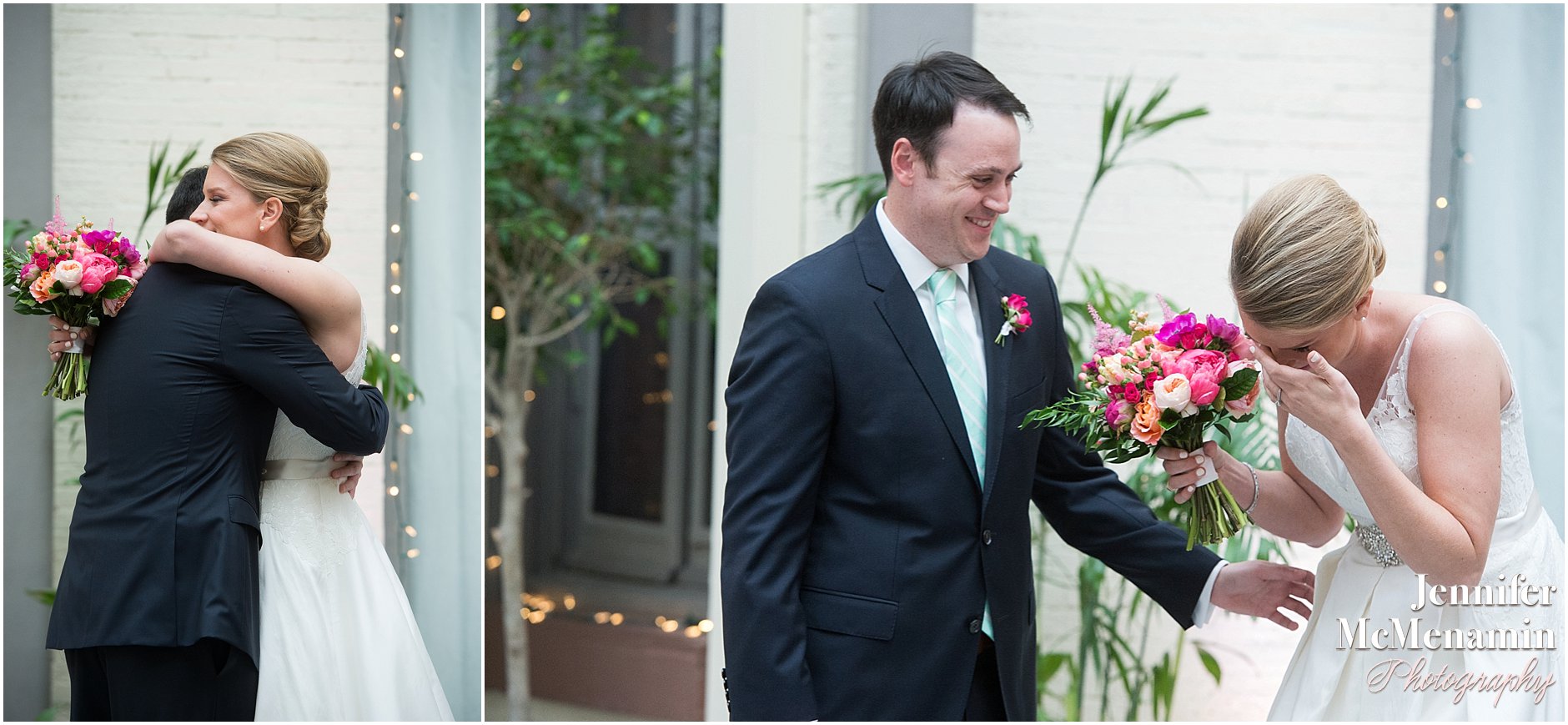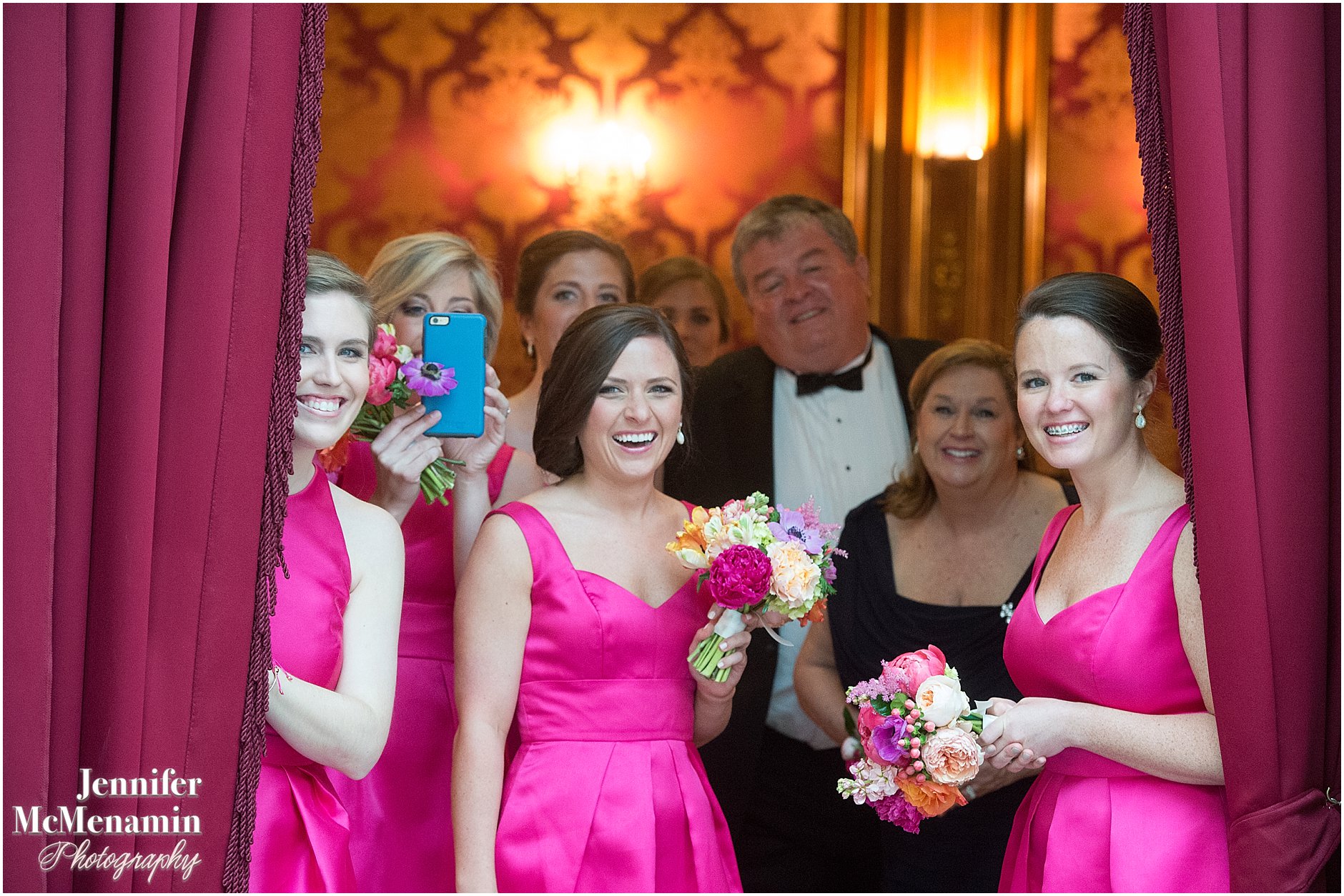 We could not have asked for a better Plan B for rainy day family and wedding party photos at the Engineers Club!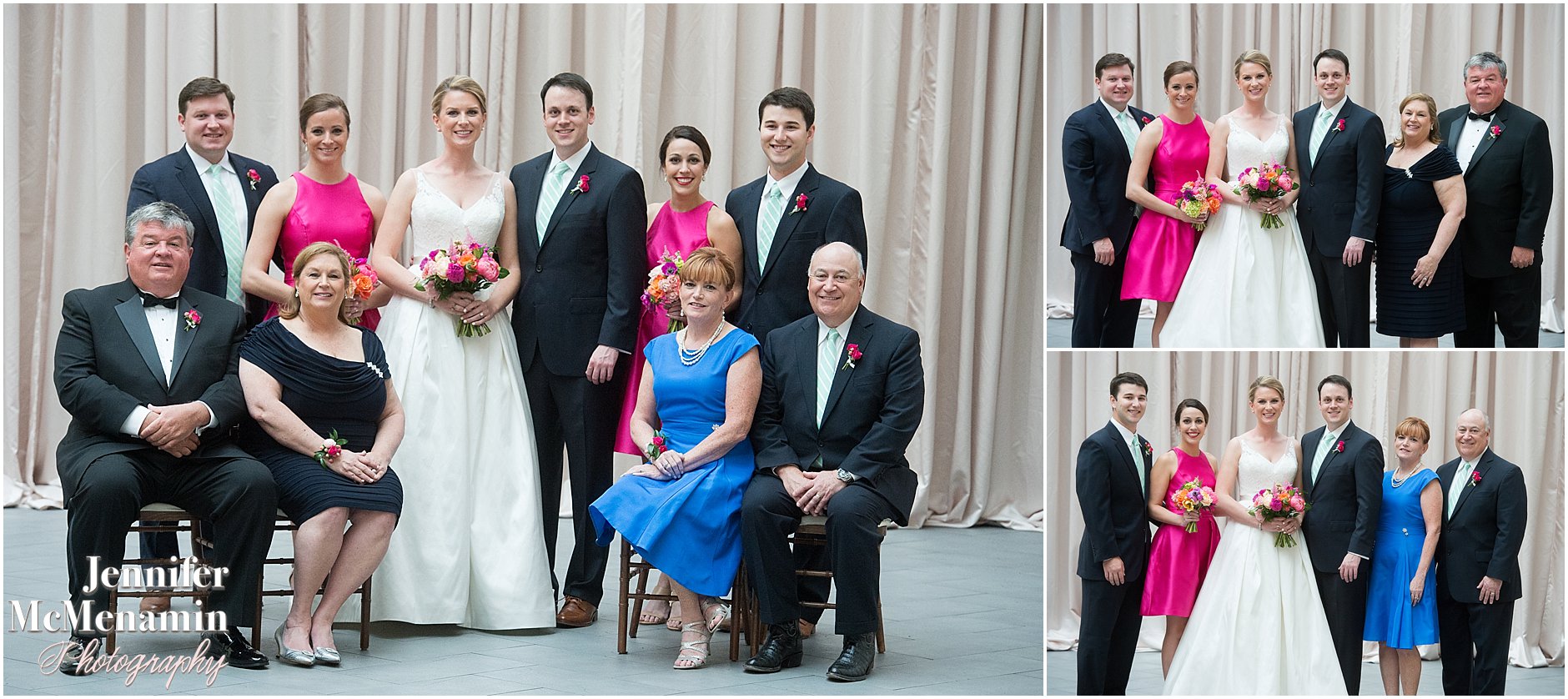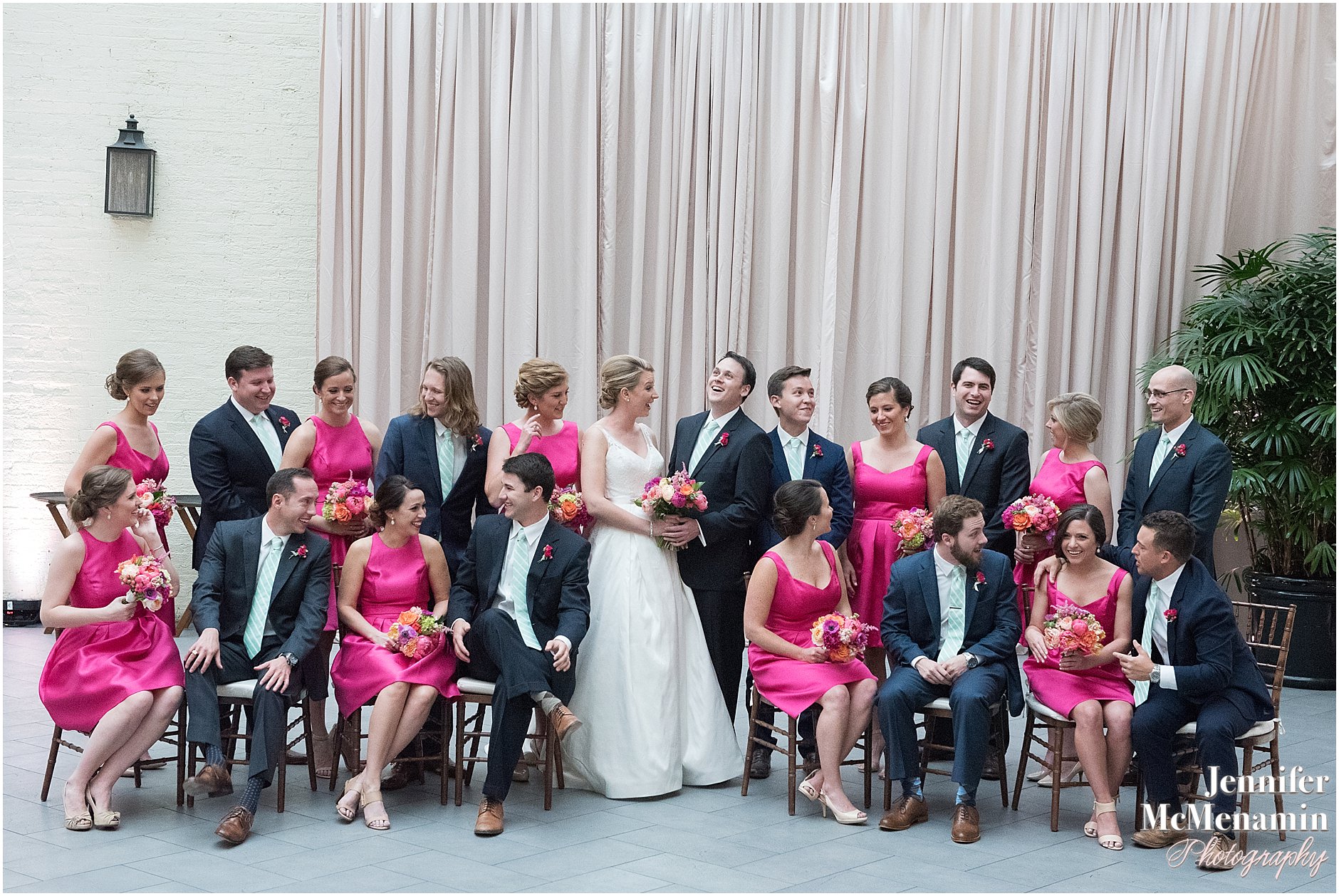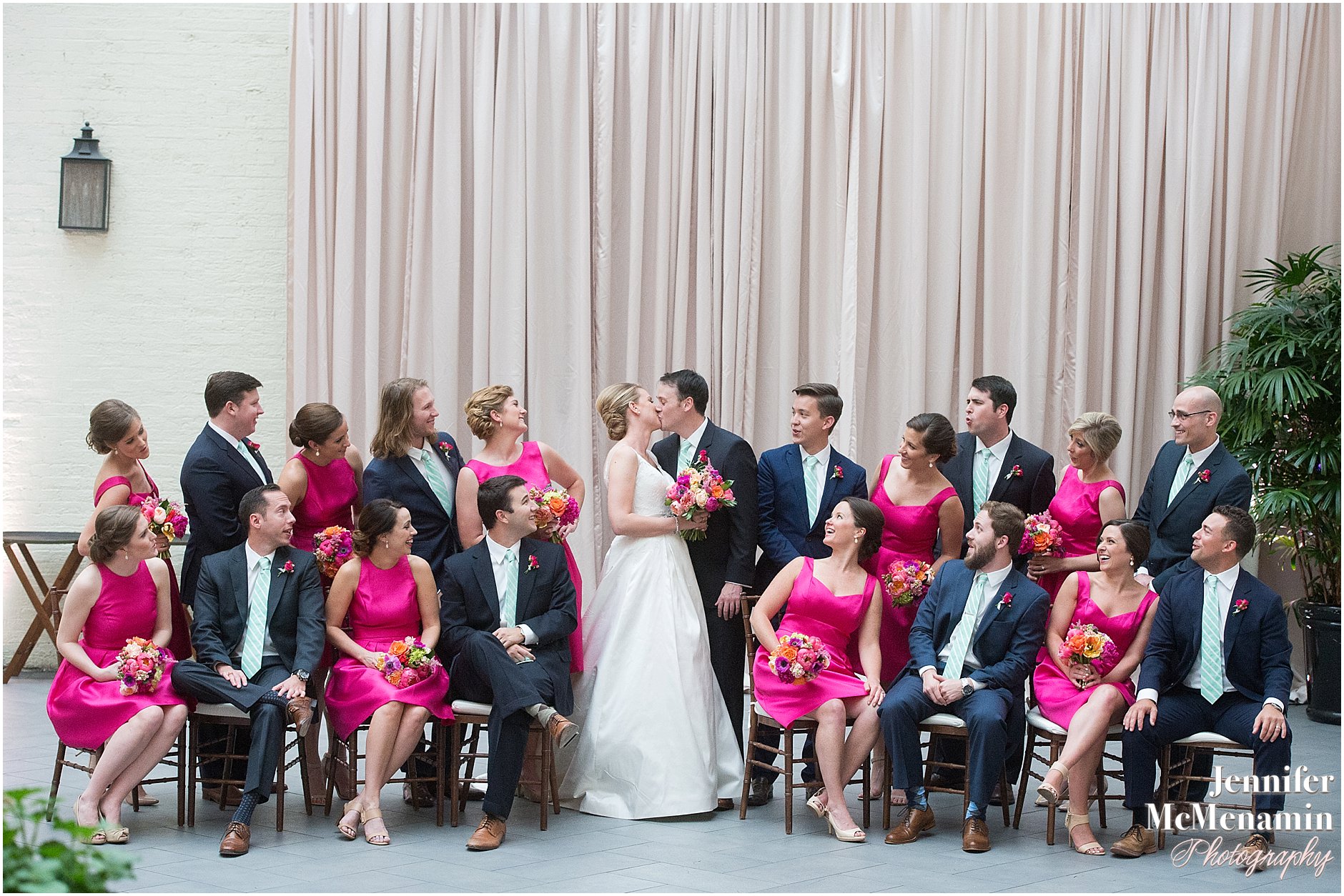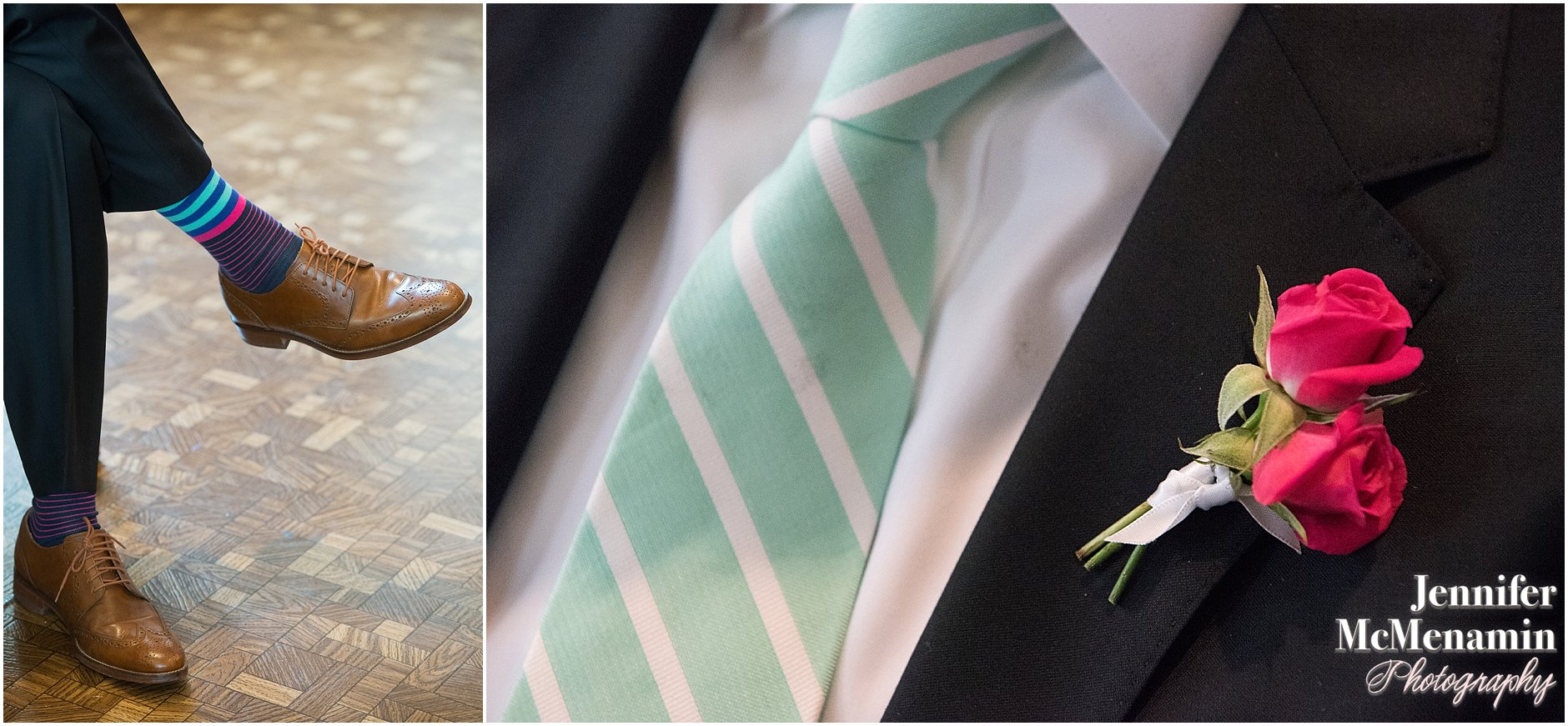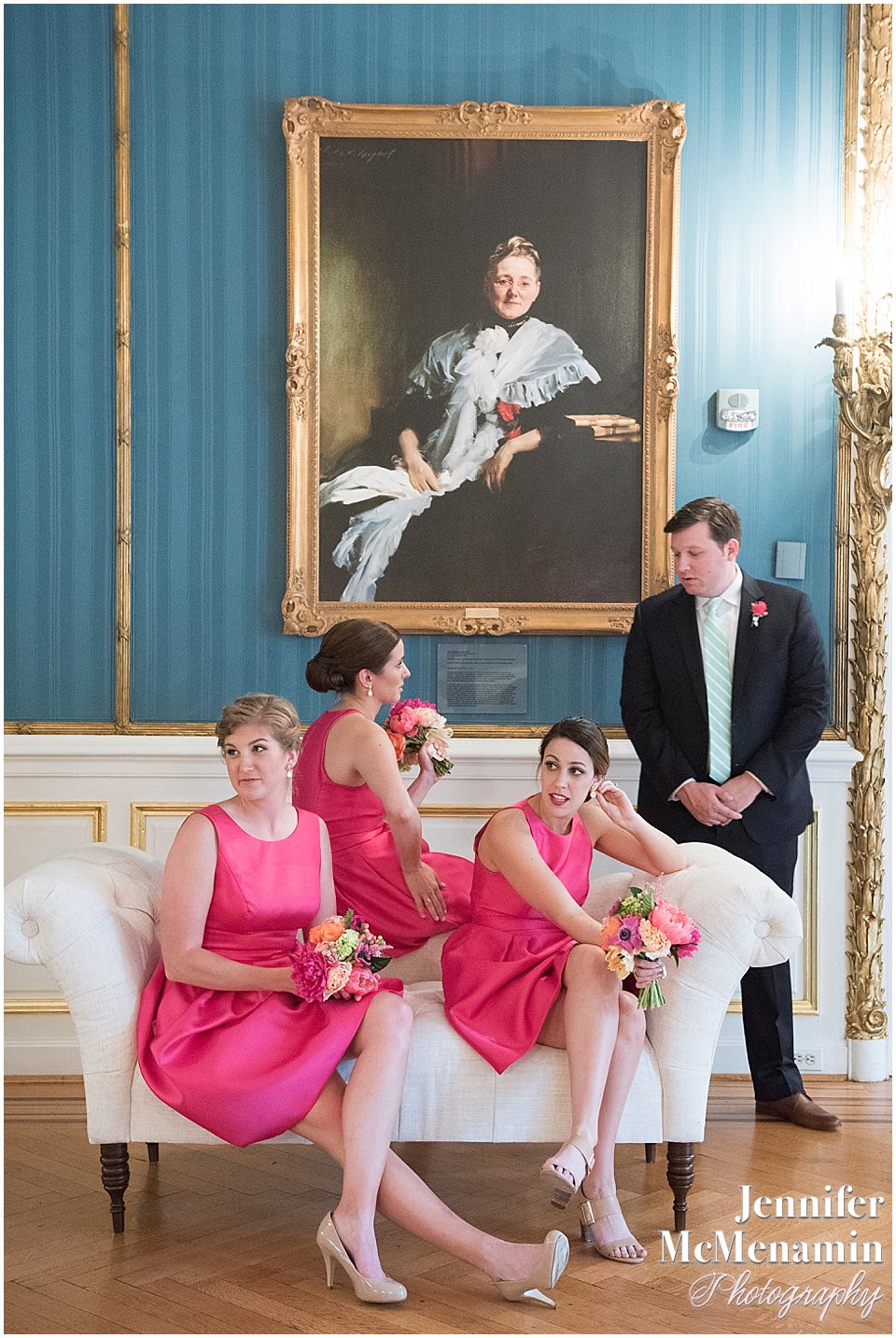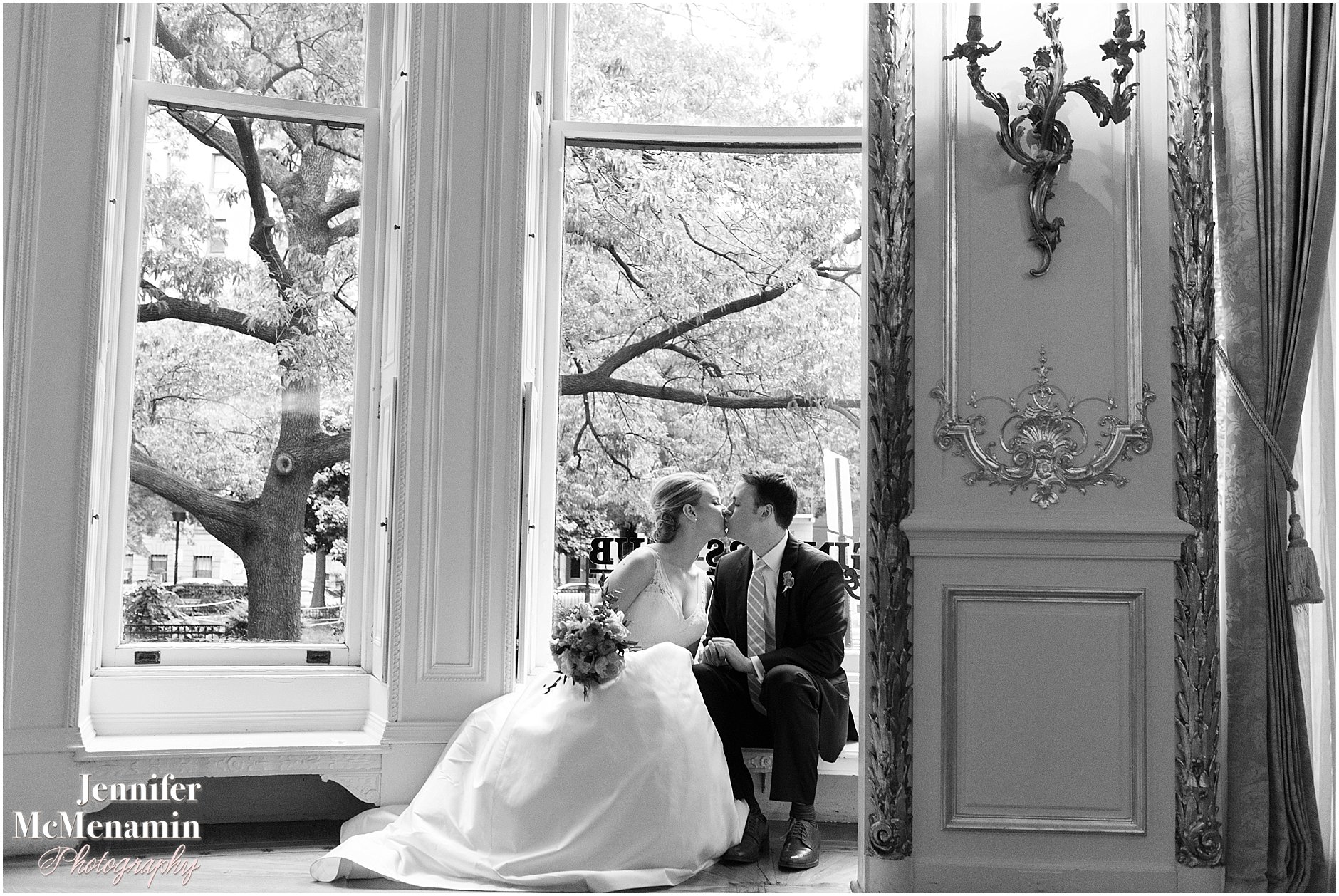 I loved that we could see how green and springy everything was out the windows behind the couple without actually being in the rain.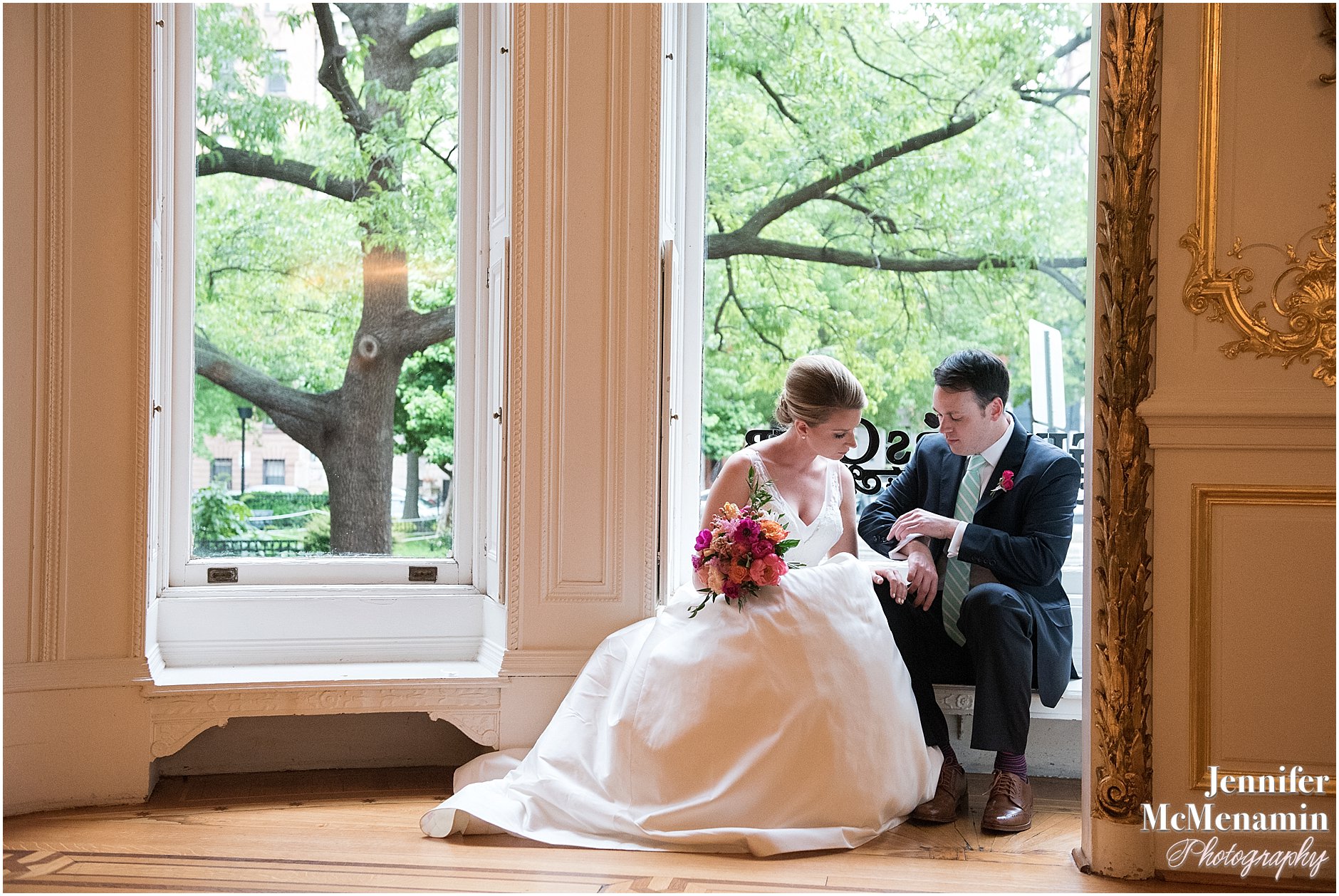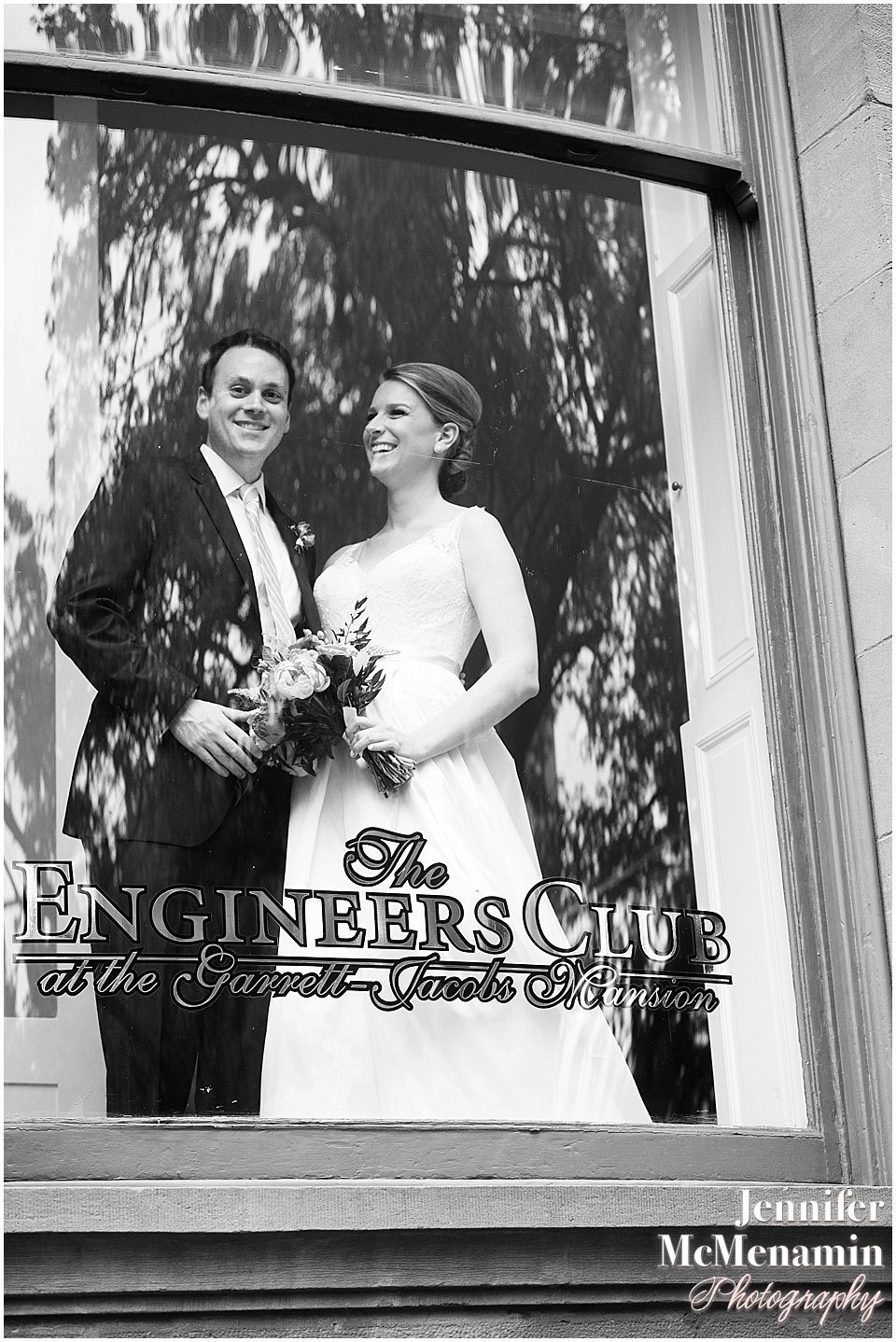 And then we were off to Corpus Christi Church, one of my most favorite Catholic churches in Baltimore. Not only is it beautiful, it is also where my husband and I exchanged our own vows and where I attended Mass for many years. It's always a pleasure to be back!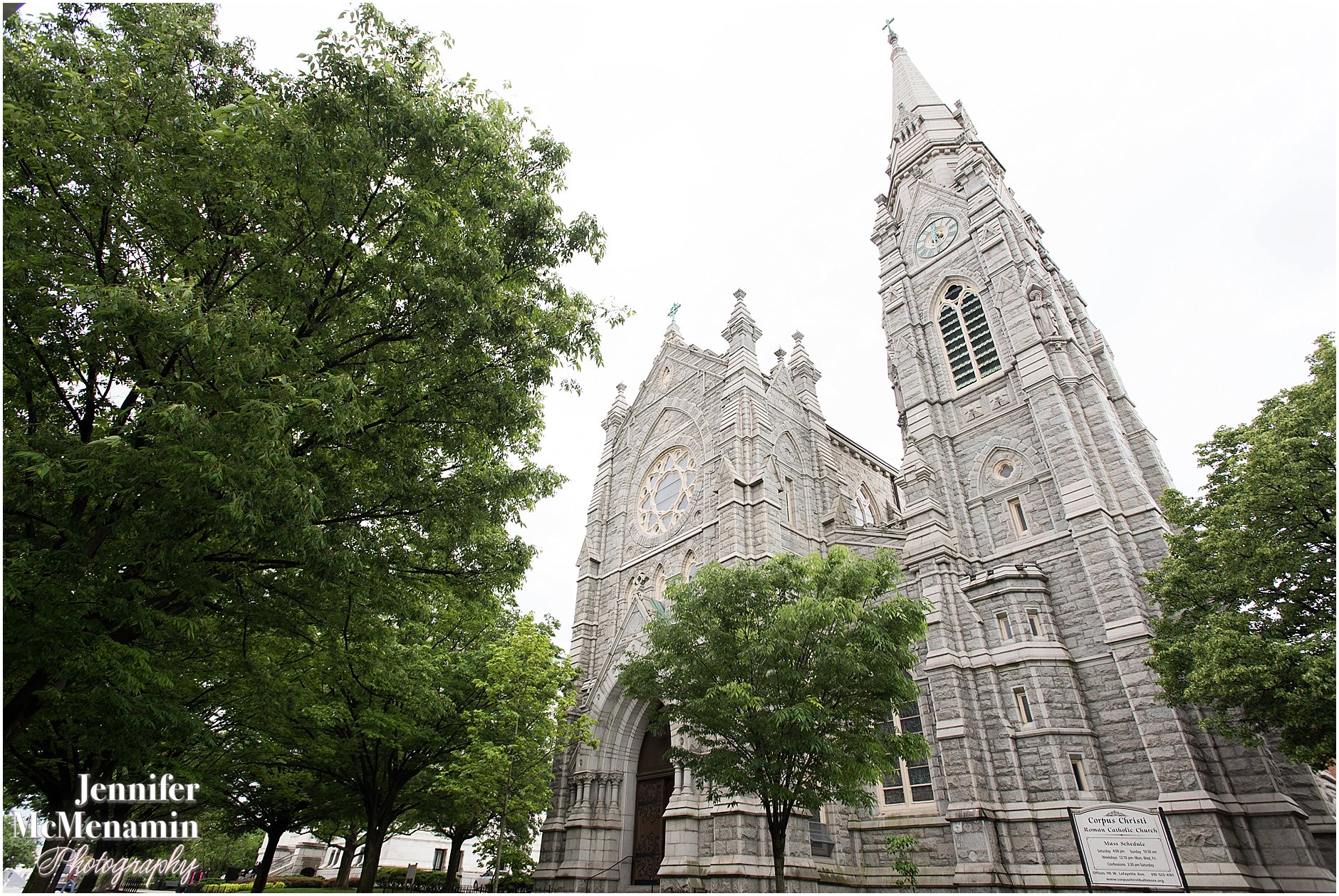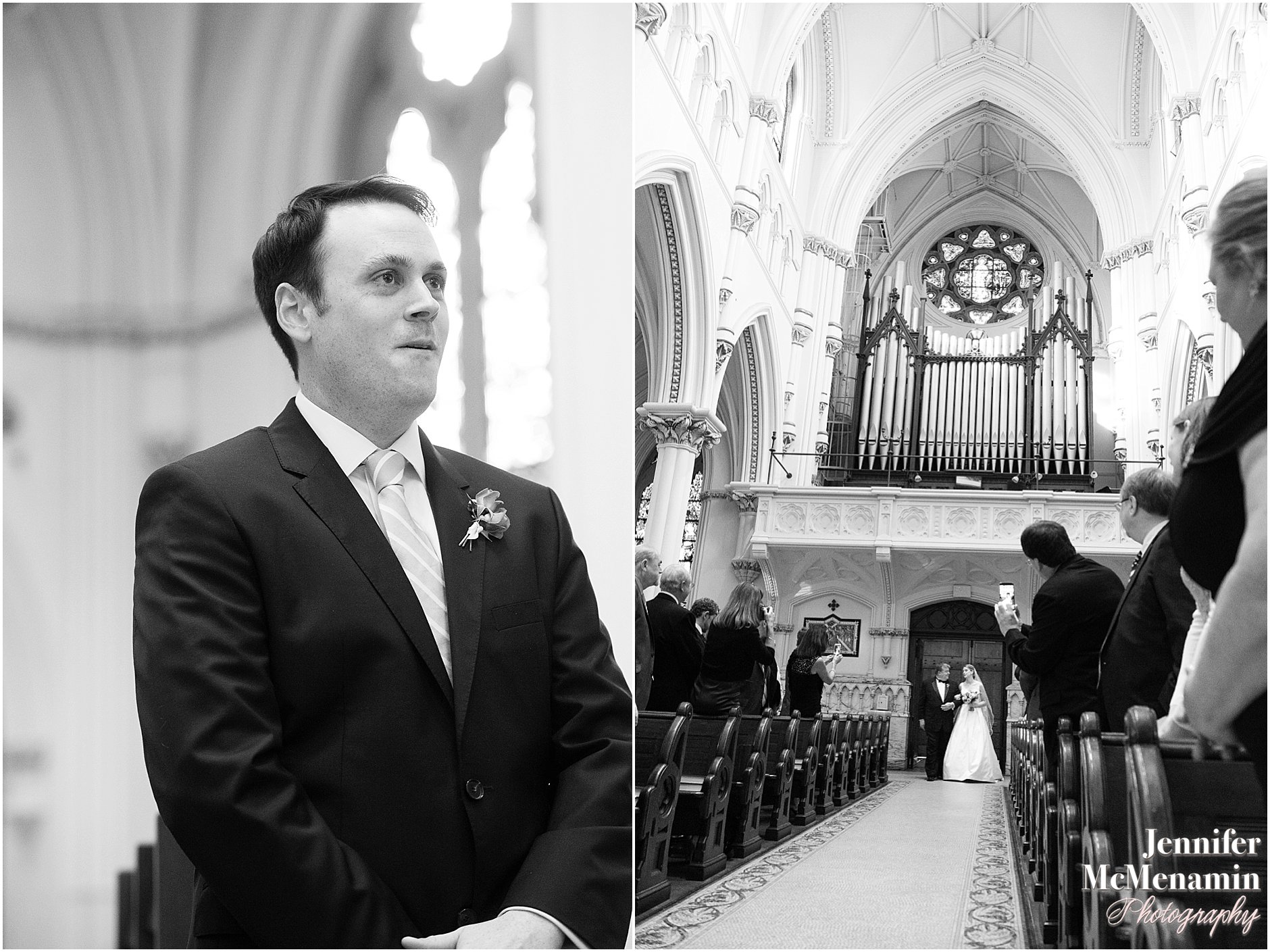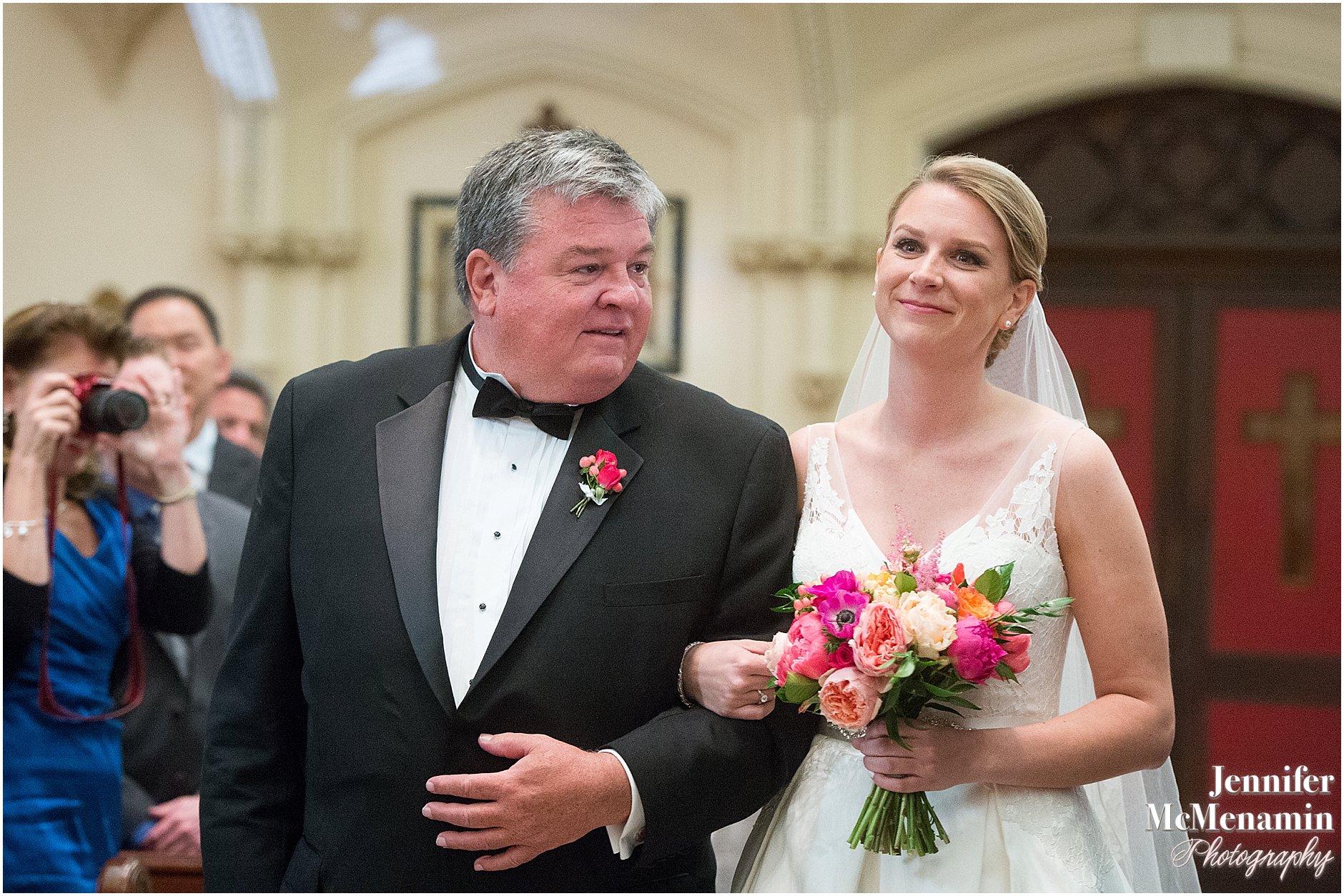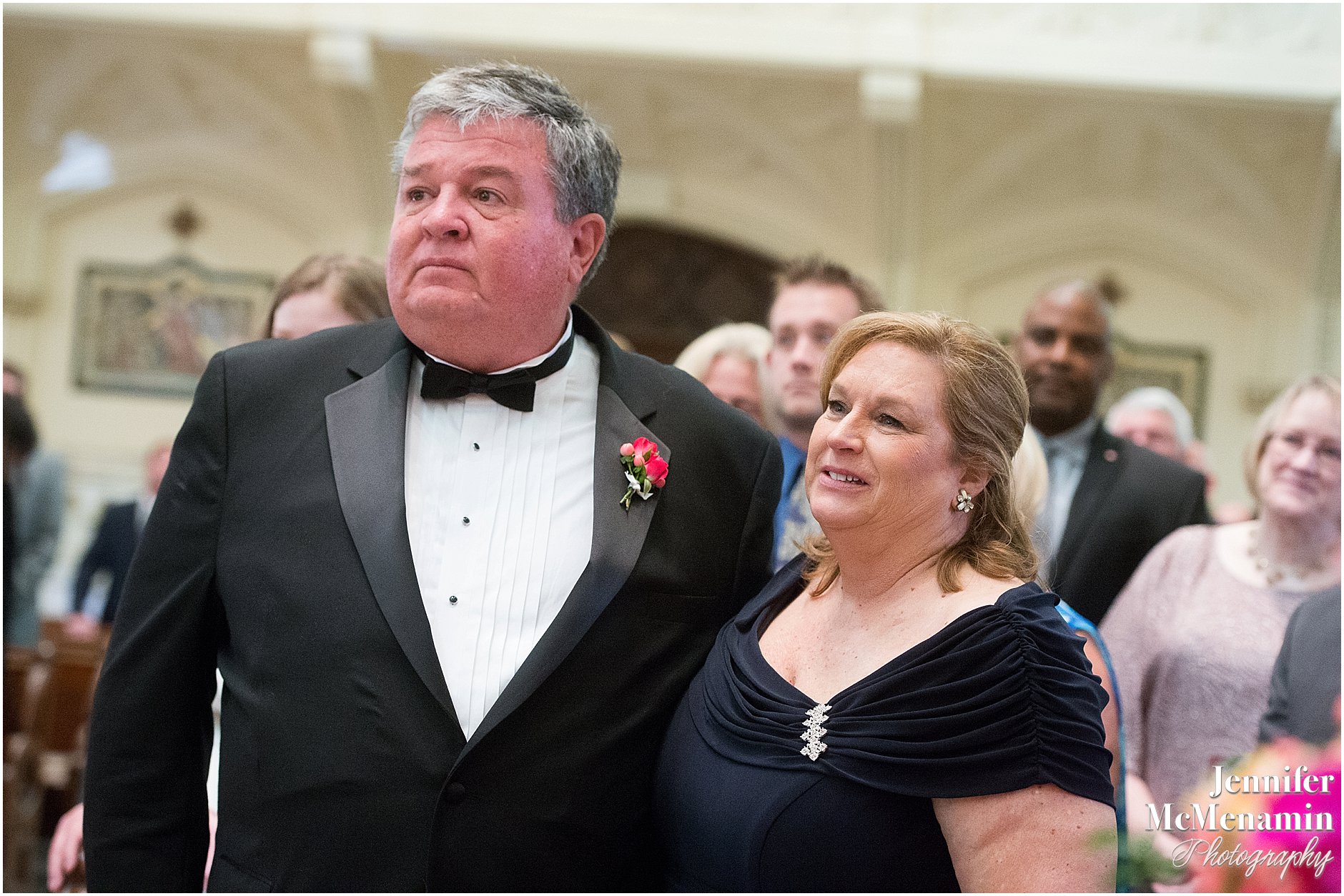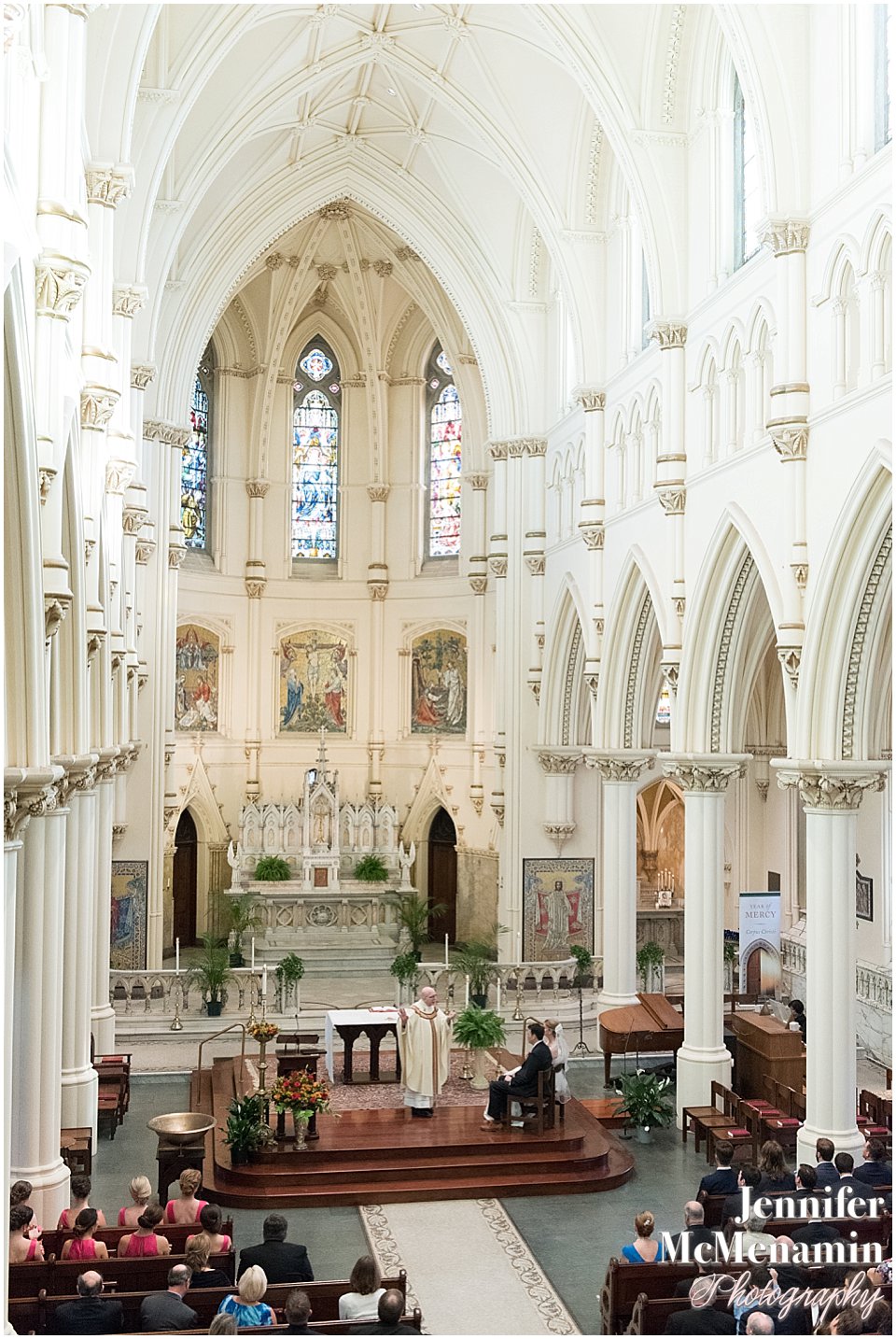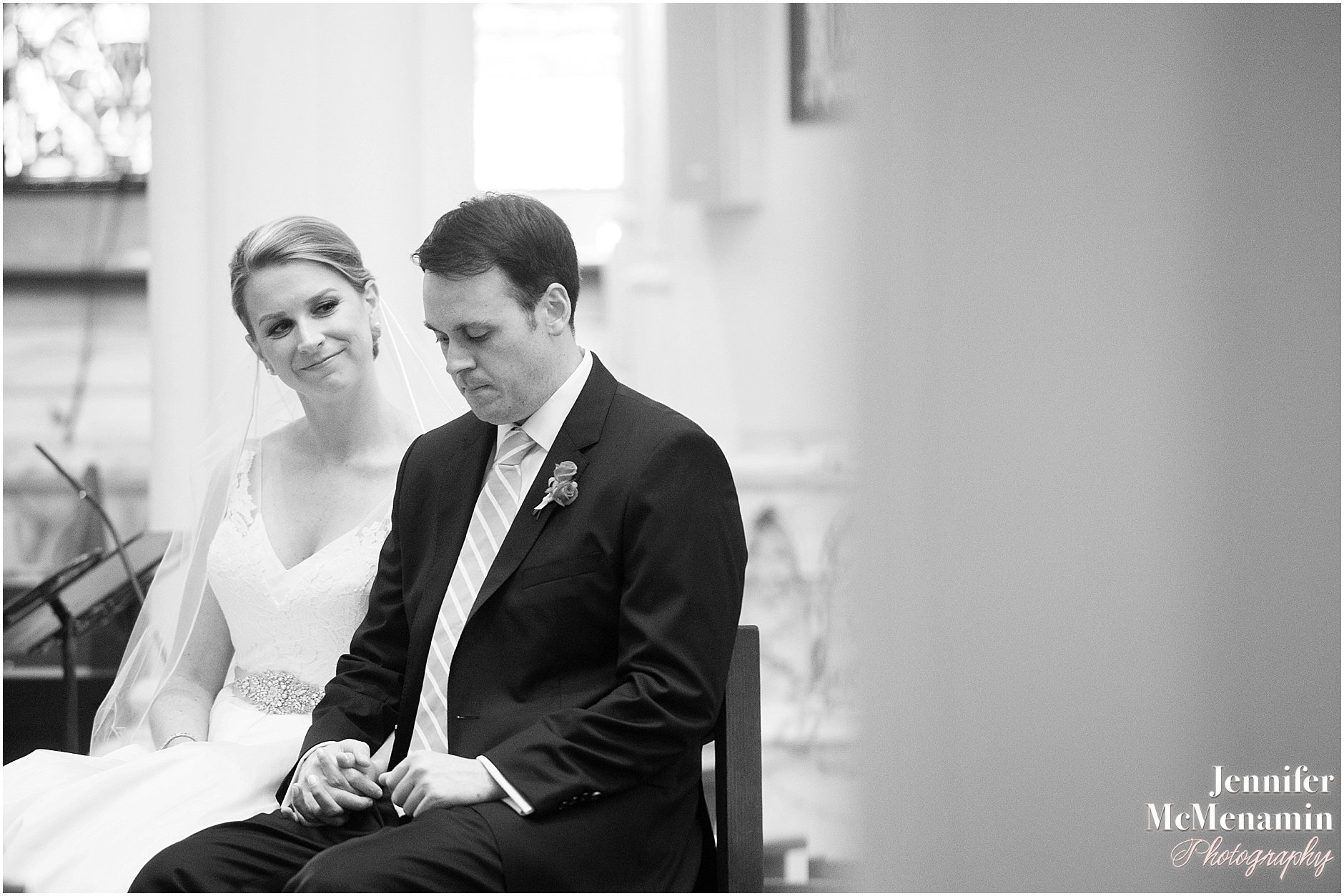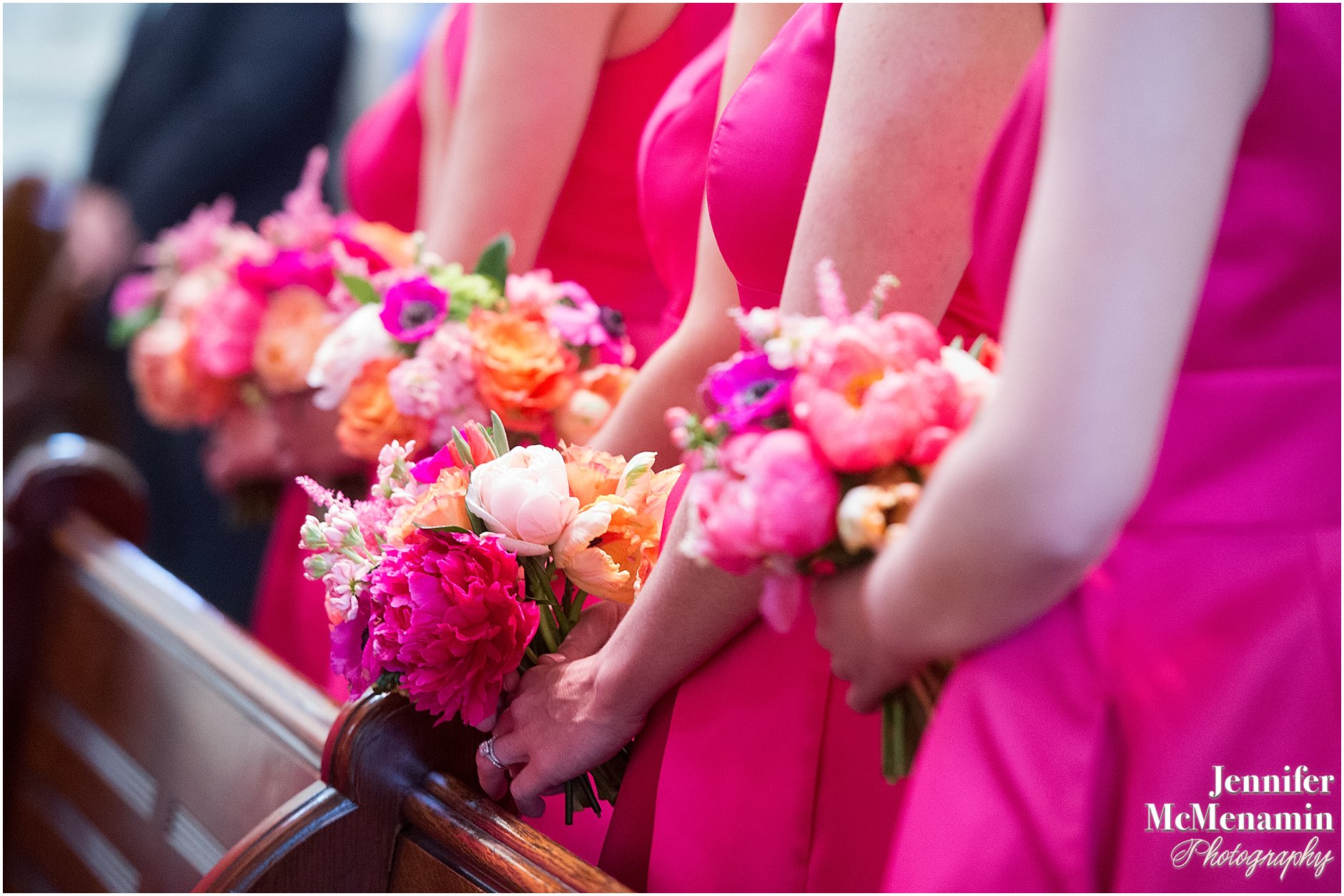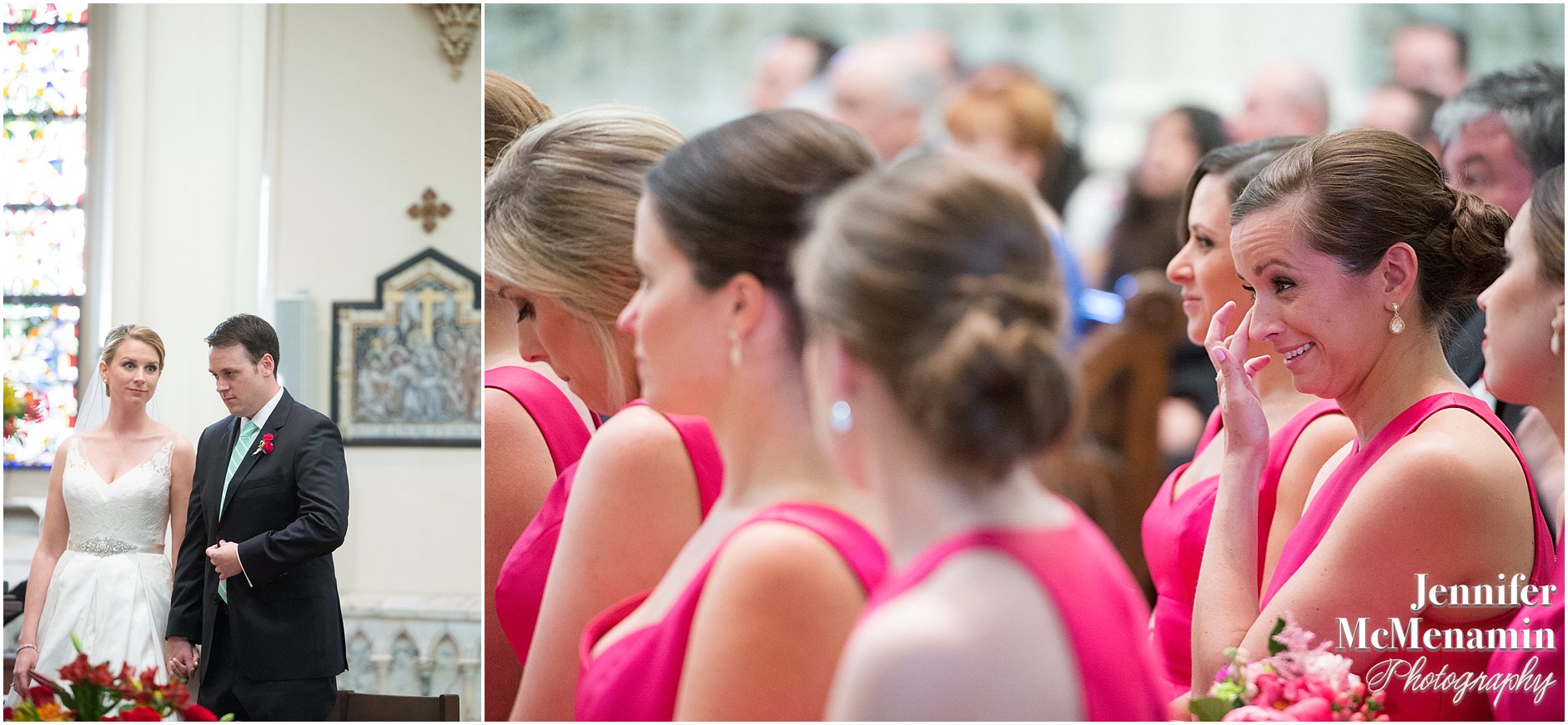 I love the next photo on the left side, which my assistant Andrew shot from the choir loft.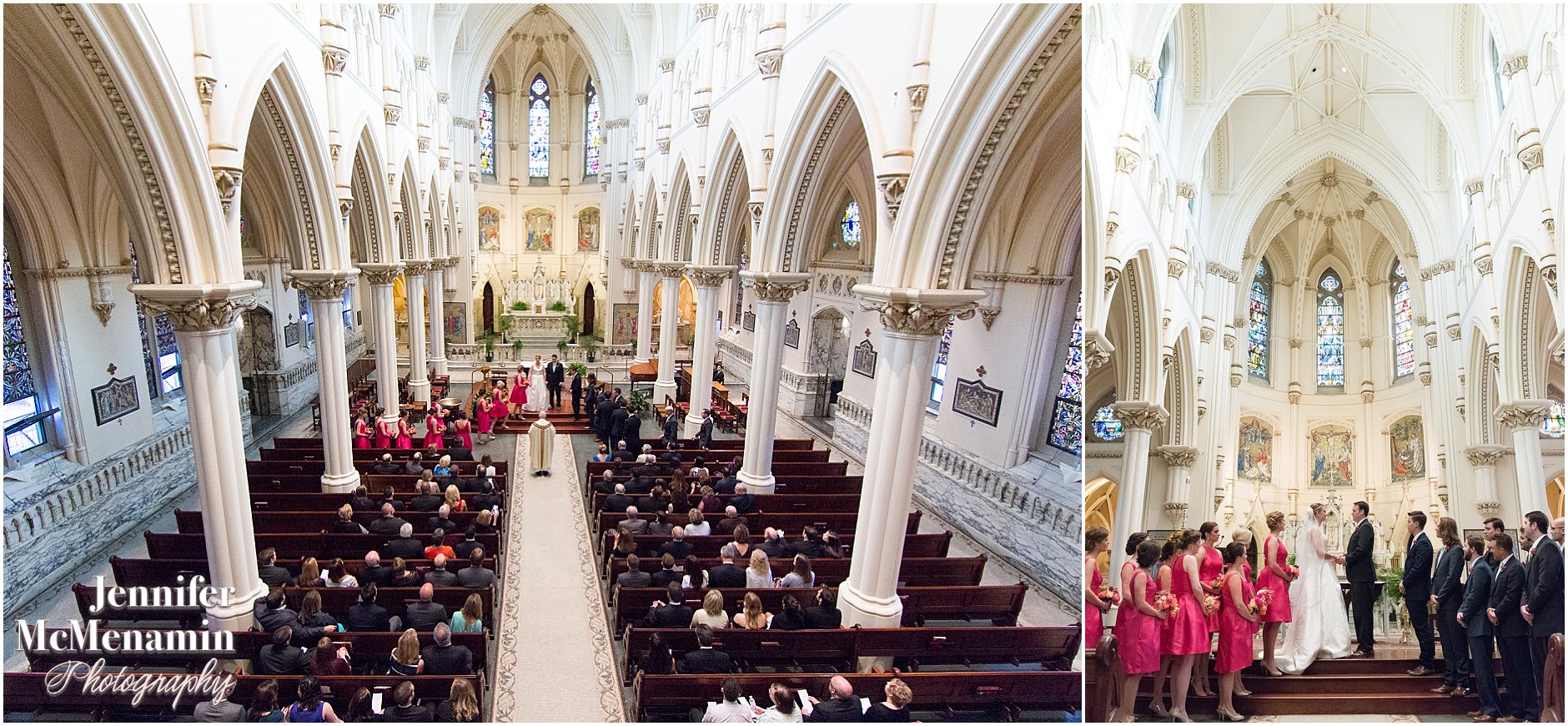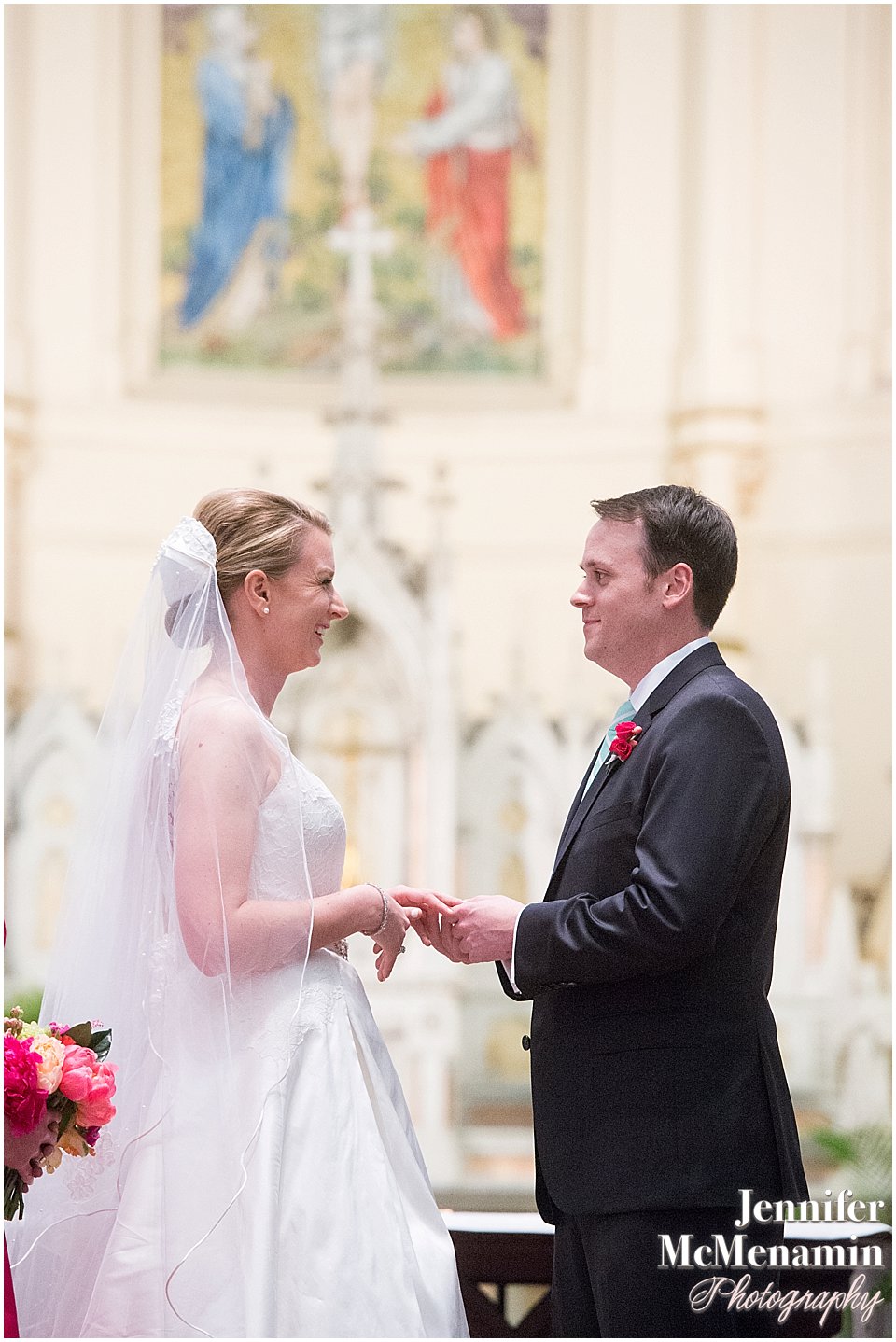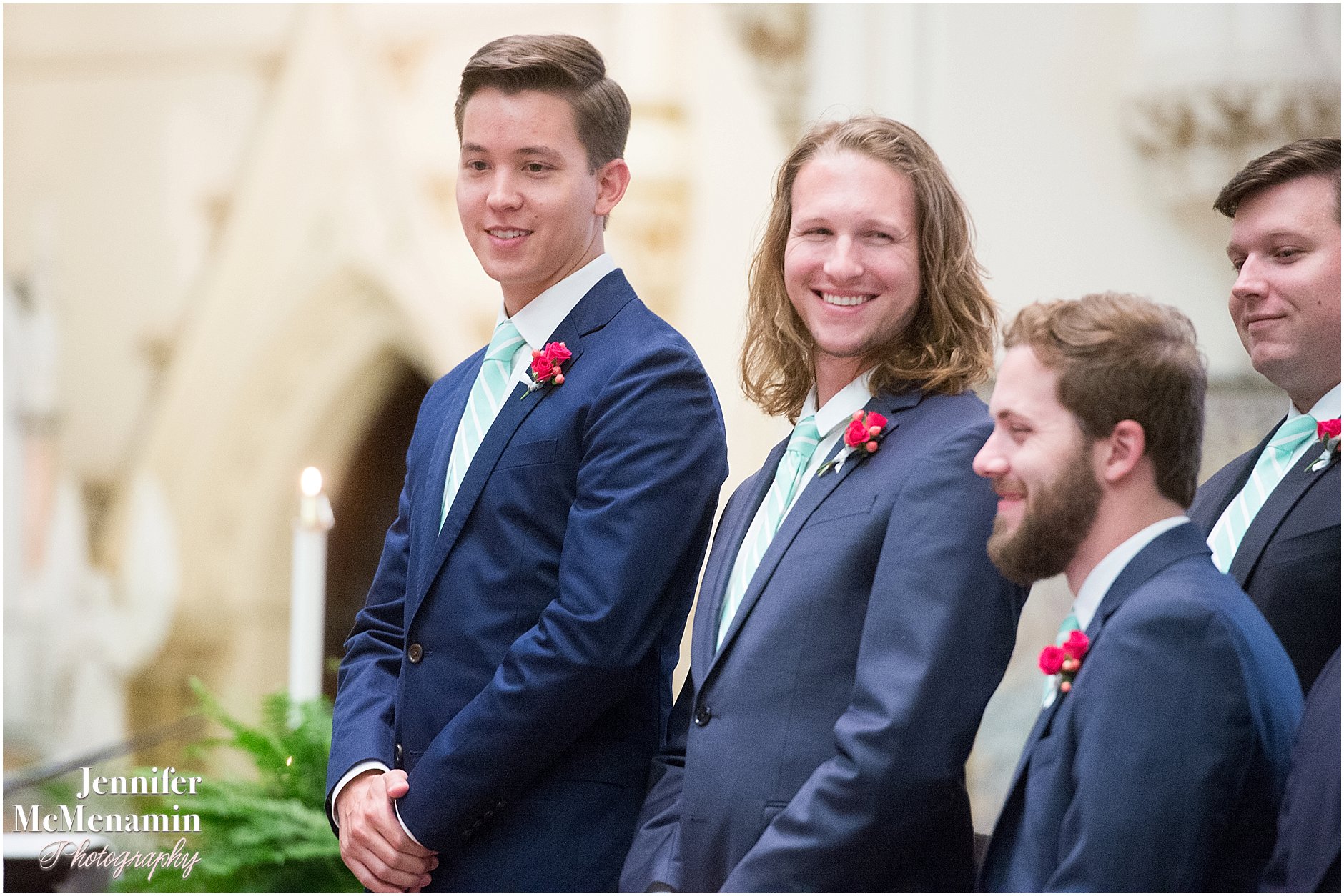 I wanted to be sure to photograph them from this angle, which showed off Michelle's mother's lovely wedding veil.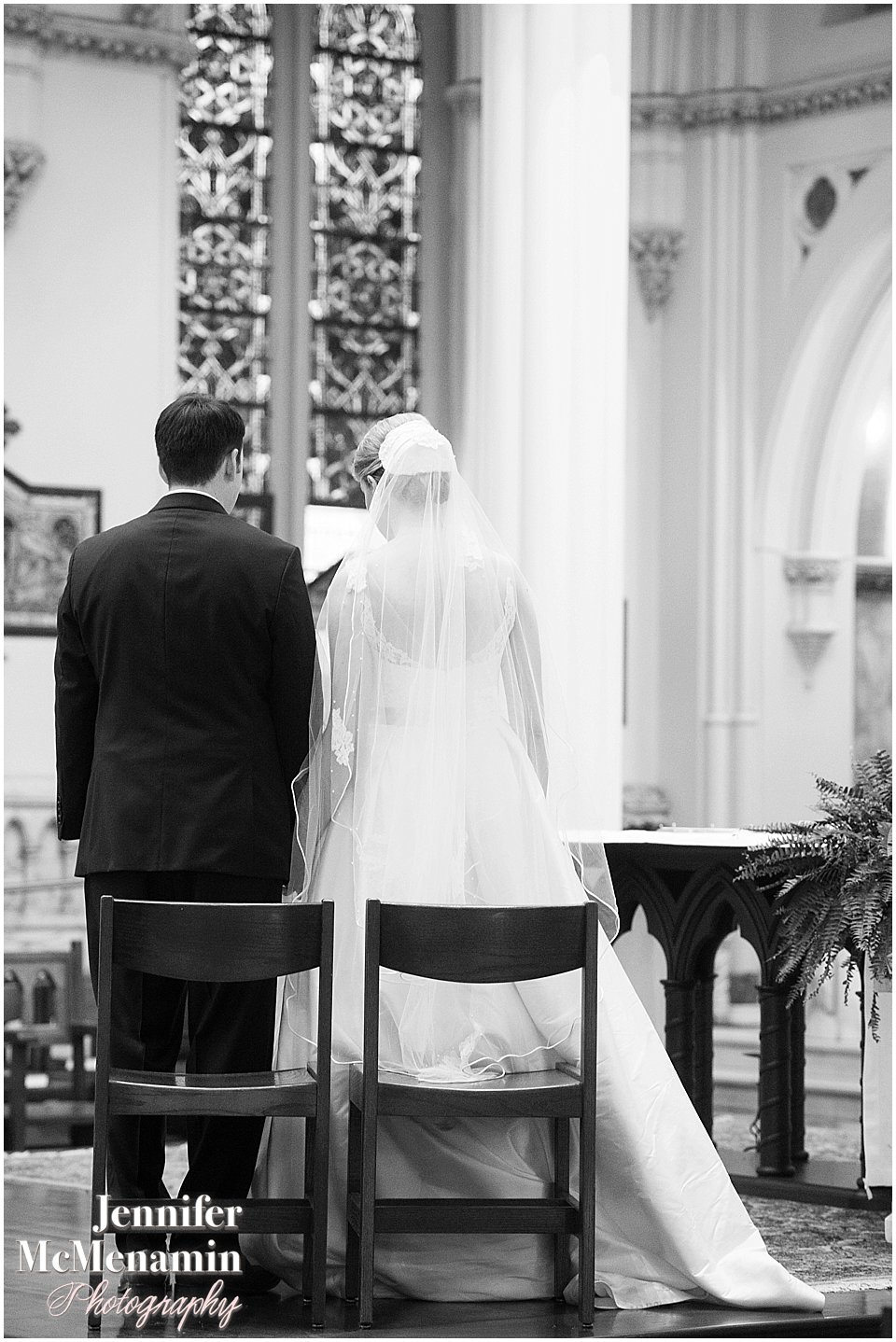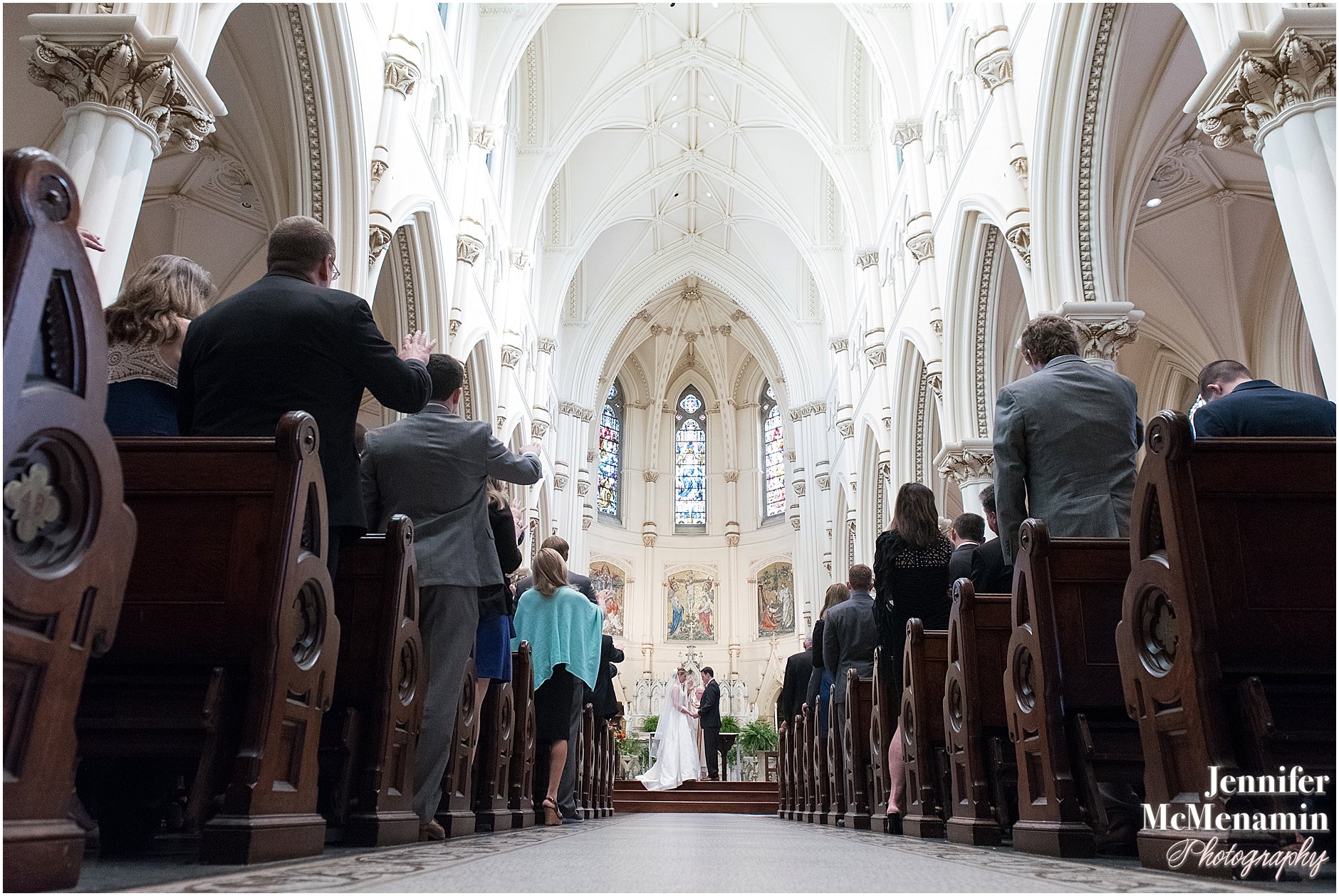 I love everything about this next series of images. Married!

Andrew caught this great moment as the couple headed down the aisle to lead the recessional out of the church.
With dark storm clouds looming and more rain on the radar, we didn't want to venture too far from the front doors of the Engineers Club. But we did manage to sneak in a few outdoor portraits before the rain returned.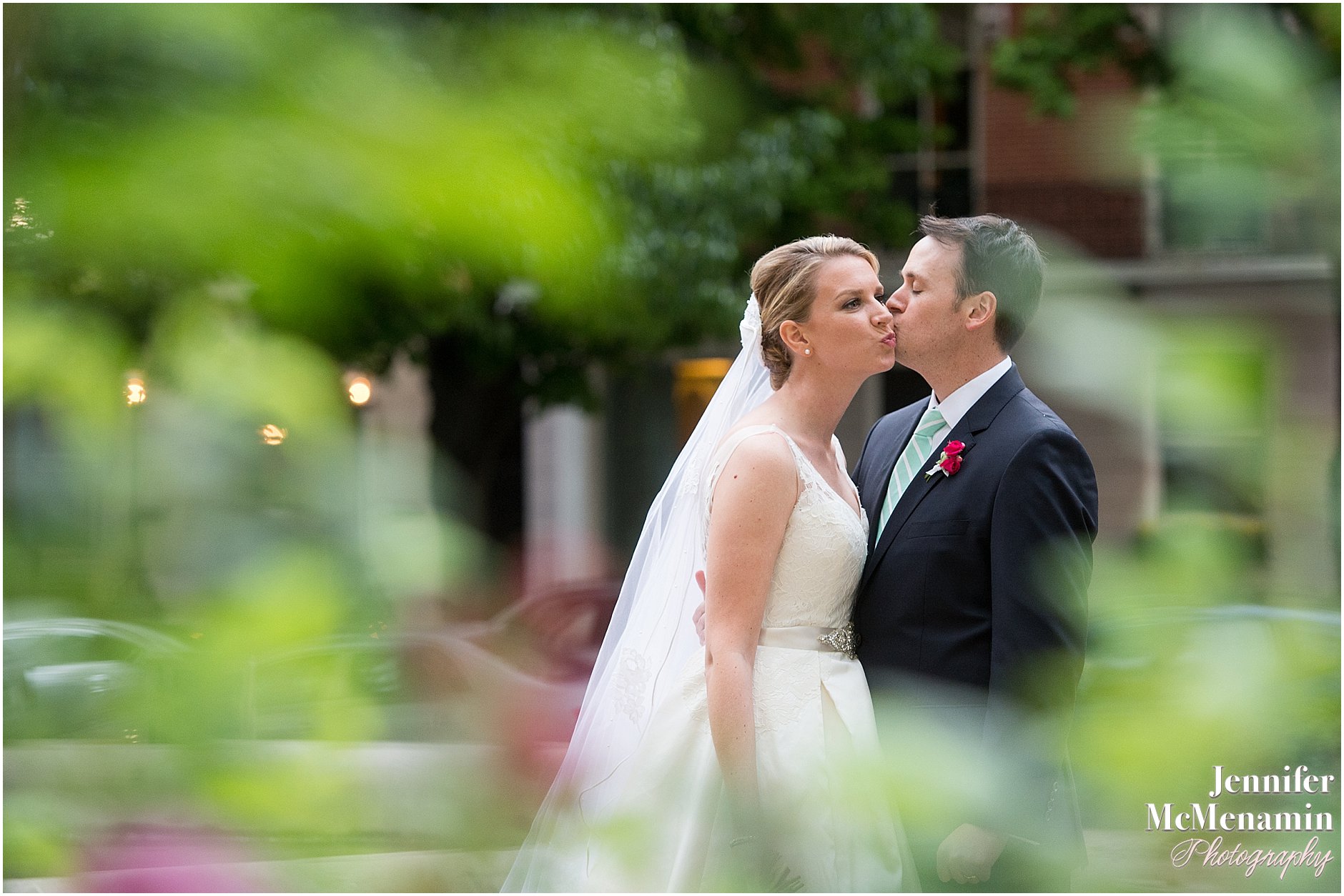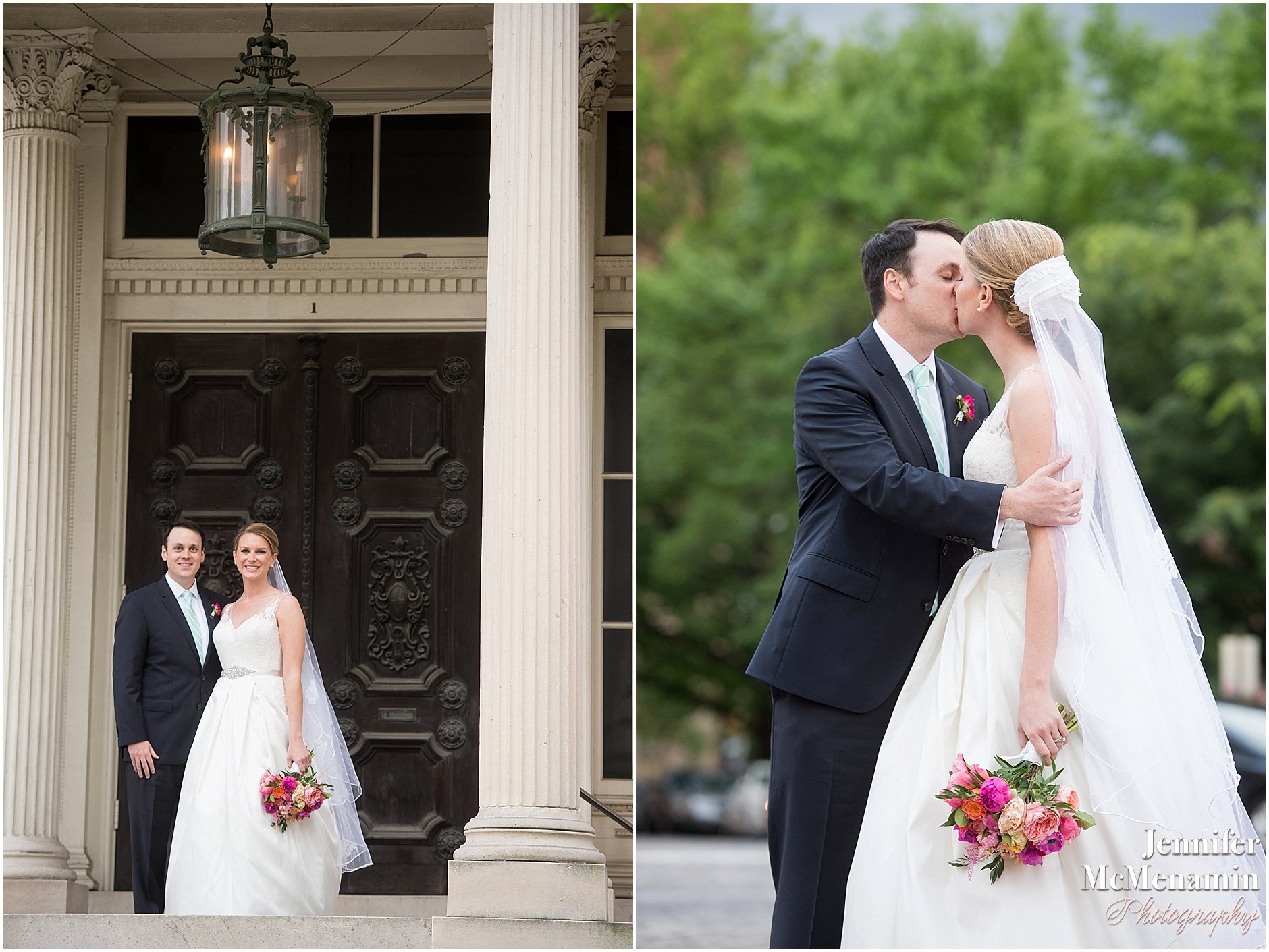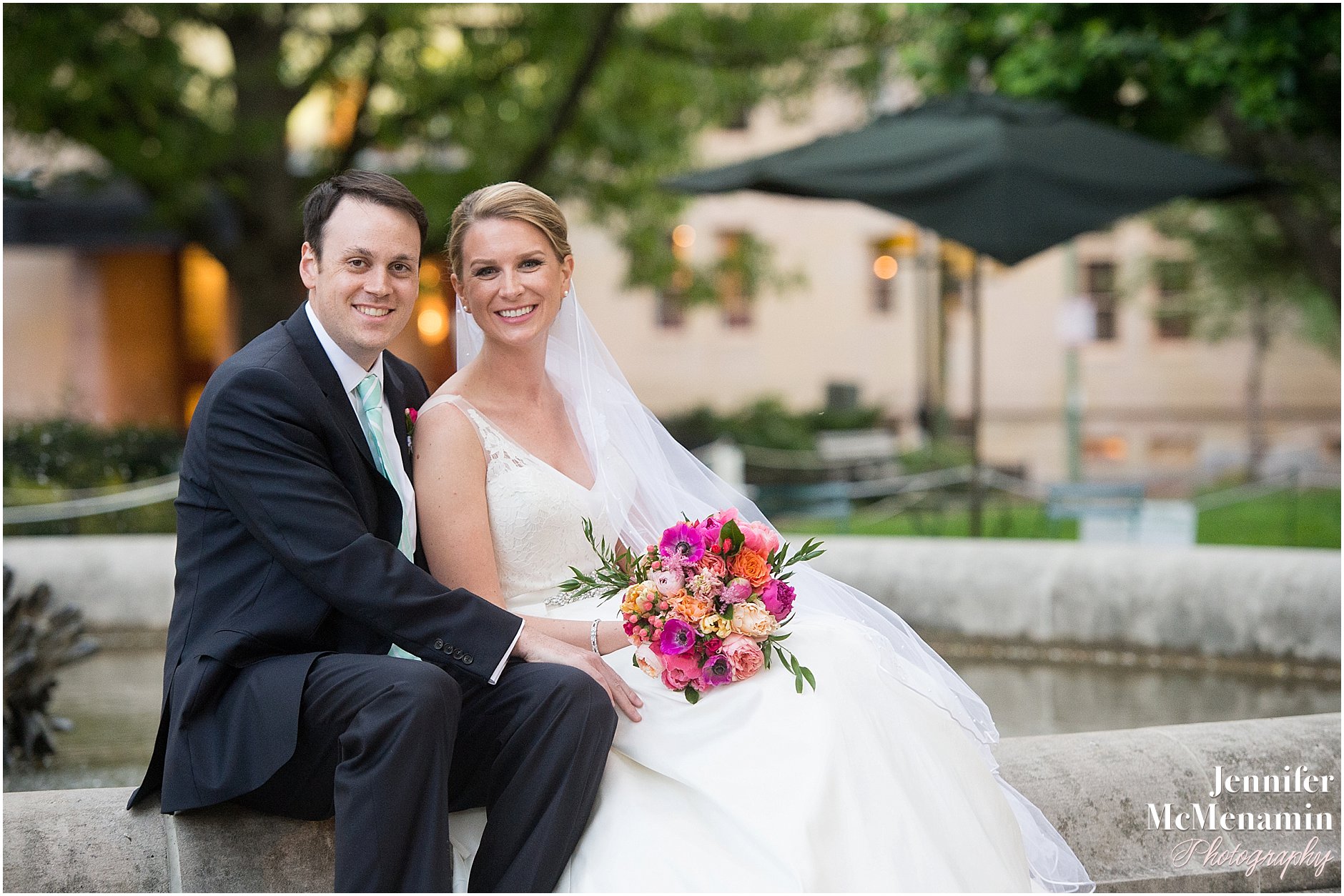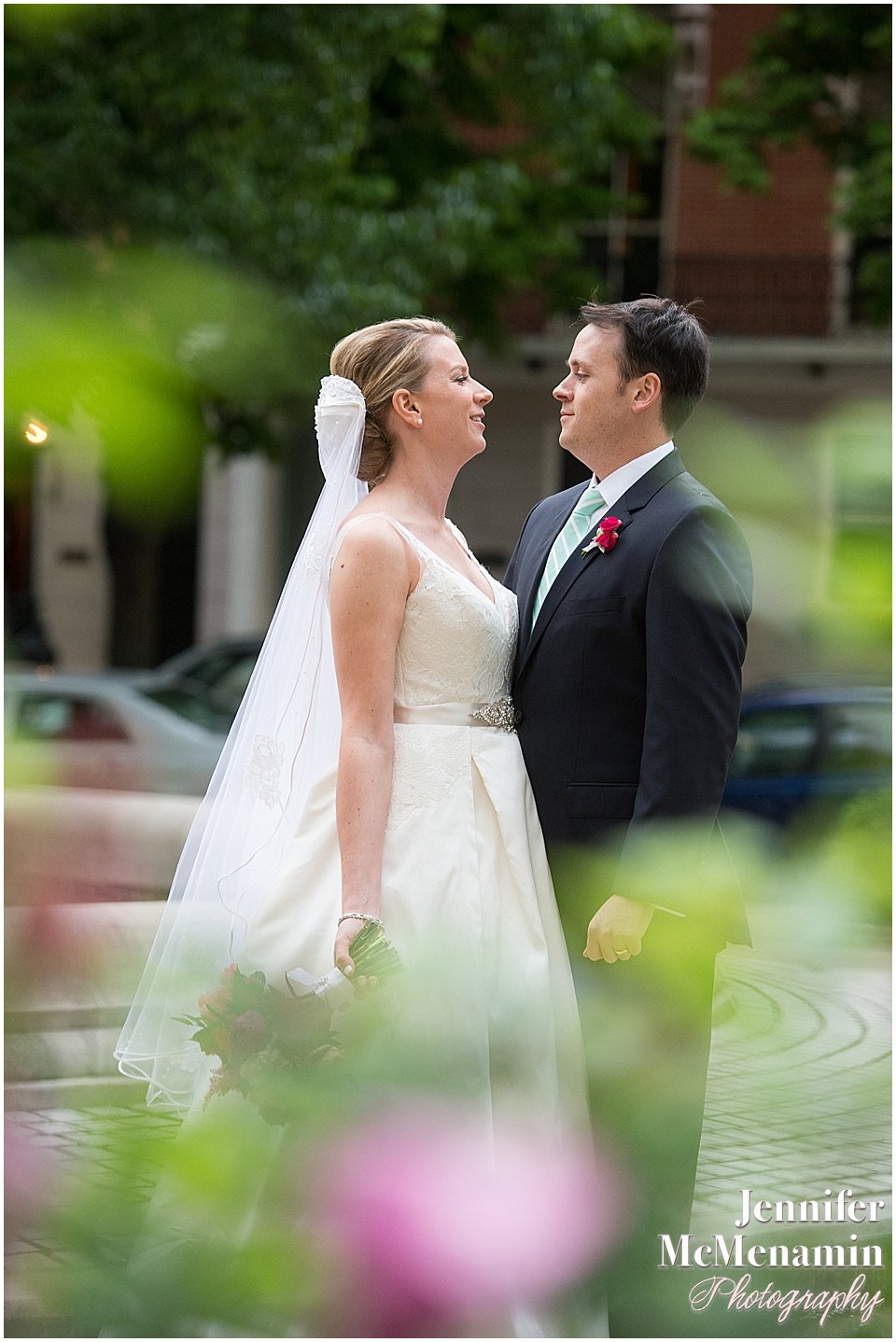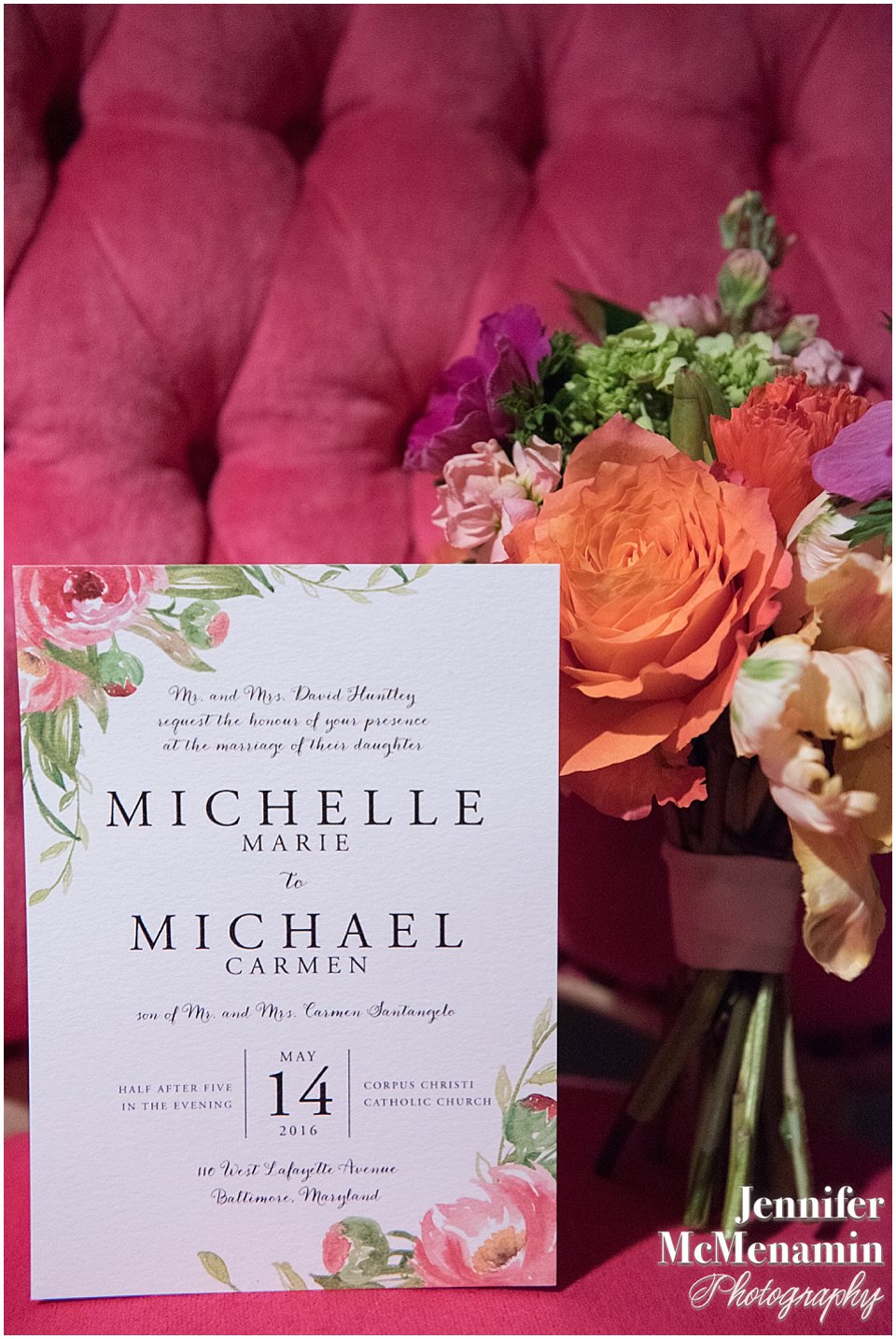 A few details from cocktail hour.
And many details from the gorgeous dining room.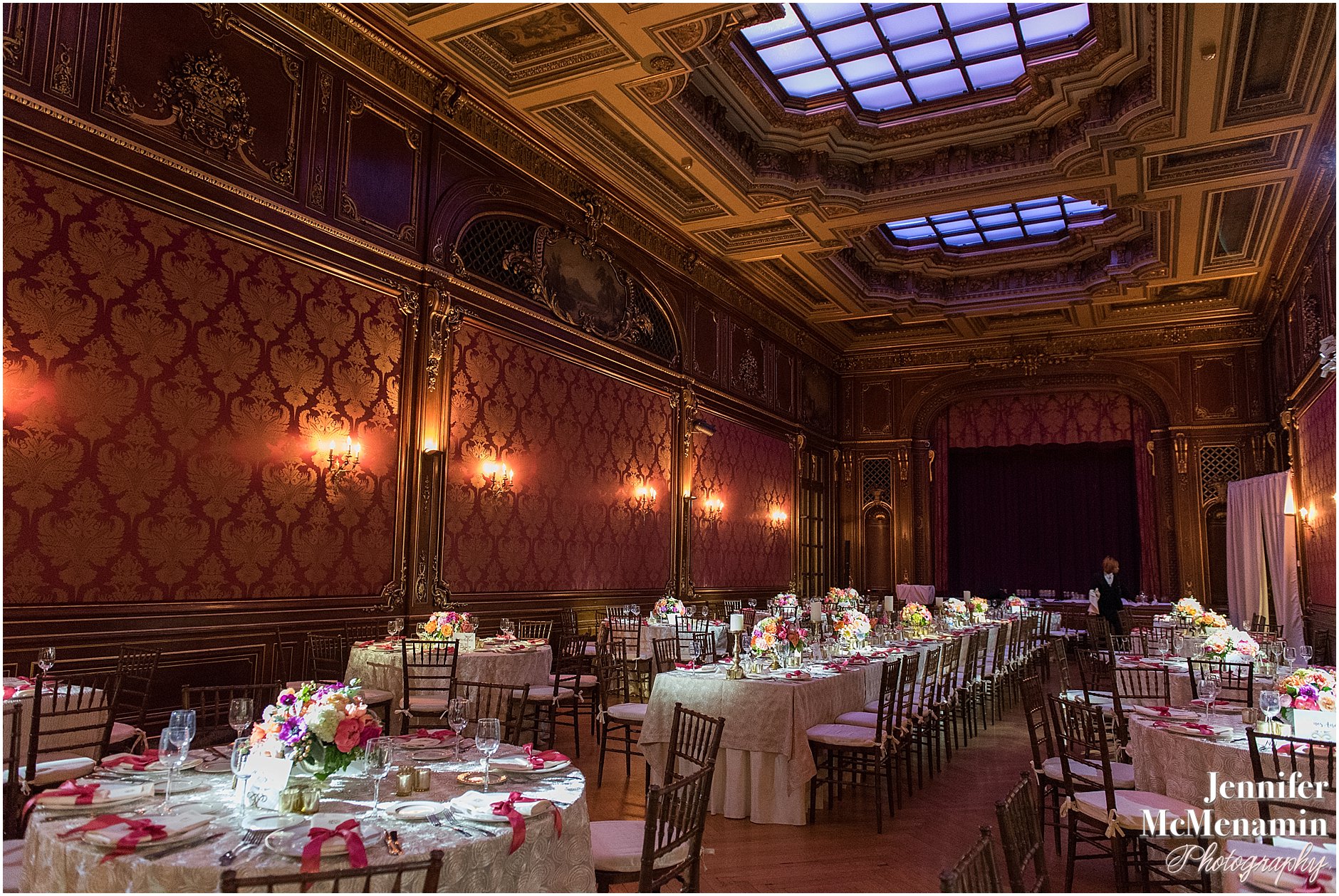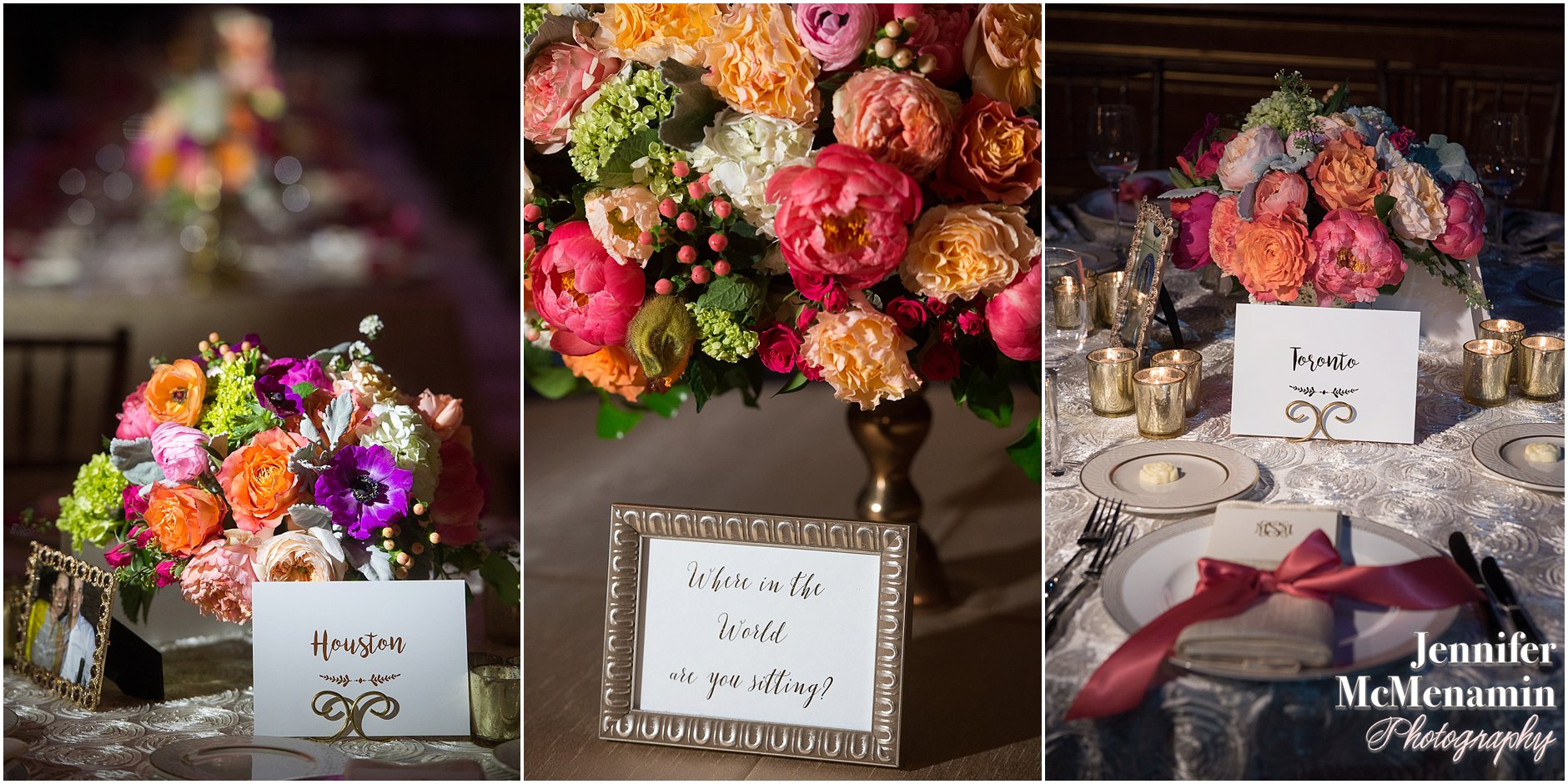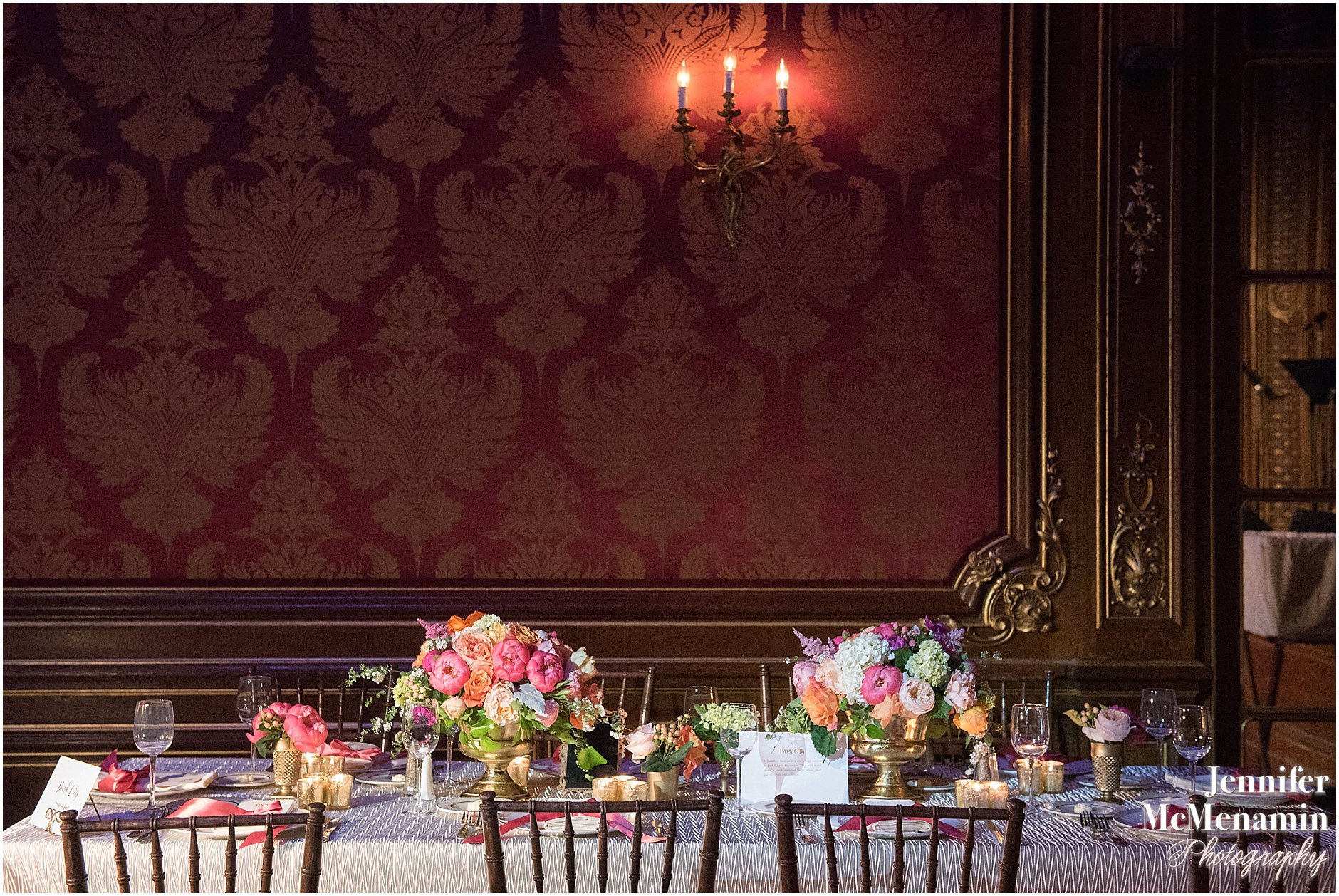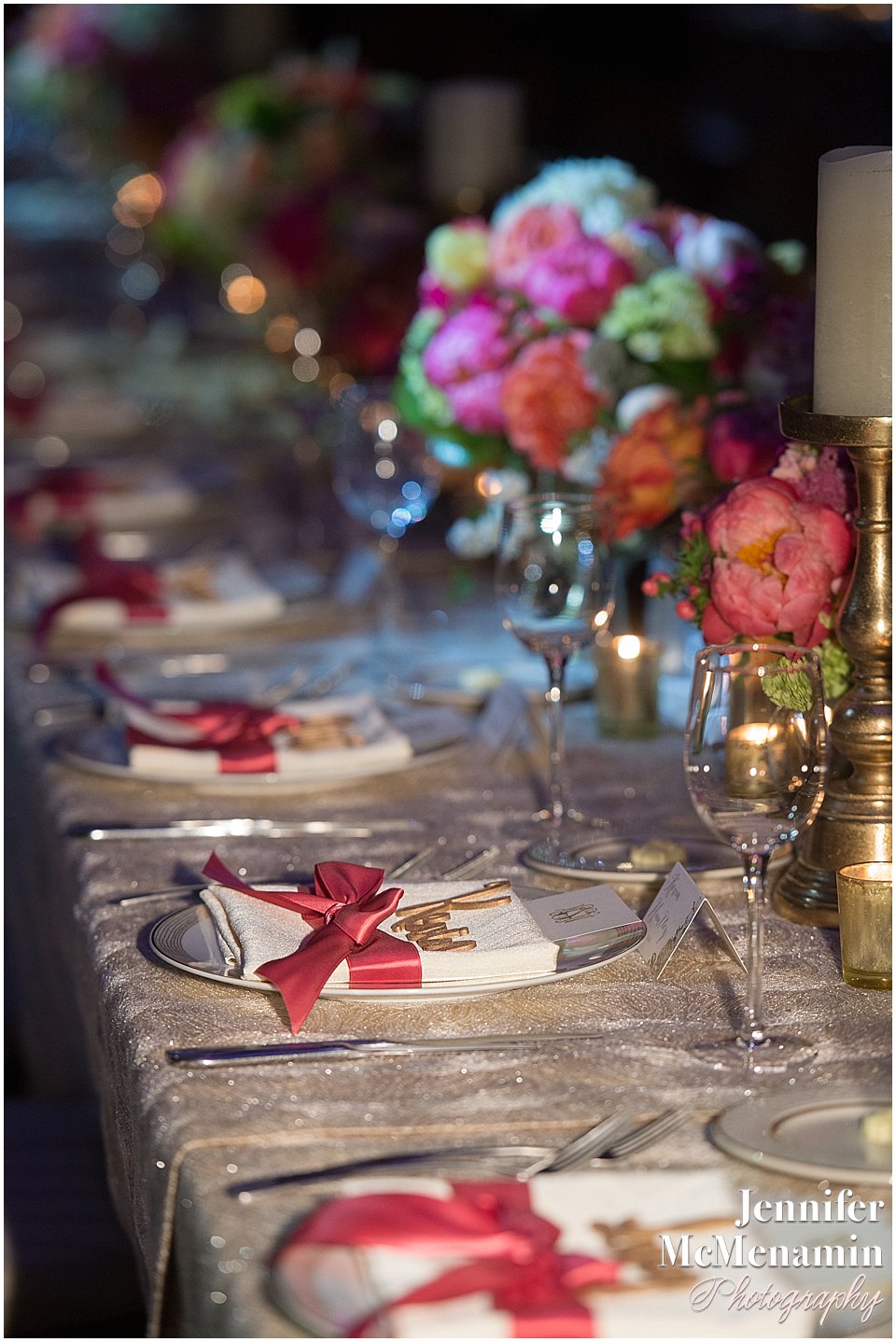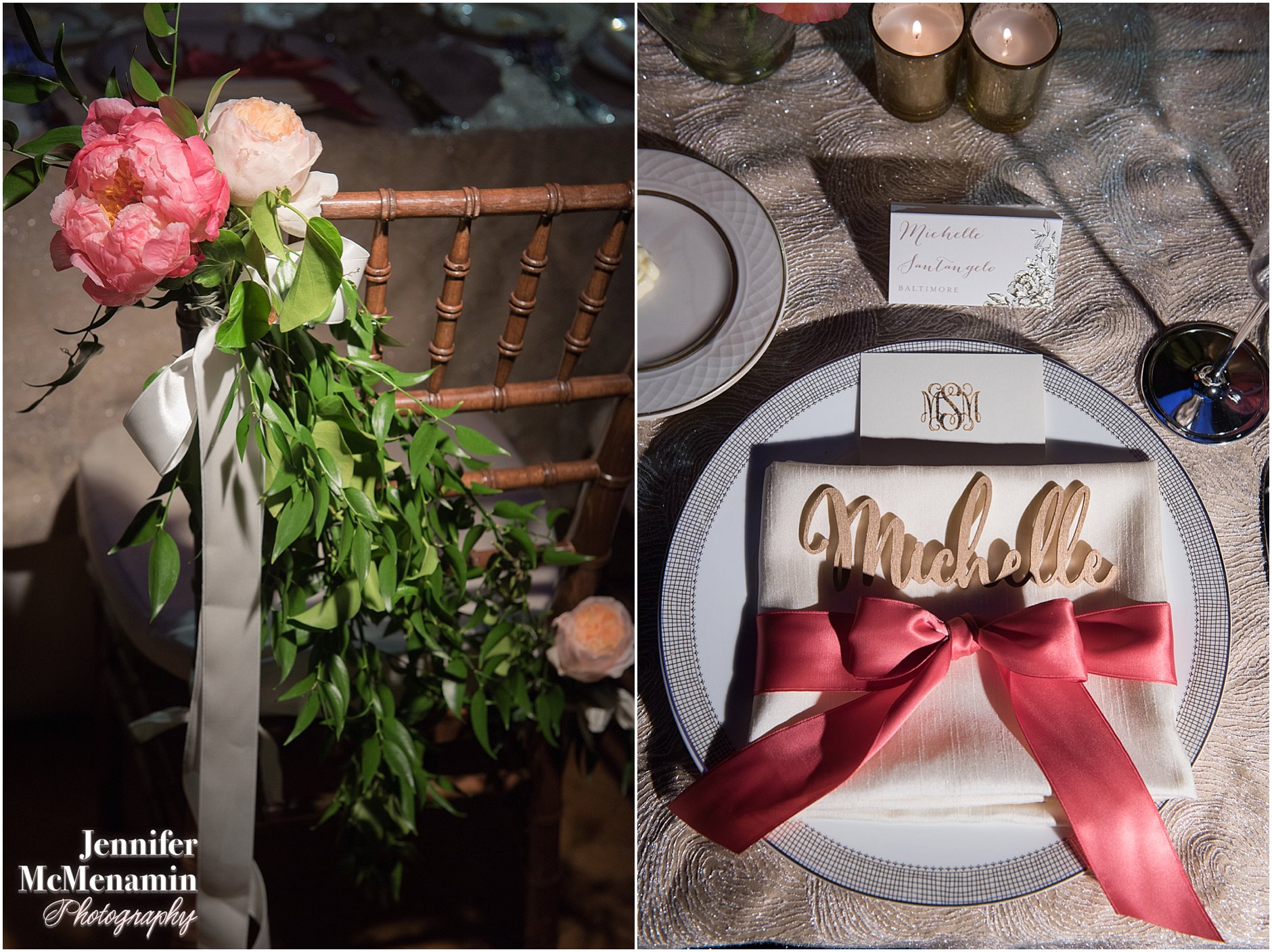 Each guest found a shiny penny and a scratch off lotto ticket at her place!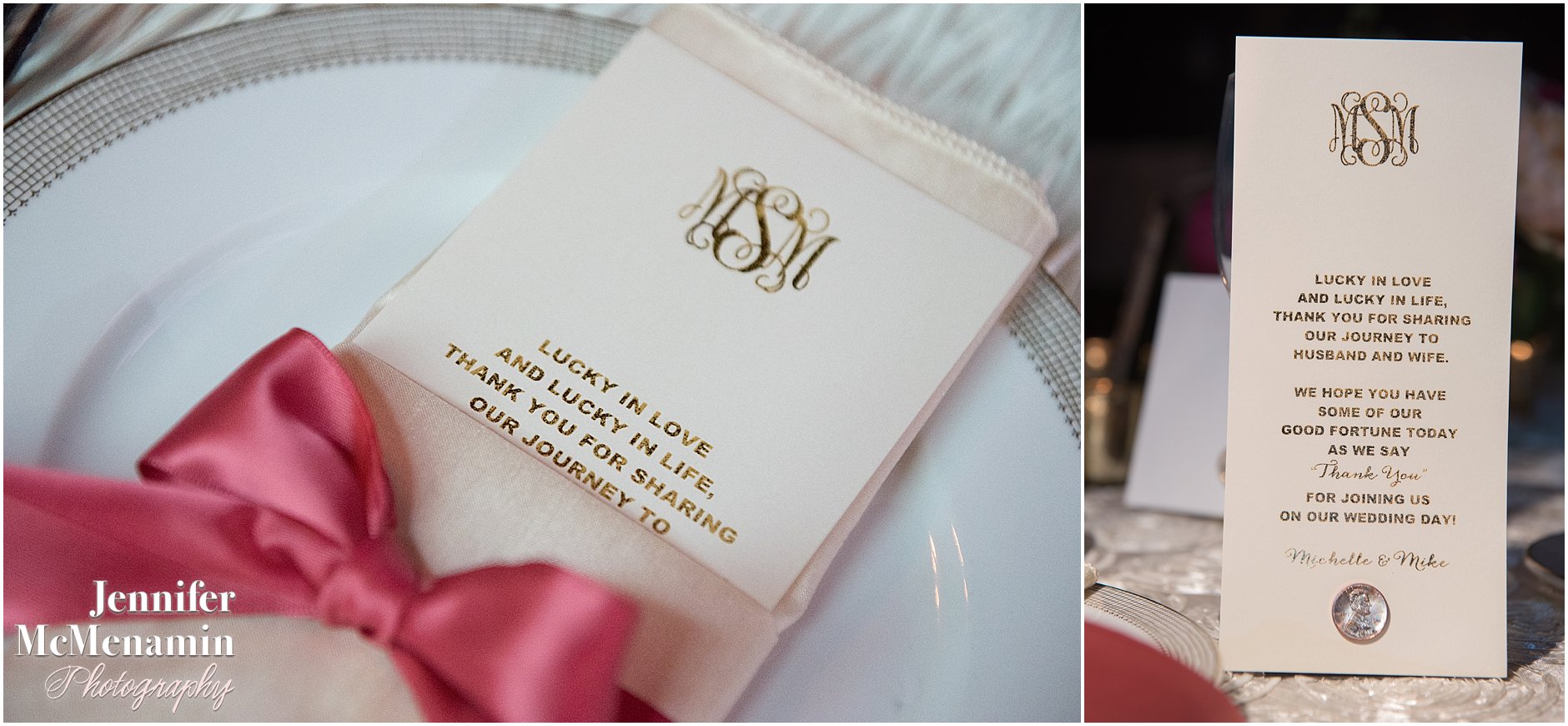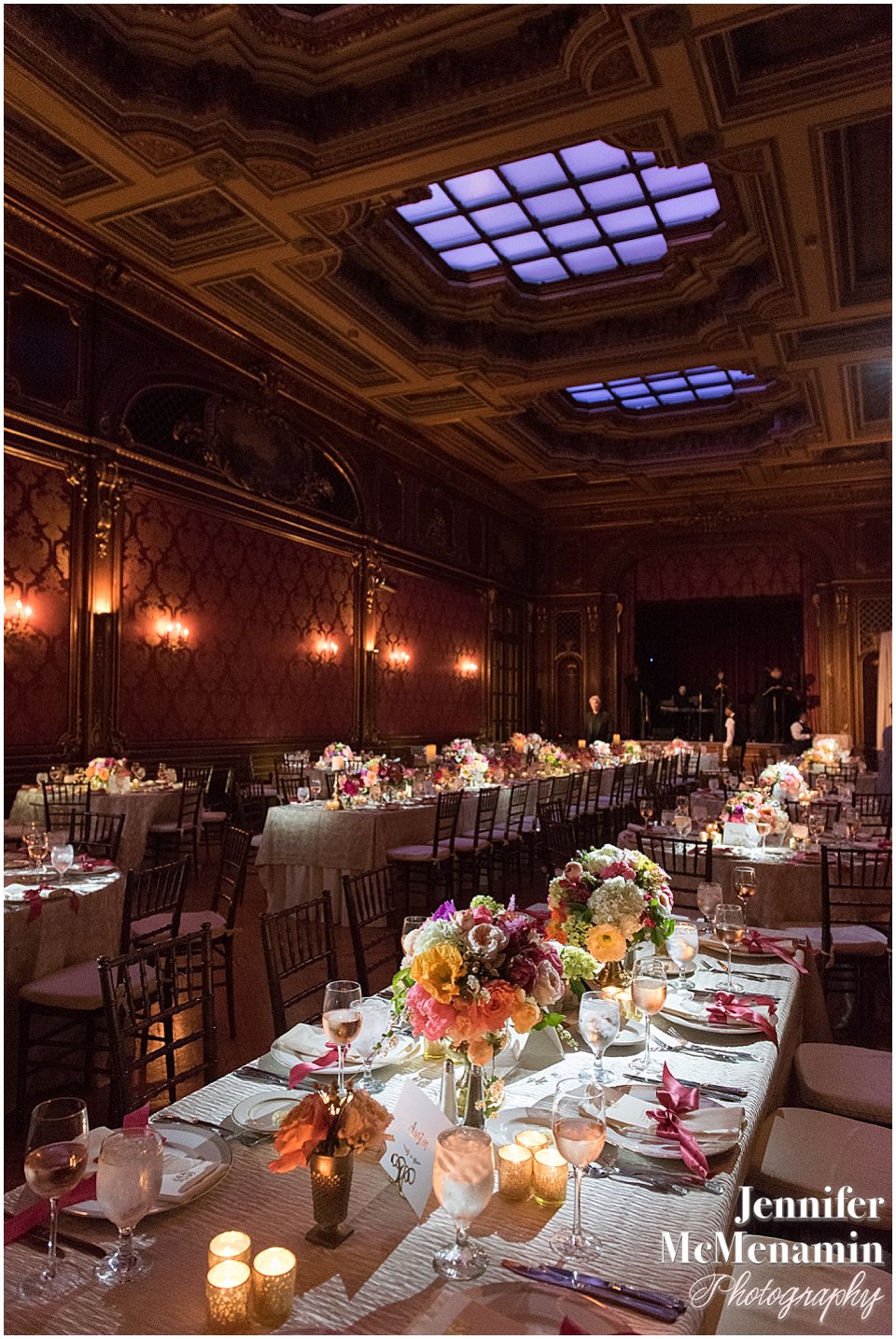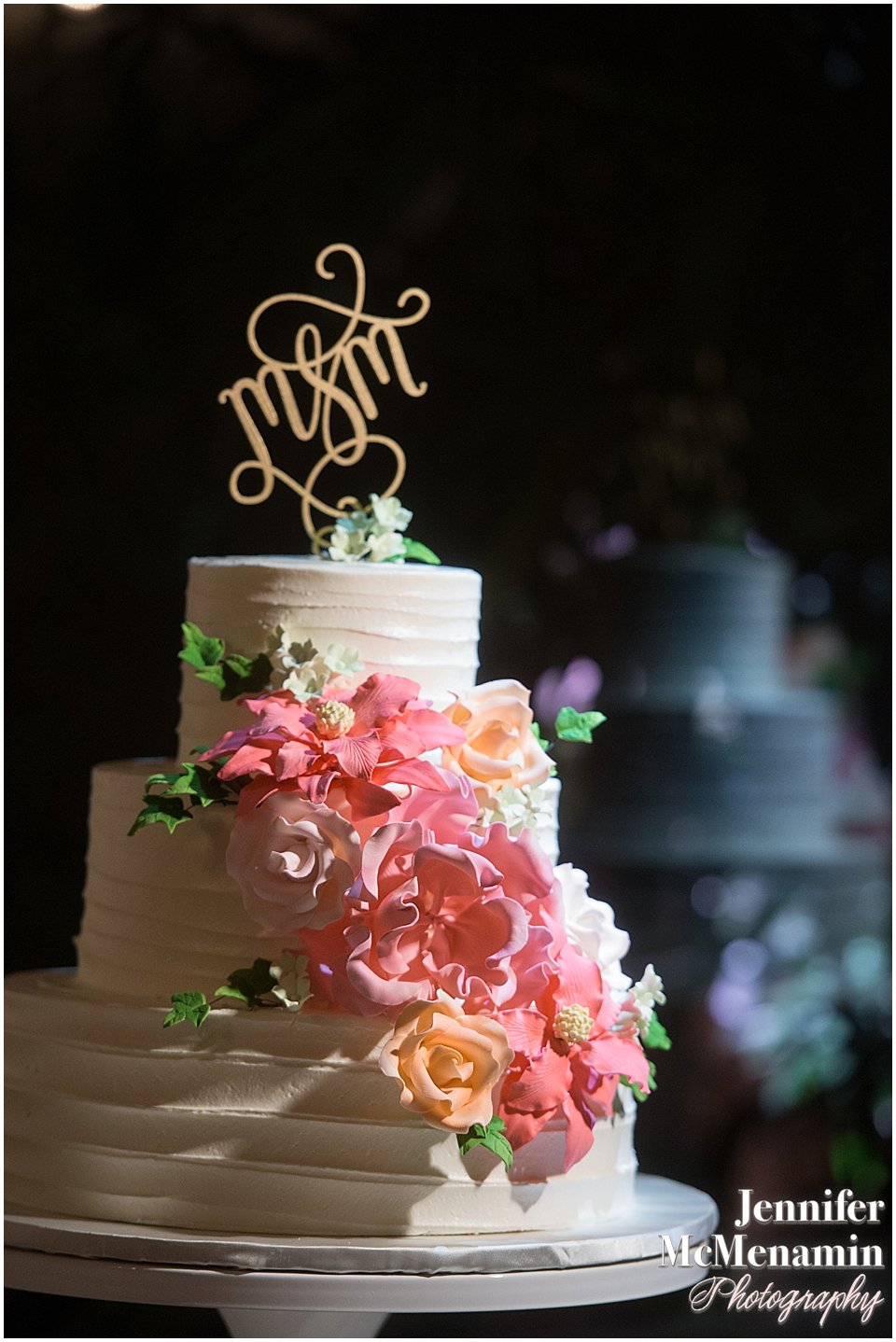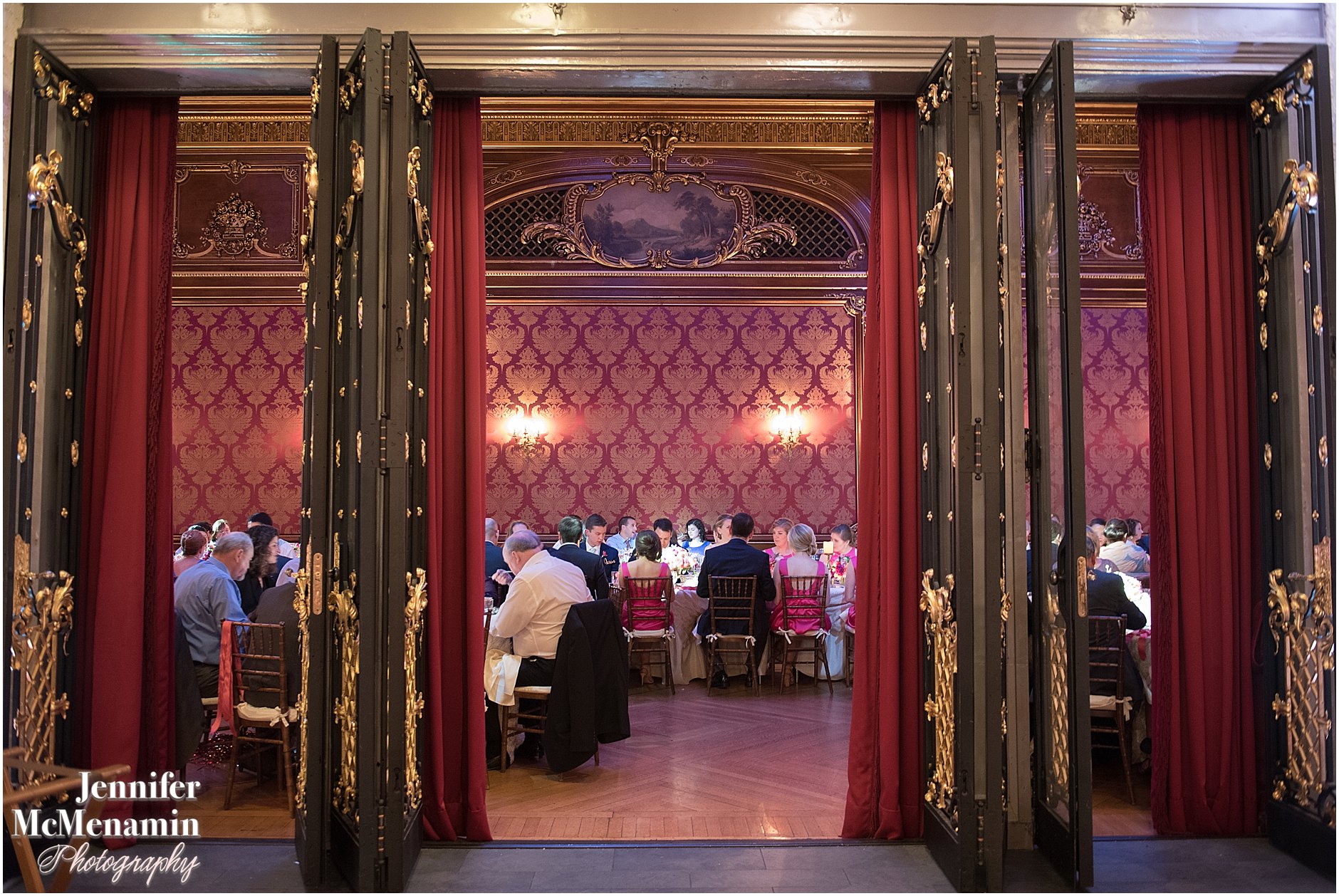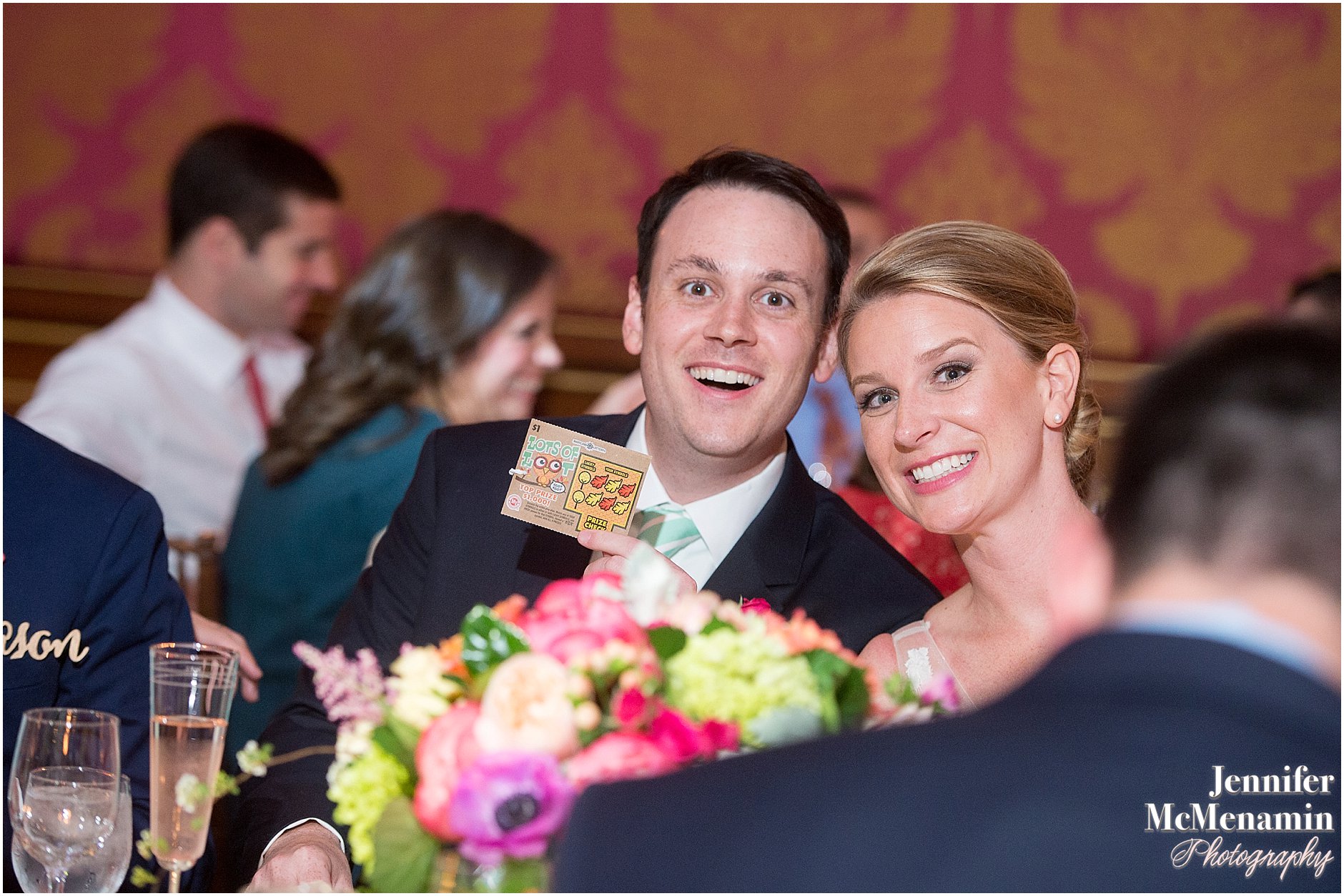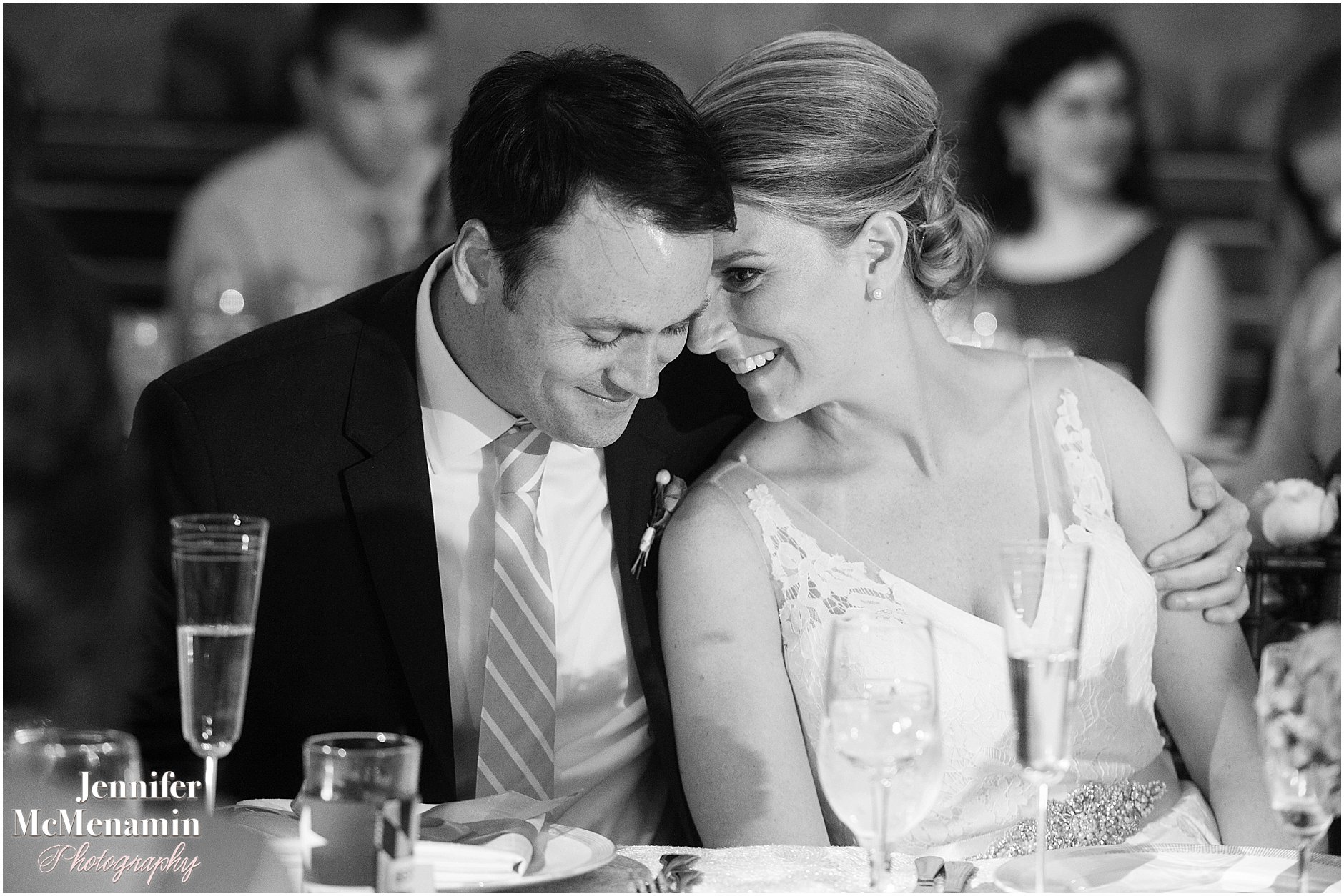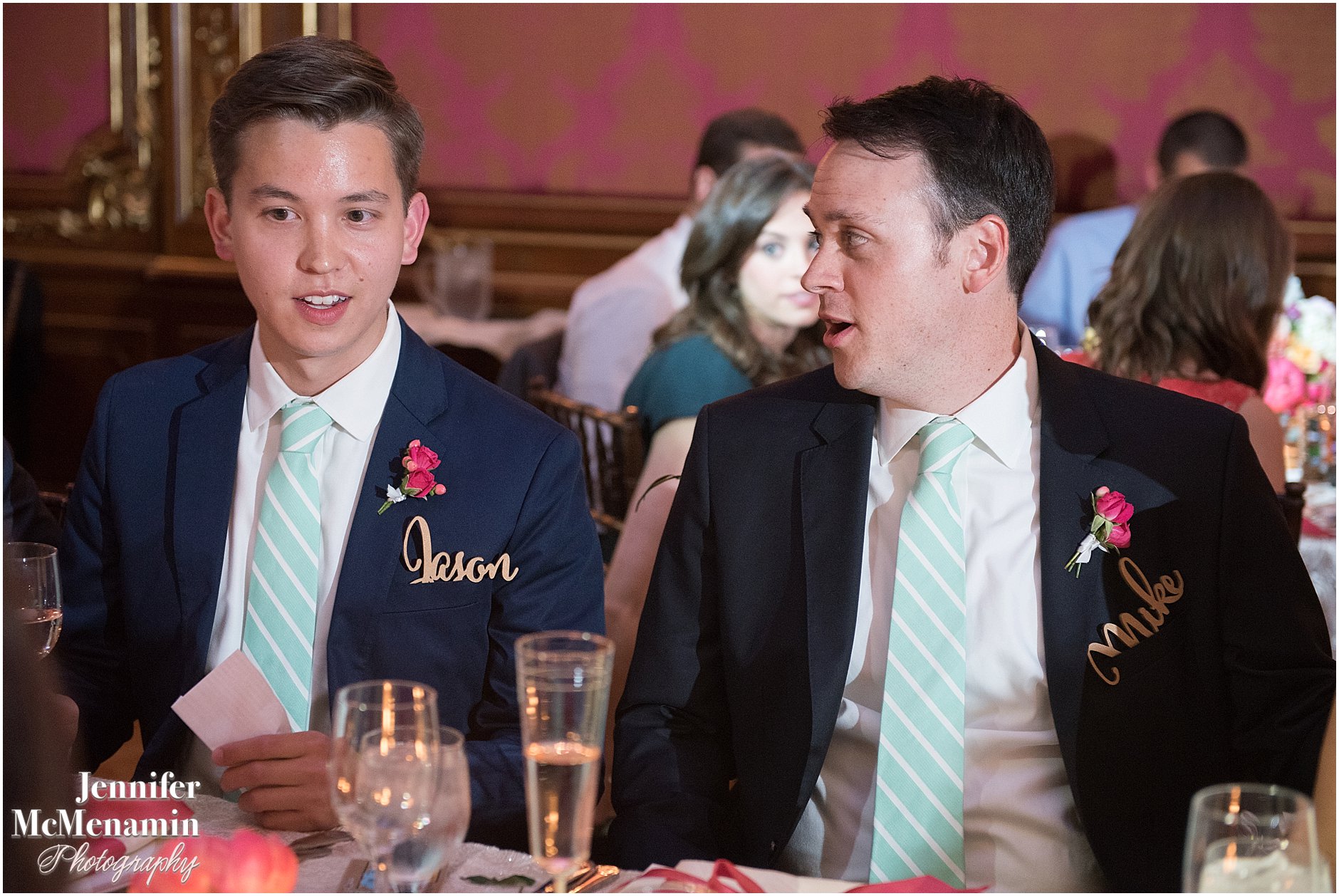 A couple of toasts (including some talk of NDP, its famous rings and a march!).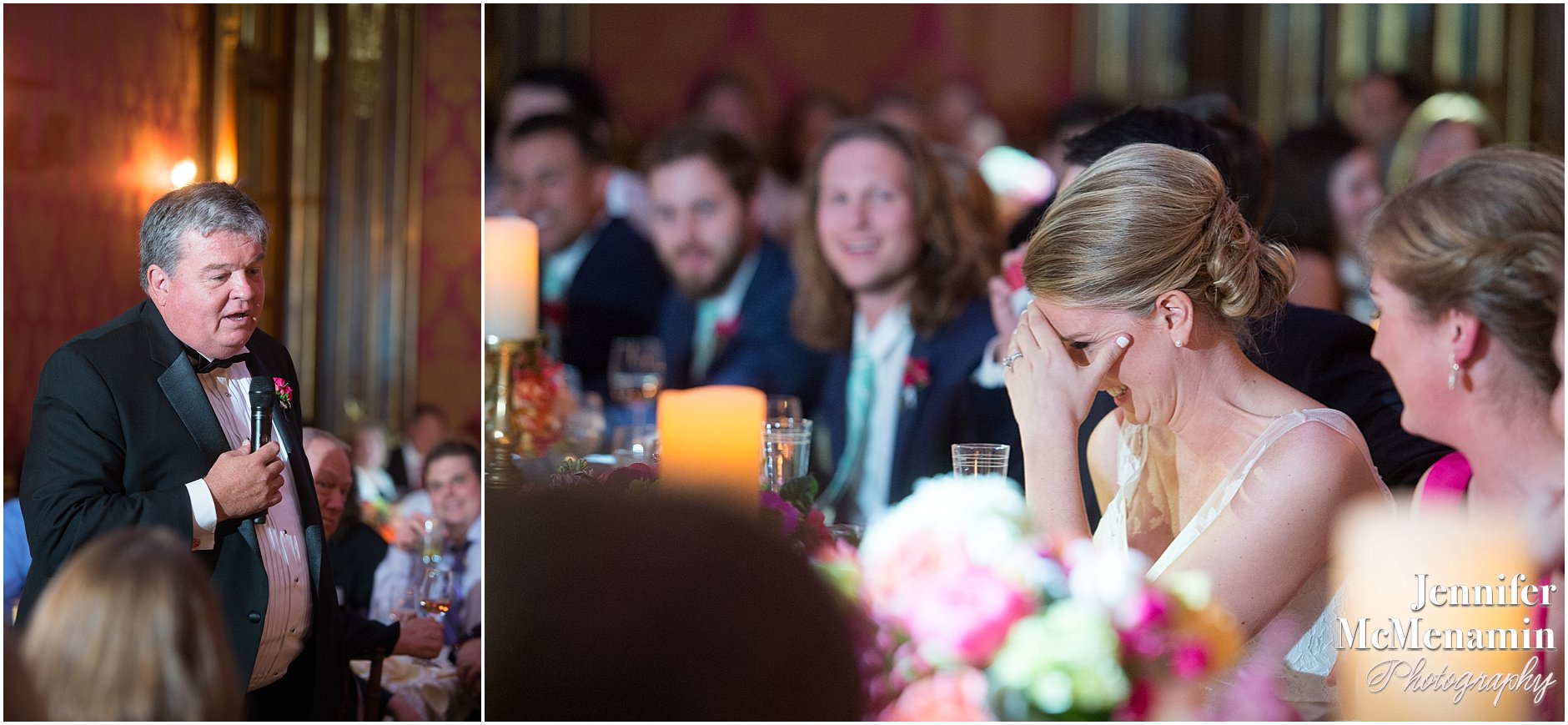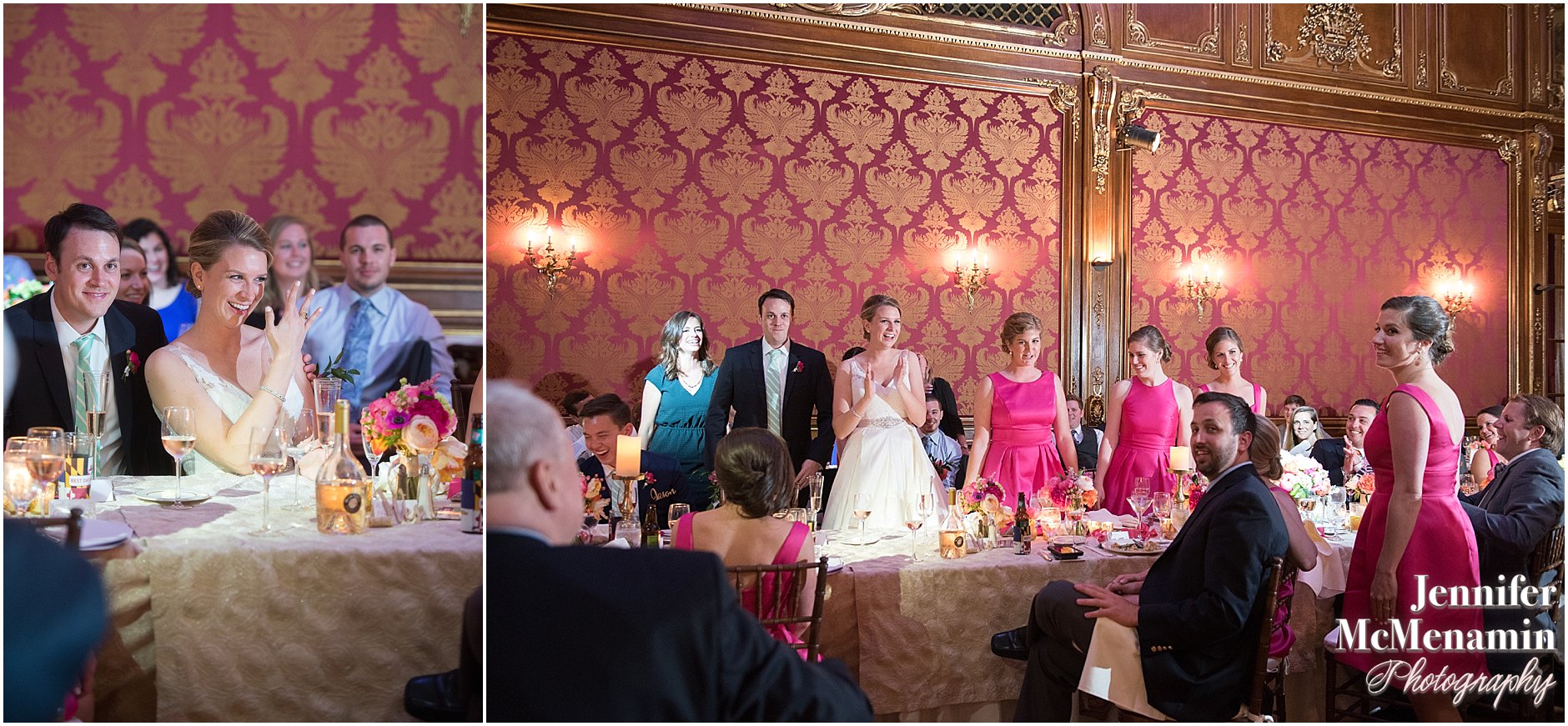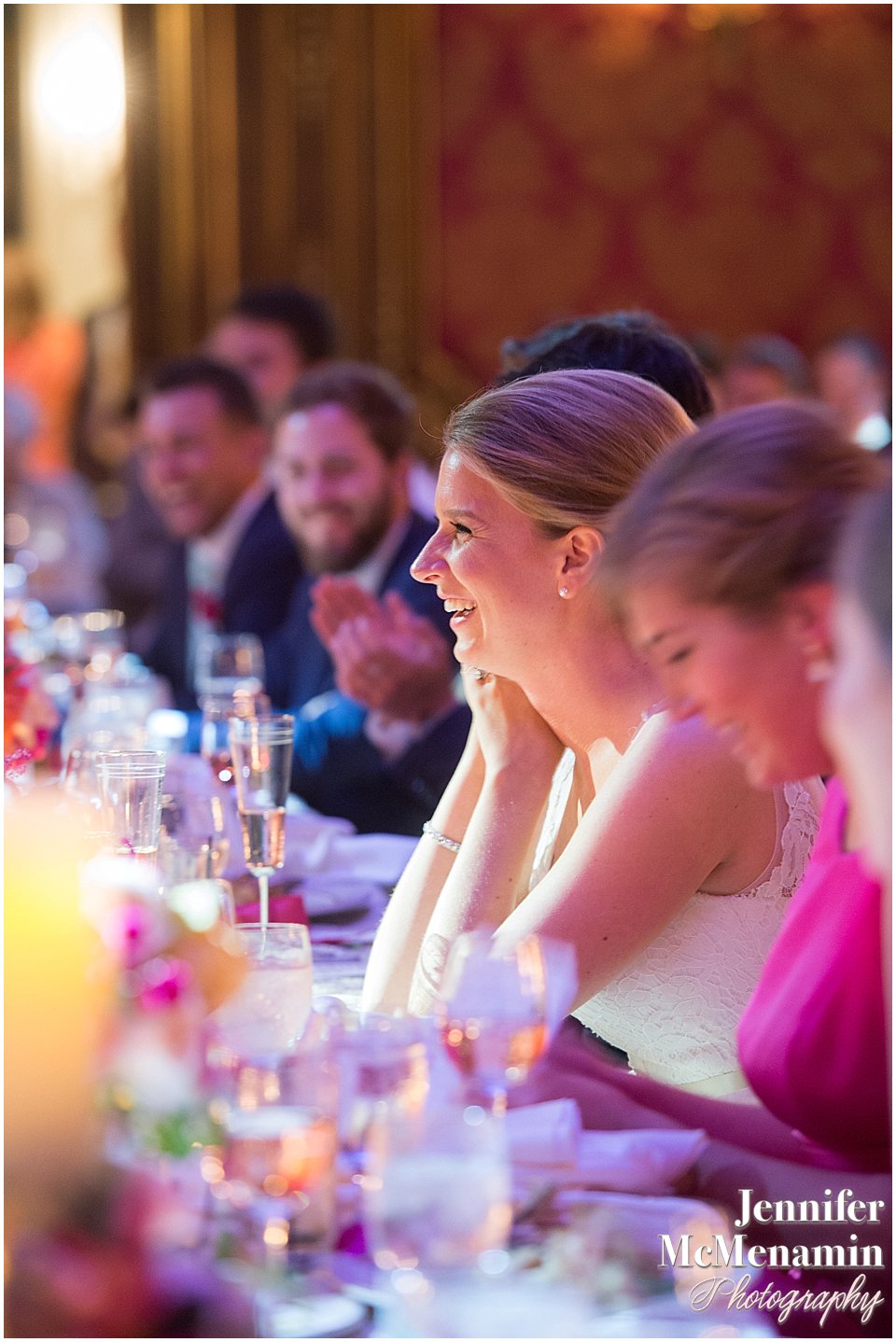 A first dance.

And oh so much fun on the dance floor!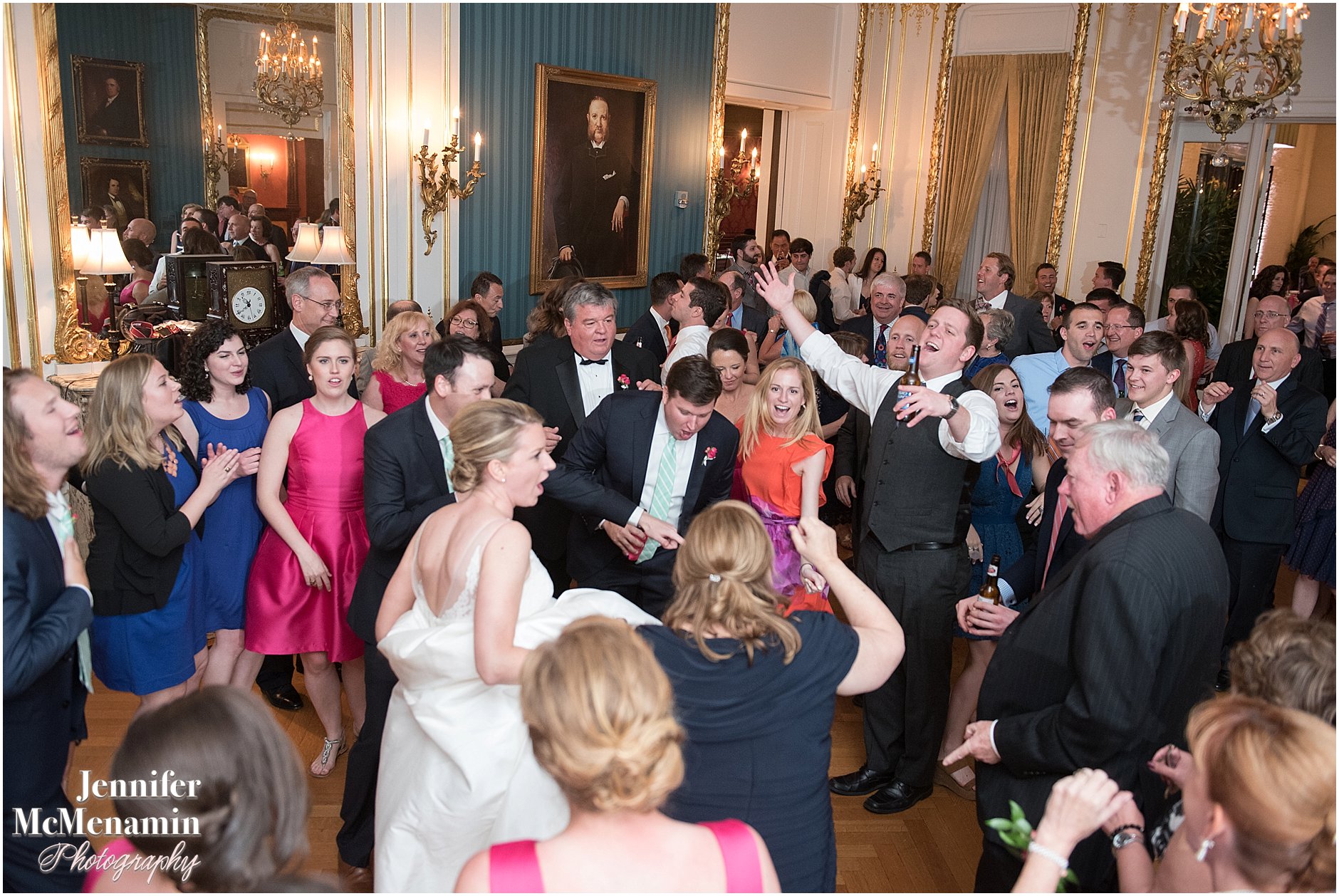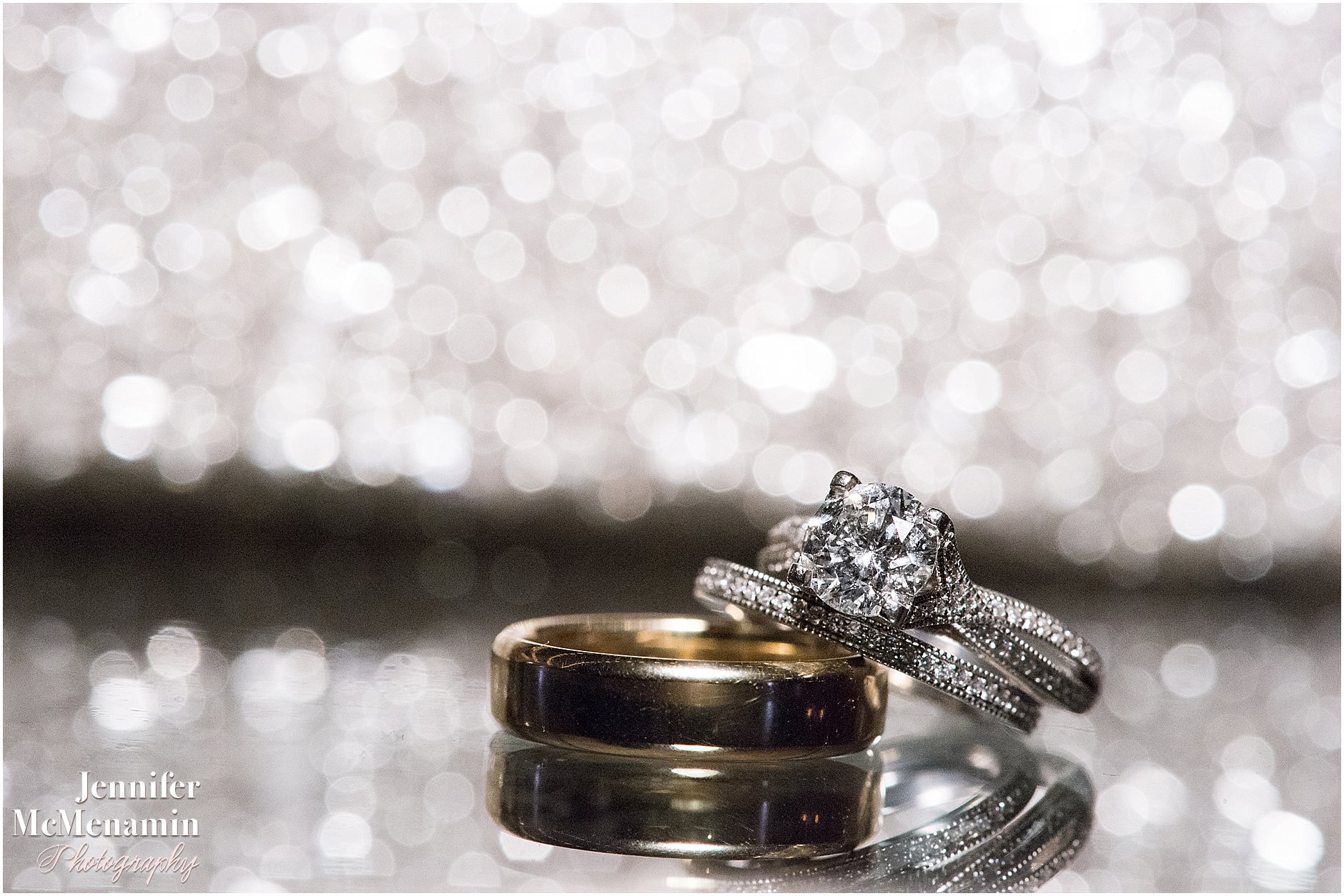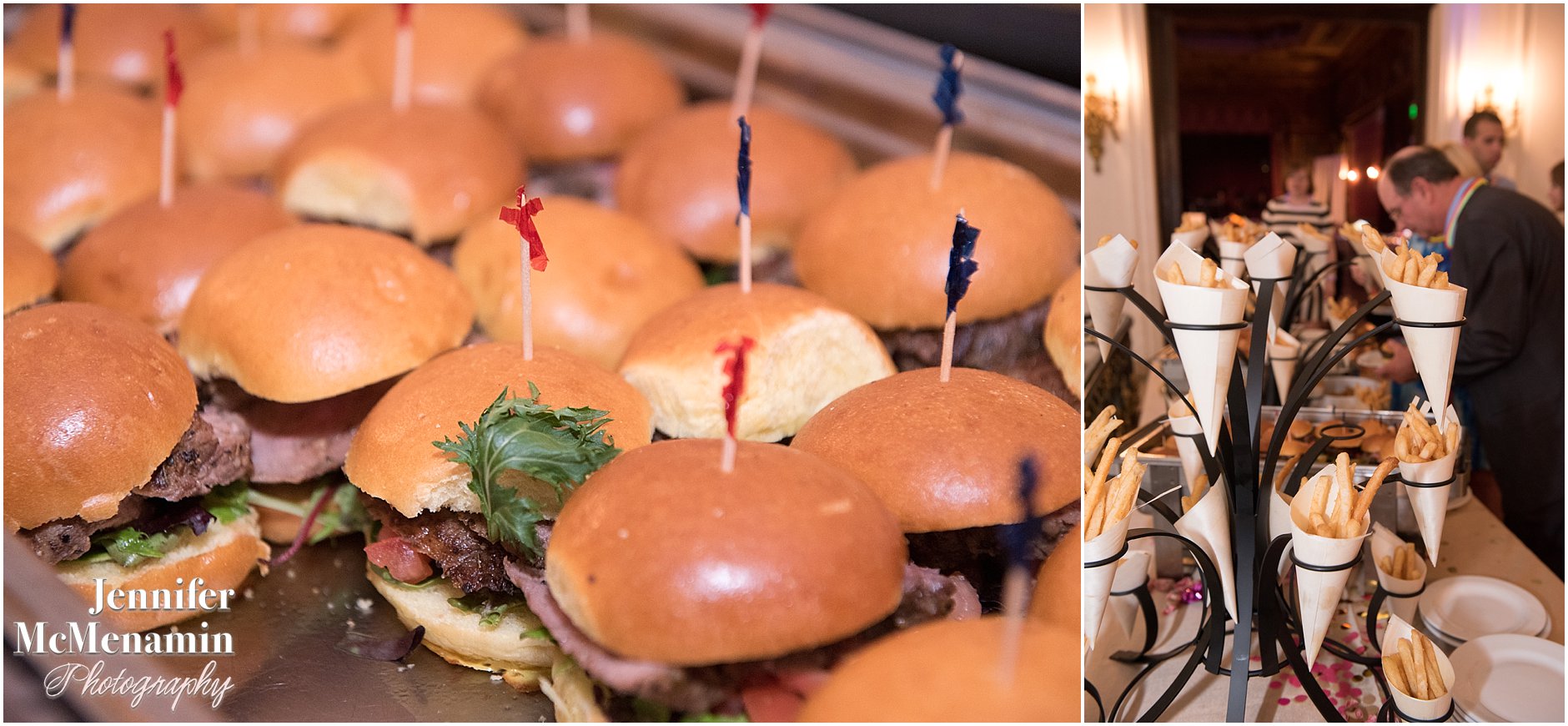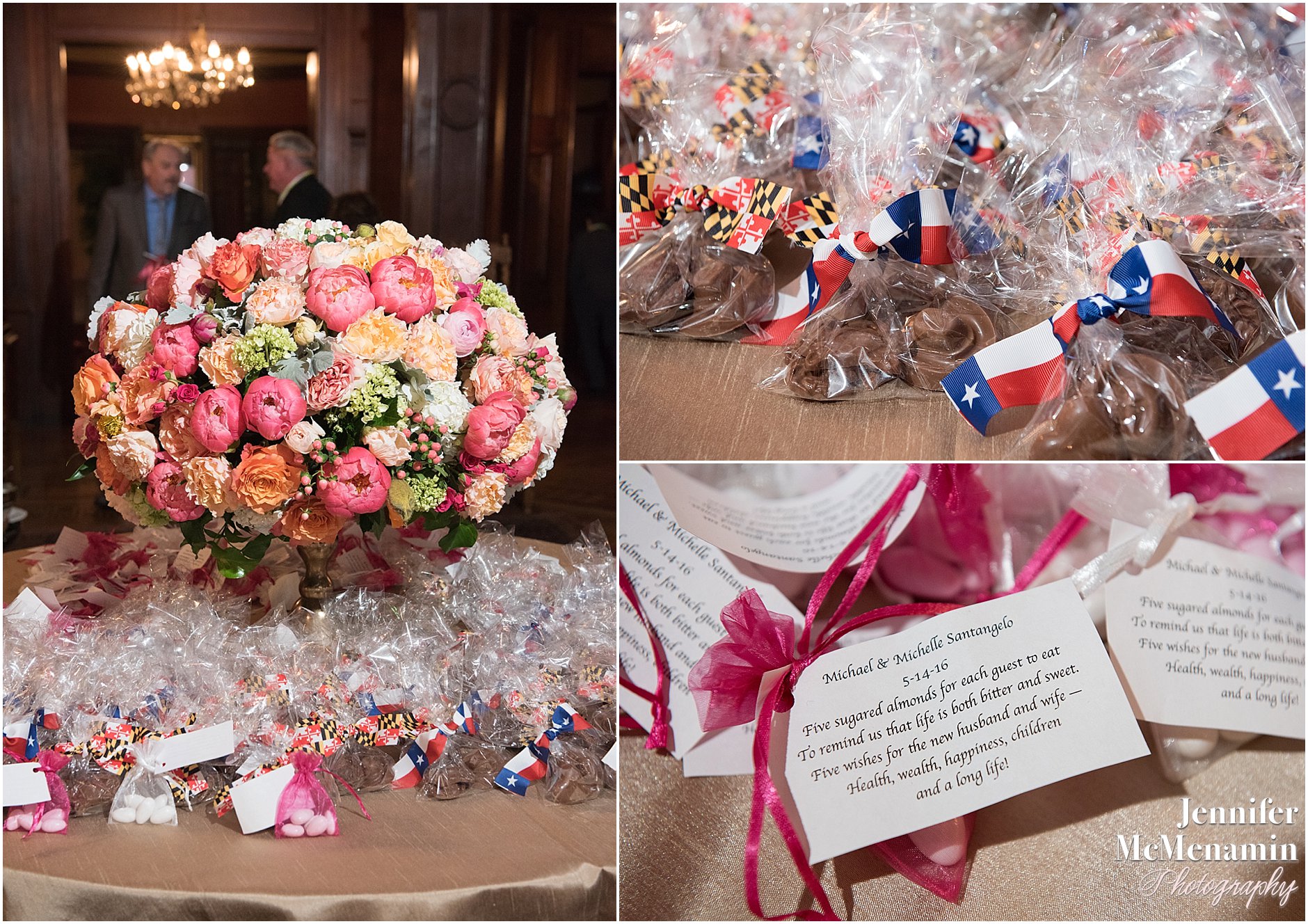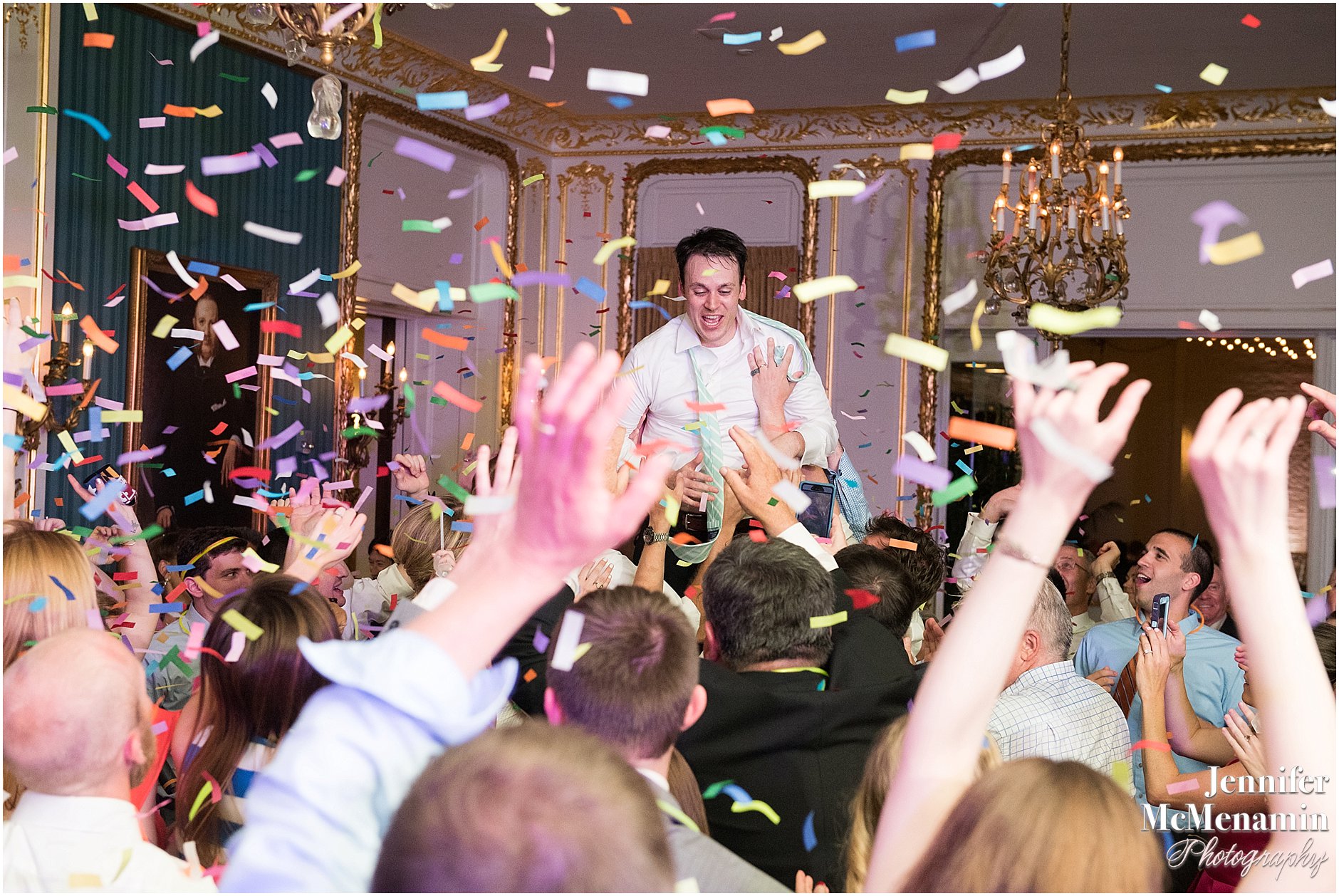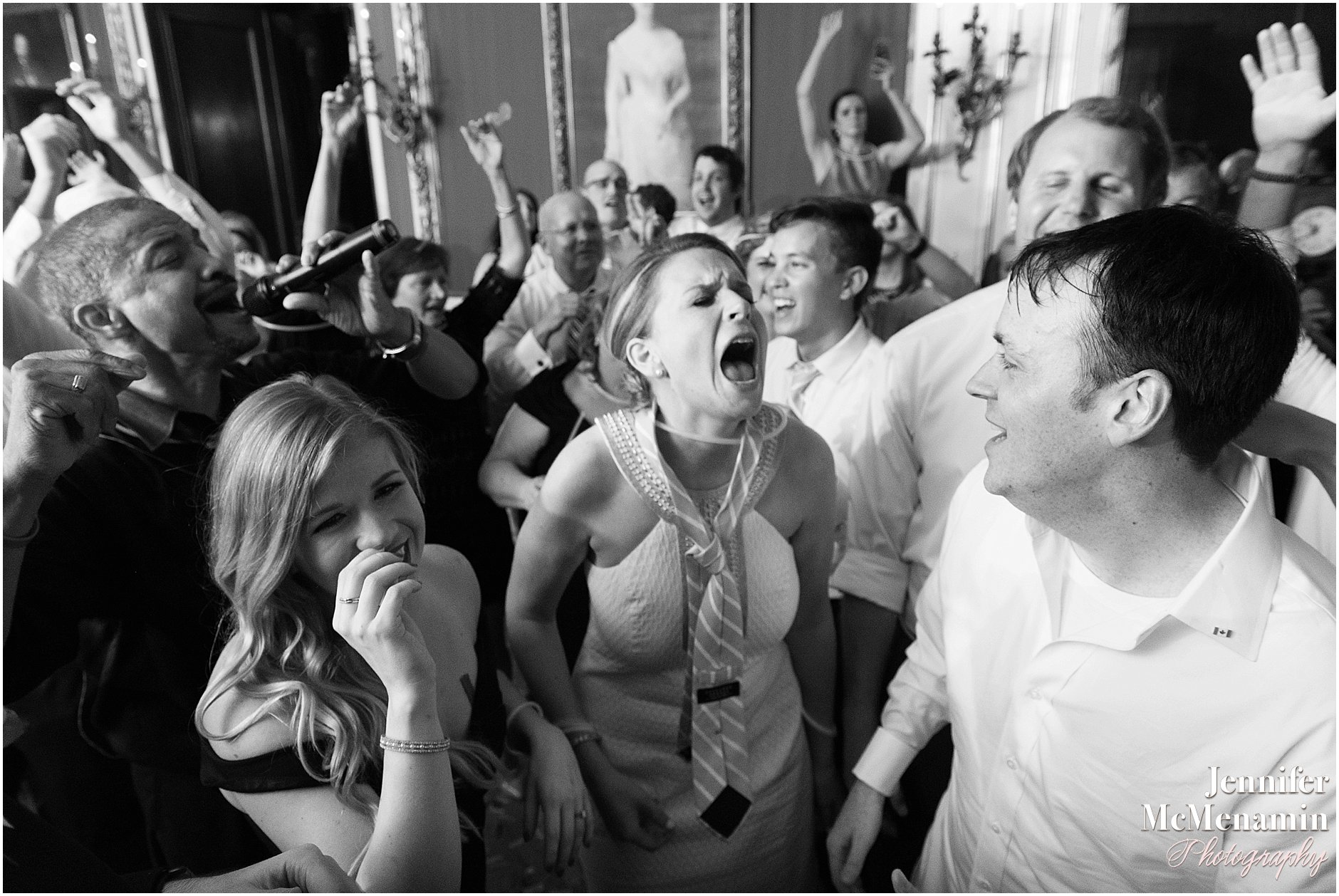 Many, many congratulations, Michelle + Mike! It could not have been more fun to work with you, your friends and your families!
Credits:
Photography: Jennifer McMenamin Photography, LLC

Ceremony: Corpus Christi Church
Officiant: The Rev. Martin Demeck
Reception & Catering: The Engineers Club

Event coordinator: Elizabeth Bailey Weddings
Lighting designers: Event Pro

Rentals: Table Toppers, Event Pro, White Glove Rentals and Party Rentals LLC
Bridal attire: Alyne Bridal from Brickhouse Bridal in Texas
Hair & Make-up: Amie Decker Beauty

Bridesmaids' attire: Alfred Sung
Groom's attire: Hugo Boss suit from Saks Fifth Avenue

Florist: The Floral Studio
Cake: SugarBakers

Band: 'Round Midnight

Invitations & Papergoods: Alexa Nelson Prints
Photobooth: Pixilated Photo Booth