A Baltimore backyard summer wedding: Tracy + Rob

Baltimore backyard summer wedding | Baltimore wedding photographer | Baltimore wedding photography
Tracy got dressed in her childhood bedroom, which was still decorated with her equestrian ribbons and photos of her competitions with LJ.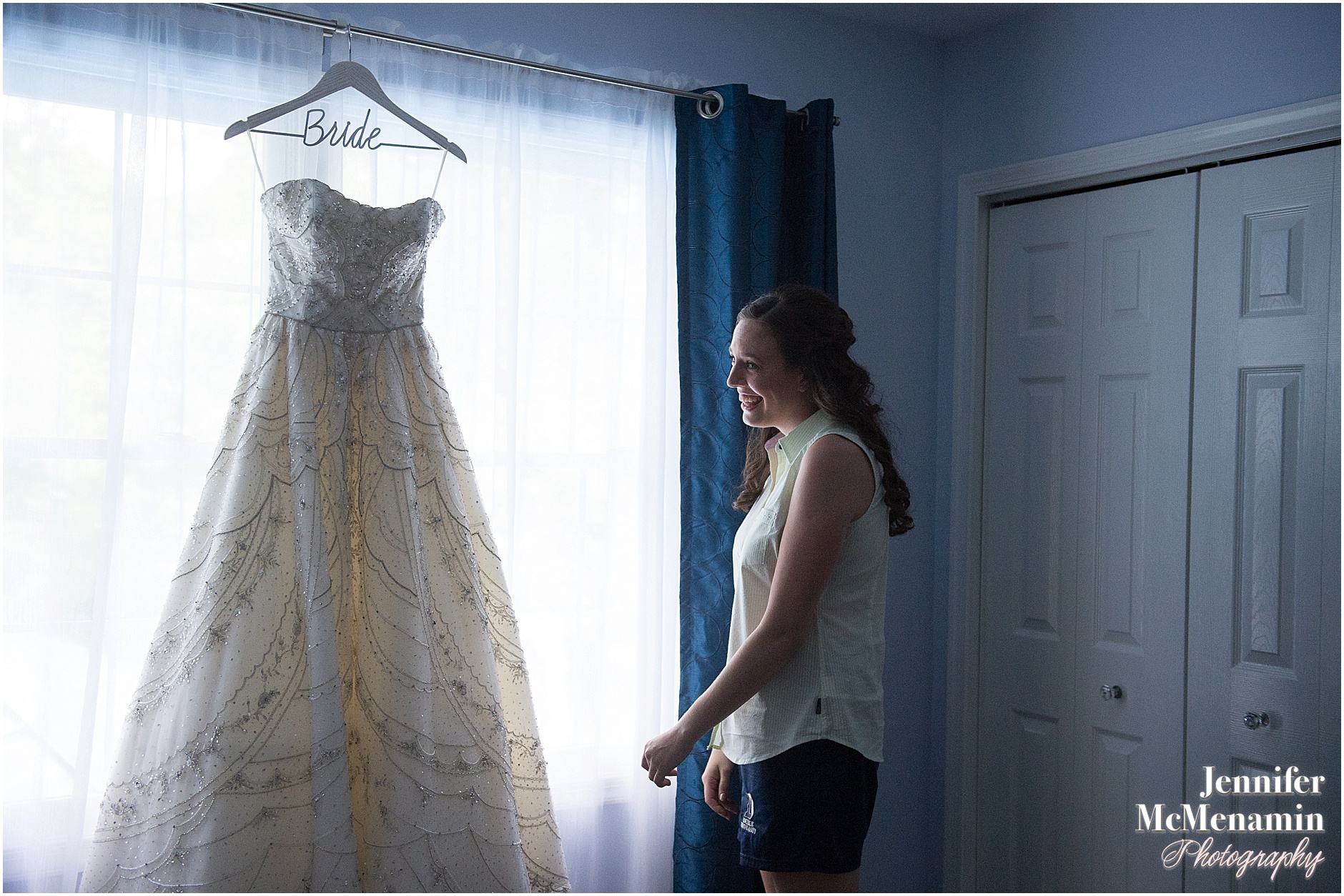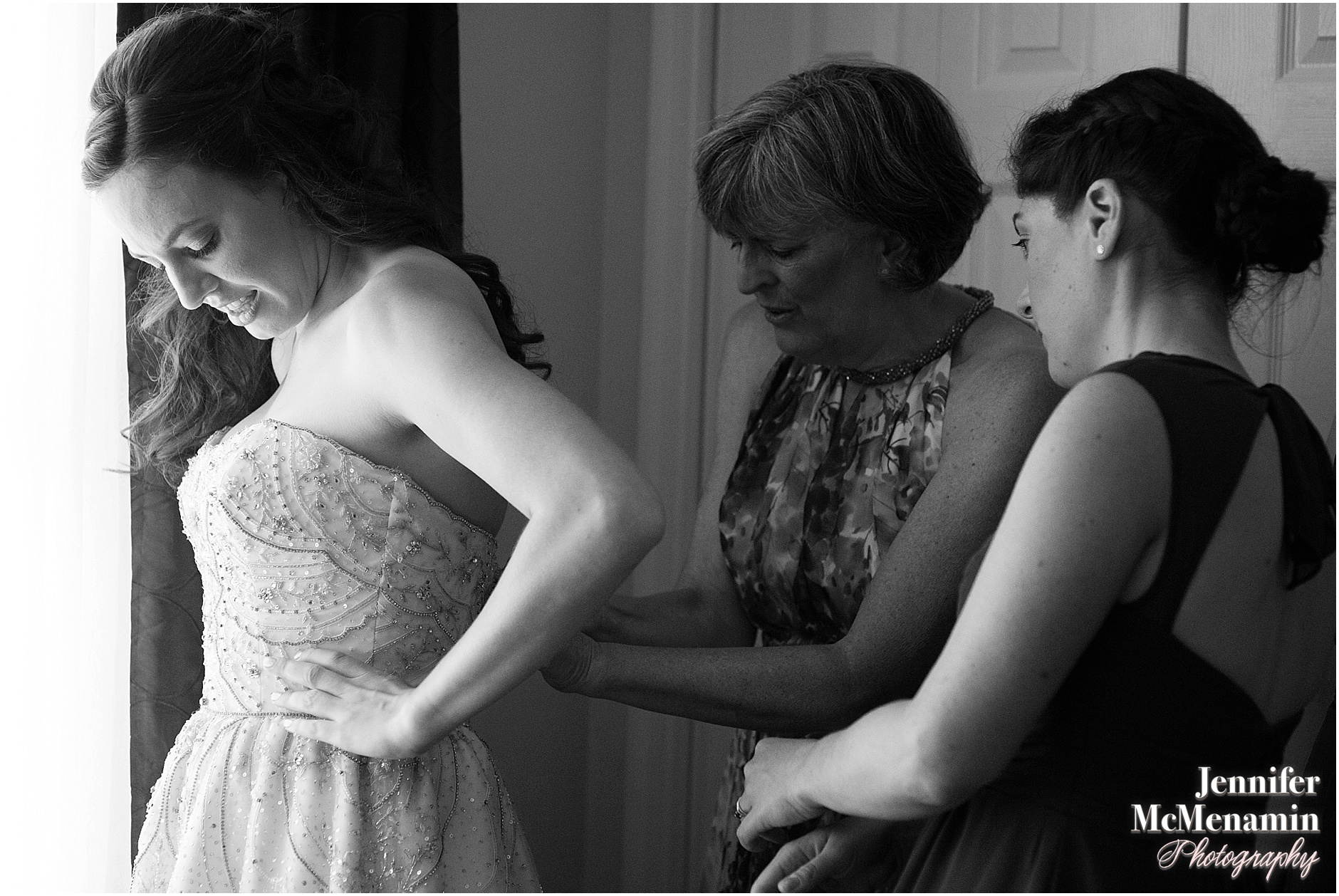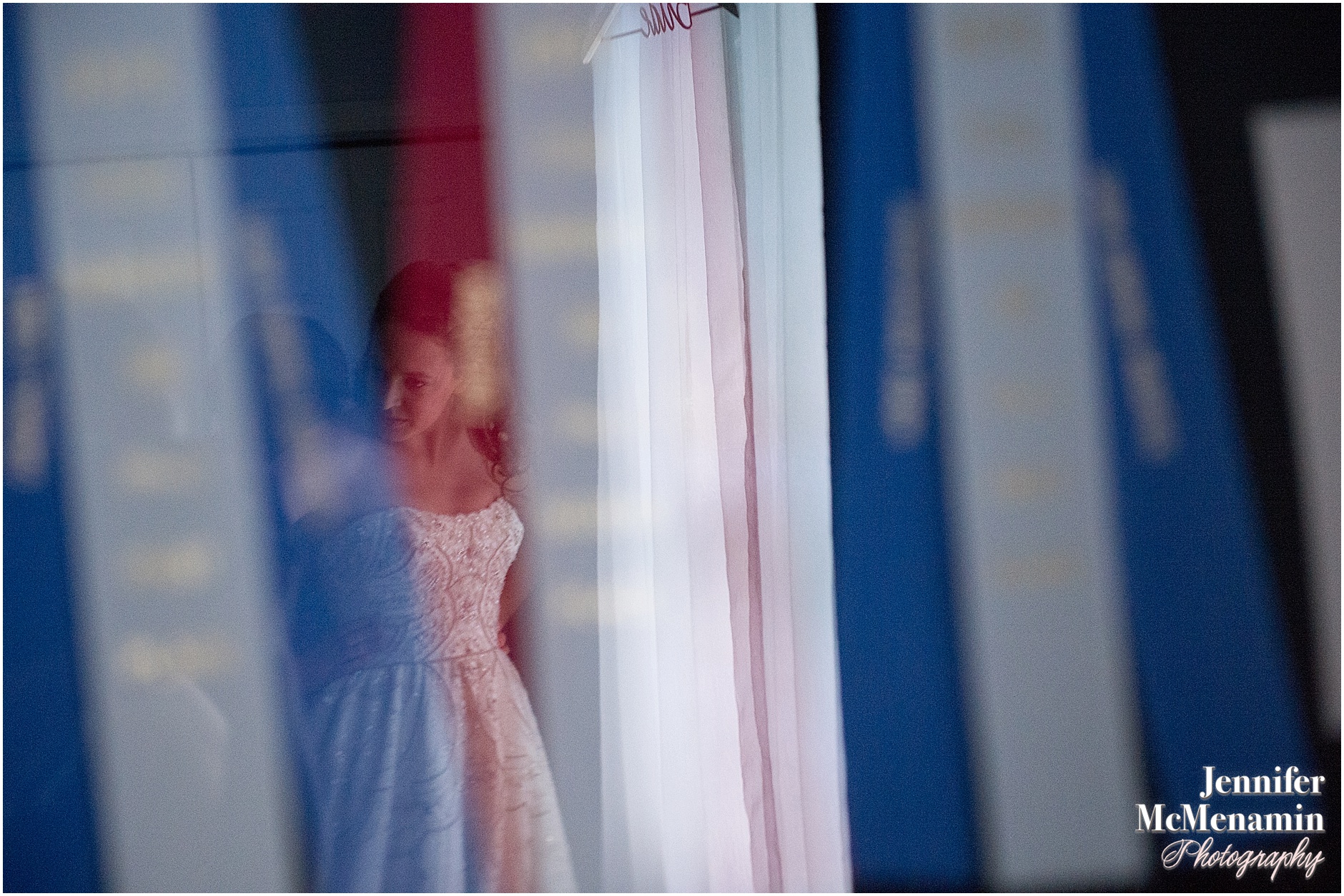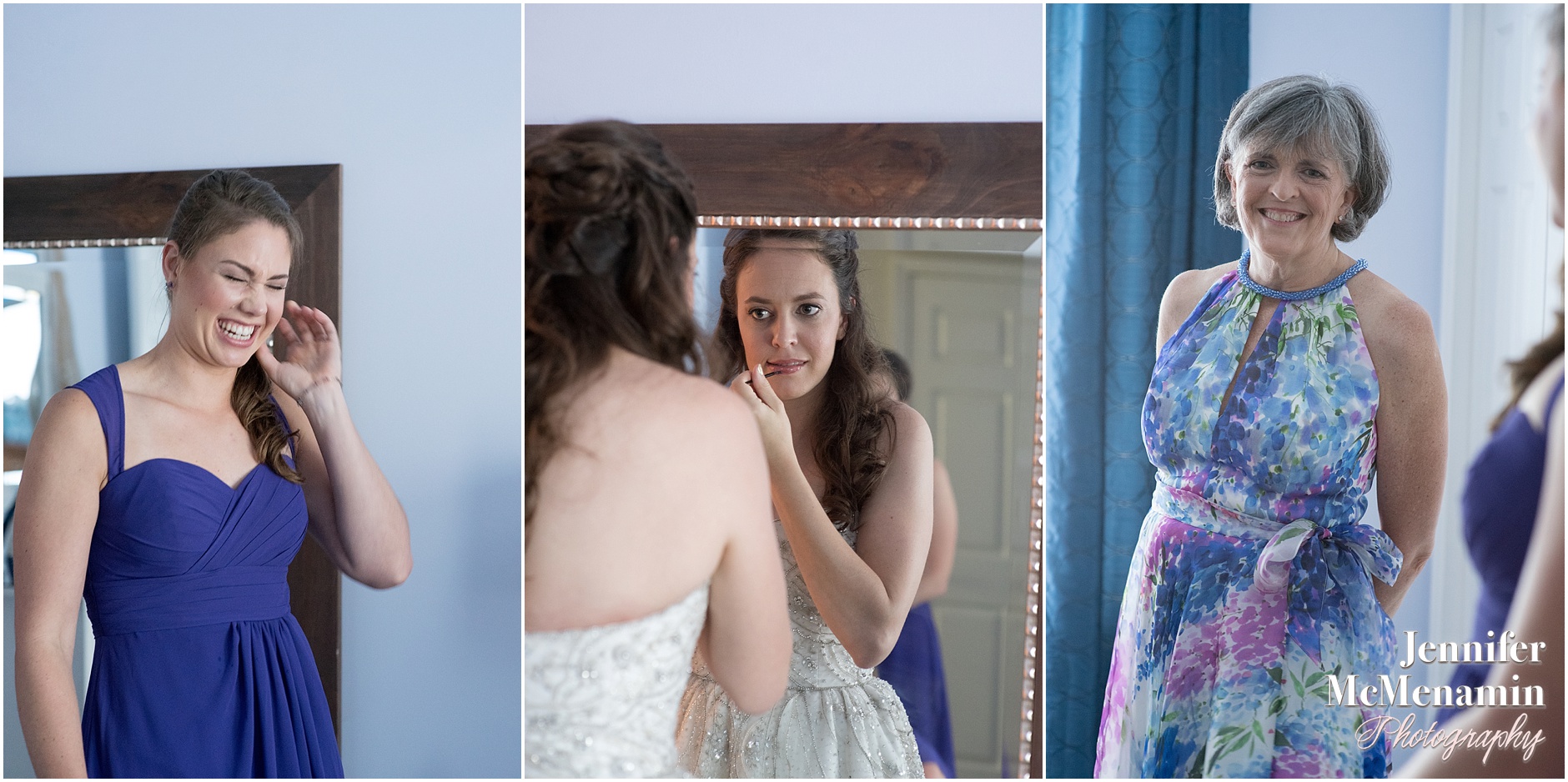 Tracy wanted a few photos of her and LJ before the ceremony. LJ wanted to make a snack of Tracy's bouquet. Hilarity ensued. I love these photos.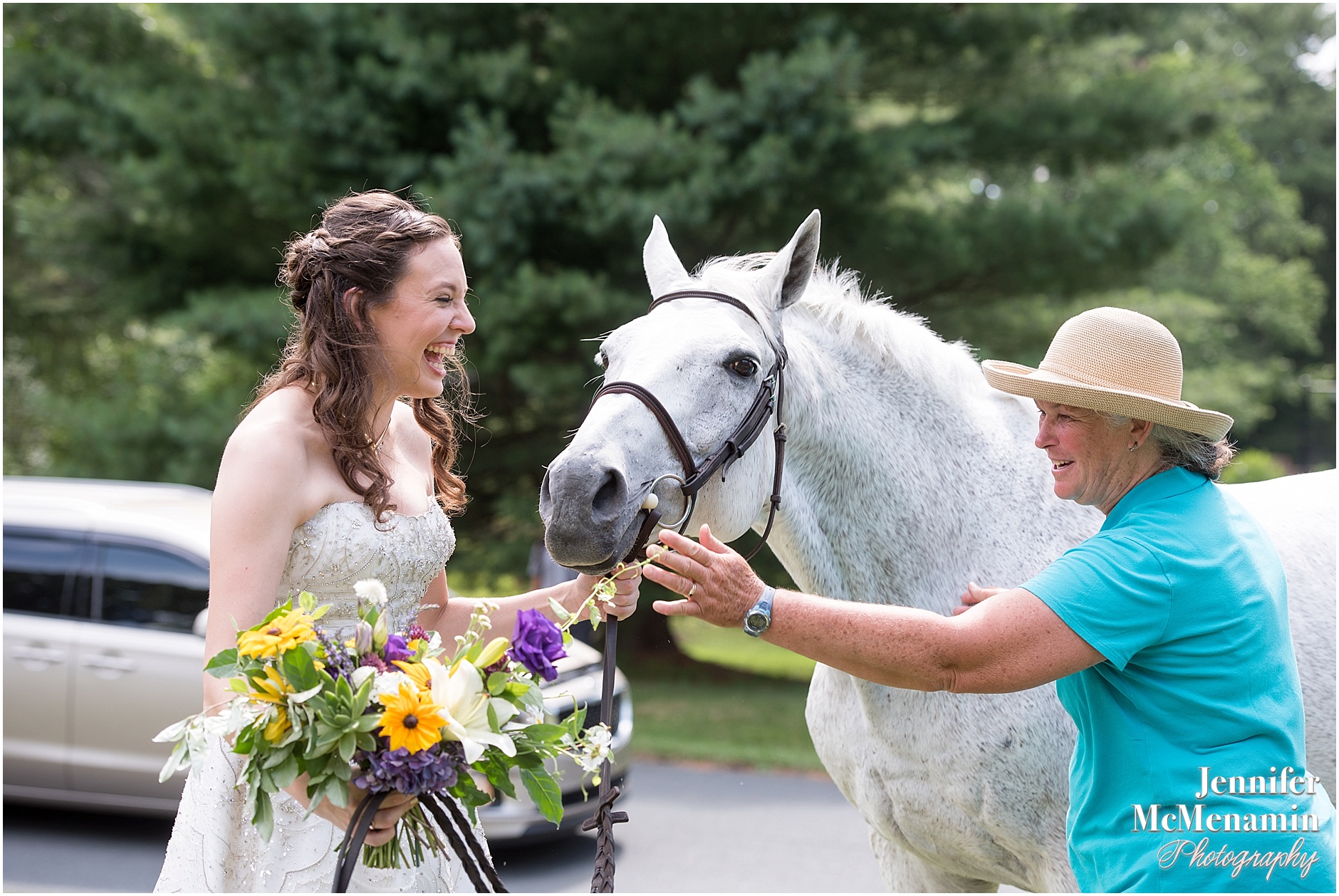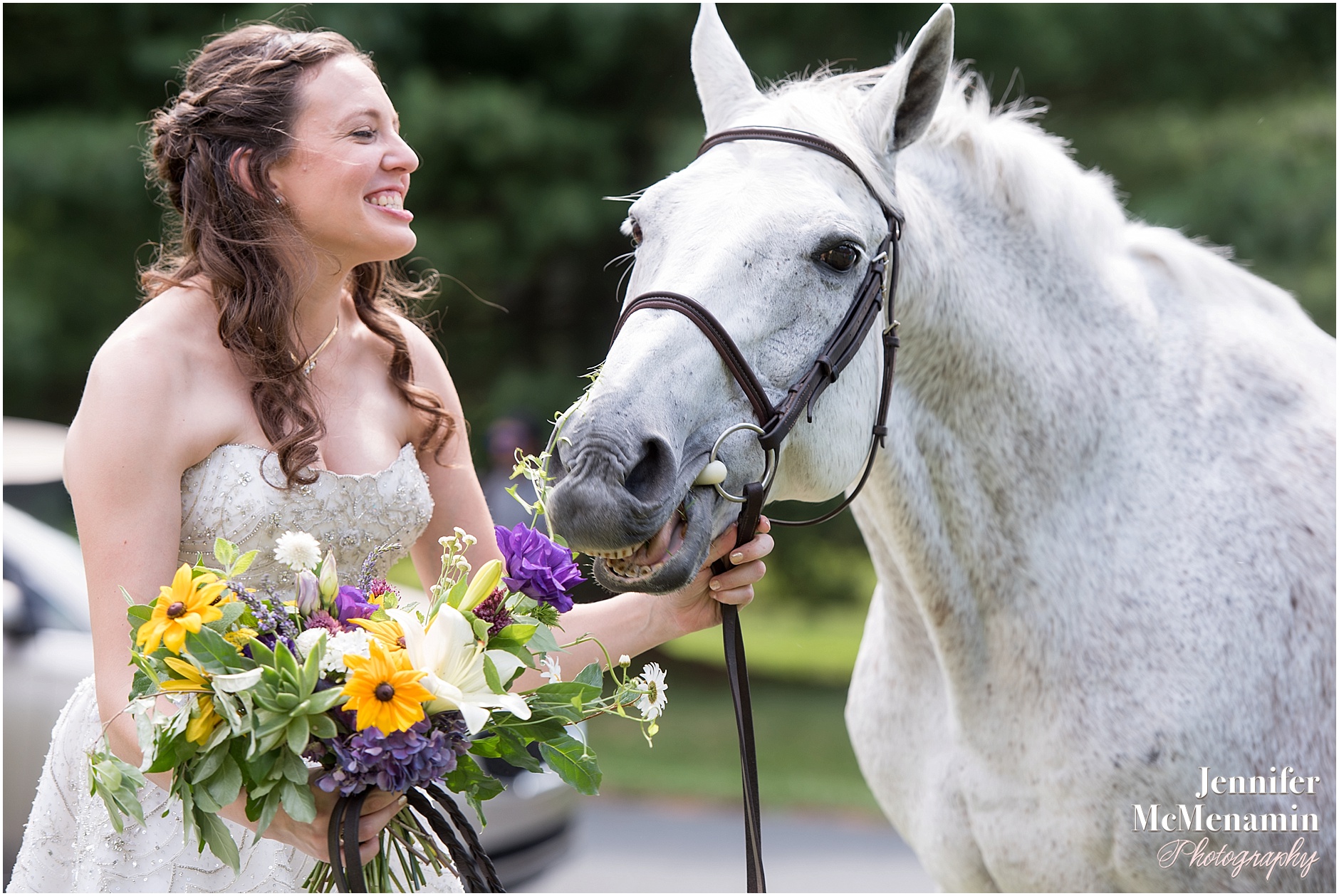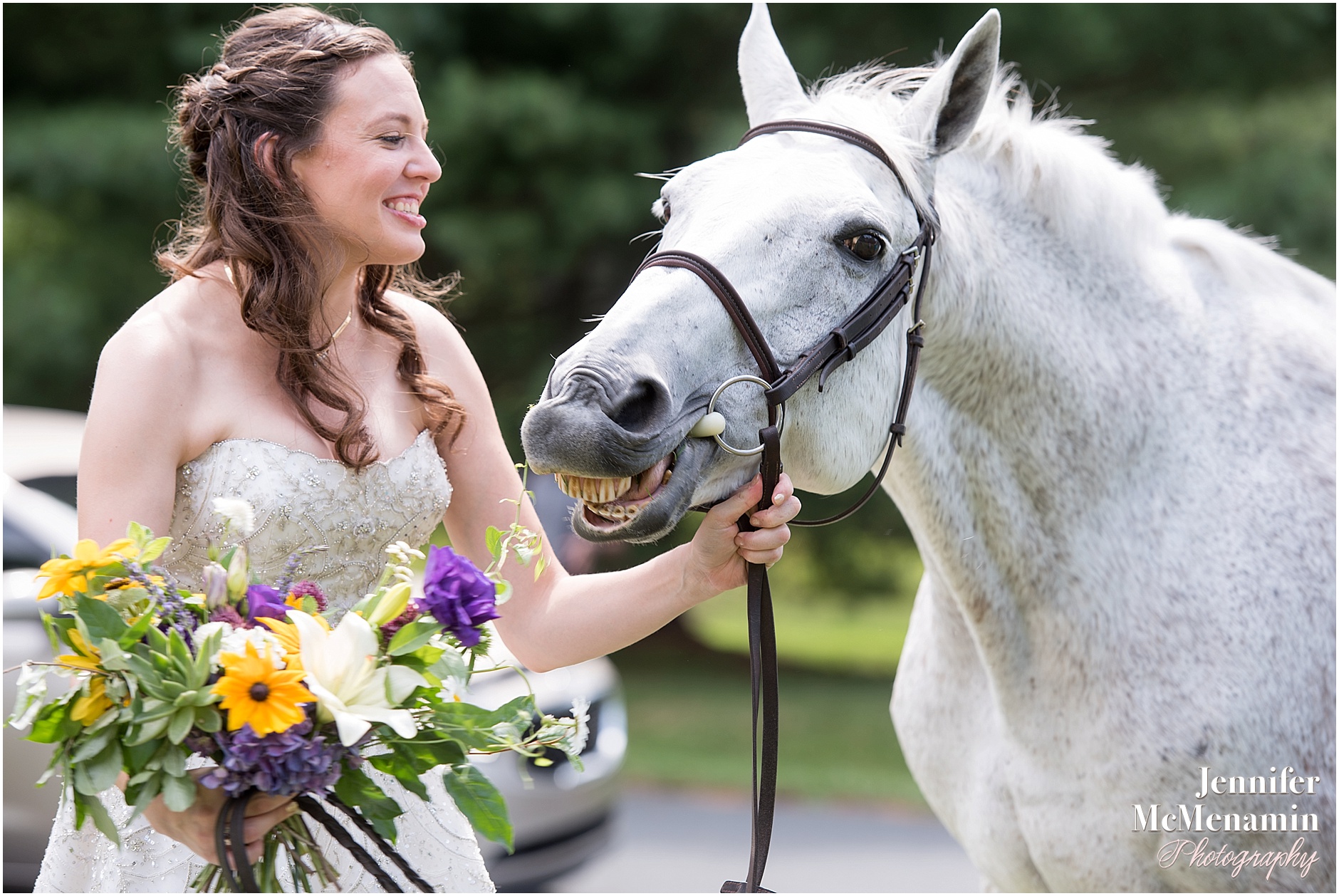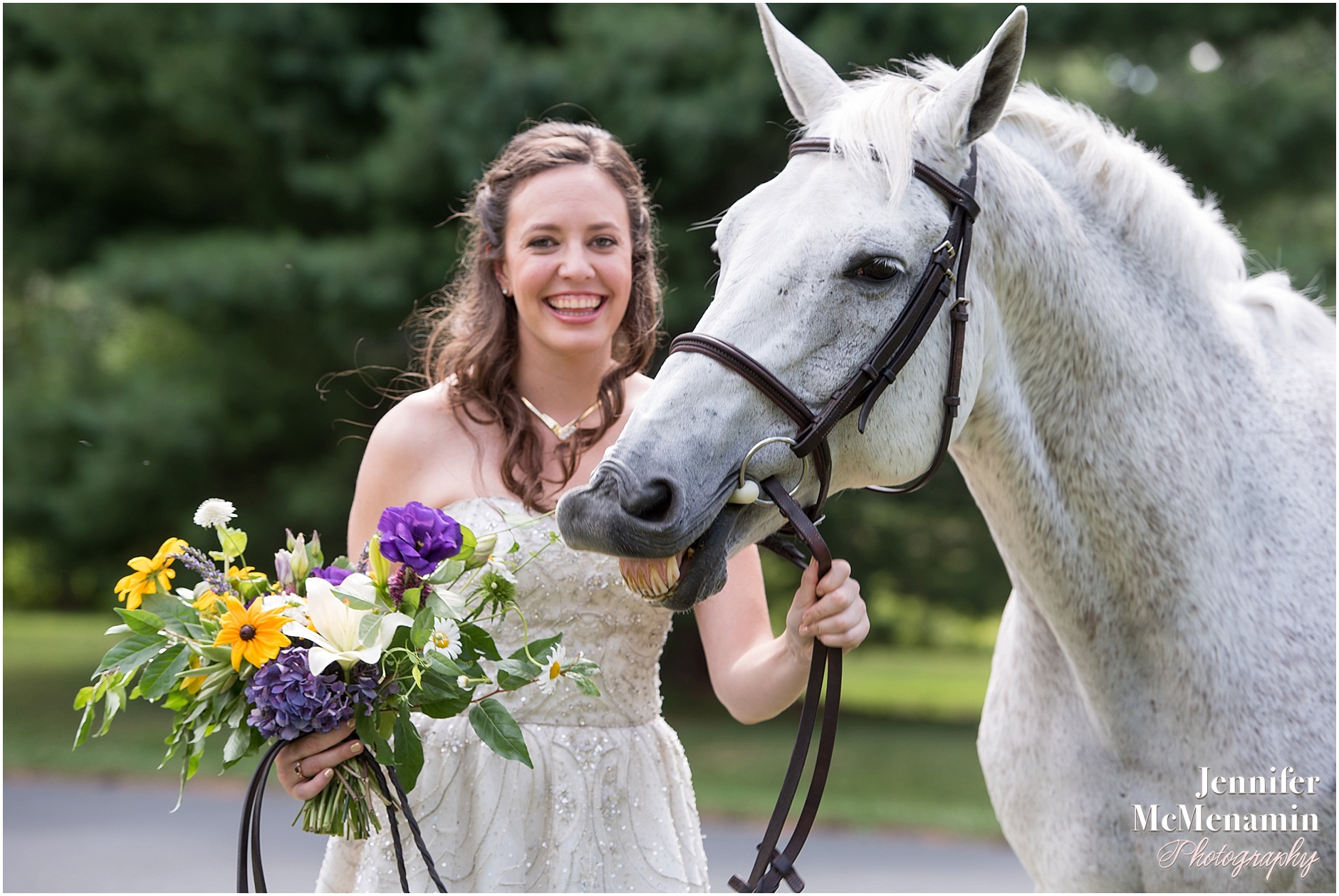 Note the pink lipgloss kiss marks on LJ's nose from Tracy and her mother, Sally.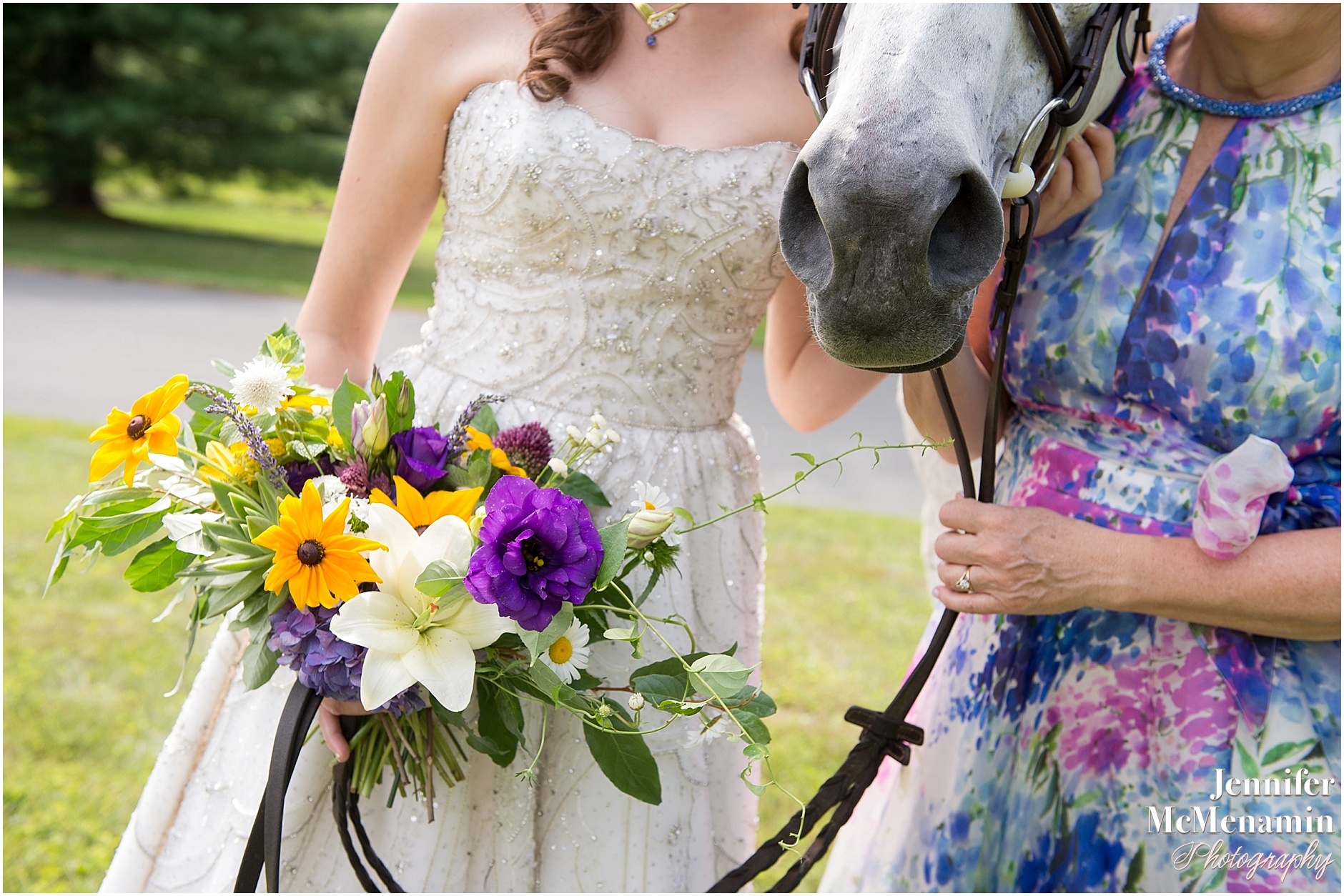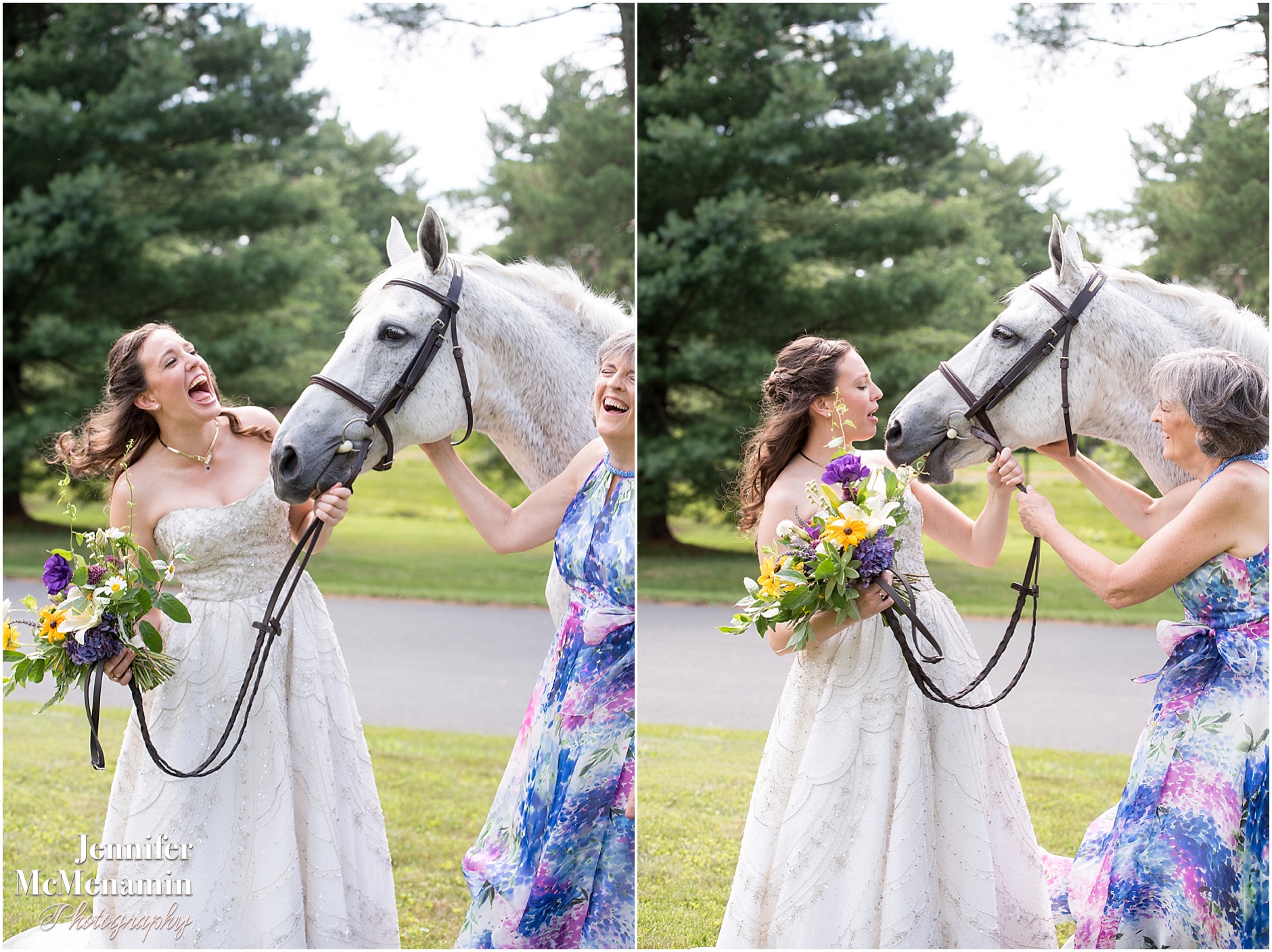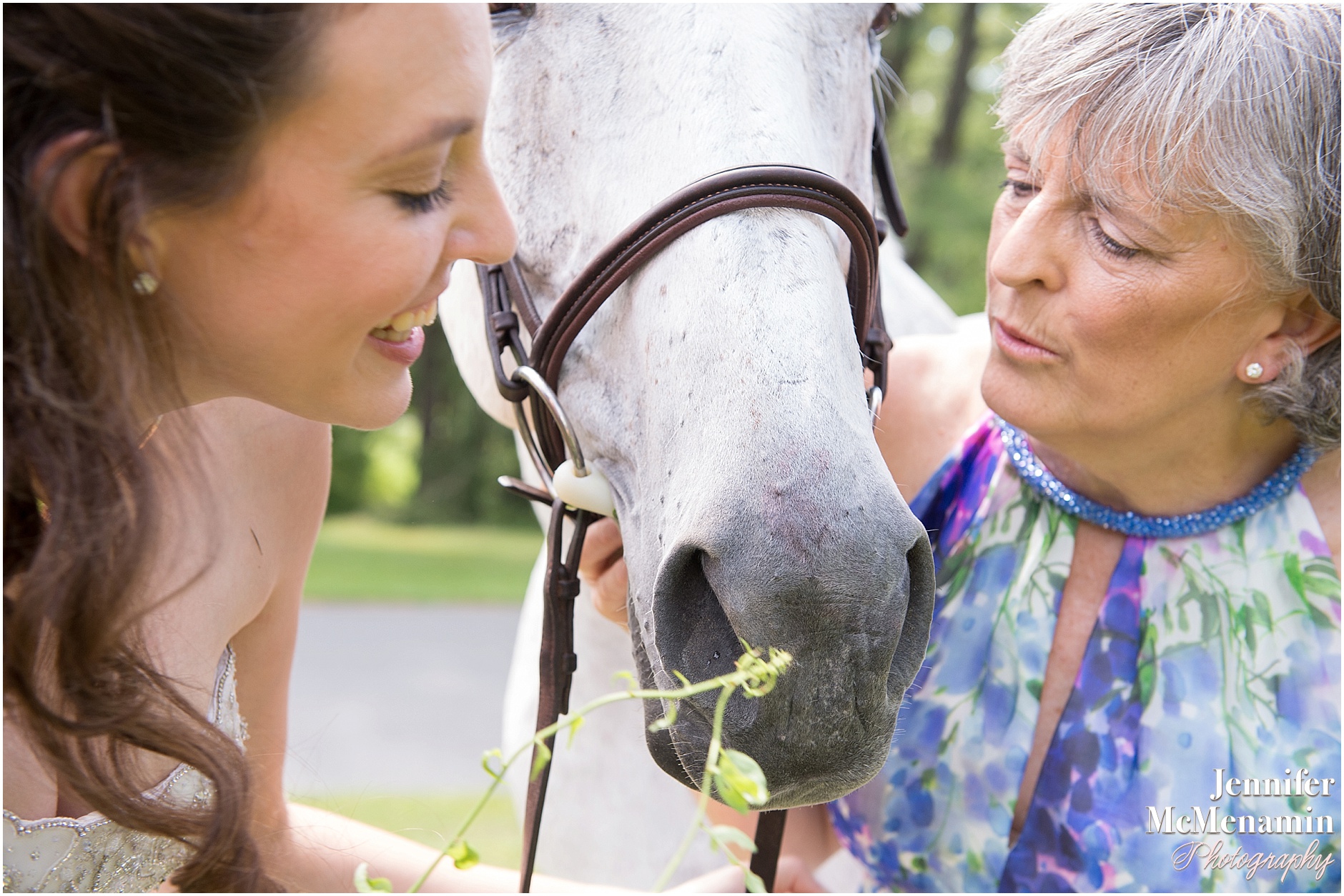 And then it was time to get married.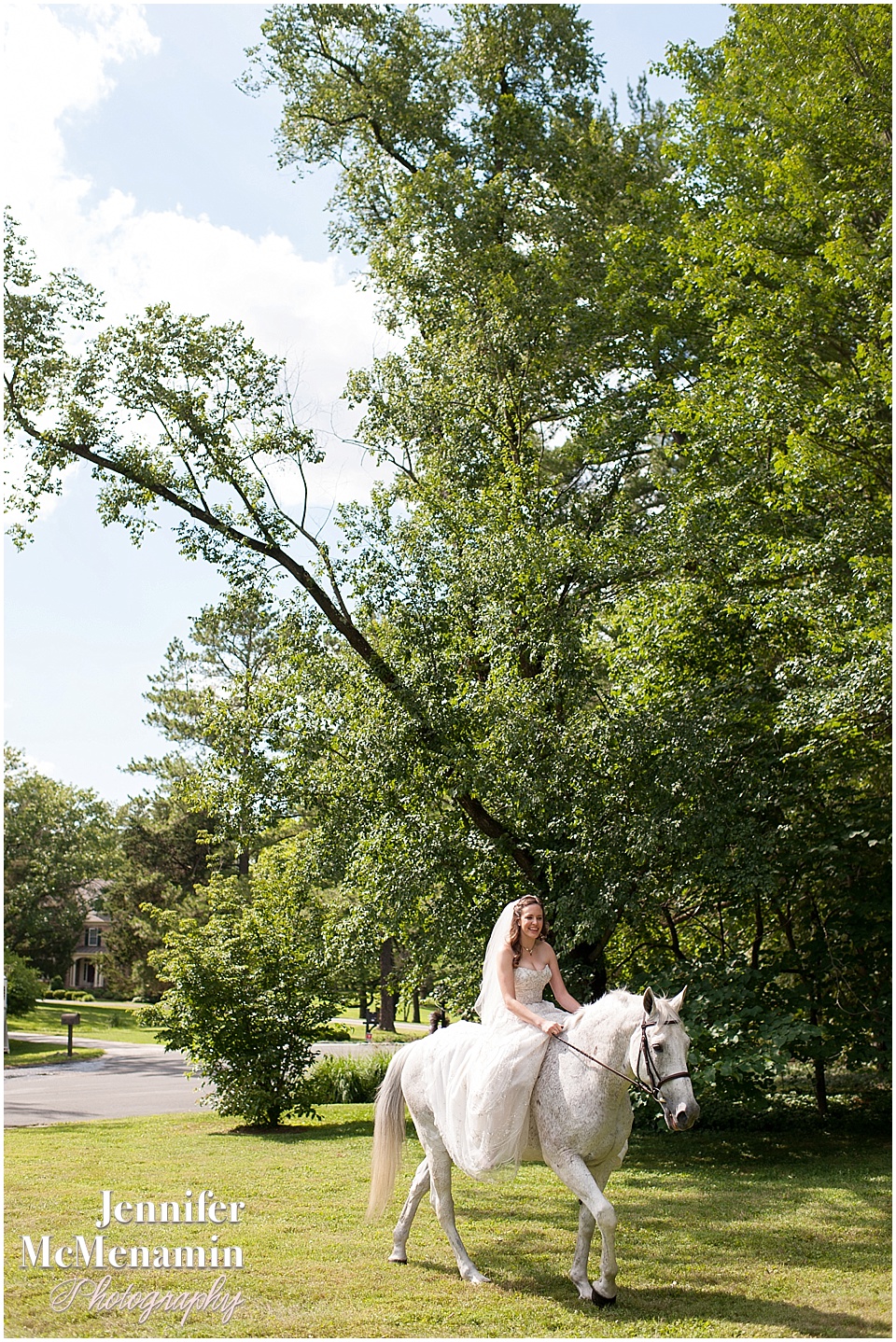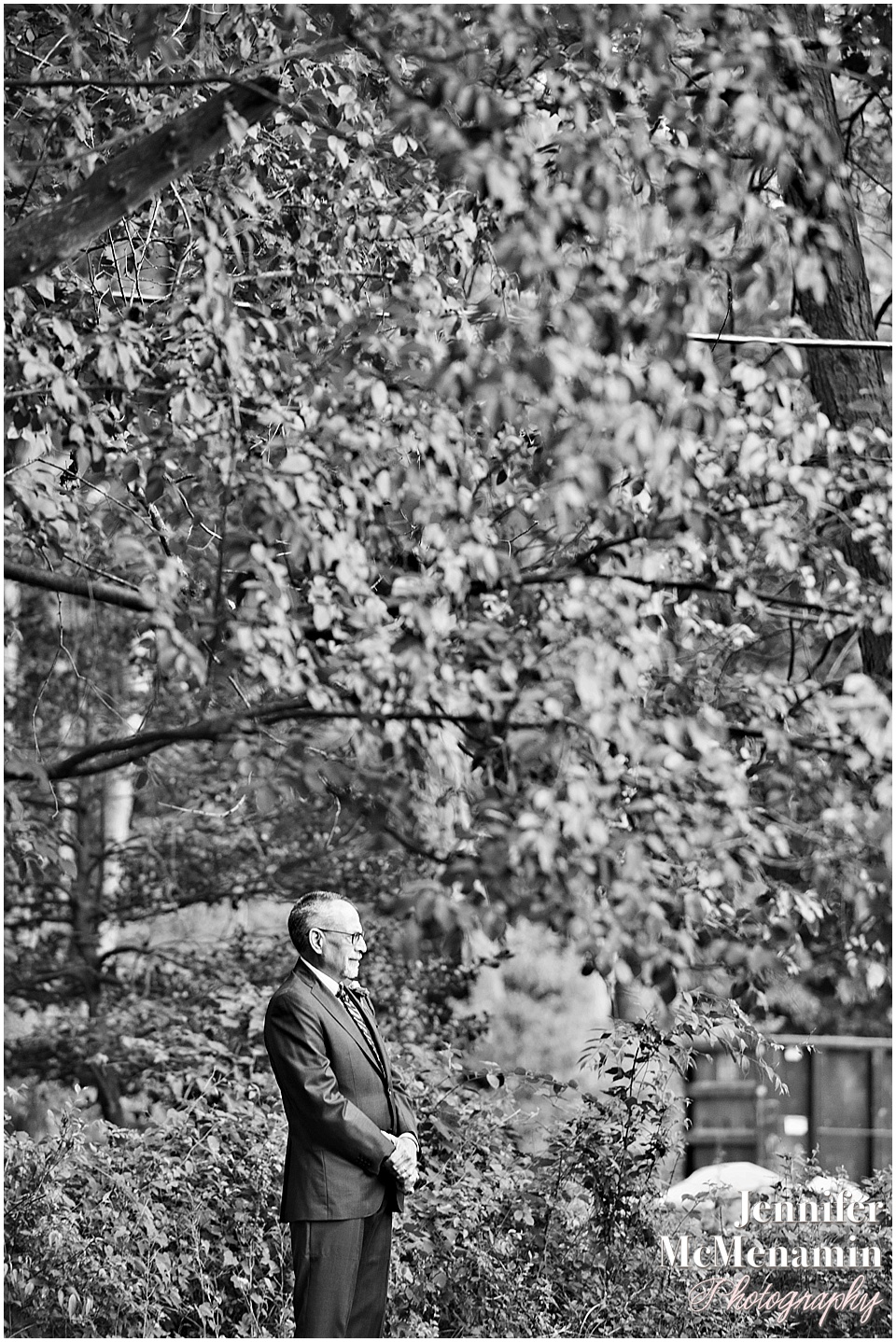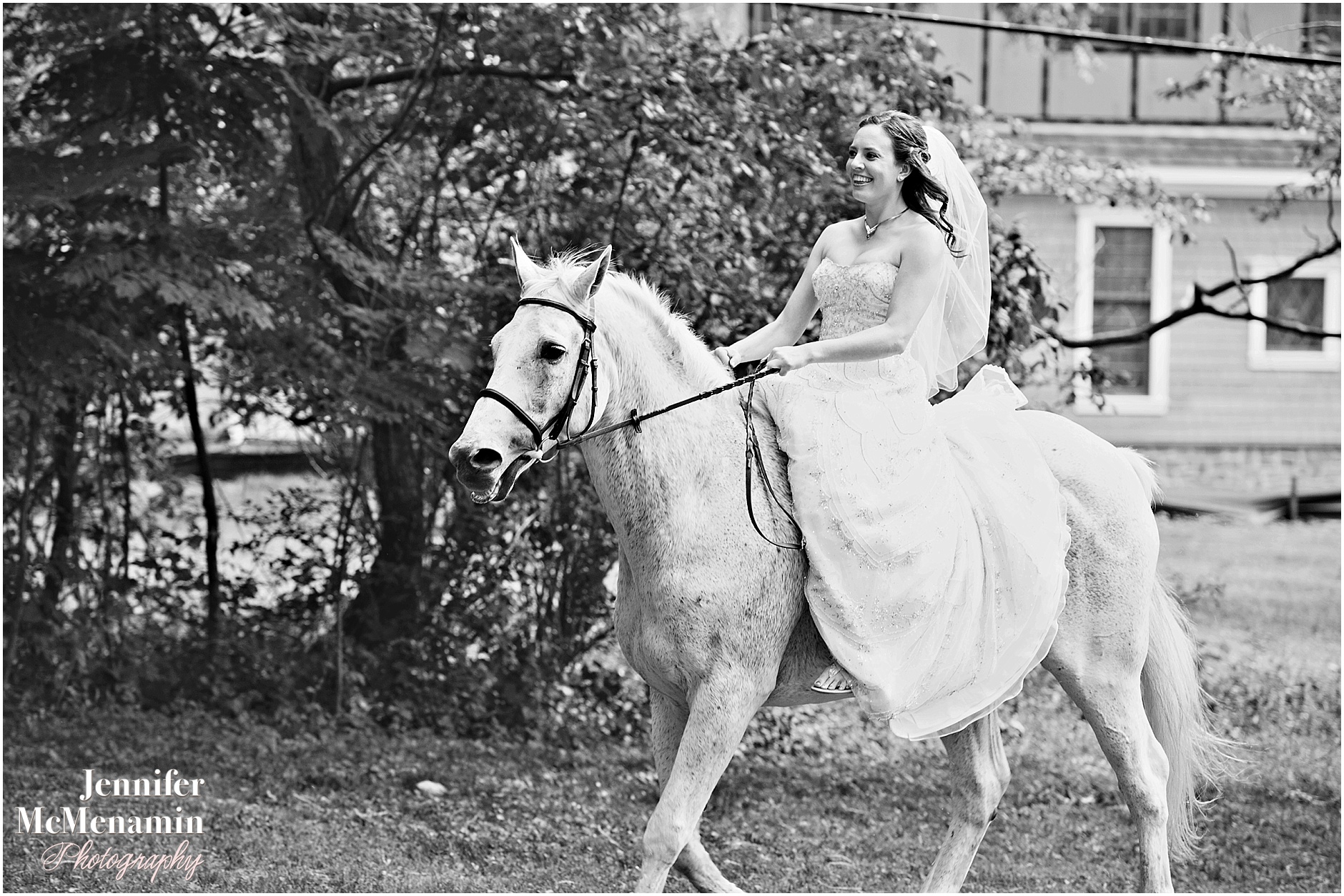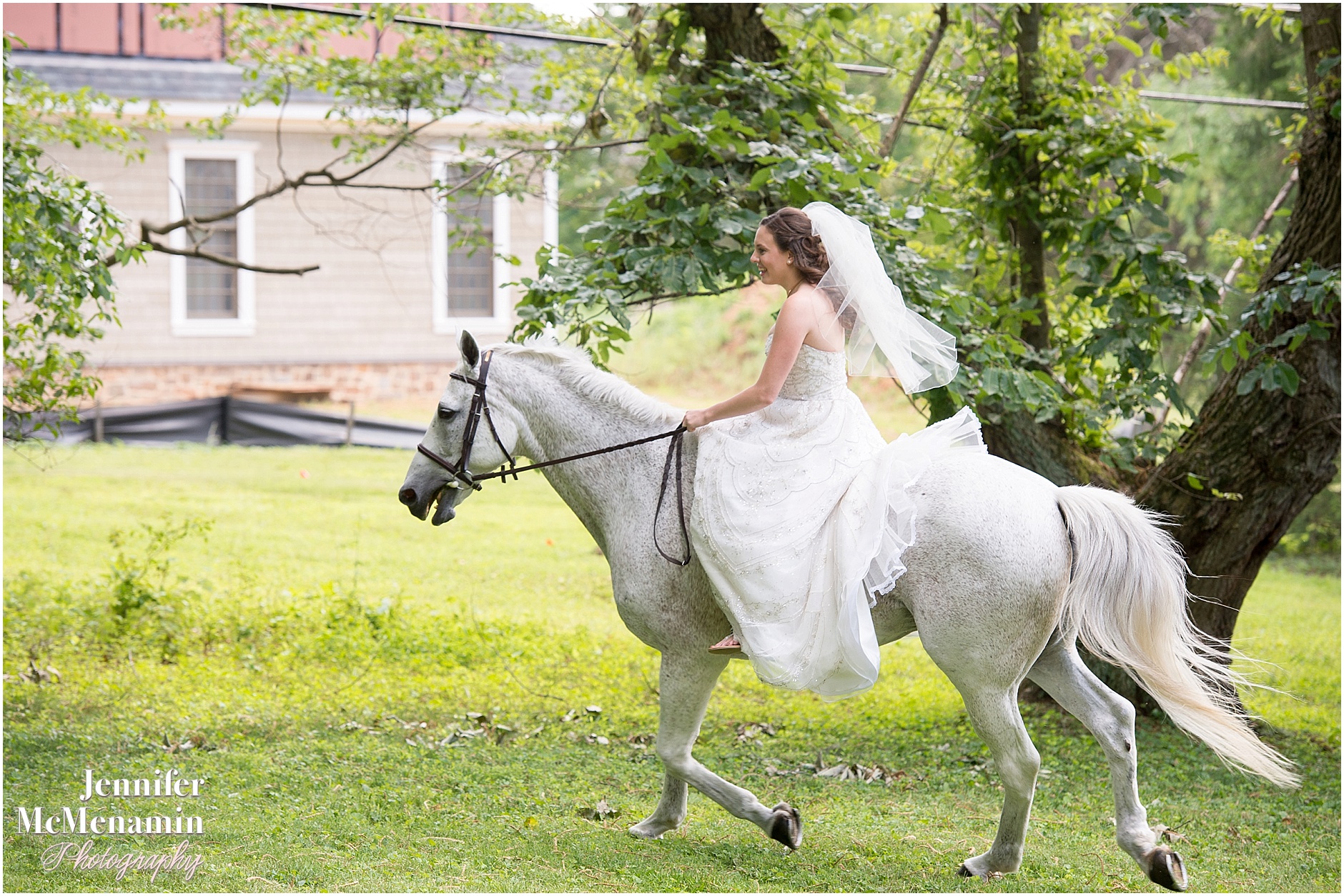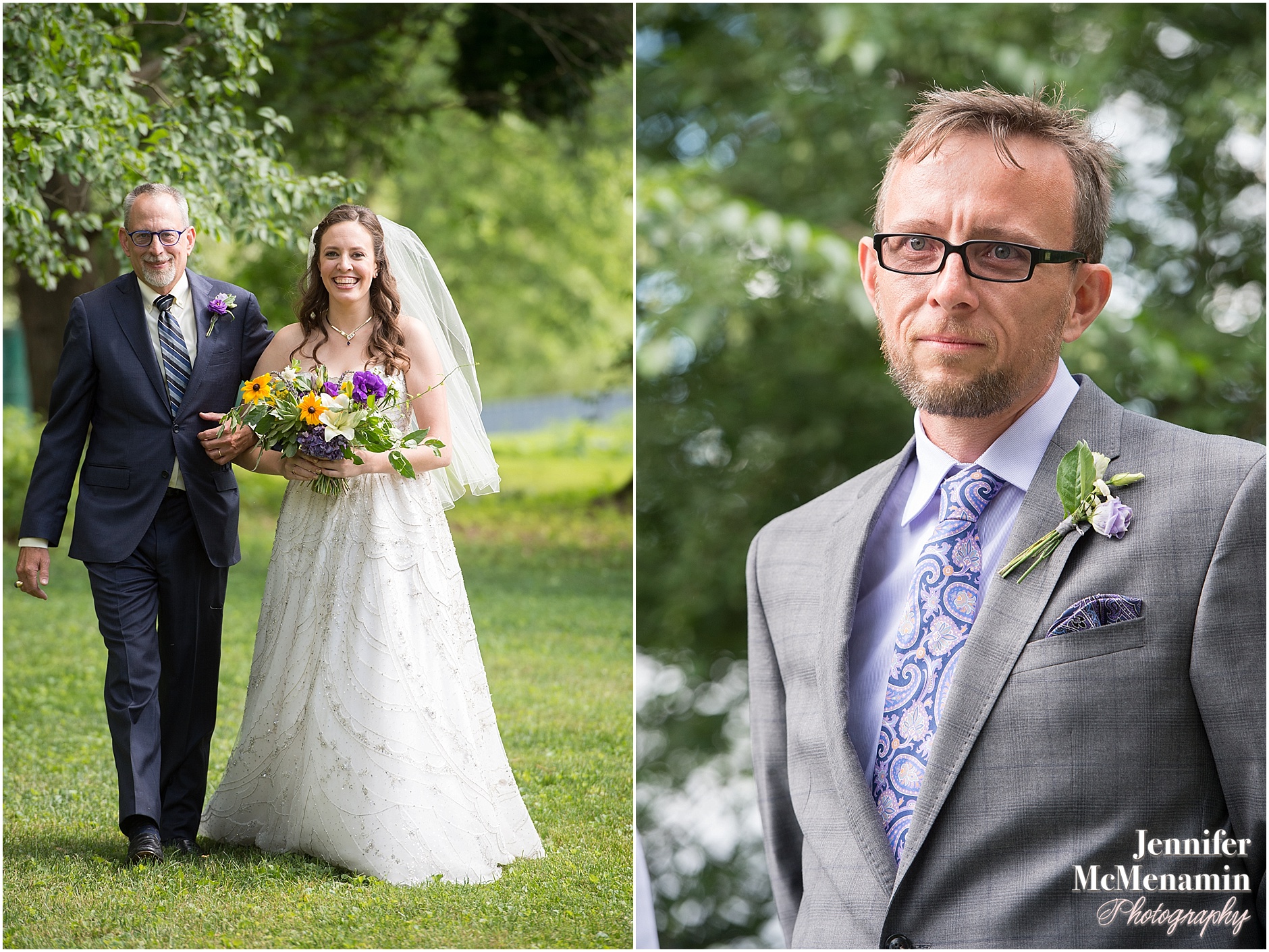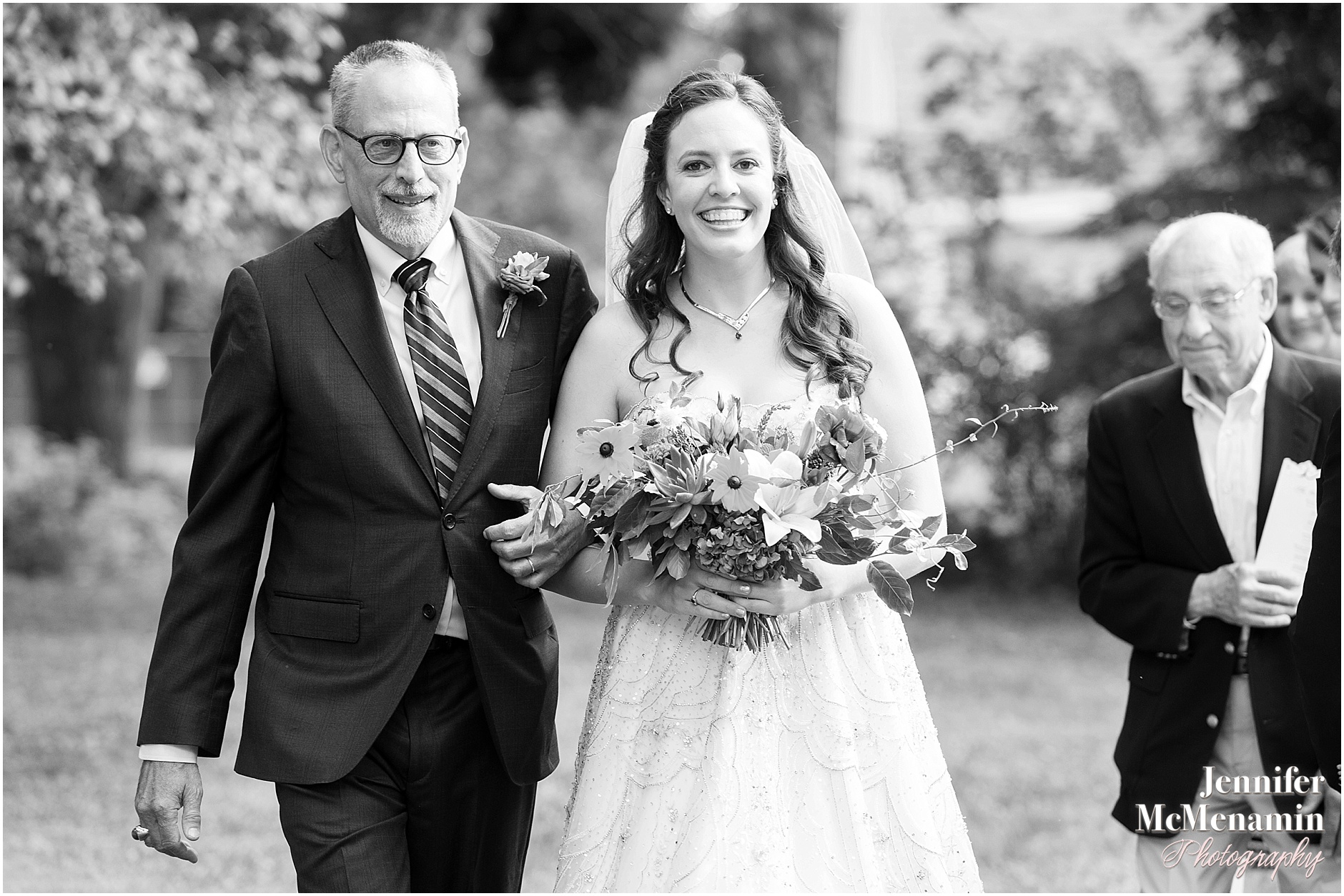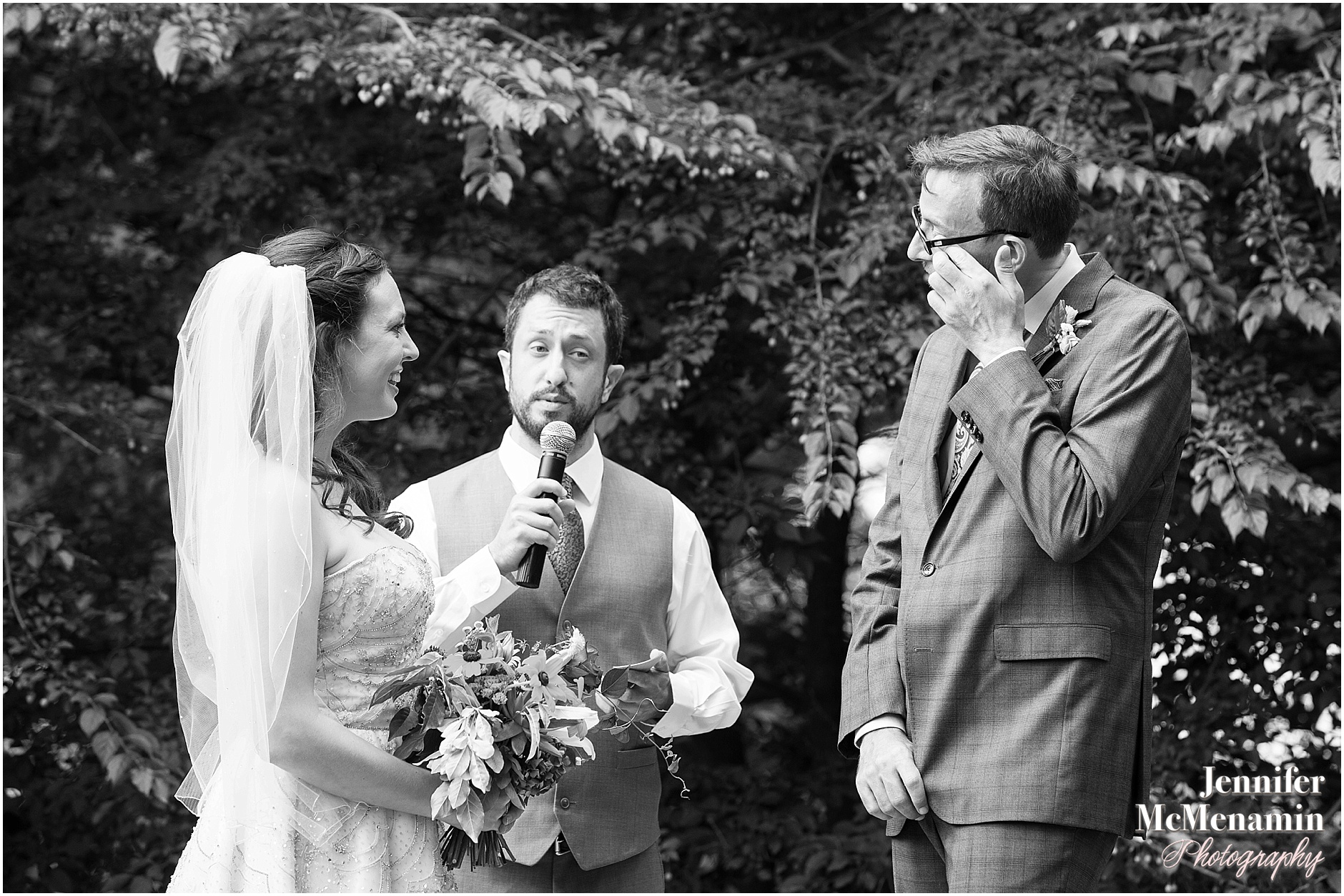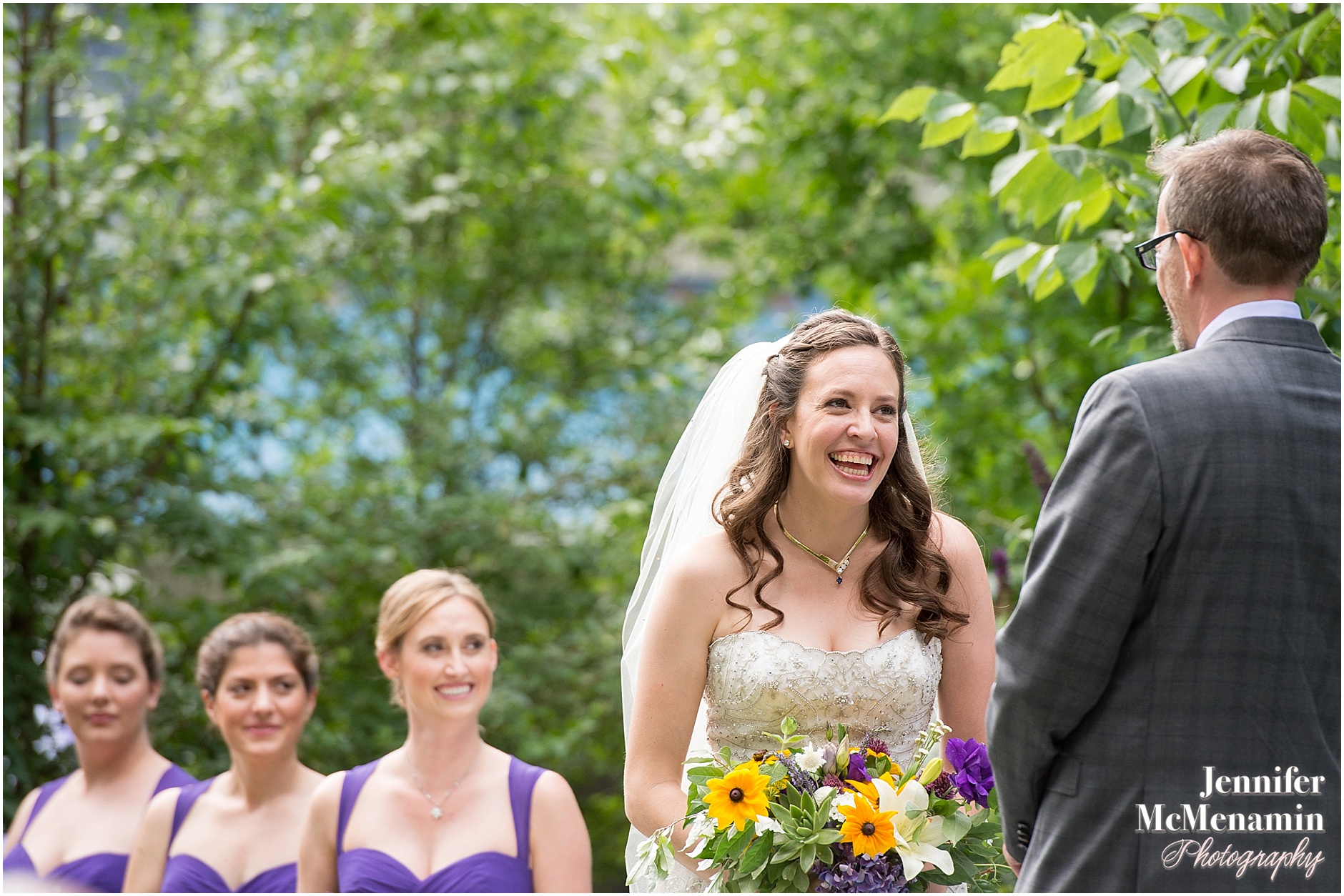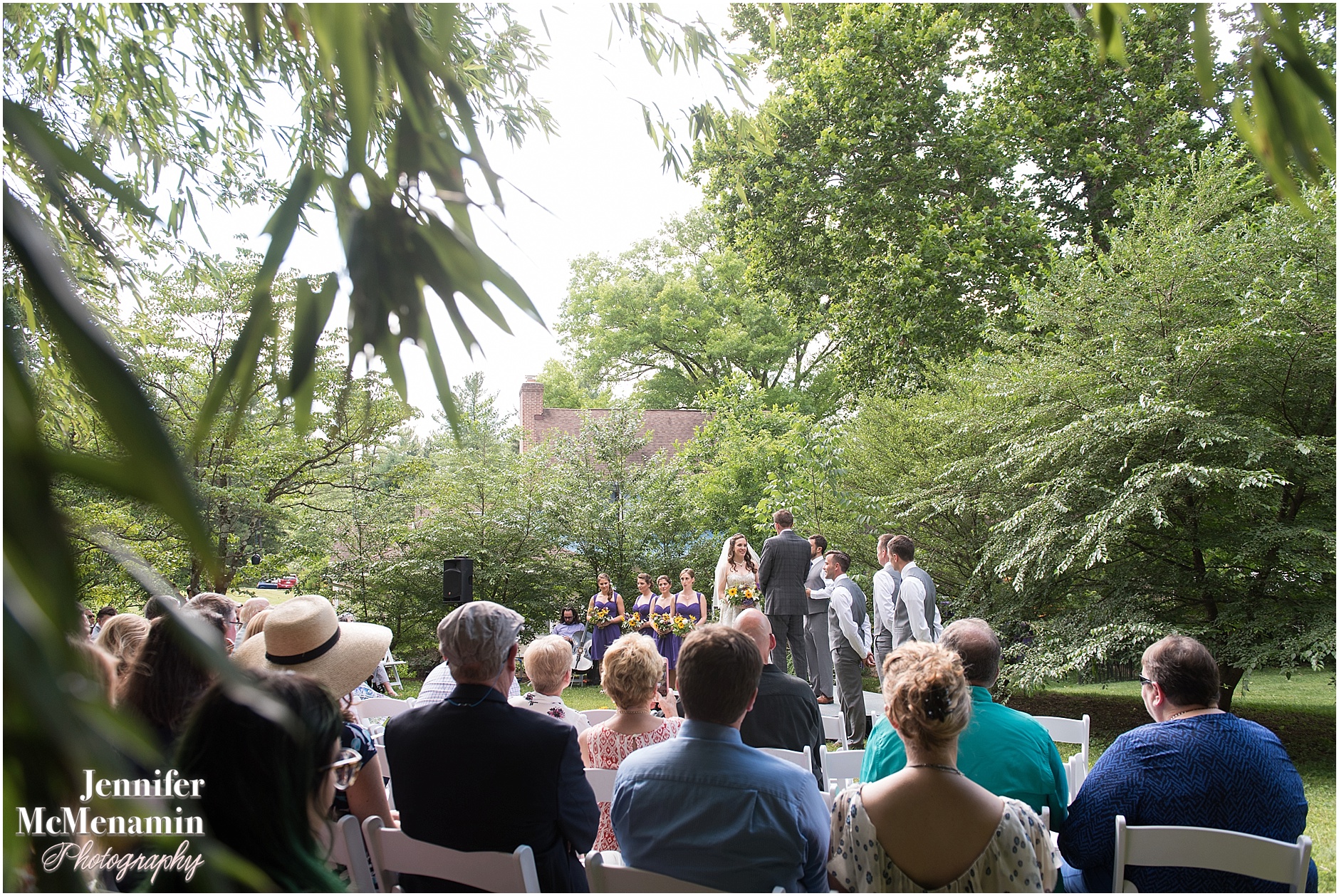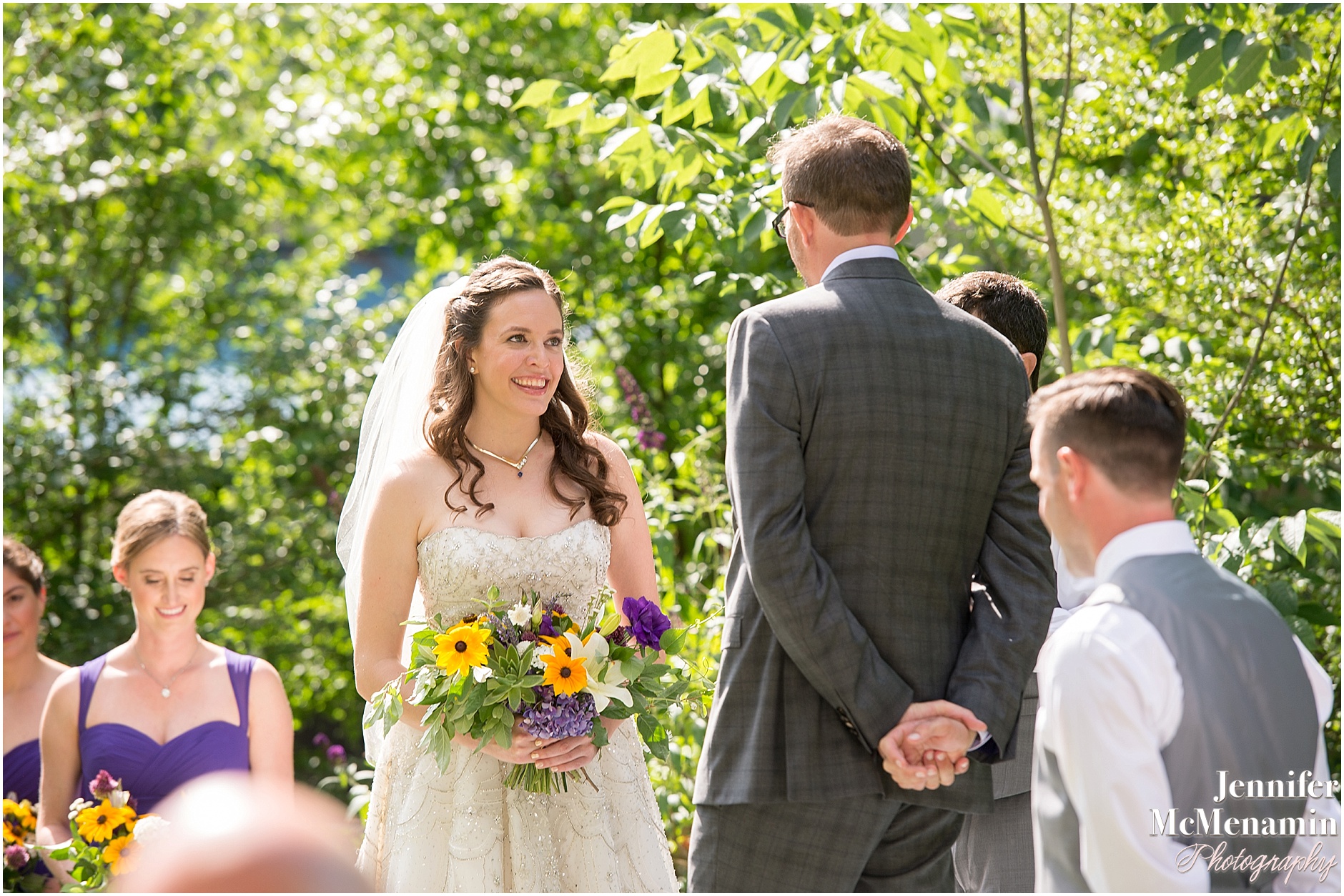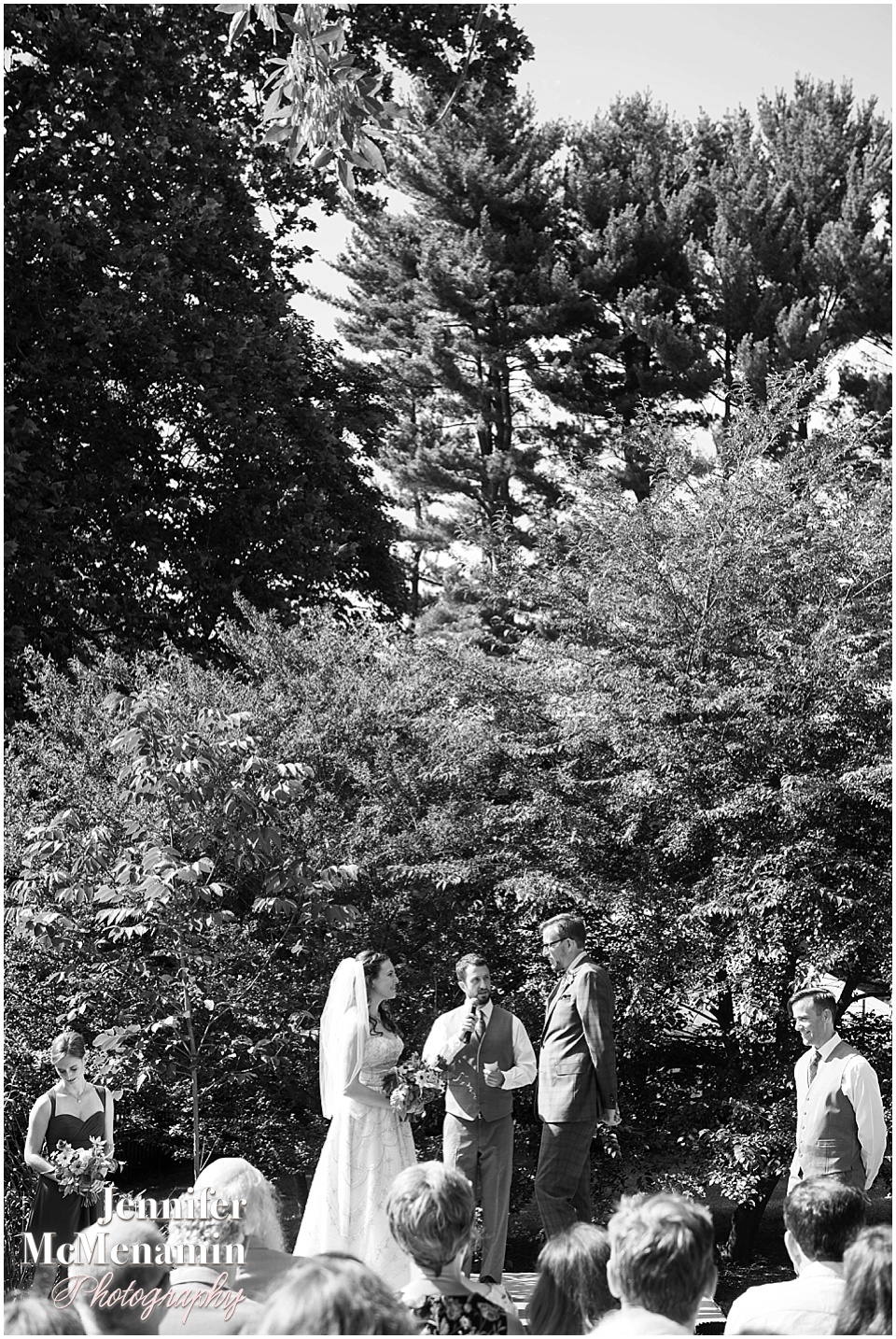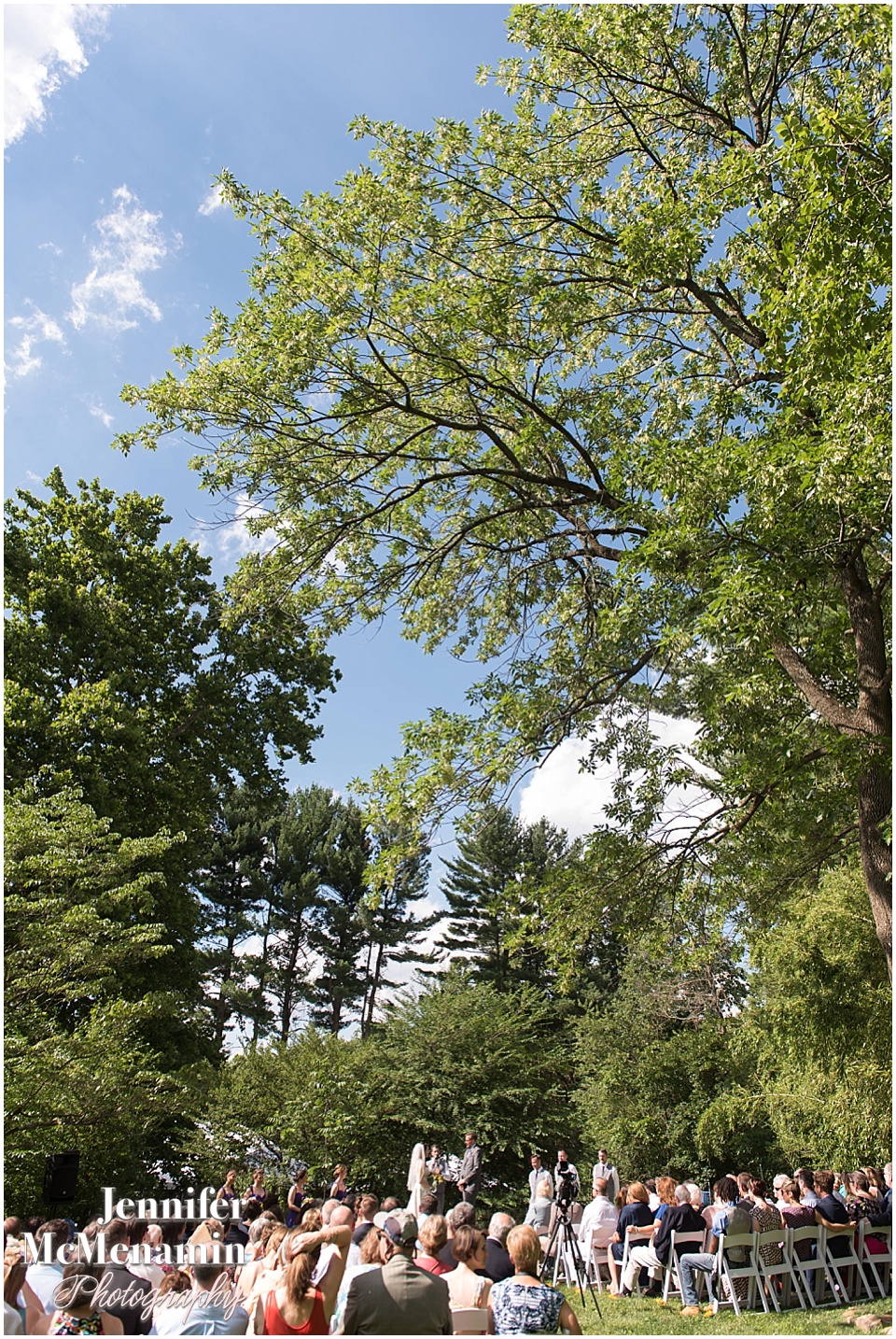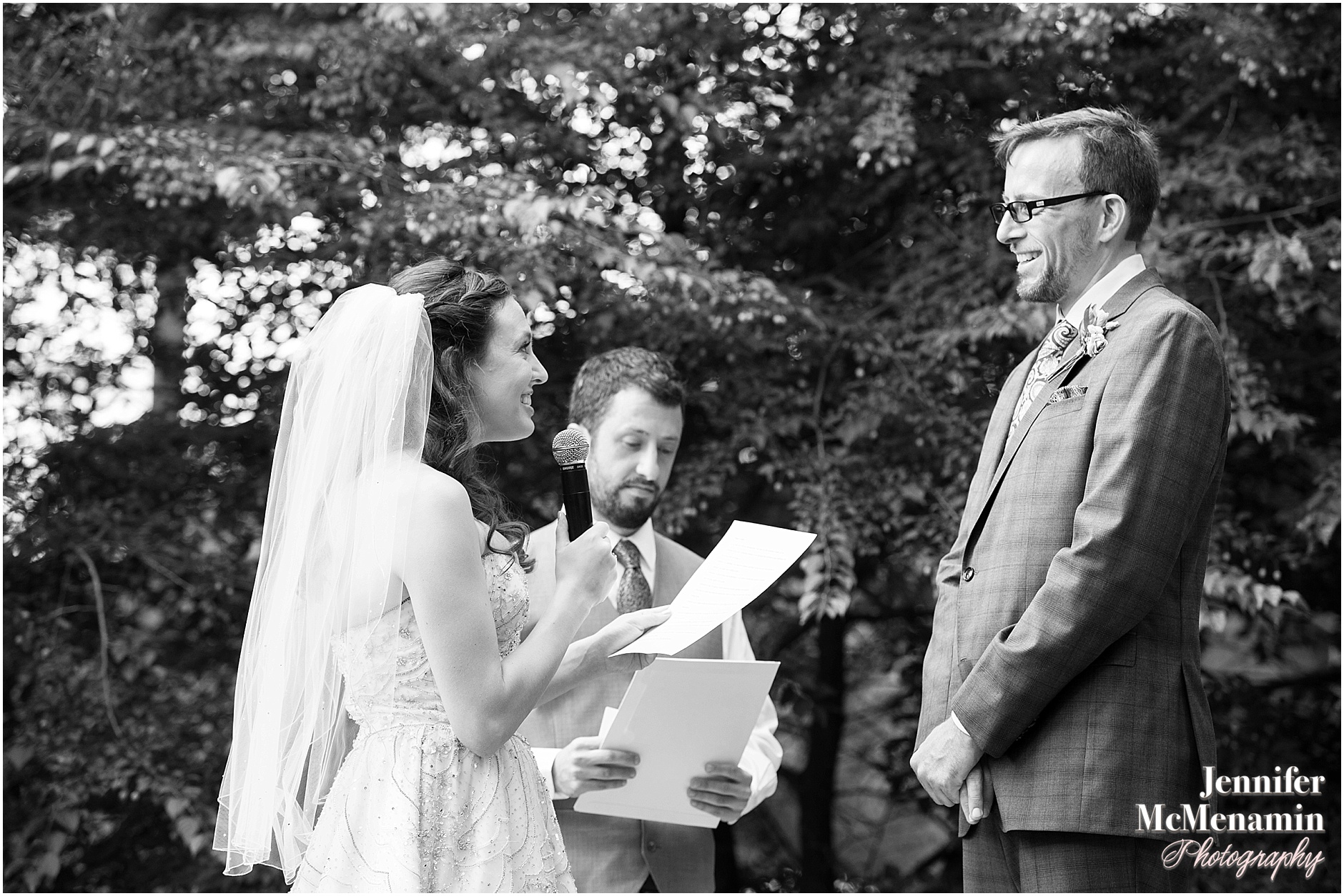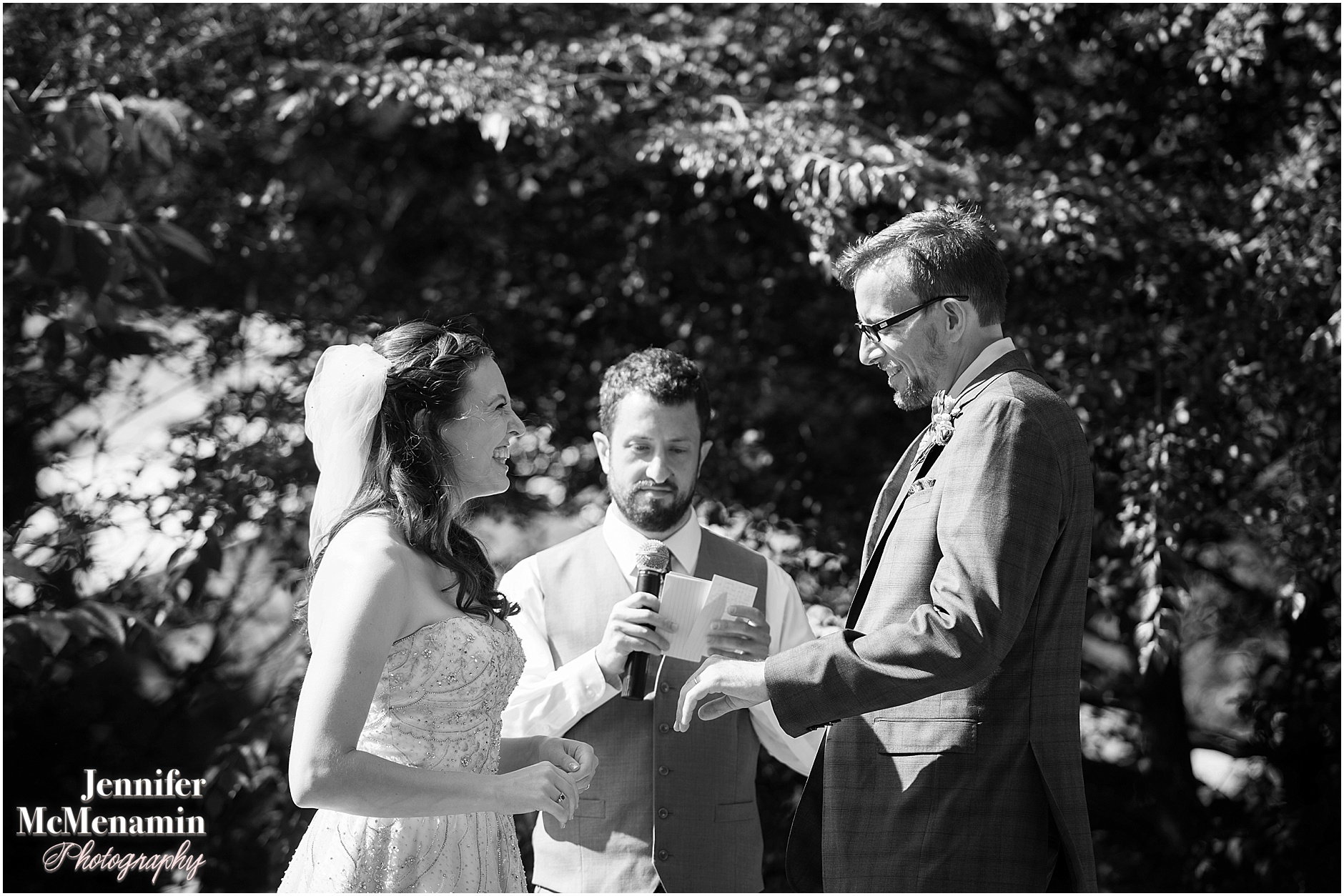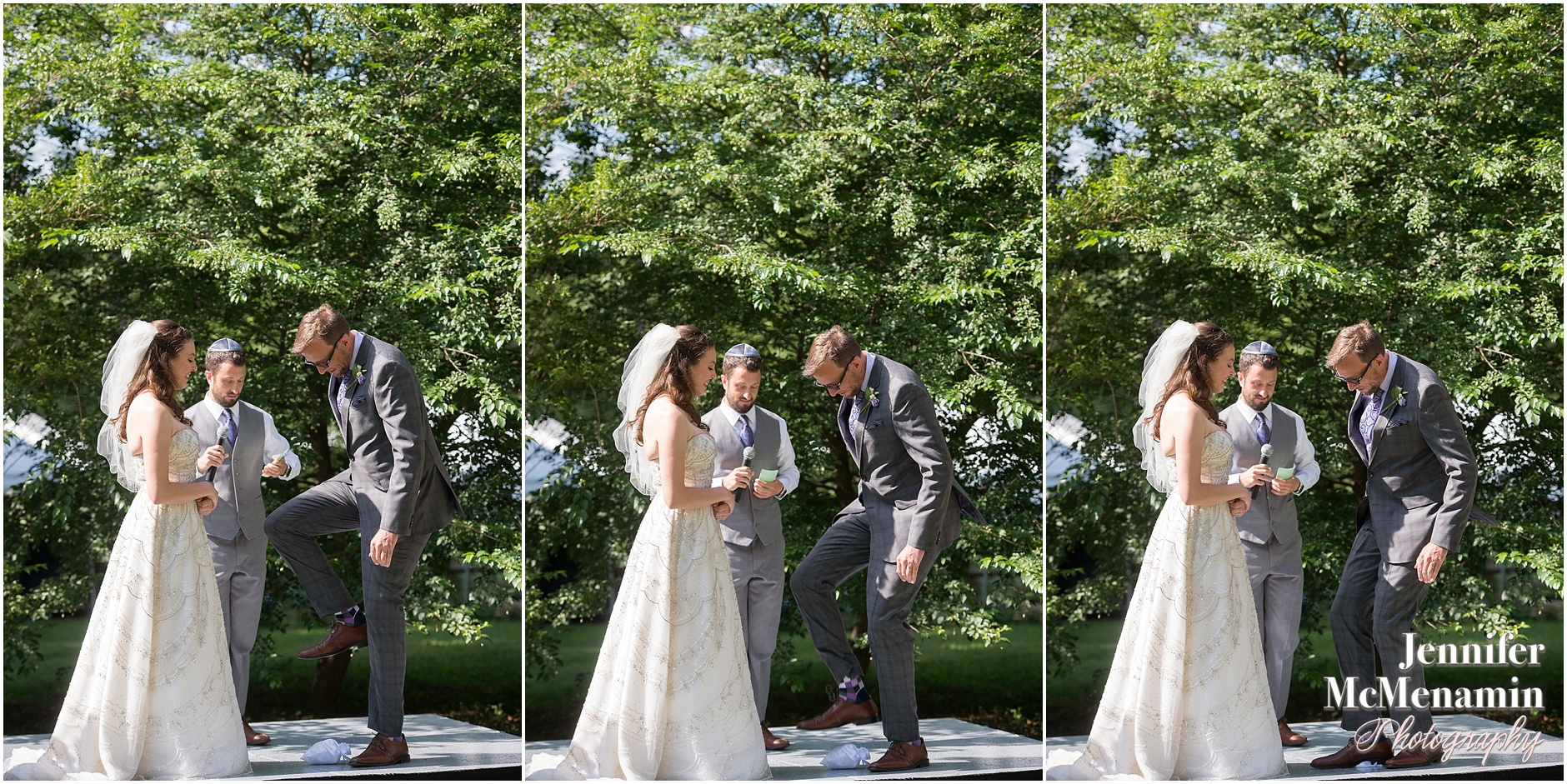 Married!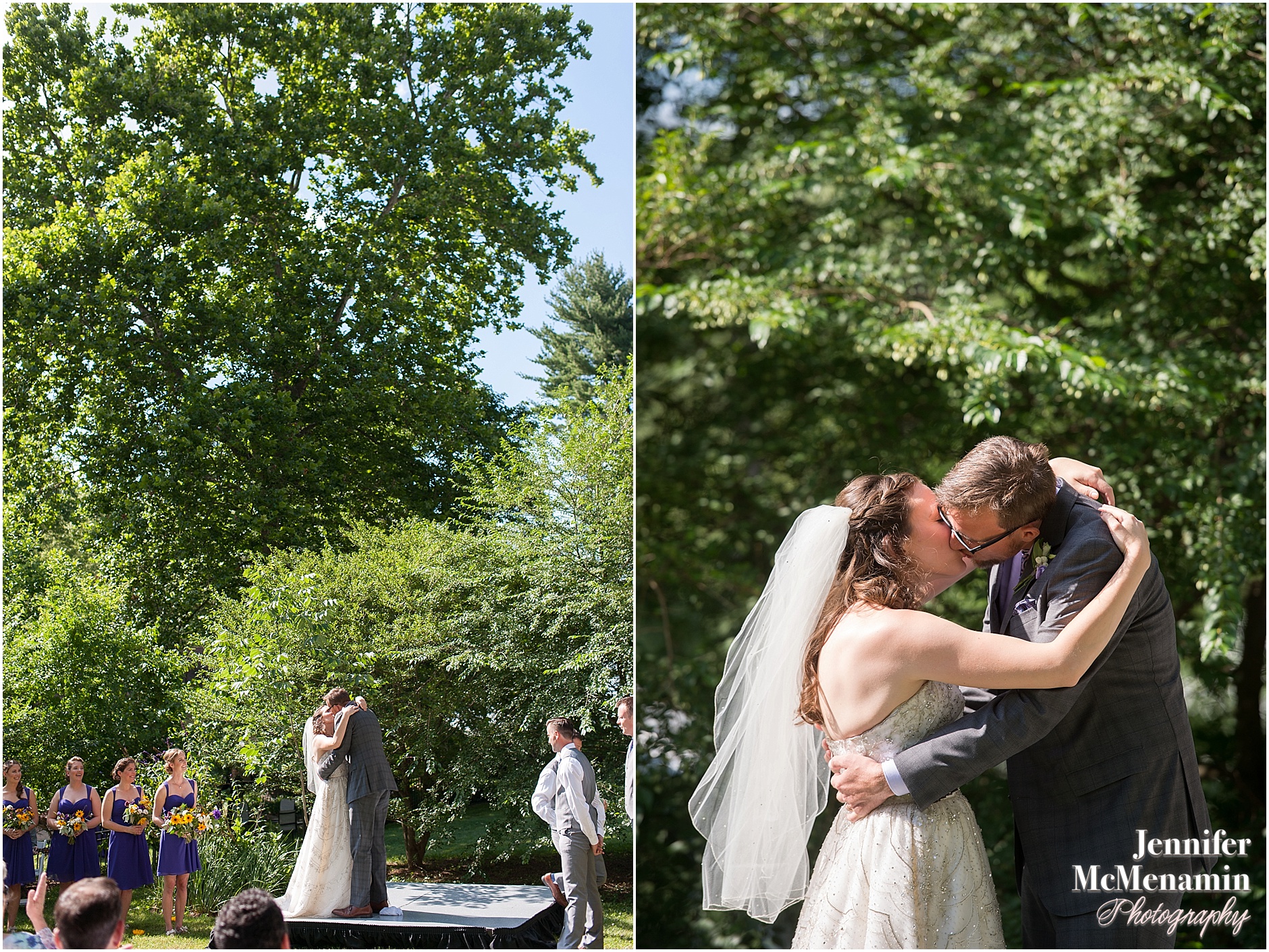 I love moments like the ones captured in these next several photographs. I love the expressions on their faces, I love the obvious joy at being declared married, I love the authenticity of it all. These little moments are what make me love my job so much.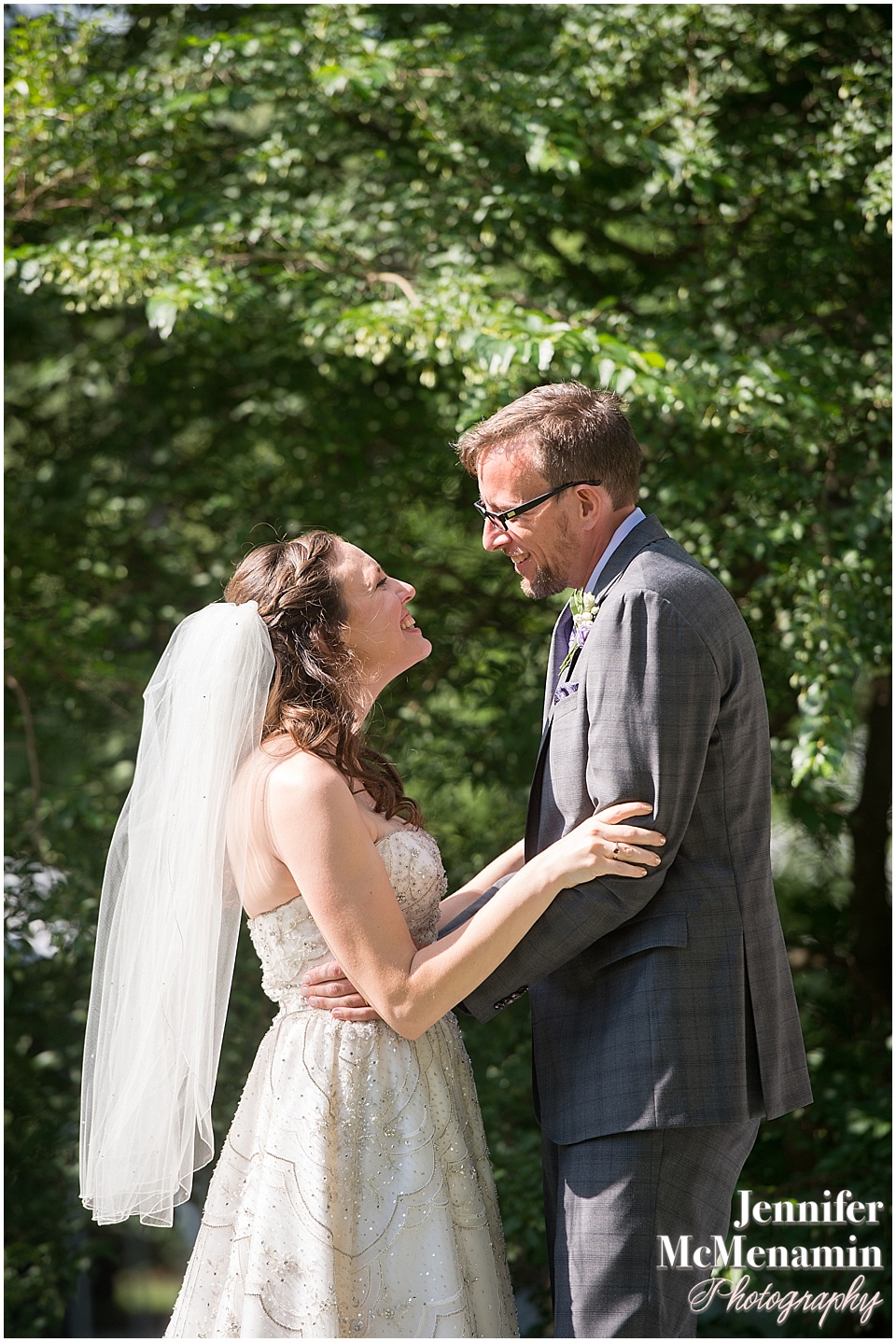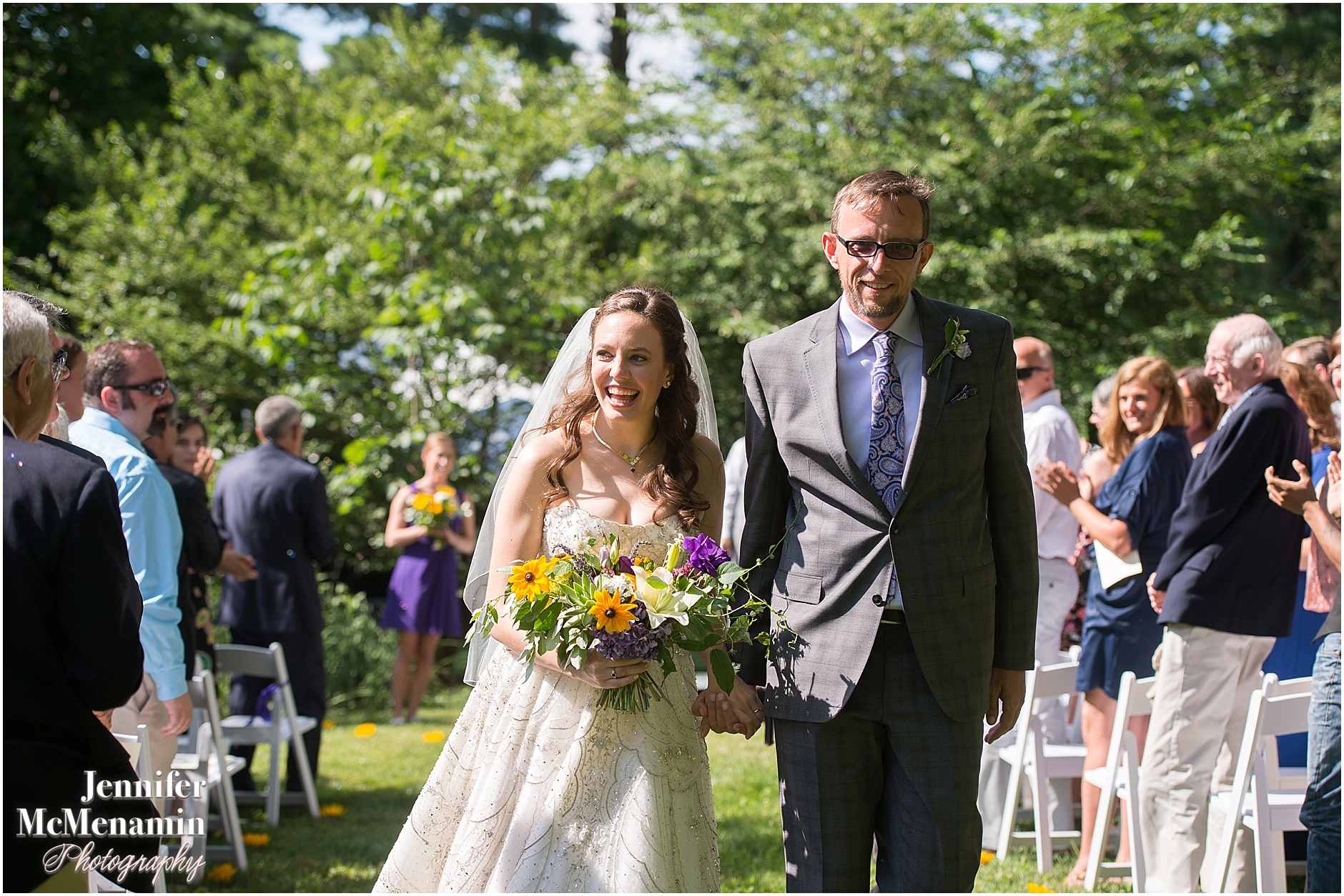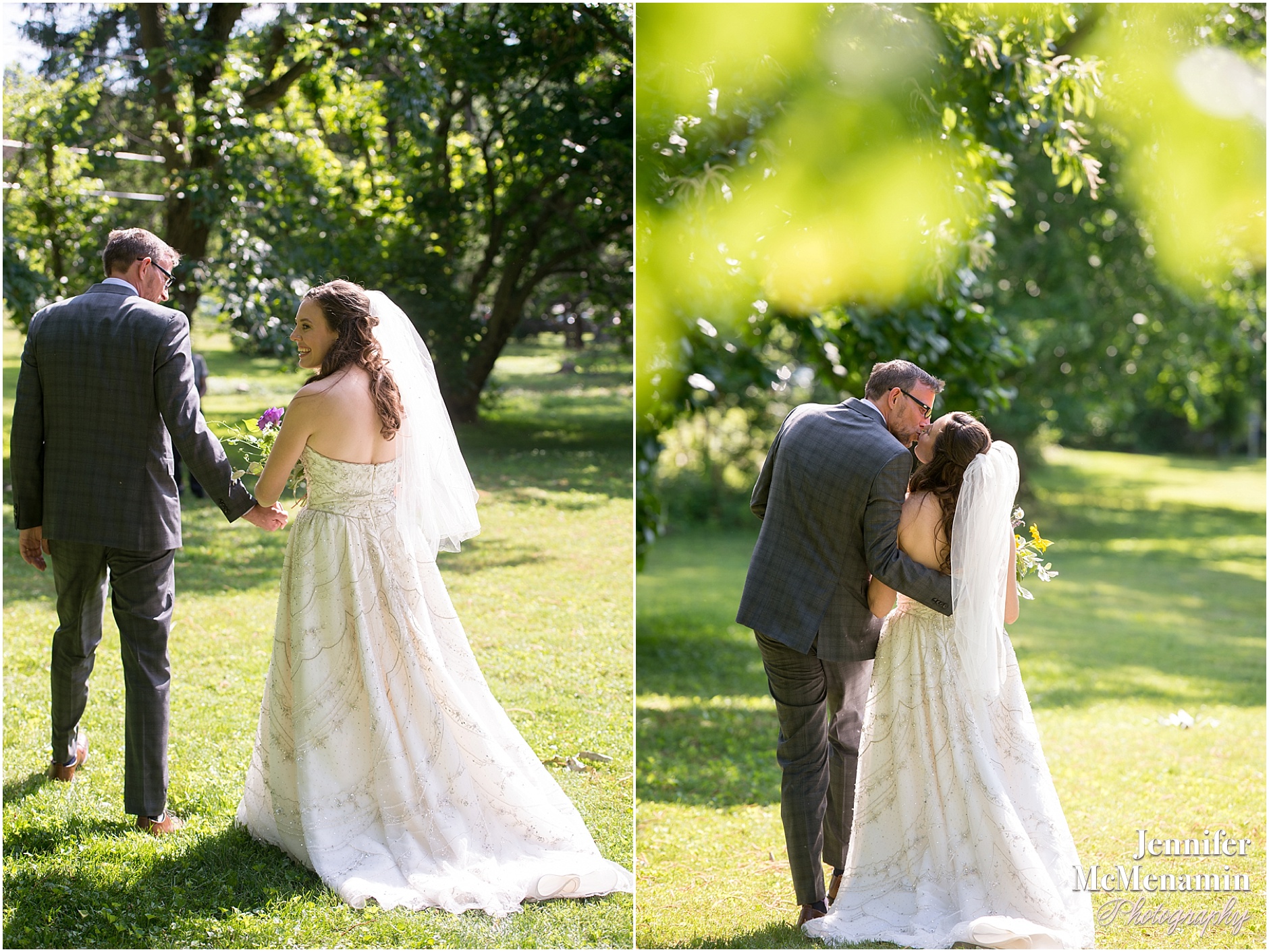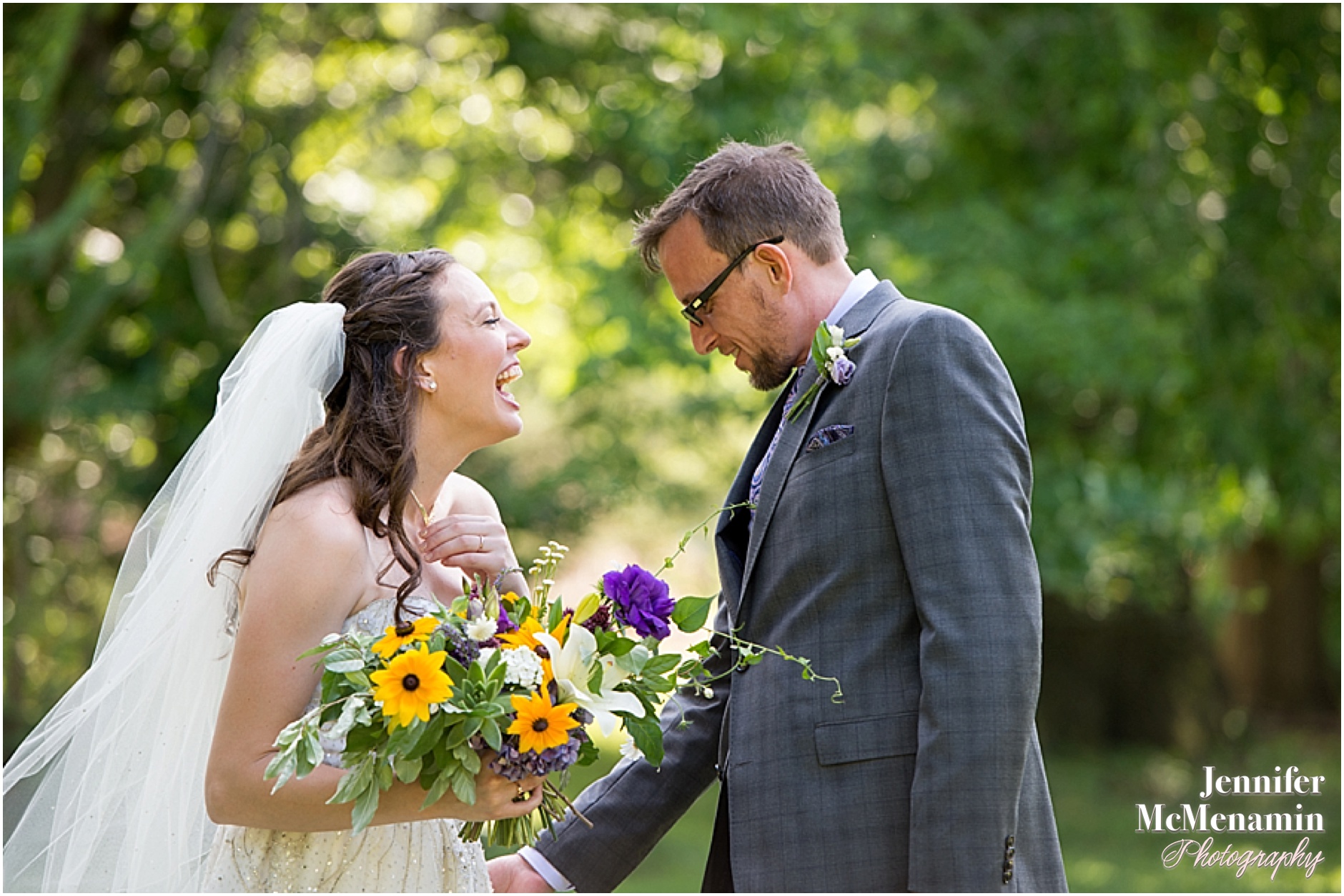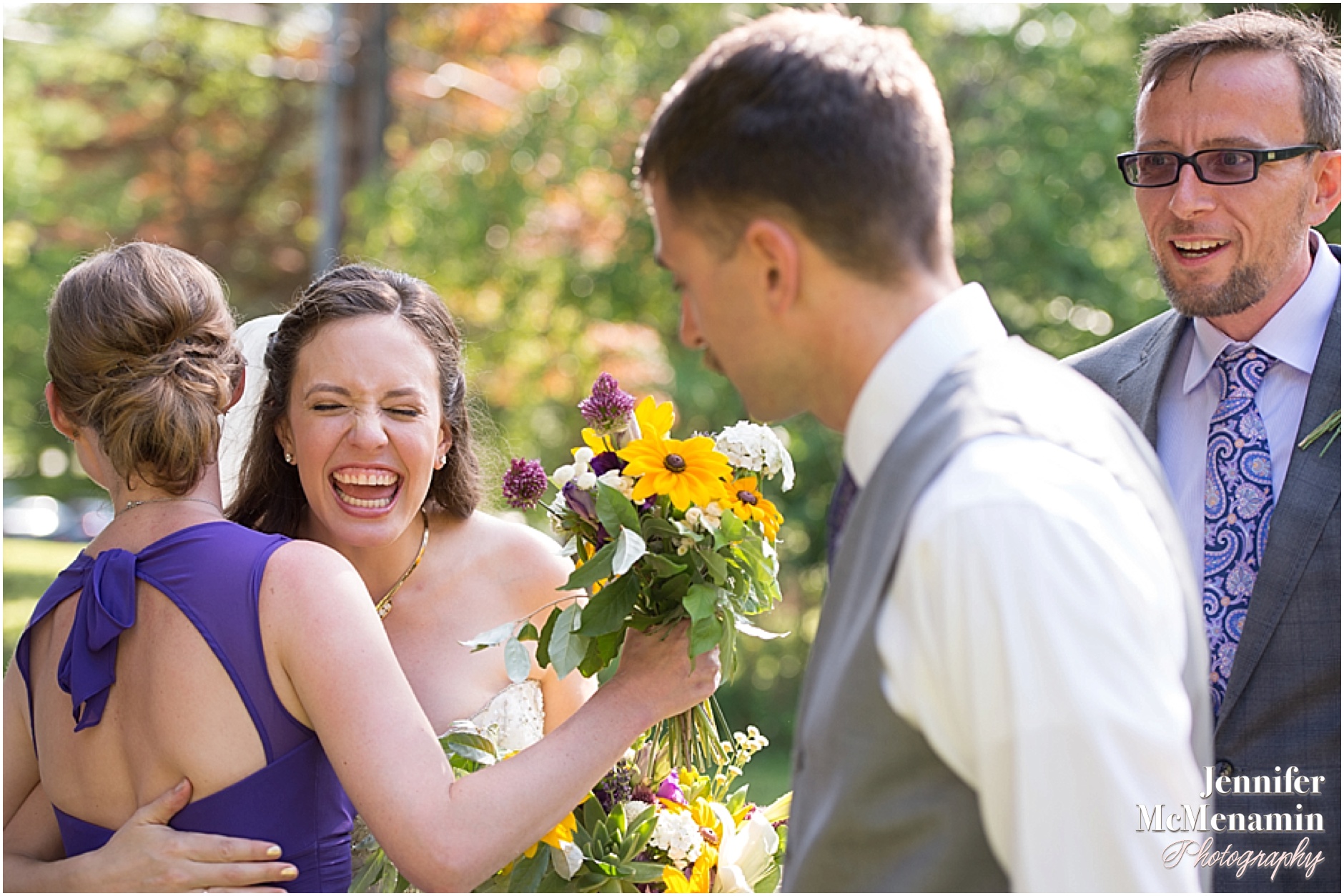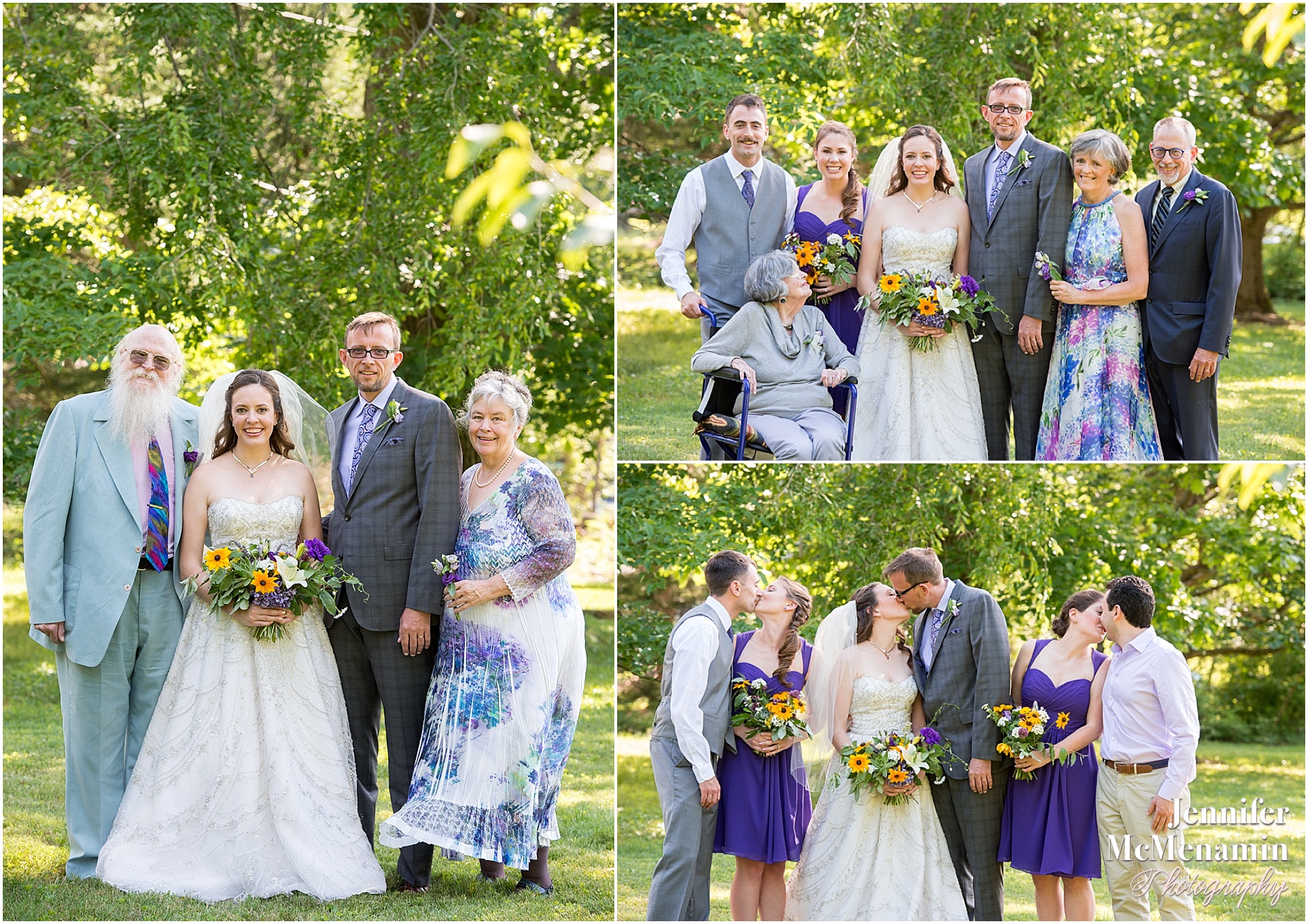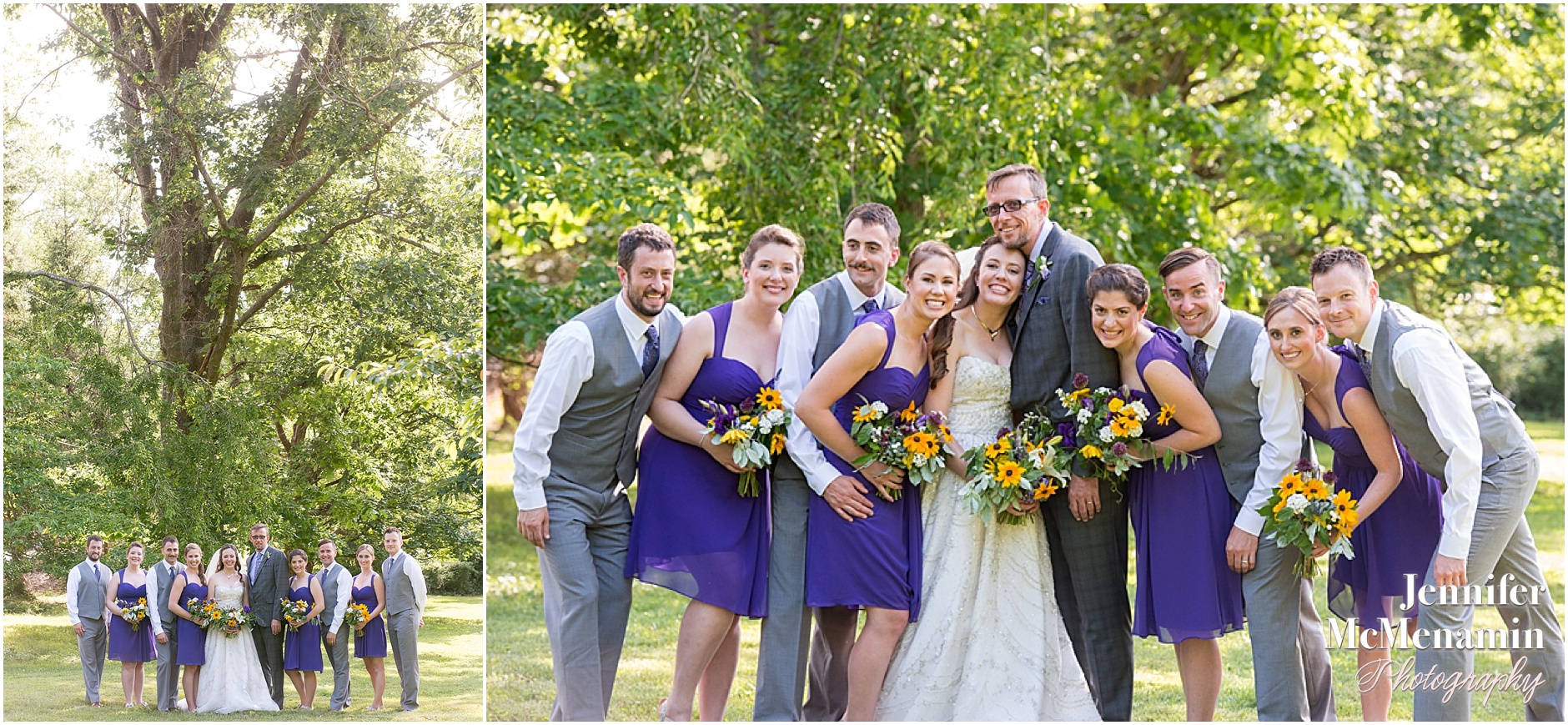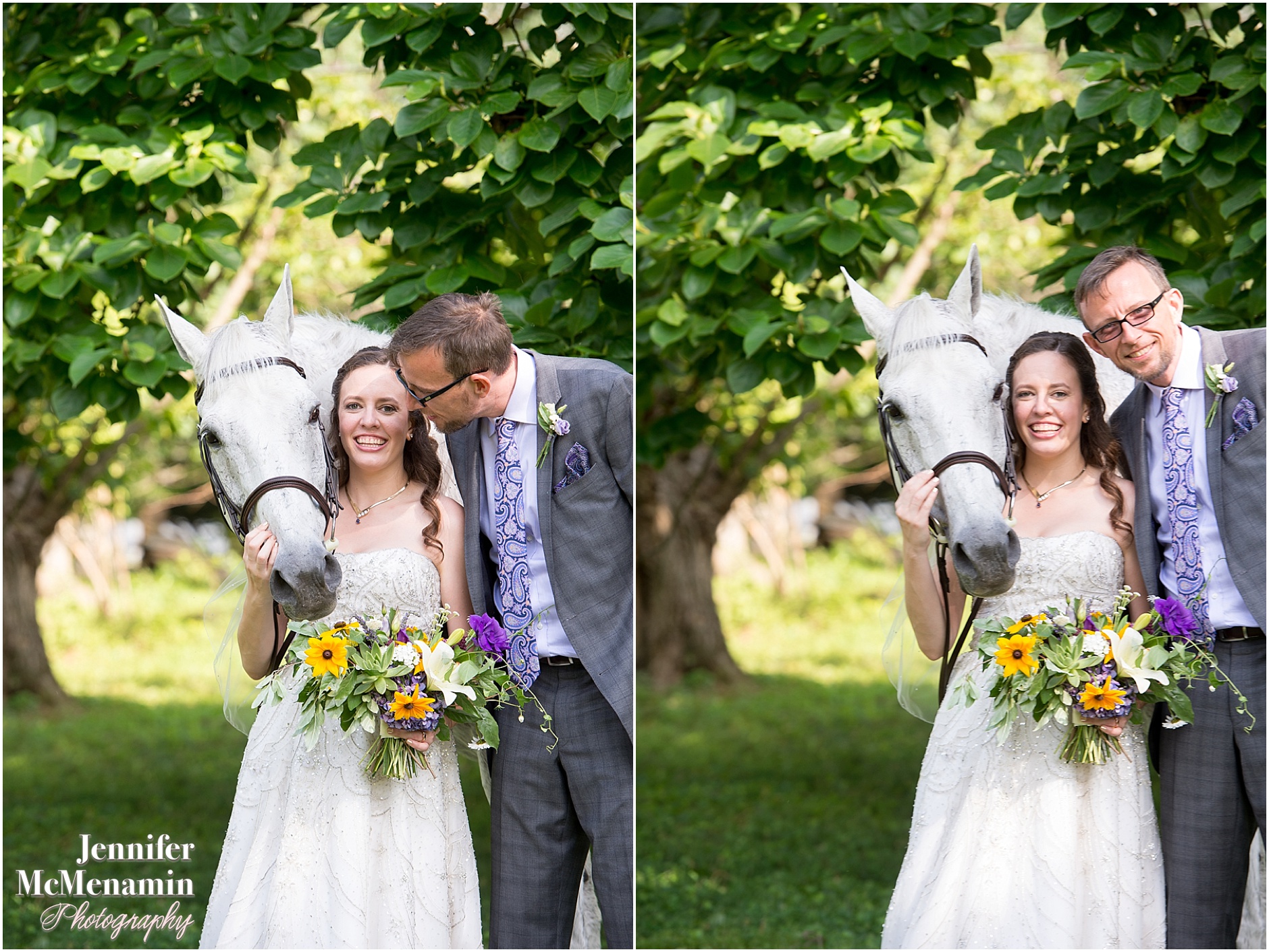 This next picture makes me laugh every time. LJ is *so* over their kissing.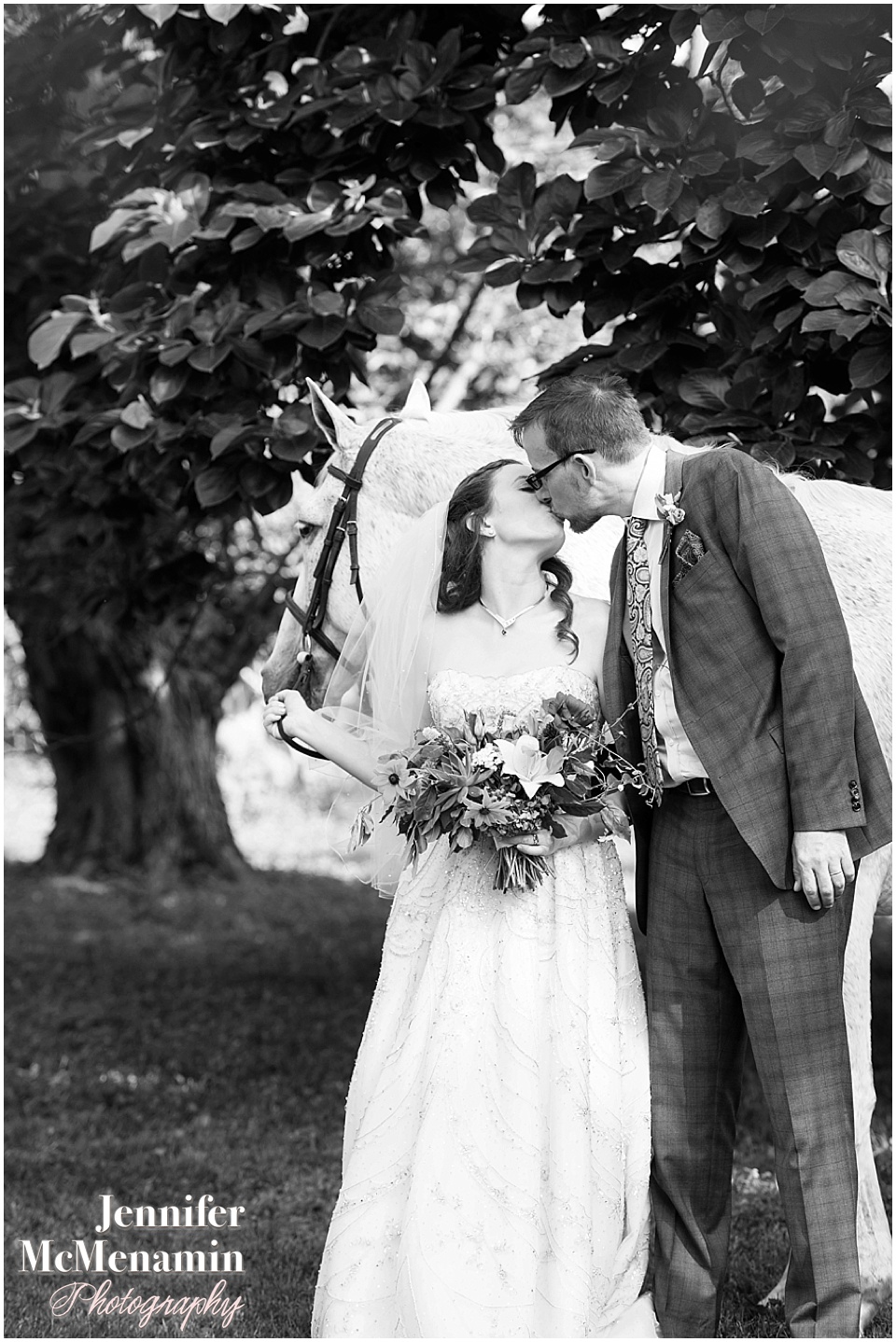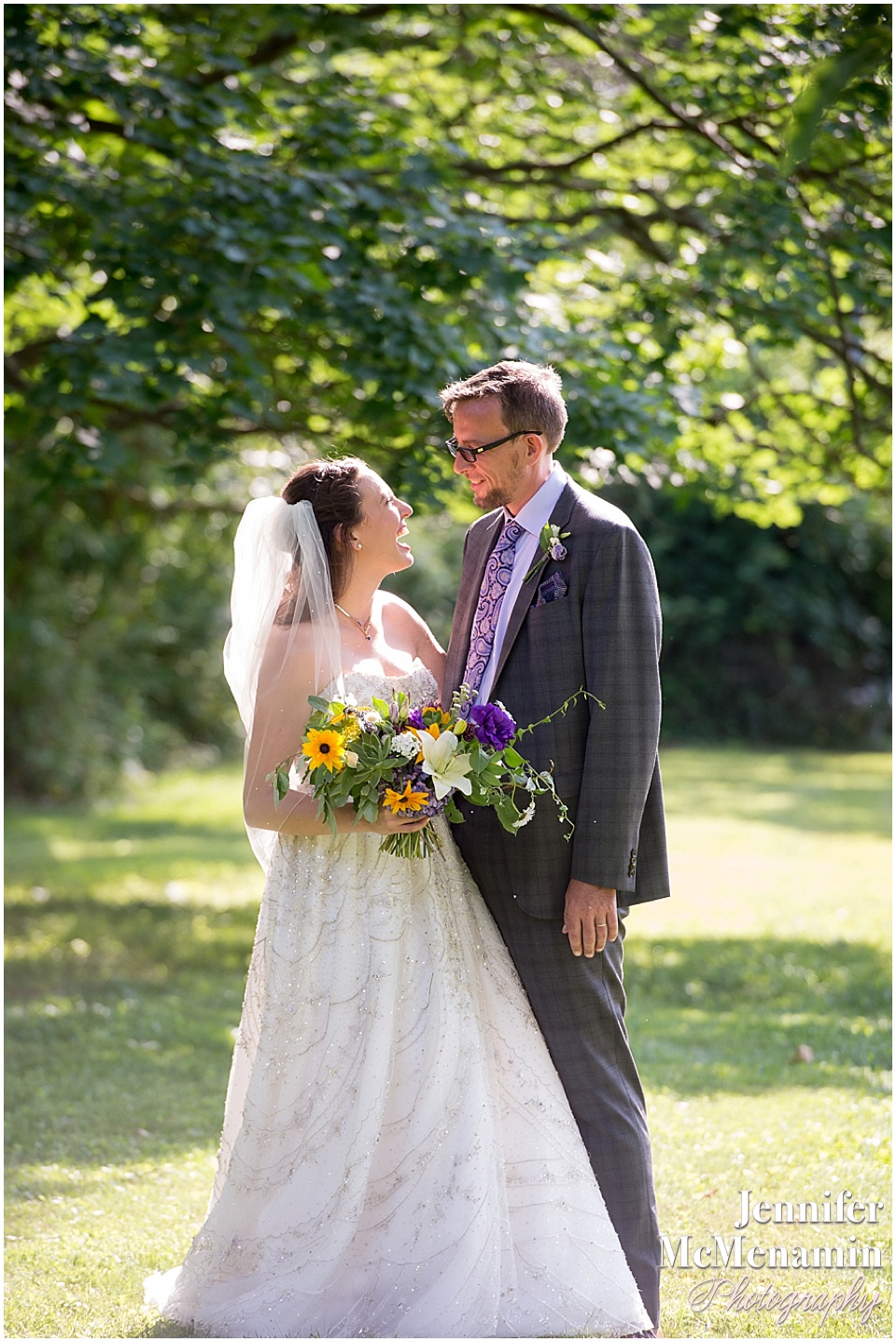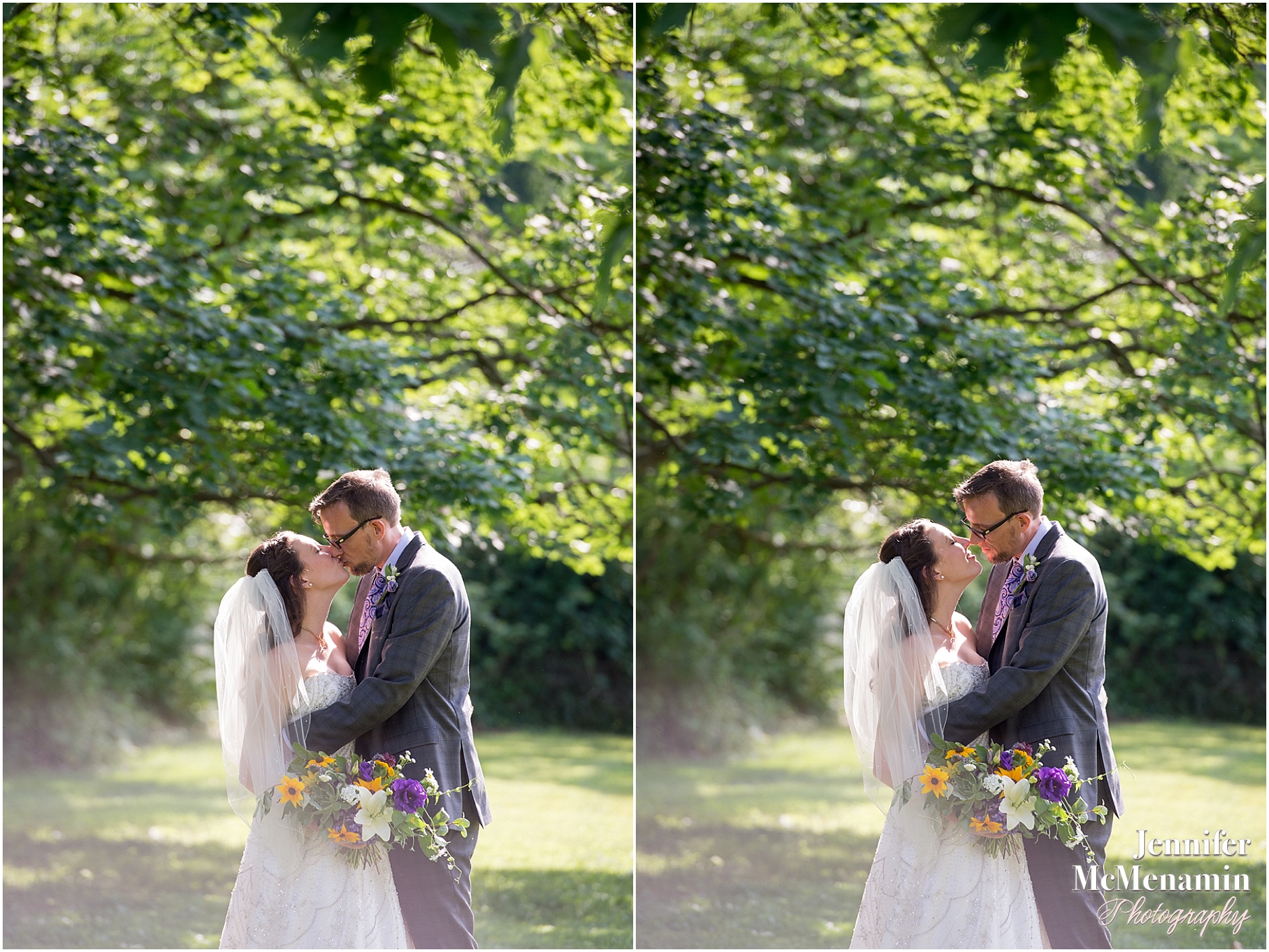 A pair of parent dances.

A garden tour.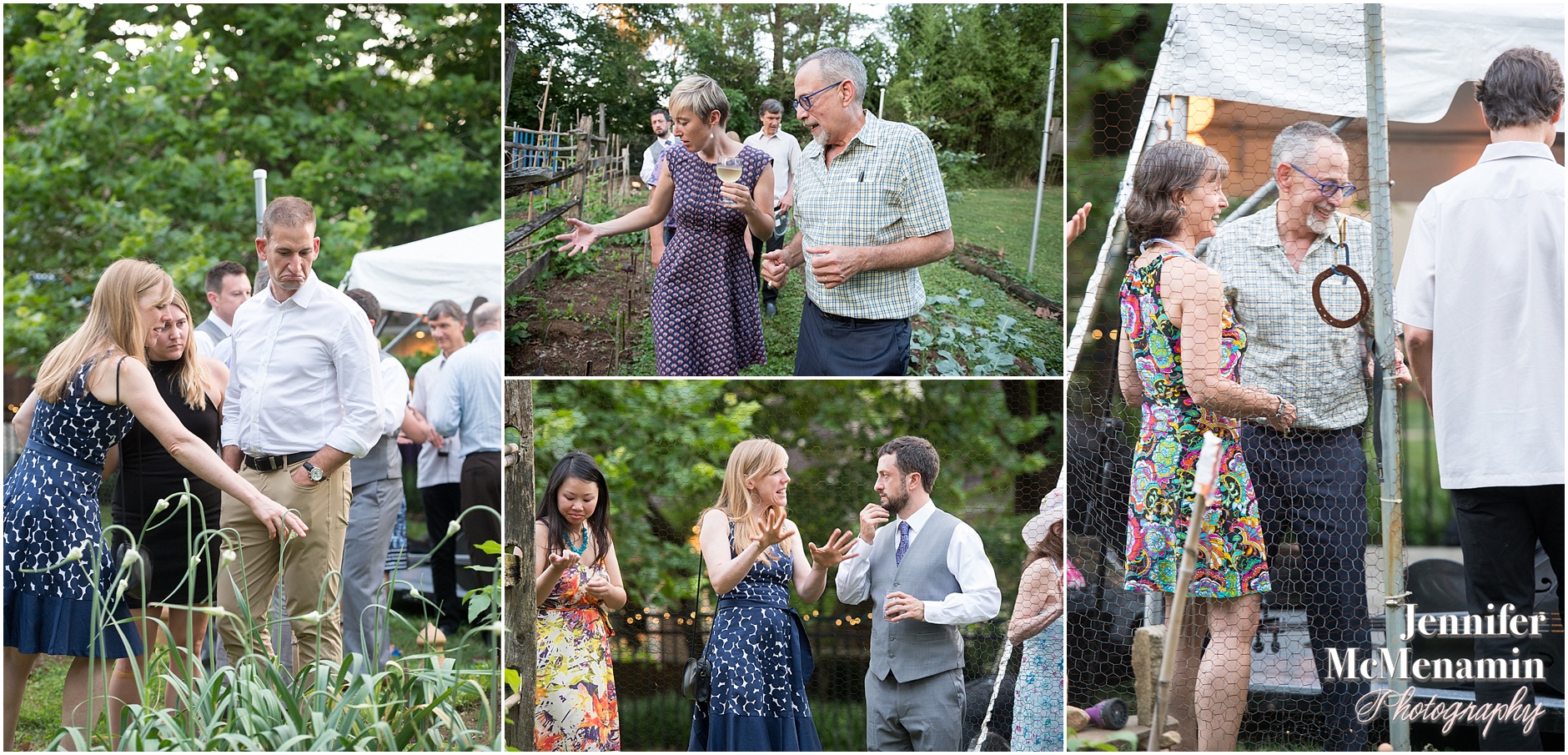 And lots and lots of fun and frivolity.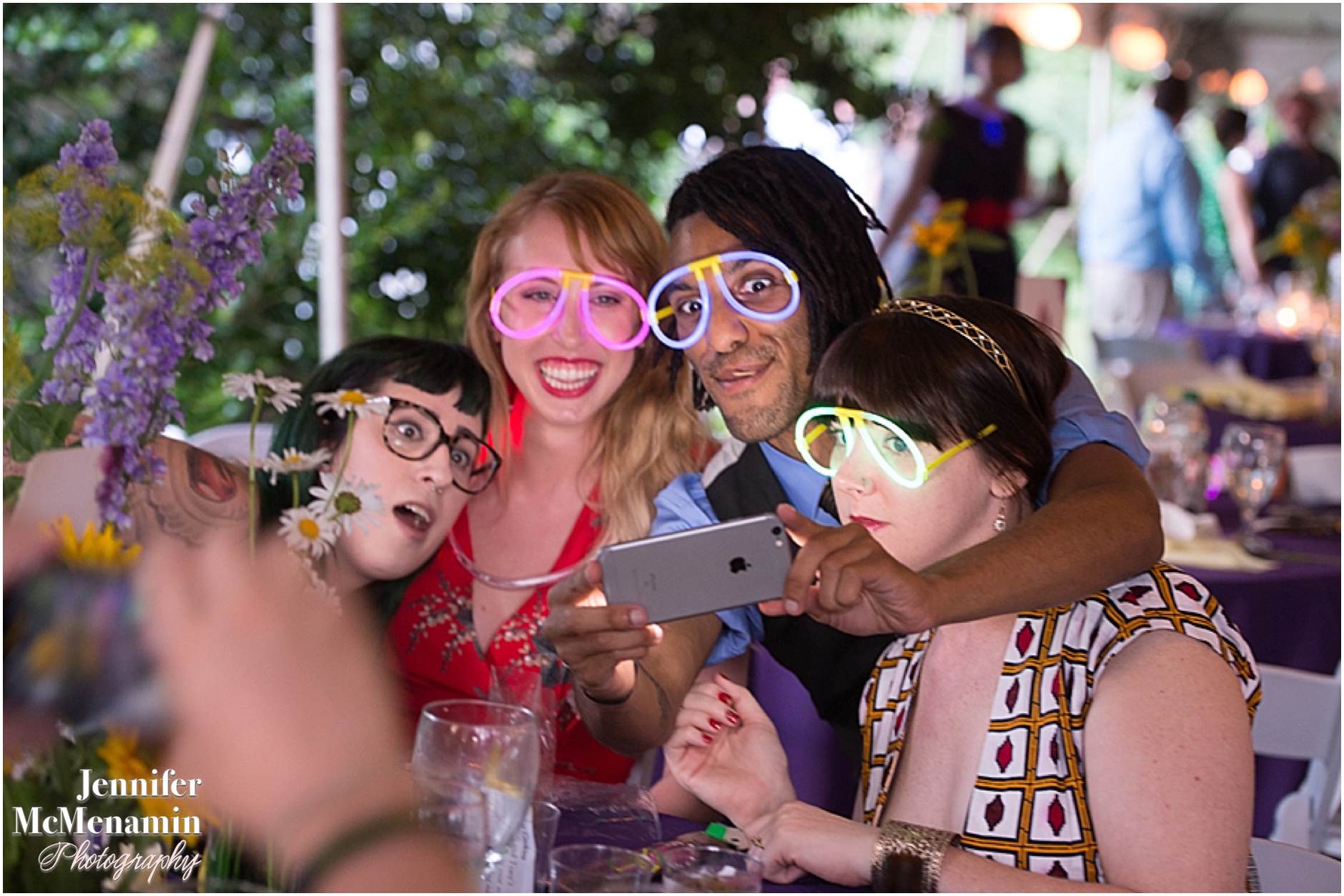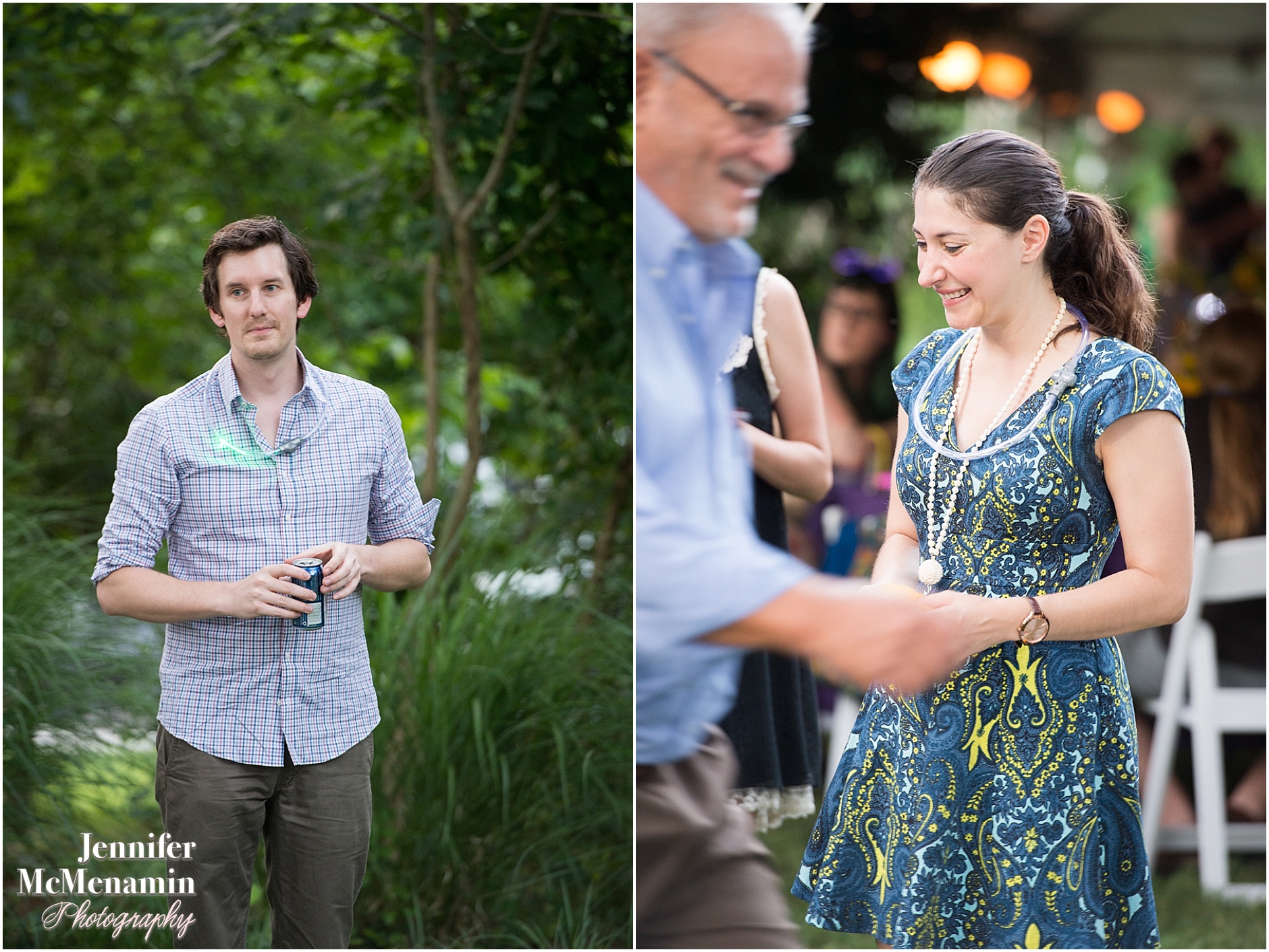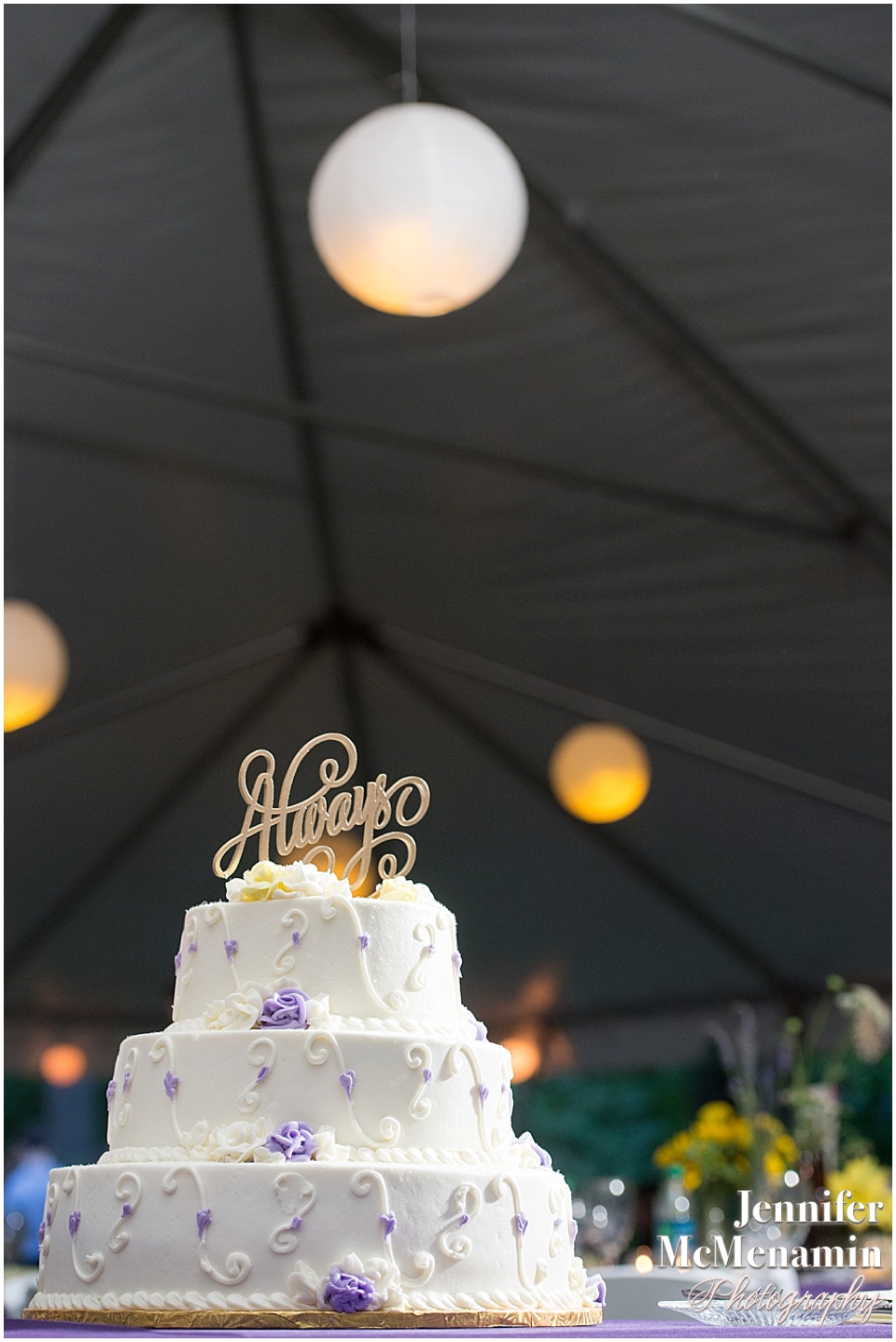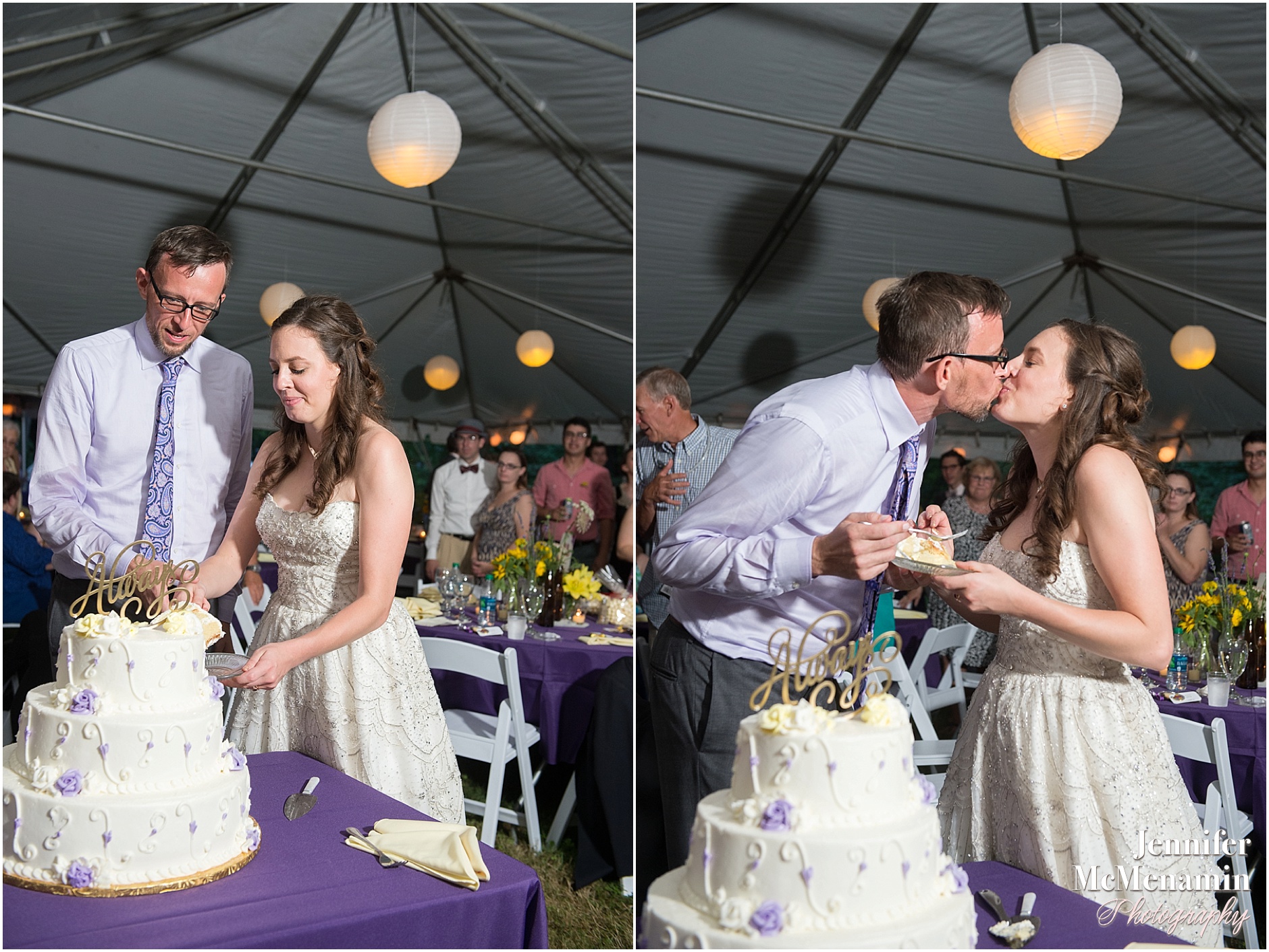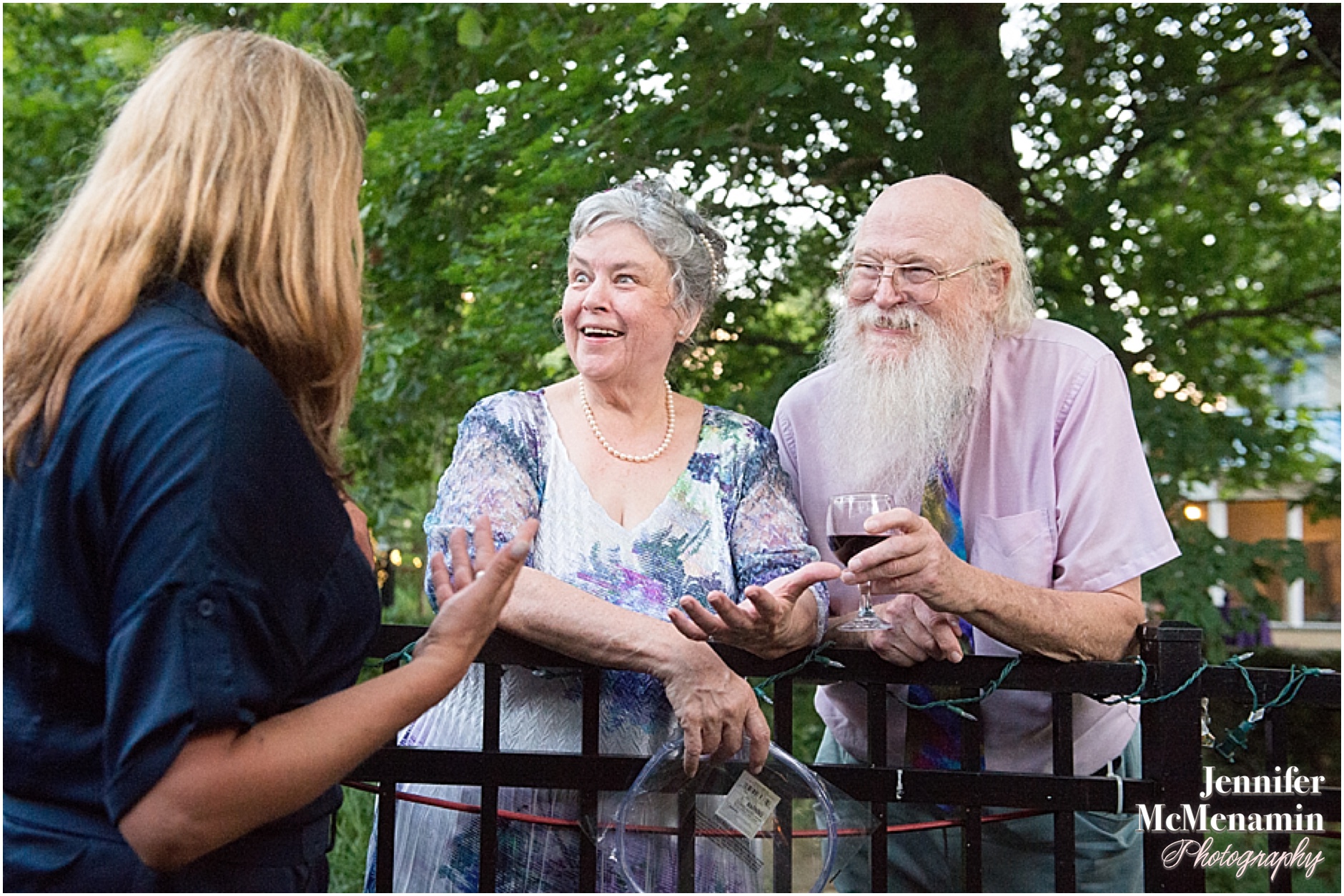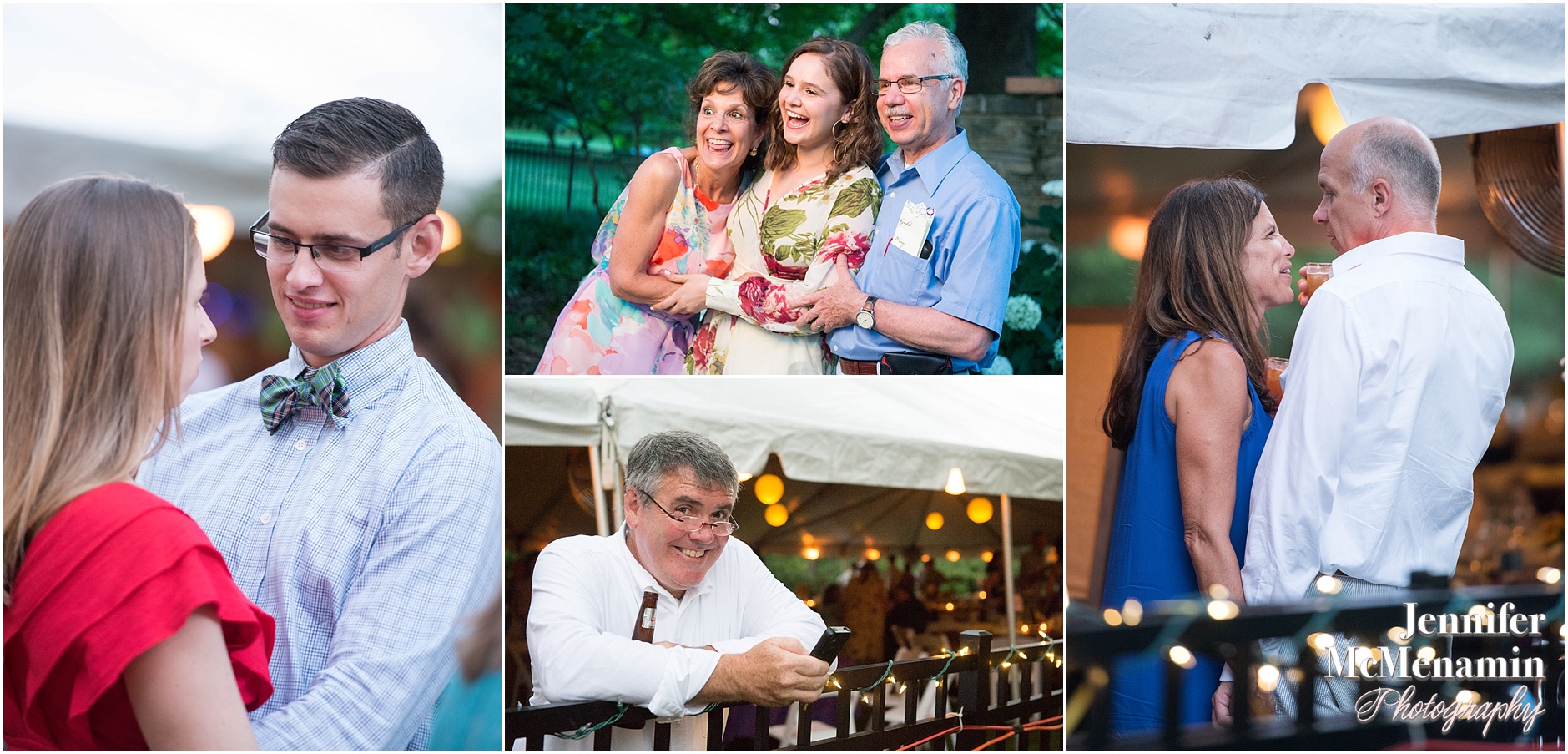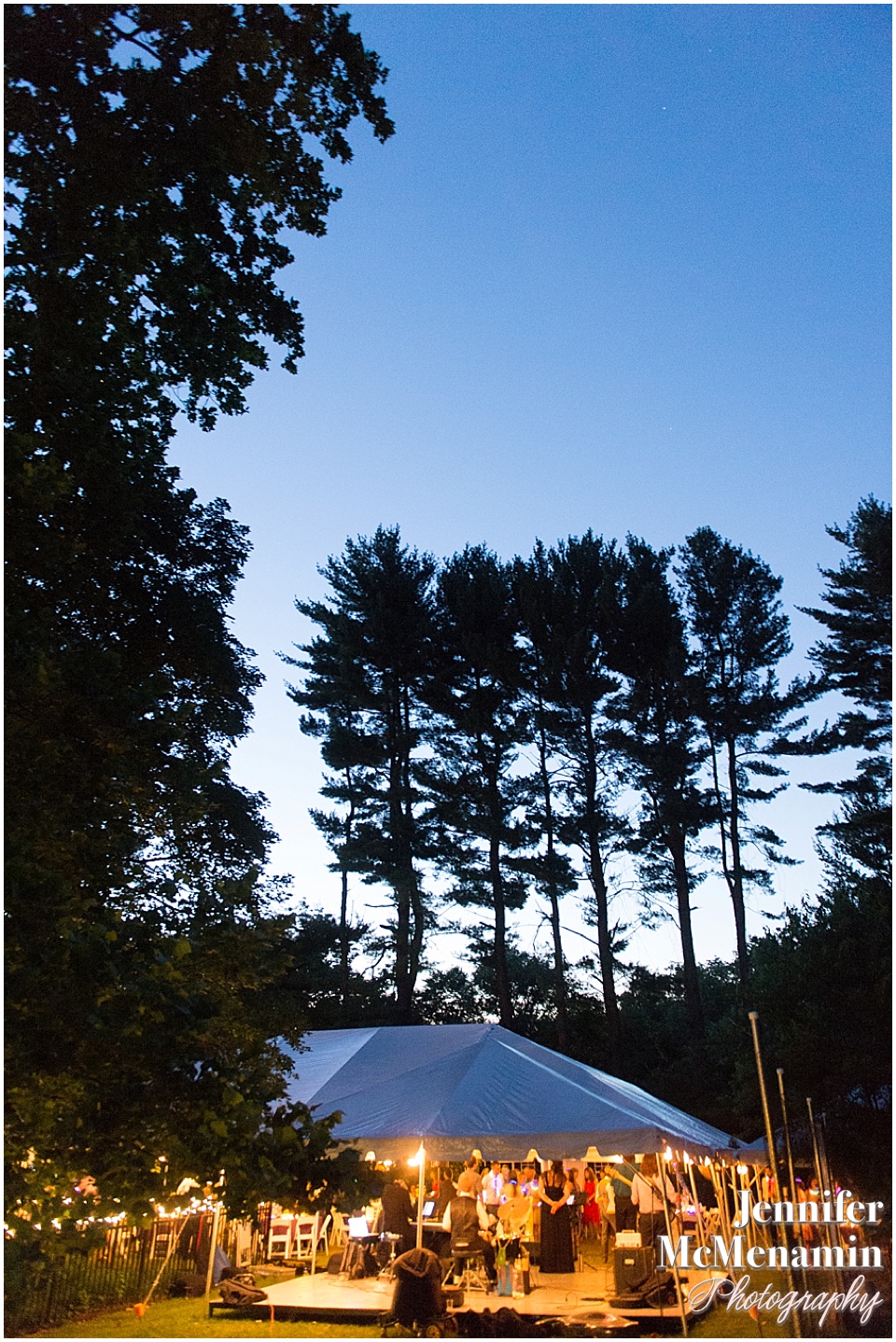 The Bachelor Boys band kept the dance floor hopping all night long.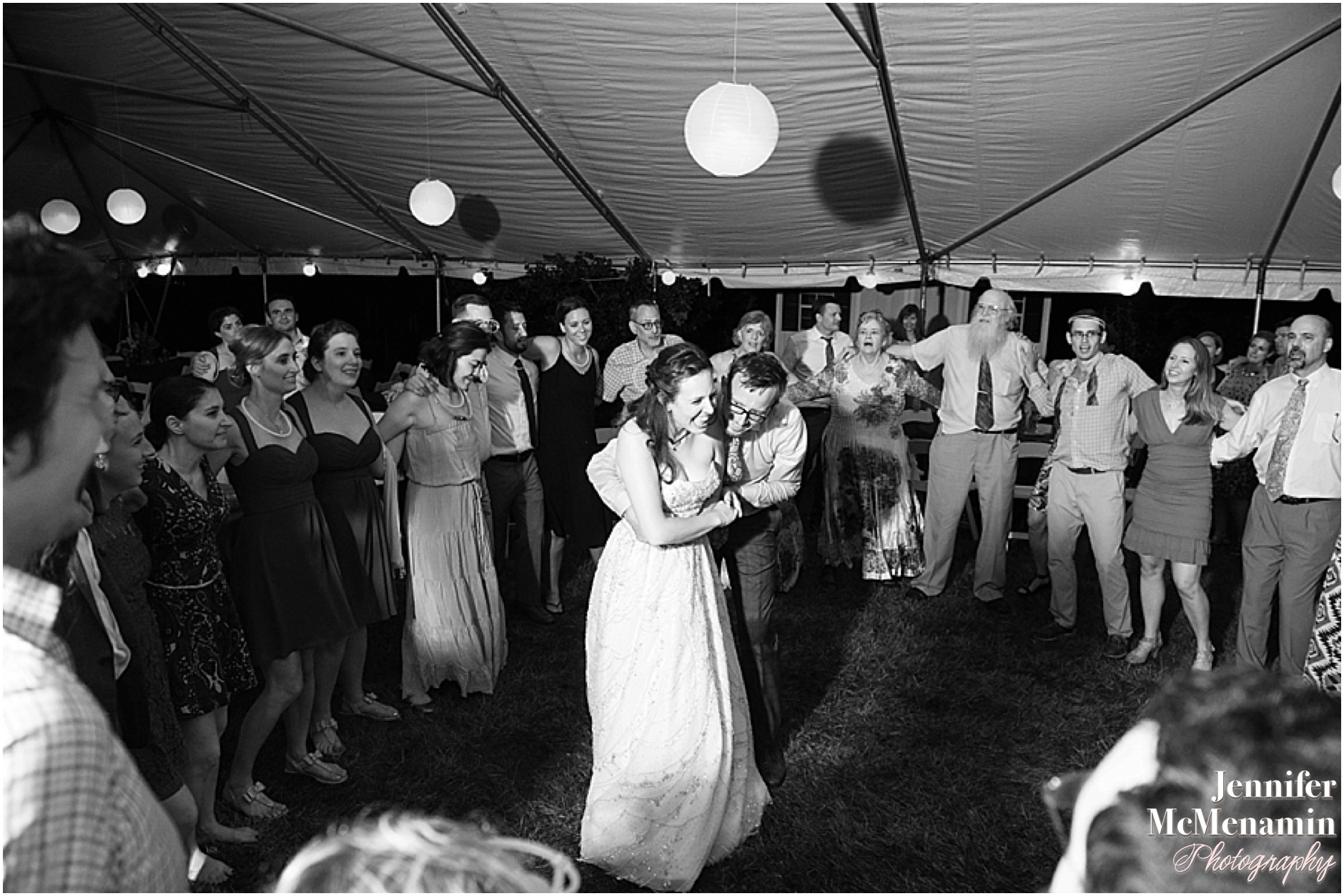 Many, many congratulations, Tracy + Rob! It could not have been more fun to work with you, your friends and your families.
Credits:
Photography: Jennifer McMenamin Photography, LLC

Ceremony & Reception: The bride's childhood home
Officiant: A friend of the couple, Yair Flicker
Ceremony musicians: The Bachelor Boys band

Catering: Hunt Valley Caterers

Event coordinator: Wild Thyme Events
Bridal attire: Enaura gown from Betsy Robinson's Bridal Collection
Bridesmaids' attire: Bill Levkoff dresses
Groom's attire: Ted Baker suit from Nordstrom

Florist: The Steelcut Flower Co.
Band: The Bachelor Boys band

Invitations: Wedding Paper Divas