Valerie & Eric

Grey Rock Mansion -- Baltimore wedding photography -- Maryland wedding photography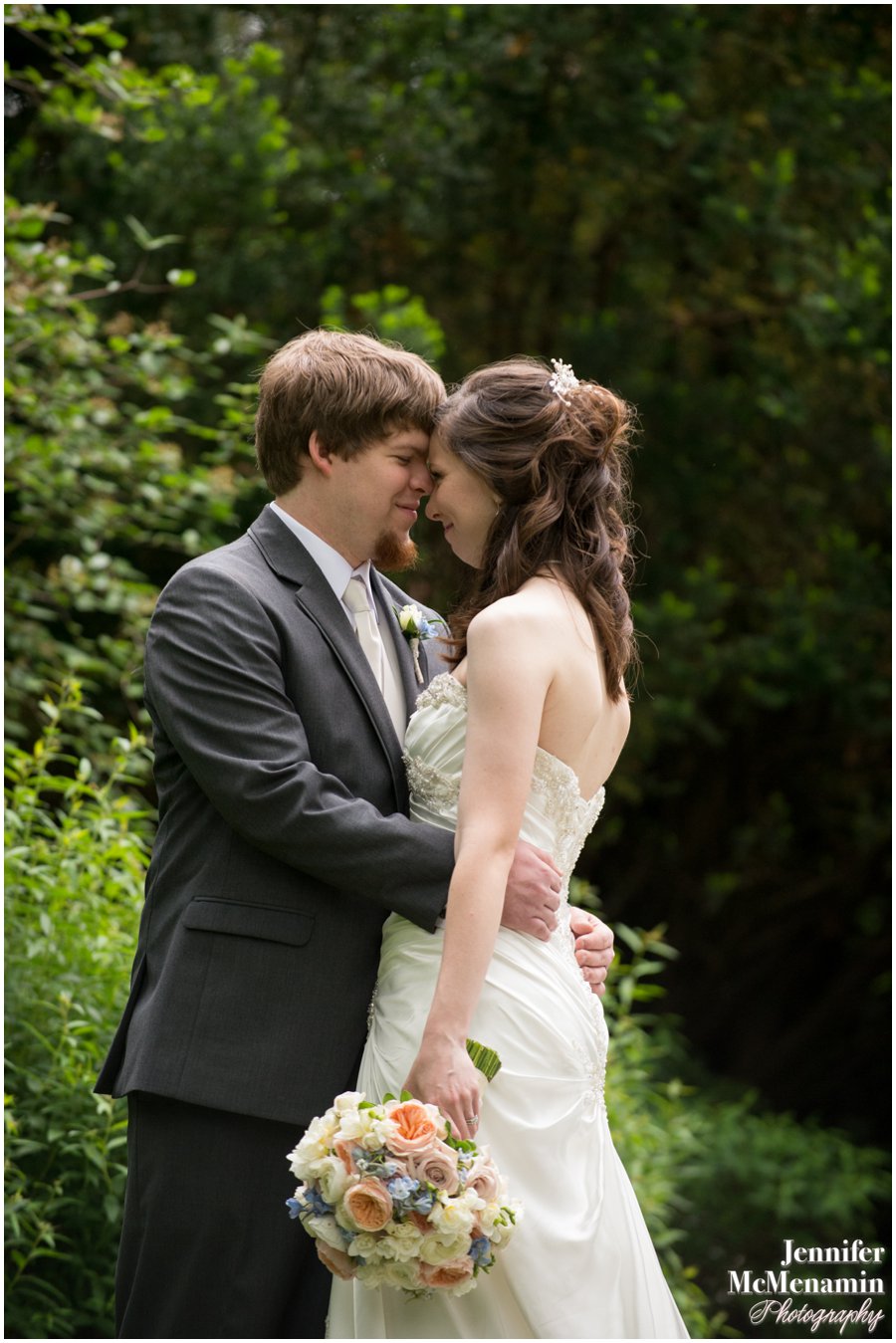 Valerie has one of the coolest jobs on the planet — she is an elephant keeper at the Maryland Zoo. Eric works for his family's company, extracting precious metals from computers and other electronics and recycling them for companies that need those materials for other uses. Together, they are funny and affectionate. They make each other laugh — easily and often. They exchange these knowing looks that perhaps stem from having started their relationship after they knew each other well. (Although Eric first asked out Valerie in high school, she did not accept his invitation until after her freshman year of college.) They are crazy about their huge families and circle of friends. They planned a beautiful spring wedding that encompassed all of those elements. Elephant placecard holders welcomed guests to the reception. During their ceremony, they were surrounded by their closest friends and their brothers. There were tears upon seeing her dad and when her mother carefully pinned a piece of lace from her own wedding gown to Valerie's bouquet. They took time away from their party to shoot big group photos with each of the four branches of their massive family tree. (Valerie's mother is one of seven siblings in her family. Eric's mom is one of 13!) And their wedding fulfilled the one dream that Valerie ever had while growing up about getting married. "Most girls dream of a big wedding. My only dream was about a chocolate fountain," she told me. Although the threat of rain chased their wedding ceremony indoors, we were graced with some lovely soft light for their outdoor photos. Here are some of my favorites from their beautiful day: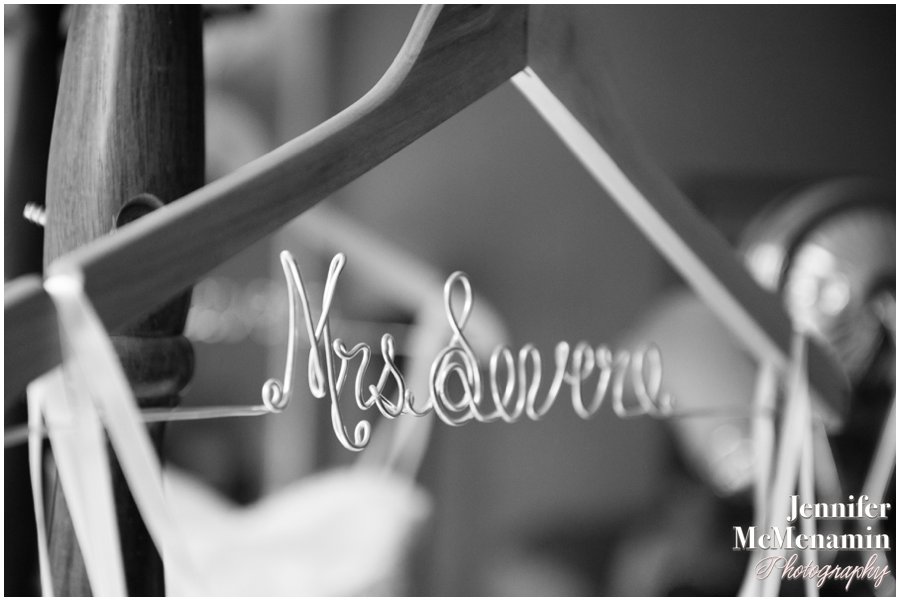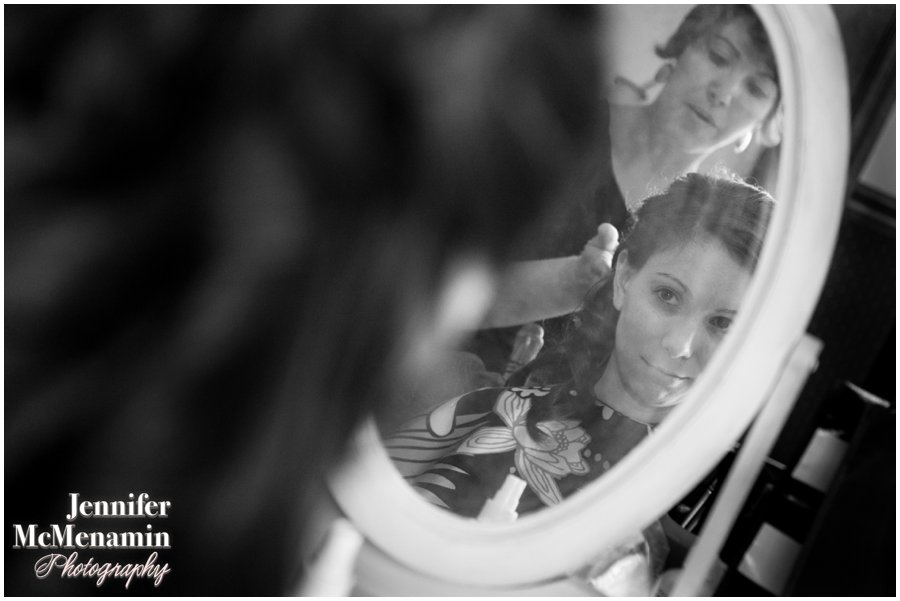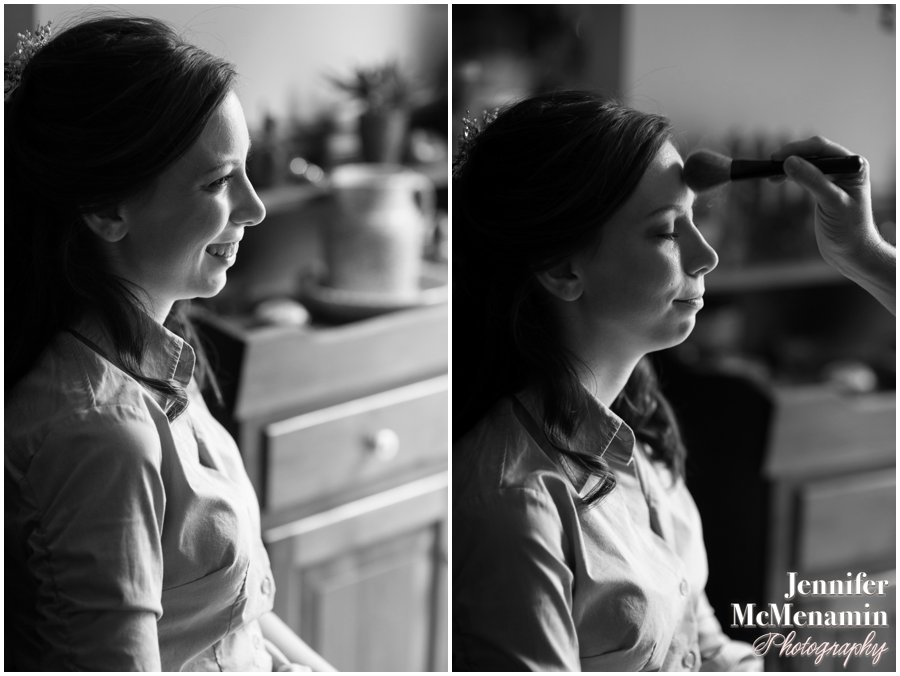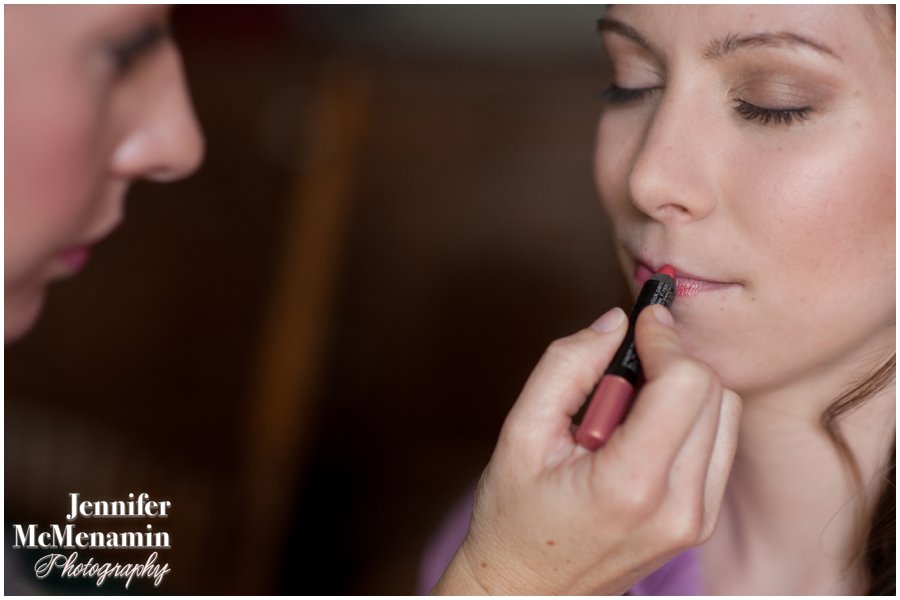 The bride with her childhood pup, Tawney.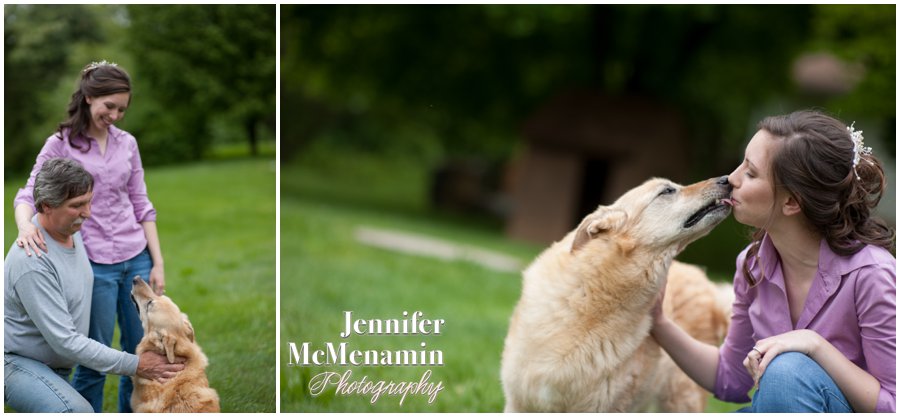 My friend Daniel helped me out, assisting for this wedding, and shot some nice images of Eric and his groomsmen while I was with the bride and her girlfriends.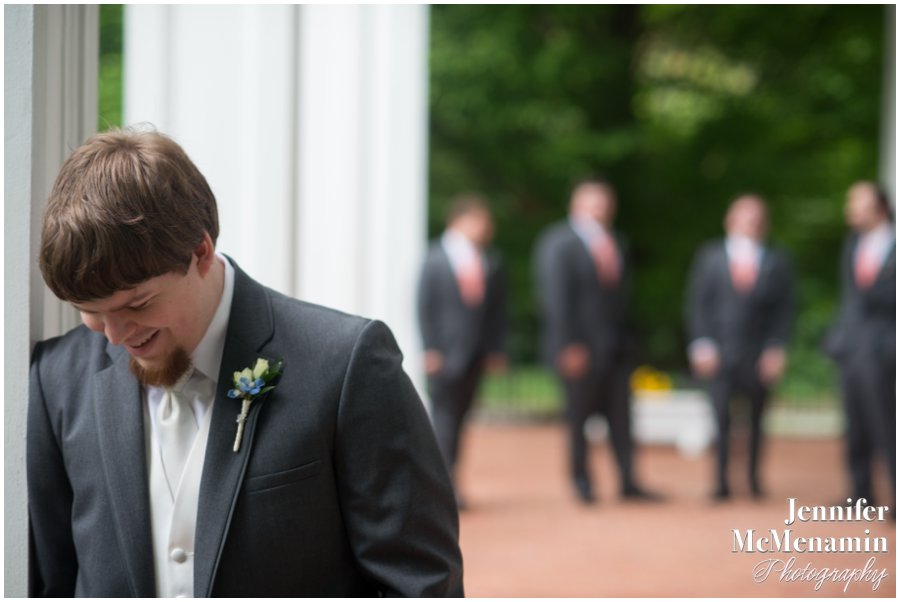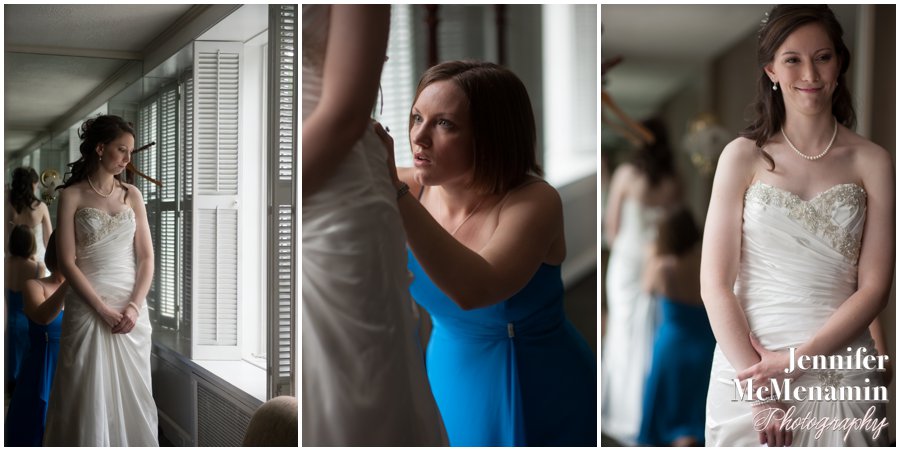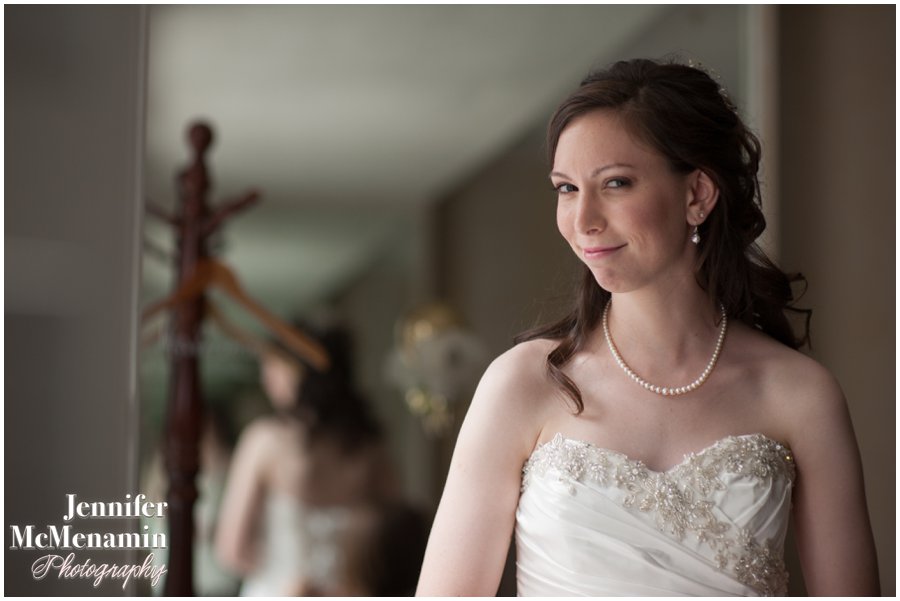 I love this next image of Valerie. I think it captures her quiet beauty and her emotional vulnerability in the hour before her wedding.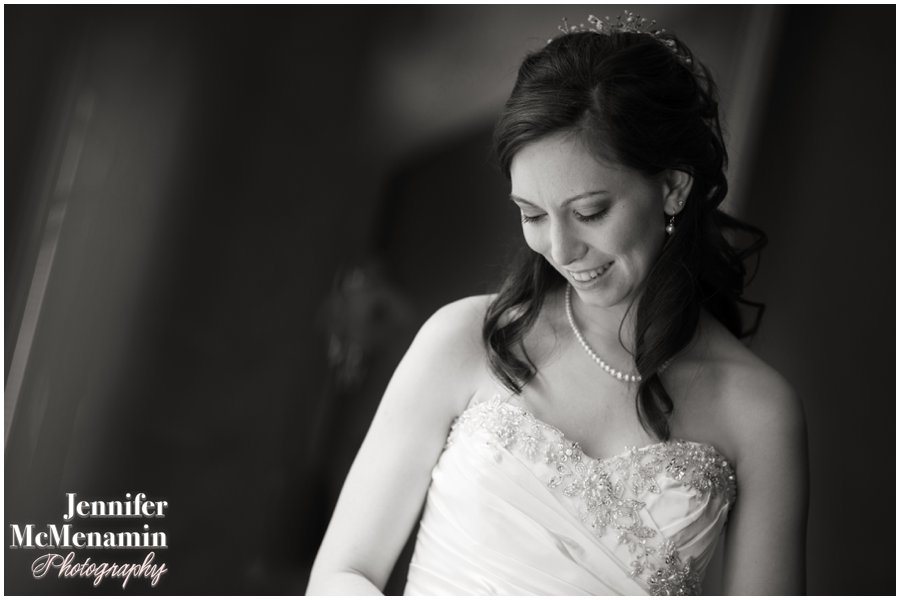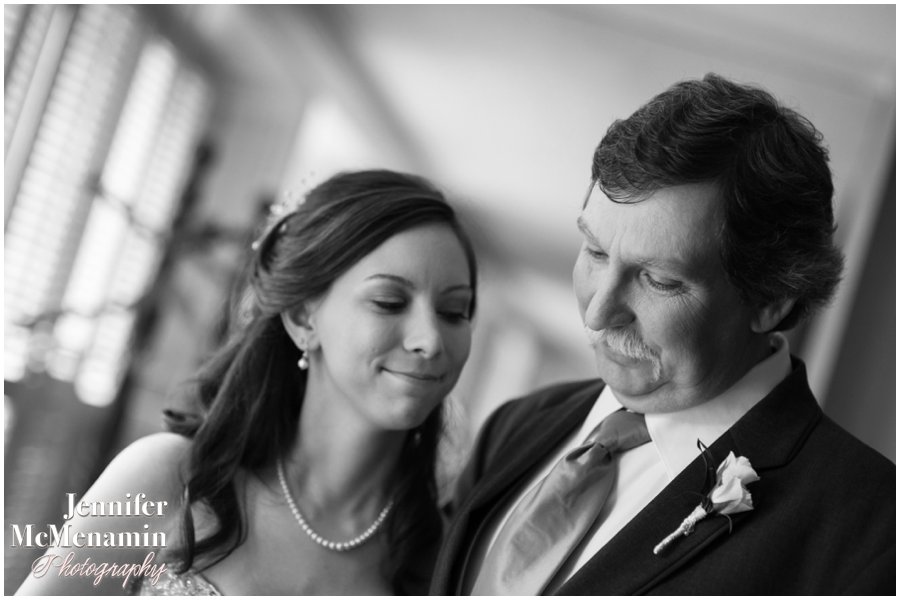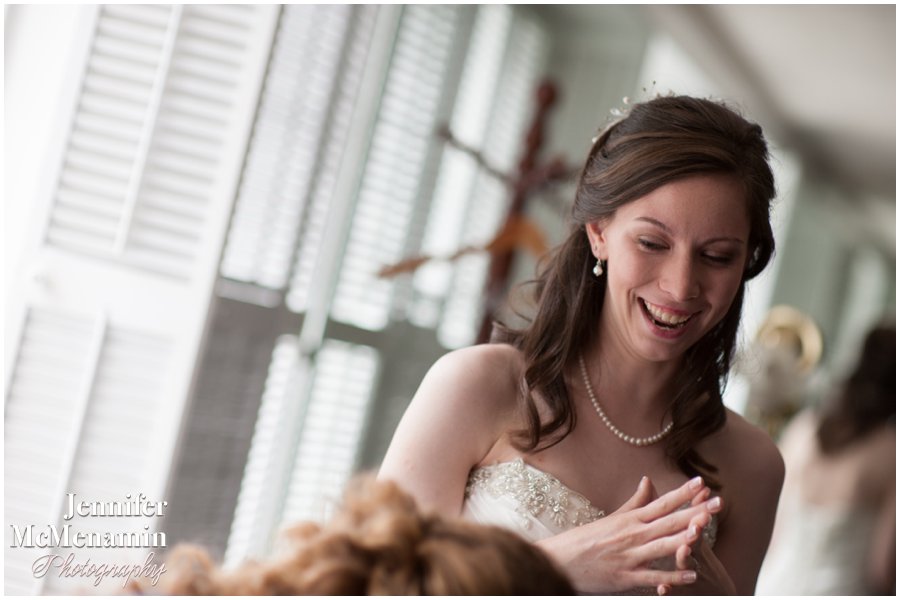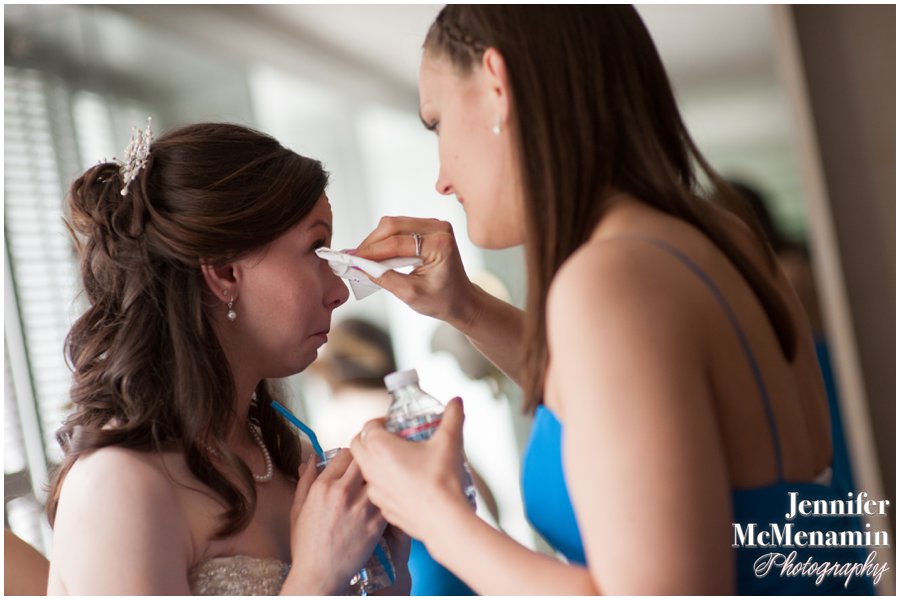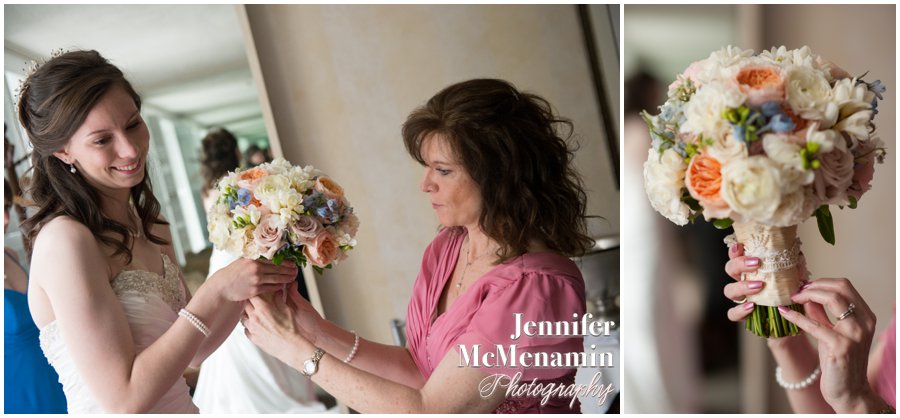 The bride, looking lovely.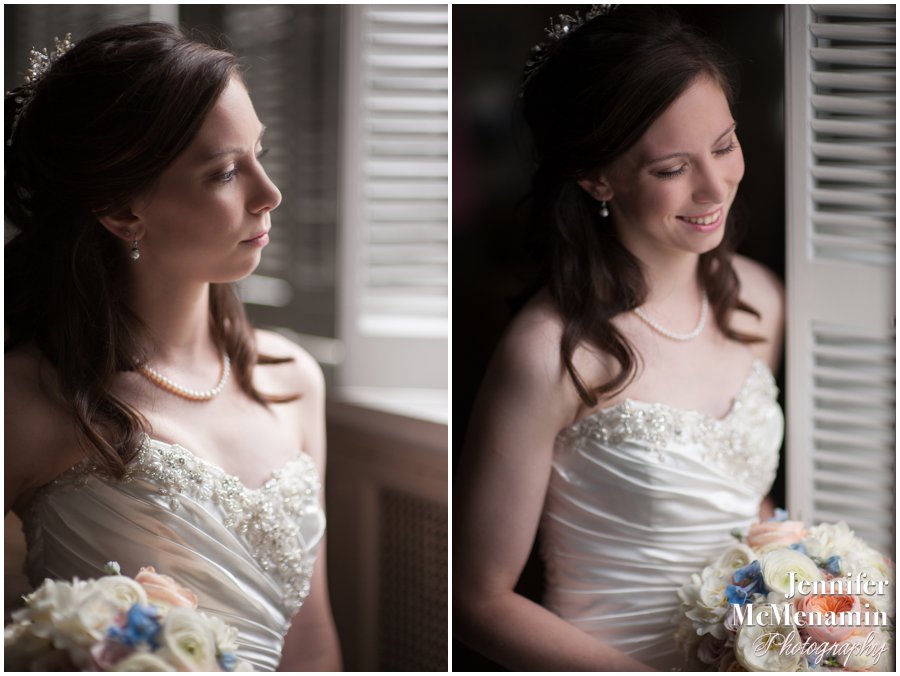 Finally, it was time to get married! I love the two upcoming photos of Valerie and her father, shot by Daniel, just before she walked down the aisle to Eric.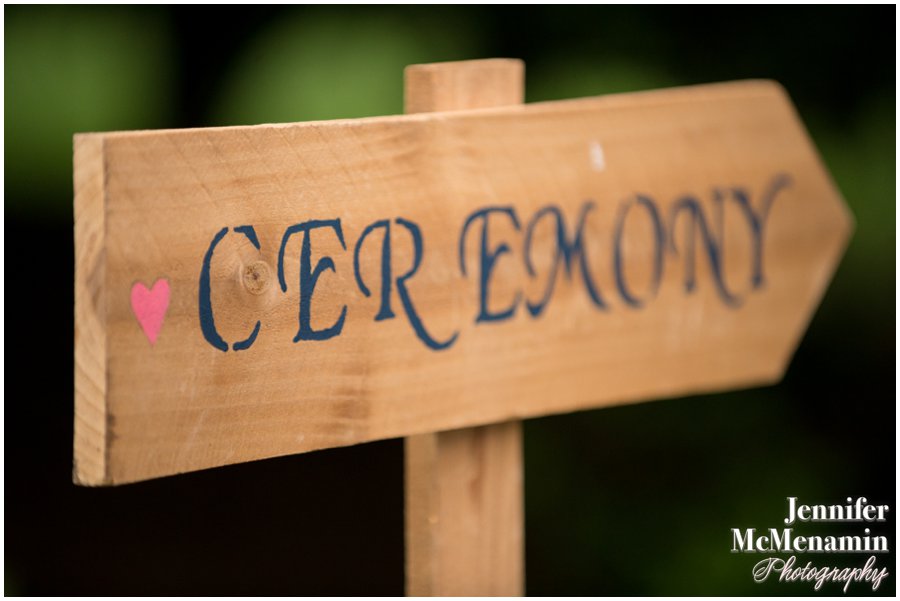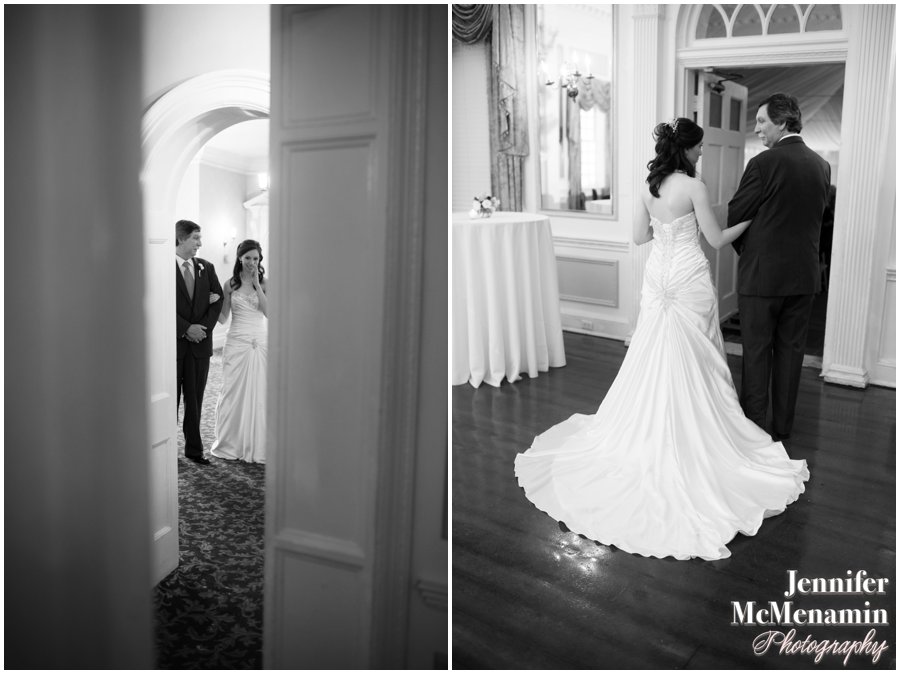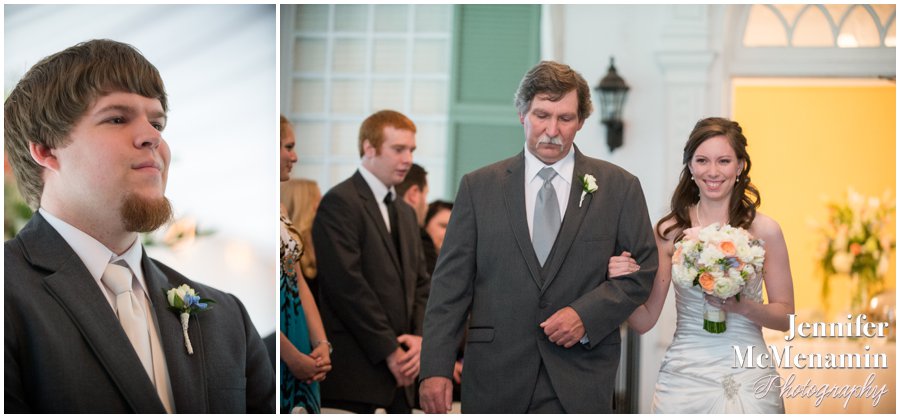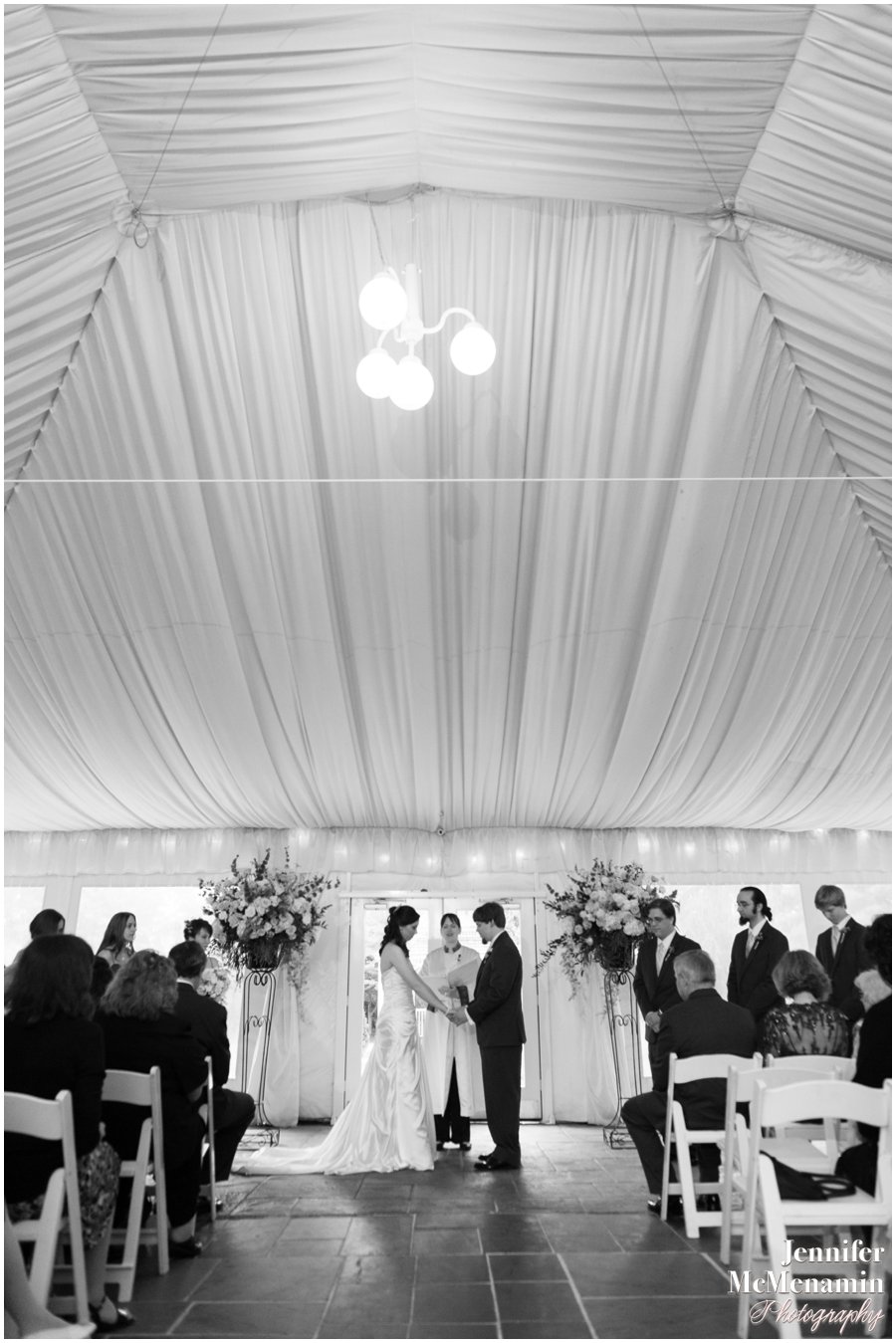 Catching little looks like these between my clients is what makes me love my job week after week!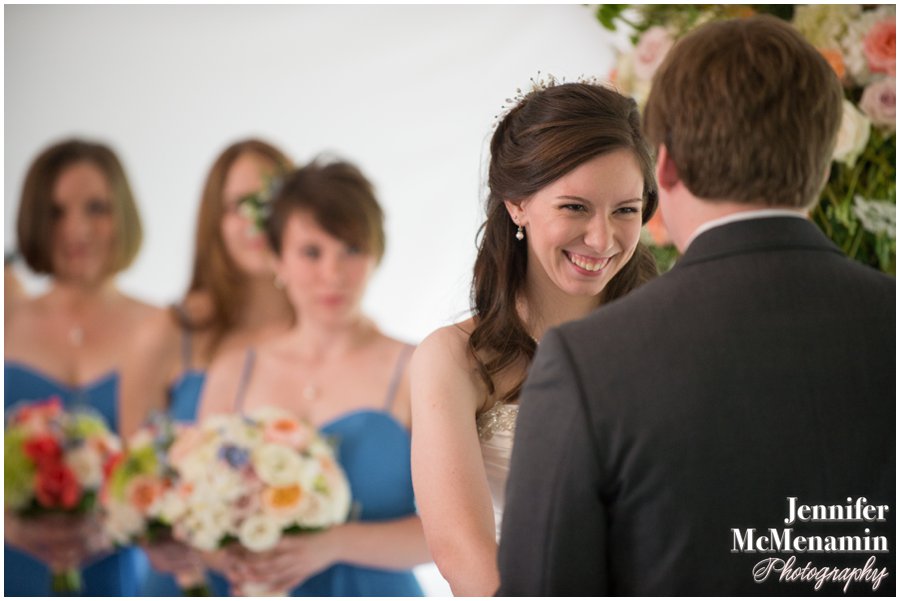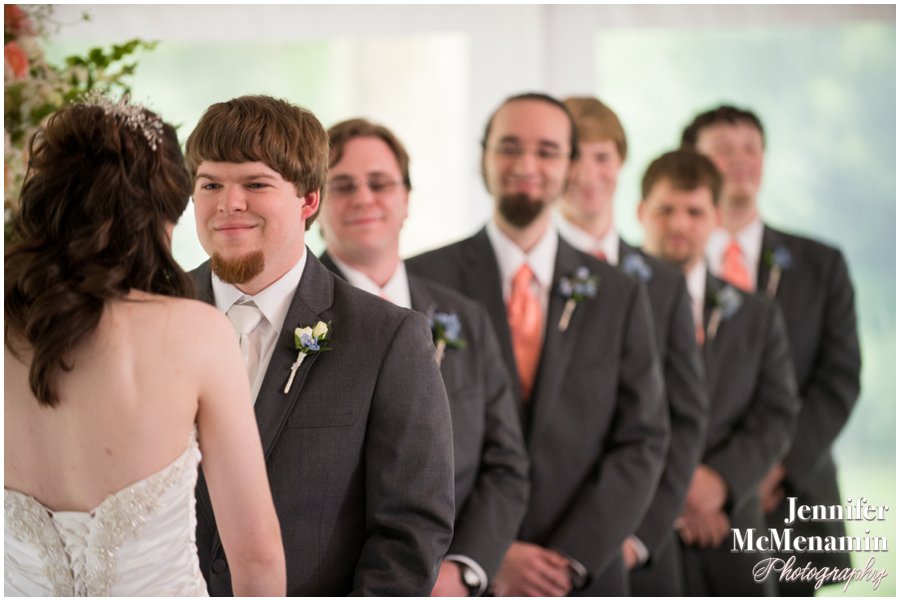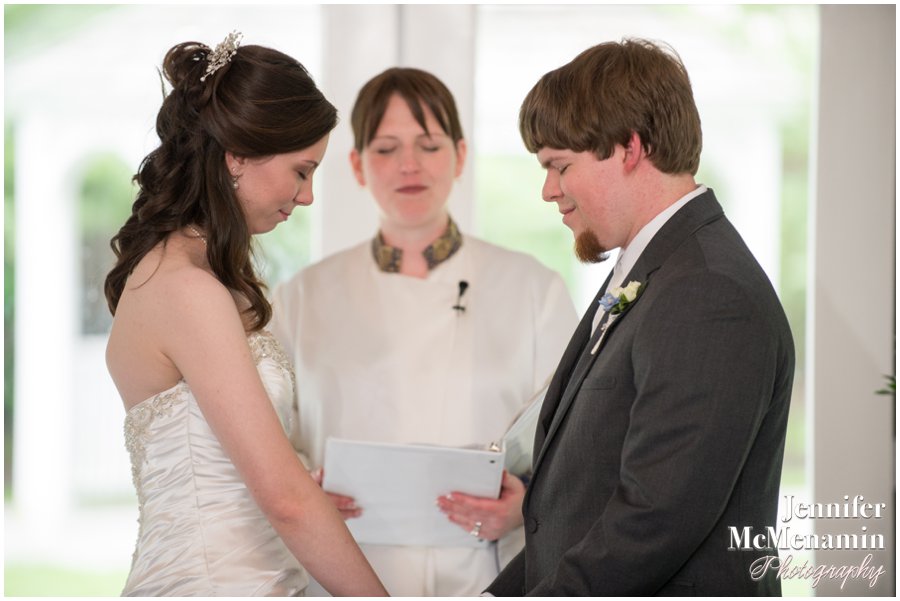 Valerie and her brother.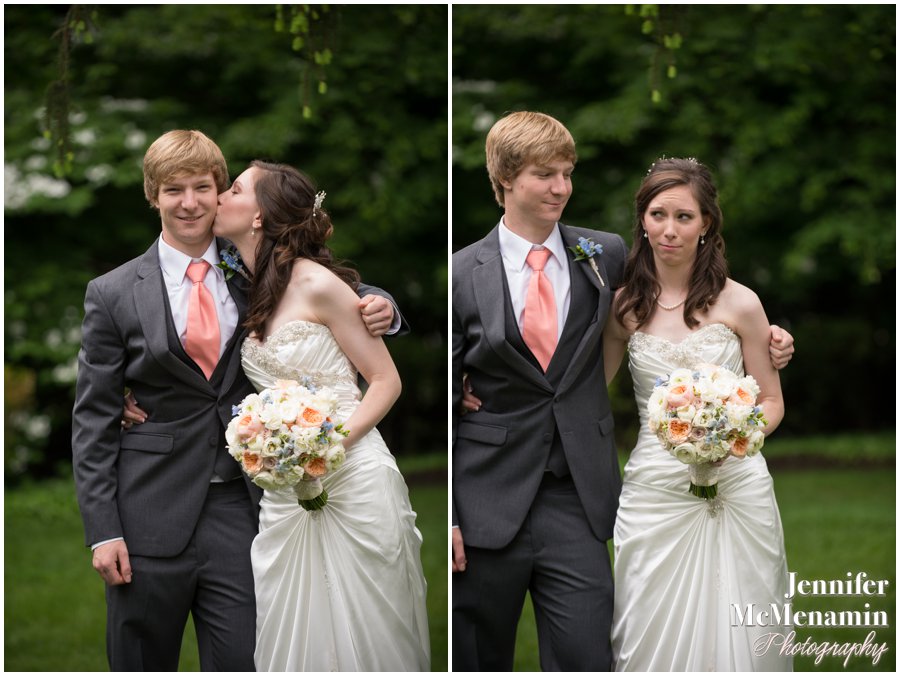 And a few portraits in the garden of the newlyweds before heading in for the party.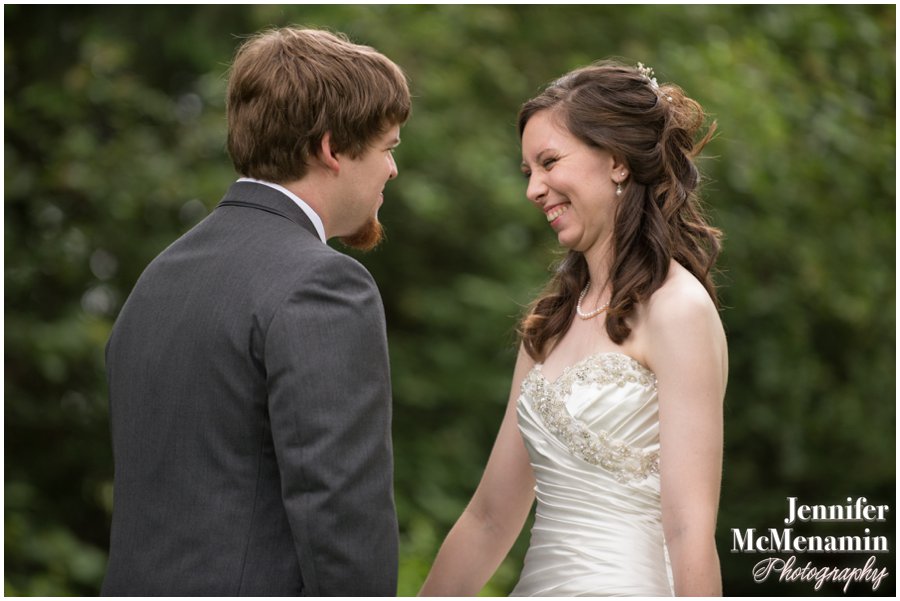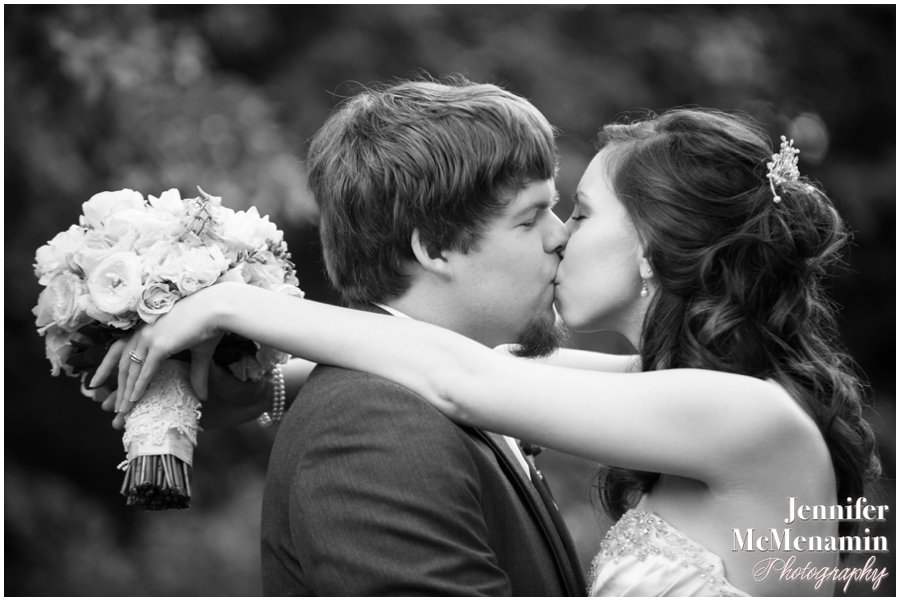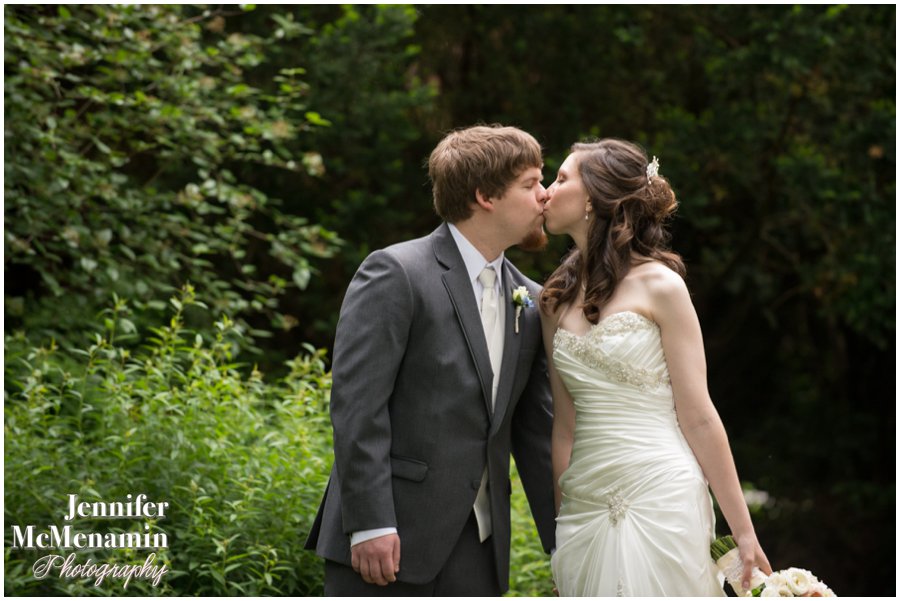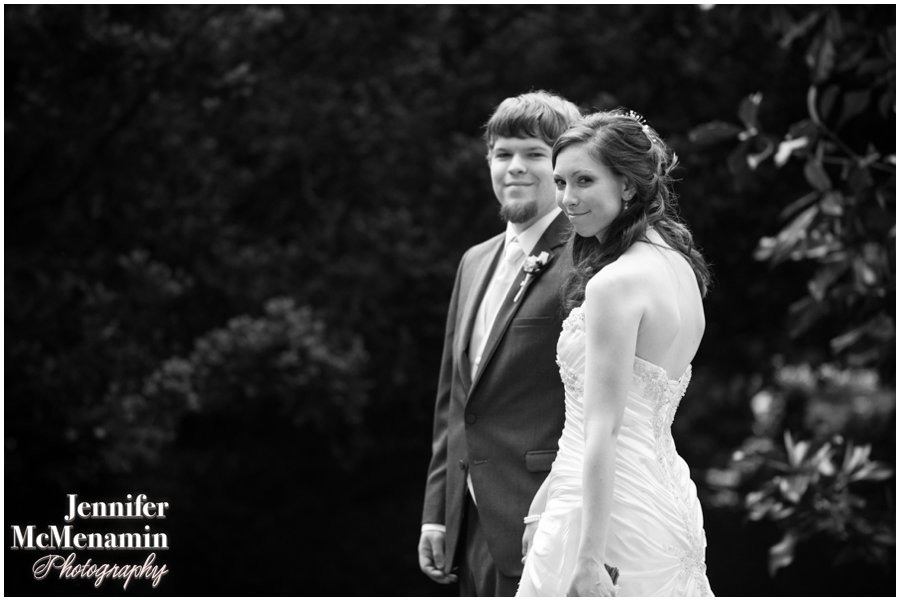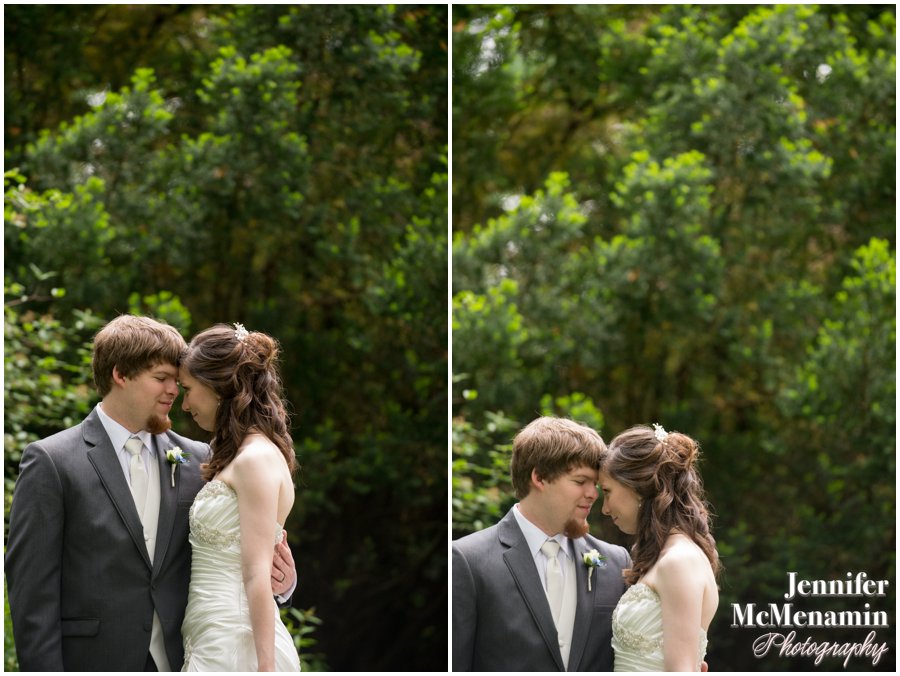 A few reception details. I love the march of the elephants and Valerie's romantic bouquet.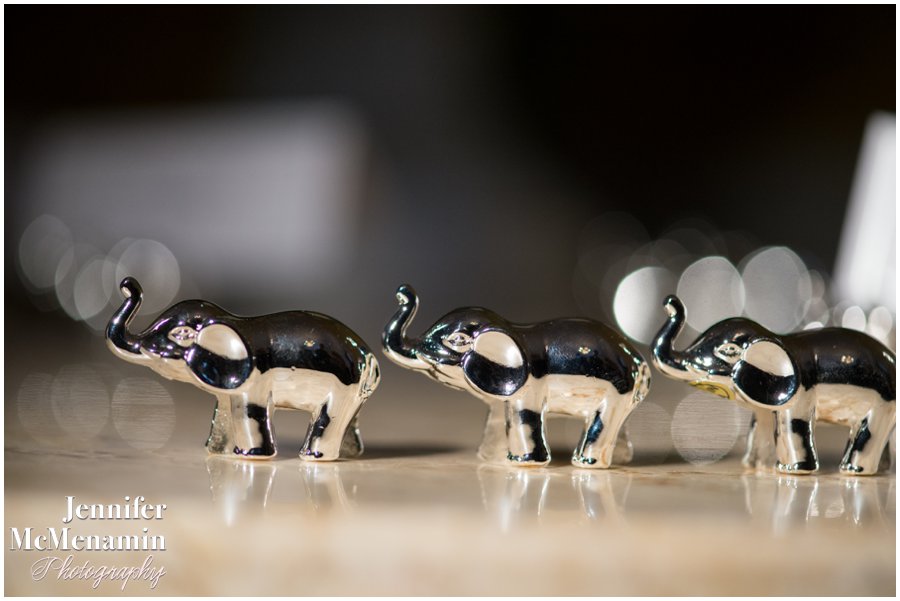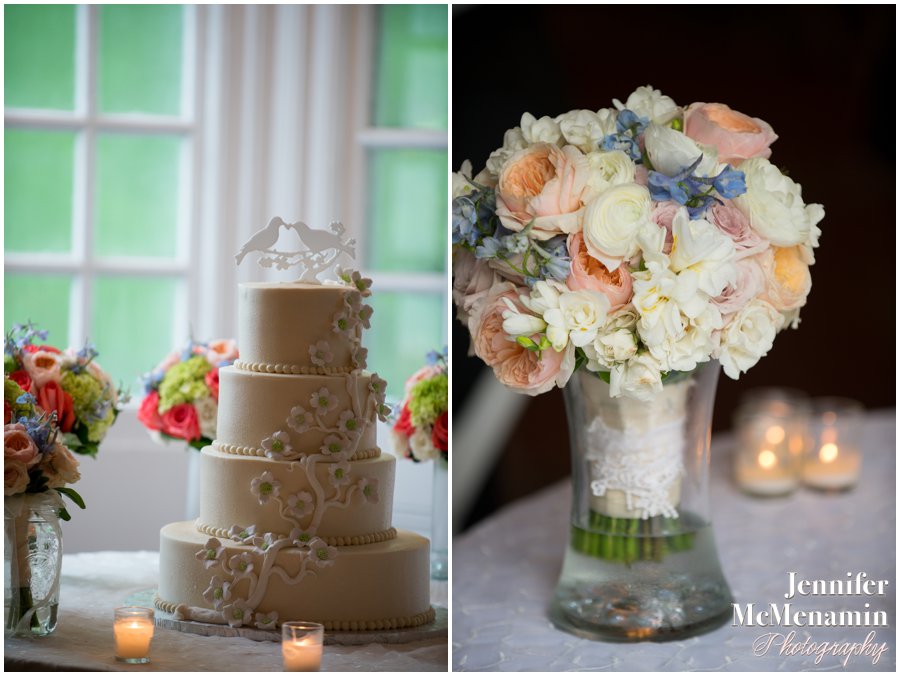 The next two images are completely unstaged. Daniel and I each waited patiently — he with my off-camera flash and I with my long lens focused on Valerie and Eric — crouched down on opposite sides of the sweetheart table for a nice moment to occur as the newlyweds started their dinner. It was most definitely worth all the crouching.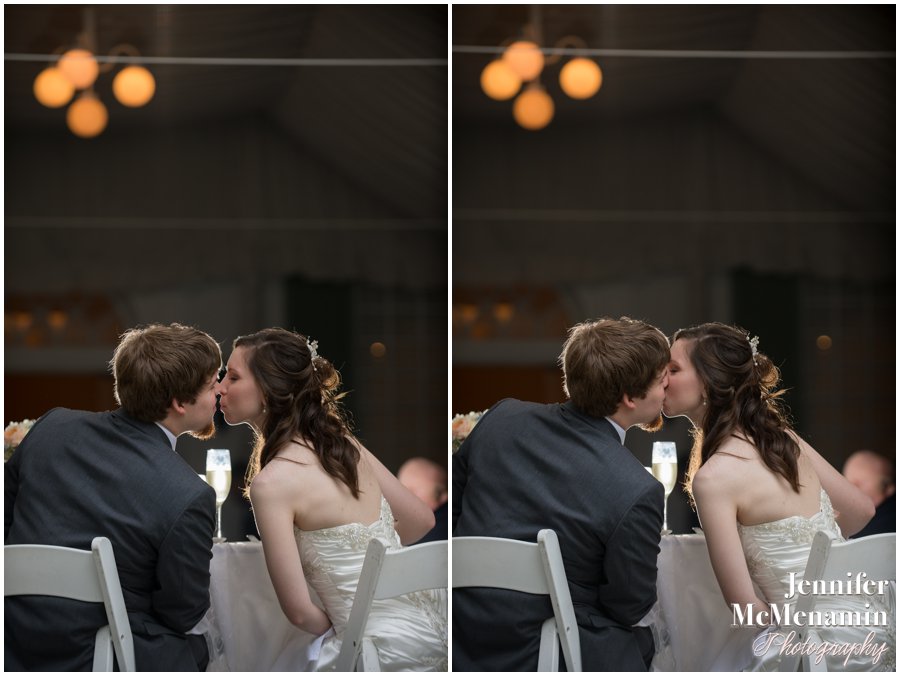 A few toasts. 
A first dance.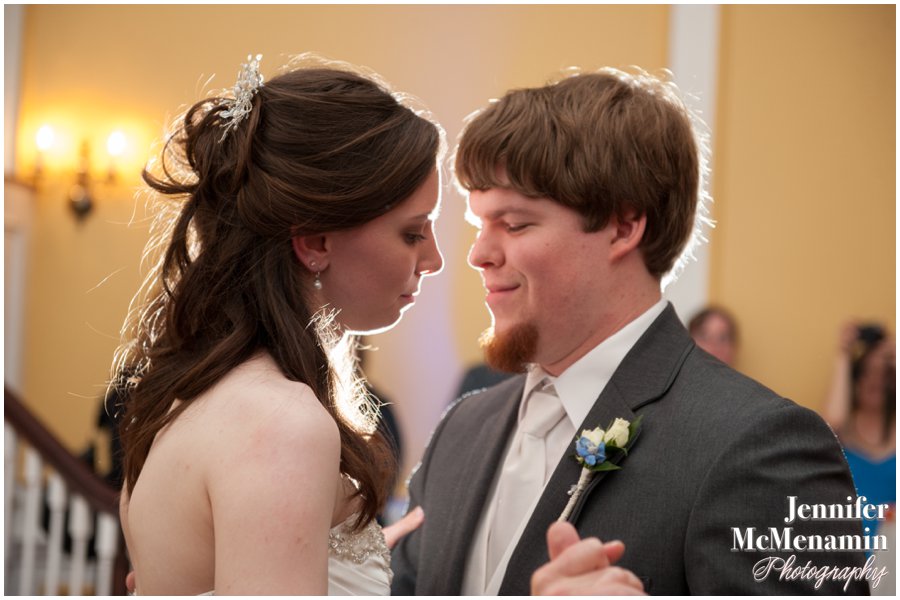 And an absolutely rocking dance party.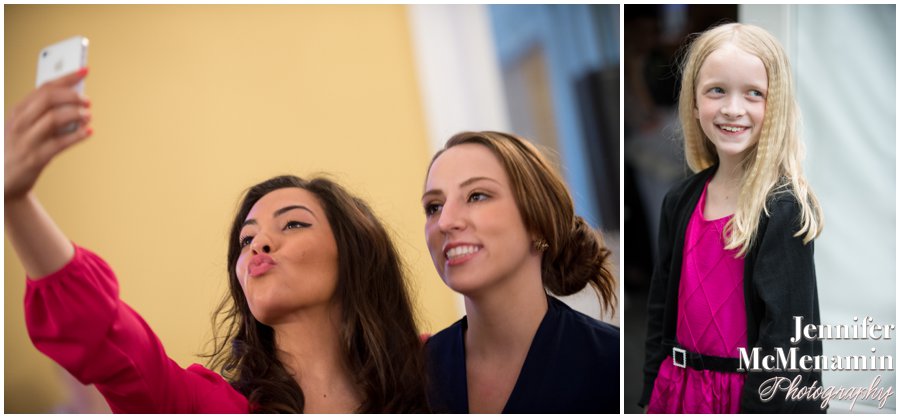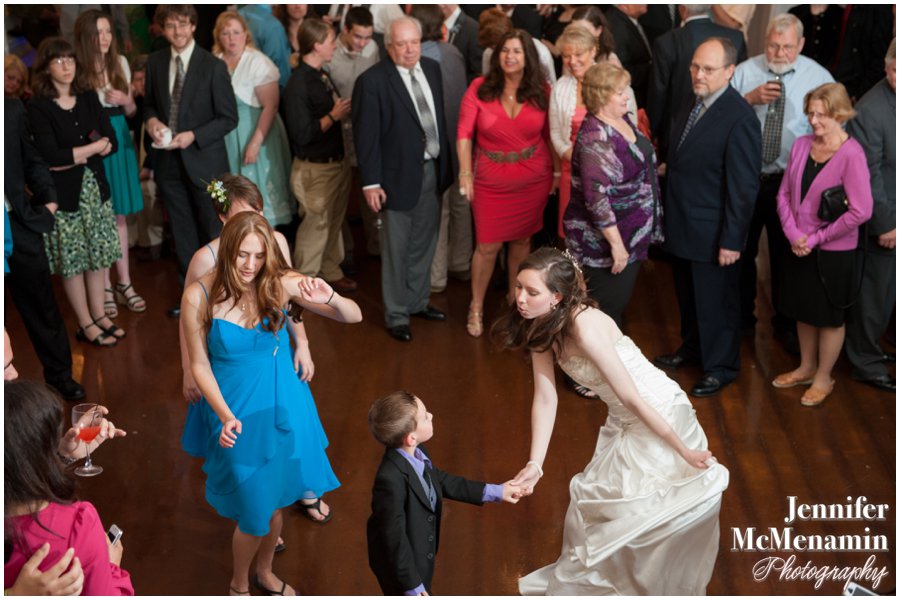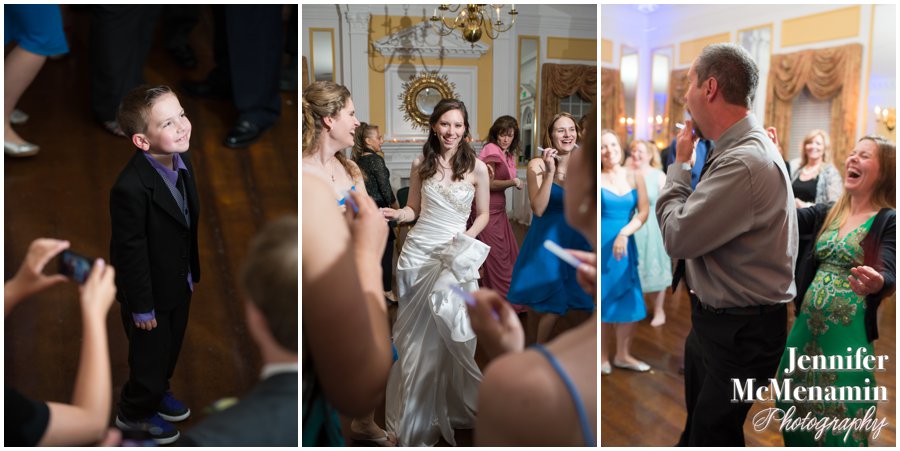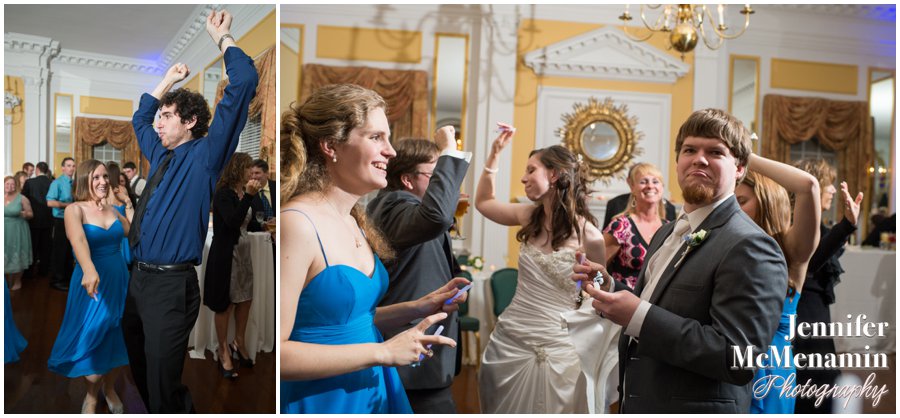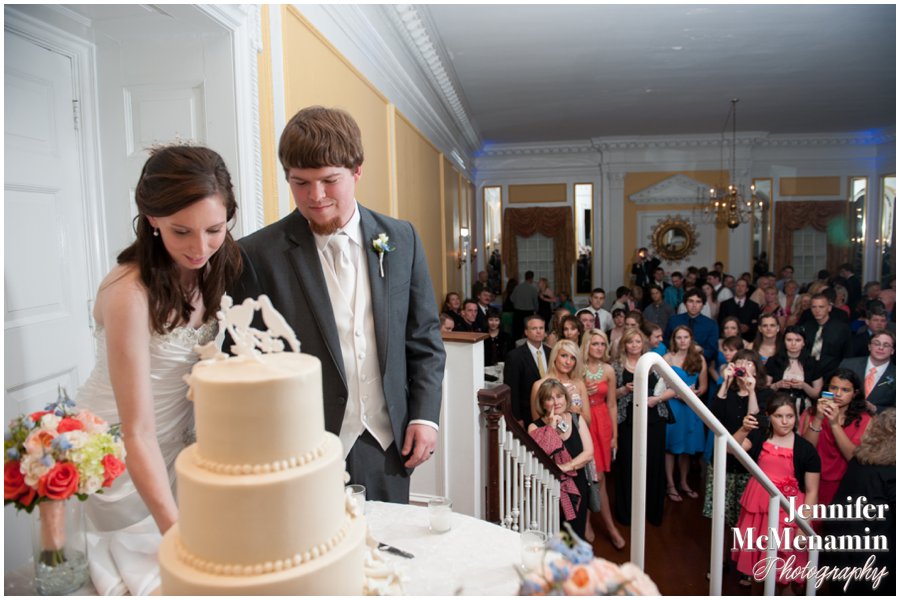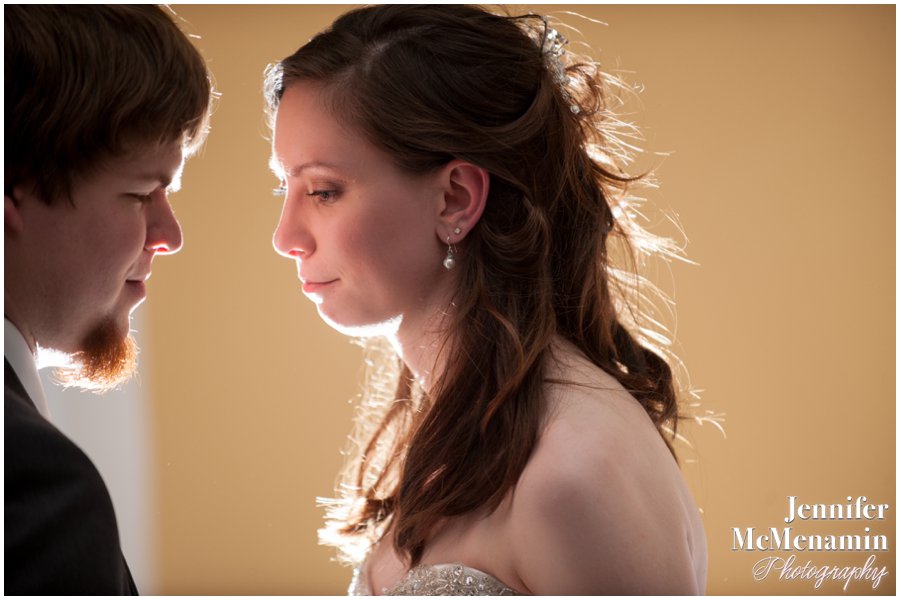 Valerie & Eric's guests bid them farewell with glow sticks at the end of the night.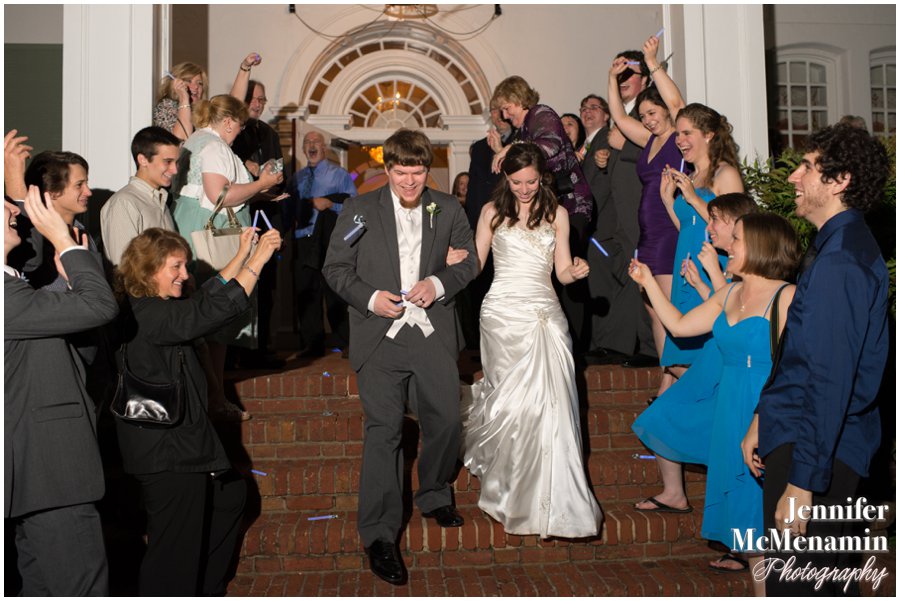 Congratulations, Valerie & Eric. It was an absolute pleasure to work with you and your families!
Credits:
Photography: Jennifer McMenamin Photography, LLC

Ceremony & reception: Grey Rock Mansion
Catering: Simply Elegant Catering
Officiant: The Rev. Laura C. Cannon
Cake: Artistic Desserts