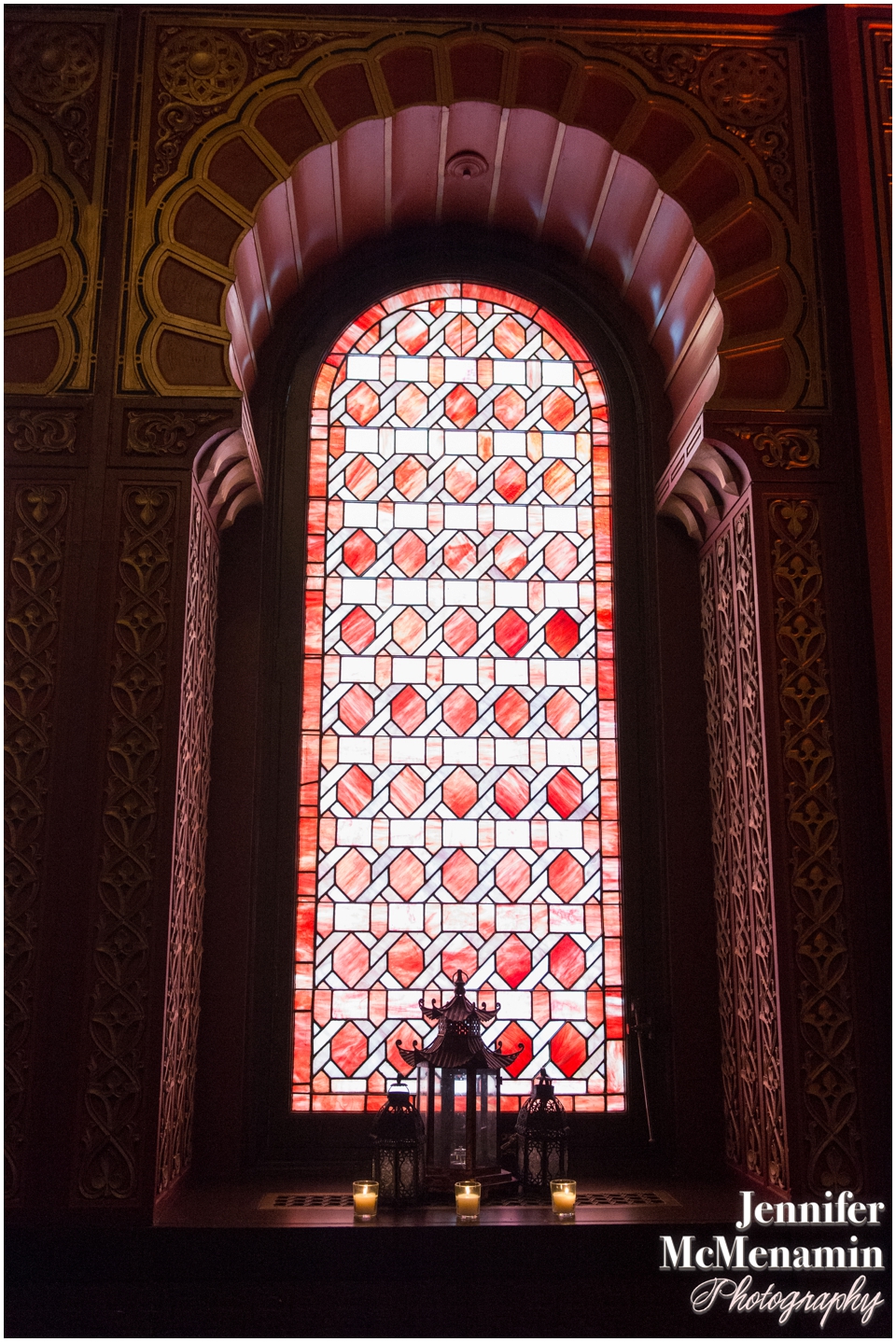 I love my job — capturing real, emotional moments for my clients at weddings and events. It's always a treat, every now and then, to do something different and photograph an event for my vendor colleagues, especially the monthly meetings of the NACE Baltimore chapter. It's so enjoyable for me to see what my event industry colleagues come up with when there are no client demands to juggle and just their imaginations and budget to rein them in. For this meeting, the incomparable Andrew Zill and Petra Compel of Feats Inc. offered their take on what's in and what's out in event trends for 2015. (A sampling: craft cocktails, cauliflower and flights of food and drinks are hot while Brussels sprouts, mason jars used for anything other than food and champagne coupe glasses are not.) The meeting took place in my favorite rooms of Baltimore's Grand Historic Venue — the beautiful Oriental Room, Mirror Room and Edinburgh Room. As the former headquarters of Maryland's Freemasons, the historic building is full of gorgeous character and unexpected touches — beautiful stained glass windows, unusual lighting fixtures, grand staircases, intricate columns and moldings and such. It's always a pleasure working there. Here are some of my favorites from the event: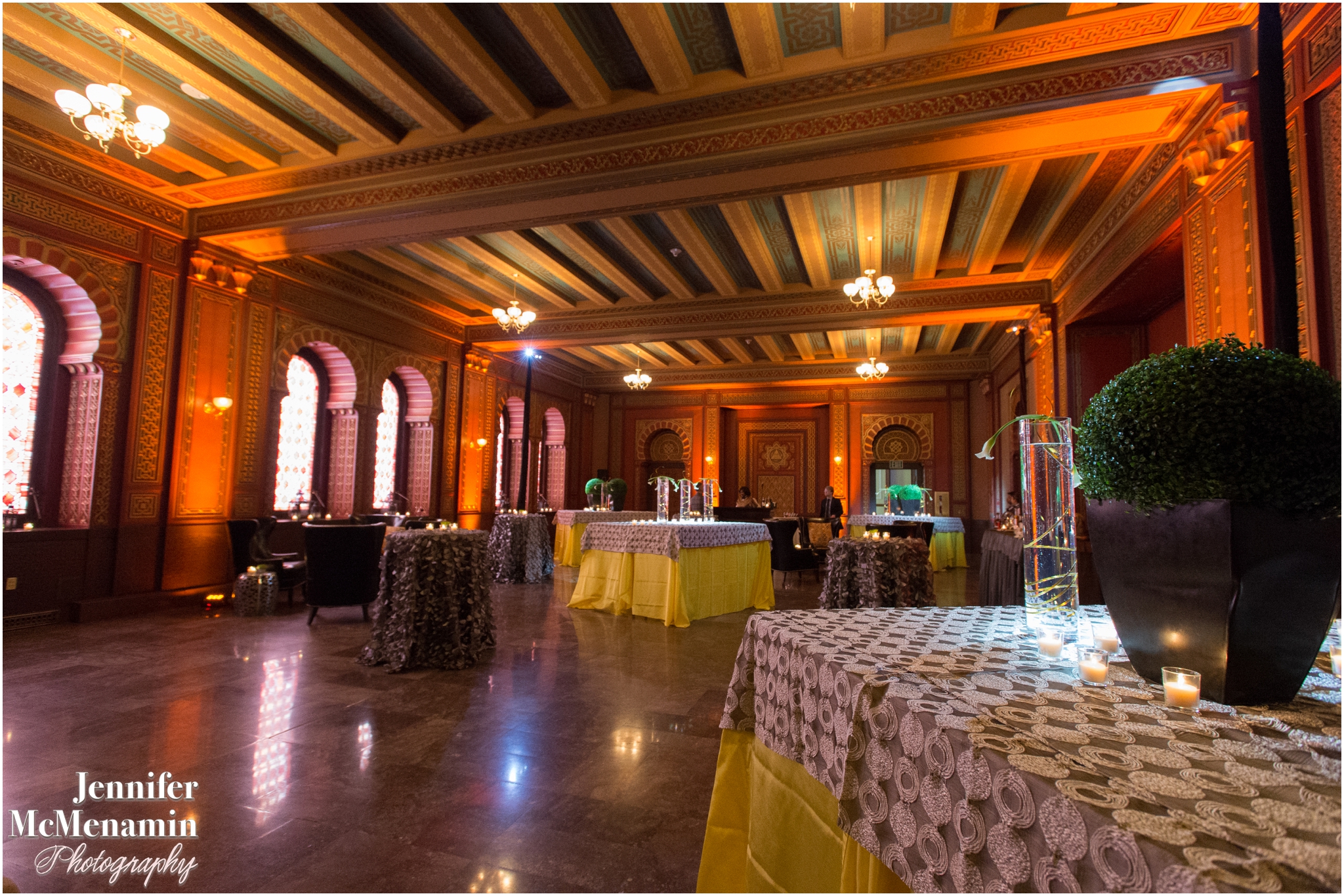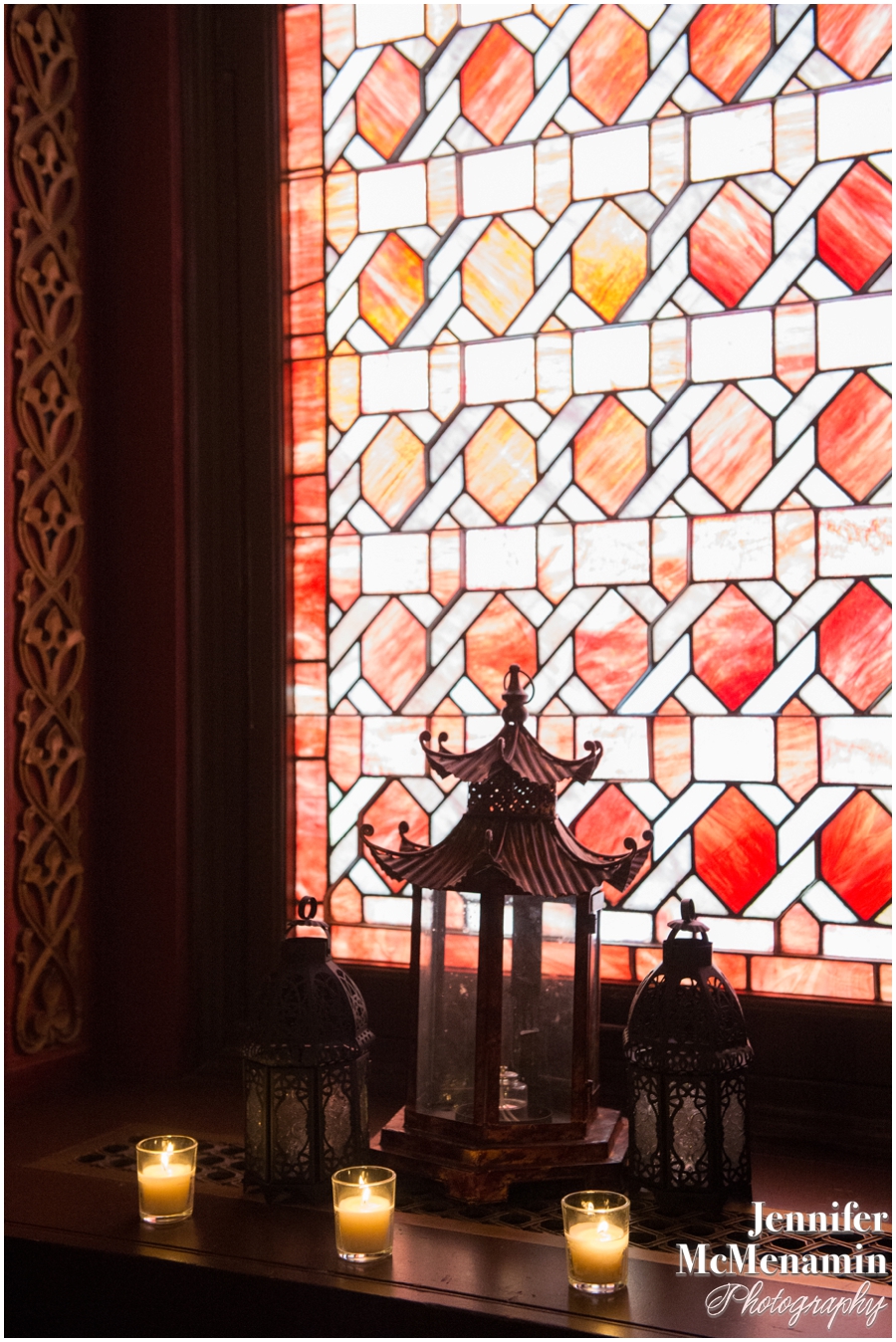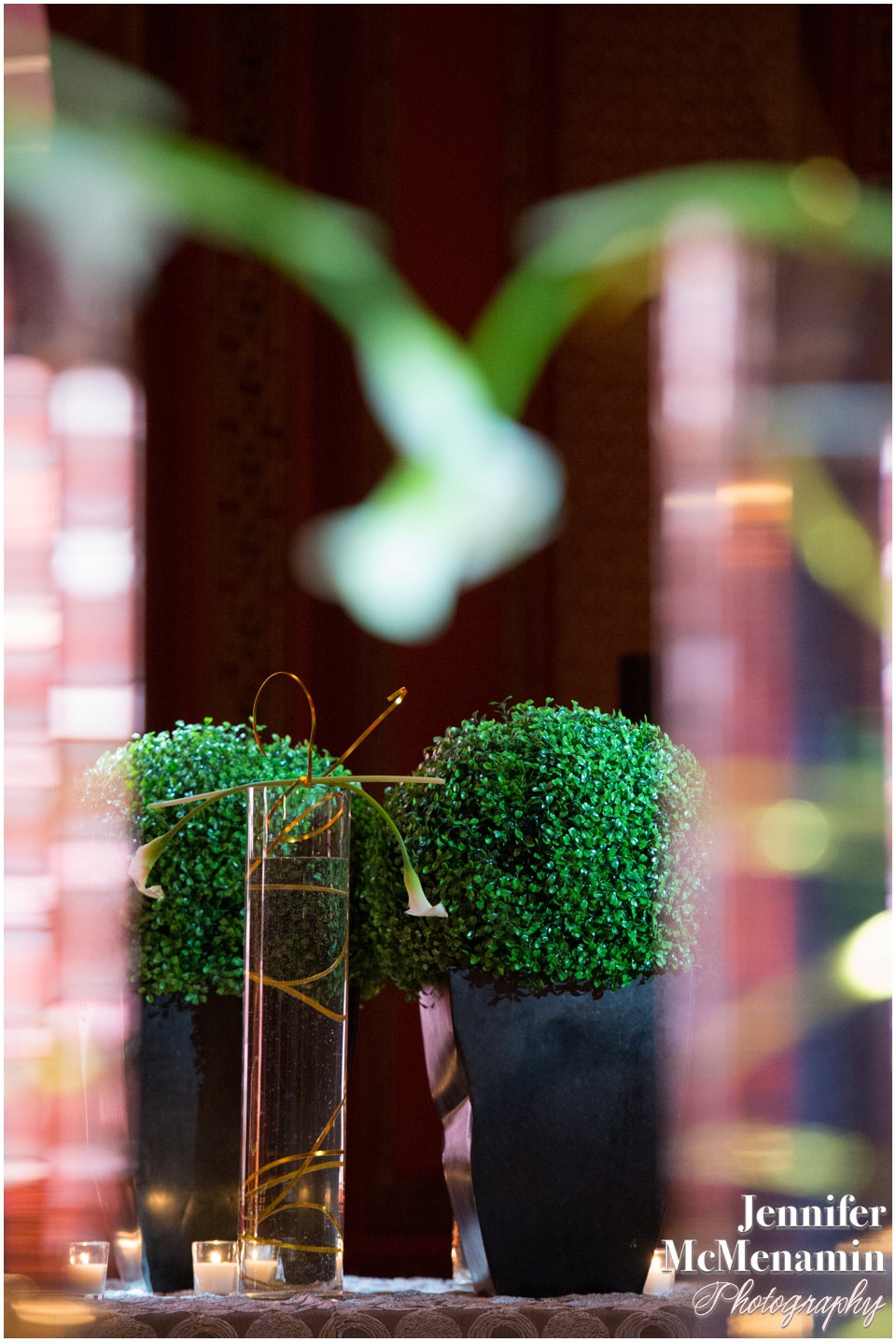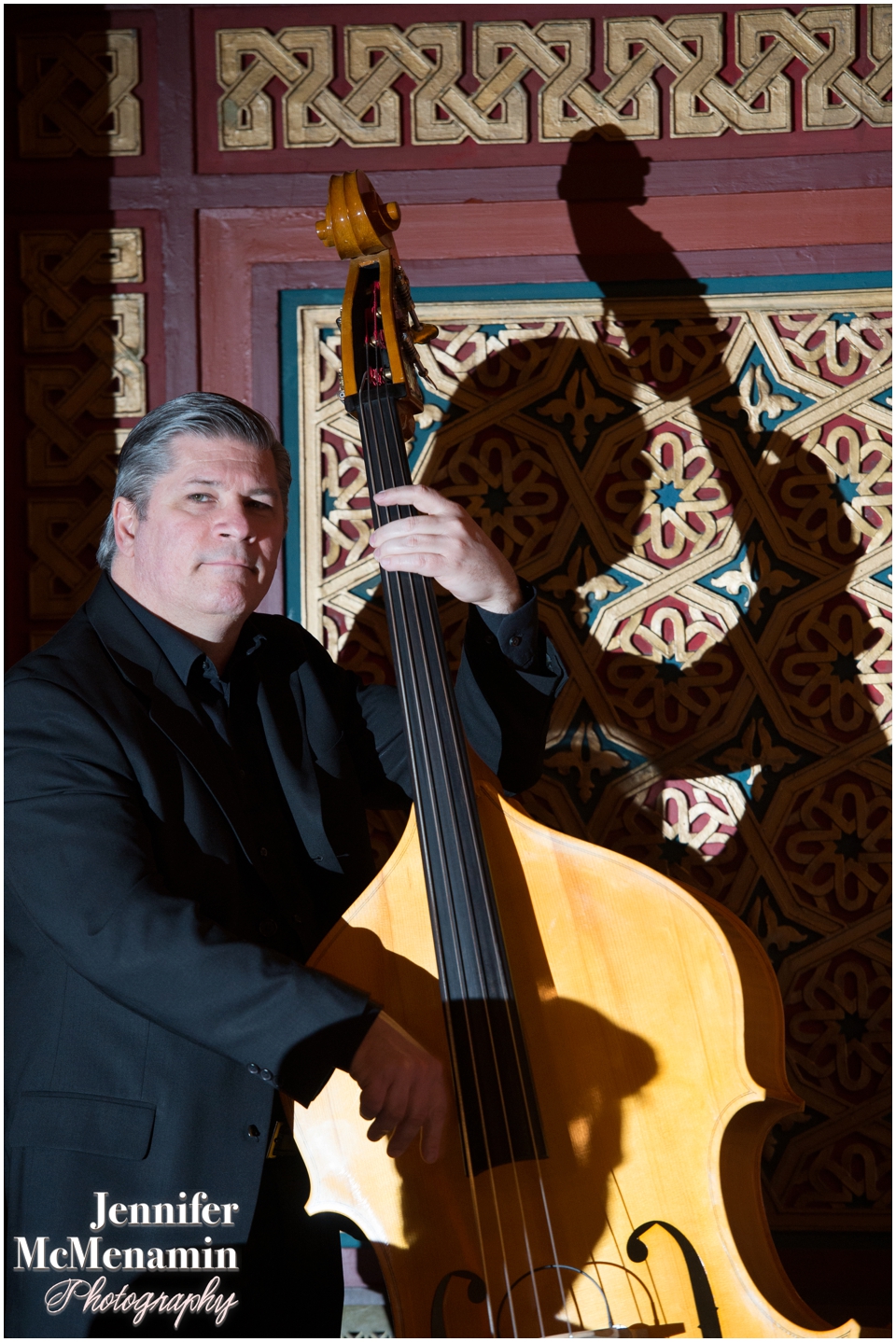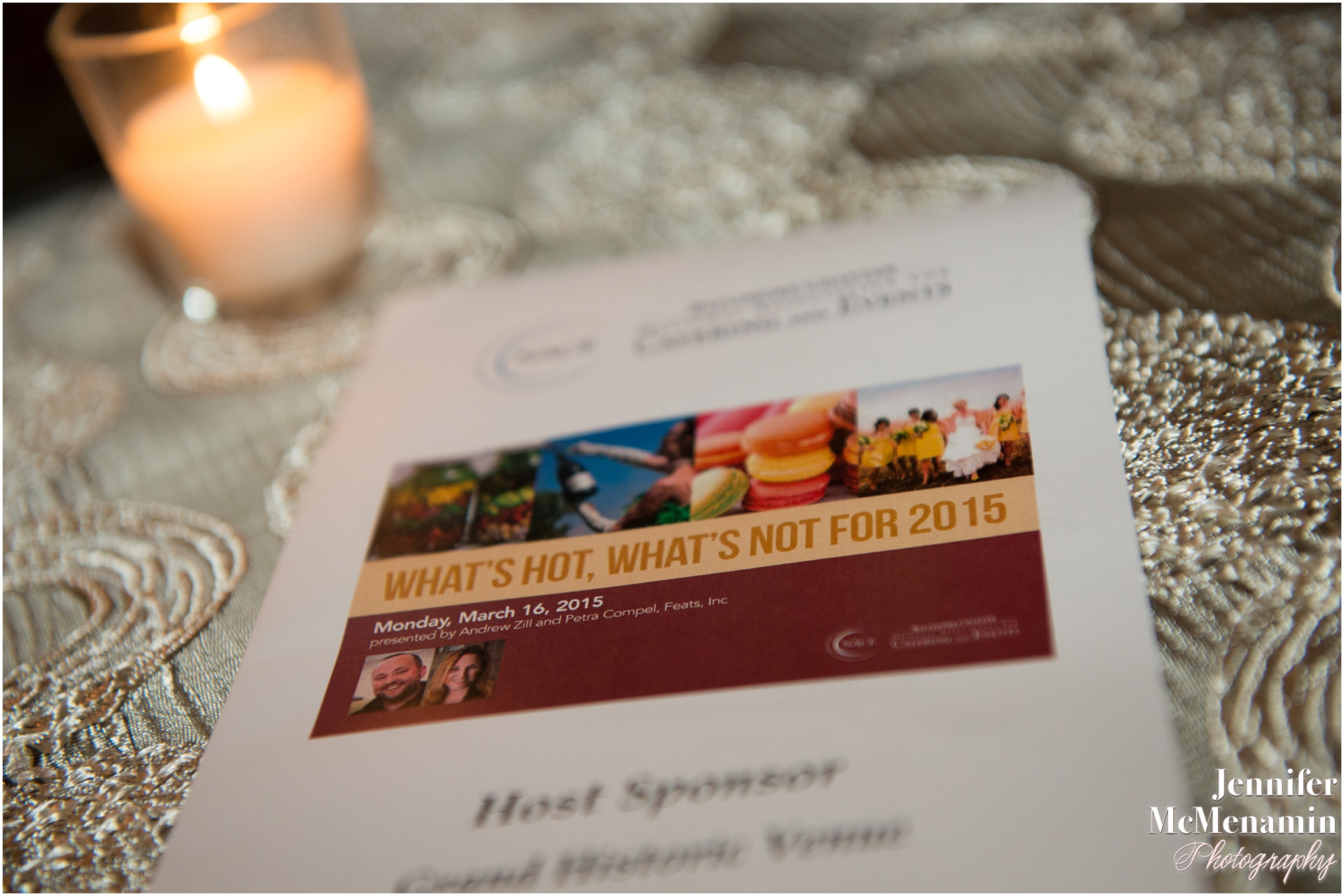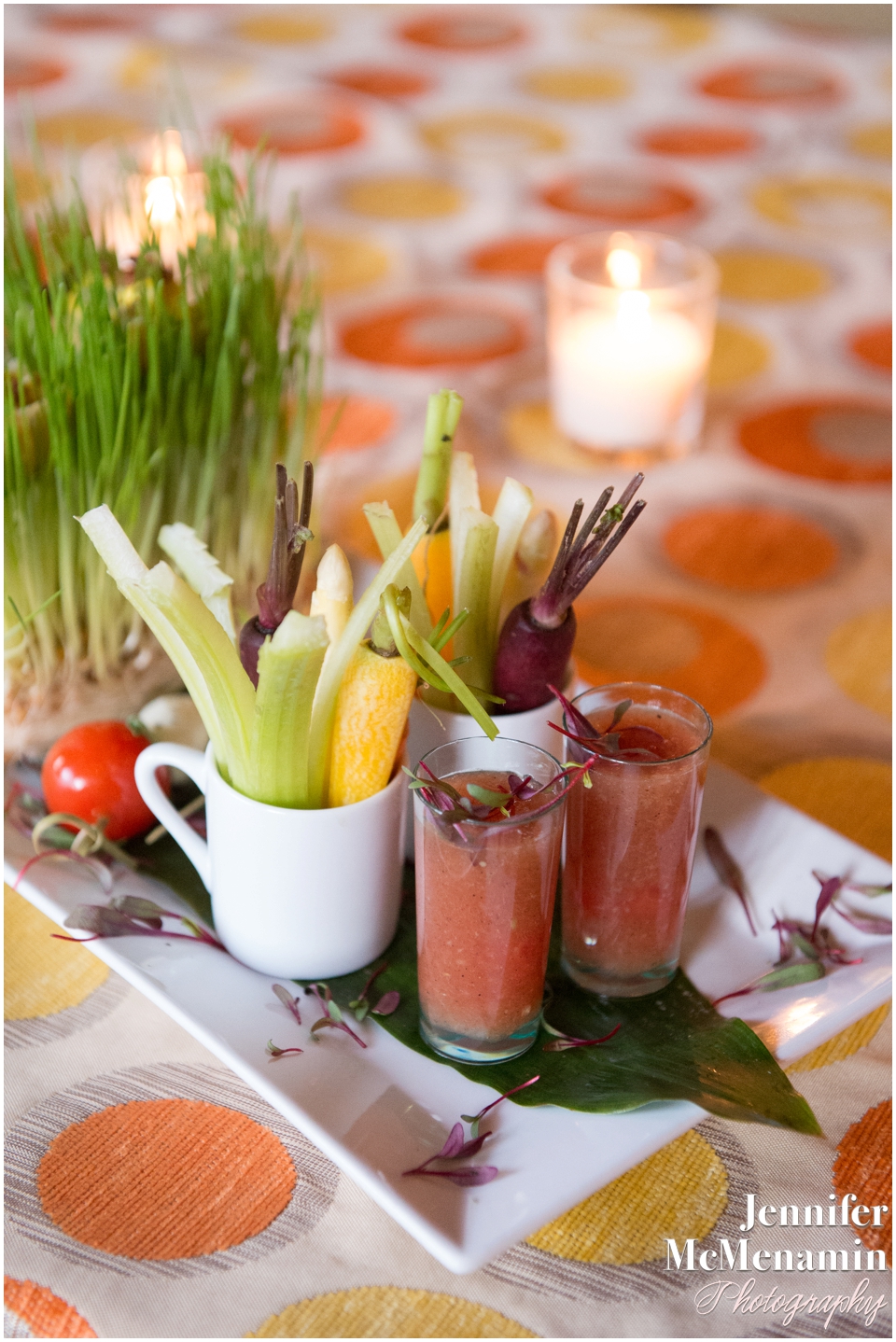 The watermelon soup with bull's blood raised lots of eyebrows during cocktail hour.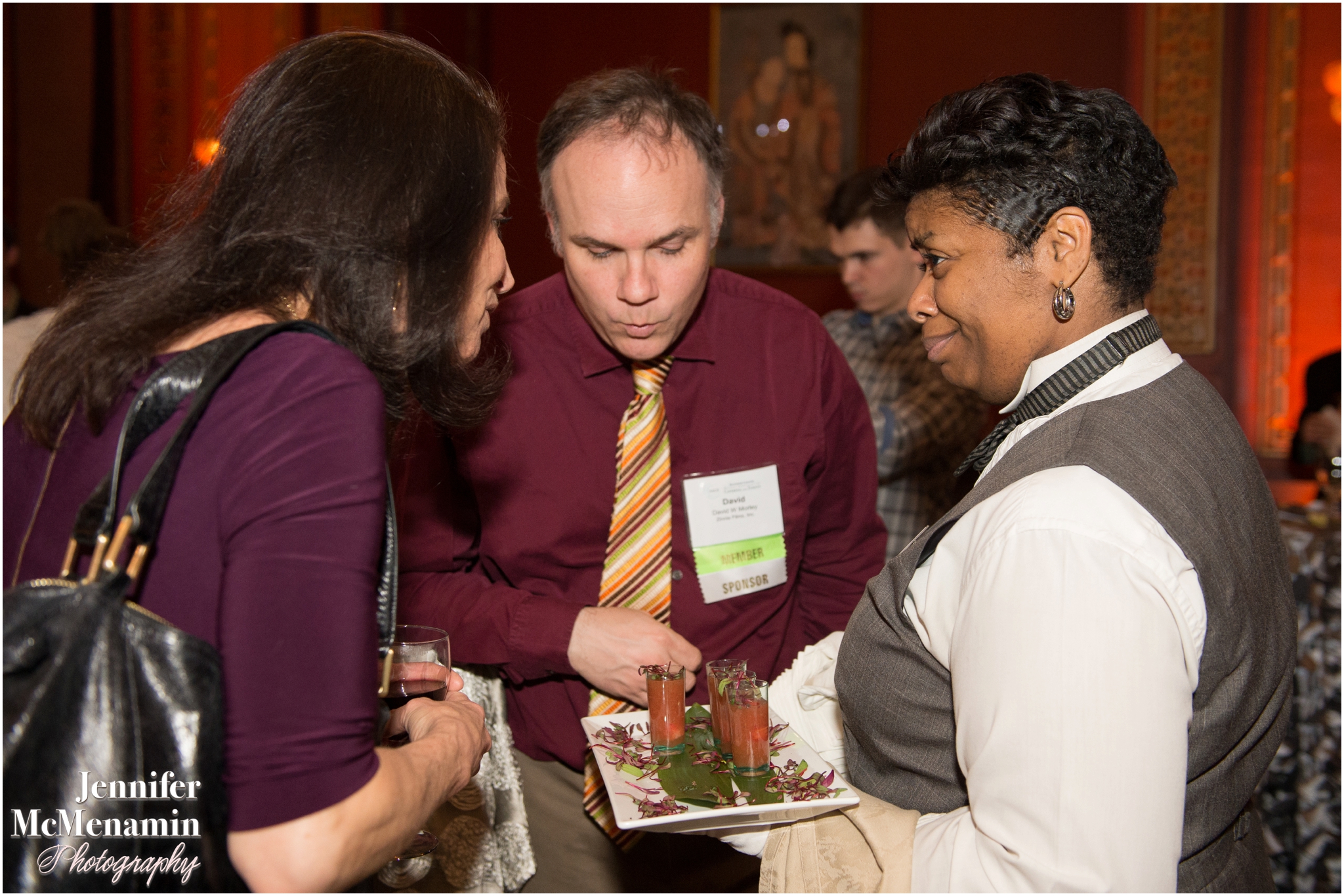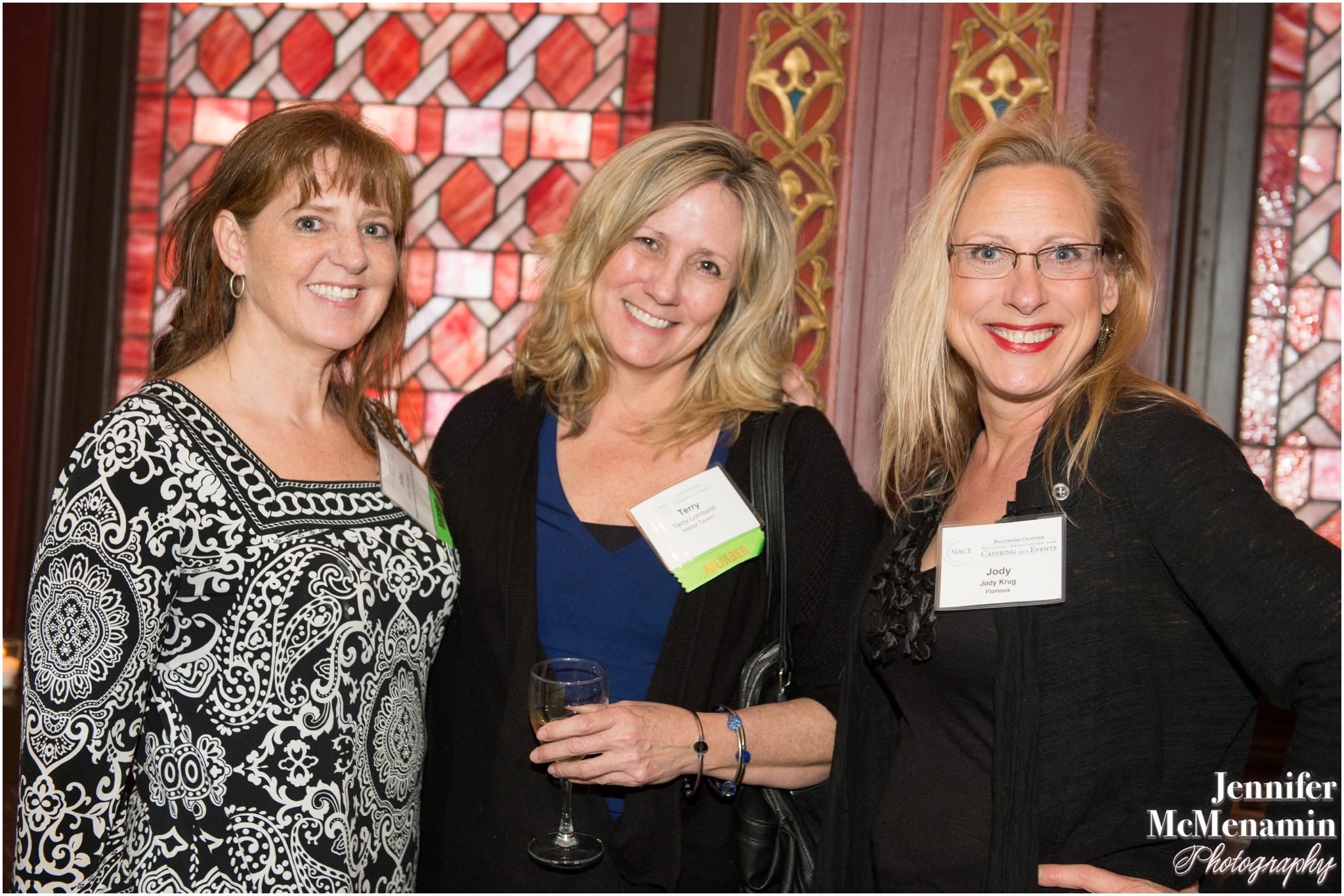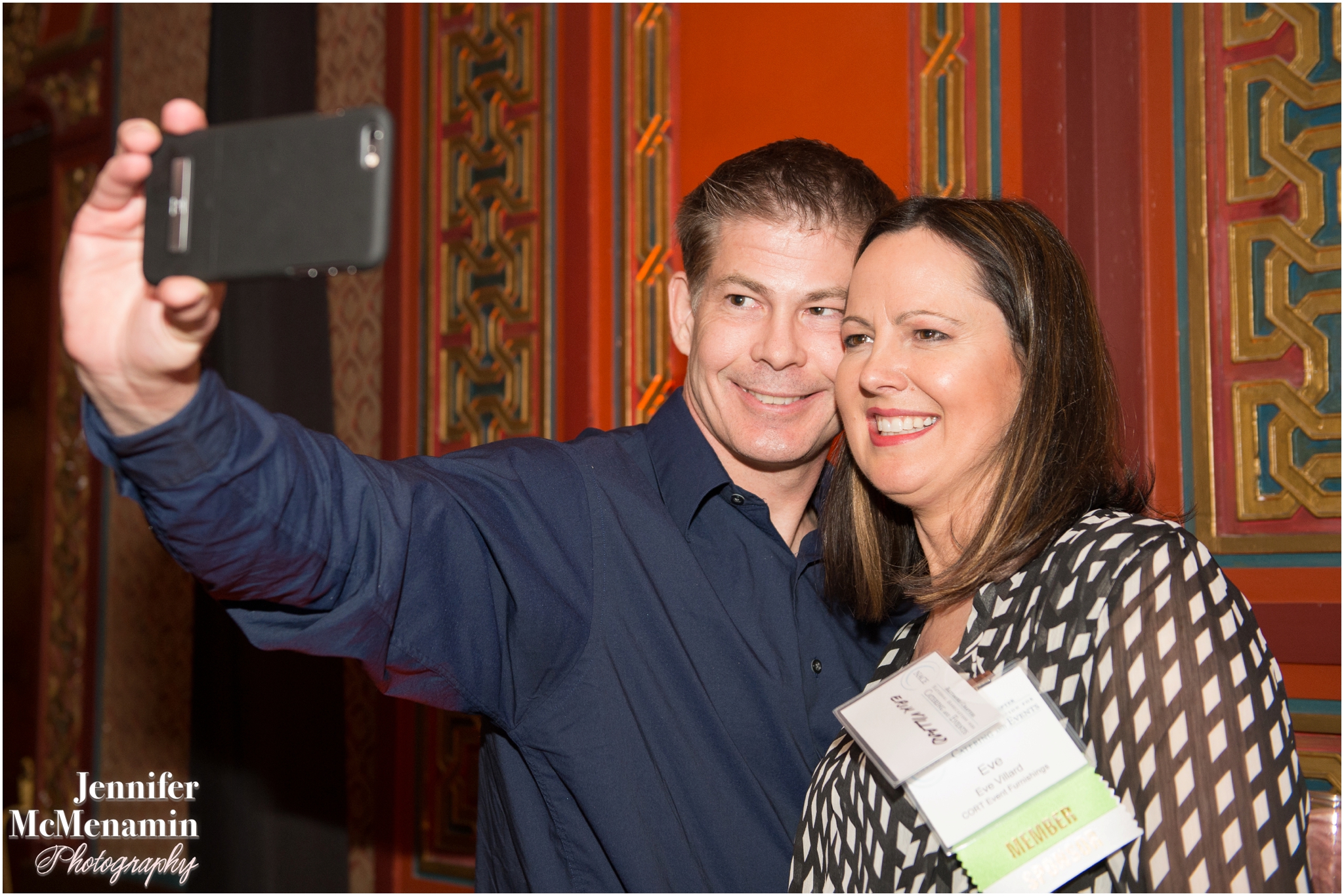 I always love the use of candles at events. This unusual use of hundreds of votives on a staircase that guests passed moving from one part of the event to another was especially beautiful.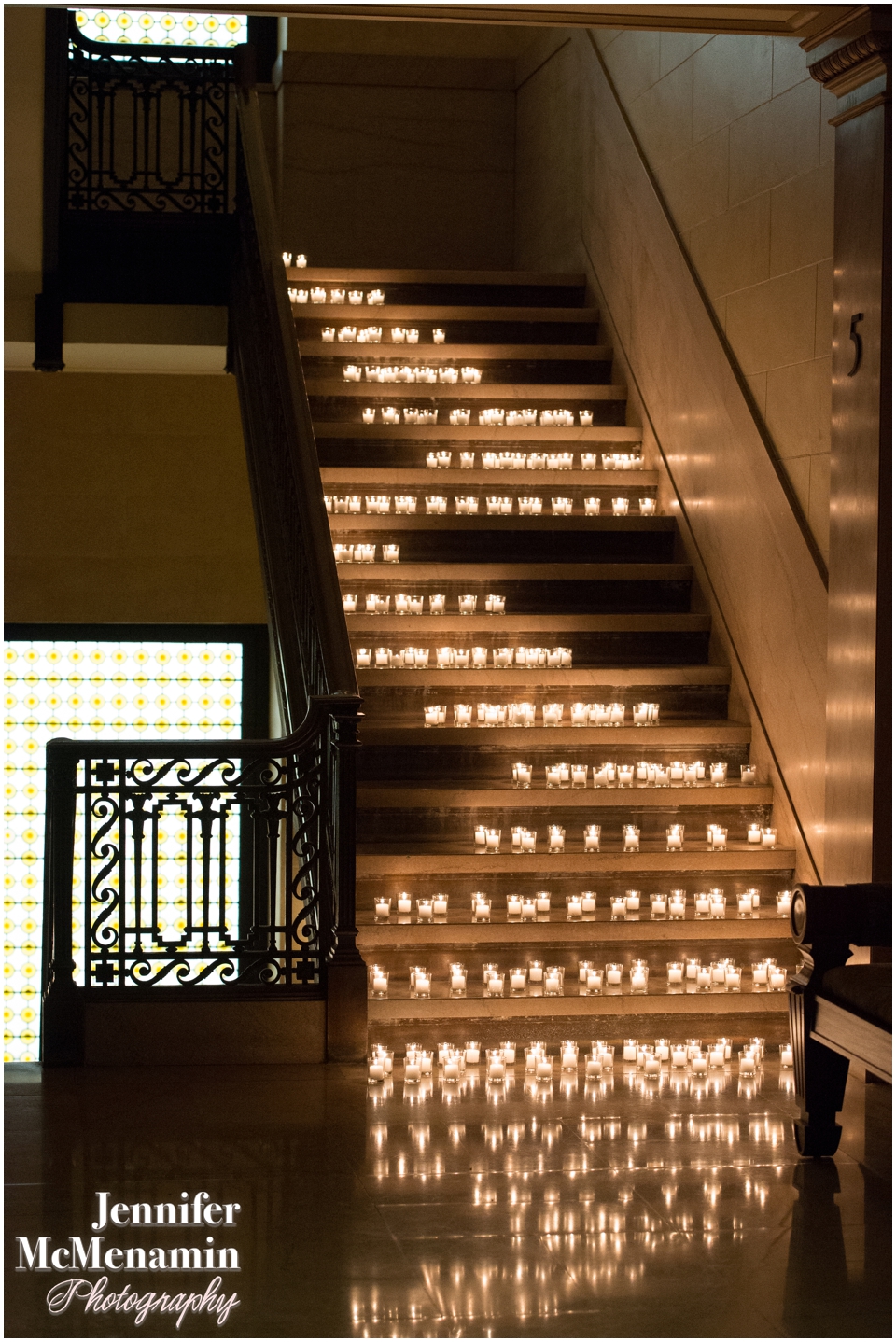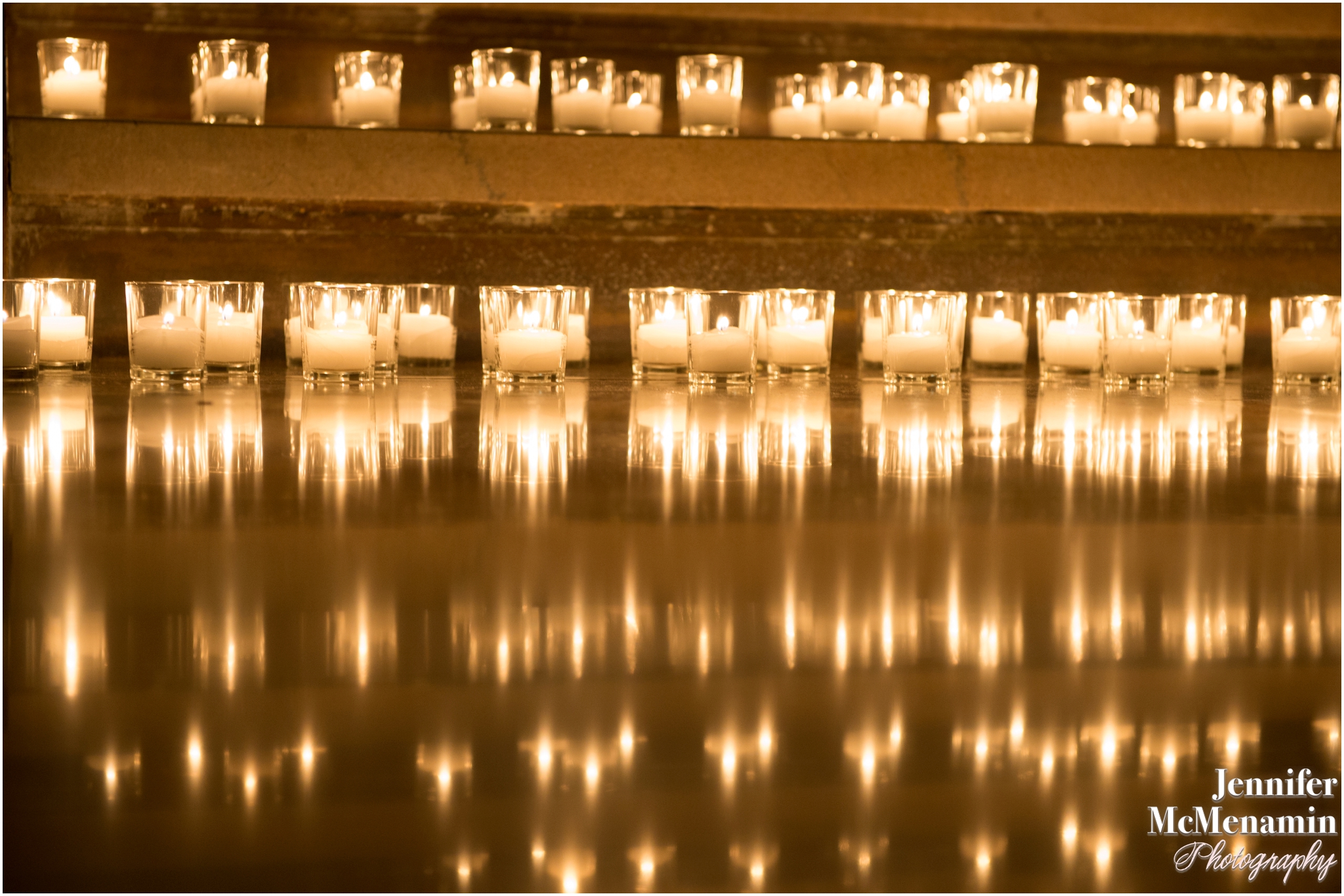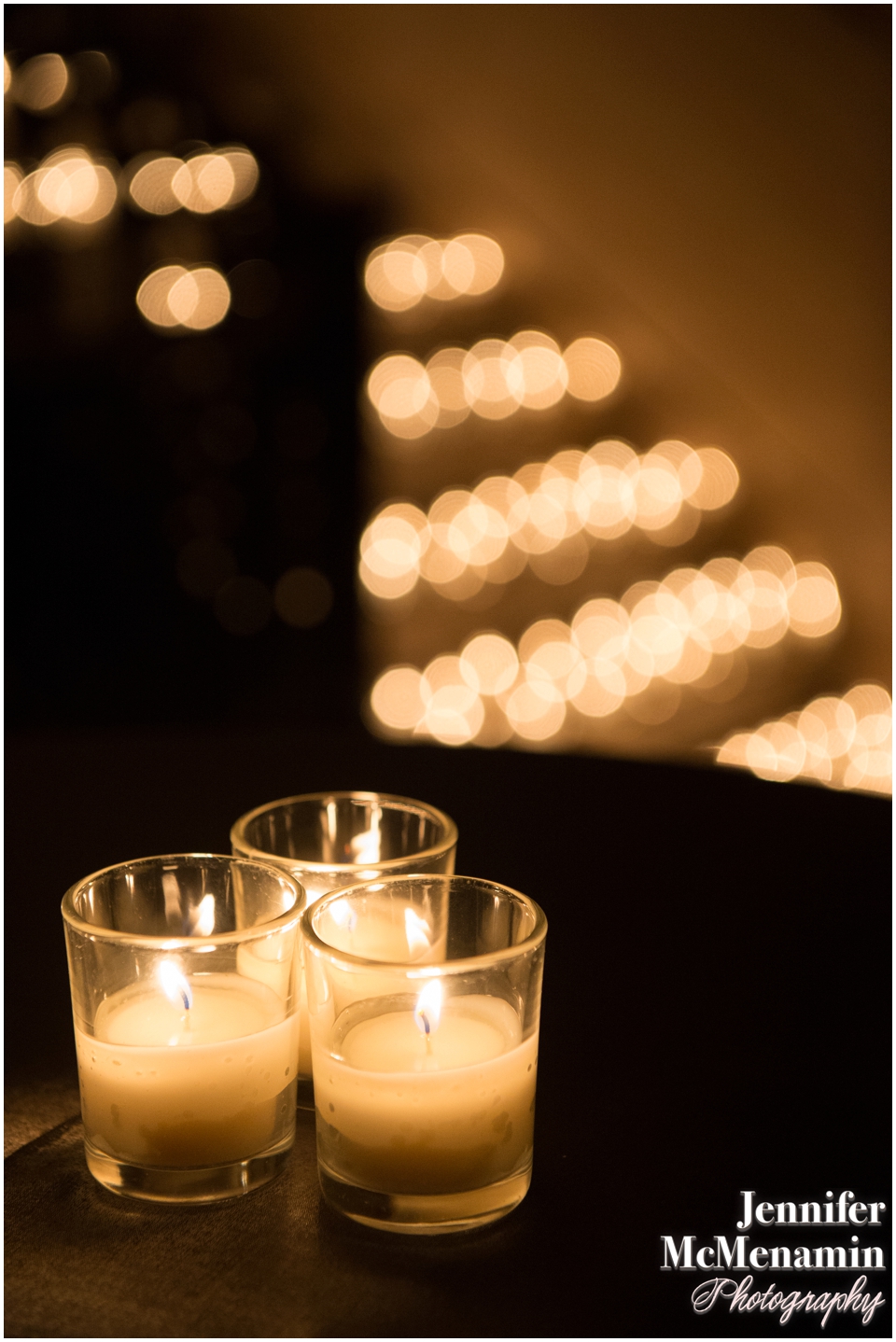 The meeting room. Aren't those light fixtures just gorgeous?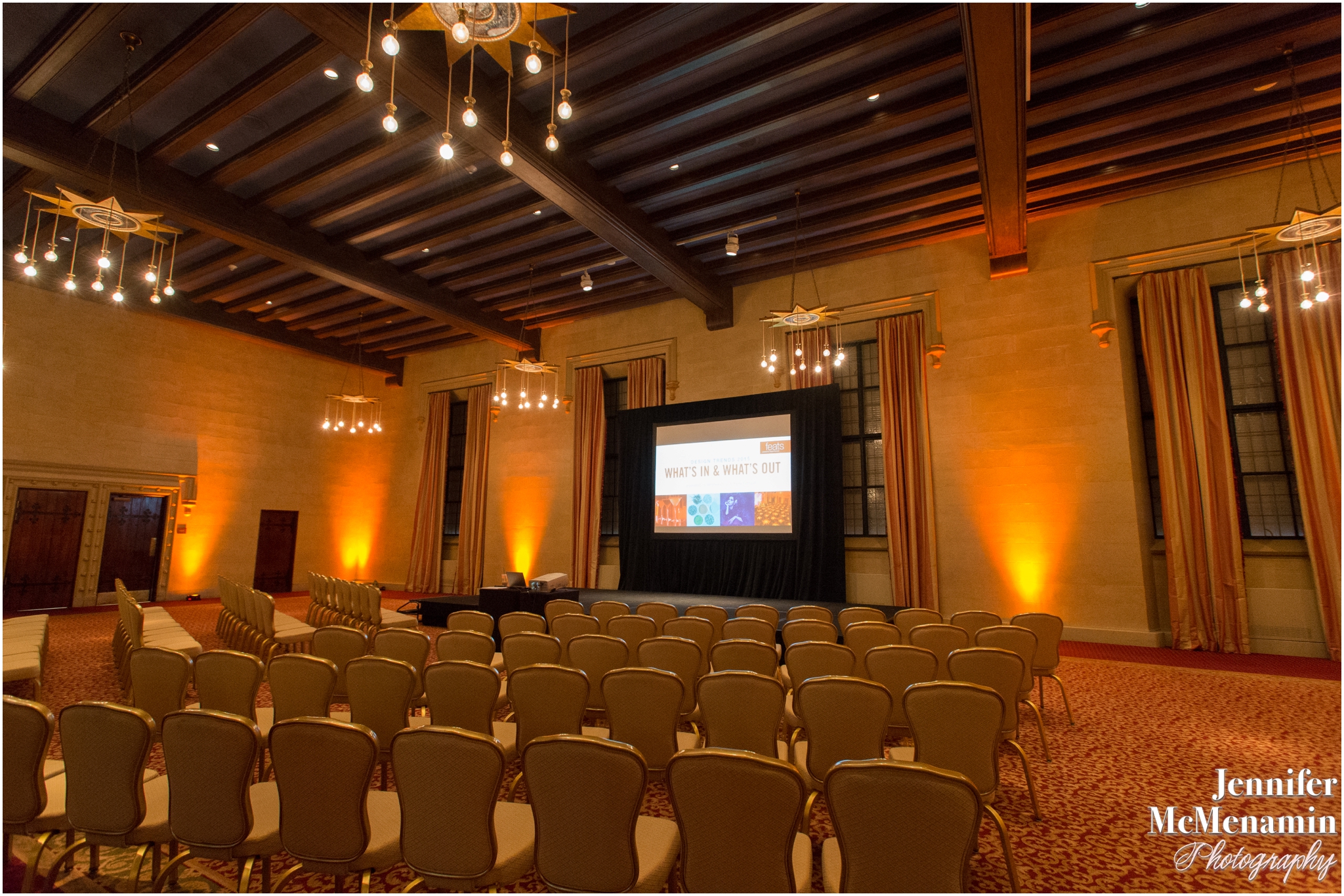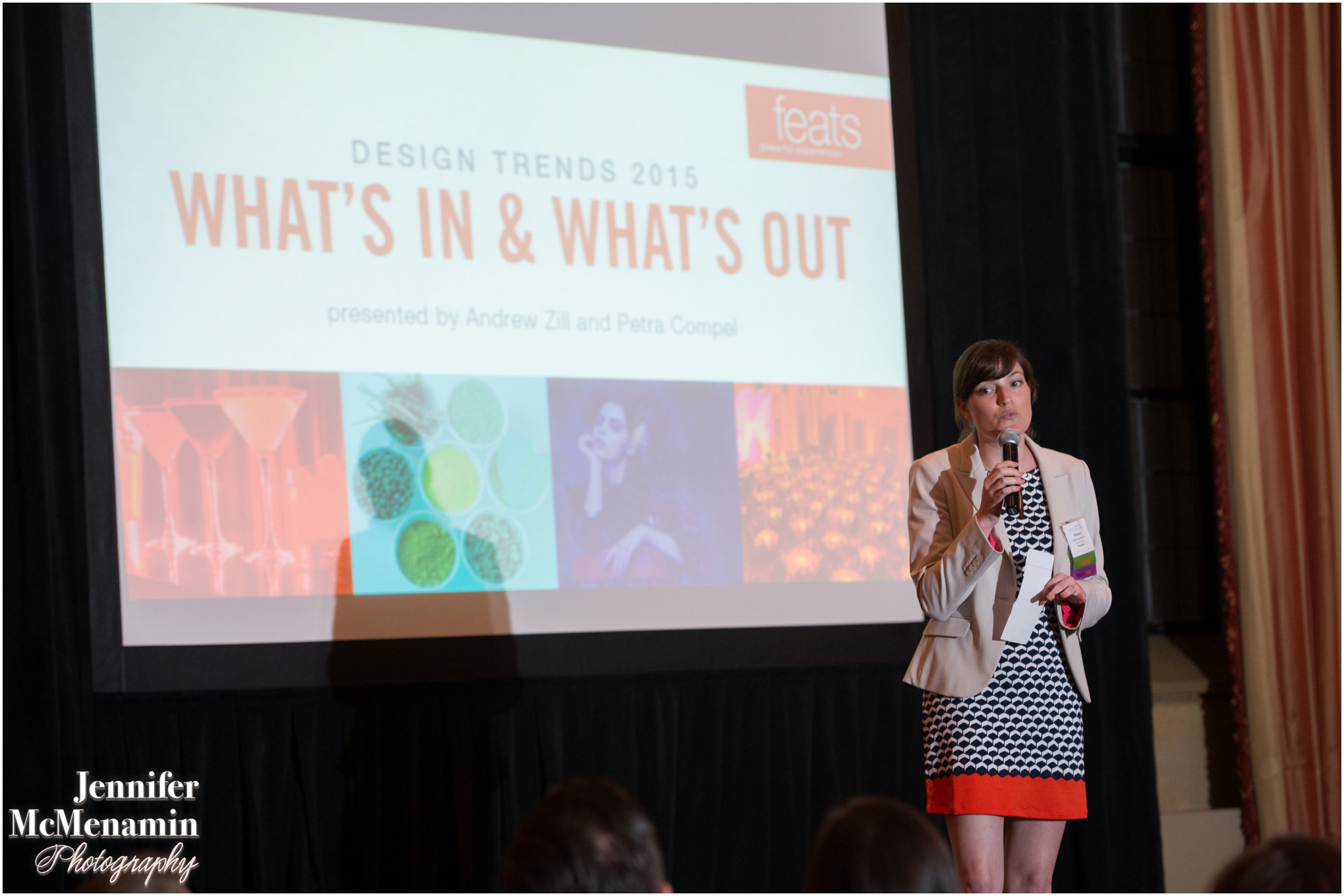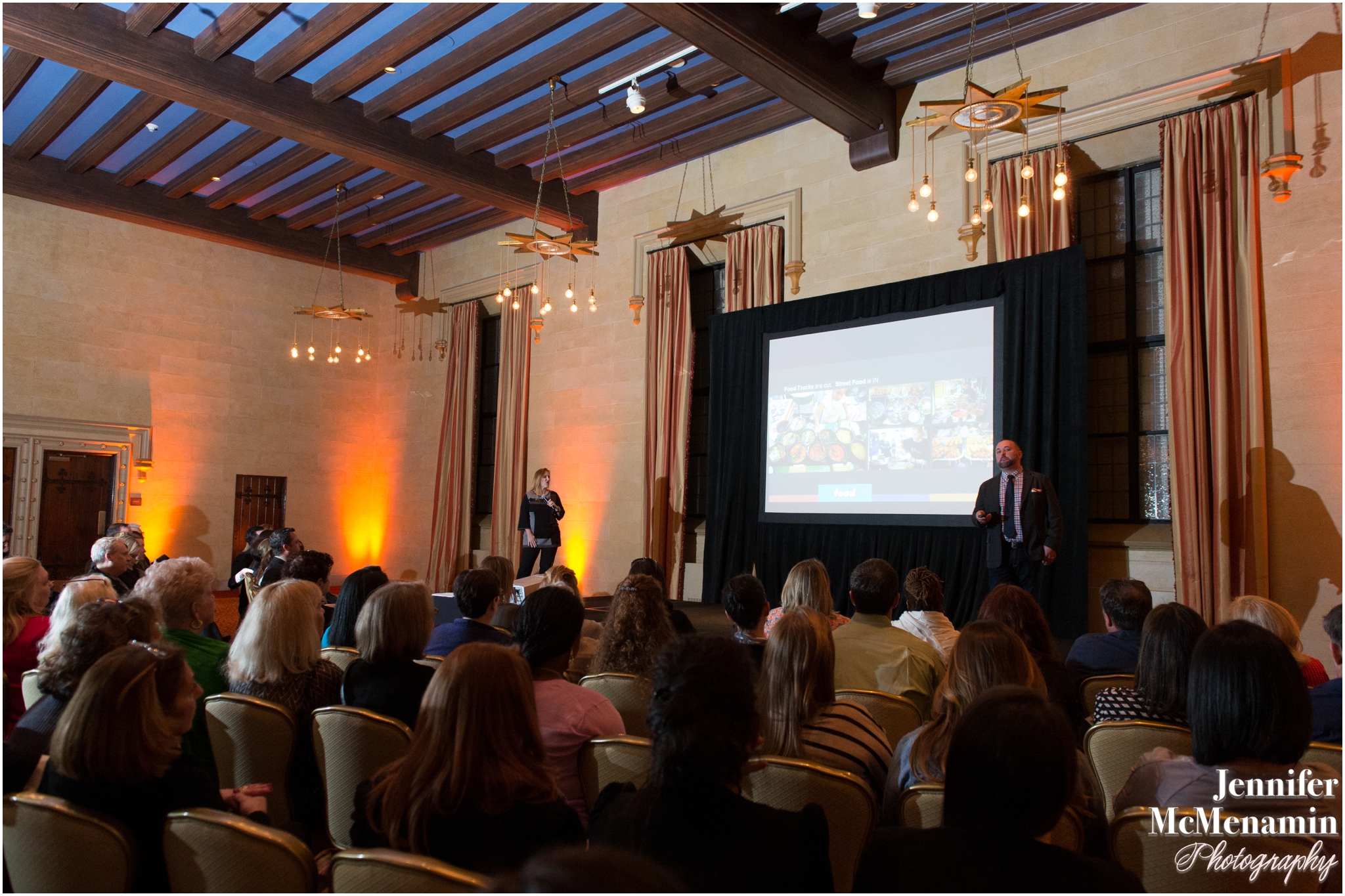 After the presentation, guests moved into the even more grand Edinburgh Room for a wonderful dinner of creative food stations.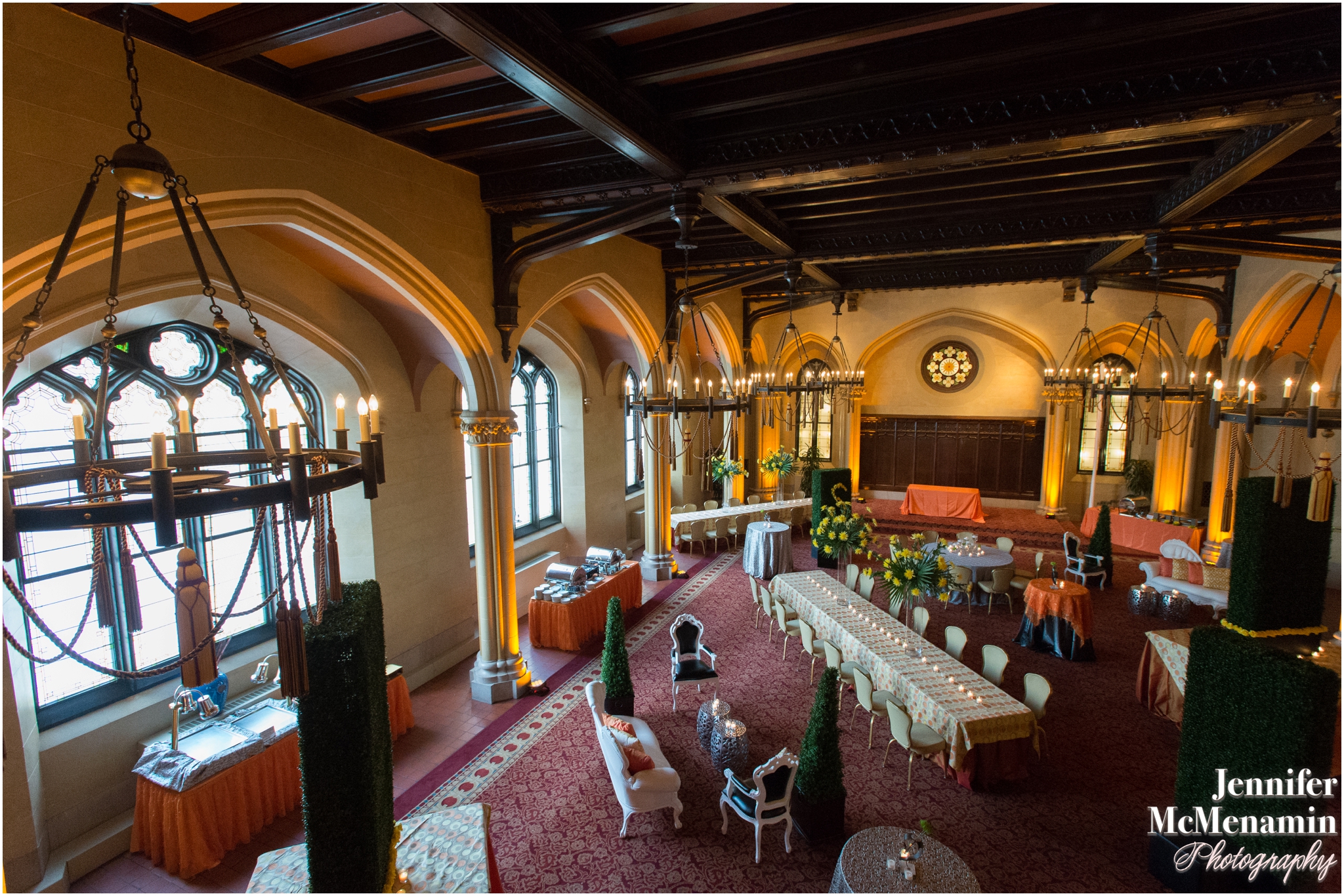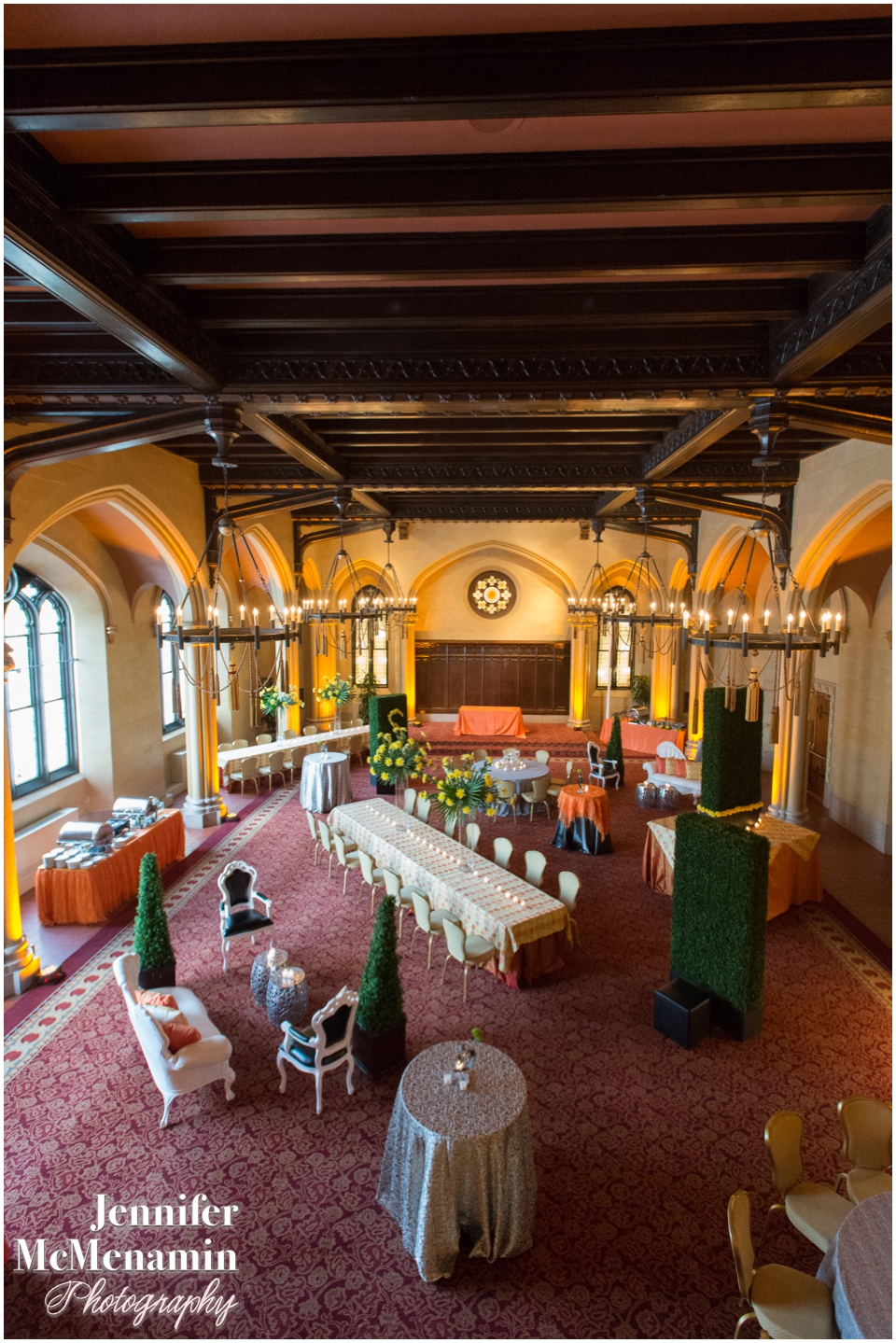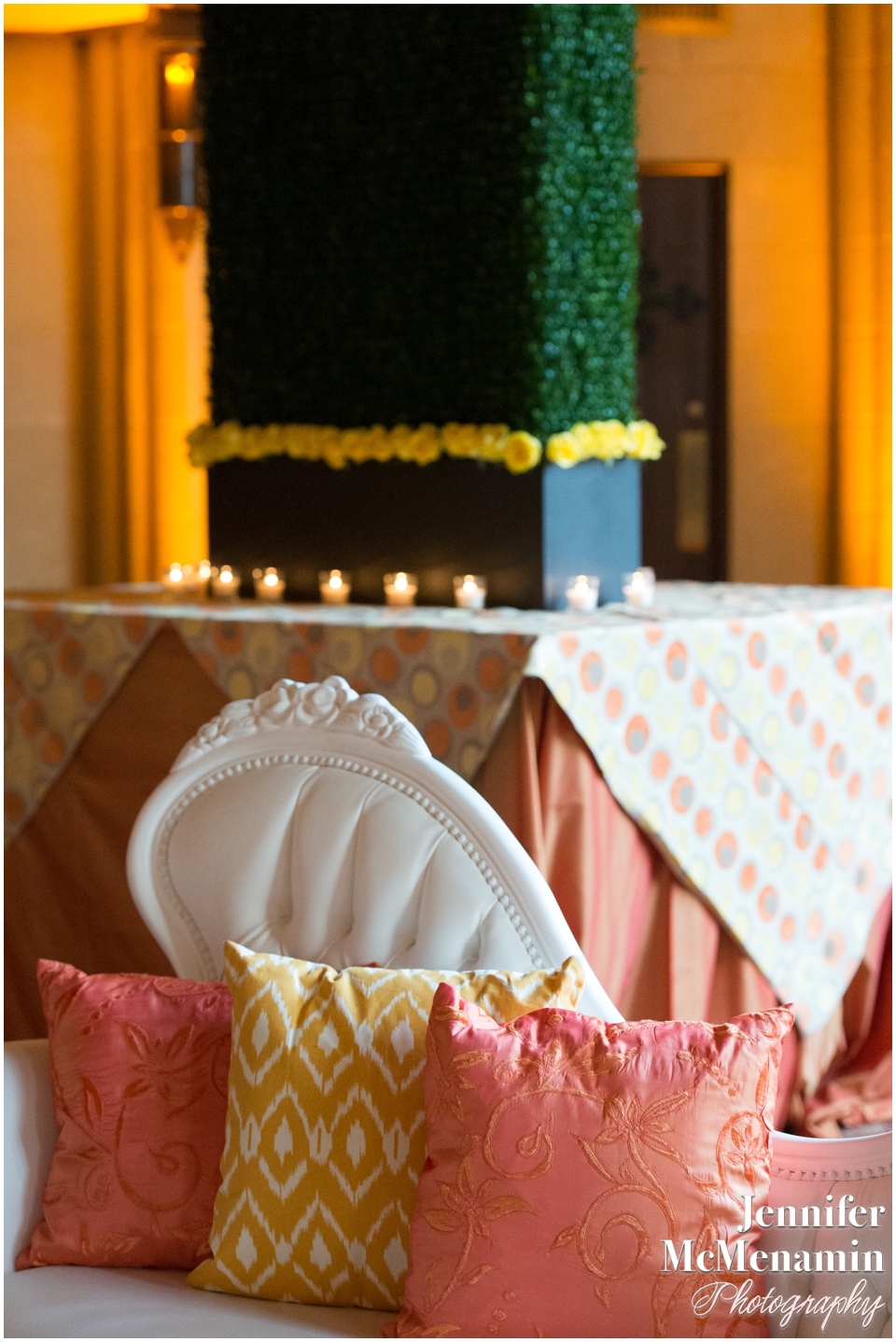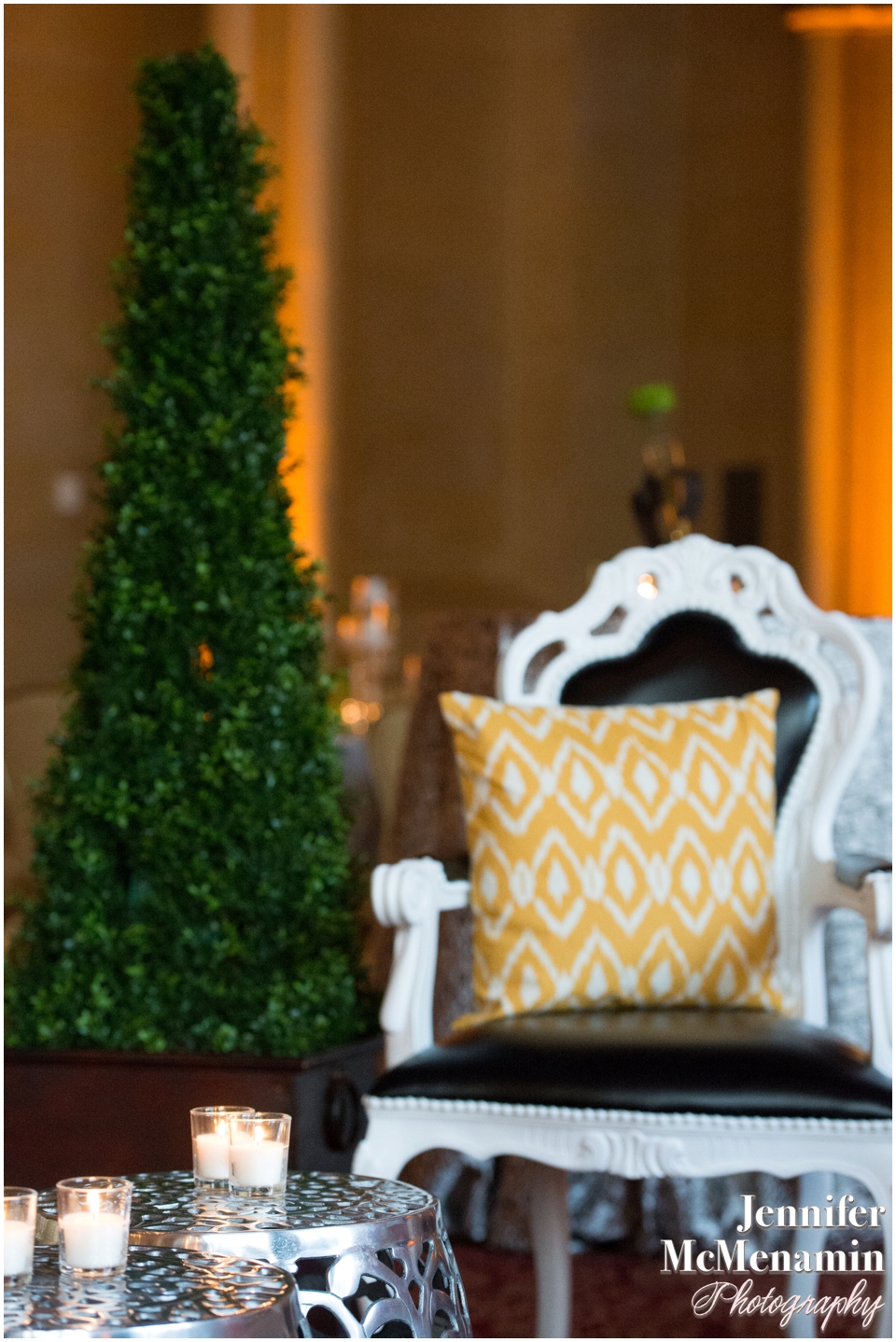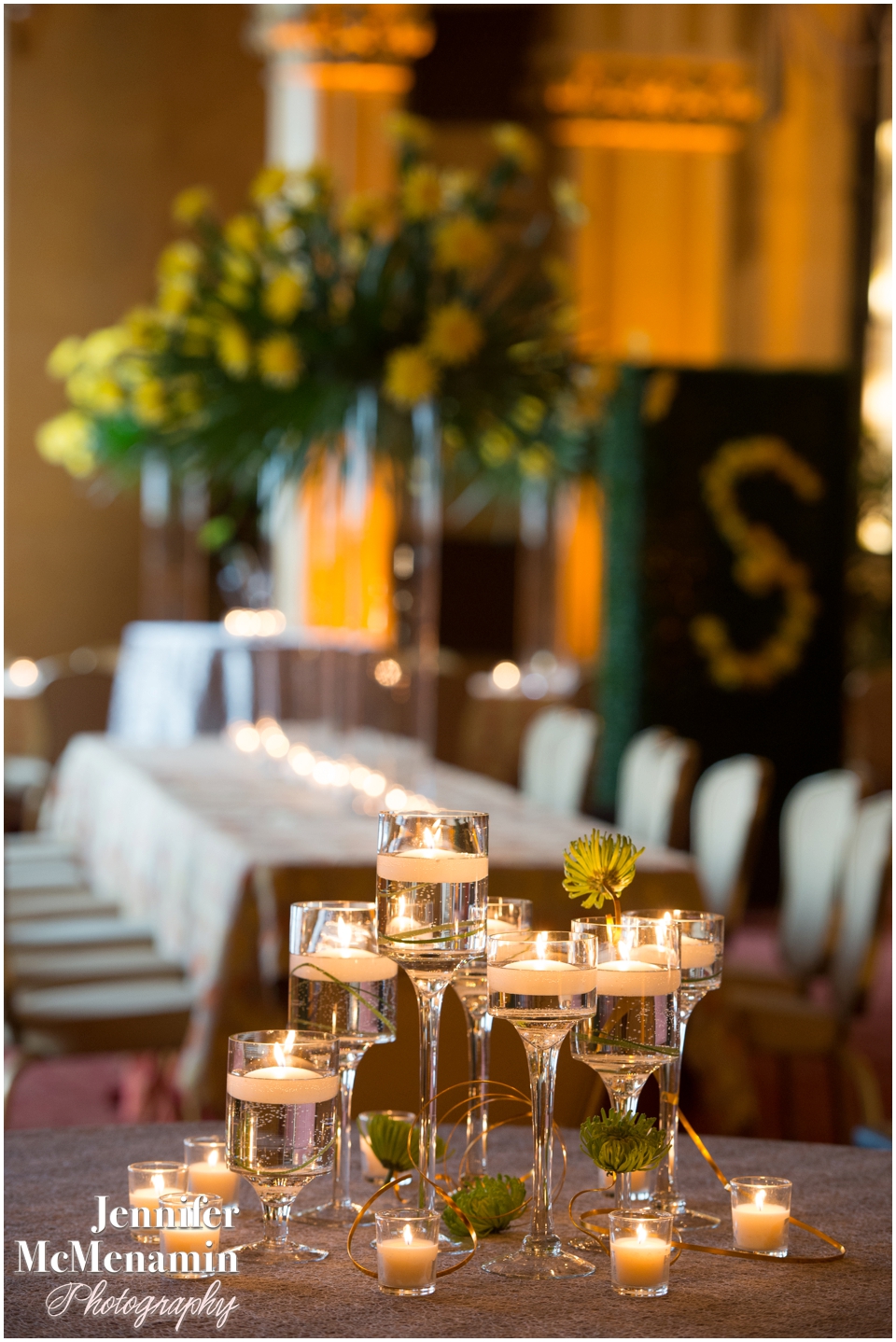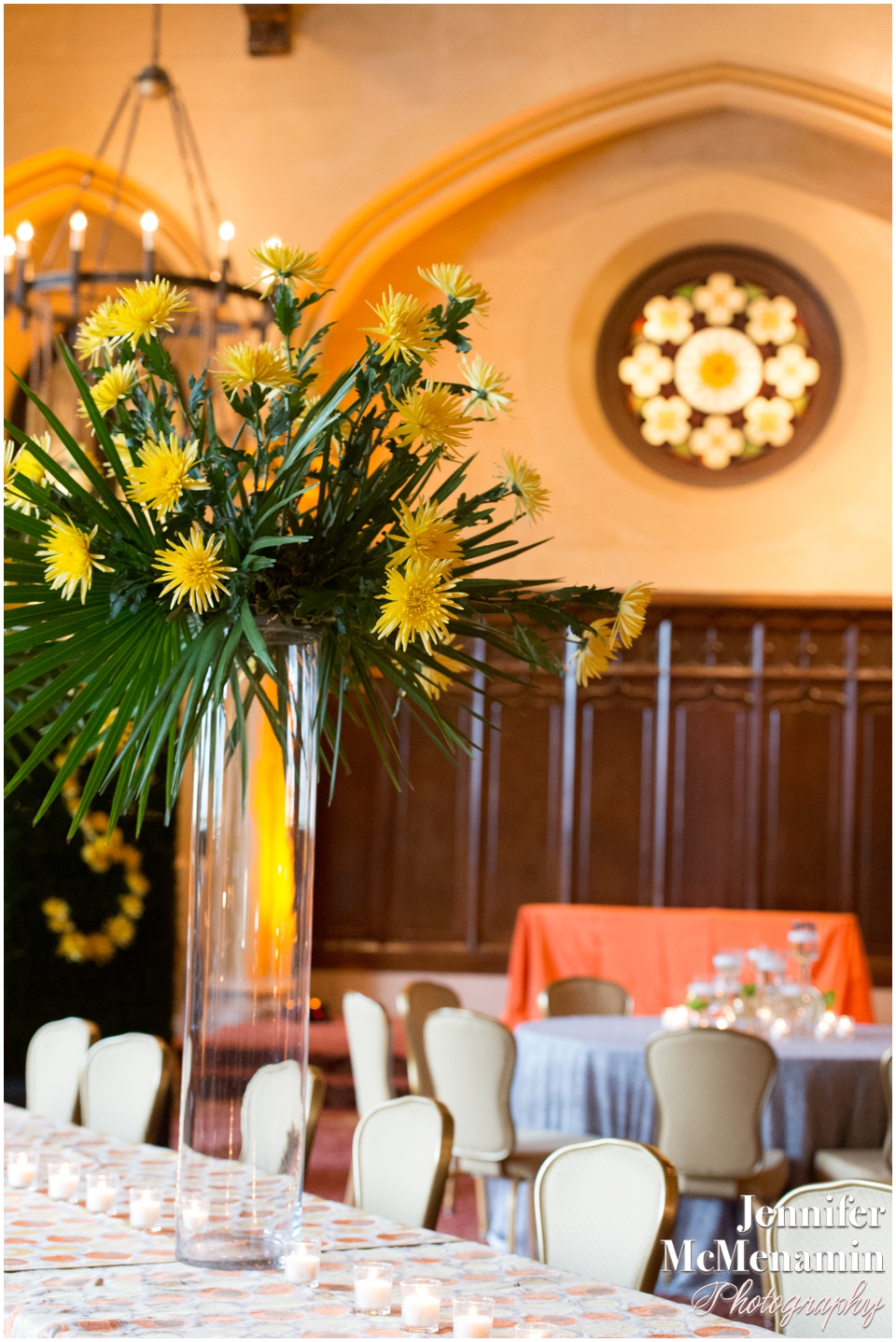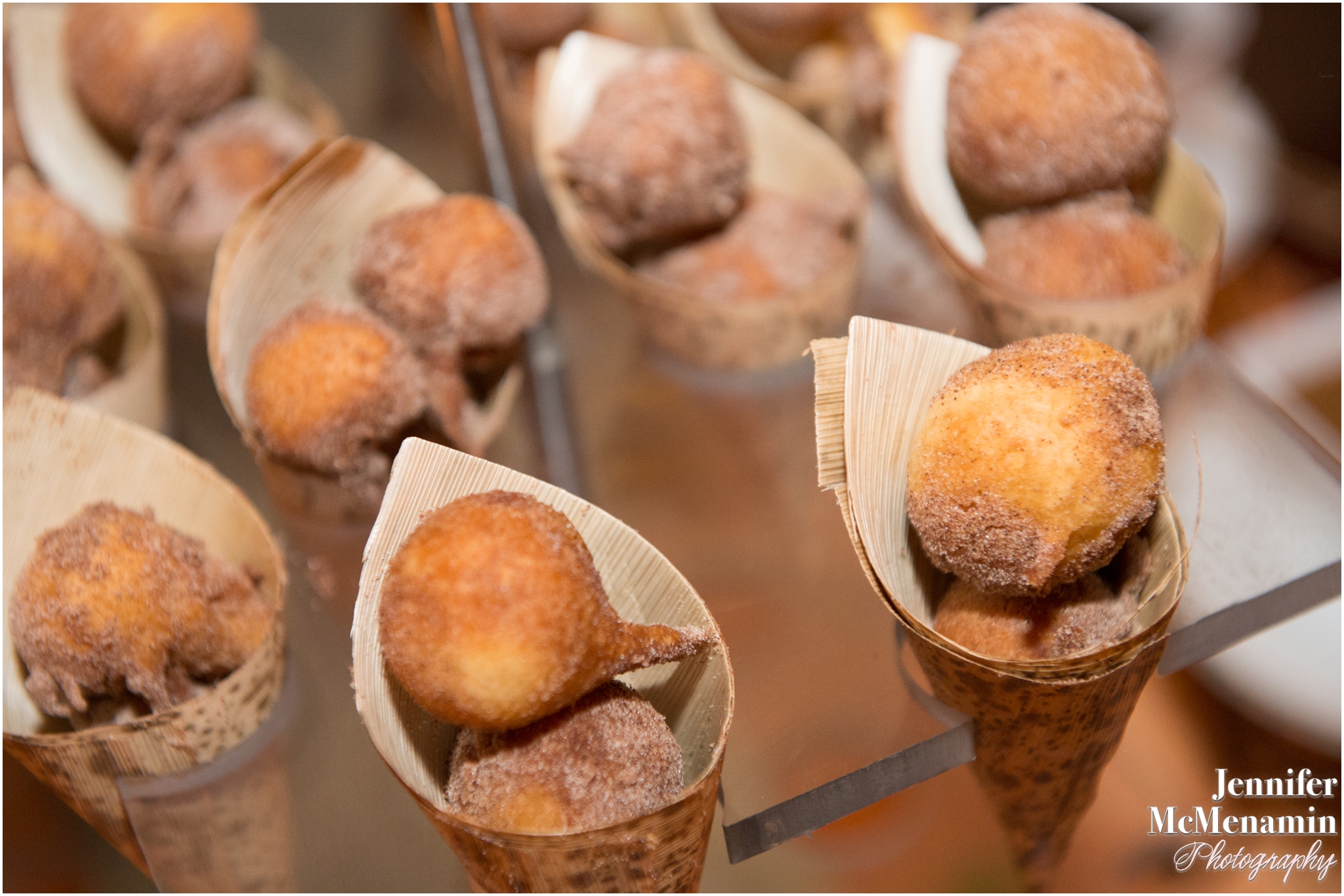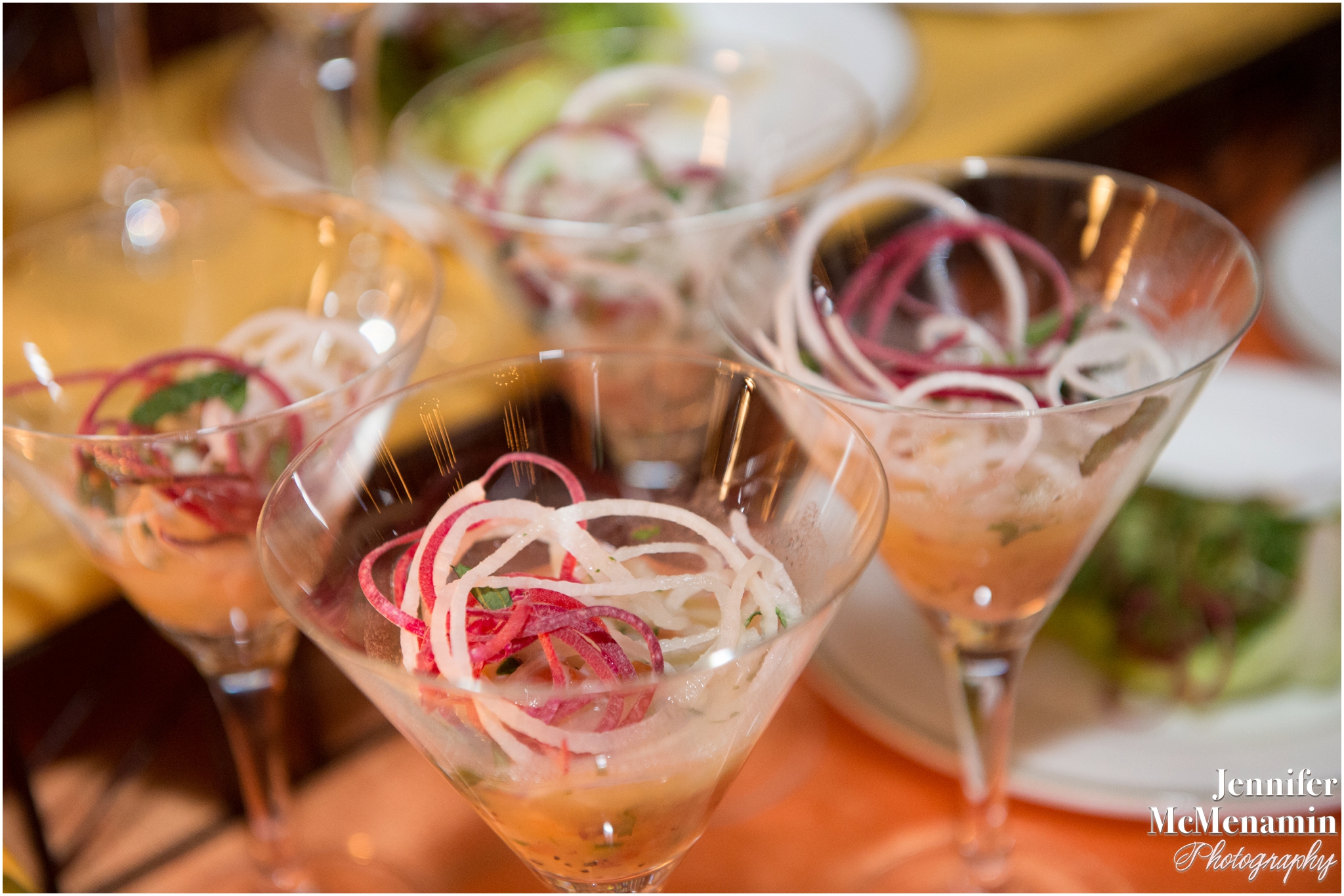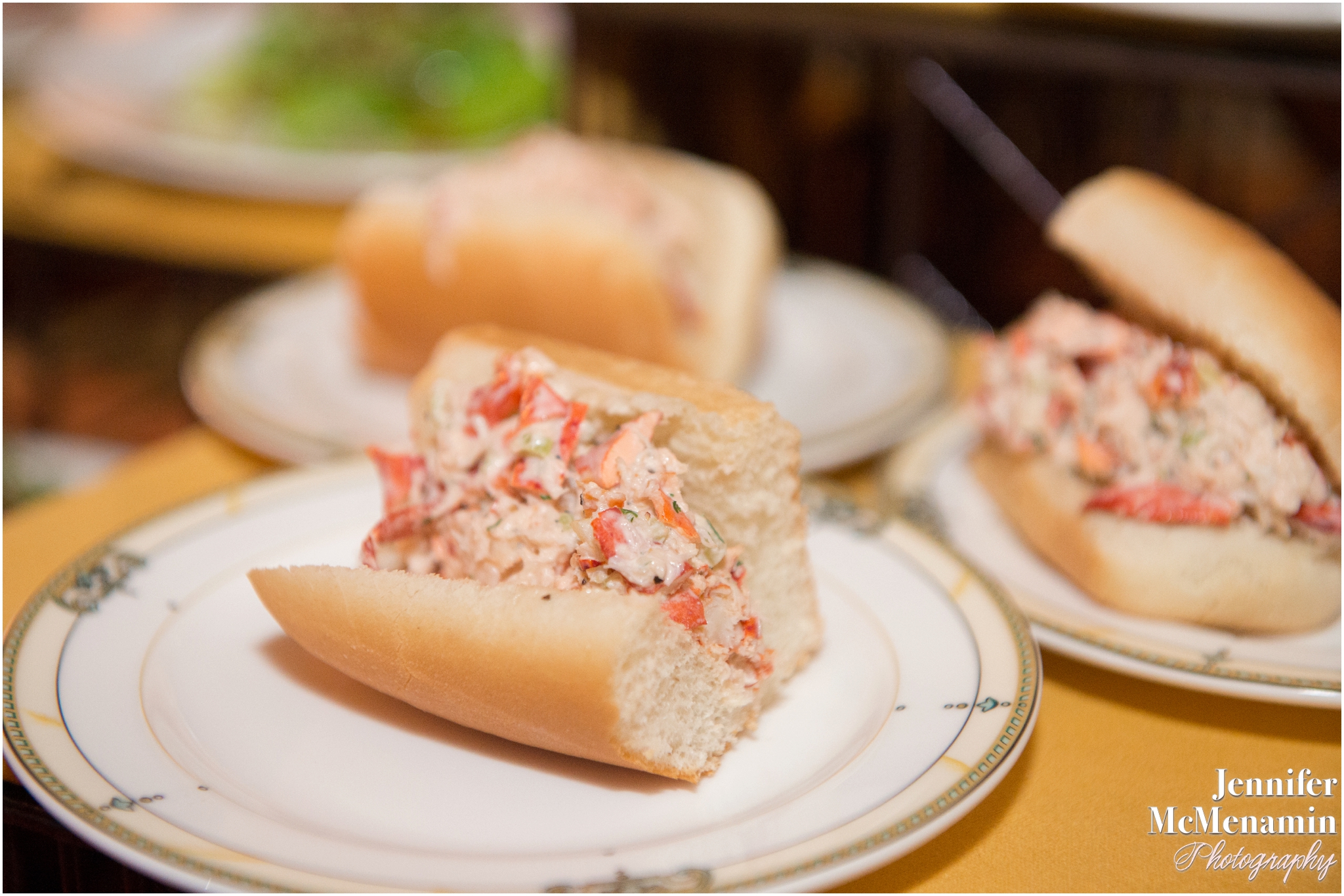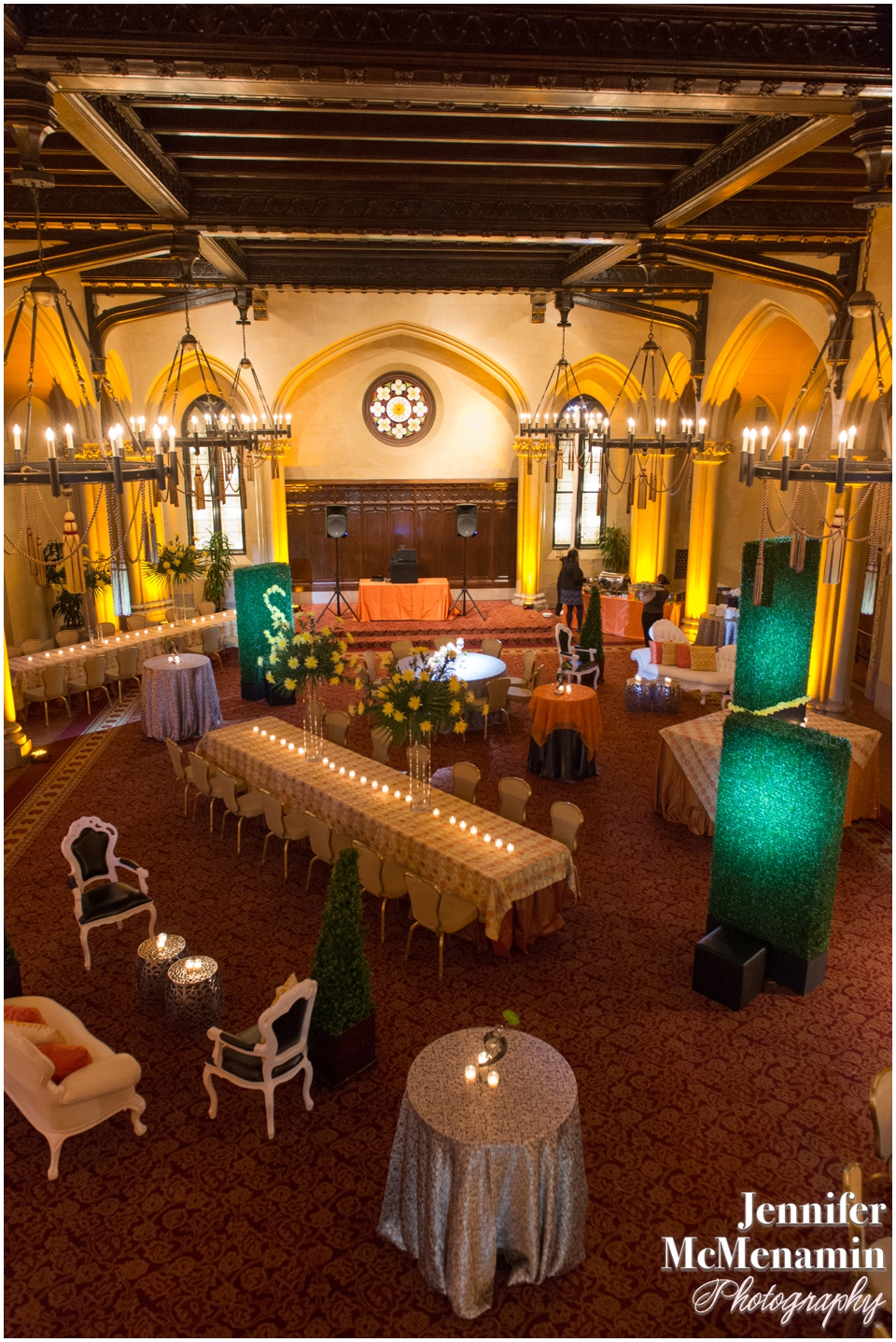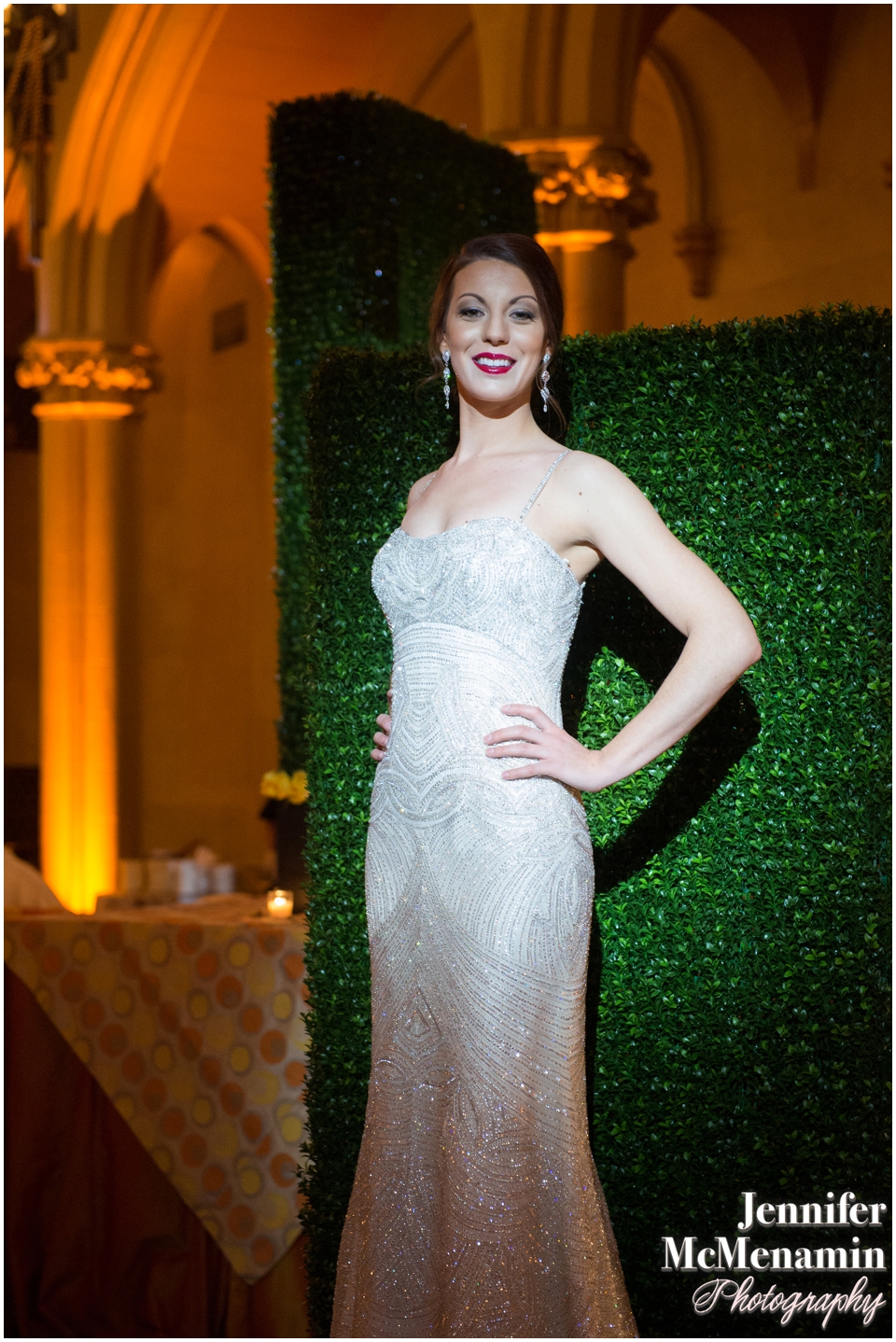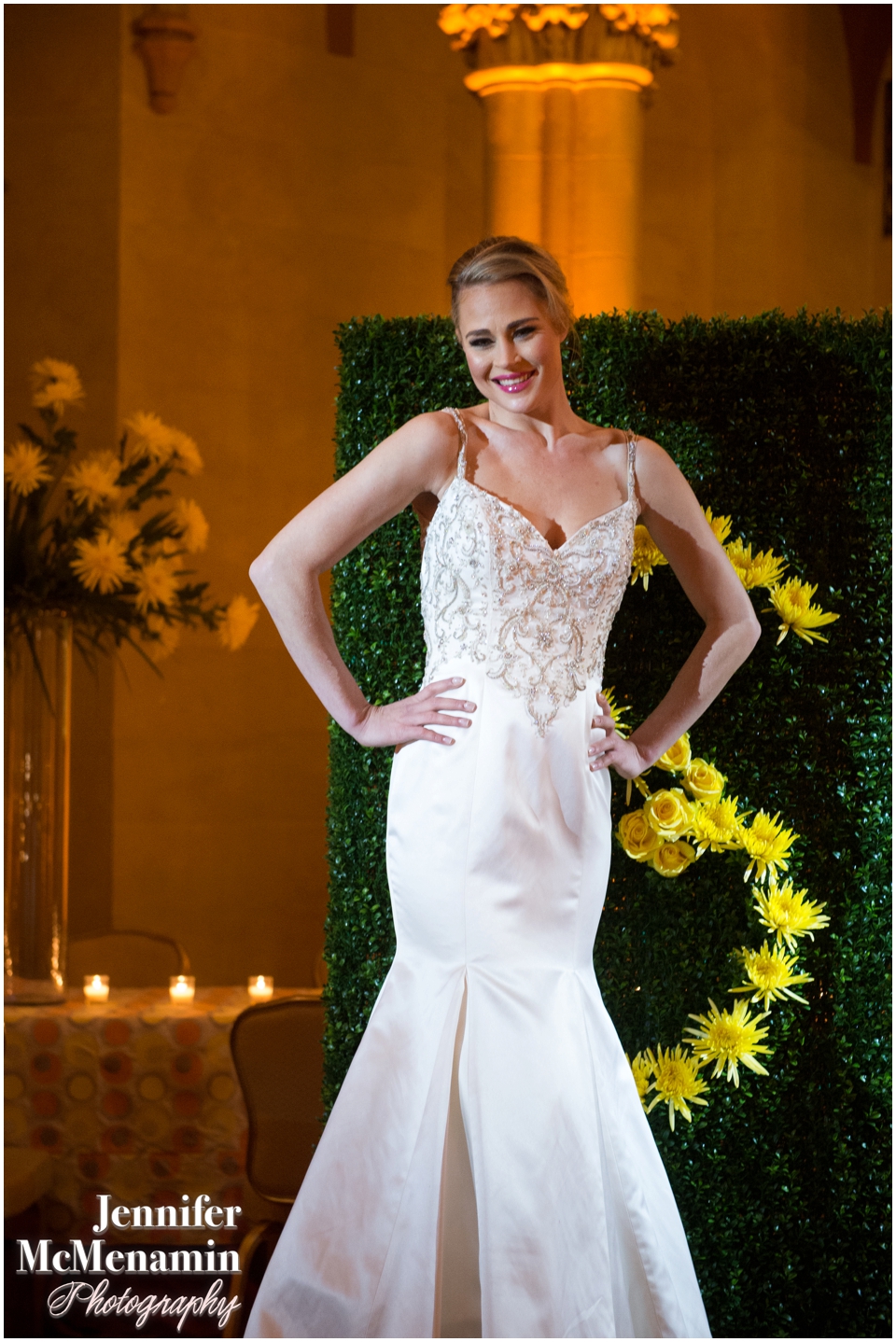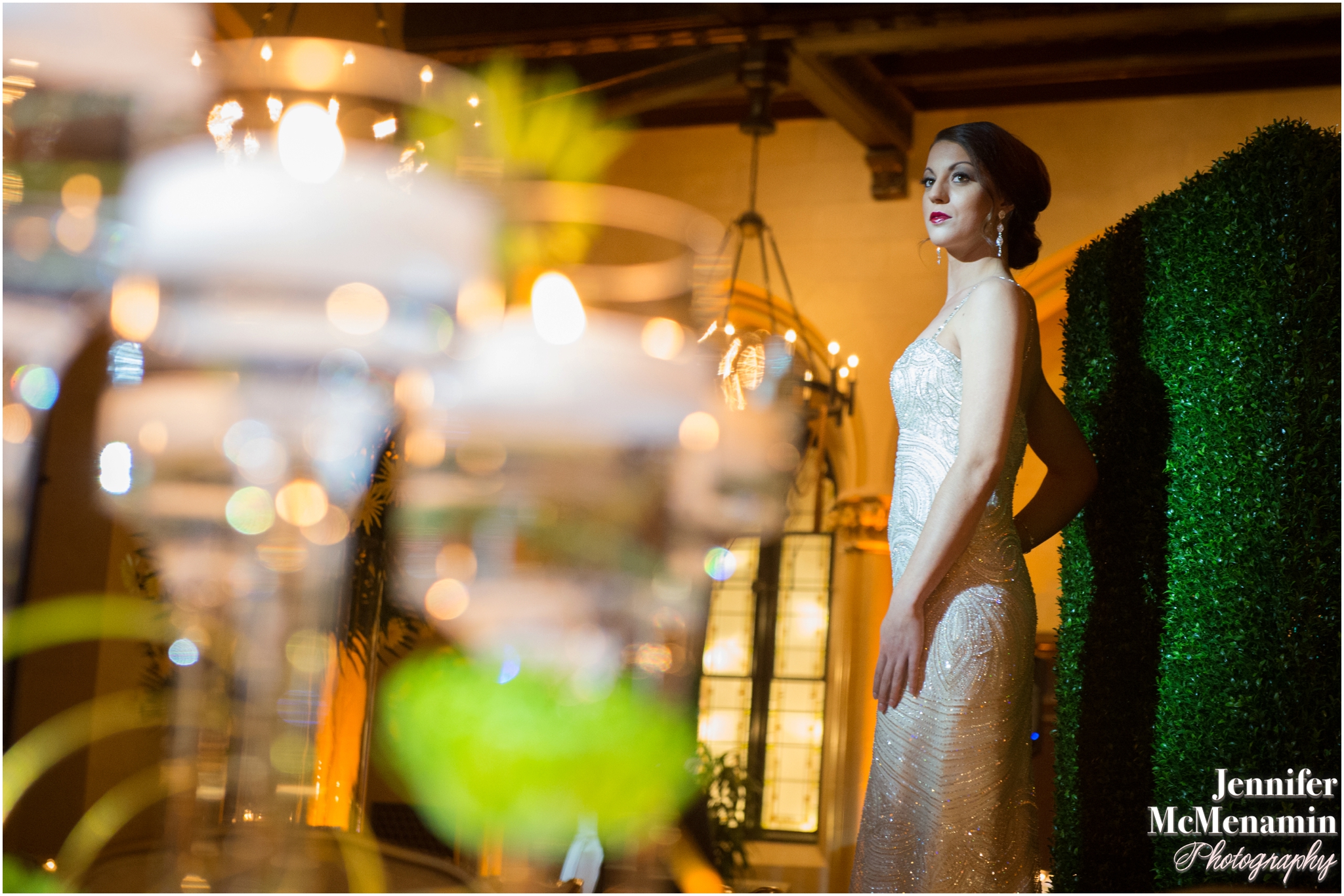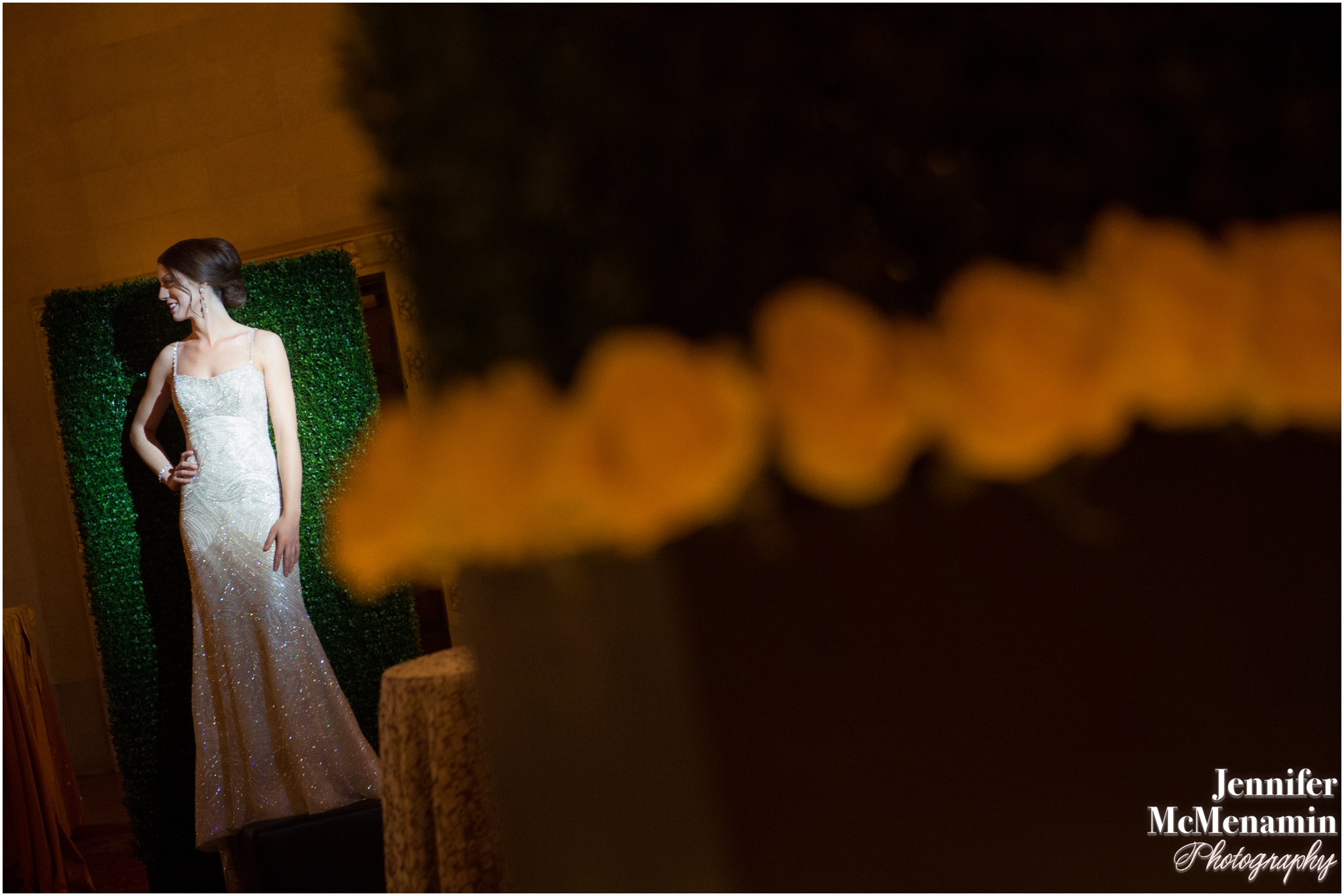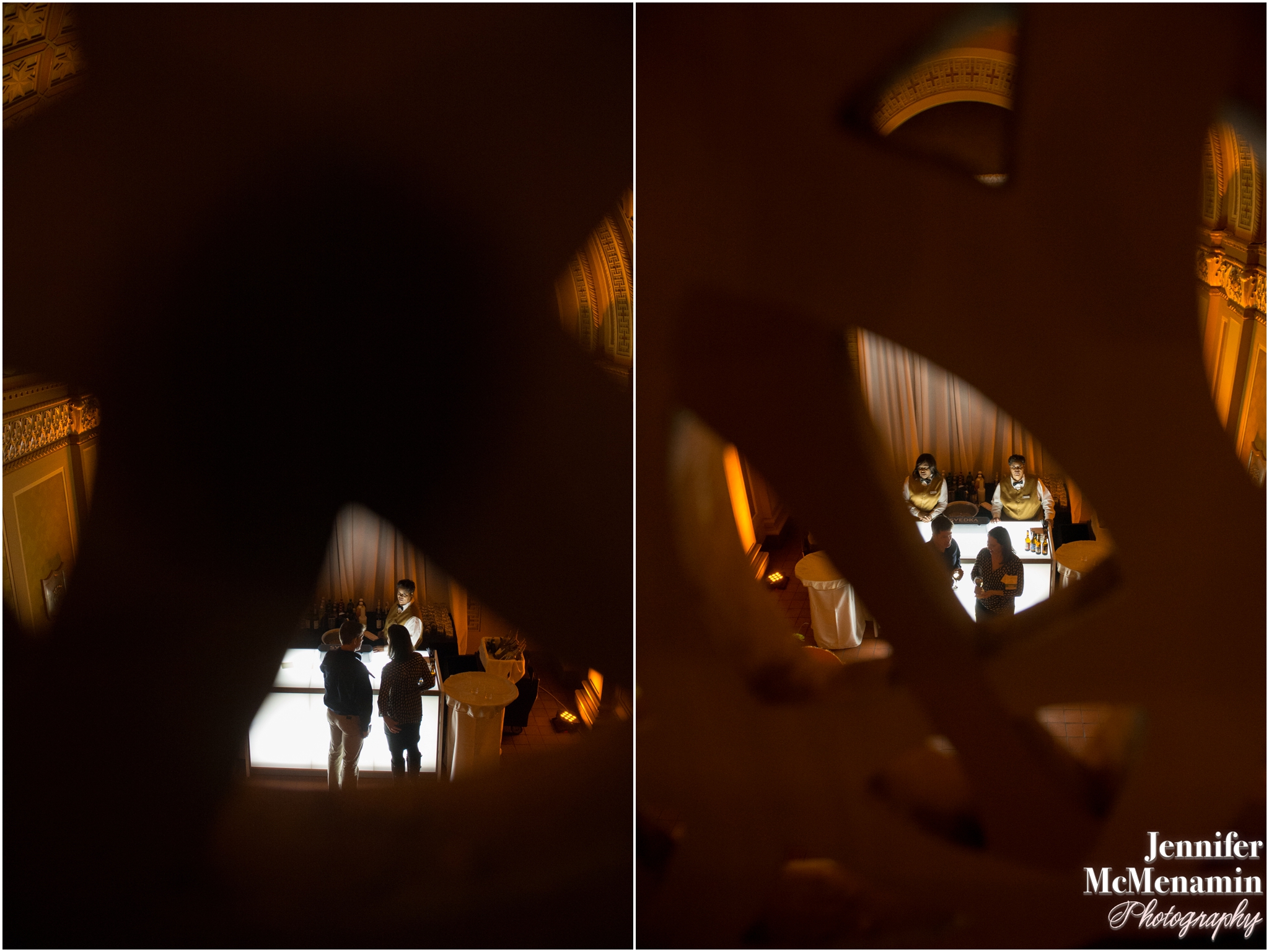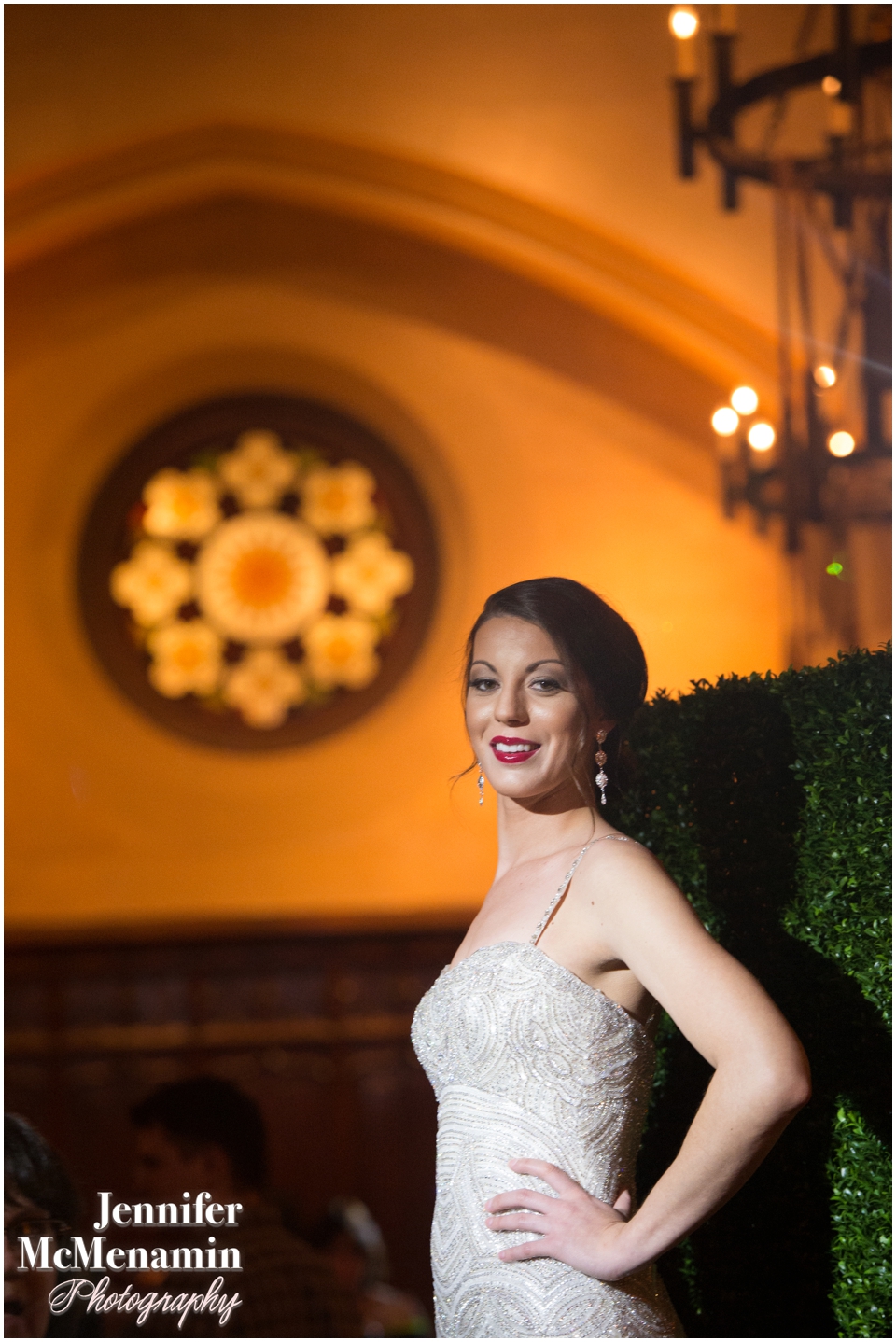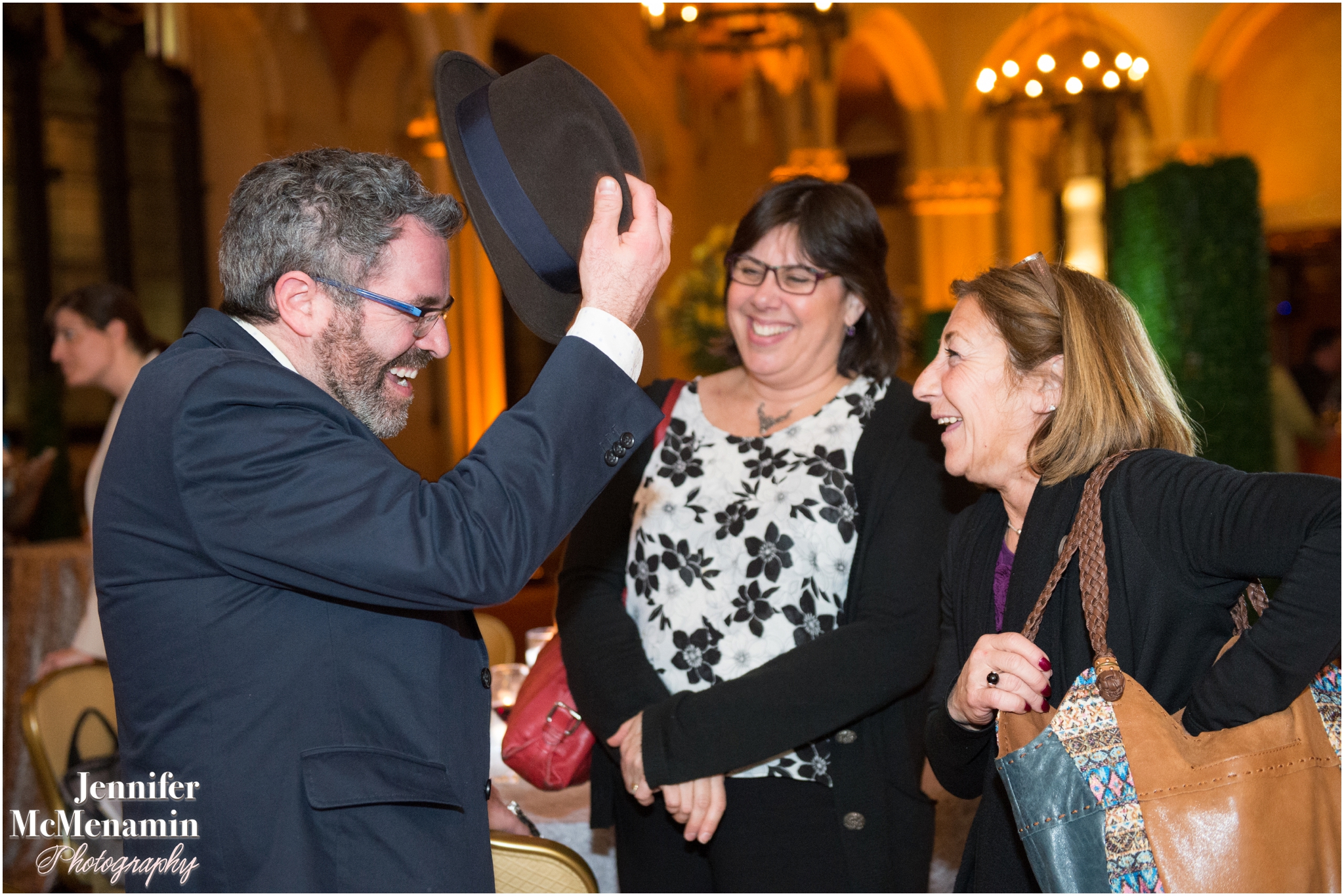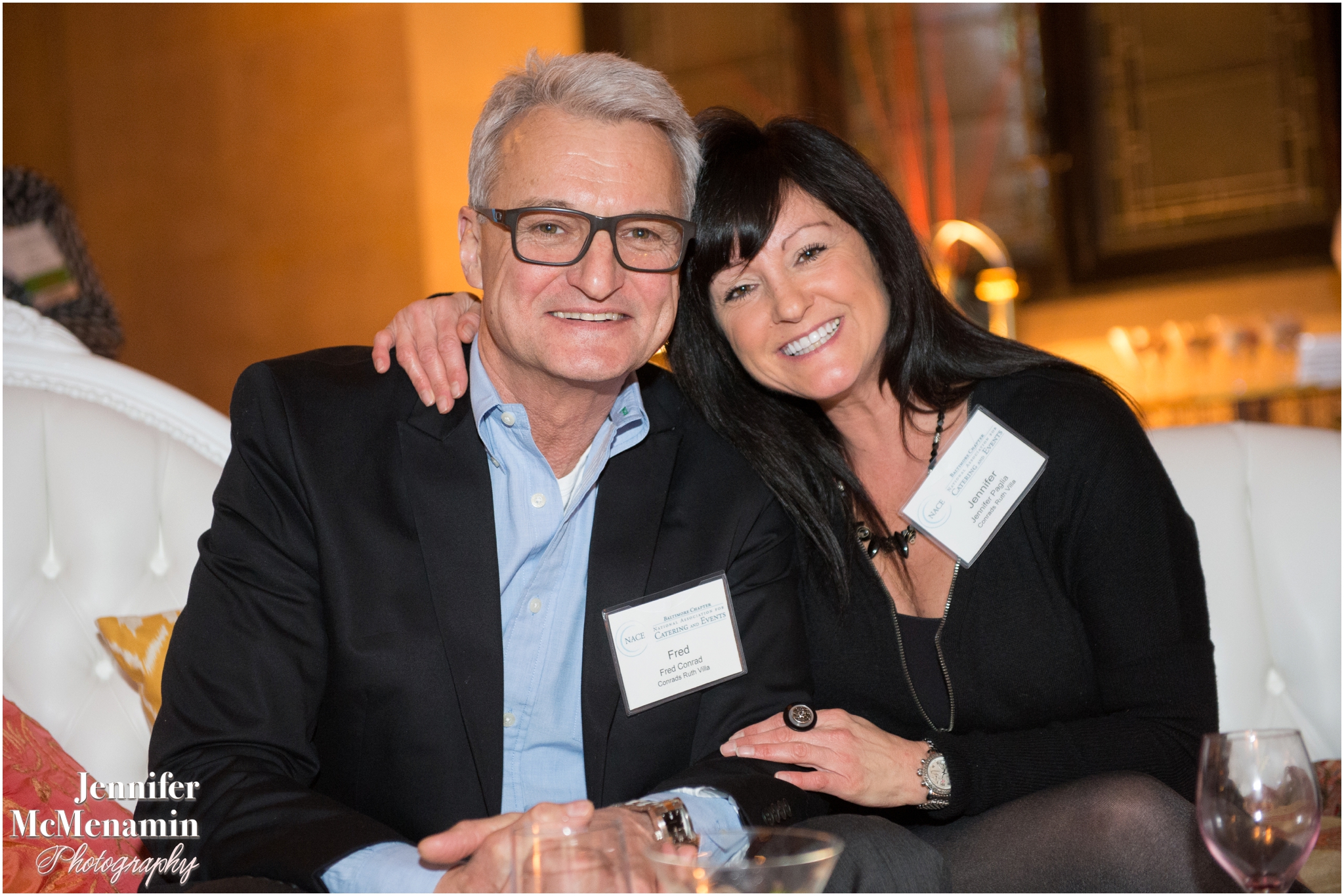 Petite packages of macarons from Patisserie Poupon awaited guests as they headed out for the evening.
Sponsors:
Jennifer McMenamin Photography LLC
Millennium Marketing Solutions