Sydney & Greg — The Engagement Session

Sunflower engagement session -- DC engagement photos -- Baltimore engagement photos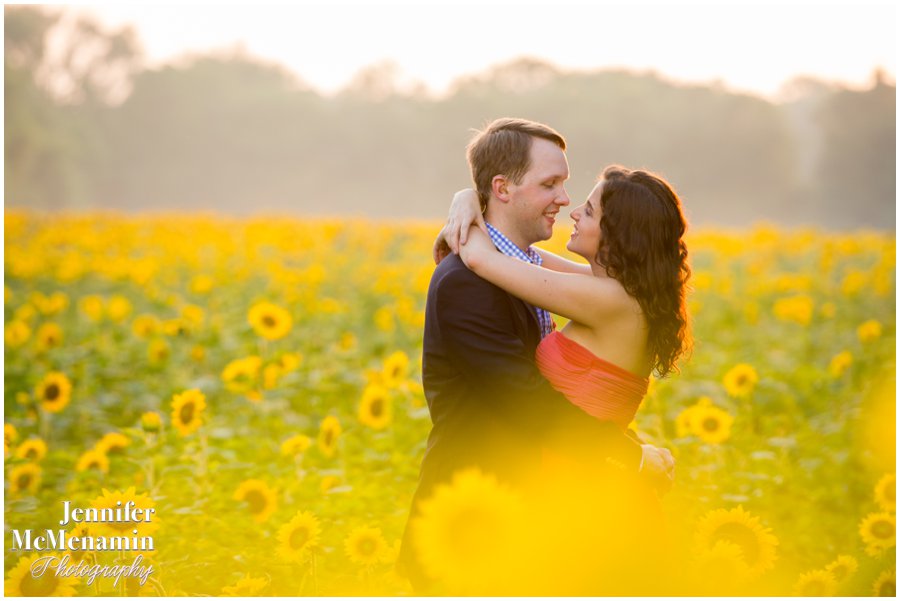 It was 95 degrees with the heat index somewhere between 105 and 110 degrees. Mosquitos swarmed. Thorny weeds snagged at our clothes and legs as we walked. At least one tick was spotted. She wore a floor-length strapless chiffon gown and wedge heels. He wore jeans, a sports coat and a dapper pink pocket square to match her dress. By the end of the shoot, all three of us had sweat through our clothes. Nonetheless, Sydney and Greg could not have been more fun at their engagement session. This was one of those evenings when almost everything went our way. The sunflowers were gorgeous and in peak bloom. The early-evening light was warm and golden and perfect. The direction of the setting sun in the sunflower fields was just right for what and how I wanted to shoot. And though we worried in advance about being too hot and sweaty to get images that didn't look, well, miserable and sweaty– the sunflower fields are on protected wildlife land surrounded by swamps and just down the road from the Potomac river so it was MUGGY — Sydney and Greg did not let the humidity deter them for one moment from hugging and snuggling and being their super fun selves together. Working with them for this engagement session made me even more excited about their wedding next fall at the beautiful Evergreen Museum & Carriage House! Here are some of my favorites from the session: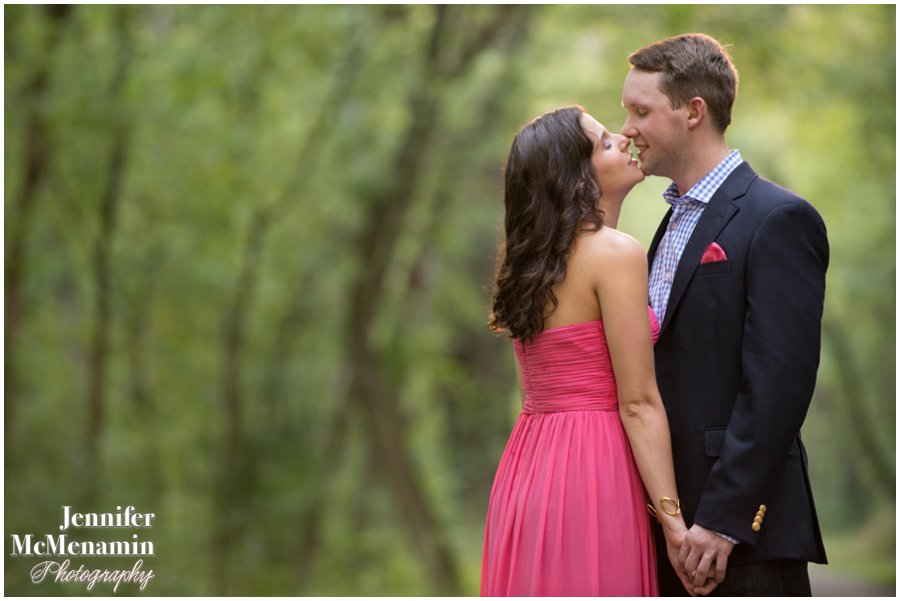 The mosquitos occasionally whined and buzzed right in our ears. Here, Sydney tries to shake it out.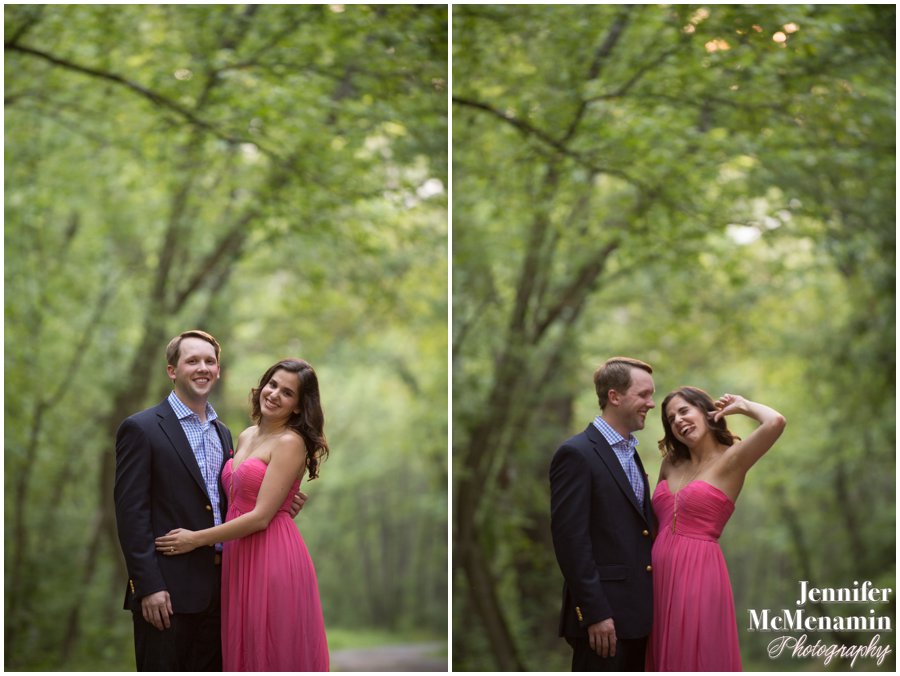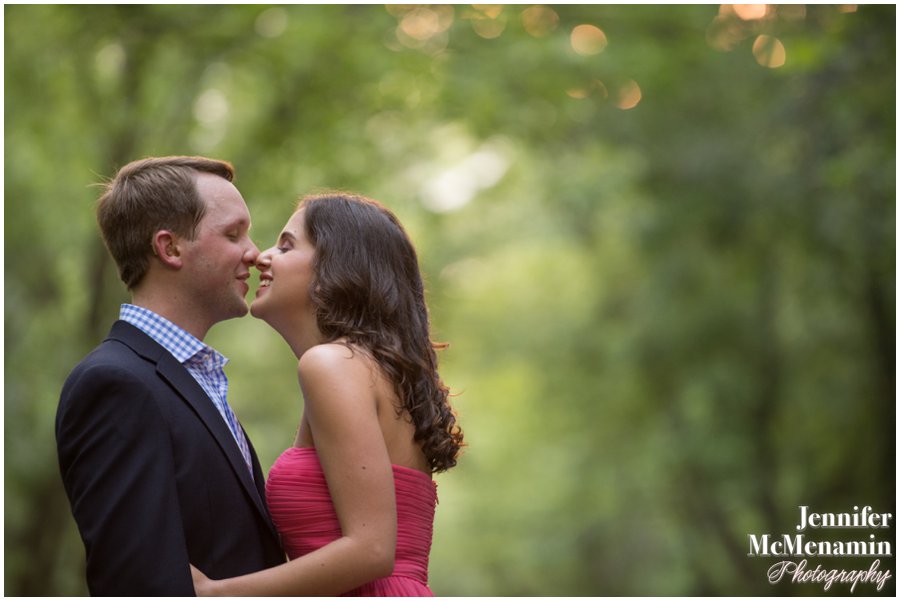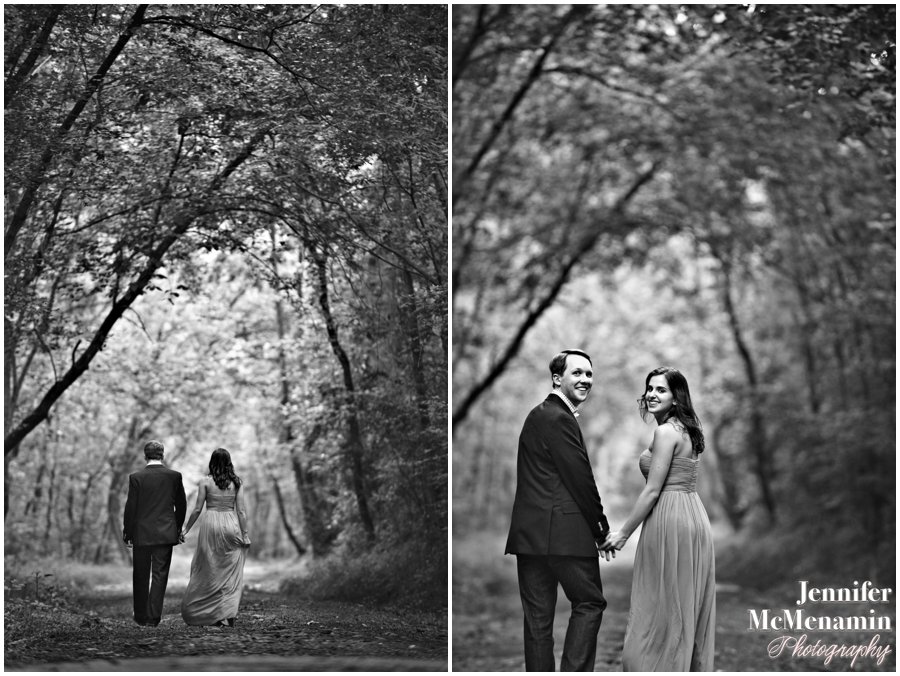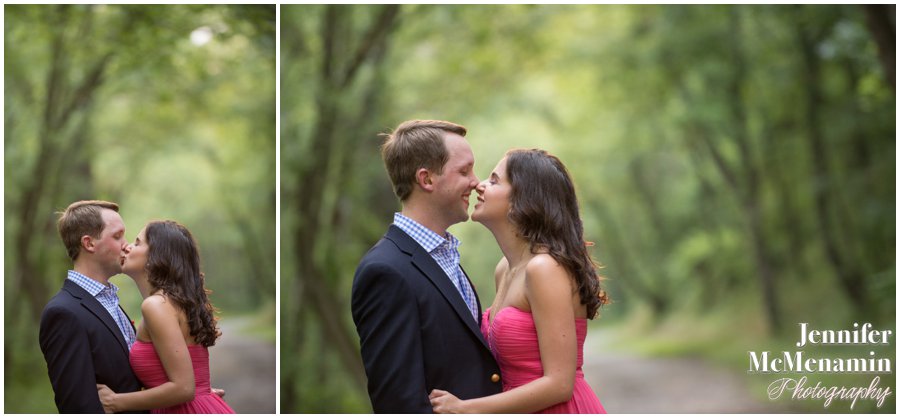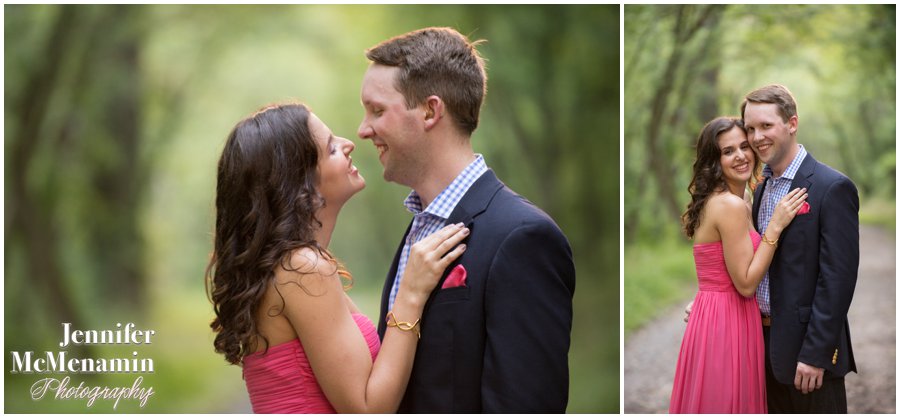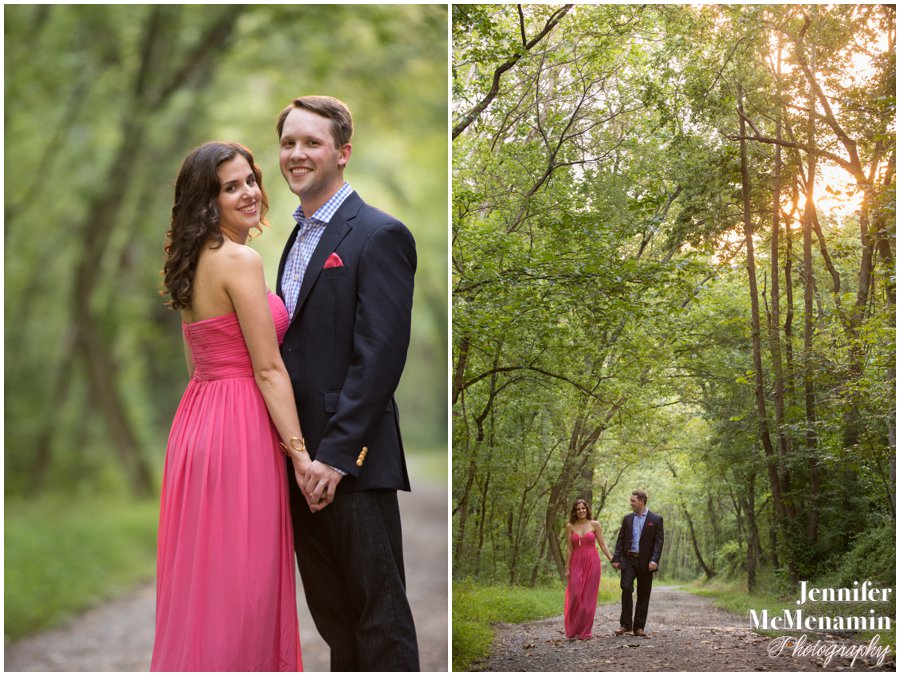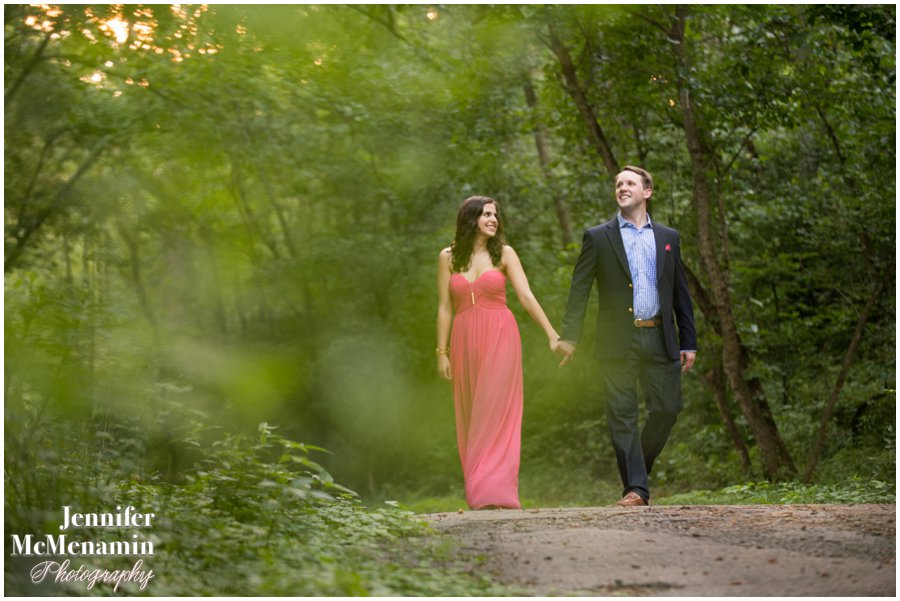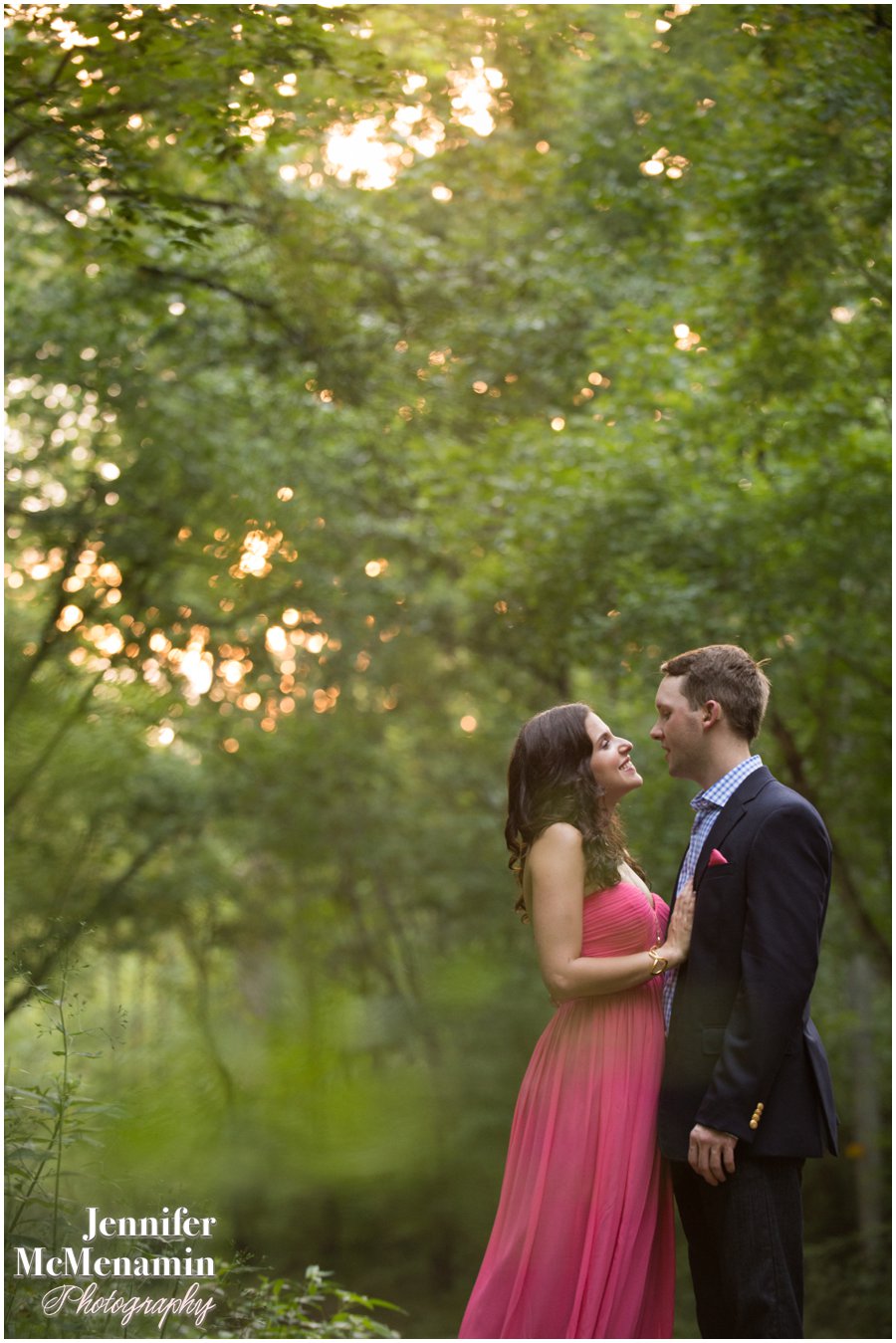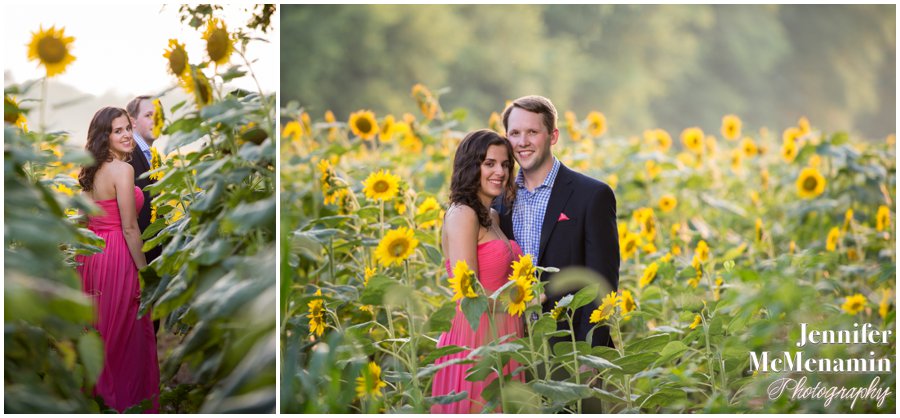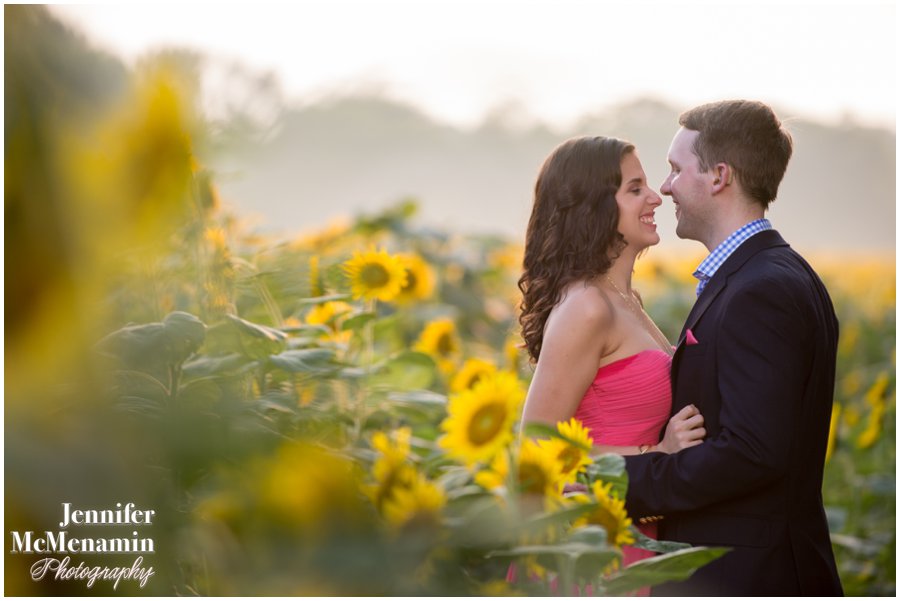 I obviously love the bright yellows of the sunflower fields, especially against the bright pop of pink from Sydney's gown and Greg's pocket square. But I also love these couple of the contrasty black and white images in the fields as well. They remind me very much of a huge poster of a b+w photograph of sunflower fields that hung on my wall through most of college and in my first apartments after graduation. Plus, I think the b+w brings your eye right to Sydney and Greg as opposed to all the bright cheery sunflowers.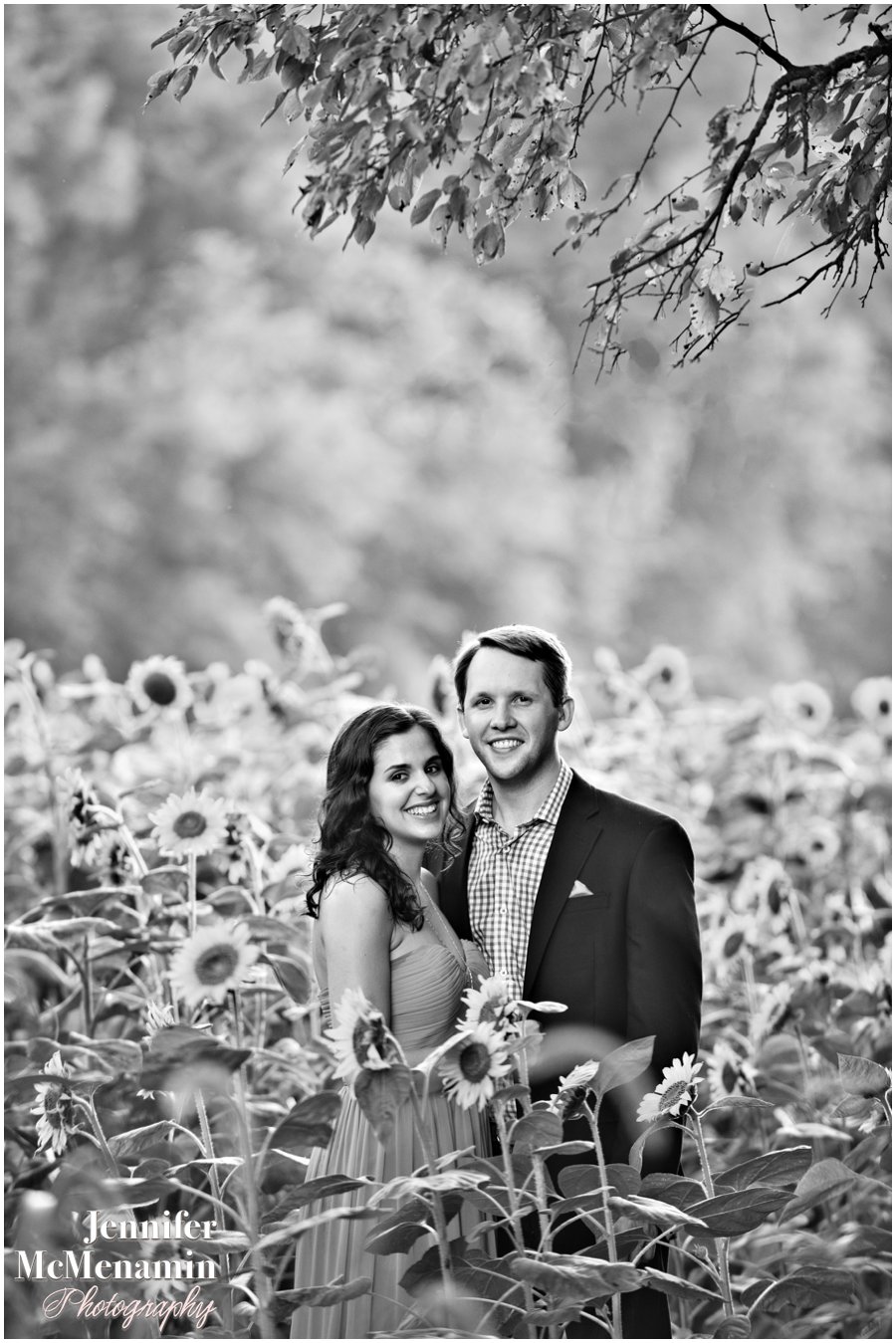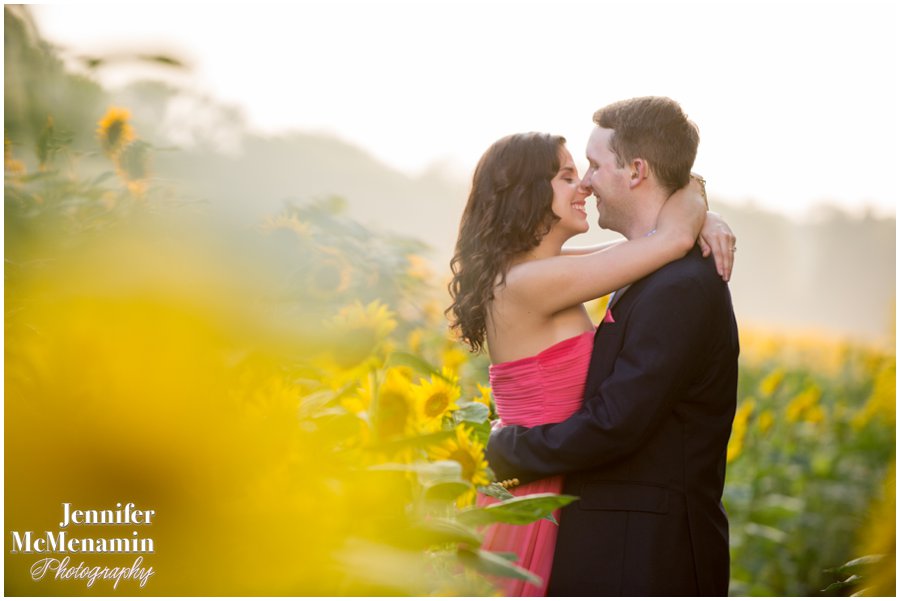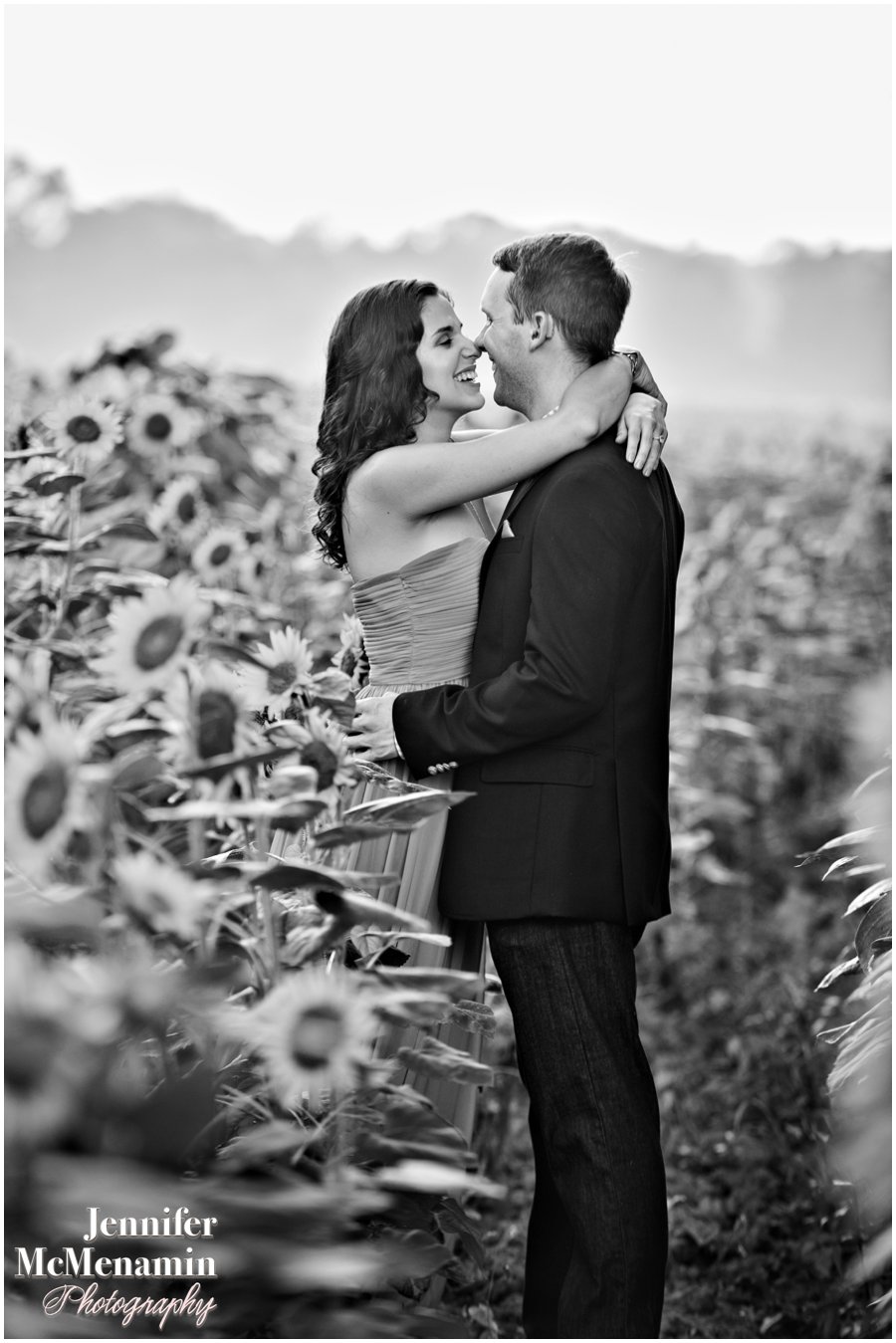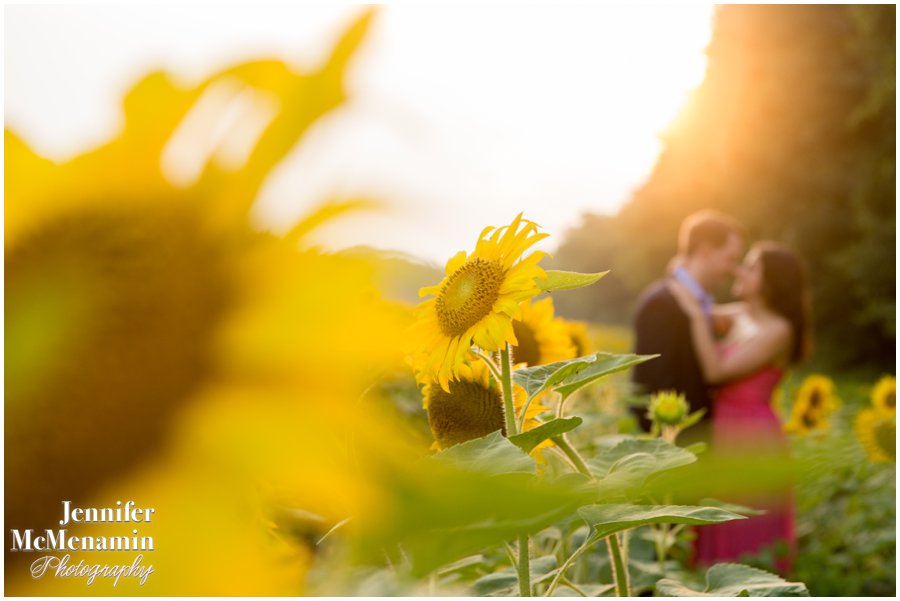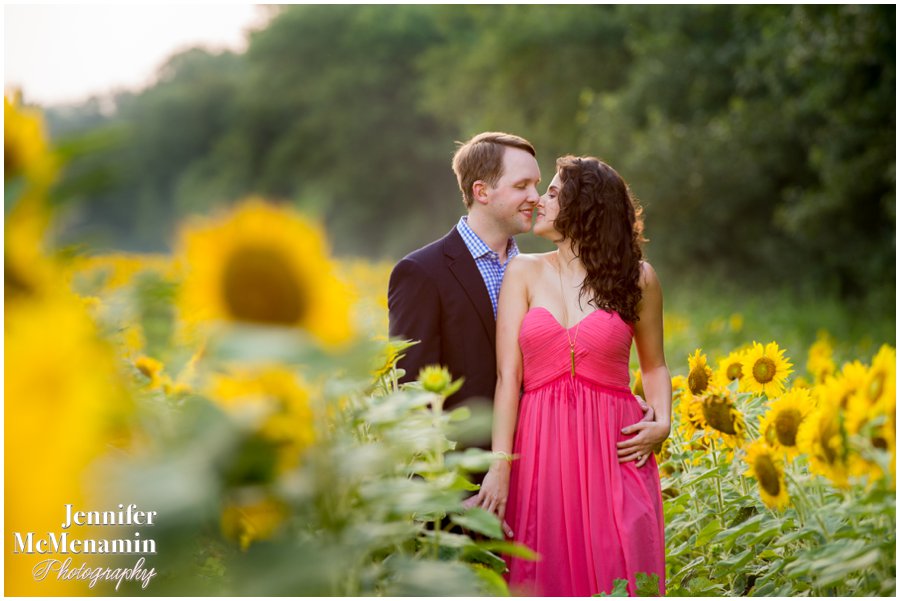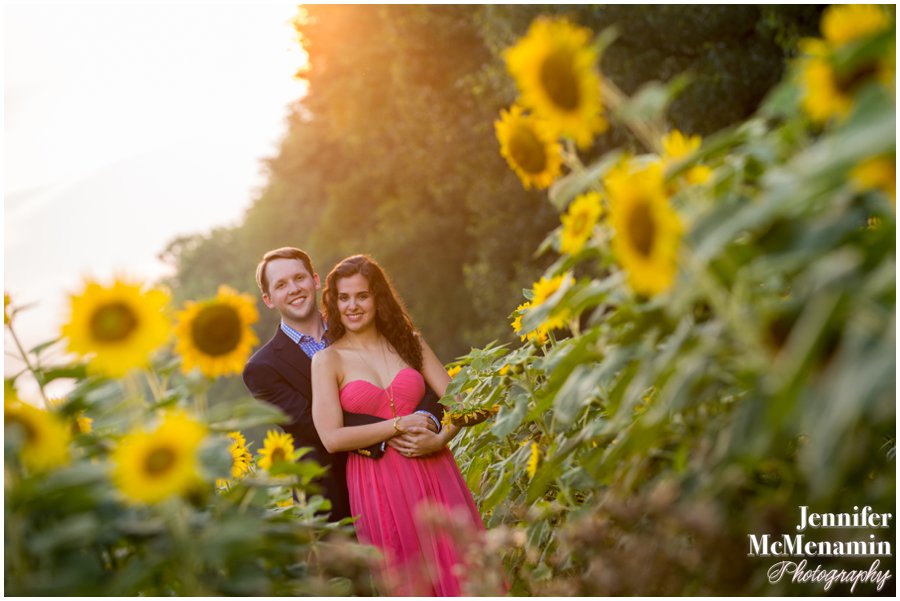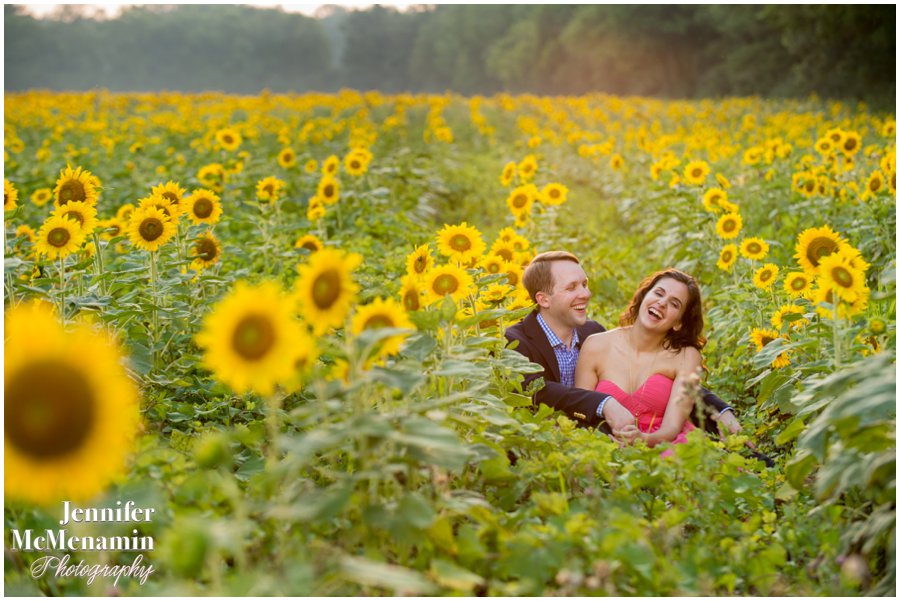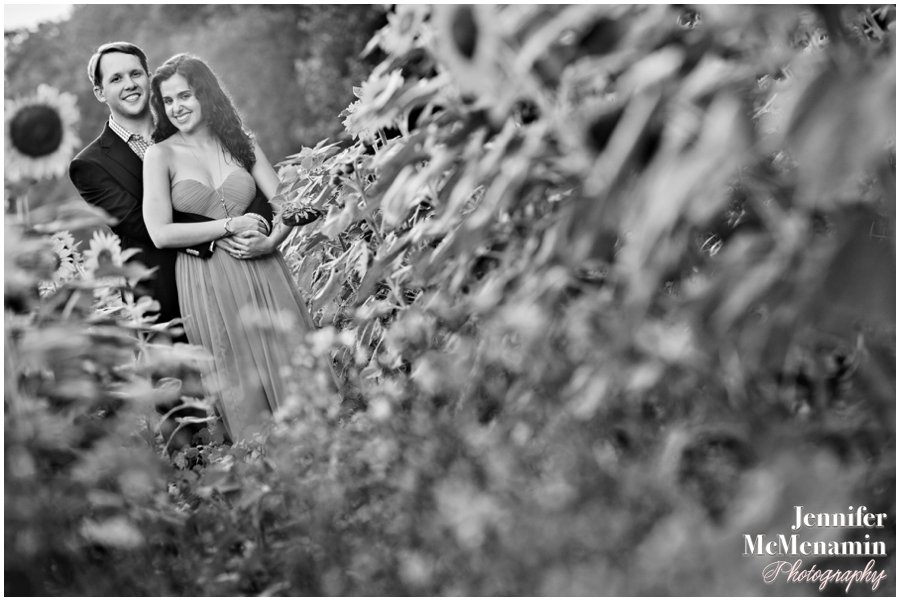 After a quick toweling off, outfit change and water break, we stopped at one more field just after sunset before calling it quits. We just needed a few images of Greg in one of his signature bow ties!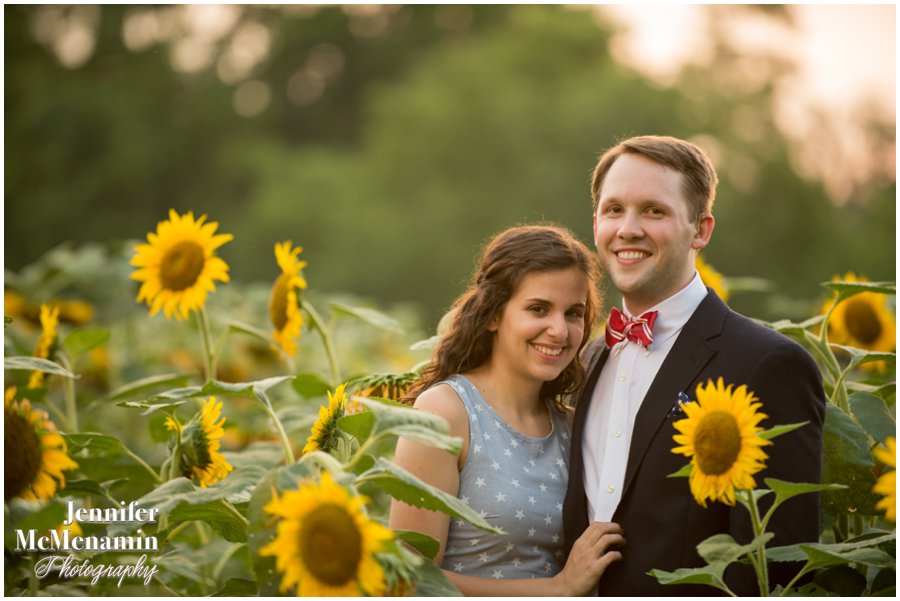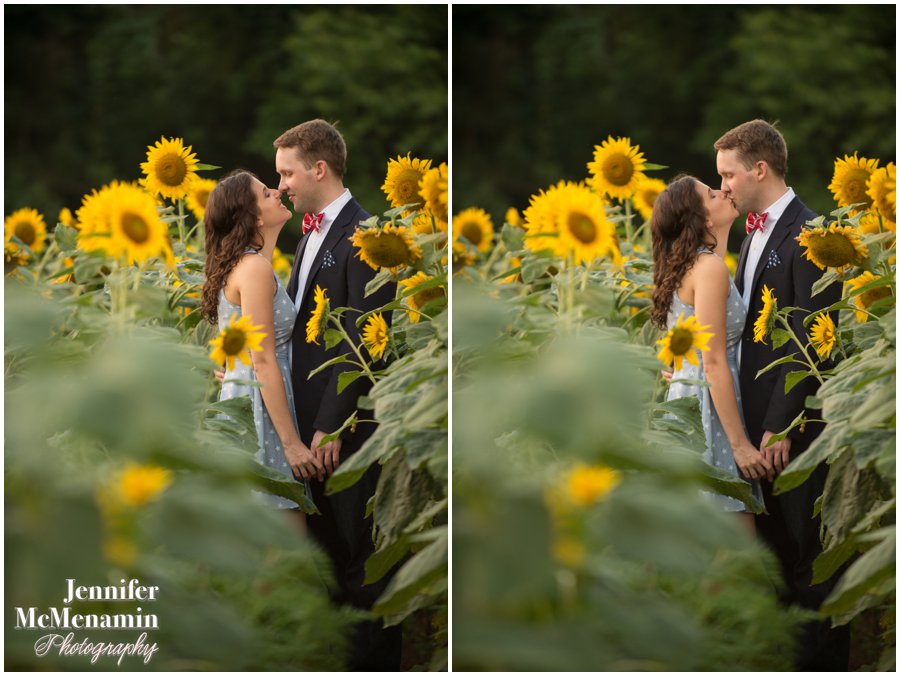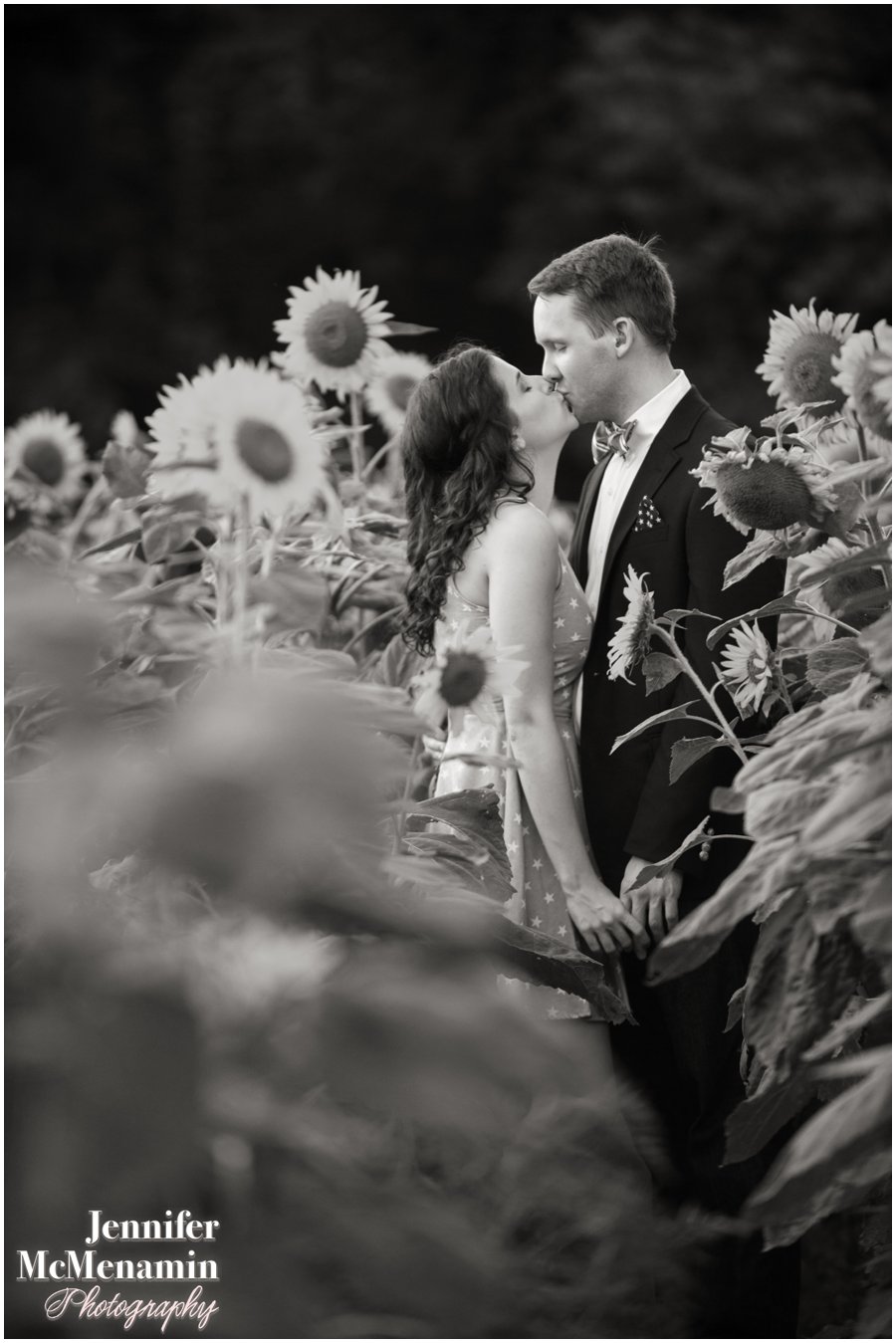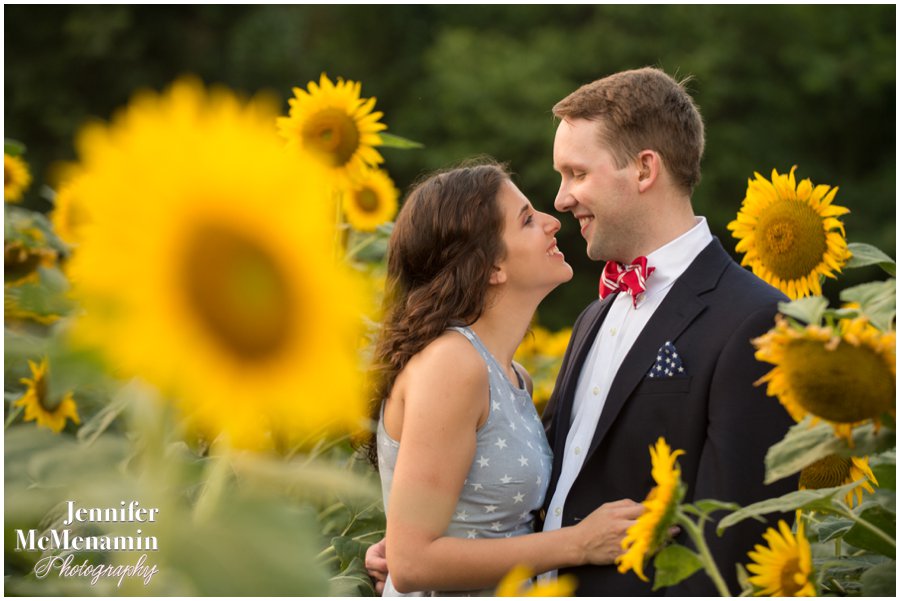 Thank you, Sydney & Greg, for being such good sports under some challenging circumstances. I can't wait to work with you again for your wedding! I'm pretty sure this guarantees us cool, perfect weather next September!