Jessica took on so many wonderful projects for the wedding, from these darling paper flowers that she affixed to gifts for her bridesmaids to table cards made of photos from our fun engagement portrait session last summer.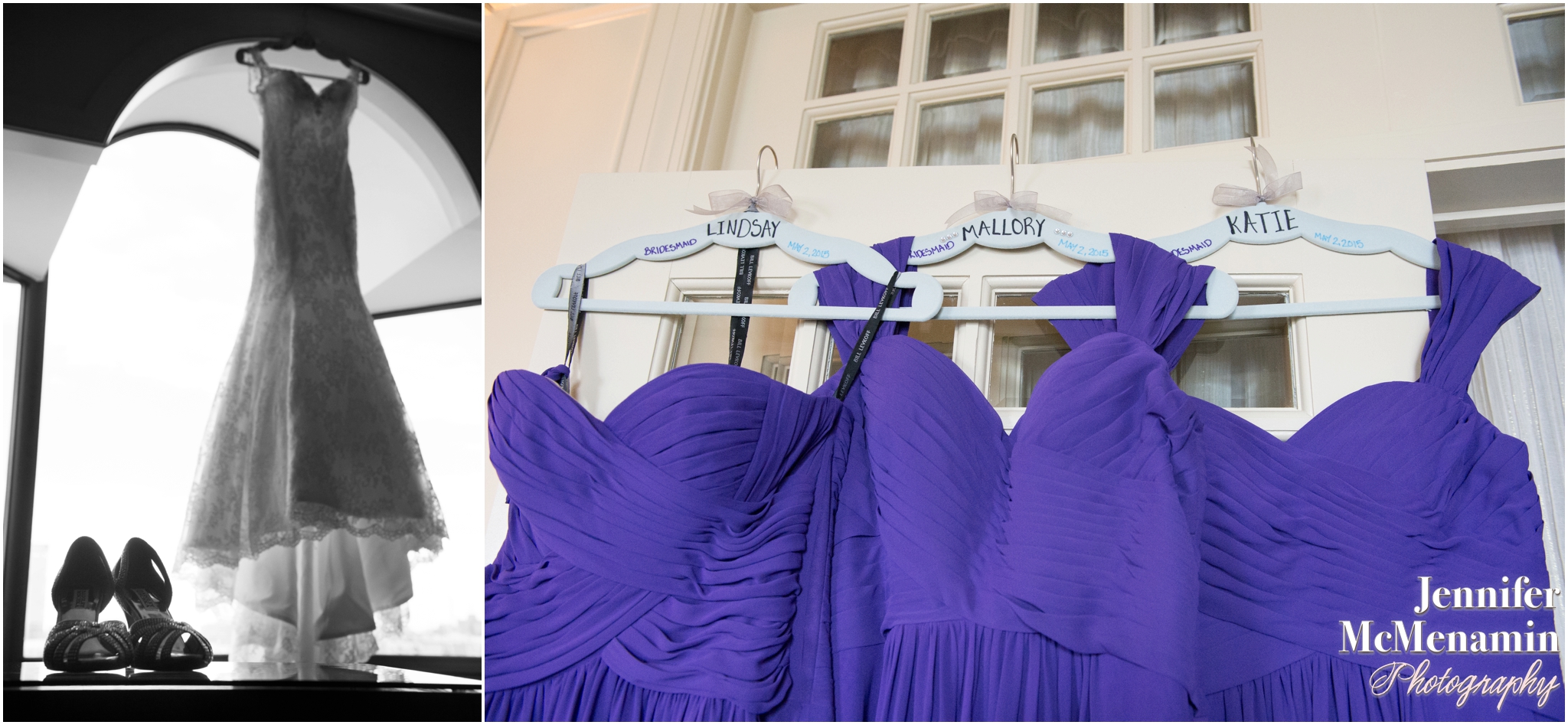 Jello shots — in flavors that matched the color scheme of the wedding!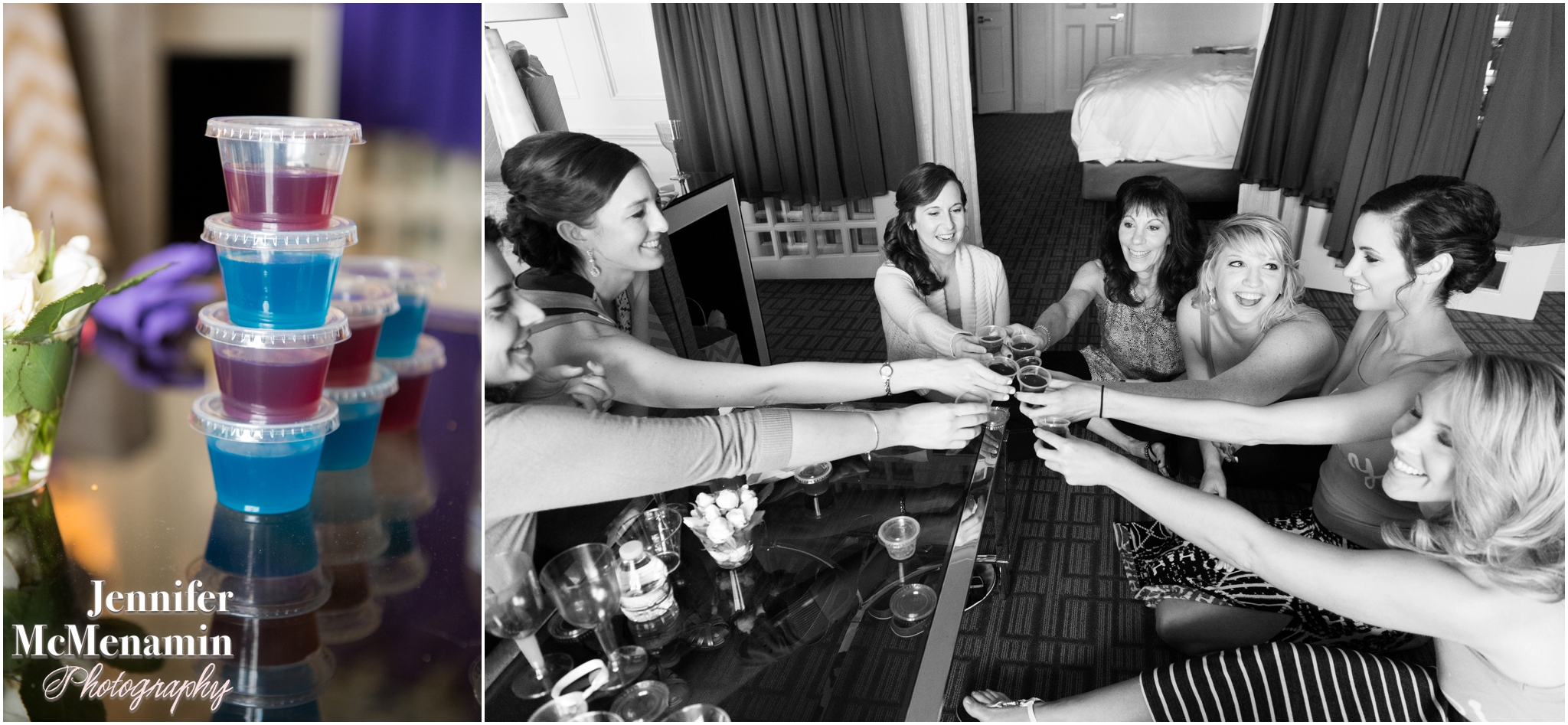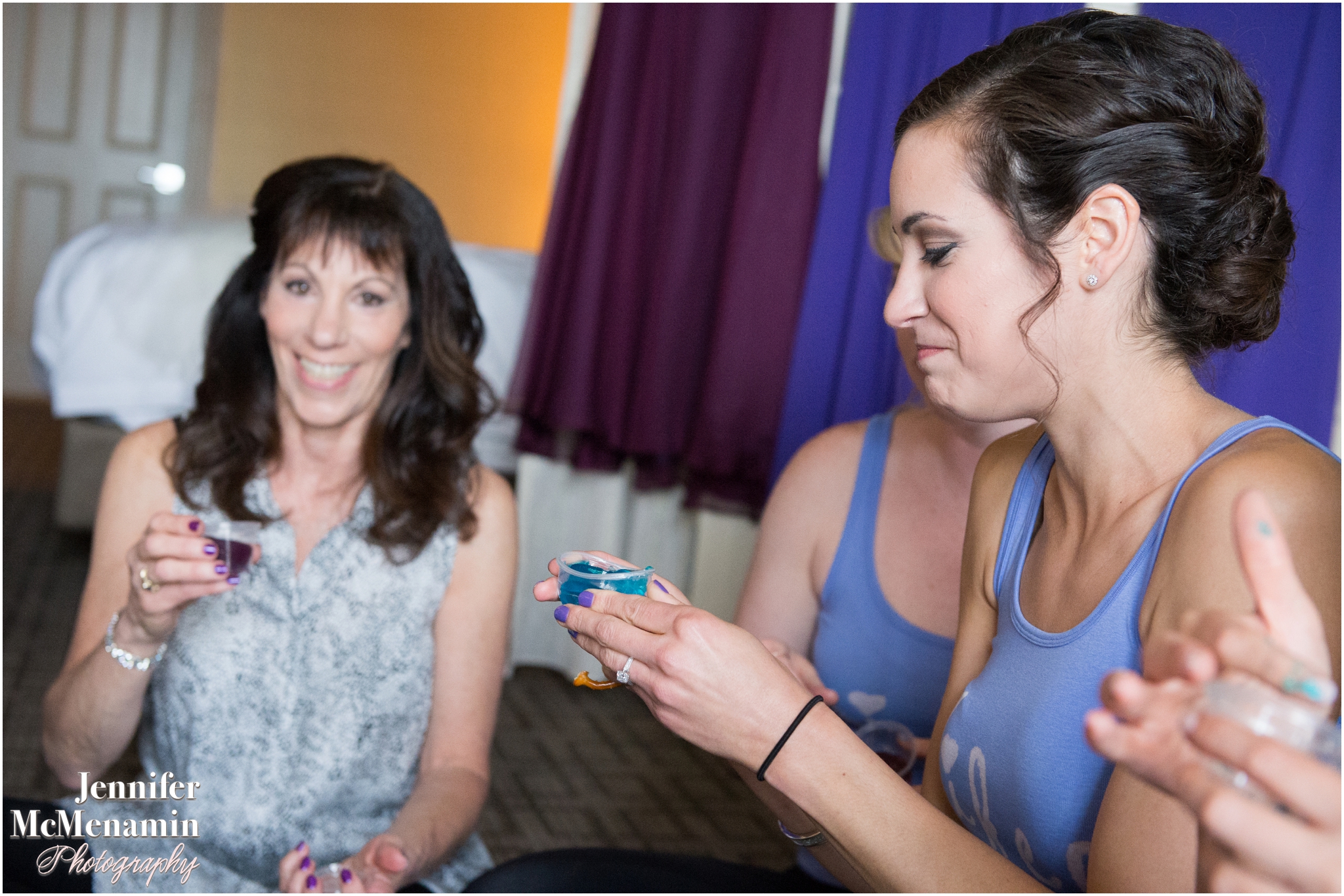 Brian's niece Zoe served as flower girl and could not have been more darling. You'll see lots of photos of her sassy little self!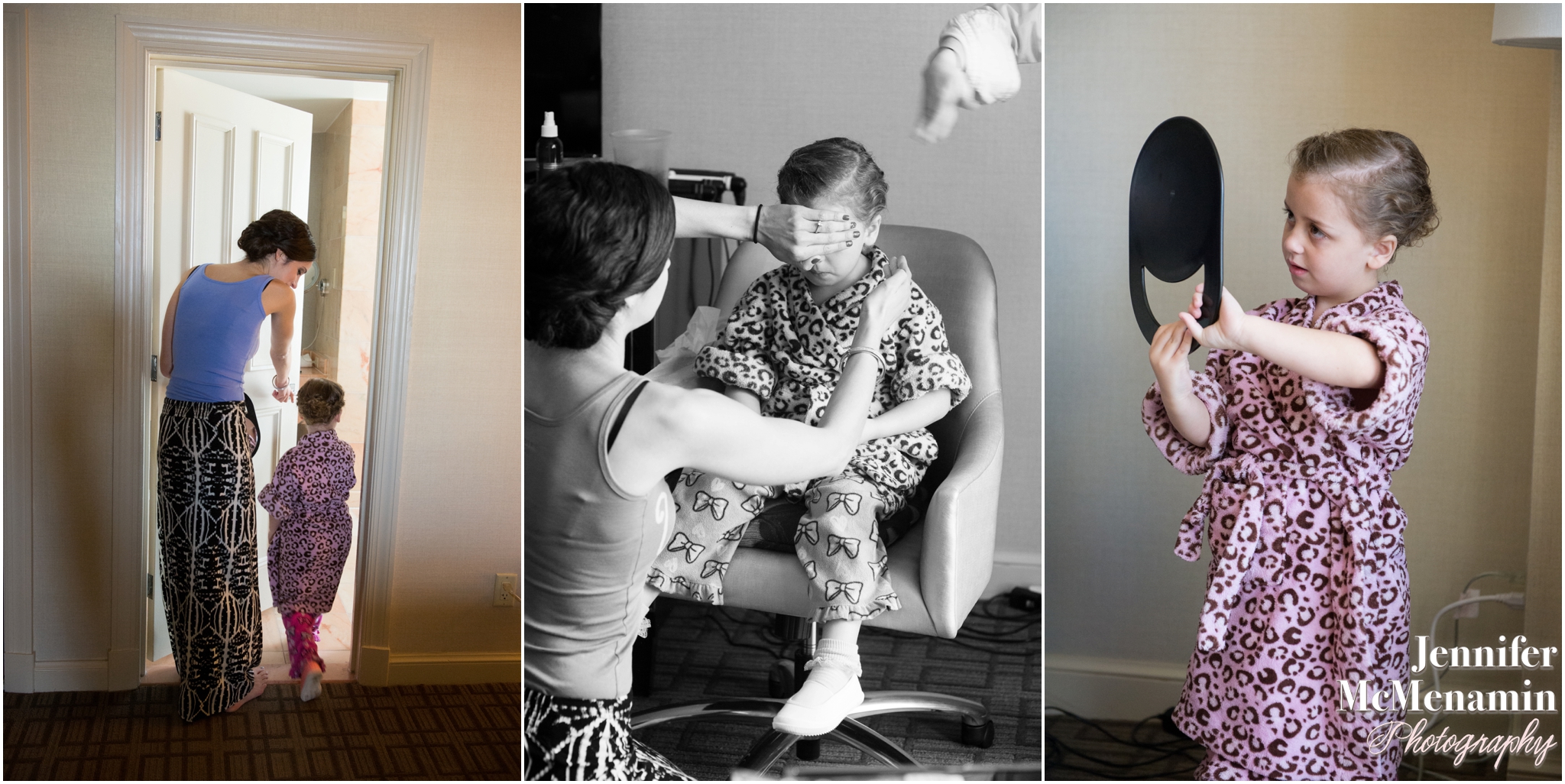 Jess and her mother, Barbara, arranged all the flowers for the wedding themselves. They were, of course, purple and white.
Meanwhile, in a room downstairs, Brian and his buddies were getting themselves ready with bourbon, fancy purple ties and socks and news coverage of the demonstrations going on nearby at City Hall.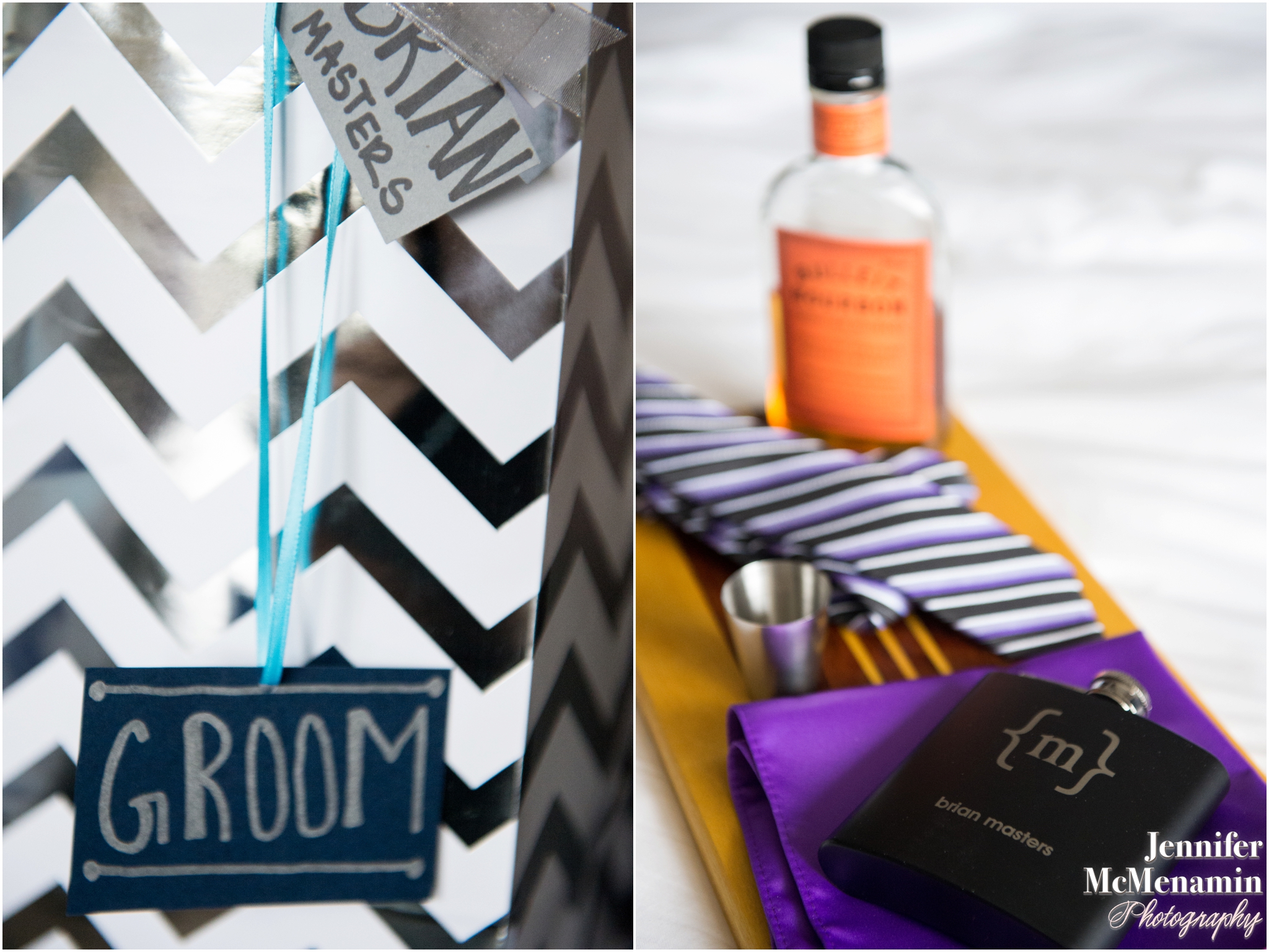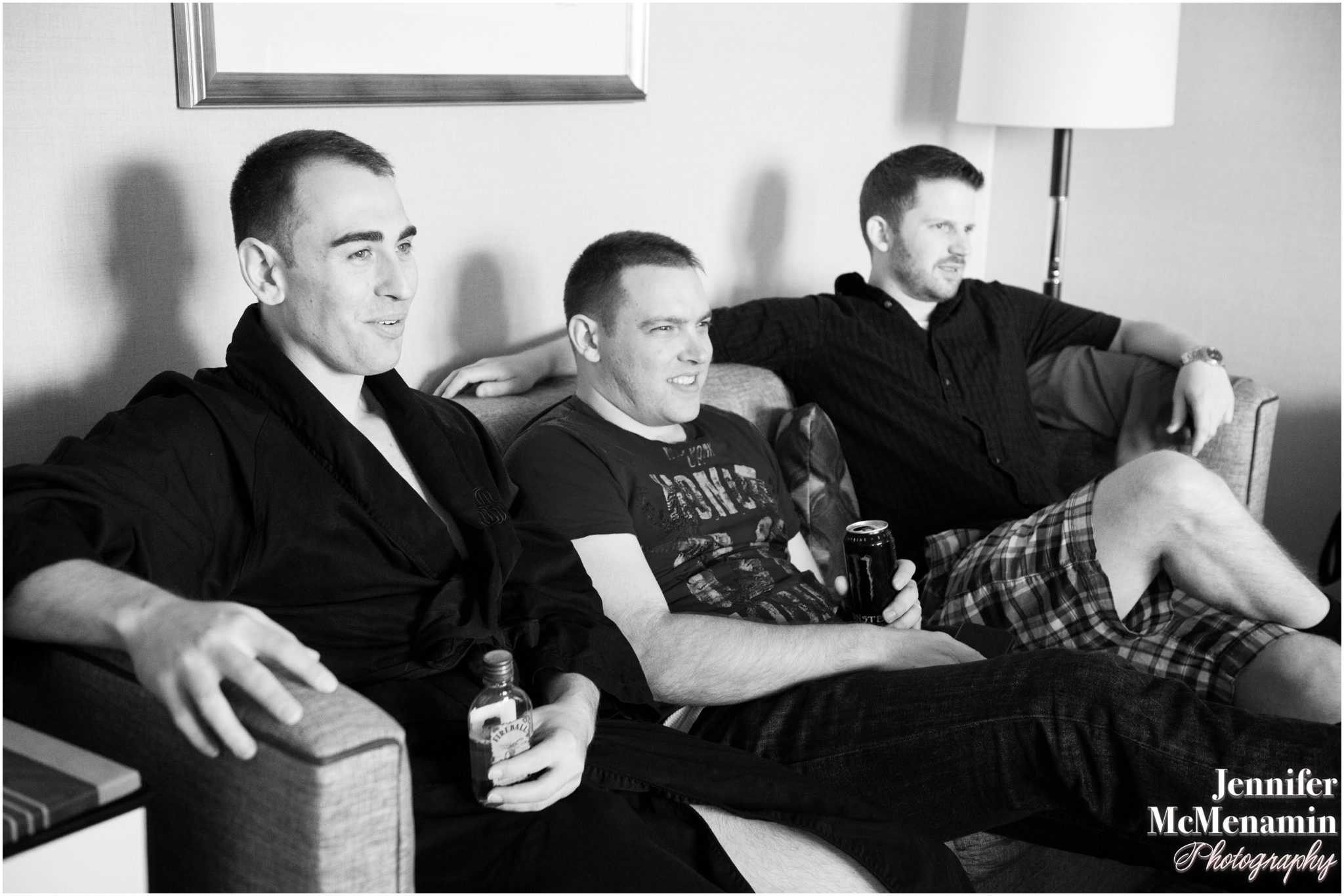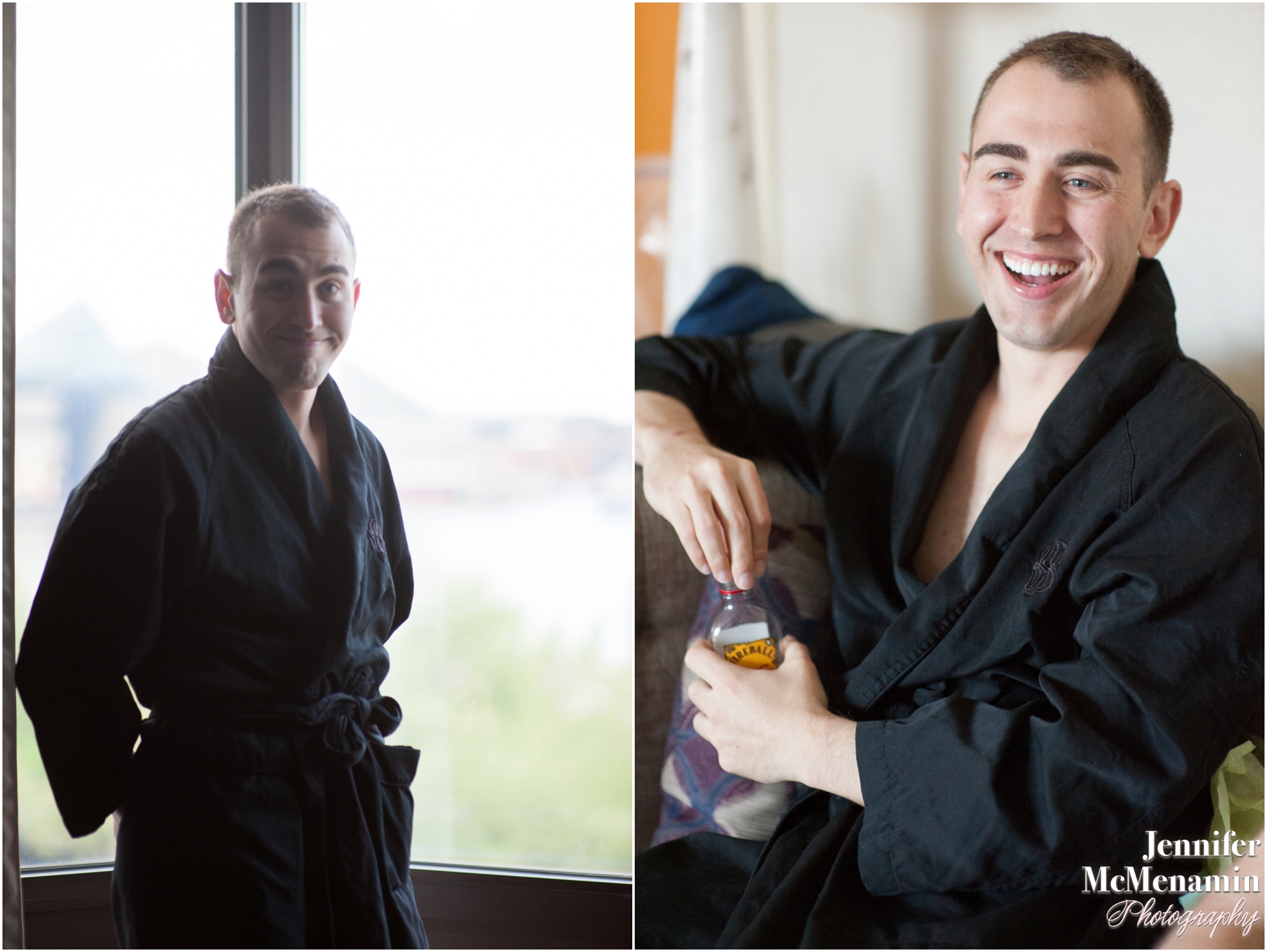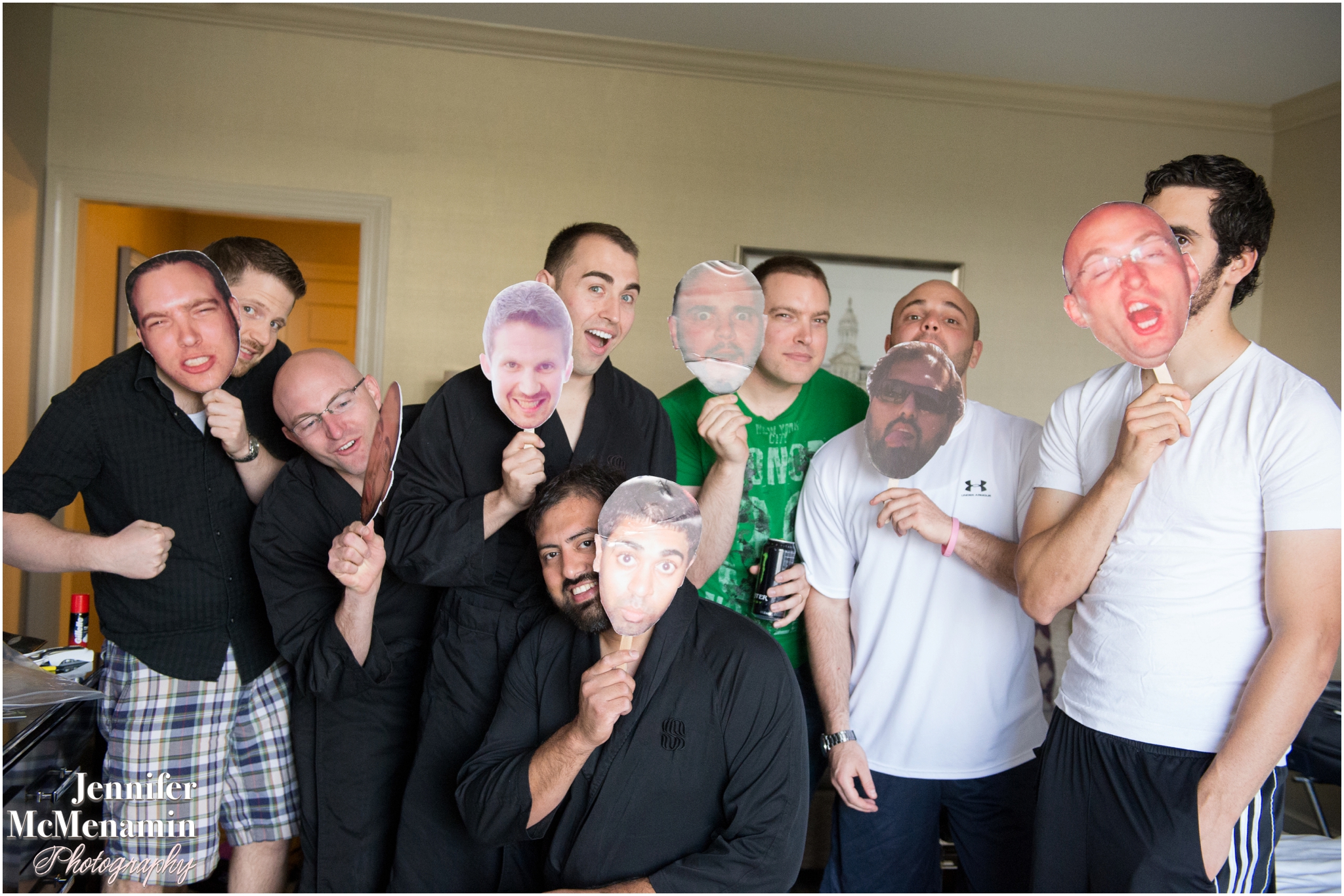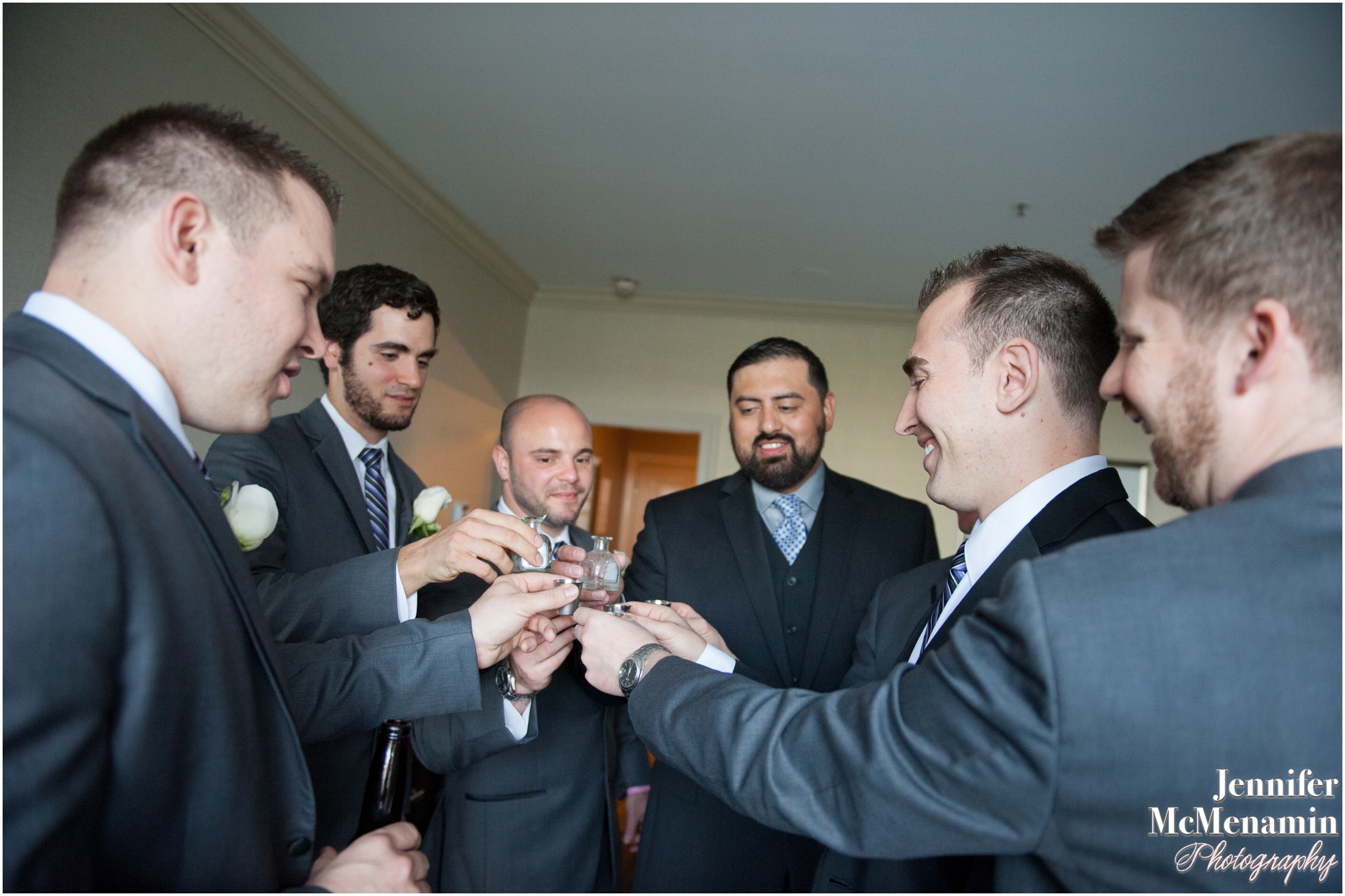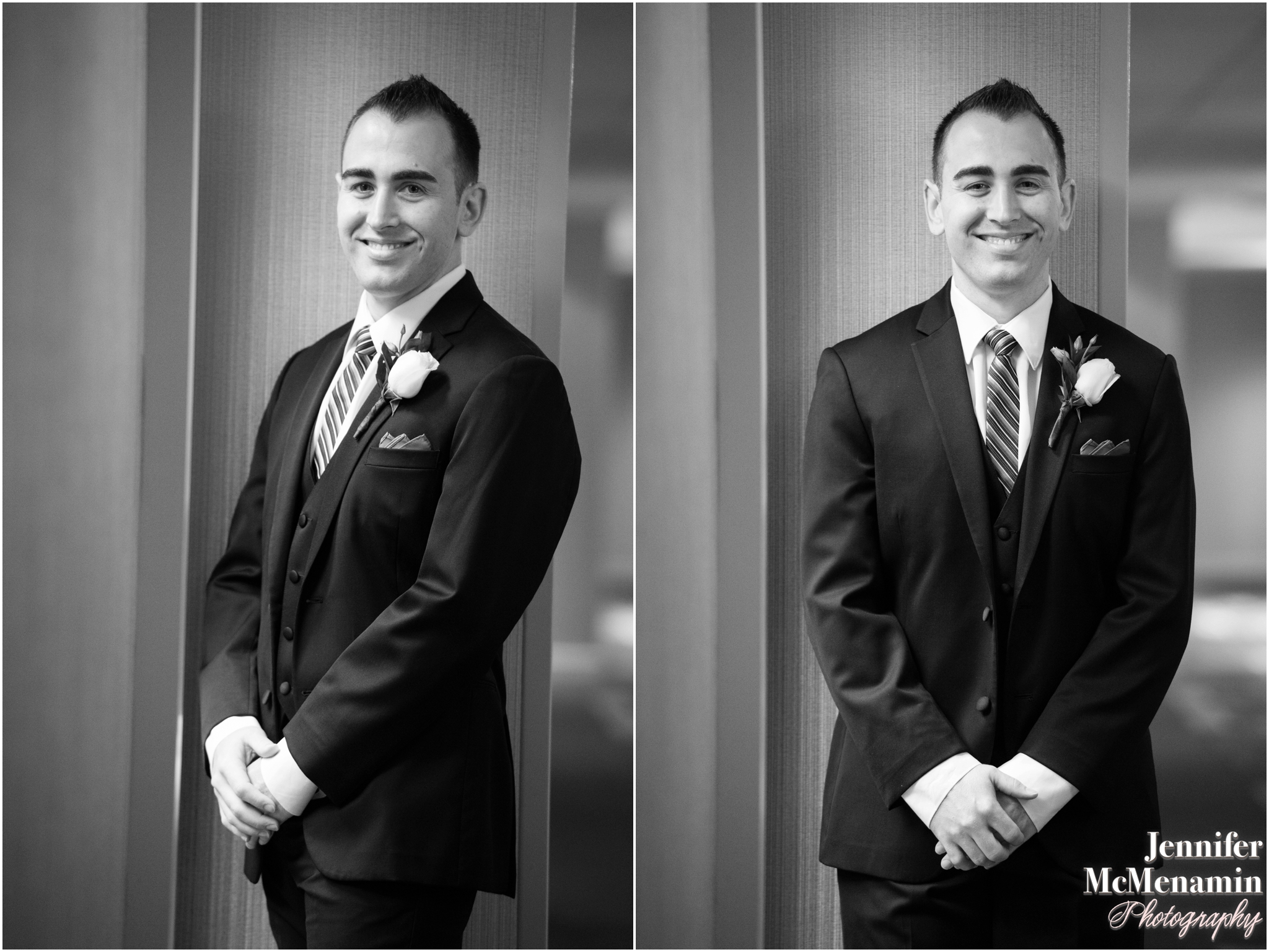 Then, it was time for Jessica to step into her lovely gown.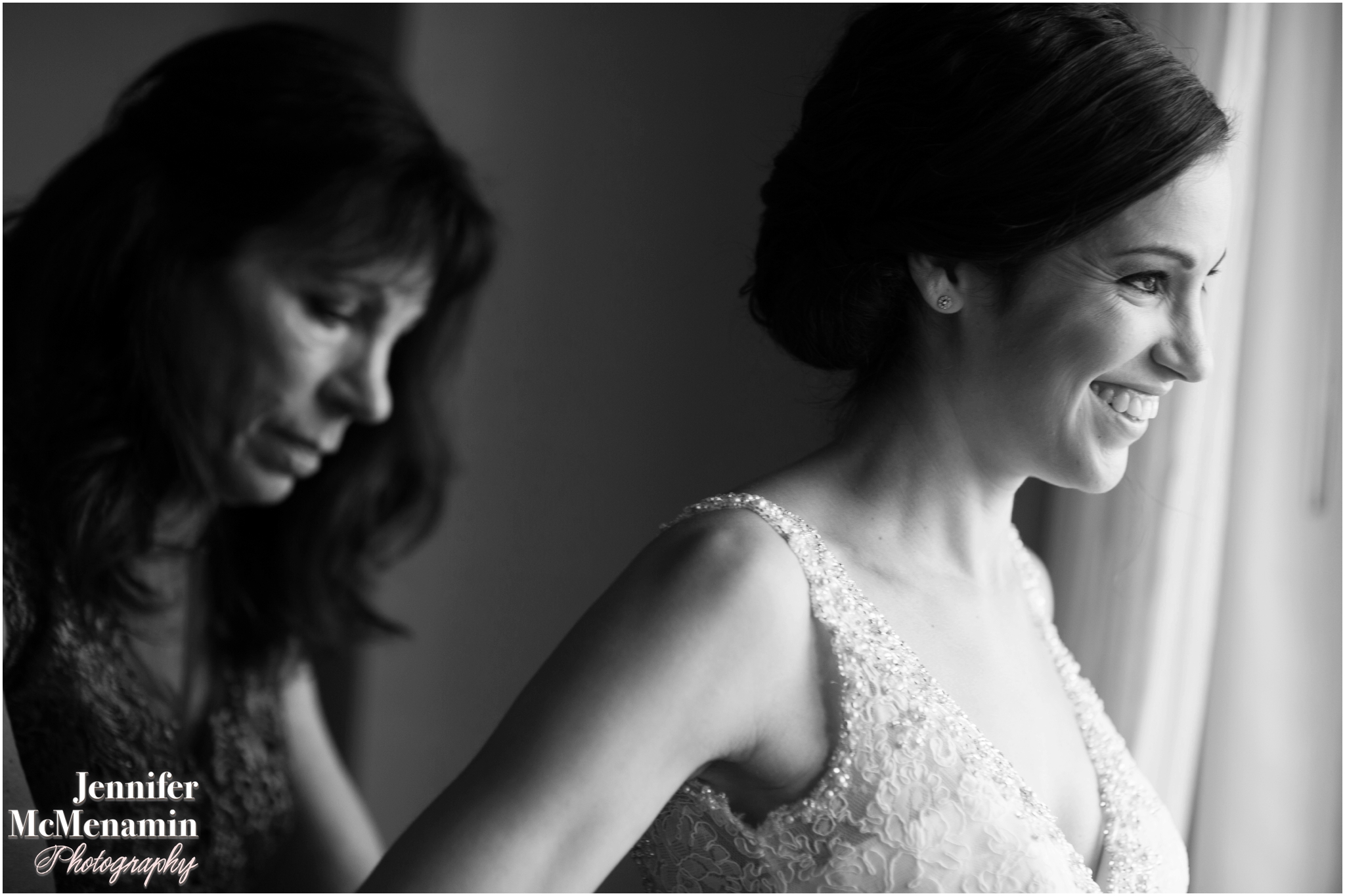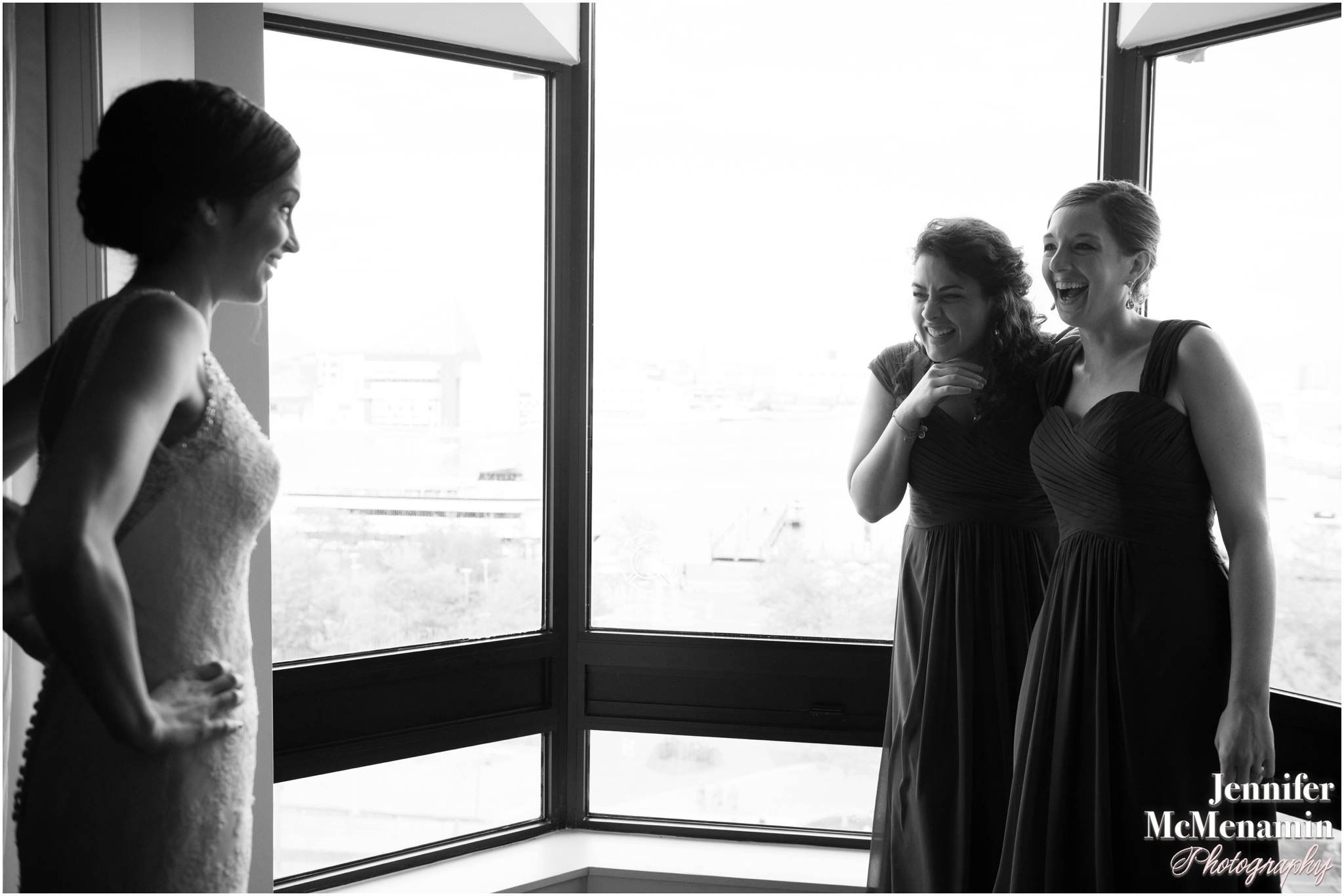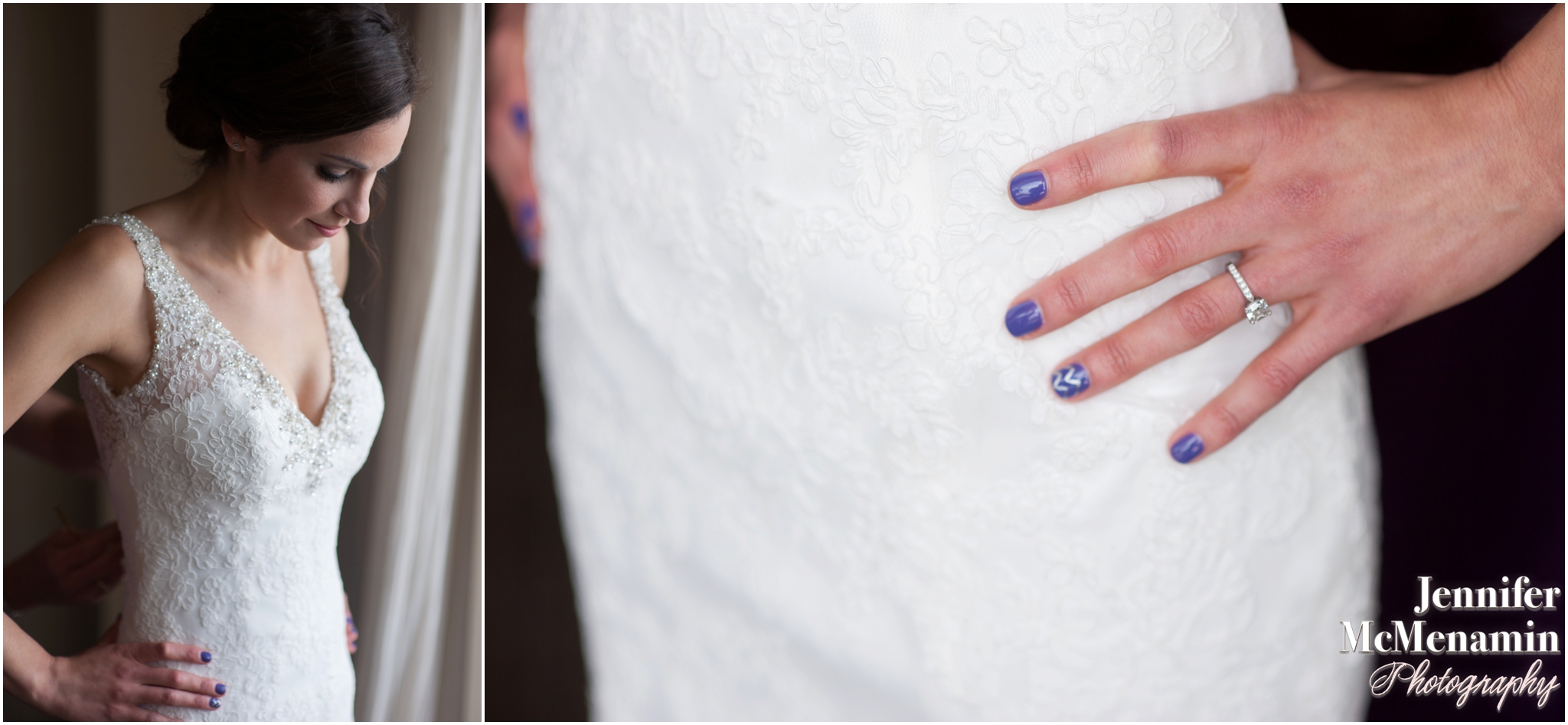 Jess carried her love of chevron even to her fingernails.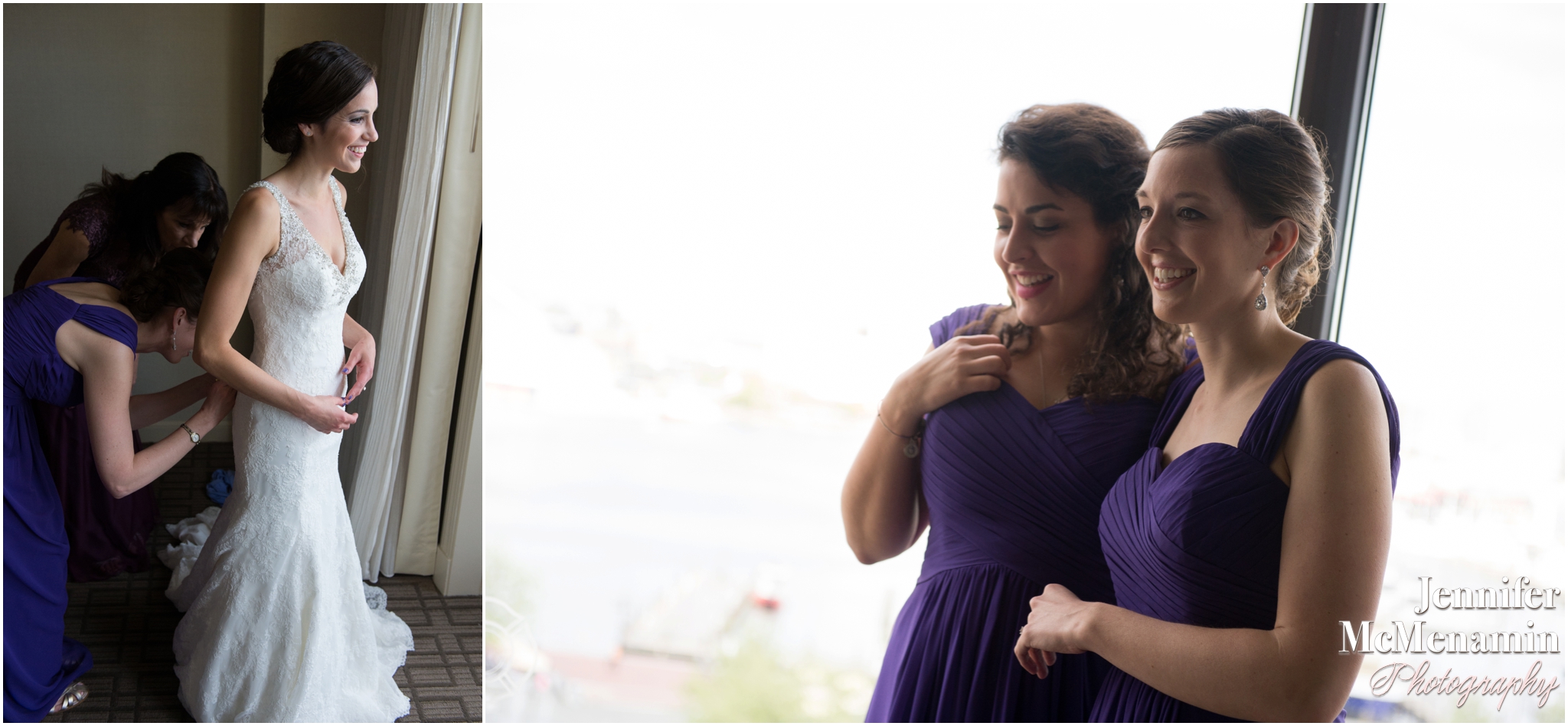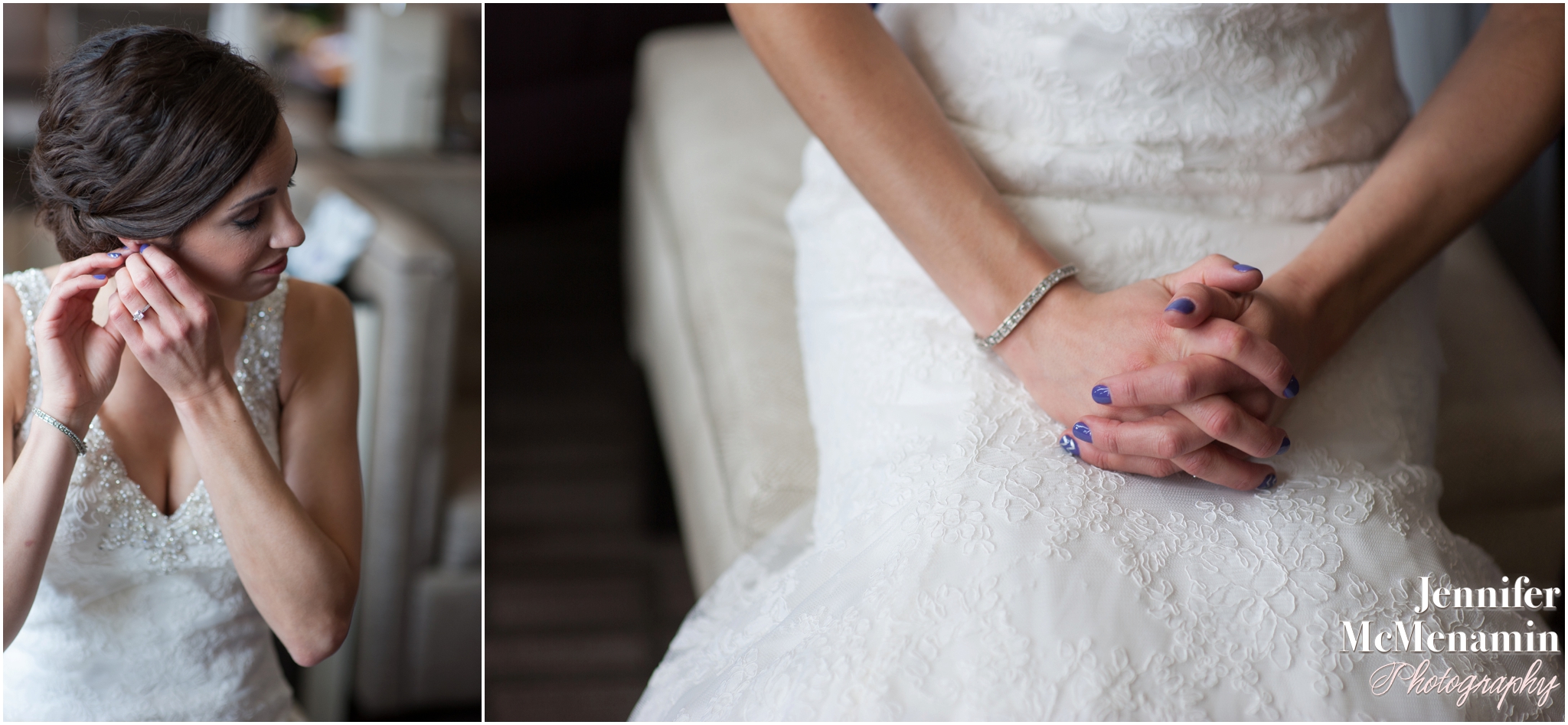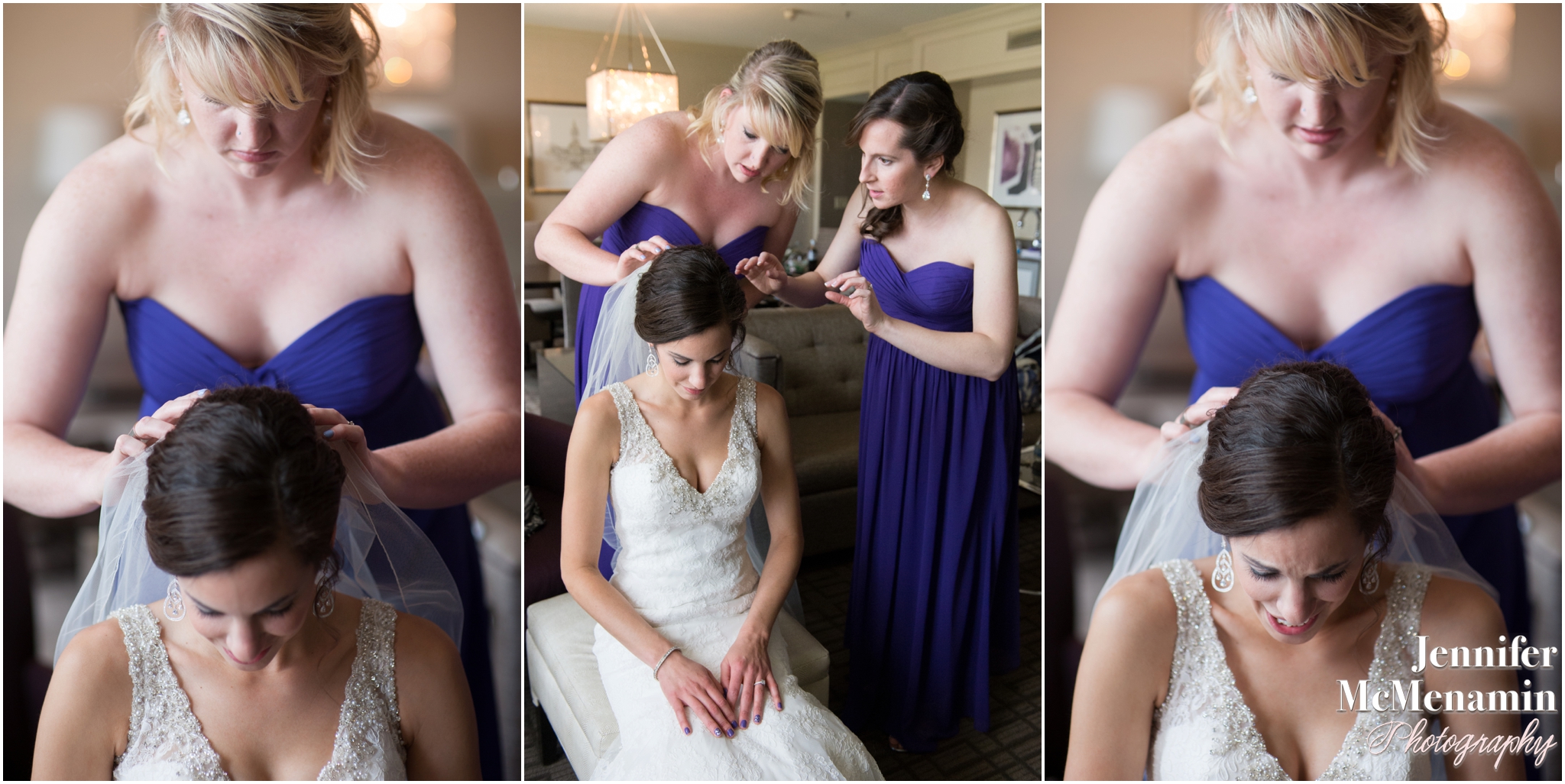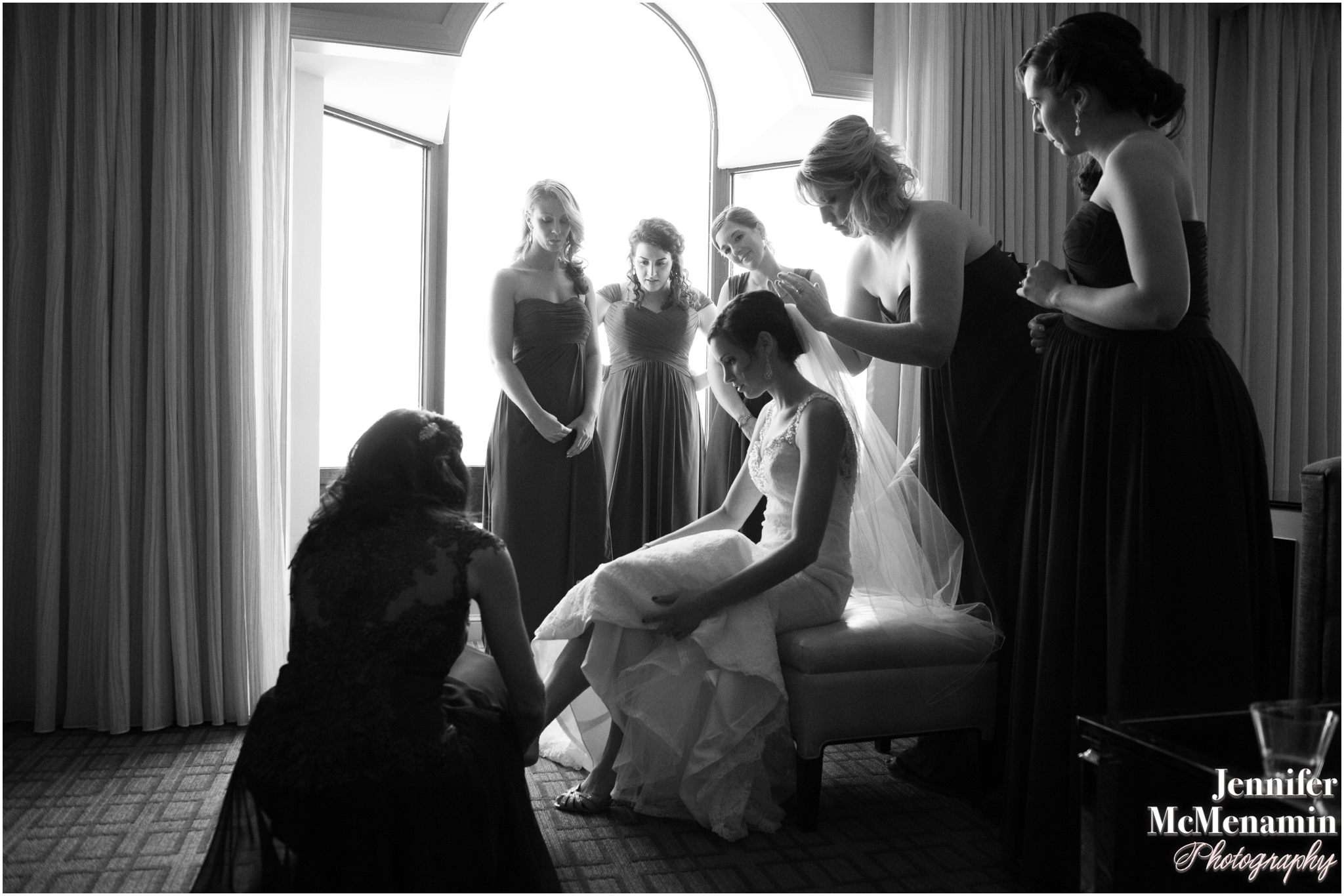 The bride, looking absolutely lovely.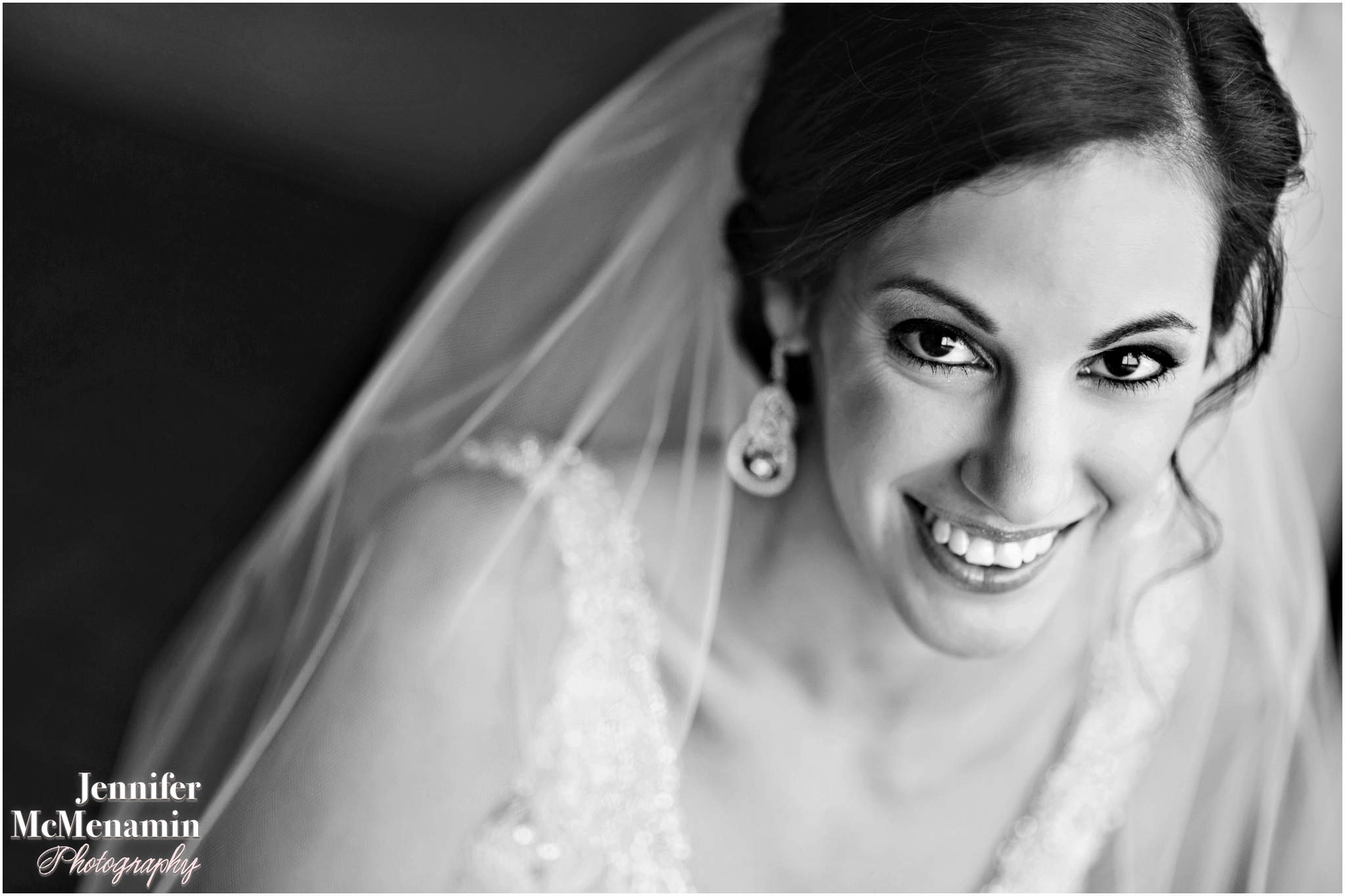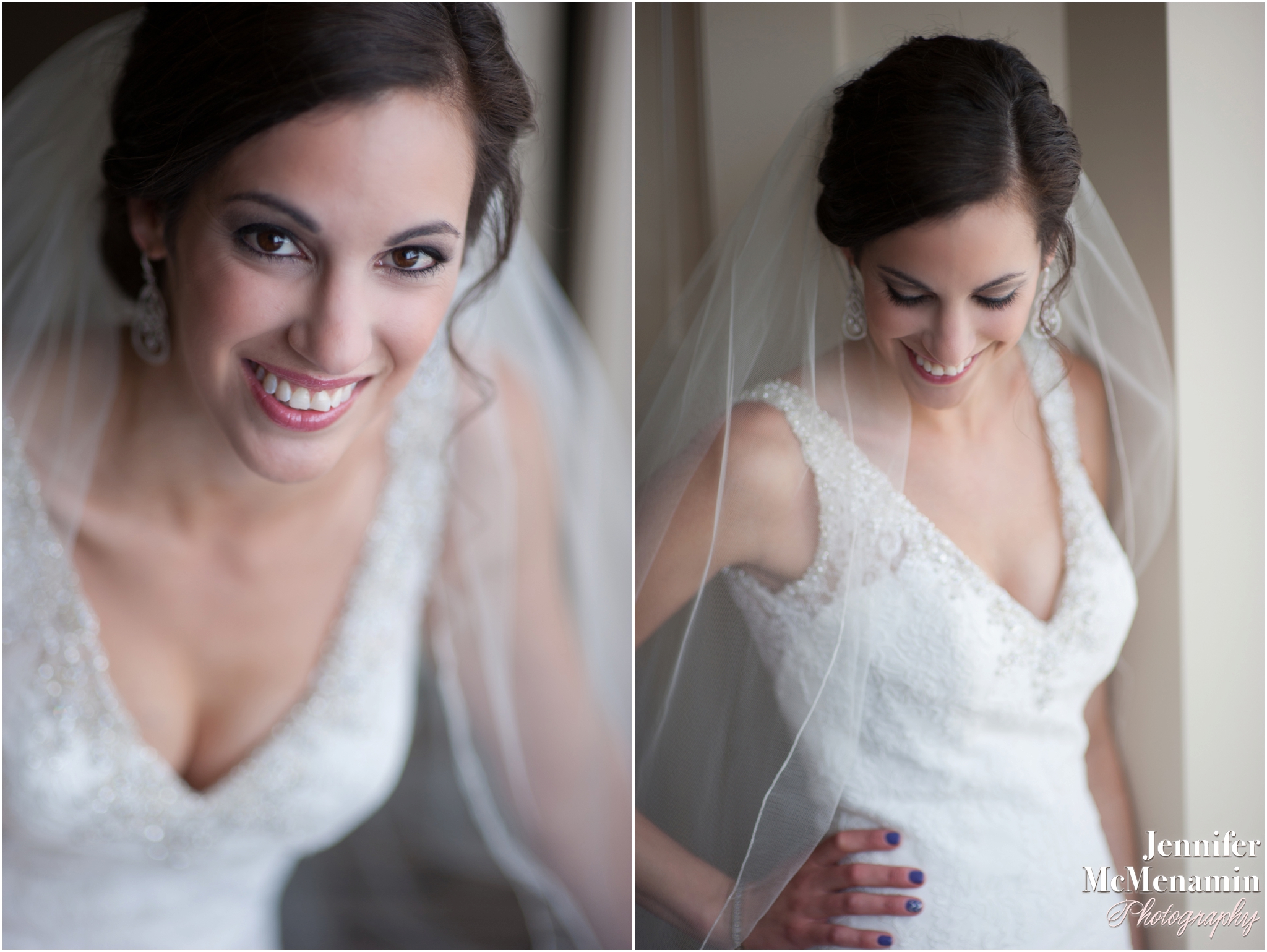 Zoe and her brother, Liam, the ring bearer, were little hams in front of the camera.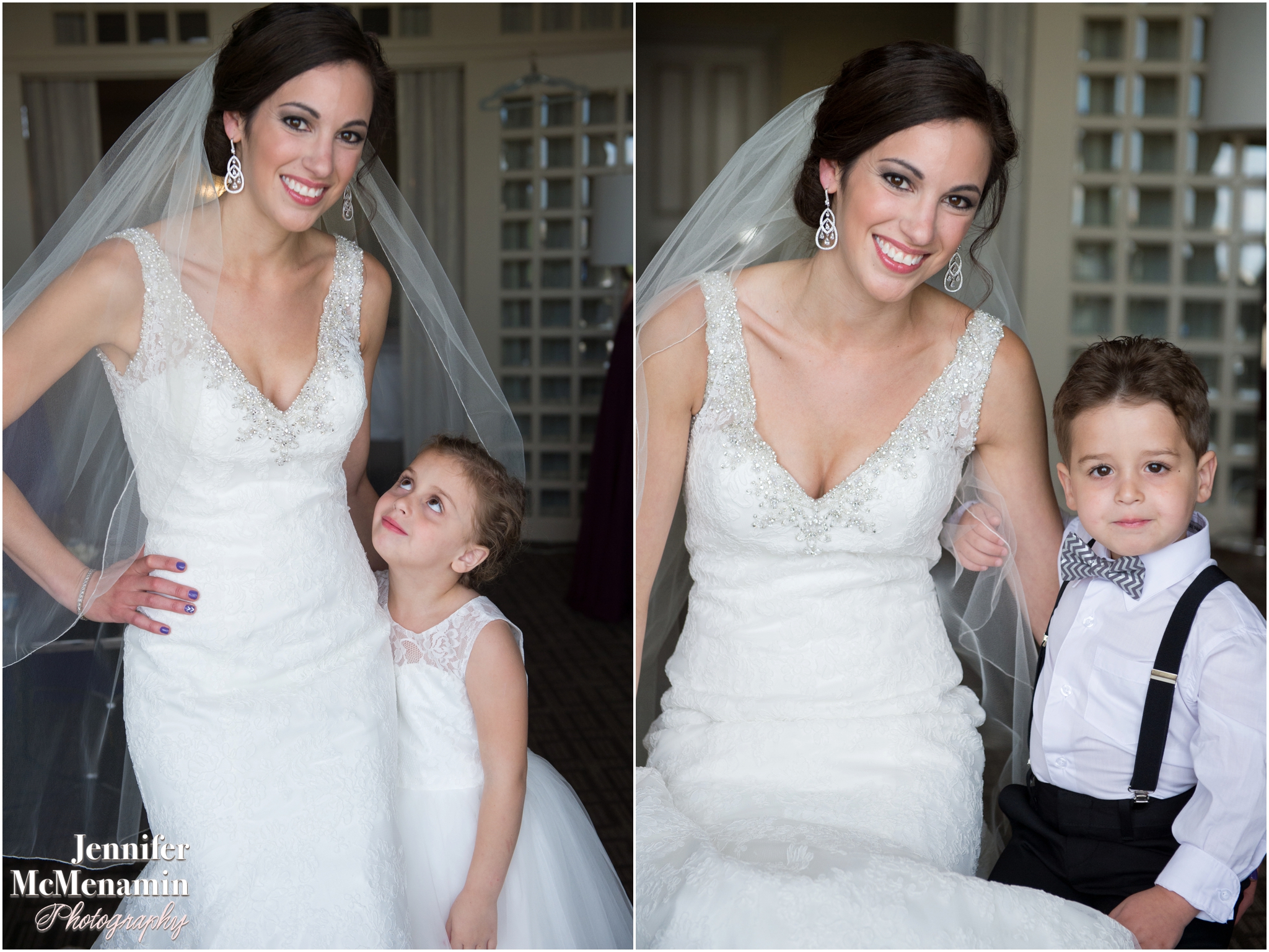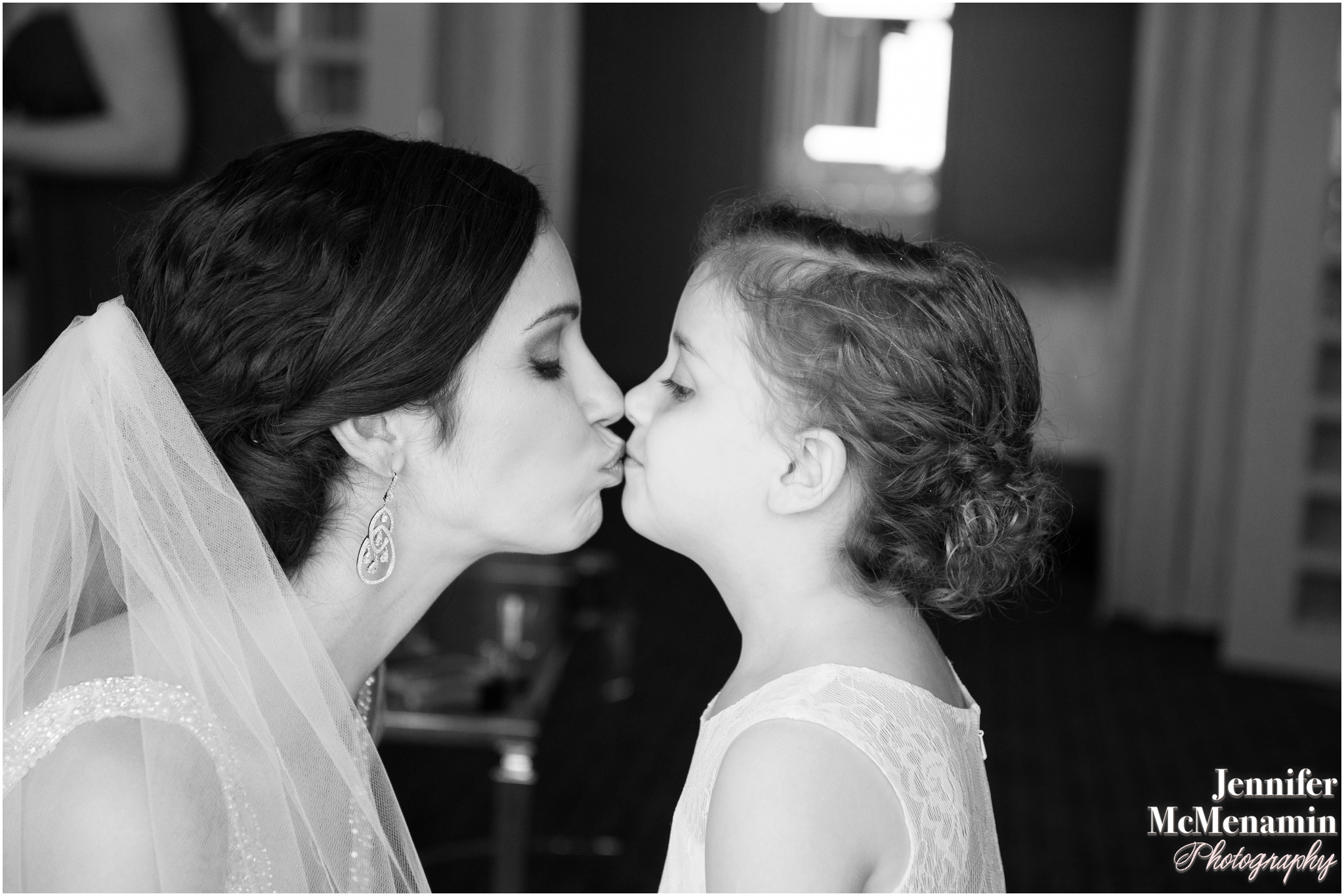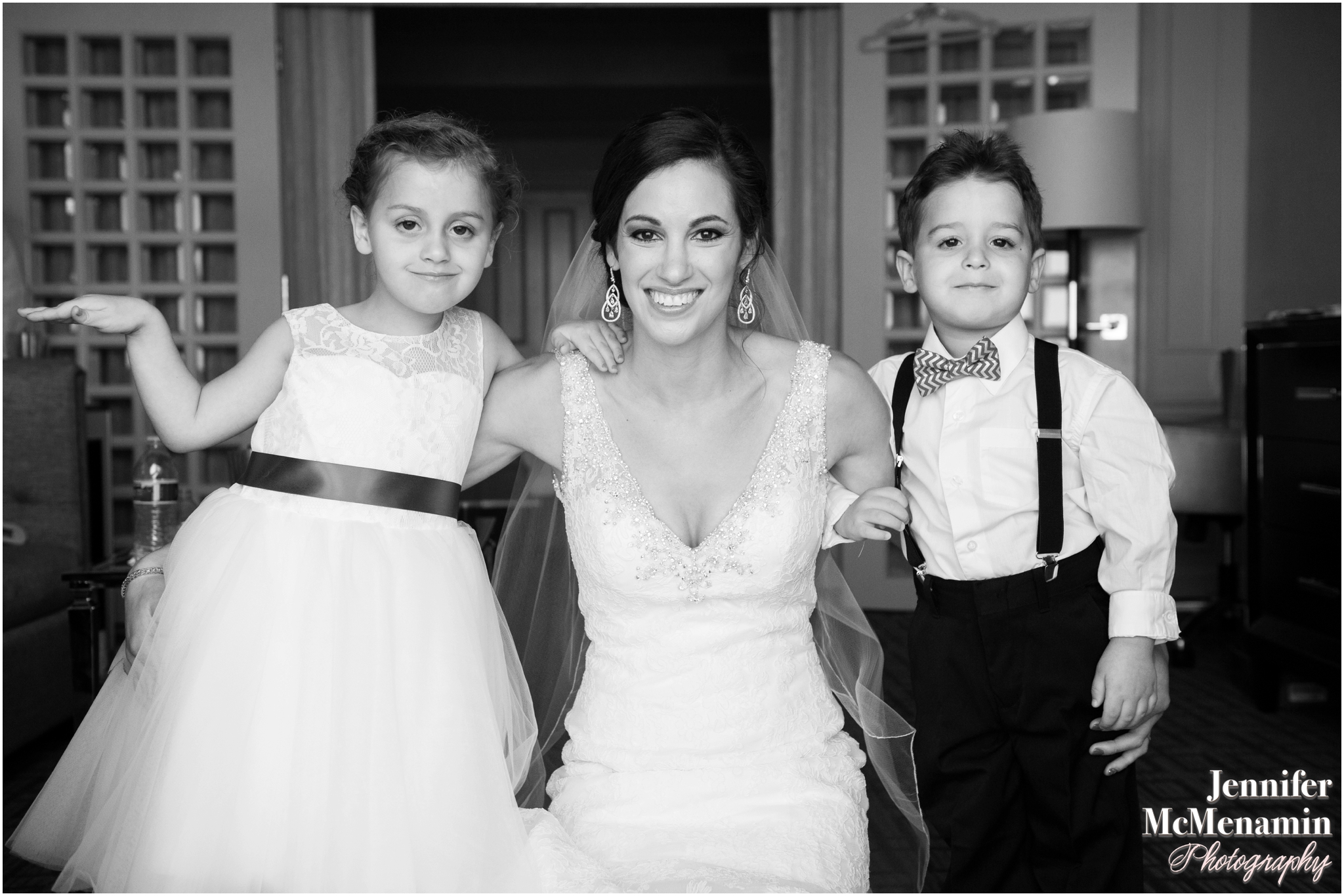 A quick portrait of Jess alone in the garden. 
And then it was time to get married!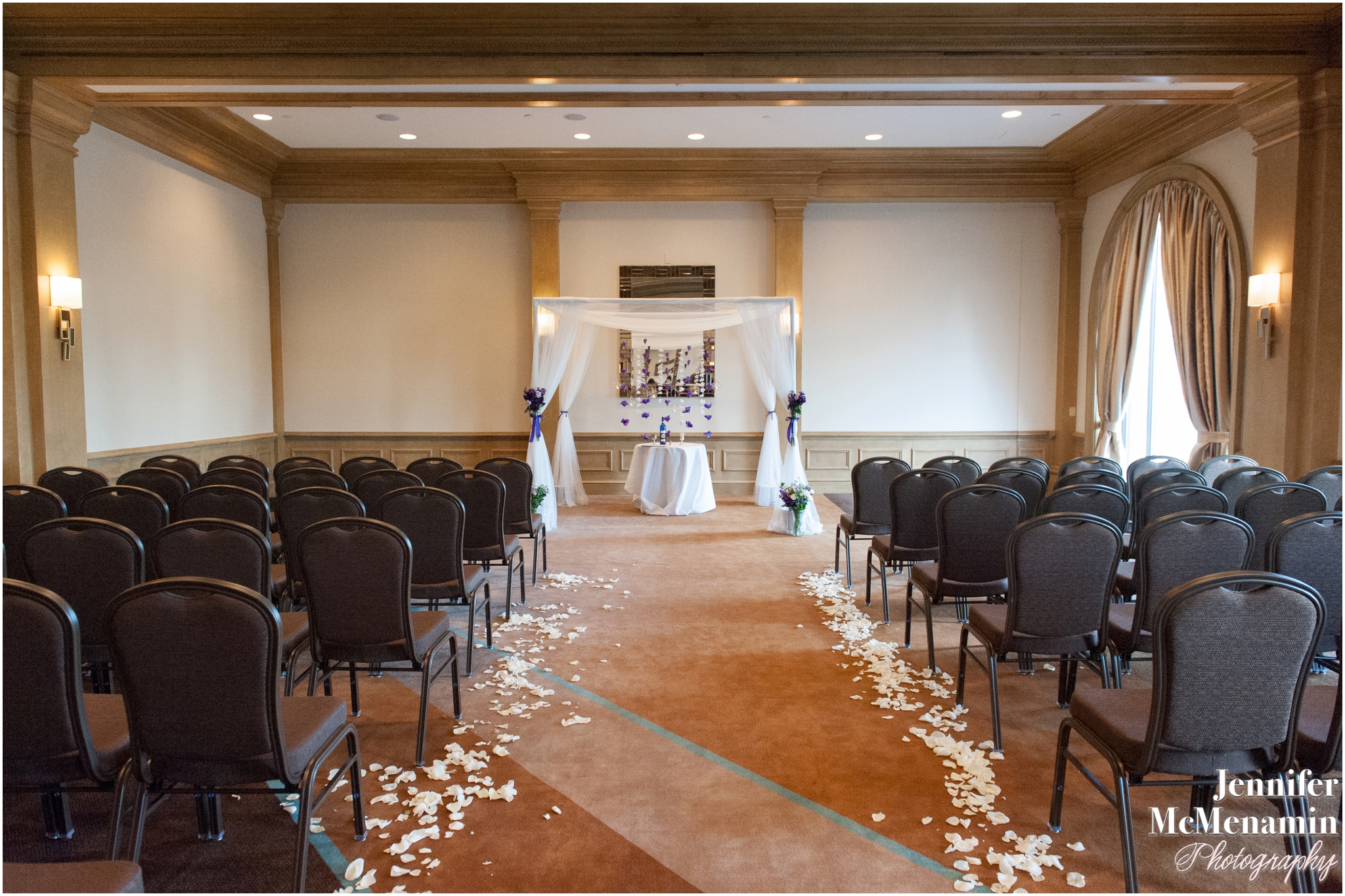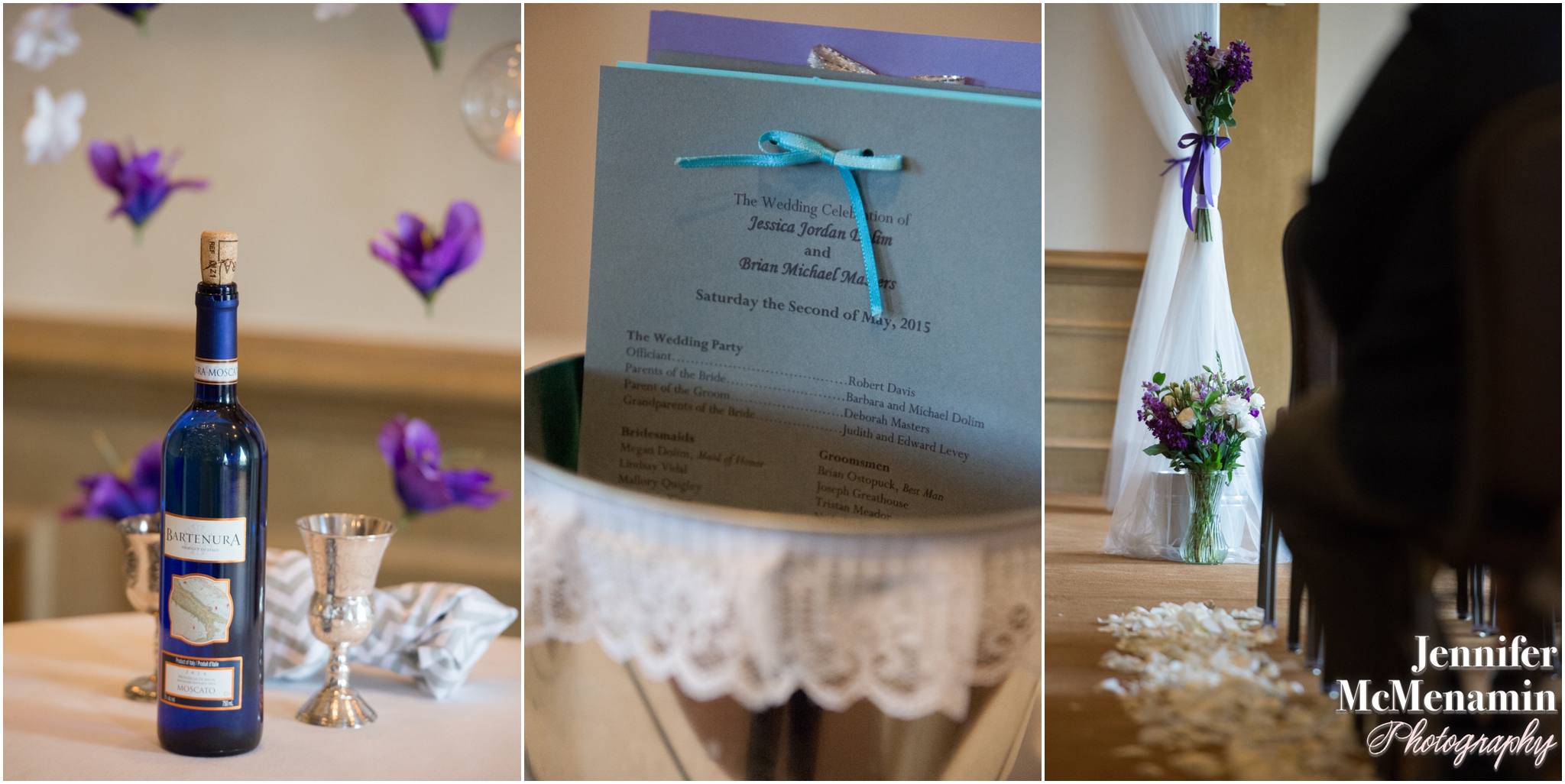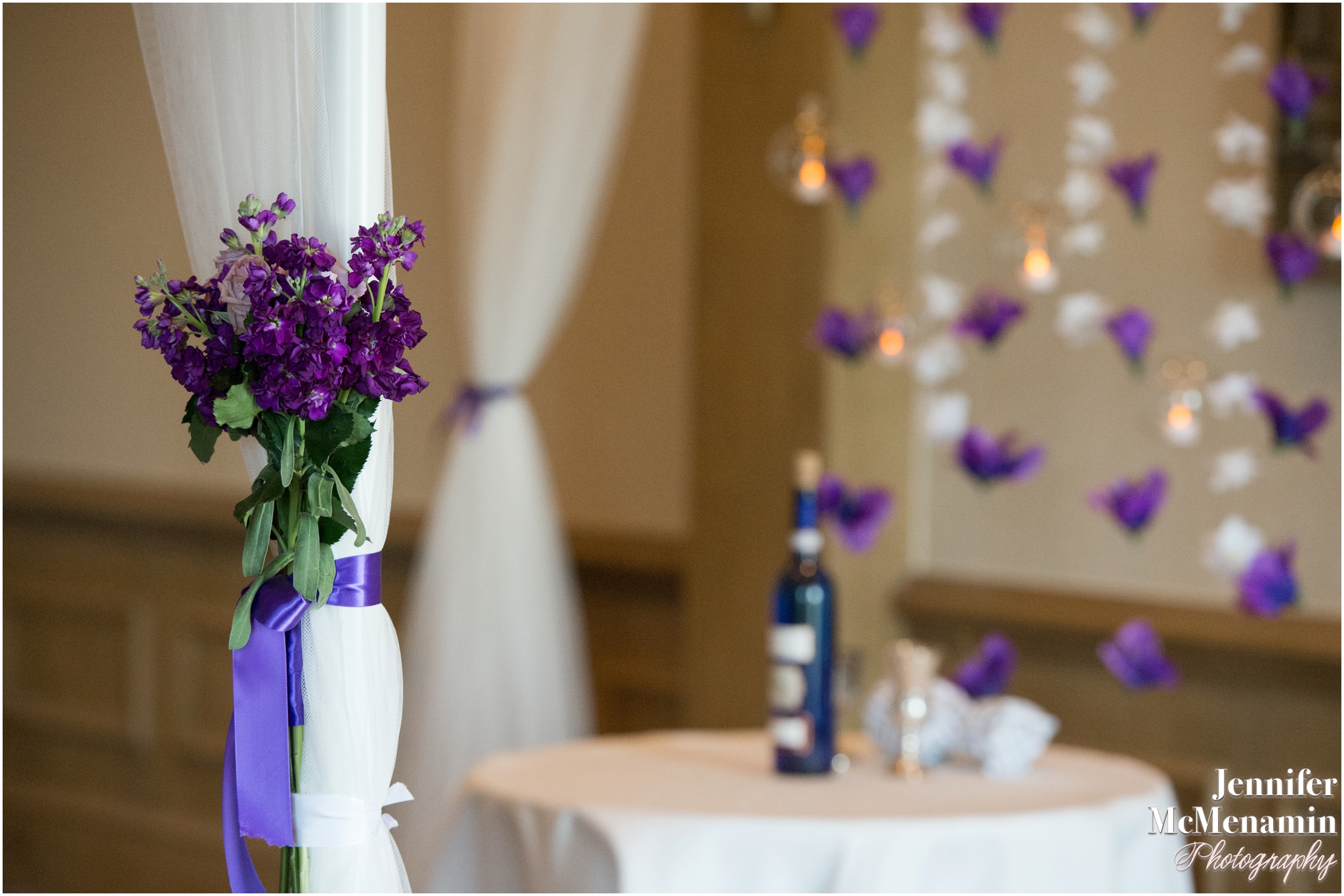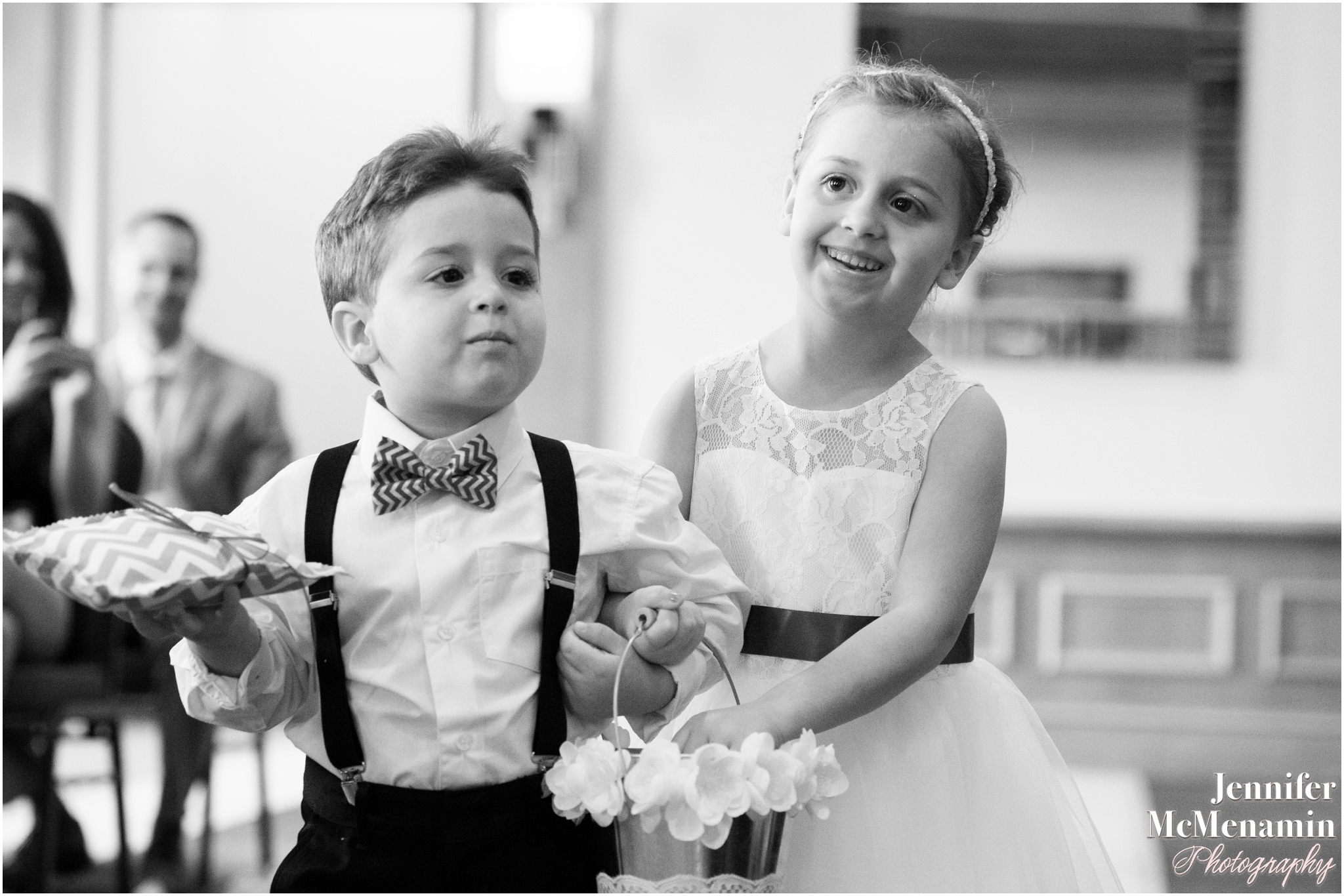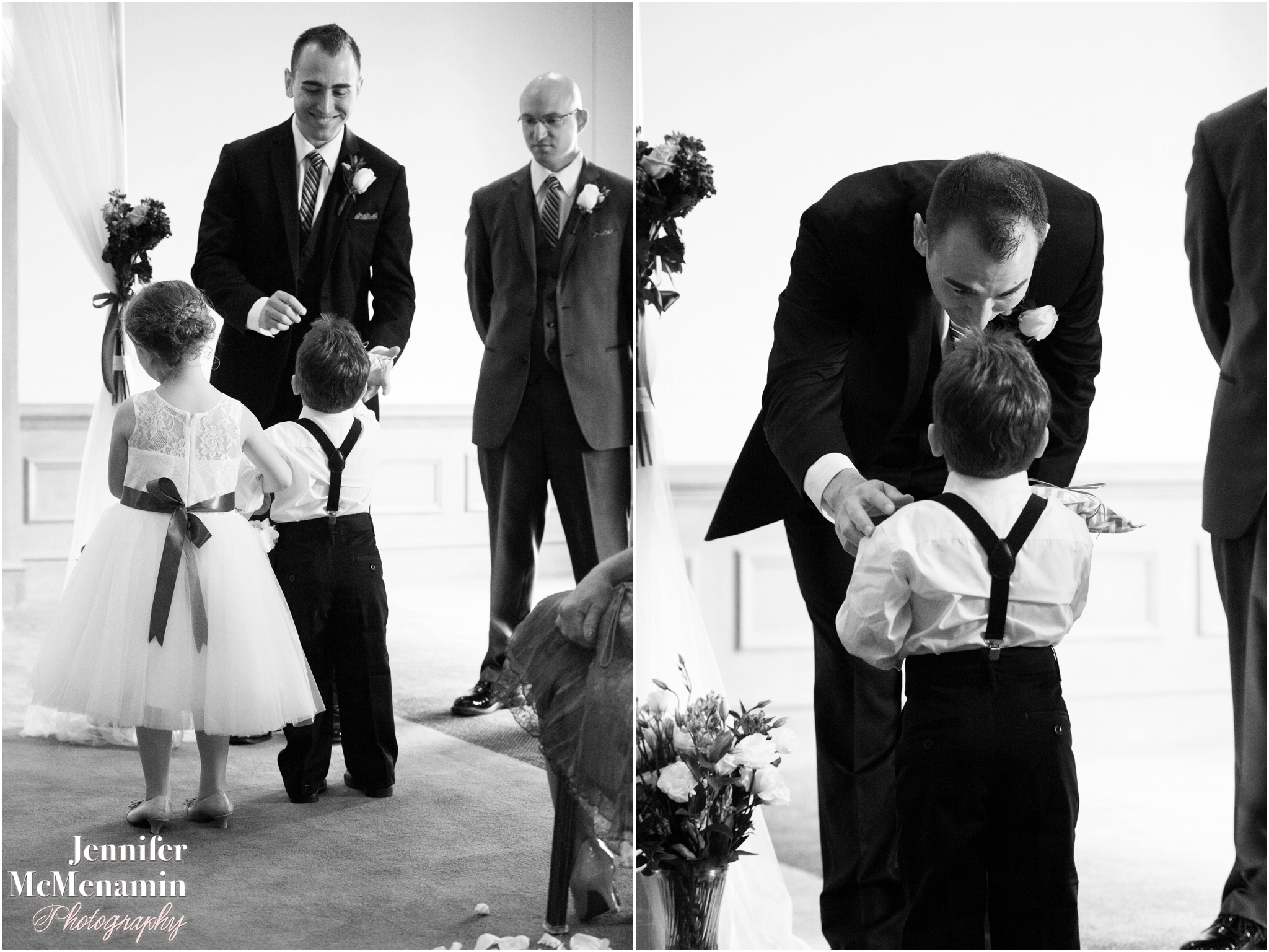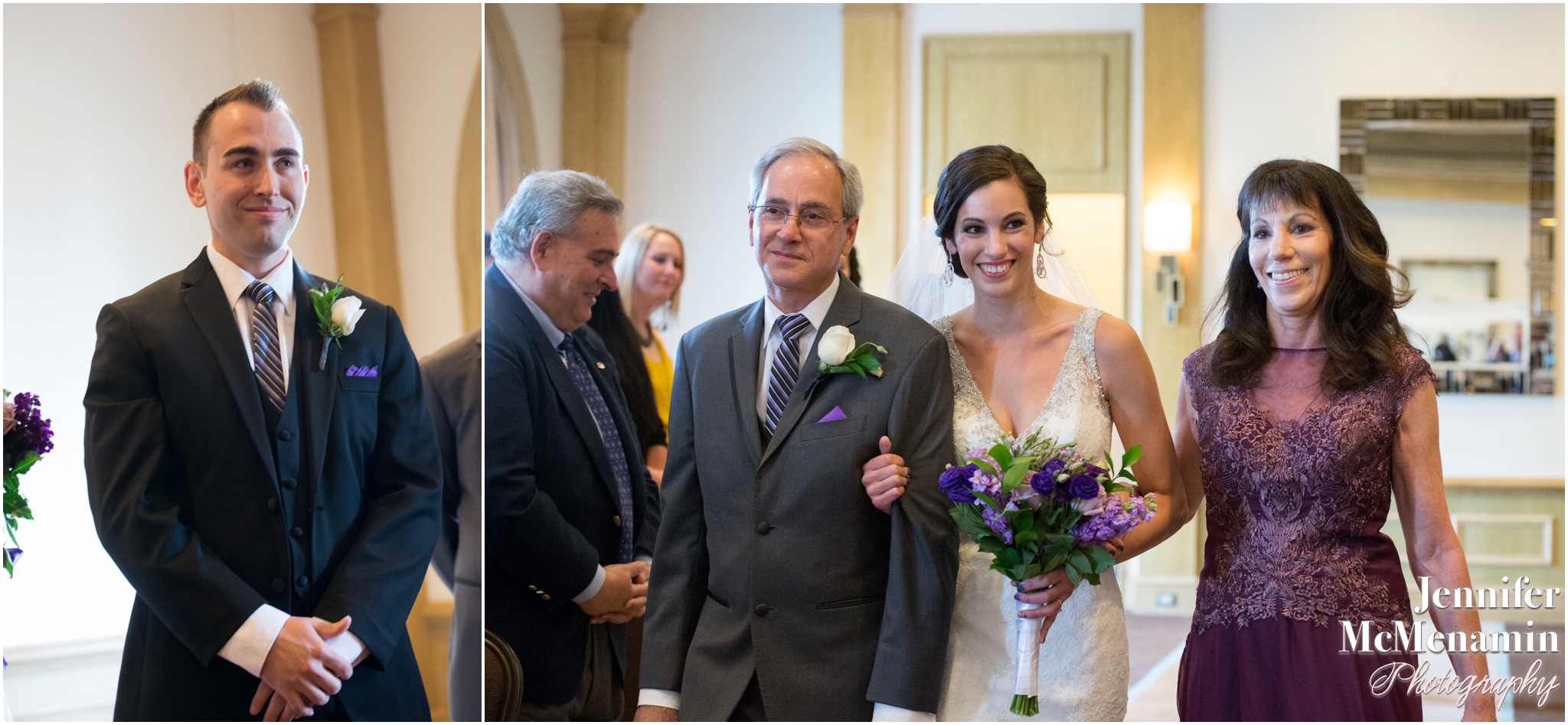 The Royal Sonesta Harbor Court Hotel recently underwent a complete renovation and all the rooms — from guest suites to the event spaces and lobby — are beautiful.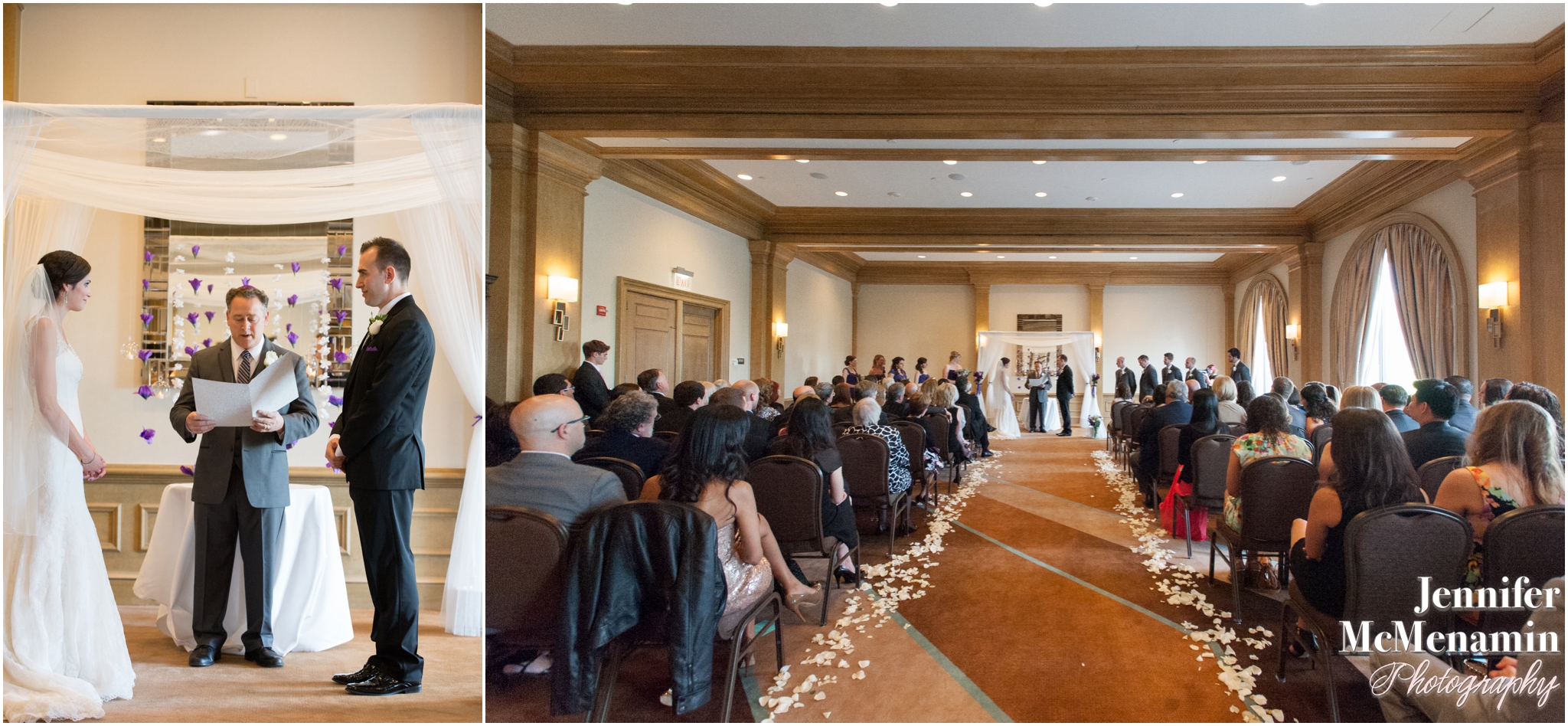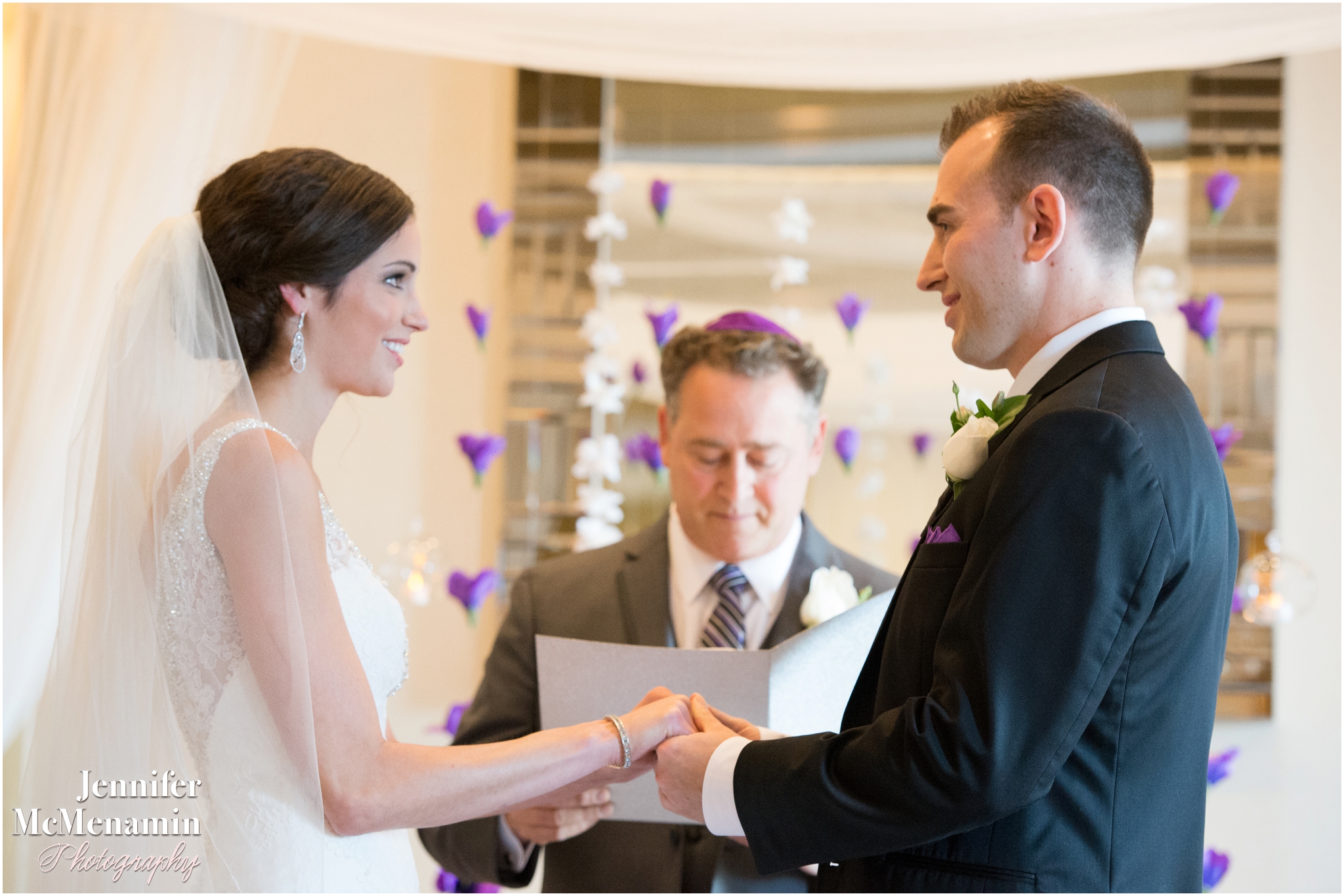 The best man holds tight to the rings.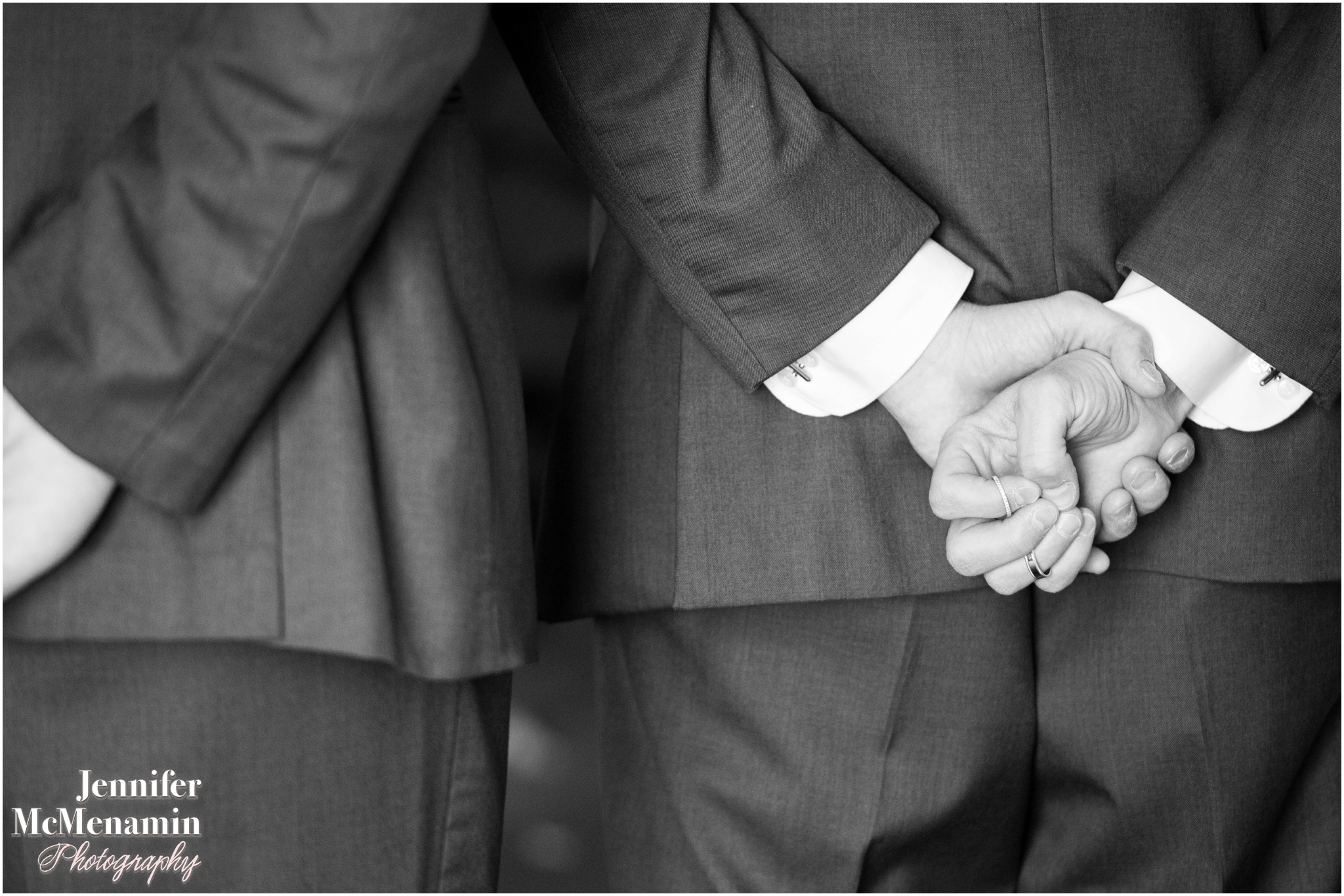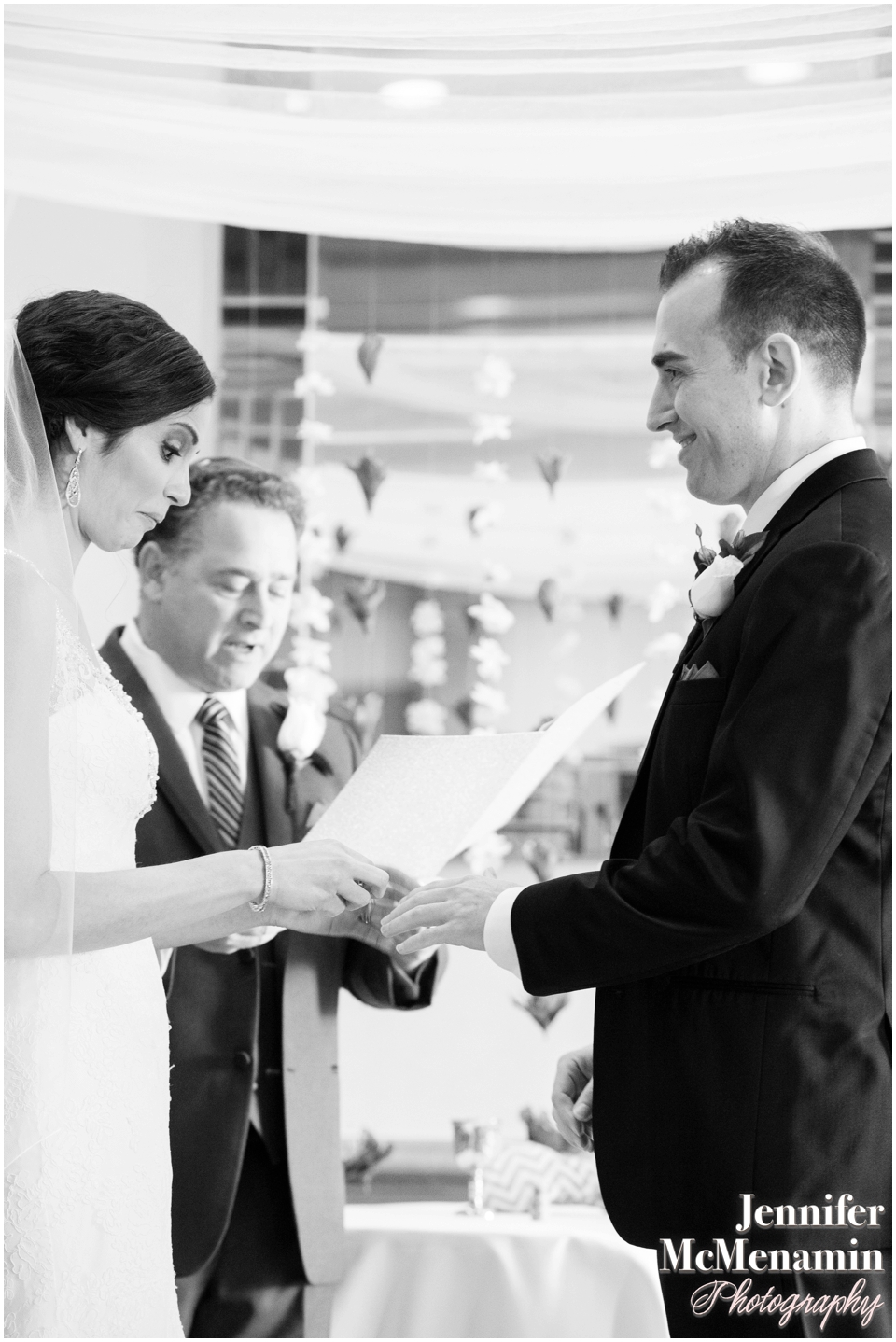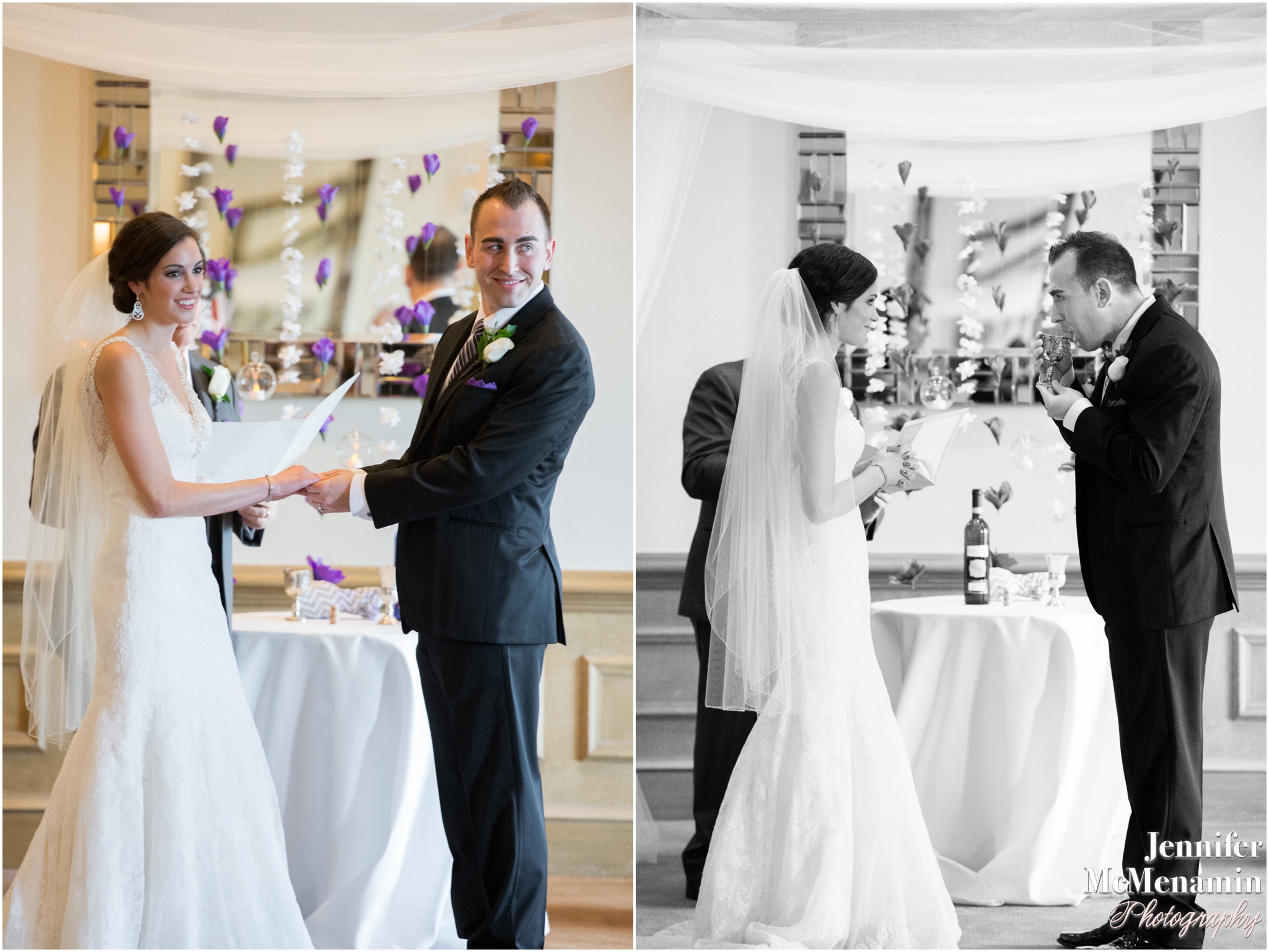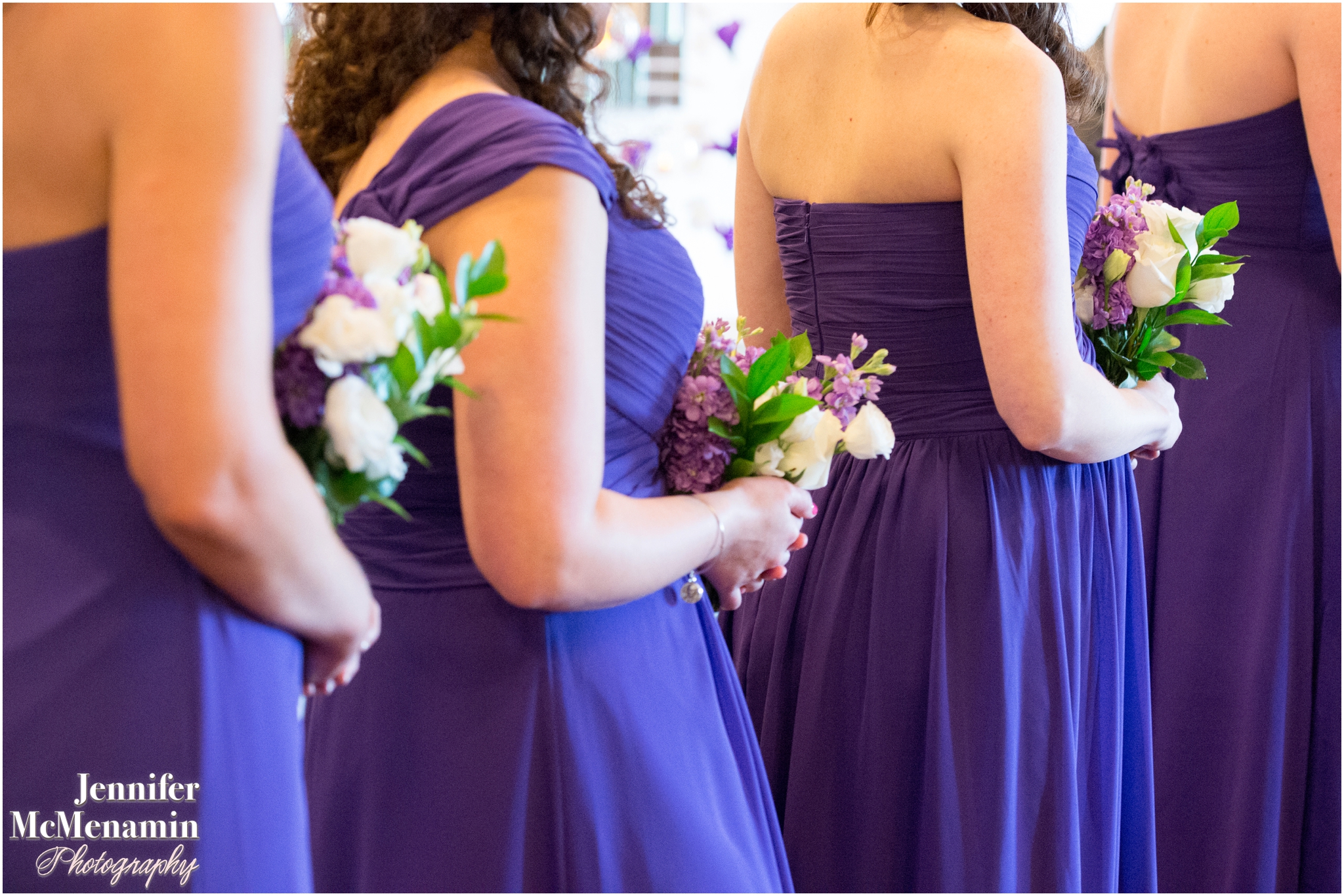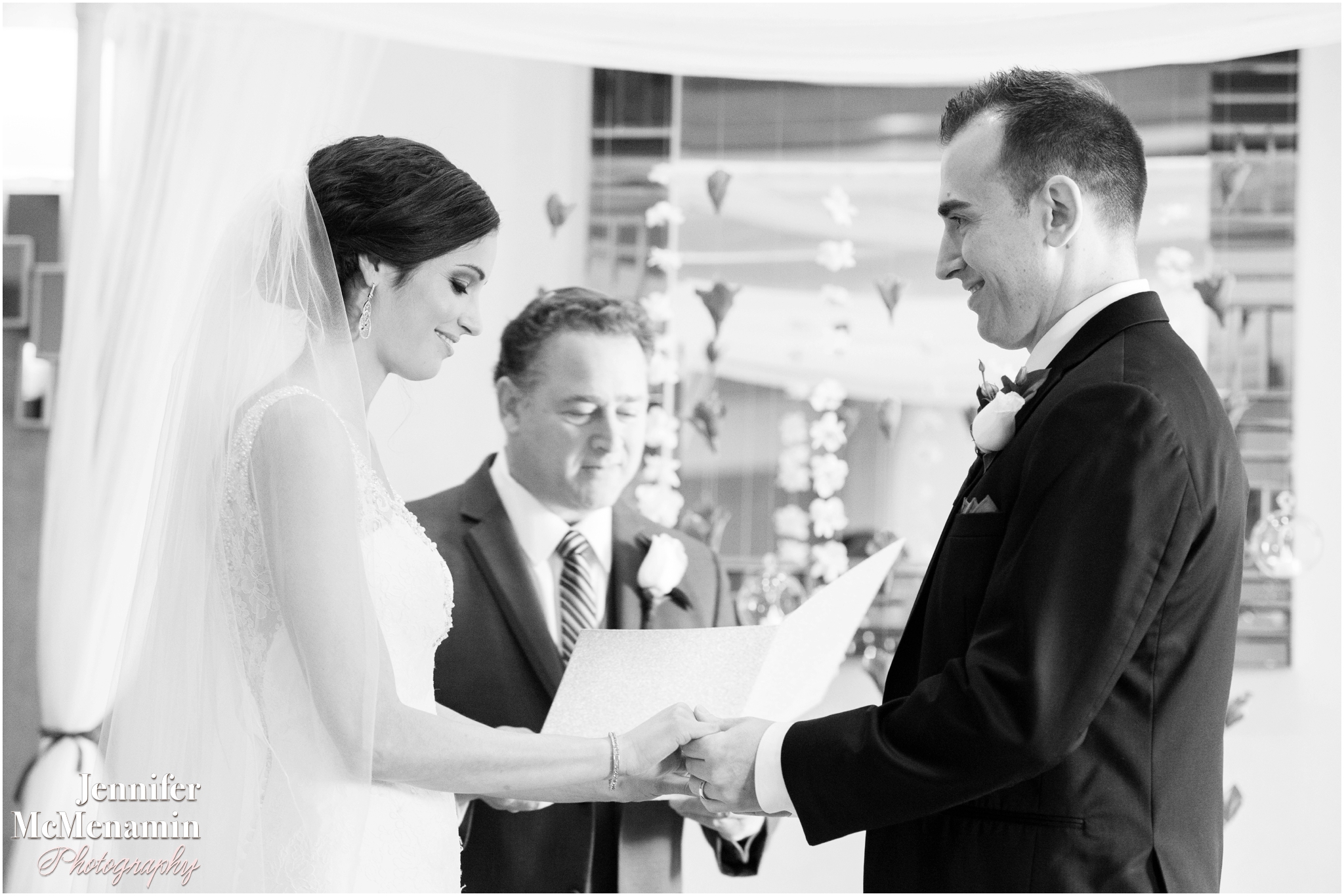 One of my most favorite aspects of my job is capturing wonderful little expressions like this. I always hope that my clients remember just how they were feeling and what prompted such wonderful laughter and happiness in a particular moment.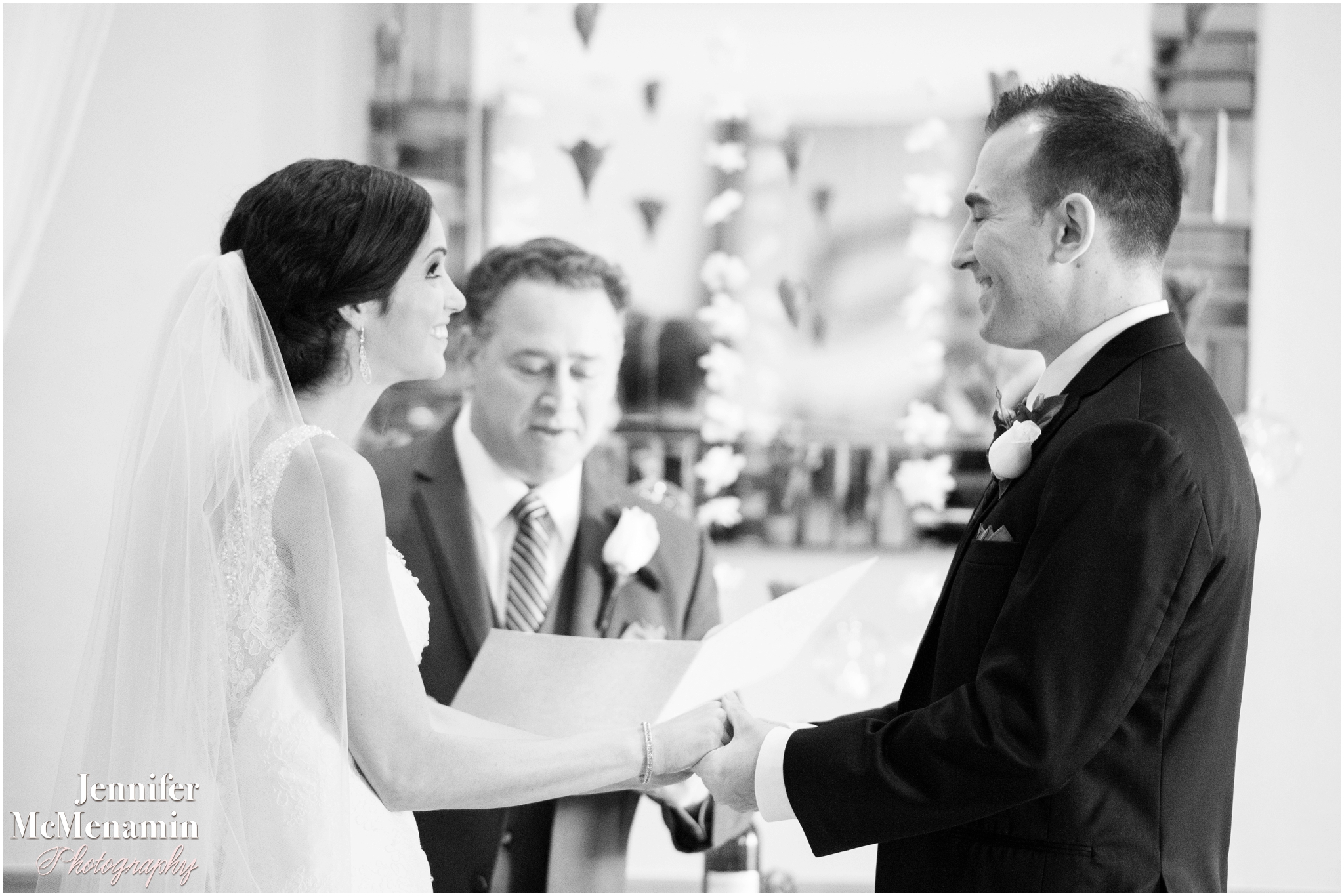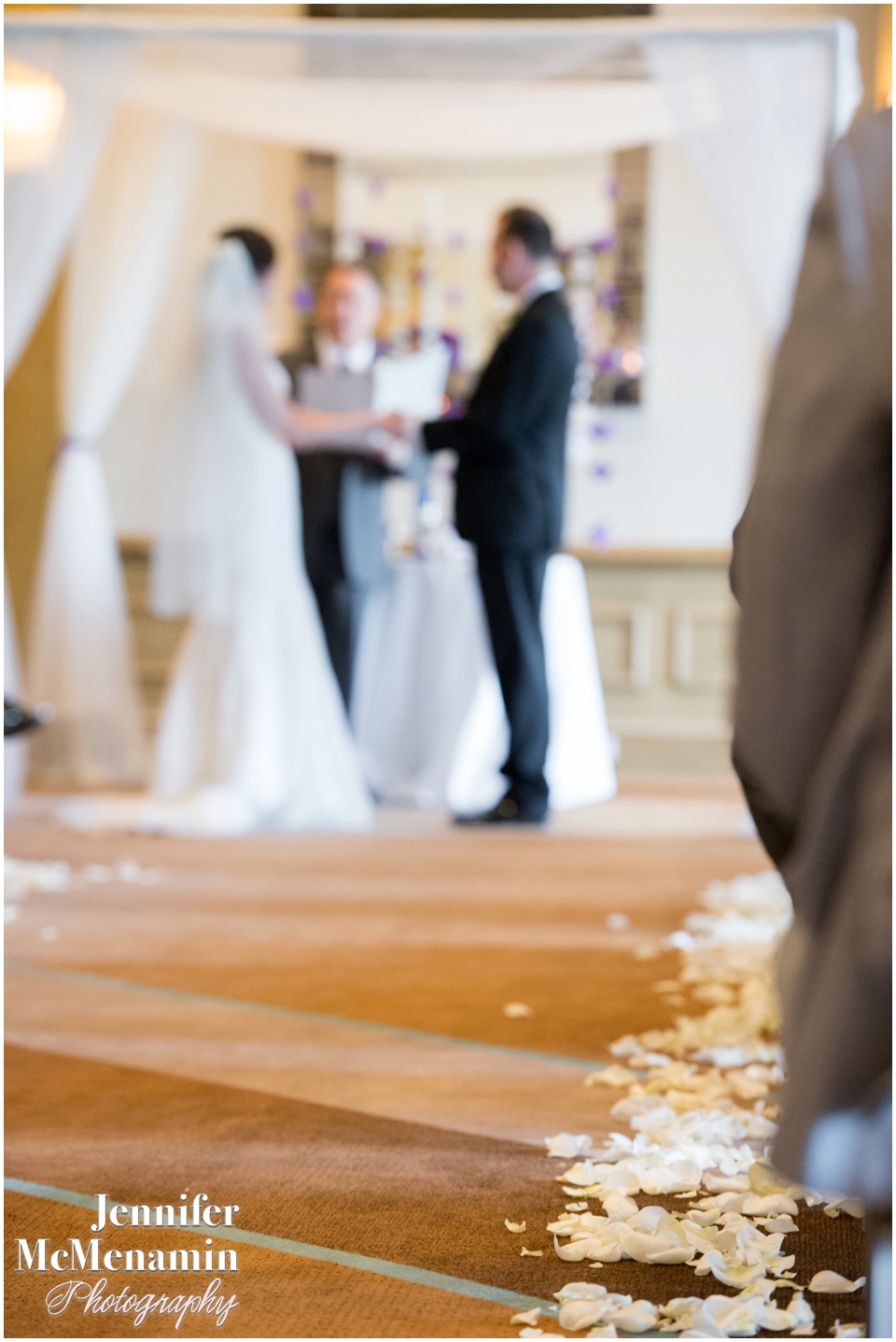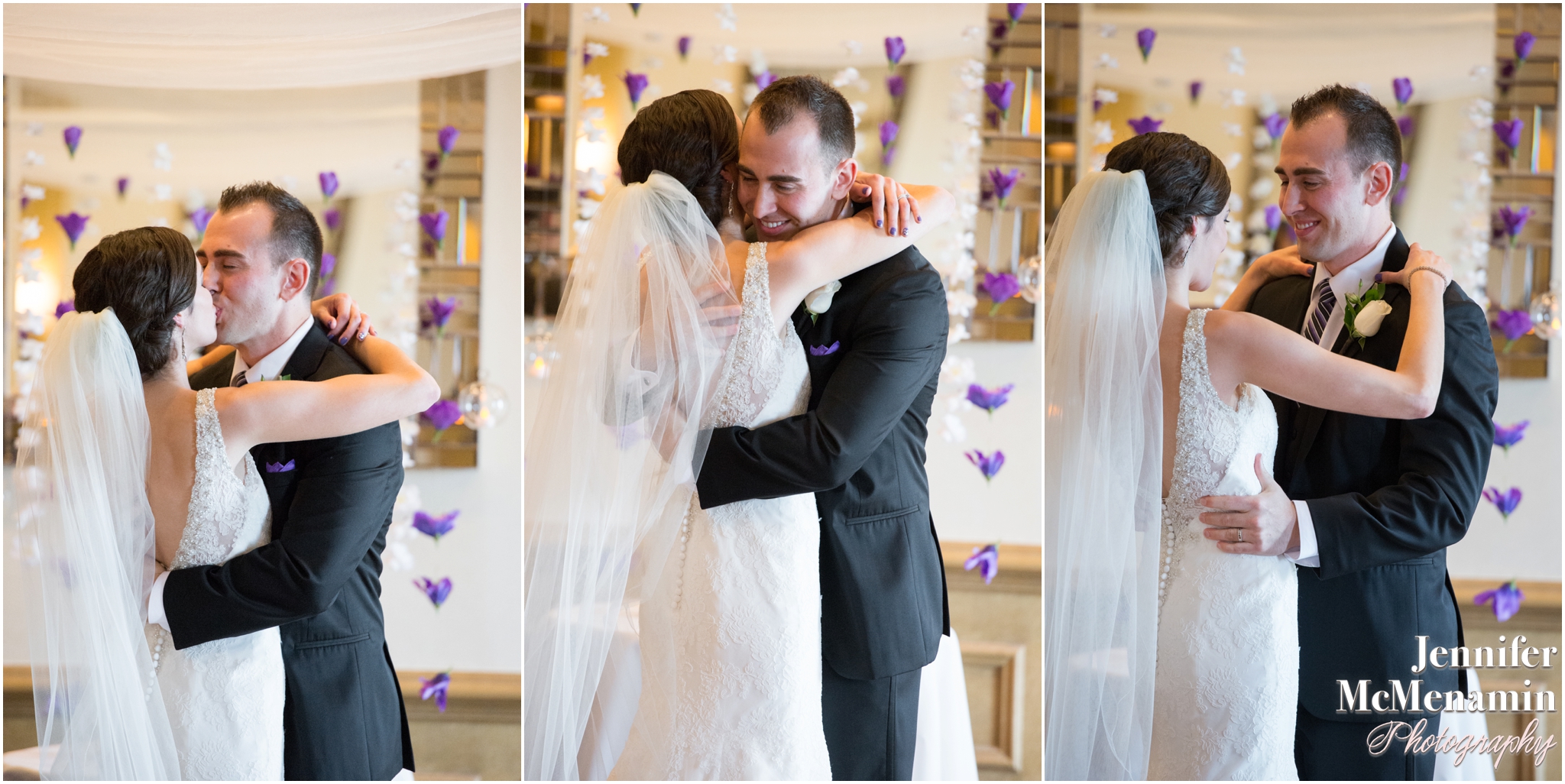 Here comes that previously mentioned breaking — stomping, really! — of the glass.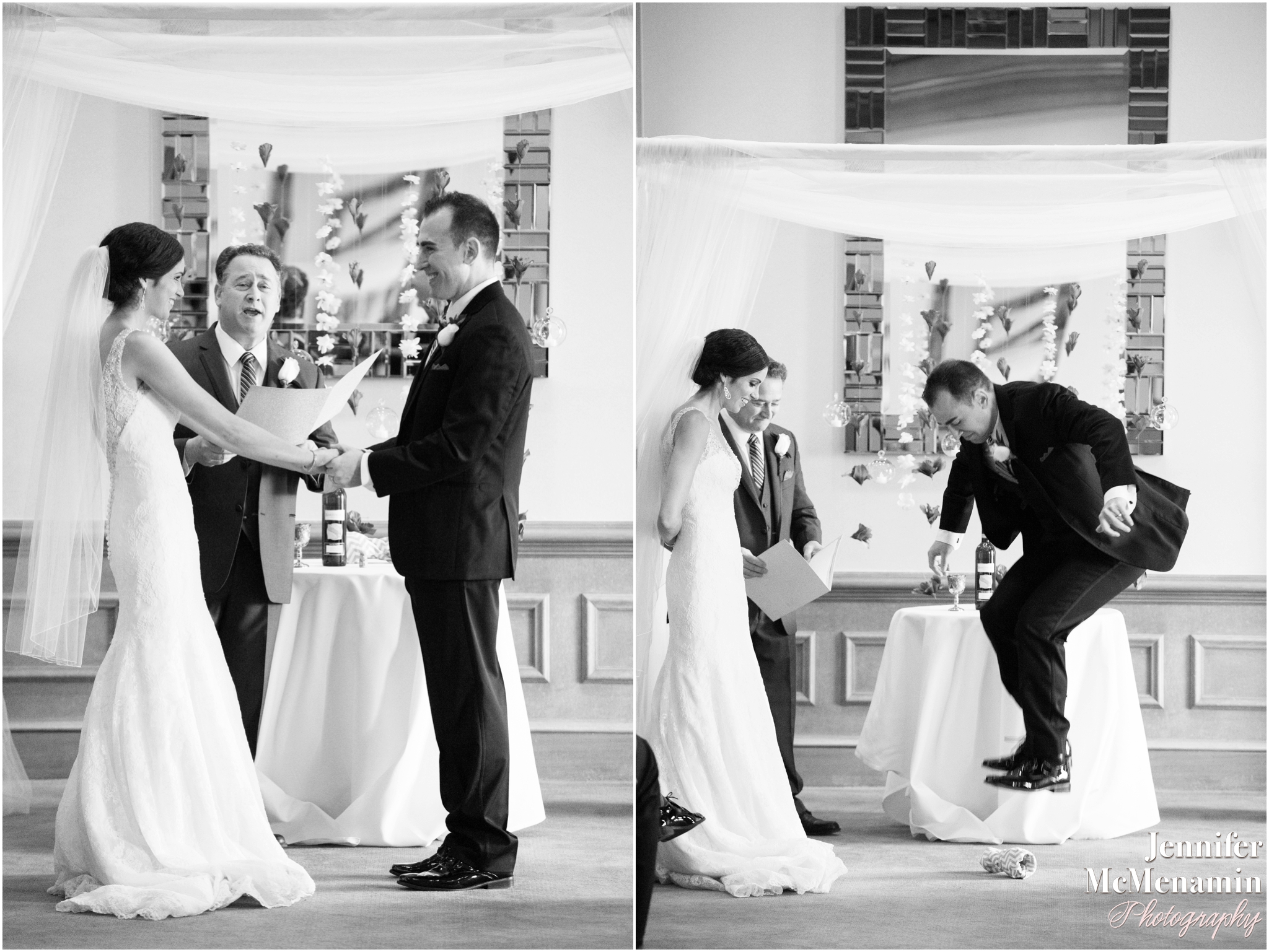 Married!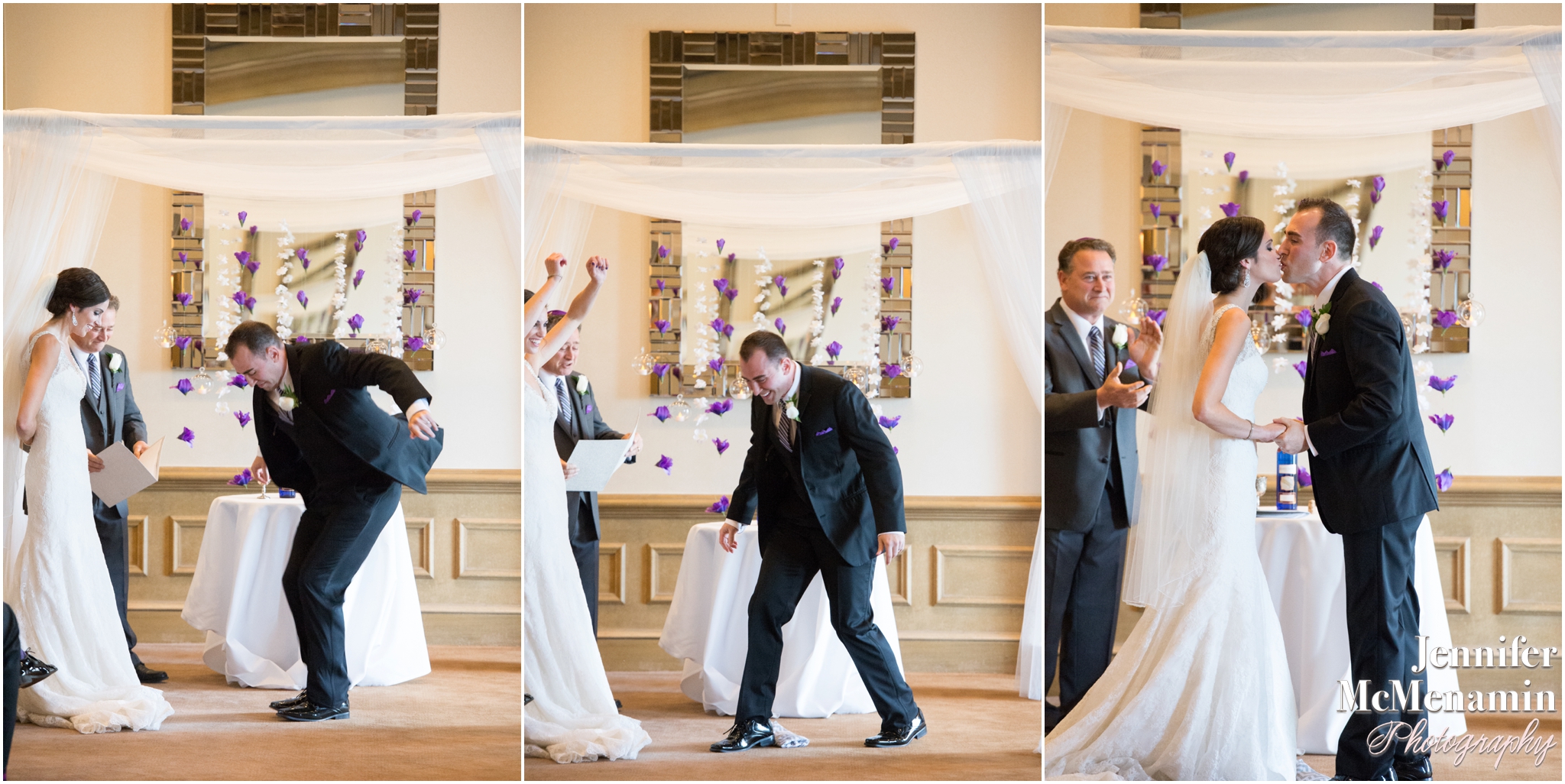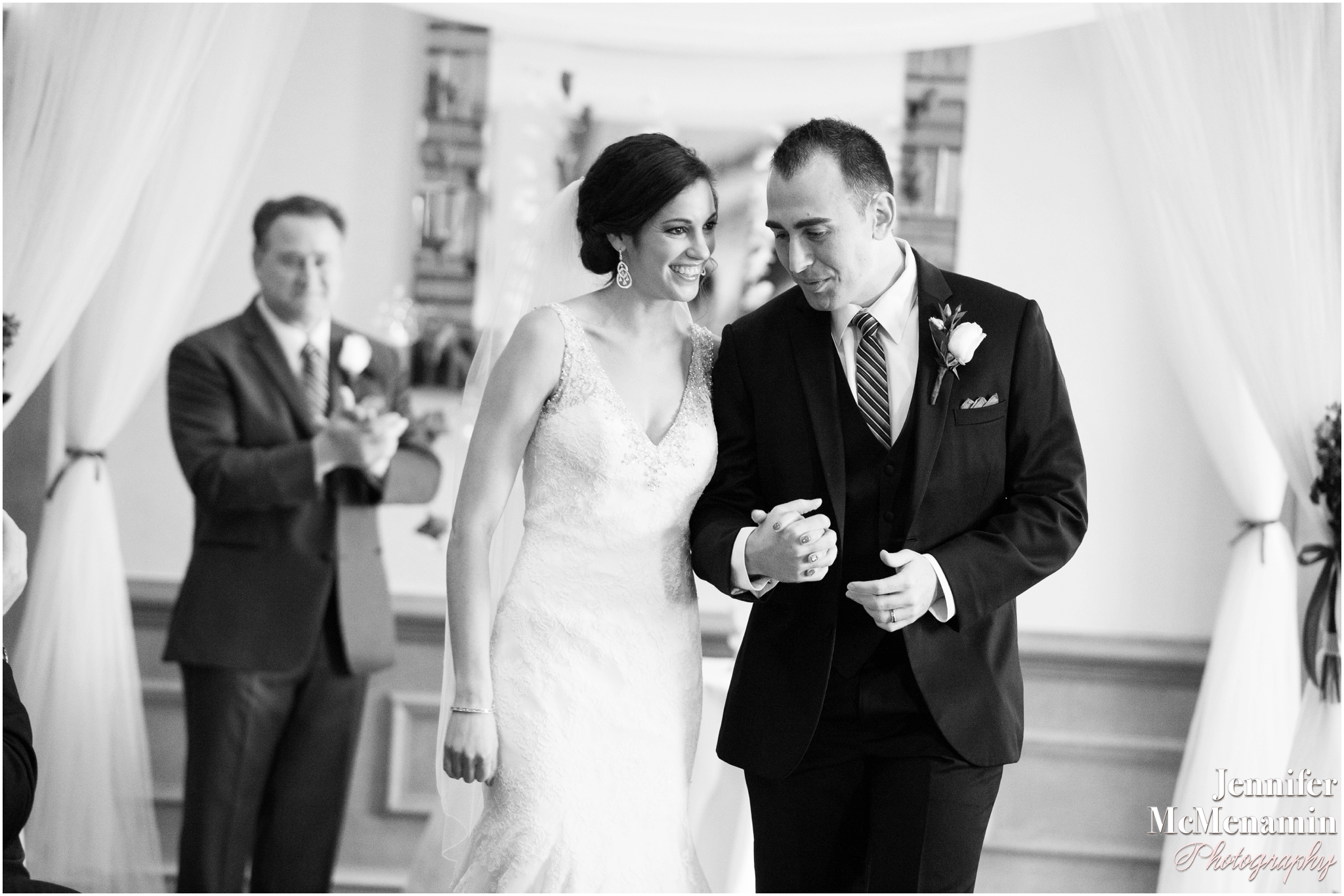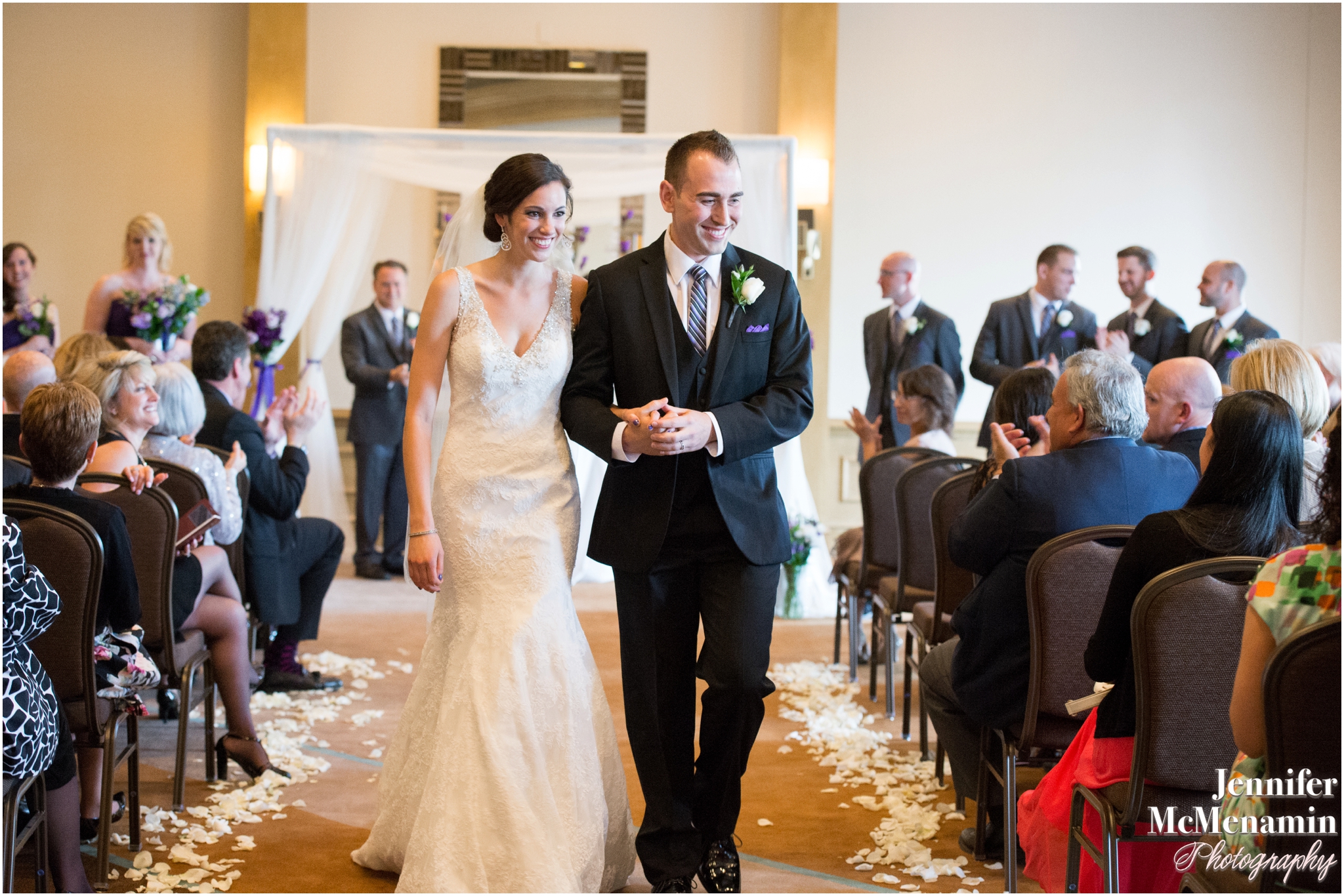 After a few quick family photos, Jess + Brian and their wedding party headed outside to the harbor for some photos.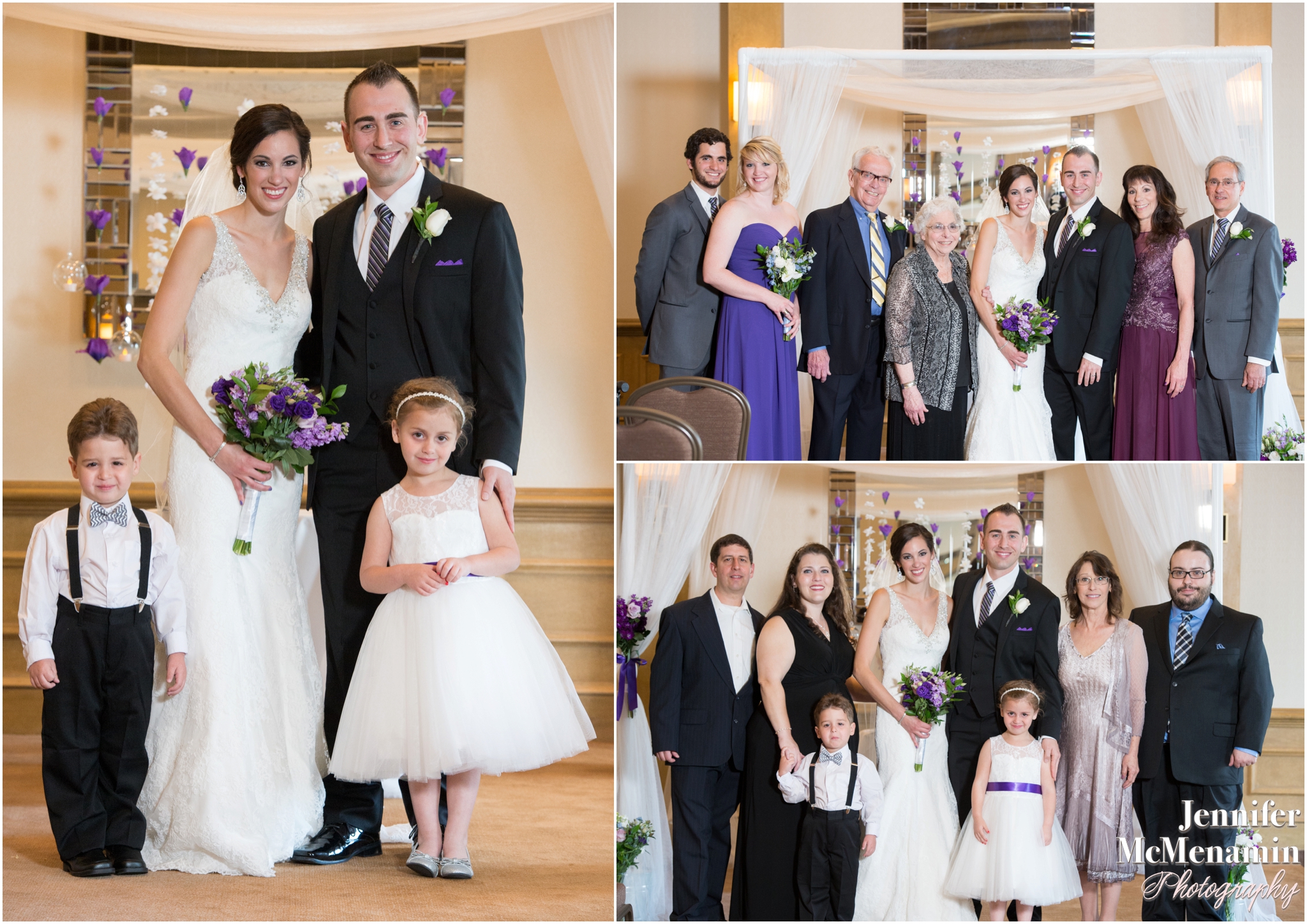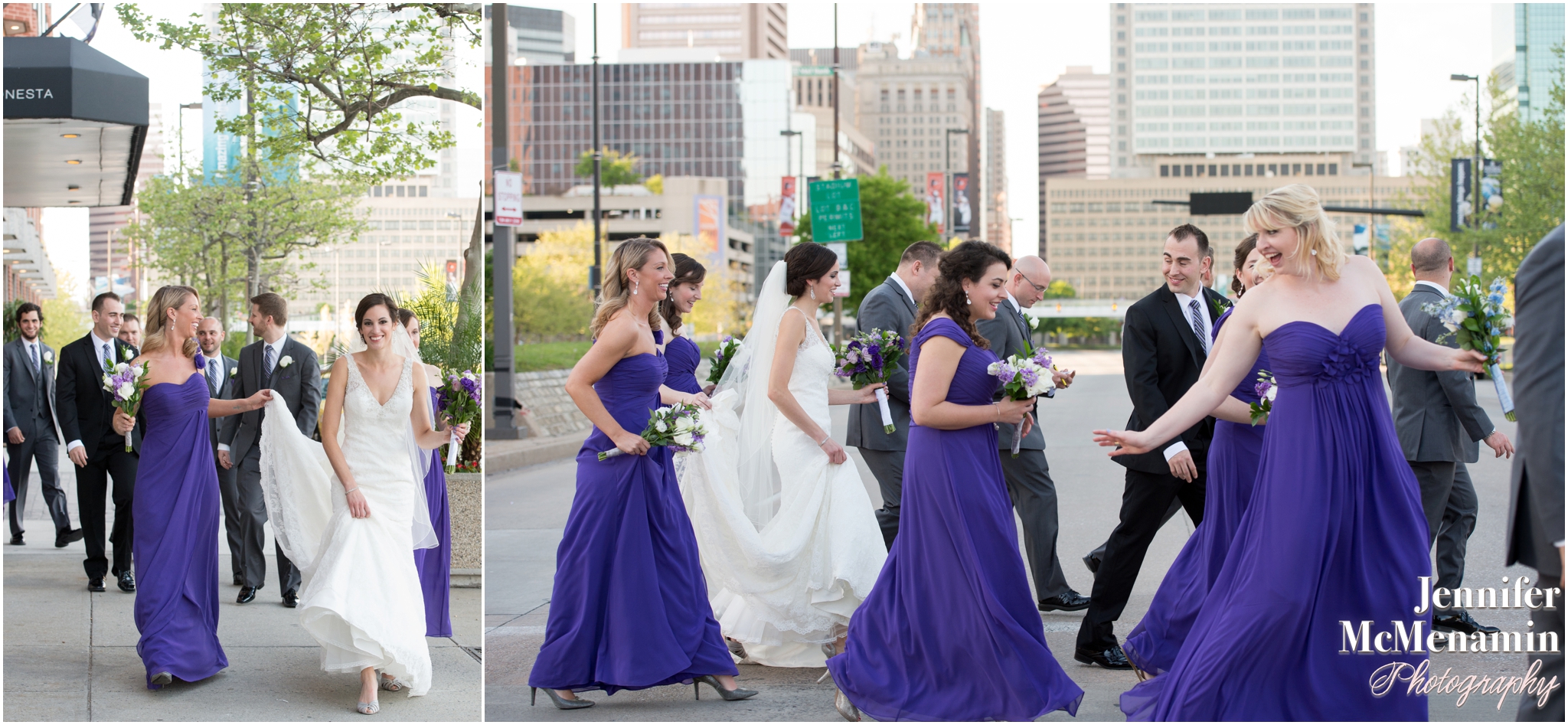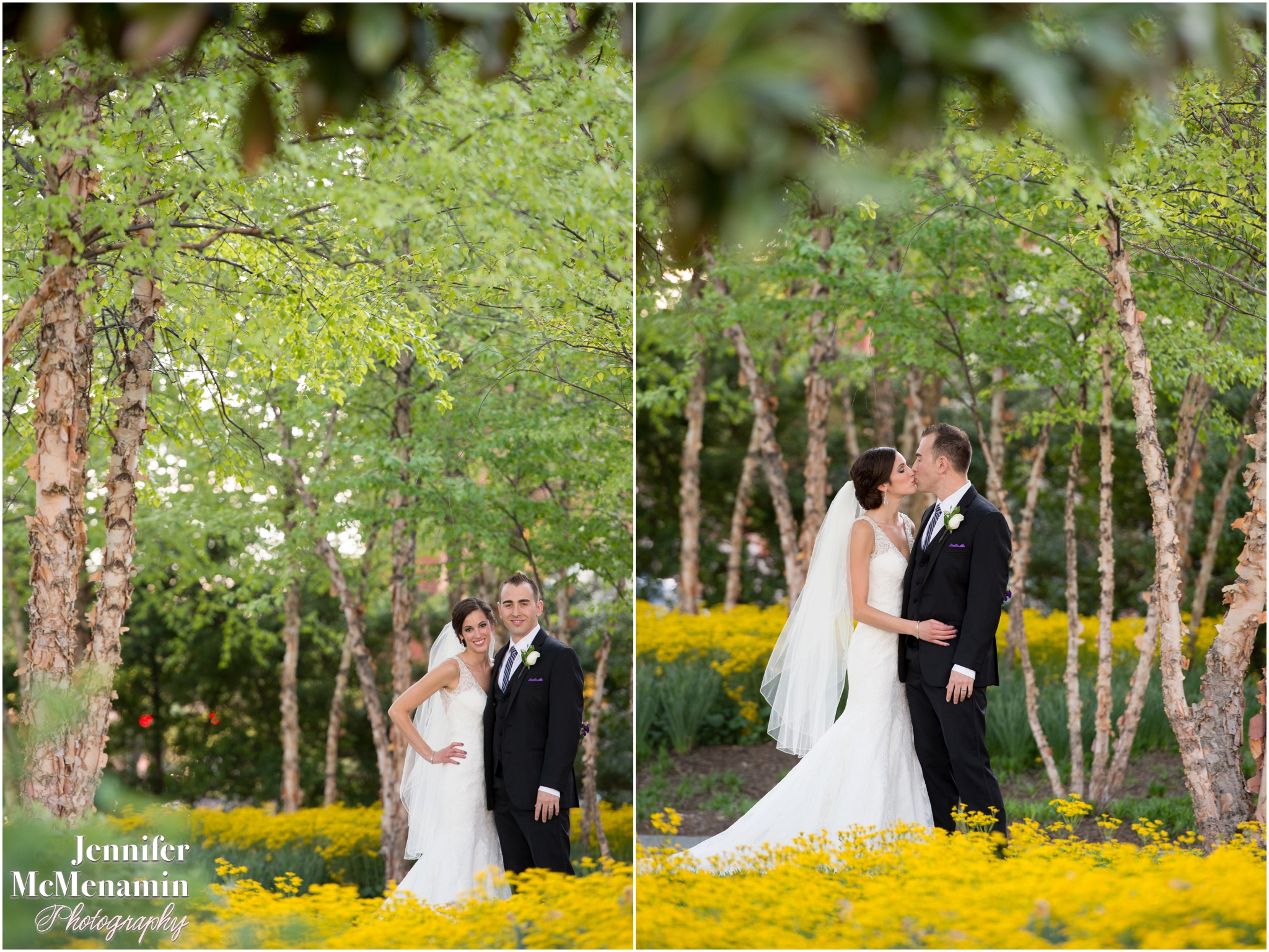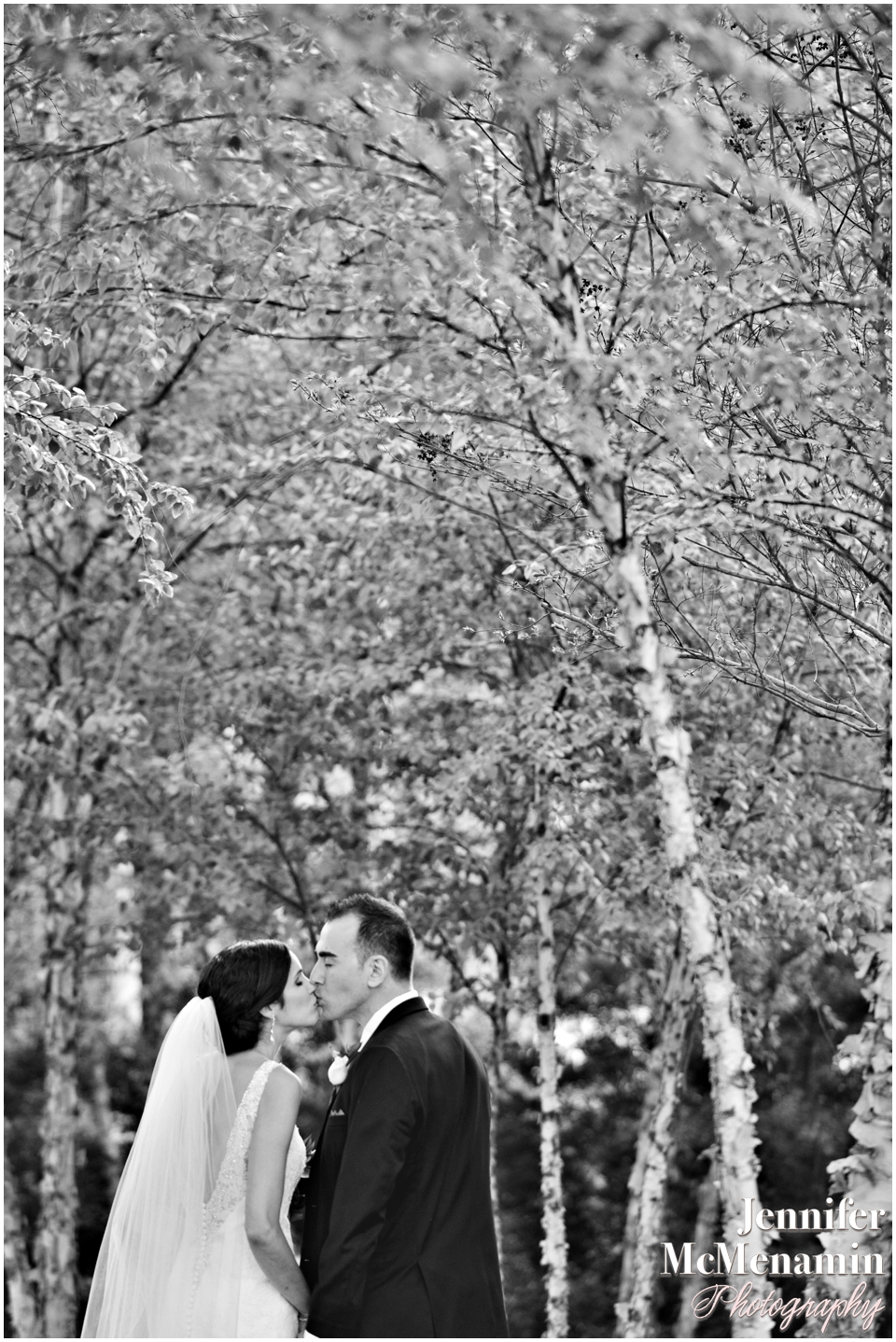 Jess + Brian live in Federal Hill, so close to the Harbor Court that they can actually see the hotel from their back window. So it was important to them to have some photos taken just across the street near the Inner Harbor, because to them, it's more like their backyard than the city's biggest tourist attraction. We were graced with some gorgeous late-afternoon light and some beautifully blooming gardens for photos.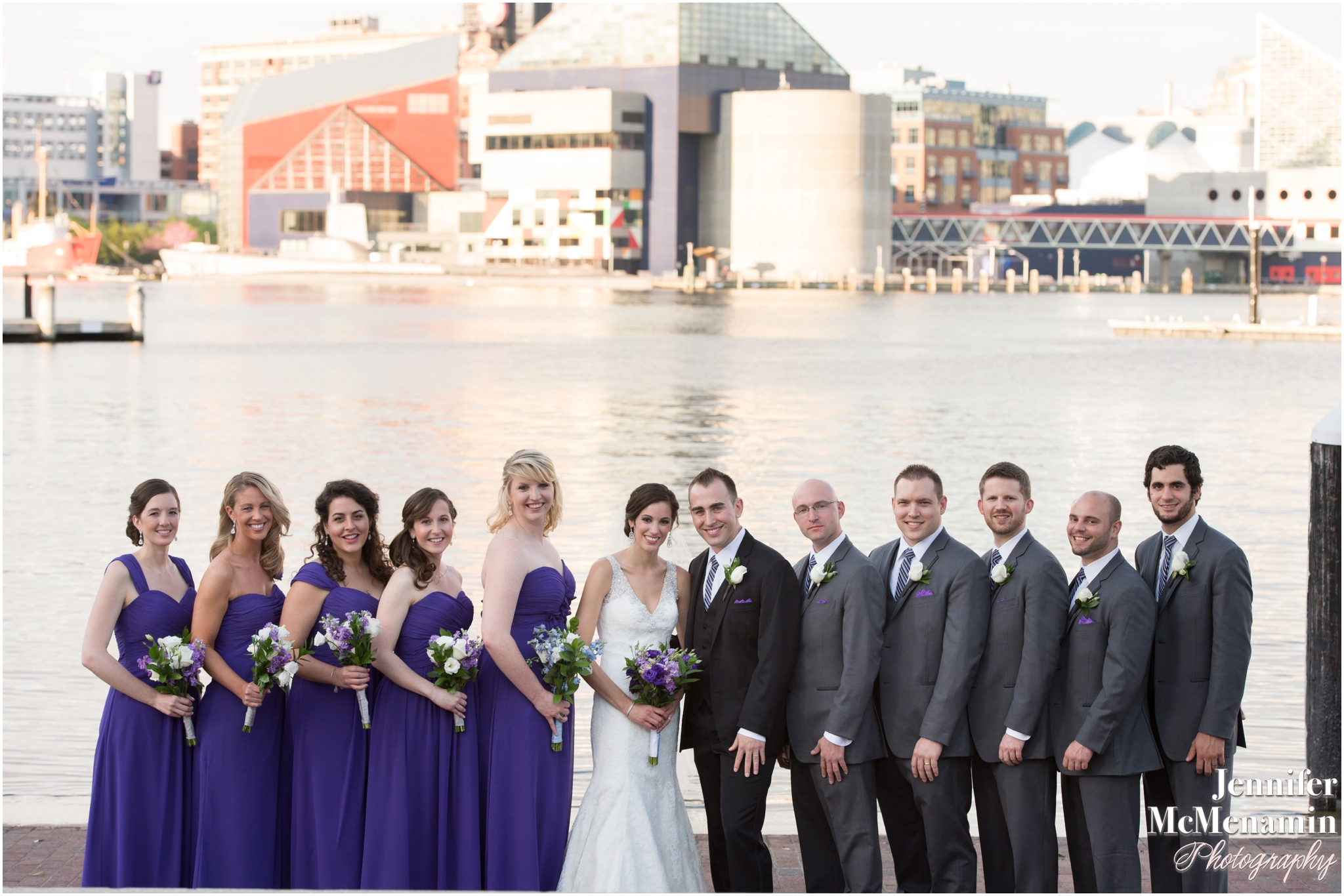 At times, the afternoon seemed like any other spring day in Charm City. At other times, there were very clear signs that it was not business as usual in the city.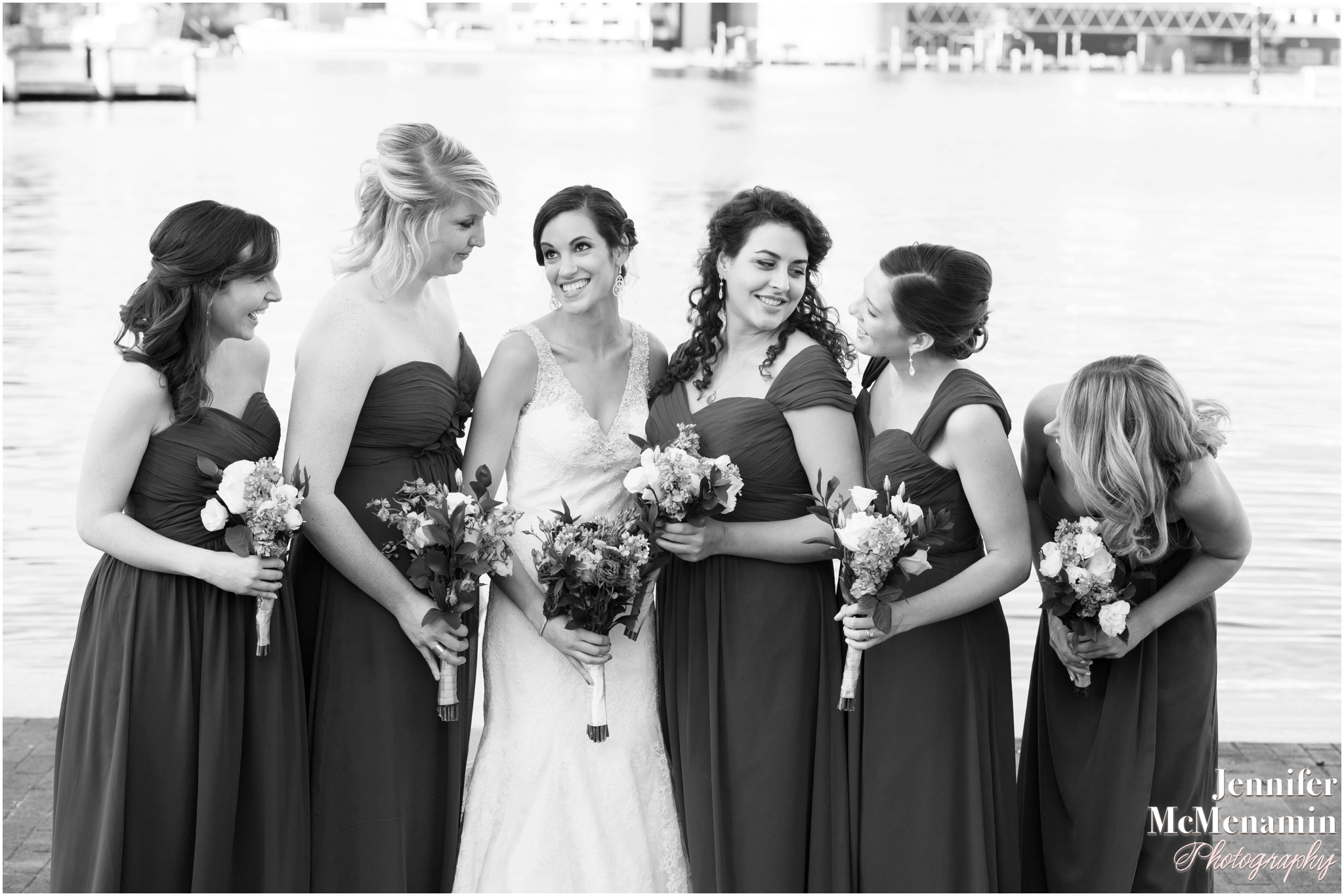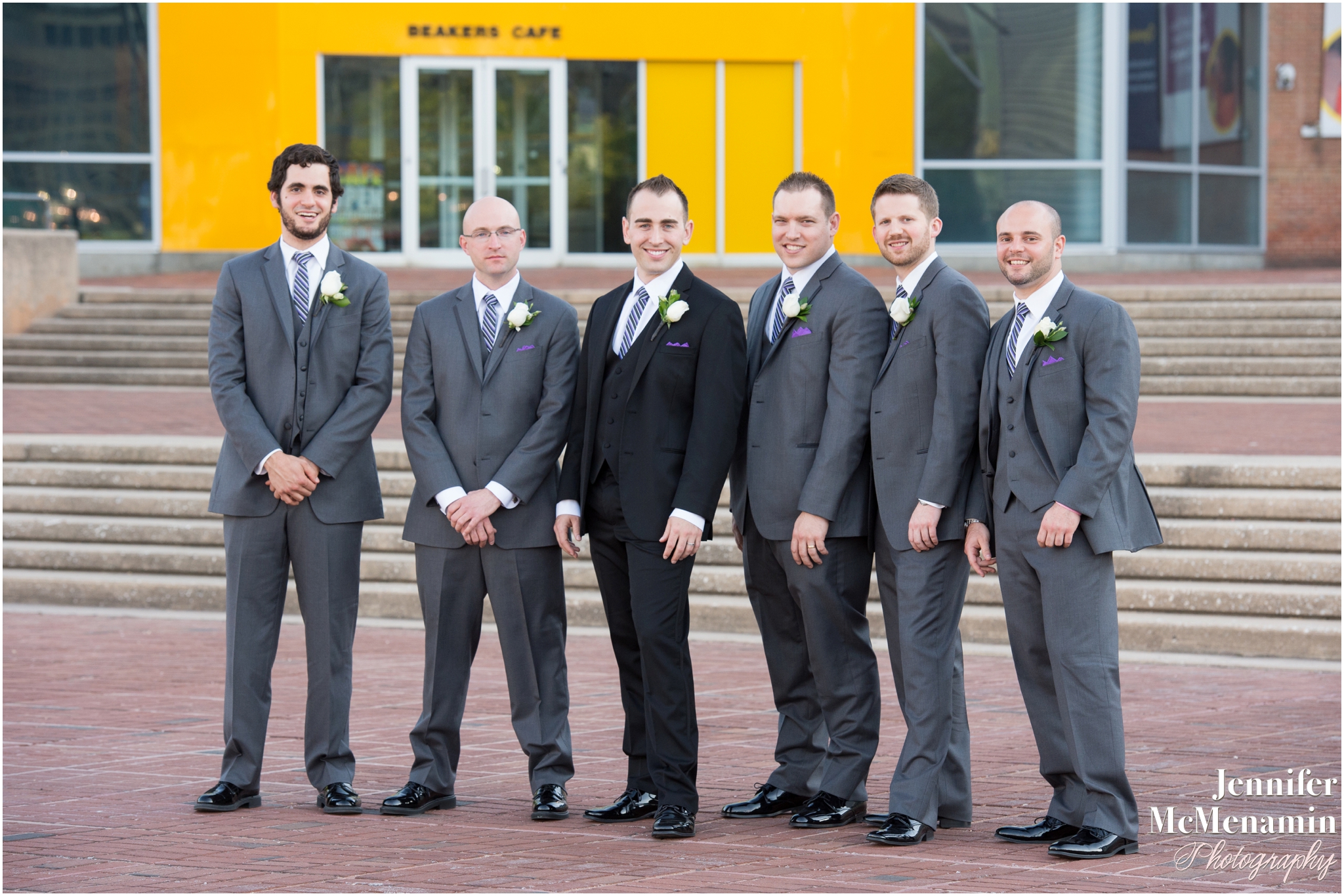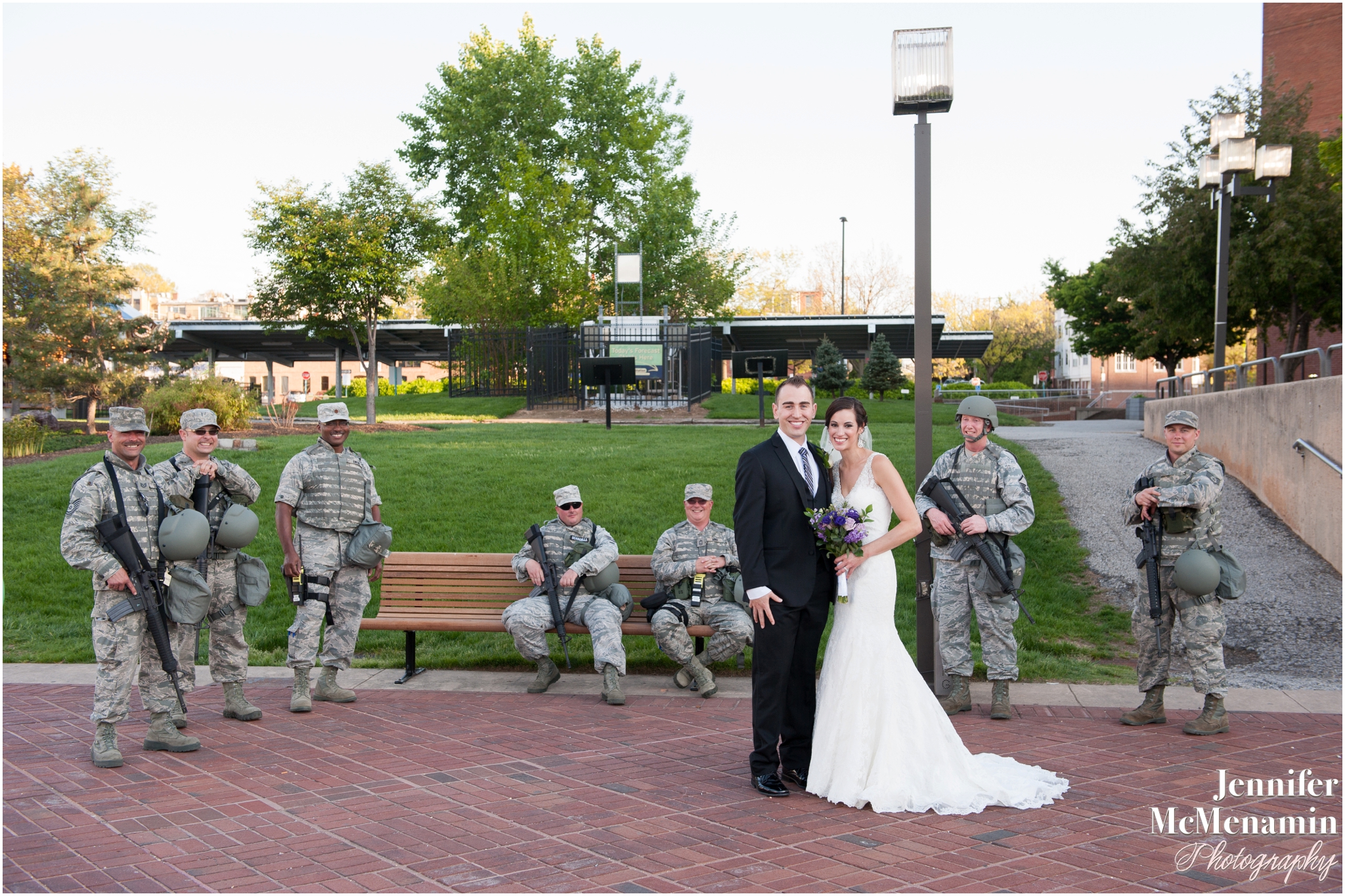 After posing for a few photos with the Maryland National Guard troops patrolling the harbor area, Jess + Brian shook the hand of every single soldier to thank them for their service during a difficult time in our city. (After these photos were published in The Baltimore Sun, one reader joked that the couple had quite the unusual wedding party while another commented that the photo of the couple going on with their wedding plans despite the unrest had become one of the iconic images of the week.)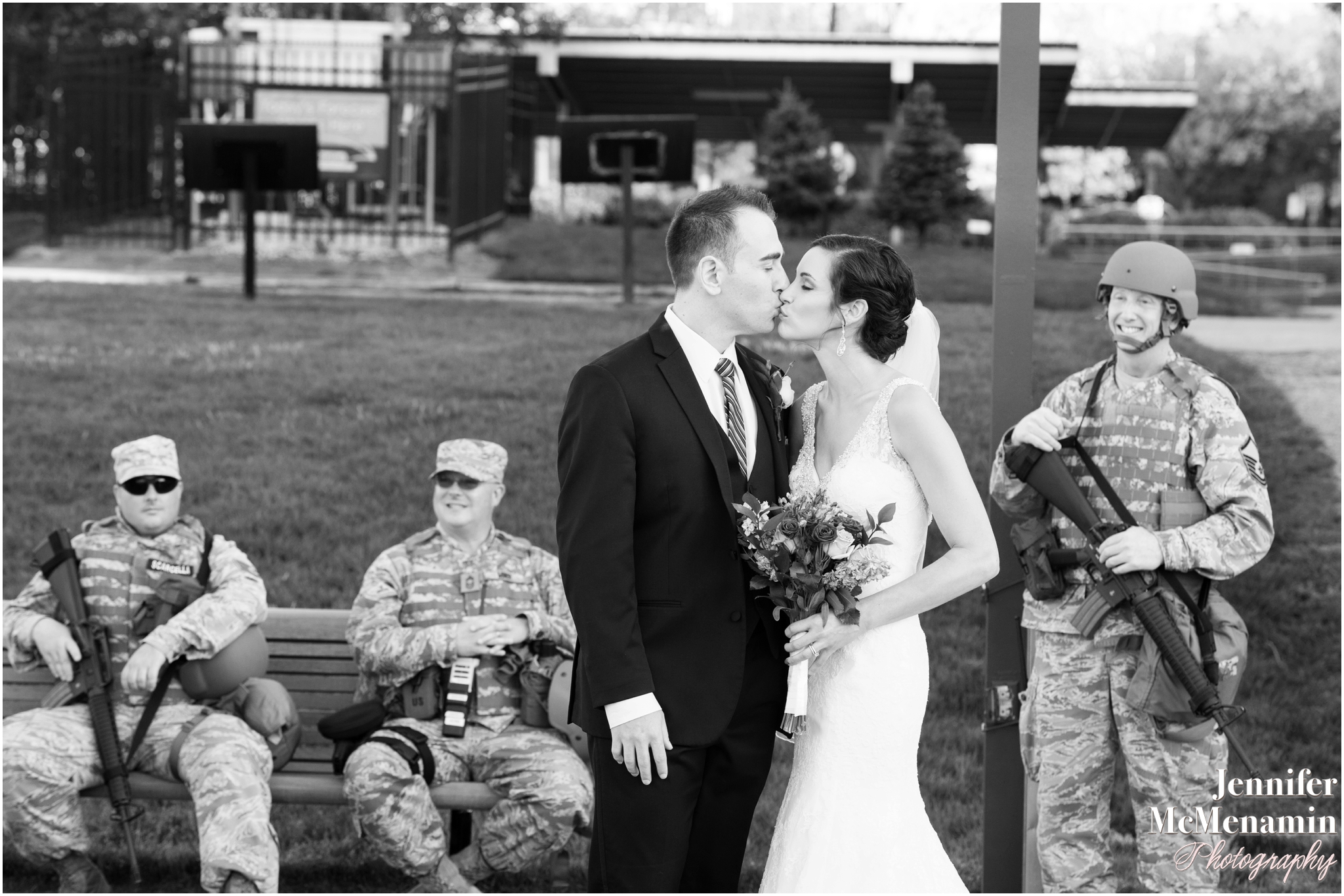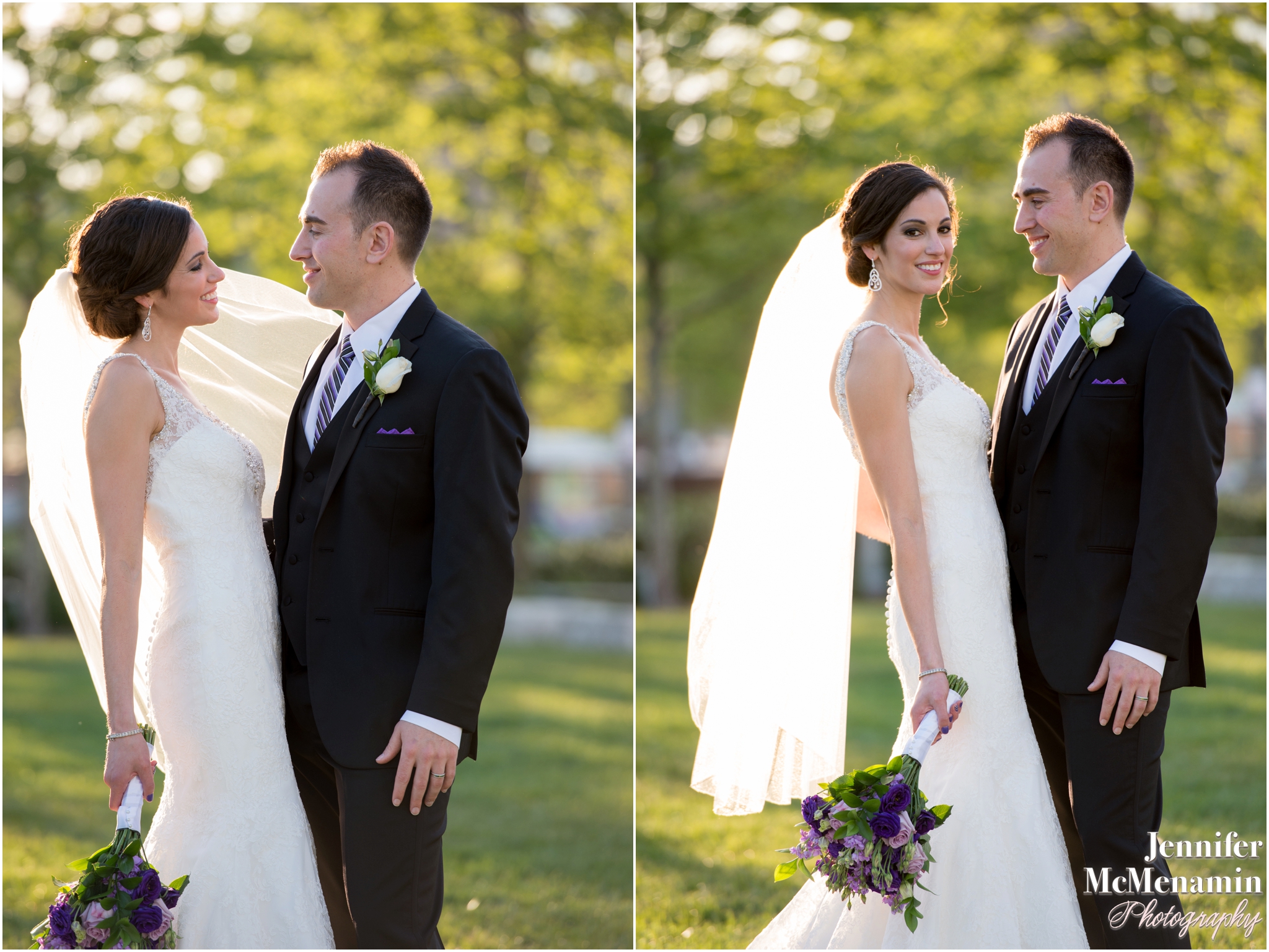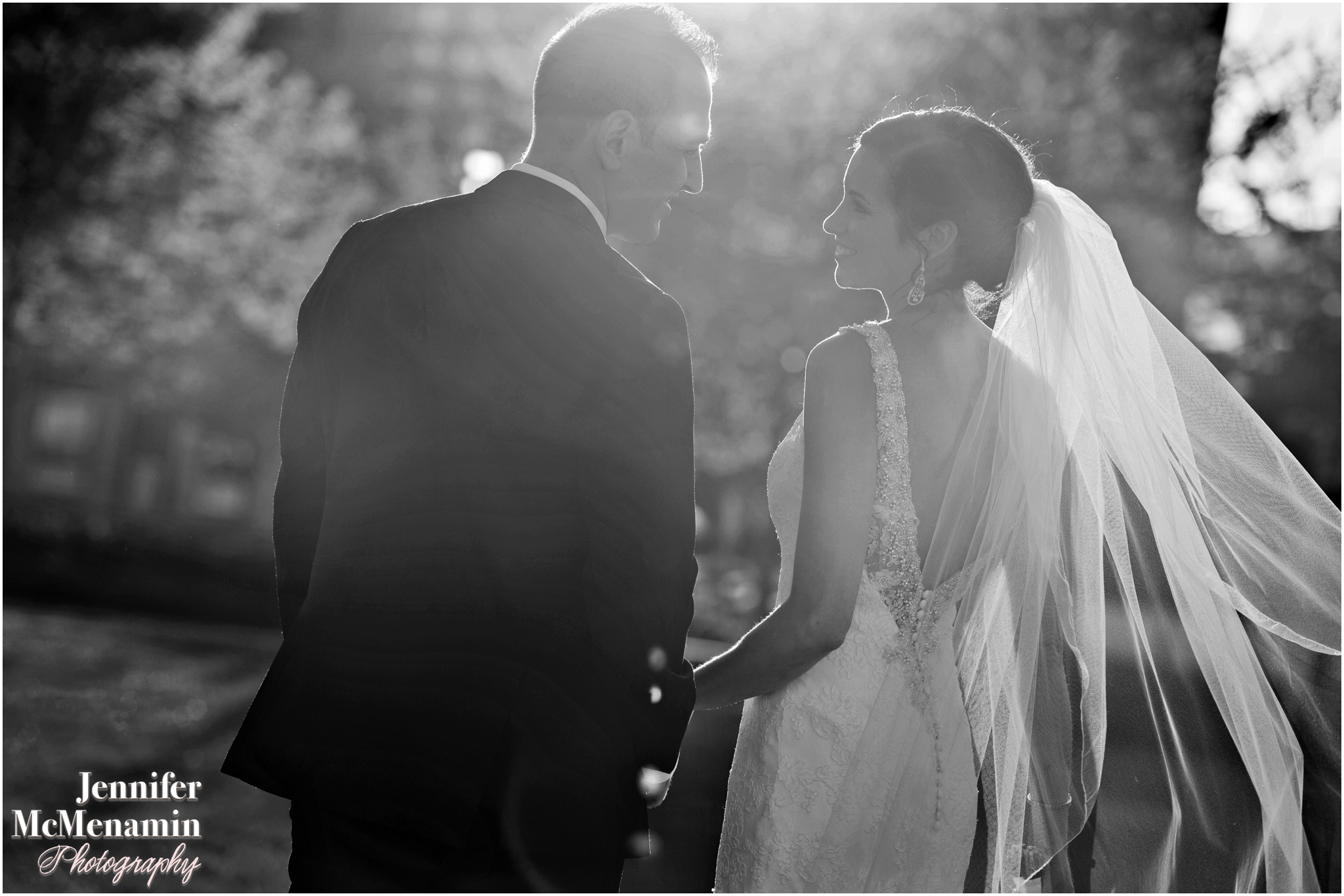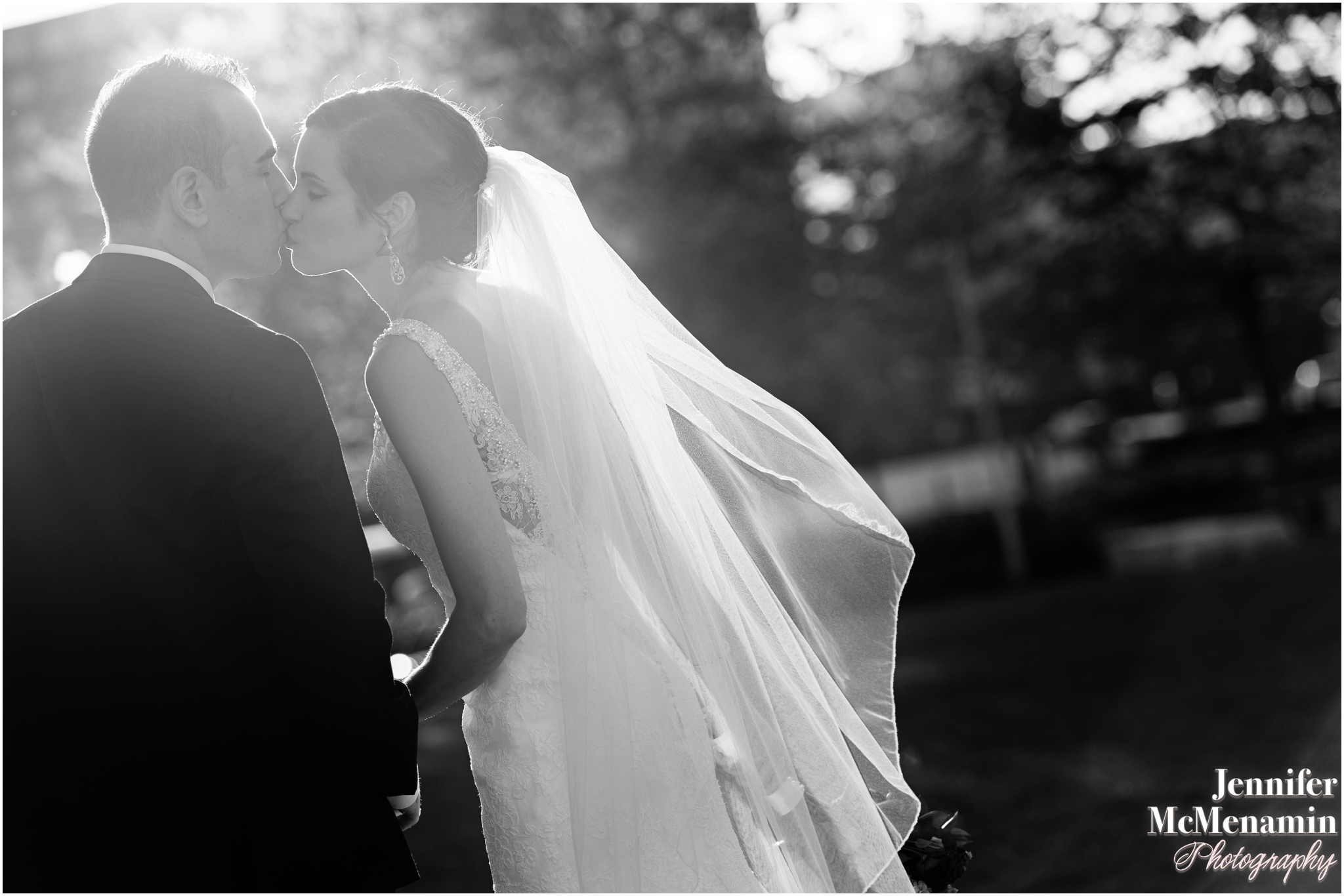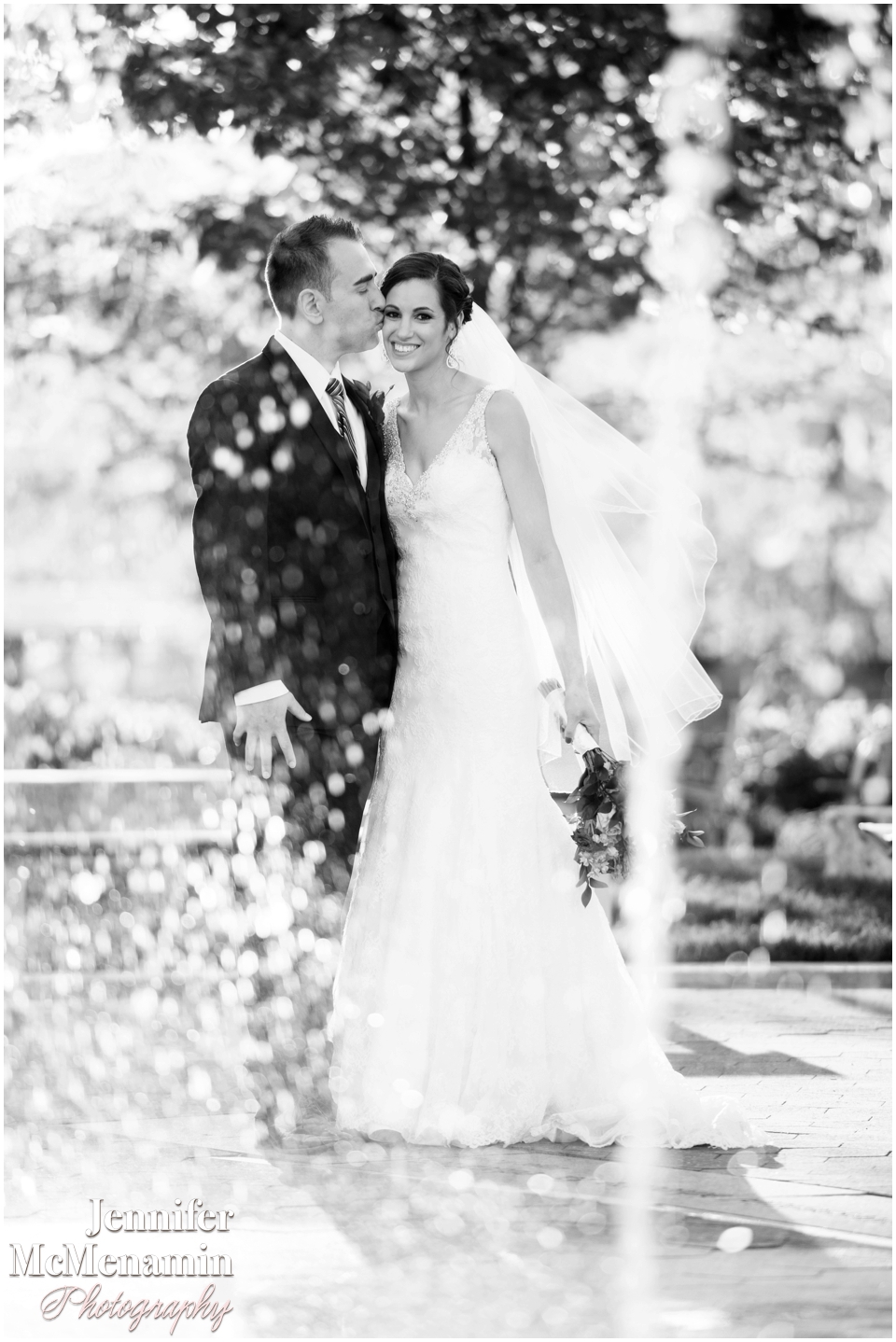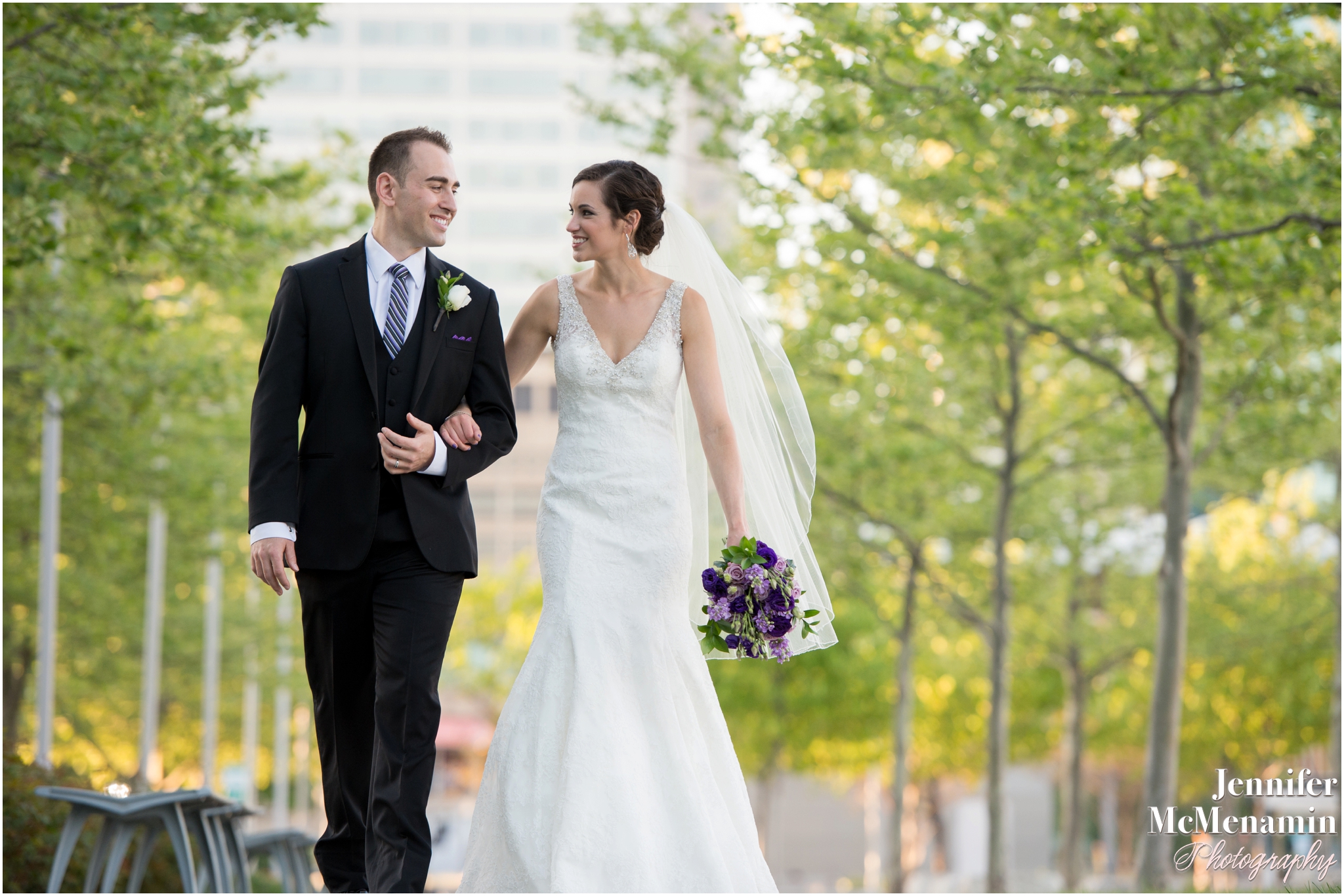 We headed back to the hotel with 15ish minutes left in the couple's cocktail hour.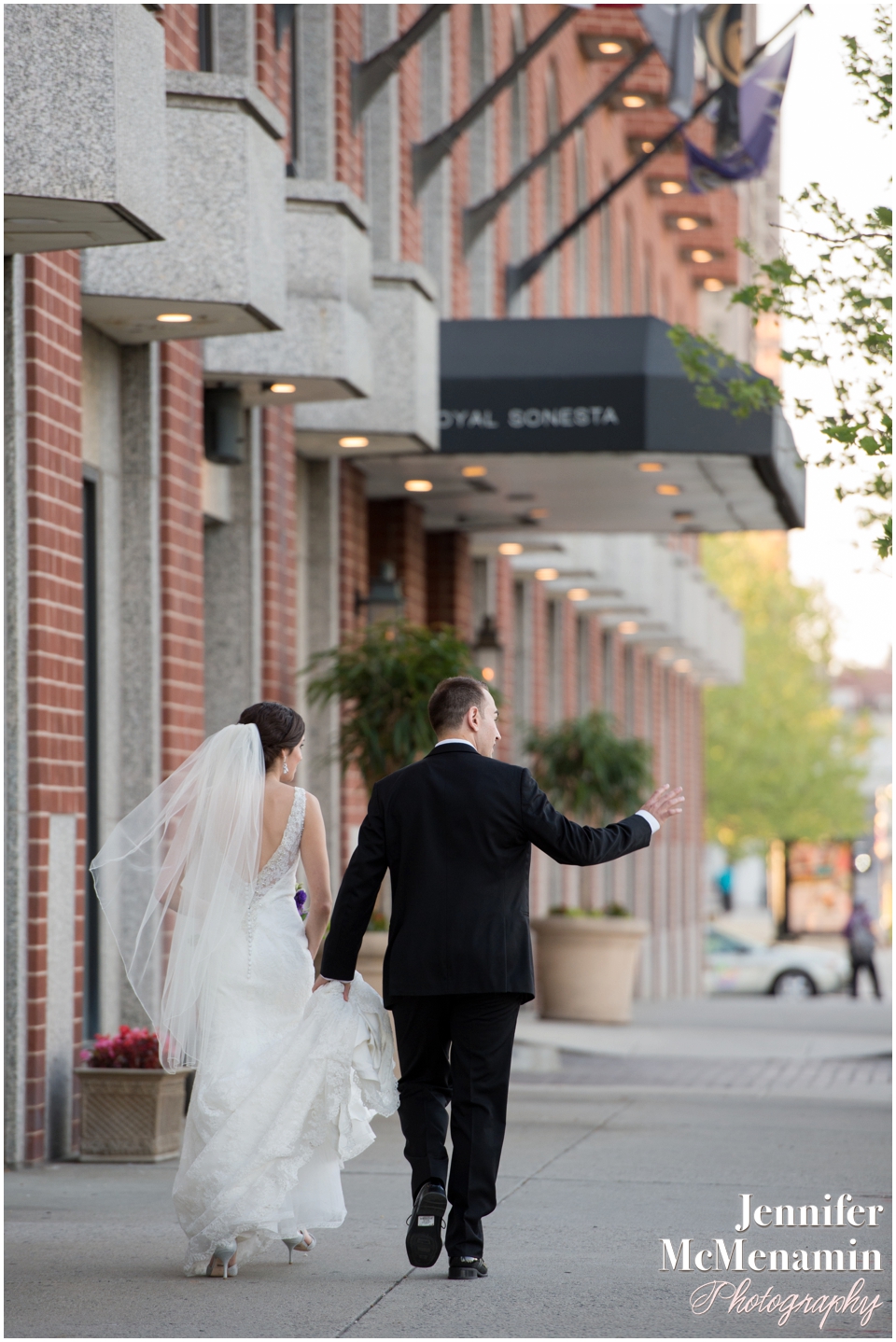 In lieu of a traditional guest book, the outdoorsy travel lovers asked their guests to write a bucket list for them of things to do and adventures to take together.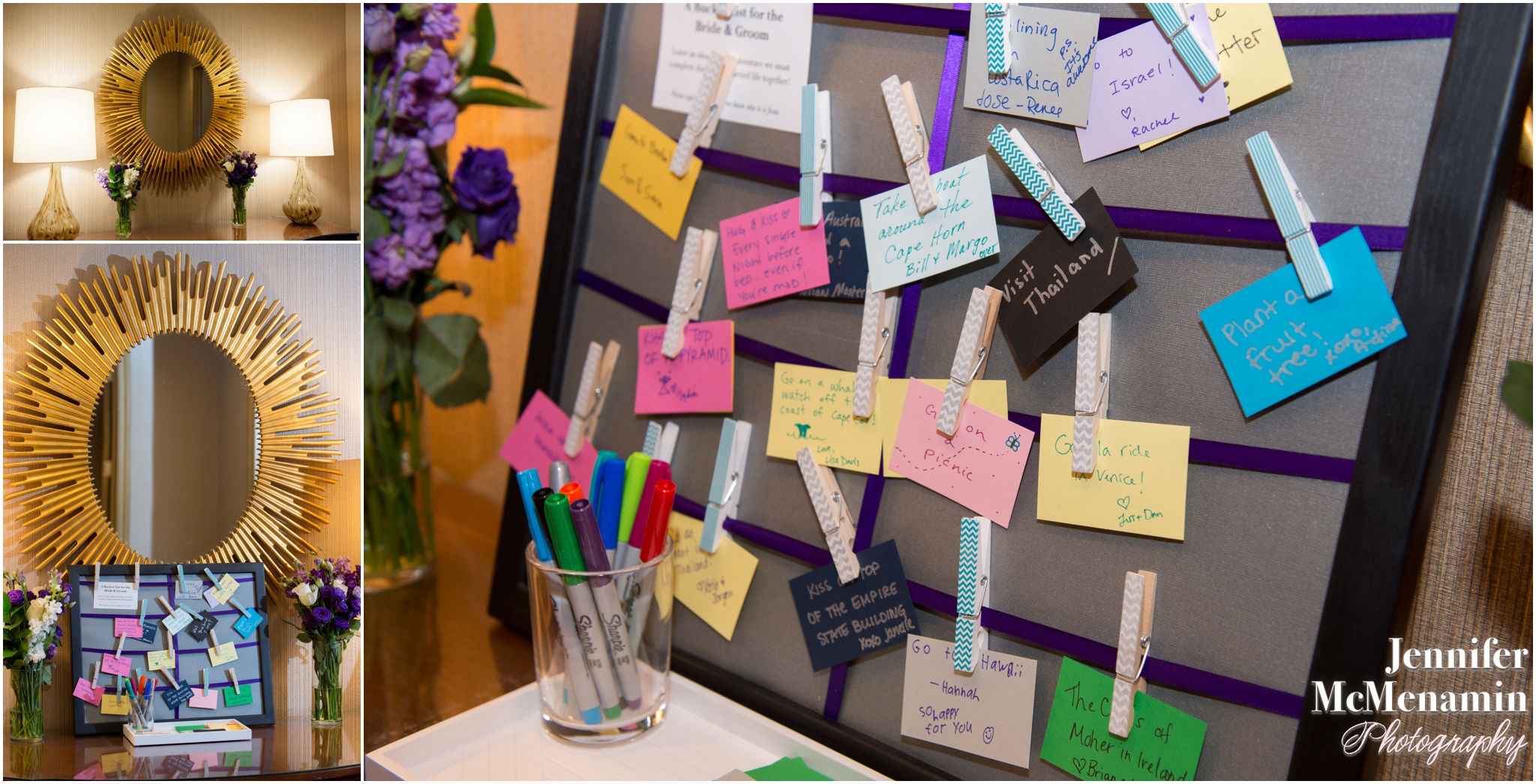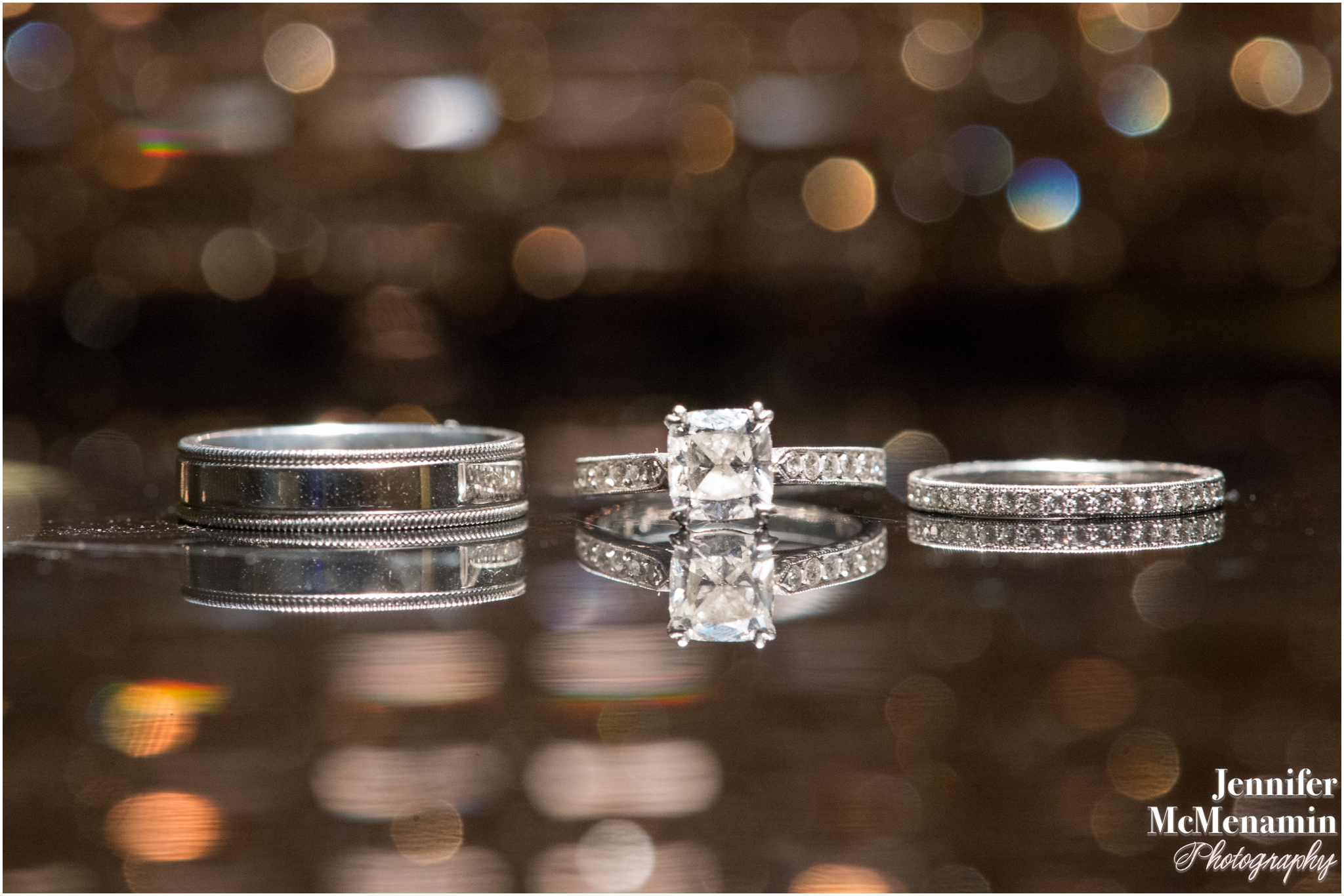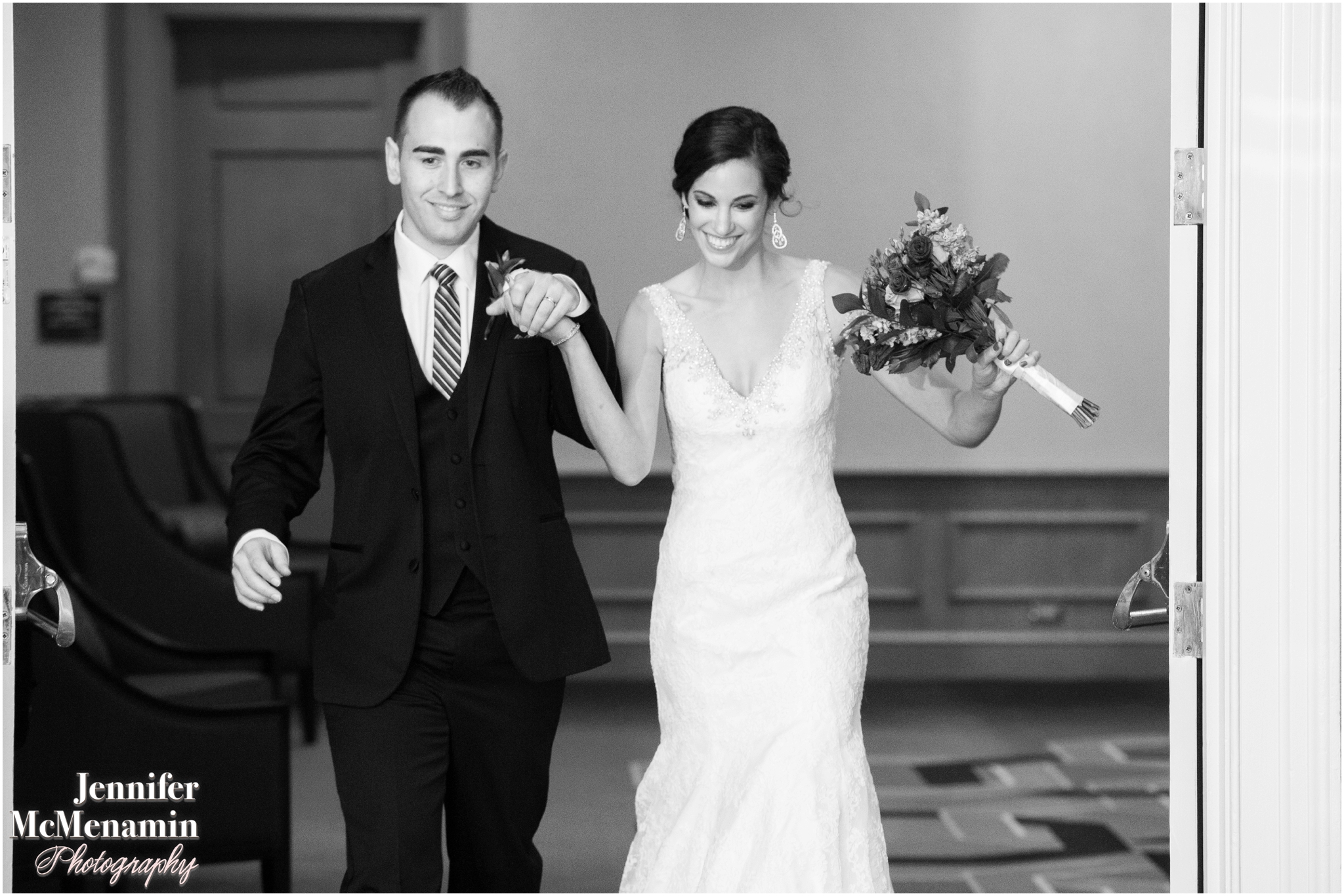 A beautifully choreographed first dance.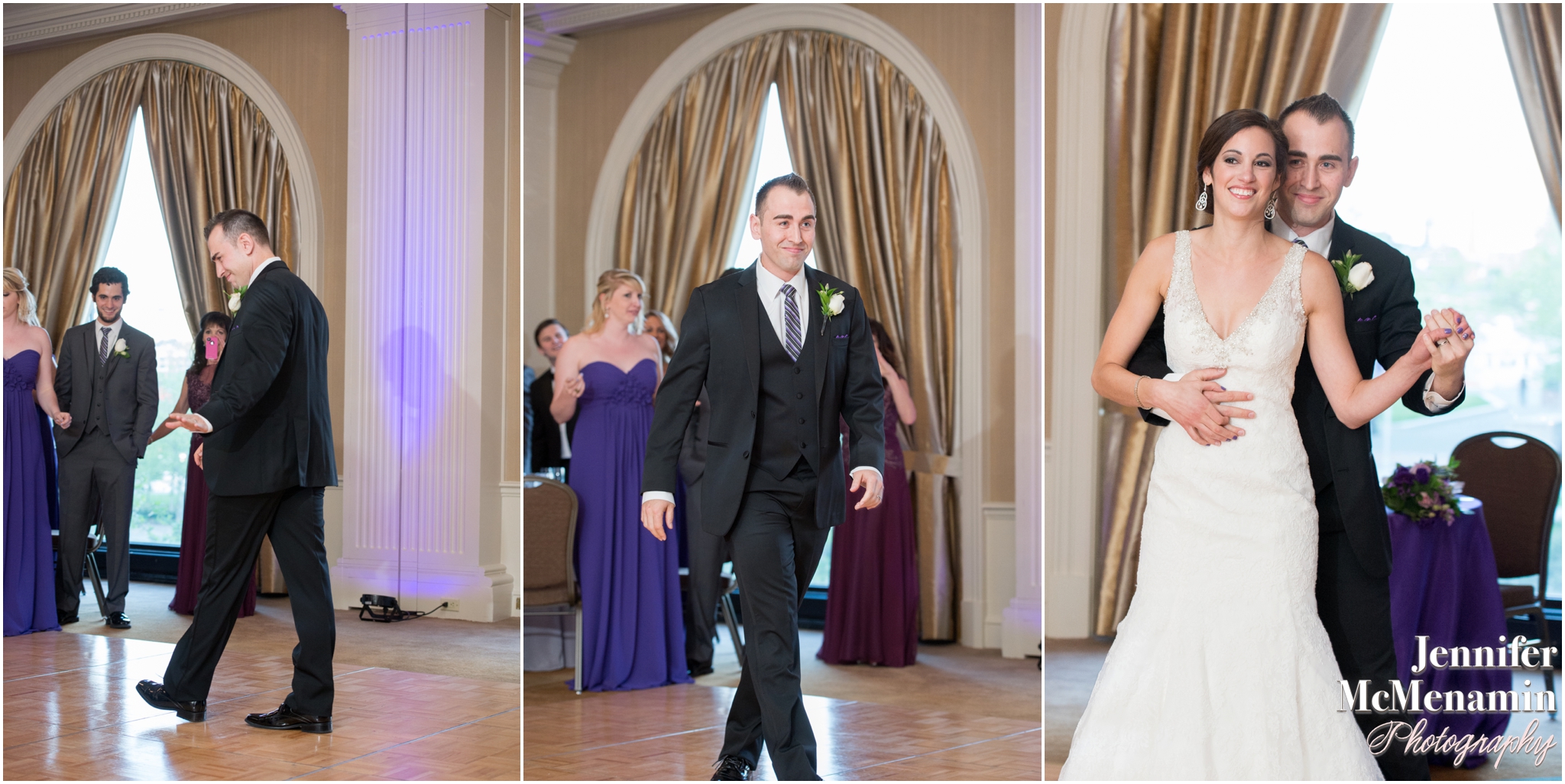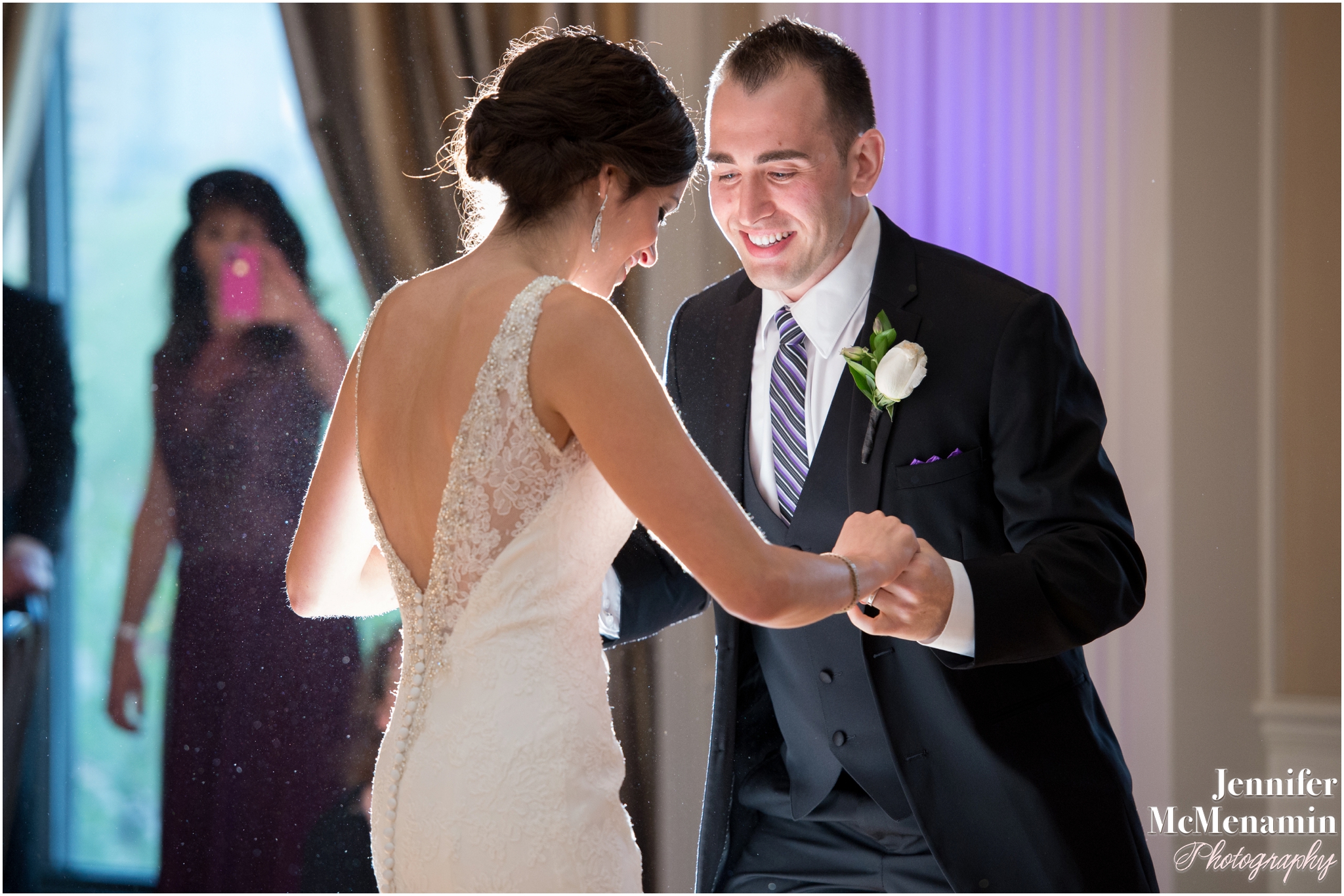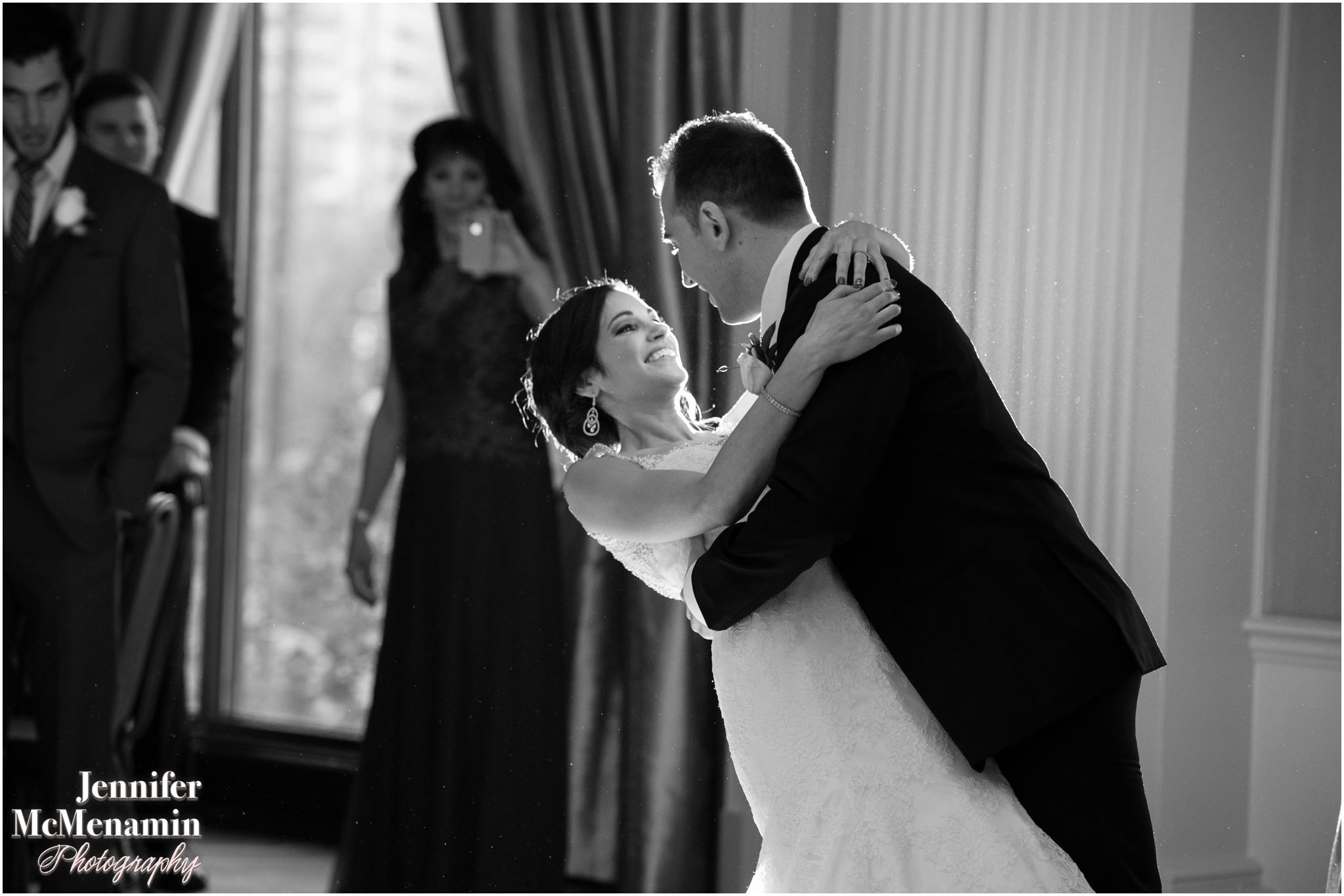 A couple of toasts — including jokes about the dashing socks distributed by the groom for his friends and new father-in-law.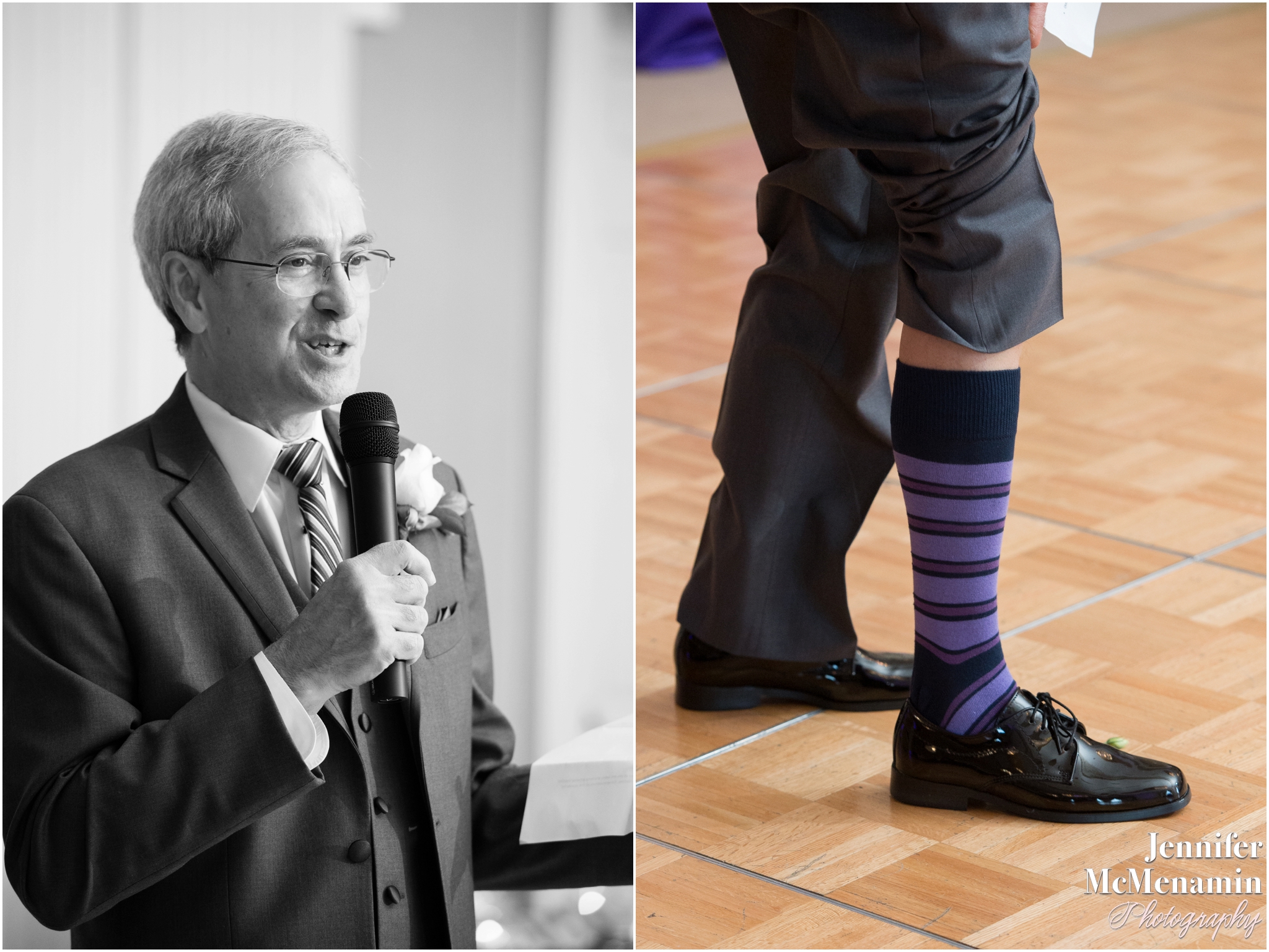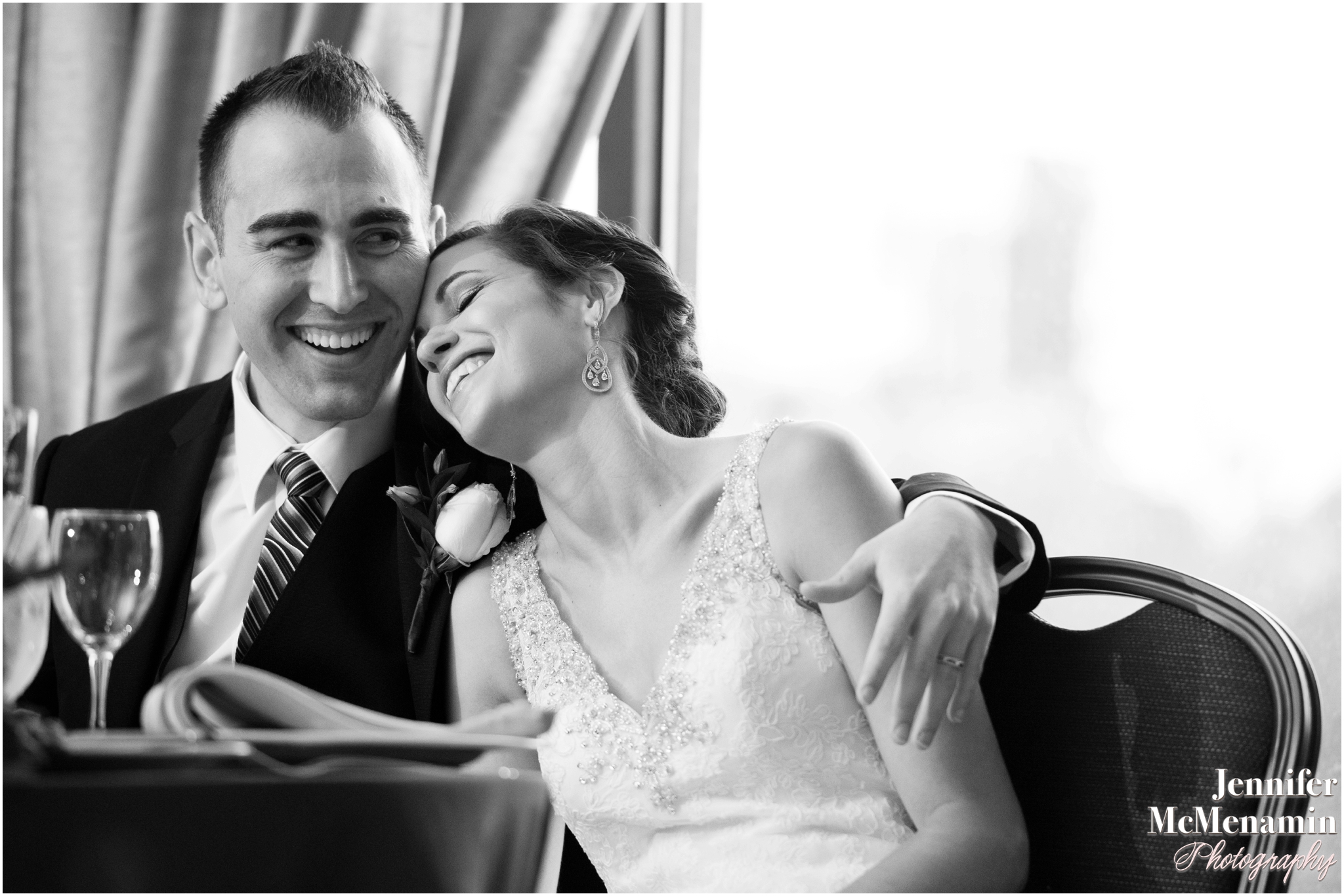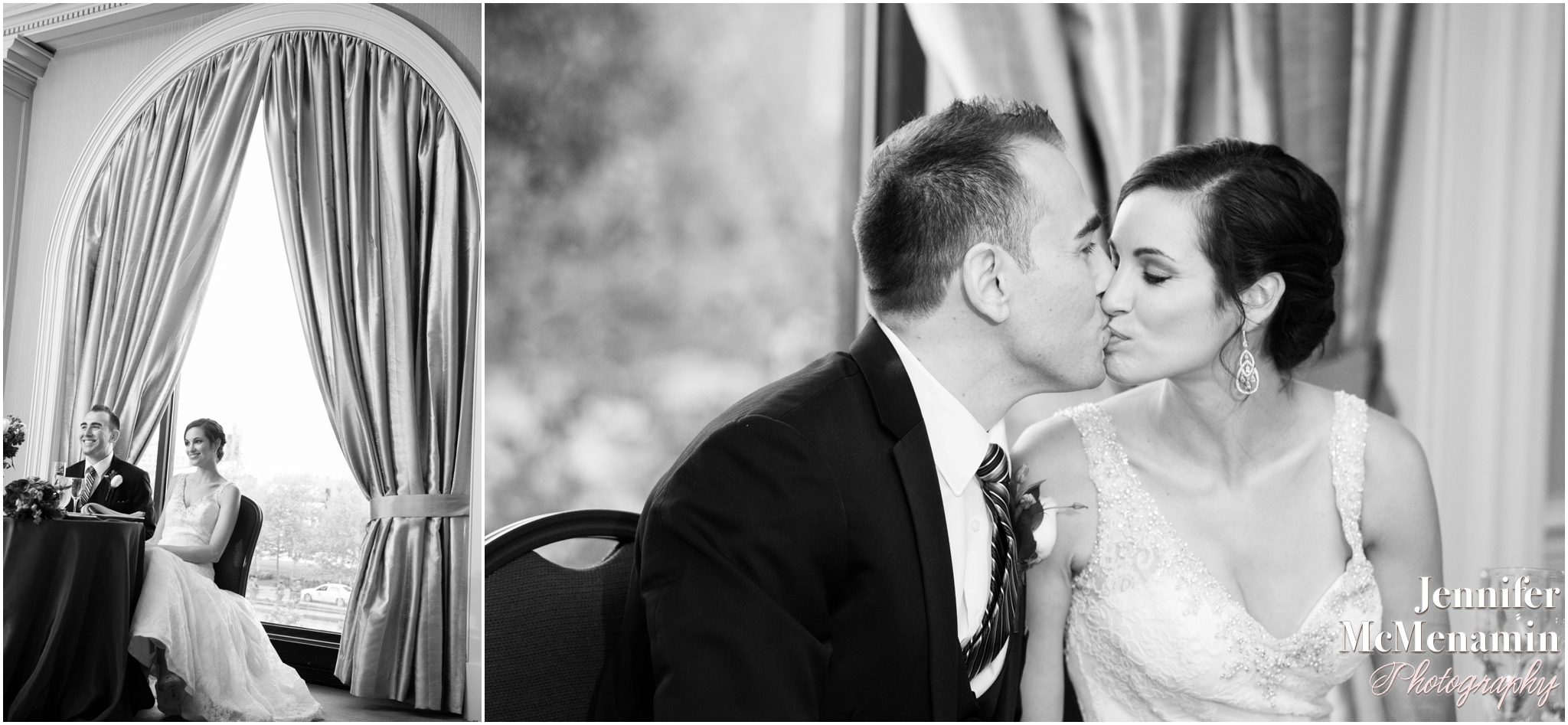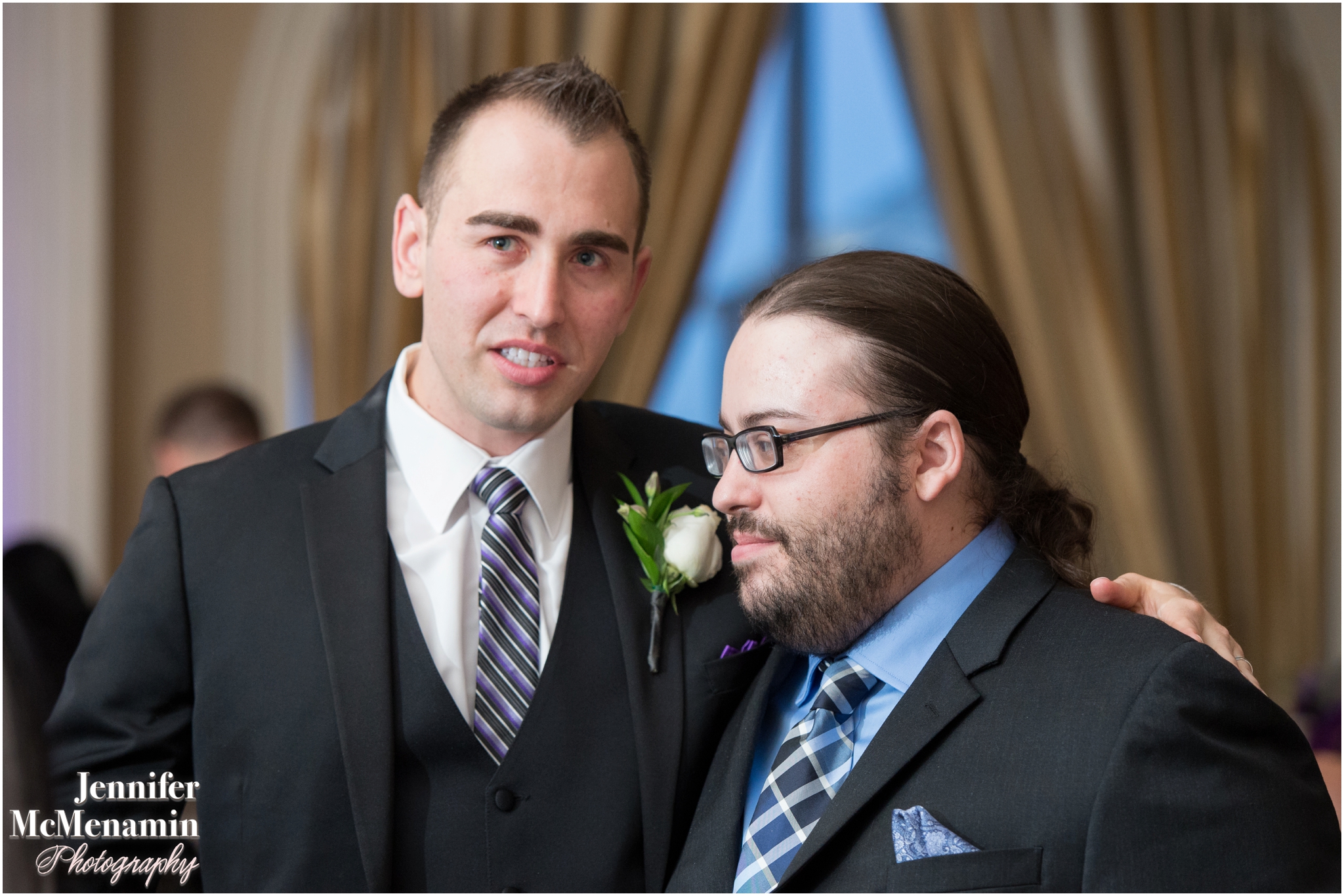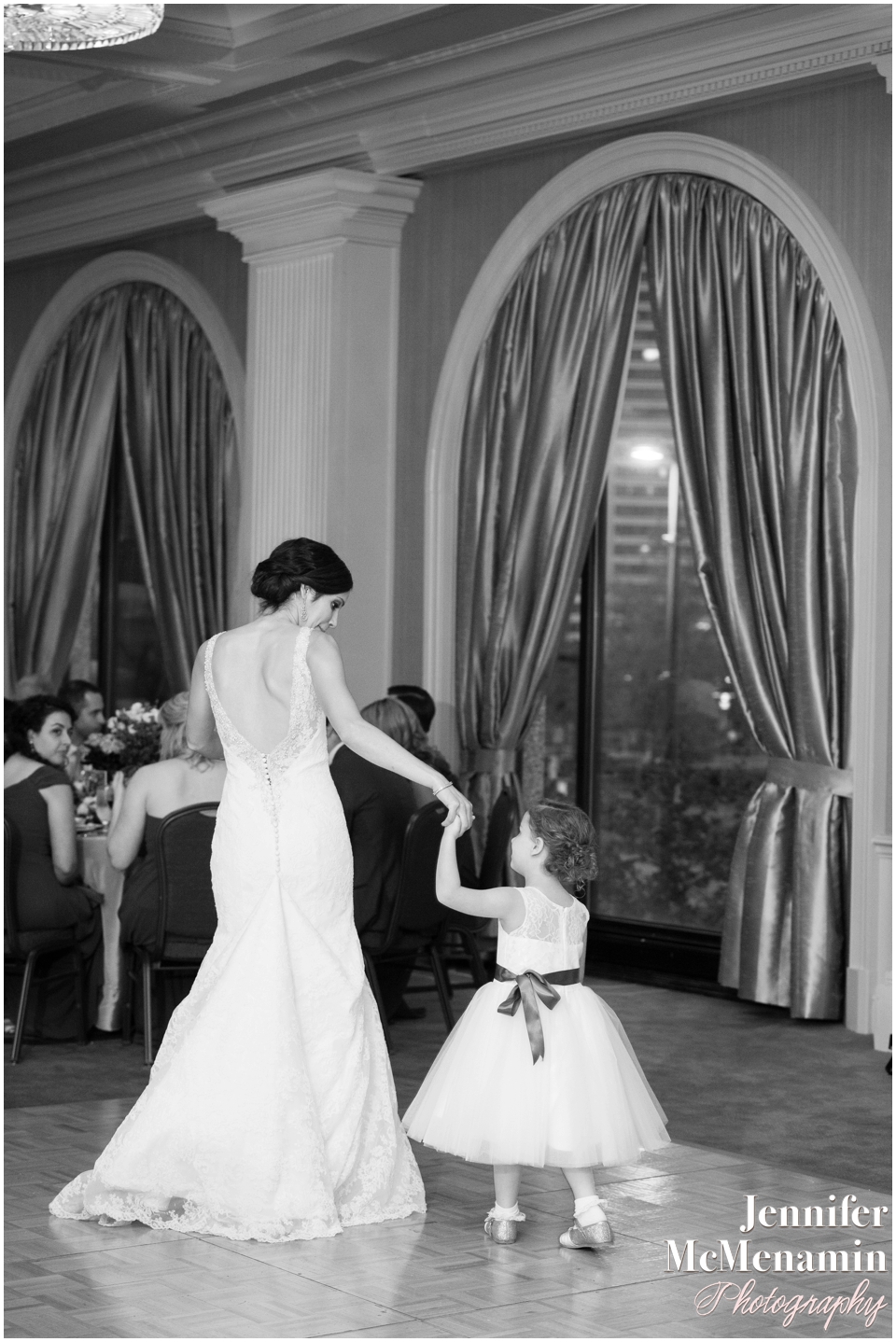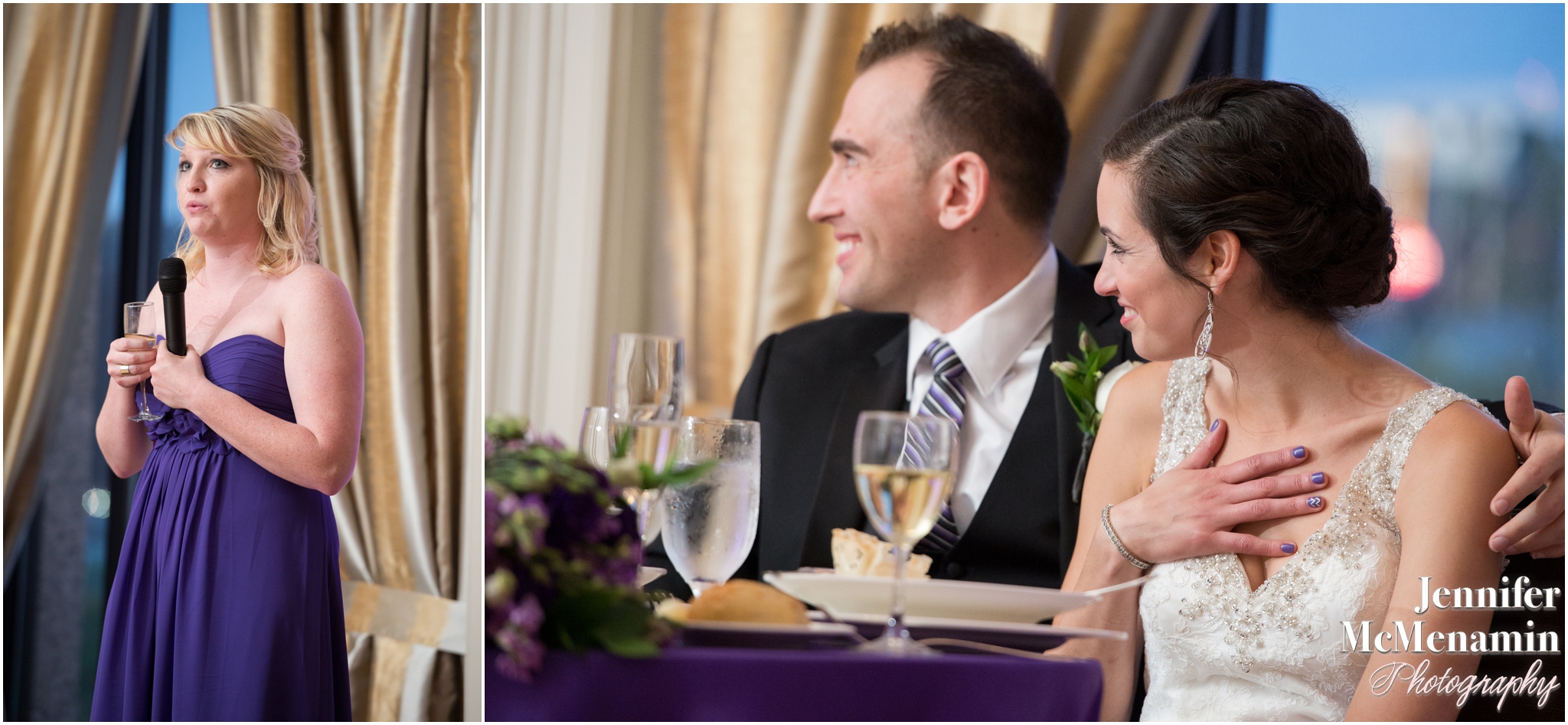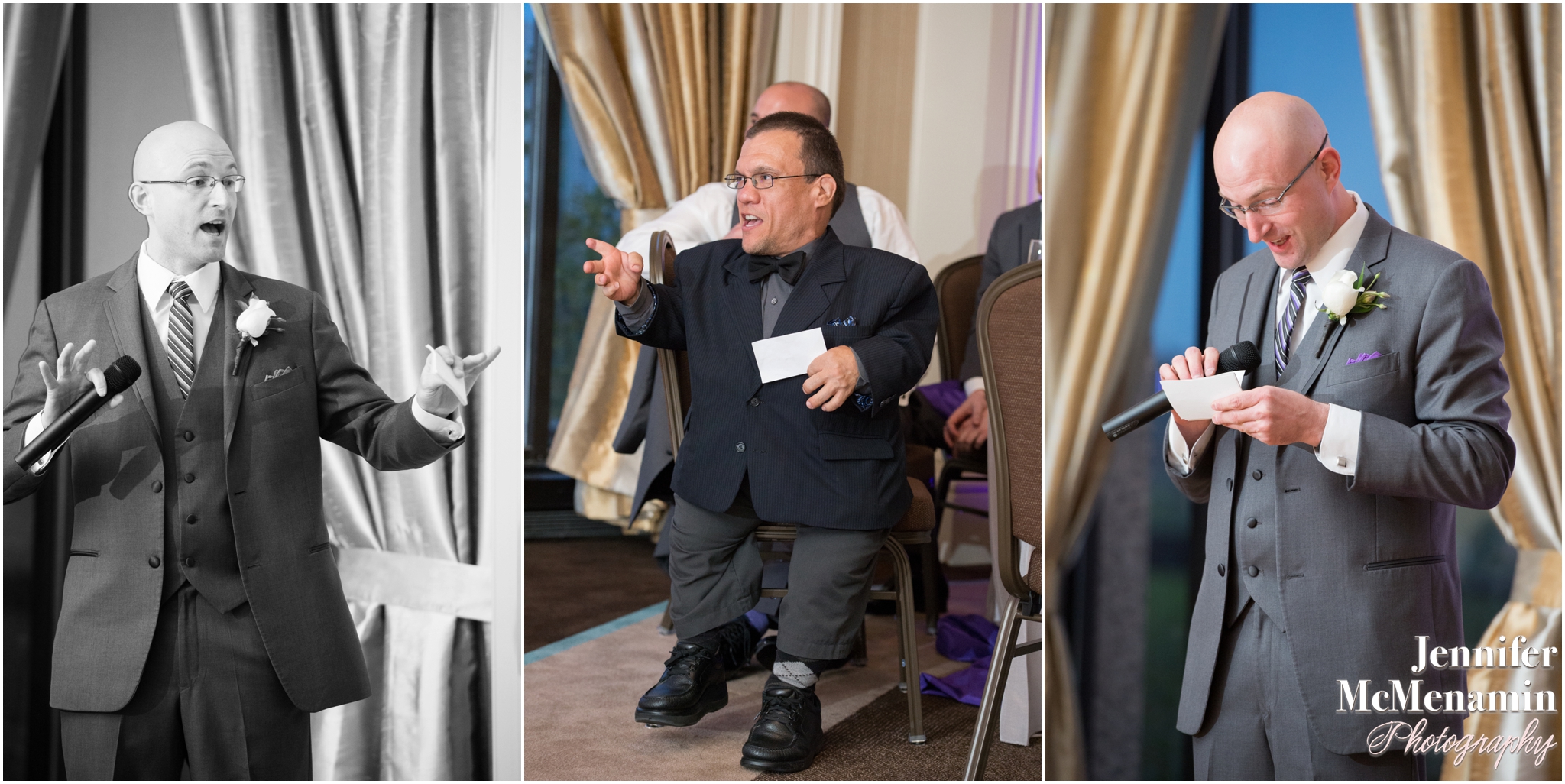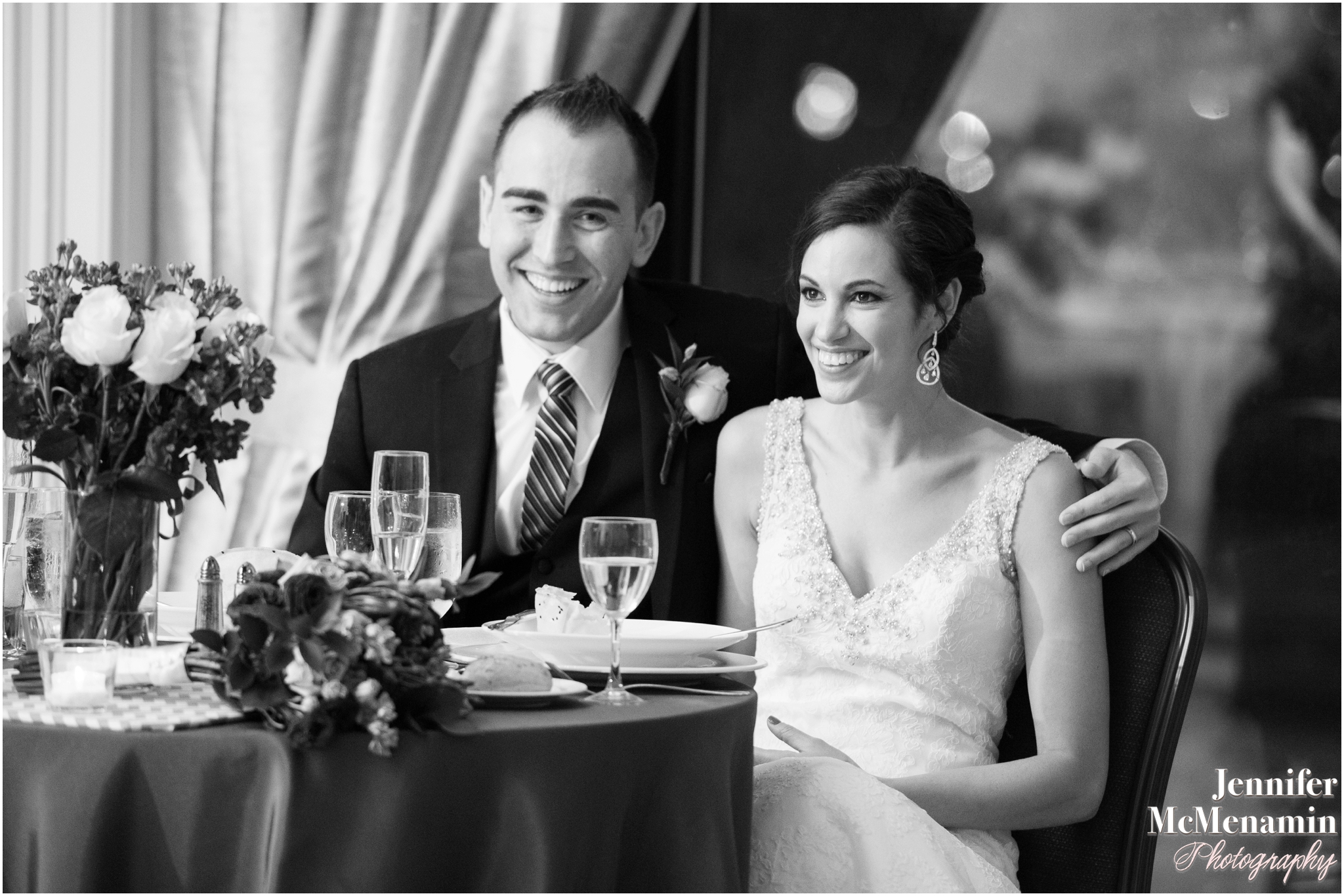 In a family tradition, Jessica's mother wrote a poem to celebrate the occasion.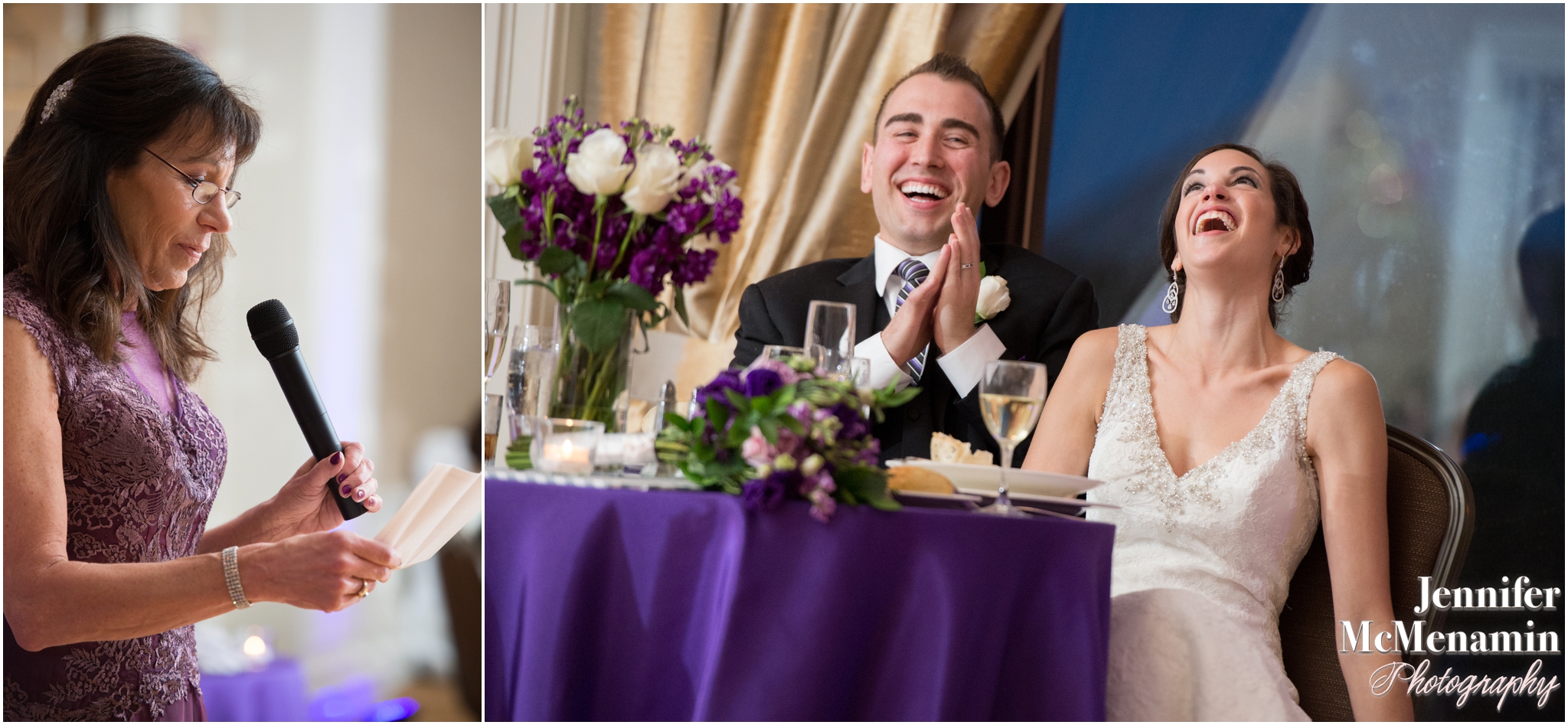 And lots of fun and merriment!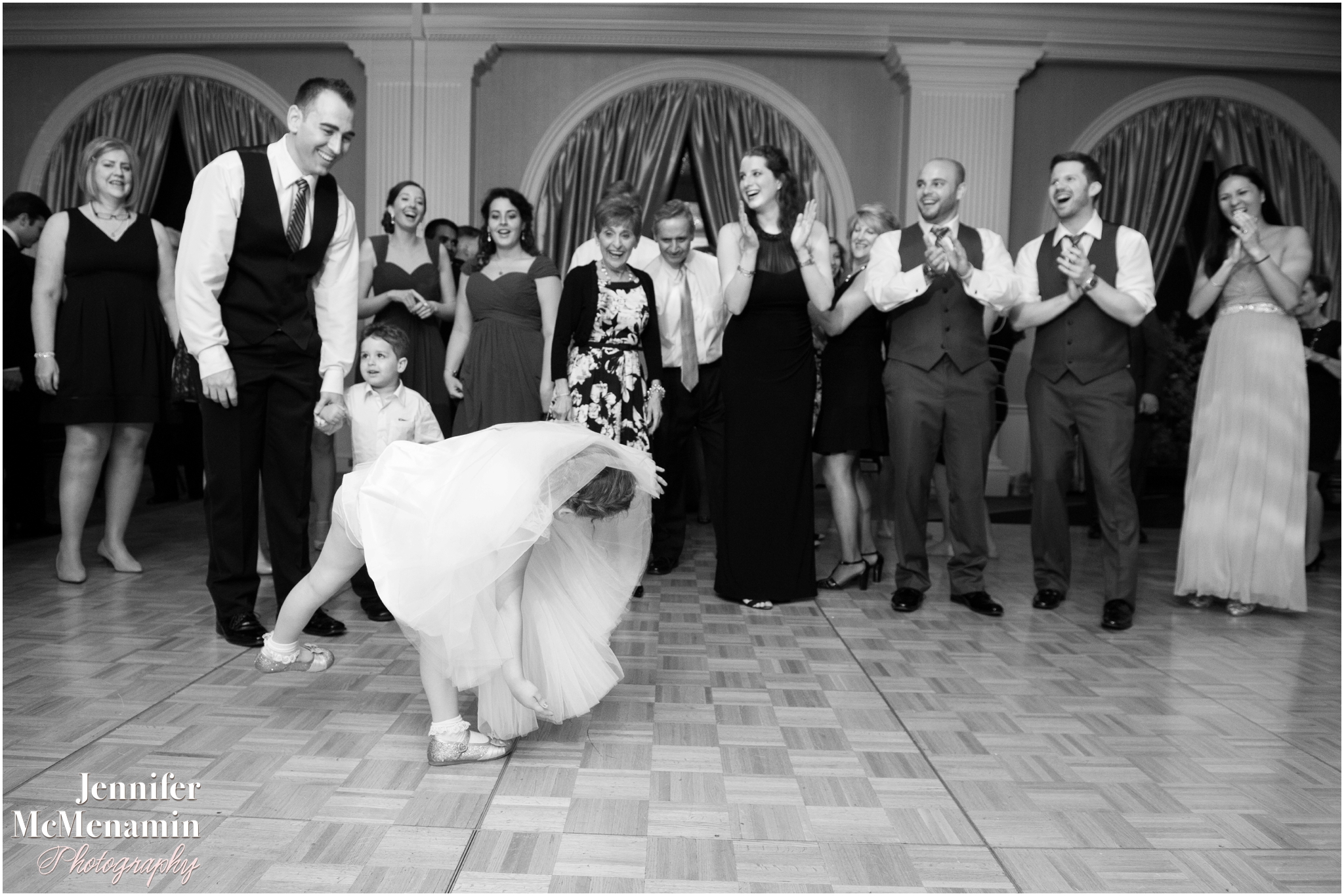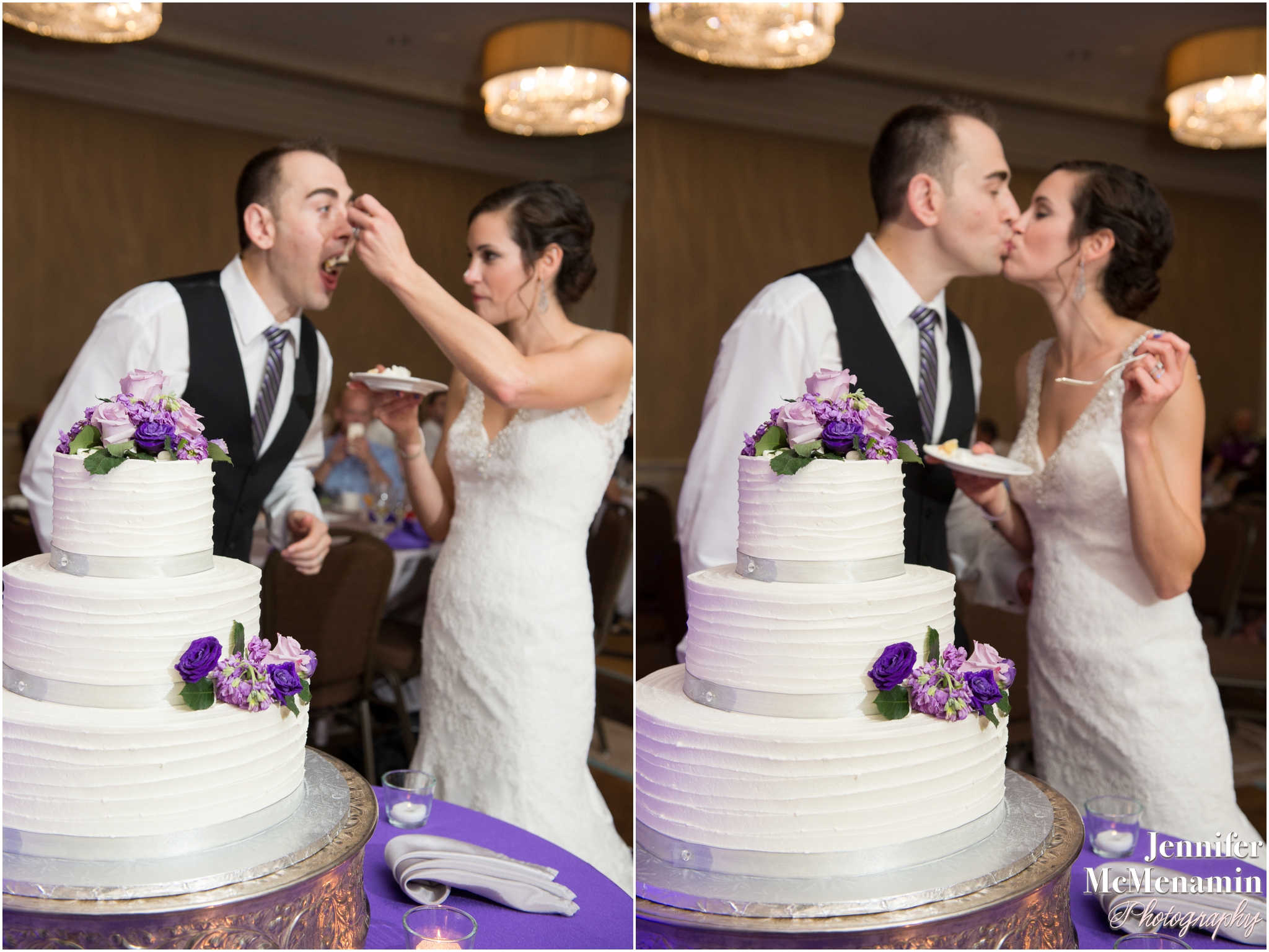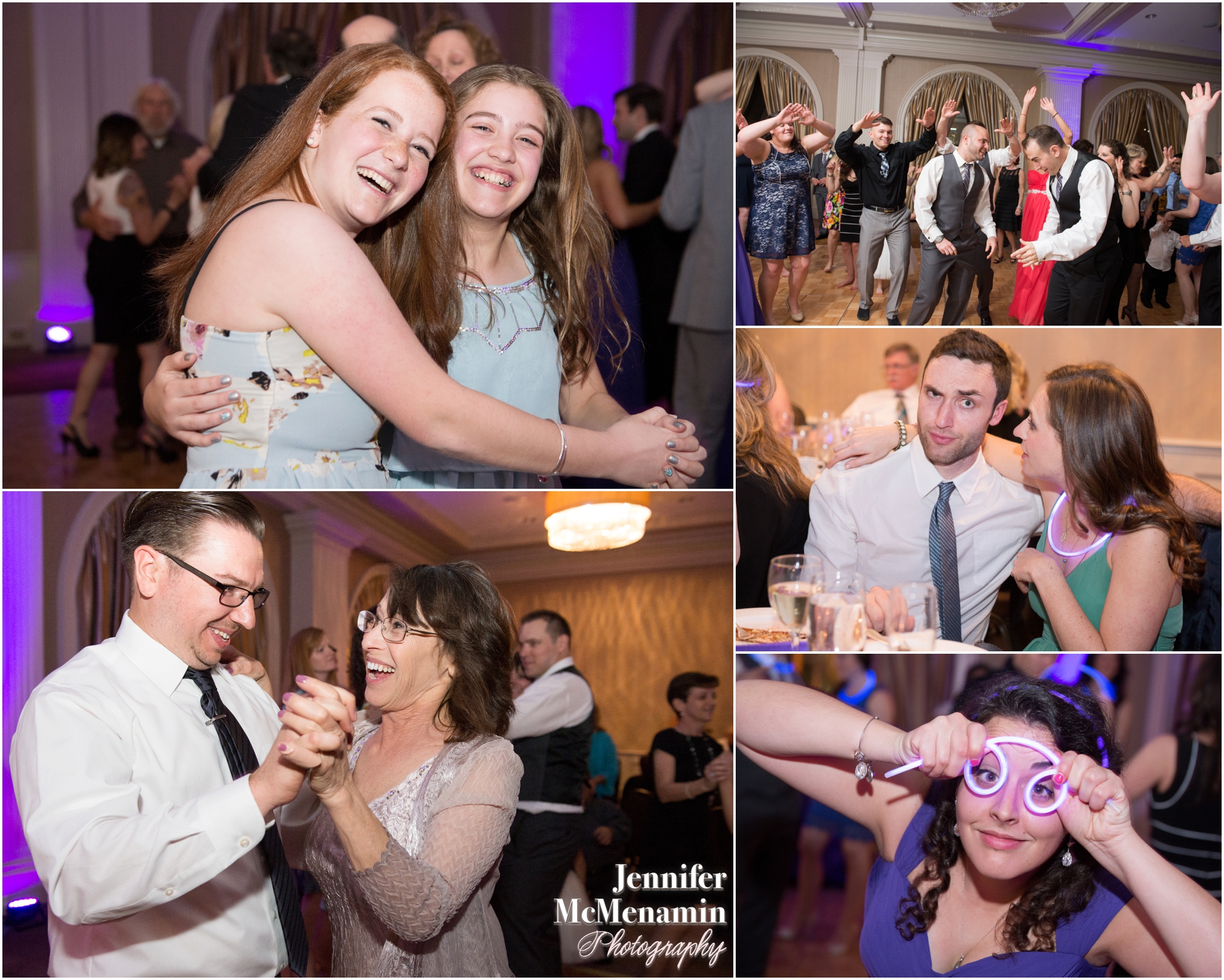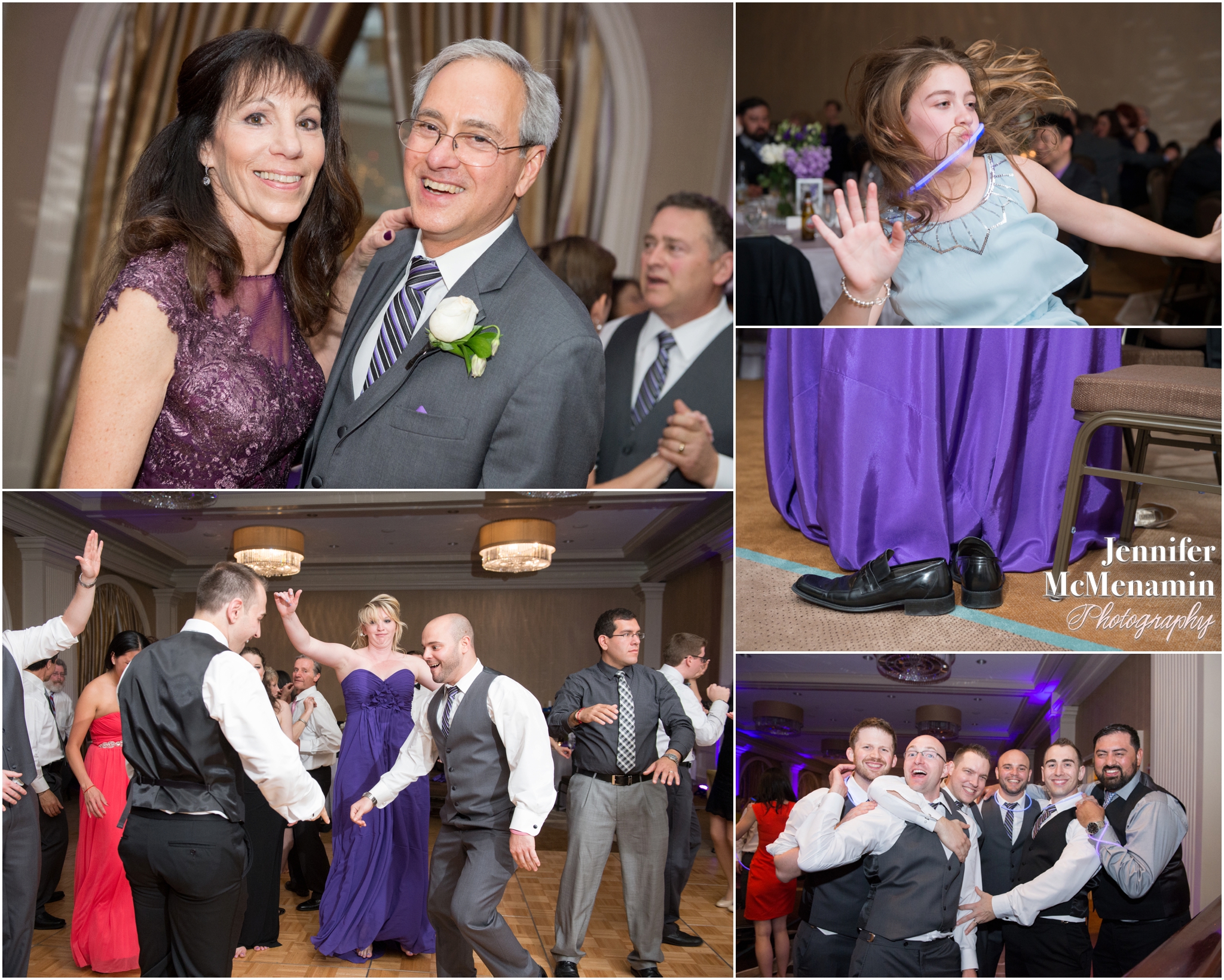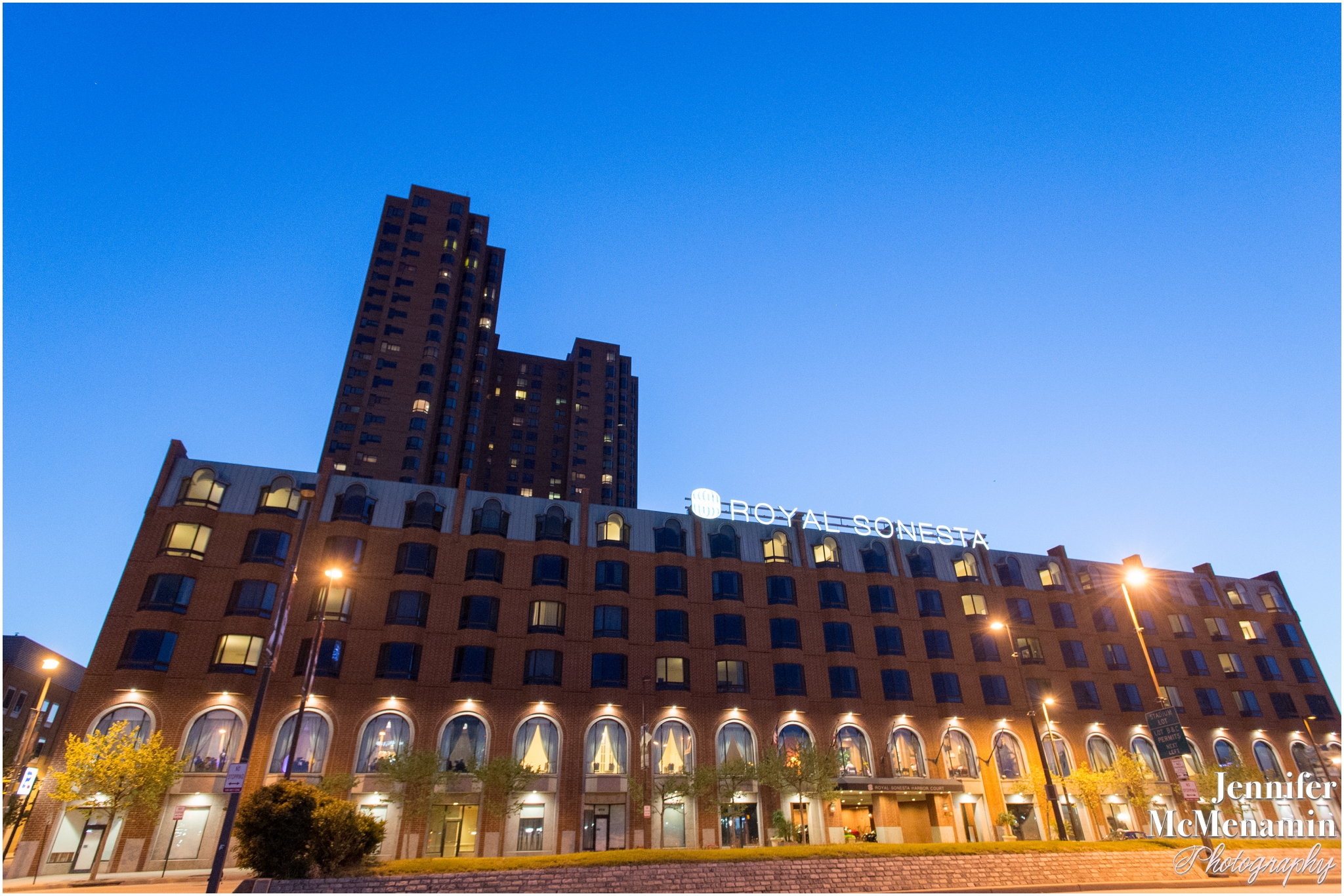 Many, many congratulations, Jess + Brian. I could not have had more fun with you and your friends and families.
Credits:
Photography: Jennifer McMenamin Photography, LLC

Ceremony + Reception + Catering: Royal Sonesta Harbor Court Hotel
Officiant: Robert Davis, the groom's uncle
Lighting designers: Rent My Wedding
Bridal attire: Mori Lee gown from the Bridal Boutique
Make-up: Up Do's for I Do's

Hair: Up Do's for I Do's

Bridesmaids' attire: Bill Levkoff gowns
Groom's attire: Men's Wearhouse

Florist: DIY by the bride and her mother
Cake: Sugarbakers

Invitations: Wedding Paper Divas
Papergoods: DIY