Randee + Rickie

Private residence -- Baltimore wedding photography -- Baltimore wedding photographer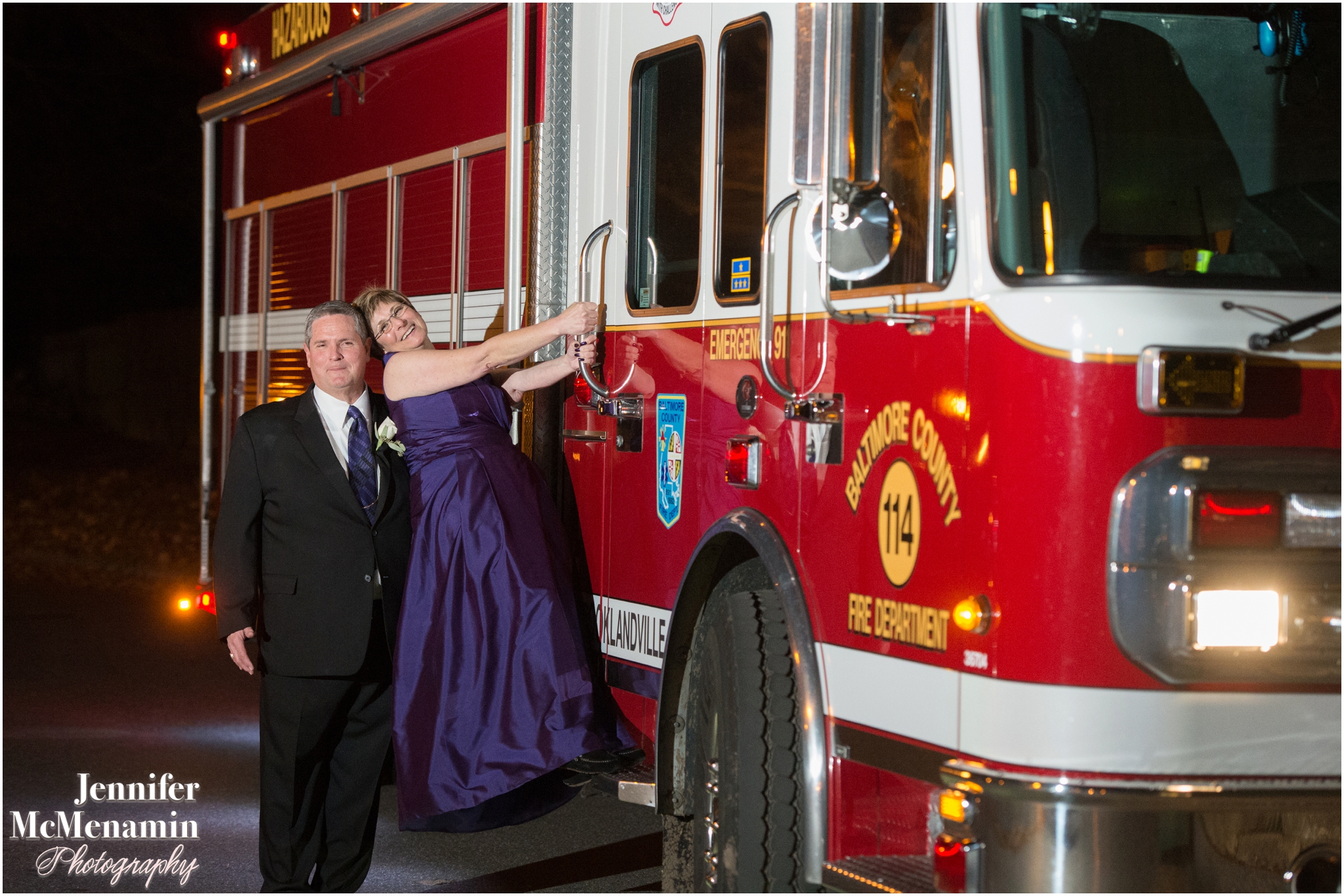 Something happened on Randee + Rickie's wedding day that could have been unimaginably horrible. The officiant who was to lead the ceremony at their home did not show up. And yet, with this couple, on this night, it turned out to be one of the most wonderful and fitting things that could have happened to their wedding. With the bride's quick-thinking daughter, who spent years as a country club event coordinator, and the groom's firehouse buddy who happened to be ordained in the Universal Life Church, the mishap made the couple's wedding even more touching and memorable than it would have been. You see, Randee and Rickie have been together for 15 years. They met at the Pikesville Volunteer Fire Company after Randee — an MRI and X-ray technician — decided to volunteer as a paramedic. A second-generation firefighter, Rickie has worked for the Brooklandville fire station since he graduated high school and volunteered with the Pikesville company on the side. It was at the firehouse where Randee and Rickie met, became friends and eventually fell in love. So when the couple's cantor was 45 minutes late on their wedding day, it was only natural to call the fire department for help. The Rev. Benjamin Bosley — or Benny, the paramedic, as they typically refer to him at the firehouse — dashed right over and married the couple in their living room. The fire department not only introduced them but also married them! It was one of the most touching, personal and intimate ceremonies I've had the privilege of photographing. Here are some of my favorites from their big day: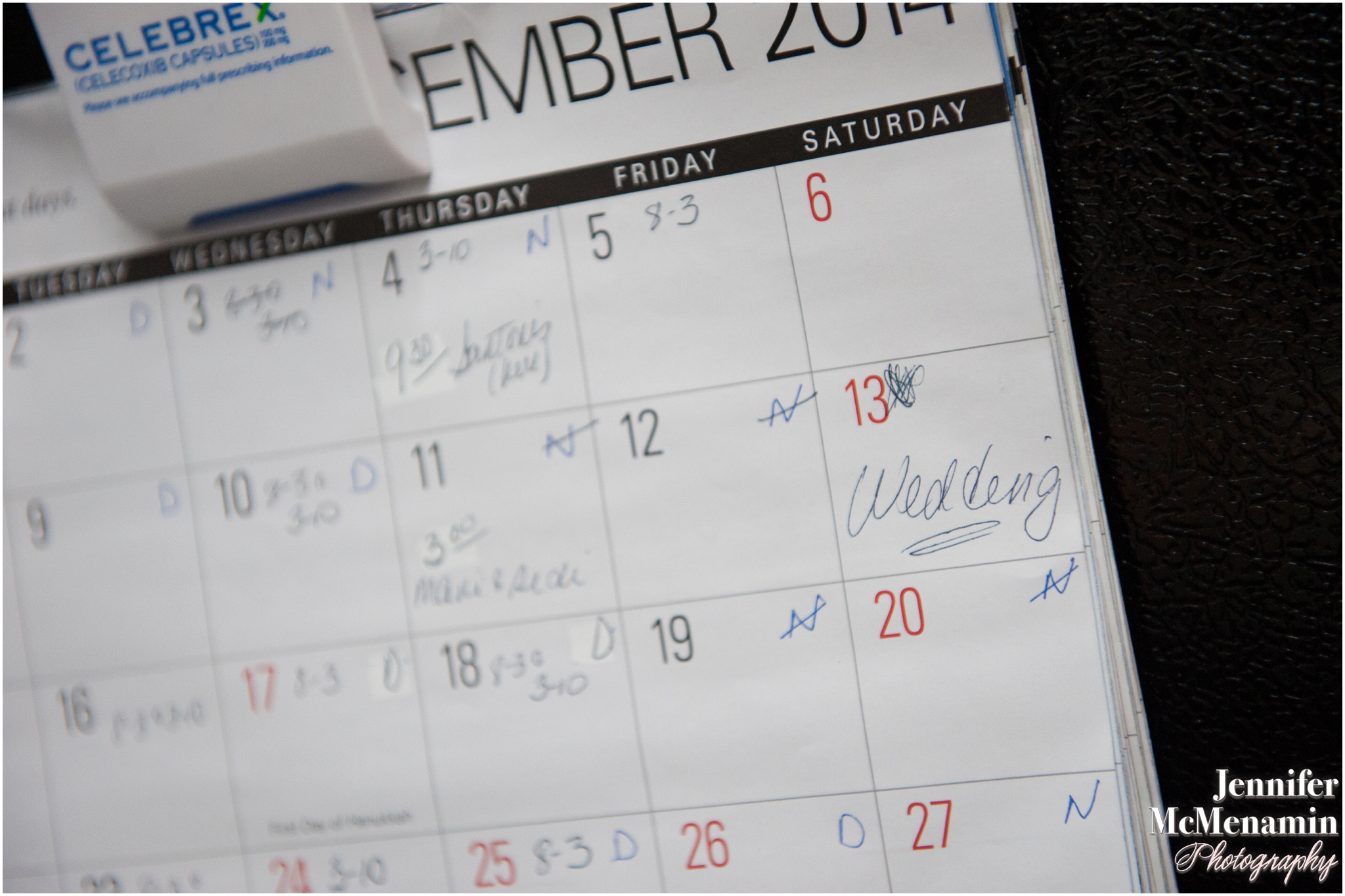 We started with a few portraits of the couple. Despite the winter temperatures, Randee did not hesitate to step outside in her beautiful sleeveless purple gown.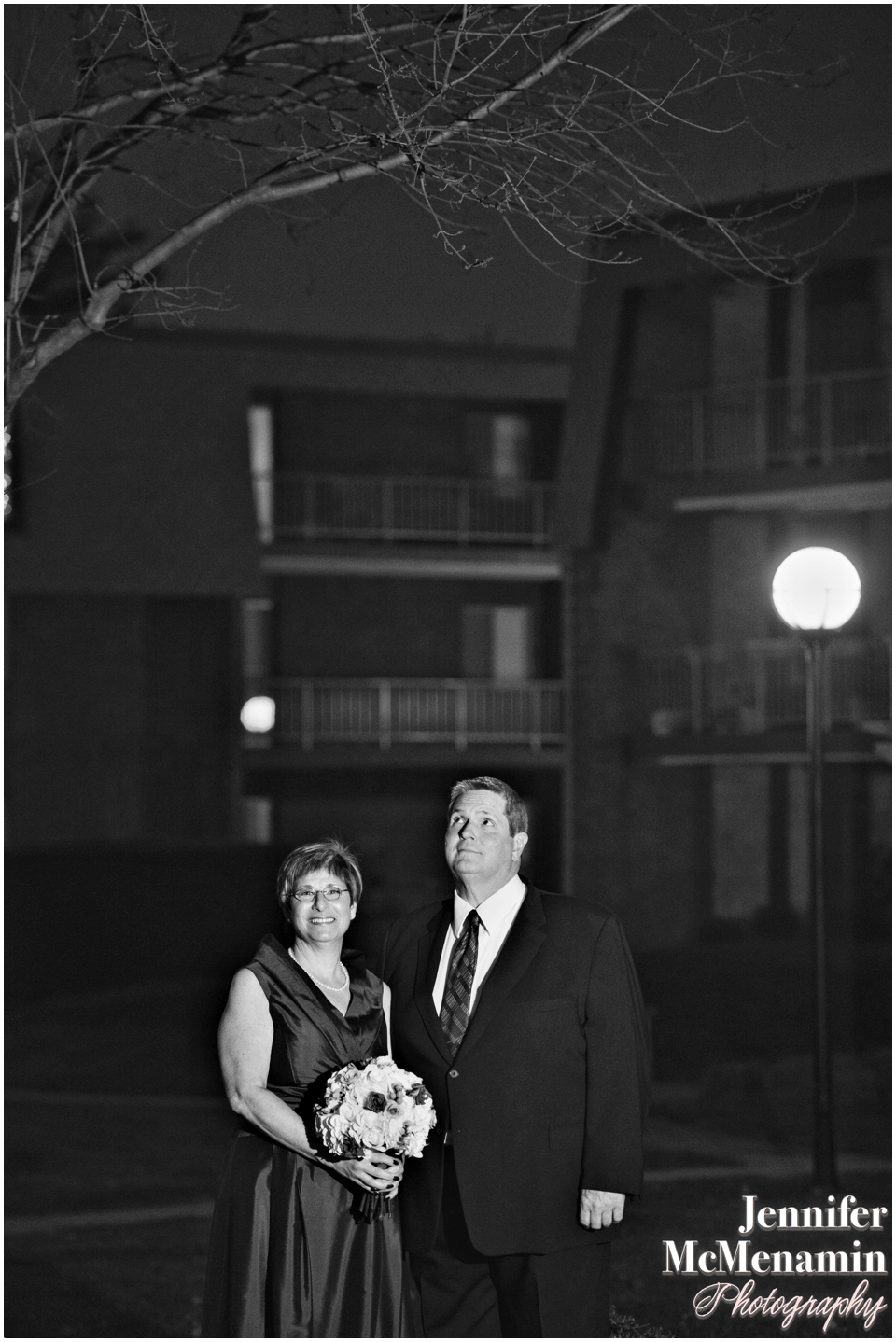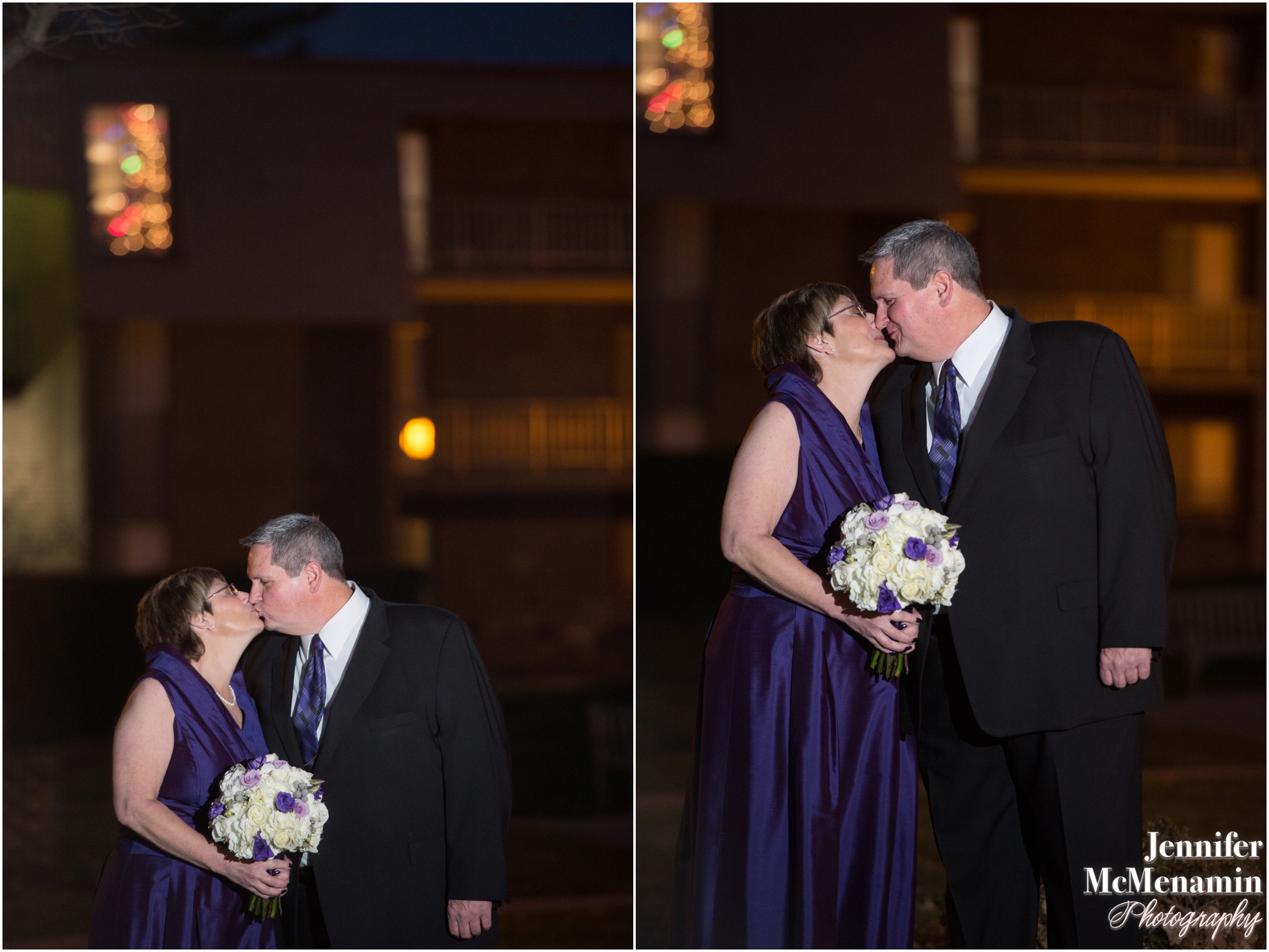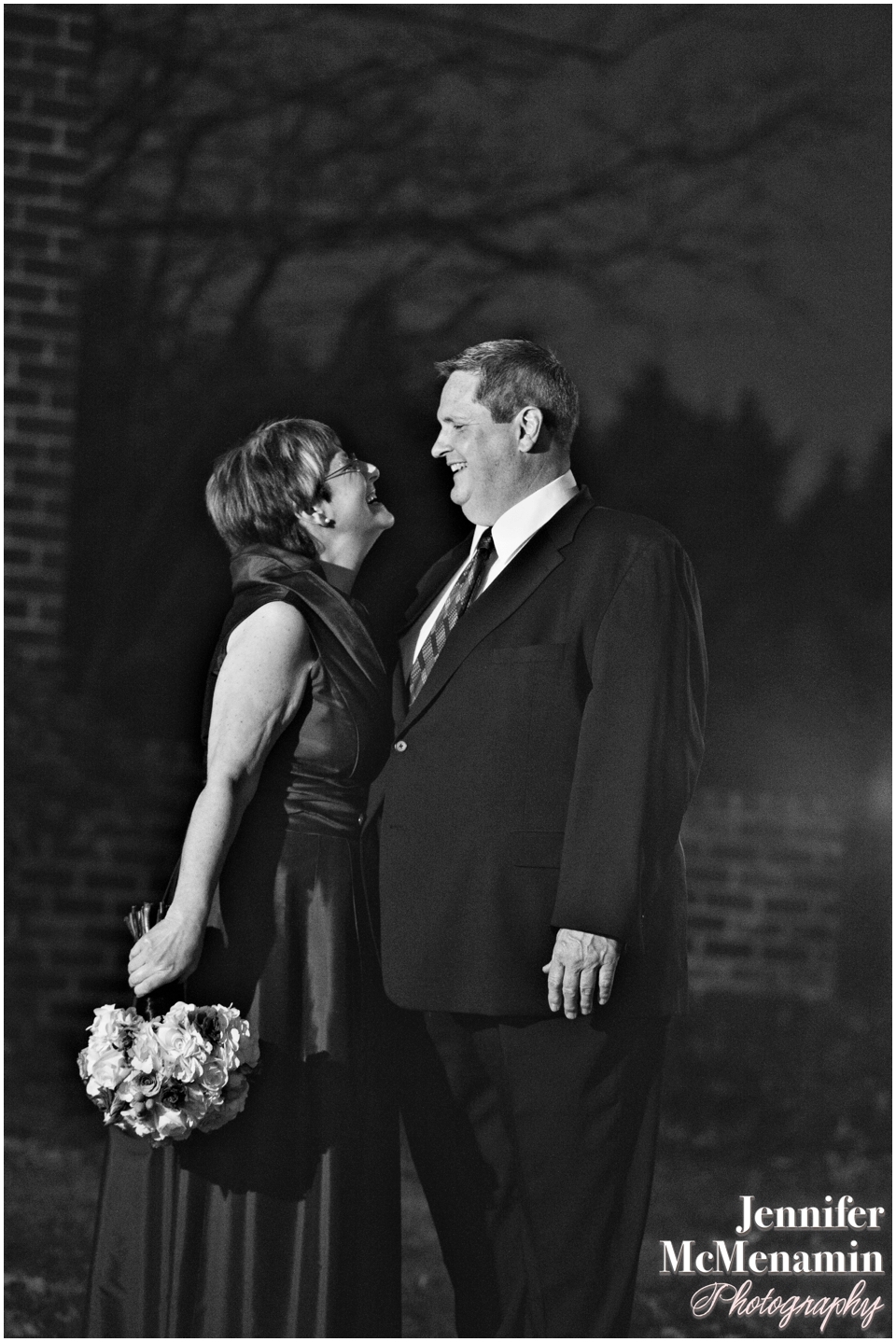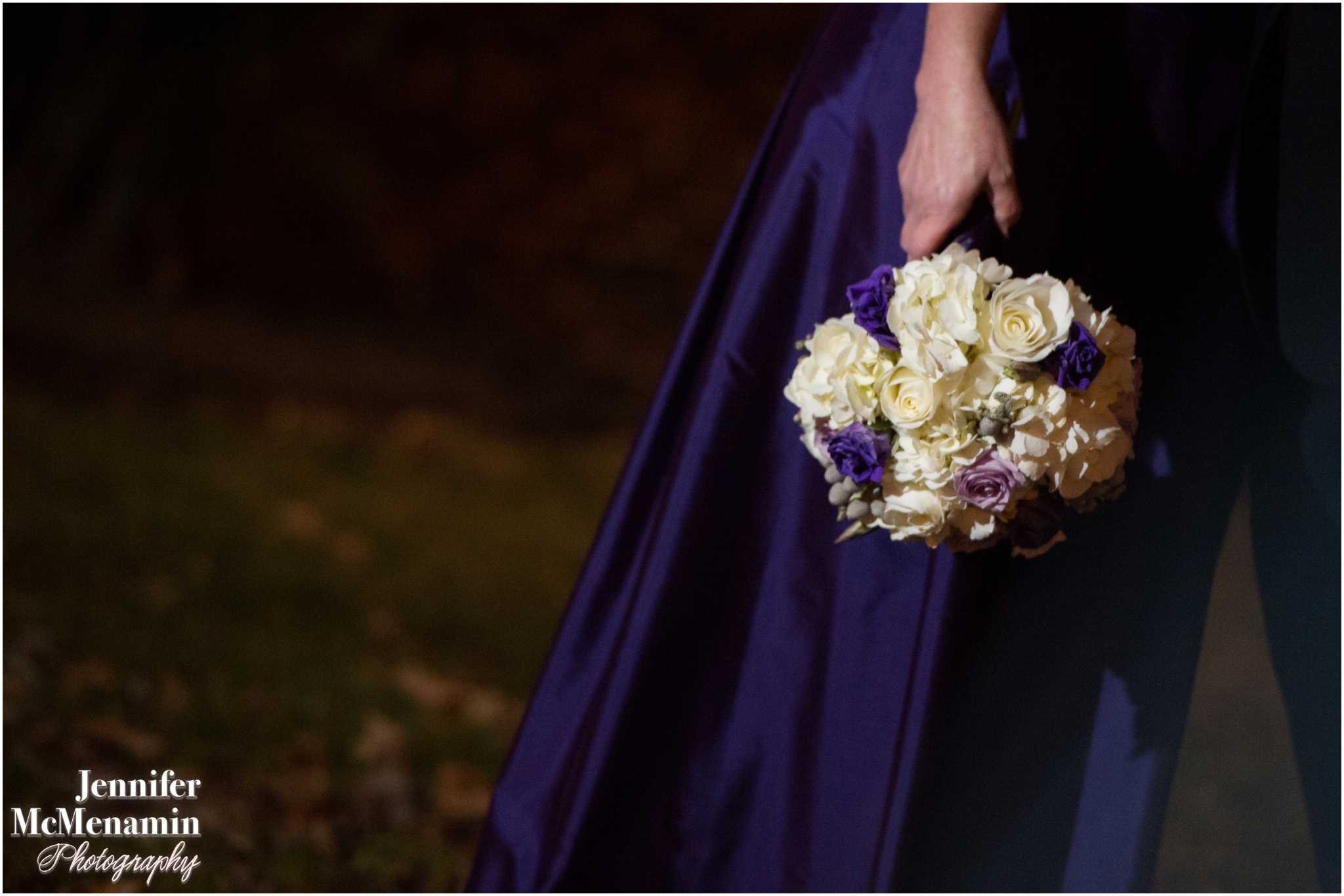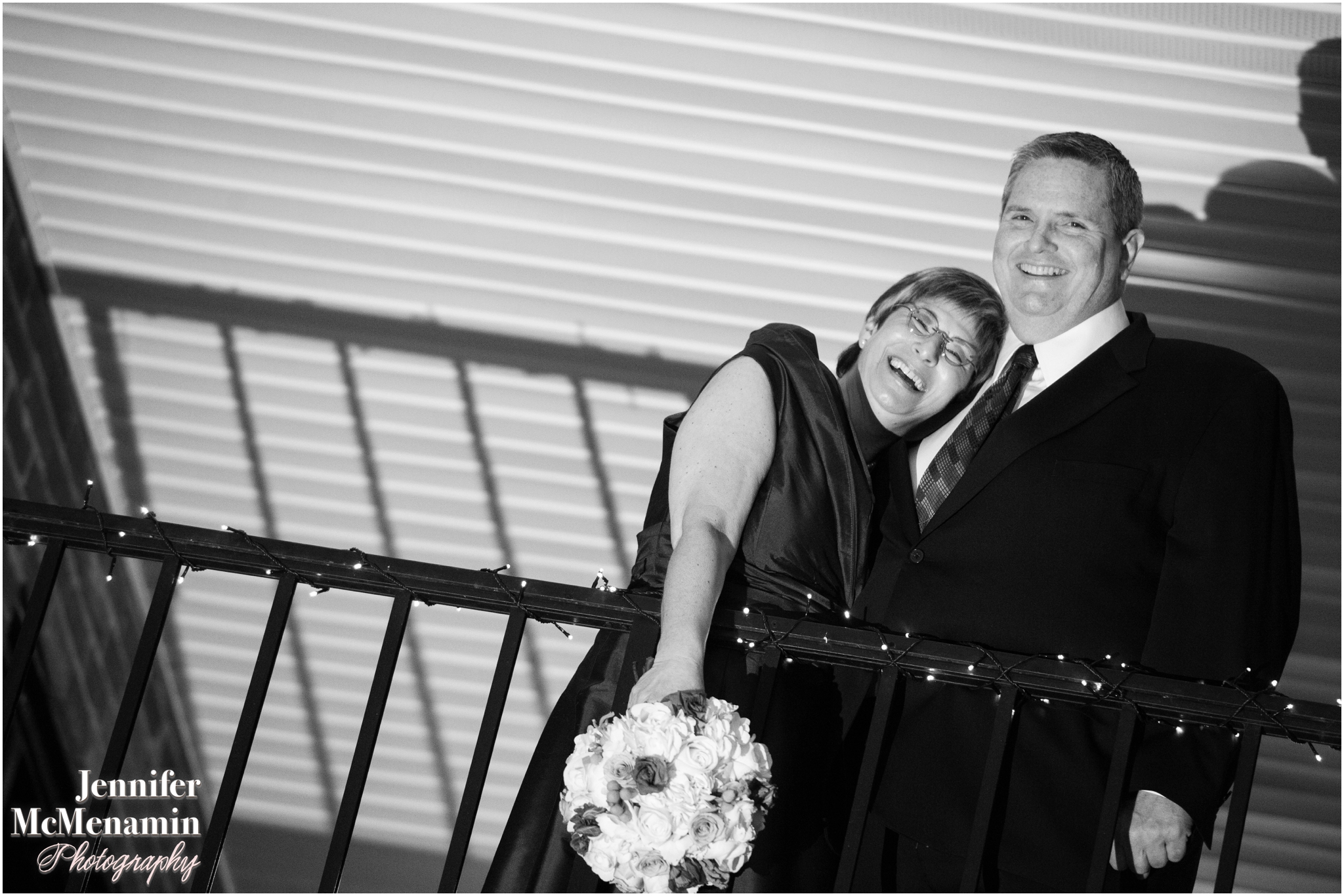 I had the pleasure of meeting Randee and Rickie and their families in the fall of 2013, when I photographed the wedding of Randee's daughter, Heather, to Jason. Theirs was one of my favorite weddings of all time and my last of 2013. I was so thrilled when Heather contacted me to let me know that her mother was planning a wedding and that Heather and Jason wanted to hire me to photograph the big day. It felt like a reunion to get to work with everyone again. And it was fitting that Randee and Rickie's wedding was my last of 2014.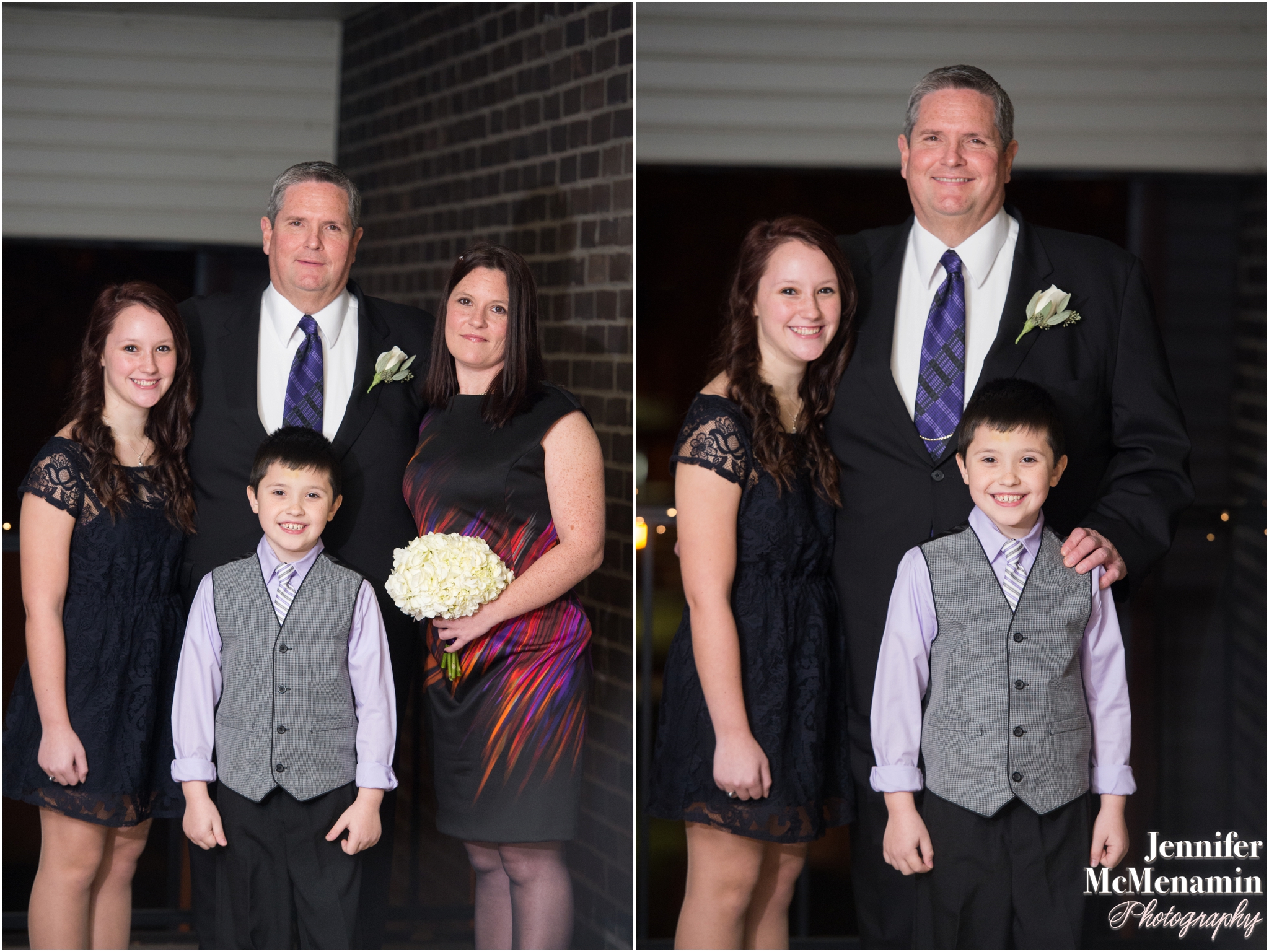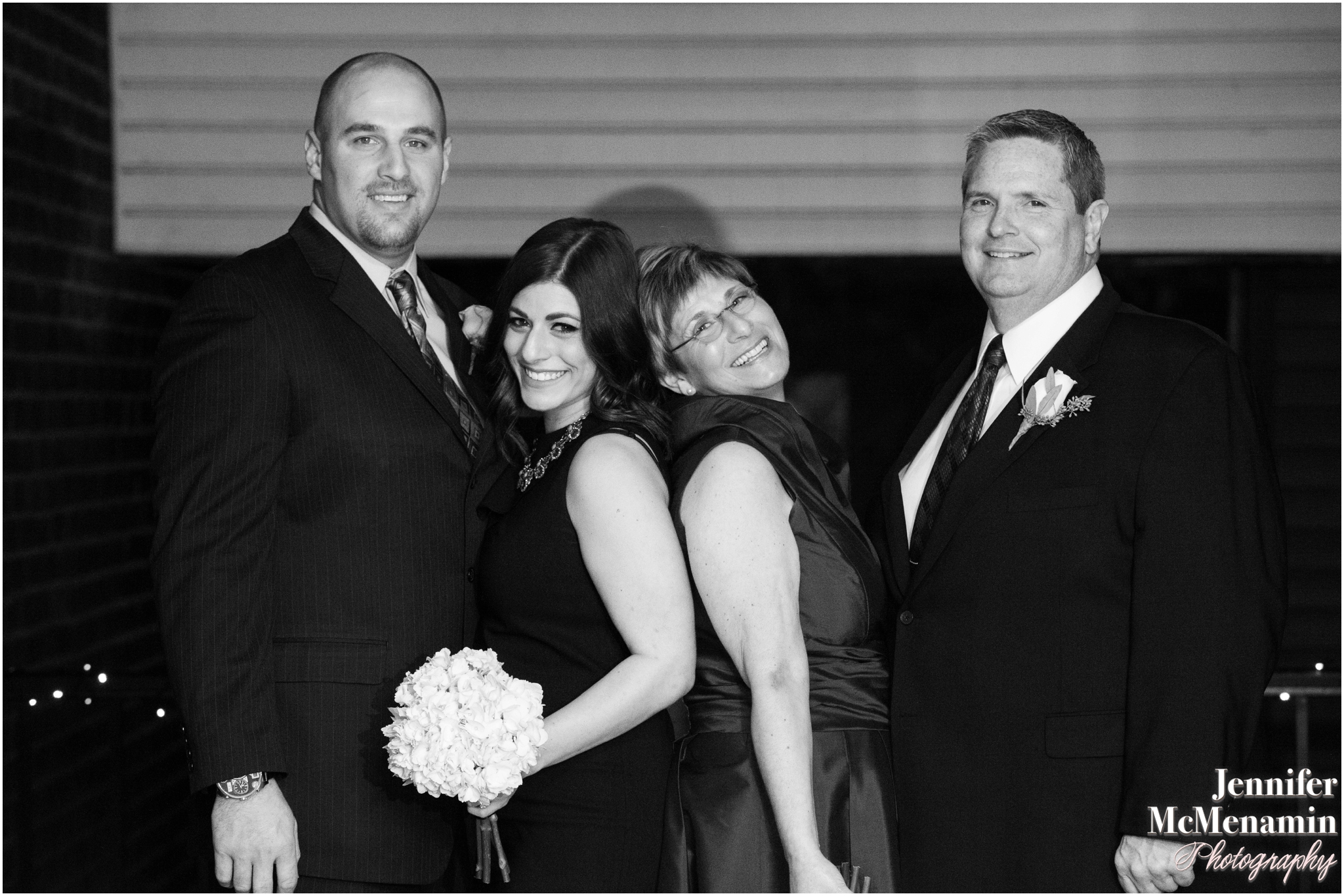 Randee and Heather have such a beautiful relationship.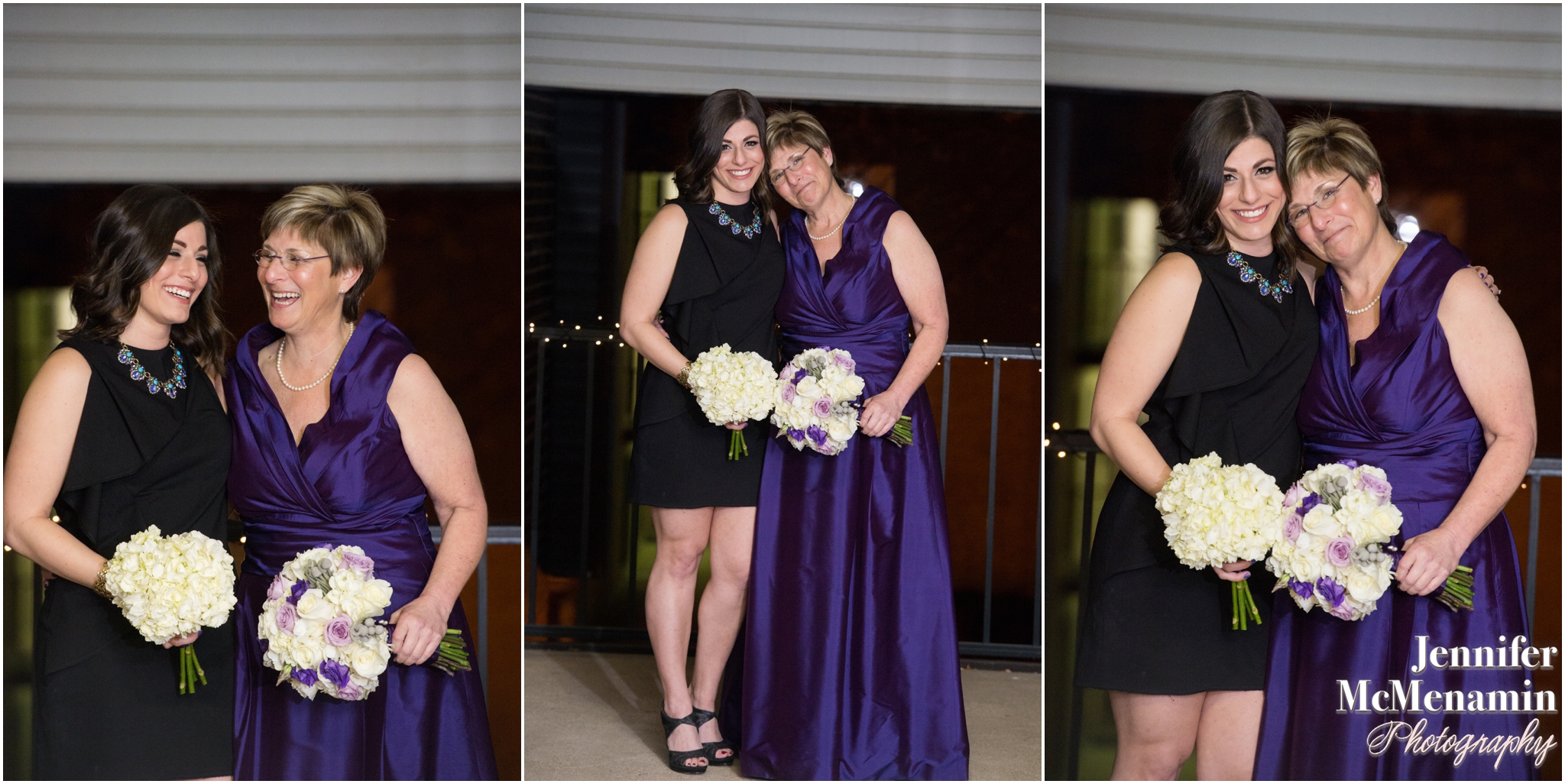 The bride and groom were thrilled to have their mothers with them on their wedding day. (I missed Seymour, Randee's oh so funny and expressive father, whom I met at Heather's wedding but who couldn't make the trip for this one. Hi, Seymour!)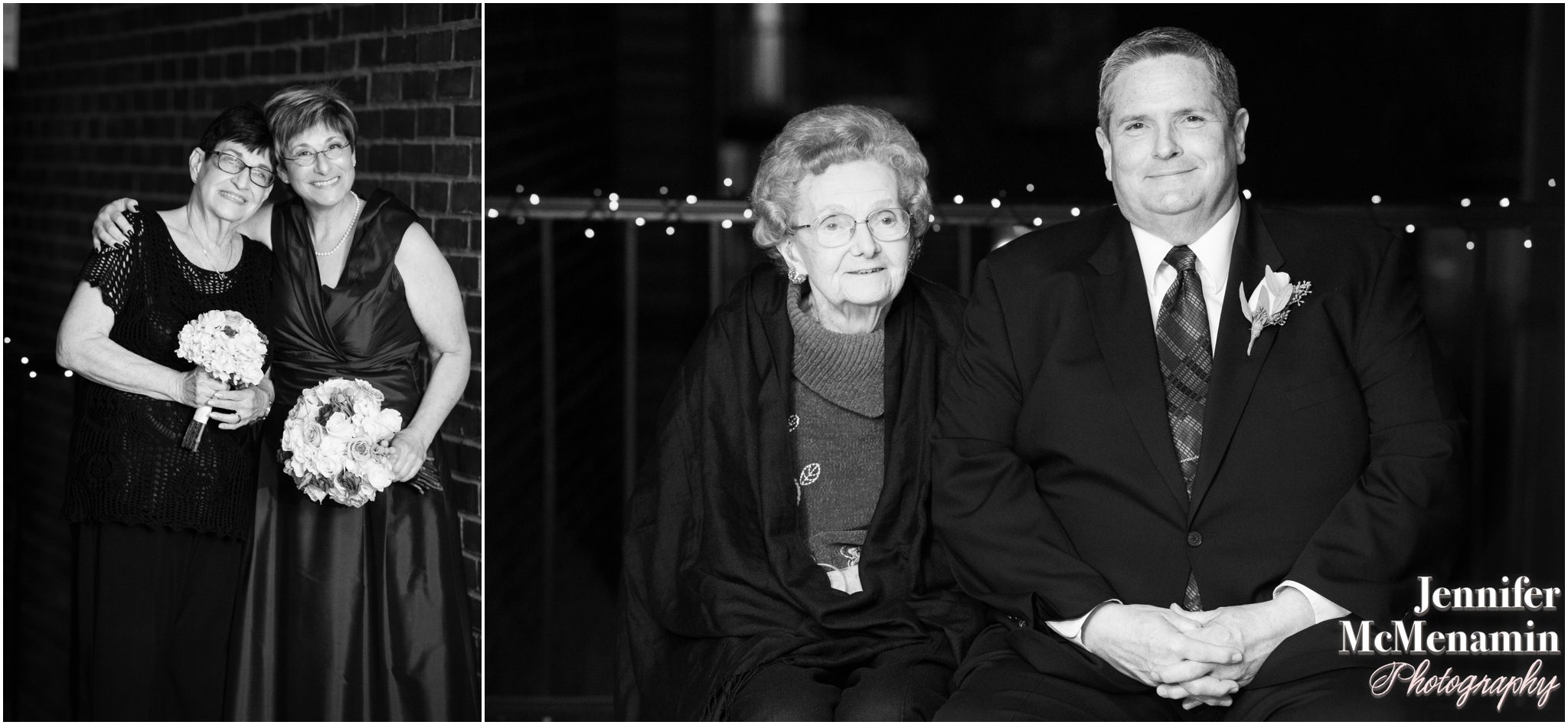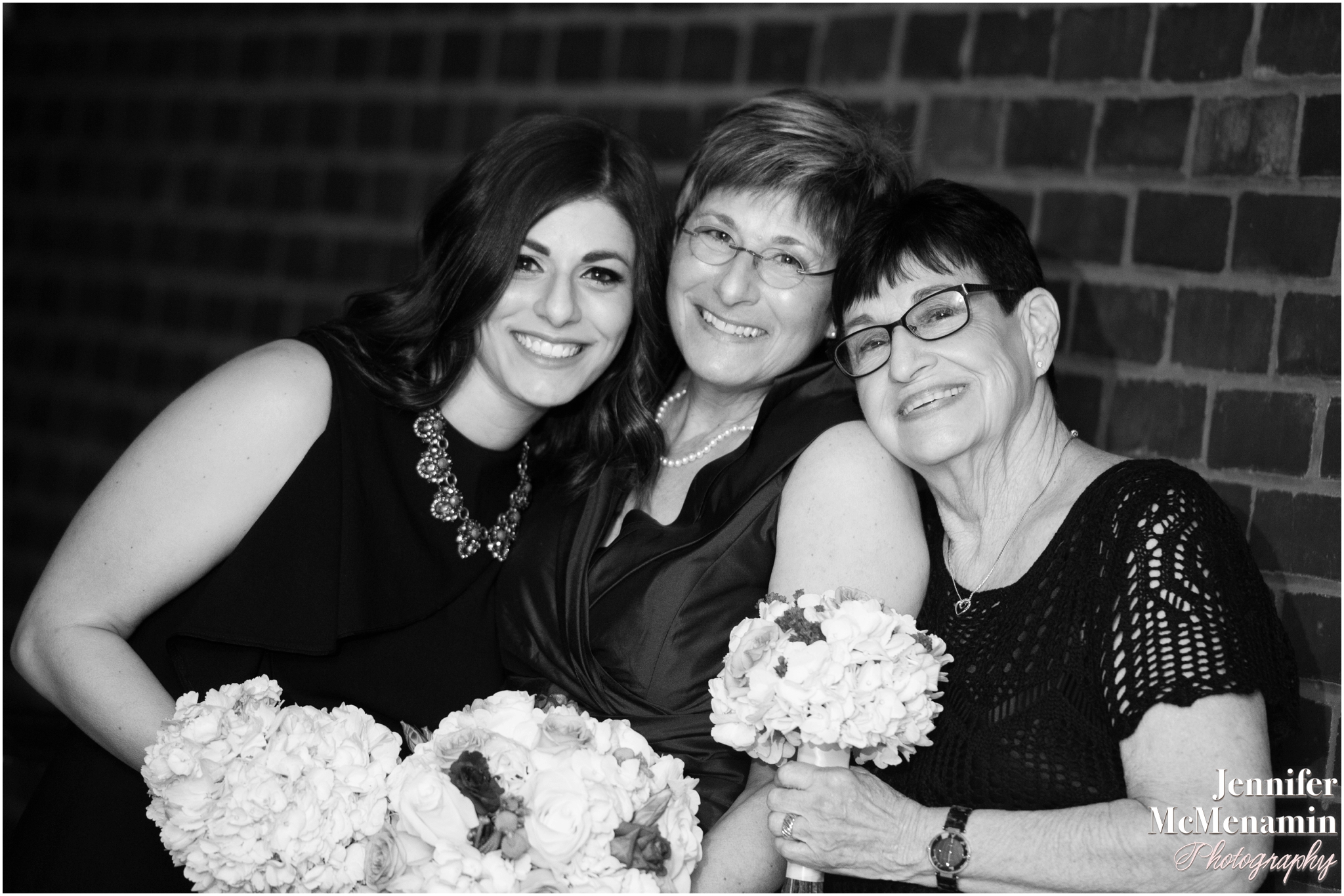 The wedding was infused with Randee's most favorite color — purple!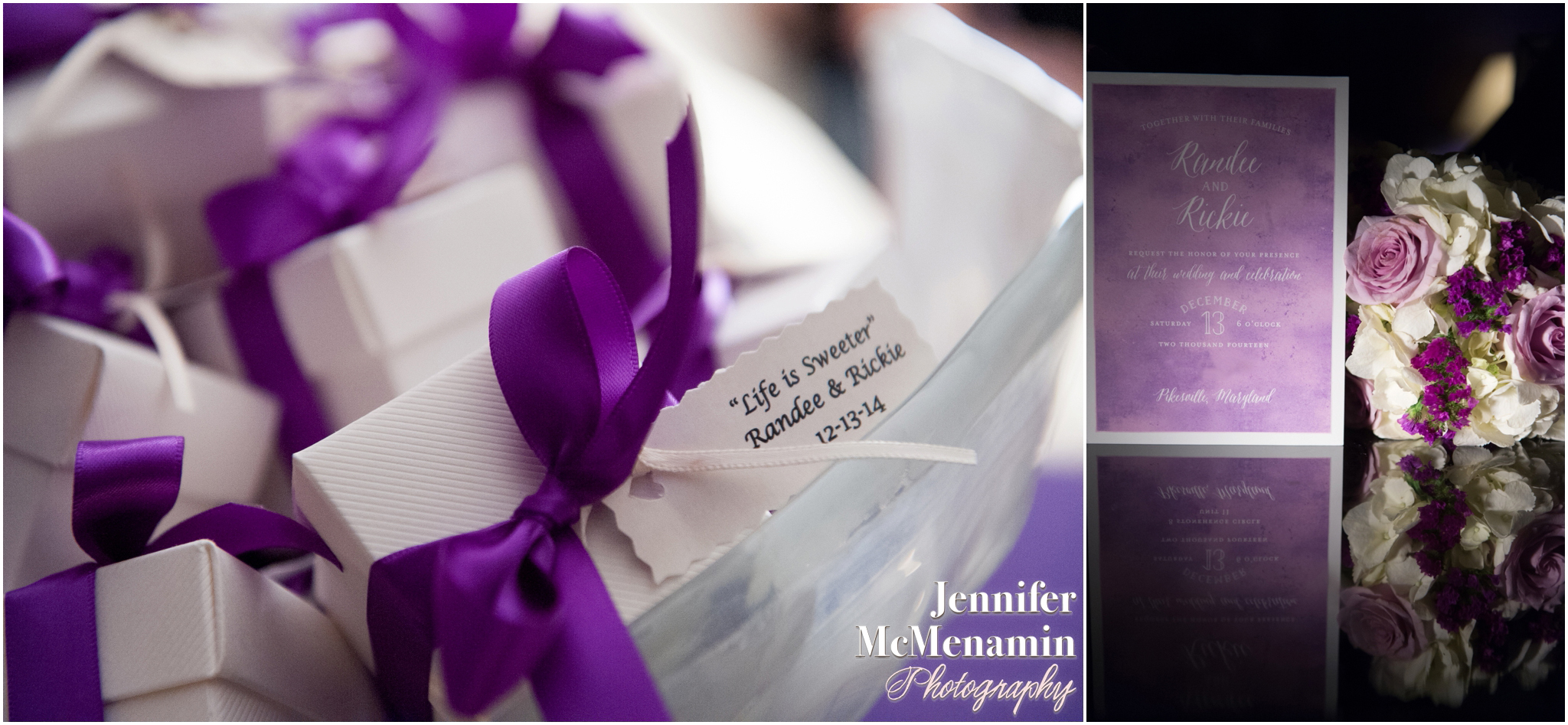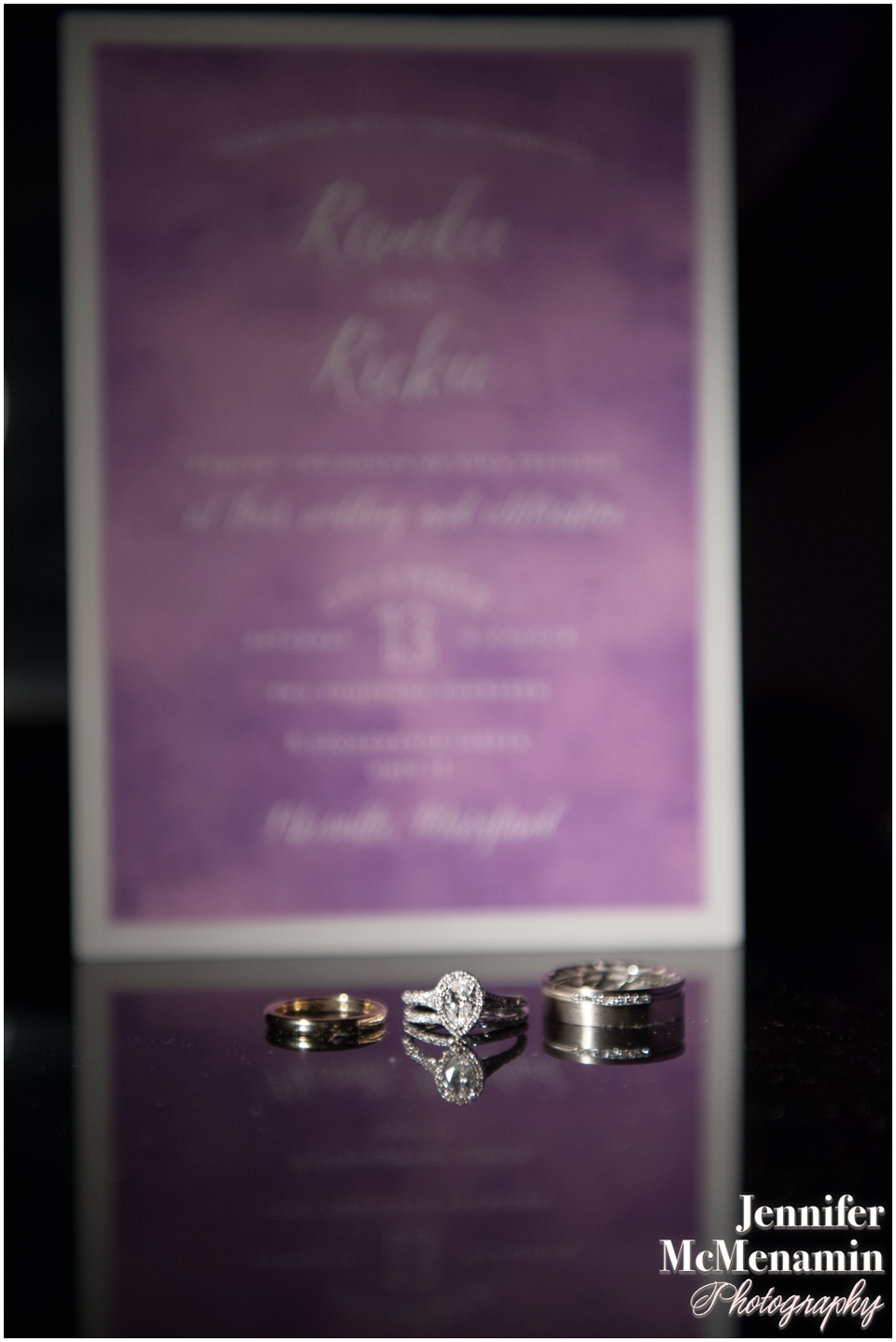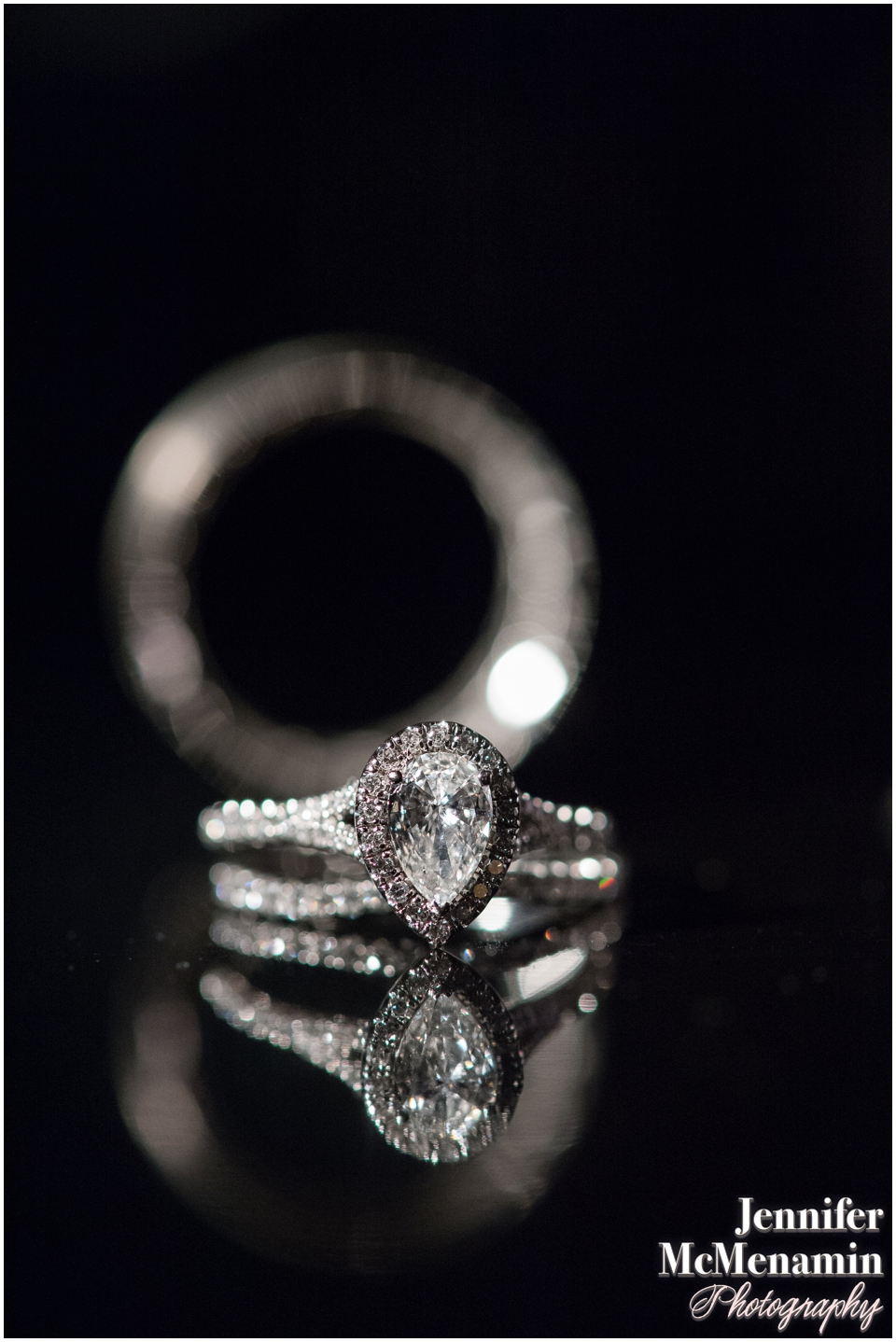 A little pre-ceremony mingling.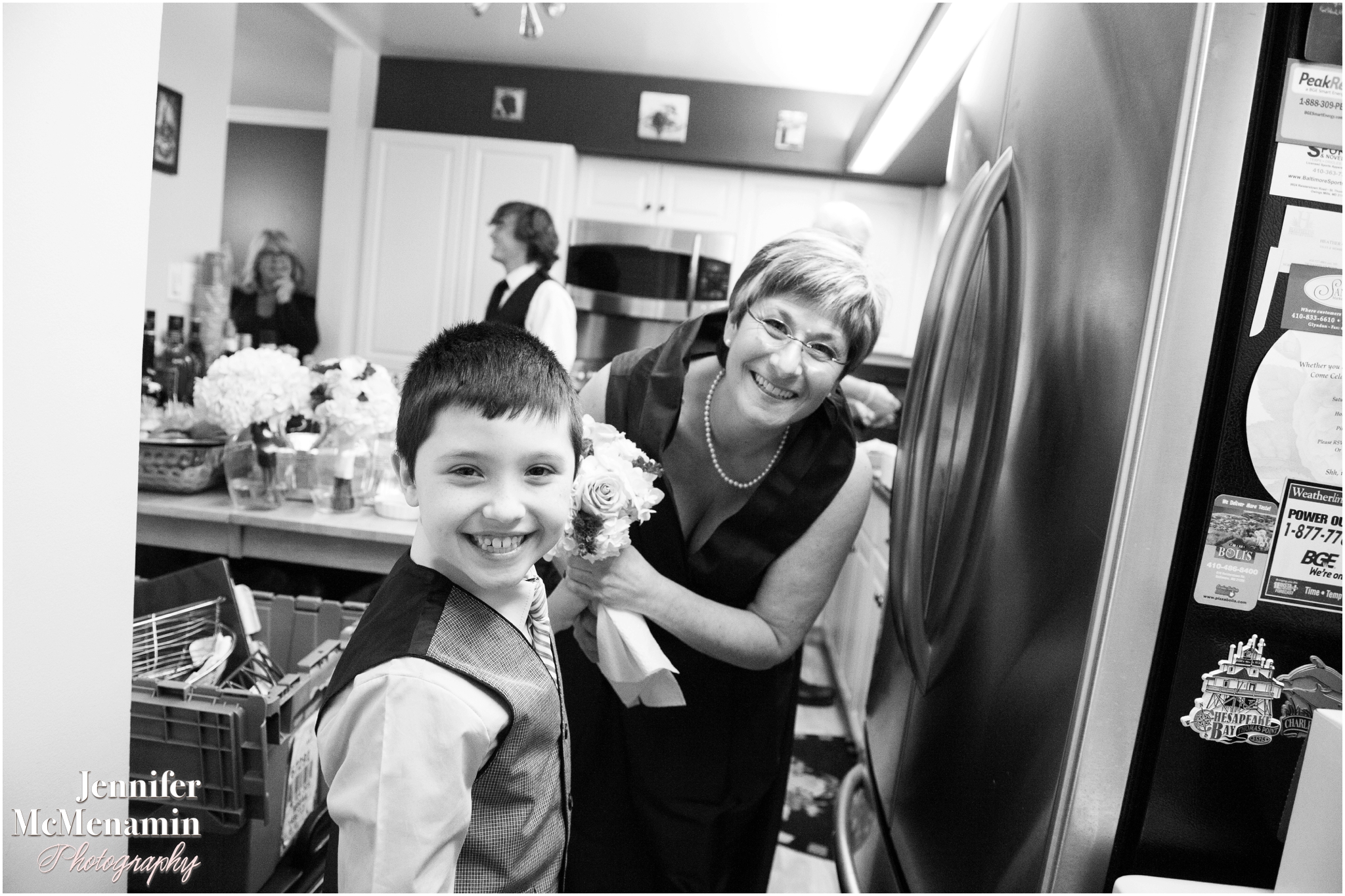 I love these next two images. These are my favorite kinds of real, unscripted moments to capture for my clients.

Meanwhile, Heather, who worked as the events director of Hayfields Country Club for many years, noticed that the officiant was late and started working the phones. (At one point, she actually had two phones so that she wouldn't miss a call back if she was on the line with someone else.) When it became clear that a backup plan was needed, she asked the caterers to start serving dinner, insisted that her mother go enjoy the party and leapt into action. It was a site to behold! I feel like she needs a superhero cape in this next image.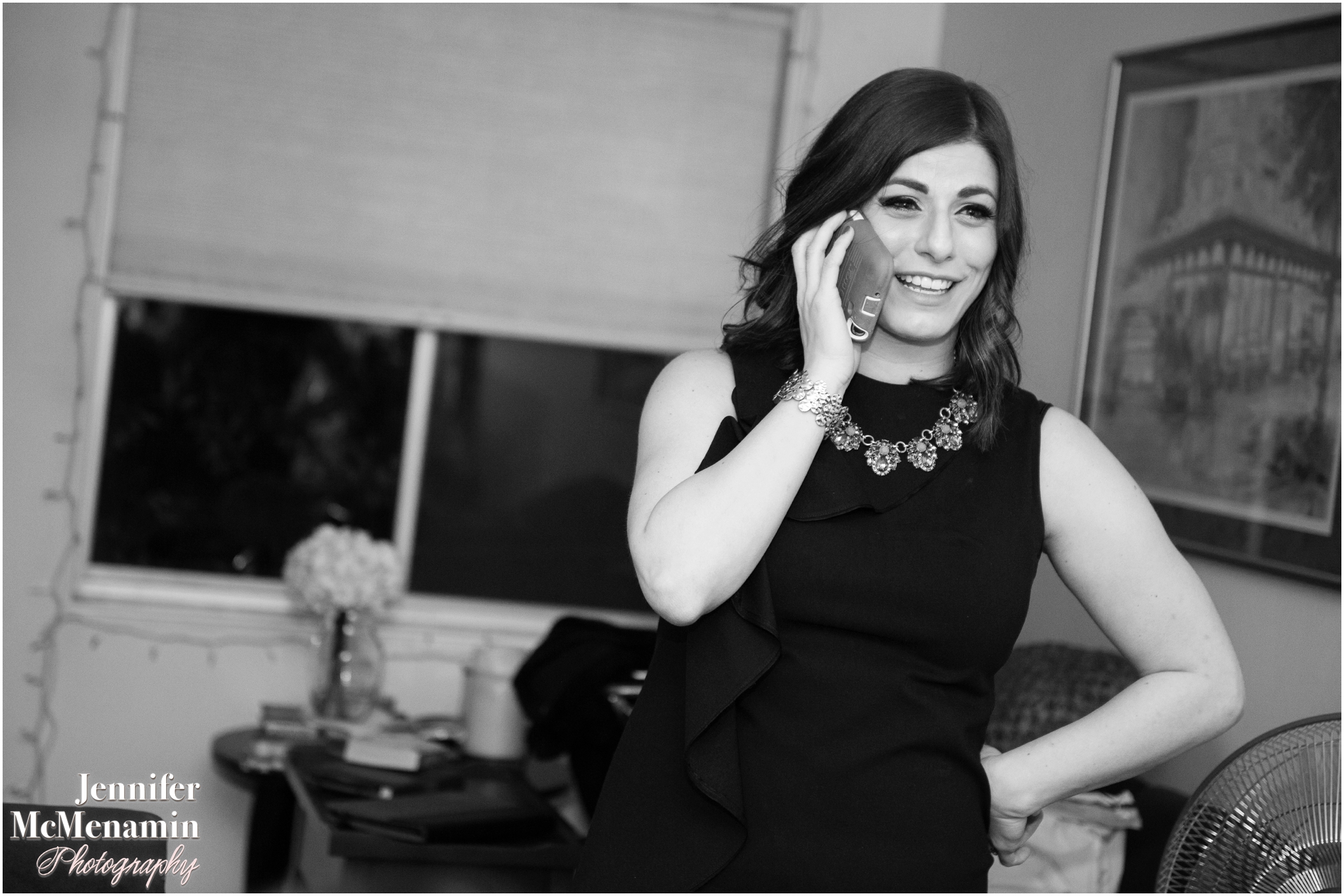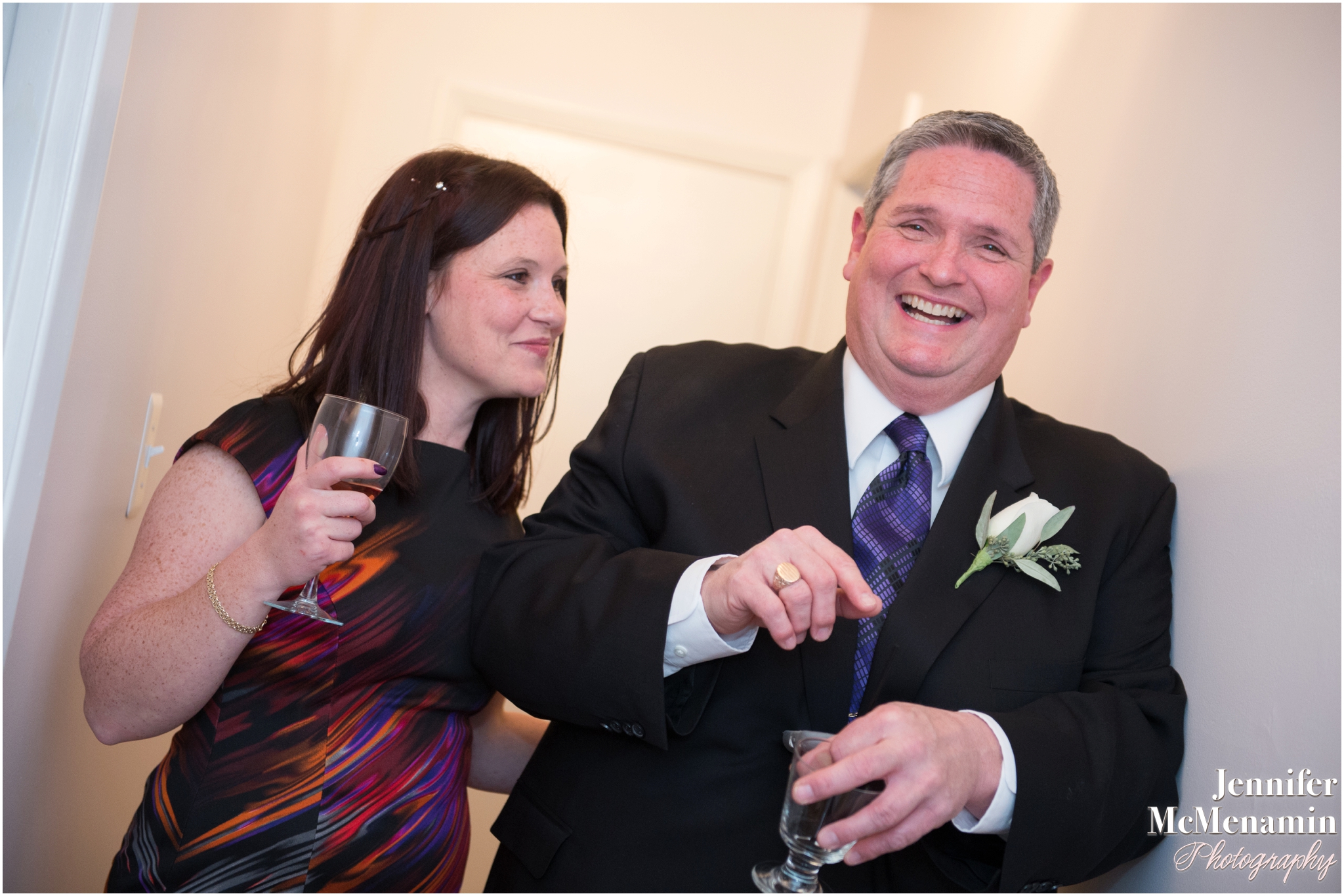 Benny to the rescue! Ordained to officiate the wedding of friends a few years ago, he dusted off his wedding script and came right over.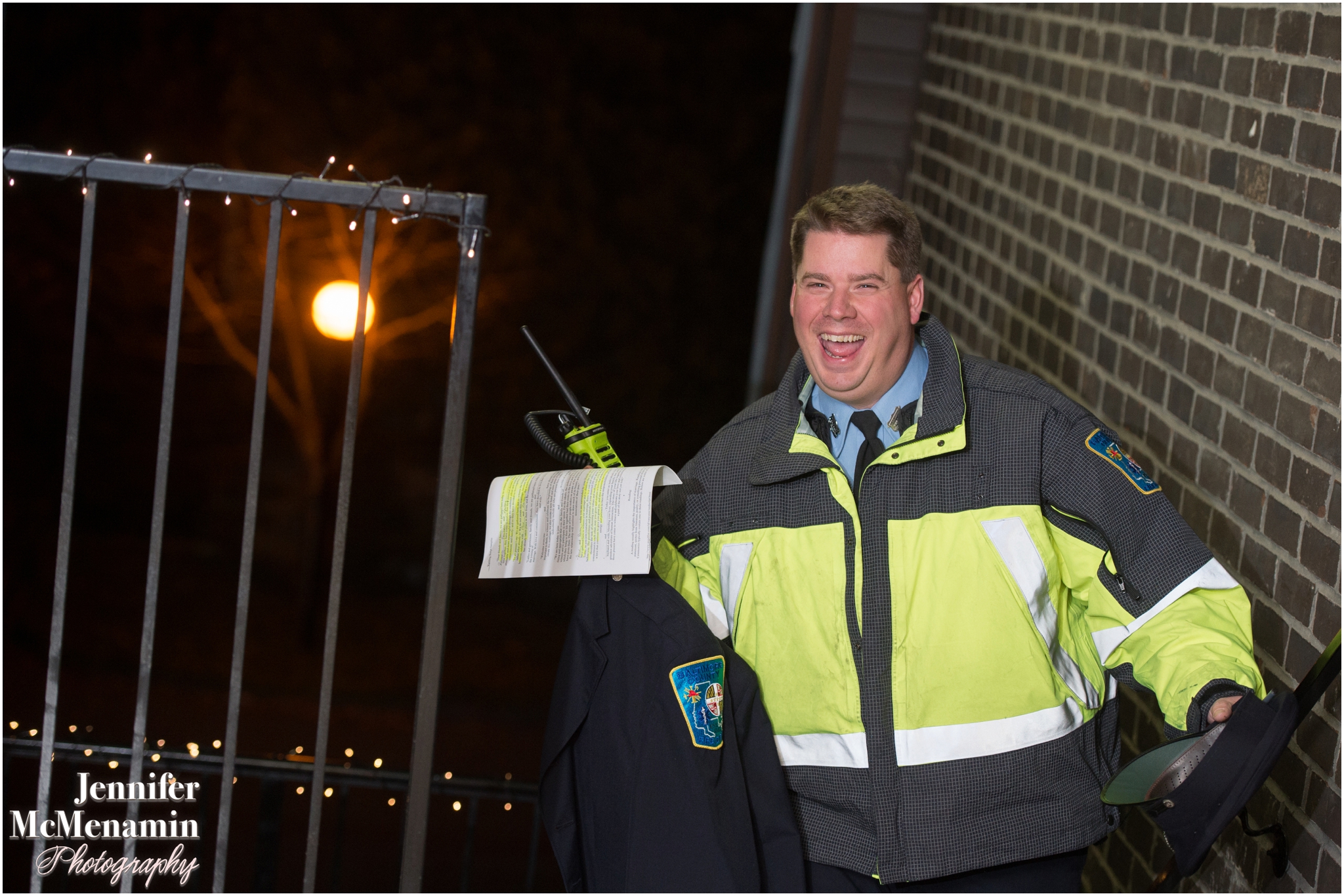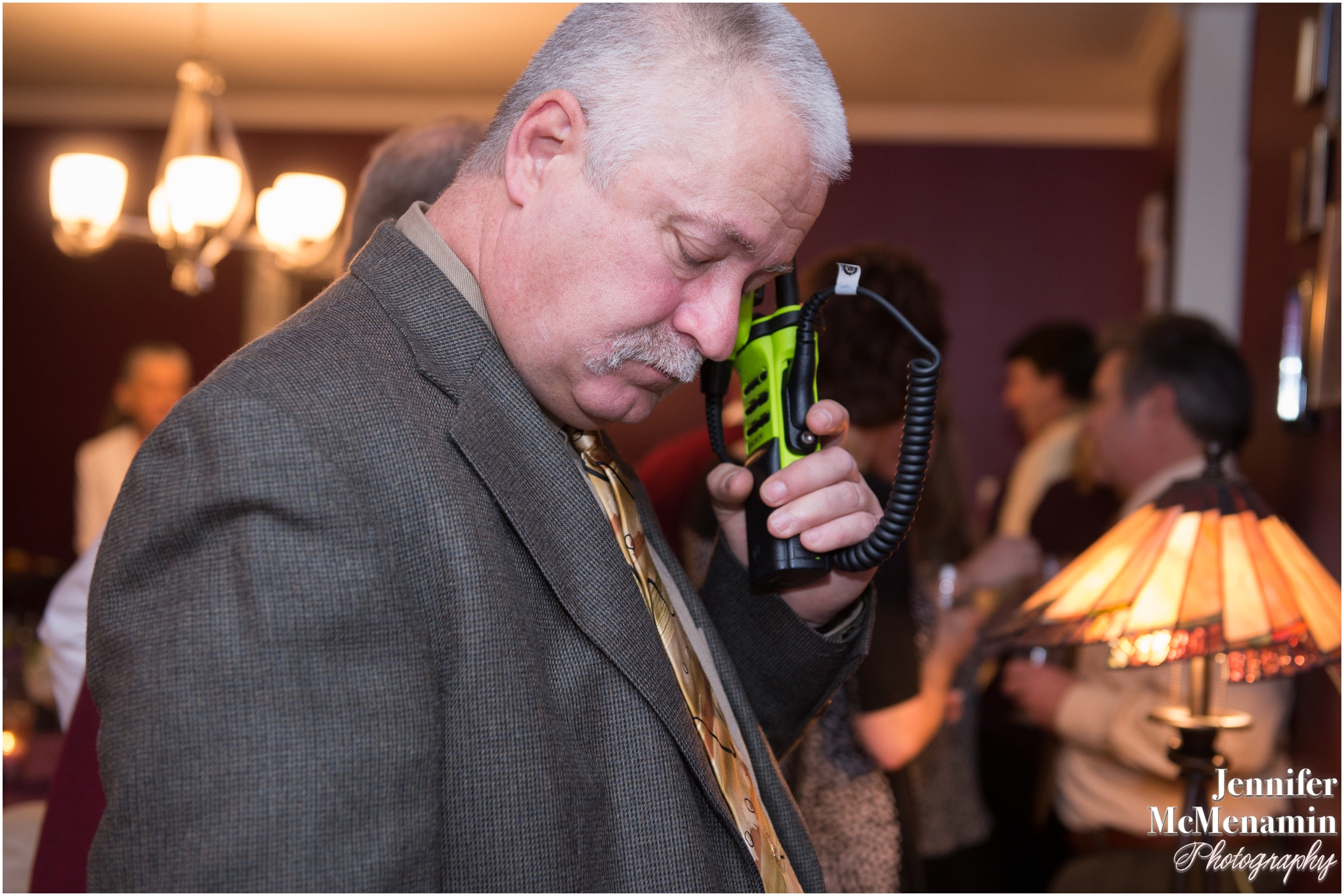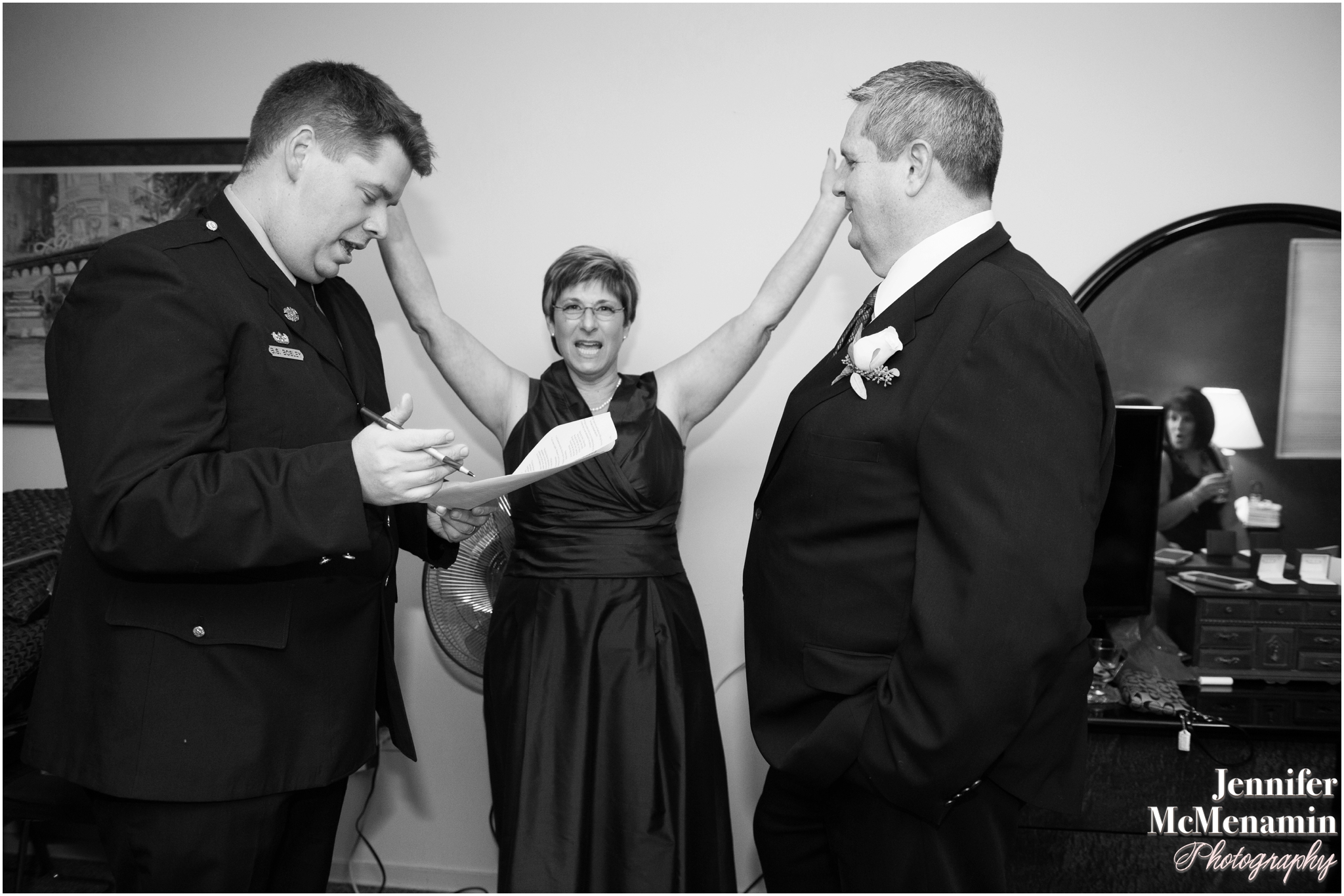 And then, at last — after 15 years and an extra one hour and 21 minutes of delay — it was time to get married!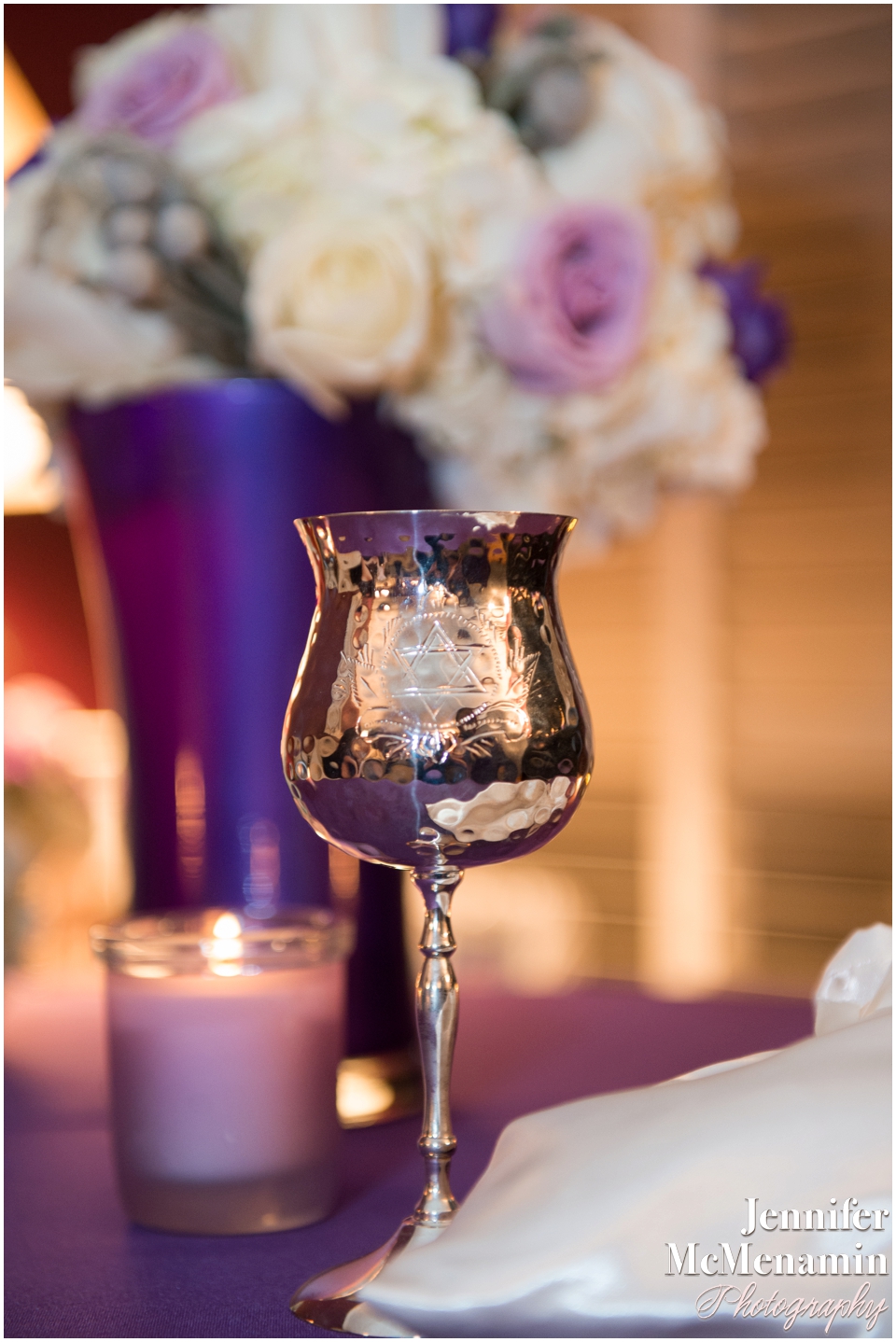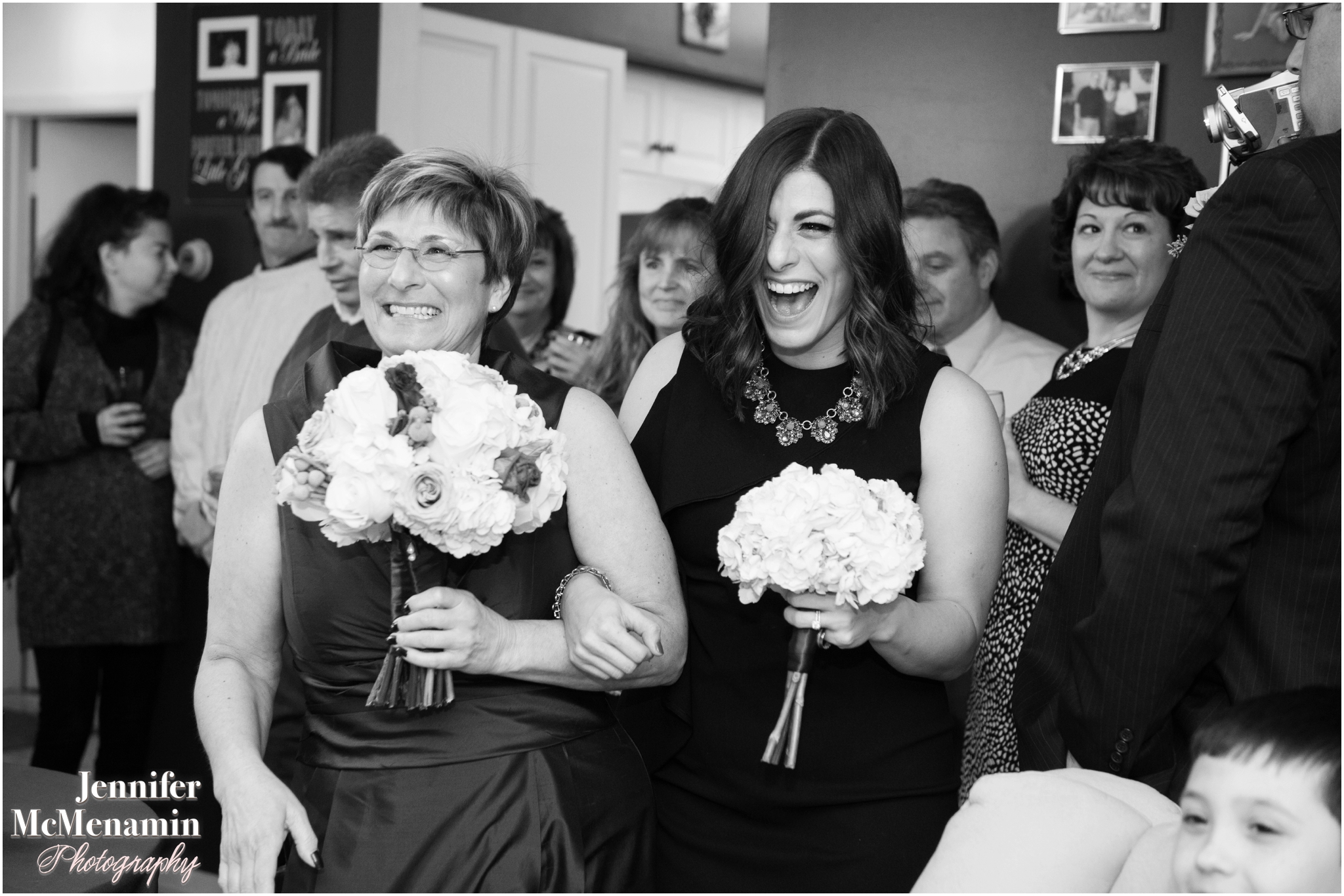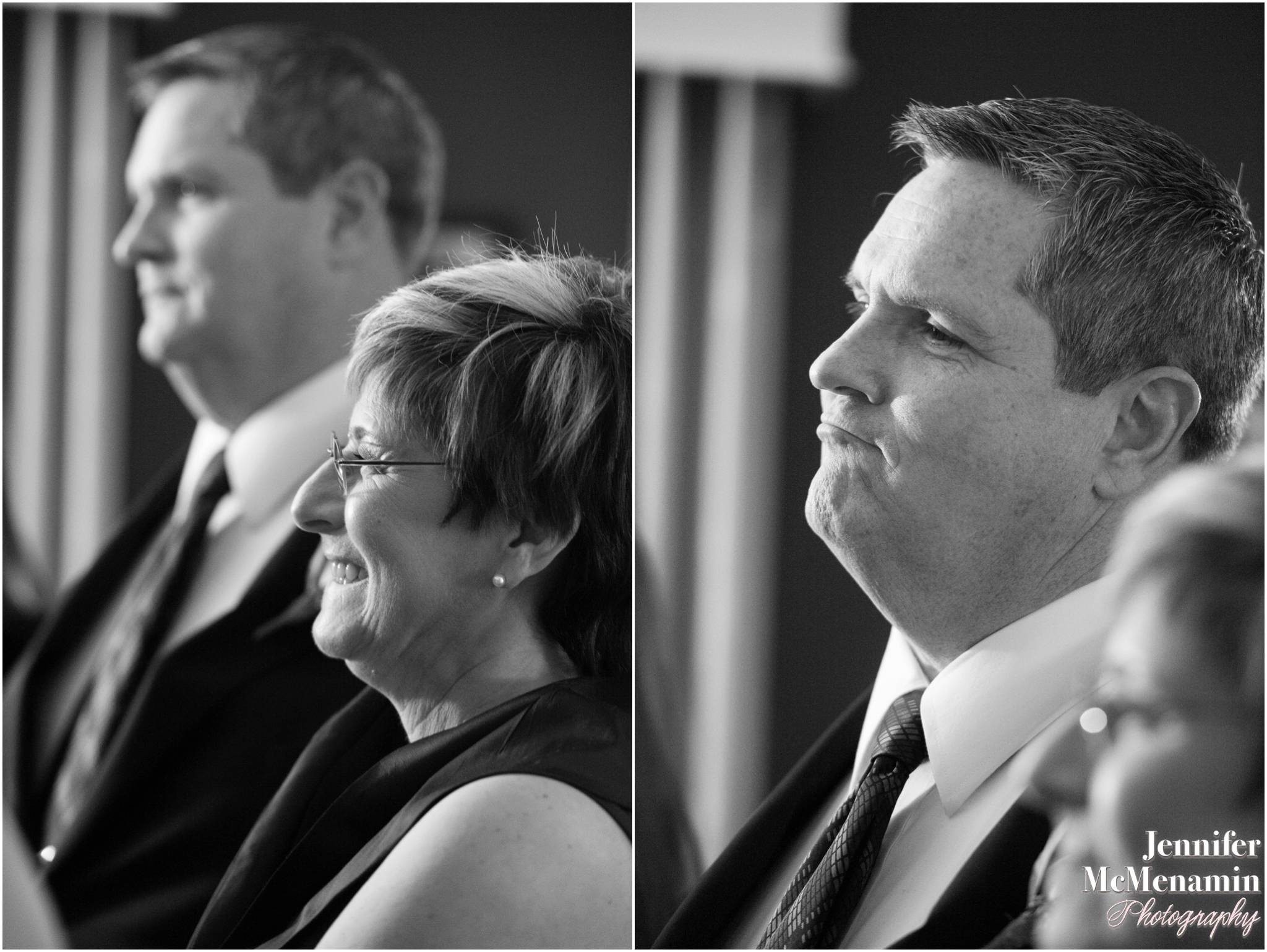 Randee and Rickie exchanged vows in their living room, literally surrounded by their closest friends and family members — many of whom were incredibly emotional and beyond thrilled to witness the couple finally tie the knot.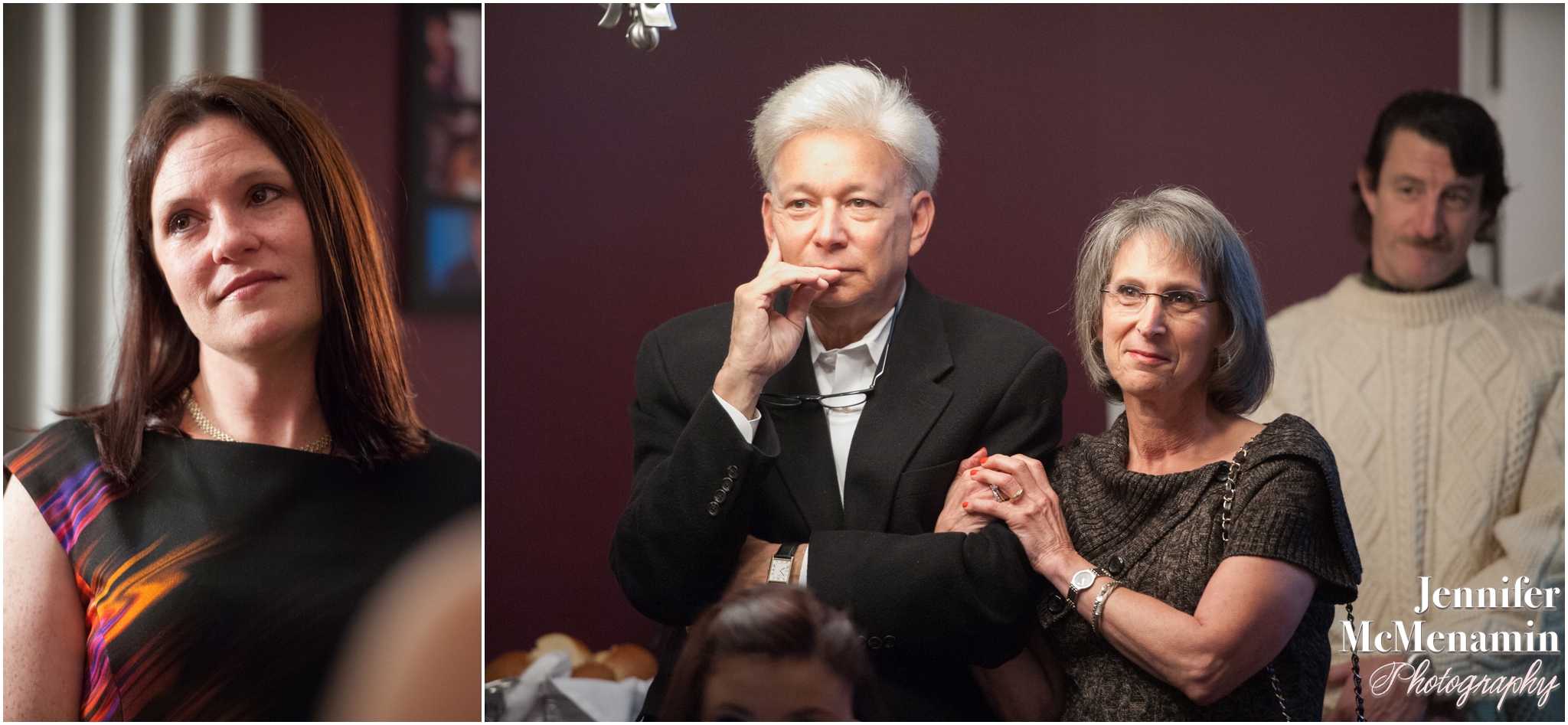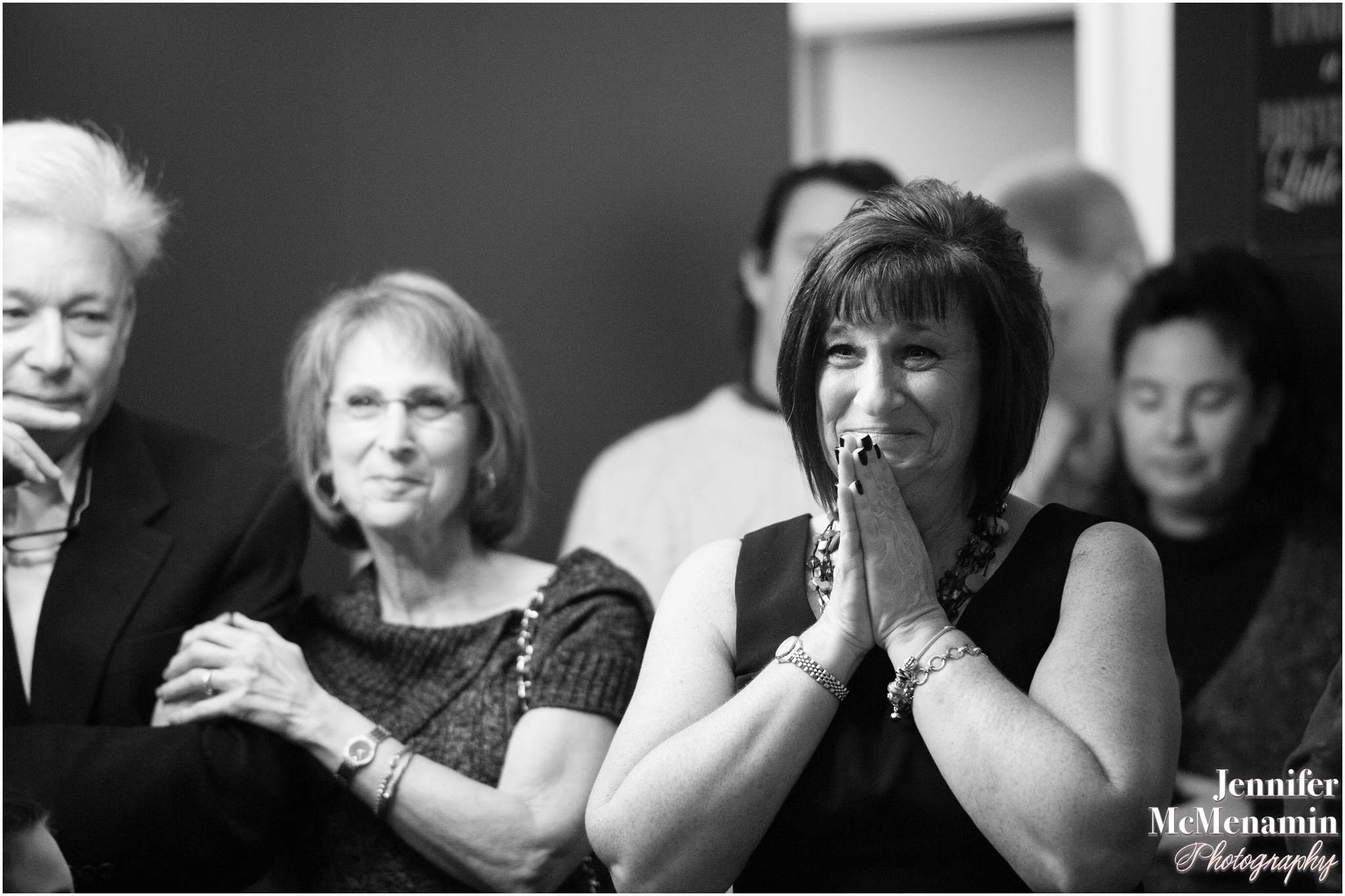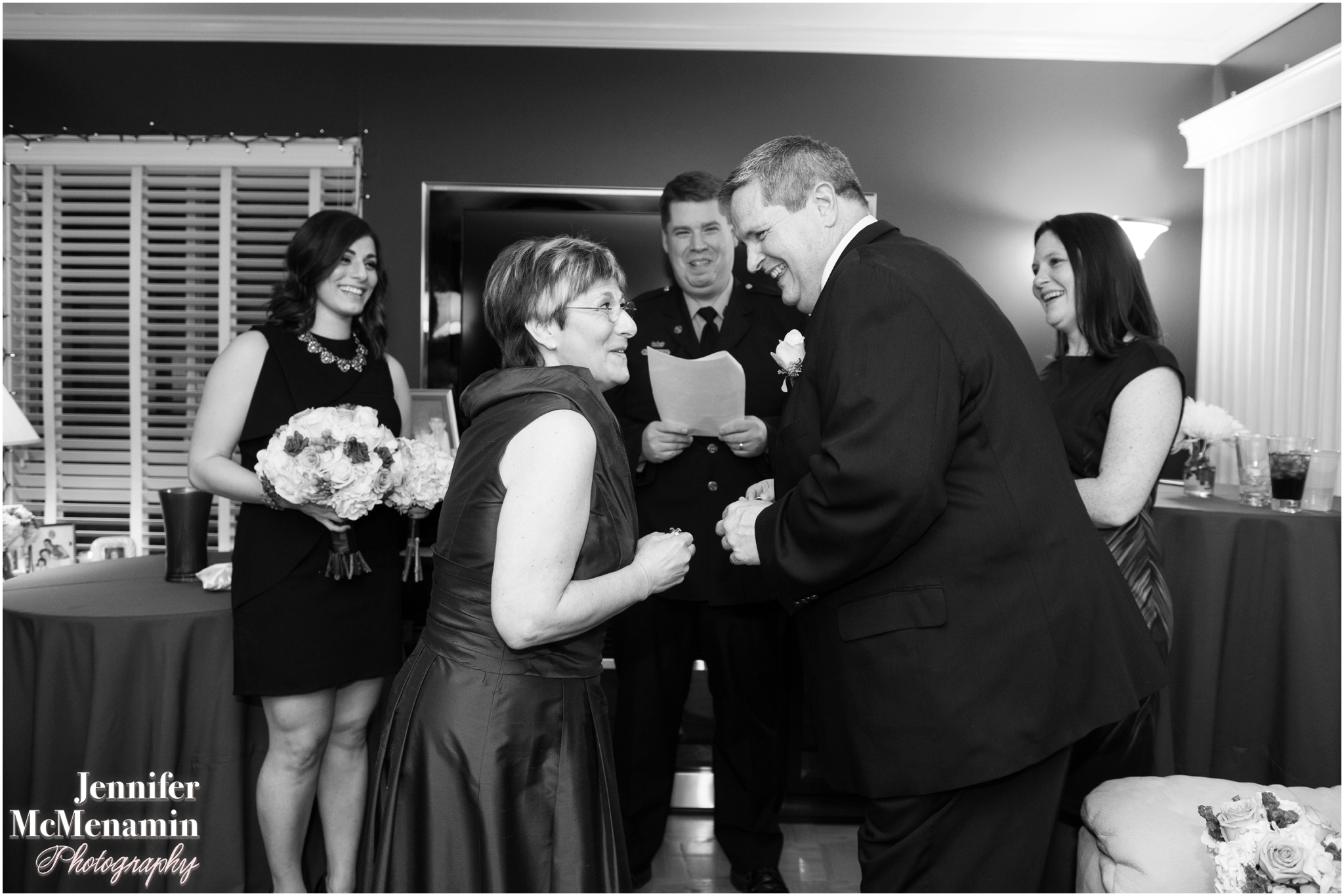 The bride and her new mother-in-law share a moment after the ceremony.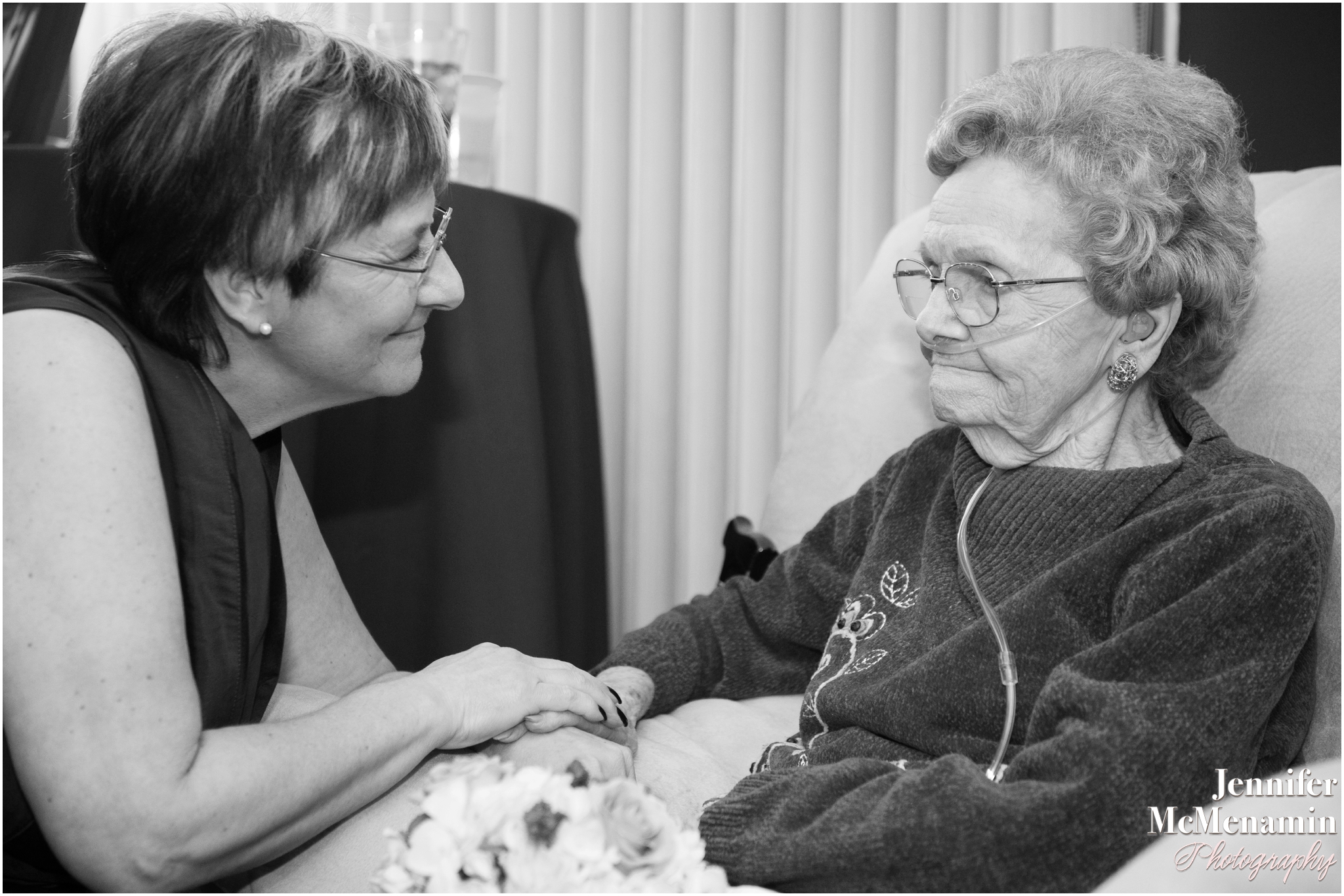 A beautiful, full-circle opportunity because of the serendipitous turn of events: When Randee and Rickie were younger, Heather told me, they often drove a firetruck to the weddings of firefighters so that the newlyweds could take pictures with the fire engine. Here, the newlyweds pose with a truck from Rickie's own Station 14.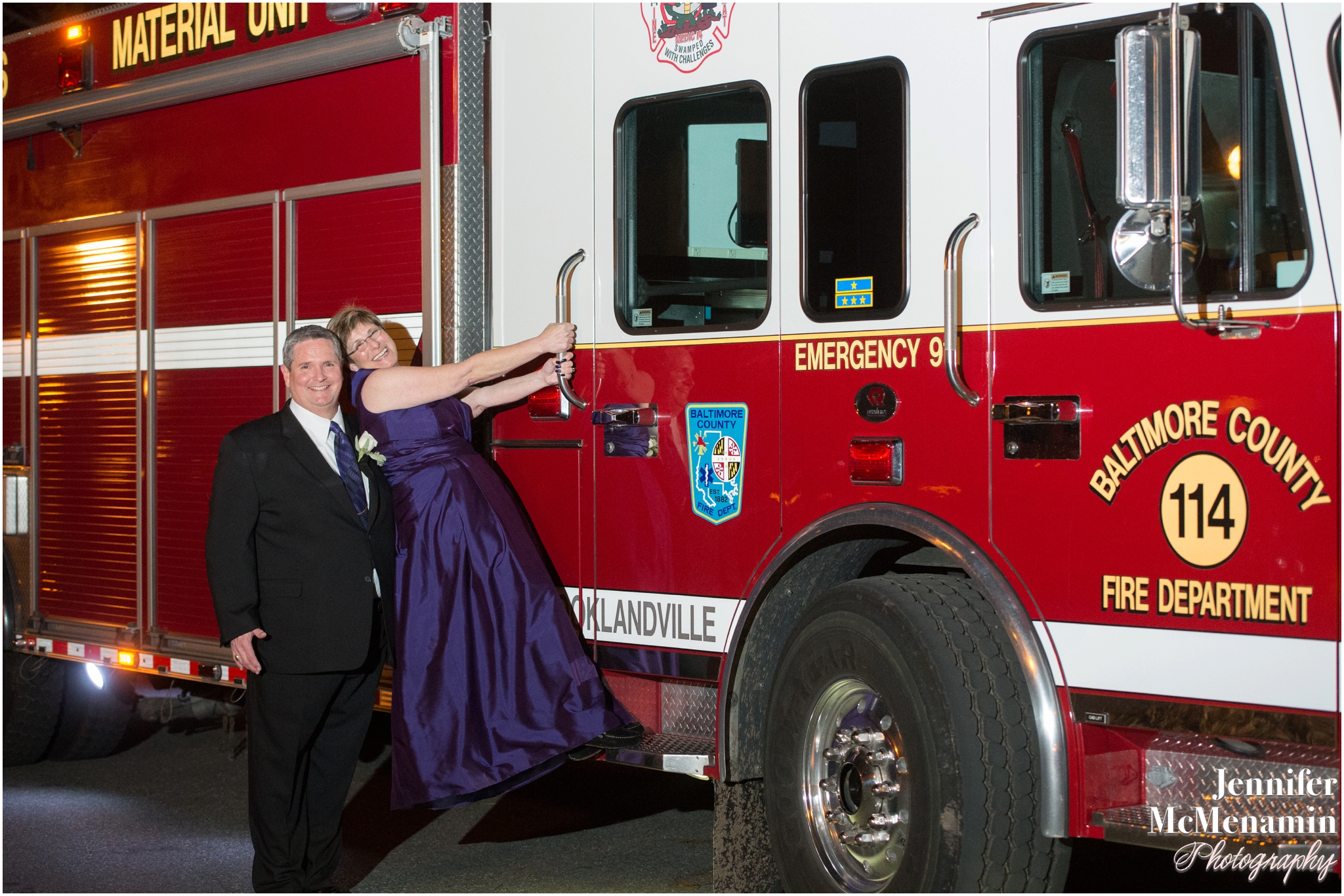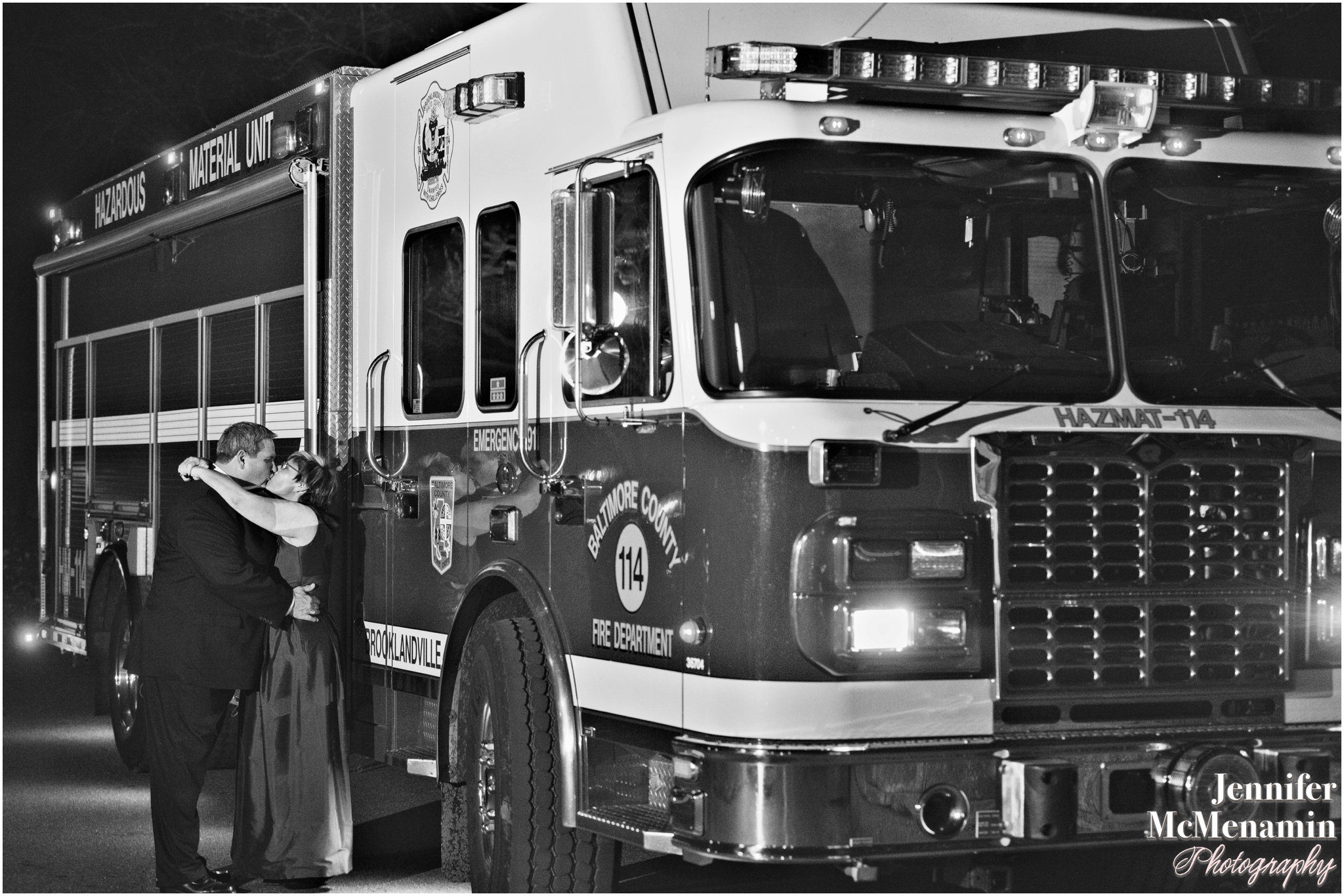 The couple arranged for a cake to honor their mothers' birthdays.

In addition to a firehouse-themed groom's cake. And a humorously topped wedding cake!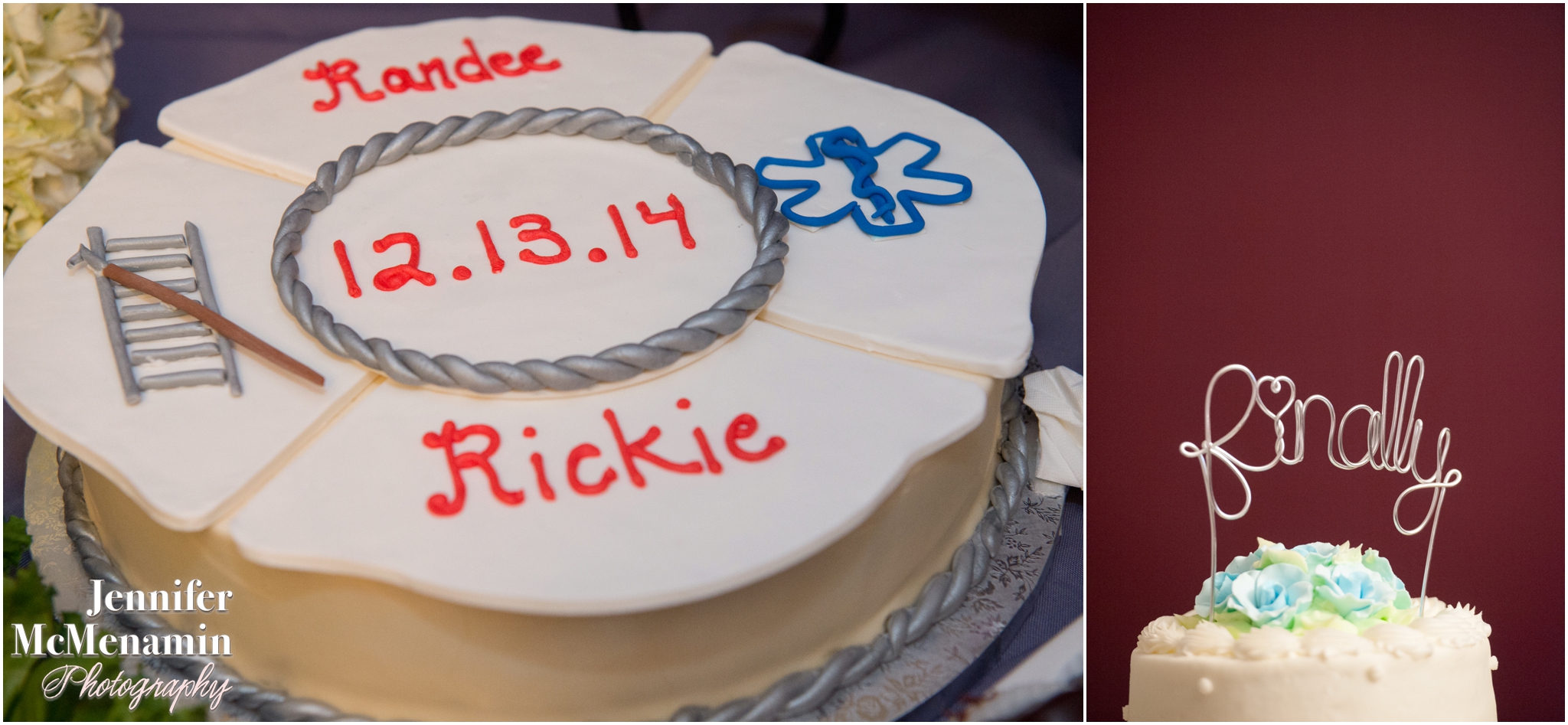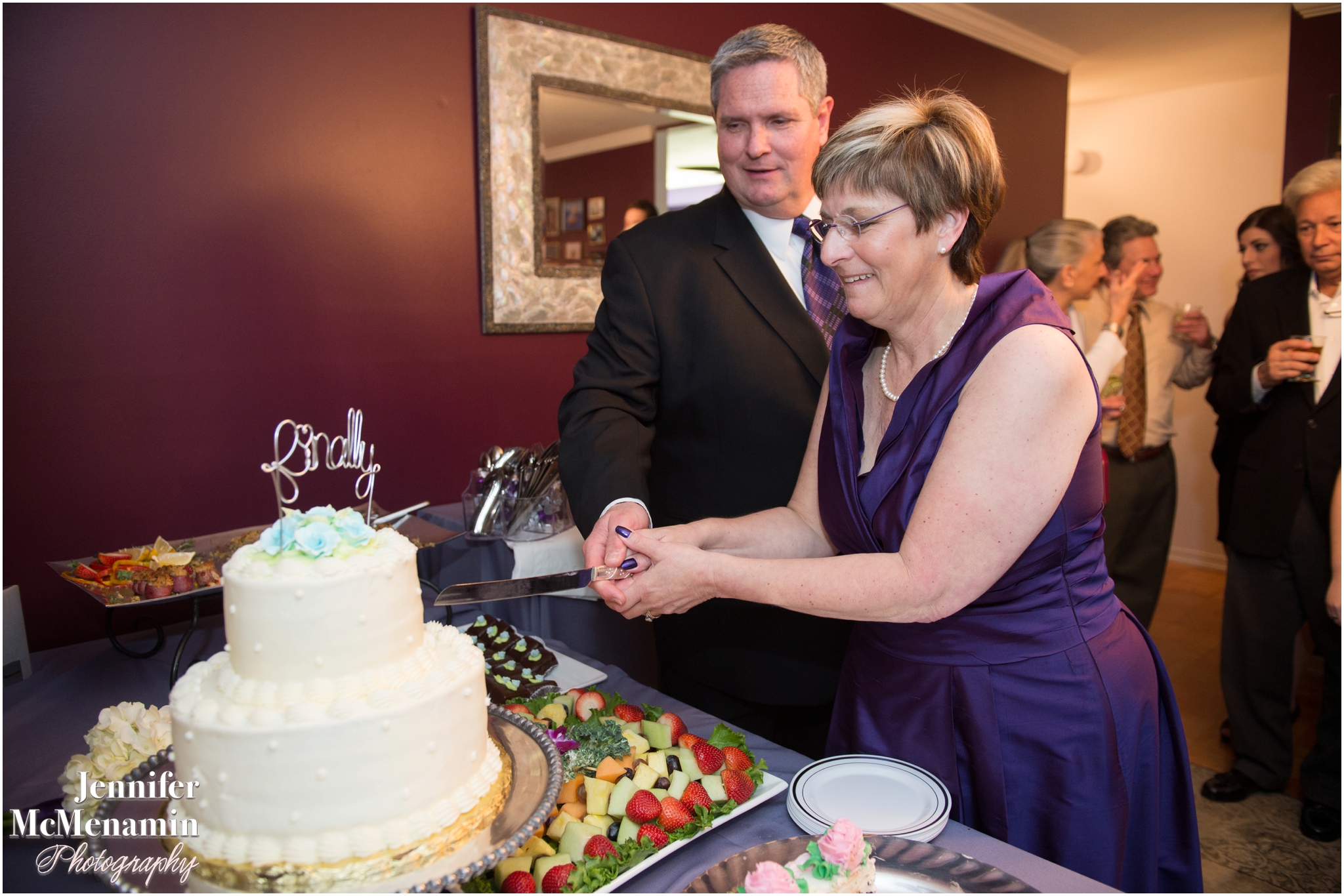 A pair of toasts from the couple's daughters, both of whom are named Heather.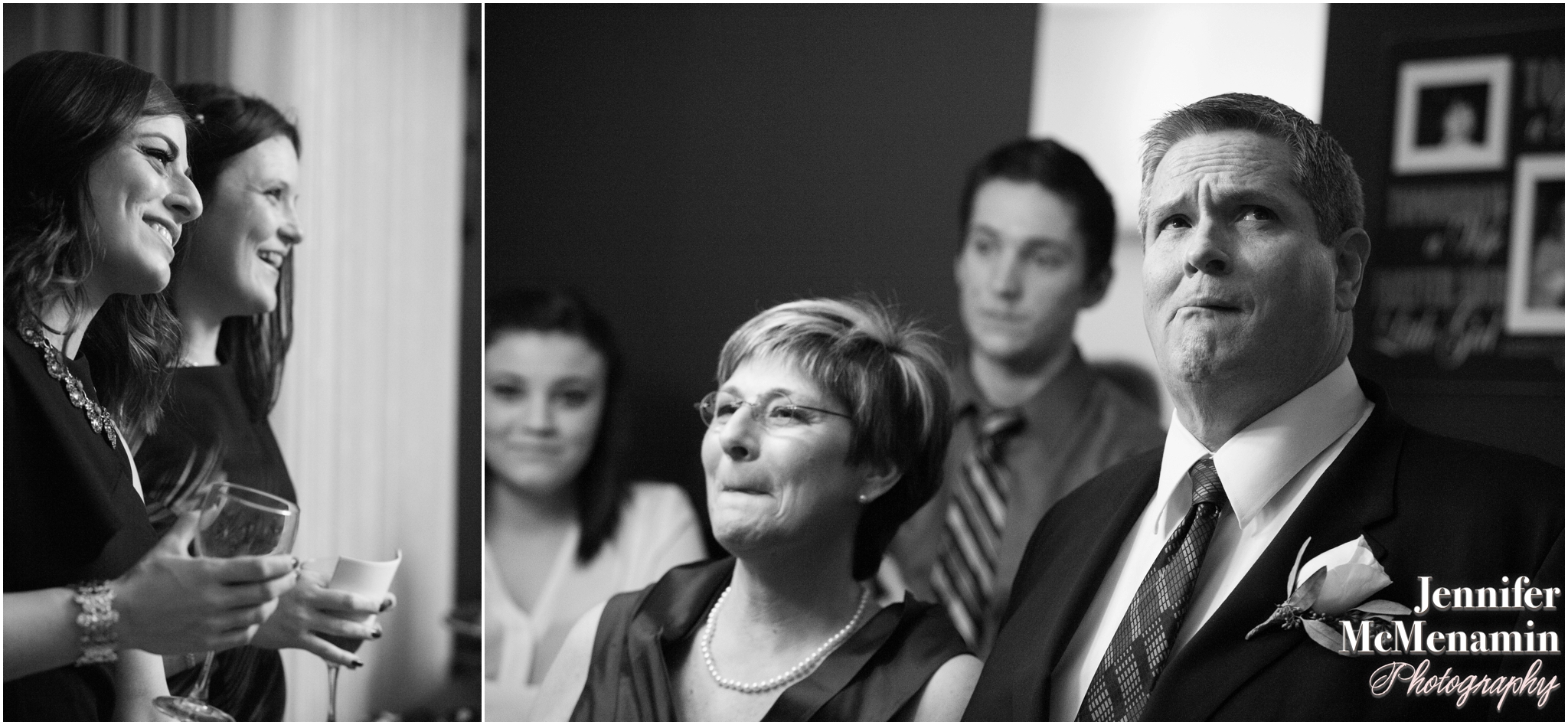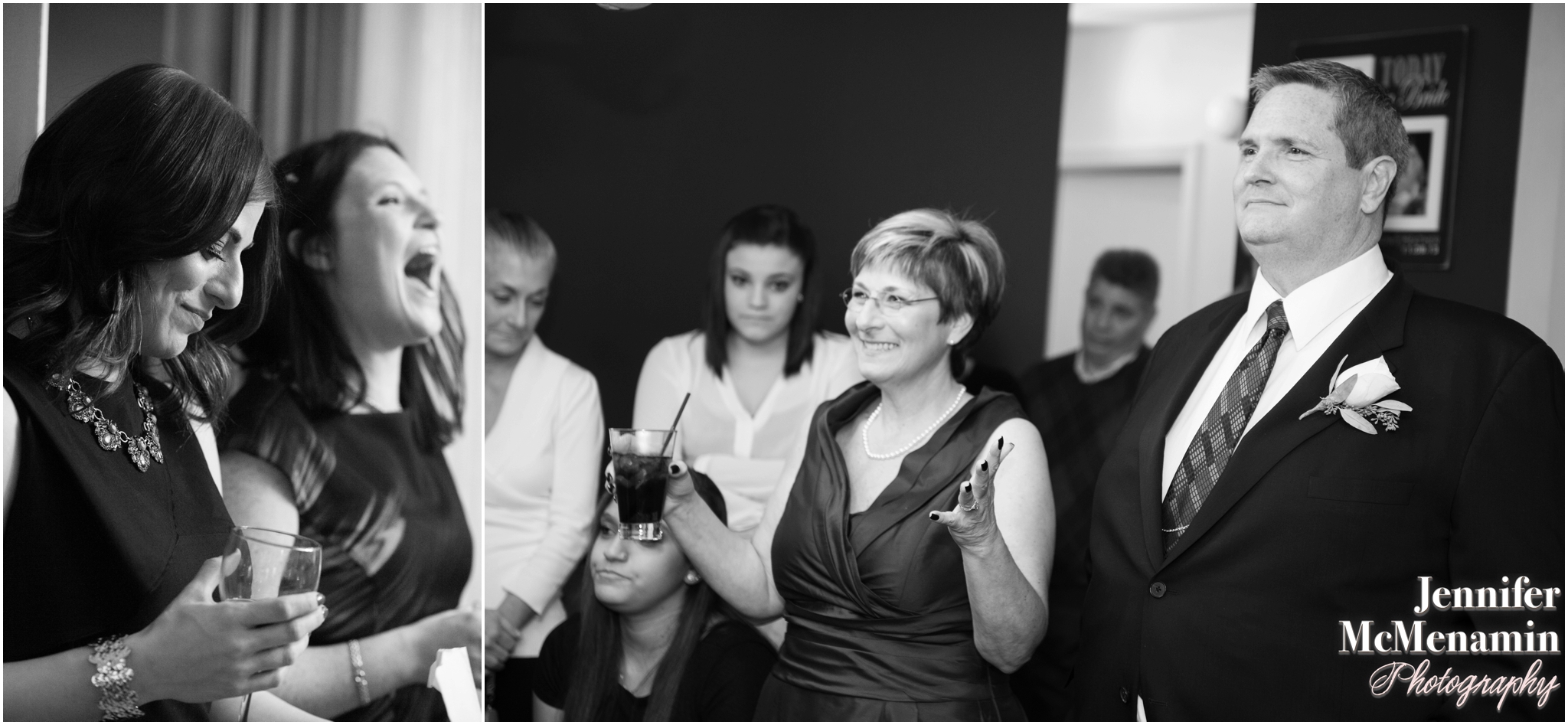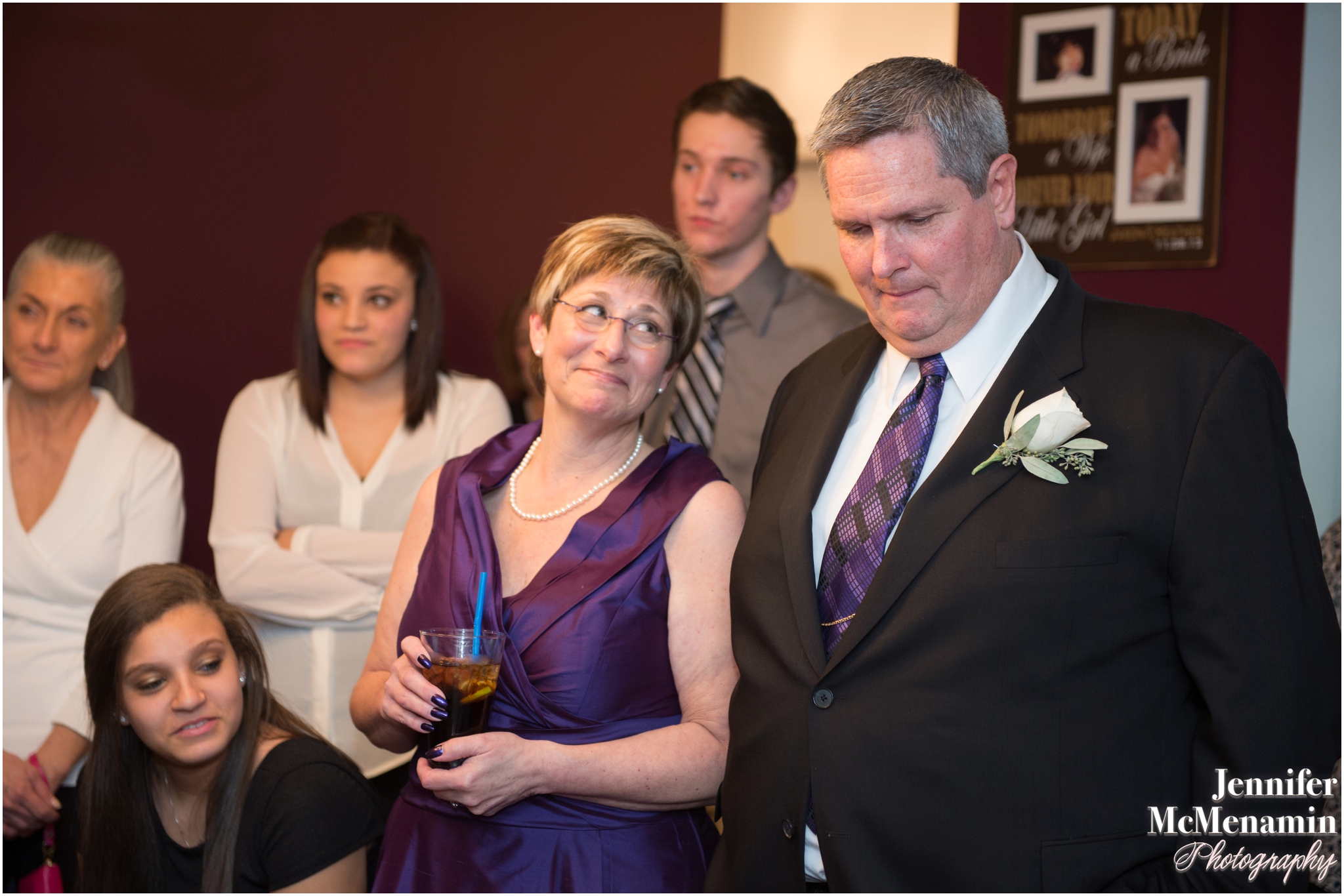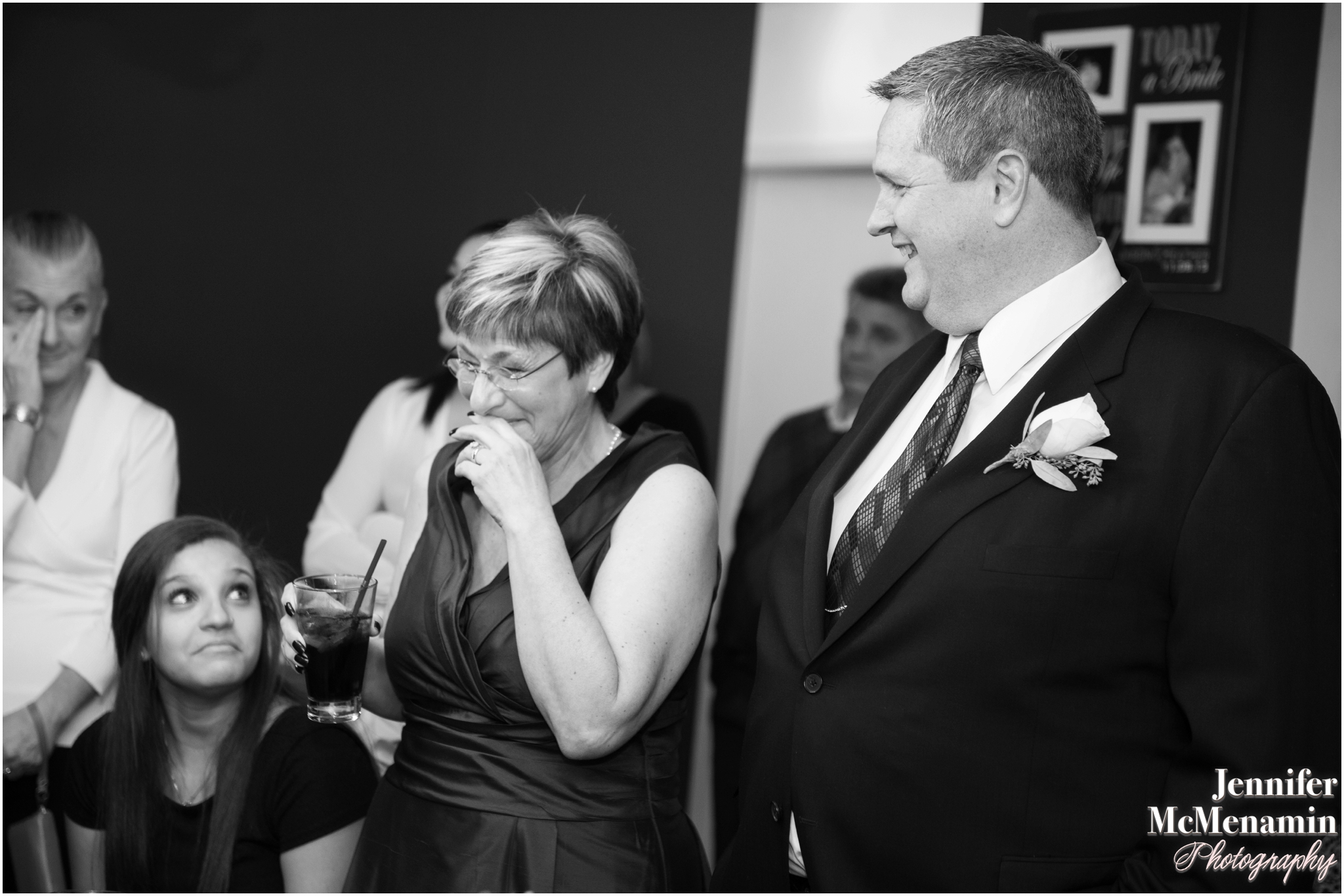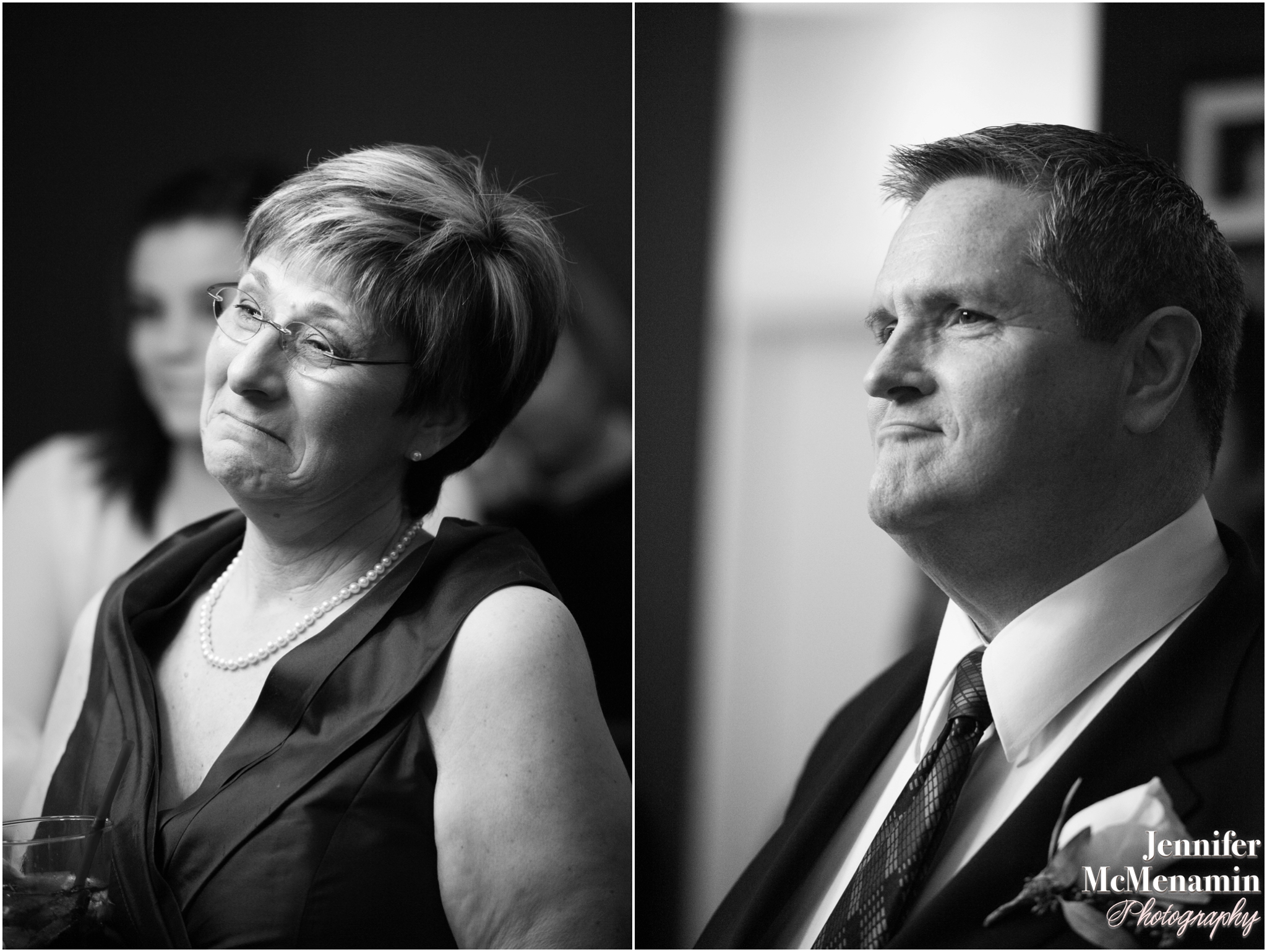 I love this next image of Randee looking up at her husband. So wonderful!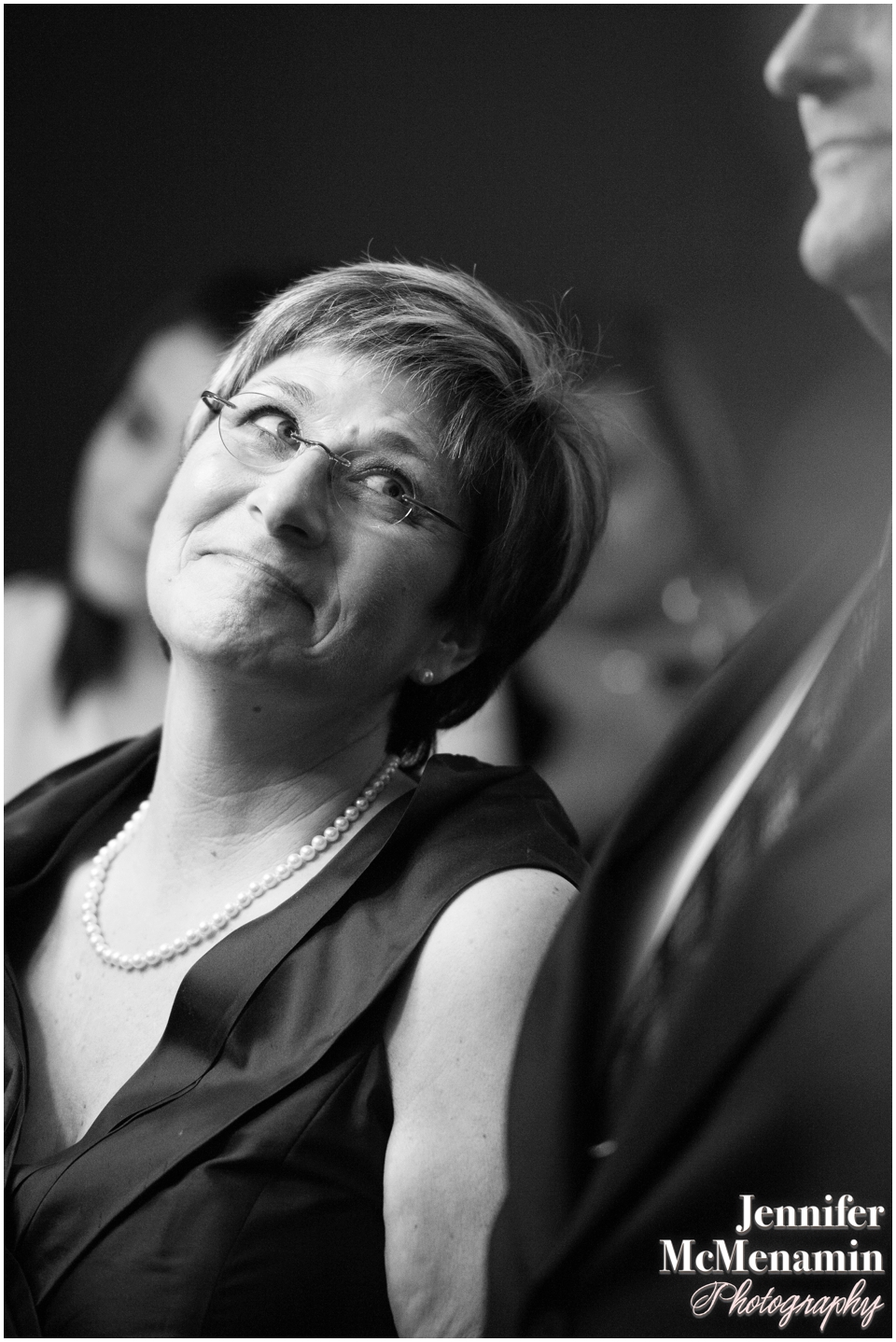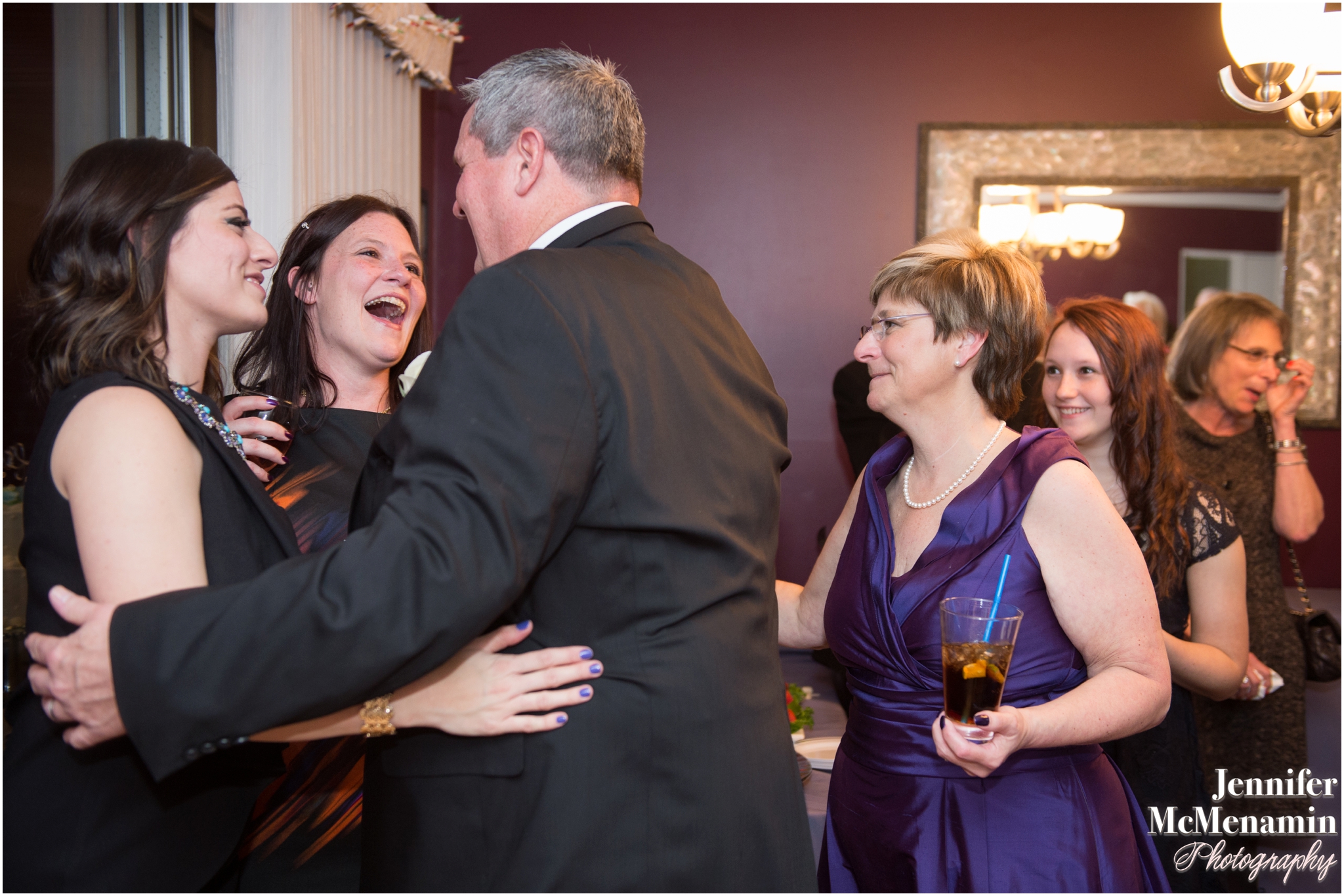 Many, many congratulations, Randee + Rickie! I could not have had more fun with the two of you on your absolutely perfect day!
Credits:
Photography: Jennifer McMenamin Photography, LLC

Ceremony & reception: The couple's home
Officiant: The Rev. Ben Bosley
Catering: Santoni's
Bridal attire: Garnish Boutique
Florist: Flowers & Fancies
Cake: Santoni's & Iced Gems

Favors: Parfections
Invitations: Minted