Paula & Marge

Maryland Presbyterian Church -- Padonia Park Club -- Baltimore wedding photography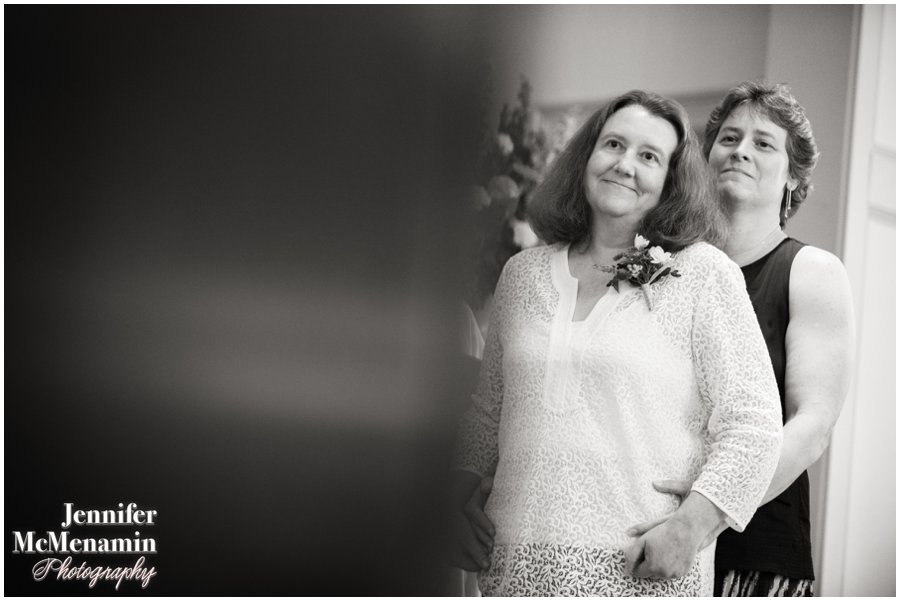 Paula and Marge have one of those stories that makes me love my job even more. They've been together for 29 years. Twenty-nine years! At the 20-year mark, they celebrated with a civil union ceremony. "We kind of used up all of our good ideas on that one," Marge joked when we first met. But this year, after Maryland voters passed Question Six and made same-sex marriage legal, Paula and Marge decided to have a wedding. That they could  exchange legal vows in the church they regularly attend made it all the more special. As the Rev. Mary Gaut pointed out during the ceremony, it was the first wedding performed for two women in the church's history. Neither Paula nor Marge ever thought they'd see same-sex marriage made legal in their lifetimes. Their ceremony was one of the loveliest and most-moving I have ever had the pleasure of photographing. Their programs quoted Dr. Seuss on compatibility and weirdness and love. Their readings included a passage from Anne Morrow Lindbergh's Gift From the Sea and Roy Croft's poem Love, which includes, "I love you For putting your hand Into my heaped-up heart And passing over All the foolish, weak things That you can't help Dimly seeing there, And for drawing out Into the light All the beautiful belongings That no one else had looked Quite far enough to find." Mary Chapin Carpenter's beautiful ode to old love was sung. Jokes were made about the couple's imminent changes to their Facebook status. And when the ceremony was over — when Pastor Gaut had declared them legally wed and the vows they had made informally to each other 29 years earlier were sealed anew with a kiss — Paula and Marge invited their closest friends and family members assembled before them to rise and dance to "I Gotta Feeling" by the very non-churchy Black Eyed Peas. In one of the most unexpected and delightful moments of the day, not only did Paula and Marge dance down the aisle out of the church but so did their guests. After a very momentous signing of the marriage certificate and some quick family photos in the church, we were off to the Padonia Park for the reception. Here are some of my favorites from Paula and Marge's wedding: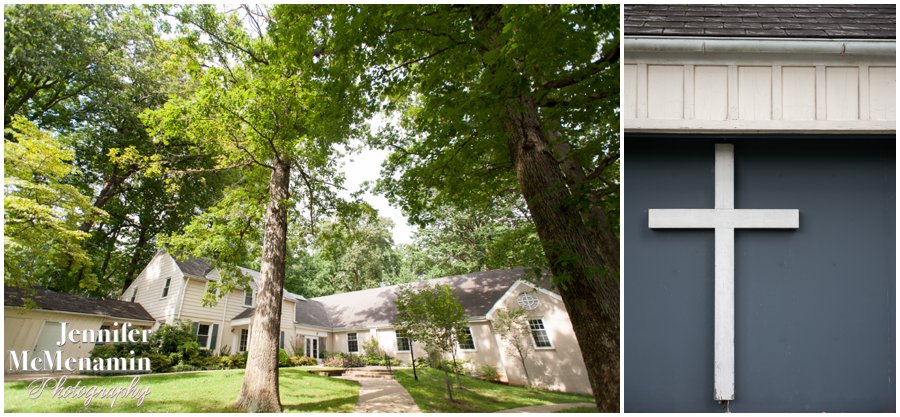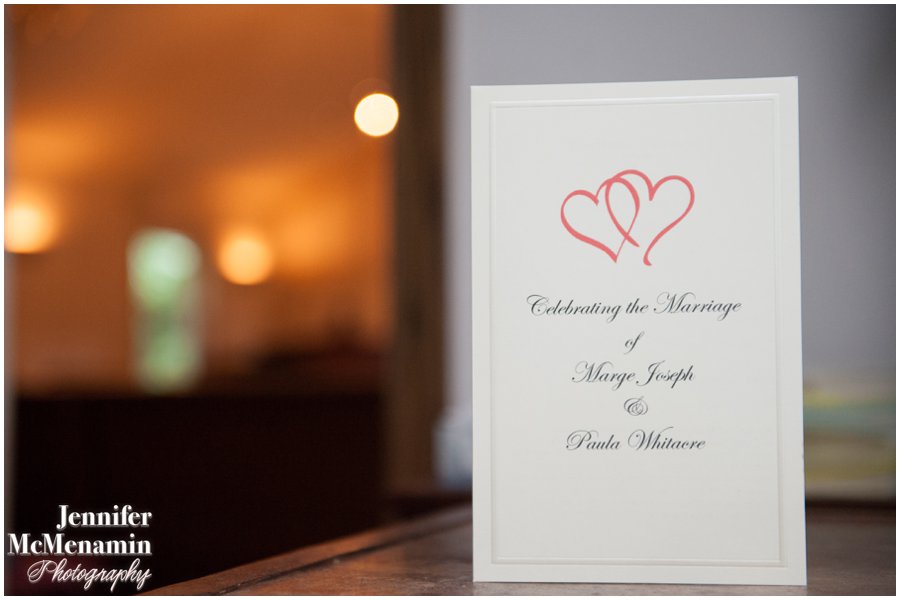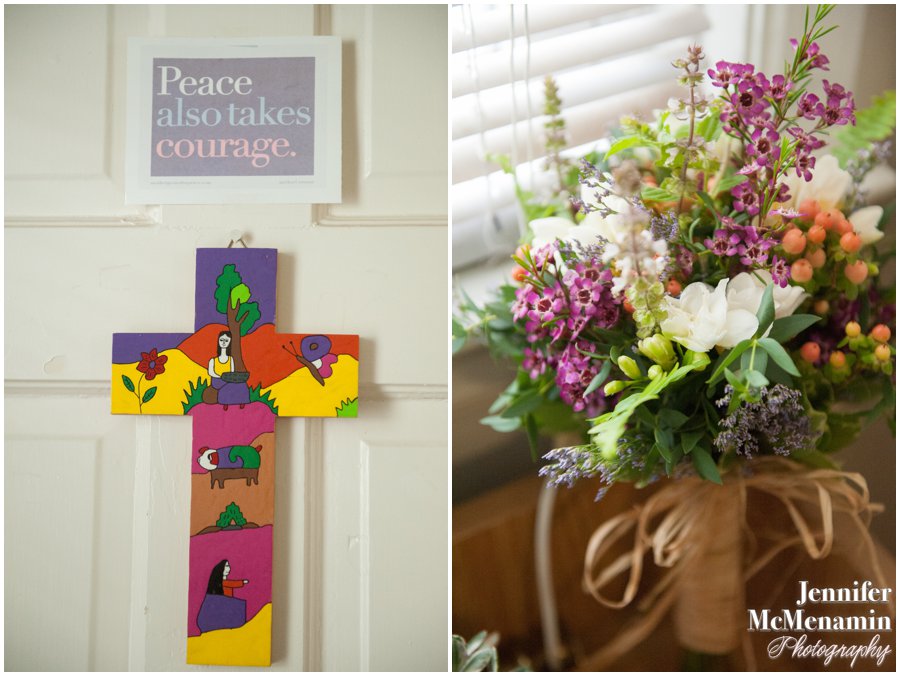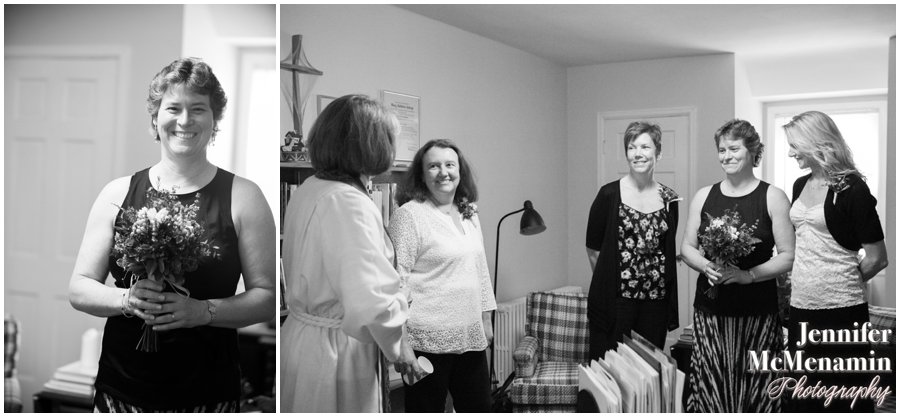 Wearing the rings they had given each other decades earlier, Paula and Marge walked each other down the aisle.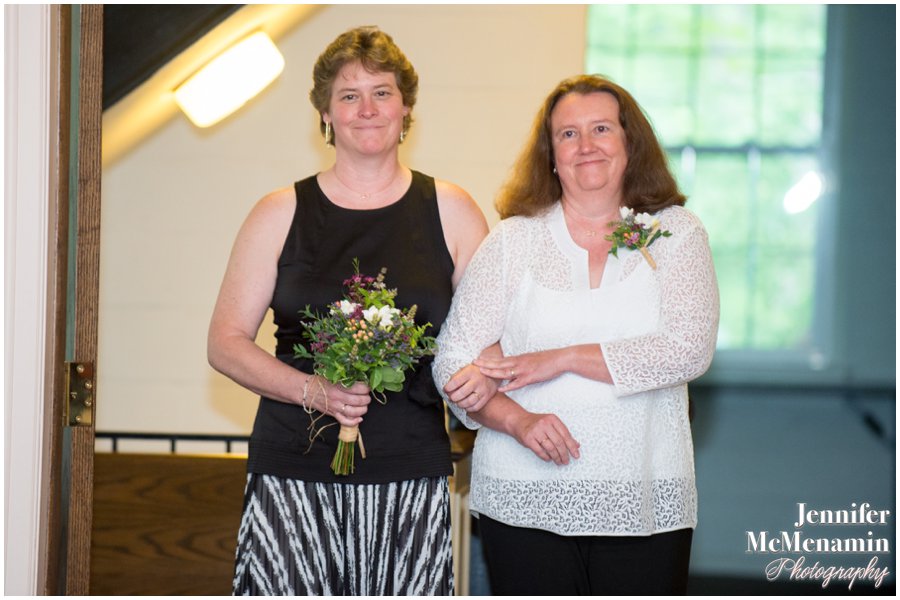 This next shot was taken by my assistant, Lucas.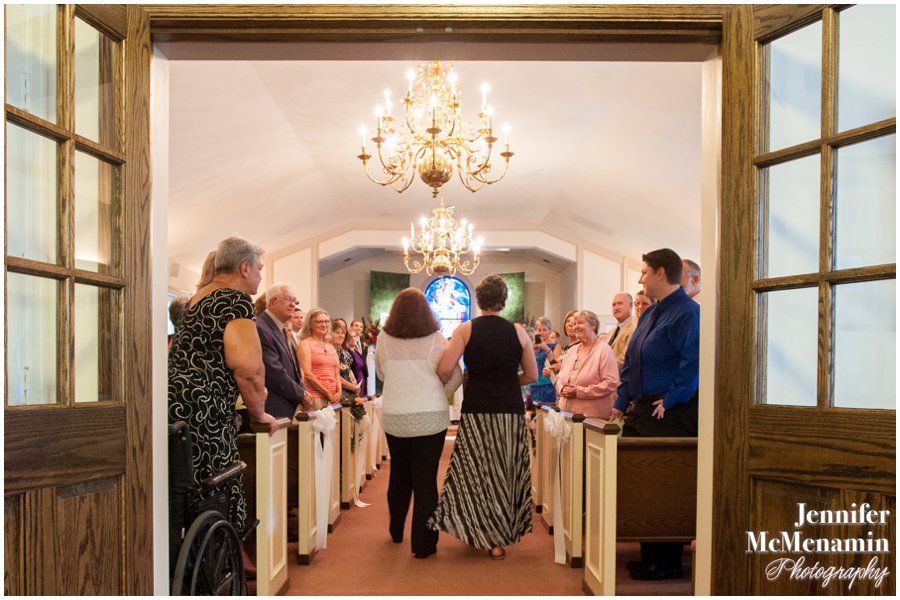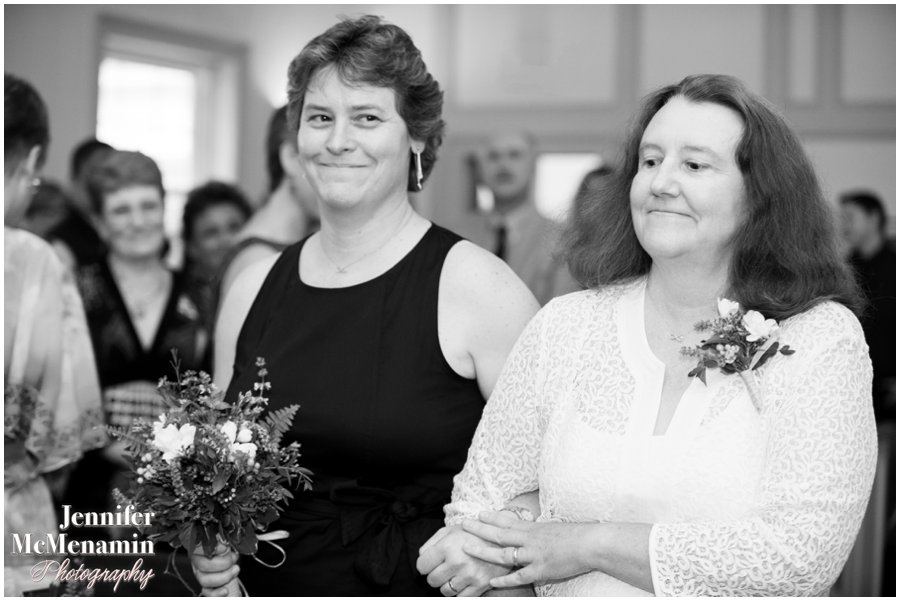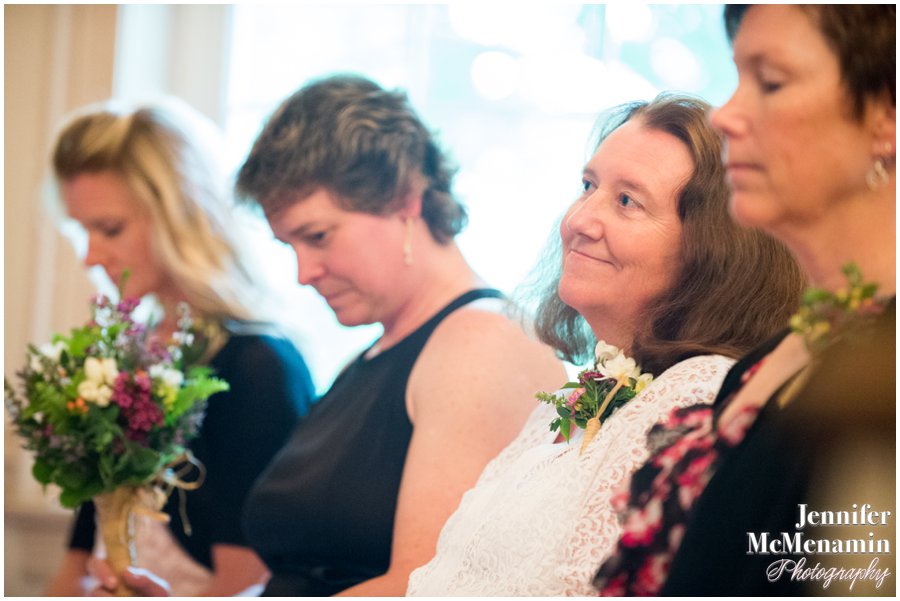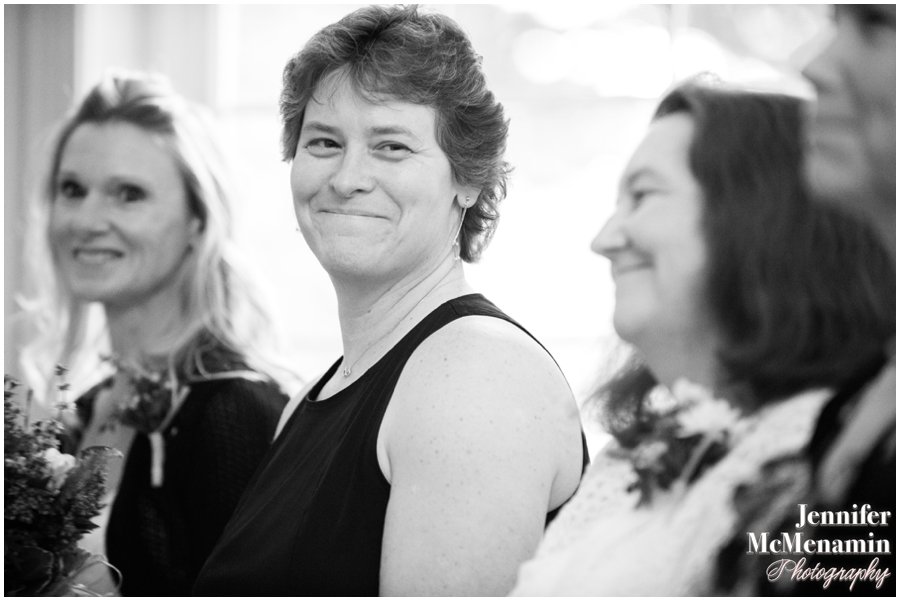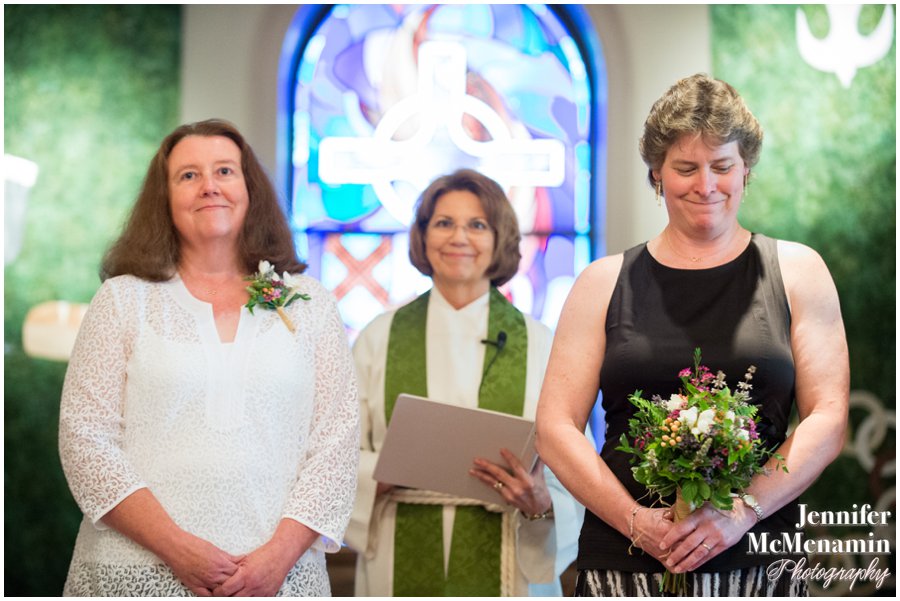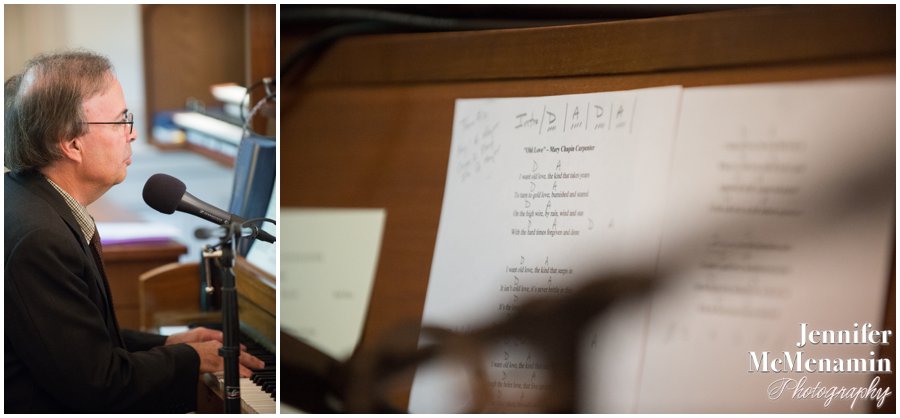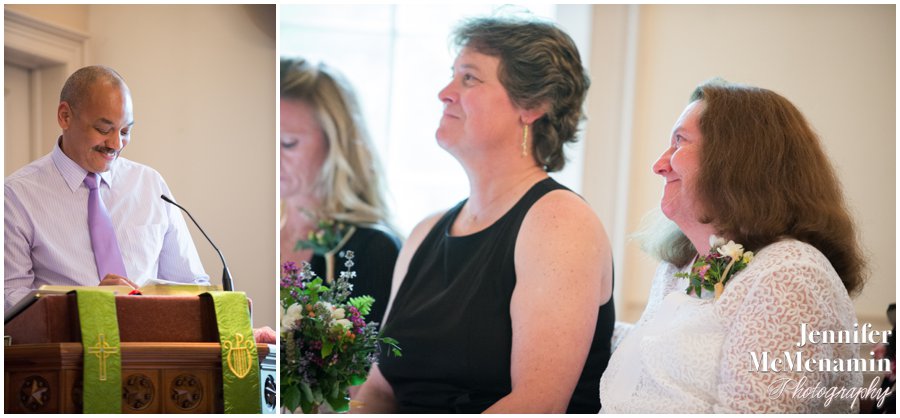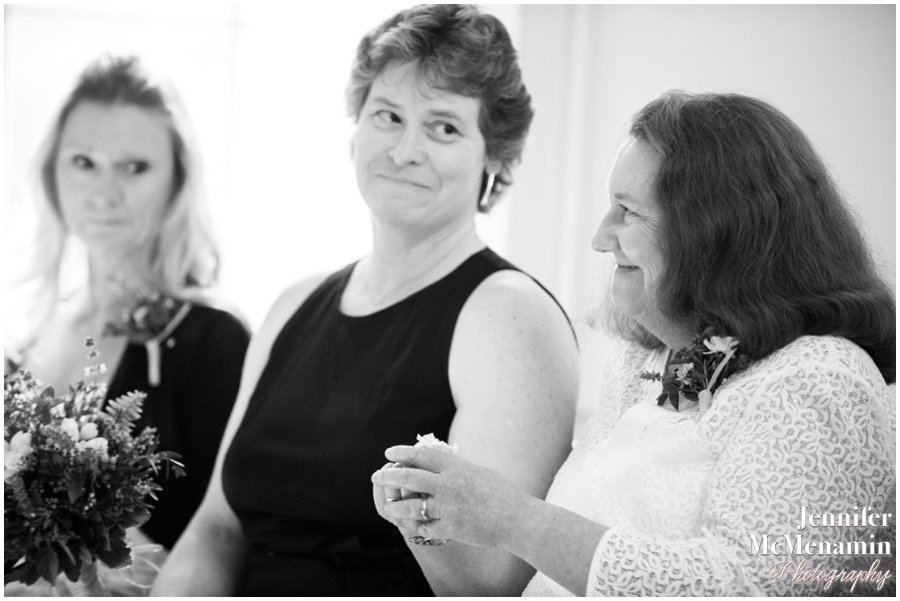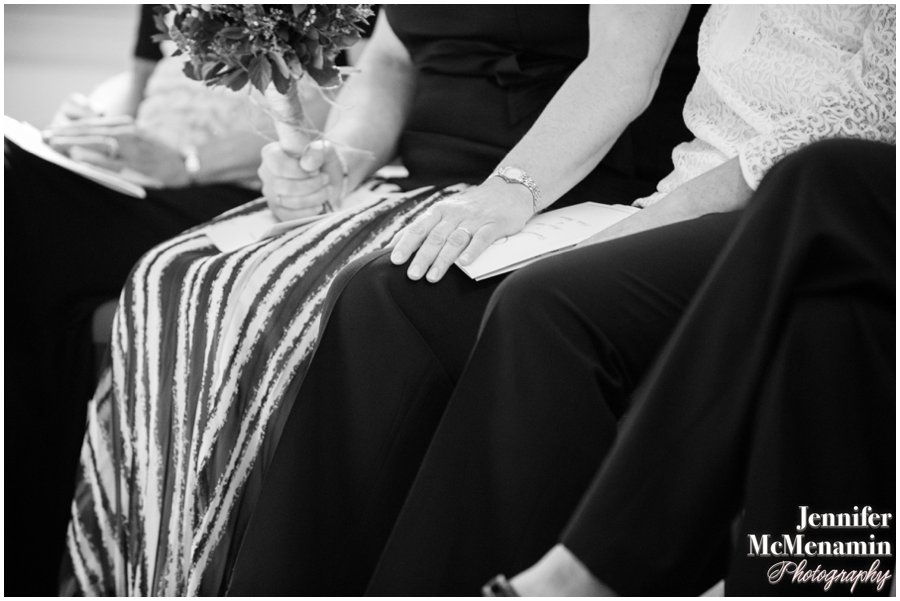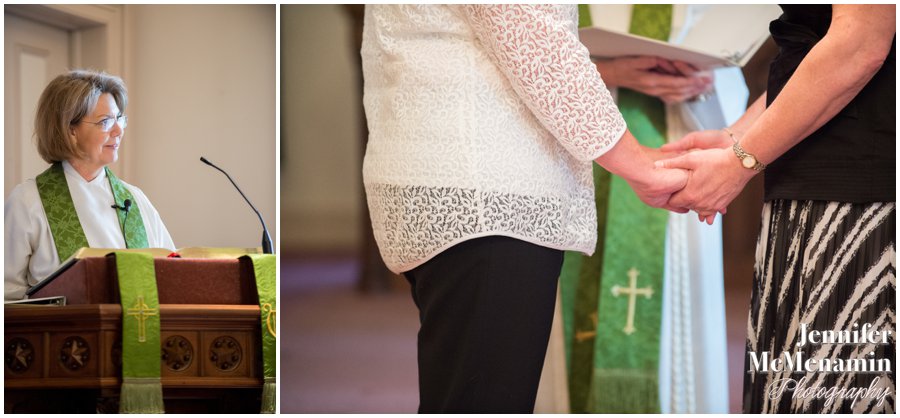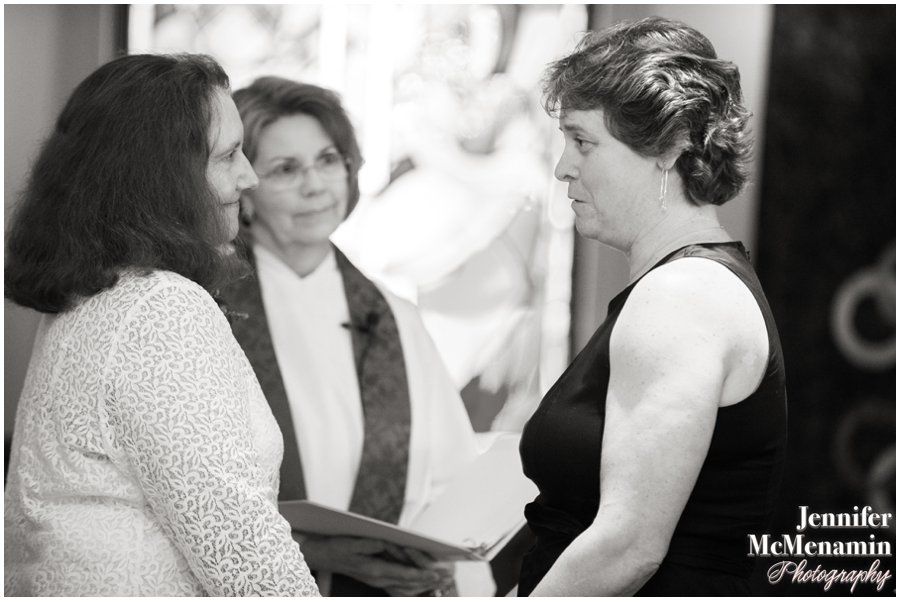 This shot was also taken by Lucas.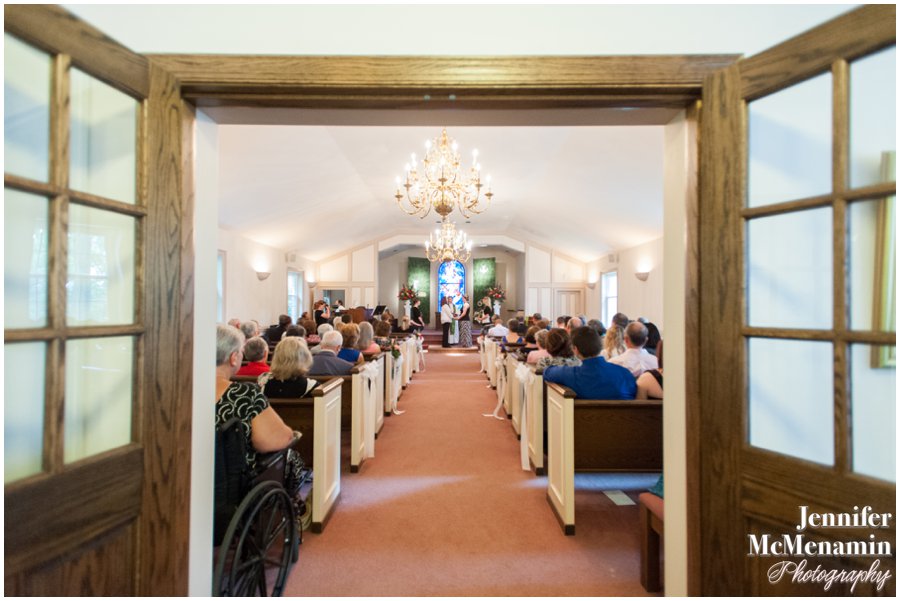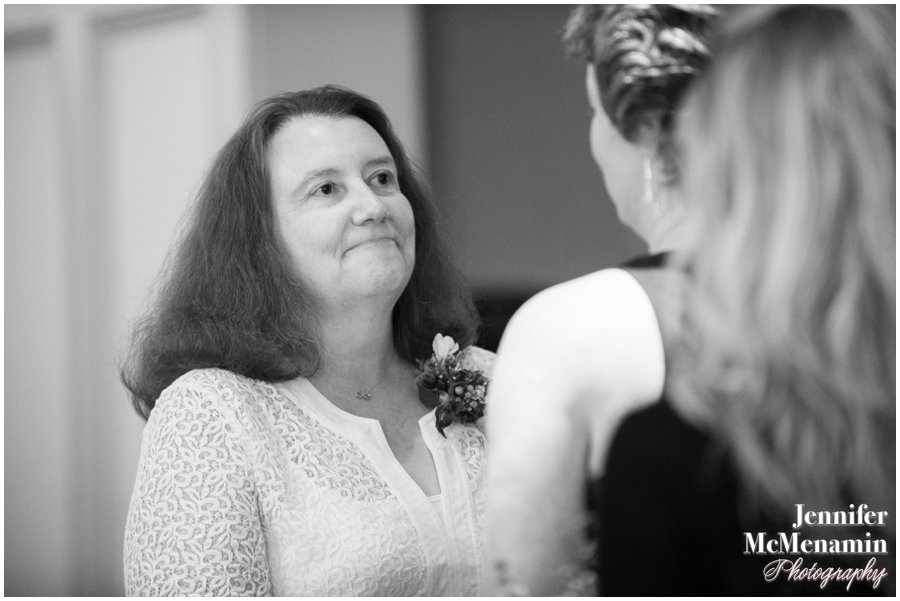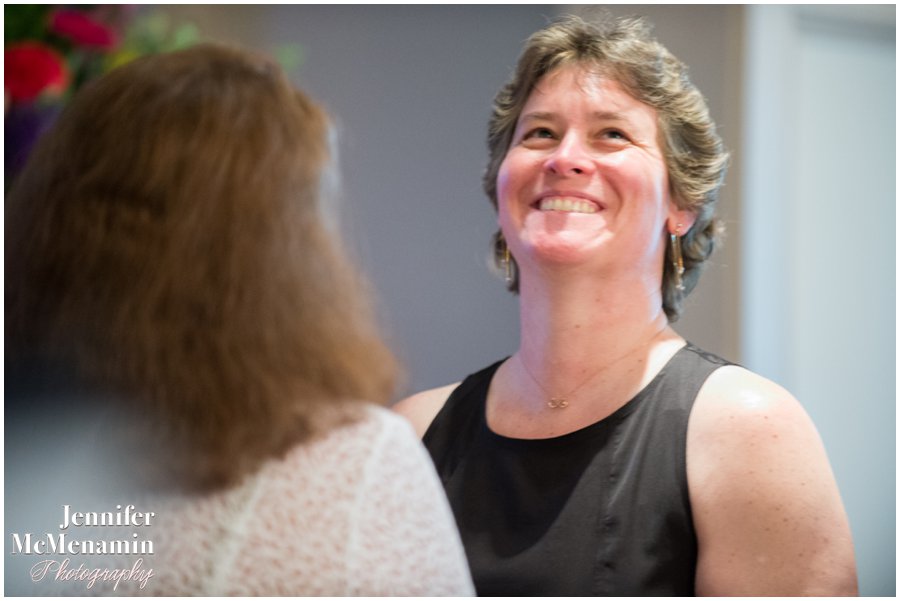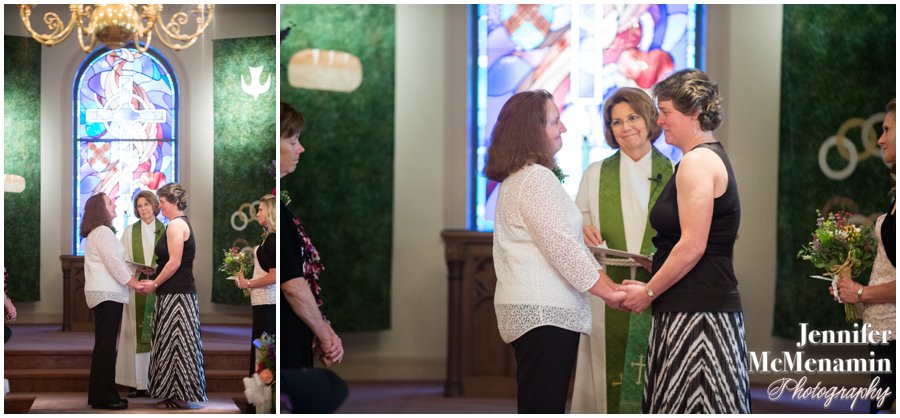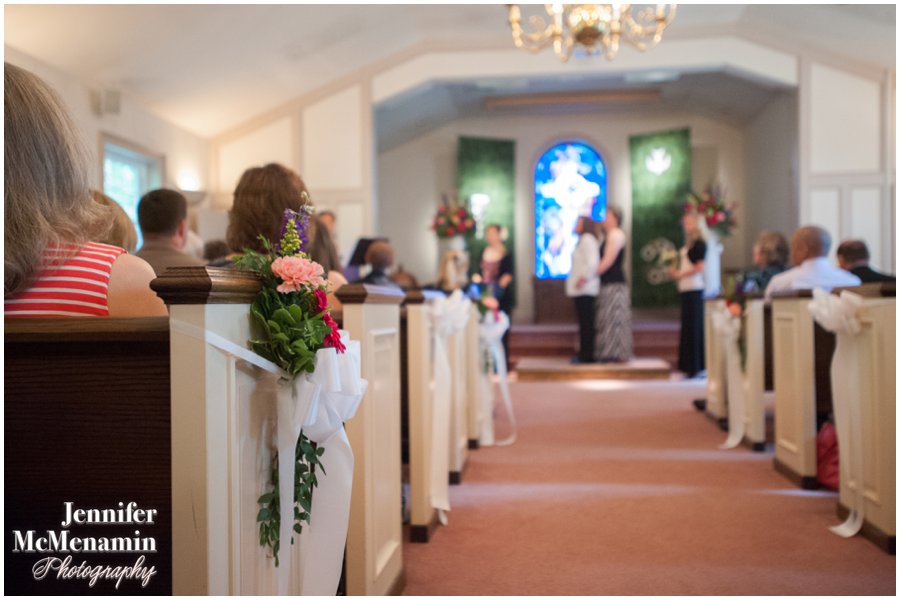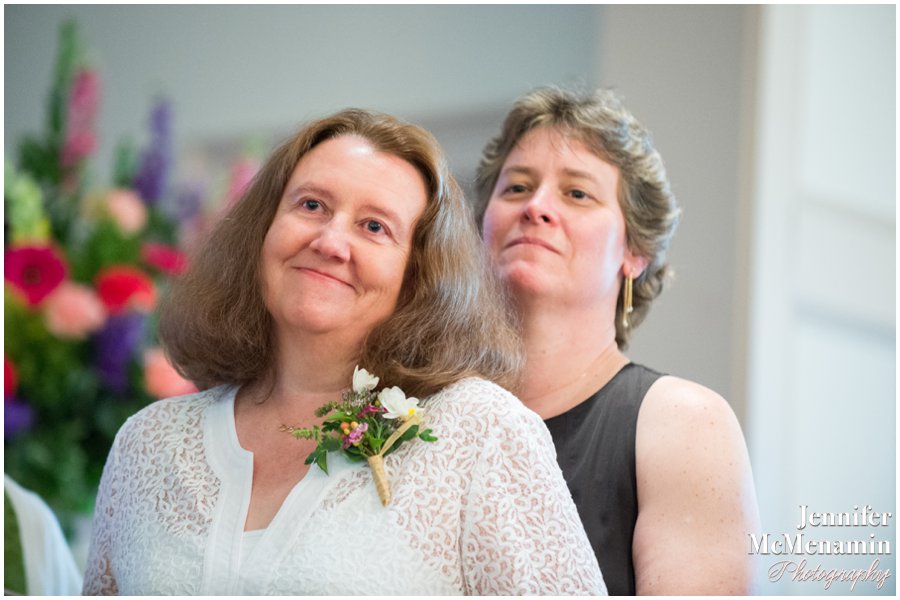 A toast with Pastor Gaut and their Persons of Honor.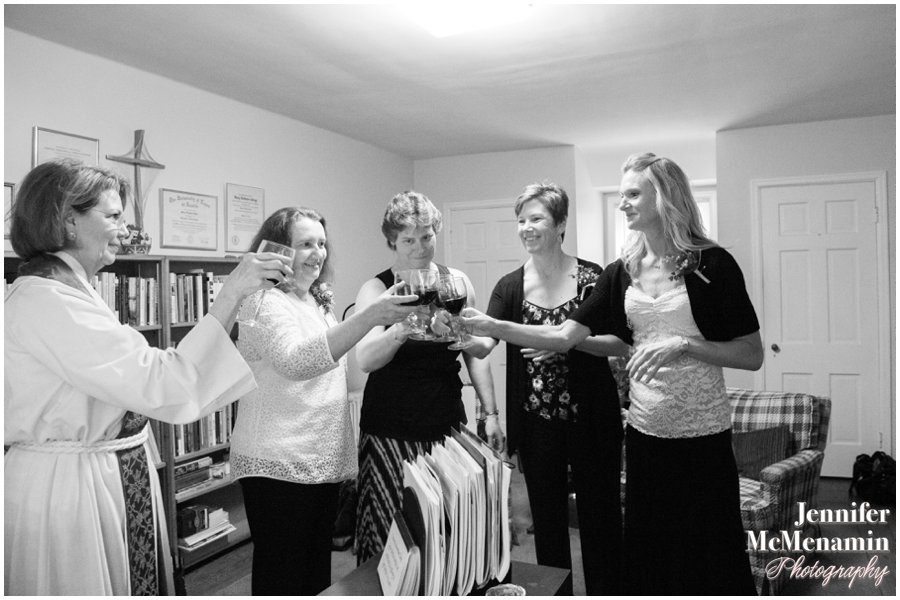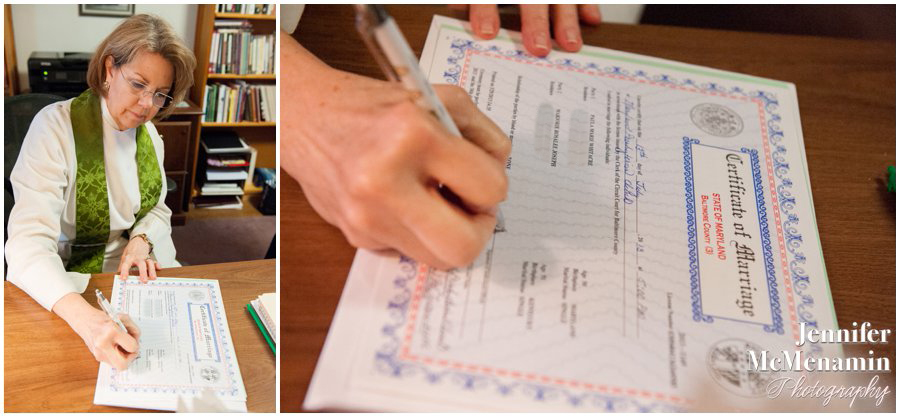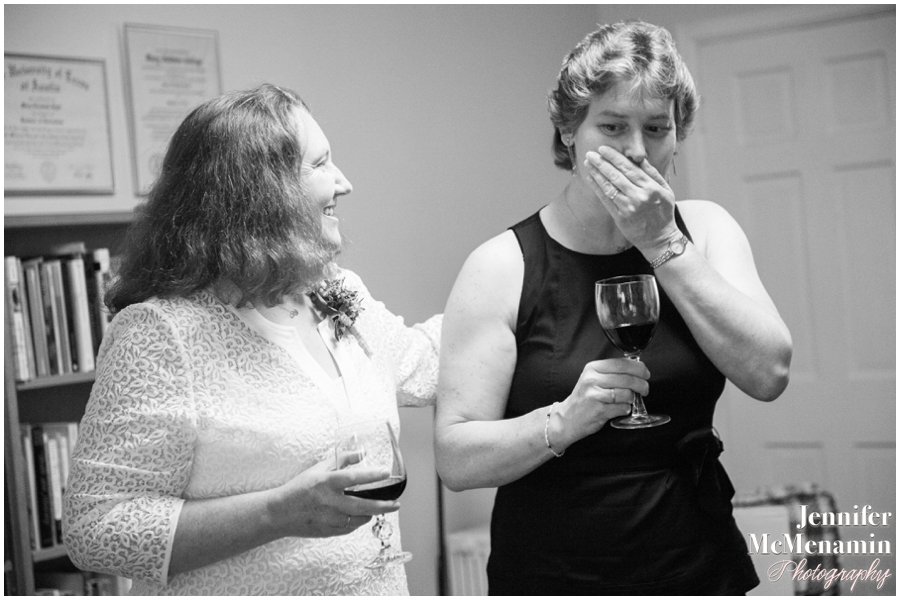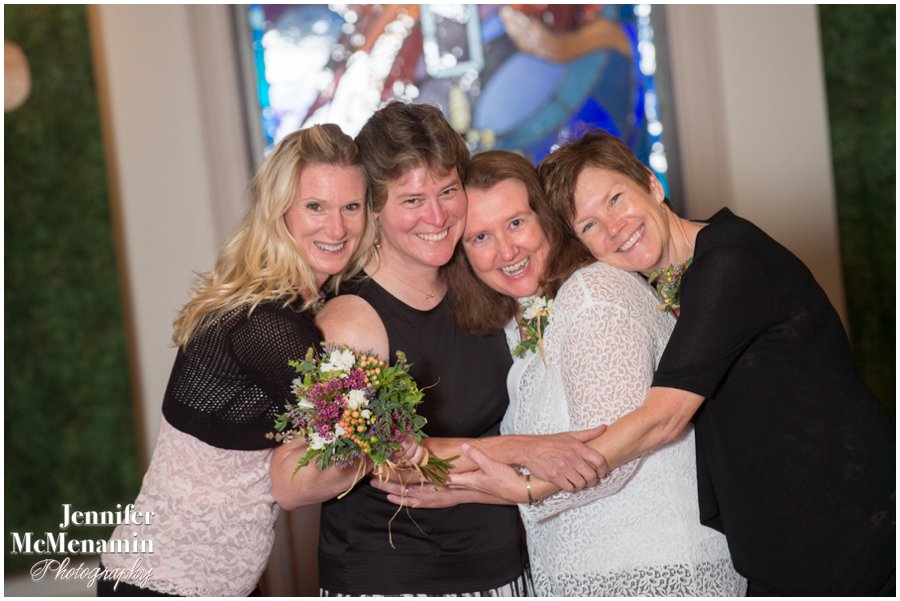 A few lovely photos of Paula and Marge.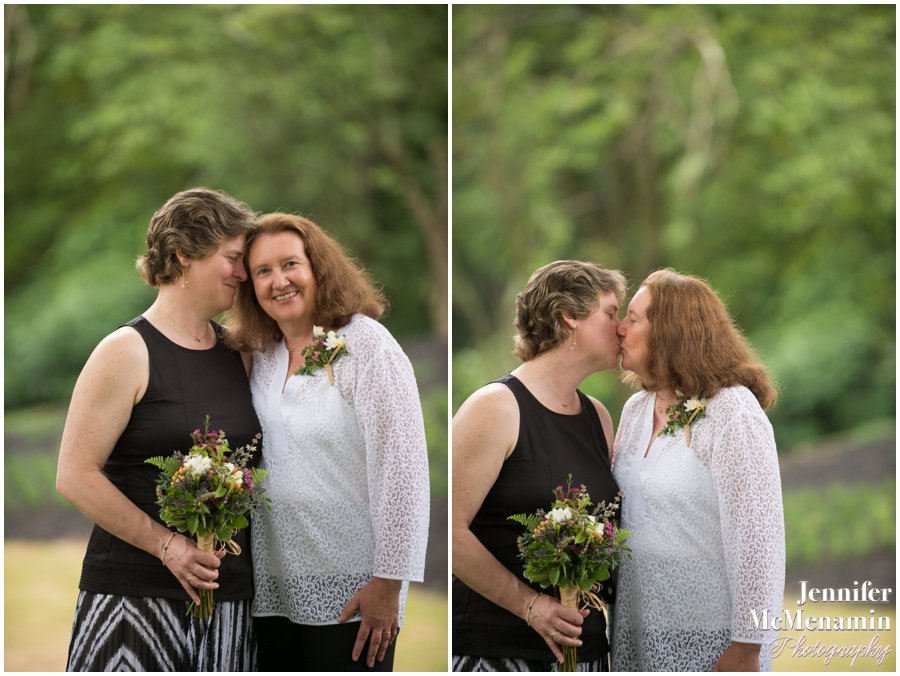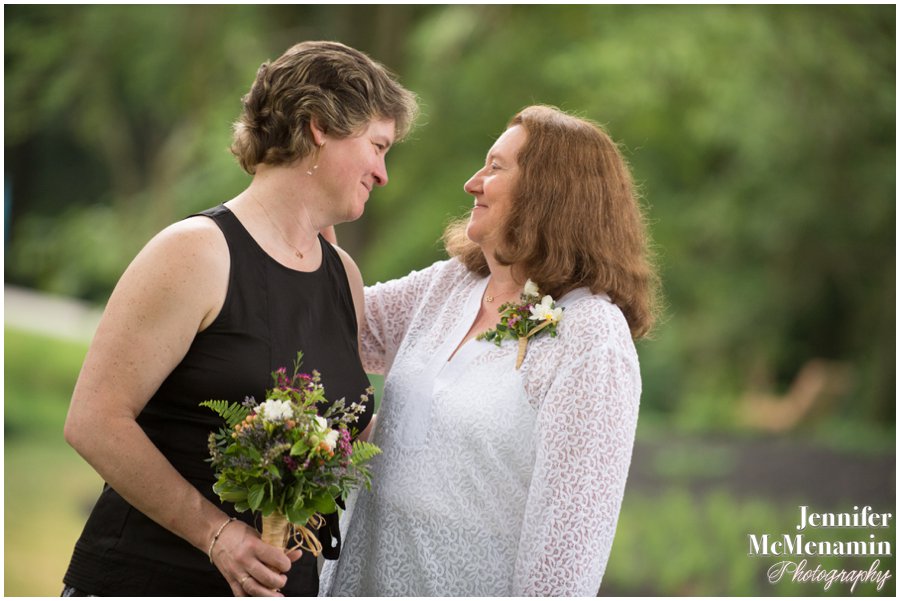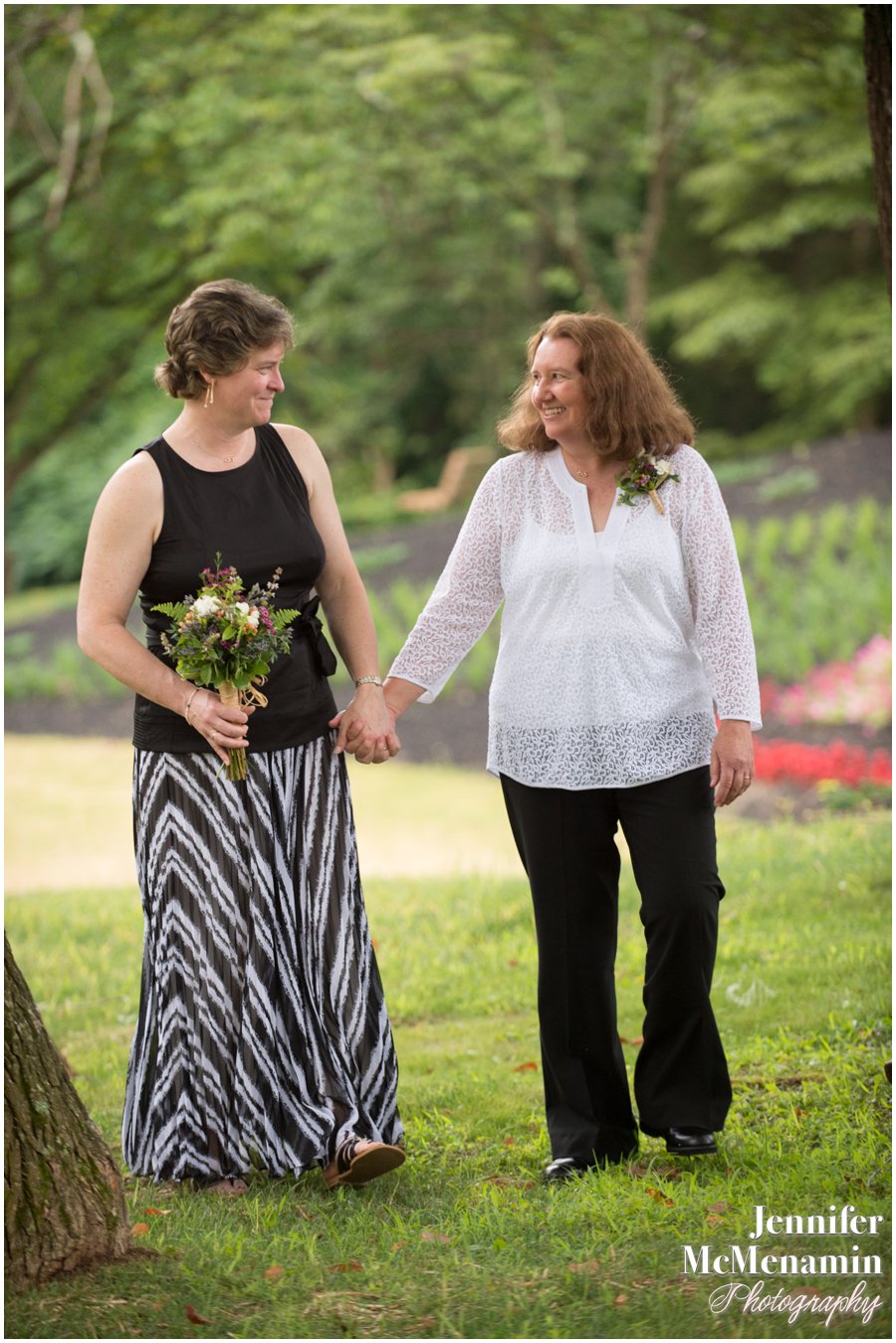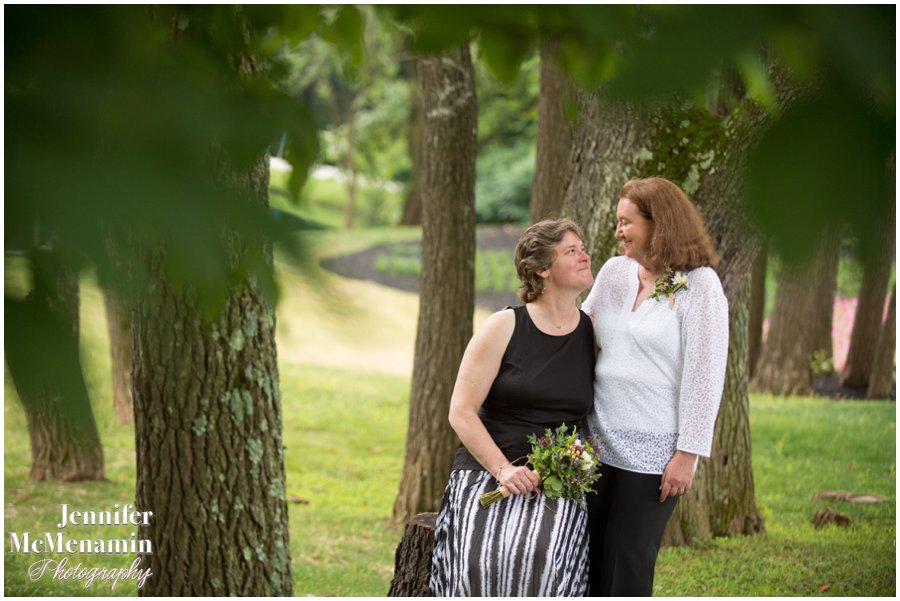 The length of Paula and Marge's relationship was on full display with their collection of photos through the years. As a photographer, I obviously love seeing the images that couples gather at their wedding of themselves and their family members. But it was really something to see Paula and Marge's photos that spanned three decades together. (And Donna and Lorie are probably pleased that Paula and Marge did not make them wear these beautiful blue dresses for this wedding!)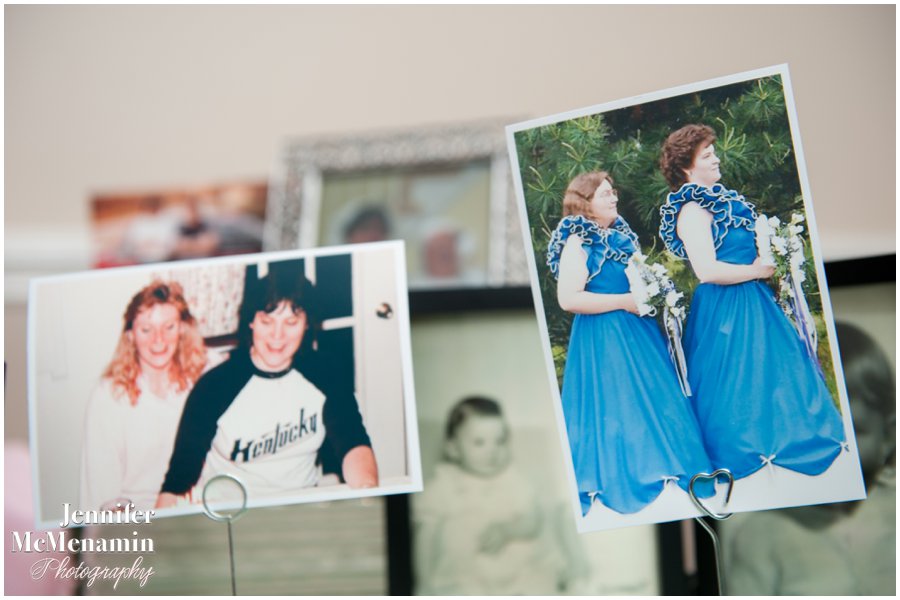 Another joyful dance to "I Gotta Feeling."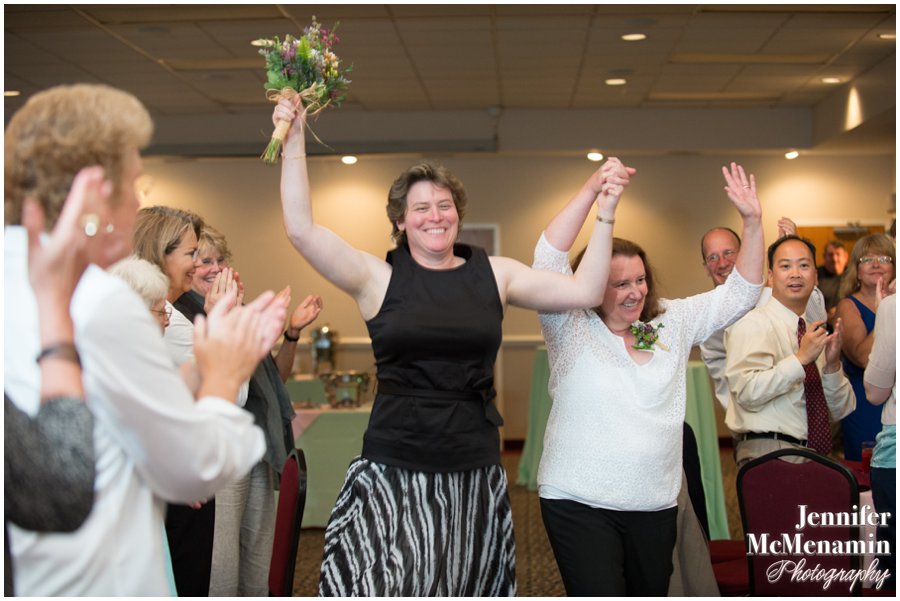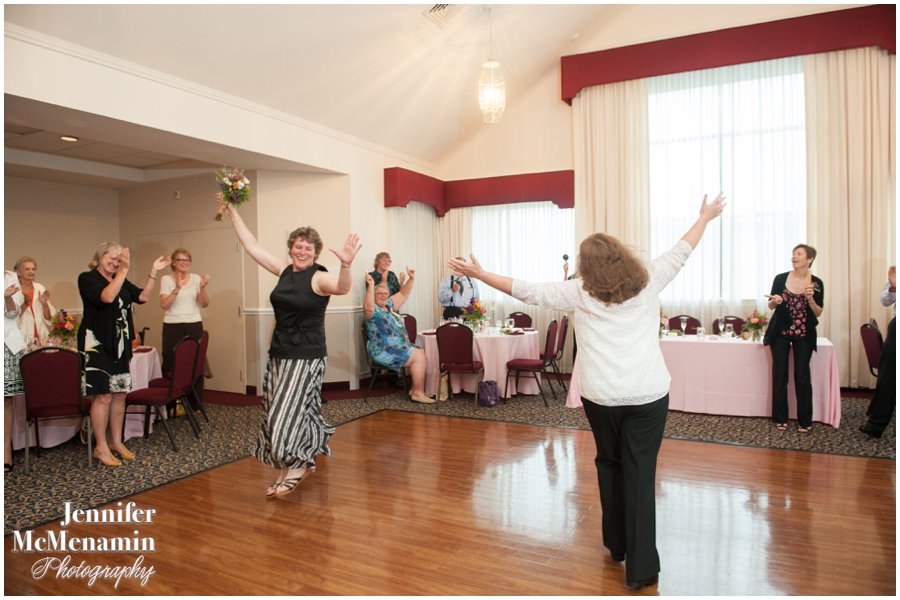 A first dance.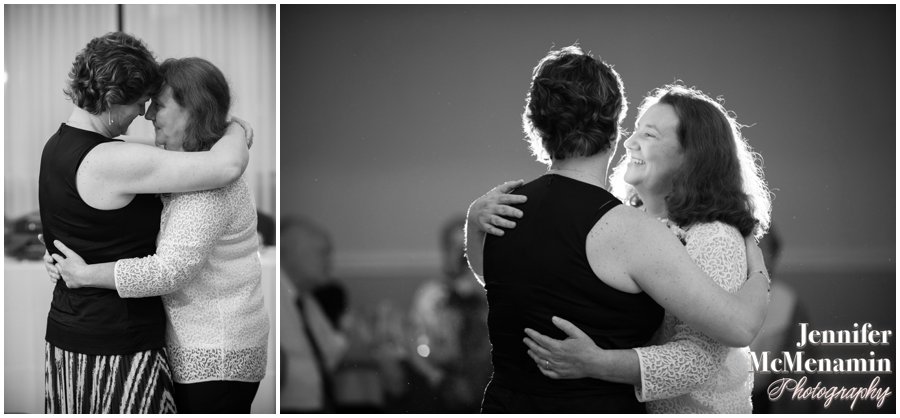 And lots of fun and merriment.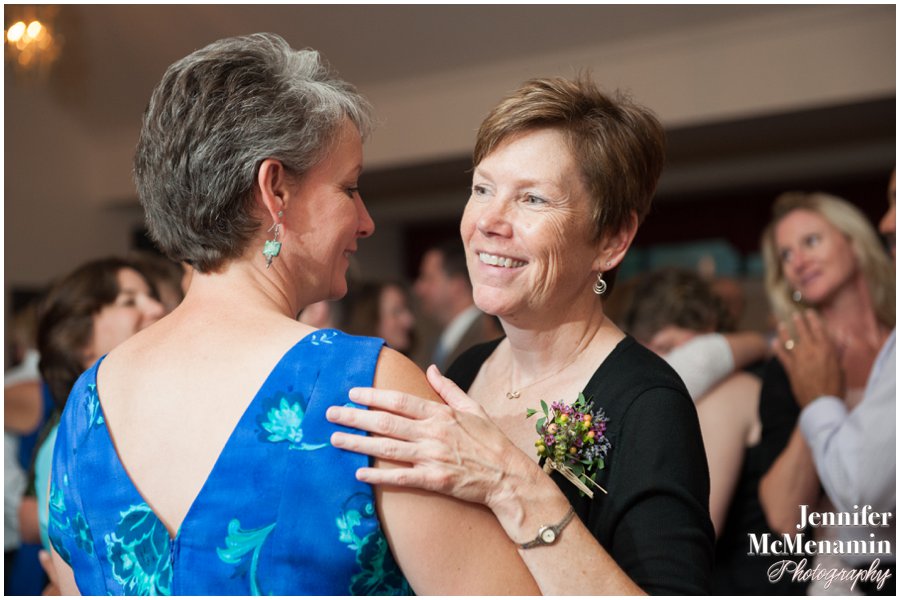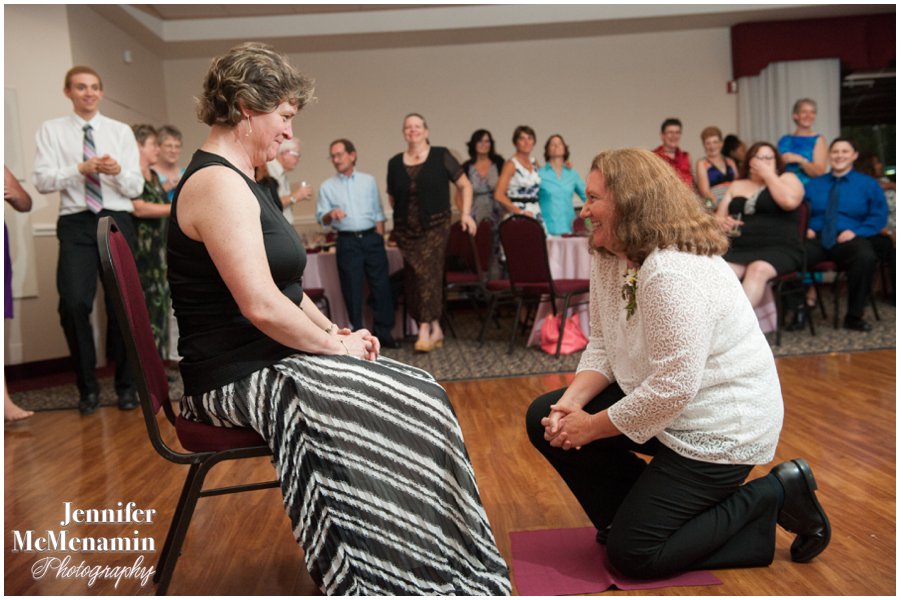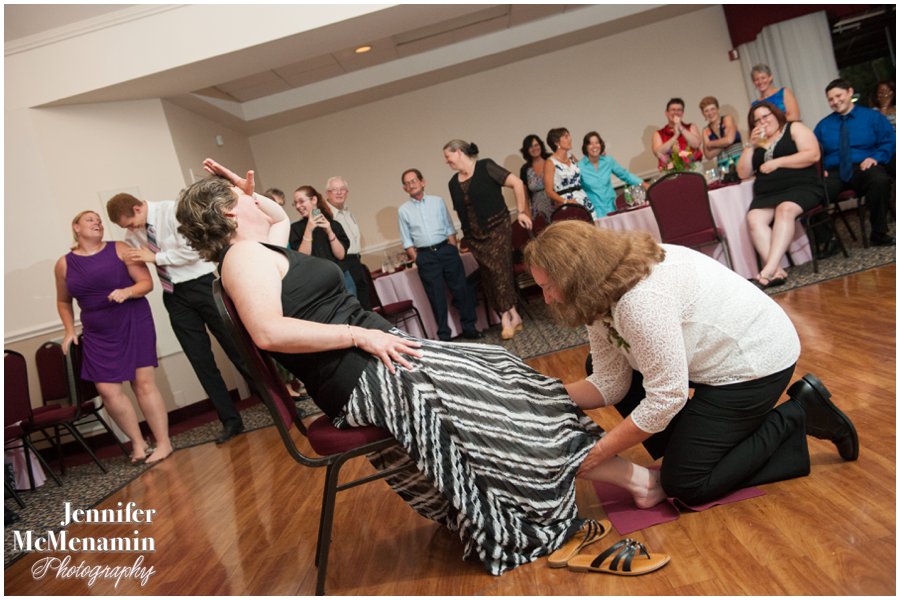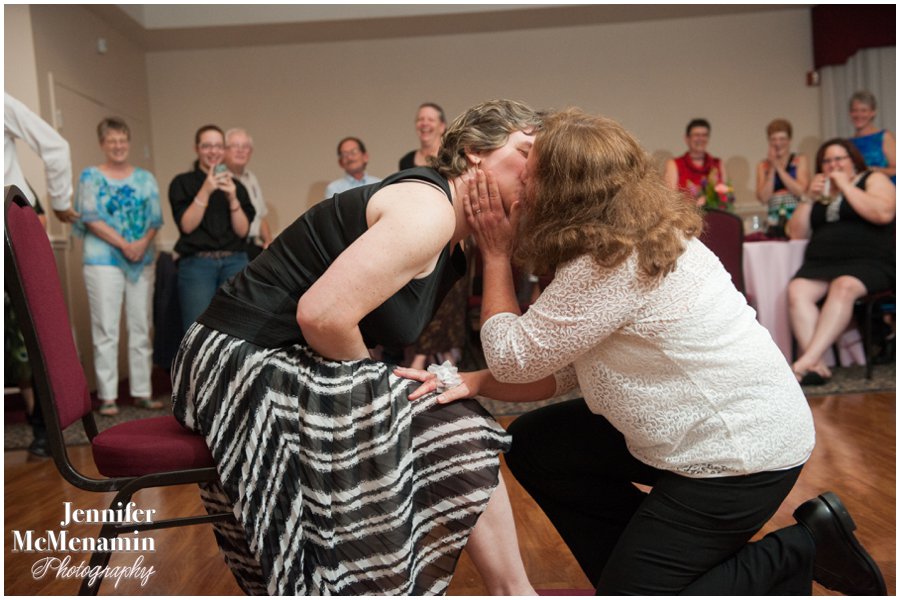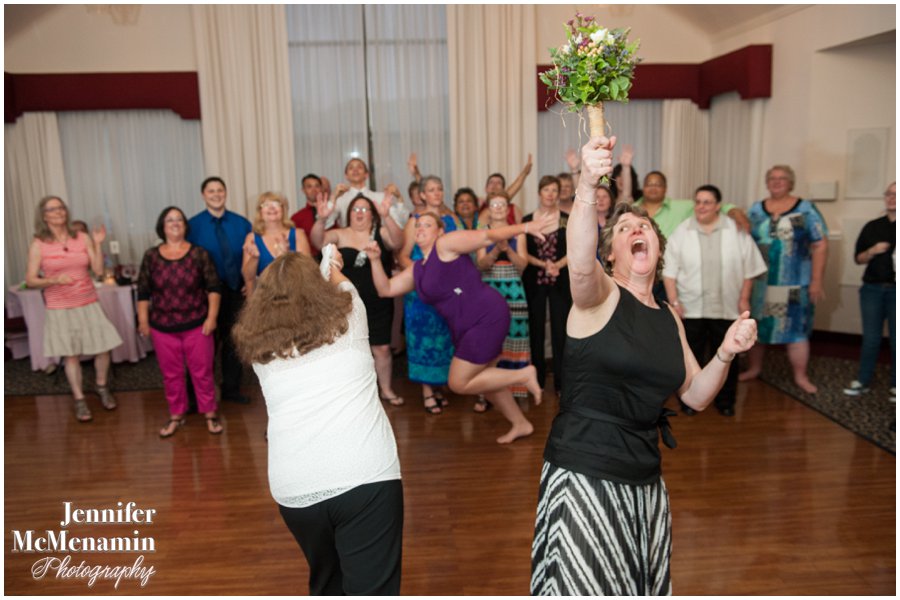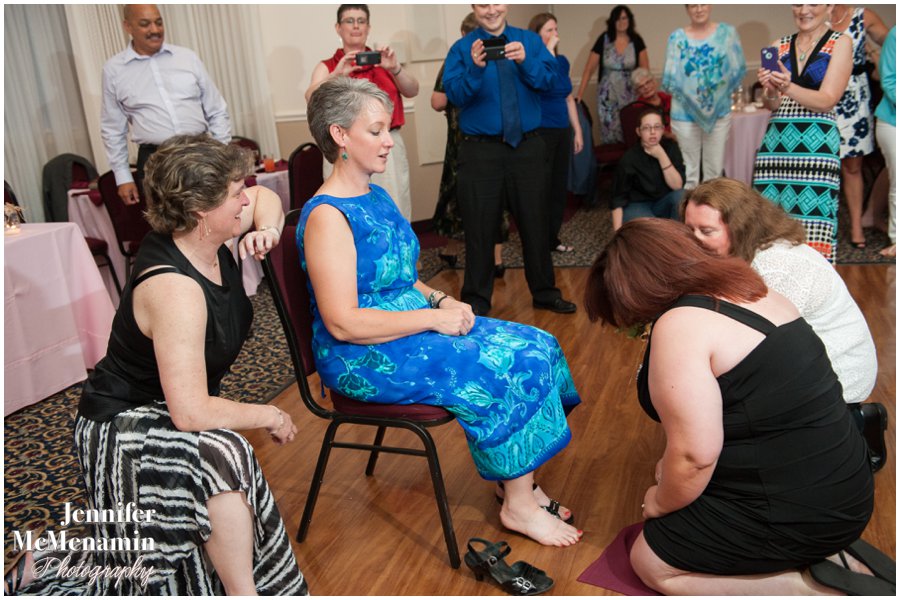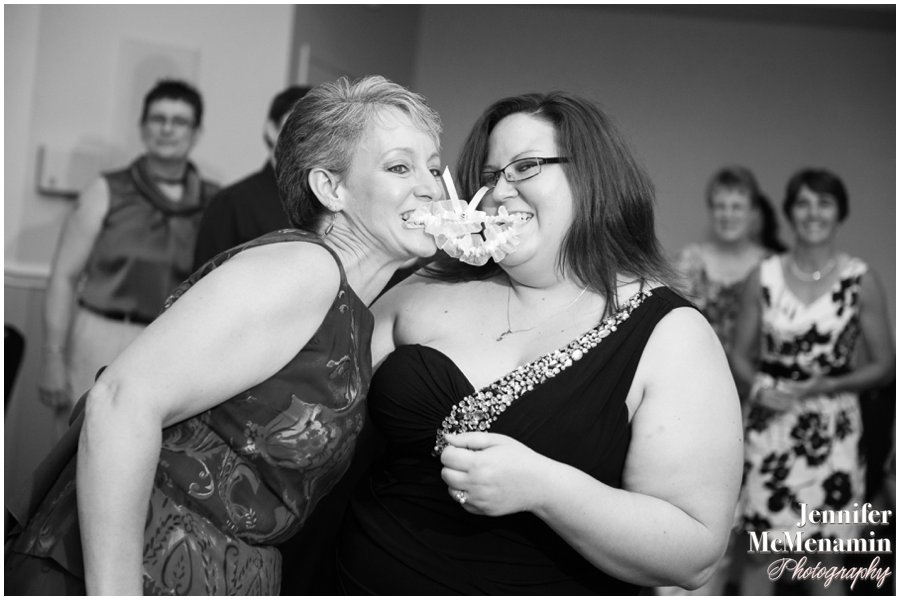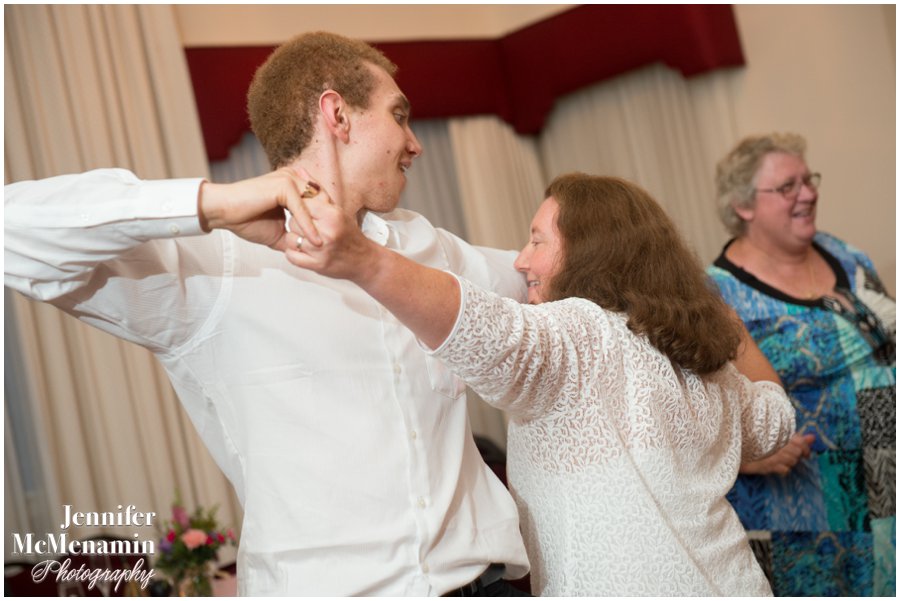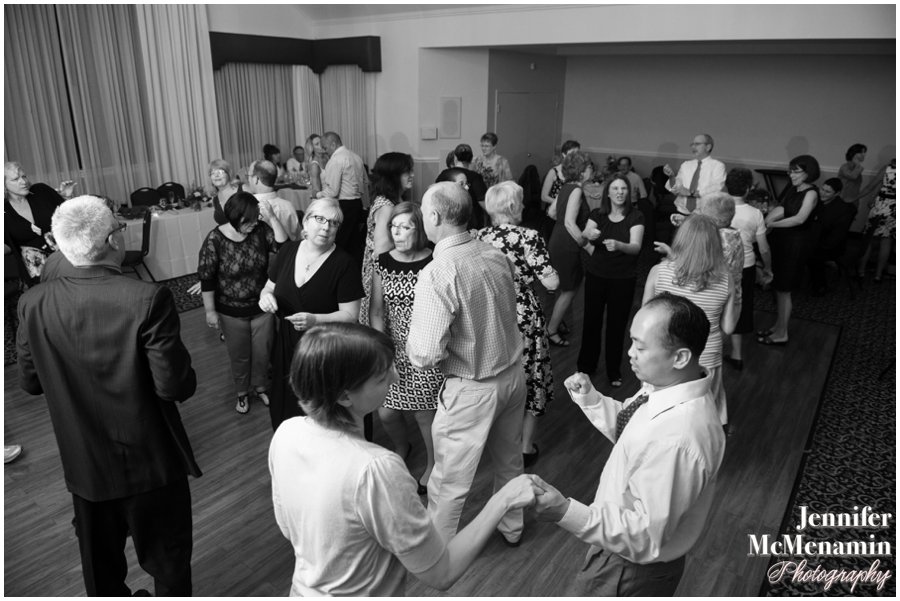 Paula and her nephew, a professional ice dancer, put on quite the performance to "Cotton Eye Joe."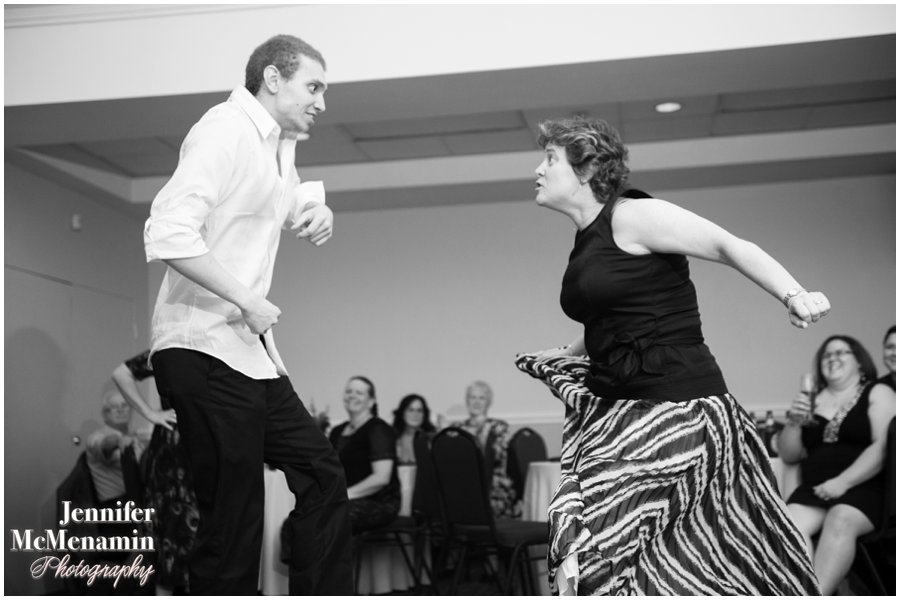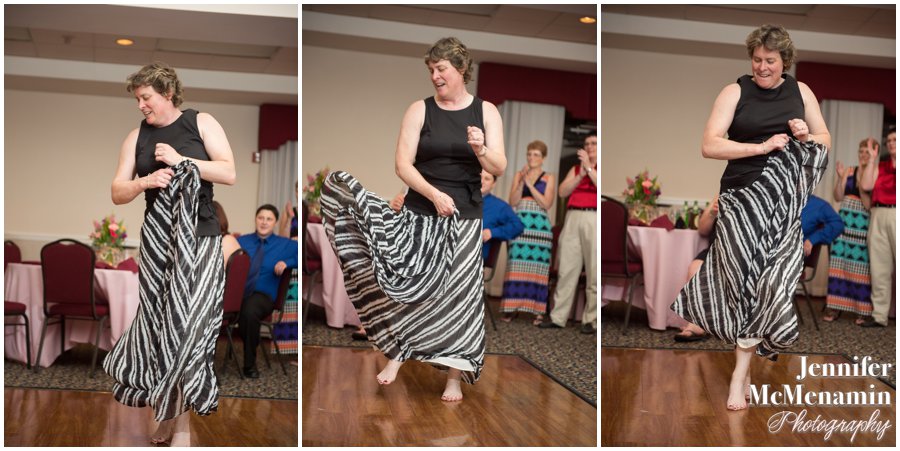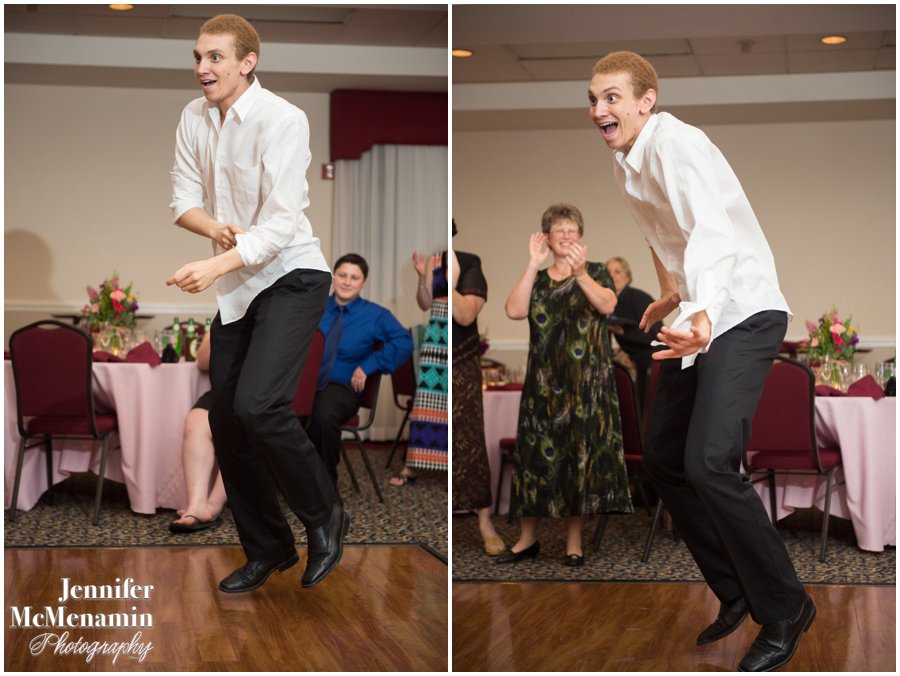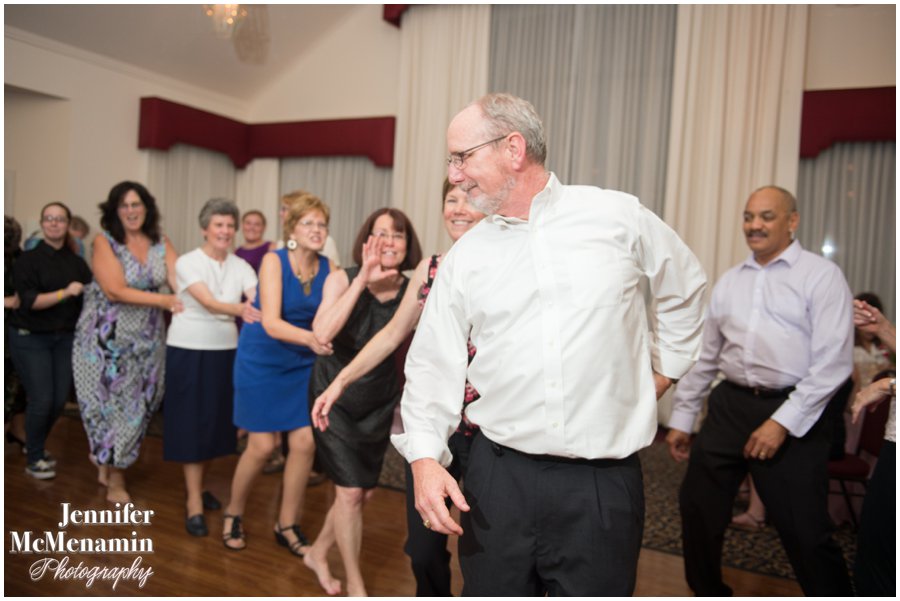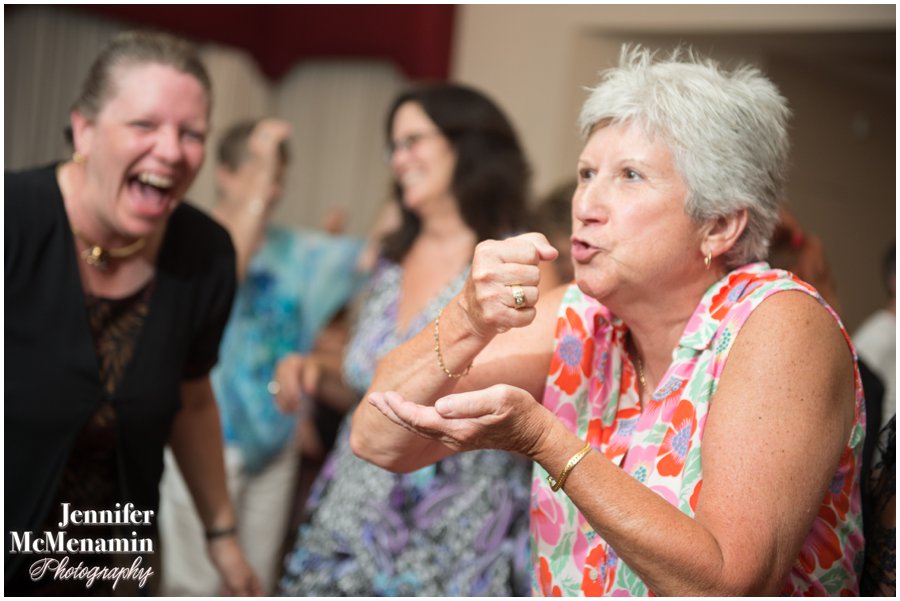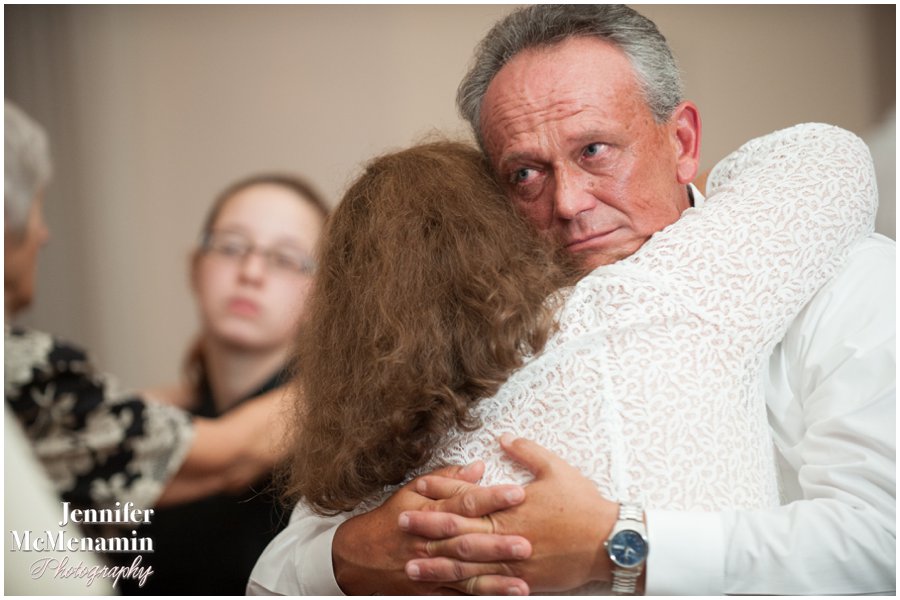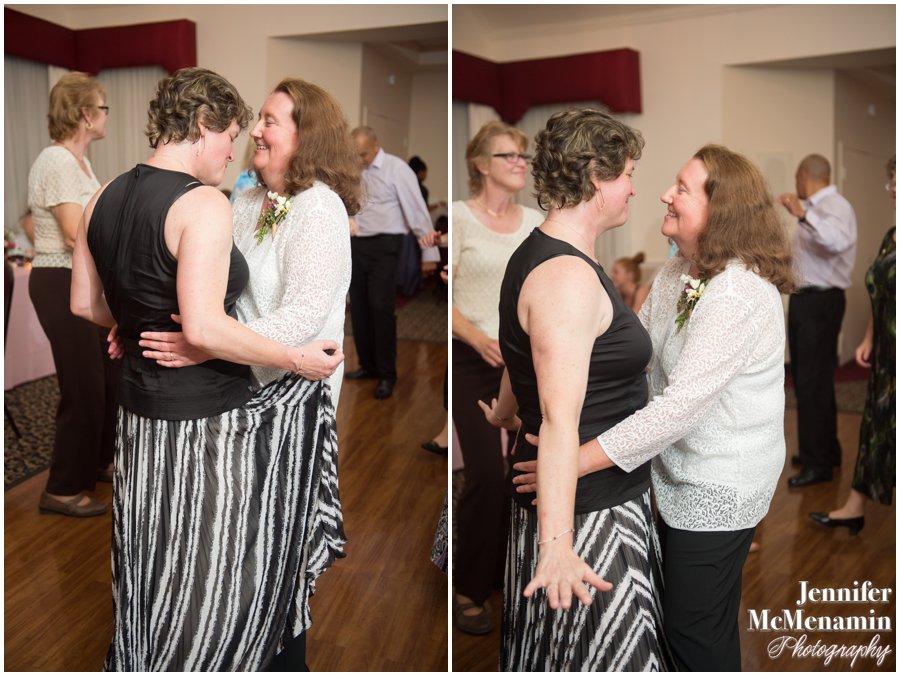 Congratulations, Paula and Marge. It was an absolute honor and joy to be with you and your families on such an important day in your lives. I wish you at least another 29 years of happiness together!
Credits:
Photography: Jennifer McMenamin Photography, LLC

Ceremony: Maryland Presbyterian Church
Officiant: The Rev. Mary Gaut
Ceremony musicians: Kingsville Music

Reception and catering: Padonia Park Club
Florist: Radebaugh Florist
Cake: Graul's Bakery
Transportation: Triangle Limos