Olga + Nick

St. Nicholas Greek Orthodox Church & Martin's West -- Baltimore wedding photography -- Baltimore wedding photographer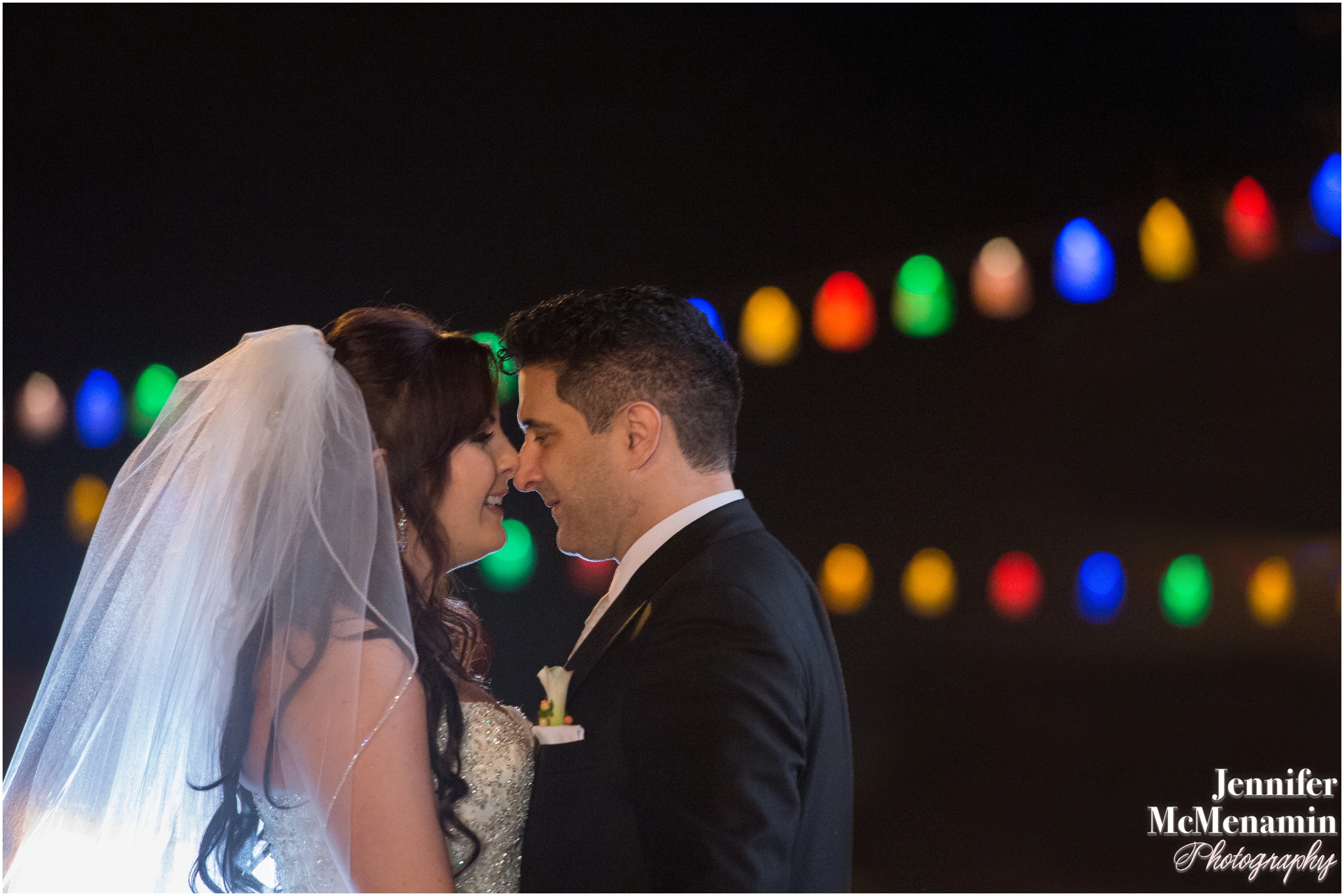 Two things stood out vividly from my very first meeting with Olga + Nick to talk about their wedding. First, they mentioned that people usually mark wedding days in the Greek towns they're originally from with celebratory dynamite and rifle blasts. (They were not importing this tradition, they said, for their Baltimore wedding!) Second, and more importantly, they emphasized what an emotional time the wedding day would be for them and their two families. I like almost everything about weddings days, from the nervous excitement of getting ready and personal vows during a ceremony to seeing how a couple infuses their celebration with meaningful touches and their personal taste through flowers and decor and favors and such. But by far, my most favorite aspect of my job is capturing the real emotion. I love the unscripted moments and unexpected happenings and little exchanges and gestures. Those types of images, in particular, help my clients remember how they were feeling on their wedding days and allow them to see things they might not have even noticed in the whirlwind of their wedding day. Olga and Nick delivered that emotion in spades! We started with Nick and his family at his aunt's house. There, Nick and his groomsmen got dressed before heading downstairs for traditional Greek music, singing and toasts. My assistant Lindsay remained with Nick and his family for their musical parade to the church through the streets of Greektown while I dashed off to Olga's parents' home, where she and her family were getting ready. After their traditional and beautiful ceremony at Saint Nicholas Greek Orthodox Church, we shot the couple's portraits at a couple of scenic downtown locations. Then, we were off to Martin's West for a beautiful reception marked by Olga's love of sparkle and wonderfully emotional dancing. Here are some of my favorites from Olga + Nick's big day: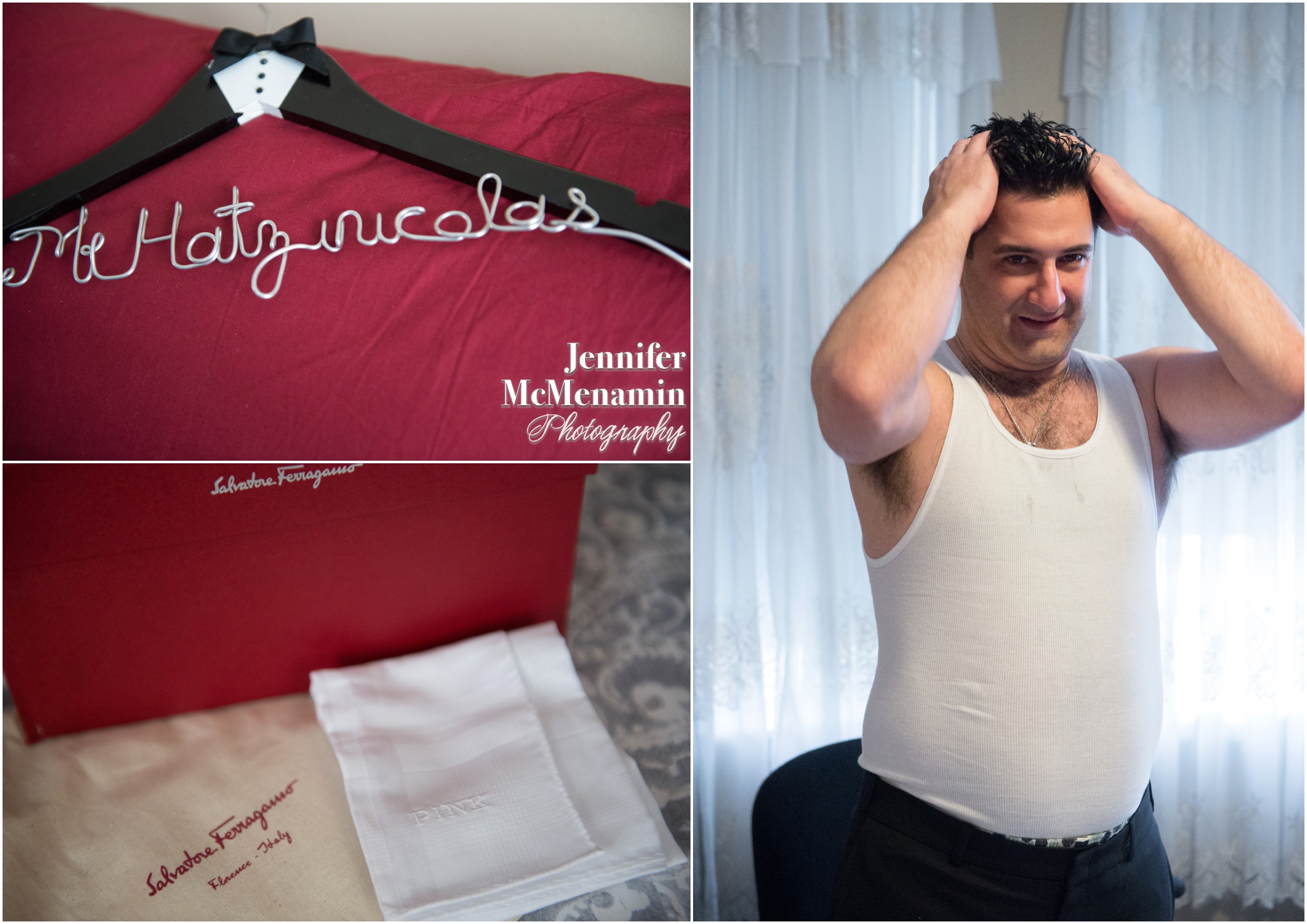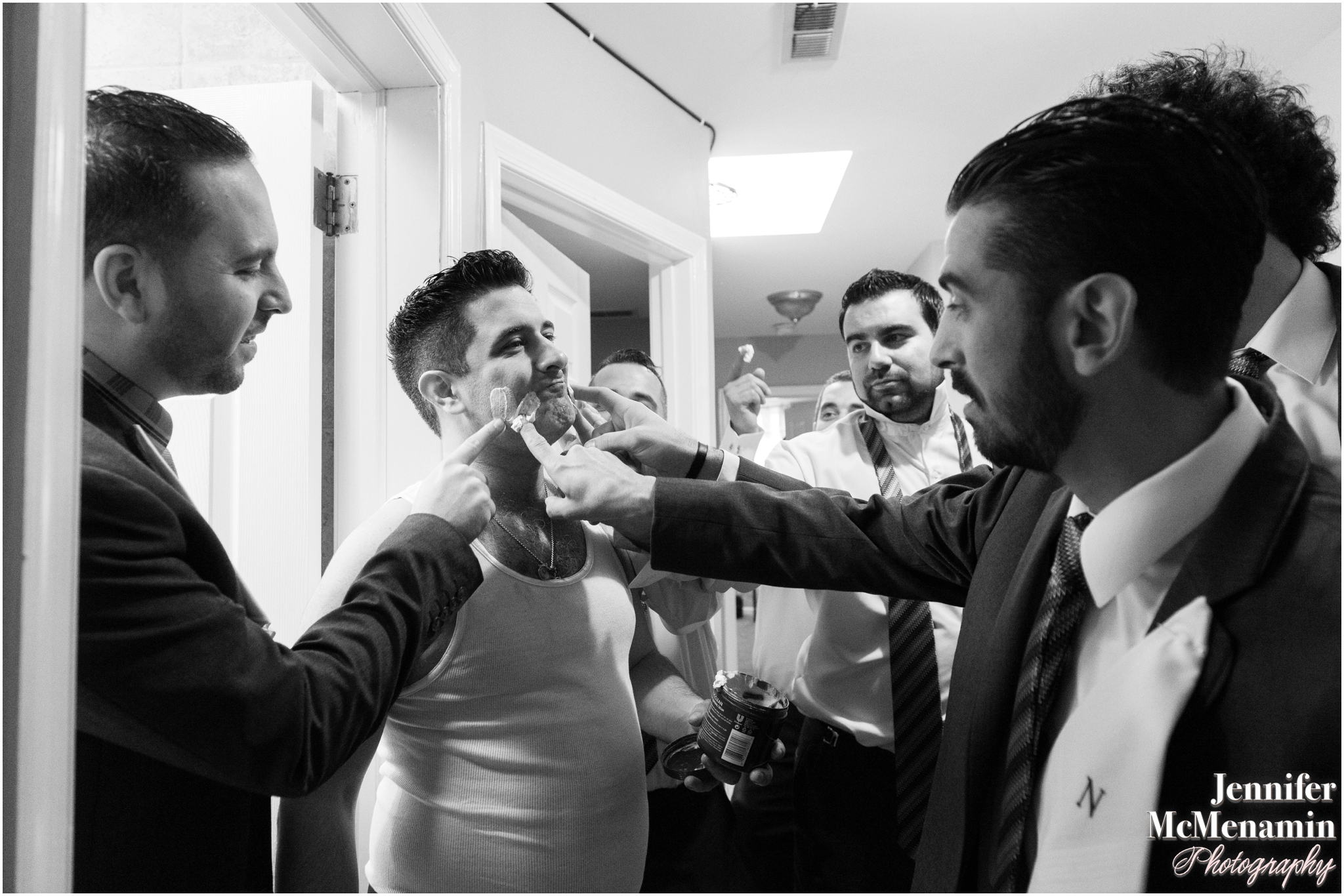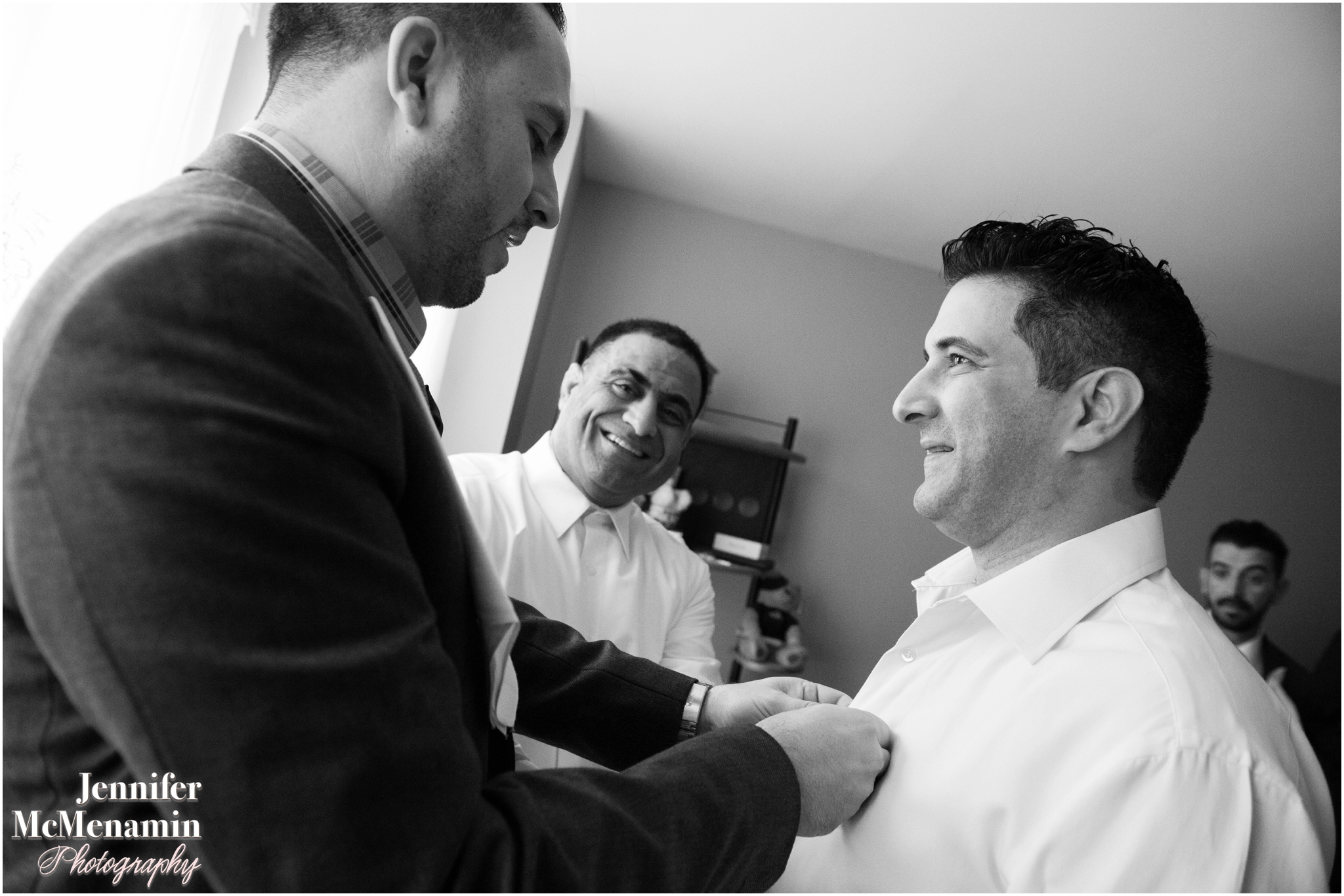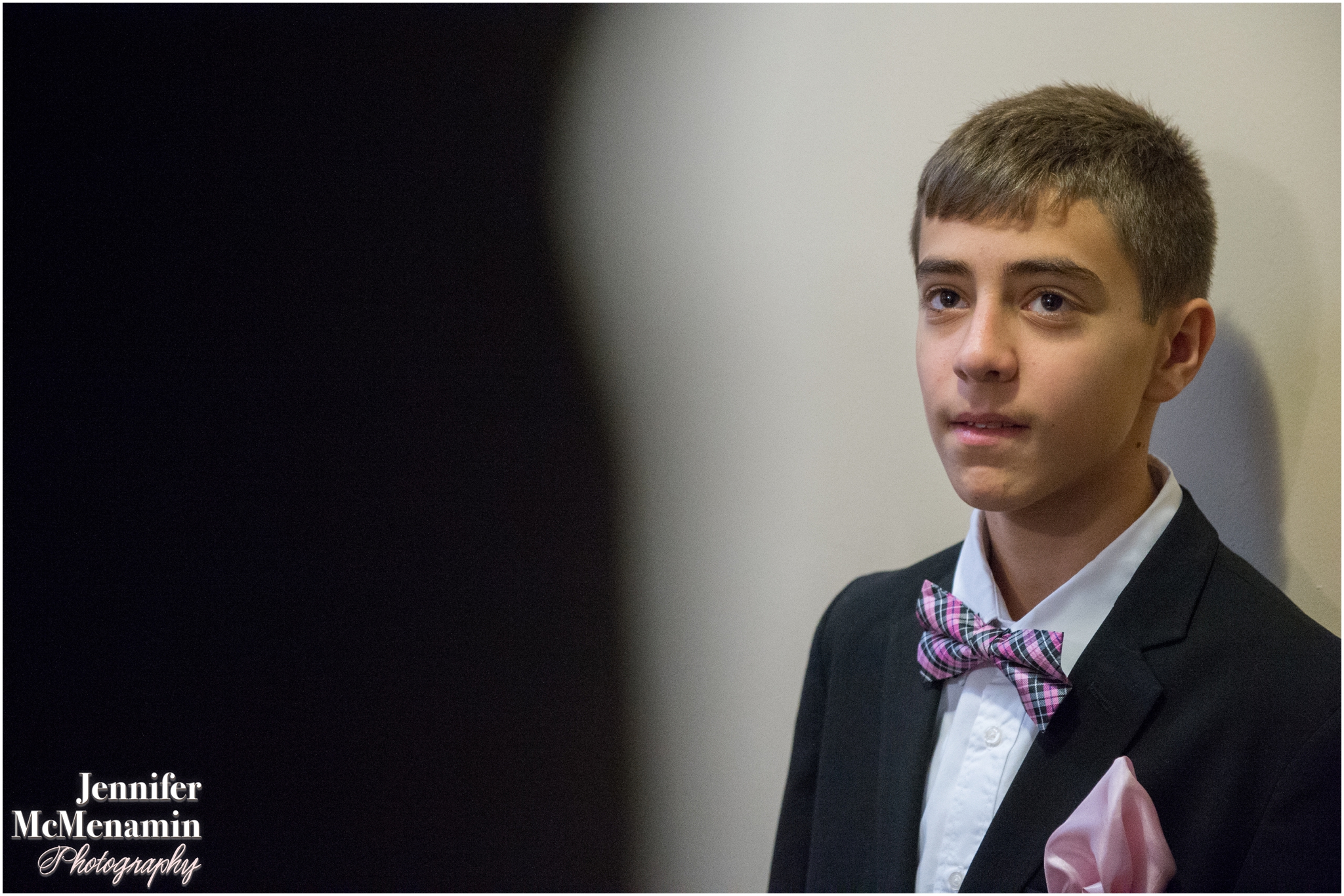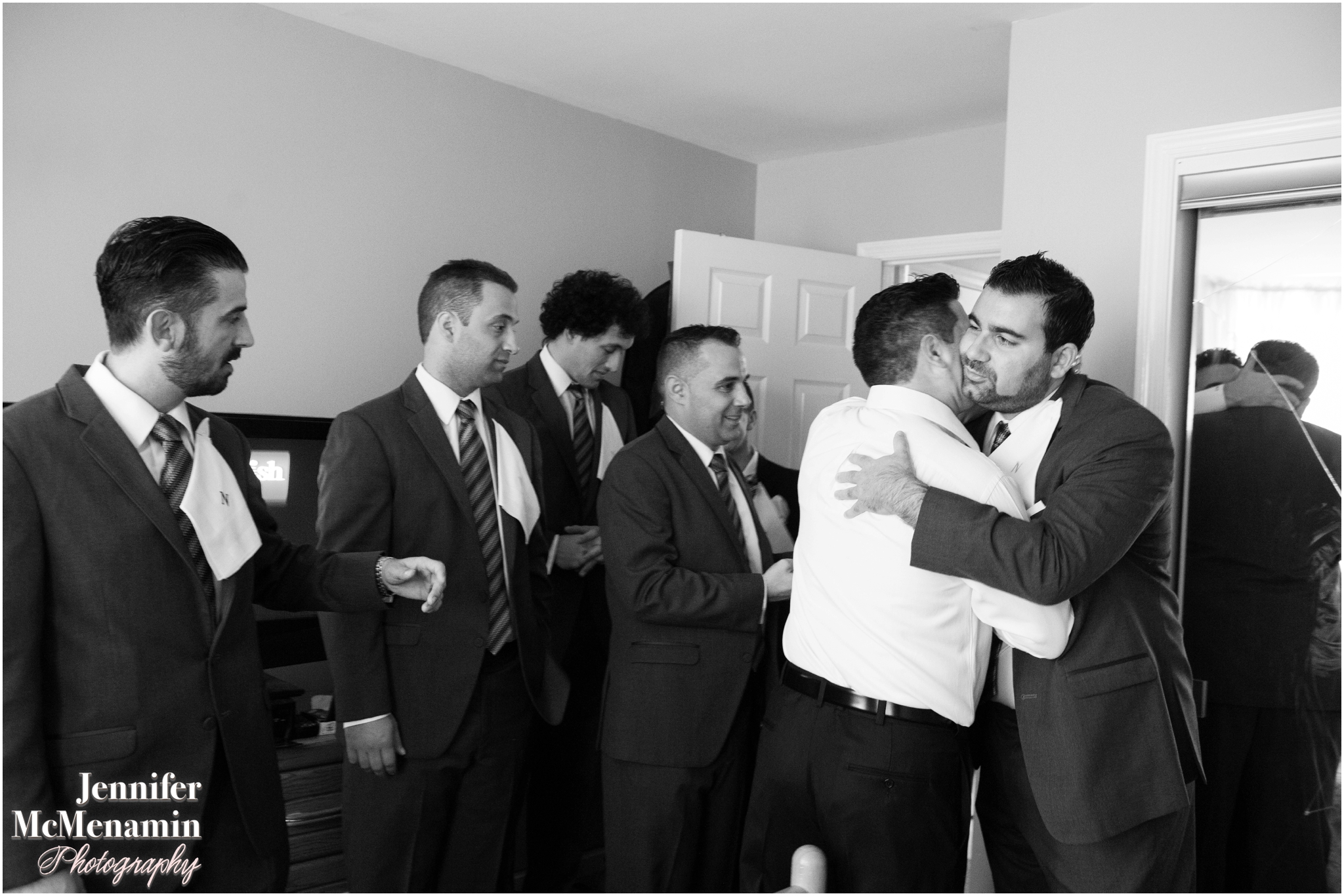 Very snazzy attire for the groom.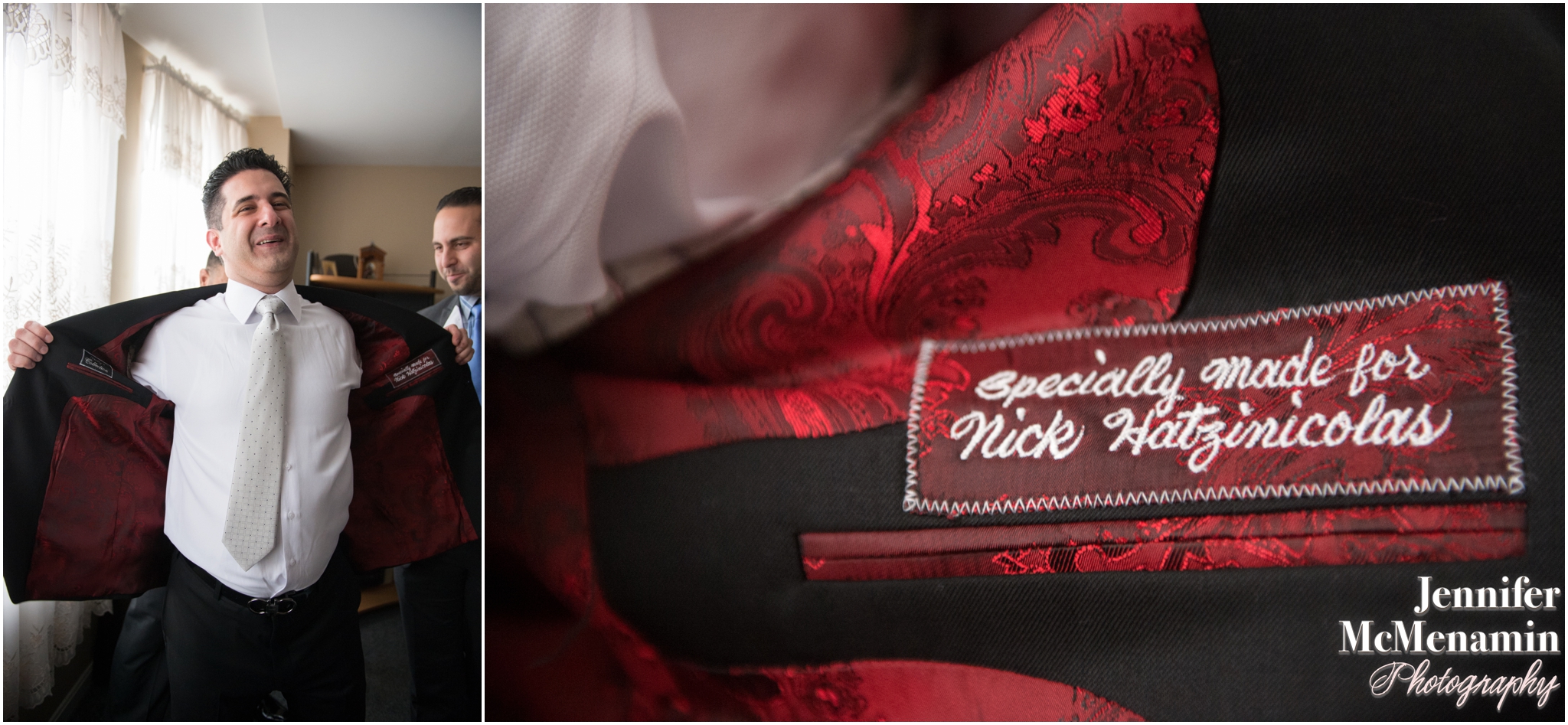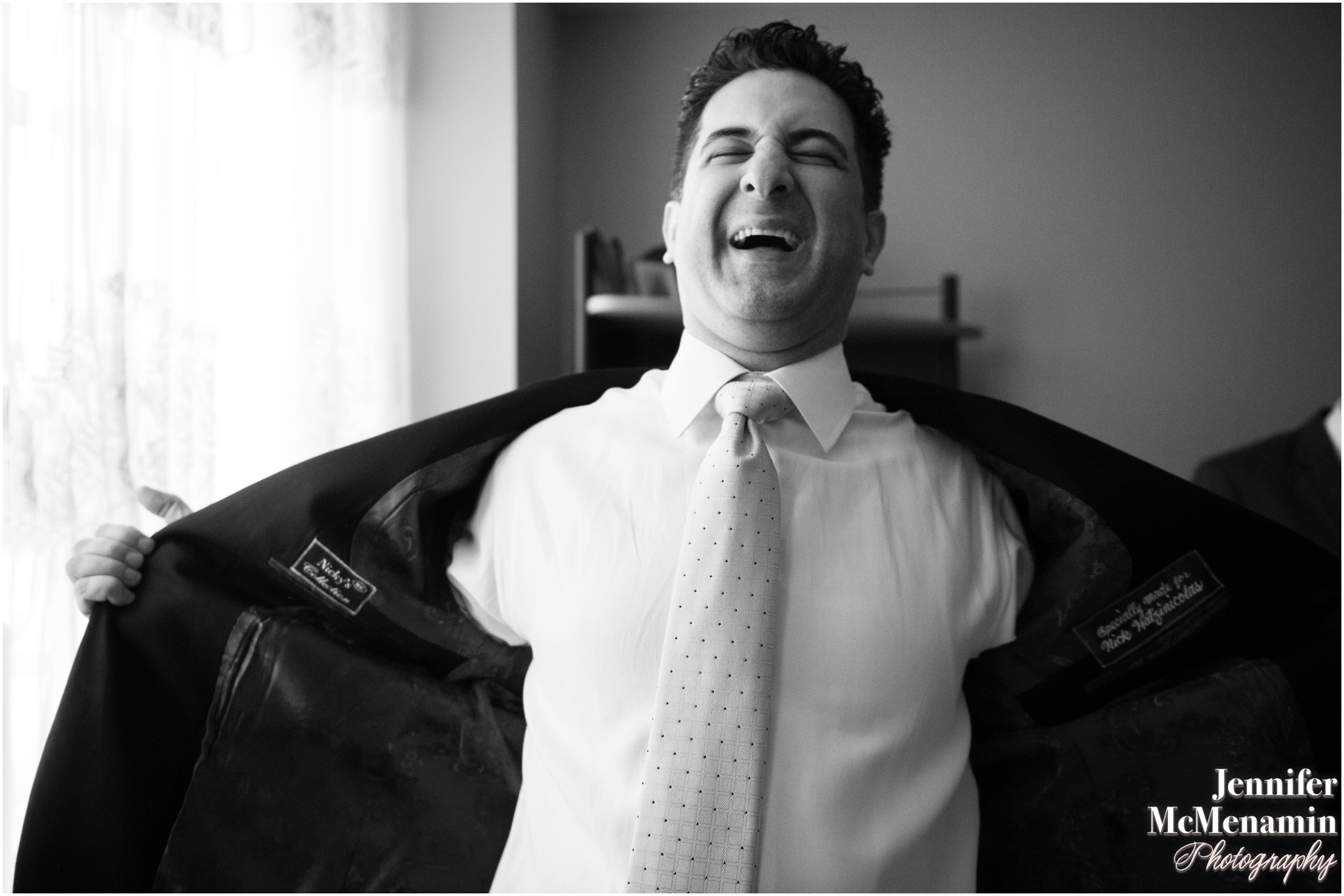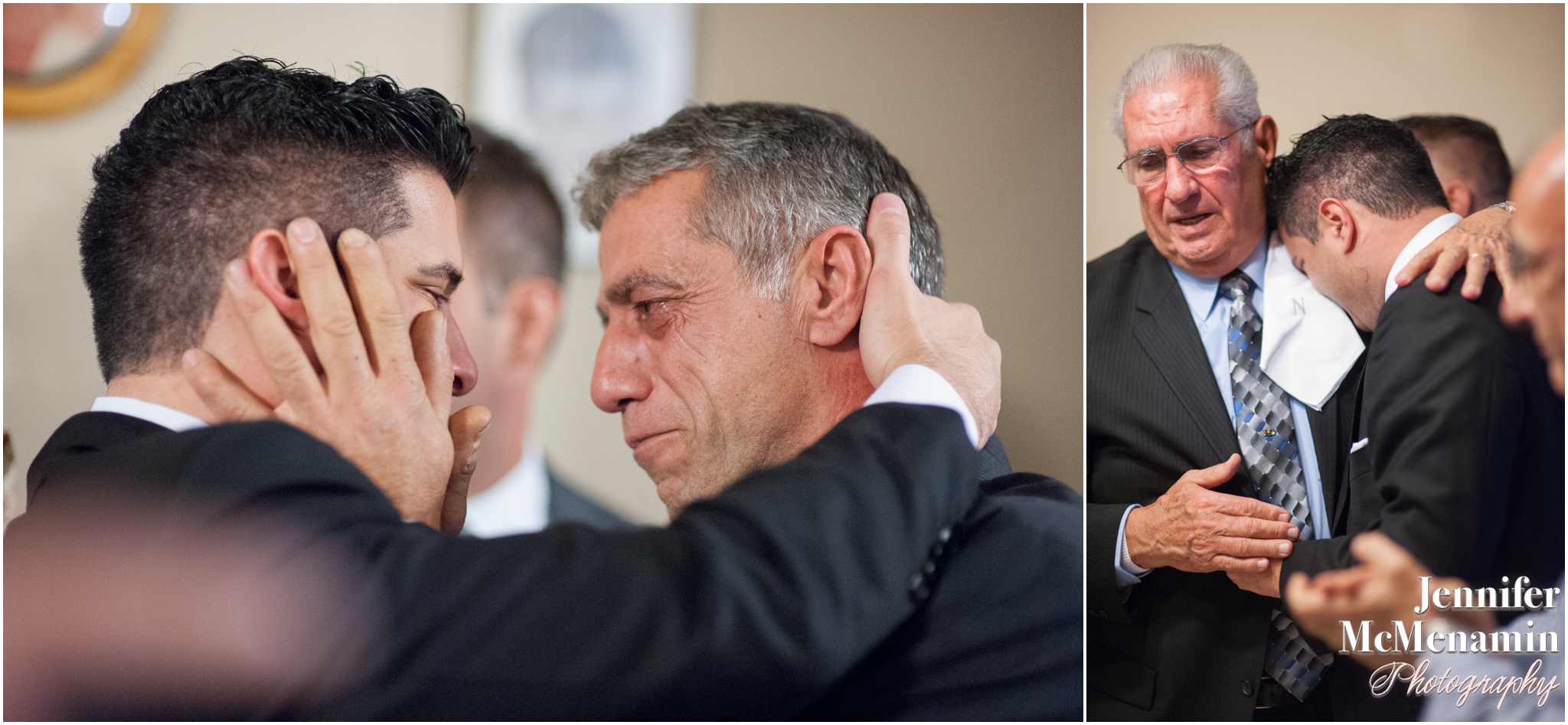 I love this next image of Nick's father, overcome with the emotion of the day.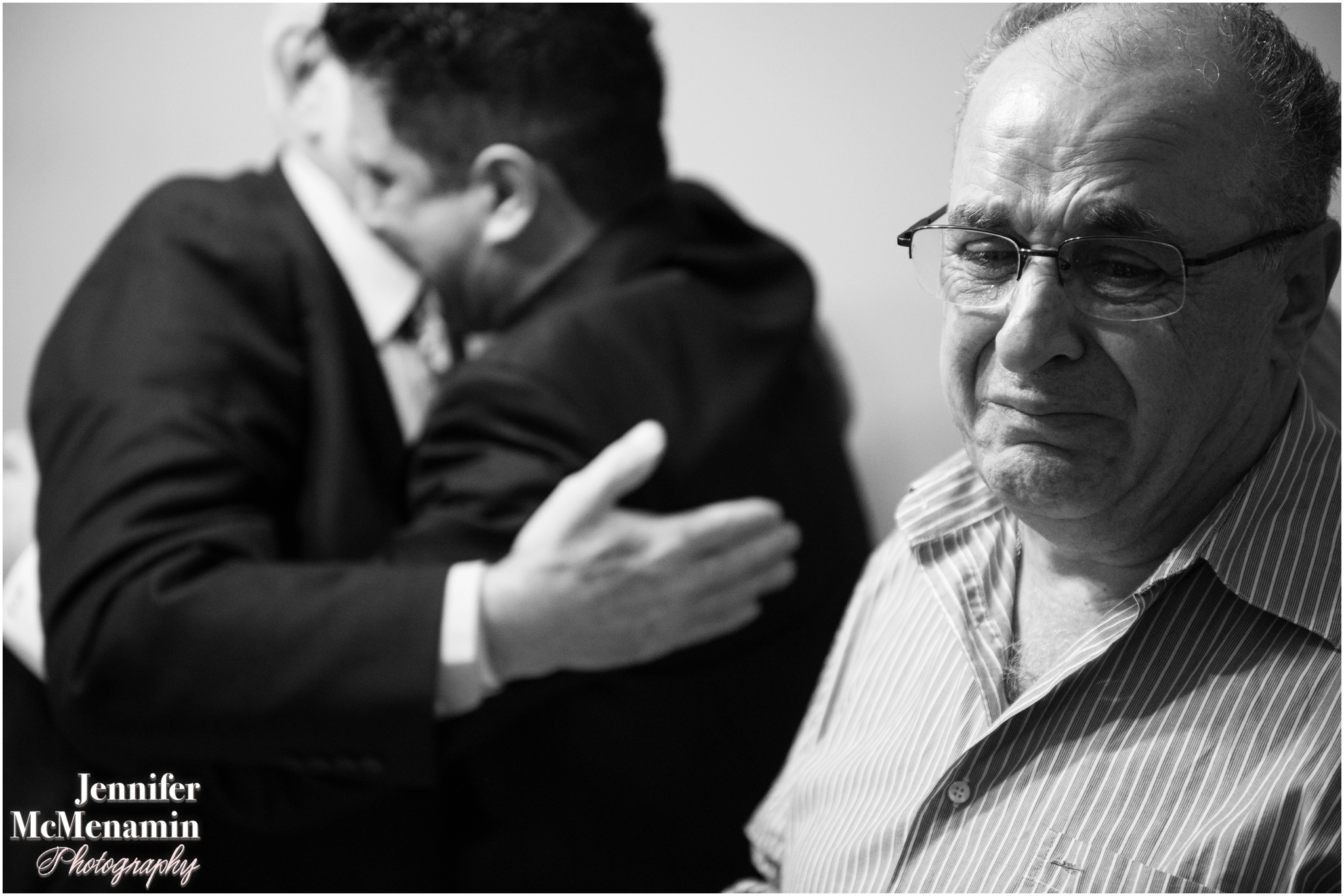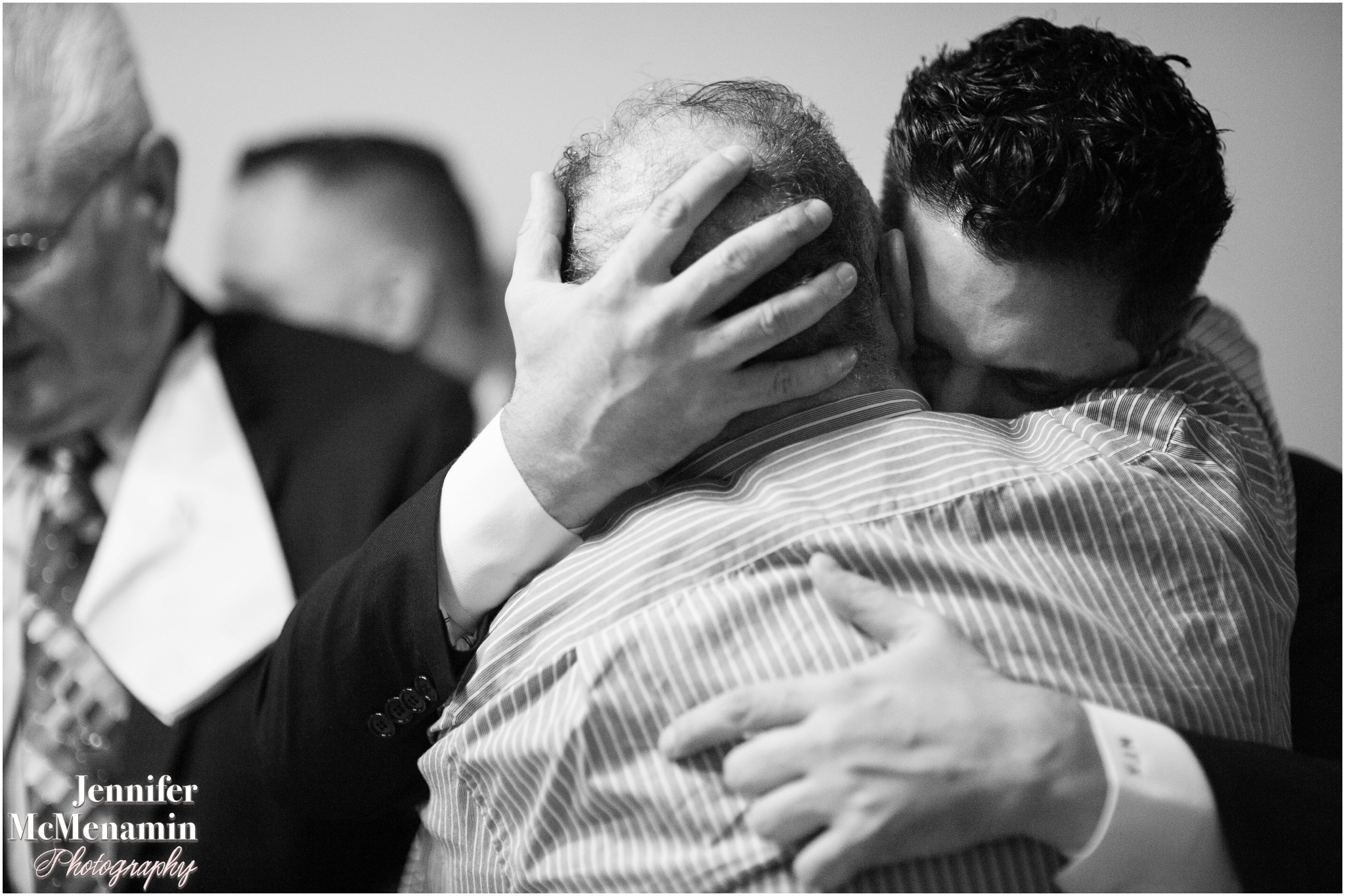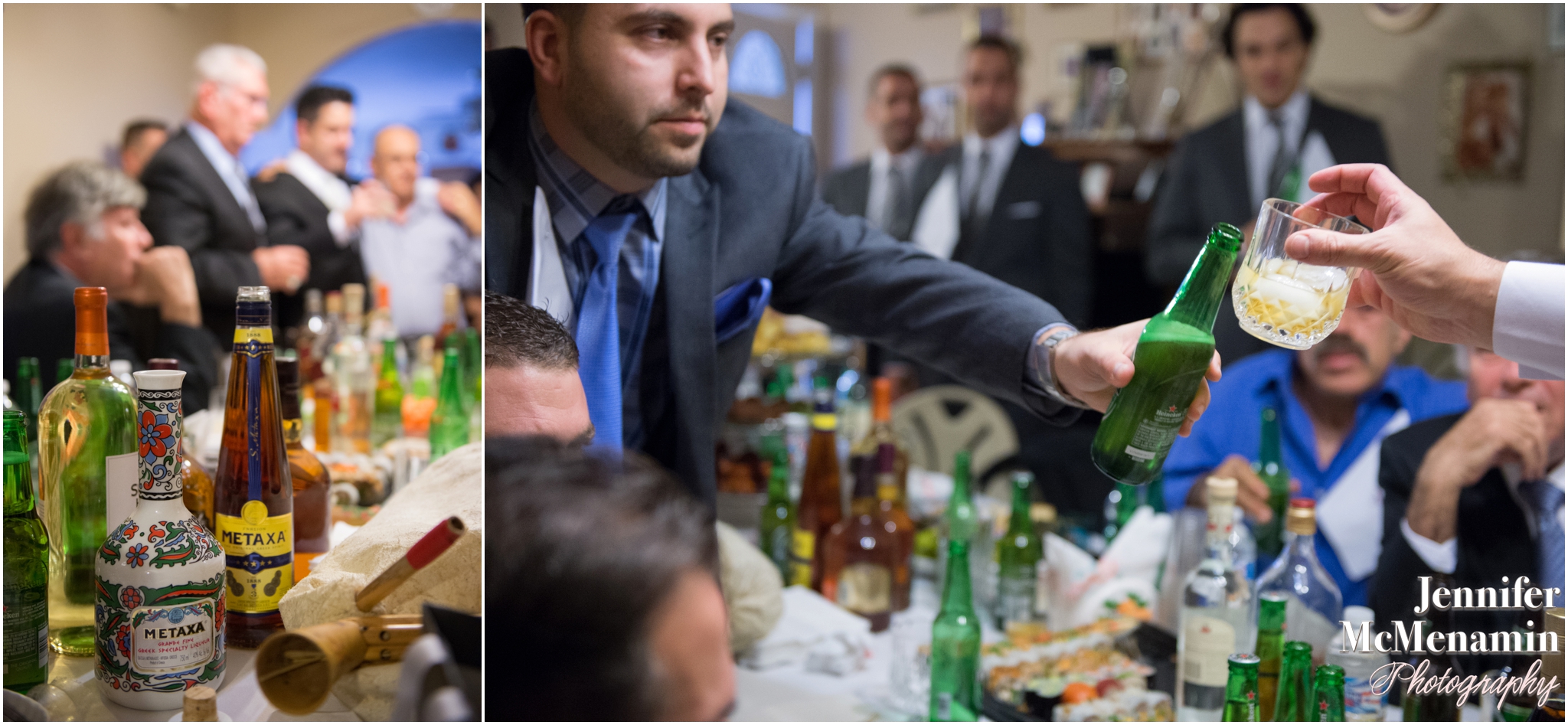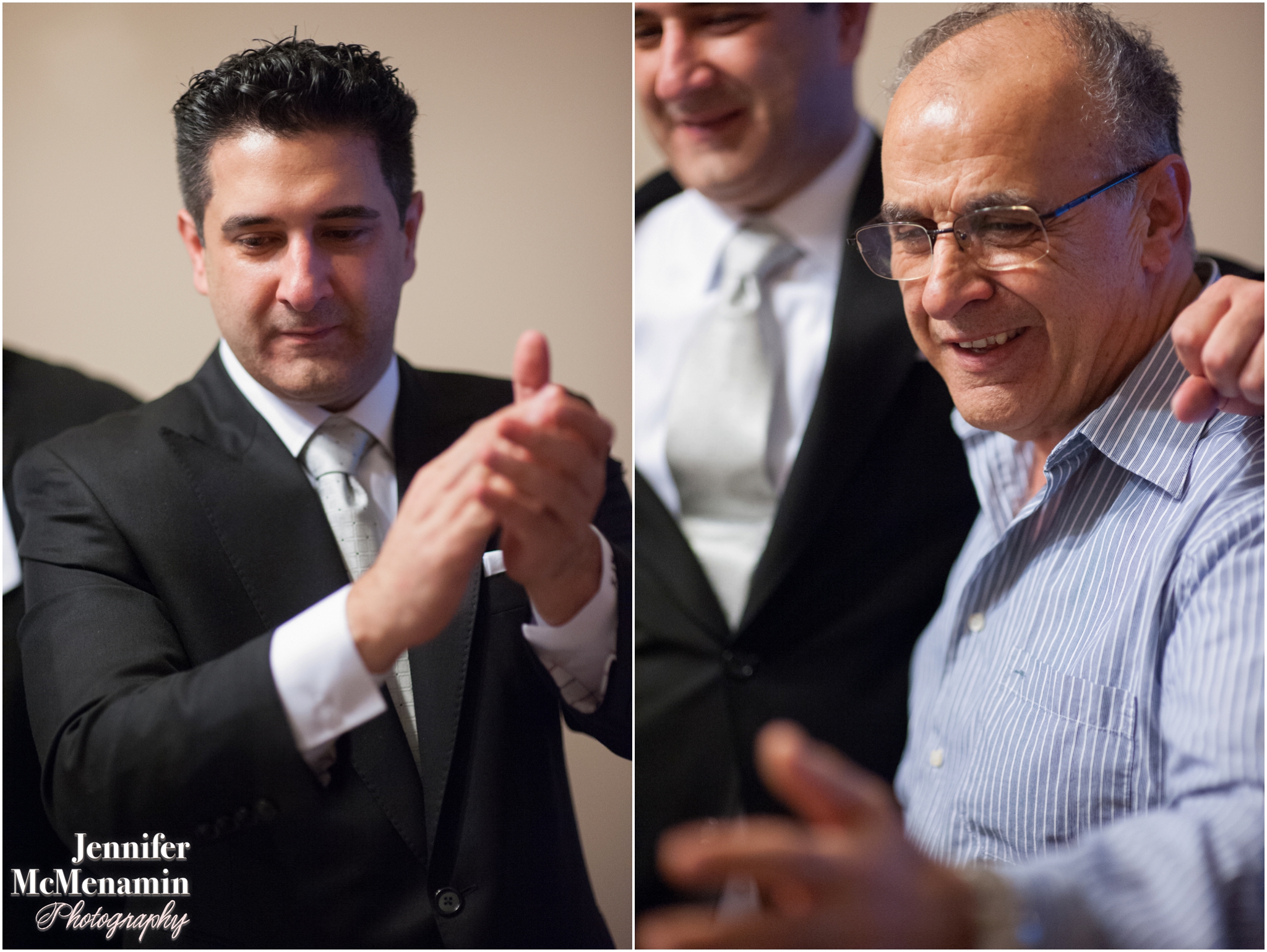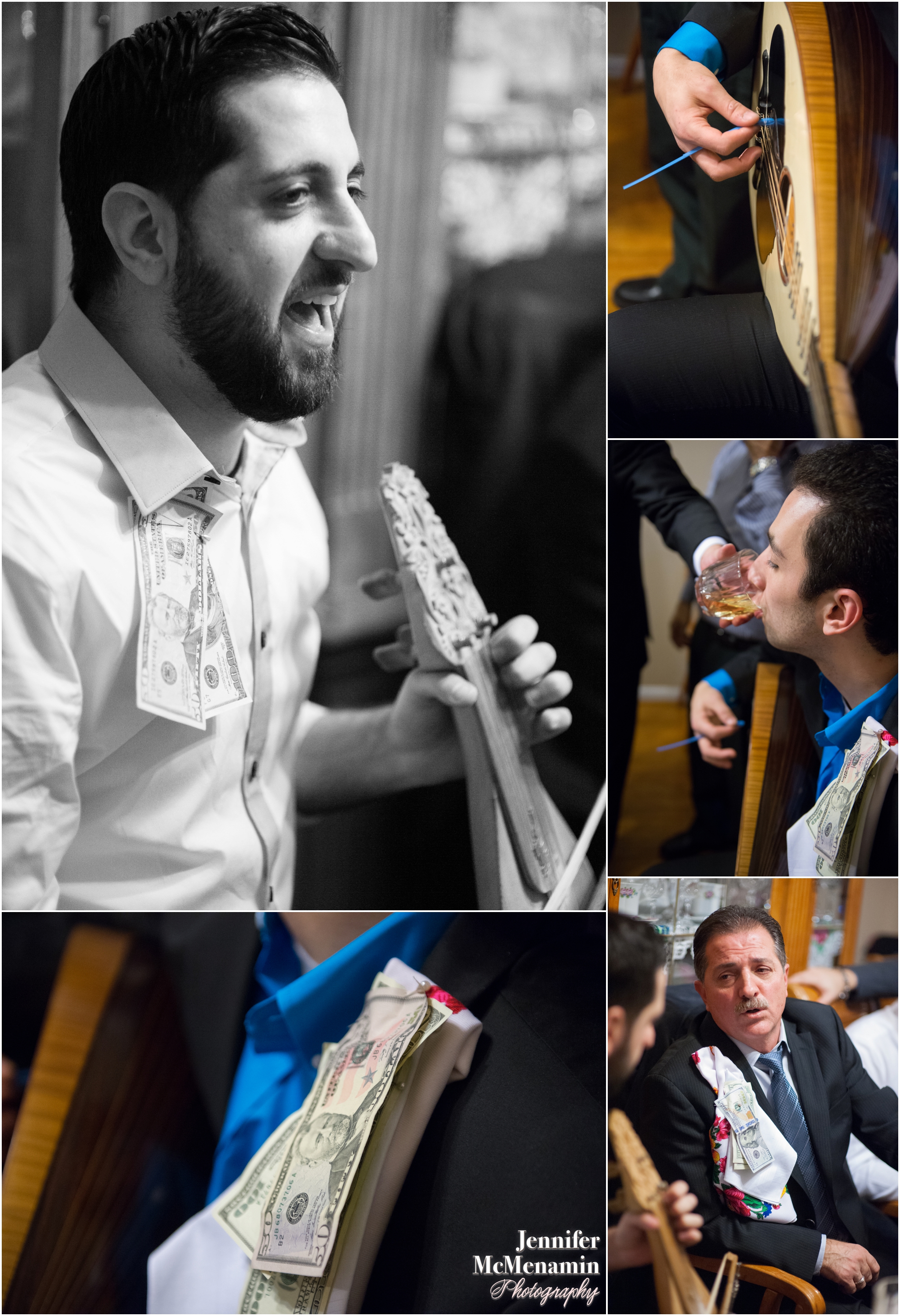 One of Olga's bridesmaids delivers Nick's gift from his bride — and is rewarded with a glass of Metaxa, a Greek liquor.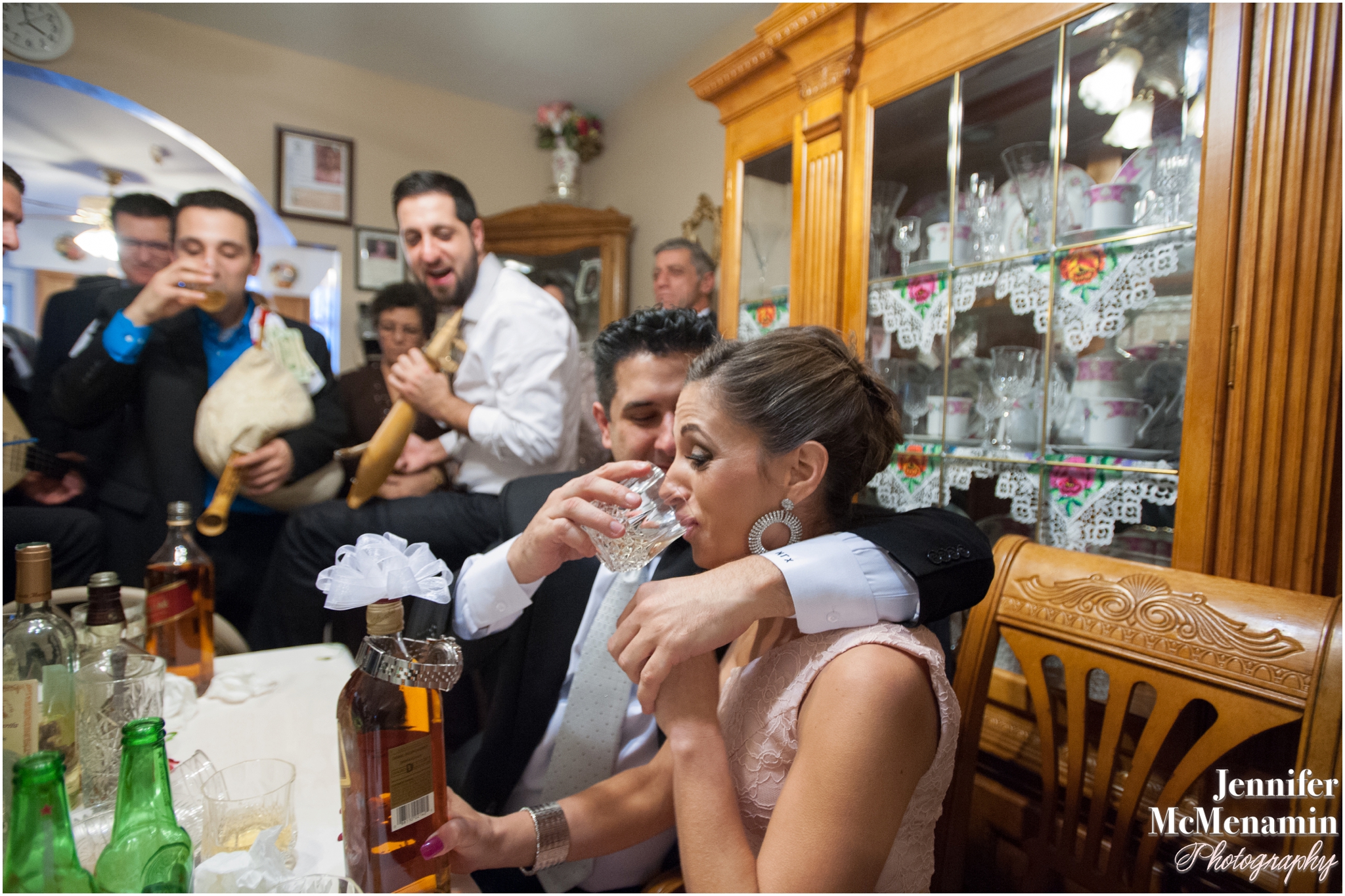 Nick is escorted to the church by his friends, family members and the band that played at the house.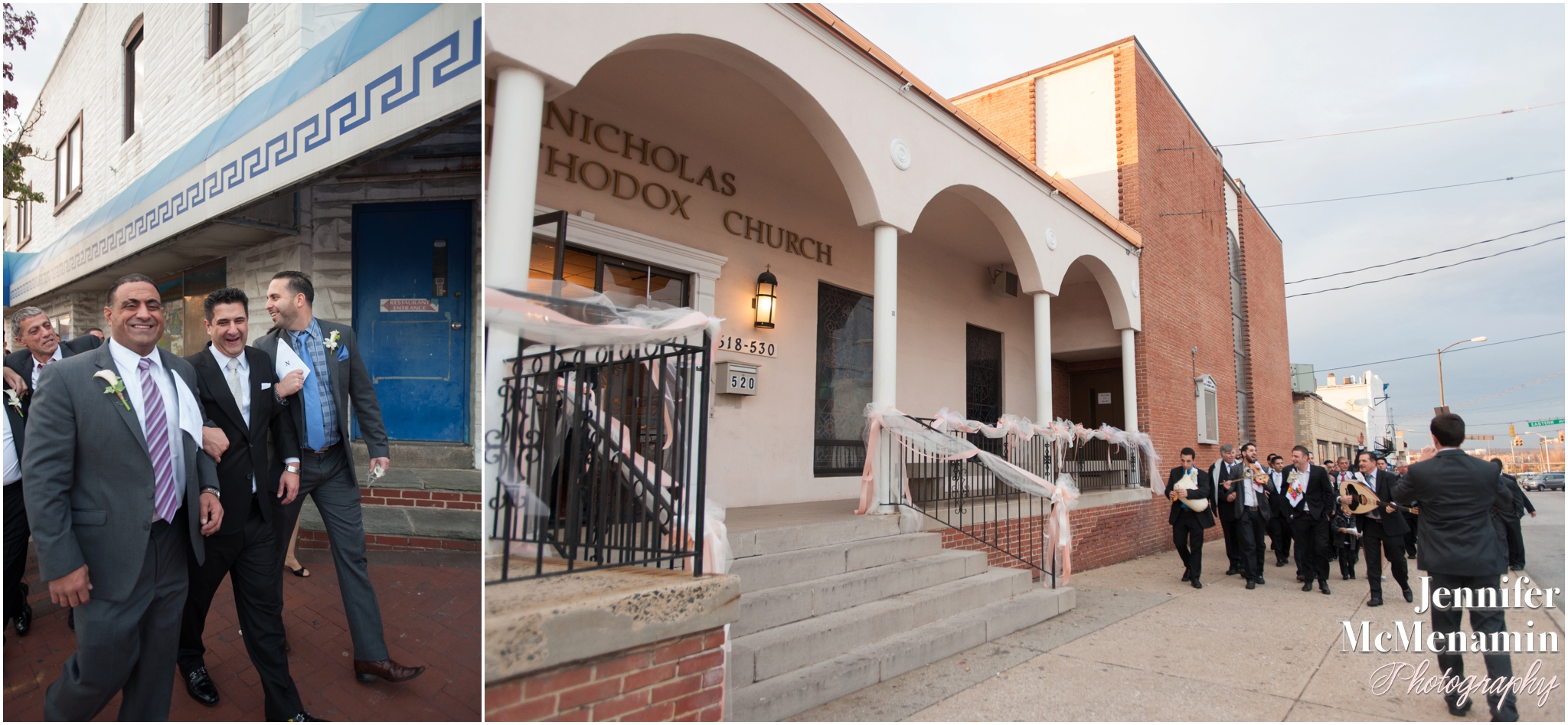 Meanwhile, at Olga's family's home, the bride and her bridesmaids finished up their preparations.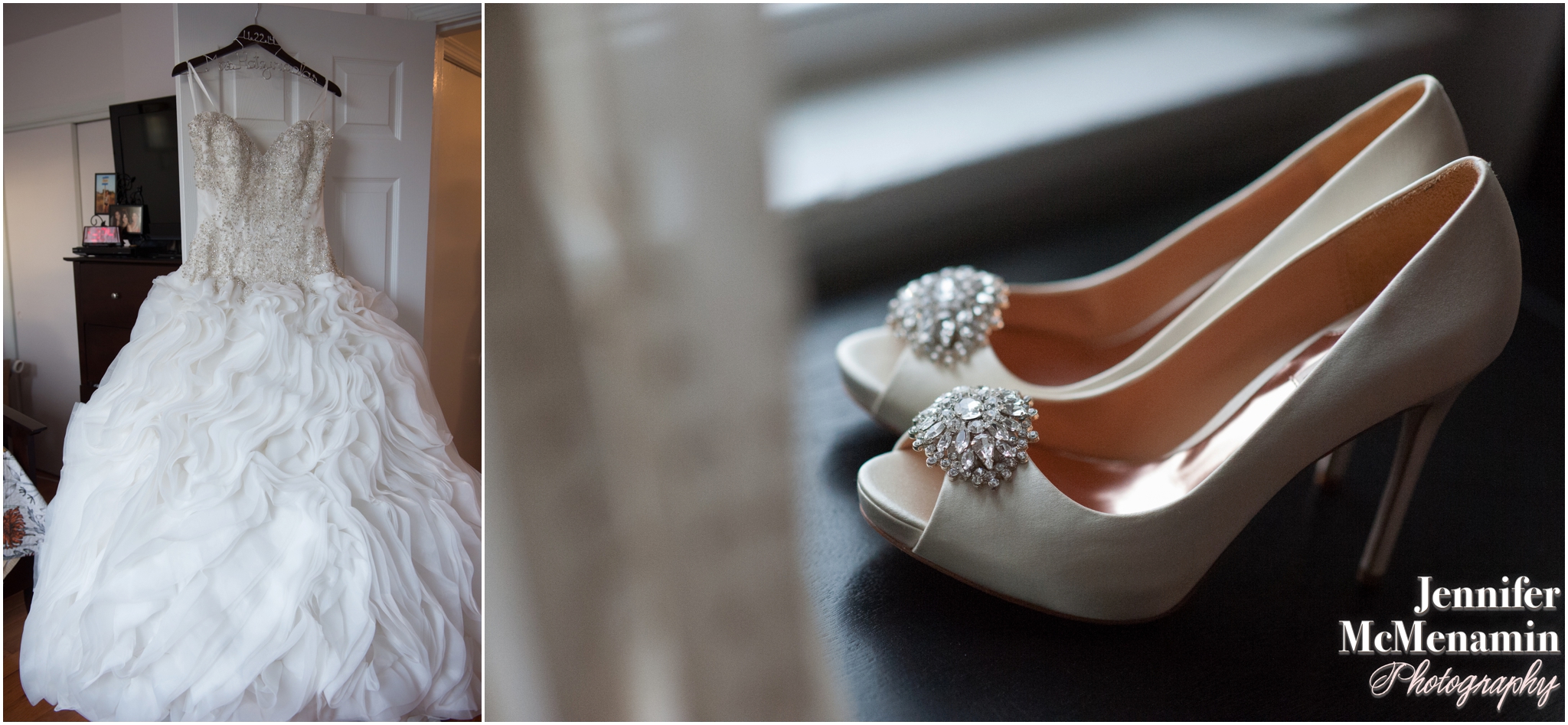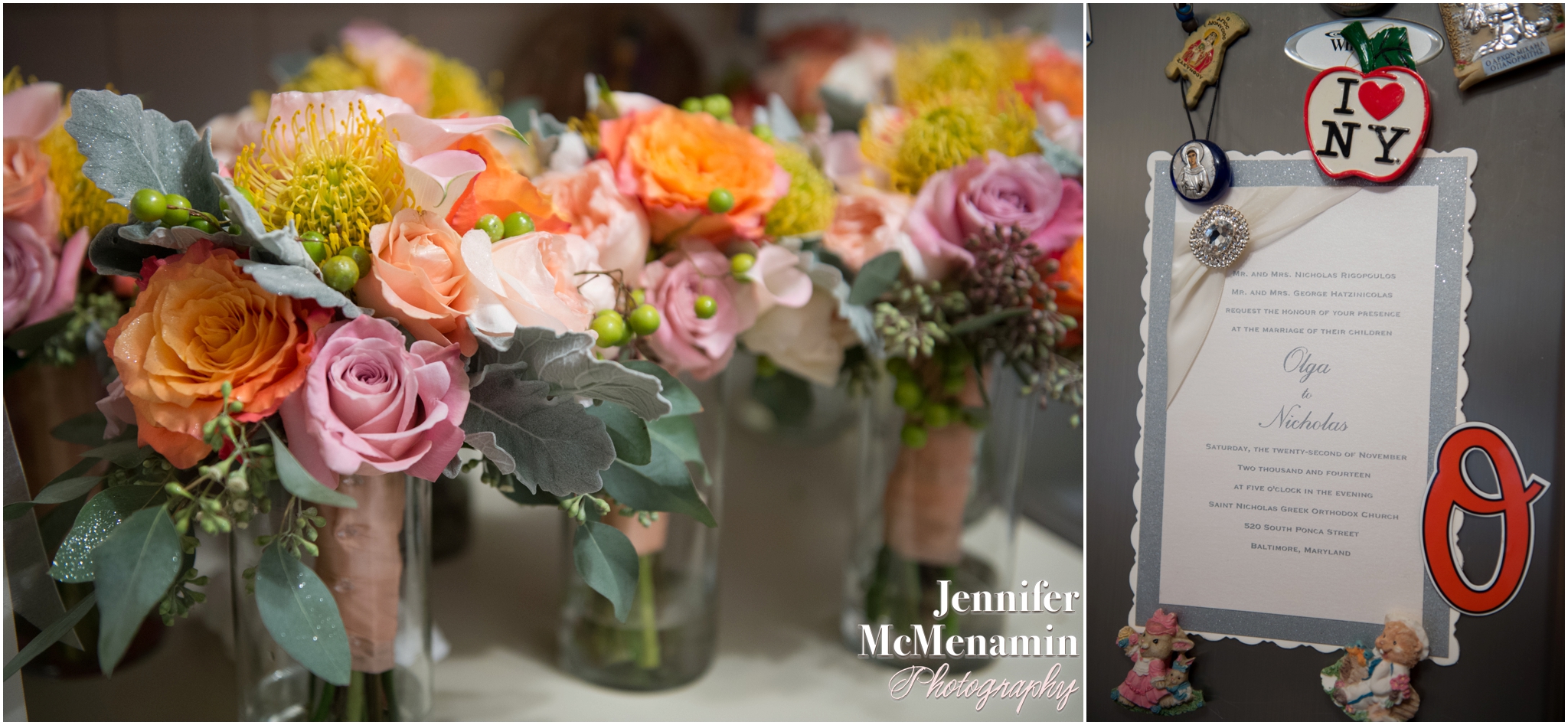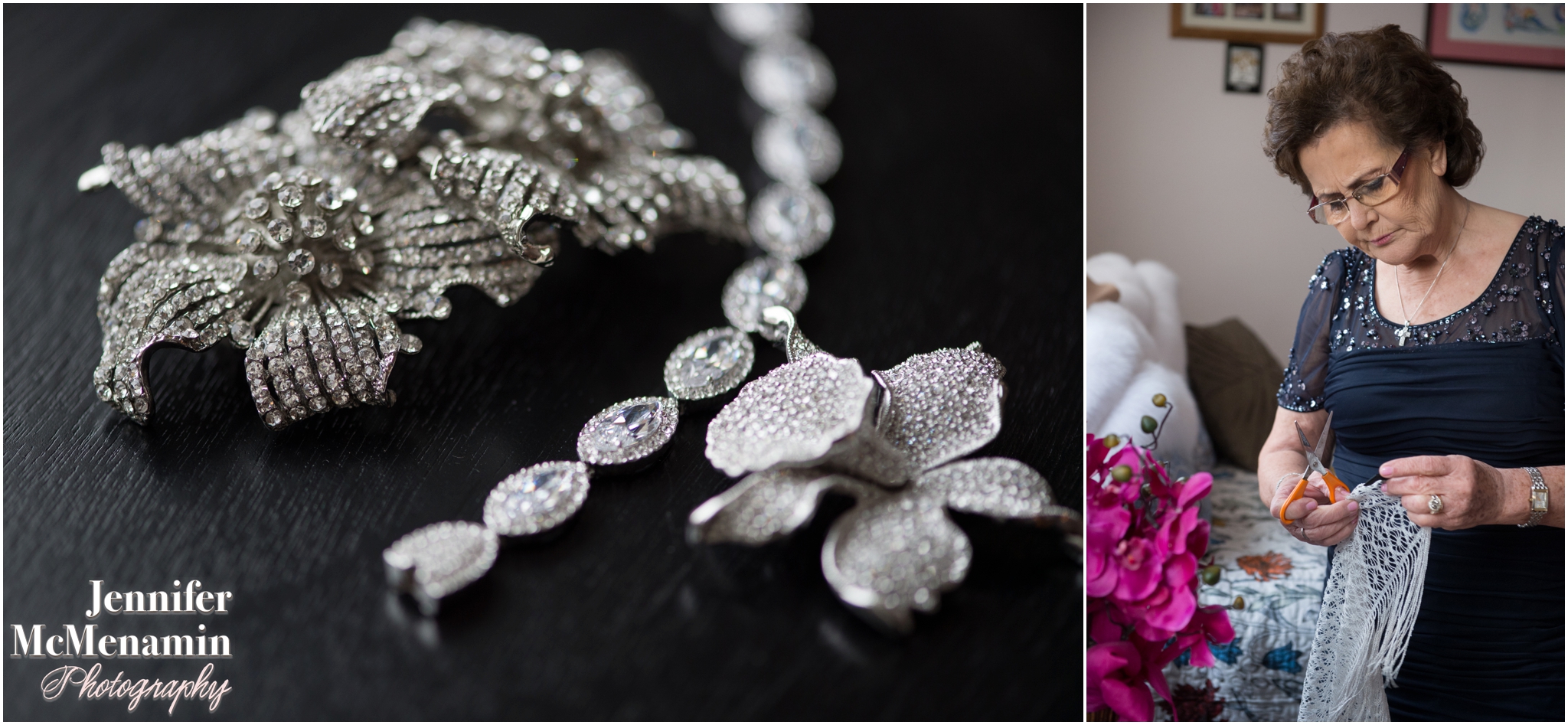 Olga got dressed in her childhood room.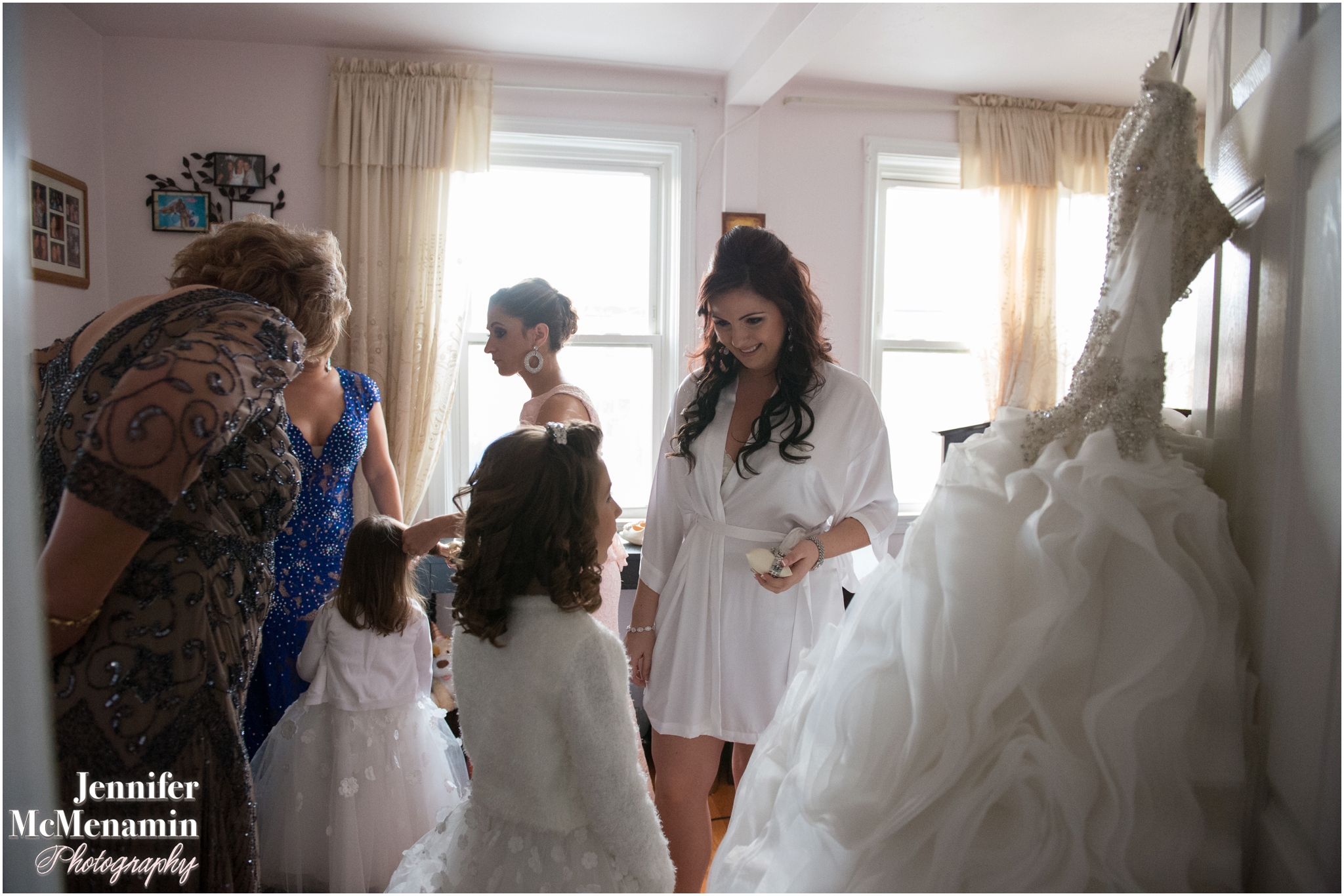 These little flower girls were oh so sweet.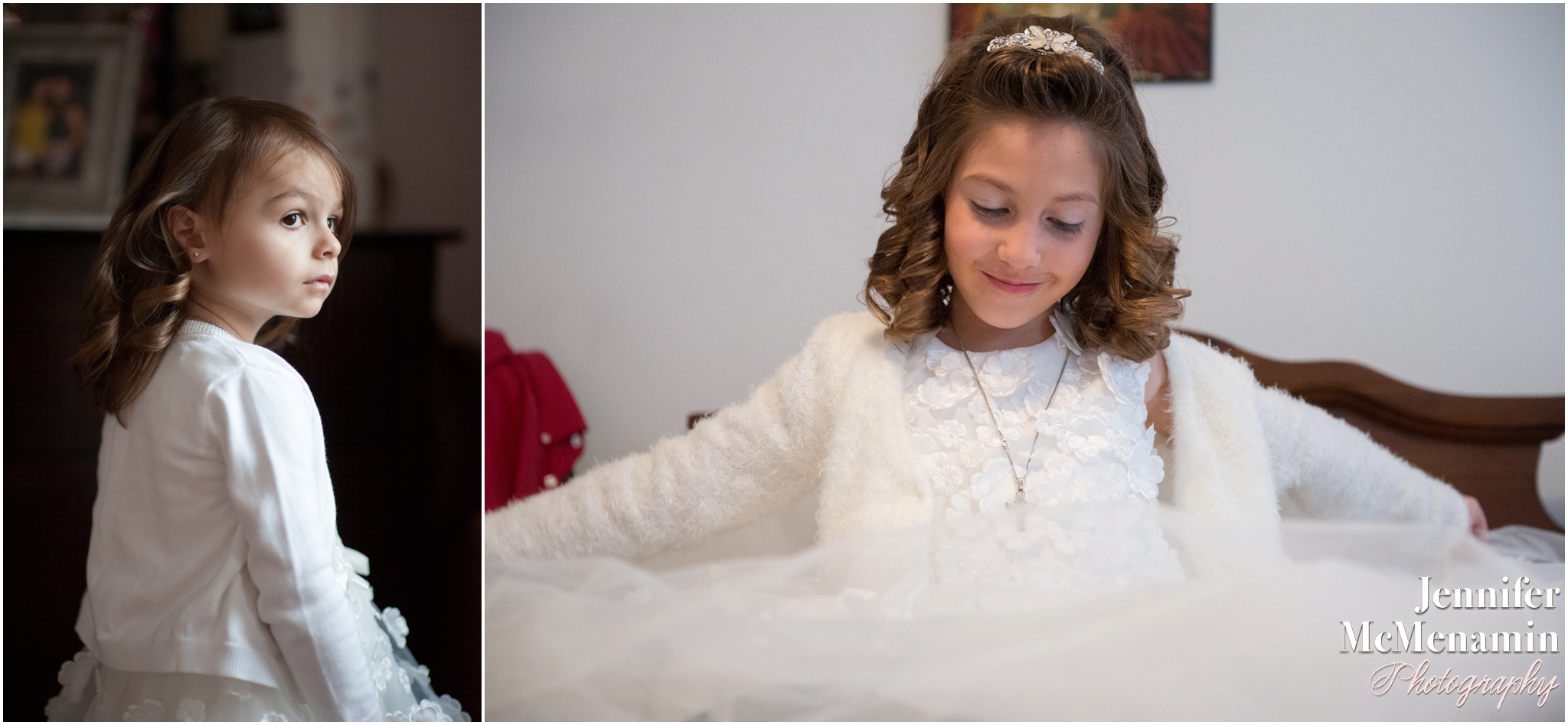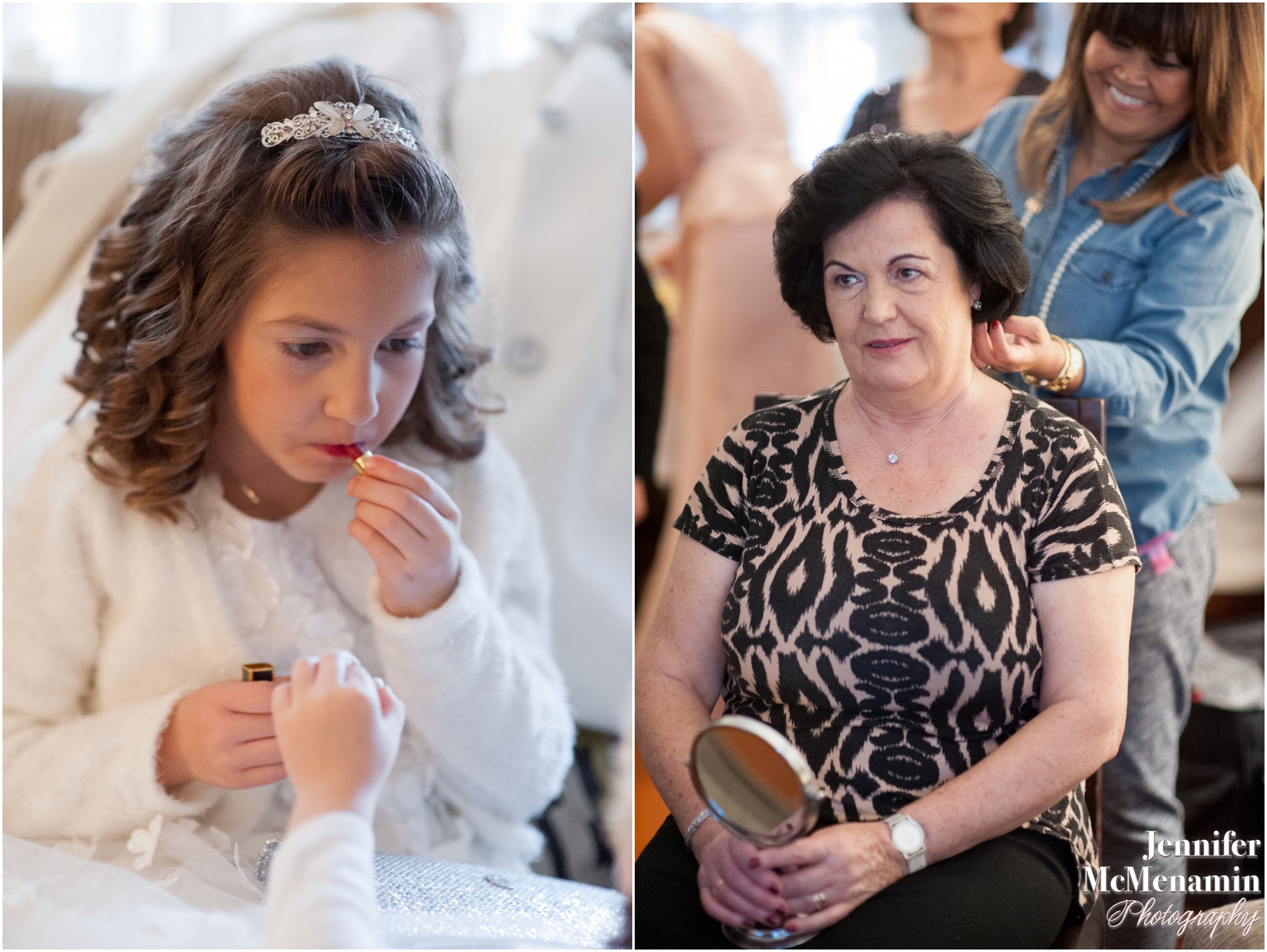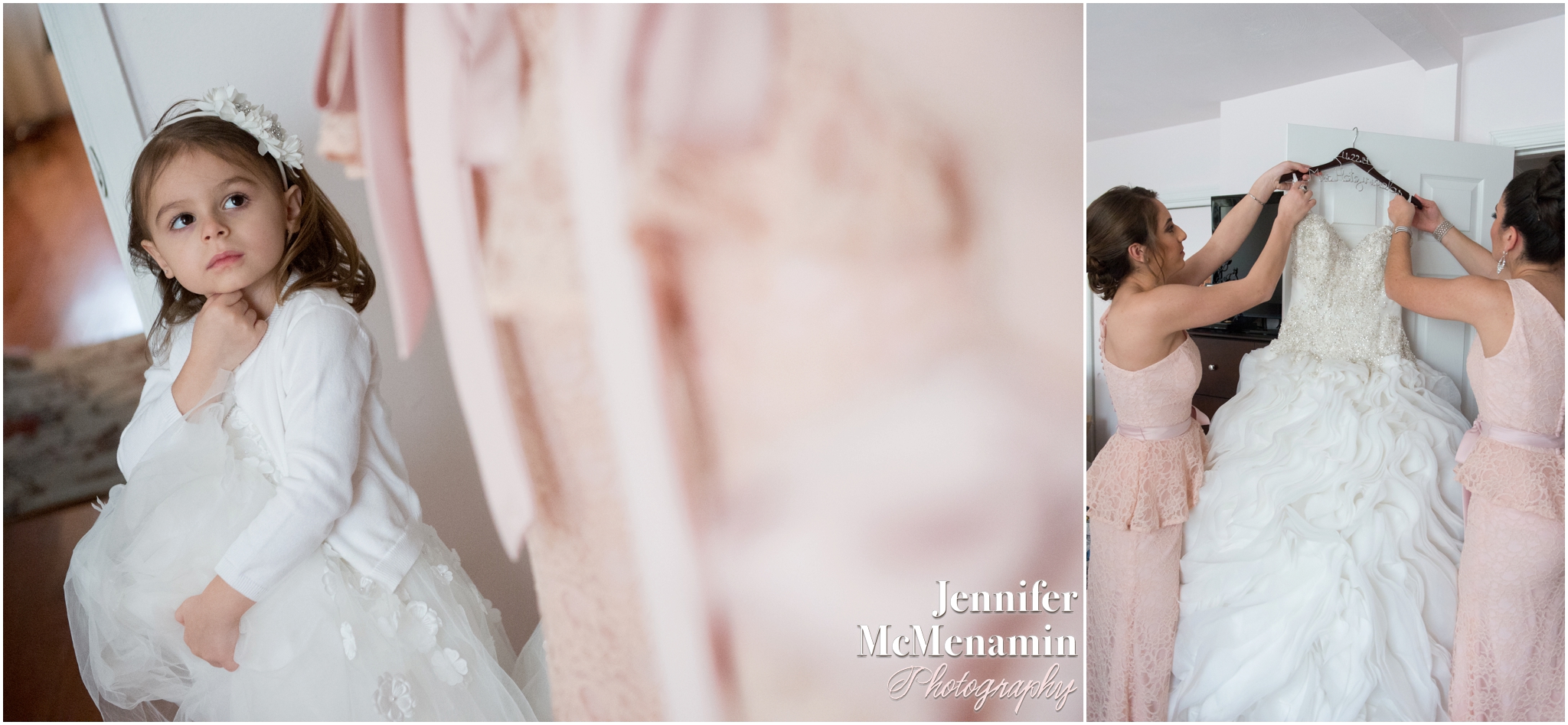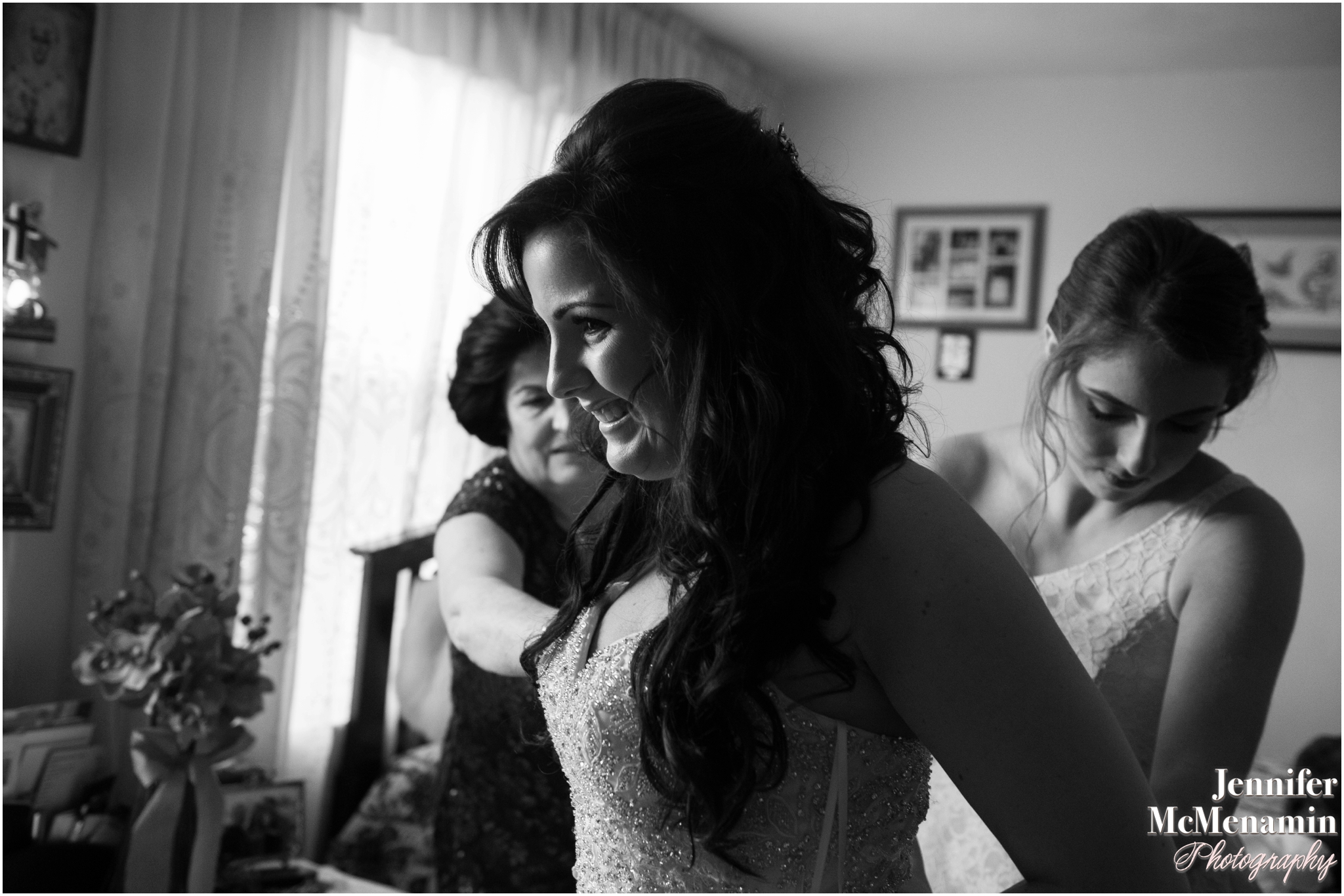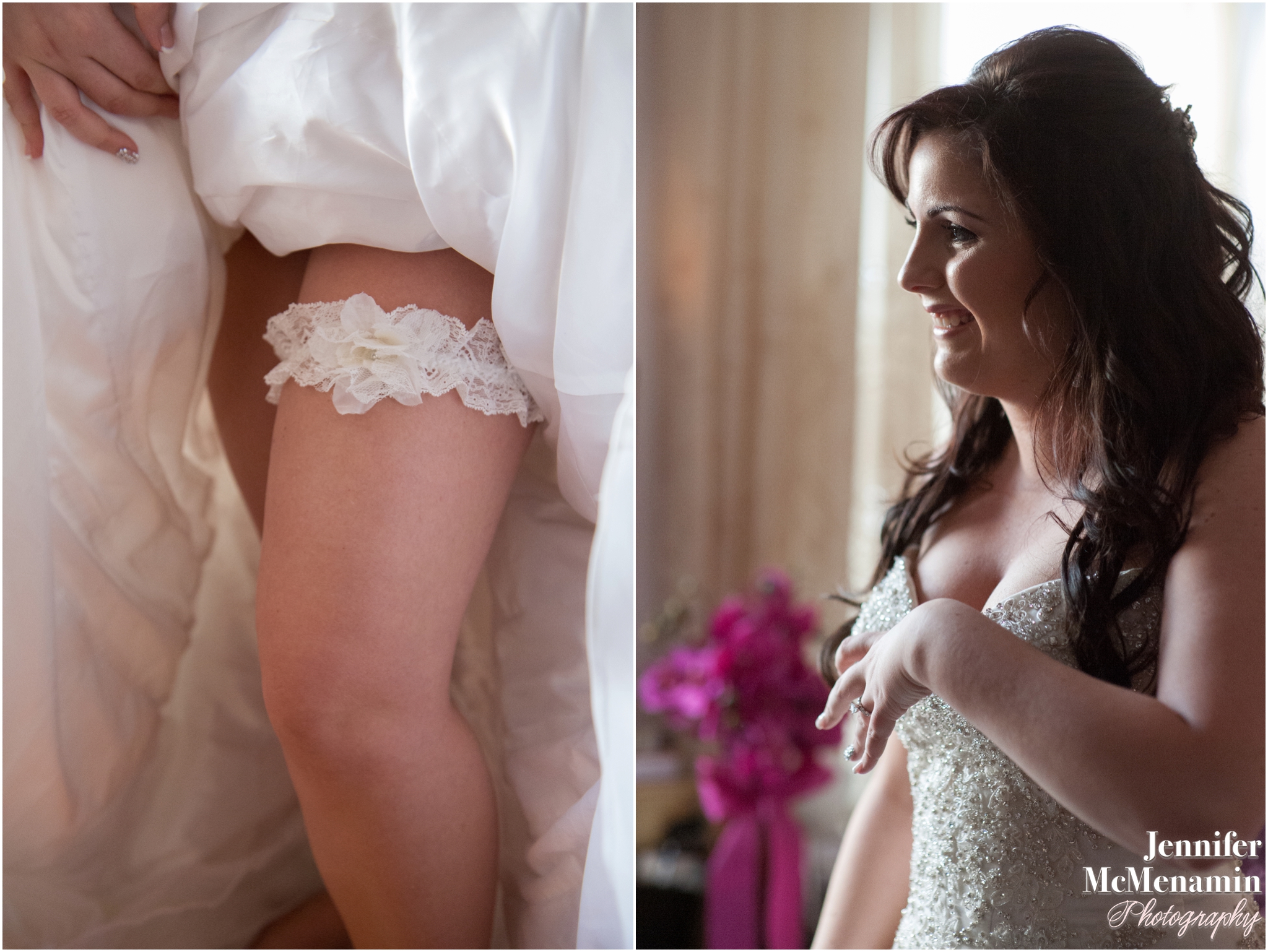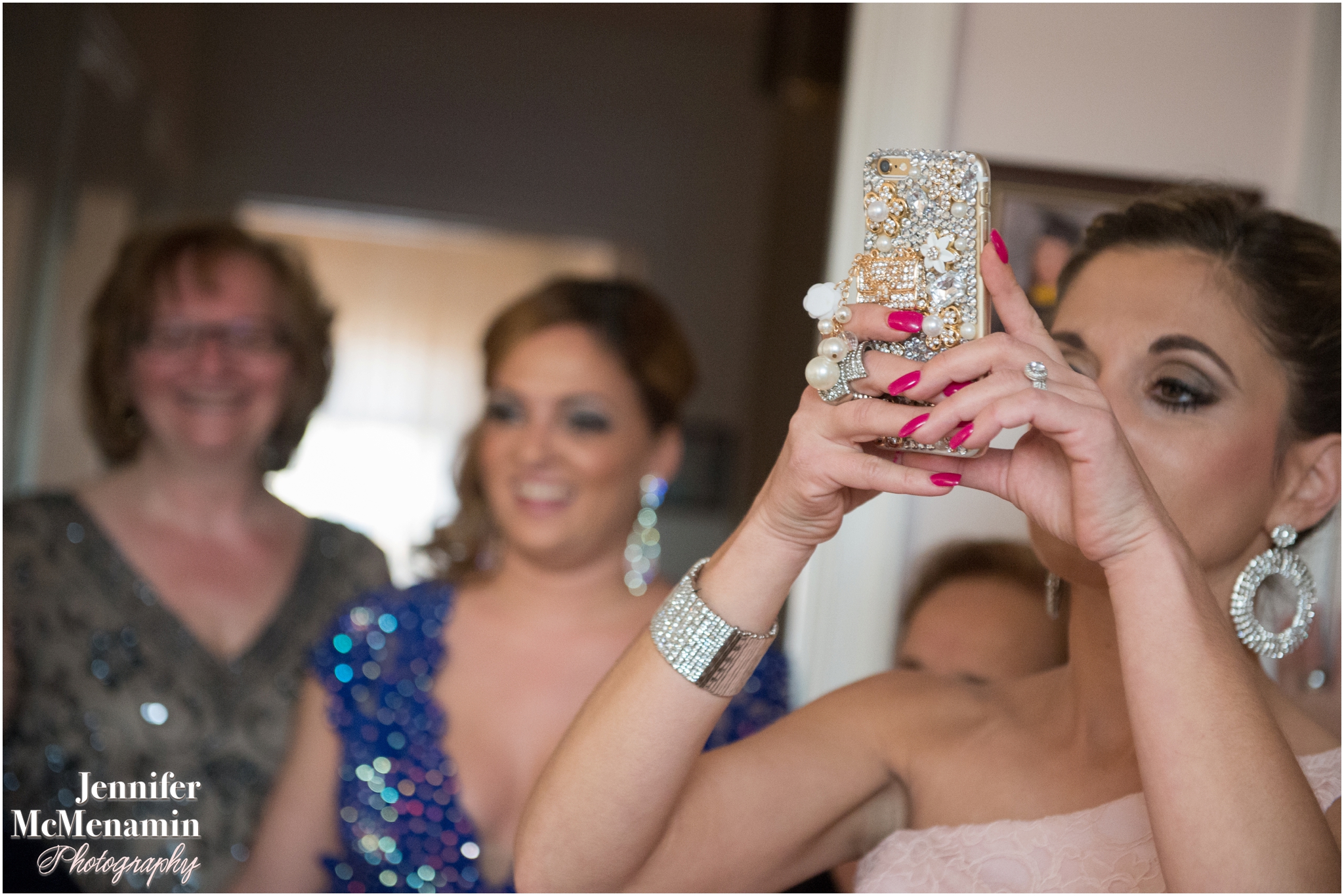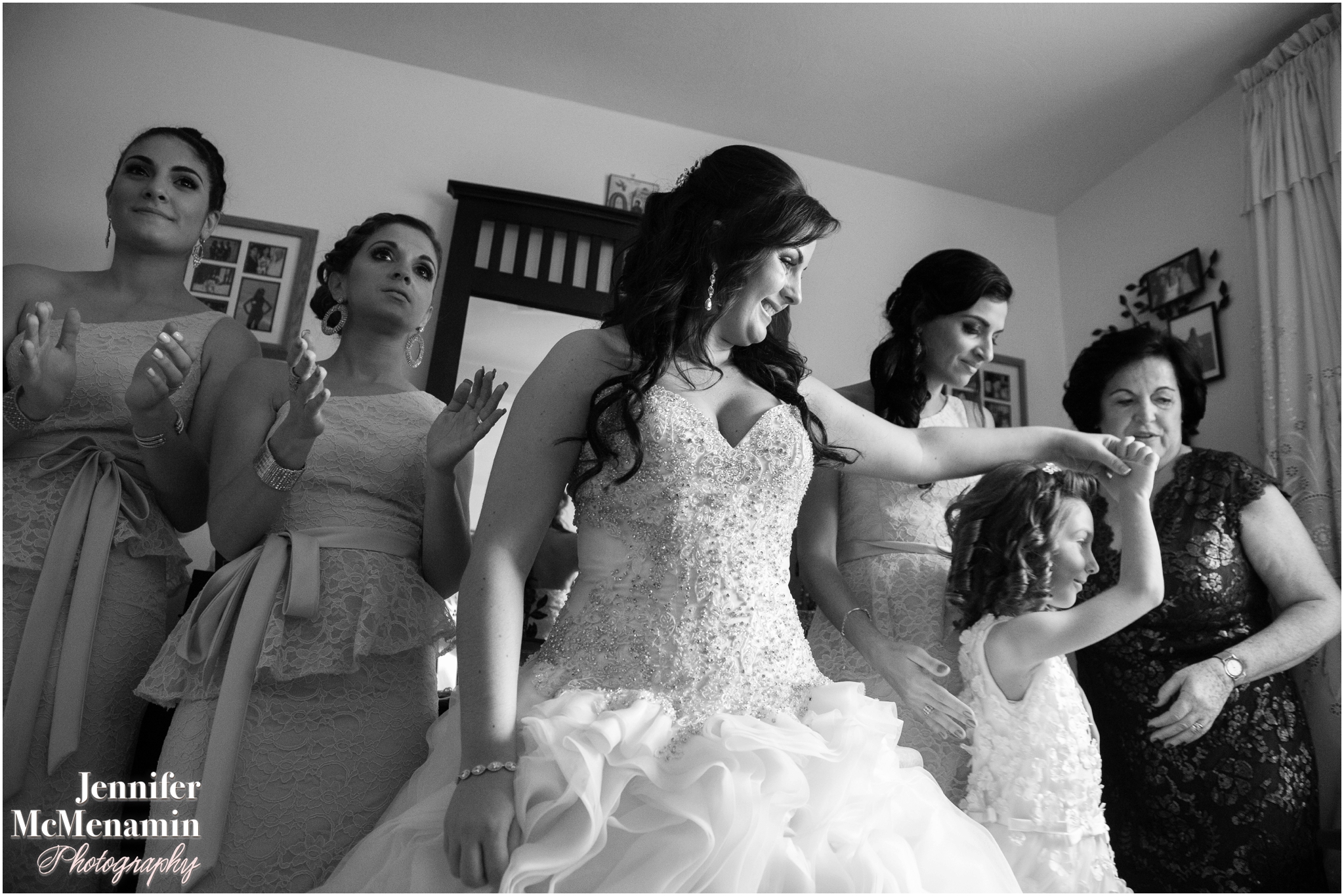 The bride looking absolutely lovely.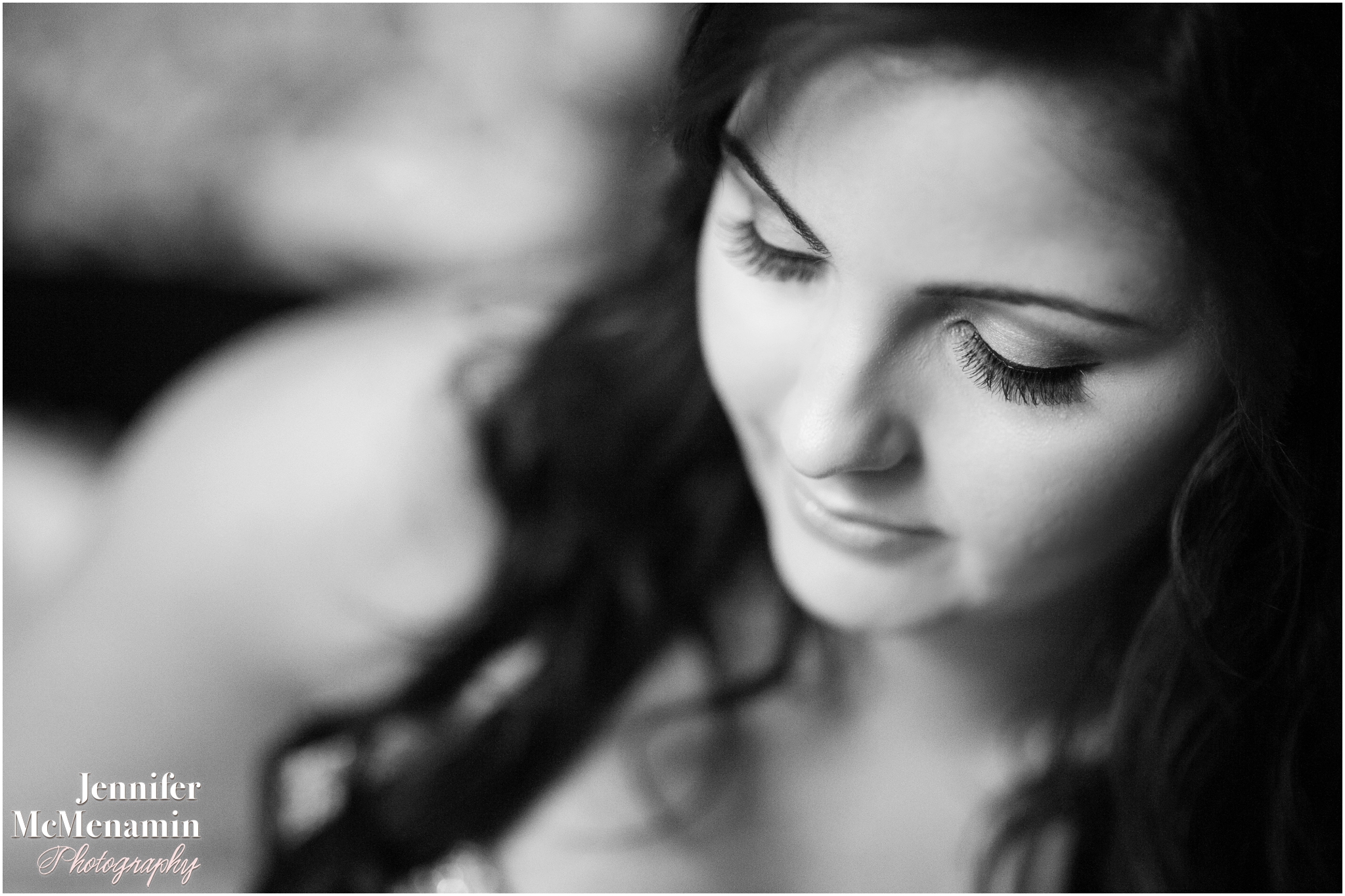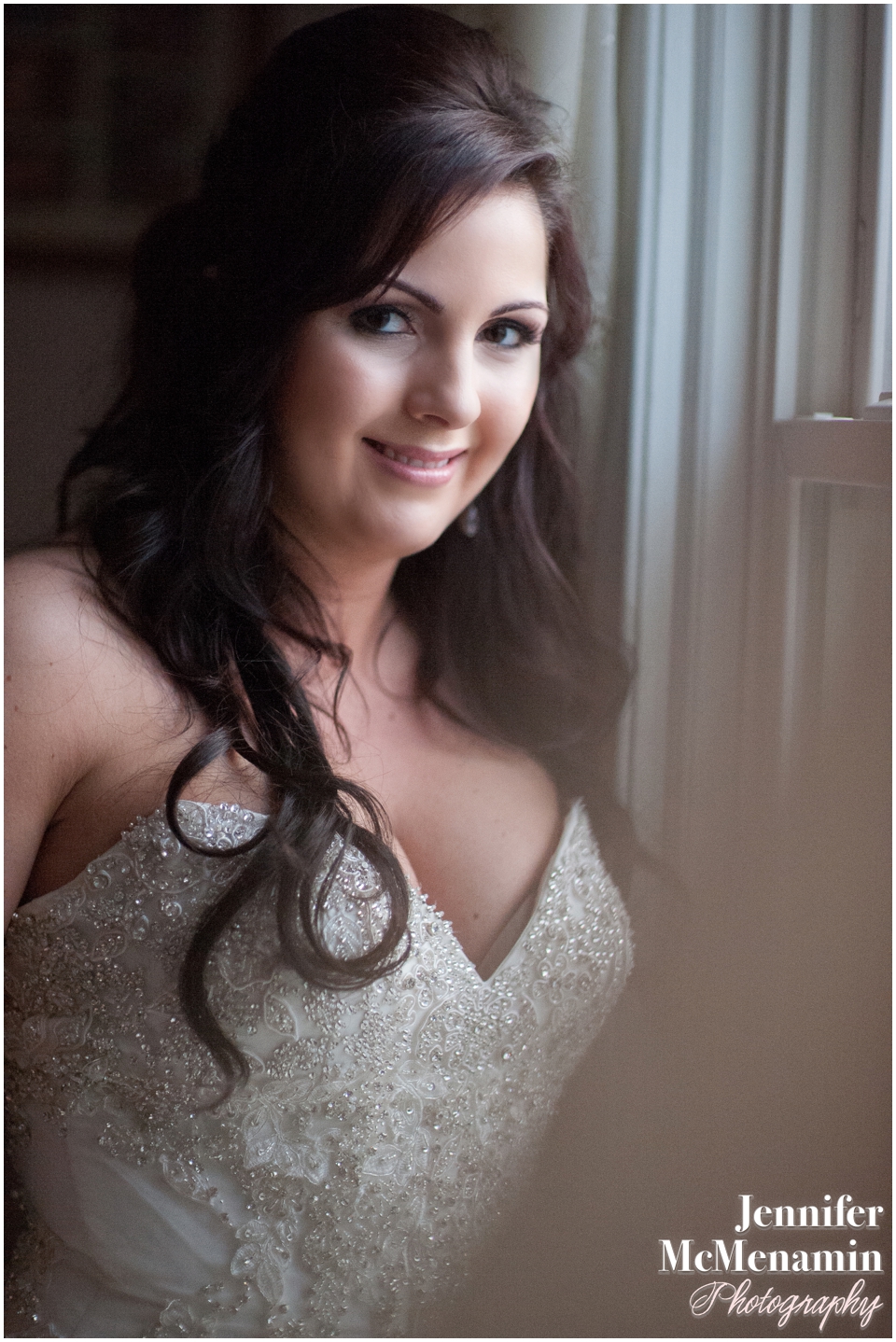 With additional musicians at Olga's family's home, there was more dancing — and even a guest appearance by some relatives in Greece via Skype.

Olga embraced every opportunity to add a little sparkle to her wedding day, from the beaded bodice of her gown and the leaves of the bridesmaid bouquets to her clutch purse and even the fingernails of her ring fingers.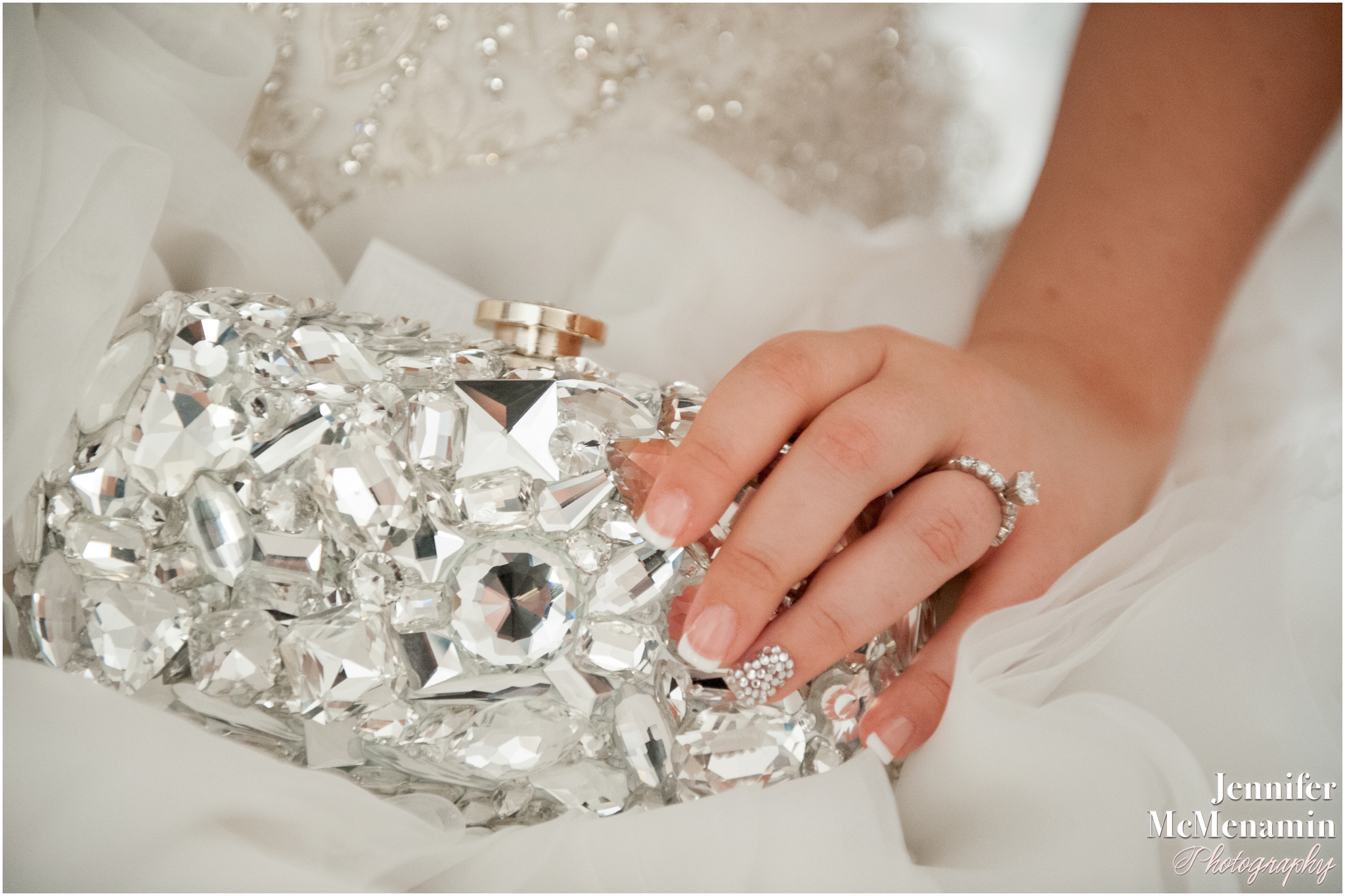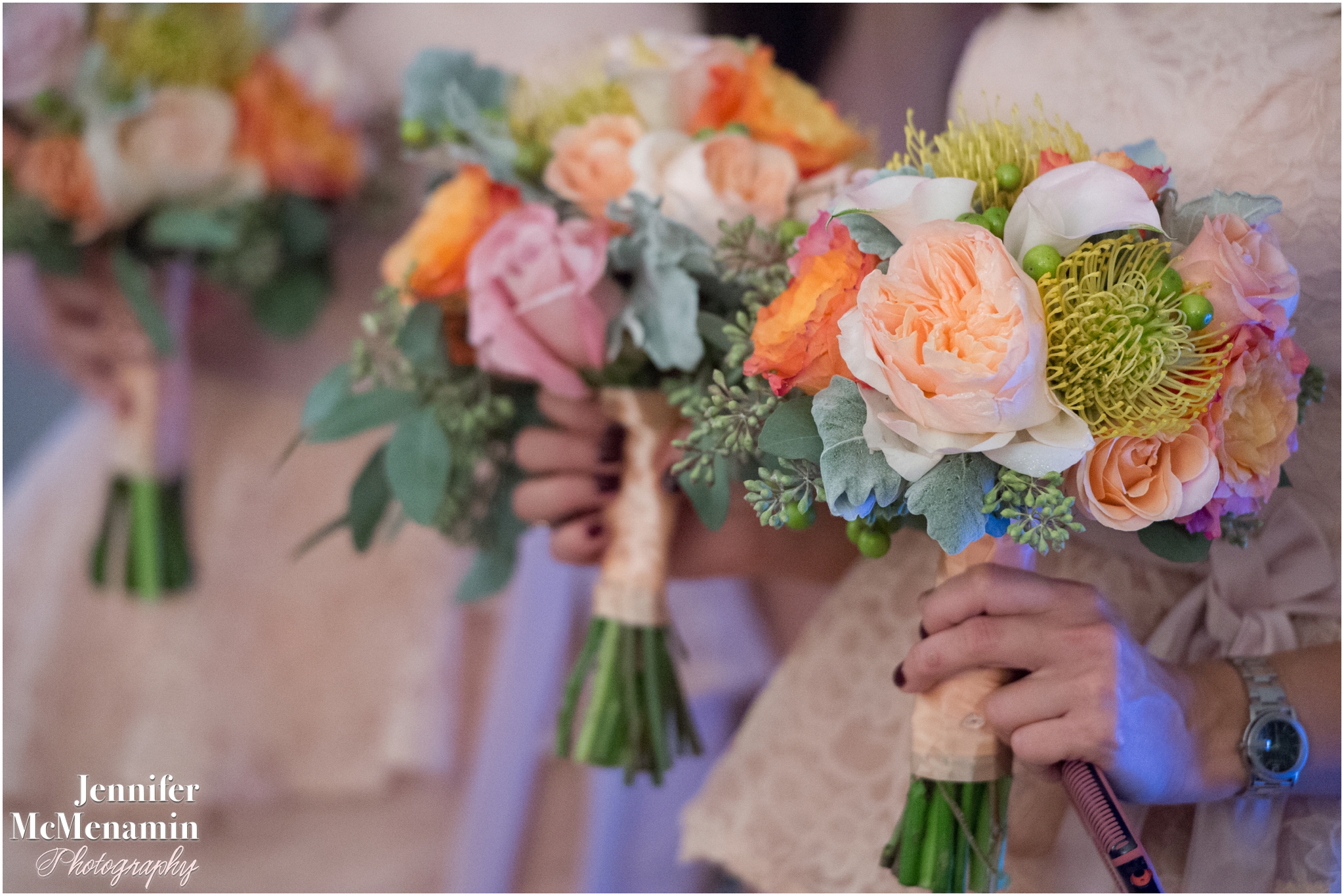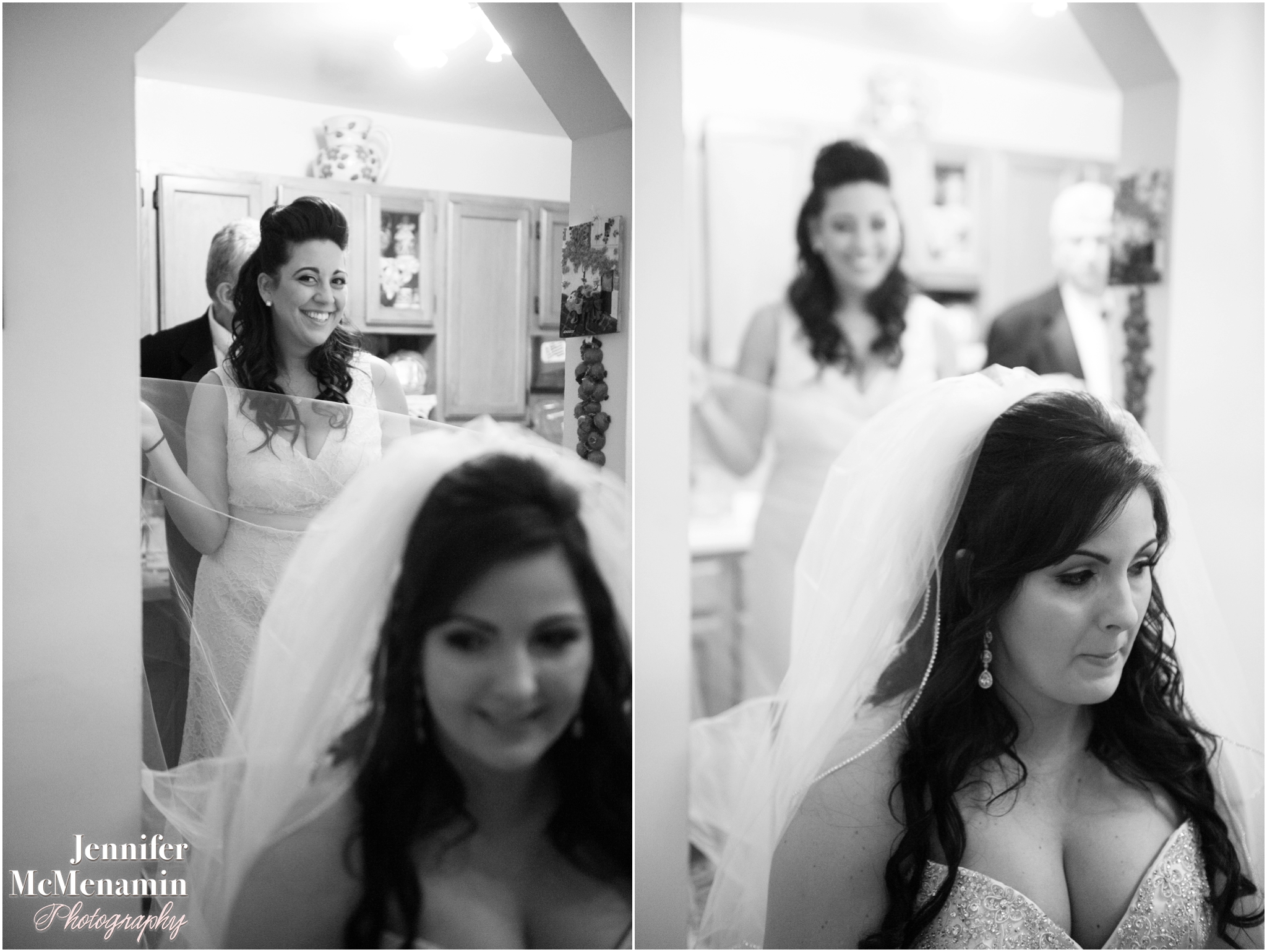 The final touches to her winter accessories.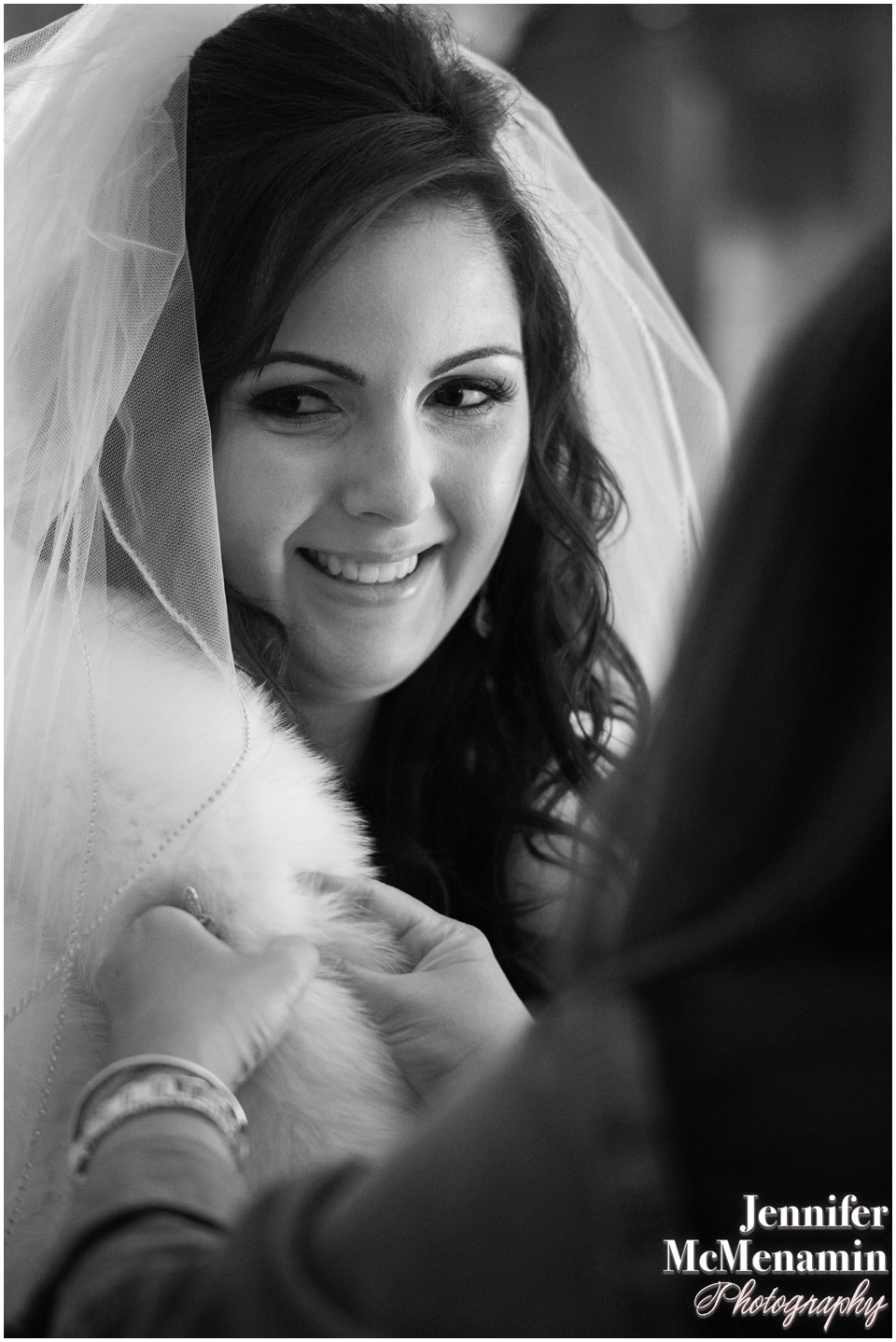 And then it was time to head to the church.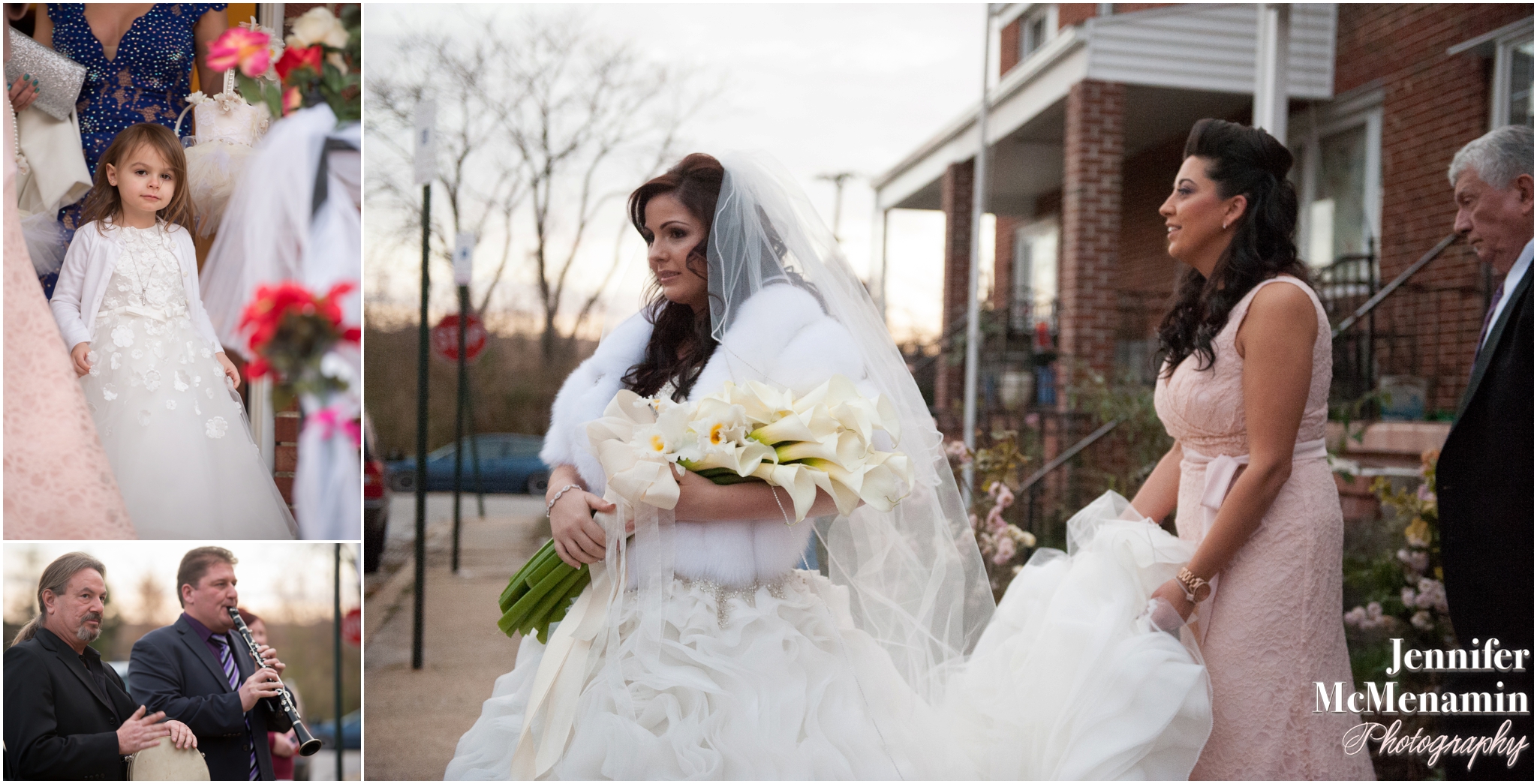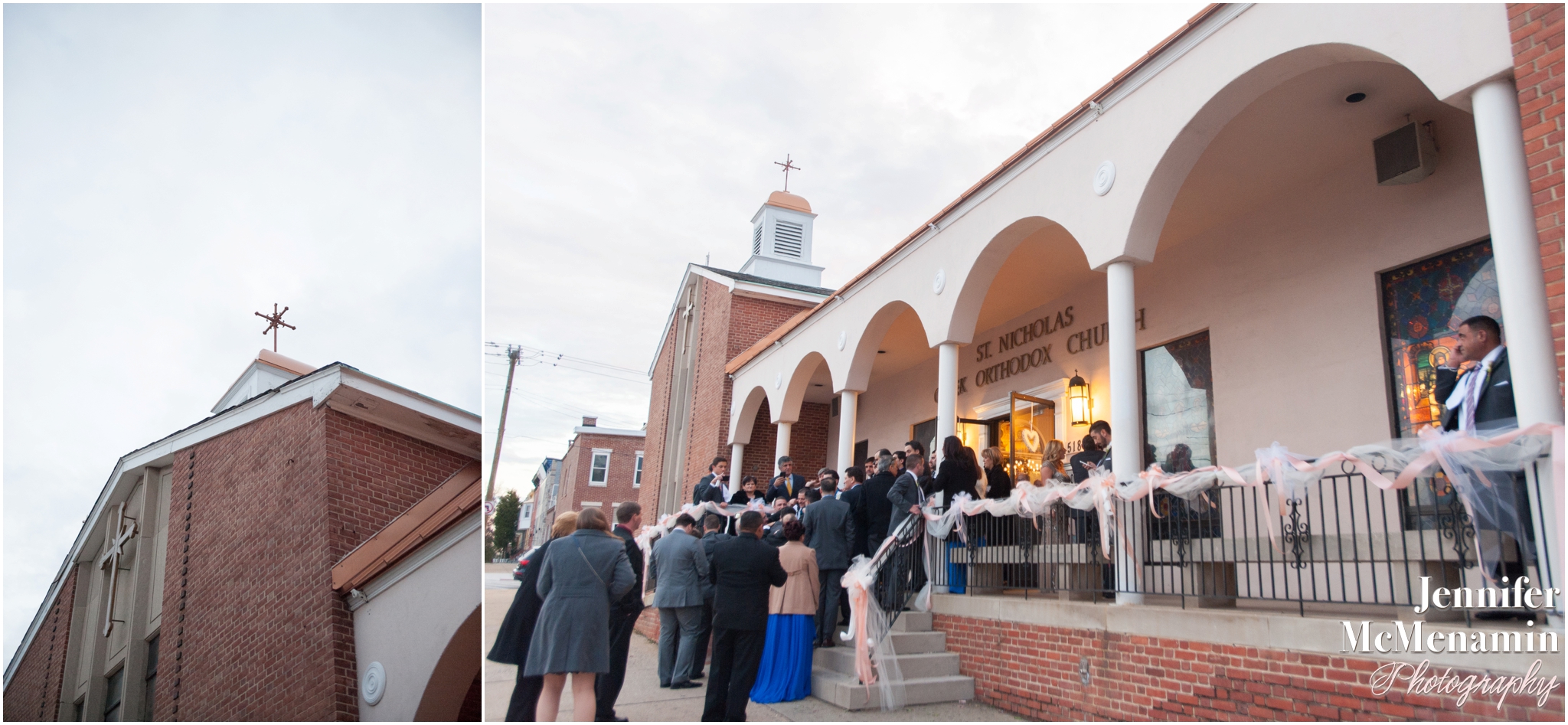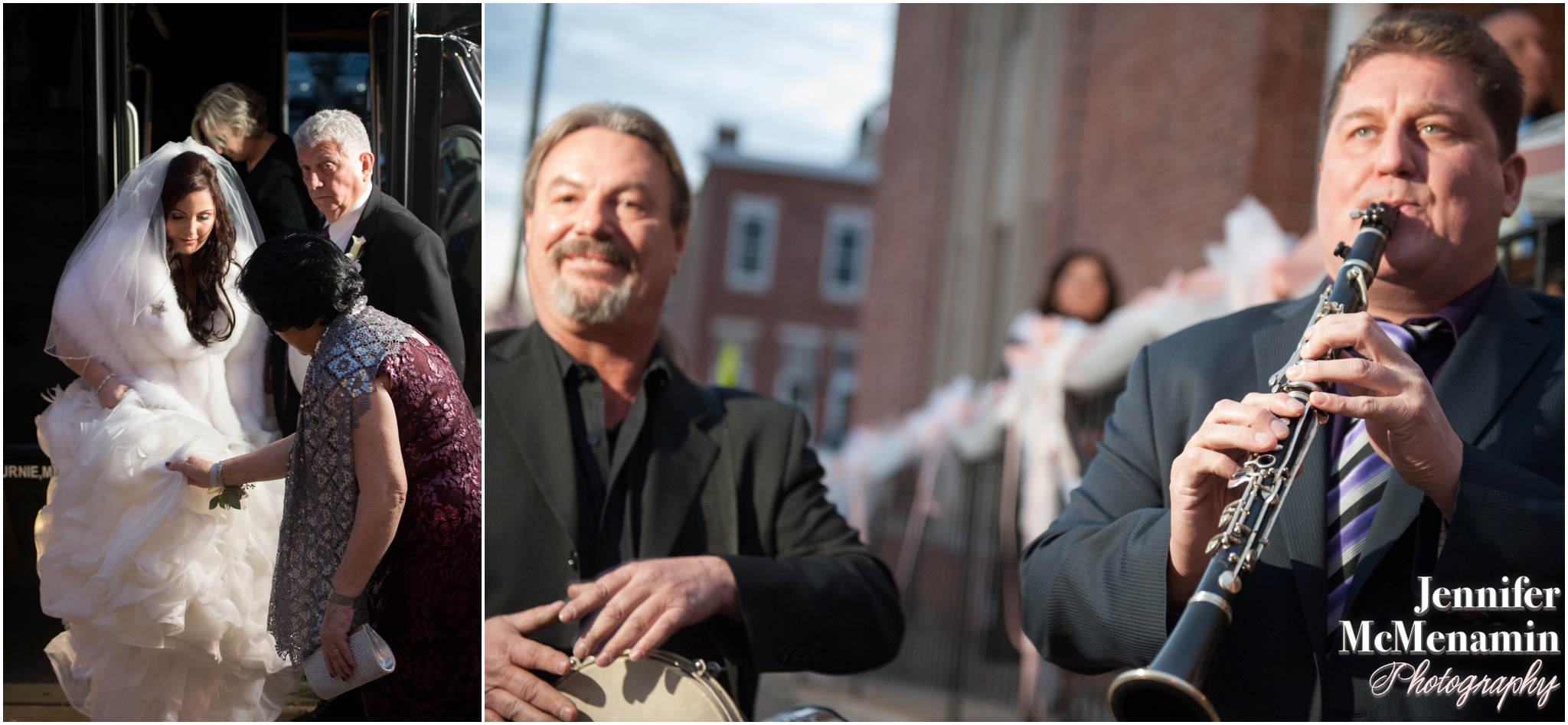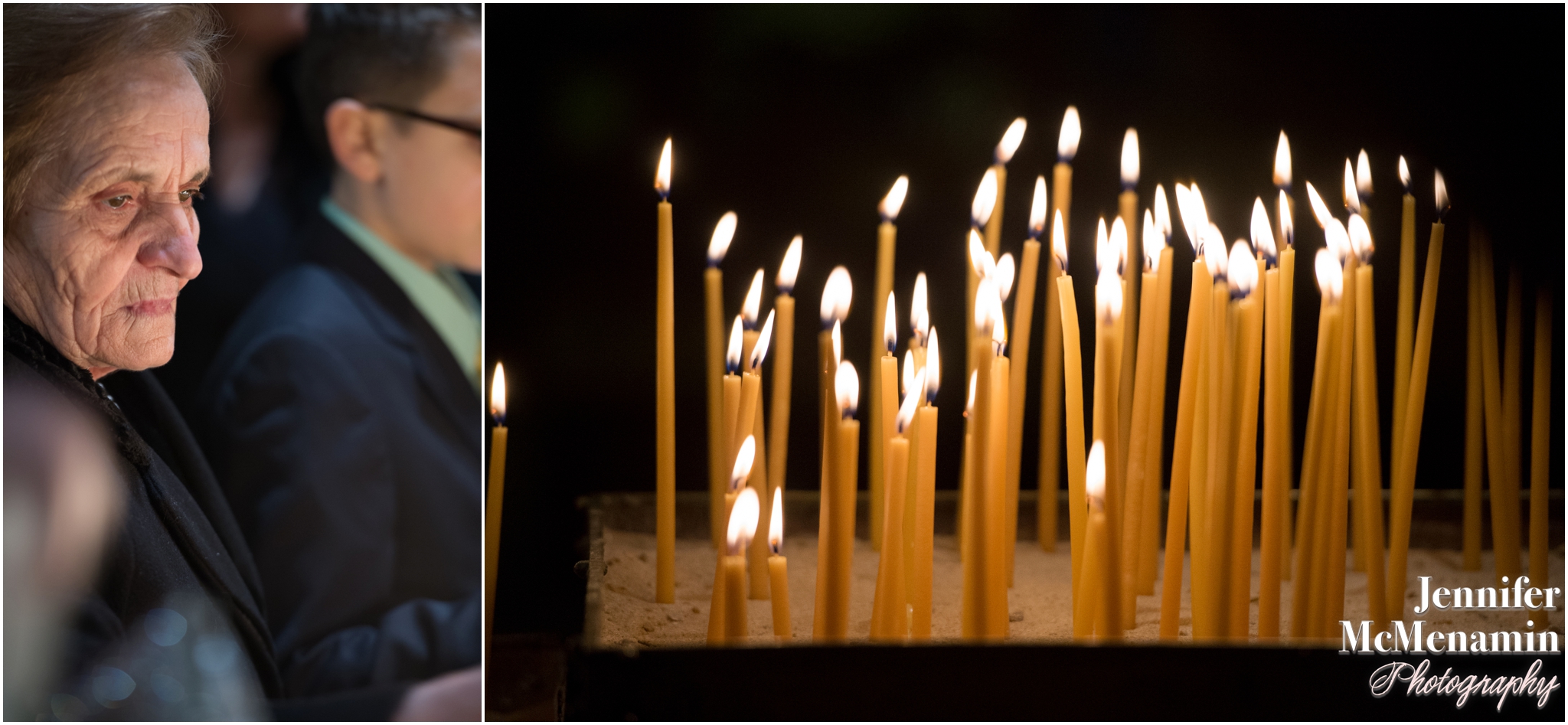 Olga makes her grand entrance.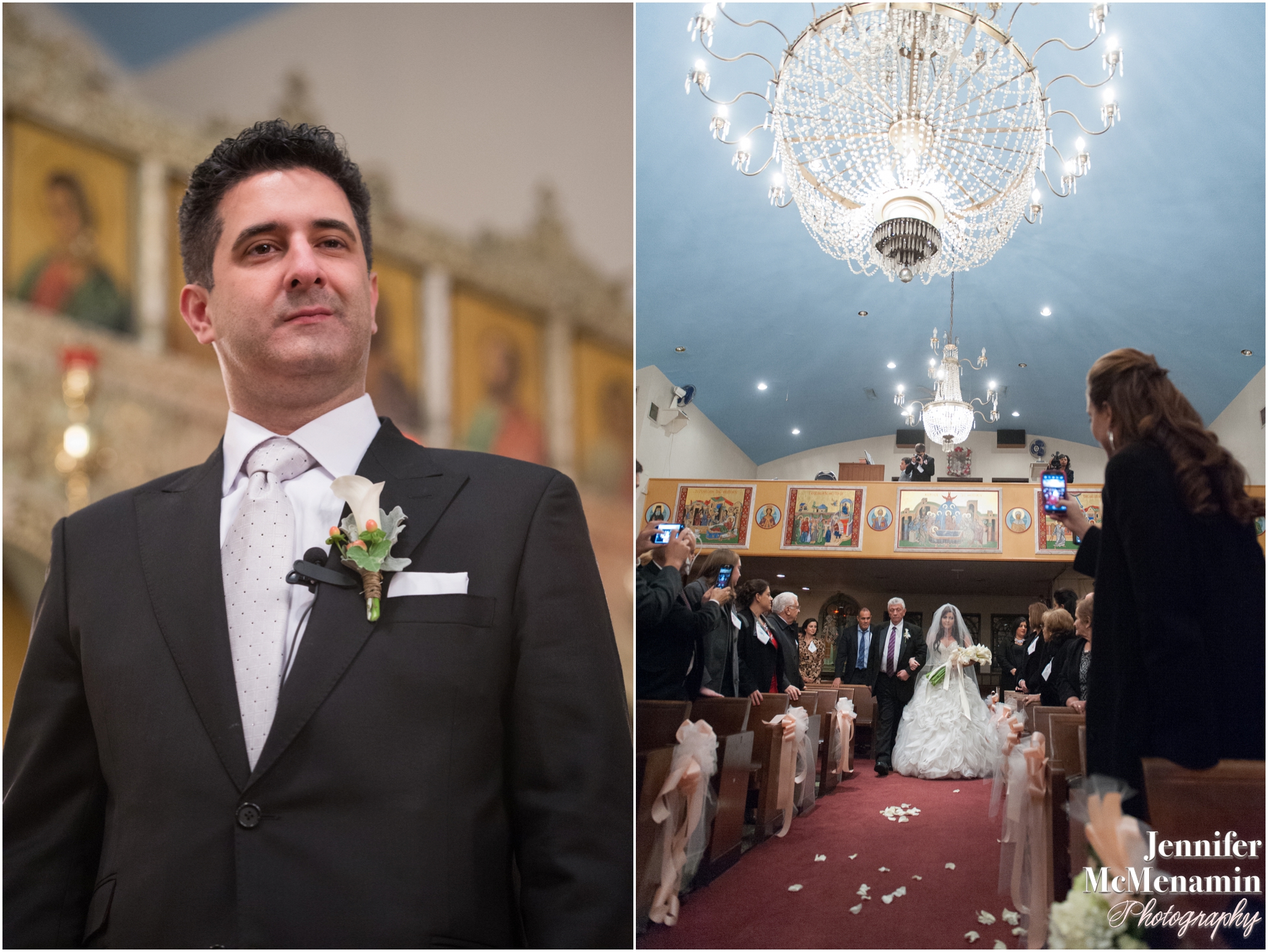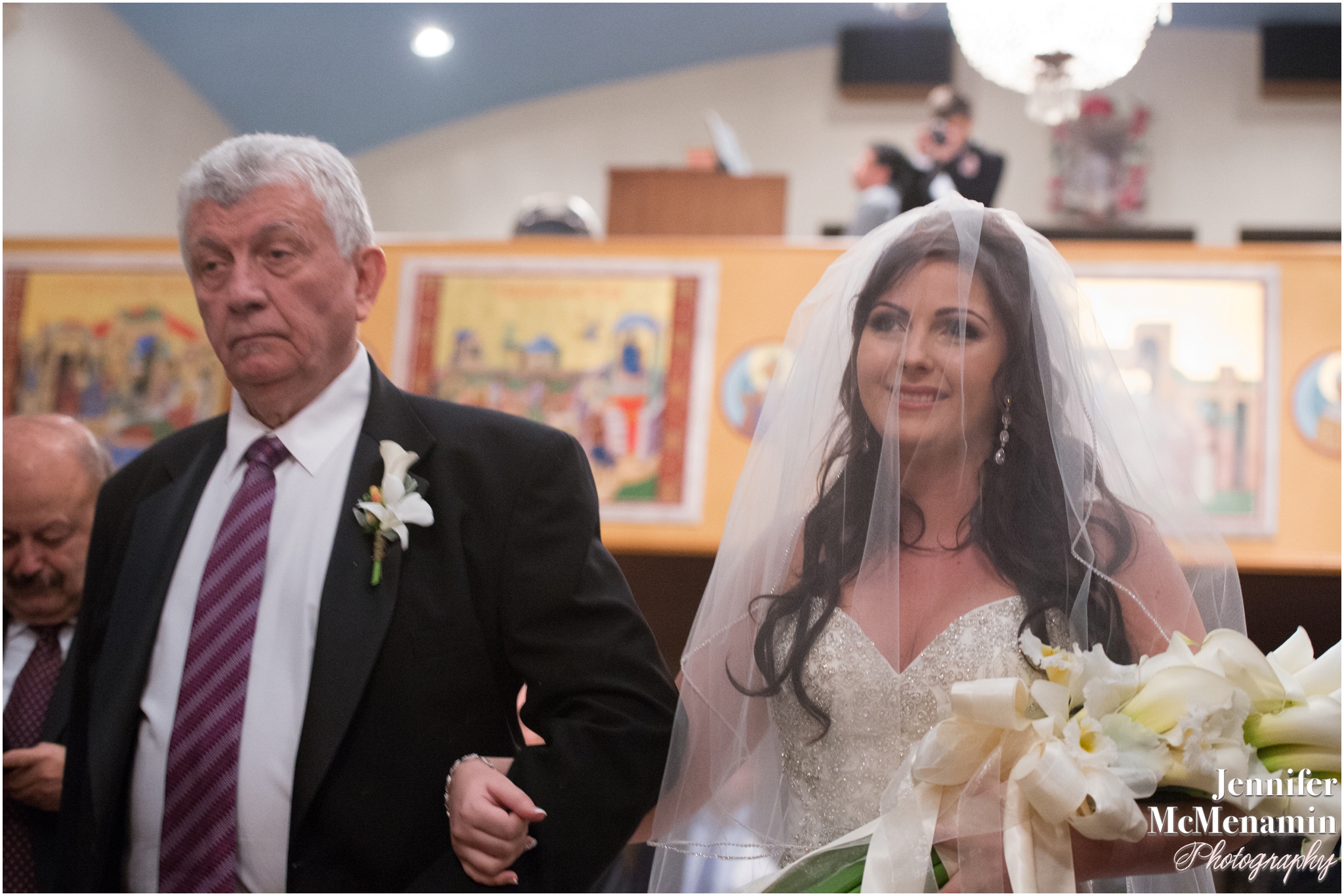 I love the next big wide-angle scene-setting shot on the right, taken by my assistant Lindsay.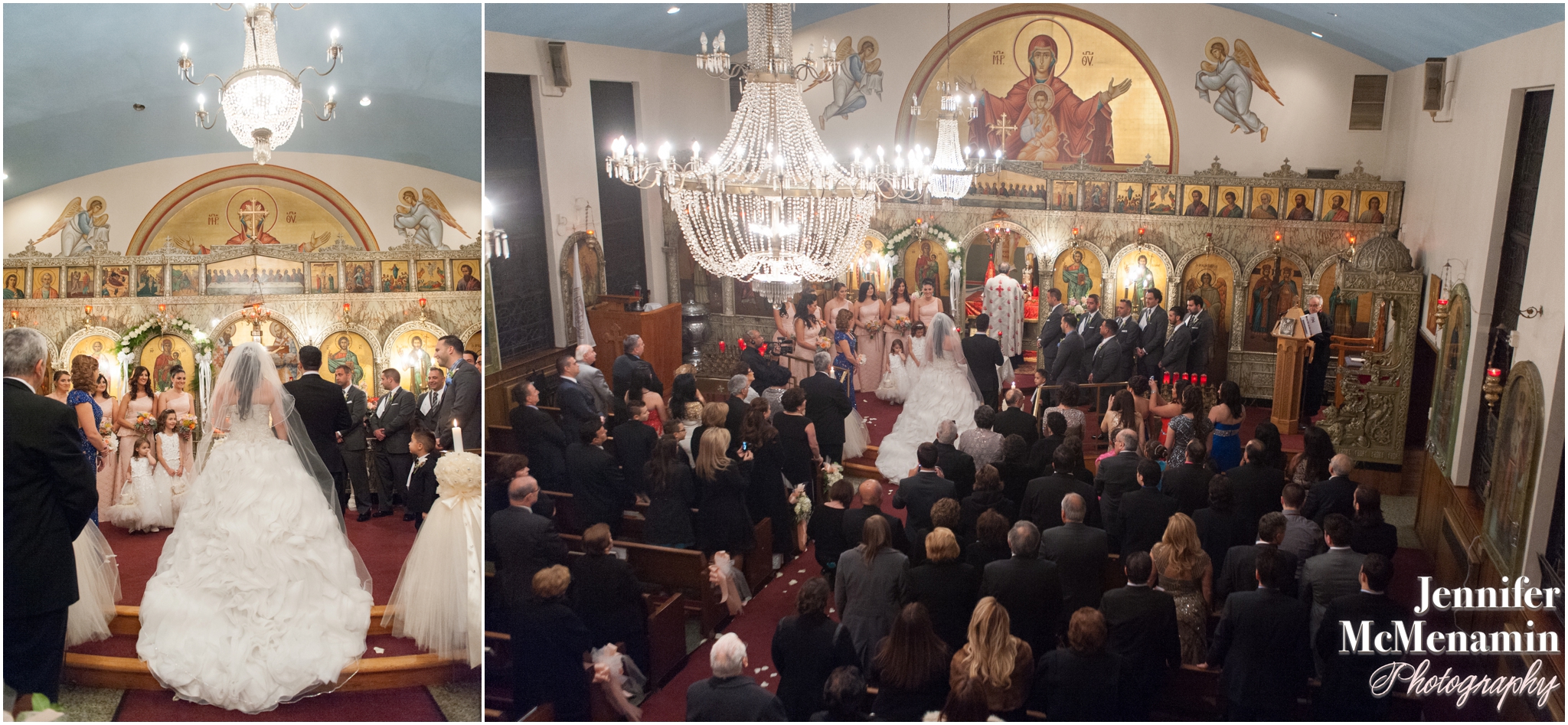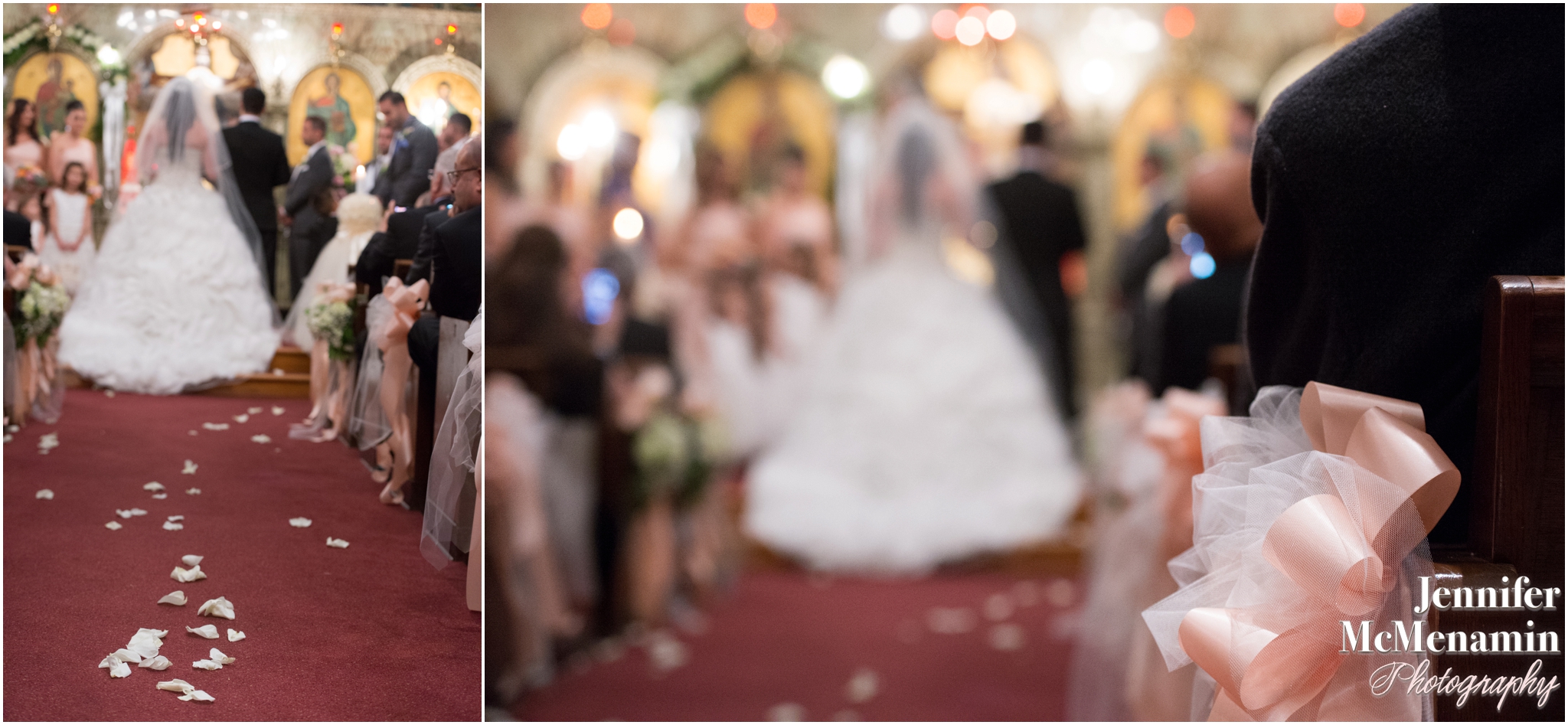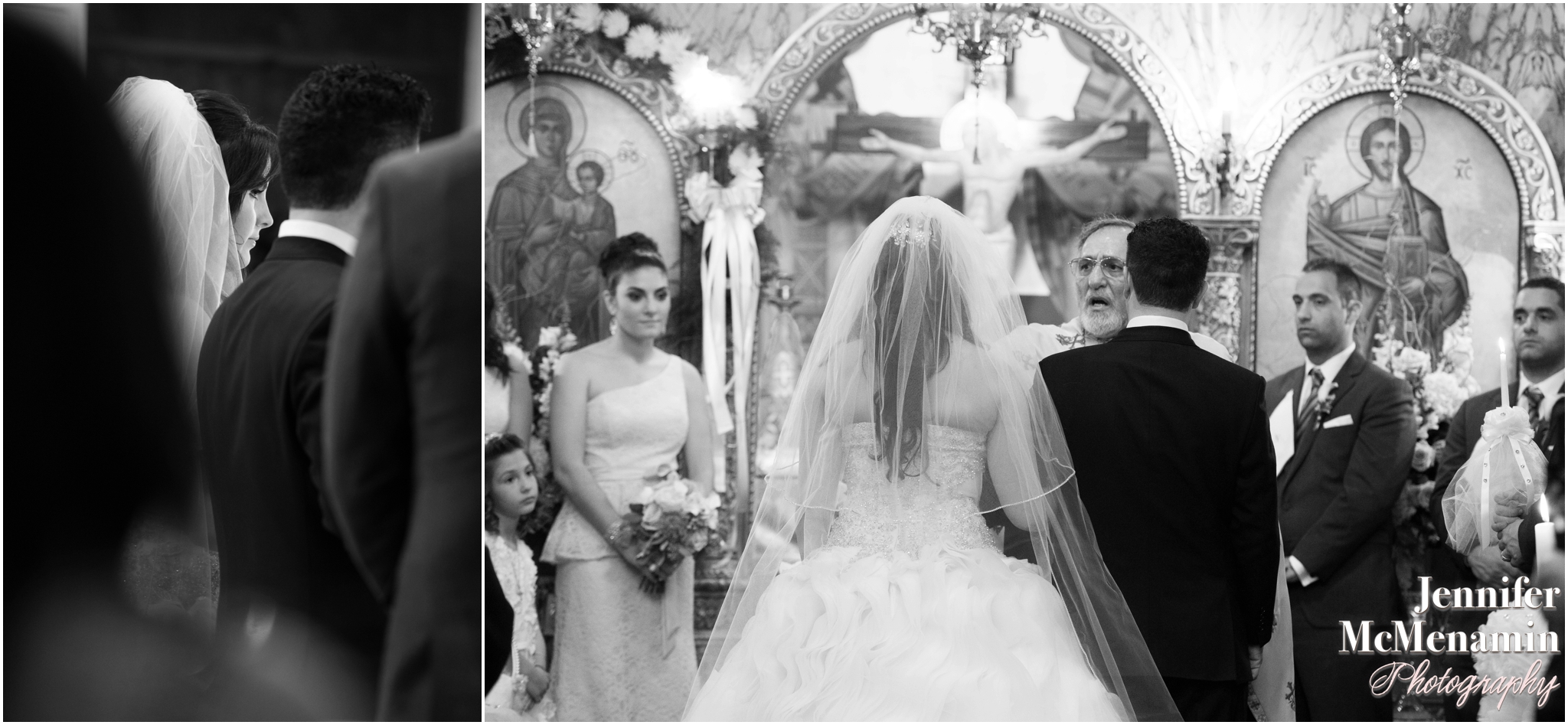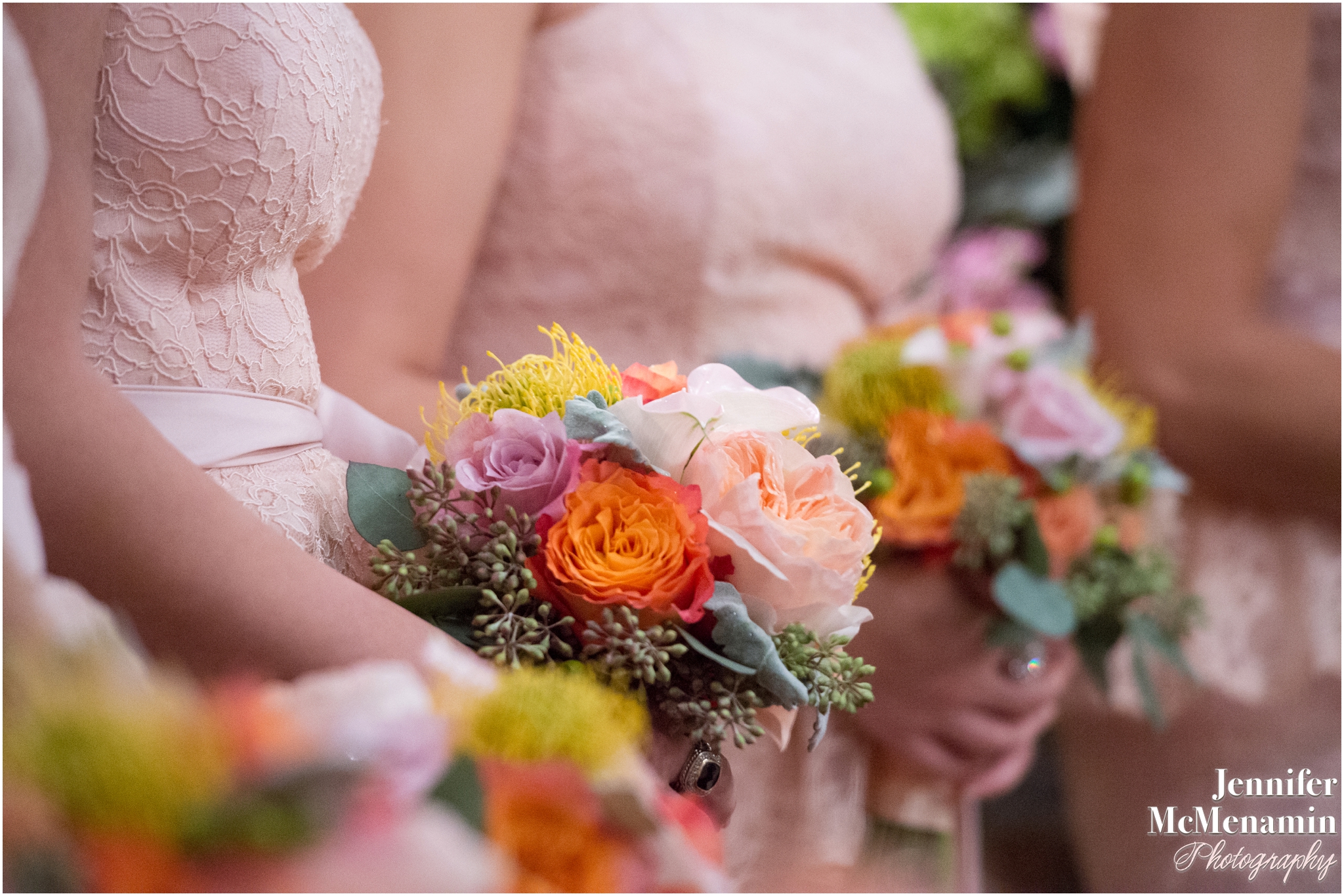 I absolutely love this next image of the fist bump between Nick and the darling ring bearer.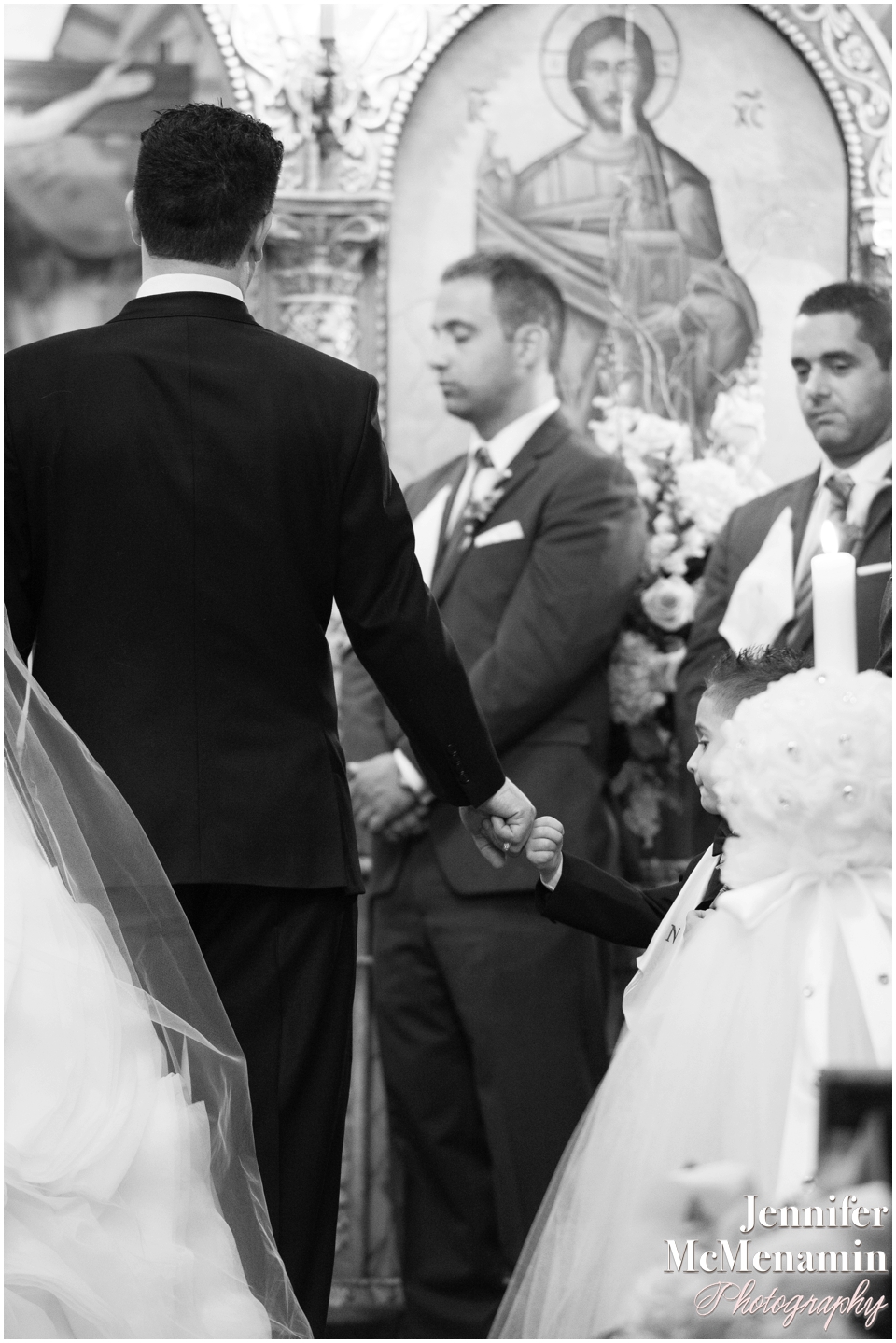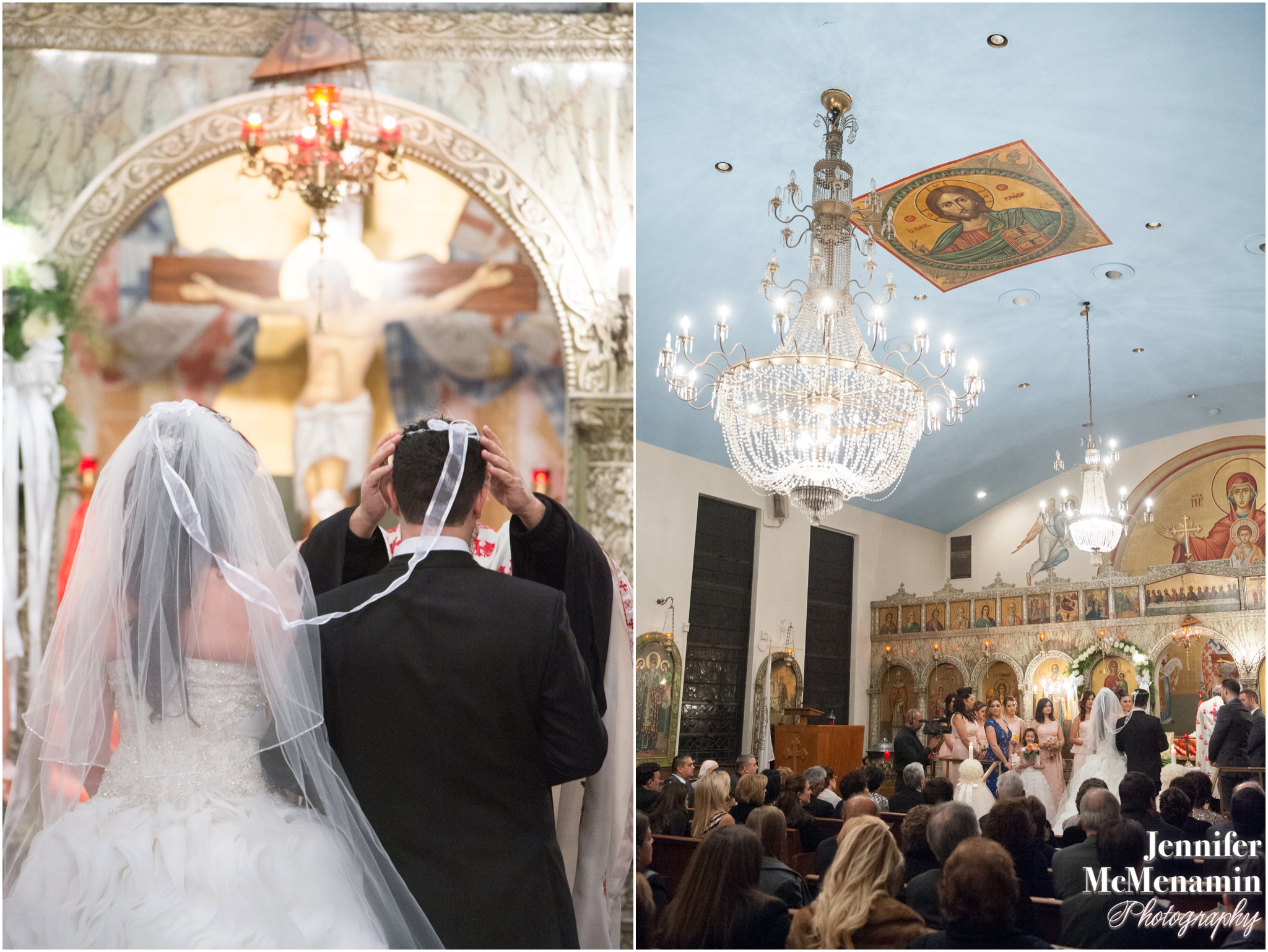 These are the little moments that I treasure capturing for my clients. In this next image, Olga doesn't even see how Nick is looking at her. But it's frozen in this picture for them for forever. What a look of love from her husband!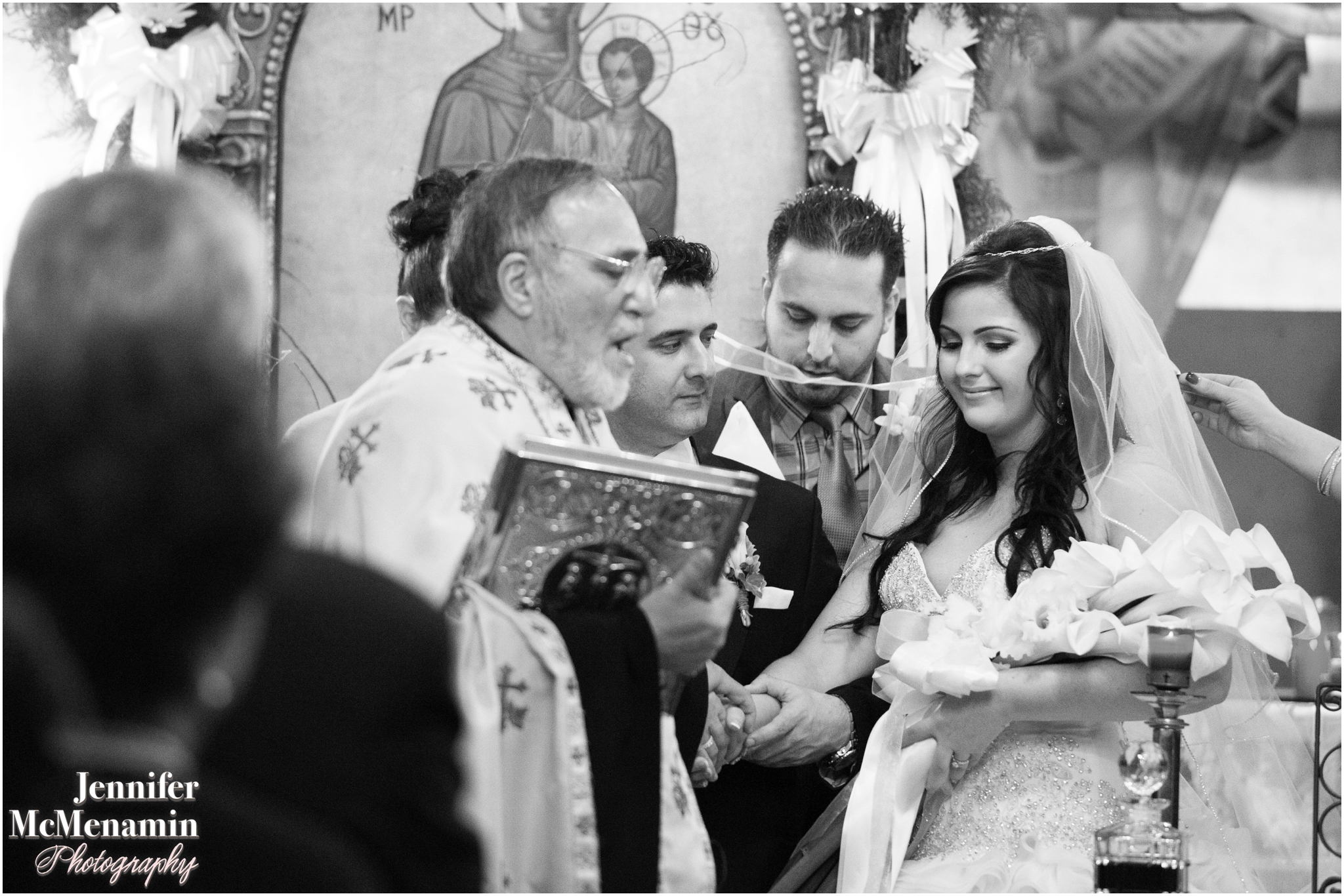 After a few family and wedding party photos, we made a couple of stops for some nighttime portraits of the newlyweds.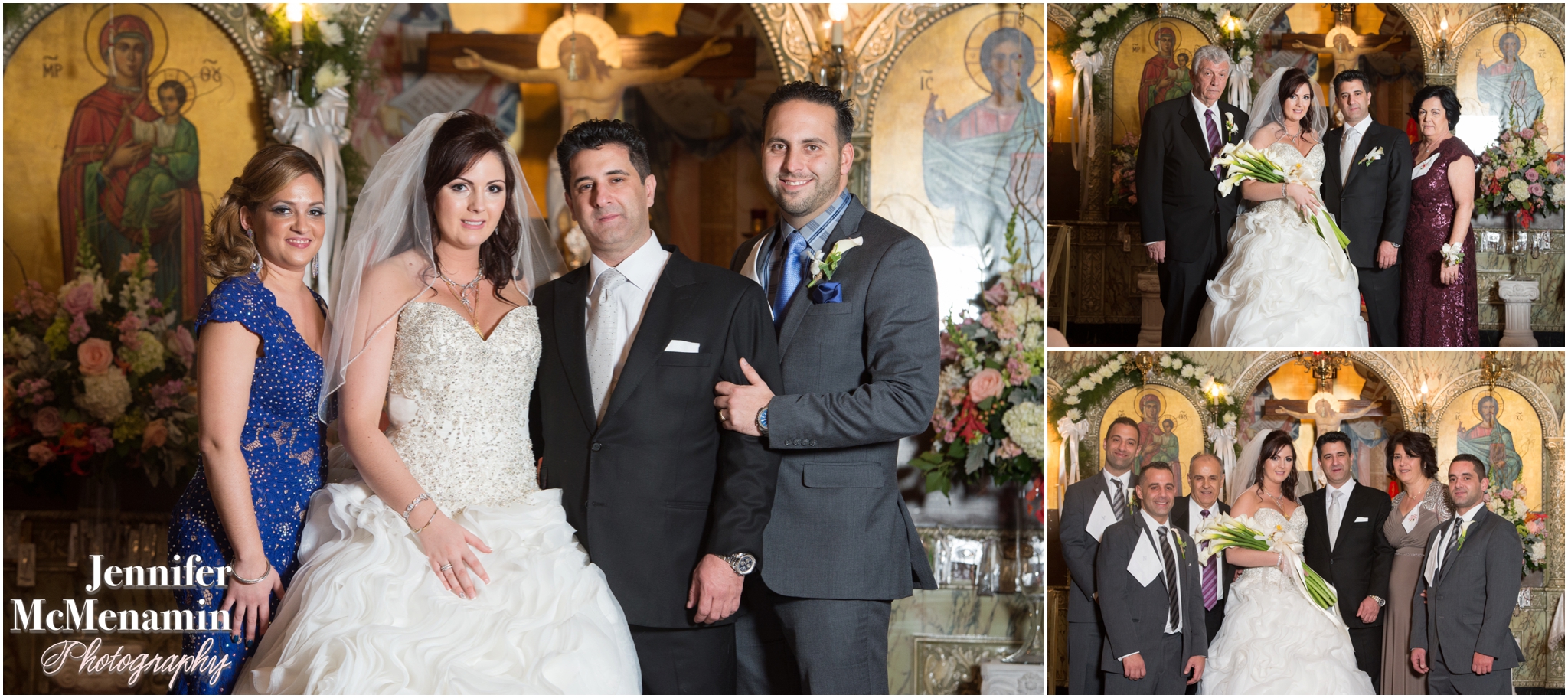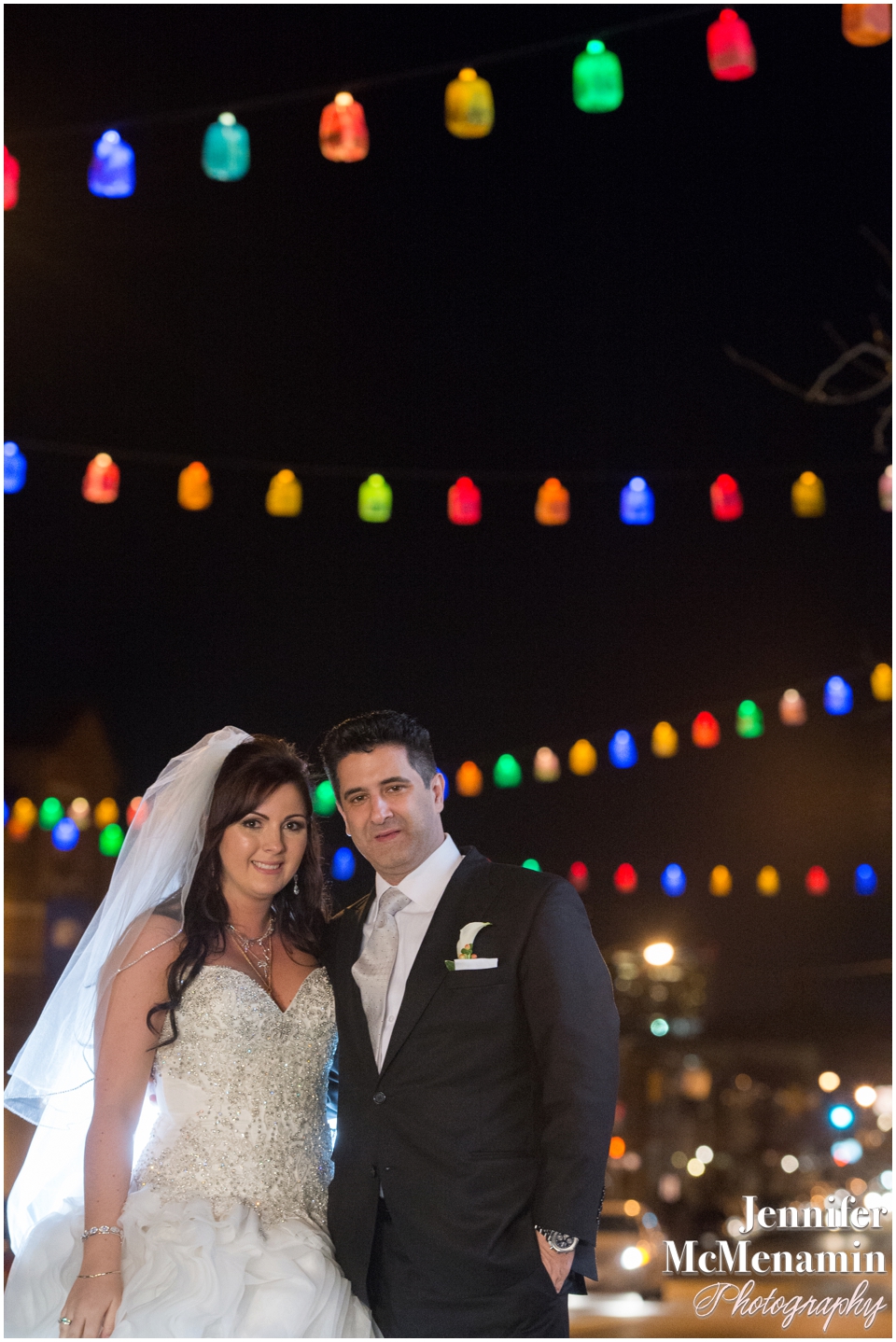 A few sparkly reception details.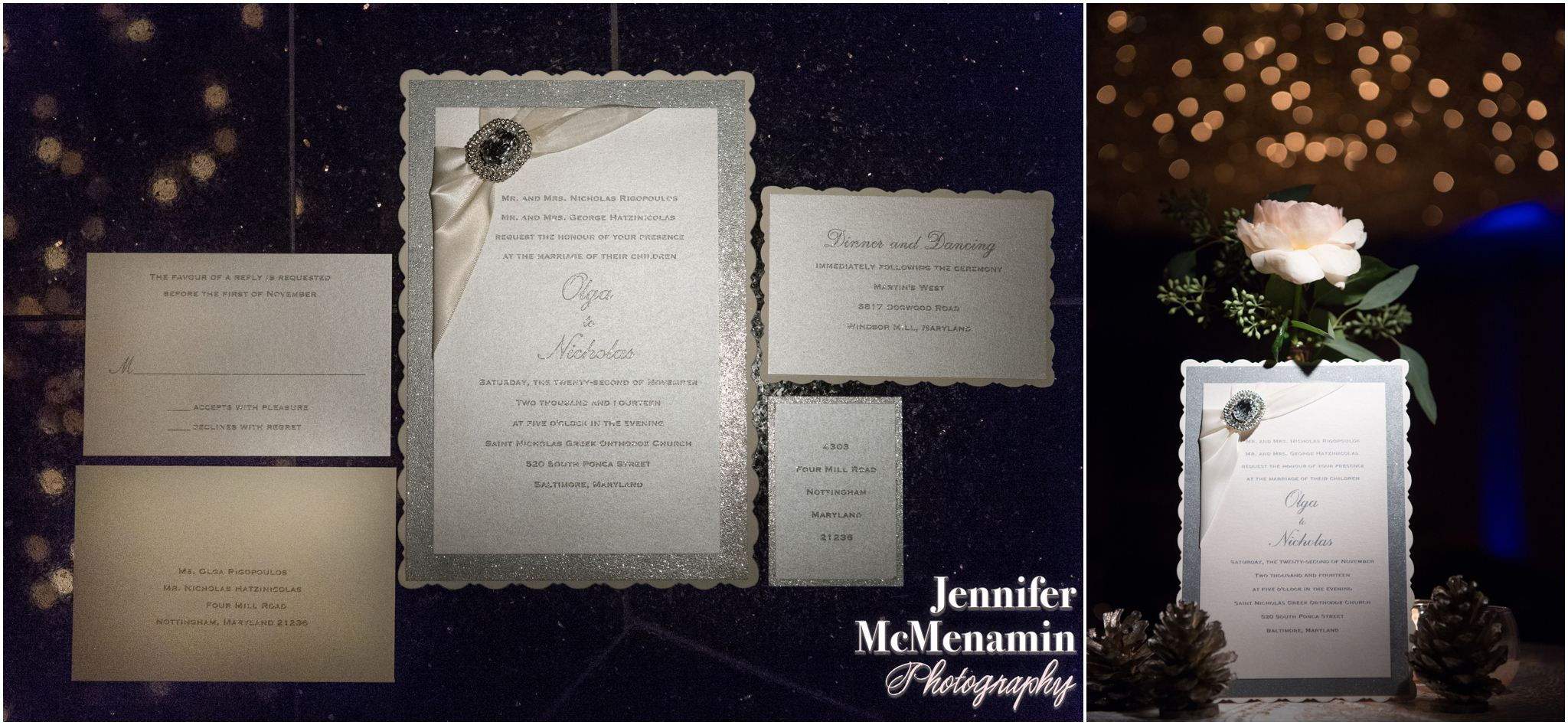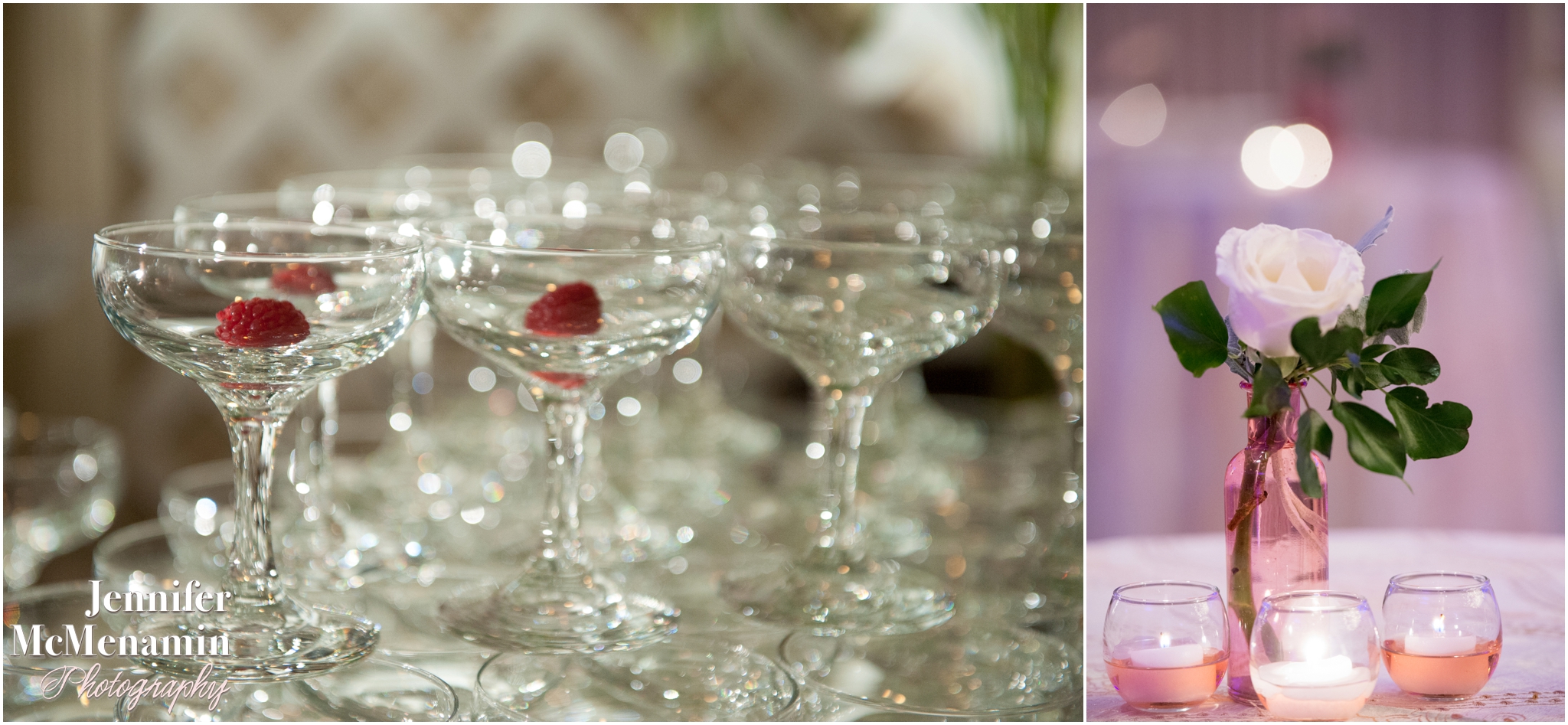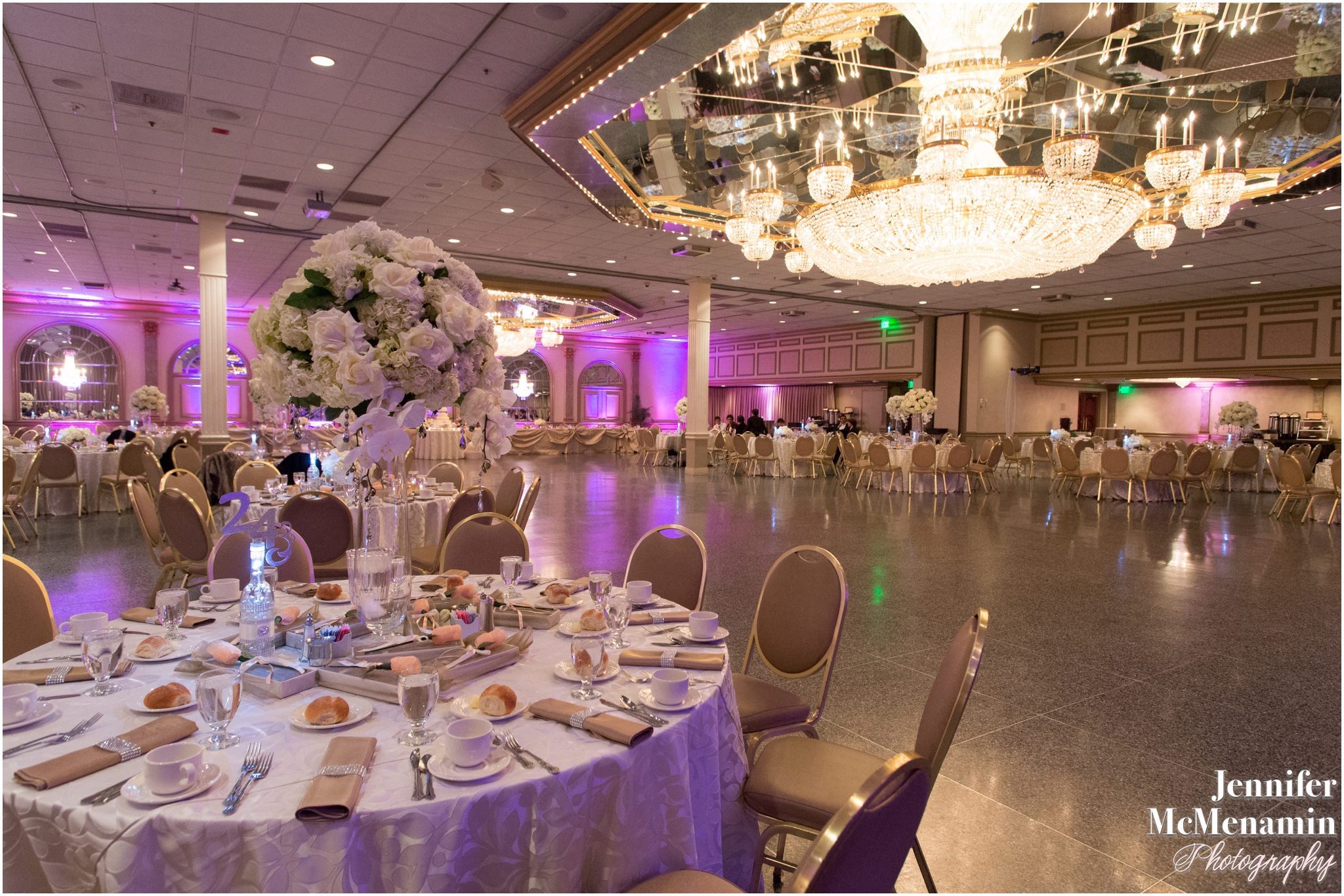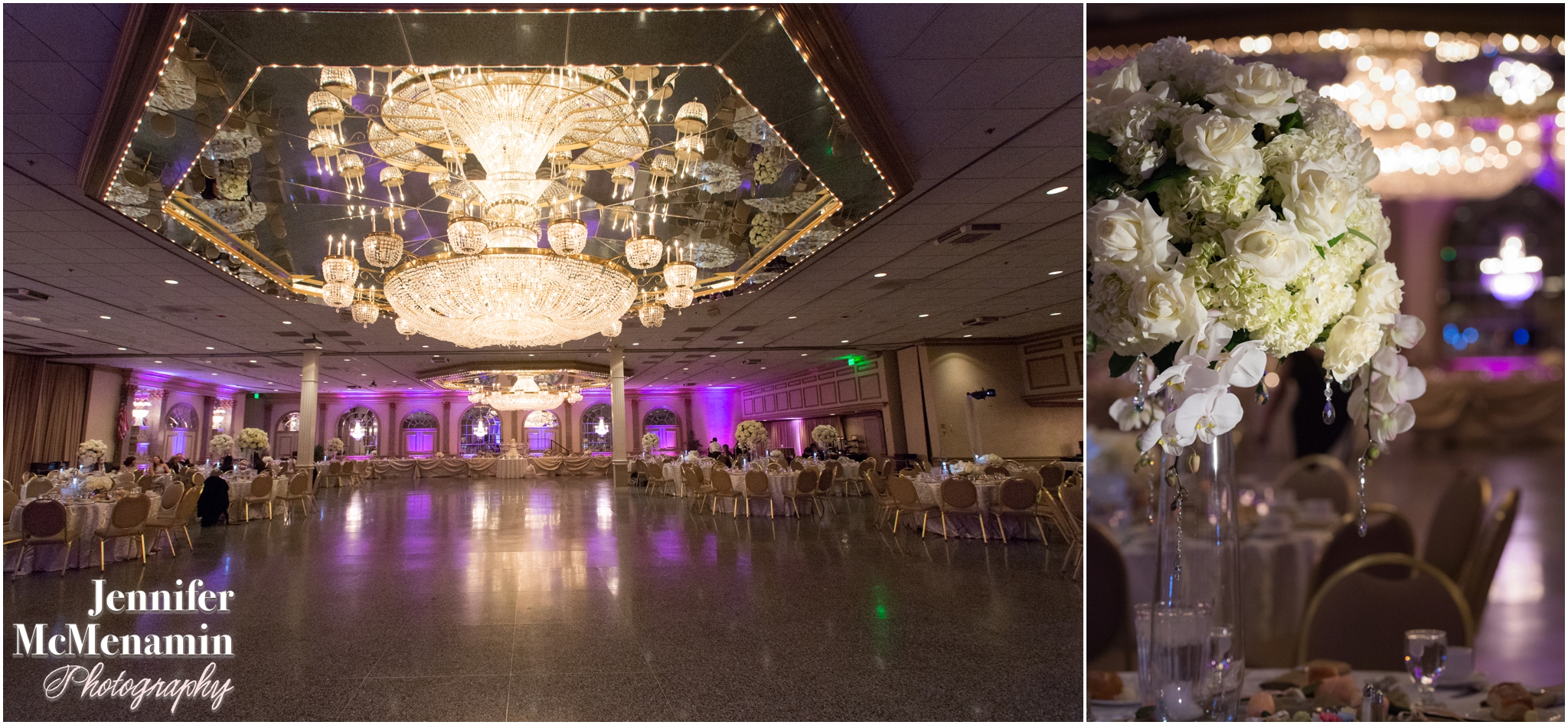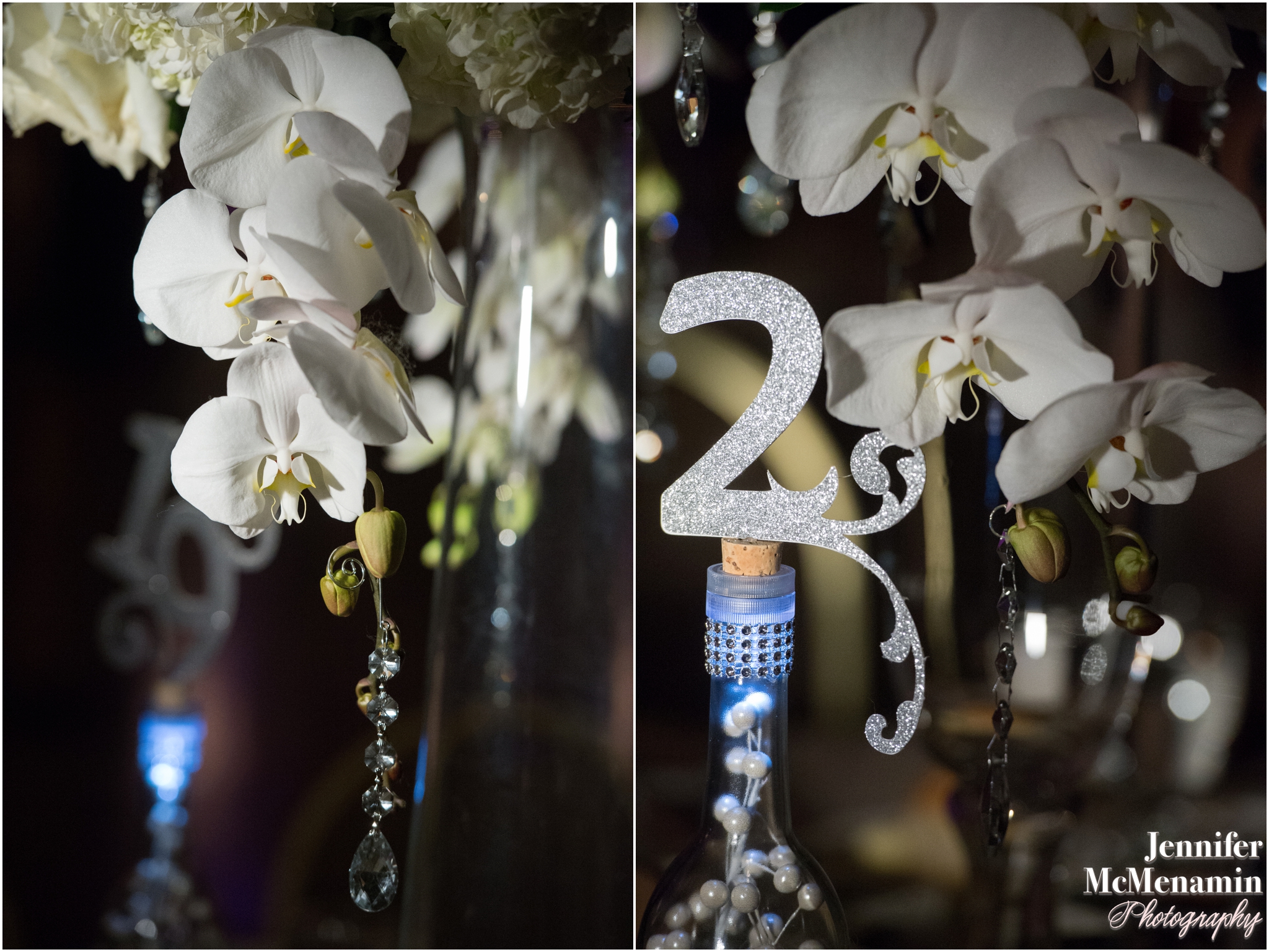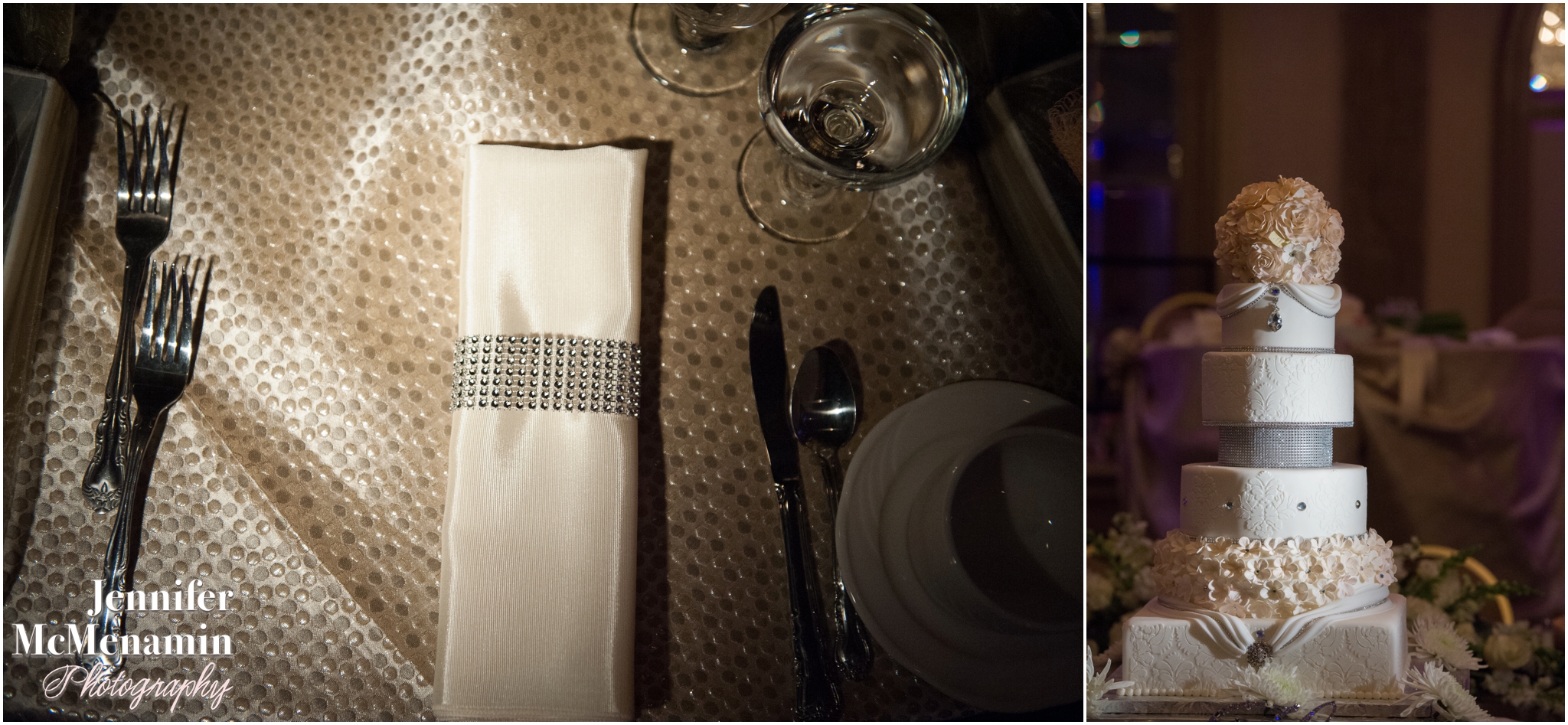 Quite a masterpiece of a cake!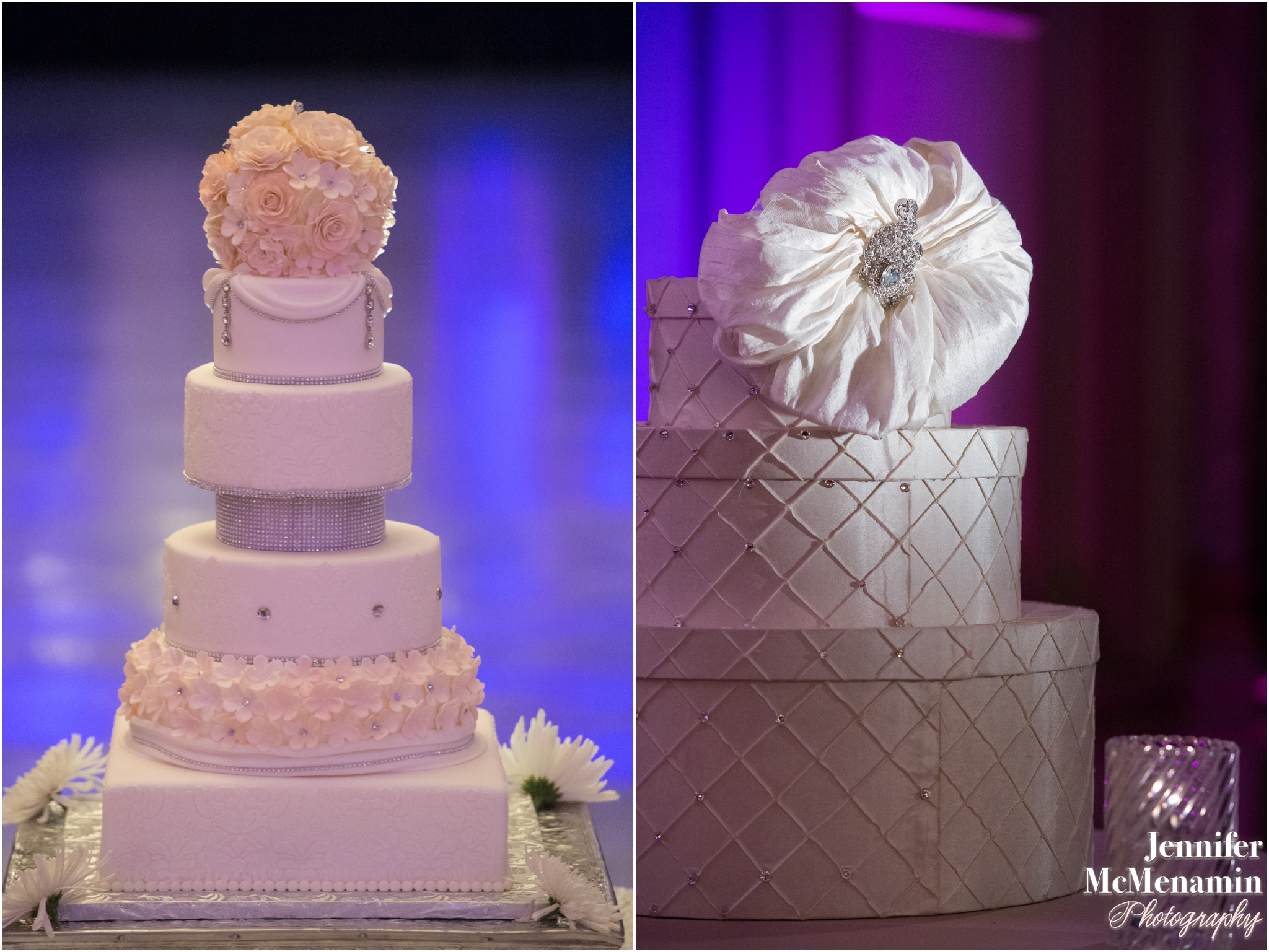 A first dance.

A pair of parent dances.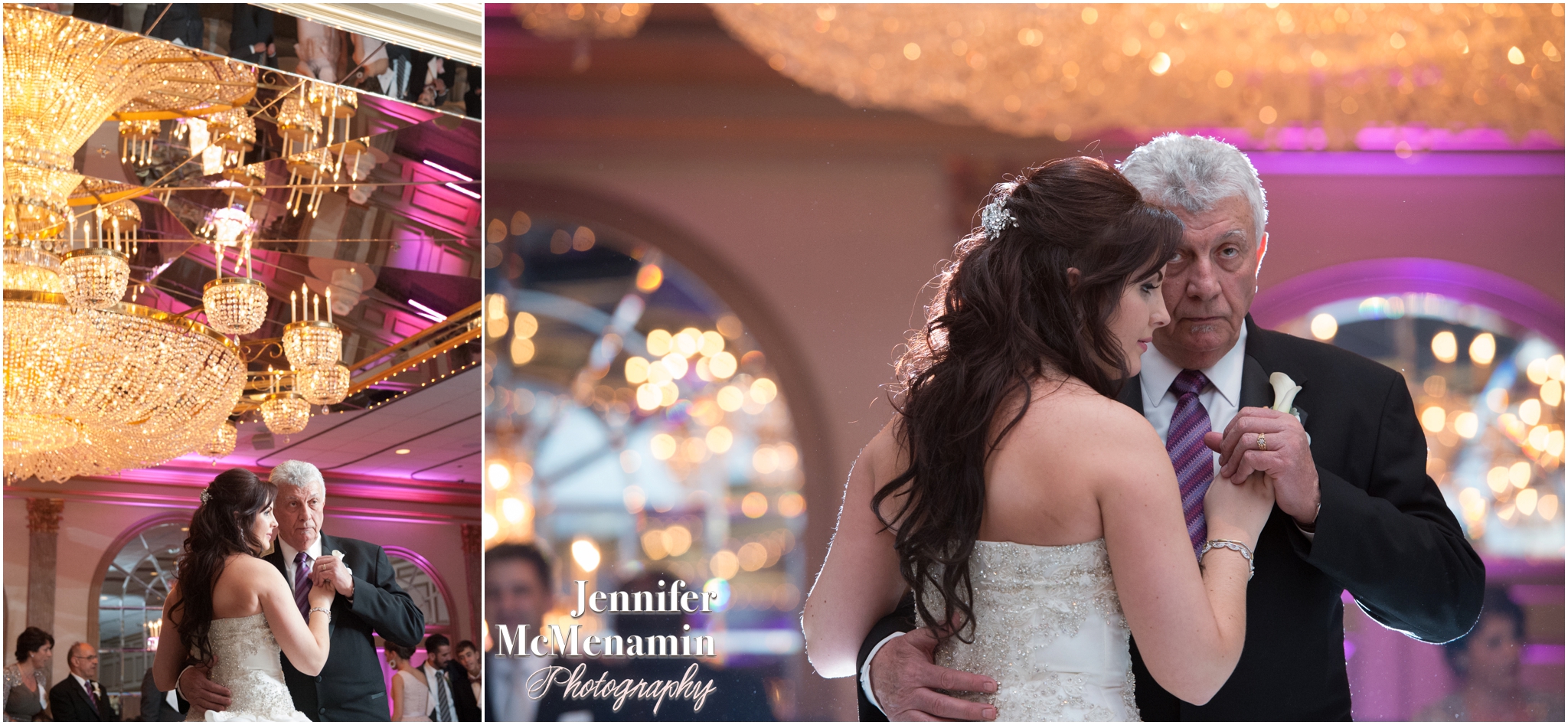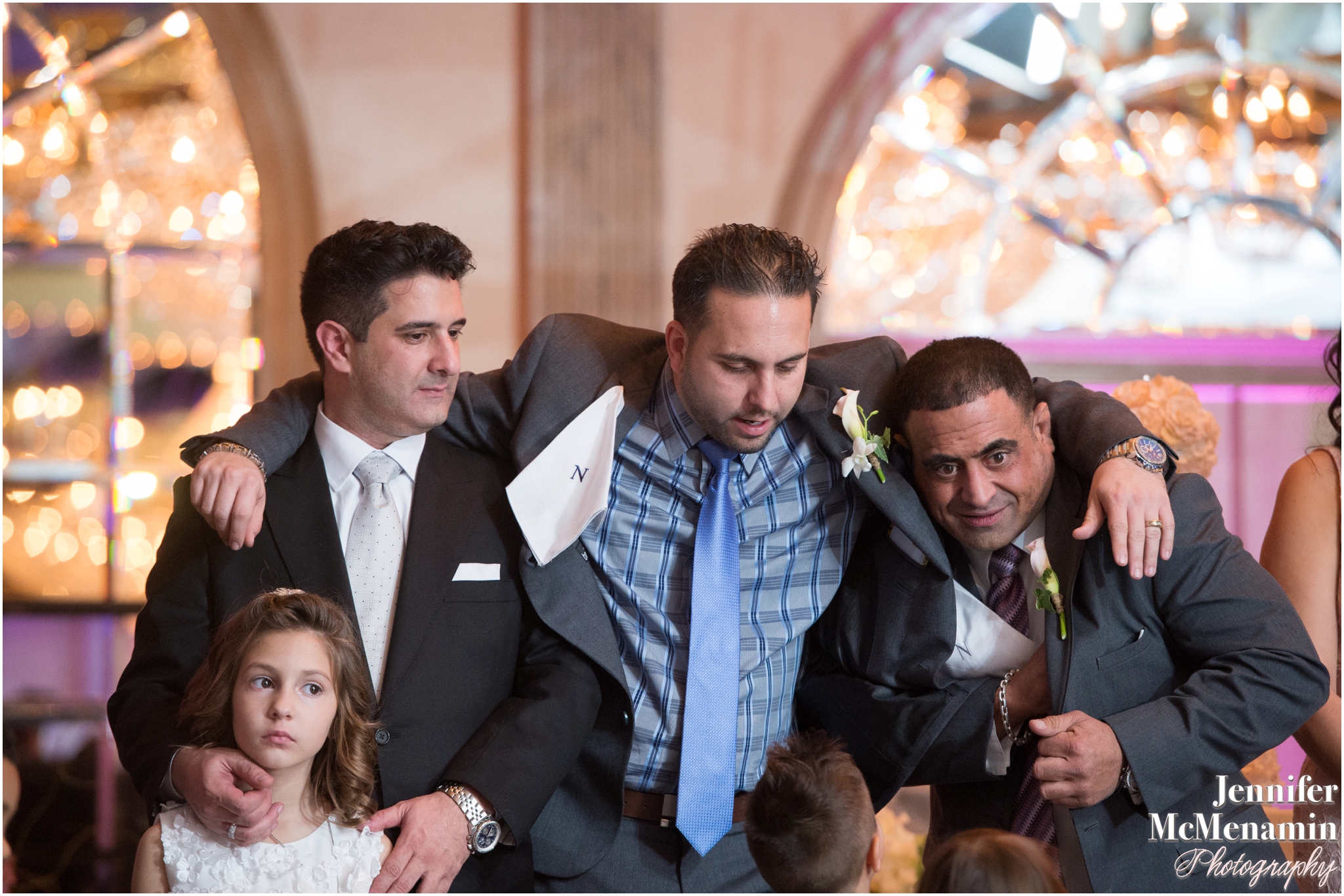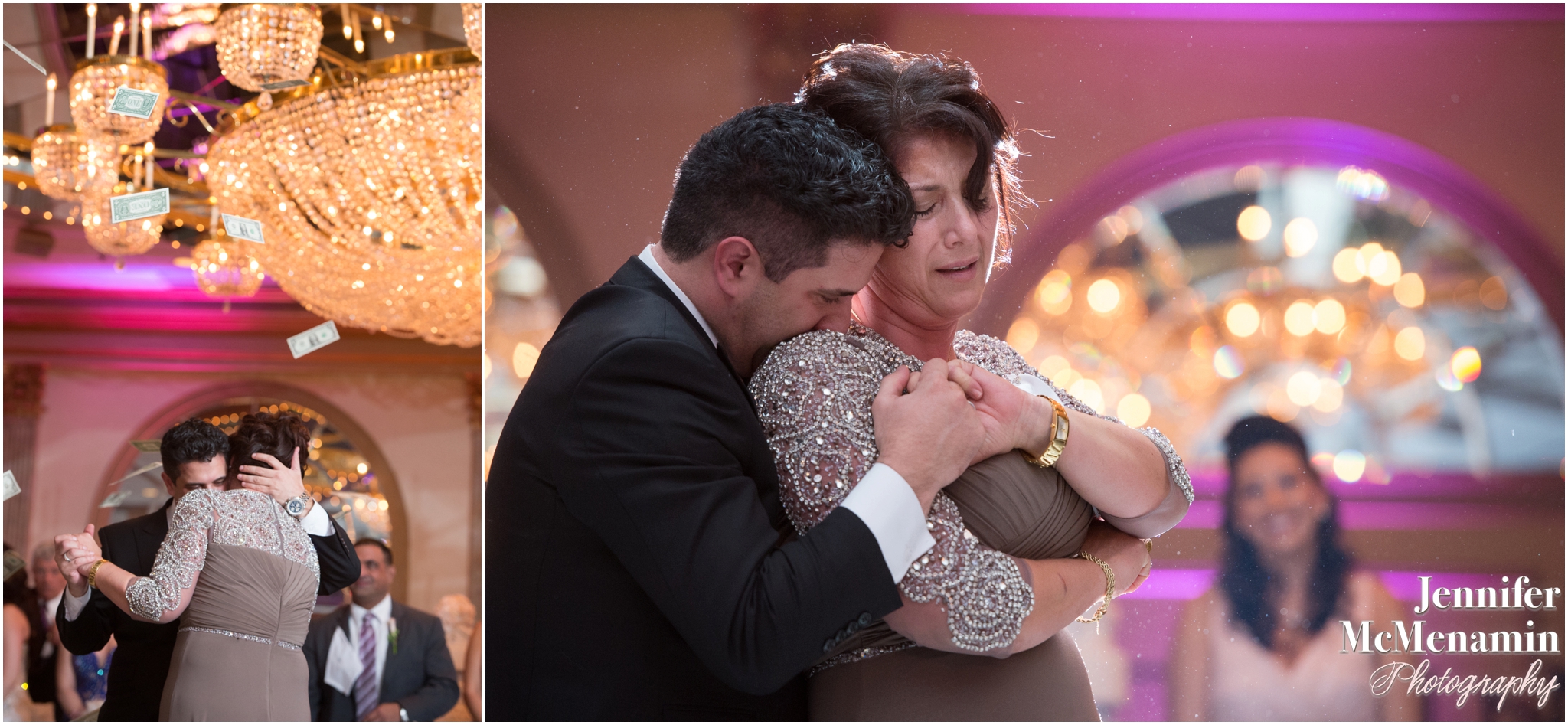 Lots of money tossed, which the littlest guests enjoyed gathering, counting and re-tossing.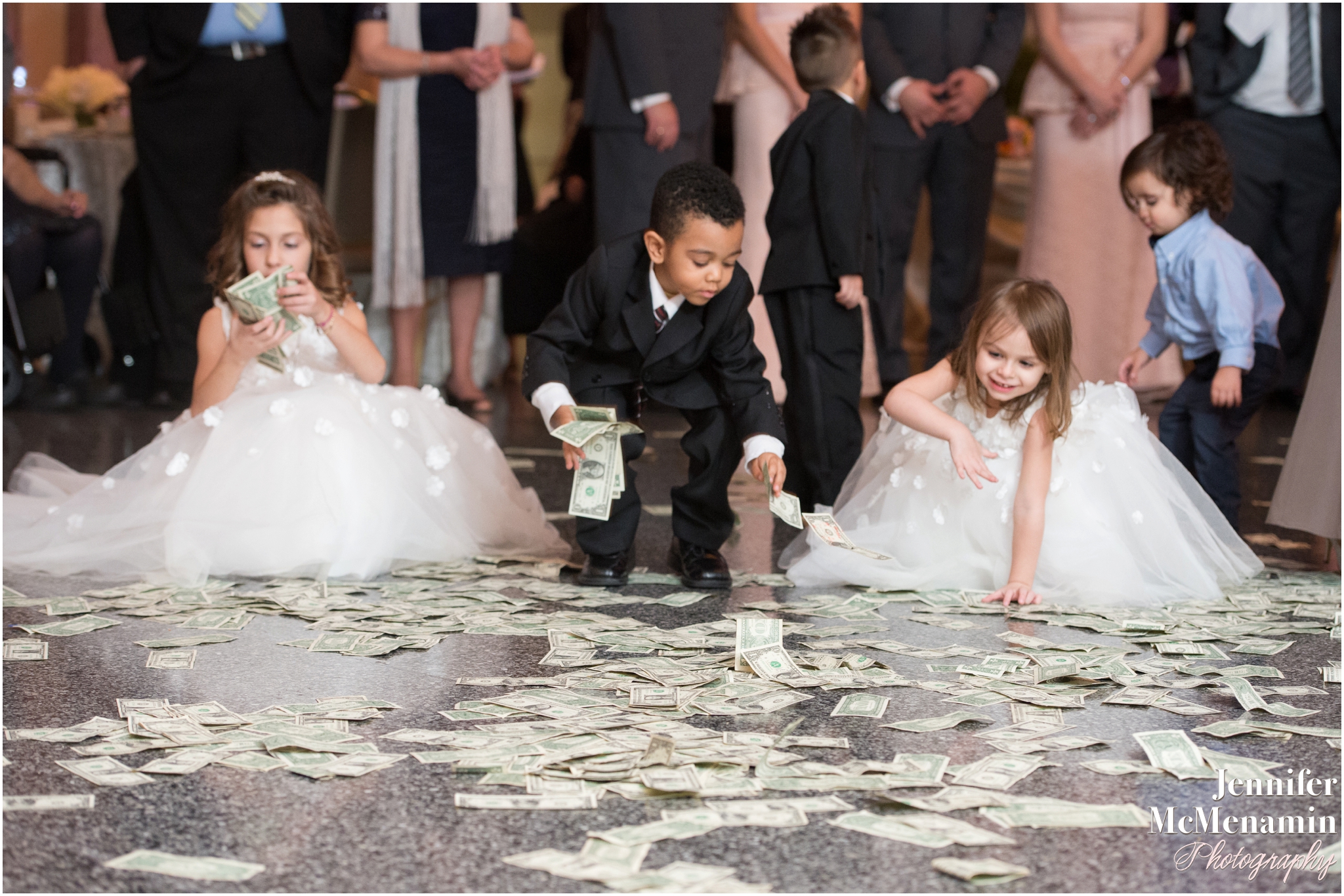 And lots and lots of music, dancing and merriment.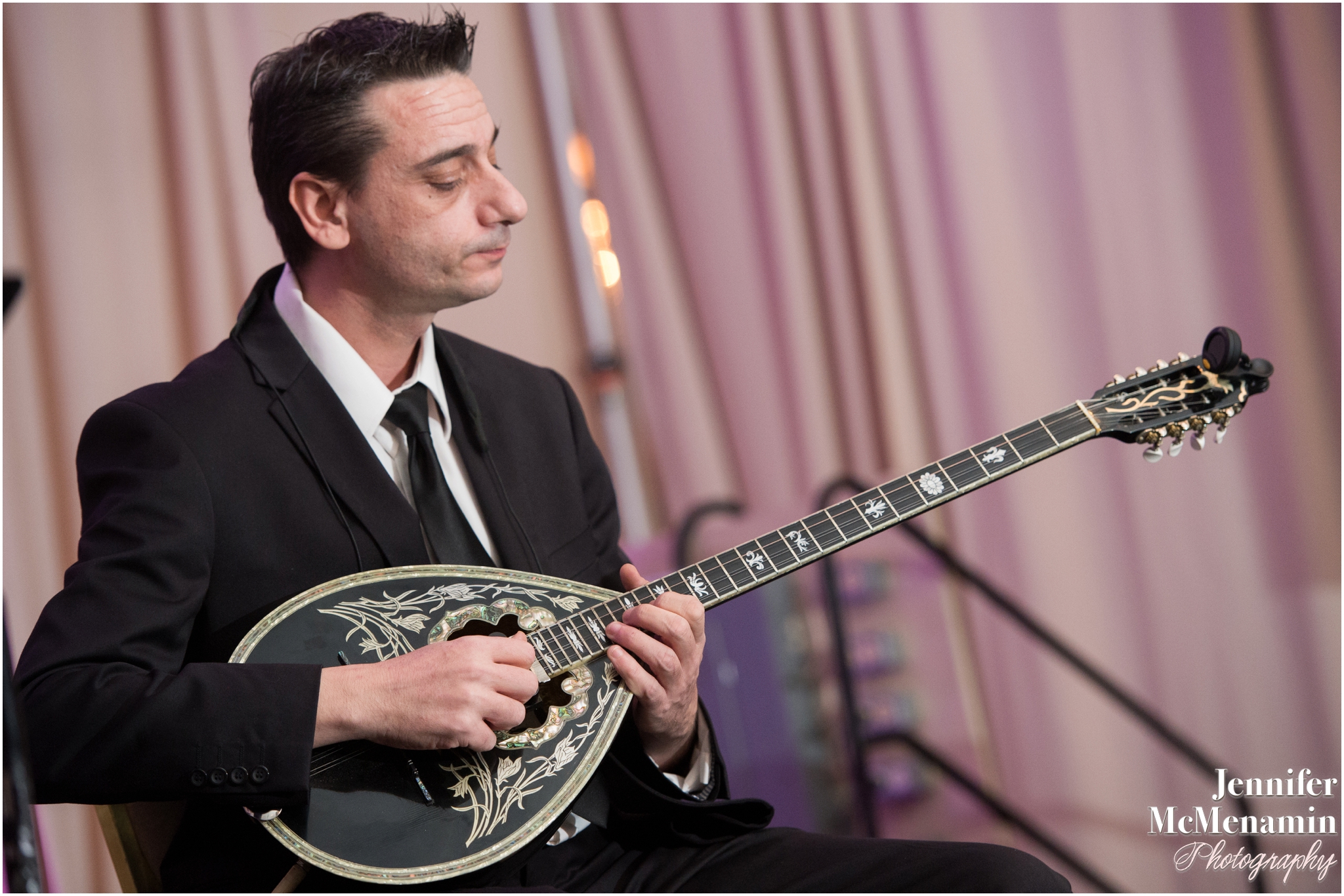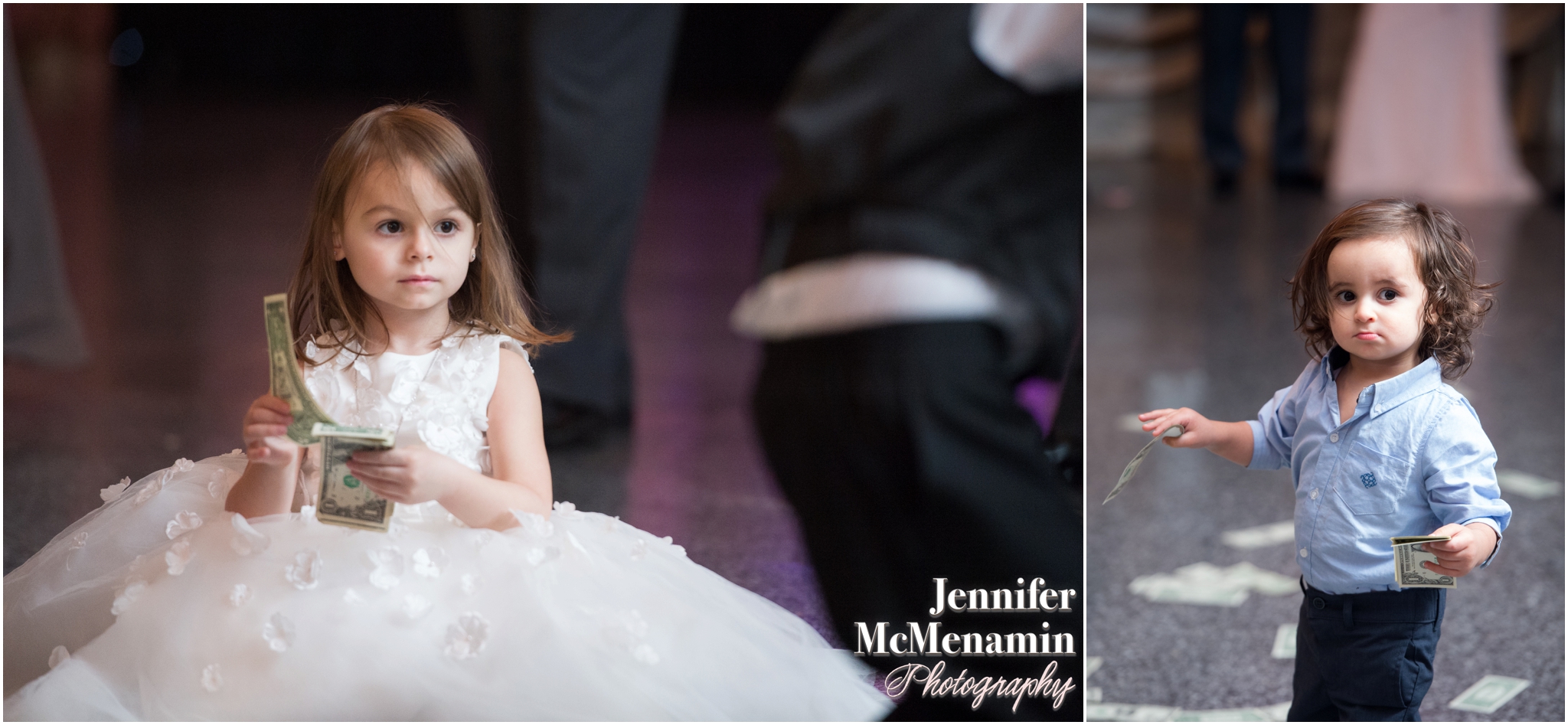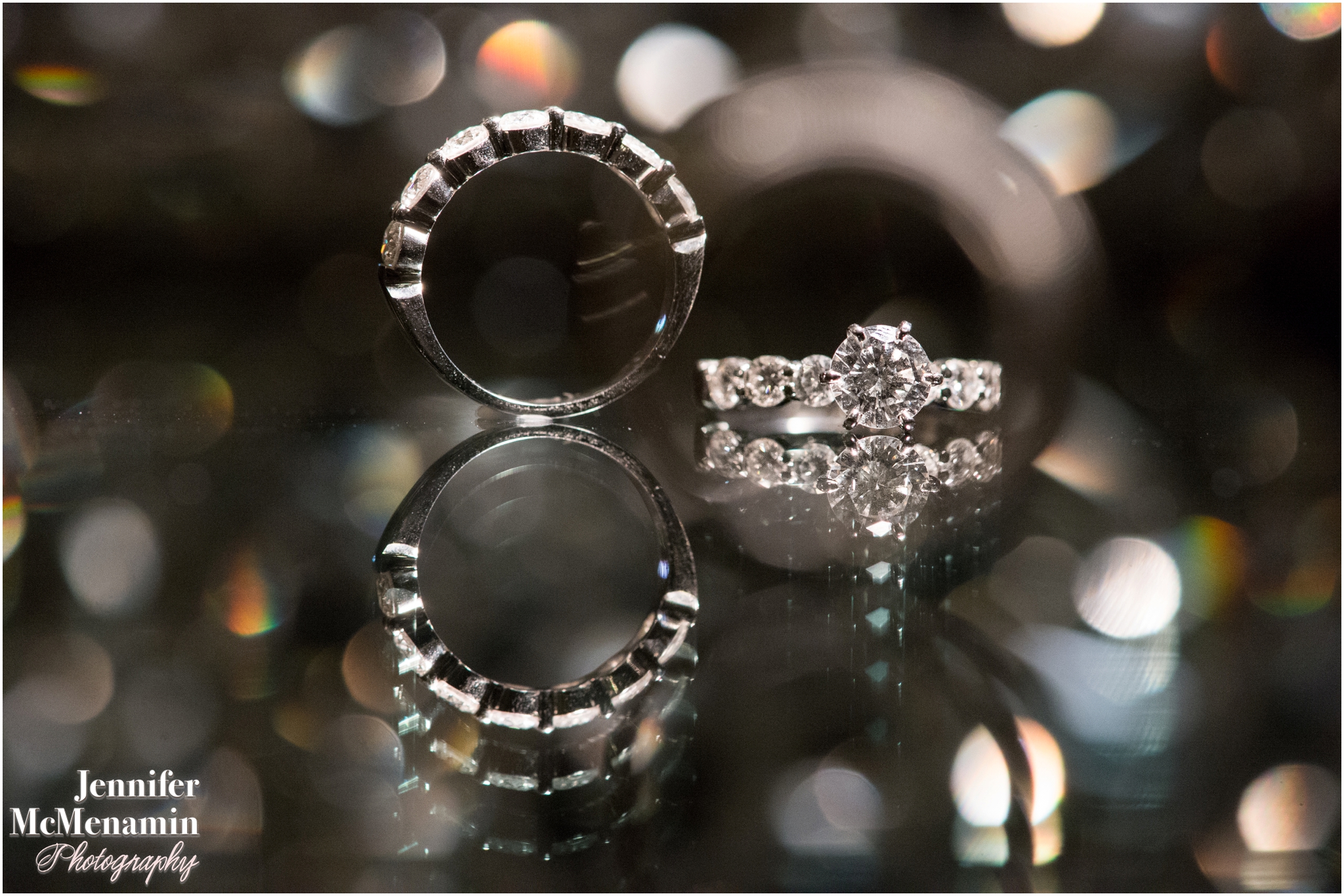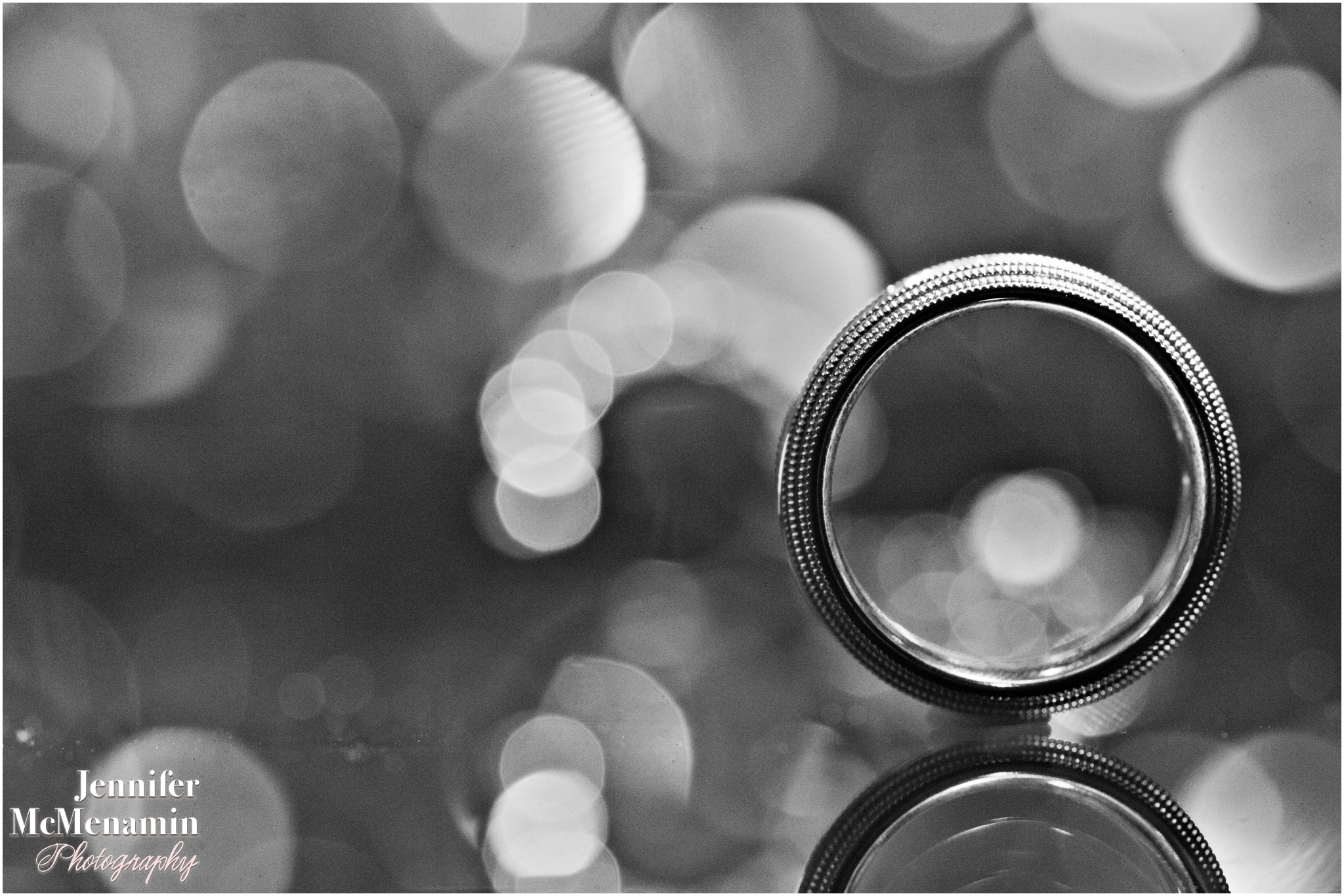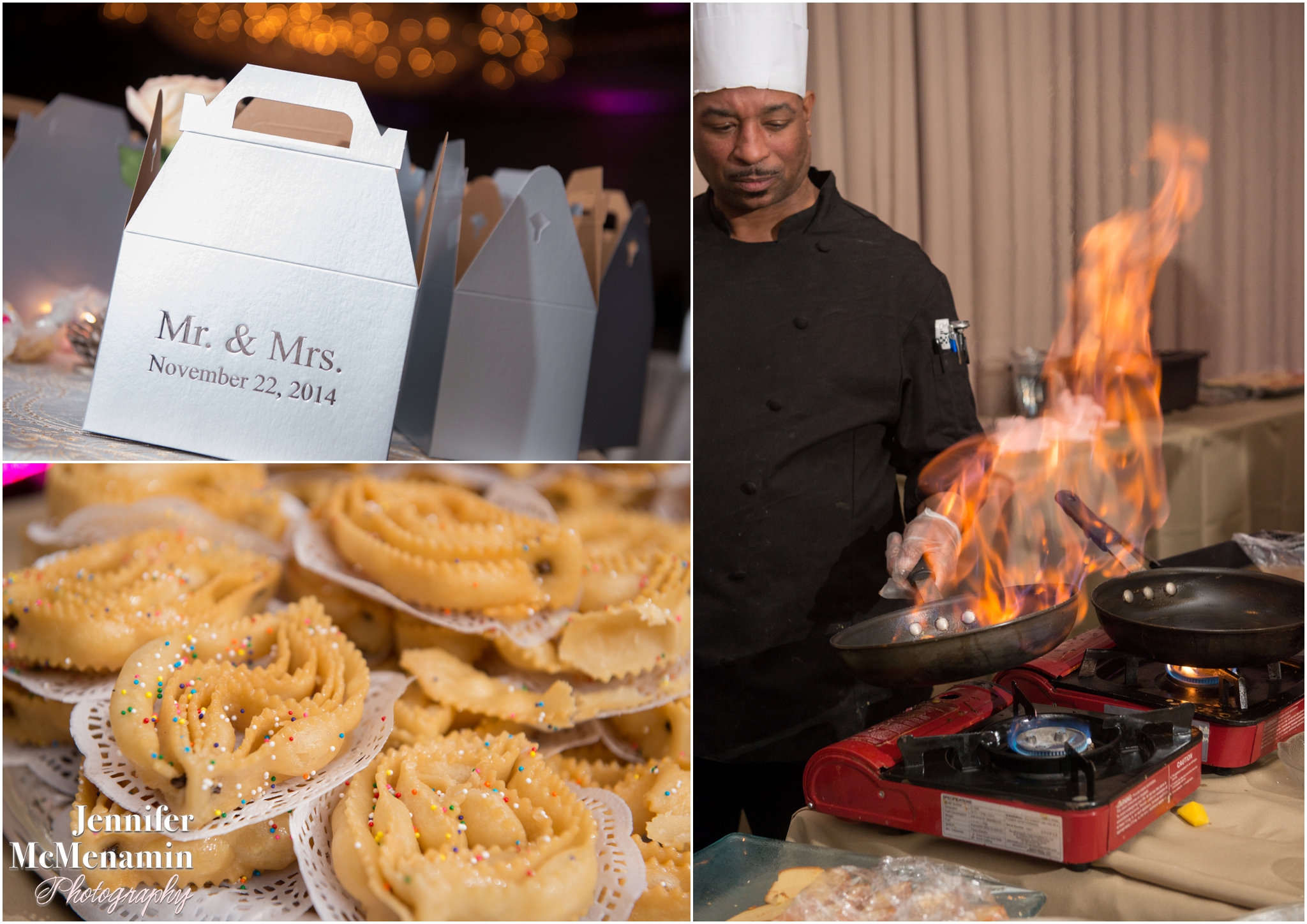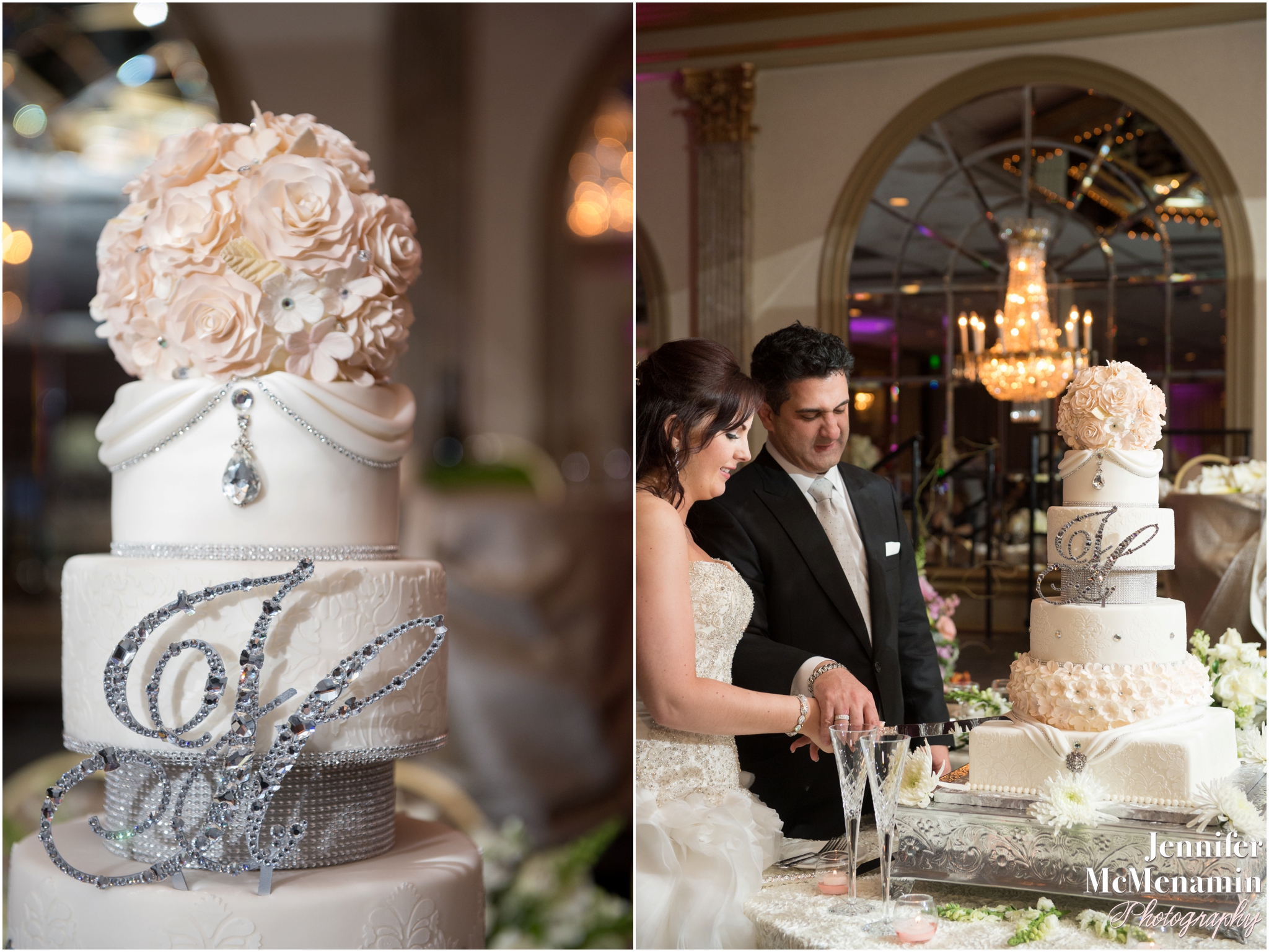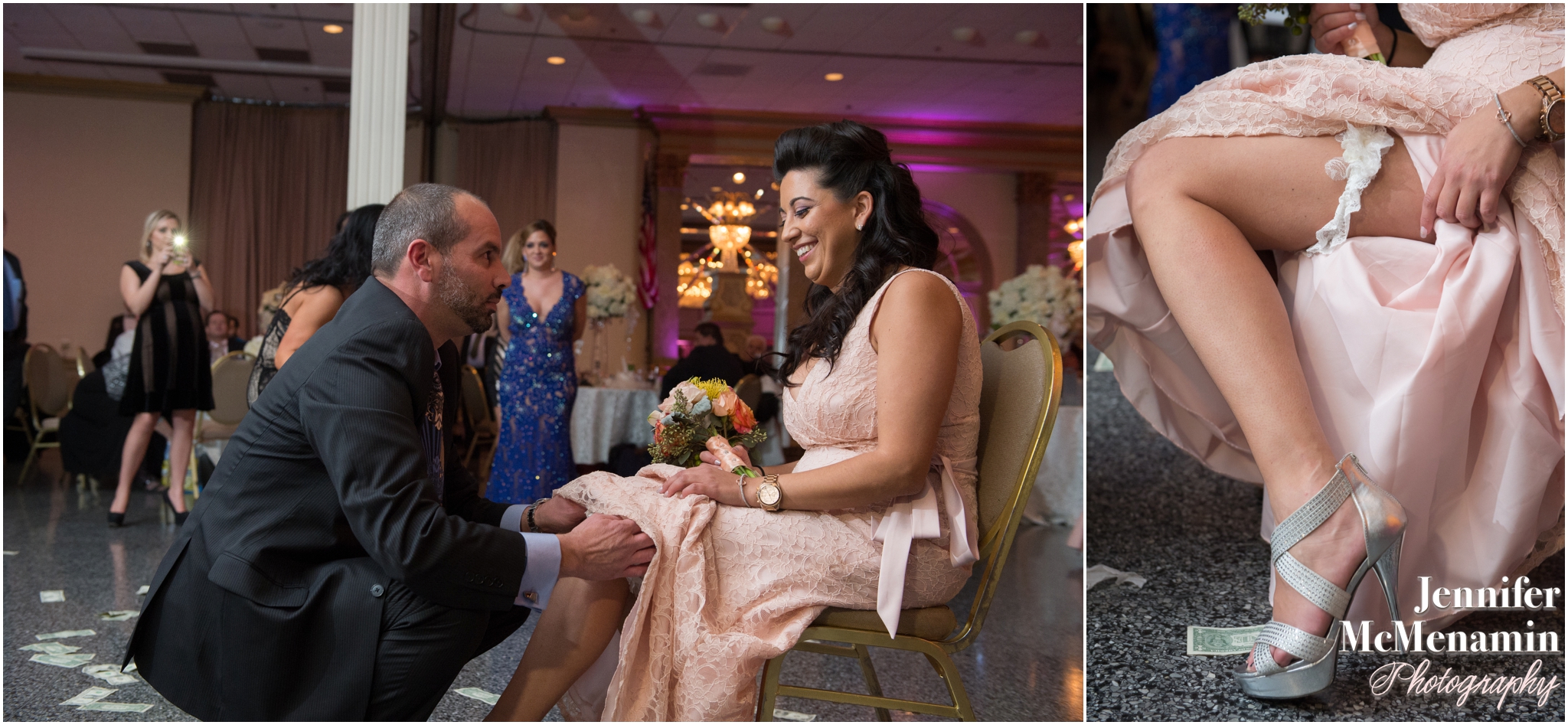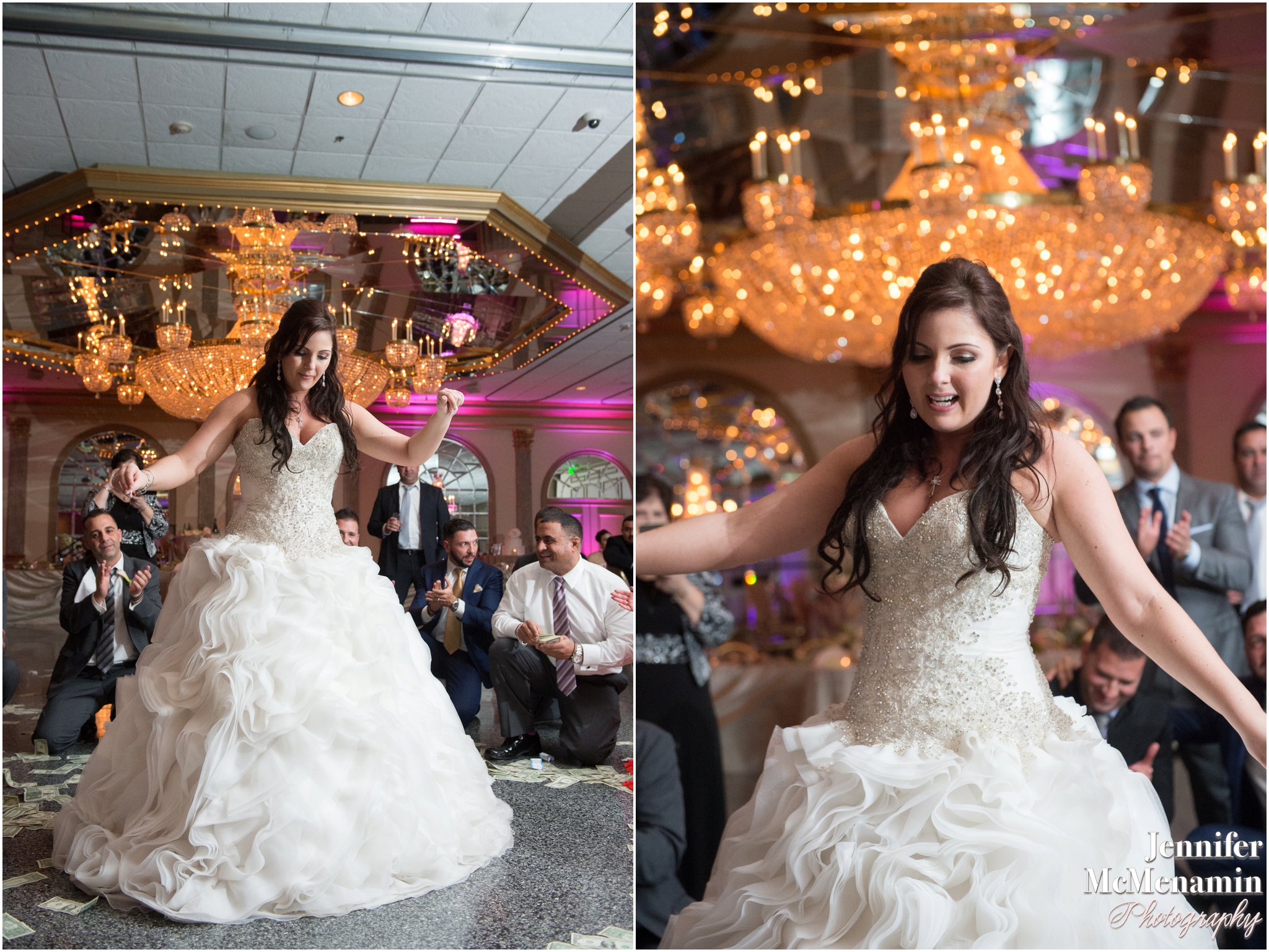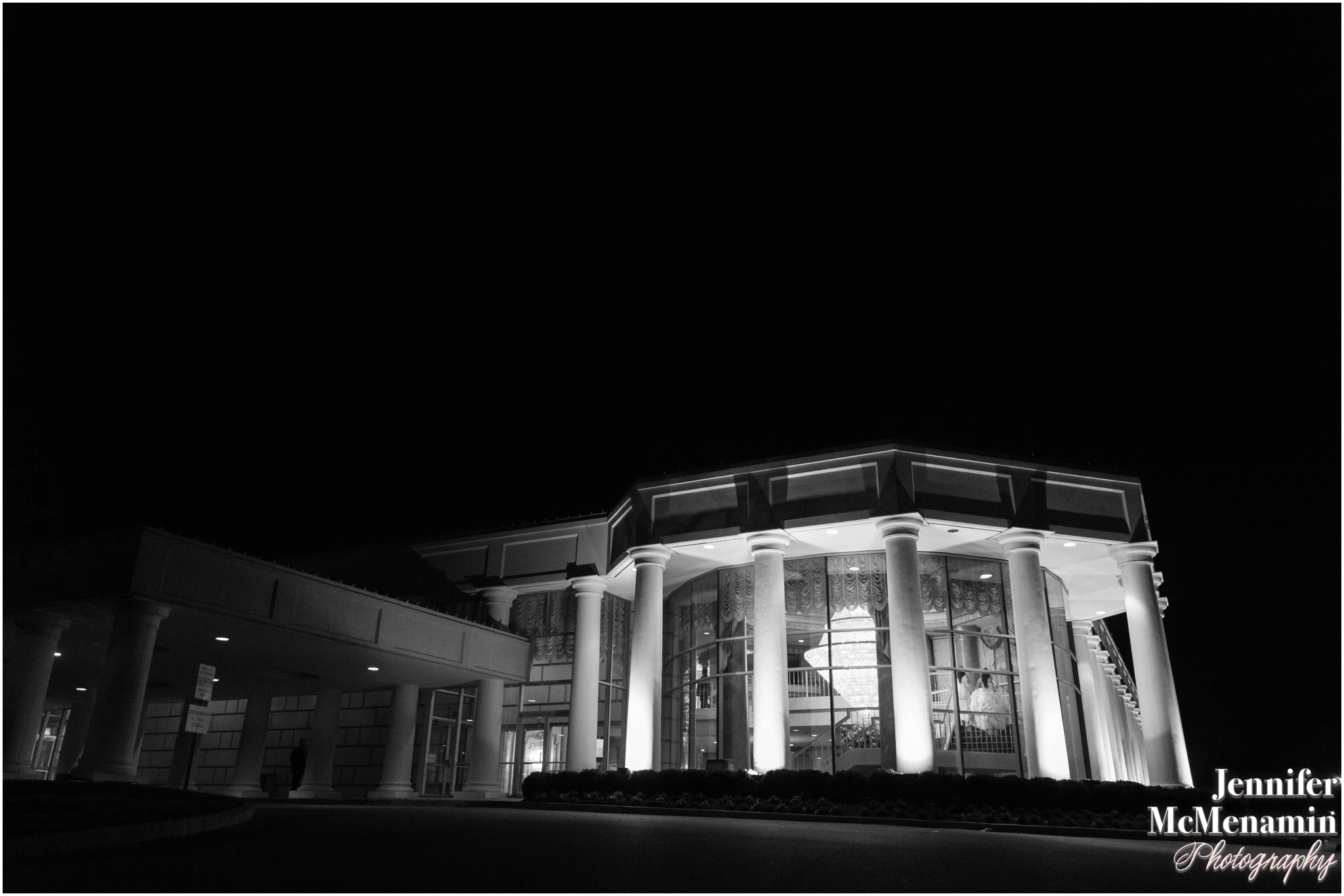 Many, many congratulations, Olga + Nick. It was an honor to photograph such an important day in your lives!
Credits:
Photography: Jennifer McMenamin Photography, LLC

Ceremony: St. Nicholas Greek Orthodox Church
Officiant: Father Michael Pastrikos
Reception: Martin's West
Event coordinator: Encounters Inc.
Rentals: Gala Cloths
Make-up: Maria Sakellis
Groom's attire: Custom suit
Florist: Fleur de Lis
Cake: Meringue Cake Studio

Videographer: Rossography