Nicole + Kirk

The Antrim 1844 Country House Hotel // Baltimore wedding photography // Baltimore wedding photographer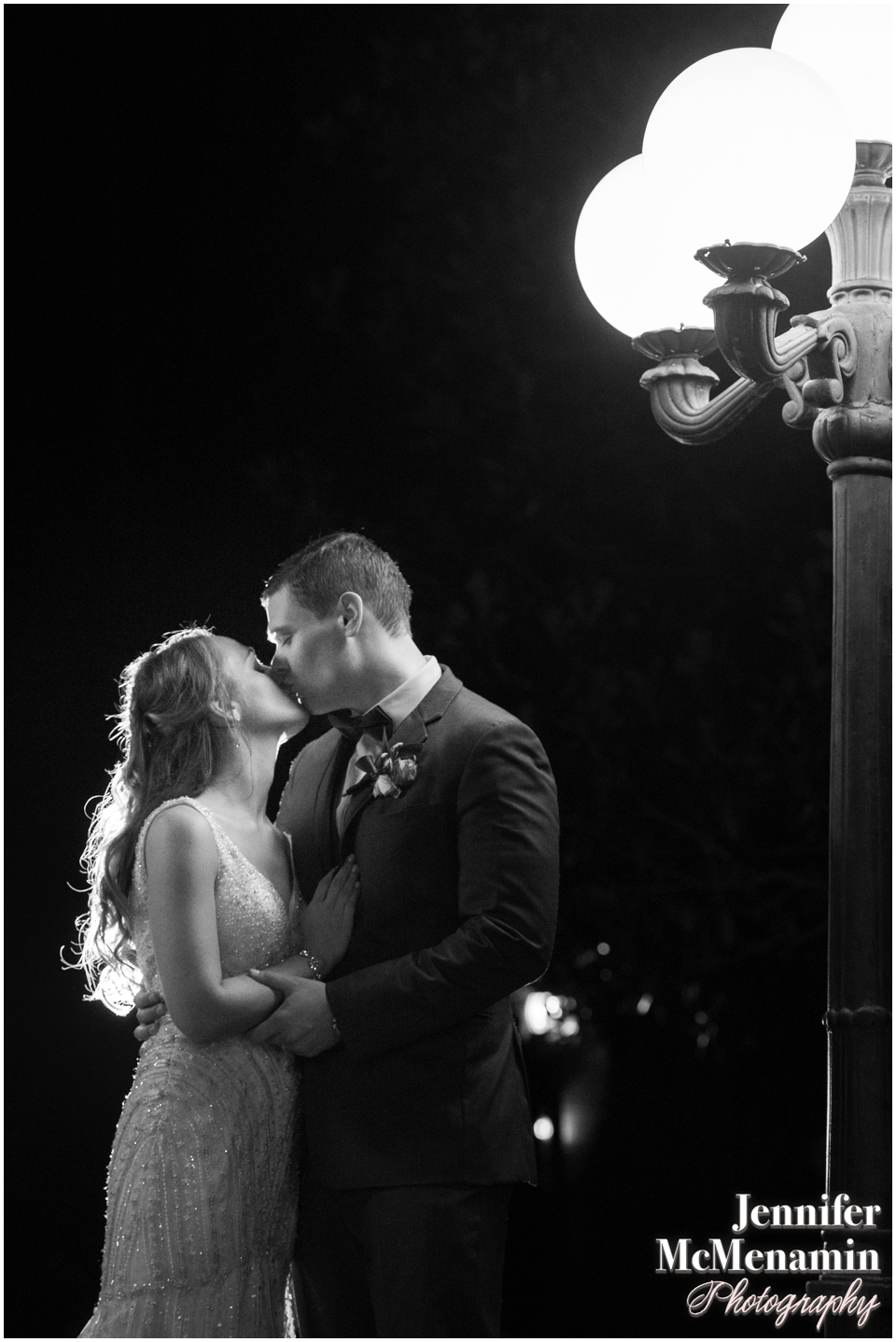 It took just one quick glance into Nicole + Kirk's wedding to see what was truly important to them. Just inside the doors to the ballroom of the Antrim 1844 Country House Hotel, towering over the place card table, was a massive framed family tree, tracing their ancestry back to 1566 in England on her side and 1527 in Germany on his side. Their wedding was truly a celebration of the friends and relatives with whom they are closest and their union as a couple. Nicole and Kirk chose not to see each other before their ceremony and her walk down the aisle was full of beautiful emotion on both ends. There is a pair of photos in which you can see Kirk take this massive, nervous breath just before he was to see Nicole. And his reaction upon spotting her walking toward him left me with tears in my eyes and goosebumps up and down my arms. The pastor and cantor who married them in a beautiful interfaith ceremony did a truly lovely thing: Declaring that they wanted to create sacred space for the couple to marry, they asked guests at the very beginning of the ceremony to take out every cell phone, iPad and other electronic recording device they brought with them and take about 20 seconds to snap as many photos as they wanted. Then, Cantor Jan Morrison asked that they be turned off and put away so that even guests would be fully present and mindful as Nicole and Kirk joined their lives together. The day was full of touching little moments like that — tearful toasts, meaningful little glances, happy laughter and emotional parent dances between Kirk and his mother, Nicole and her stepfather and especially between Nicole and her mother. They danced to "Landslide," which held special meaning for them. The party continued with incredible energy from the musicians of the always-great band, Black Tie, a cigar bar and bars of chocolate as favors. Here are some of my favorites from Nicole + Kirk's wonderful day: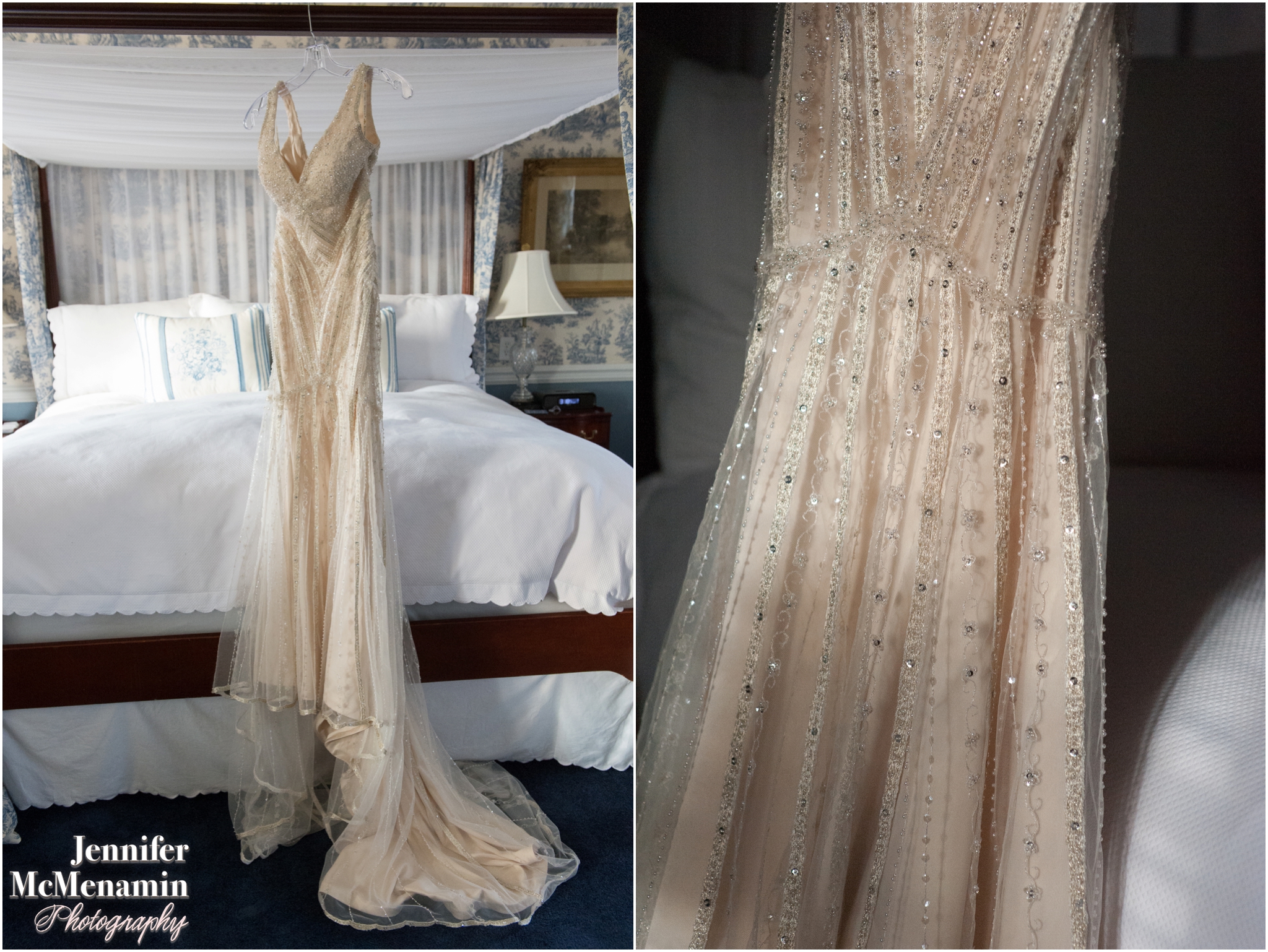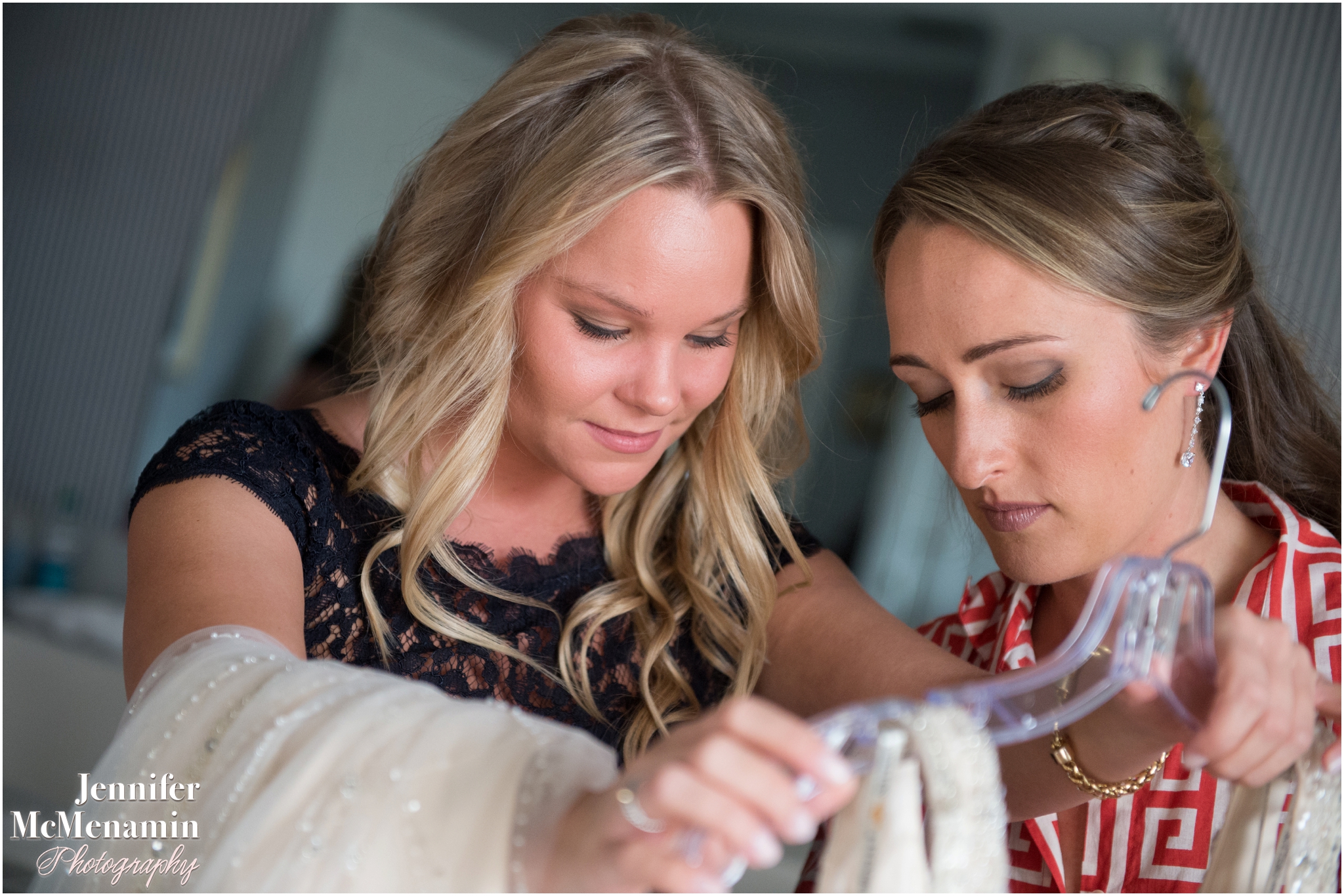 It was so lovely to photograph Nicole seeing herself in her gown as a bride on her wedding day. She could not be a lovelier, more charming person!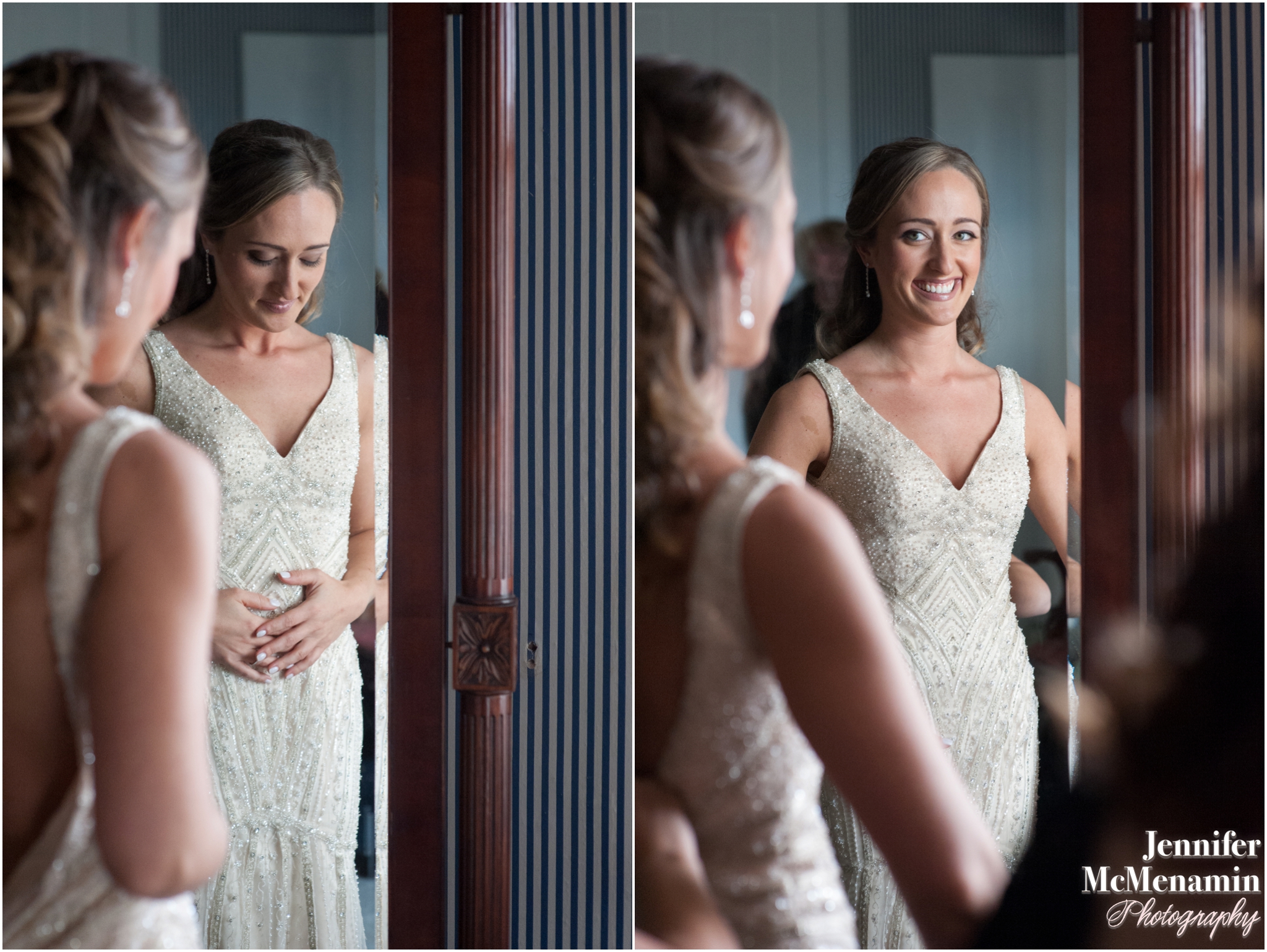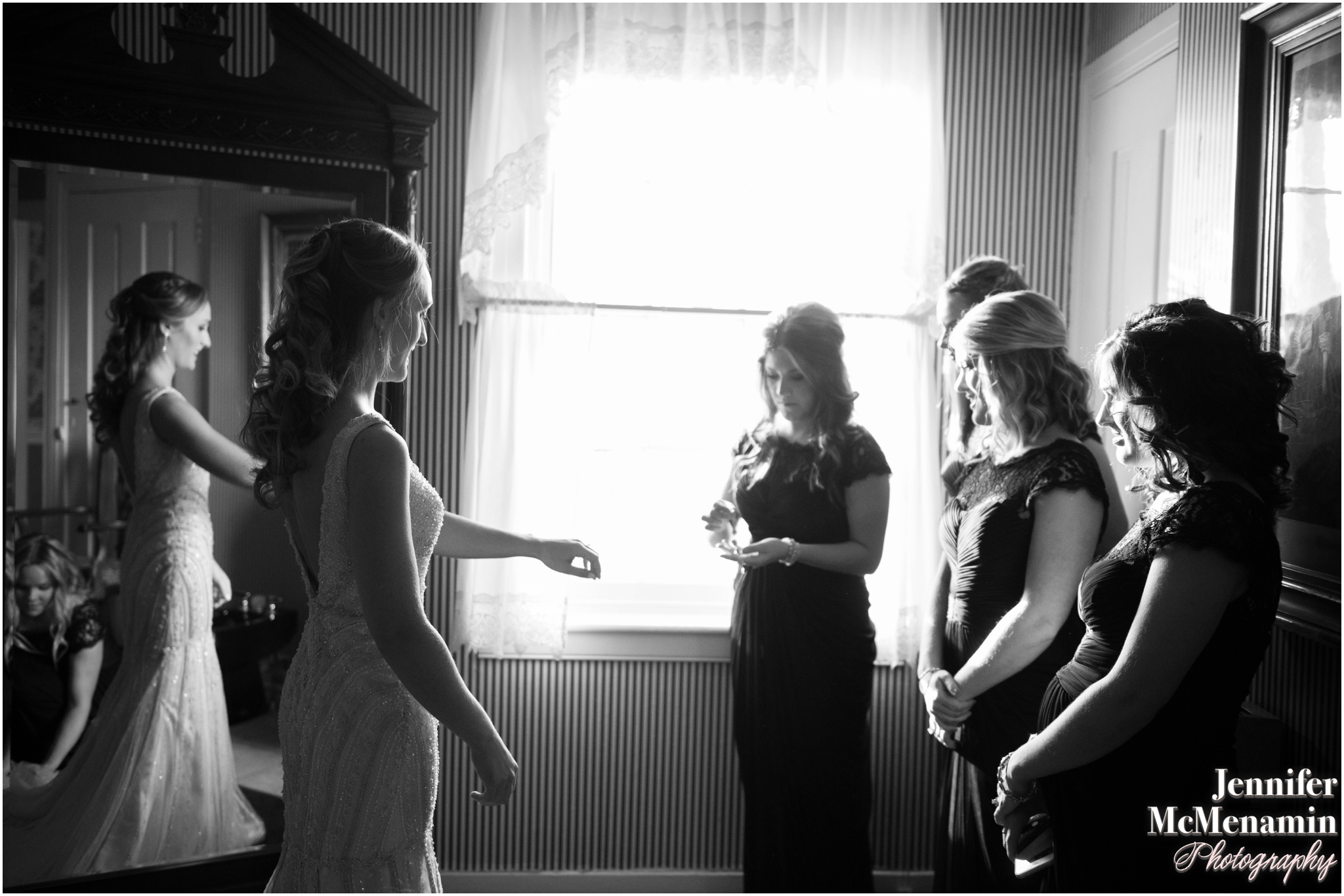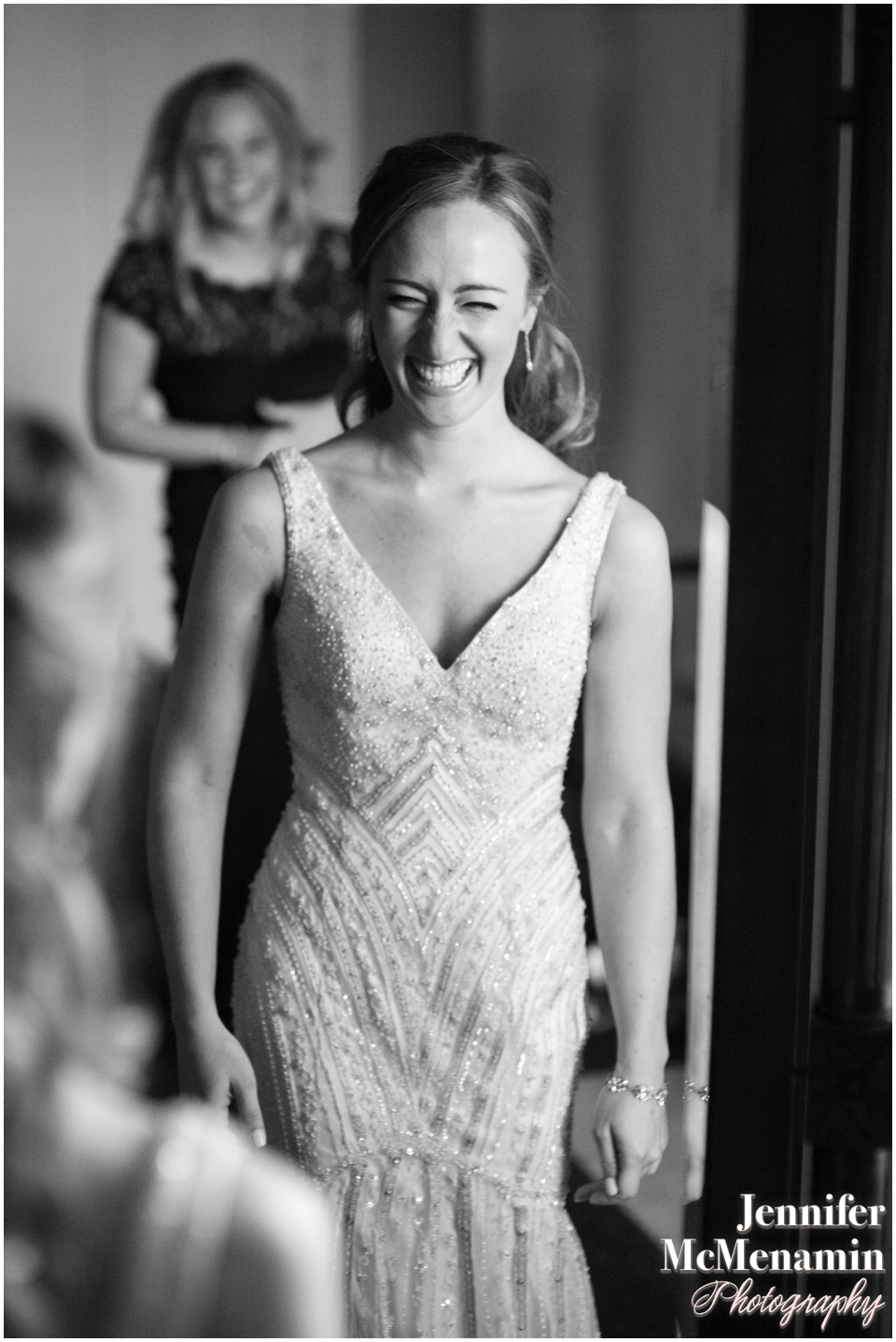 Nicole's mother looks on as her daughter gets her veil.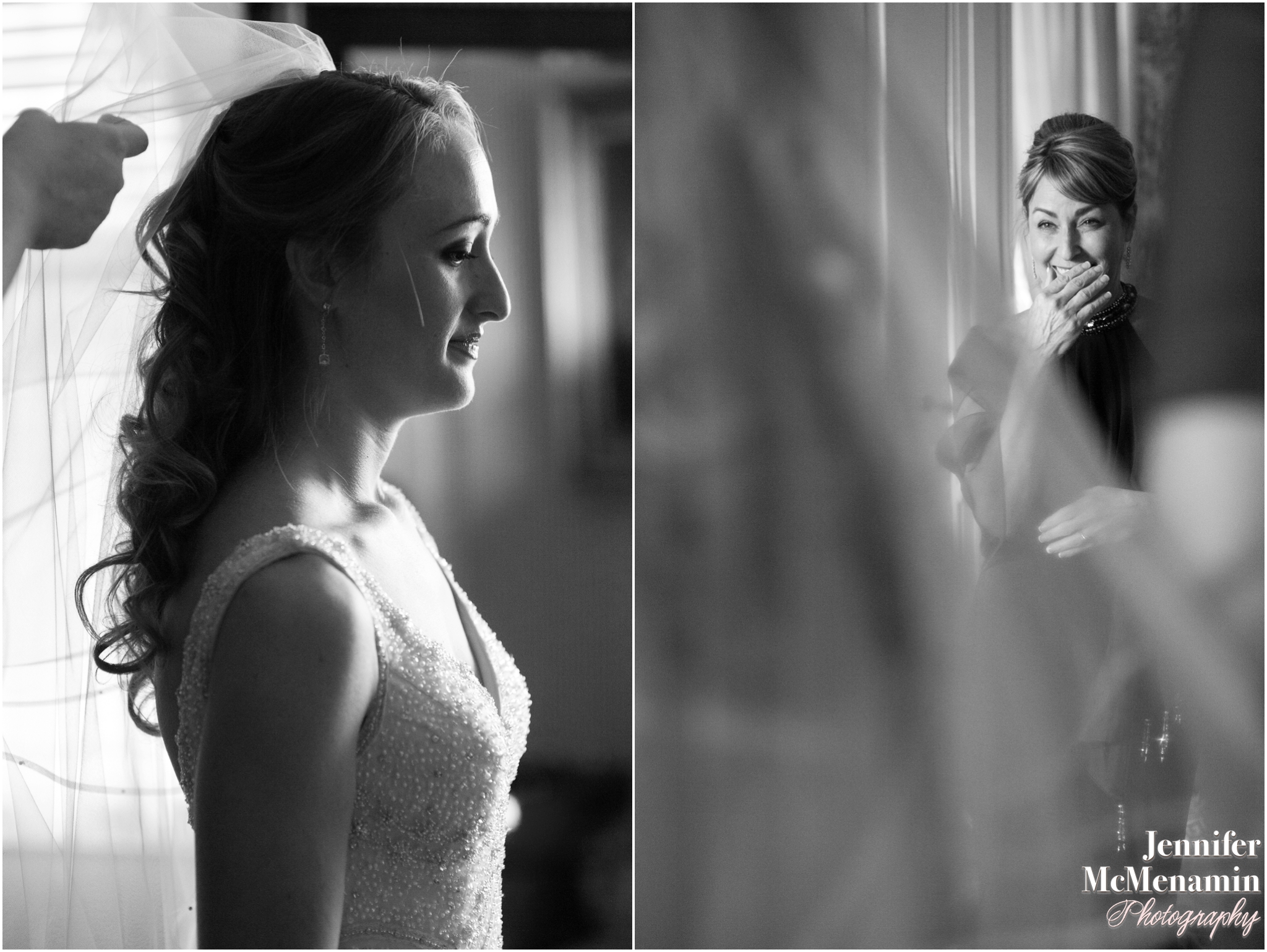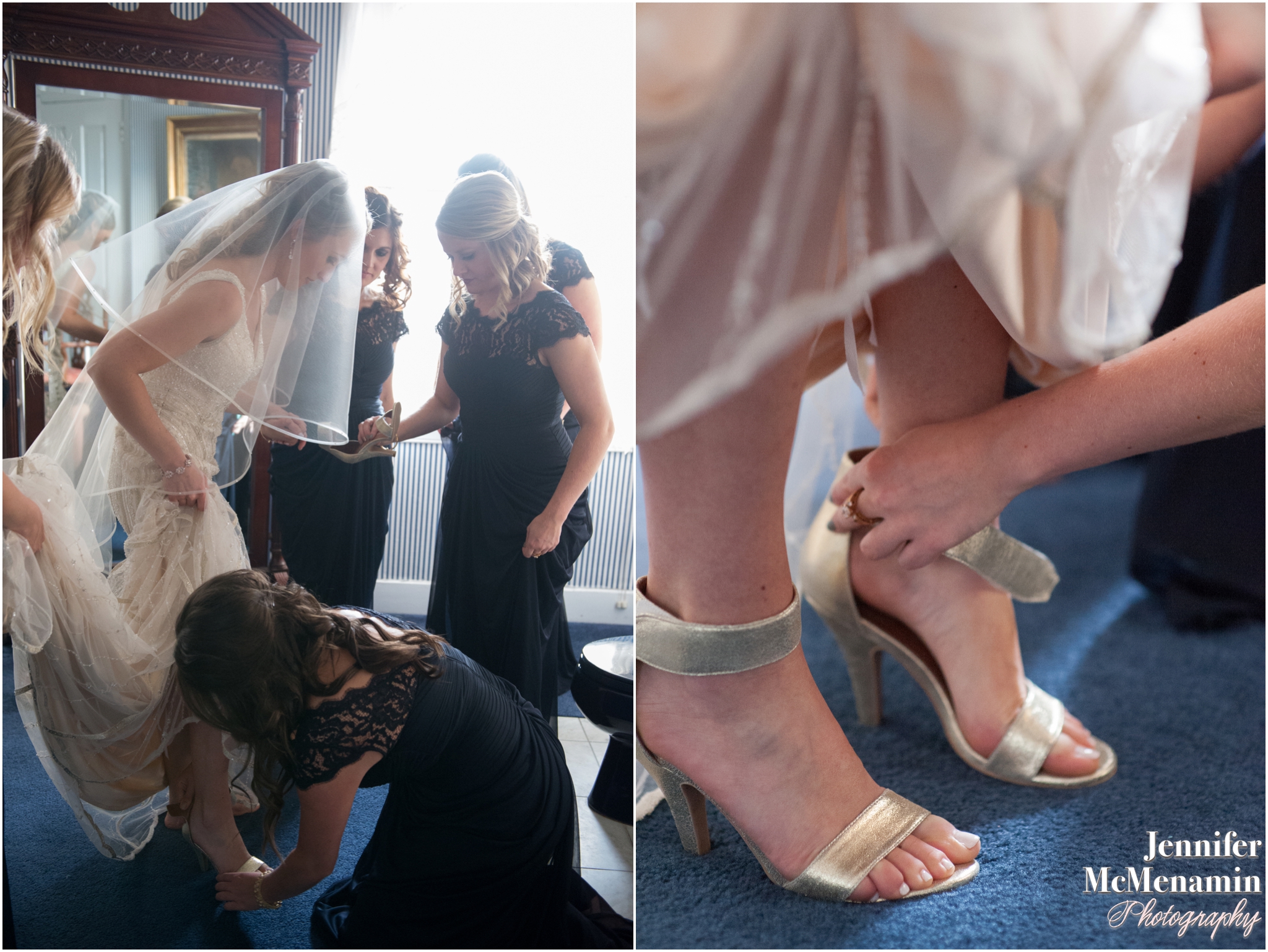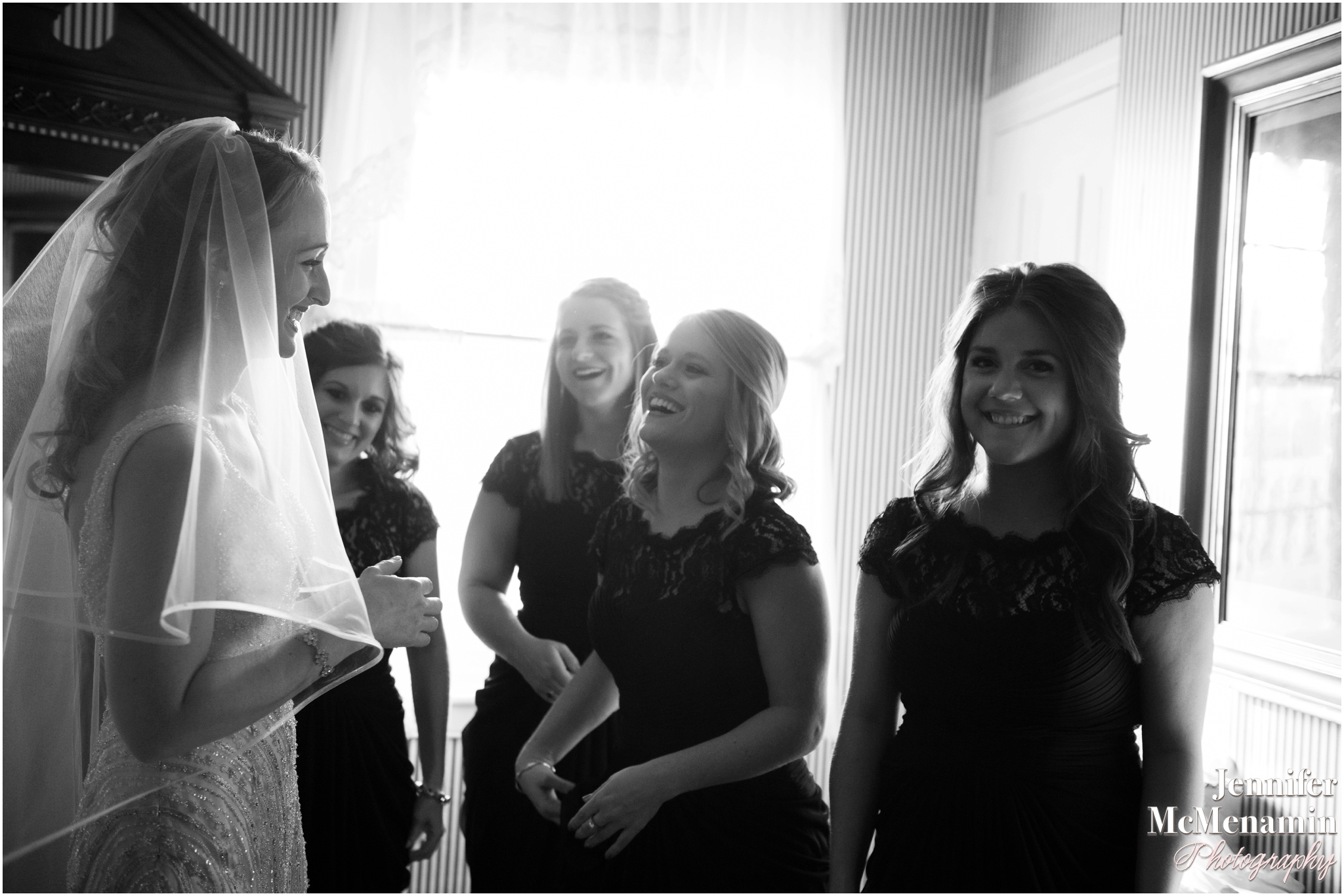 The bride, looking absolutely gorgeous. Those eyes!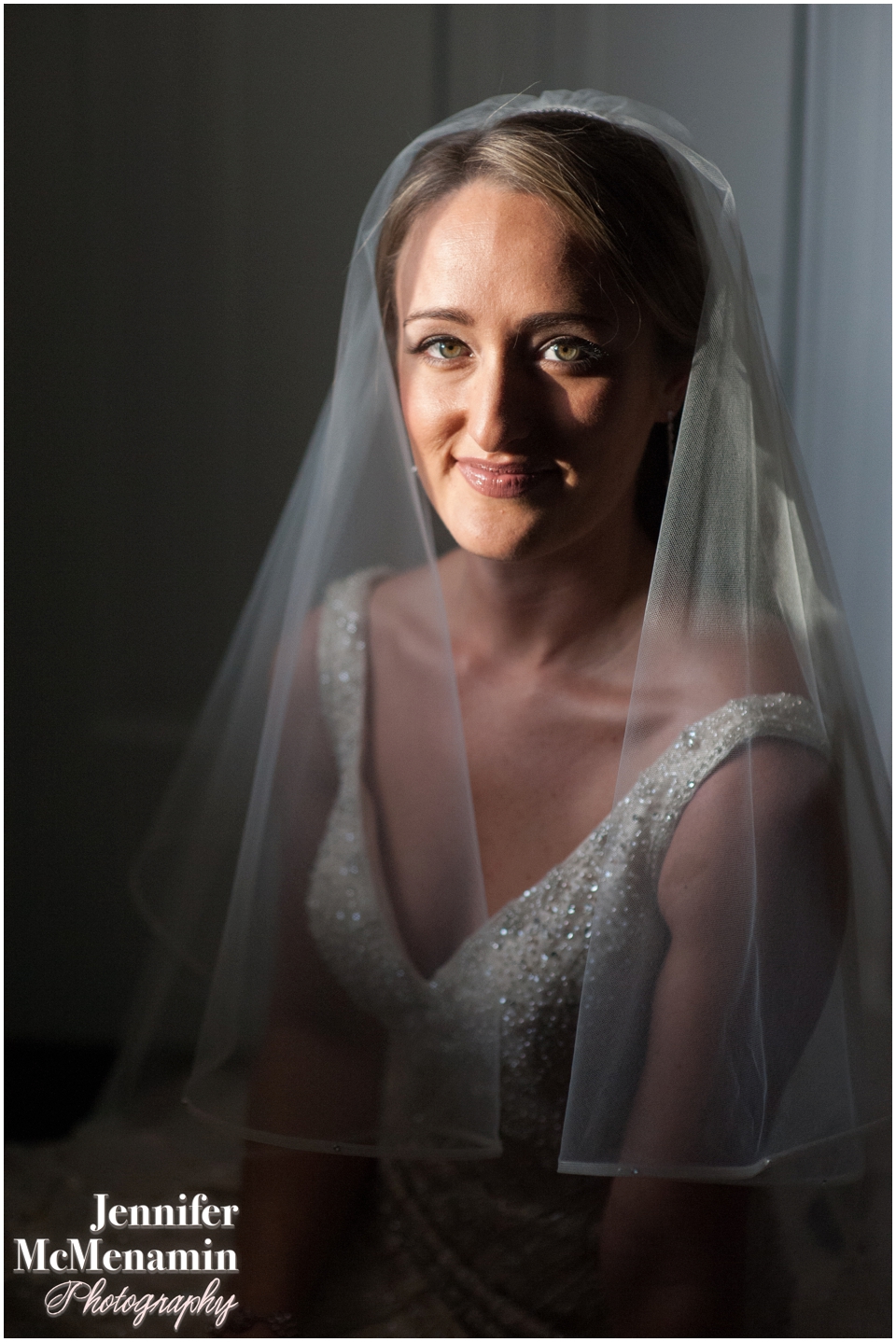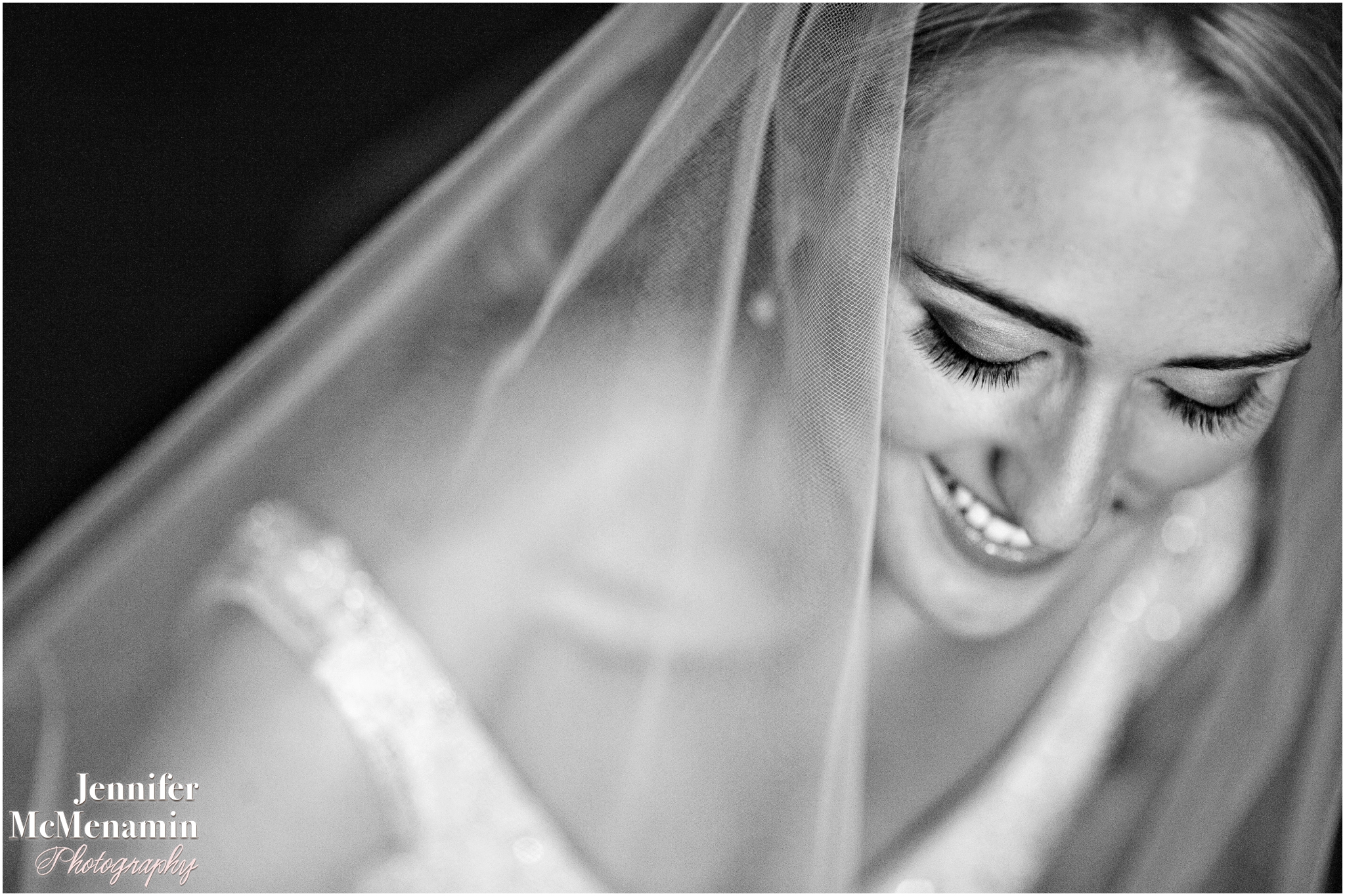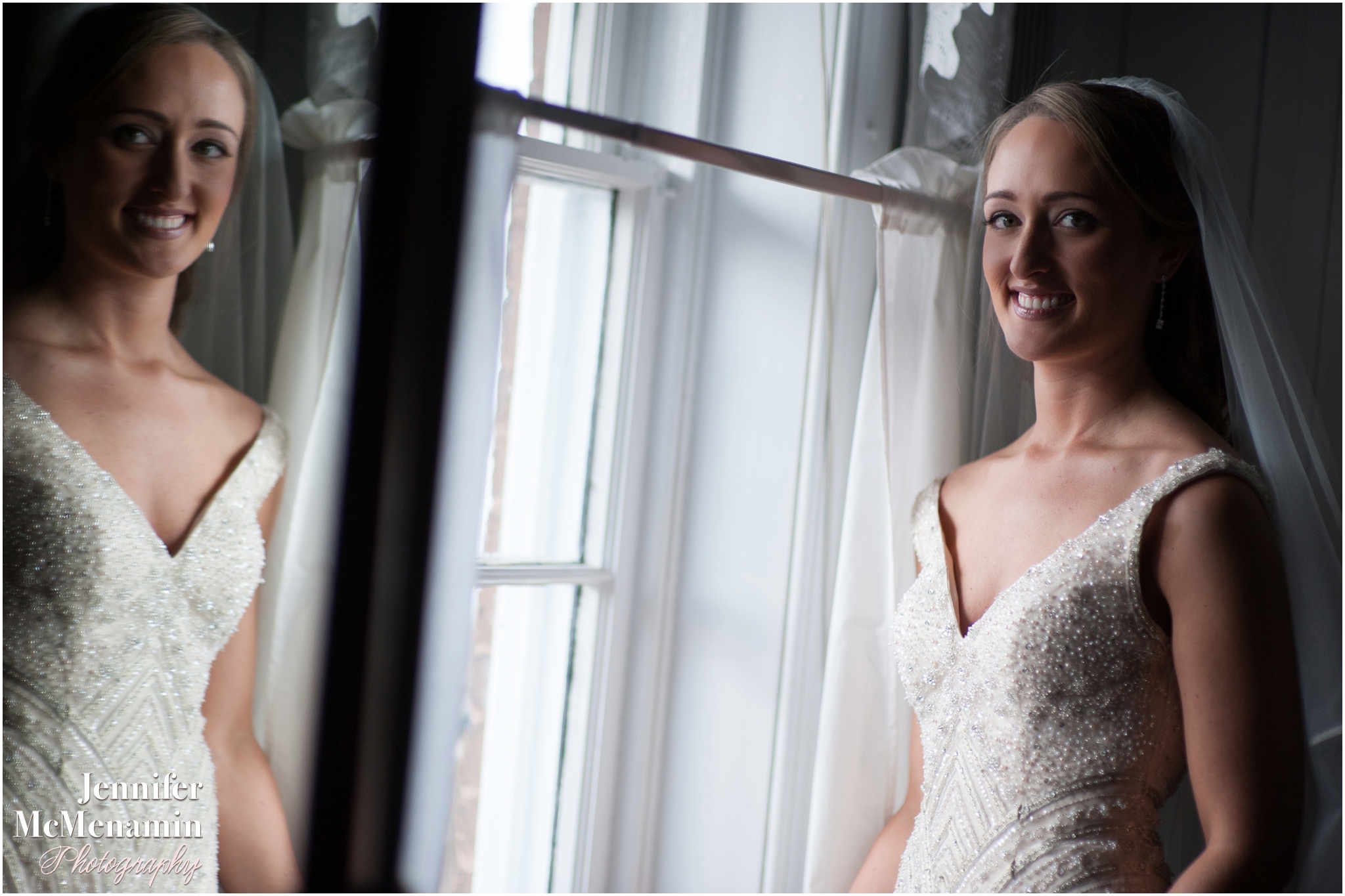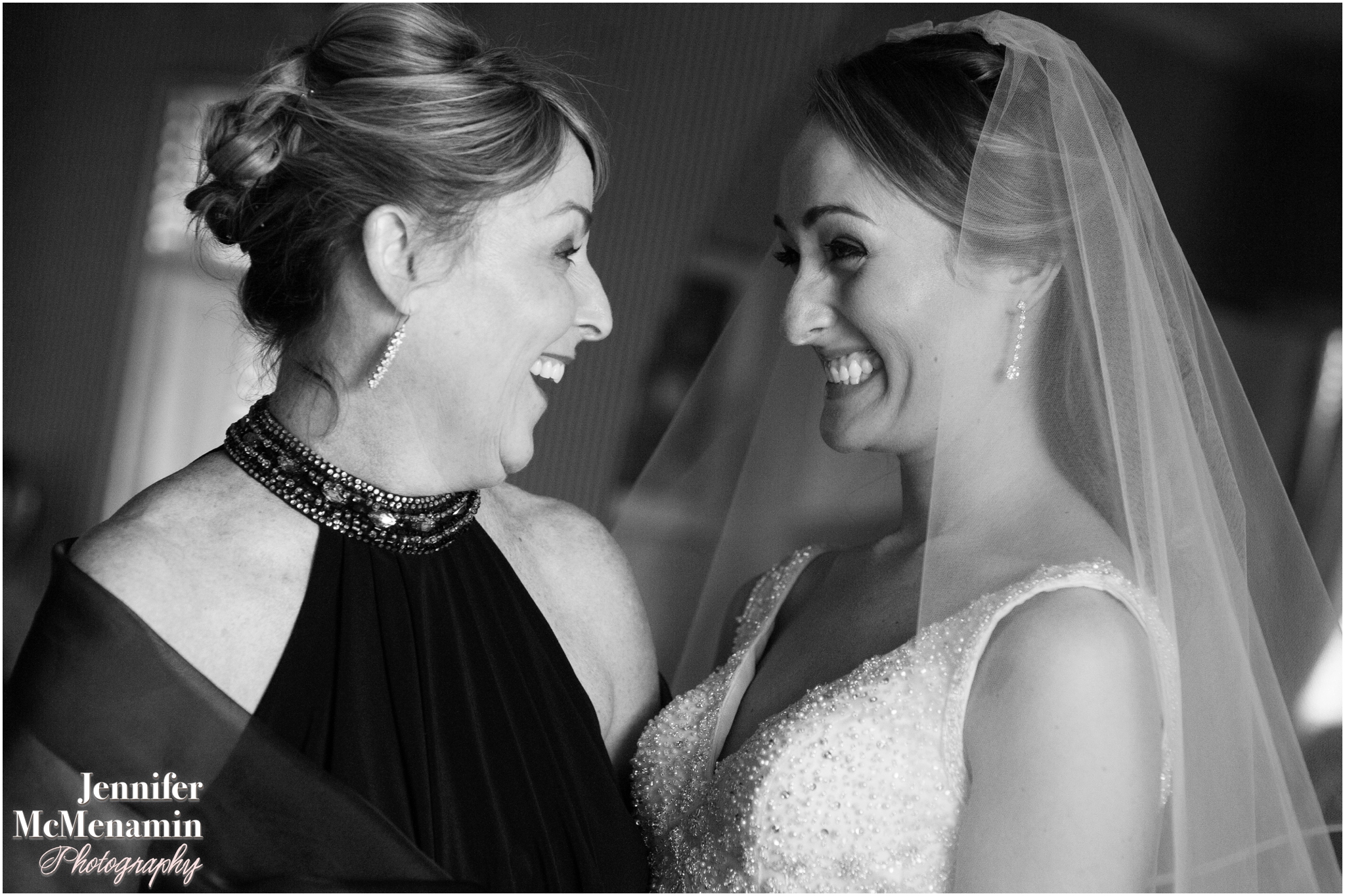 Nicole greets her stepfather for the first time that day.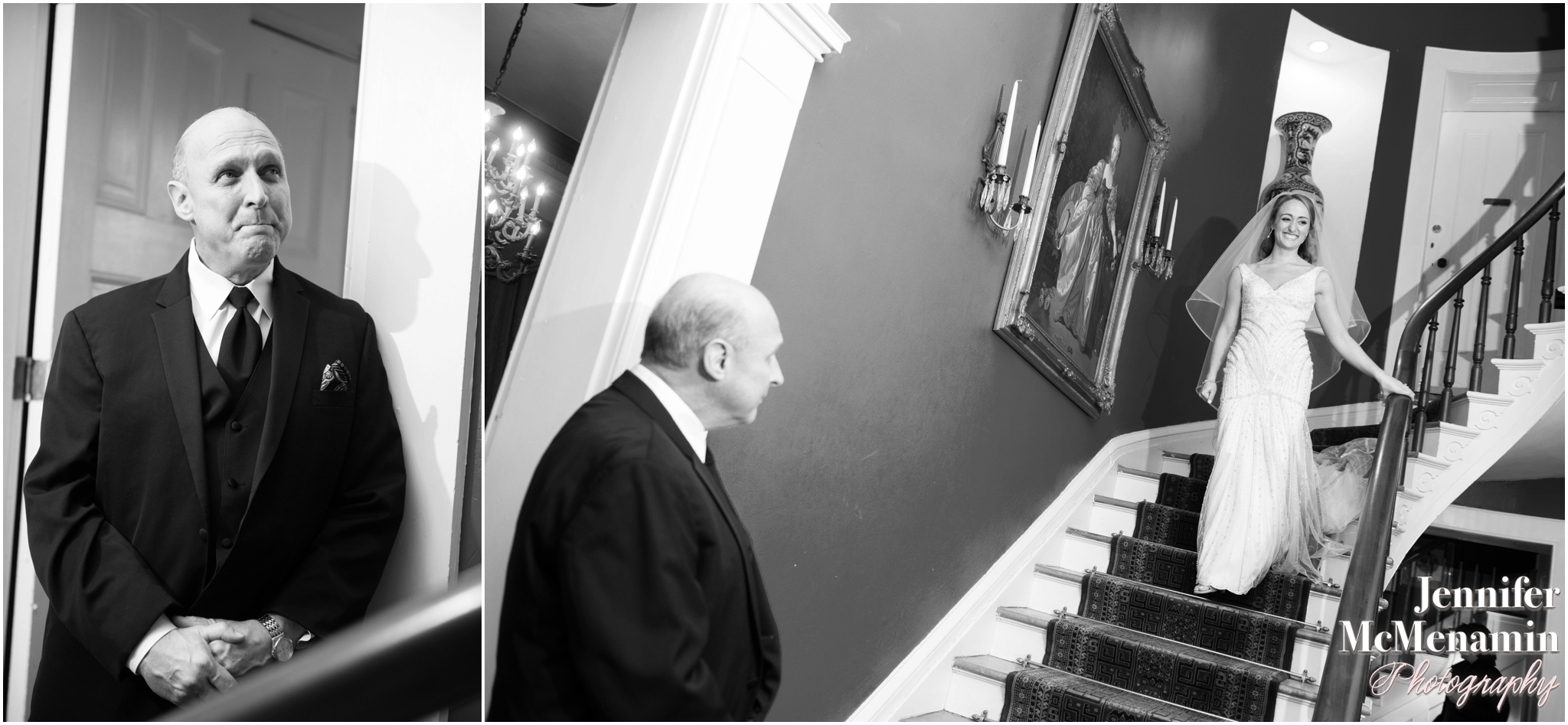 And then we headed outside for some chilly photos with her bridesmaids.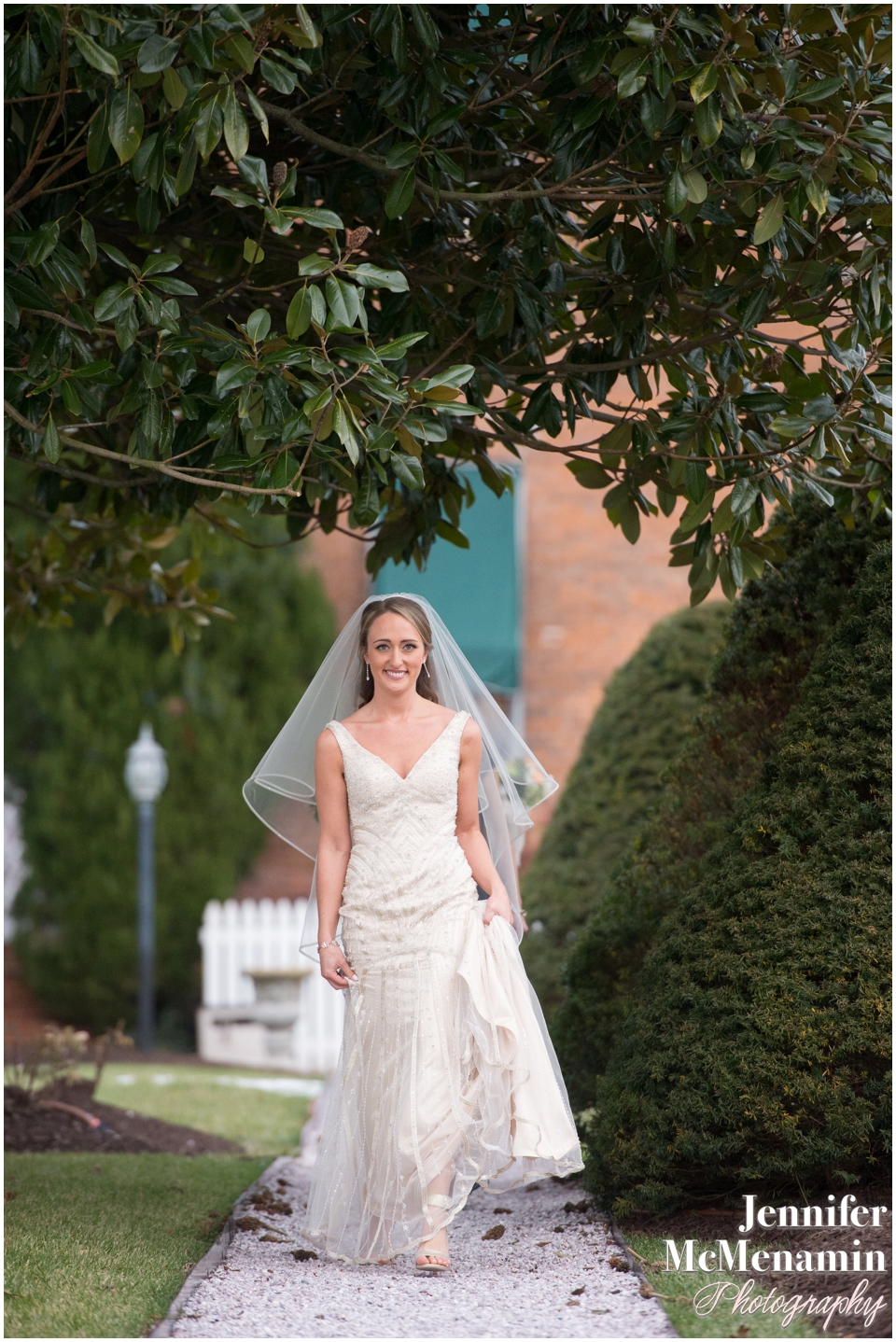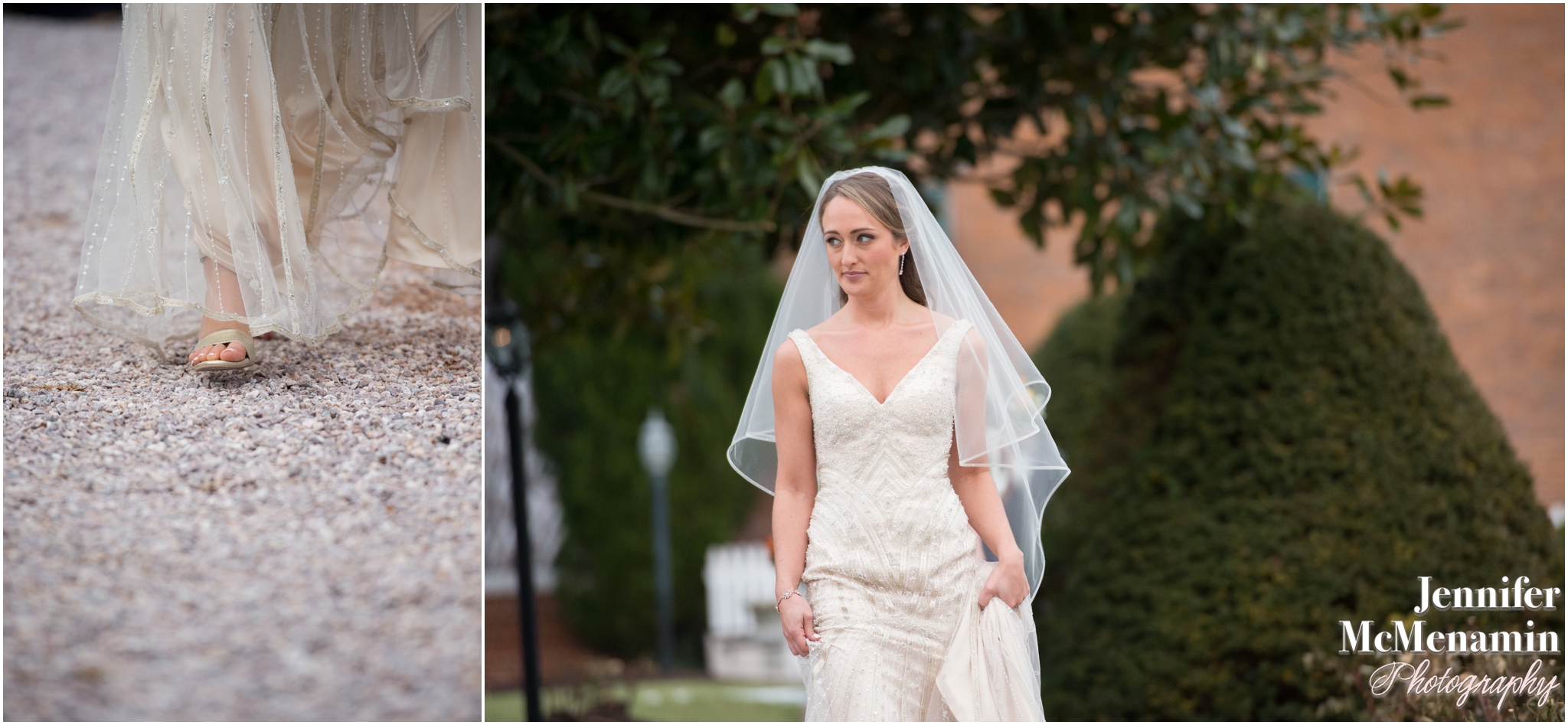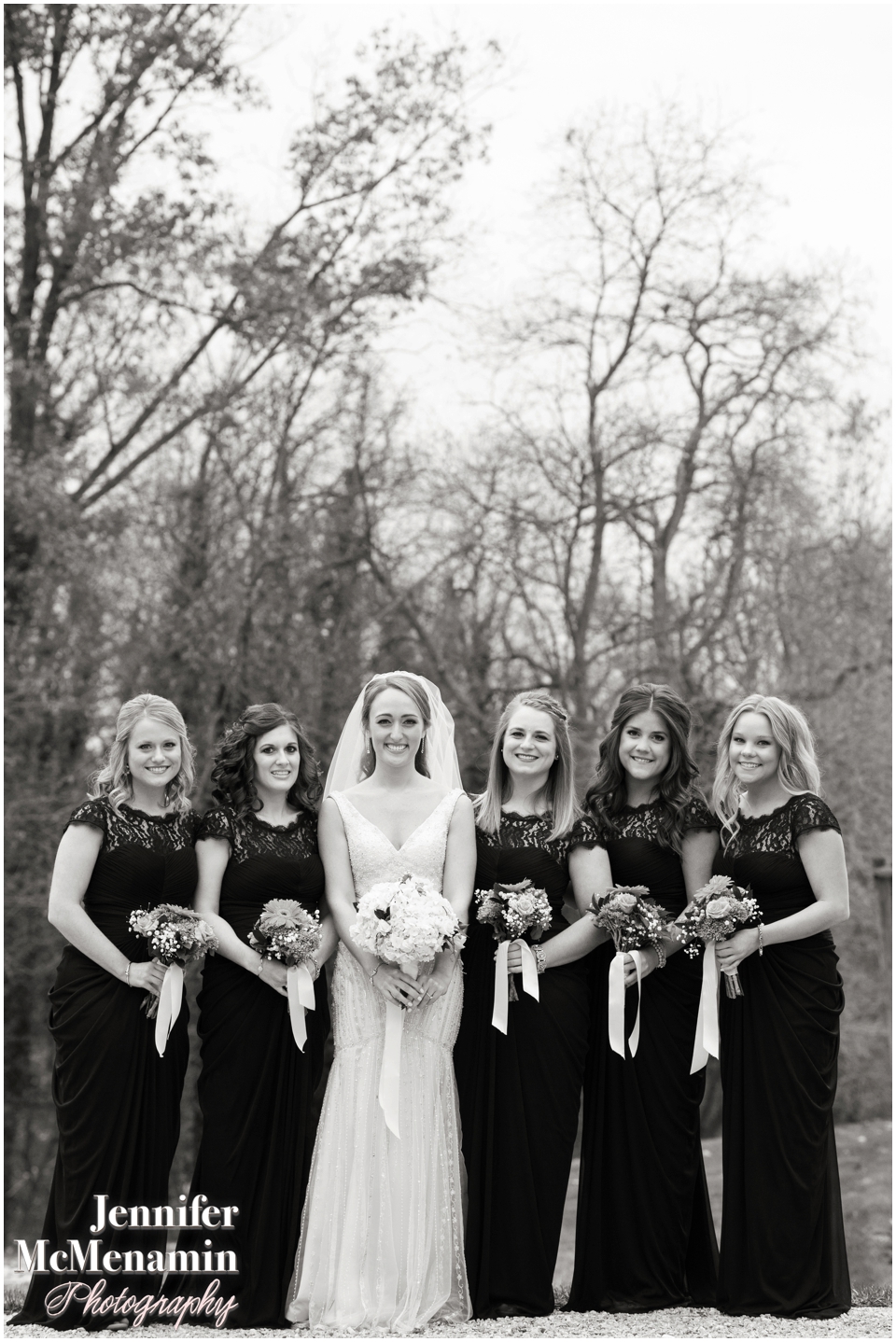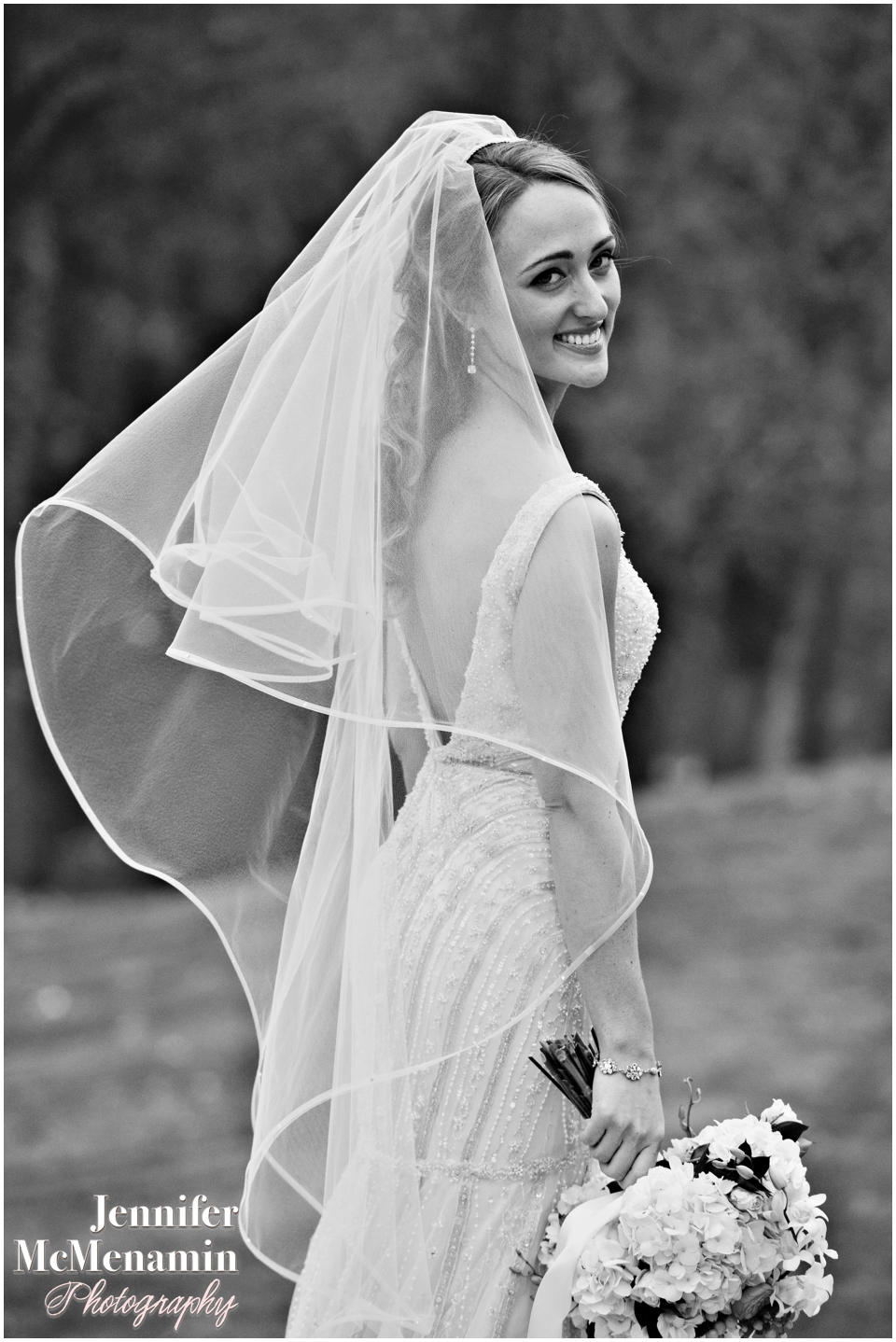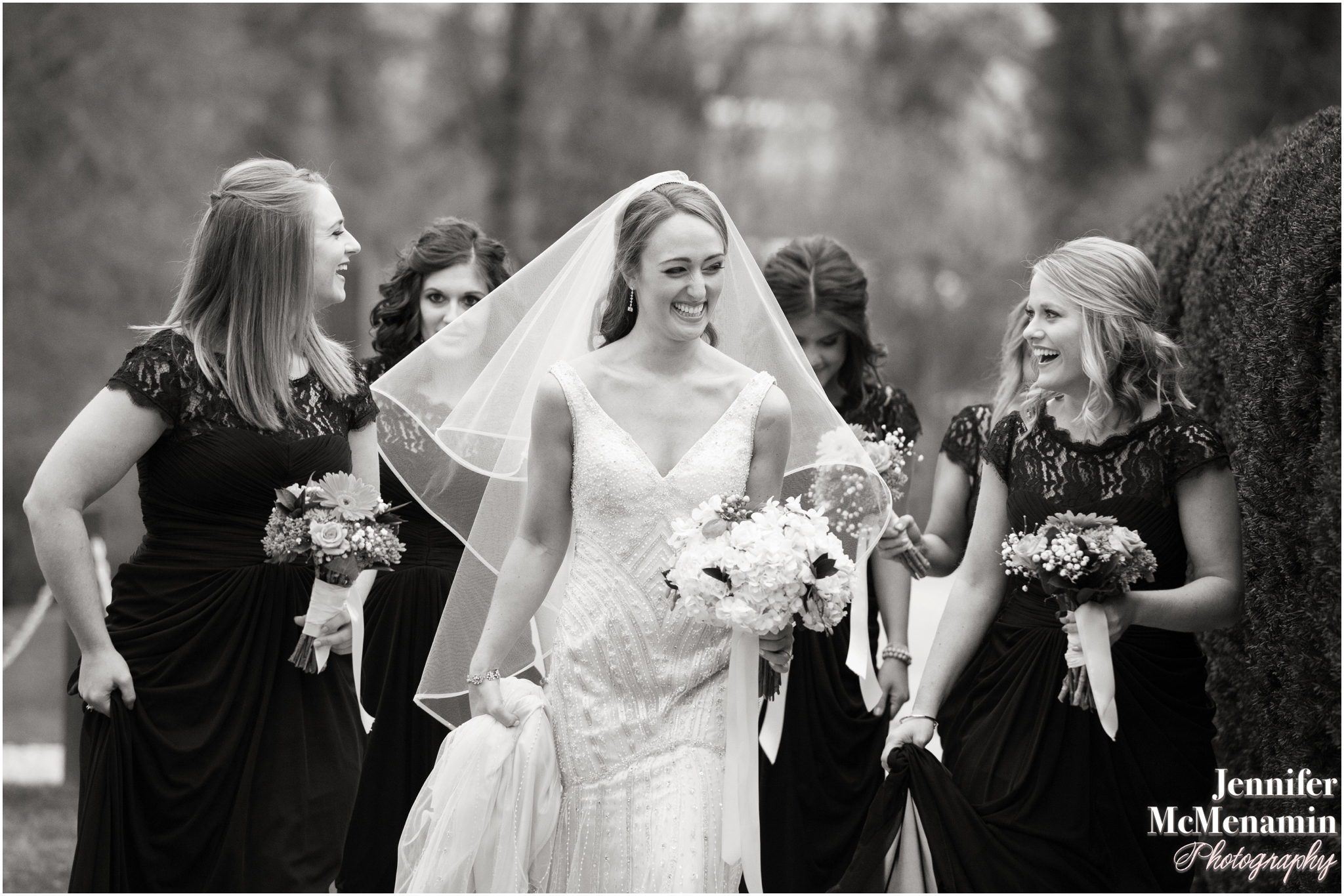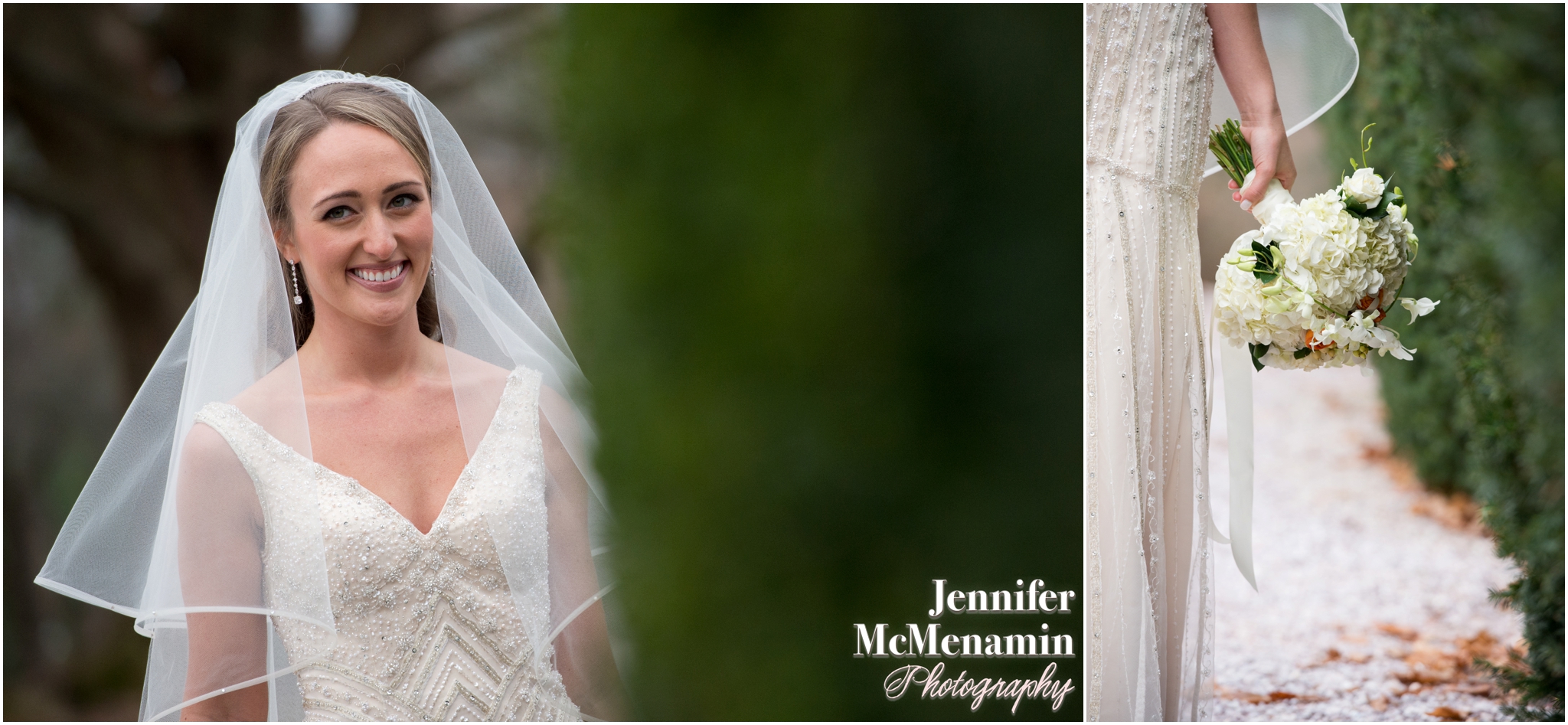 After carefully orchestrating Nicole's return to the mansion and making sure the groom would not accidentally spot her, we headed back outside with Kirk and his groomsmen.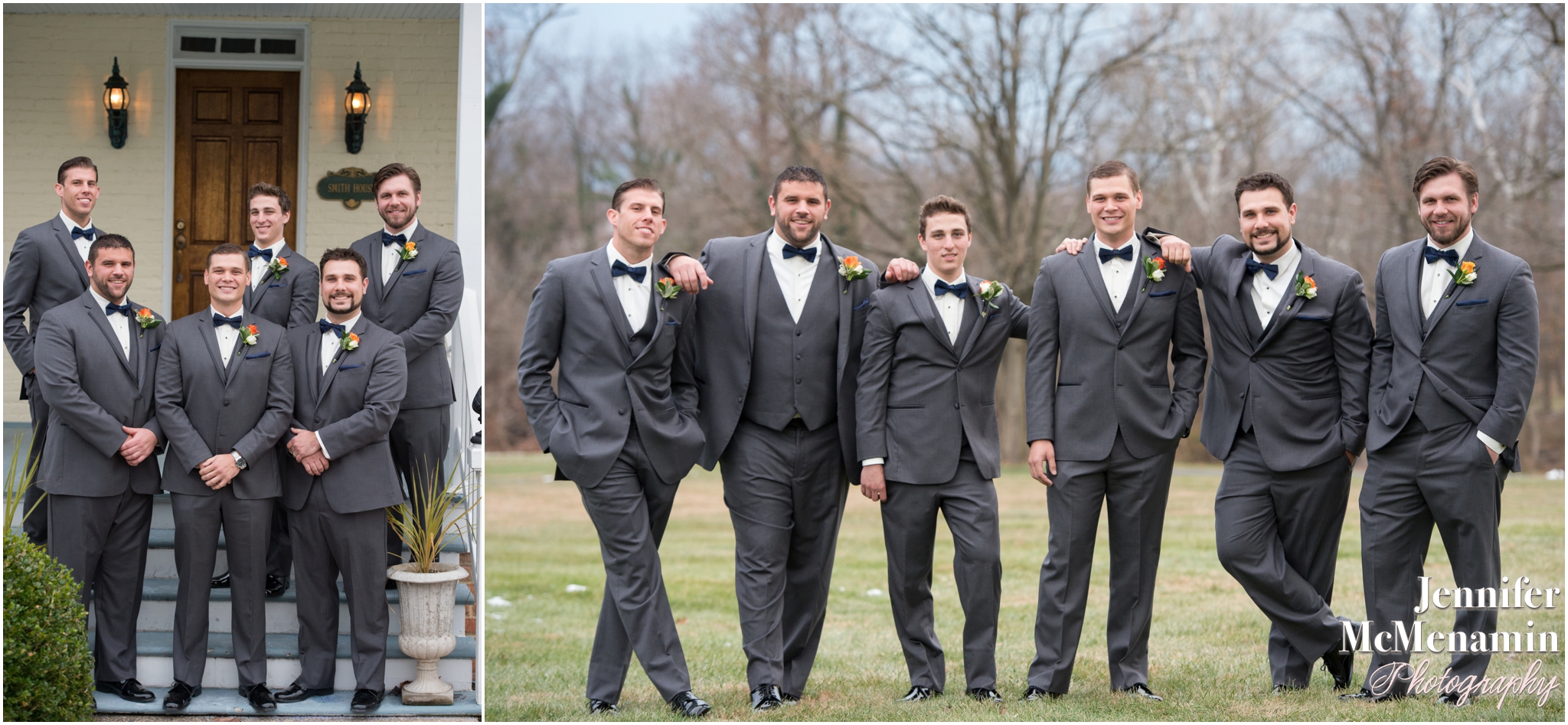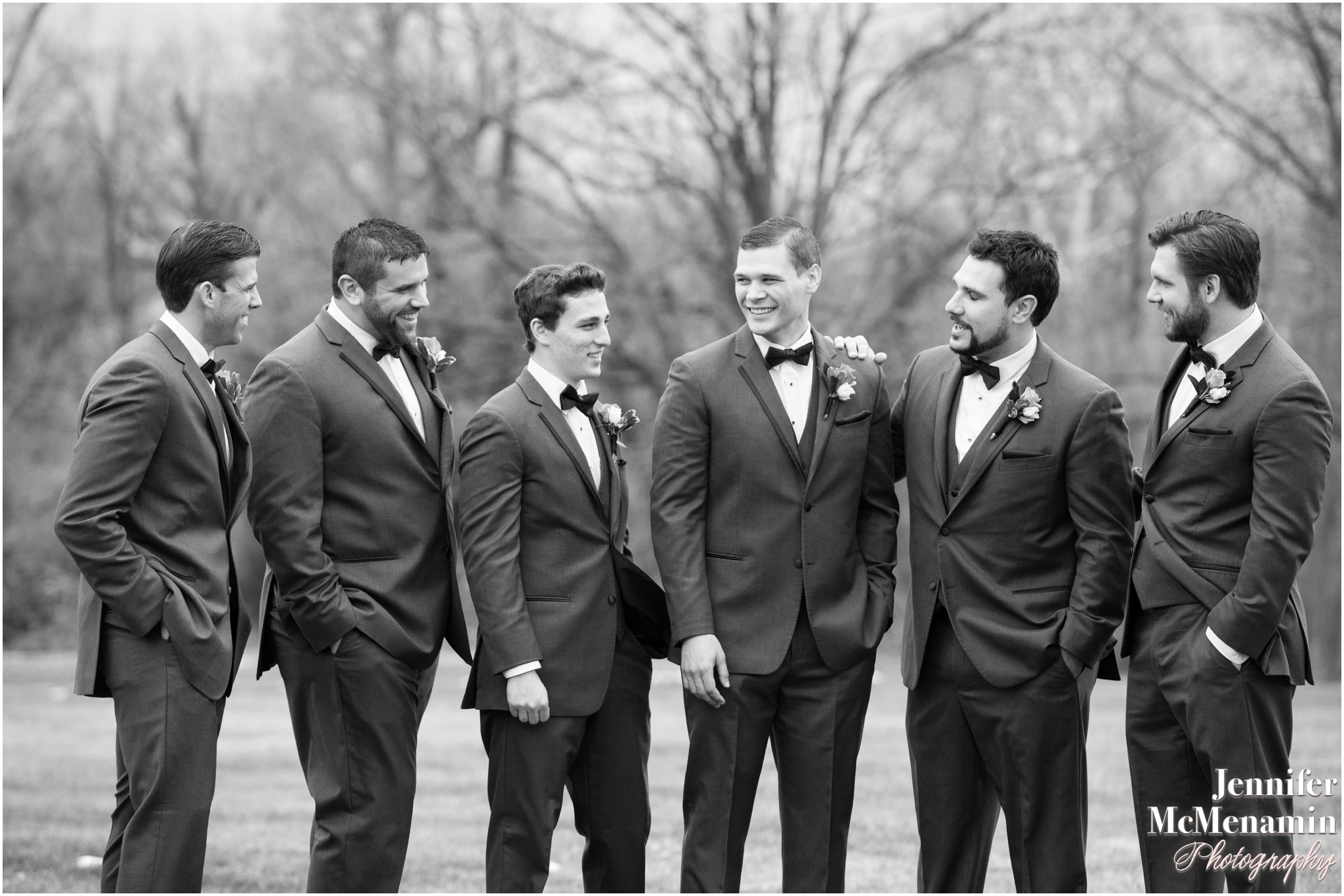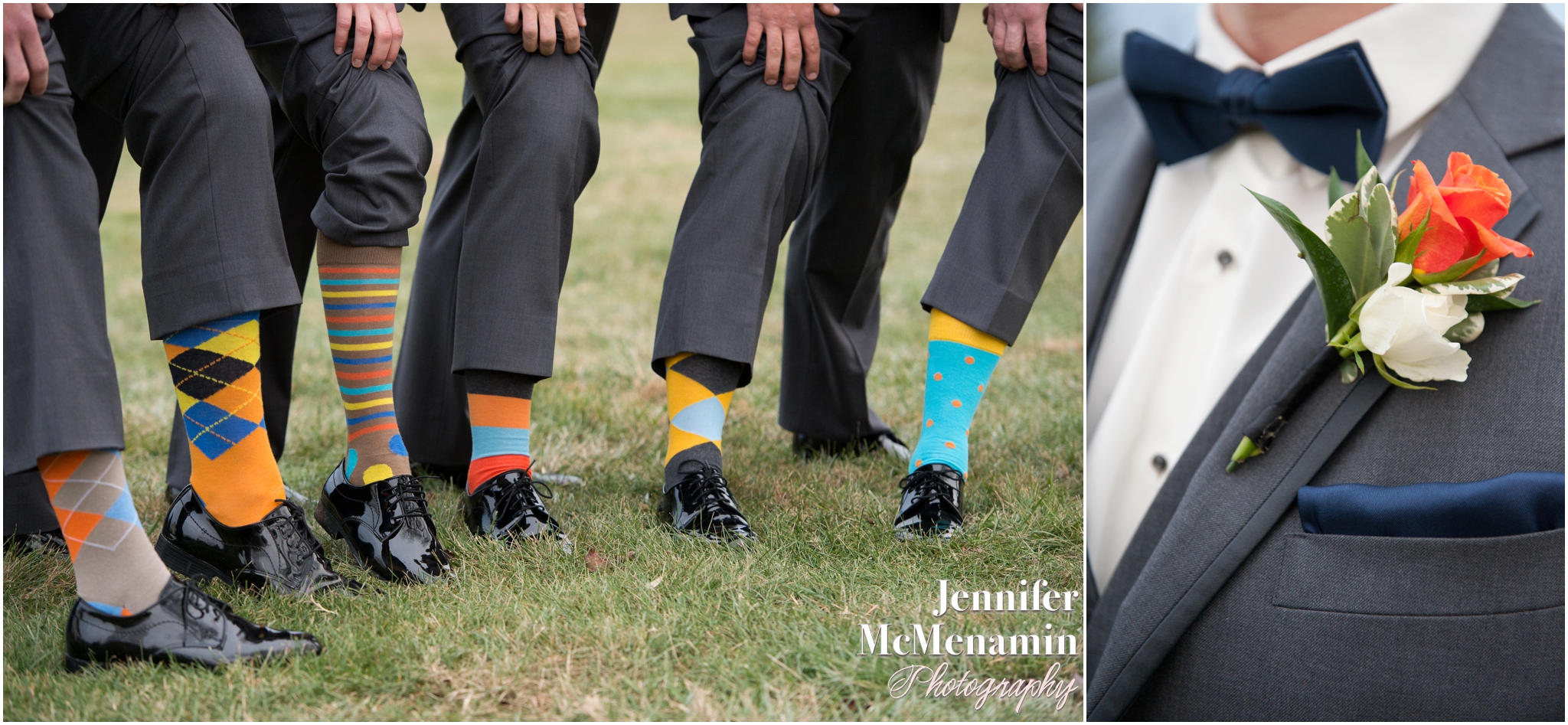 Then, it was time to get married!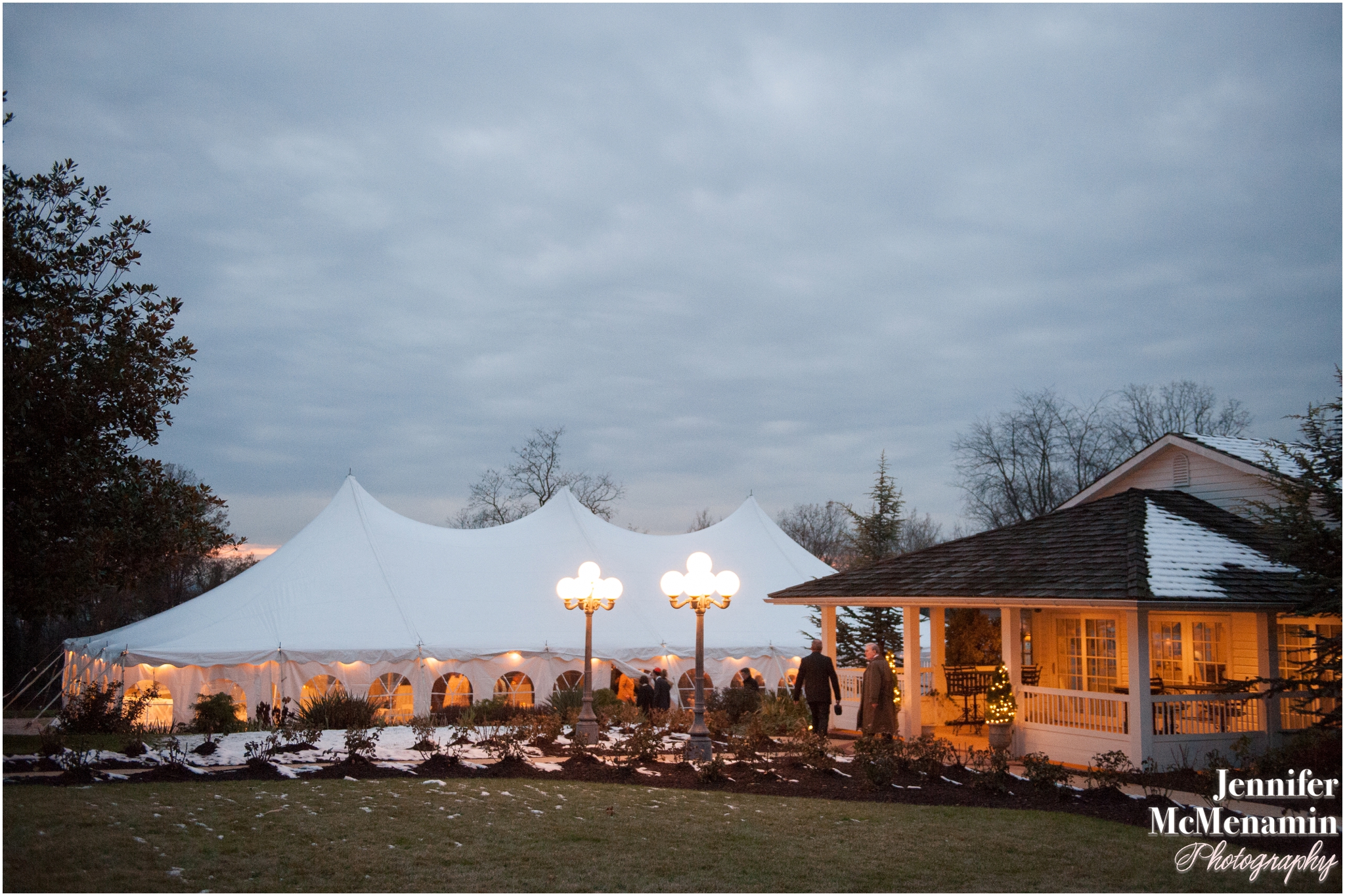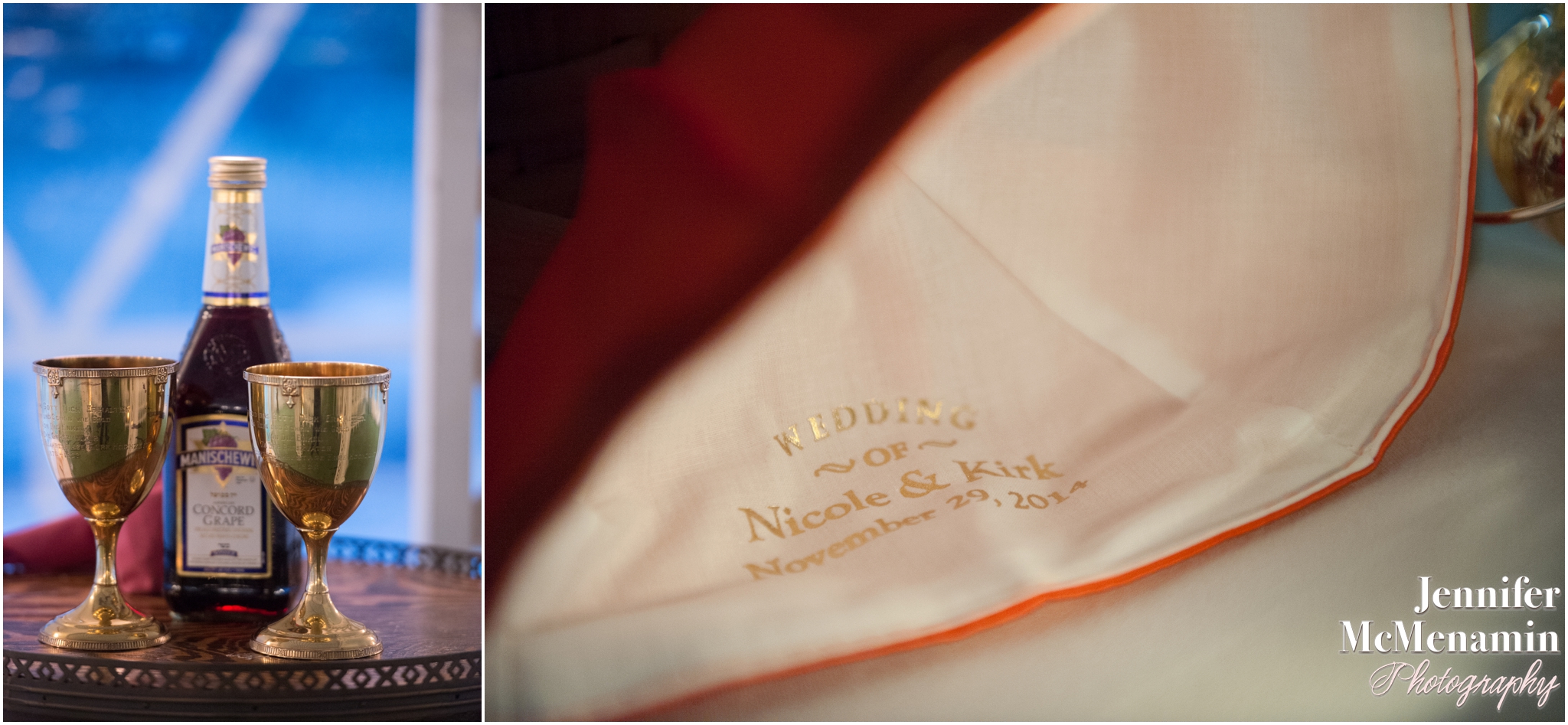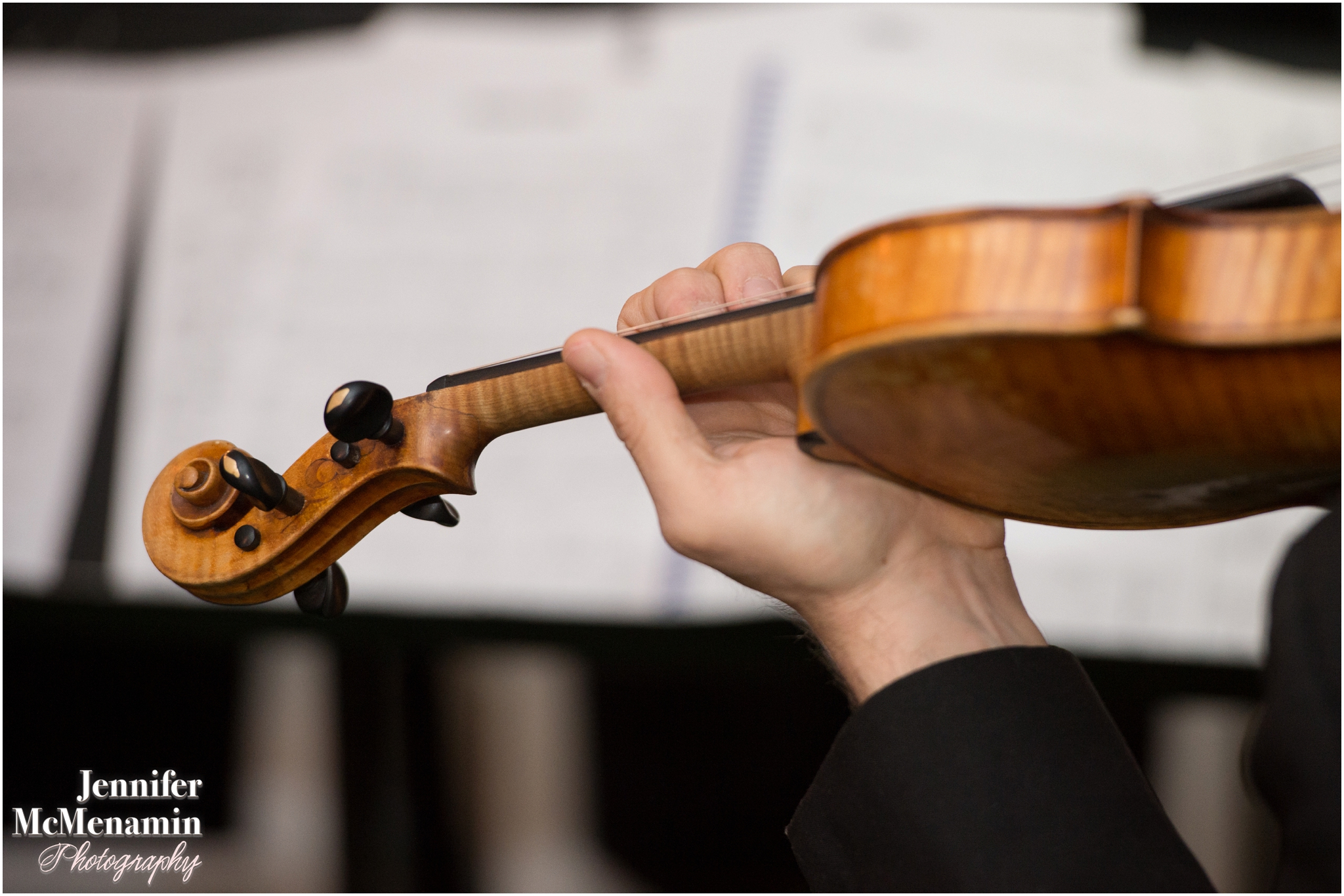 Here's that deep breath.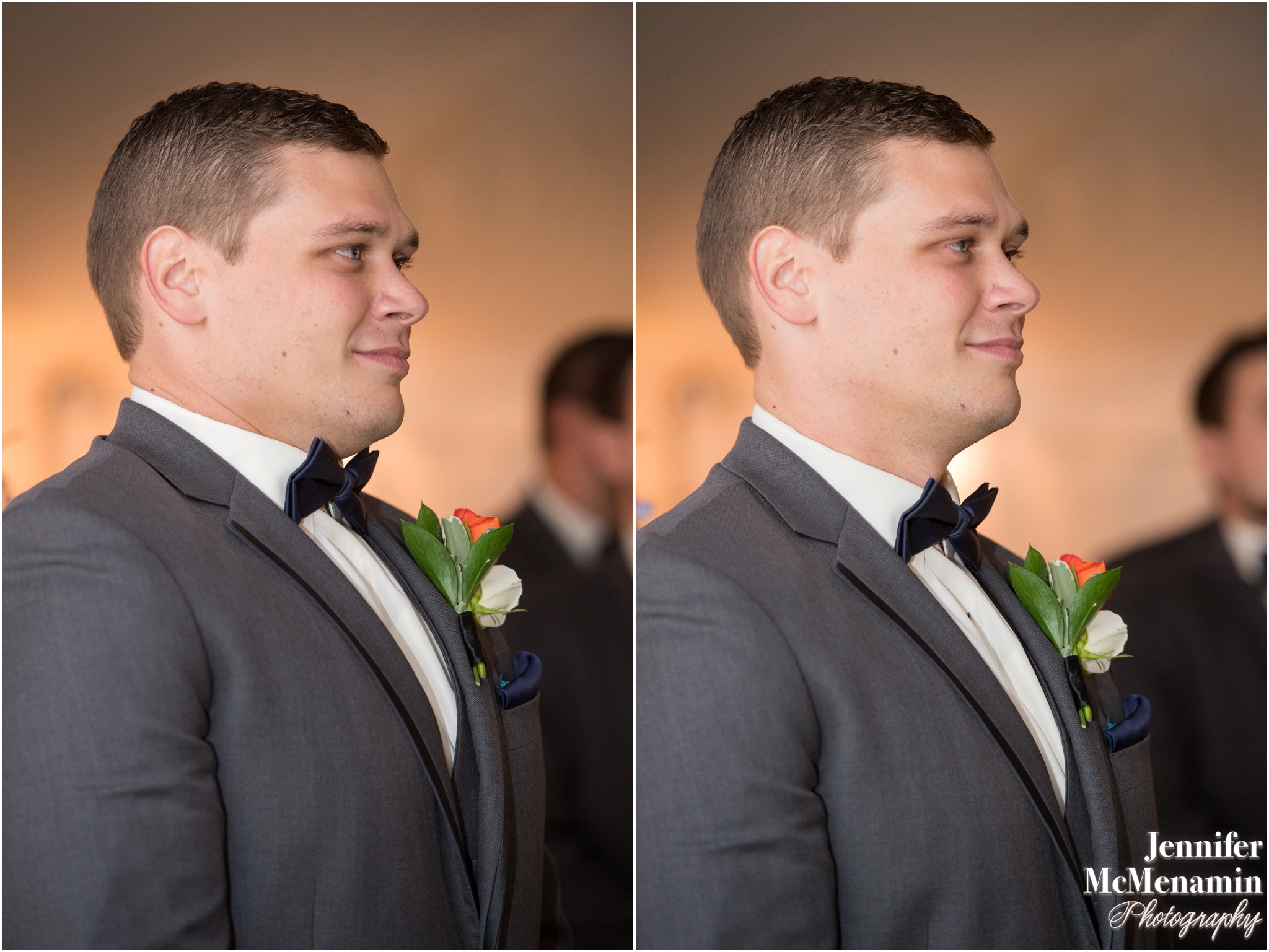 Guests snap all the photos they can in about 20 seconds before putting away their devices for the duration of the ceremony.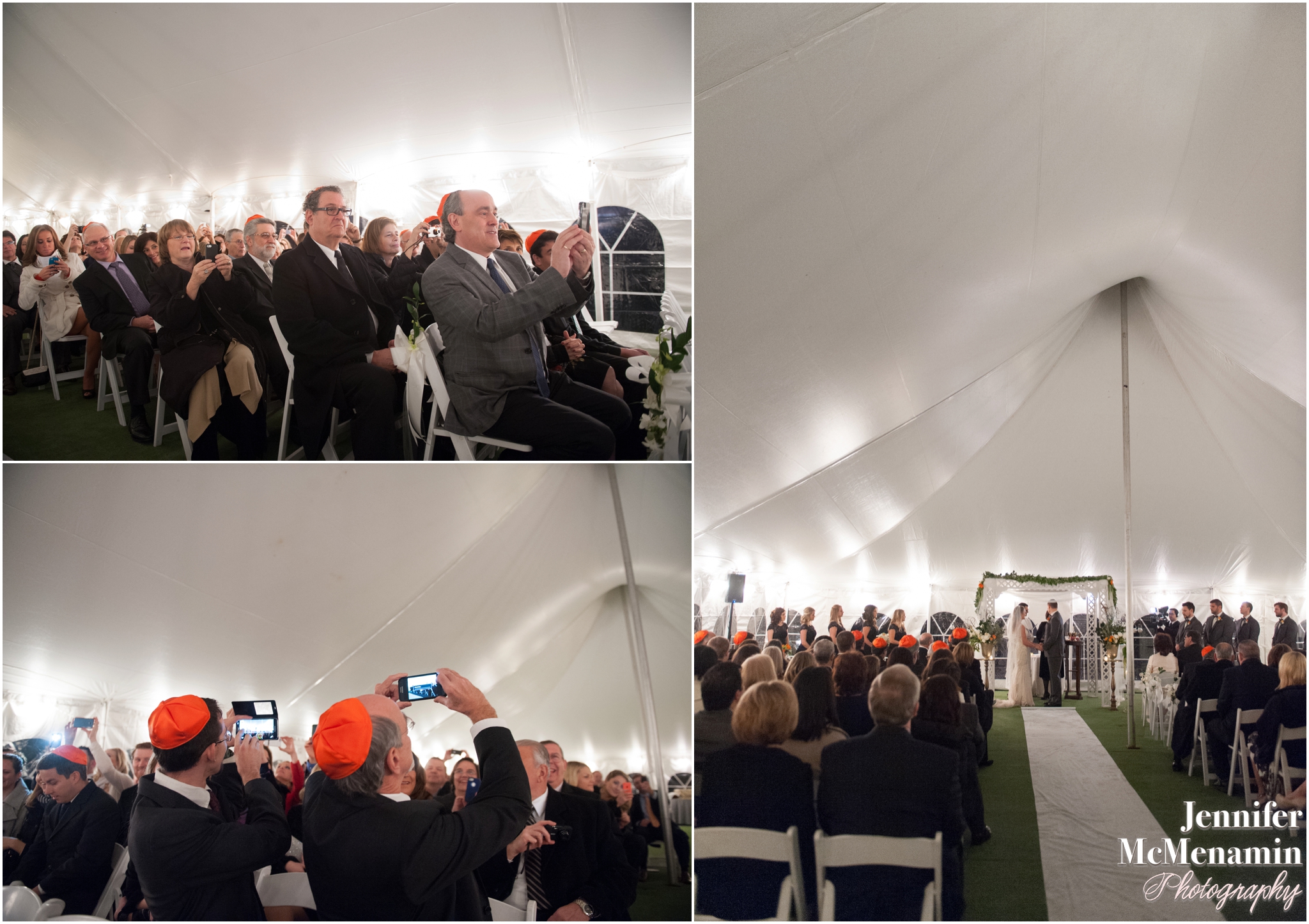 Nicole's great-aunt — a woman so special to the bride that she refers to her as her "fairy godmother" — offers a special blessing.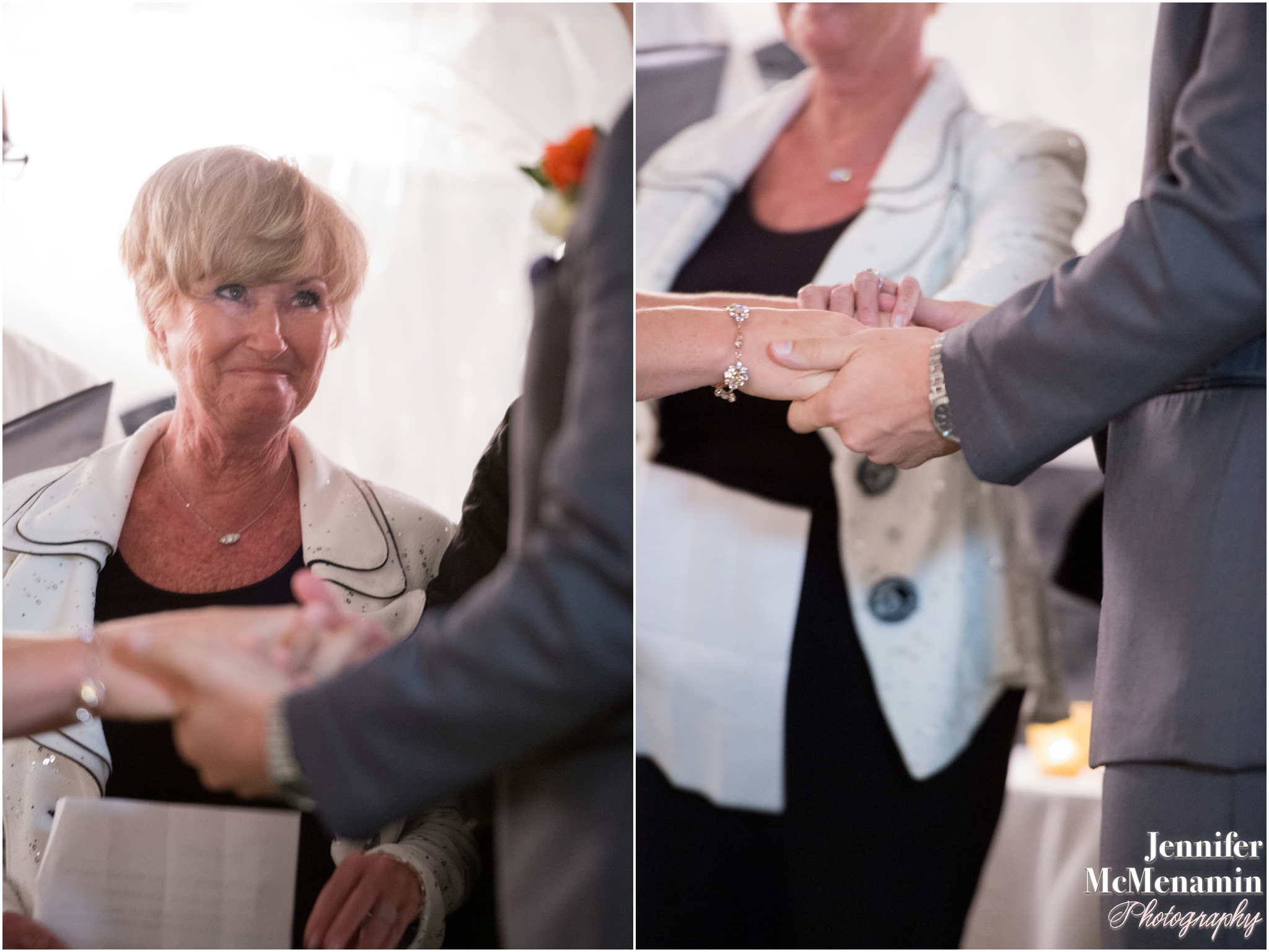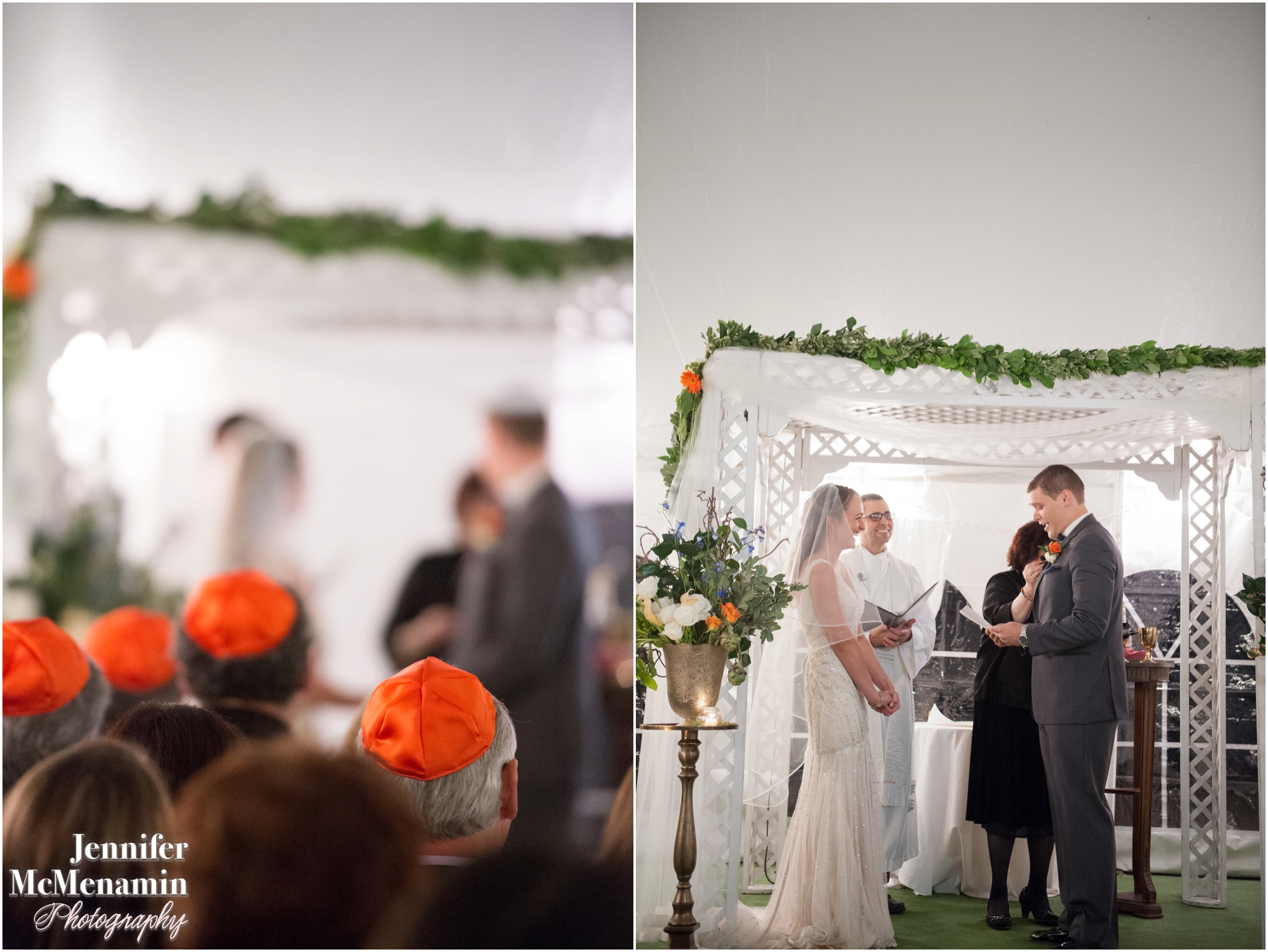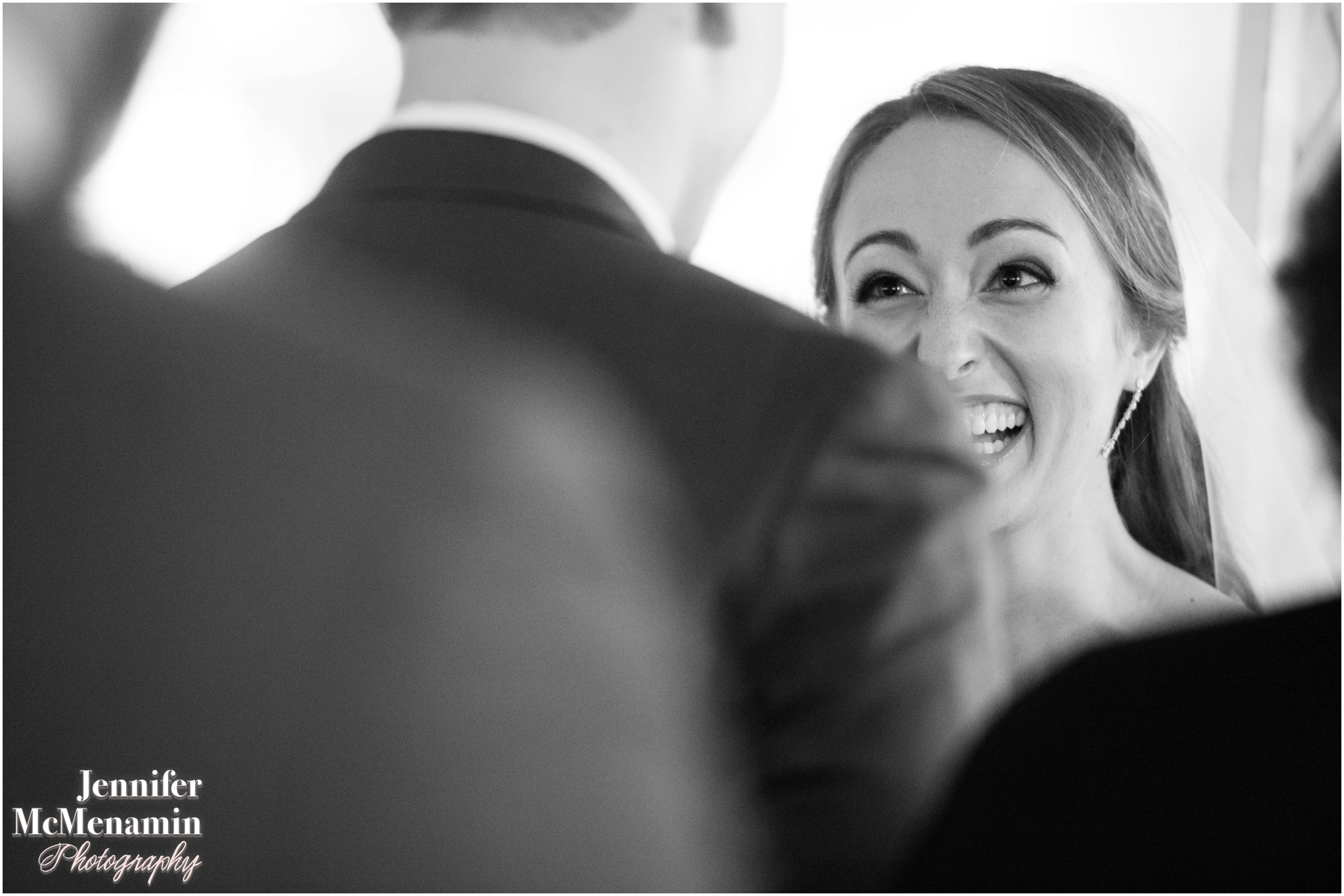 The couple used kiddish cups that have been in Nicole's family for generations.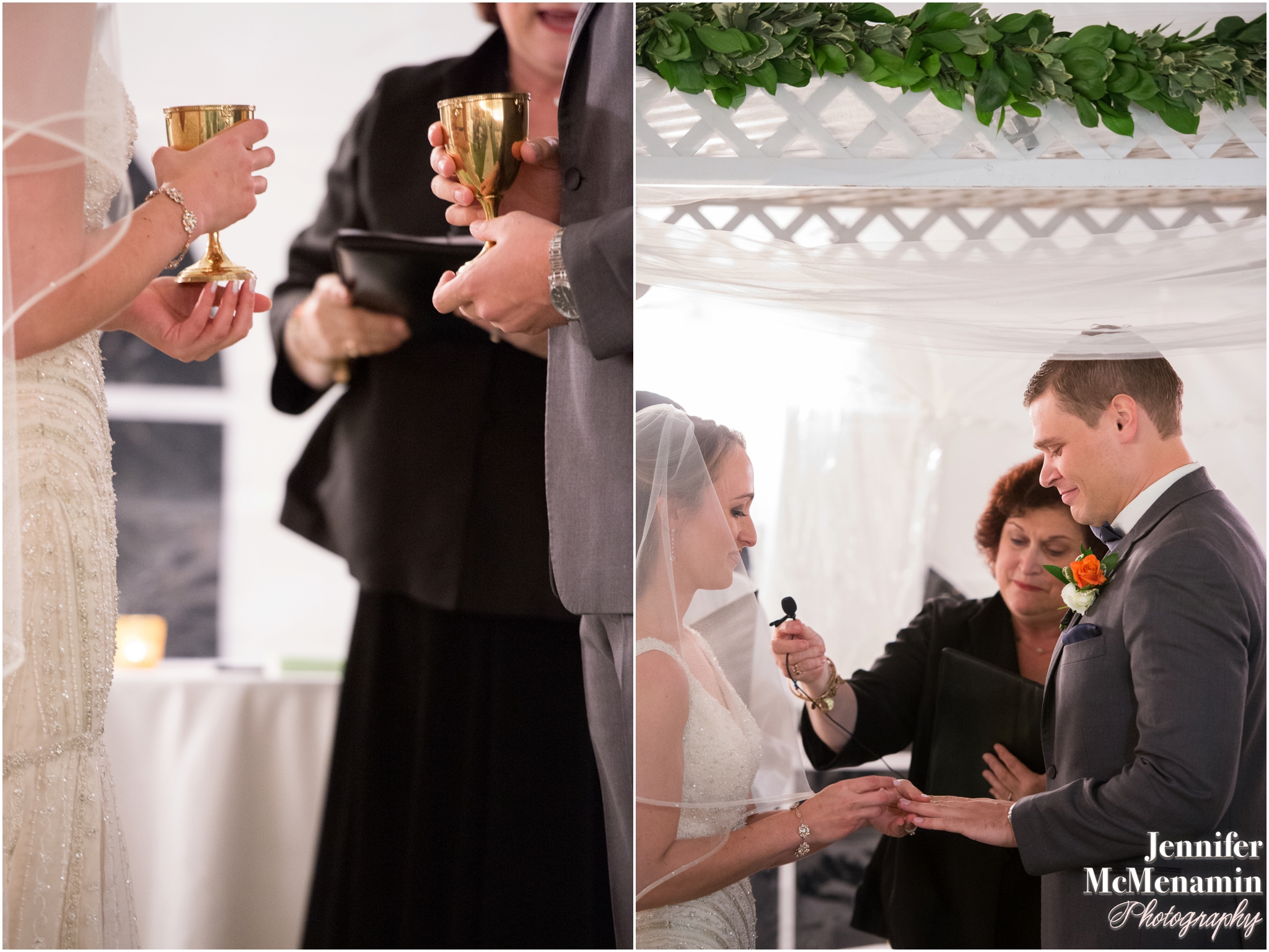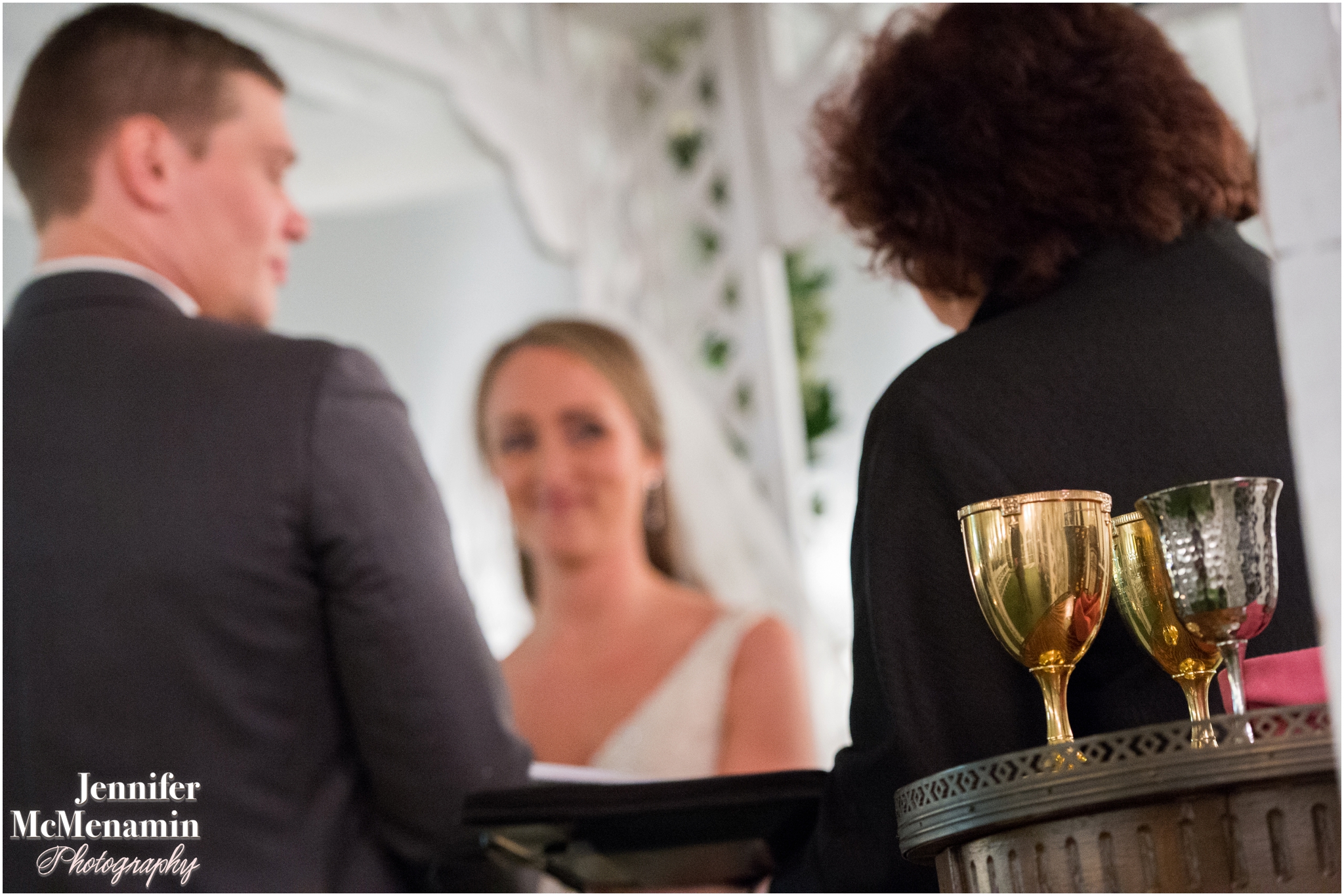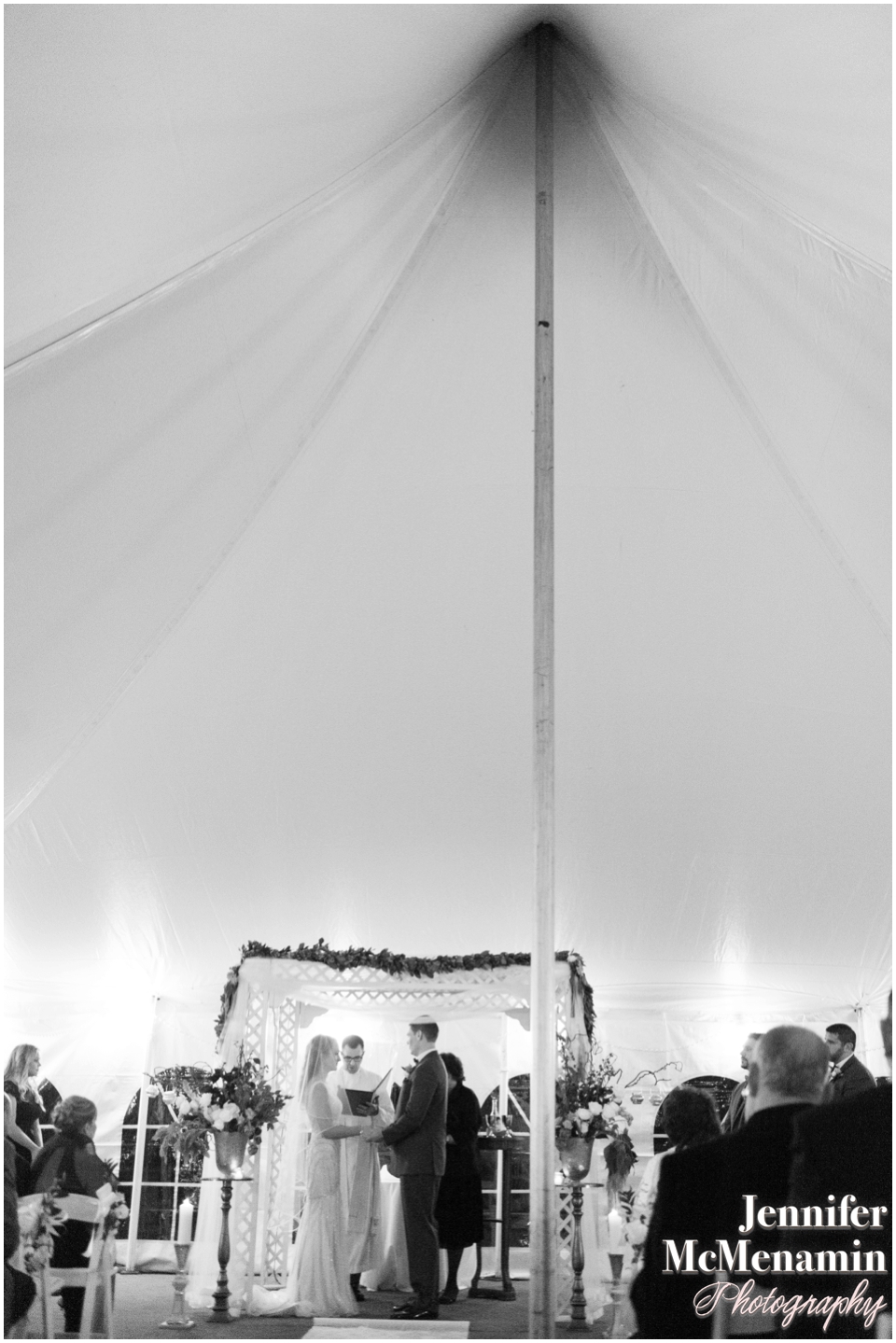 The newlyweds and and wedding party were greeted with signature drinks upon returning to the mansion for a few quick photos after the ceremony.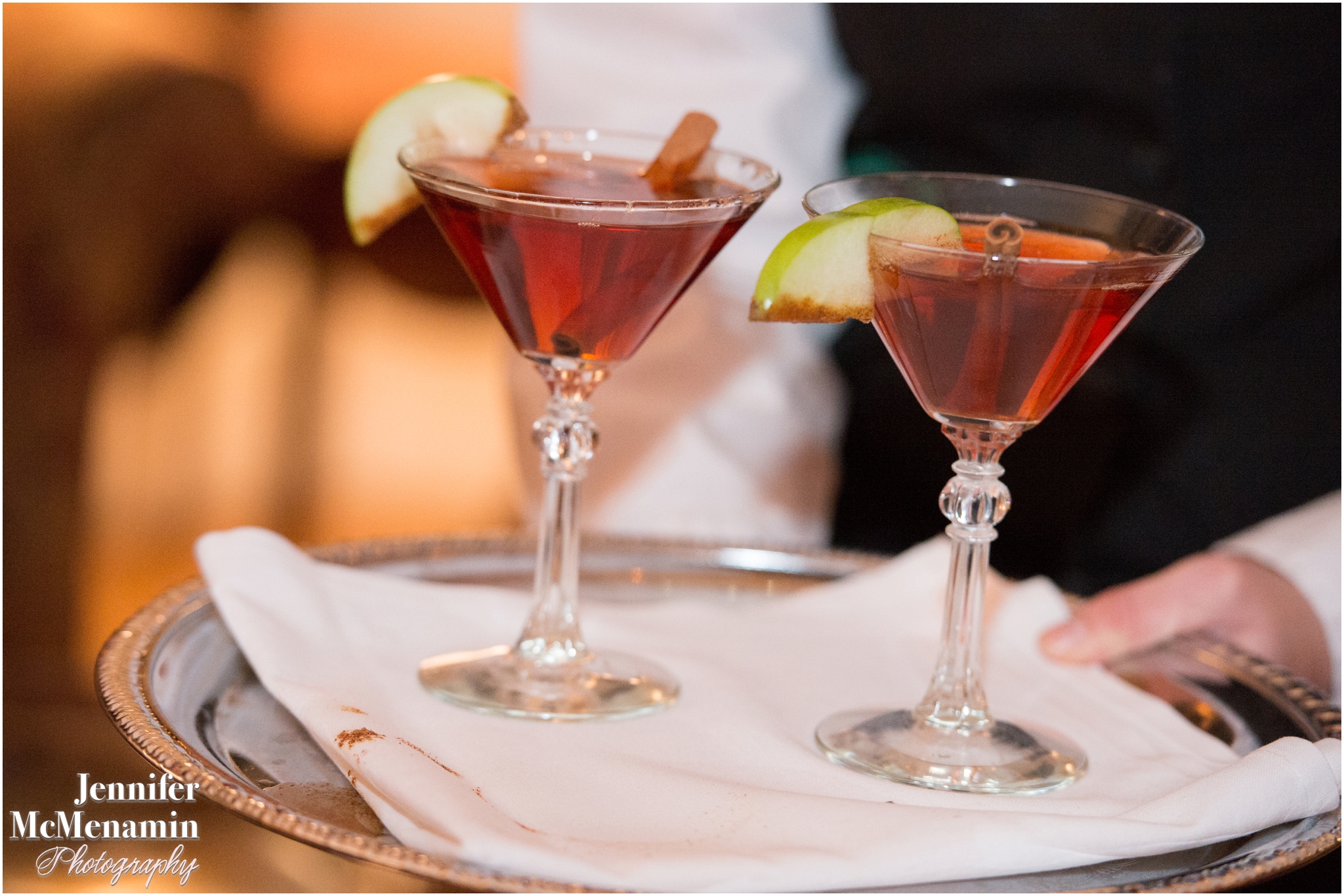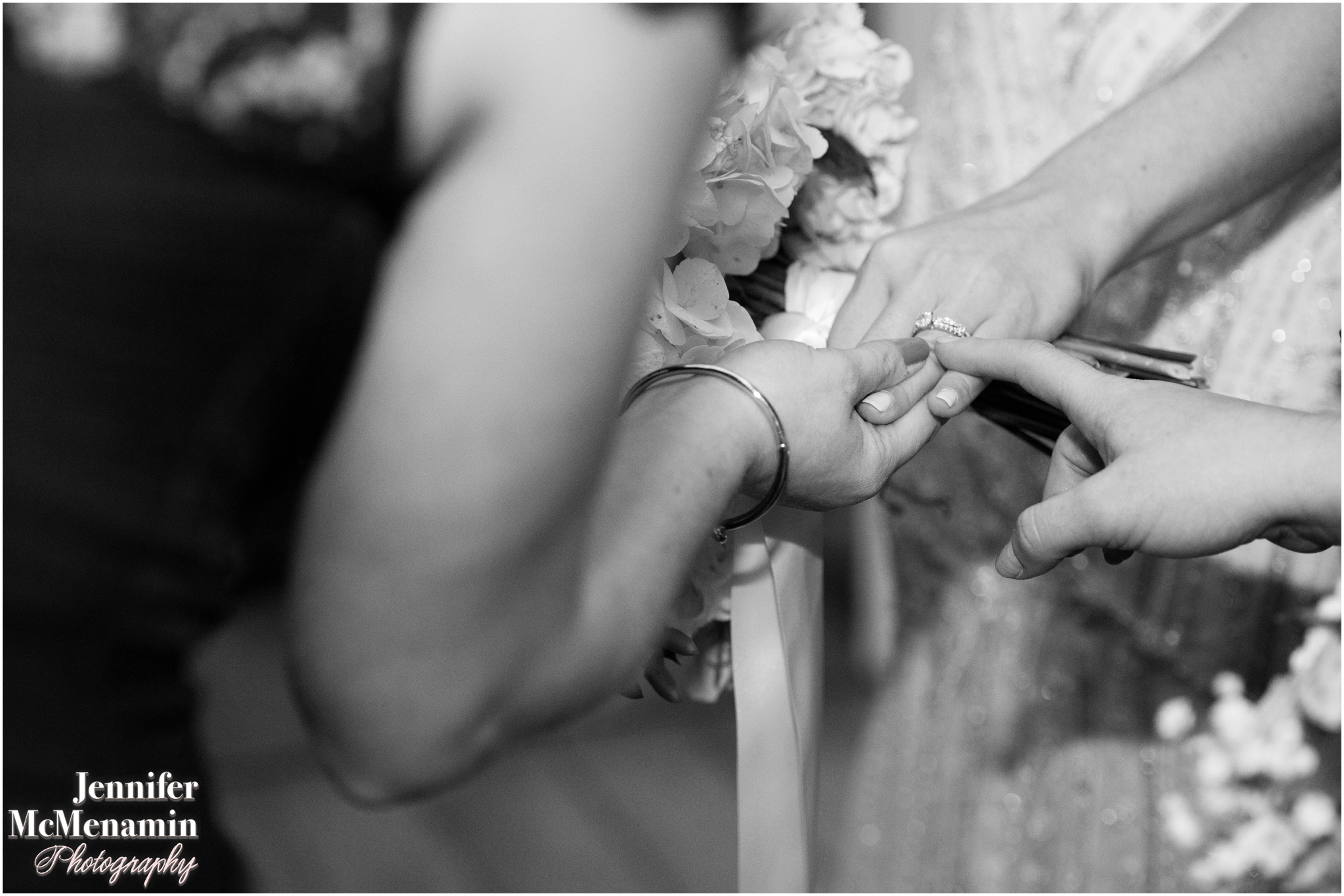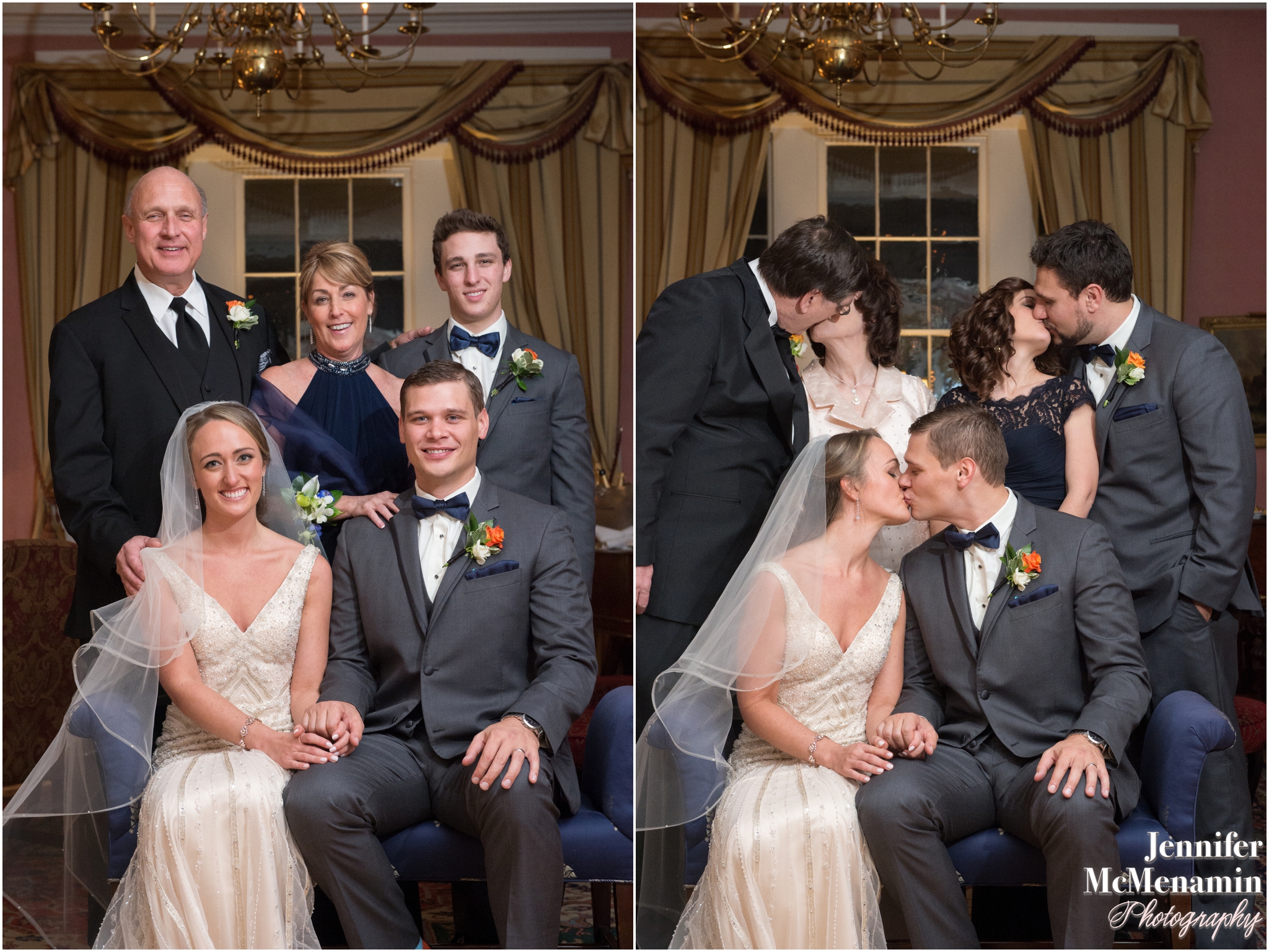 As a surprise for her groom, Nicole had Kirk's ring engraved with the phrase, "You are my happy place."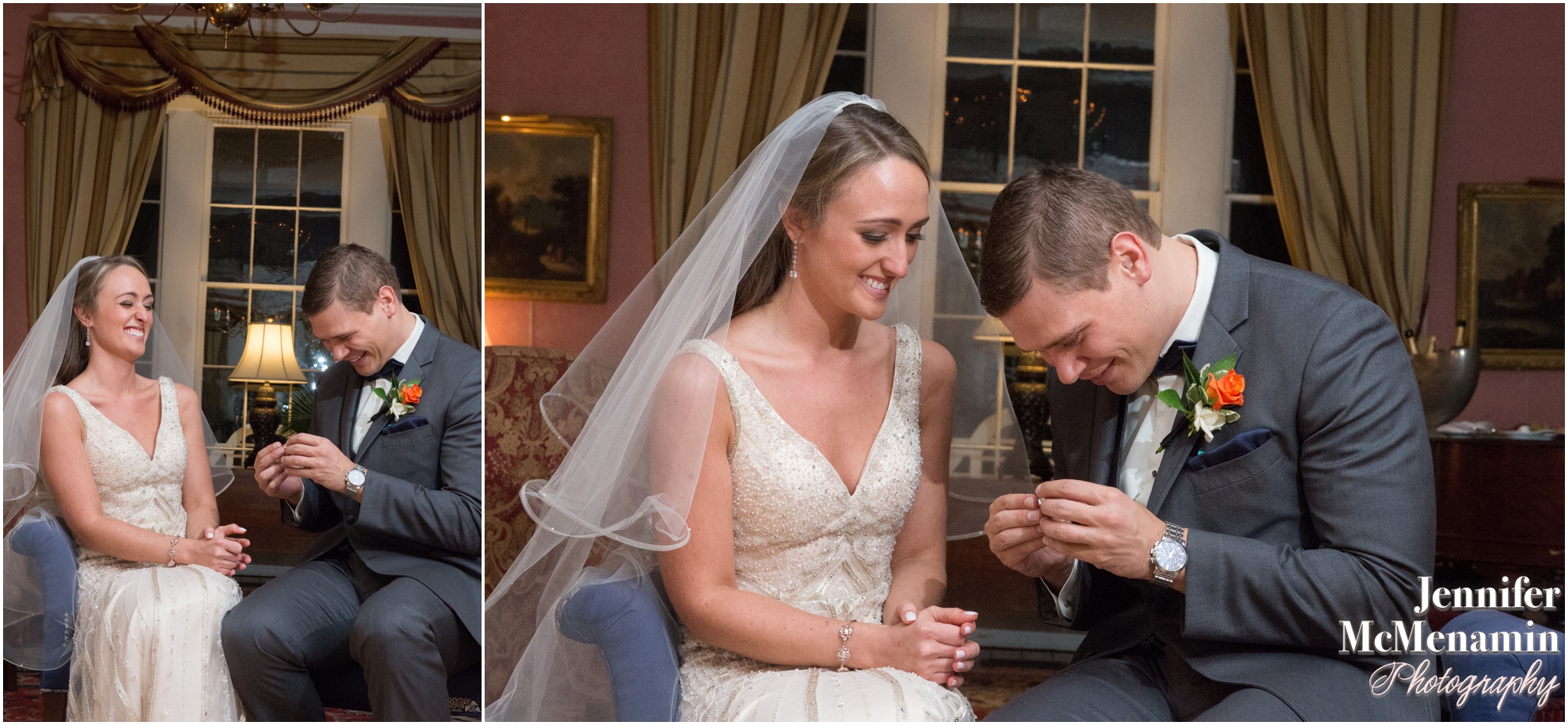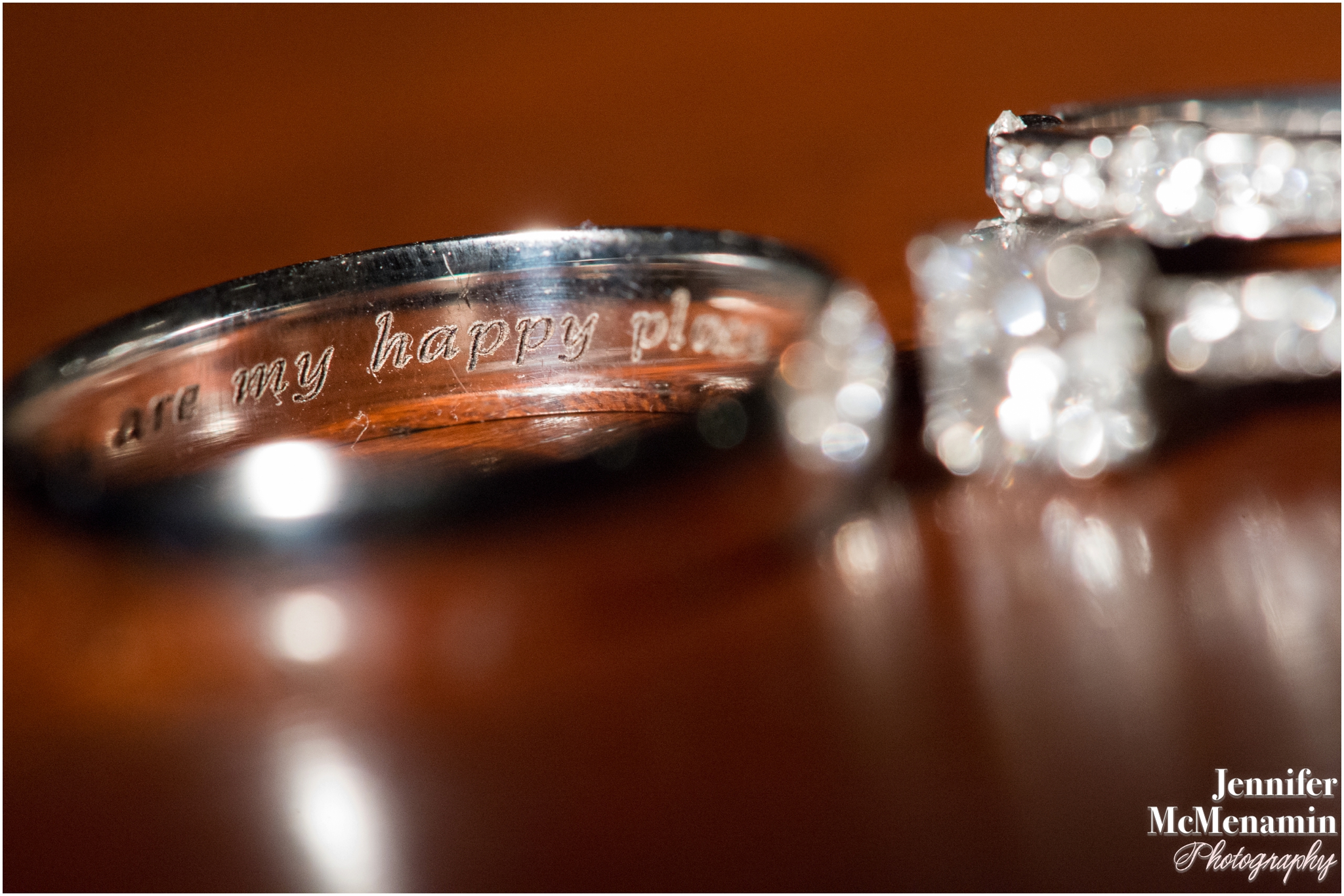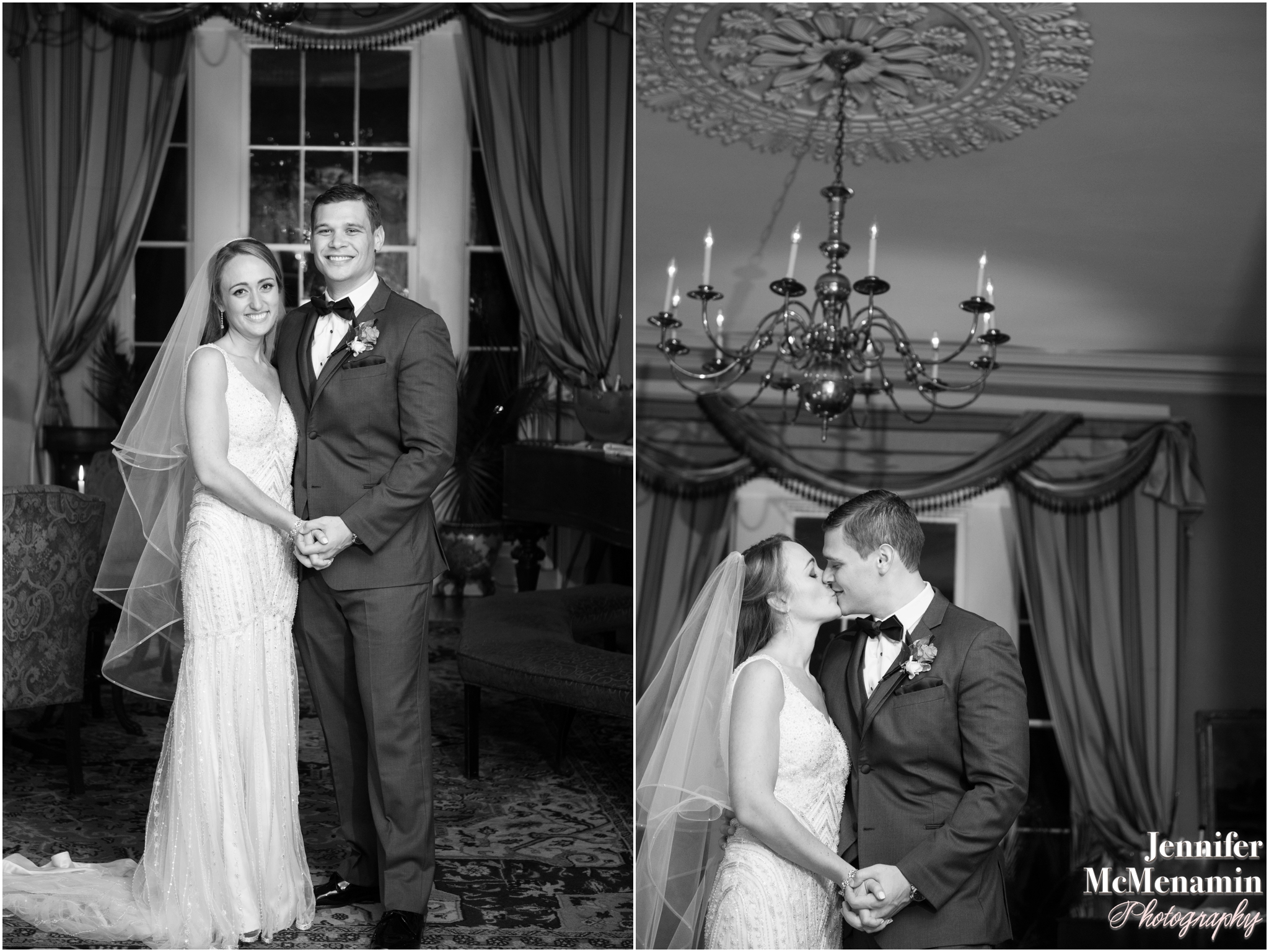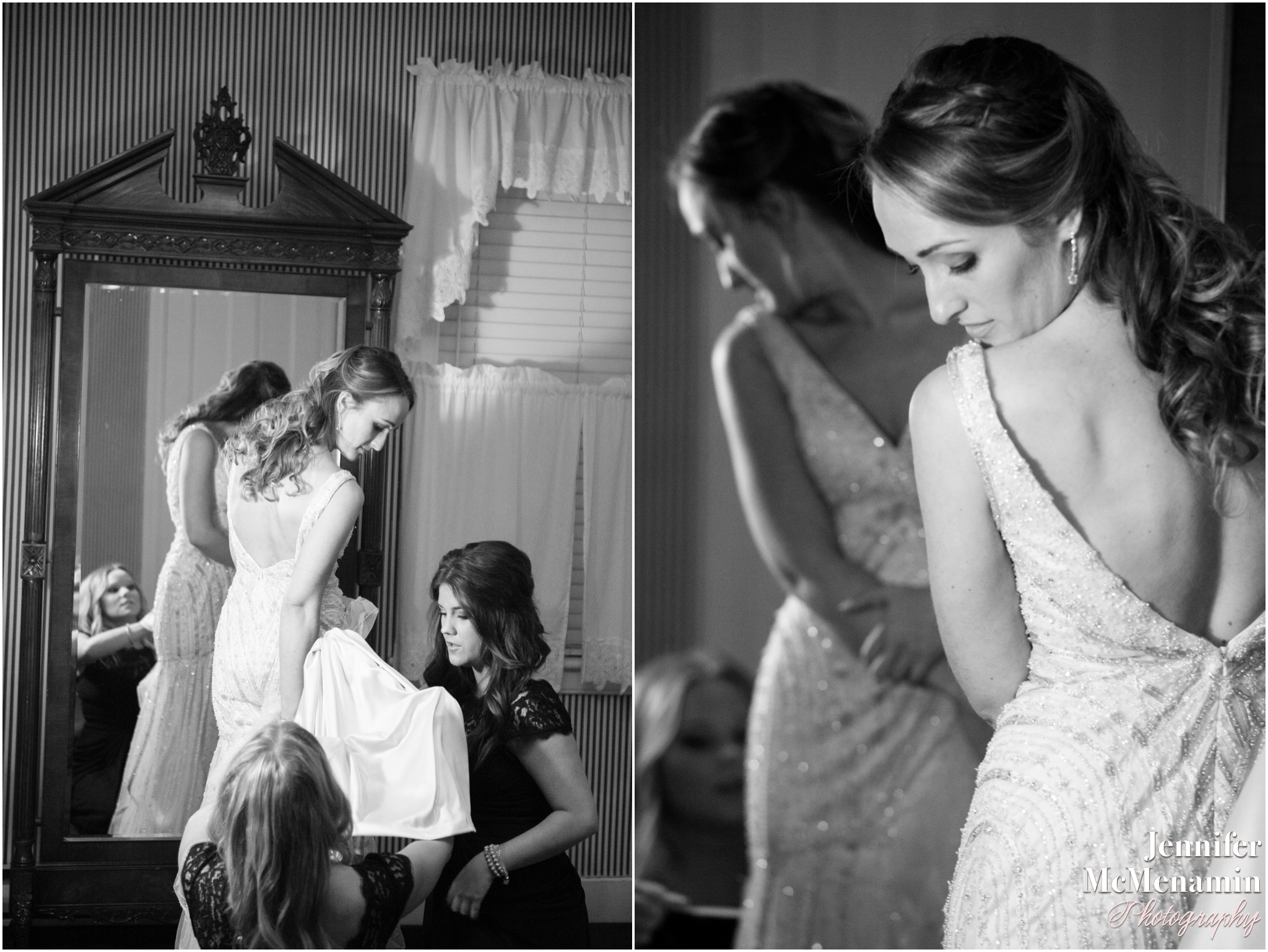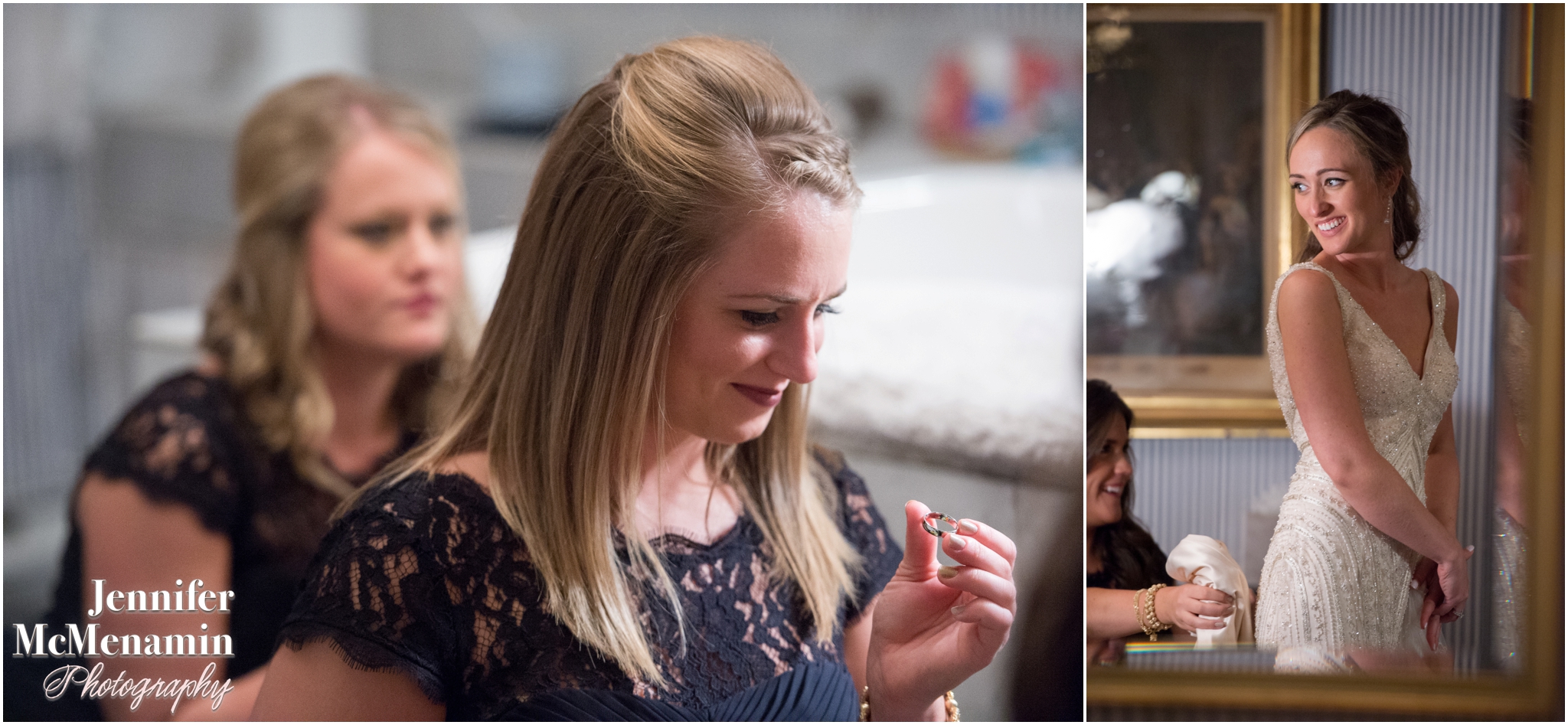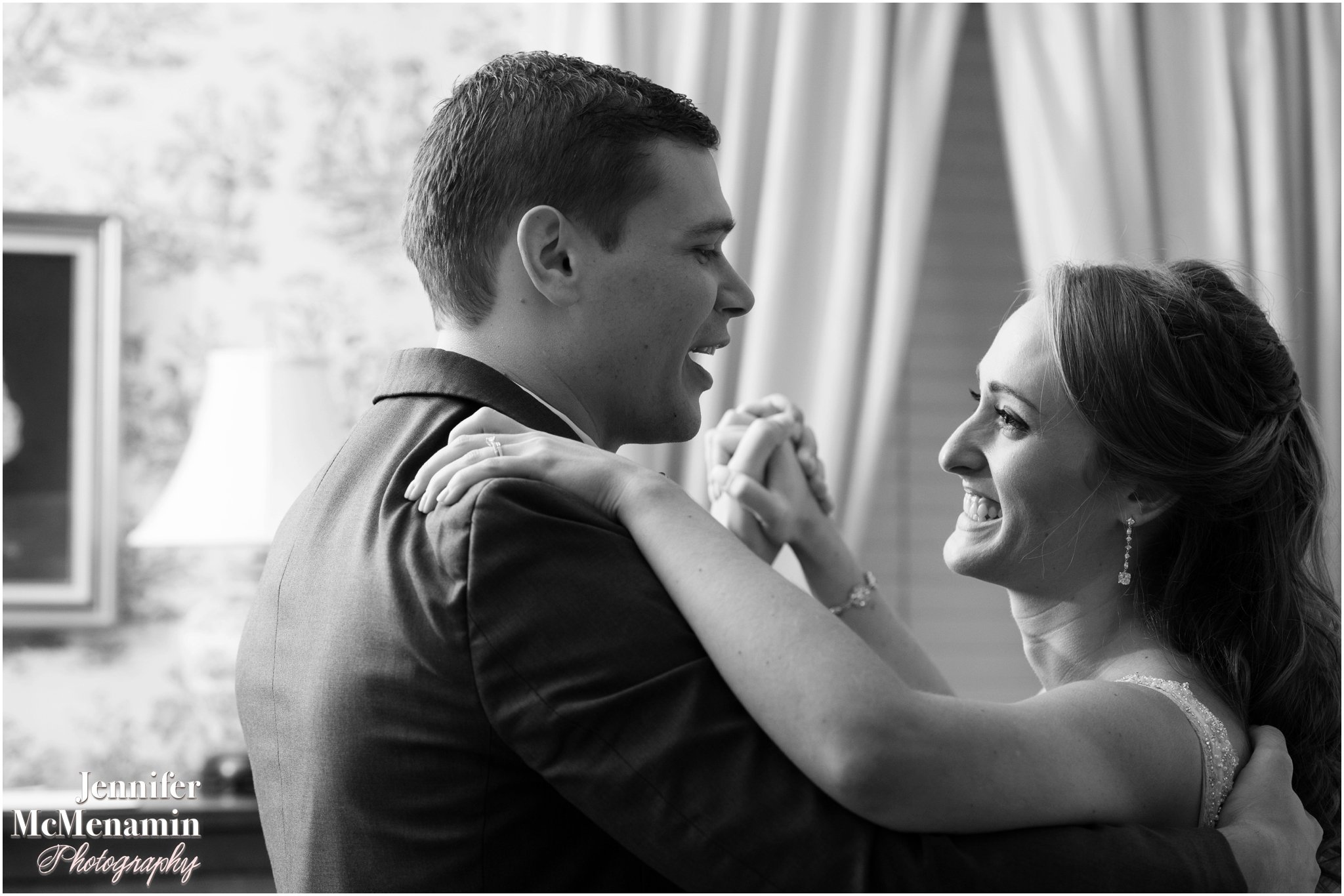 Some lovely toasts from parents and brothers and best friends.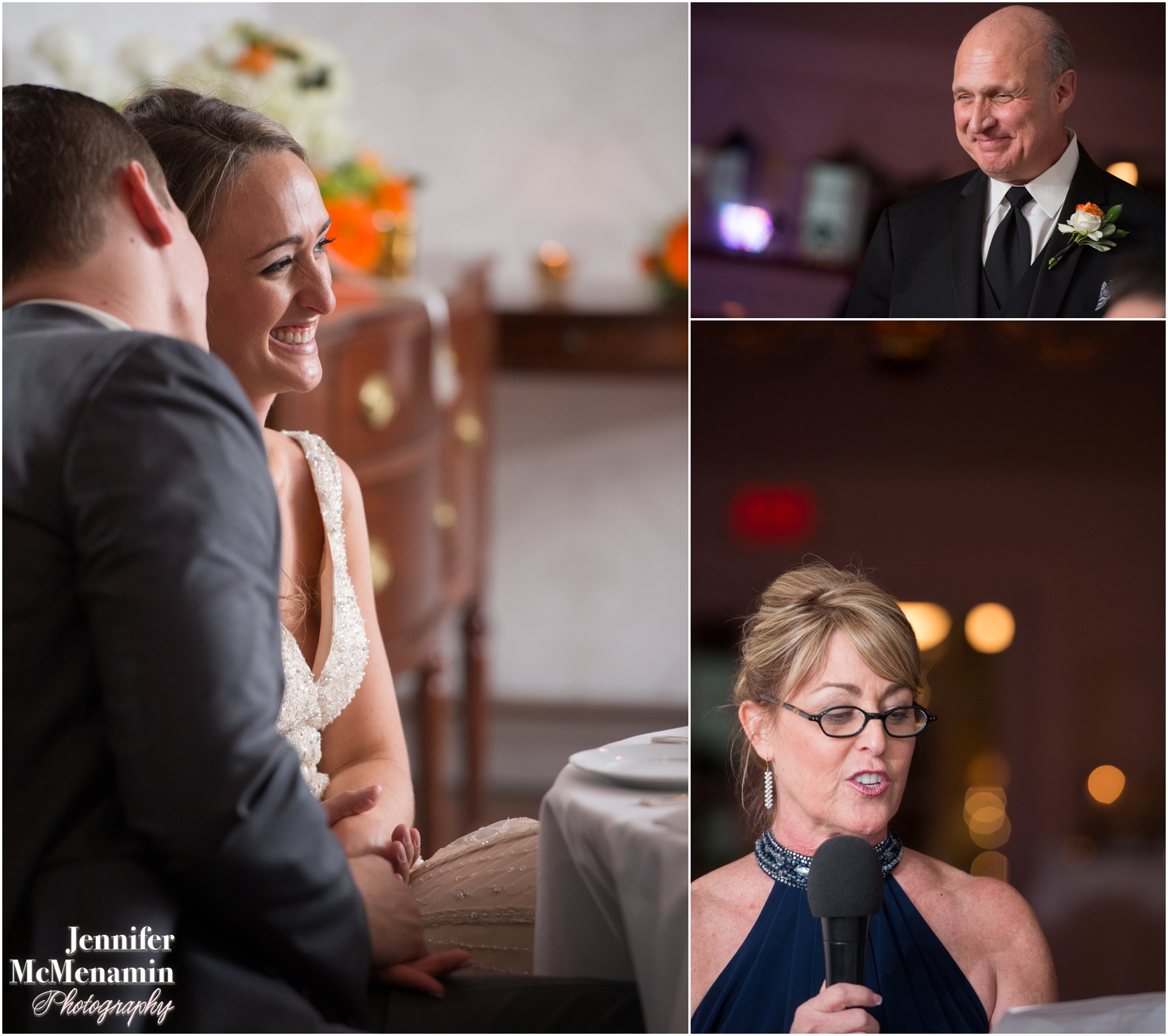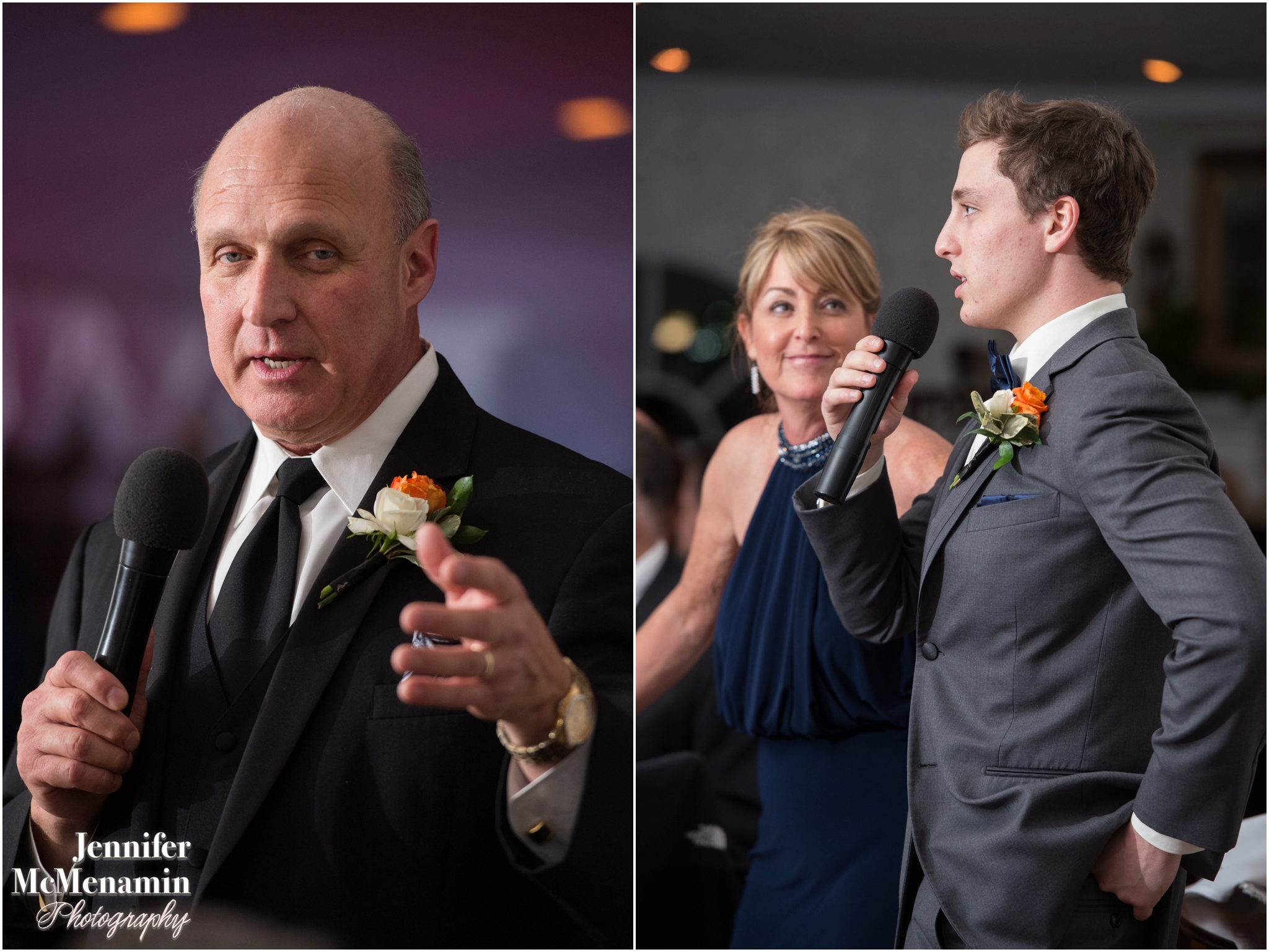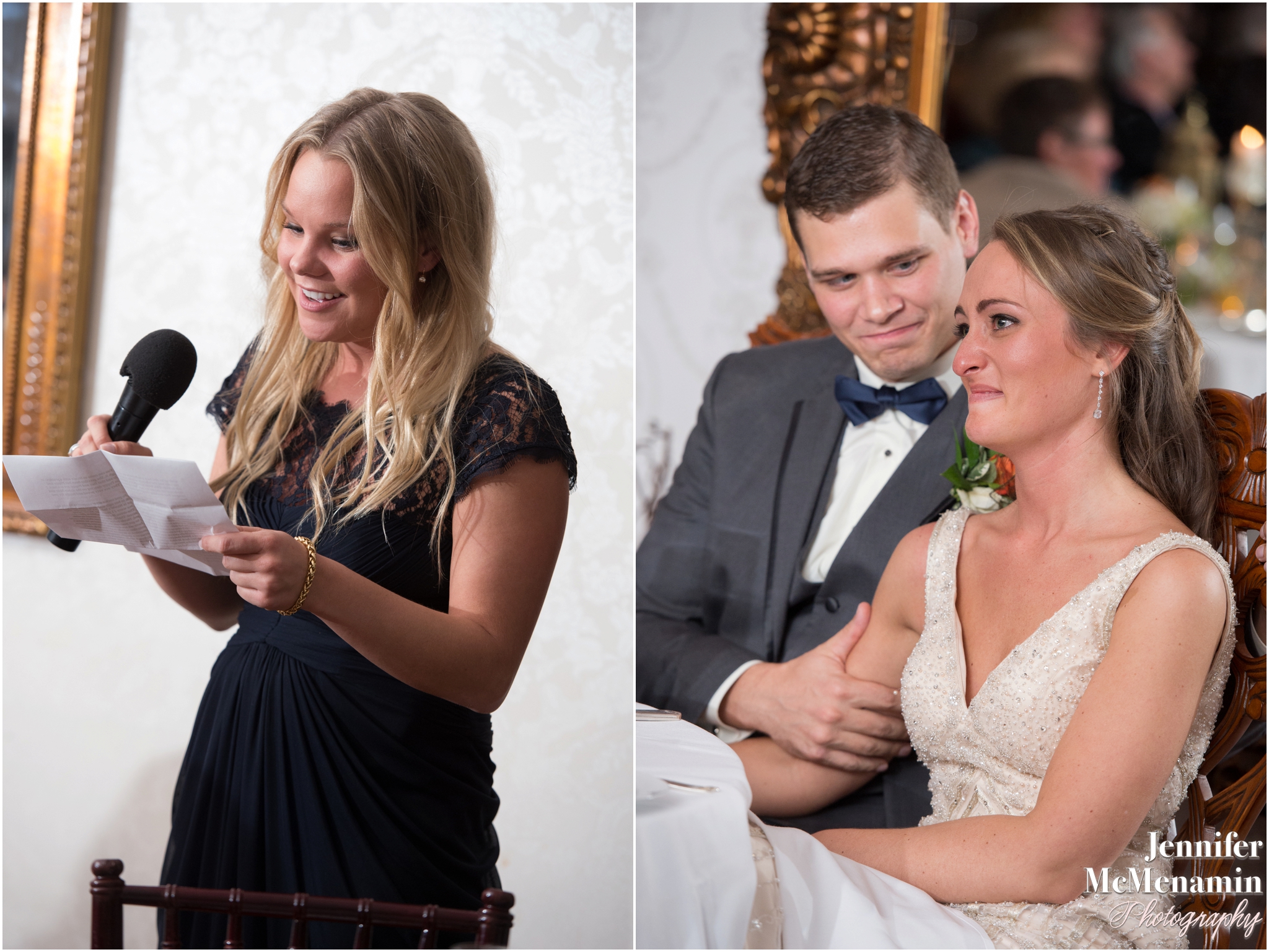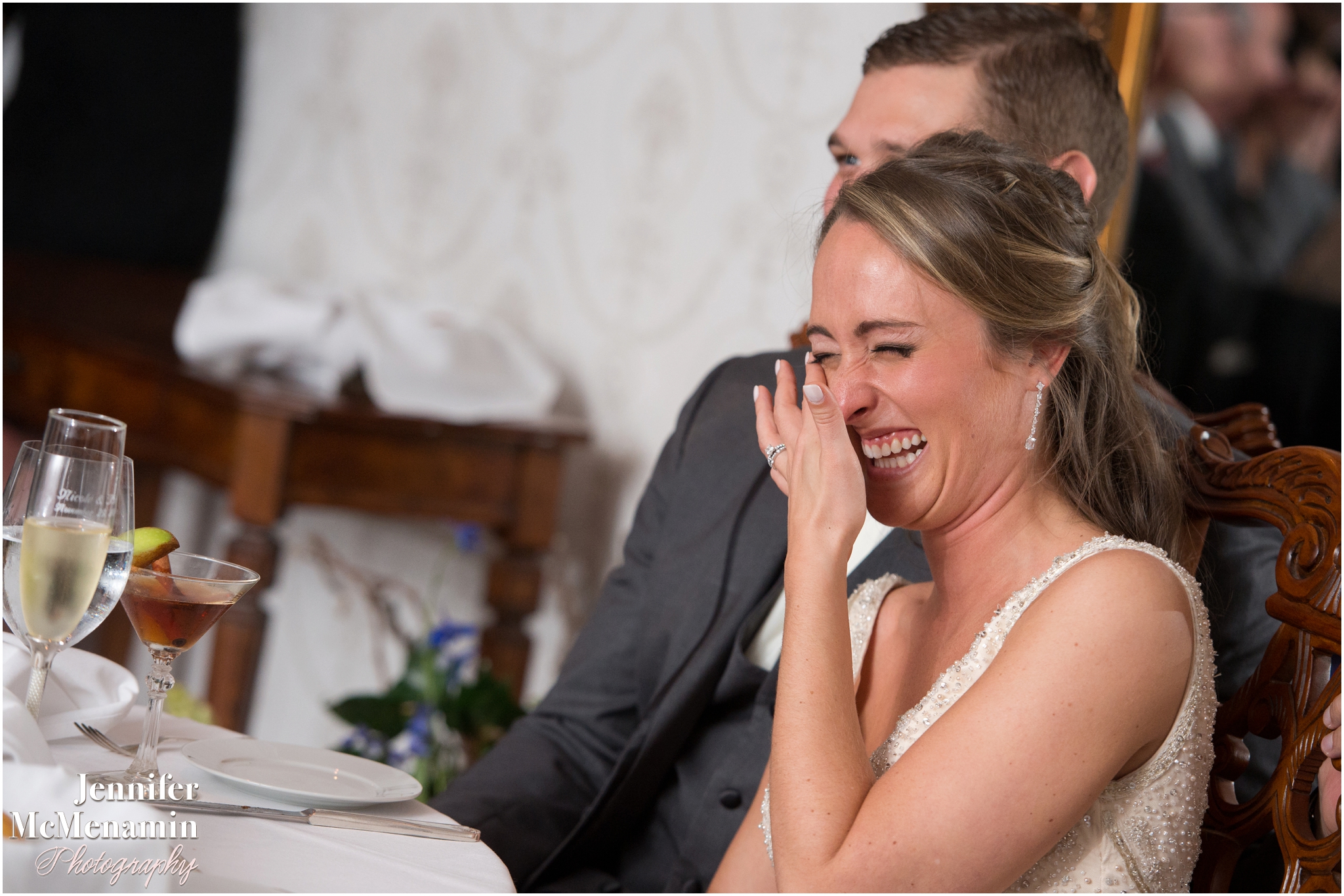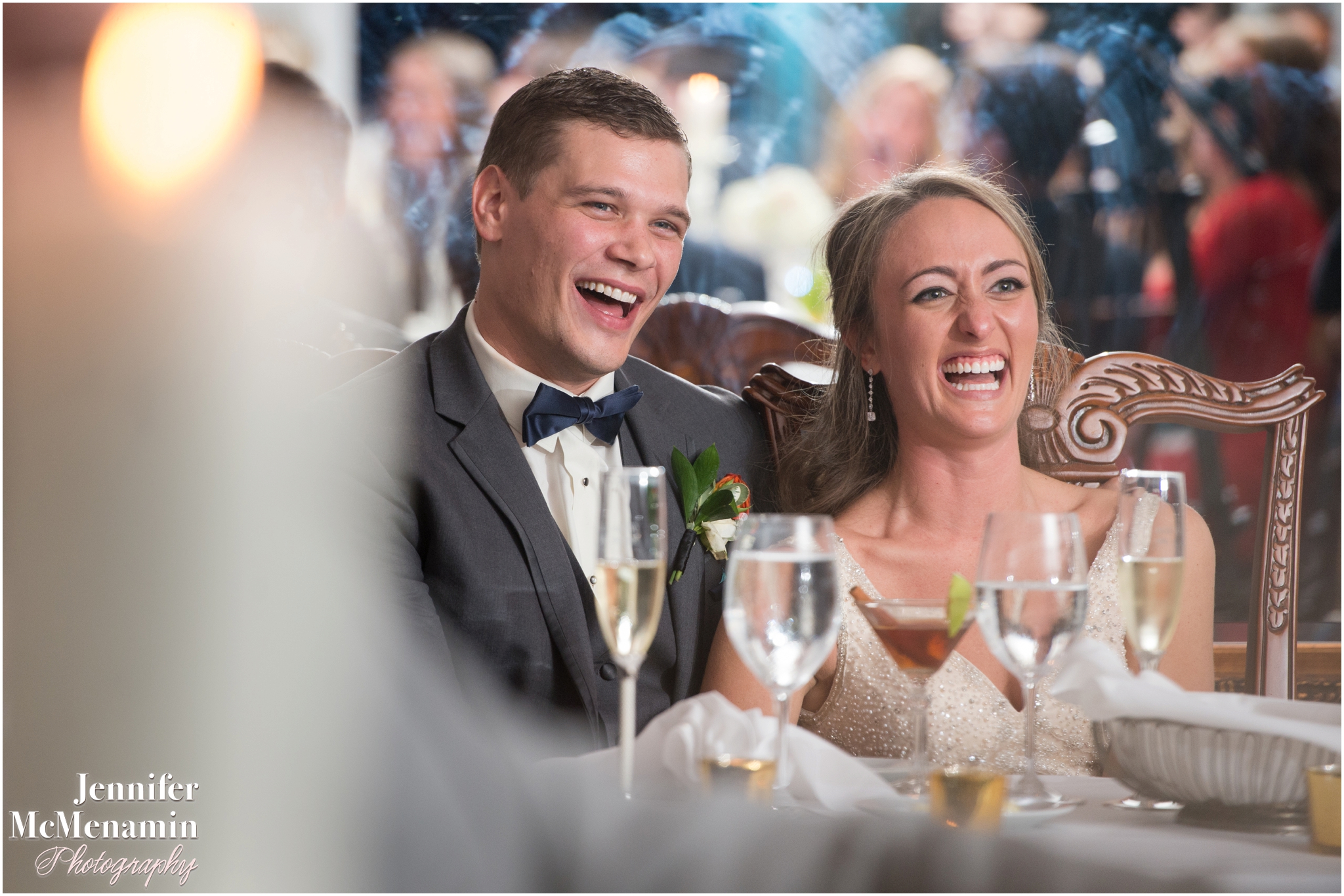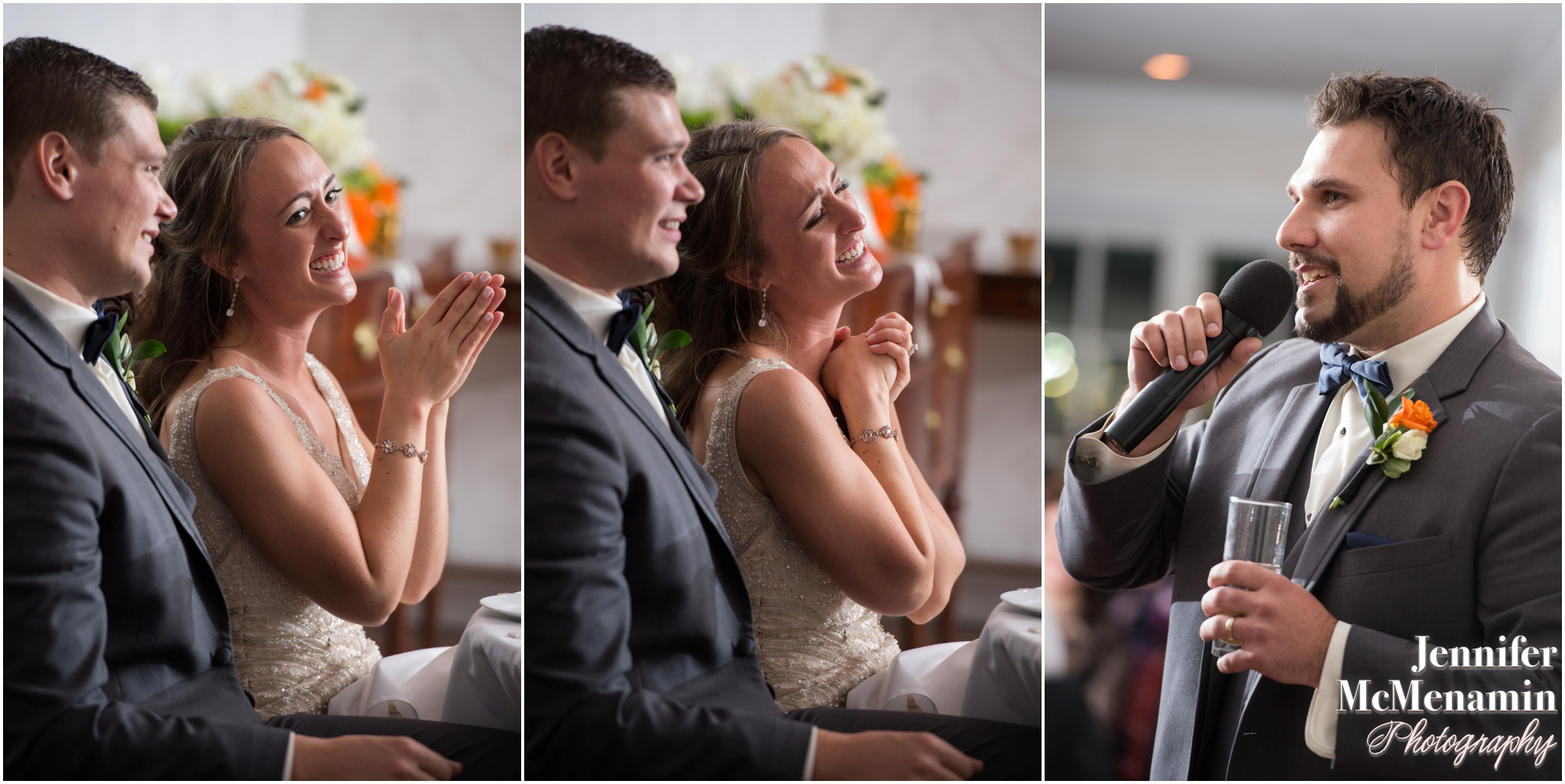 And lots and lots of fun and merriment.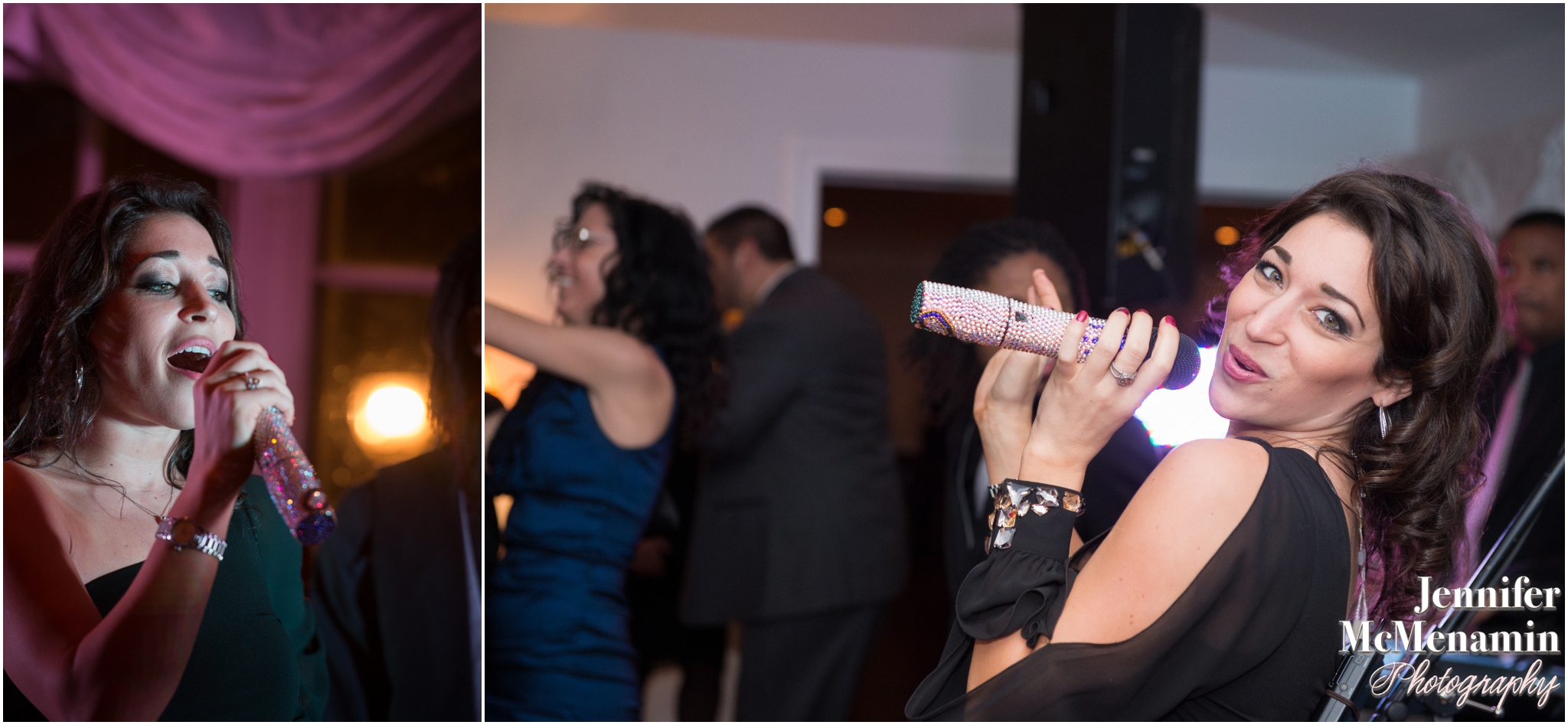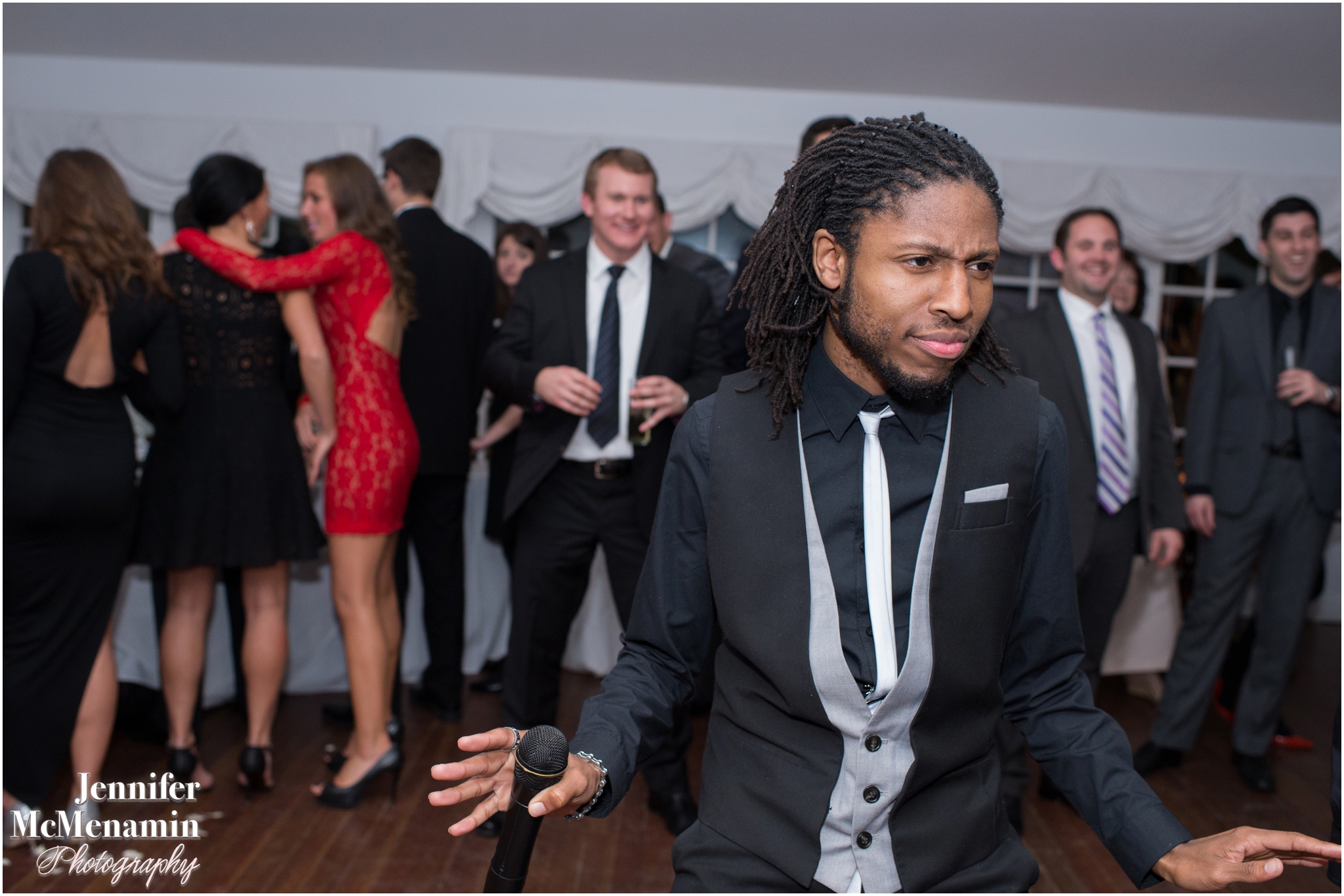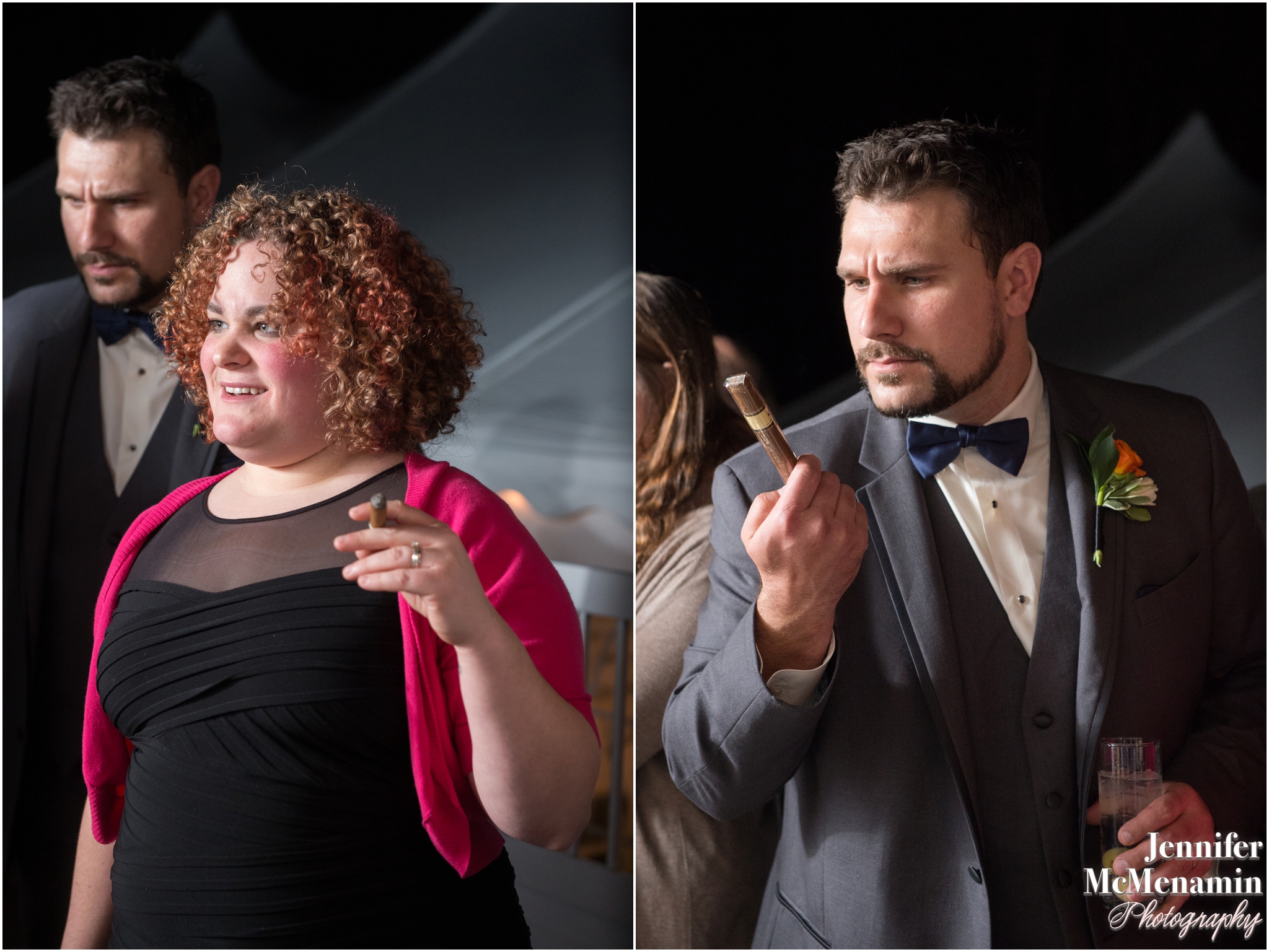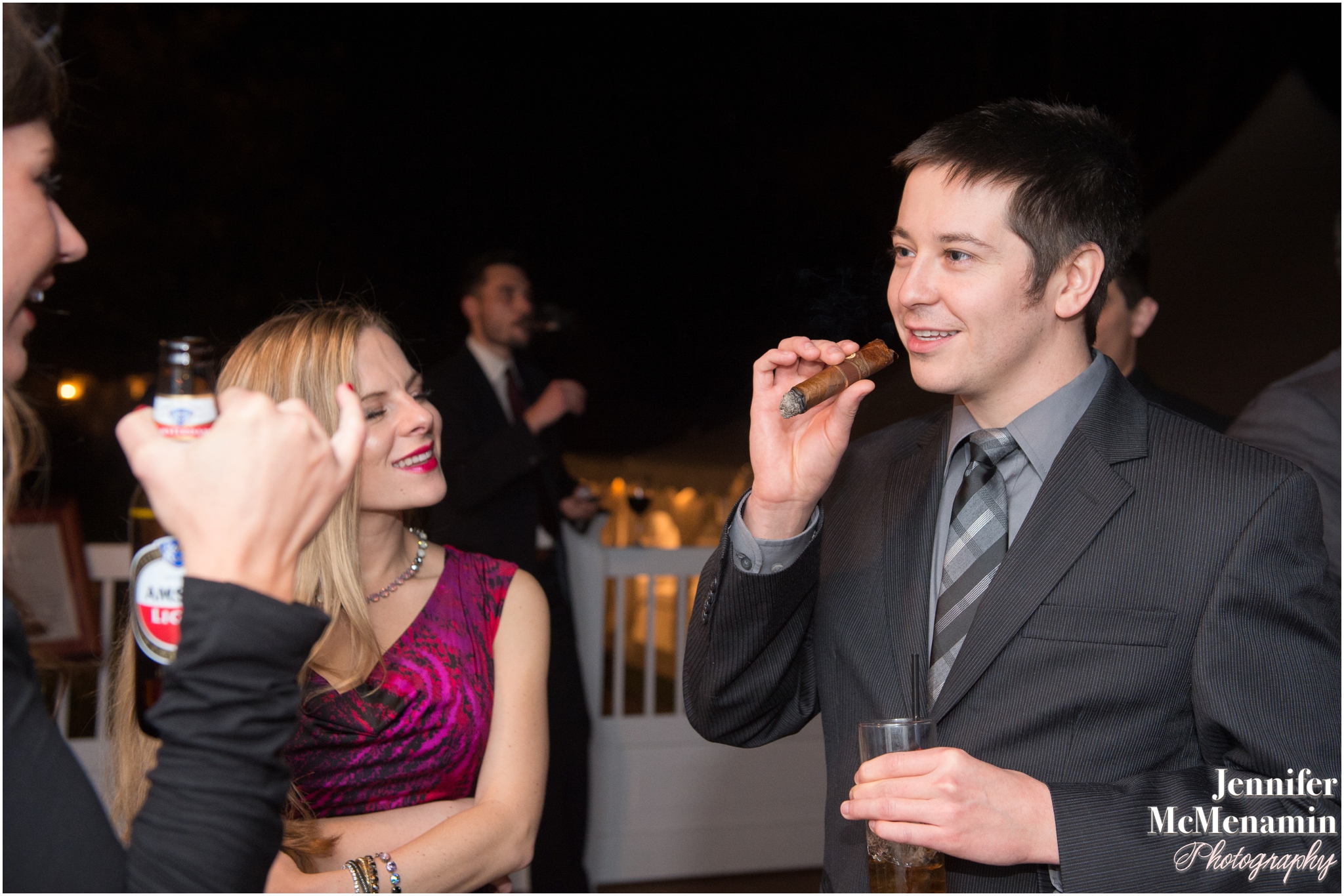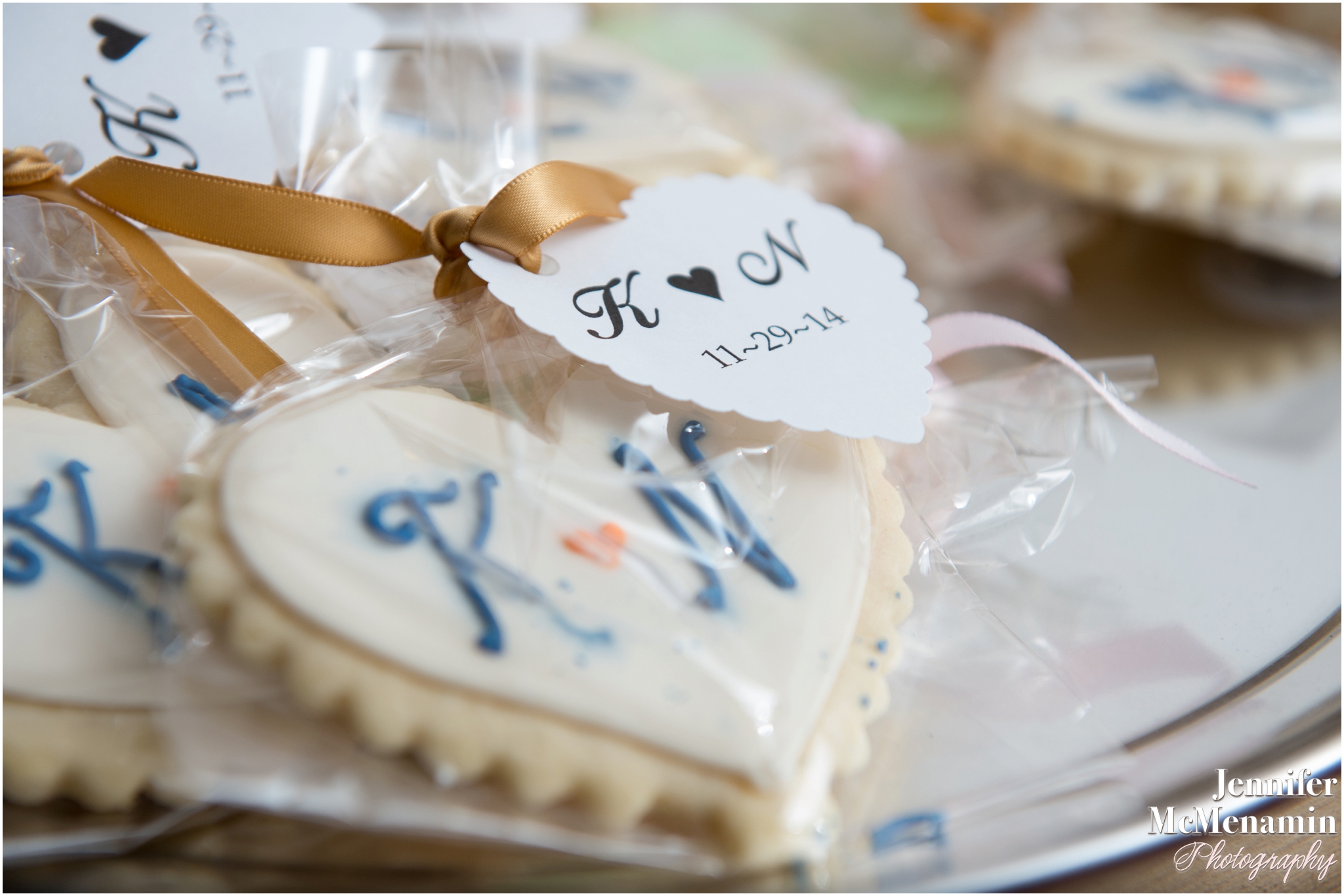 Nicole dances with her mother — a meaningful and very sweet surprise for Lisa.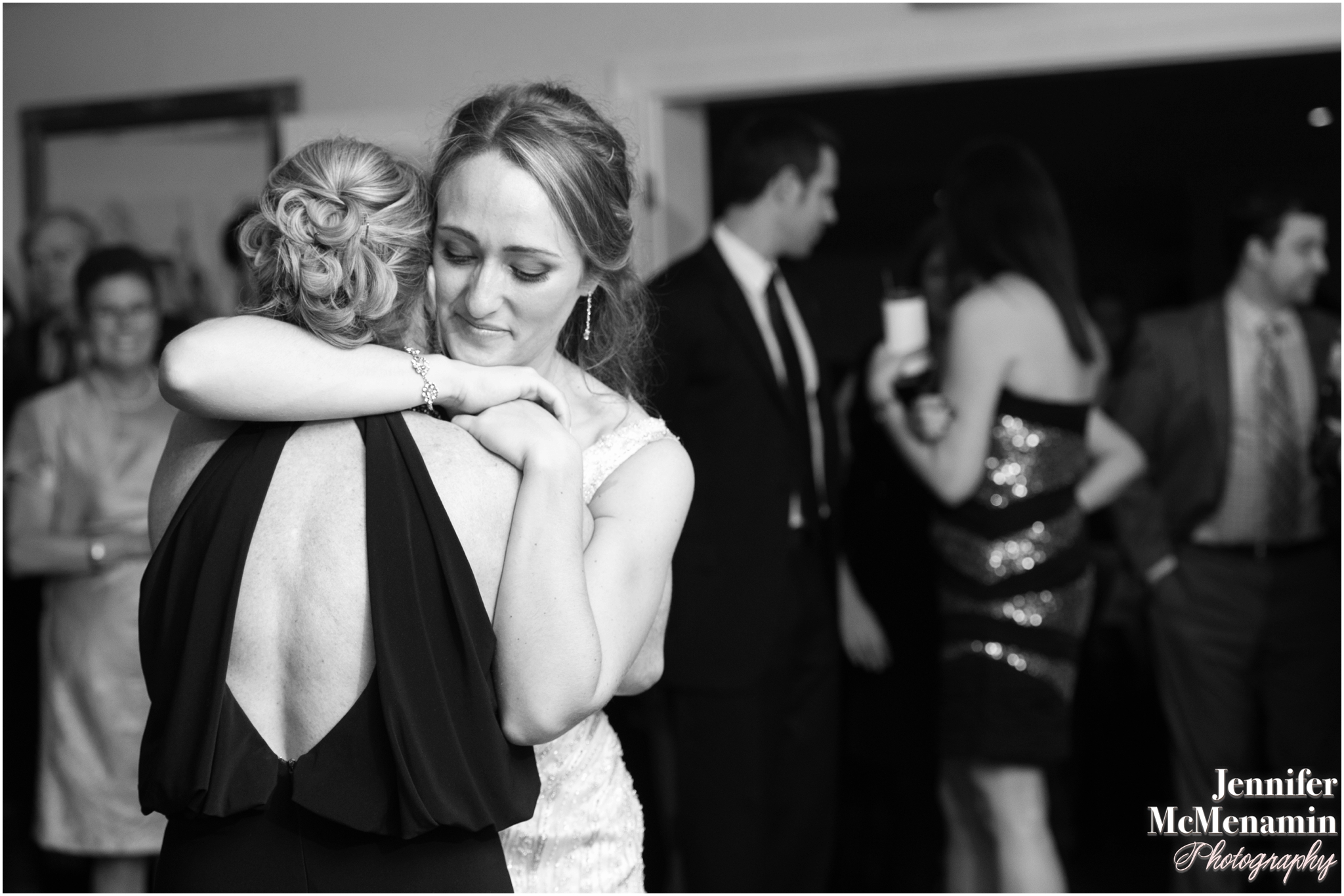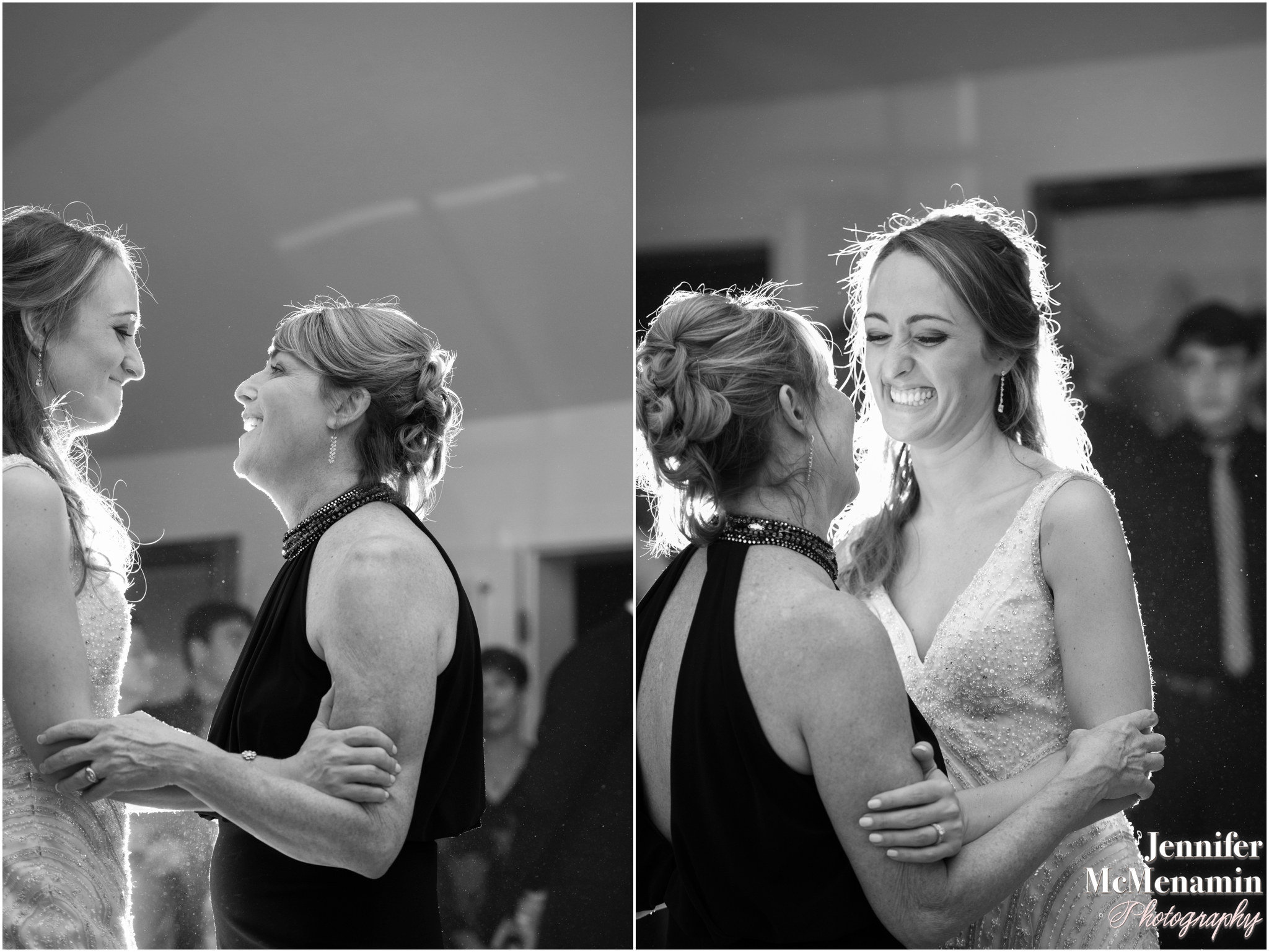 And a few outdoor nighttime photos for the bride and groom!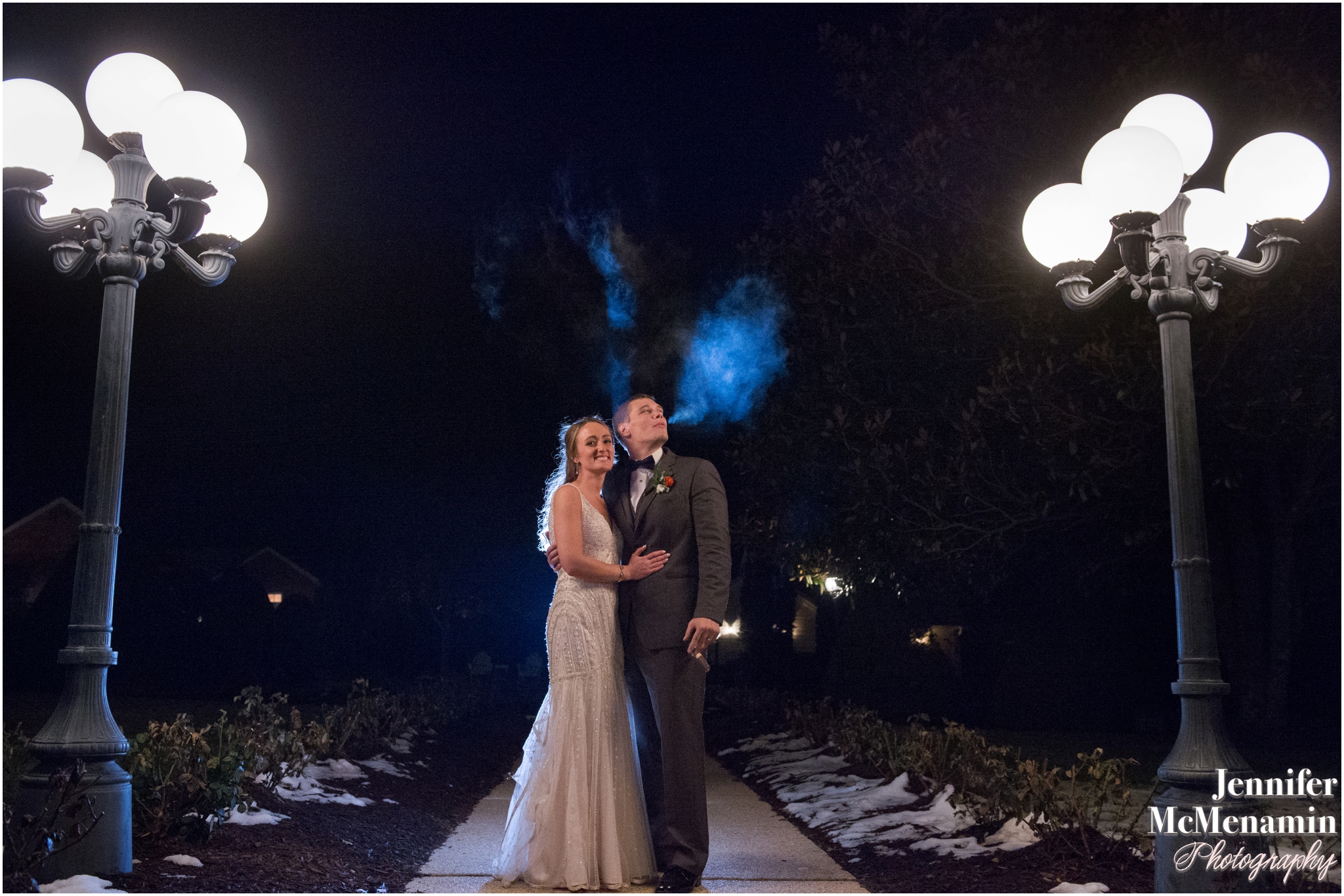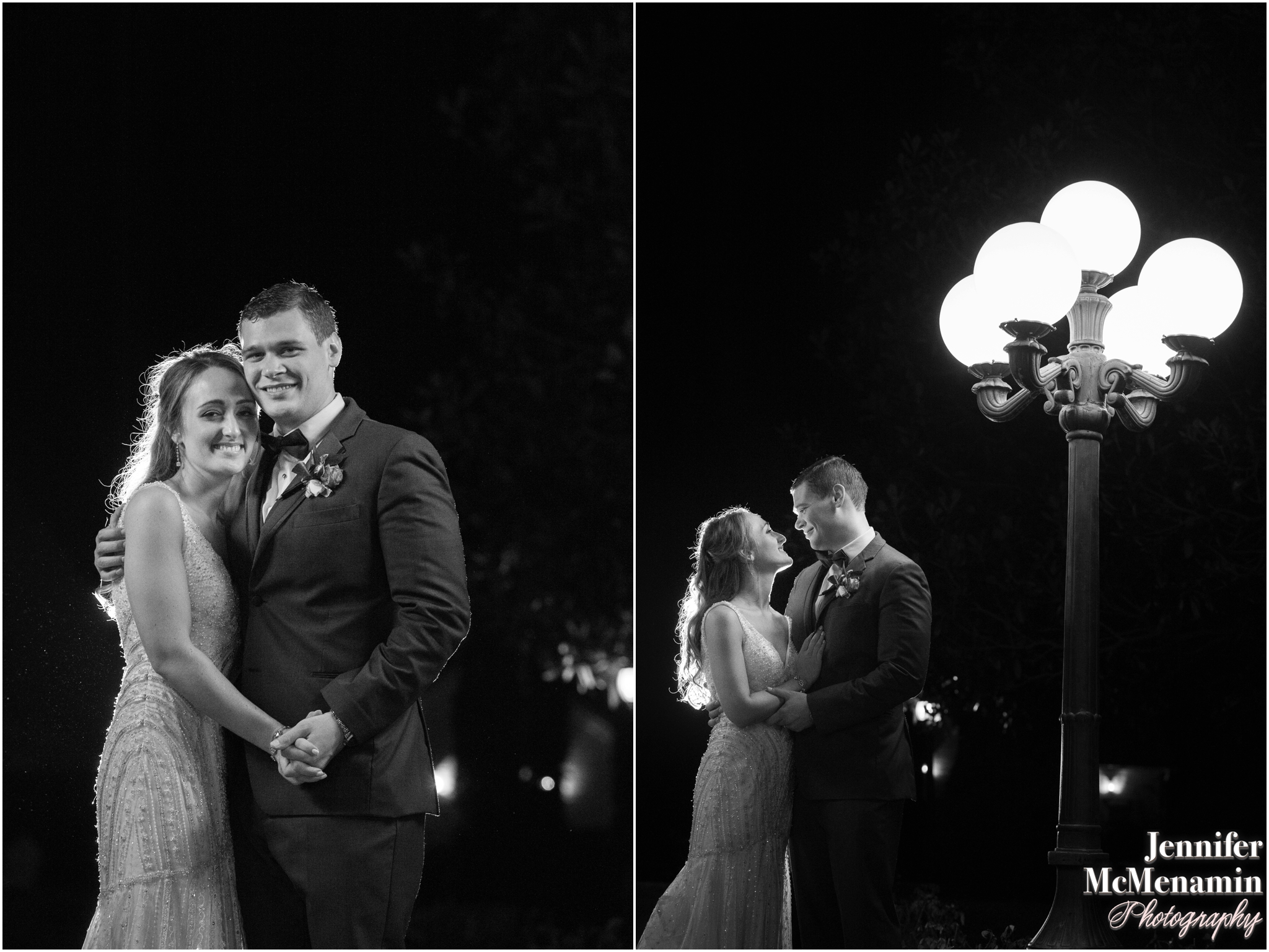 Many, many congratulations, Nicole + Kirk. I could not have had more fun working with the two of you!
Credits:
Photography: Jennifer McMenamin Photography, LLC

Ceremony & Reception: The Antrim 1844 Country House Hotel
Officiants: Pastor Andrew Foster Connors & Cantor Jan Morrison
Ceremony musicians: Da Vinci Strings from Washington Talent Agency

Catering: The Antrim 1844 Country House Hotel
Bridal attire: Sottero & Midgely gown from Betsy Robinson's Bridal Collection
Make-up: Metro Makeup Studio

Hair: Natural Fusion Hair Studio

Bridesmaids' attire: Adrianna Papell dresses from Nordstrom
Groom's attire: Vera Wang tuxedo from Men's Wearhouse

Florist: Family friend Jane Lenihan
Band: Black Tie from Washington Talent Agency
Transportation: Lincoln Bus Lines