Molly + Peter

Dahlgren Chapel at Georgetown University & The Meridian House -- Washington DC wedding photography -- Washington DC wedding photographer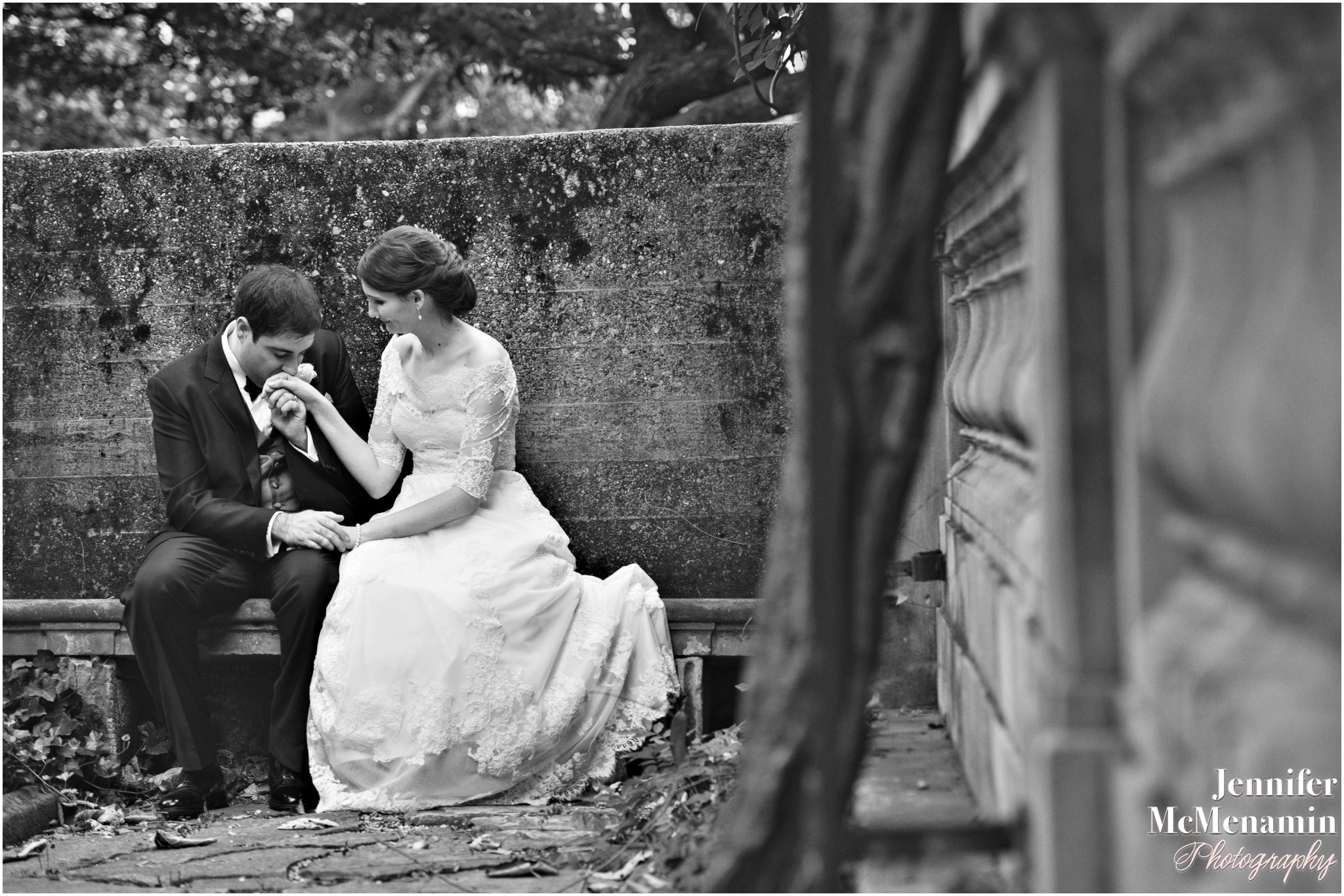 I had been looking forward to Molly + Peter's wedding since the day they booked me last September. I love getting to work with clients who incorporate meaningful locations and traditions and elements into their wedding day and I was immediately struck by the way Molly talked about wanting to get married at Dahlgren Chapel at Georgetown University. She not only sang in the choir at the lovely little chapel during her time at Georgetown but she and Peter actually met there. When he decided to propose, he did so with an elaborate surprise that ended with a sparkly engagement ring on the bench just outside the chapel. So it was nearly a given that the couple would exchange vows and rings in front of their closest friends and family at the intimate 121-year-old chapel. (Finding a date to do it and juggling their busy schedules in various stages of training for their medical careers was the bigger challenge!) Their beautiful celebration continued at one of my most-favorite DC venues — the Meridian House. There, guests mingled and sipped champagne in the Linden grove while others relaxed on vintage furniture and played custom corn hole and croquet on the lawn. Inside, event designer and florist extraordinaire Katie Martin of Elegance & Simplicity transformed the beautiful dining rooms into an elegant dinner party with lovely china, mercury glass, silver containers and vases overflowing with hydrangea, roses, berries and other beautiful blooms and a seemingly endless parade of courses, including at least four different desserts plus wedding cake! Between the ceremony and reception, Molly, Peter, their incredibly fun wedding party and I hit some of their most-favorite spots on the Georgetown campus for photos. Jack the Bulldog, the university's official mascot (a real live dog, not an oversized costume-wearing mascot!), even made an appearance for photos. With big ominous dark clouds threatening all day long, I must have checked the weather app on my phone no fewer than 1,063 times. And yet, the forecast kept inexplicably proclaiming, 'No precipitation for the next hour.' It turned out to be 100 percent true. The skies finally opened up just before midnight, well after Molly and Peter's guests had sent them off in an antique Bentley amidst a blur of sparklers and a rousing performance of what I believe to be the Georgetown fight song. (Yes? Am I right?) My friend and assistant, Sam Levitan, worked with me again for this wedding and his photos are mixed in with mine. Here are some of my favorites from Molly + Peter's wonderful day: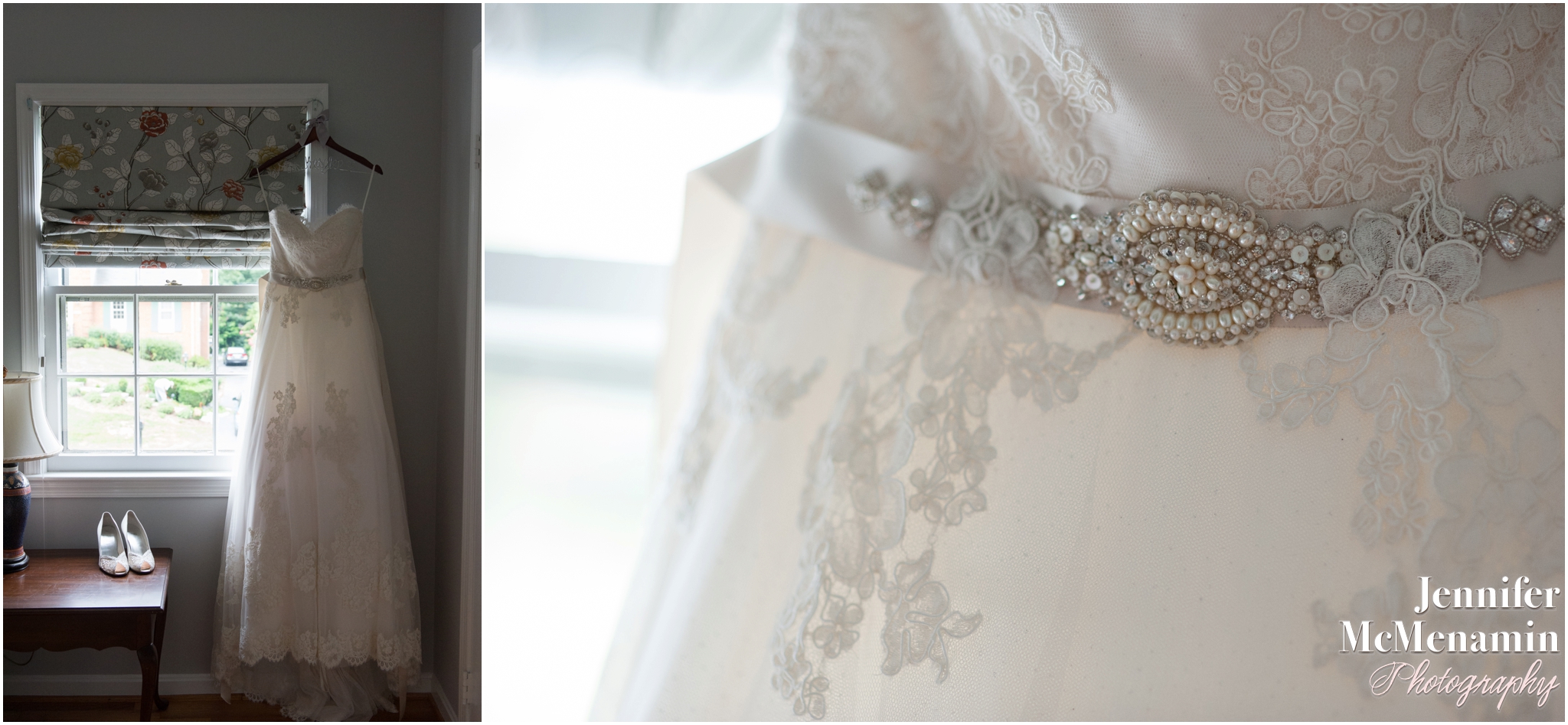 I started with Molly and her bridesmaids at the home of her parents, who juggled their own crazy schedules to tirelessly assist with wedding planning since Molly and Peter were always so busy.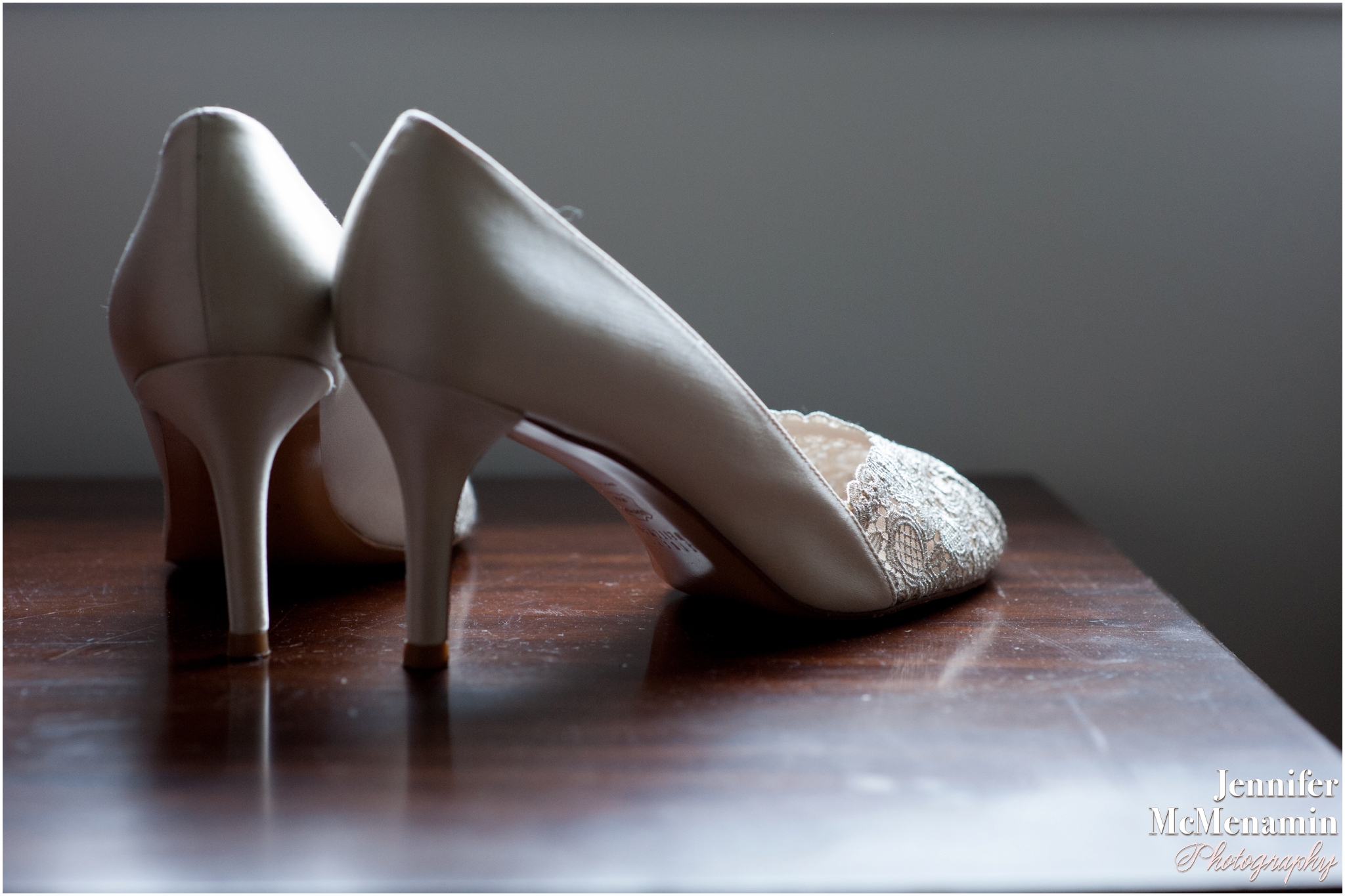 Opening her wedding gift from Peter.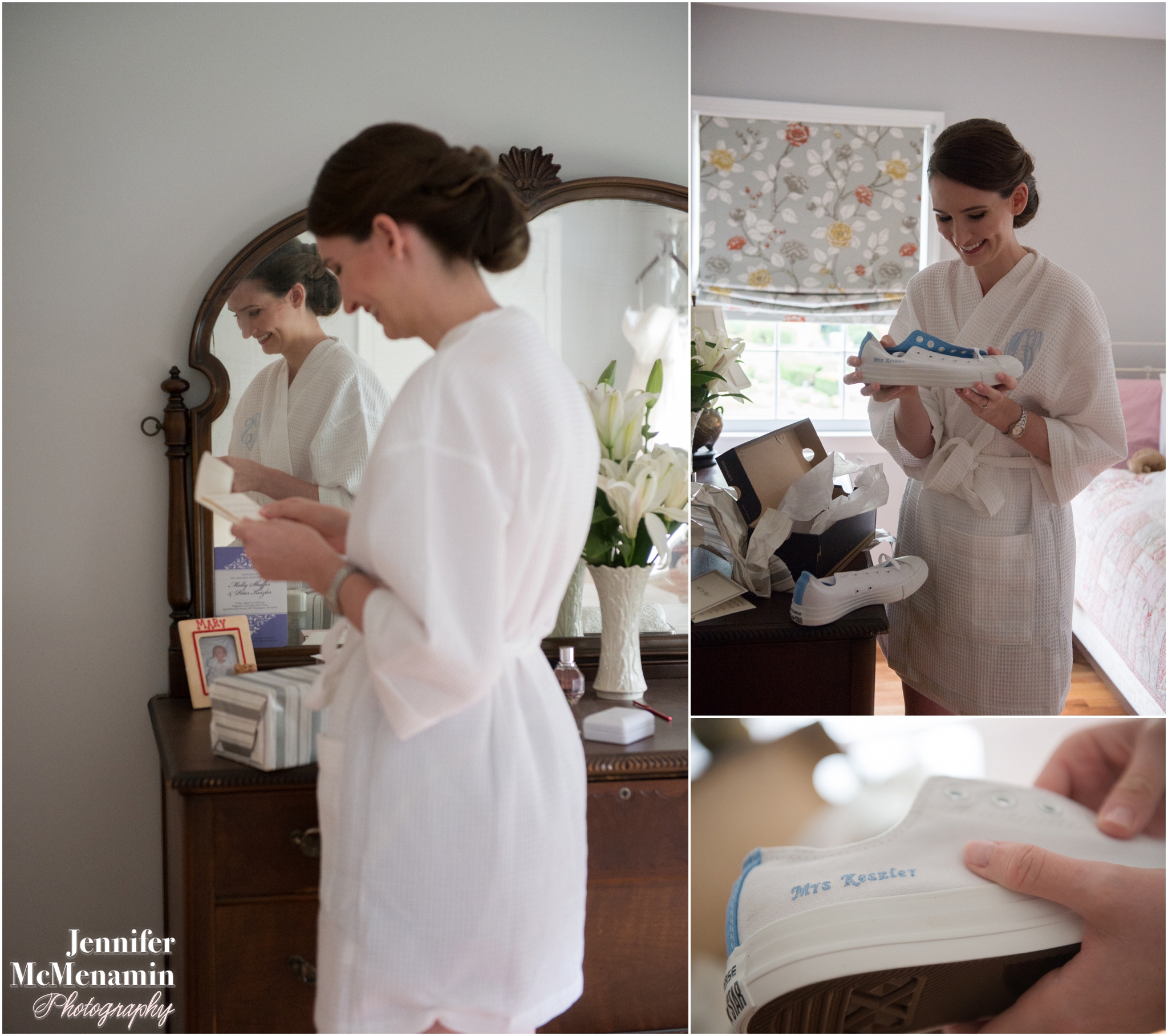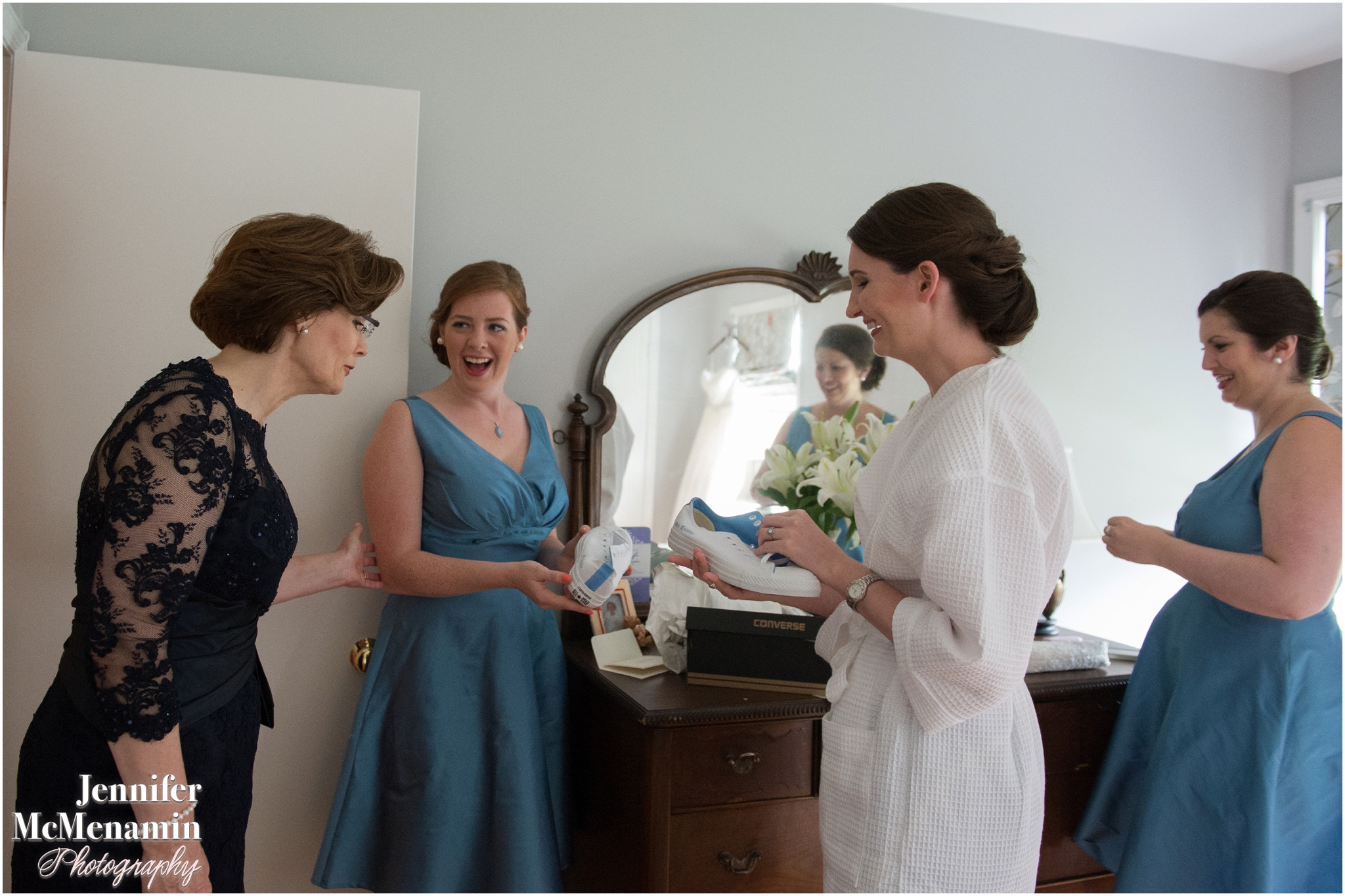 And thoughtful gifts for her parents.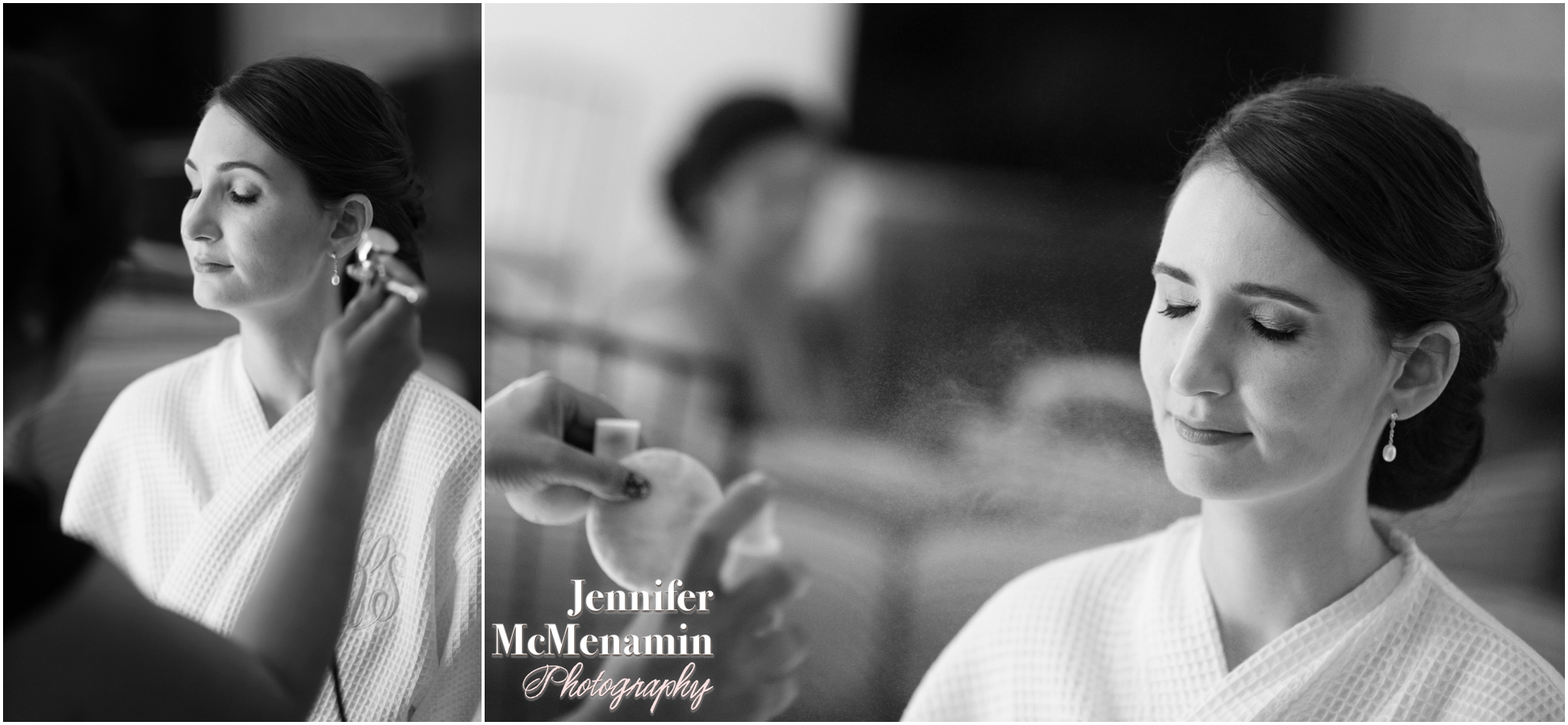 Meanwhile, Sam started the day at Georgetown with Peter and the guys. I loved that Peter's custom tuxedo from Capital Custom Clothiers included the embroidering of Molly and his names and wedding date under the collar of his jacket.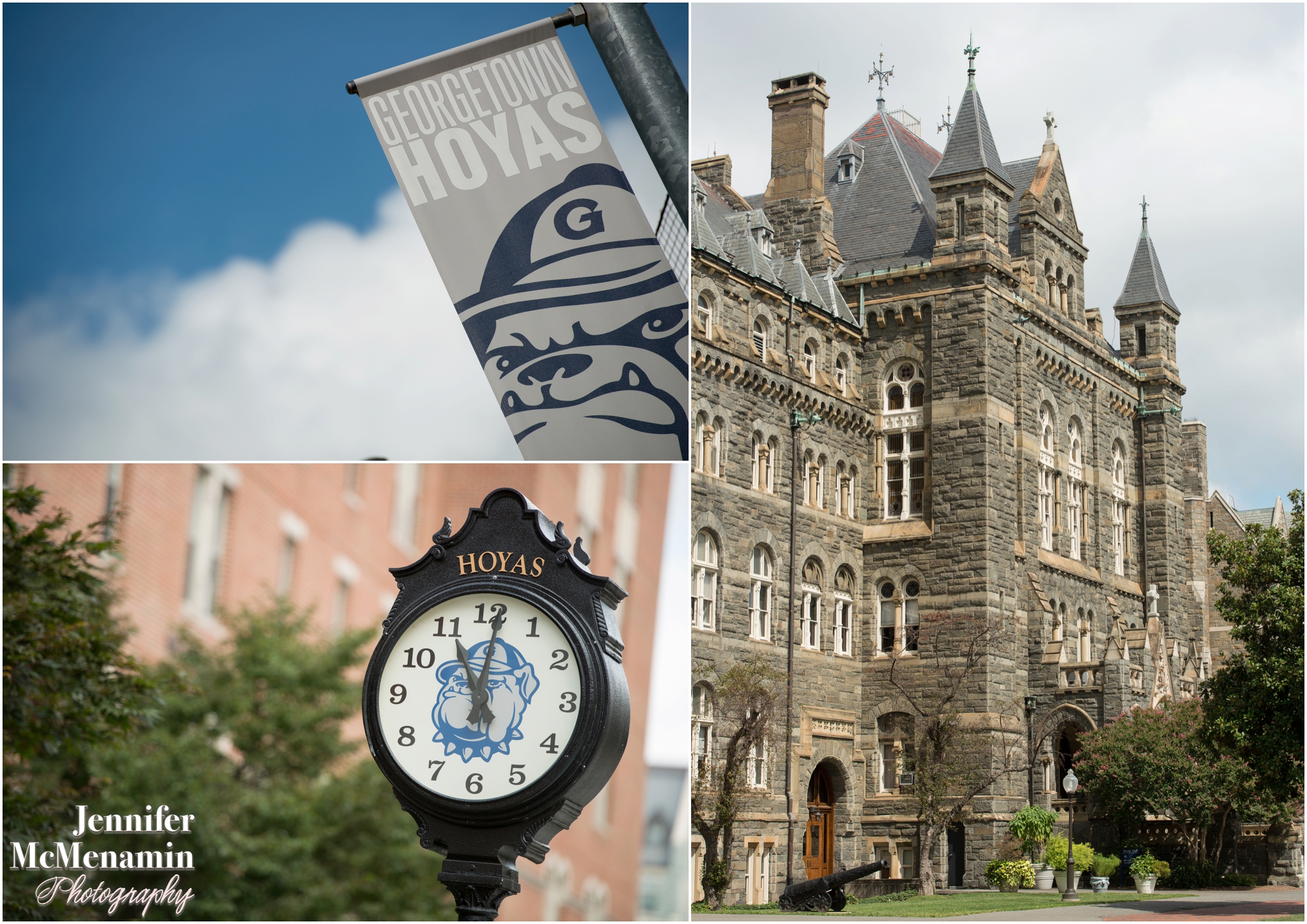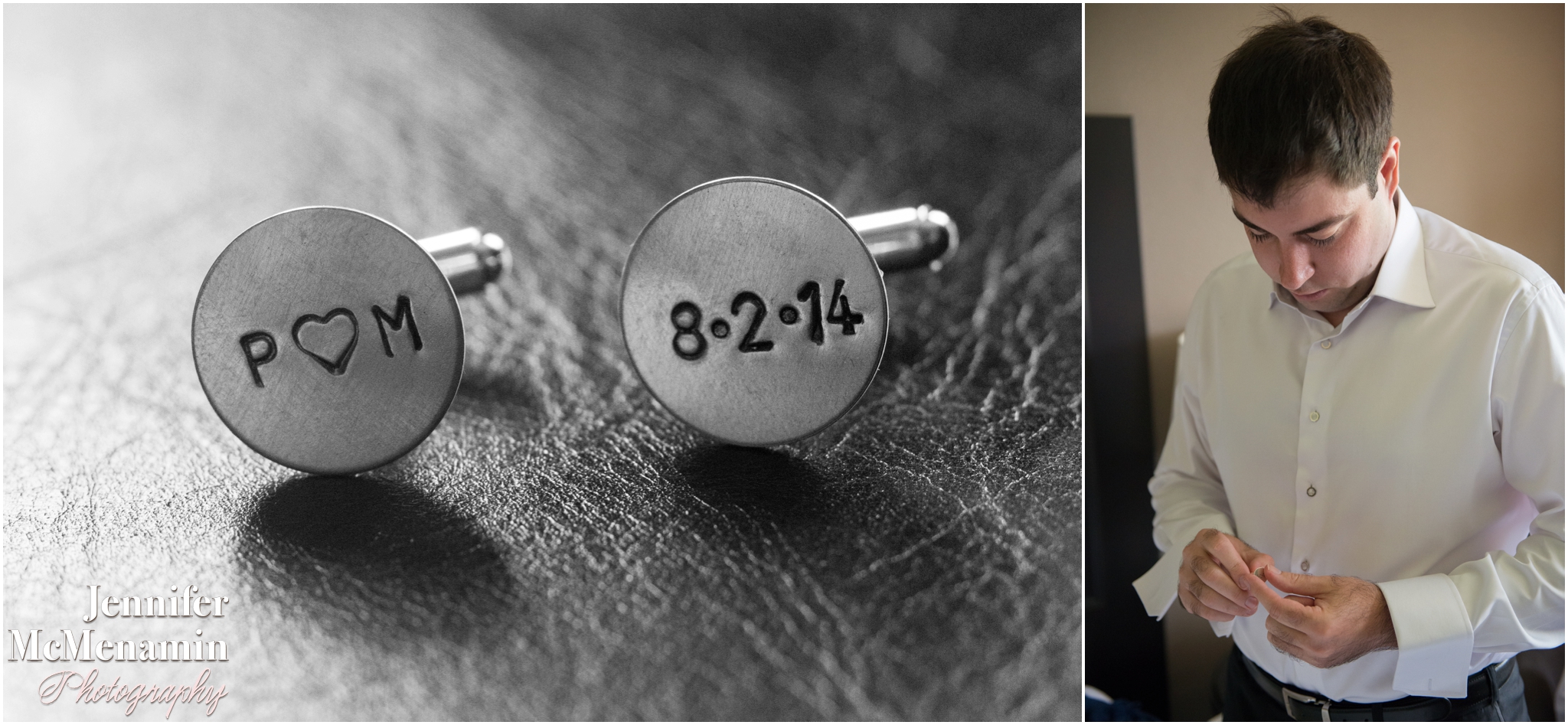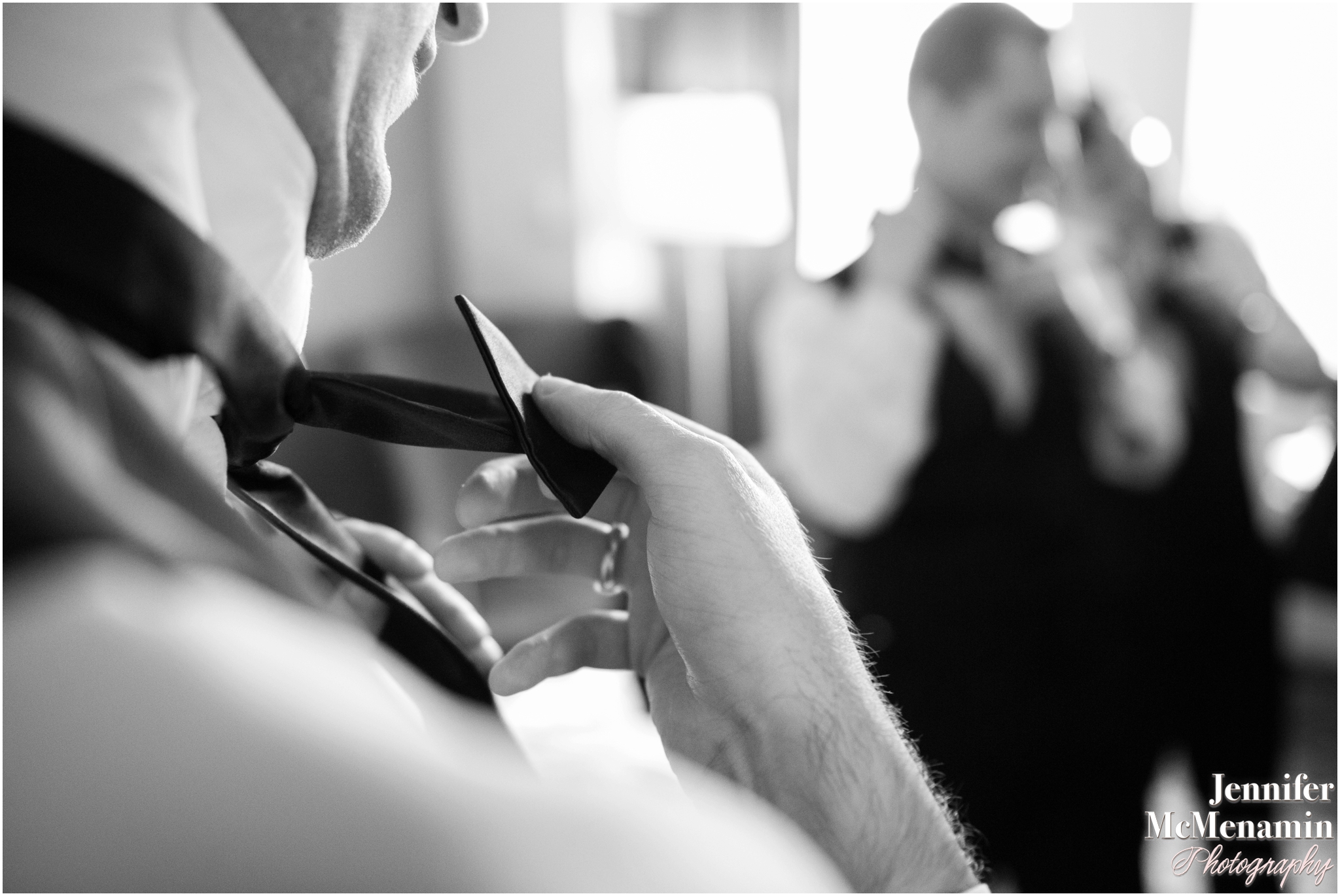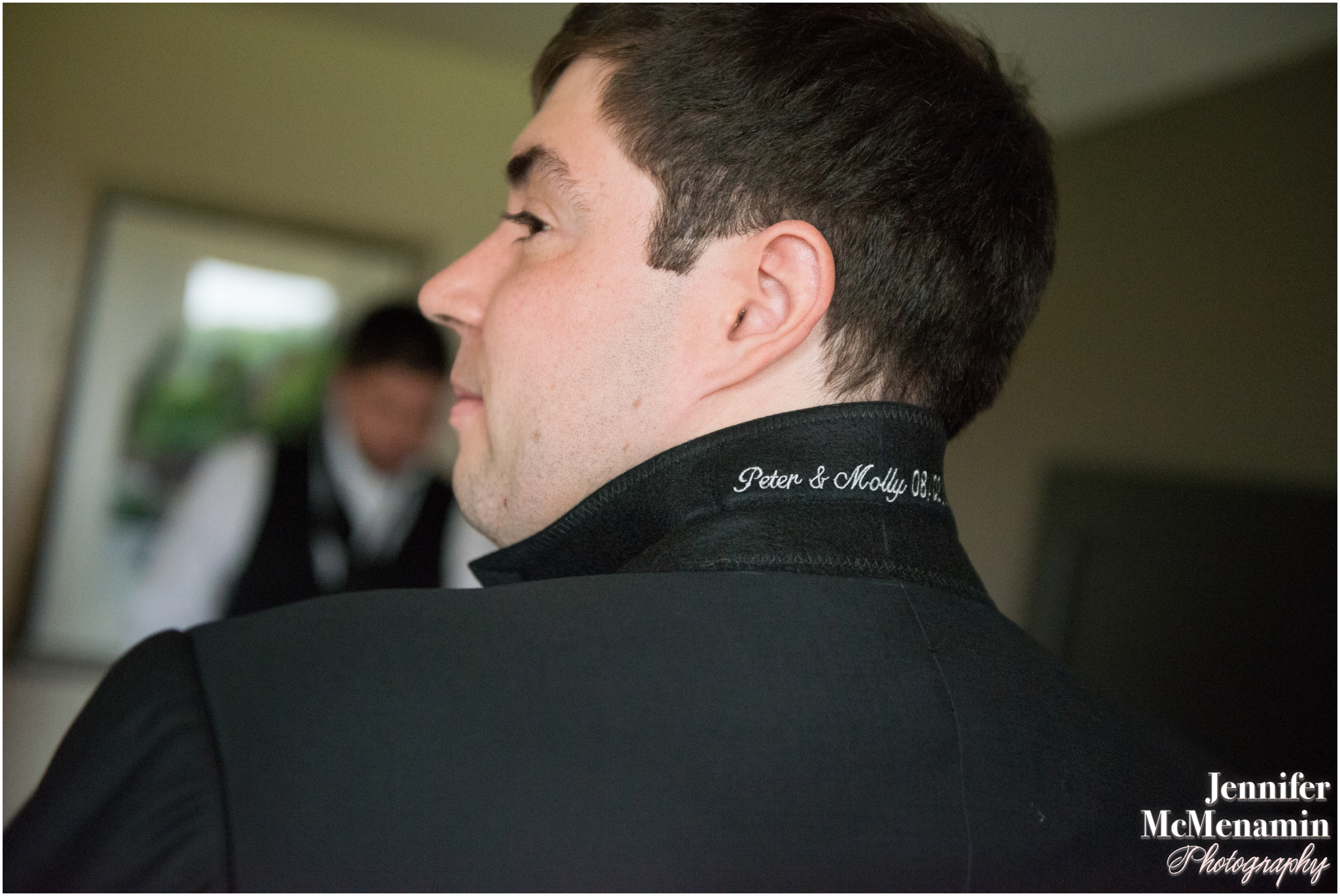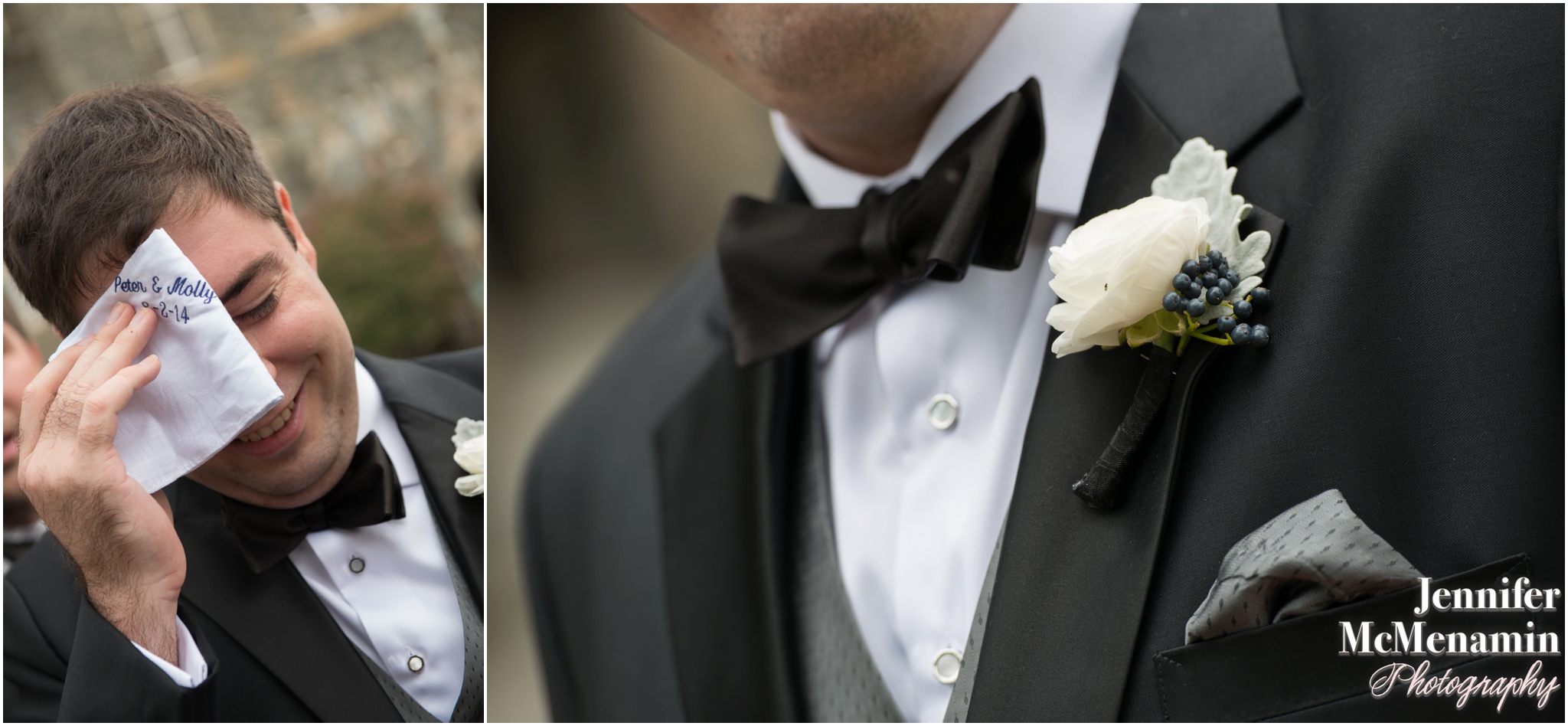 Back at the bride's parents' home, Molly stepped into her gown and finished getting ready before making her way to the Georgetown campus as well.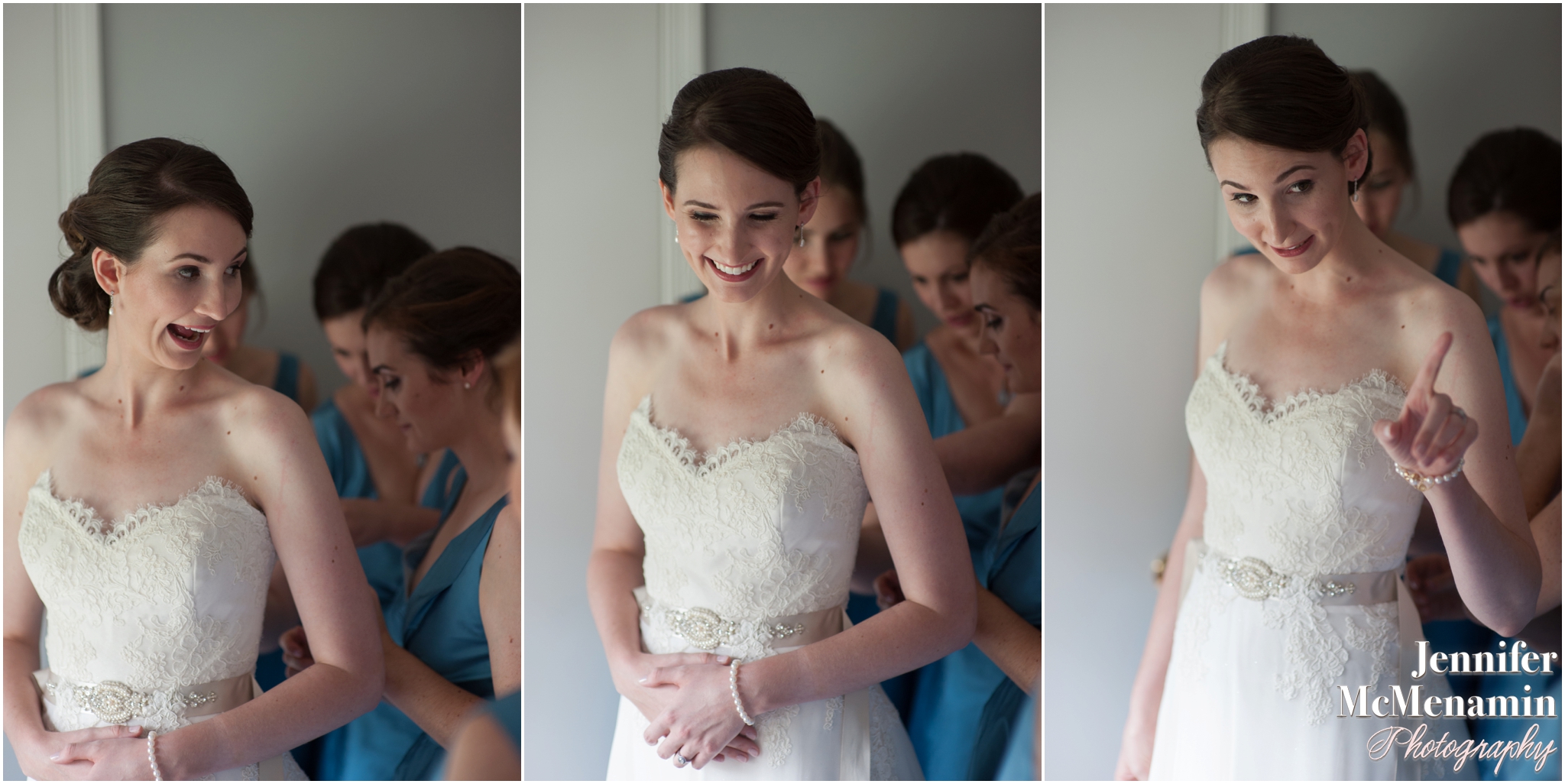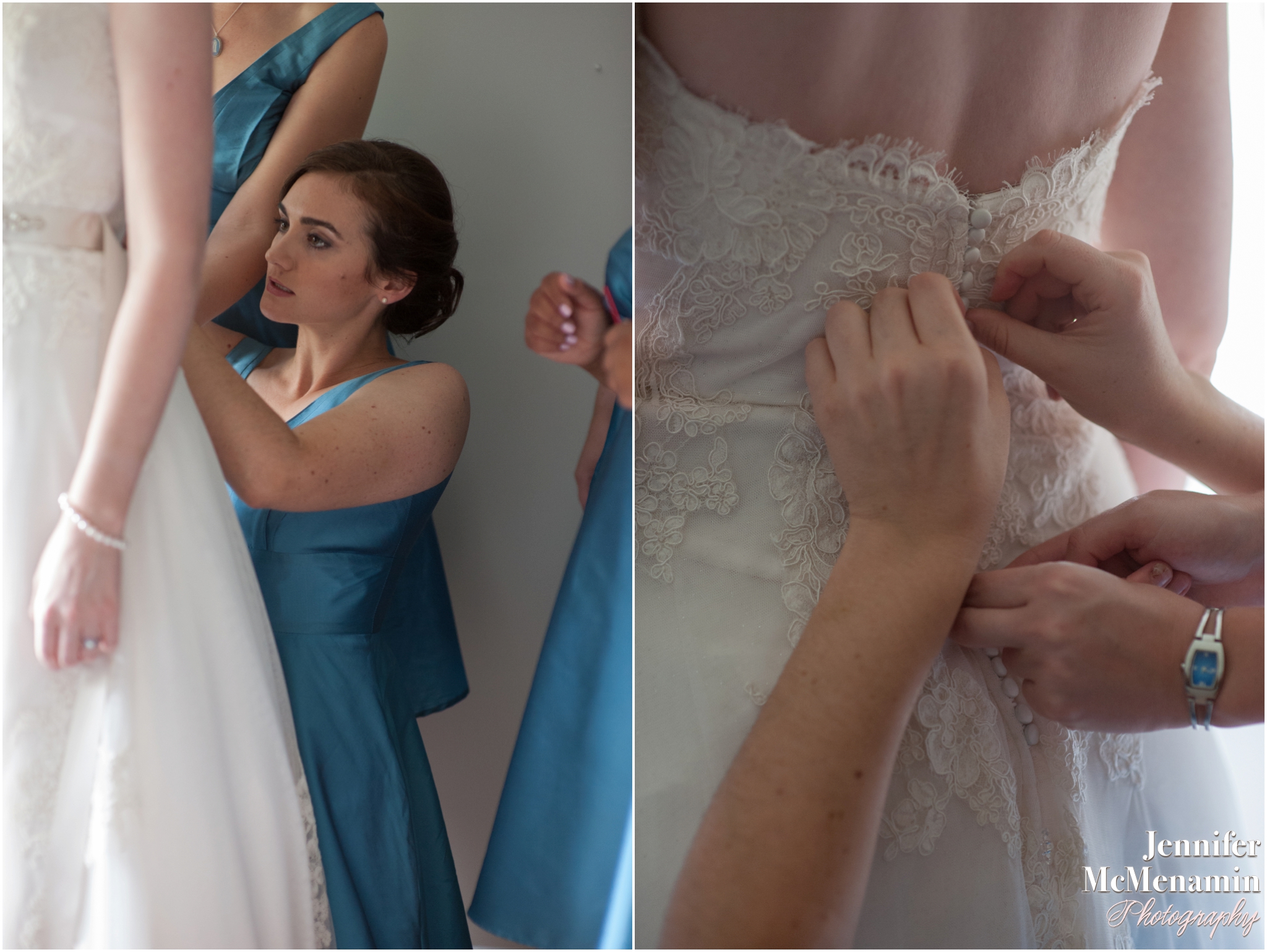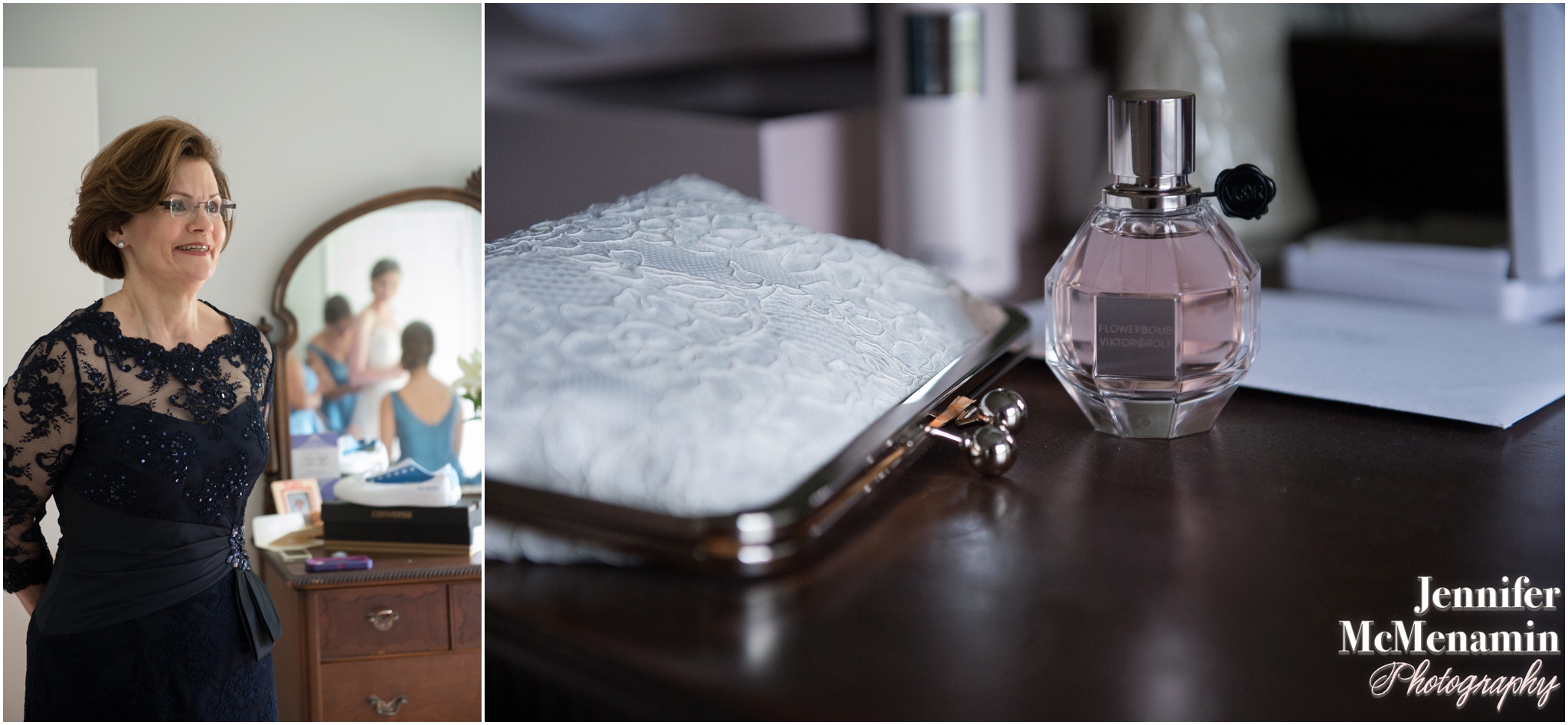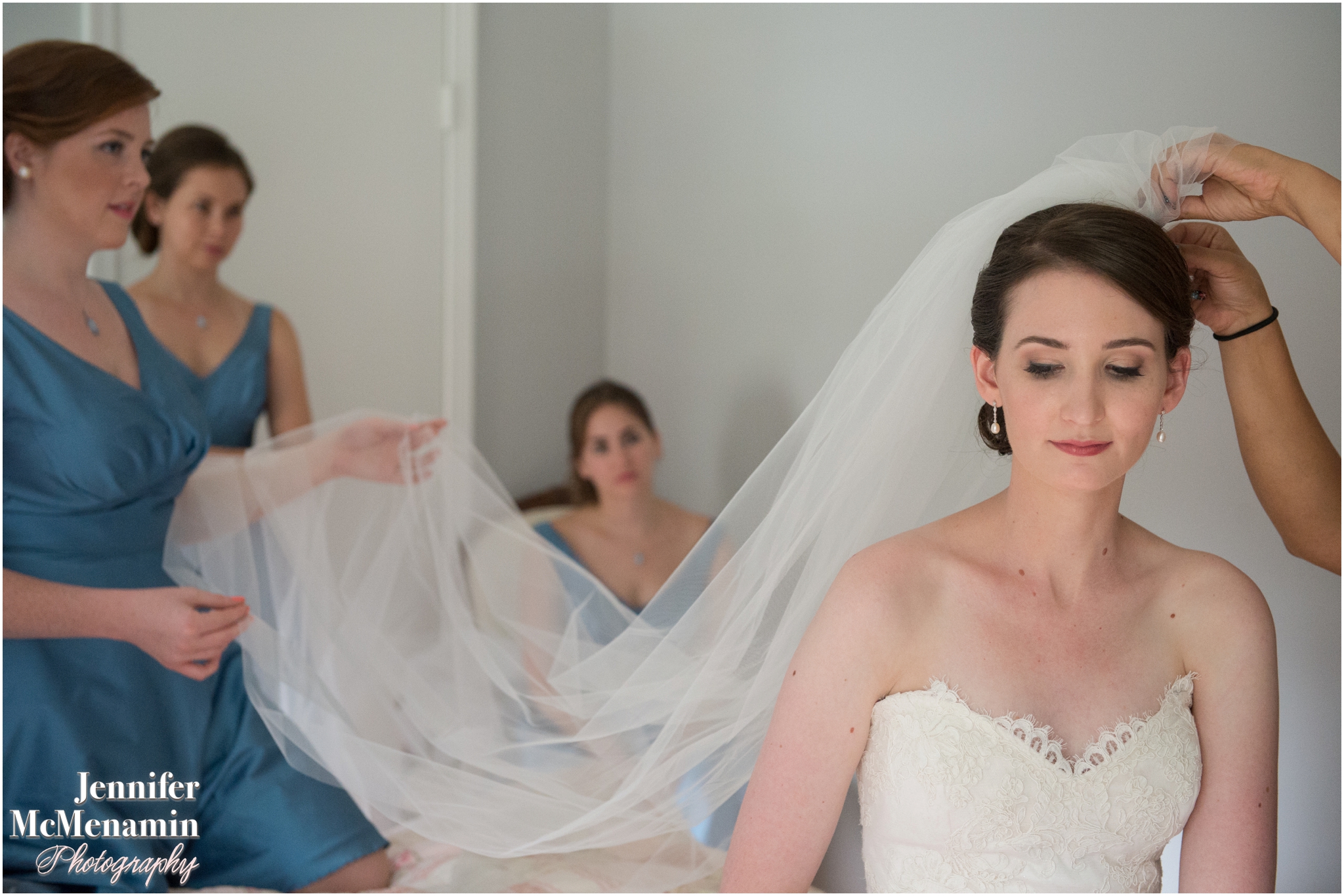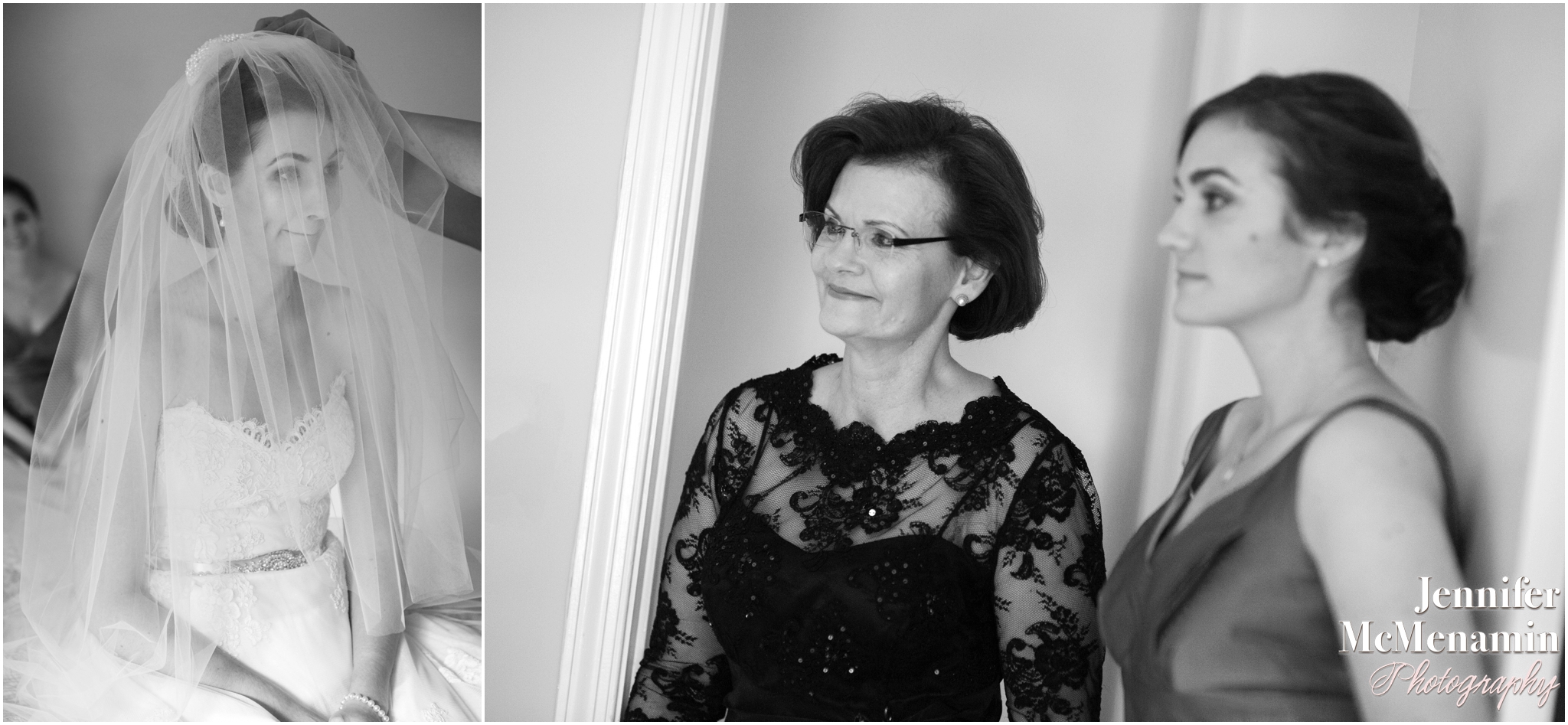 The bride, looking positively lovely.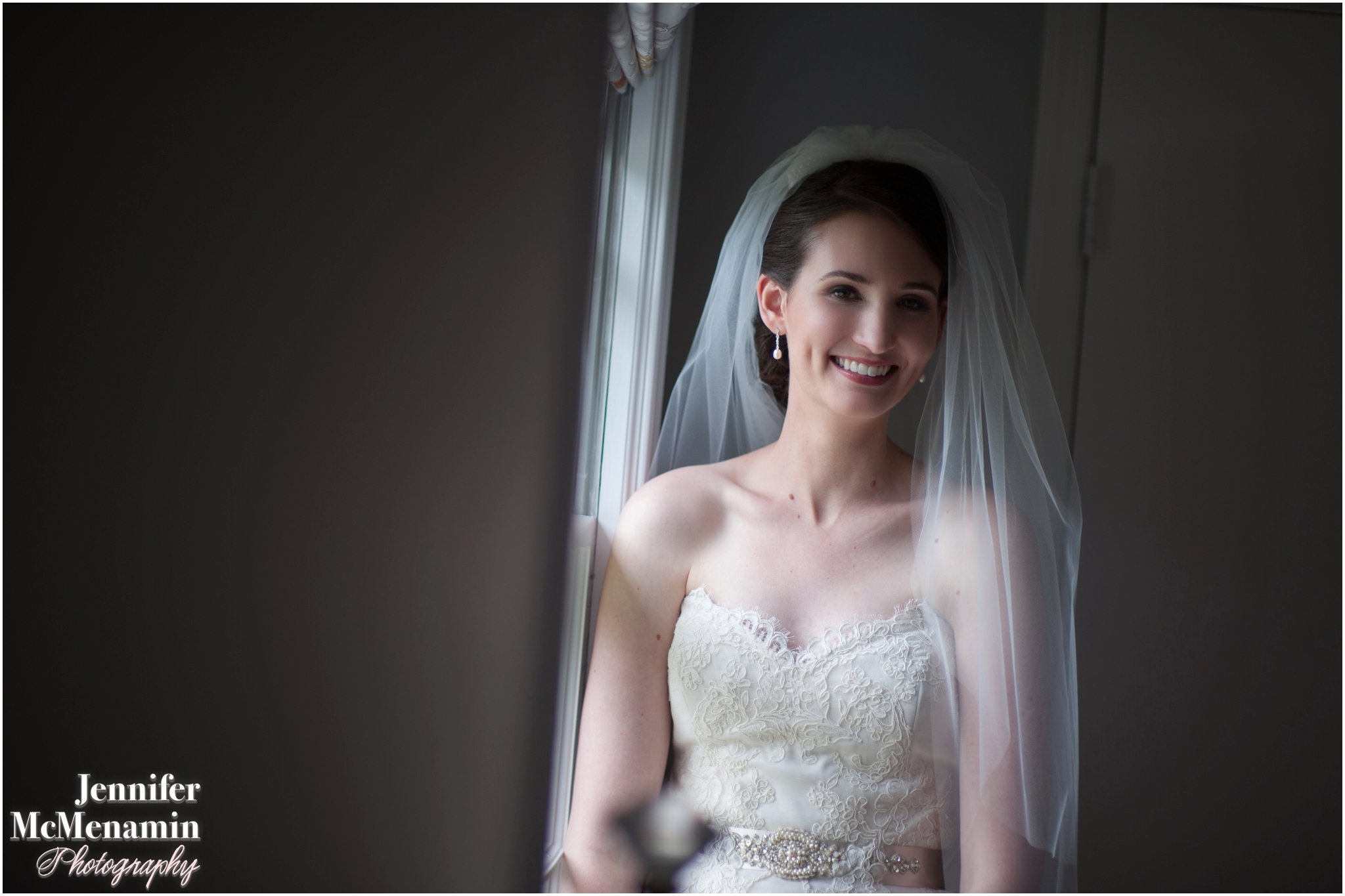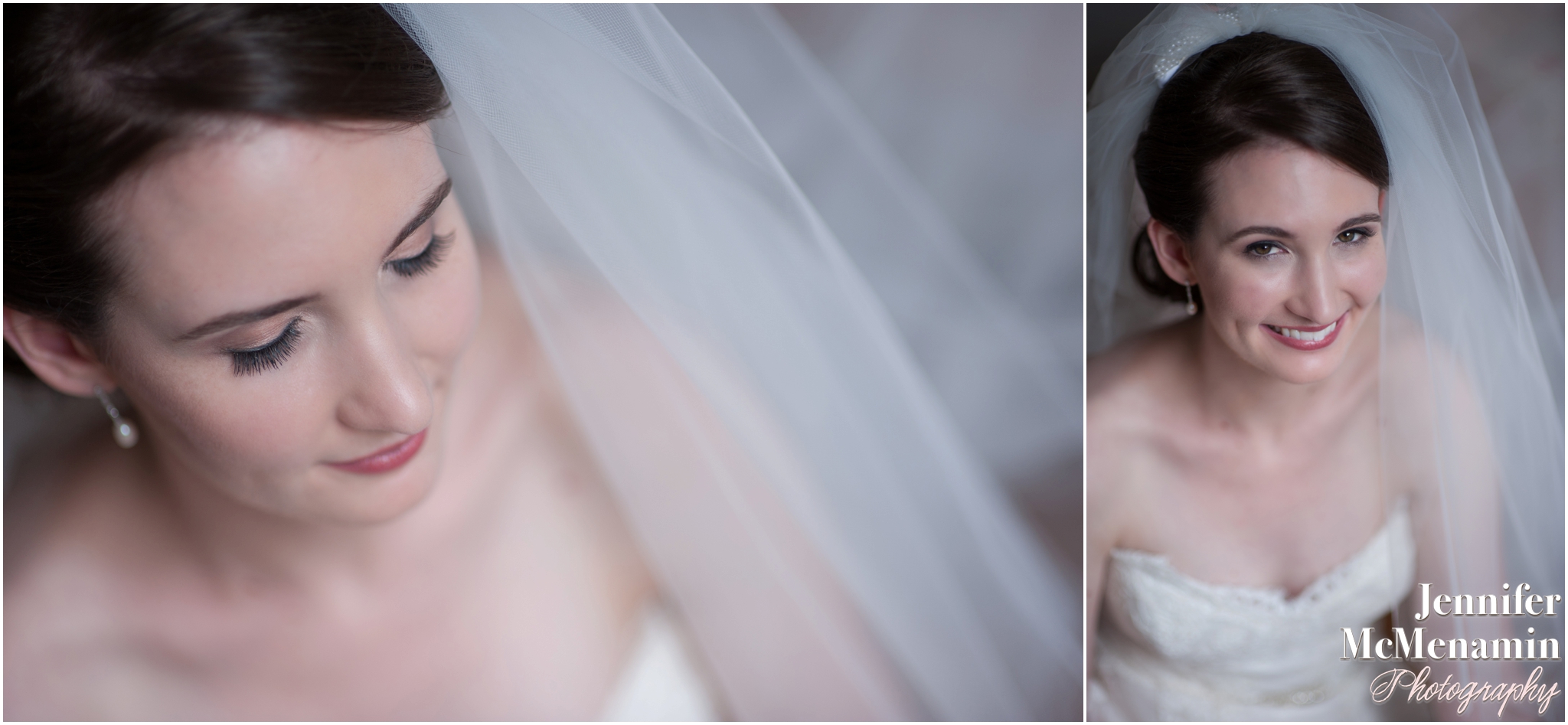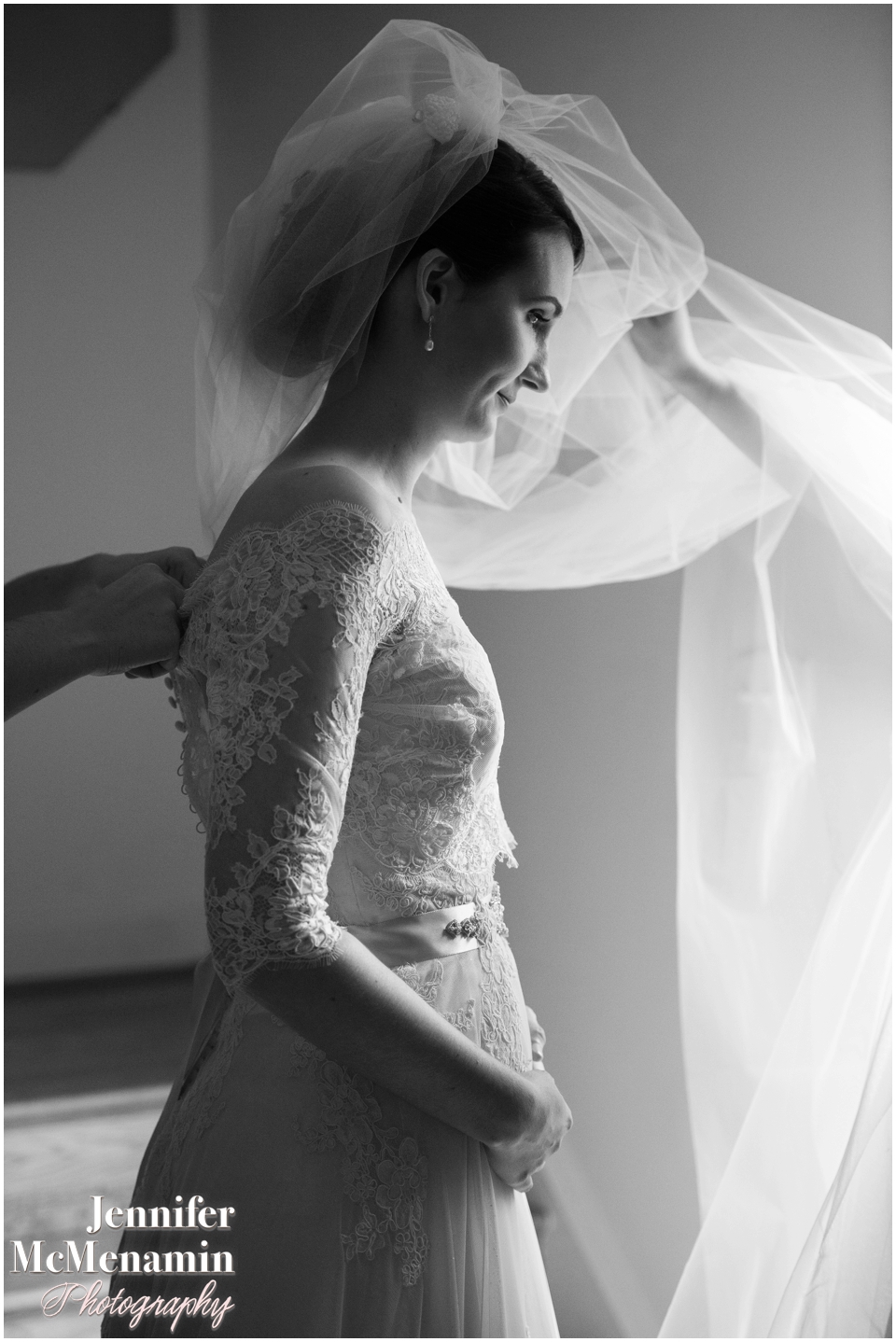 The very first time that Molly and I spoke on the phone, she talked about her and Peter's propensity for funny facial expressions. "We are not very good at not making goofy faces," she told me. "Funny pictures are all fun and good, but you can't exactly frame them." I truly hope she breaks that rule for this next one.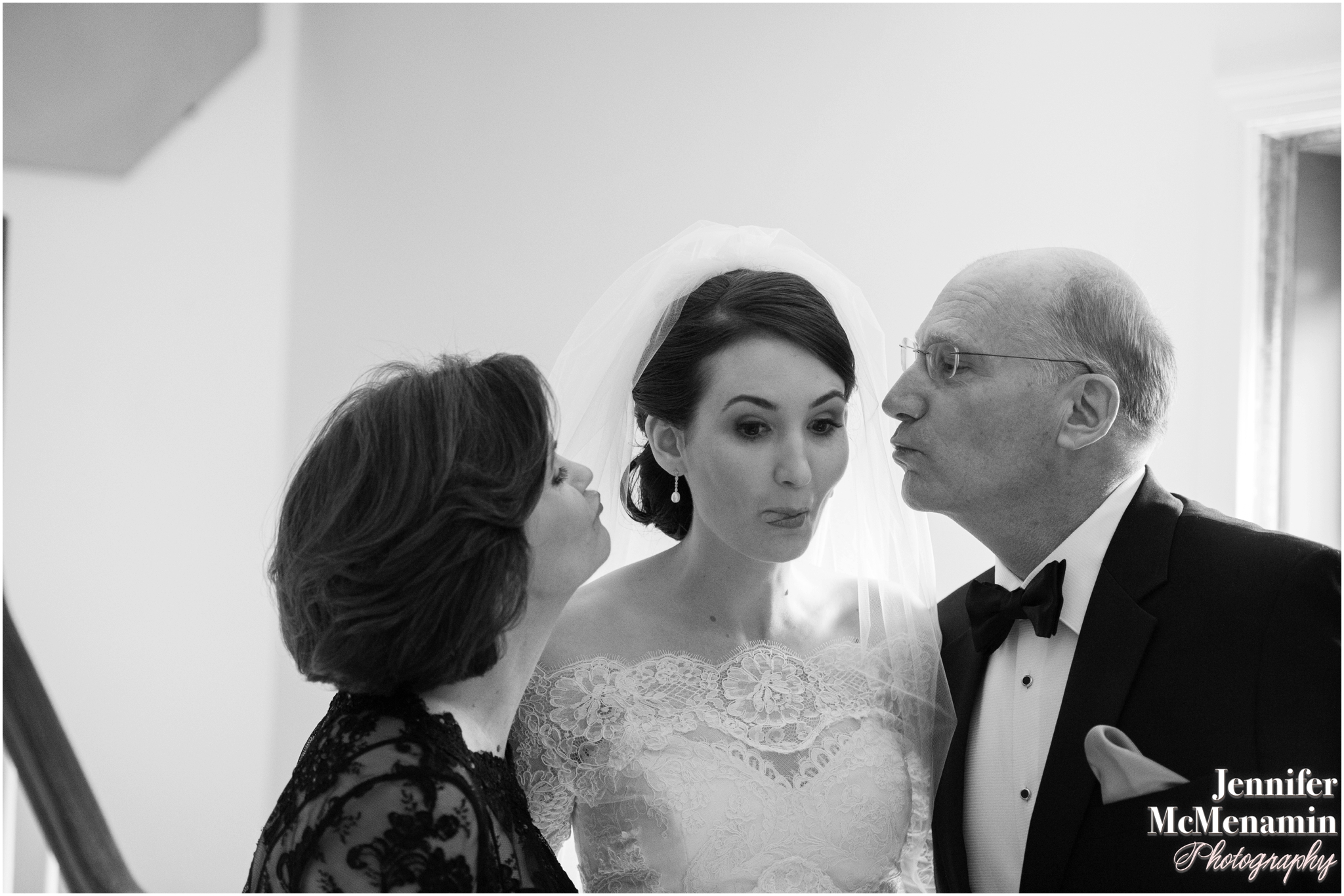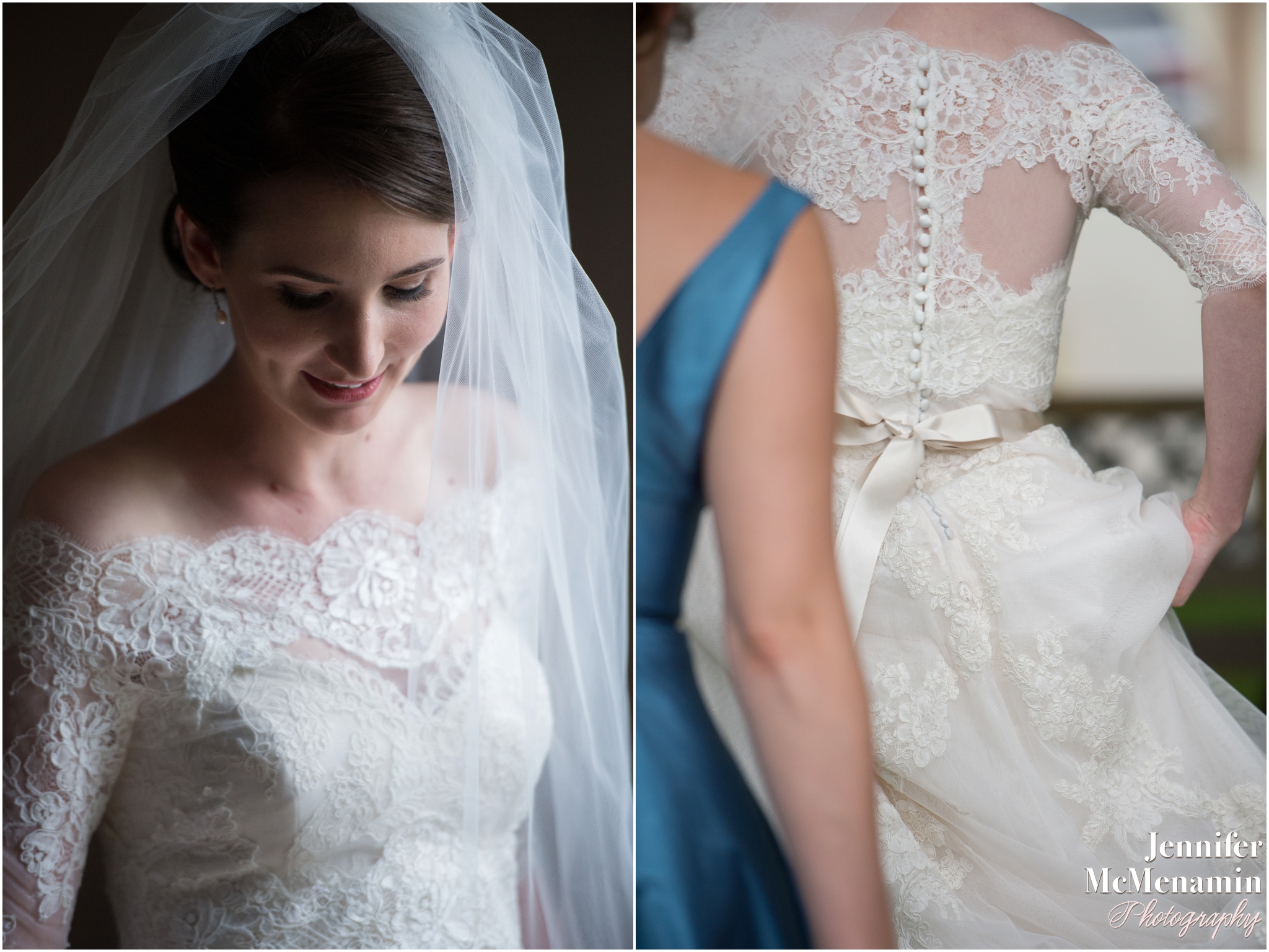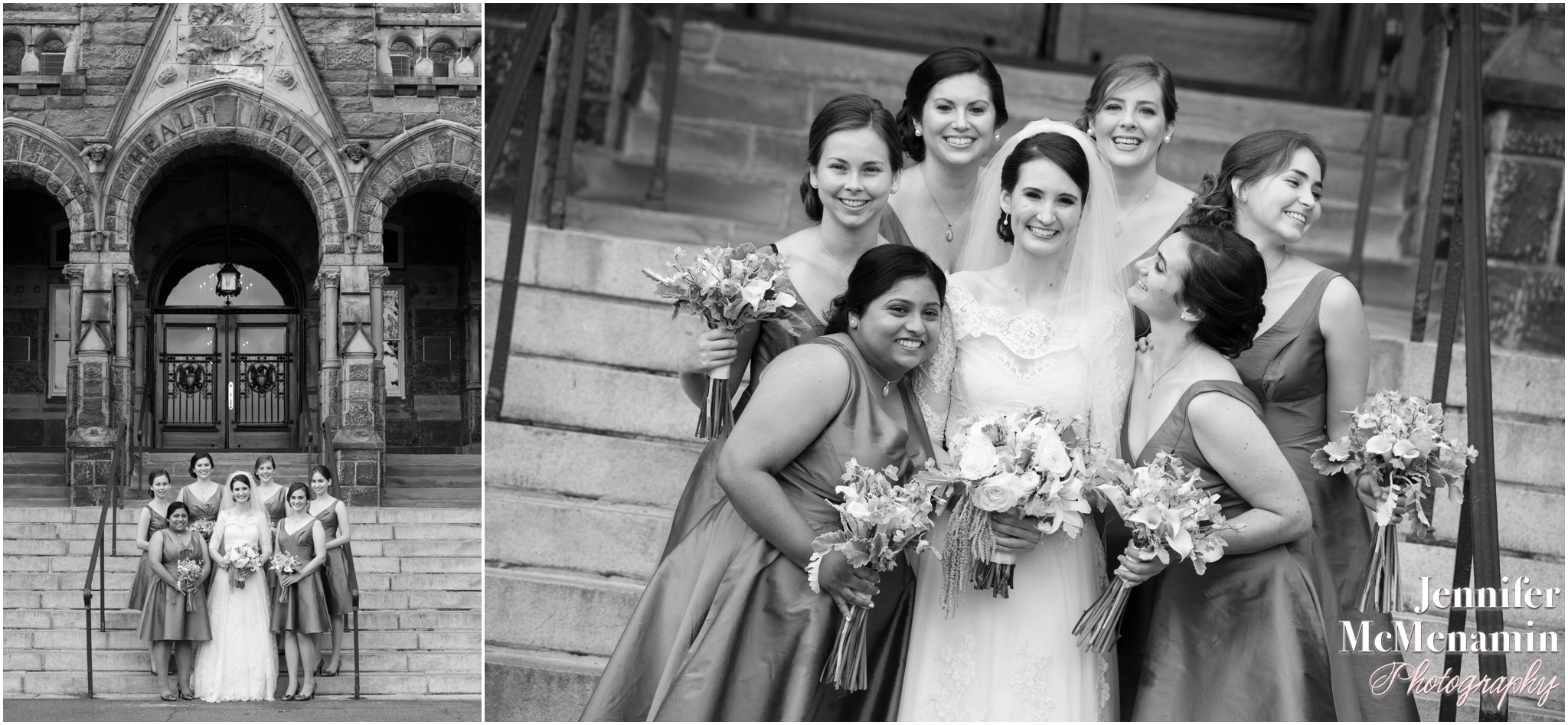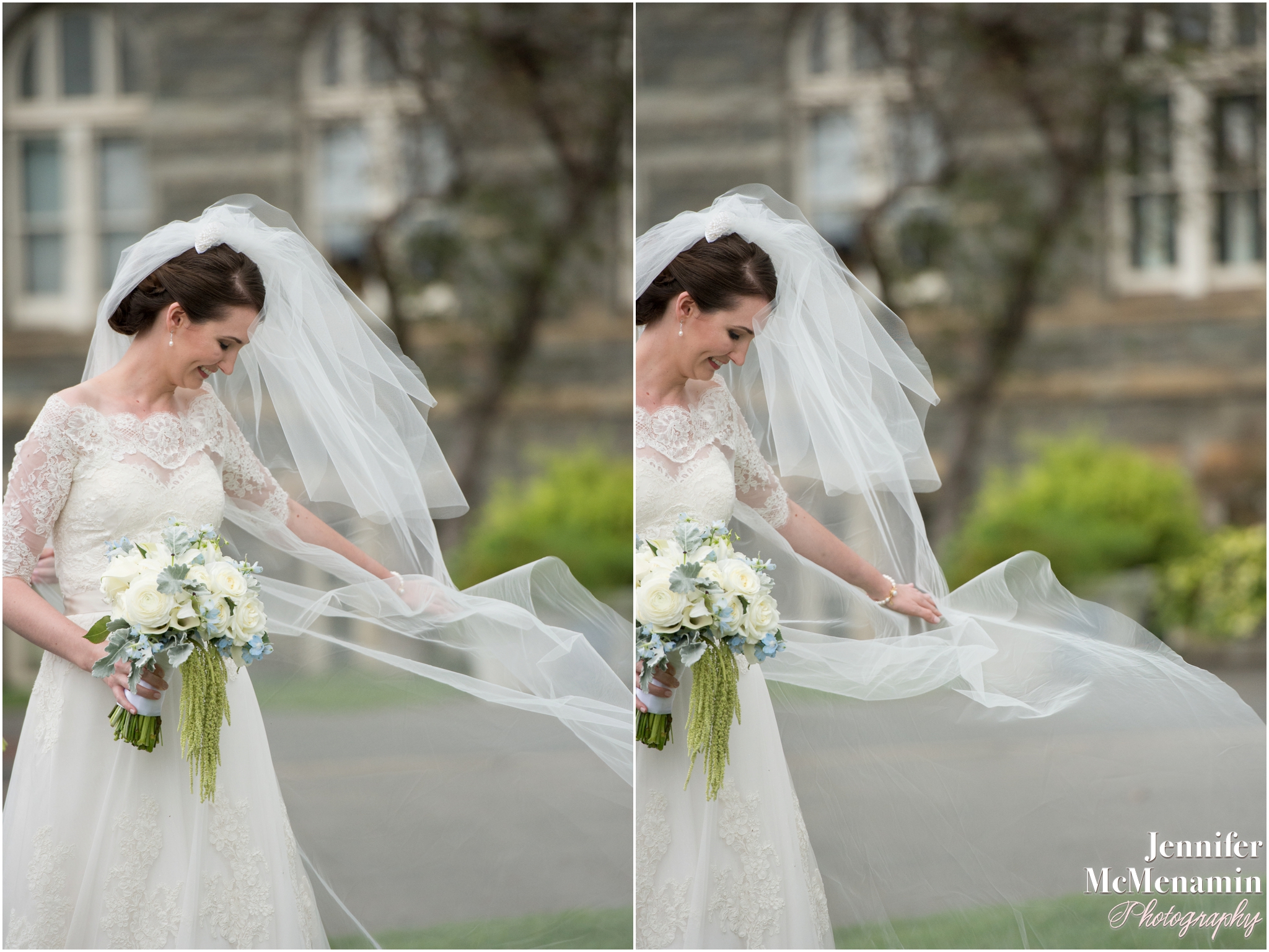 I love how Molly and her bridesmaids entertained themselves while waiting to line up for the ceremony!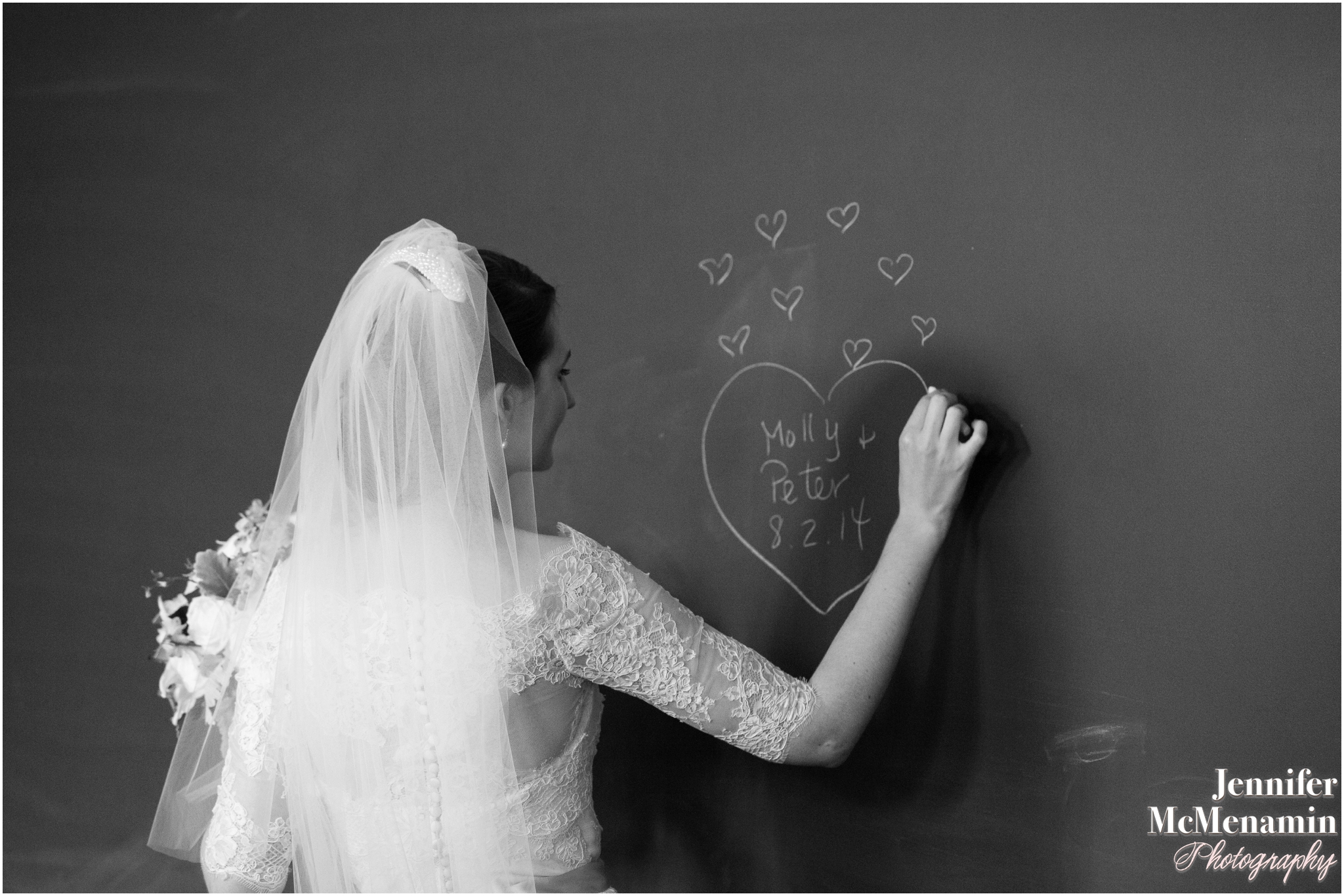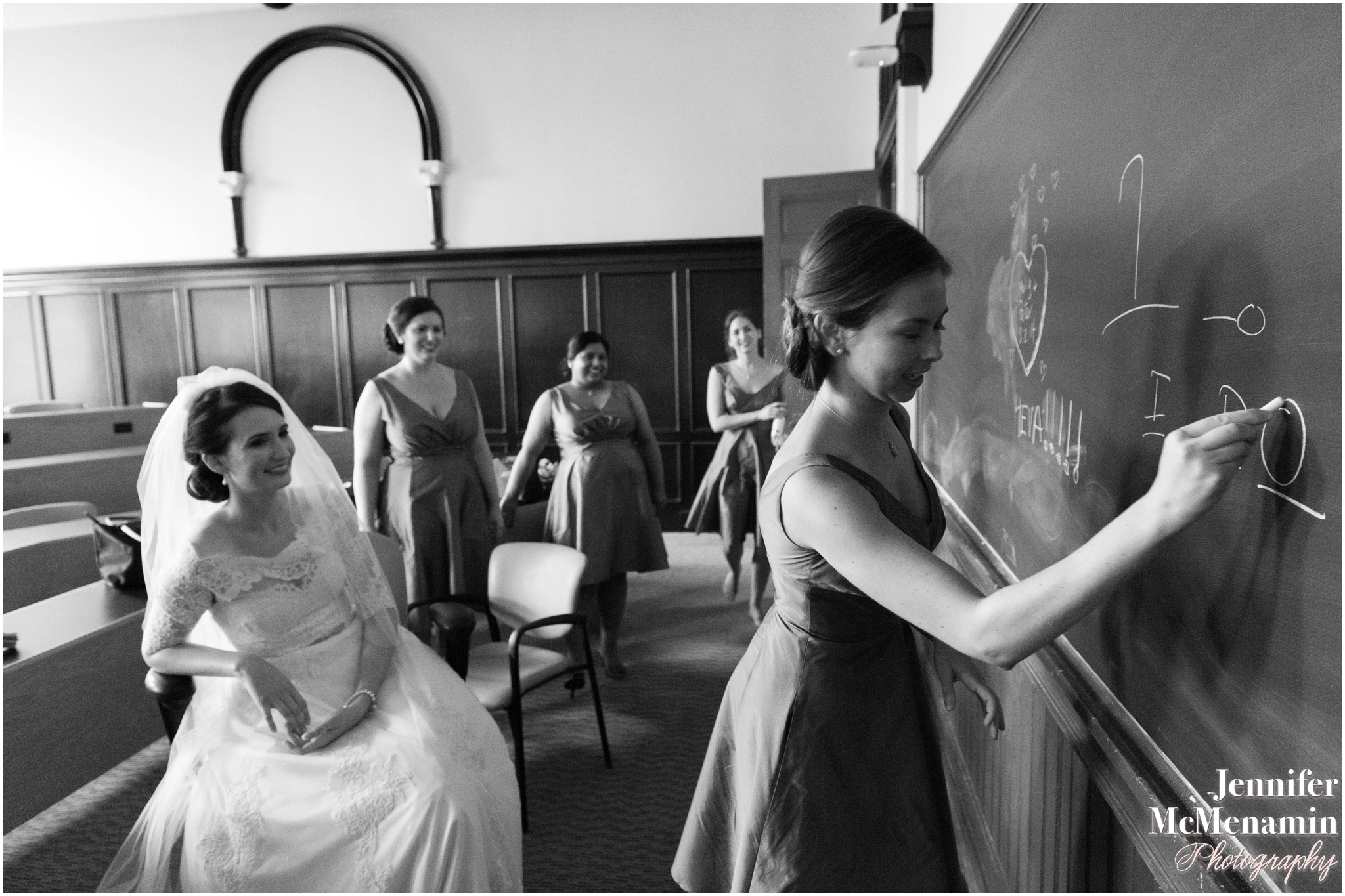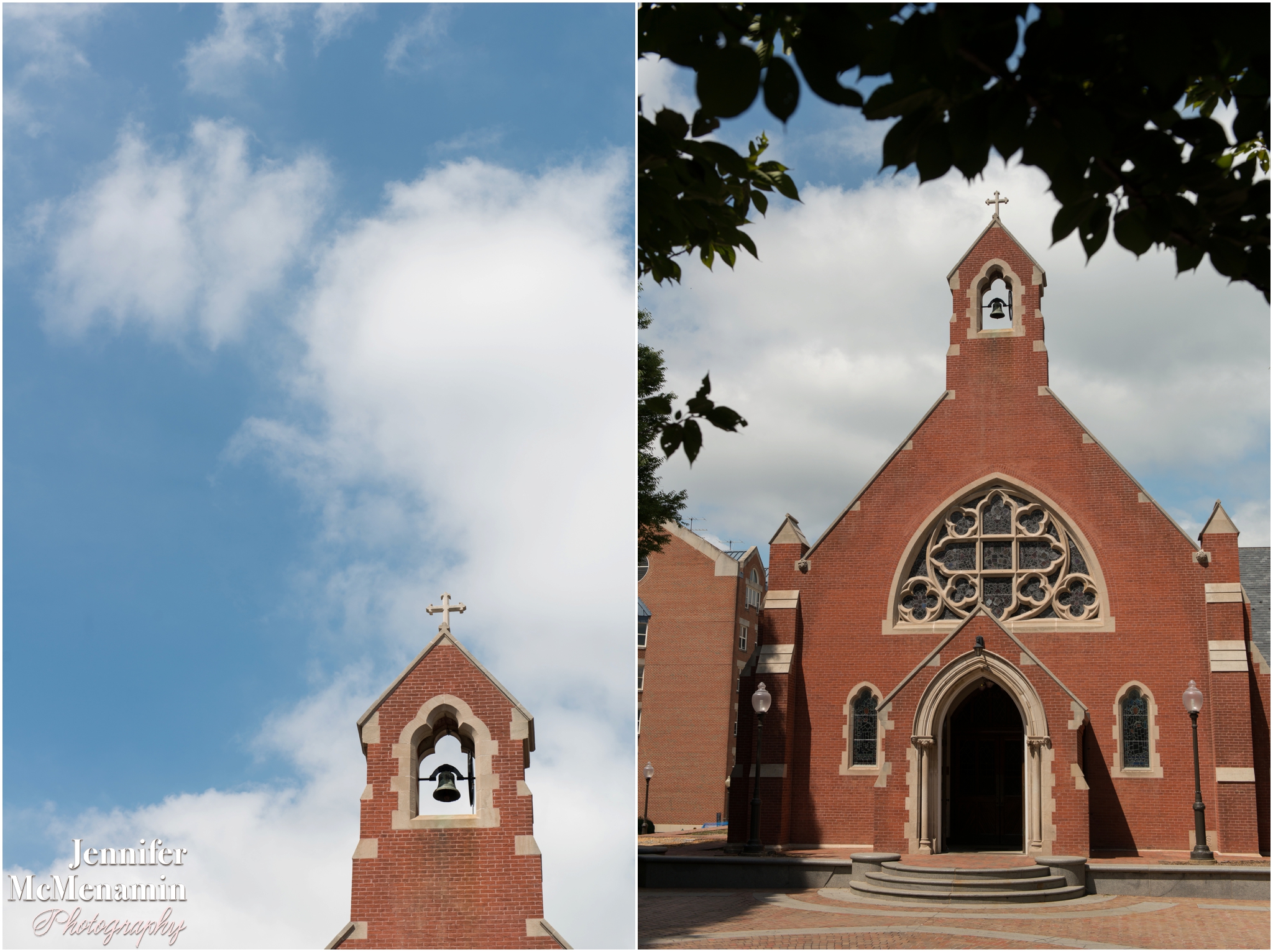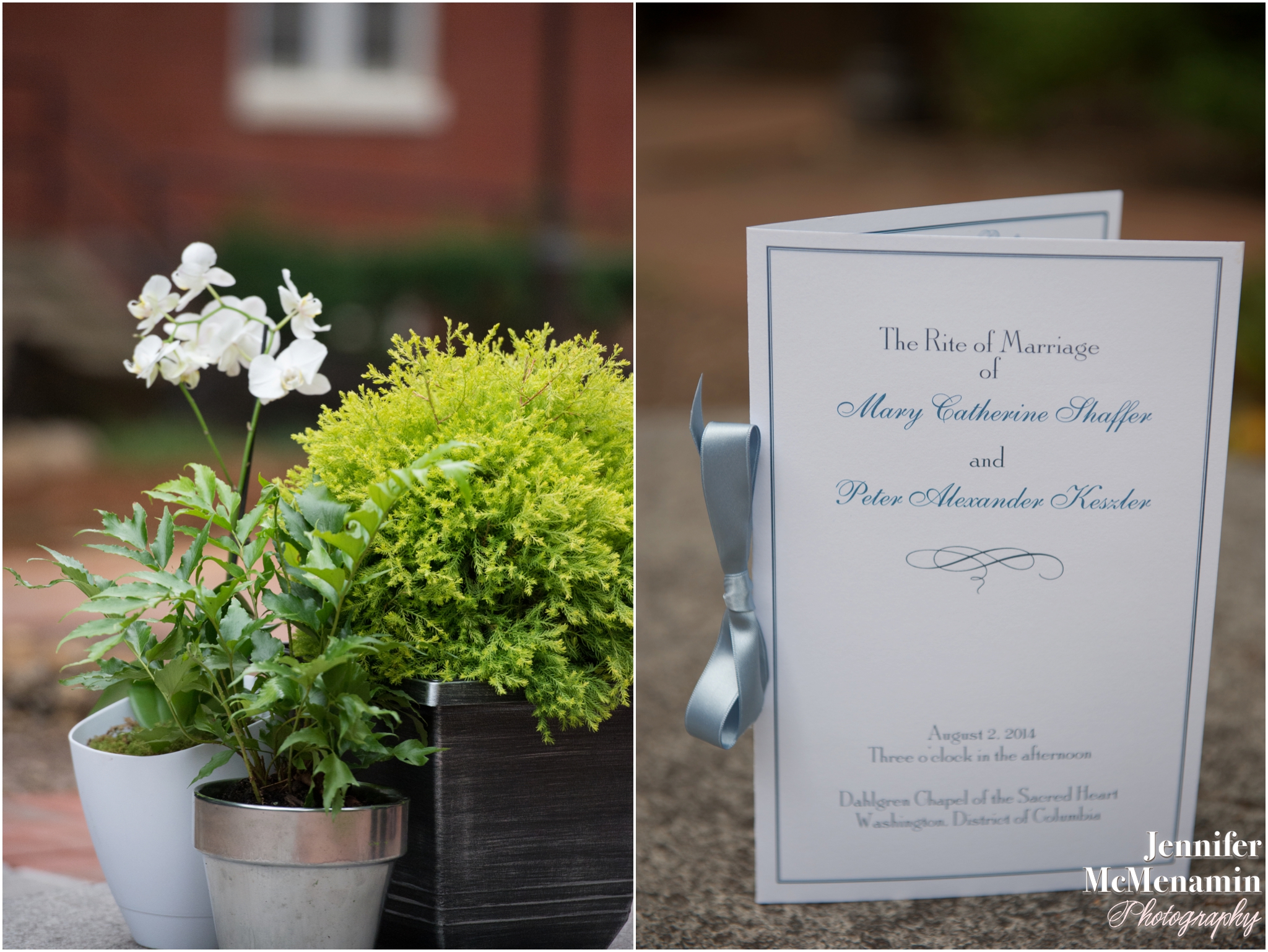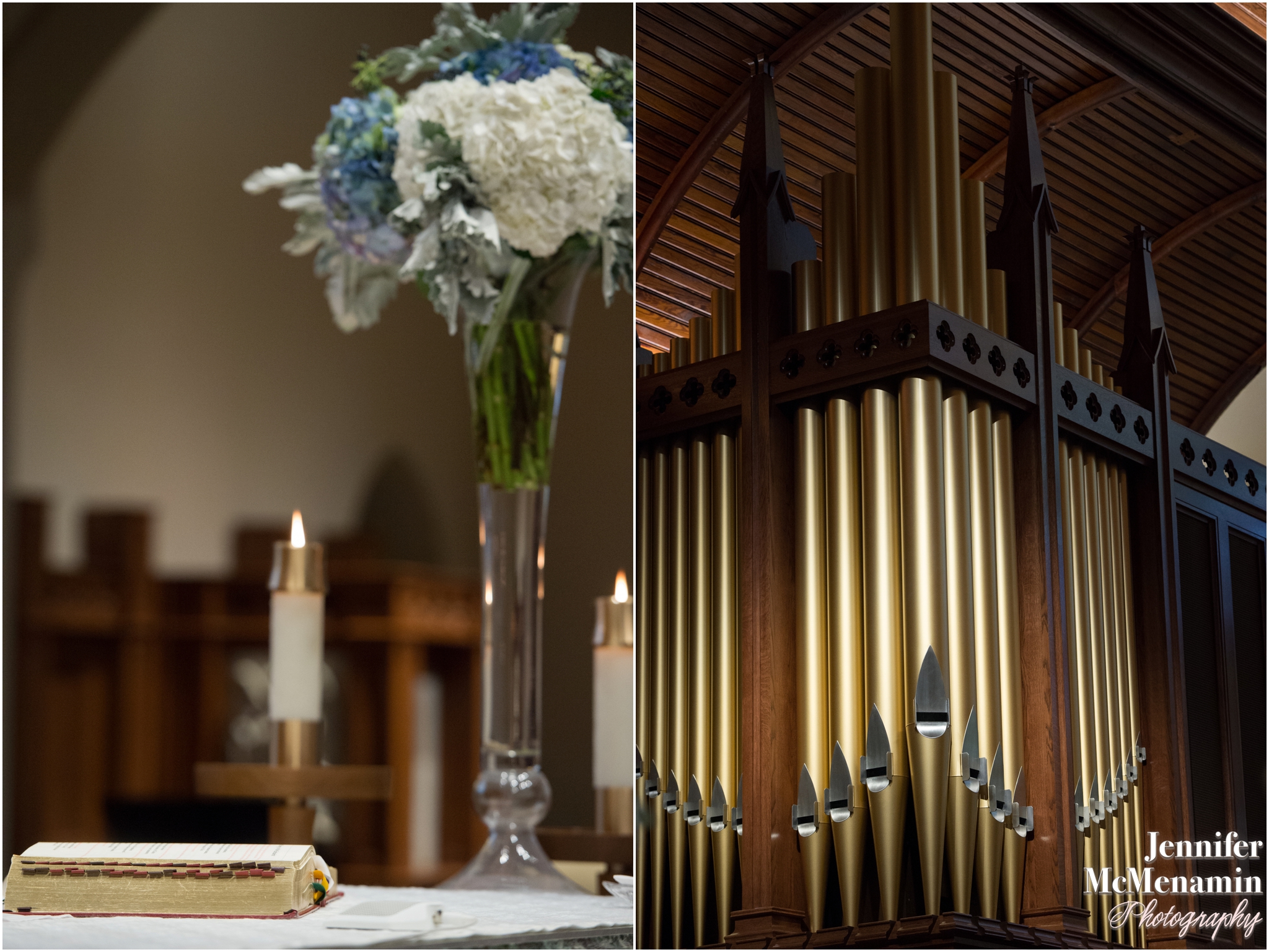 I positively love this series of photos that Sam shot of Molly and her father outside the chapel as the processional began.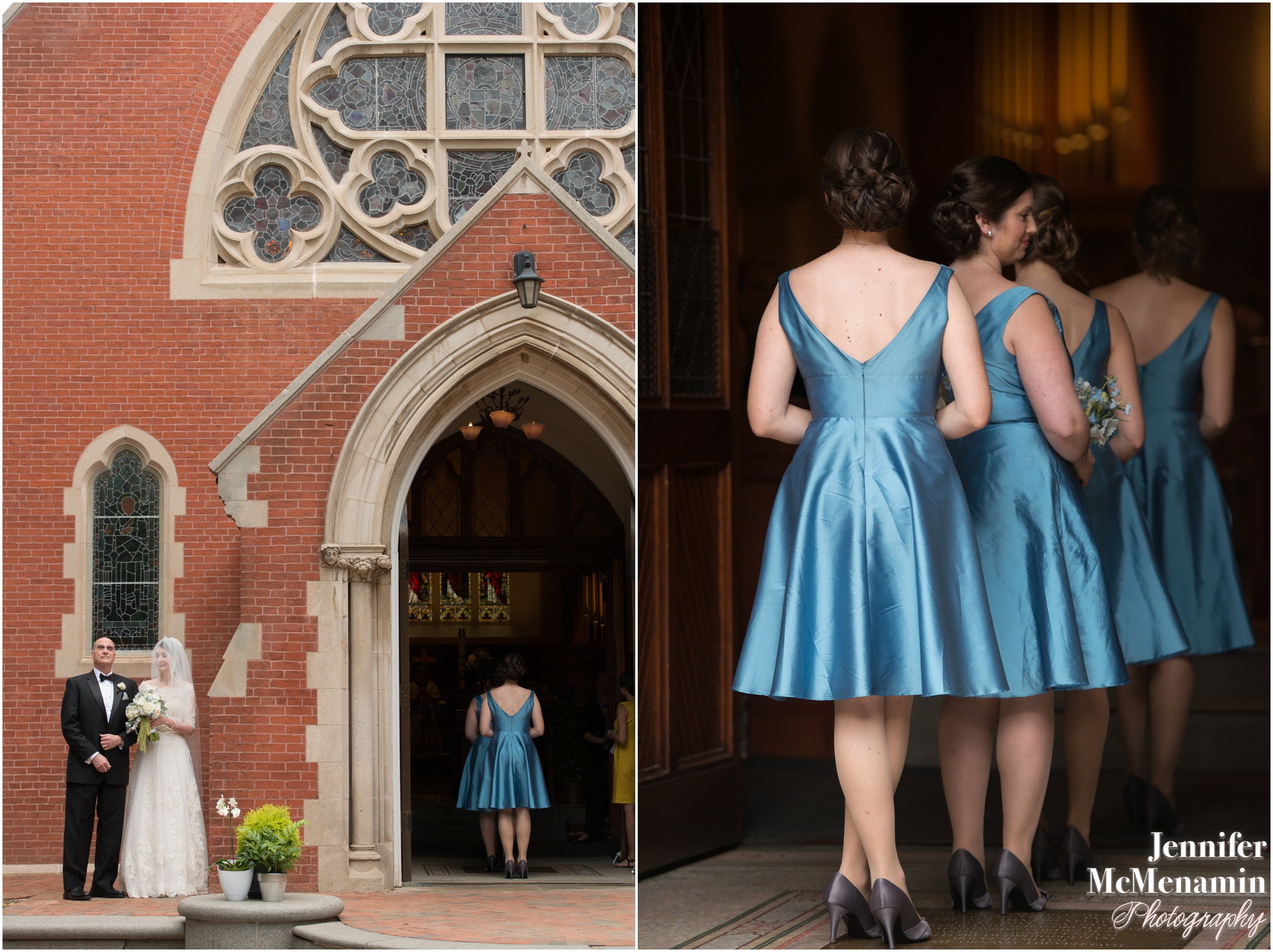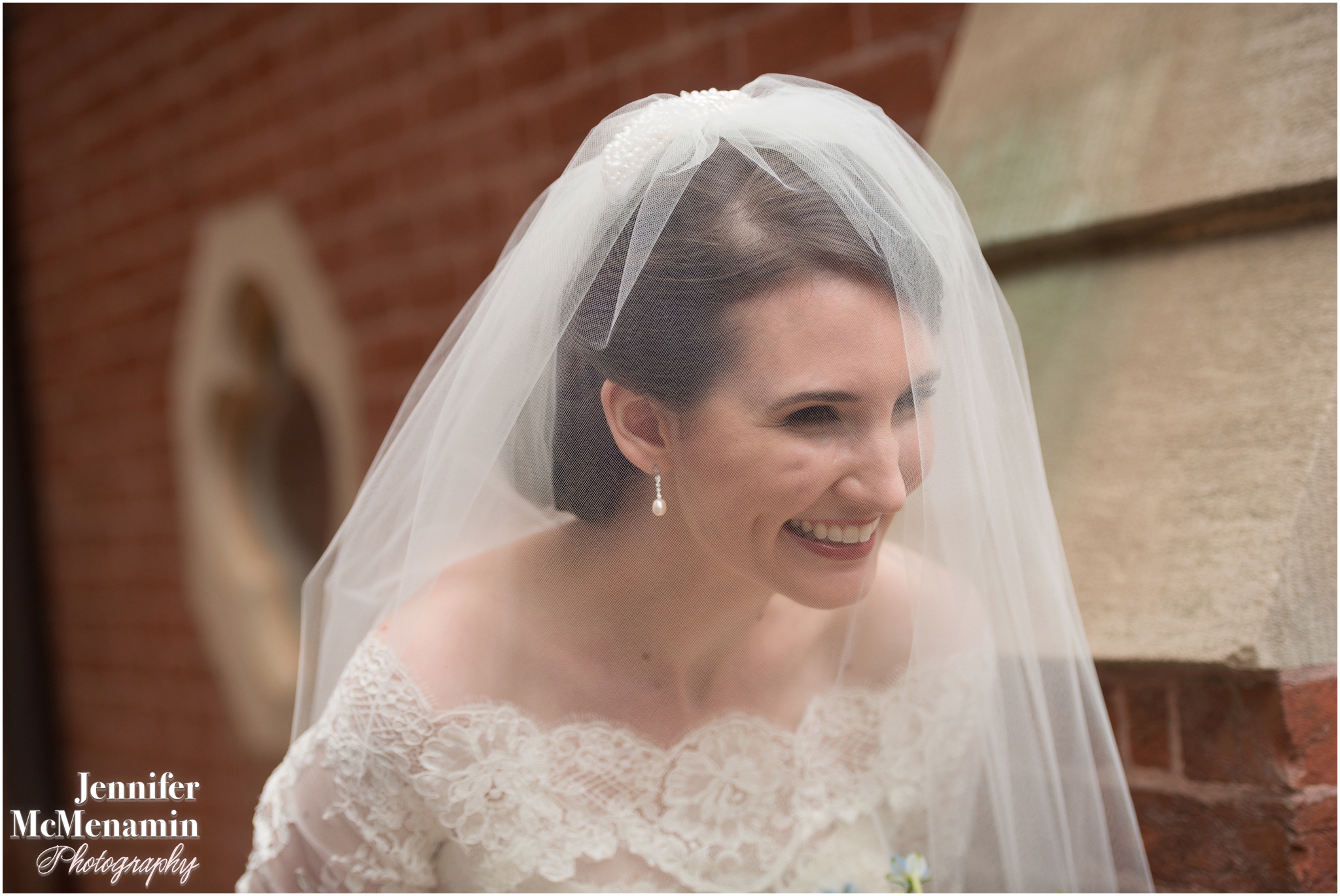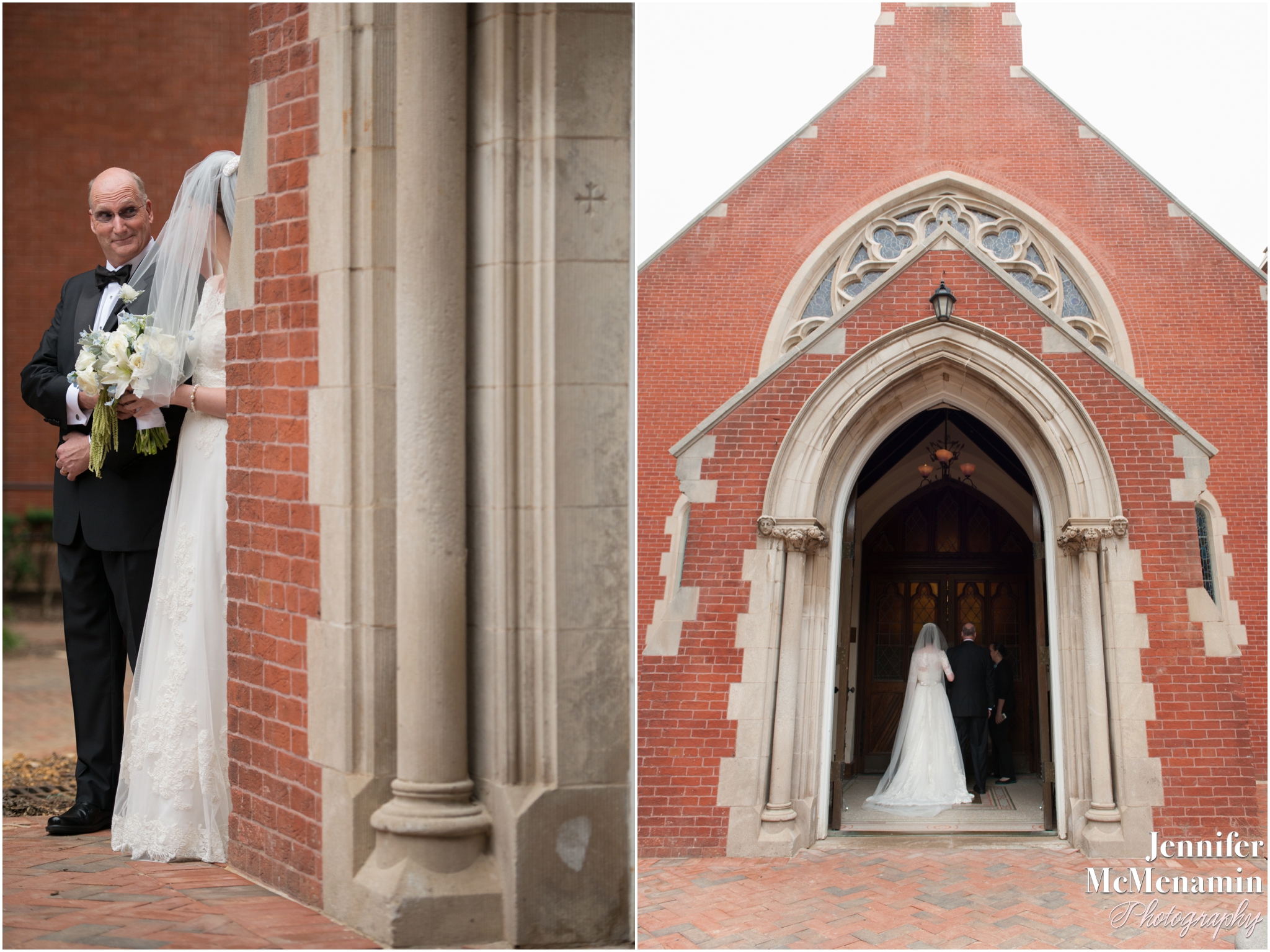 And then it was time to get married!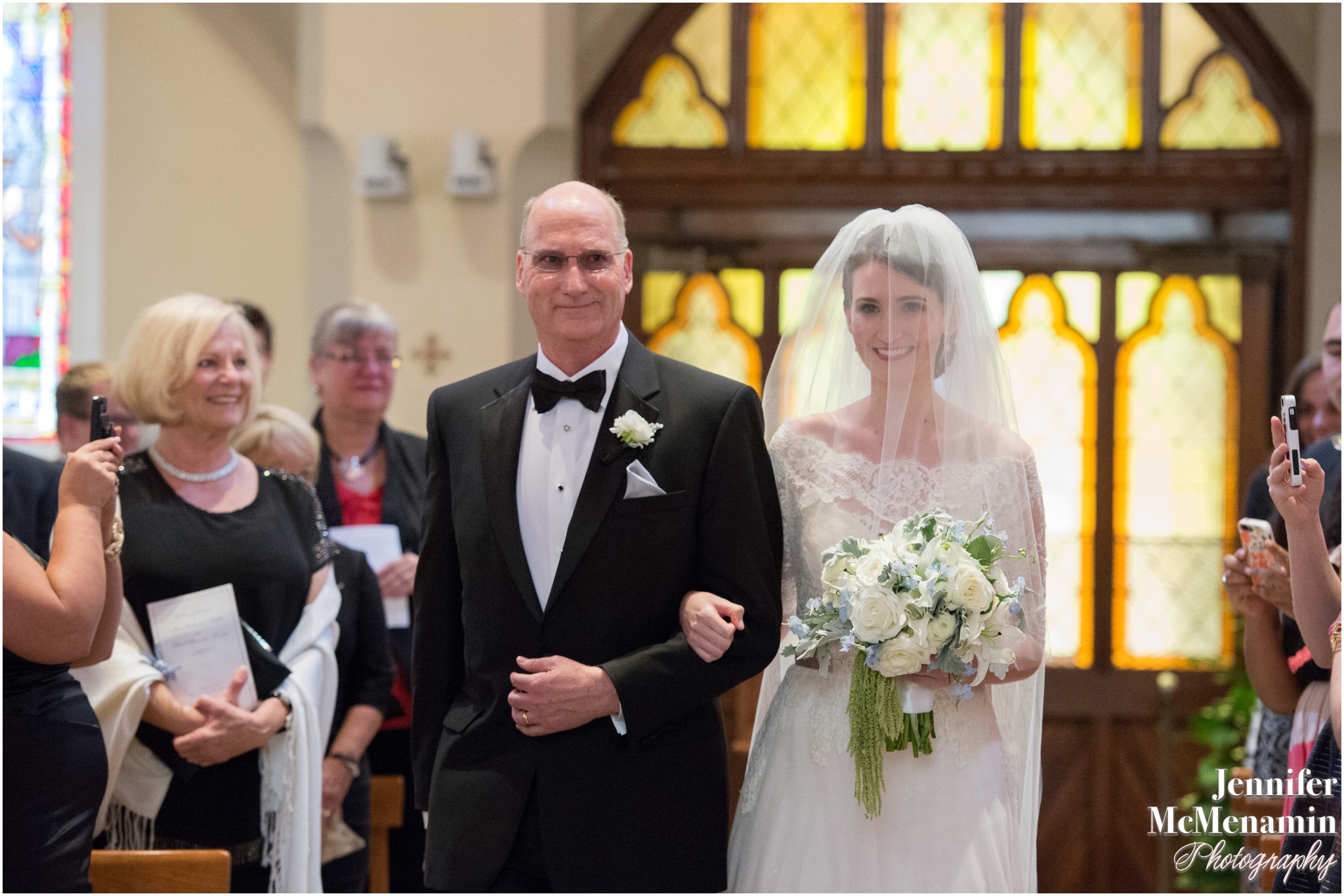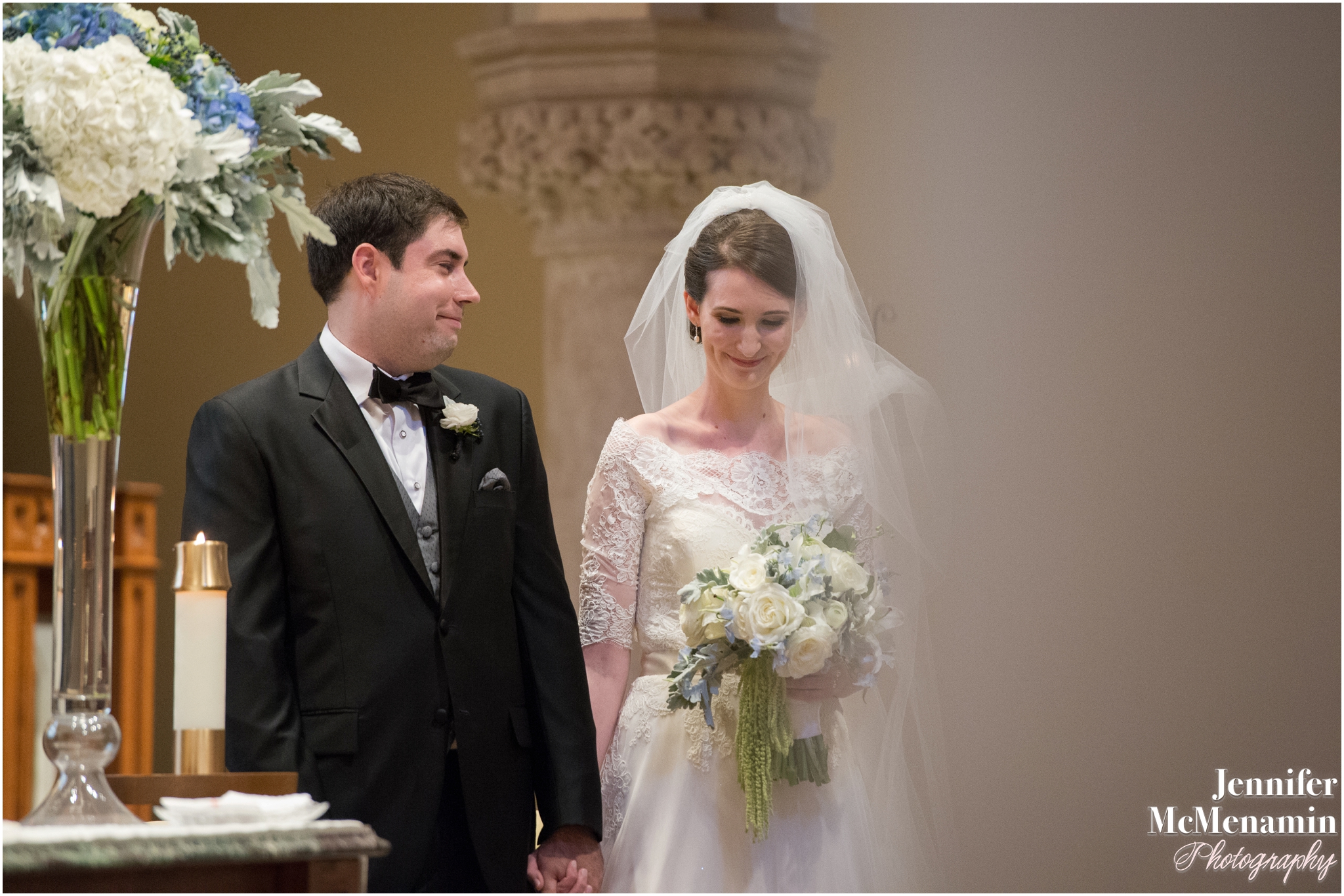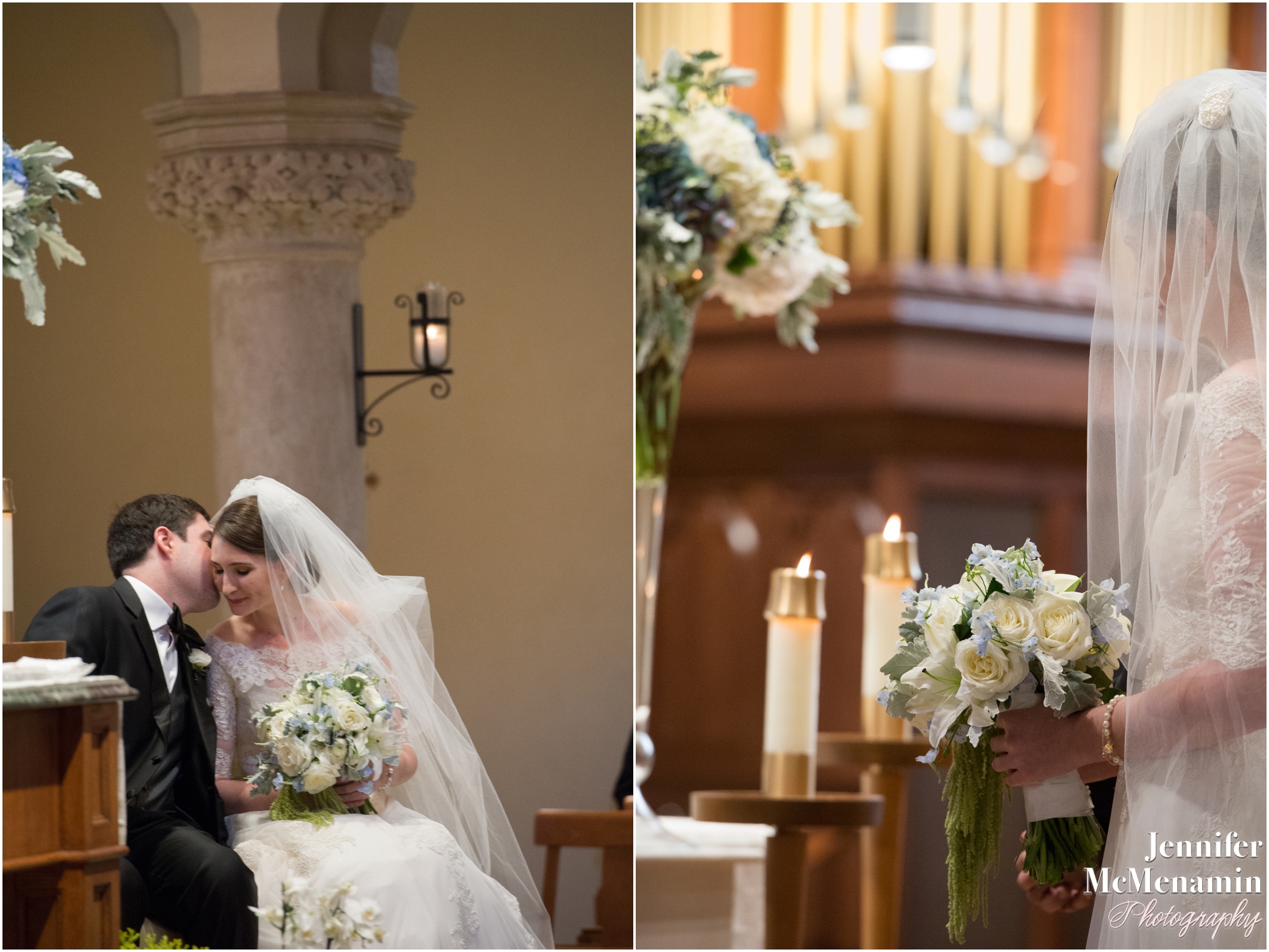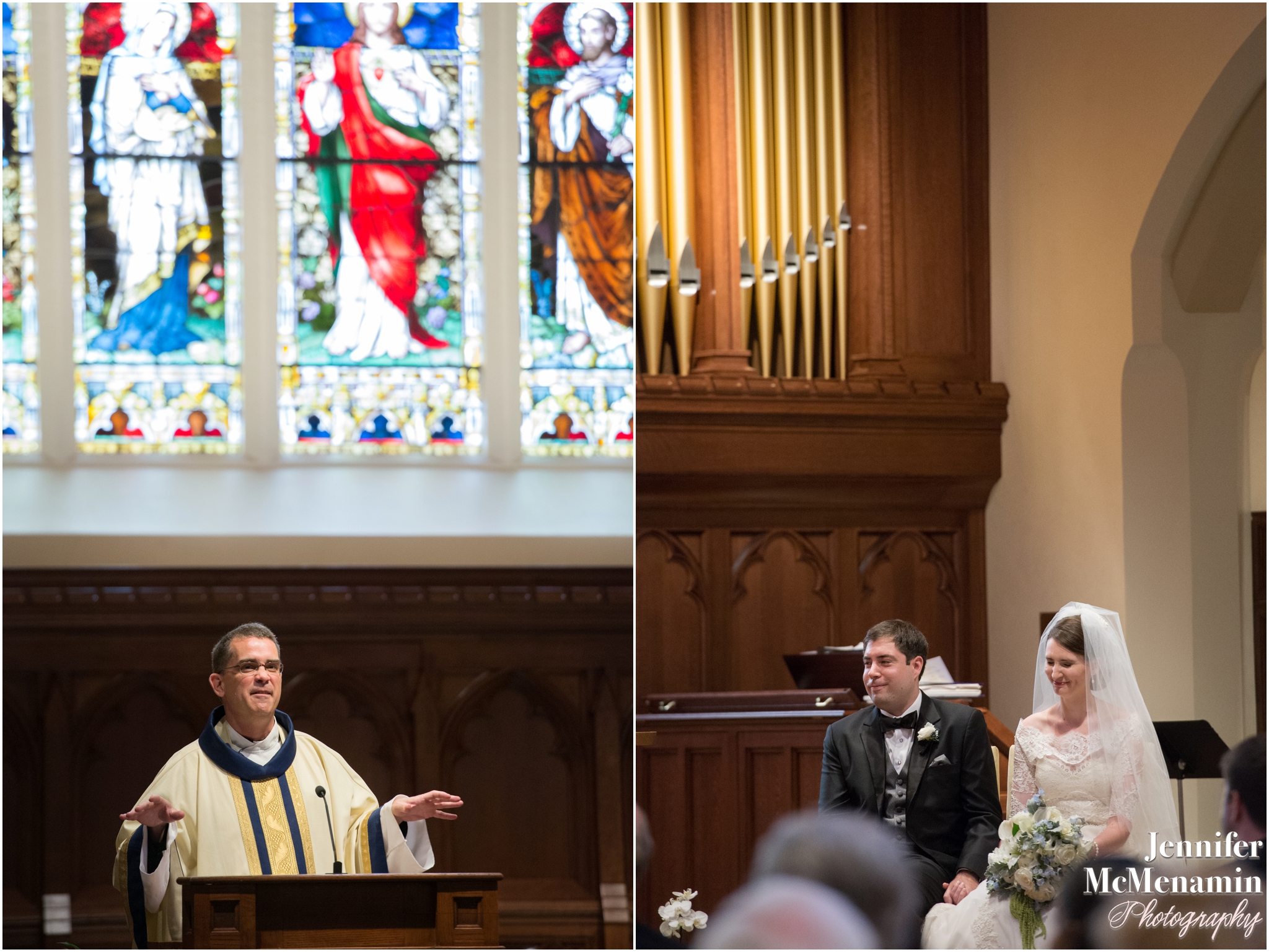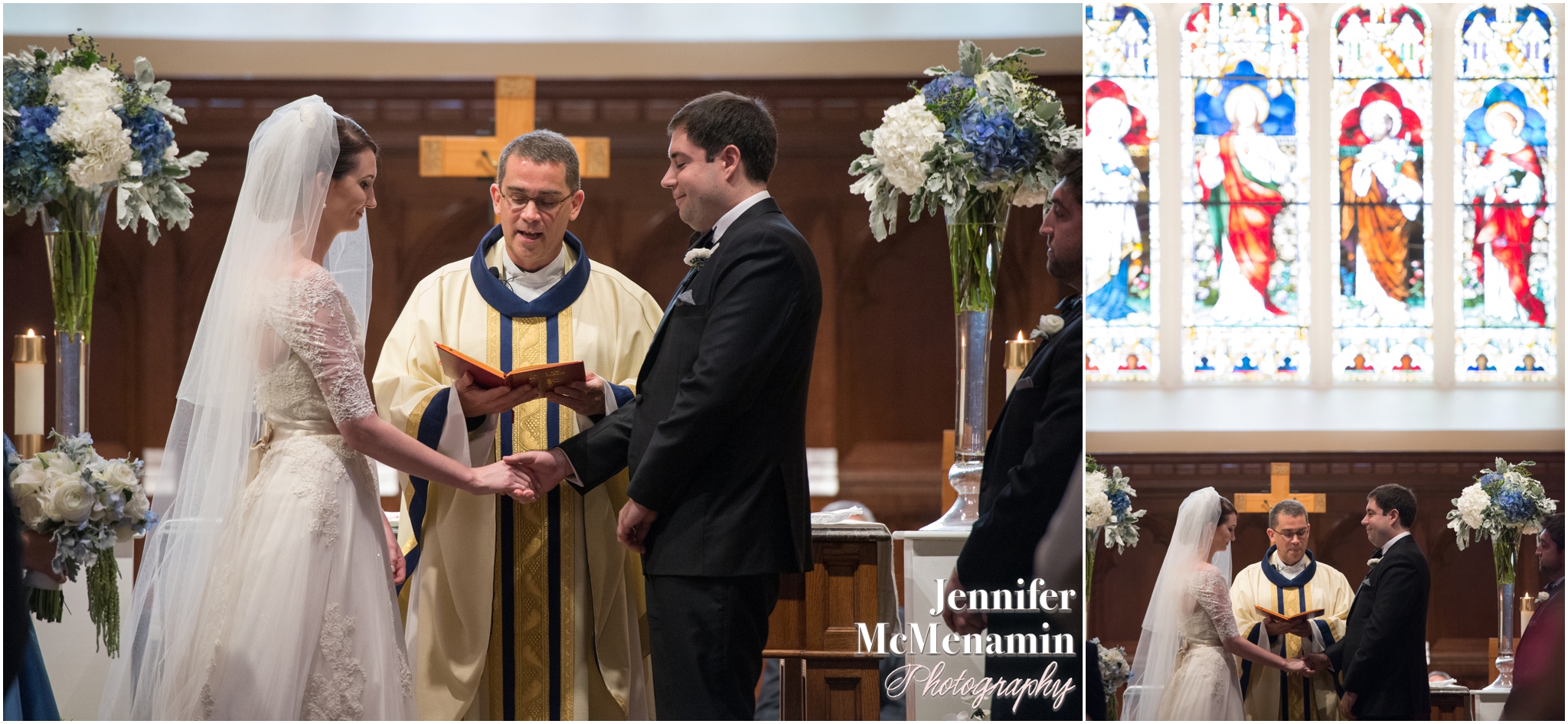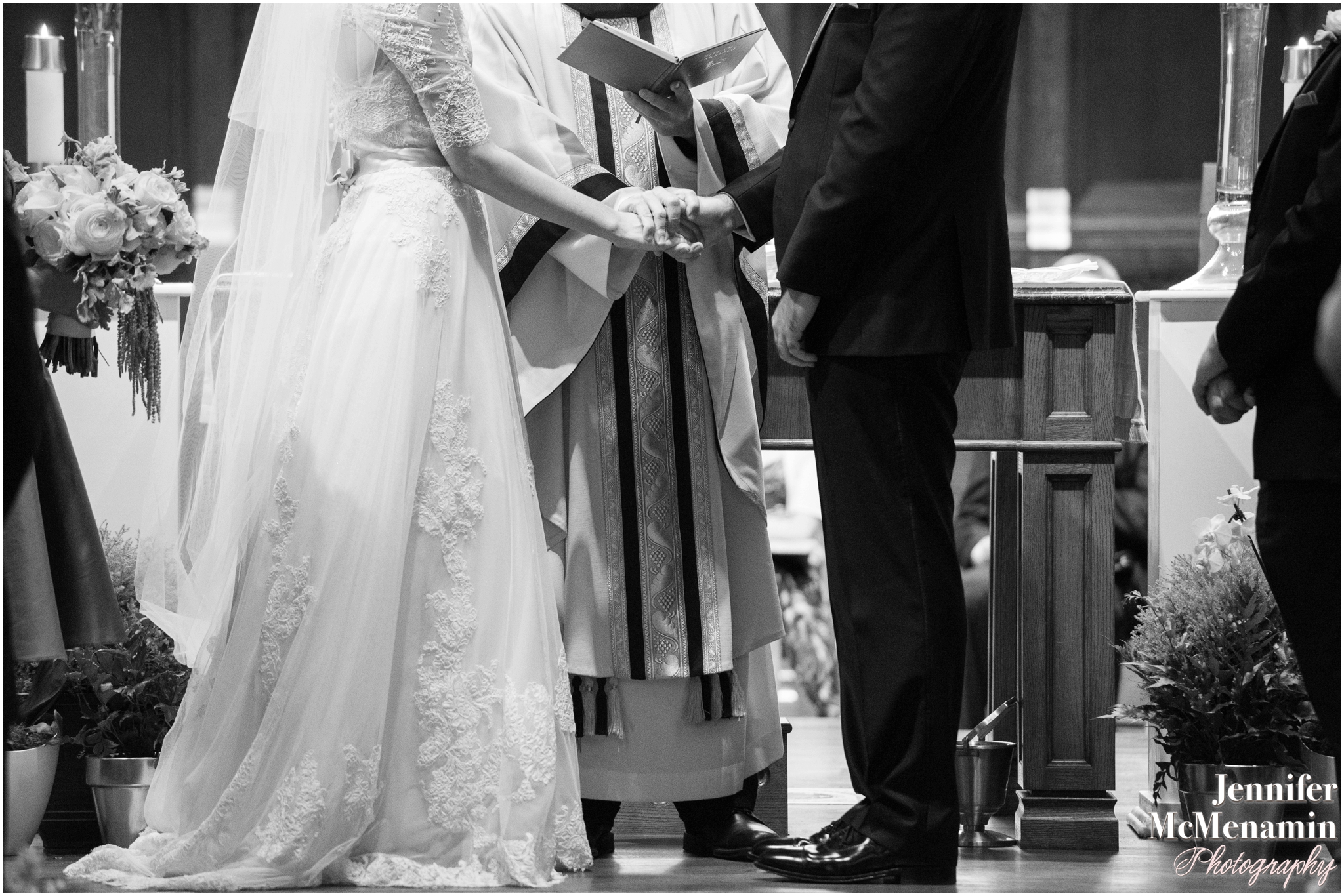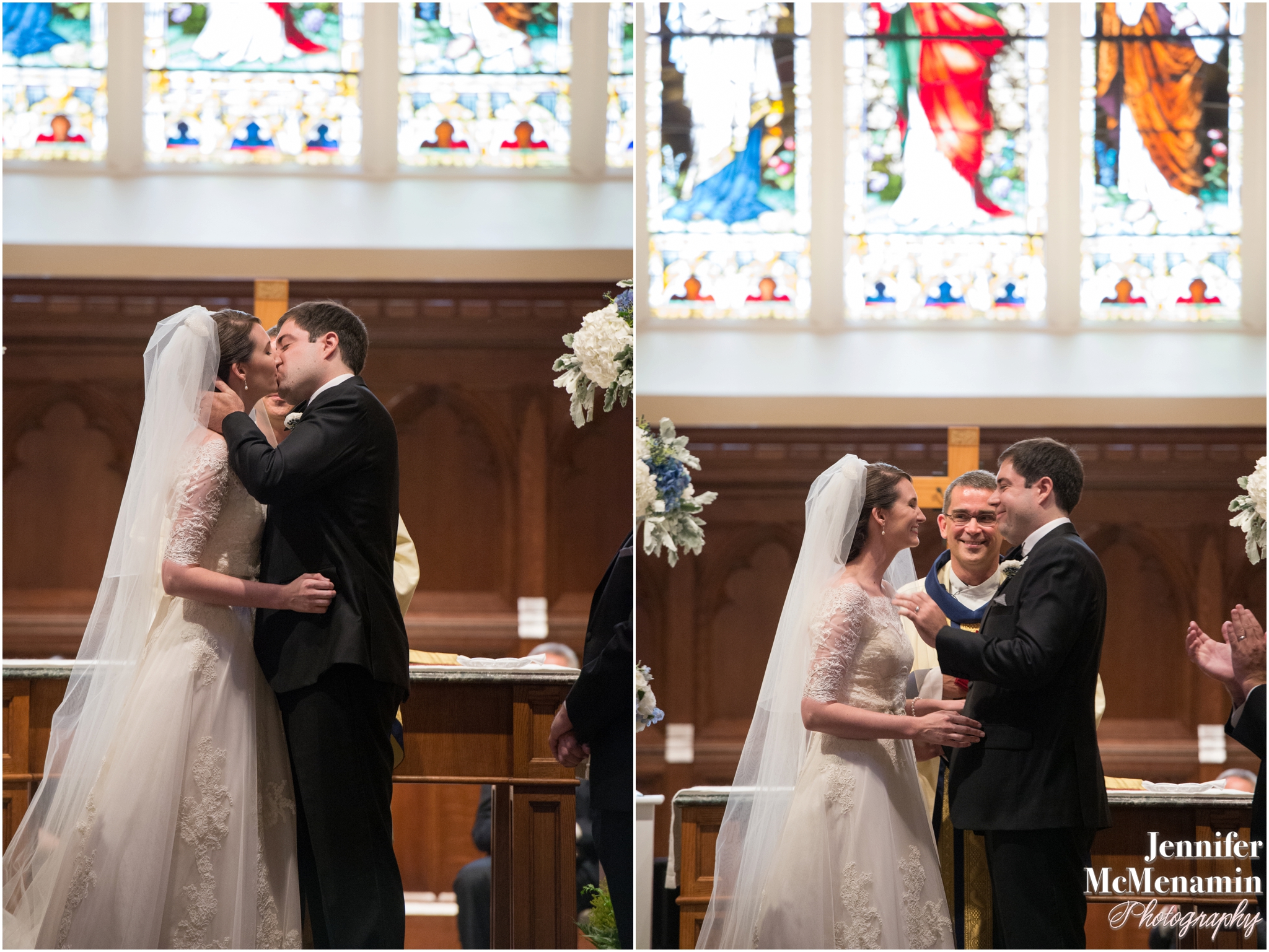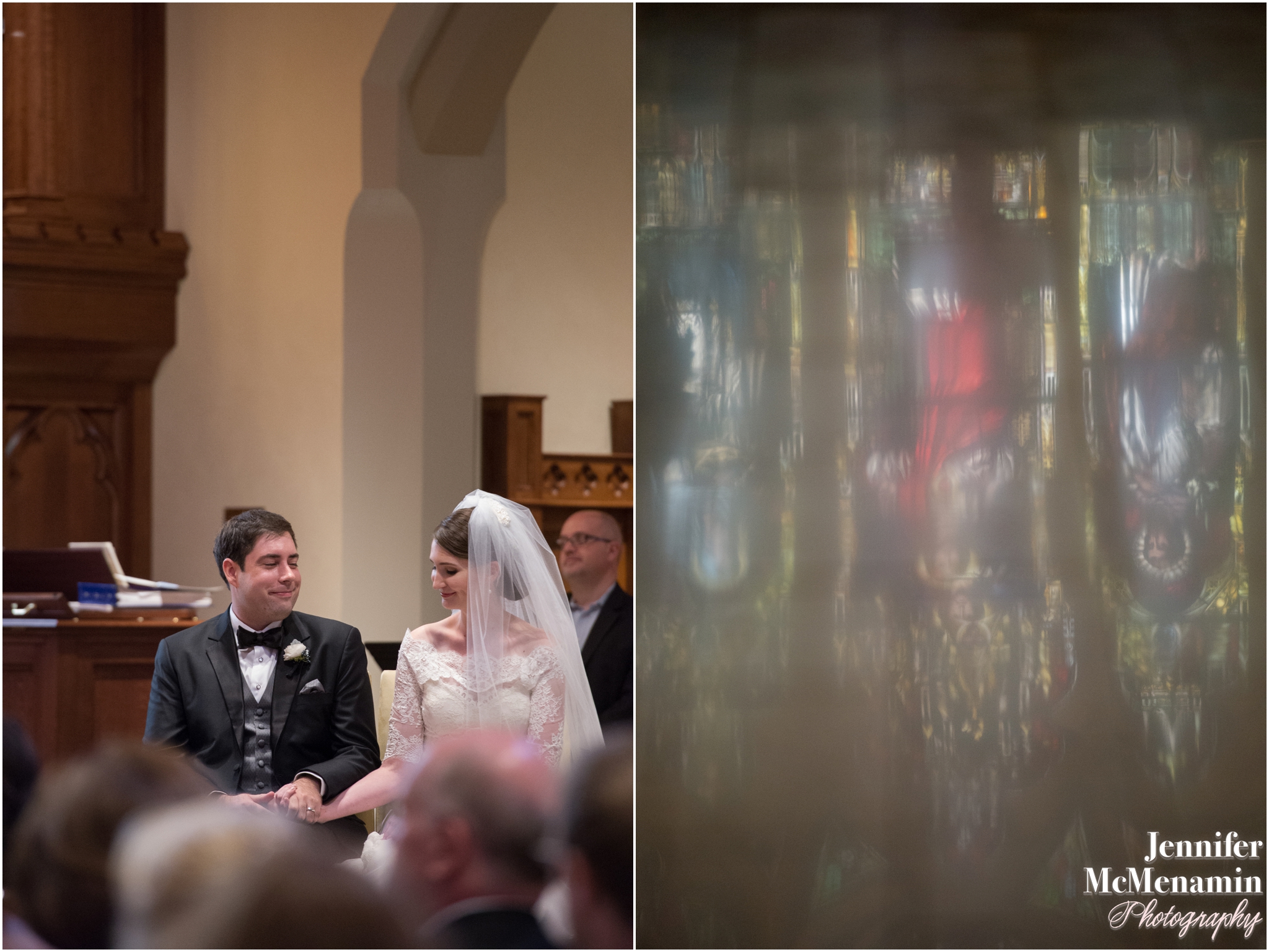 Married!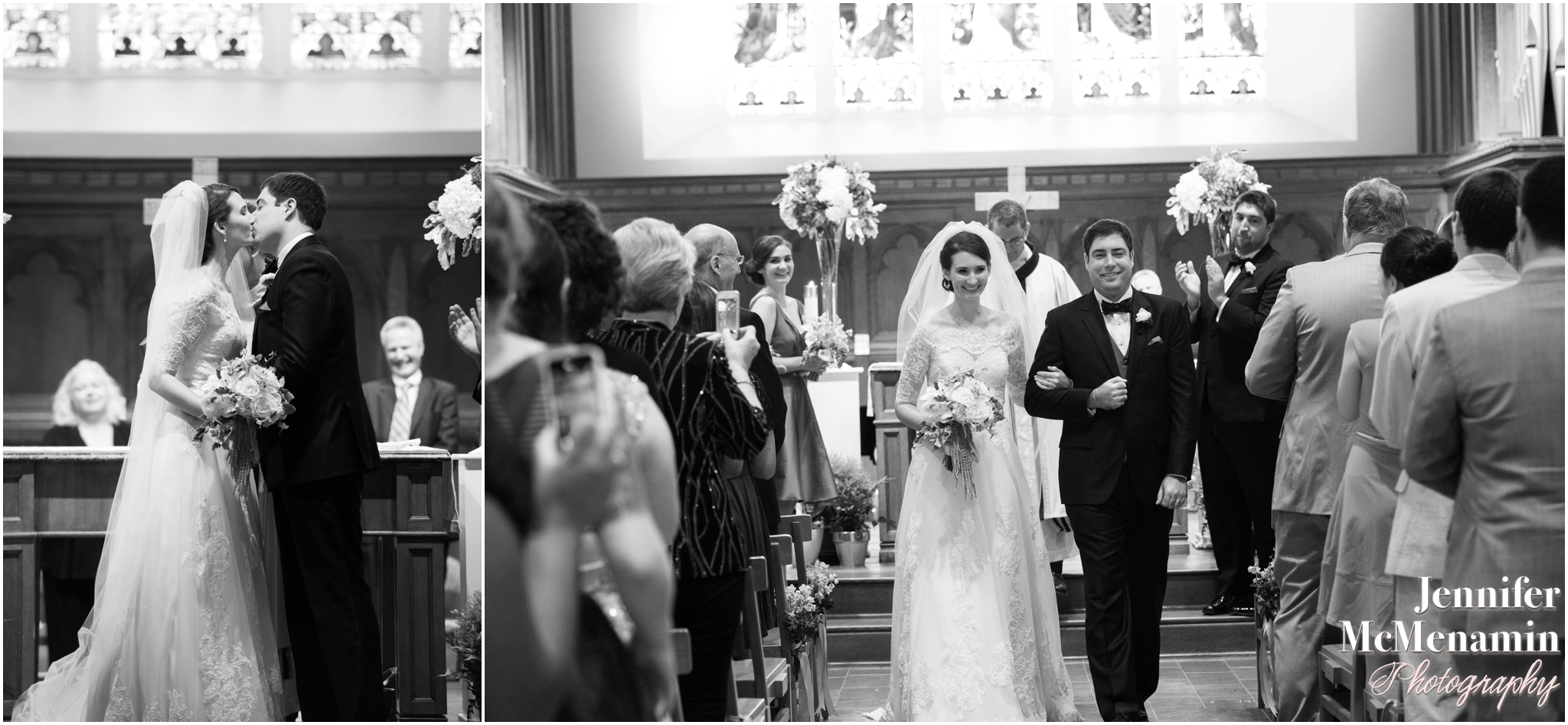 After a few quick formal family and wedding party photos on the altar of Dahlgren Chapel, Molly and Peter emerged to the cheers and pompom waving of their family and friends — and Jack the Bulldog.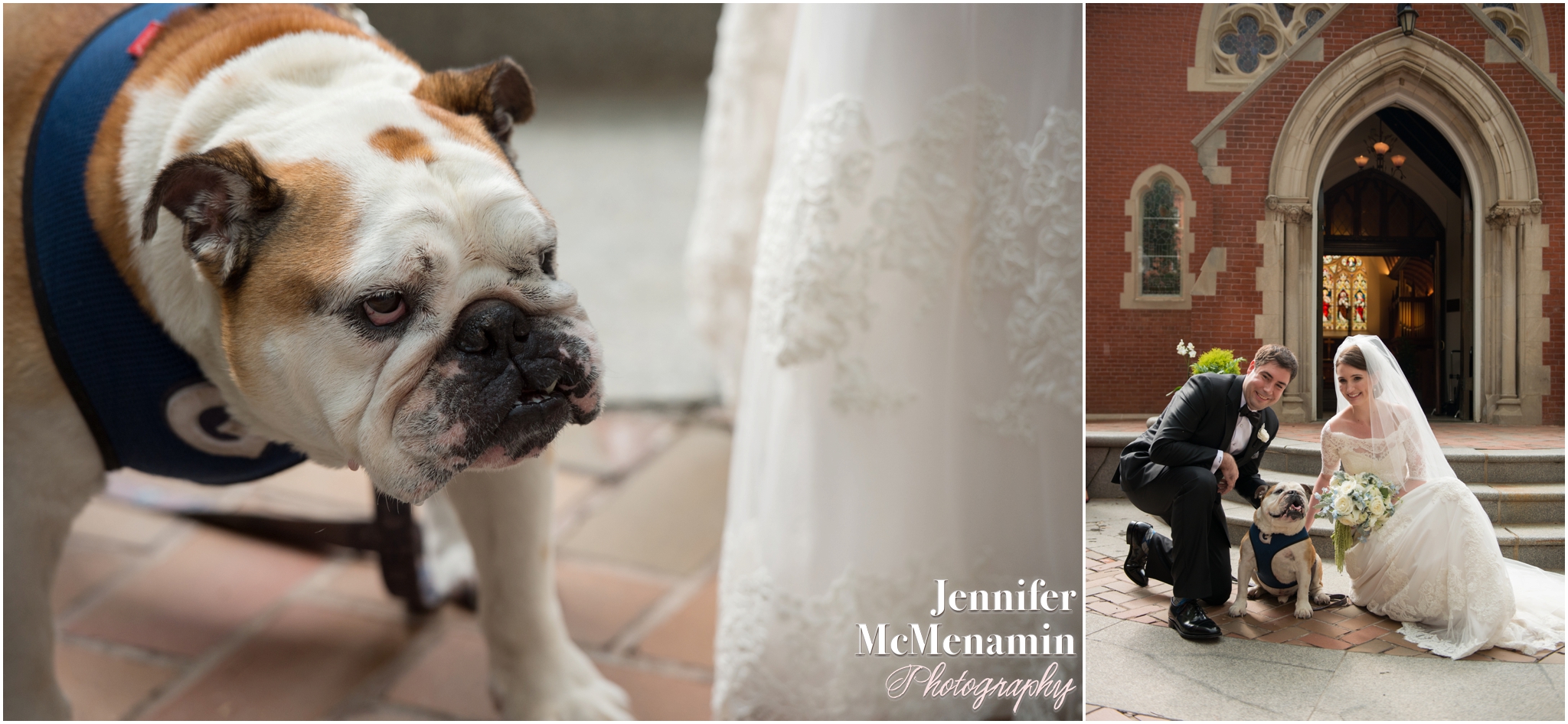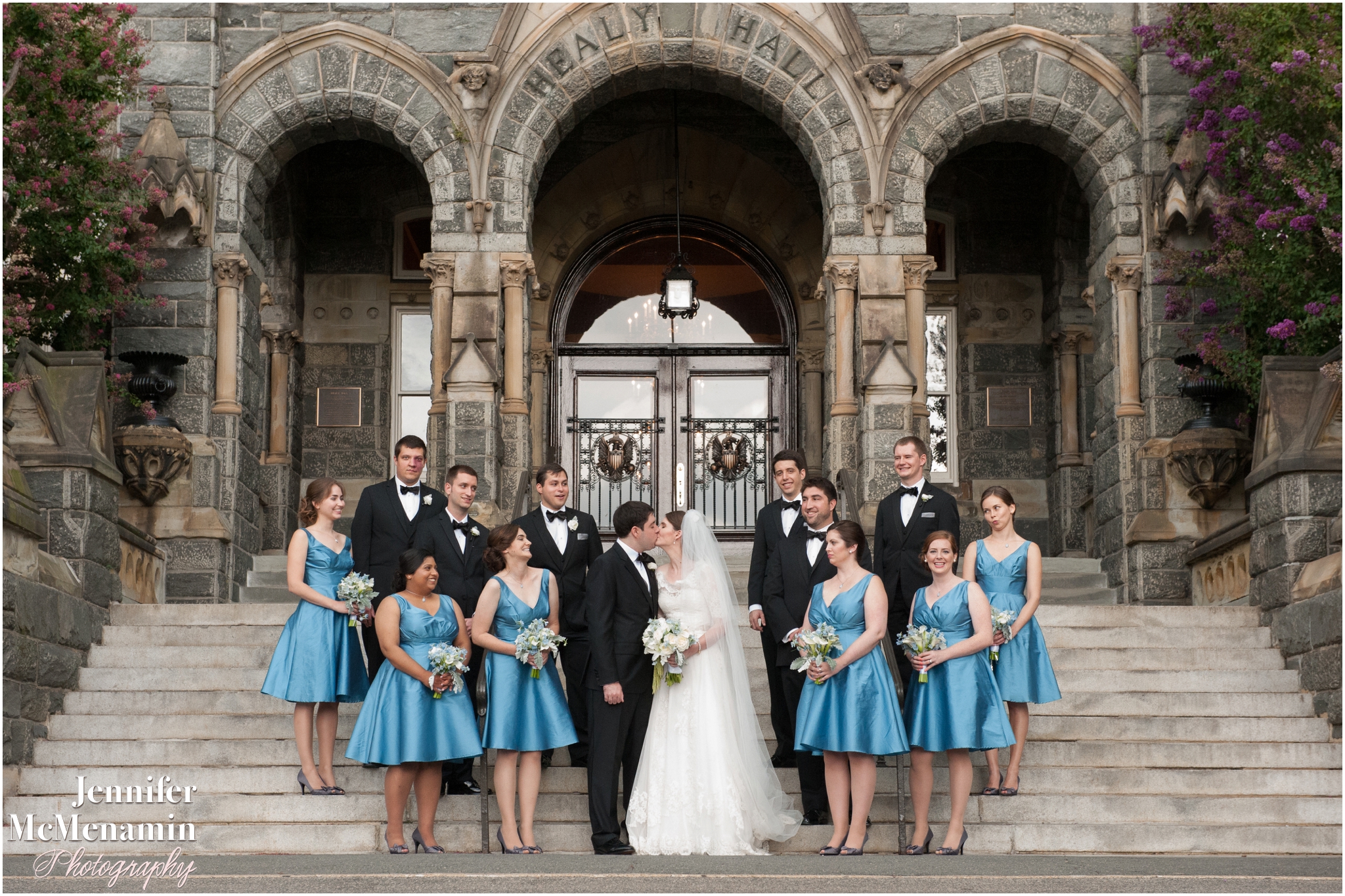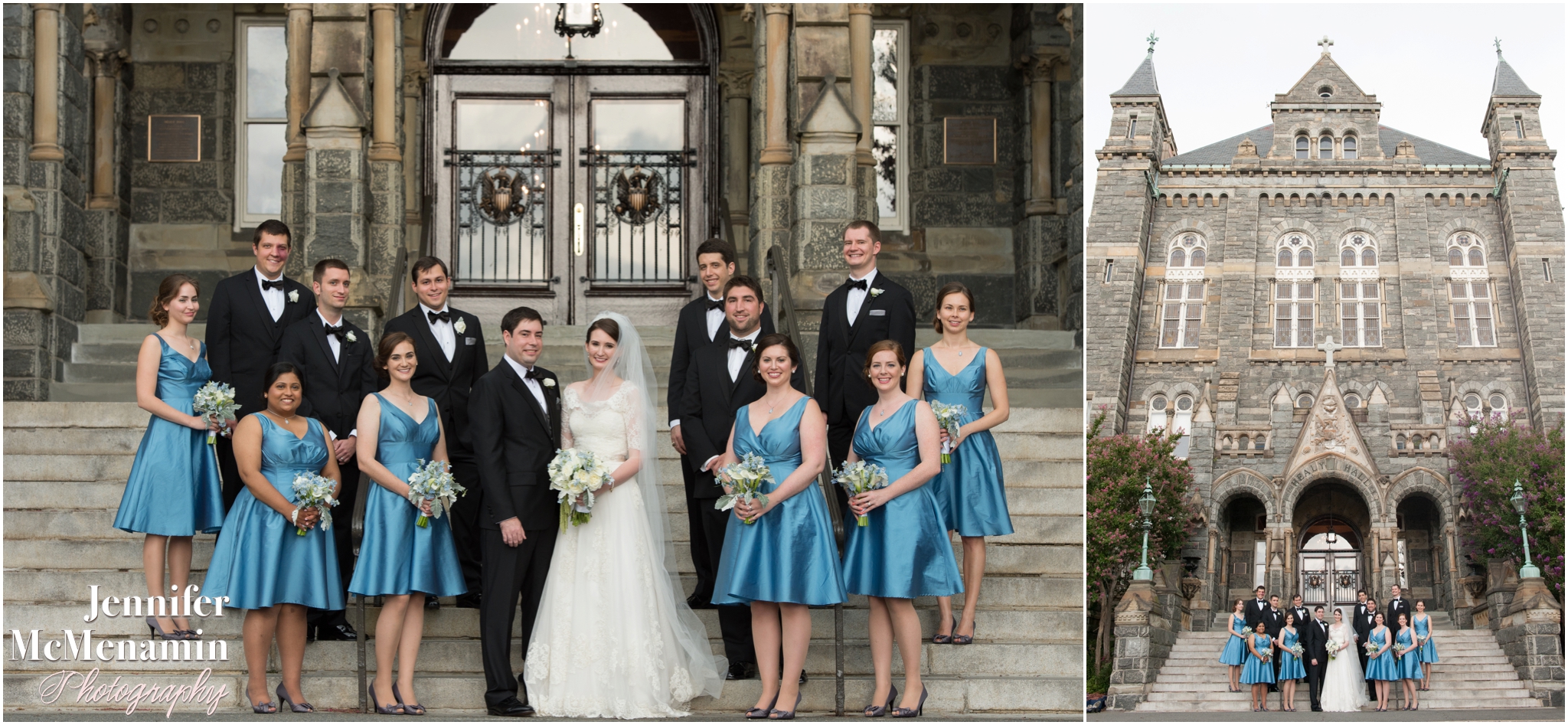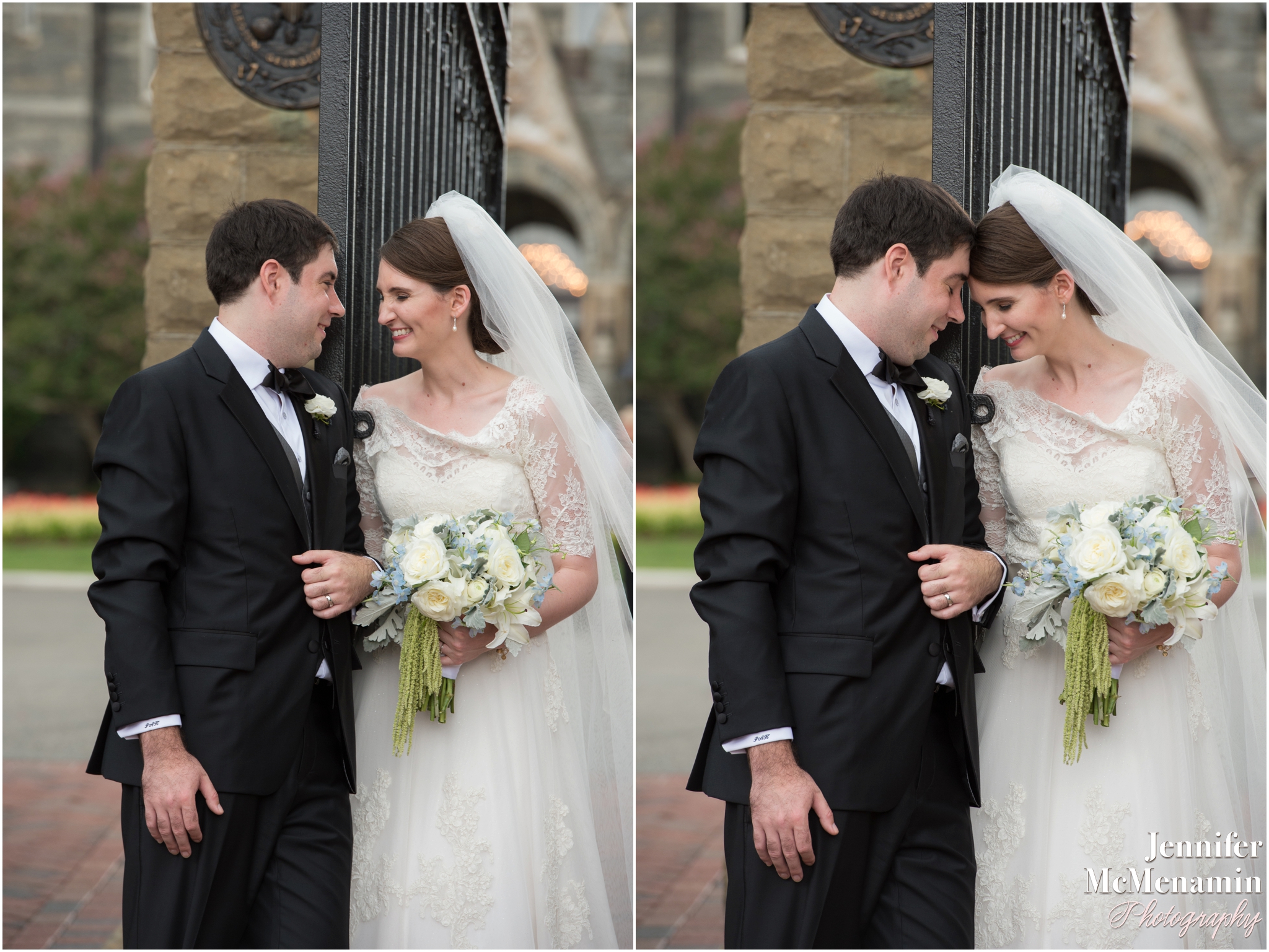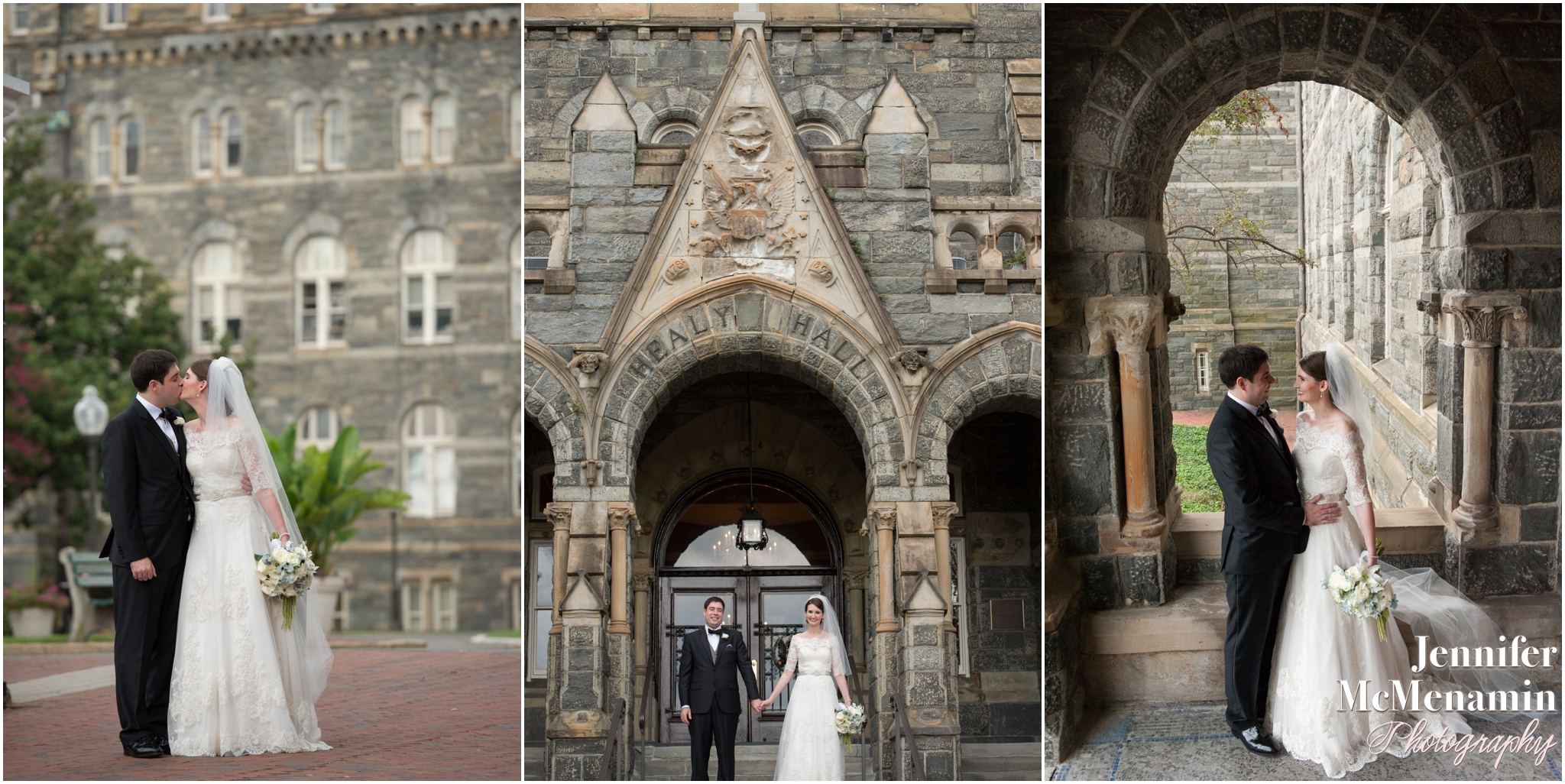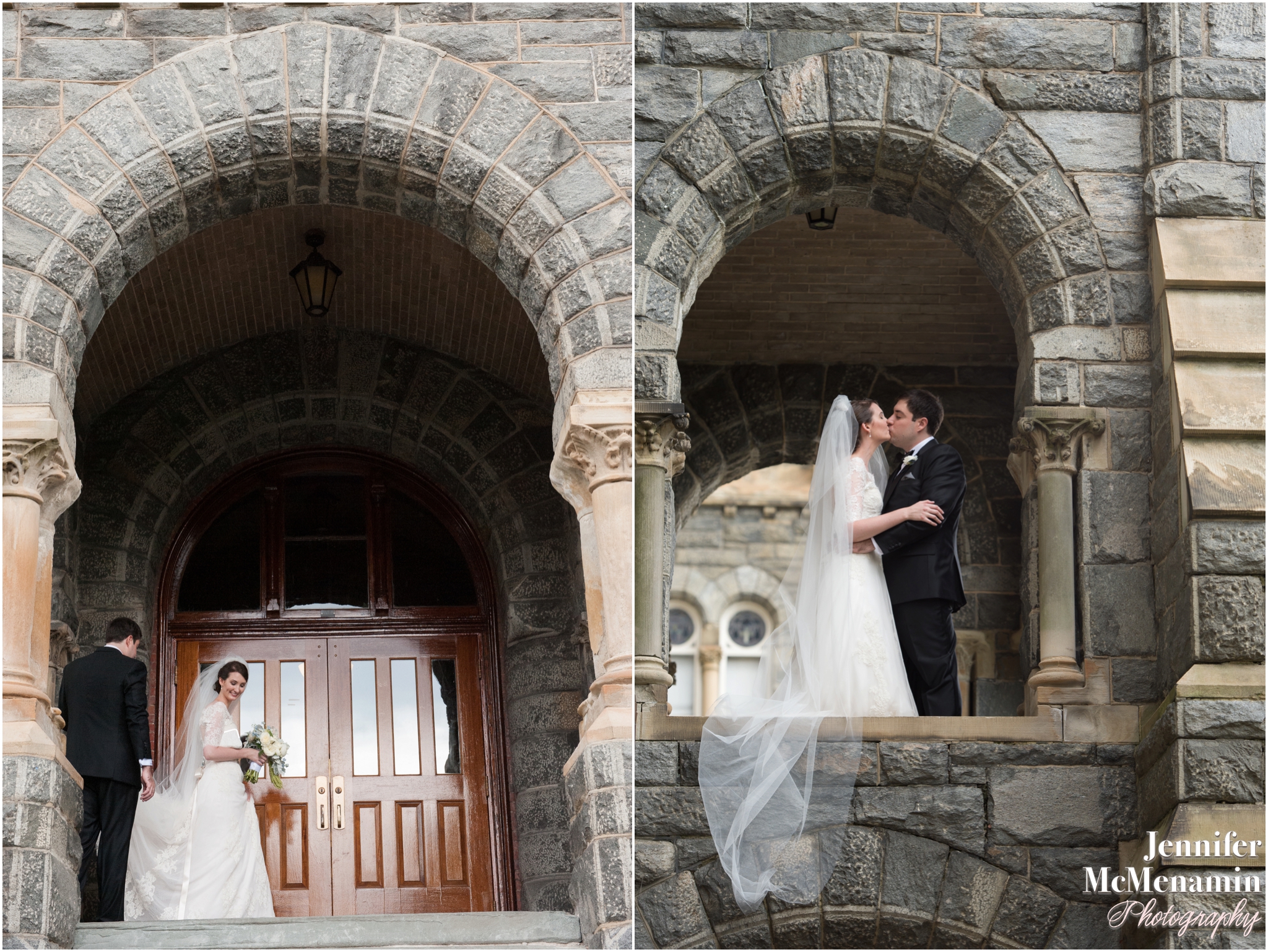 After some beautiful photos at Georgetown — and carefully stepping around the mosaic school seal every time we crossed the threshold of Healy Hall! — we were off to the Meridian House for the reception.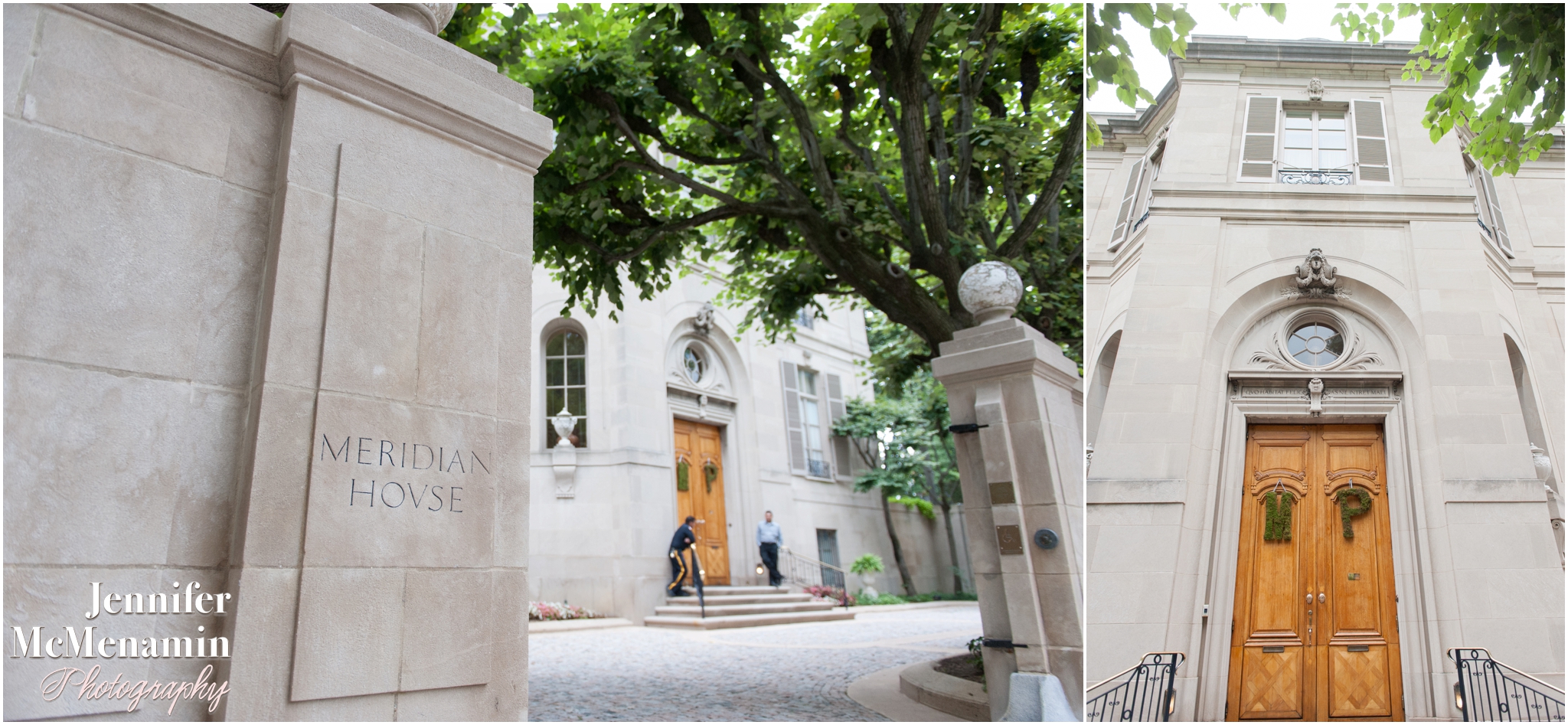 I loved this lovely summer lemonade stand. What a perfectly refreshing addition to an outdoor summer reception!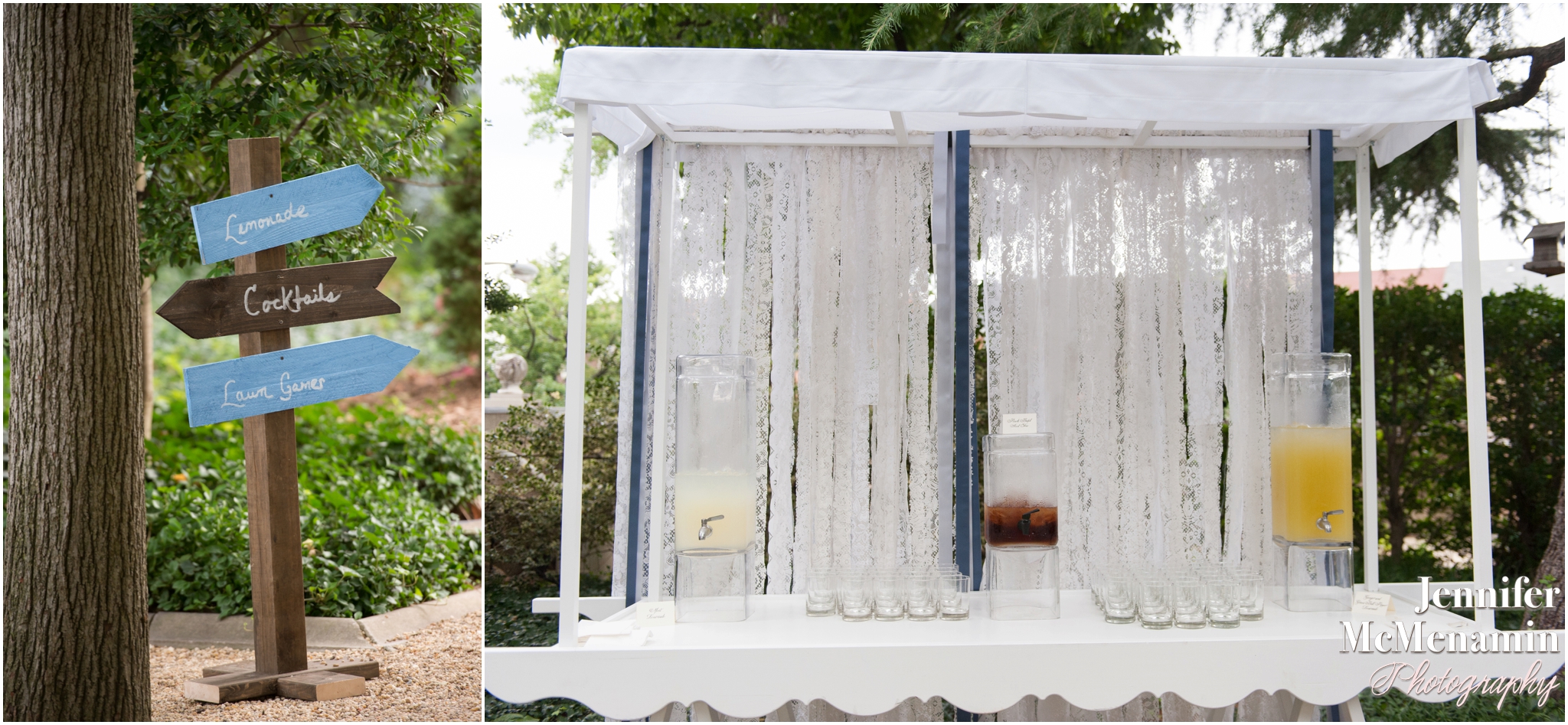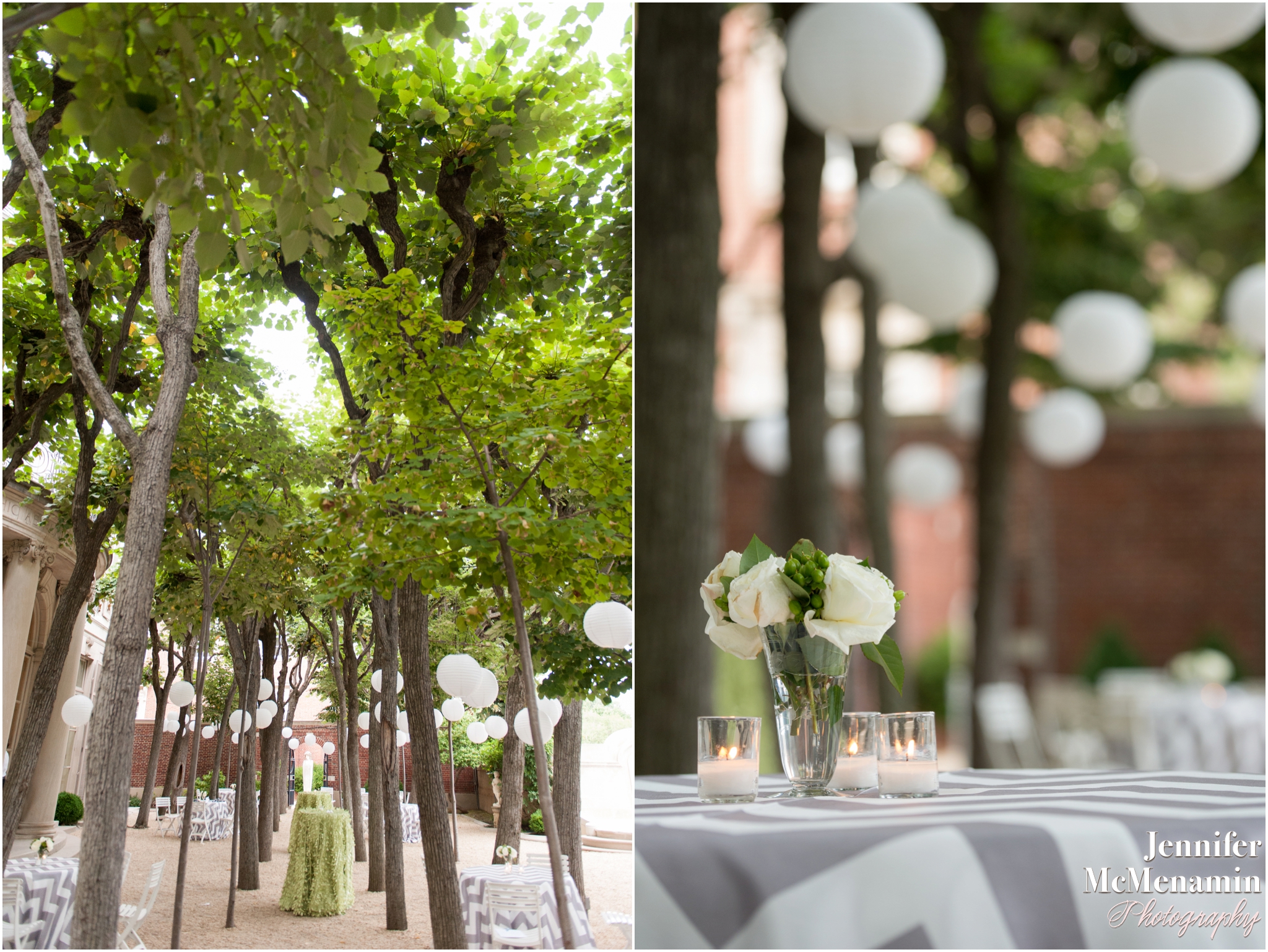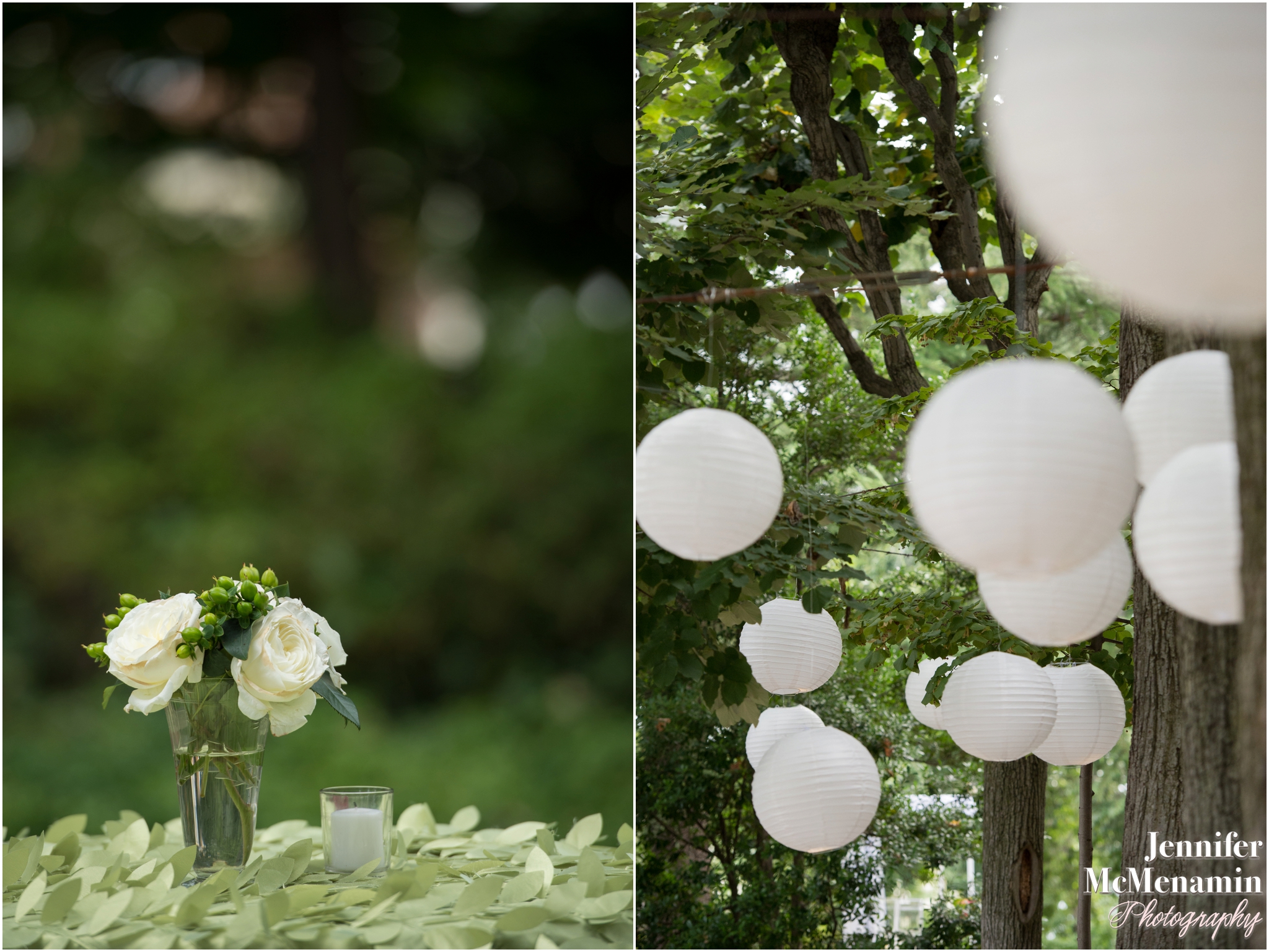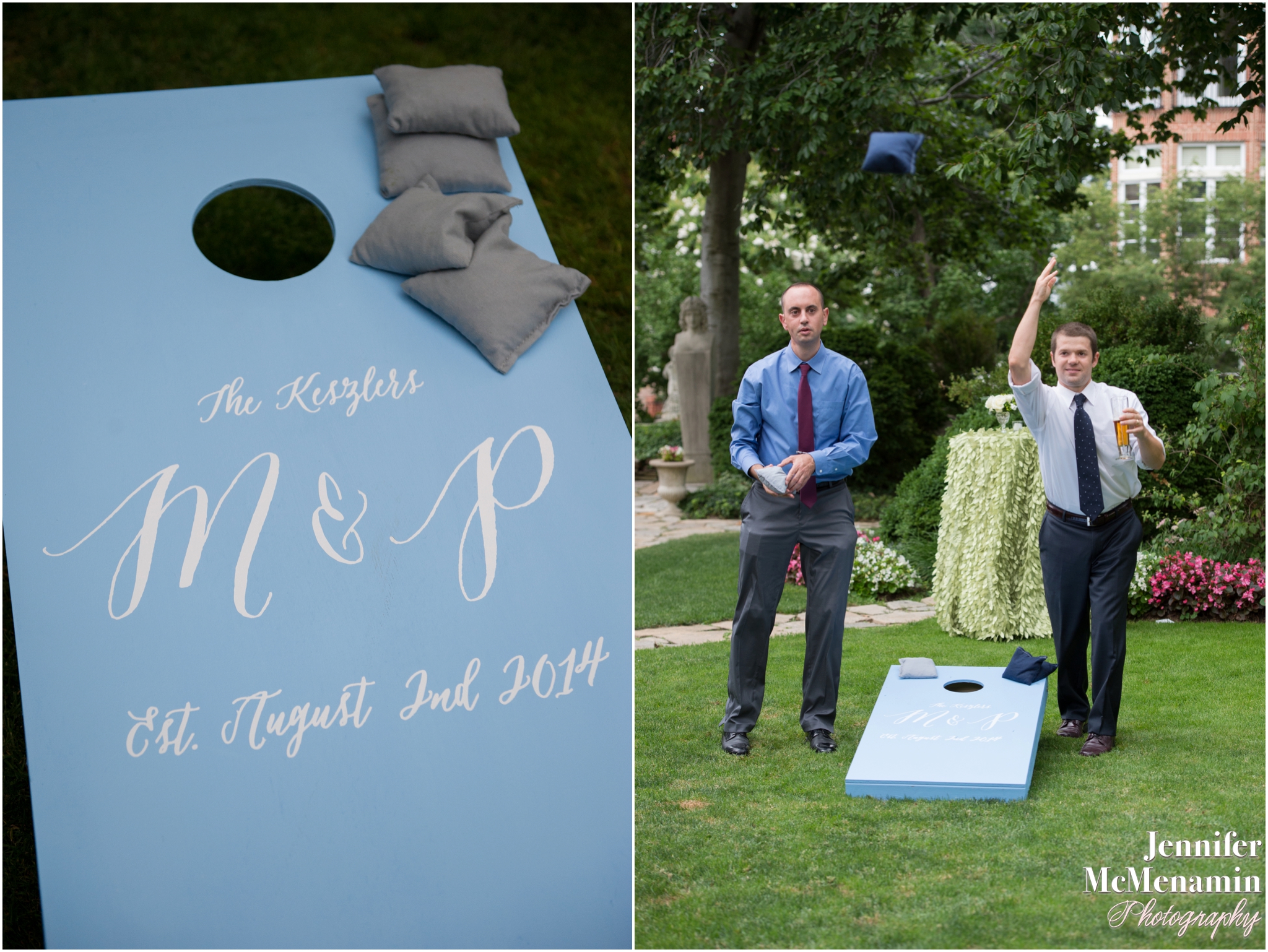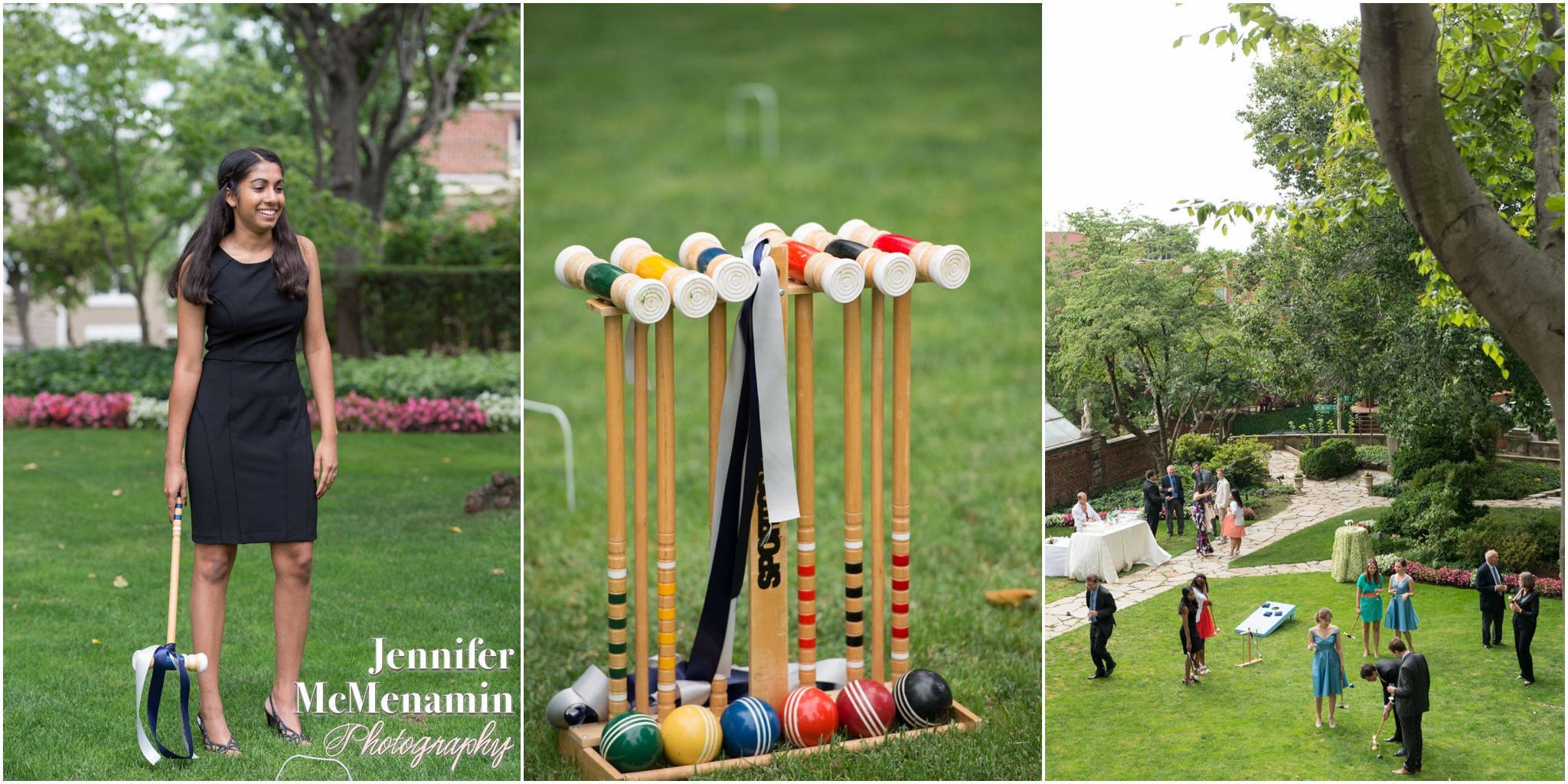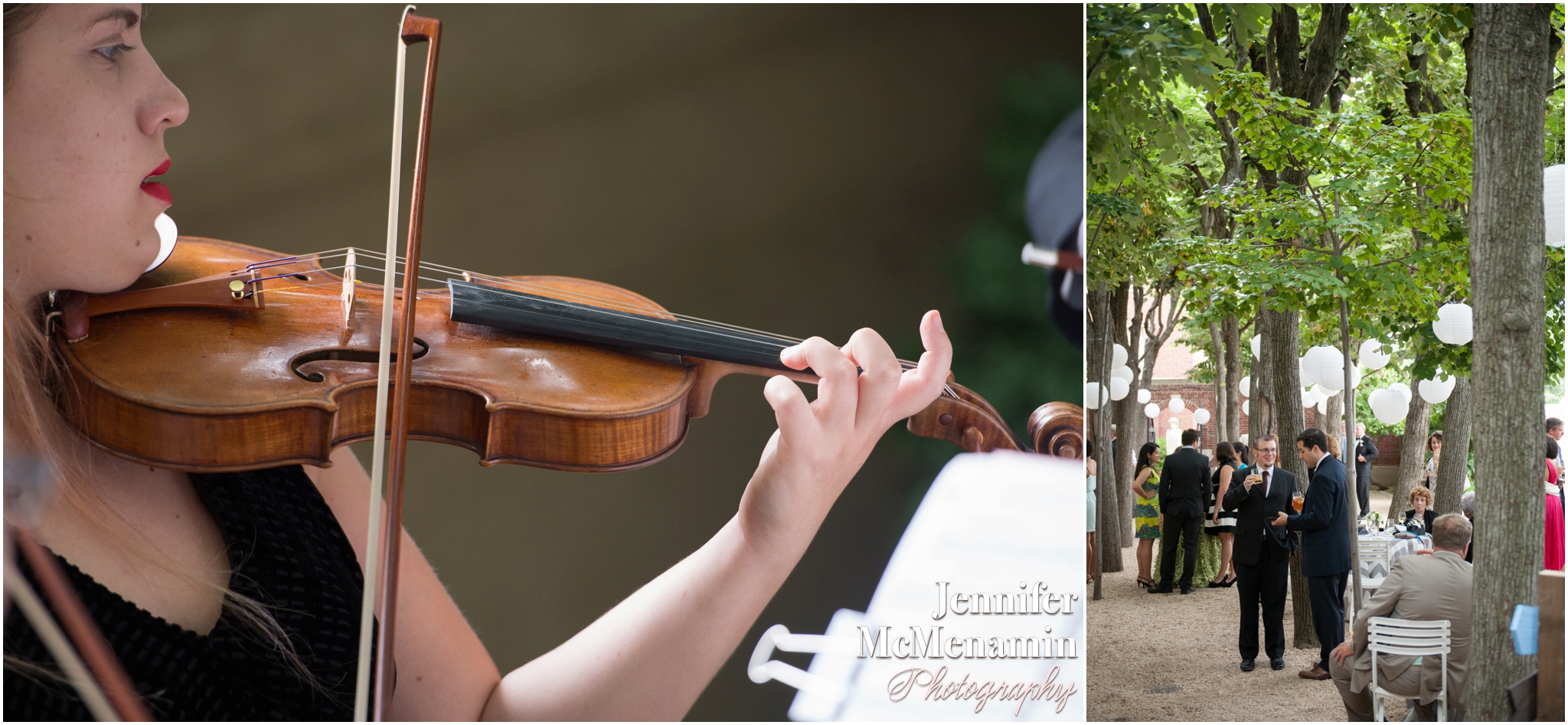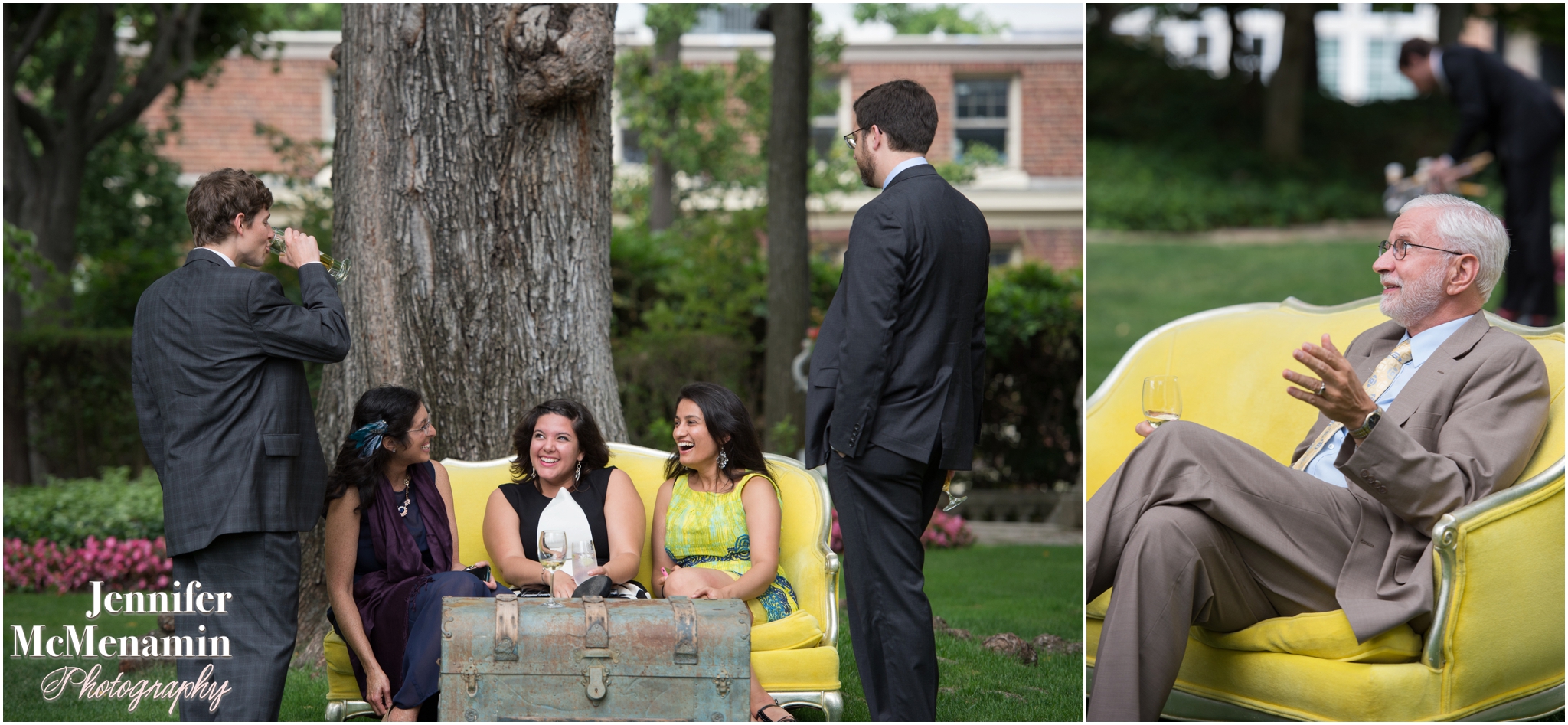 A welcome toast from Molly's father — and perhaps a few more goofy faces!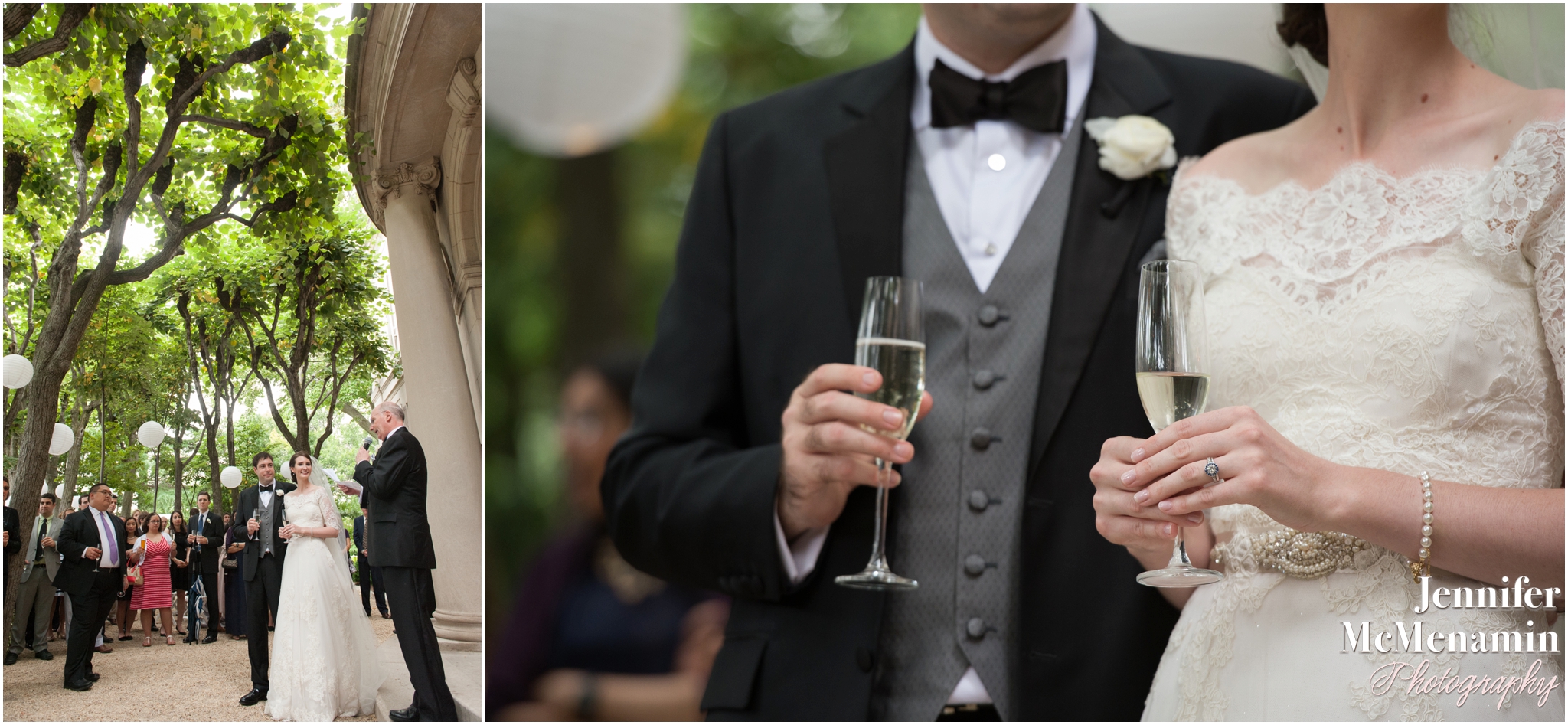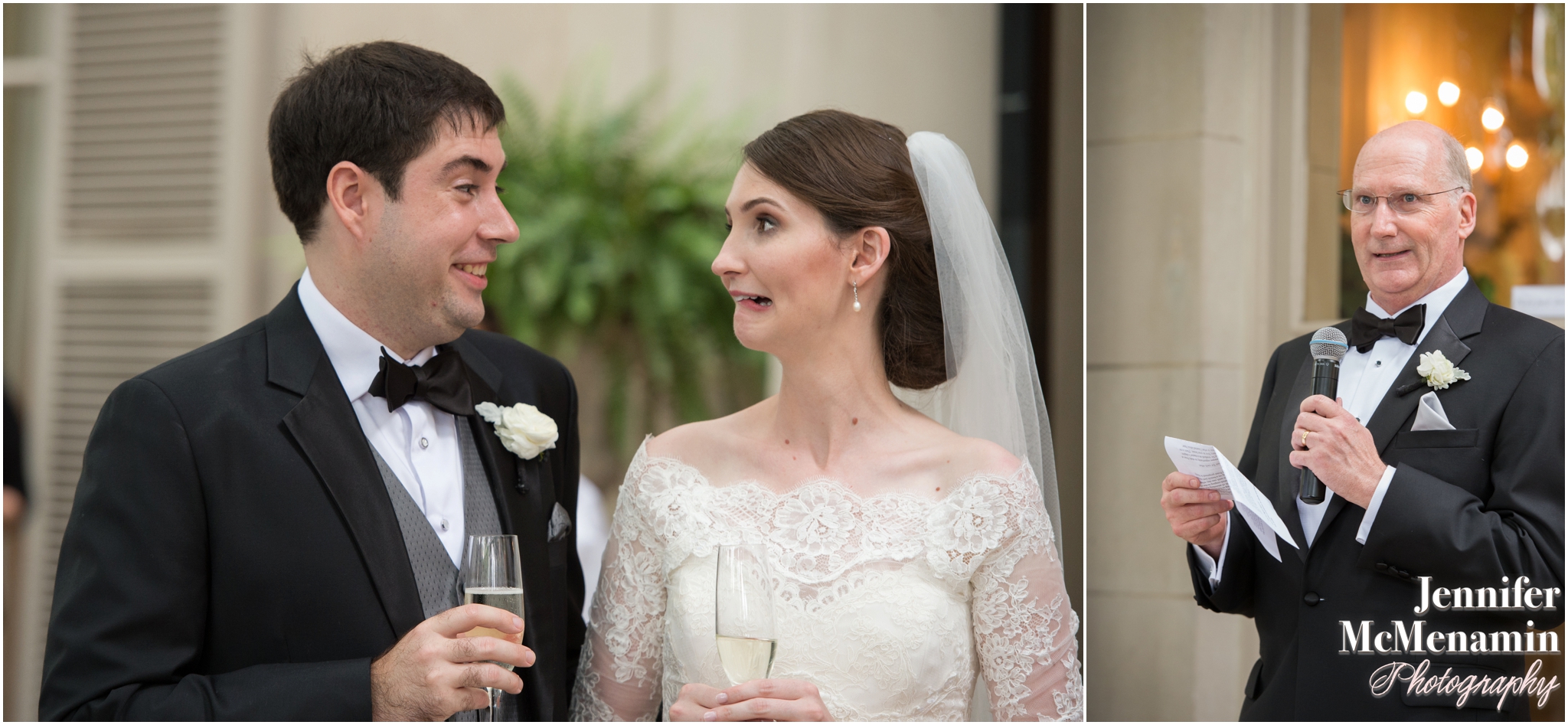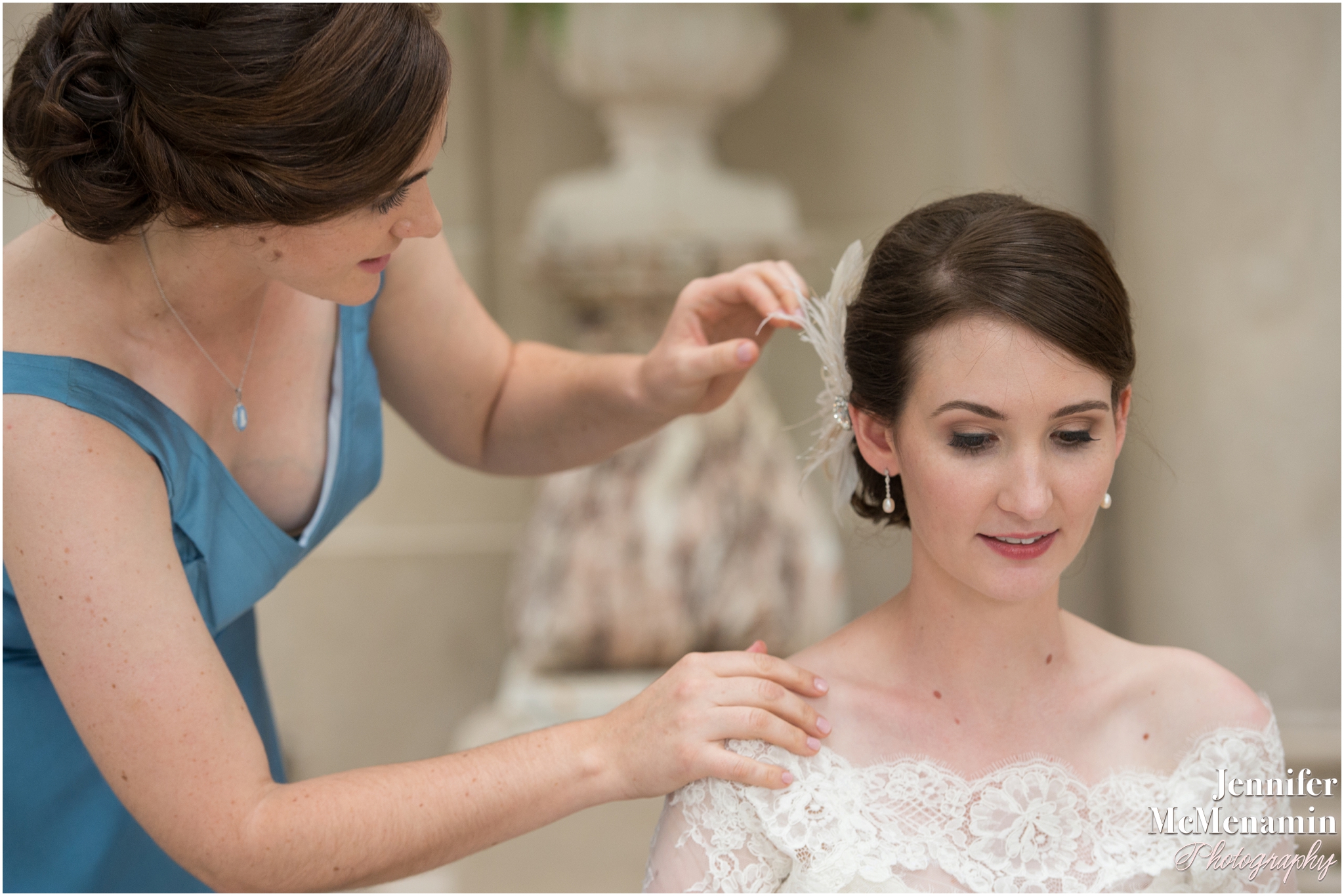 A few reception details. Molly + Peter enjoy games so much that they named their tables after all their favorite board and card games.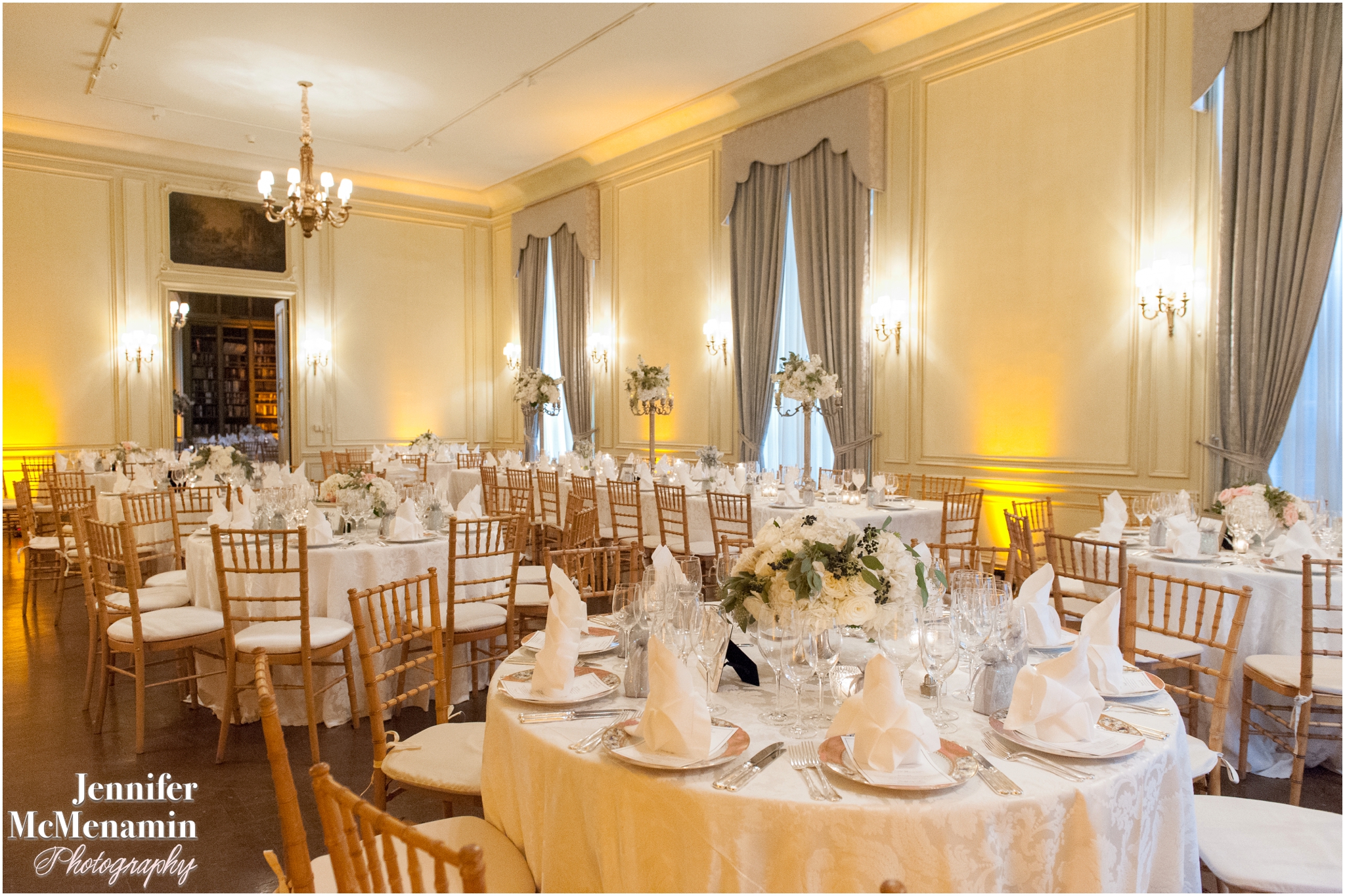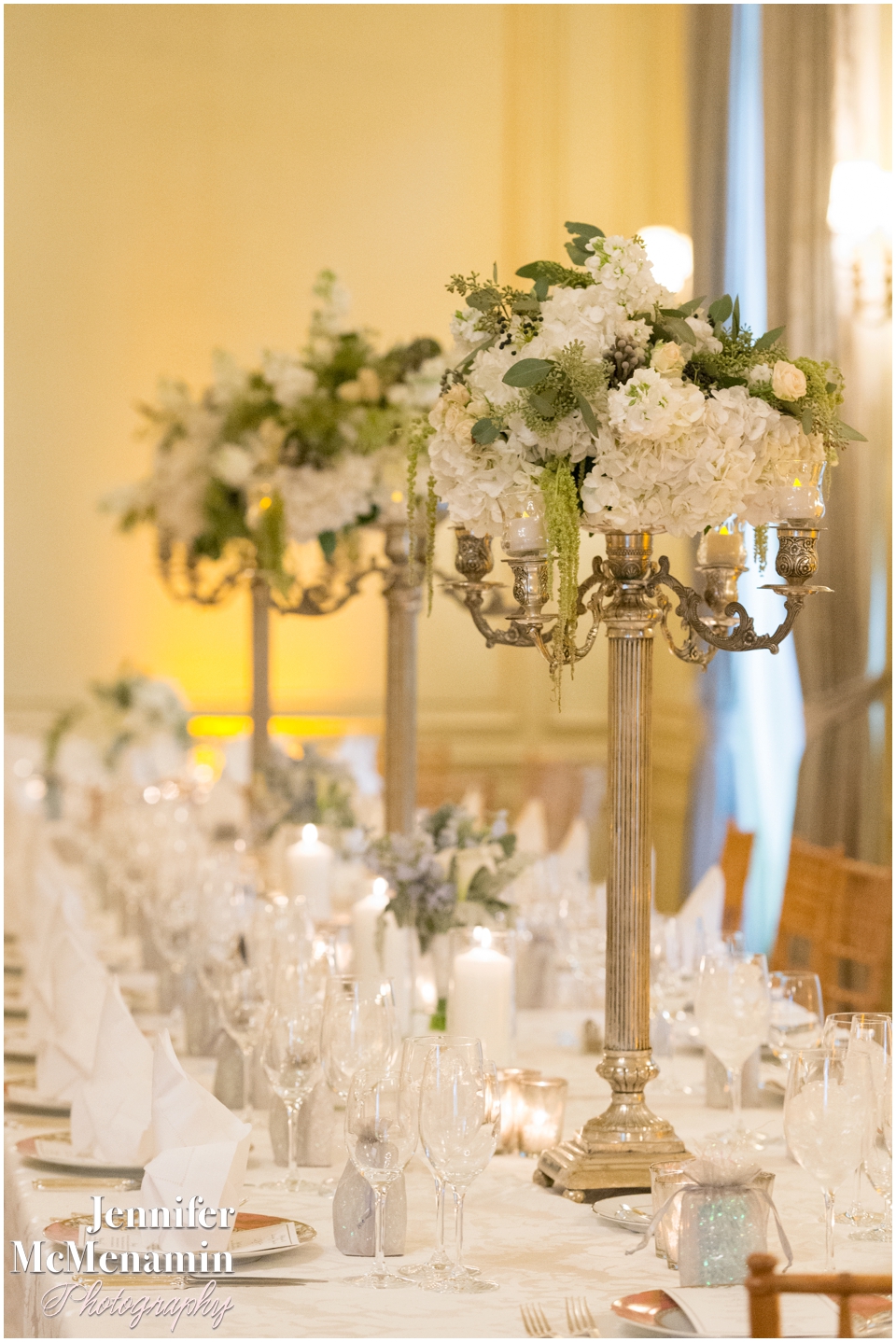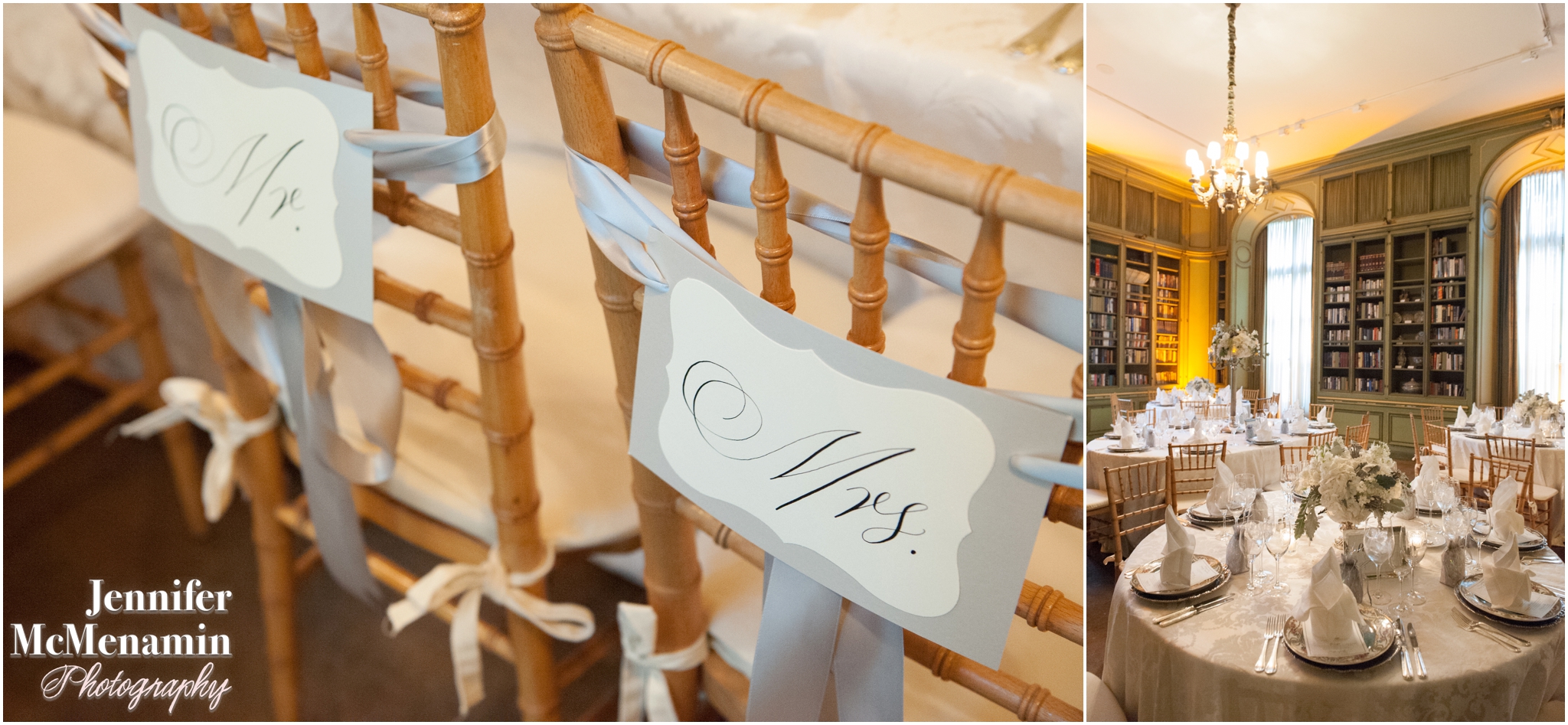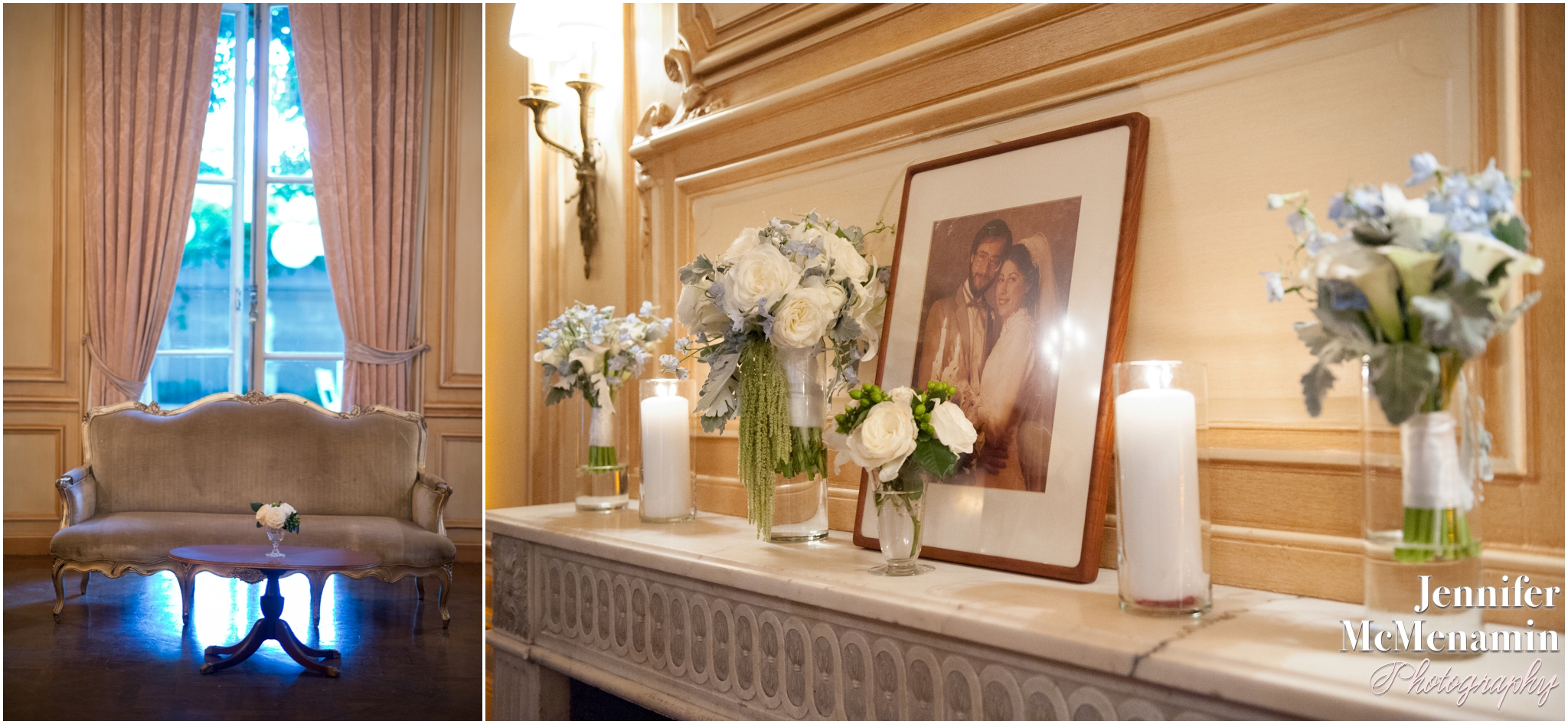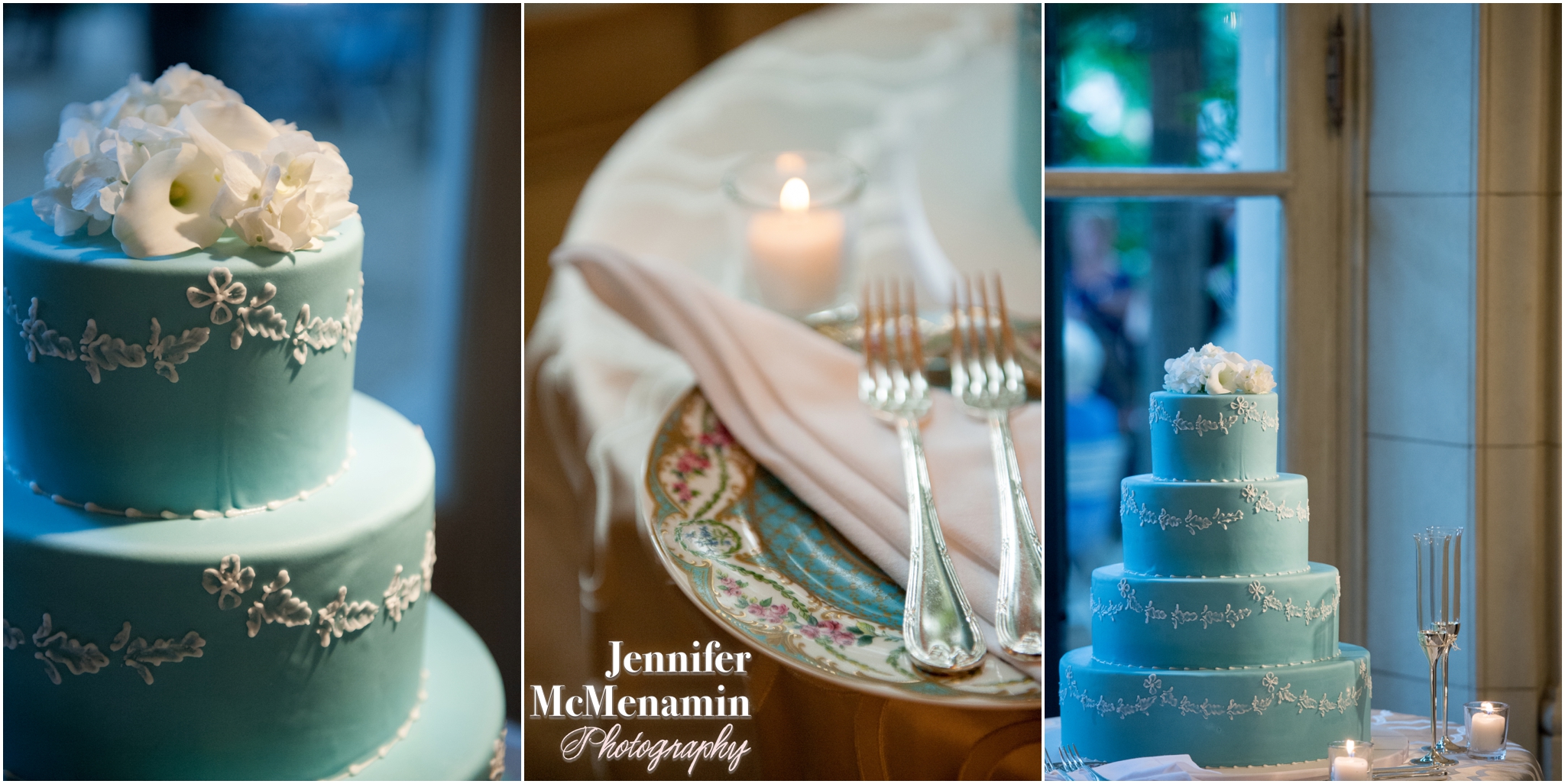 The wedding meal was beautifully created and served by Occasions Caterers. The precision with which the wait staff burst out of the kitchen and descend on an entire table at once is mighty impressive!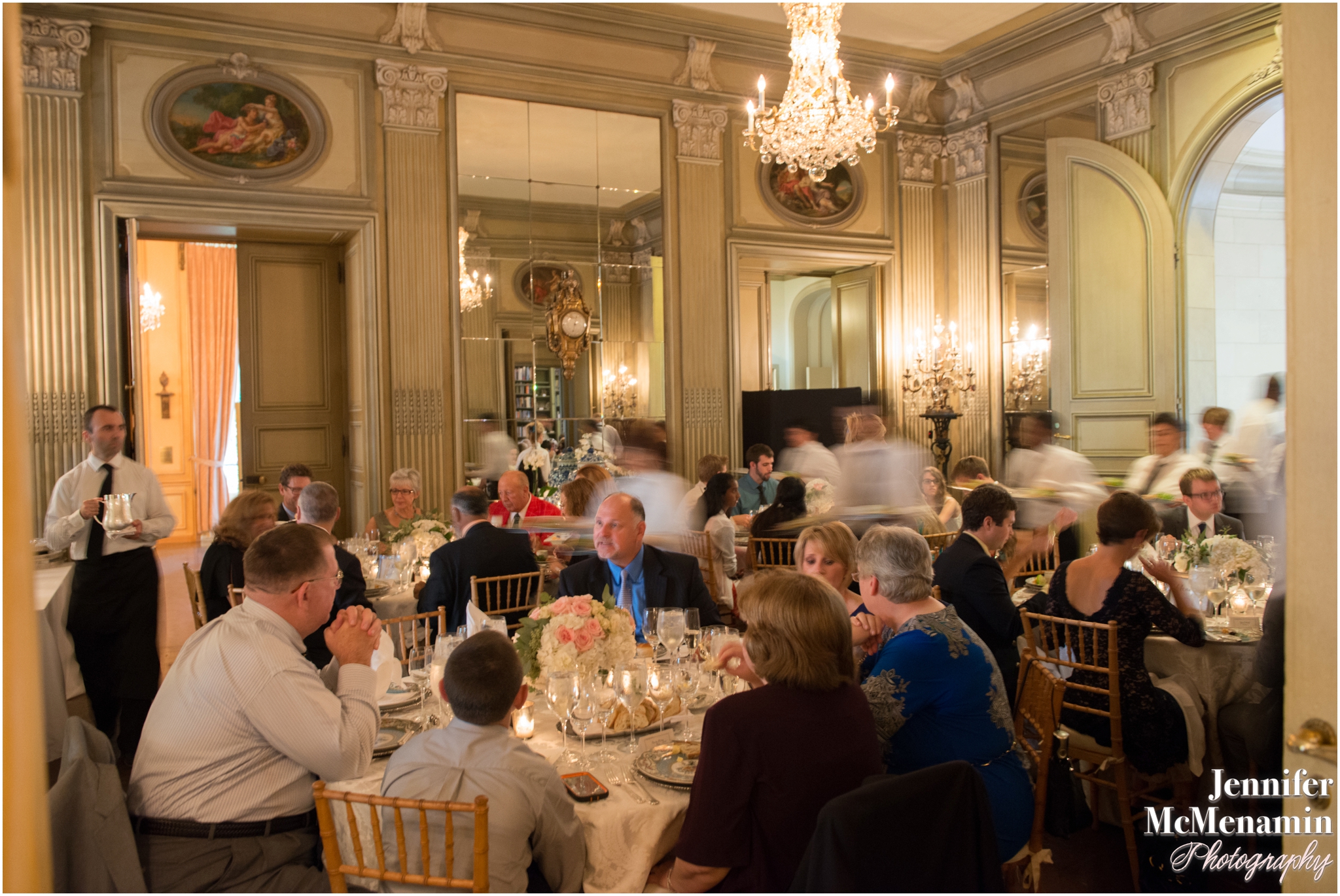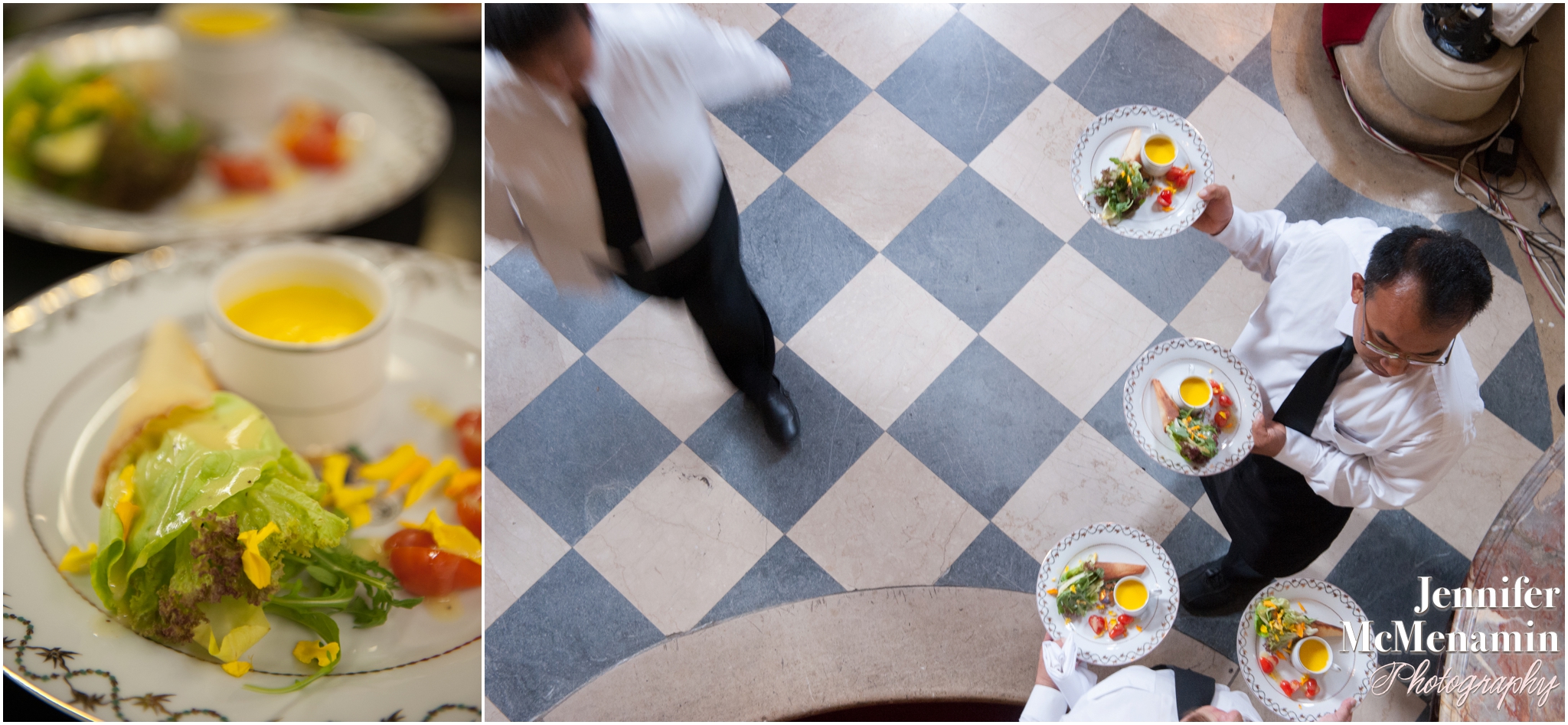 Some lovely casual portraits of the newlyweds in Meridian's gorgeous gardens. I just loved the way Molly + Peter looked at each other all day long! Capturing this kind of real joy and emotion for my clients is, without exception, my most favorite part of my job.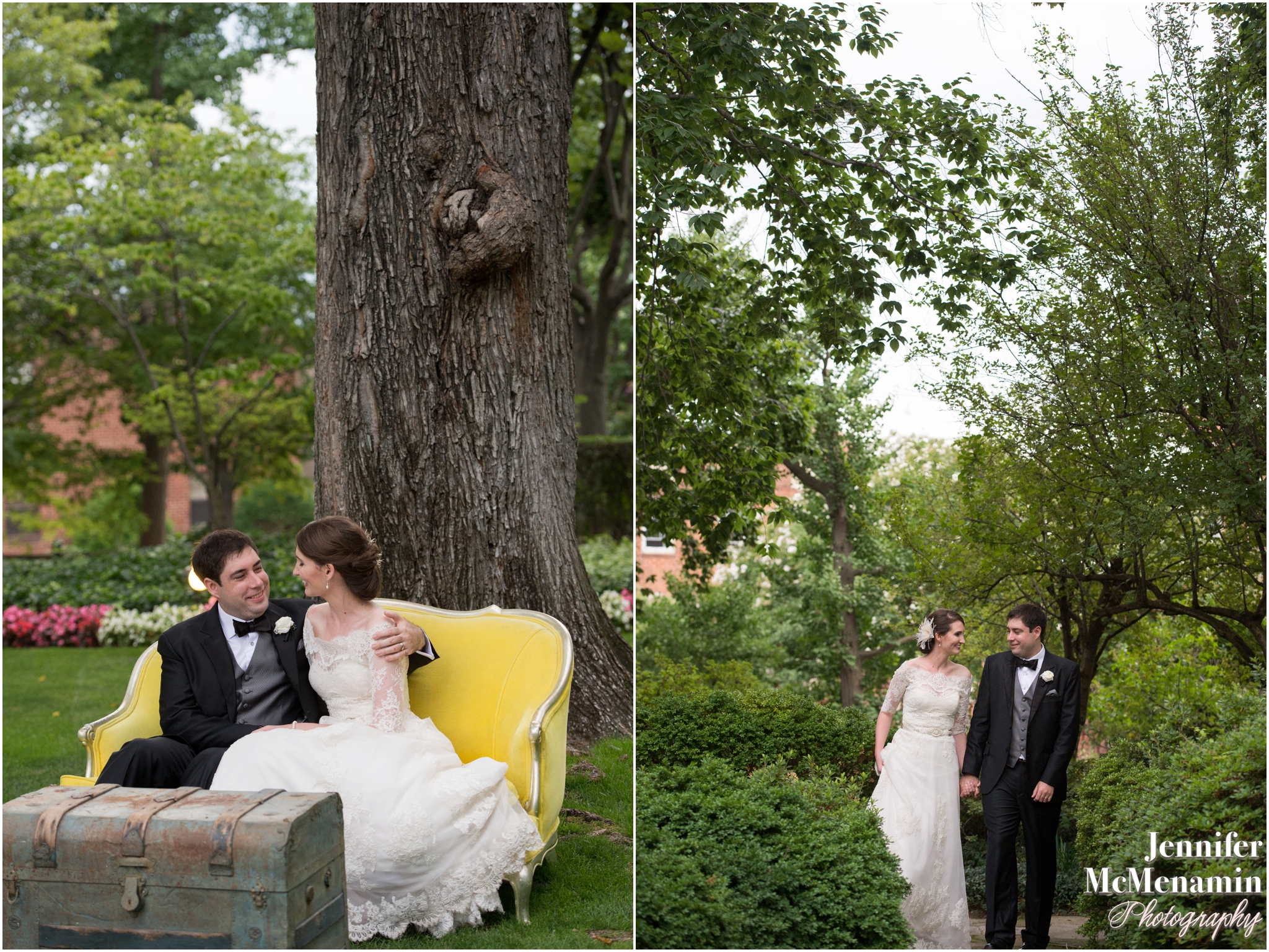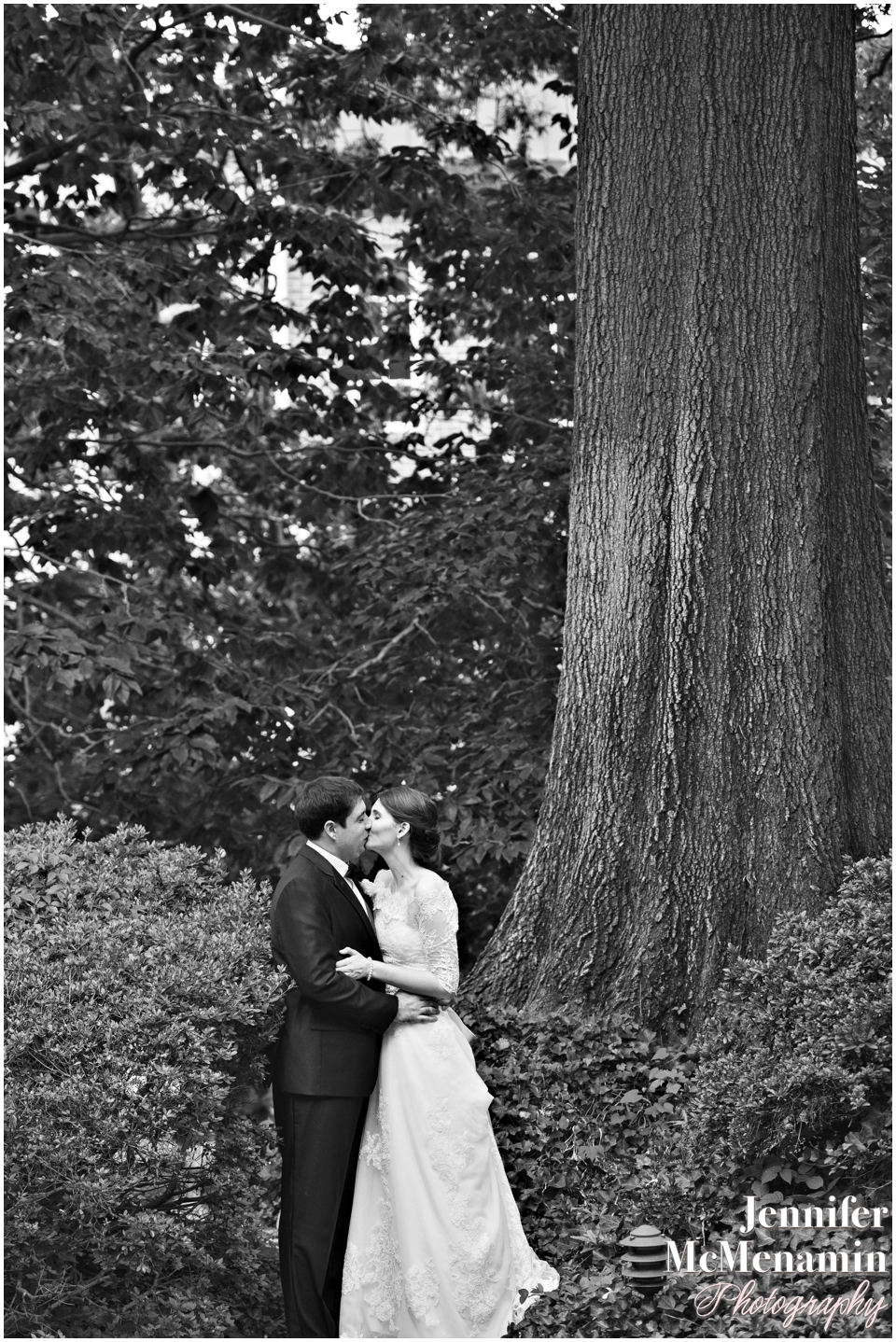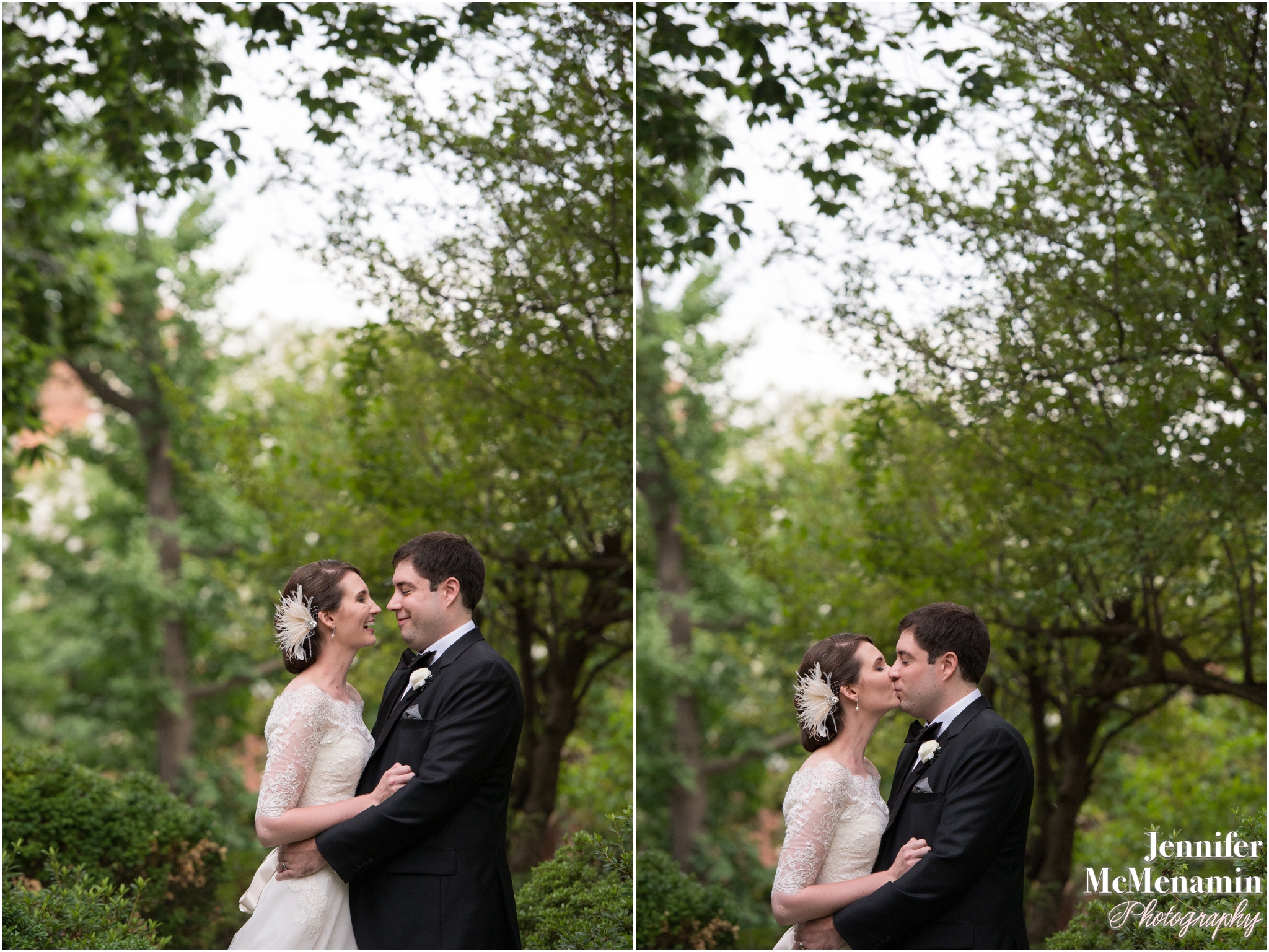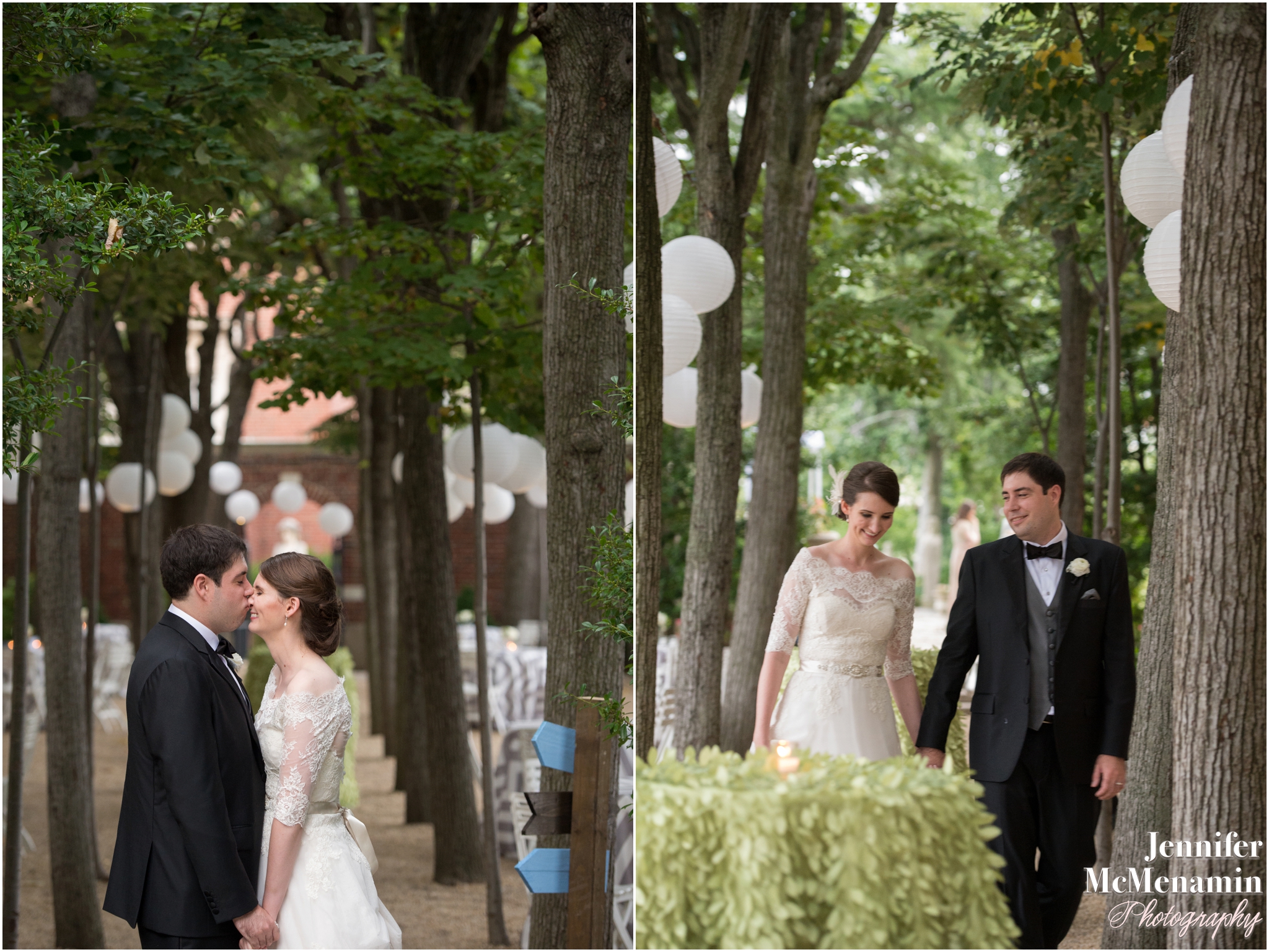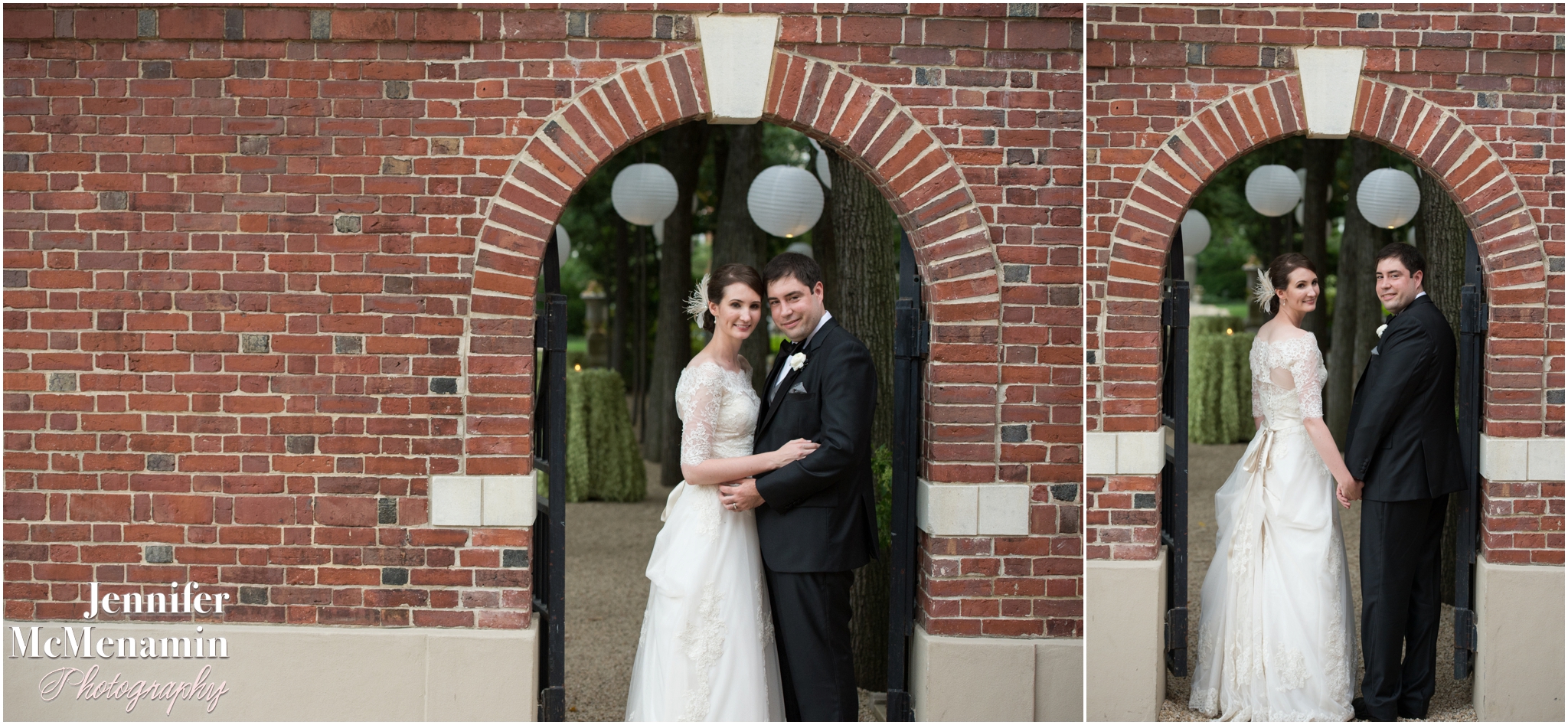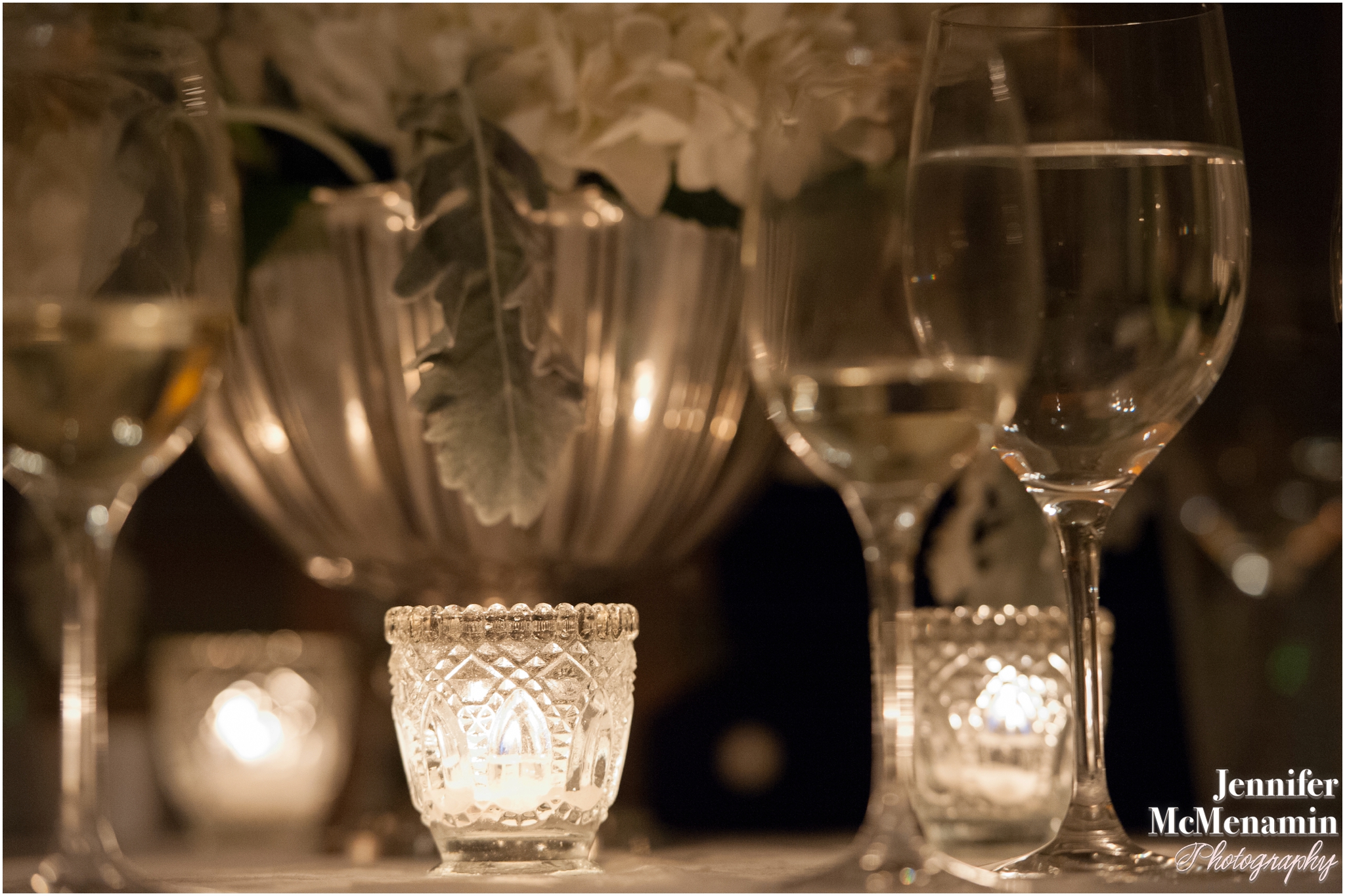 A first dance, accompanied by their friend and groomsman on a grand piano.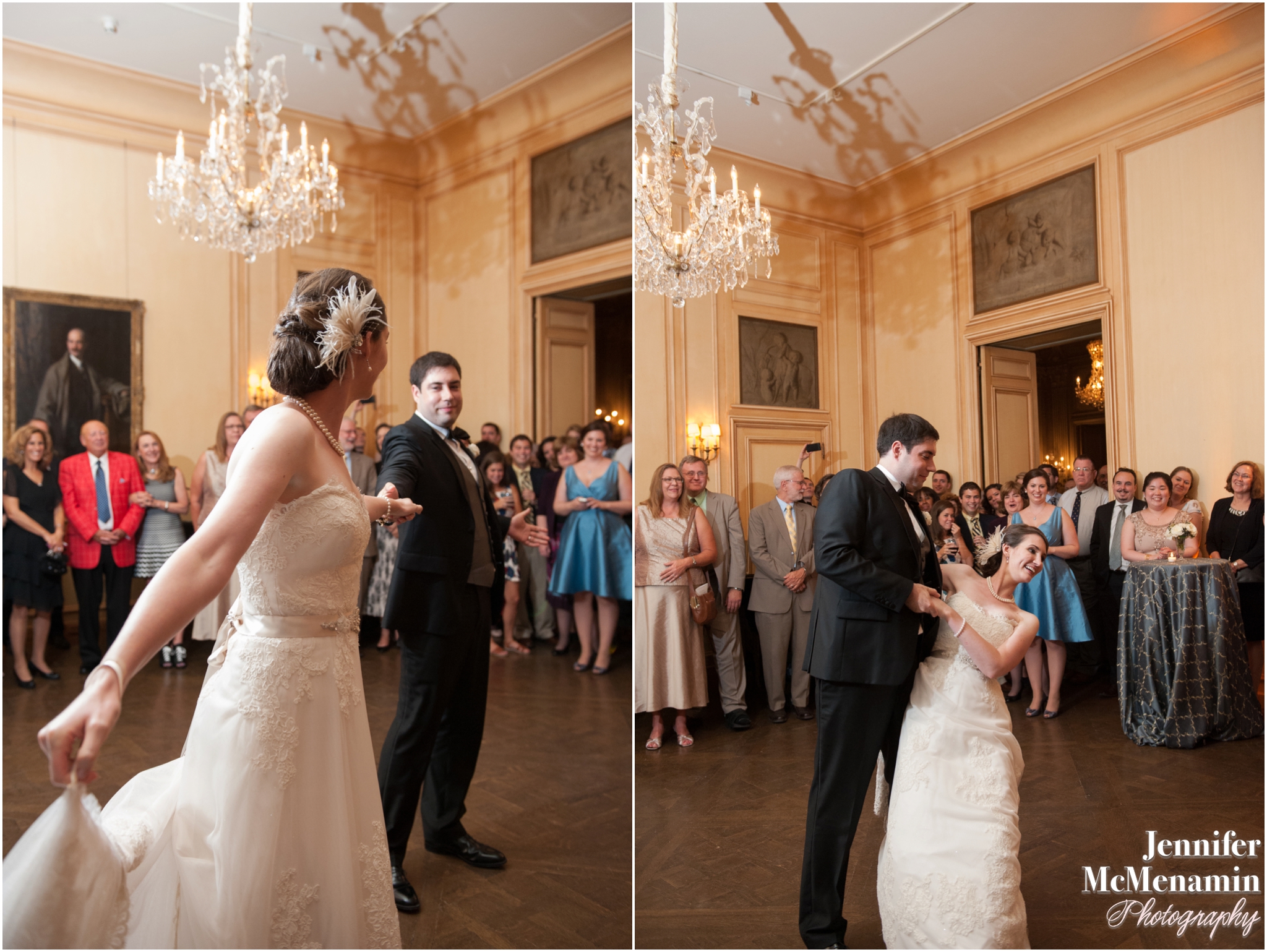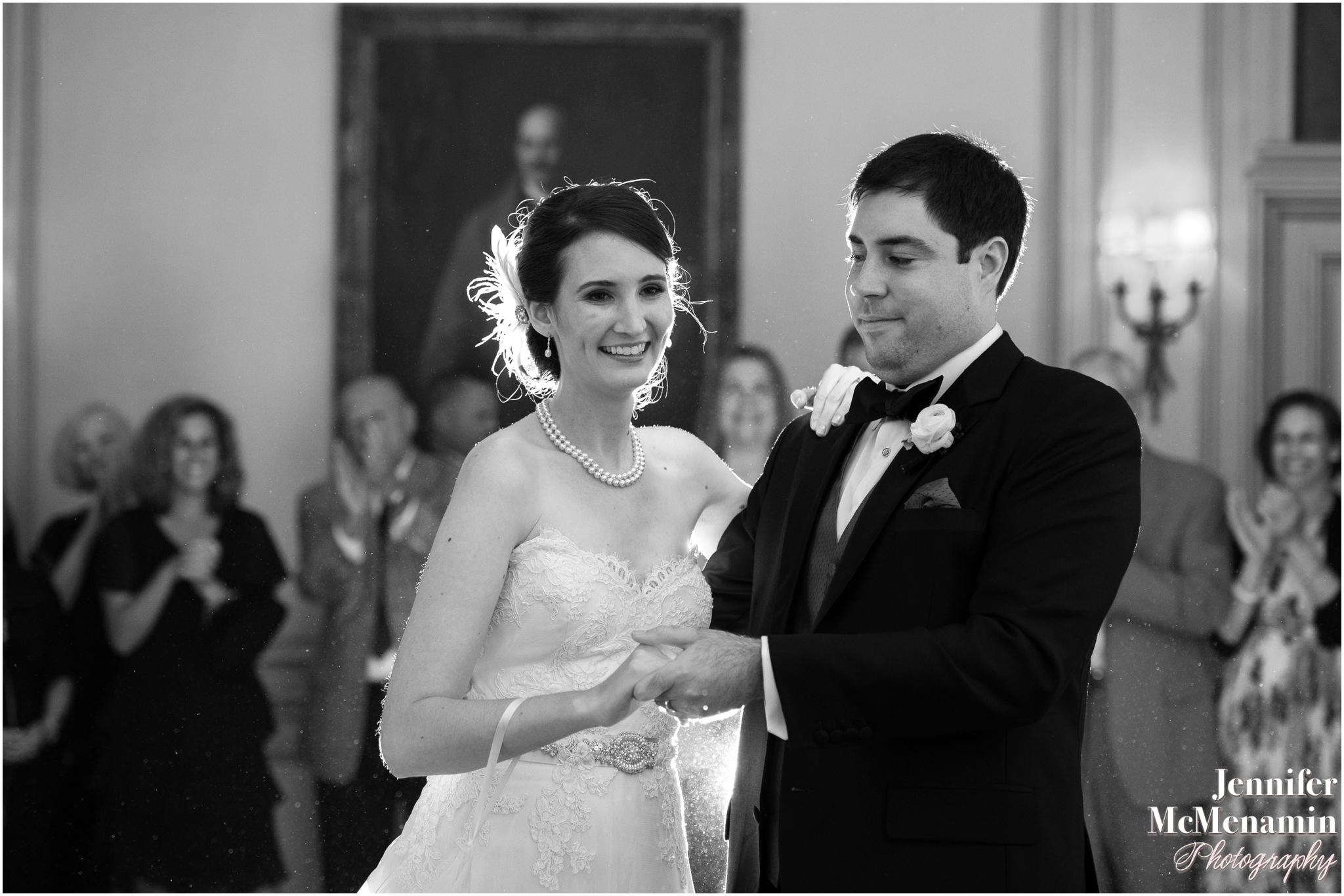 That previously mentioned incredible array of desserts!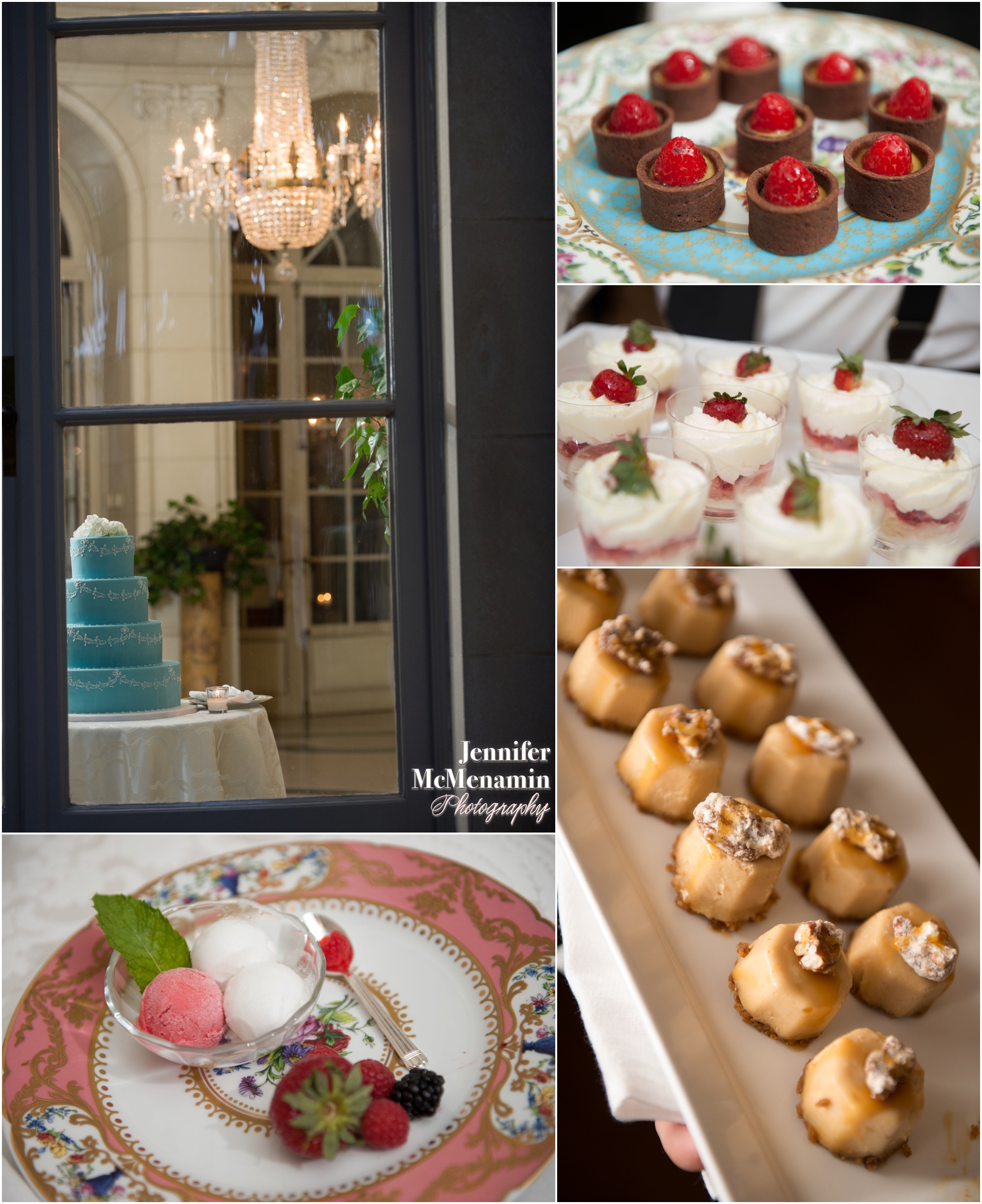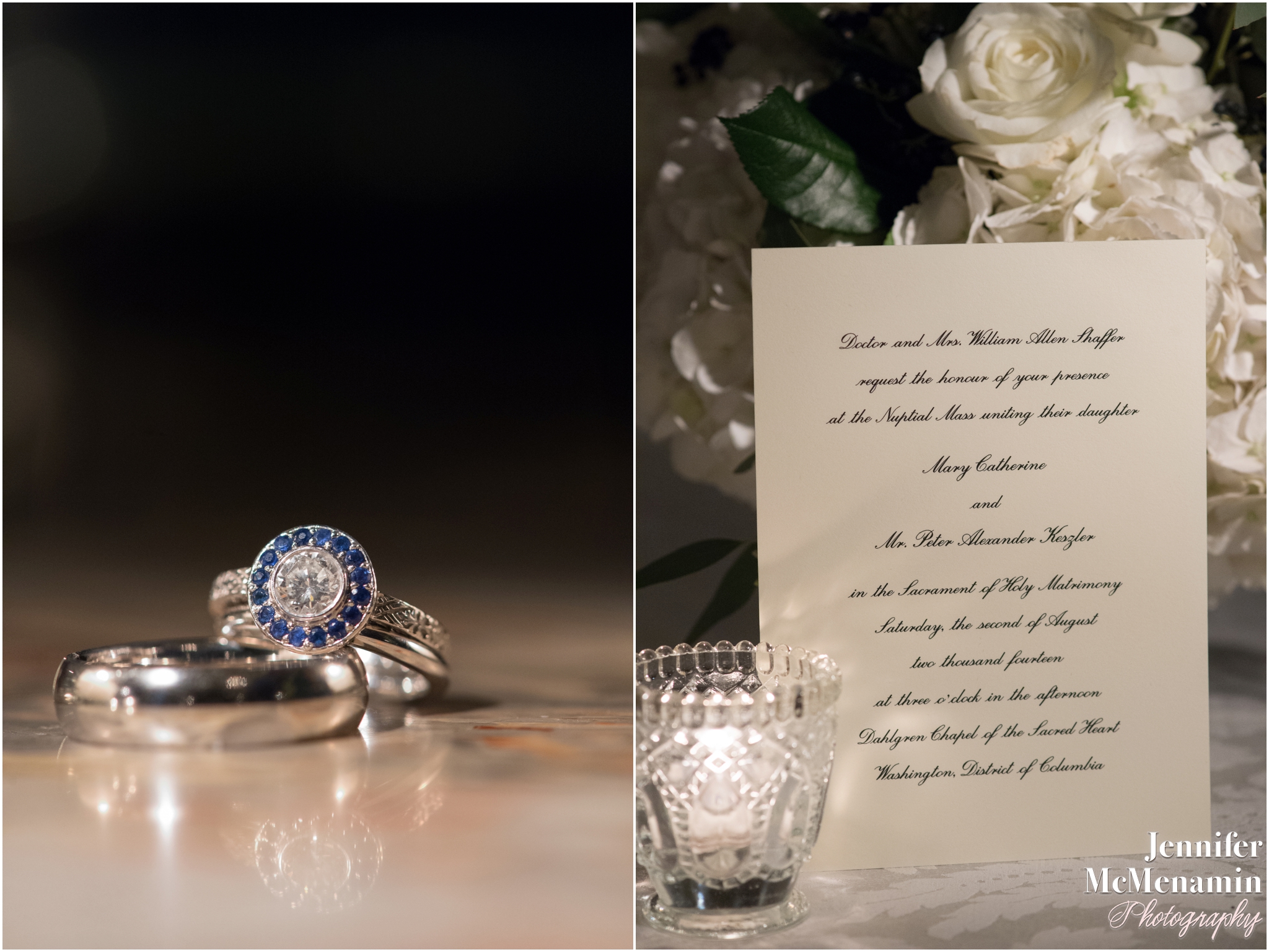 And lots of fun and merriment.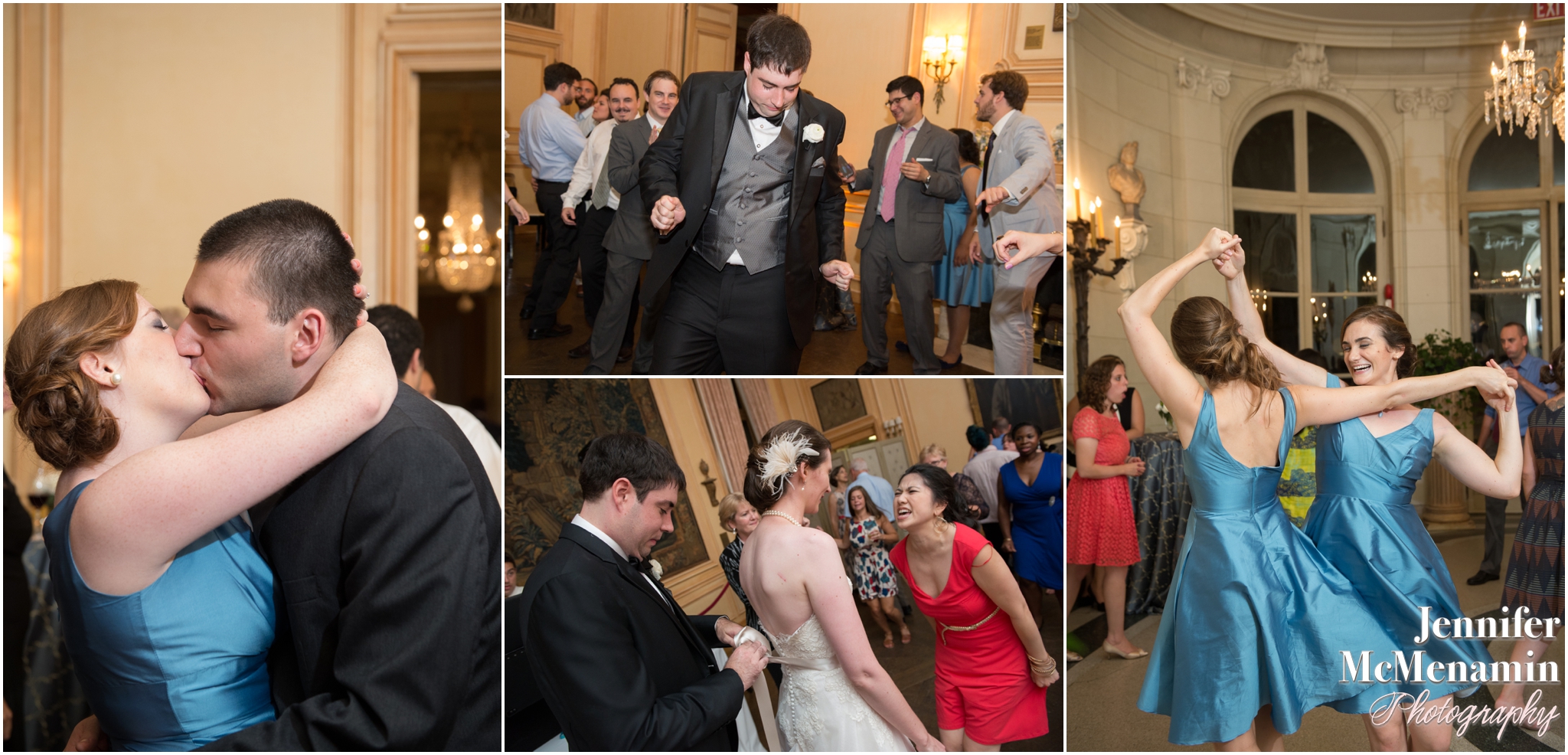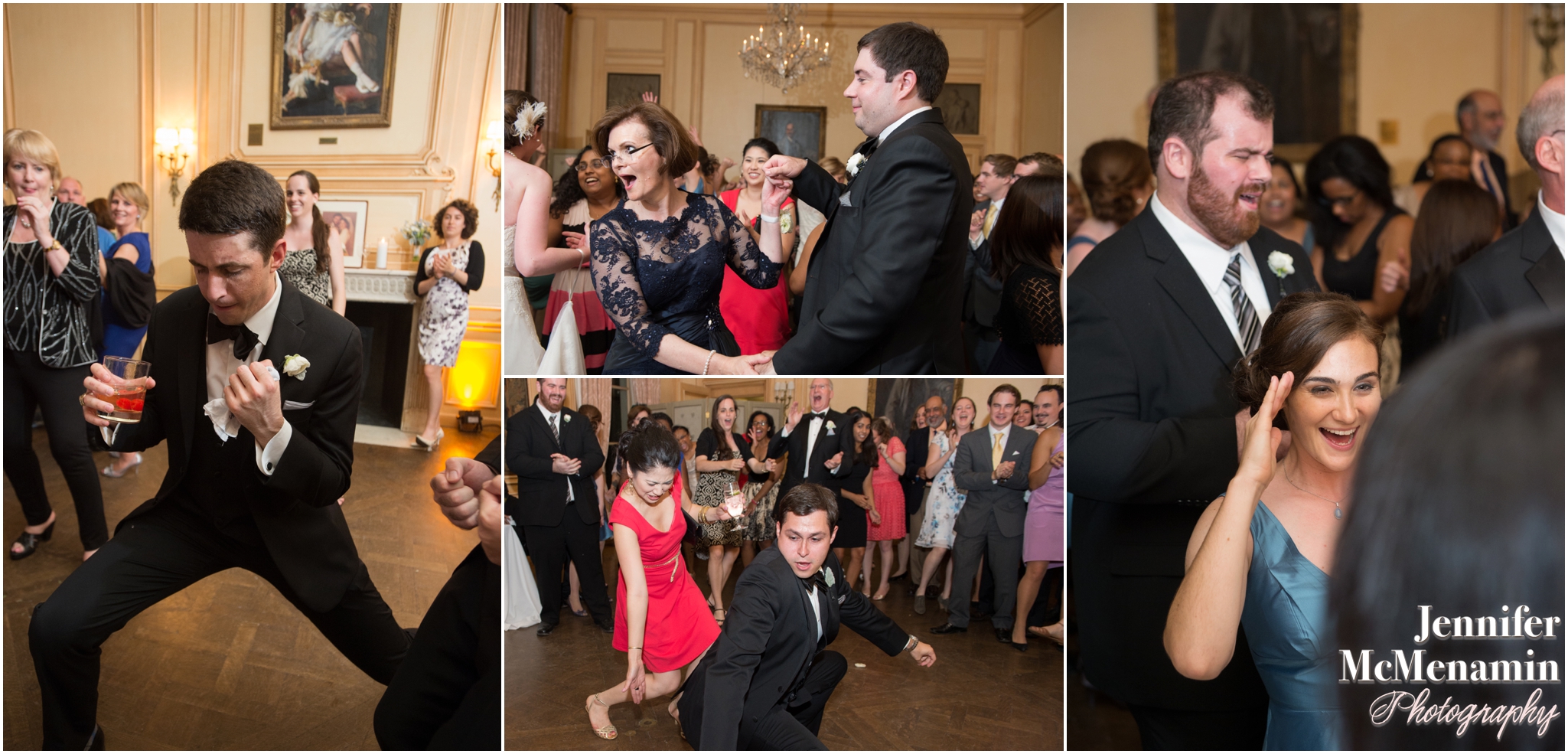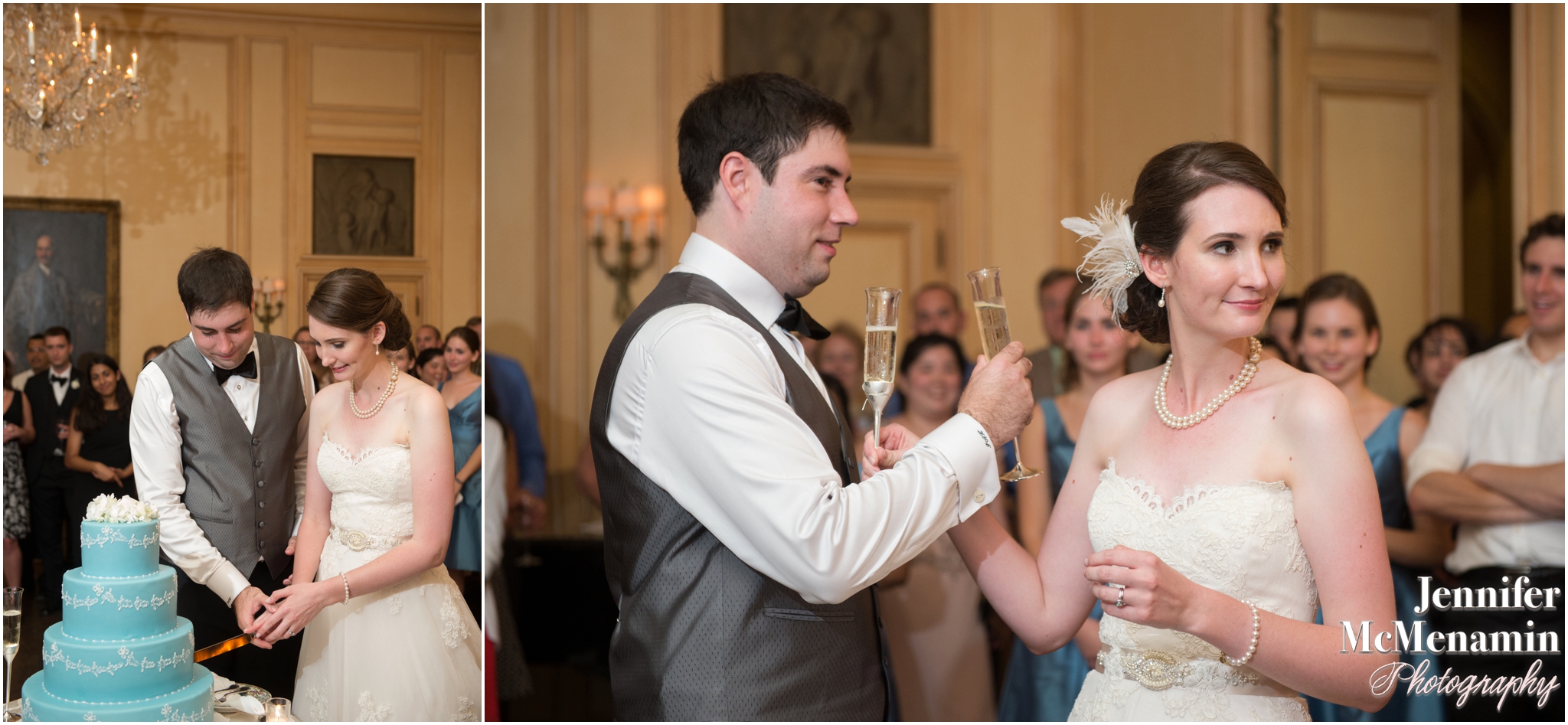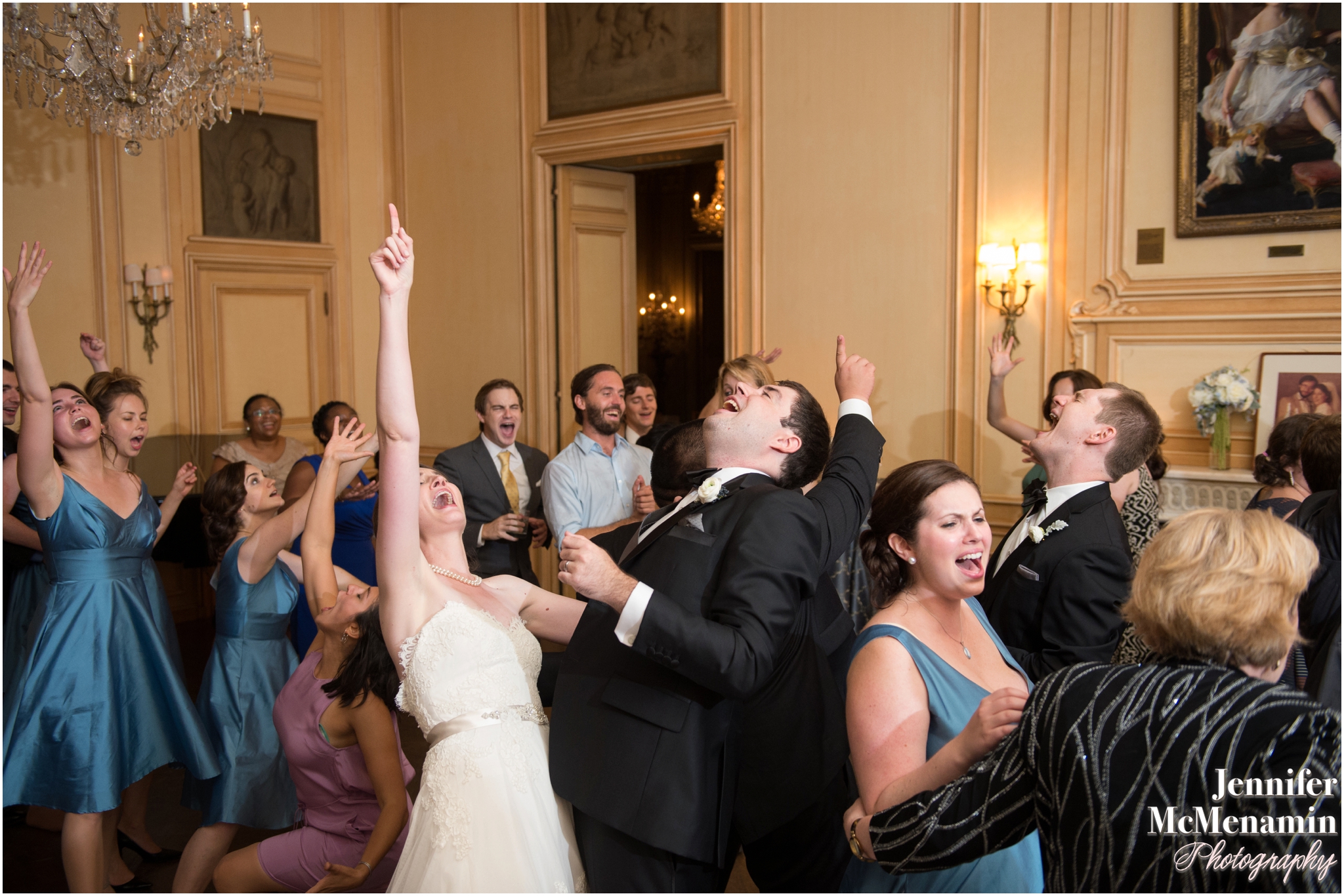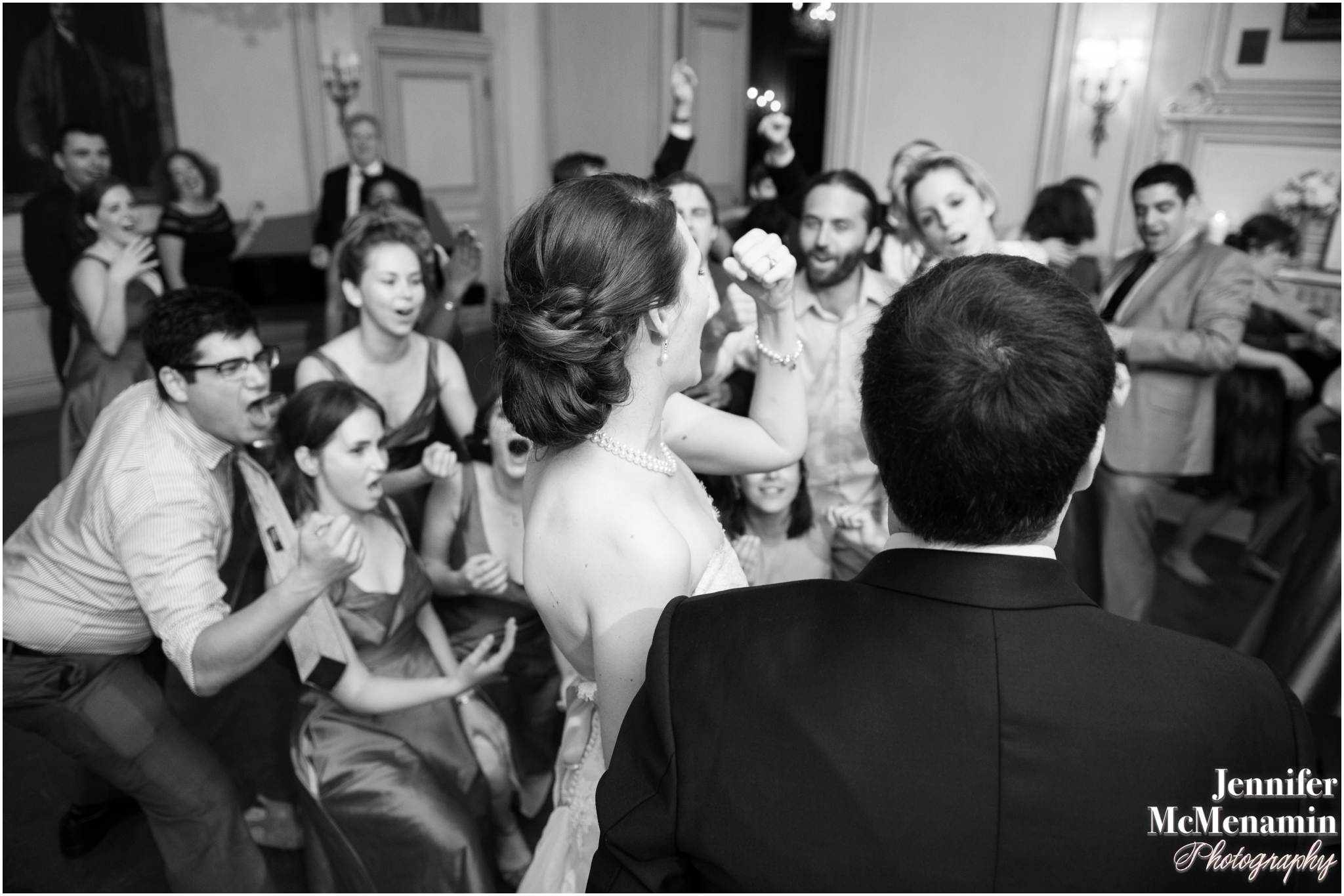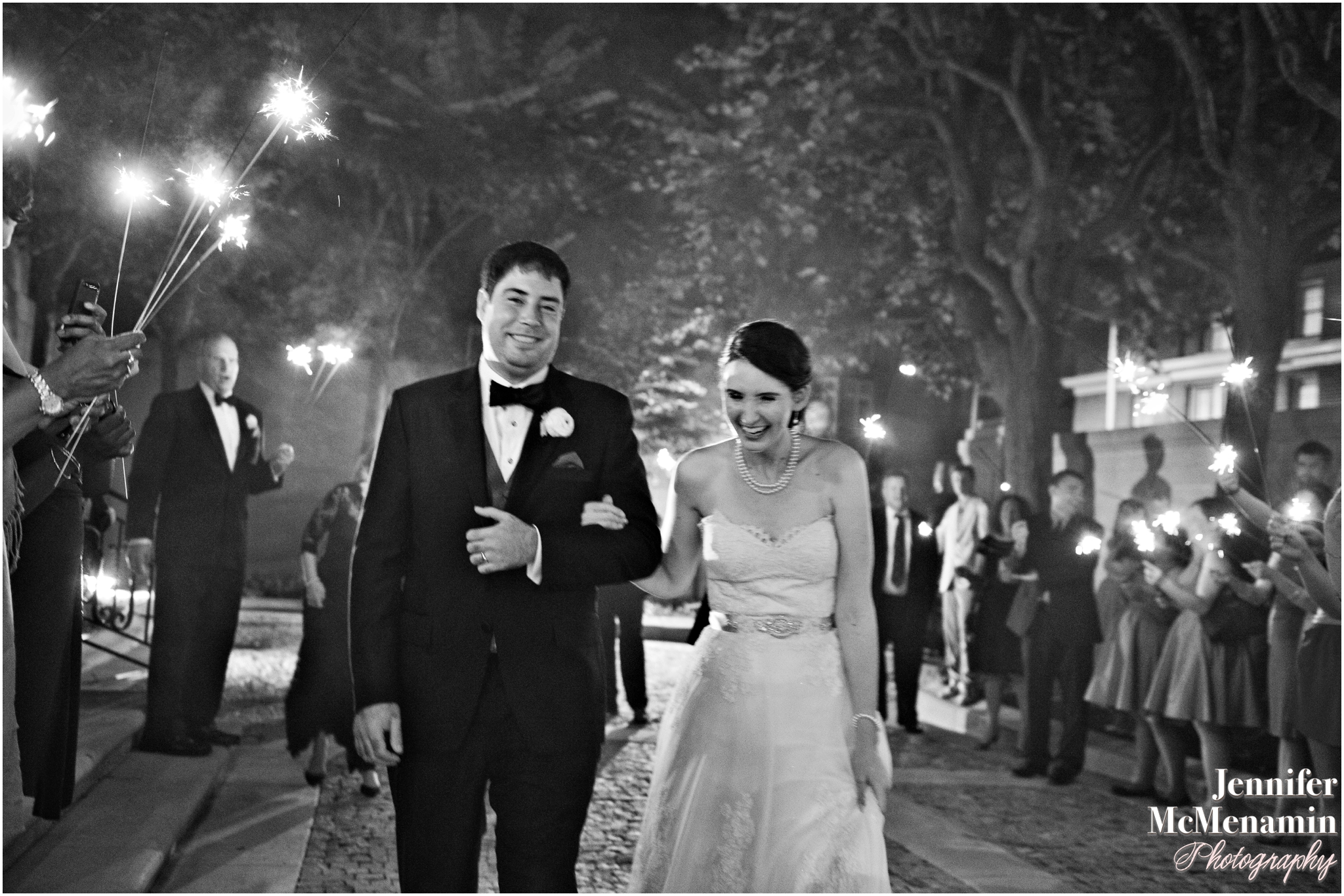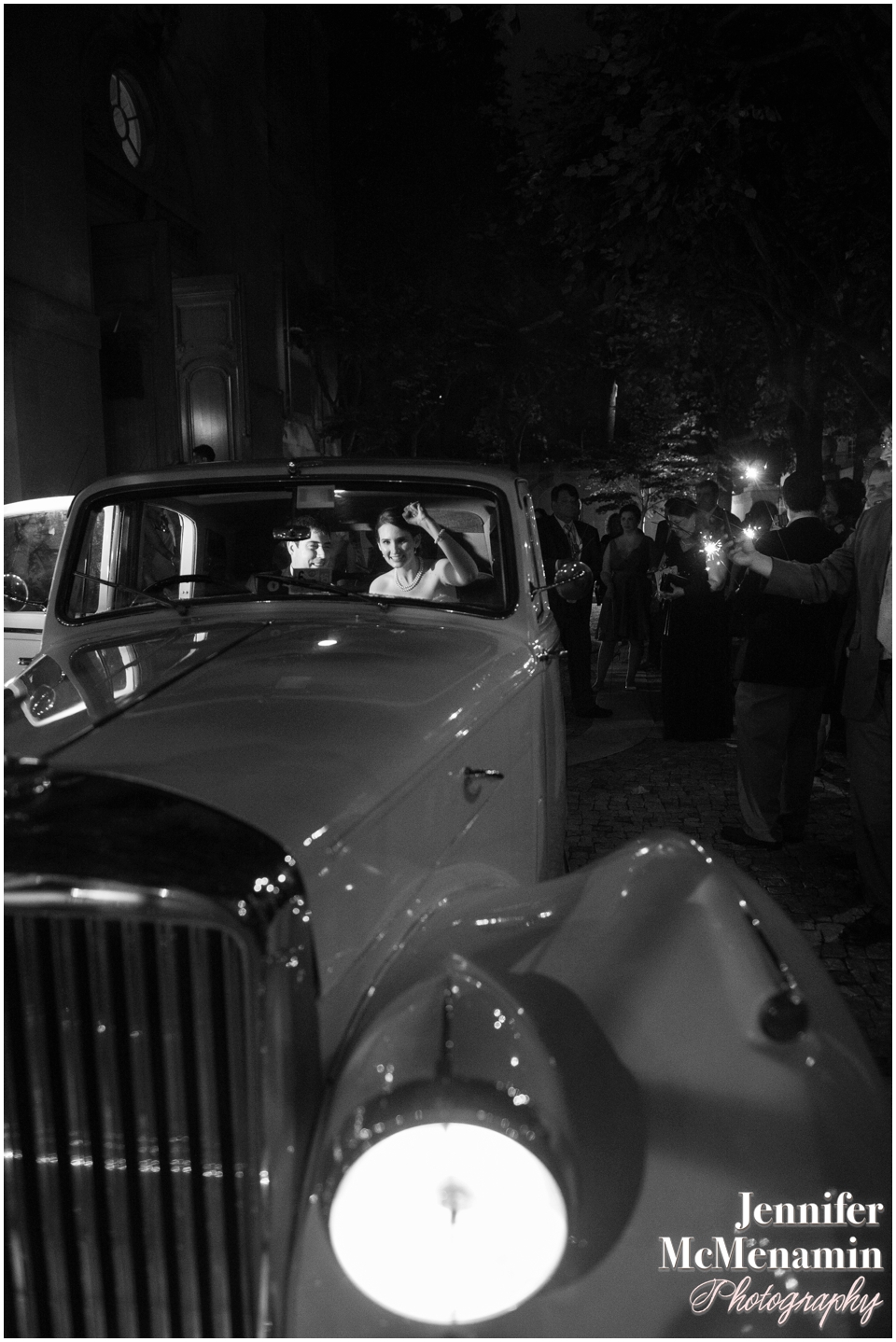 Many, many congratulations, Molly + Peter. I could not have had more fun with you and your families. Thank you for trusting me to document such a wonderful day in your lives!
Credits:
Photography: Jennifer McMenamin Photography, LLC

Ceremony: Dahlgren Chapel at Georgetown University
Officiant: Father James Duffy
Reception: The Meridian House
Catering: Occasions Caterers

Event coordinator: Elegance & Simplicity Wedding & Event Designers
Bridal attire: Lazaro gown from Love Couture Bridal
Make-up & hair: Alison Harper & Company

Bridesmaids' attire: Anna Elyse
Groom's attire: Capital Custom Clothiers

Florist: Elegance & Simplicity Wedding & Event Designers
Cake: Kendall's Cakes

DJ: Bryan George

Cocktail hour quartet: Celebrated String Quartet
Furniture rentals: Something Vintage
Transportation: Chariots for Hire
Invitations: The Dandelion Patch