Miriam & Ling-nan

Private residence in Mount Washington -- Baltimore wedding photography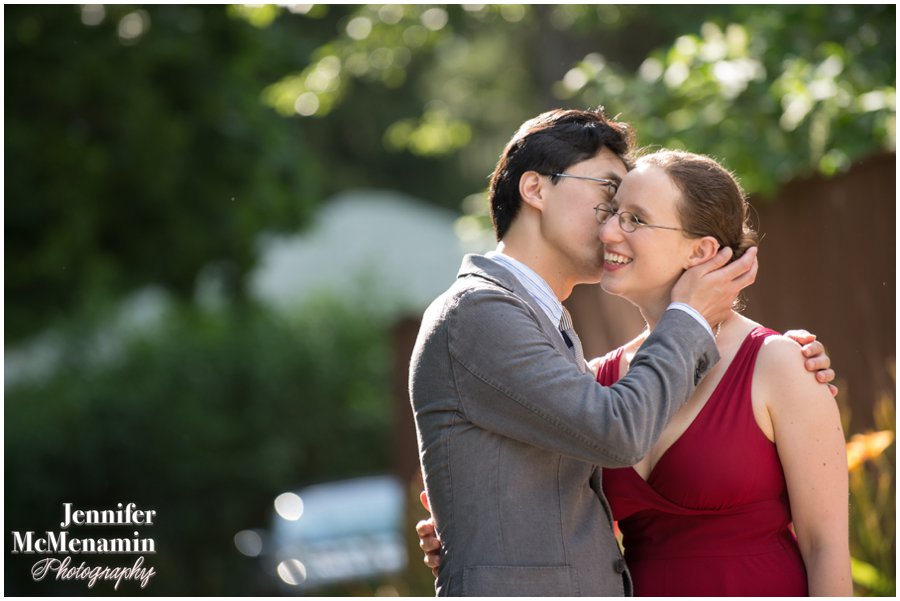 Miriam and Ling-nan planned an absolutely lovely little wedding at her childhood home. They were married on the Fourth of July — but not because either of them is especially fond of fireworks or was particularly drawn to the all-American holiday. She is a chemist and a professor at Penn State. He is a physicist and researcher at Harvard. They wanted to get married and celebrate with about 50 of their closest relatives and friends, including the bride's sister who lives in Israel. When they all looked at their calendars, July 4th was one of just two available dates for the whole summer. Additionally, the holiday would make travel a bit less rushed for Miriam and Ling-nan as well as their guests before heading back to work. They could not have kept the day more simple — "just a little garden party," as Miriam put it the first time we met. "A 20-minute ceremony that we make ourselves and then a meal together with our friends. We are just interested in capturing the moments of the day without planning those moments." The wedding offered a beautiful blend of both of their families as well as Chinese and Jewish customs to reflect Ling-nan and Miriam's heritage. The invitations and the ketubah were printed in English, Chinese and Hebrew. Both of their mothers walked Miriam down the aisle. All four parents, two of Miriam's nieces and two of the couple's closest friends played pivotal roles in the ceremony, offering readings and remarks, poems and blessings. And when it was over — after they had shared a kiss and together broken a glass in a modern twist on a traditional Jewish custom — the newlyweds did indeed share a lovely meal with their friends and family. There were no toasts. There was no dancing. Just a relaxed dinner party in the backyard of the house in which Miriam grew up in Mount Washington. It was lovely. Here are some of my favorites from their day: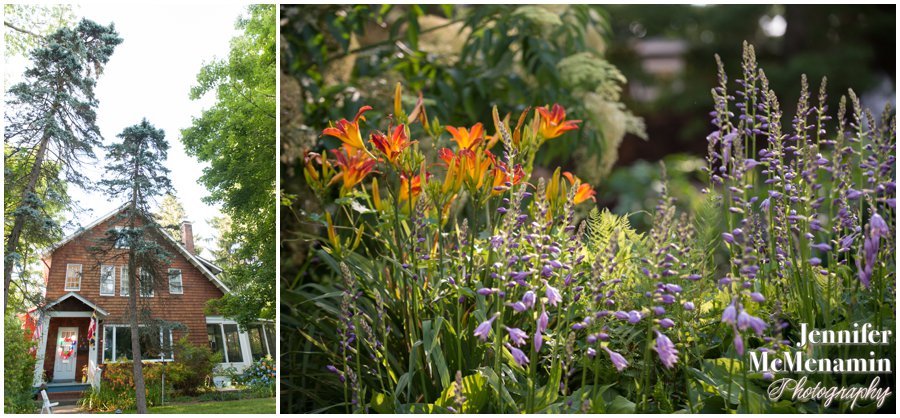 Amy Epstein-McManus of Crimson & Clover created beautiful wildflower arrangements the complemented all the hard work that Miriam's parents put in to the flowers and plants in their own gardens.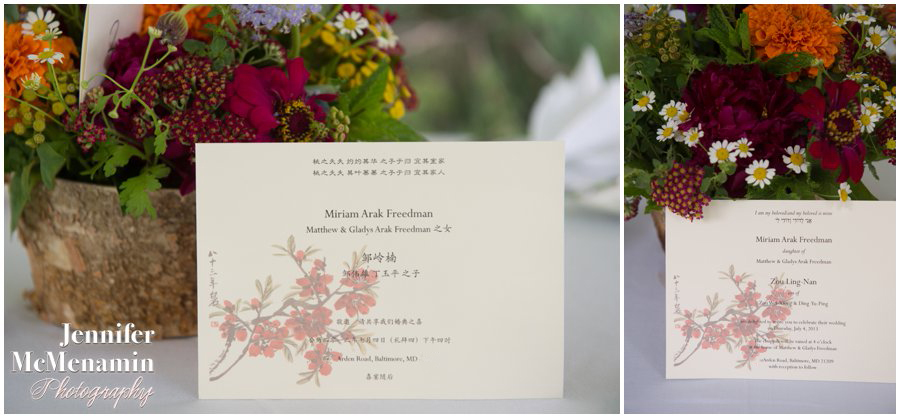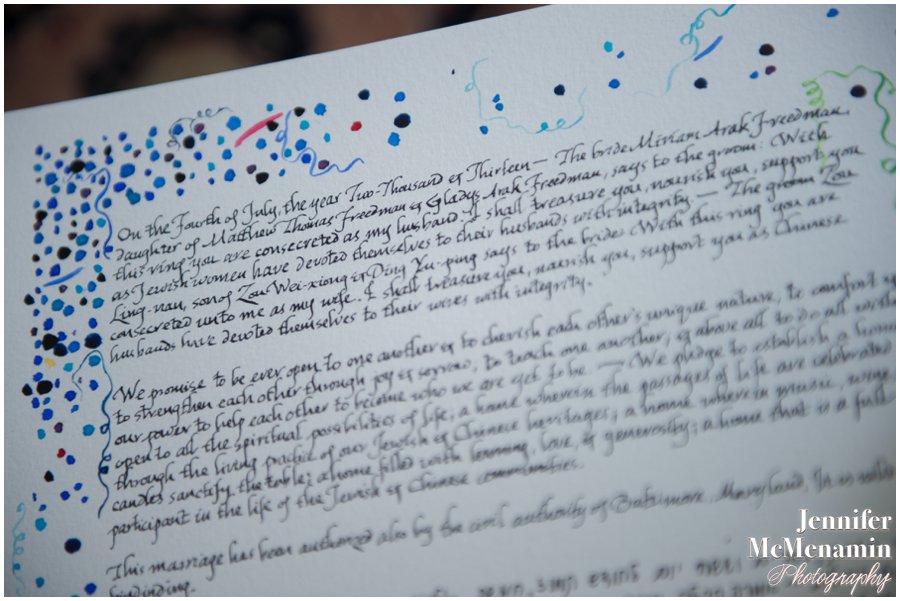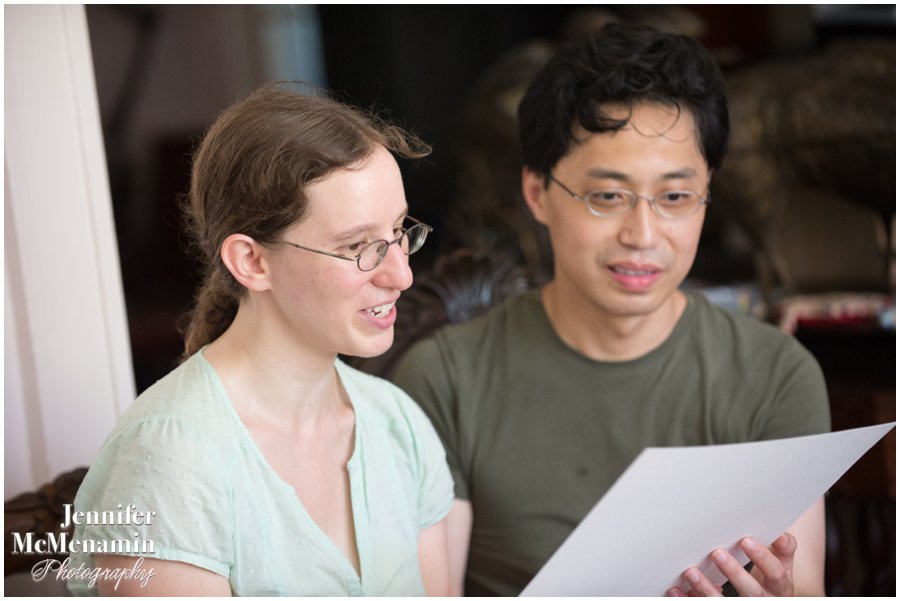 Gathered around her parents' living room, the couple read and signed the ketubah, the Jewish marriage contract. Realizing that they were short one non-relative to serve as a witness, they asked me to sign as well — a first for me! I was happy to do so.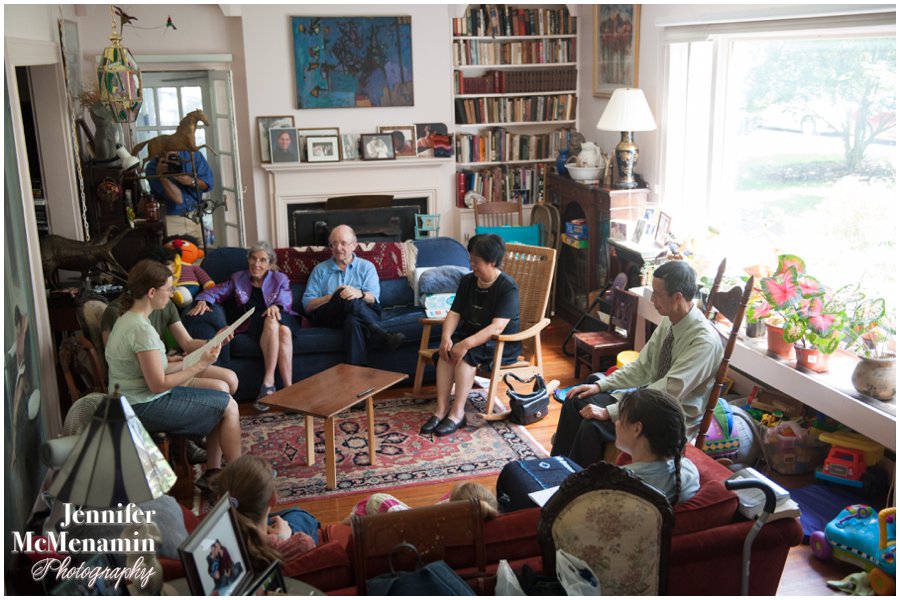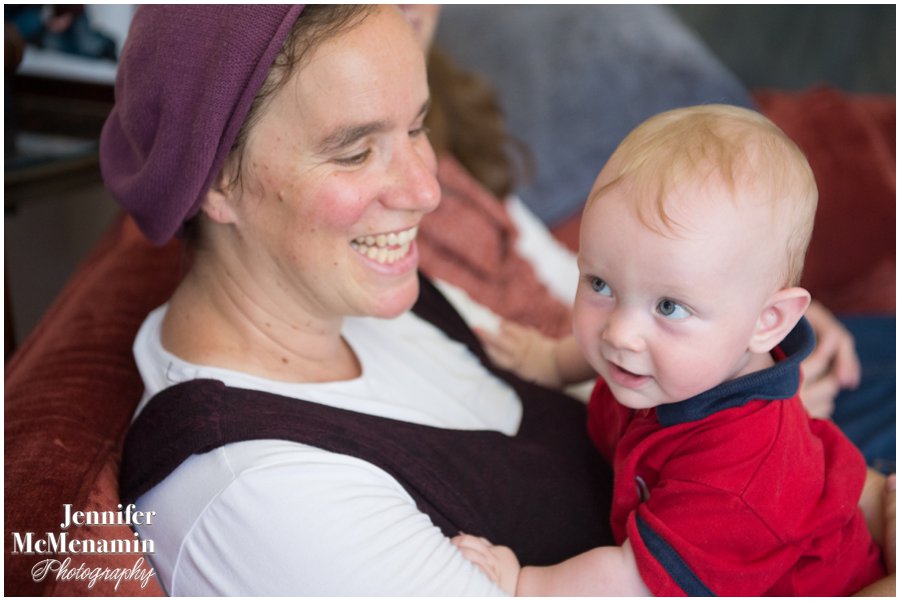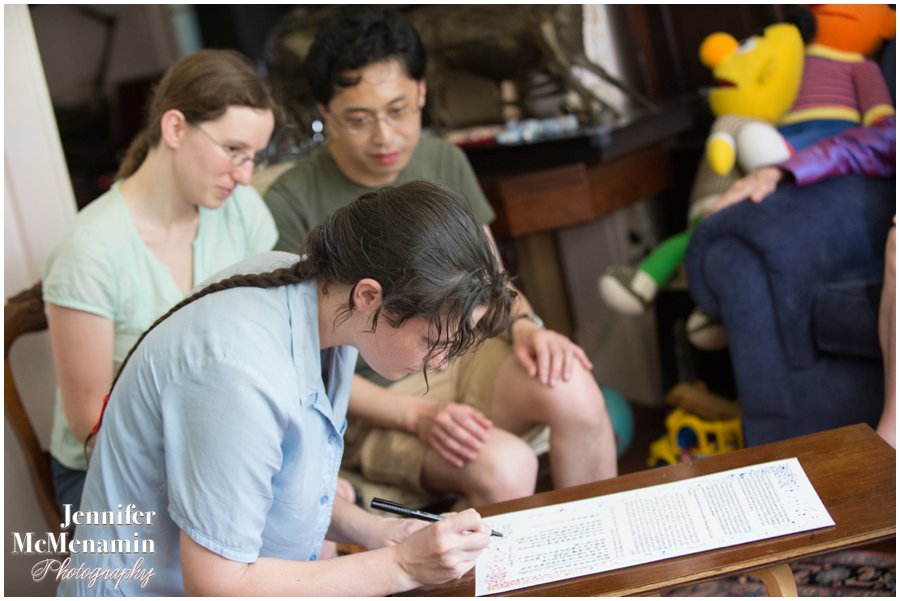 My assistant, Daniel, shot this next image of Miriam and Ling-nan finishing up their chuppah.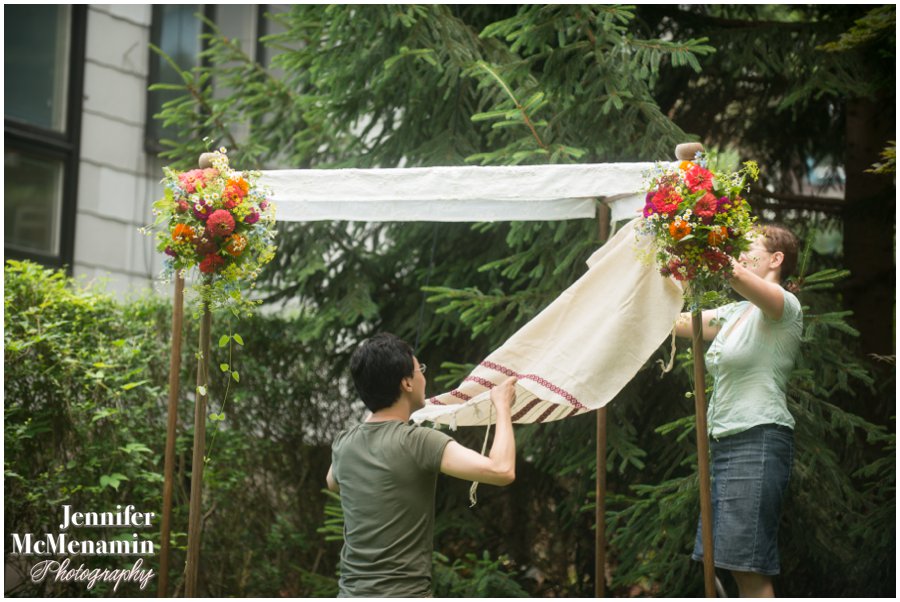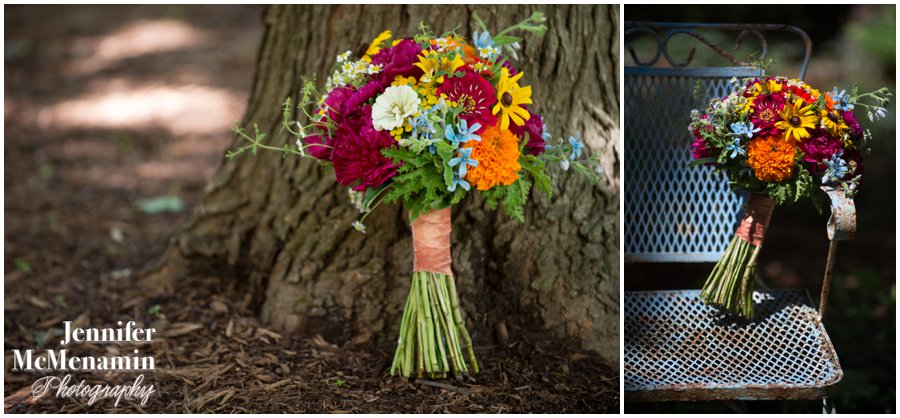 Ling-nan says farewell before heading off to the hotel to get ready. Miriam stayed at her parents' home to prepare with her nieces, her baby nephew, her sister and her friend and maid of honor, Windsong.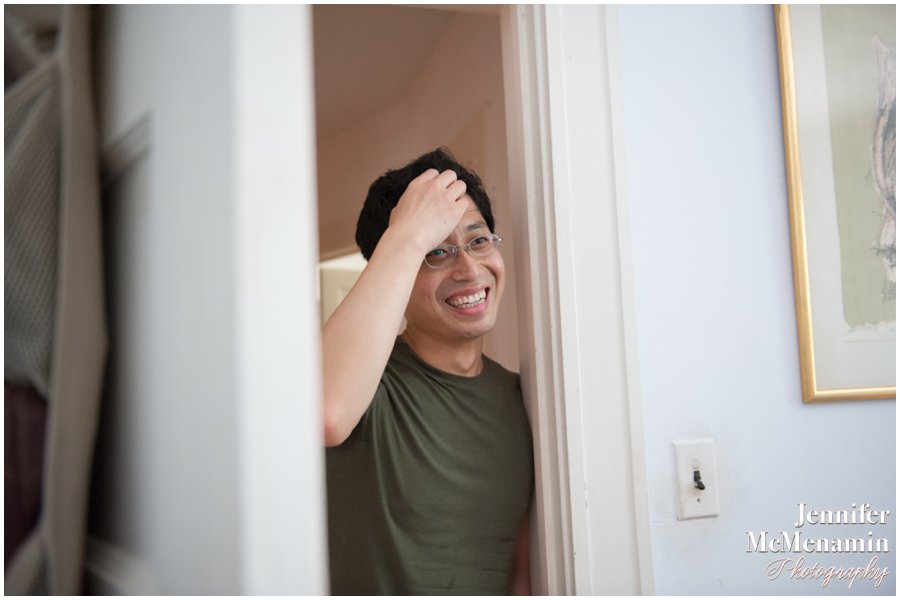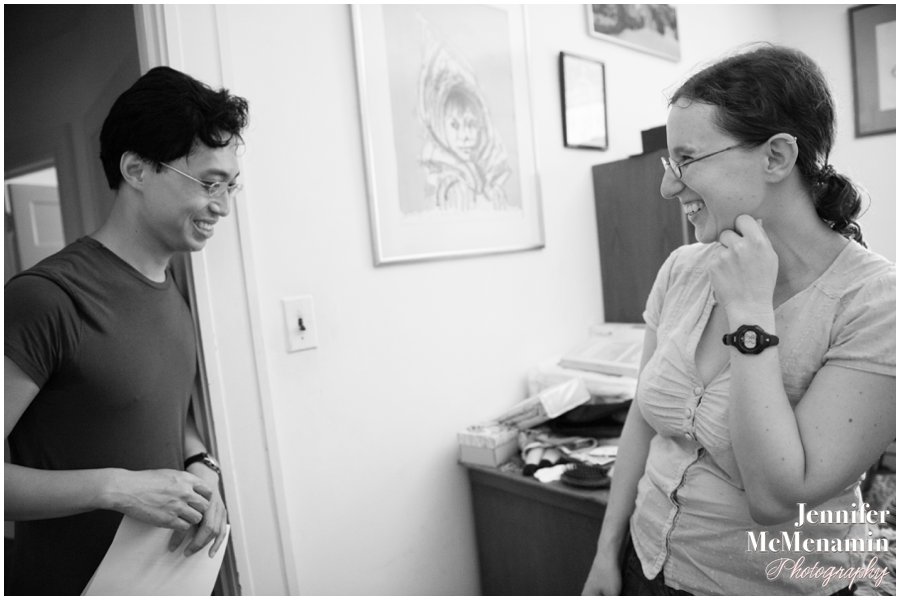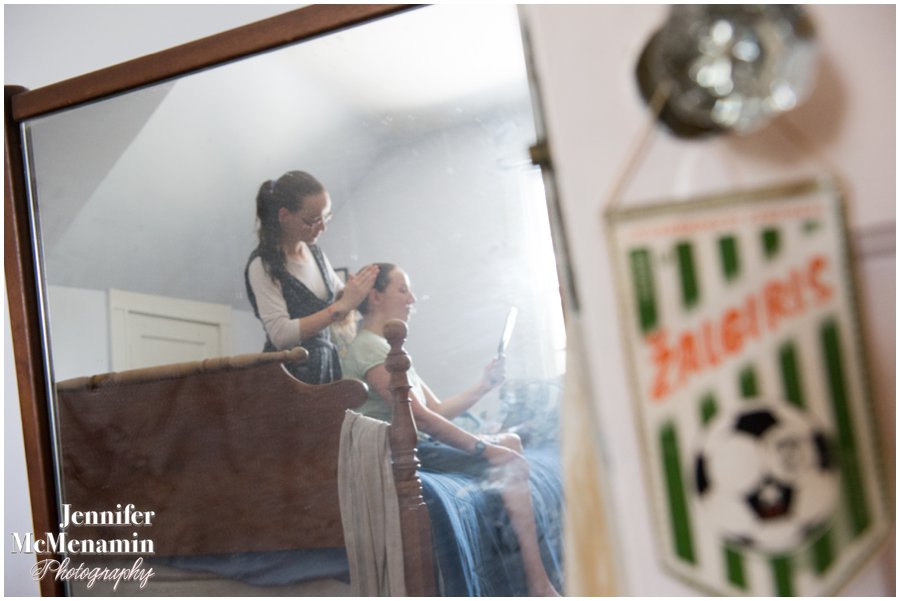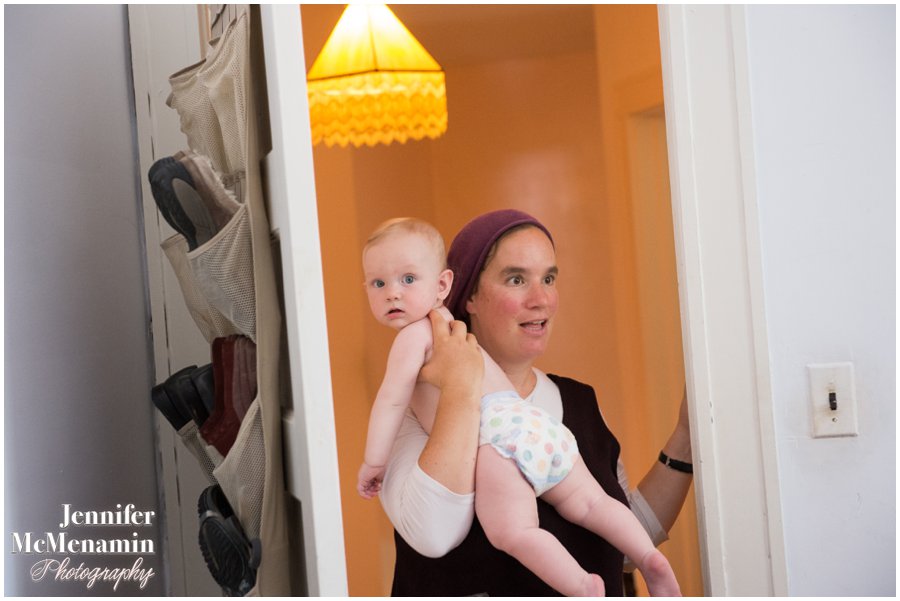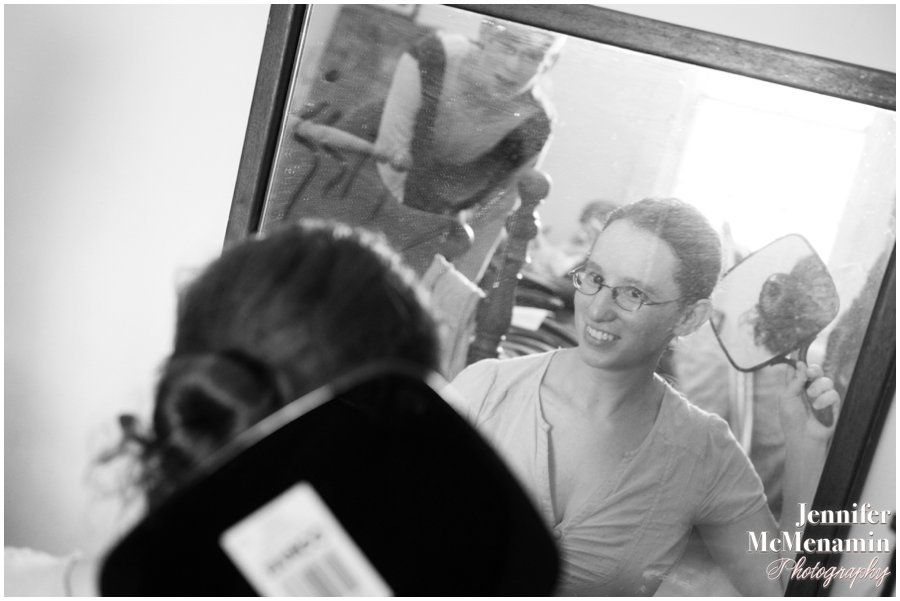 Since Miriam and Ling-nan had exchanged legal vows a day earlier at the Baltimore City Circuit Court, they did not need an officiant for the backyard wedding and were able to personalize it exactly as they wished.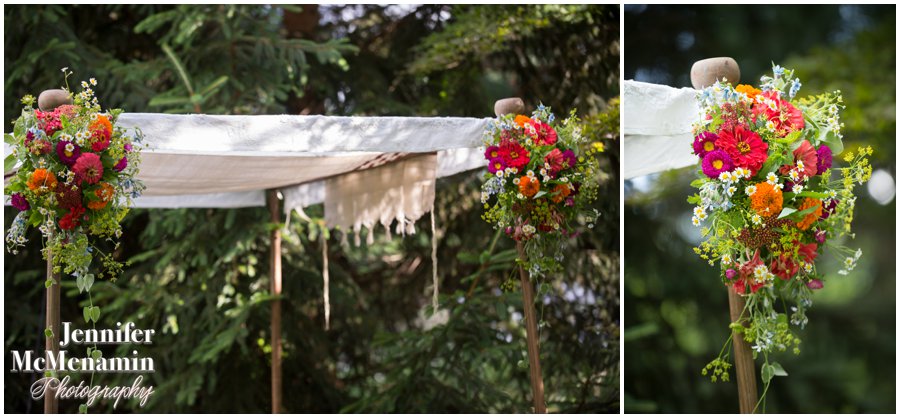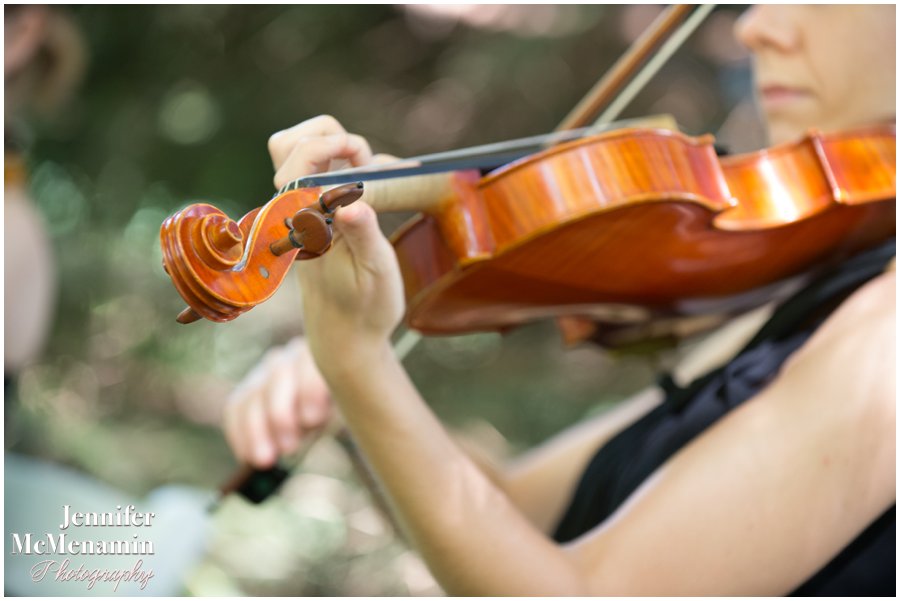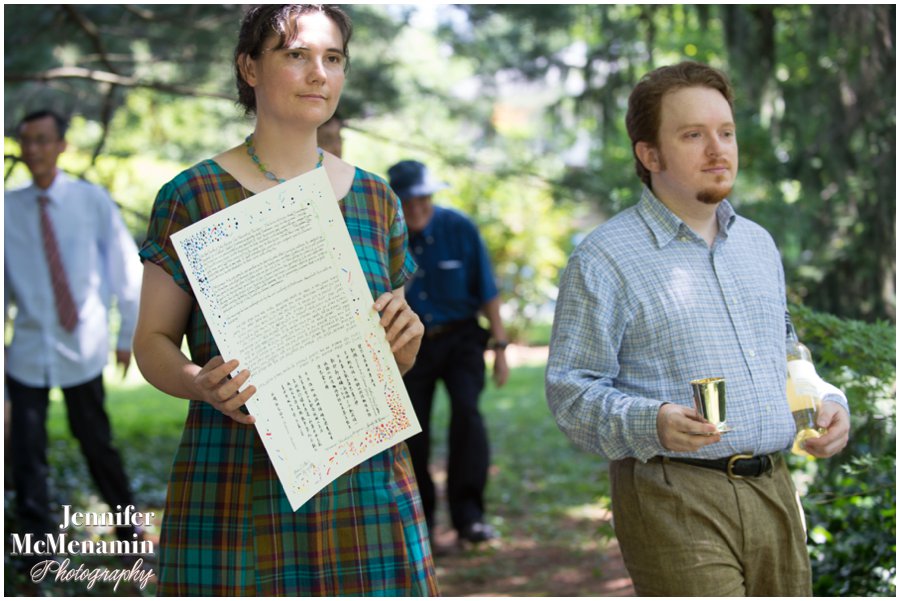 This next image of Miriam waiting for the processional with her and Ling-nan's mother was shot by Daniel.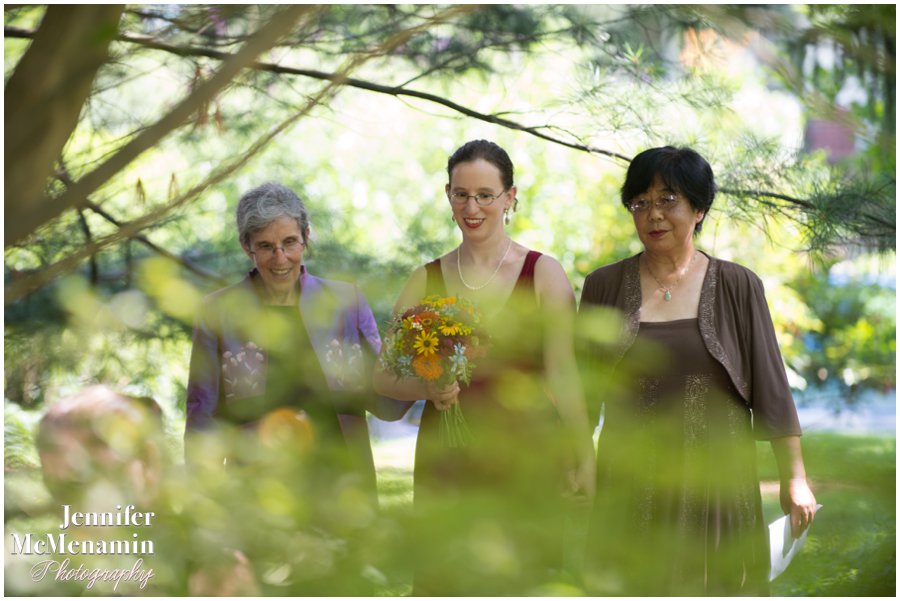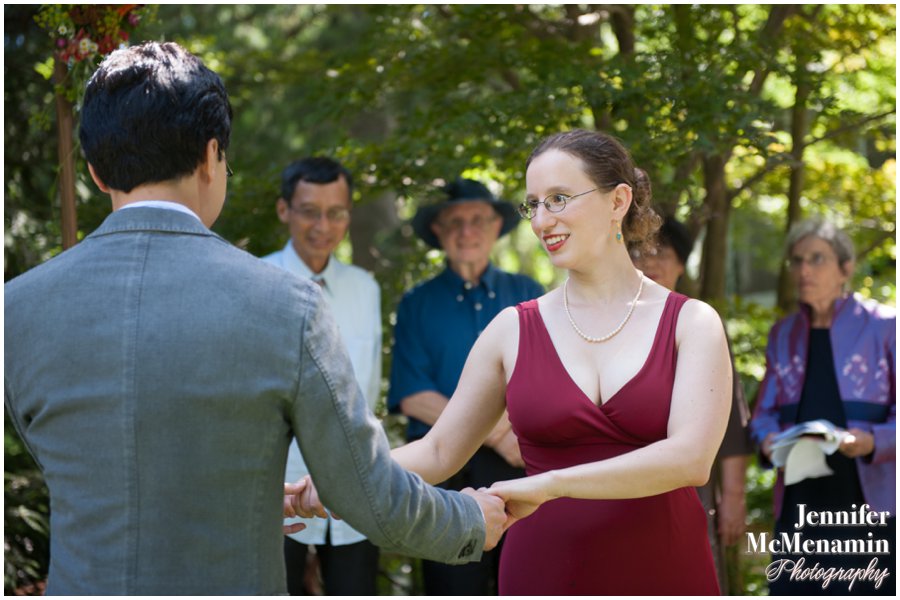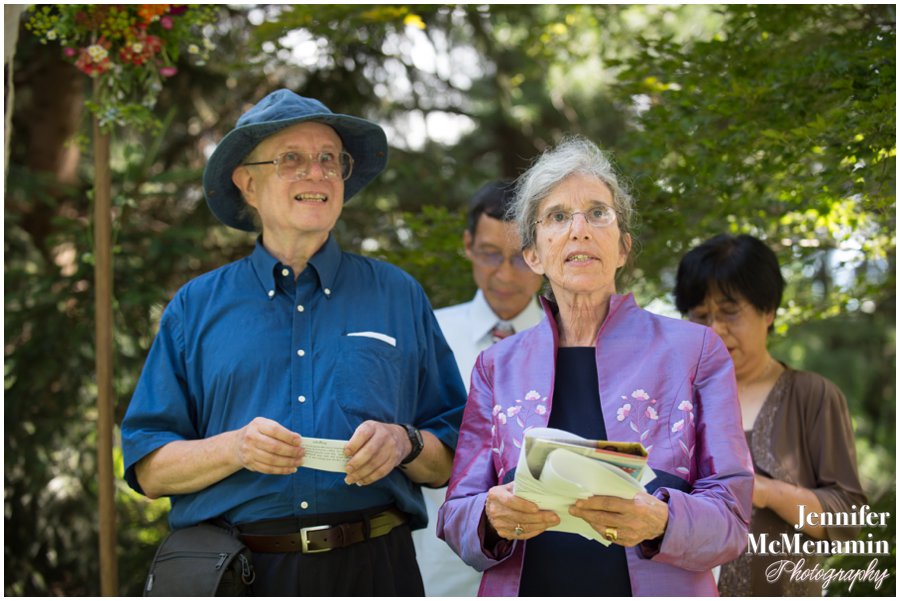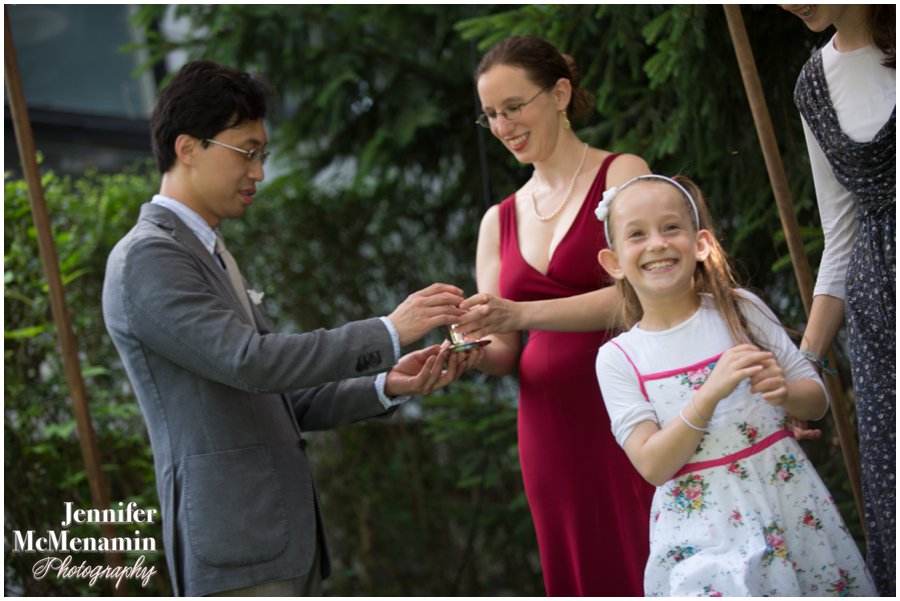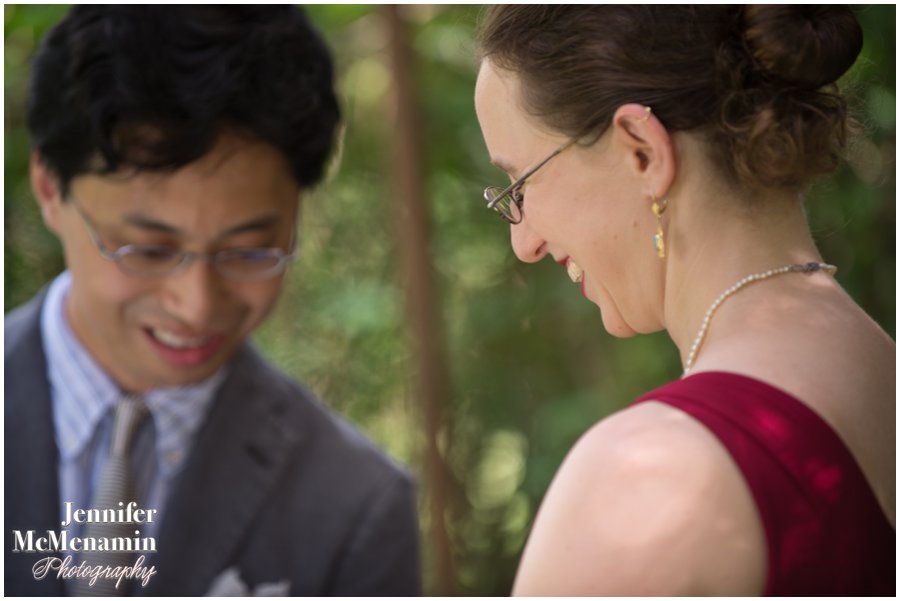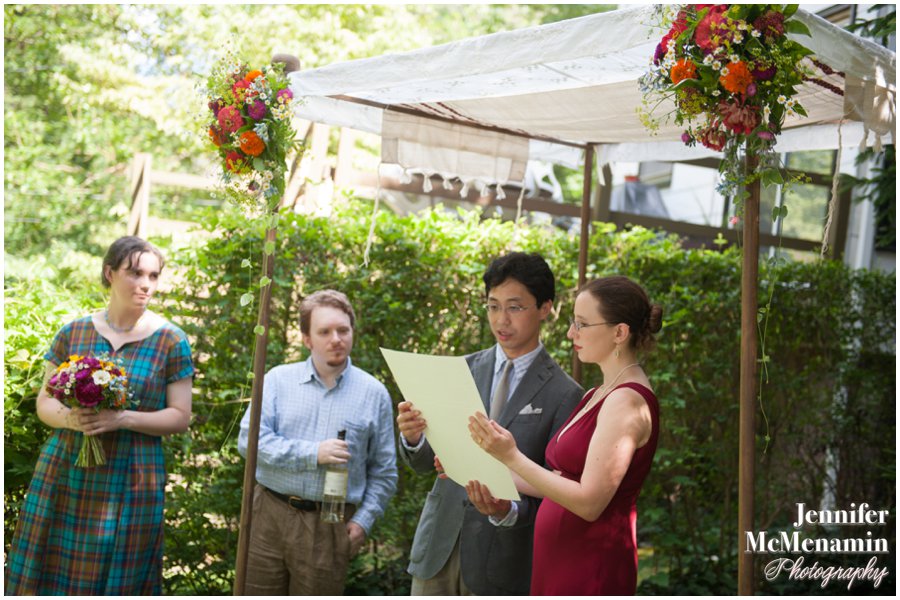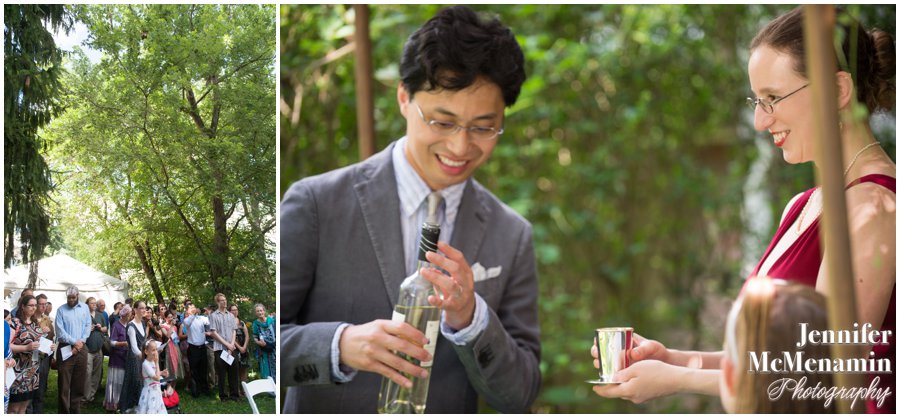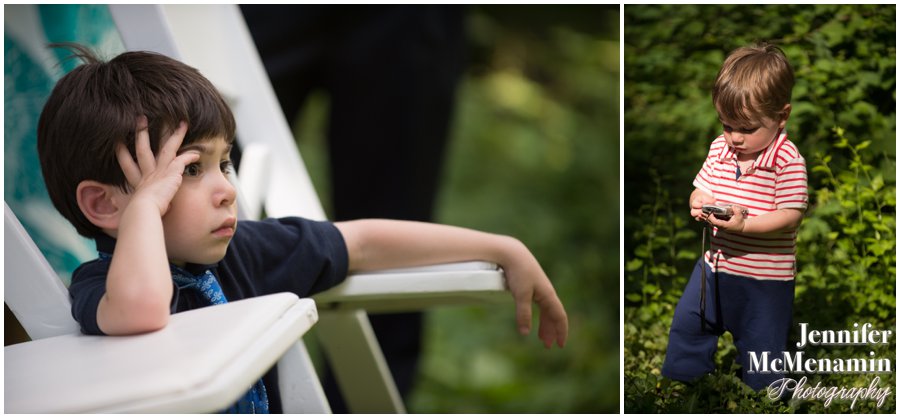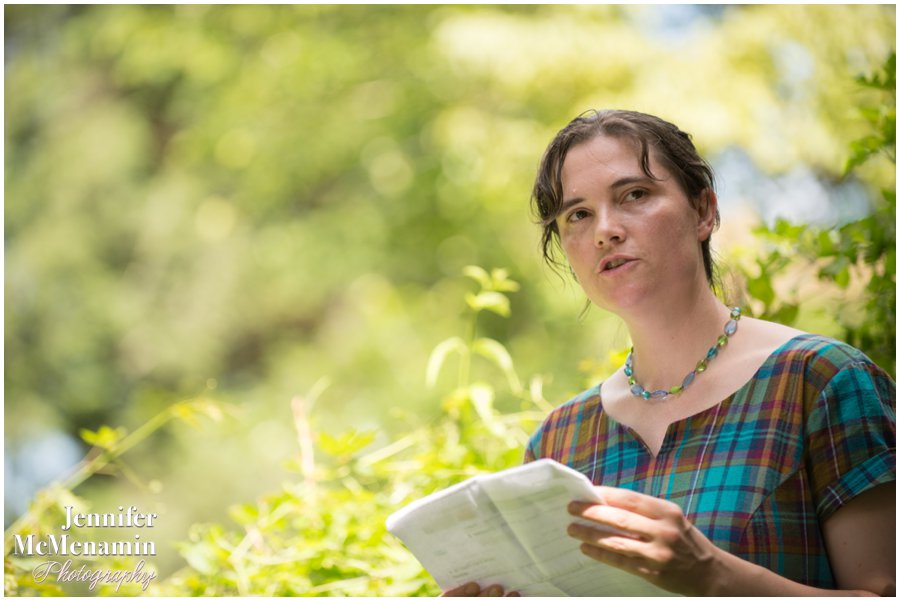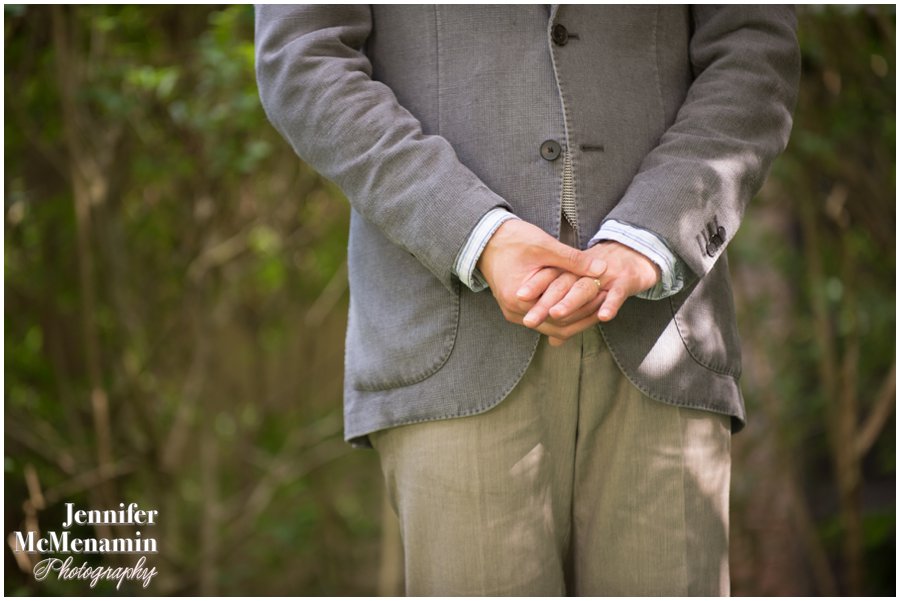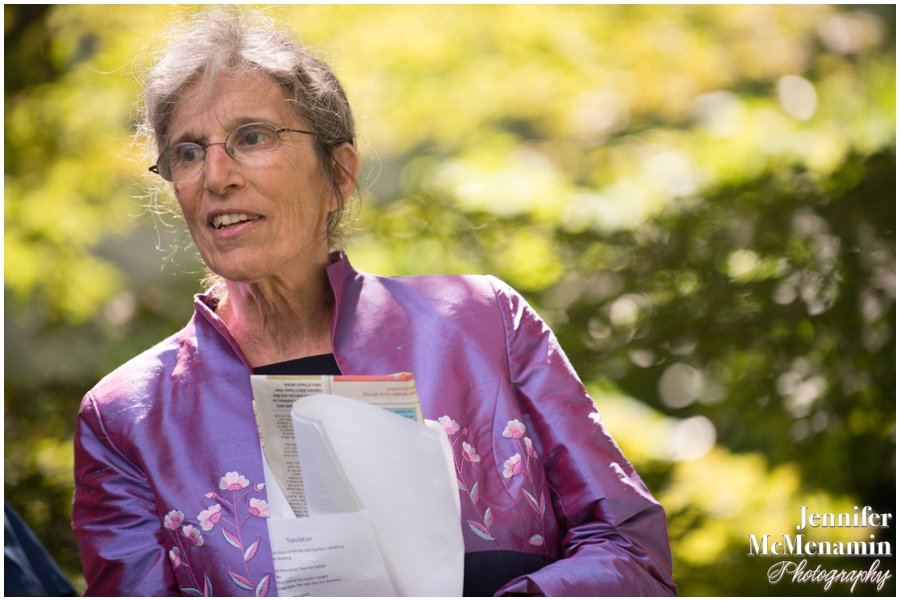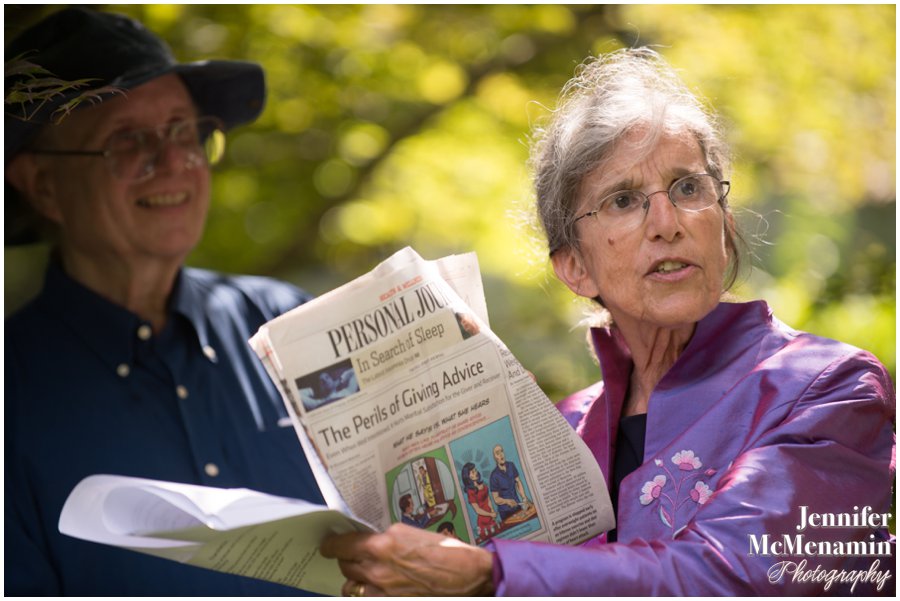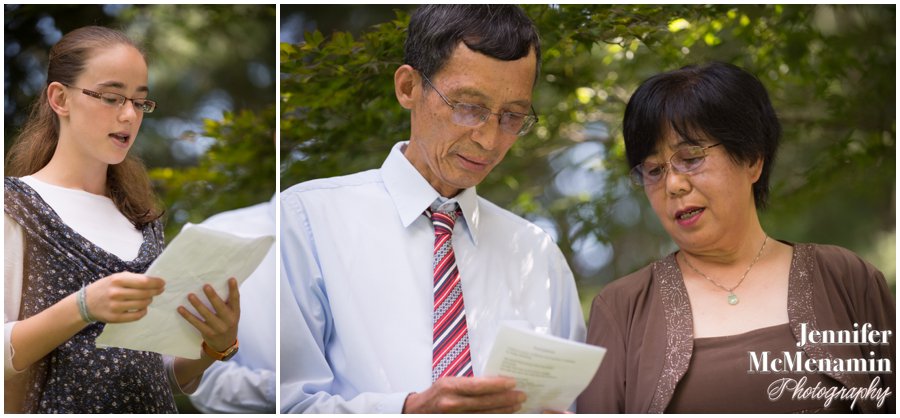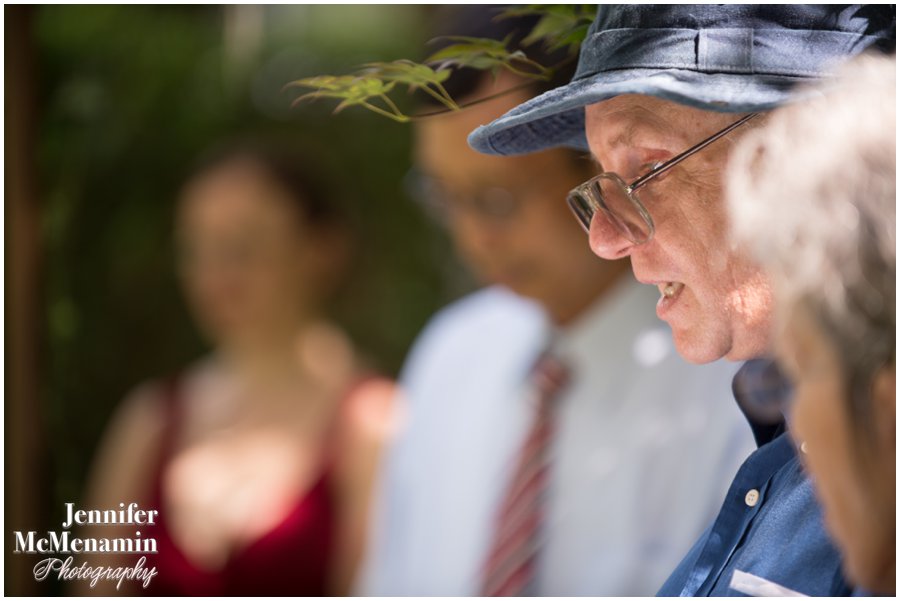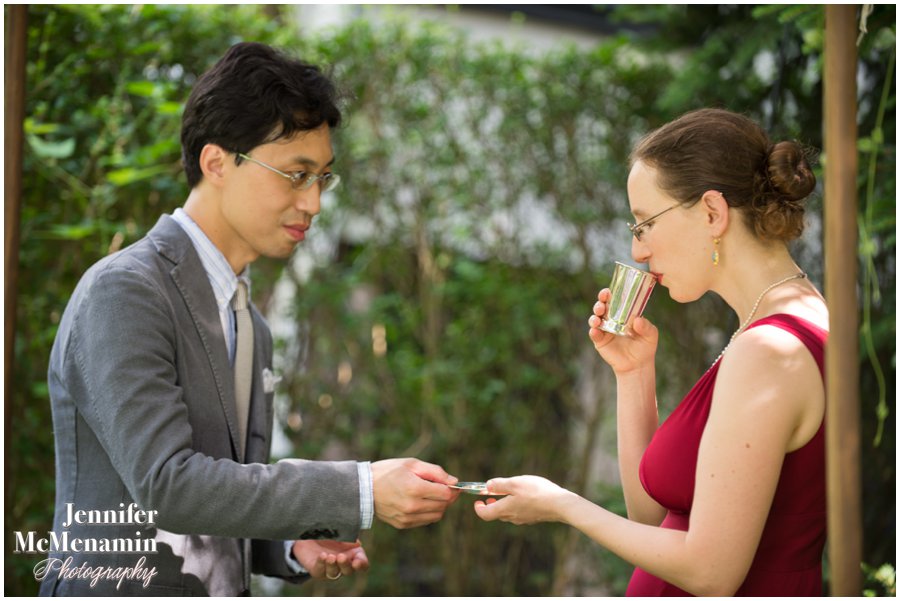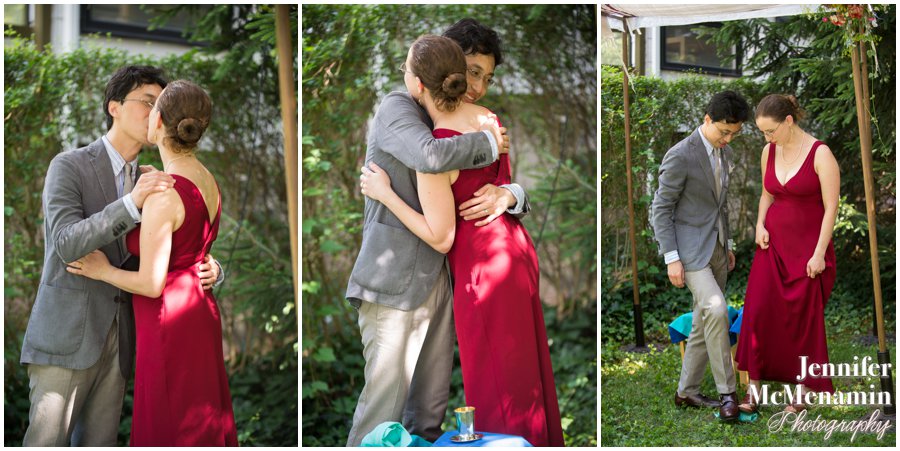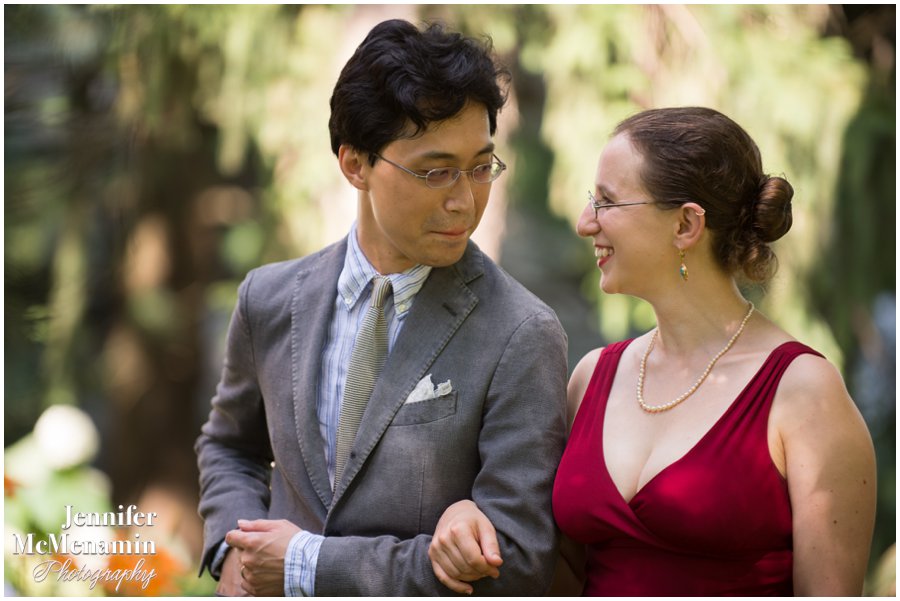 After some quick portraits with family and friends, Miriam and Ling-nan took a little walk with me for a few photos of just the two of them. Despite the heat and humidity, we were graced with some great light for photos.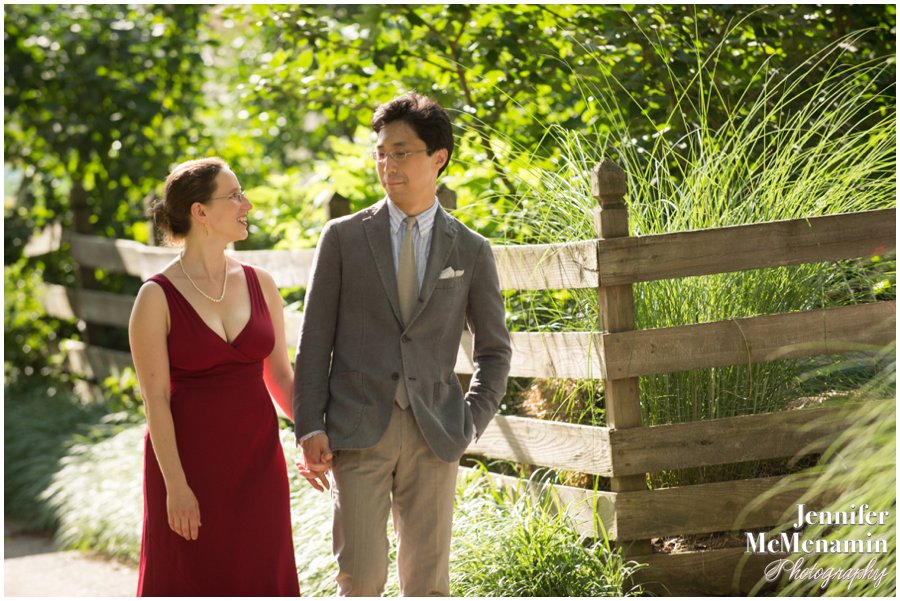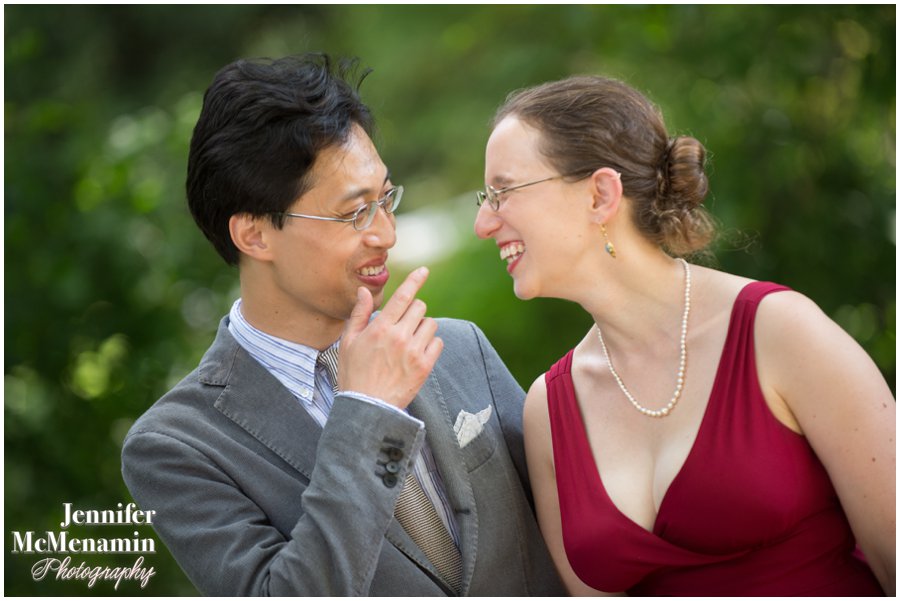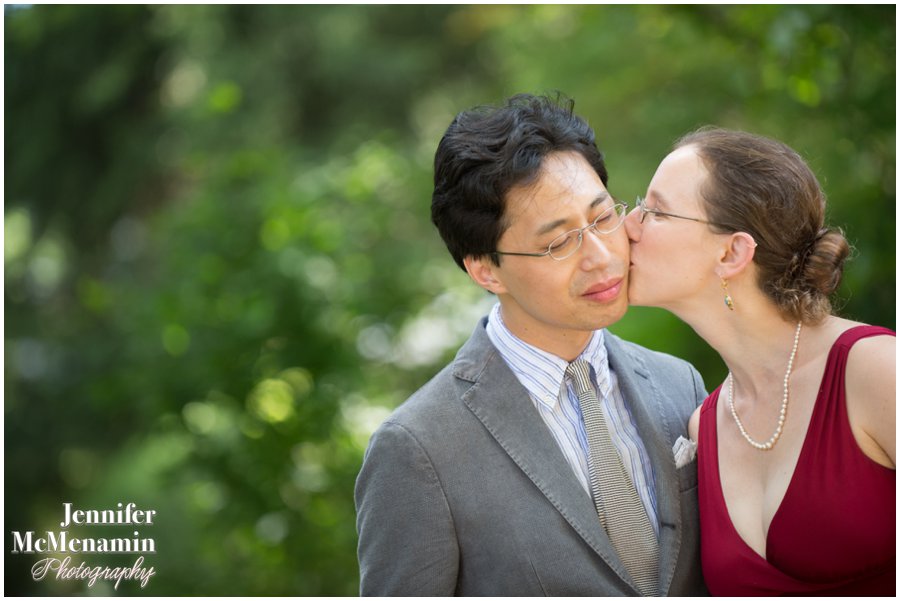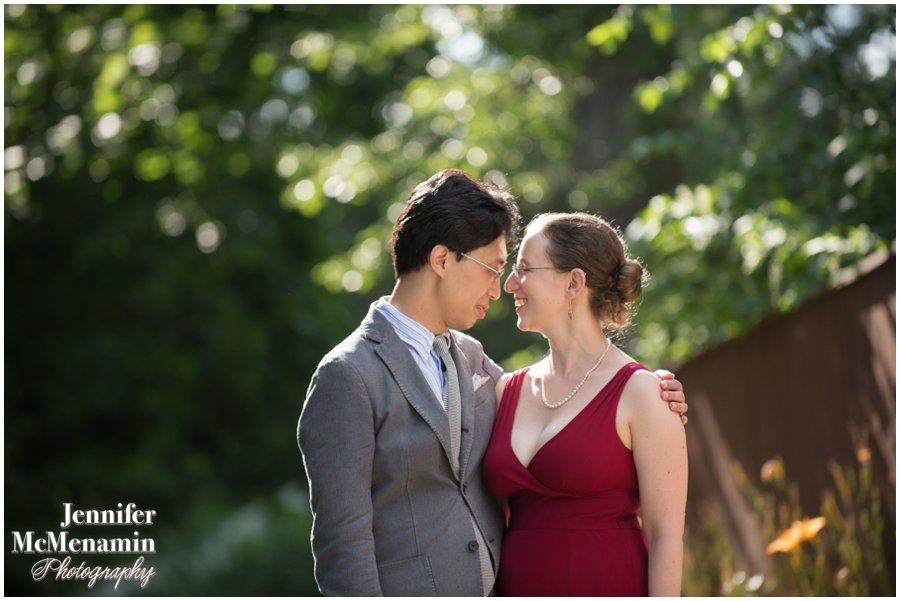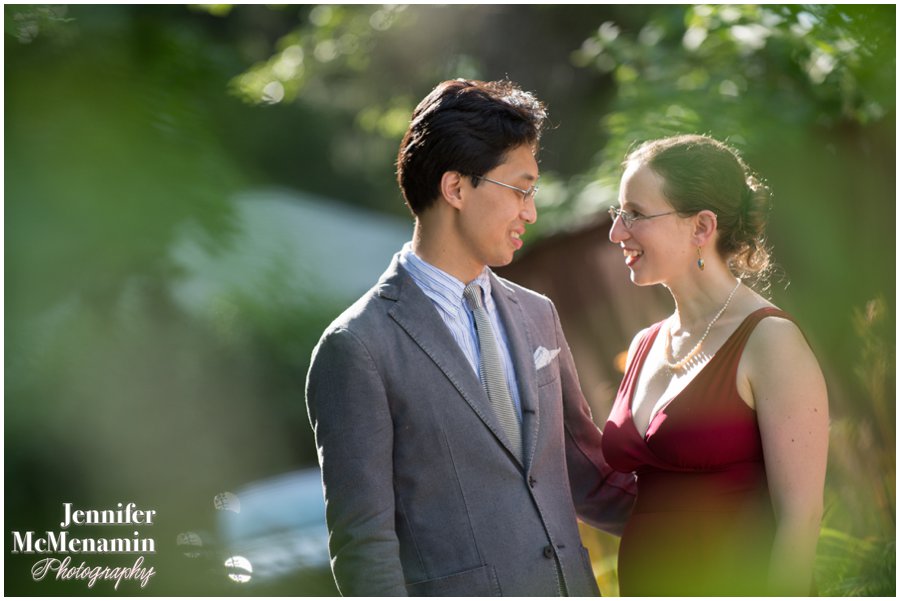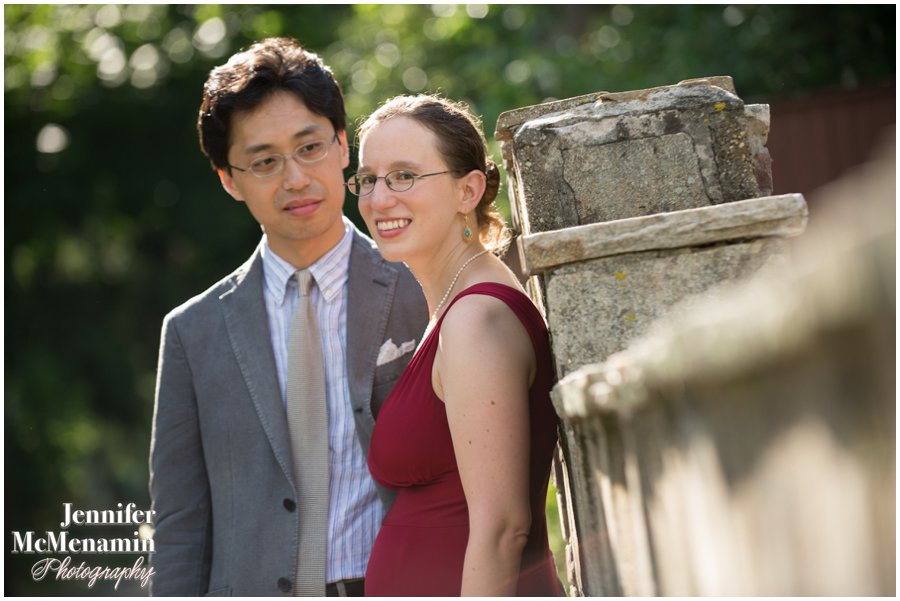 In keeping with a backyard wedding, bug spray and sunscreen accompanies treats for the guests — fancy chocolate-covered almonds.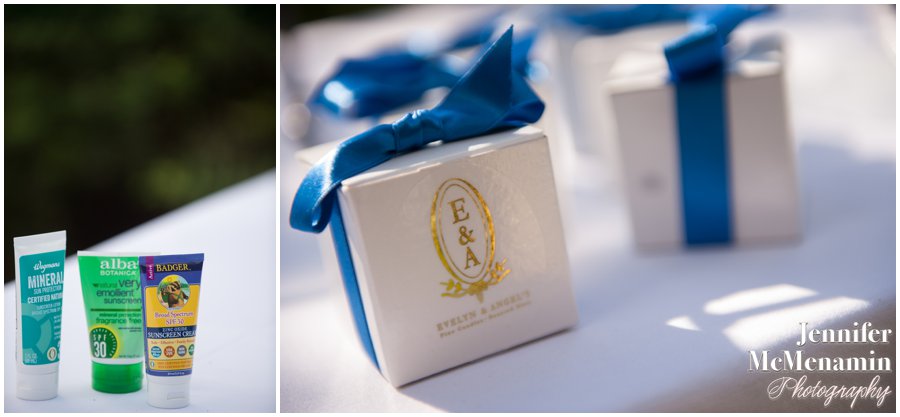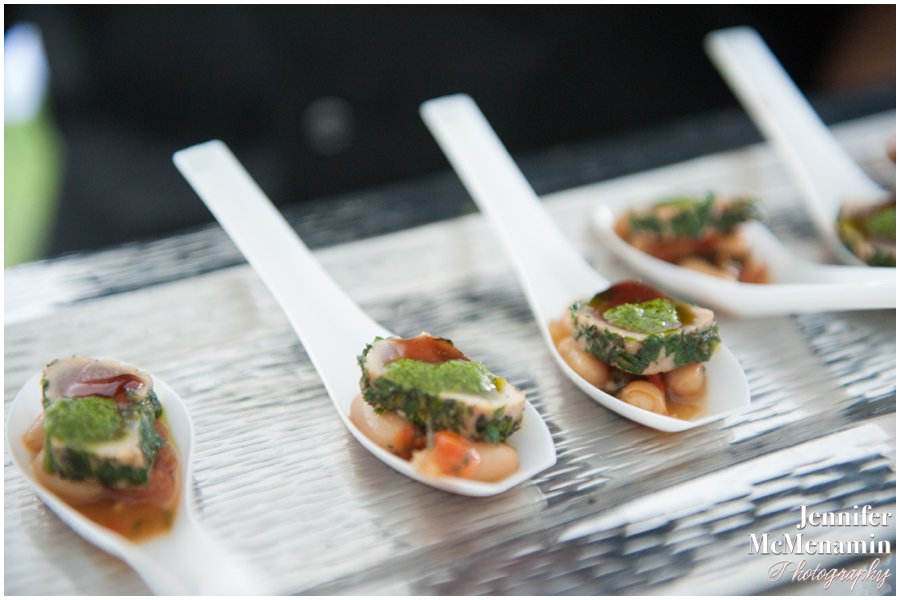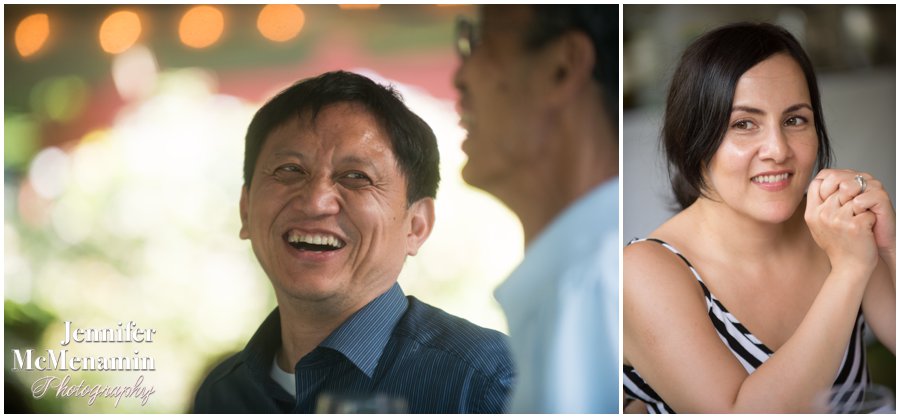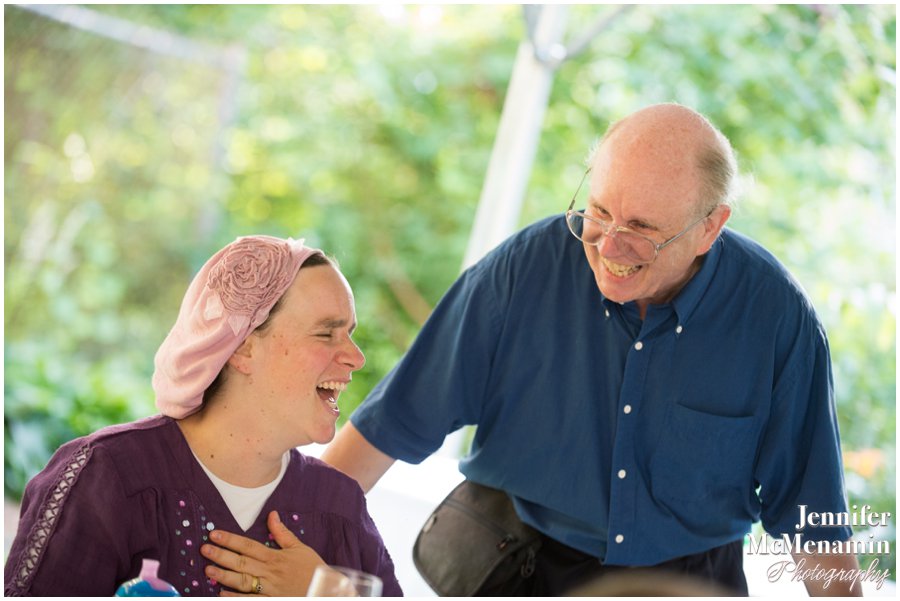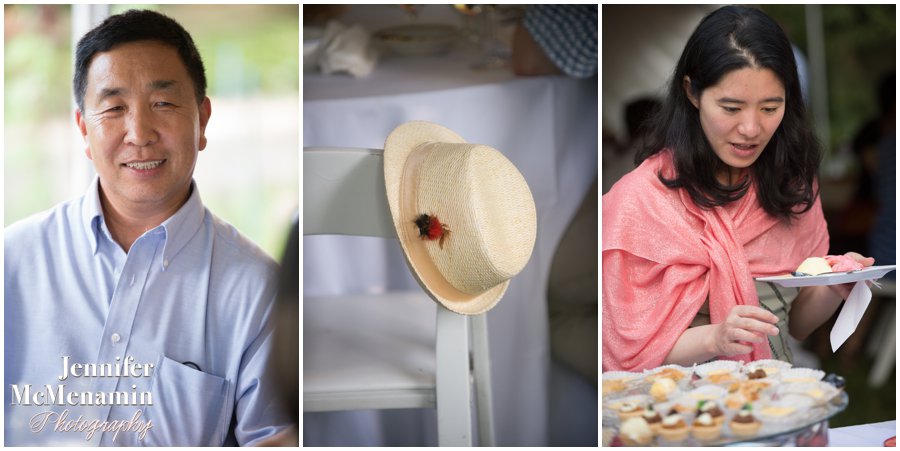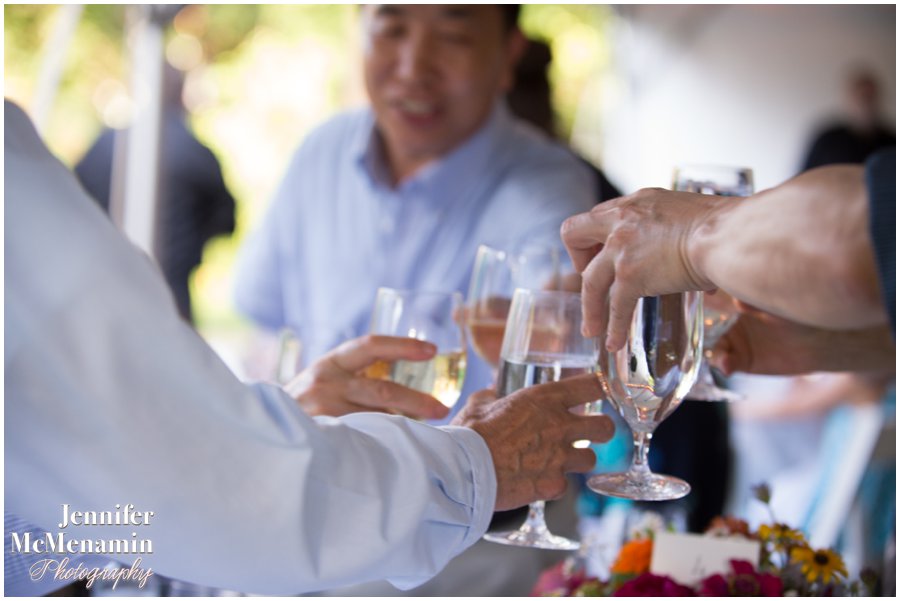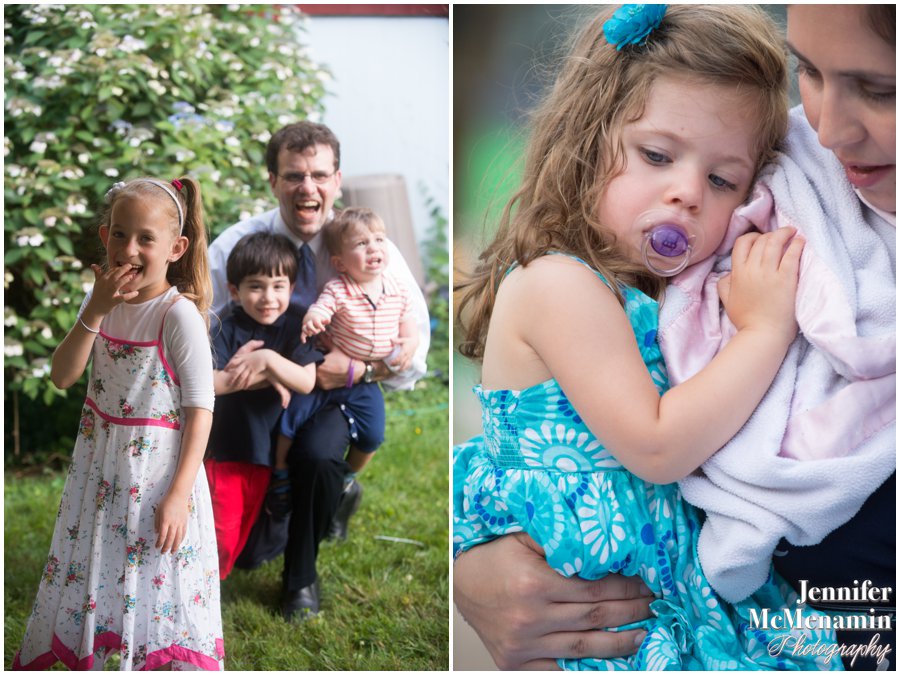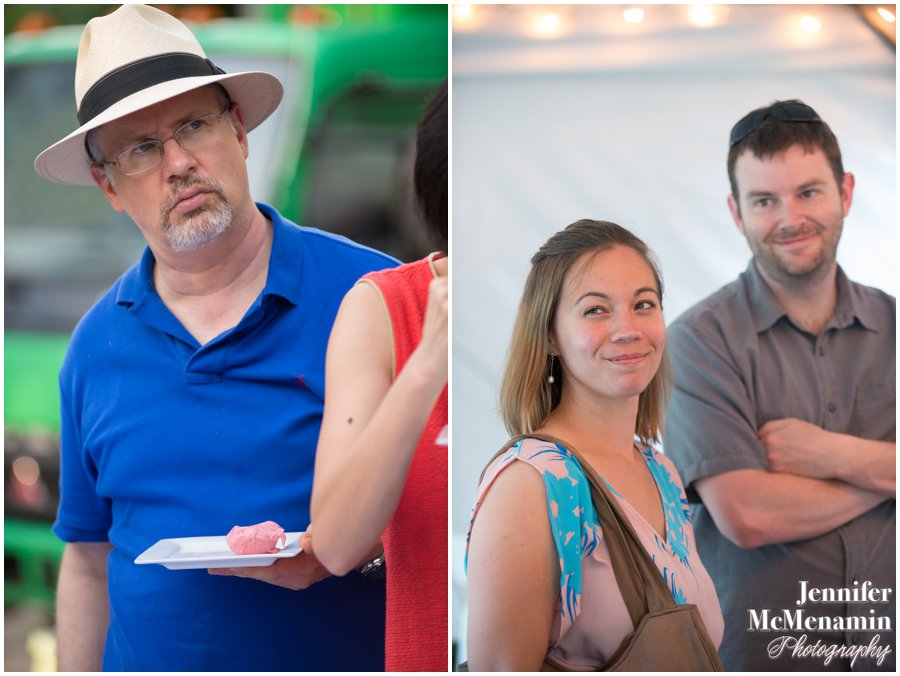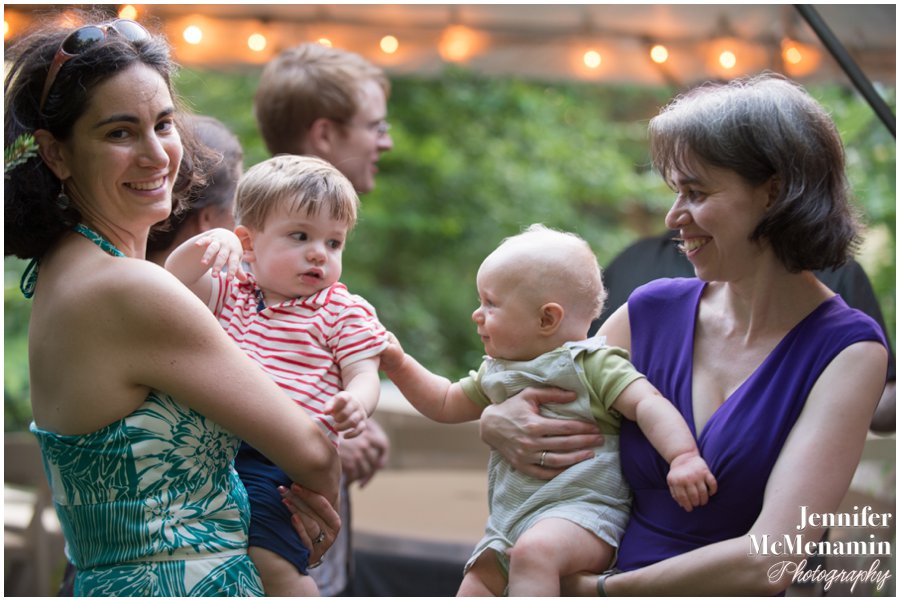 The next image on the left was also shot by Daniel.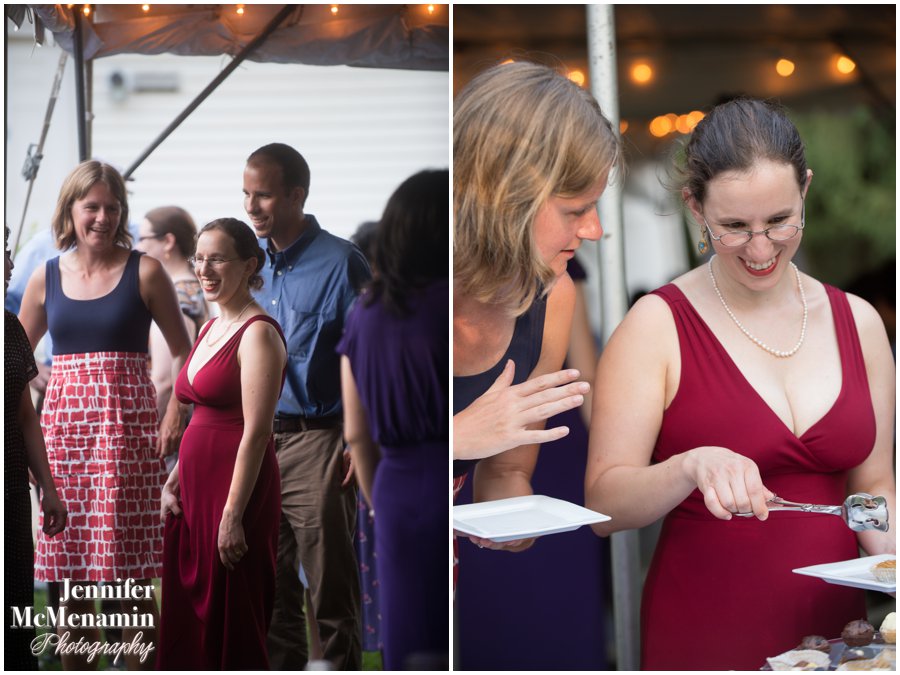 Sherbert, fresh summer berries and melons and fancy little desserts were the perfect end to the meal on a hot day.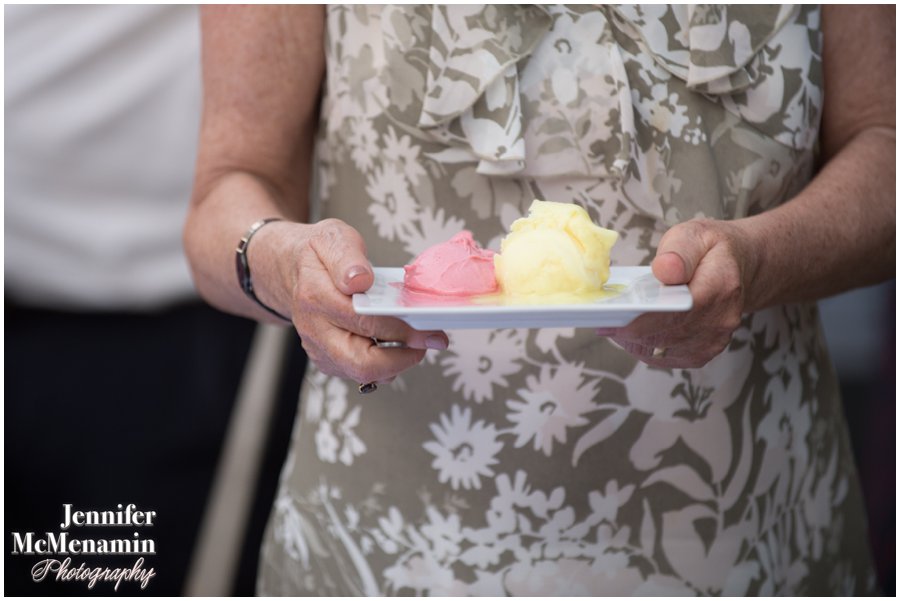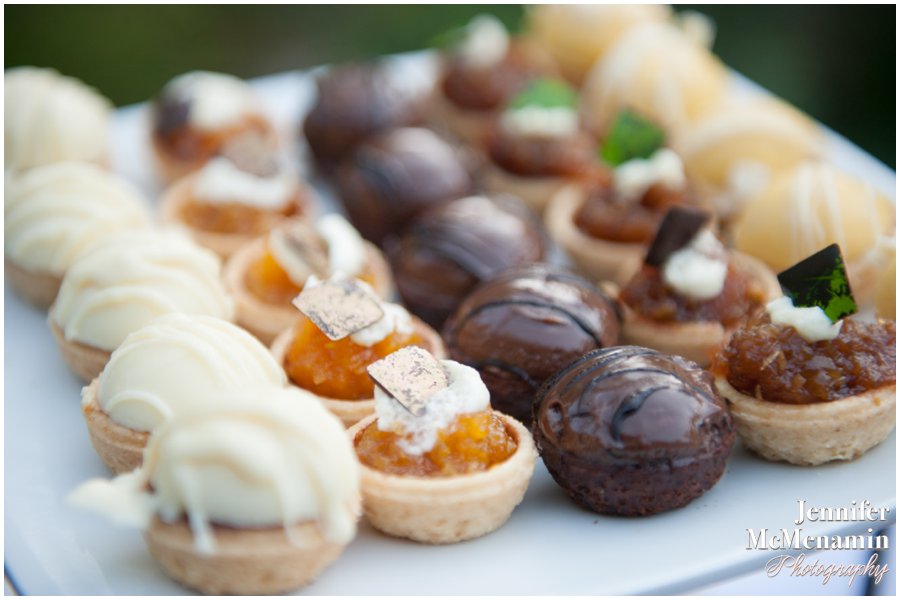 After the sun sunk a little lower in the sky, Miriam and Ling-nan slipped away from the party for just a few more photos, making good use of the gorgeous light, the front yard garden that she loves and the pine tree that her parents planted to mark her graduation from the fifth grade. It now towers over the house.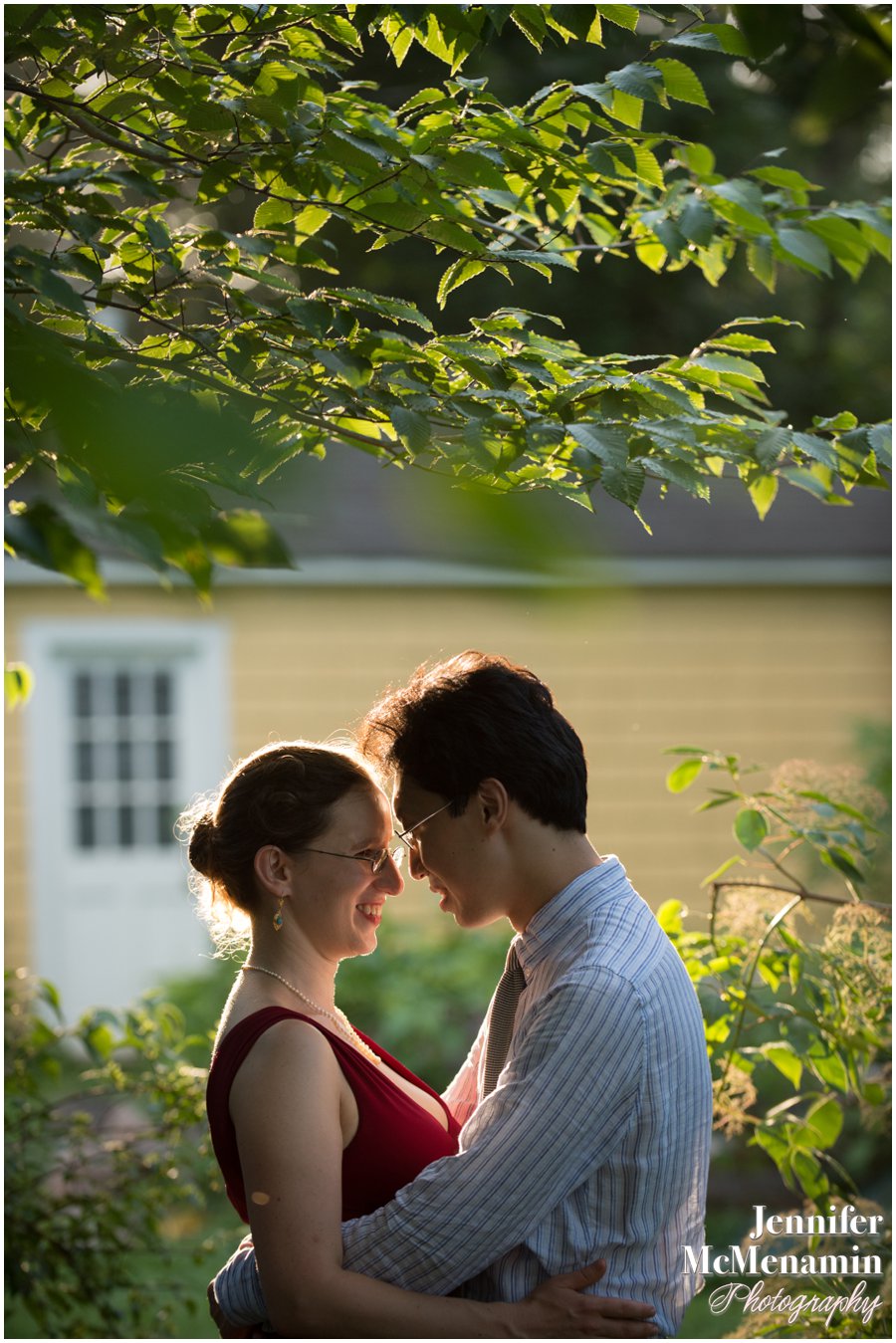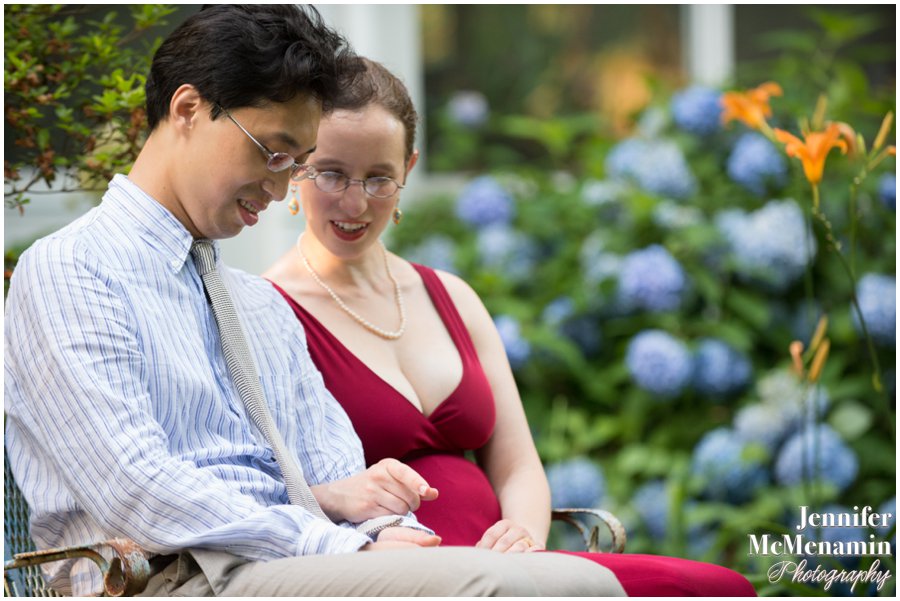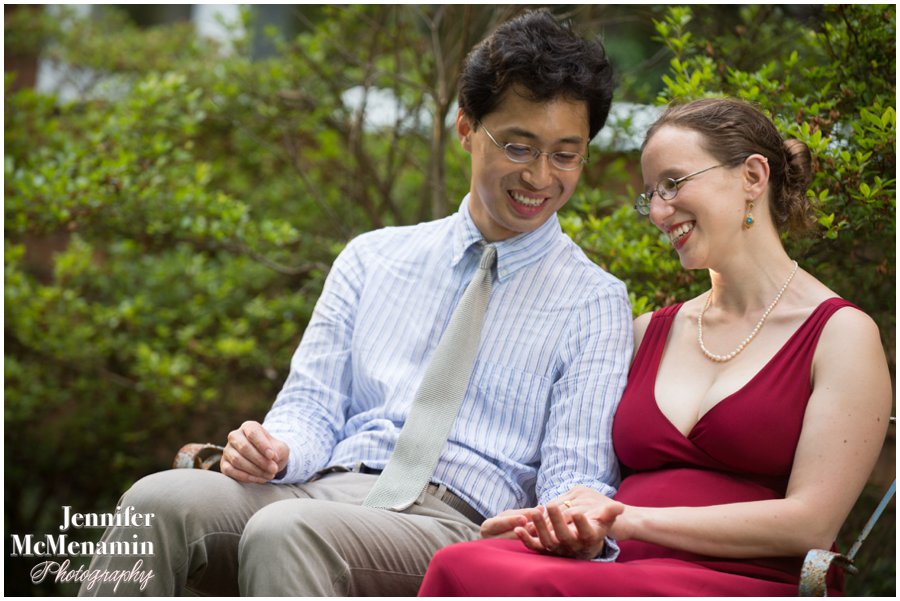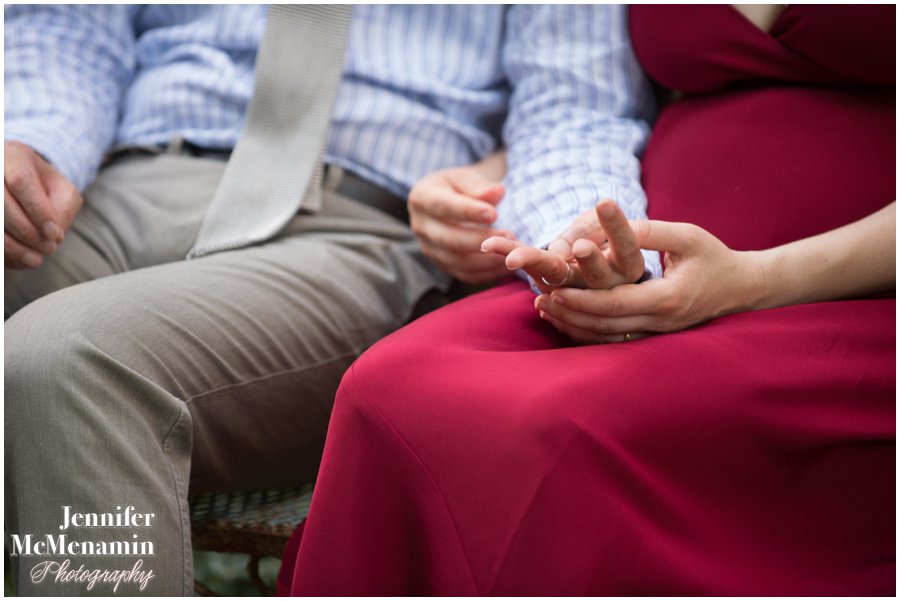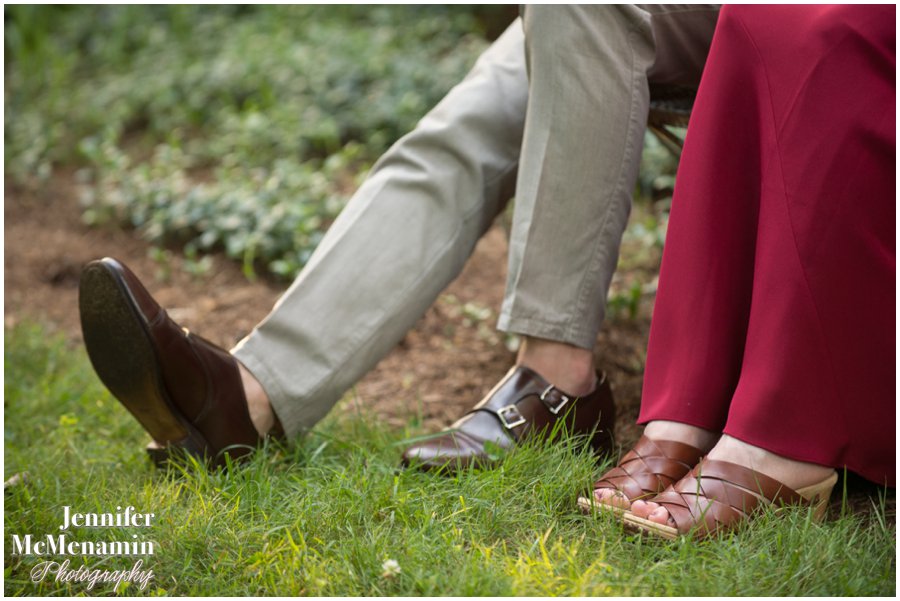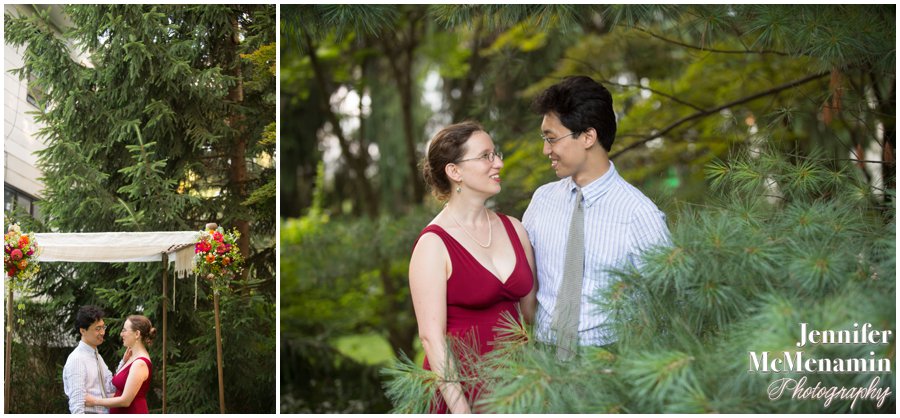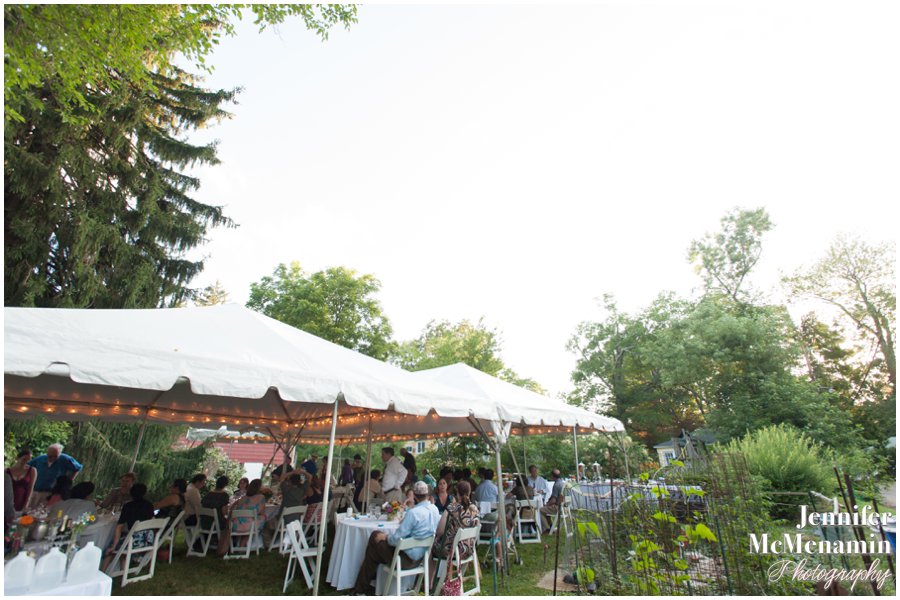 Congratulations, Miriam and Ling-nan. It was an absolute pleasure working with you both, your families and guests!
Credits:
Photography: Jennifer McMenamin Photography, LLC

Ceremony & reception: The bride's parents' home
Catering: The Classic Catering People
Rentals: Loane Brothers
Bridal attire: J.Crew
Florist: Crimson & Clover Floral Design
Invitations: The Nittany Quill