Marietta & Steve

Annapolis Lowe's & Silver Swan Bayside -- Annapolis wedding photography & Eastern Shore wedding photography
Marietta and Steve, from the very start, were perfect clients. At our initial meeting, we spent a lot of time talking about light in photographs and real emotion and preserving true memories as well as moments that might get lost in the whirlwind of the day — all favorite aspects of my job. A few months later, at their fall engagement session, they were relaxed and silly and affectionate and fun with each other and to photograph — again, just the way my ideal engagement session would go. (Aside from the weather, of course. The meteorologists promised that the overcast skies that day would clear up just as we were scheduled to start shooting. They got it completely wrong — which, I suppose, should have left me prepared for the botched weather forecasts on the wedding day as well.) In all things photography related, Marietta and Steve trusted me to do my job. Sites unseen, they greenlighted unlikely locations I scouted for photos — the path to a hotel maintenance shed, Annapolis alleyways, an out-of-the-way road on the Eastern Shore with an arch of green trees and an ordinary fishing pier with a spectacular view of the Bay Bridge. Steve jumped into the car to drive to Target at 9 o'clock at night during our last planning phone call when I suggested it might be good to have cute colorful umbrellas on hand in the event of rain on the wedding day. And they and their wonderful planners consulted me very early in the process to help craft their timeline — an element that's especially important when we have four shooting locations in play so no one feels stressed and harried. As the wedding day drew near, it looked increasingly likely that there would be rain, perhaps even so much rain that the outdoor bayside ceremony they had imagined would not be possible. I'm pretty sure that Marietta and, in particular, Steve singlehandedly wished away that weather. Because on the actual wedding day, we didn't get a drop of rain until well after dark when everyone was tucked inside the pavilion anyways. At one point in the afternoon, we could see storms with horizontal slats of rain directly across the bay and over the Bay Bridge while the doppler radar app on my phone showed an ominous red horseshoe of bad weather surrounding us. But the skies above Marietta and Steve remained blue and sunny. Here are some of my favorites from their marvelous day: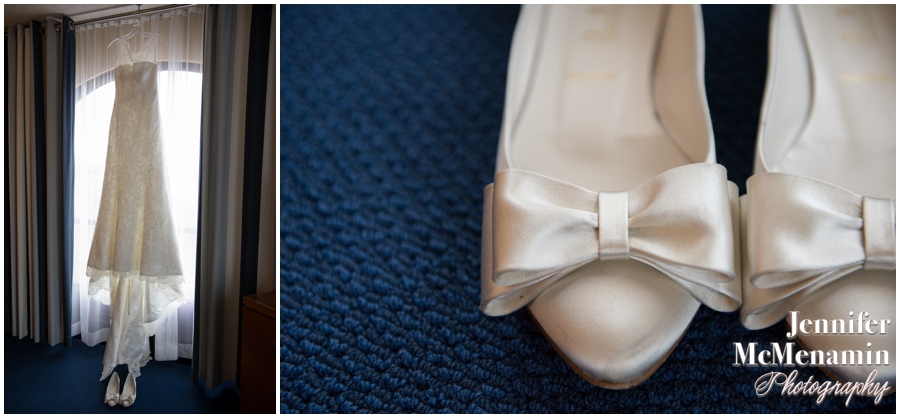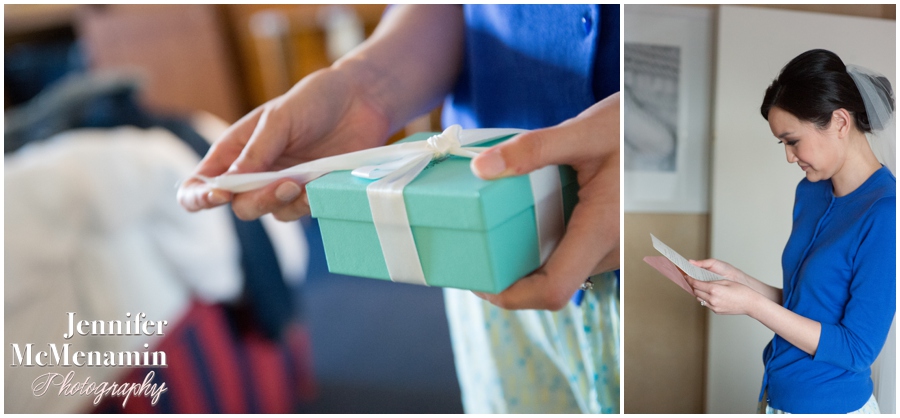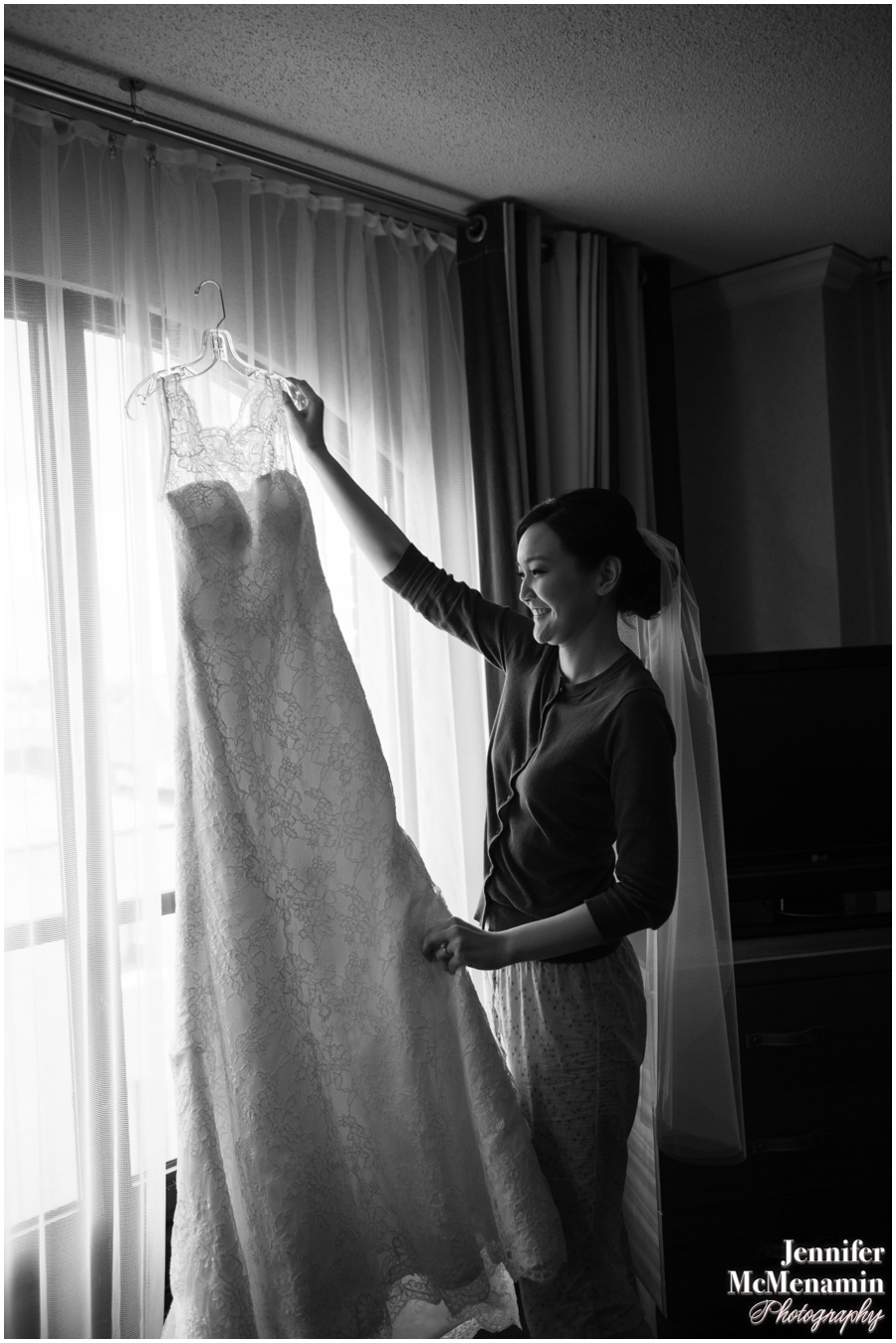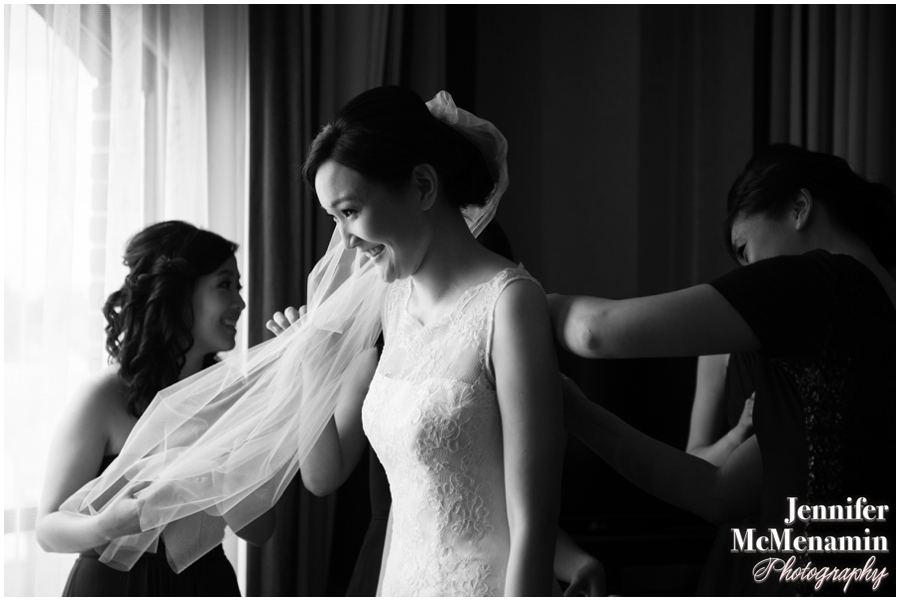 Marietta and Steve chose to see each other before the ceremony so we'd have plenty of time for lots of fun photos. I love this series of images of that lovely moment.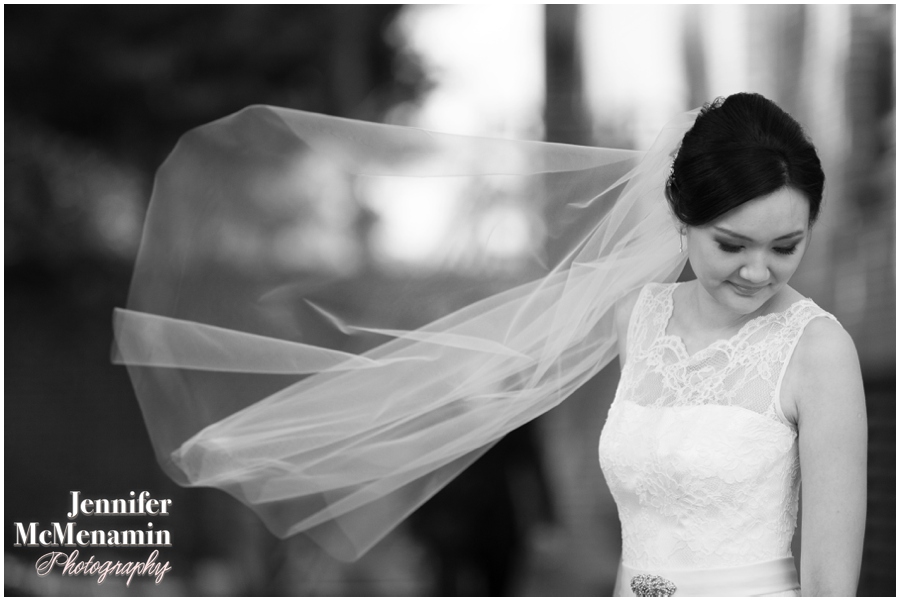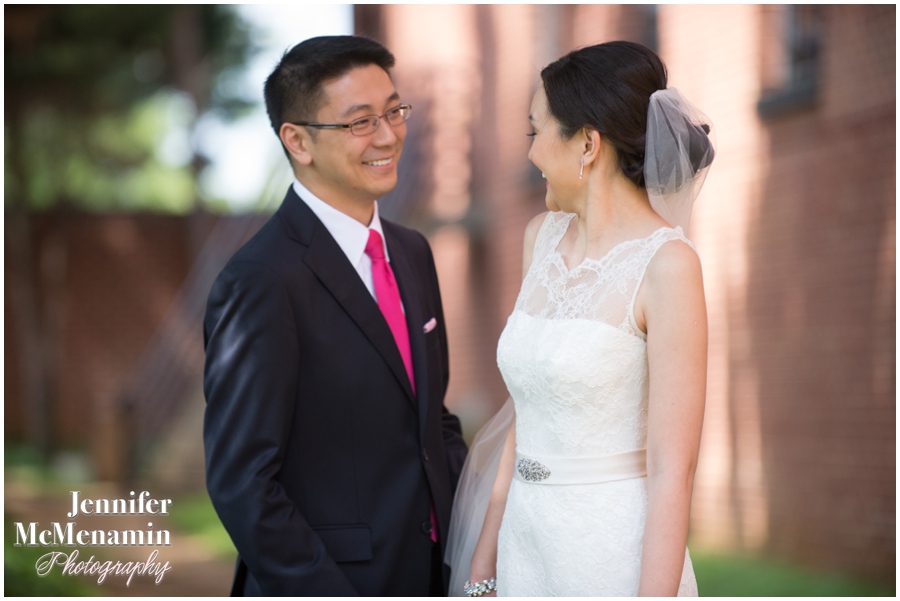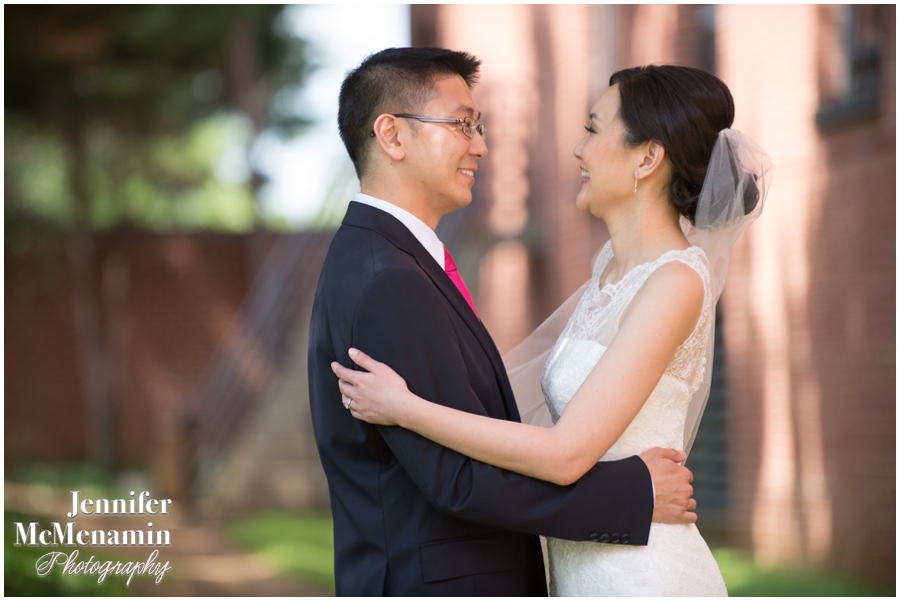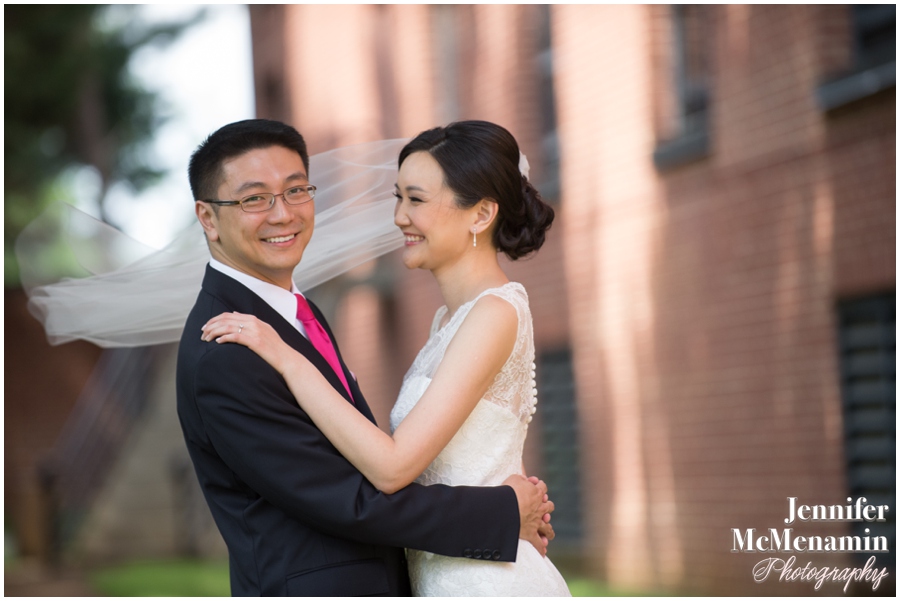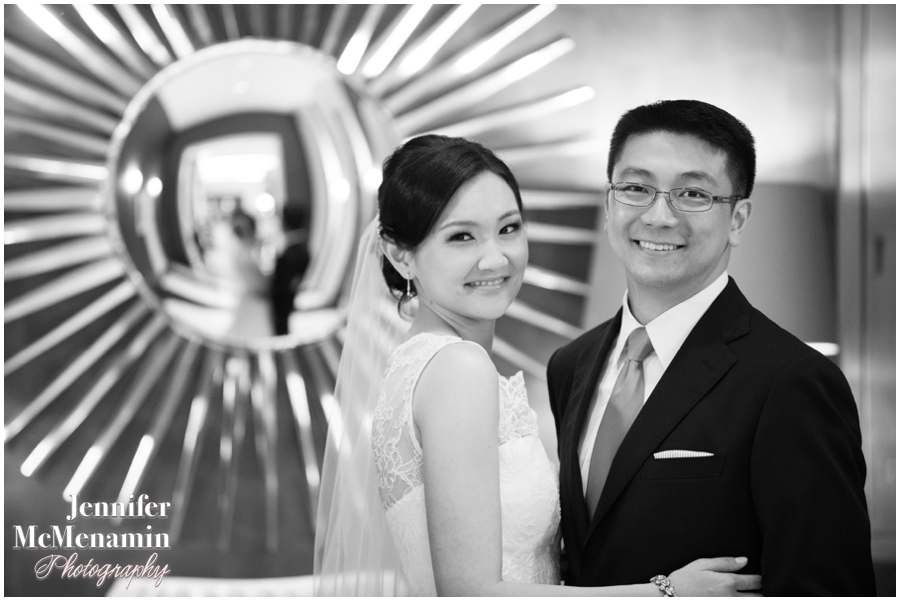 Marietta and Steve also to chose participate in the traditional Chinese custom of visiting and kowtowing before their parents before the ceremony. Filled with emotion, it was truly lovely.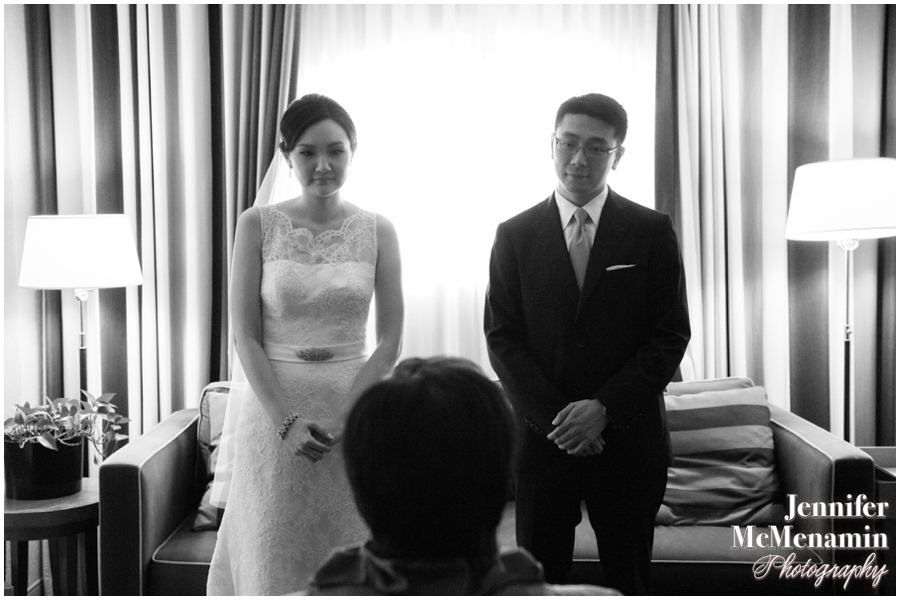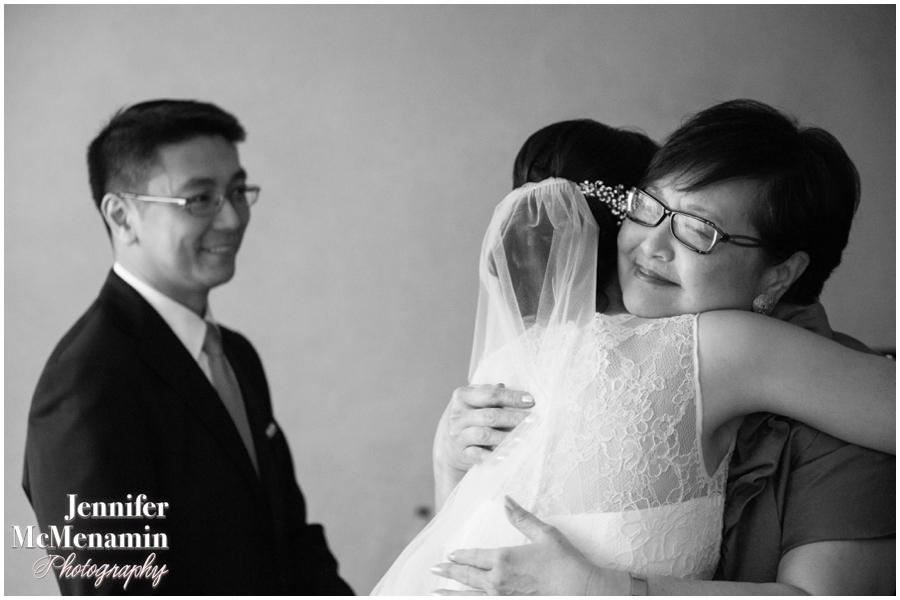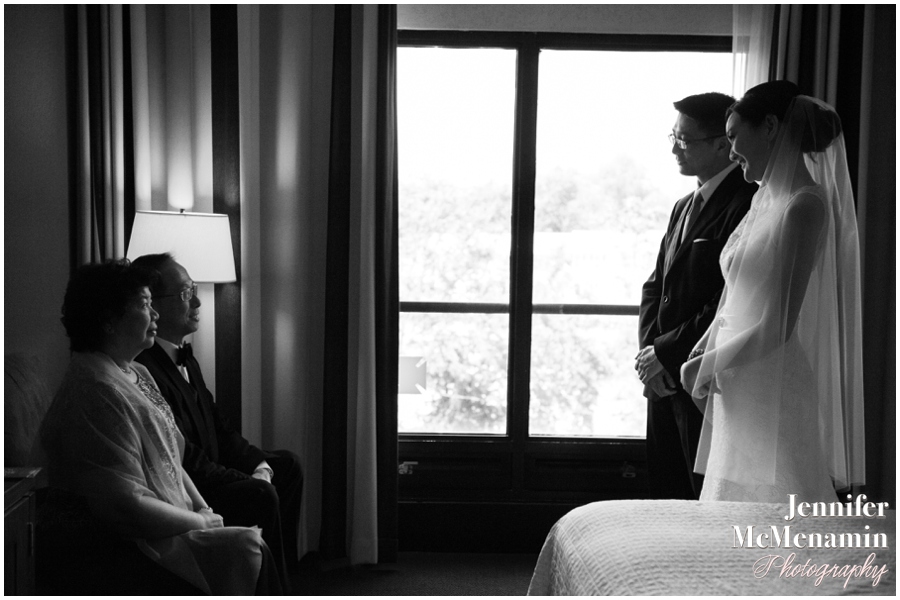 Annapolis has so many nice spots for photos, including this charming little one-way alley — with an apparently un-moveable historically dressed actor.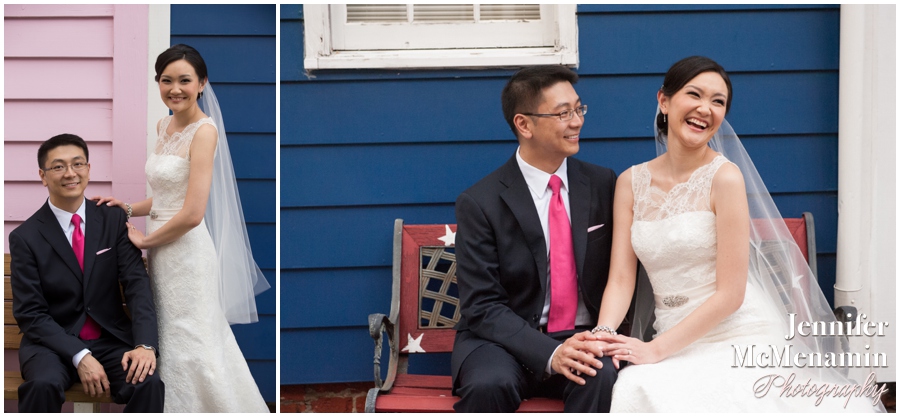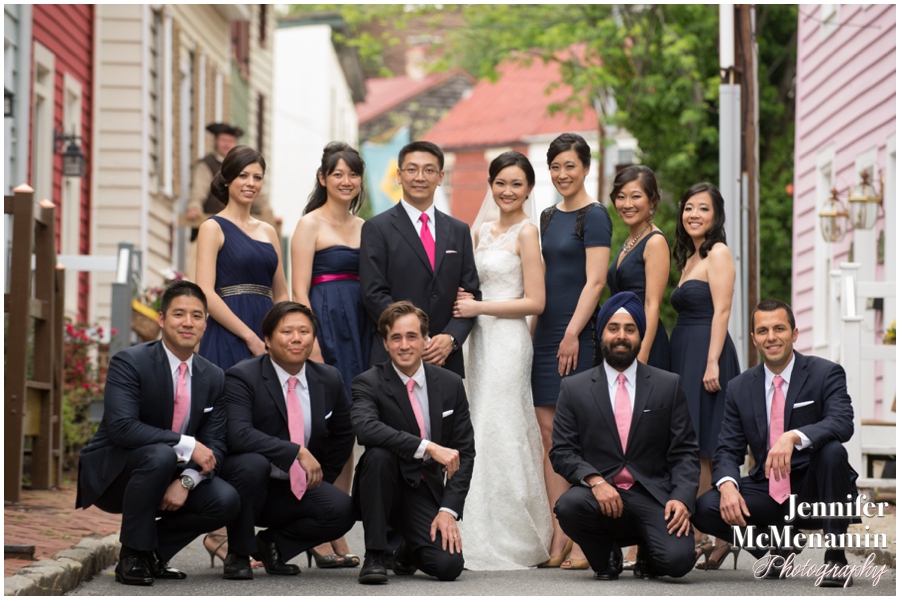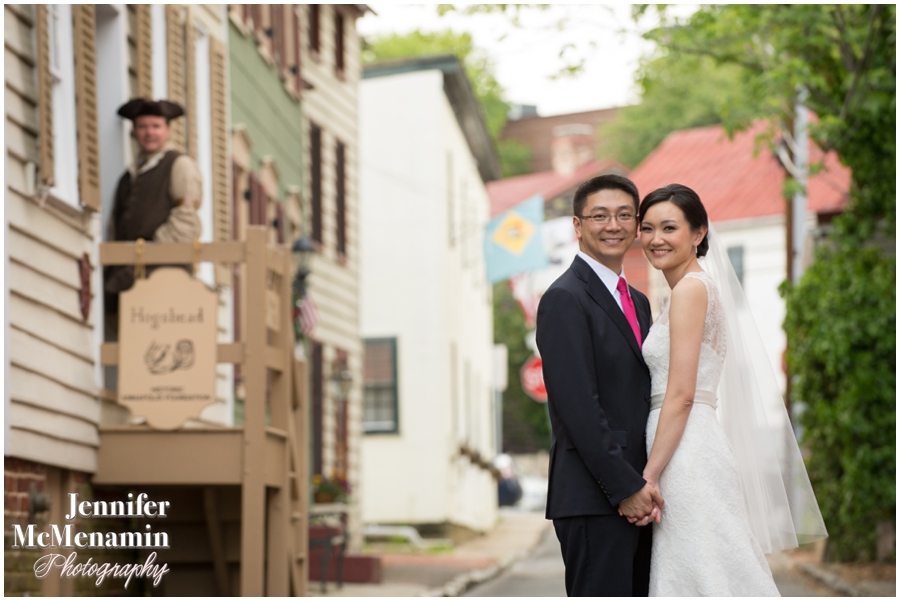 Marietta and Steve's friends and sisters were so much fun to work with as well — what a wonderful wedding party!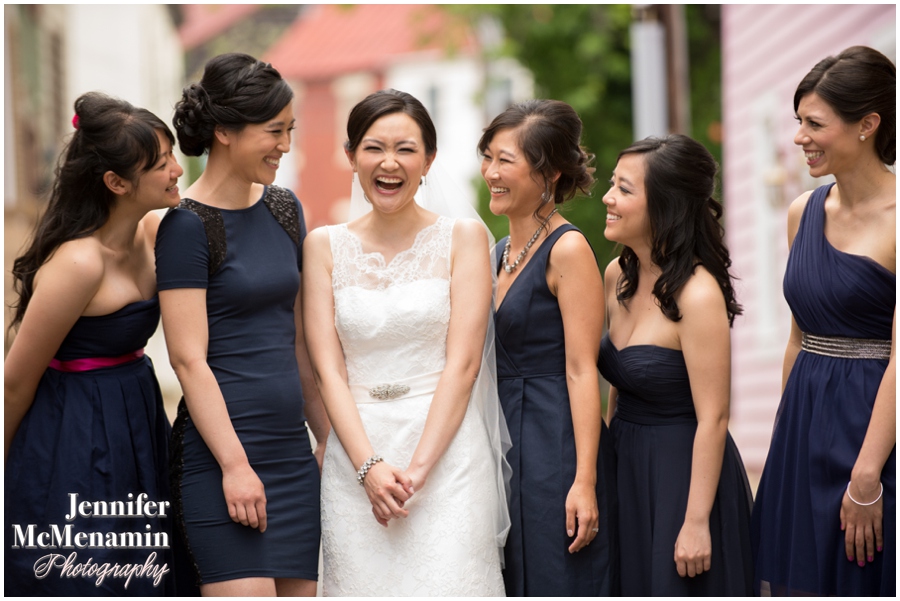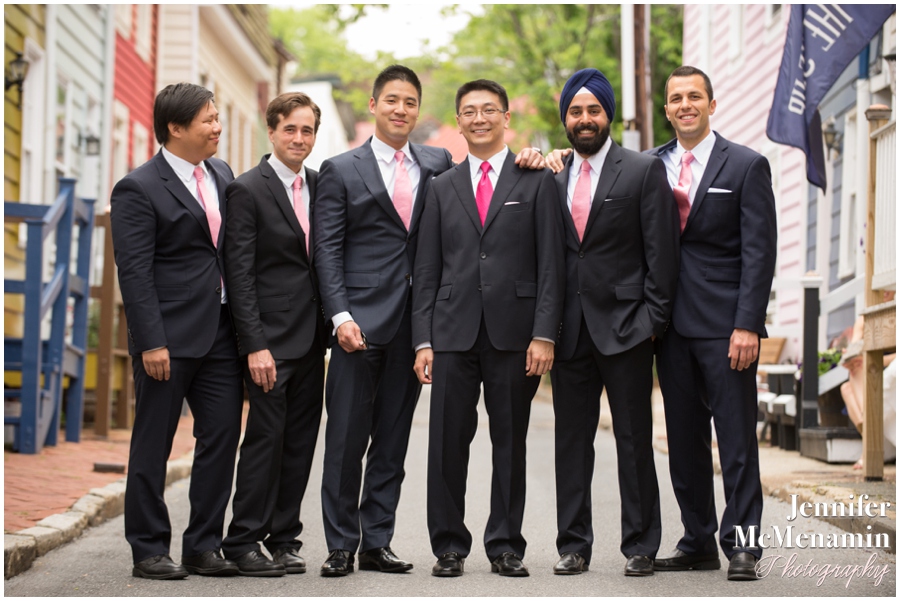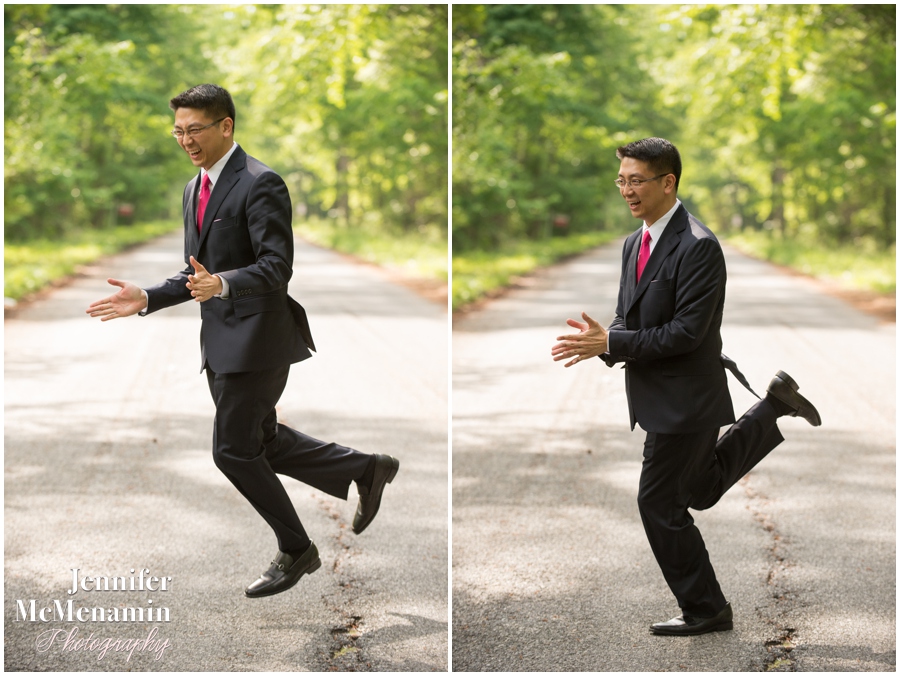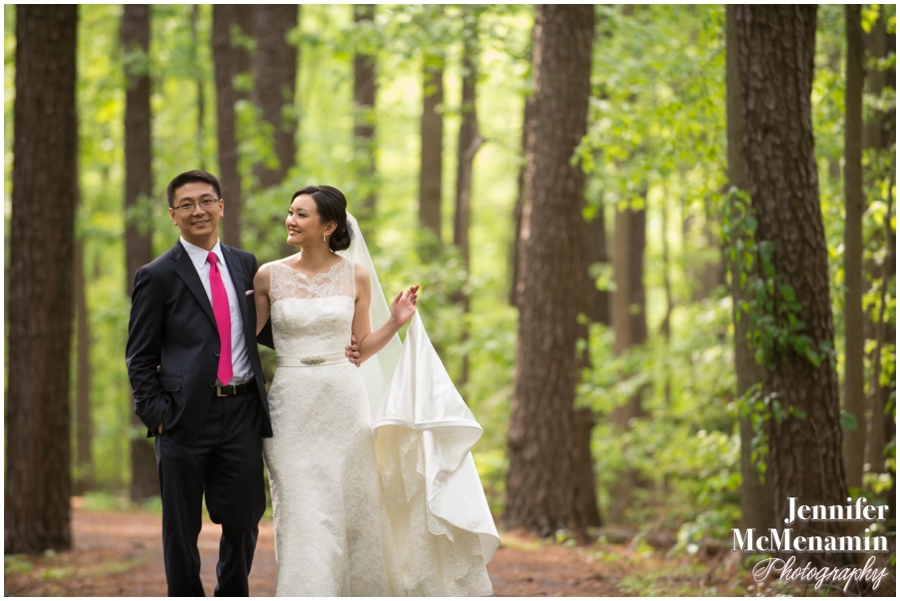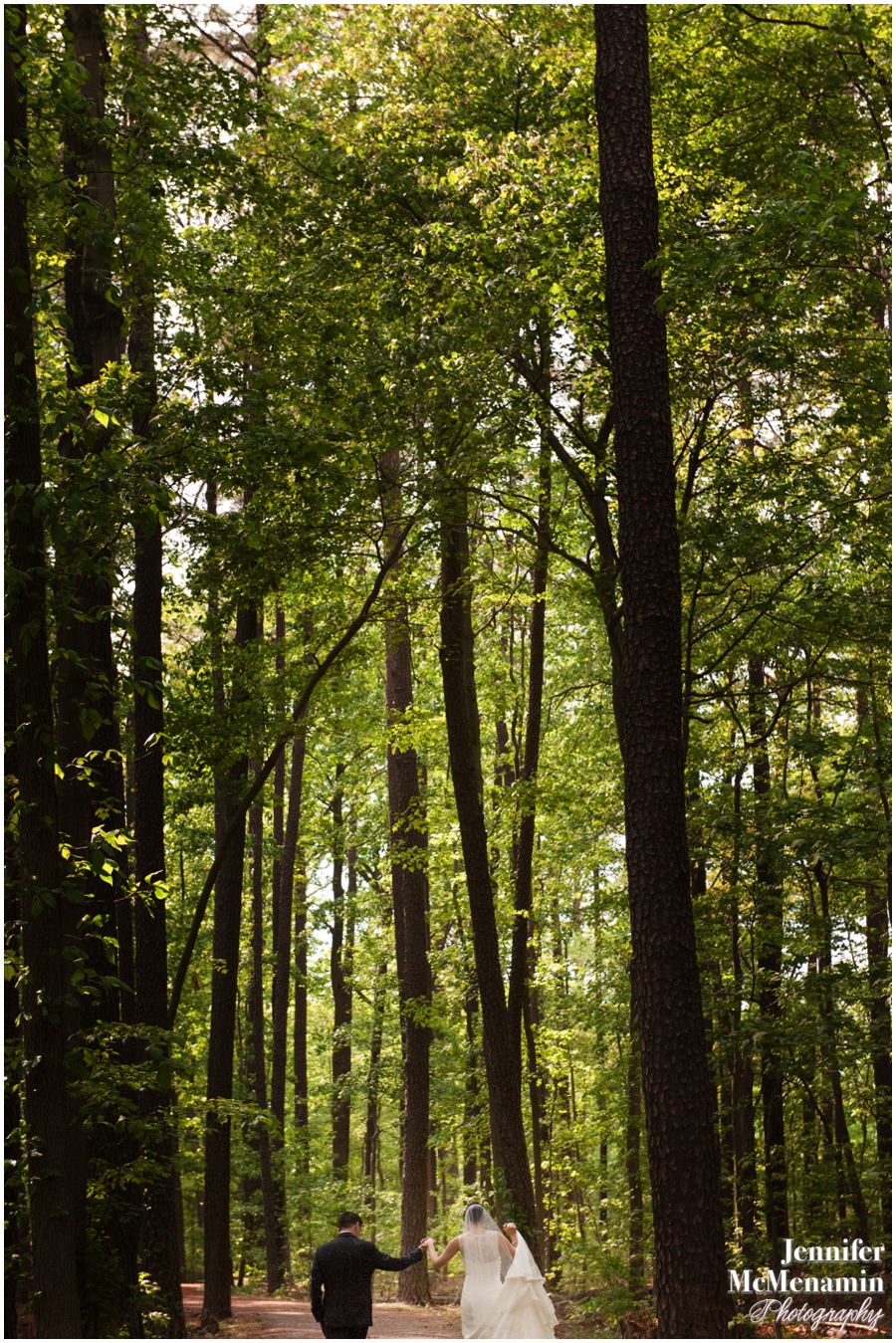 Sisters — and a super sweet flowergirl niece!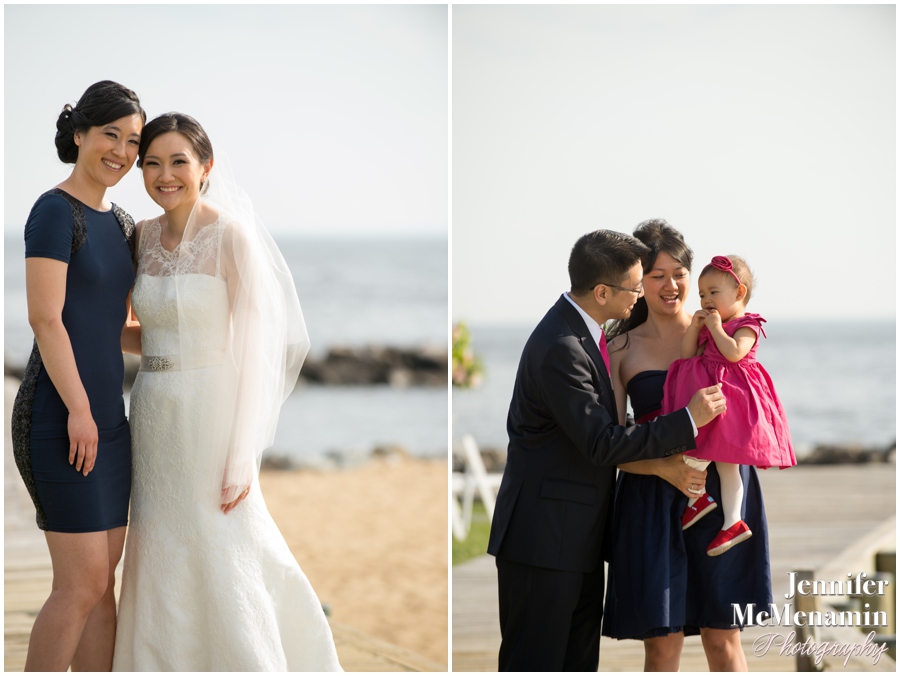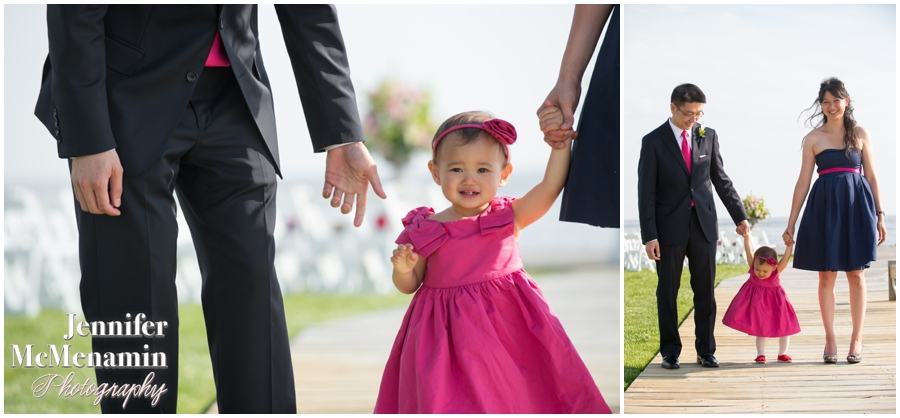 Then, it was time to get married.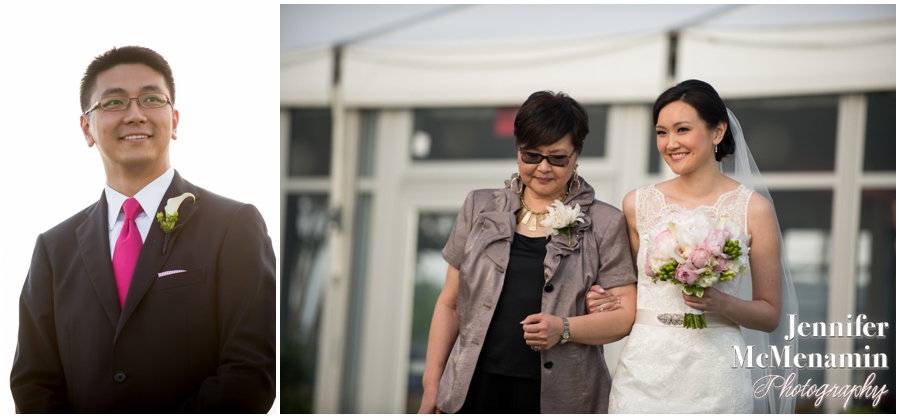 My wonderful assistant Lucas captured this next image, perfectly framing the bride and her mother as they made their way down the aisle during the processional.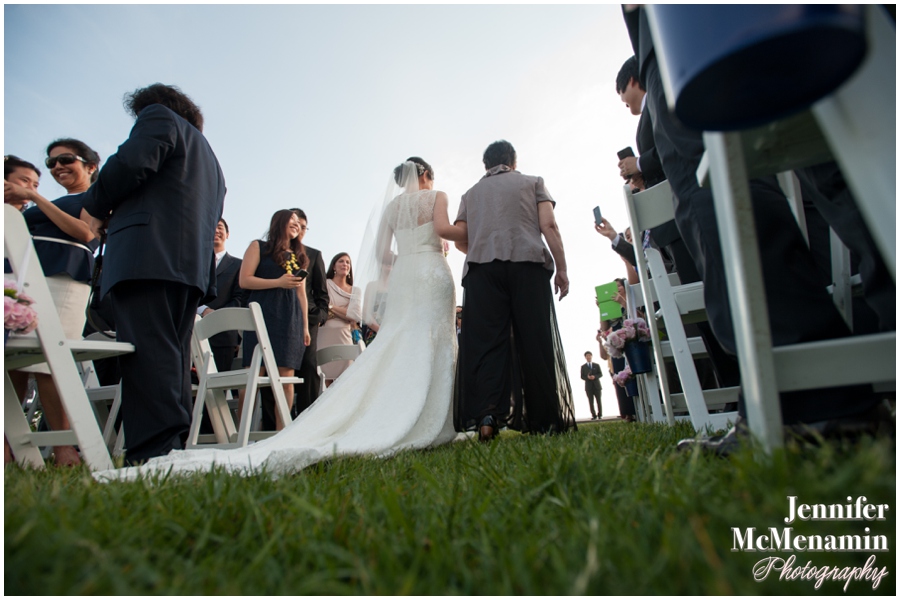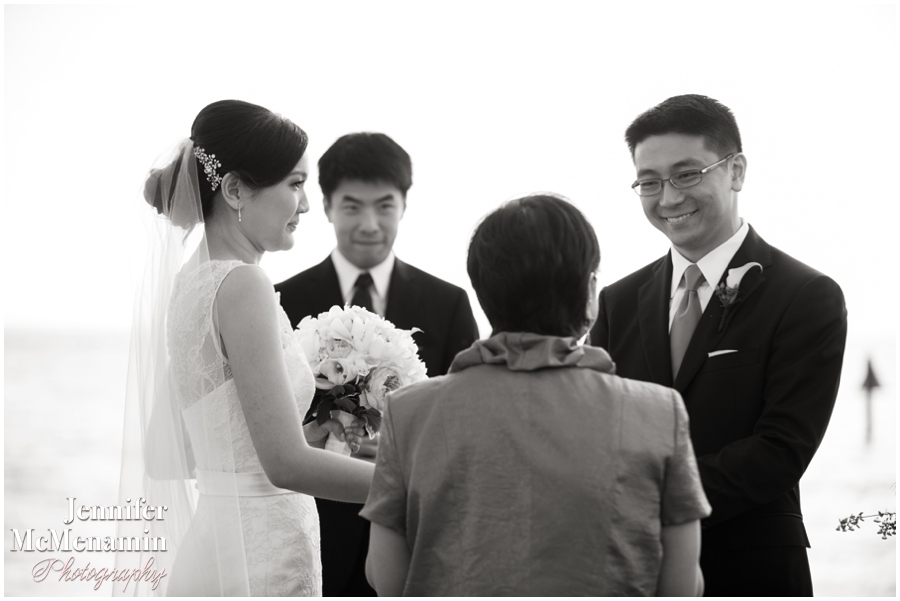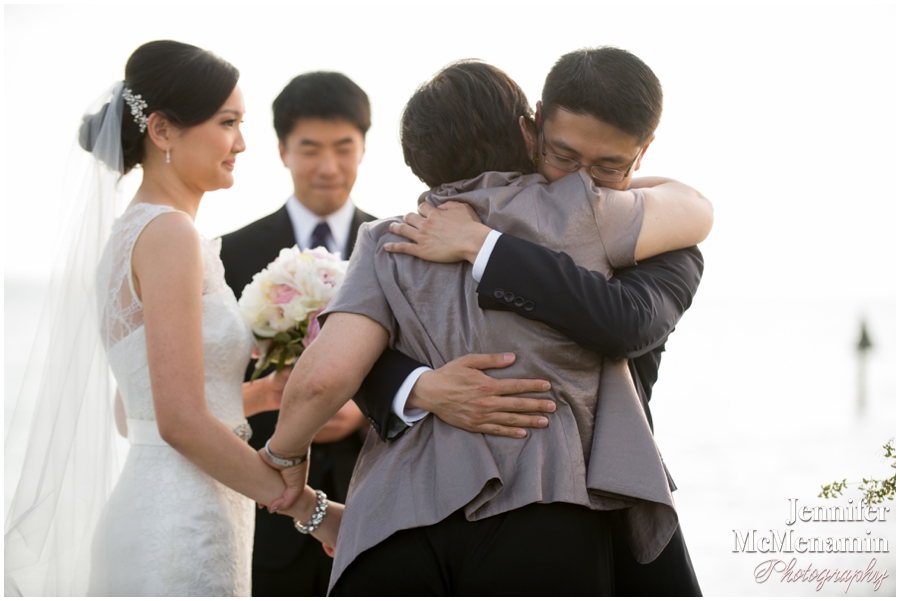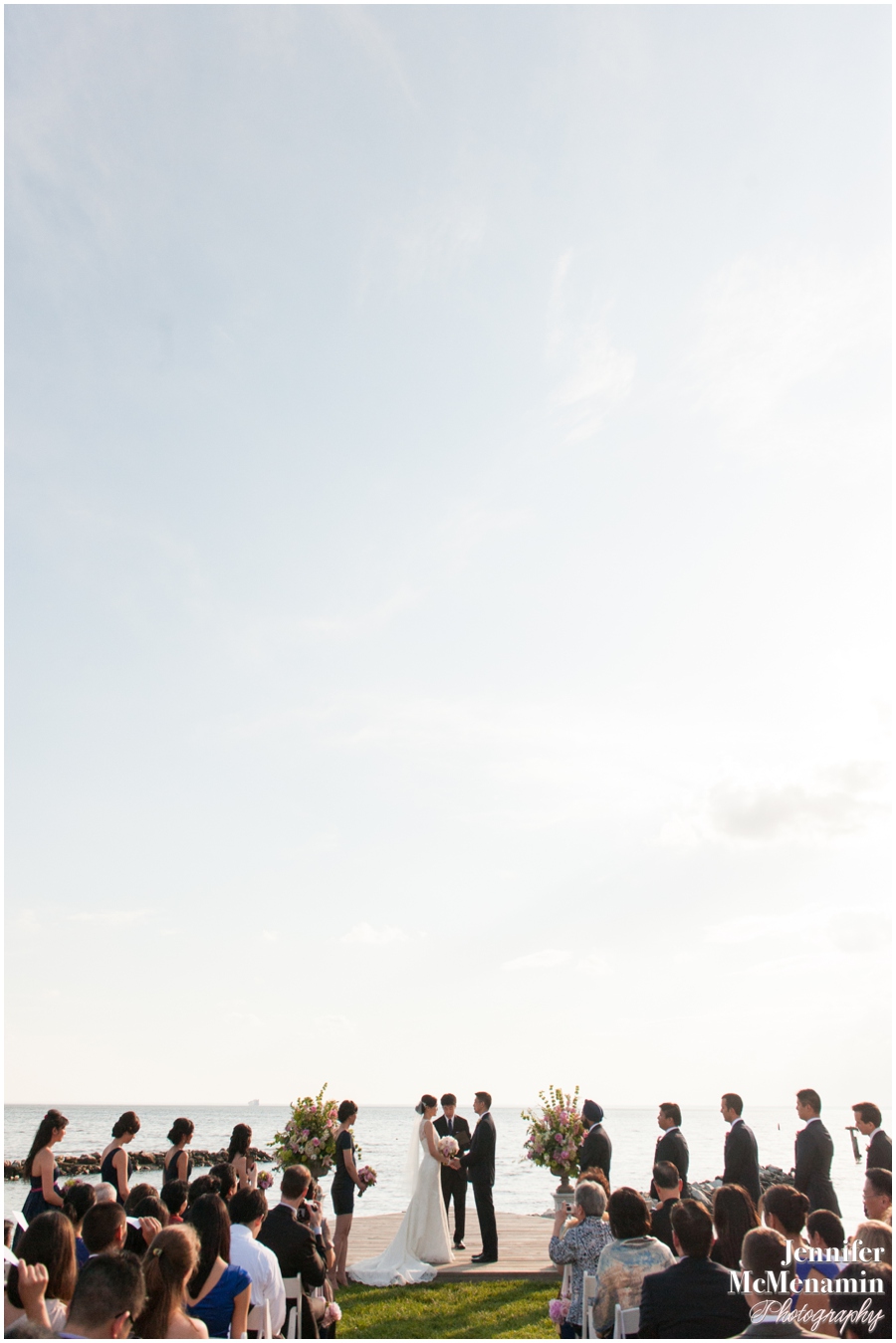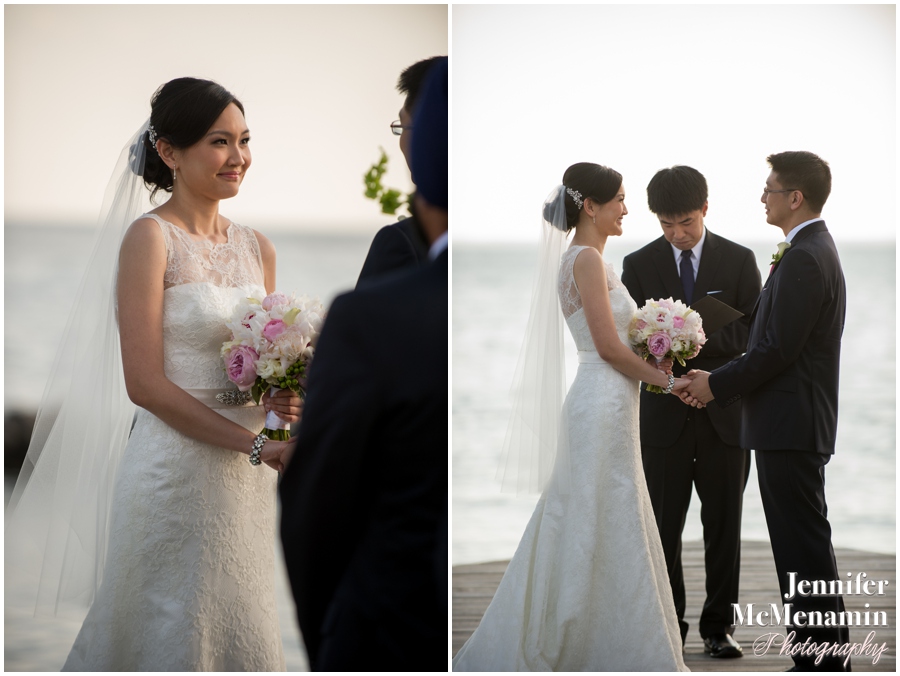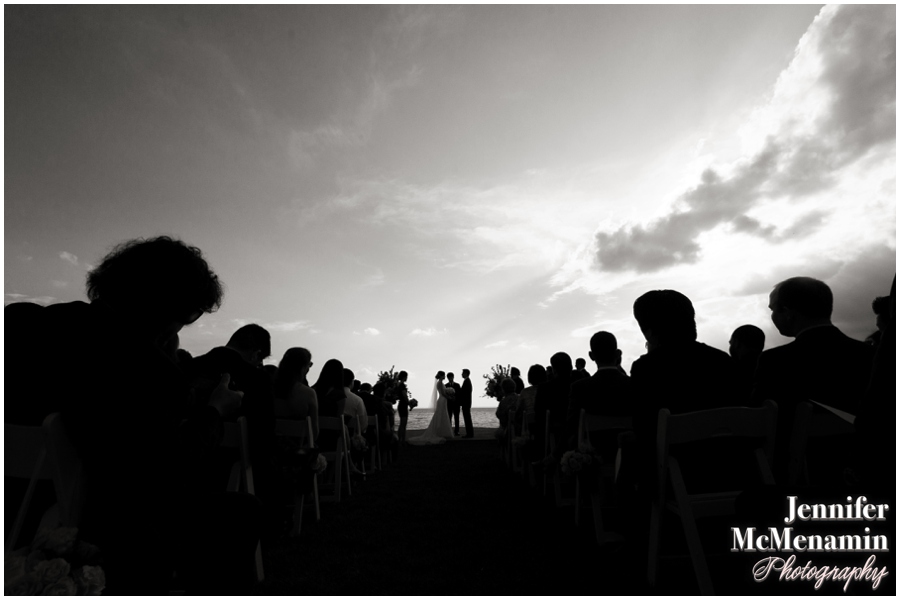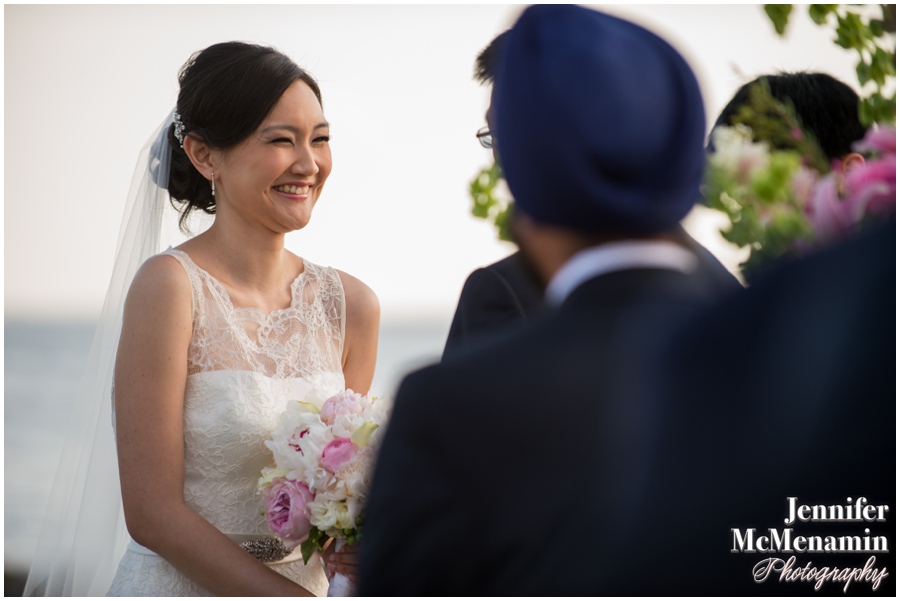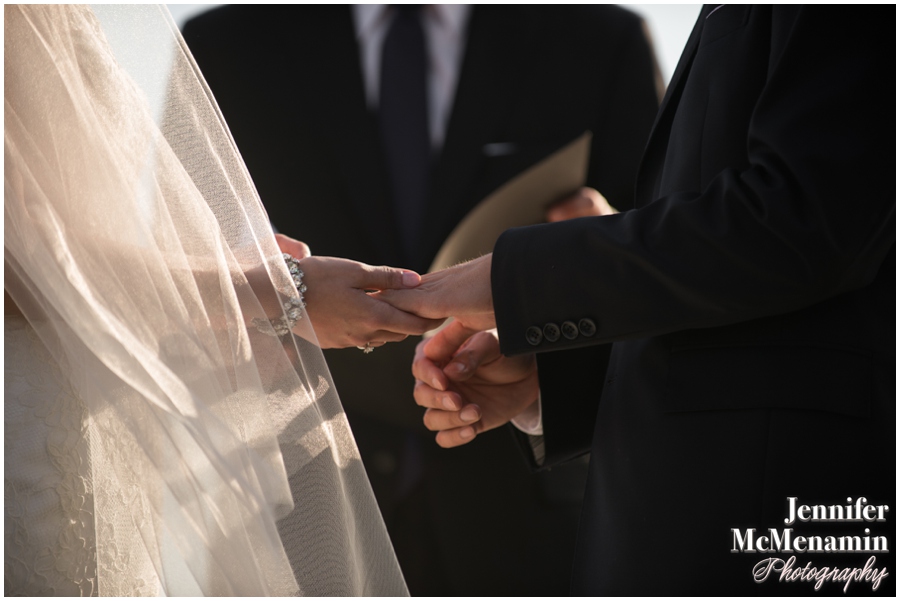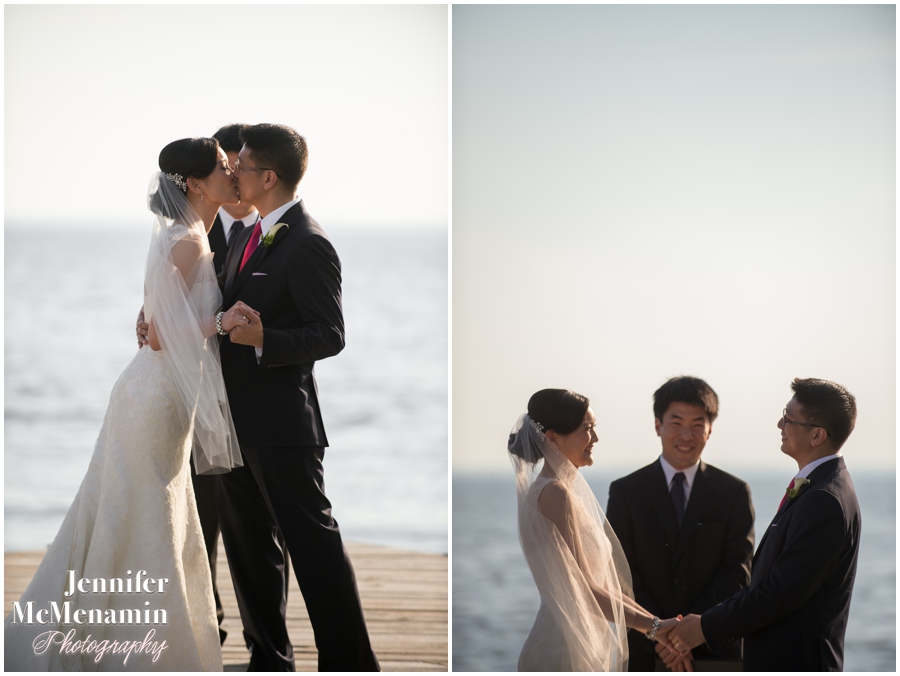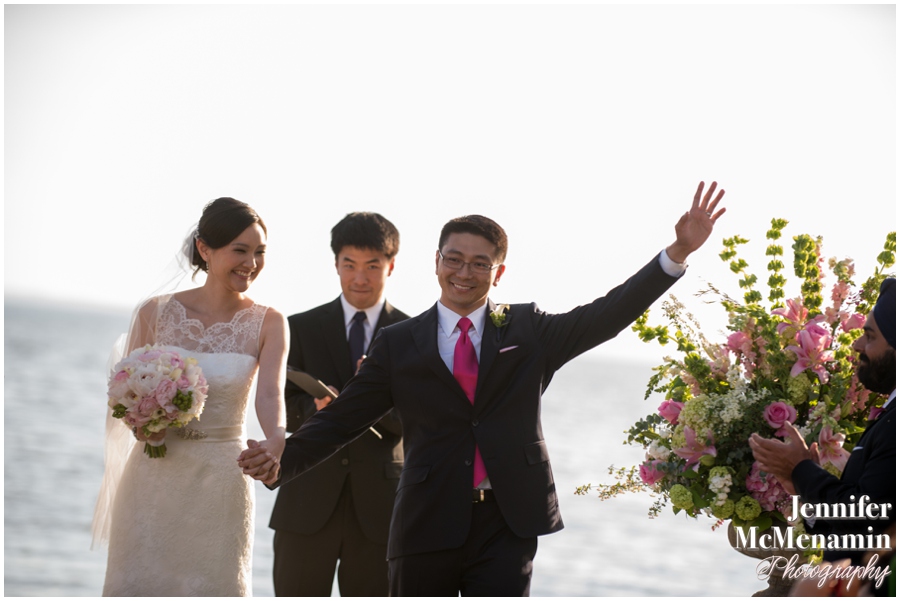 Lucas captured this next shot as well.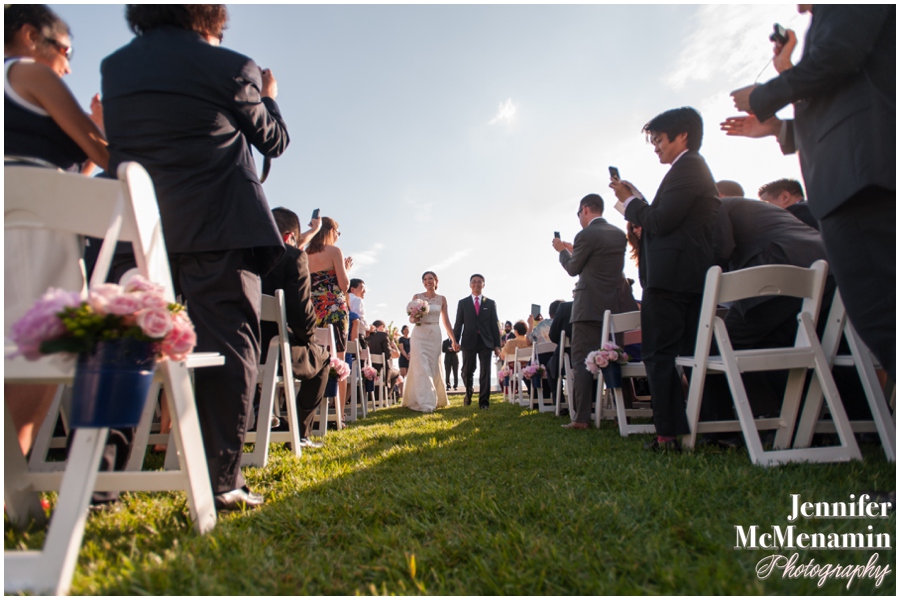 A few reception details showcasing the lovely navy and pink color scheme.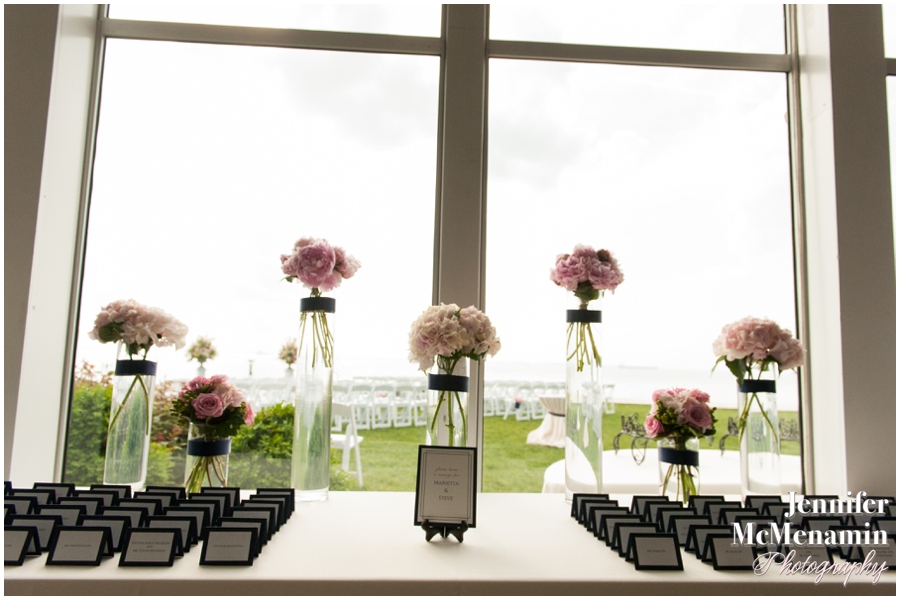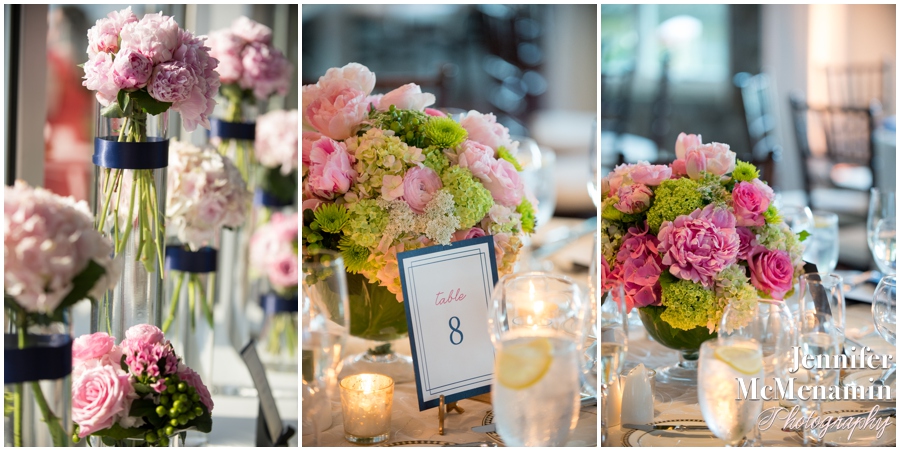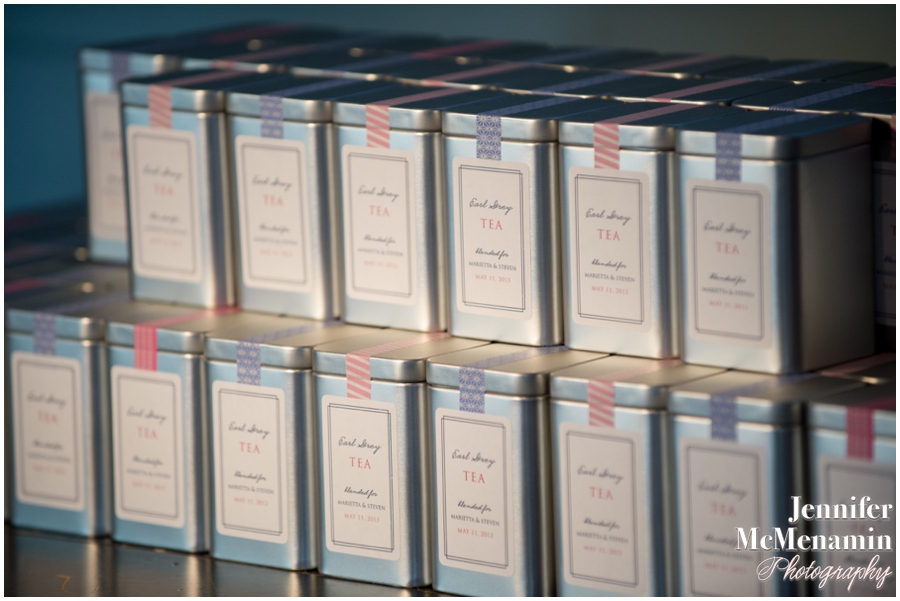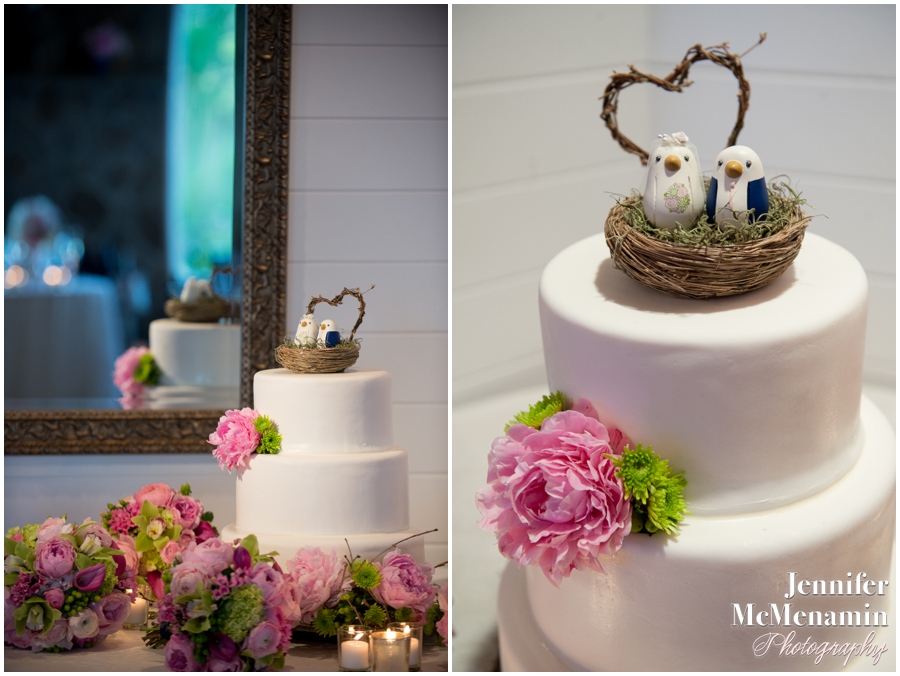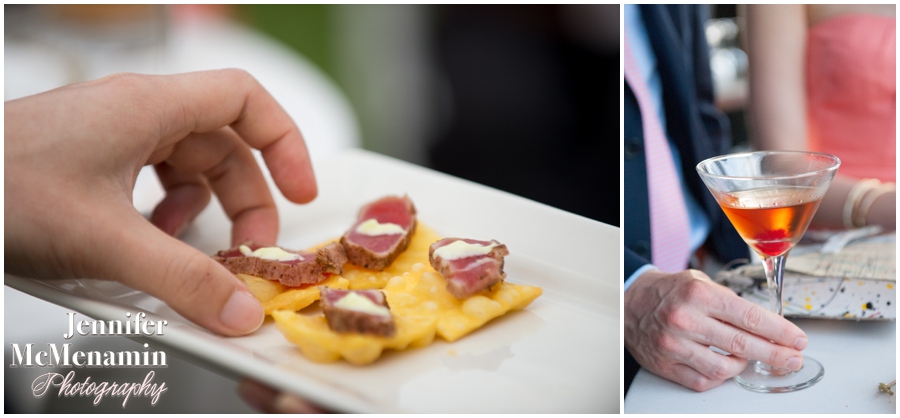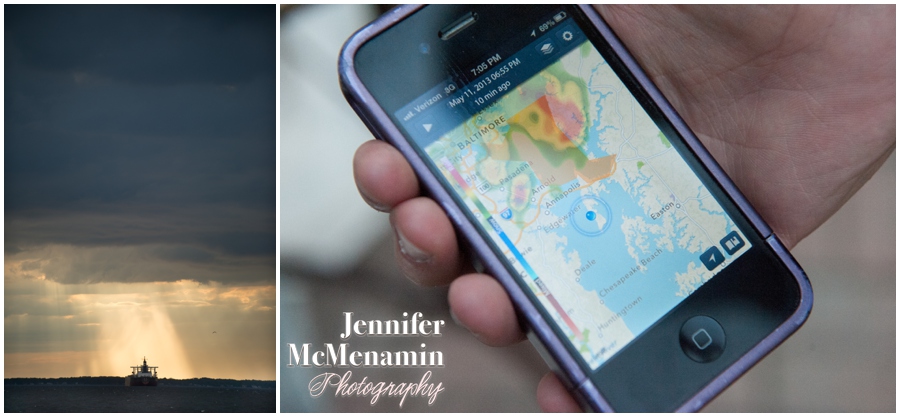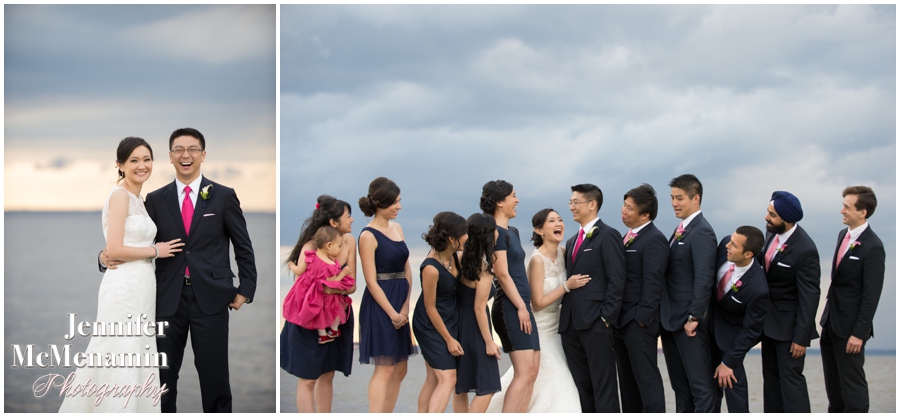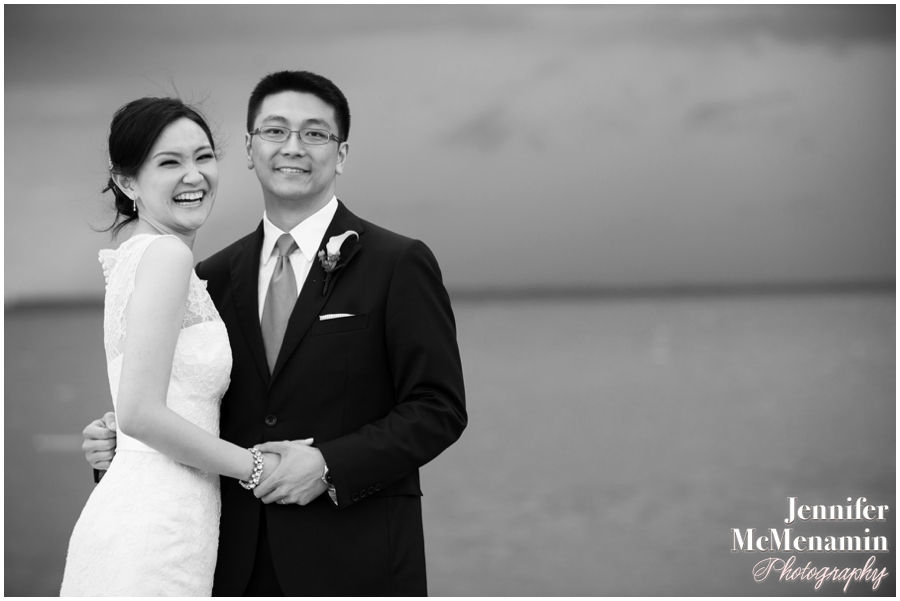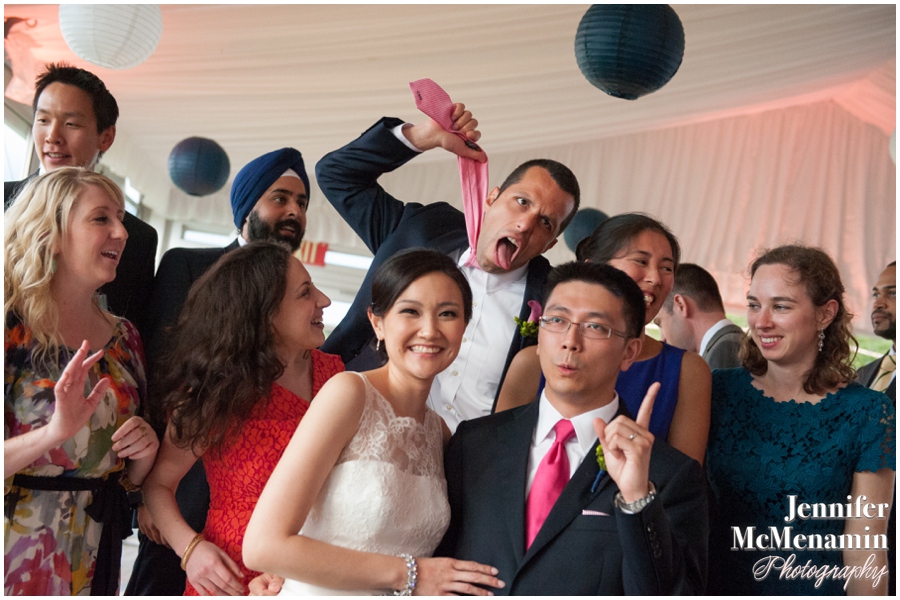 A first dance.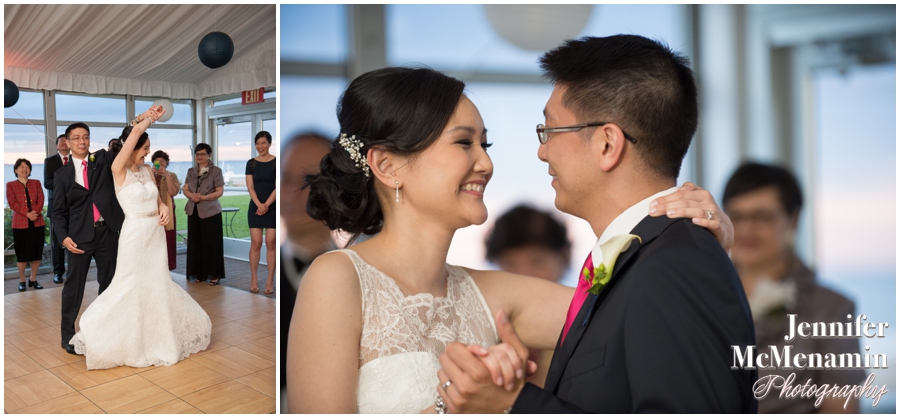 And lots of good food and merriment.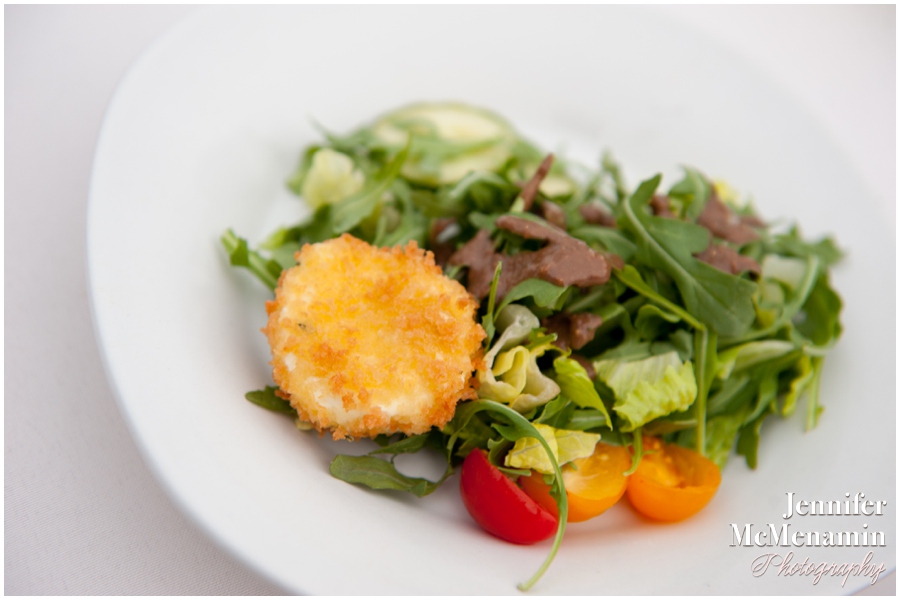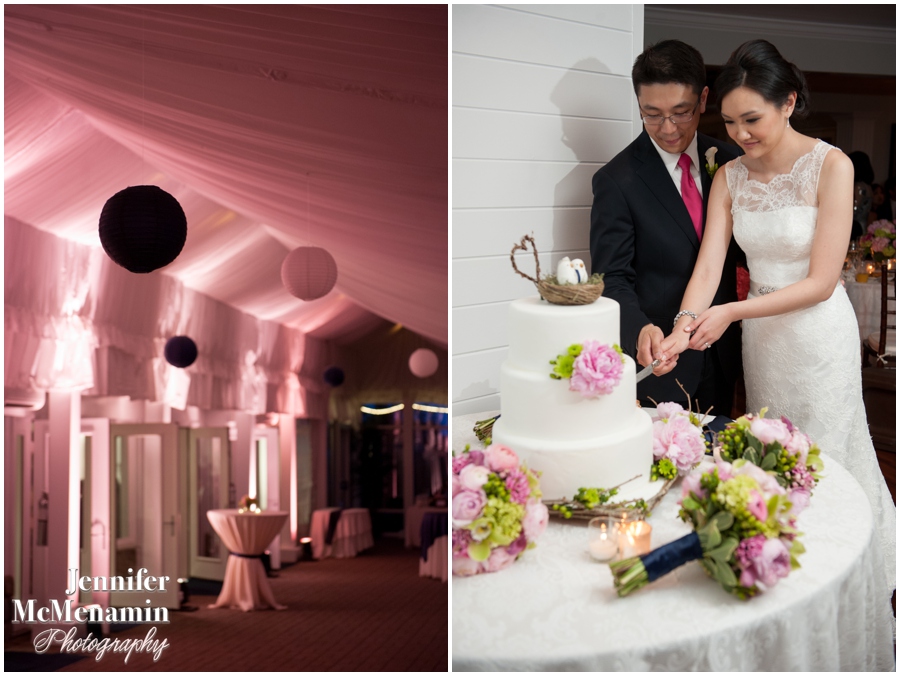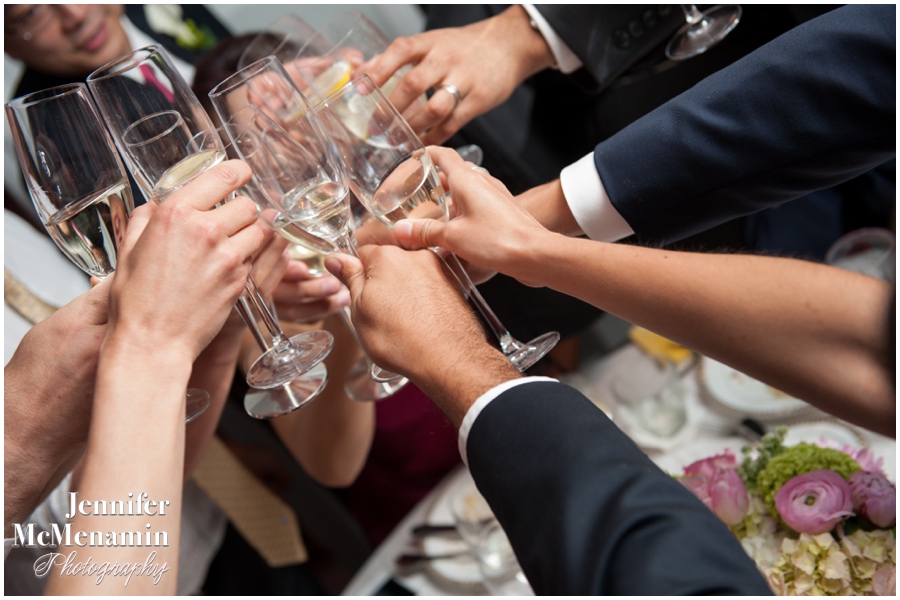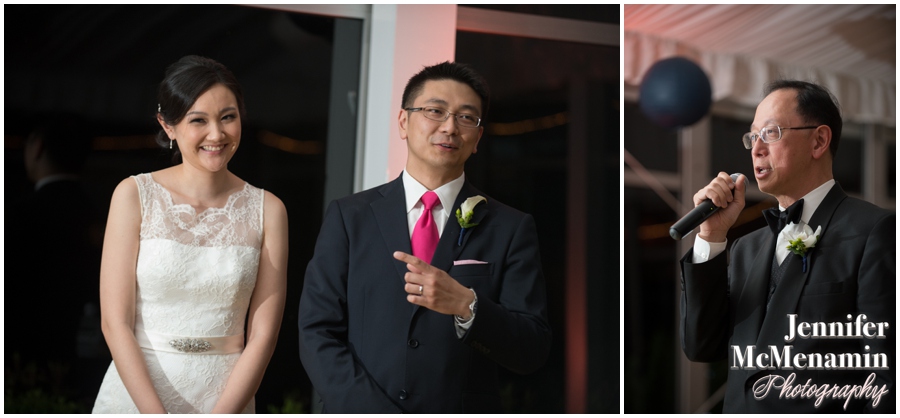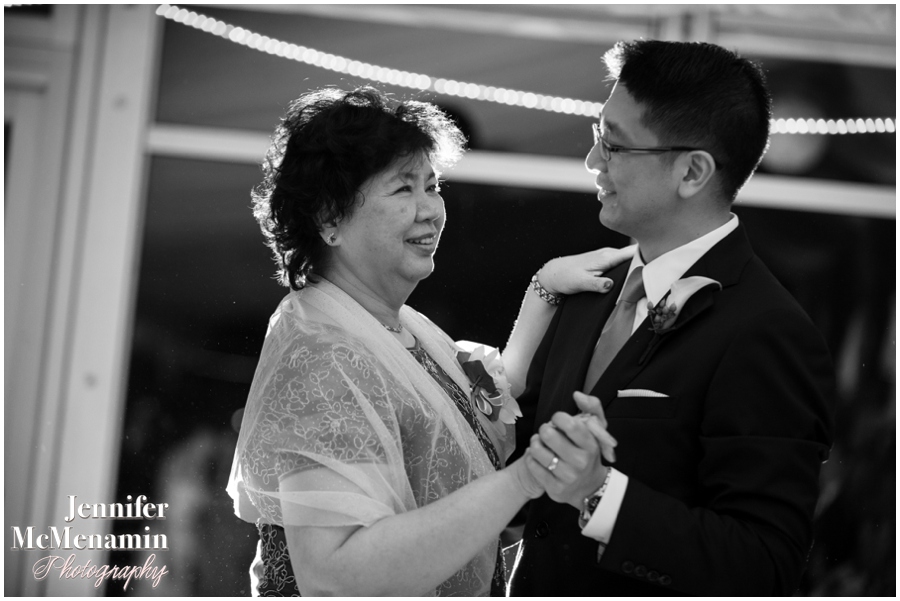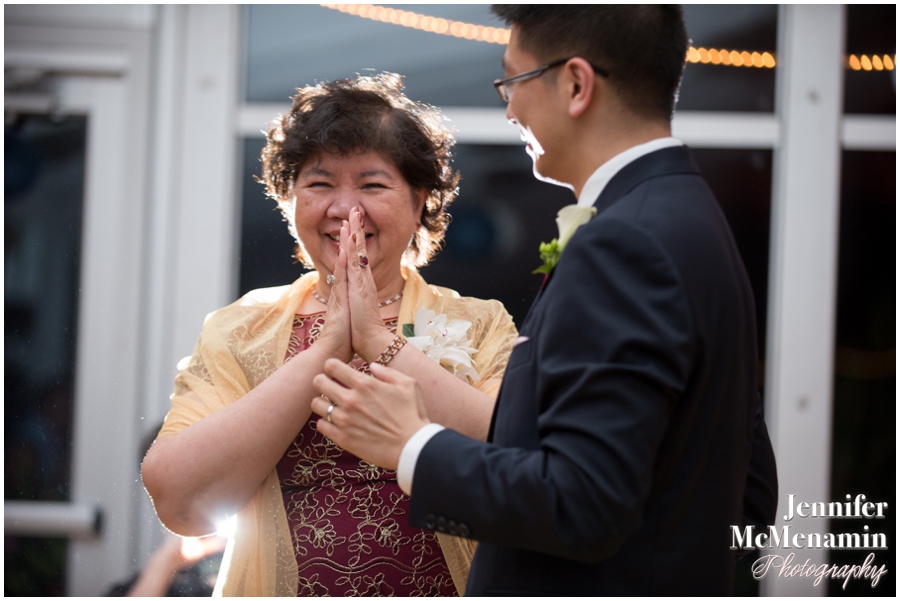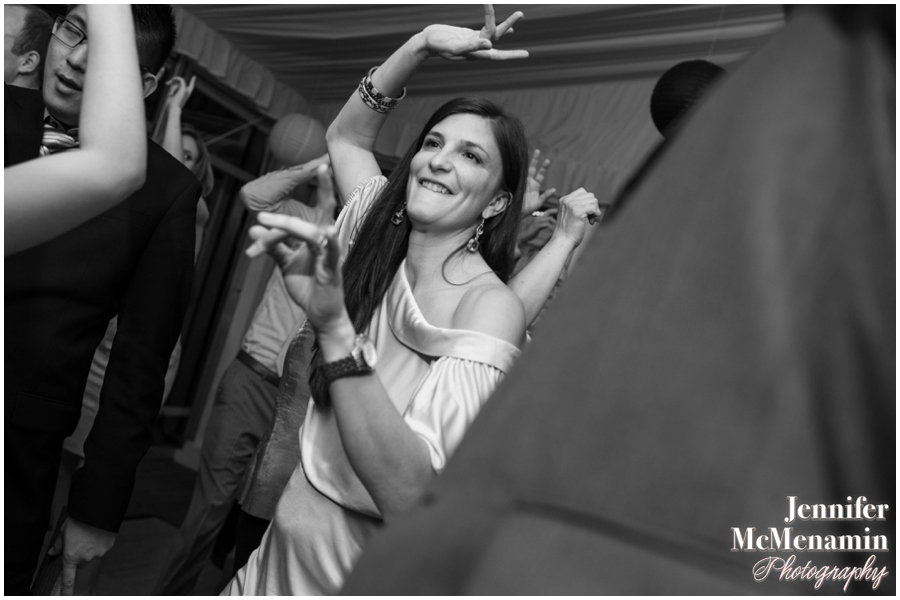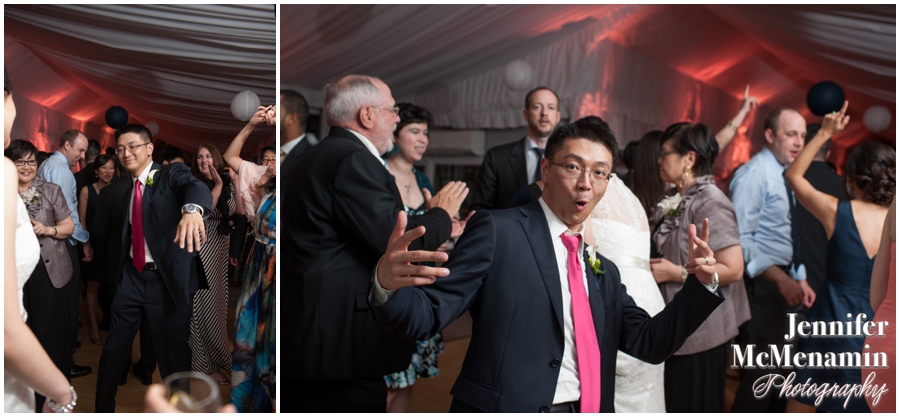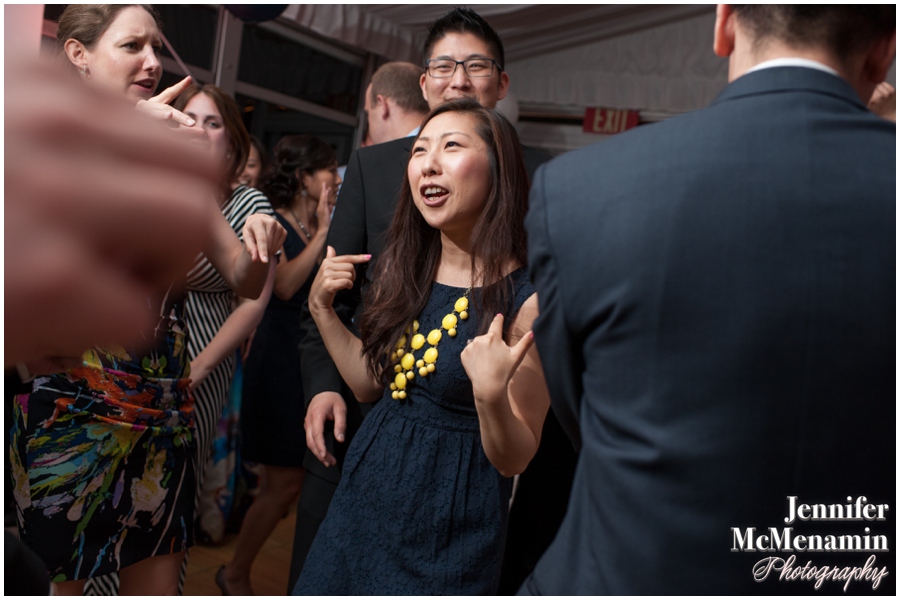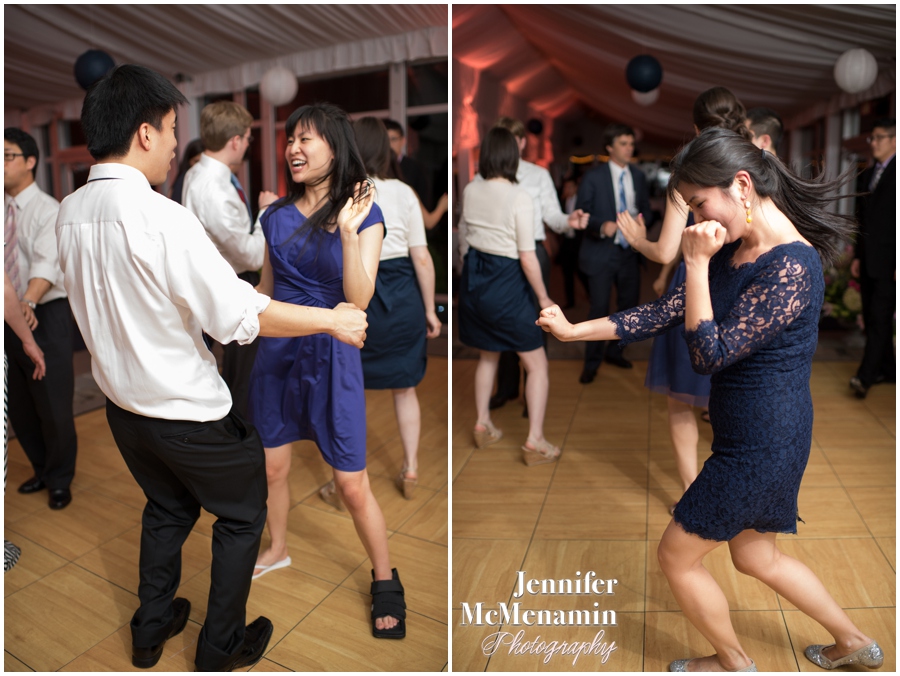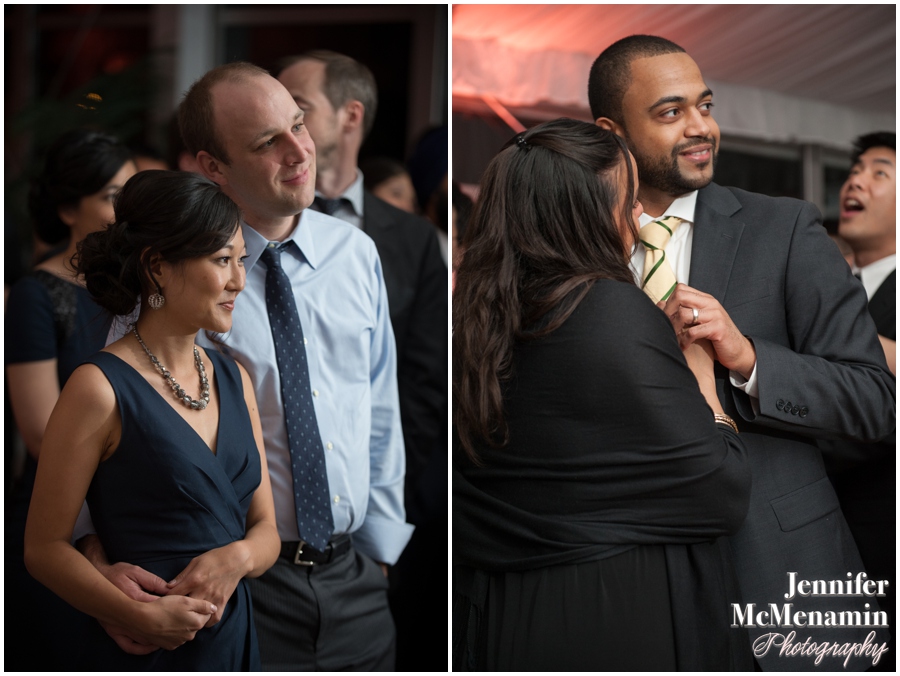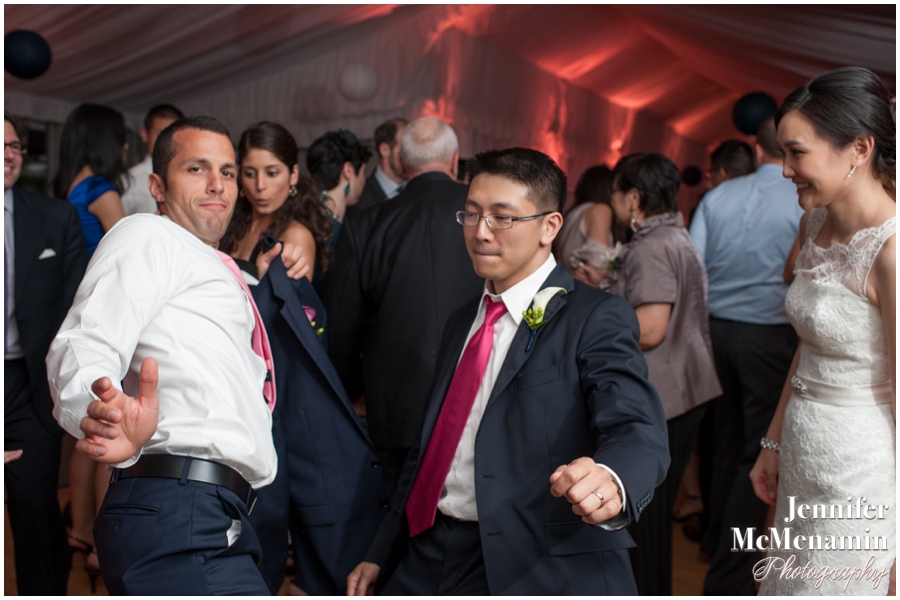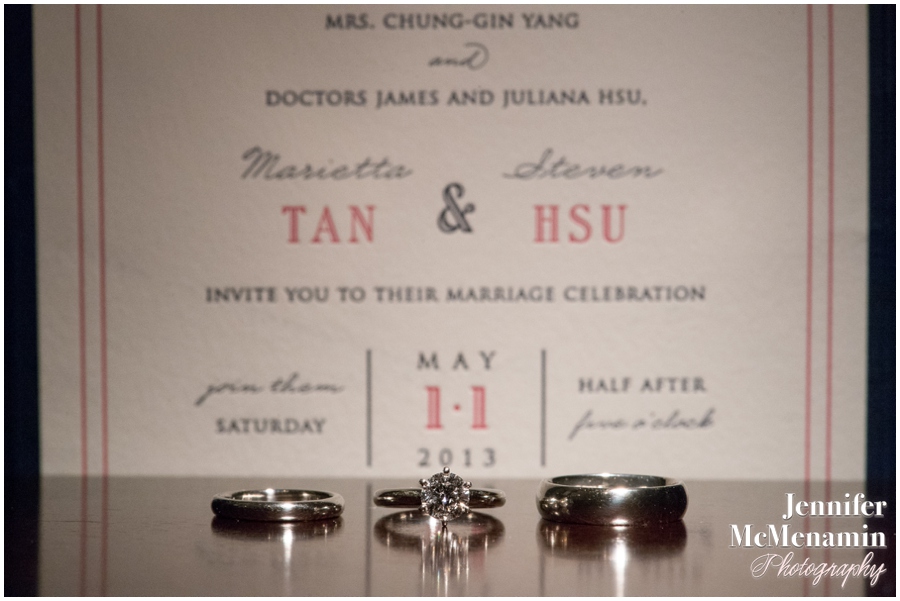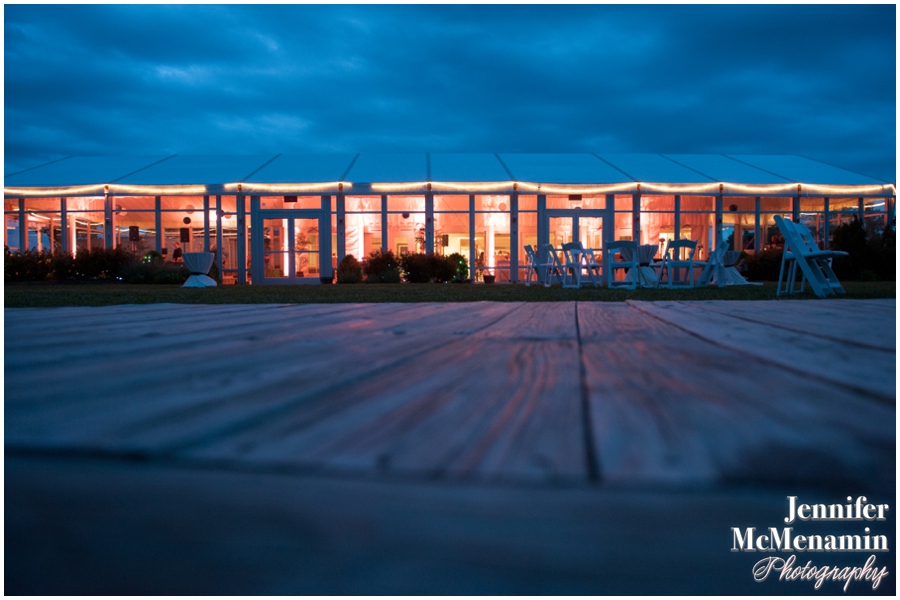 Marietta and Steve, it was an absolute joy to work with you two. I wish you nothing but happiness in your marriage — and lots of vow renewals and anniversary celebrations in the future that you'd also like photographed!
Credits:
Photography: Jennifer McMenamin Photography, LLC

Ceremony, reception & catering: Silver Swan Bayside
Event coordinators: Karin & Peyton Craig of Encounters
Officiant: Daniel Kim
Ceremony musicians: Concord Ensemble
Lighting designers & rentals: Perkins Productions
Florist: Cache Fleur