Lauren + Teak

Irvine Nature Center -- Baltimore wedding photographer -- Baltimore wedding photography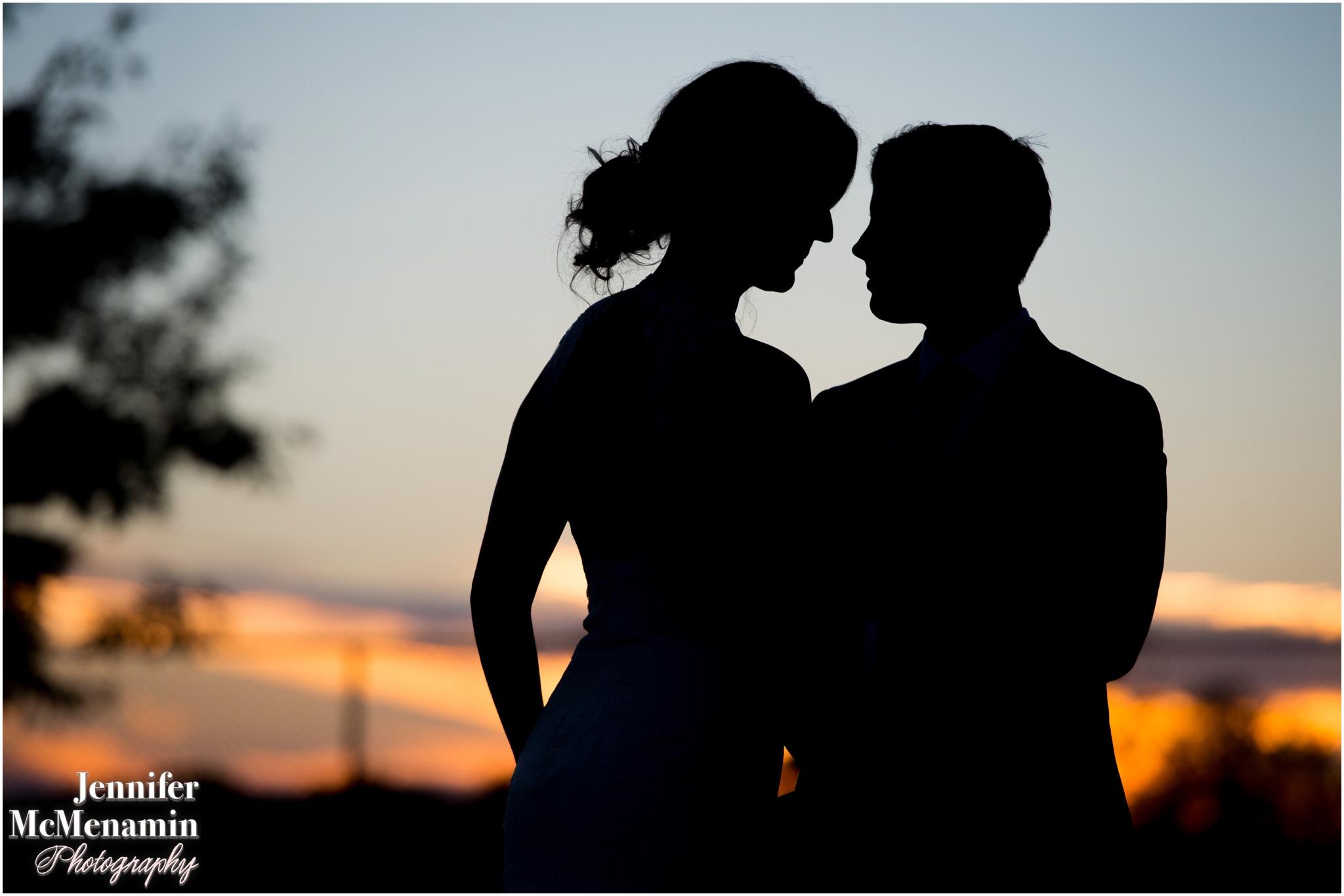 I didn't plan this. But it just so happens that I'm posting Lauren + Teak's wedding photos on Veterans Day. What serendipity, given Teak's decade of service in the Army and especially in Iraq. I smiled so much at their wedding that my cheeks hurt. No exaggeration. The same thing happened as I edited their photos. There was just so much joy at their wedding that I couldn't help but smile as I relived it through the images. An algorithm from an online dating site put Lauren and Teak's compatibility at 99 percent. From the time that we spent together in the 10 months before their wedding — from our initial e-mails and Skype chat to their snowy, freezing cold engagement session in DC and our many Facebook and e-mail exchanges about CrossFit, yoga, coffee, their wedding plans and my daughters — I can't fathom how they scored so low. They are exquisitely perfect for each other. Their wedding vows to each other were powerful, moving, sweet and hilarious. Lauren wondered aloud how she, a pacifist, had ended up with a West Point graduate. Teak talked about all the wonderful ways Lauren has made her life better. Their ceremony was so beautiful and captivating that their guests simply forgot to sit down. Ever. For all 27 minutes, from the moment they stood for Lauren's arrival, they remained standing. It was as if everyone held their collective breath to watch these two beautiful people officially and legally join their lives together. The outpouring of joy and happiness from their friends and family was a site to behold and a joy to photograph. From all the volunteers who helped craft and create pinwheels and flower arrangements and paper lanterns and baked goods for the wedding to the surprise flash mob dance that Teak and Lauren's best friend planned for her and the tremendous fun that everyone had together all day long, it was obvious how cared for this couple is. Teak's job requires that her face not appear on the Internet. So I've carefully chosen images to share of Lauren, of their details and friends, and of the couple in which Teak's wonderful smile and warm eyes are not visible. My friend and assistant, Sam, worked with me again for this wedding and his images are mixed in below with mine. Here are some favorites from Lauren + Teak's extraordinary day: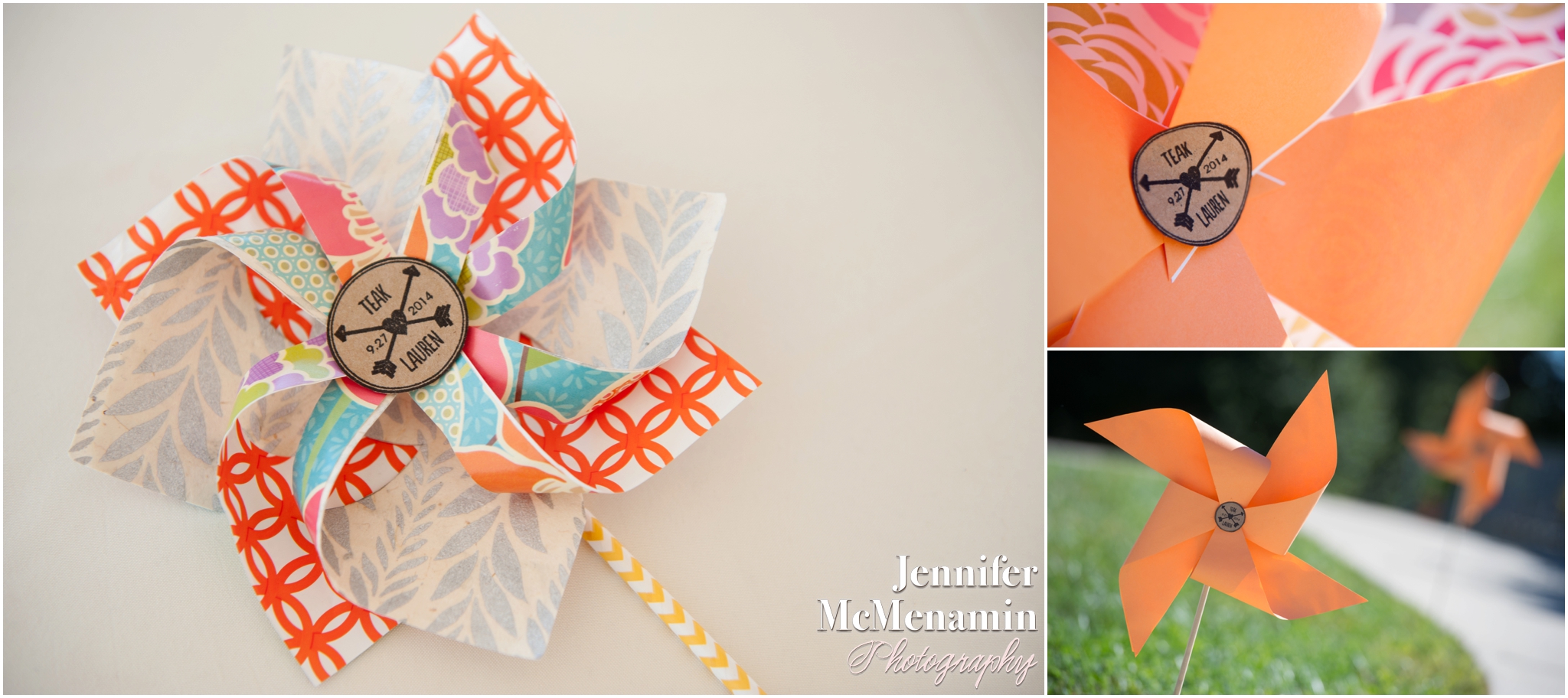 This was how I found Lauren on the afternoon of her wedding — sprawled out on the floor of the Irvine Nature Center's conference room, writing out her wedding vows.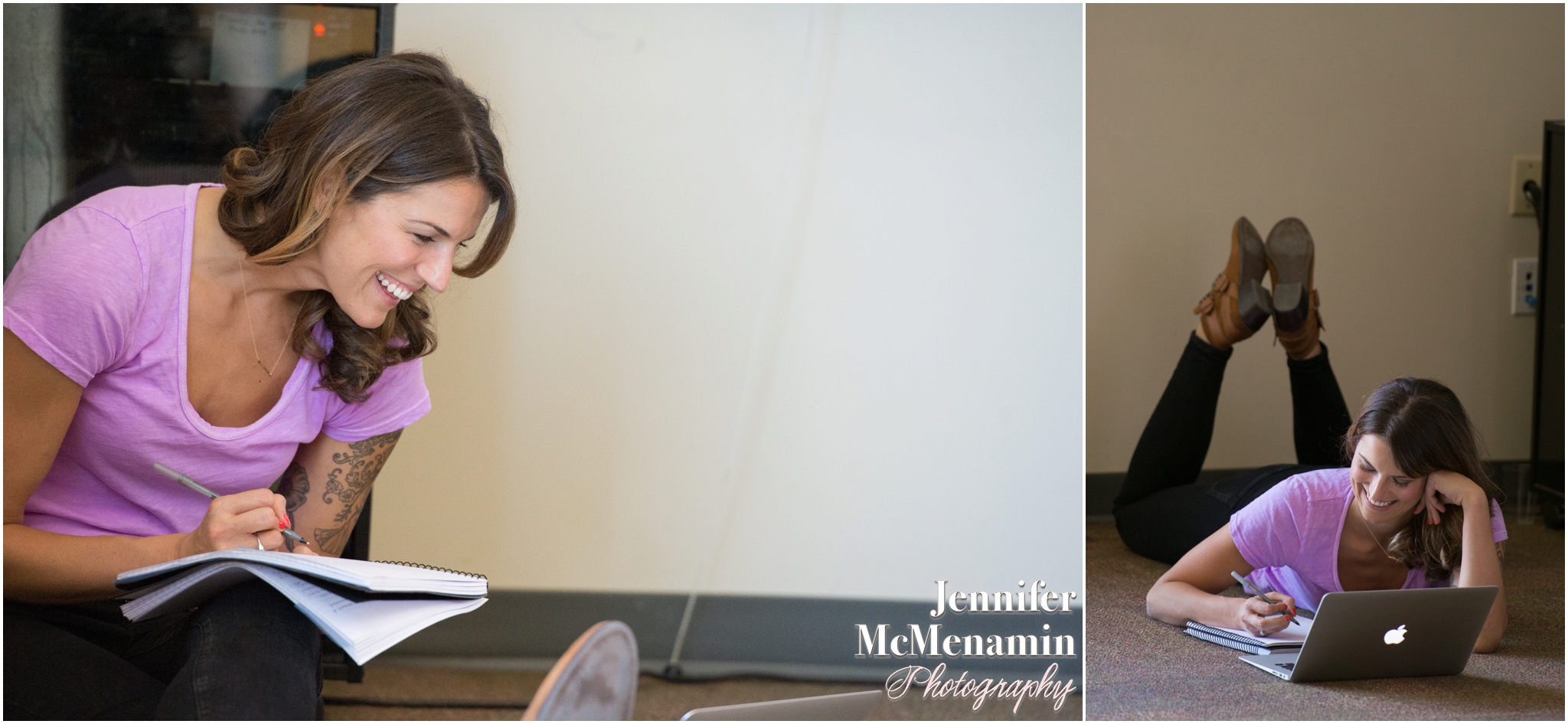 Meanwhile,  Lauren's mom, Patti, was managing a gaggle of friends and relatives to transform the plain white tent into a colorful, personalized place for a party.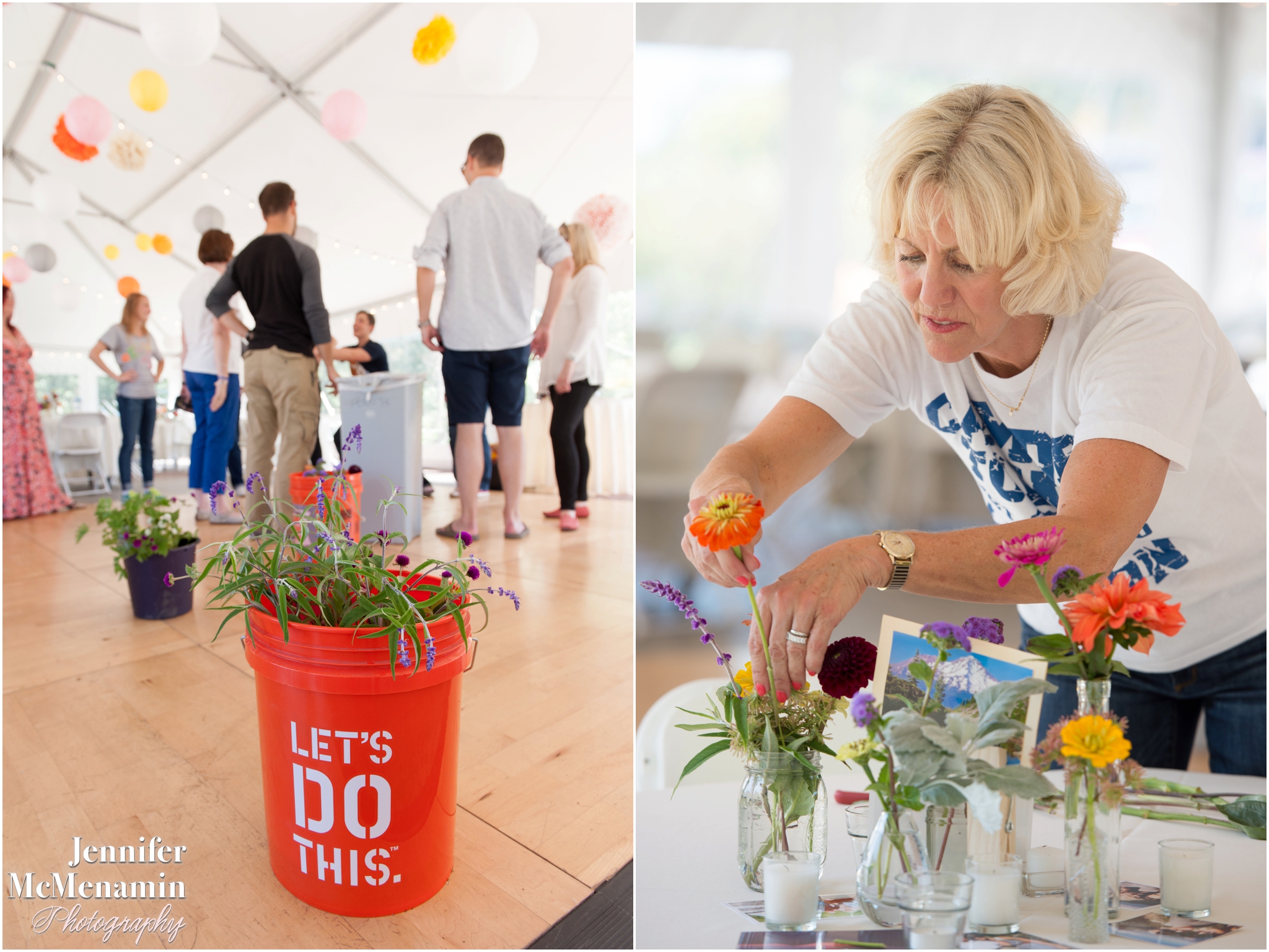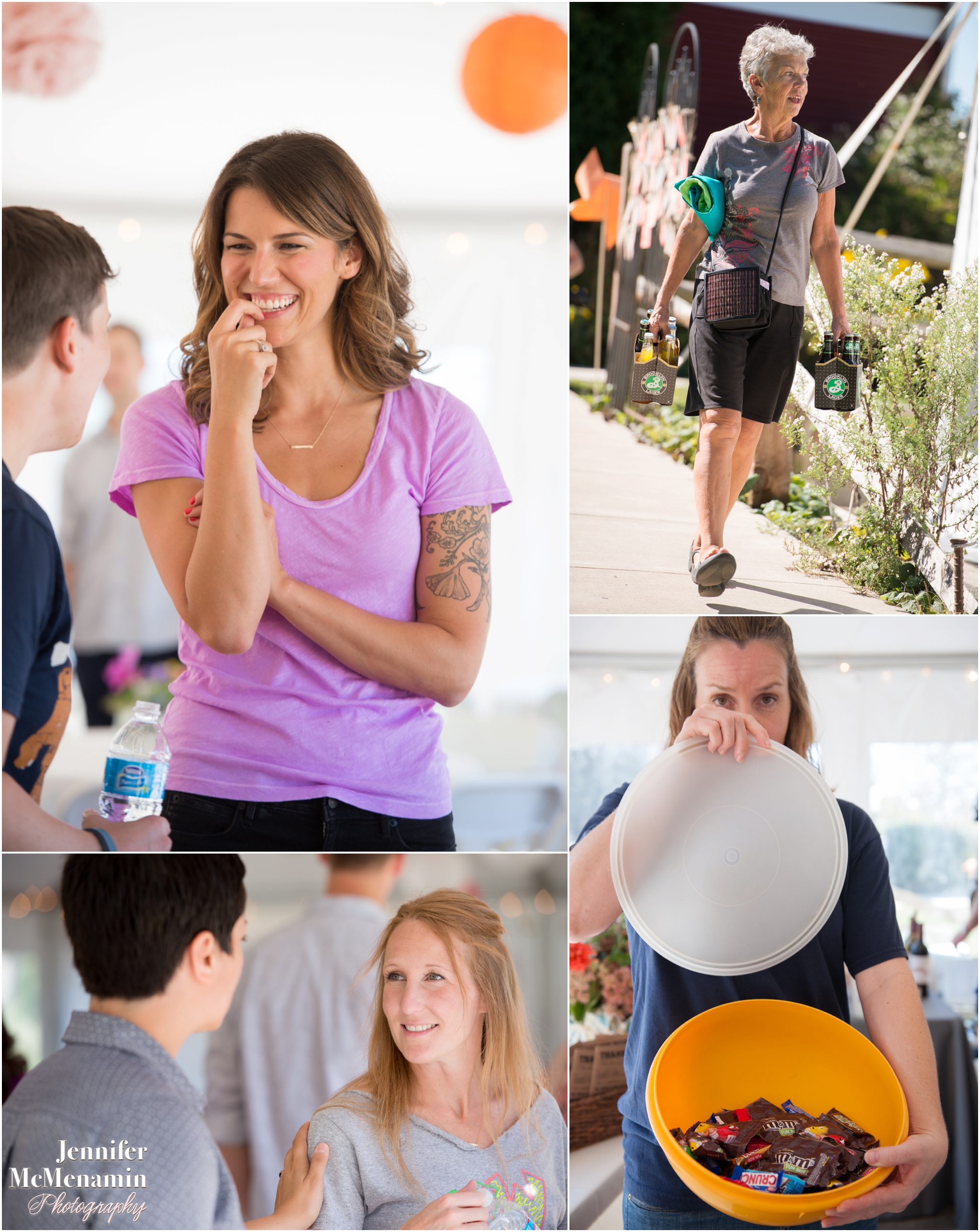 Teak took a gang of friends to check on progress at the ceremony site.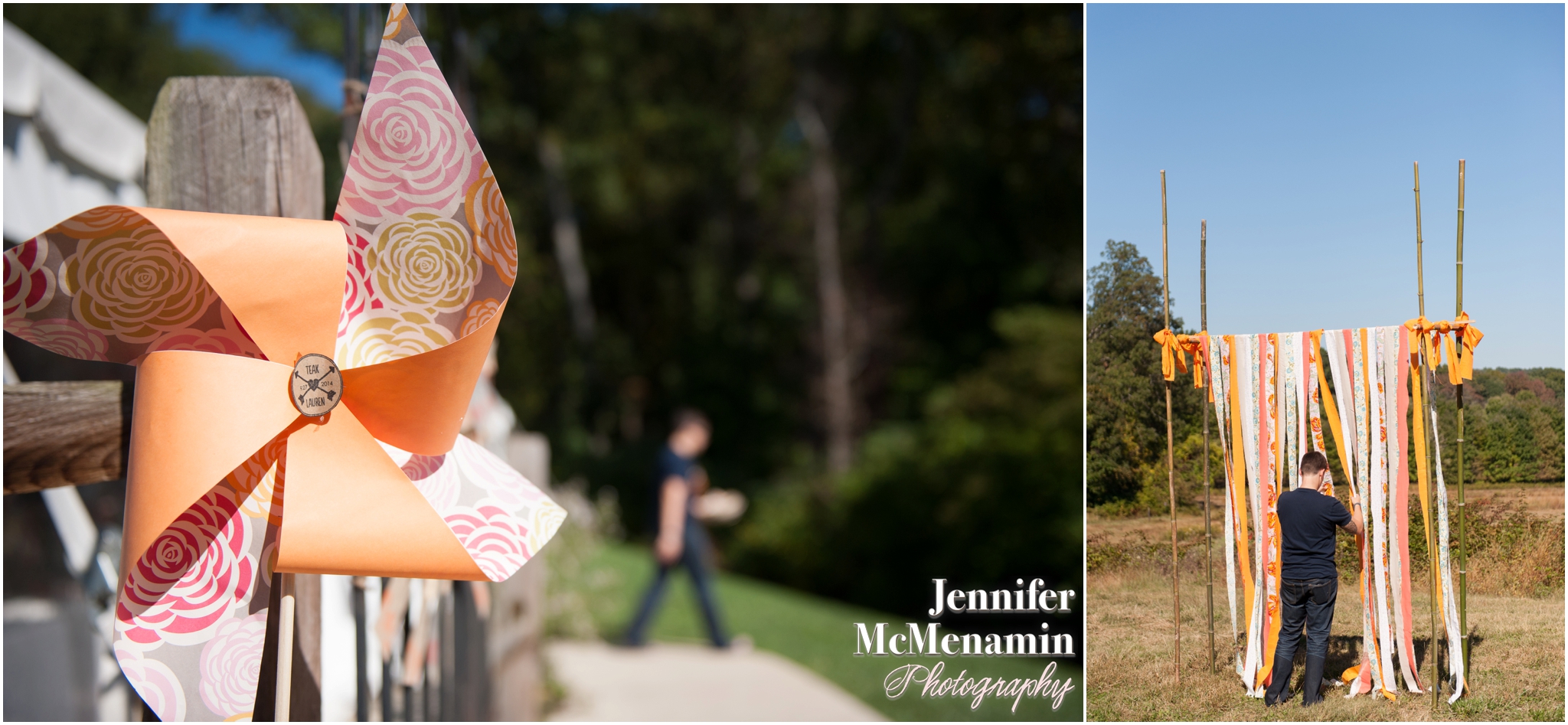 After the tent was decorated and the ceremony site set, it was time to start getting the people ready for the wedding ready. (I cannot even count the number of stink bugs I retouched from the windows of these next two photos with Lauren's dress!)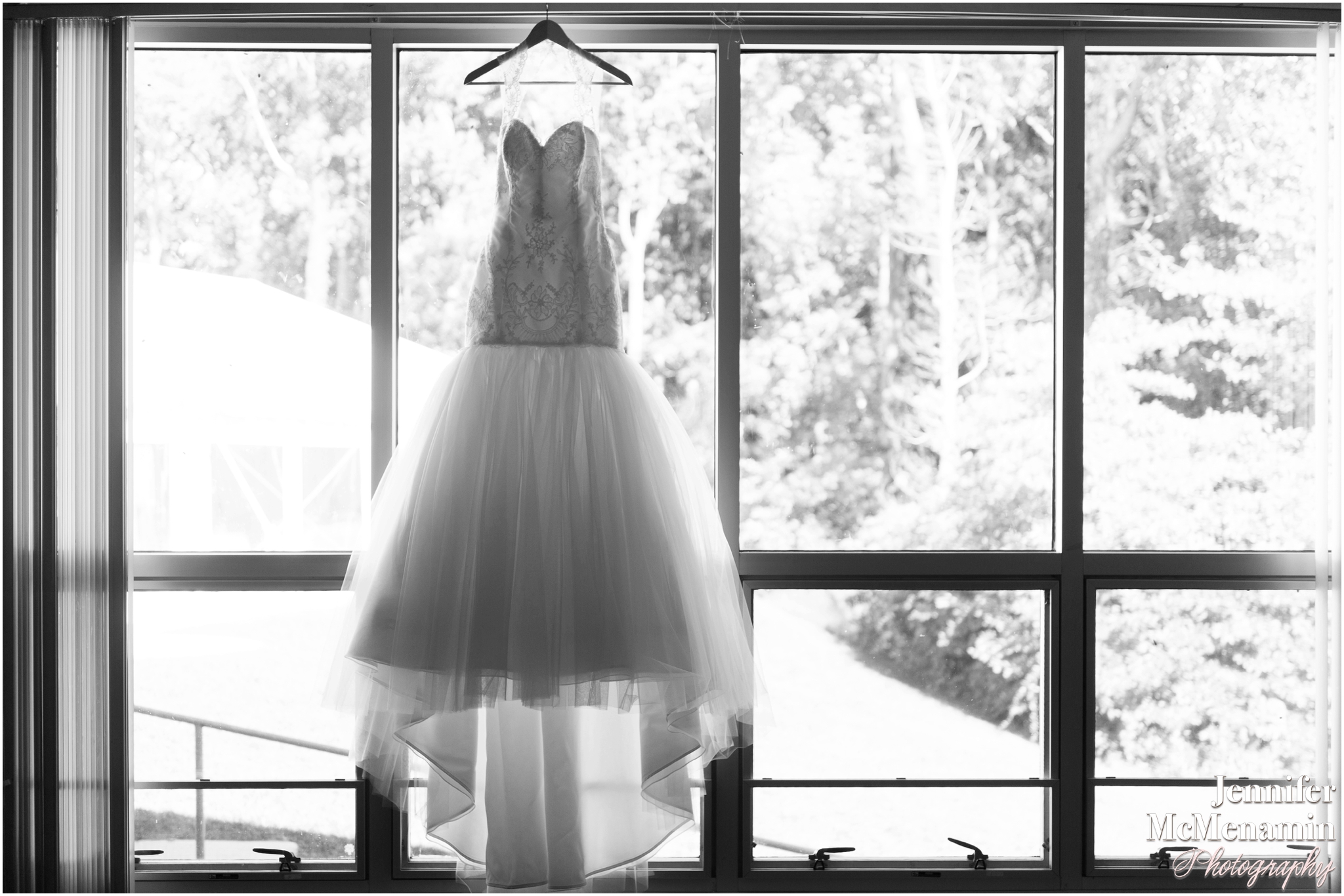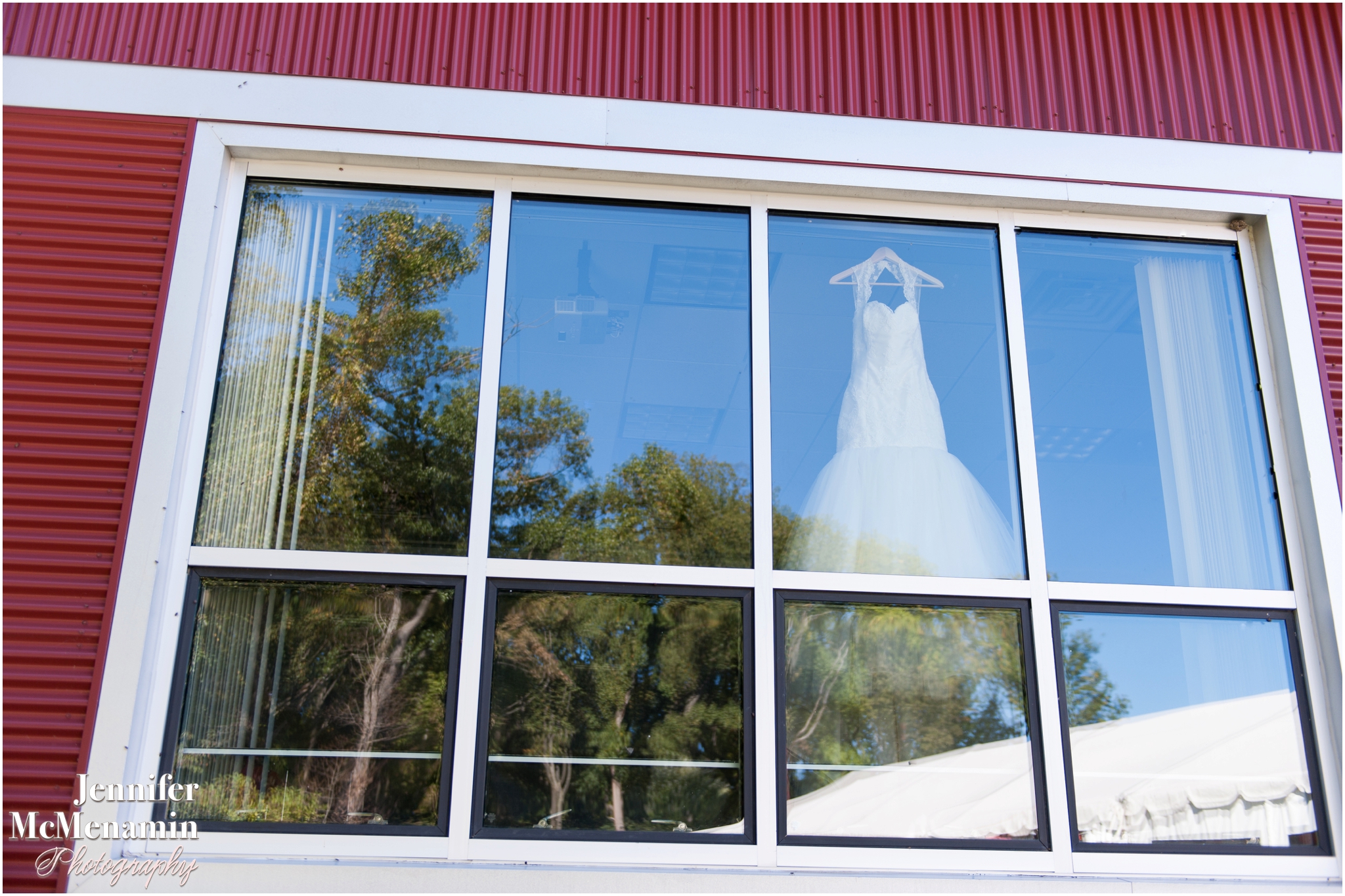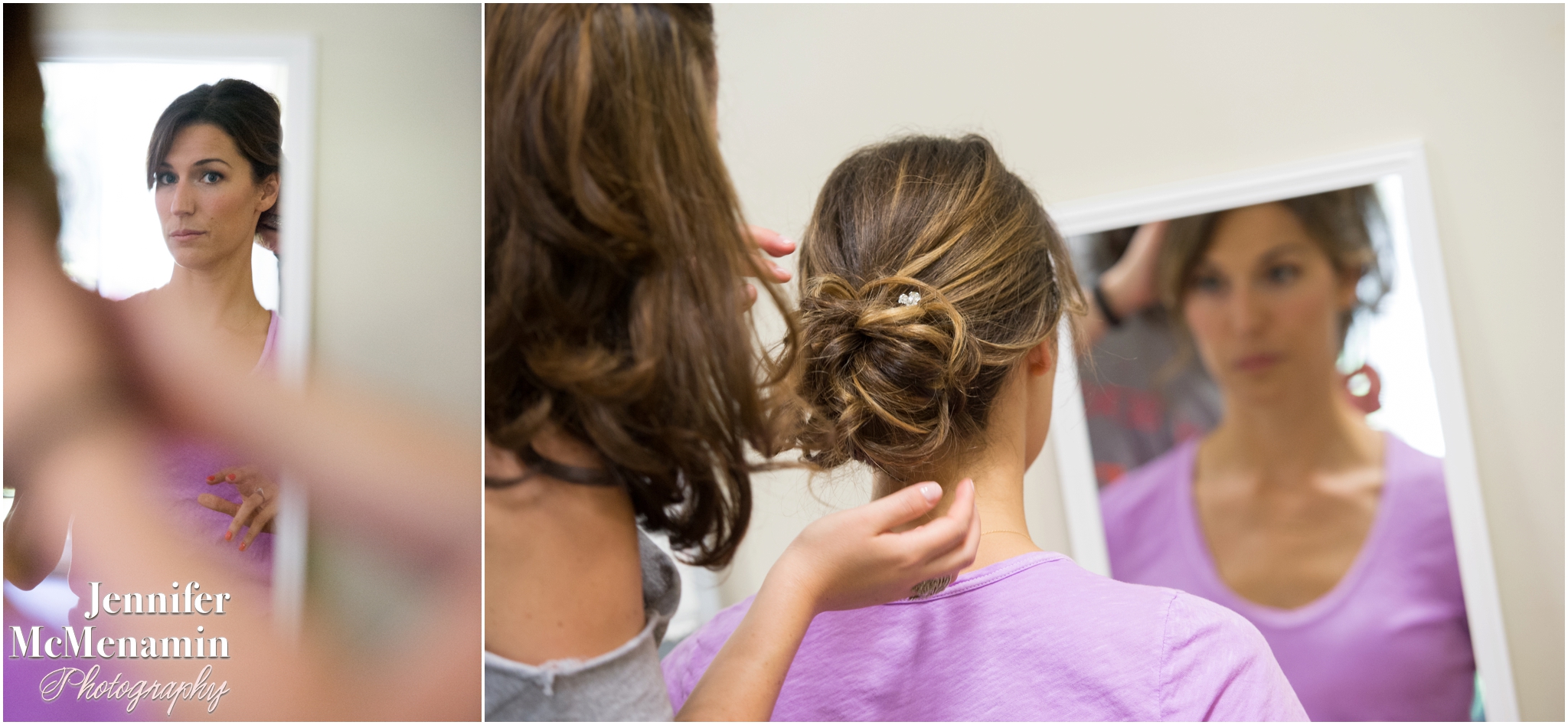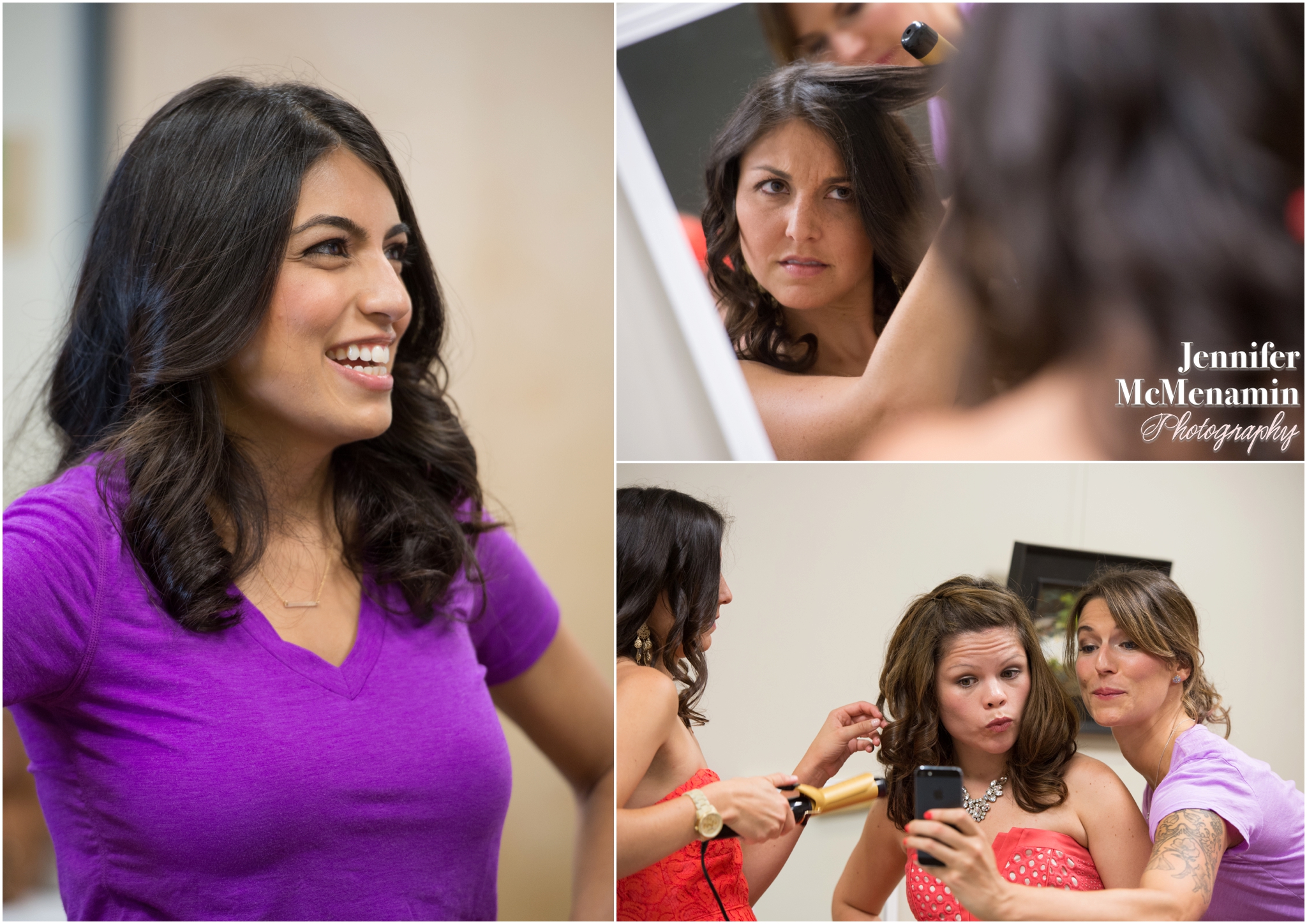 Meanwhile, Teak and her attendants got ready in the Ladybug Room.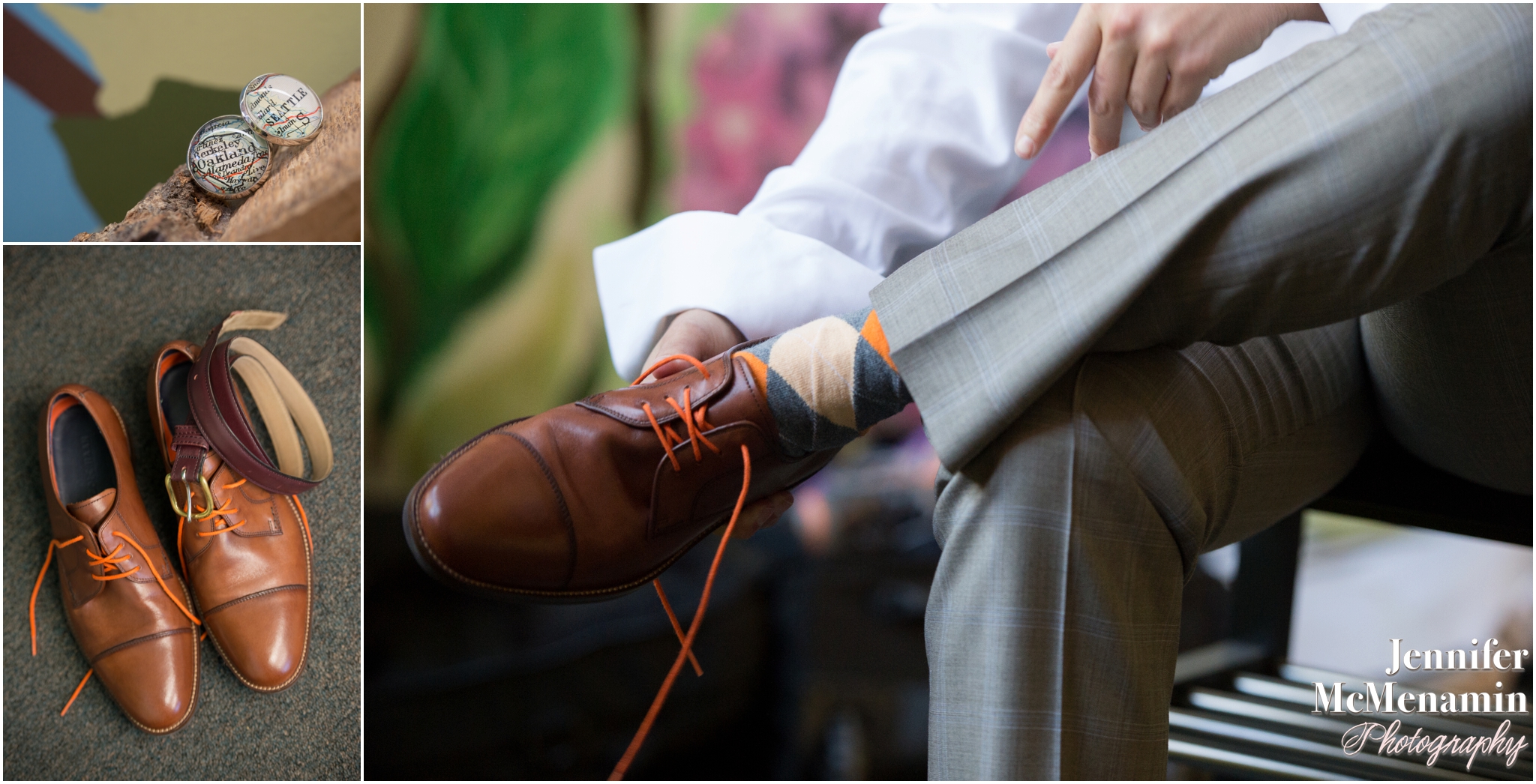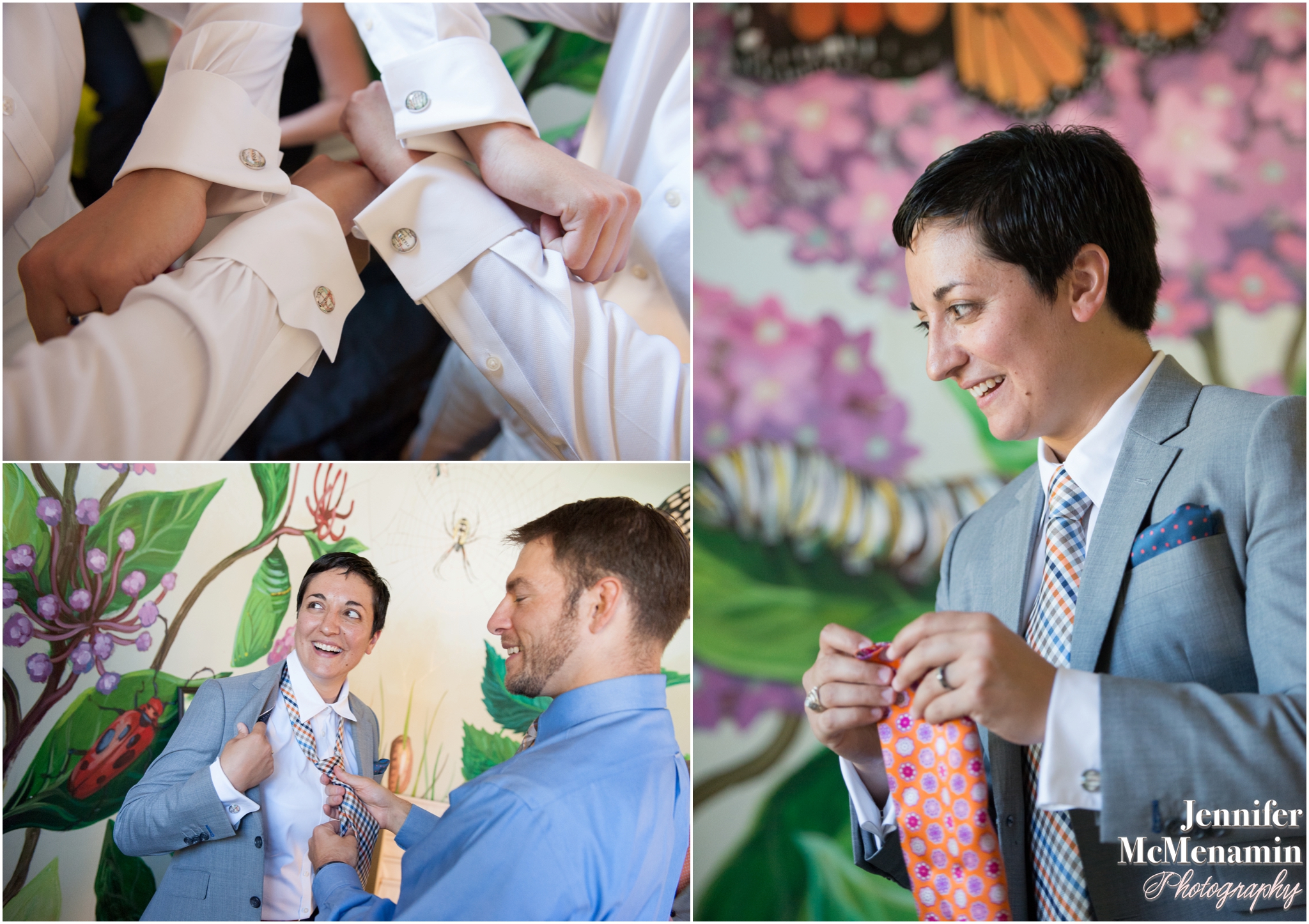 Lauren's mother and her girls helped her get into her gown. Their laughter was infectious.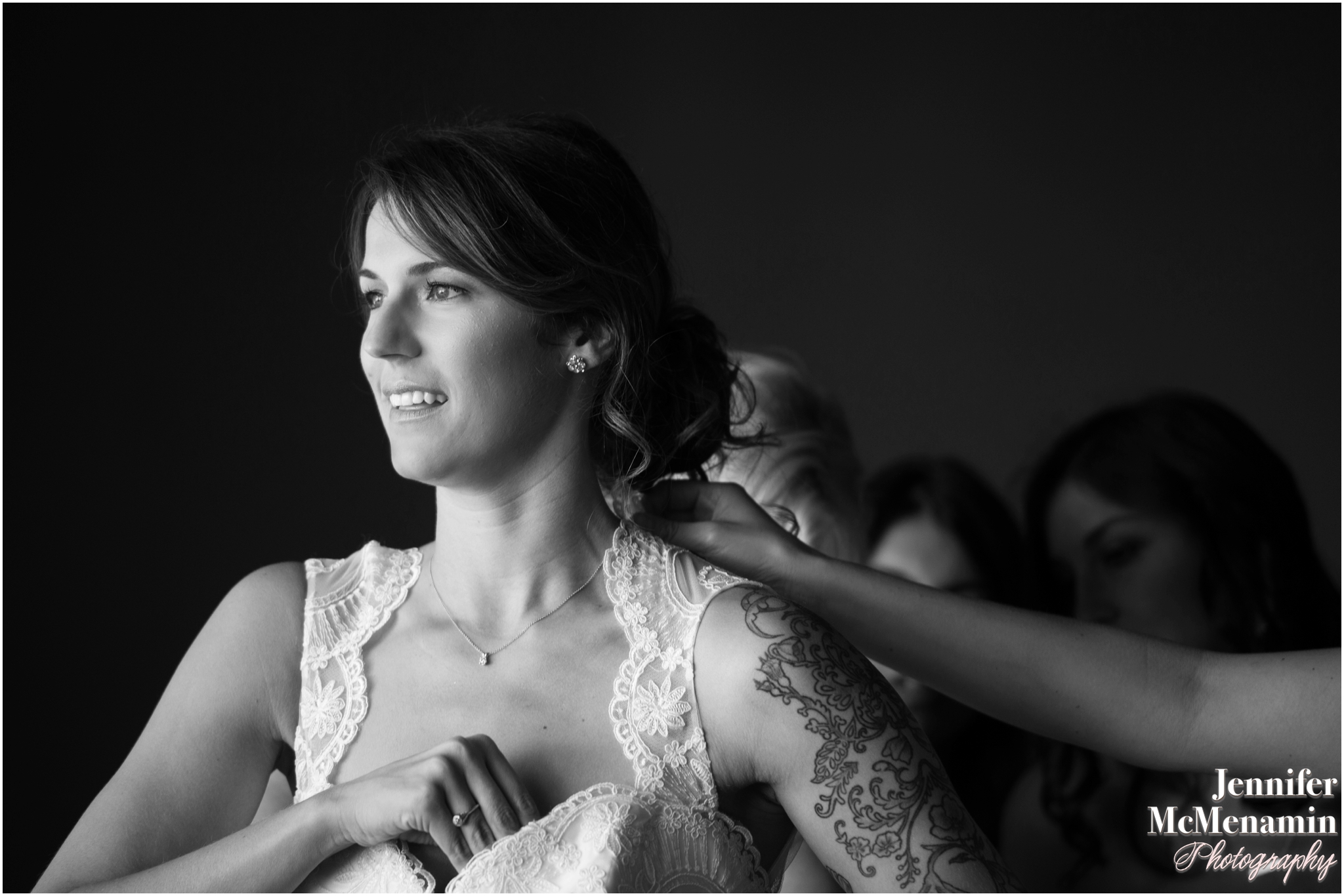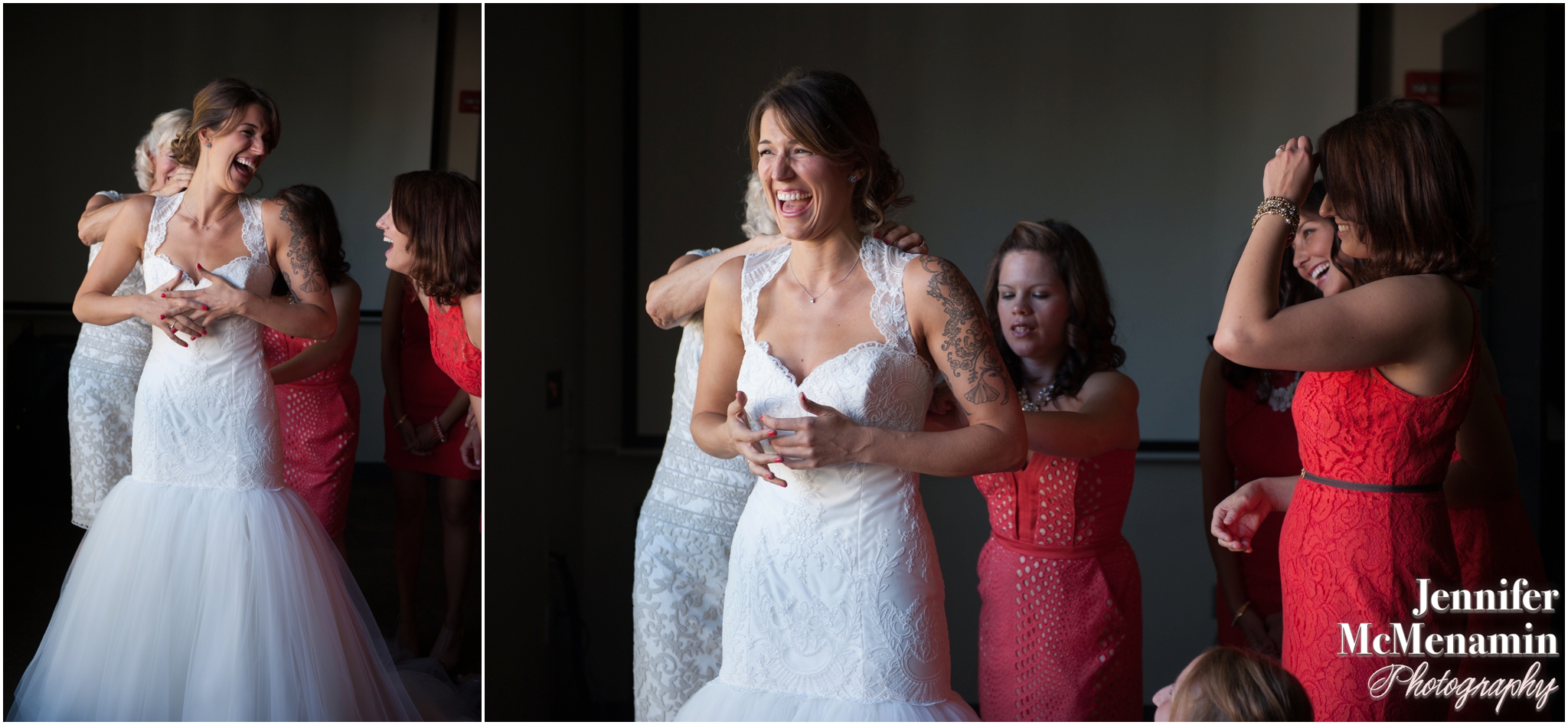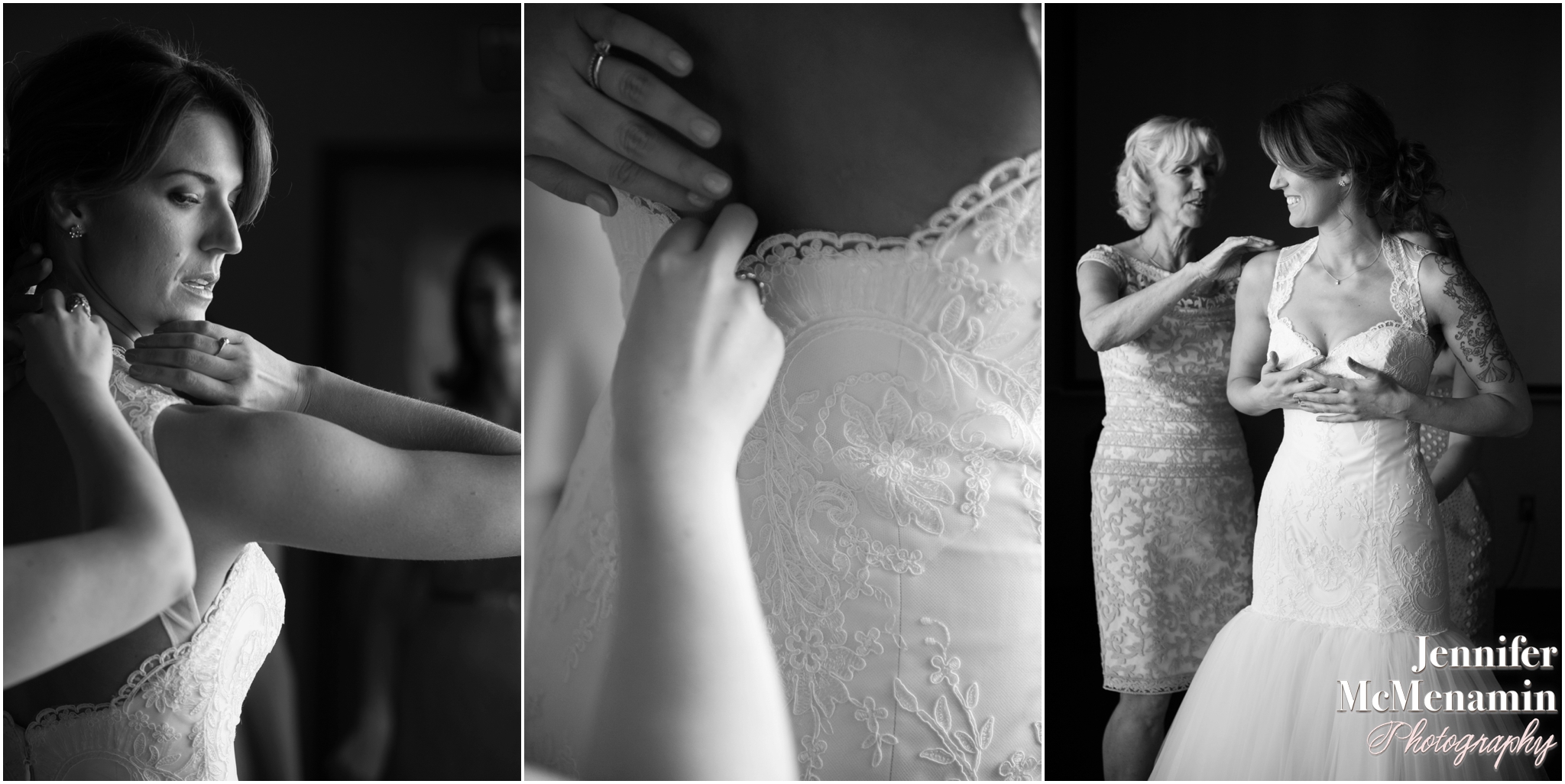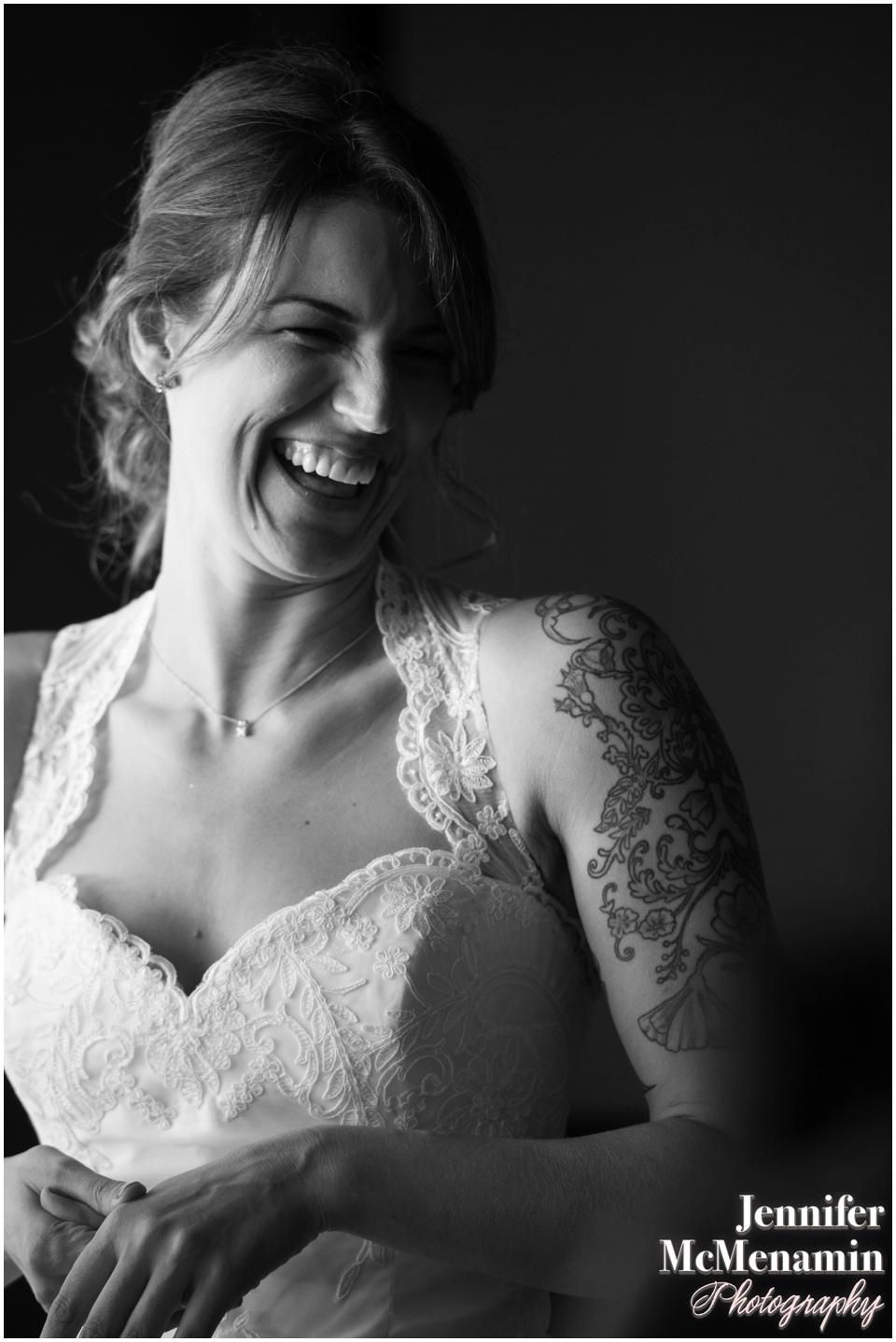 And then it was time for Lauren + Teak to see each other, all dressed and ready to get married.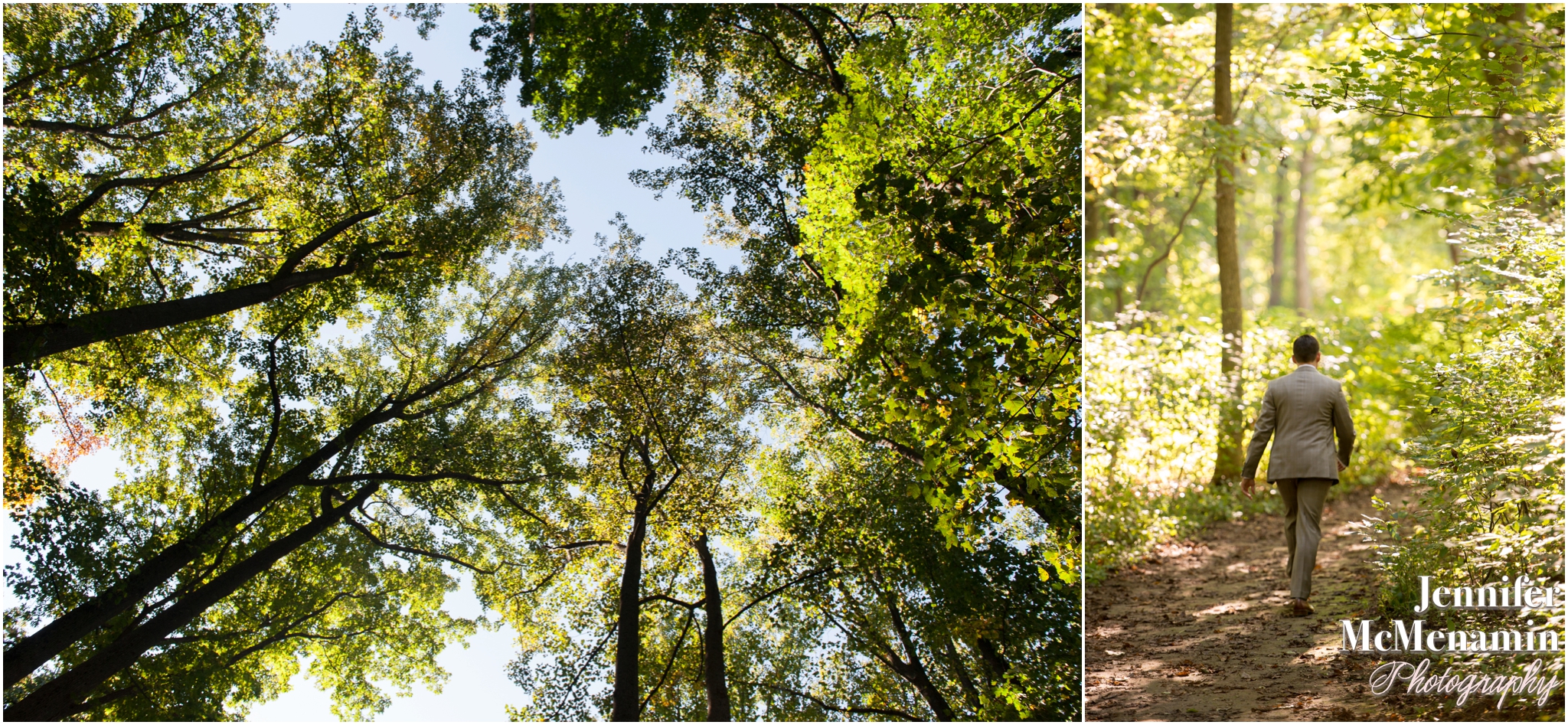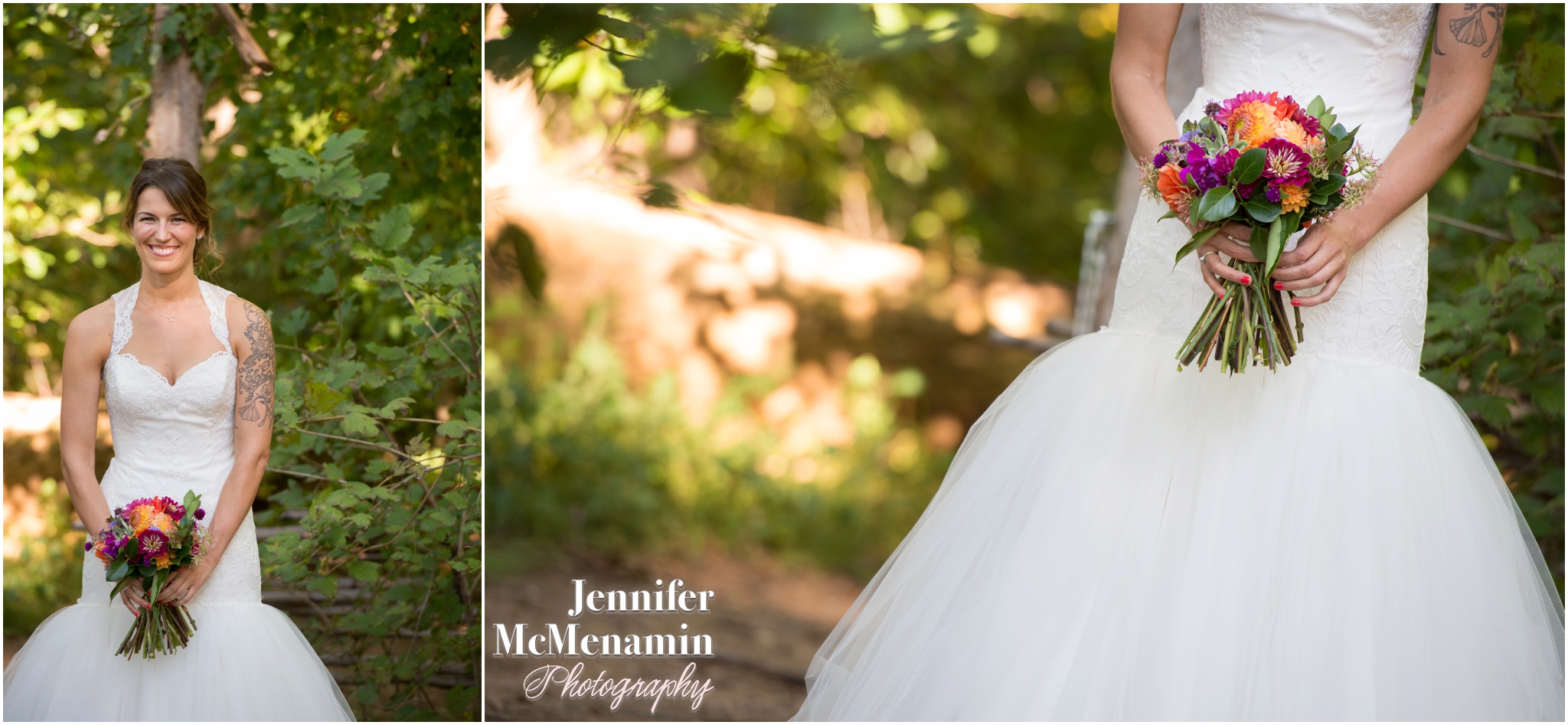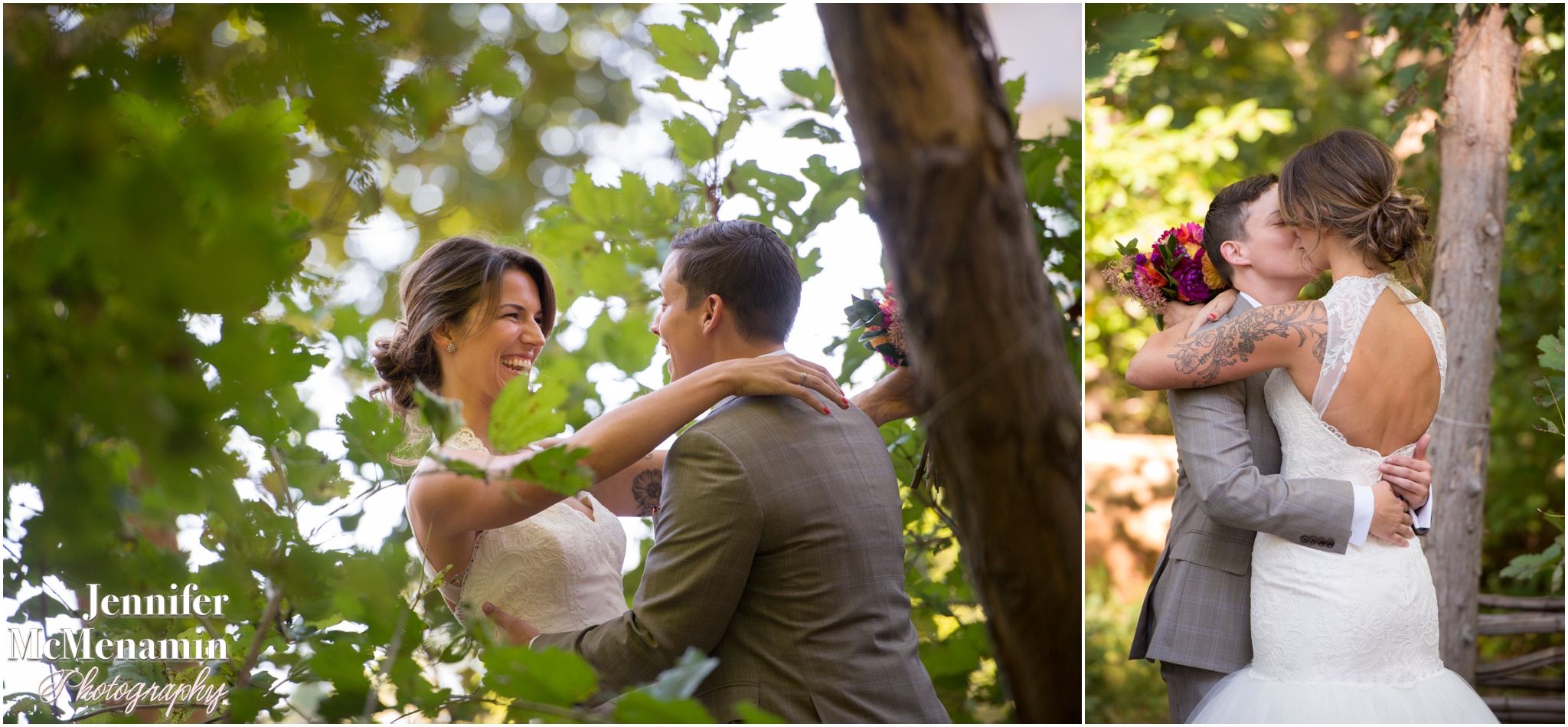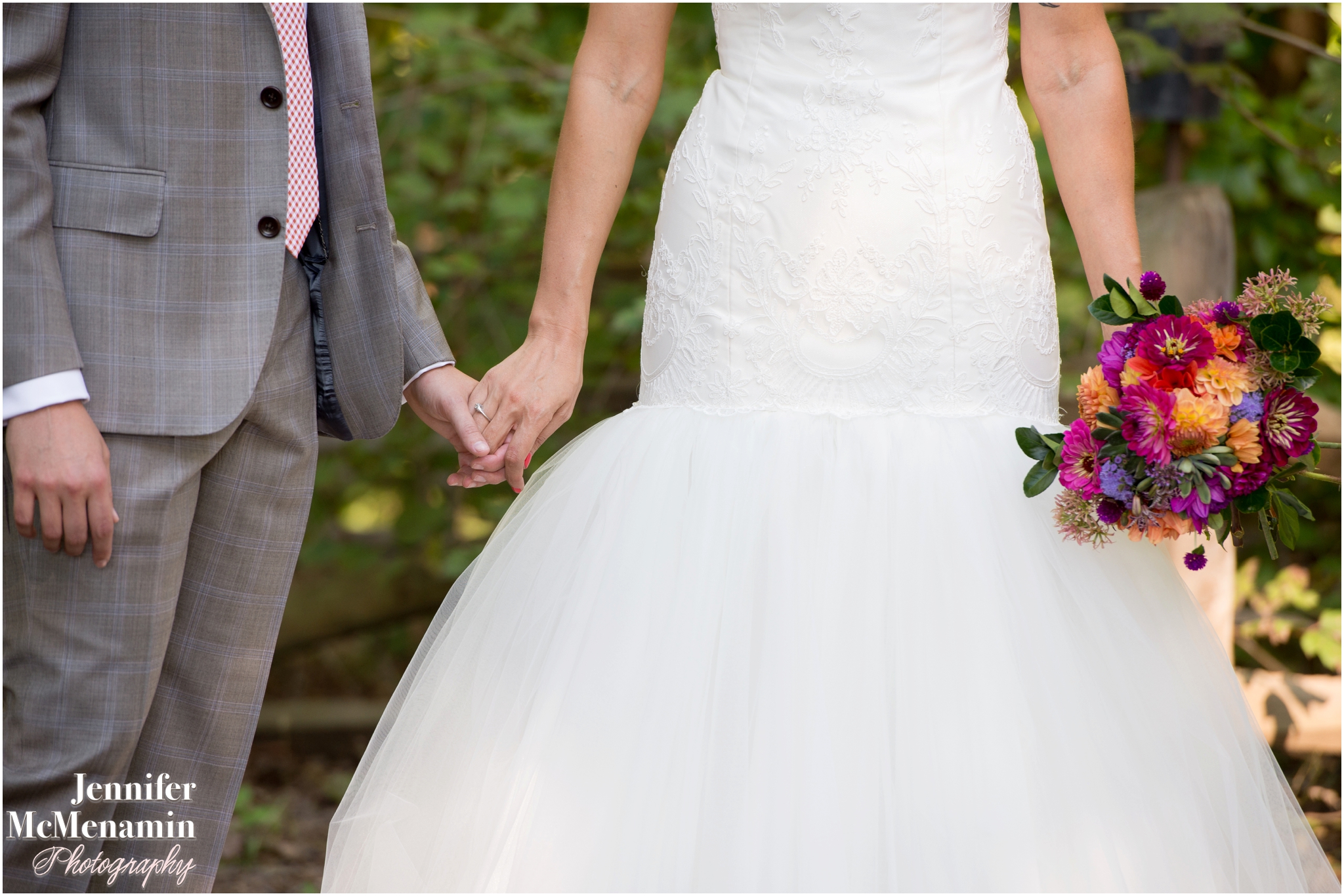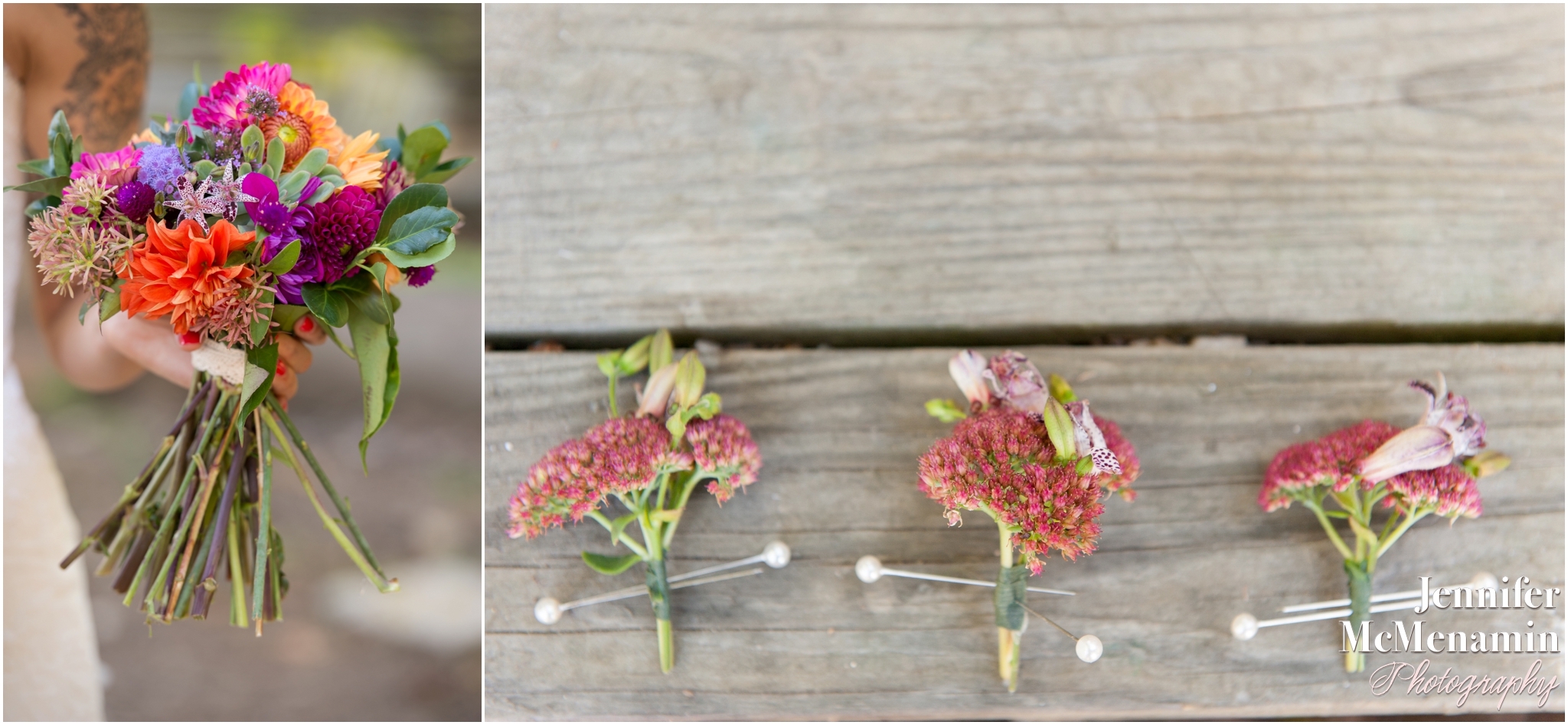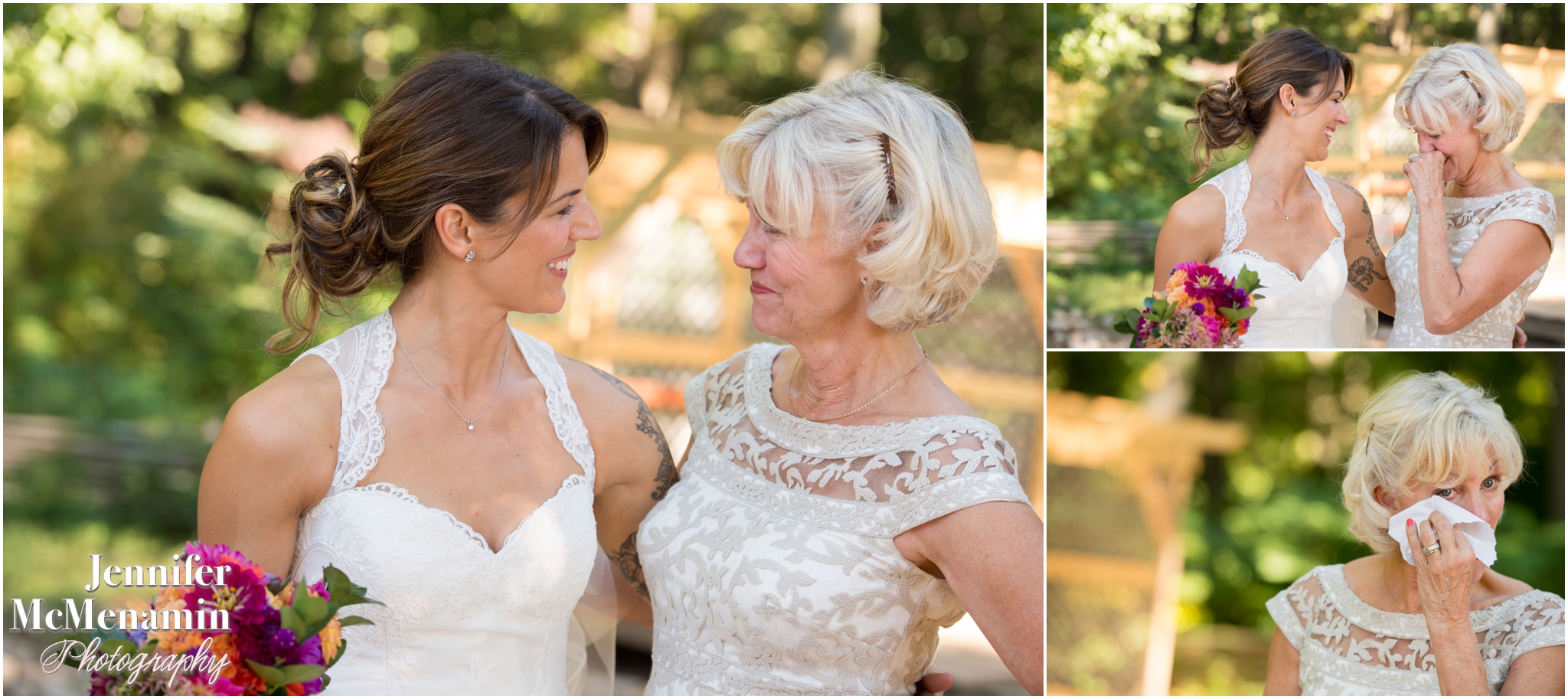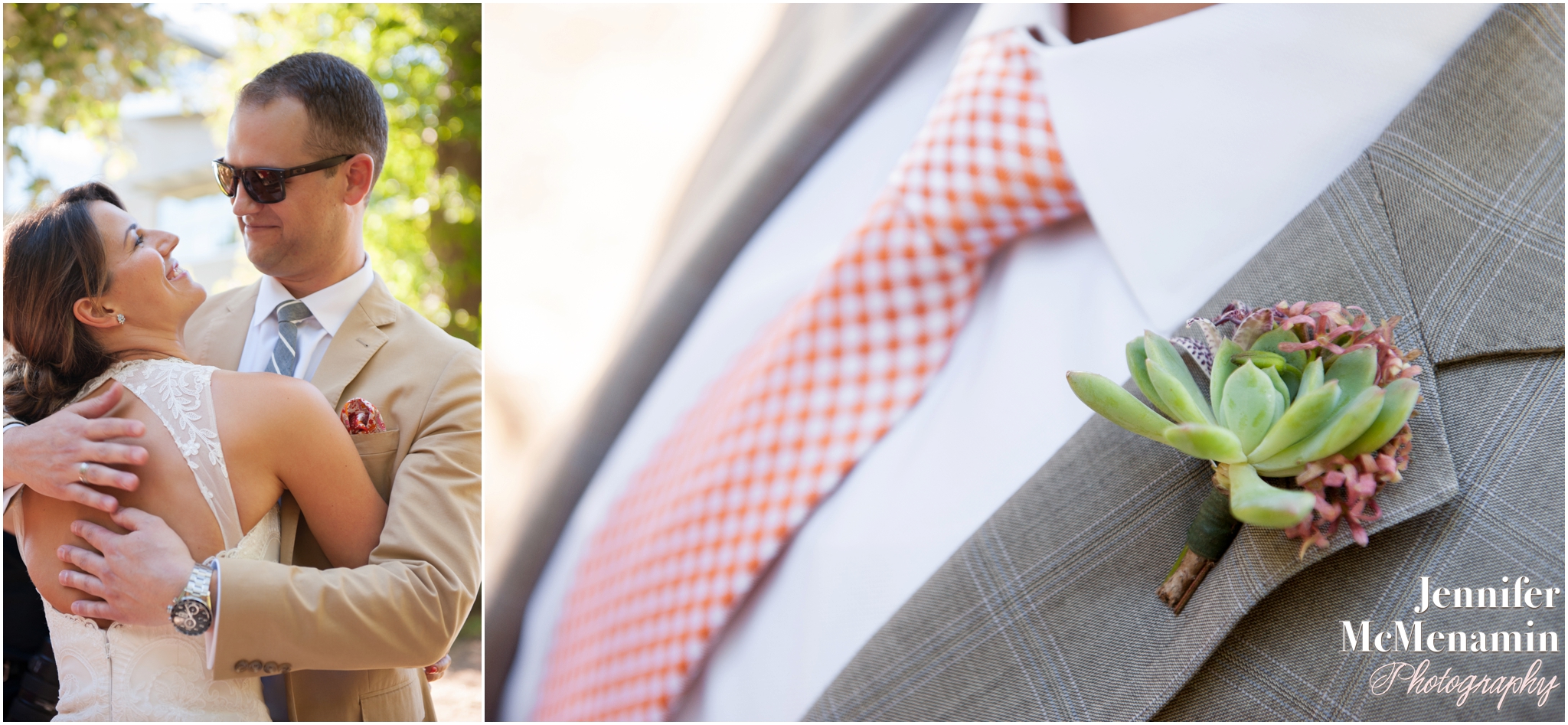 Lindsey (on the right), a former Army helicopter pilot and West Point grad, served as Teak's best man. I am thrilled to be photographing her wedding to Julie next summer! This next pair of photos cracks me up.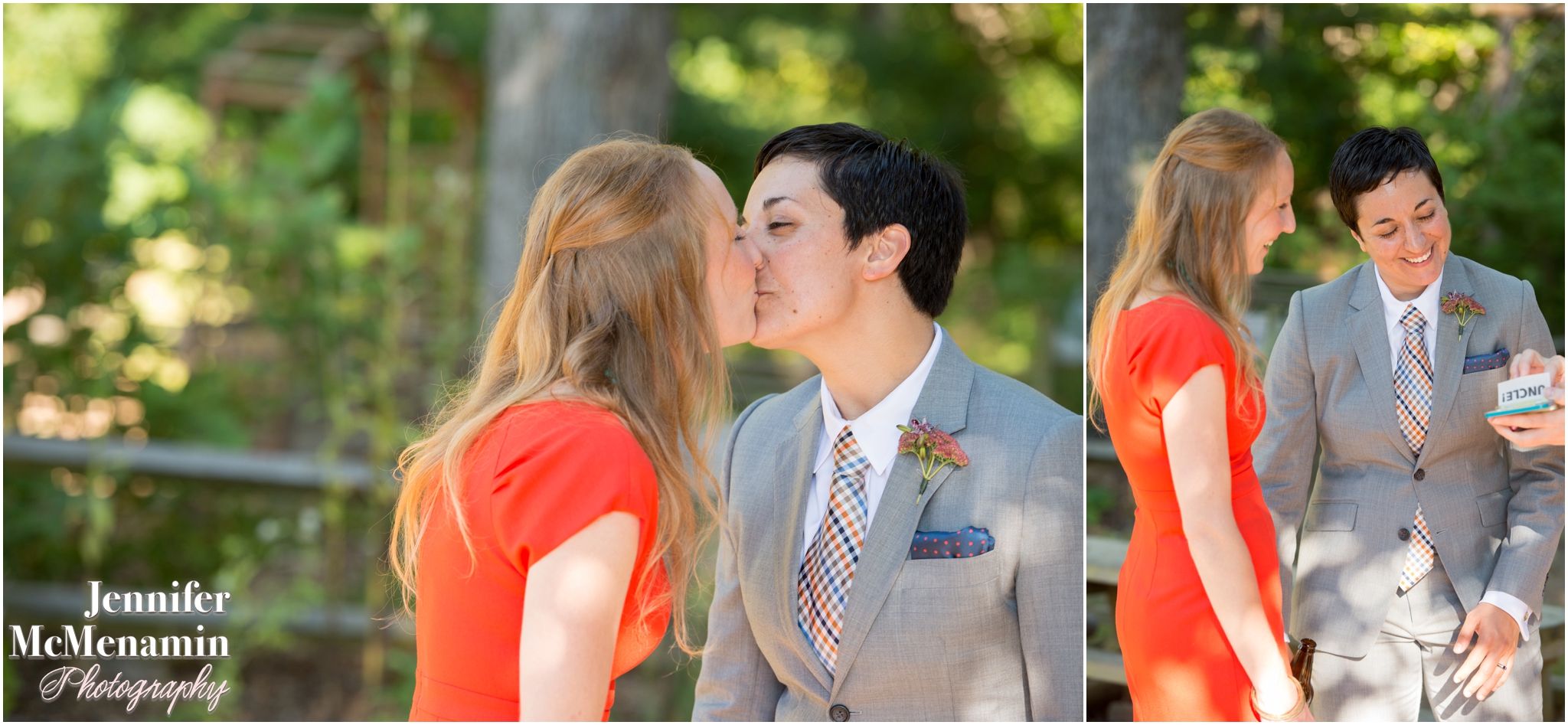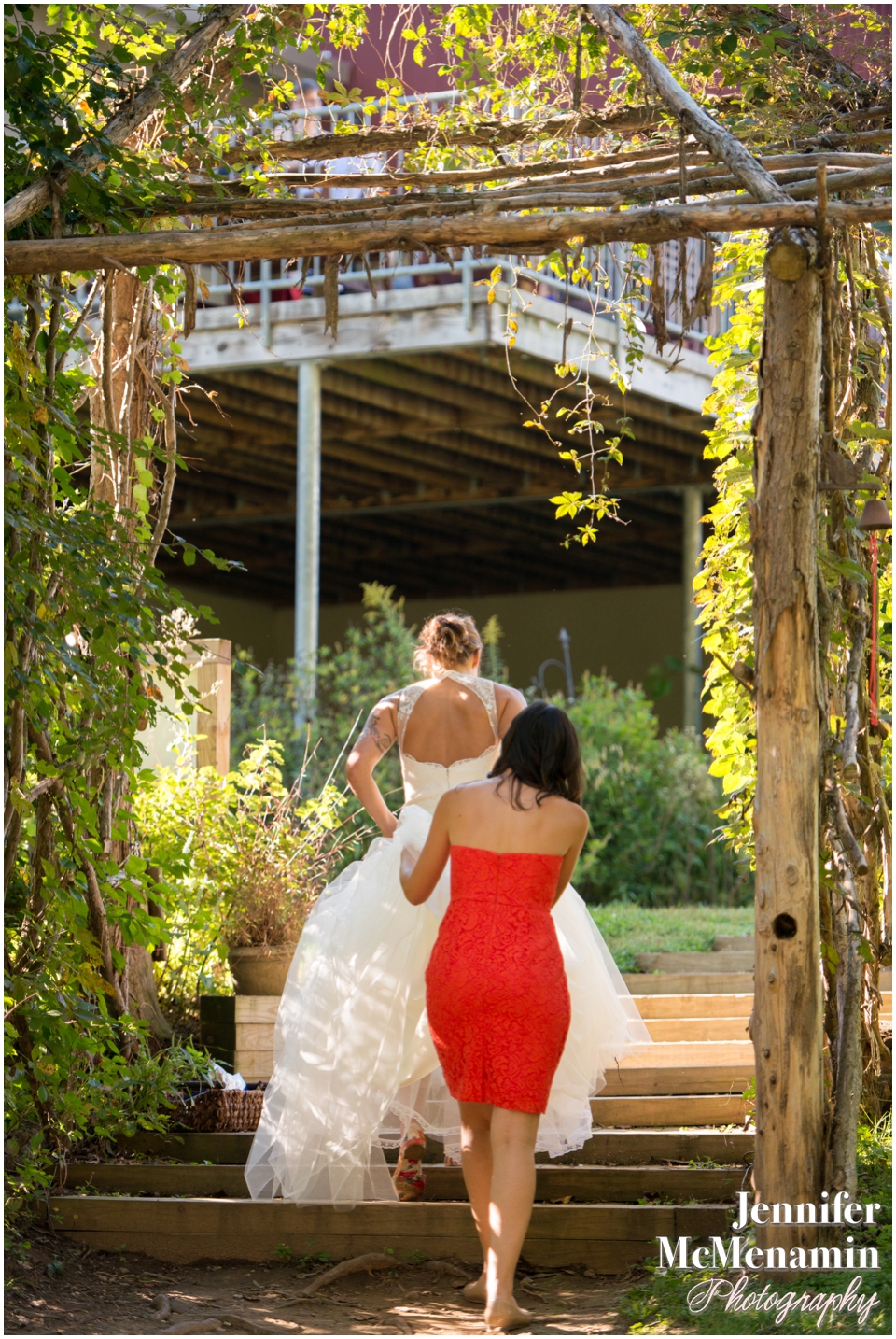 More stink bugs.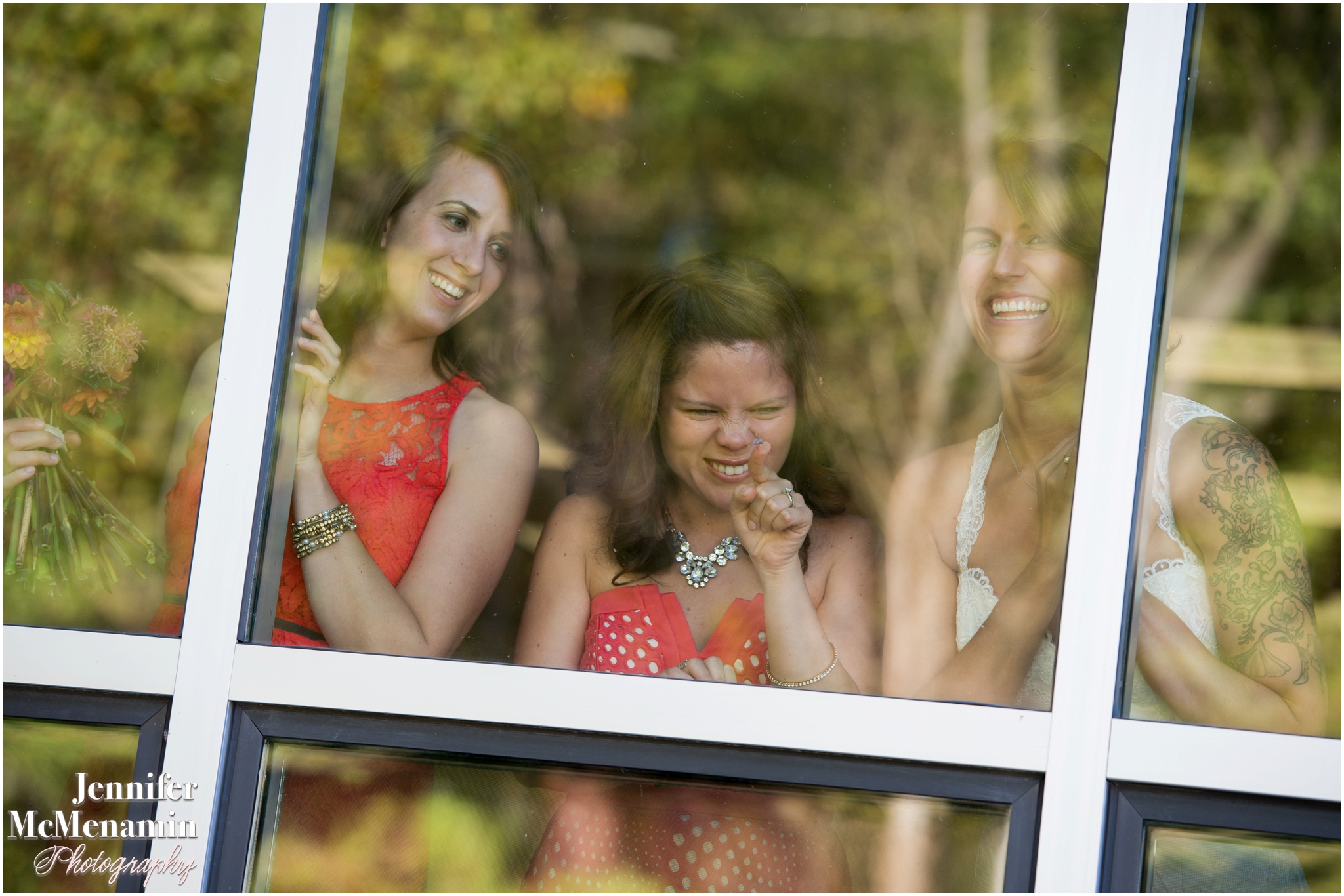 Lauren, looking absolutely gorgeous. 

She has a thing for yoga's very challenging dancer pose and enjoys tackling it on mountain cliffs, in trees and even on the roof of a house. On this occasion, she impressively pulled it off in her wedding gown!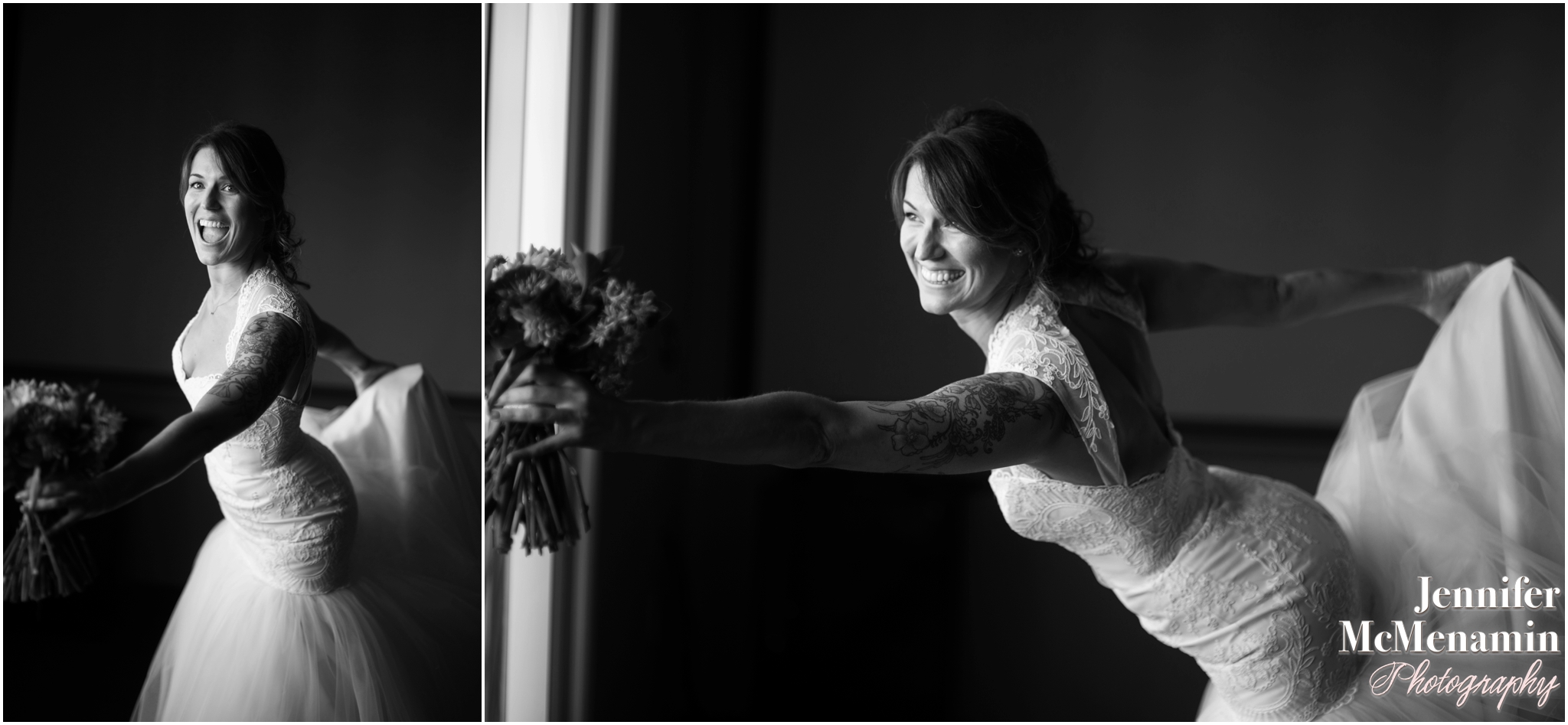 And then we were off to the ceremony site, which required a lovely walk through the woods to an open meadow on Irvine's impressive and beautiful property.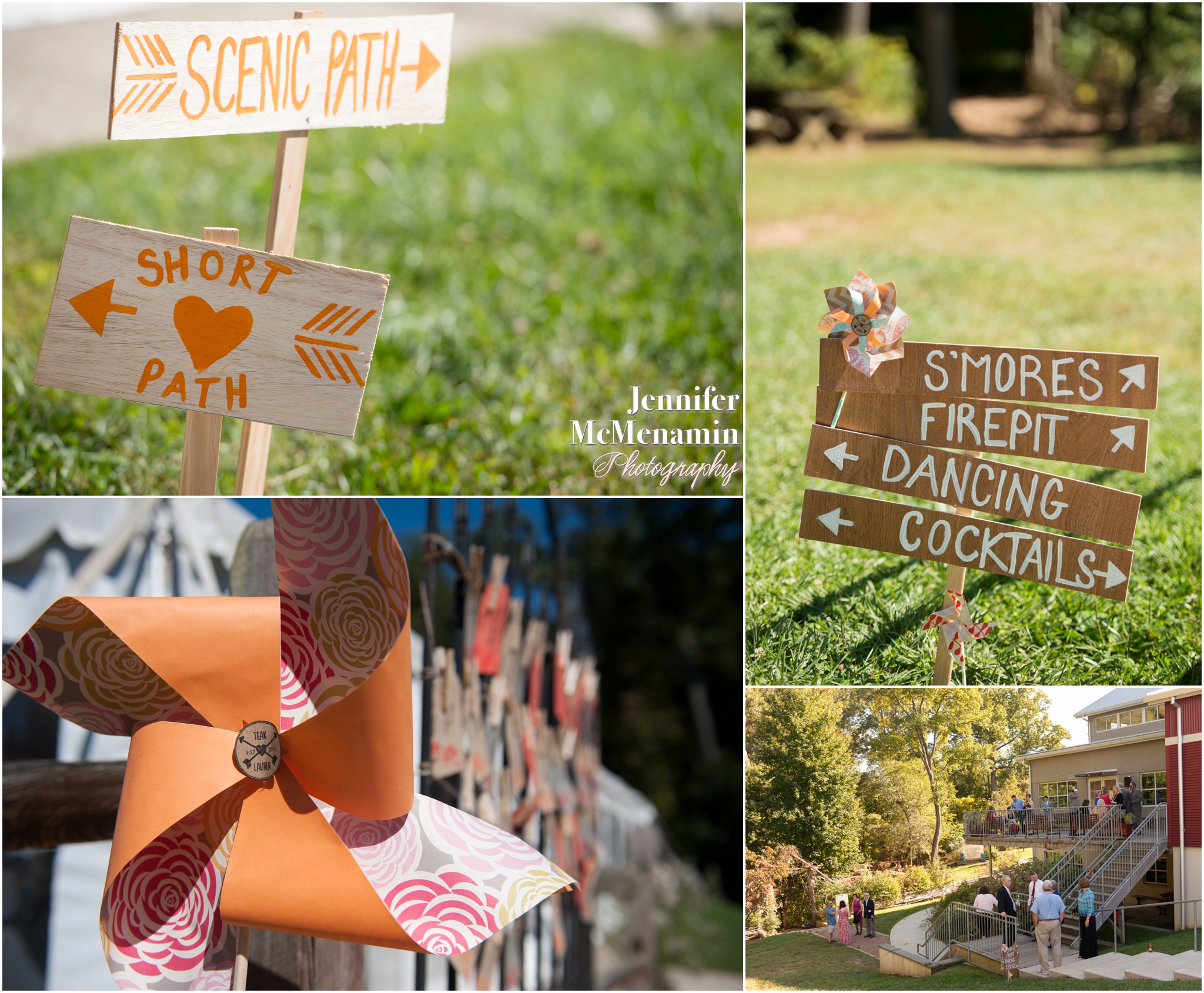 I love these next couple of photos that Sam shot of guests arriving to the ceremony site.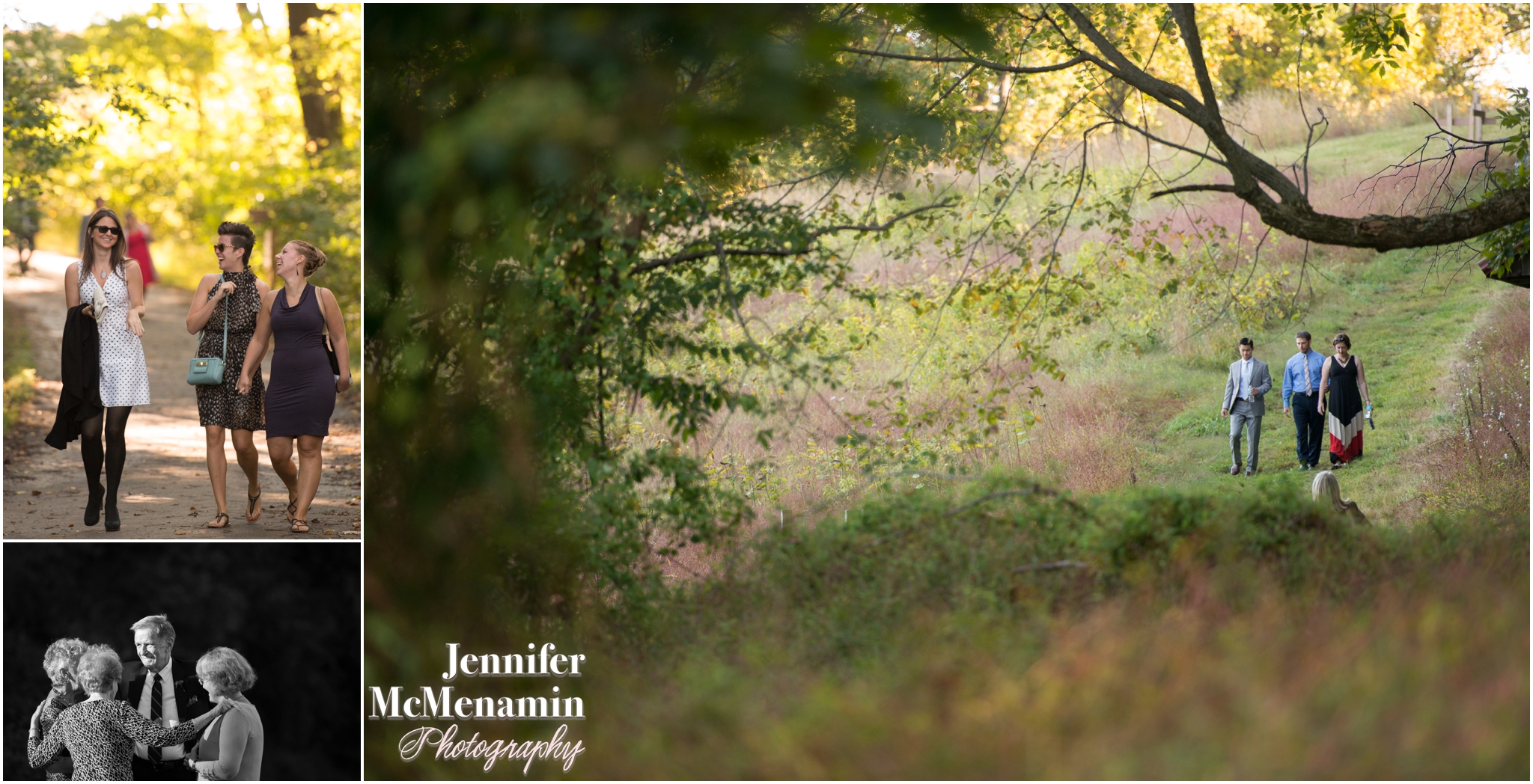 Meanwhile, Lauren, Teak, their families and their wedding party walked together to the ceremony.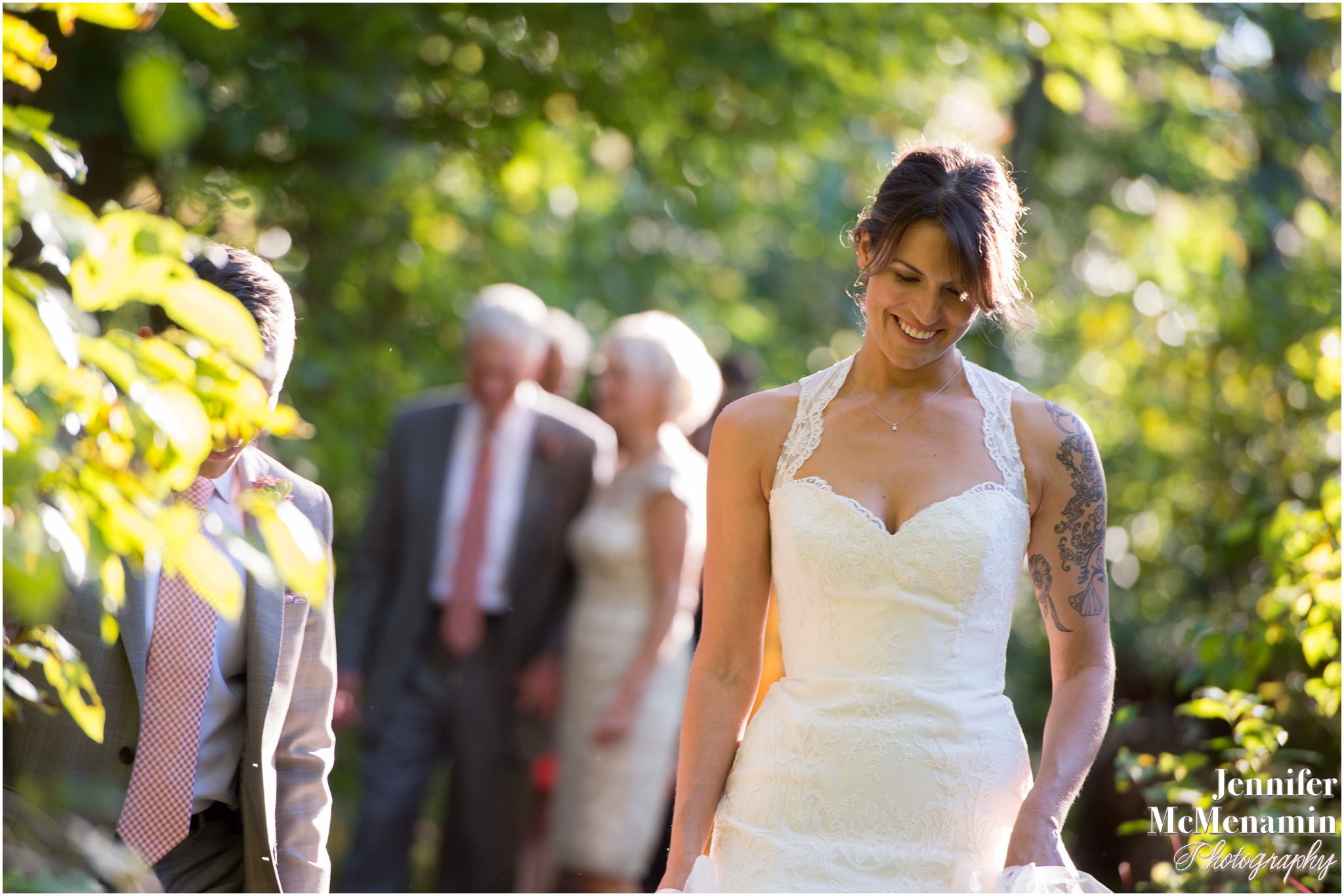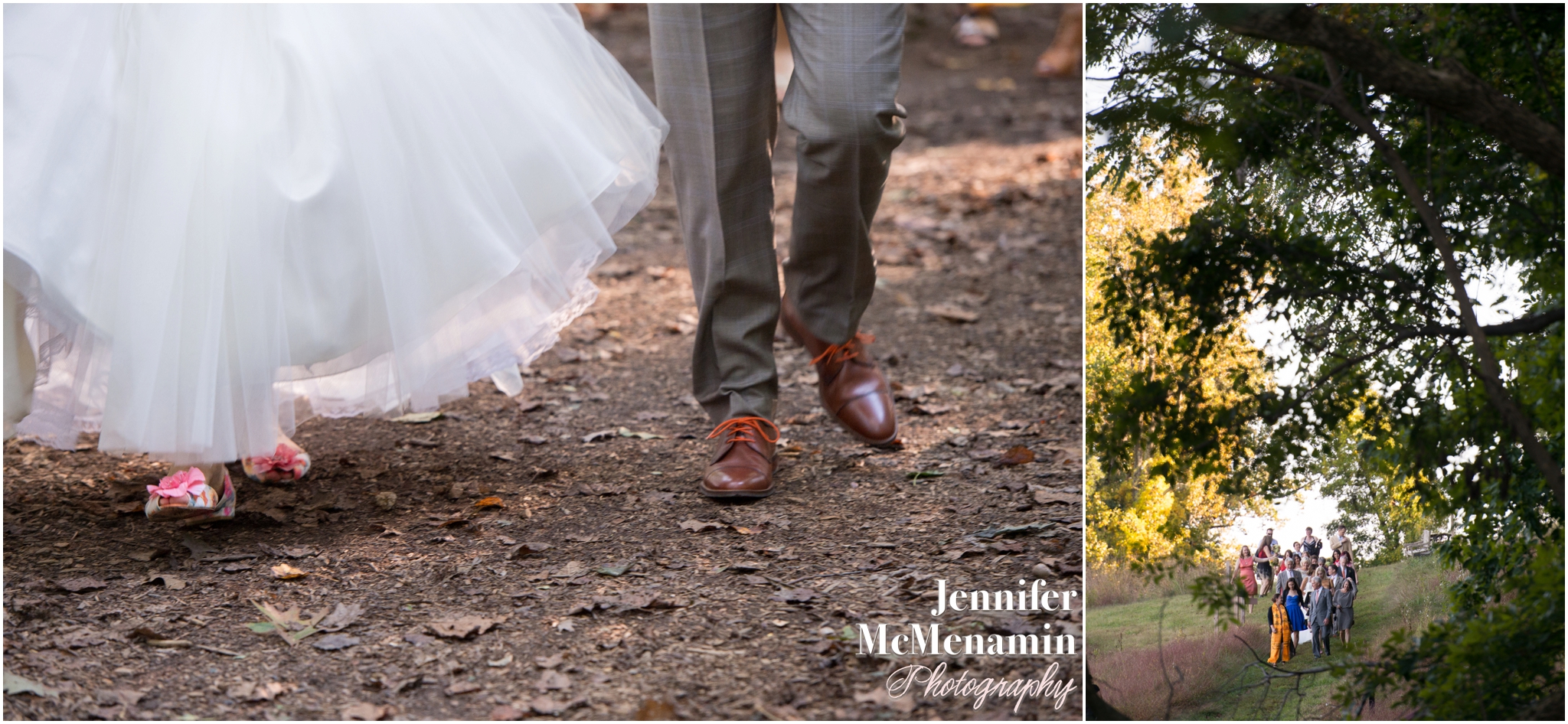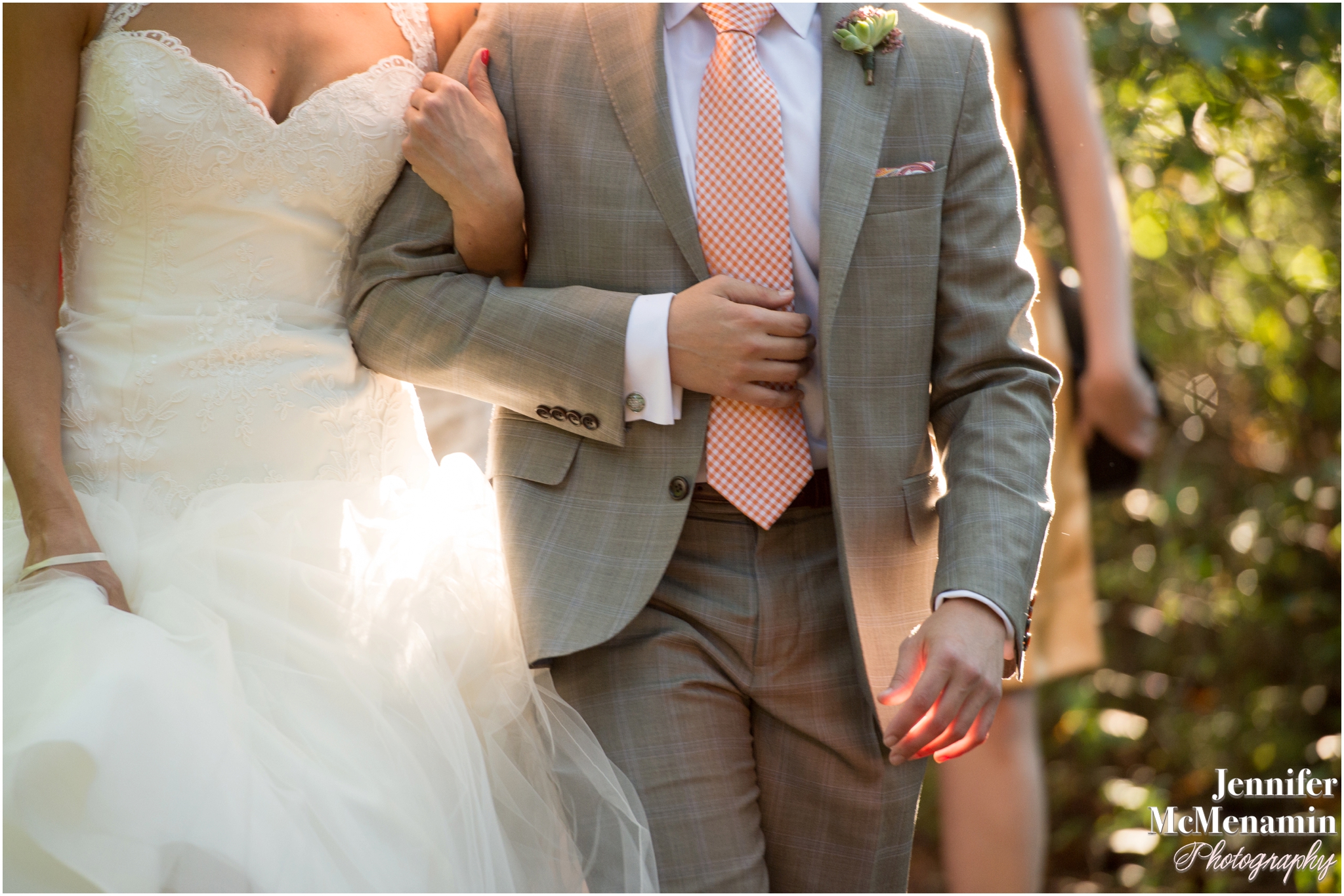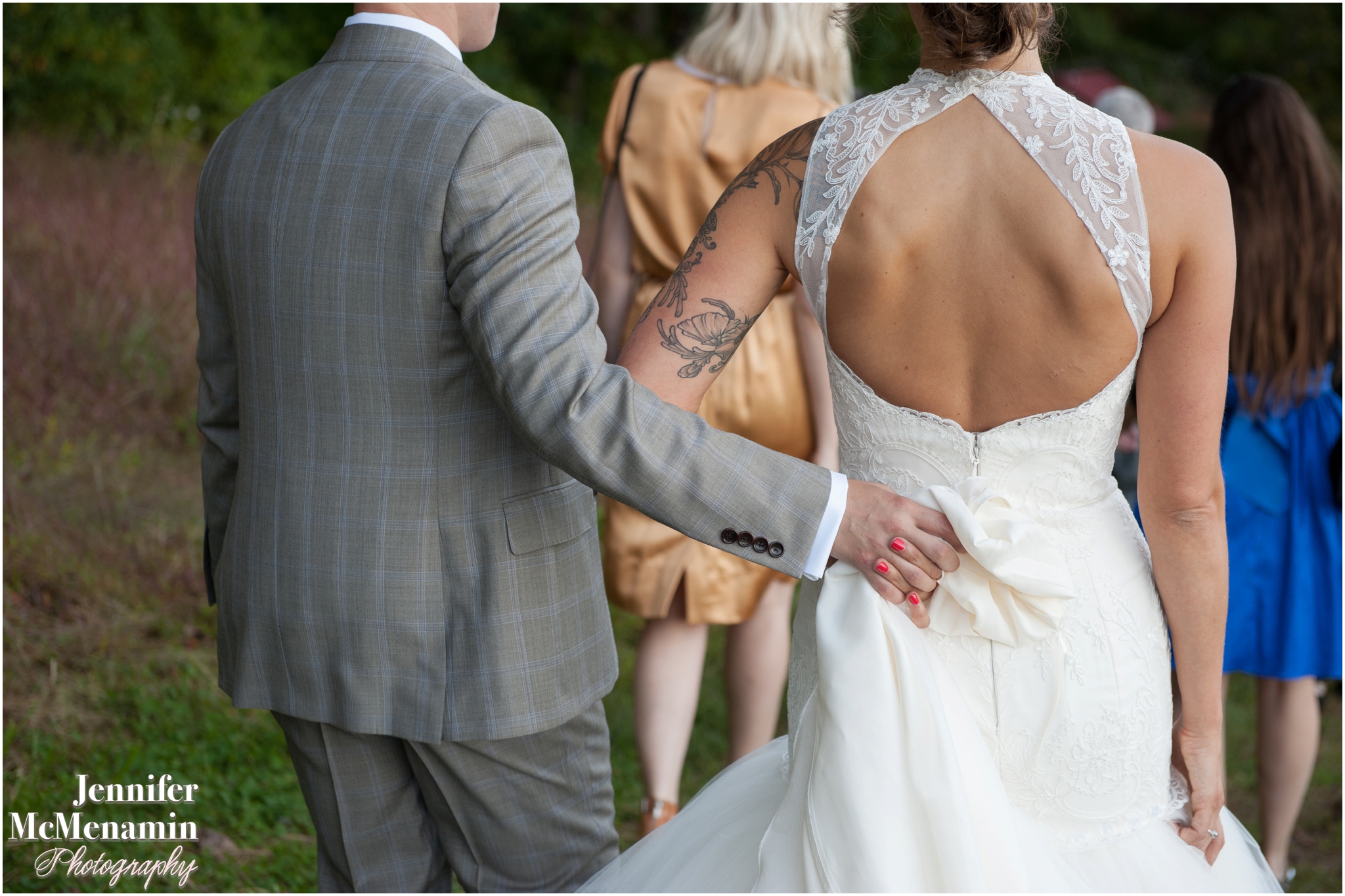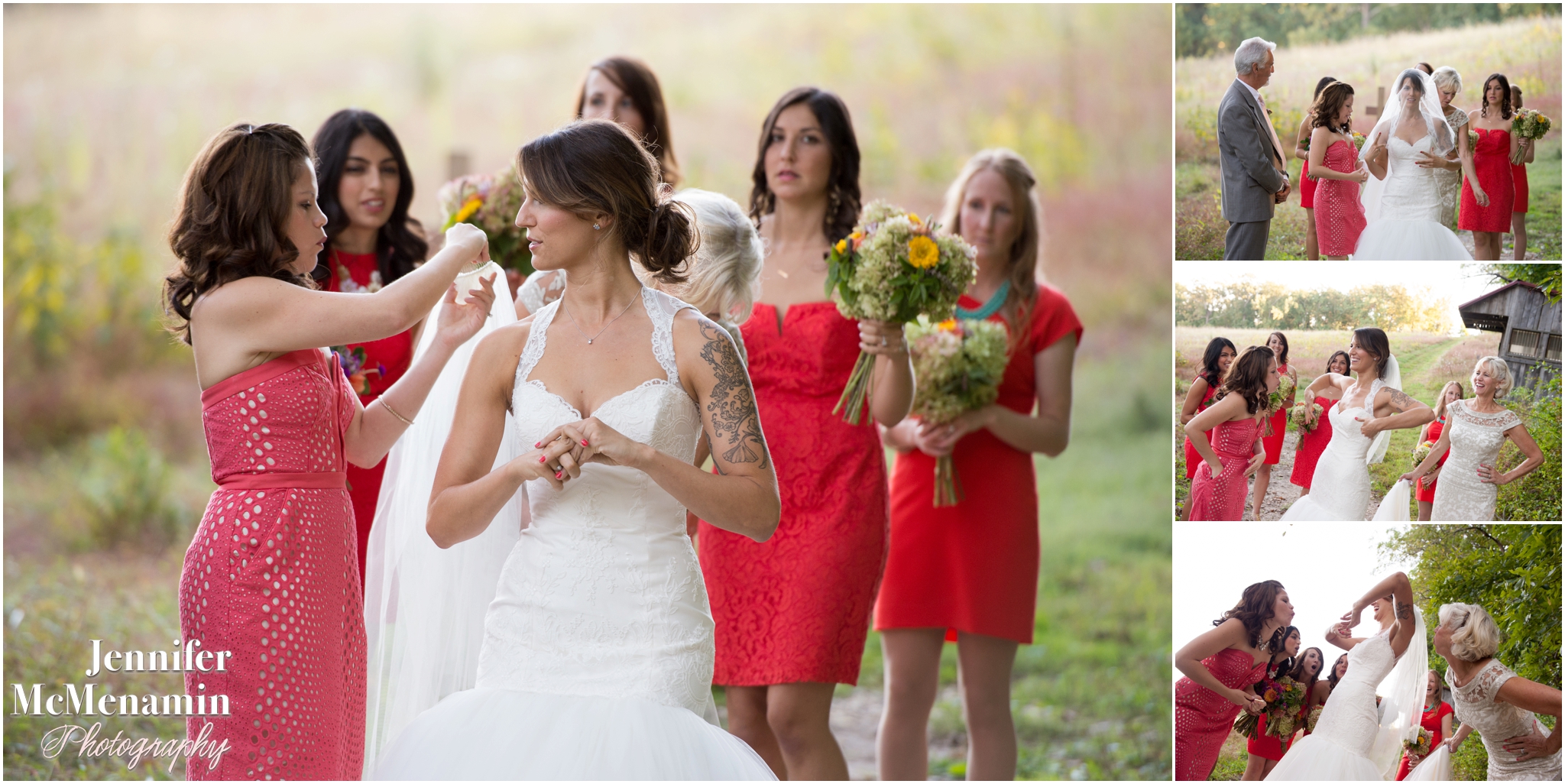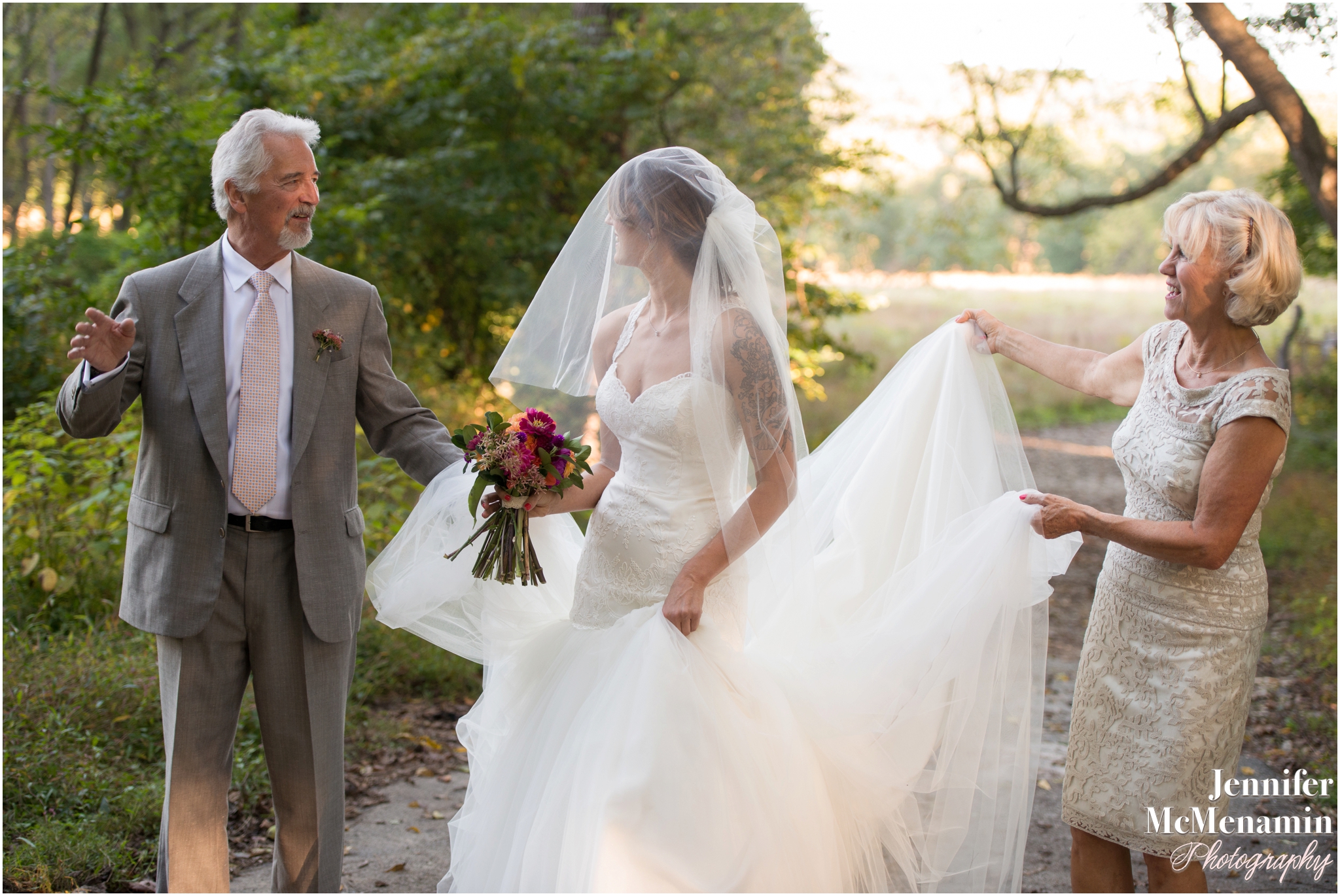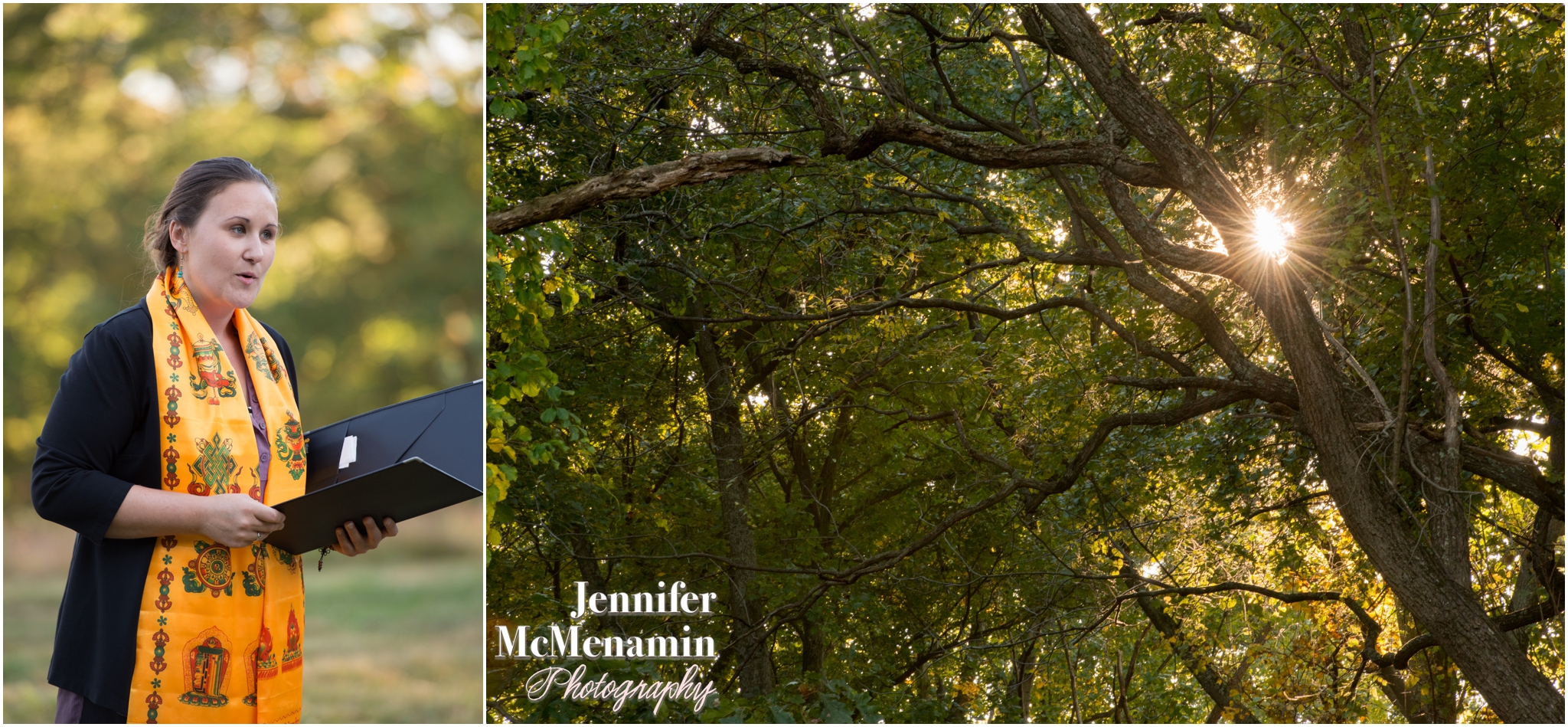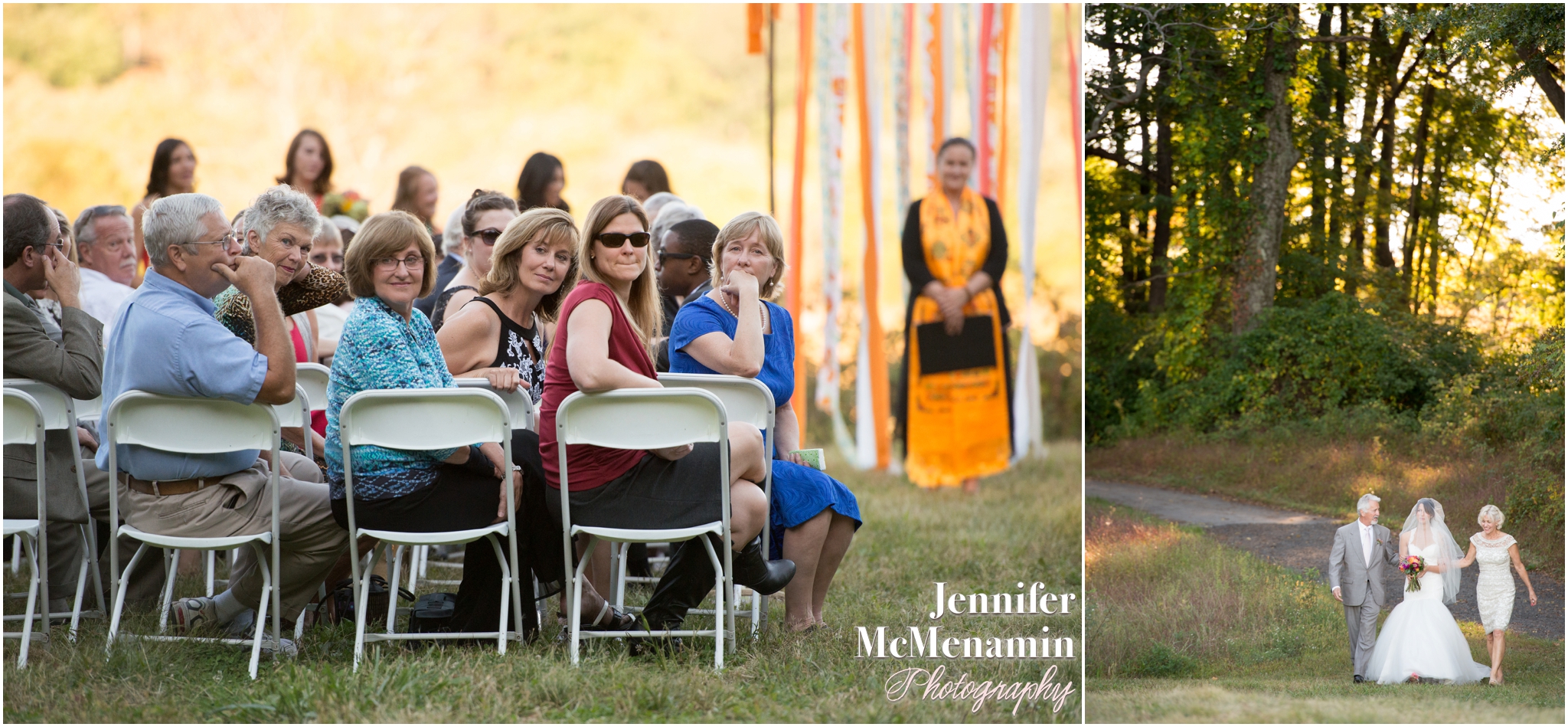 This was seriously one of the most touching and beautiful ceremonies I've ever had the pleasure of photographing.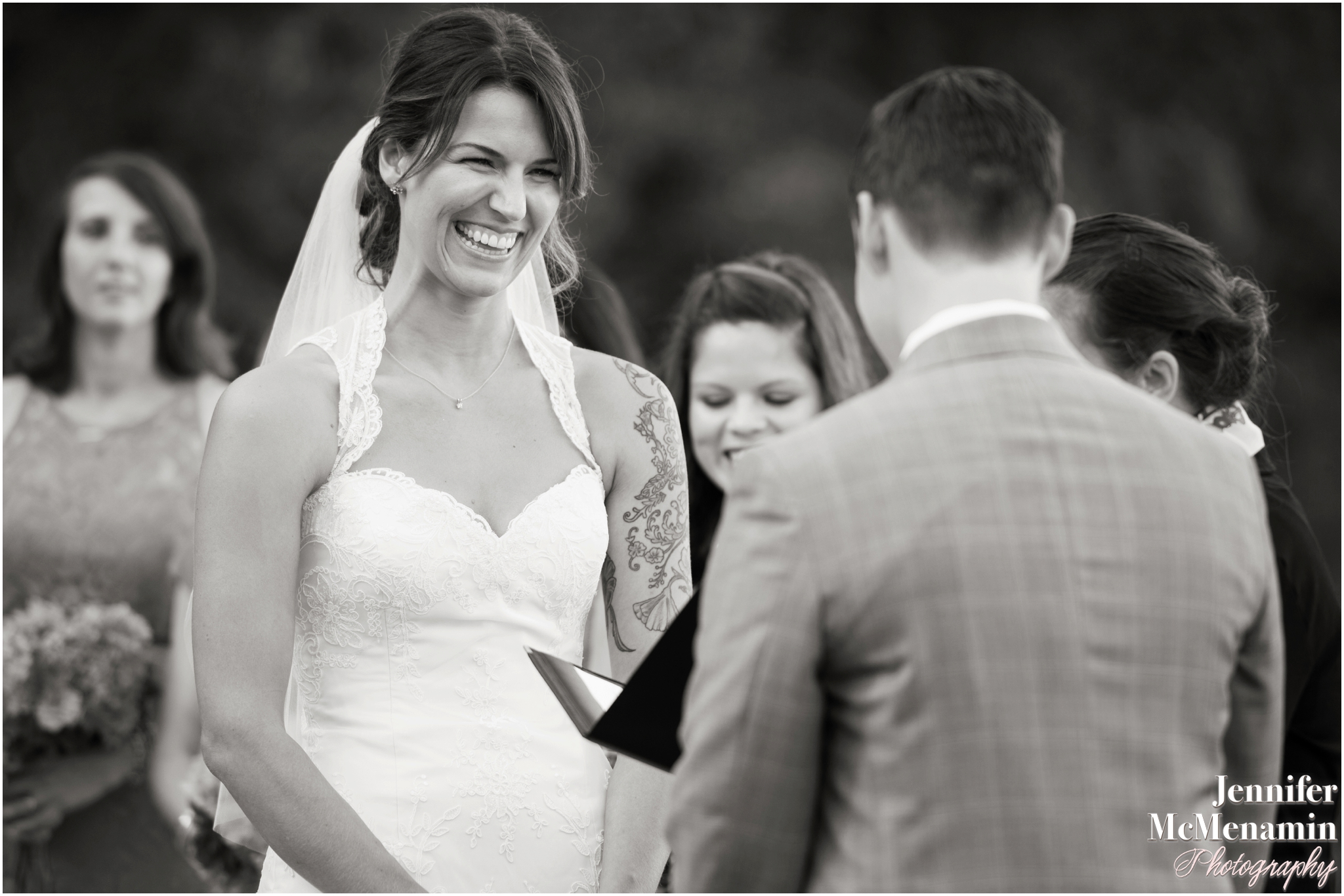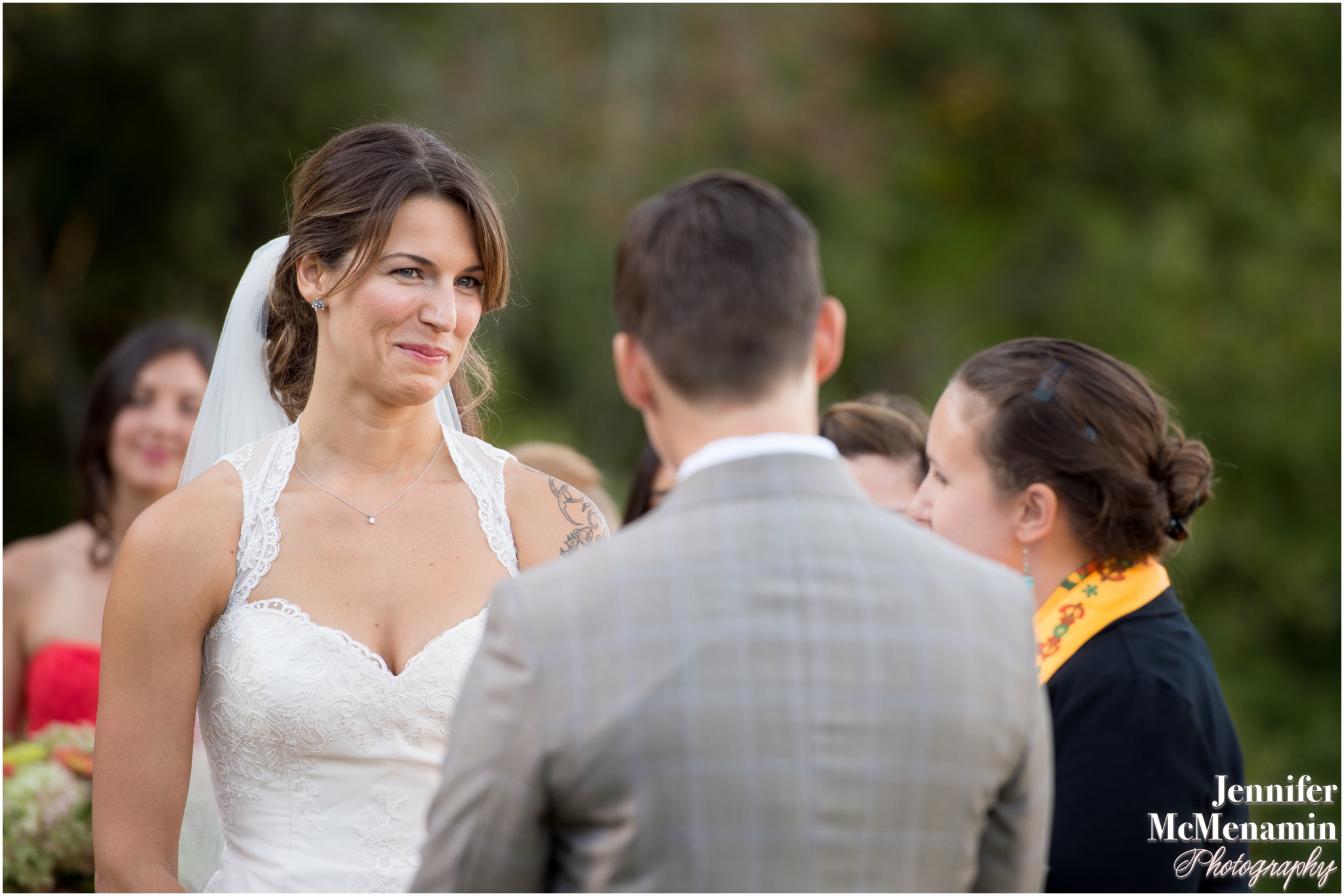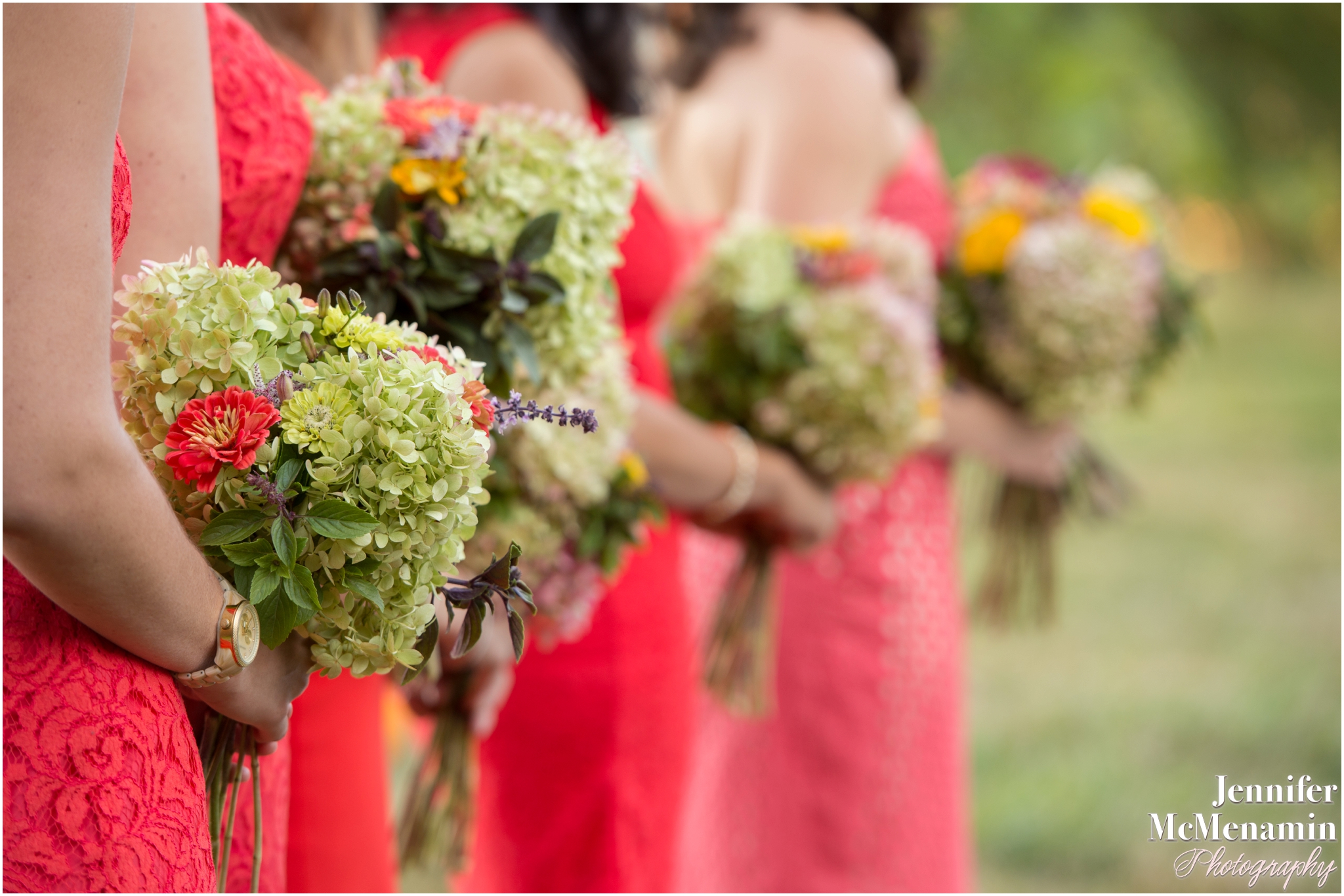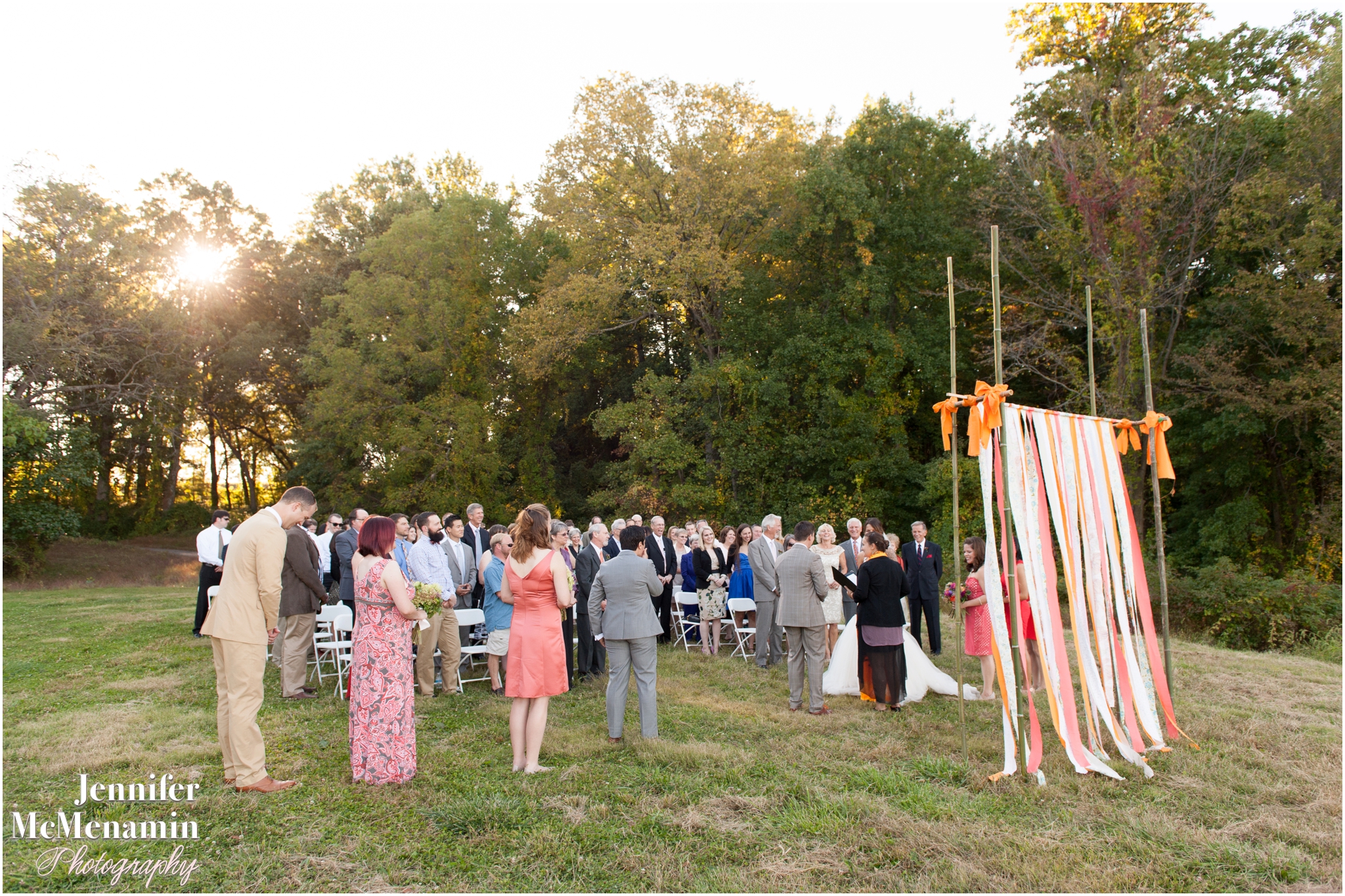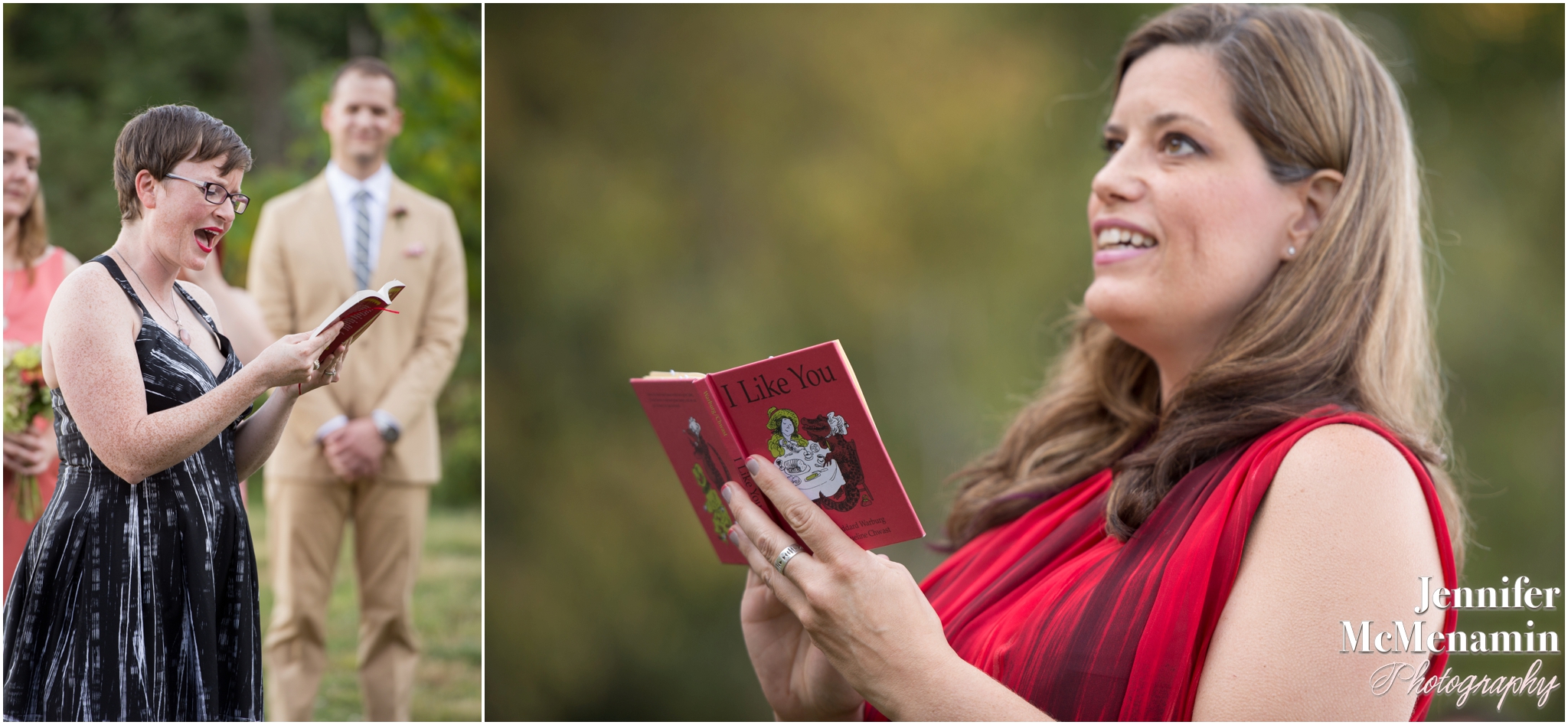 There were beautiful readings and a ring warming, through which every guest held the couple's rings and made a silent wish for the couple's marriage.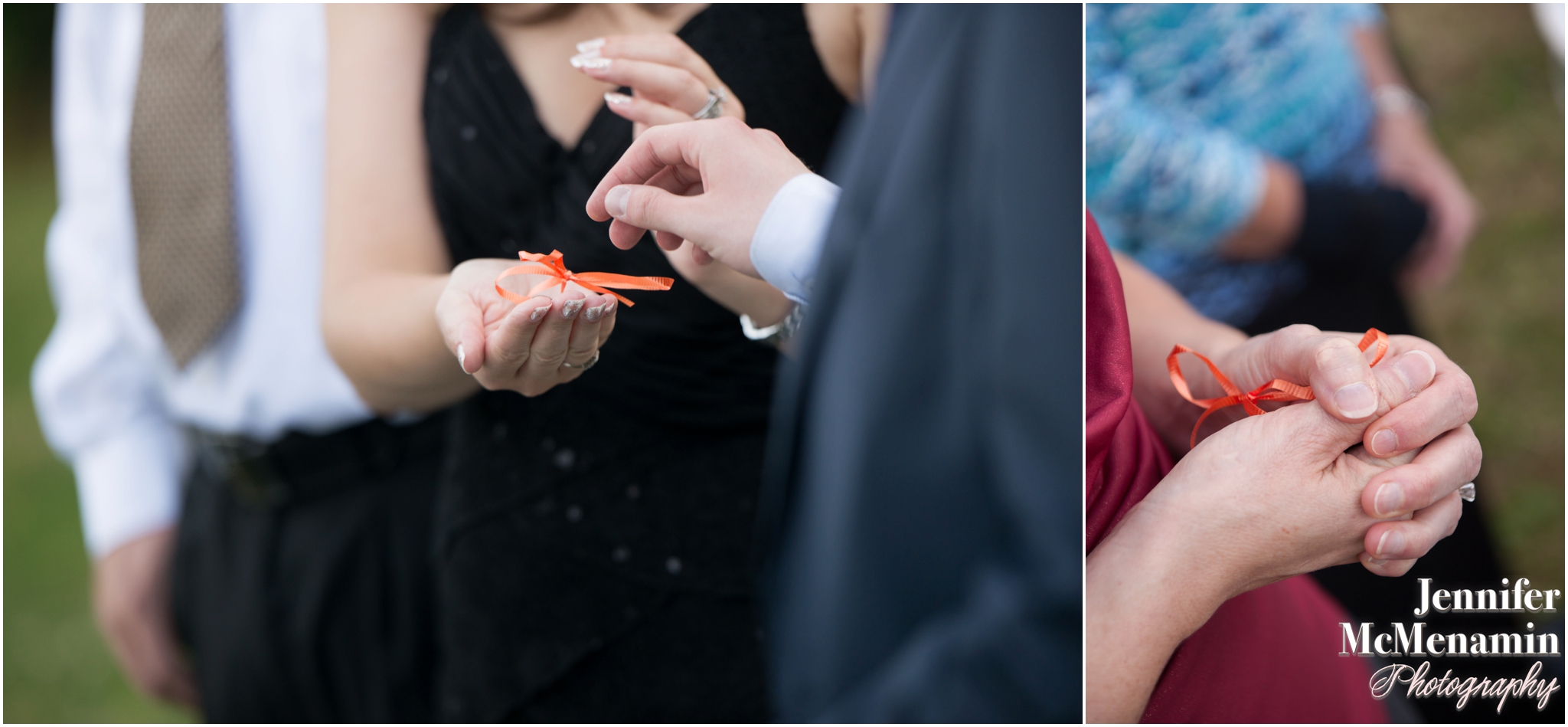 They embraced three times — after Lauren's vows, after Teak's vows and at the ceremony's conclusion when they were declared legally wed. So lovely.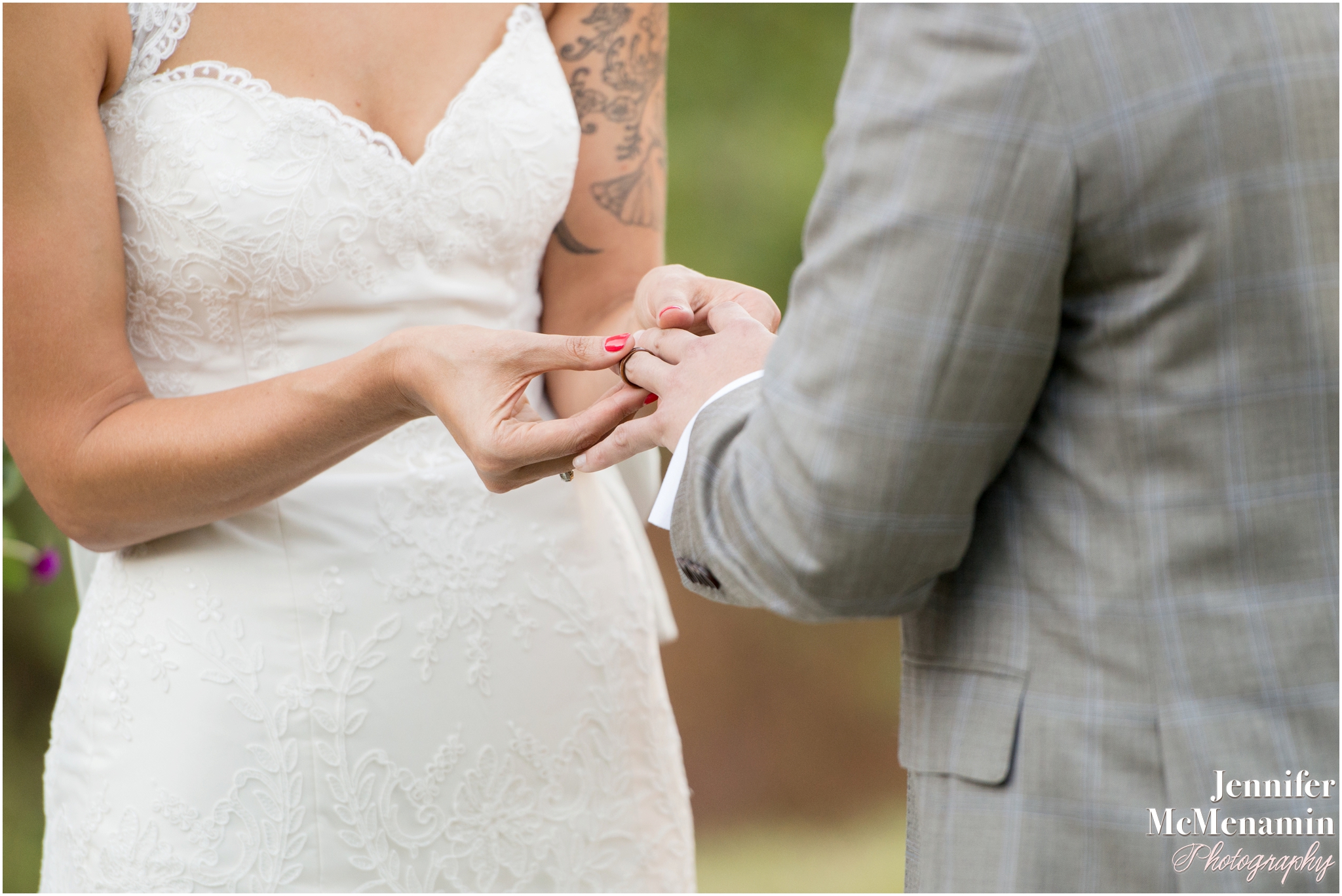 Married!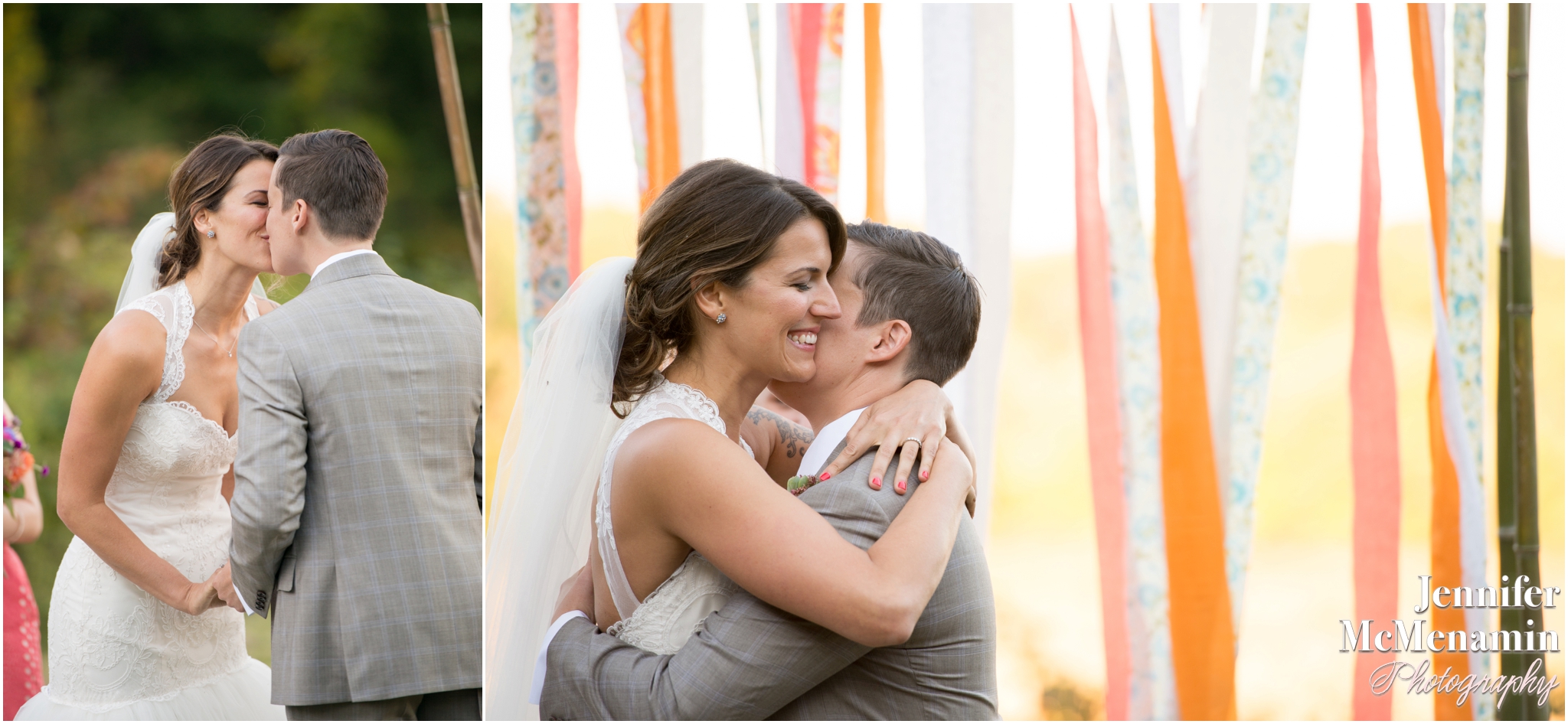 They departed in a hail of lavender, which their guests tossed at them for the recessional. So much lavender that Teak had to spit some out and shake it from Lauren's hair and Lauren had to shimmy a cascade of it out of her dress.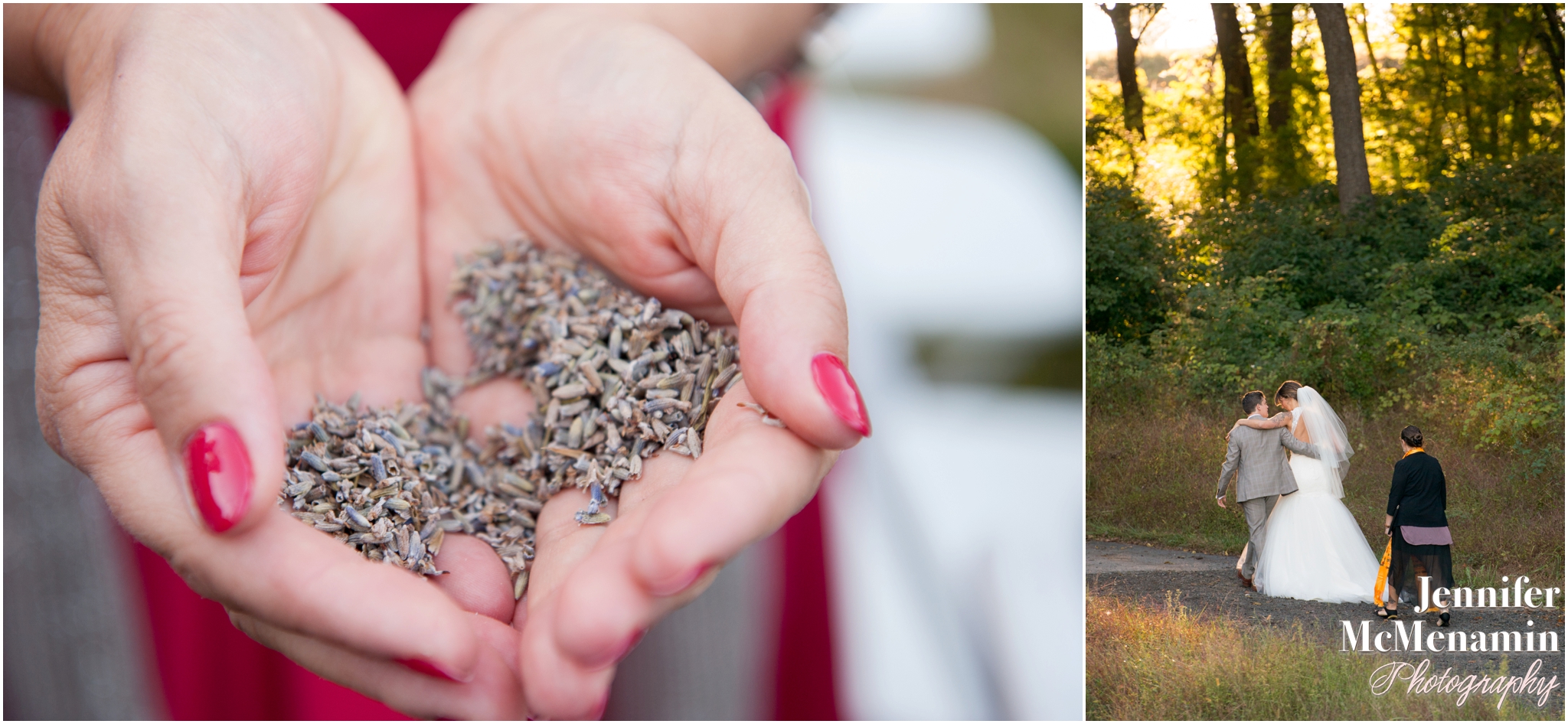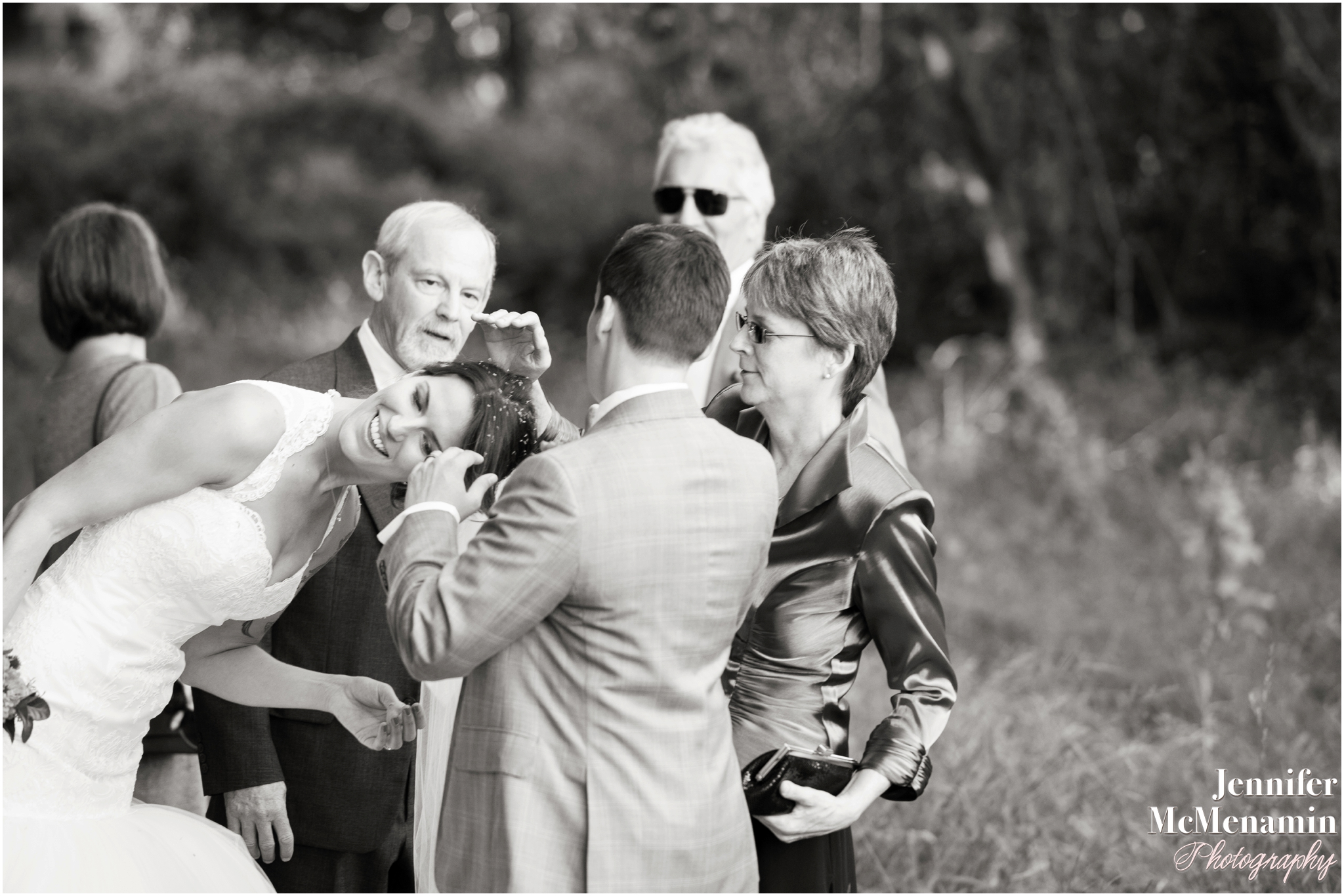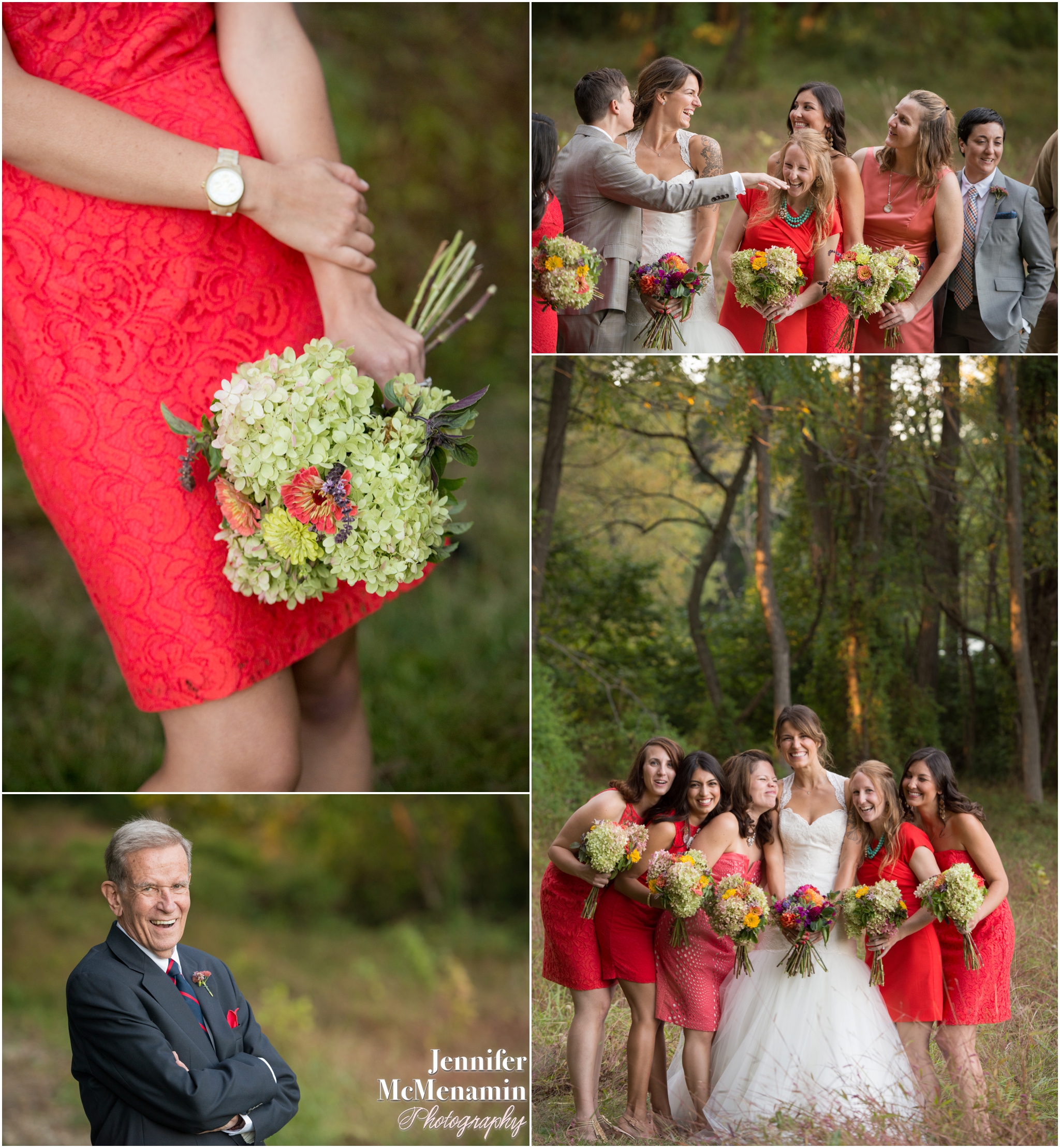 Sam shot this photo of me working during the couple's family and wedding party photos and I love it so much. I smiled my face off like this all day. It's no wonder my cheeks hurt!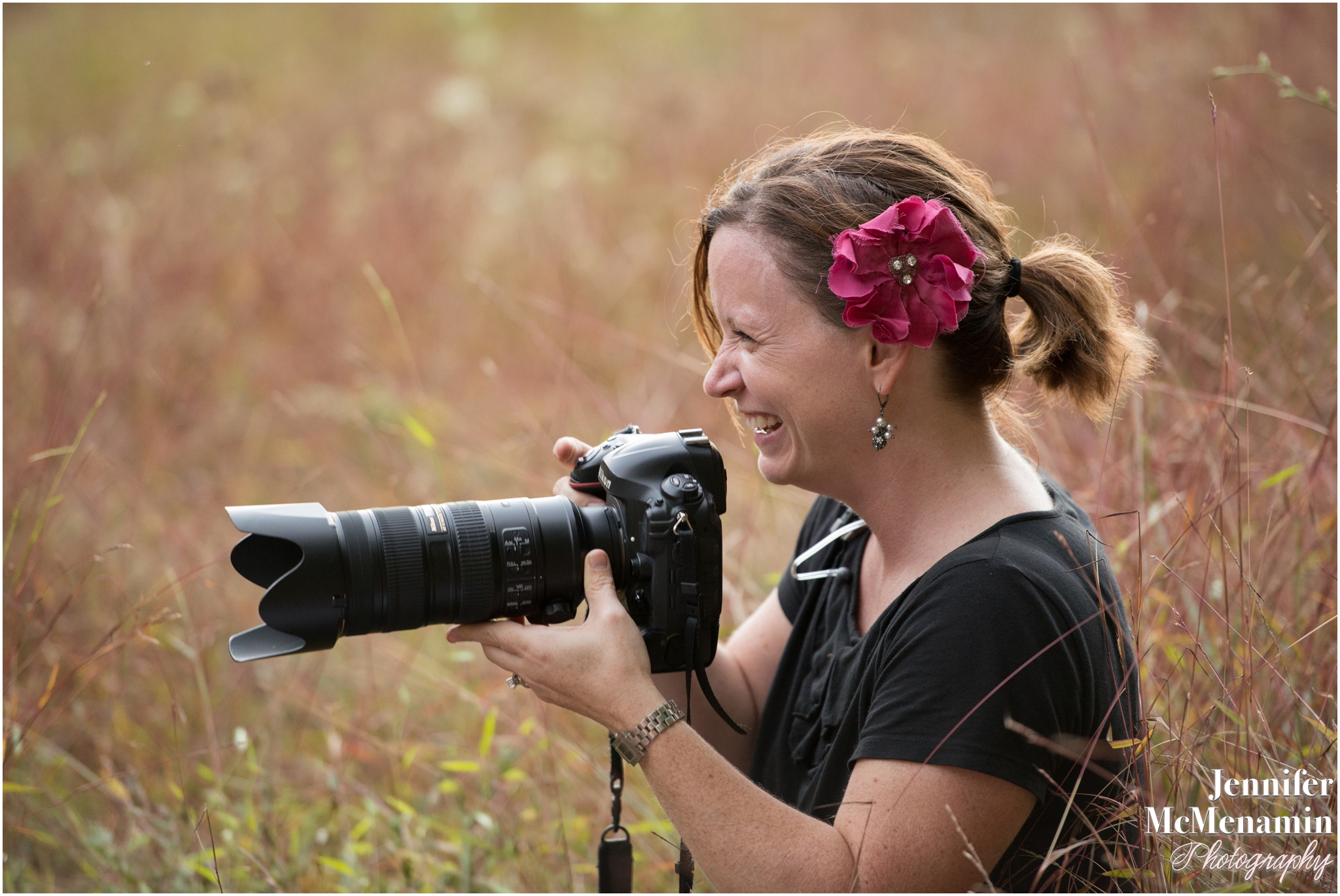 Lindsey and Julie walk off toward the reception together.  🙂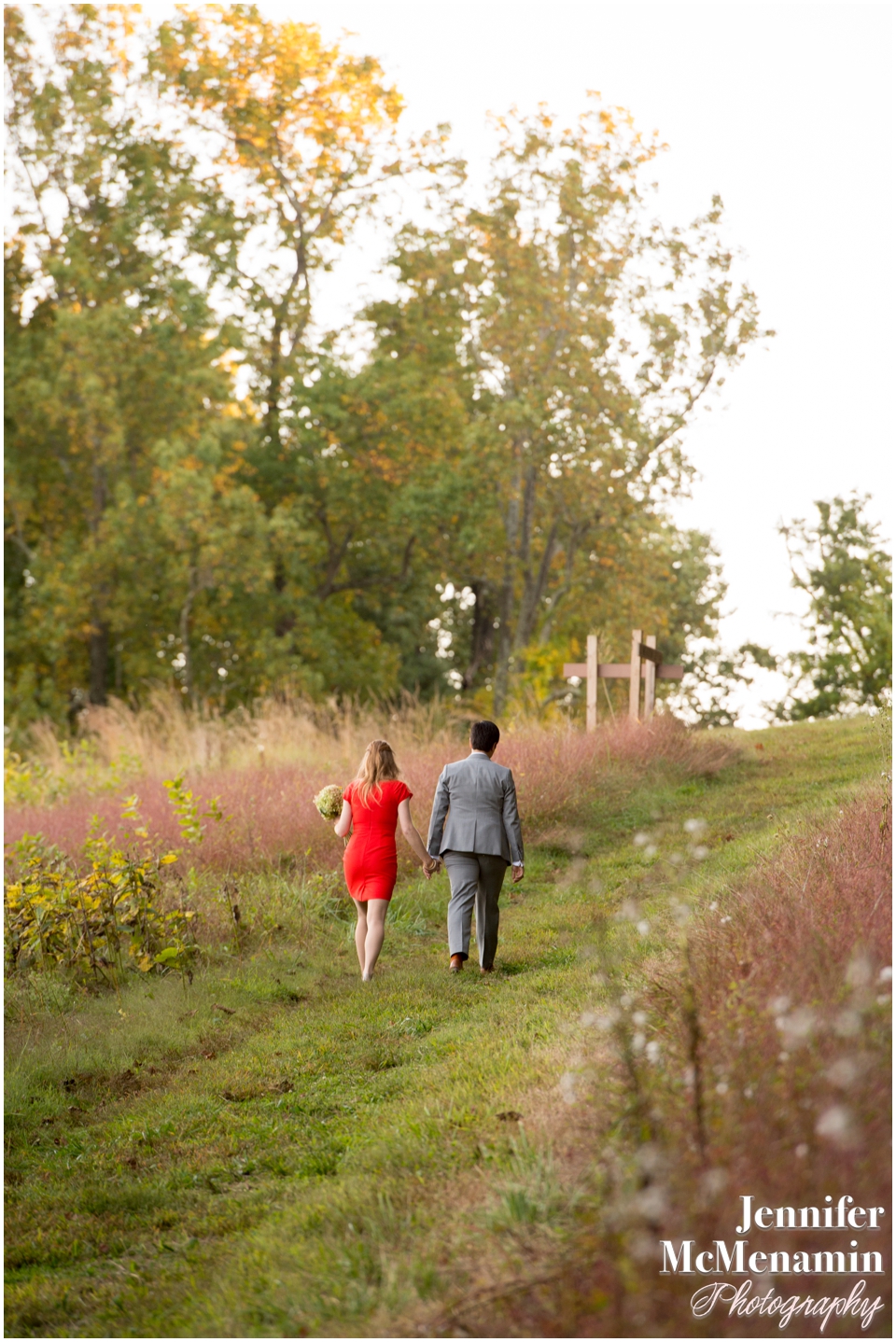 A walk in the woods to shoot a few photos of just Lauren and Teak.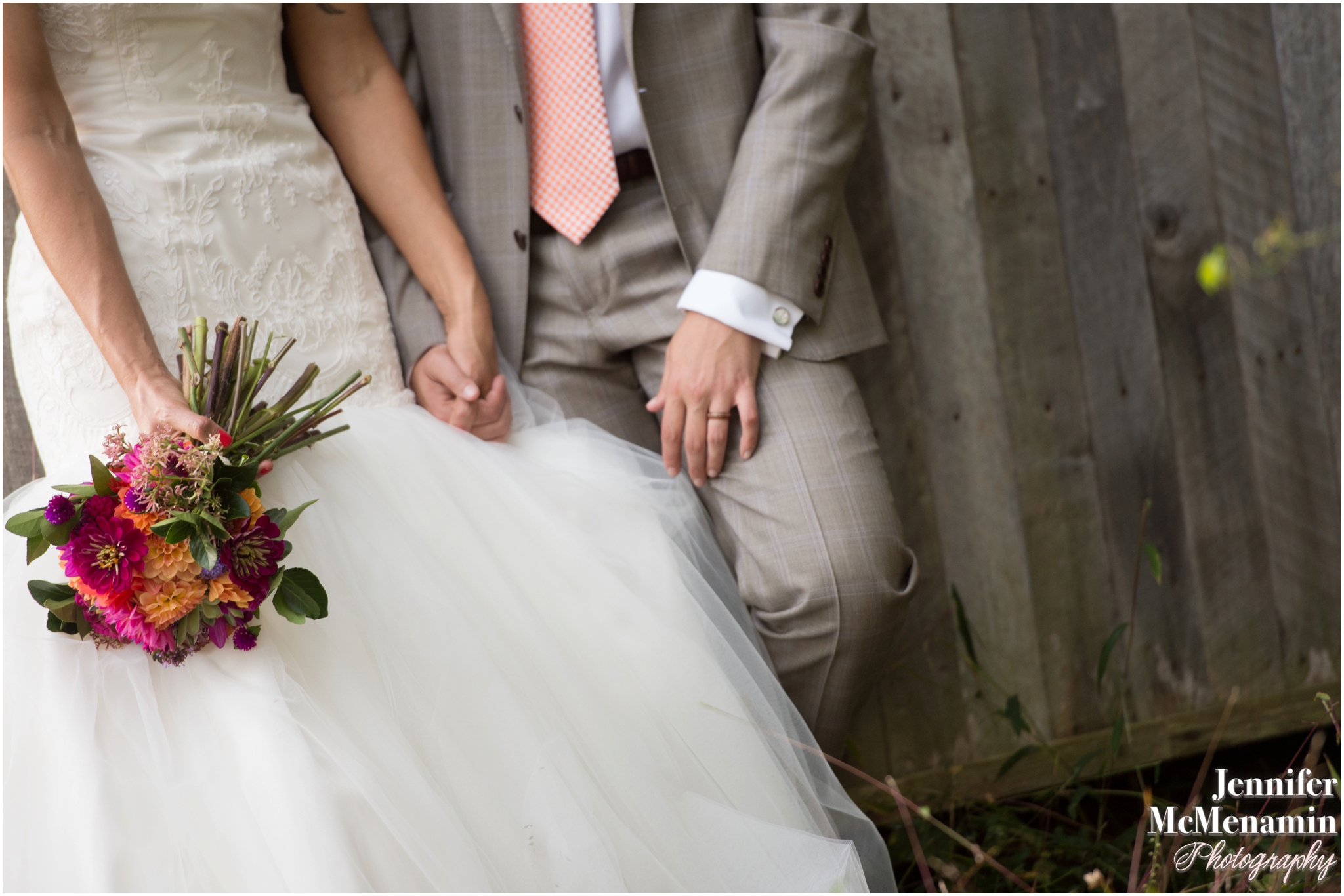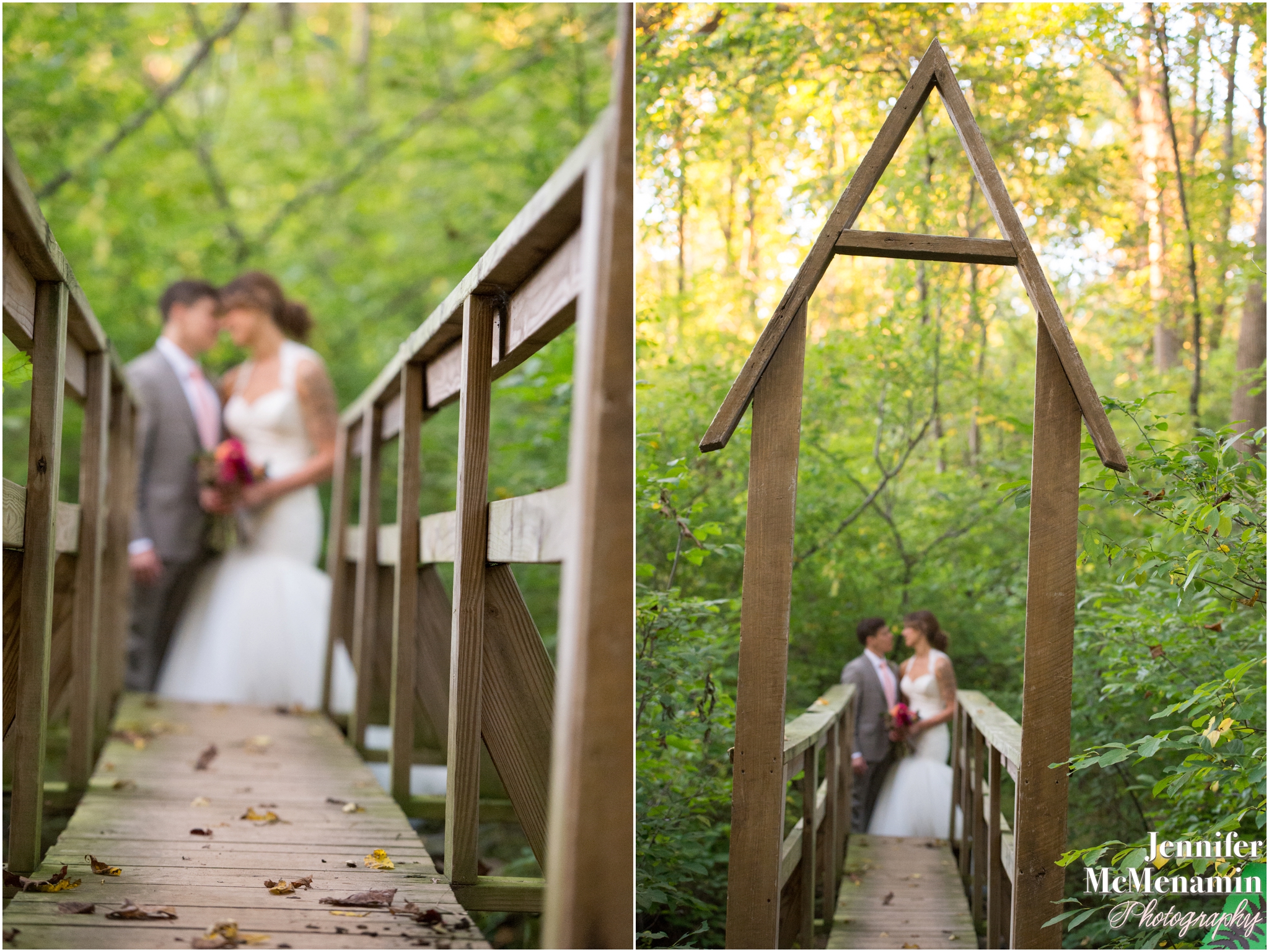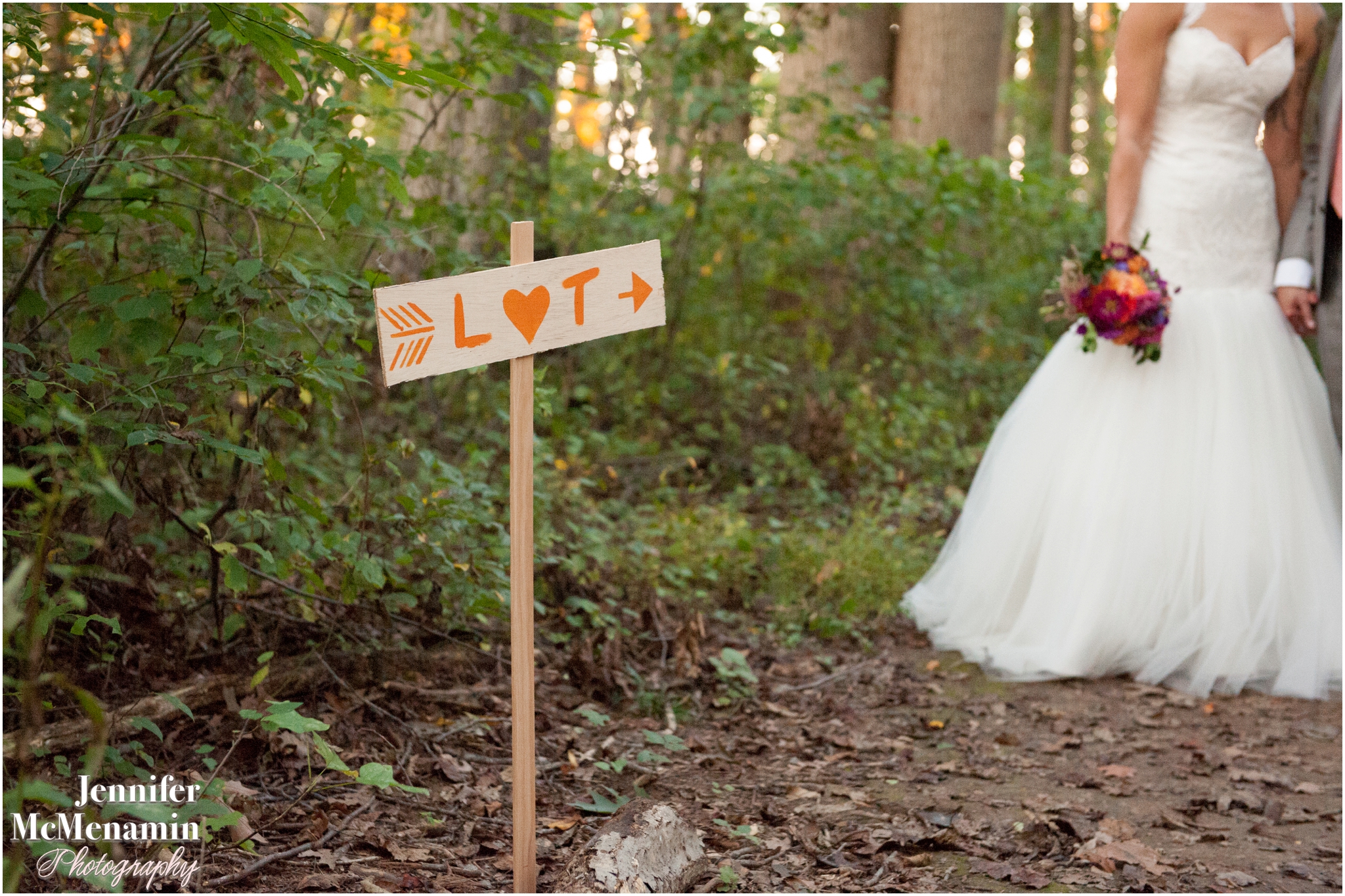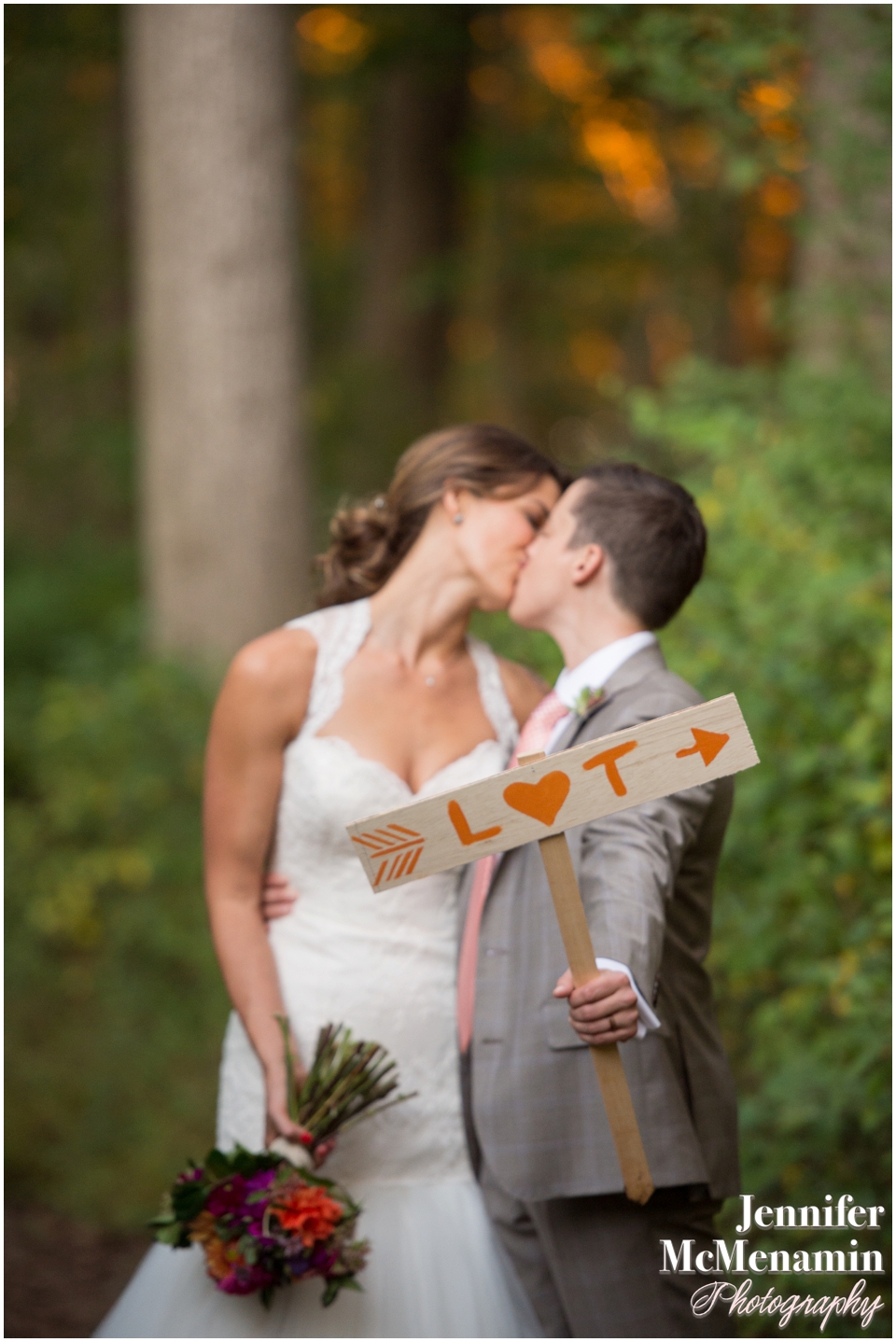 And then it was time for the party.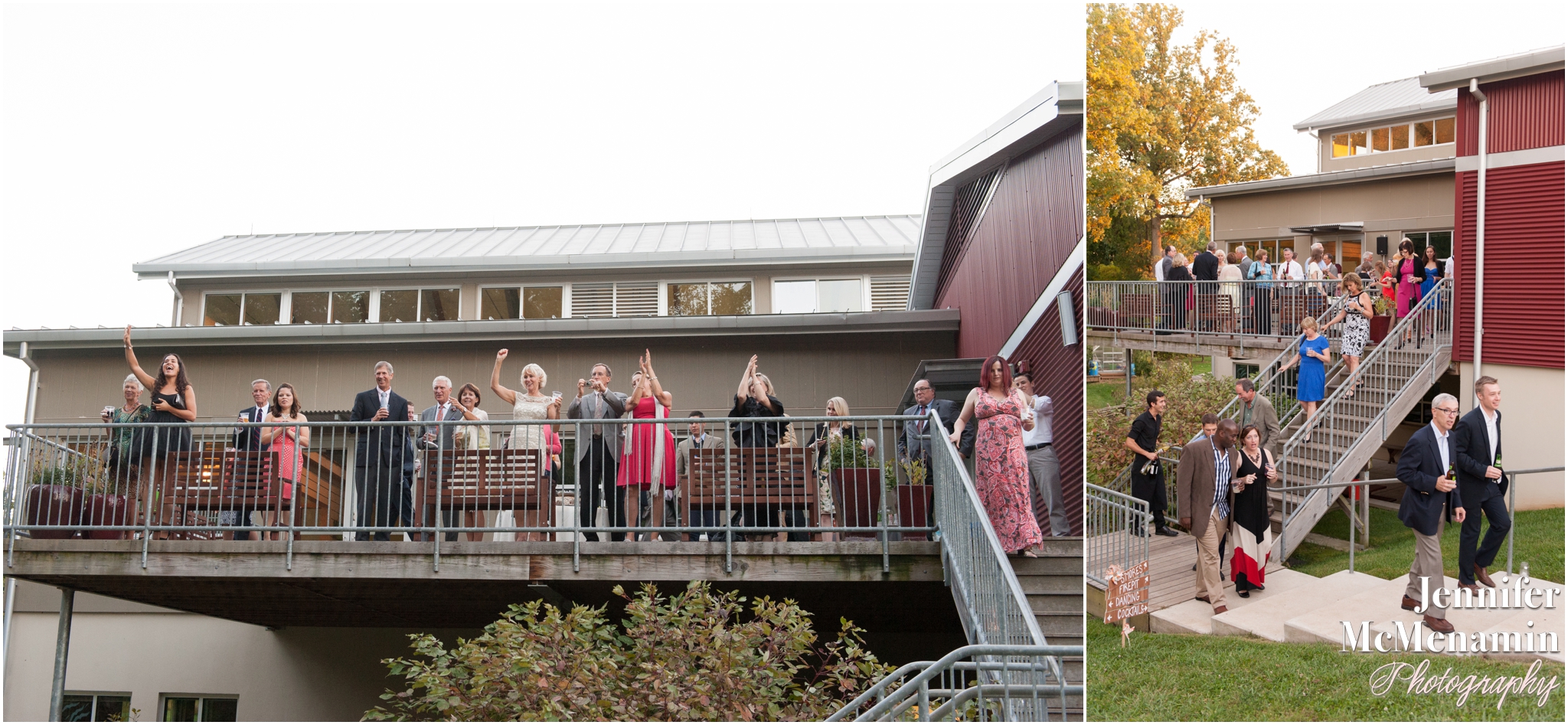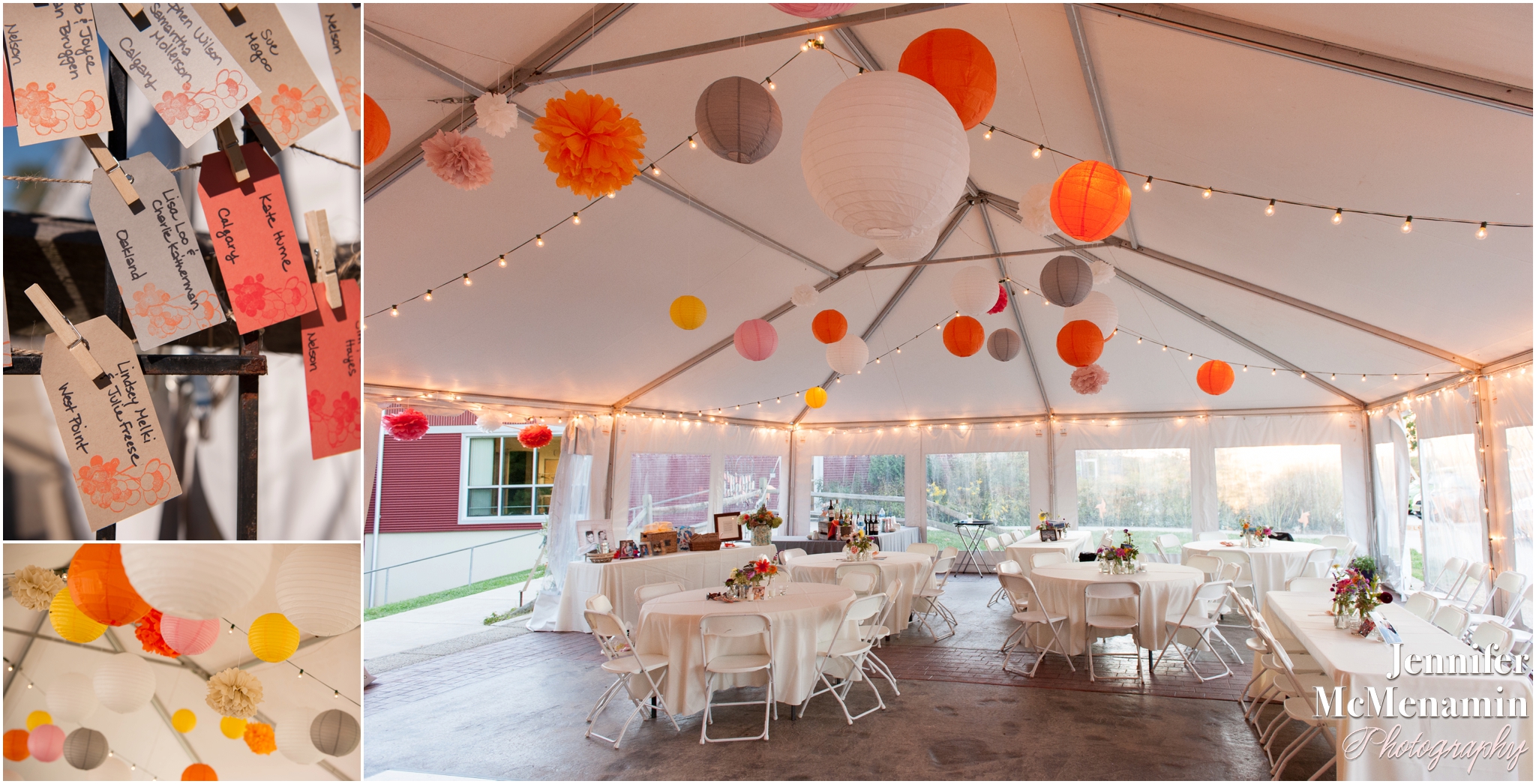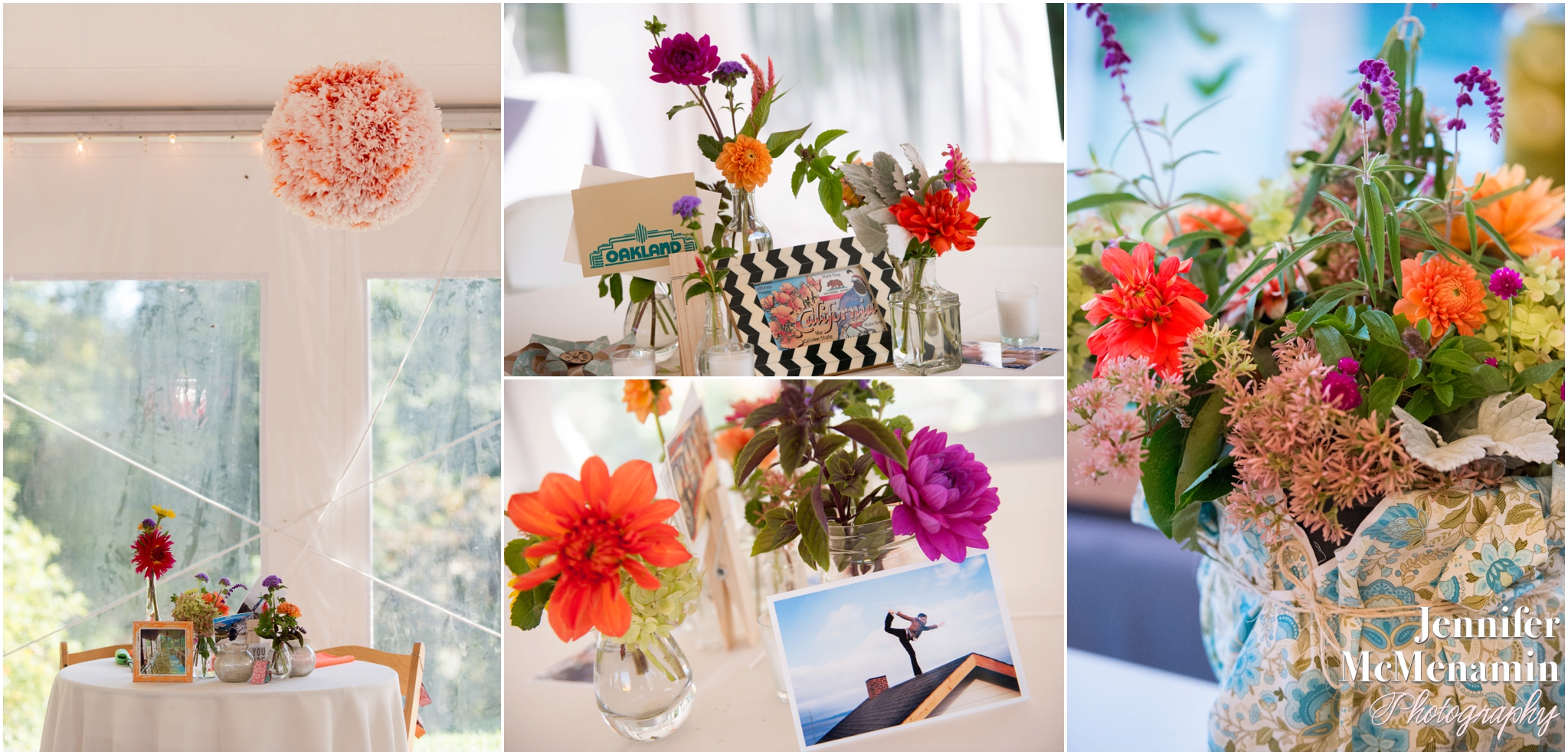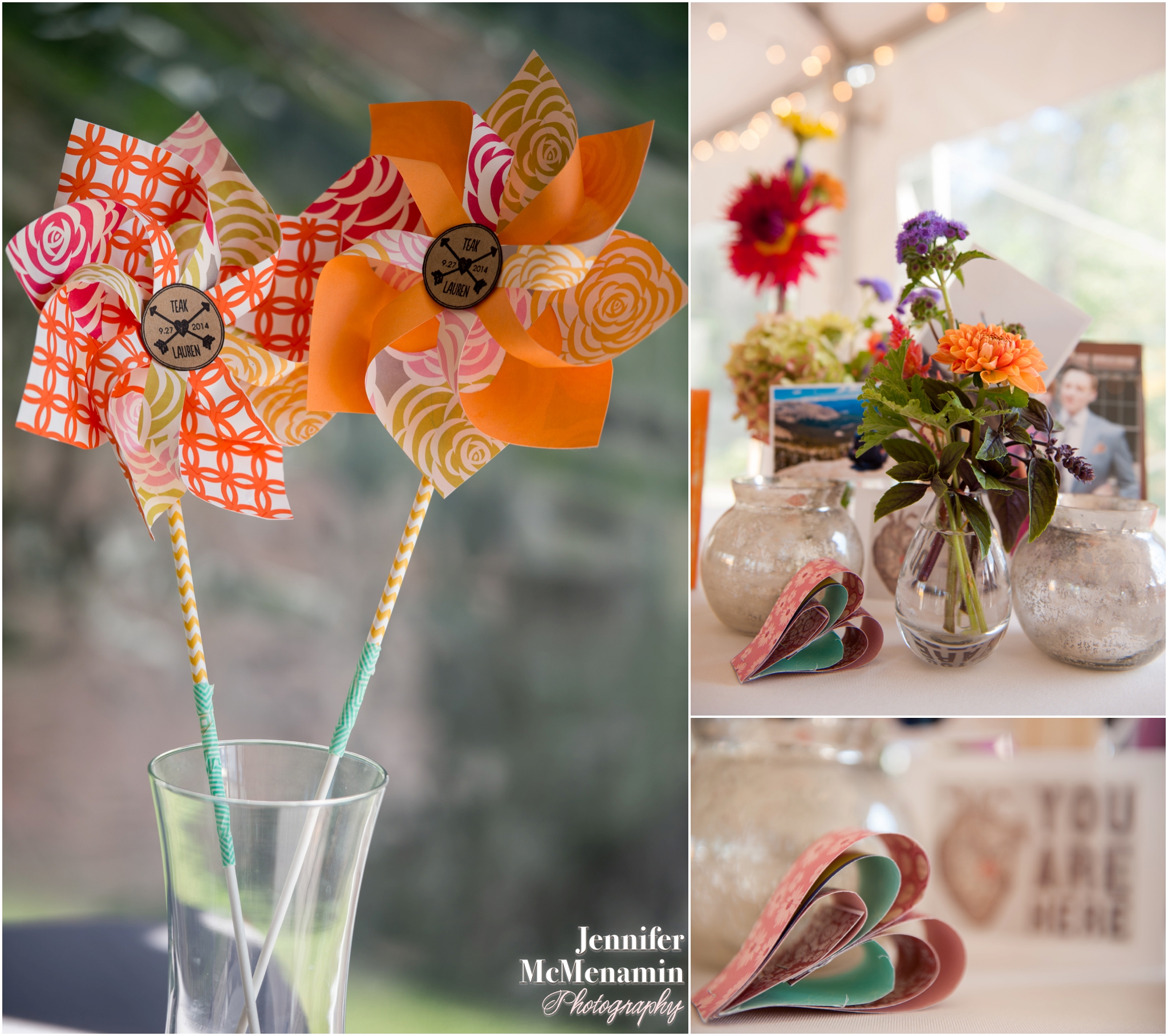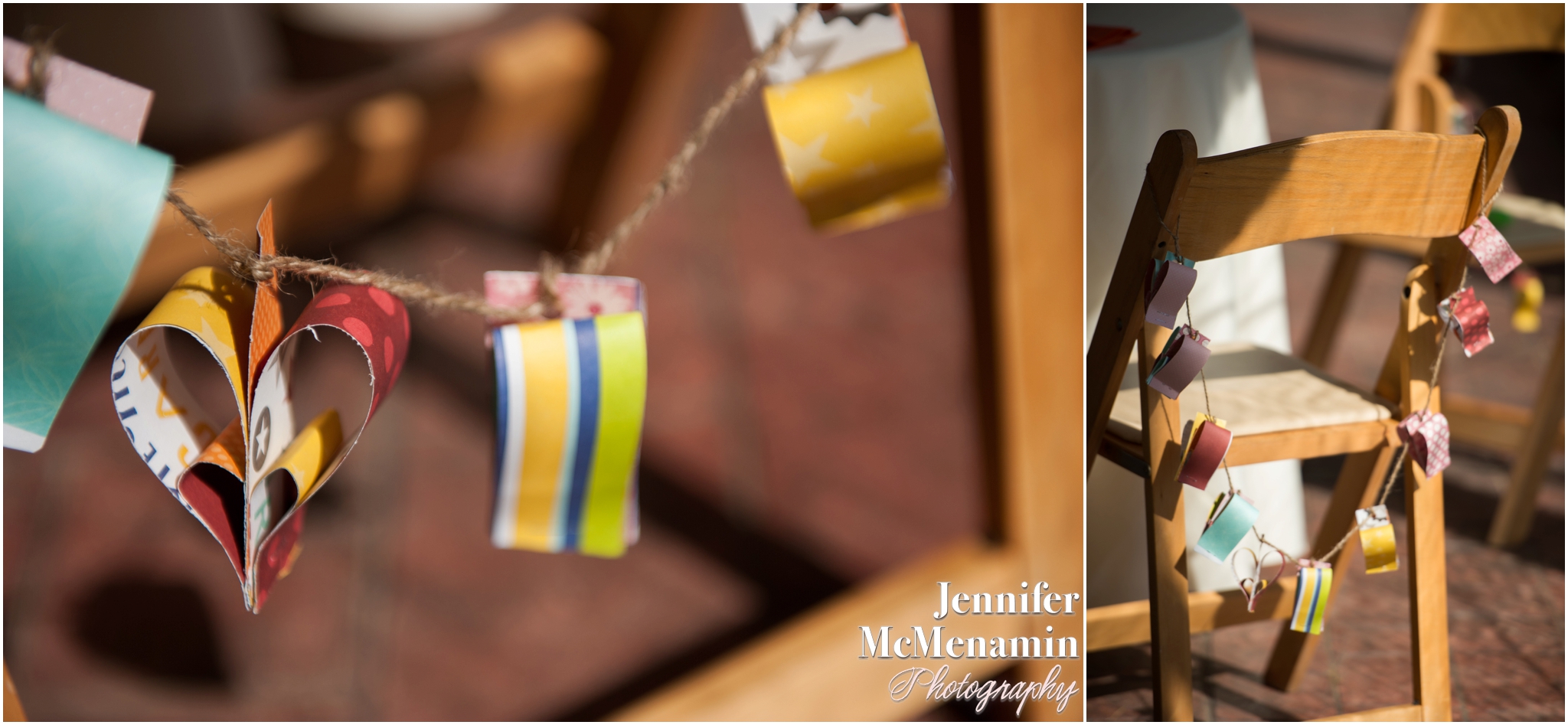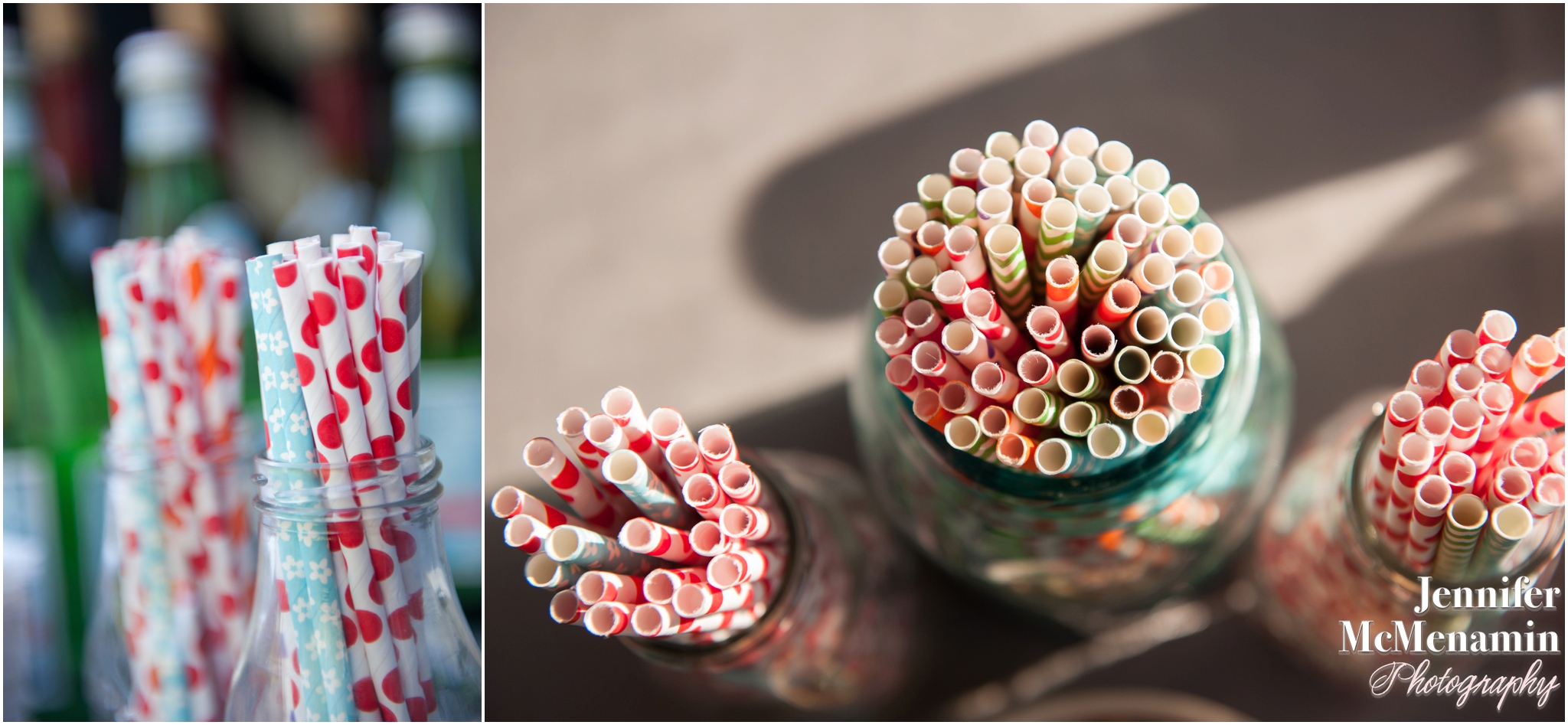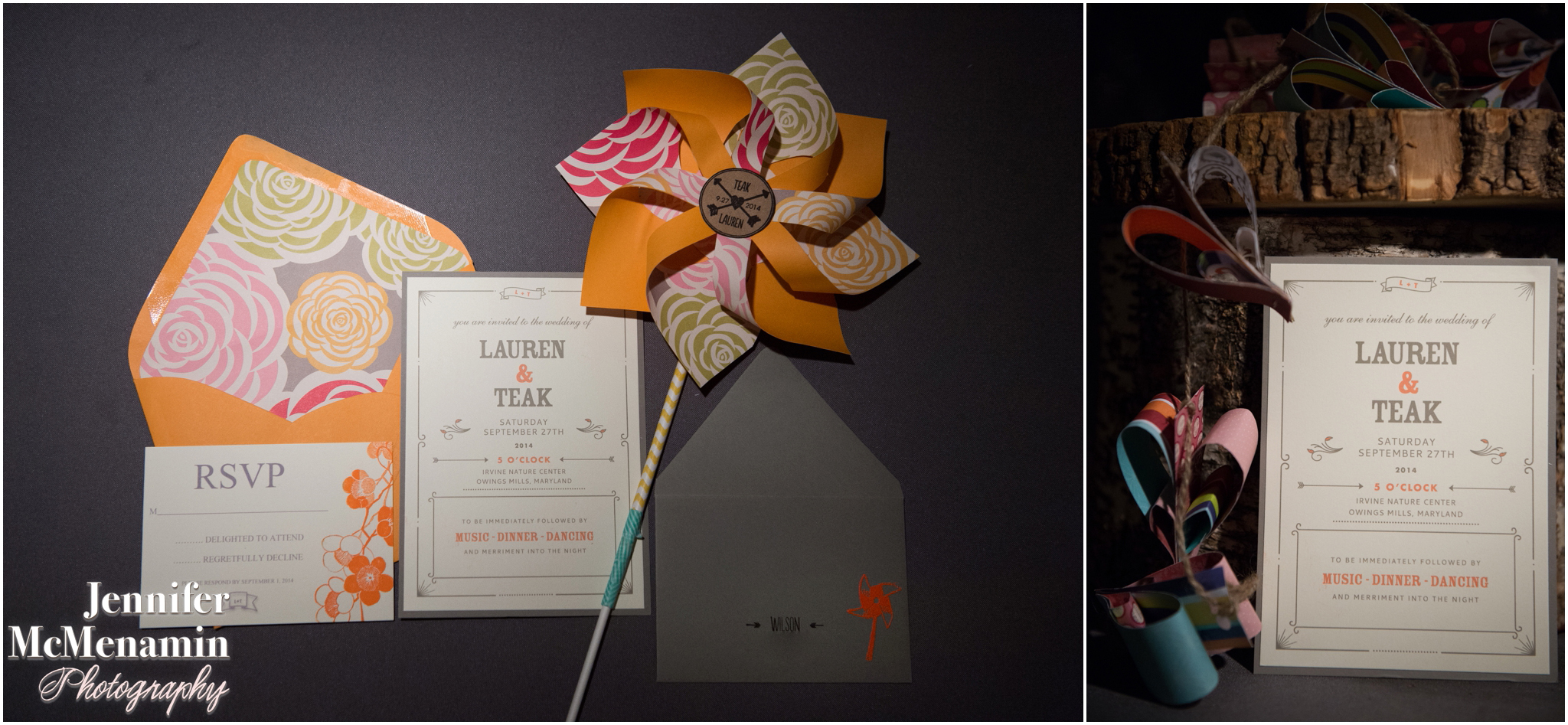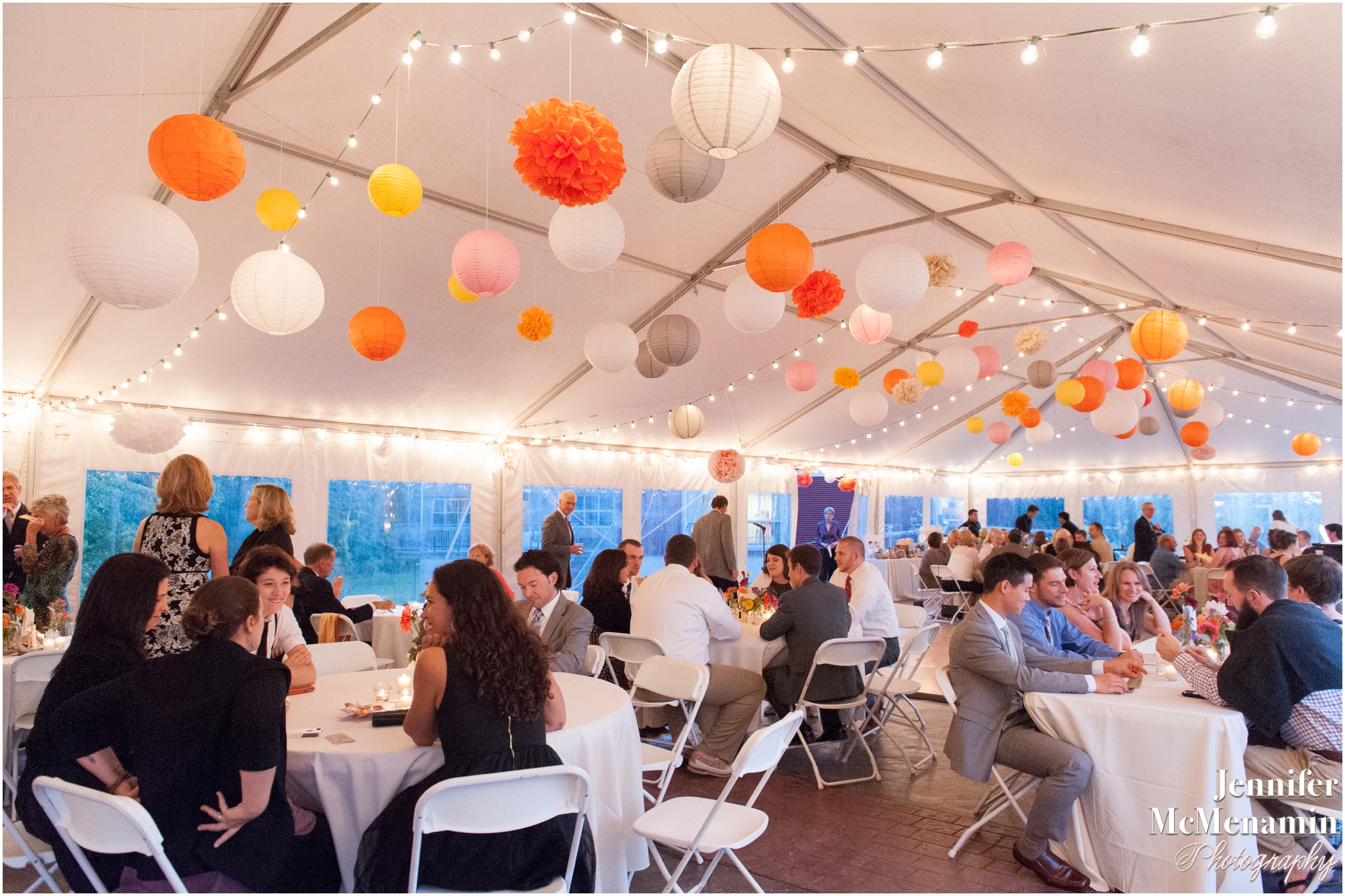 Teak's family and Lauren's stepfather show off their best dancer's poses as a tribute to the yogi.

A couple more toasts, kicking off the surprise flash mob dance choreographed and led by Vanessa (on the right).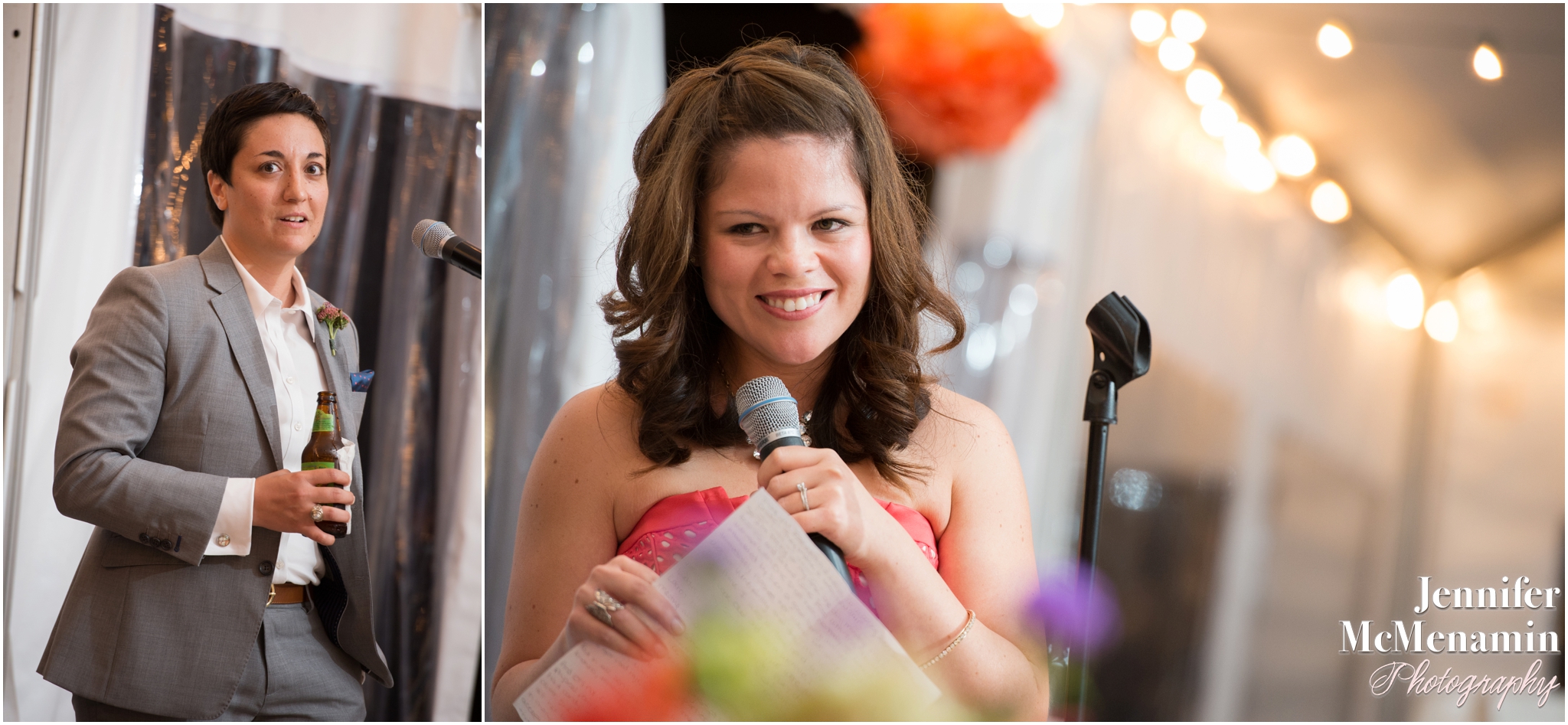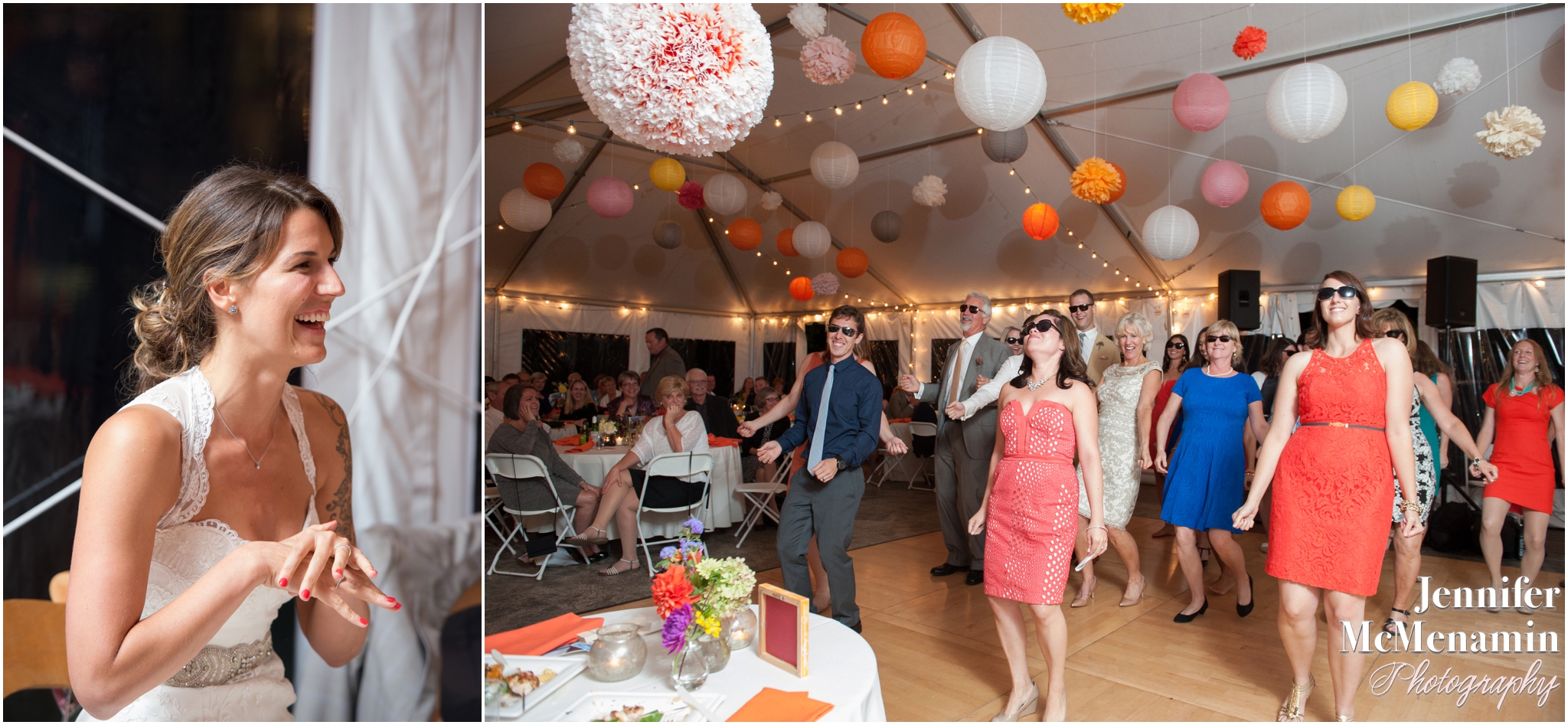 This was my first wedding with a cake cut by West Point saber. So cool.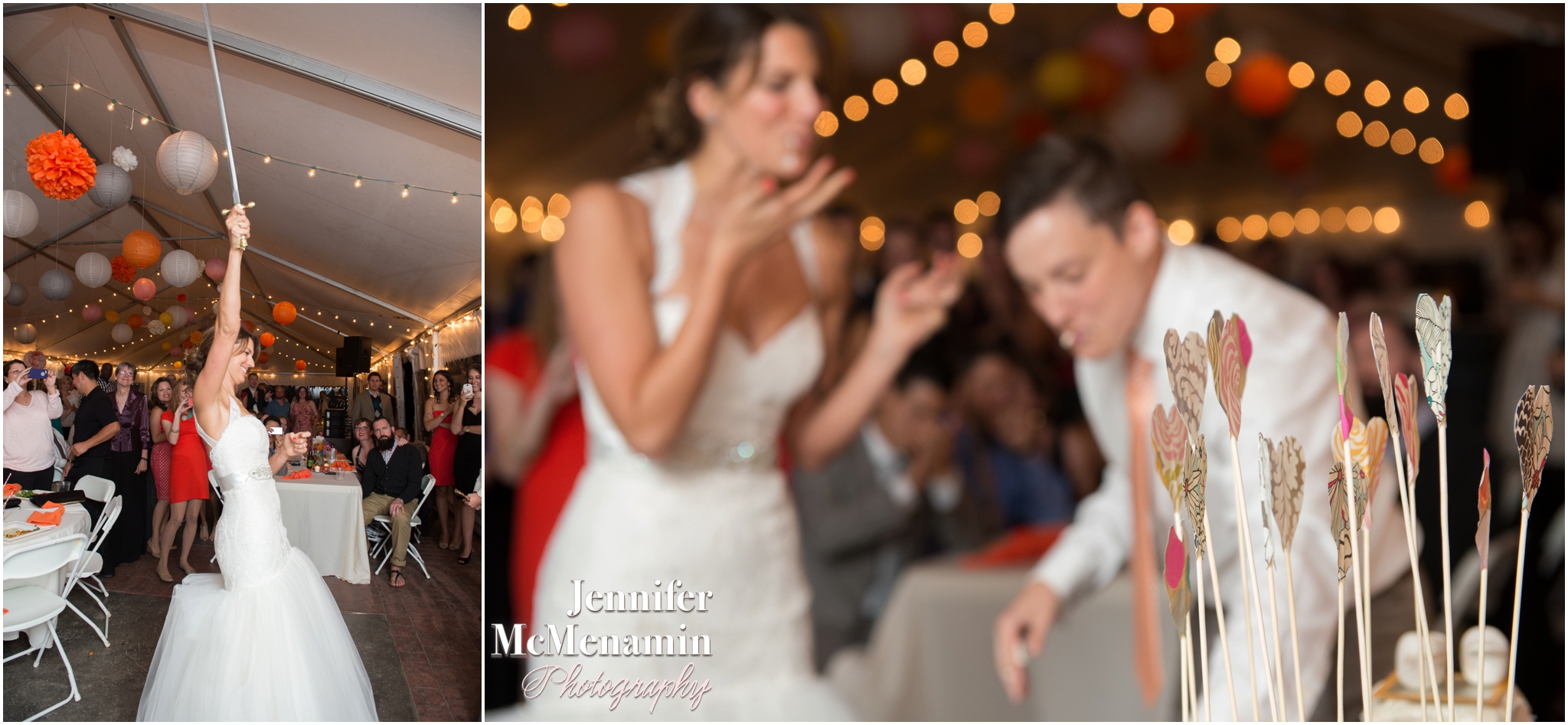 A first dance. (Funny story: Since Lauren and Teak didn't want to draw too much attention to their first dance, they simply told me the song so I'd be ready for it. Since I had never before heard the very catchy "Little Numbers" by Boy, I listened to it about 18 times in a row the day before their wedding so my ears would perk up with the first few notes of the song. I now love it and listen to it regularly!)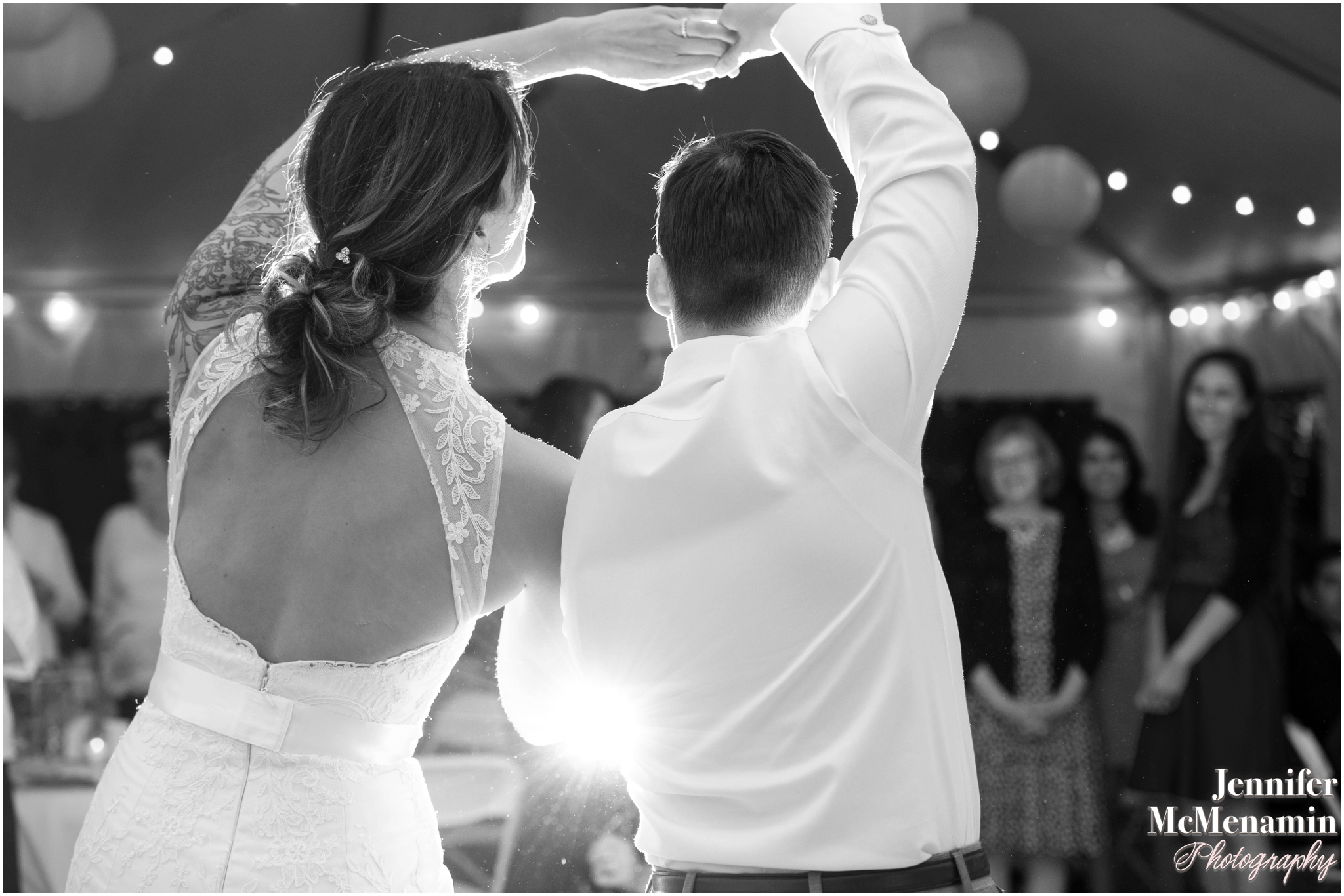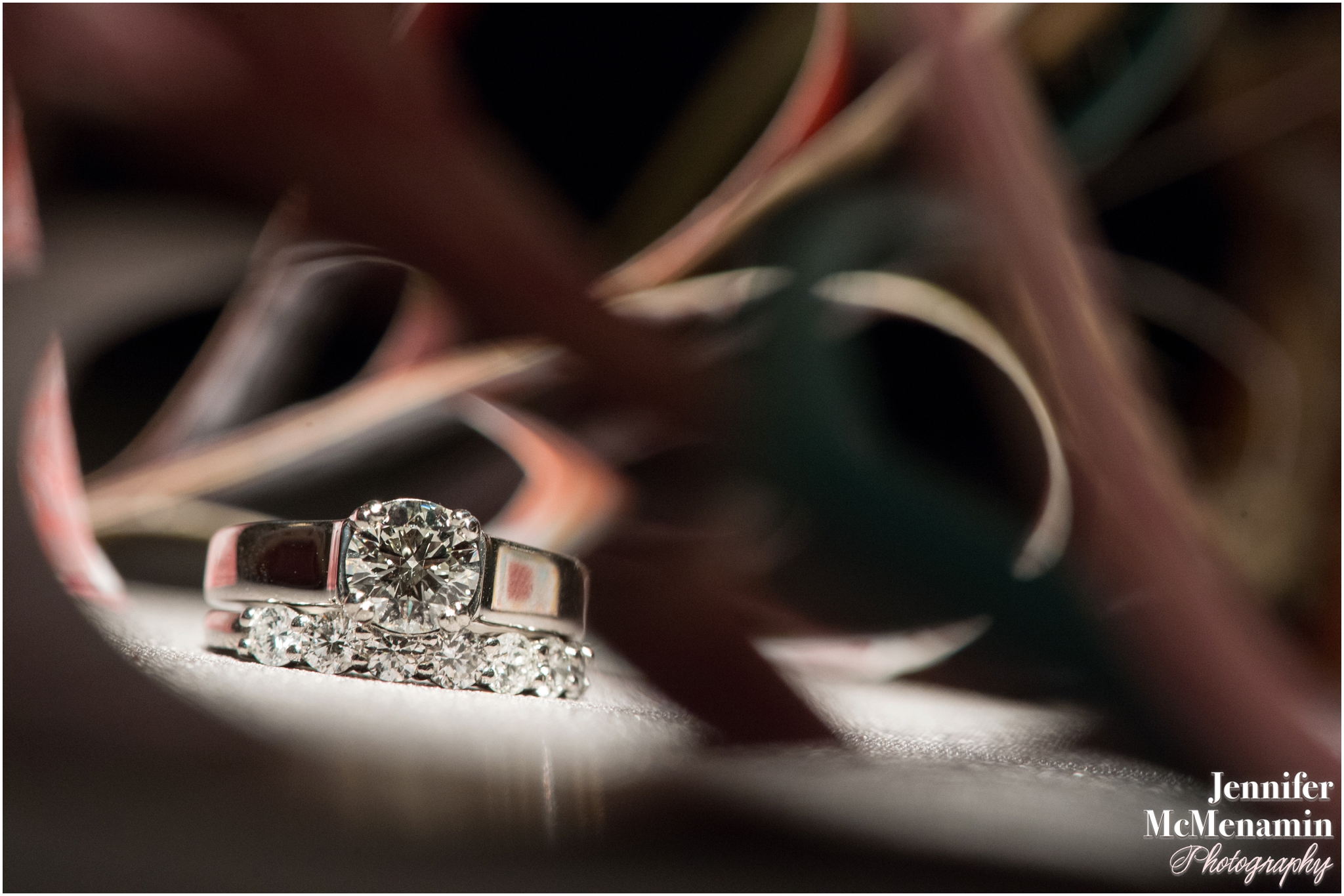 Lots and lots of merriment into the night, just as their invitations promised!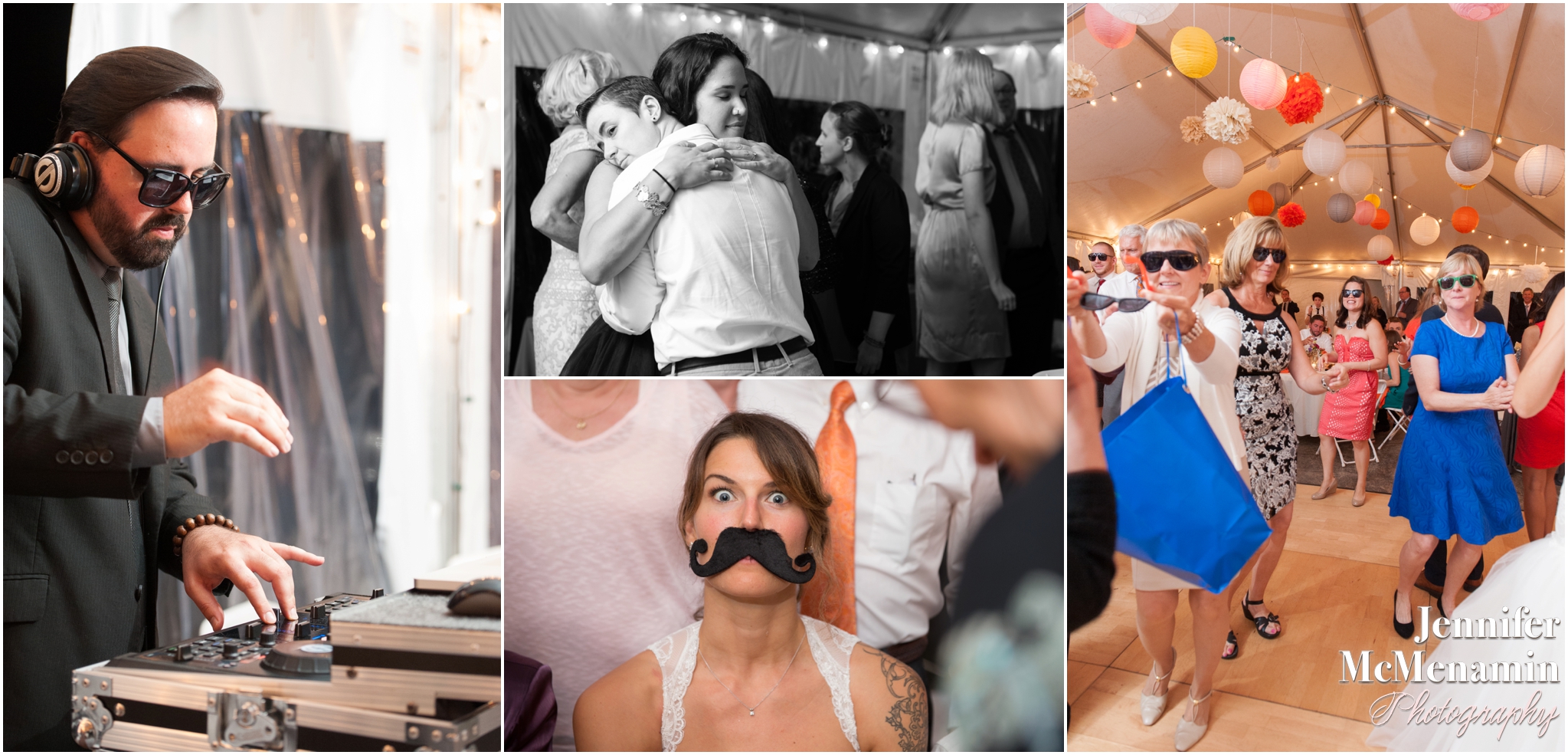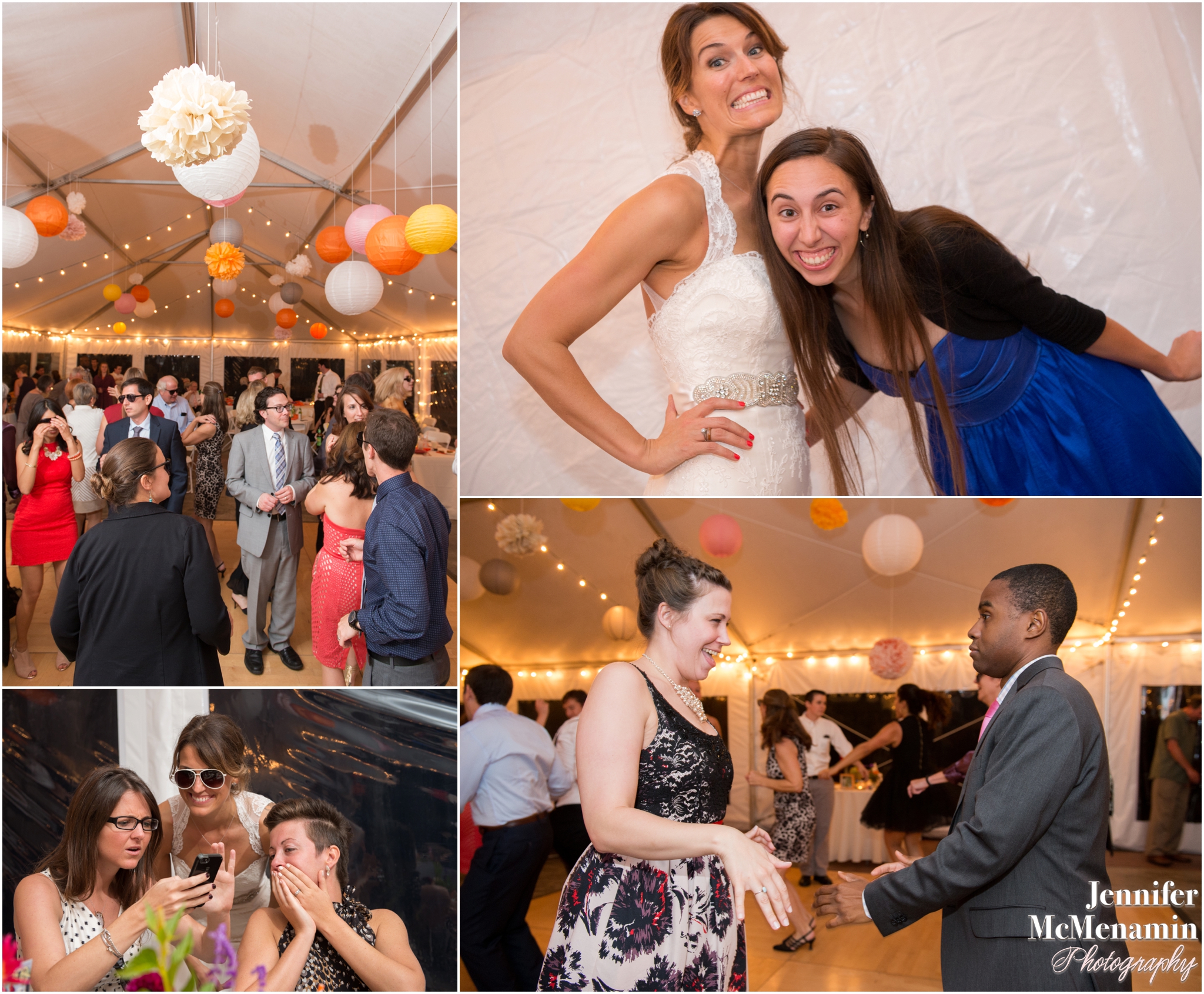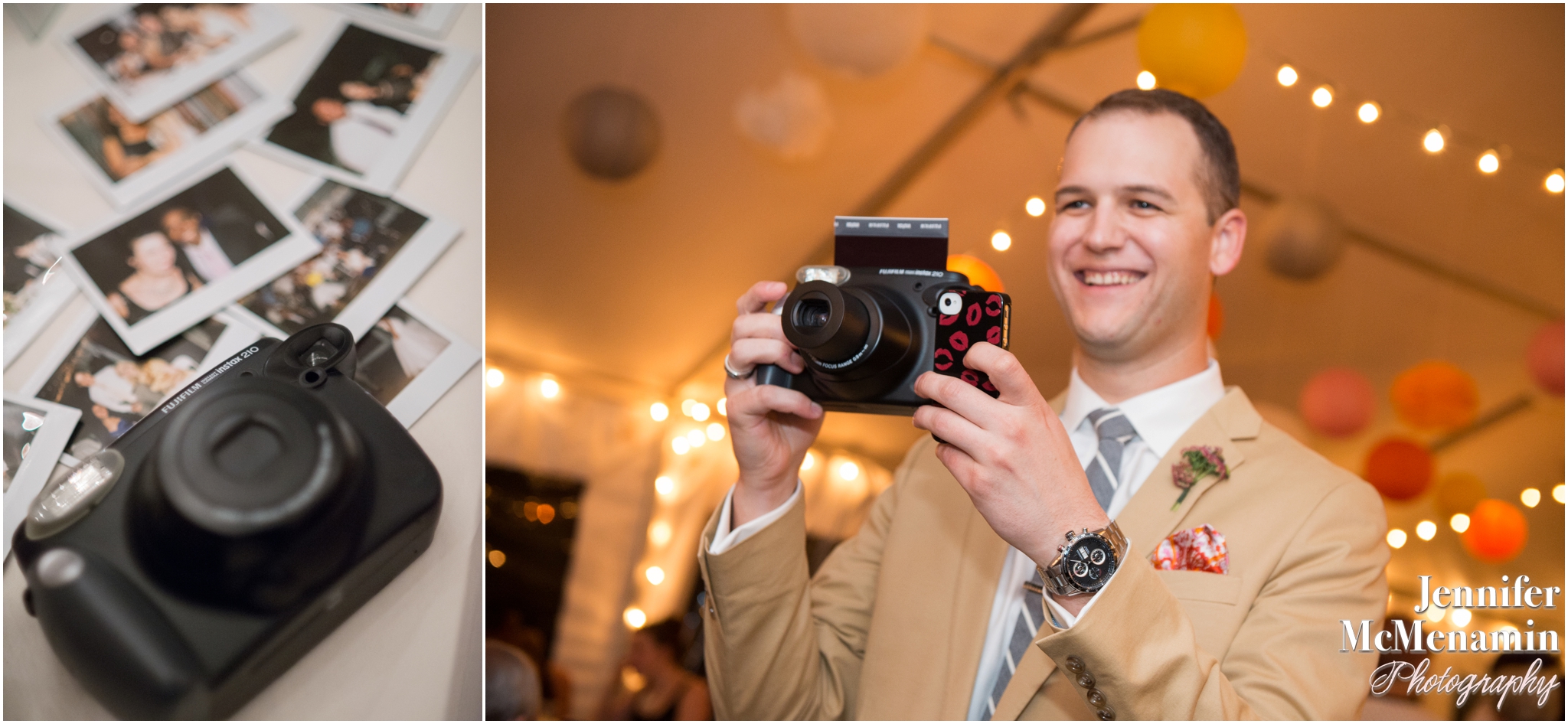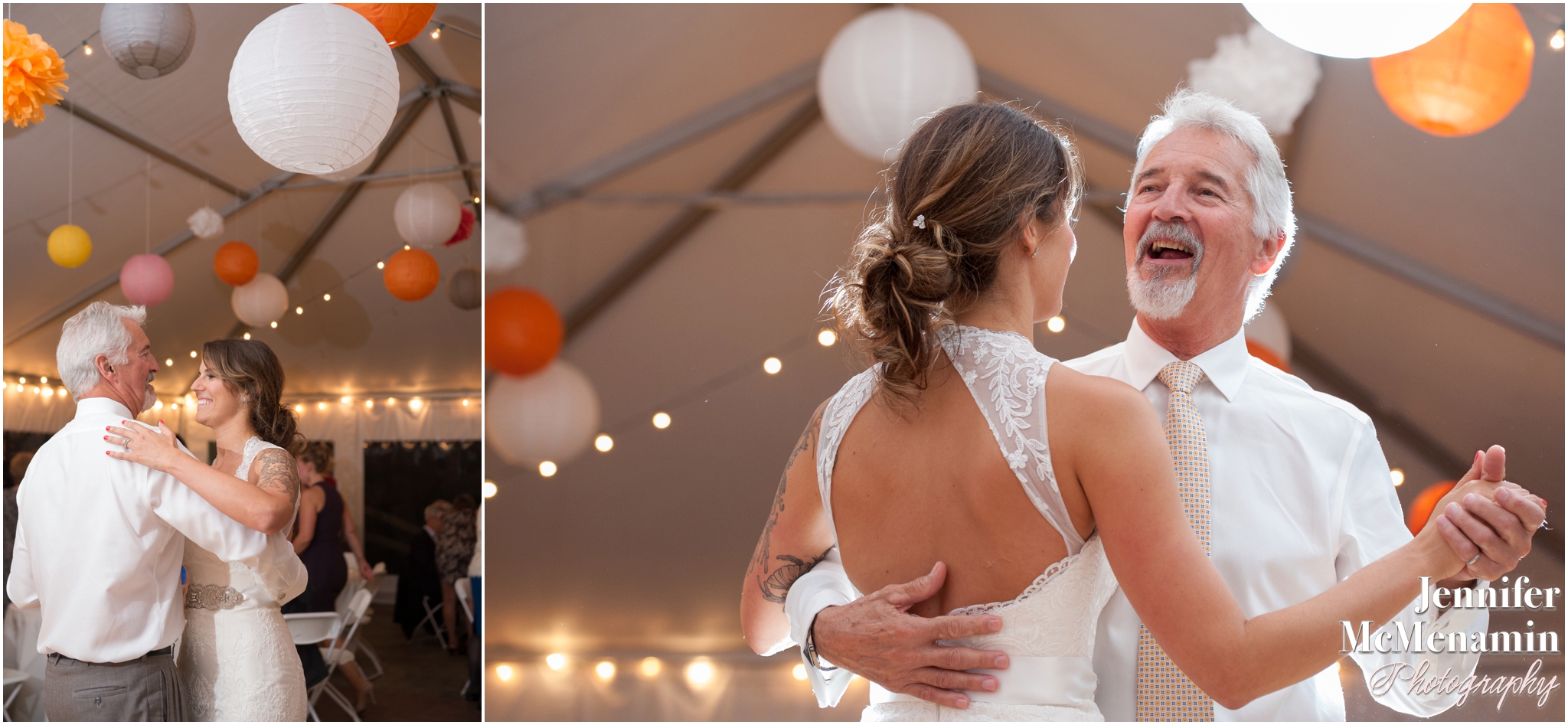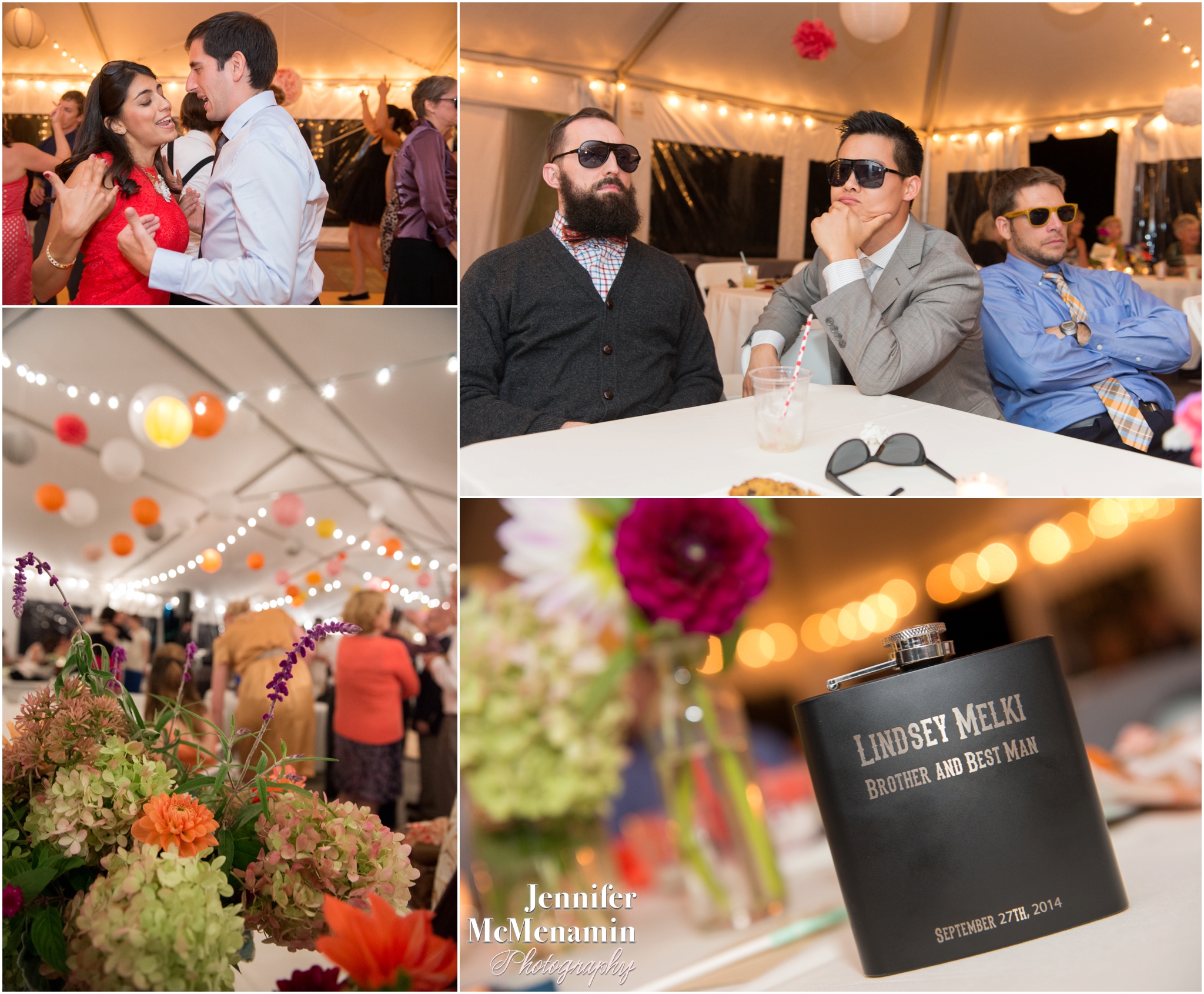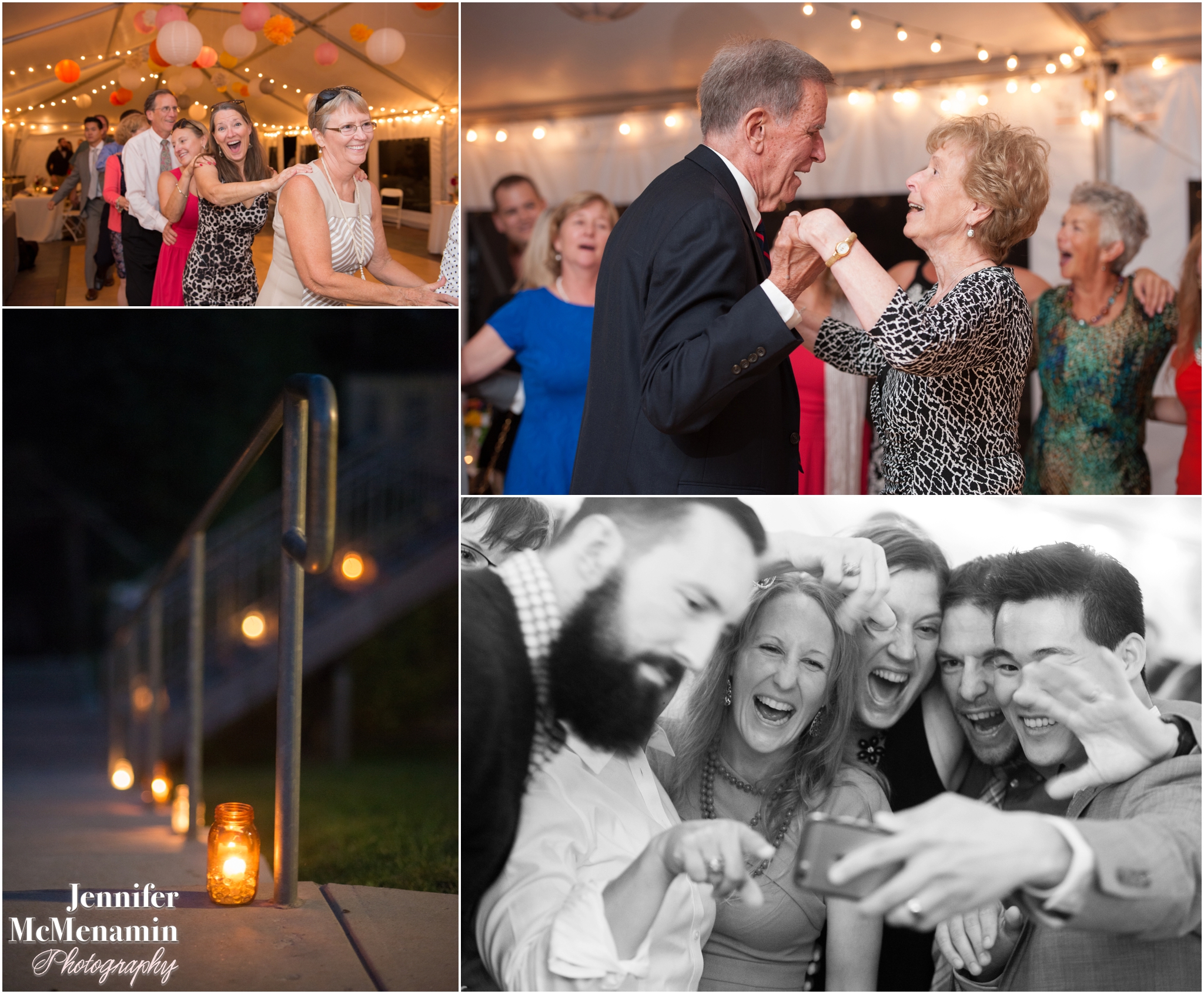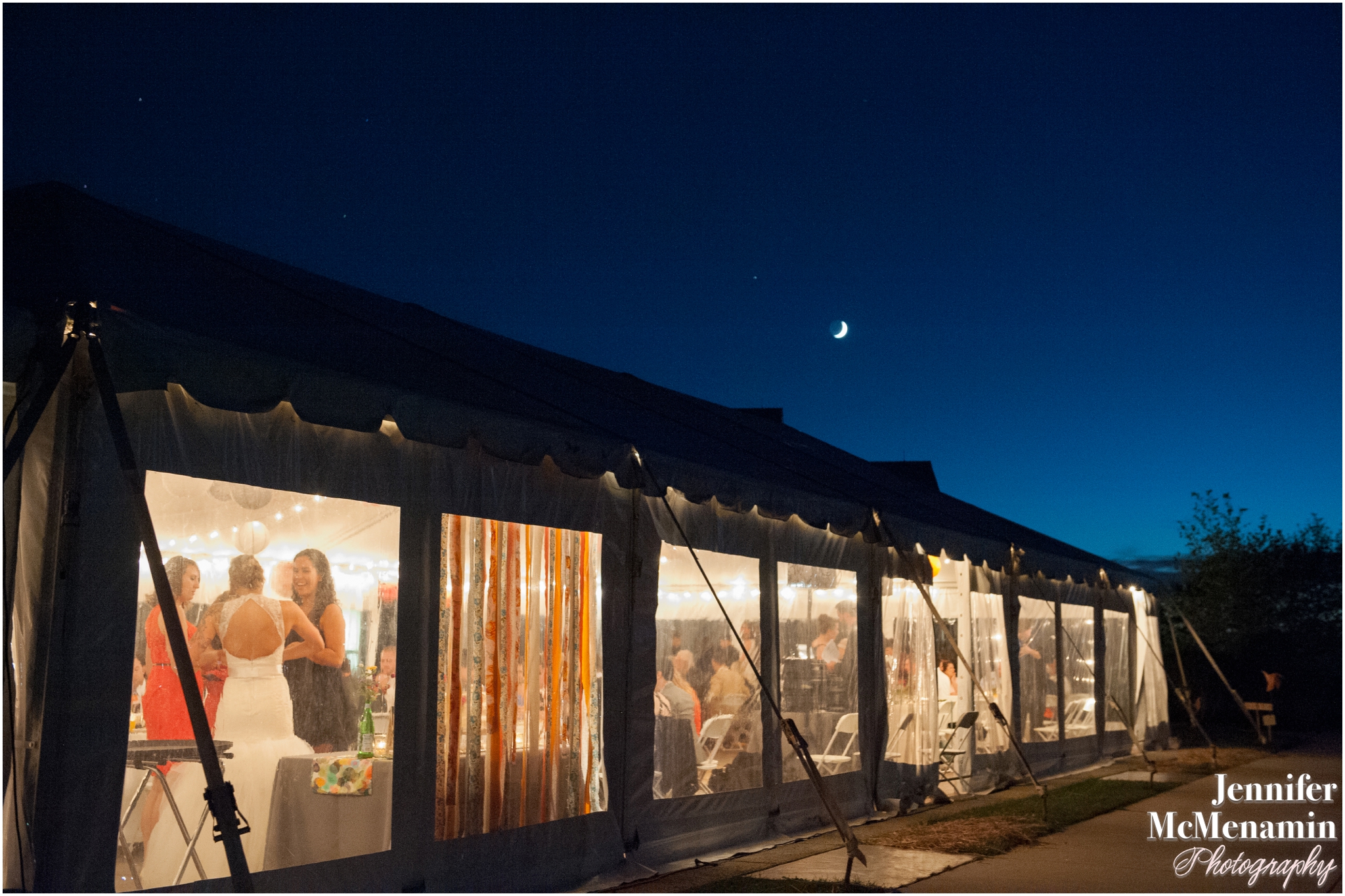 The final shot of the night.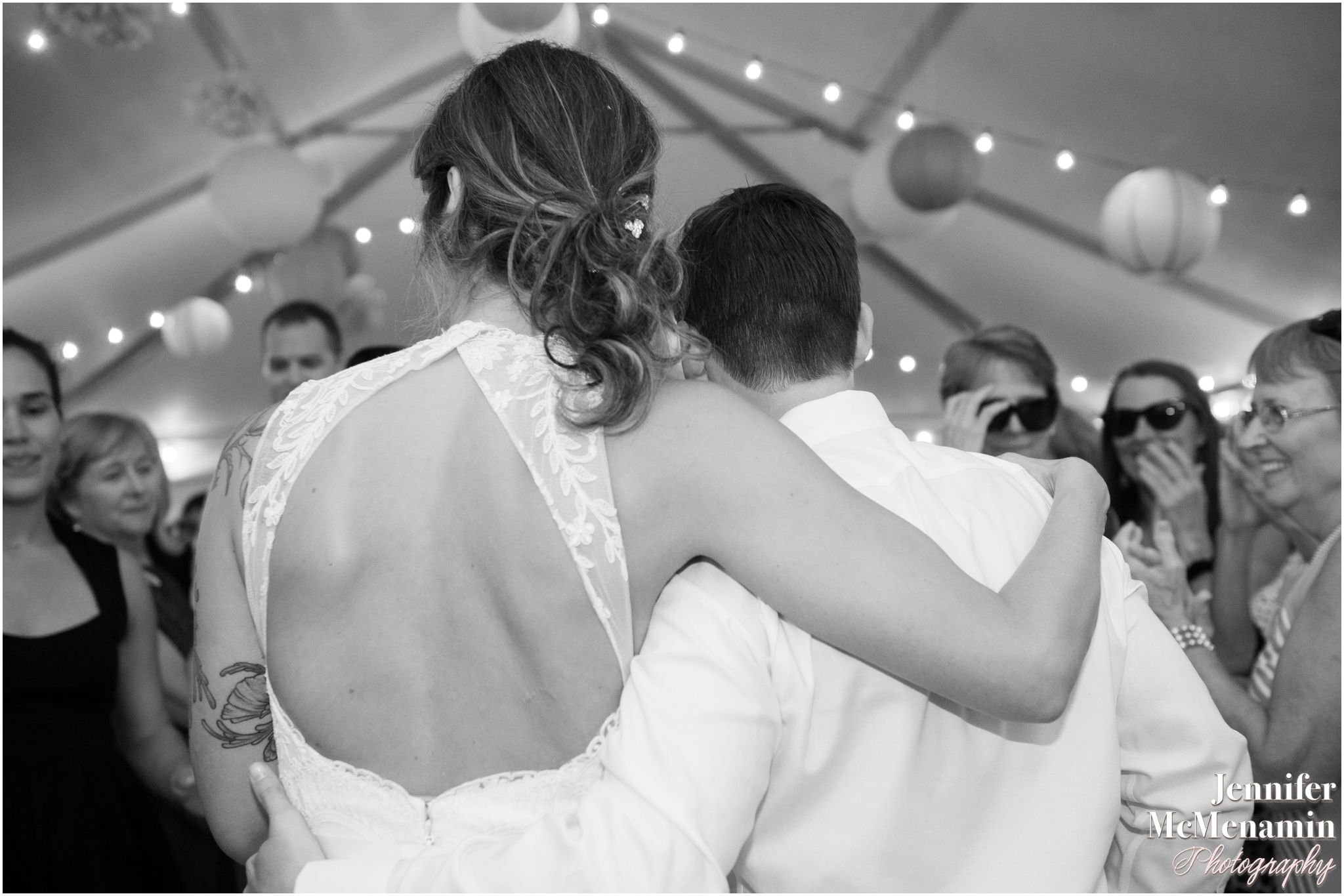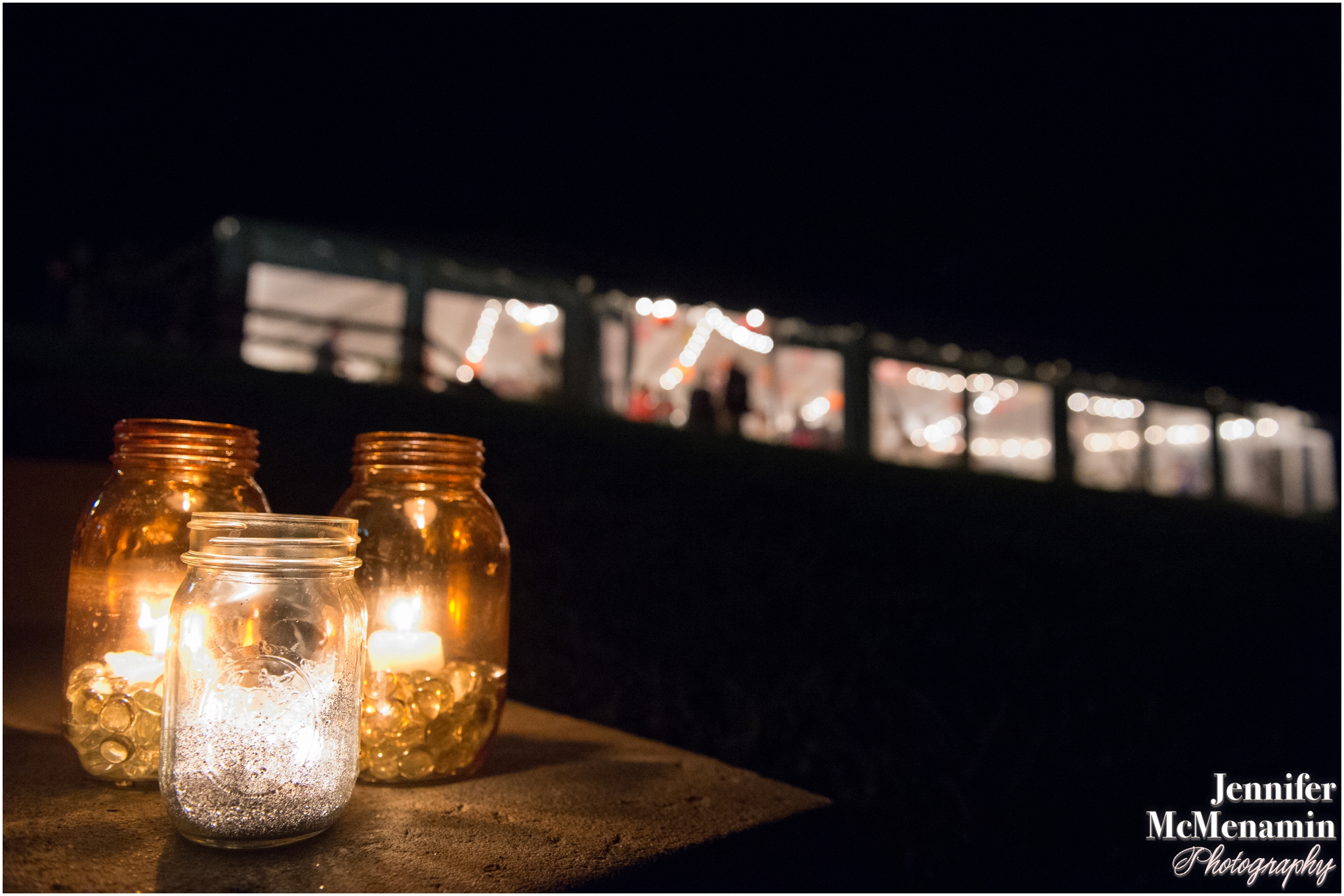 Lauren + Teak, I quite obviously could not have had more fun with you, your friends and family. Many, many congratulations!
Credits:
Photography: Jennifer McMenamin Photography, LLC

Ceremony & reception: Irvine Nature Center
Officiant: A friend of the couple
Catering: Zia's Cafe
Lauren's attire: Tara Keely gown from Kleinfeld
Make-up & hair: Lauren & YouTube tutorials (as she put it herself in their questionnaire!)

Lauren's attendants' attire: JCrew and Asos
Teak's attire: Saint Harridan custom suit

Teak's attendants' attire: Varied with ties and pocket squares from Etsy and TieBar
Florist: DIY by the couple's friends and family
Cake: Baked by Lauren and her mother, with additional goodies from Zia's Cafe

DJ: Evan Reitmeyer

Invitations: Paper Source
Papergoods: DIY by the couple
Rentals: Loane Brothers tent