Lauren + Andrew

The Evergreen Museum & Carriage House -- Baltimore wedding photographer -- Baltimore wedding photography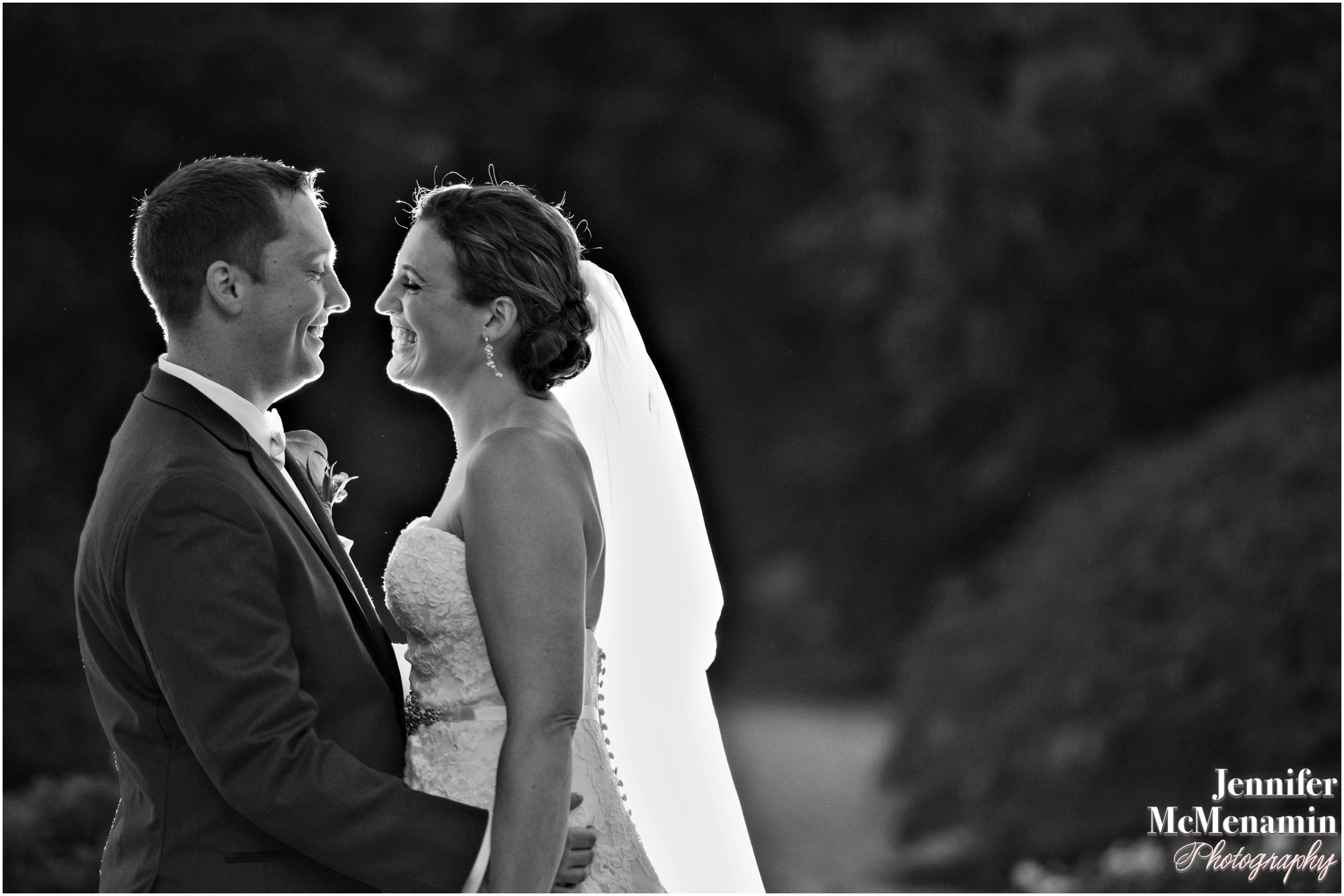 When I first met with Lauren + Andrew, Lauren told me that a photo she came across of a brilliantly orange, flame-colored calla lily bouquet had served as the inspiration for her October wedding. "I want it to be fall-y," Lauren said. "But not overly red, orange, yellow and pumpkin-y." Six months later, by the time of their wedding, Lauren and Andrew had unabashedly and fully embraced the fall theme with tasteful pumpkin decor, bales of hay and corn stalks, beautiful orange, red and yellow centerpieces and even a pumpkin-decorating station for kids attending the wedding. And, of course, there were lots of flame-colored calla lilies! There was also a bit of Orioles magic on their wedding day. Lauren, a pediatrician, and Andrew, who works in food marketing, were set up by friends and went to an Orioles game for their first date. On their wedding day, the O's — making only their second playoff appearance in 17 years — staged a dramatic comeback victory on their way to sweeping the Tigers in the American League Divisional Series. The groom and his friends had the game on as they got ready and some neighbors driving by Lauren's parents' house as we took pictures outside shared the exciting news that the O's won 7-6. They could not have had a more lovely and personal wedding, from the anxious, excited fun Lauren and her girlfriends had getting ready together and the superhero T-shirts that Andrew and the guys wore under their tuxedos to the beautiful ceremony serenade by the bride's aunt and uncle, the wonderful stories told by the Rev. Joye Jones and all the fun they had together at the reception. I also loved the way that Lauren and Andrew, with the help of Bobby Pressman from The Classic Catering People, used the stall areas of the Carriage House, with Orioles and Ravens corn hole, a milkshake bar (including guests' option of ordering boozy grown-up shakes!), a dessert station, an area to fill out the puzzle pieces that the couple used in lieu of a traditional guest book and a Kids' Table filled with crafts and art supplies. I would be remiss in not mentioning what a beautiful relationship Lauren enjoys with her parents and what a joy it was to photograph their little moments together. Without further ado, here are some of my favorites from their very fall-y wedding:

I started with the guys as they fussed with pocket squares and bow ties, filled flasks and toasted Andrew.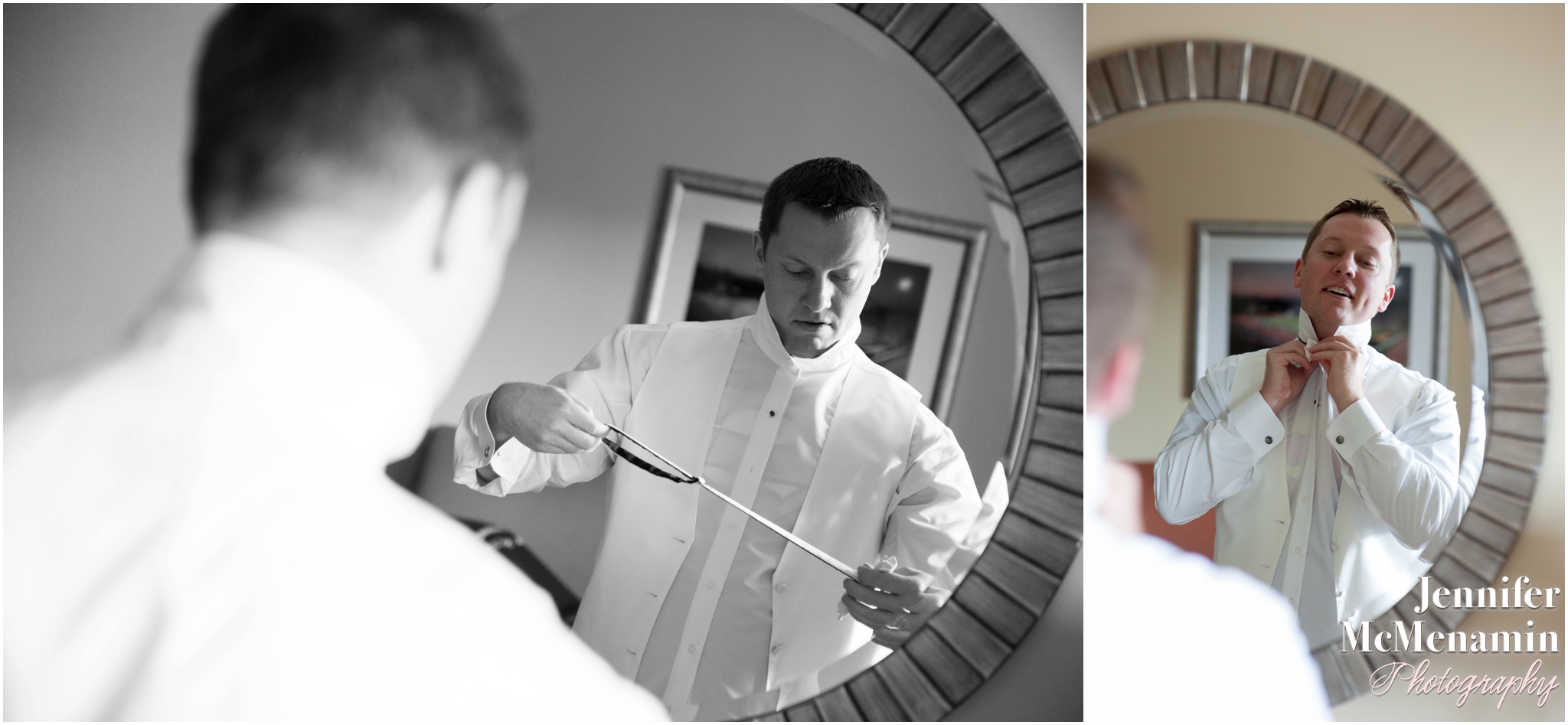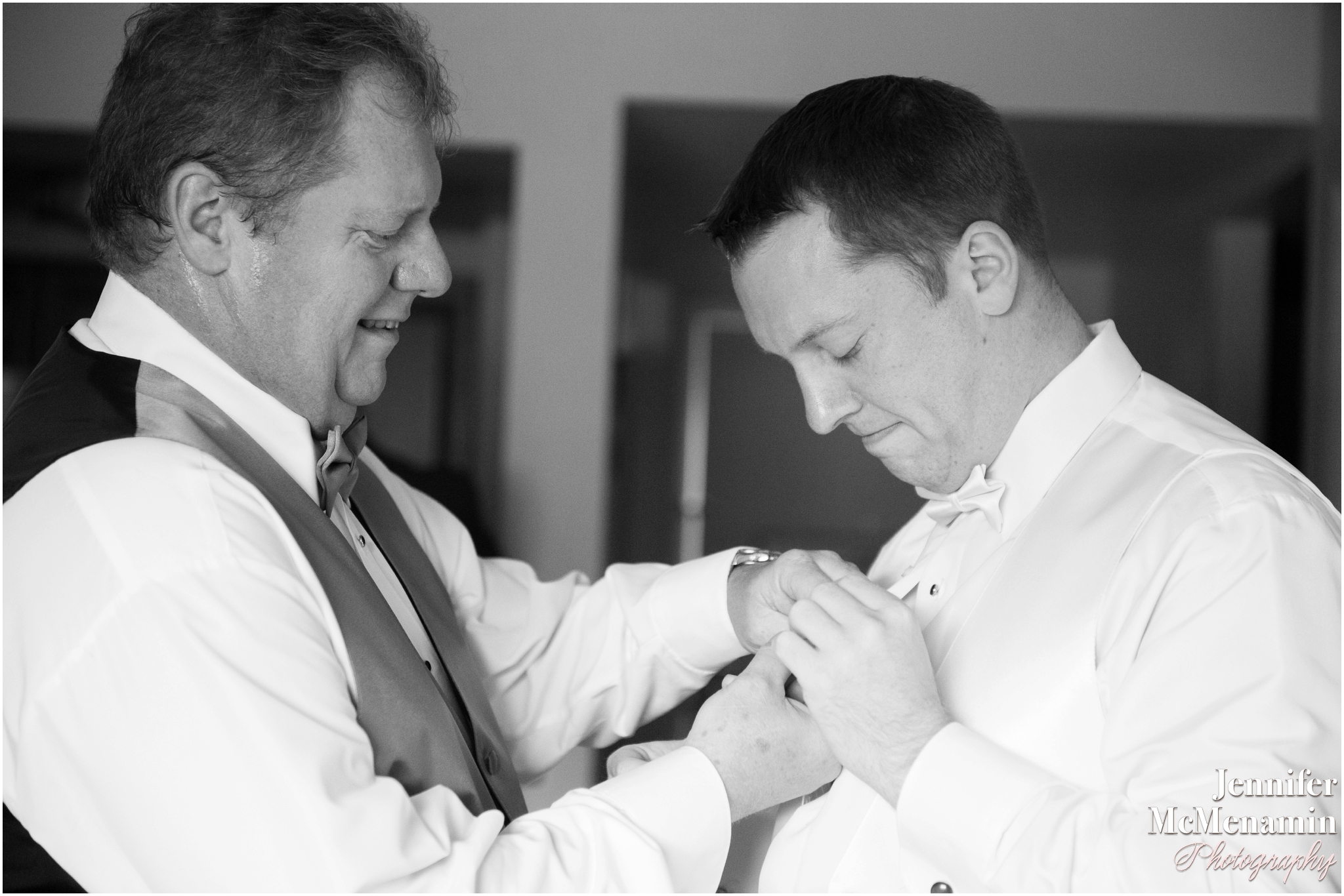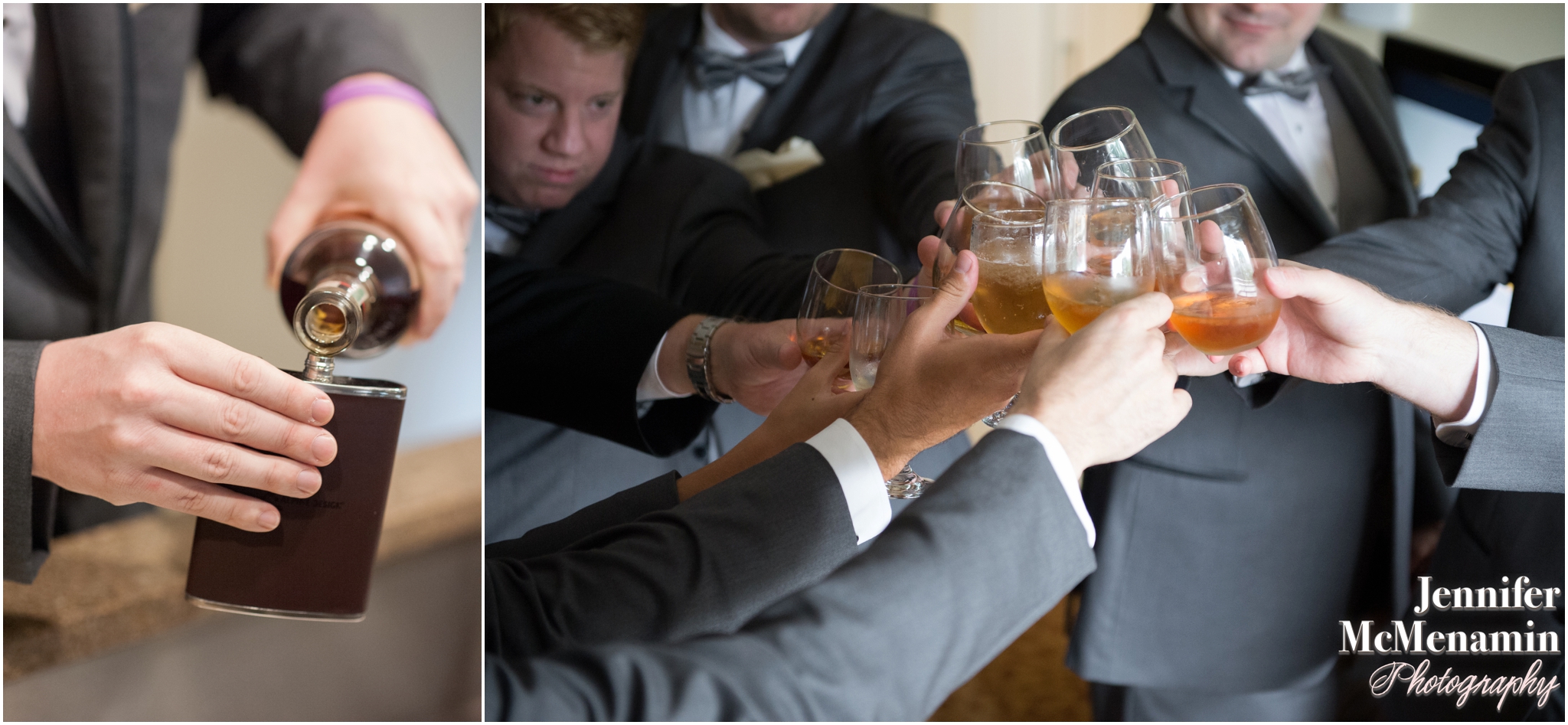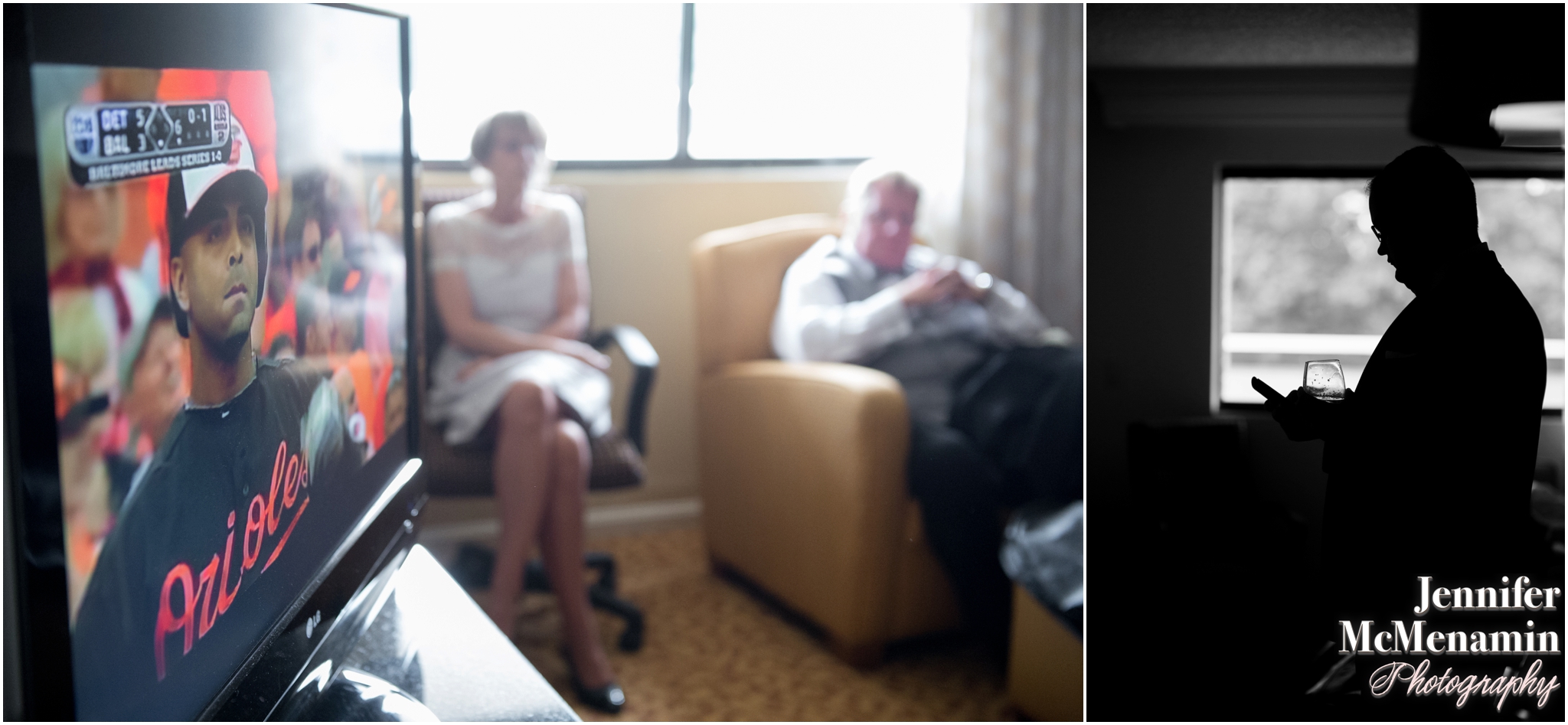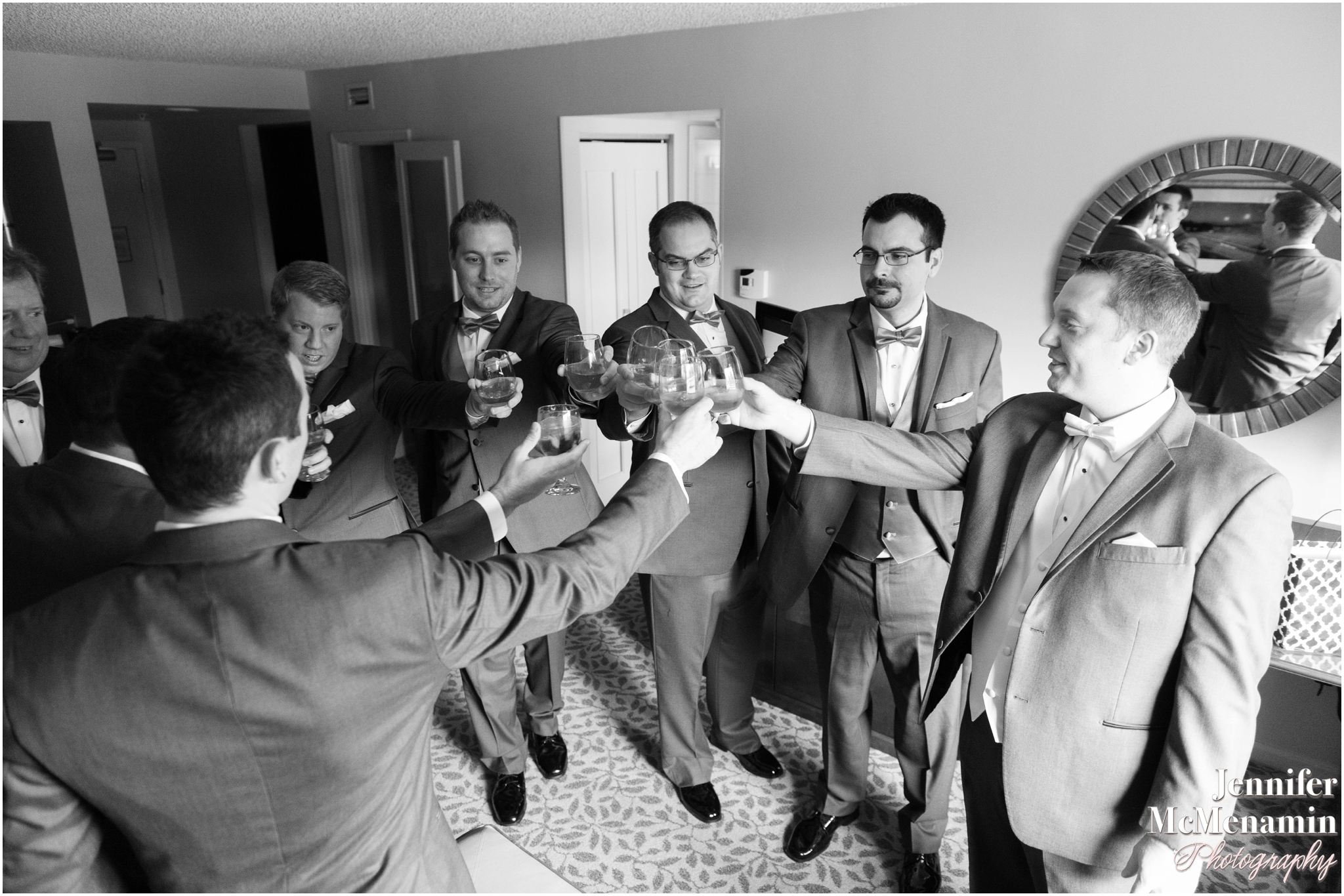 And then I was off to Lauren's parents' house to see the girls.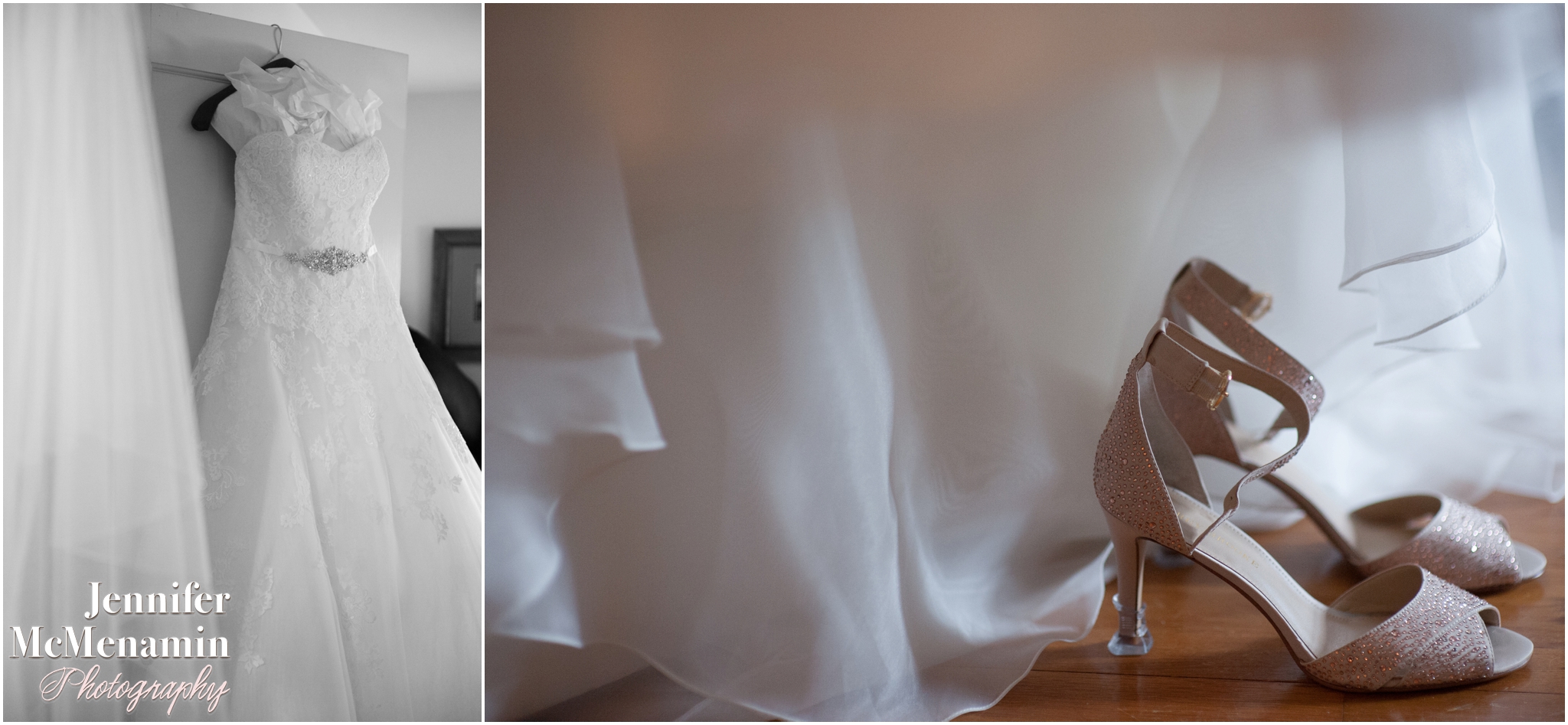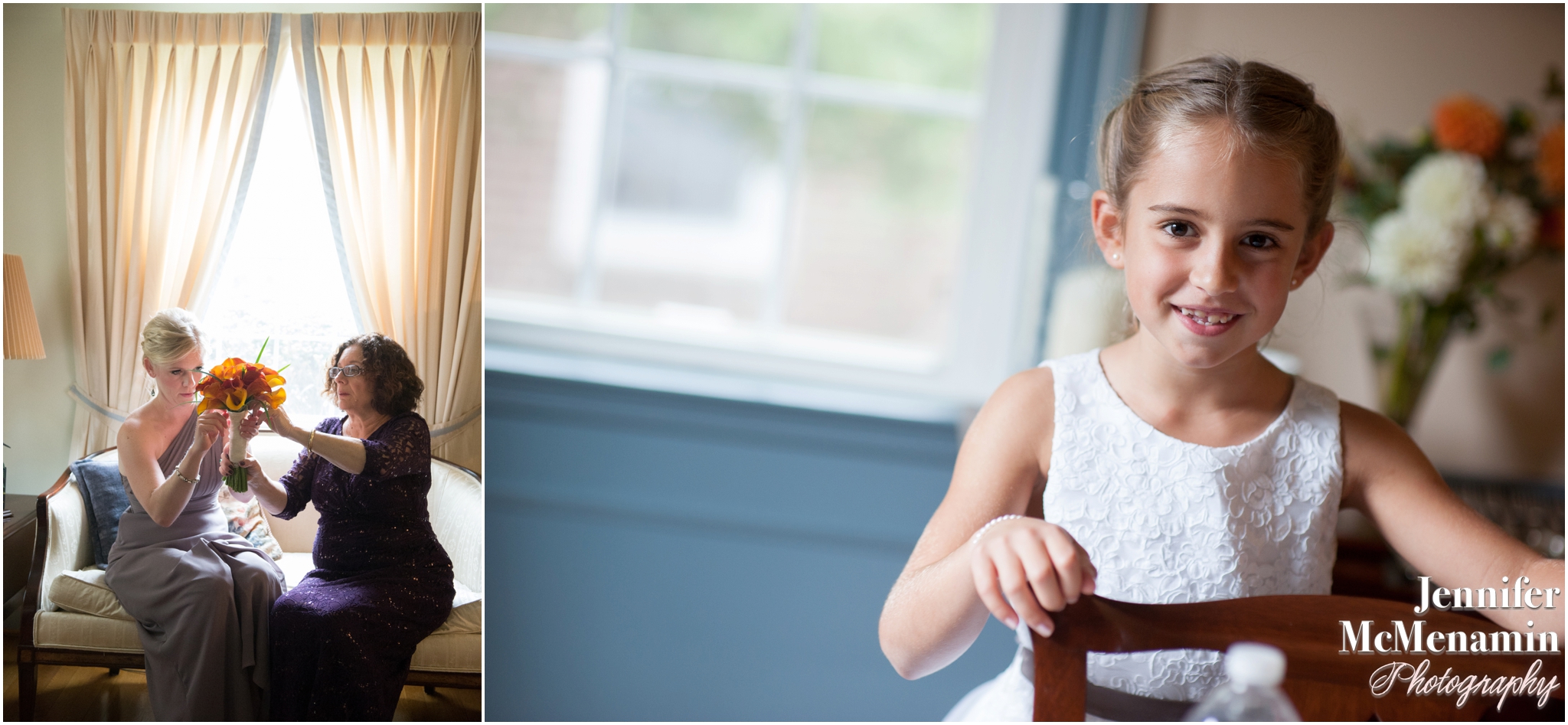 Lauren reads a card from Andrew with a photo of their pup in an appropriately fancy bow tie for the occasion.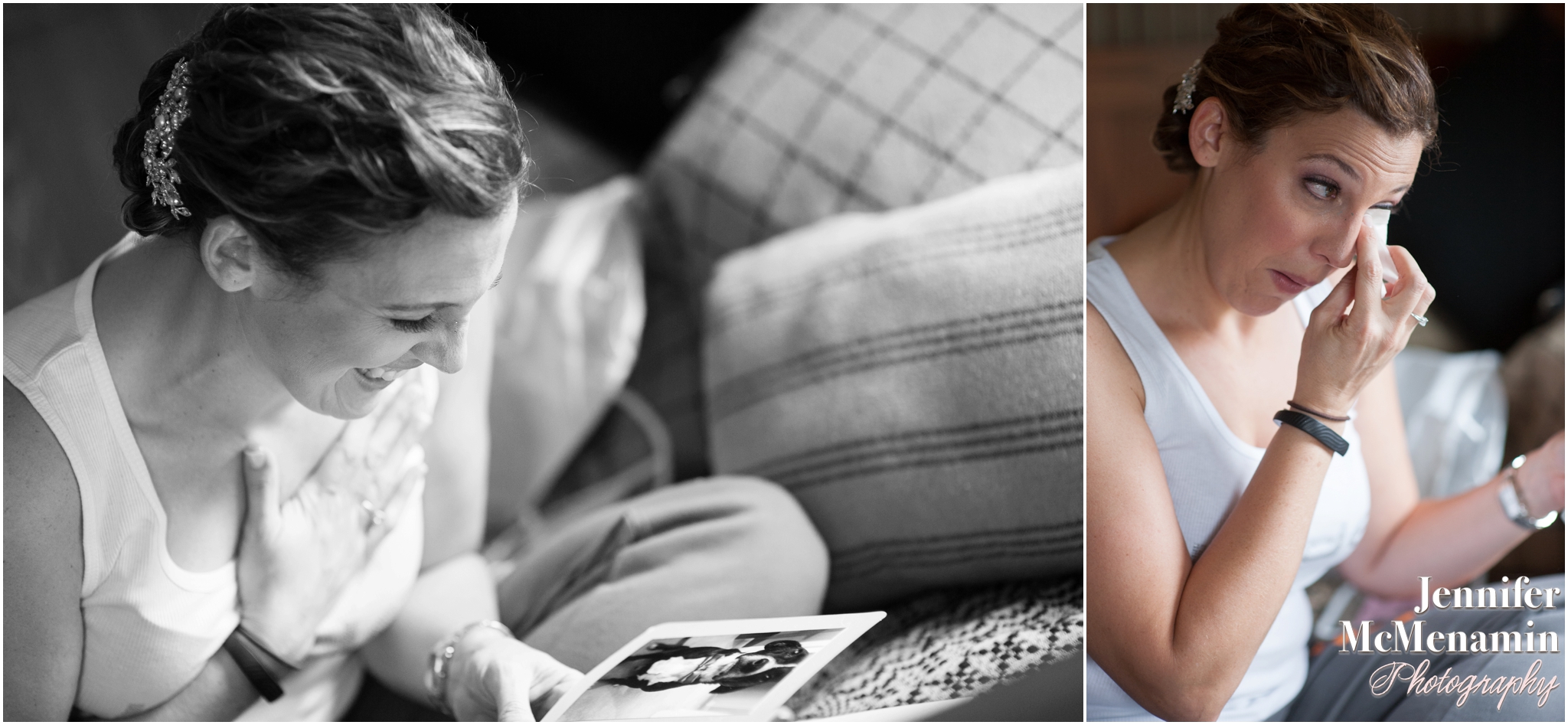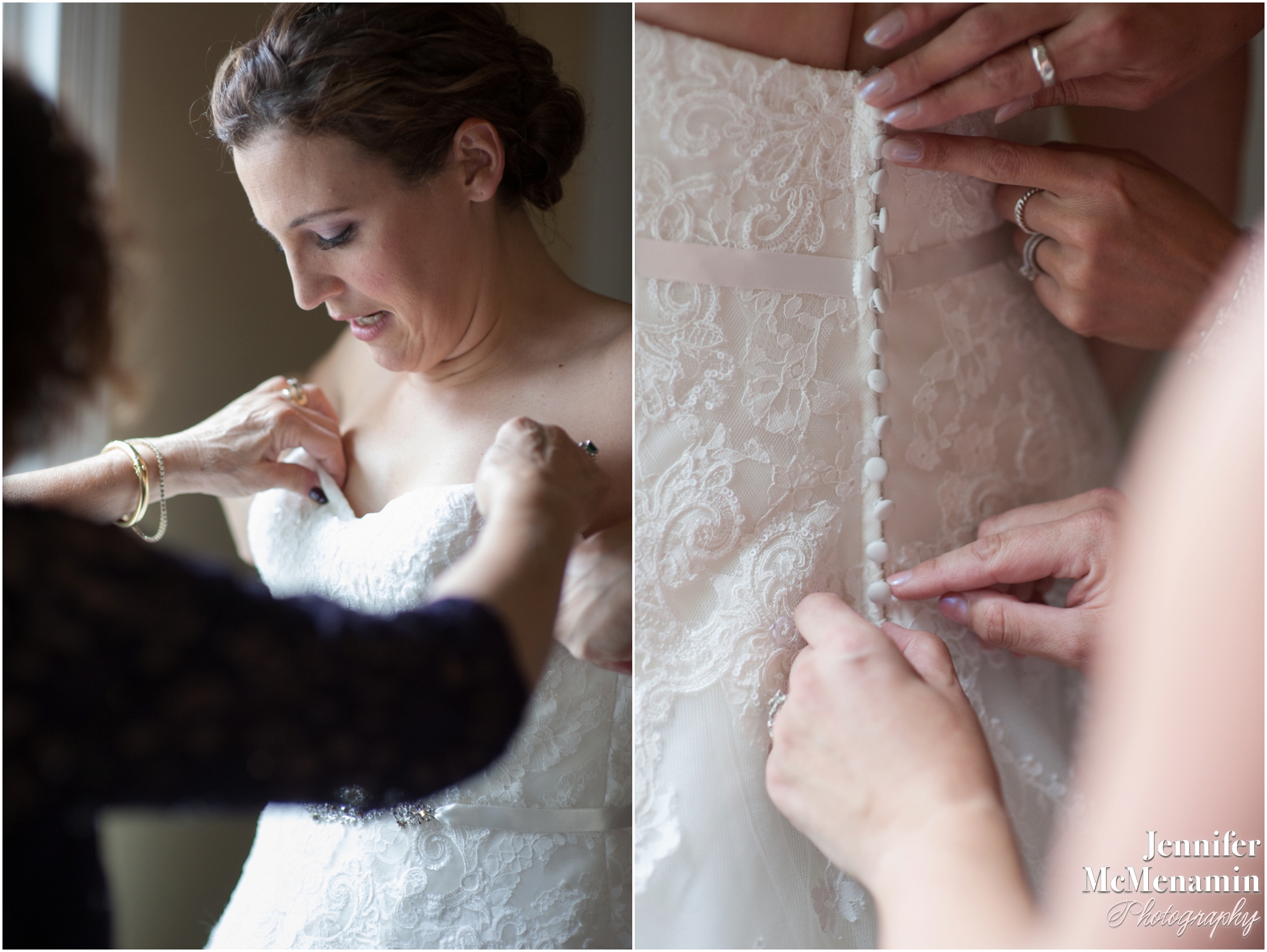 Lauren's niece served as flowergirl and was oh so sweet to photograph.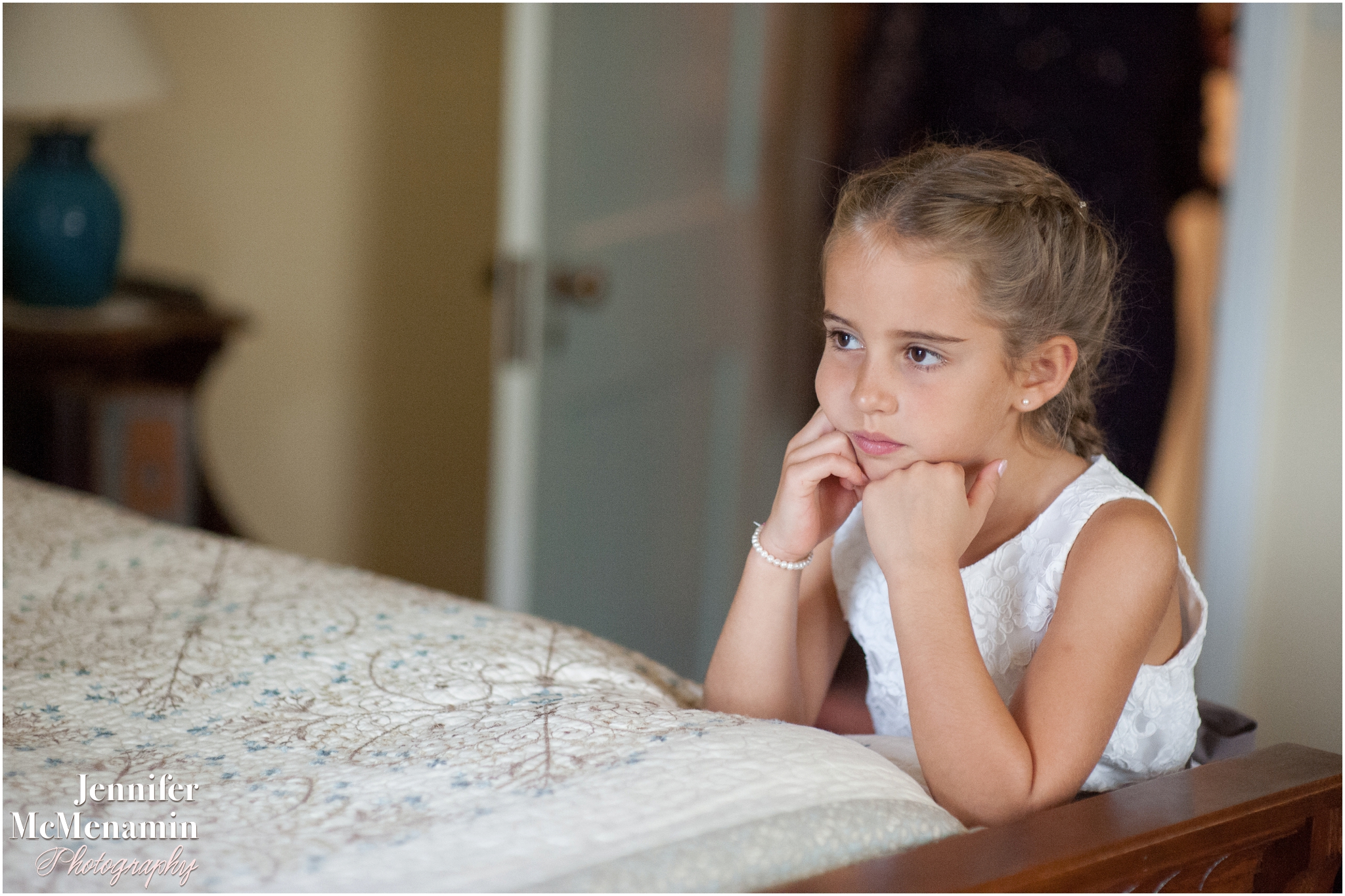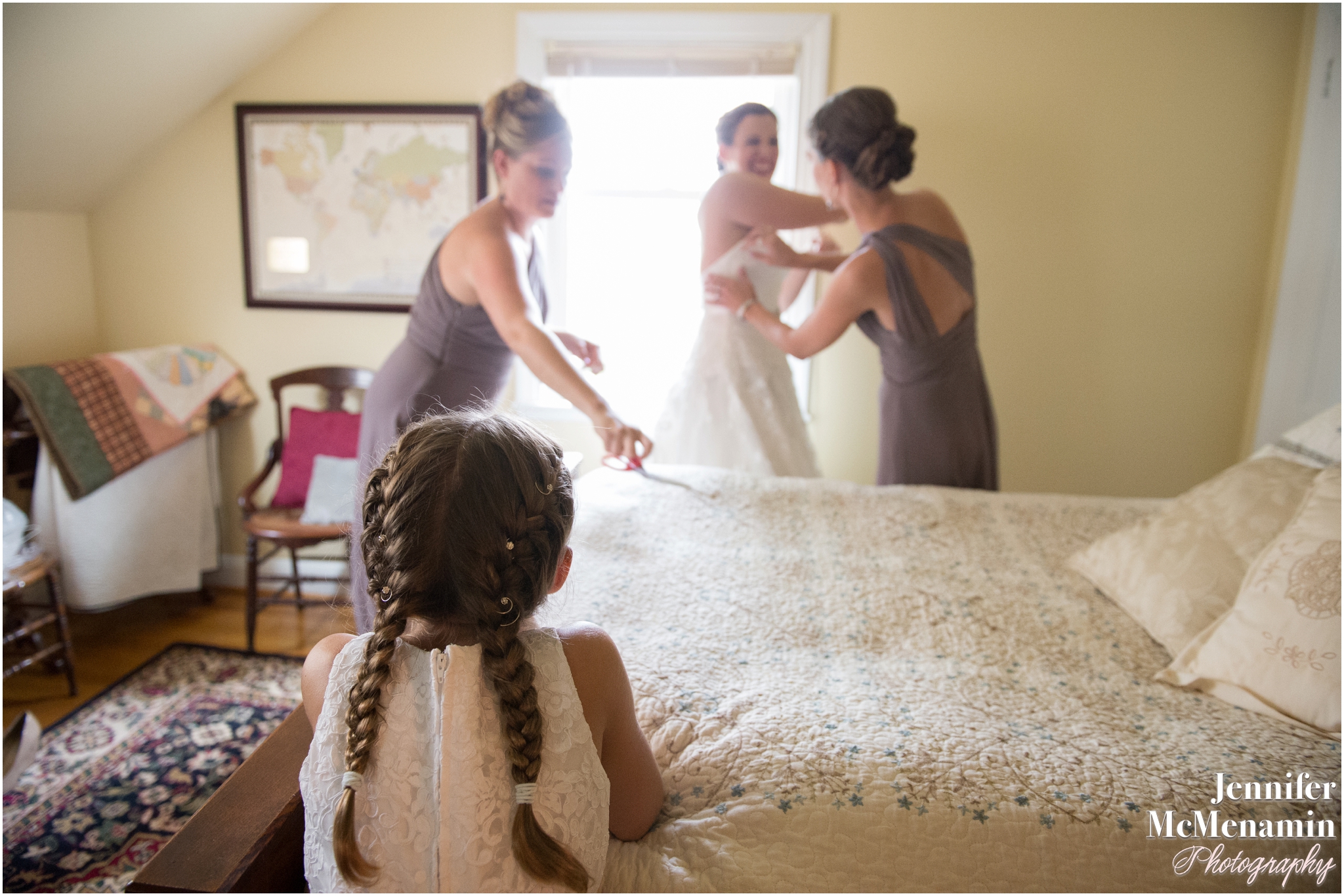 Connie helps her daughter with a special bracelet that belonged to her grandmother.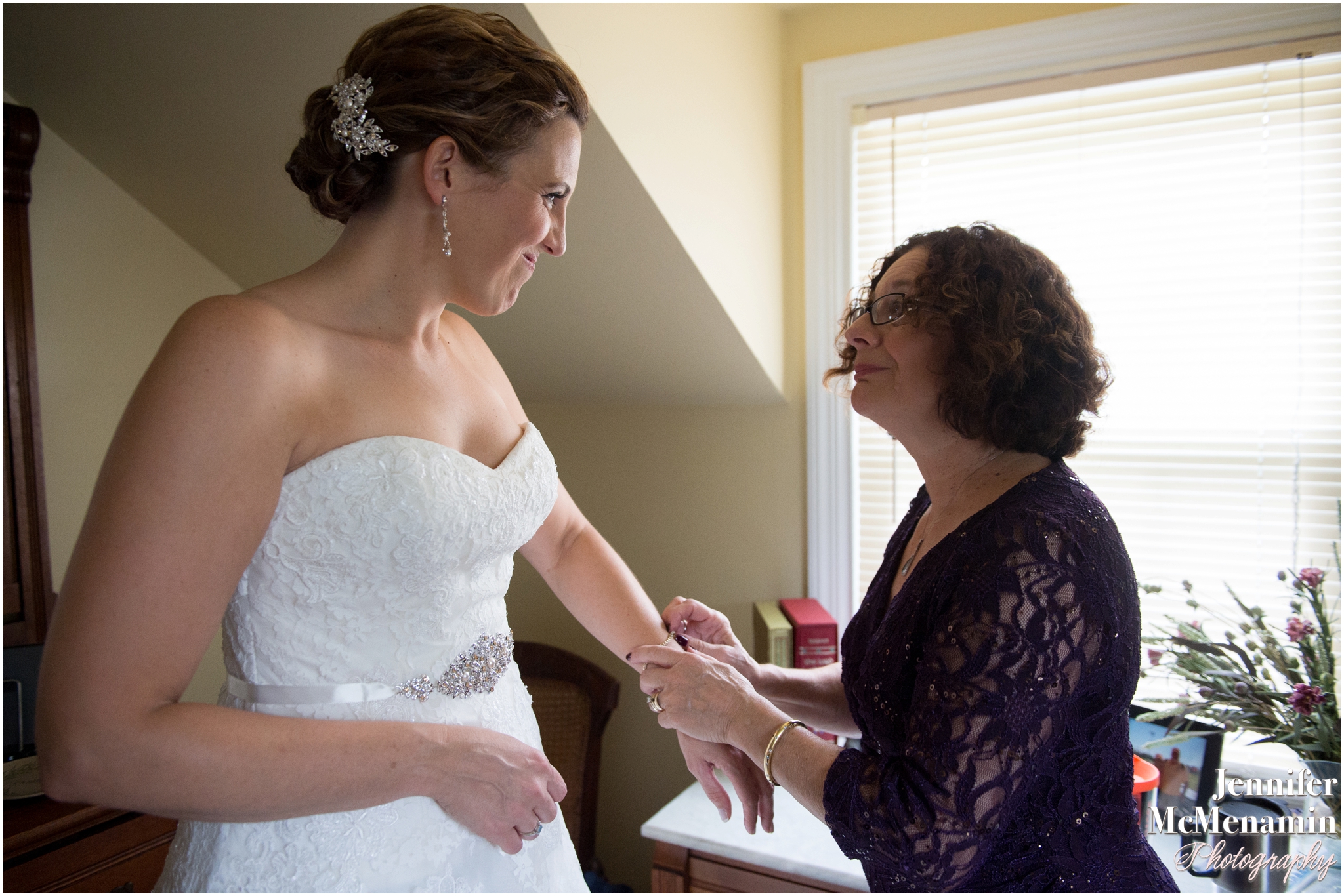 The bride, looking absolutely lovely.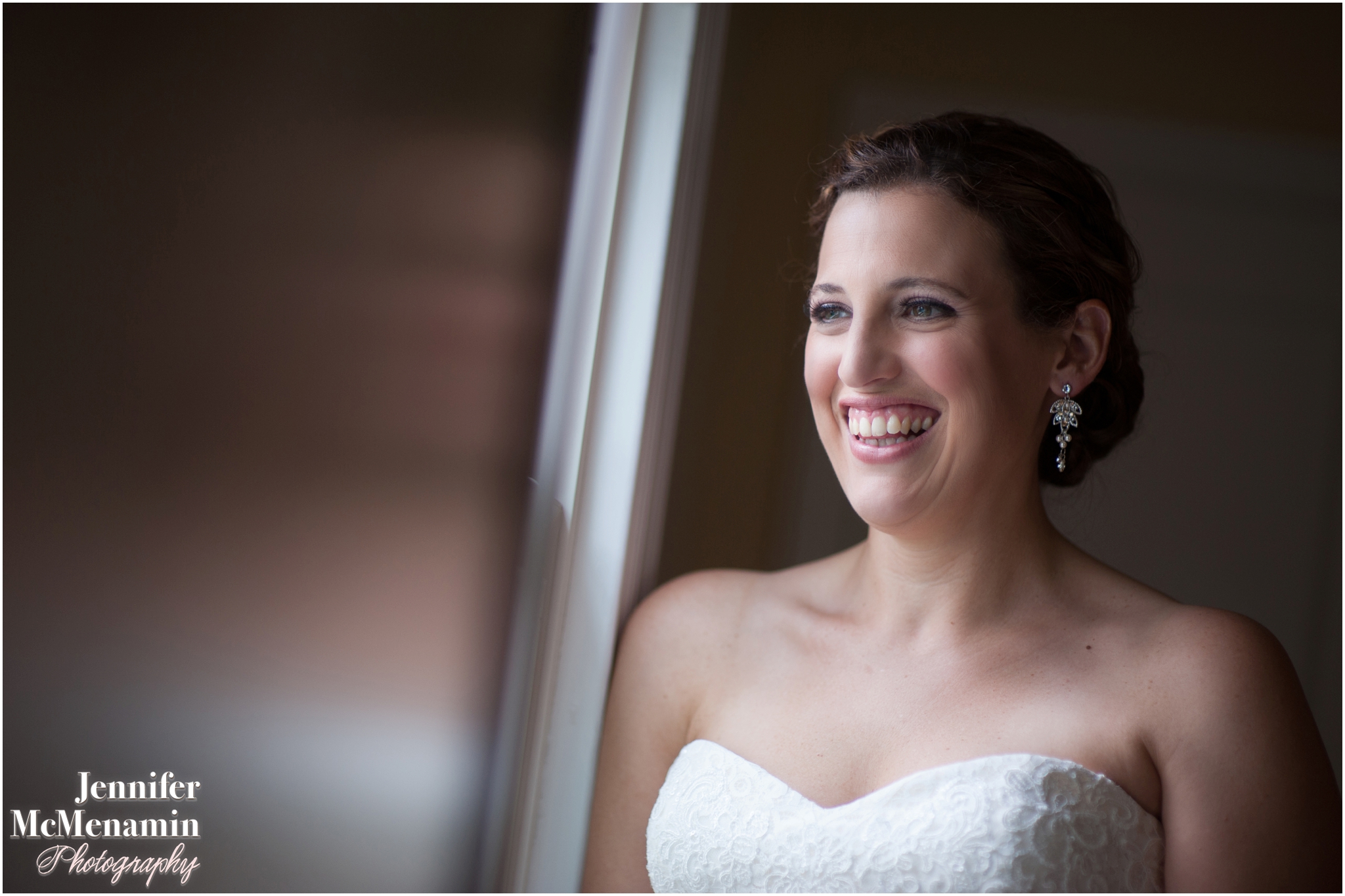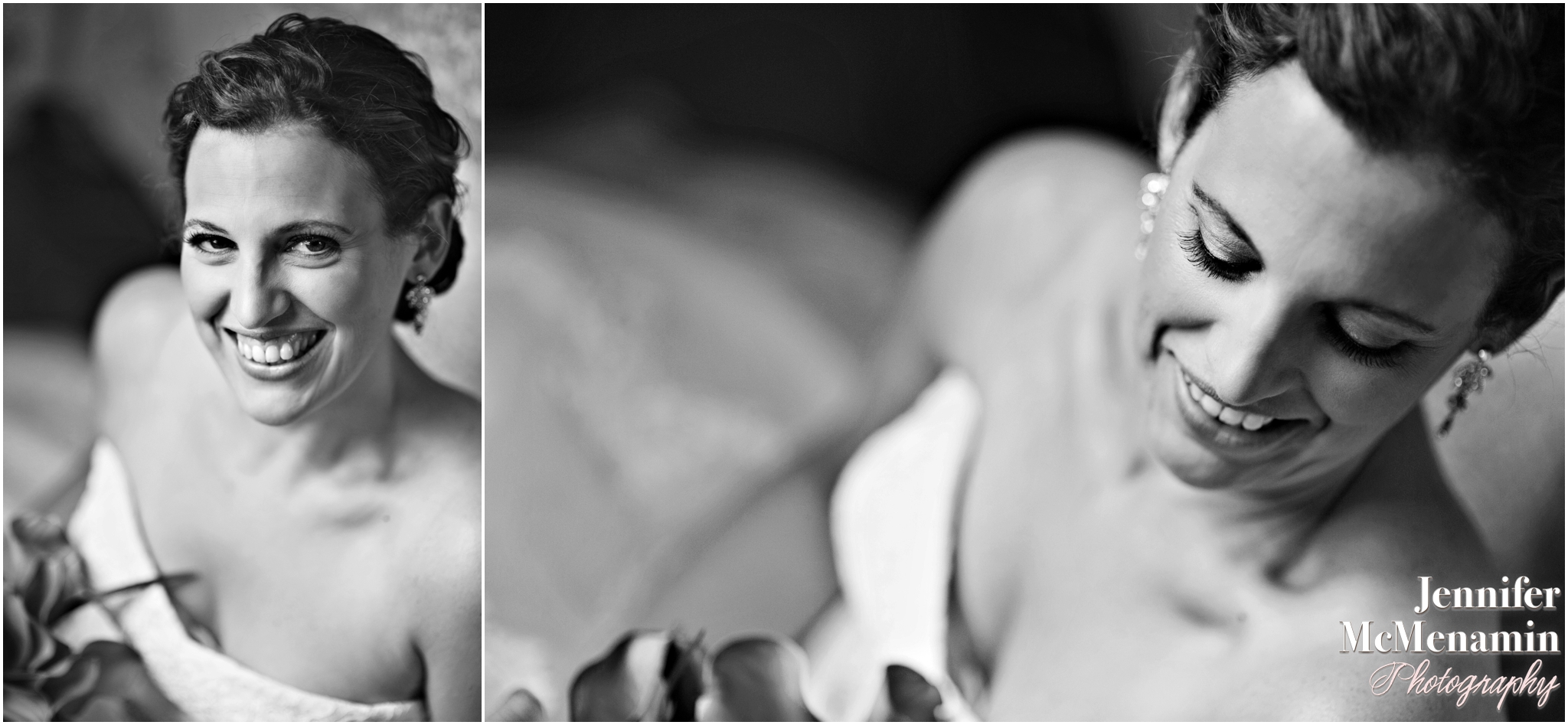 She is so expressive and so fun to photograph!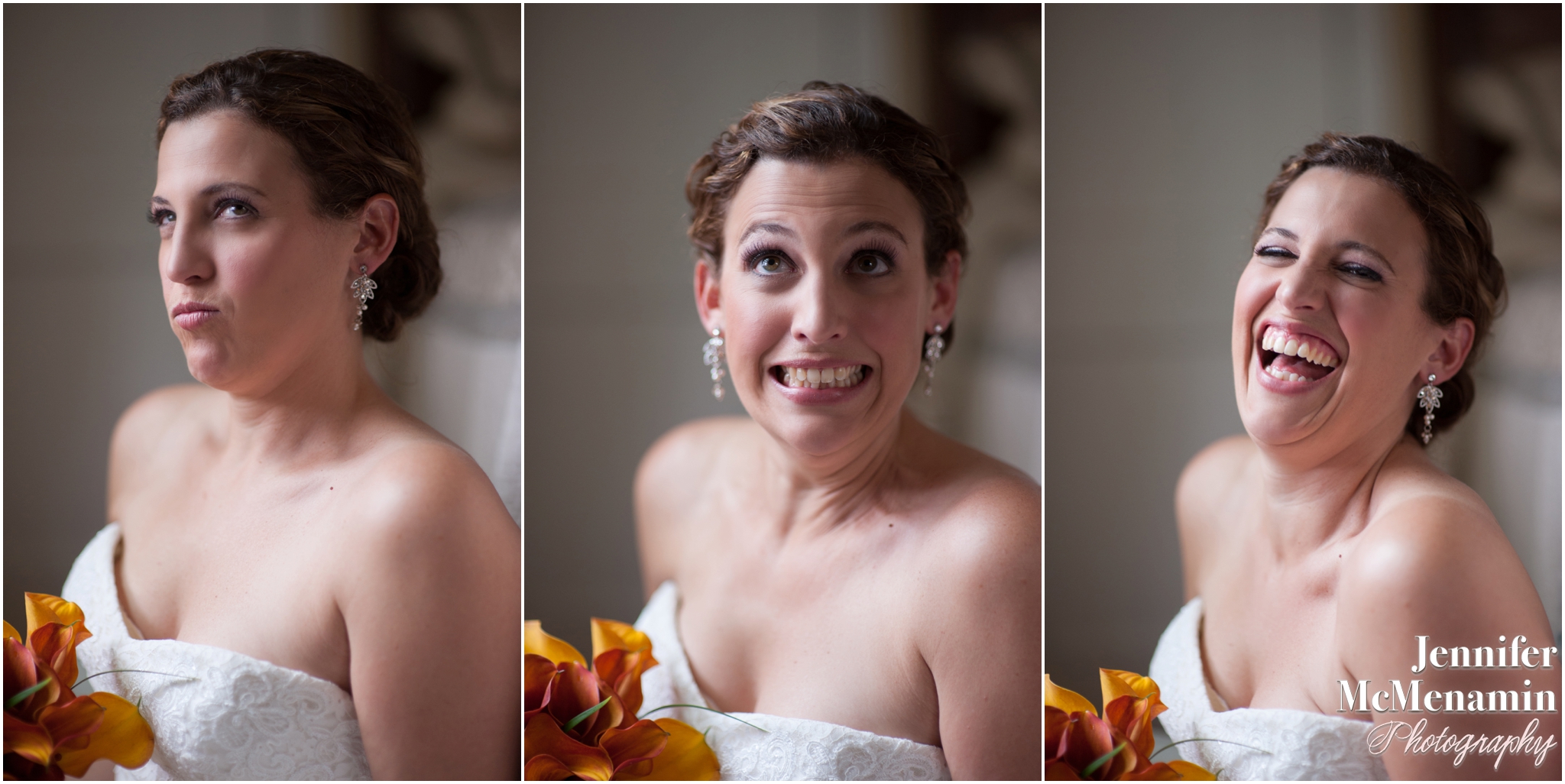 Pinning her father's boutonnière to his jacket, Lauren compared the task to starting an IV line. She is seriously so much fun!

A few flower details.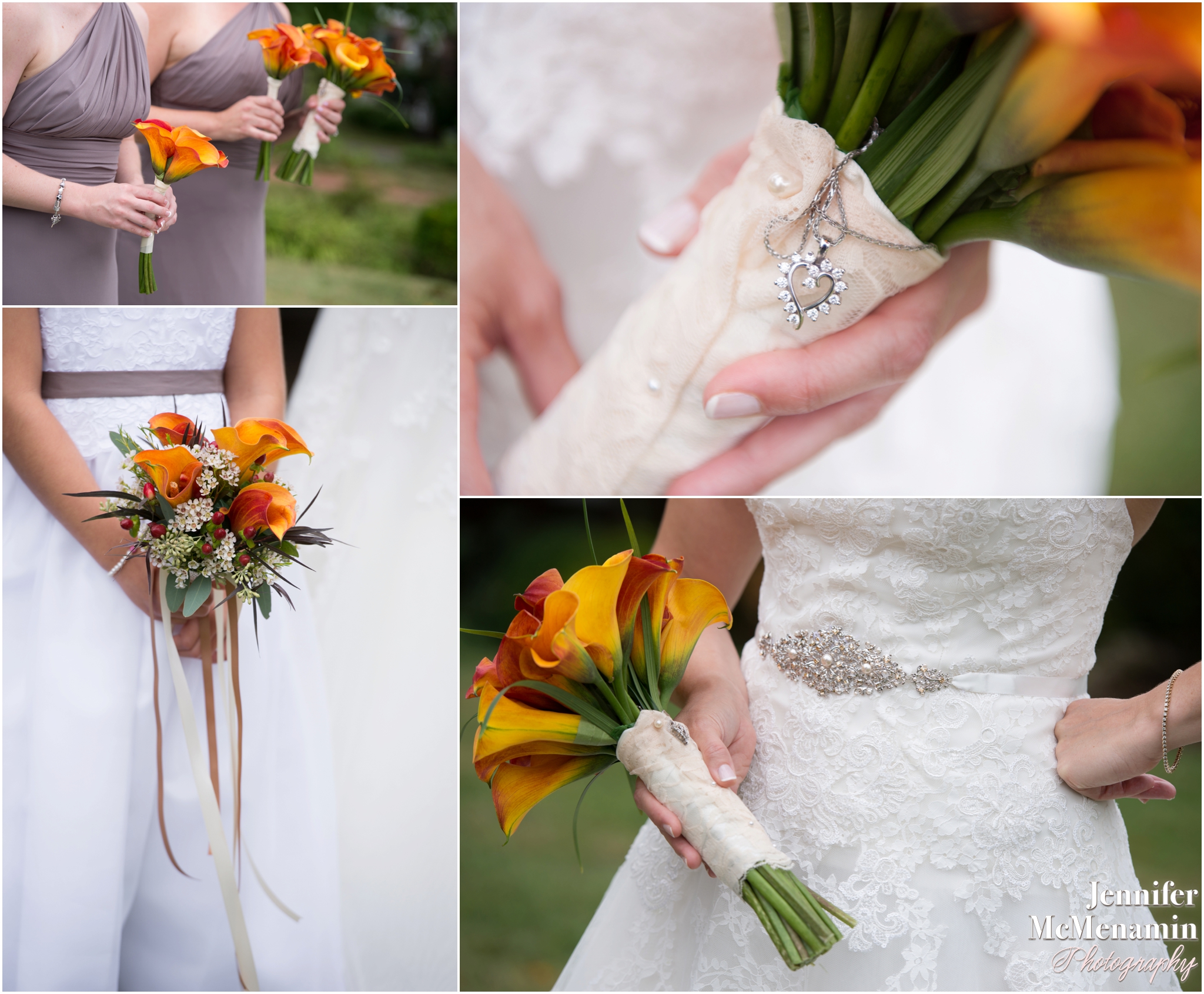 This was such a sweet moment when a few neighborhood boys walking by literally stopped in their tracks after spotting Lauren. "She's just so beautiful that I can't stop looking," one boy shyly told his babysitter. So wonderfully sweet.

And then we were off to the Evergreen!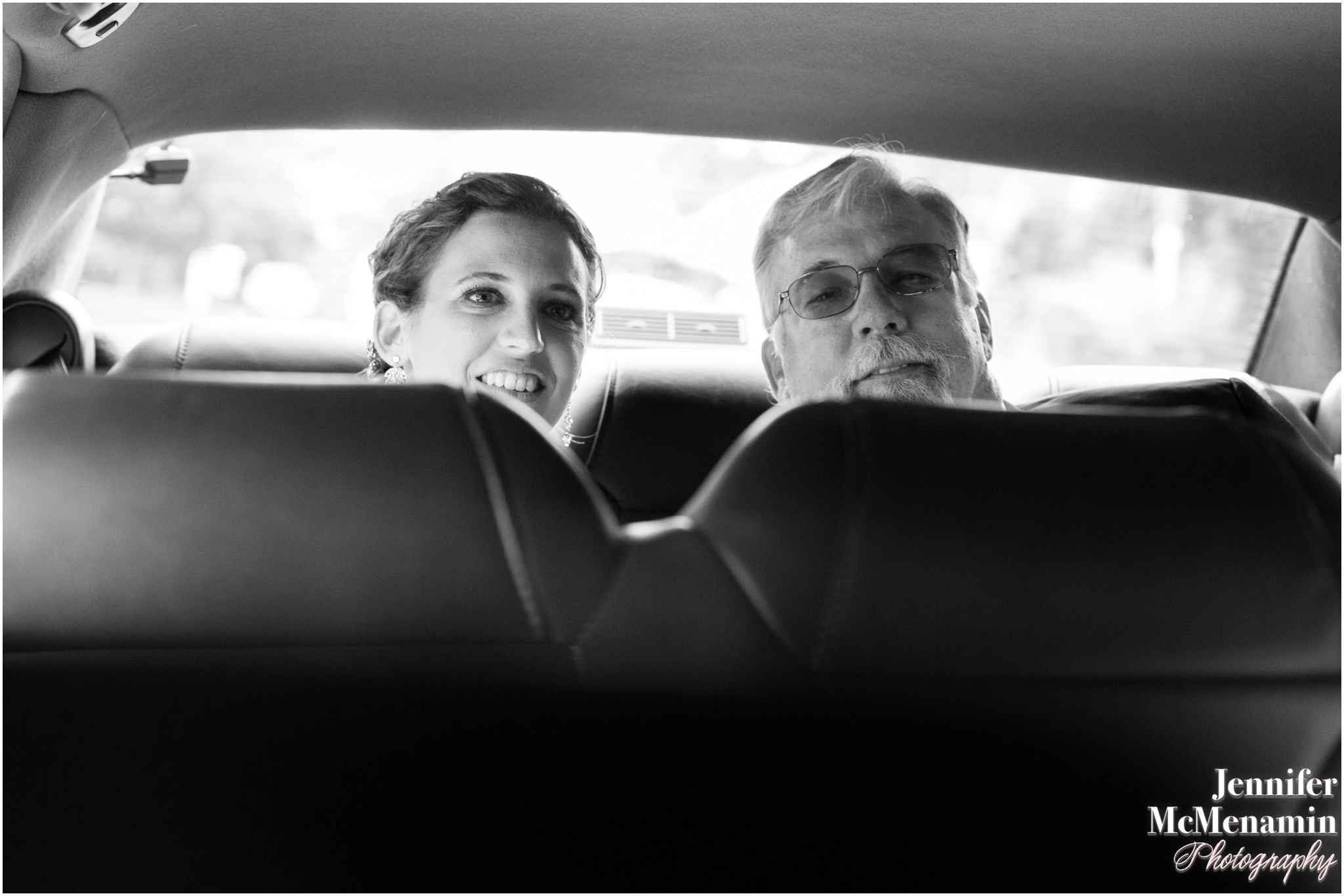 Lauren and Andrew decided not to see each other before their ceremony, so I photographed them separately with their attendants in a carefully orchestrated maneuver so they would not unintentionally run into each other.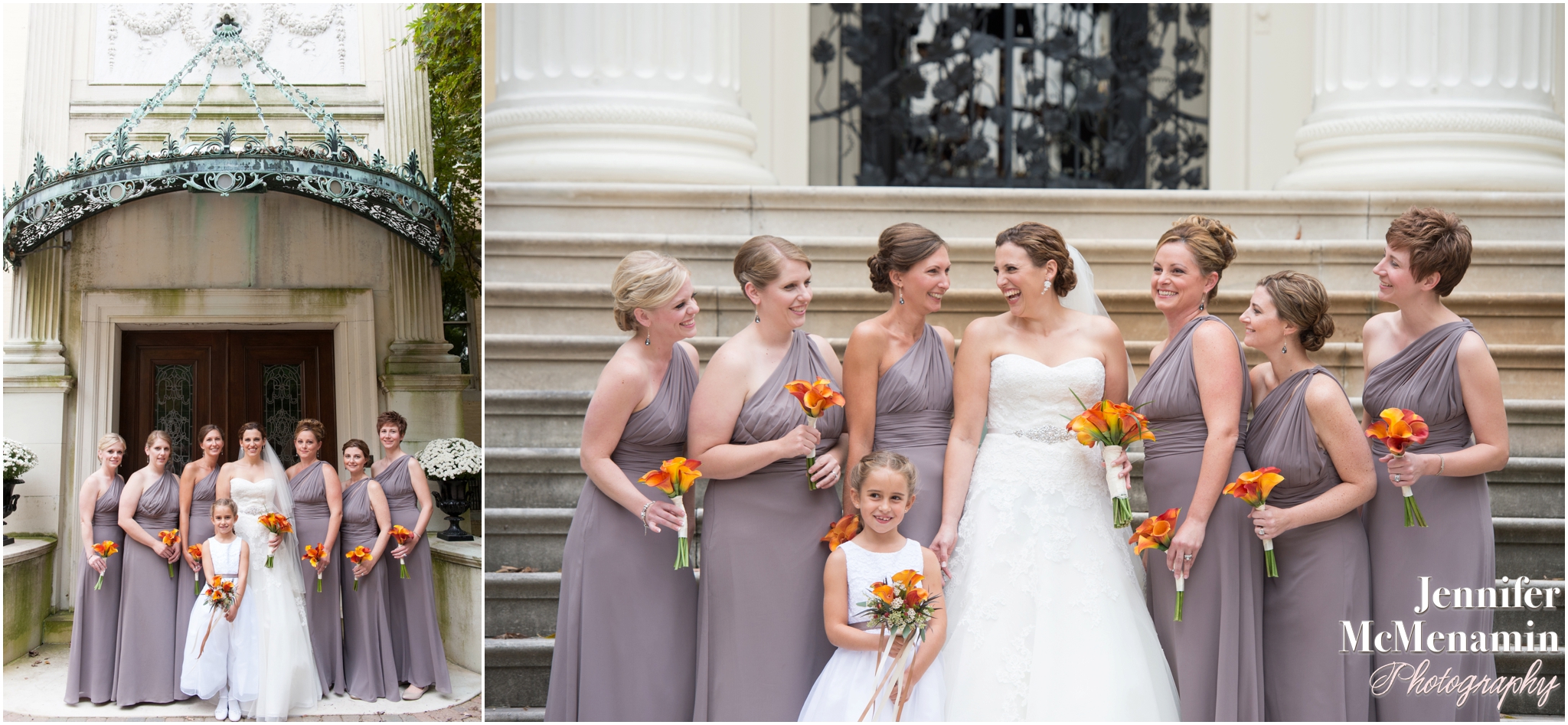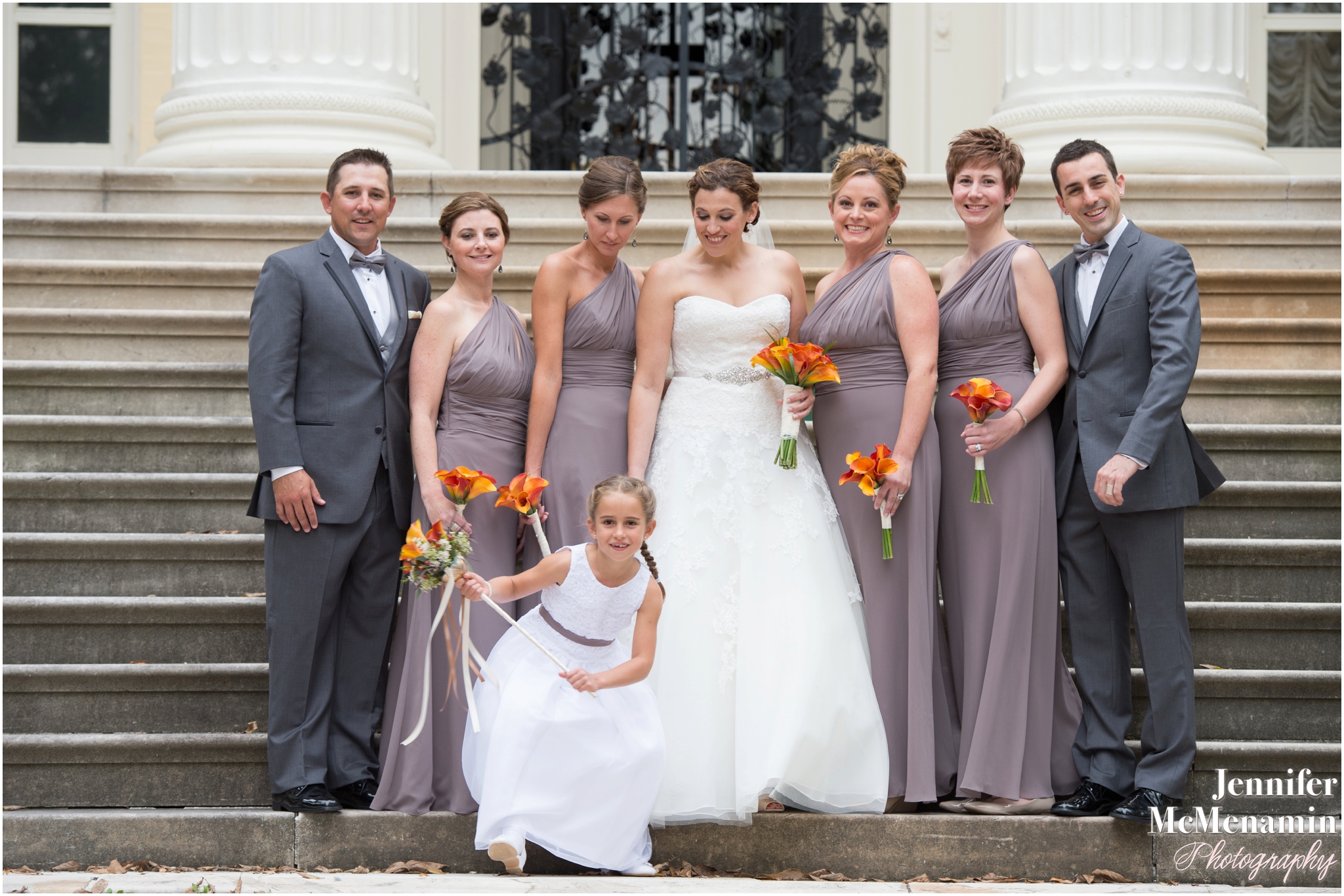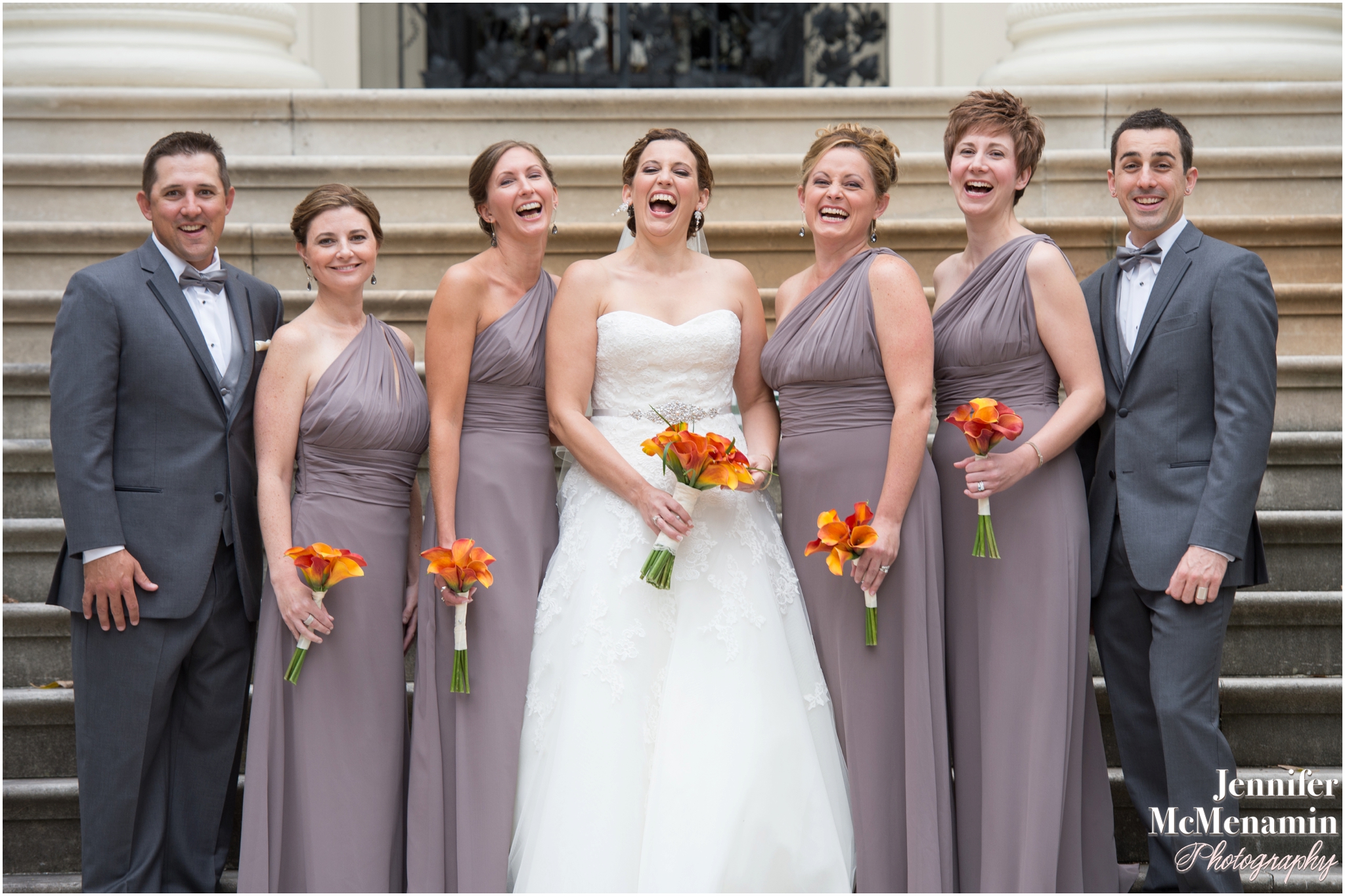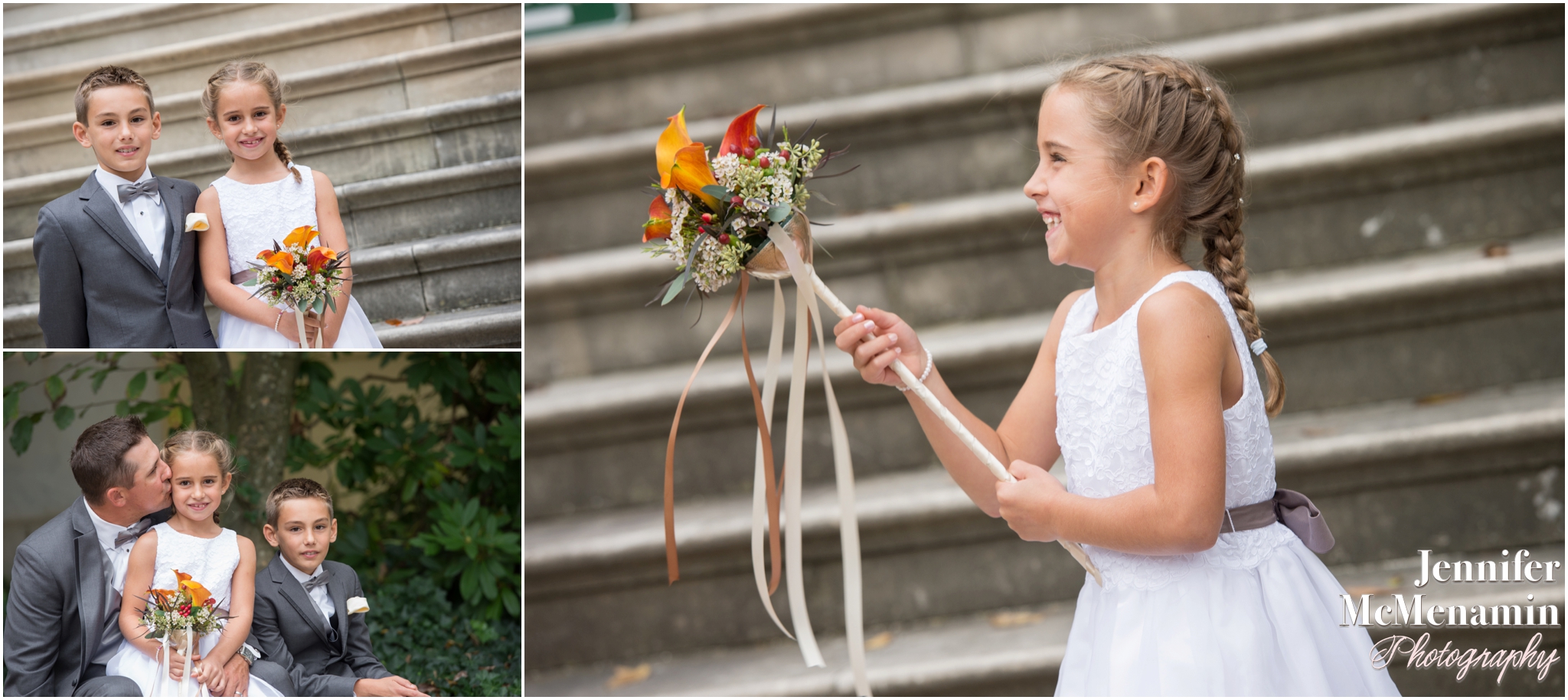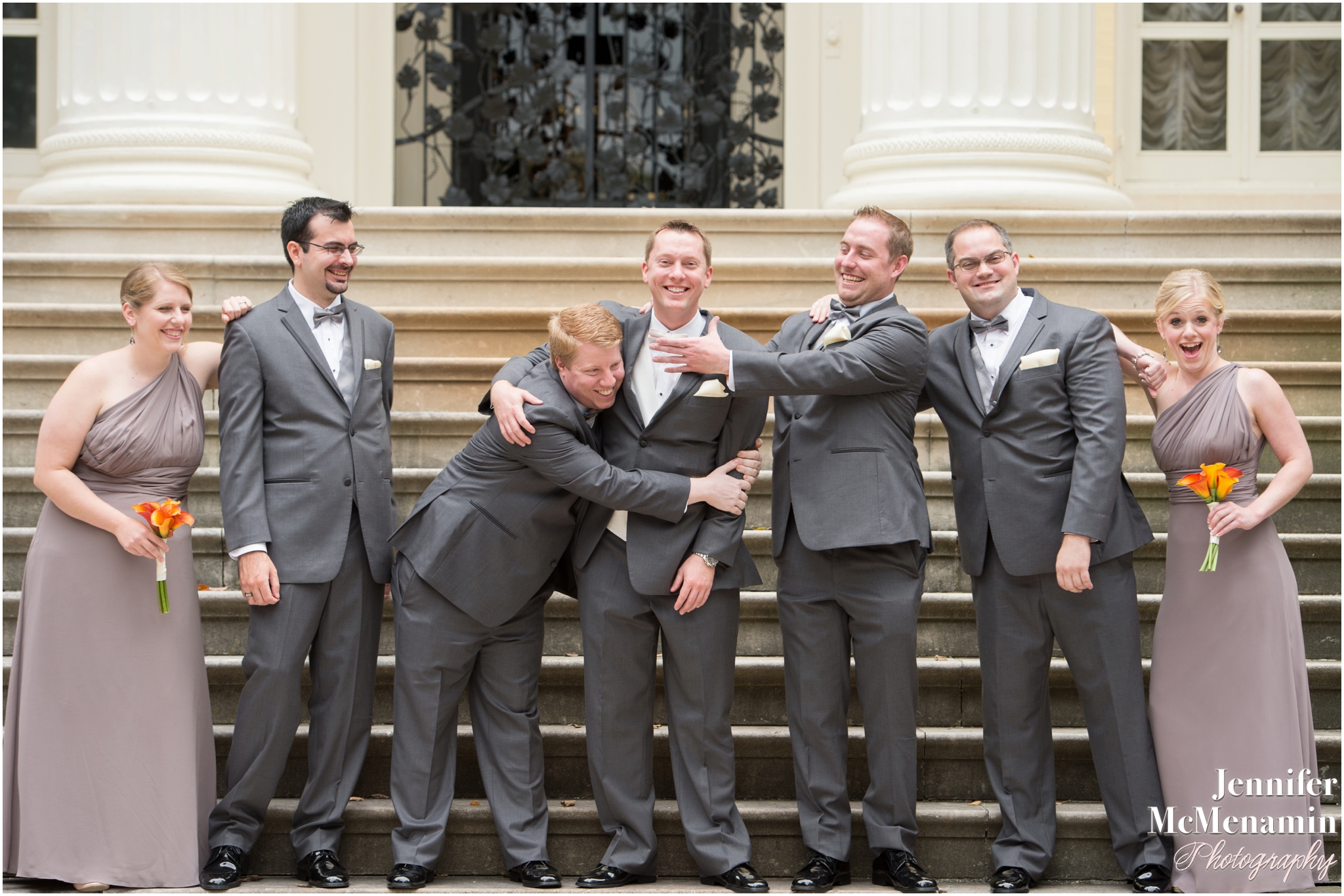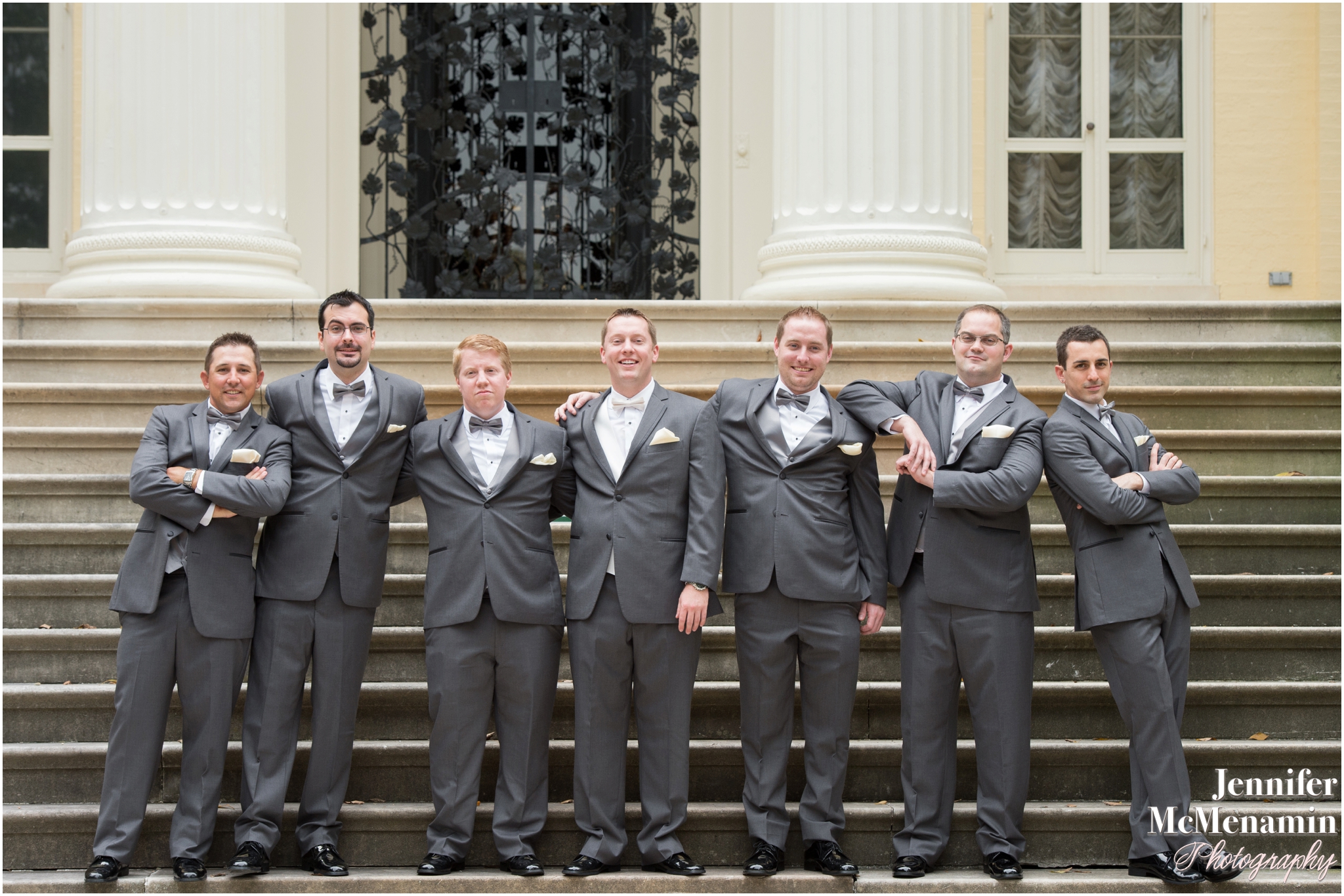 And then it was time to get married!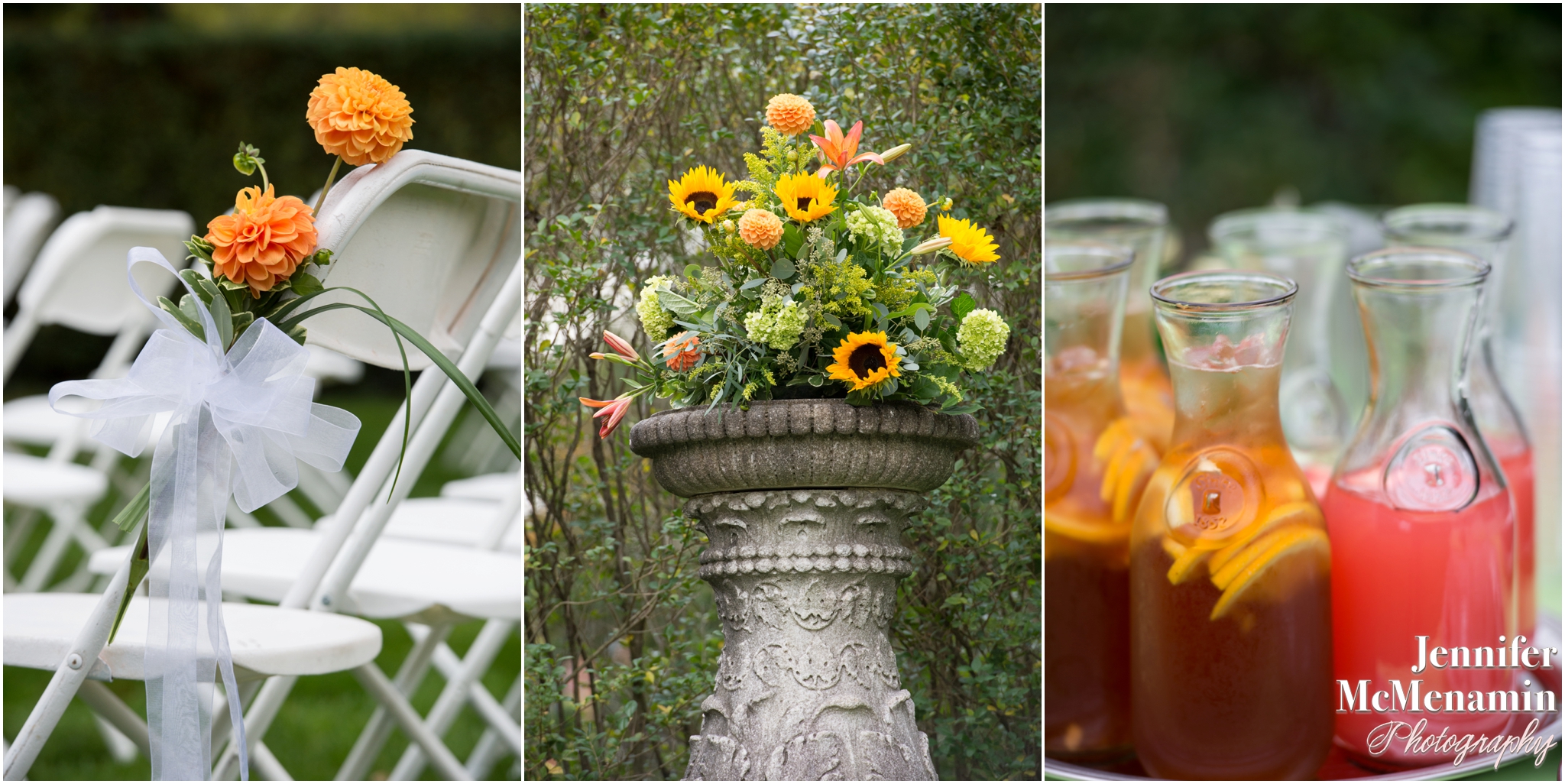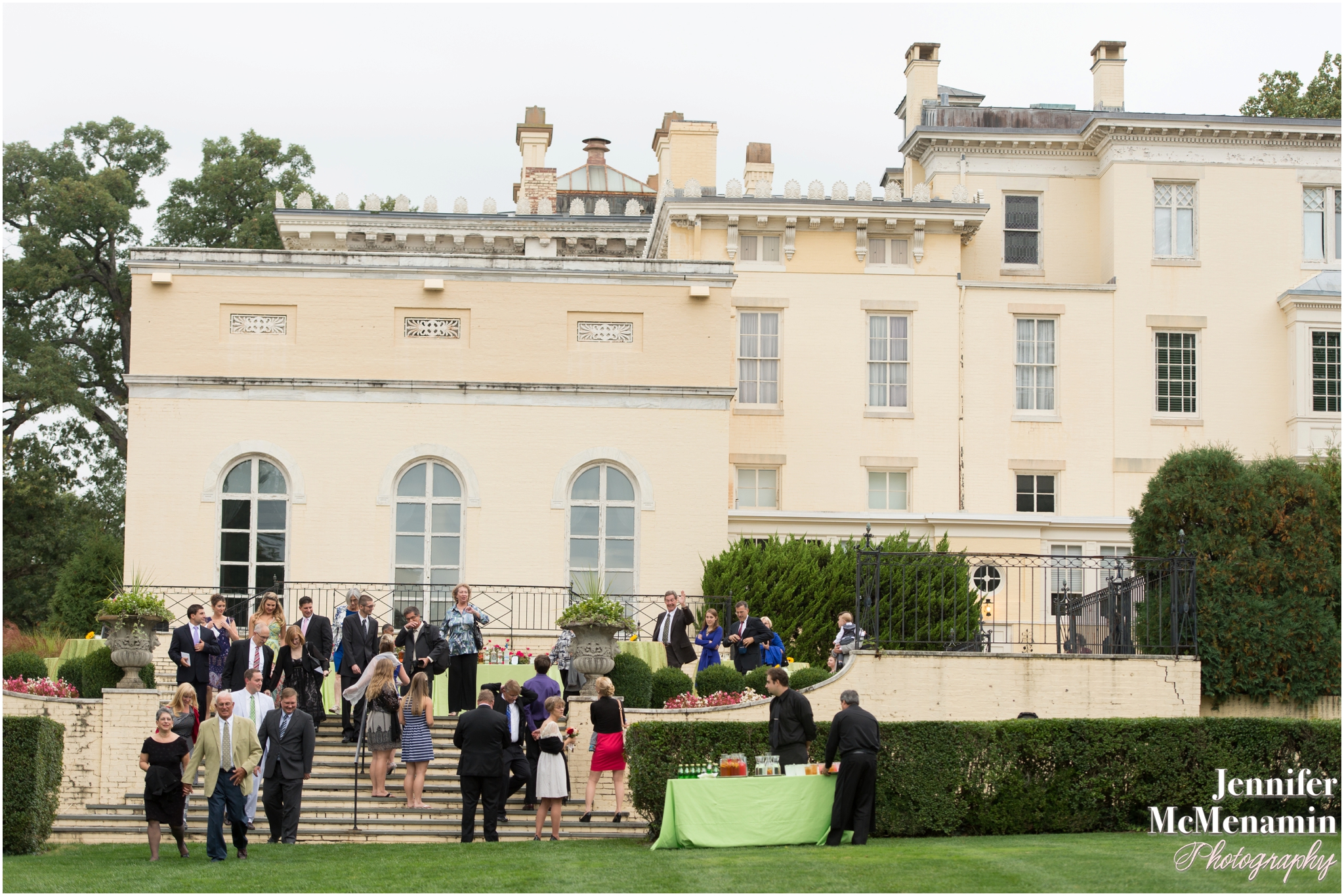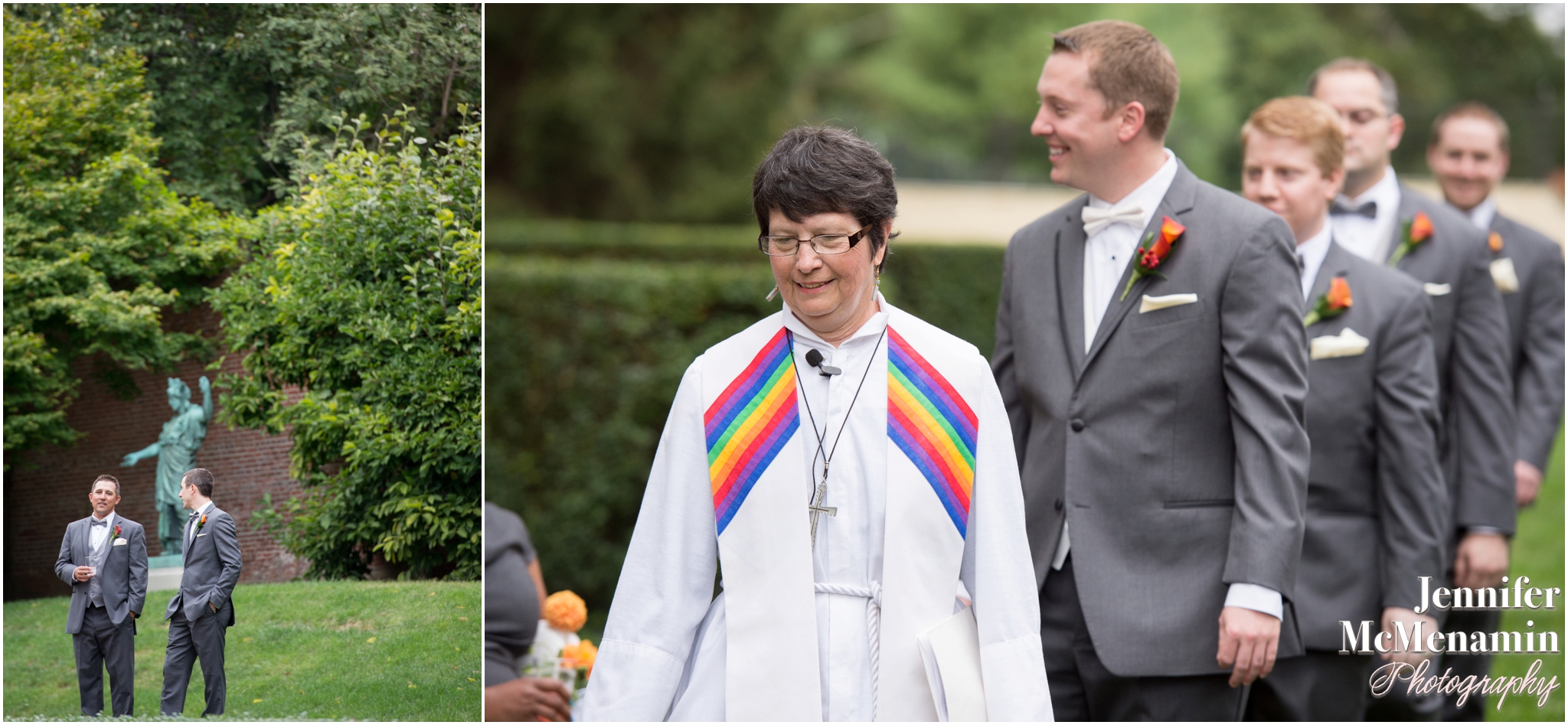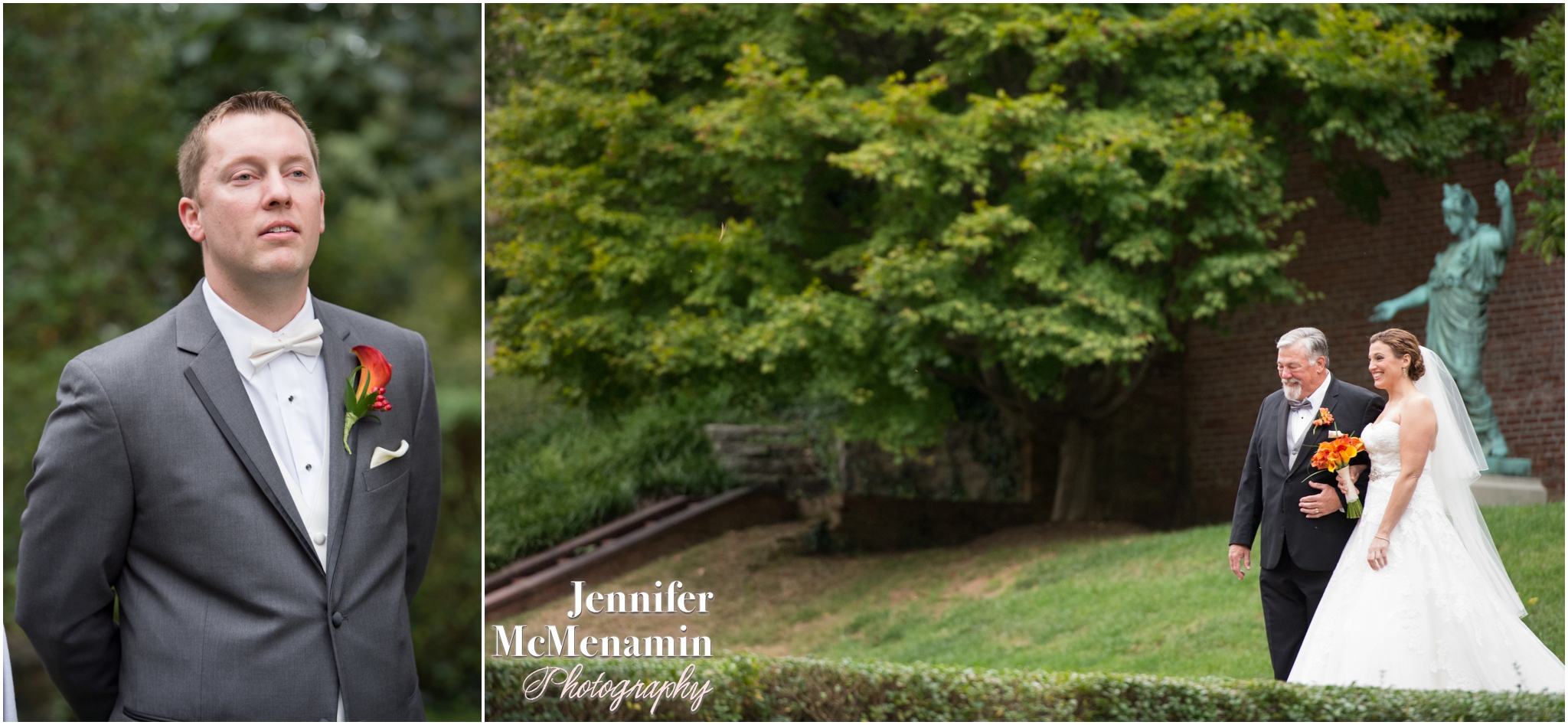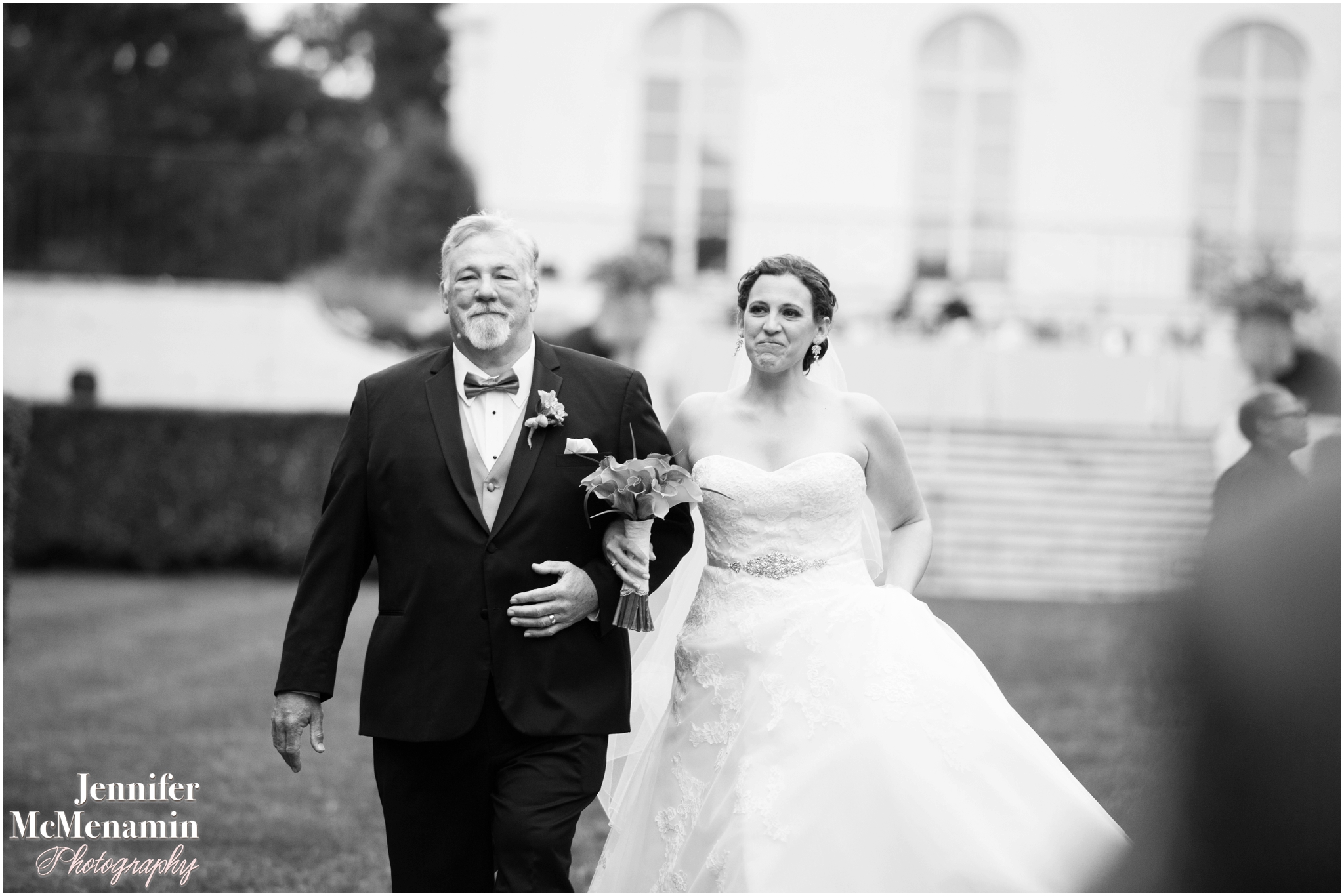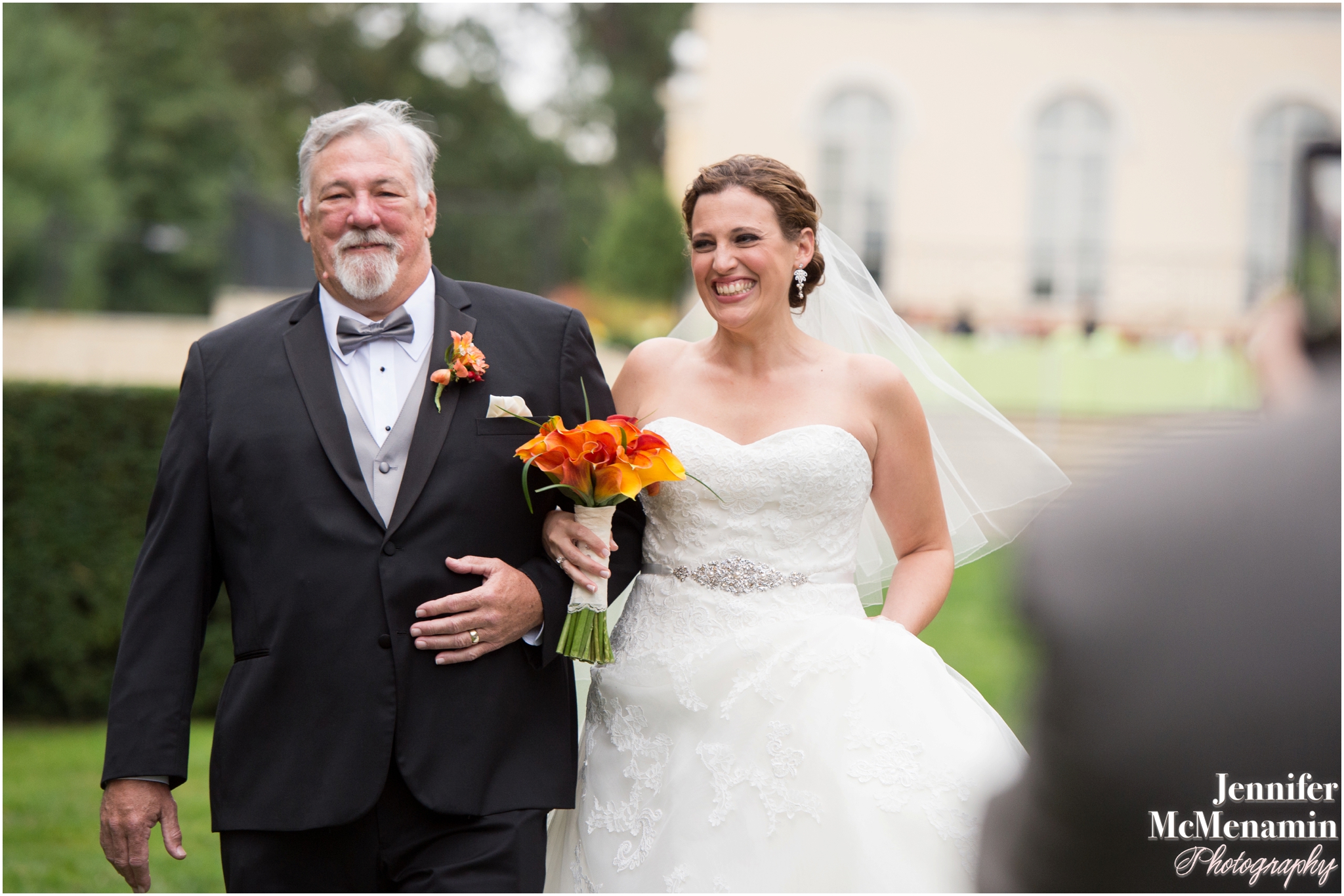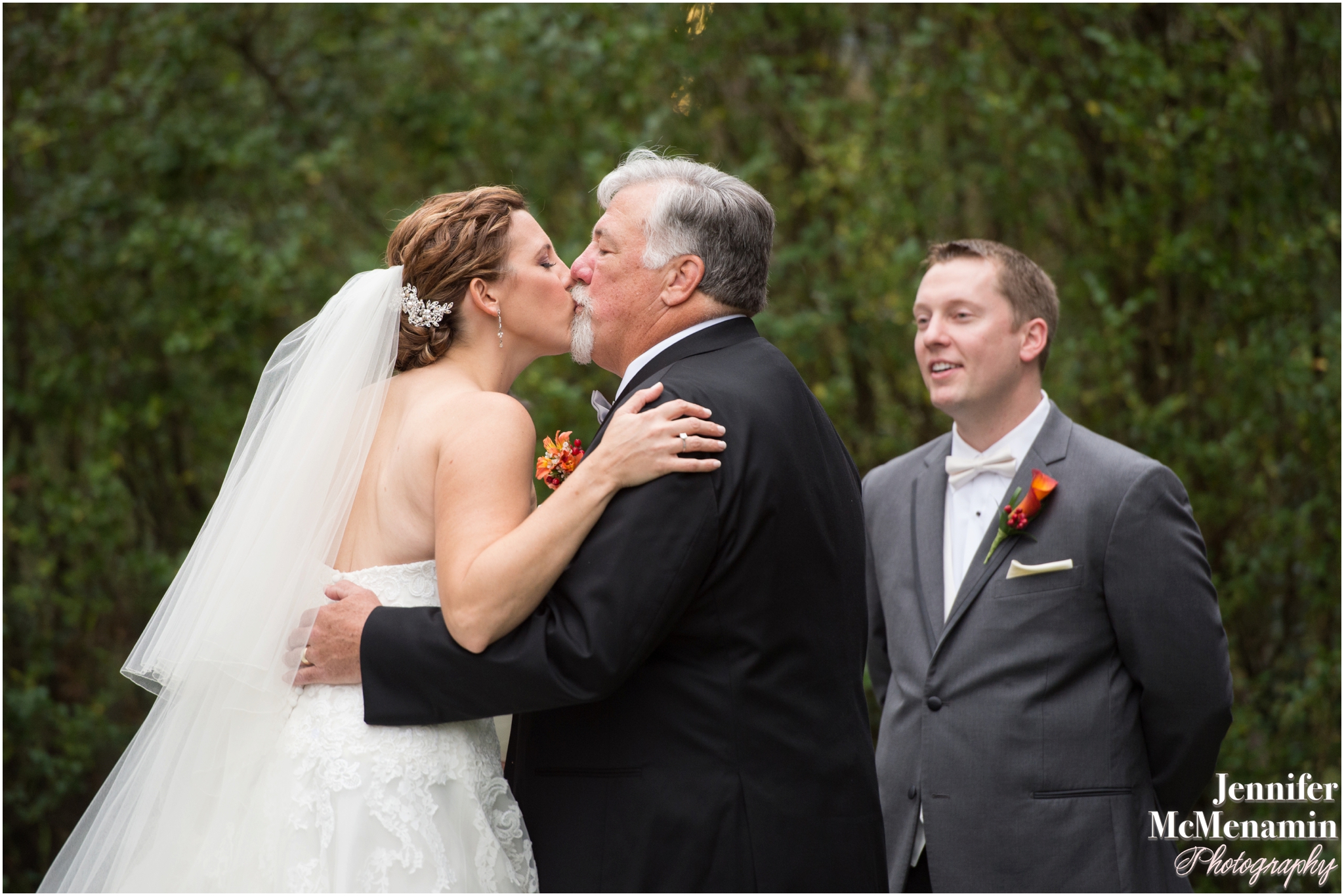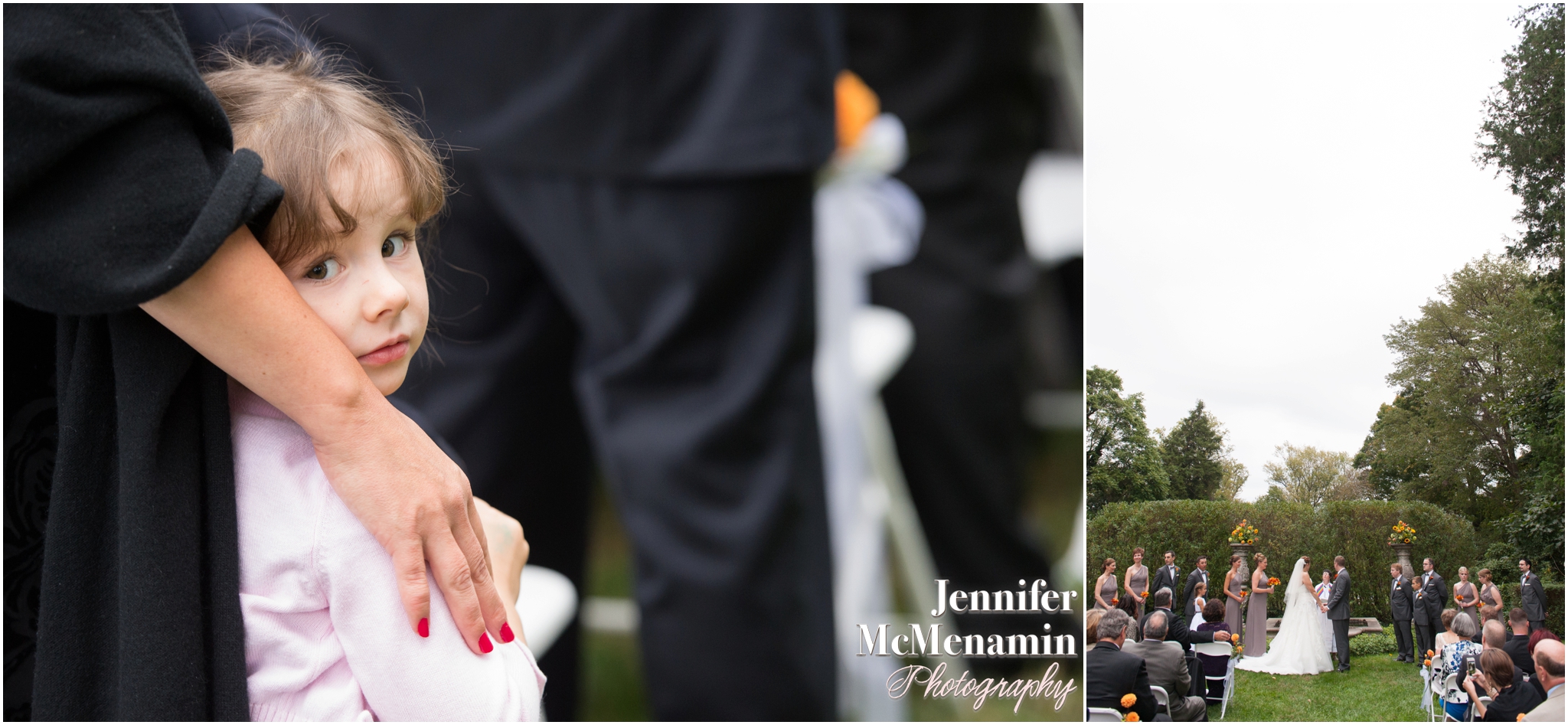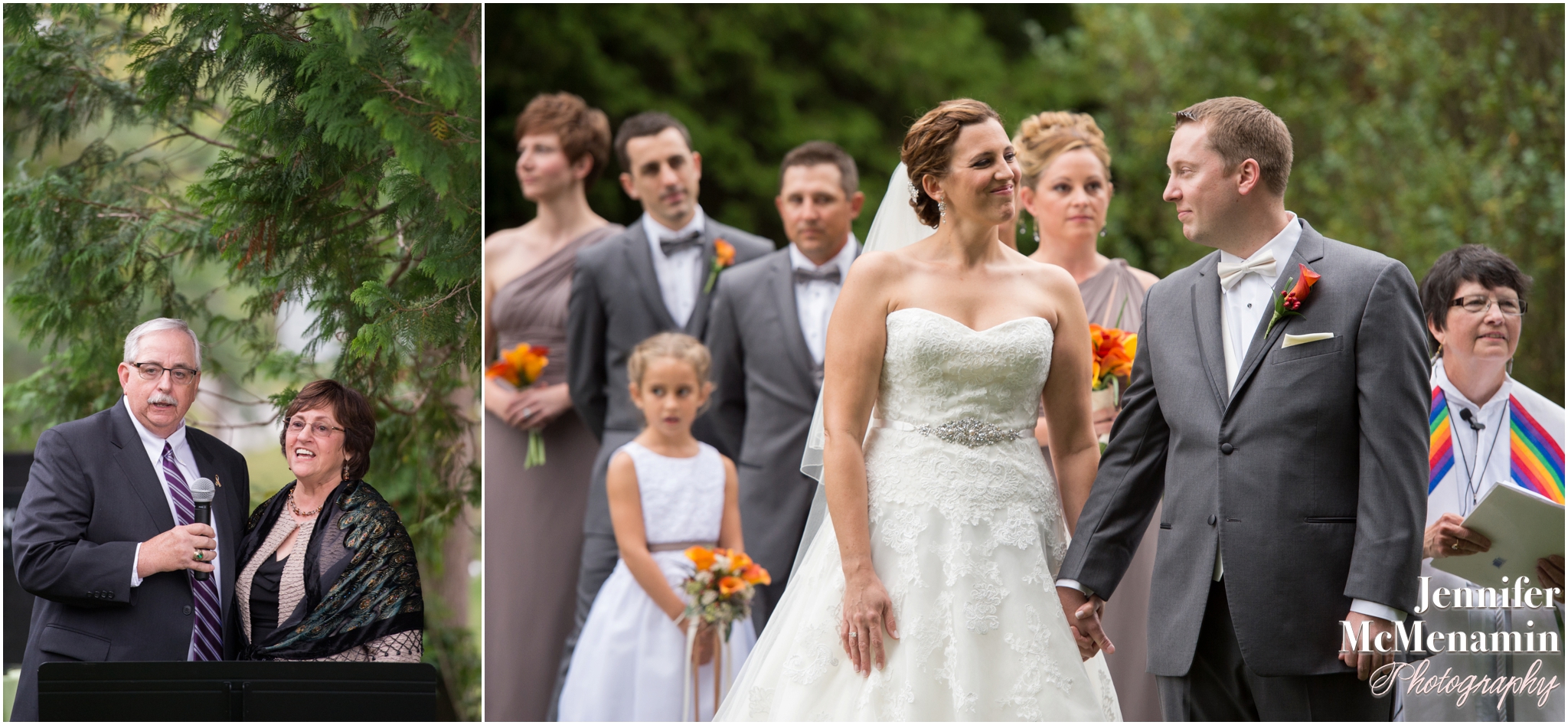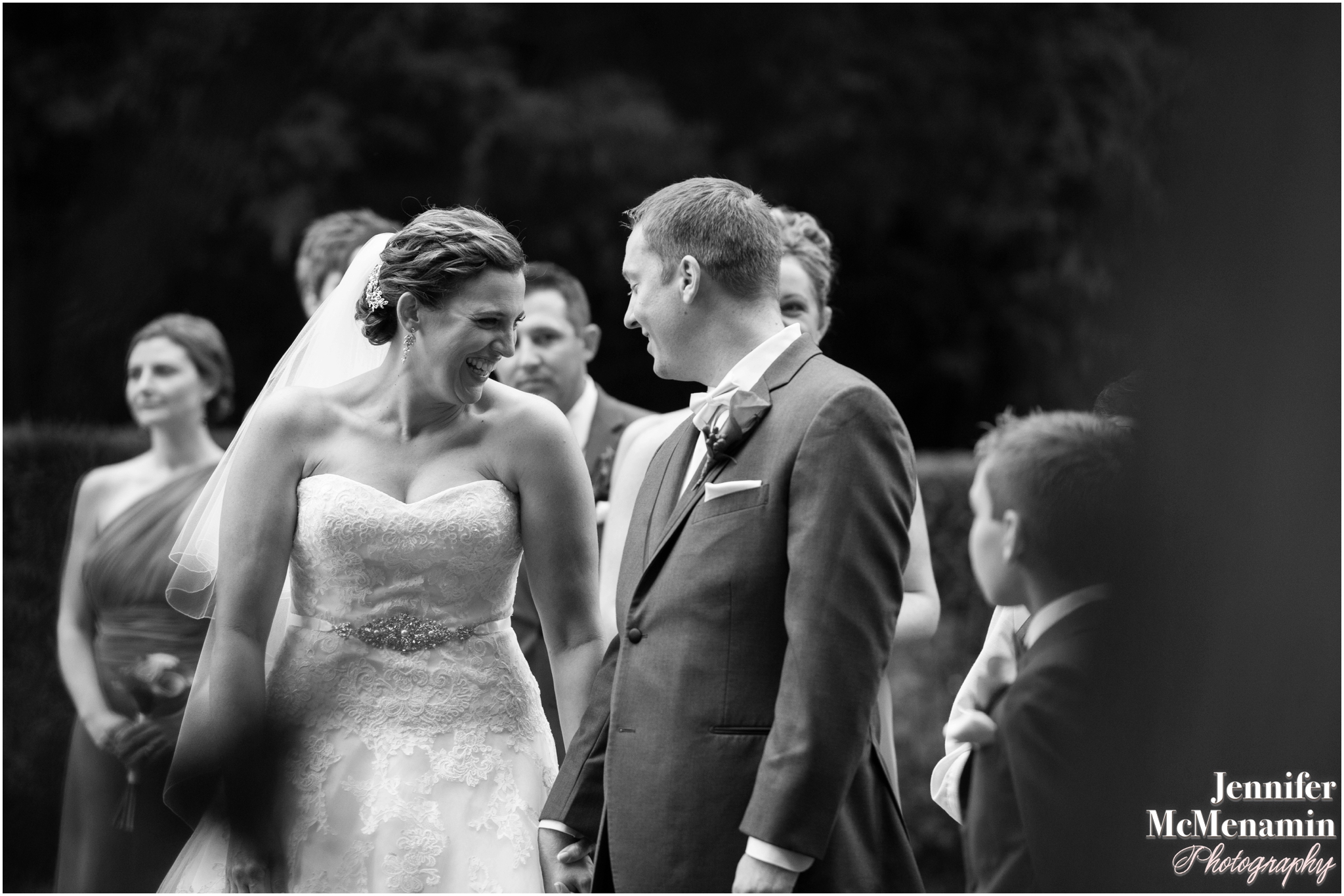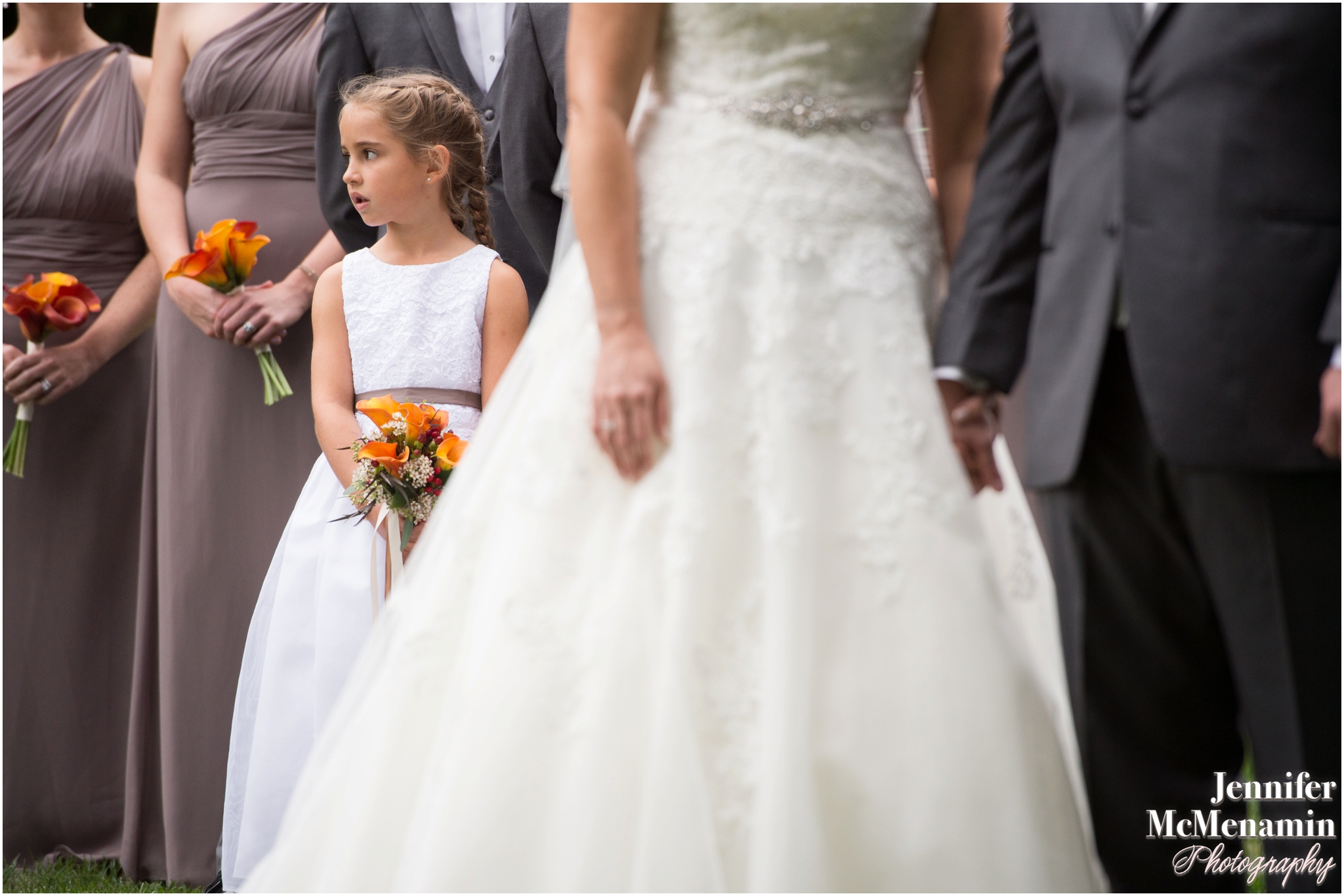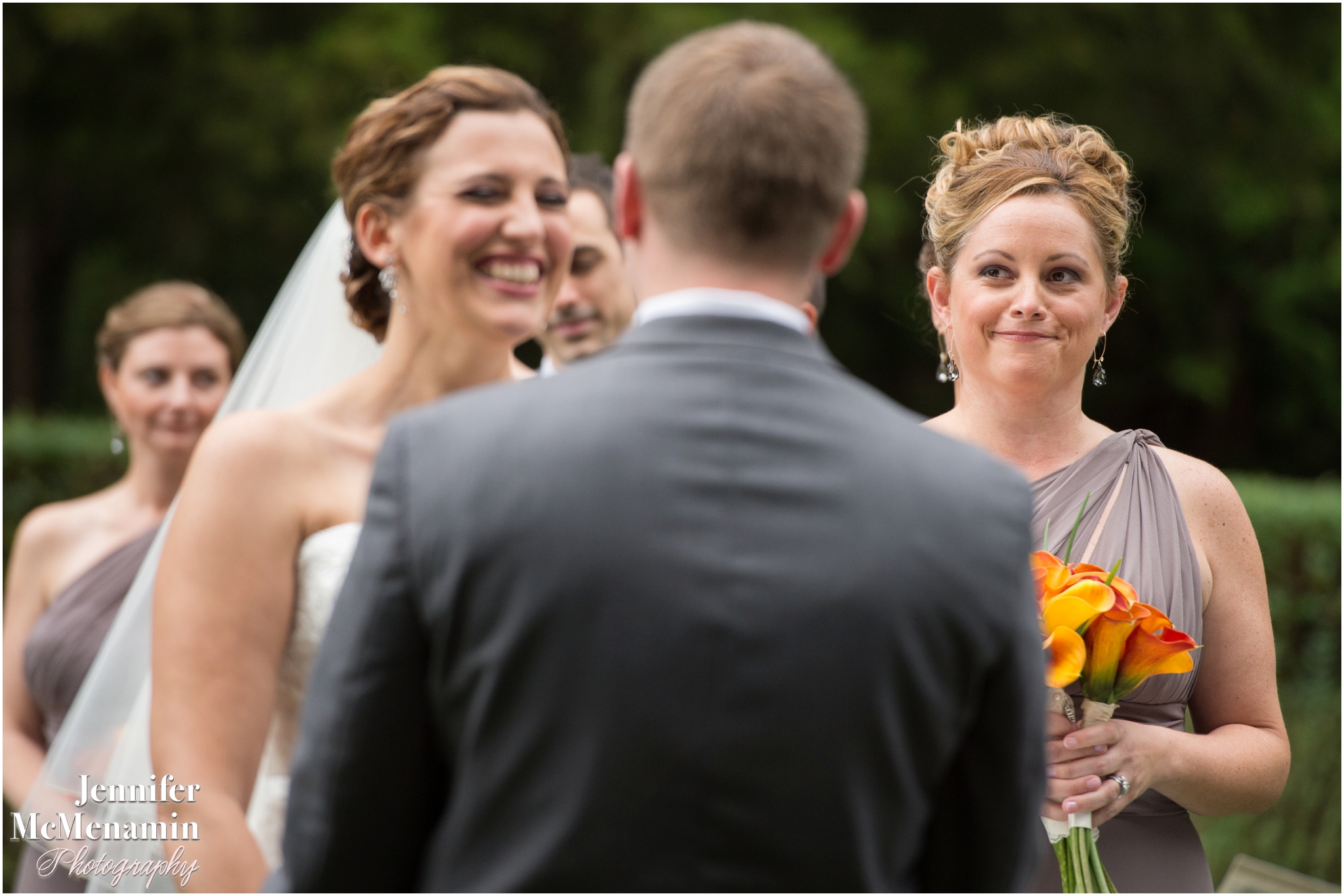 There were such cute kiddos at this wedding!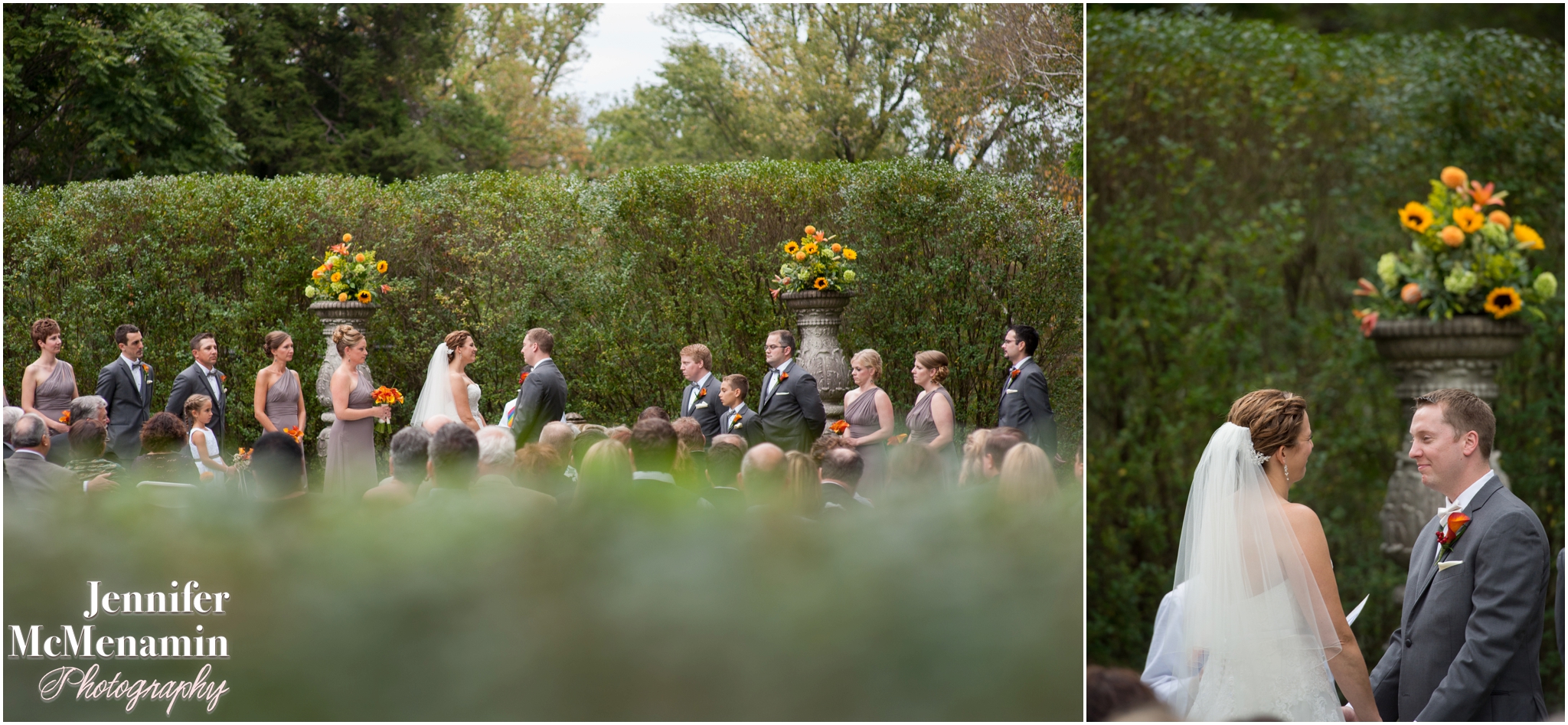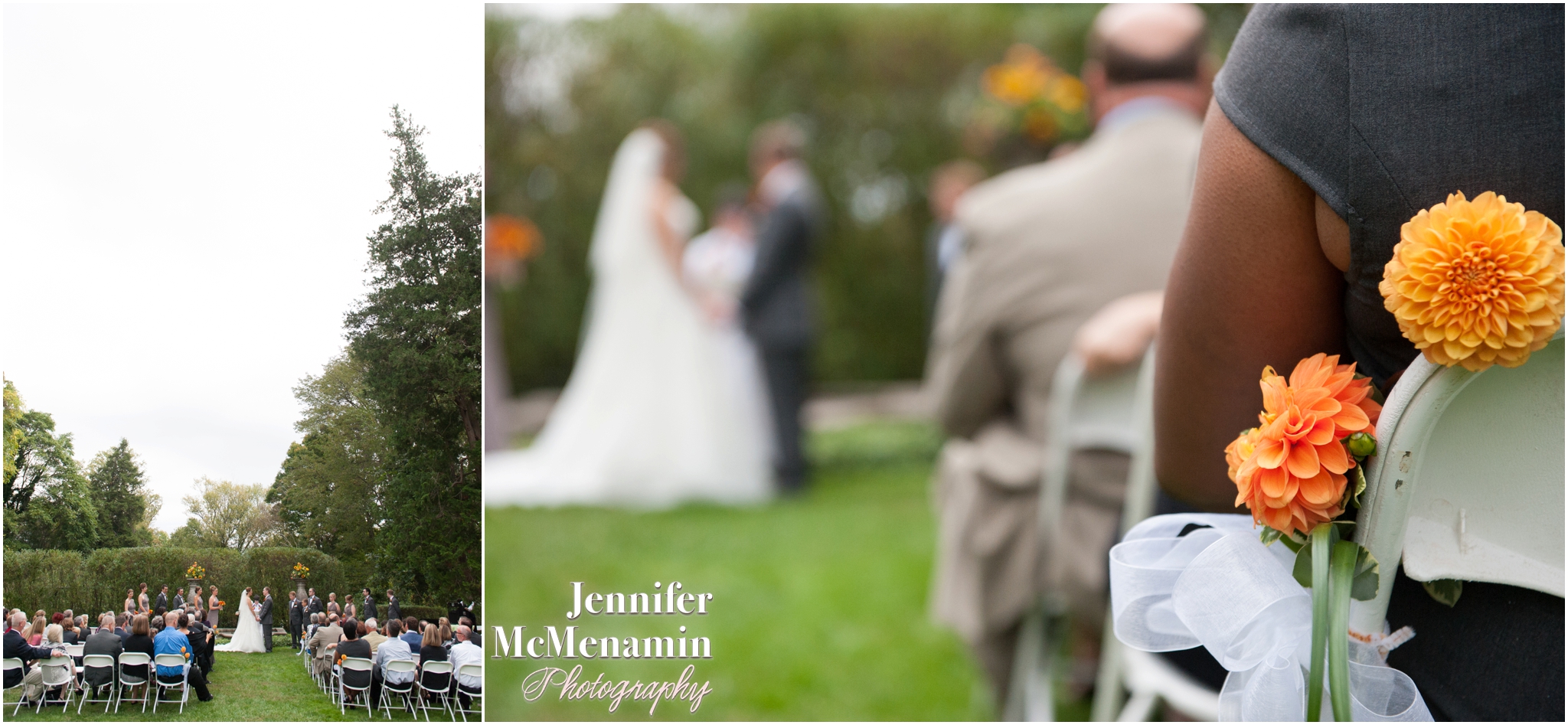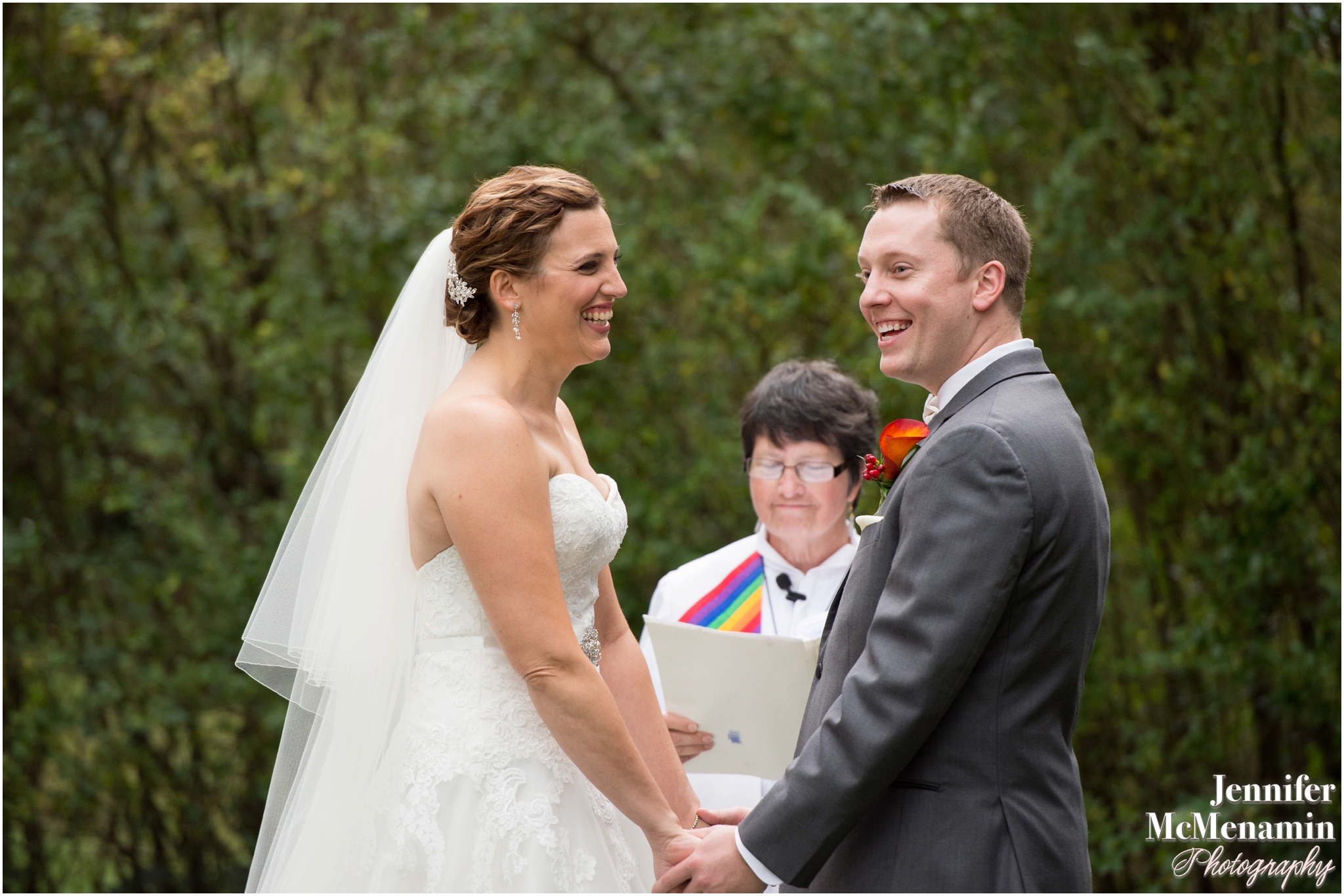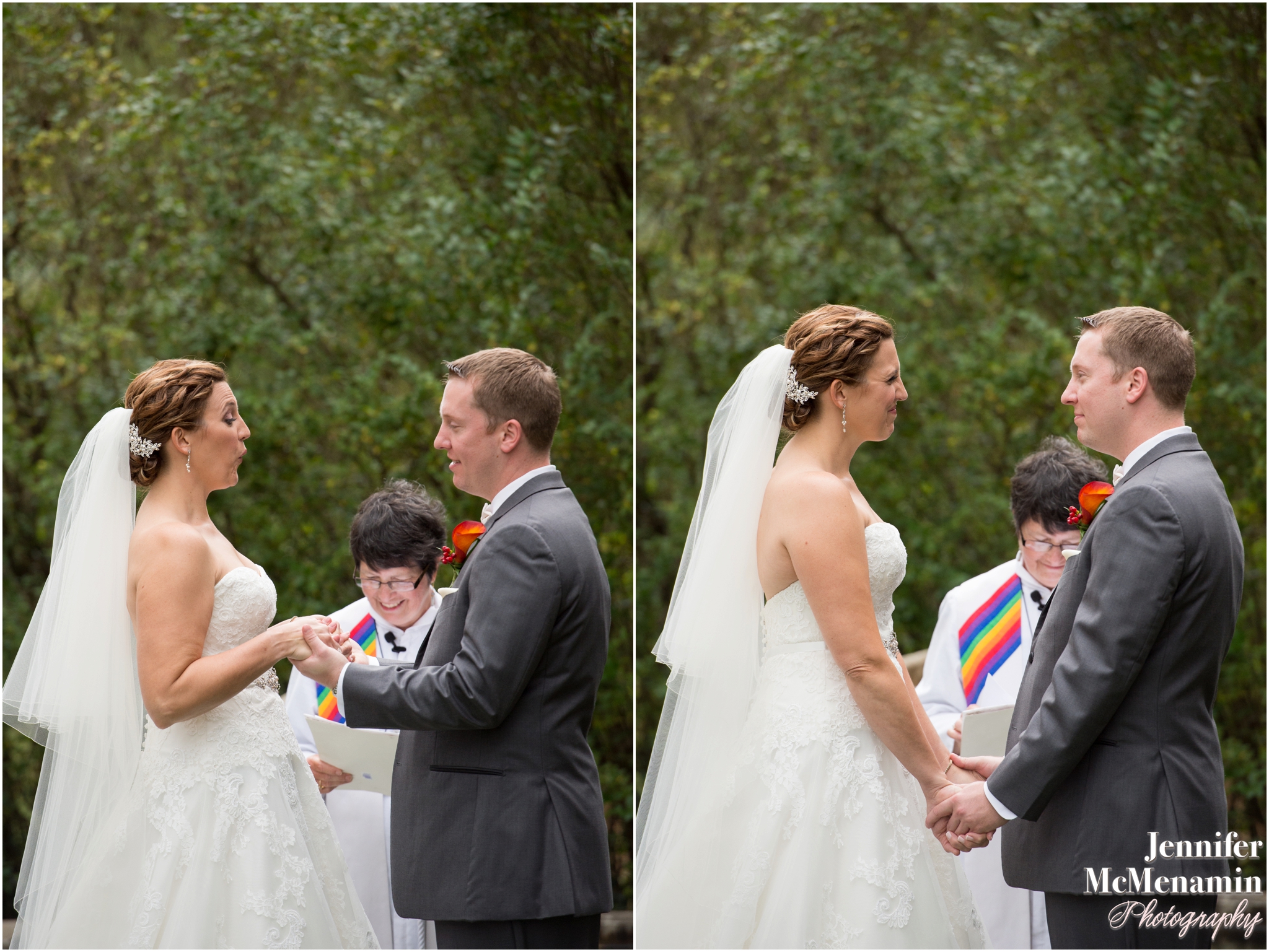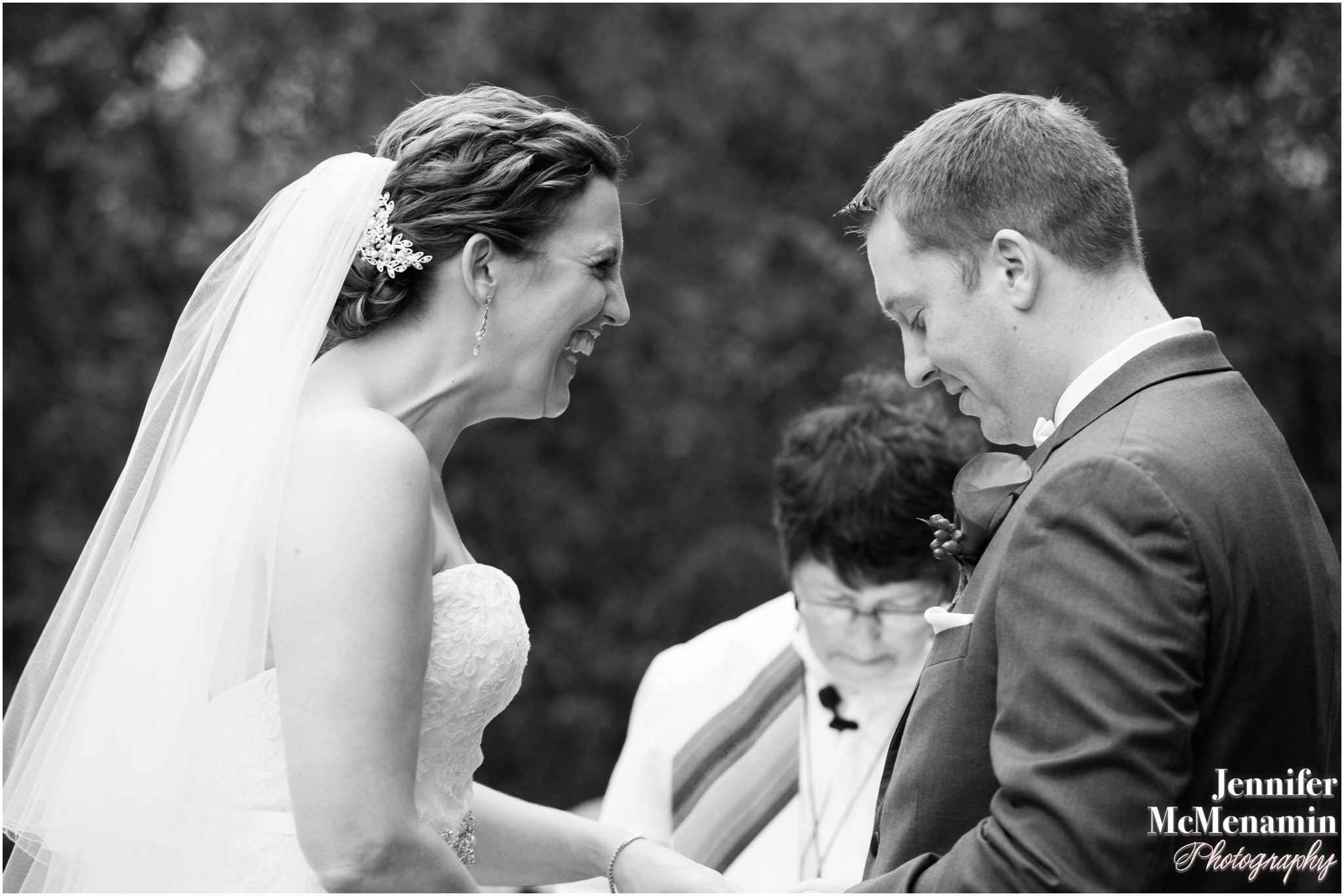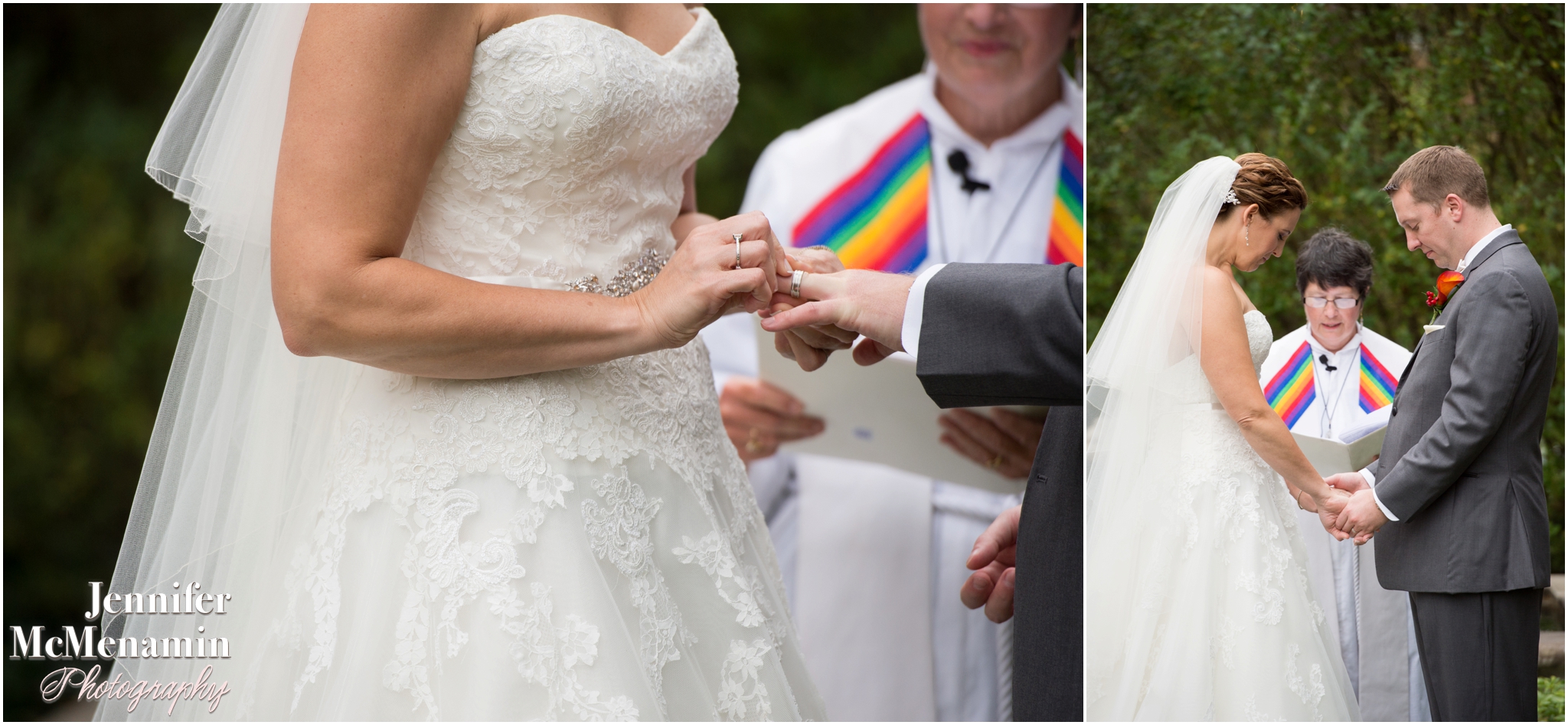 After a few efficient family and wedding party photos, we used the last remnants of daylight for some lovely portraits of the newlyweds on Evergreen's gorgeous grounds.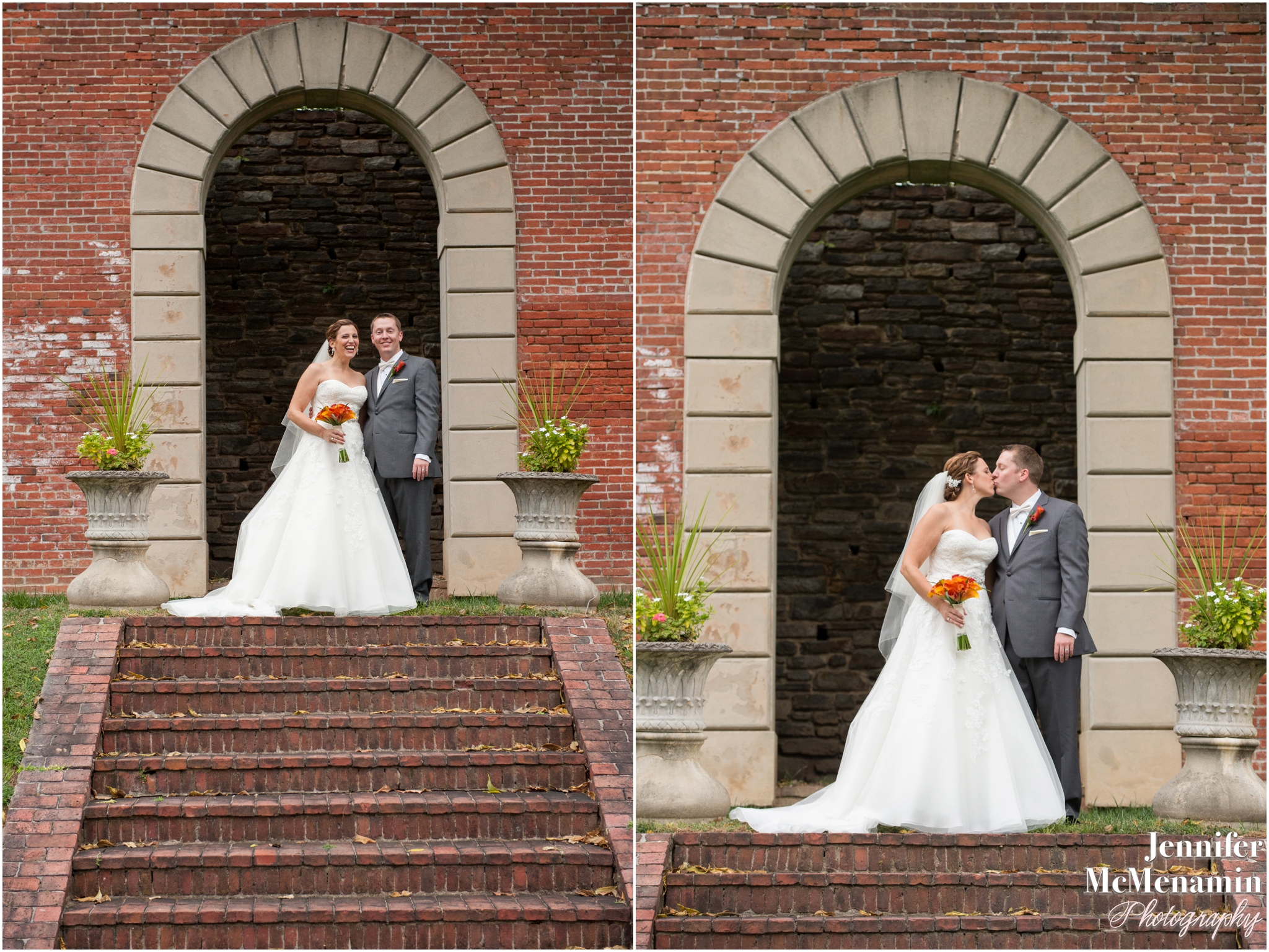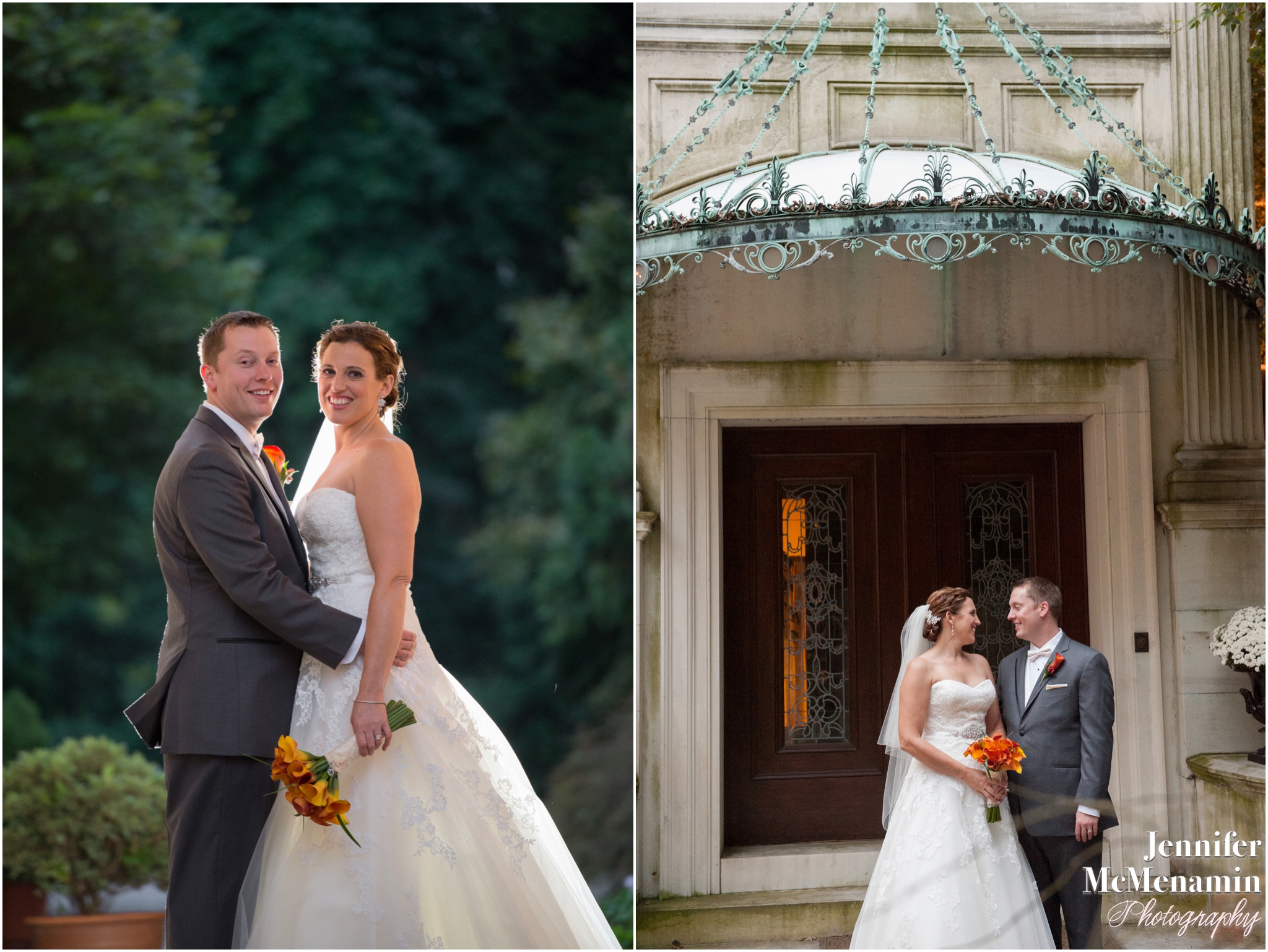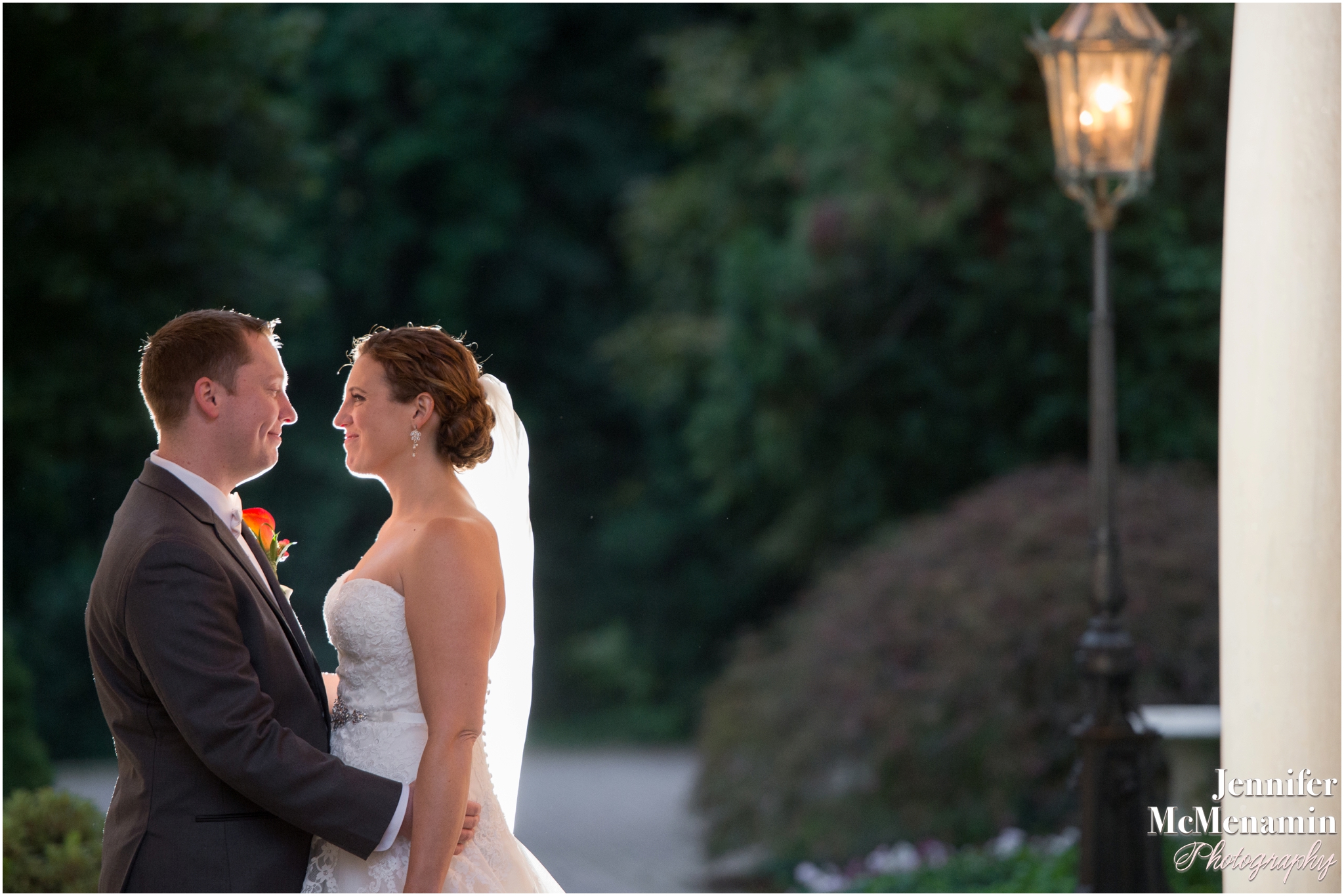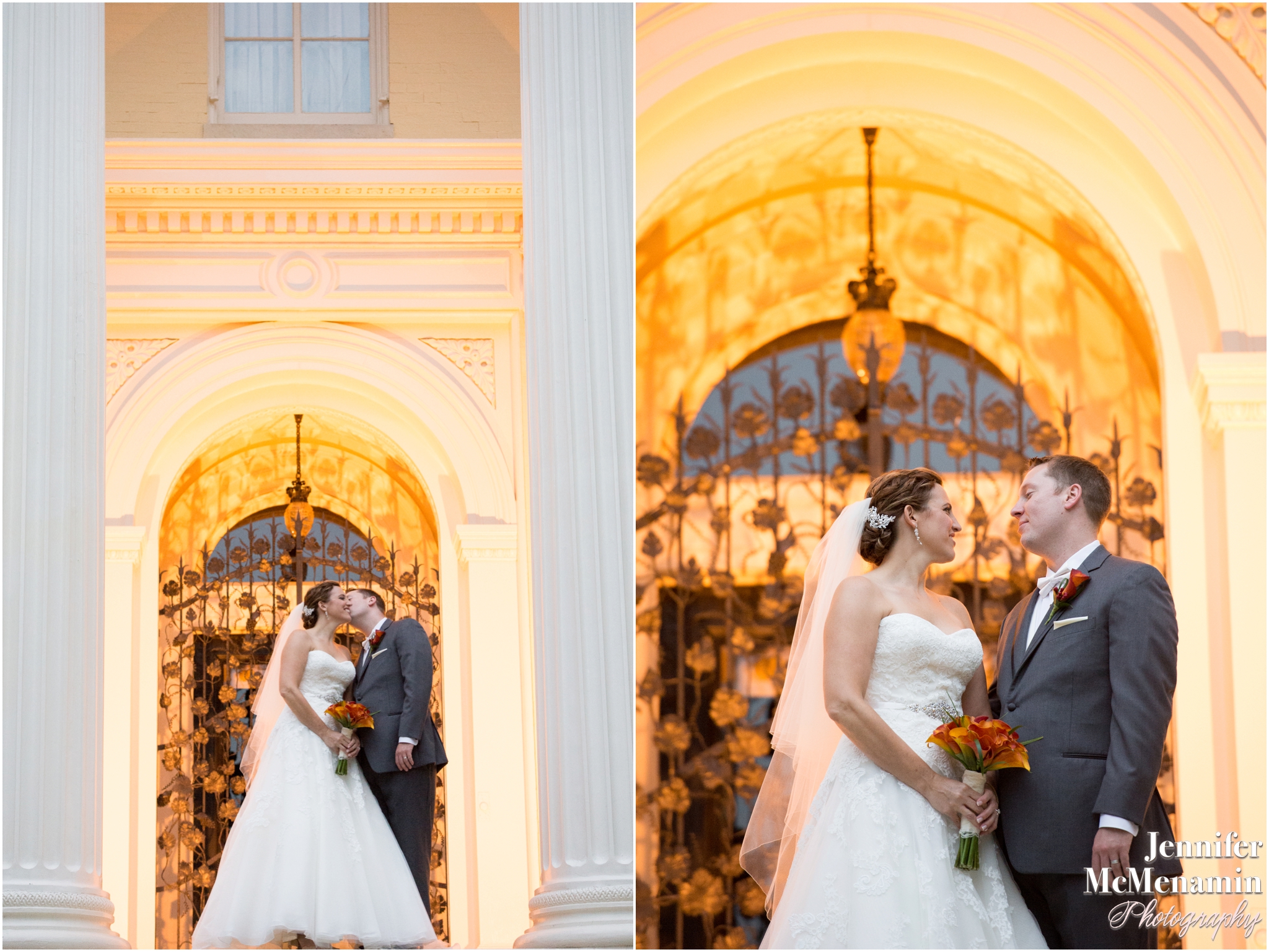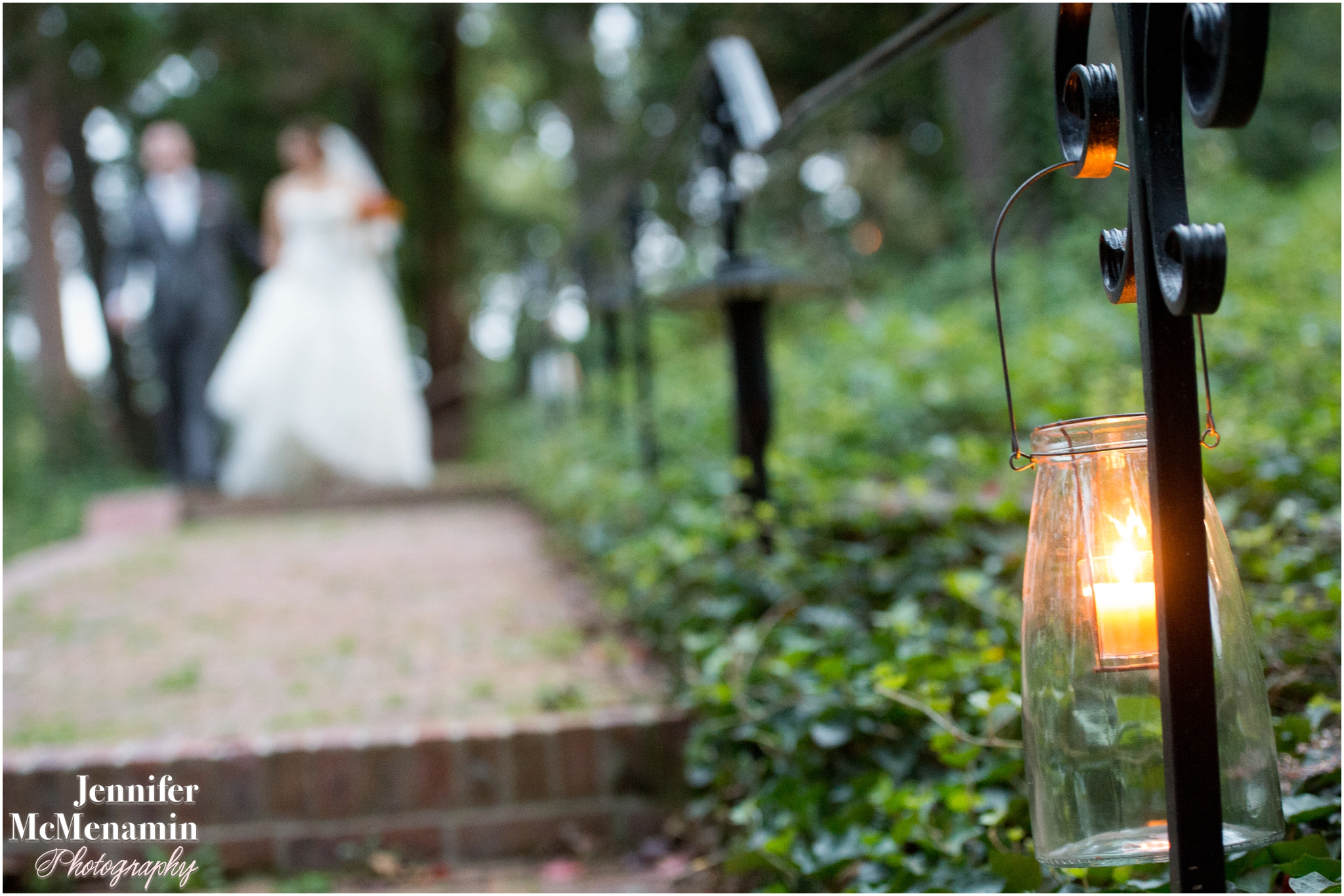 And then it was time for the party in the Carriage House. A few reception details: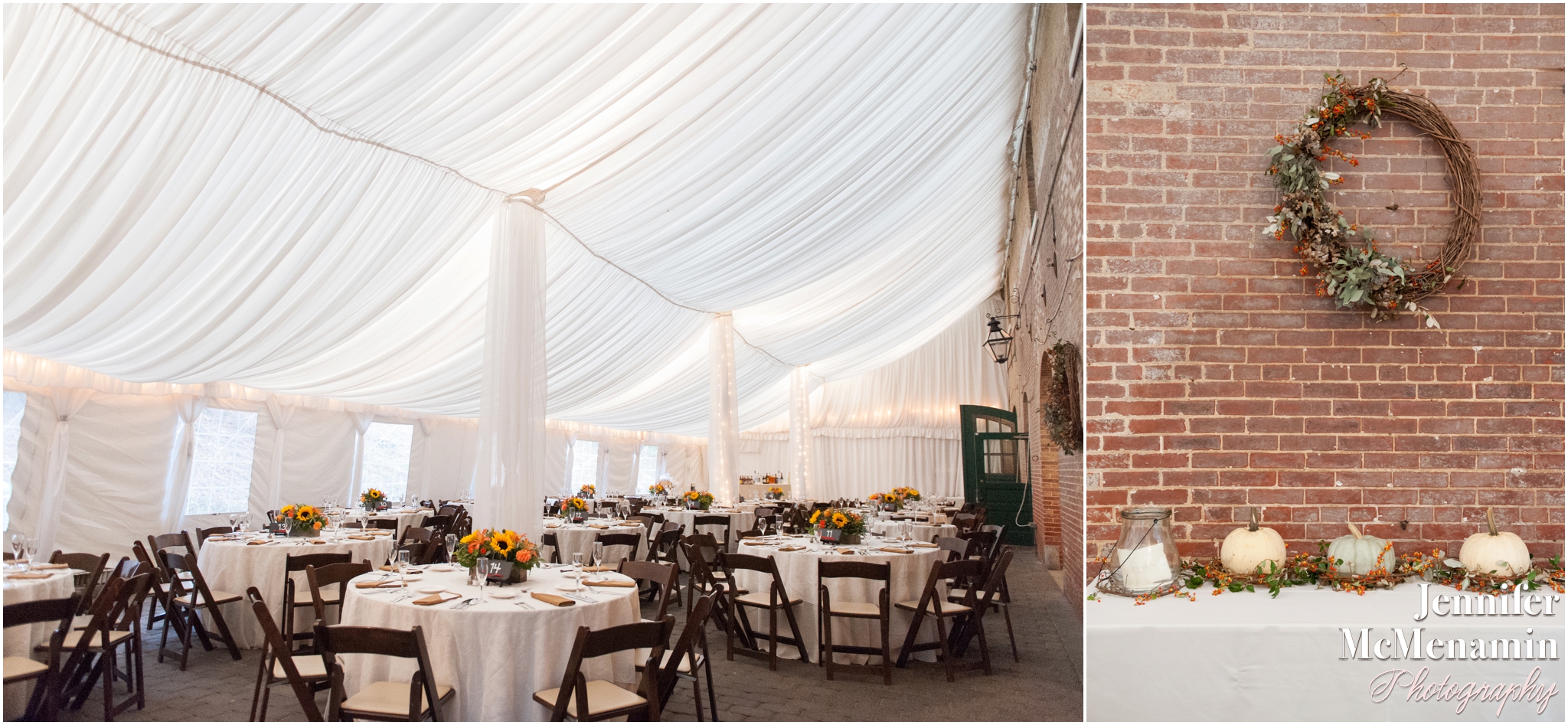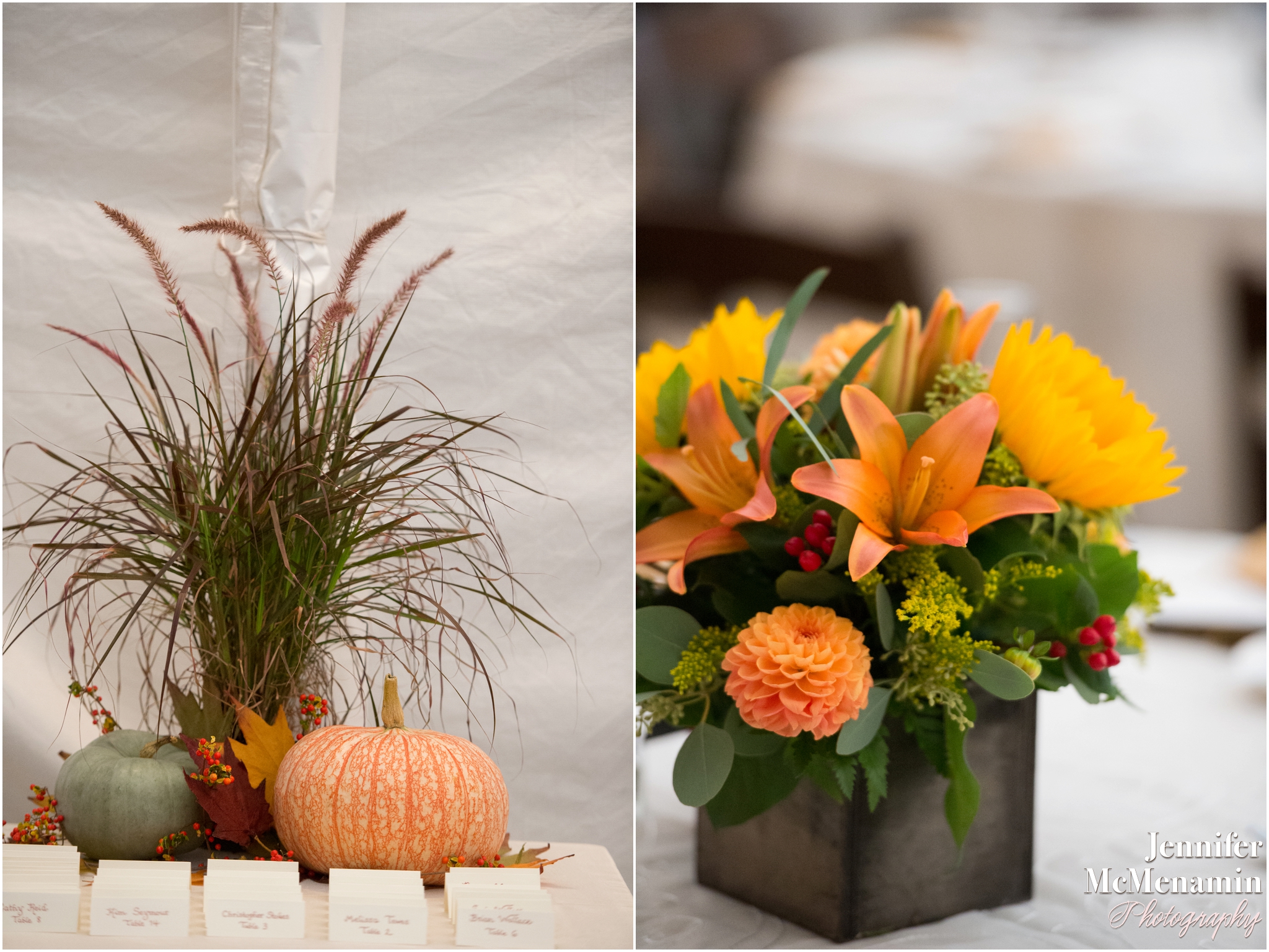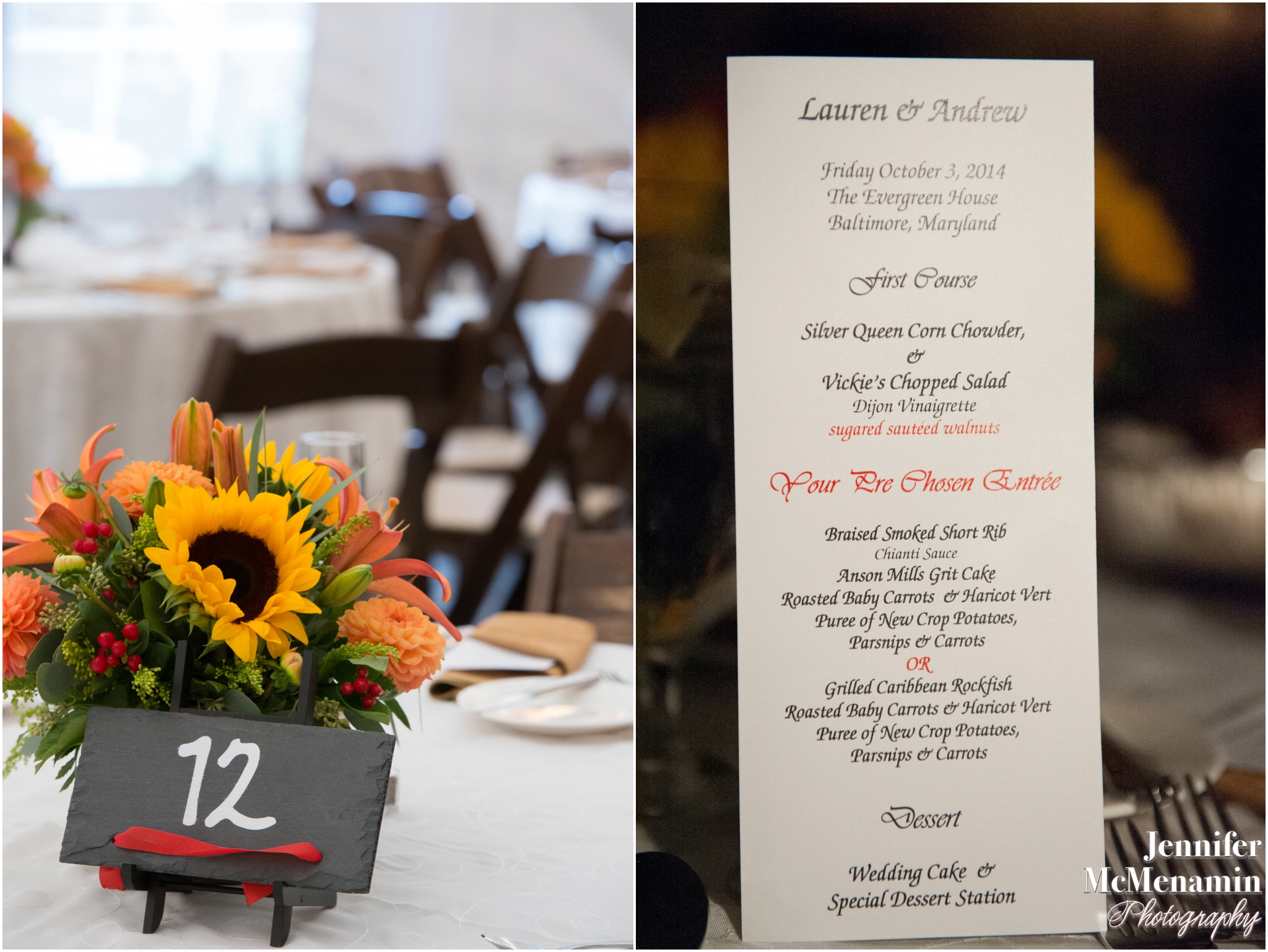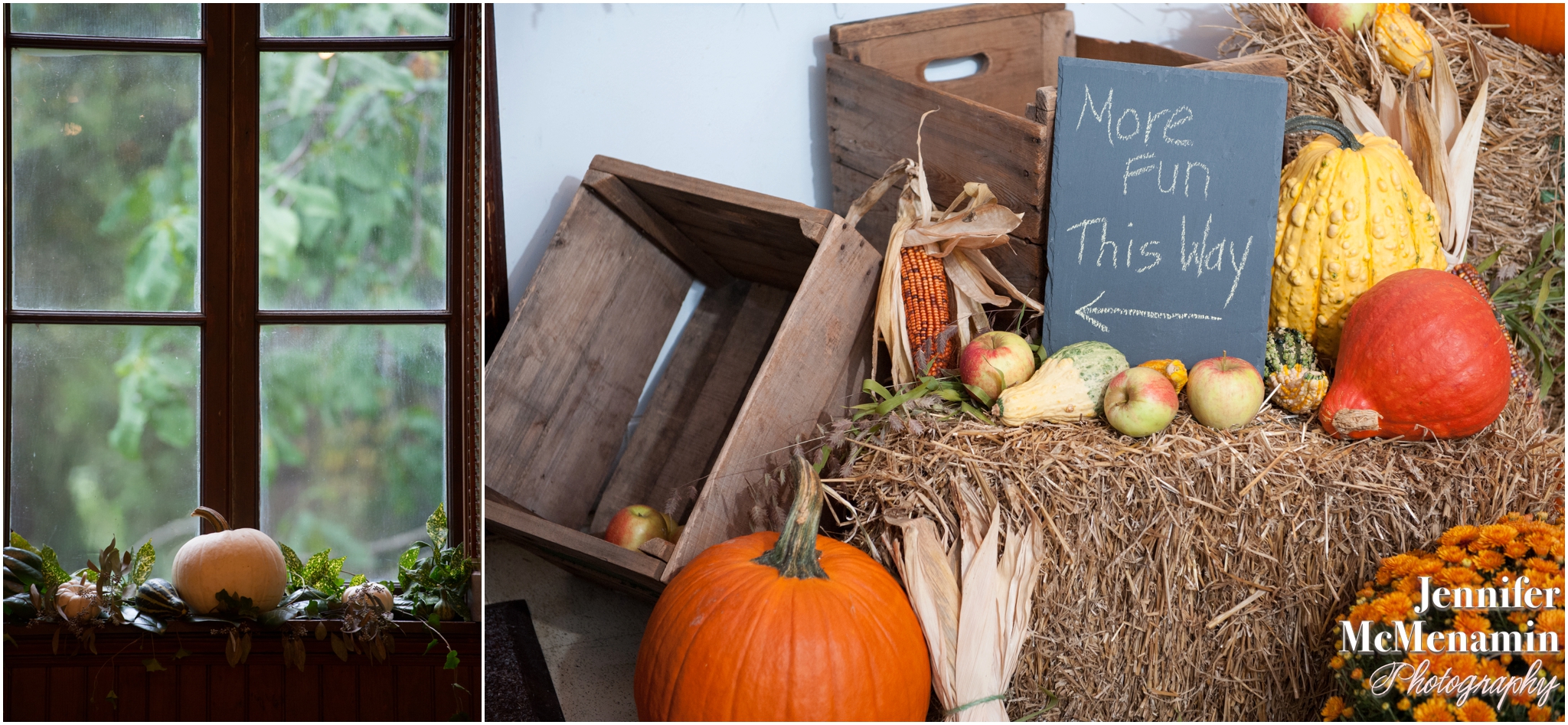 I was so impressed with all the fun activities that Lauren and Andrew planned for the numerous children who attended the wedding. (I suppose it should come as no surprise that a bride who is a pediatrician would take such care with children's activities!) The best of these, by far, was the I Spy scavenger hunt they devised with disposable cameras for each kiddo. (Hint: Go see the father of the bride to find mismatched socks! He's very excited about them.)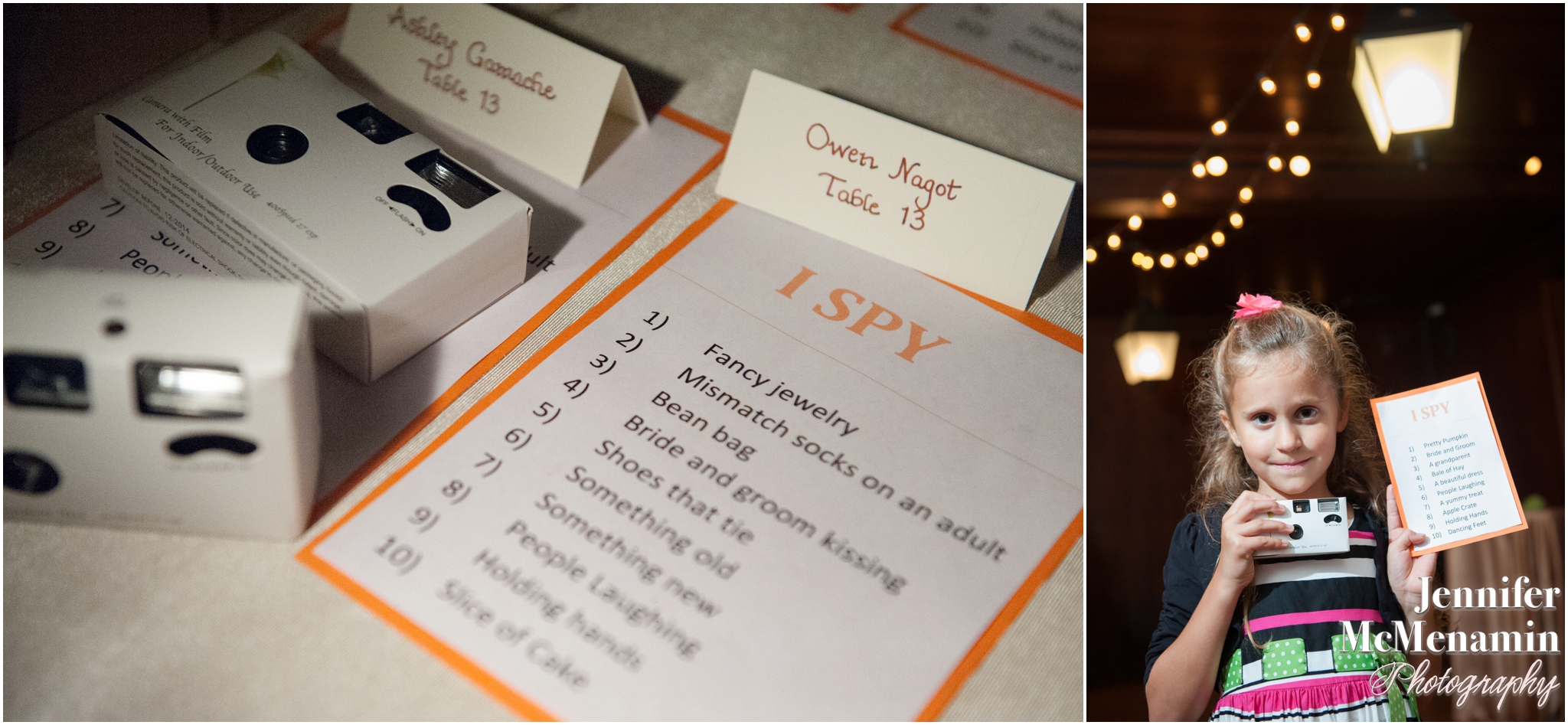 And lots of fun and laughter.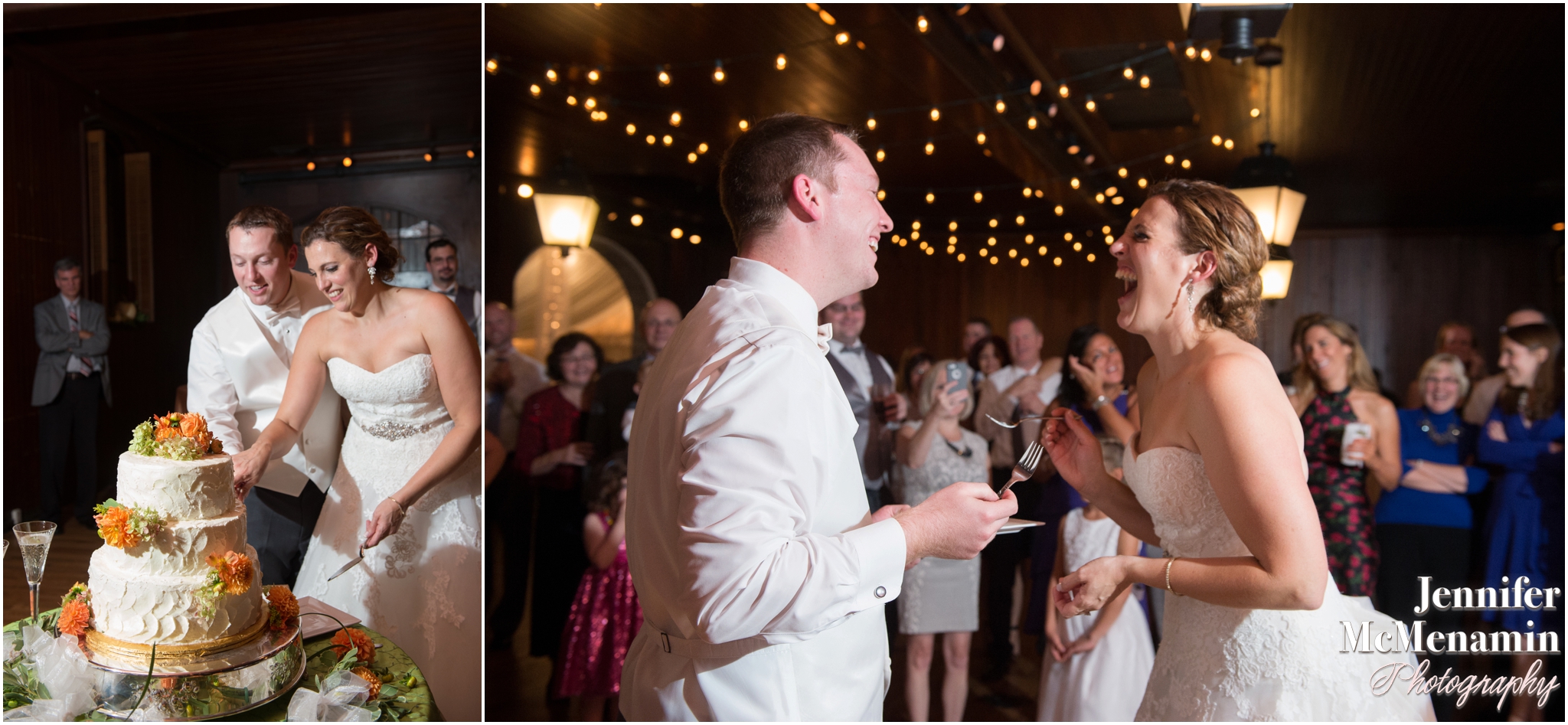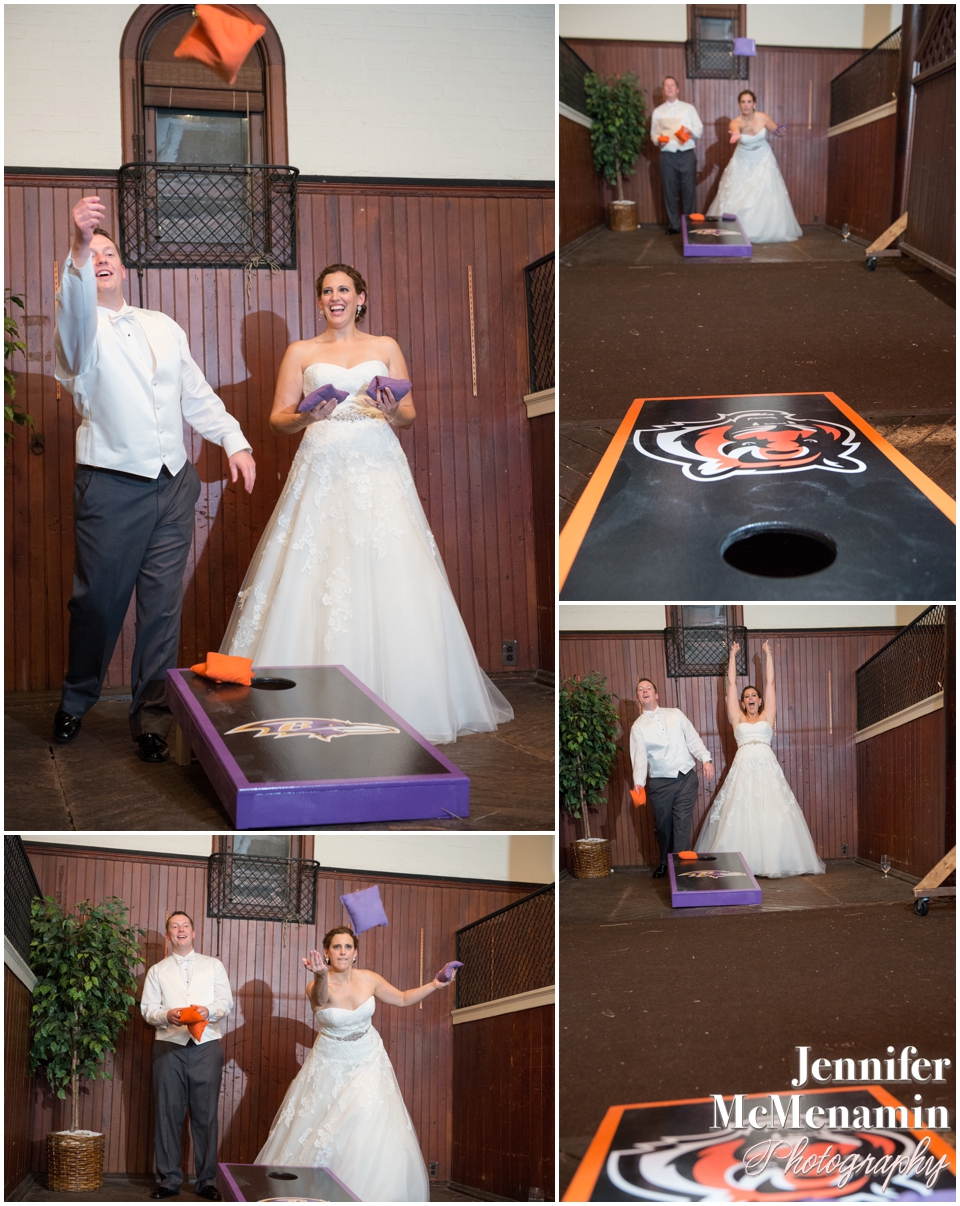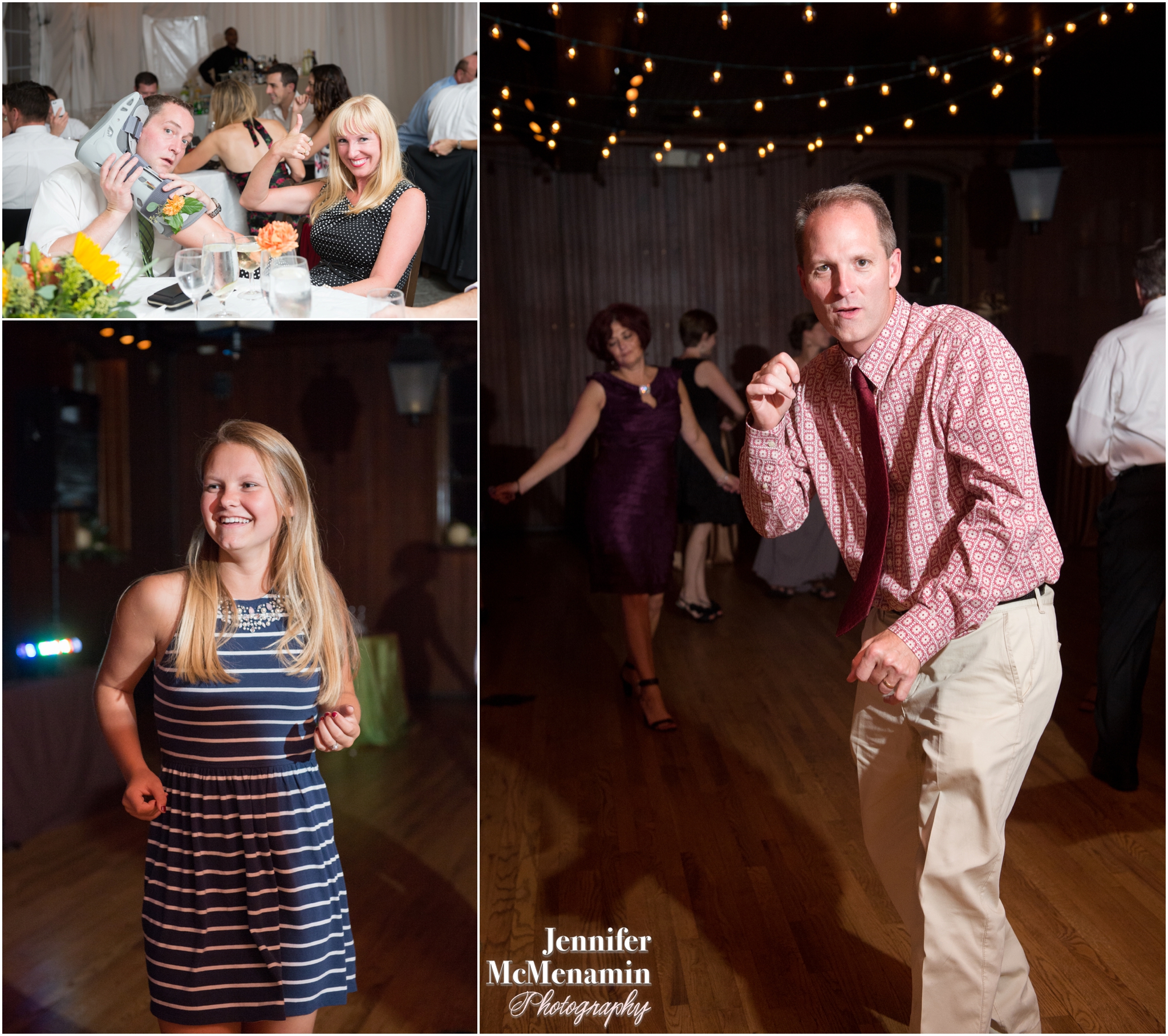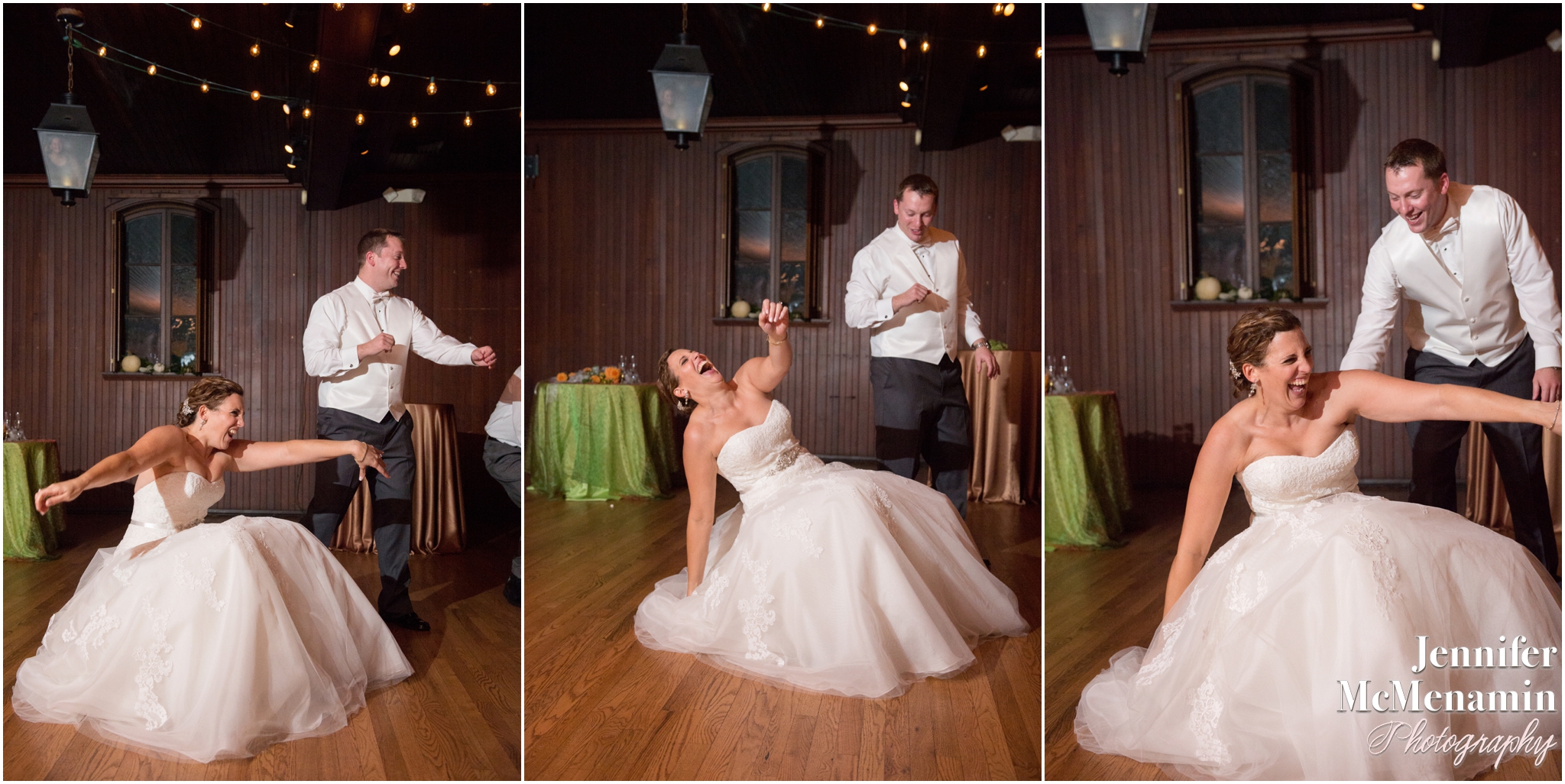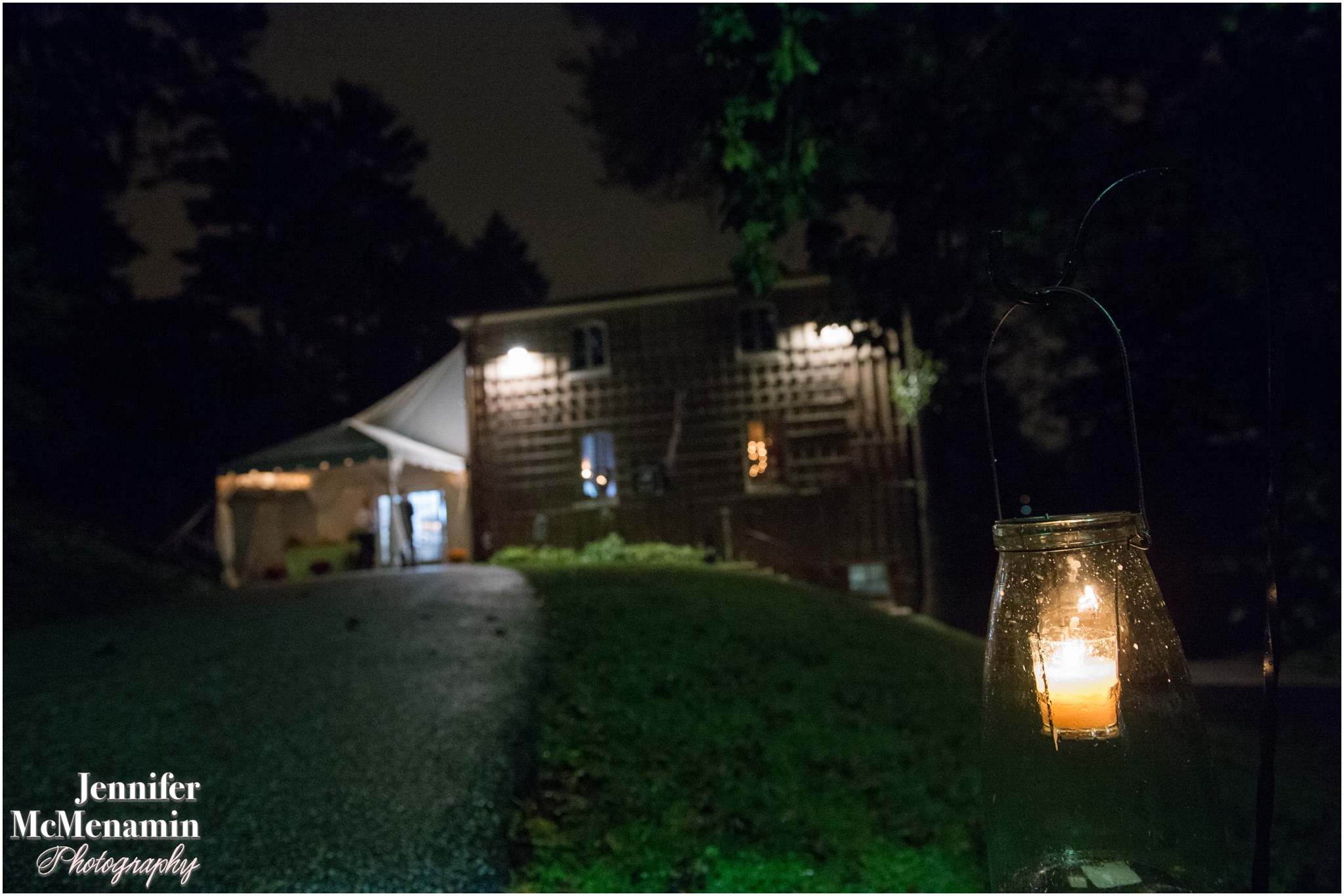 Many, many congratulations, Lauren + Andrew! I could not have had more fun with you, your friends and families!
Credits:
Photography: Jennifer McMenamin Photography, LLC

Ceremony & Reception: The Evergreen Museum & Carriage House
Officiant: The Rev. Joye Jones of Good Shepherd United Methodist Church
Catering: The Classic Catering People
Bridal attire: The Betsy Robinson Bridal Collection
Make-up: Baltimore Bridal Make-up

Hair: Baltimore Bridal Hair

Bridesmaids' attire: WTOO
Groom's attire: Men's Wearhouse

Florist: Floral Impressions
Cake: The Classic Catering People

Invitations: Carlson Craft from Greetings & Readings