Katie & Sean

Marikle Chapel at Notre Dame & The Peabody Library -- Baltimore wedding photography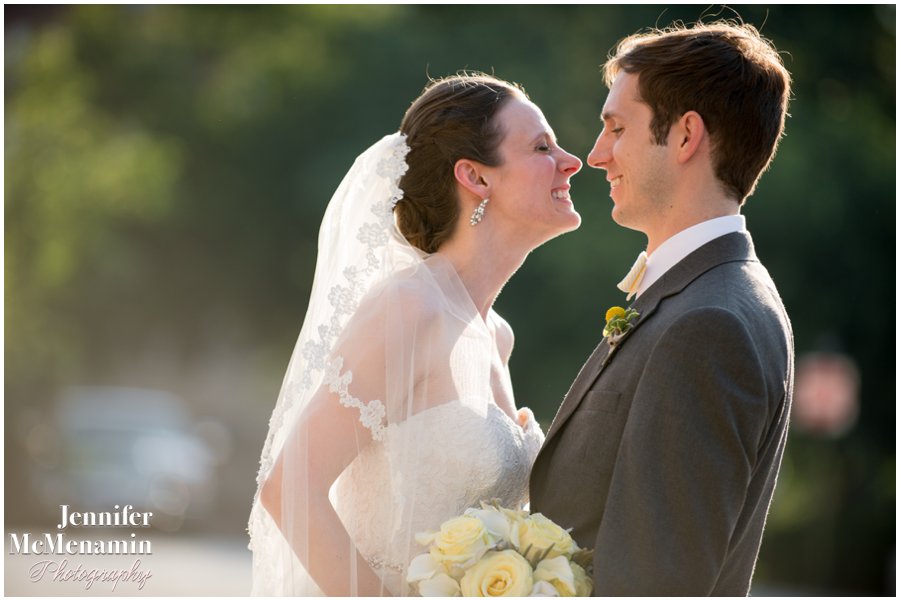 I suspected that Katie and Sean would be perfect clients for me from our very first meeting. Engaged in September of 2011 and planning a wedding for June of 2013, they wanted to take their time to enjoy the process, to savor their engagement and to make sure they didn't have to settle with any aspect of their wedding. During our meeting, they talked about wanting their photos to capture "the small intimate moments and the sense that we're sharing them with 150 of our closest friends and family." Katie and Sean had some of the loveliest small intimate moments that I have ever had the pleasure of photographing. They were completely present on their wedding day, with each other and with their guests. They let go of all the inconsequential stuff — appointments that ran late, schedule hiccups and minor stresses — to just focus on each other and the wedding. Katie was vibrating with excitement during the ceremony — actually physically bouncing with joy — as she wed Sean in her college chapel. There is a pair of back-to-back photographs from the processional as she walked down the aisle with her grandfathers in which you can actually see her shoulders rise and fall as she take the deepest of breaths upon seeing Sean for the first time. And the way they looked at each other day long? Their expressions can't help but reveal how happy they were to be exchanging vows and celebrating their marriage after all that time — not just the 21 months of wedding planning but the years that had gone by since they first met at his high school homecoming dance. As an English major (him) and an elementary school teacher (her), they both love books so the George Peabody Library was a perfect choice for their reception. There were so many wonderful elements, from the beautiful little jars of flowers set on stacks of books for centerpieces and library cards that solicited advice and predictions from guests to the funny little bookplates glued into the centerpiece tomes and the stylish, summery color scheme of pale grays and yellows. But better than any inanimate objects were the emotional and memorable moments that we photographed — the bride's mom helping her tie into her bouquet an opal that her late father purchased on their honeymoon so many years earlier, Sean and his groomsmen laughing through a game of rock-paper-scissors (while wearing giant rubber animal heads!) before the ceremony, Katie's grandfathers kissing her at the end of the aisle, the newlyweds leaving the chapel as husband and wife, the sweet and touching and hilarious toasts at the reception and the unbelievable dance party that followed, complete with the most wonderful air guitar performance to 'Don't Stop Believin' that I've ever witnessed. My friend Daniel assisted me with this wedding and his beautiful photos are mixed in throughout the day. Here are some of my favorites:
I started with the bride and her girlfriends. When hair and make-up appointments delayed their arrival at the hotel, I had an opportunity to make some lovely images of Katie's gown and her special little details.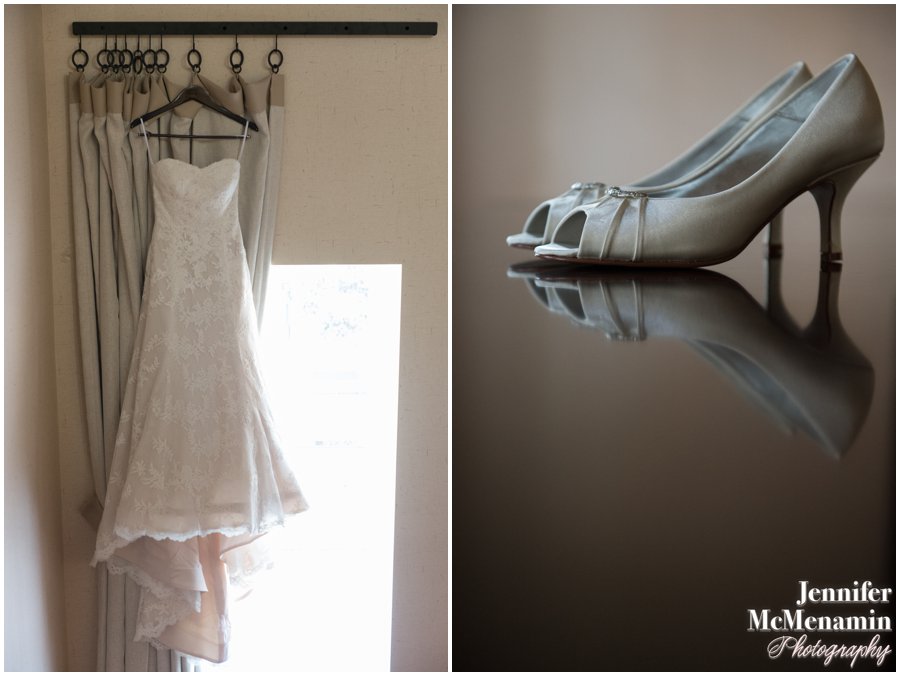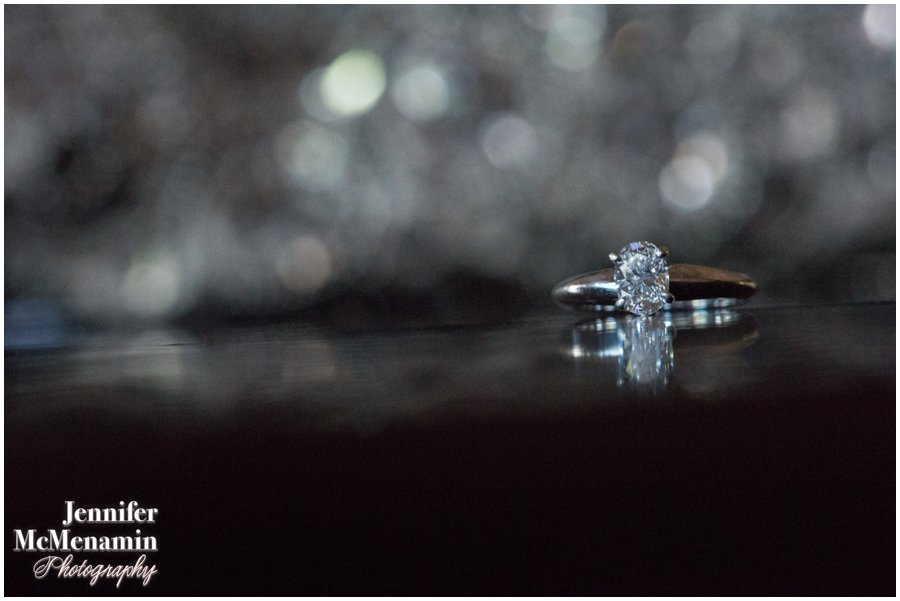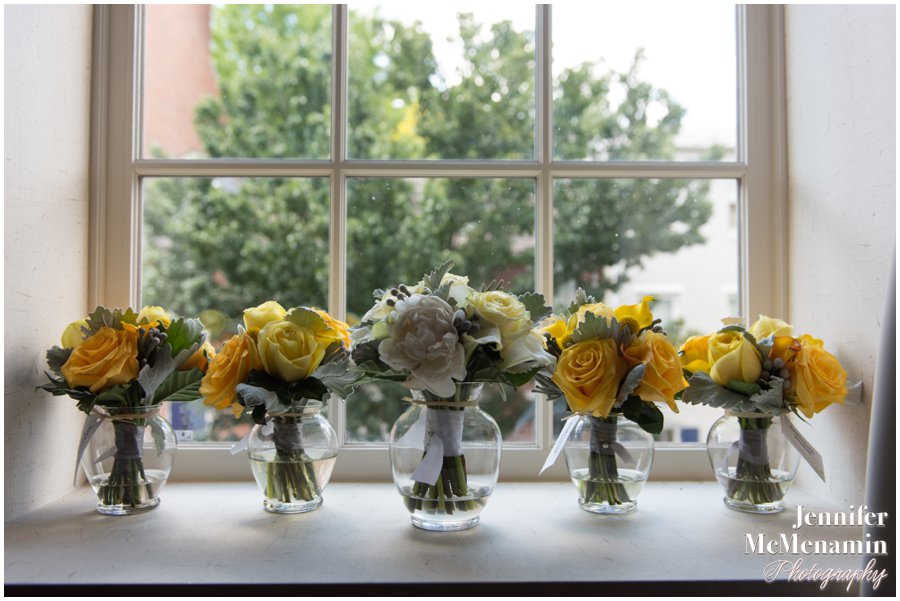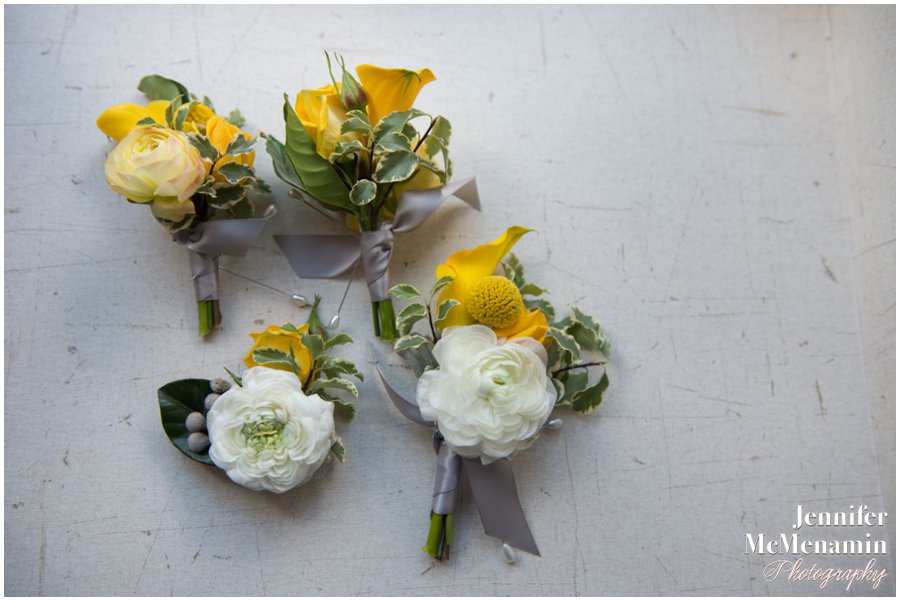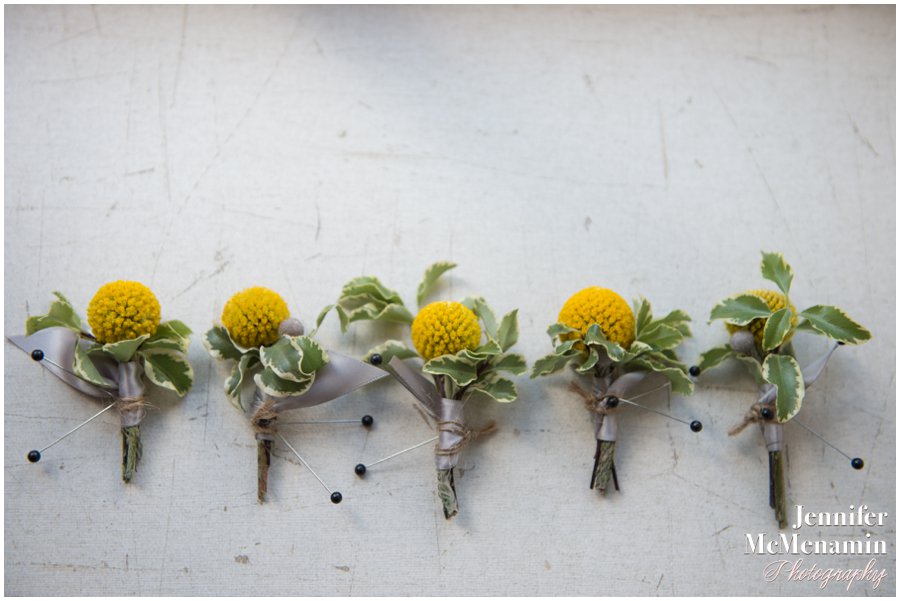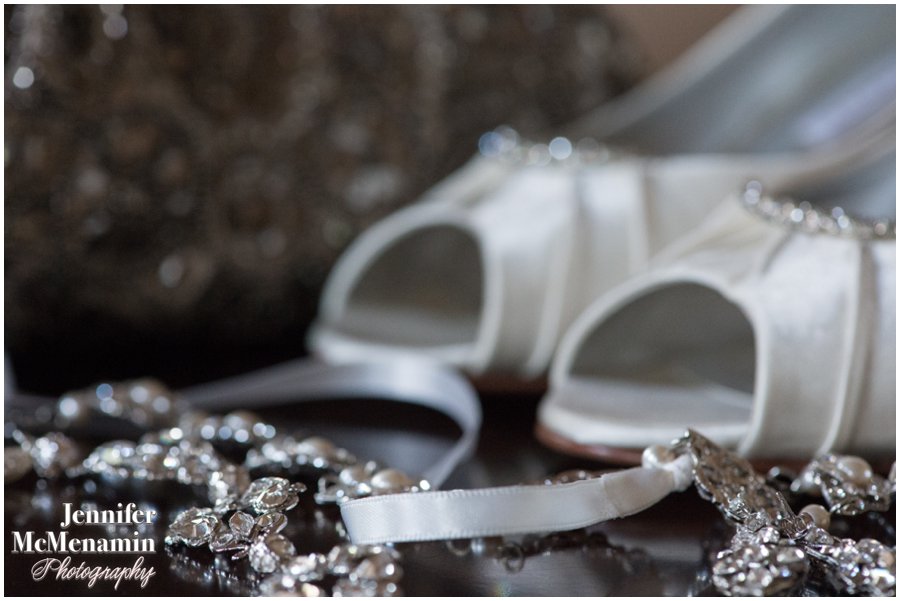 Meanwhile, Daniel accompanied the guys to the Union Craft brewery for beers and shenanigans, including the previously mentioned animal heads.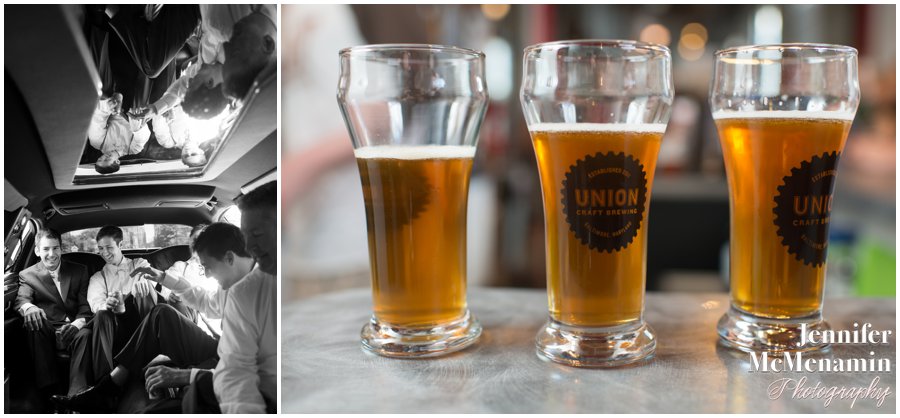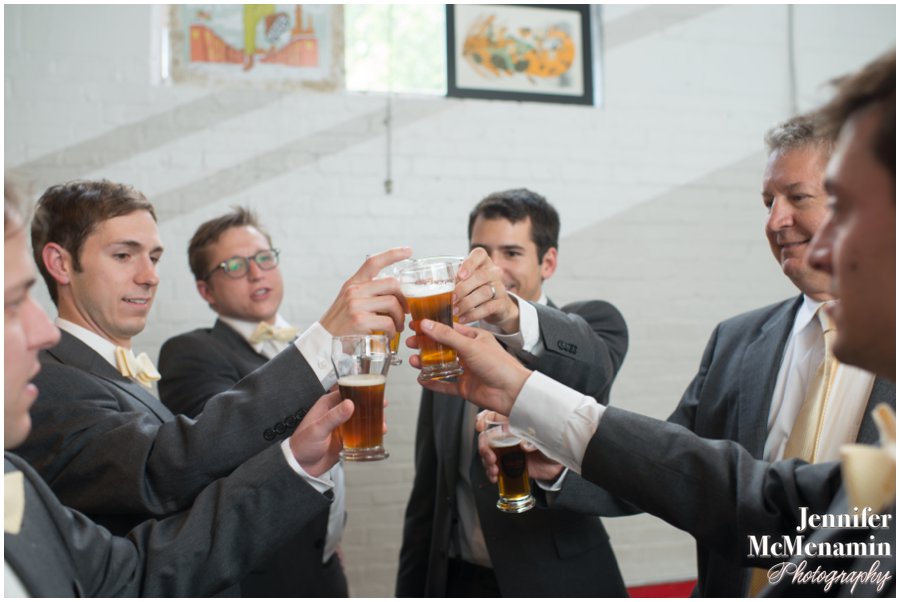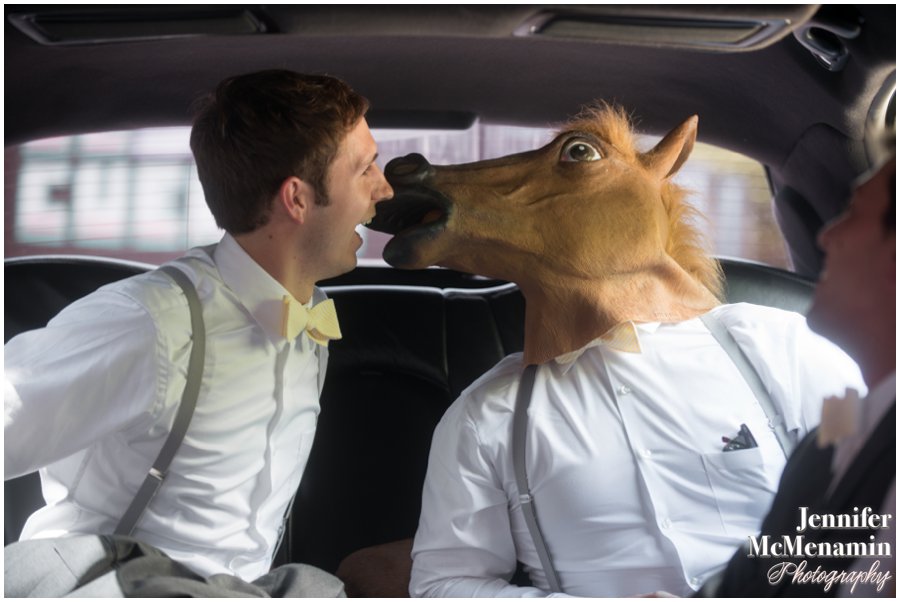 I absolutely love these funny photos that Daniel shot of the rock-paper-scissors tournament.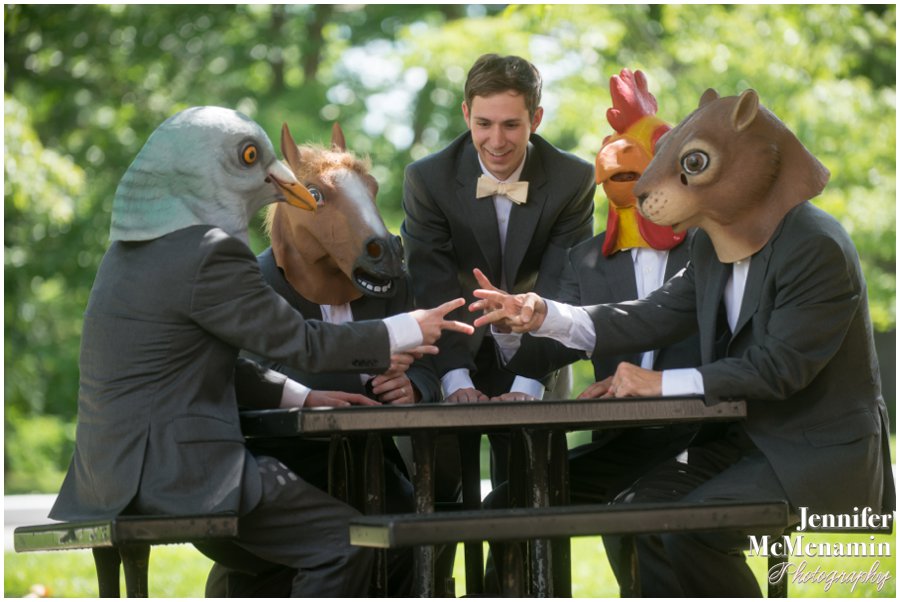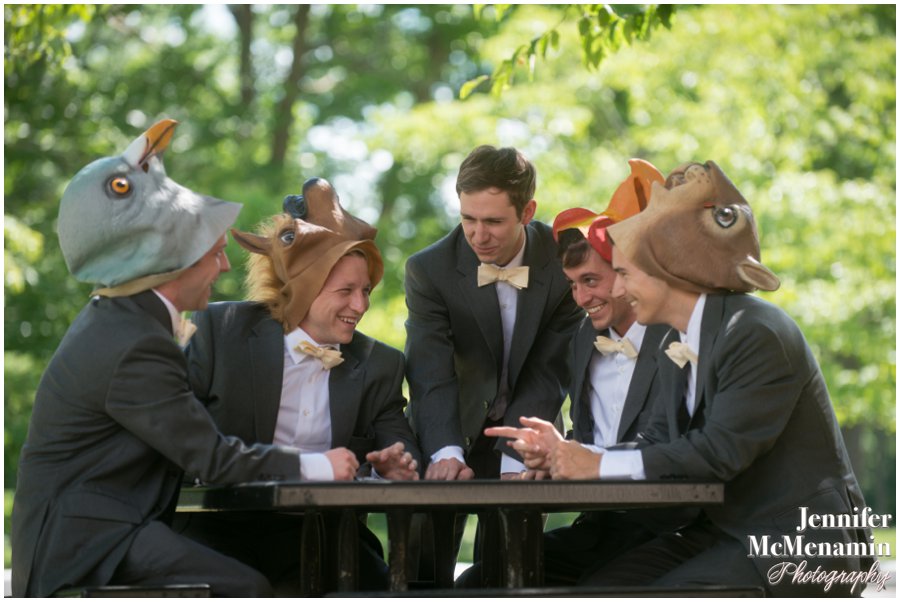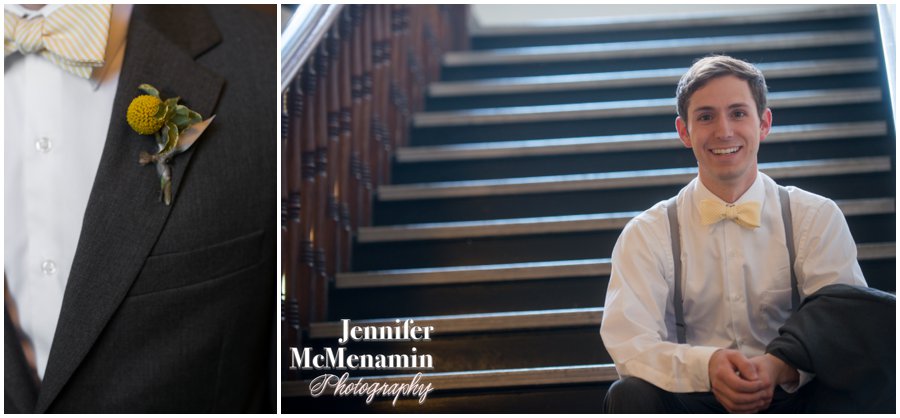 Meanwhile, back at the hotel, Katie was finishing up getting ready with her soon-to-be mother-in-law, her girlfriends and her mom.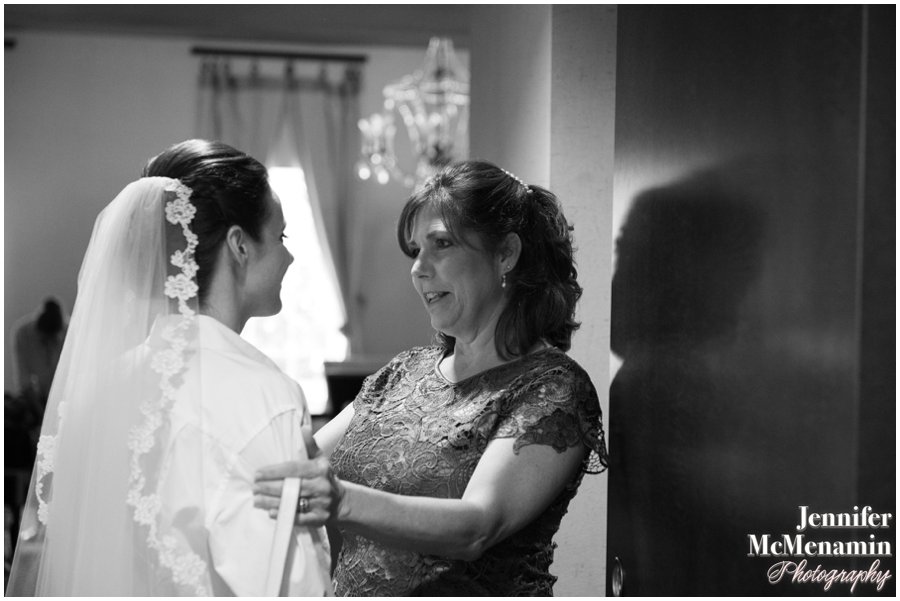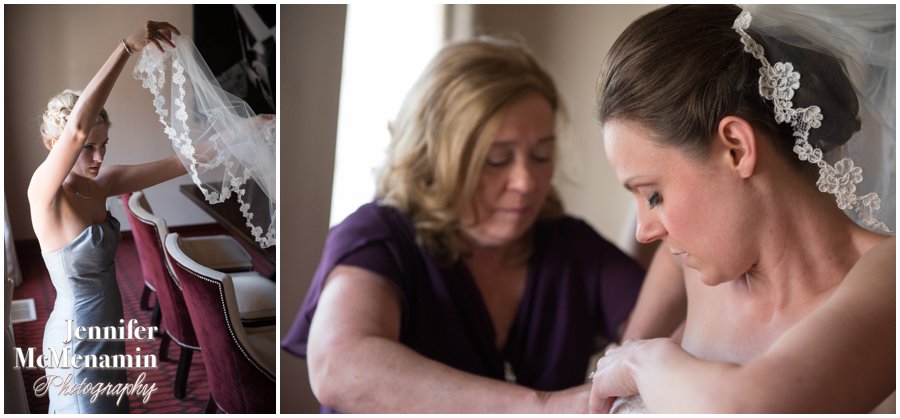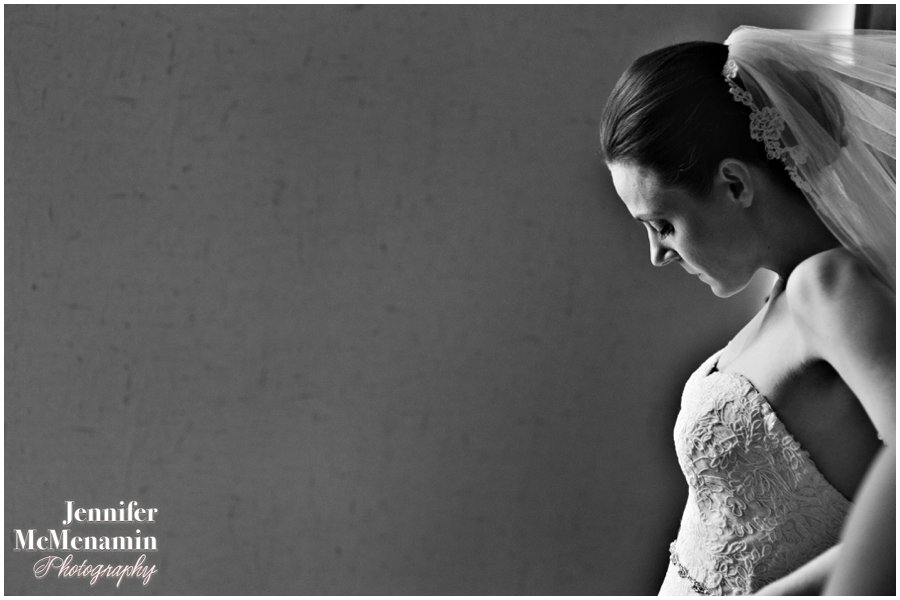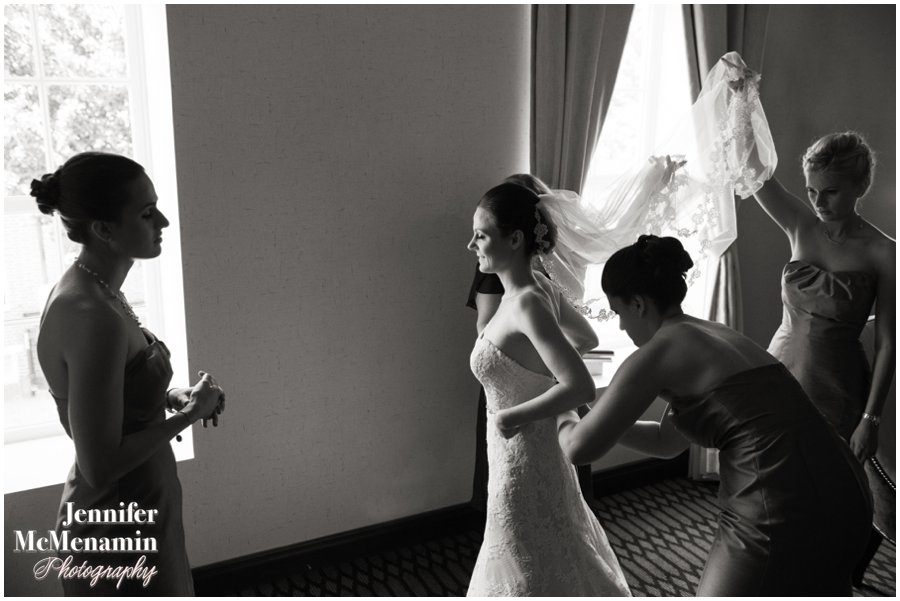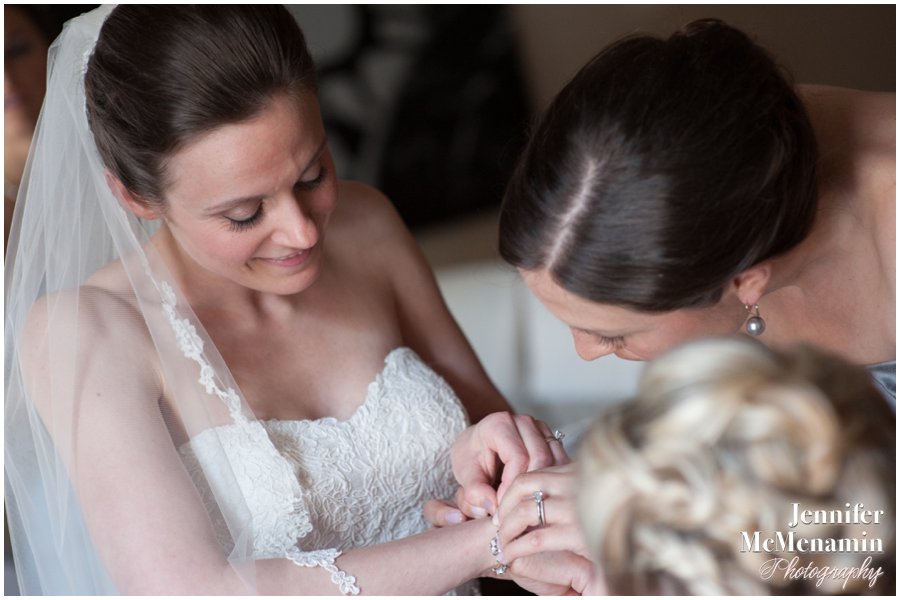 A surprise 'something old' from her mother.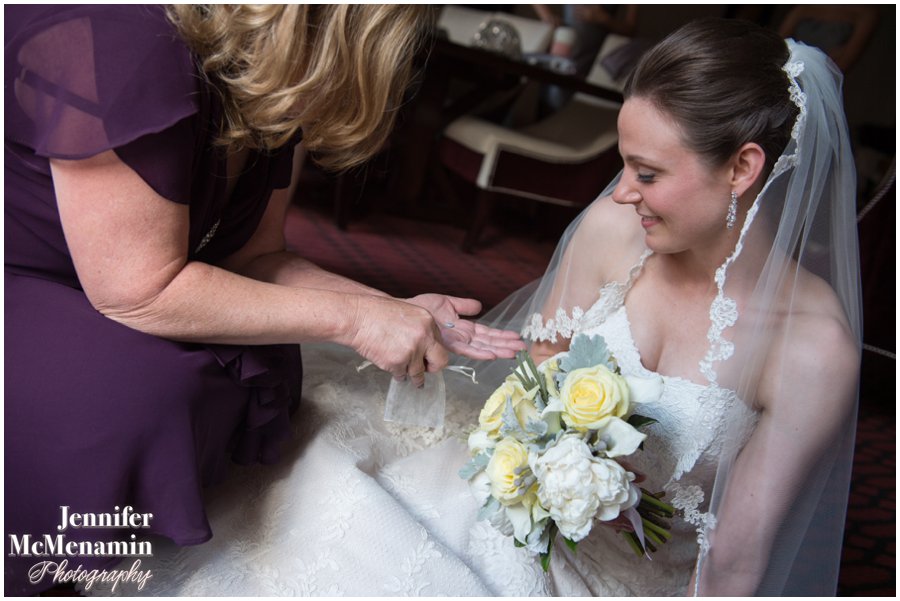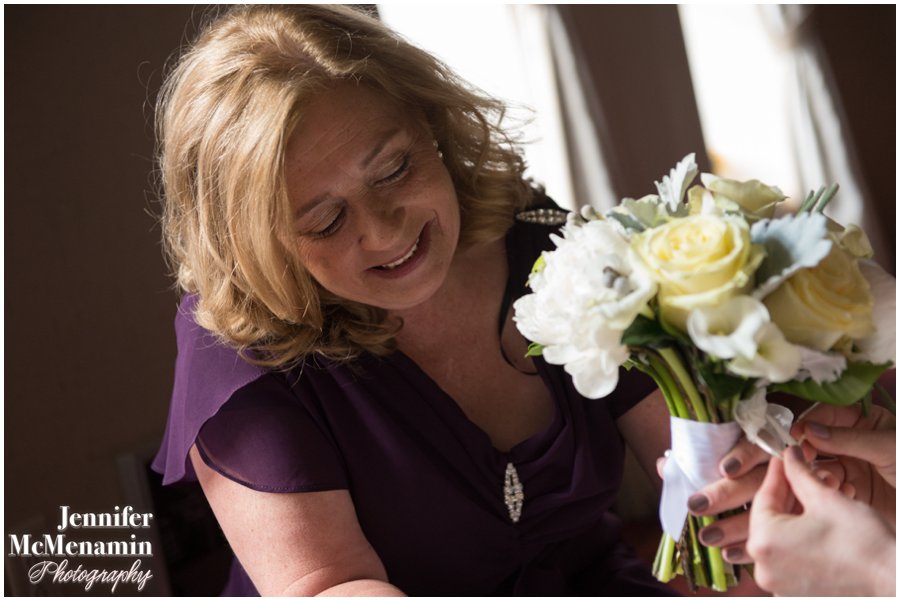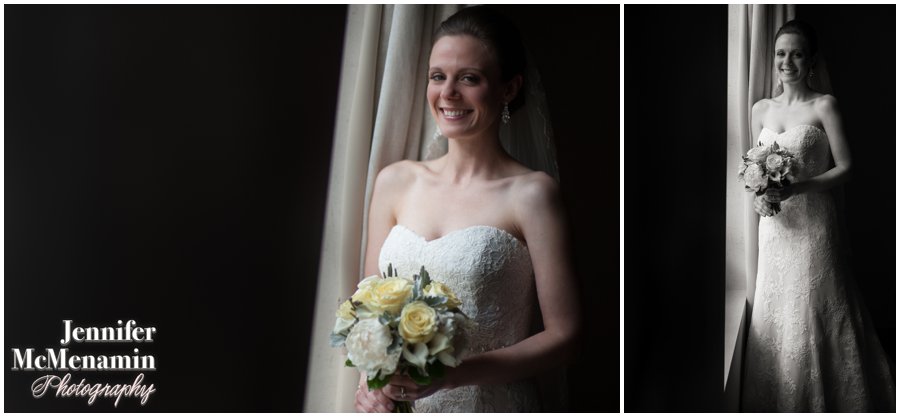 And we were off to the Marikle Chapel at Notre Dame.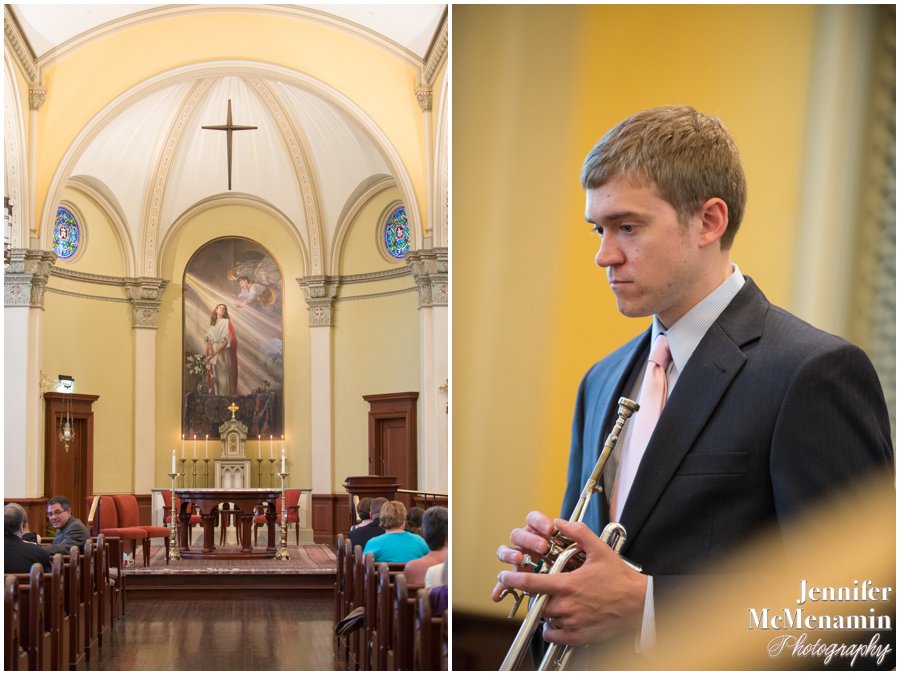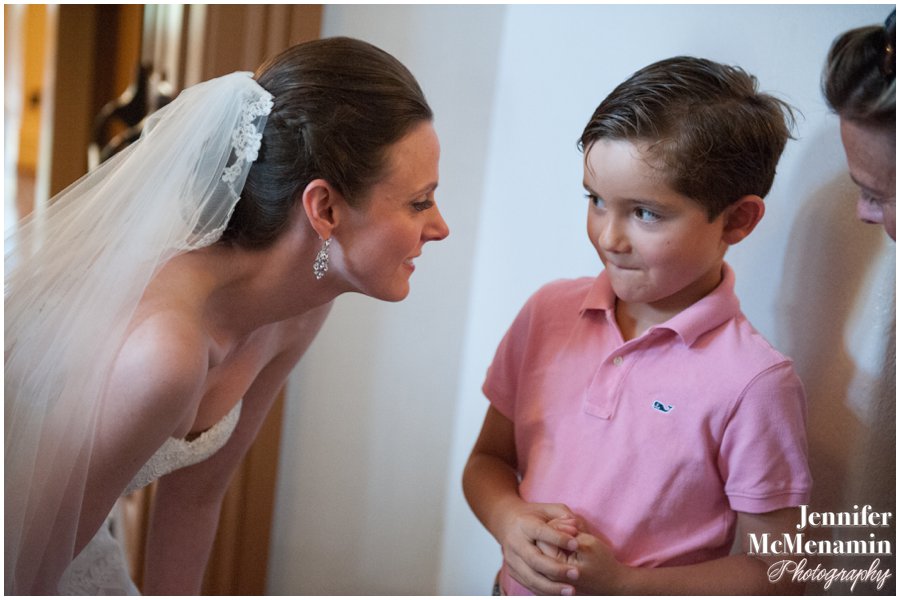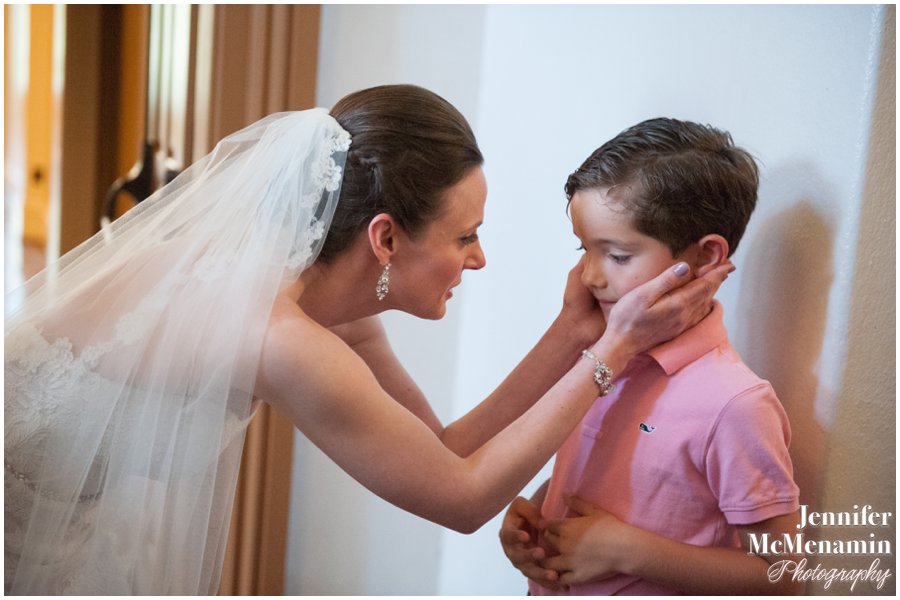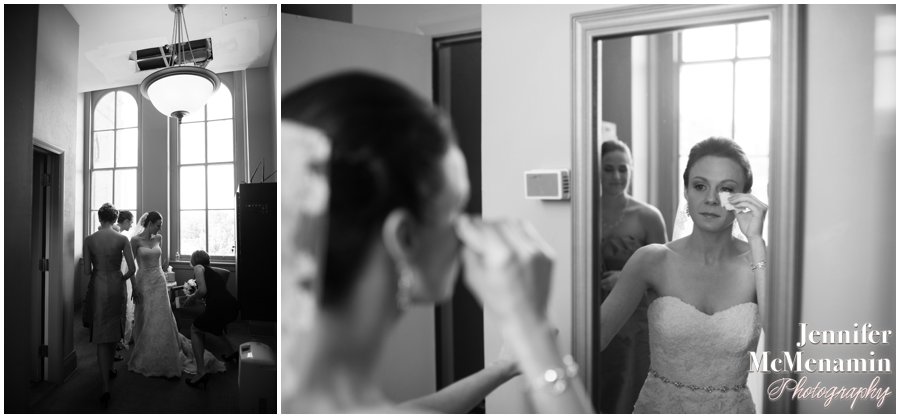 As the processional was beginning in the chapel, Daniel shot these lovely photos of Katie with her grandfathers.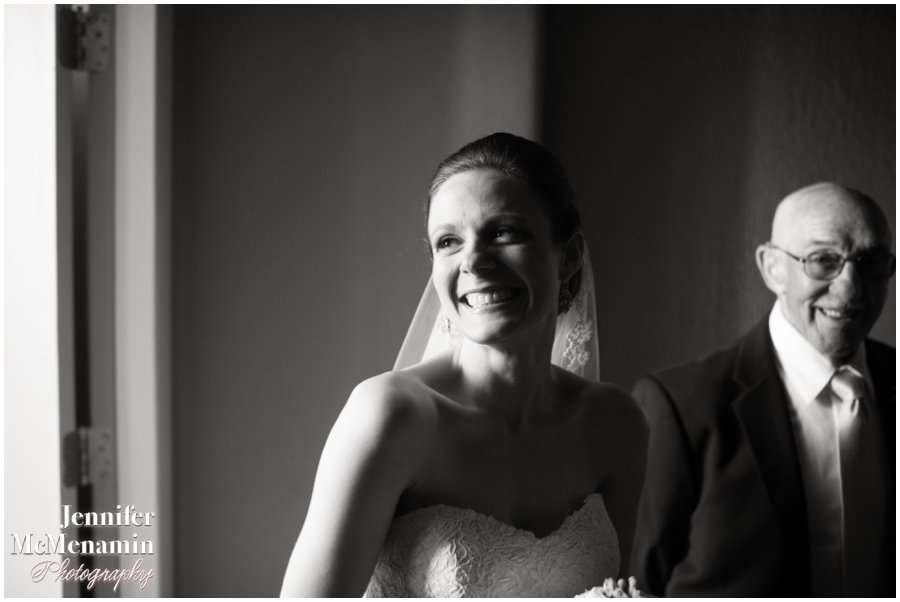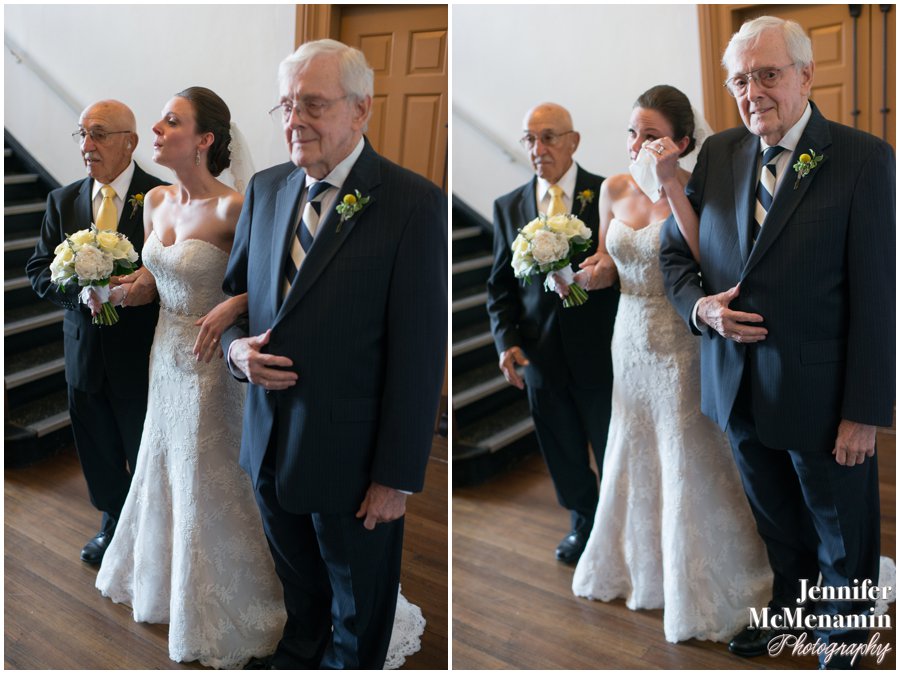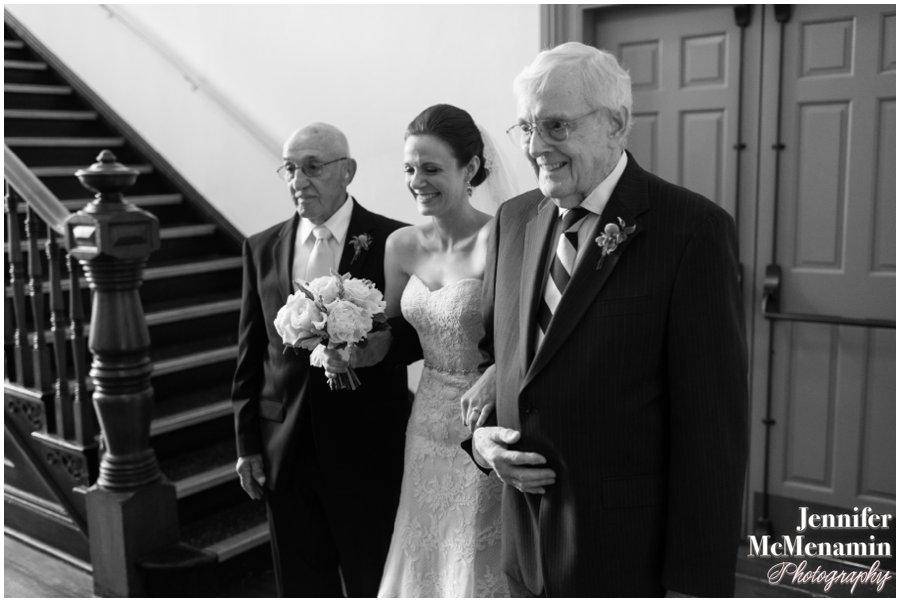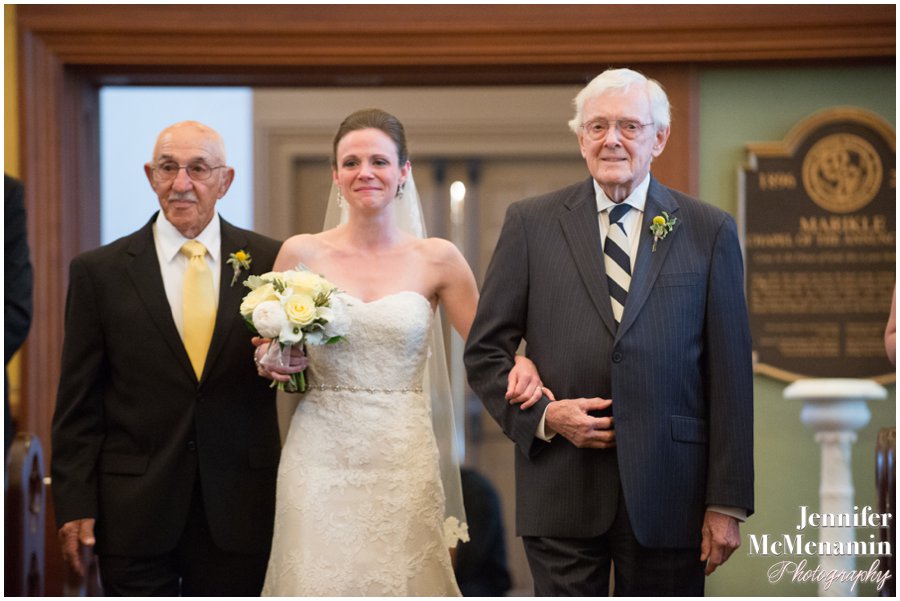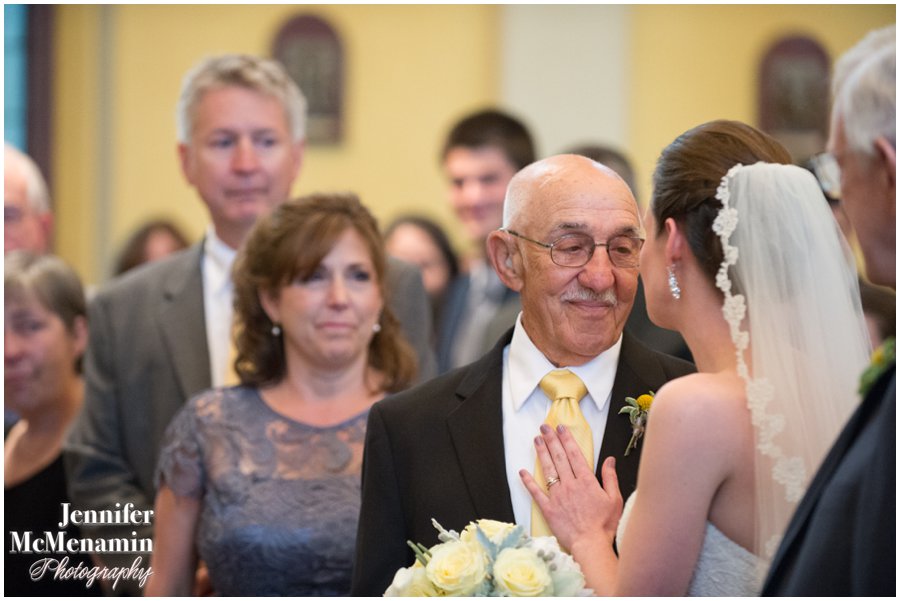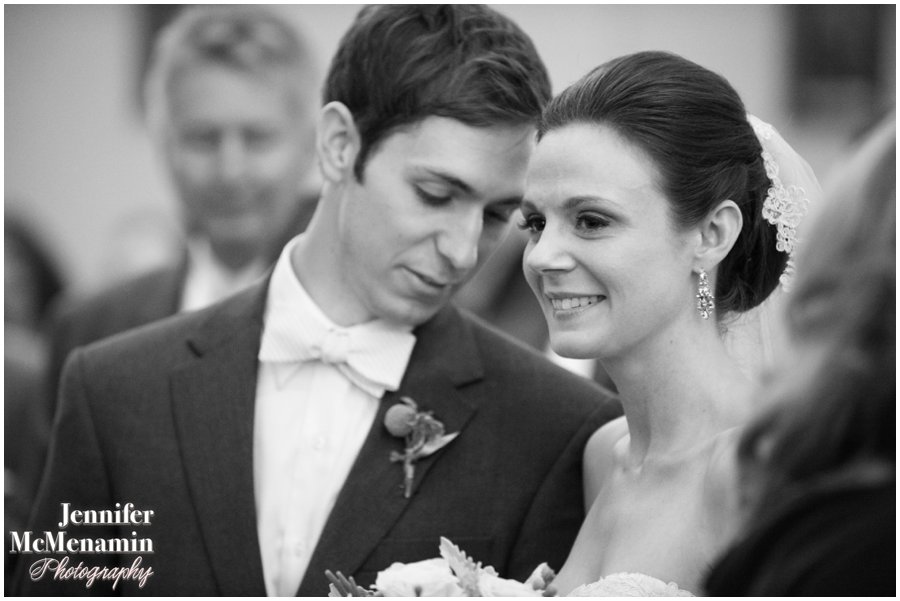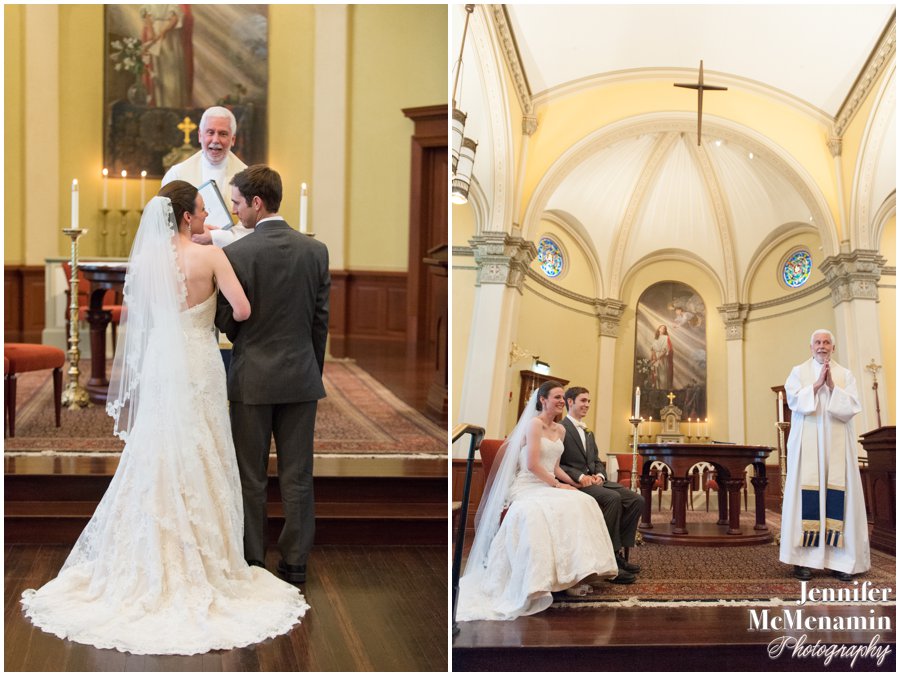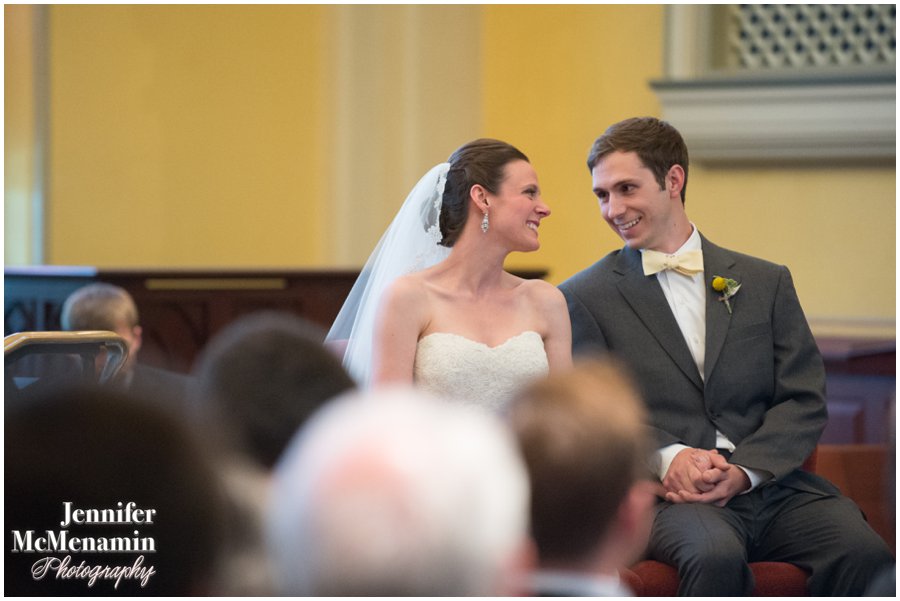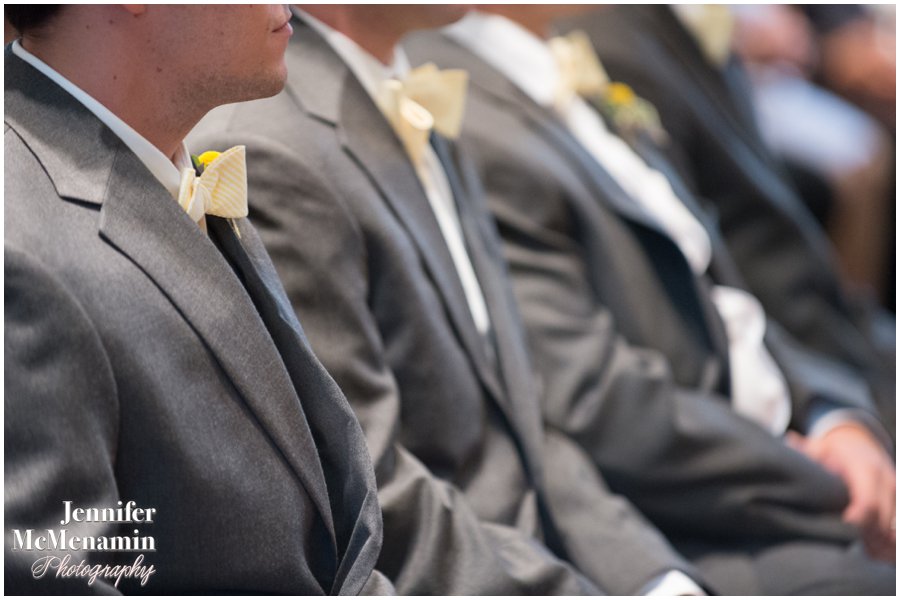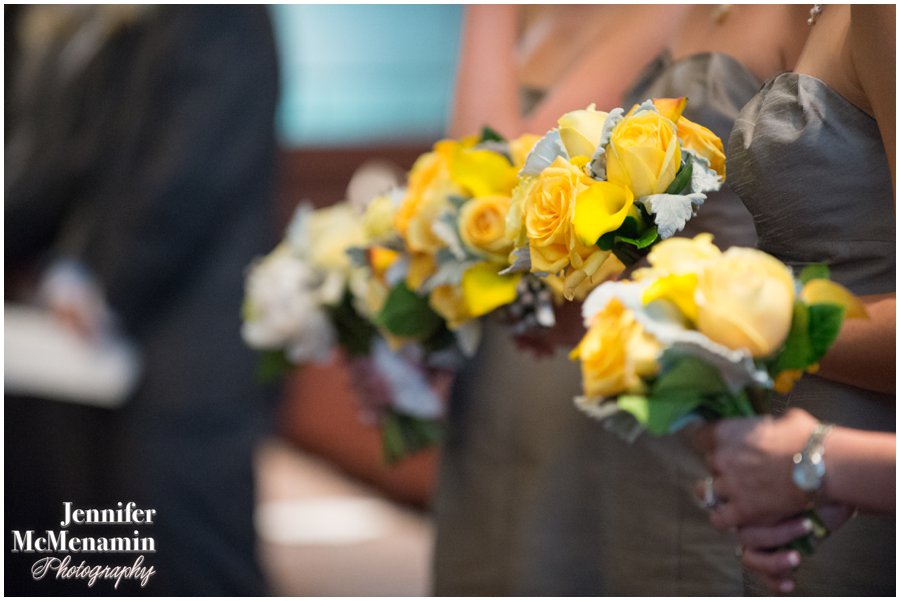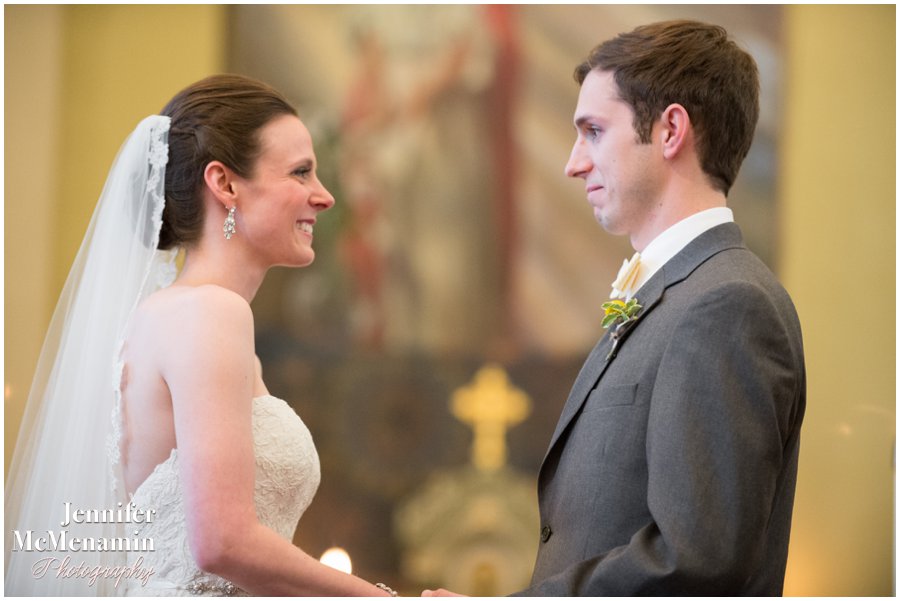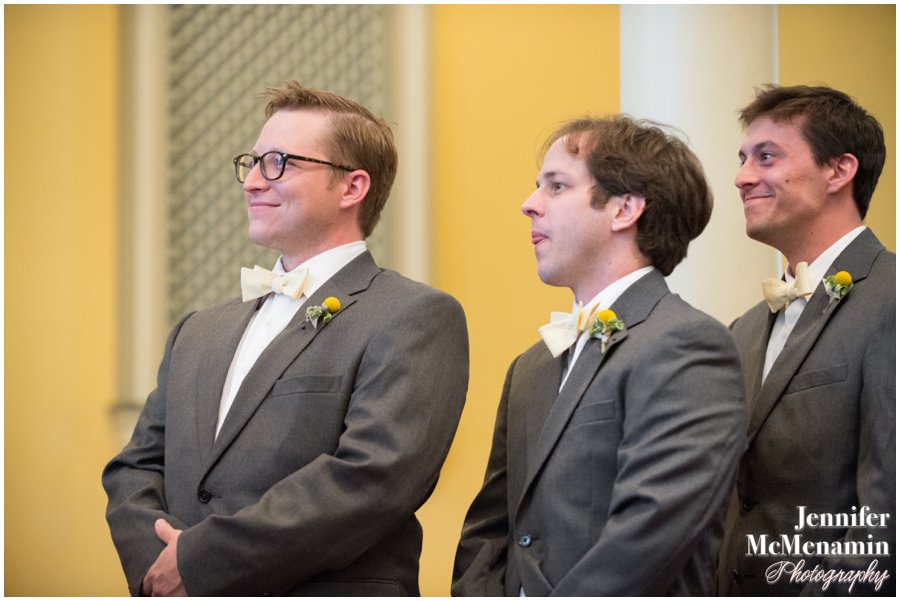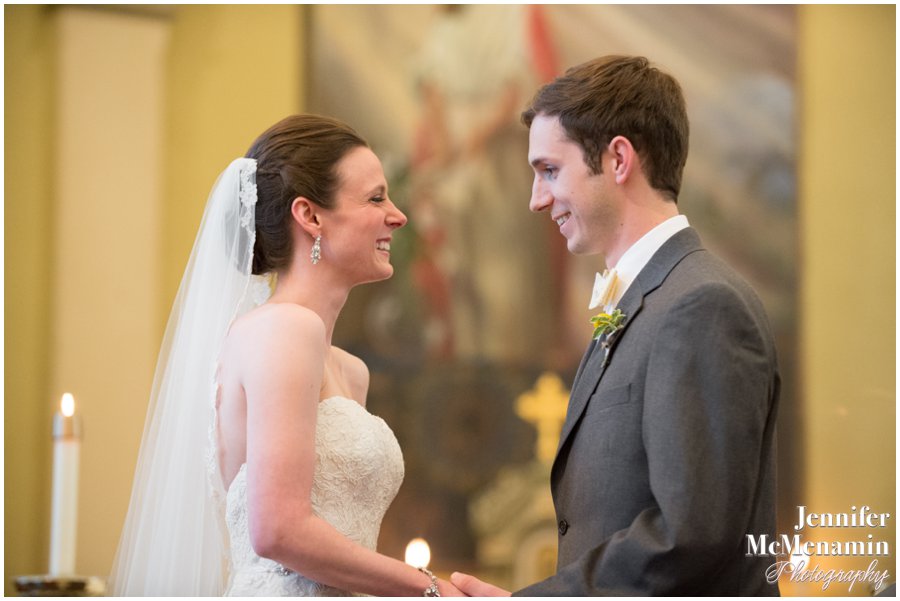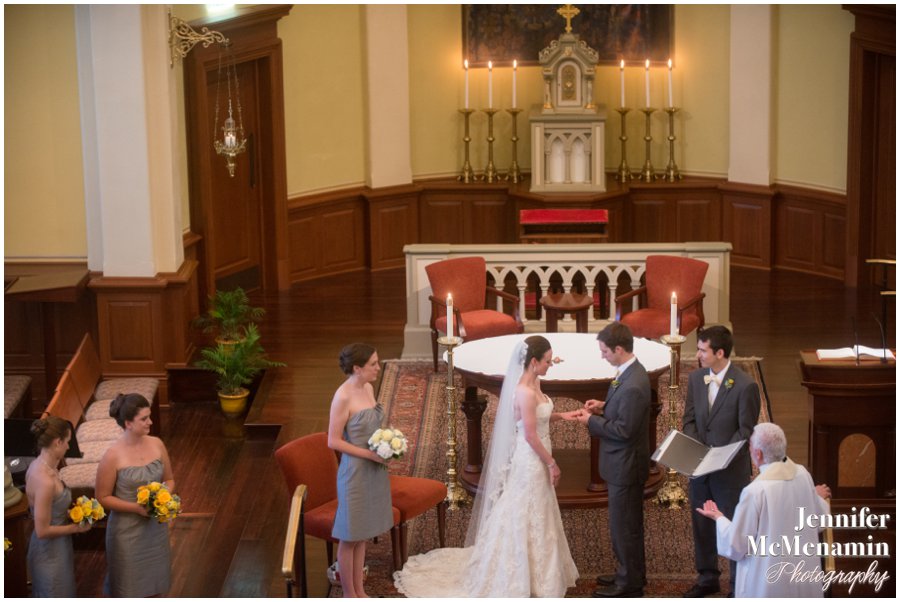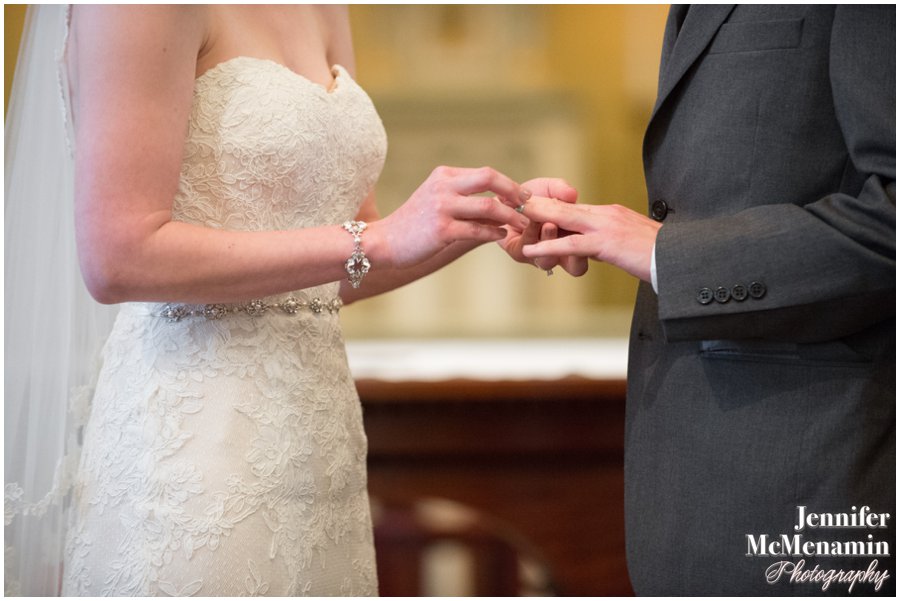 I love this next series of photos. It is such a pleasure to photograph such pure joy and happiness.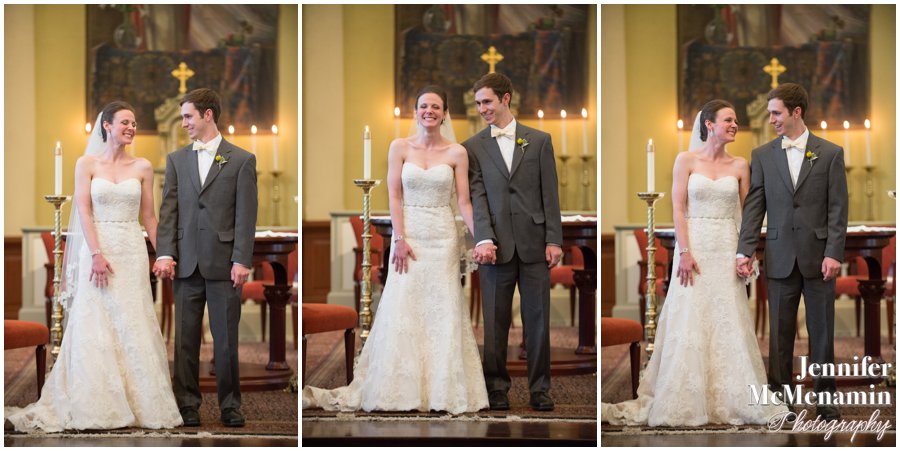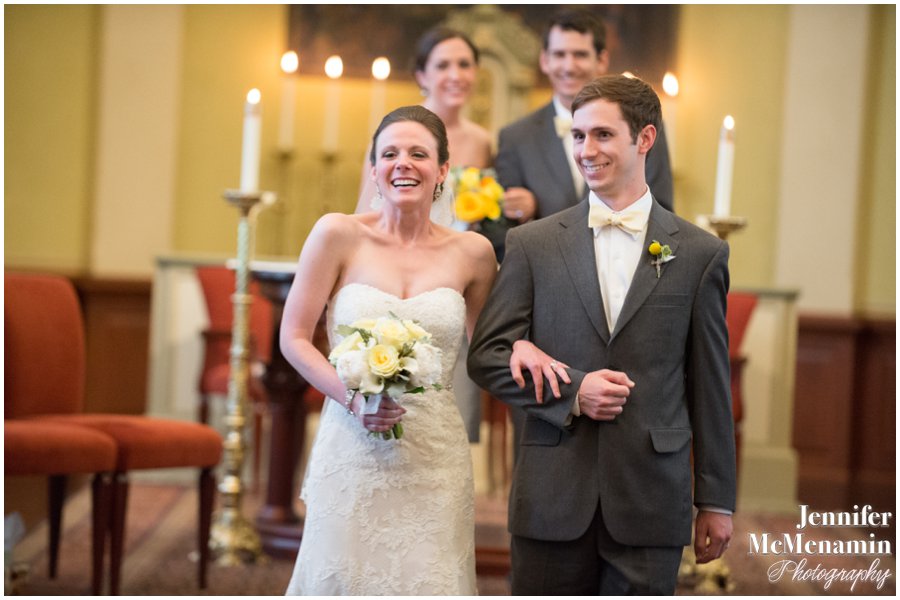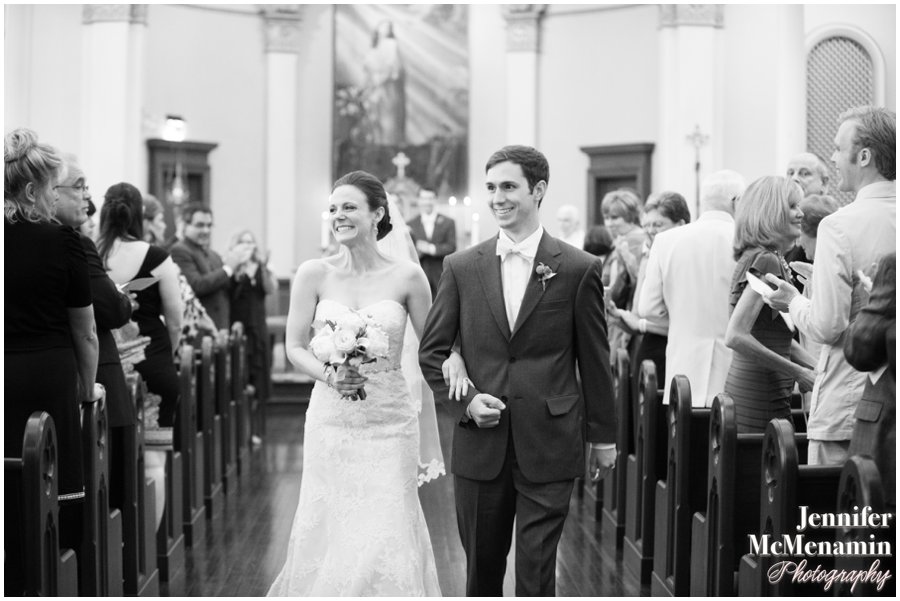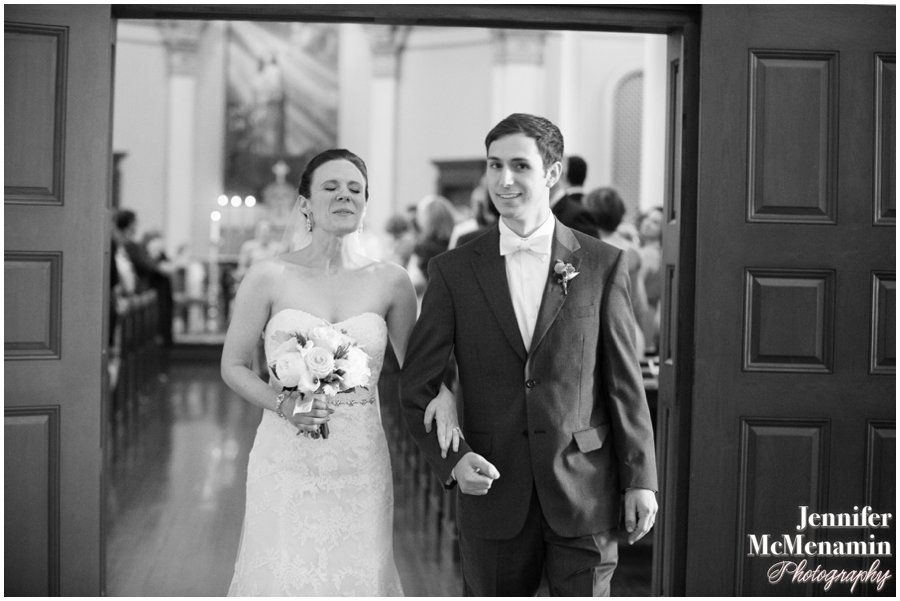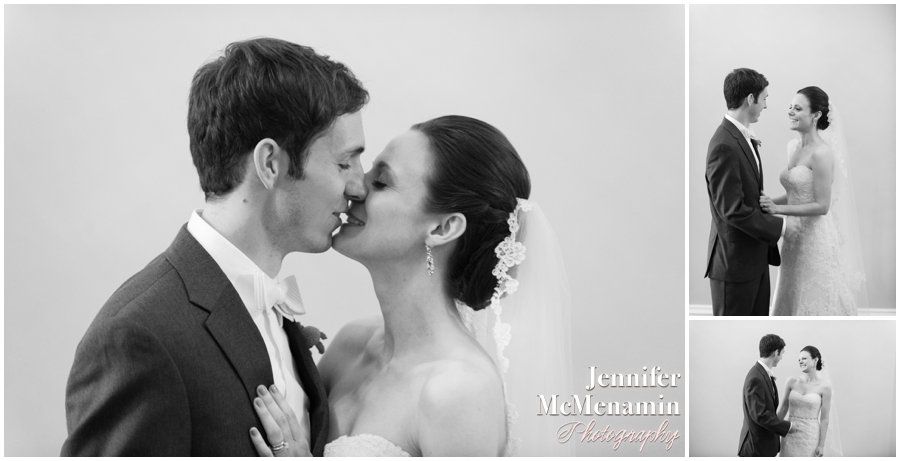 After a whole bunch of big family photos at the chapel, the newlyweds and their wedding party scooted off to Mount Vernon Place for some fun and more casual photos.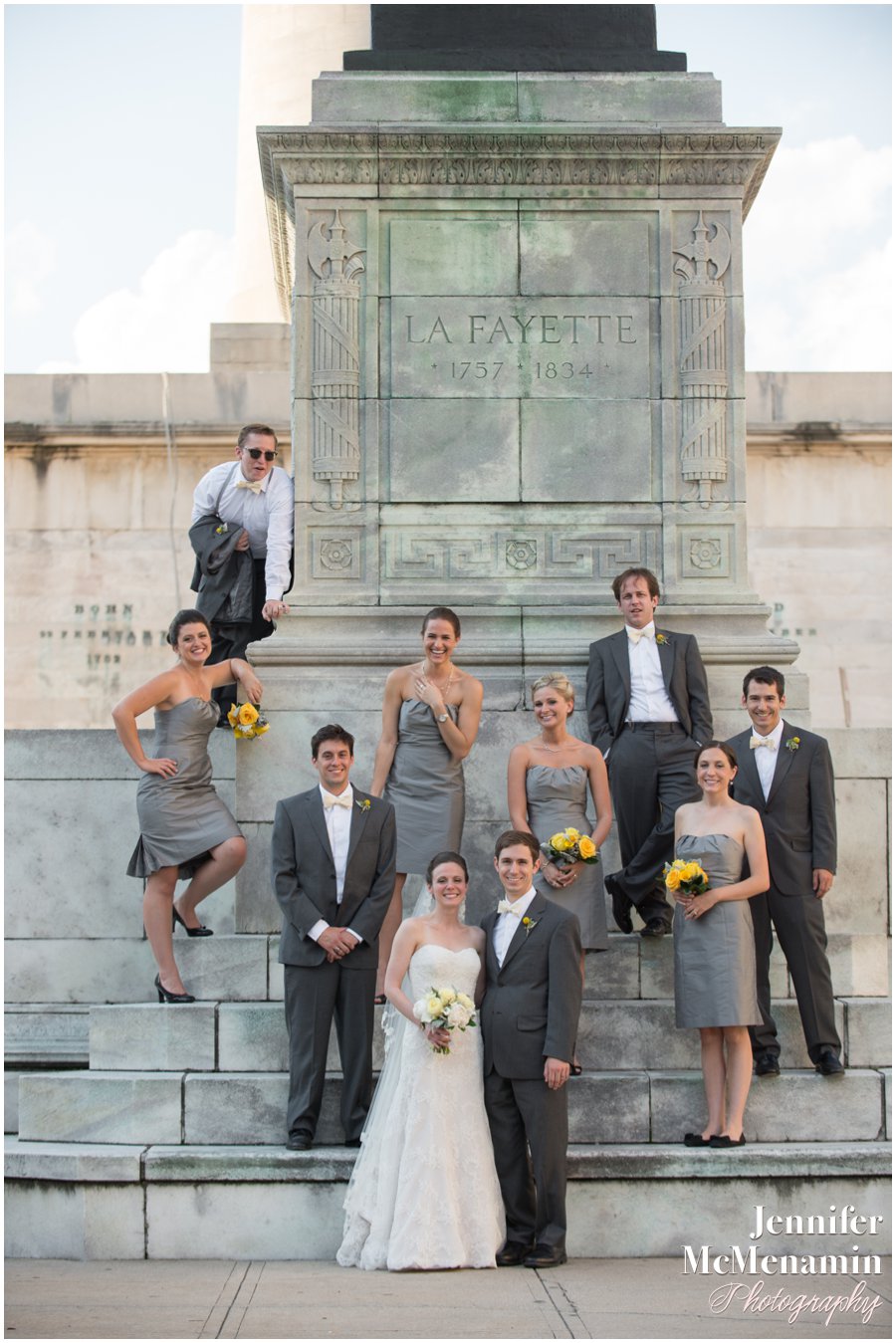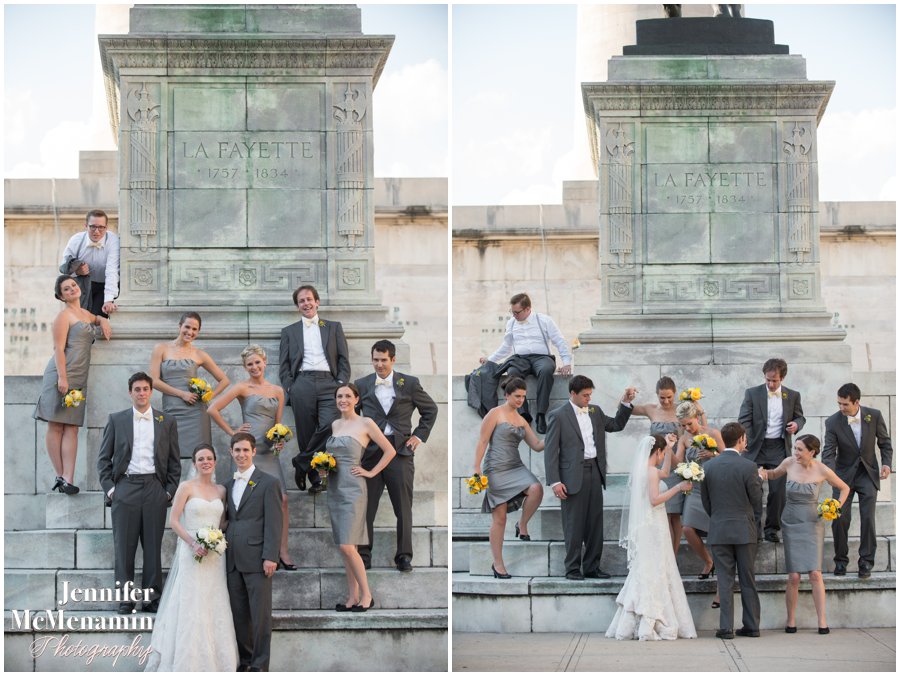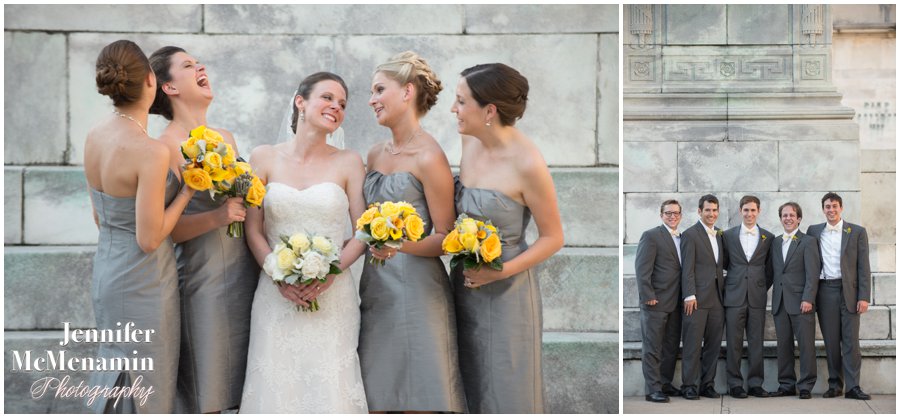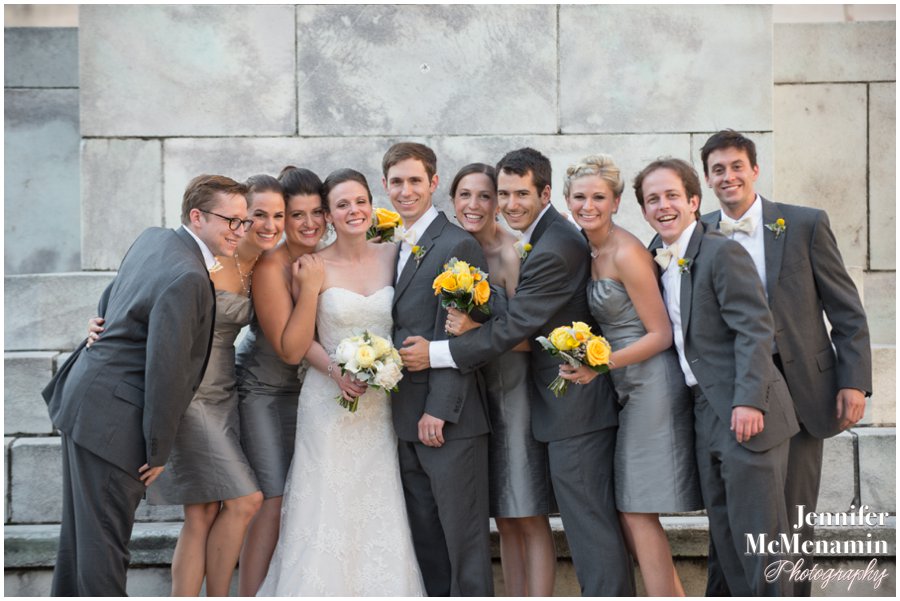 And then a few of just the couple.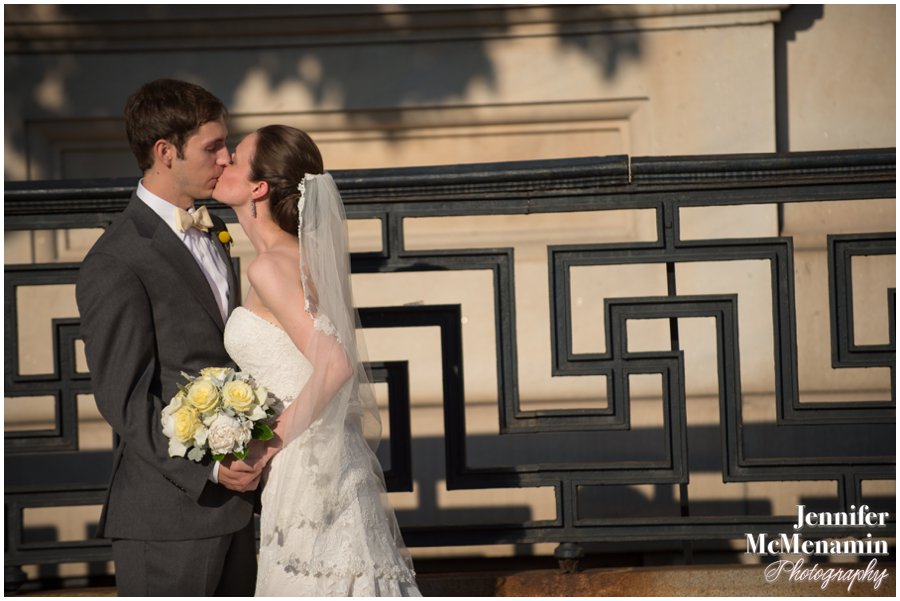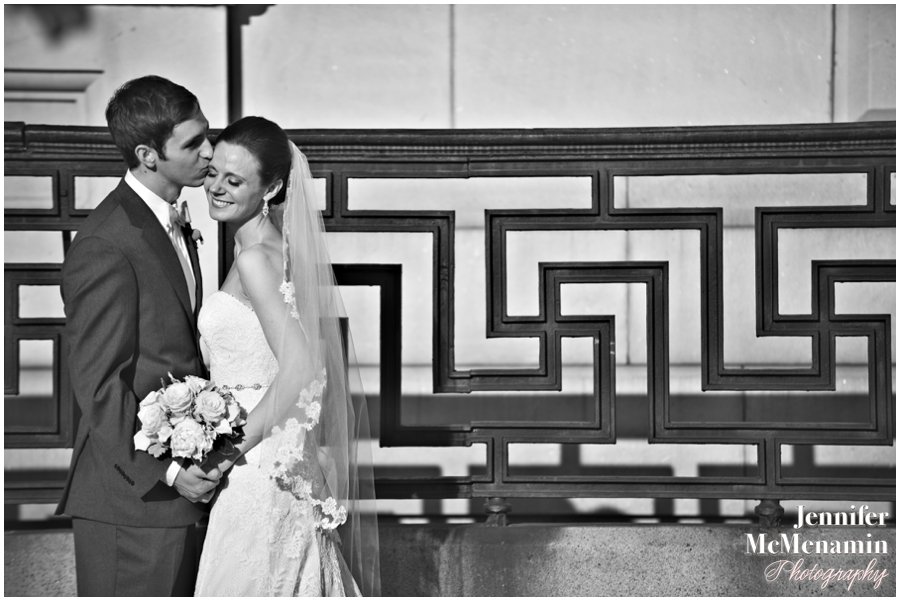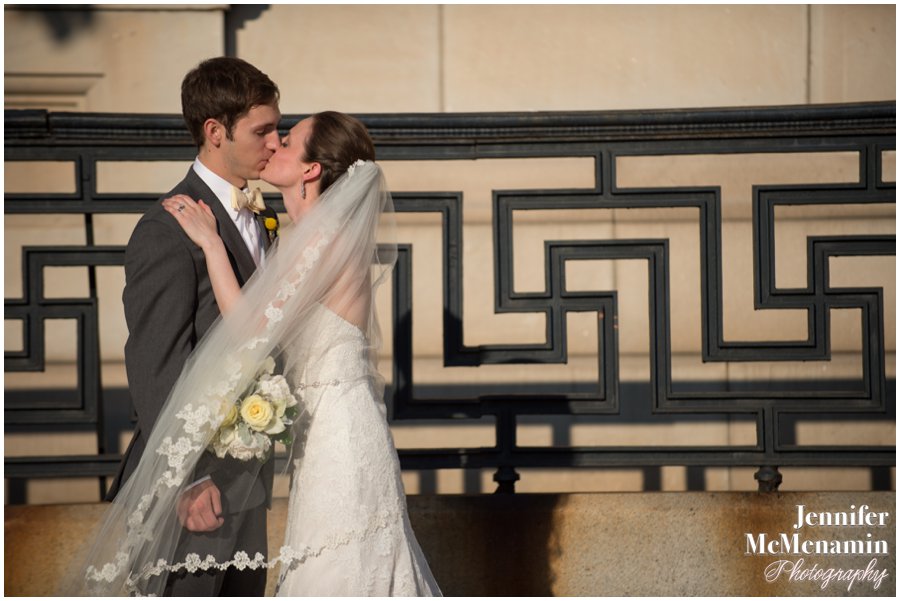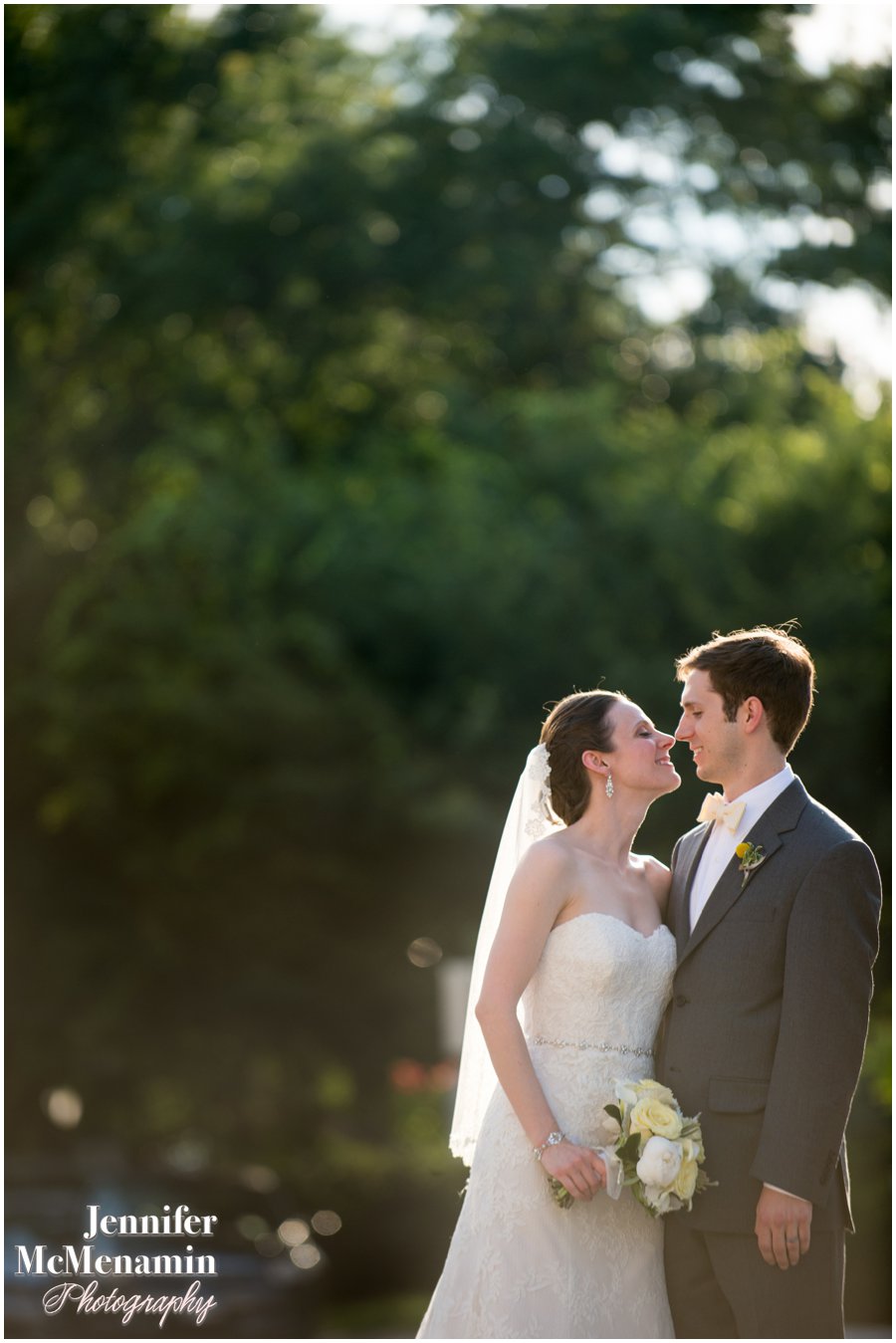 The George Peabody Library is a personal favorite of mine.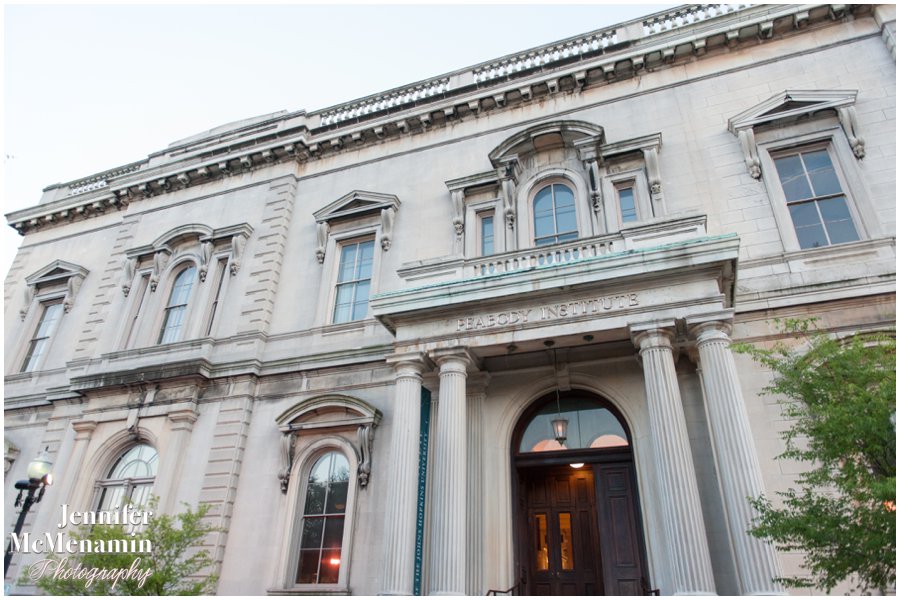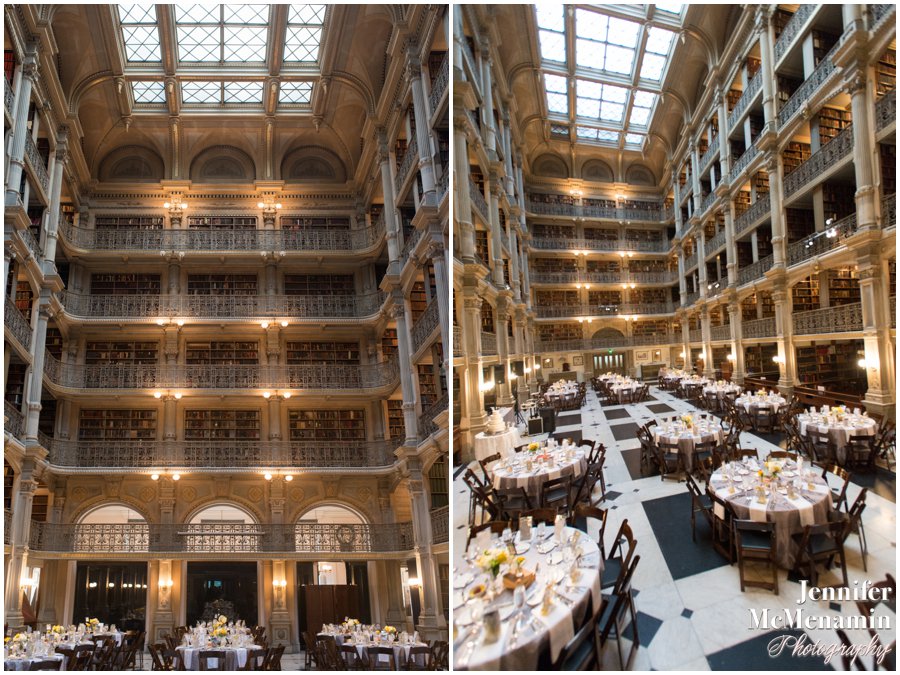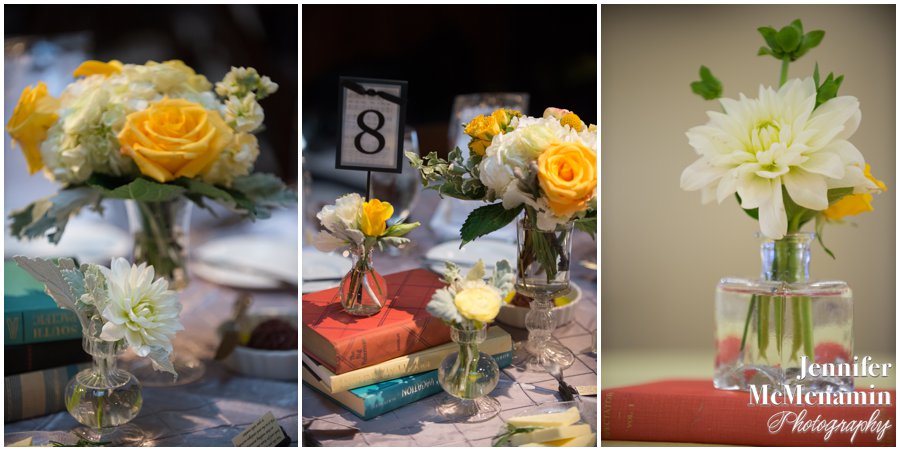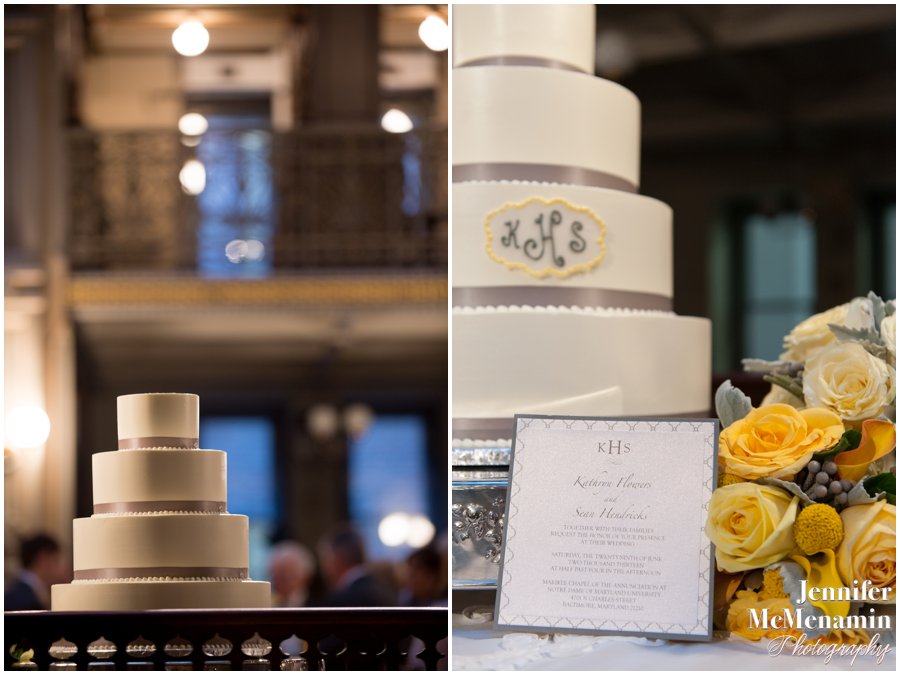 A welcome from Katie's mother.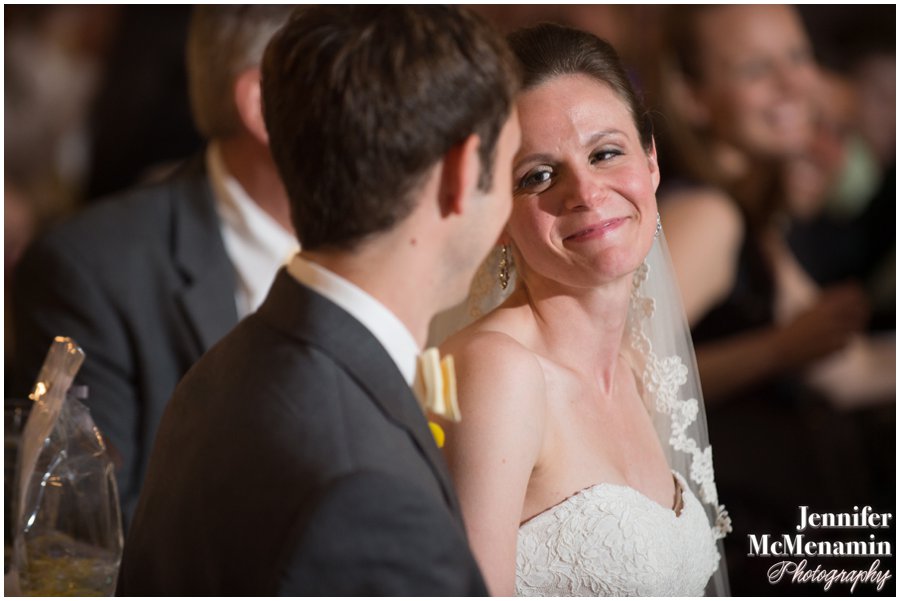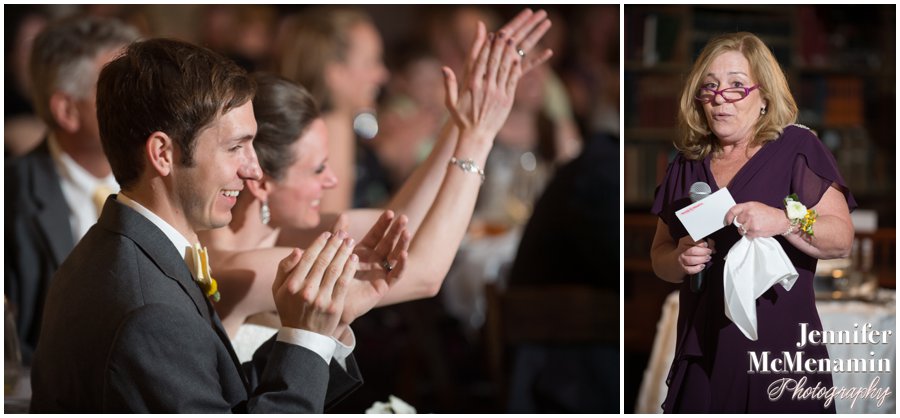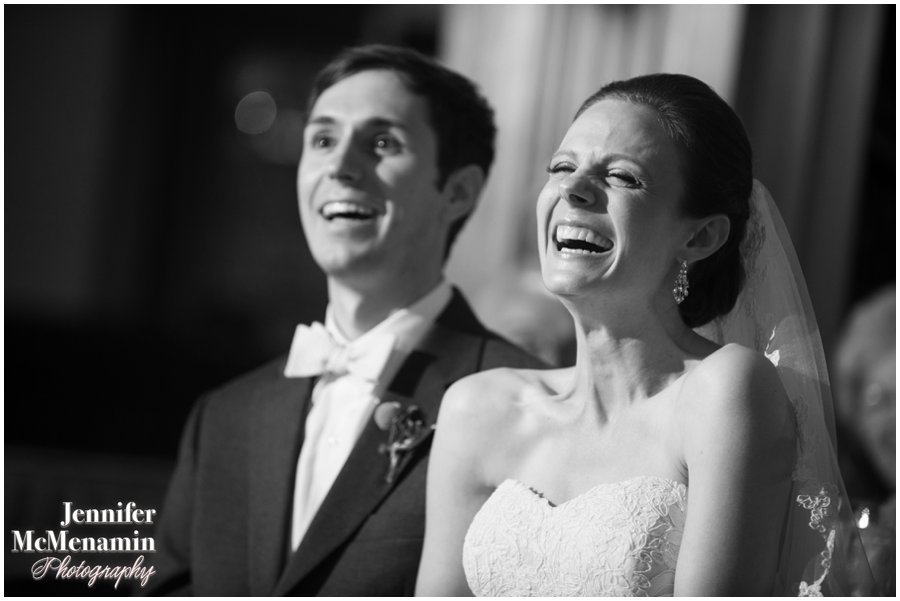 Cake!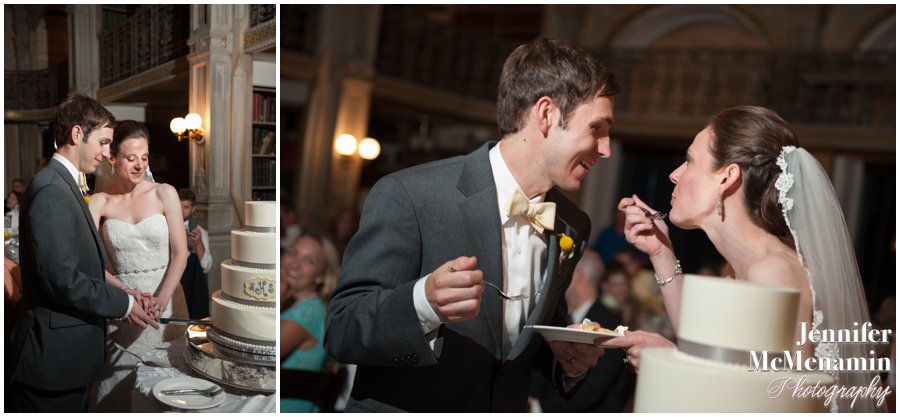 And then an absolutely wonderful pair of toasts from Sean's brother, who spoke of a game they played as kids called Fat Man in A Tub (accompanied by an explanatory photograph, a copy of which he left at each table for guests!), and Katie's best friend, Lisa, who in a marvelous twist of life is now married to Sean's brother, making the long-time best friends now sisters as well!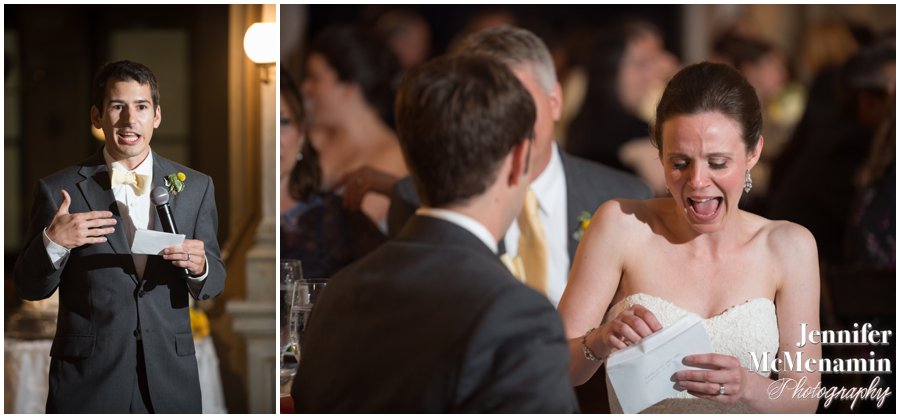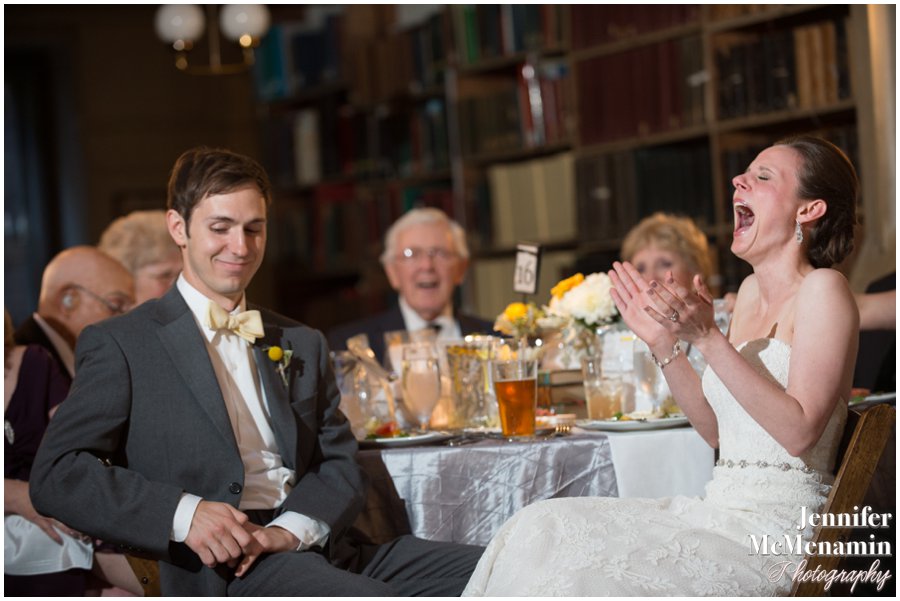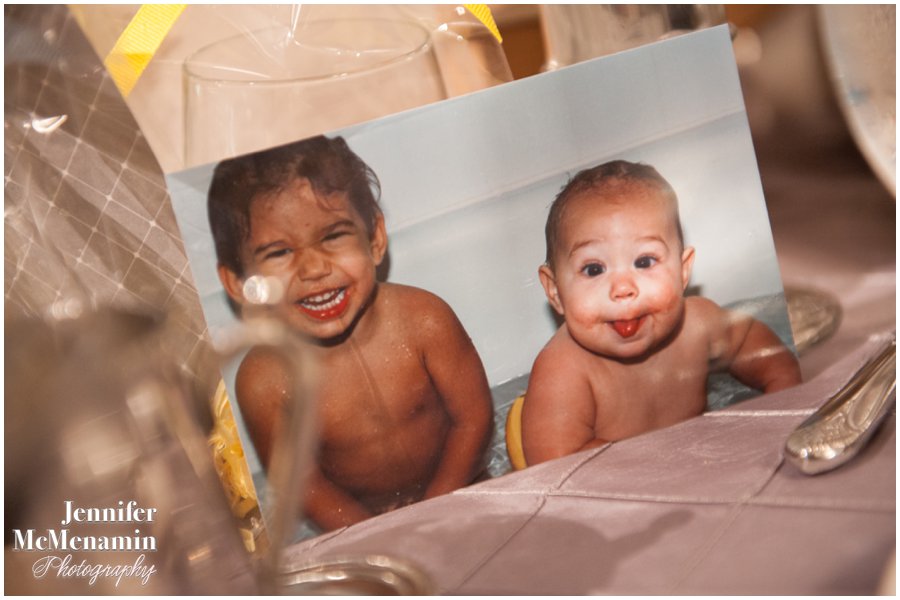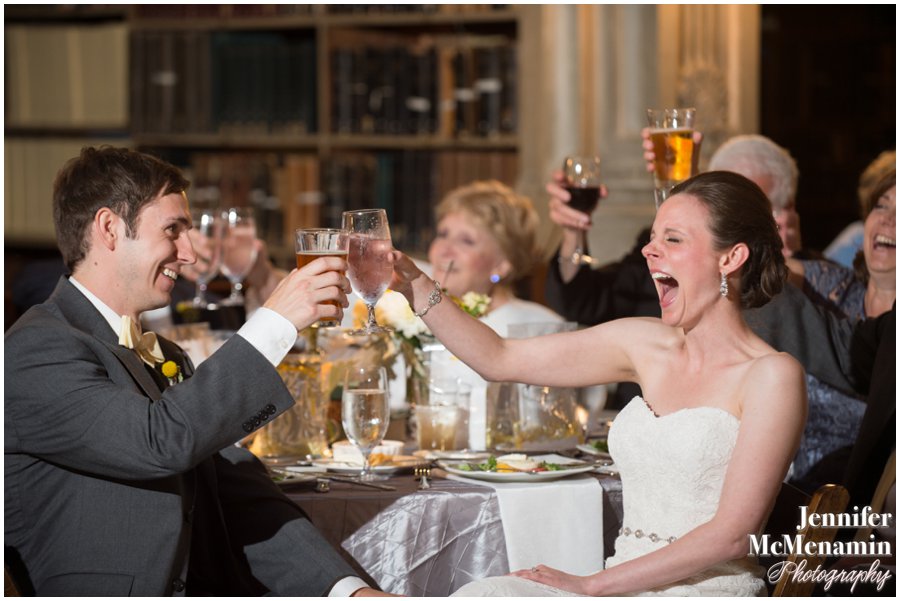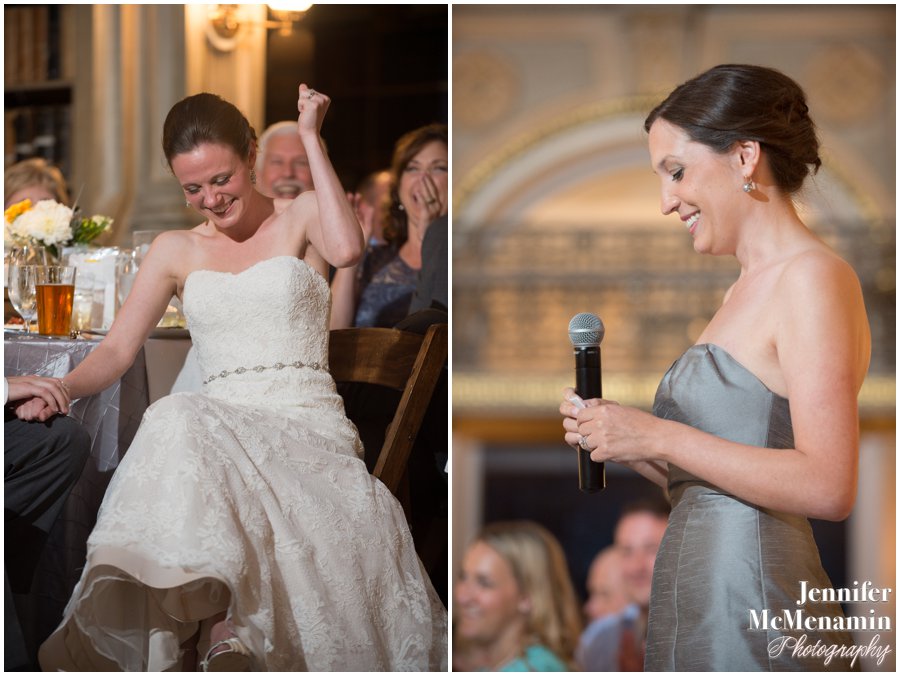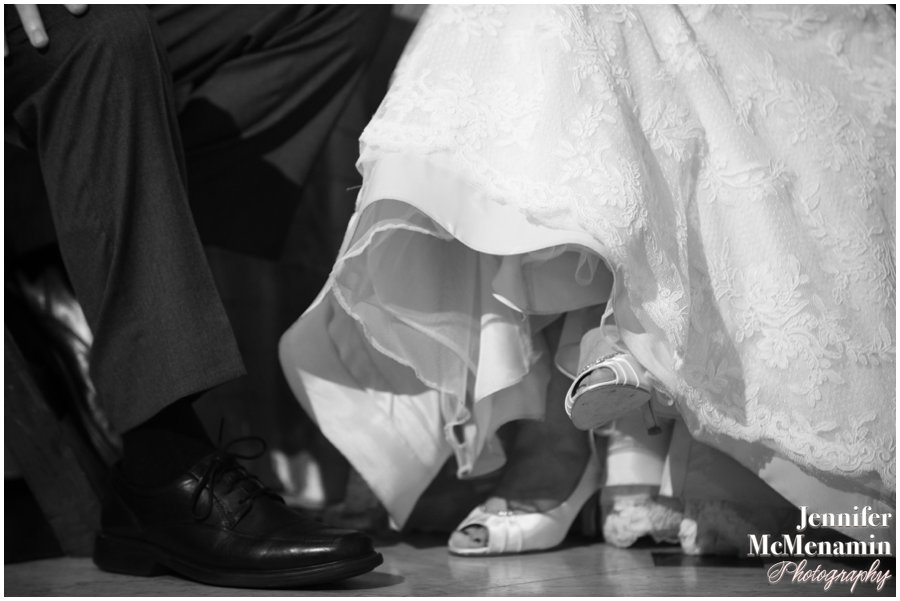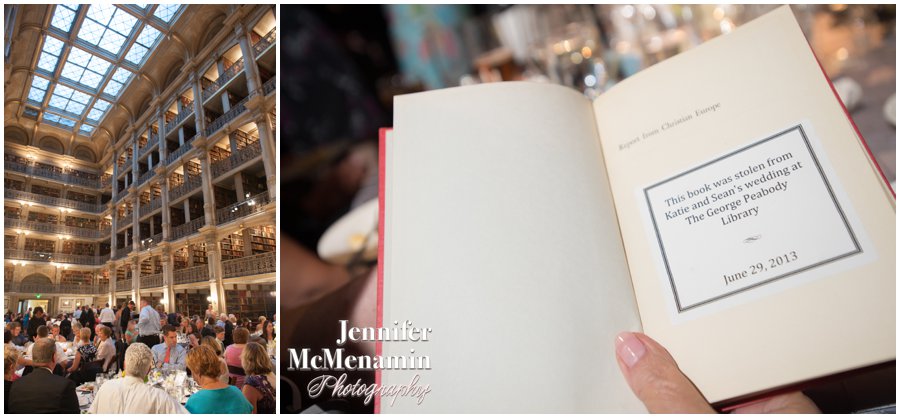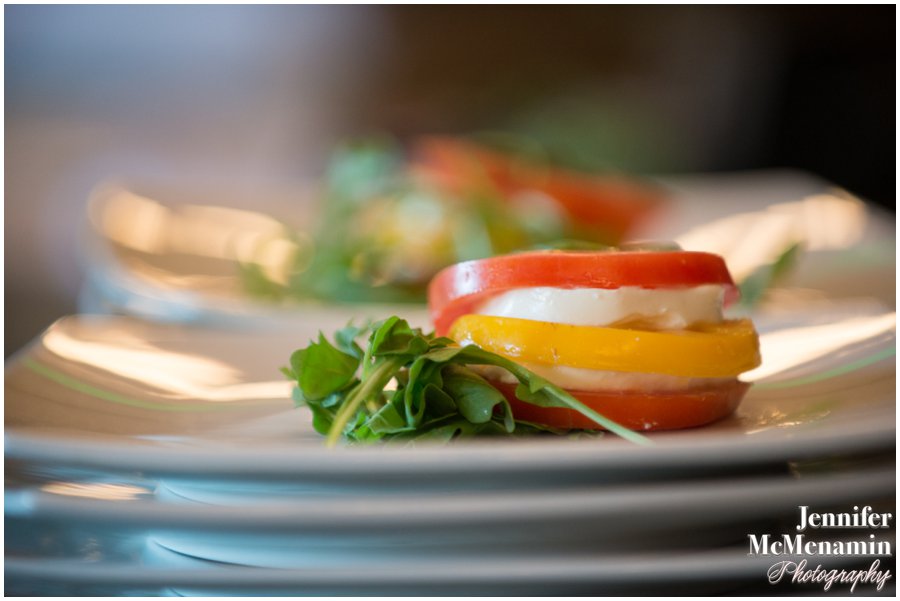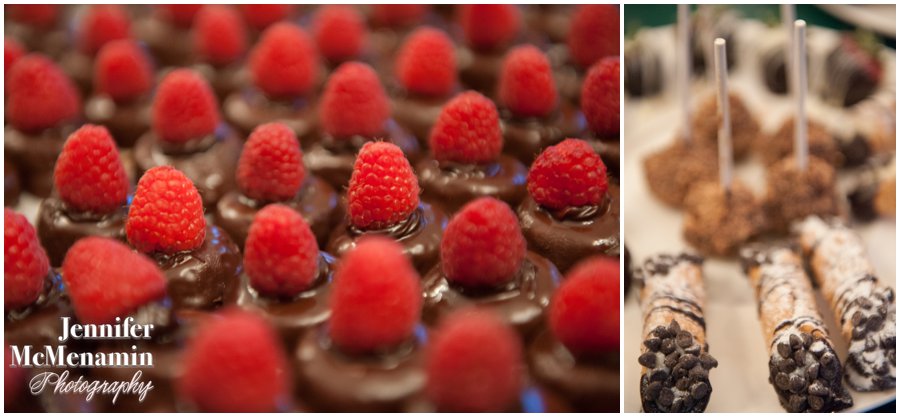 And then there was the dancing. John Paul Berry orchestrated such a magnificent dance party that the couple actually extended my shooting time on the spot so that they wouldn't miss a moment of the fun in the photos! And it's a good thing, too, because the previously mentioned 'Don't Stop Believin' air guitar performance came after I would have otherwise departed!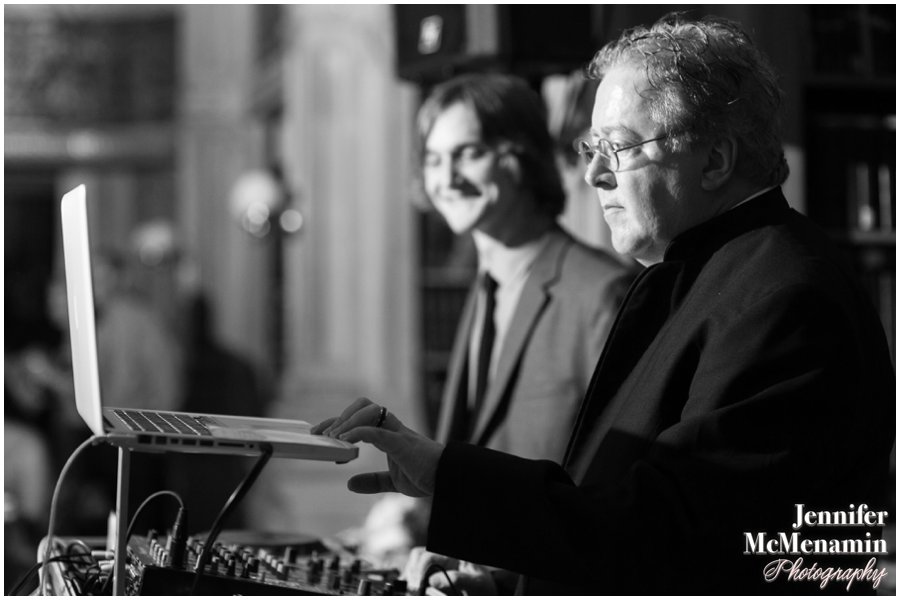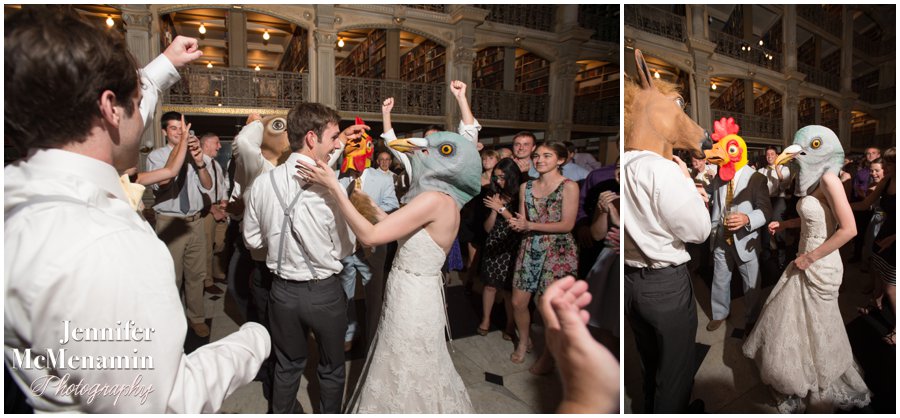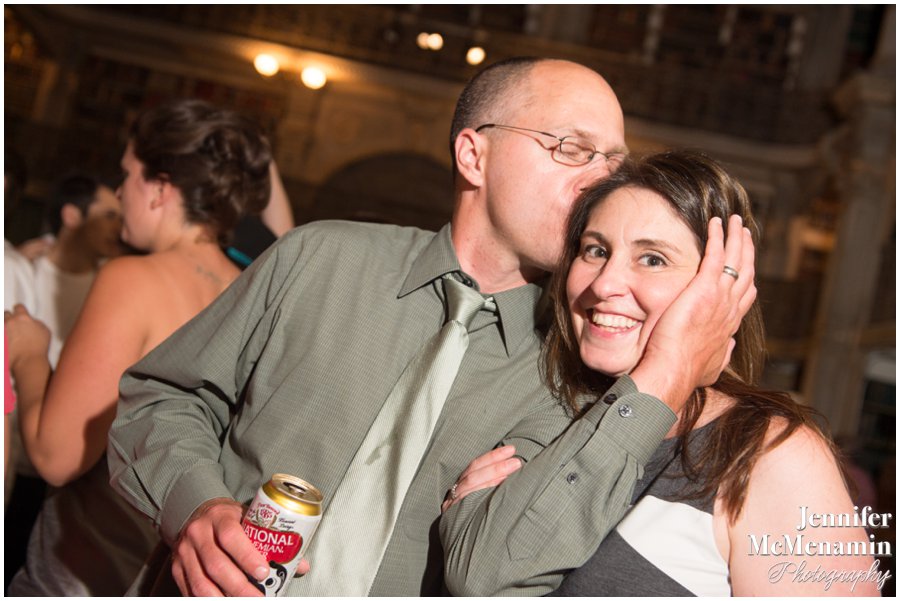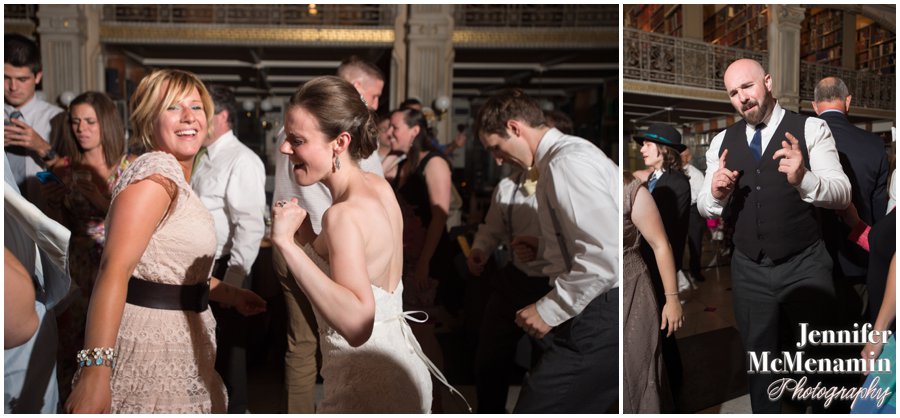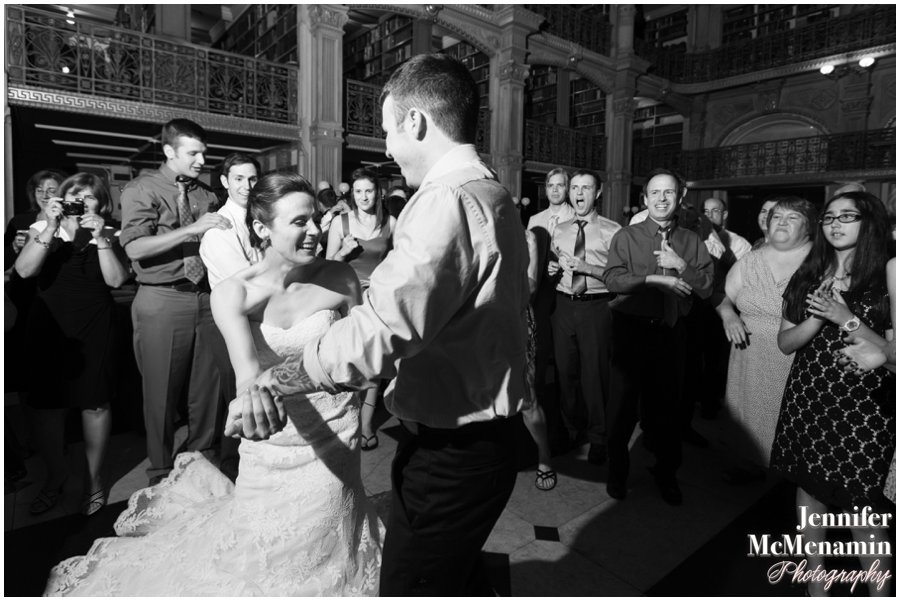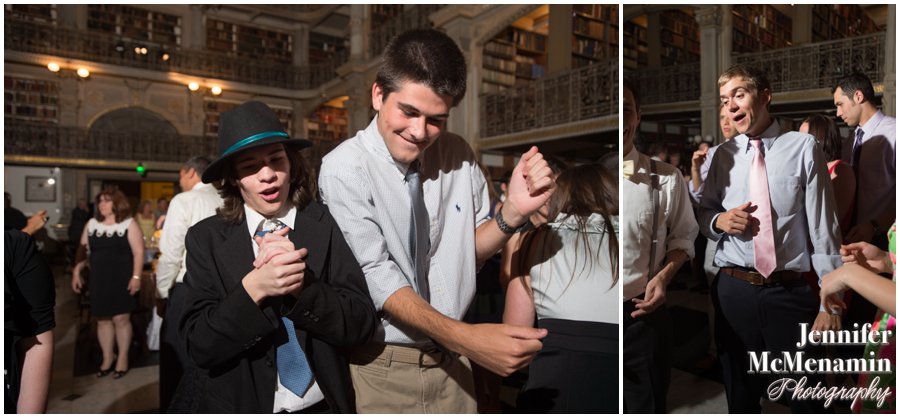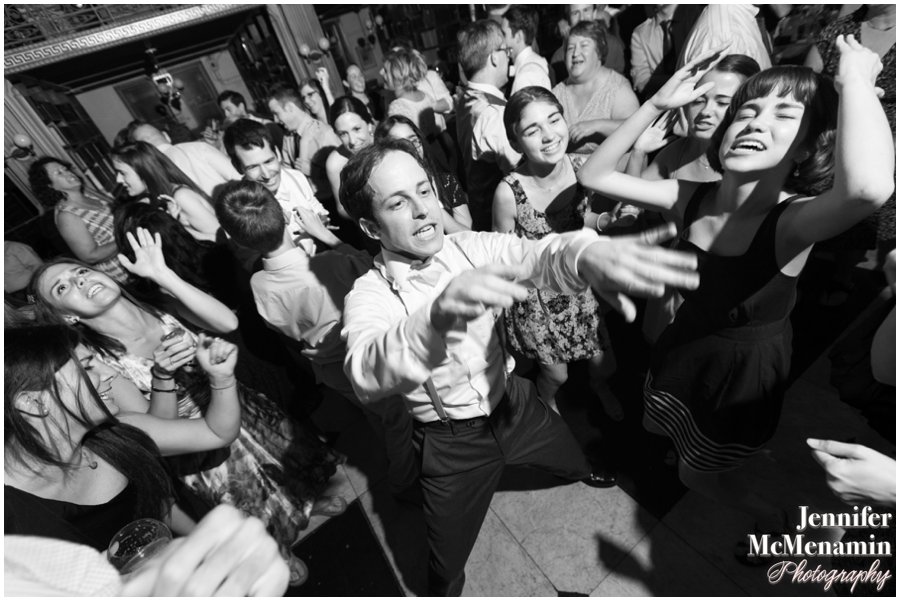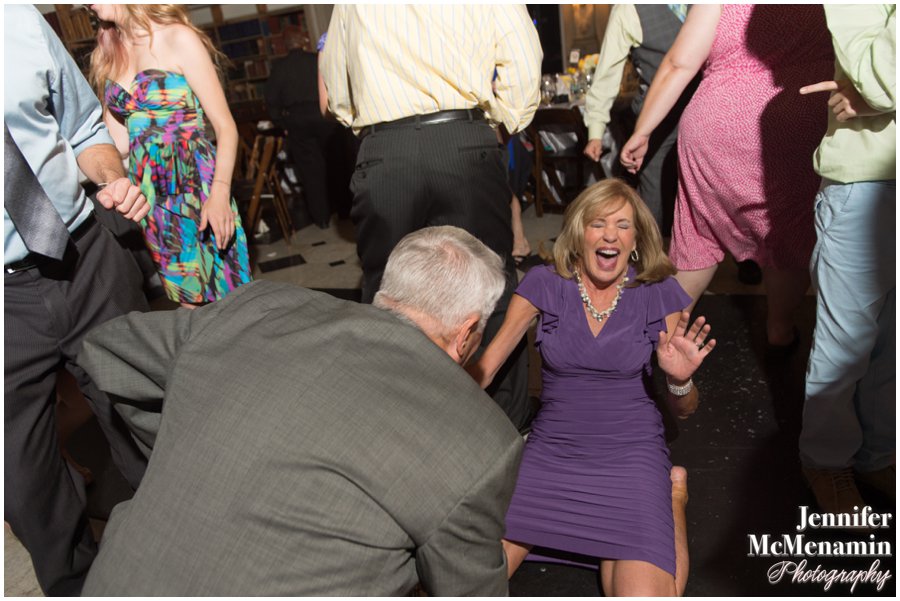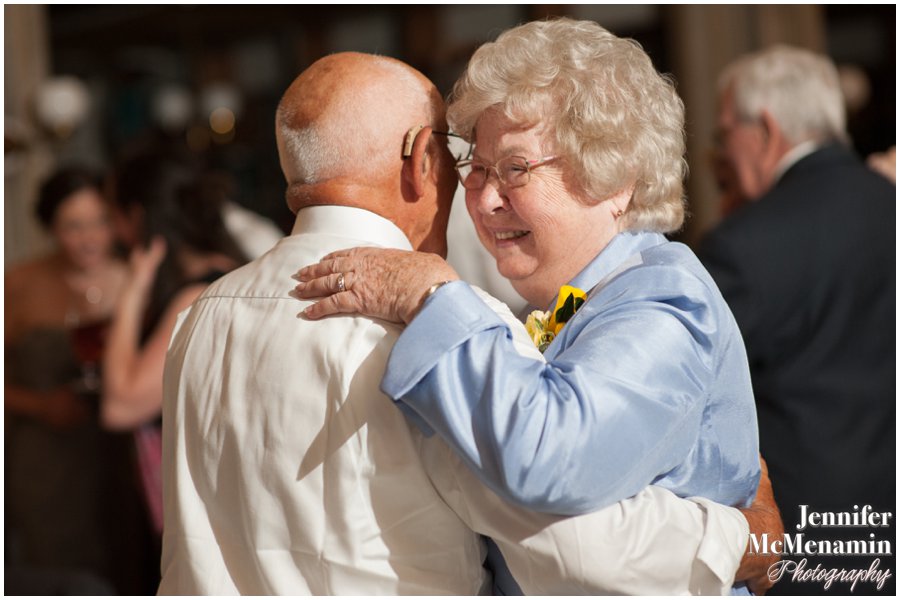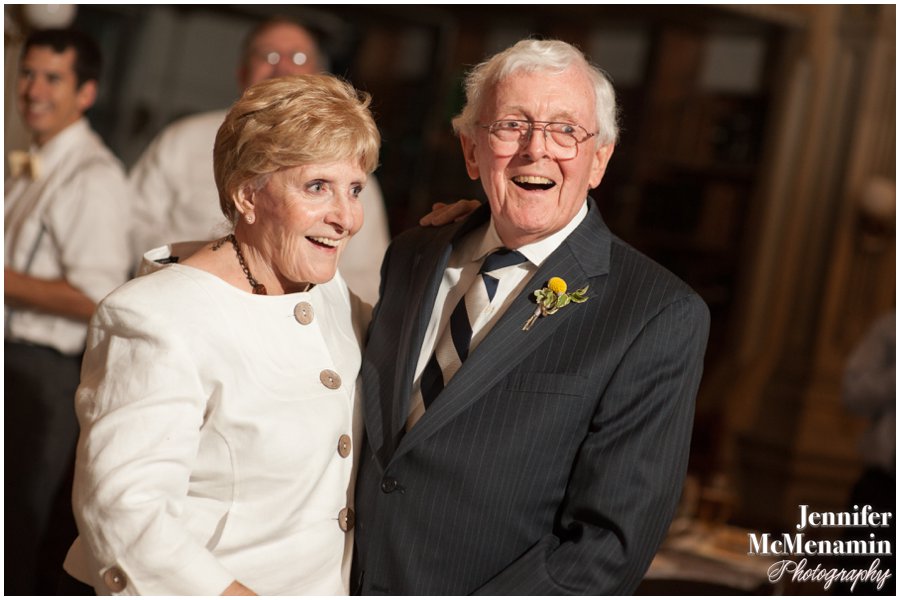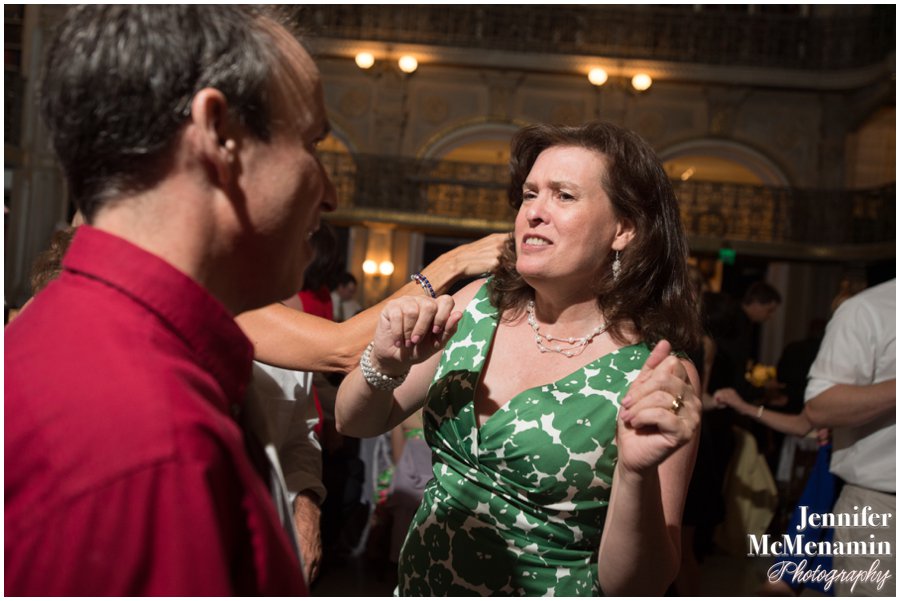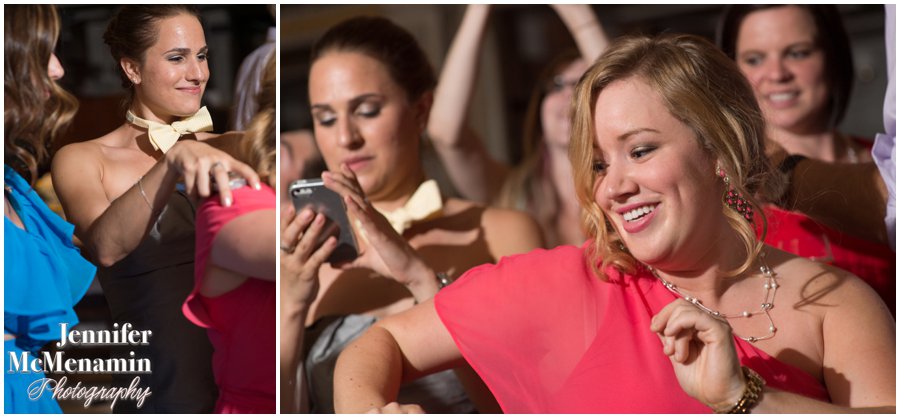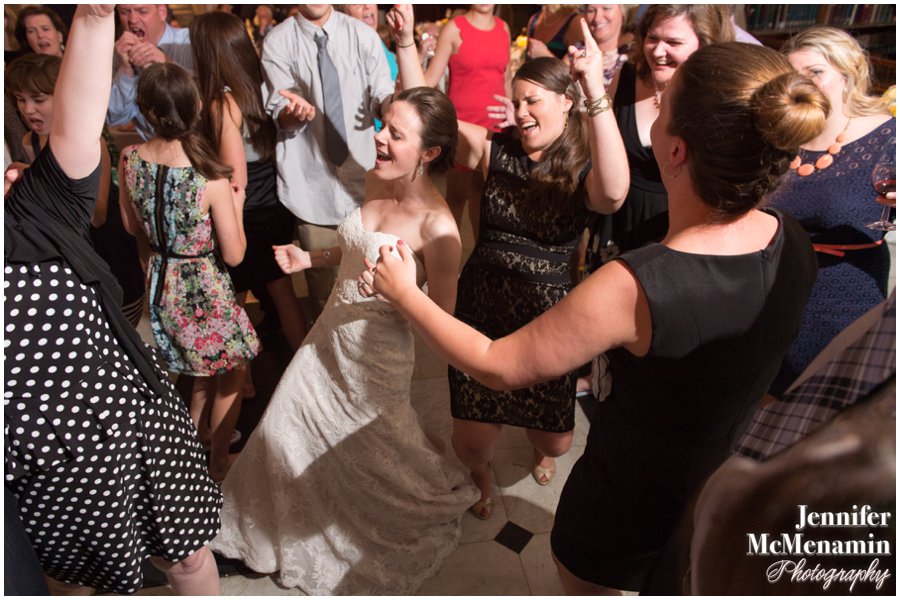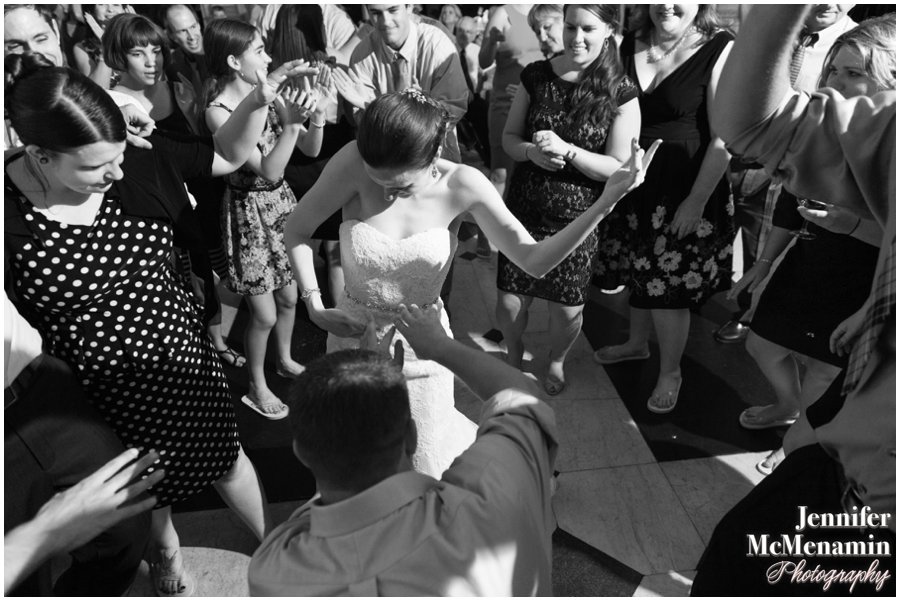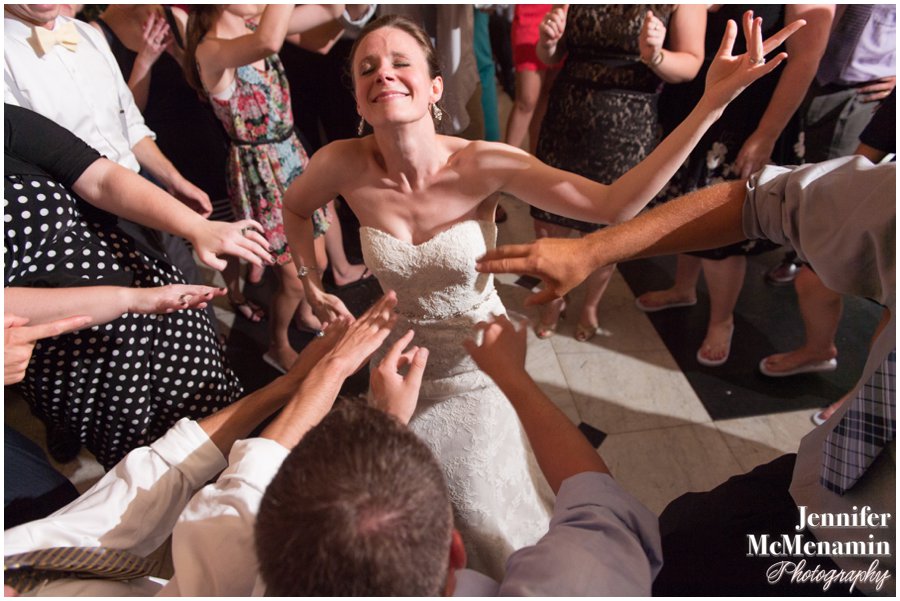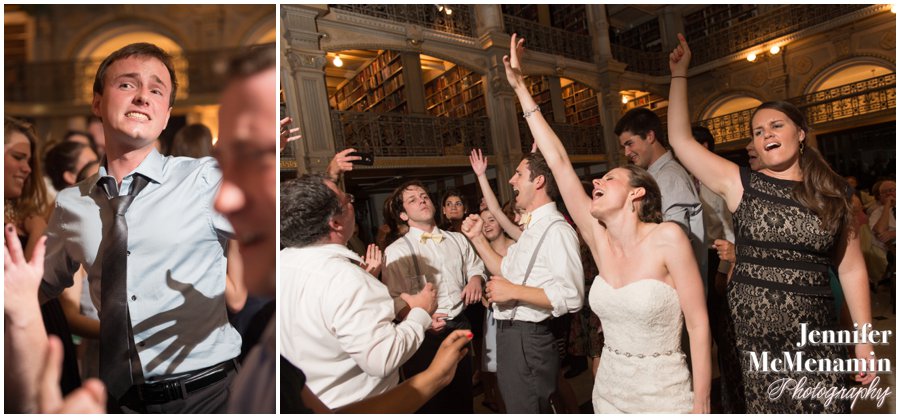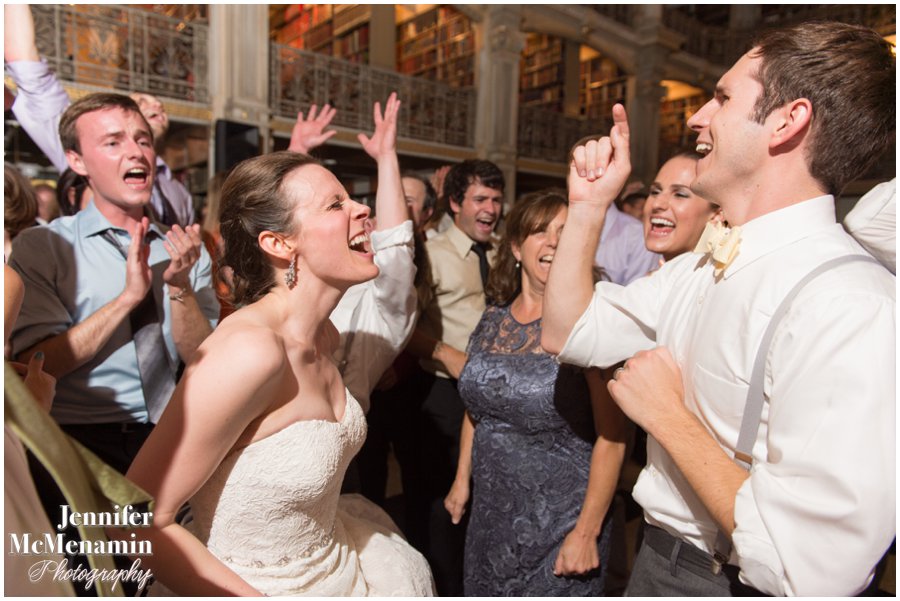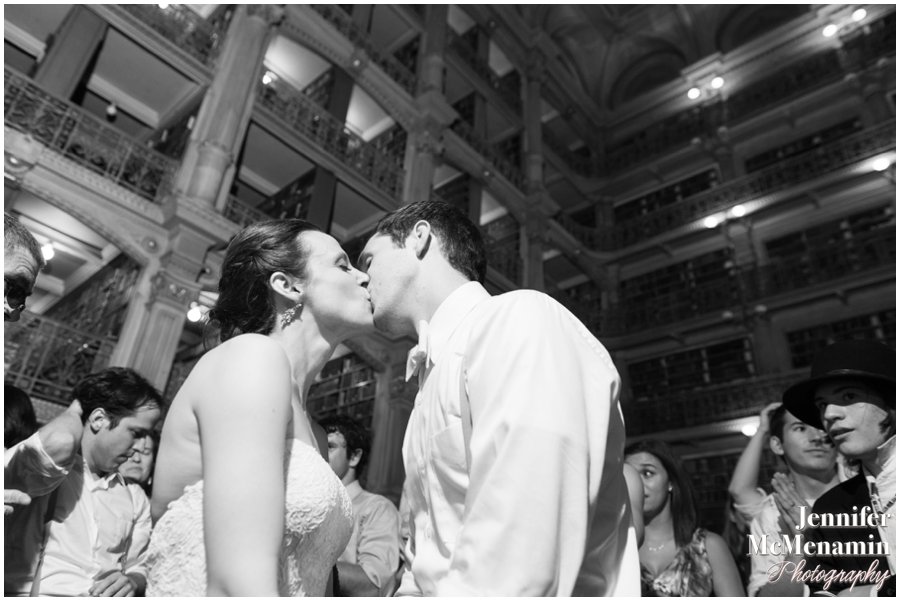 Many, many congratulations, Katie and Sean. I could not have had more fun working with you, your wedding party and your friends and family!
Credits:
Photography: Jennifer McMenamin Photography, LLC

Ceremony: The Marikle Chapel at Notre Dame of Maryland University
Officiant: Father Edward Hendricks, the groom's uncle
Ceremony musicians: Anthony Reedy, a trumpeter and the bride's cousin

Reception: The George Peabody Library

Catering: The Classic Catering People
Lighting designers: Perkins Productions

Bridal attire: Watters gown from Betsy Robinson's Bridal Collection
Hair & Make-up: Scene 217
Bridesmaids' attire: Anna Elyse from Garnish Boutique
Groom's attire: Jos. A Bank

Florist: The Floral Studio
Cake: SugarBakers

DJ: John Paul Berry of Absolute Entertainment
Invitations: Kindly RSVP Designs

Save The Dates, Placecards and Guestbook cards: Lindsay Ward's etsy shop, Borrowed and Blue Handmade Invitations
Transportation: A Touch of Class