Kate + Dave

Four Seasons Hotel Baltimore + Cinghiale Restaurant -- Baltimore wedding photography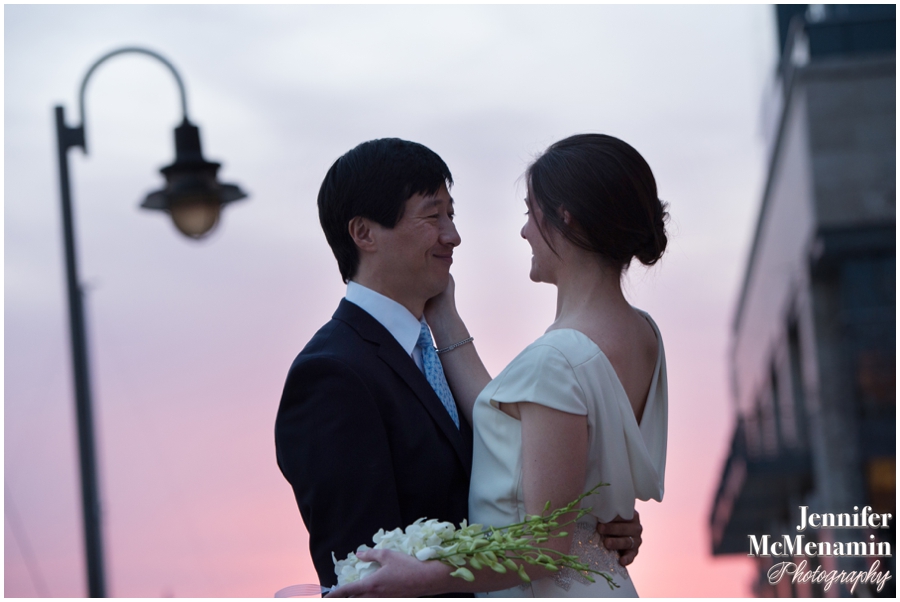 Kate and Dave were neighbors before they met. In her telling of their story, Dave, a personal trainer, had been checking out Kate, an ad copy writer, for months as she walked her dog, Pepper. He even told his friends about her, referring to her as "the black and white dog girl." Dave got to marry his black and white dog girl last month in a beautiful, simple ceremony witnessed by their very closest 25 relatives and friends. As a surprise for Dave, the rings were tied to a ribbon and strung around the neck of a salt-and-pepper stuffed dog, carried by Kate's nephew. There was Prosecco and a four-course Italian feast, served family style at Cinghiale restaurant. There was a stranger's boat, docked just across from the restaurant, that coincidentally carried Kate's last name. There was a gorgeous sunset that sent waves of pink and purple and orange streaking across the sky. And there were tears, toasts and laughter. It was a lovely day. One more quick story that, for me, sums up Kate and Dave's approach to the wedding, which was pulled together very quickly so they wouldn't have to worry about the stress of lots of wedding planning: When a snowstorm the week of the wedding delayed the arrival of their invitations until just the day before the big day, Kate dropped them in the mail to her guests anyways with a funny little note and a "c'est la vie!" Here are some of my favorites from their wedding:
Since the hotel room was in Kate's name, the hotel staff left treats for the newlyweds but with the wrong names. "They're for my dad and me," she joked.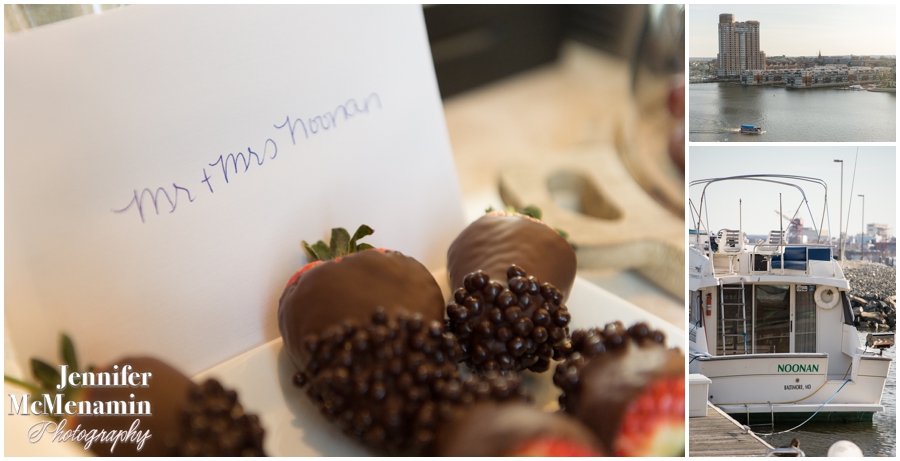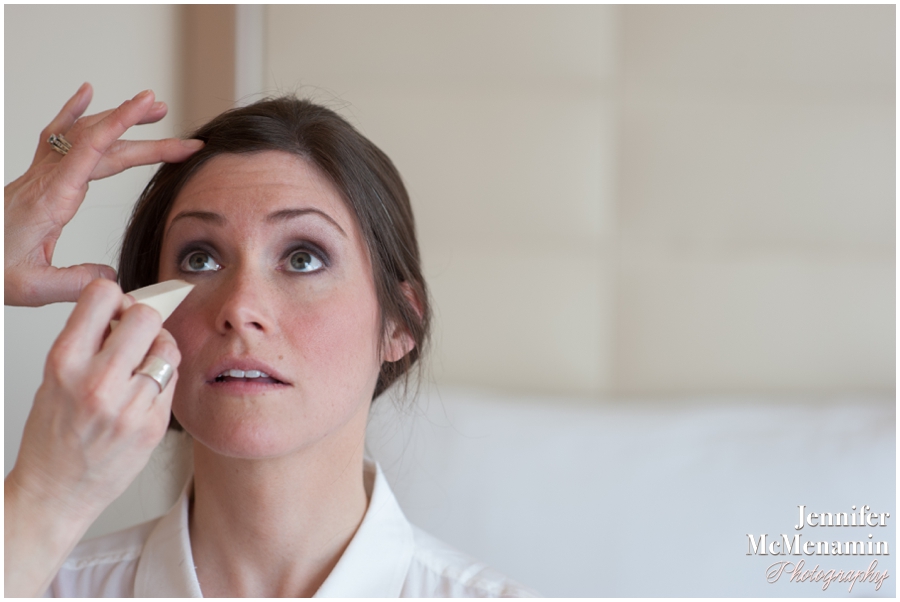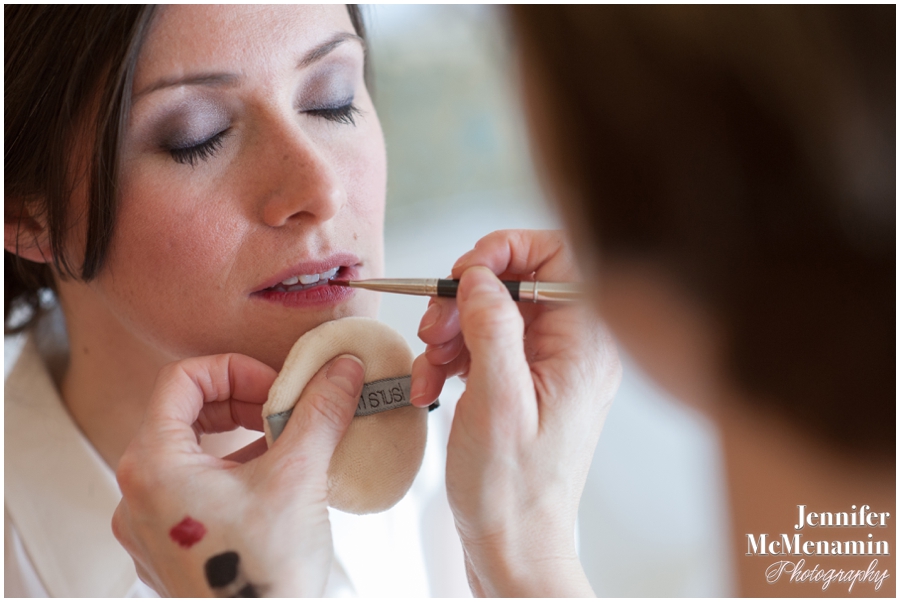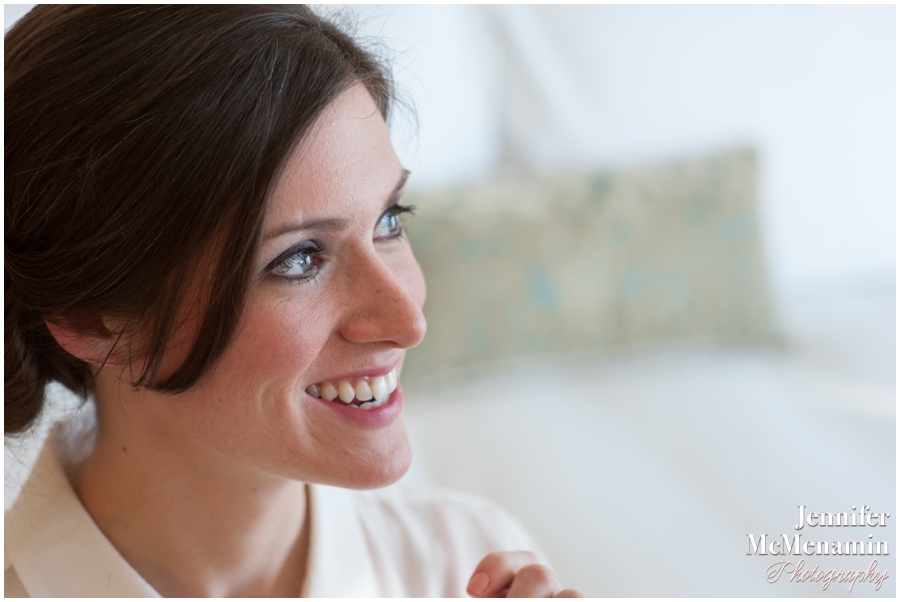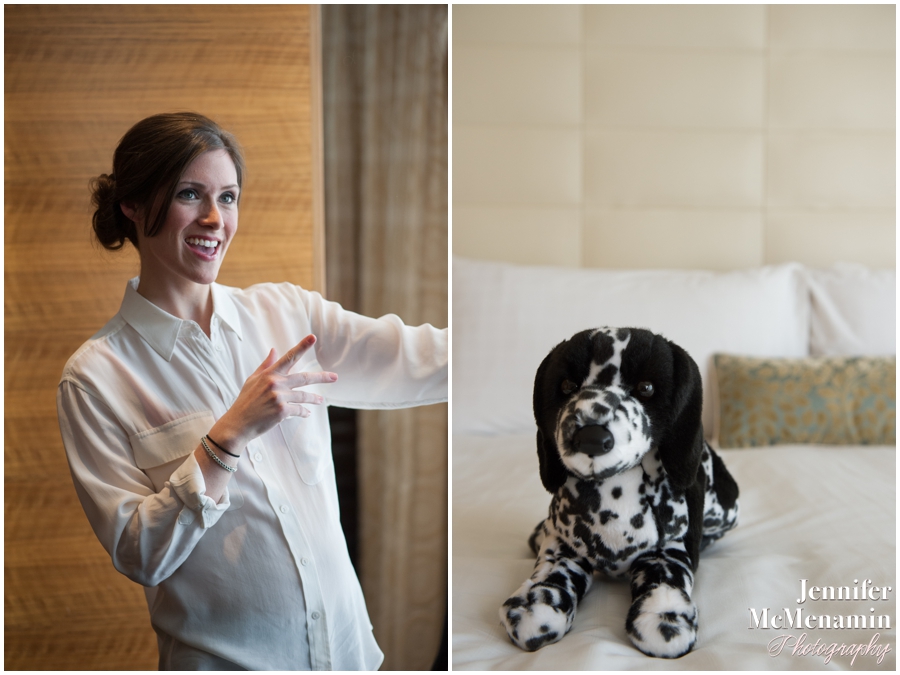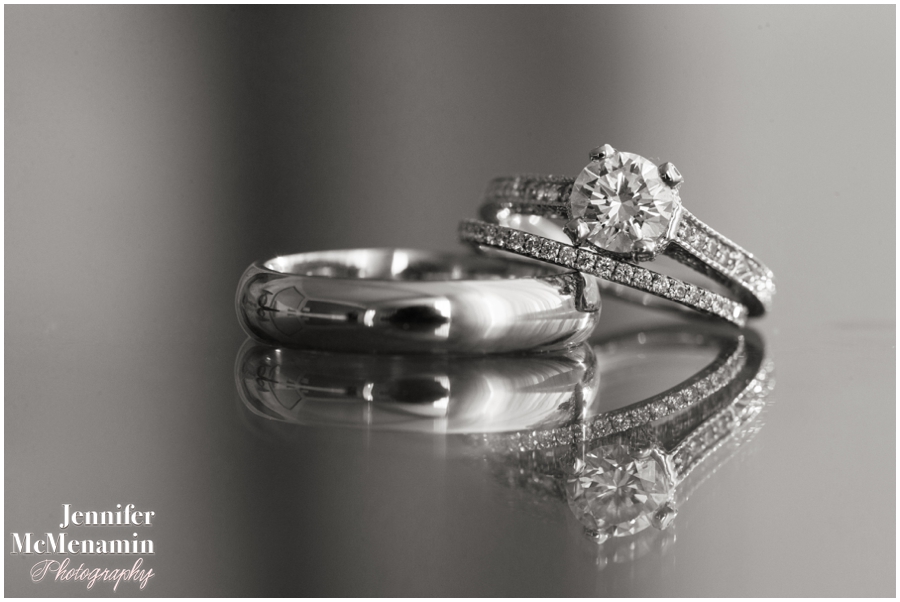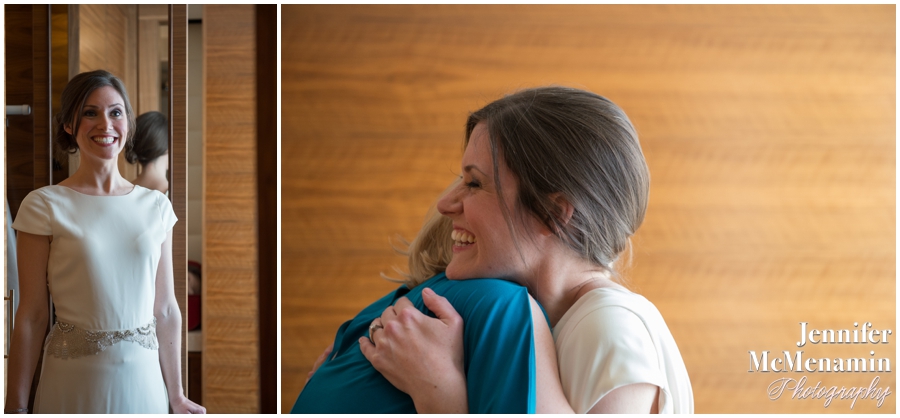 Last-minute instructions on the order of music for the ceremony.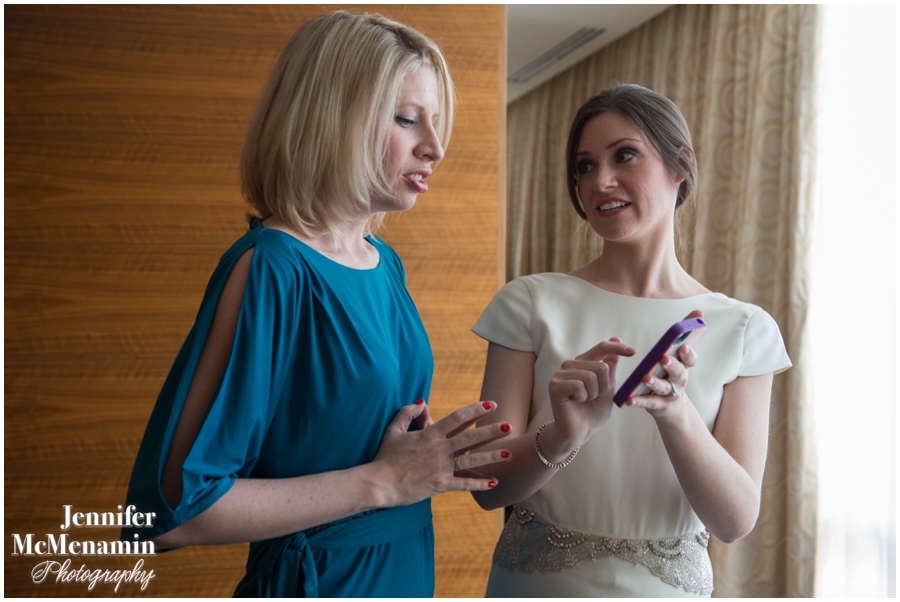 And we were off to Cinghiale for the wedding!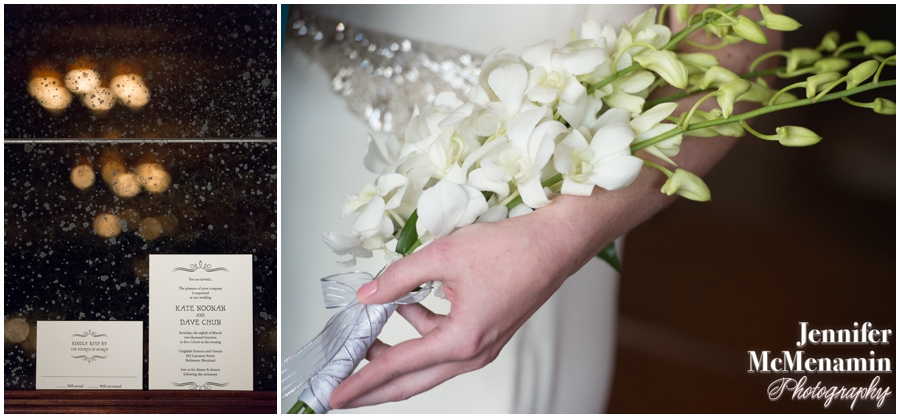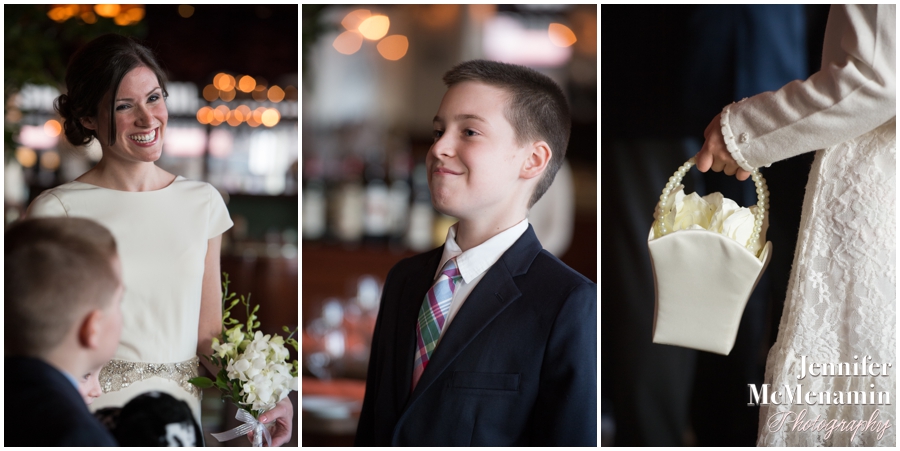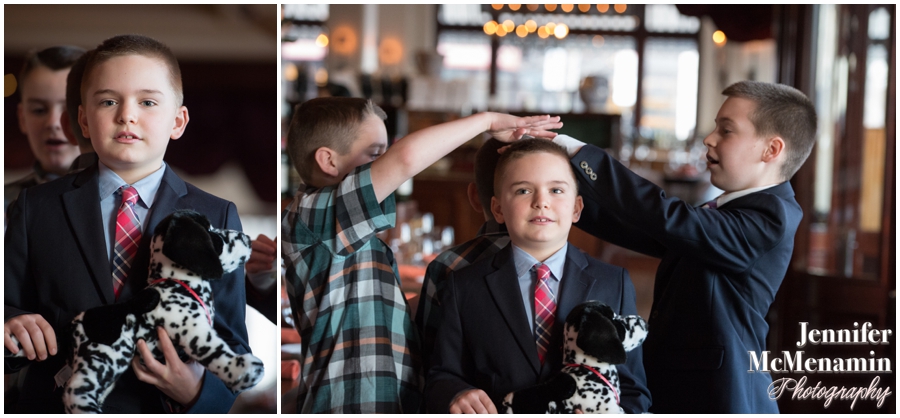 Kate and Dave had a gaggle of nieces and nephews, who formed a parade of little people to start the ceremony.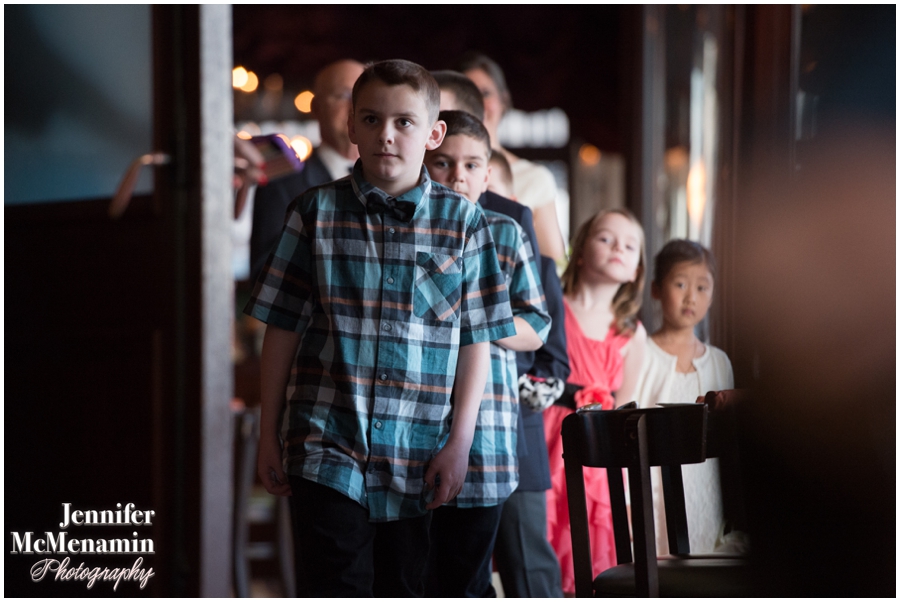 In our final phone conversation before the wedding to go over last-minute details, Kate mentioned that she thought she and her dad might have a moment just before he walked her down the aisle. She was right. And it was lovely.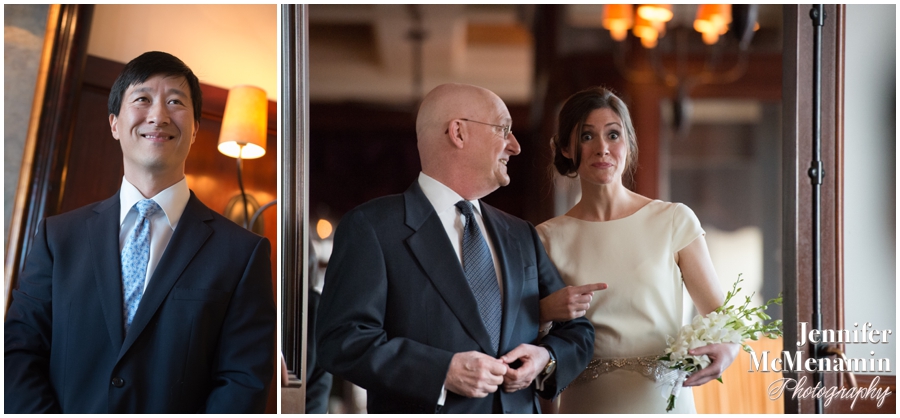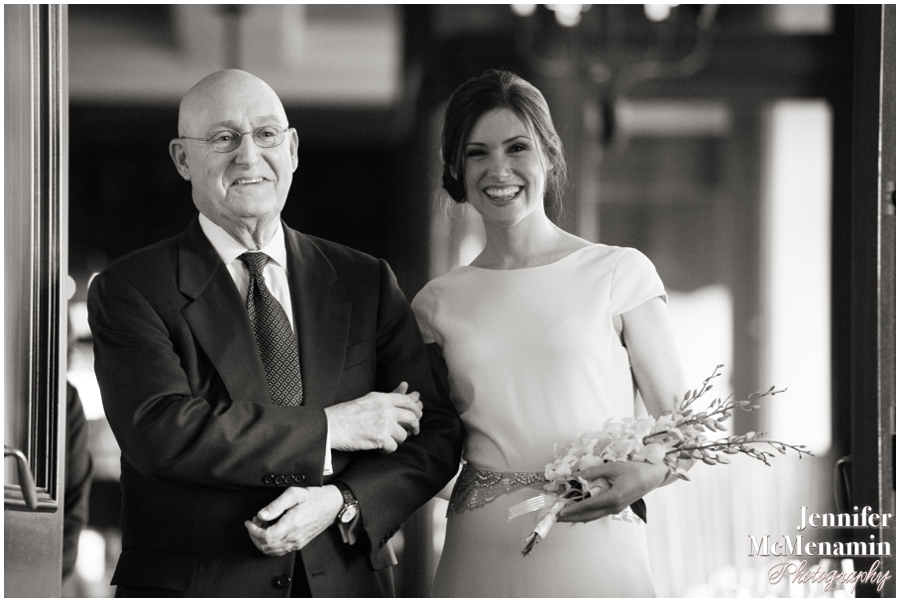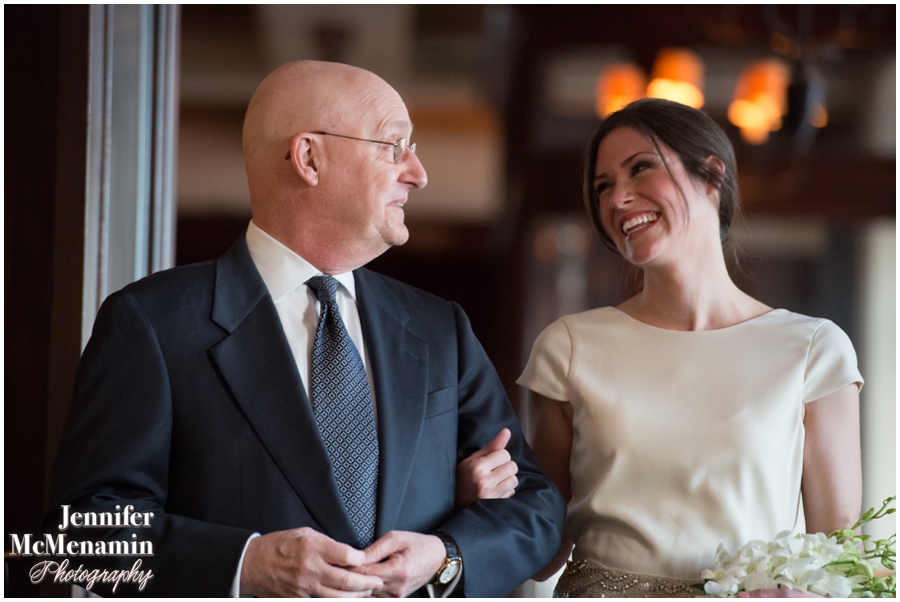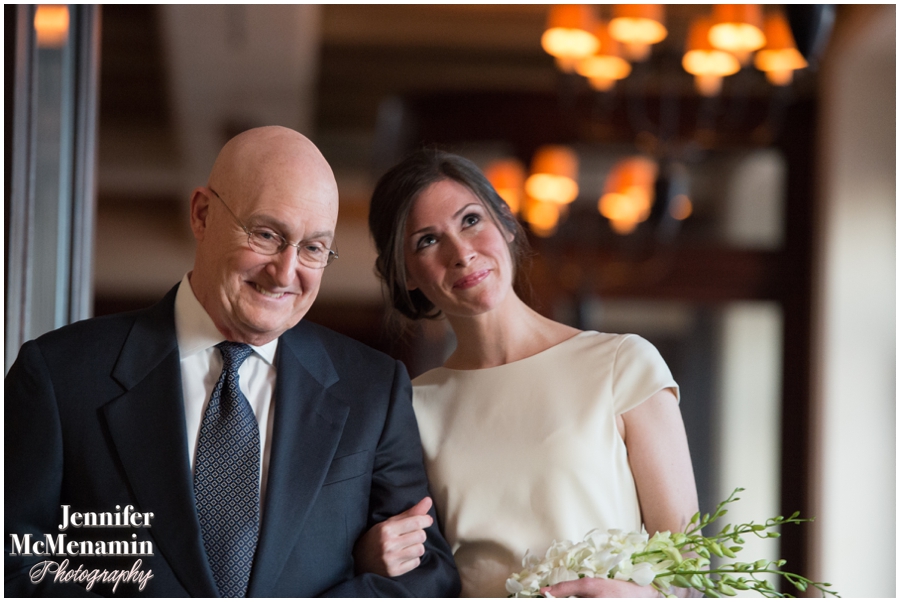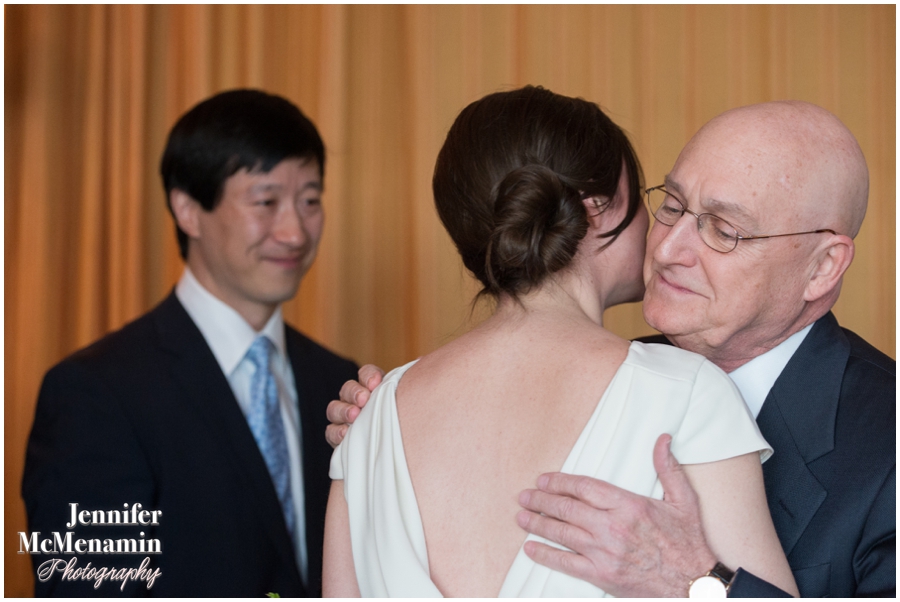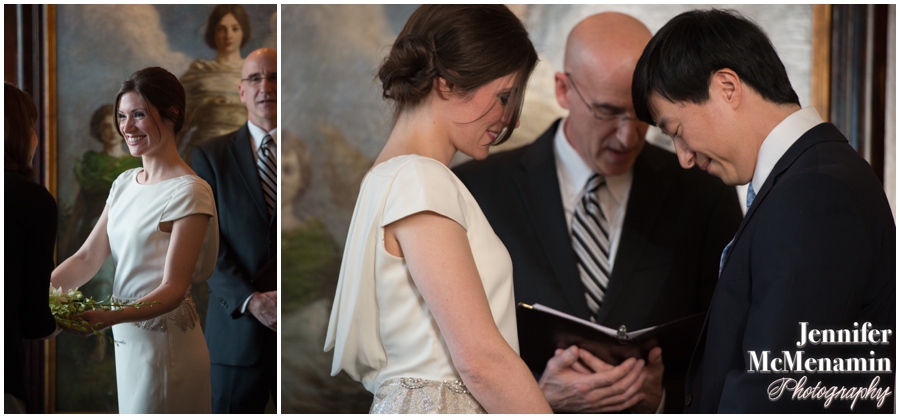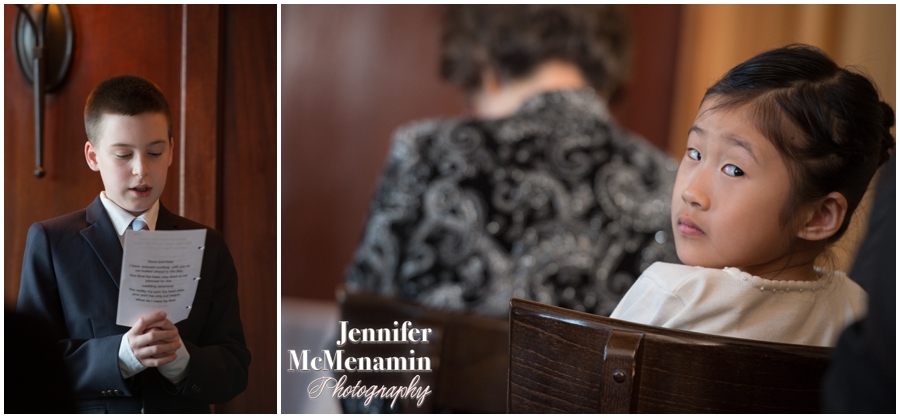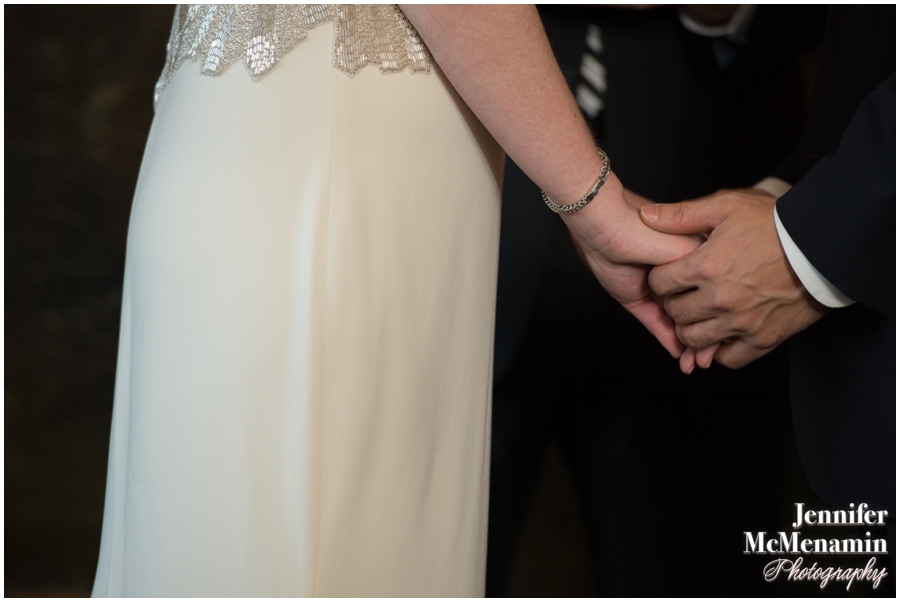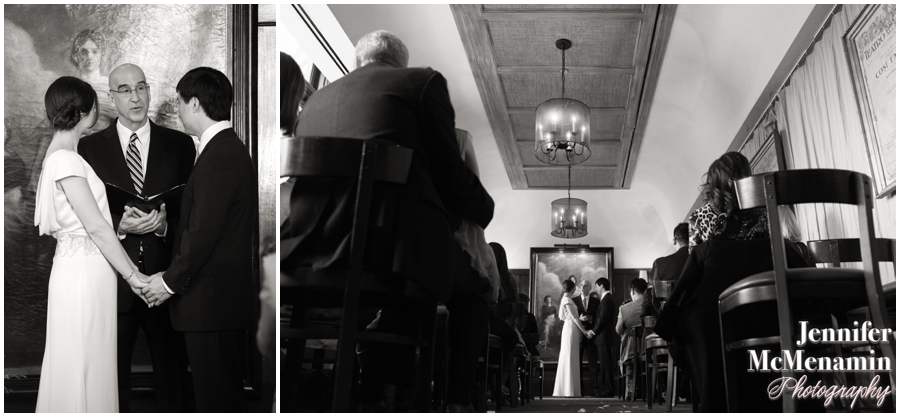 After a few quick family photos, we took advantage of the setting sun for some nice casual portraits of the newlyweds.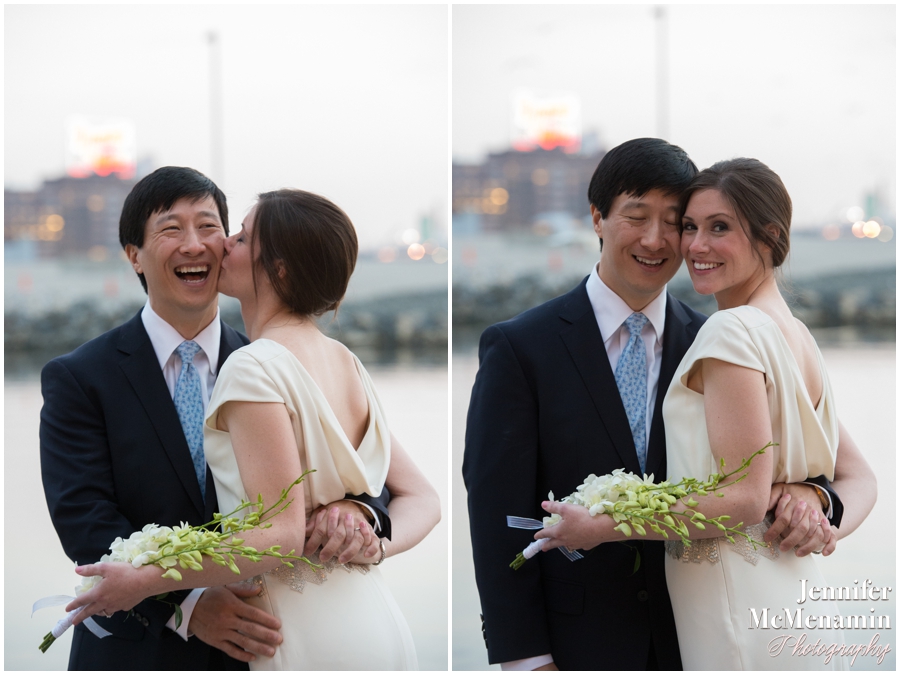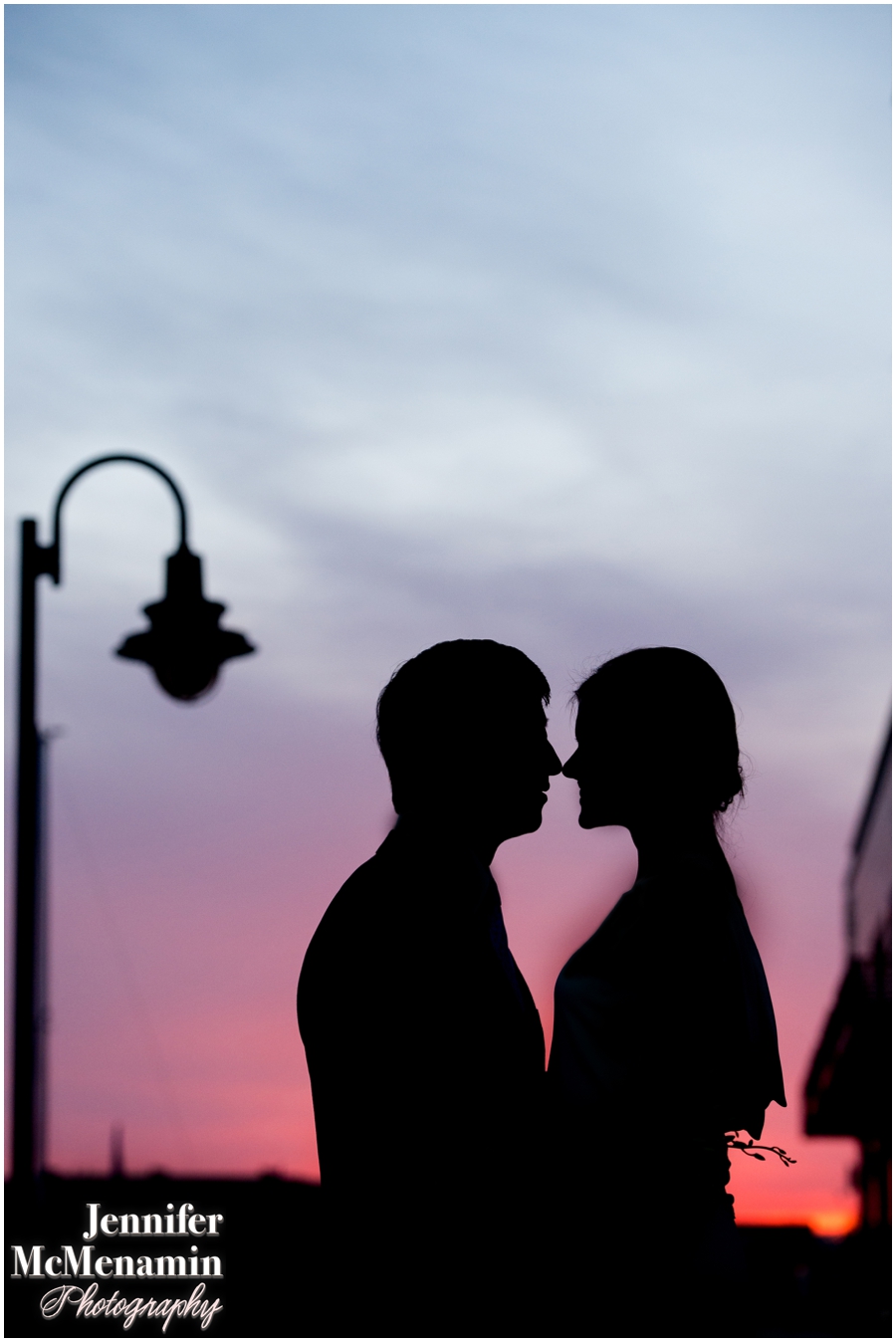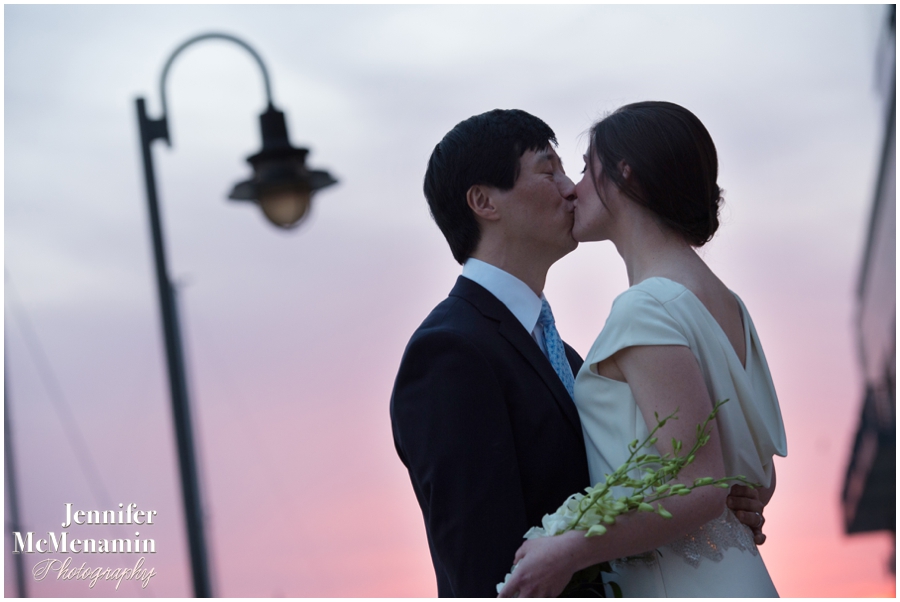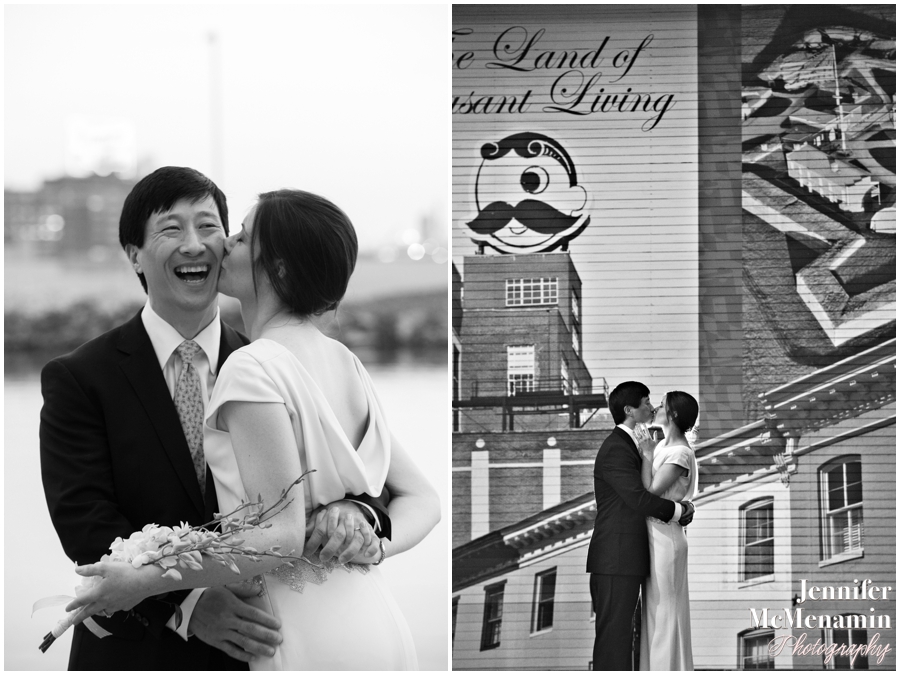 And then it was dinner time! 
A few tears.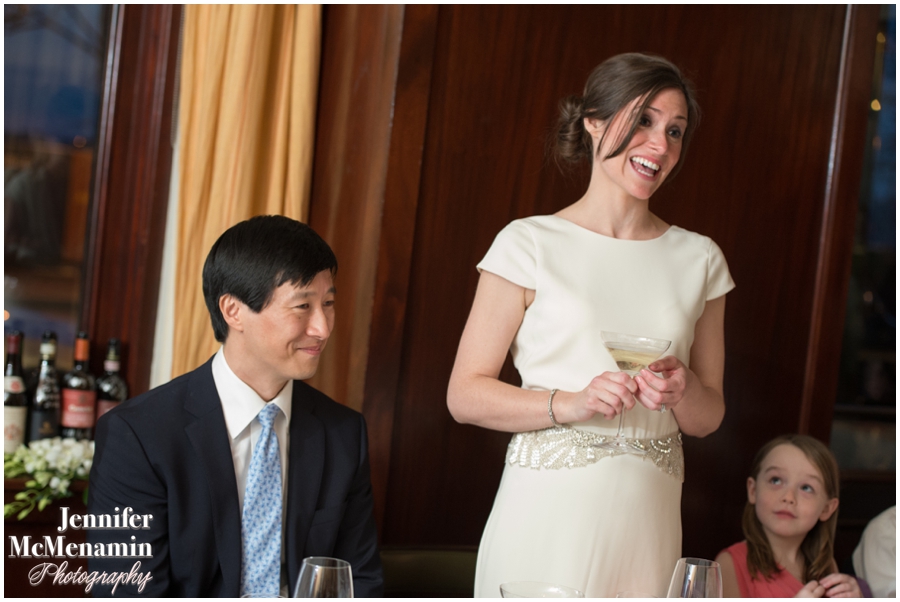 And lots of fun and merriment.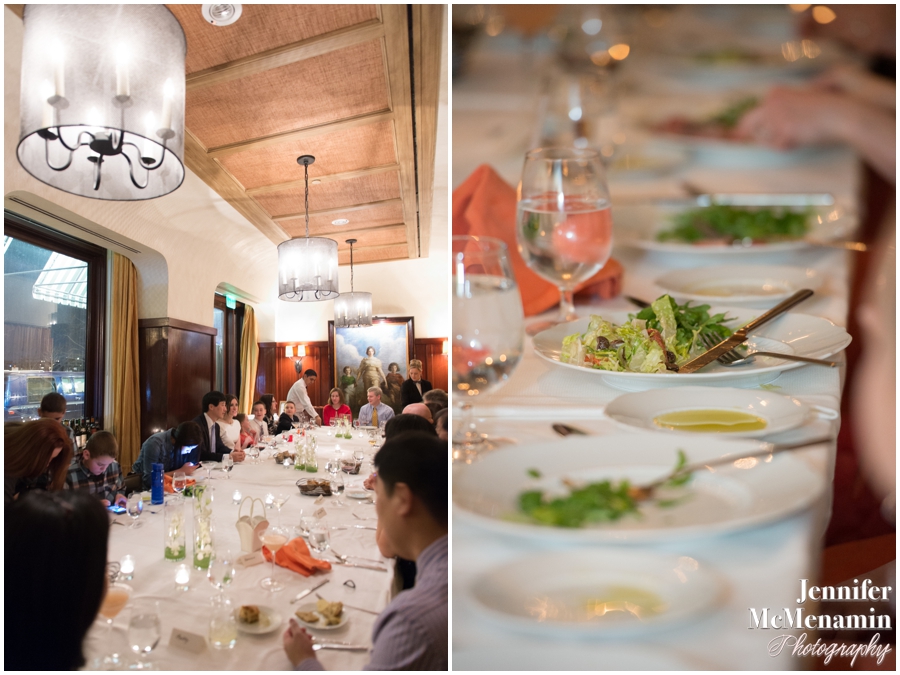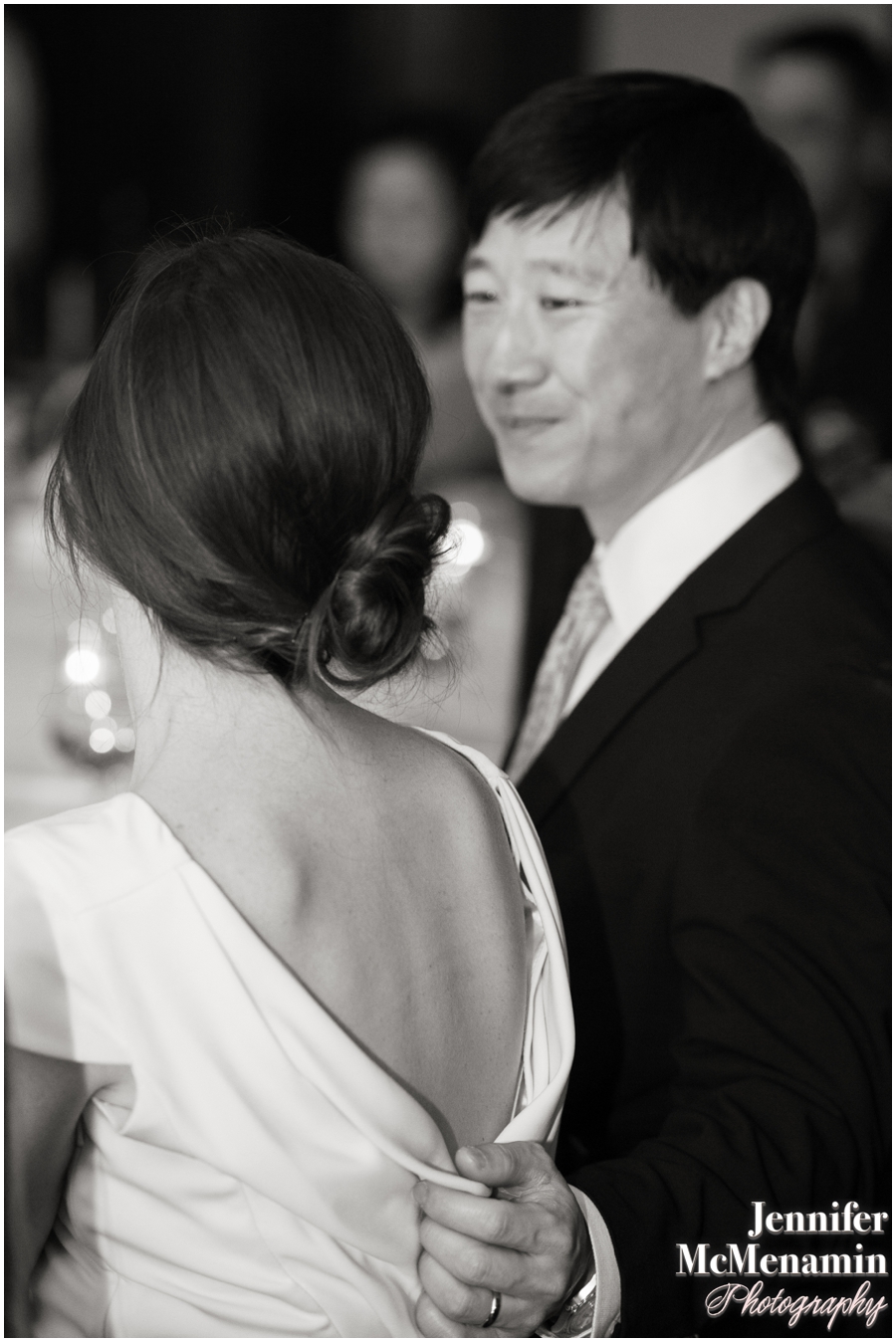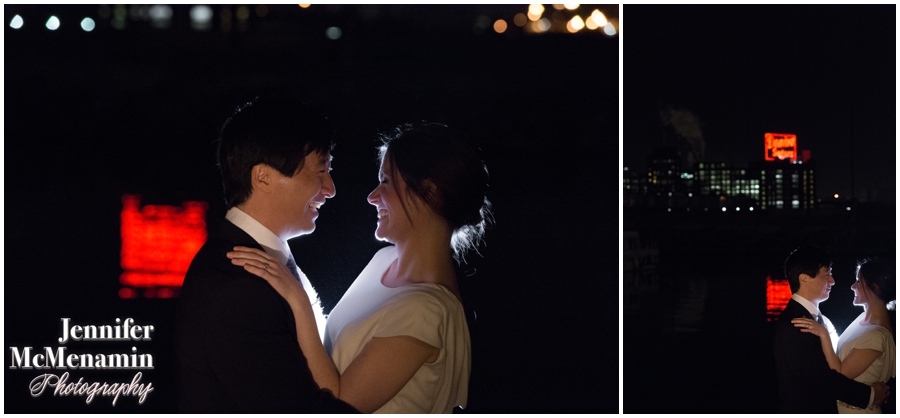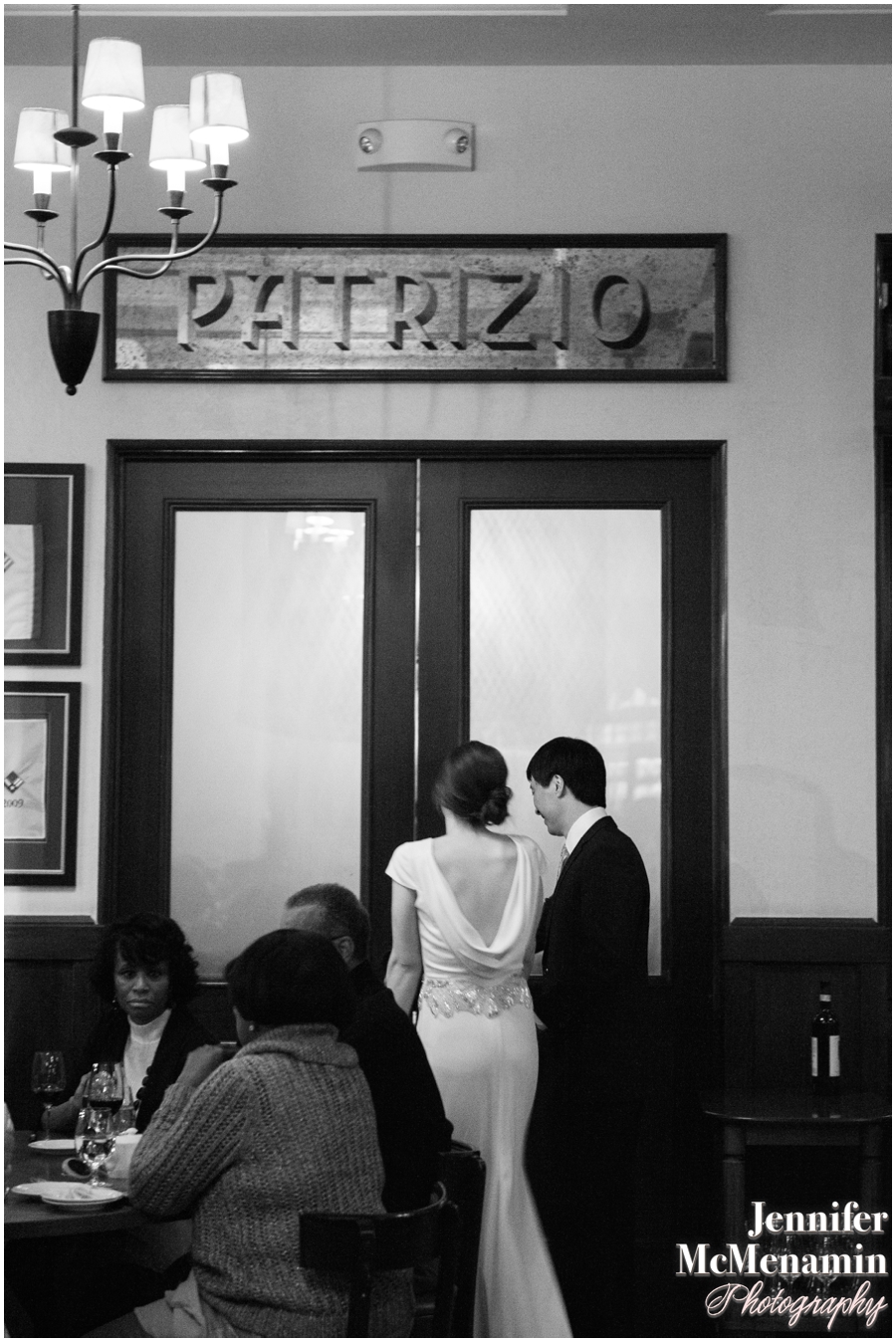 Many, many congratulations, Kate and Dave. It was an absolute pleasure working with you both!
Credits:
Photography: Jennifer McMenamin Photography, LLC

Ceremony & dinner reception: Cinghiale restaurant
Officiant: Pastor Mark Goodrich
Bridal attire: Badgely Mischka
Make-up: Holly Wilson
Cake: Atwaters
Invitations: Paper Source