Jess & Mike

Elkridge Harford Hunt Club -- Maryland wedding photography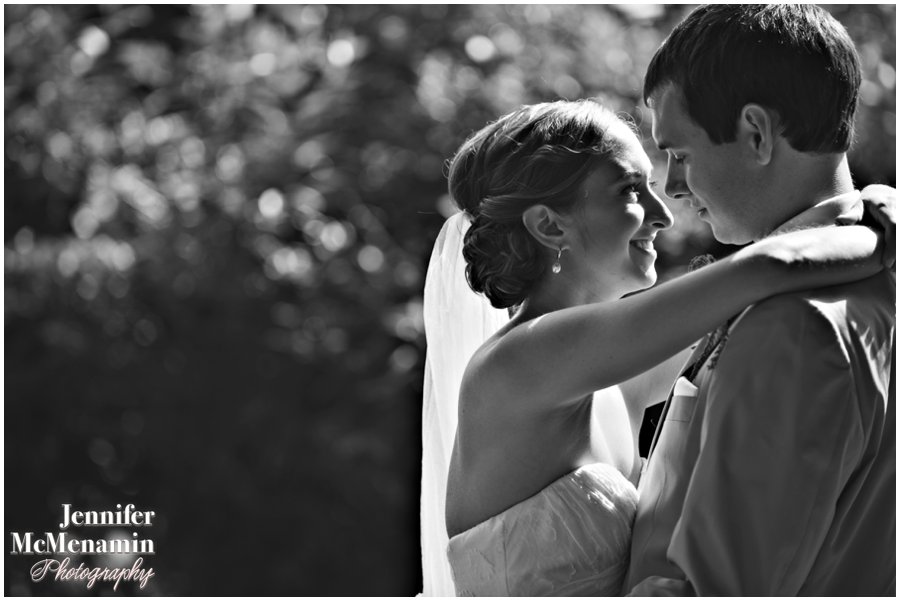 For Jess and Mike, the most important elements of their wedding were their close family members and friends in attendance. This showed in every aspect of the day, from the signature drinks and custom fans that awaited each guest at the outdoor June ceremony to the games on hand for children and grown-ups alike, the invitation to guests to participate in the wedding by posting photos on Instagram with a hashtag for the couple and the personalization of their ceremony, which was officiated by a close family friend who was ordained just for the occasion. Their entire wedding party could not have been more fun to work with — they quite obviously were having a blast together and that fun couldn't help but shine through in the photos! First, there were the lovely Wal-Mart blue light special robes and nightgowns (!) in which Jess dressed her bridesmaids for hair and make-up preparations. Then, there were the preppy ensembles they planned for the groomsmen with Ralph Lauren suits, Land's End shirts and seersucker JCrew ties that complimented the bridesmaids' LL Bean seersucker dresses. And topping it all off were coordinating white and black sunglasses for fun wedding party photos and, later, dance floor awesomeness. They wrapped up the evening under the glow of the Super Moon with sparklers for the kids, illuminated lanterns and luminaries and an array of desserts, including a lovely little cake made by the groom's sister. Here are some of my favorites from their beautiful day: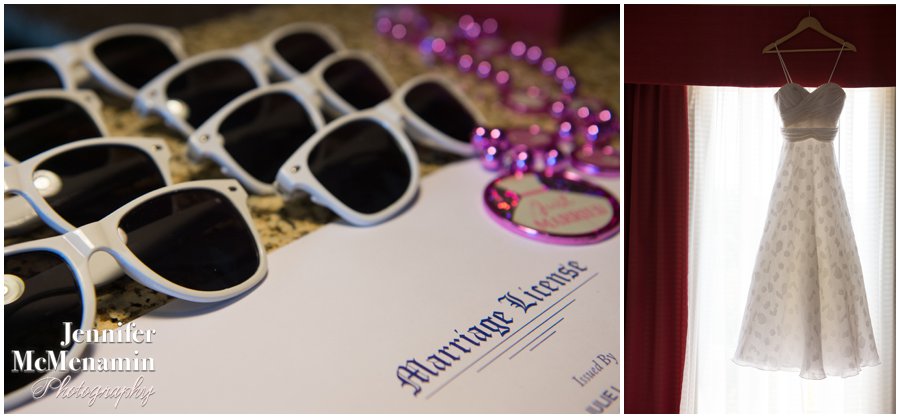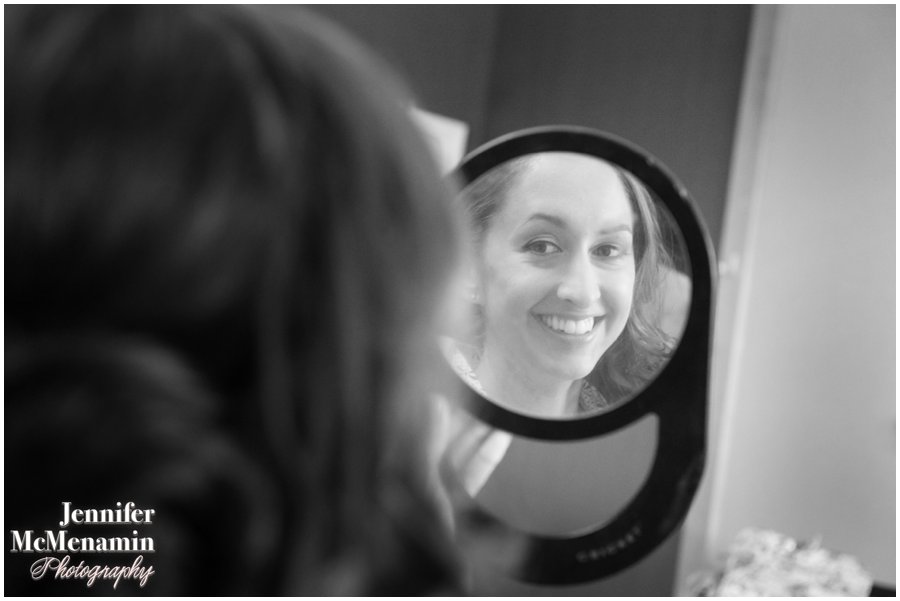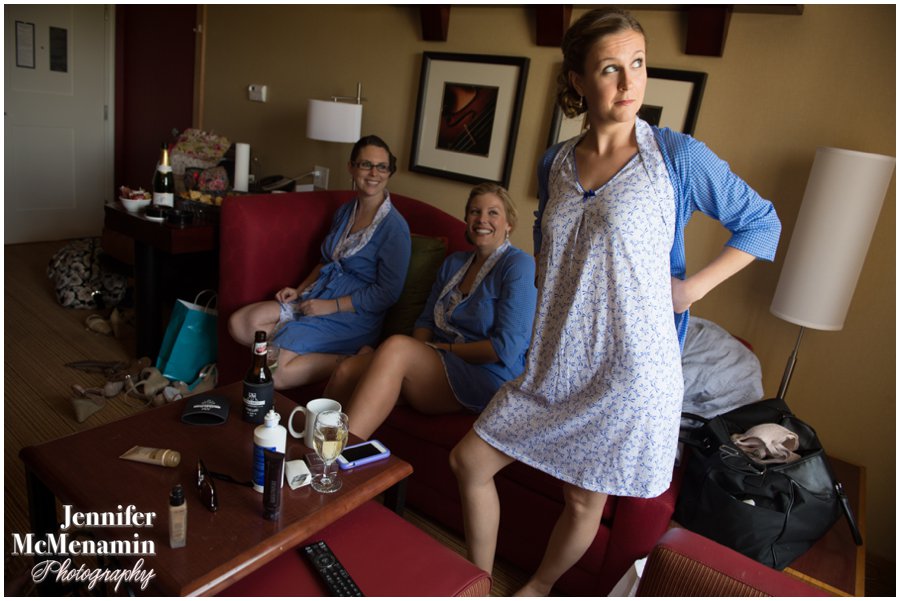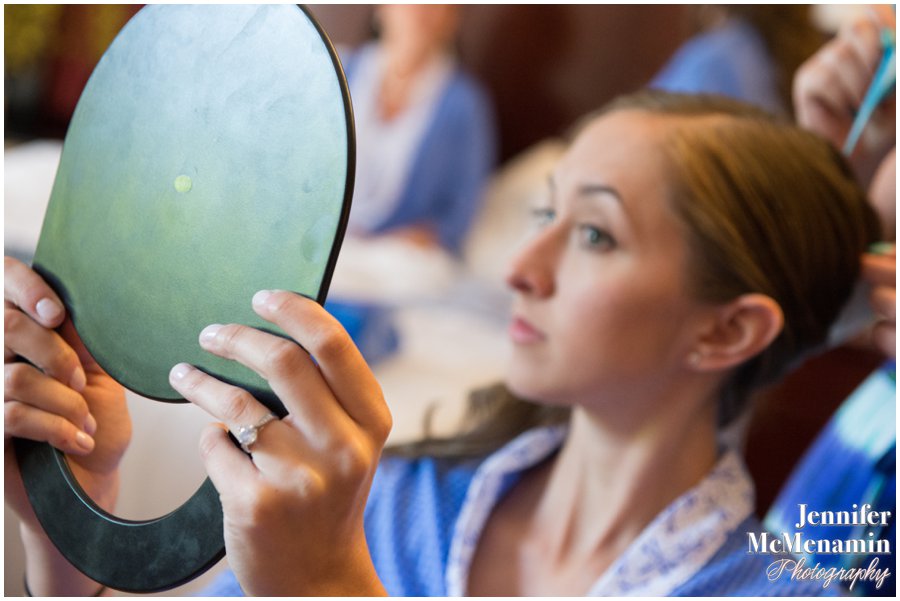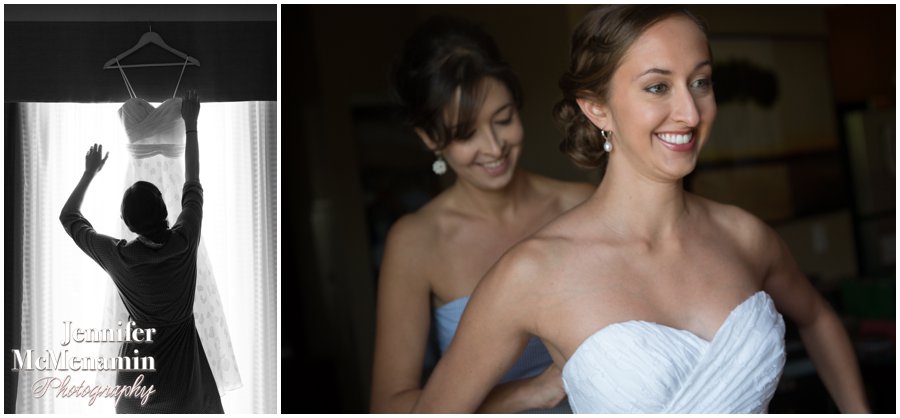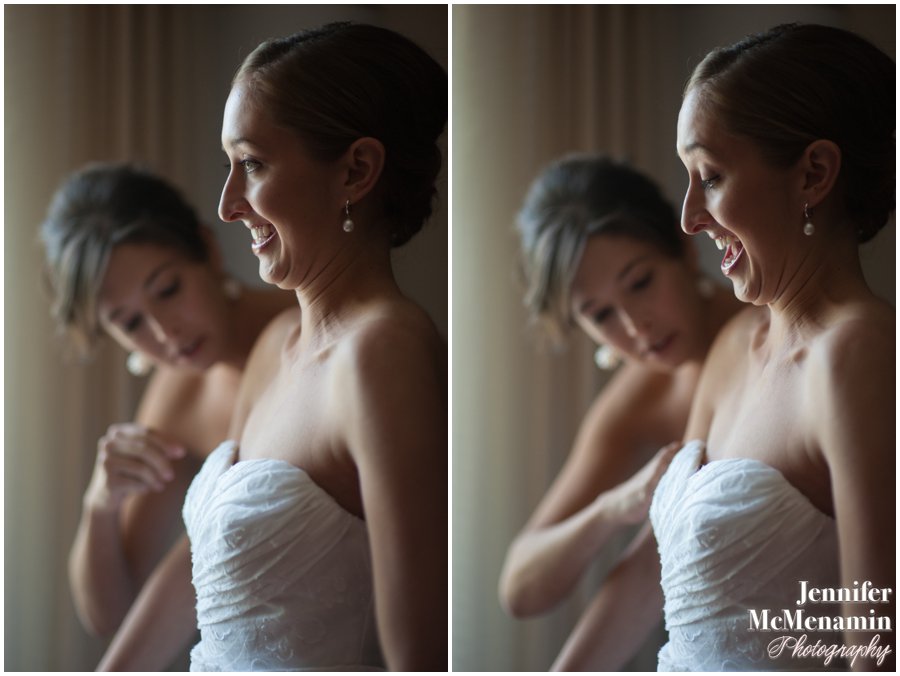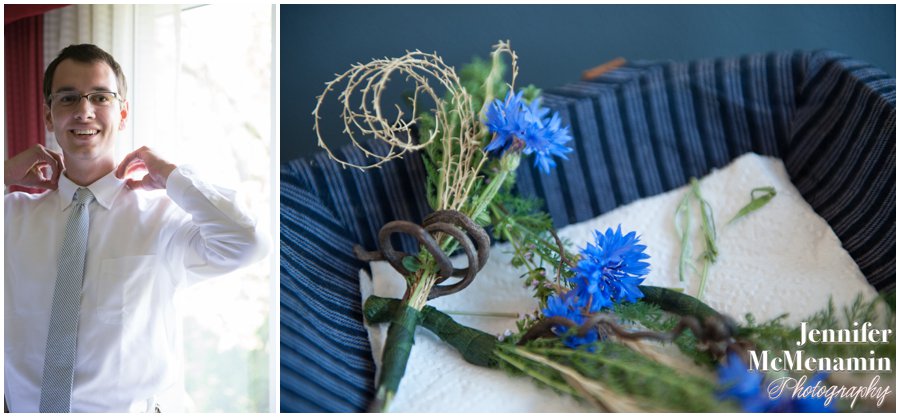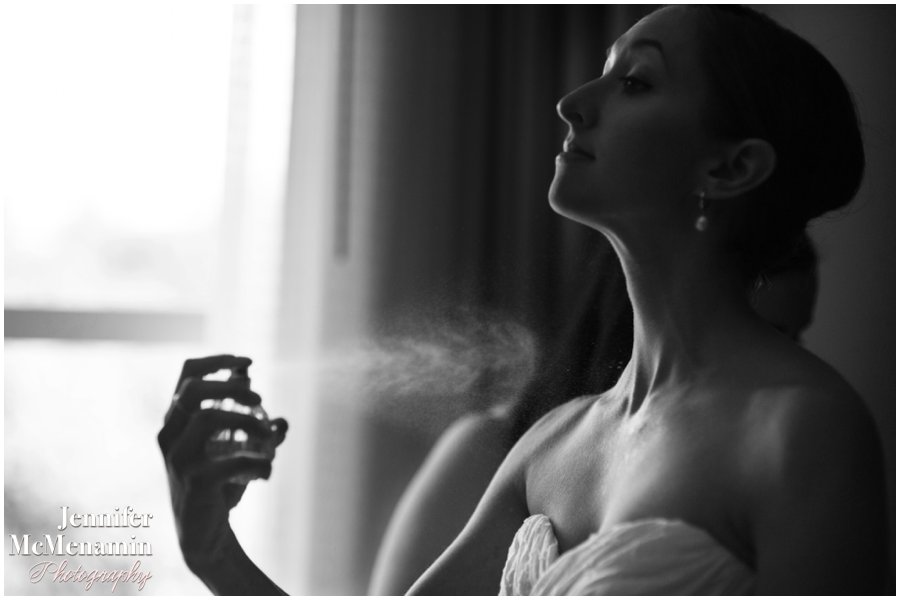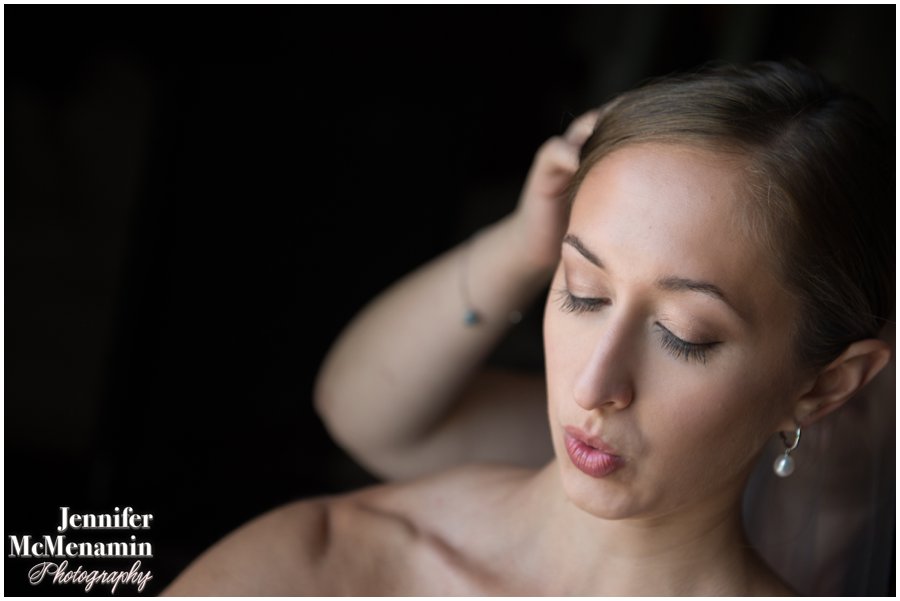 The wedding party hopped on a school bus for the trip to the Elkridge Harford Hunt Club in Monkton. Because Jess and Mike planned to officially see each other at the hunt club, Mike wore an eye mask under his sunglasses on the bus so he would not see his soon-to-be-wife.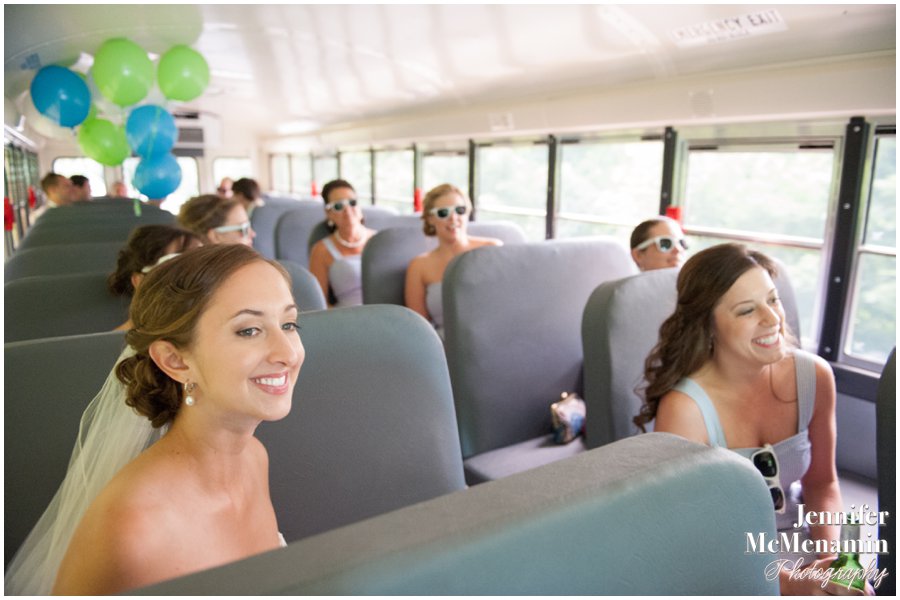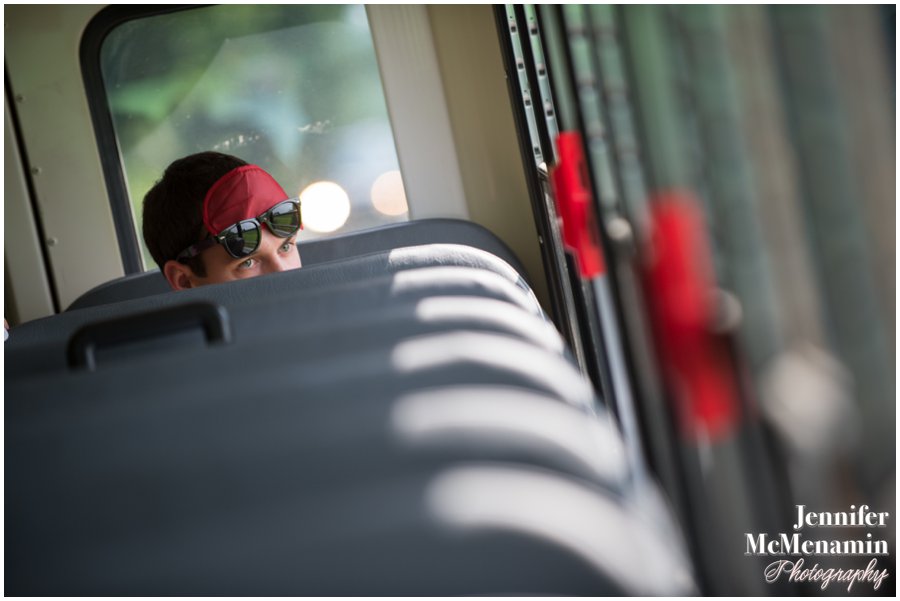 Explaining to the driver that the Elkridge Harford Hunt Club way up in horse country is not the same thing as the Elkridge Club on Charles Street in Roland Park — and giving directions!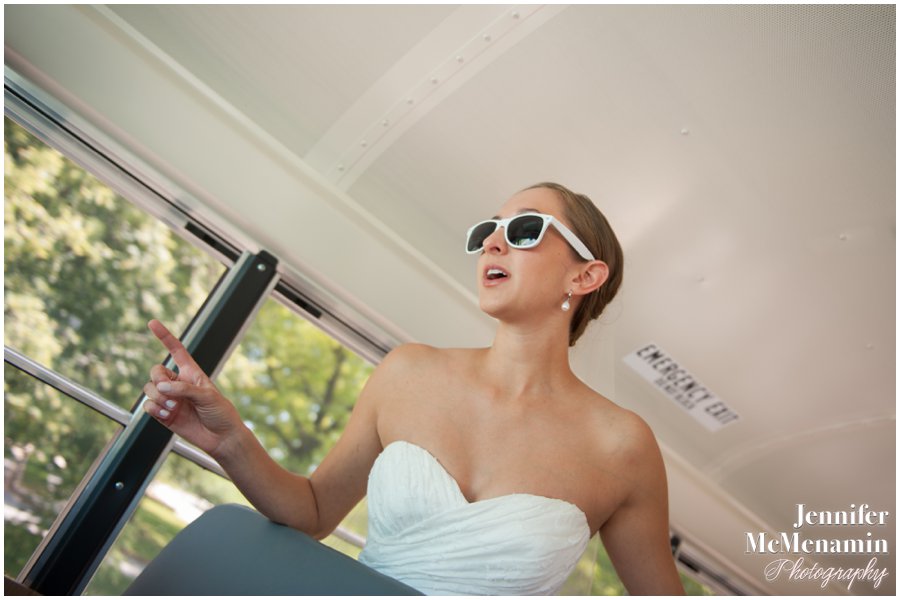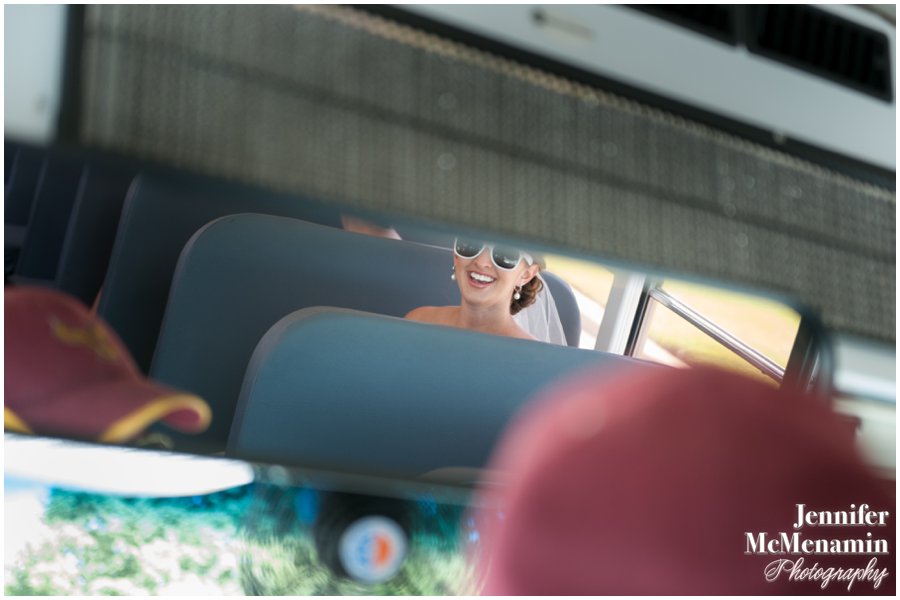 I absolutely love this series of photos of Jess & Mike seeing each other for the first time, the obvious excitement and love between them and the way they twirled for each other's outfit approval.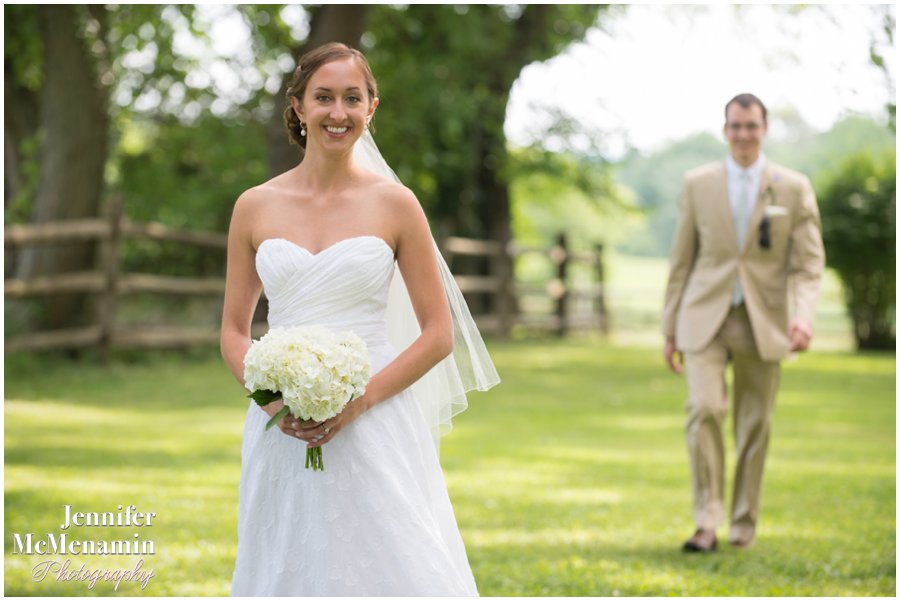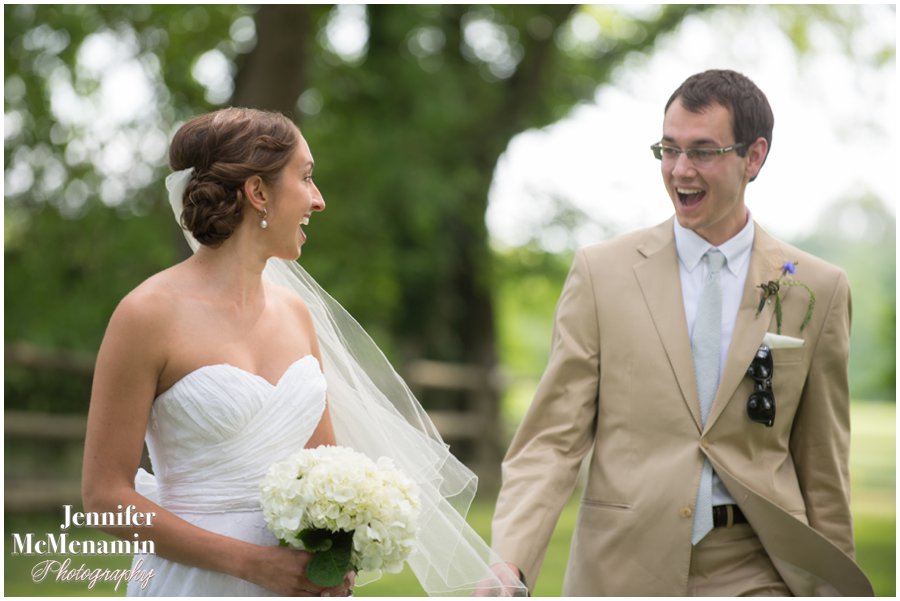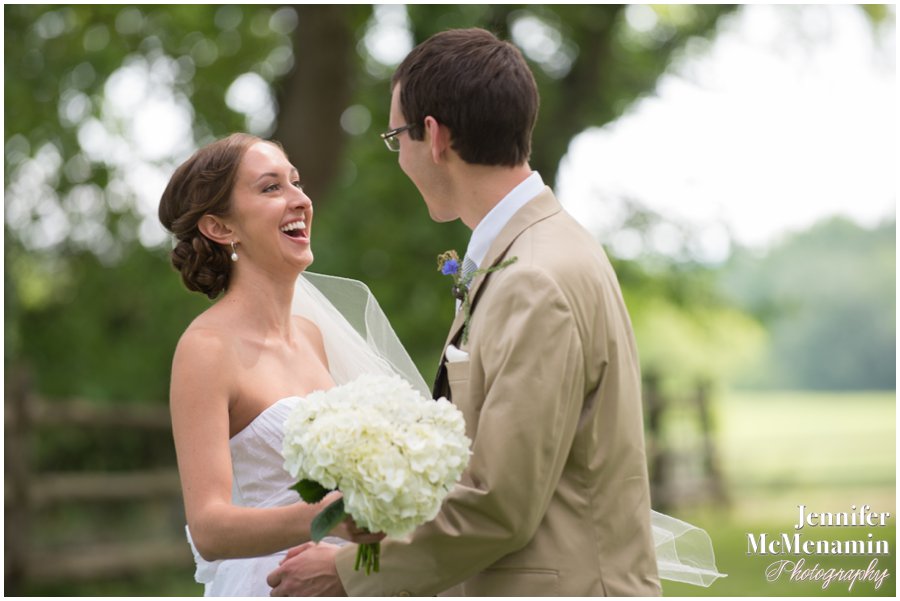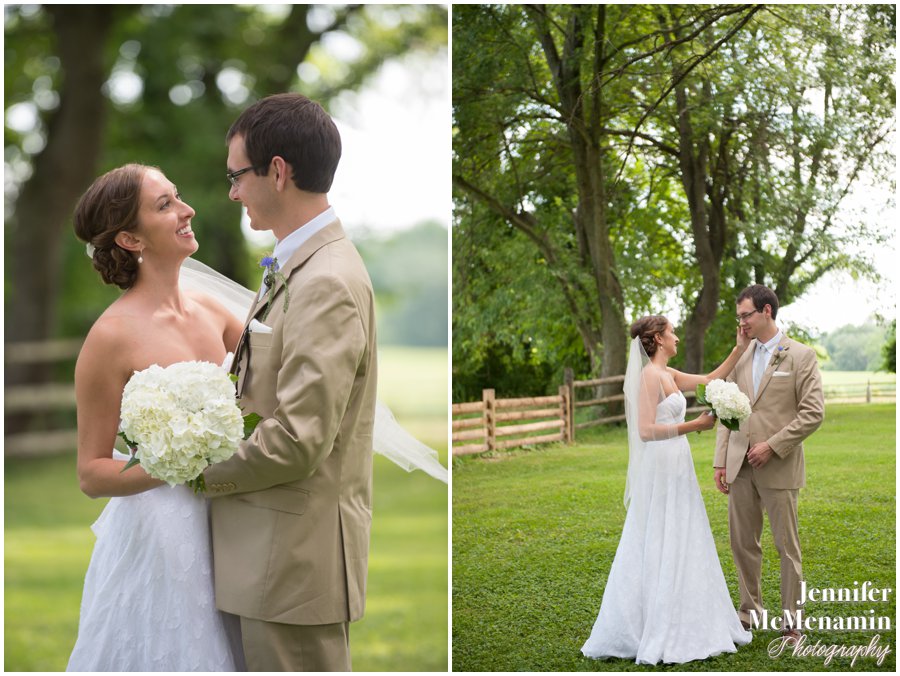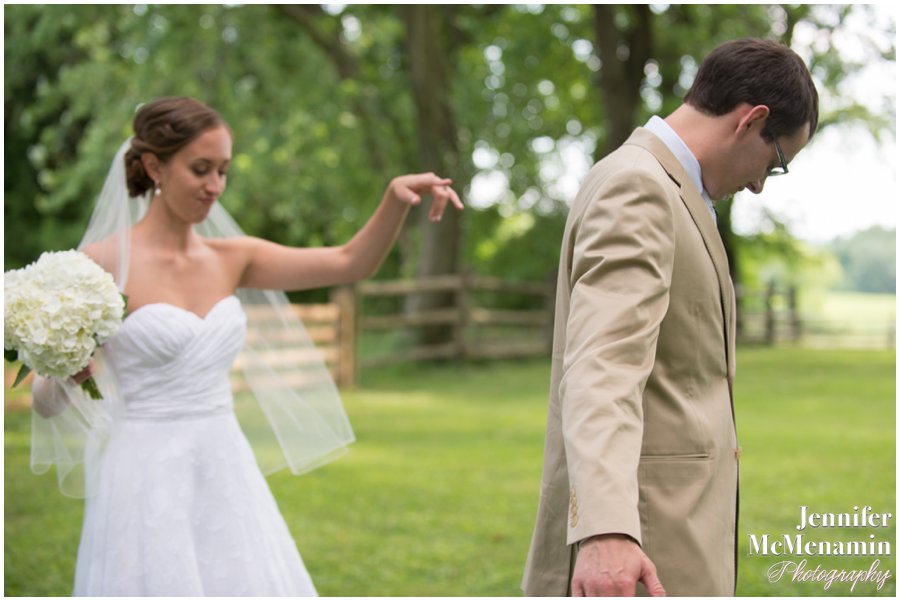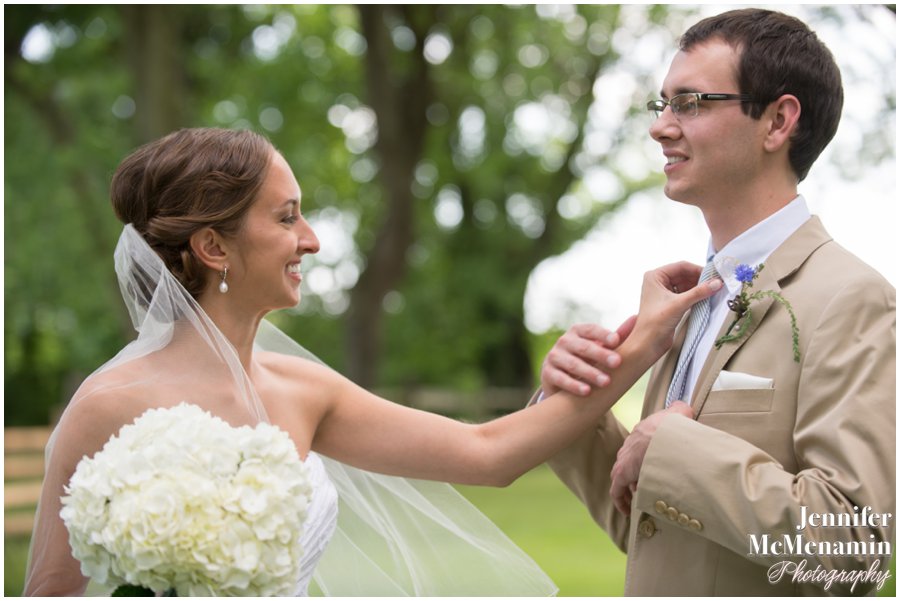 Then, it was time to get married.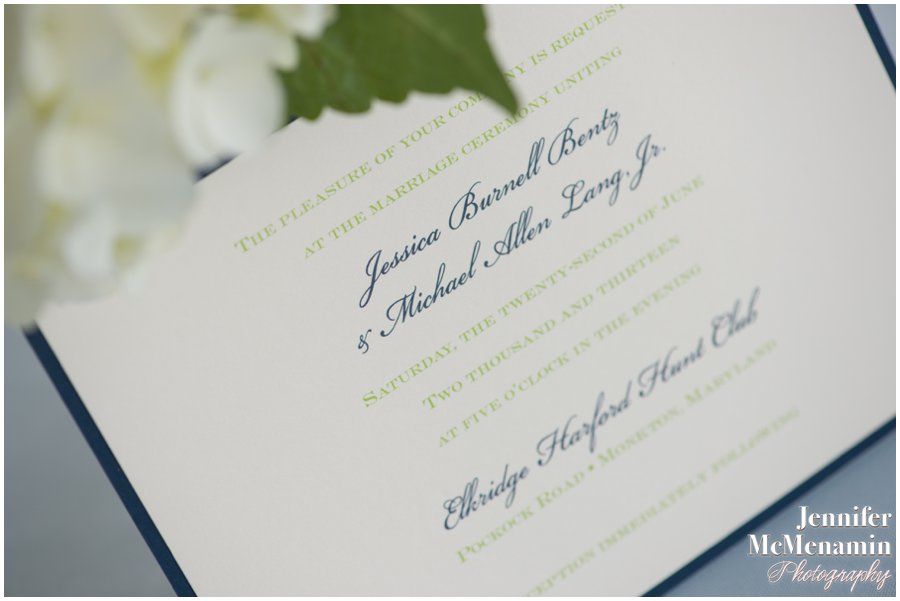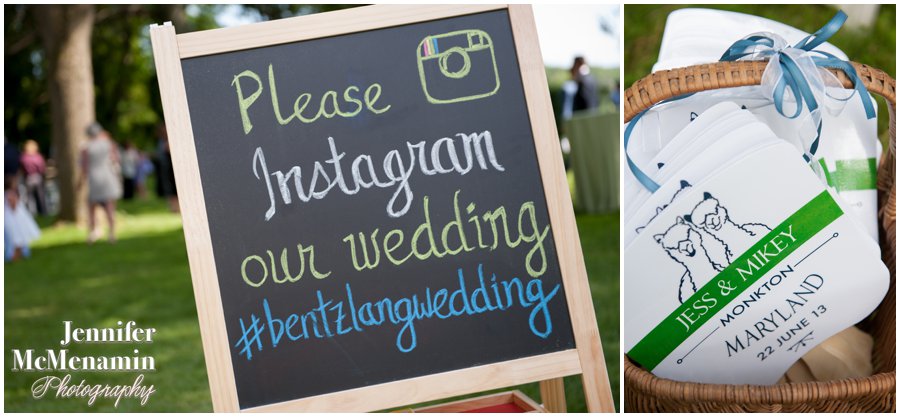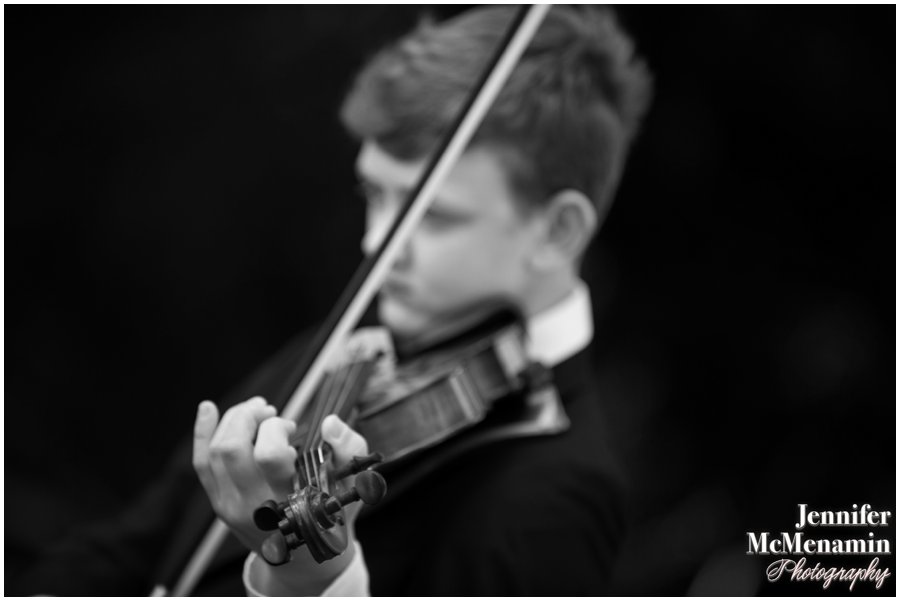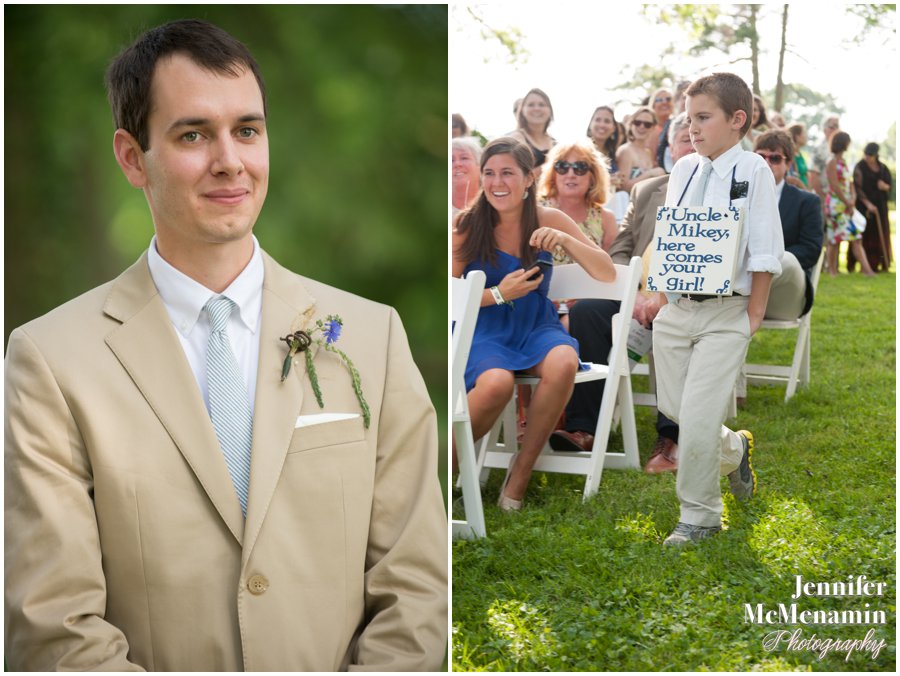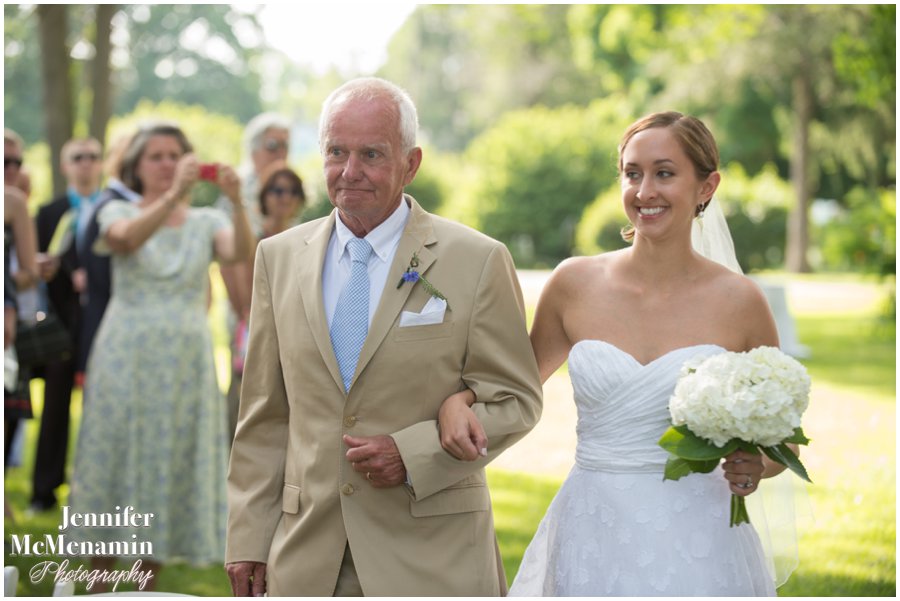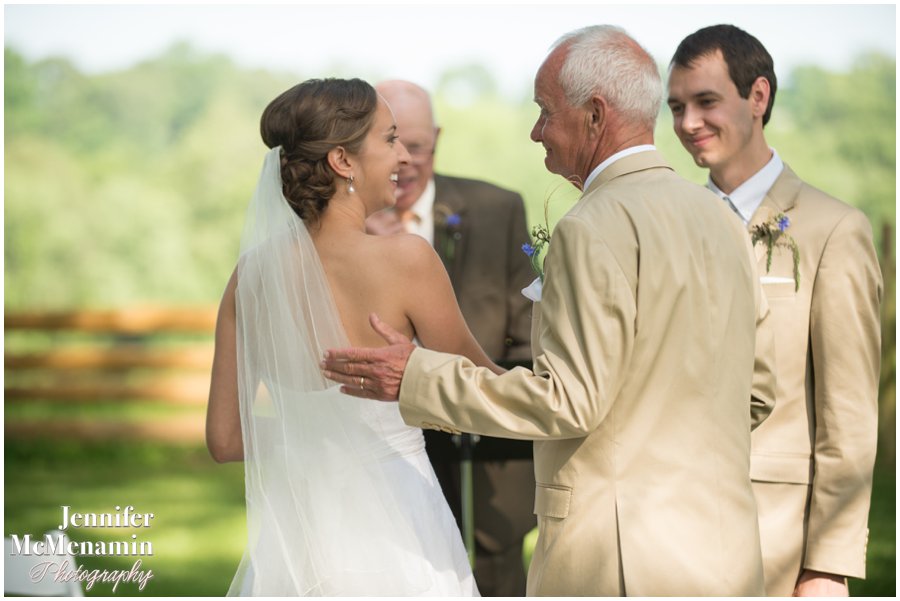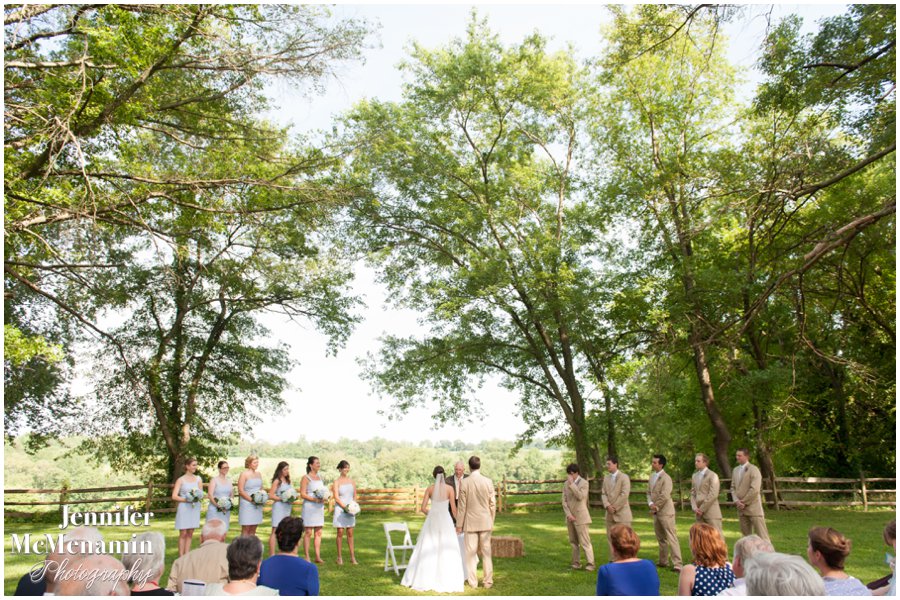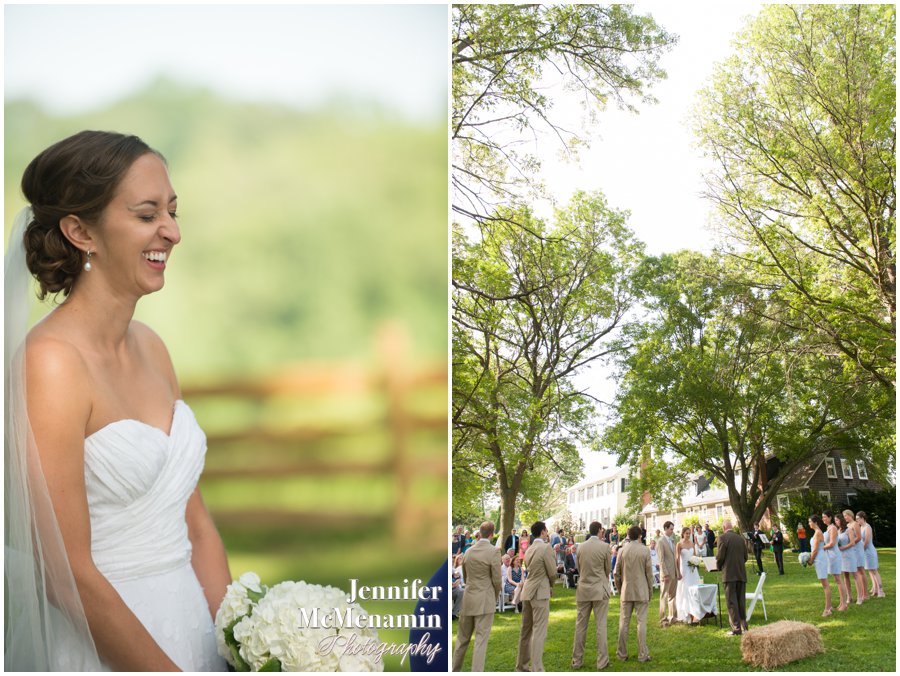 This next photo was shot by my assistant, Lucas.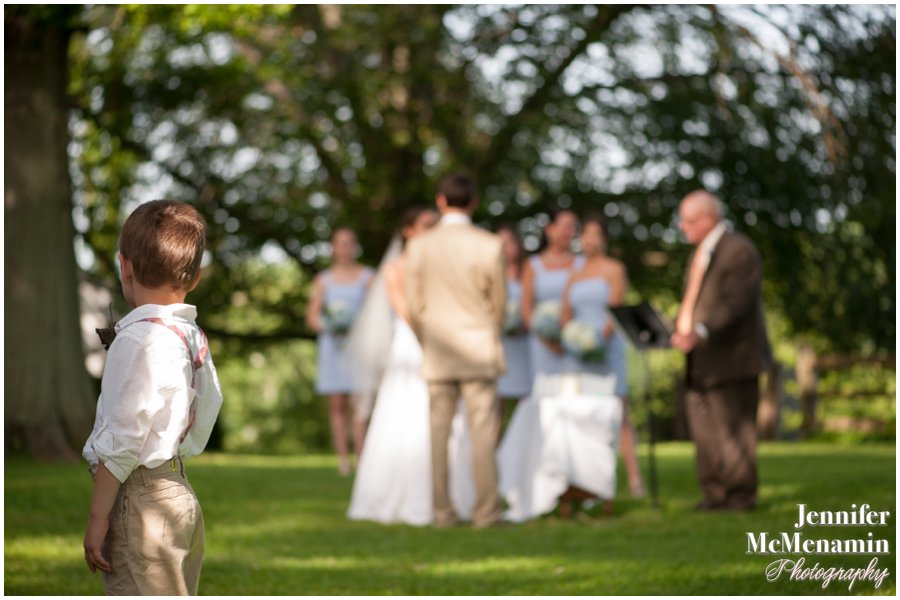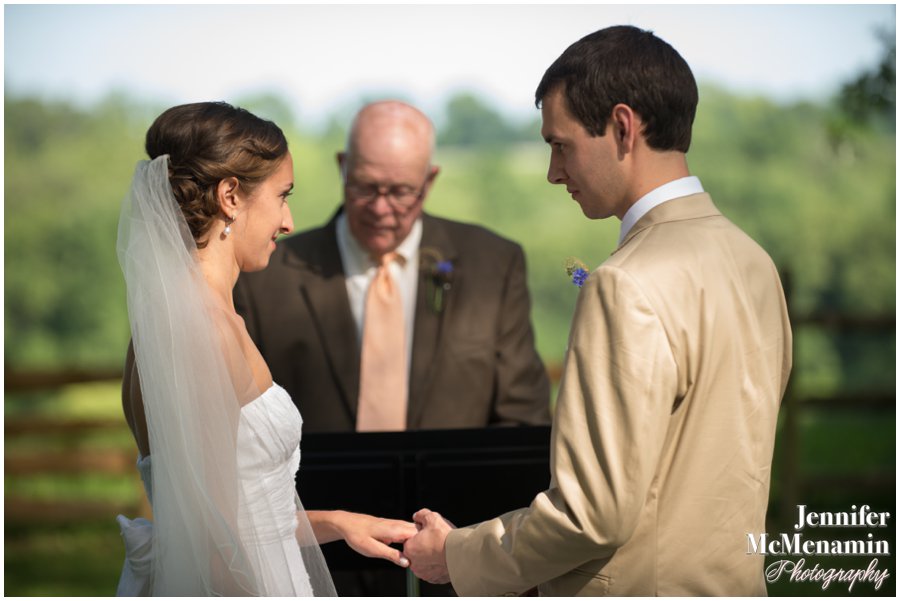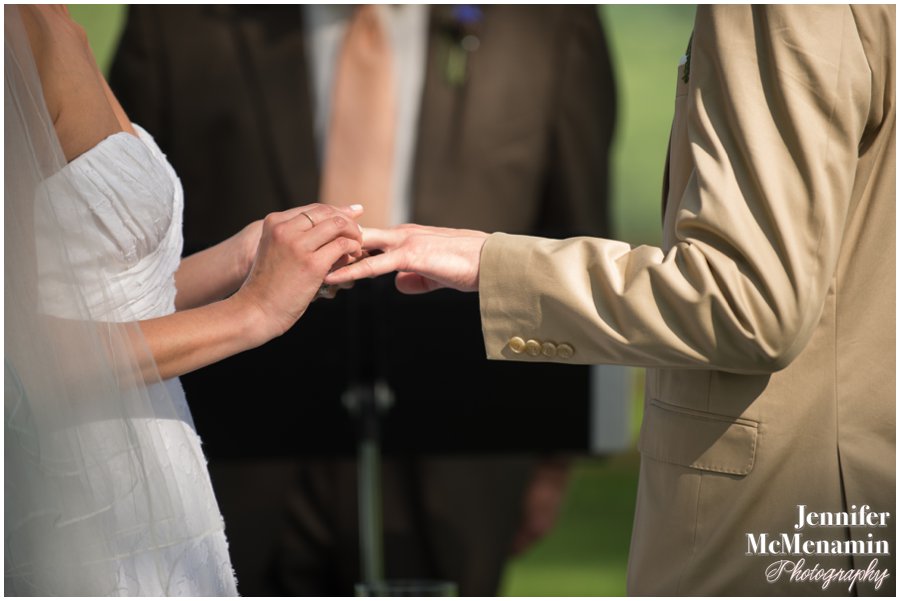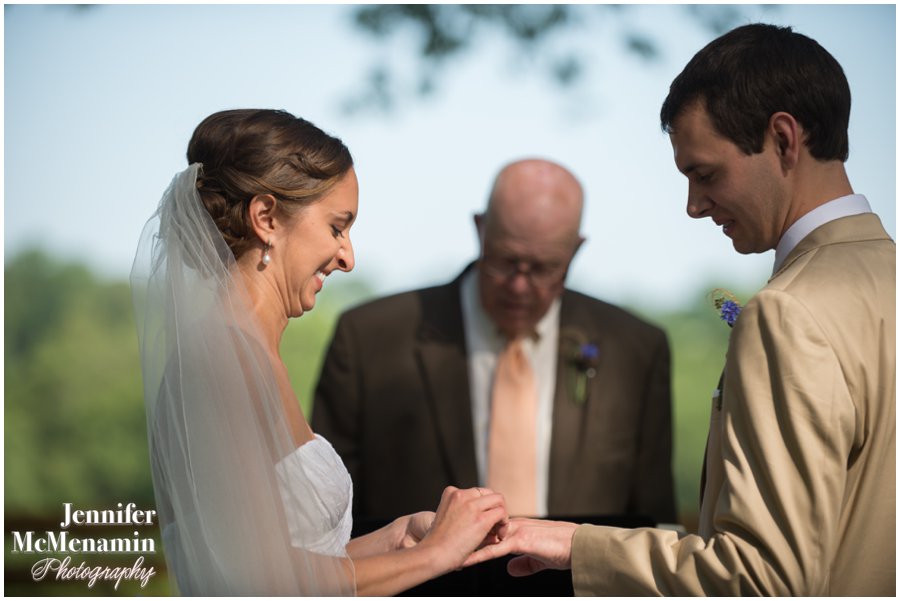 Jess and Mike had an hour and a half of cocktails and games for their guests — including a custom monogramed corn hole set! — before they were invited into the tent for dinner and dancing. A gaggle of adorable children ran around enjoying their own fun, too!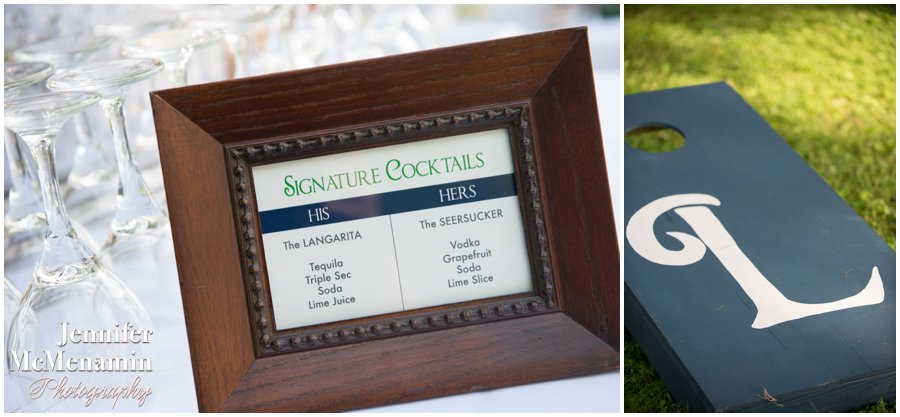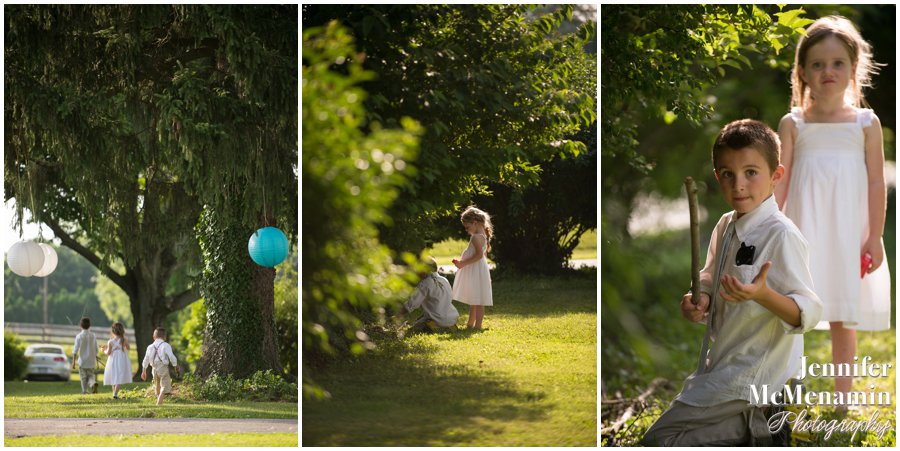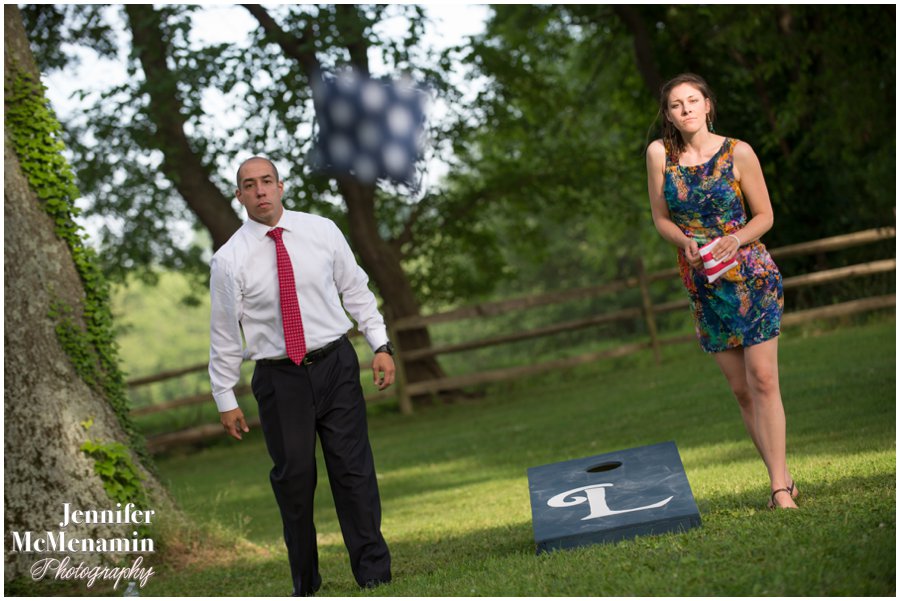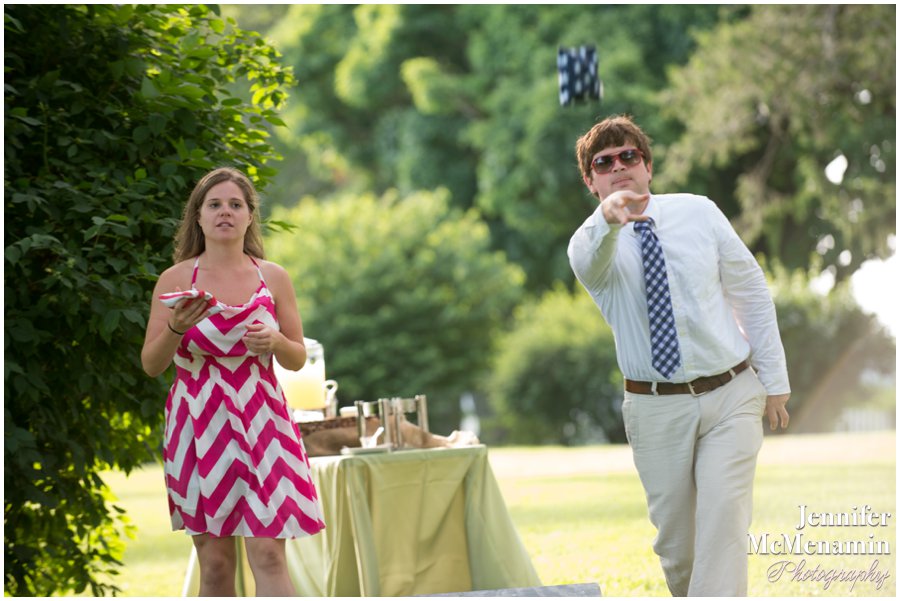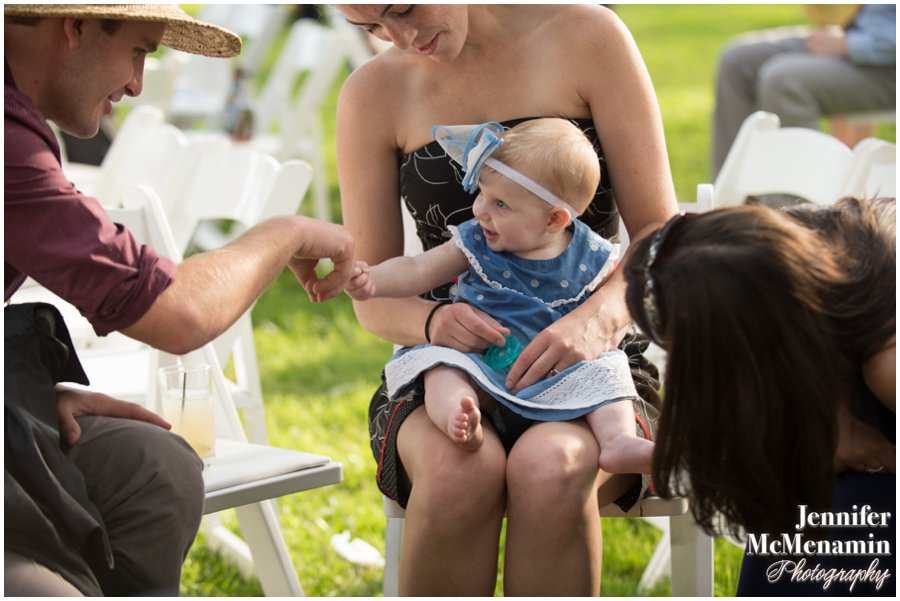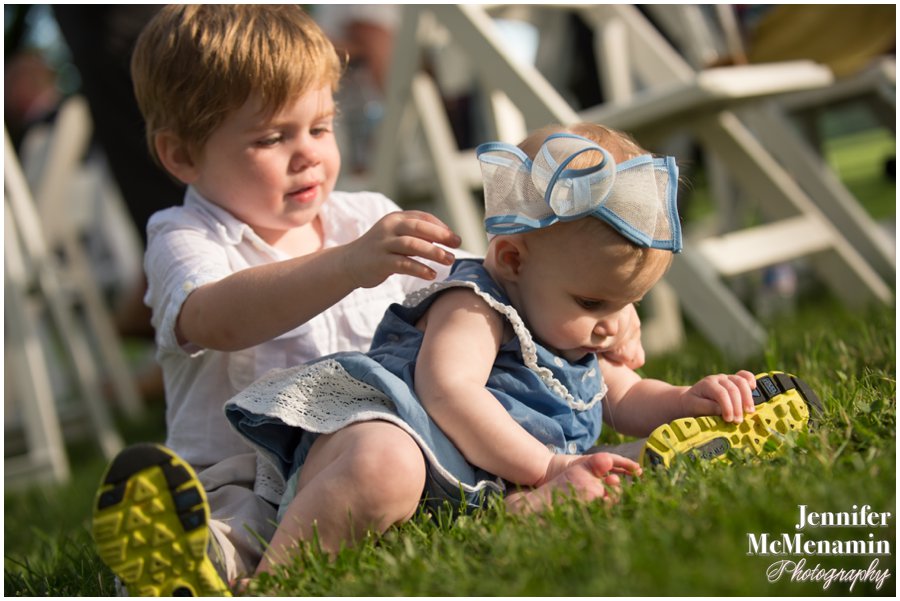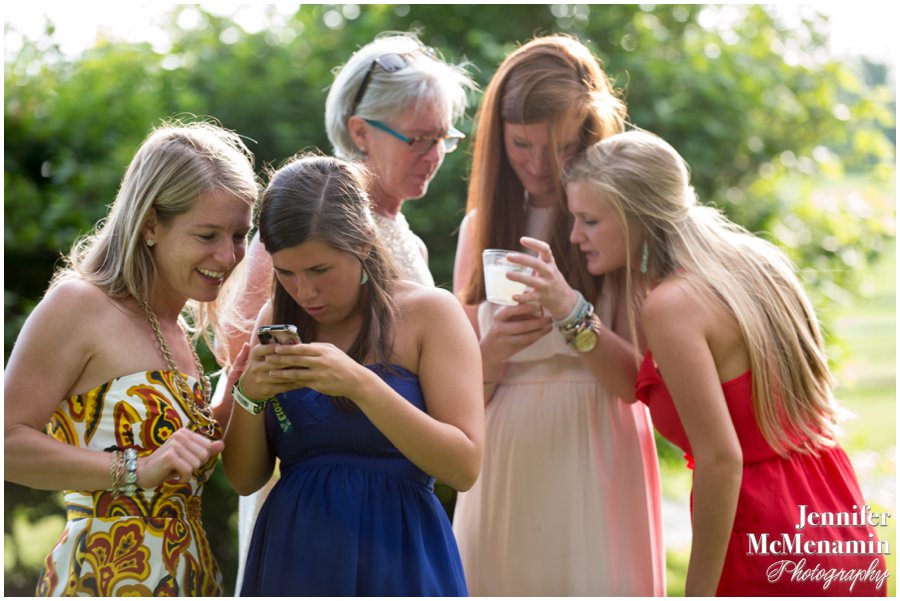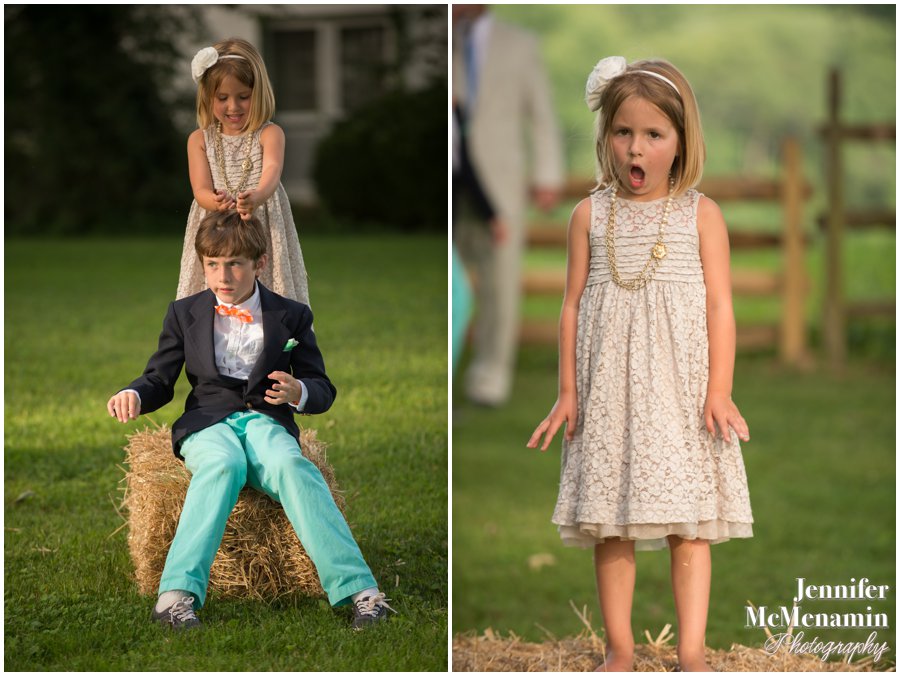 A pile of discarded shoes is always a sign of a good party! A few reception details: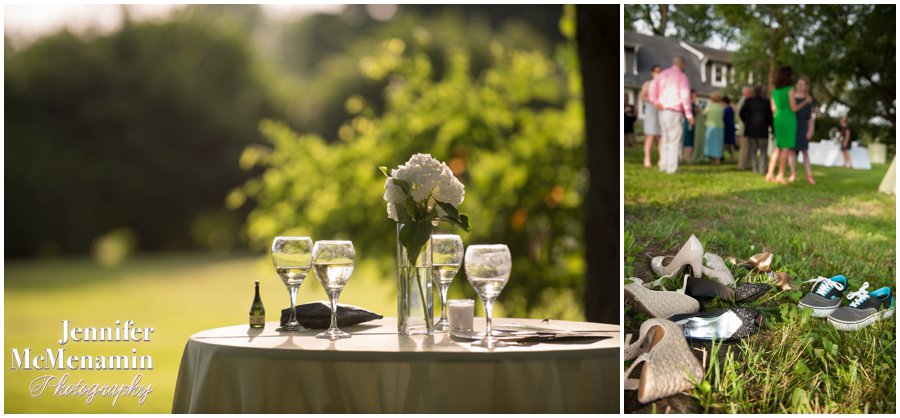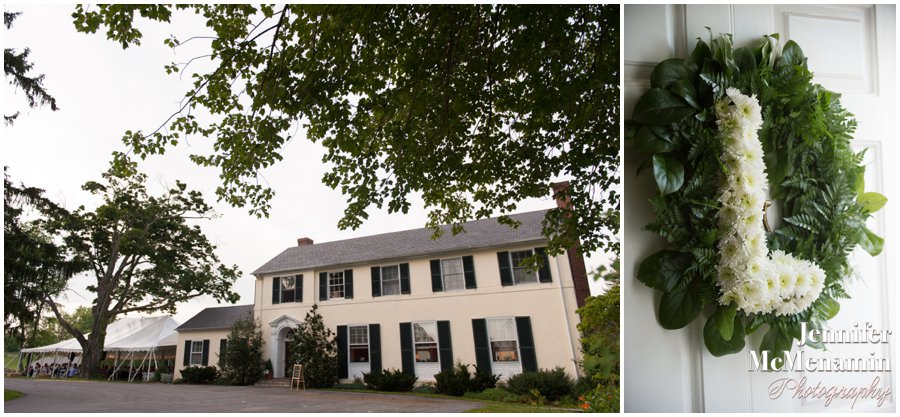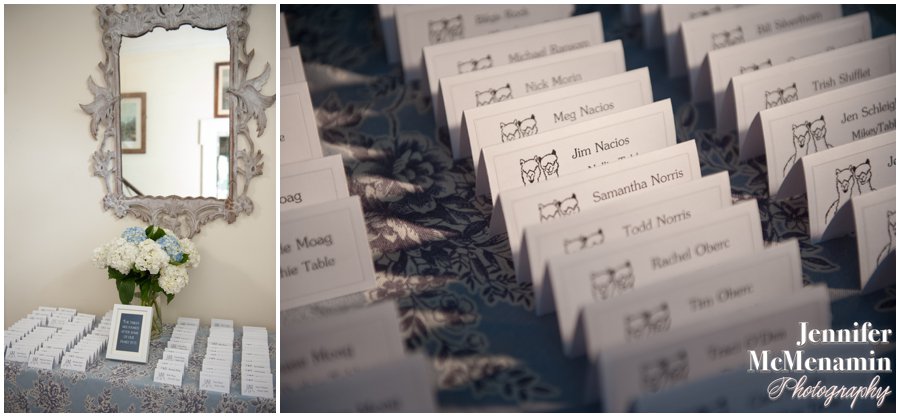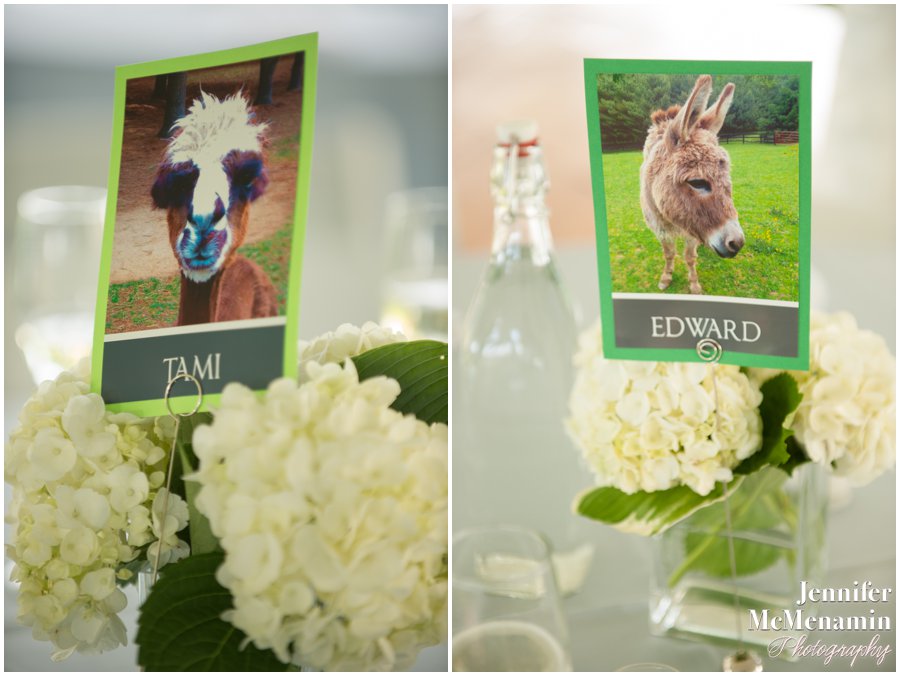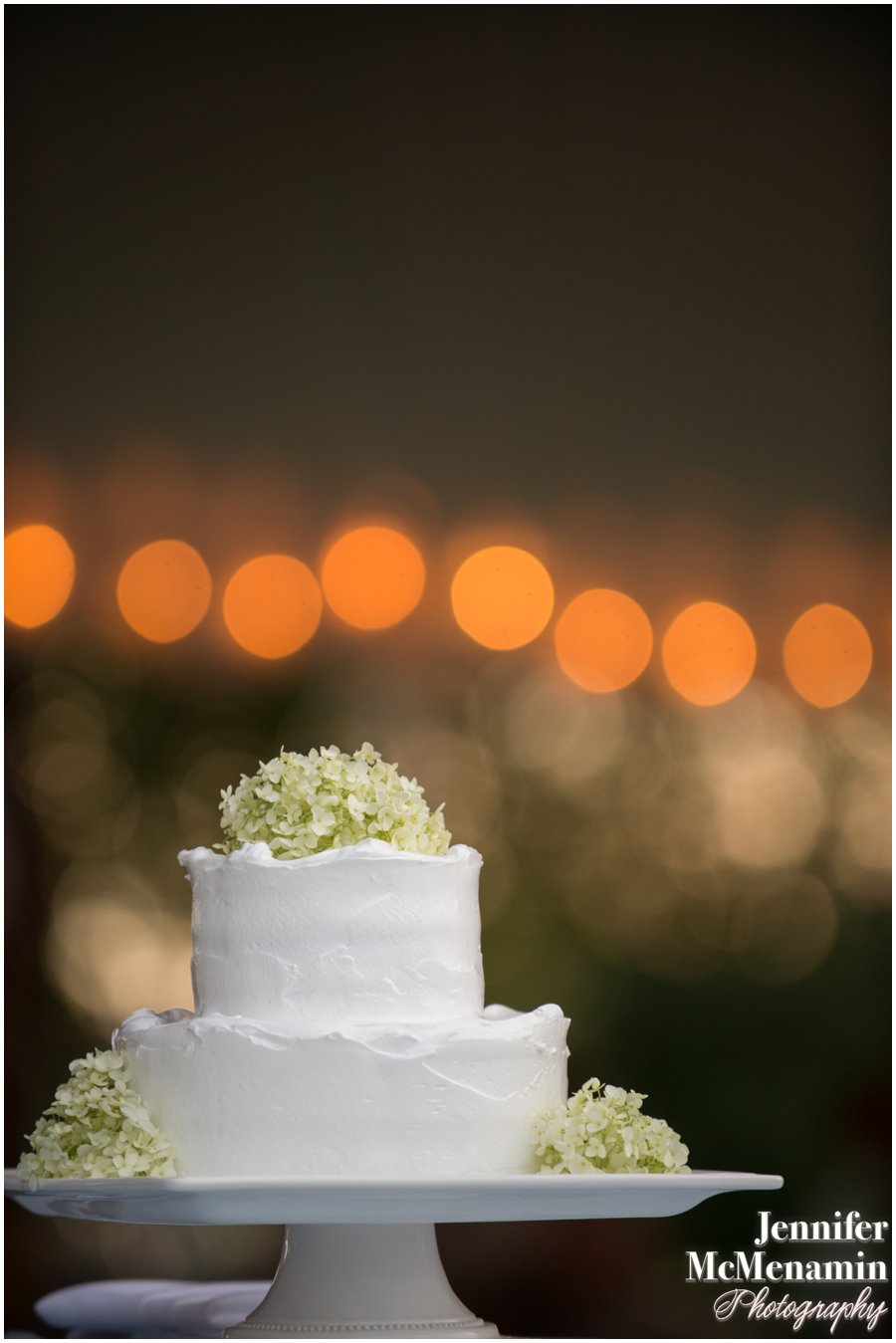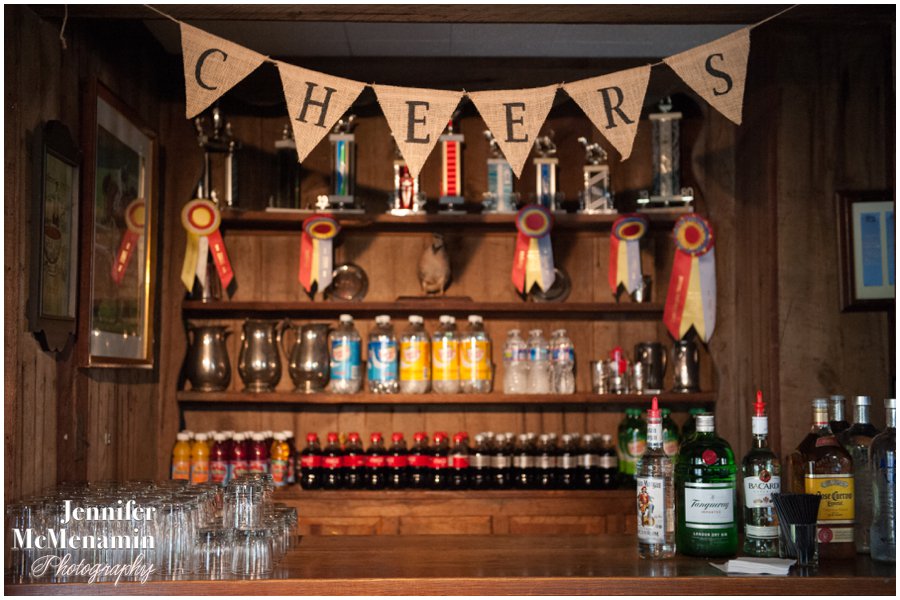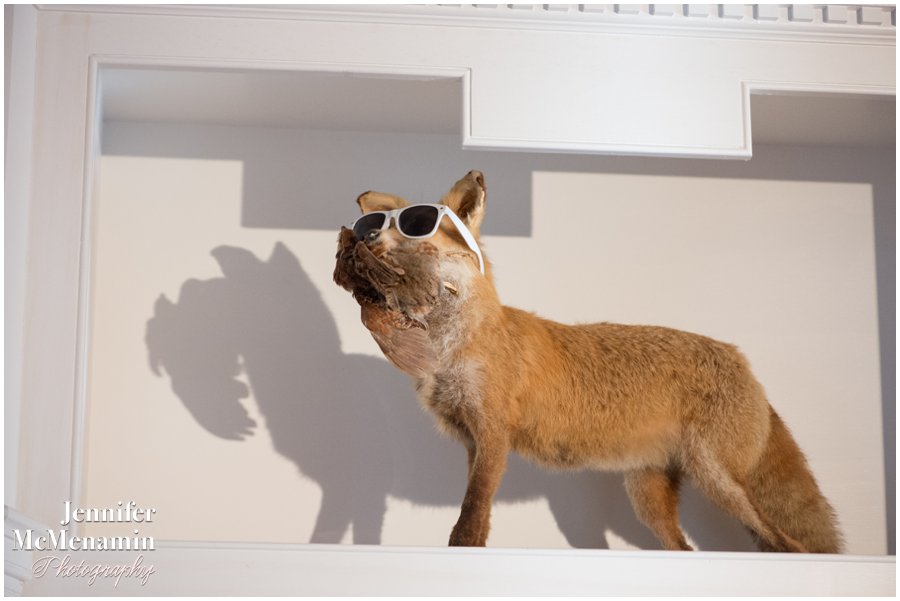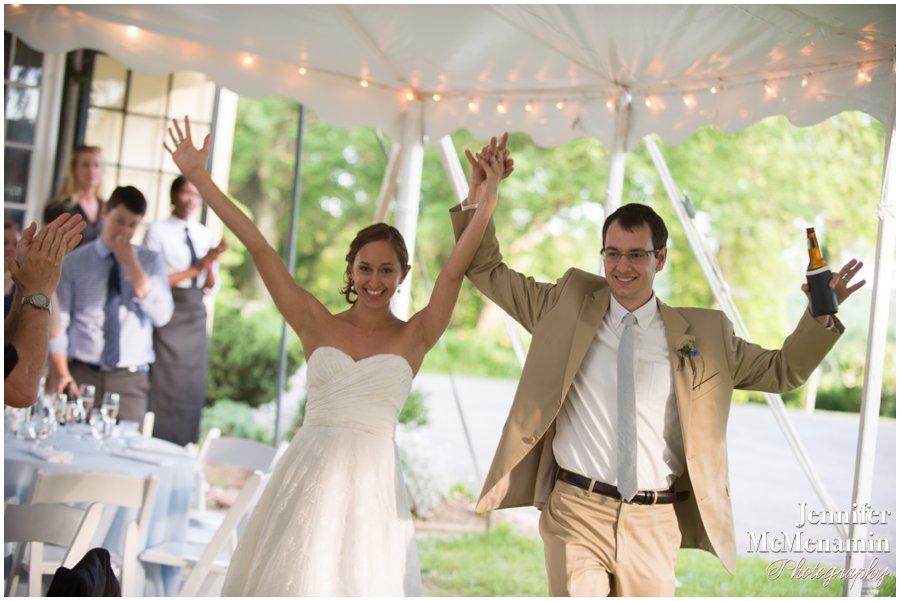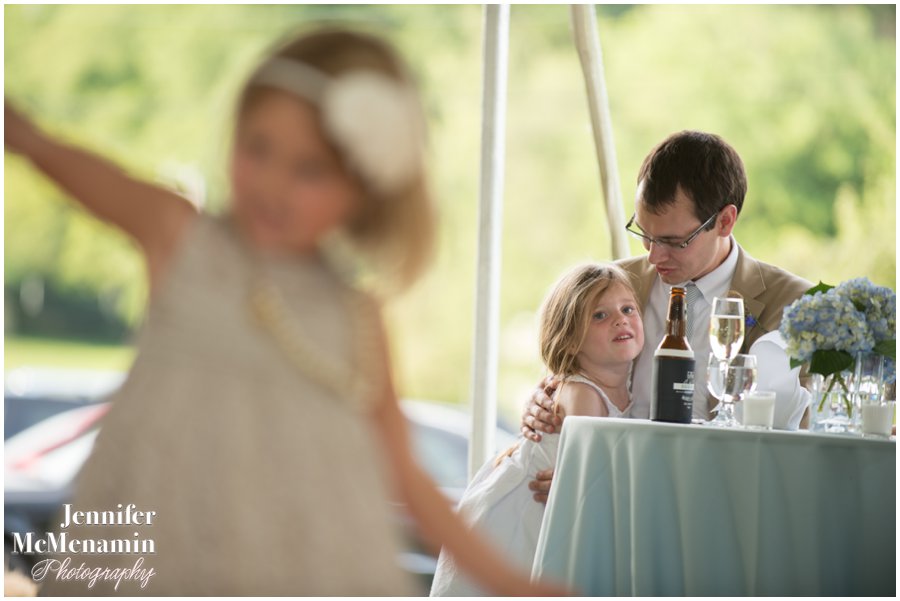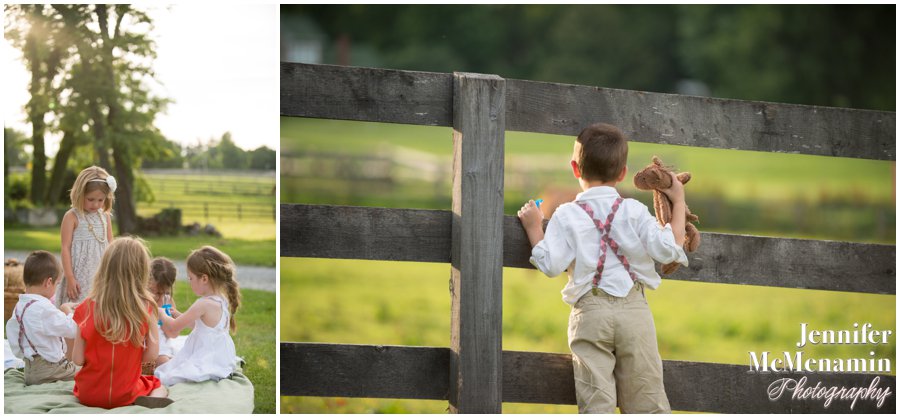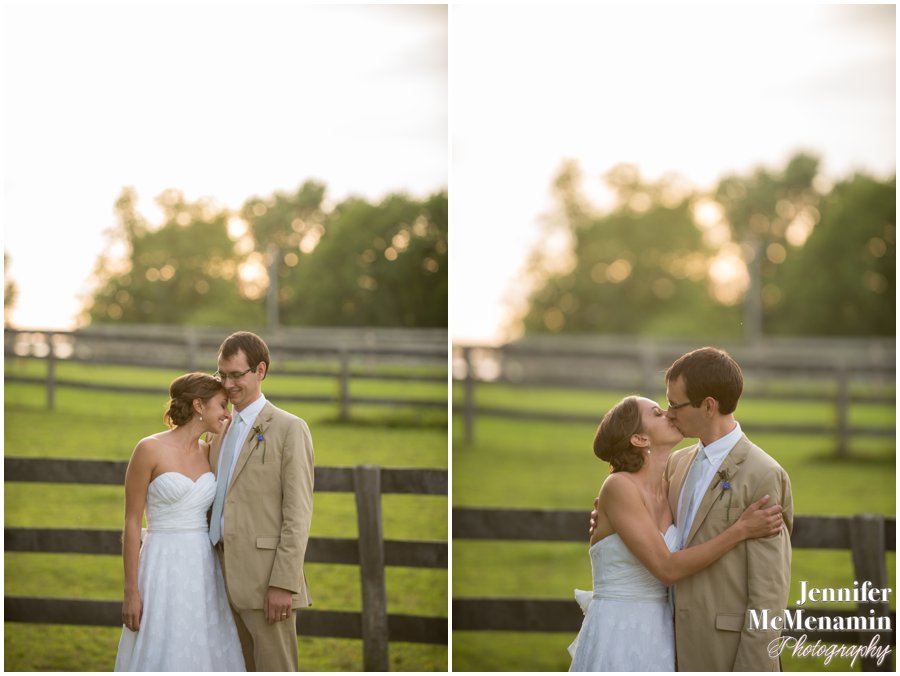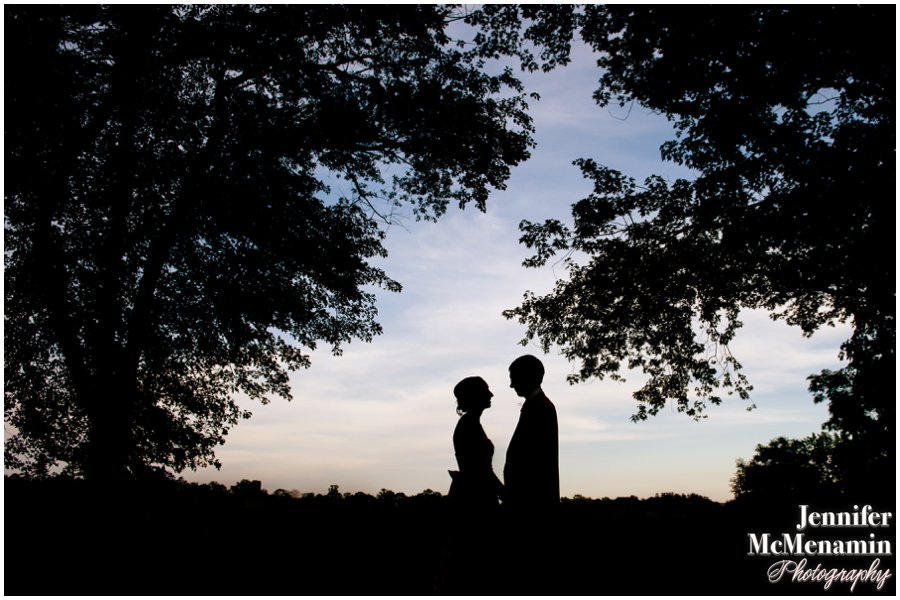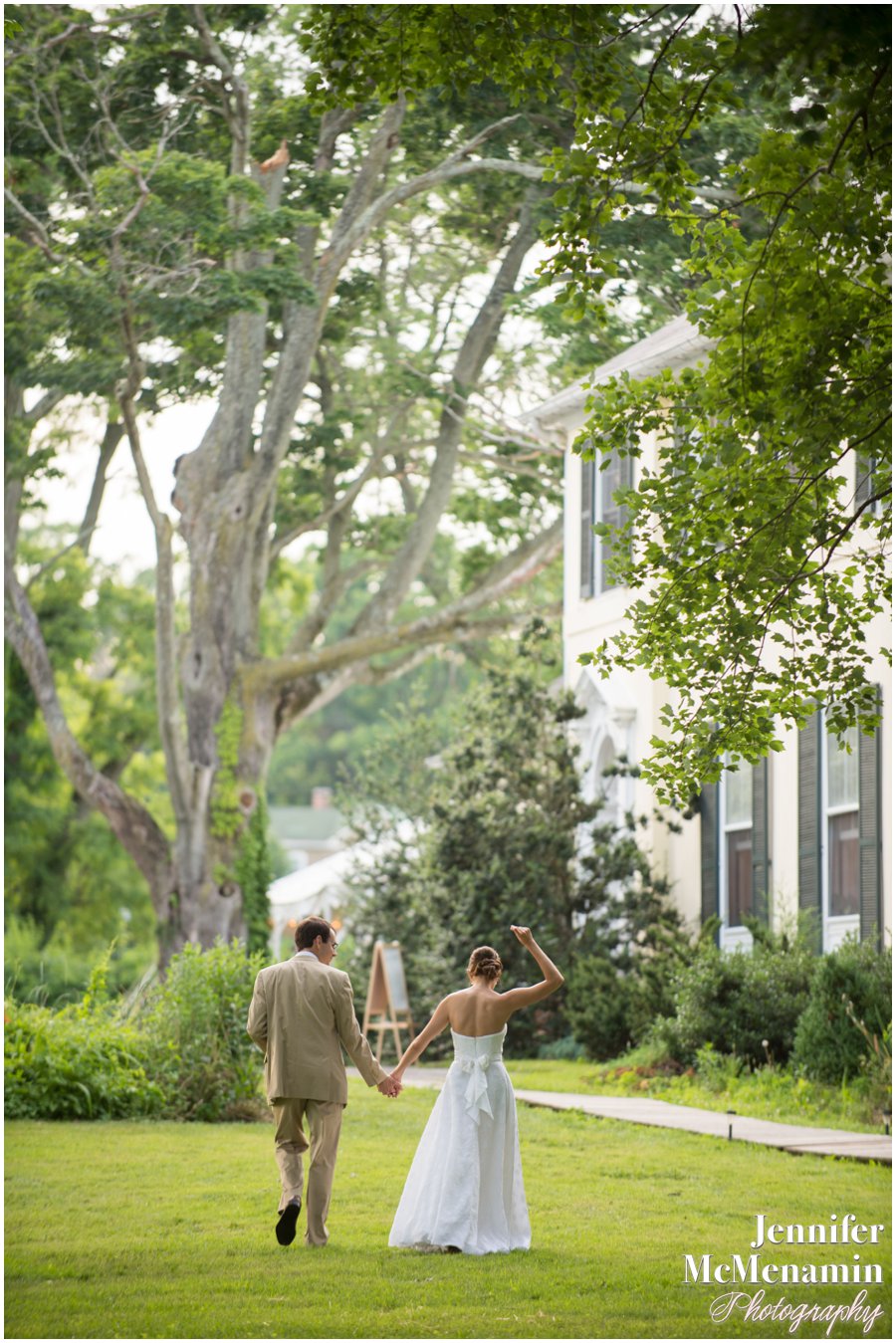 There were emotional and heartwarming toasts from the groom's brother, the bride's sister and both of their fathers.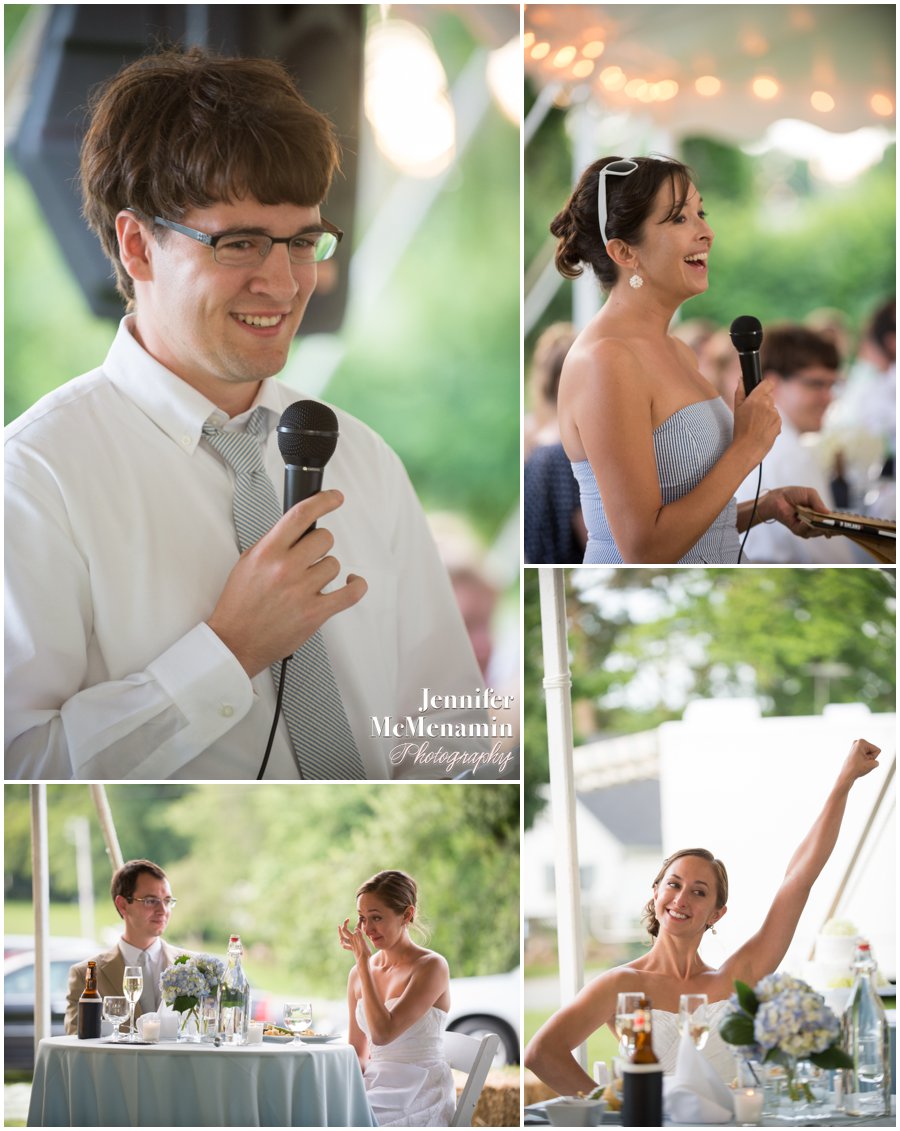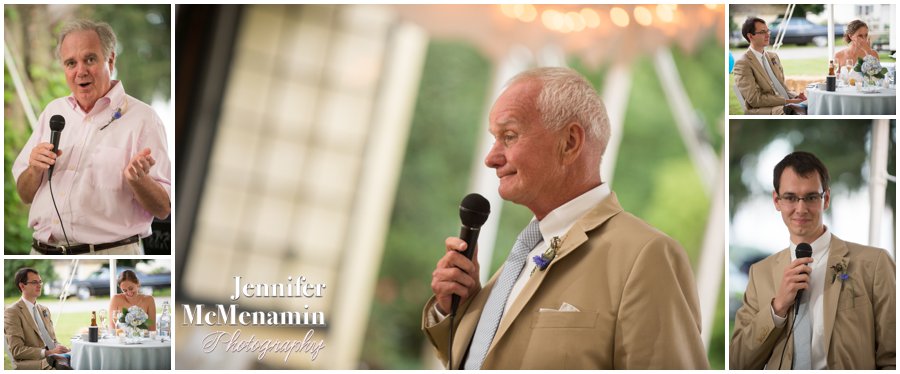 A first dance.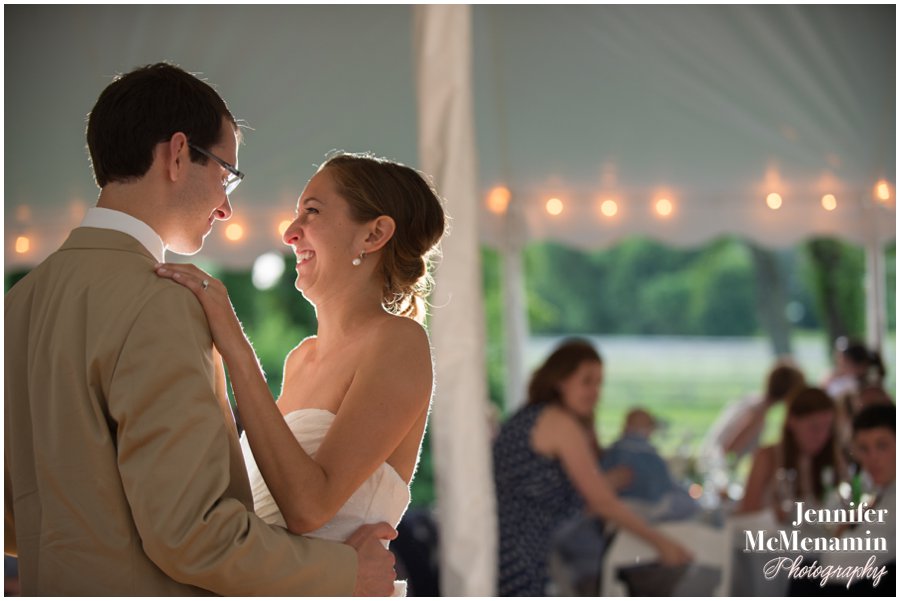 A pair of parent dances. (I especially love this next image of Jess dancing with her father and all the emotion on his face.)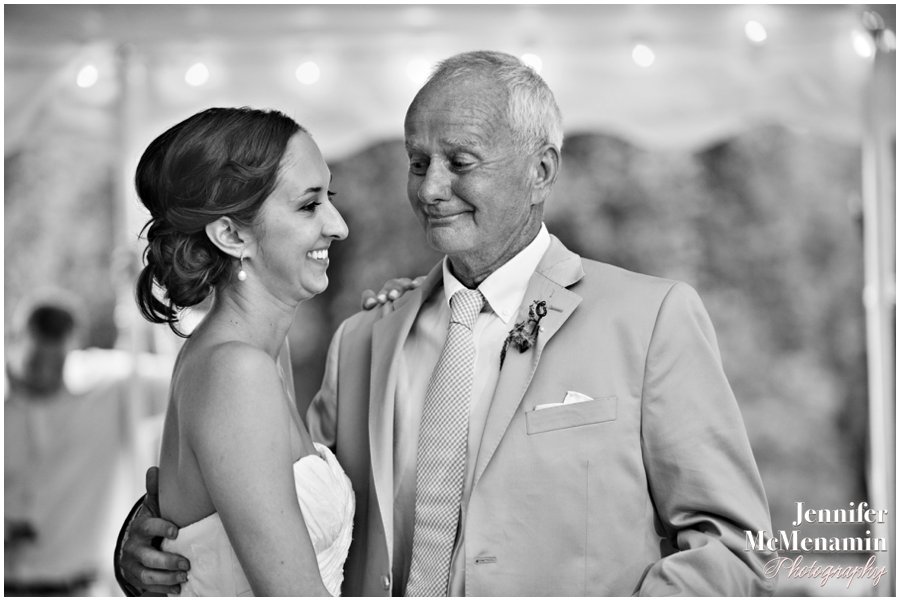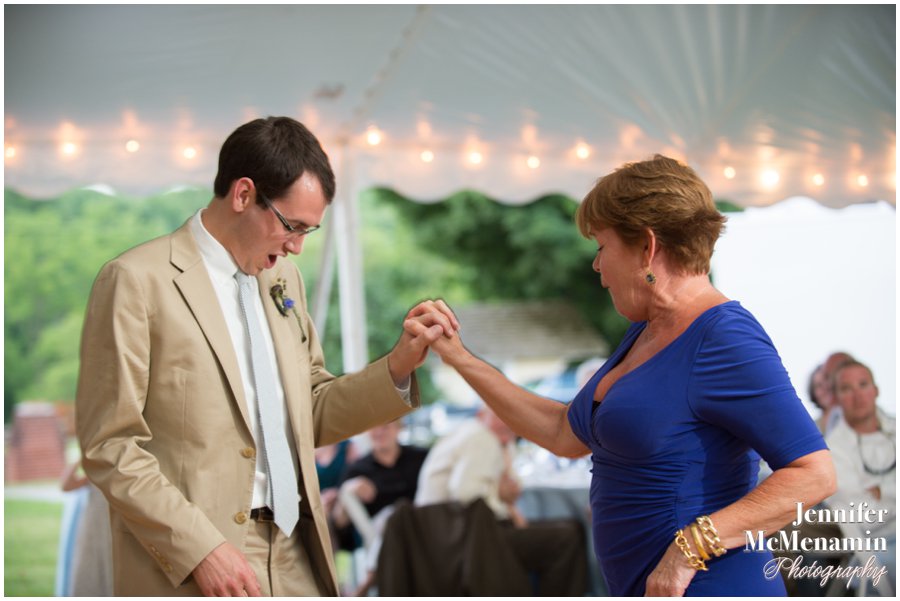 And lots of dancing and merriment!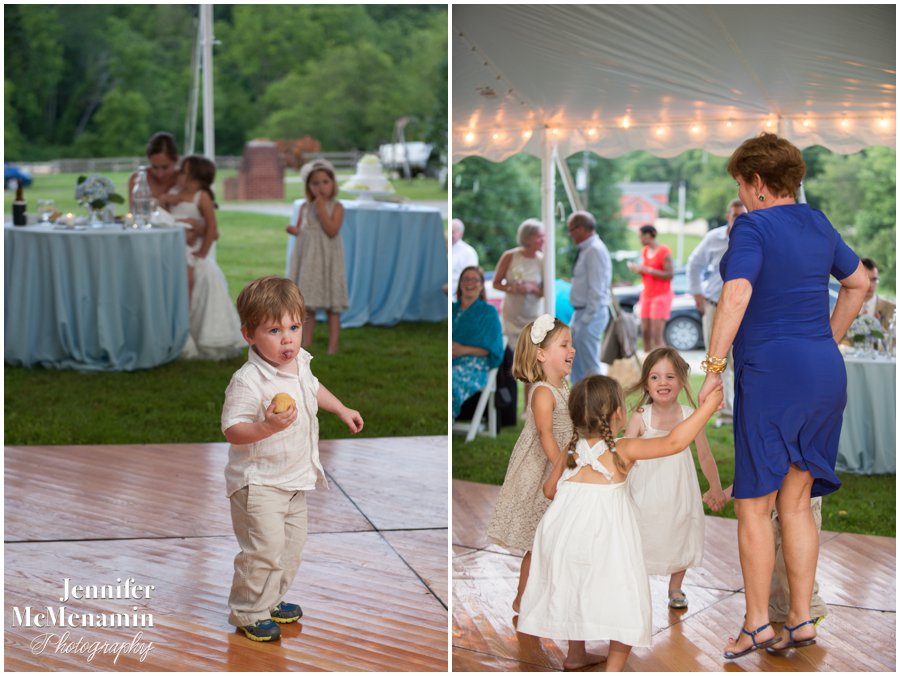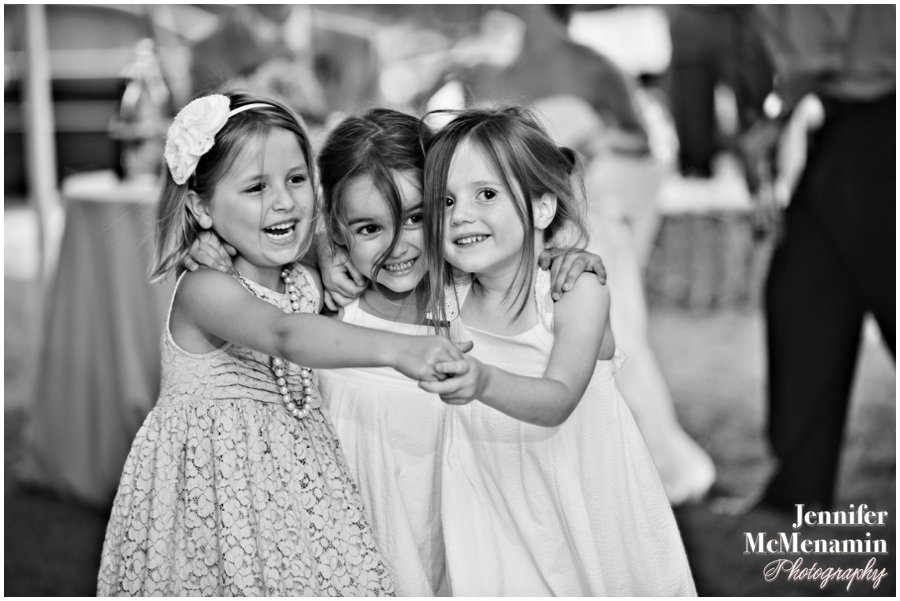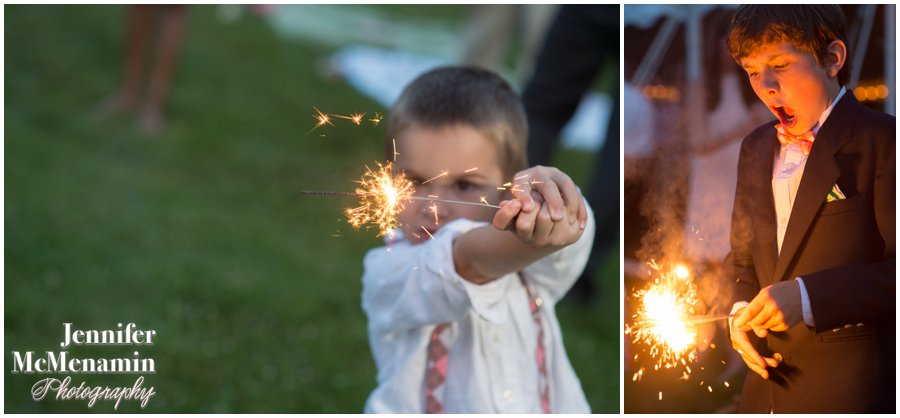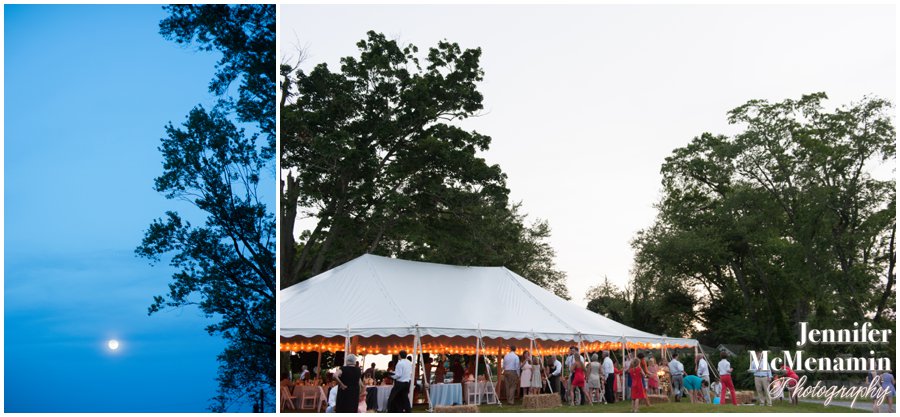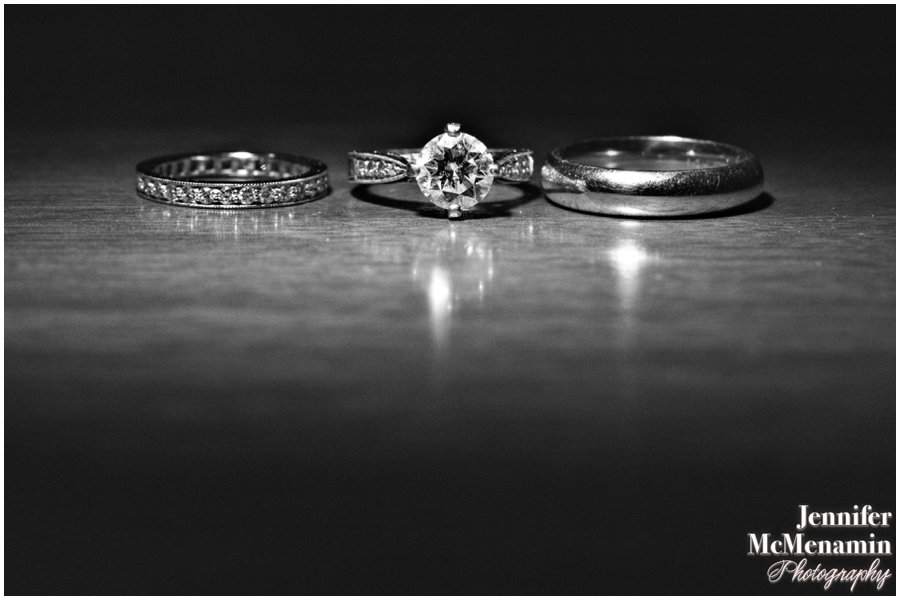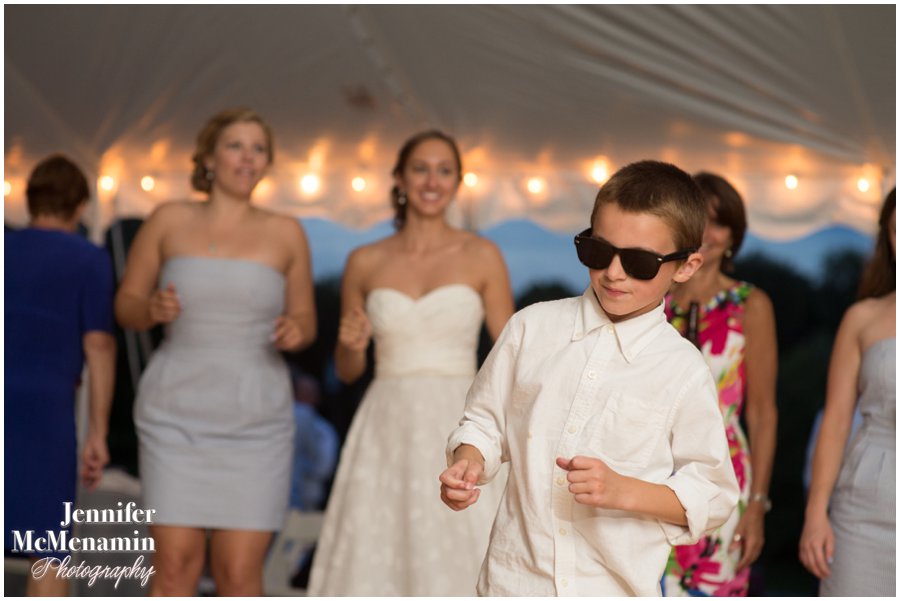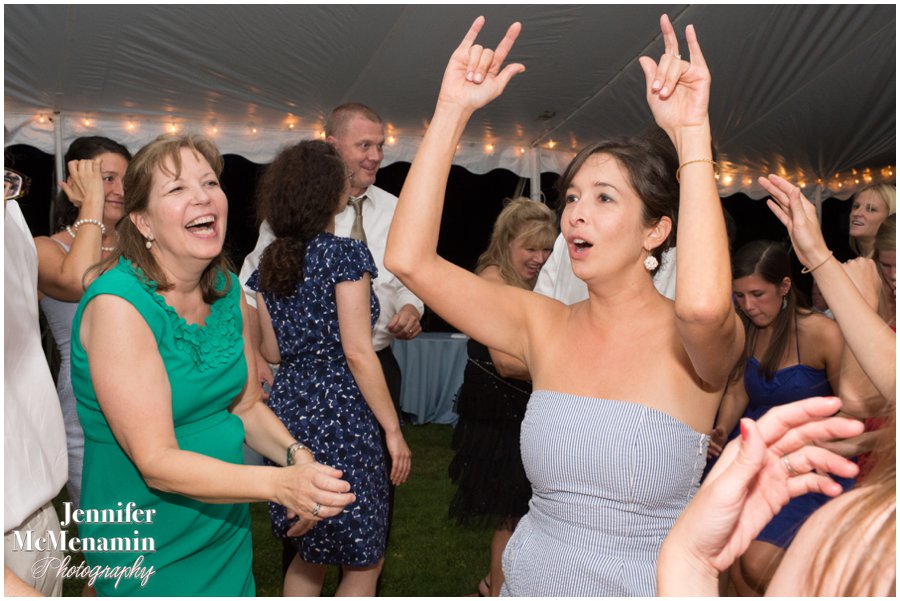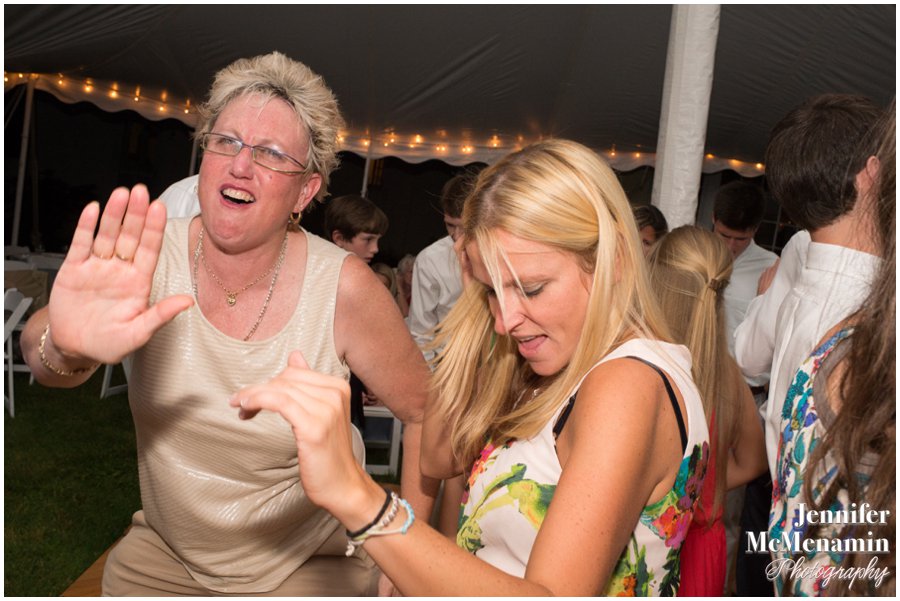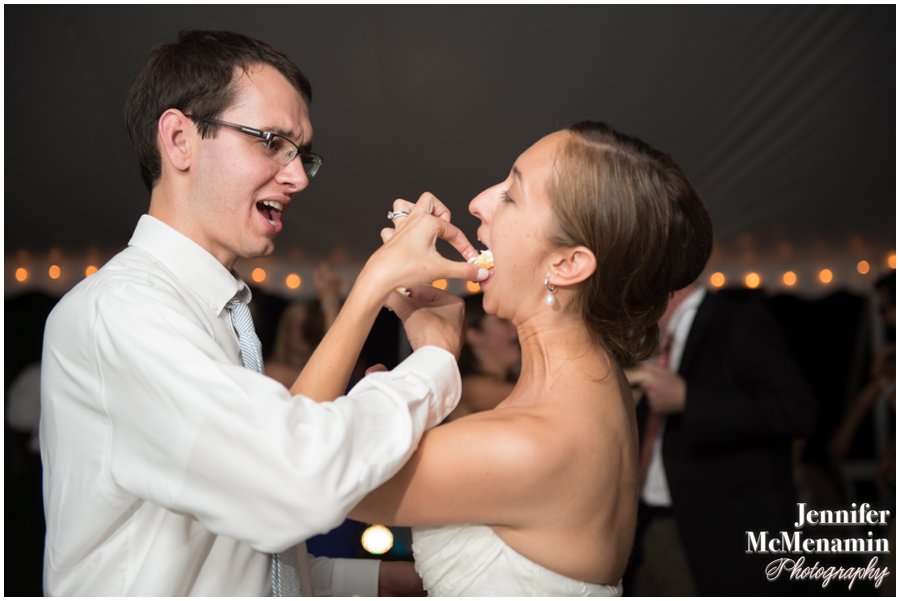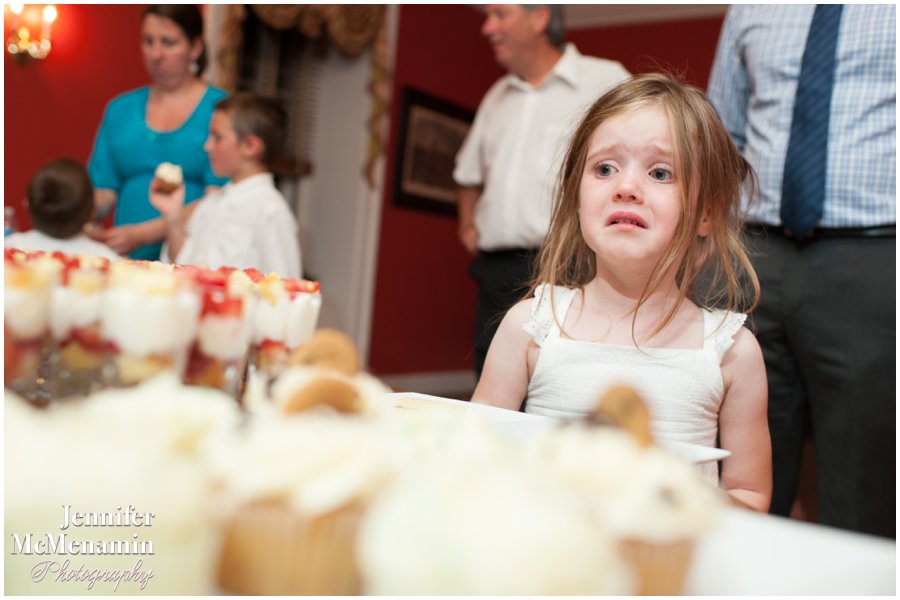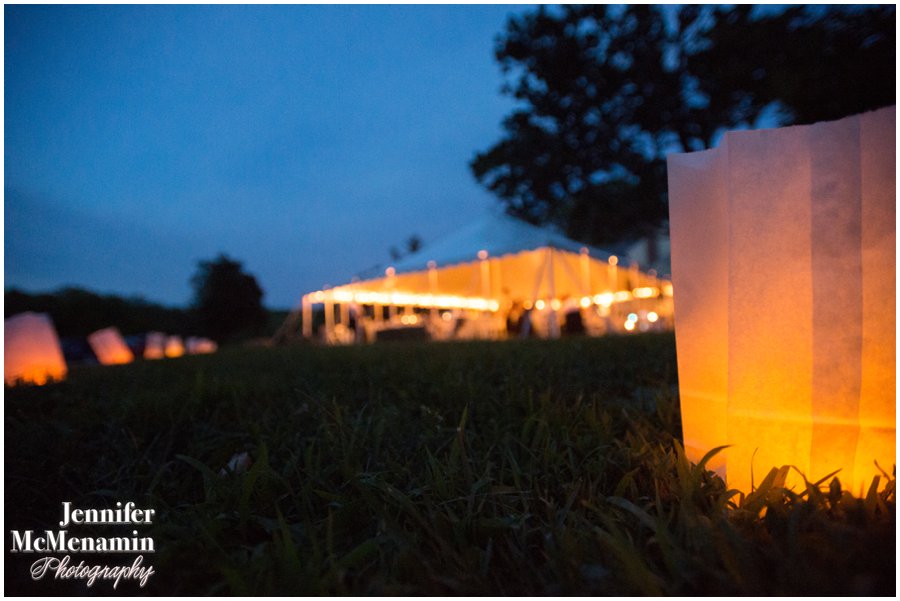 Congratulations, Jess and Mike. I could not have had more fun with you and your families!
Credits:
Photography: Jennifer McMenamin Photography, LLC

Ceremony & reception: The Elkridge Harford Hunt Club
Officiant: The Rev. Edward Veit, a family friend who was ordained for the occasion
Ceremony musicians: violinists Nicholas & Spencer Peltz
Catering: Rouge Fine Catering

Rentals: Loane Brothers
Bridal attire: THEIA gown from Garnish Boutique
Hair & Make-up: Studio 1612
Bridesmaids' attire: Seersucker dresses from LL Bean
Groom's & groomsmen's attire: Ralph Lauren suits with Land's End shirts and J.Crew seersucker ties

Florist: Amy Cleaver, a family friend
Cake: Cara Morin, the sister of the groom

Invitations: WebbMason