Jeannine + Paul

Christ Lutheran Church & The Royal Sonesta Harbor Court Hotel -- Baltimore wedding photographer -- Baltimore wedding photography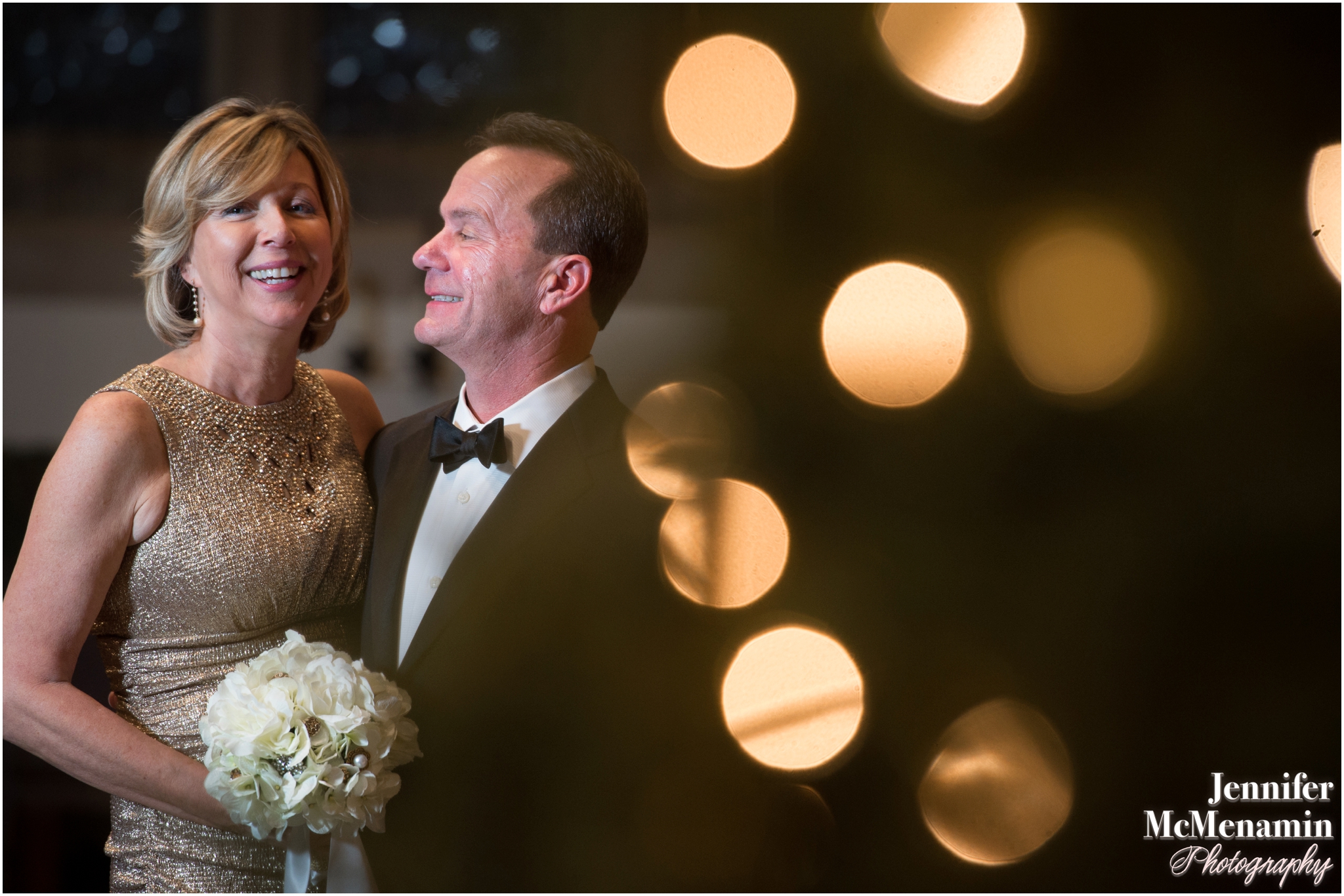 Jeannine + Paul could barely have stayed more local than the wedding they planned. They exchanged vows and rings in a beautiful ceremony at their regular church, which is located about two blocks from their home. Afterward, they basically walked back home and rejoined their closest friends and family members for a dinner party at the hotel attached to their condominium tower. It was exquisitely simple and lovely. And it perfectly suited them. That both Christ Lutheran Church and the Royal Sonesta Harbor Court Hotel were still dressed and decorated for Christmas made the settings even lovelier than they naturally are. (I have photographed a number of weddings at Christ Lutheran Church over the years but have never seen it done up for the holidays. When I walked in and spotted the beautiful lit-up star at the back of the church amidst all that red and green and candlelight, it took my breath away. Moments later, the singers practicing what they would sing during the ceremony brought me to tears. But more on that later!) Paul was very clear on what was important to them for their wedding photography — beautiful moments captured during the ceremony and a few posed photos with their families afterward. I positively delighted in capturing Jeannine's tears on the way down the aisle, the sweet little glances they snuck at each other during the ceremony and their easy laughter and jokes together during the few minutes we spent making some casual photos of the two of them. Here are some of my favorites from their lovely evening: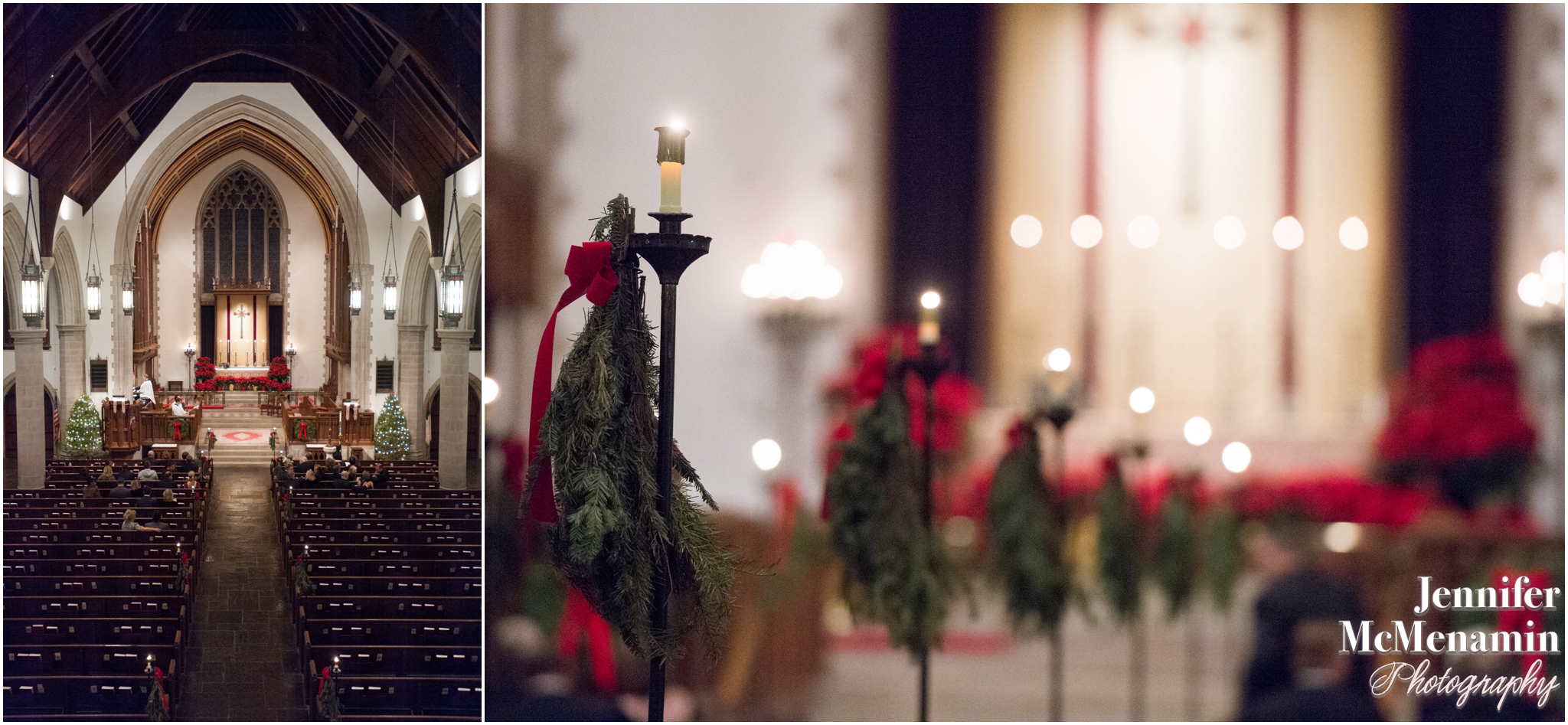 Jeannine's bejeweled bouquet was so pretty and so striking against her gold gown.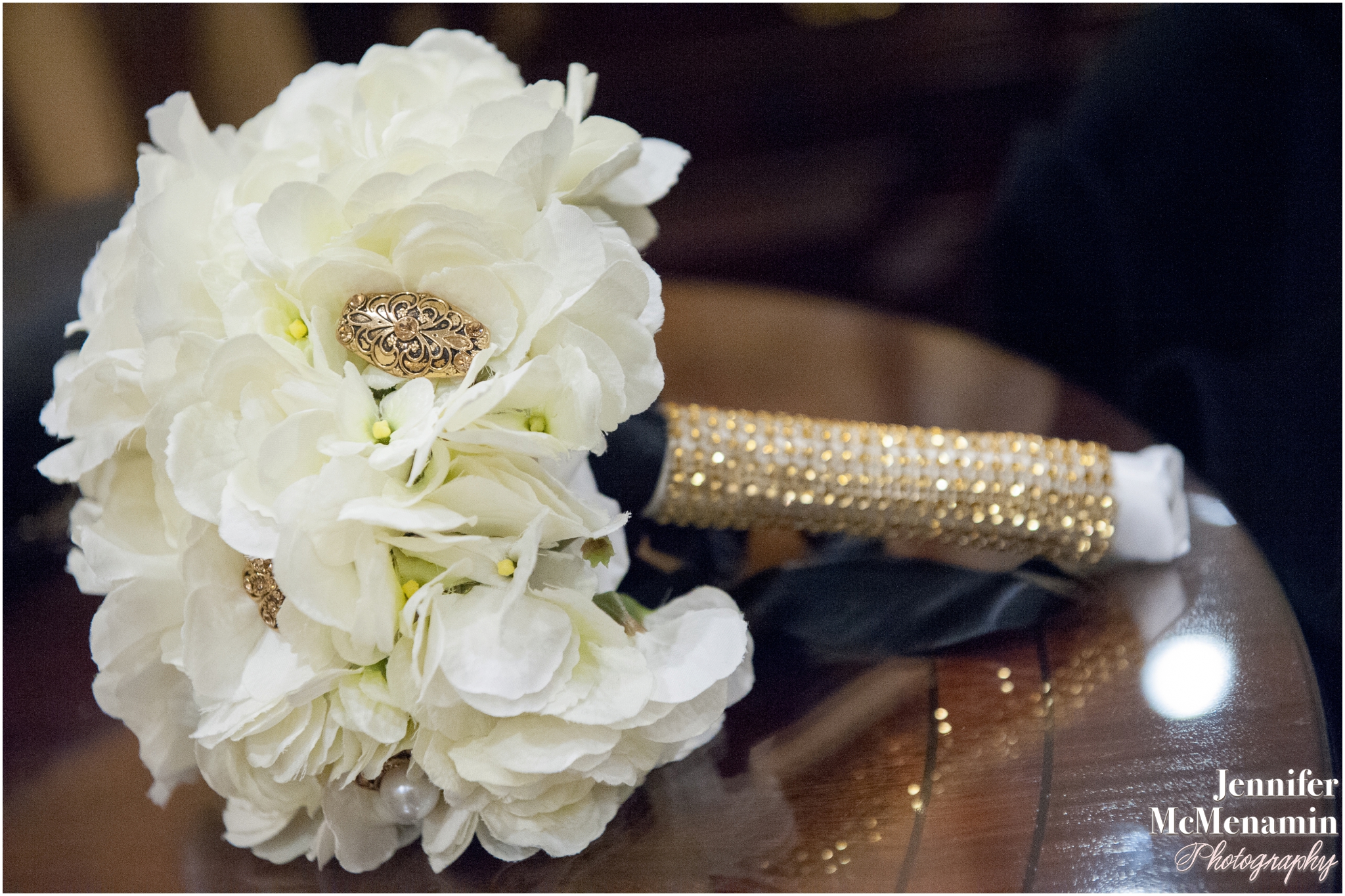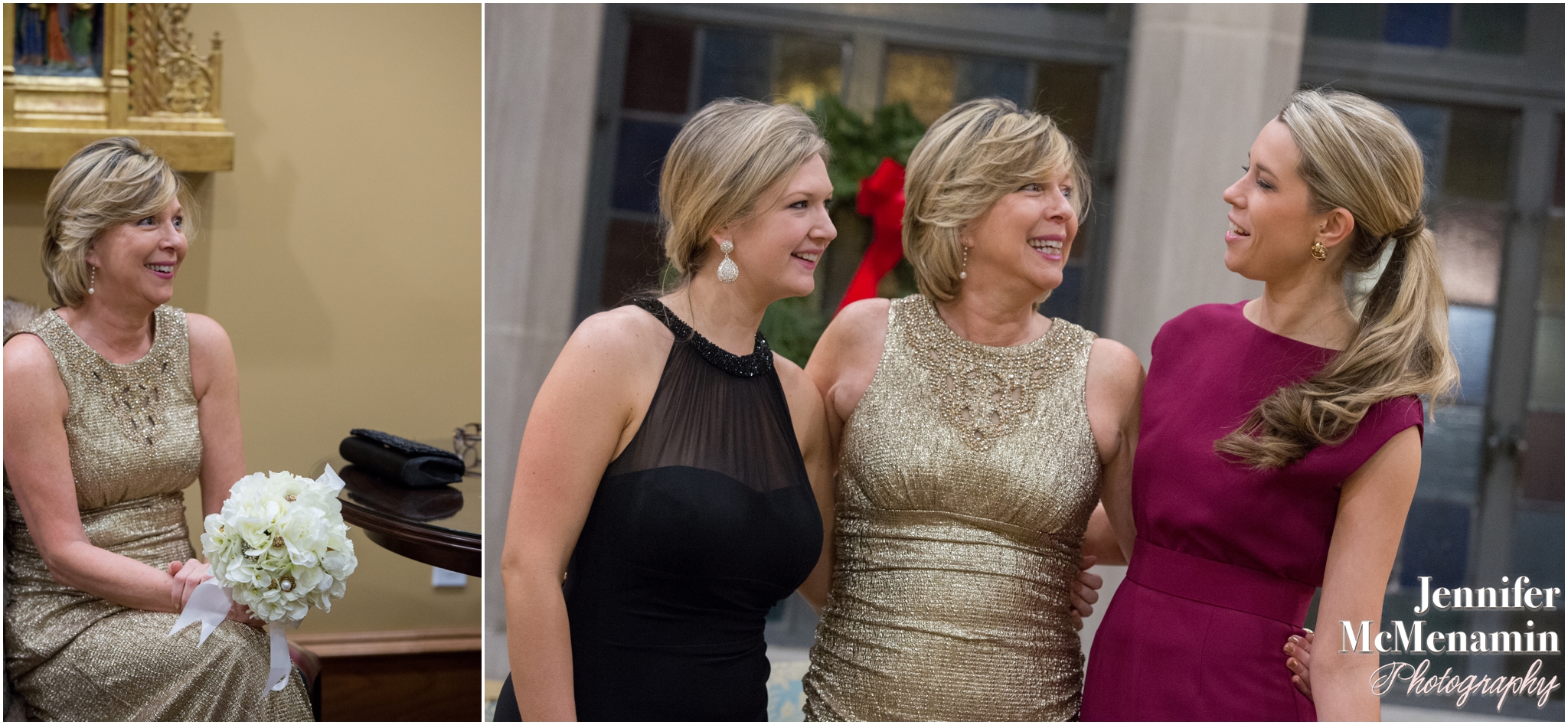 Paul arrived with a gift — pearls! — for his soon-to-be wife.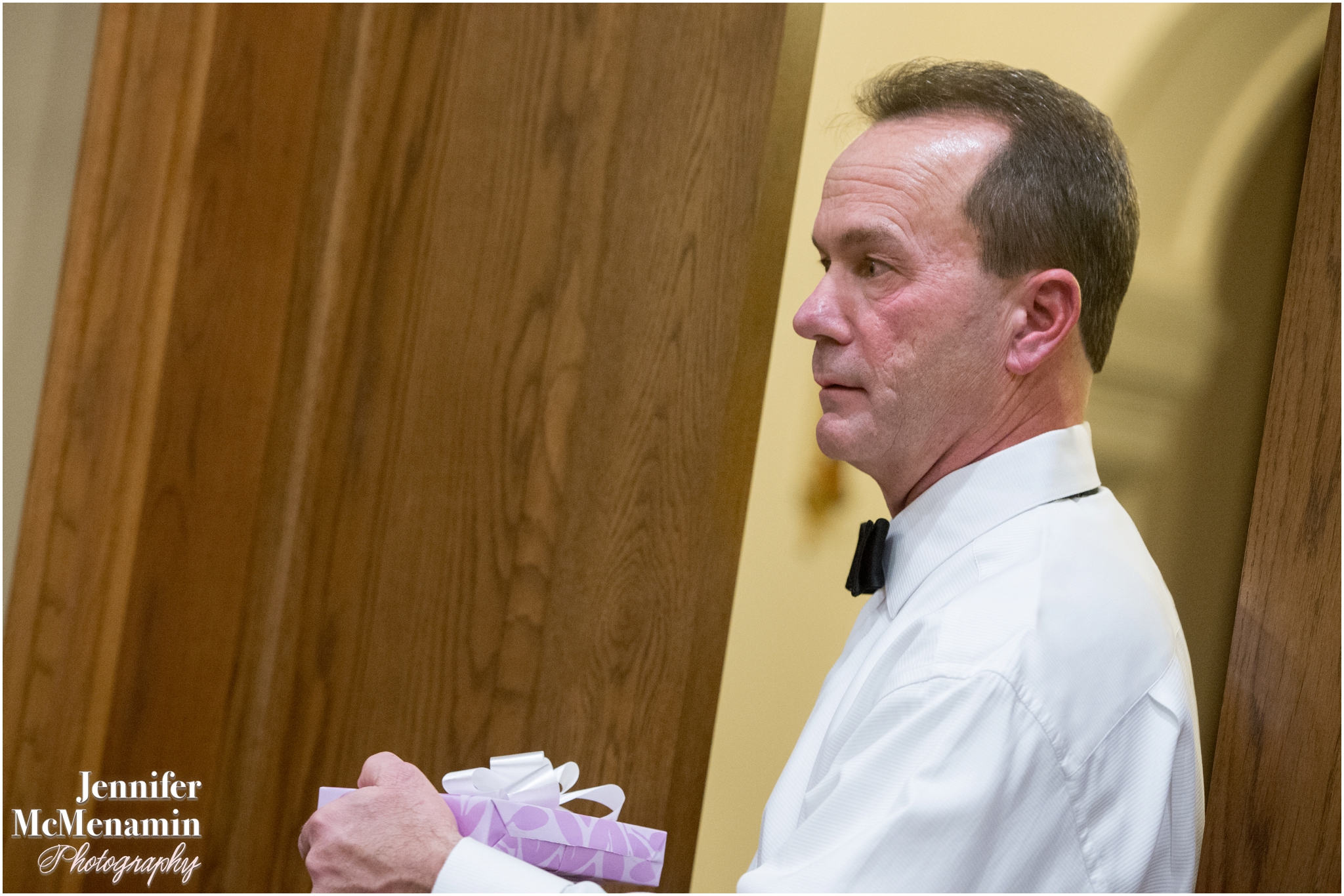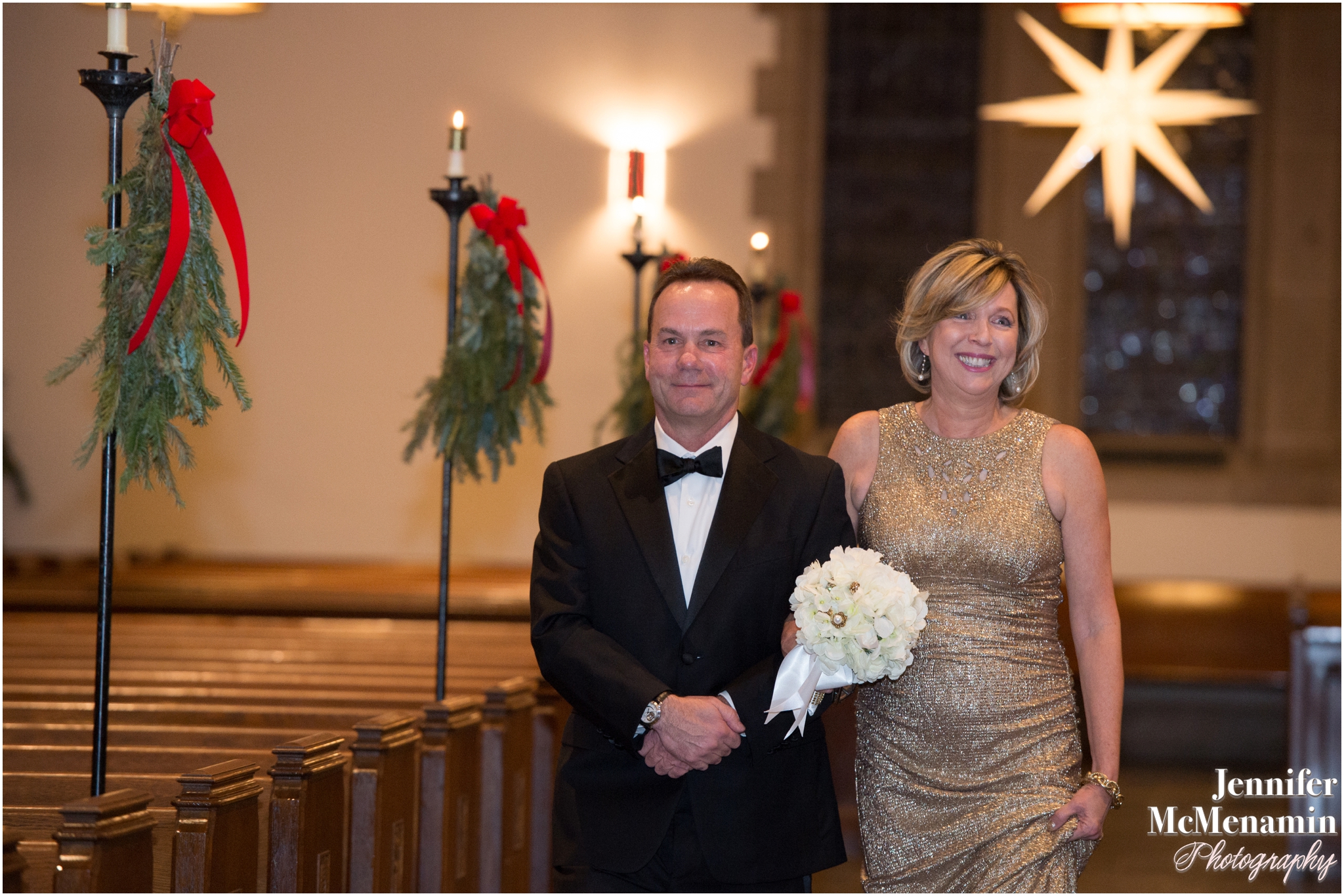 Such a lovely walk down the aisle together to start their ceremony.

My wonderful assistant, Lindsay, spent the majority of the ceremony in the church's choir loft and shot some beautiful images from that great vantage point.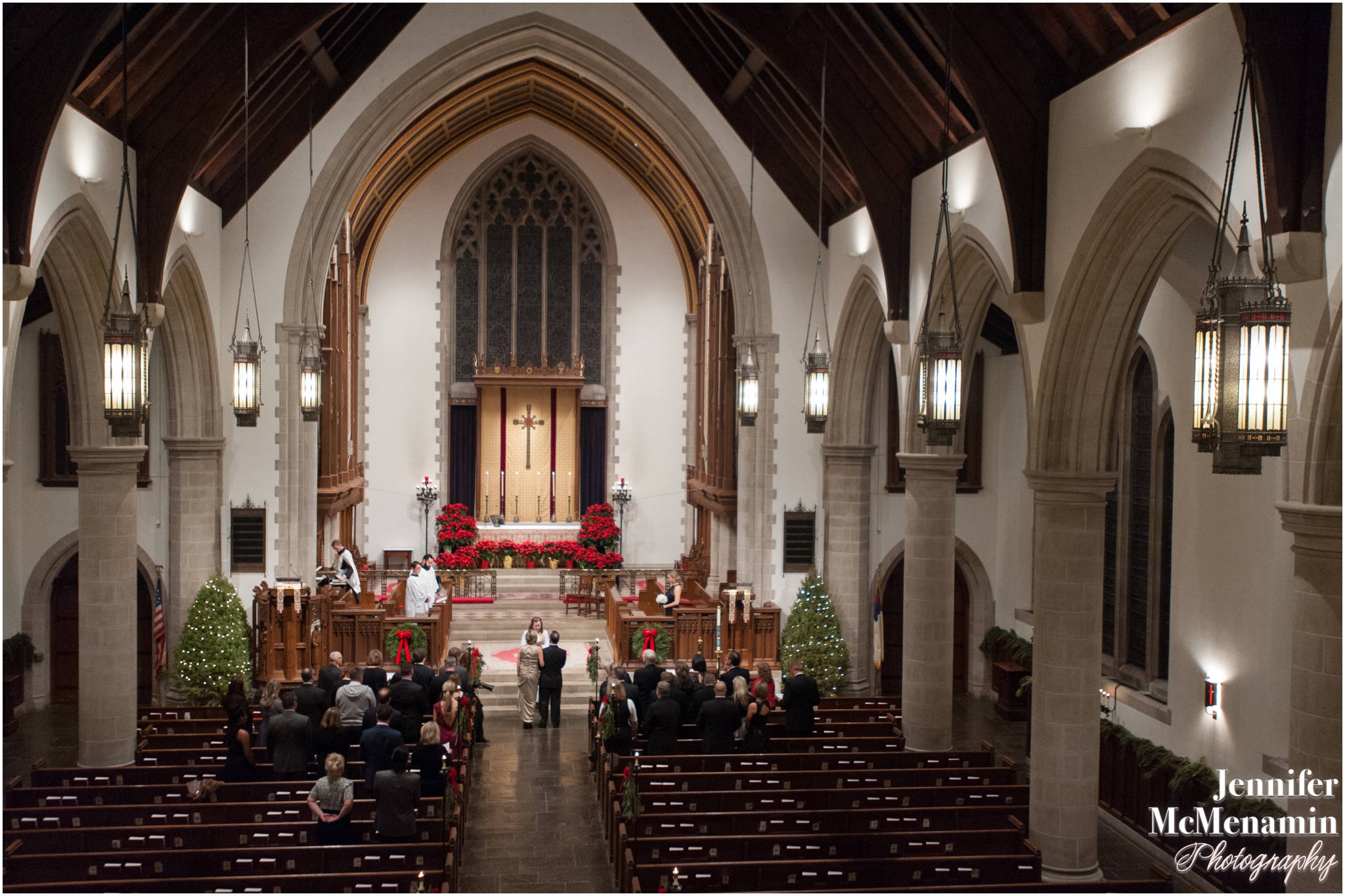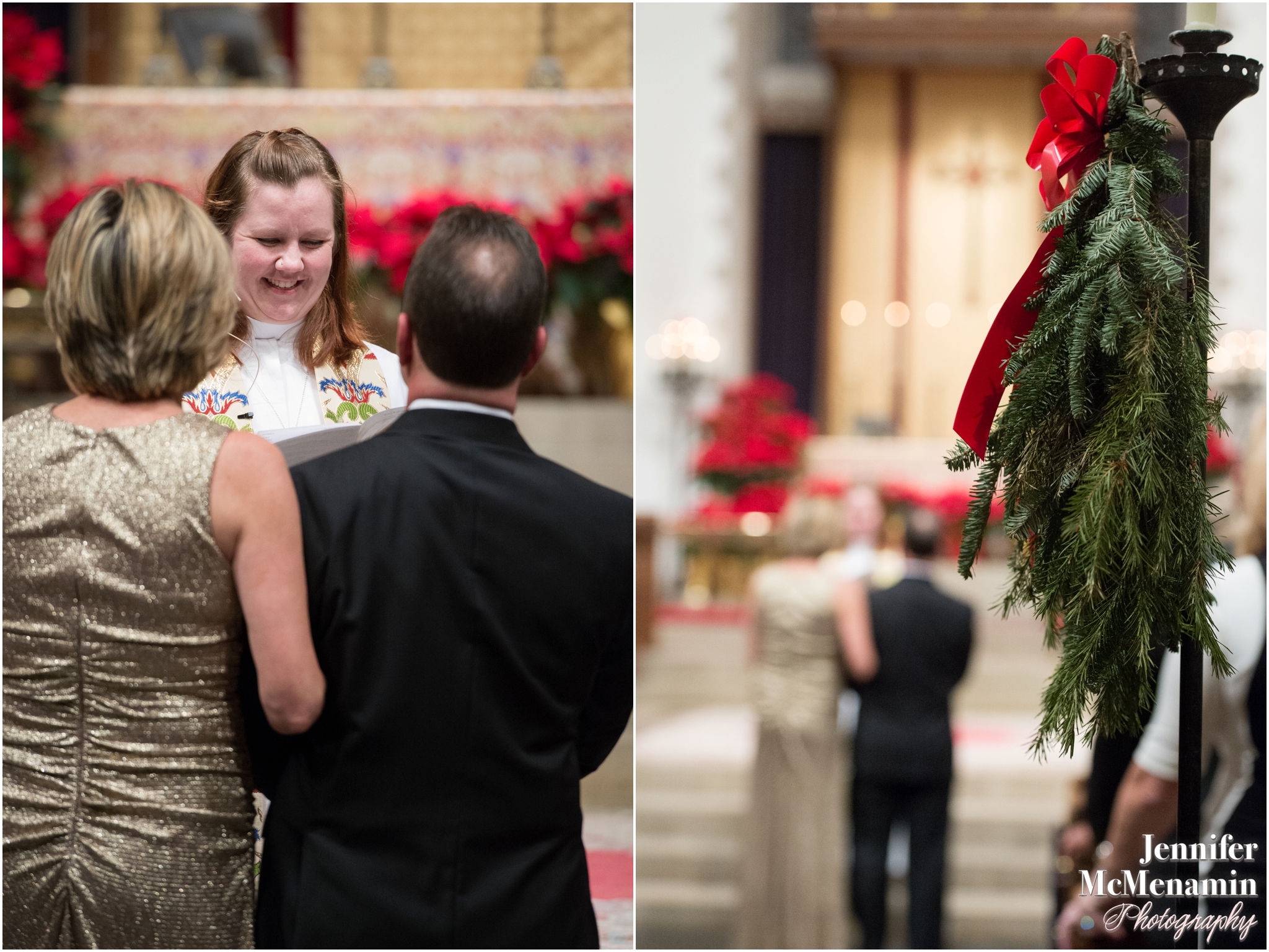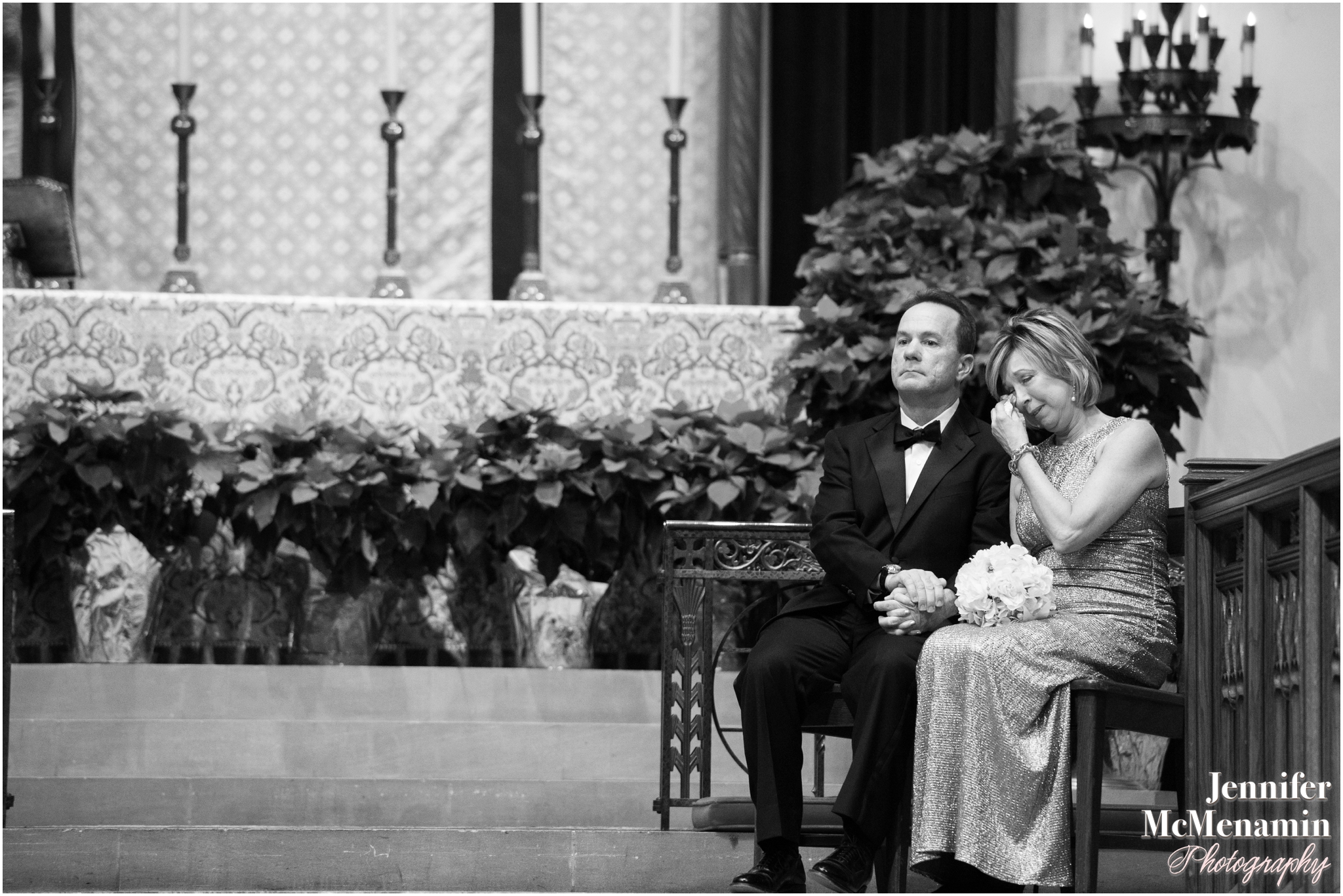 These are the little moments that make me love love love my job, week after week and wedding after wedding. People sometimes ask if I get bored photographing the same thing every week. Without hesitation, I assure them that not only is every wedding different but also that moments like this never get old.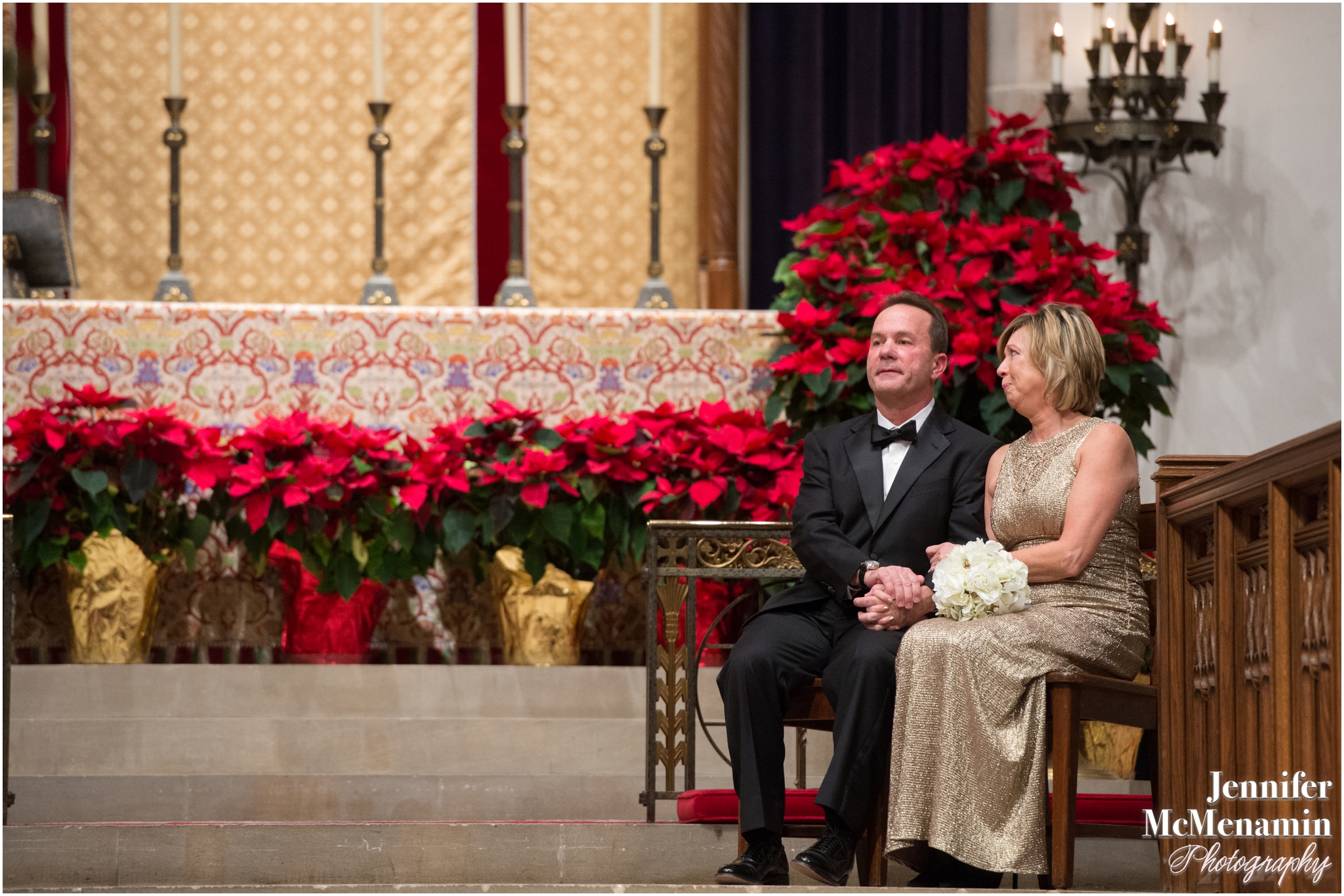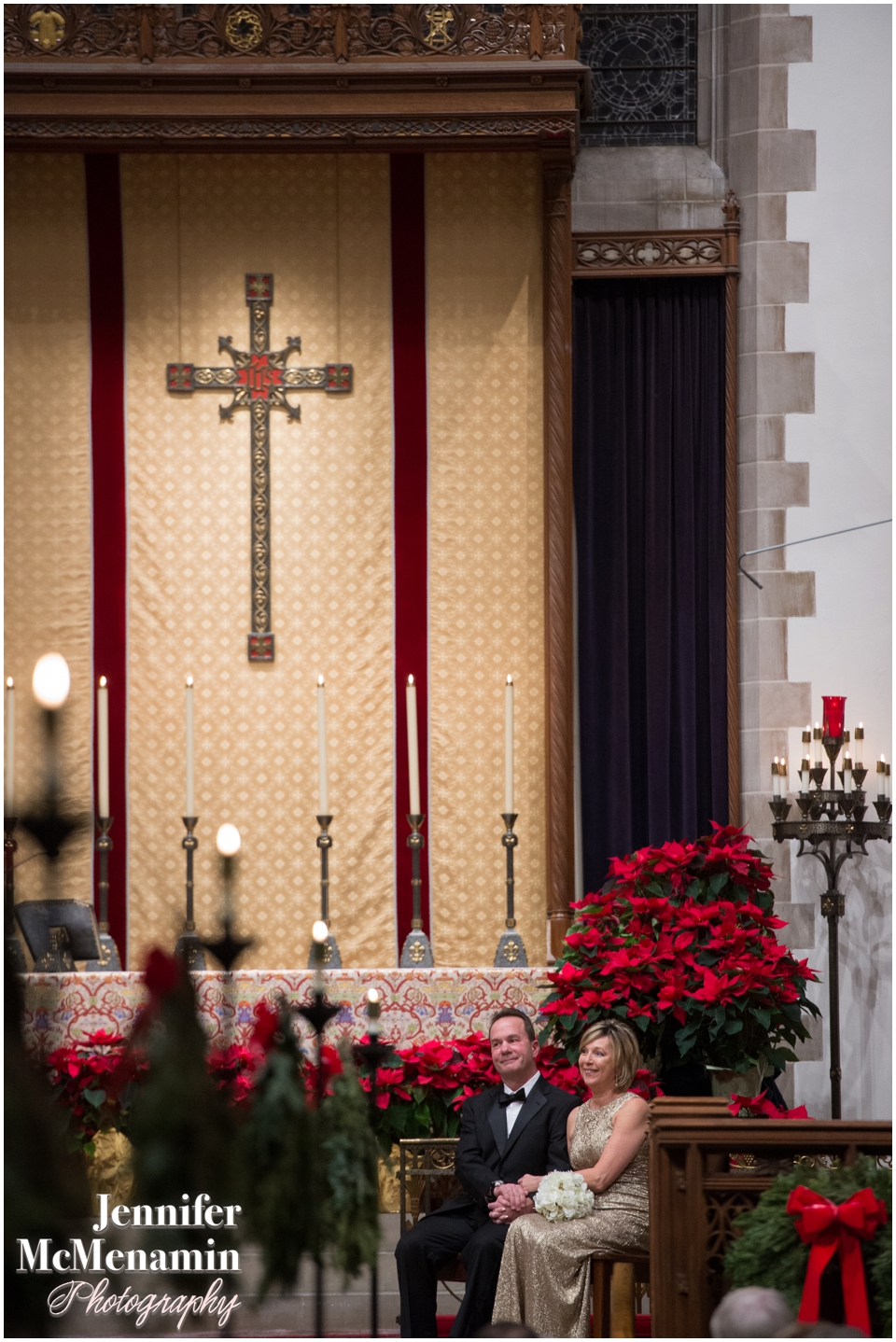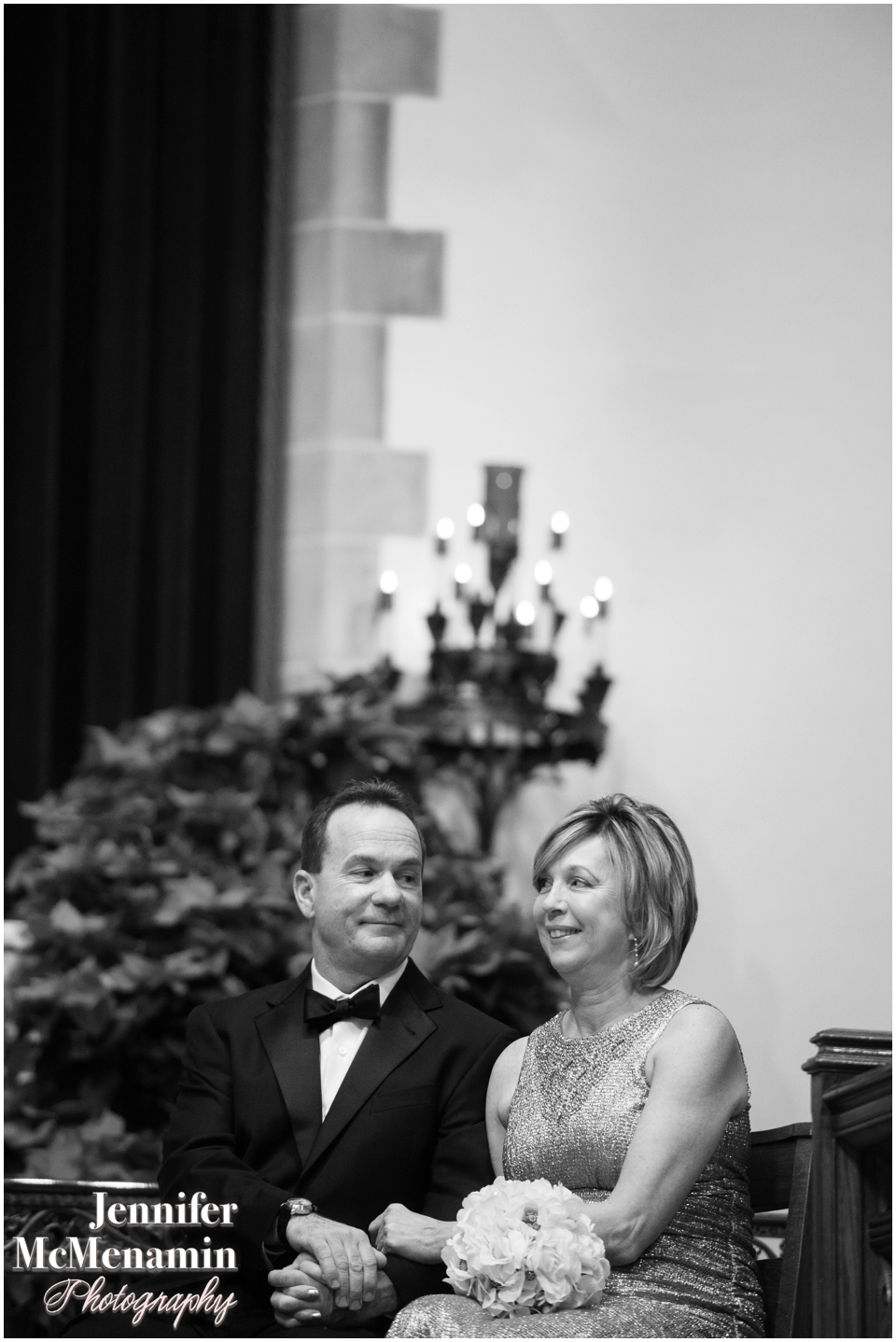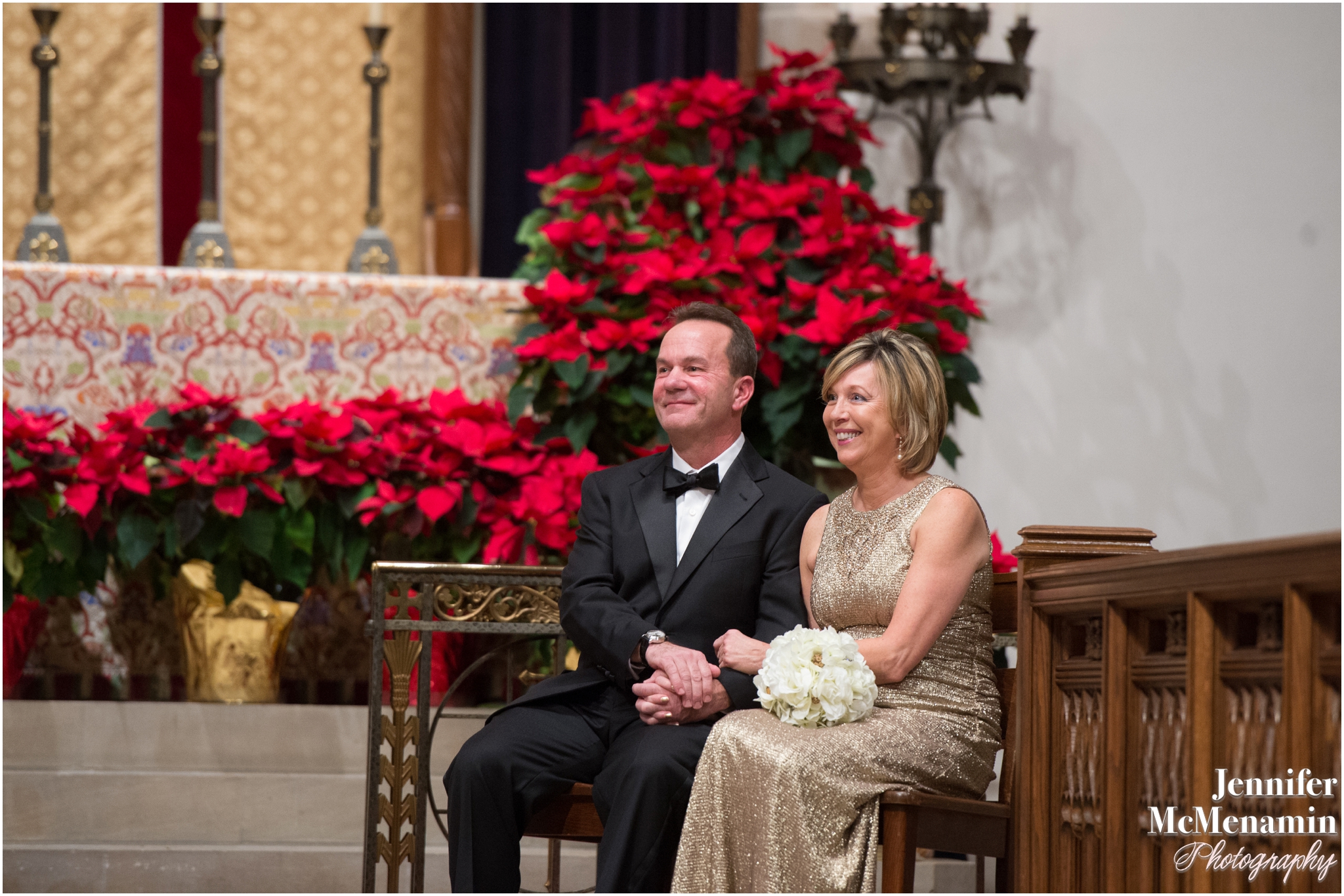 I love this next photo that Lindsay shot, playing with the wrought iron railings in the choir loft.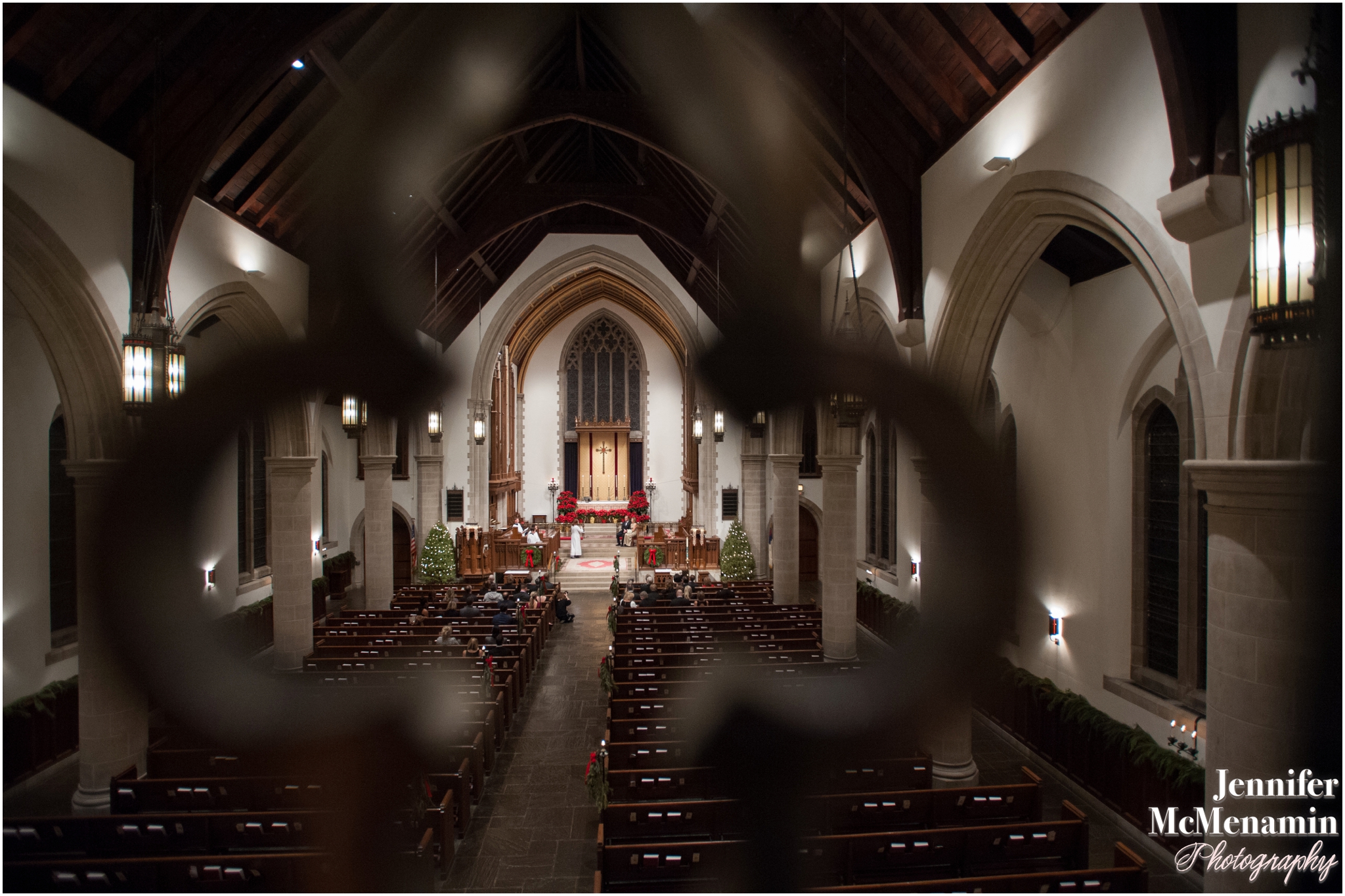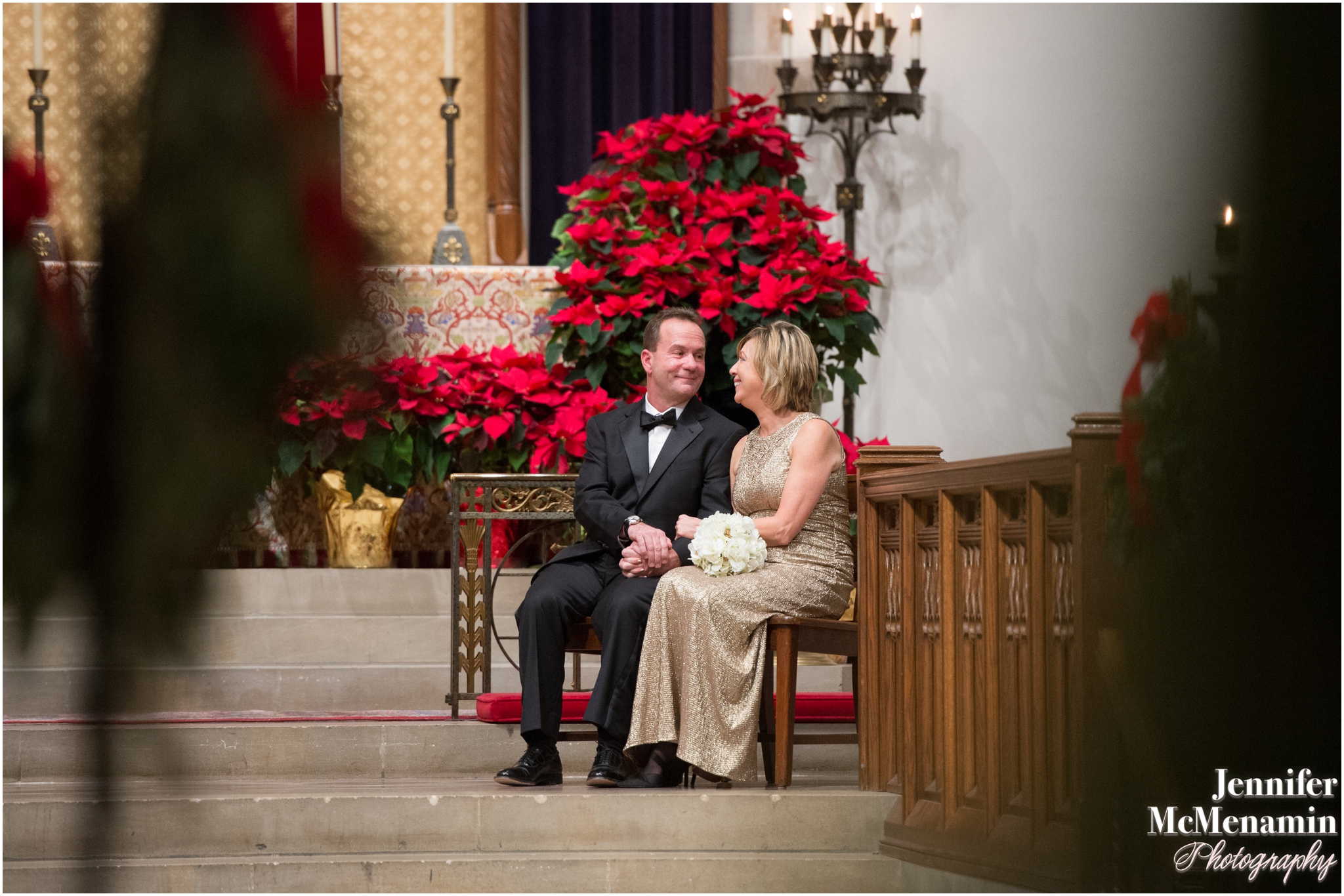 Thank goodness I heard these musicians practicing before the ceremony. Their performance was so beautiful that it brought tears to my eyes. By the time they sang during the service, I was prepared and managed to keep my tears in check and continue working.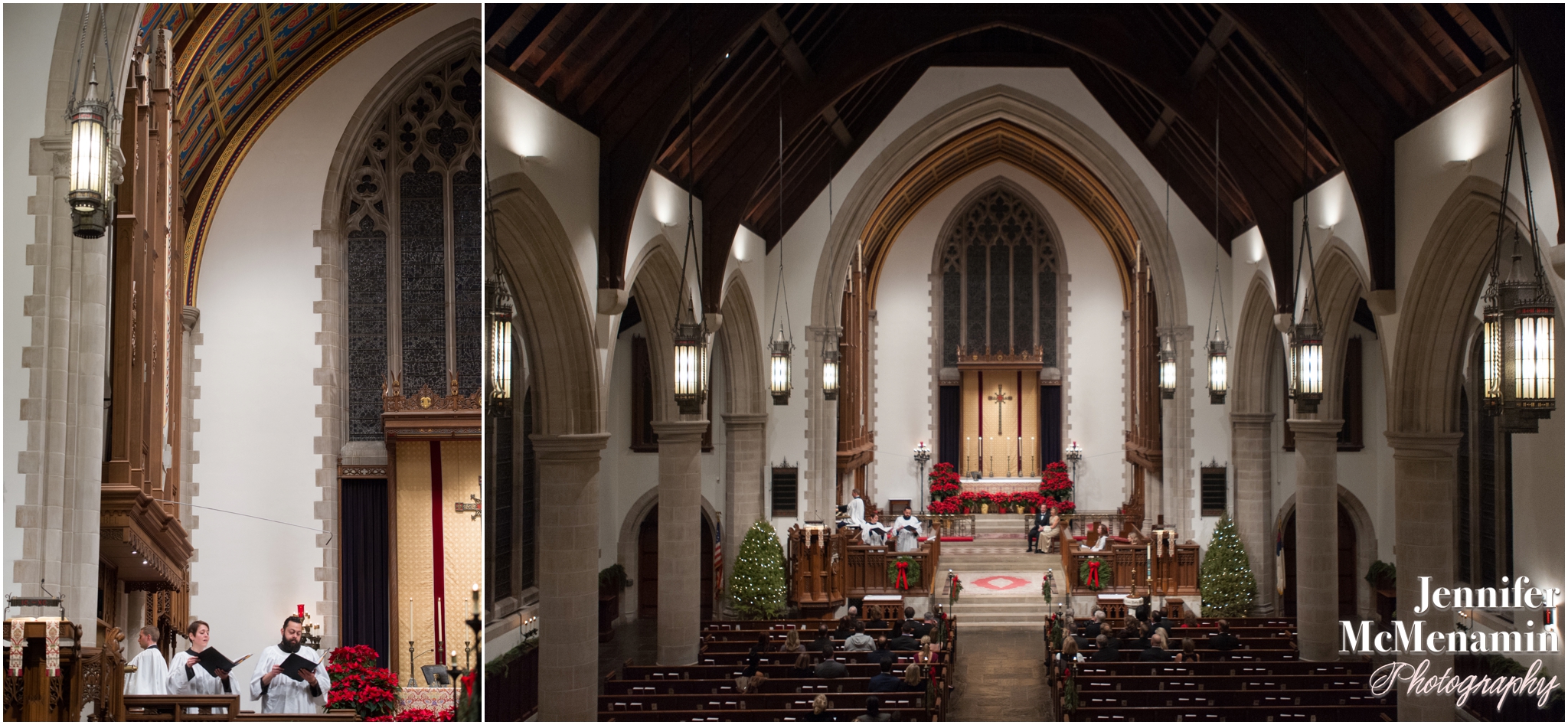 It was obvious that Pastor Breonna Roberts knows this couple quite well and also has great affection for them. Her ceremony and sermon were personal and inspired!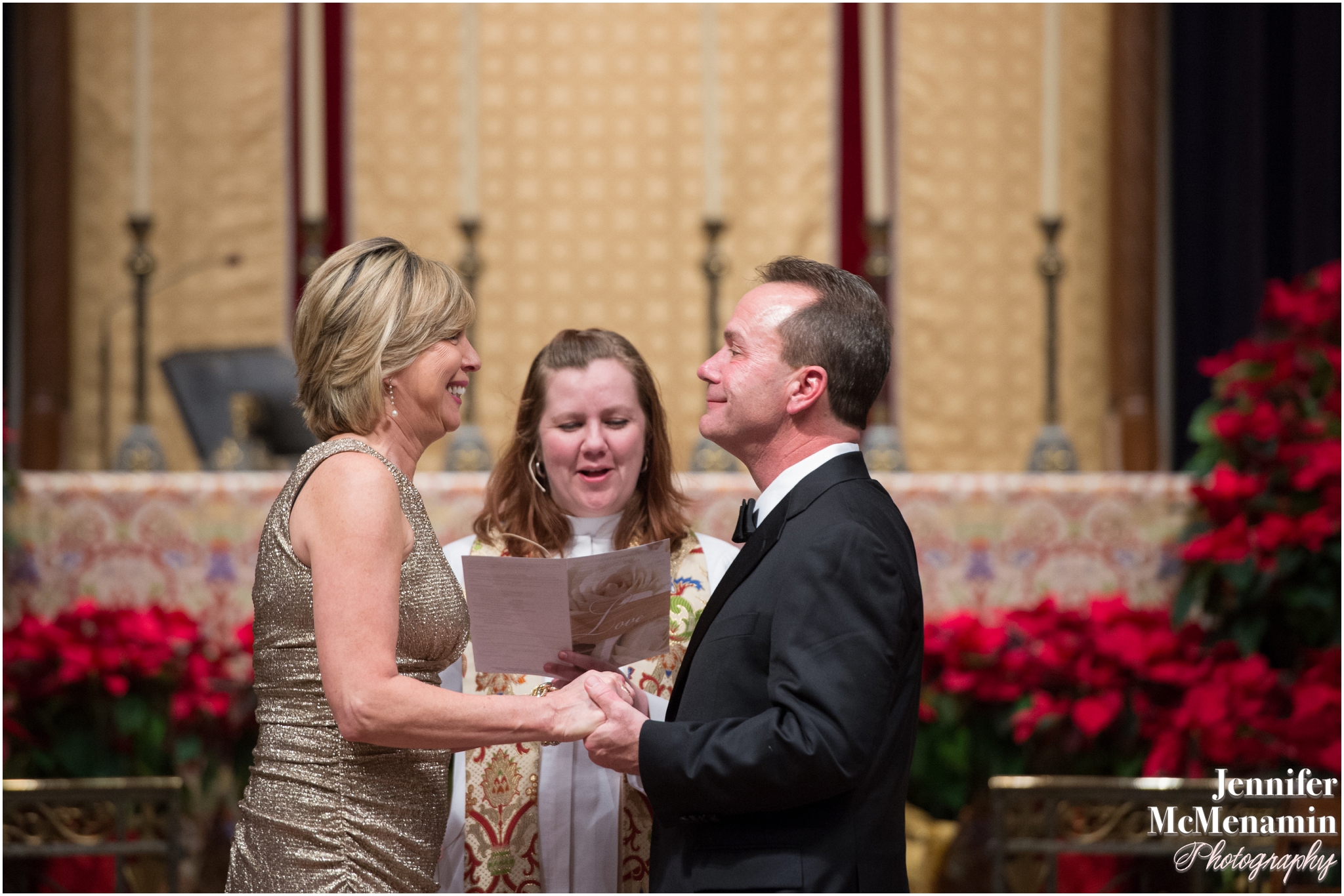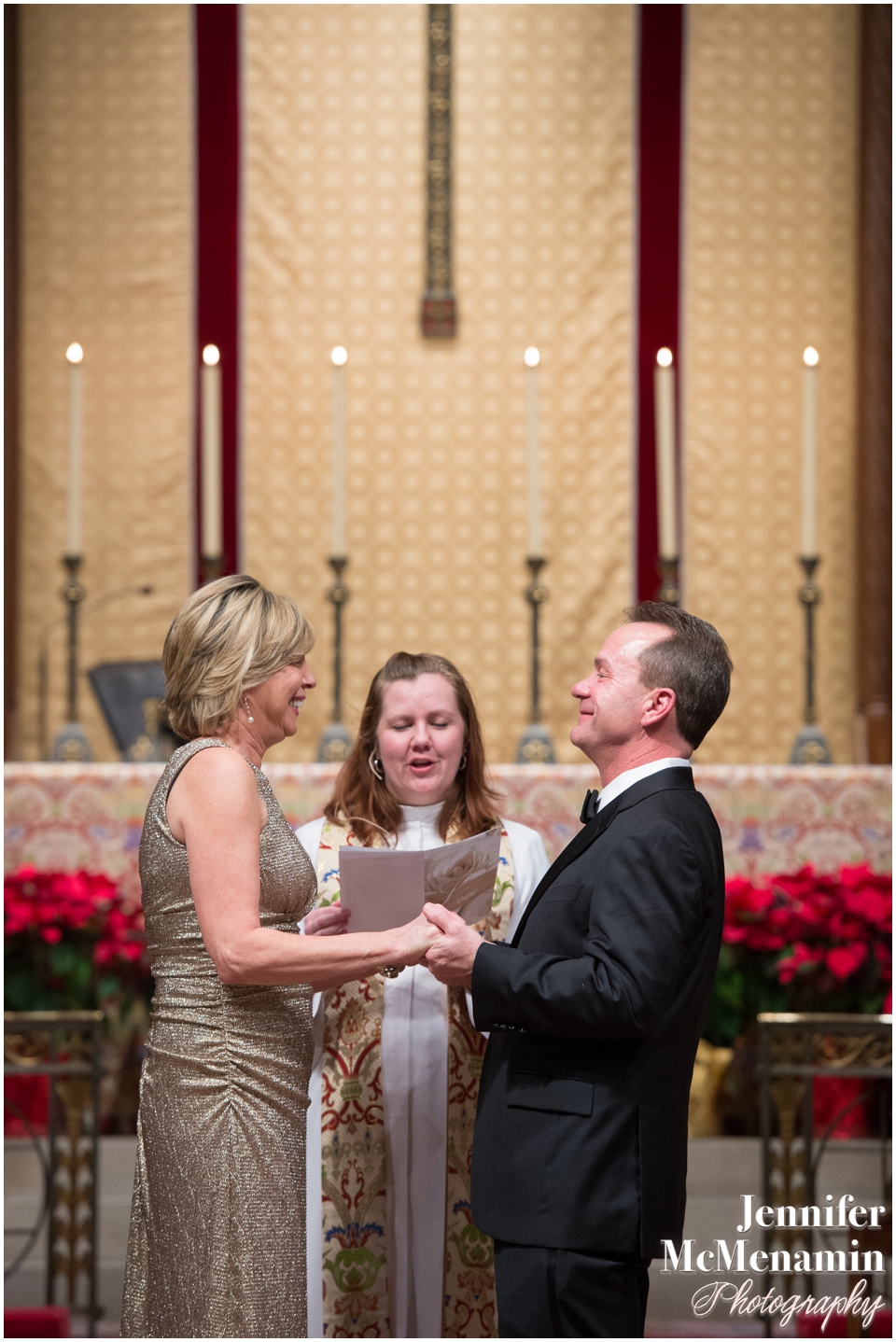 I am a person who loves Christmas. Among my favorite elements of the season is Christmas music. And one of my absolute most favorite tunes — out of a collection that includes, no exaggeration, 1,639 songs (which iTunes estimates as 3.9 days worth of music!) — is We Three Kings. So I literally got goosebumps when I saw this star of wonder in the church and loved including it in a photo of Jeannine and Paul exchanging vows.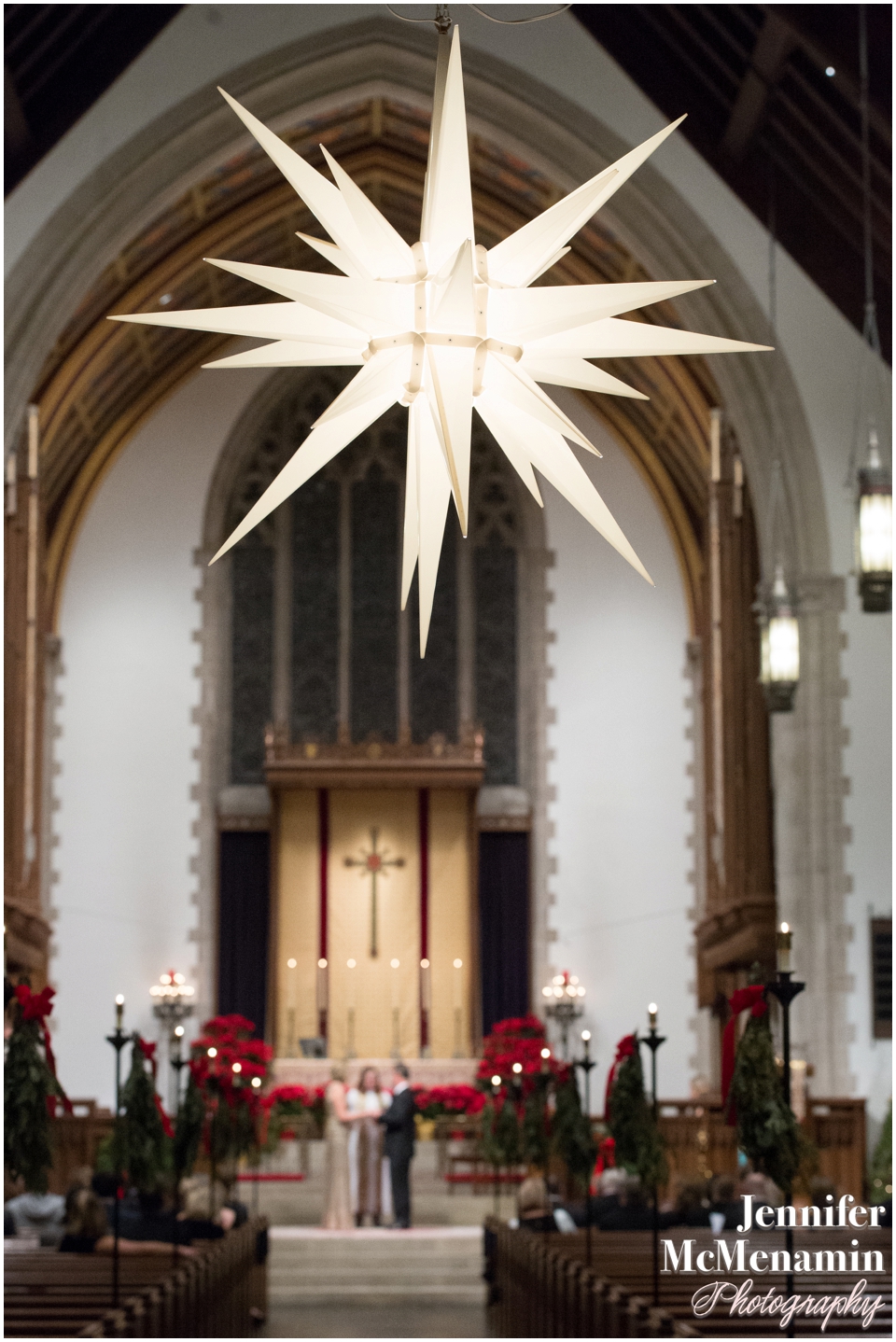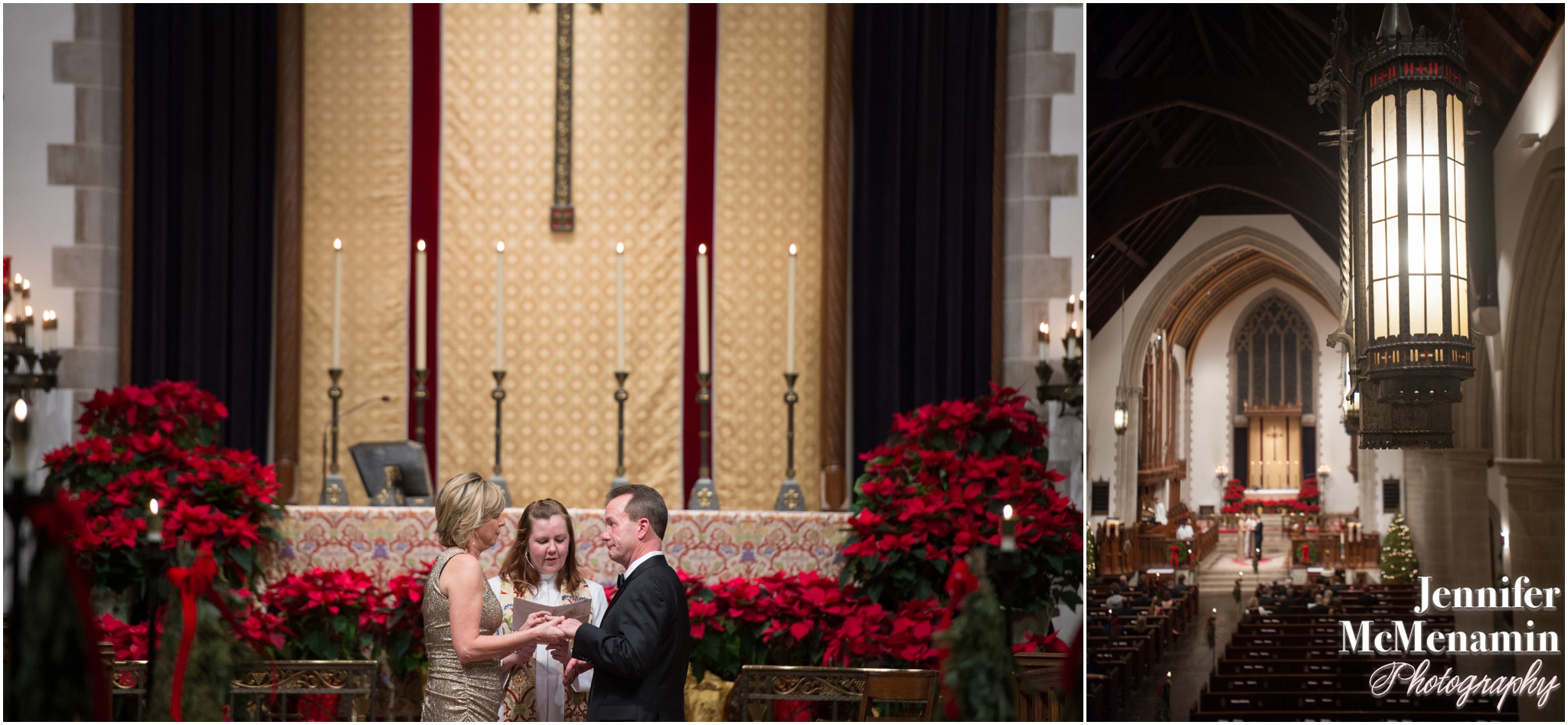 A few efficient family photos.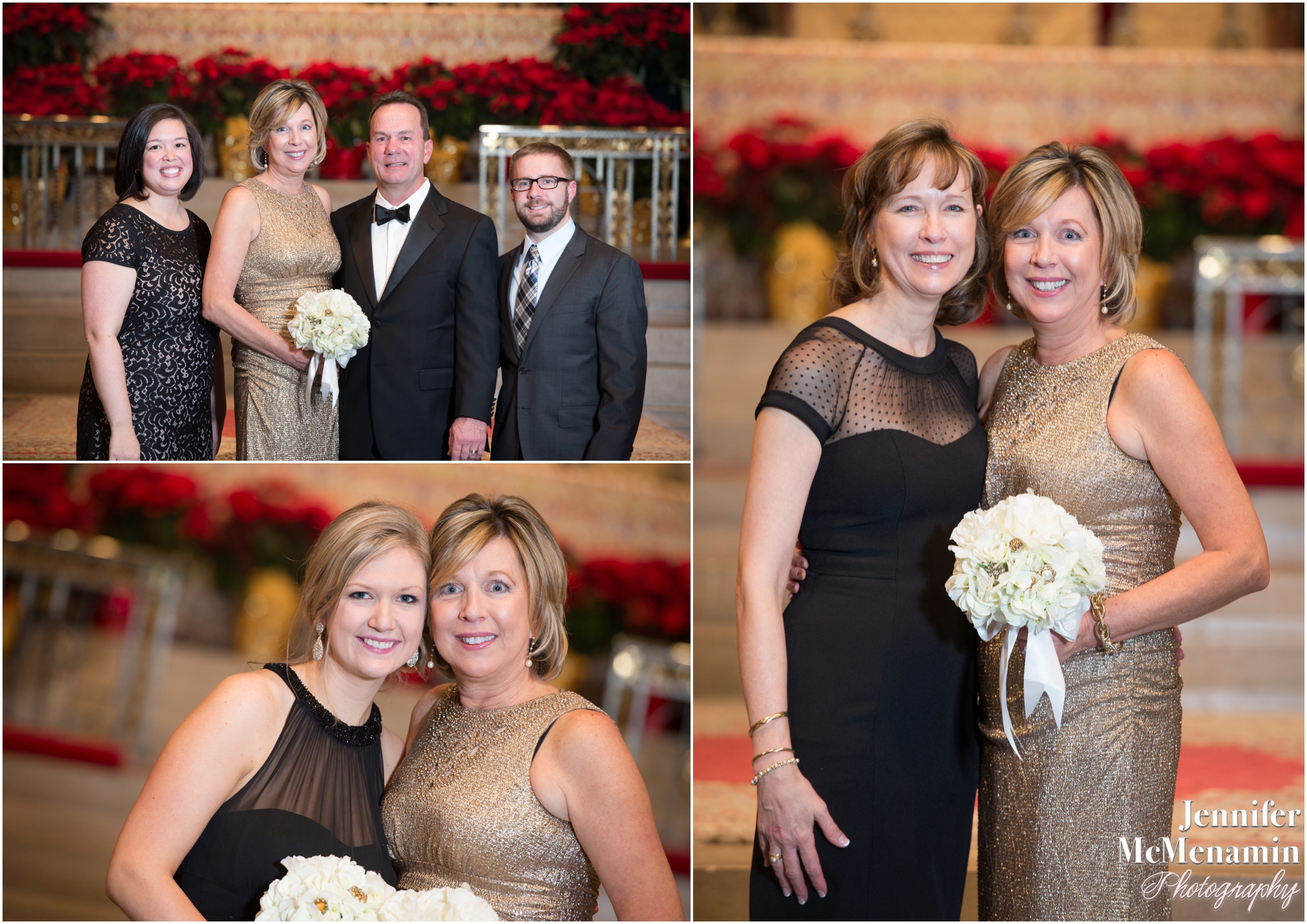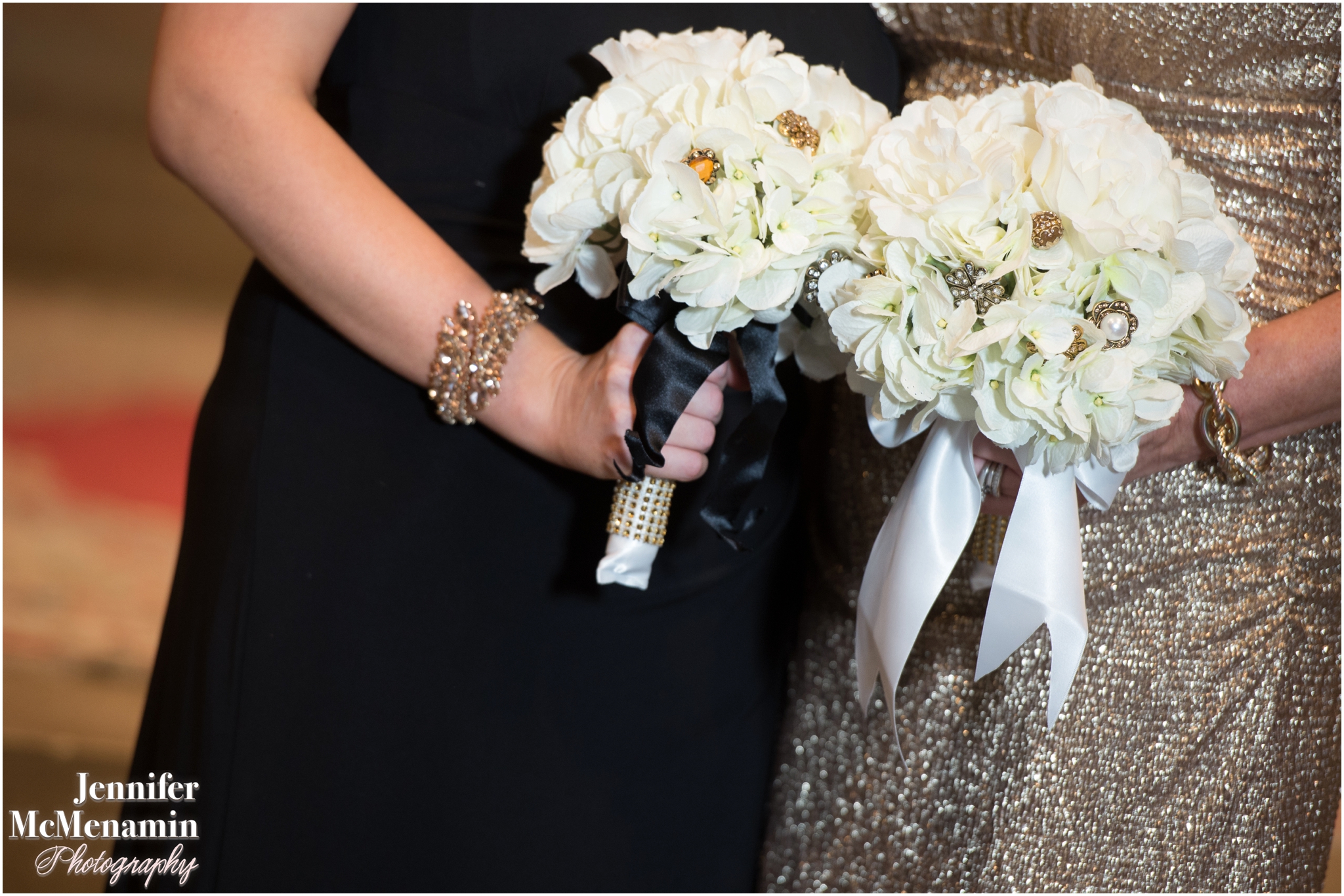 And a few photos of the newlyweds.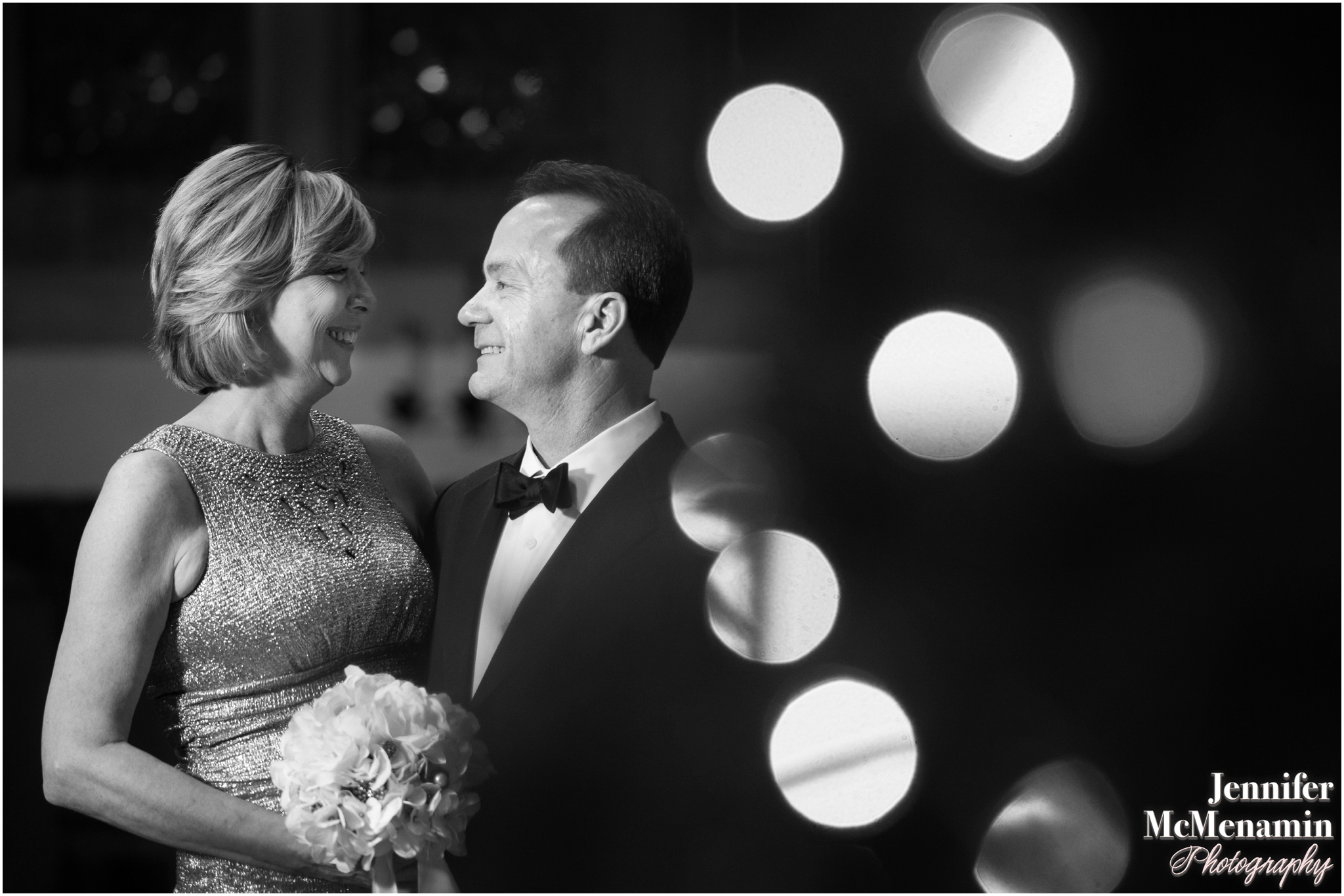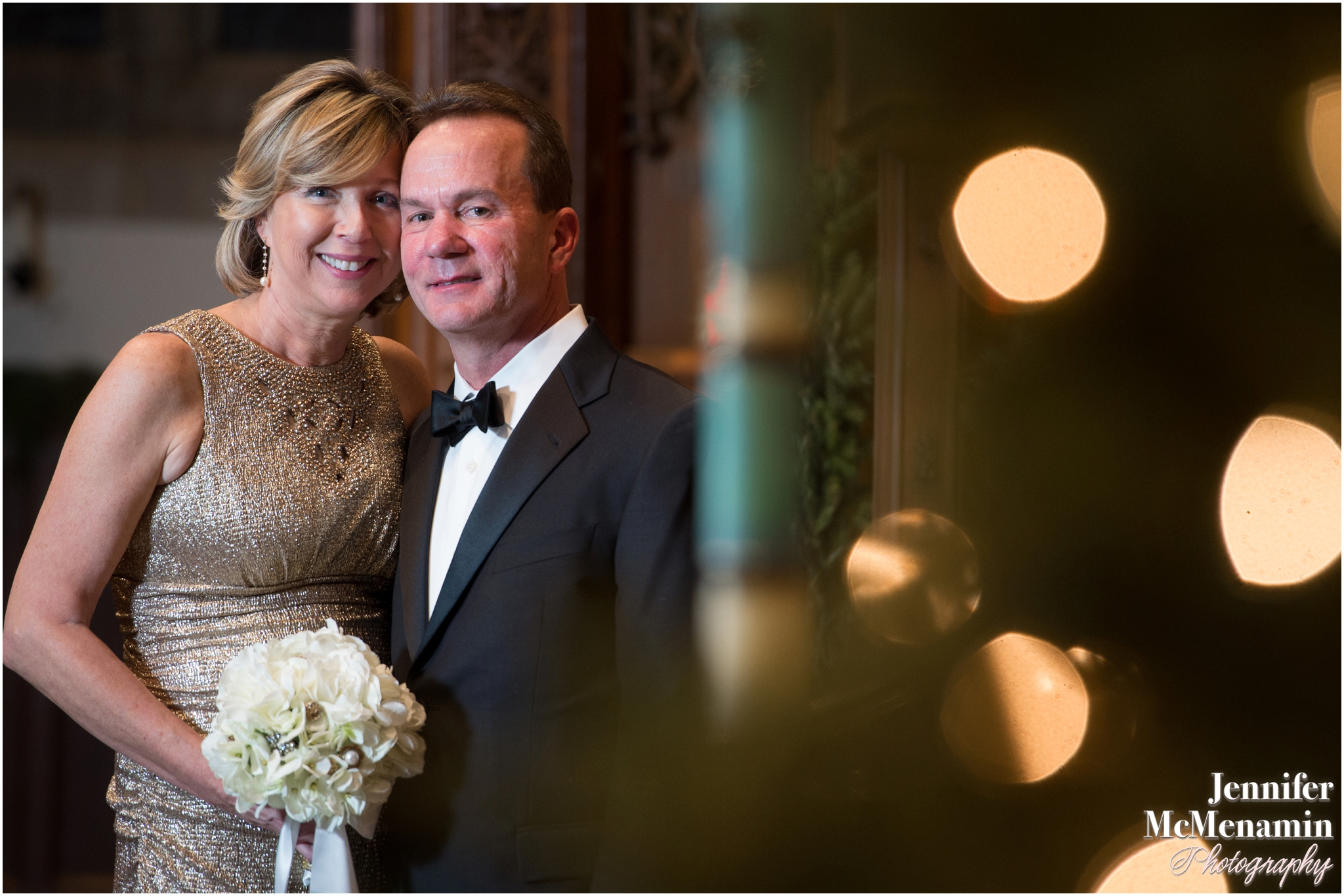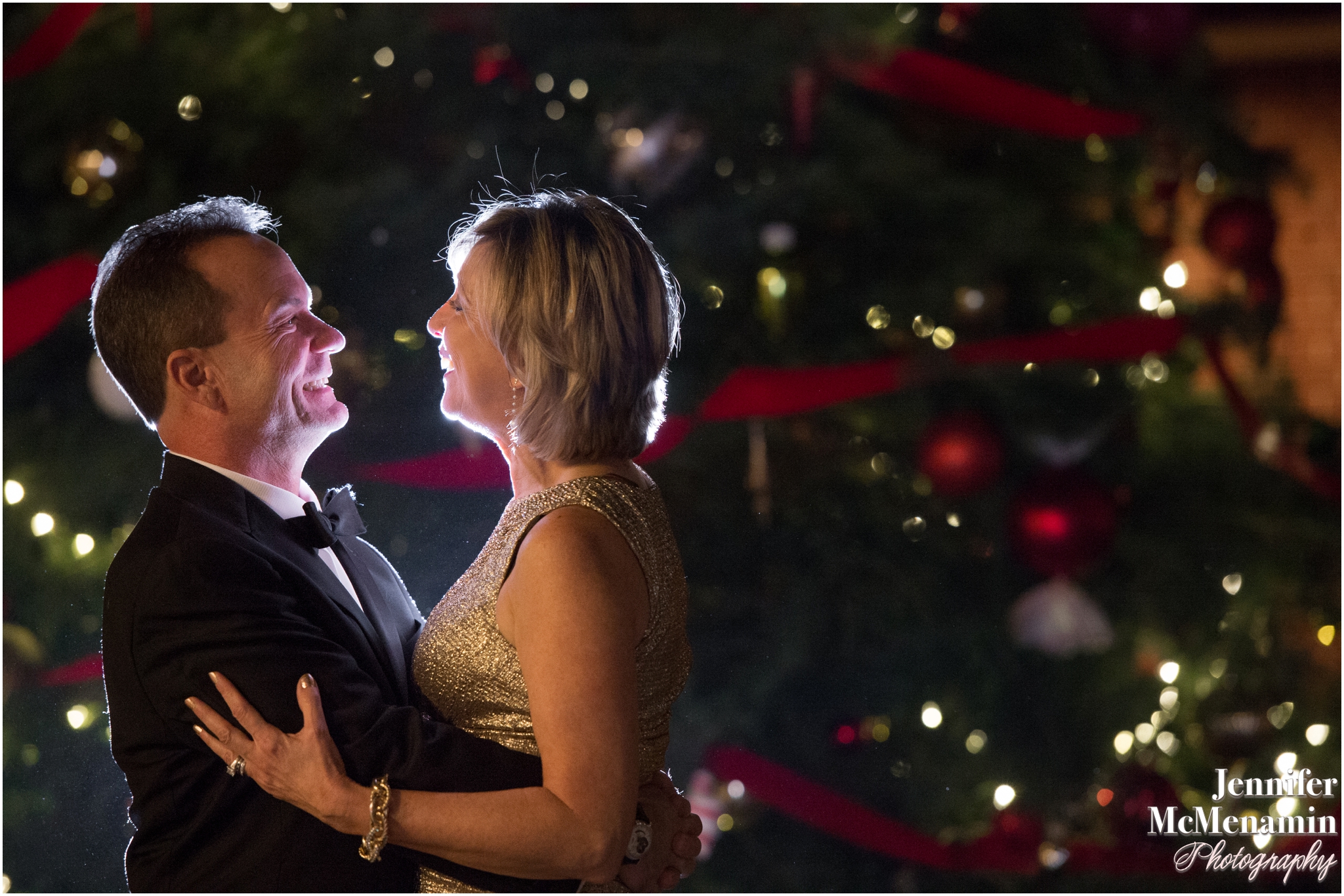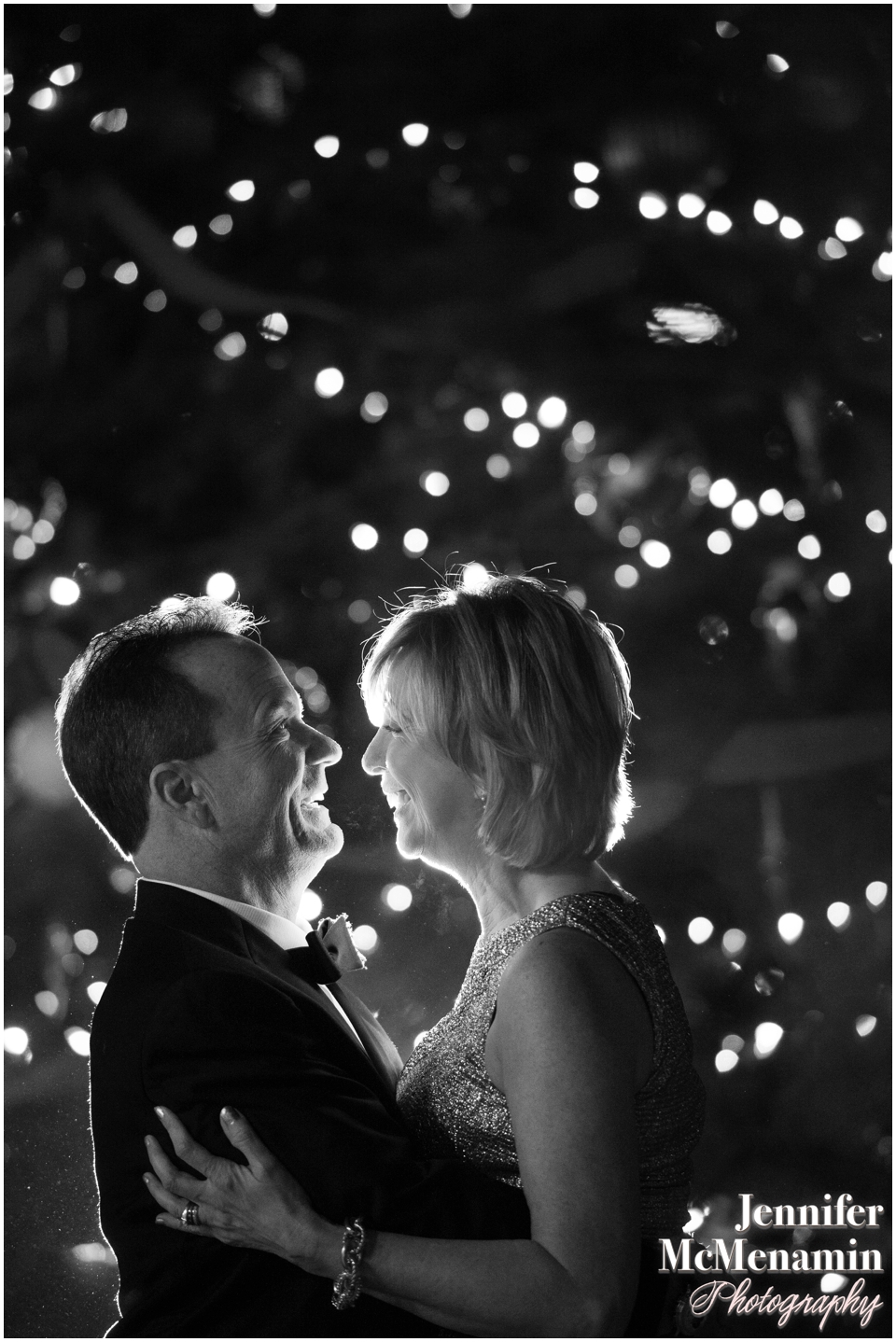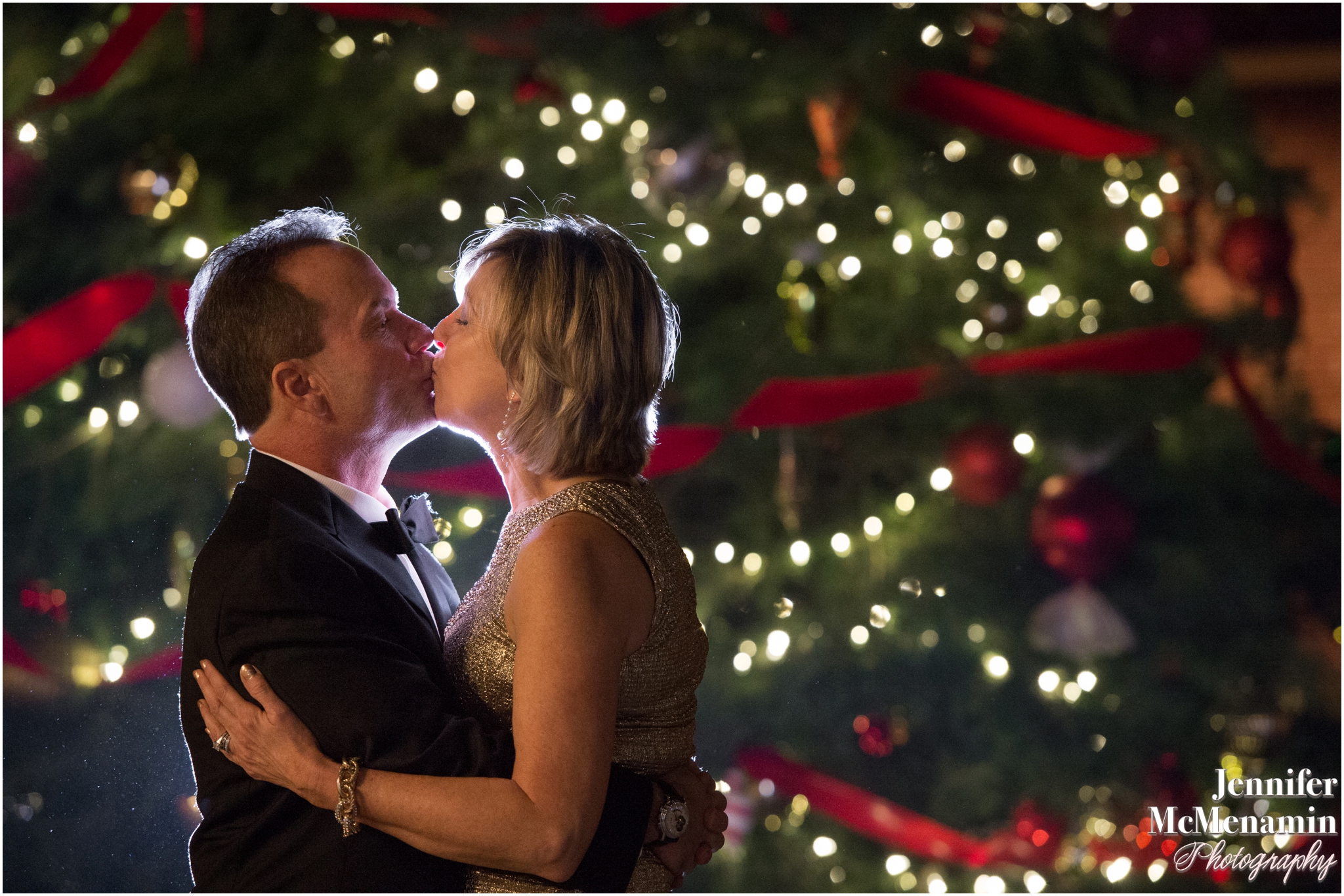 And then we were off to the reception. As a native Baltimore girl, I've always loved the Christmas decorations at the Harbor Court Hotel. From the big tree out front to the huge wreaths hung from the hotel's 16 windows, it's always gorgeous.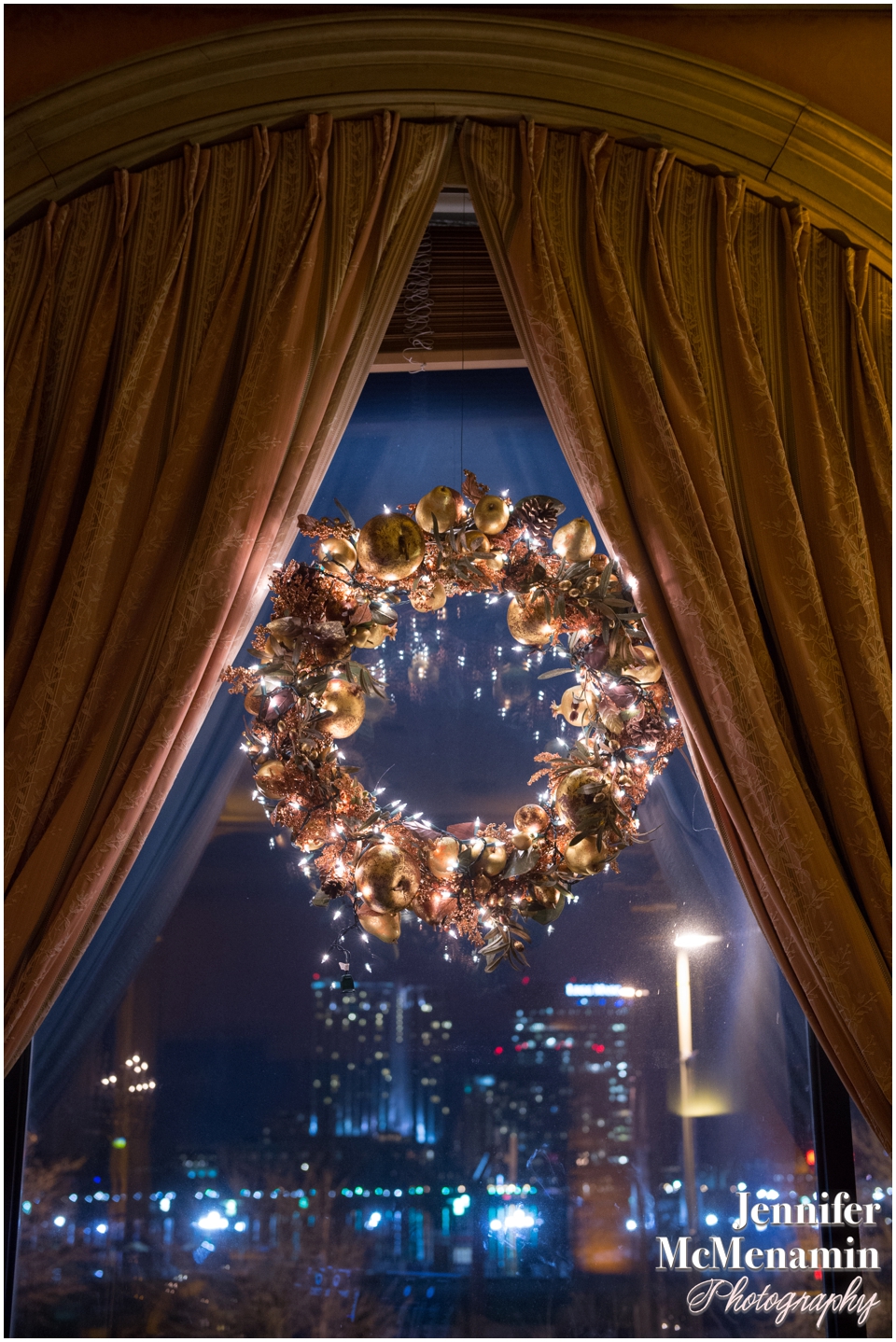 Paul's only other big photography request was a photo with his boys. Mission accomplished.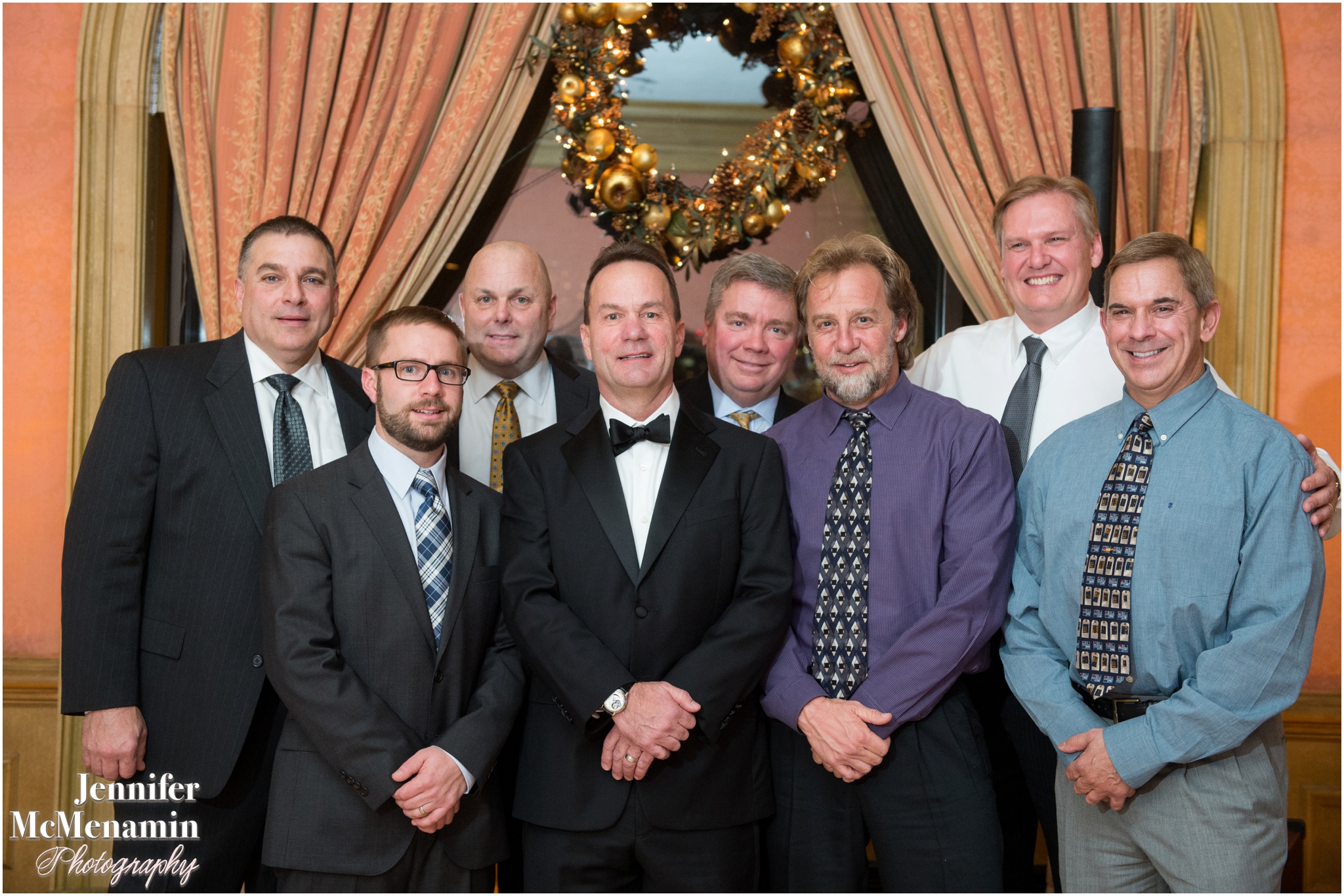 And lots of good food and merriment.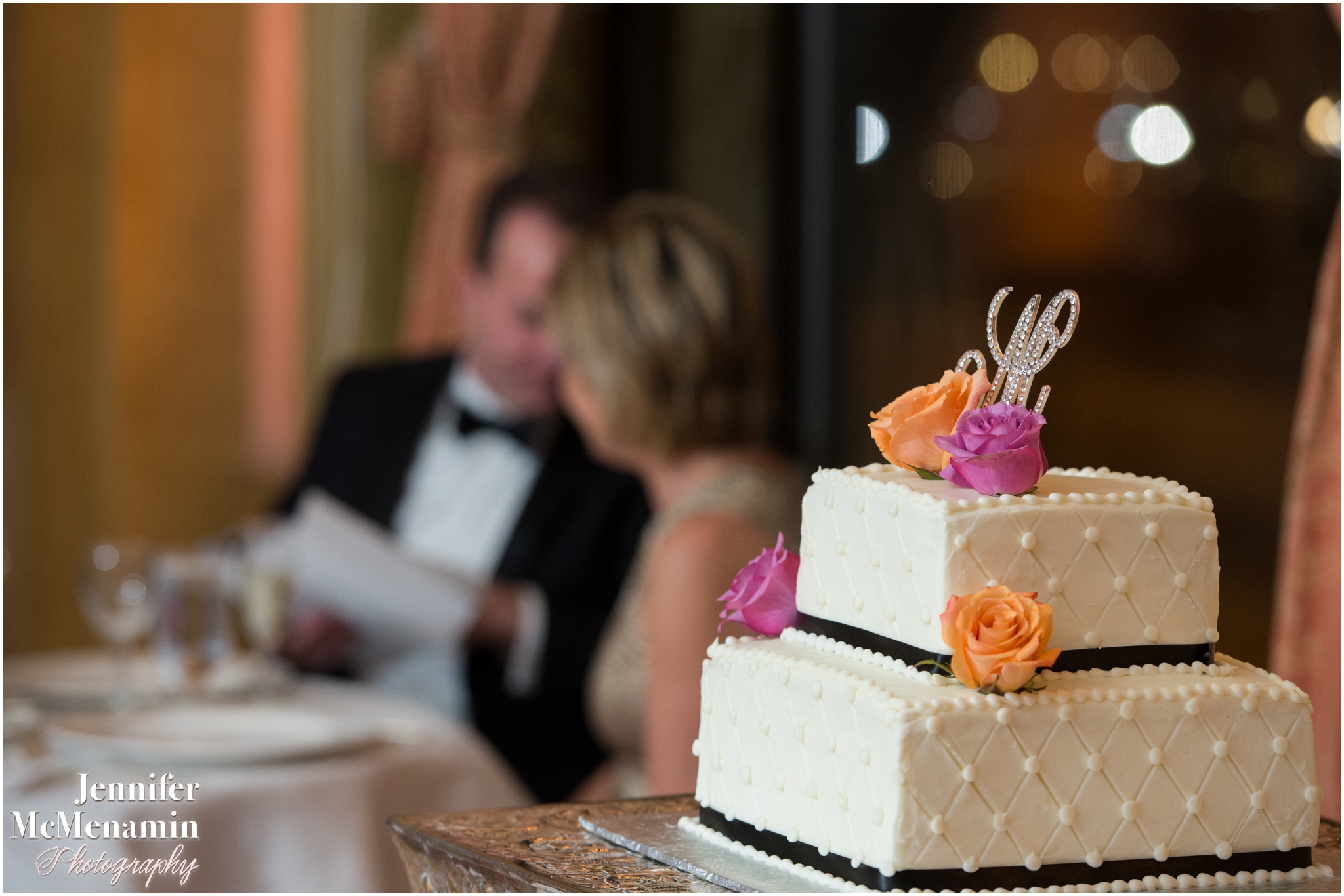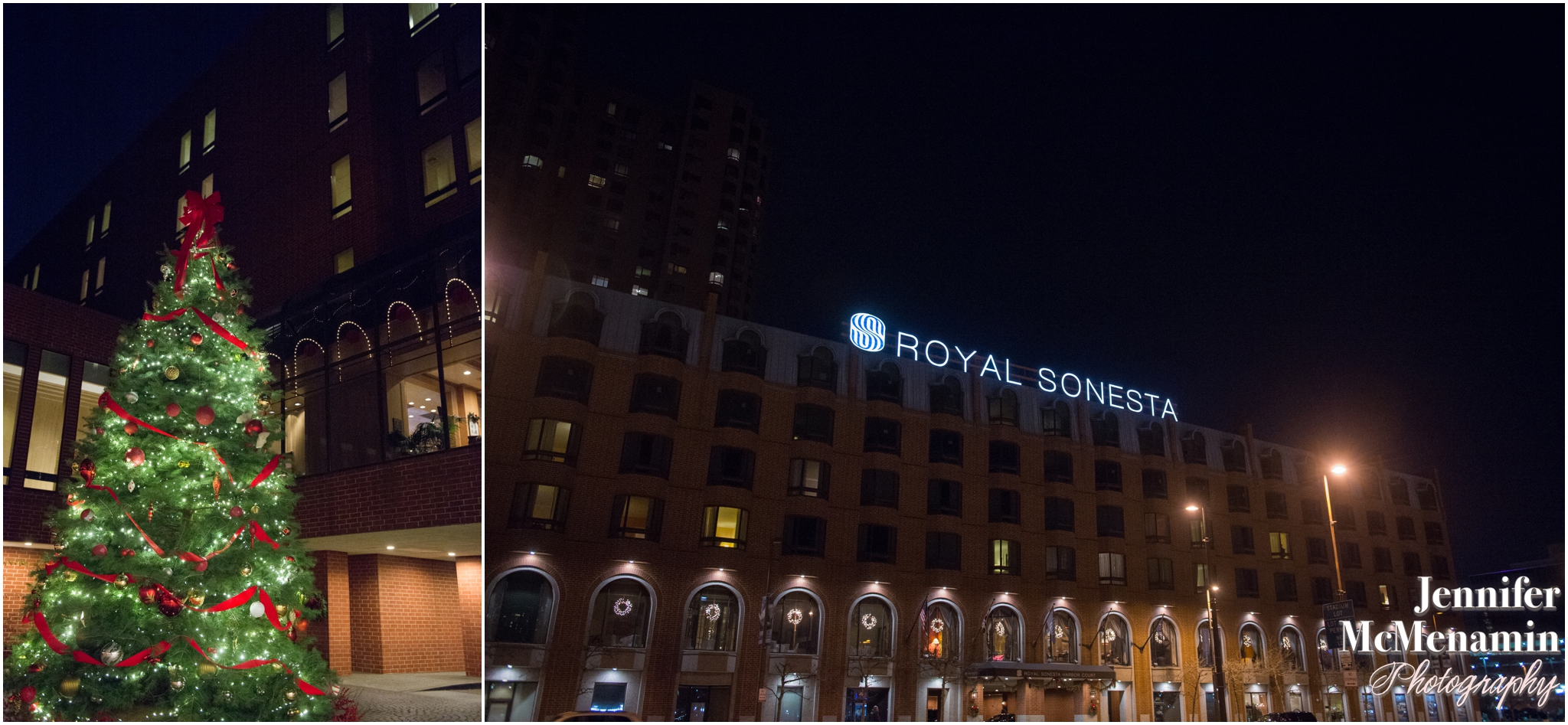 Many, many congratulations, Jeannine + Paul. It was a joy to work with you both!
Credits:
Photography: Jennifer McMenamin Photography, LLC

Ceremony: Christ Lutheran Church
Officiant: Pastor Bre Roberts
Reception & Catering: Royal Sonesta Harbor Court Hotel
DJ: Bill Izer