Francesca + Ken

Corpus Christi Roman Catholic Church -- The Johns Hopkins Club -- Baltimore wedding photography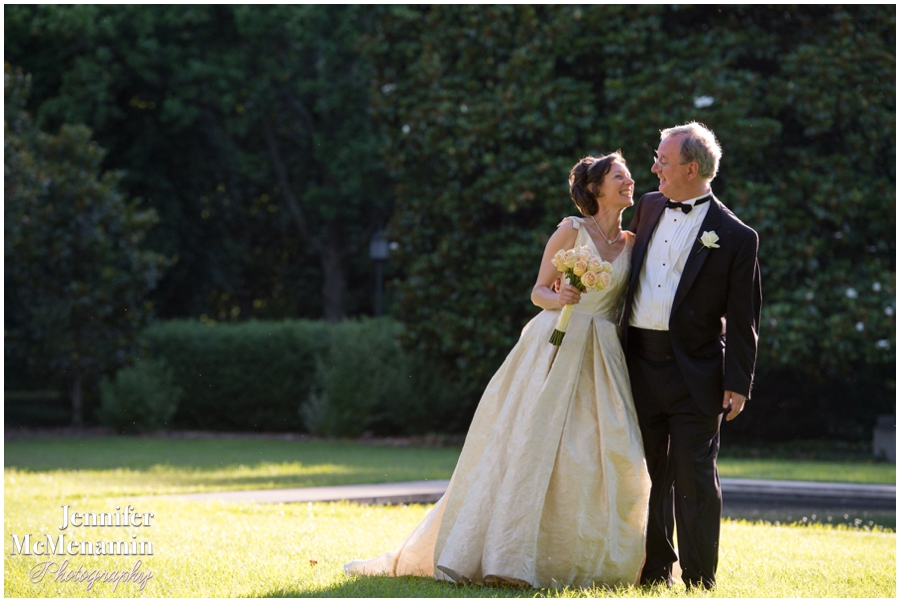 Francesca and Ken's wedding kicked off a busy weekend of three weddings for me. People sometimes ask if I ever get bored shooting the same thing every weekend. I might if that were the case. But as this one particular weekend perfectly illustrated, every wedding is different and every wedding has its own story. I love that about my job. Francesca and Ken planned a lovely, intimate wedding for a few dozen of their very closest friends and family members. Although they currently live in Northern Virginia, they chose Baltimore for their wedding — Corpus Christi Roman Catholic Church and The Johns Hopkins Club, to be precise. Ken described it as something of a way of going home for him since he was baptized at Corpus Christi and grew up in the surrounding Bolton Hill neighborhood. Francesca, on the other hand, was very far from home. She is from Italy and many of her relatives traveled to join Ken and her for their celebration. It was a lovely day marked by perfect spring weather, a darling ring bearer, a charming young man to tend to the train of Francesca's gown, limoncello, tearful toasts and a formal celebratory dinner, complete with a beautiful palette-cleansing intermezzo sorbet. Here are some of my favorites from their big day:
Corpus Christi holds a special place in my heart since it is where my husband and I exchanged vows nearly 10 years ago and the first church I attended regularly as a grown-up. It is always a tremendous pleasure to be back.
And then it was time to get married.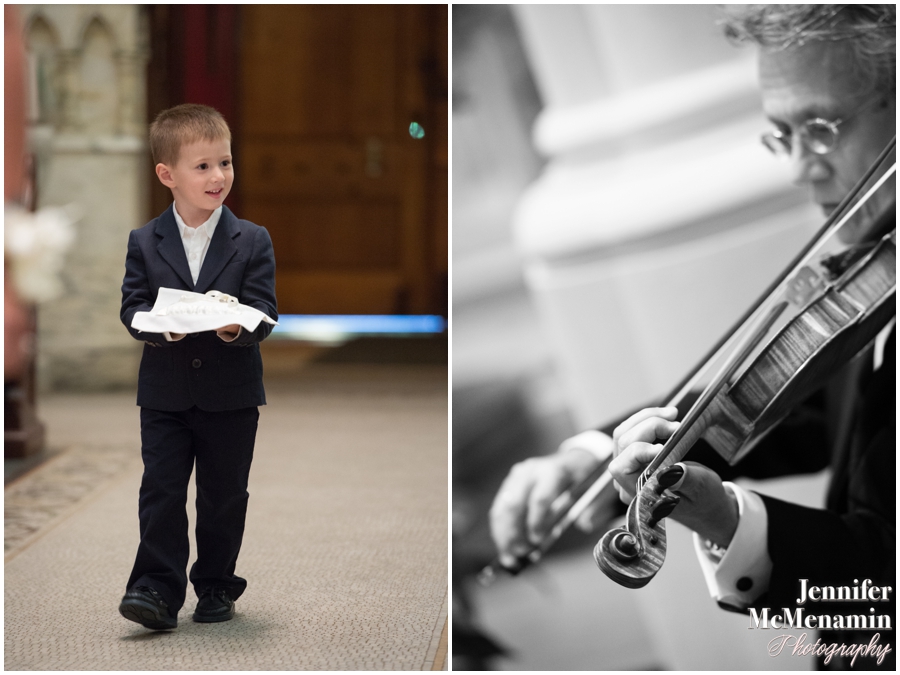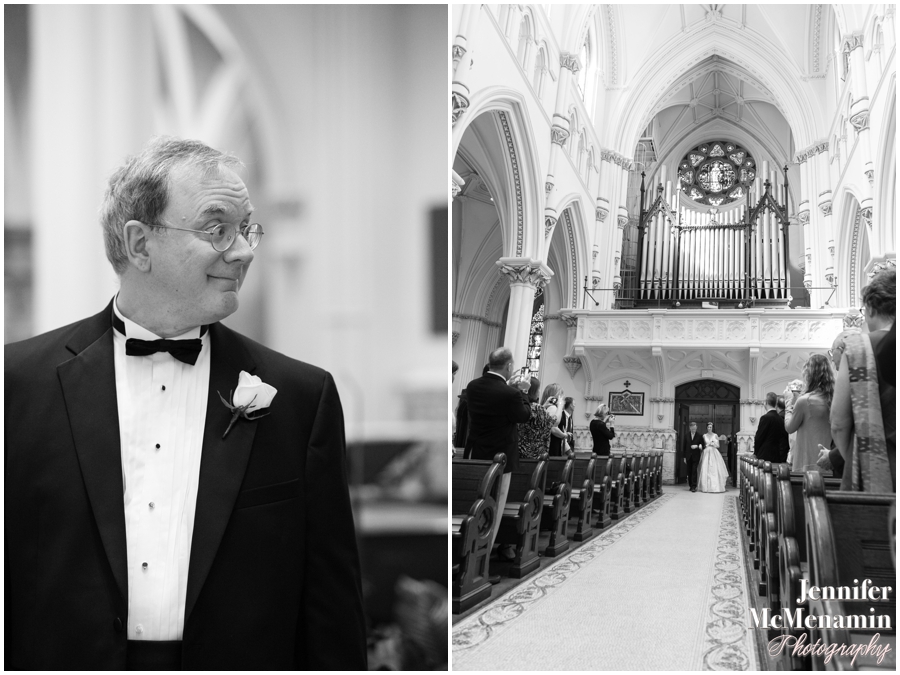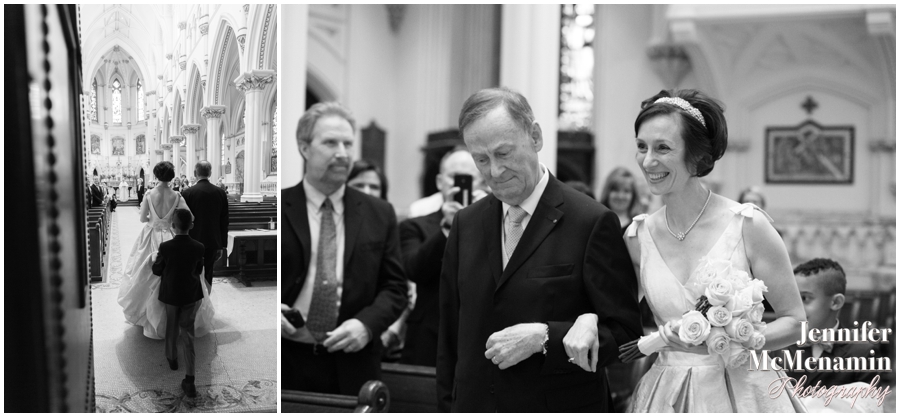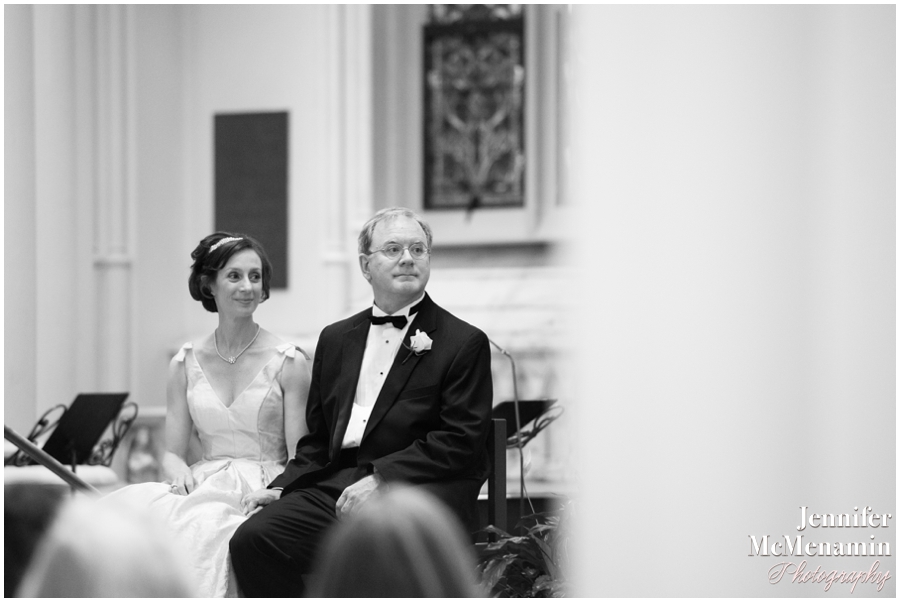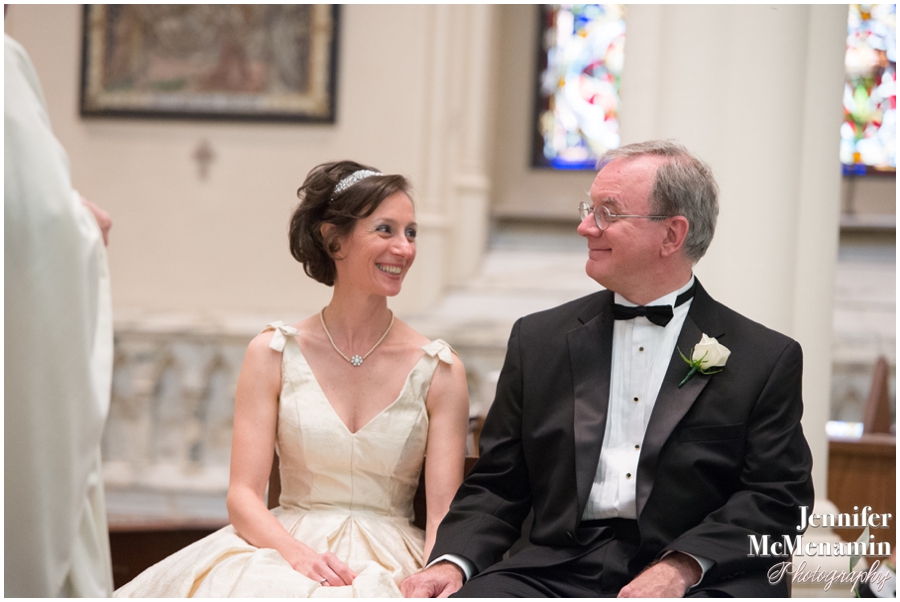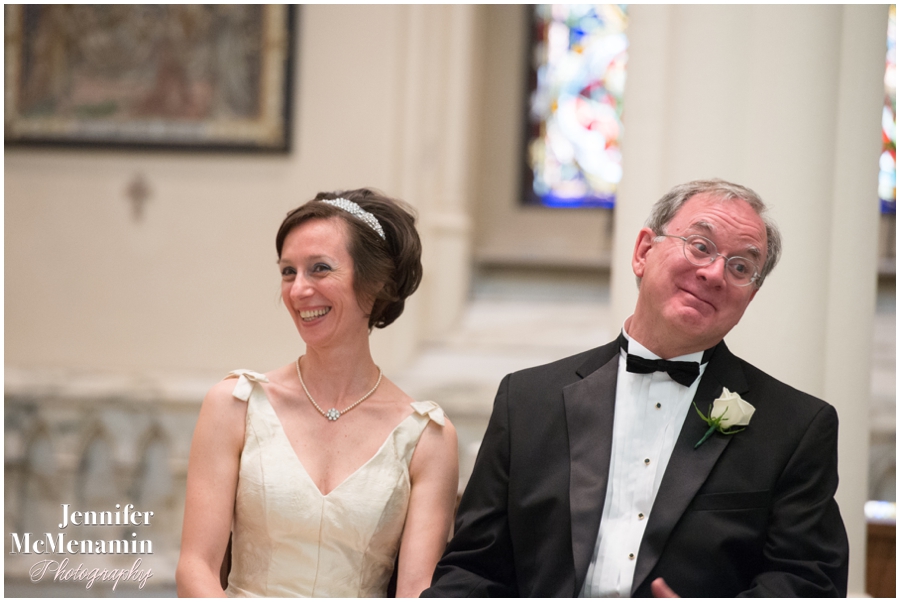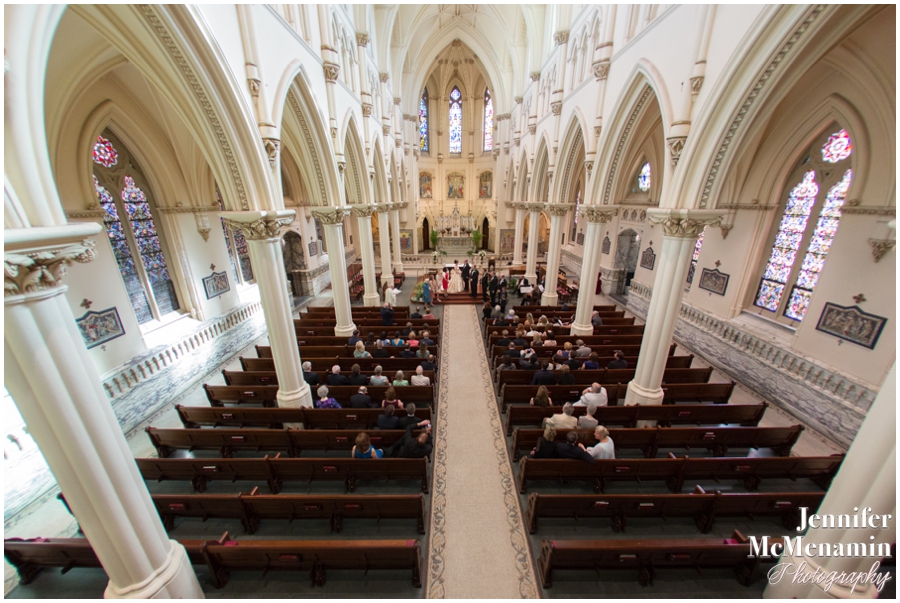 After a few quick family and wedding party photos, we were off to The Johns Hopkins Club for some informal portraits of the newlyweds in the most beautiful light I could have asked for.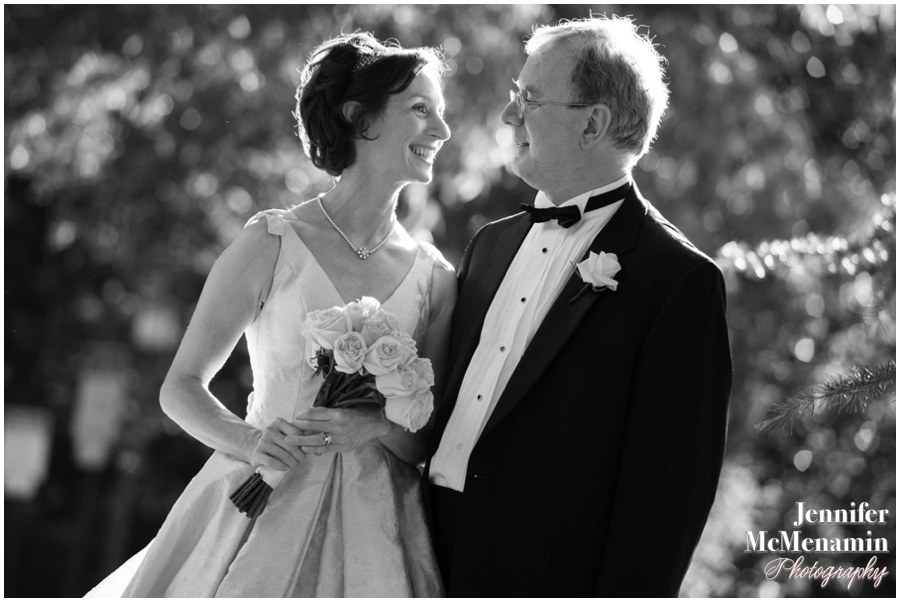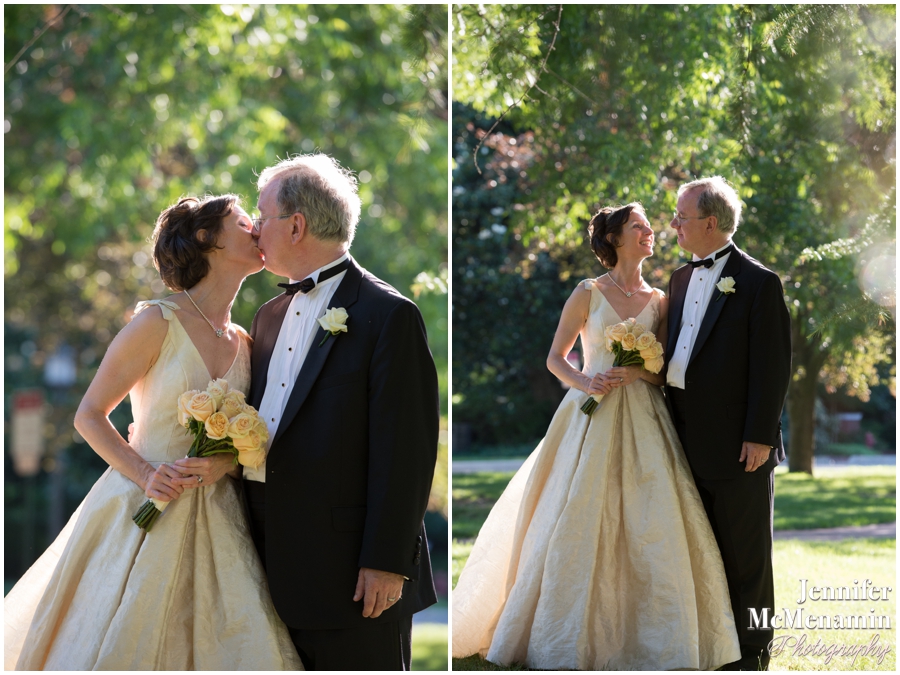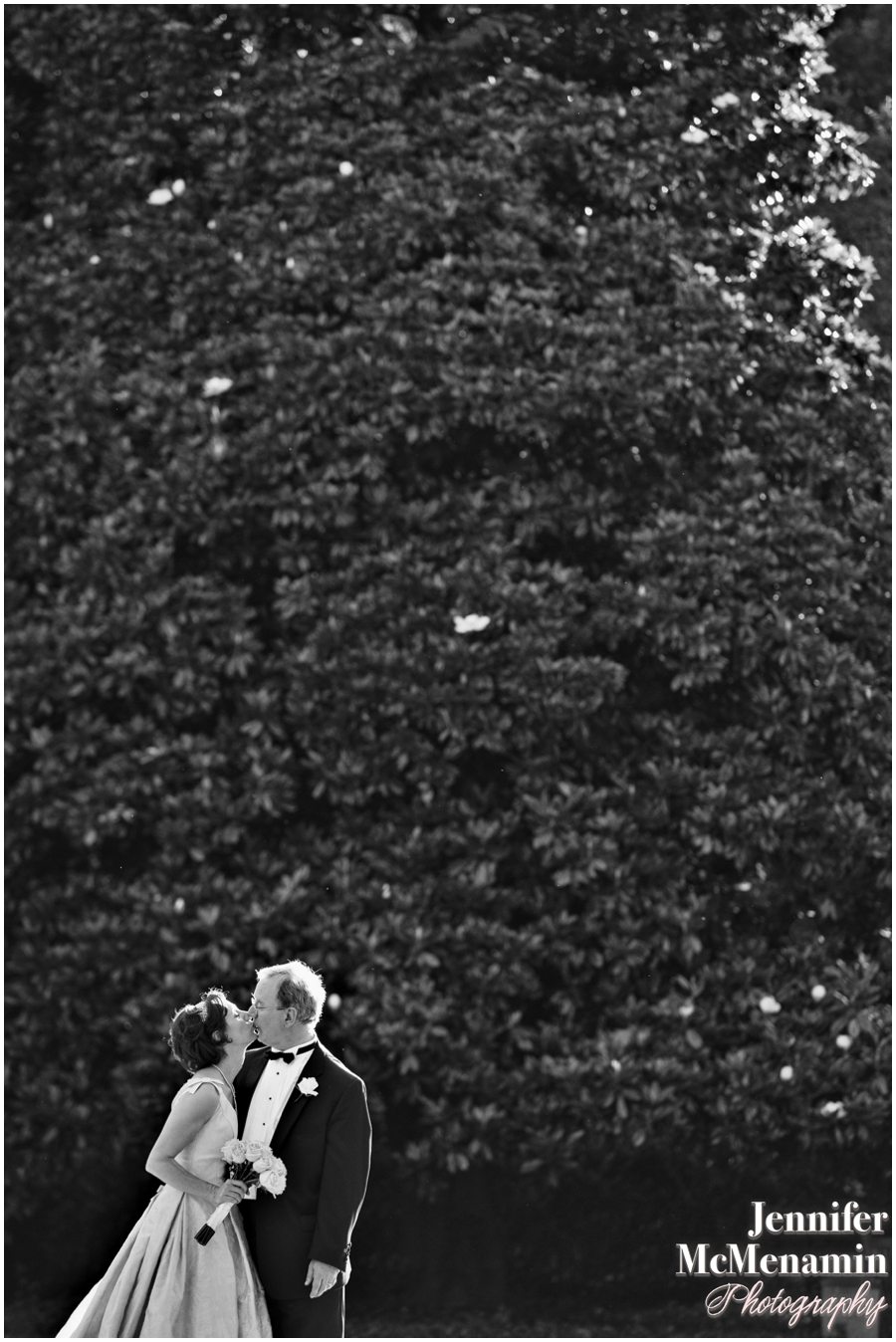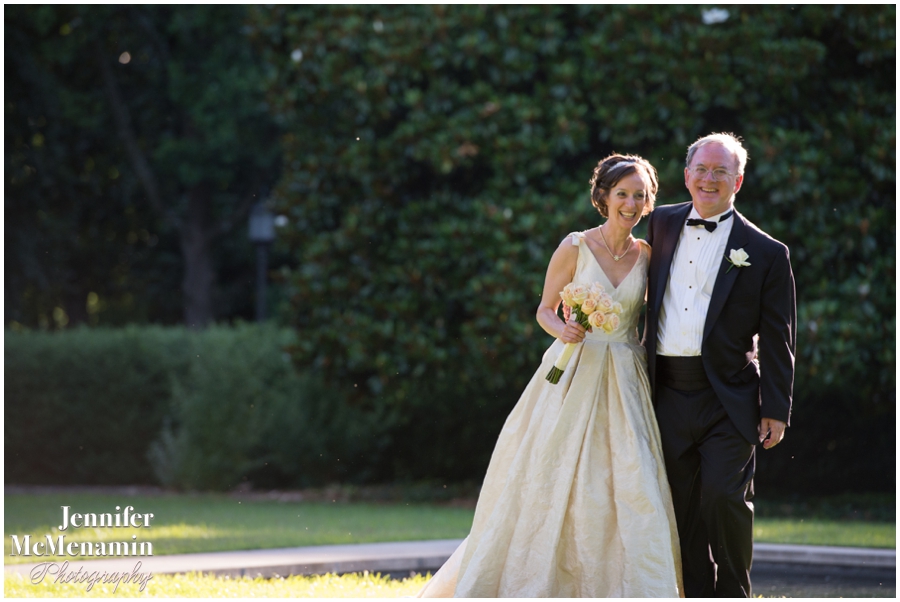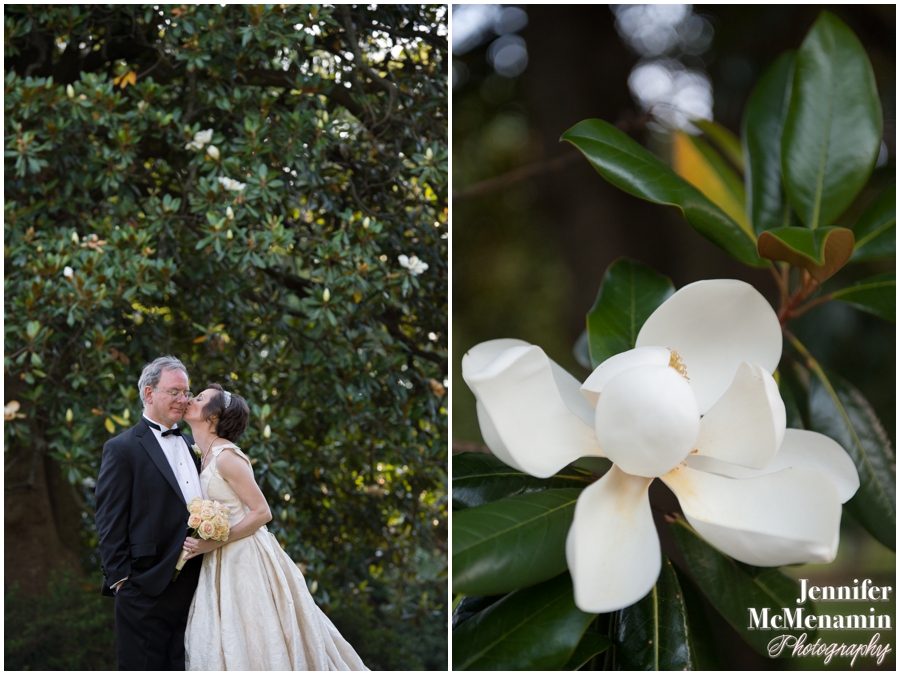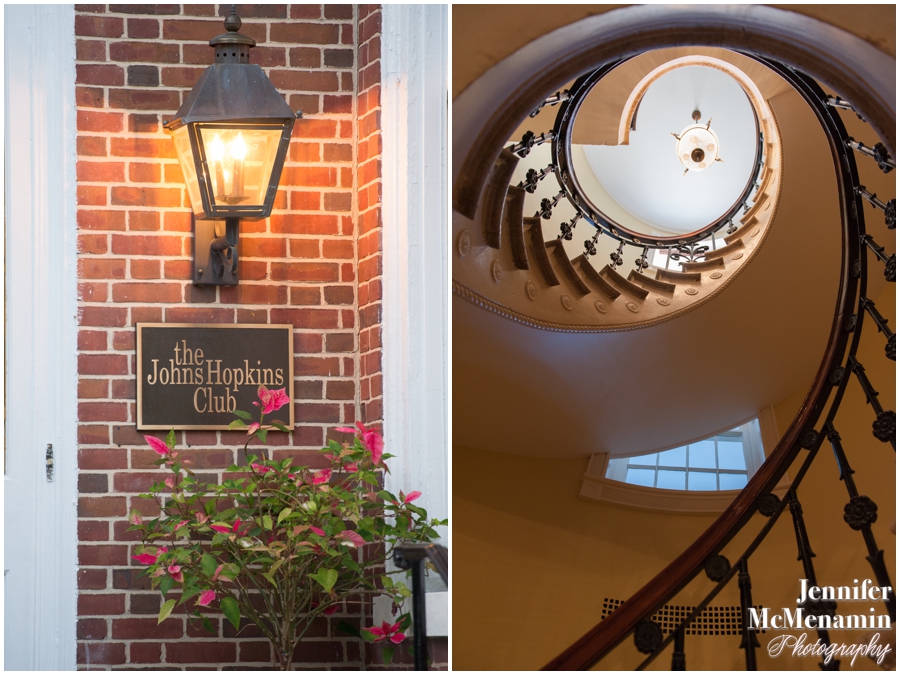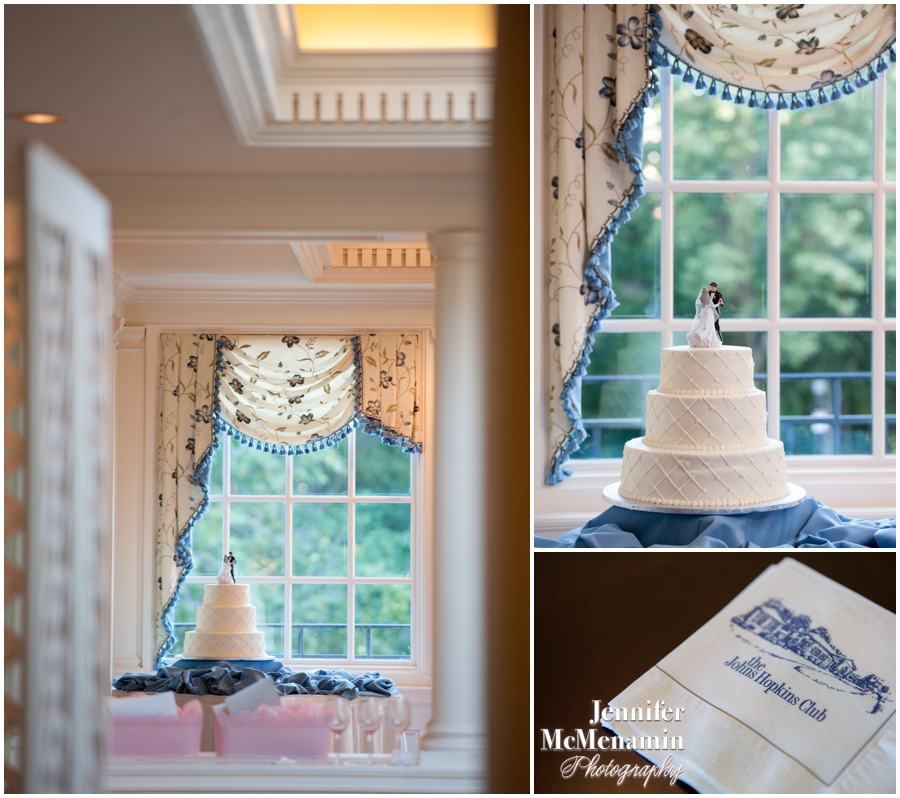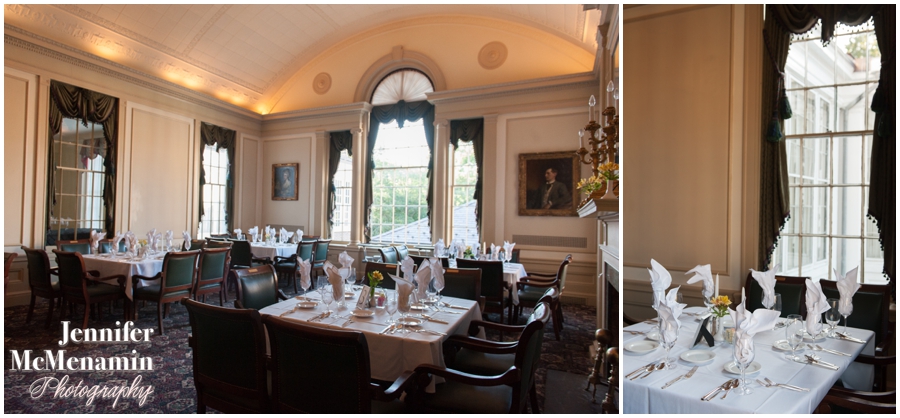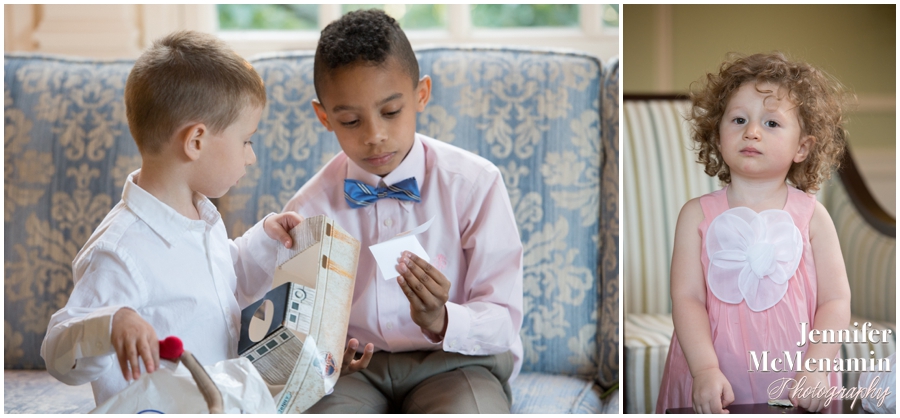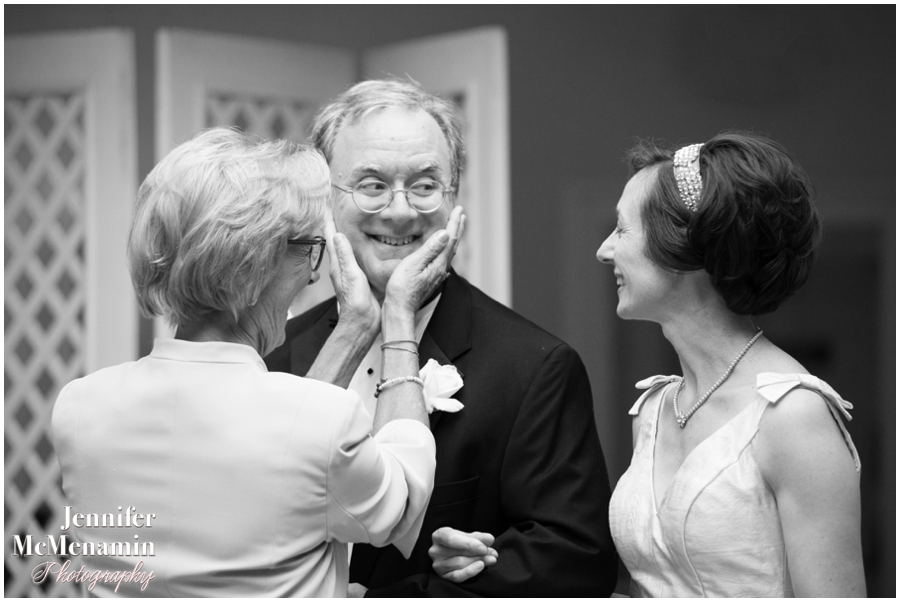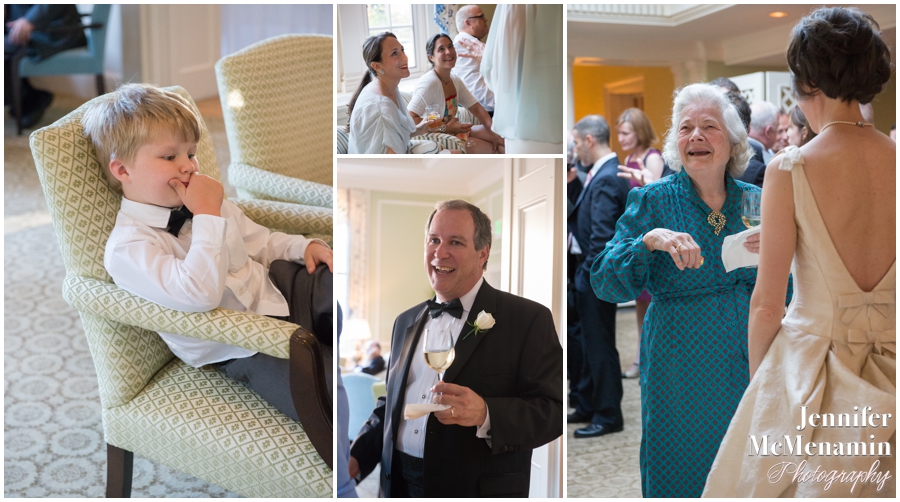 This little girl was unbearably adorable.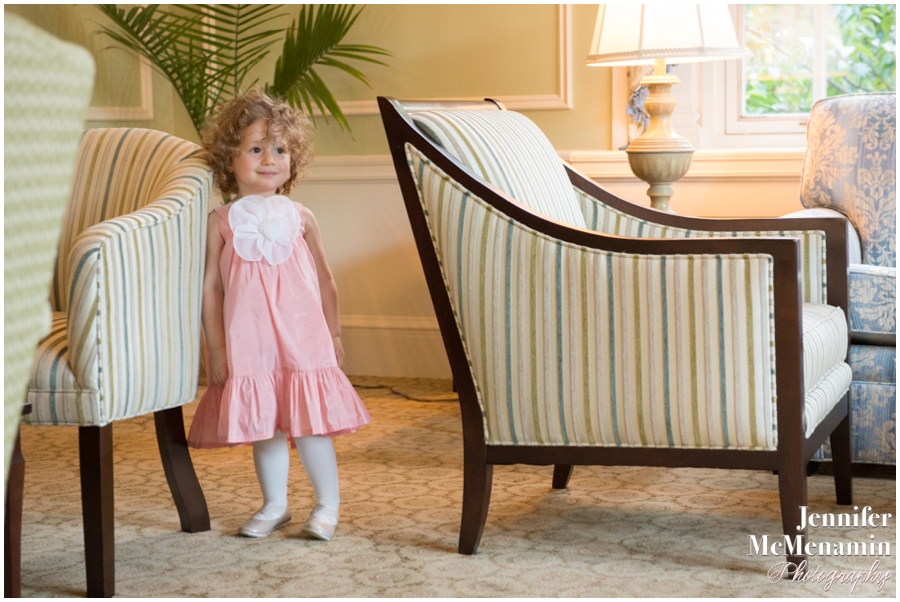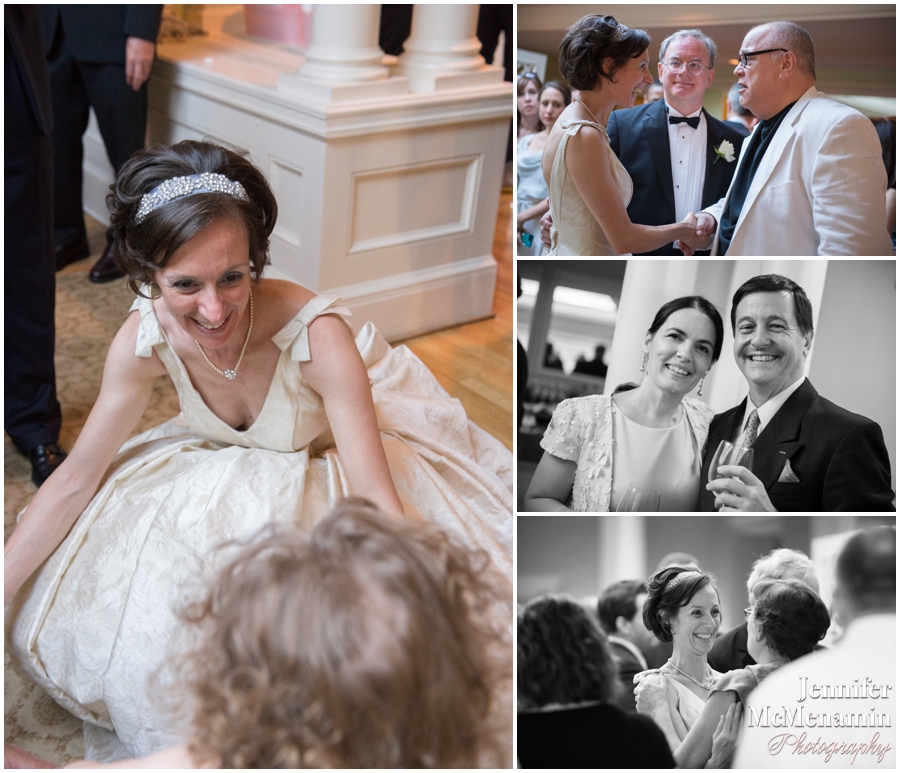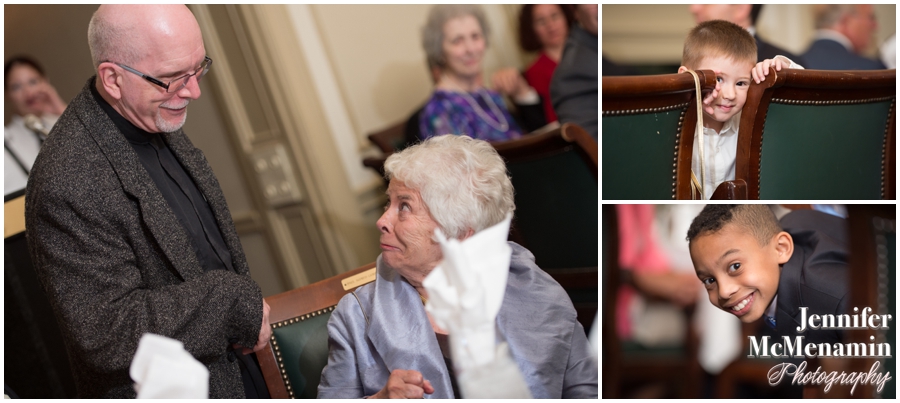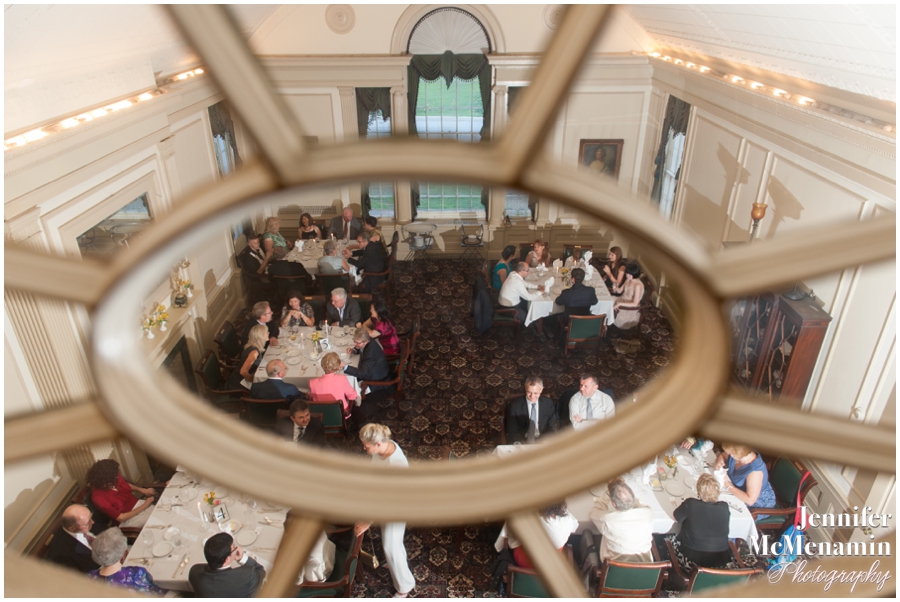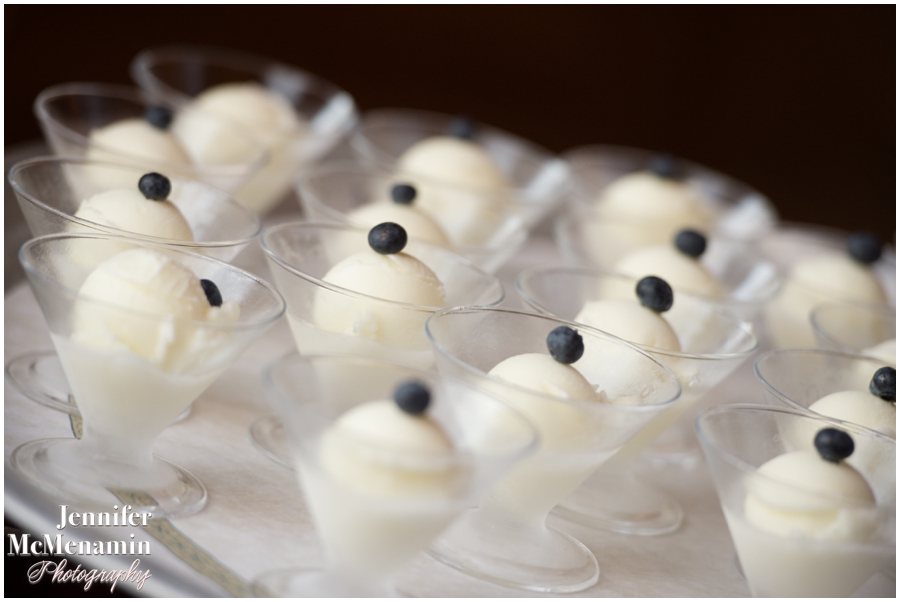 A first dance.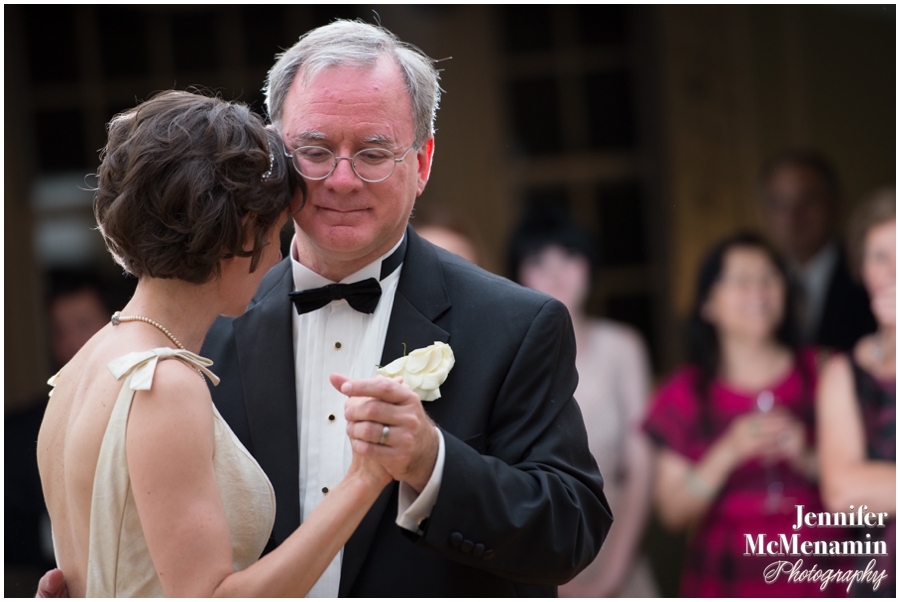 And a perfectly lovely evening.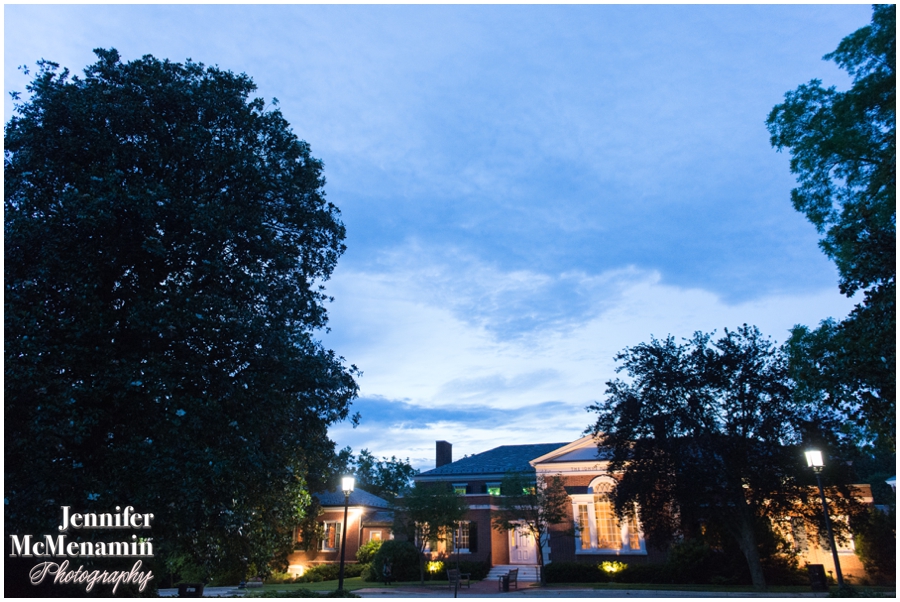 Many, many congratulations, Francesca and Ken. It was an absolute pleasure working with you and your friends and family!
Credits:
Photography: Jennifer McMenamin Photography, LLC

Ceremony: Corpus Christi Roman Catholic Church
Officiant: Father Marty Demek
Reception: The Johns Hopkins Club