Danielle + Chuck

St. Luke's Catholic Church + The Pavilions at Turkey Run -- DC wedding photography -- Northern Virginia wedding photography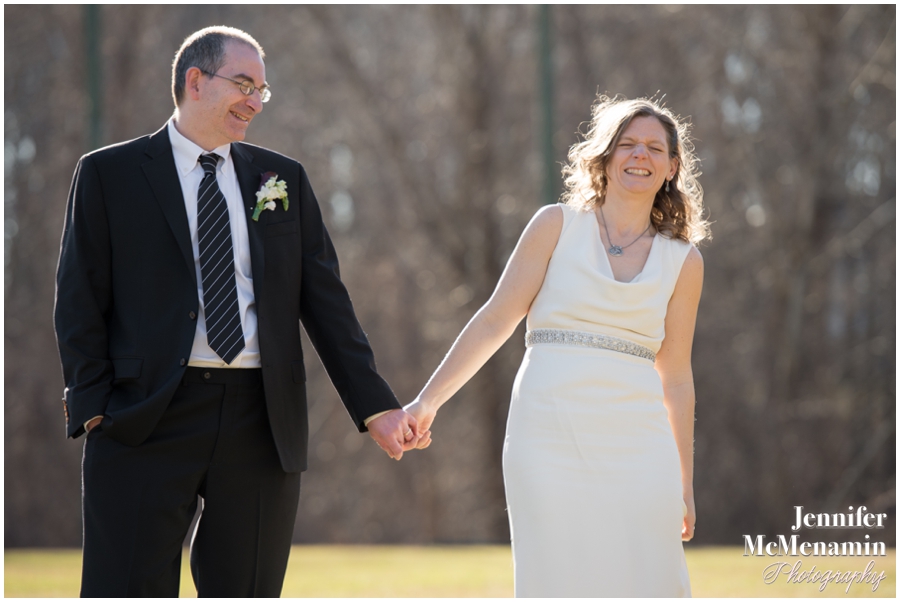 Many brides and grooms spend the morning of their wedding day primping or relaxing or hanging out with their friends and family. Danielle kicked off her wedding day with an eight-mile run. Afterward, she and Chuck helped his three kids get ready for the wedding — finding clean undershirts and matching little-girl socks, safety-pinning sleeves that were too long, honoring repeated dance requests, tying ties and adjusting little-boy suspenders — before finally turning their attention to themselves. Theirs was a day full of family and close friends, mellow fun with a super relaxed vibe, and lots of meaningful little touches. His 10-year-old son served as best man. Her wedding band consists of her grandparents' rings, melded together and still bearing the engraving of a wedding date in 1945. There were jokes and tears during the toasts, board games and swingsets for the gaggle of kids in attendance, s'mores toasted by the fire, and not one, not two, not three, but four cakes that Danielle and the children made together for the occasion. (There was a big chocolate tiered cake with raspberry and caramel filling plus a lemon confetti cake made by Finn, a strawberry cake made by 8-year-old Clara and a chocolate cake iced with yellow rings made by 5-year-old Jamey.) One more quick anecdote with a bit of marriage advice from the matron of honor that I couldn't help but smile and nod in agreement at: Danielle's good friend Tracy shared a story in her reception toast about Chuck's marriage proposal to Danielle. After excitedly relating the details of the proposal to her friend, the bride-to-be got a little quiet. When Tracy asked what was wrong, Danielle responded that it just struck her as perhaps a wee bit unromantic to get engaged on a Wednesday. At which point, Tracy offered some great advice: While courtships and engagements can be romantic and idyllic whirlwinds, marriage is sometimes a bunch of Wednesdays and that it was important to embrace them. Without further ado, here are some of my favorites that my assistant Sam and I shot from Danielle and Chuck's non-Wednesday wedding: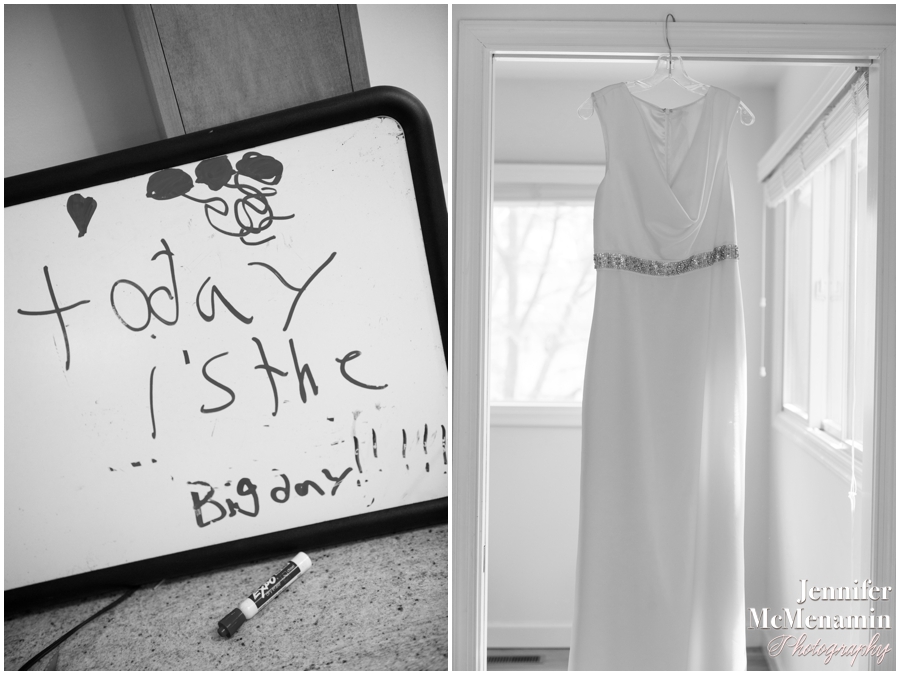 I love this next detail shot of the waist of Danielle's gown, taken by Sam.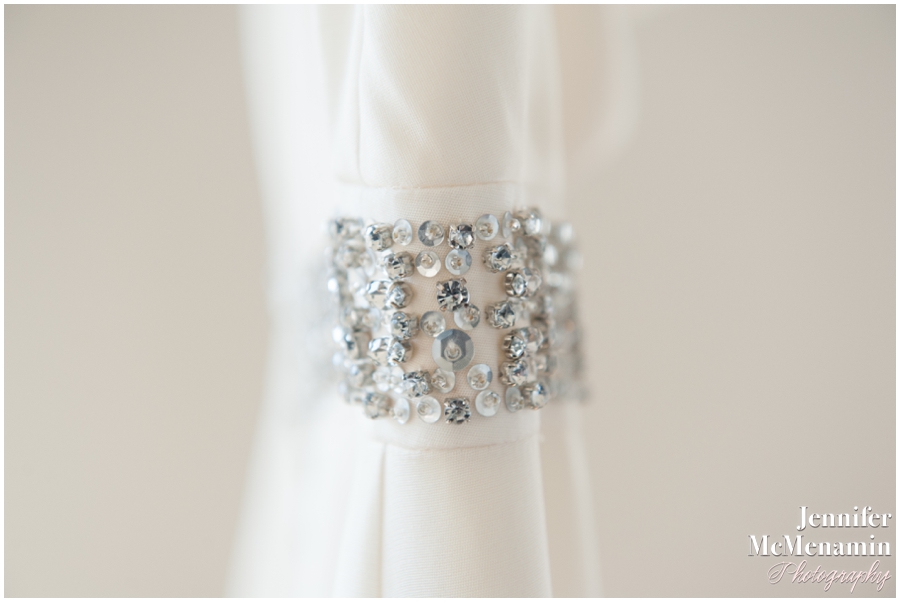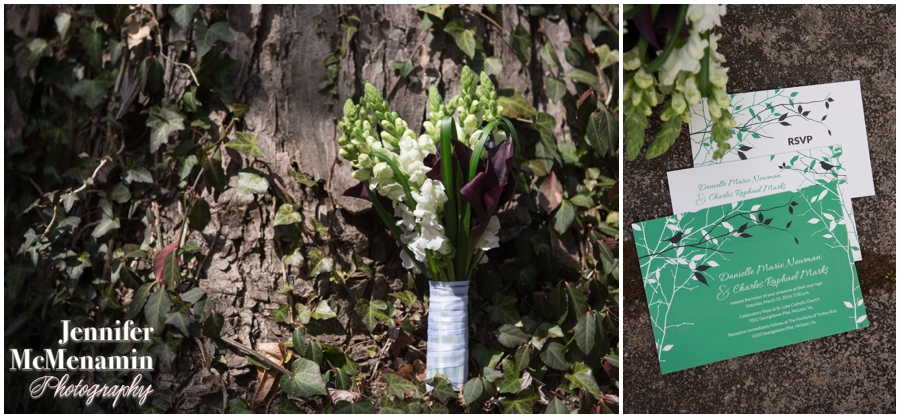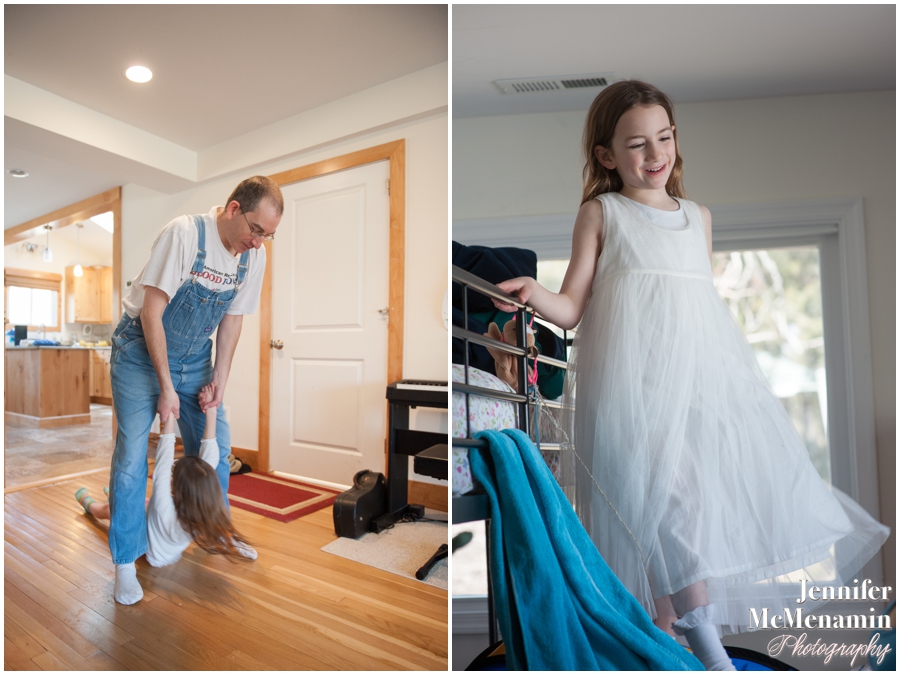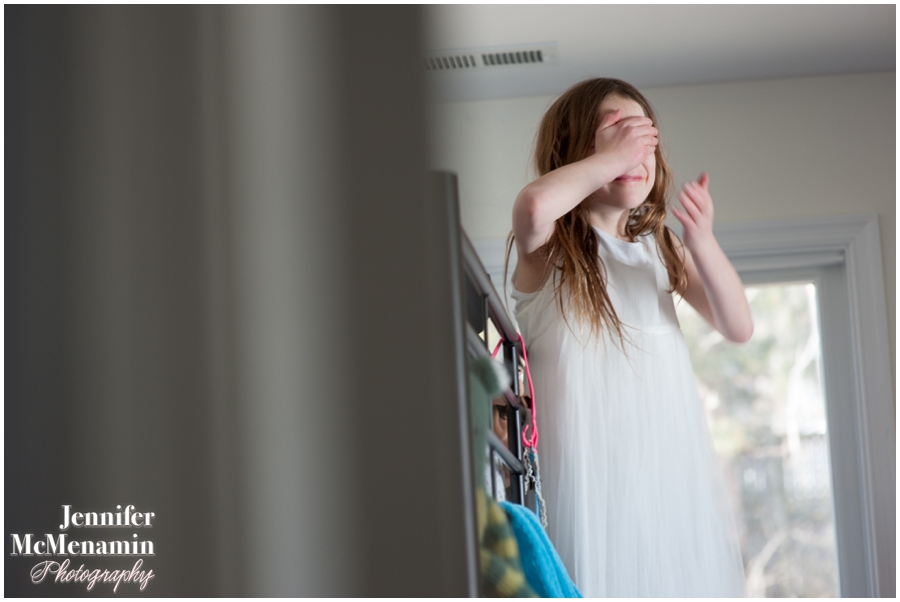 I love these next two photos, also shot by Sam, of Chuck and his boys.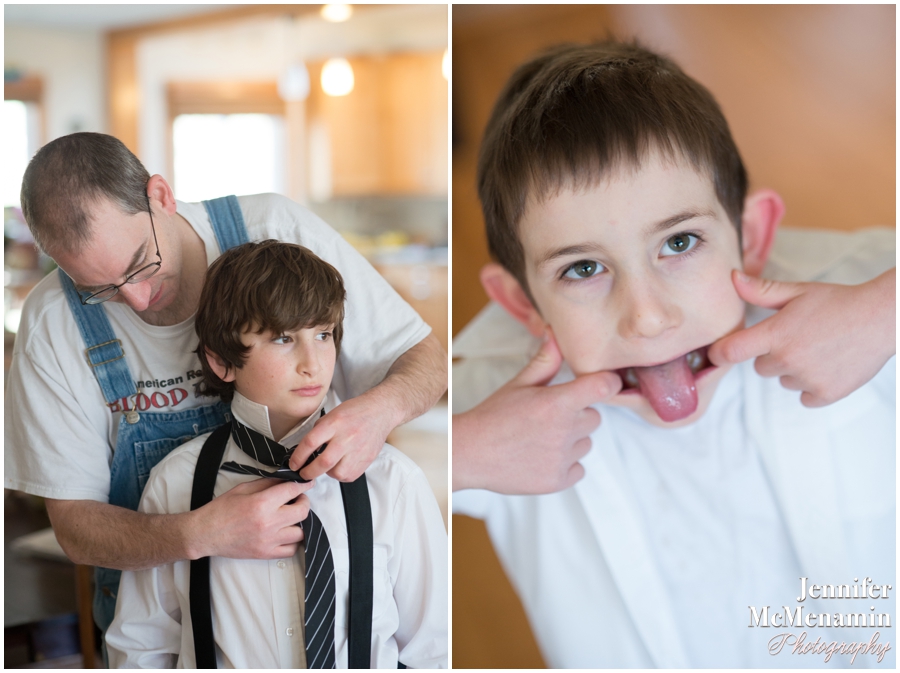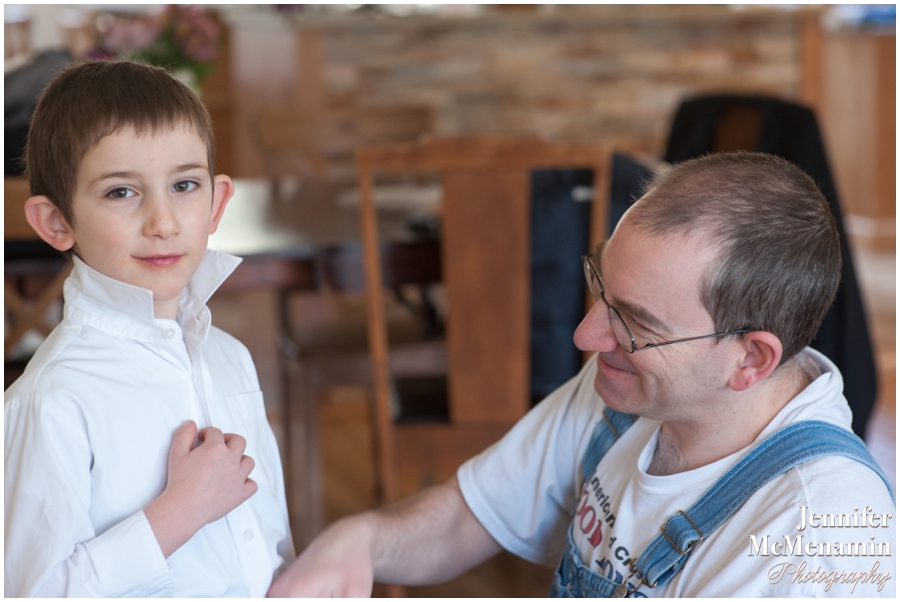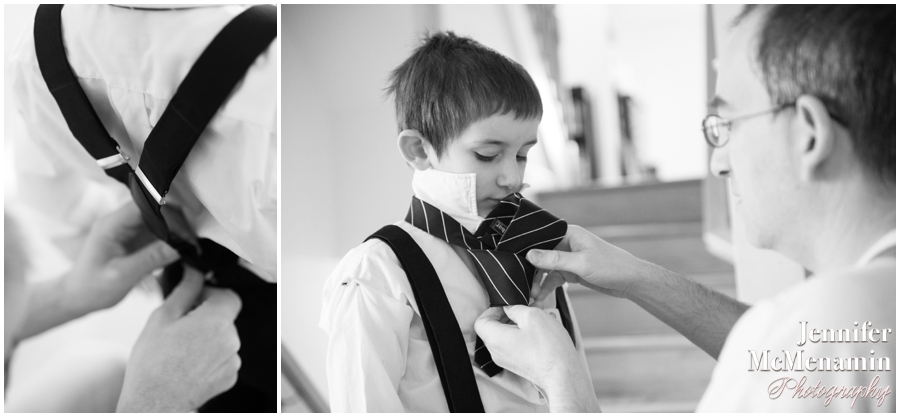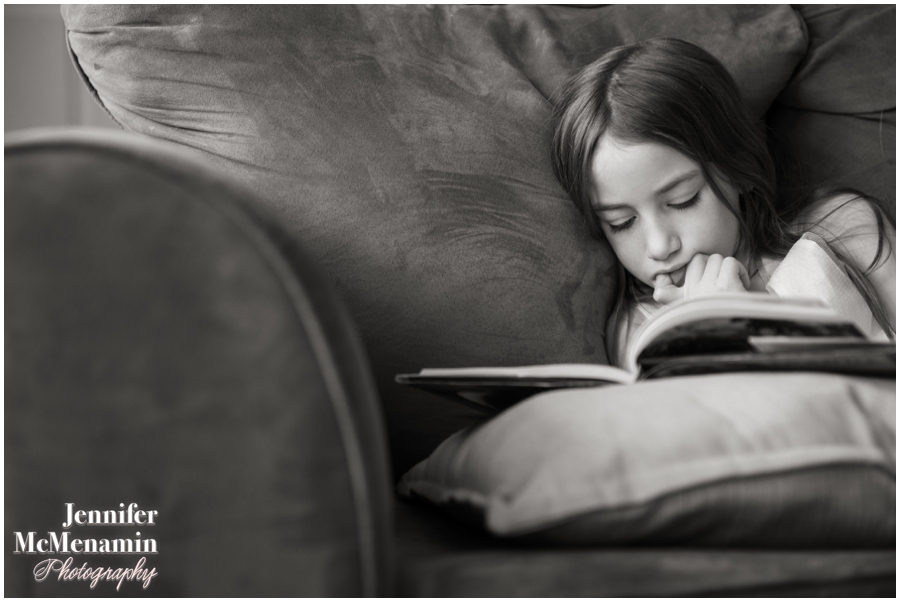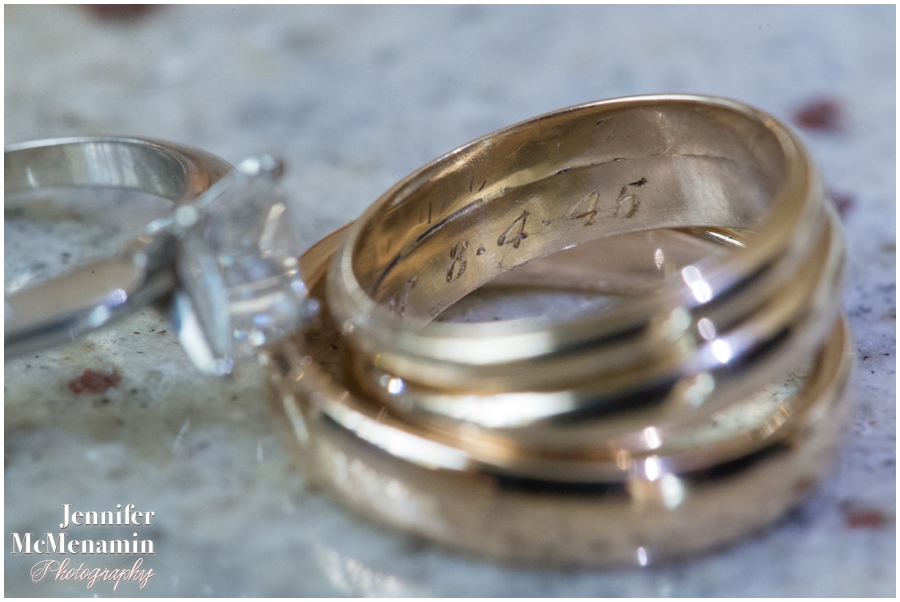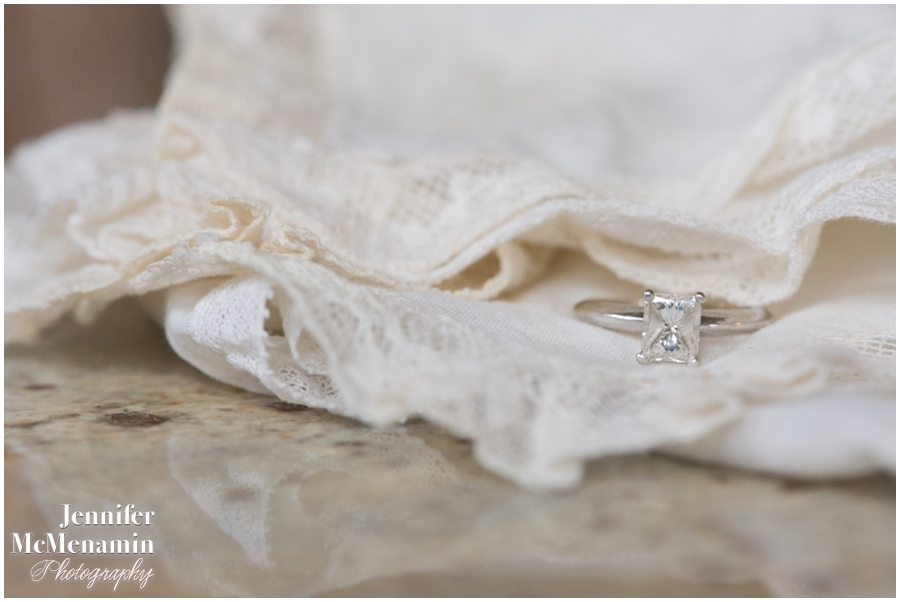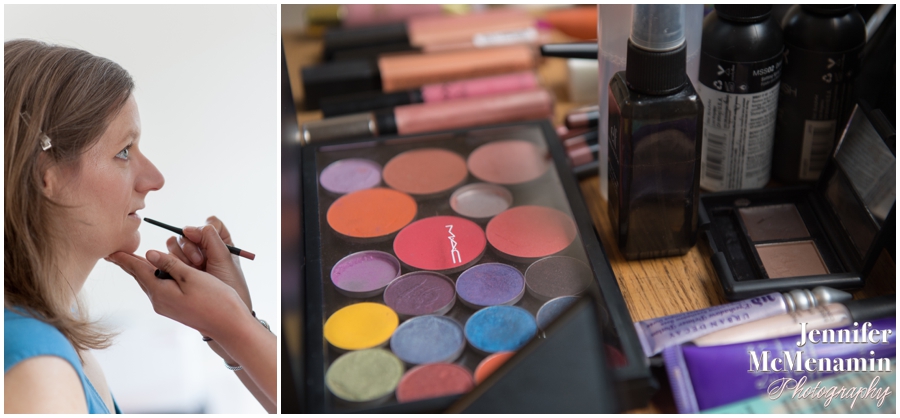 I went to journalism school at the University of Maryland with Danielle and it was a special joy to photograph my friend on her big day. Longtime Diamondbackers might recognize the bound volumes of the student newspaper — of which Danielle served as editor-in-chief — in the background of the next image on the right!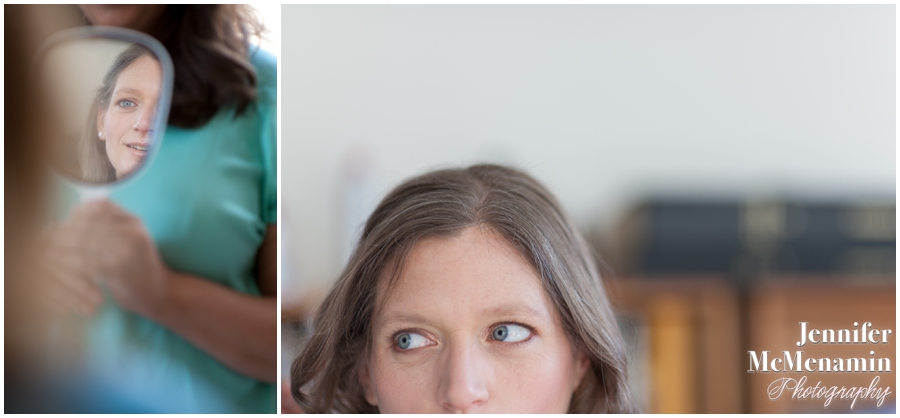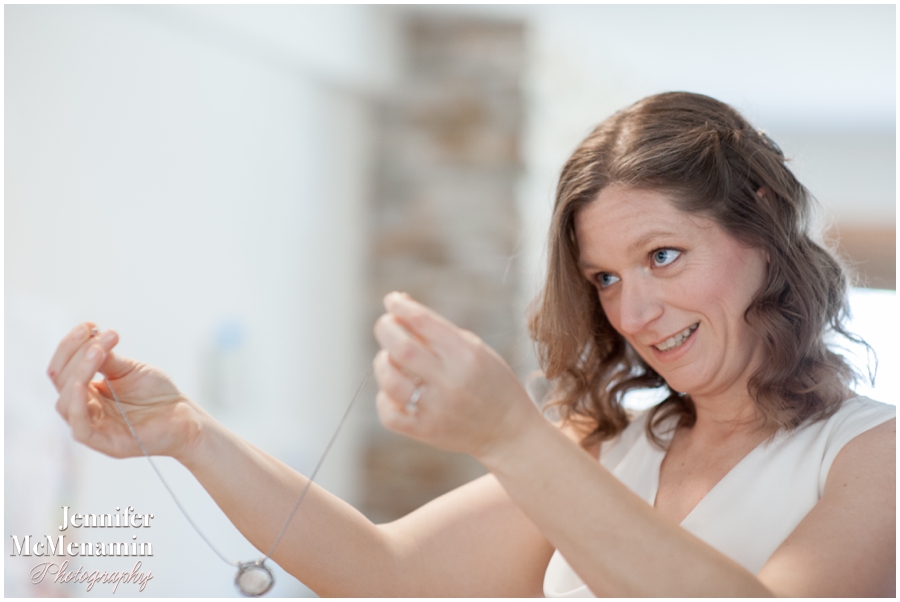 The bride, with her big blue eyes, looking lovely.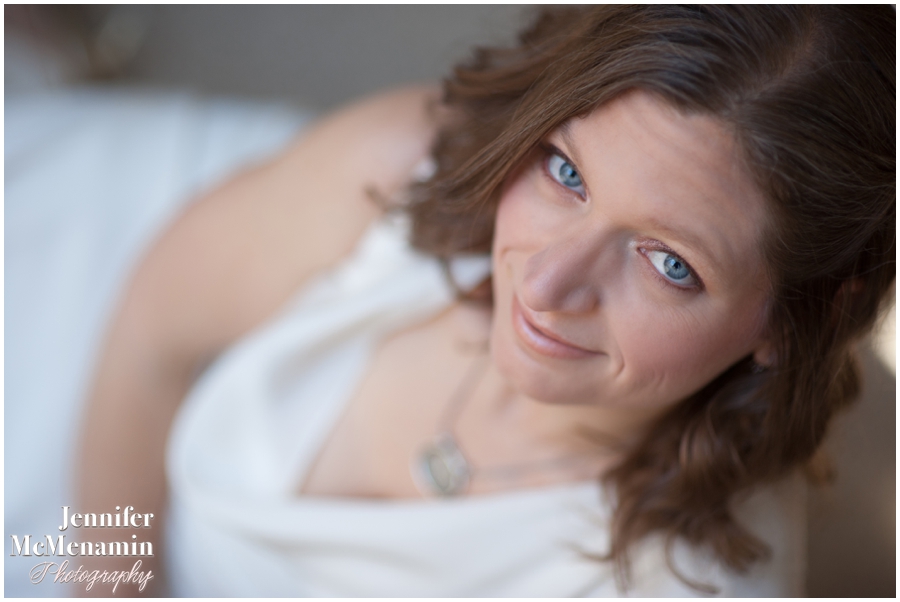 What flowergirl doesn't eat a bright green, St. Patricks Day bagel while getting her hair done?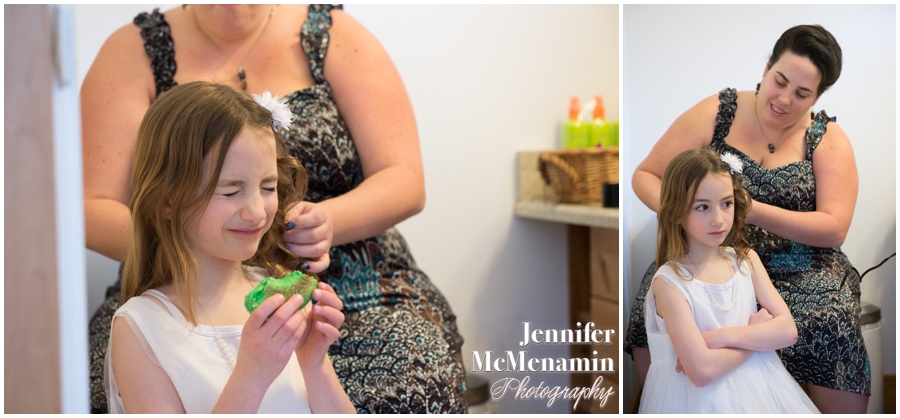 A few quick, casual portraits of the couple.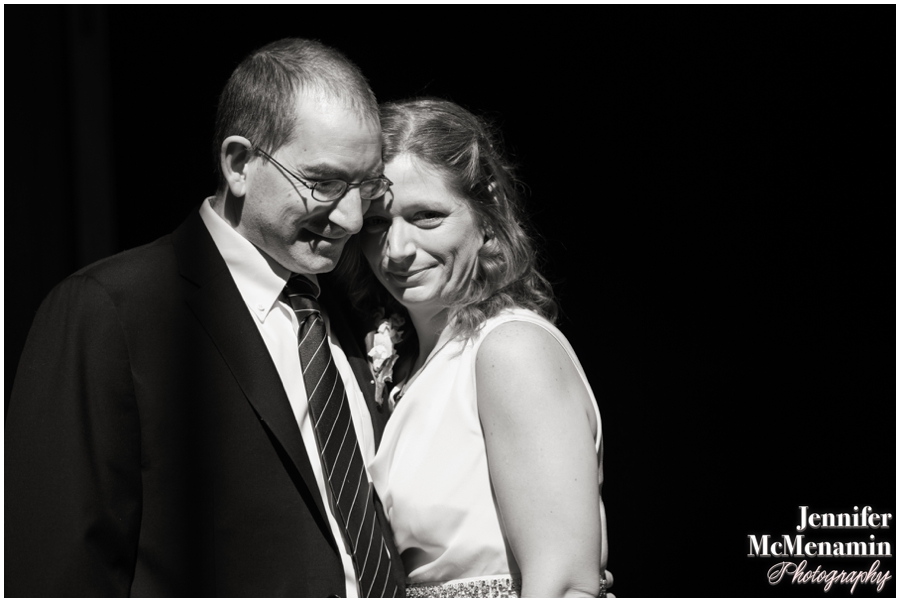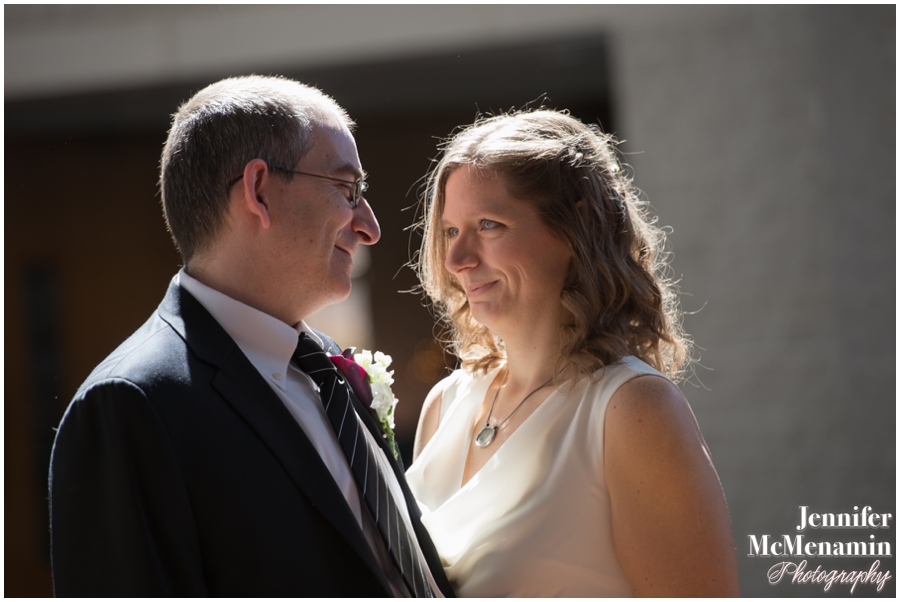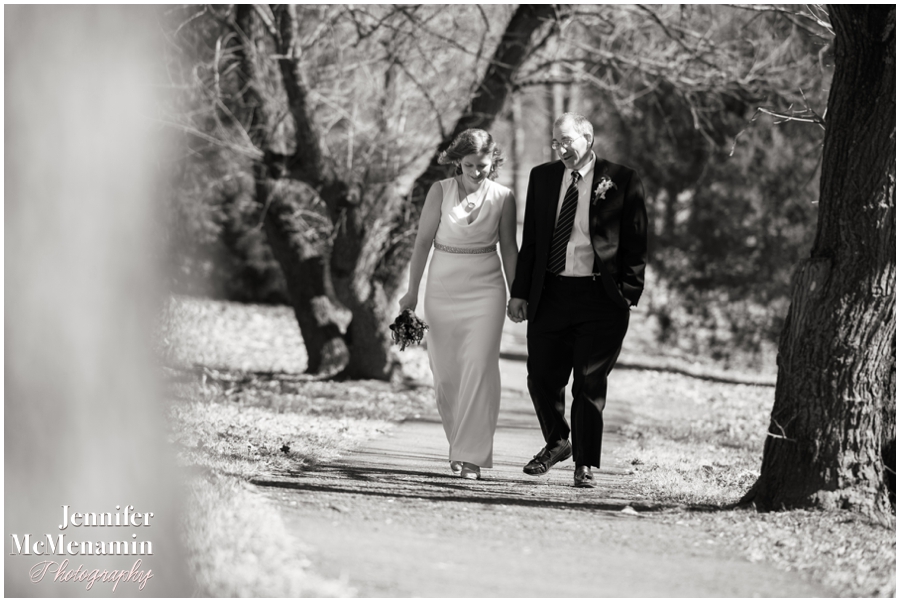 Finn played the piano while guests arrived at the church.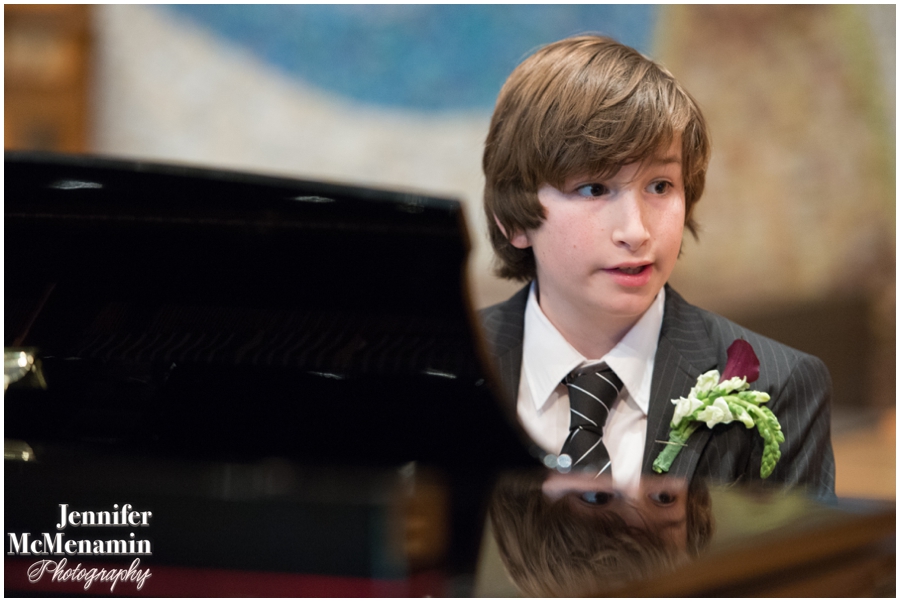 And finally, it was time to get married.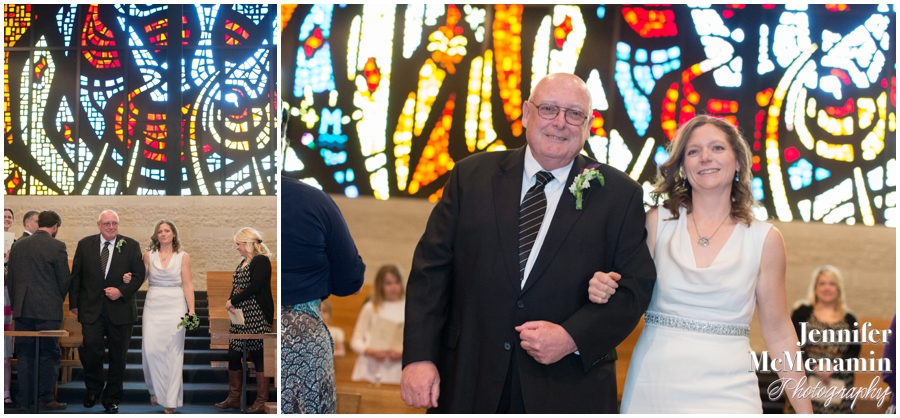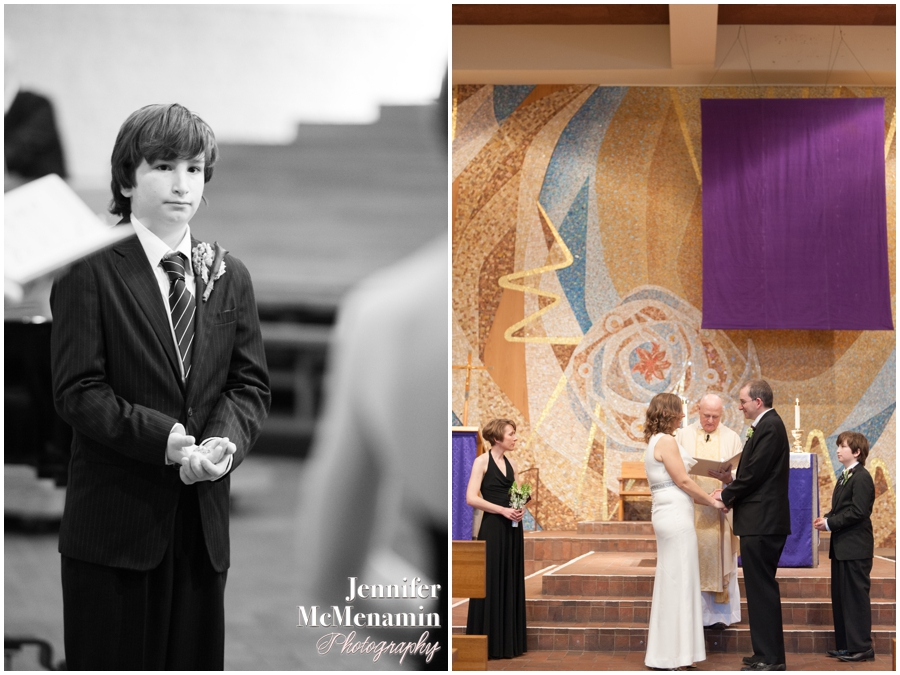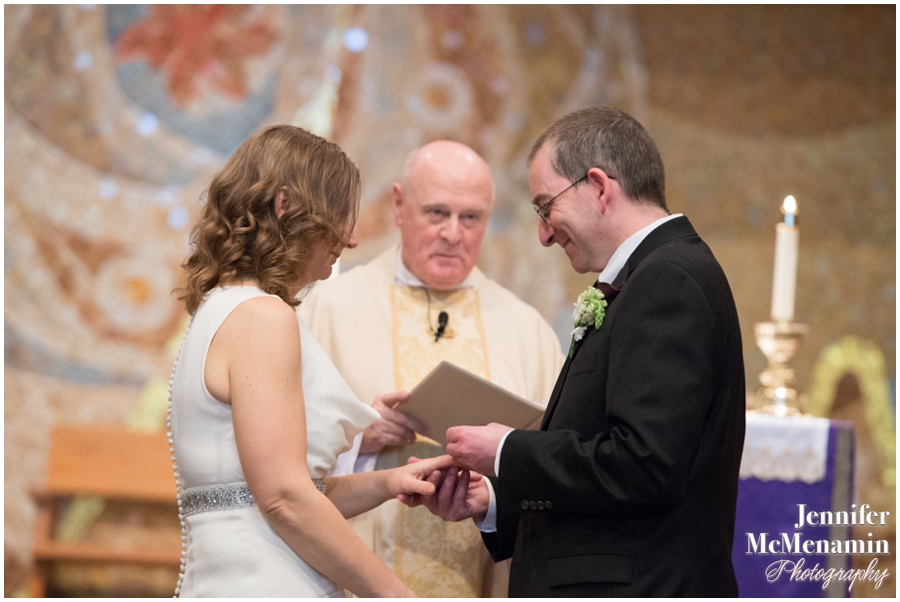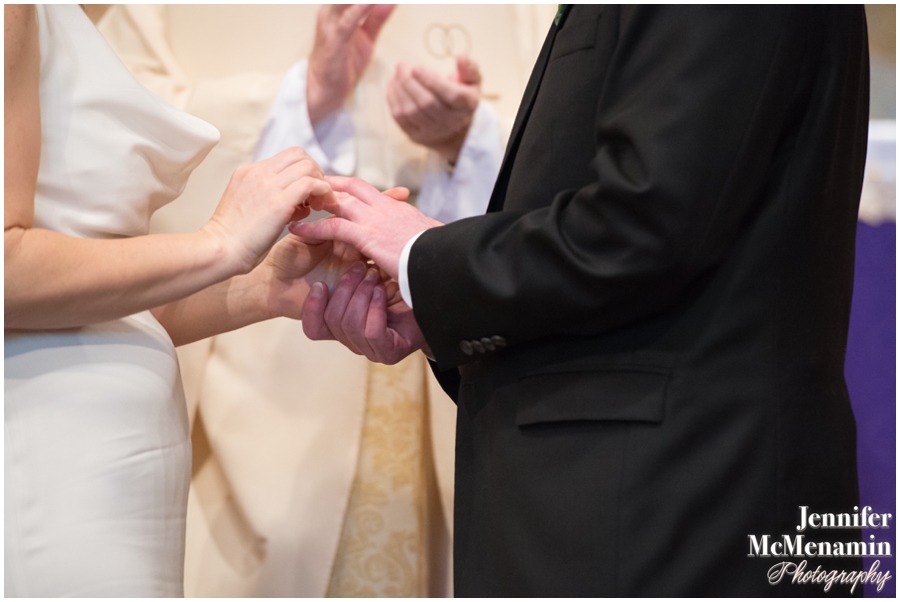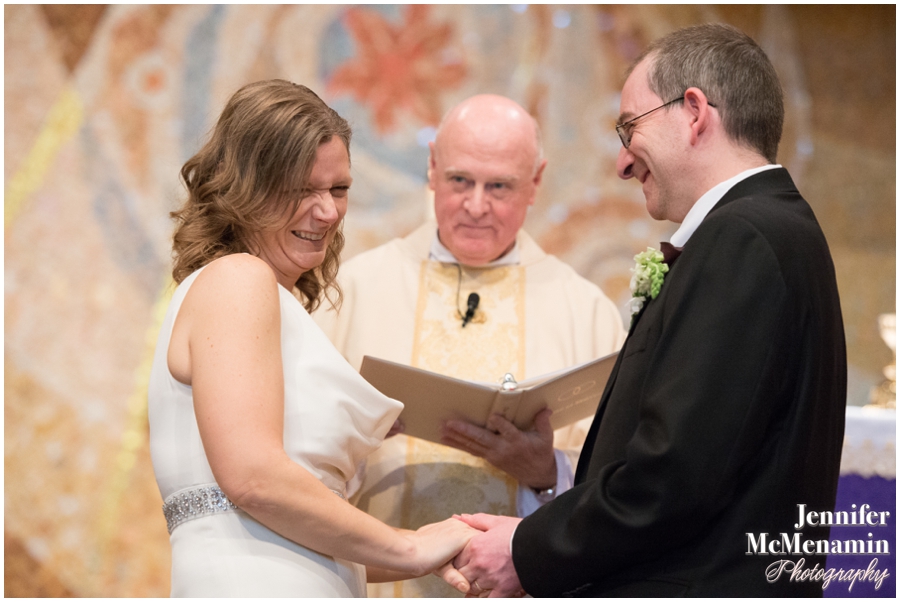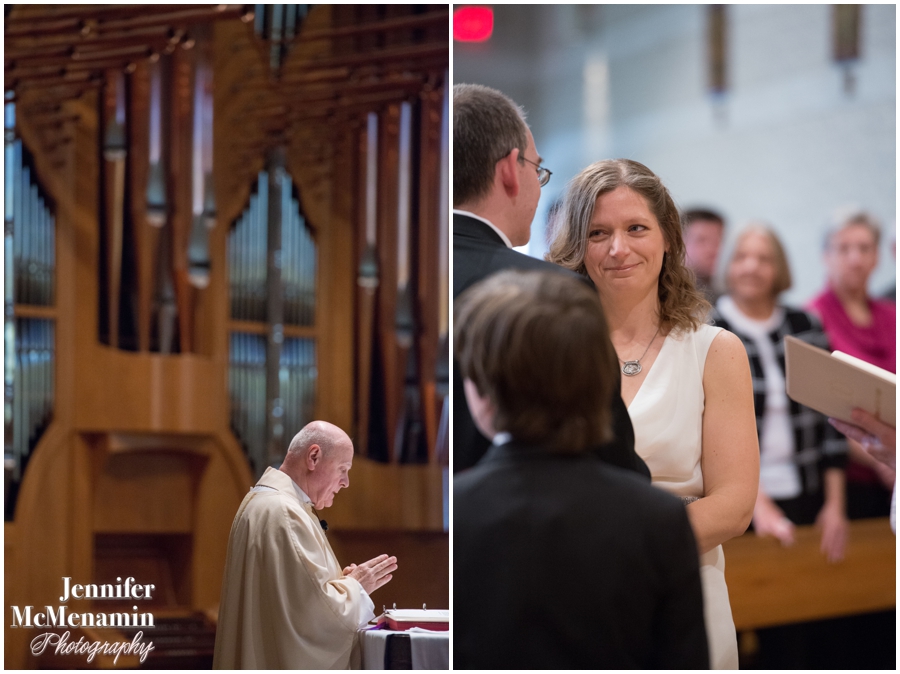 I stood for a long time, with my long lens raised, my exposure set and my focus locked on Danielle and Chuck, waiting for a moment like this to unfold. To me, weddings are all about these little glances and gestures and exchanges.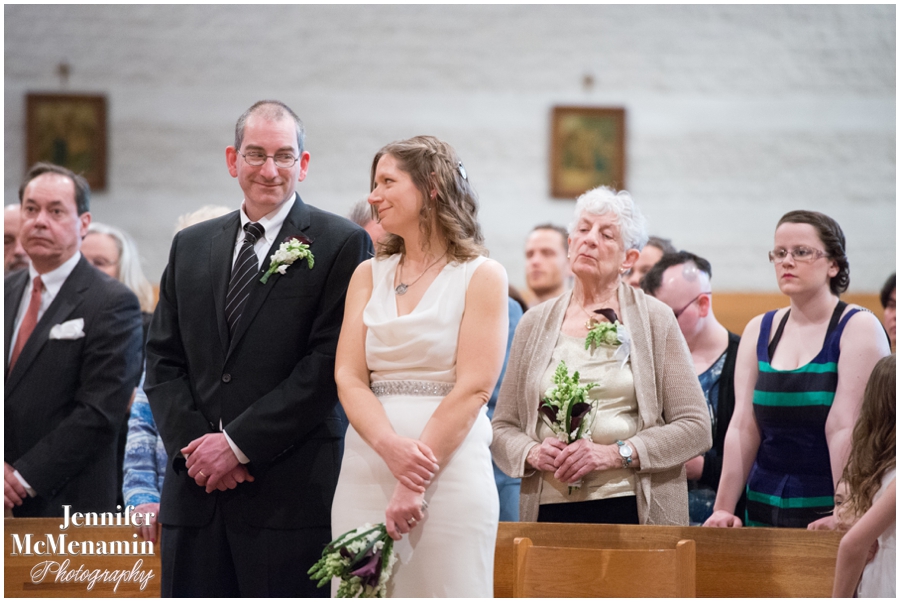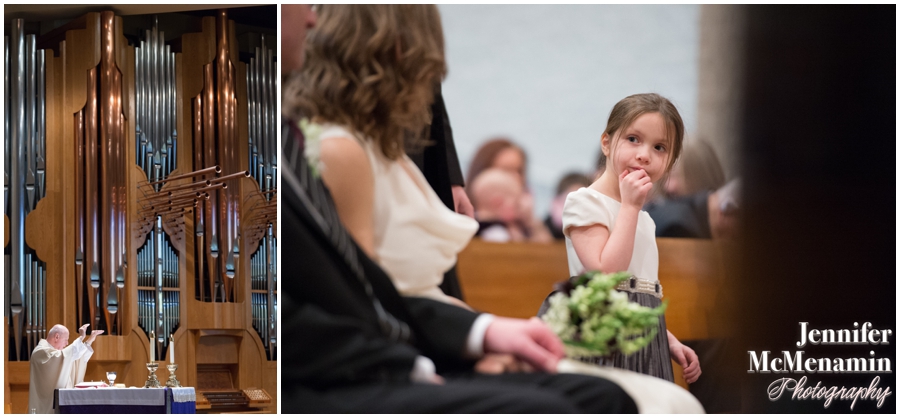 You needn't spend very much time with Chuck and Danielle to know how much he loves his kids and how much they have come to mean to Danielle as well. They have such a wonderful family.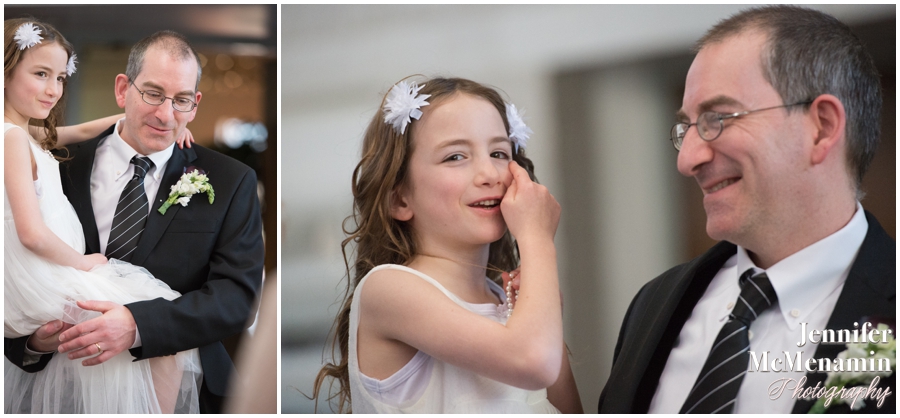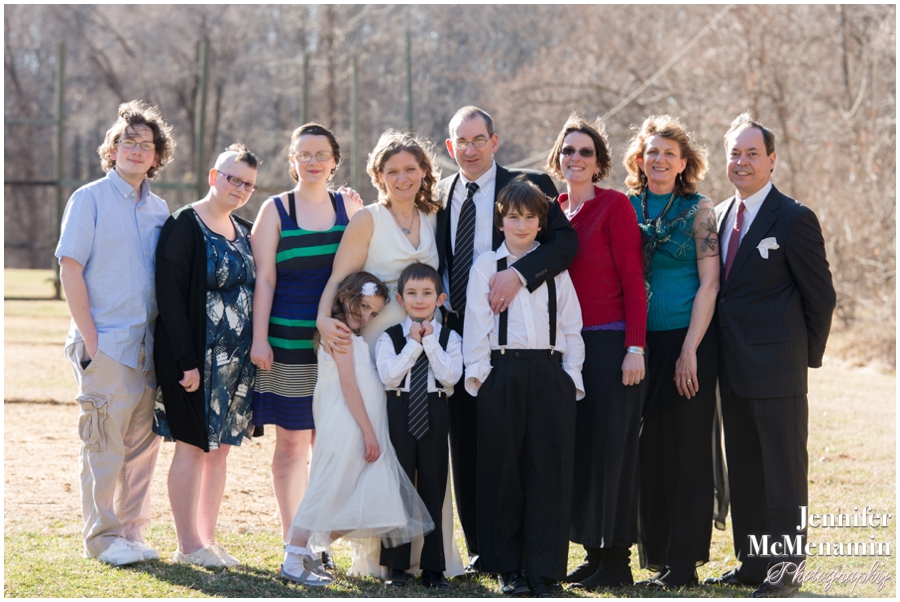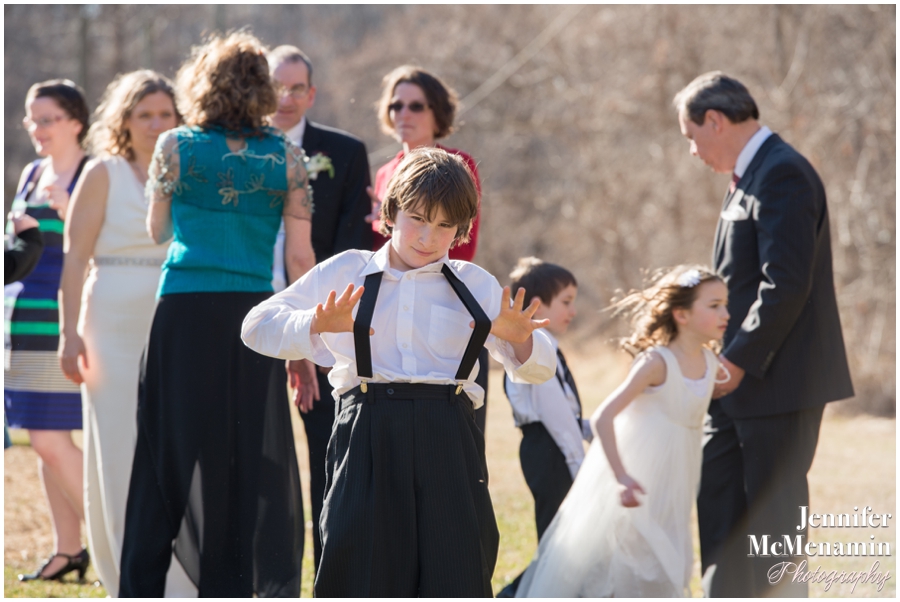 A few more portraits with the newlyweds in the lovely late-afternoon light at Turkey Run.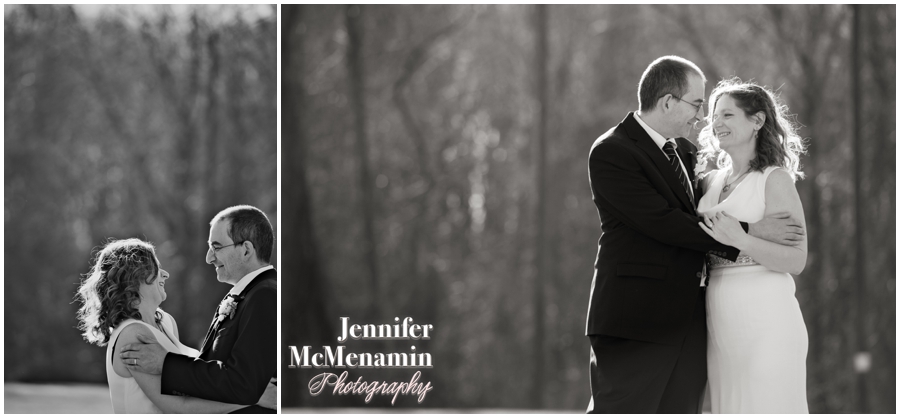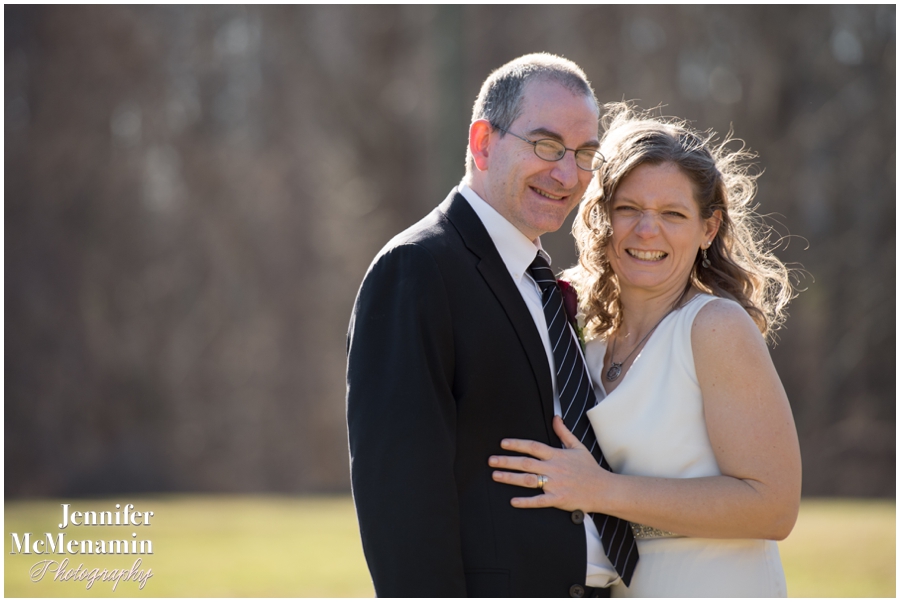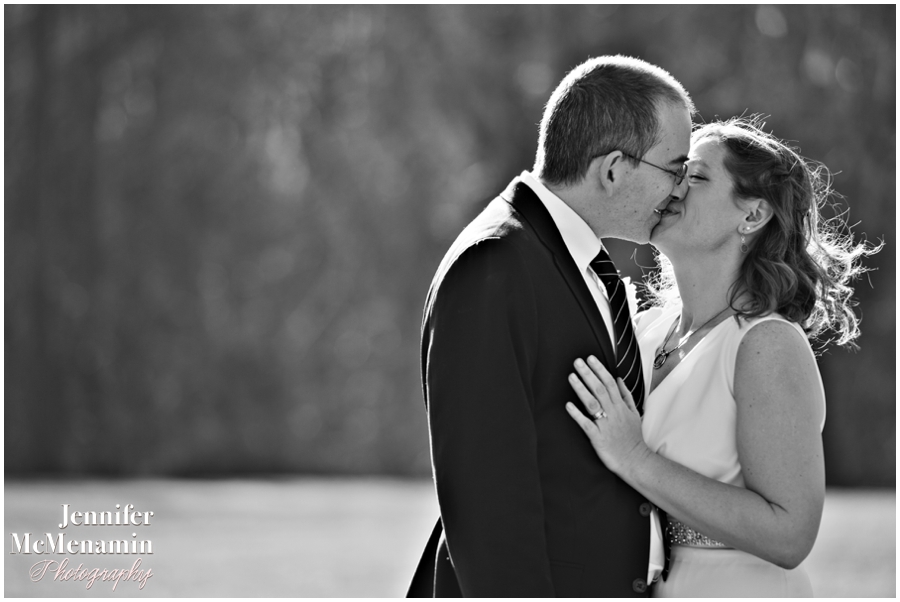 A first dance.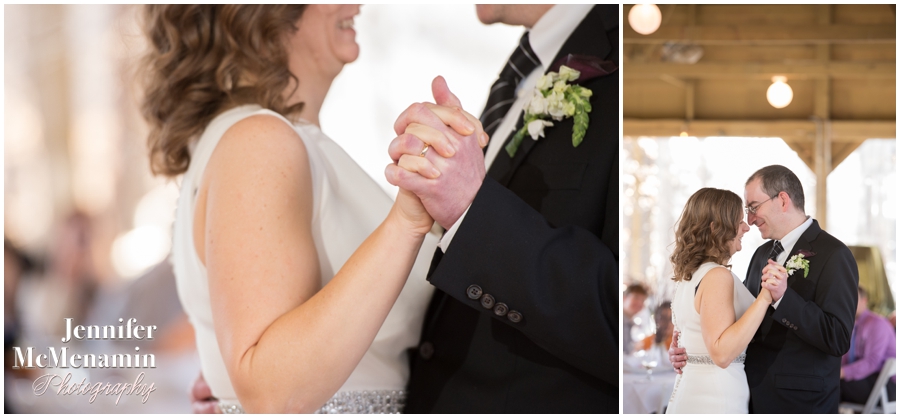 A cake cutting.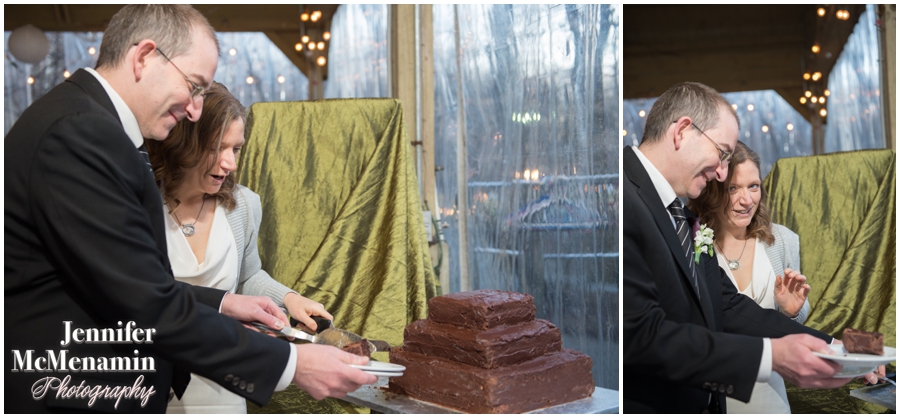 A trio of toasts and a father-daughter dance.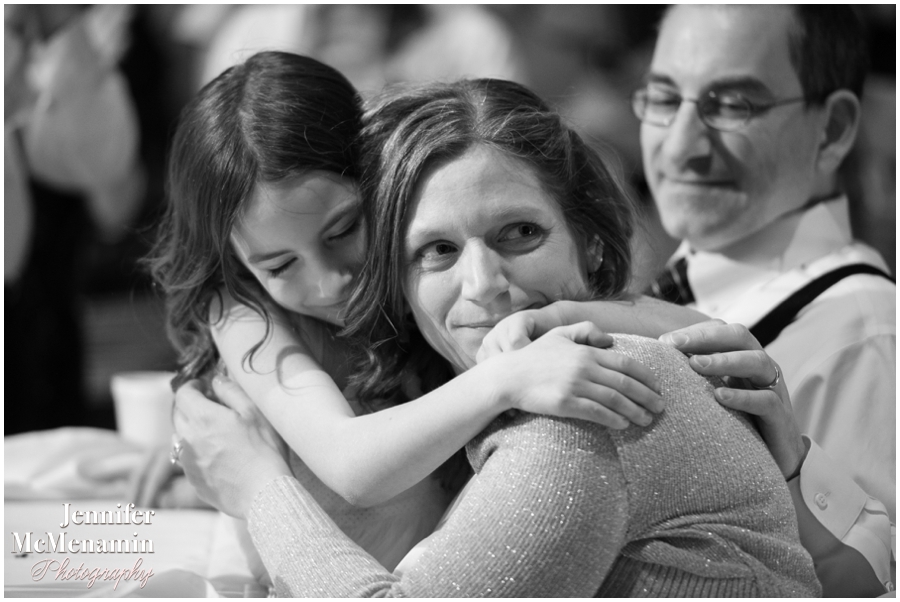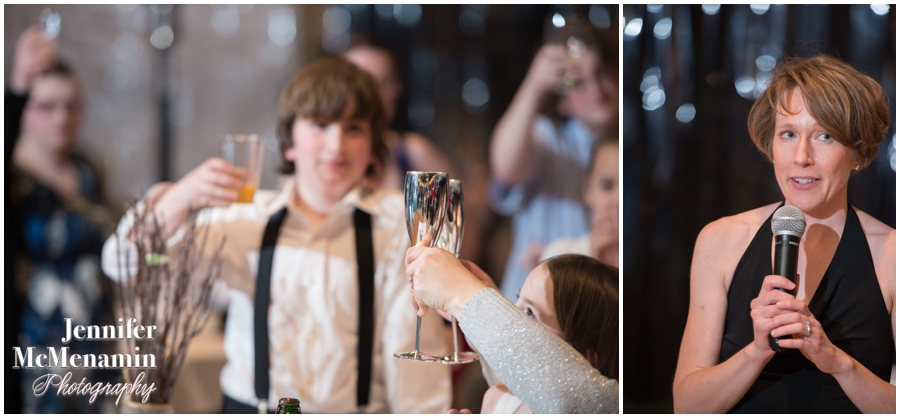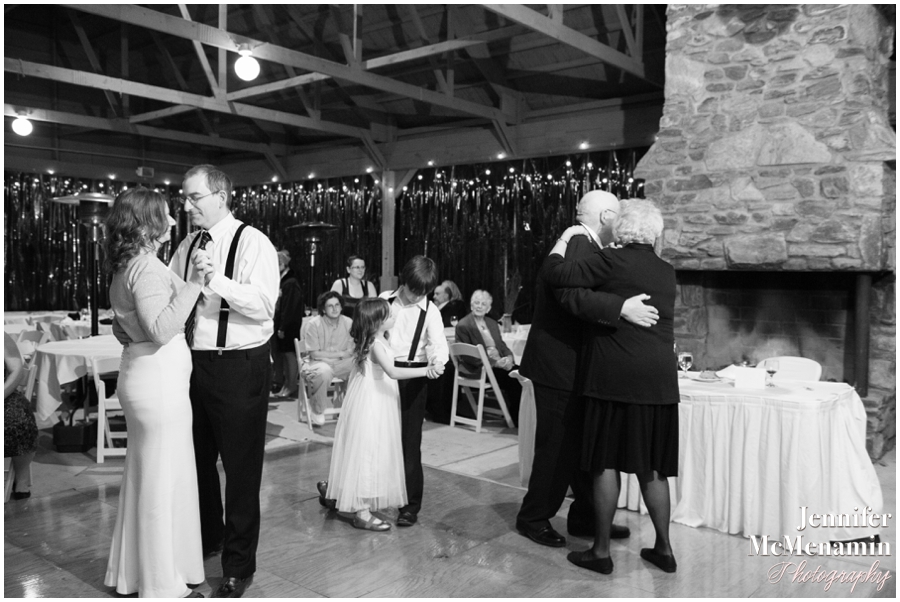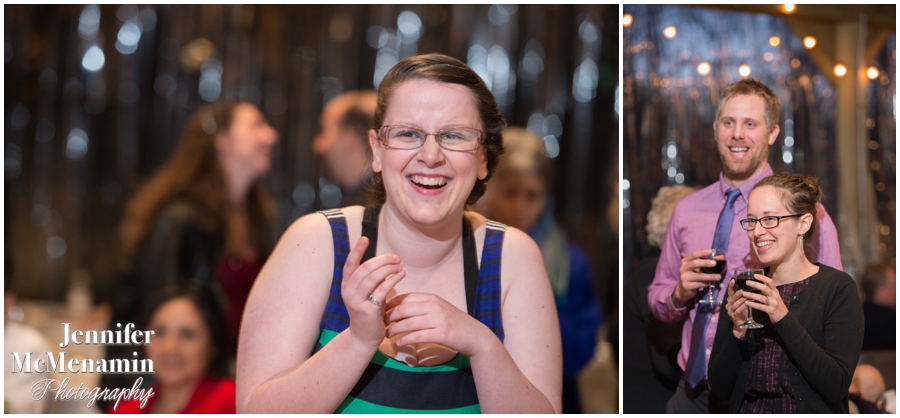 This is what it looks like when the DJ finally plays the oft-requested 'Let It Go,' the theme song from the Disney hit of the year, Frozen, and all the little girls in attendance can't help but belt their hearts out as Elsa.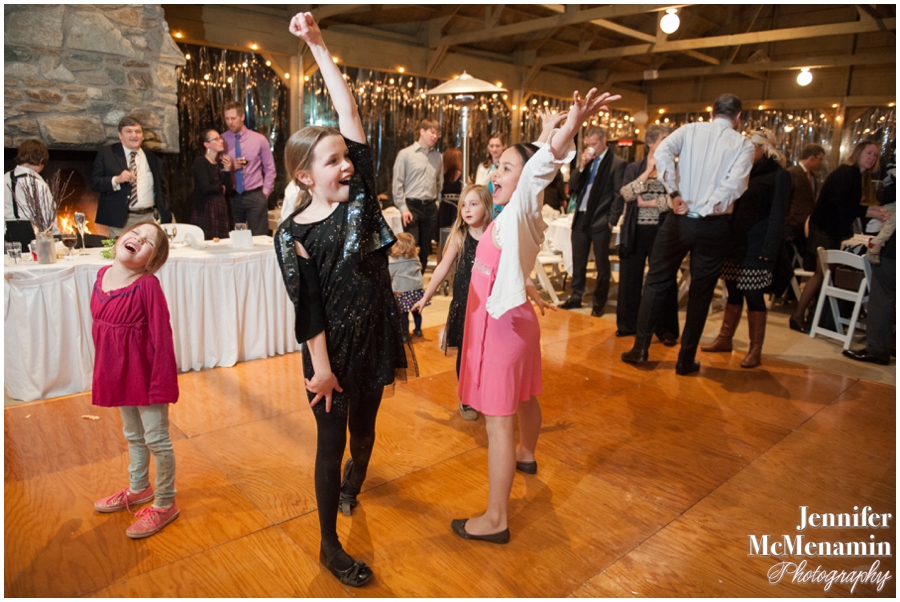 Marshmallow toasting and s'mores making.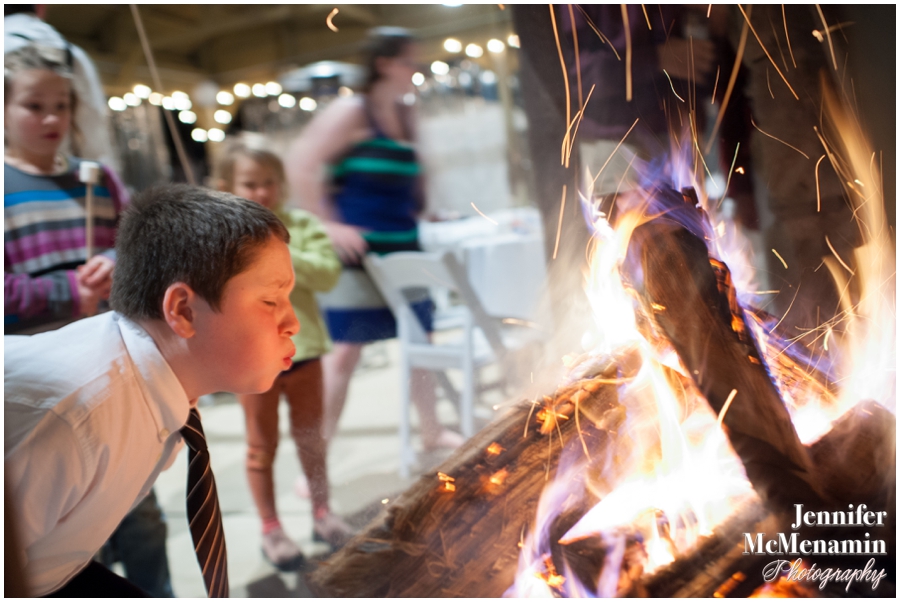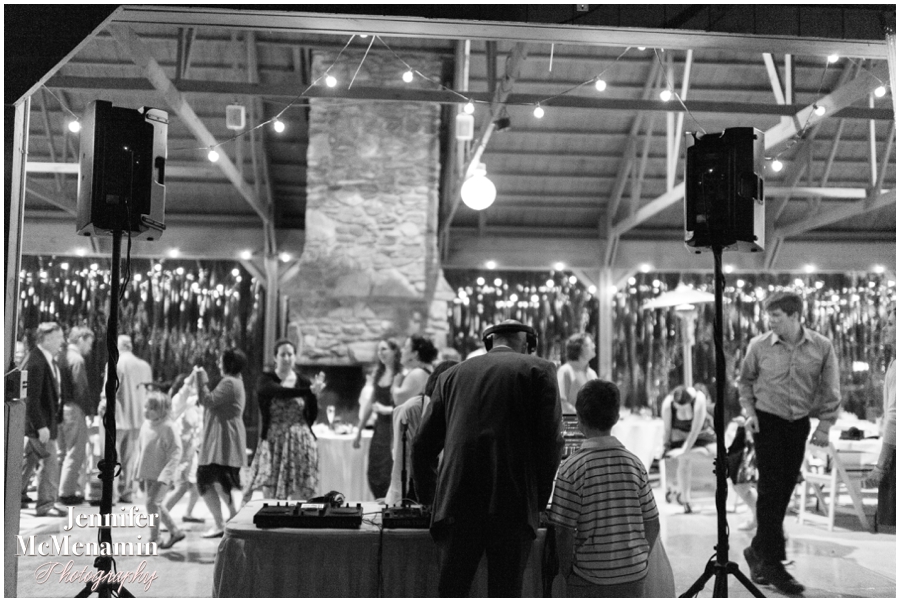 The cousins.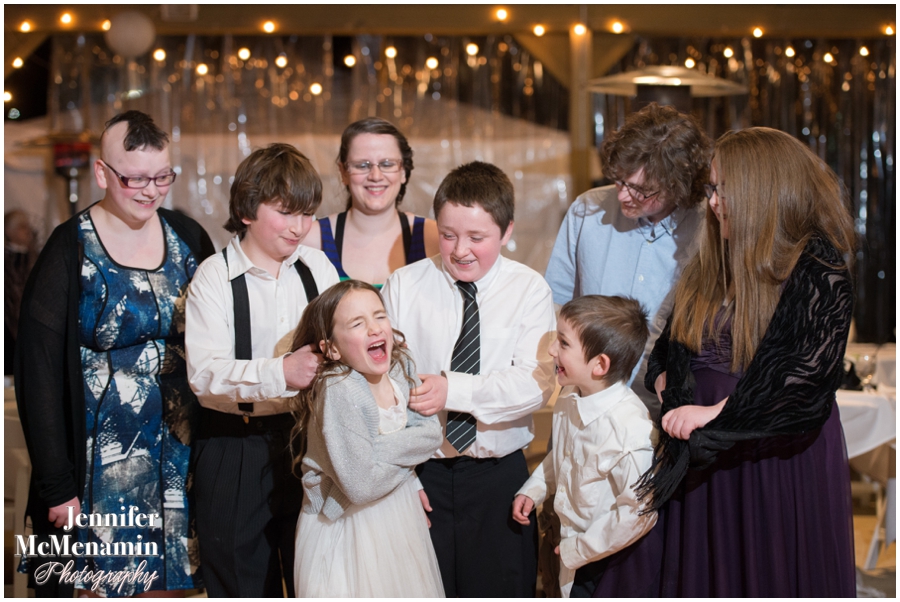 And one last nighttime shot.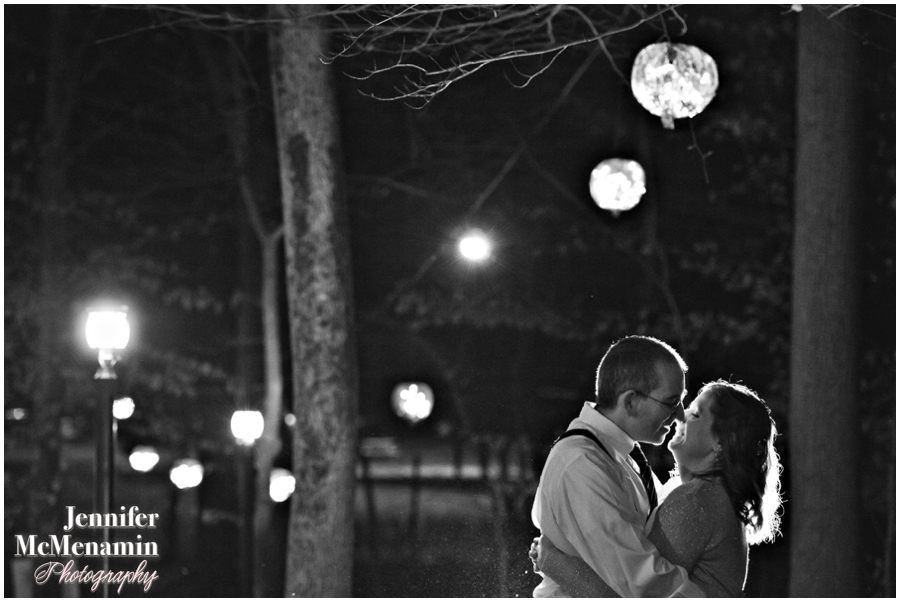 Congratulations, Danielle and Chuck. It was an absolute pleasure working with the two of you, your families and your friends!
Credits:
Photography: Jennifer McMenamin Photography, LLC

Ceremony: St. Luke Catholic Church
Officiant: Father Dave Martin
Ceremony musicians: Paul Skevington

Reception: The Pavilions at Turkey Run

Catering: JR's 
Bridal attire: Ann Taylor
Hair and Make-up: Gianelle Rivera
Matron of honor attire: Ann Taylor
Cakes: DIY
DJ: Bristol Sounds
Invitations: Tan Ly of Visually Dynamic