Colleen & Tony

Ellicott City Weddings & Events - Maryland wedding photography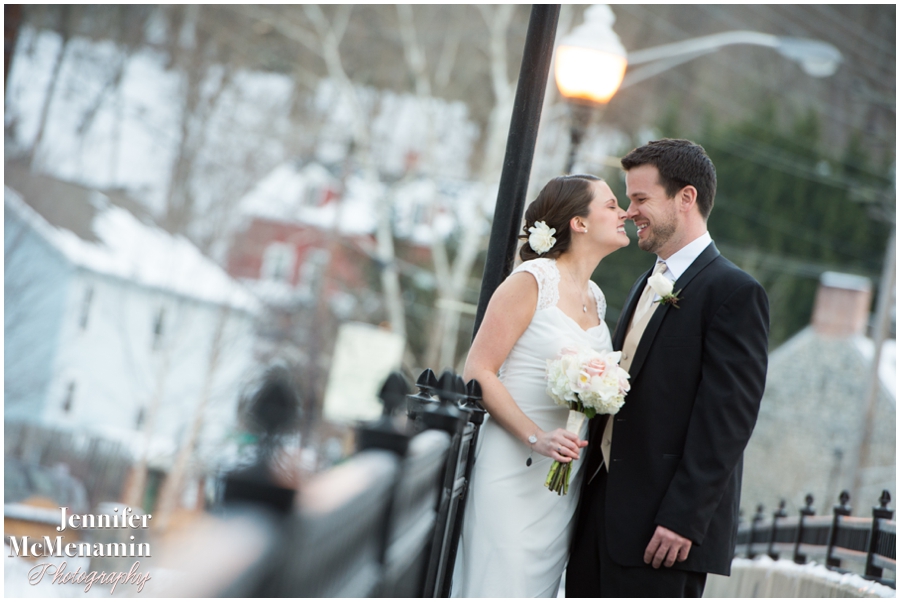 Four years ago, just after my oldest daughter was born, a trio of blizzards walloped the Baltimore-Washington area with piles and piles of snow. Since I had just had a baby, I deliberately did not have any weddings to photograph and was more than a little jealous of all the wintry, snowy images that my photographer friends shot. Since then, the last few winters have barely felt like winter — each year, the tulips in my garden have burst out of the ground during an unseasonably warm and sunny stretch in January only to freeze and wither away when it gets cold again. This year, I could not have been more excited to see snow in the forecast for Colleen and Tony's wedding day or more thrilled when she told me they wanted photos strolling around historic Ellicott City, no matter the temperatures. With snow on the ground, we made some lovely wintry portraits. Colleen even braved the single-digit, polar vortex-enhanced temperatures without her coat — and somehow still managed to look happy and in love rather than freezing while doing it! I have had the pleasure this winter of photographing a couple of wonderfully intimate weddings. Colleen and Tony invited only their parents, siblings and soon-to-be sister-in-law to join them as they exchanged vows, toasted with champagne, enjoyed a quick first dance and then headed to a nearby Italian restaurant to continue the celebration over dinner. It was an honor to document such an important day for them so they can share the images with their friend and family. Oh, and that forecasted snow? It started 20 minutes after I wrapped up with them. There's always next winter… Here are a few of my favorites from Colleen and Tony's beautiful afternoon:
Such a sweet reaction to seeing each other for the first time before their outdoor photos.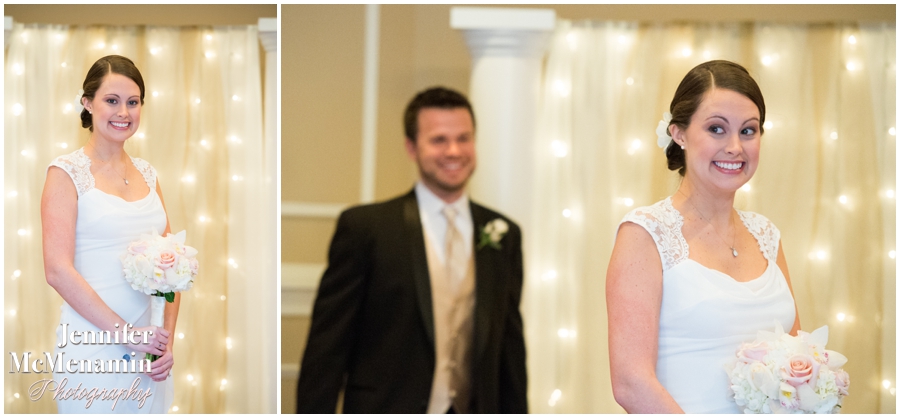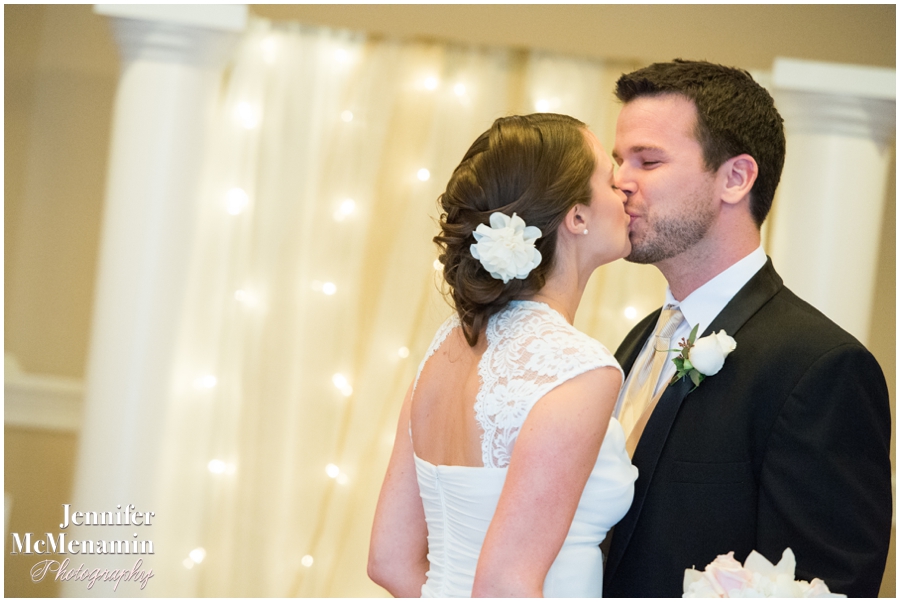 They smiled at each other like this the whole time I was with them.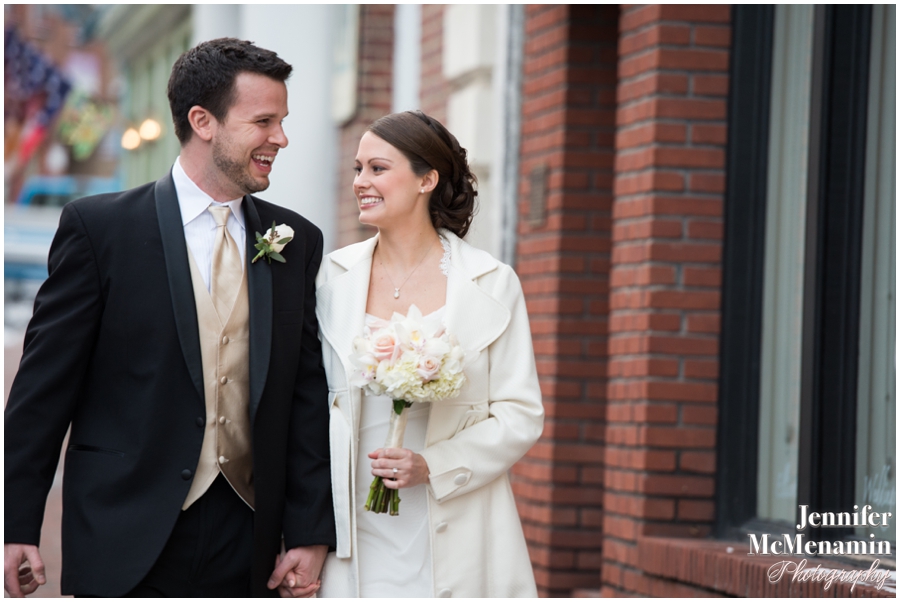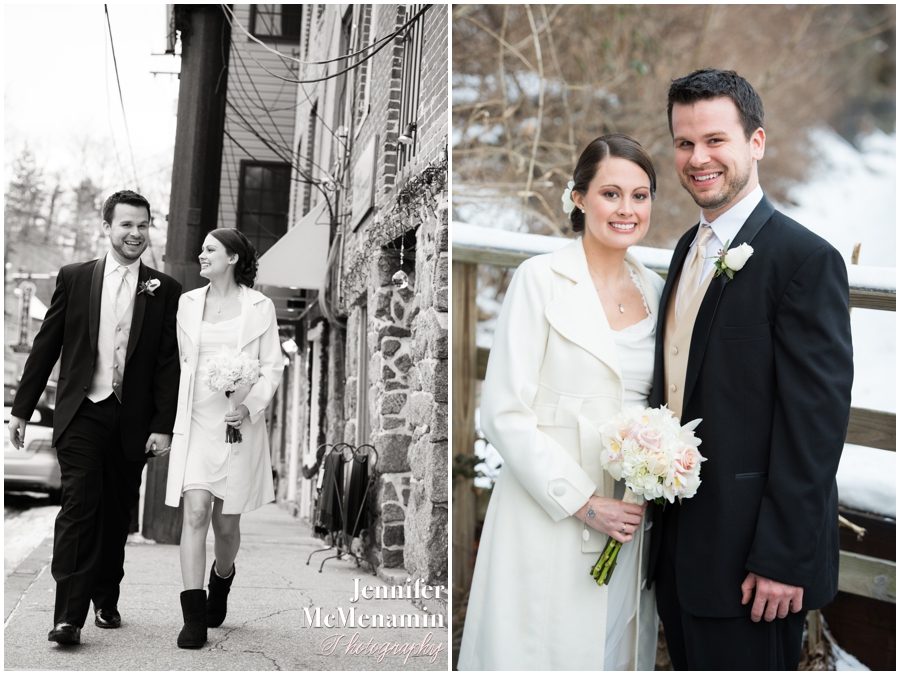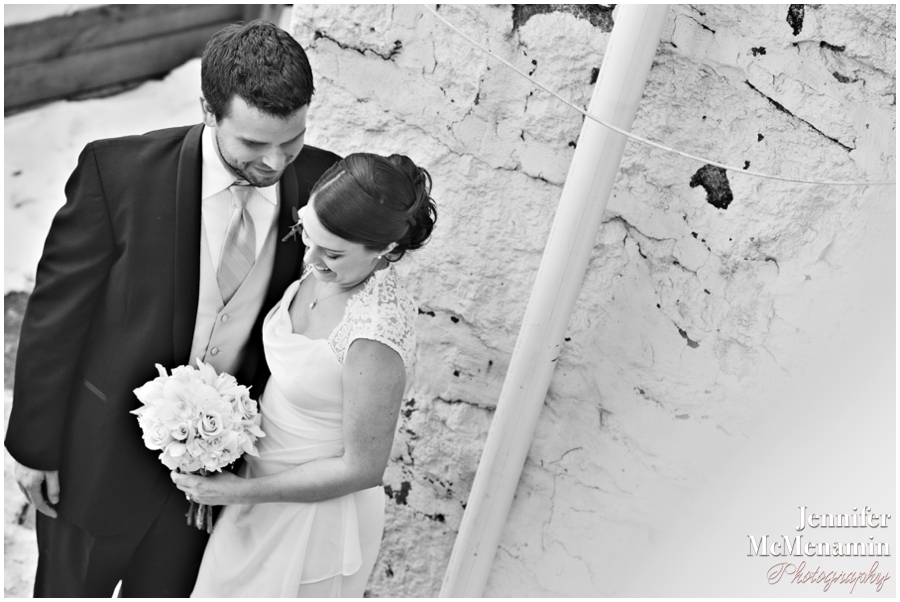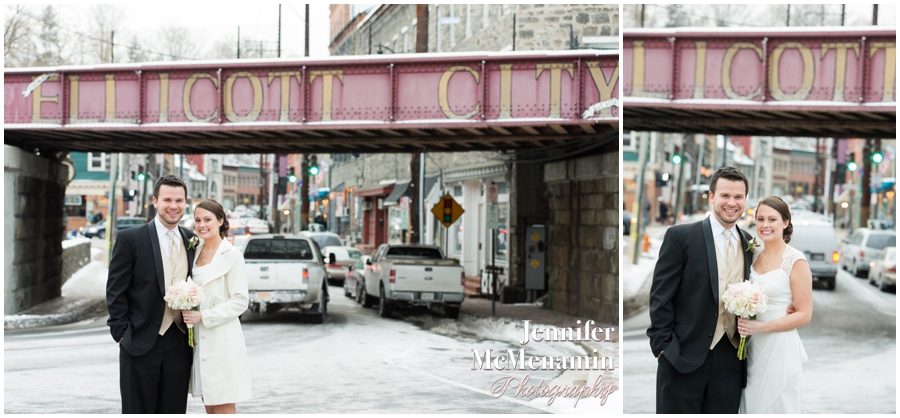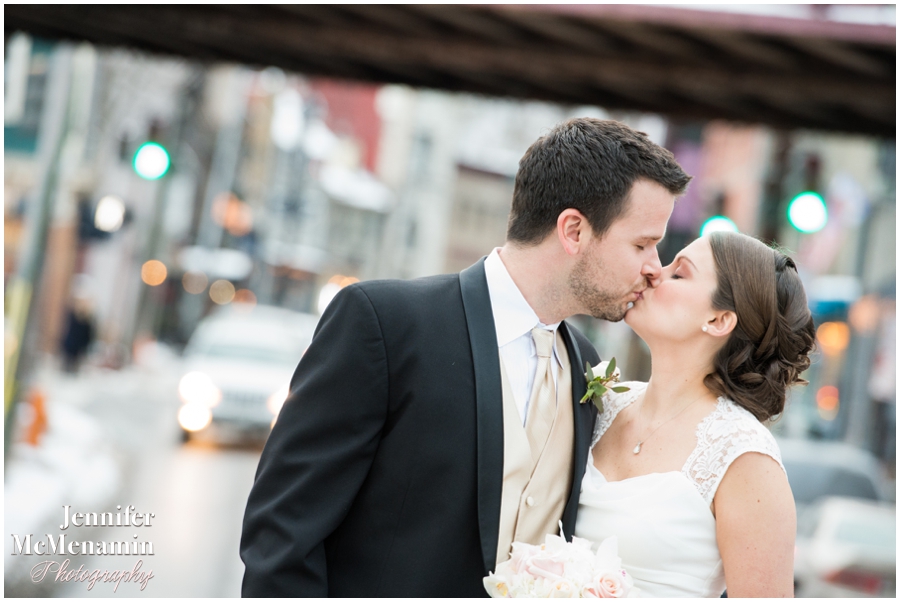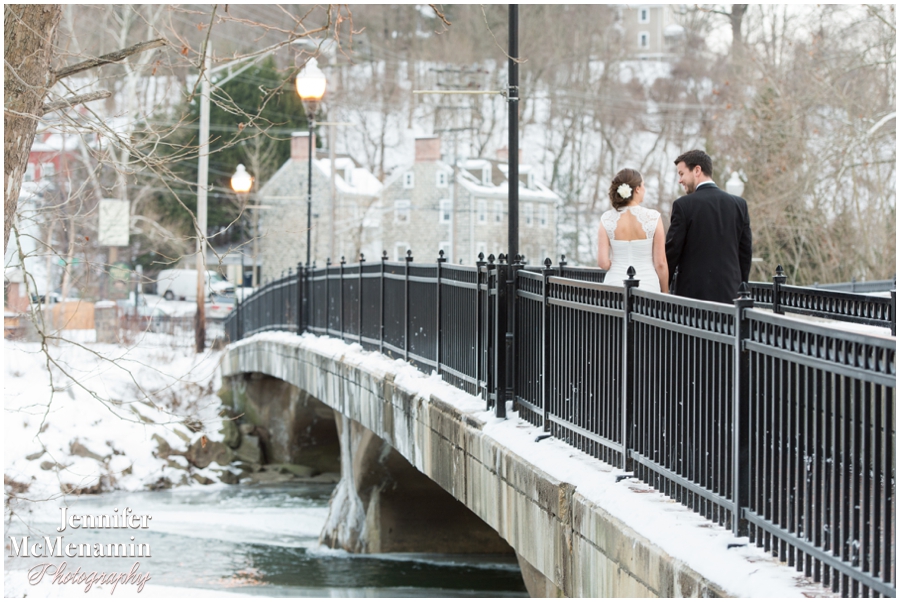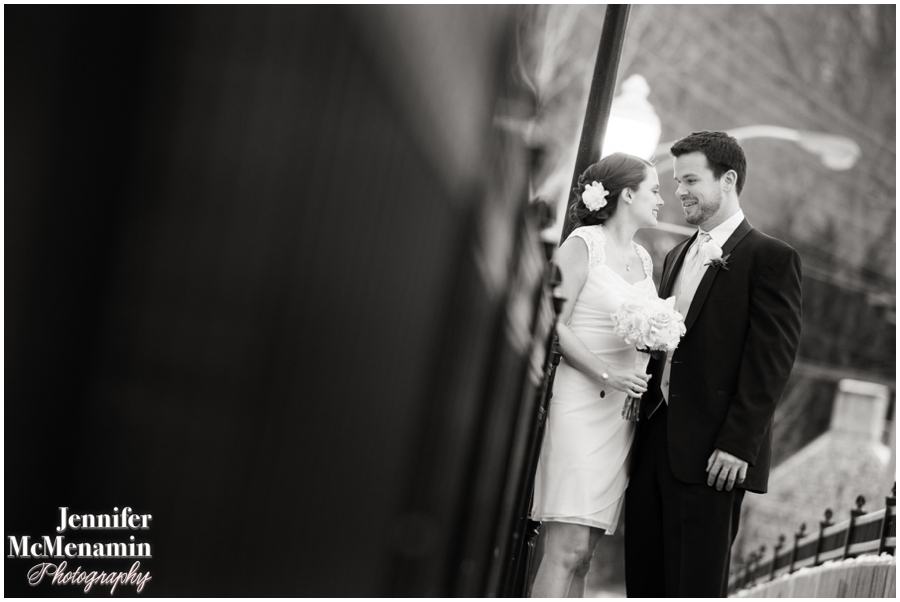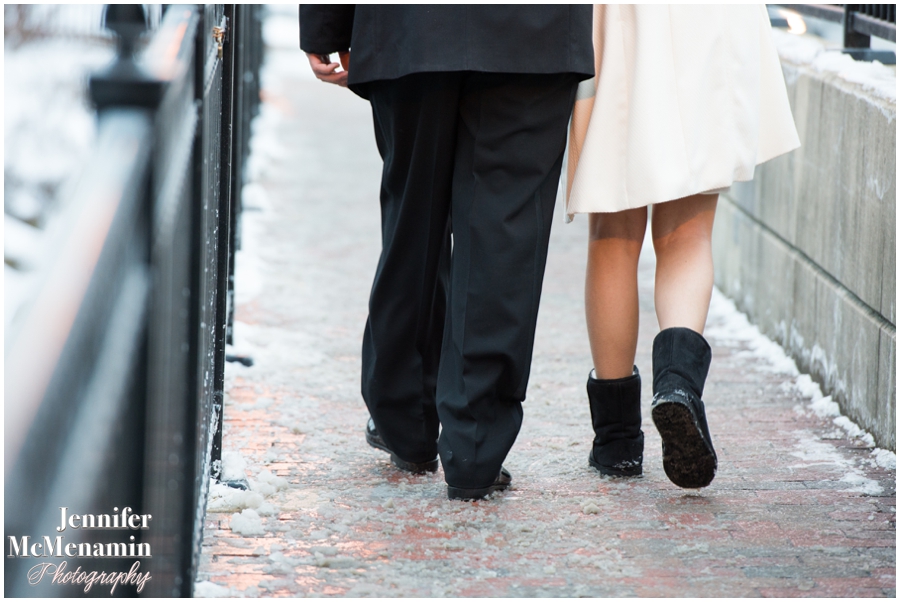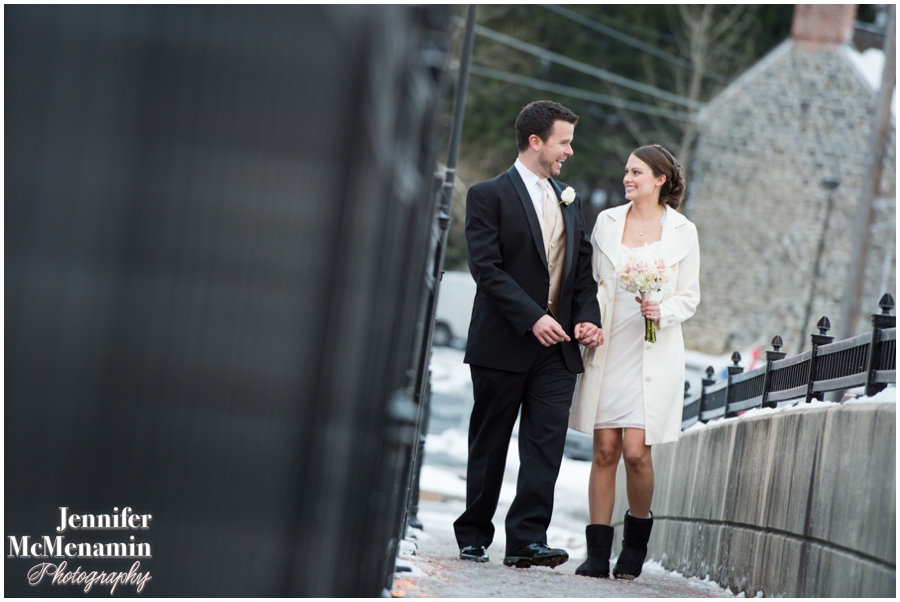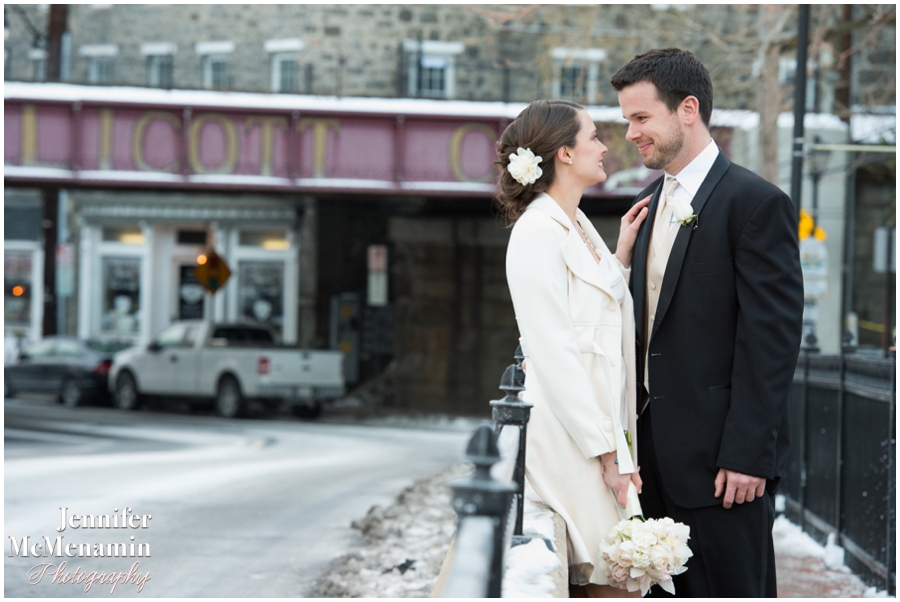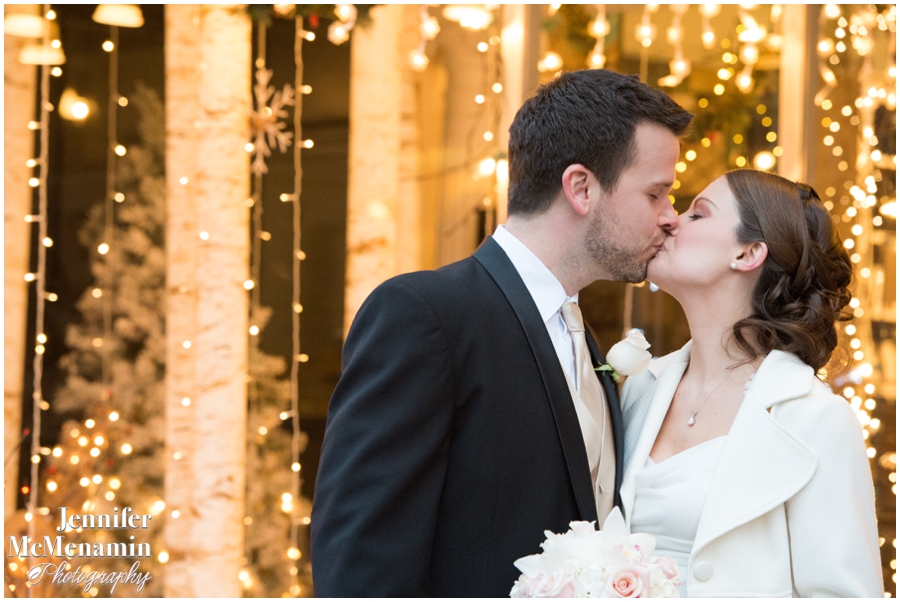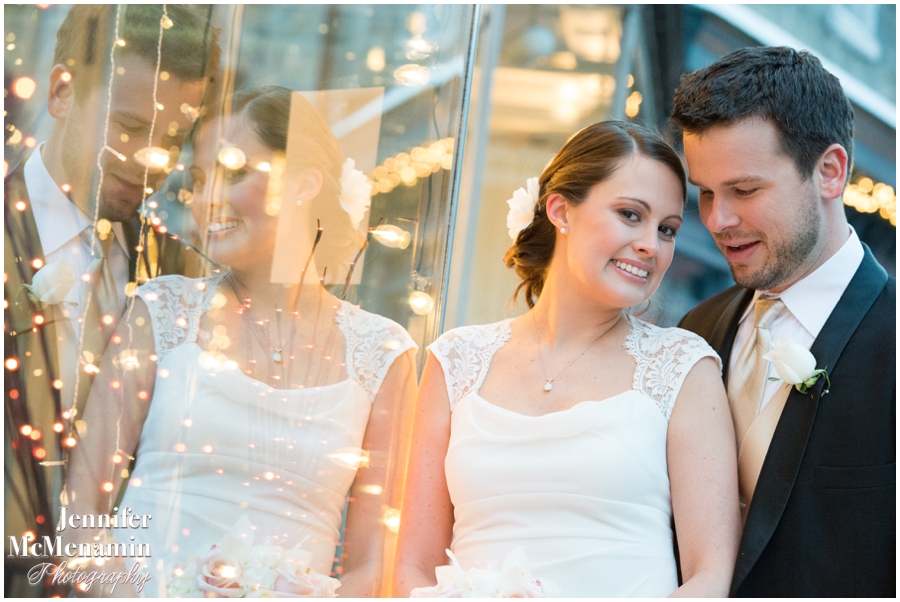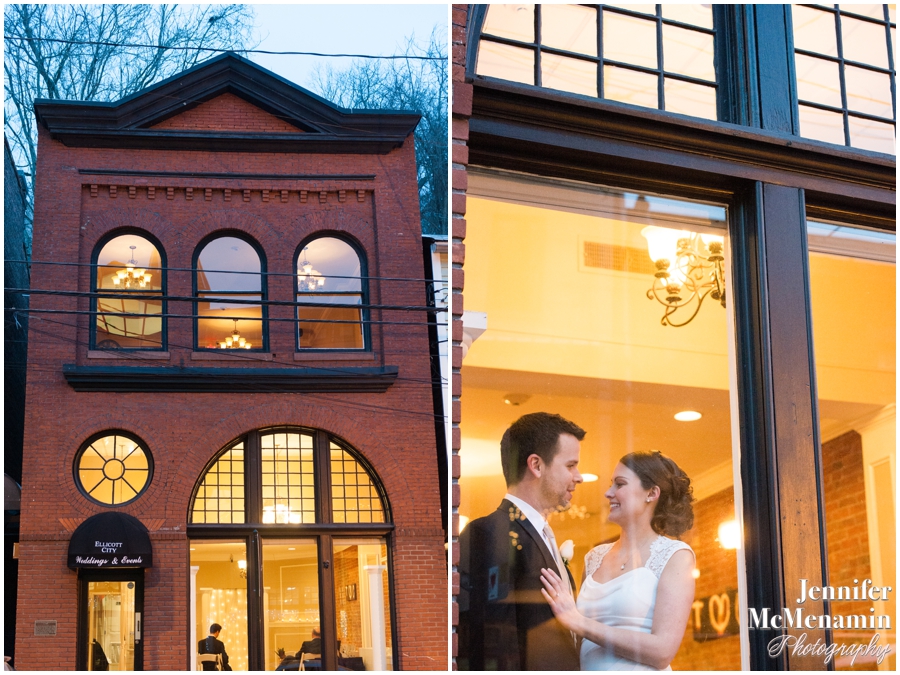 And then it was time to get married.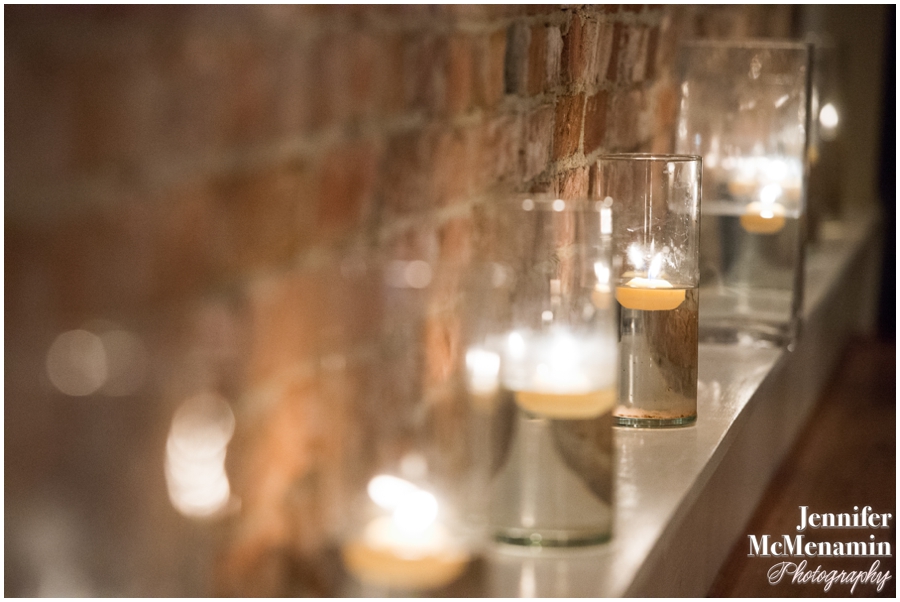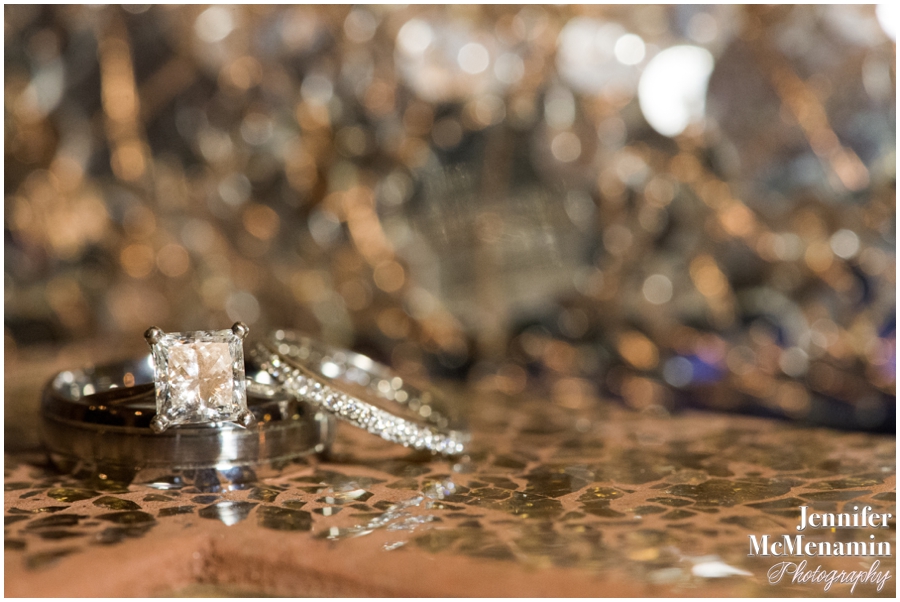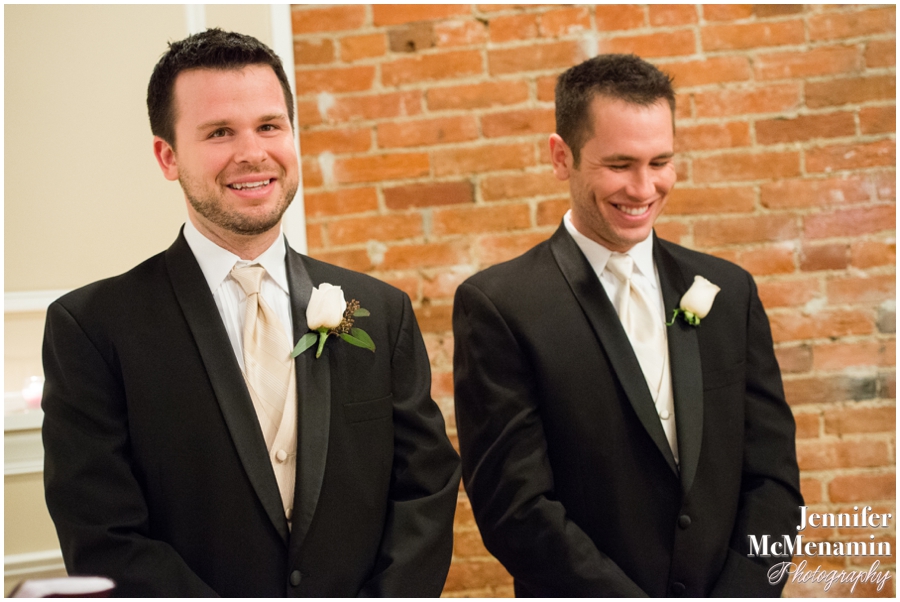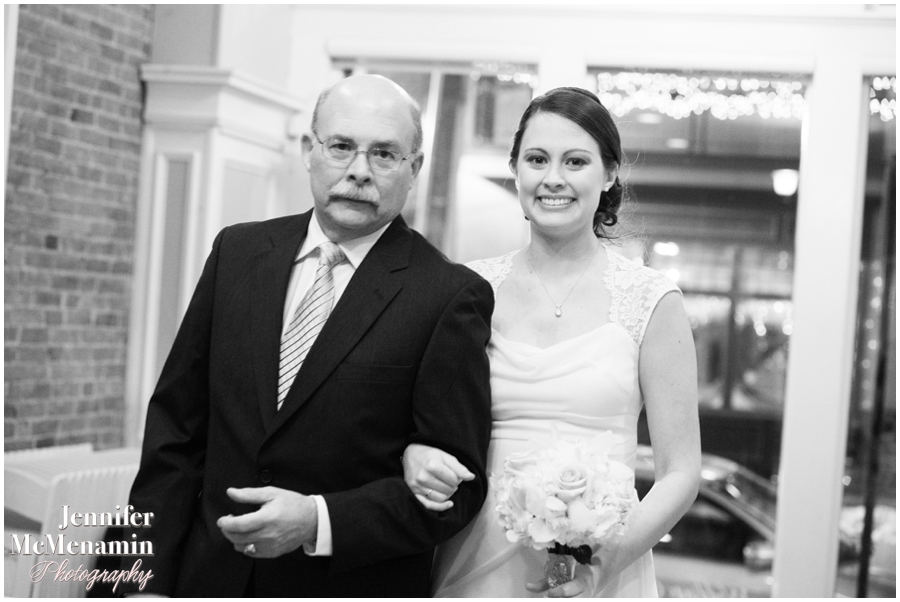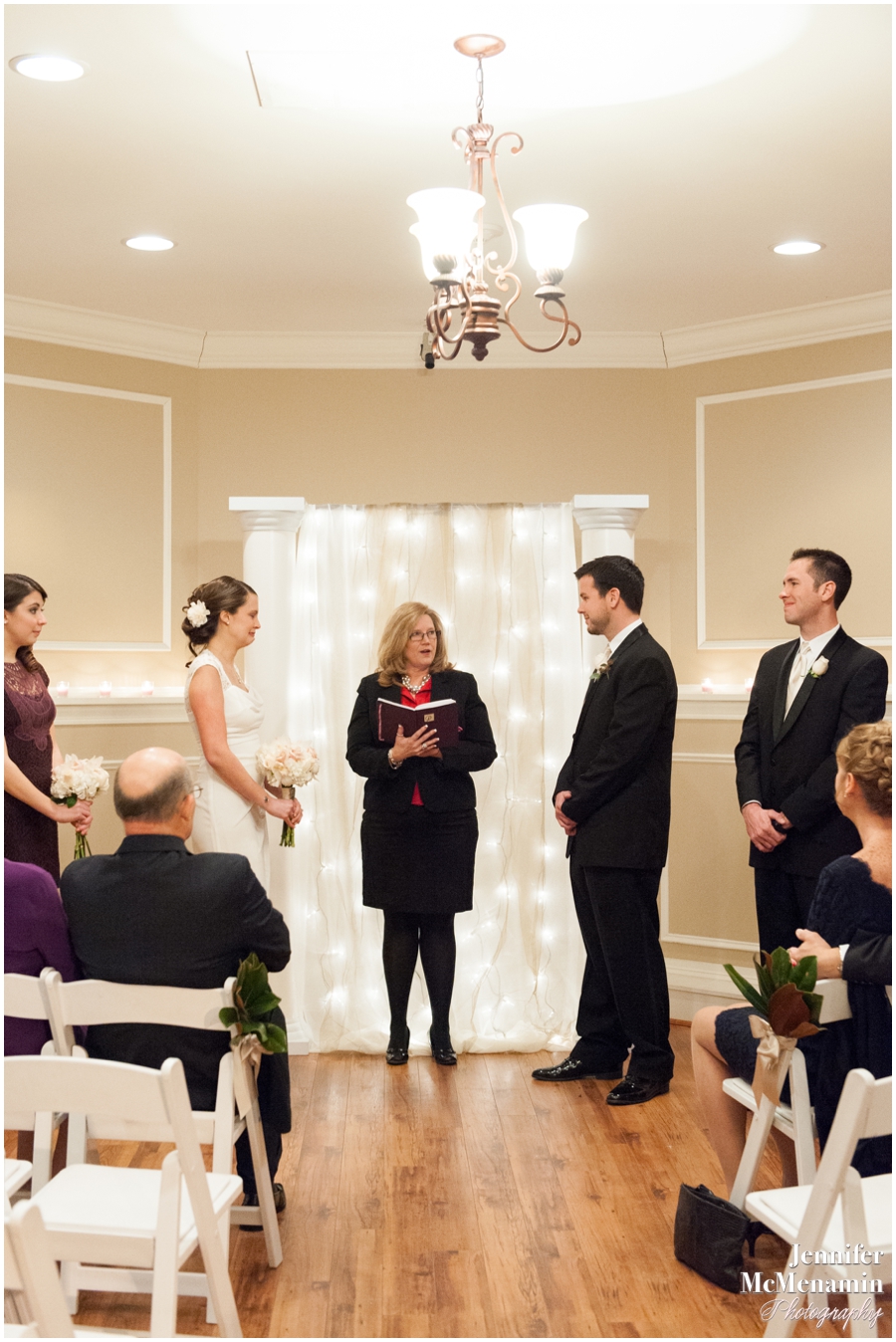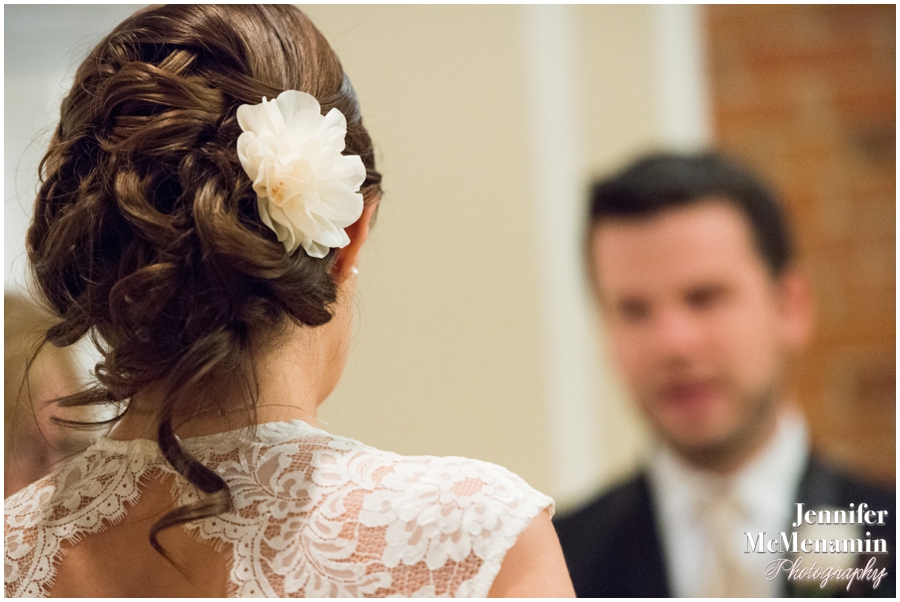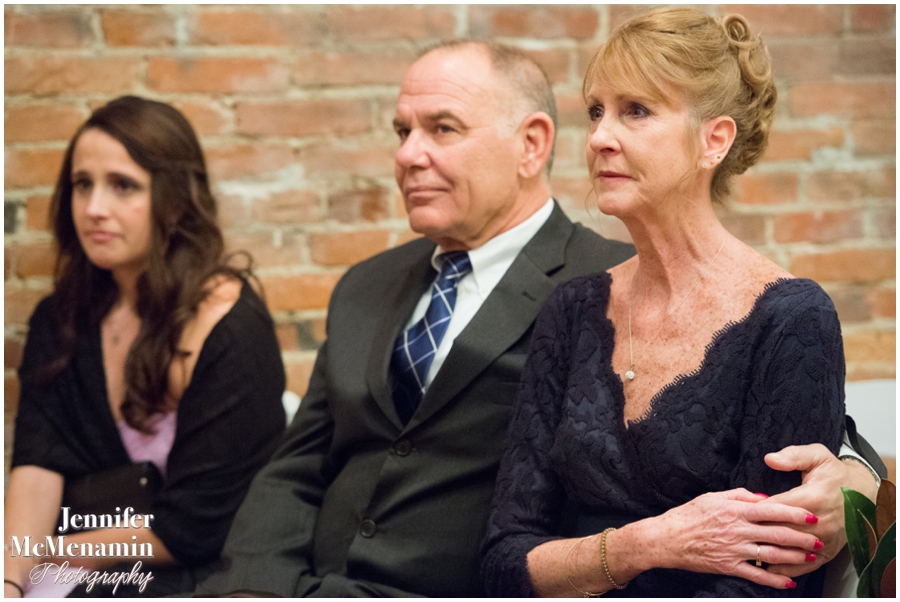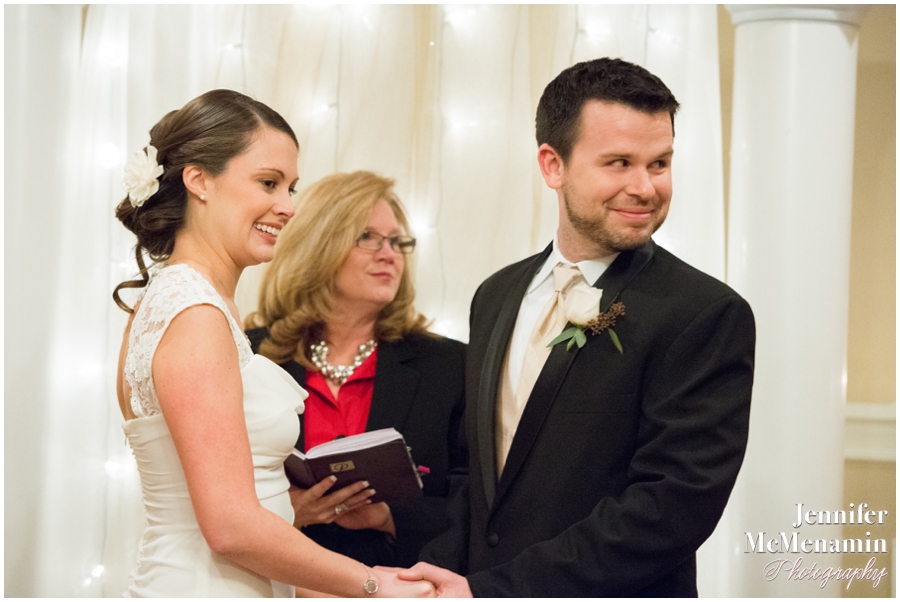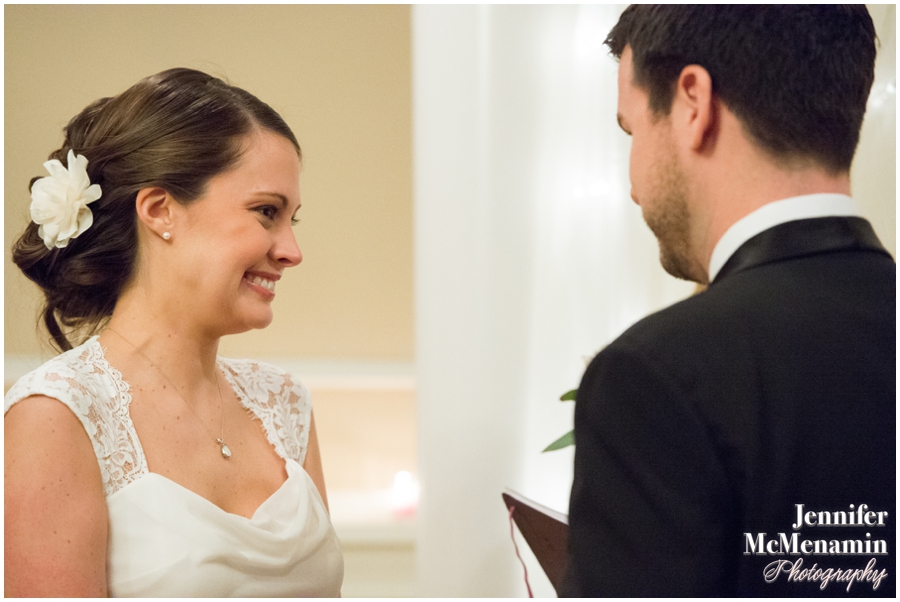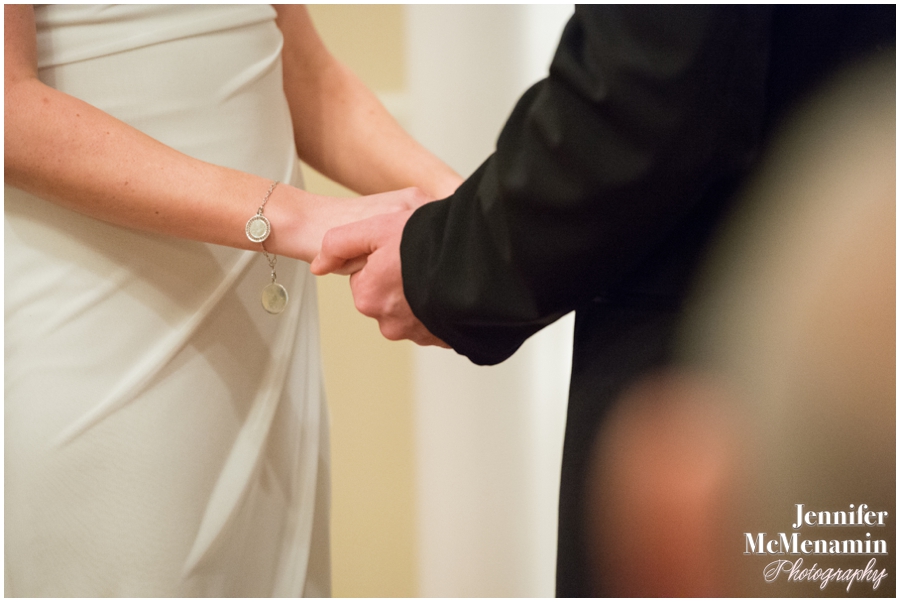 They launched right into their first dance — and didn't make it all the way through before their emotions got the best of them.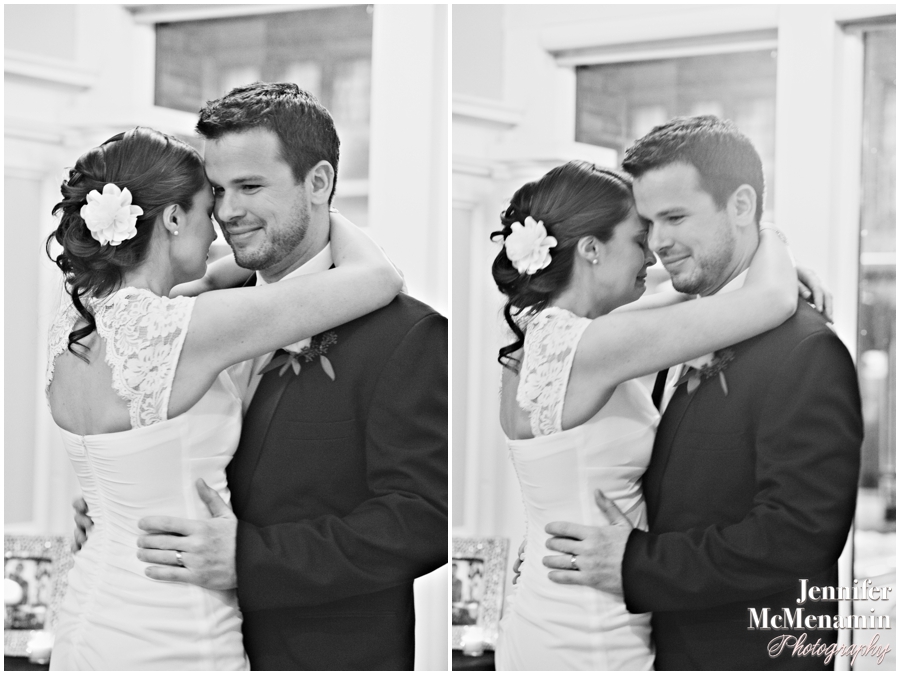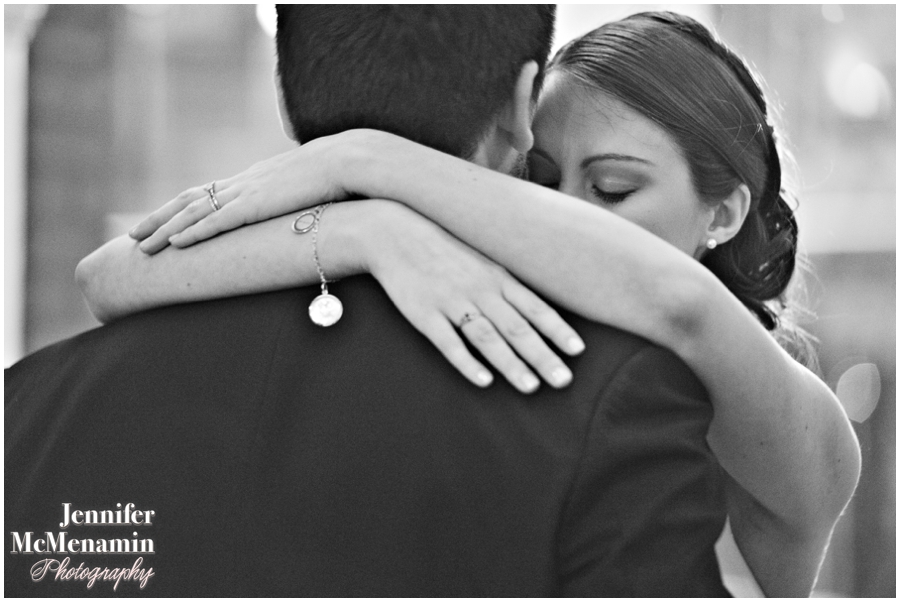 And one more photo in the windows.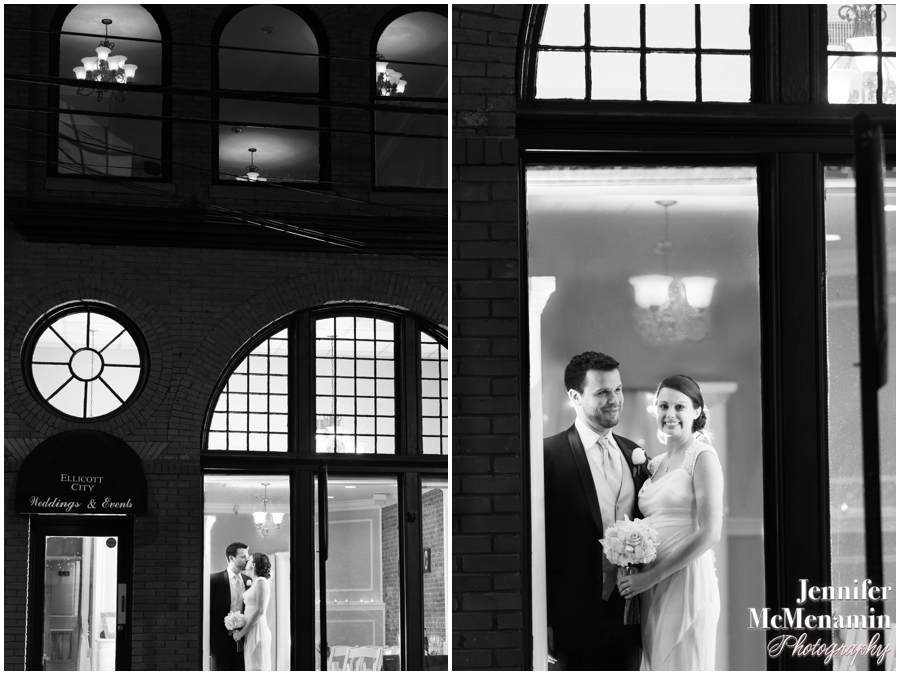 And then they were off to dinner across the street. I stayed for just a few minutes before leaving them to their meal.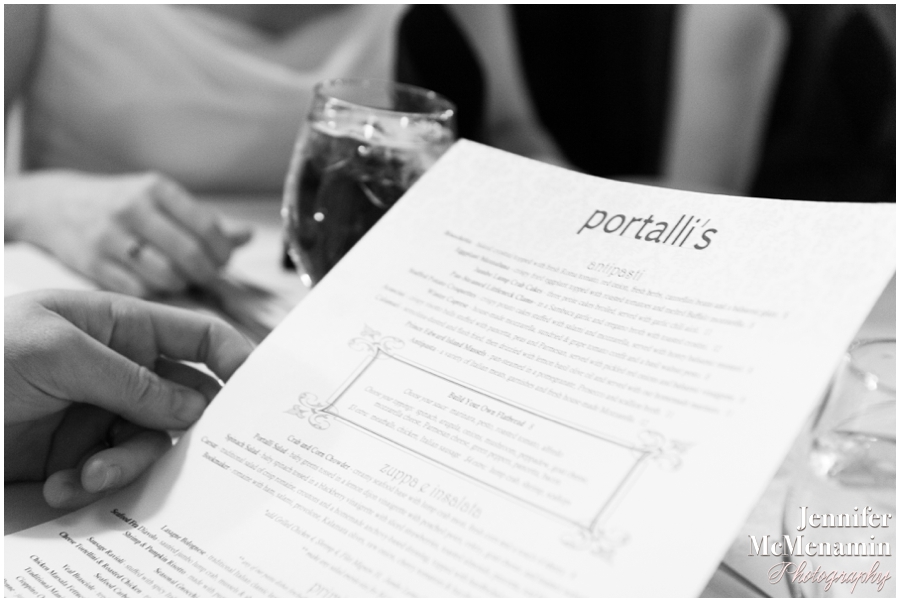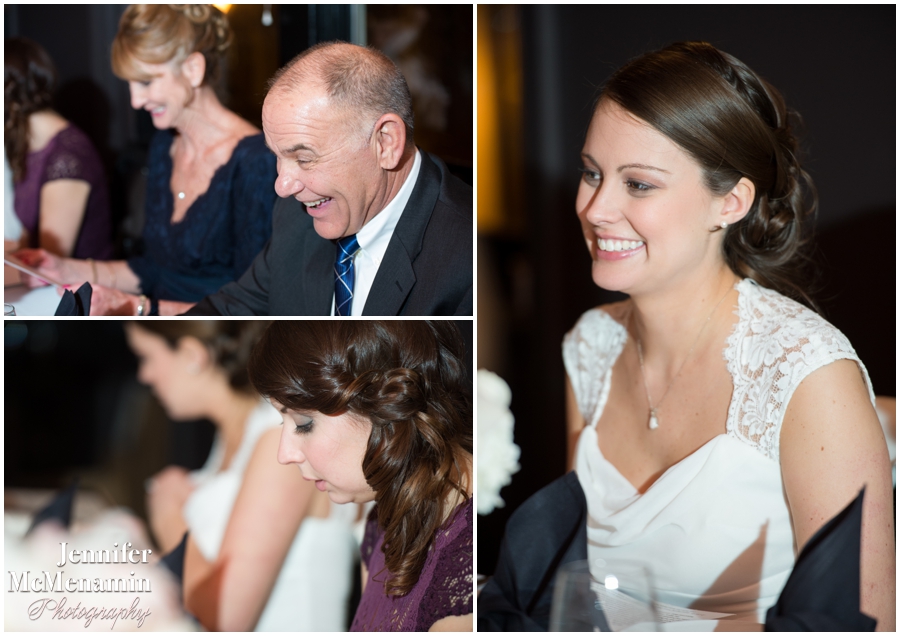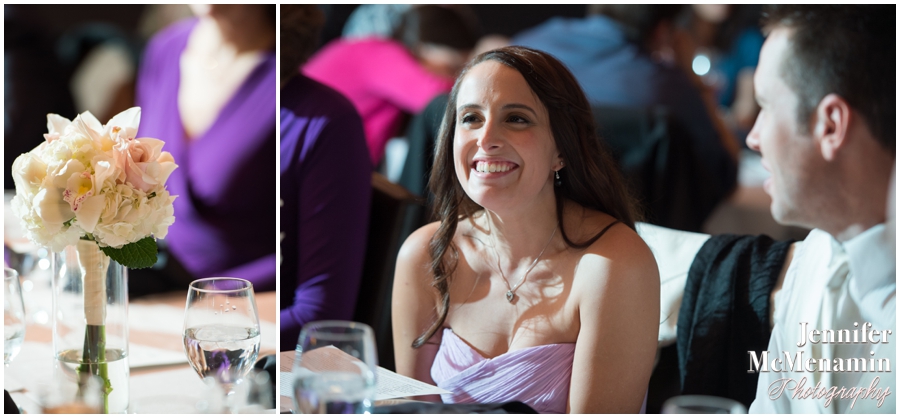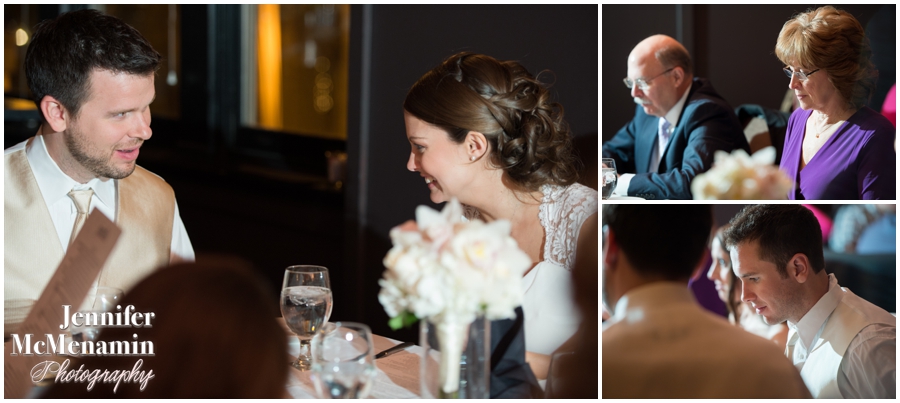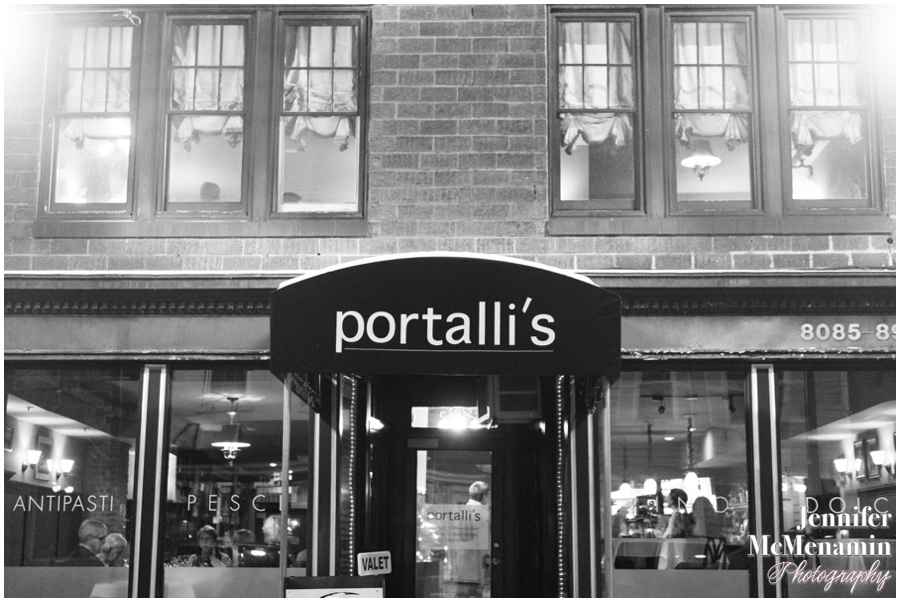 Congratulations, Colleen & Tony. It was an absolute pleasure working with you and your families for your wedding!
Credits:
Photography: Jennifer McMenamin Photography, LLC

Ceremony: Ellicott City Weddings and Events
Dinner party: Portalli's restaurant
Bridal attire: David's Bridal
Make-up and hair: Looks Salon
Groom's attire: Macy's

Rings: Welsh International
Invitations: Wedding Paper Divas