Charlotte & Dustin

The Castle at Maryvale -- Baltimore wedding photography -- Maryland wedding photography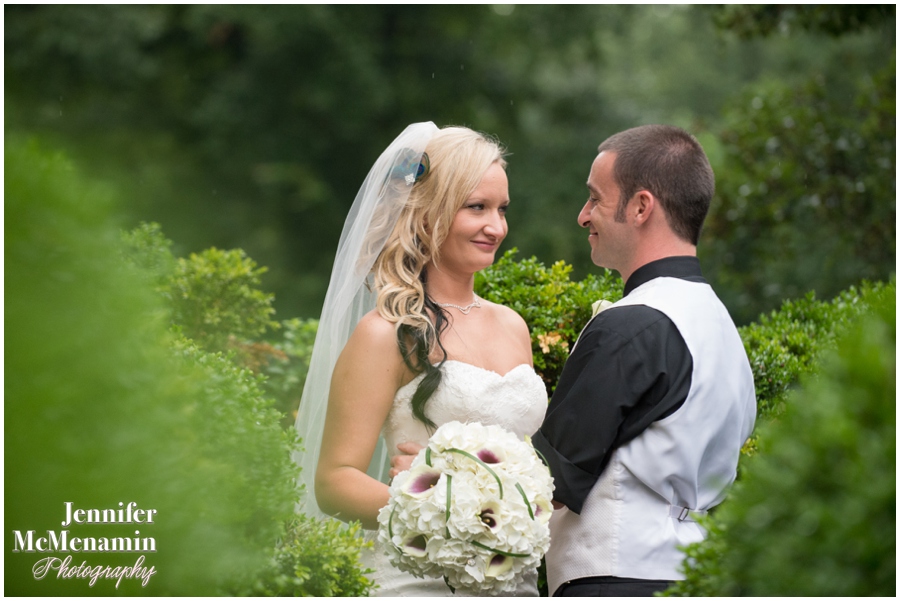 Charlotte described herself as a "Pinterest Queen" when we first met. She had looked at tons of wedding photos and she had nearly as many ideas for what she wanted captured on her wedding day. She even picked her venue — the always-lovely Castle at Maryvale — for its numerous photo opportunities. When Charlotte and Dustin's wedding day finally arrived, the weather, unfortunately, was less than picture-perfect. It was overcast. It had rained in the morning, soaking all of the grass and gardens at Maryvale. And there was a threat of additional rain in the afternoon when the ceremony was scheduled. No matter. Sherri Levin, the event planner and catering director of Linwoods, calmly and deftly walked Charlotte through her options for both indoor and outdoor ceremonies that would leave her and her guests less exposed to the weather. The turn of events did not at all ruffle Charlotte, who declared that she just wanted to marry Dustin and didn't care if she had to do it inside — so long as she could get some photos outside afterward! Which we did. Here are some of my favorites of her lovely purple and turquoise color scheme, her super fun wedding party, the simple ceremony in the grand foyer and the rocking dance party: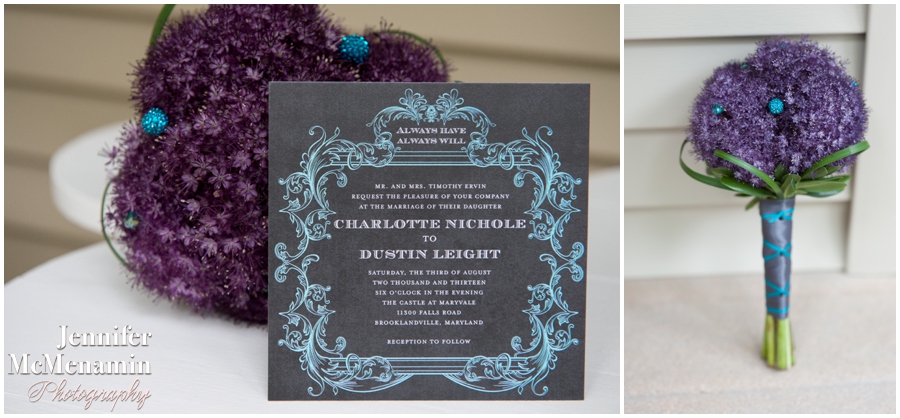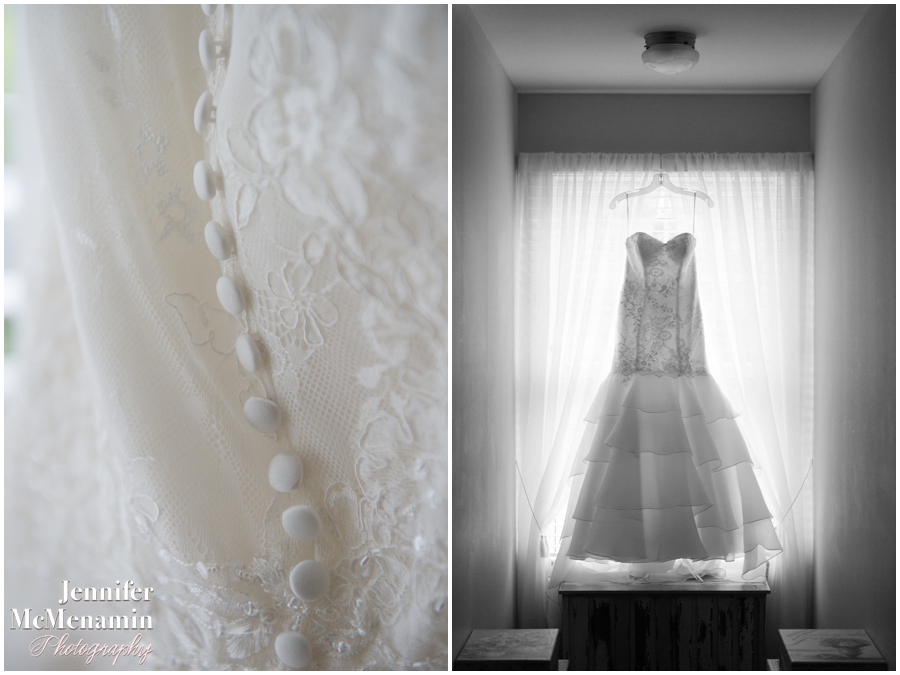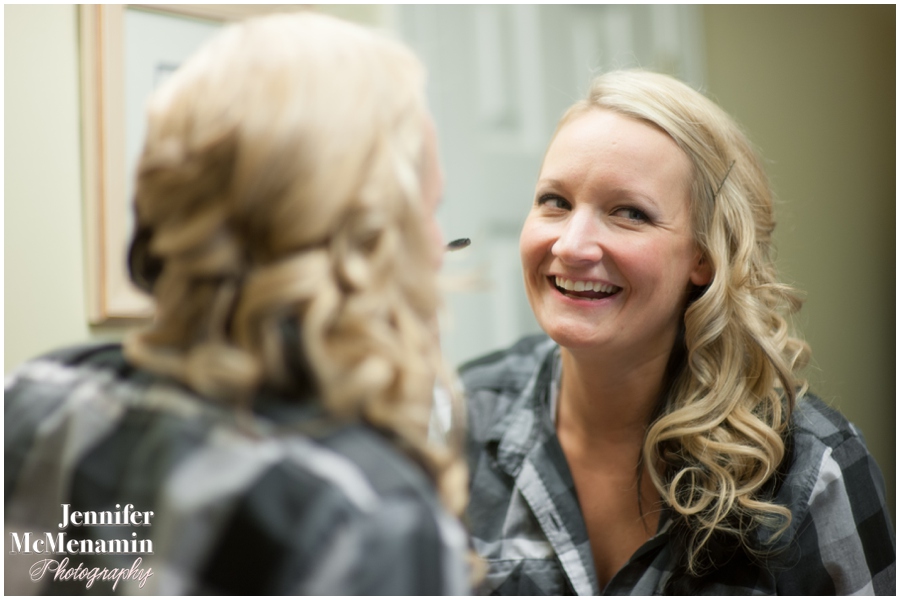 Charlotte's cute-as-can-be flower girl gets a purple pedicure and manicure.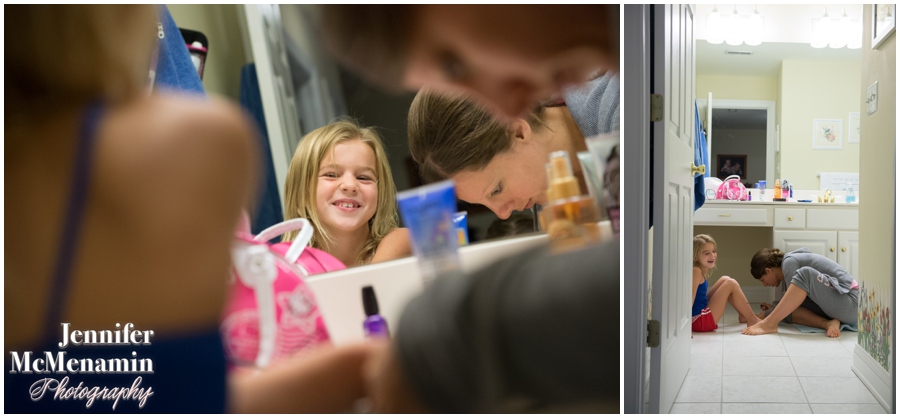 The ring bearer could not have been any sweeter!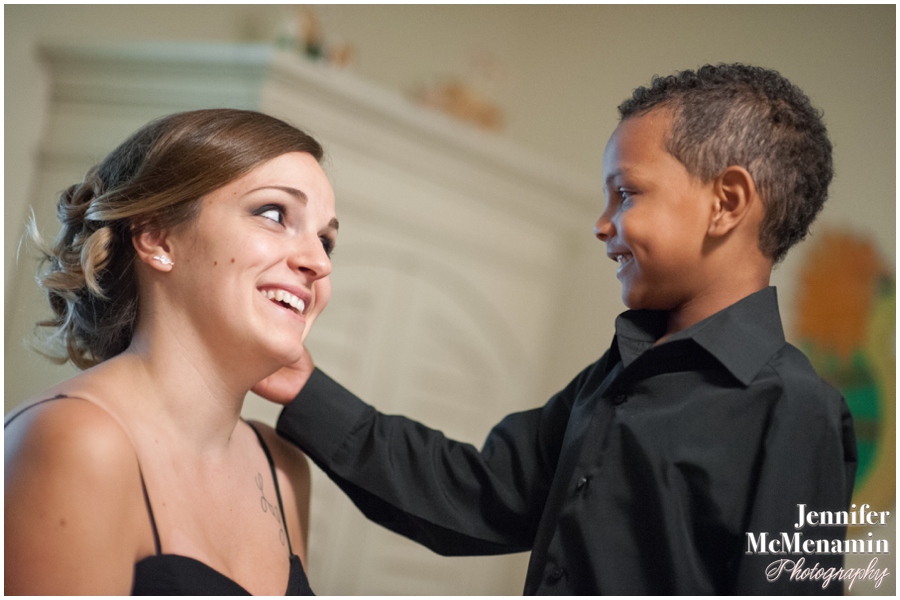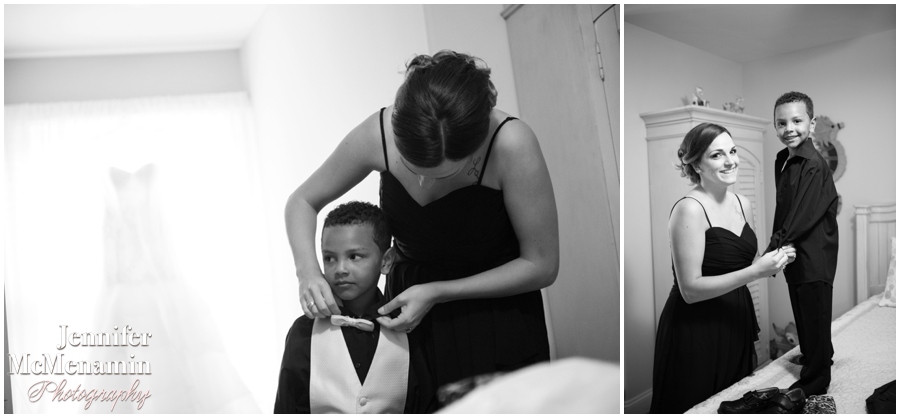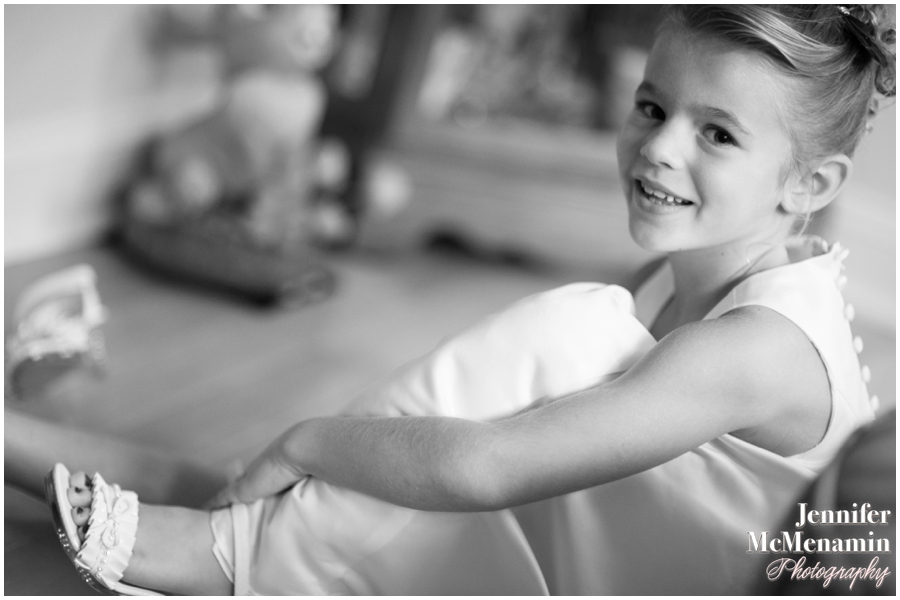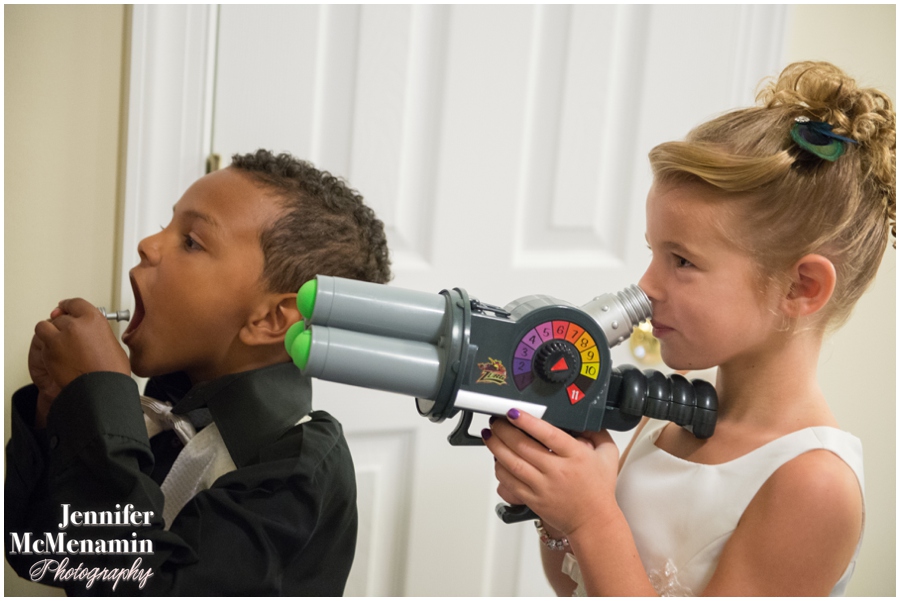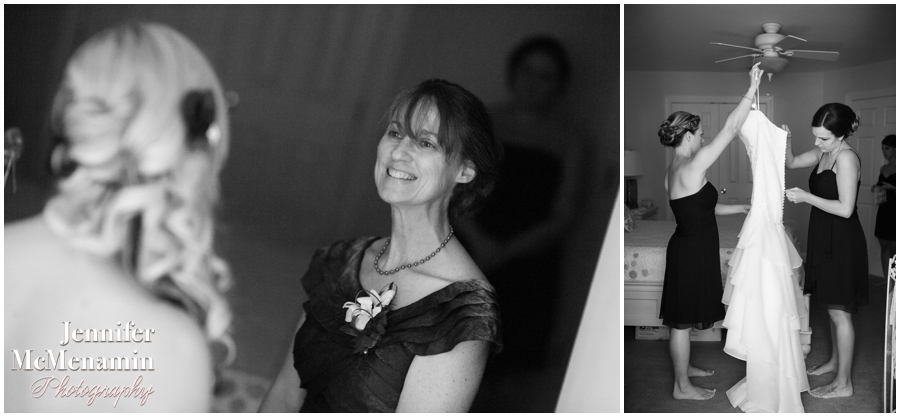 Charlotte's father, getting to see her for the first time in her gown, veil and accouterments.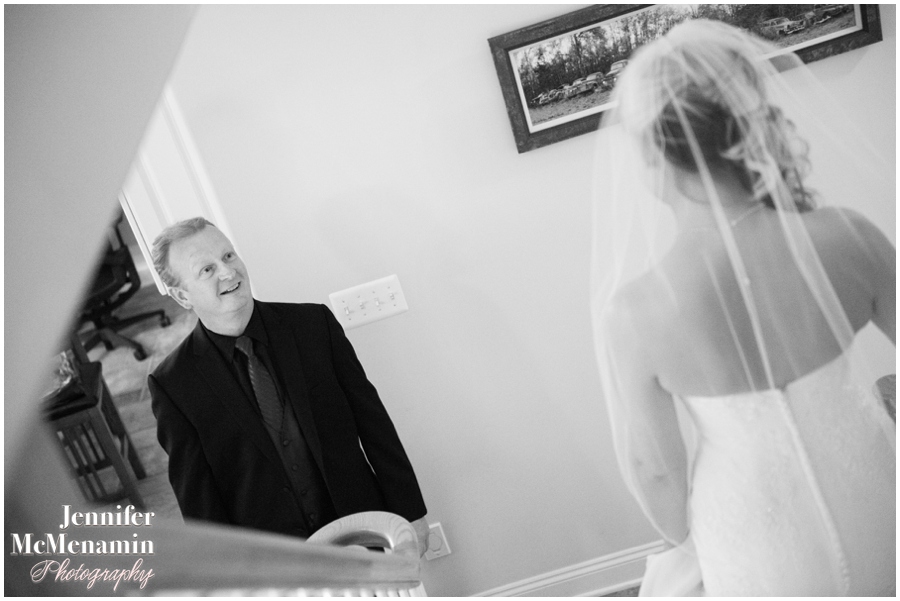 I loved all the different turquoise shoes that Charlotte and her girls wore.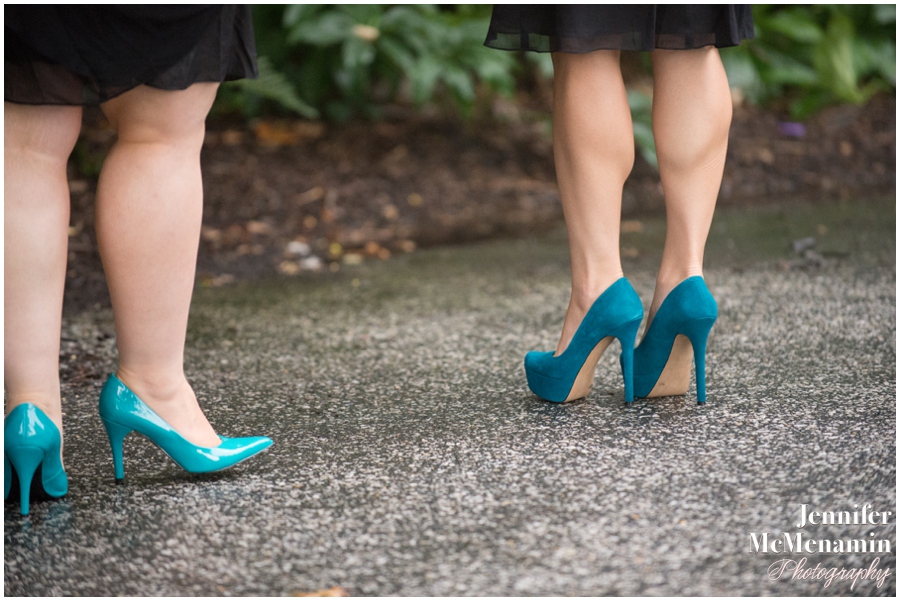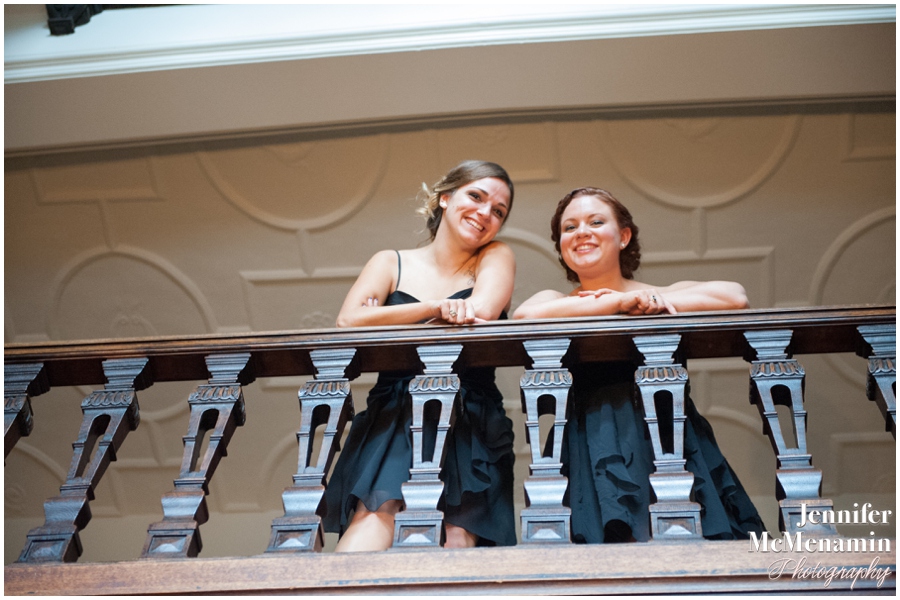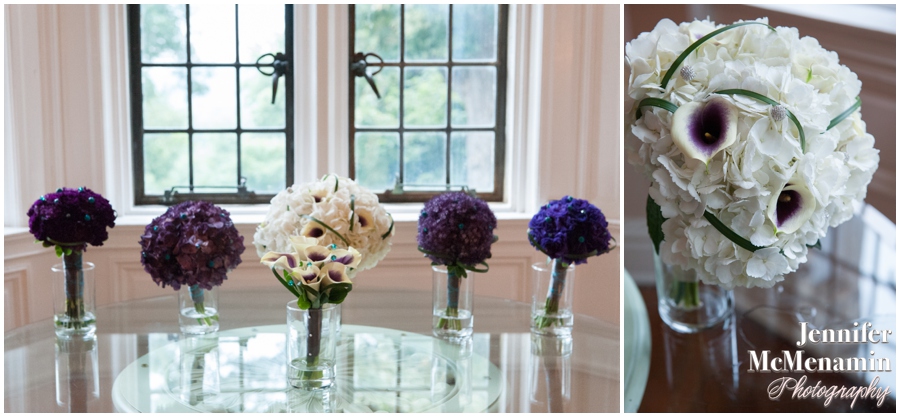 Time to get married!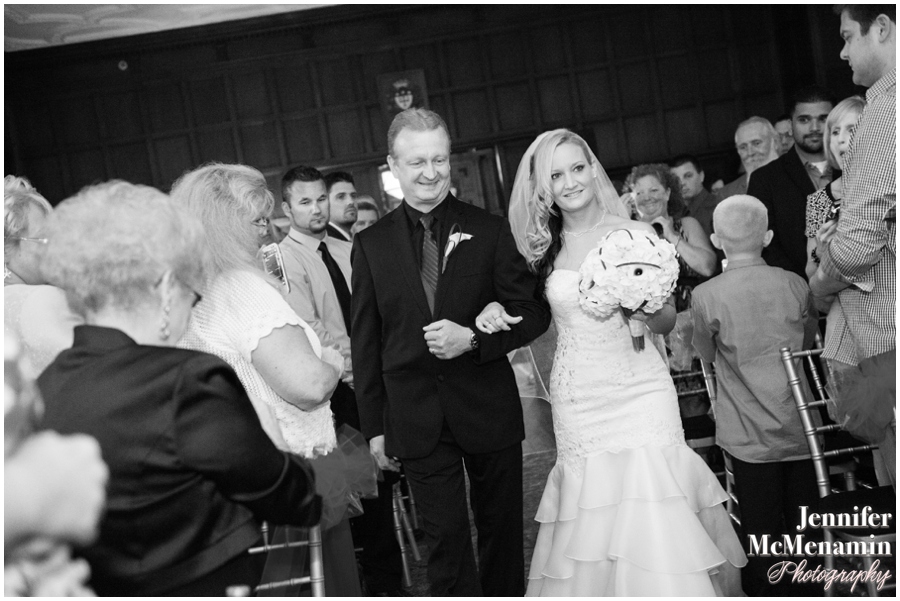 Charlotte's mother, a photo enthusiast herself, was overcome with emotion upon seeing her daughter and husband walking down the aisle.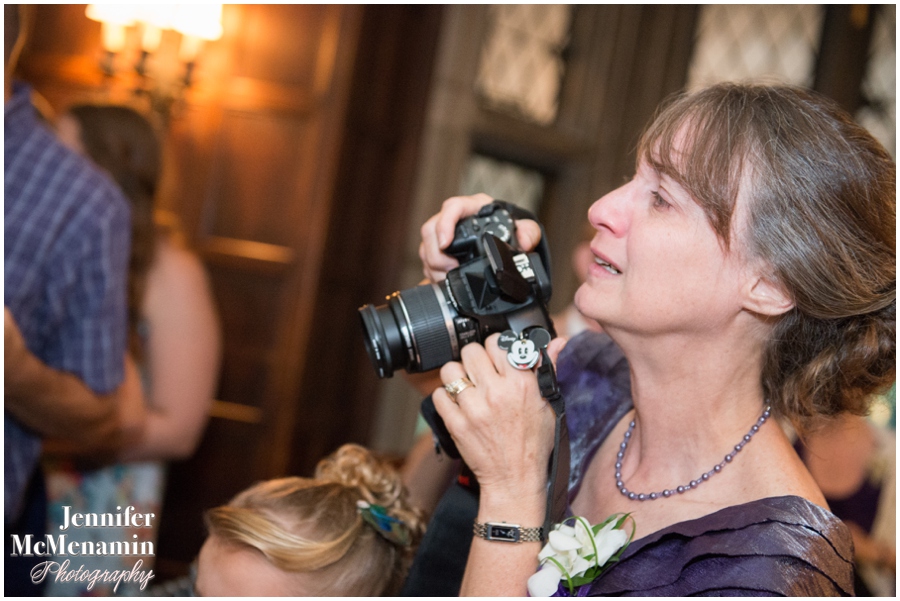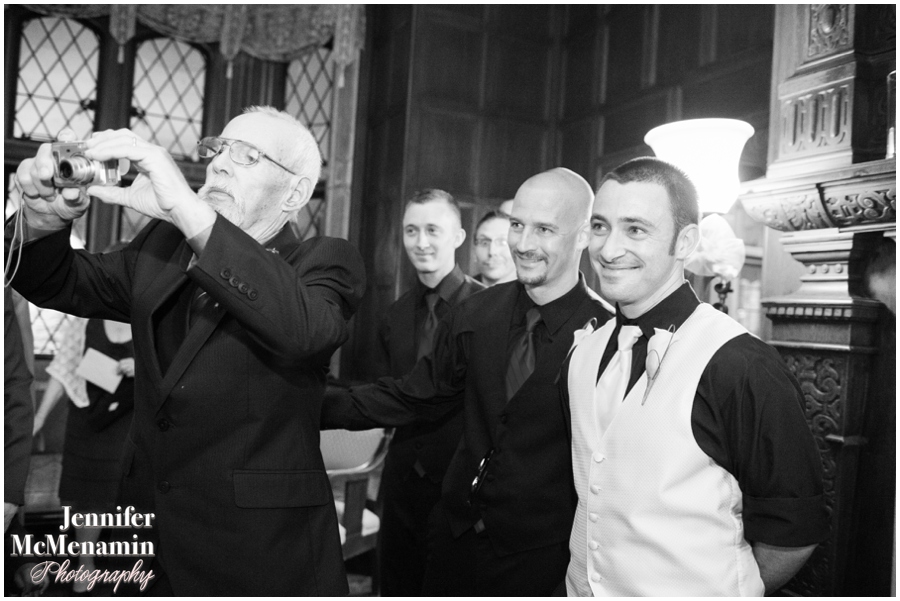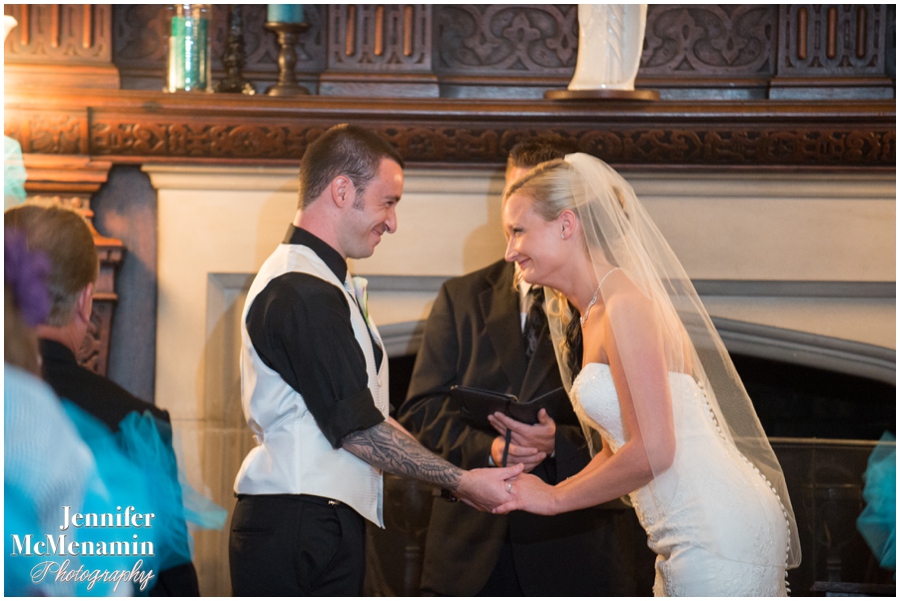 My assistant, Lucas, shot this next image, offering a very nice and very different perspective from the back of the room.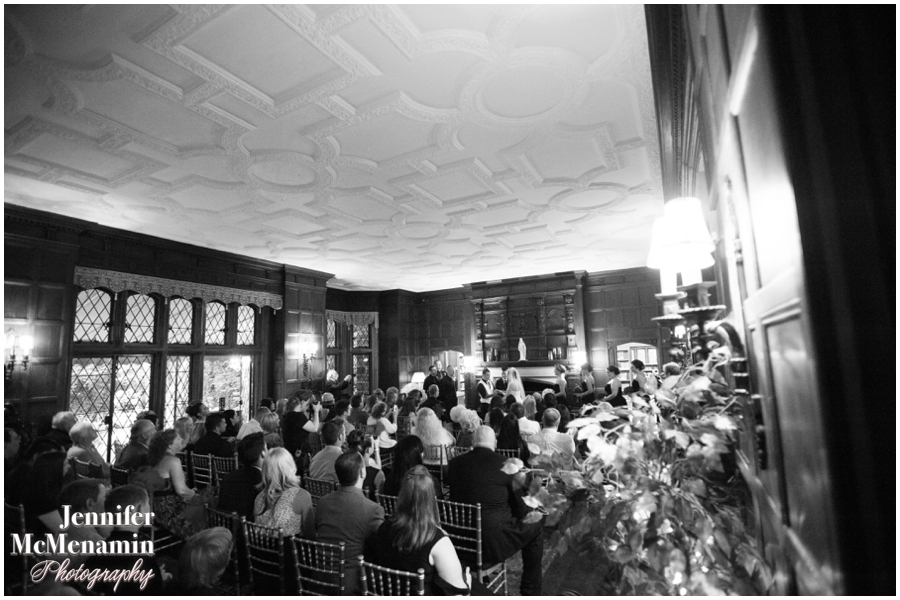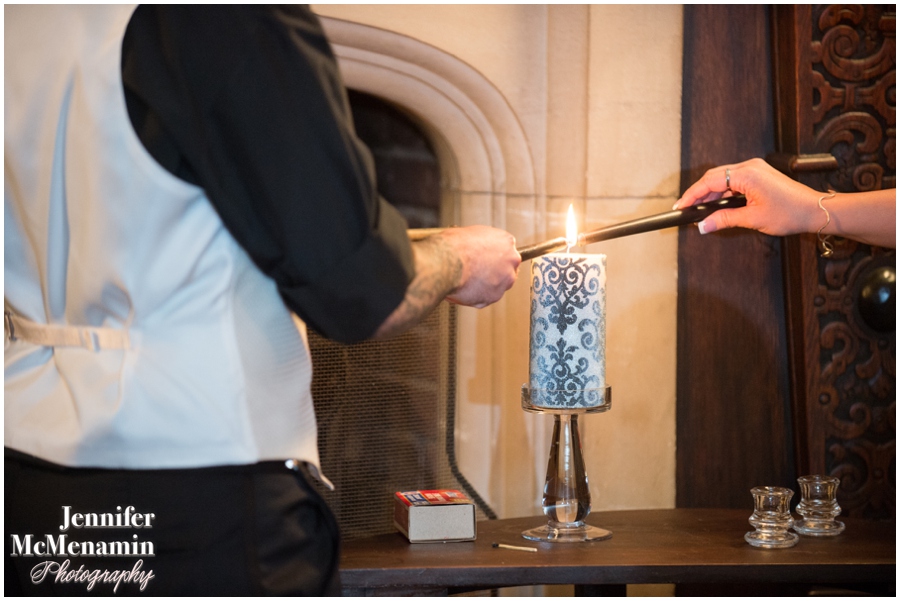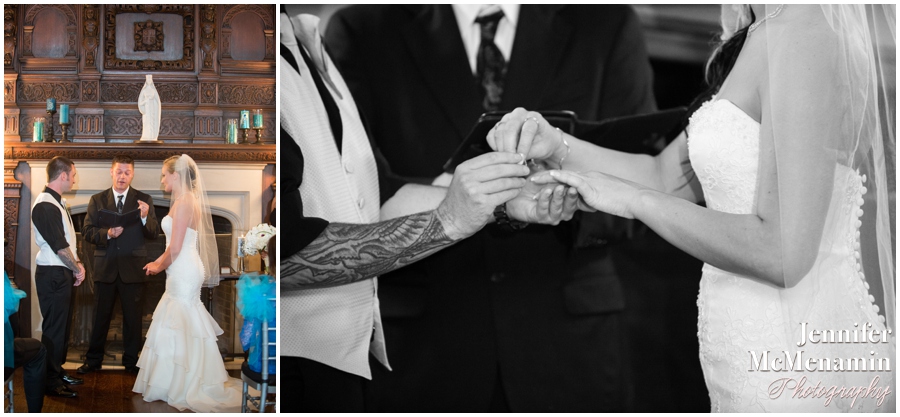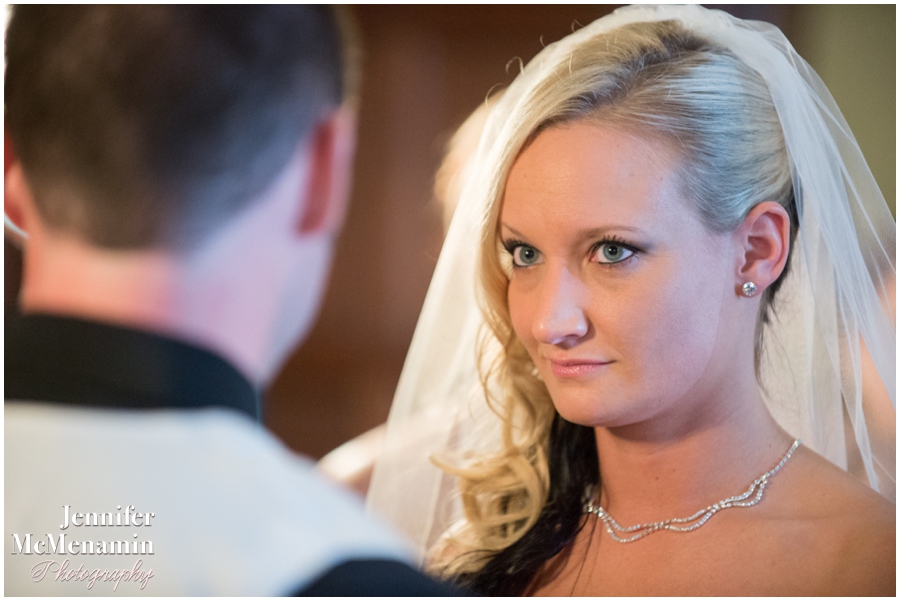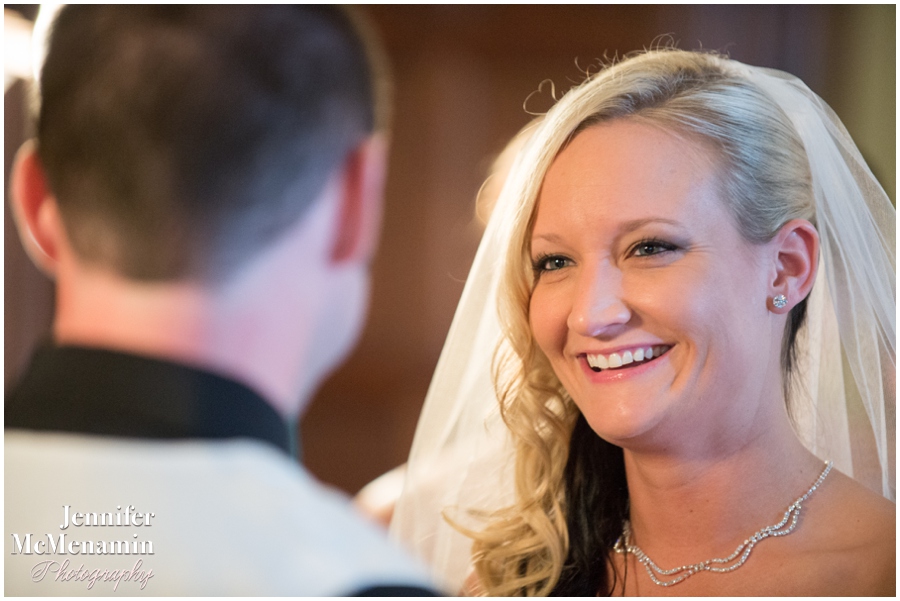 I love this next image from just moments after the ceremony of Charlotte and her best friend, Jennifer. Who is dating her brother. Who happens to also be named Dustin. But also sometimes goes by Zeus. Such fun!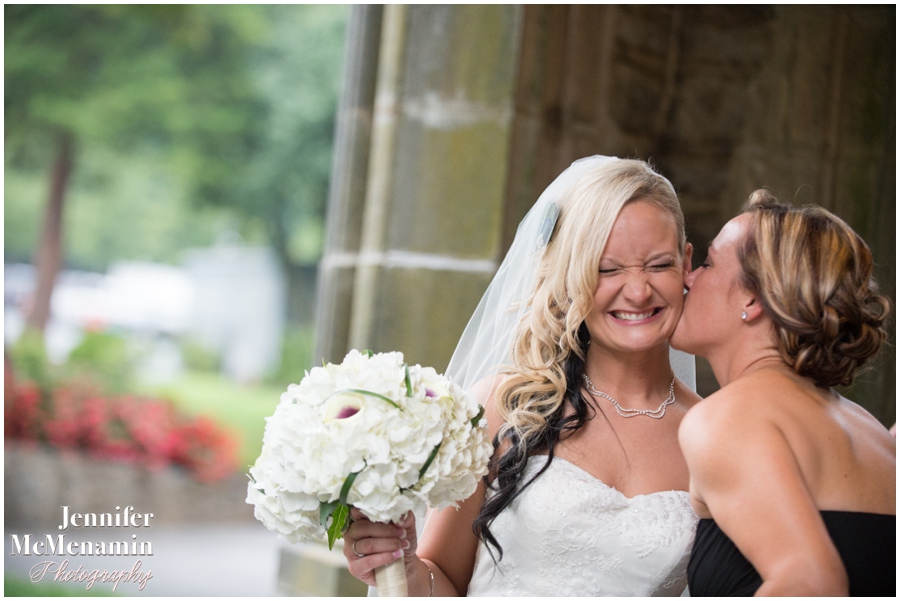 Such a great wedding party! They were a blast all day long.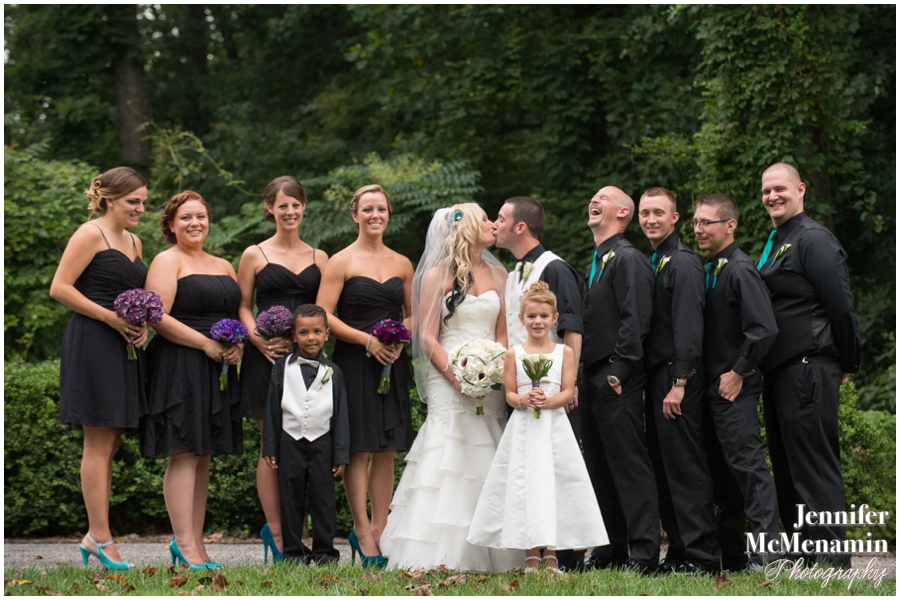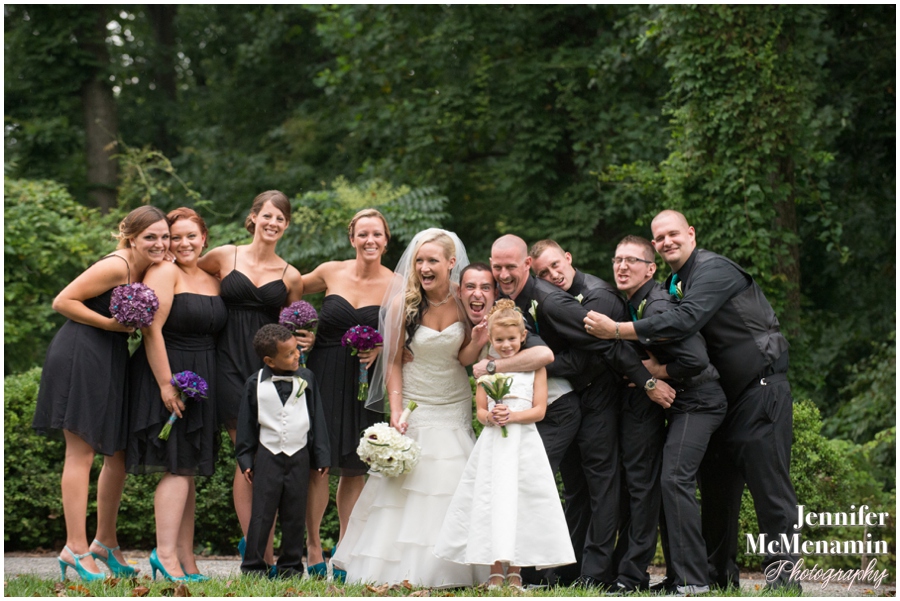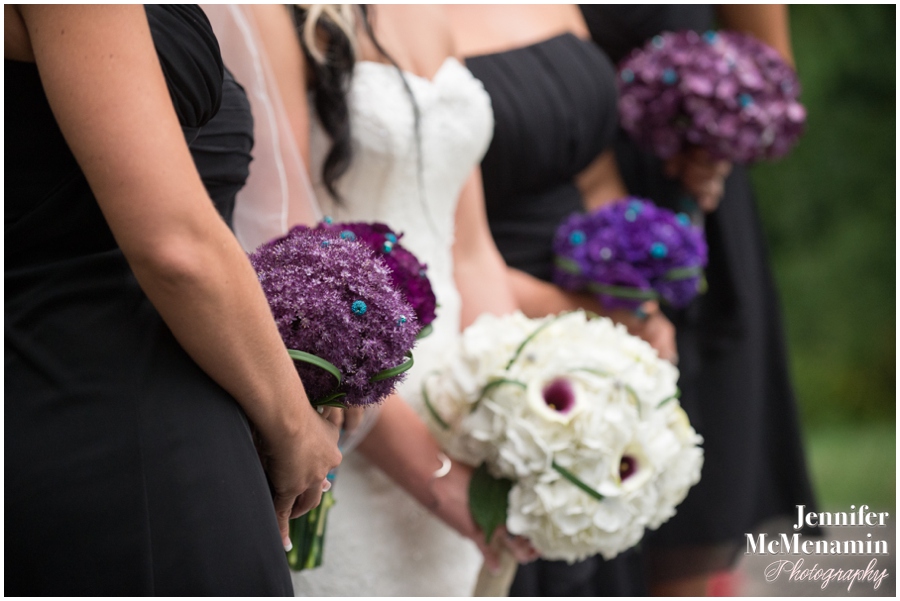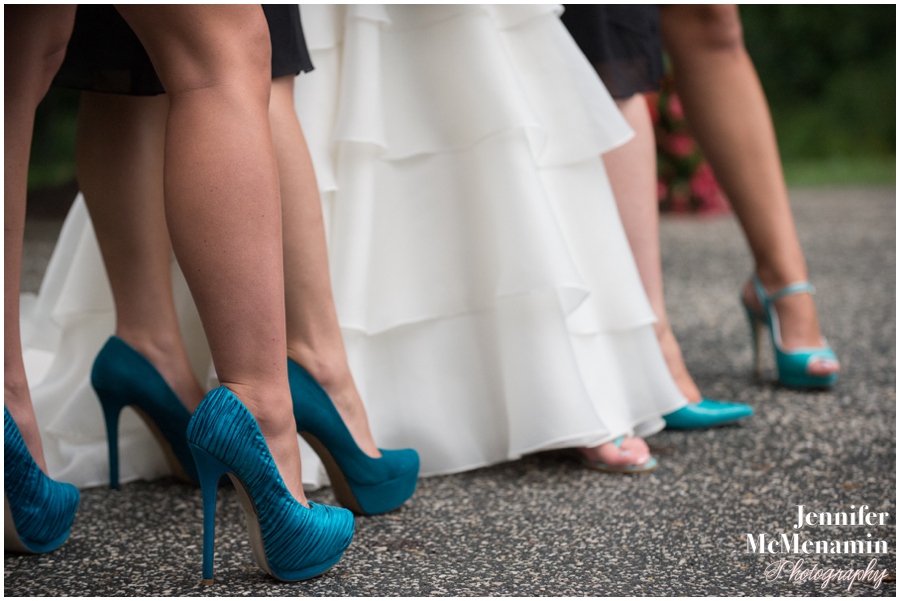 Charlotte really wanted "mugshot"-style images of each member of the wedding party that captured their personalities. I shot each of them alone and with Charlotte or Dustin, respectively. The images of the guys alone so thoroughly captured their individual personalities — ahem — that I will not share them on the blog. (There may have been an instance of dropped trousers and some other crazy gestures!) In lieu of those photos, I'm posting the photos of Dustin and each groomsmen.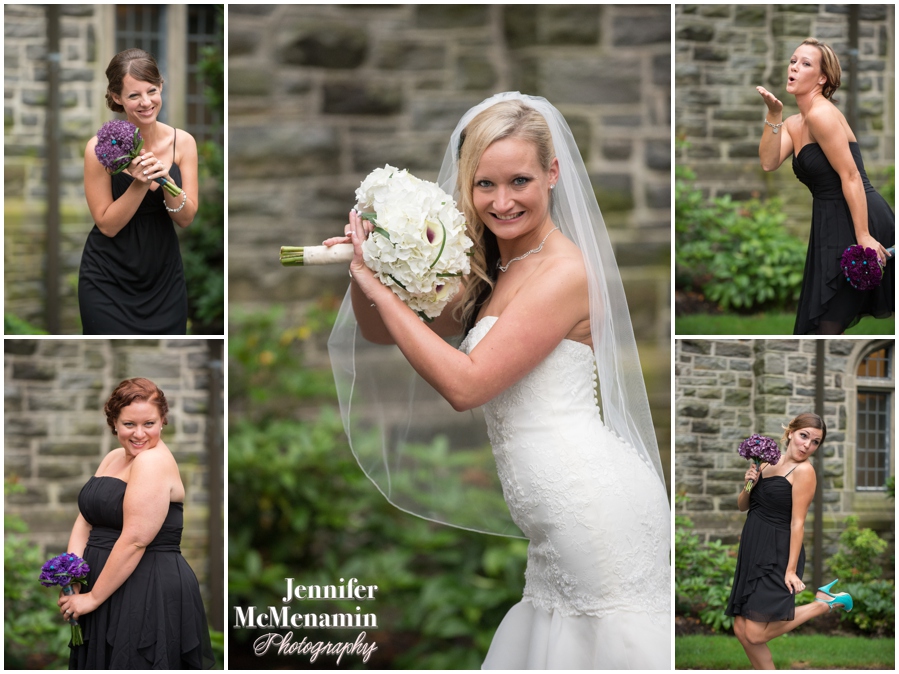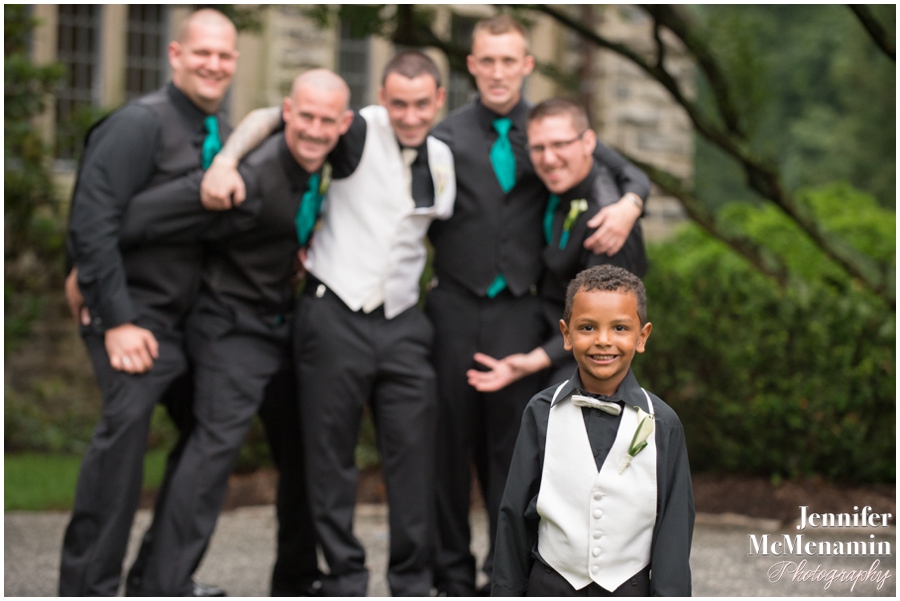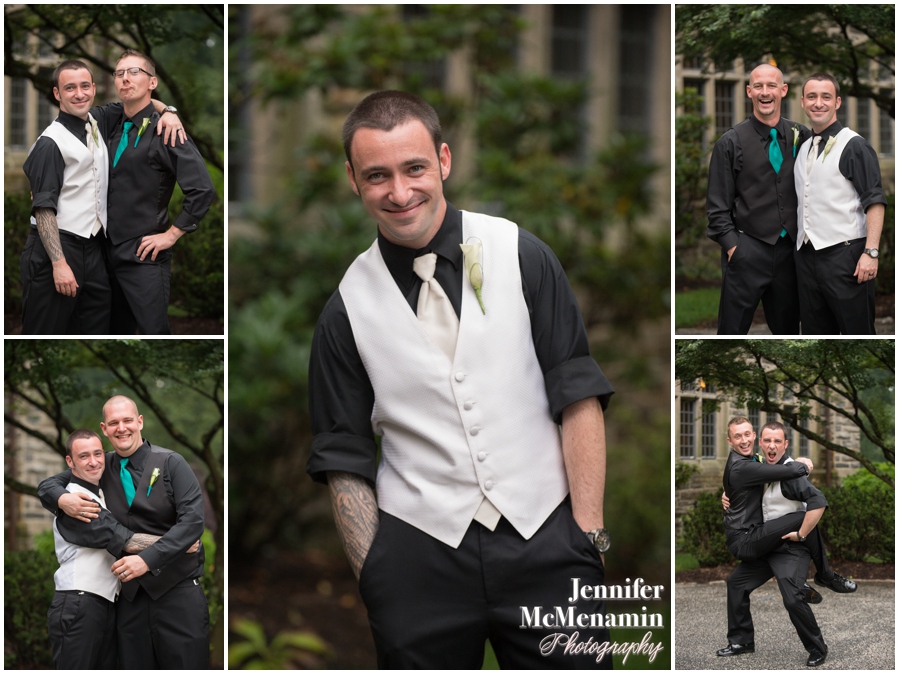 And a few lovely portraits of the newlyweds. It stopped raining *just* in time for us and we were able to ditch the umbrella.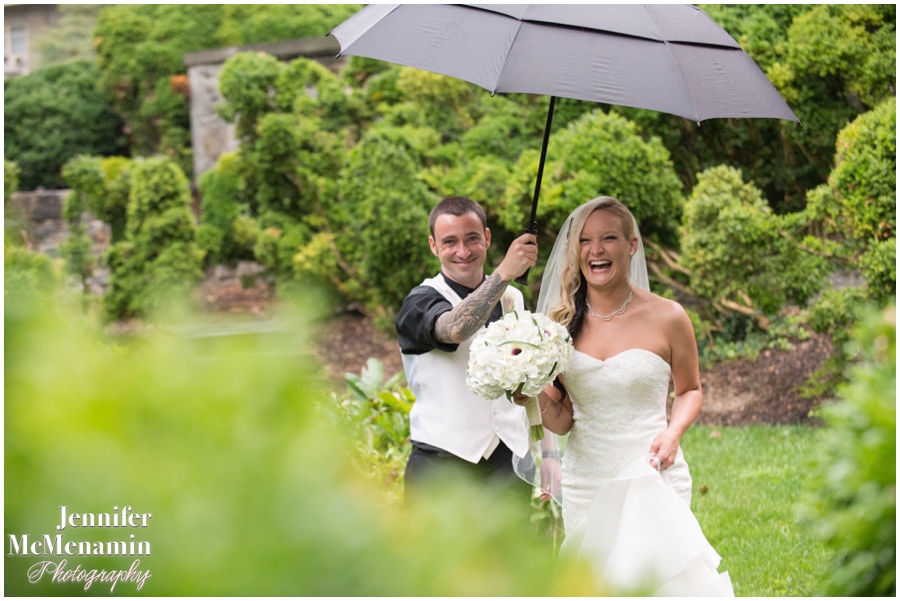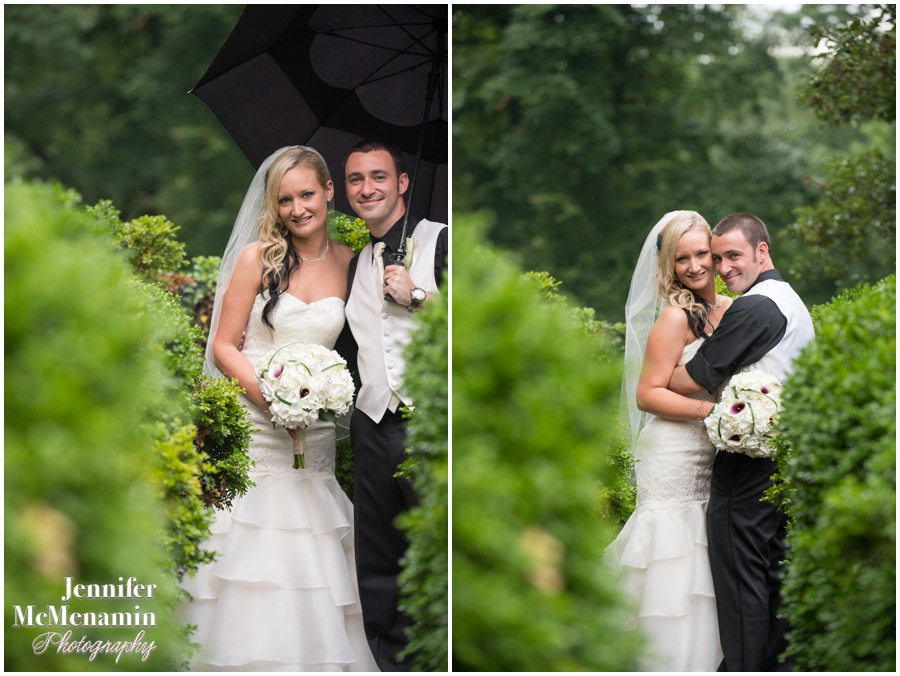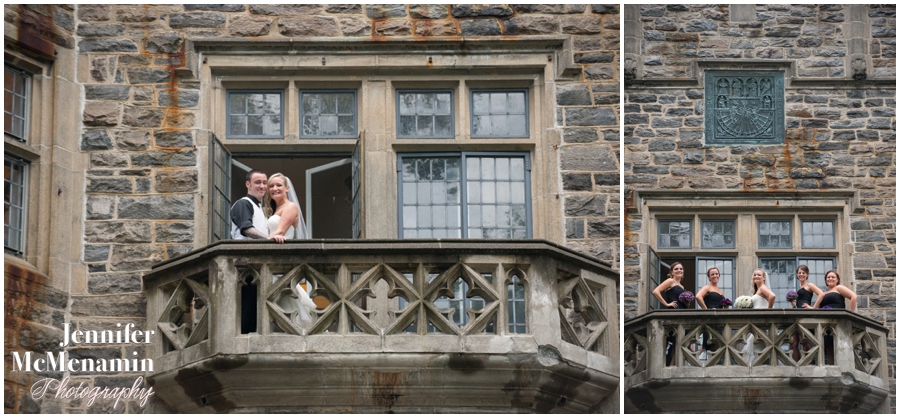 Charlotte and her friends and family worked really hard on all the decor for her reception. A few details: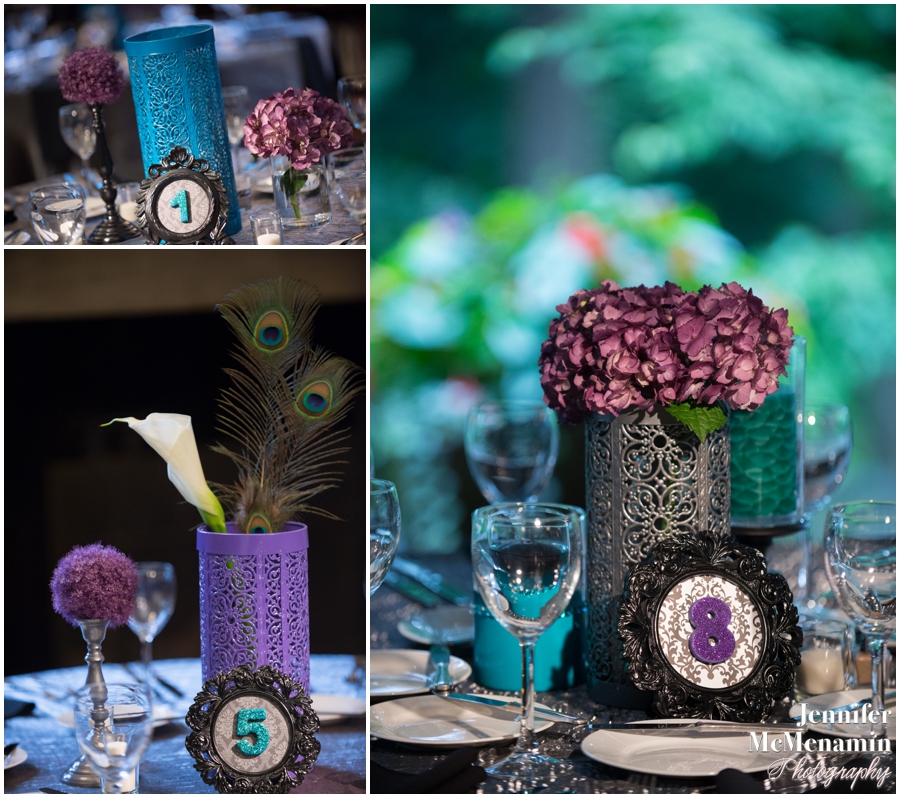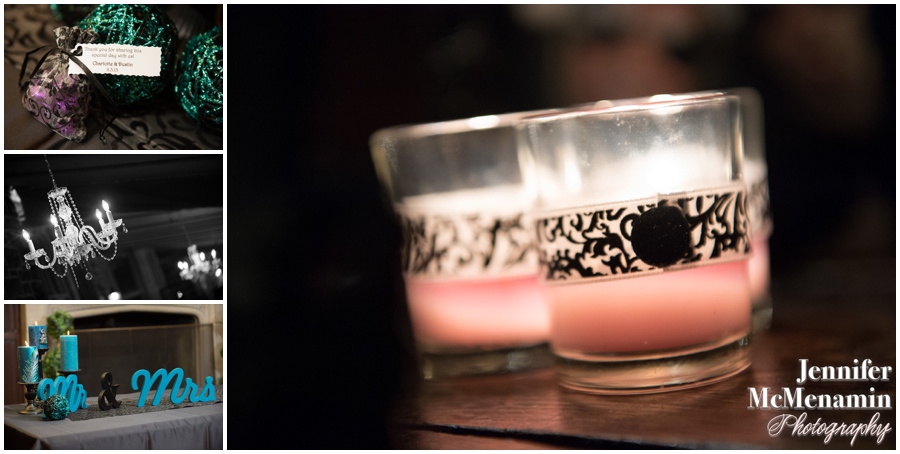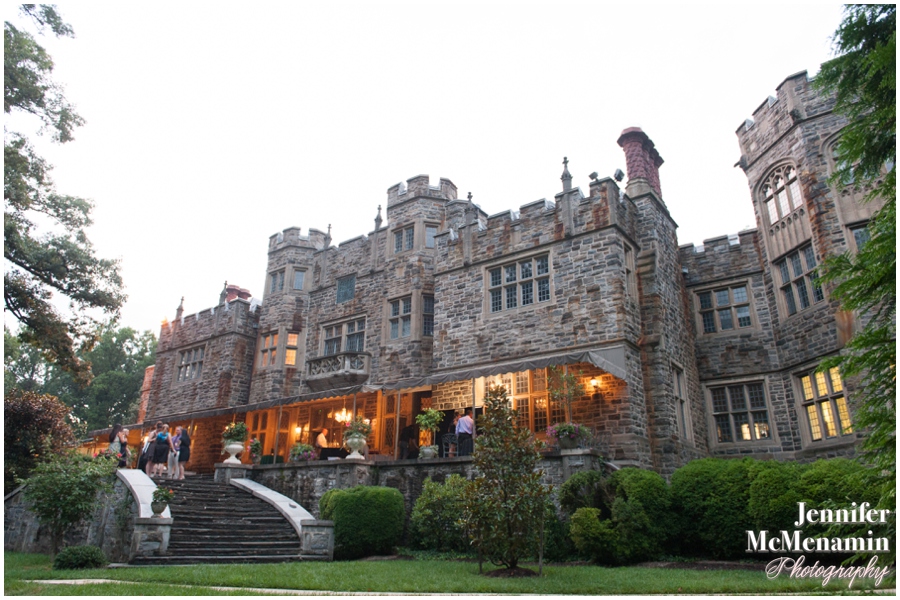 One guess as to what song Jennifer and Dustin were introduced to for the reception!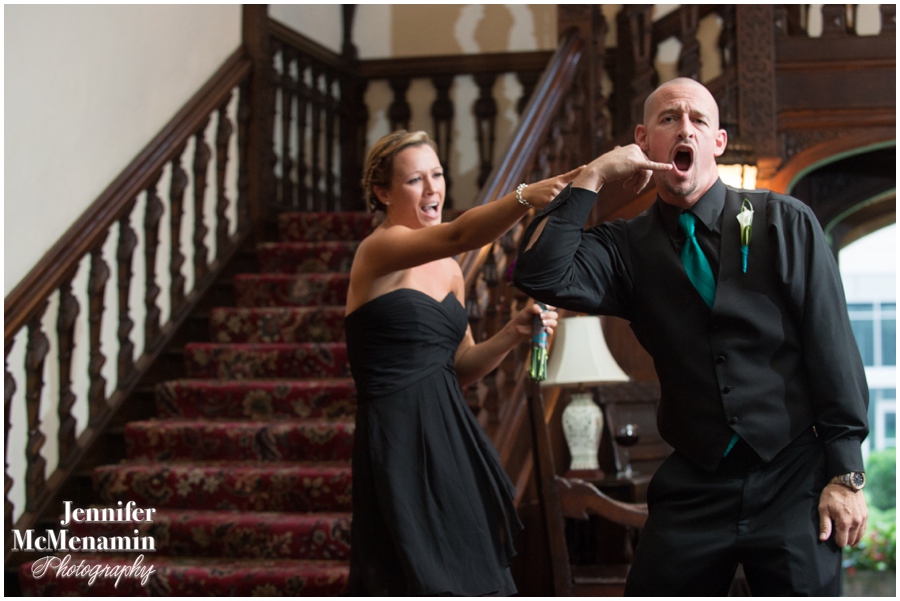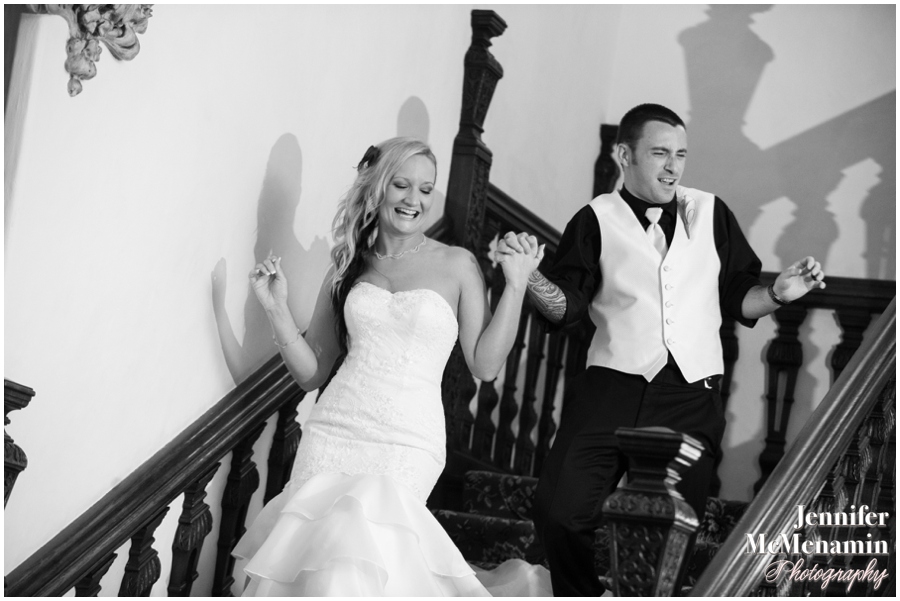 A few toasts.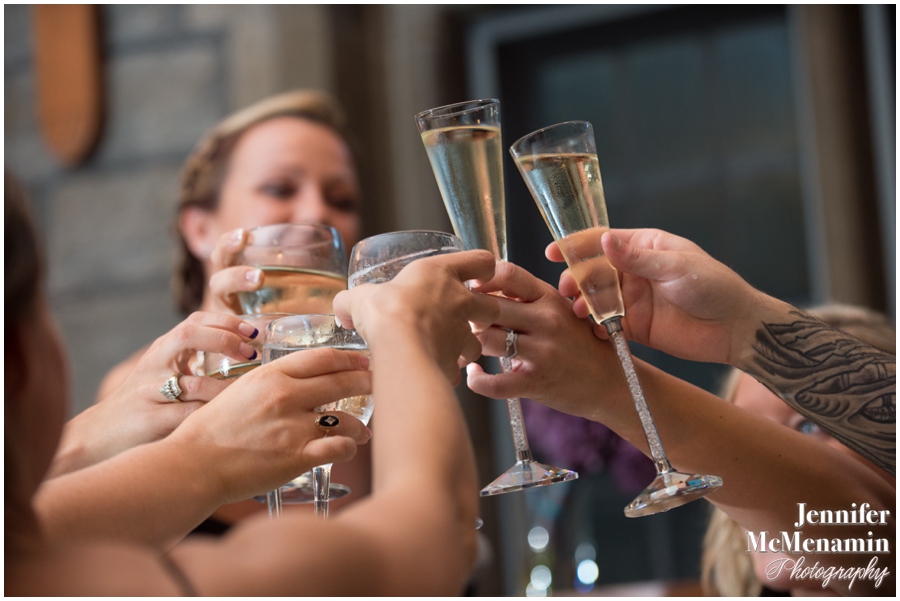 A sweet mother-son dance.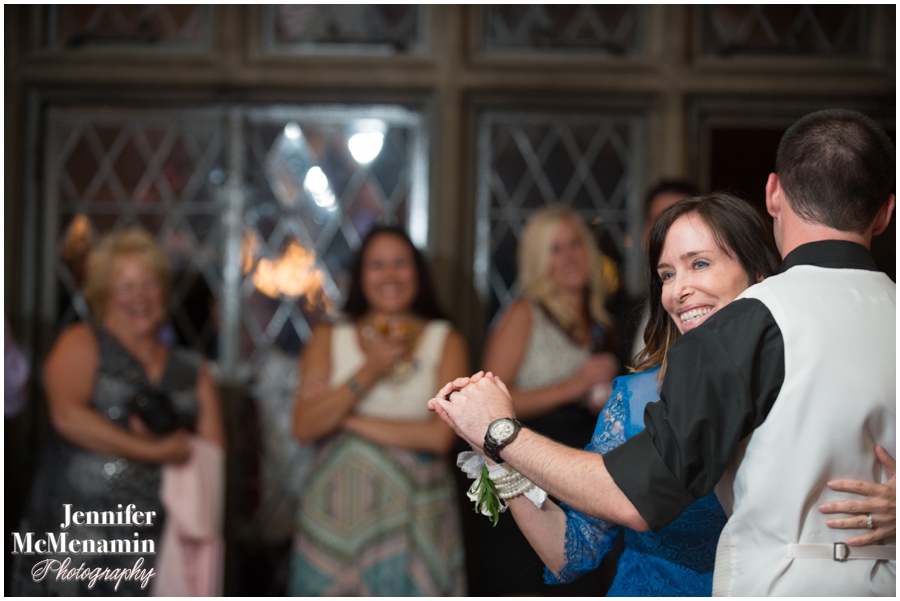 And an epically awesome father-daughter dance. It started out touching and emotional — until the music took a drastic turn and Tim surprised his daughter by launching into 'N Sync's 'Bye Bye Bye.' It was fabulous.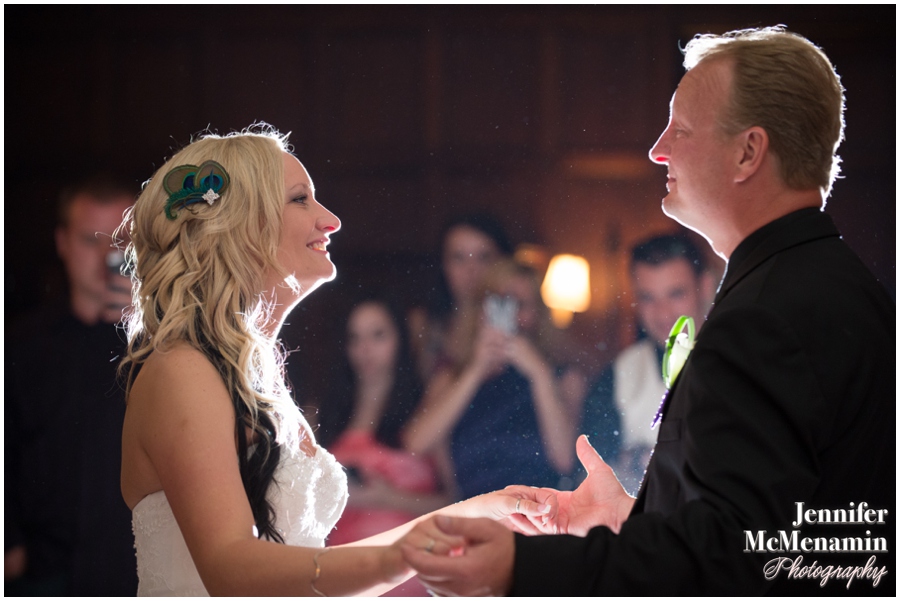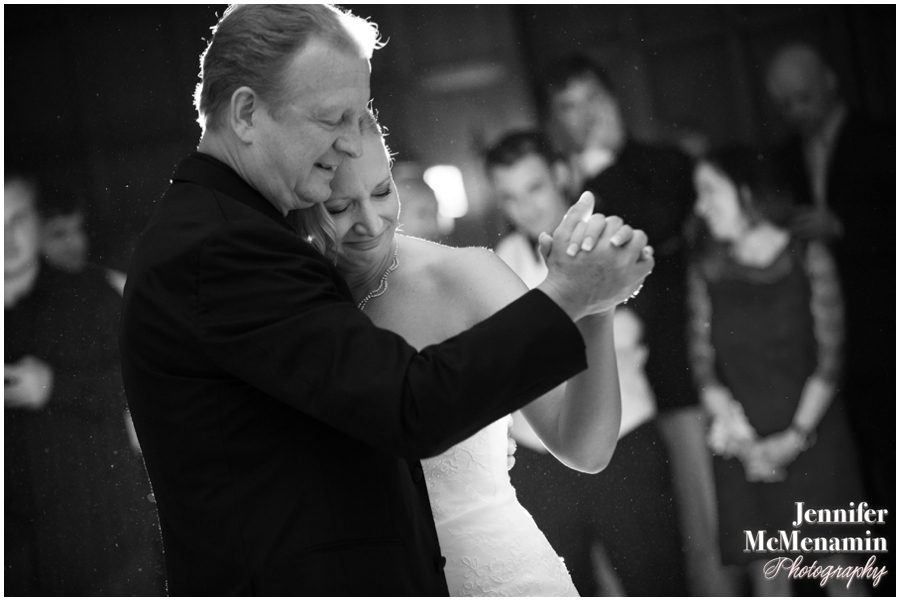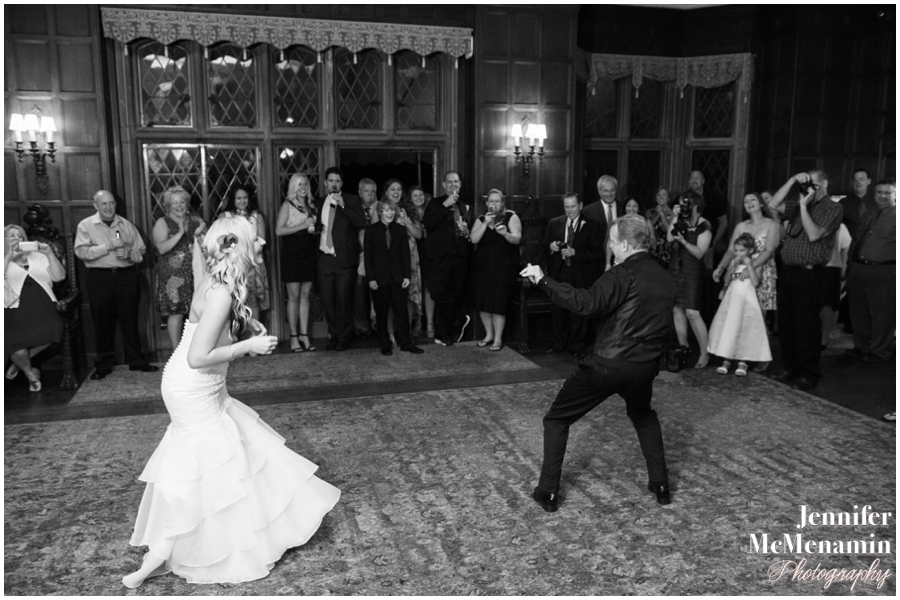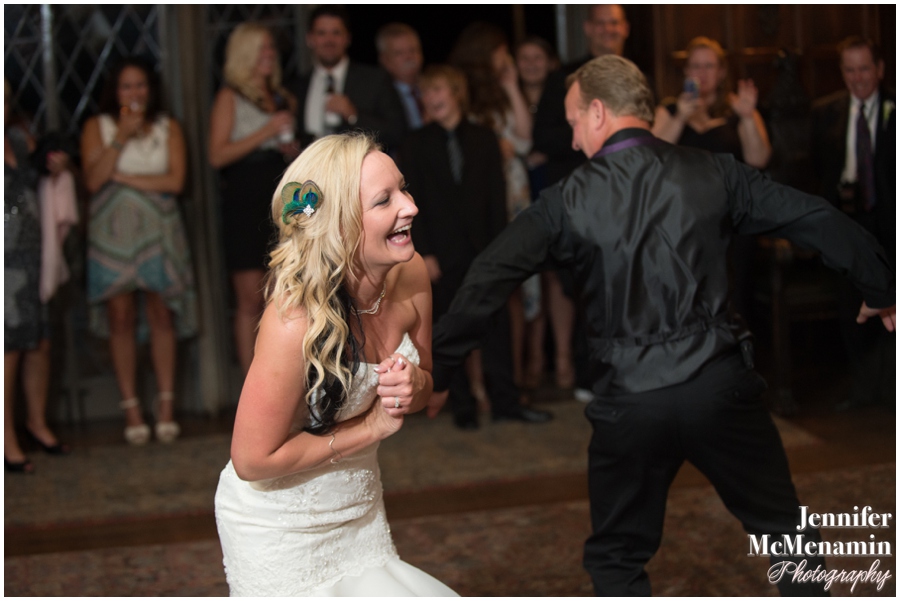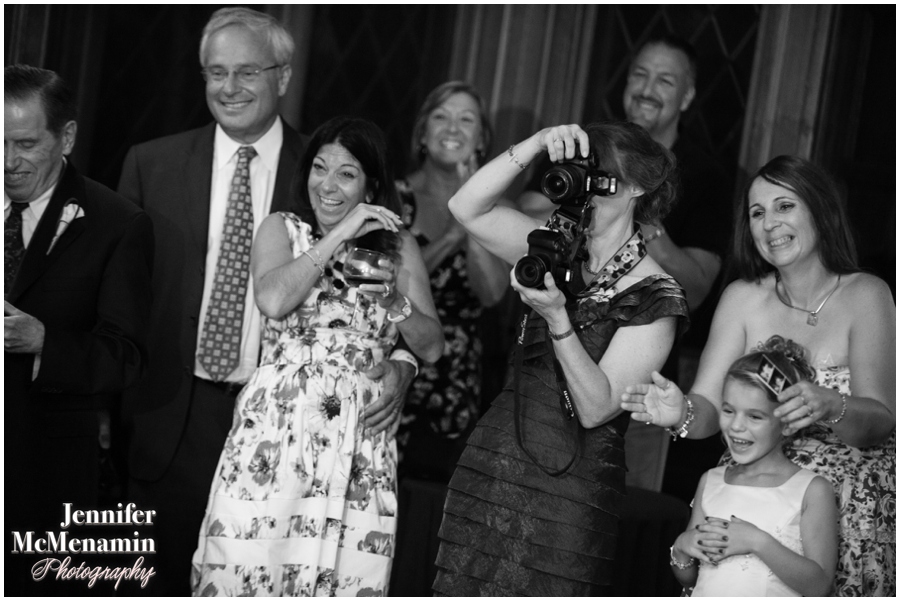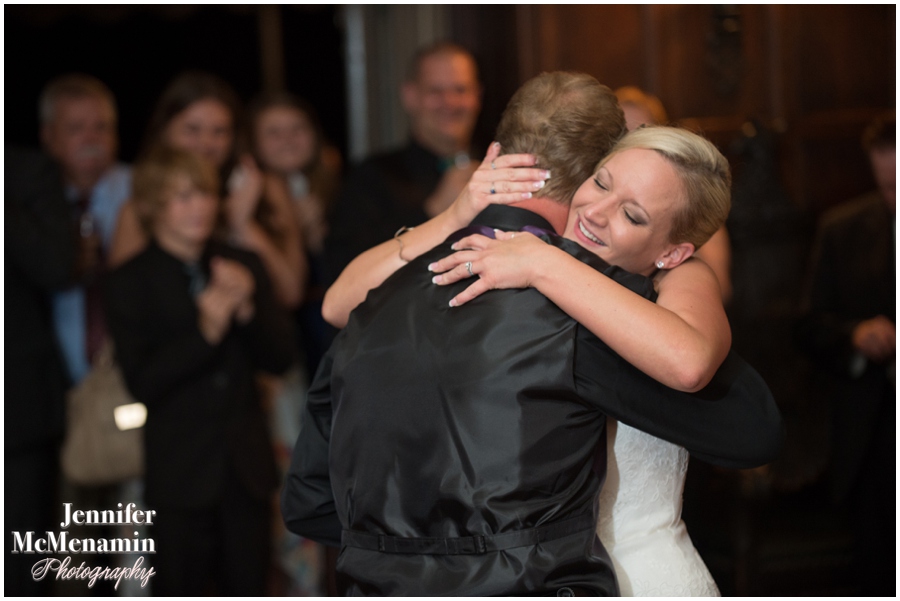 Dustin takes over the DJ booth. I love that you can see DJ Rob Geisler helping him out in the reflection of the laptop.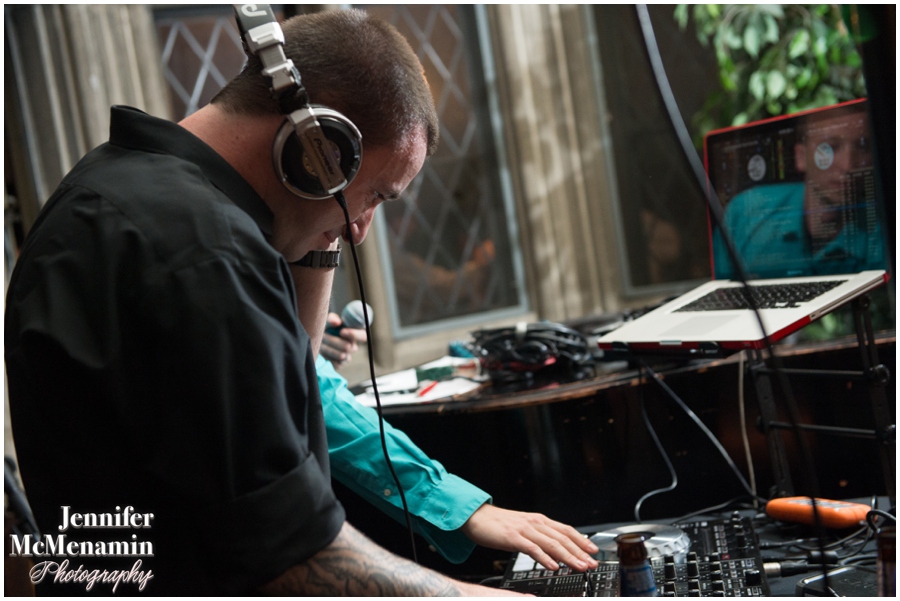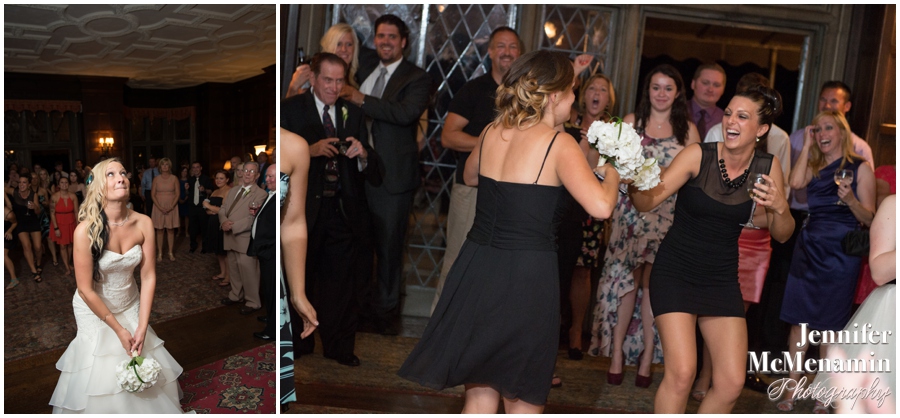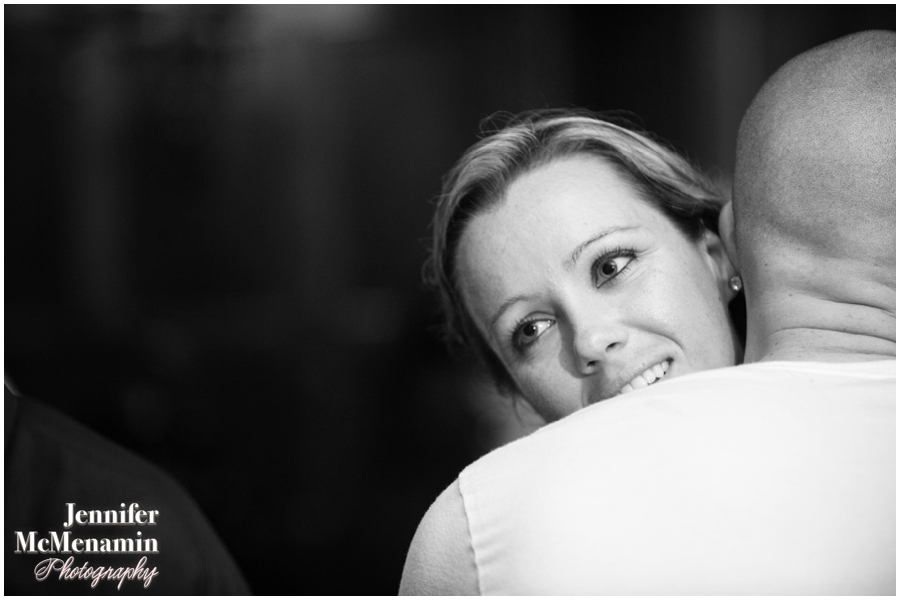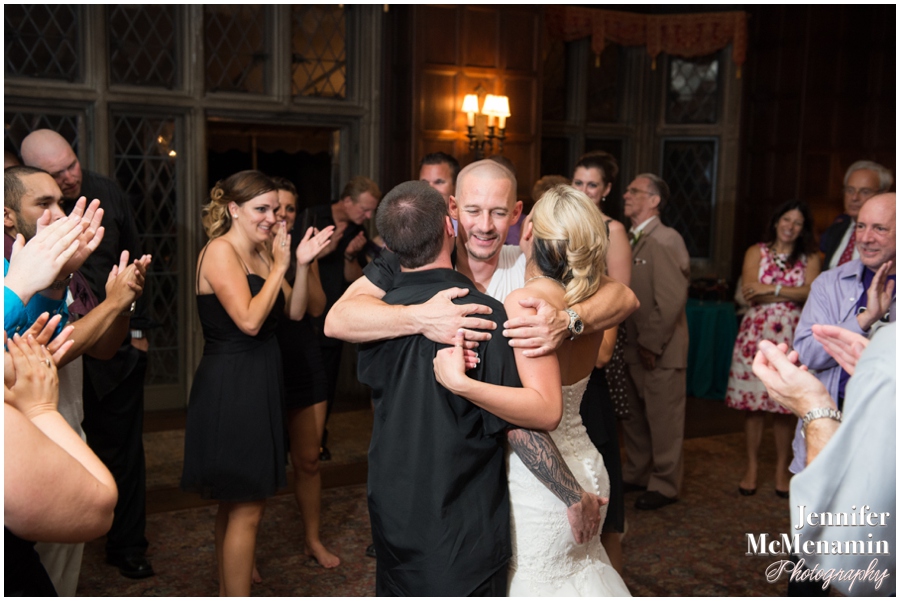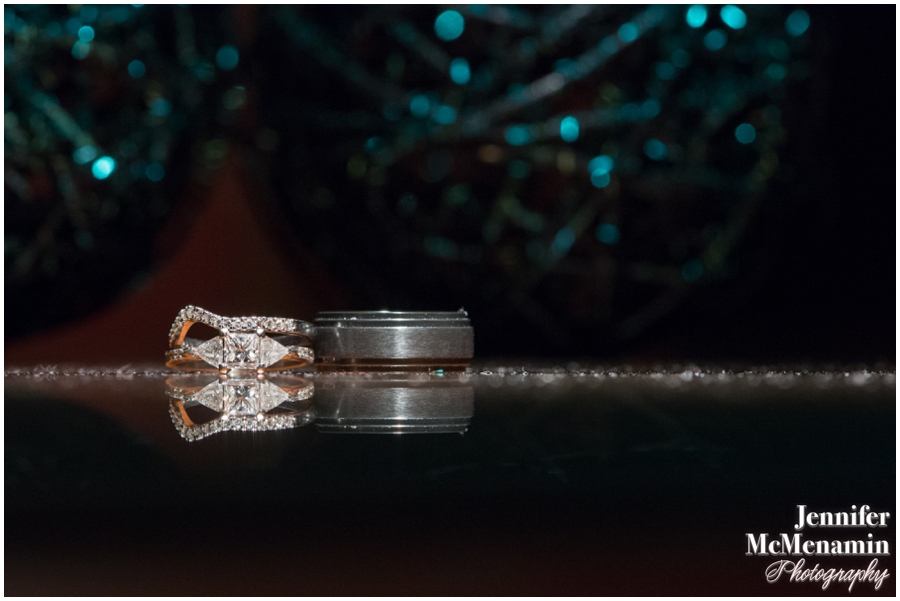 Congratulations, Charlotte & Dustin. It was an absolute pleasure to work with you and your families.
Credits:
Photography: Jennifer McMenamin Photography, LLC

Ceremony + Reception: The Castle at Maryvale
Officiant: Rob Dodson
Catering: Linwoods
Florist: Radebaugh Florist
Cake: Linwoods Catering

DJ: Shore Sounds
Invitations: Wedding Paper Divas