Capitol Hill Wedding: Beth + Derick

Saint Peter's of Capitol Hill // The Capitol Hill Club // DC wedding photography // Washington wedding photographer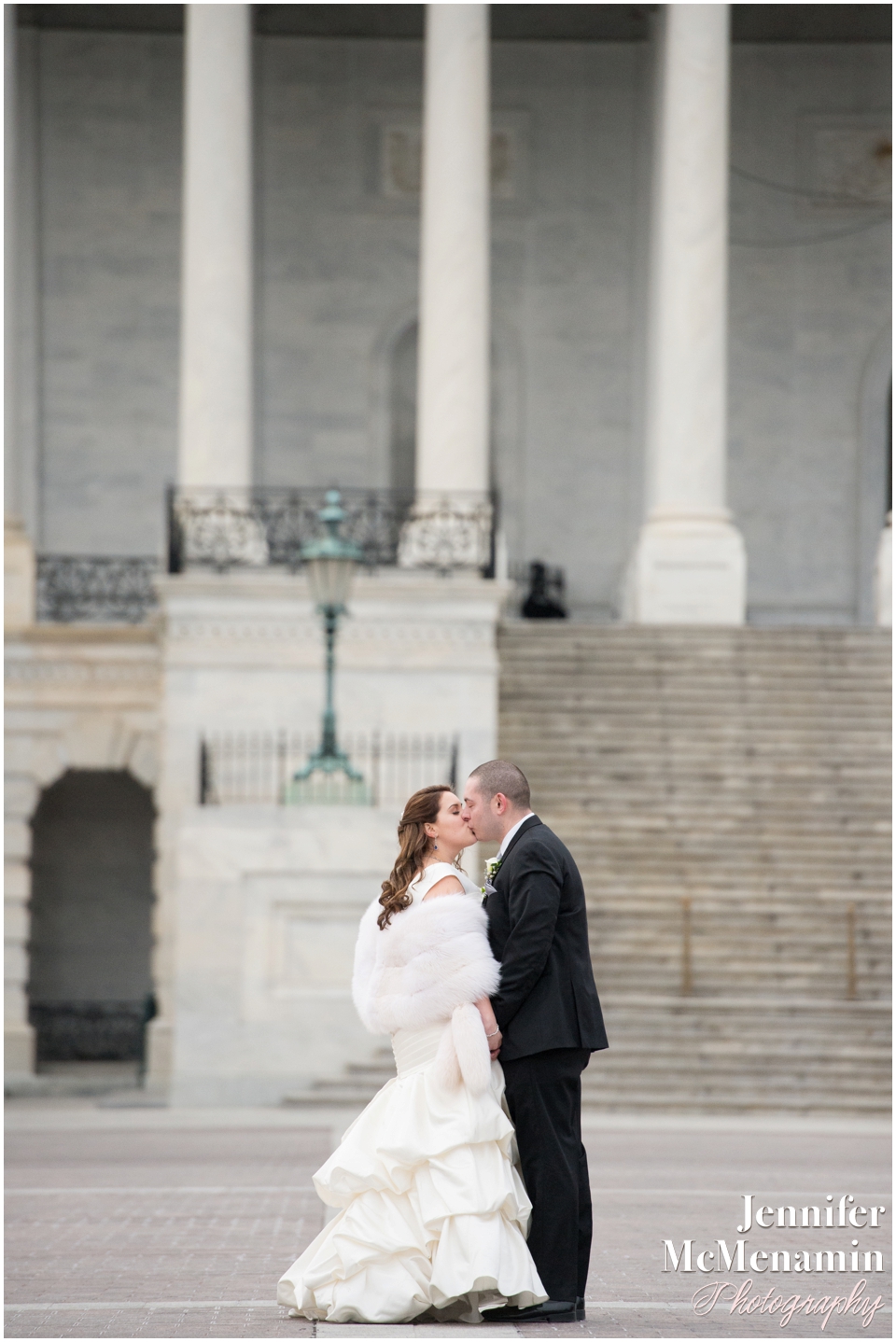 I make no secret of my most favorite parts of a wedding day — the real, emotional moments that are so fleeting that they go unnoticed or get swept up in the whirlwind of the big day. Beth + Derick's wedding day was full of them. First, there was the excitement in the room where Beth got ready with her mother and closest girlfriends. Then, there was the emotional moment when Beth and Derick saw each other for the first time that day. Officiated by a close family friend, their ceremony was personal and touching and full of opportunities for me to catch meaningful little glances between the bride and groom and between them and their parents. And then, every dream and wish — no matter how unlikely — that Beth had for her wedding day came true. It didn't rain, allowing us to take the pedicabs that she had booked to shoot portraits after the ceremony. We shot beautiful photos at the Capitol, Beth's most-favorite building in all of DC and one that has great meaning for these two federal employees who met at work. And then, with the evening winding down, the woman who declared at our first meeting that her dream was to have a snowy wedding got her wish. After looking hopefully out the window countless times that evening, my assistant and I took one last peek before packing up our gear and discovered that it was suddenly pouring snow. We dashed out into the blowing snow for a couple of incredibly fun photos with the newlyweds. But despite all of that amazingness (is that a real word?), one of my most favorite moments was something so unscripted and so heartfelt that it left countless people (including myself) wiping away tears. After the planned speeches, Derick's father approached the microphone not to toast the couple or to thank everyone for coming. He wanted to publicly recognize the surgeon who saved his son's life. Just a year ago, doctors discovered a massive benign tumor on Derick's heart that could have killed him. He underwent emergency open-heart surgery. And Beth and Derick were so grateful to the doctor that they invited him to the wedding. He received a standing ovation after Derick's father's toast. It was one of the most wonderful things I've ever witnessed at a wedding. Here are some of my favorites from Beth + Derick's beautiful day: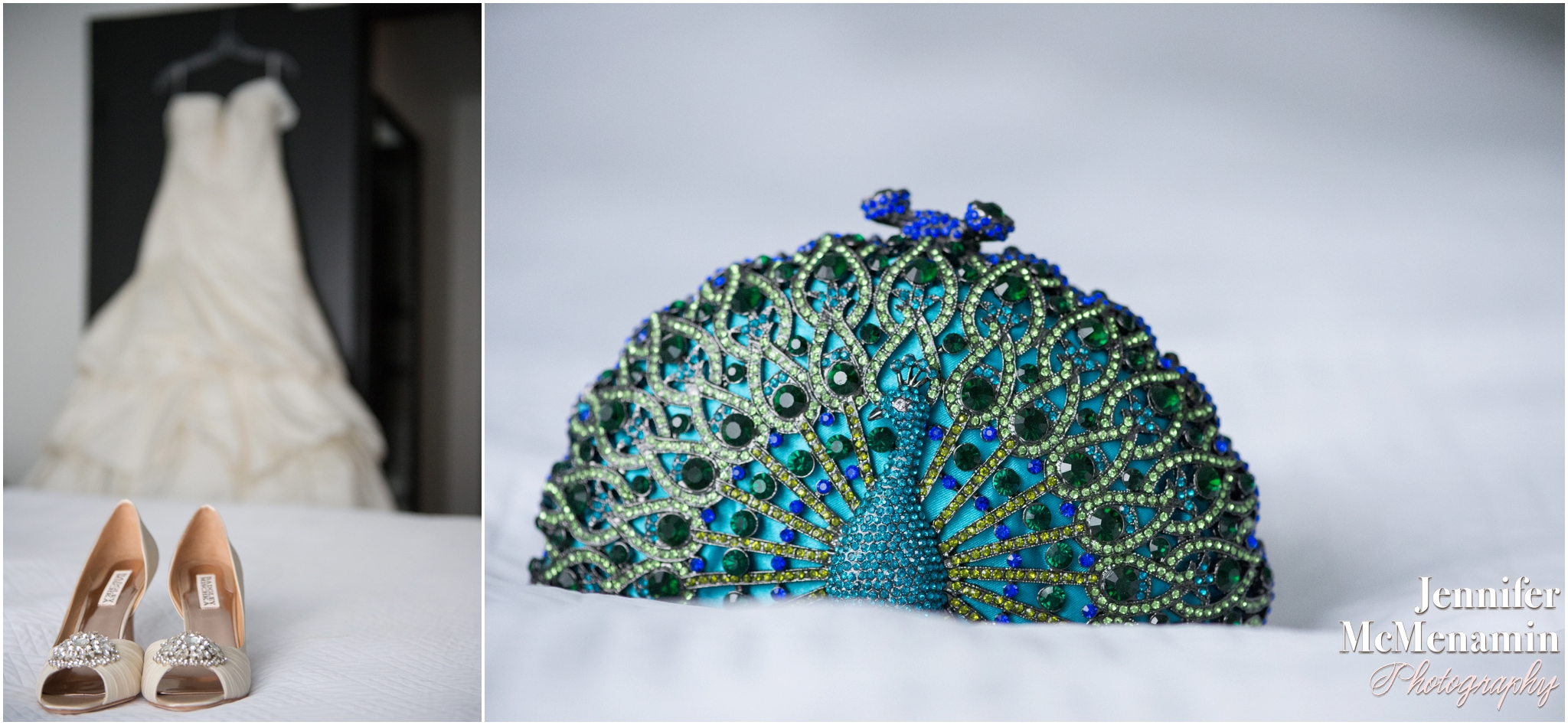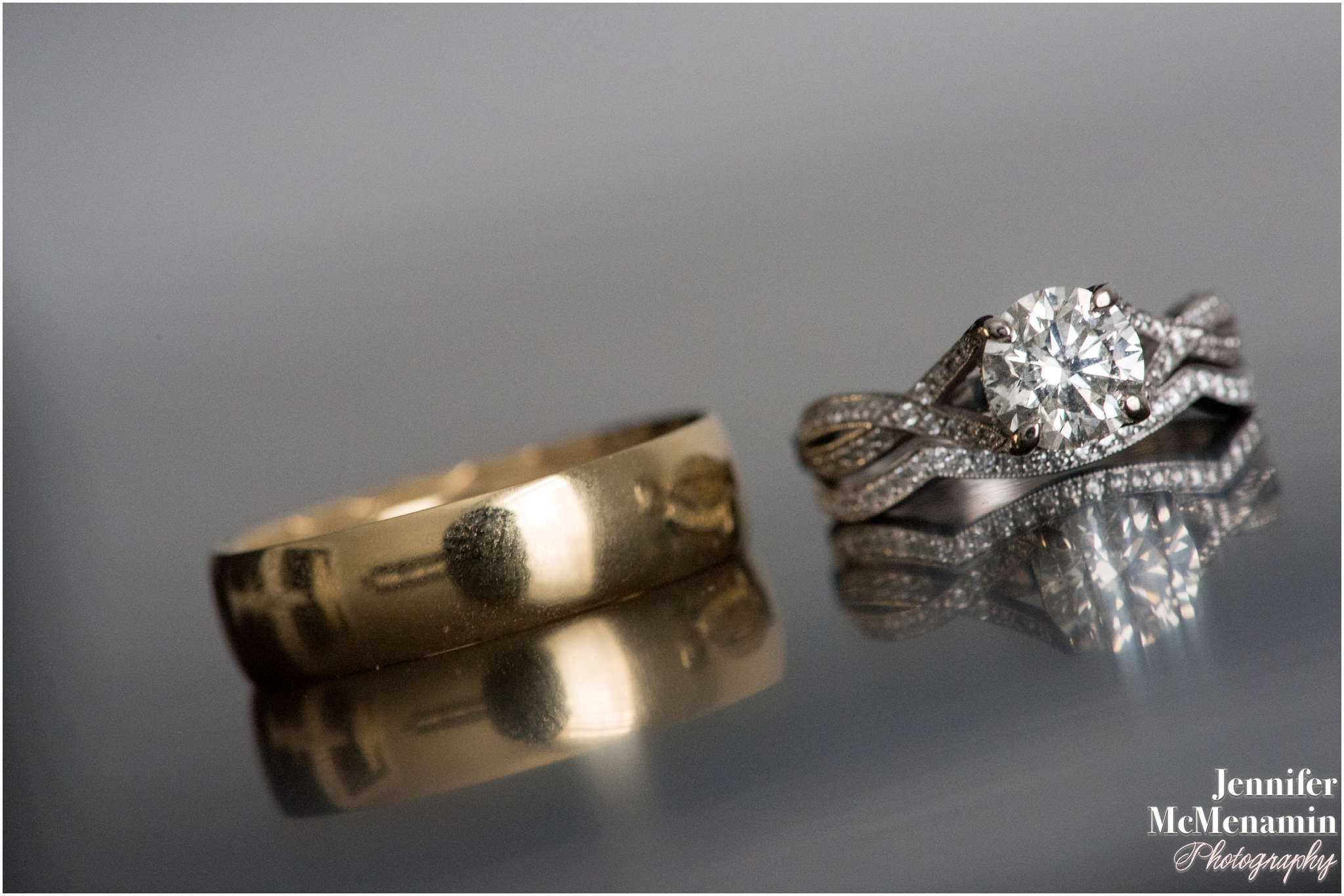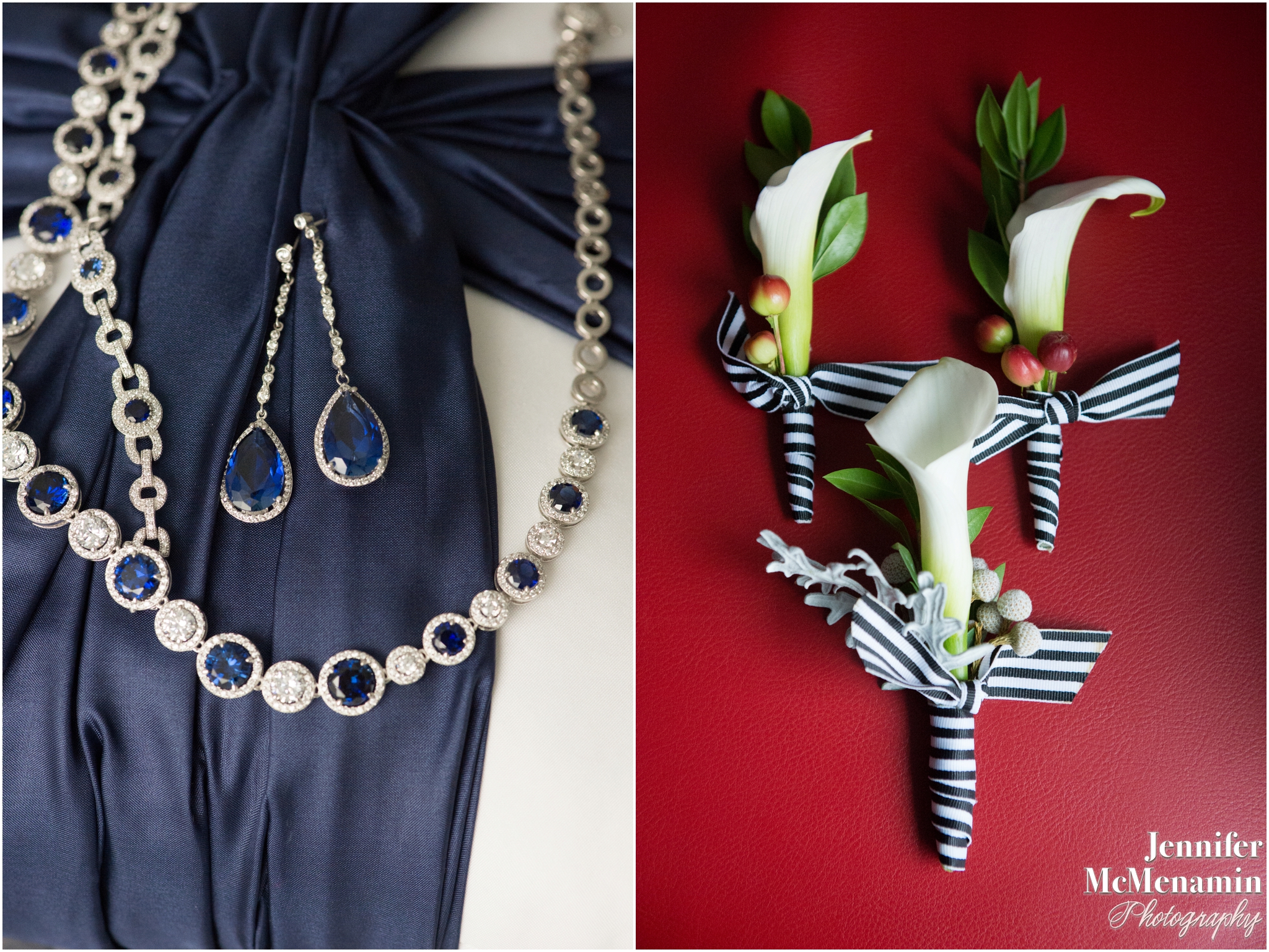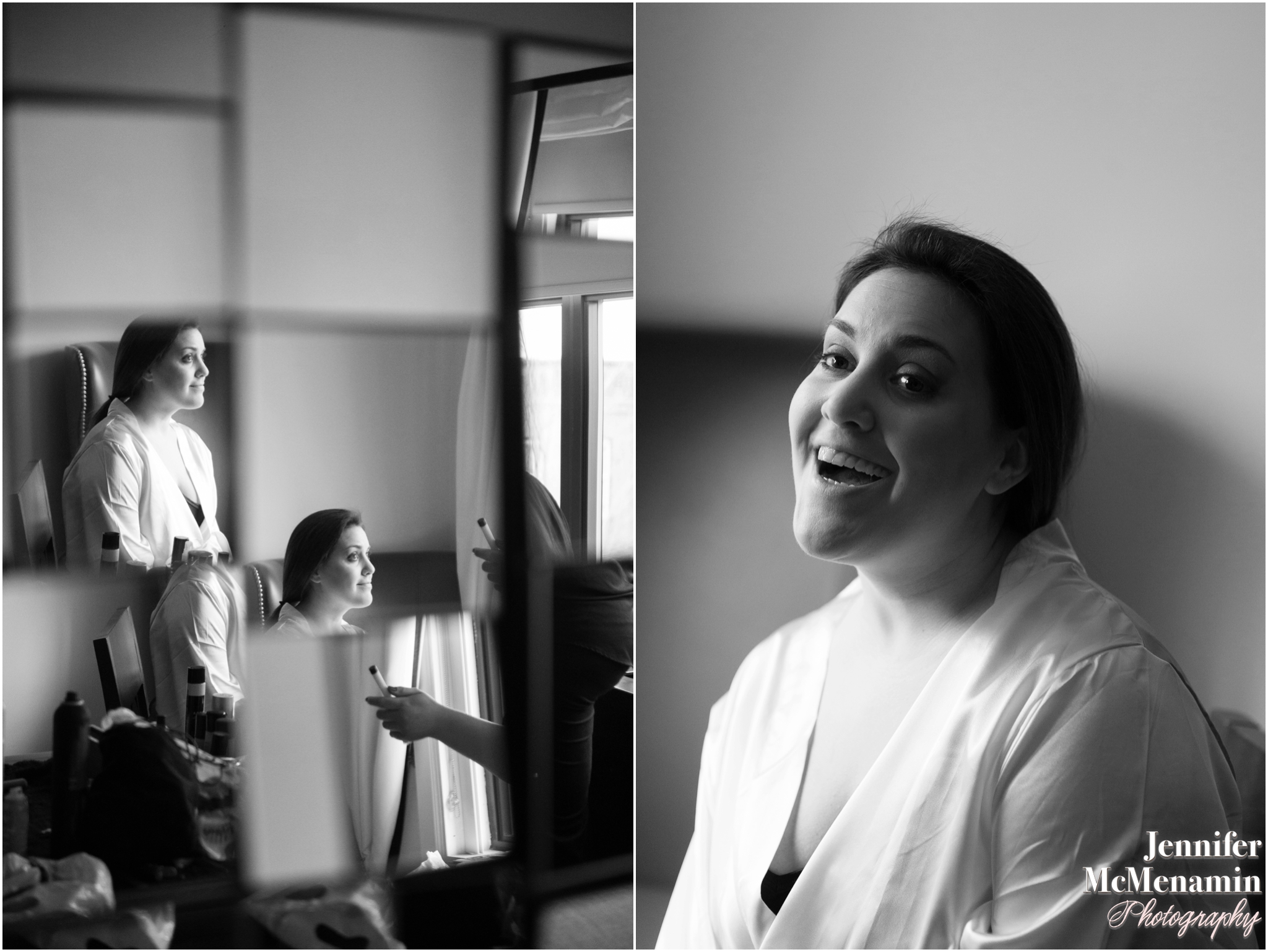 Meanwhile, over in the groom's room, Derick finished up getting ready with Beth's father and the groomsmen.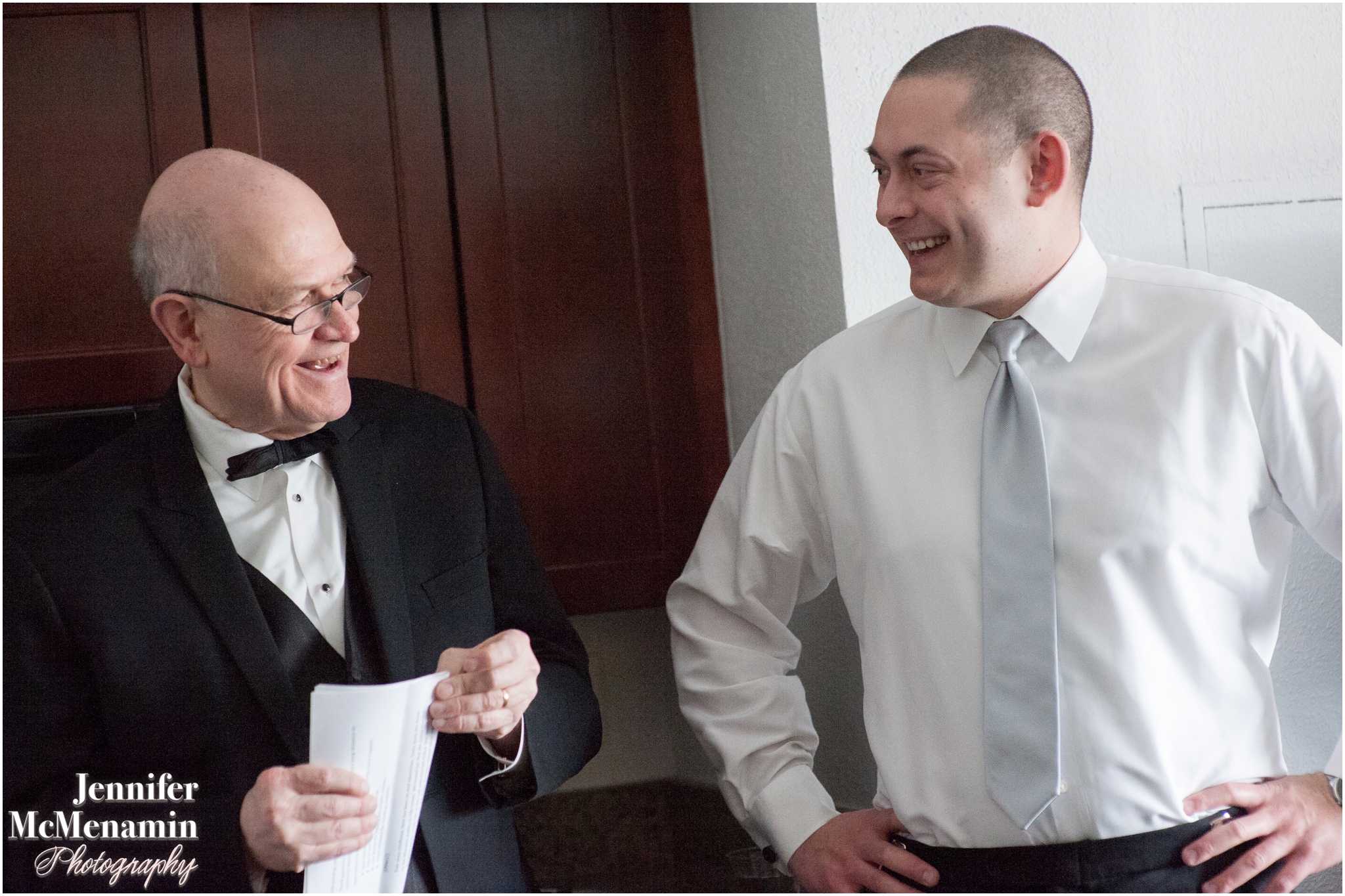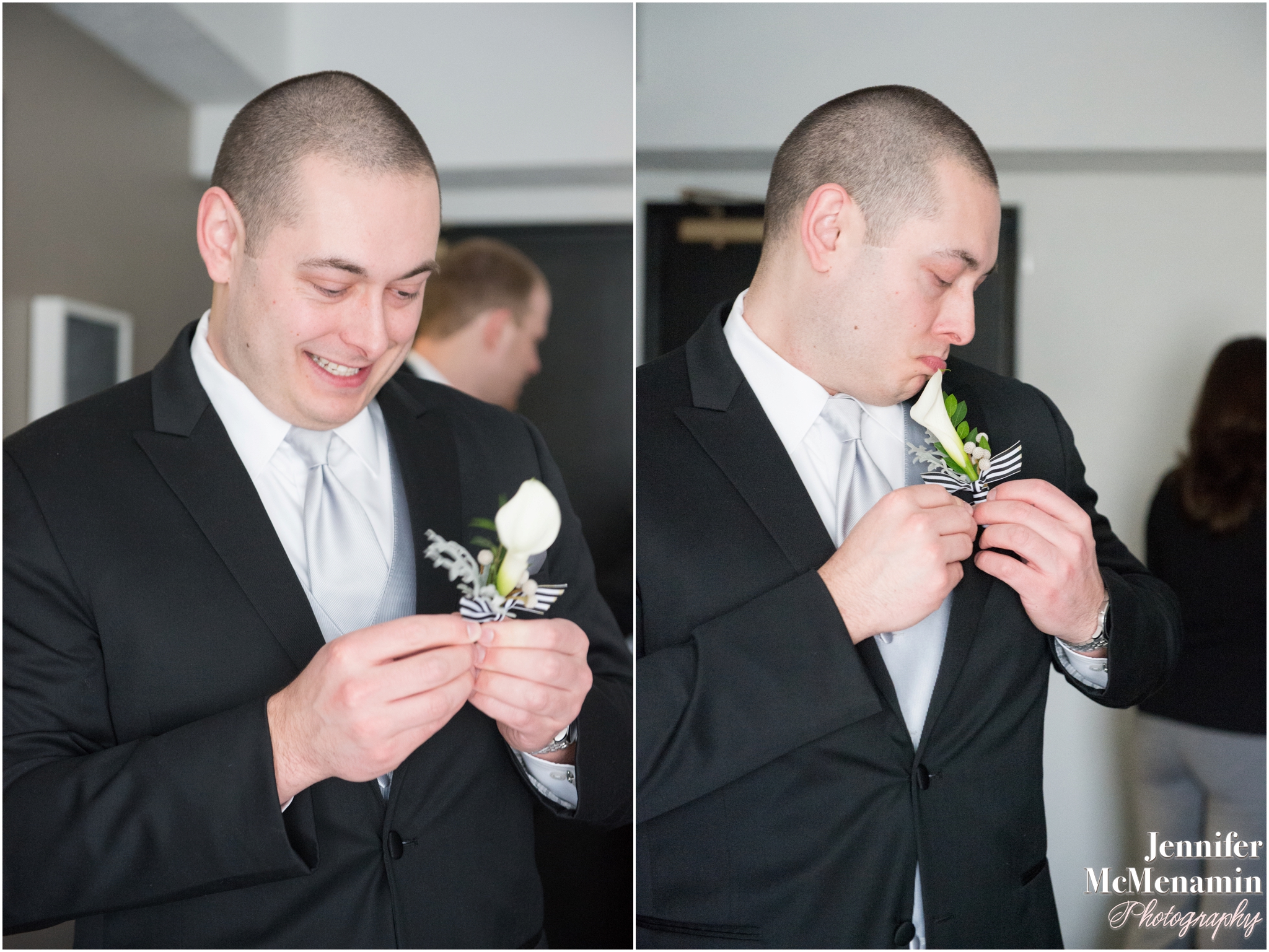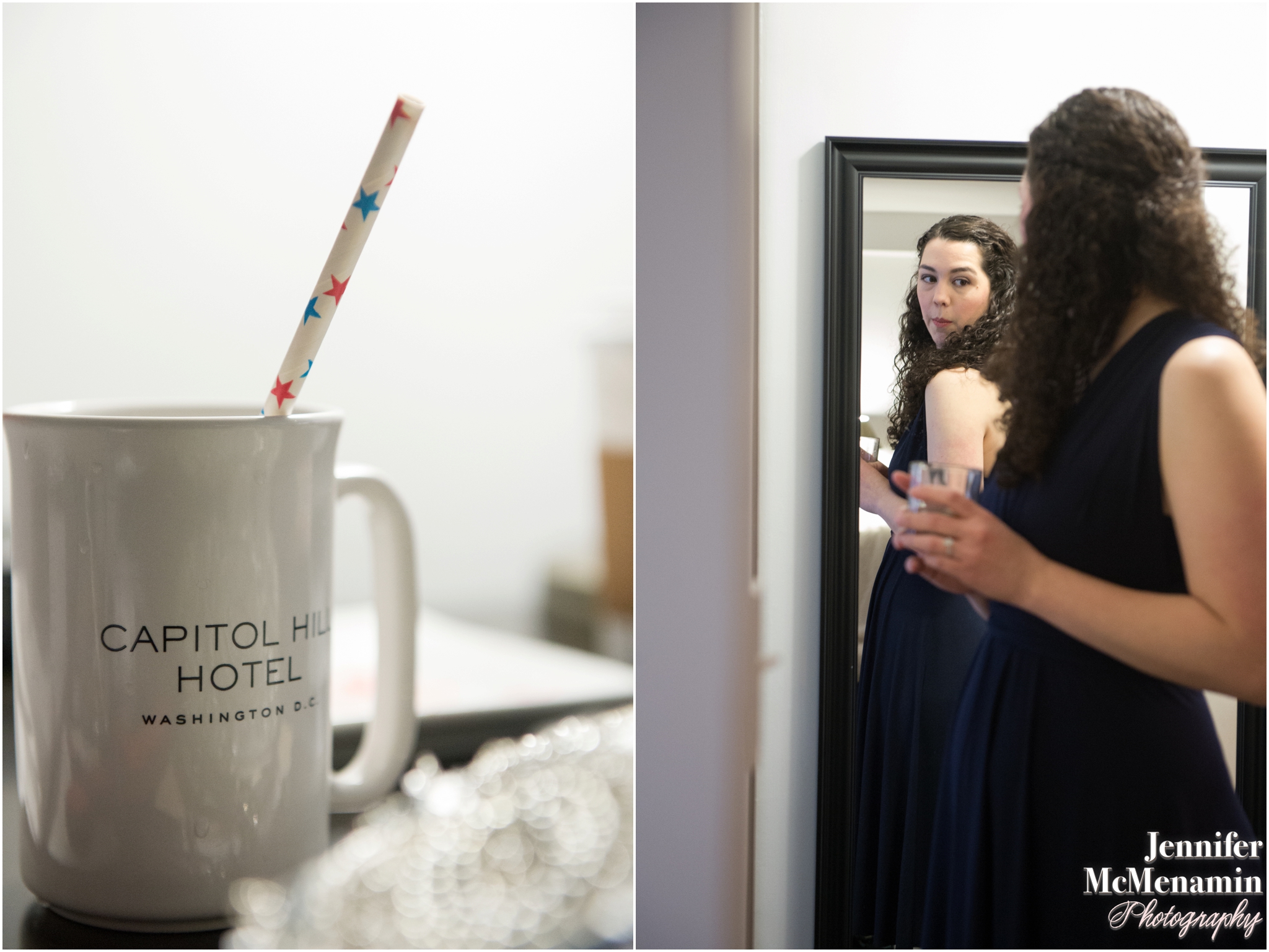 Then, it was time for Beth to step into her beautiful gown.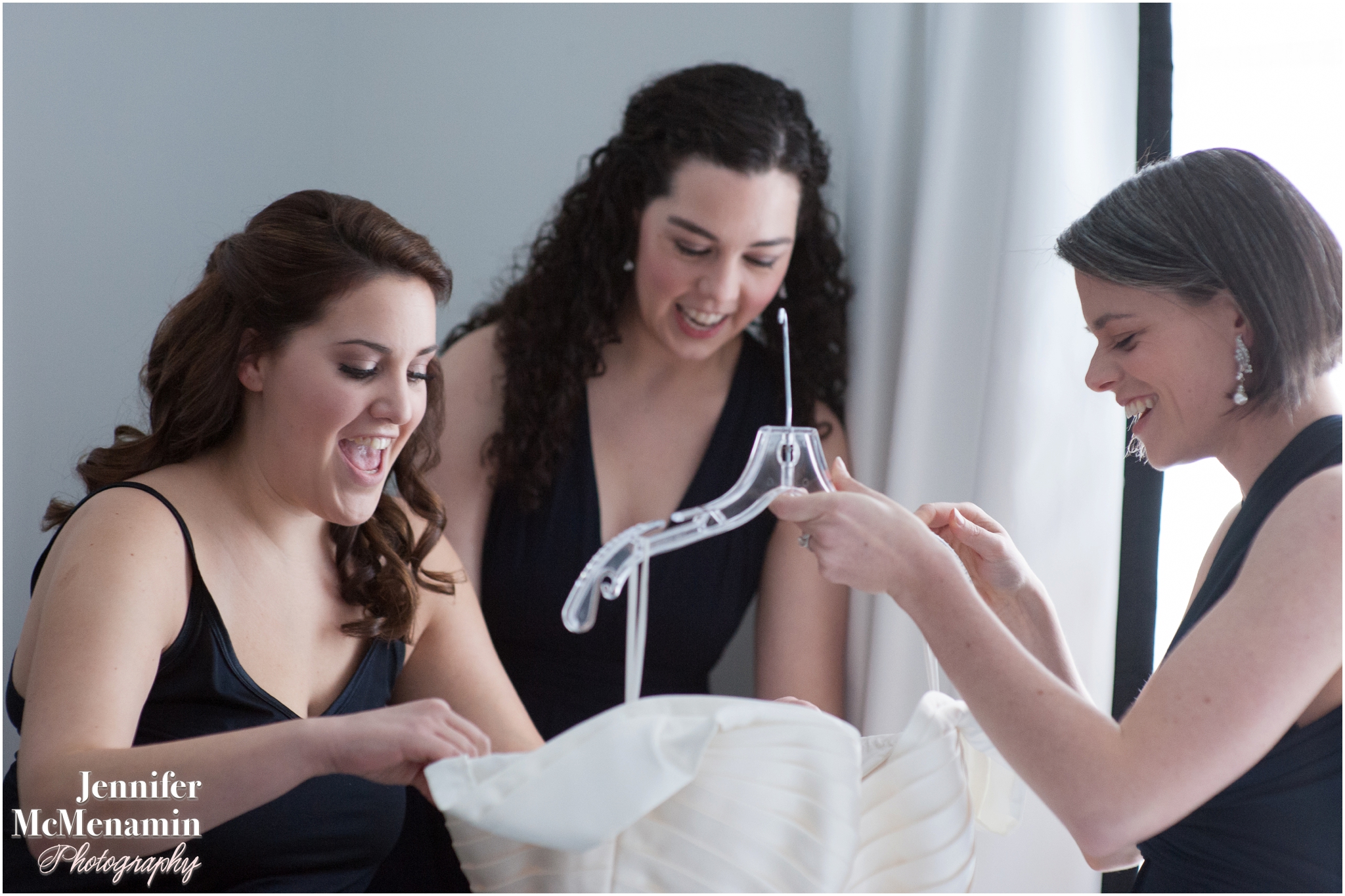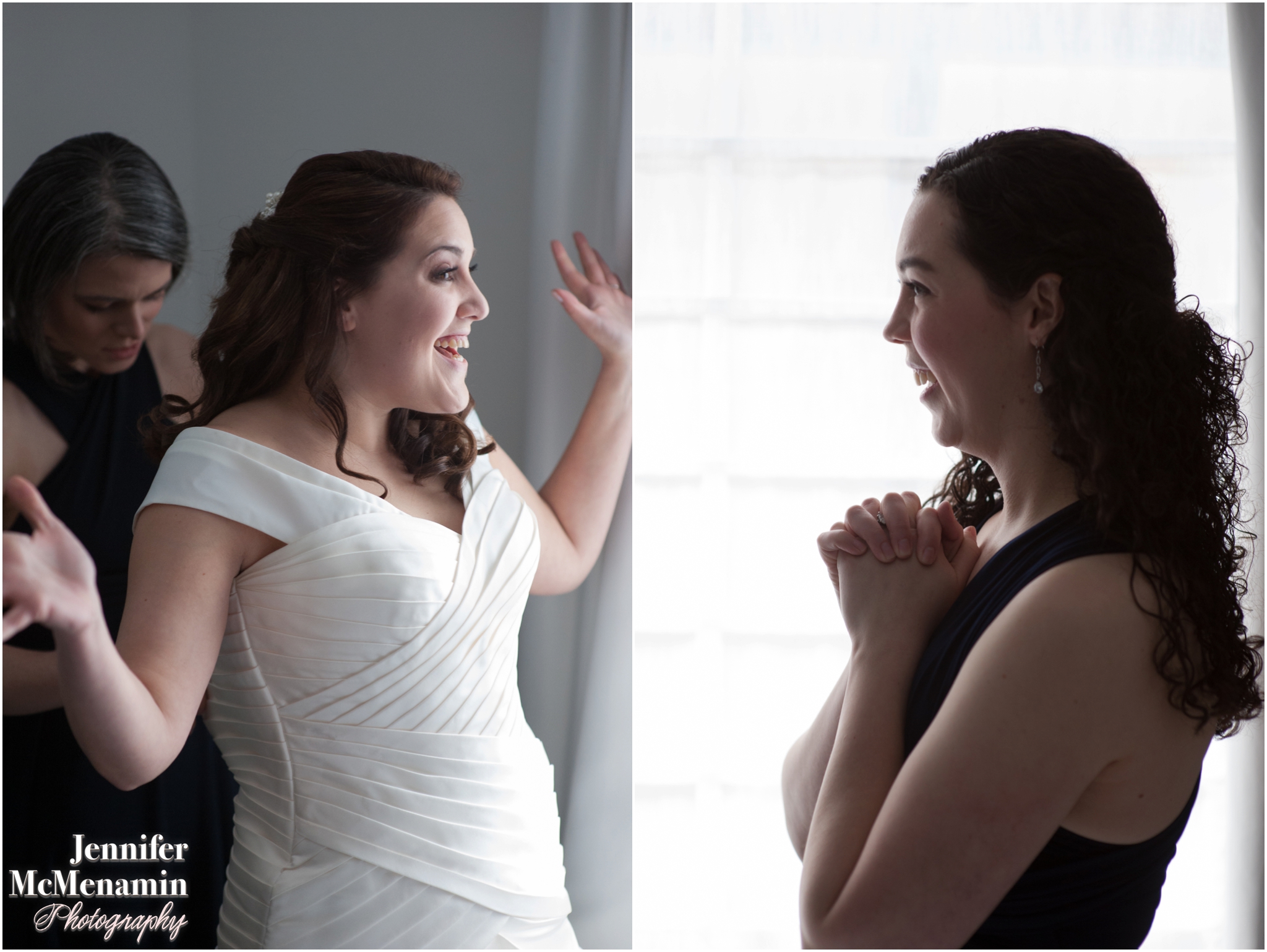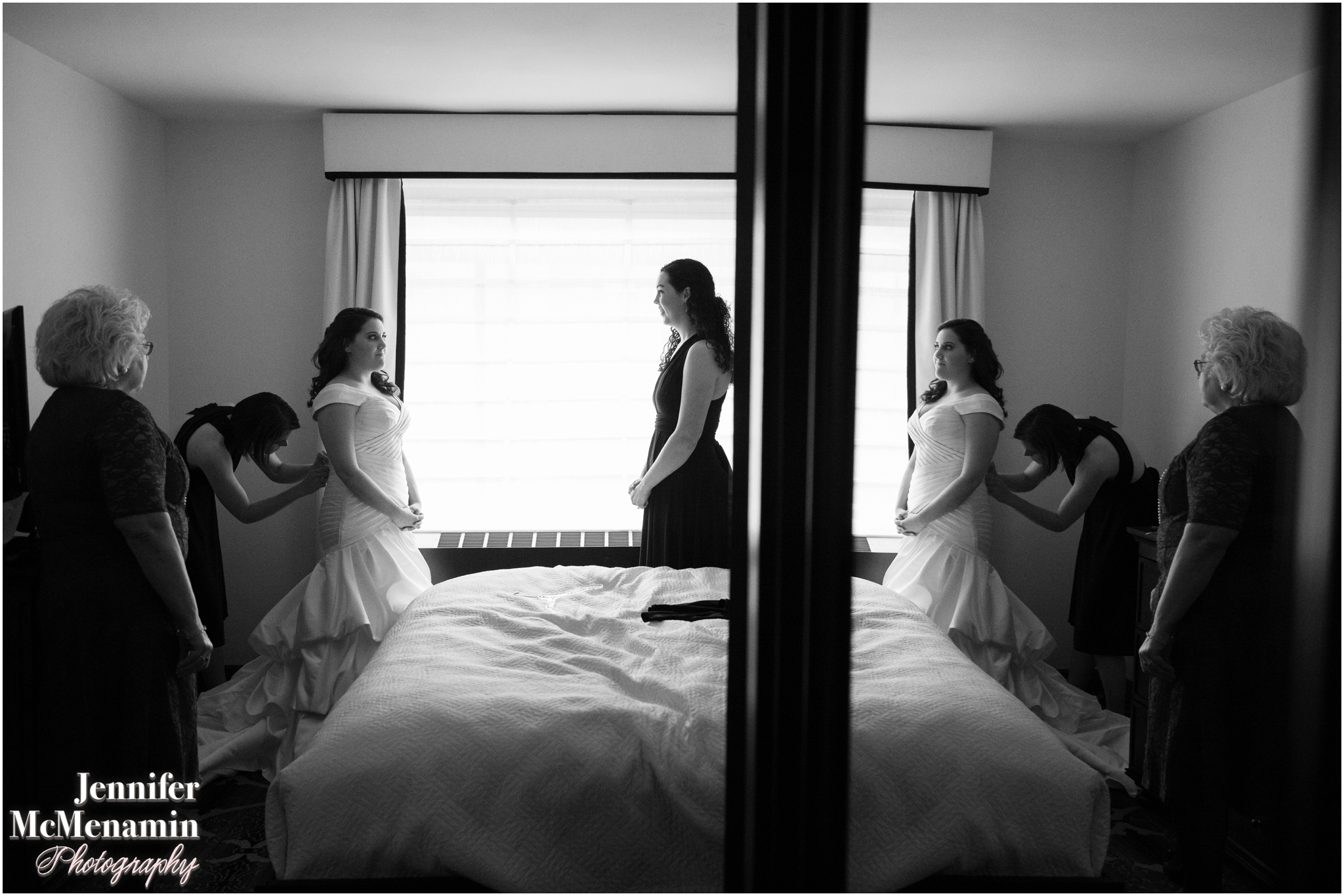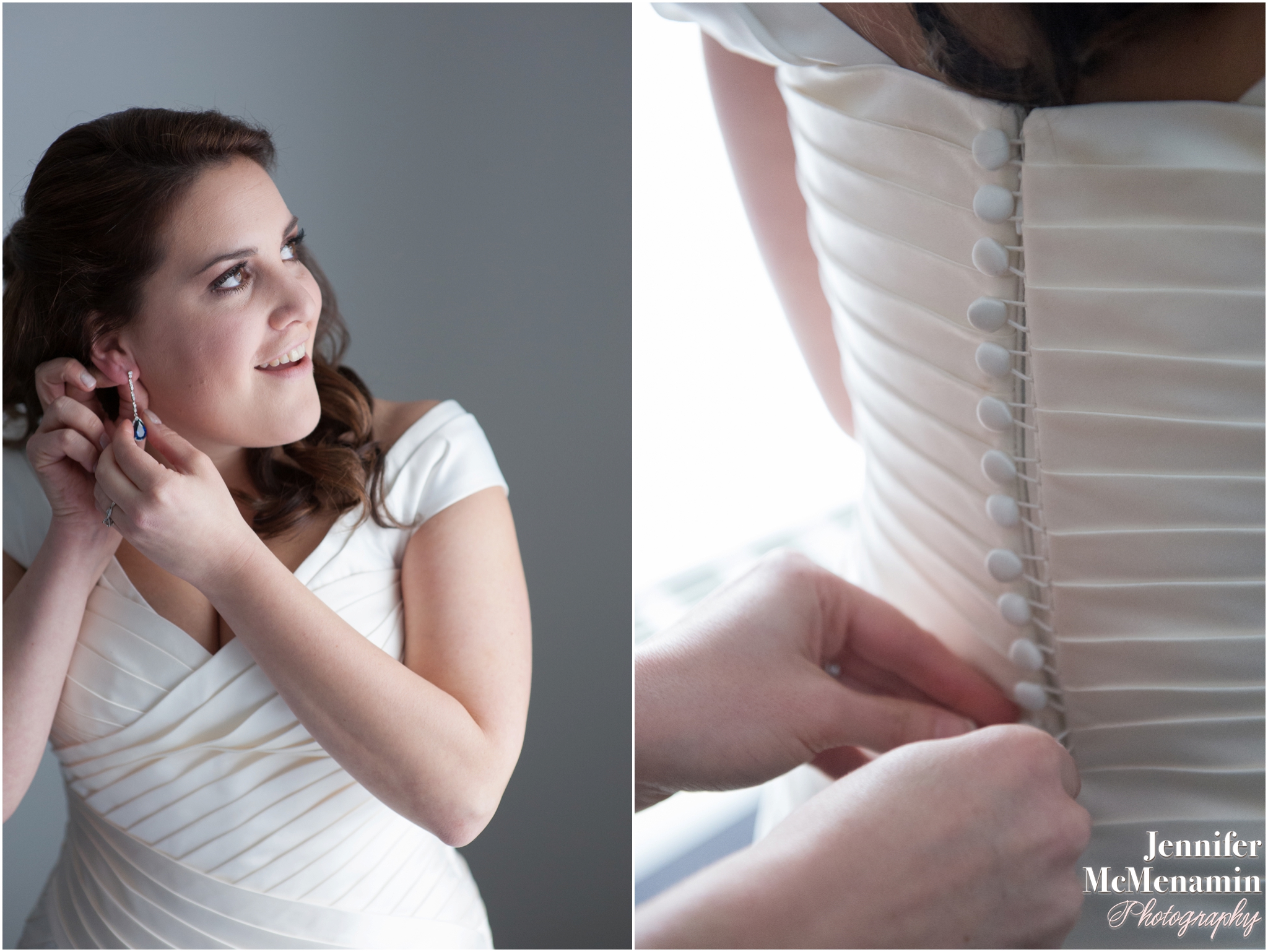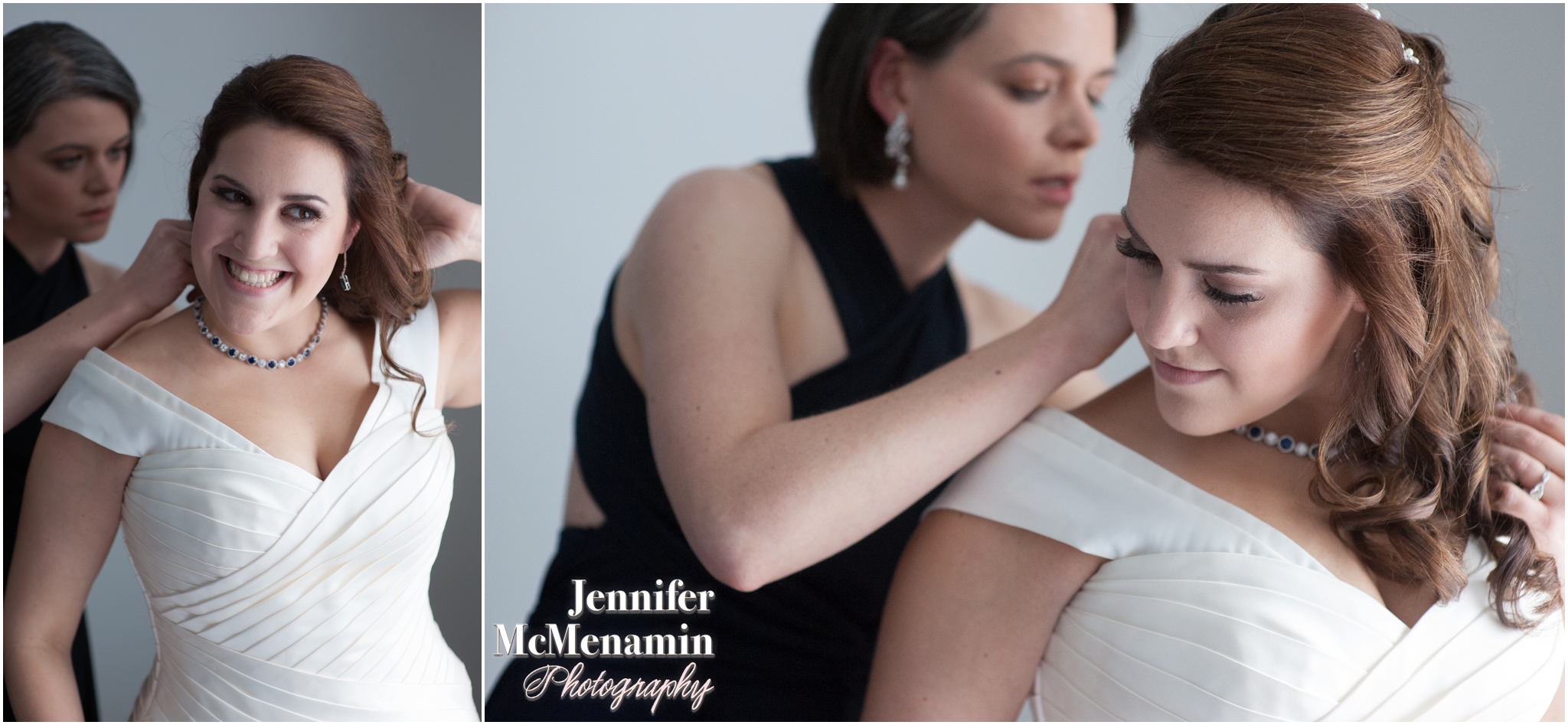 The bride, looking absolutely beautiful.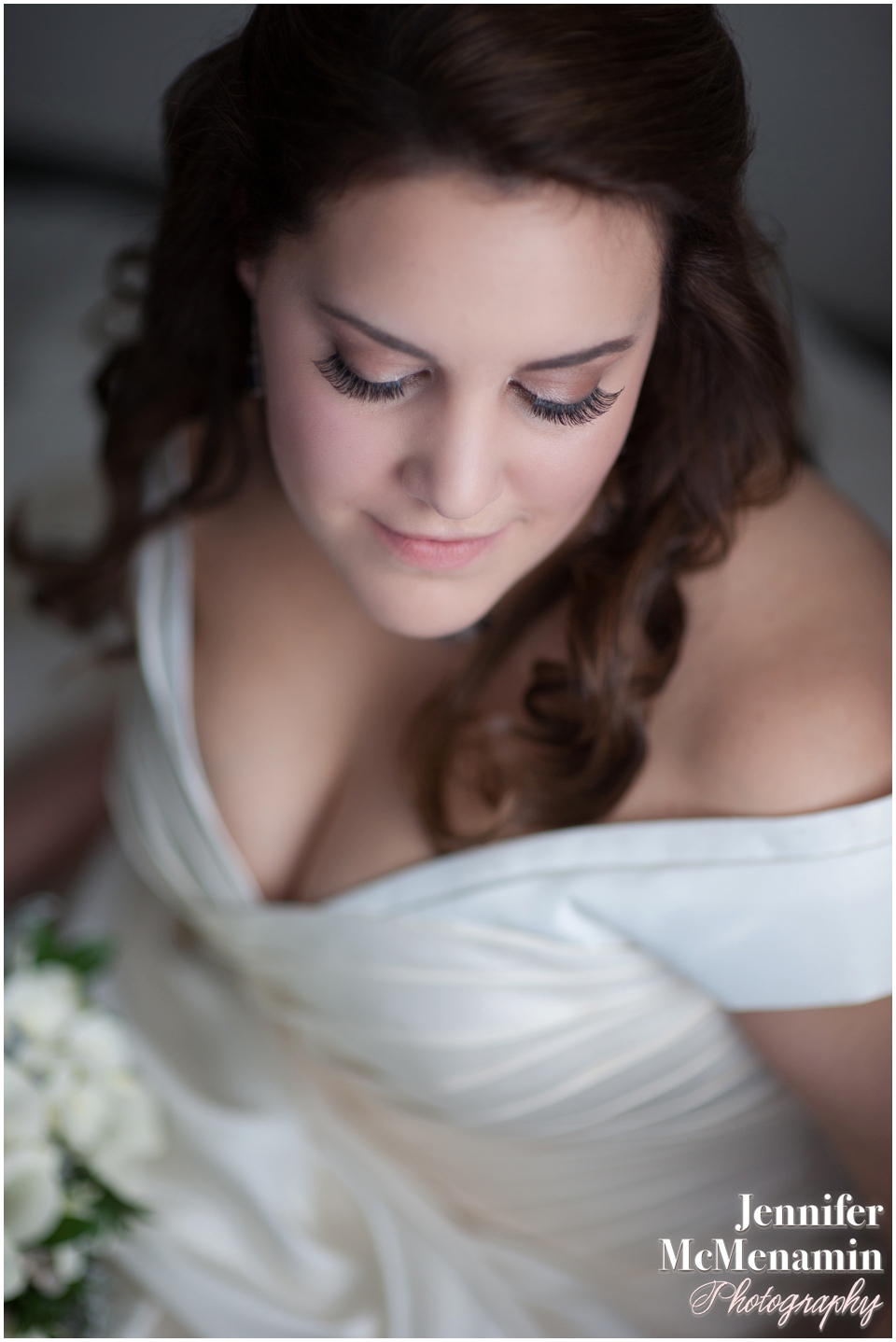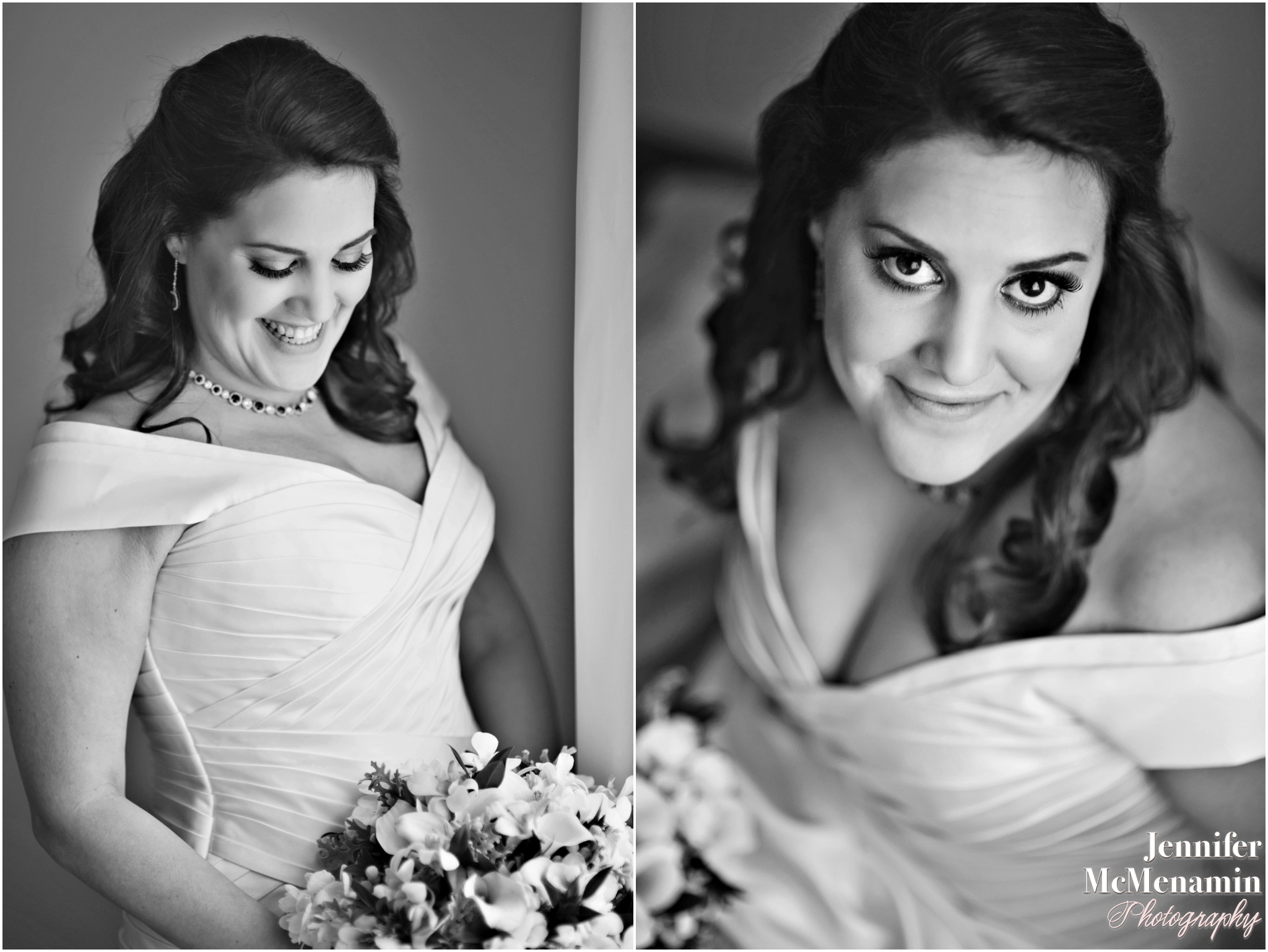 Beth + Derick saw each other for the first time that day just outside Saint Peter's on Capitol Hill. It was lovely and emotional and a joy to photograph.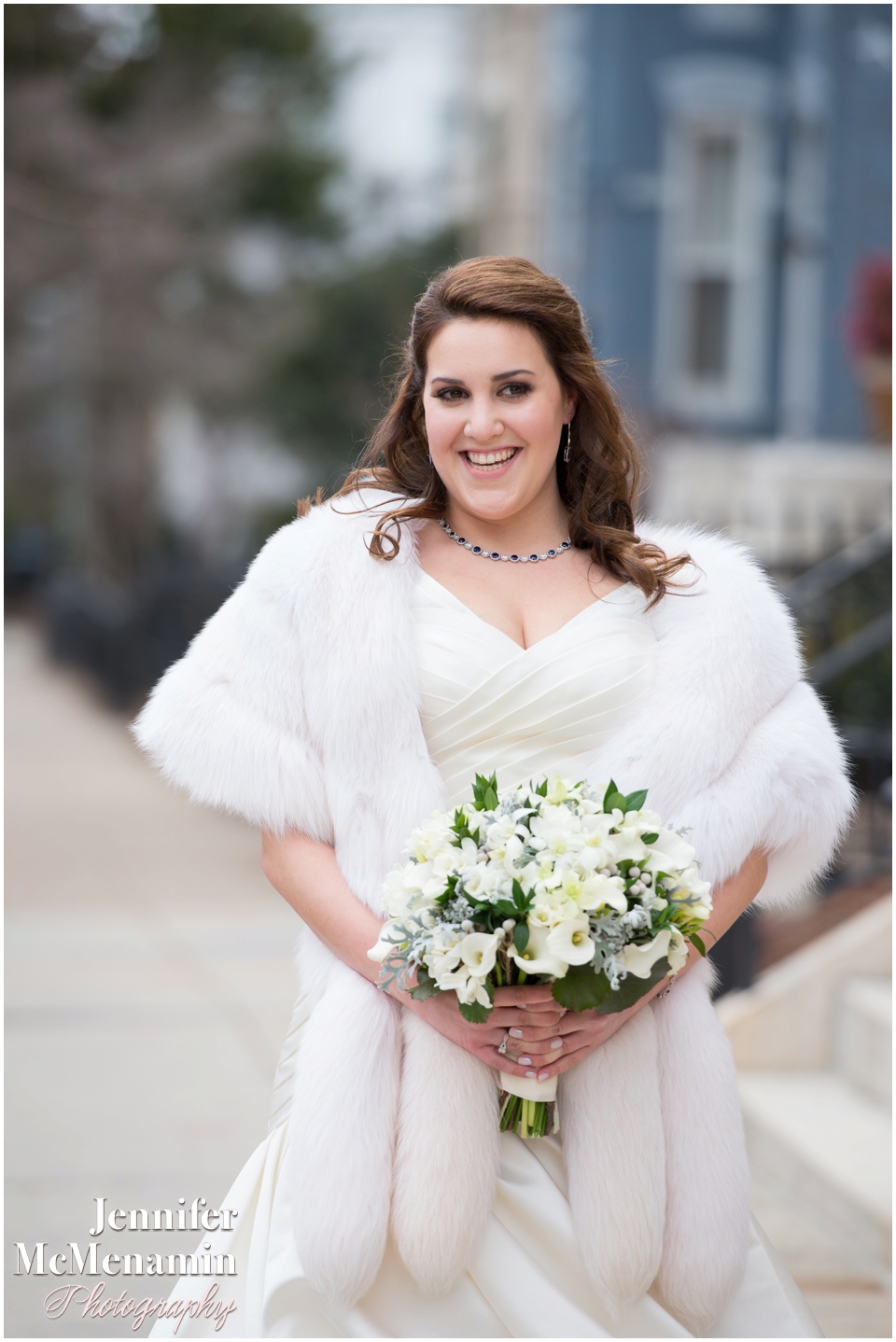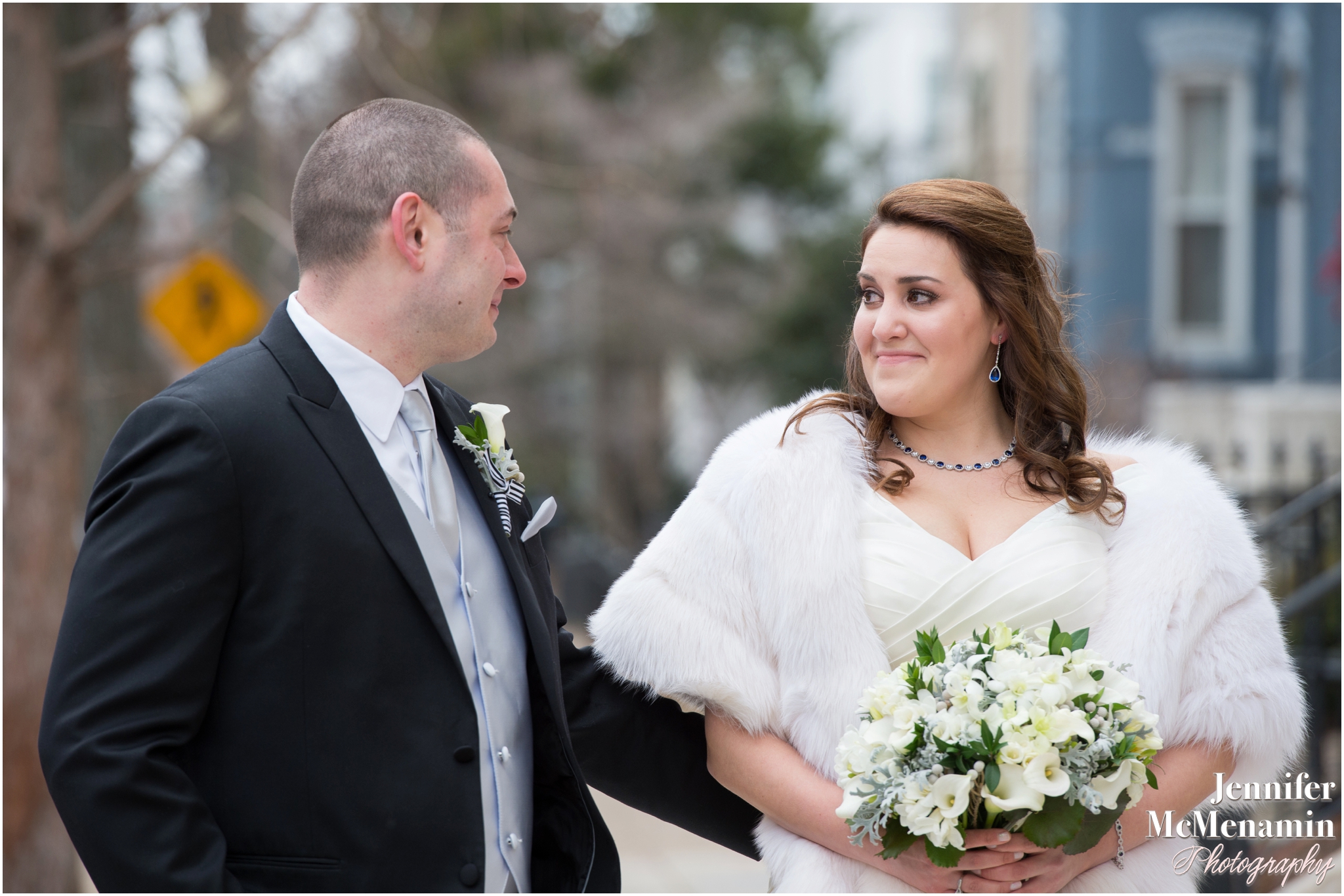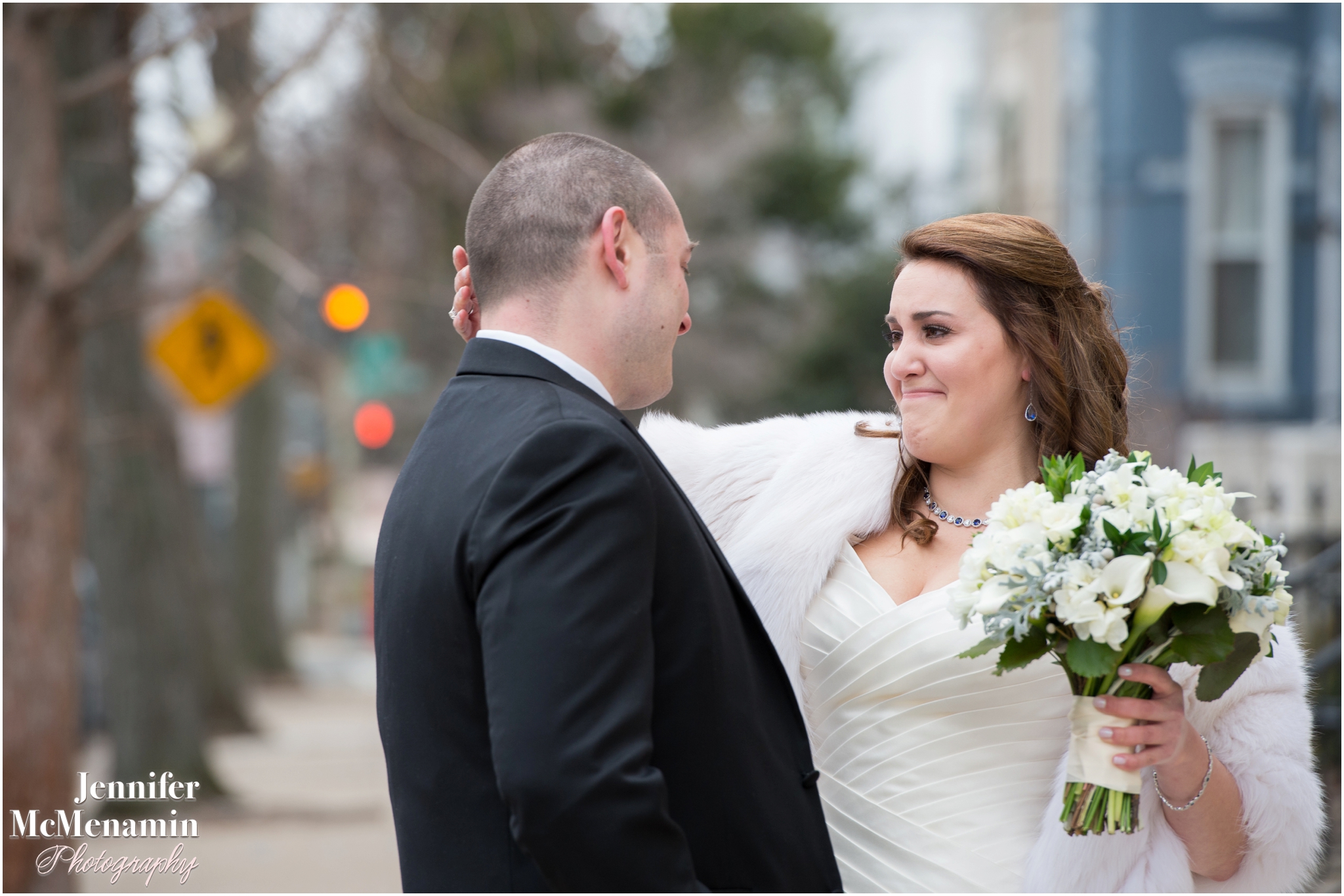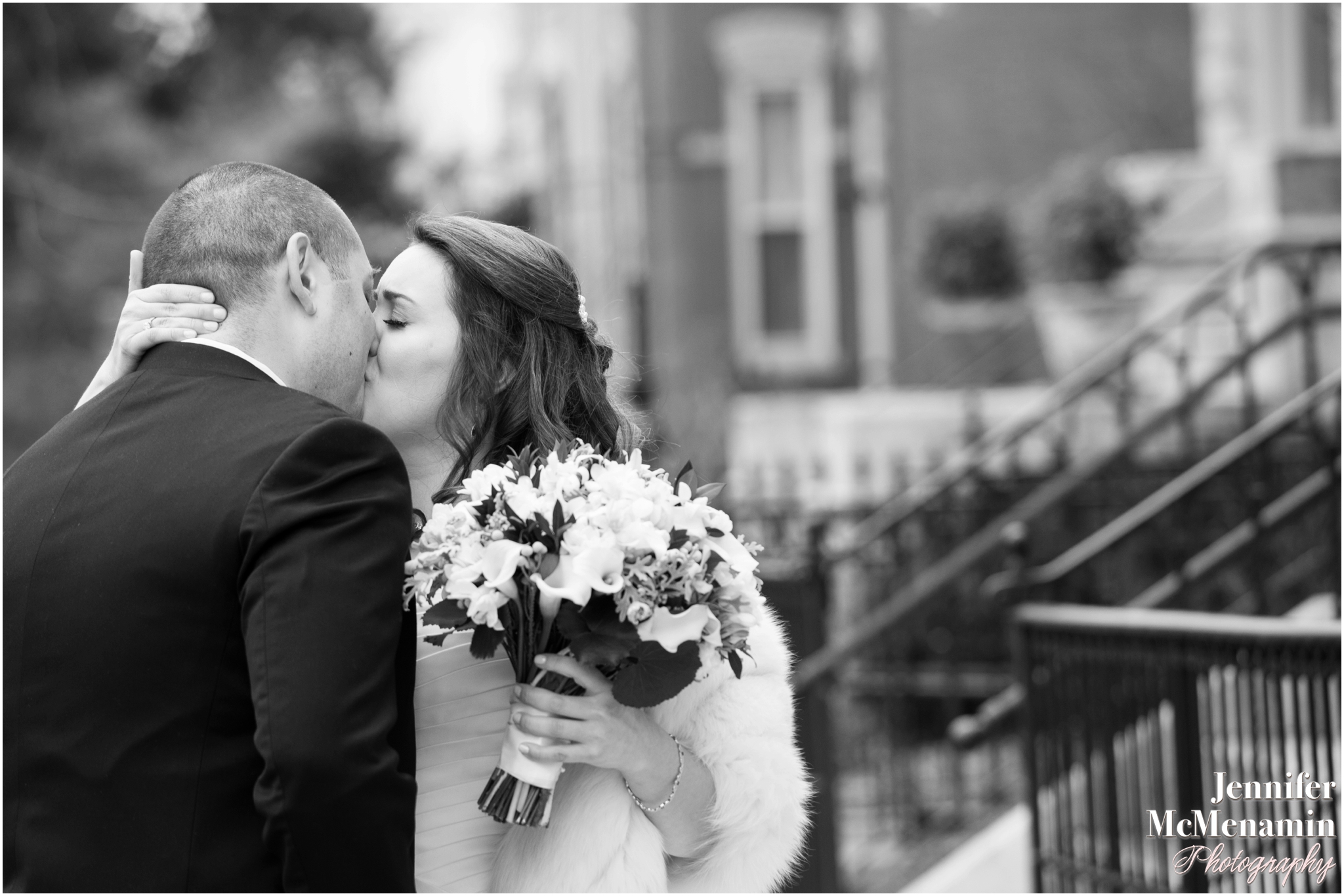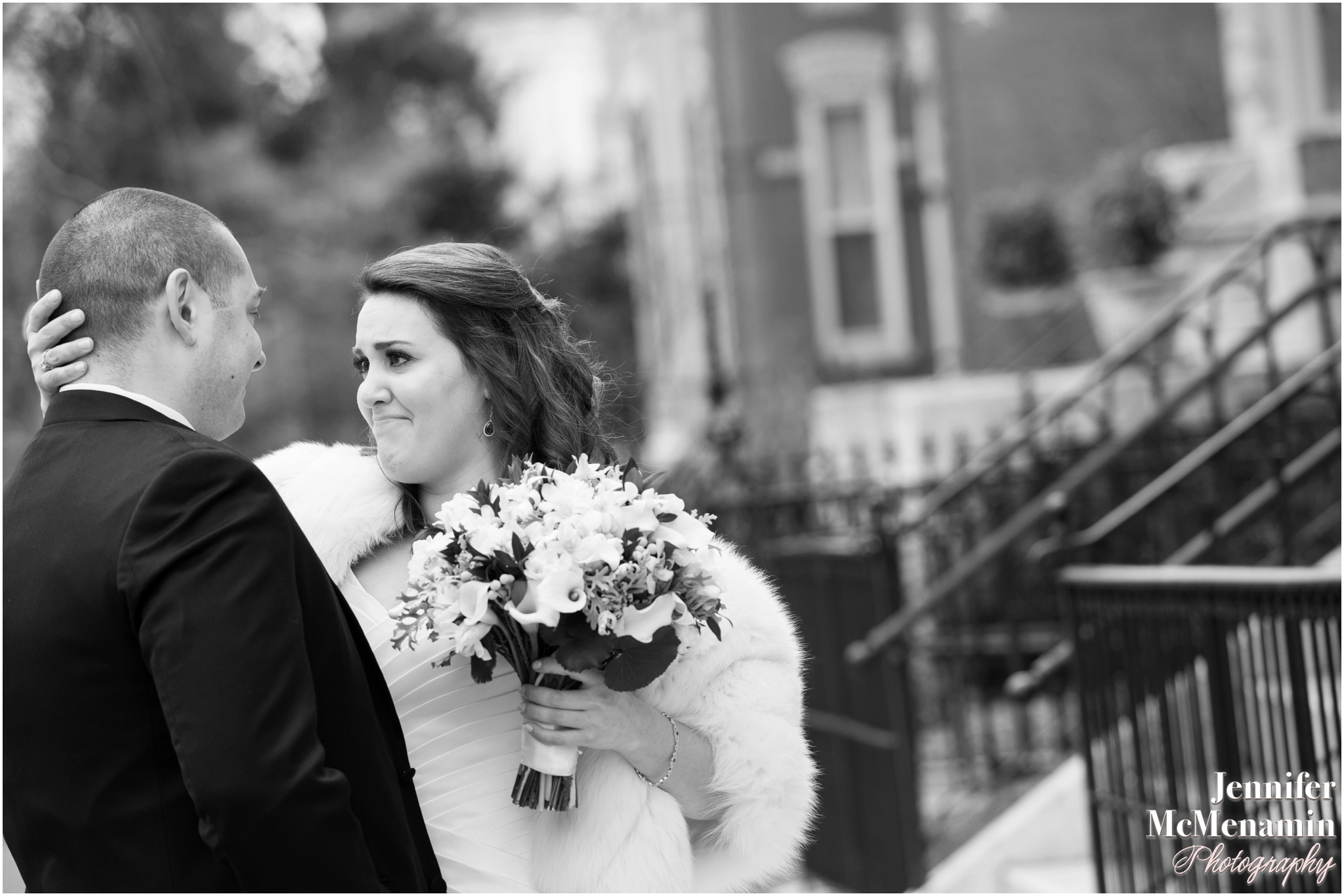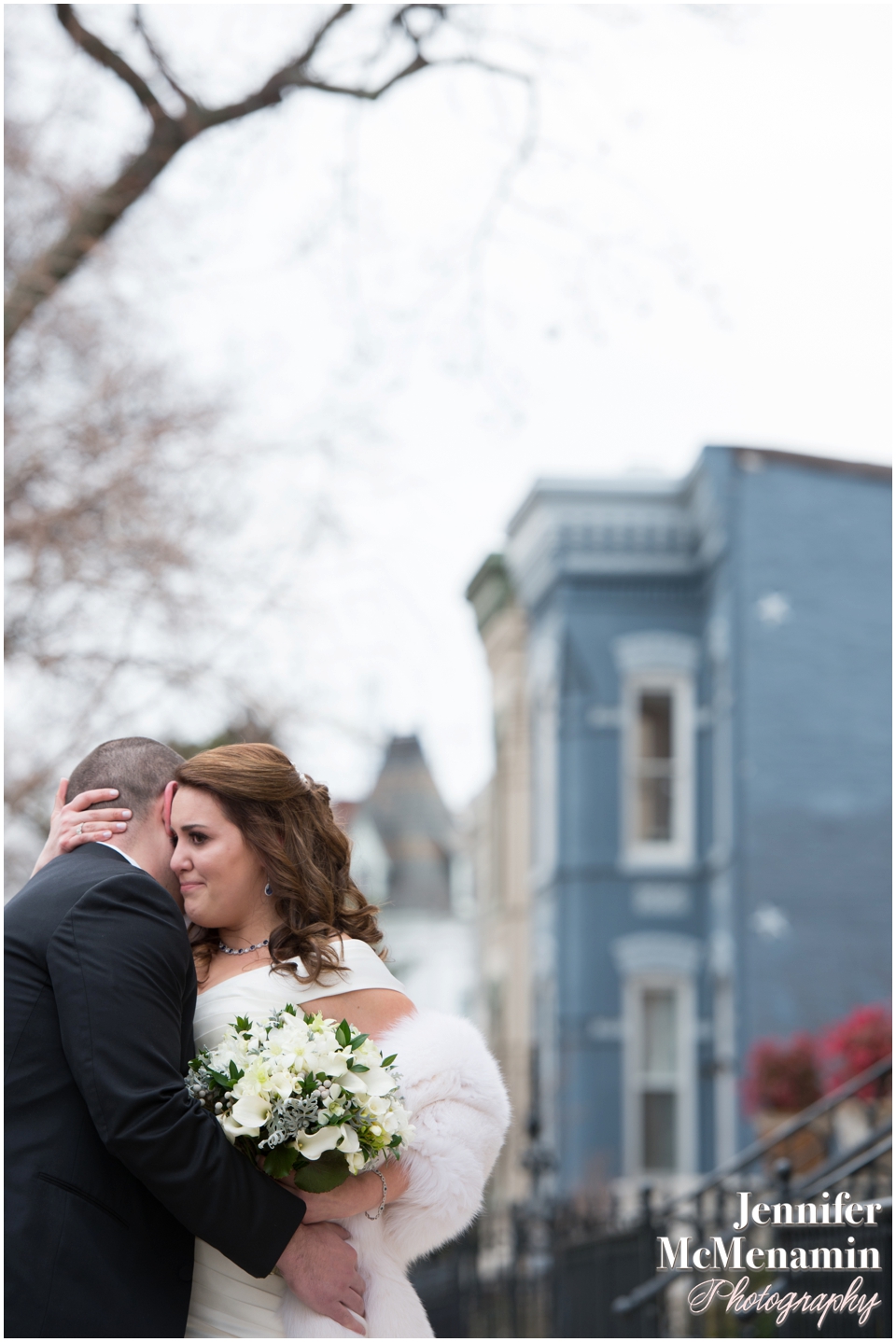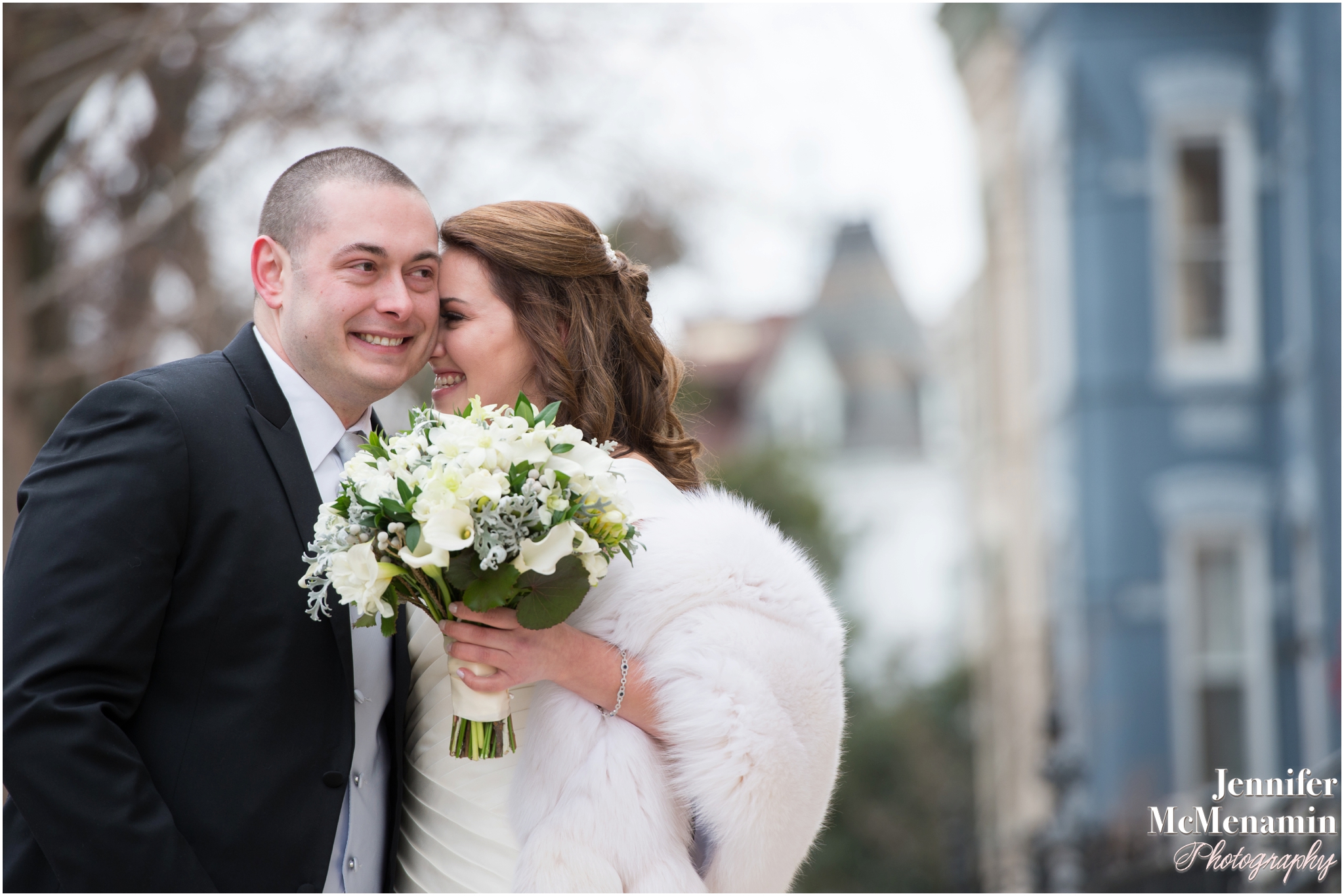 We ducked into a little garden for a few wintry portraits.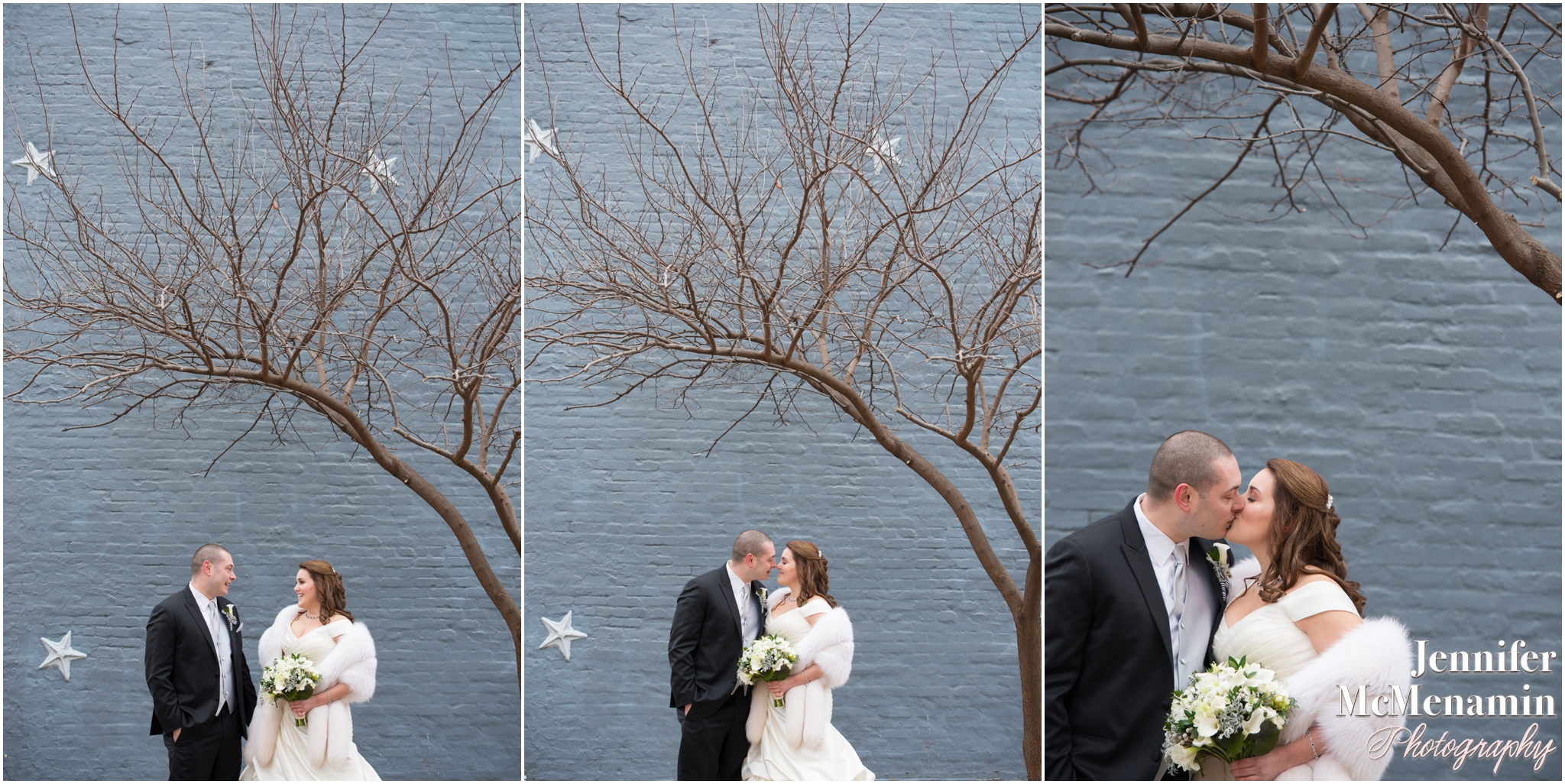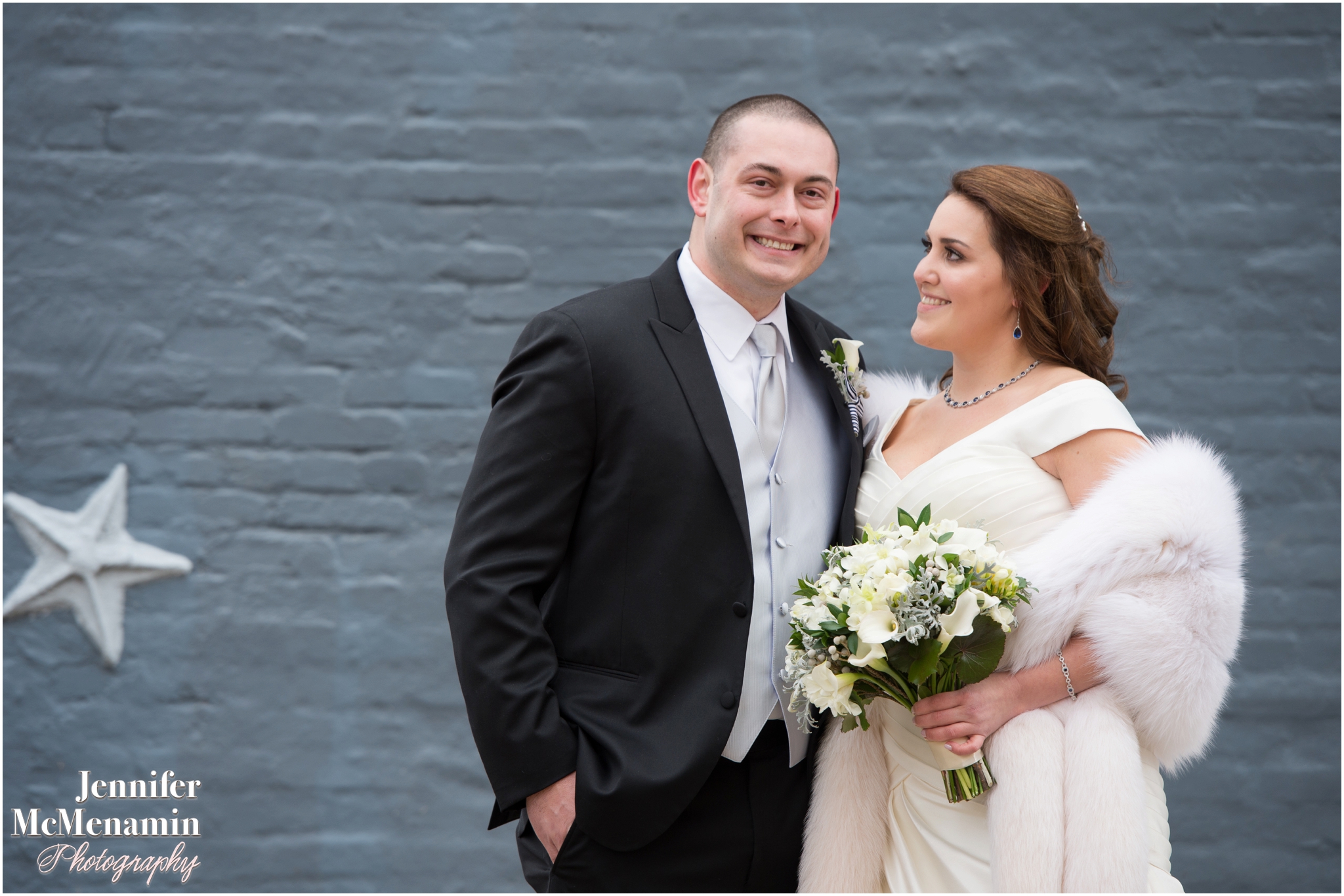 And then the couple gamely hiked into a less accessible garden so that I could photograph them in a lovely grove of magnolia trees and ivy, where we found a perfect pocket of light despite the overcast skies. So pretty.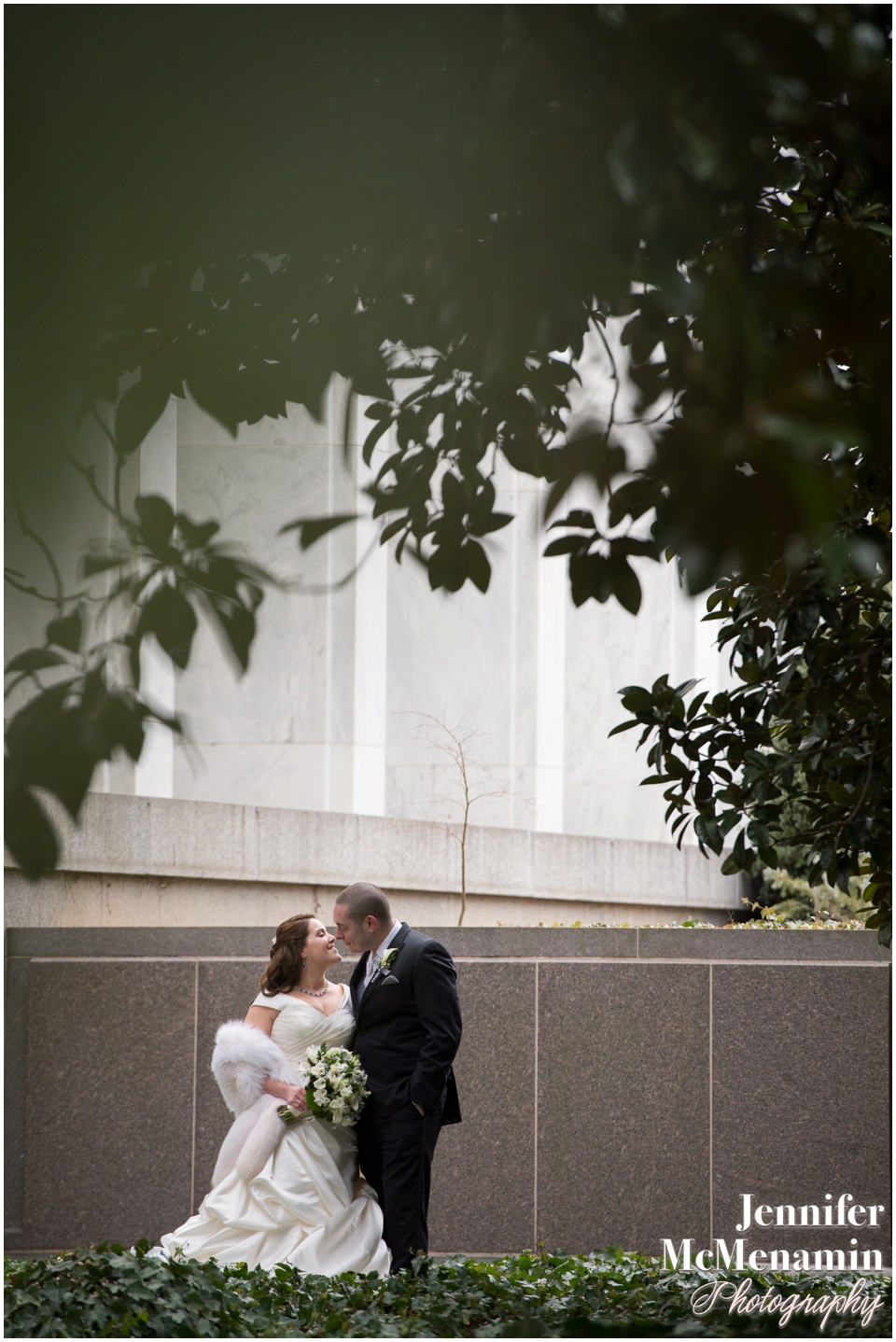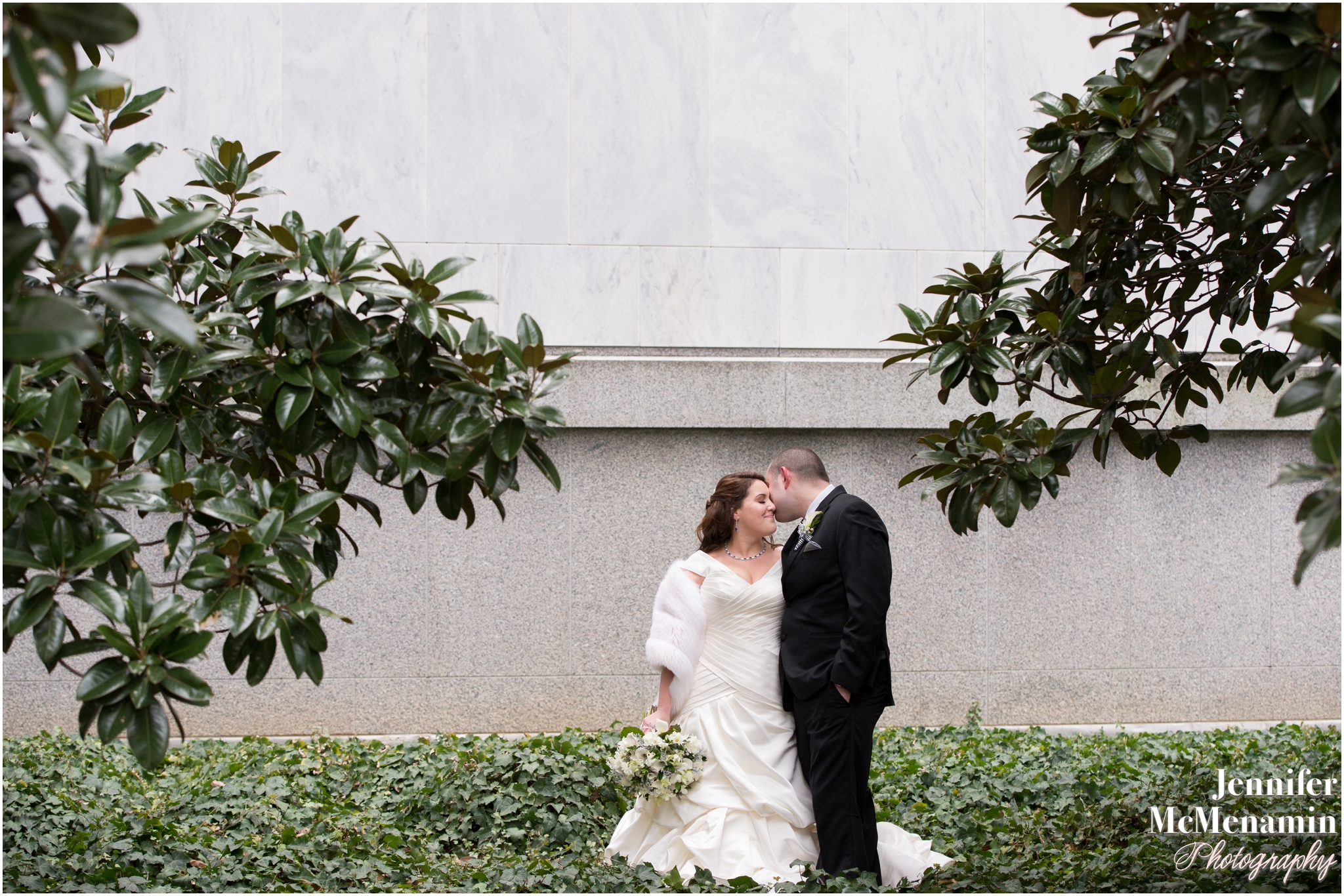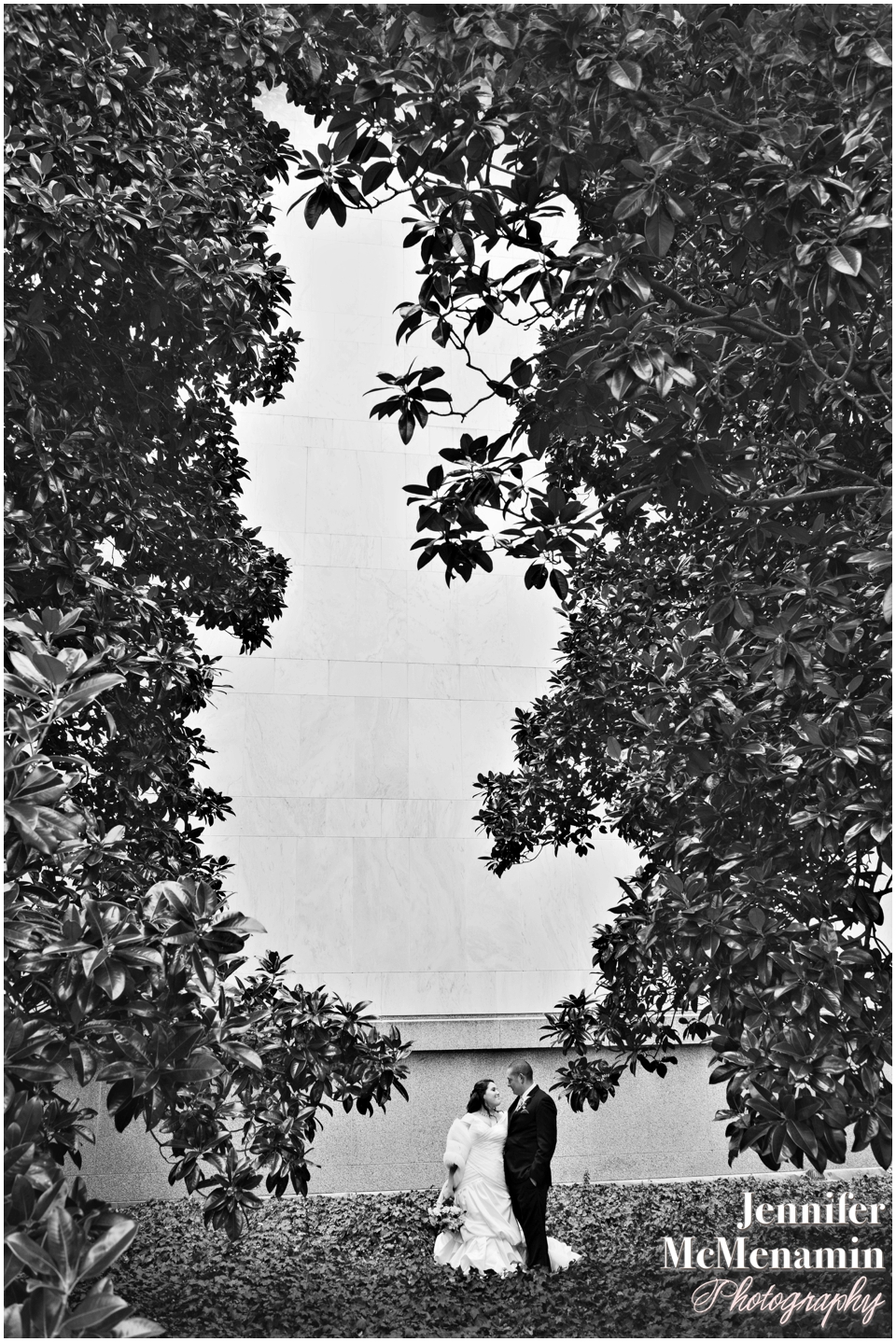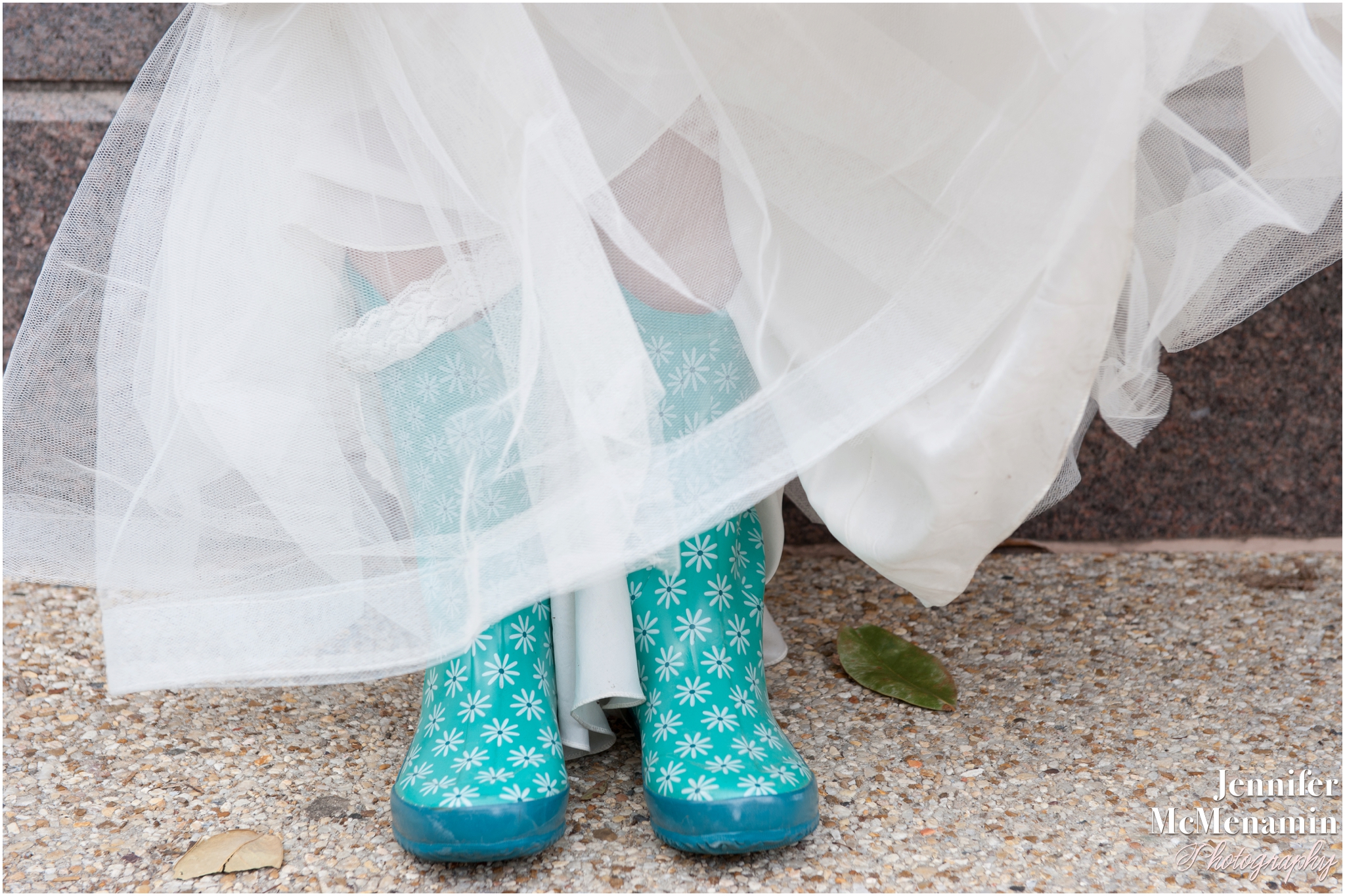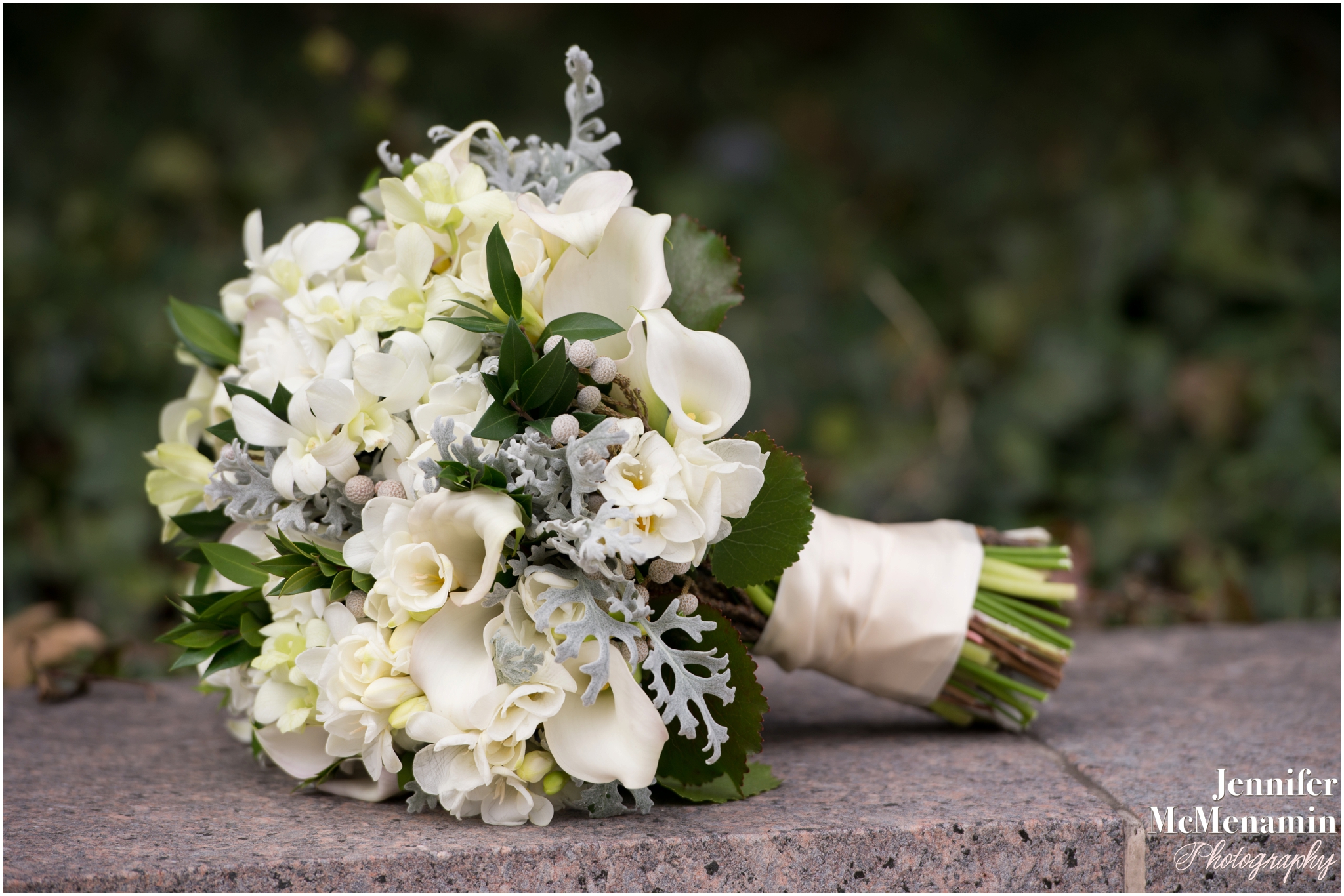 We took a few quick wedding party photos before heading into the church for the ceremony.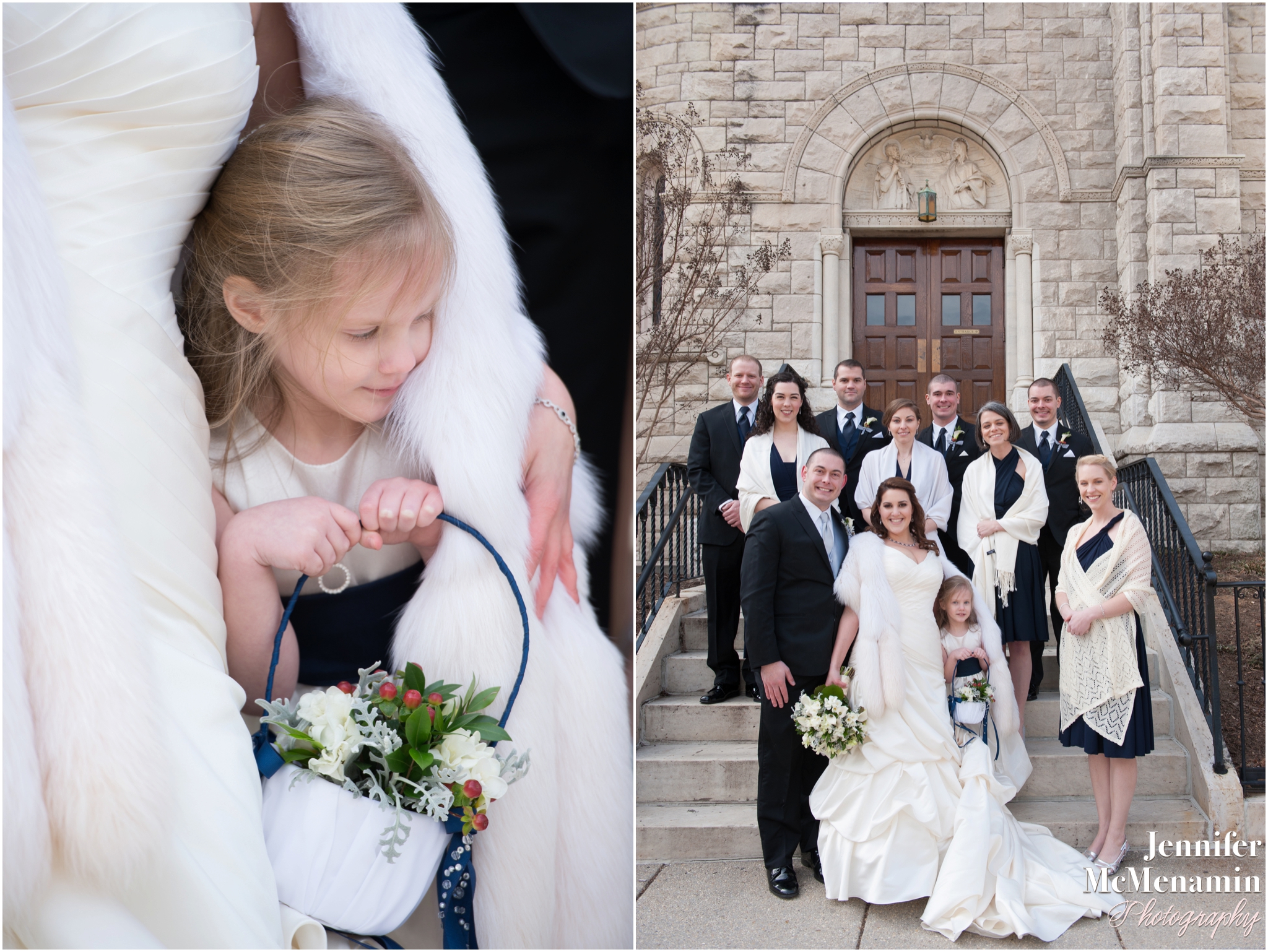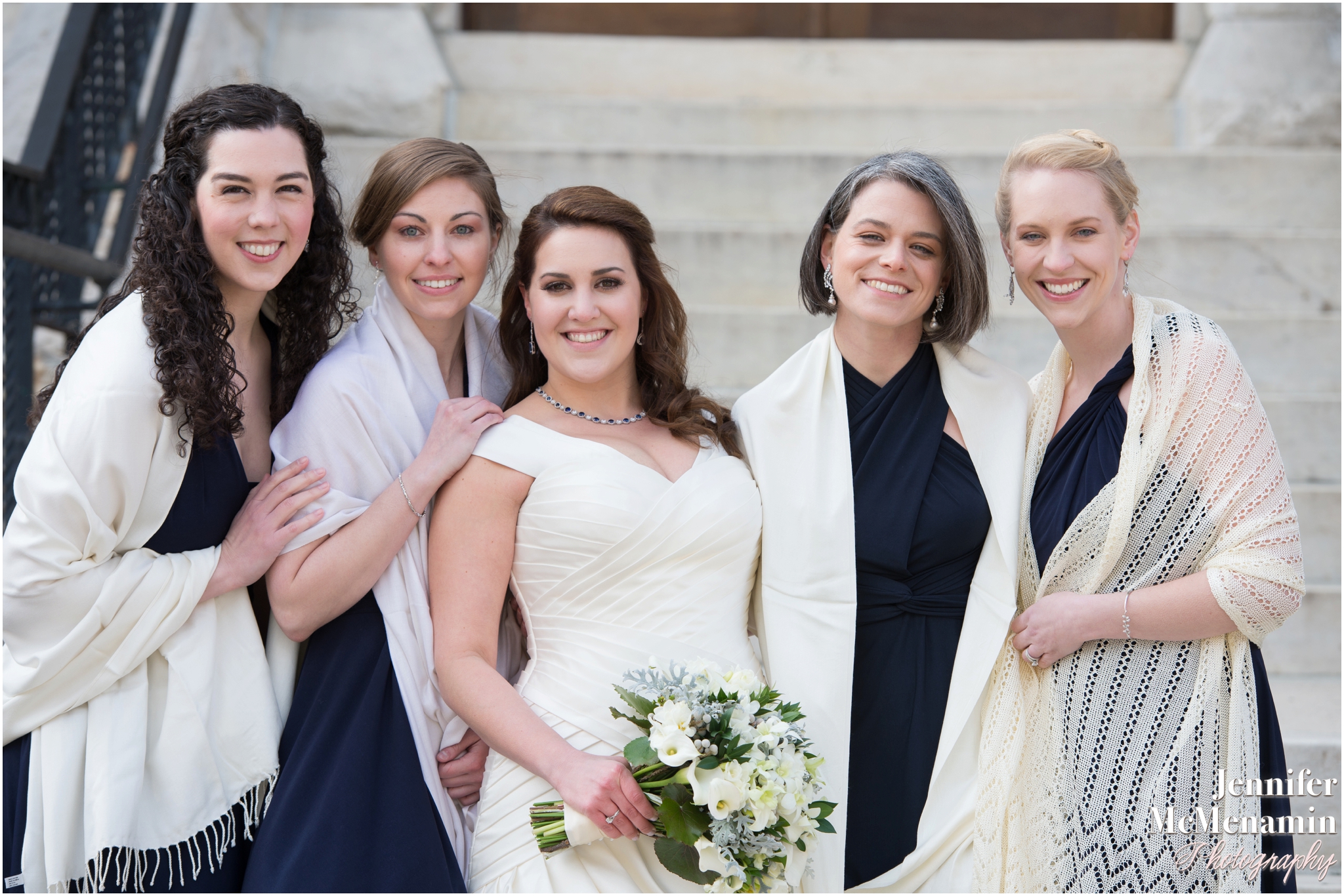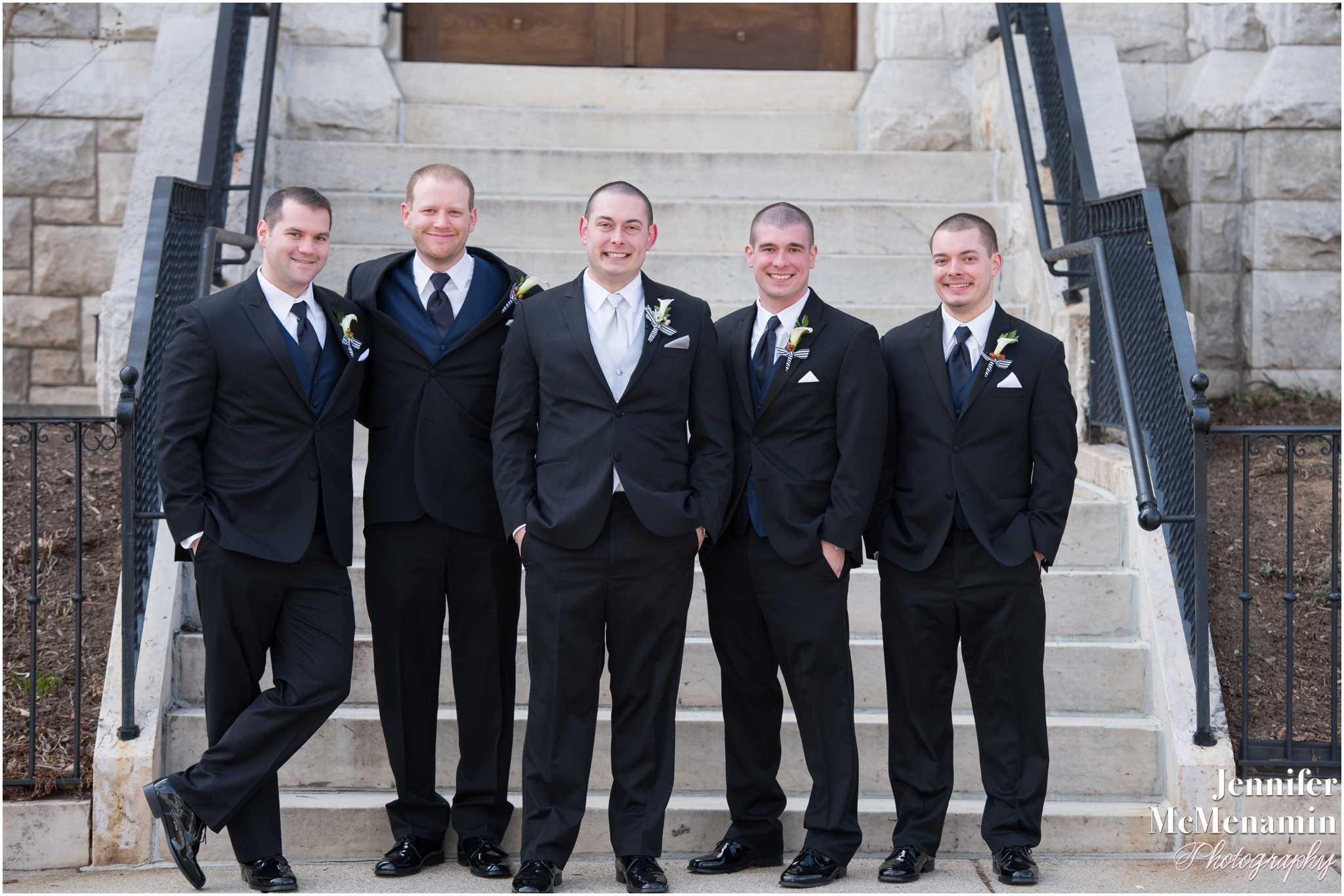 And then it was time to get married!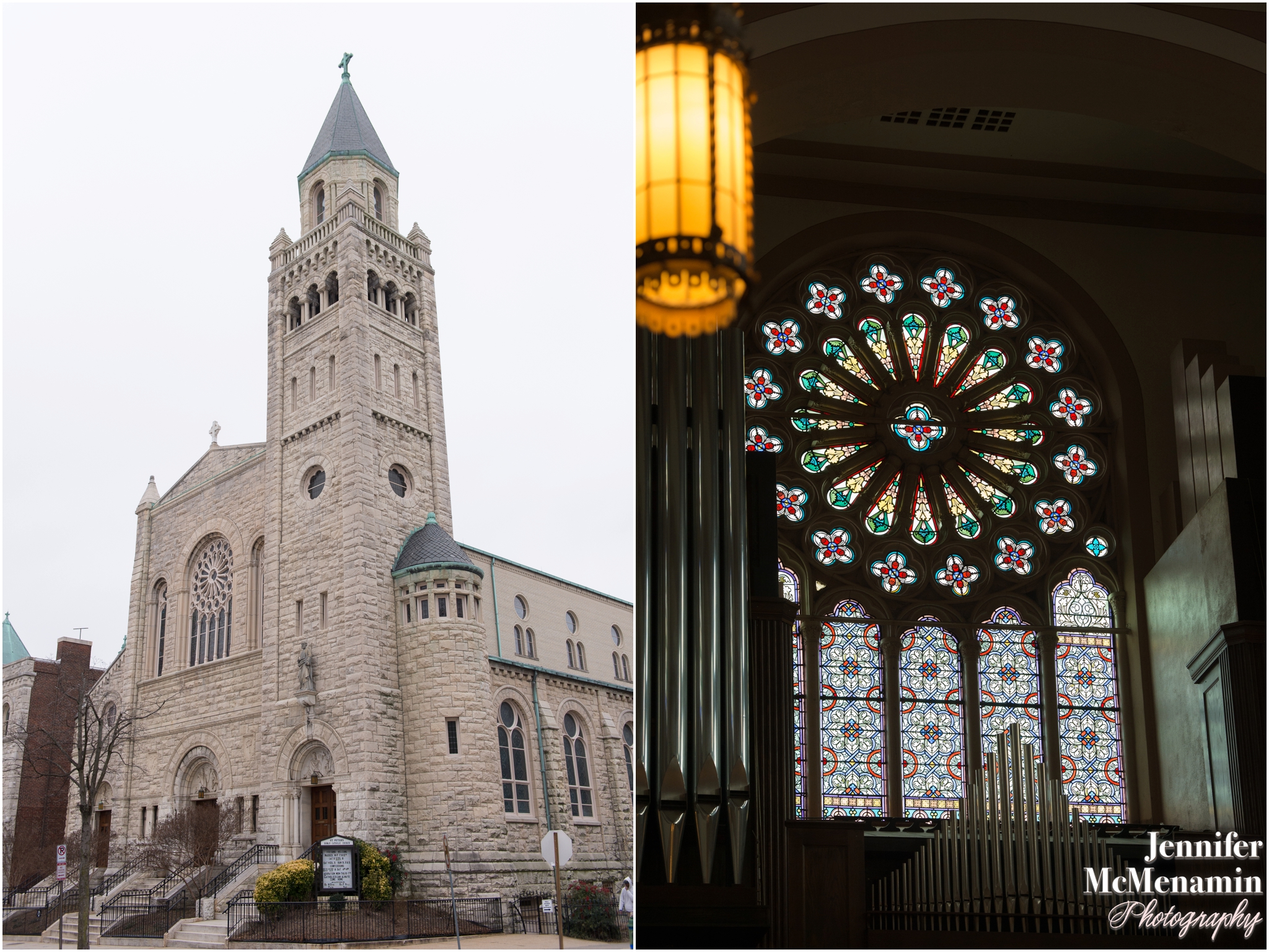 What an absolutely darling ring bearer and flower girl.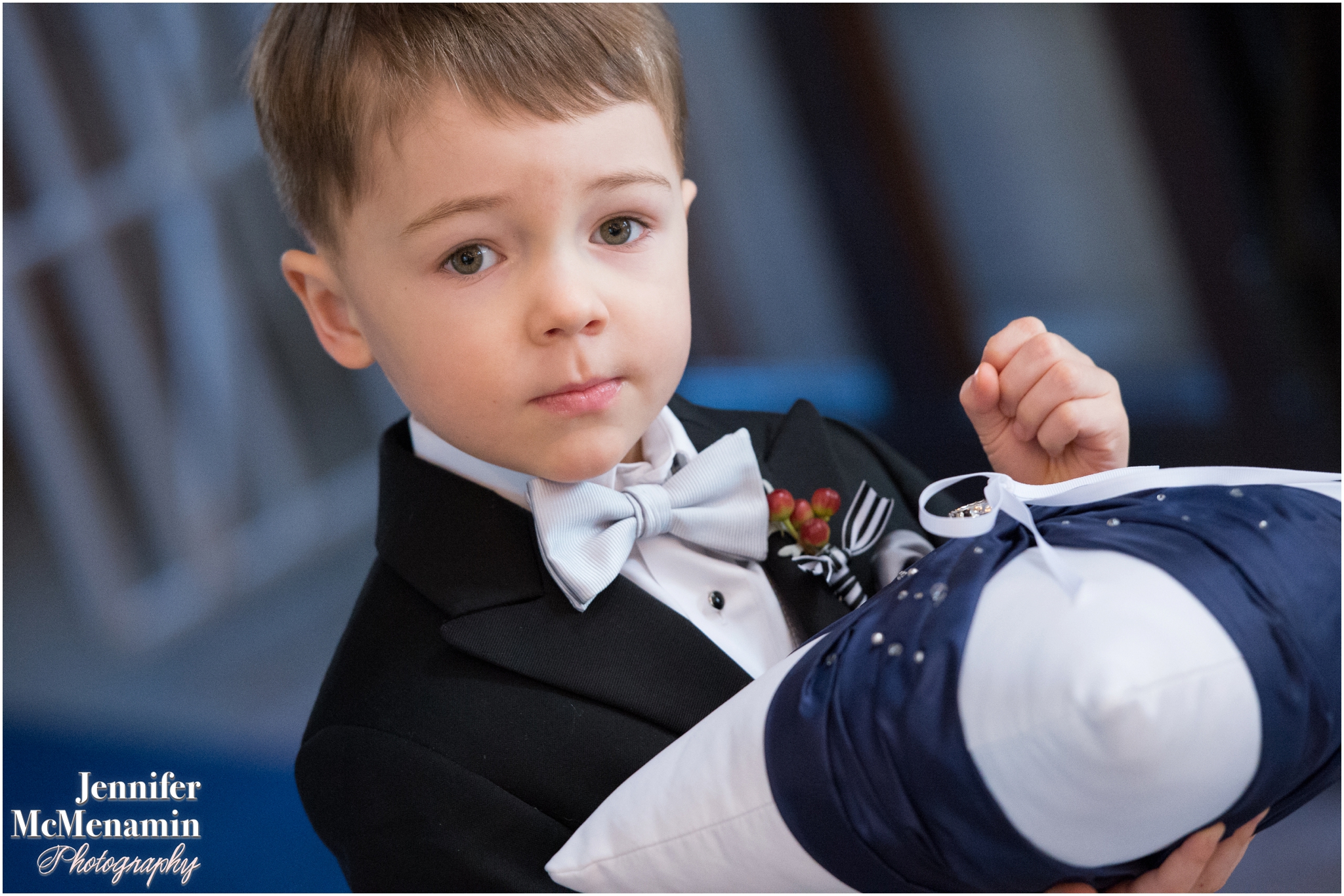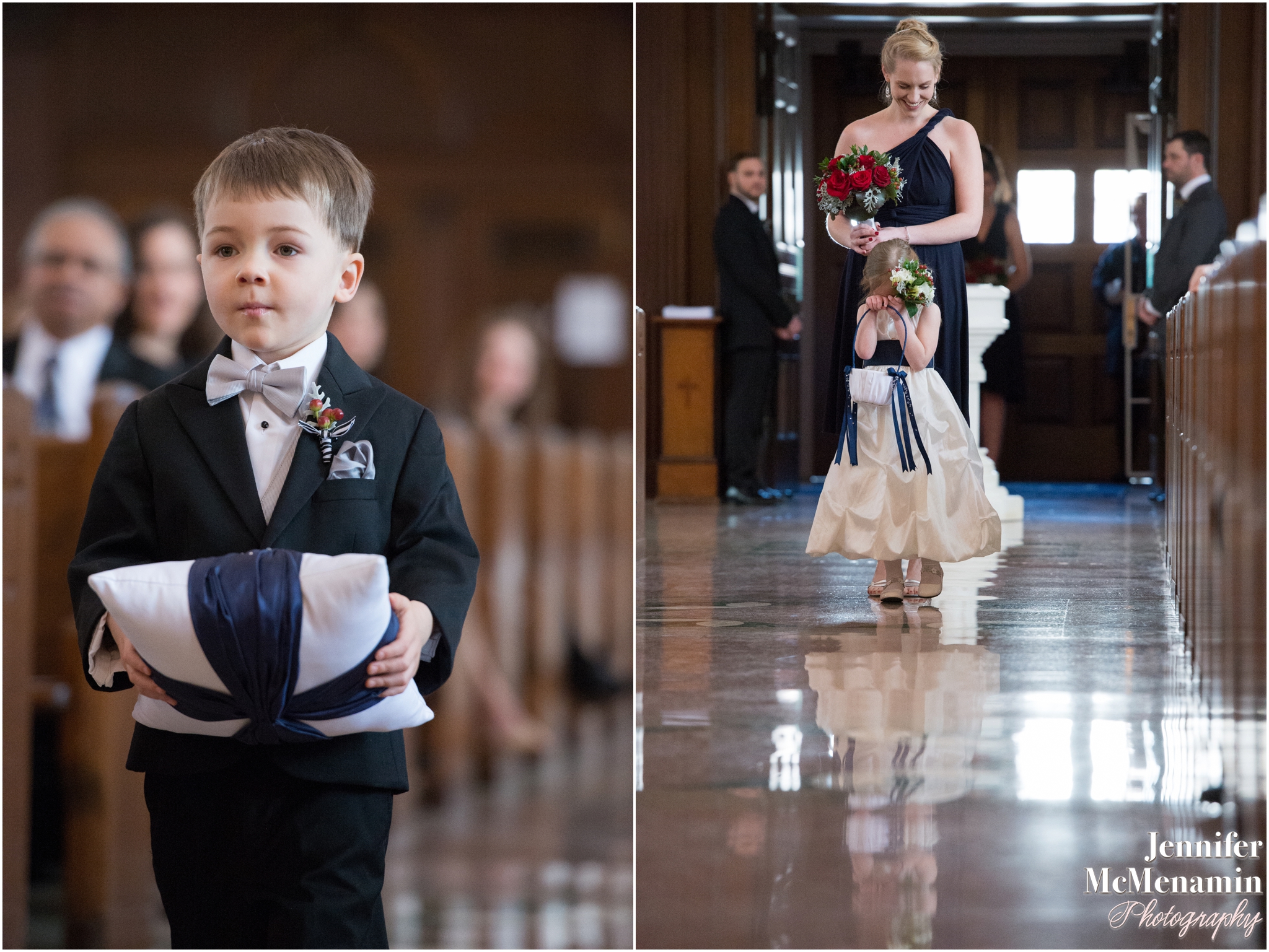 And then, Beth made her grand entrance with her father.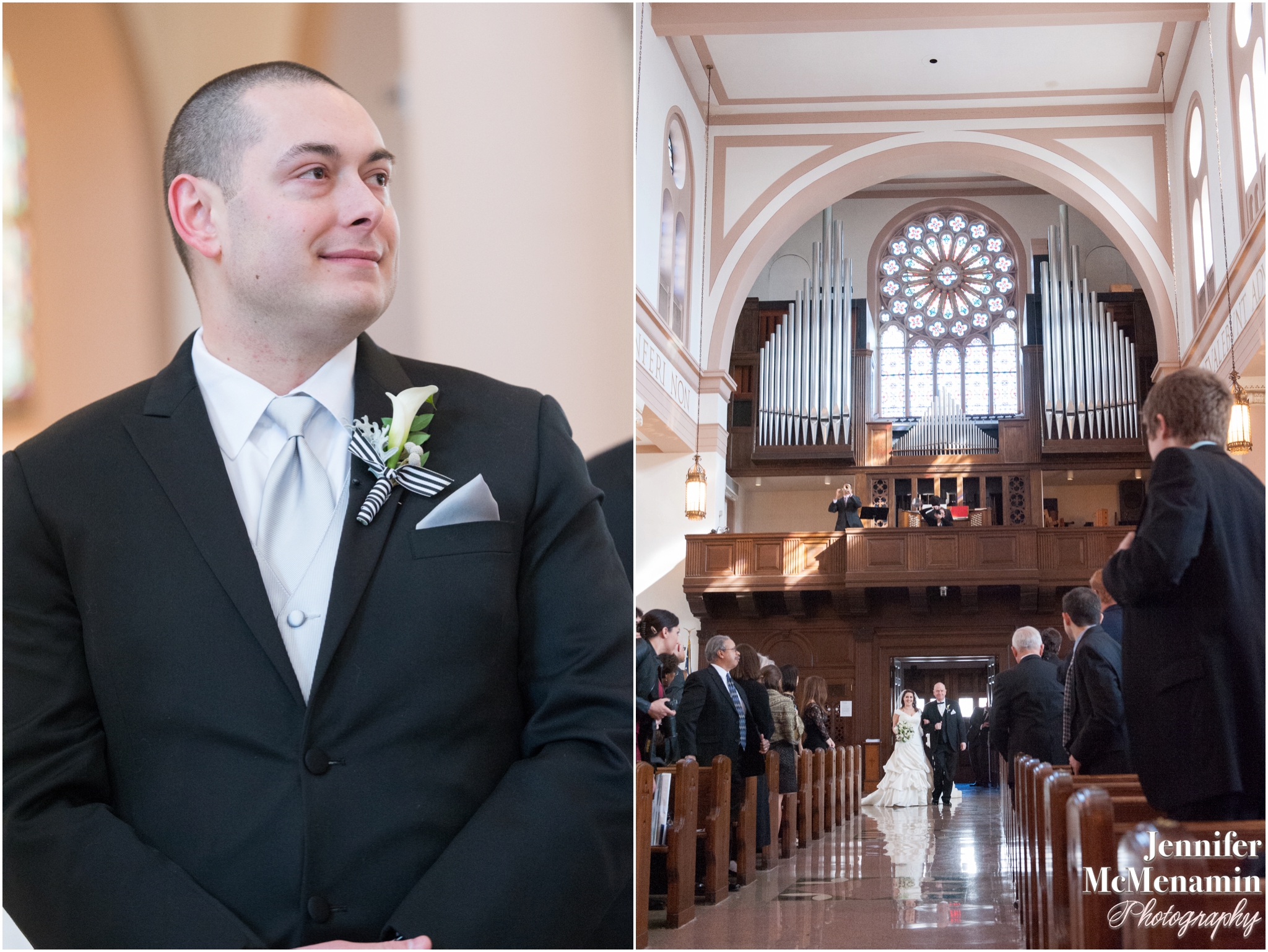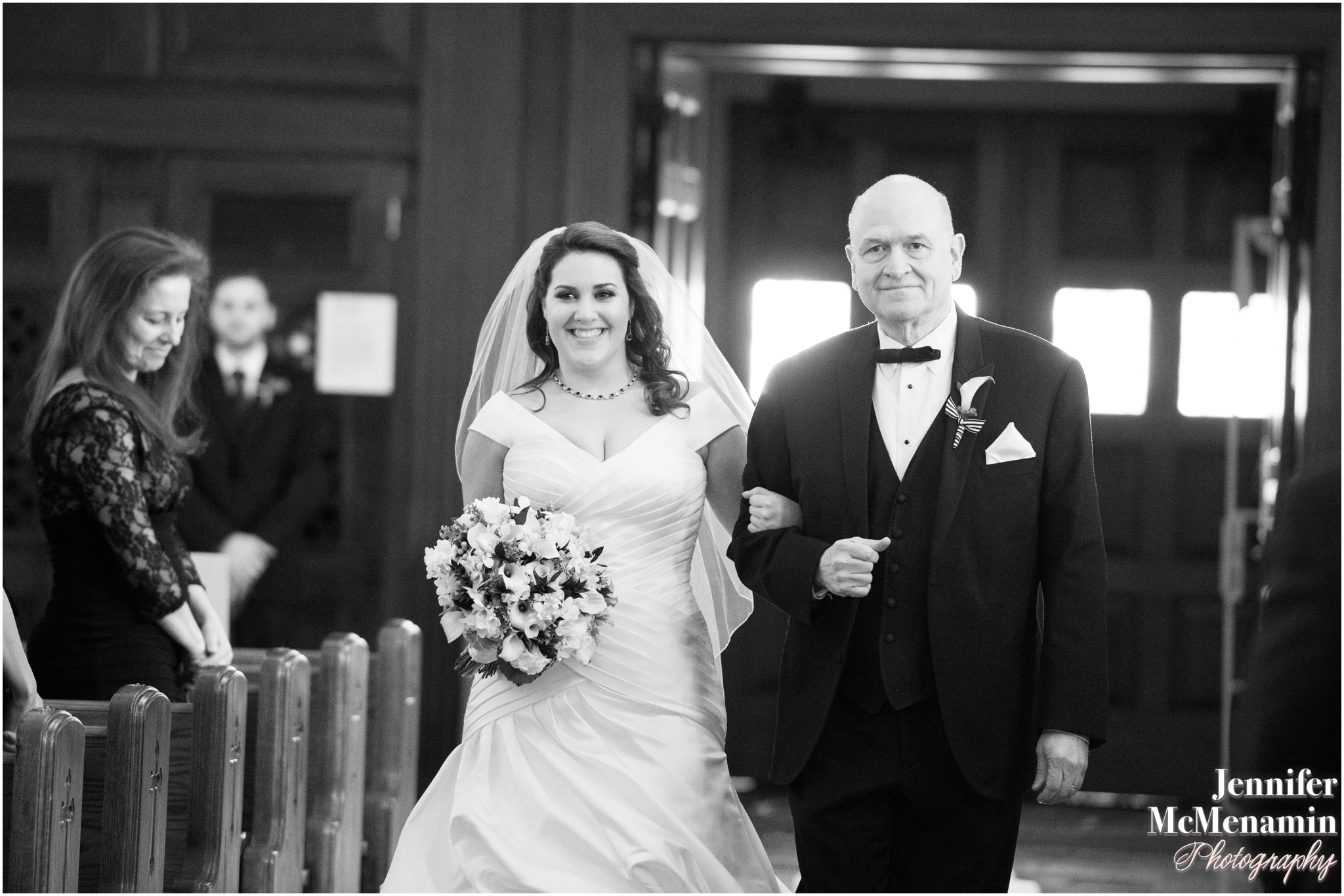 Lindsay, my wonderful assistant, shot this beautiful image from the choir loft as well as the other ceremony shots from the same vantage point.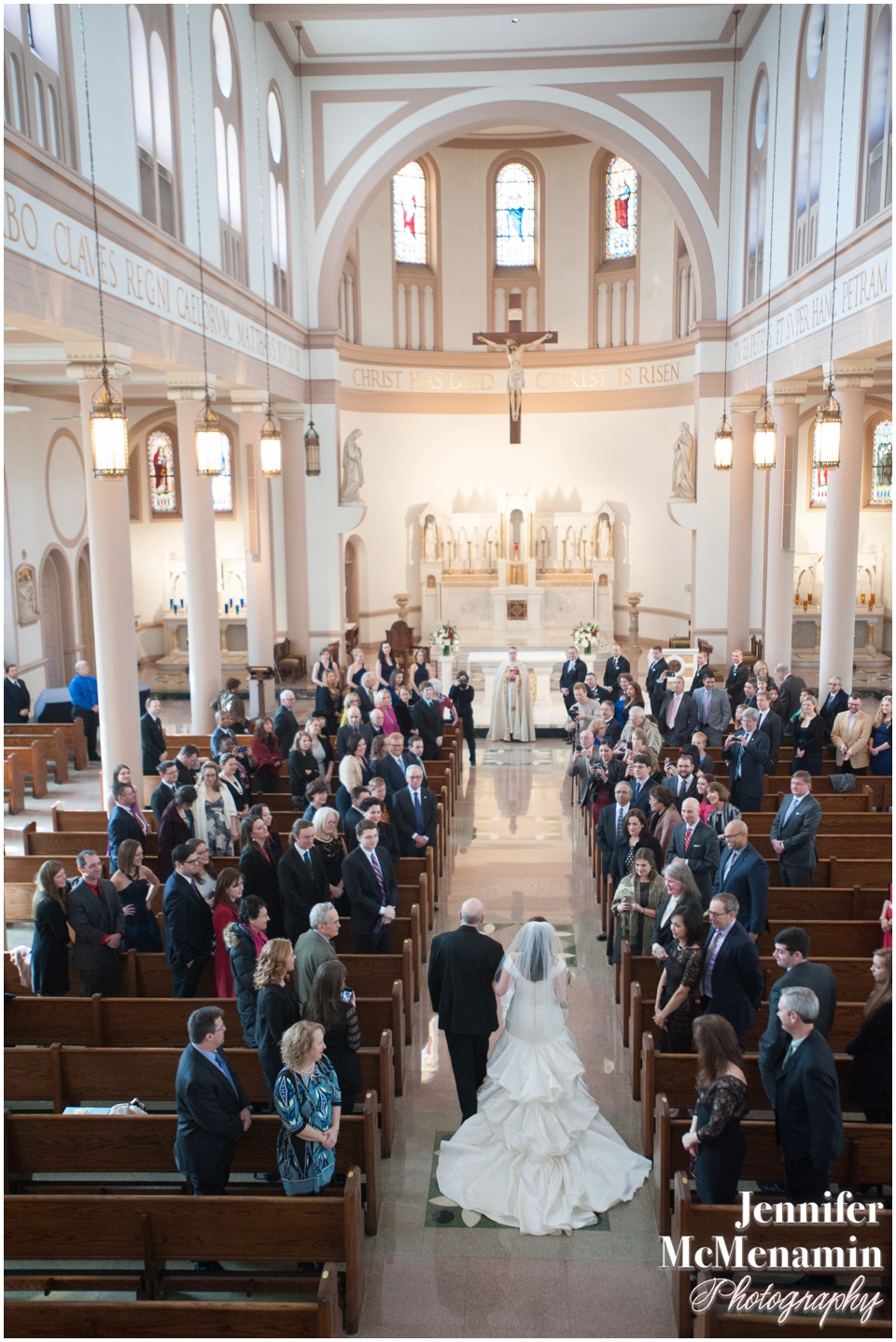 Beth spots her mother during the processional.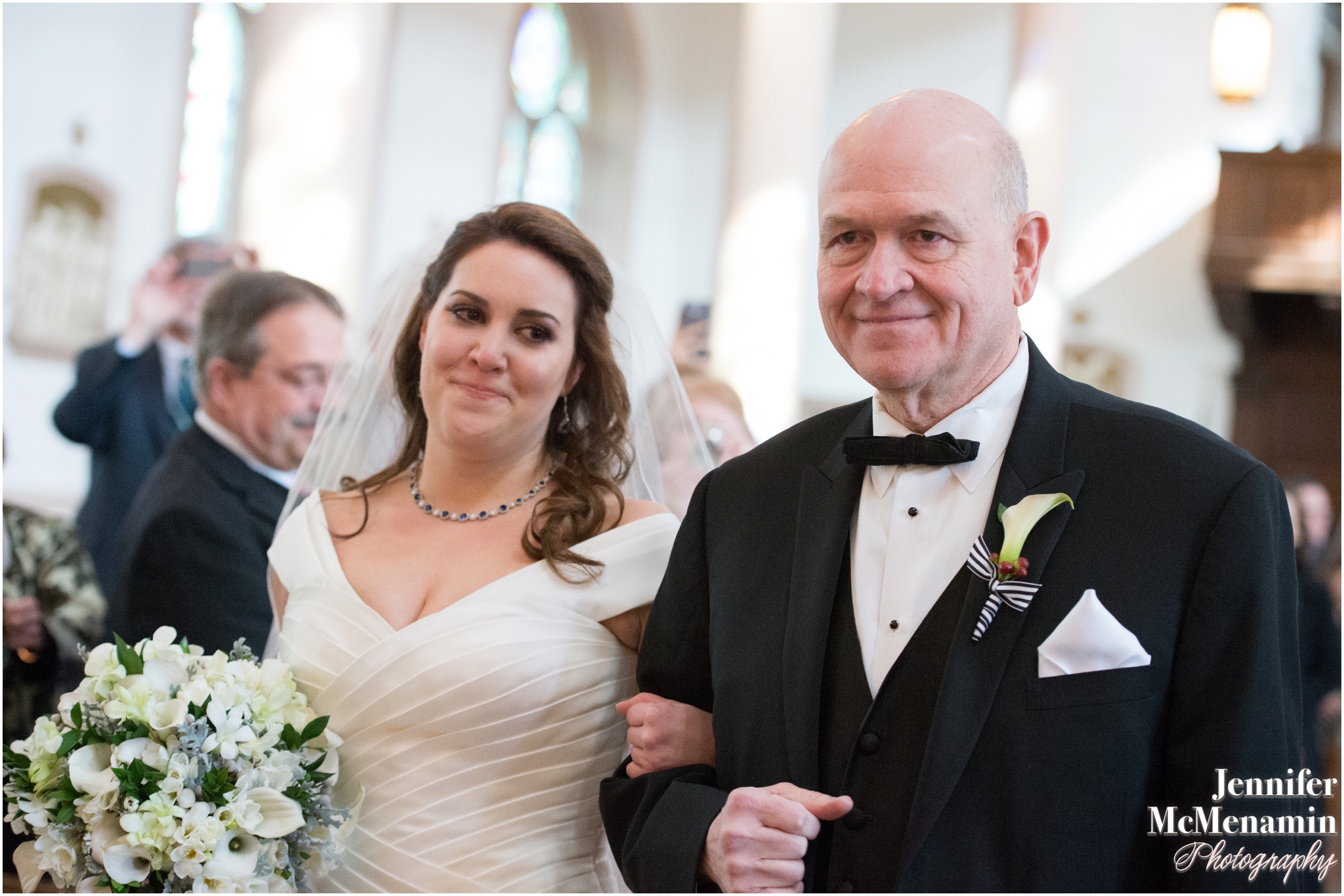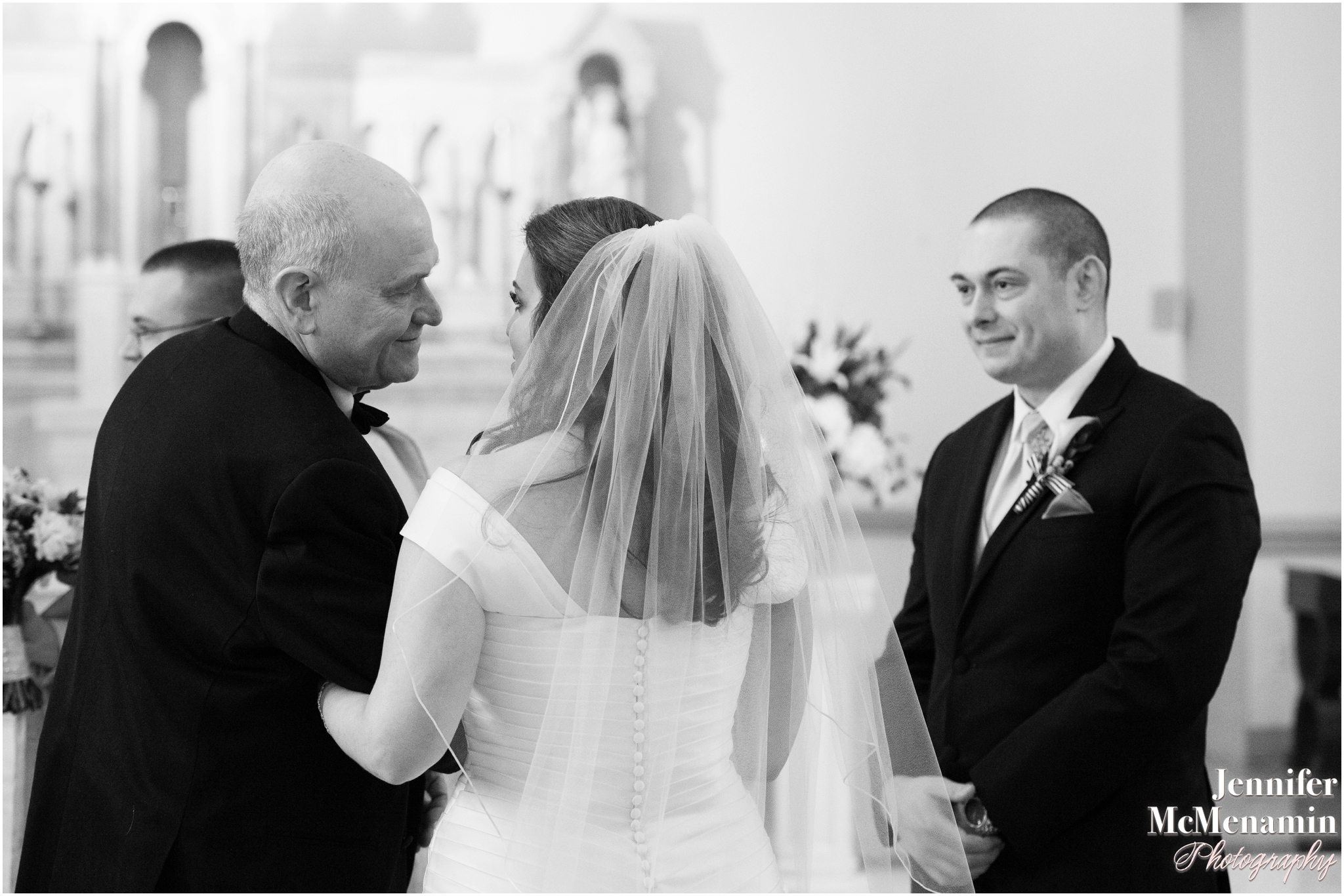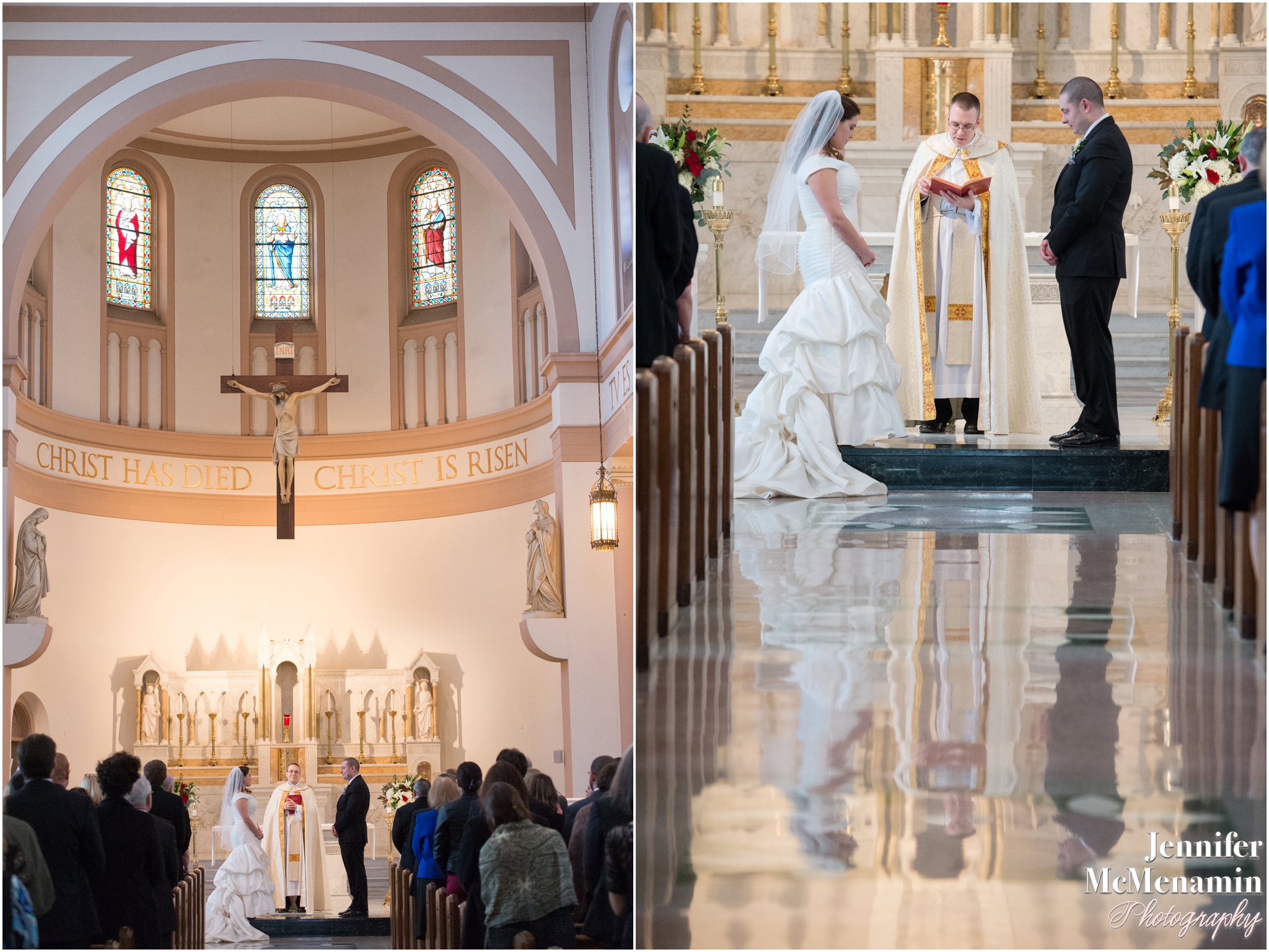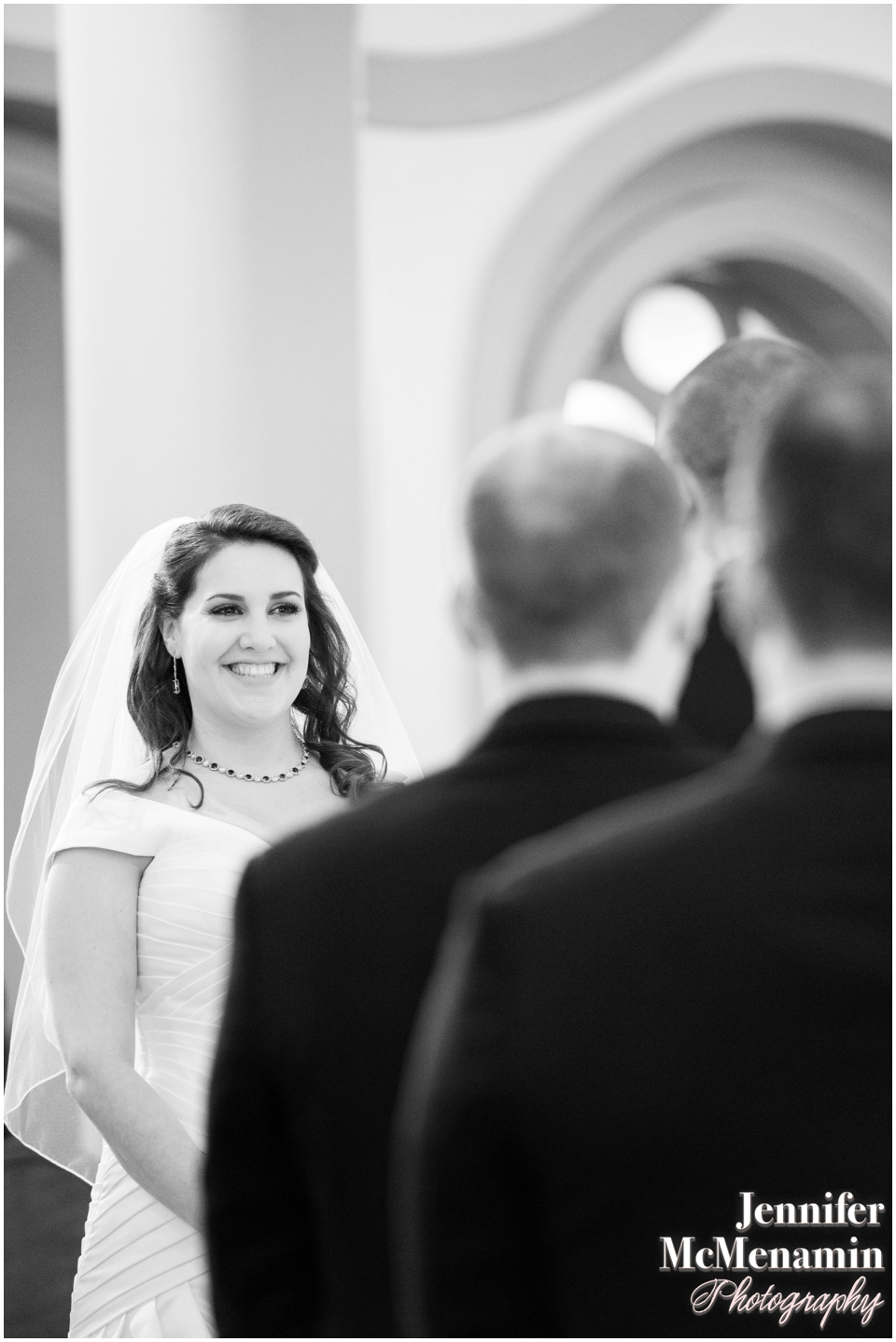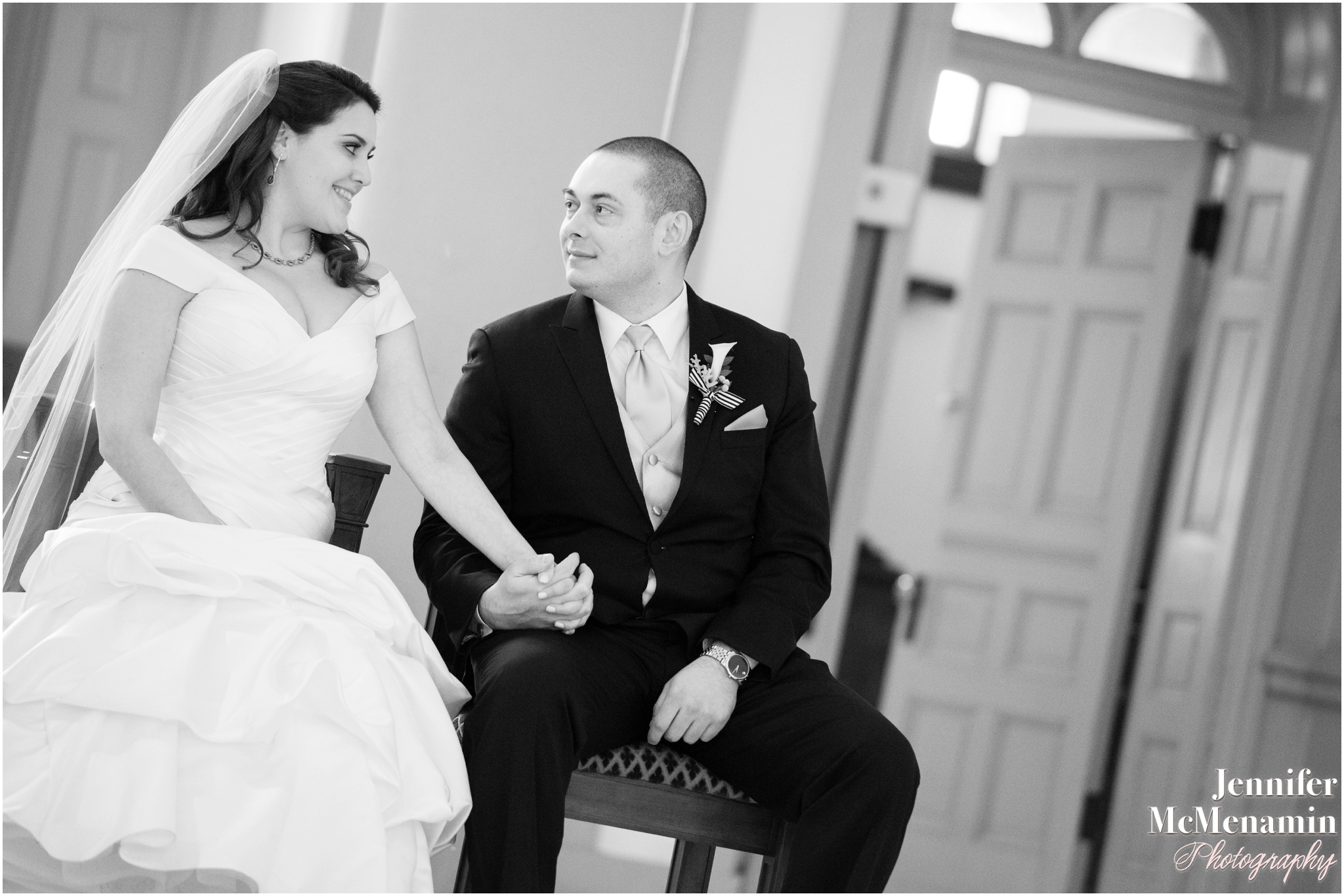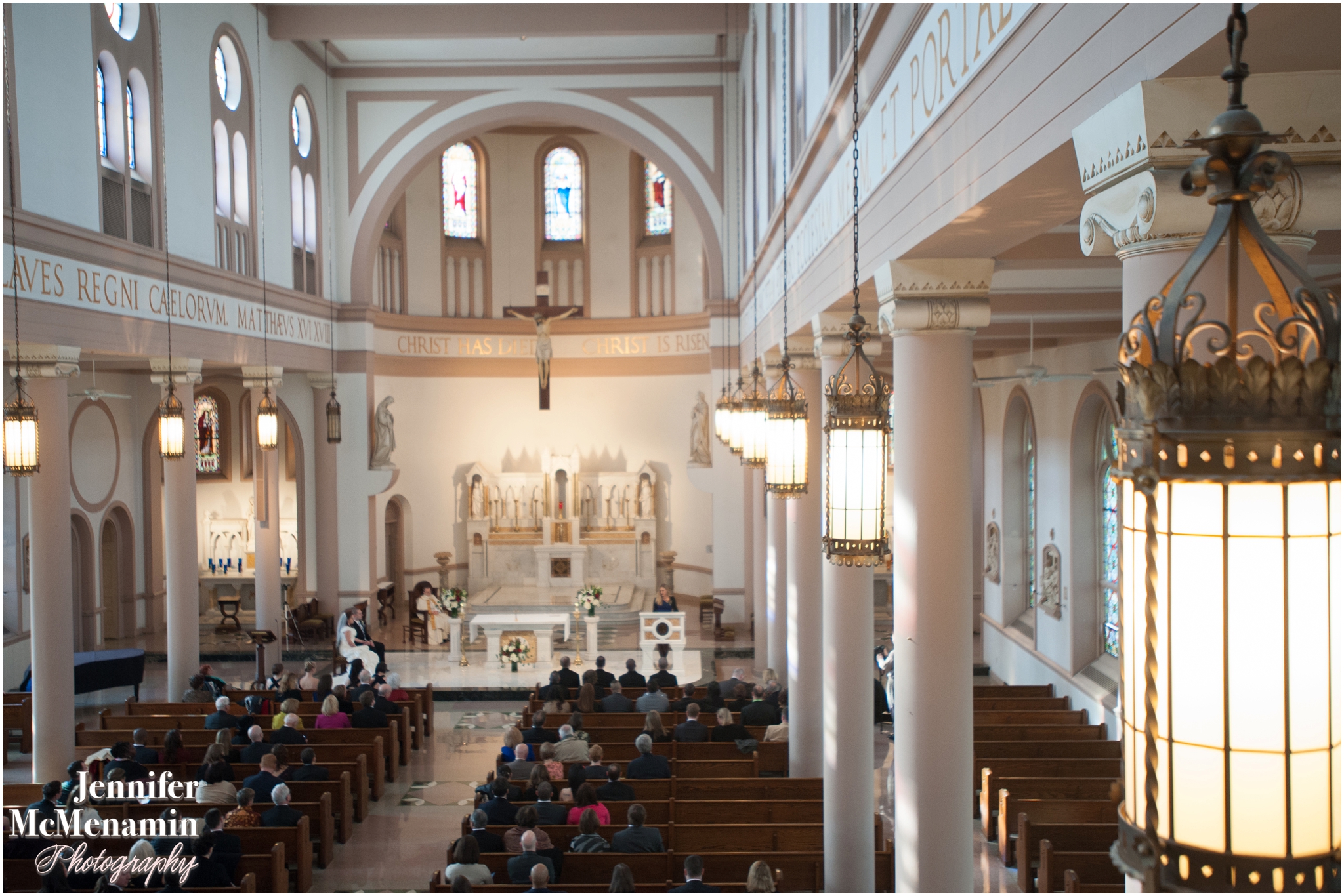 It's always so meaningful when an officiant personally knows the couple.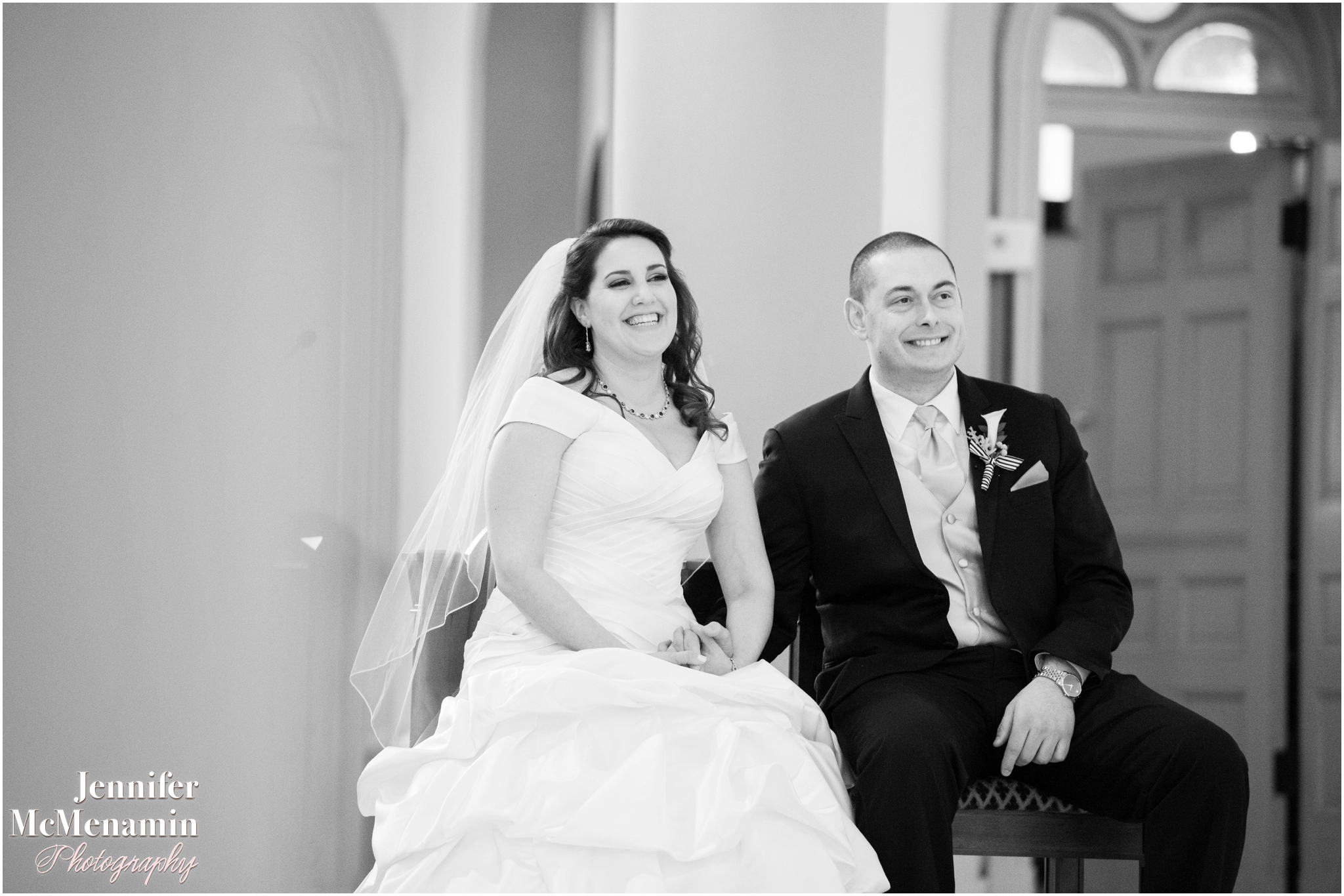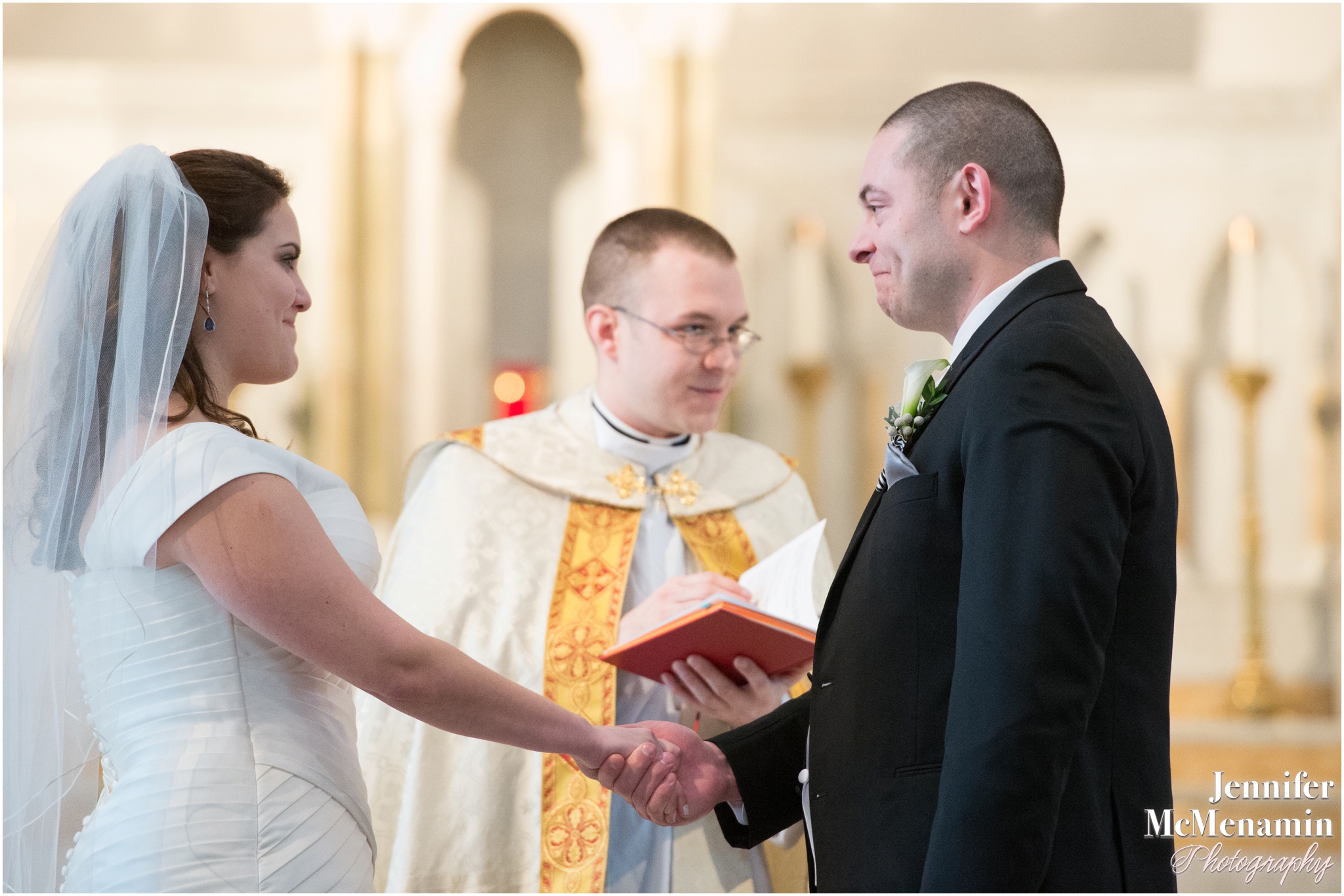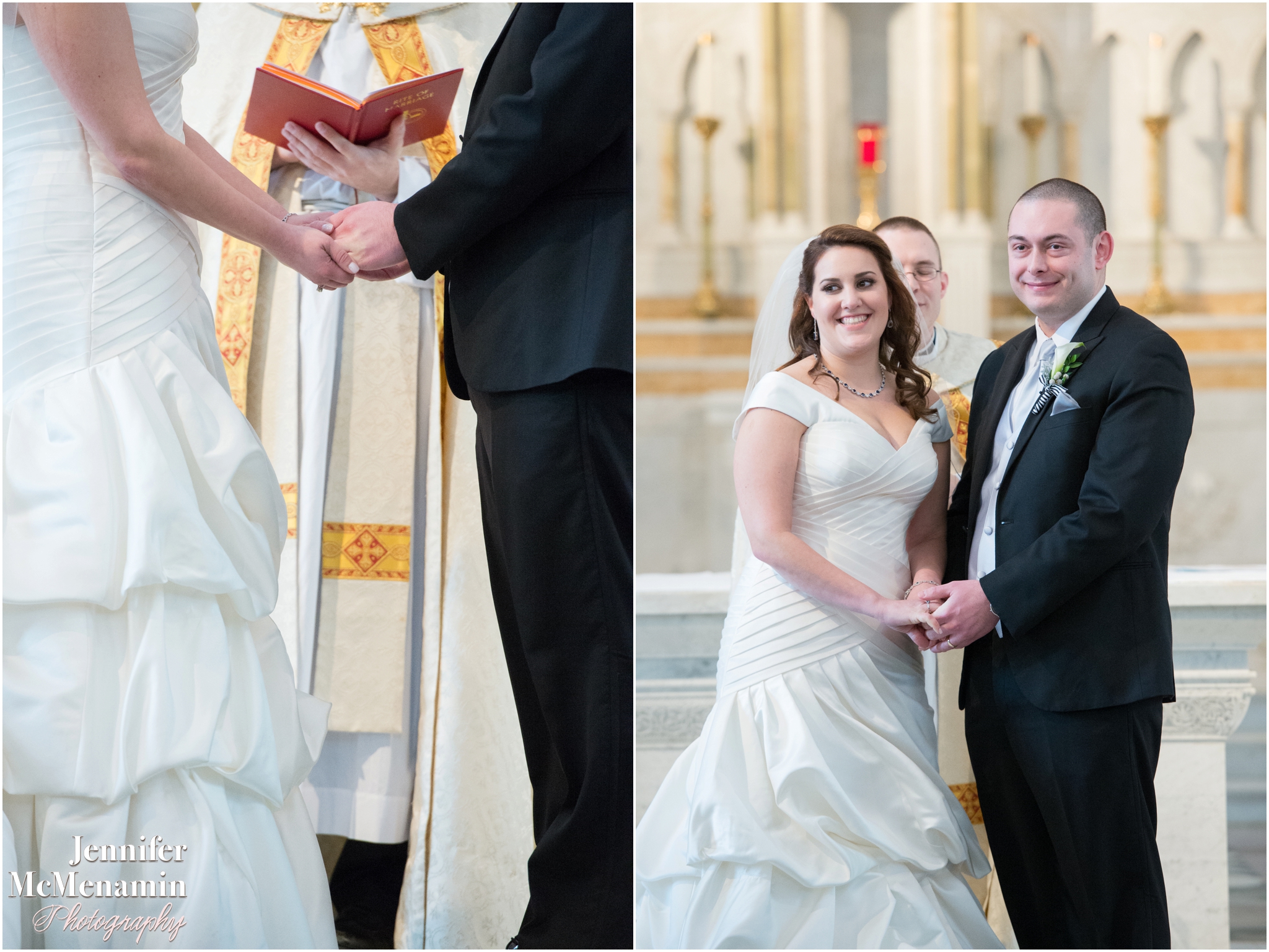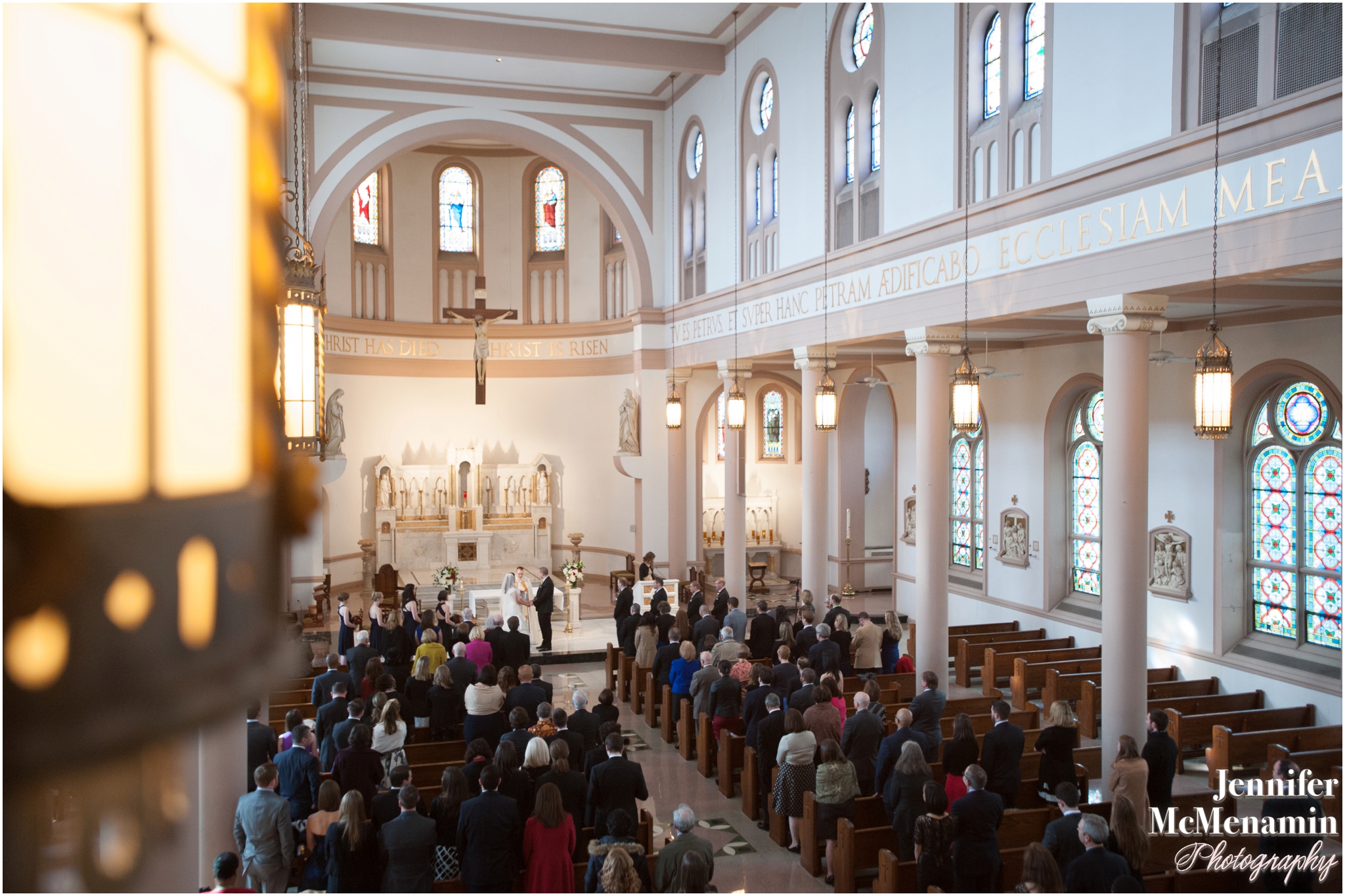 I love love love this next series of images of the newlyweds! So much happiness.

I also love love love these hilarious reactions from the other side of those big doors!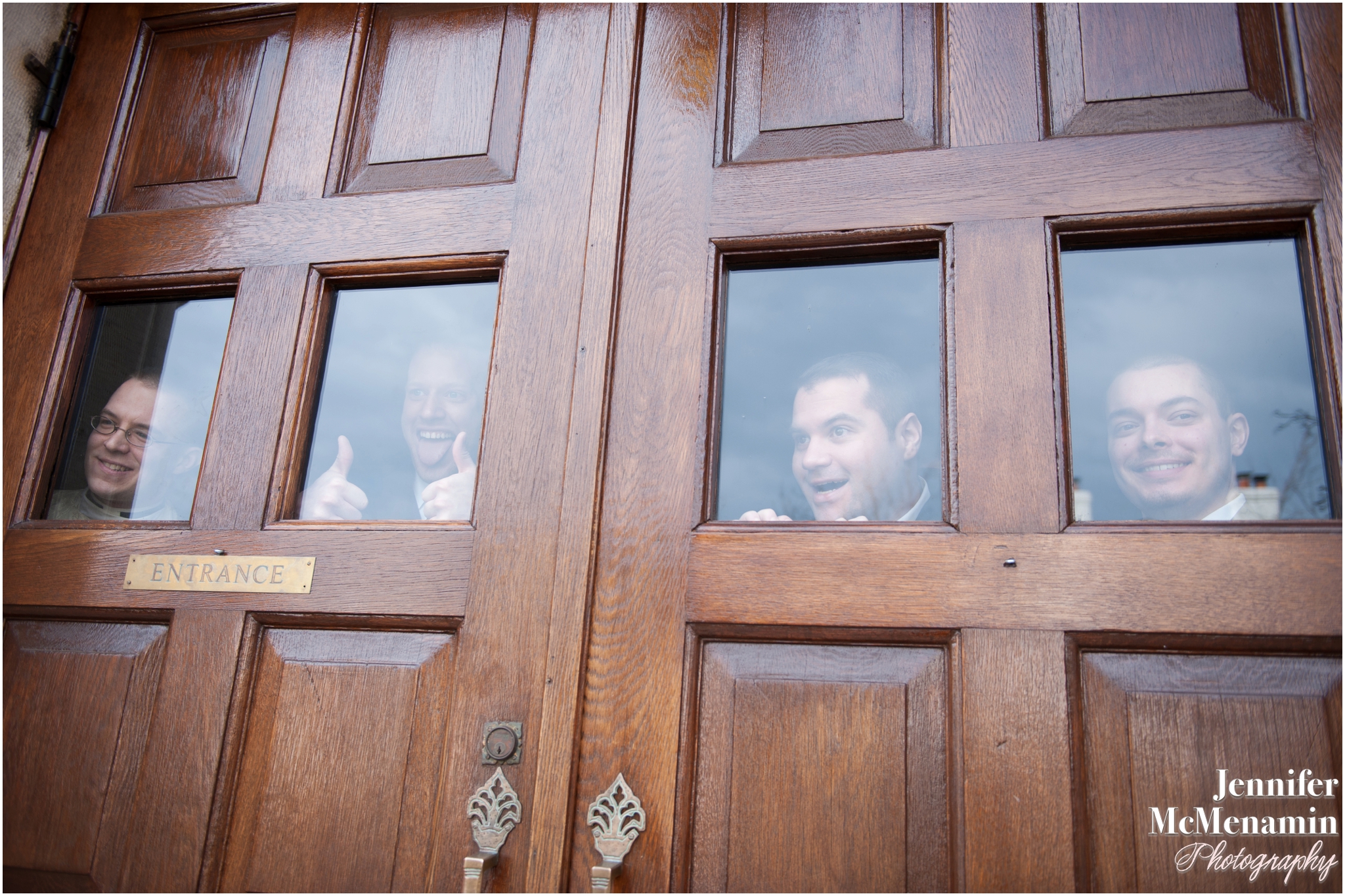 A big group photo.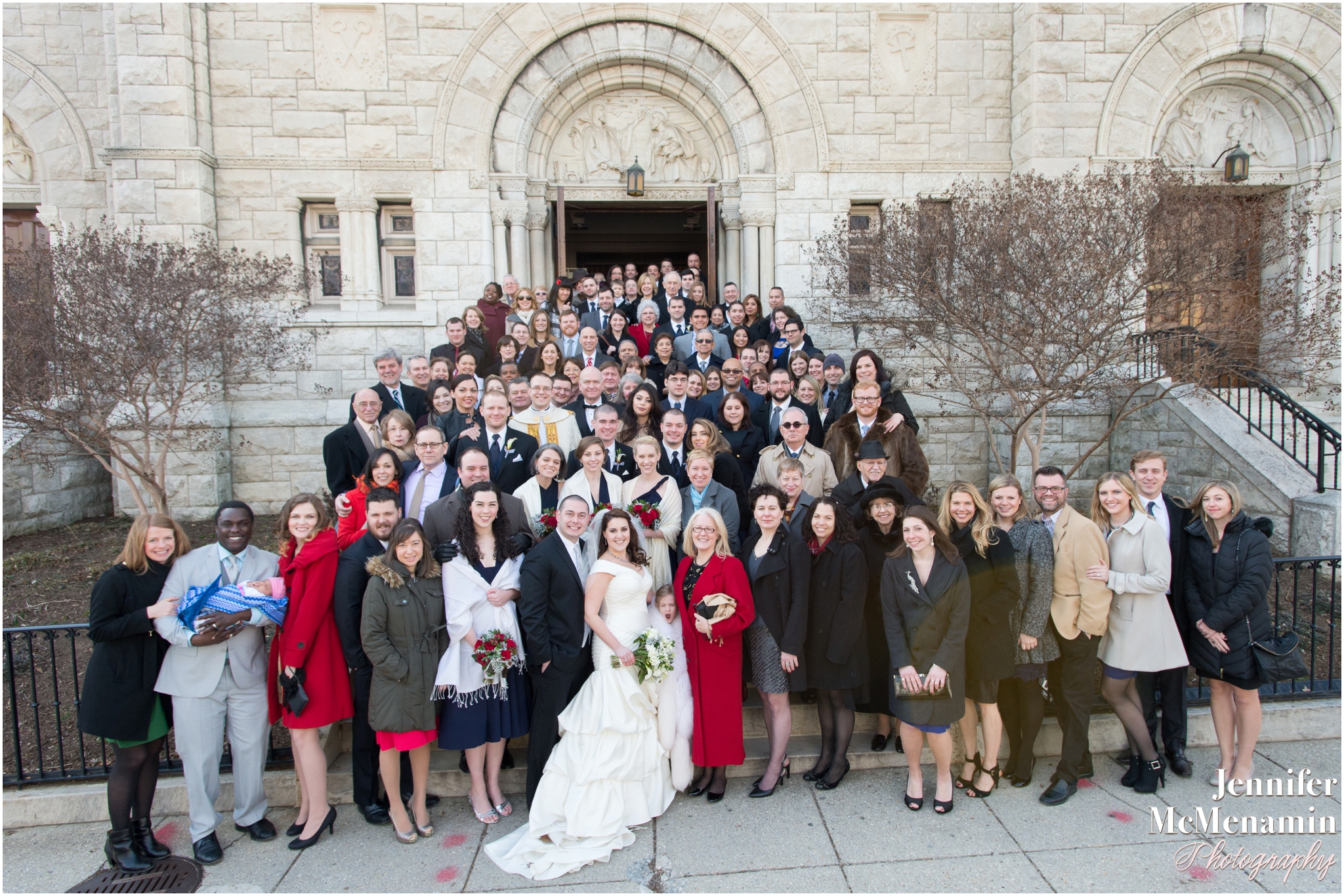 At the request of Beth's mother, Anne, we replicated a childhood photo of Beth and her brother, Andy.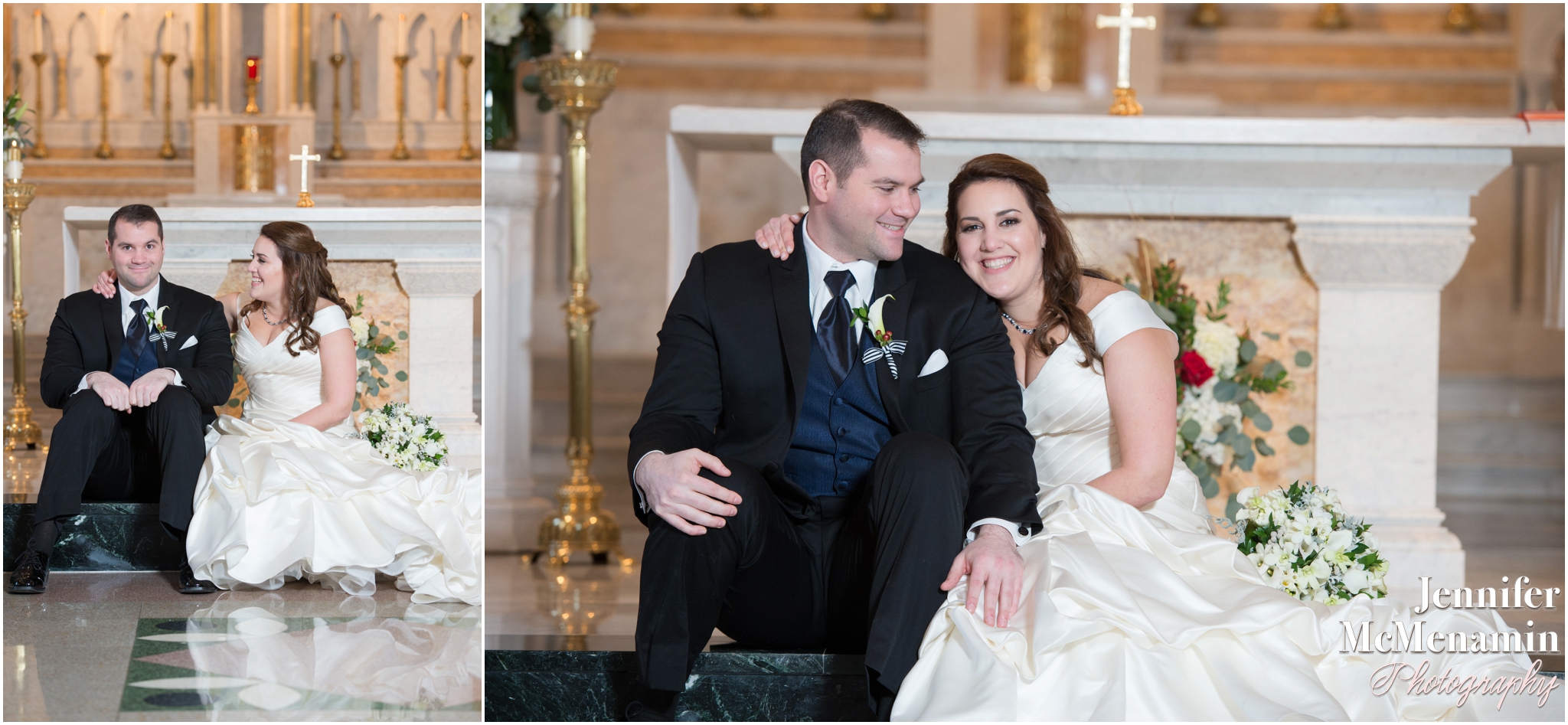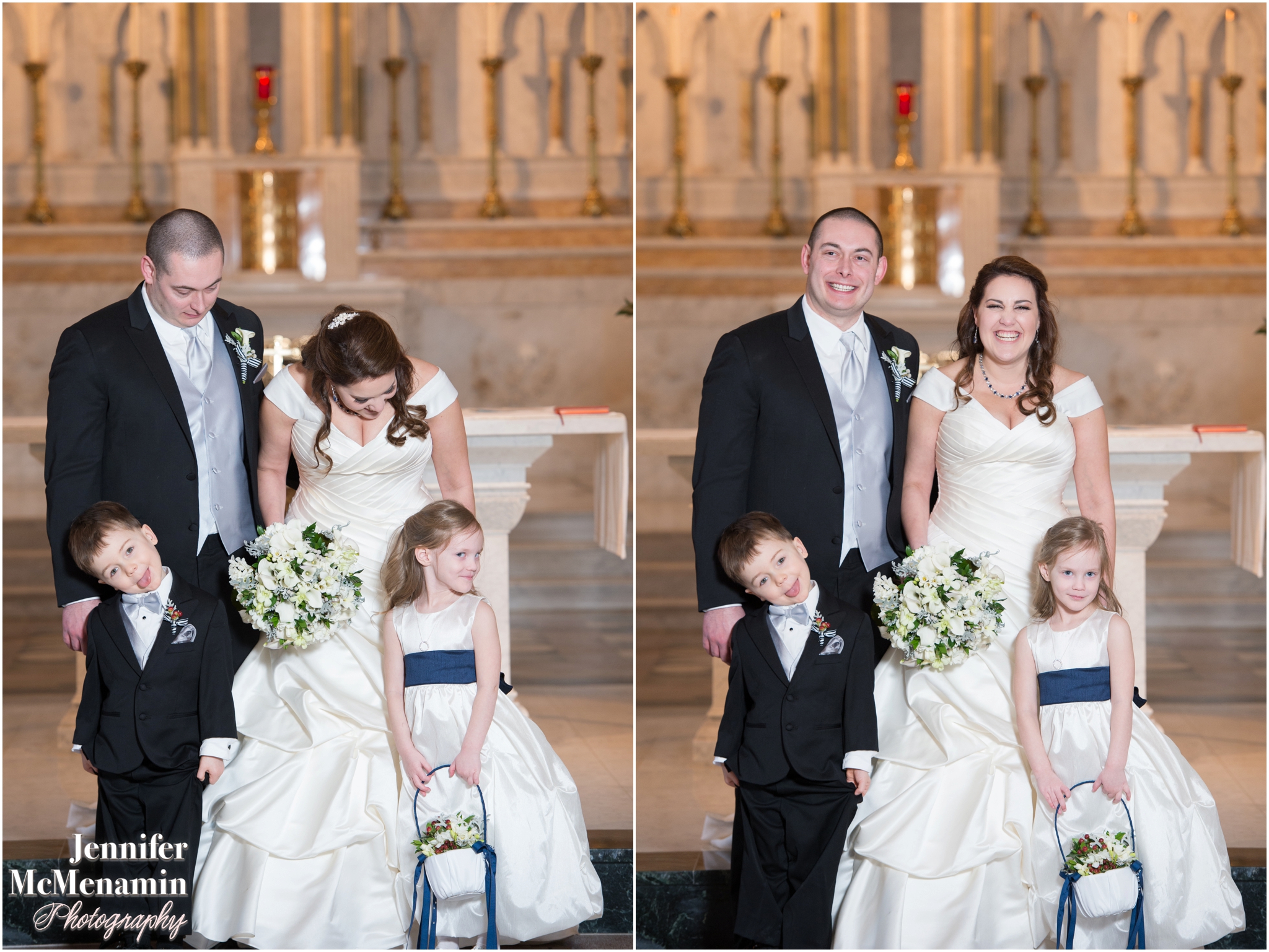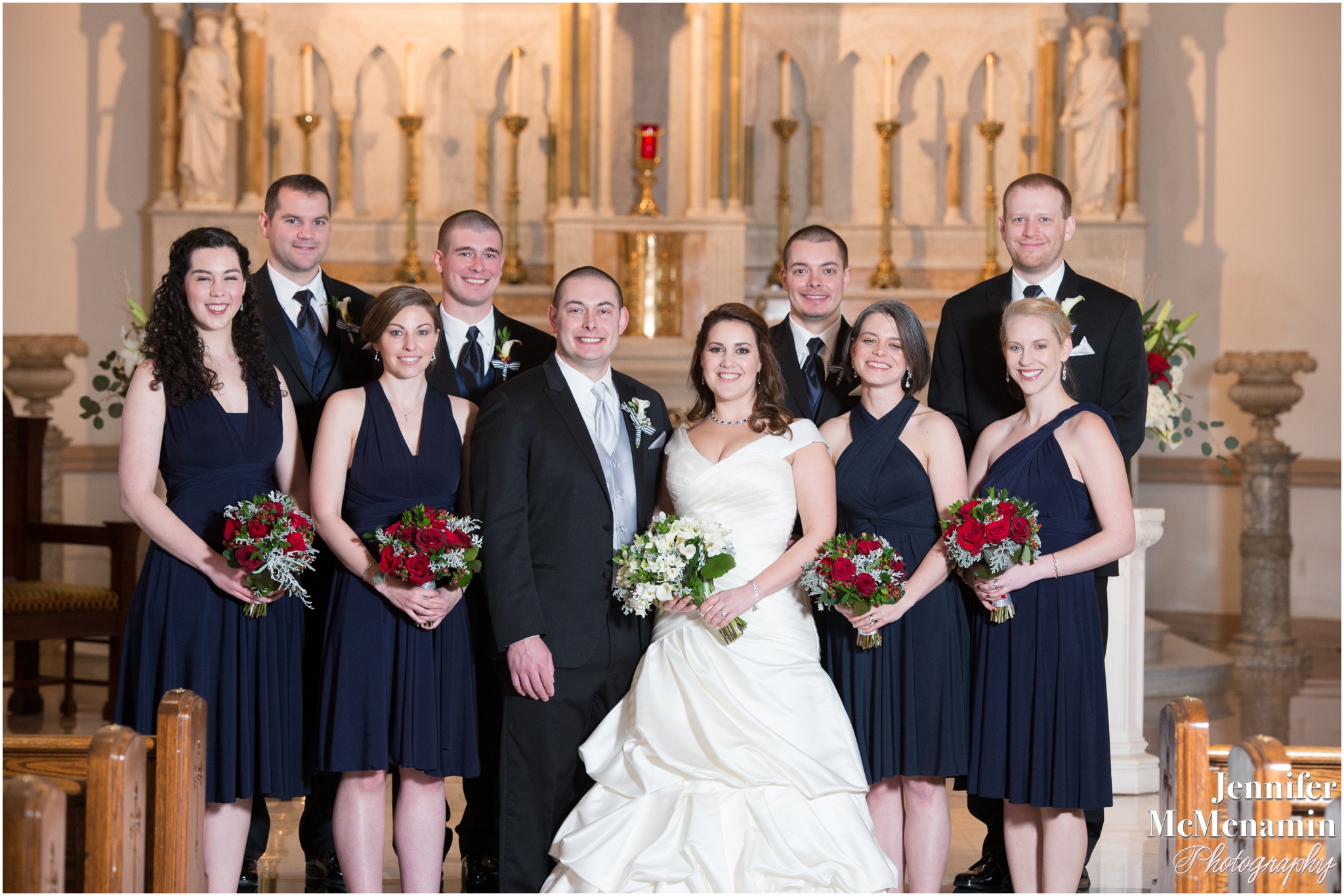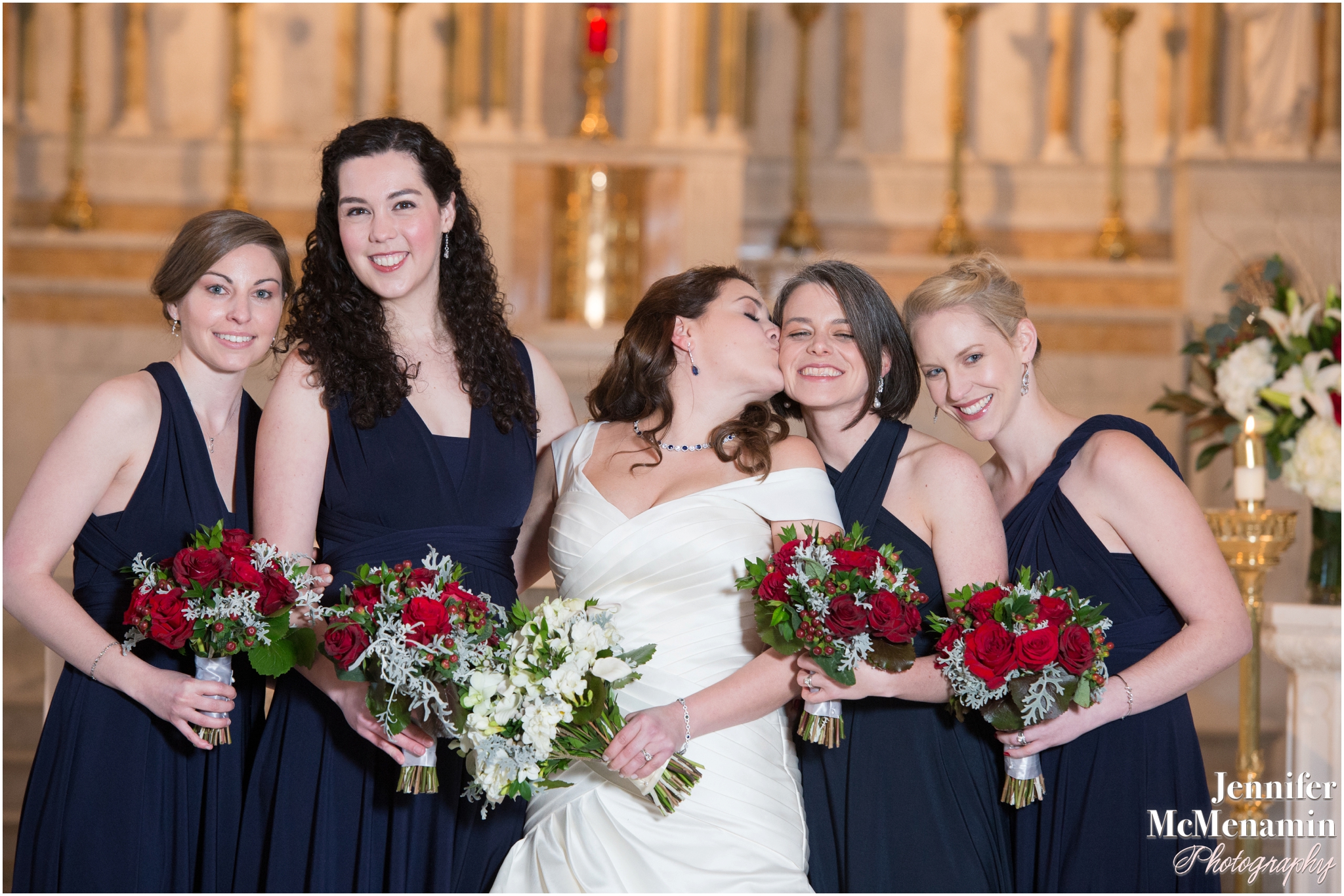 I love this reflection photo of Beth — her shoes kicked off for a moment of comfort — while her girlfriends worked on her bustle.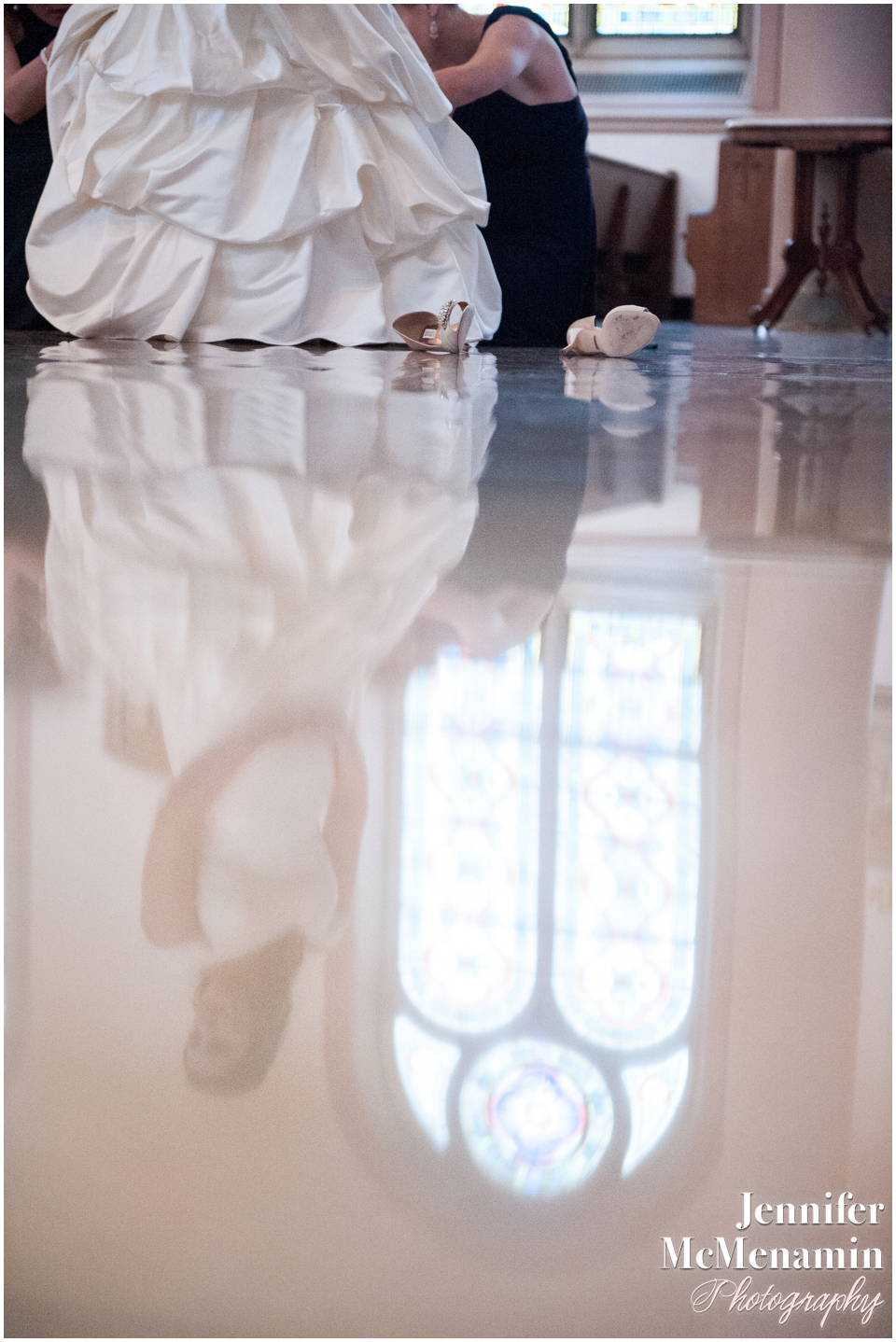 And then, we were off for a little pedicab spin around Capitol Hill for some photos.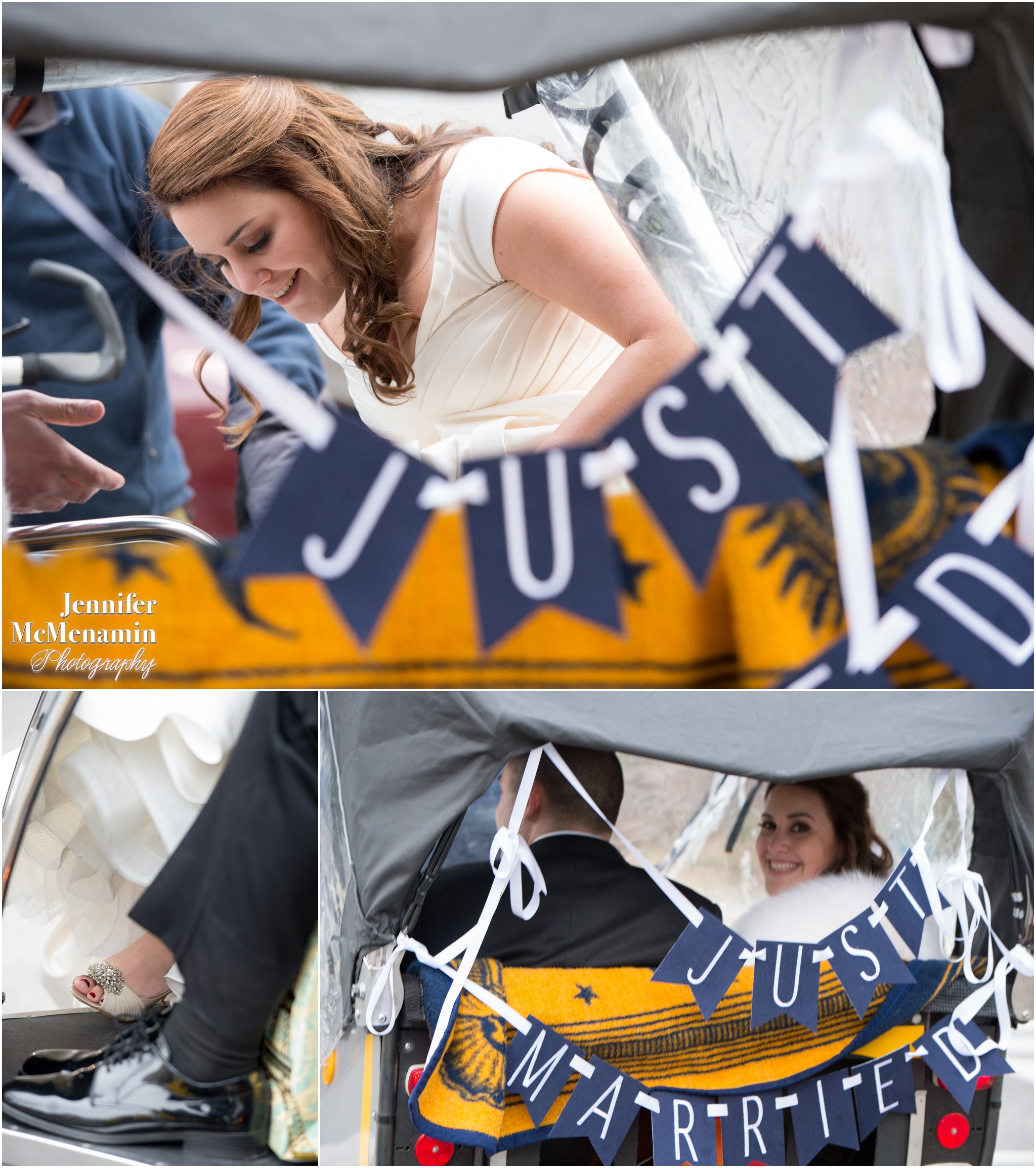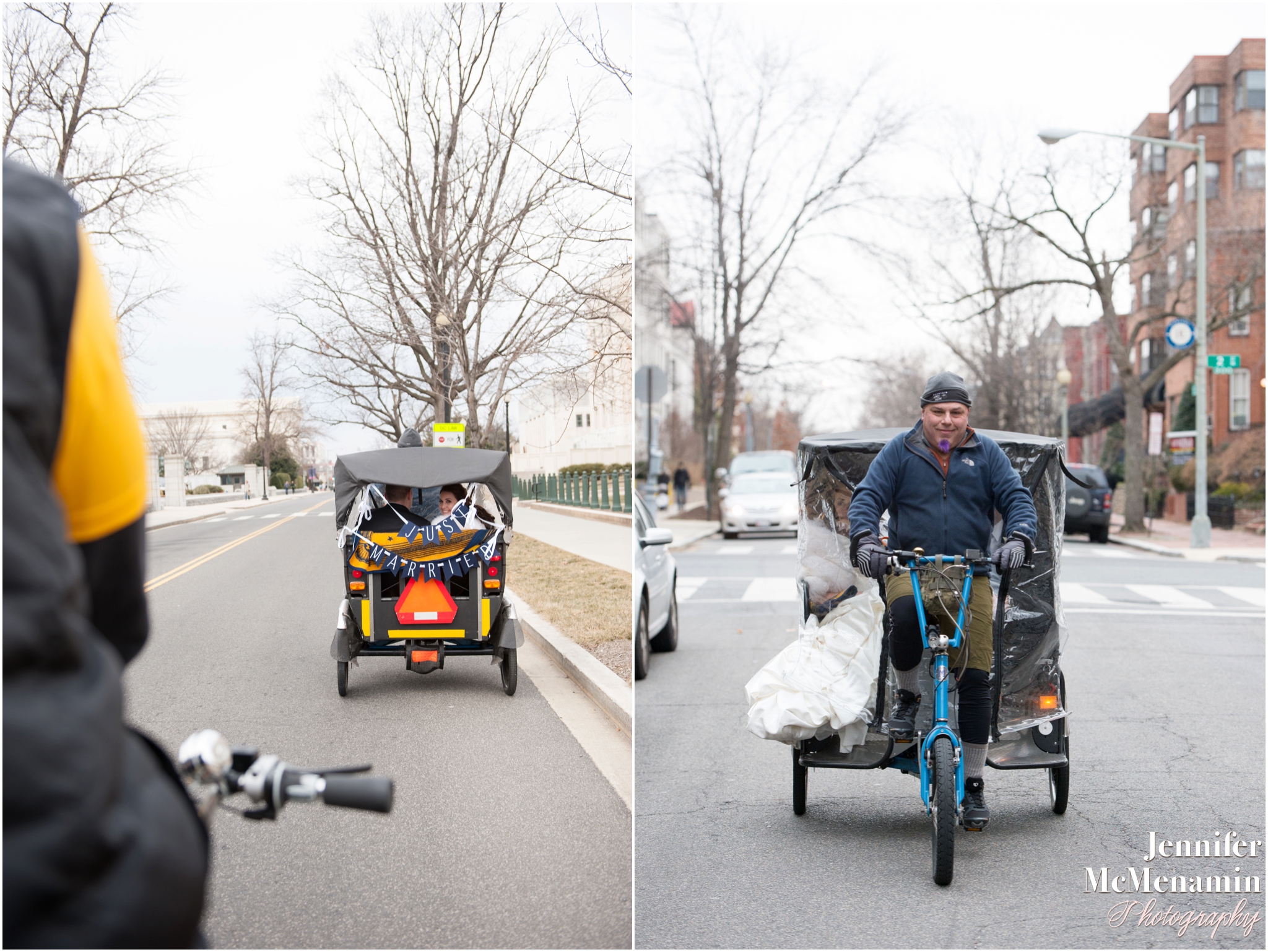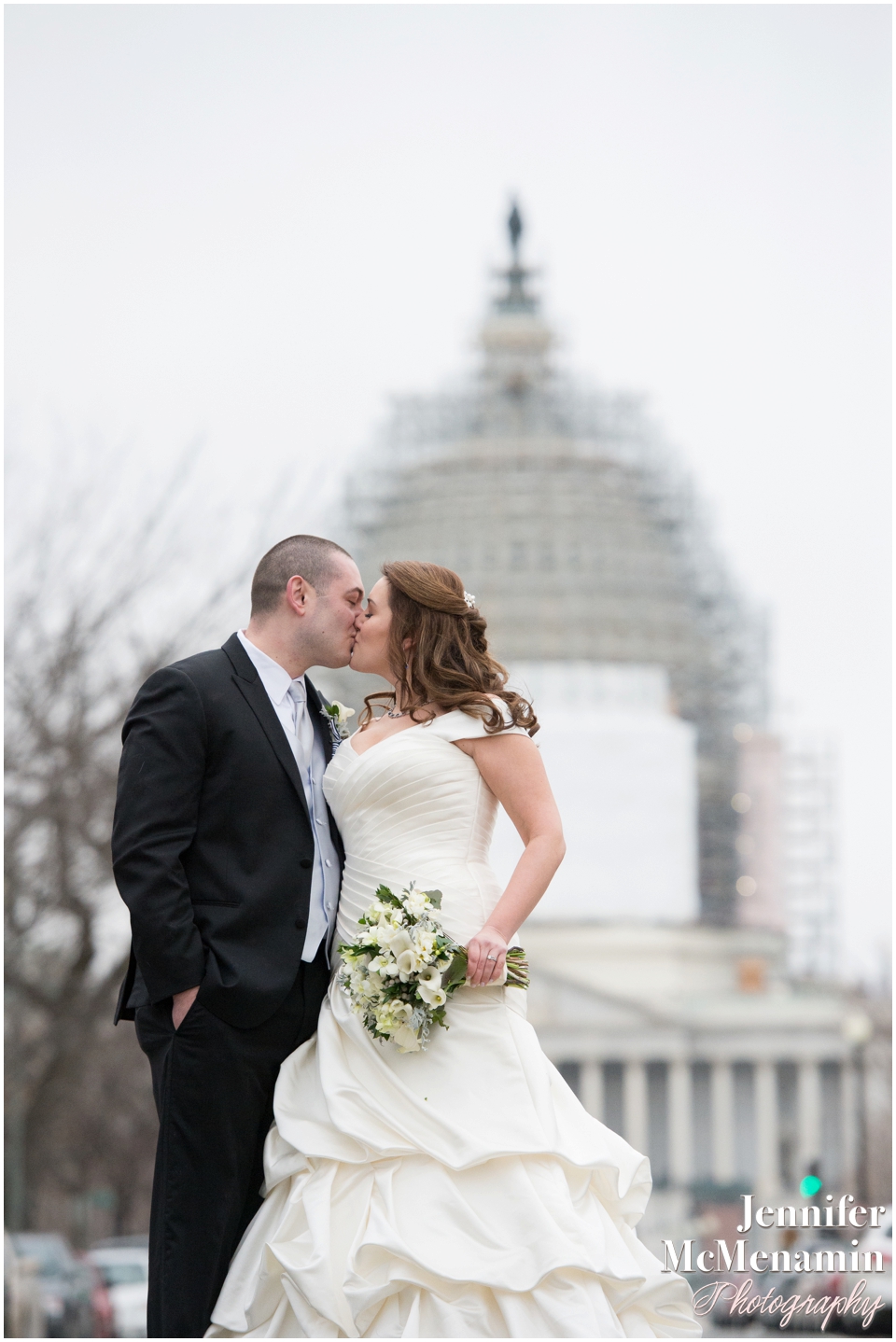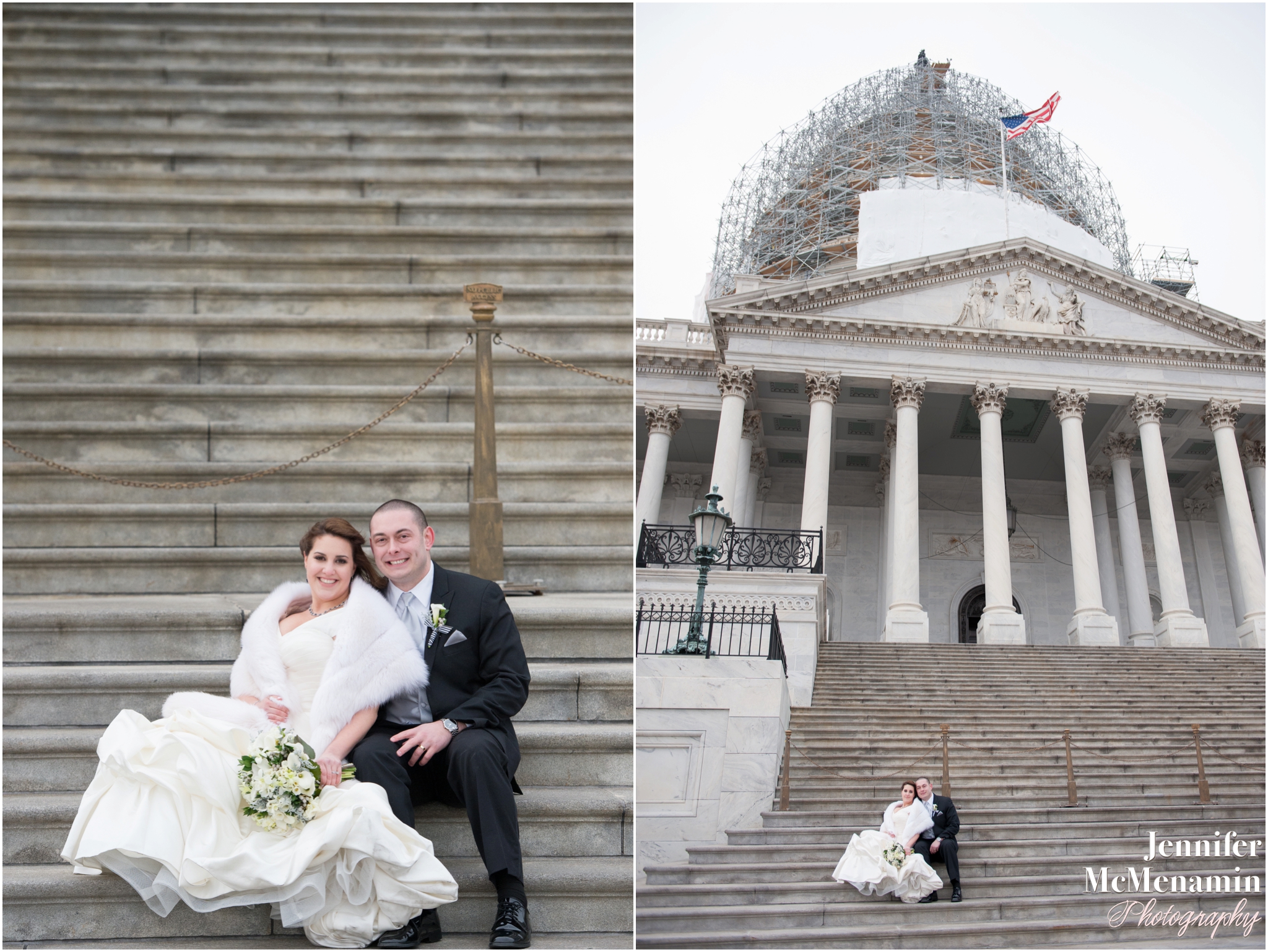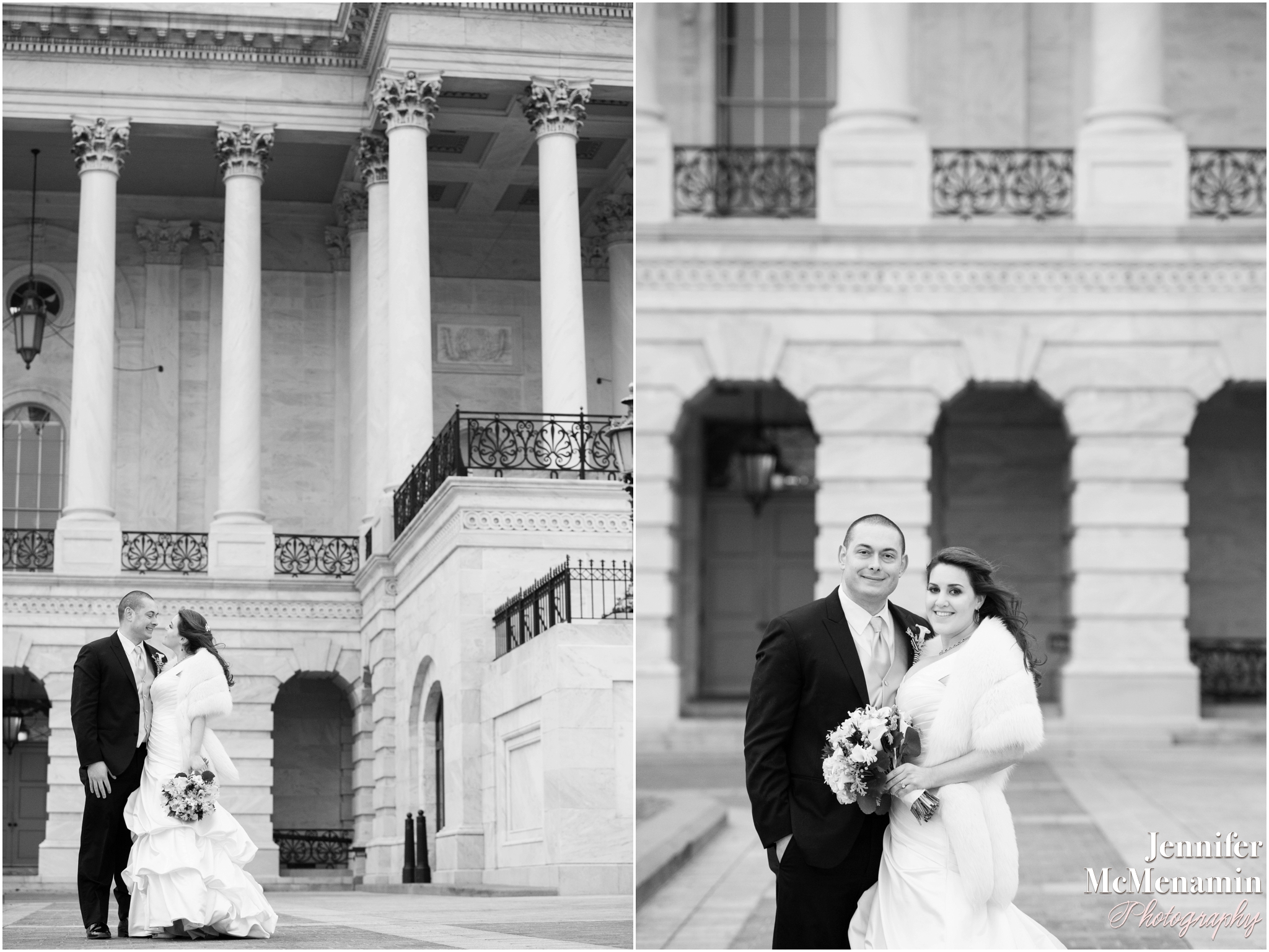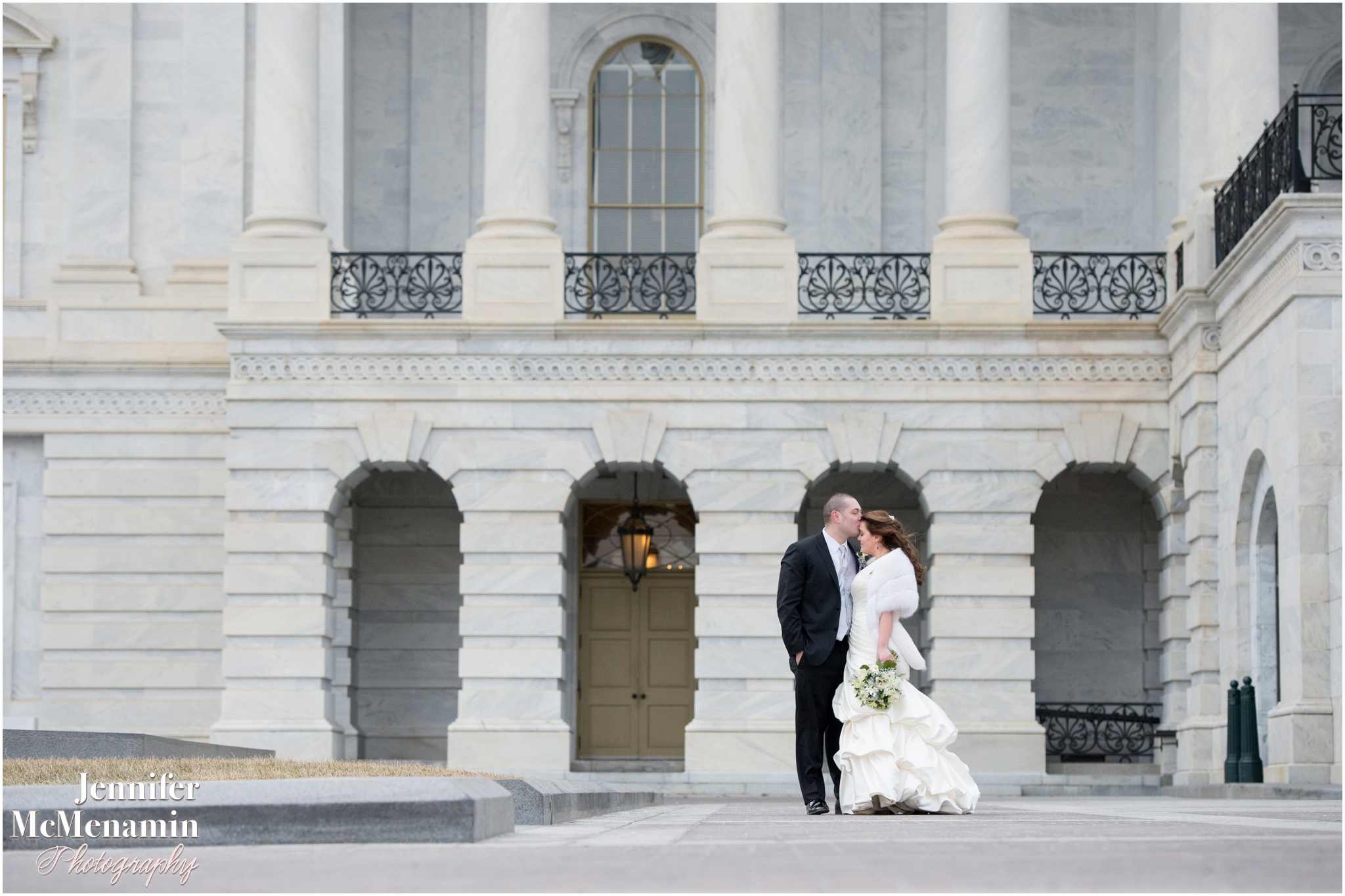 I love this joyful little moment between Beth + Derick. I should mention that it was not warm and Beth did not utter a single complaint about the temperature.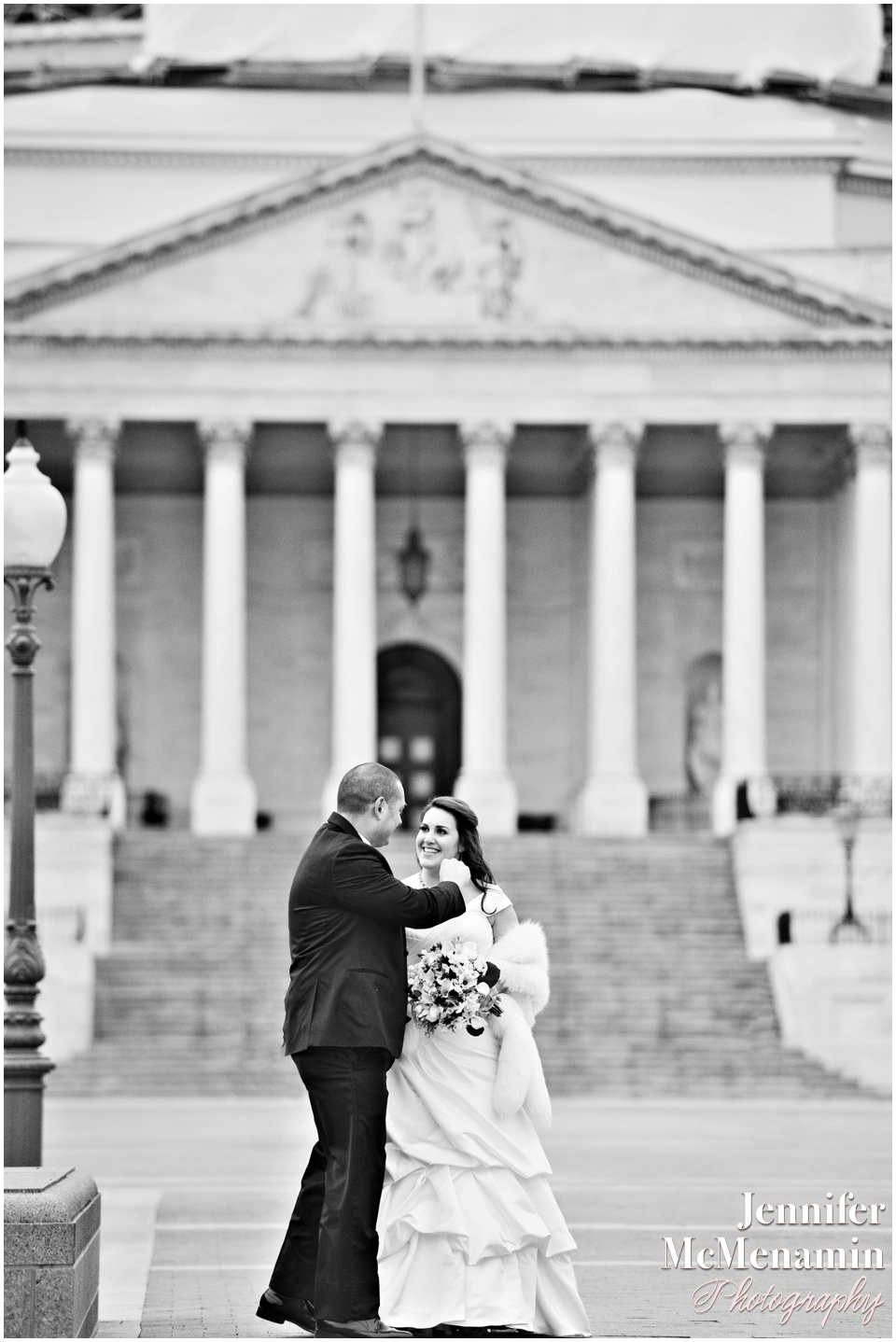 Even under construction and shrouded in scaffolding and plastic sheeting (which we mostly tried to hide!), The Capitol dome makes for an amazing backdrop.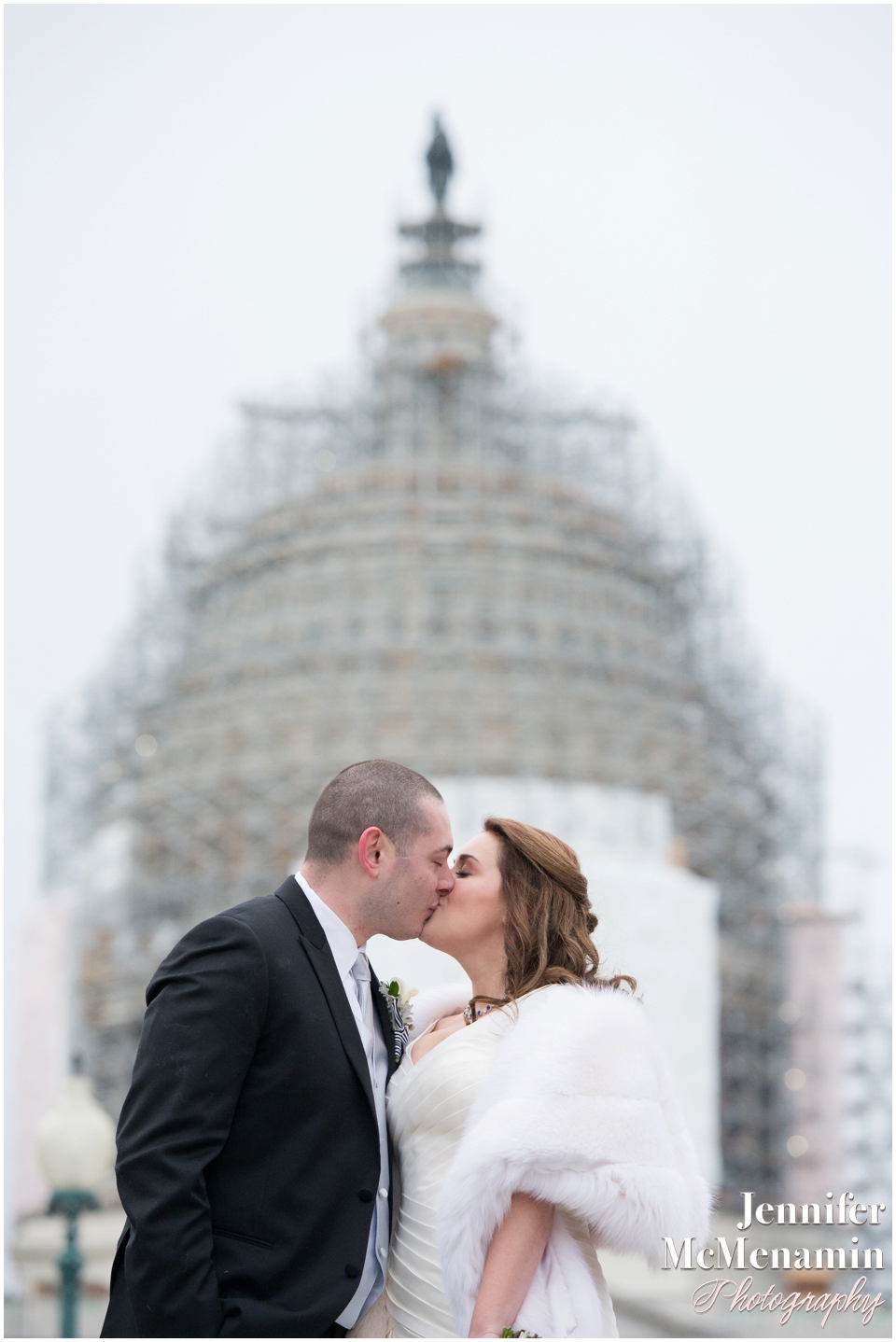 Then, we were off to the reception at the Capitol Hill Club.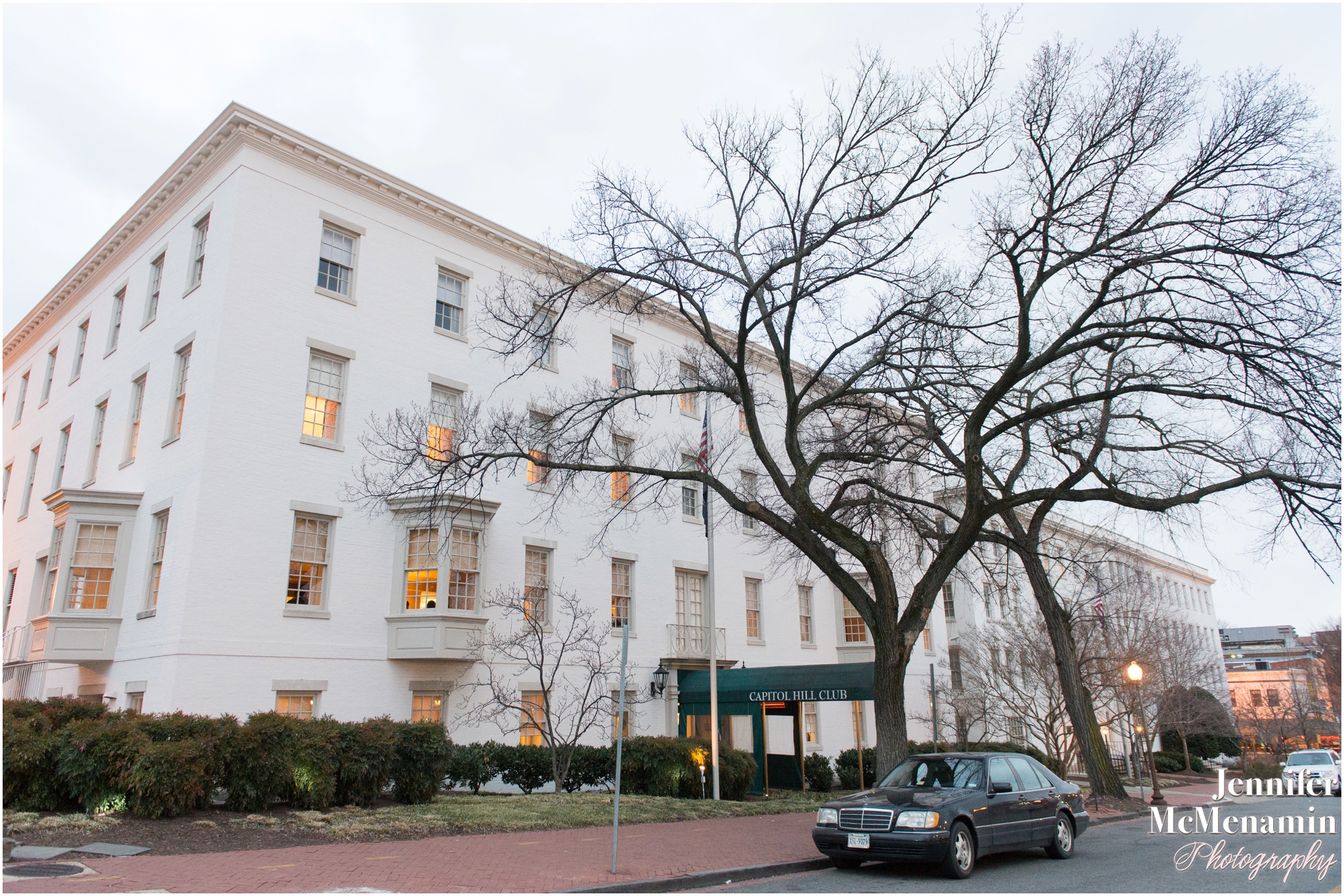 Since Beth + Derick married on Valentine's Day, they asked their guests to write them a love note.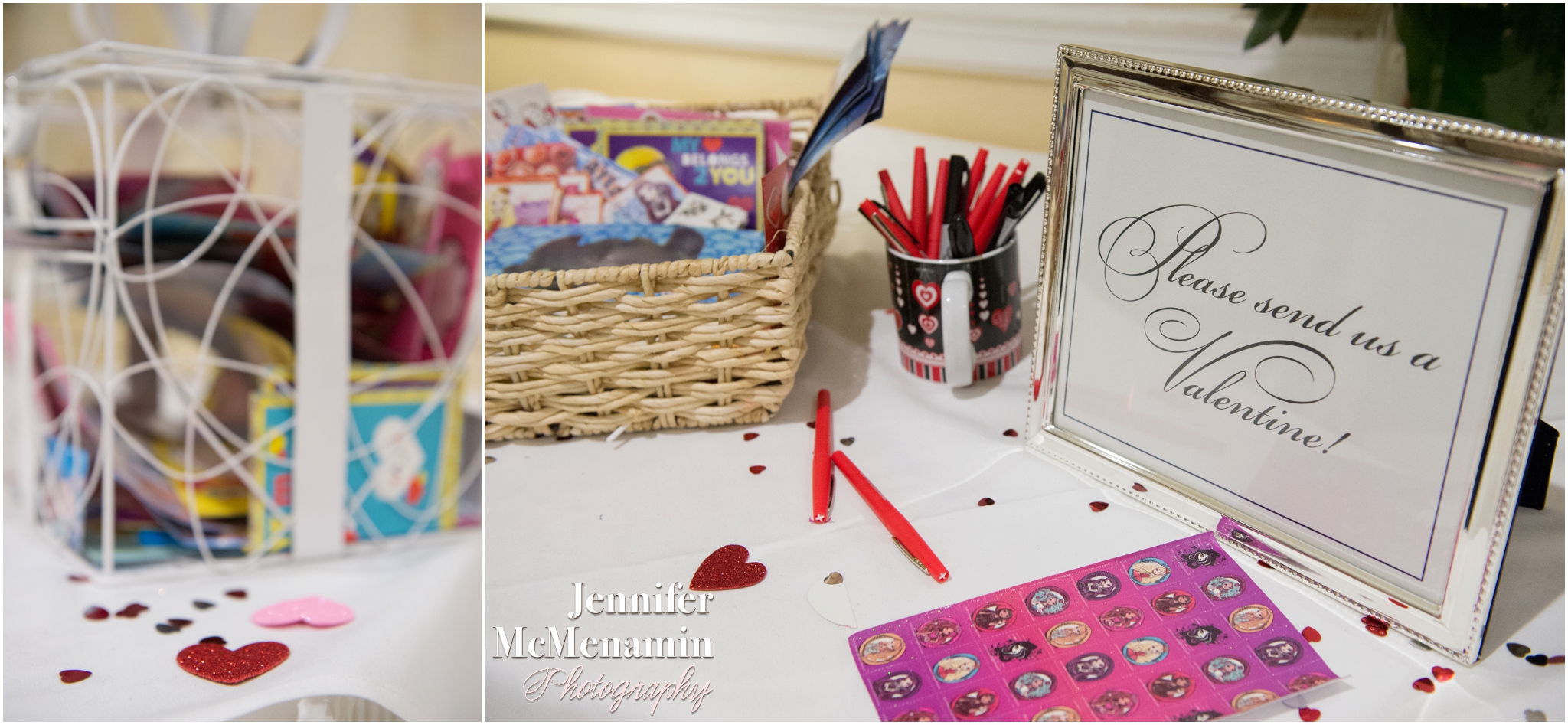 Upon being introduced into the reception, the darling ring bearer bowed. A full, serious-as-all-get-out bow. It was amazing!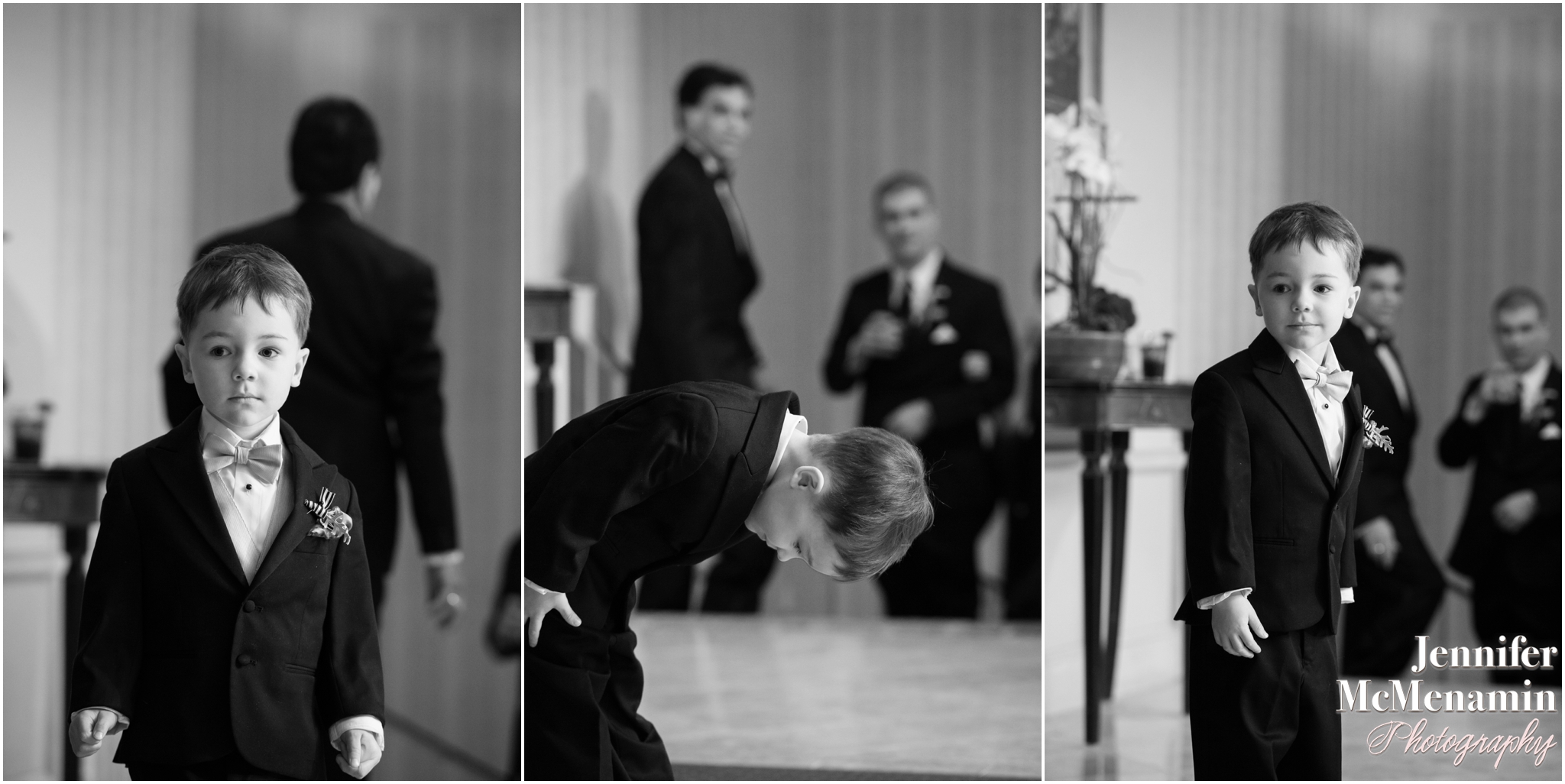 Derick's father recognizes Dr. Corcoran, who points at Derick to acknowledge the thanks. And then the room erupted in applause as people jumped to their feet. Amazing.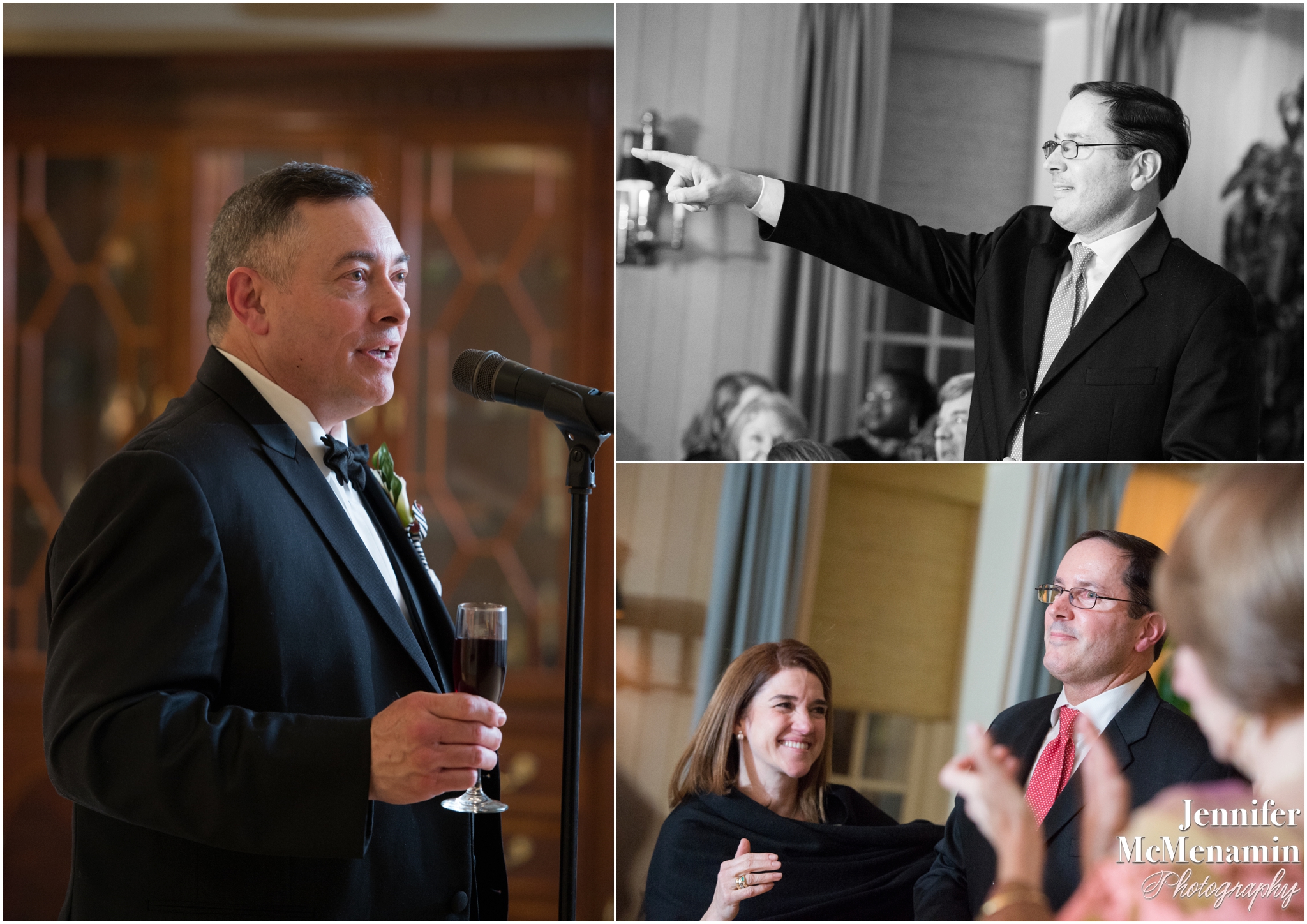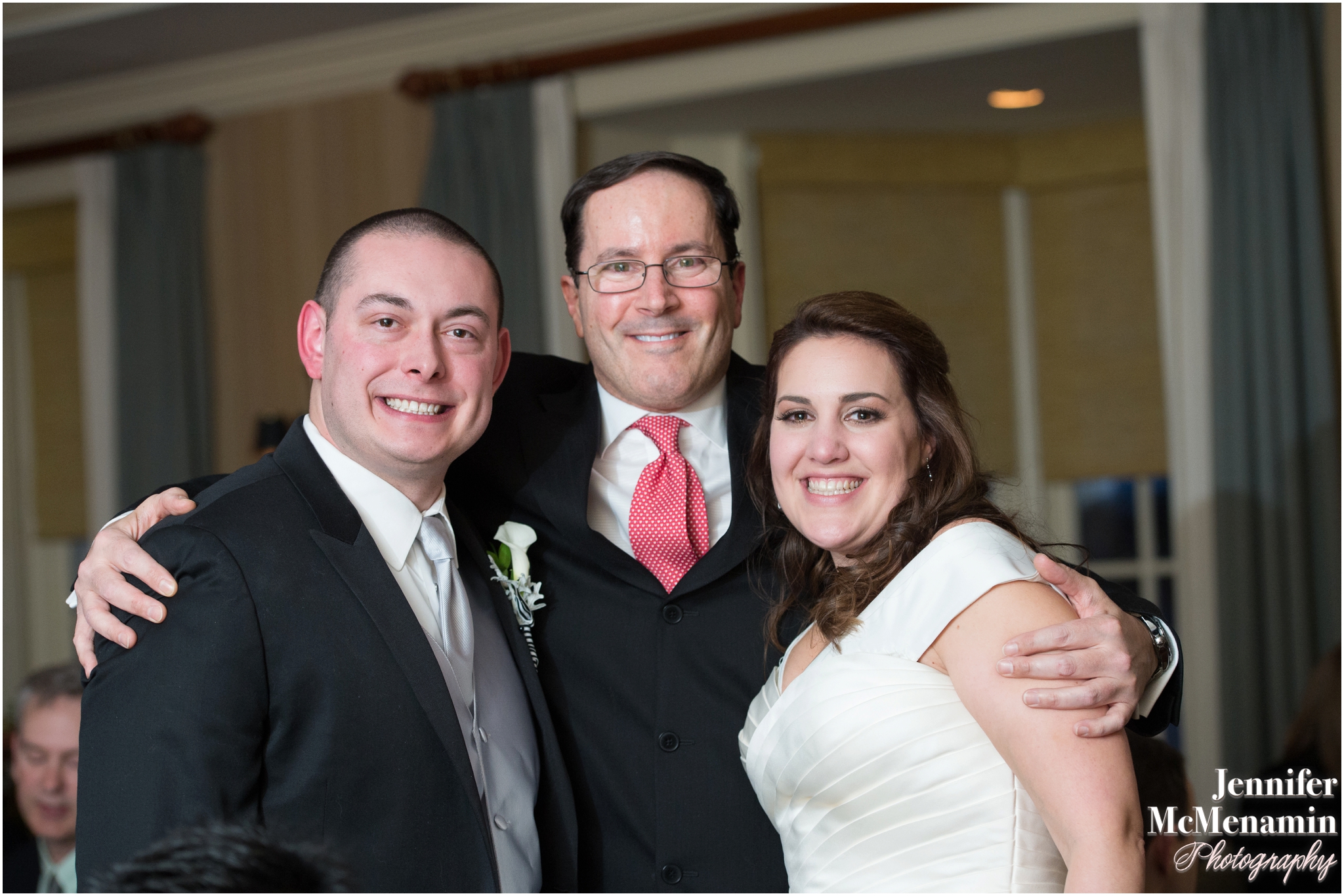 A cake cutting.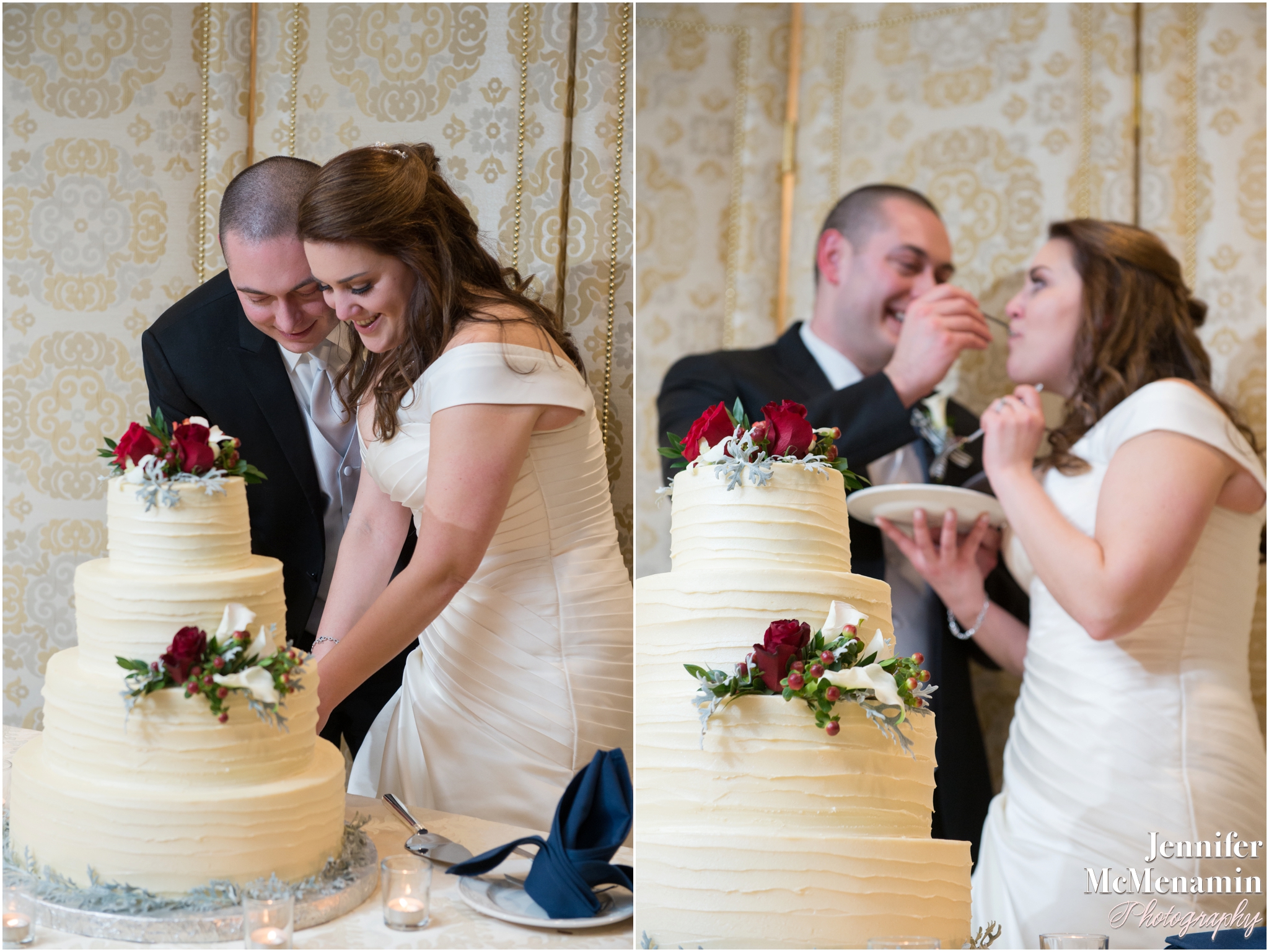 A lovely father-daughter dance.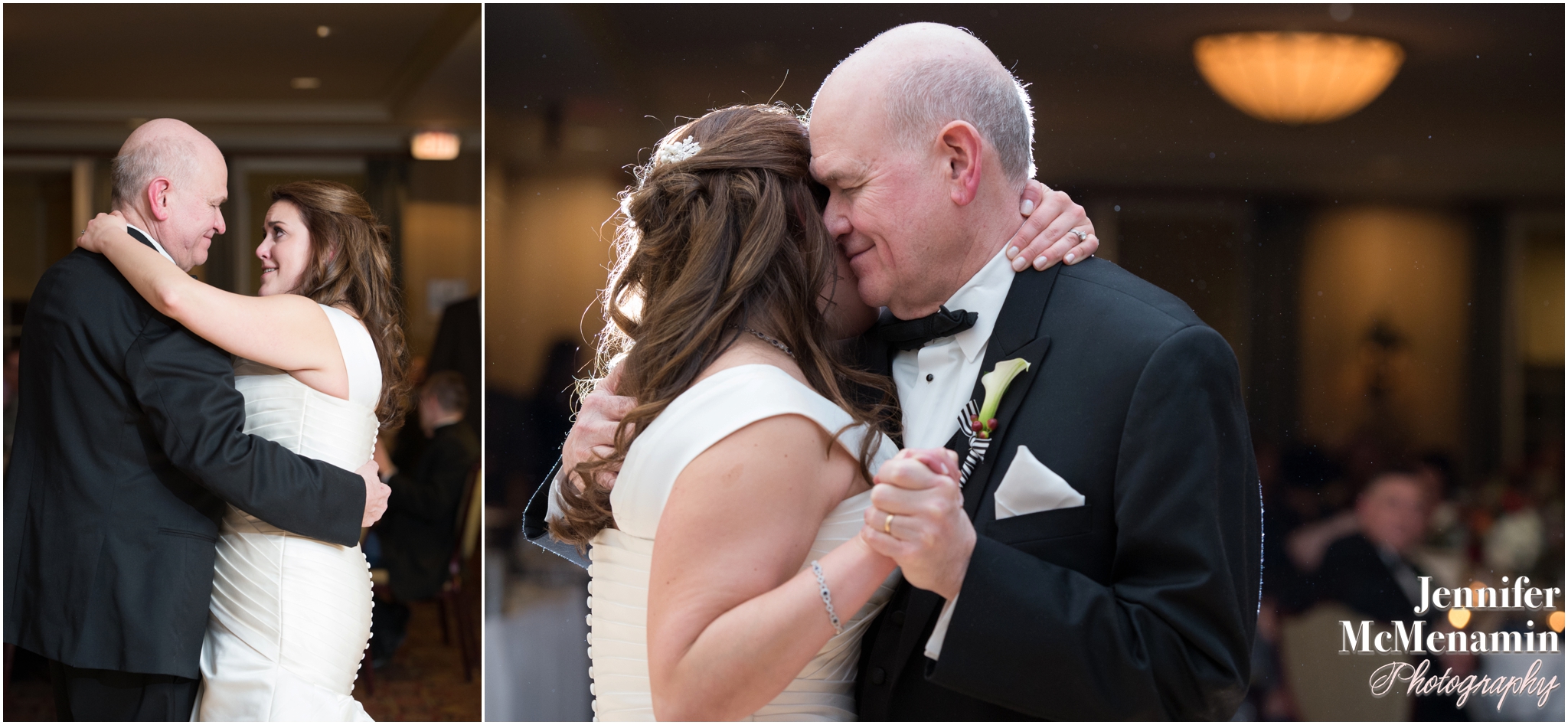 Beth asked me to pay special attention to the reaction of Derick's father when the song started for the mother-son dance. It was 'It's Raining Men.' Derick's brothers, father and other male relatives immediately joined them for a very entertaining dance.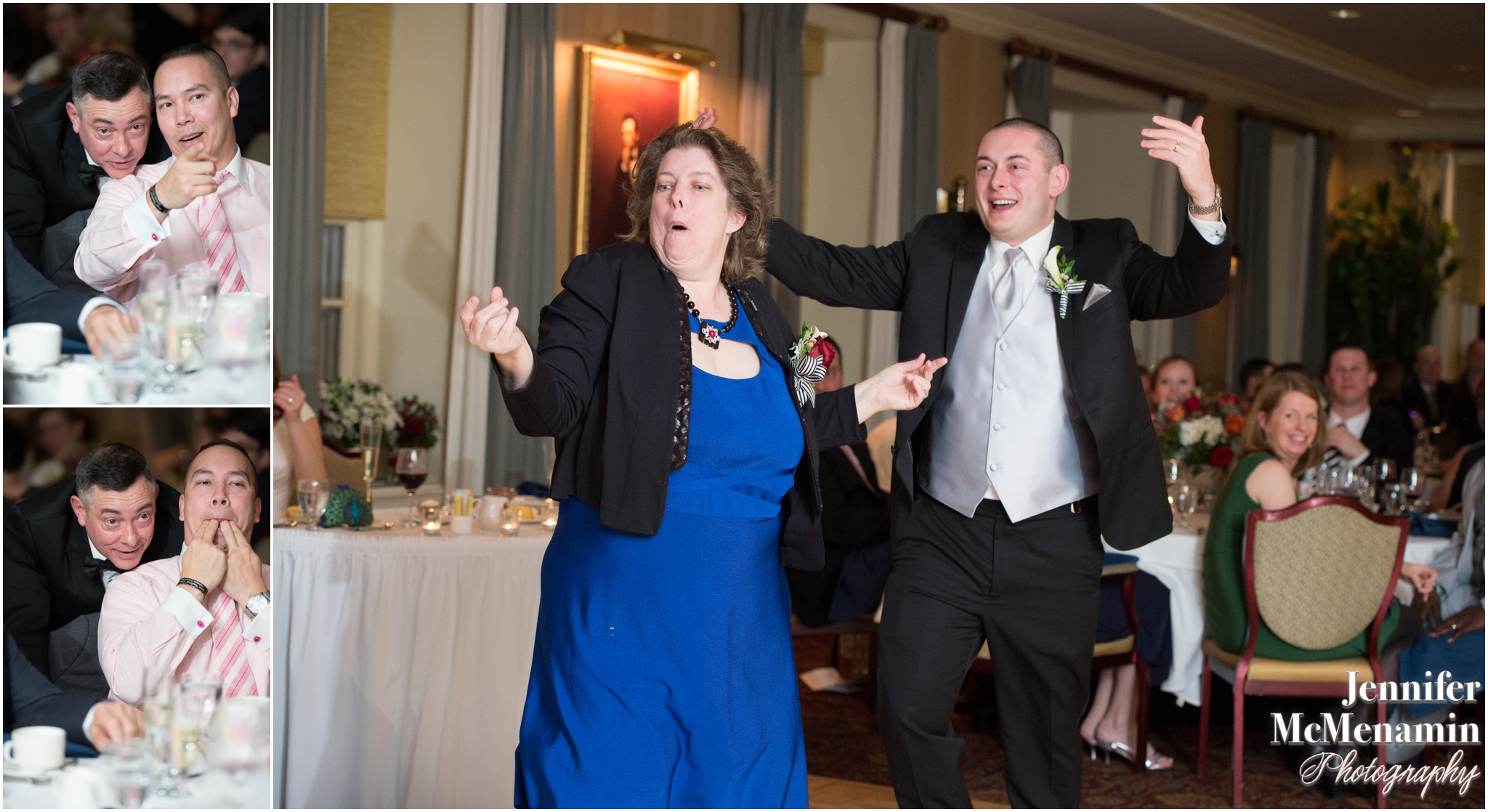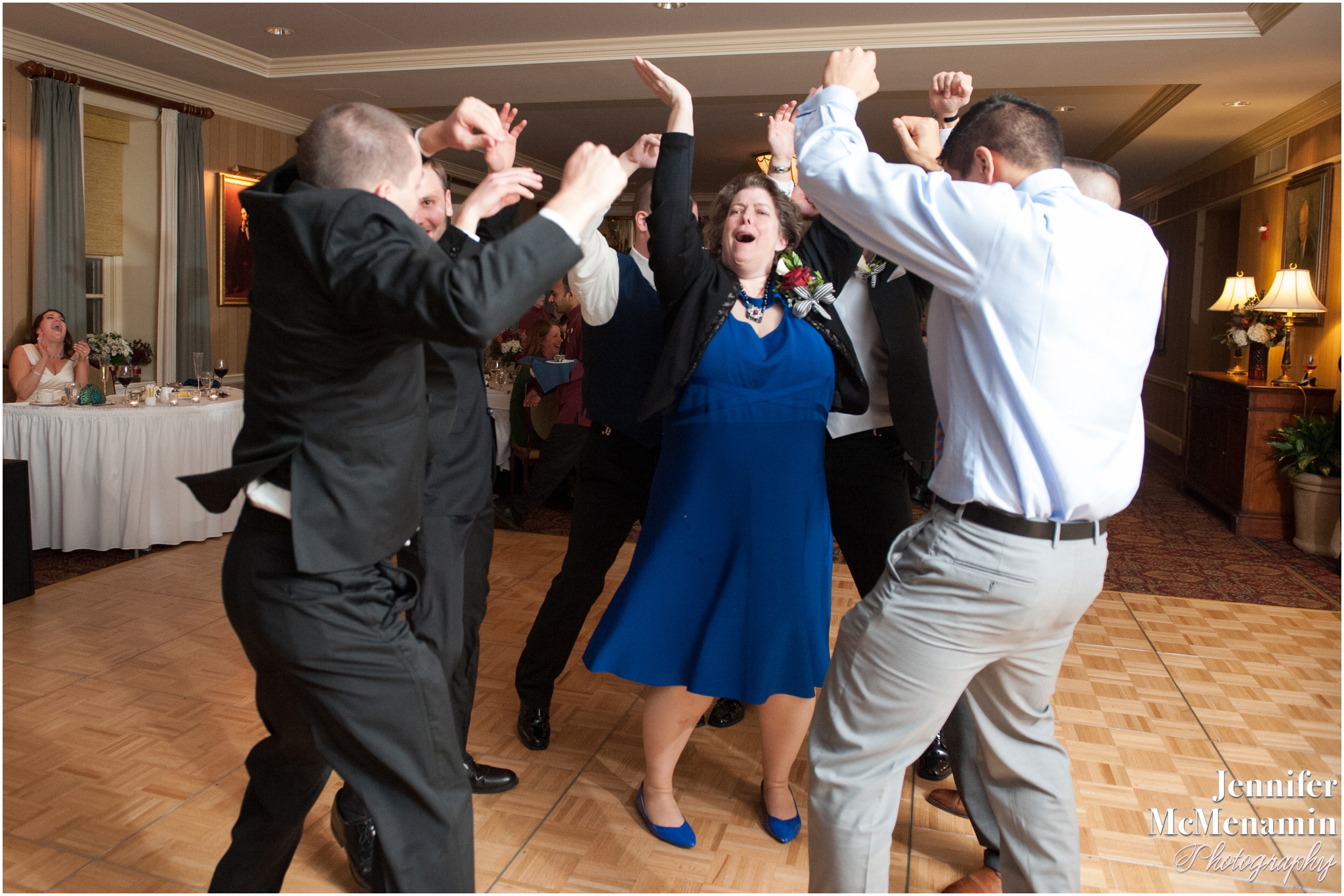 DJ Sean Johnson (amusingly photographed here with Abe Lincoln) of My Deejay kept the dance floor packed and hopping all night.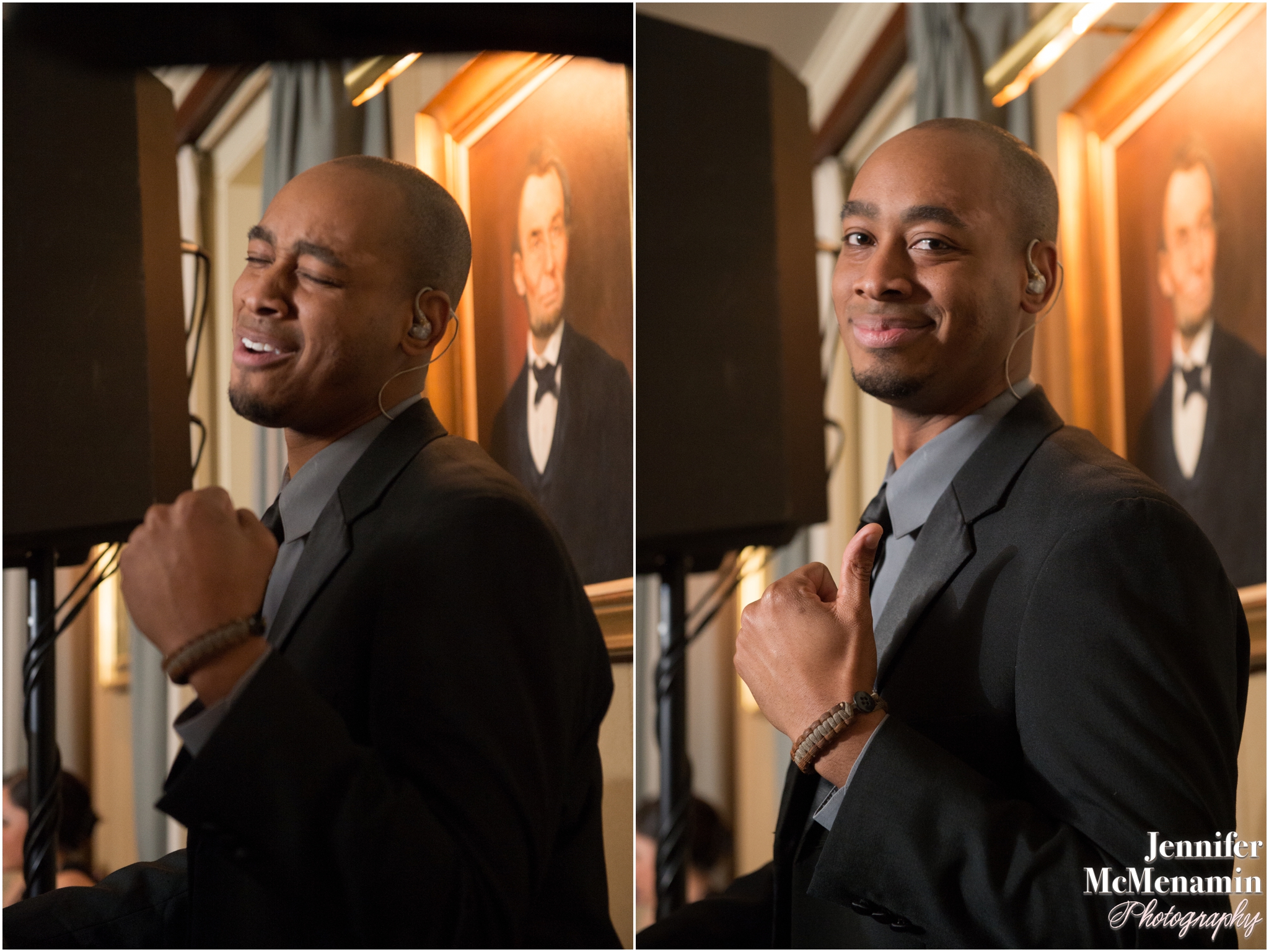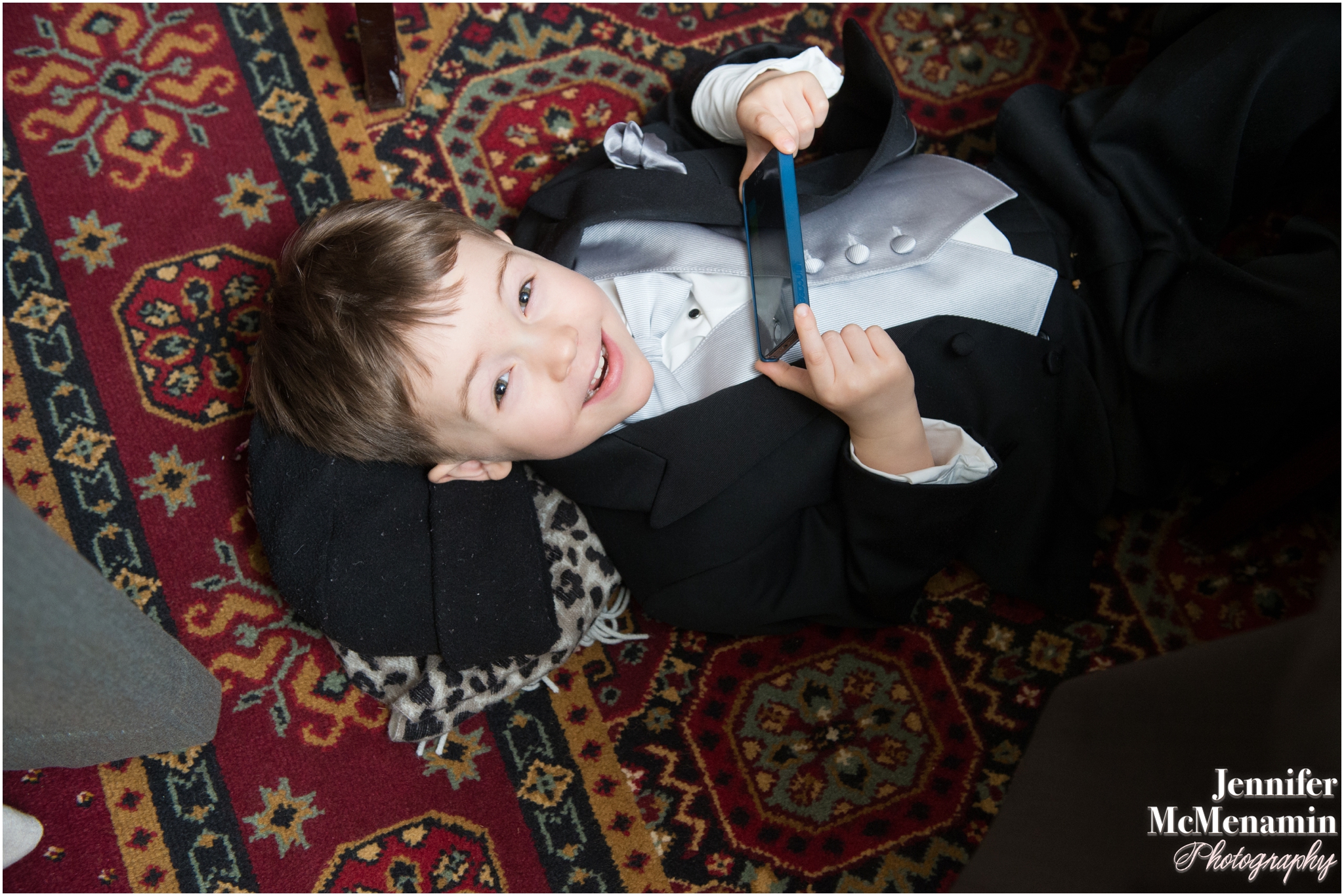 Beth and Derick expressed a desire to minimize the appearance of all the political portraits hung around the room in their photos. Which I did as best I could. Until guests started posing with them like a photo booth backdrop. So I had to include a few!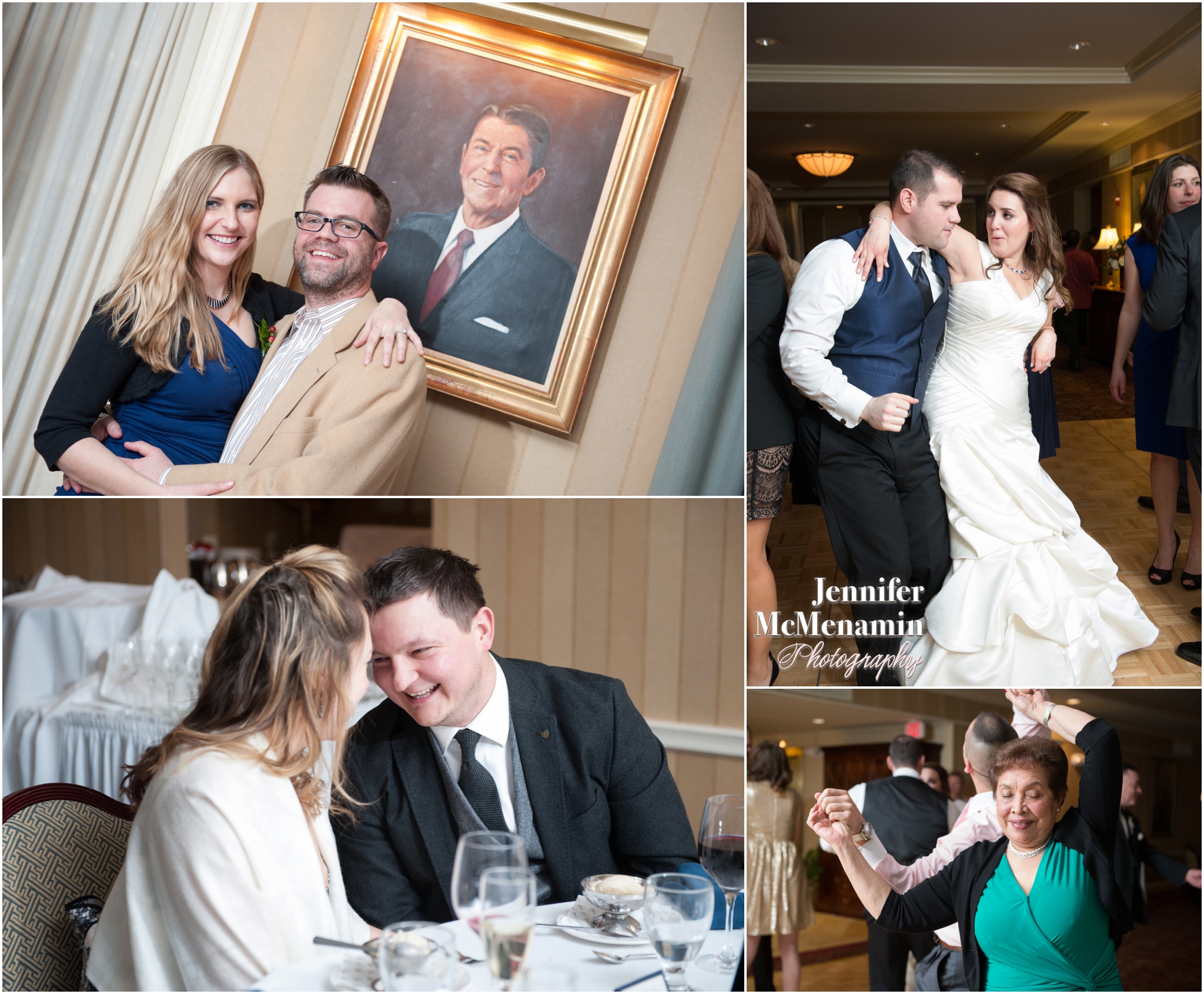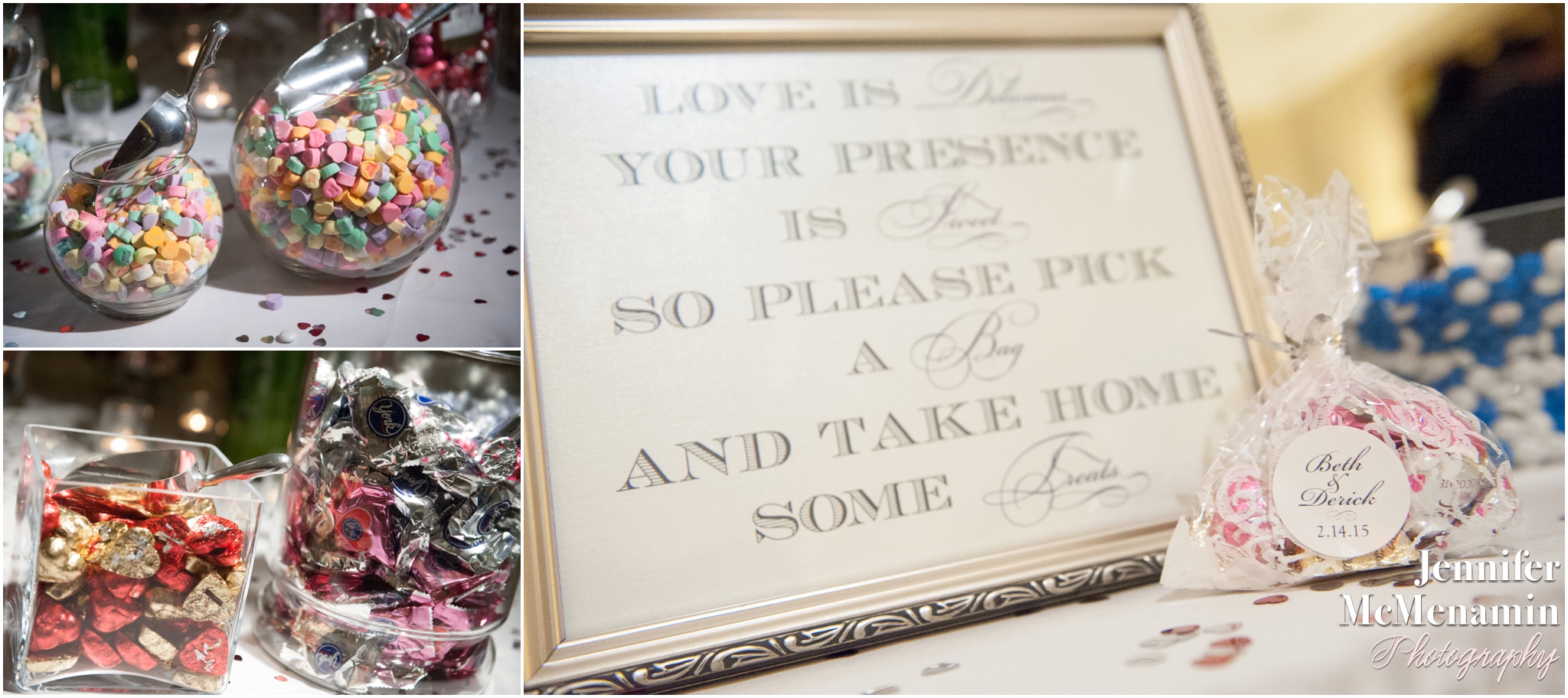 Hey look, it's finally snowing. I mean, like REALLY, REALY snowing!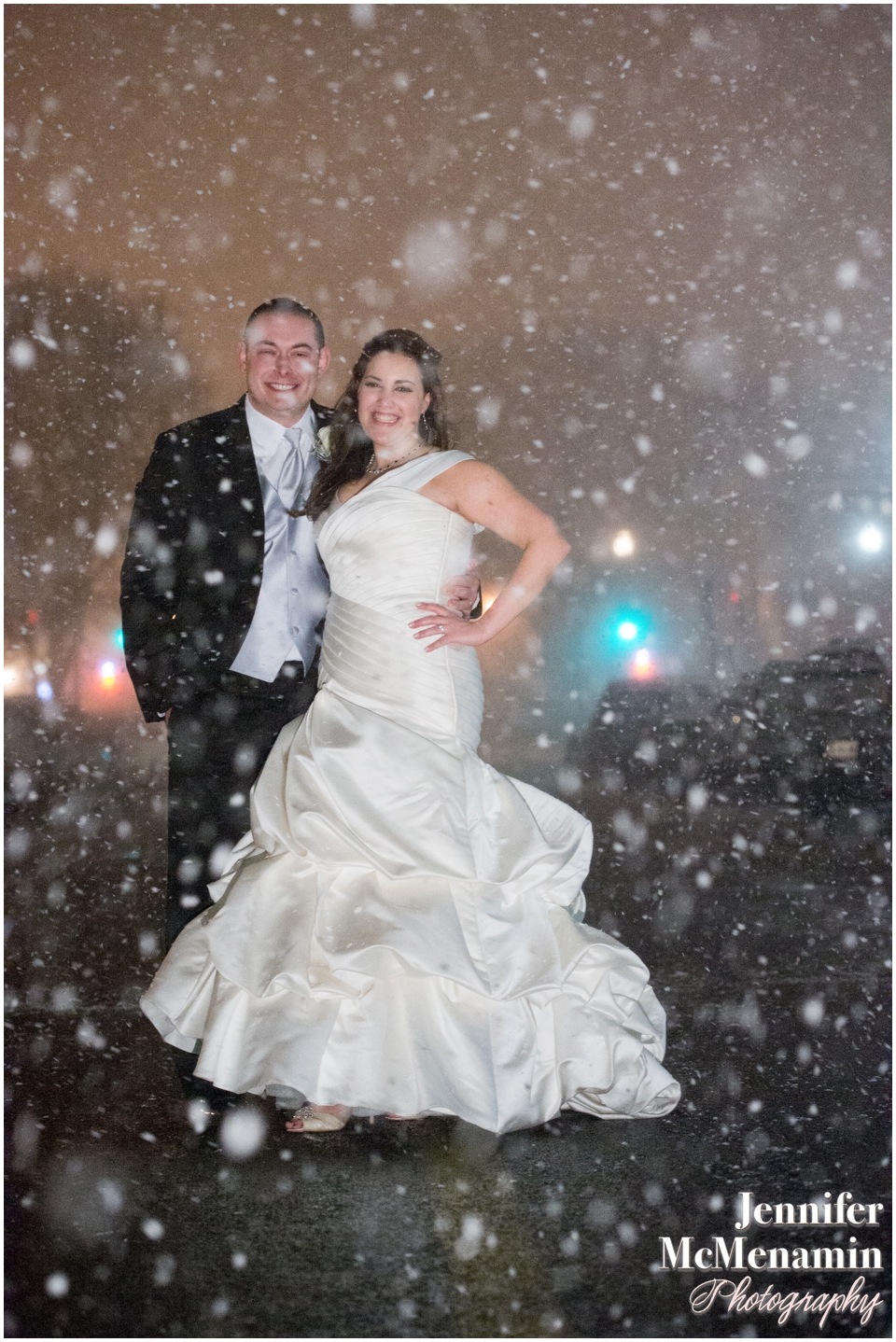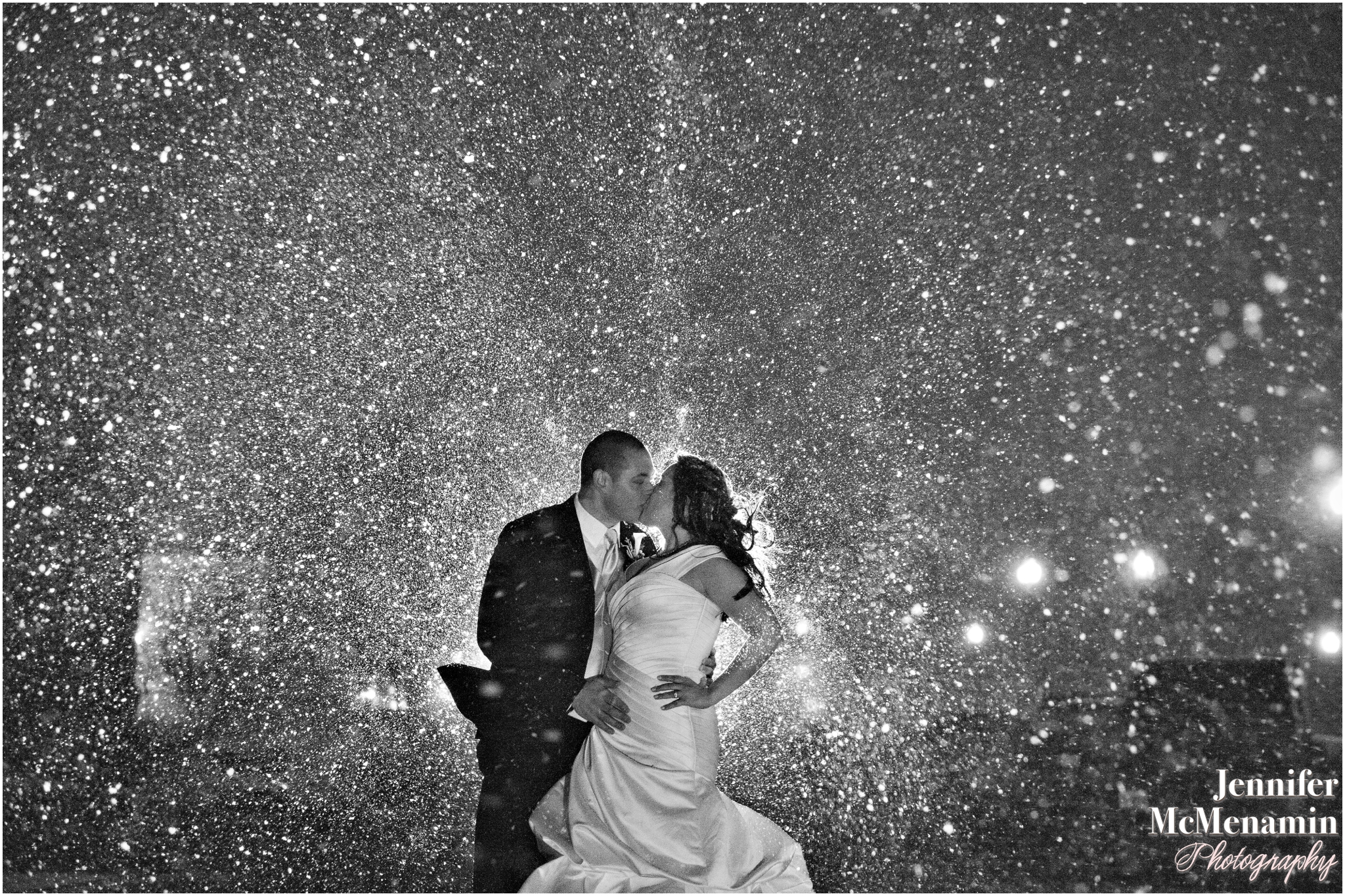 Credits:
Photography: Jennifer McMenamin Photography, LLC

Ceremony: Saint Peter's on Capitol Hill
Officiant: Father Justin Huber
Ceremony musicians: Kevin O'Brien

Reception & Catering: The Capitol Hill Club

Event coordinator: Sylwia Szczepanek
Bridal attire: La Sposa gown from Brides Against Breast Cancer
Make-up: Liz Anderson

Hair: Kim Balerson

Groom's attire: Men's Wearhouse
Florist: Urban Petals
Cake: Edibles Incredible Desserts

Cocktail hour band: Mark Brandt Trio
DJ: My Deejay

Transportation: DC Pedicab
Invitations: Kindly RSVP Designs