Brittany & Gregory

Sacred Heart of Jesus Church + Four Seasons Baltimore -- Baltimore wedding photography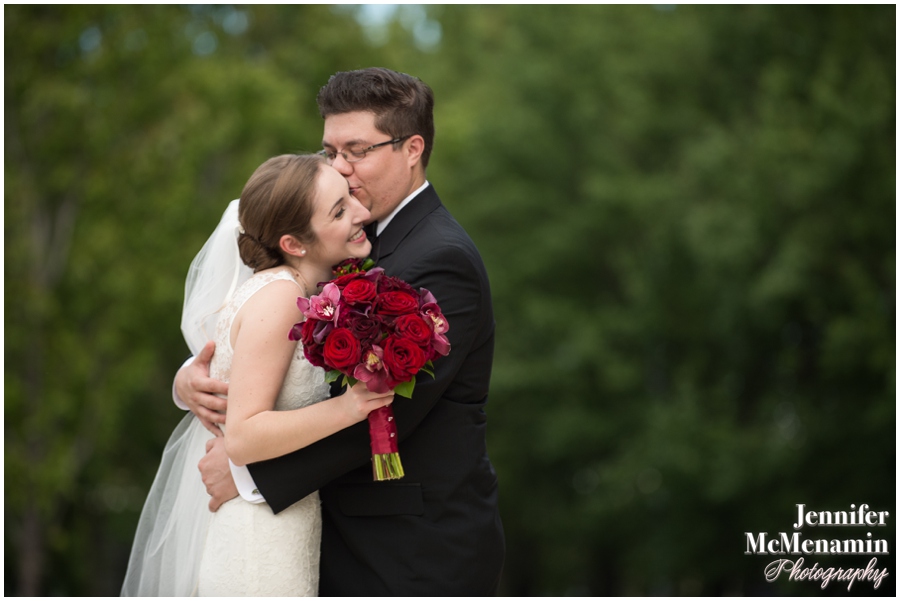 Brittany and Greg live in New York, where she is a photo editor (yay!) and he works in finance. But because Greg grew up in the Baltimore area — and remains a huge Ravens fan — they decided to wed in Baltimore. They exchanged vows in the beautiful Catholic church — the Sacred Heart of Jesus — where his parents were married years earlier and they celebrated with a spectacular reception at the Four Seasons Baltimore. There was candlelight and mercury glass and romantic draped fabric and warm amber lighting. There was a delicate ruffled cake and an array of desserts from the 86-year-old Highlandtown bakery, Hoehn's. There was a custom bar backdrop, designed to echo the honeycomb pattern of the couple's invitations and carried through to the seating chart. And there was a lively jazz trio,  a rocking band that kept guests on the dance floor all night and the impeccable food and service that accompanies any event at the Four Seasons Baltimore. At the center of it all hung a mind-boggling 16-foot-wide floral installation that provided a focal point to the dance floor over which it was suspended as well as the the Four Seasons Grand Ballroom as a whole. It was a truly magnificent creation by Fleur de Lis florist and event designer Stephanie Bradshaw. Lest this post become more about the details than the people, I must mention how terrific Brittany and Greg were all day long. After their ceremony, we snuck off — in an exquisite antique Rolls Royce, no less — to Ravens Stadium so Greg could visit the beloved Johnny Unitas statue and the couple could rub Johnny's shoe for a little luck. Alone in the park outside the stadium, they laughed together and whispered and enjoyed a few quiet moments before the whirlwind of the reception began. But even amidst the groups of friends and relatives eager and angling to spend time with them on their wedding day, Brittany and Greg carved out sweet little moments for themselves — a meaningful glance during an otherwise rowdy sharing of shots with friends (which Brittany adorably sipped as the groomsmen around her knocked back their glasses and grimaced), a quick caress during toasts and a hearty laugh as Greg serenaded Britt during their first dance. This wedding was a joy from start to finish. Here are some of my favorites from #turningterrinoni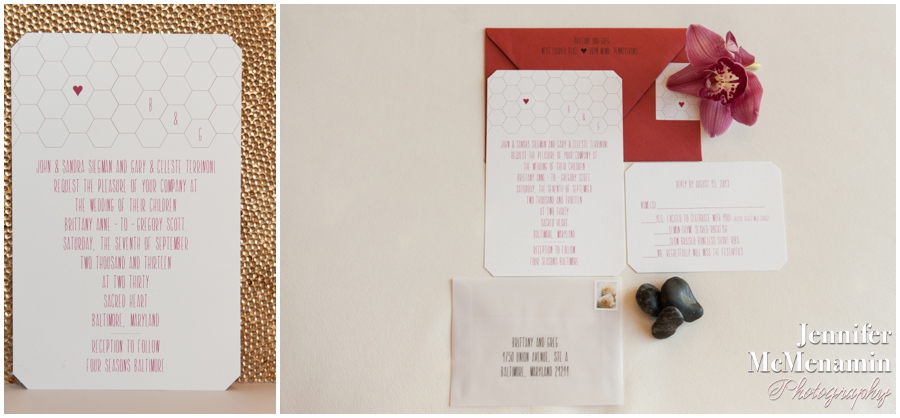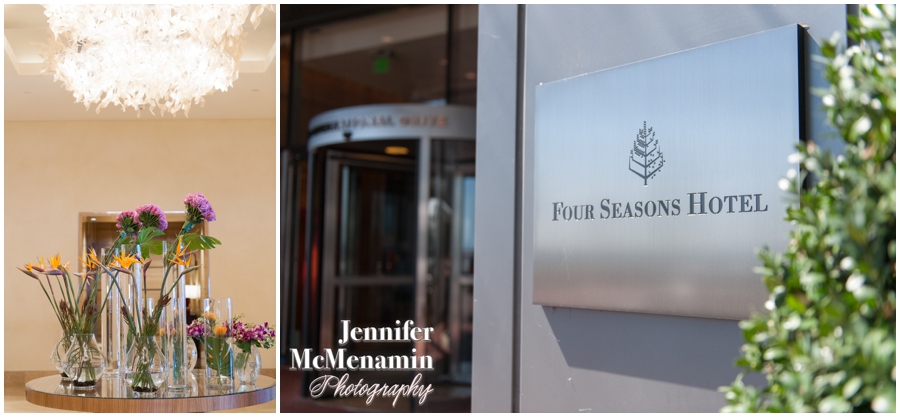 Brittany, her bridesmaids and the couple's mothers got ready in a beautiful suite with sweeping waterfront views of the city.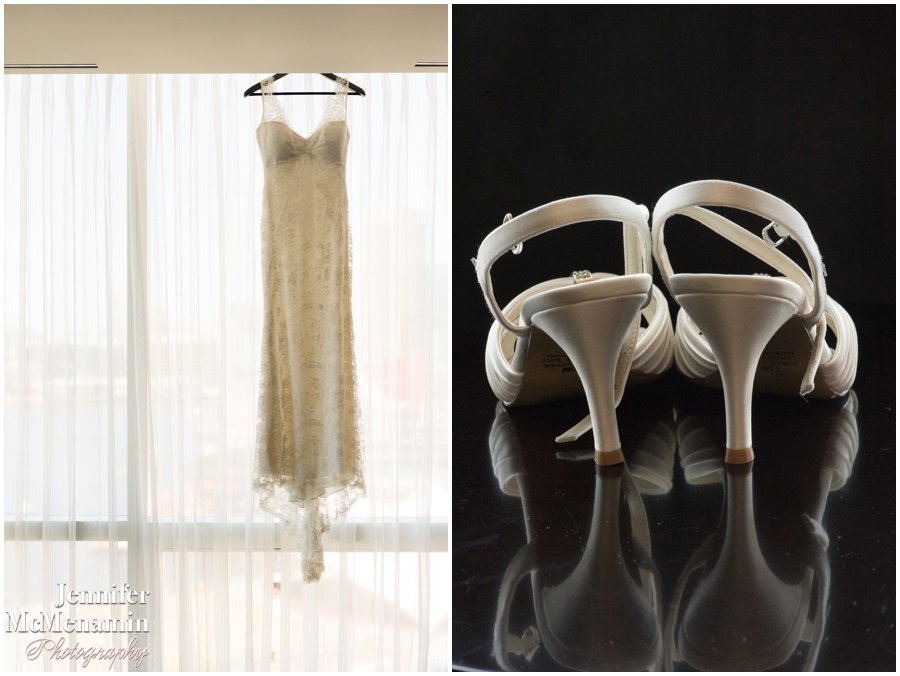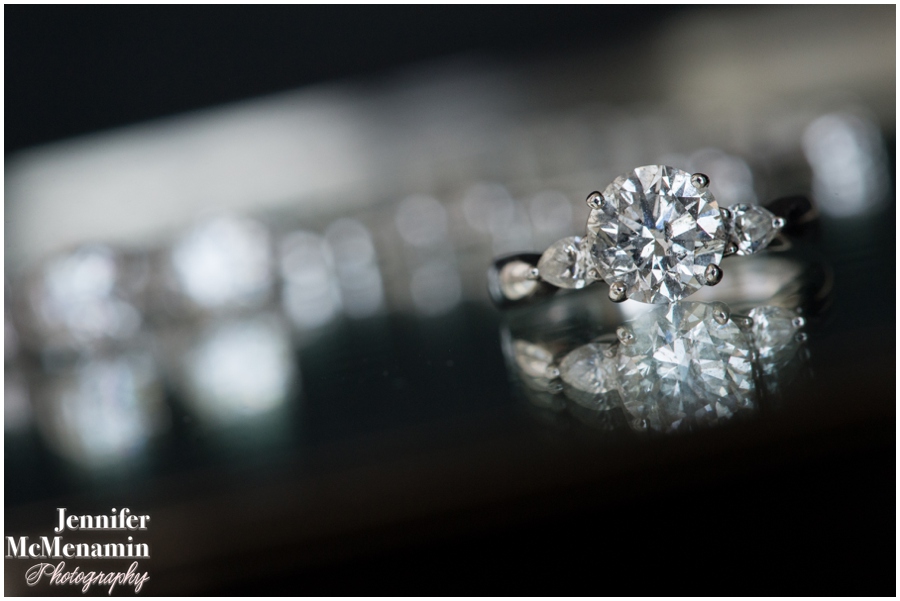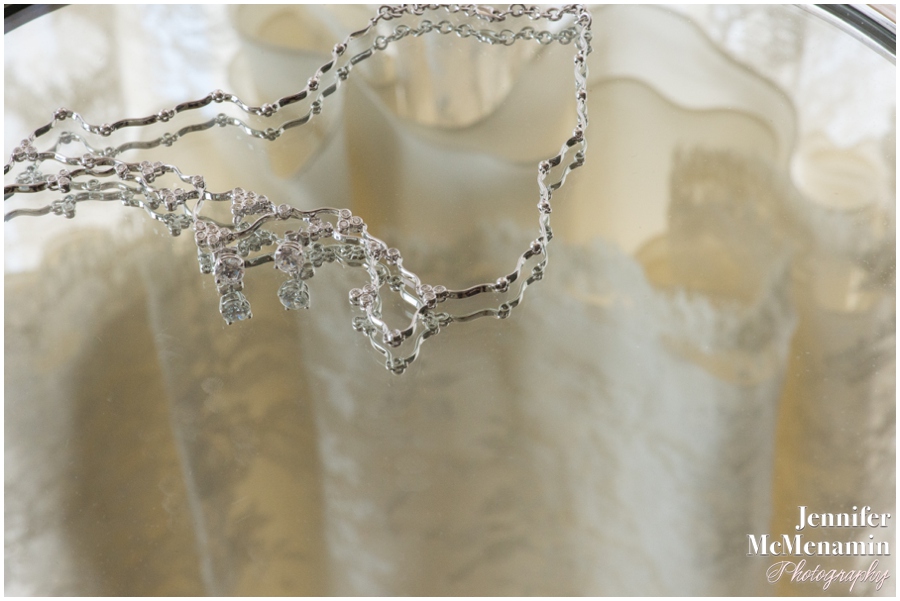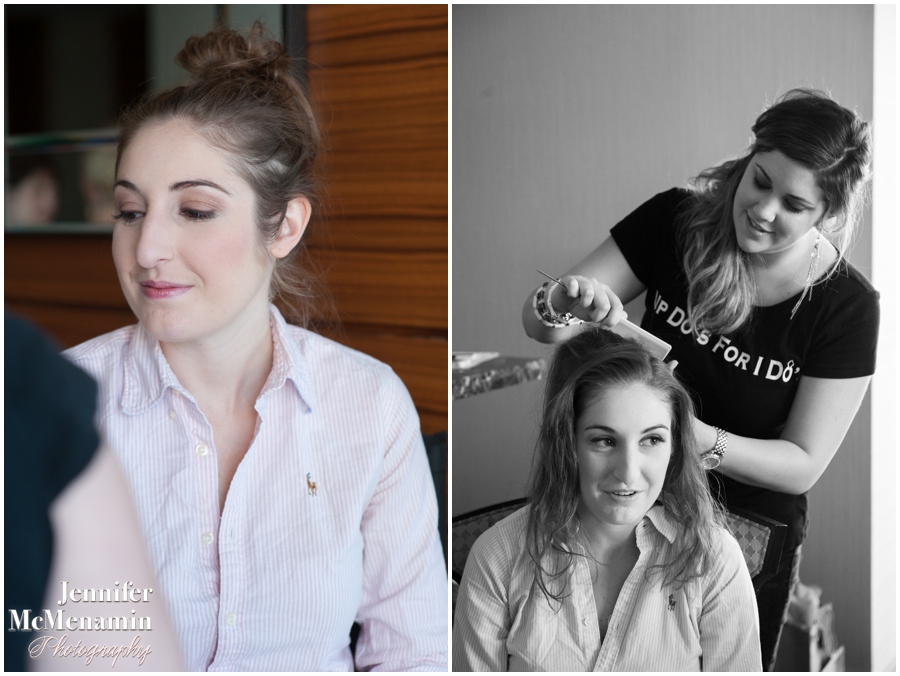 Meanwhile, down in the groom's room…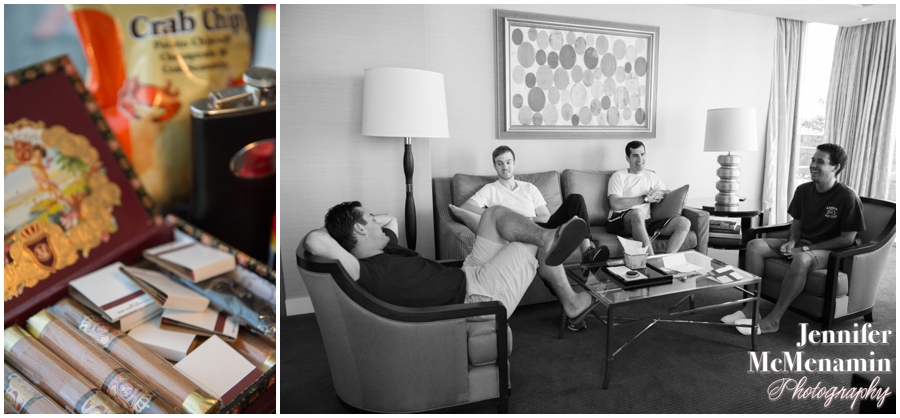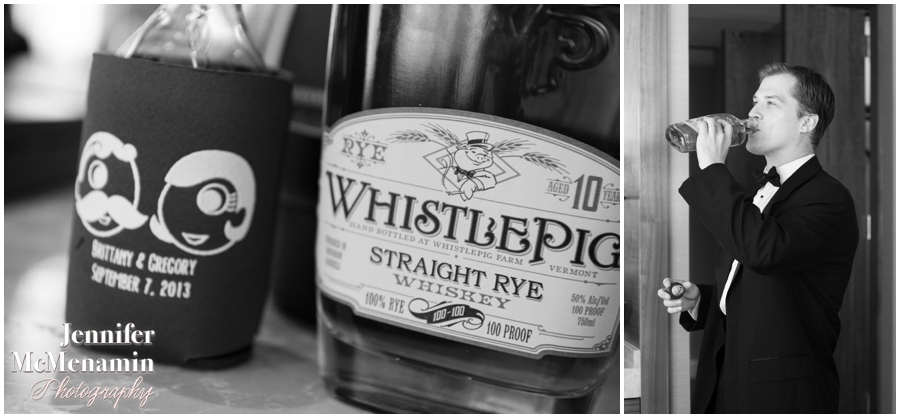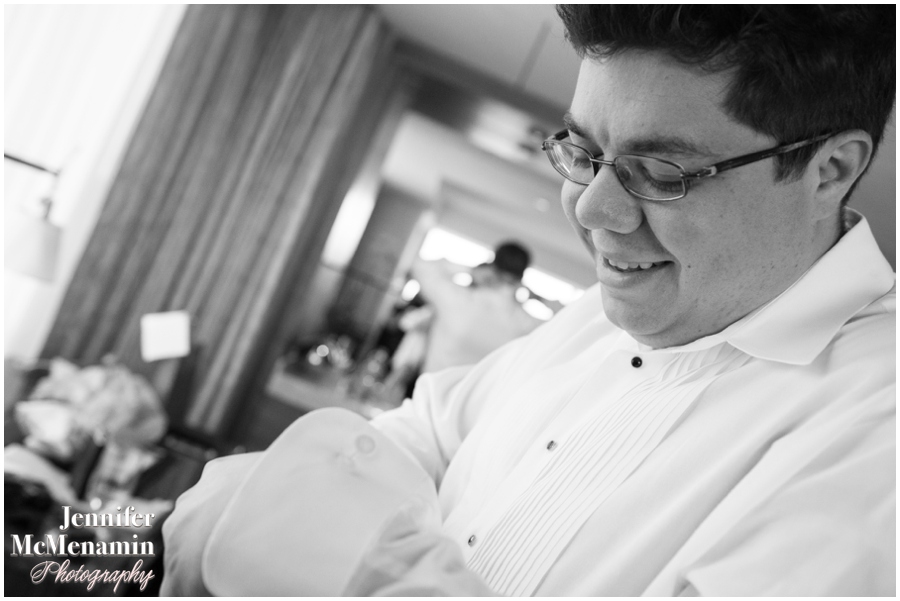 The bride, looking absolutely lovely.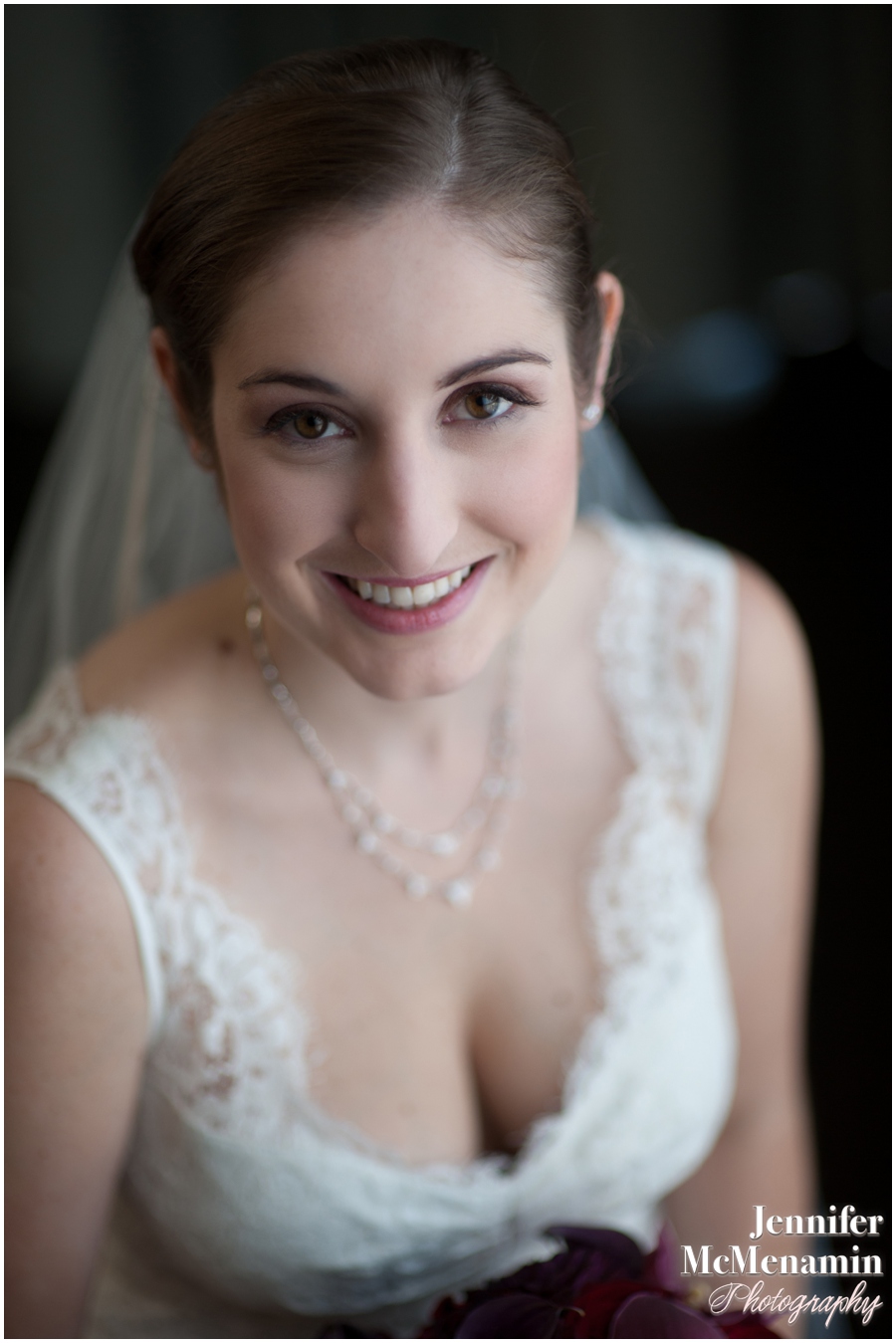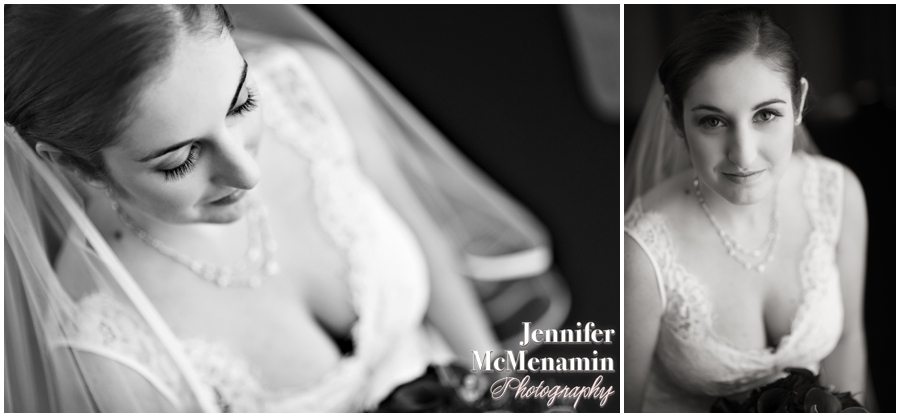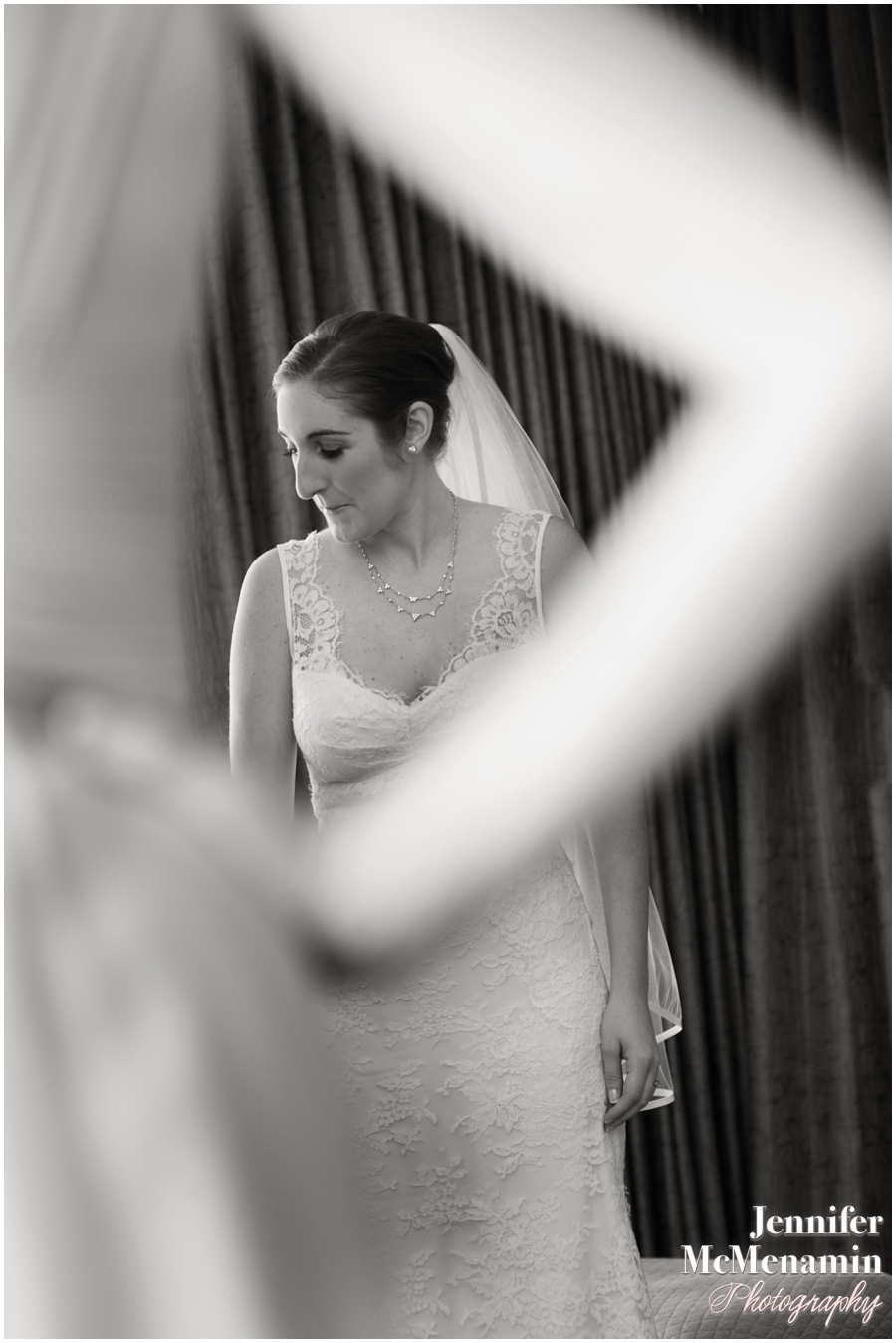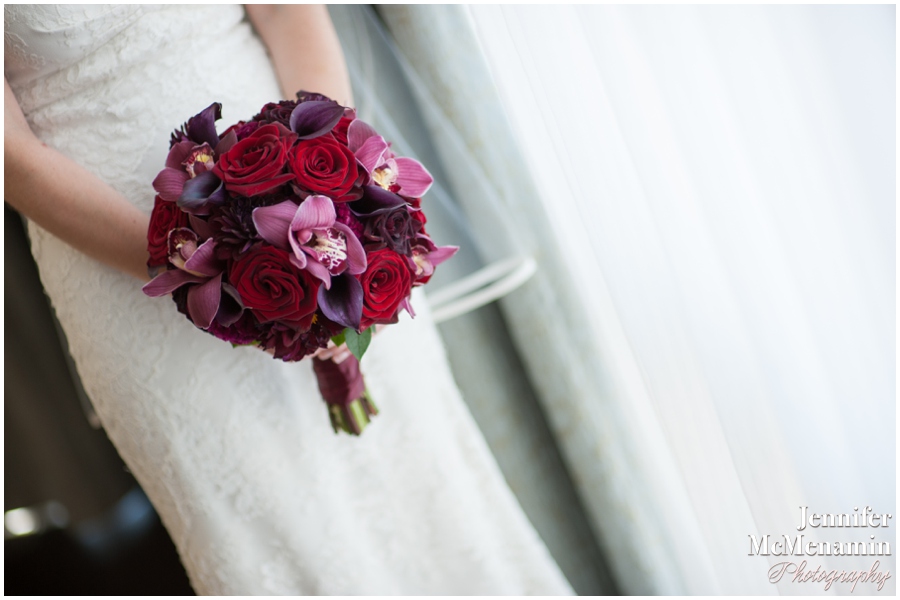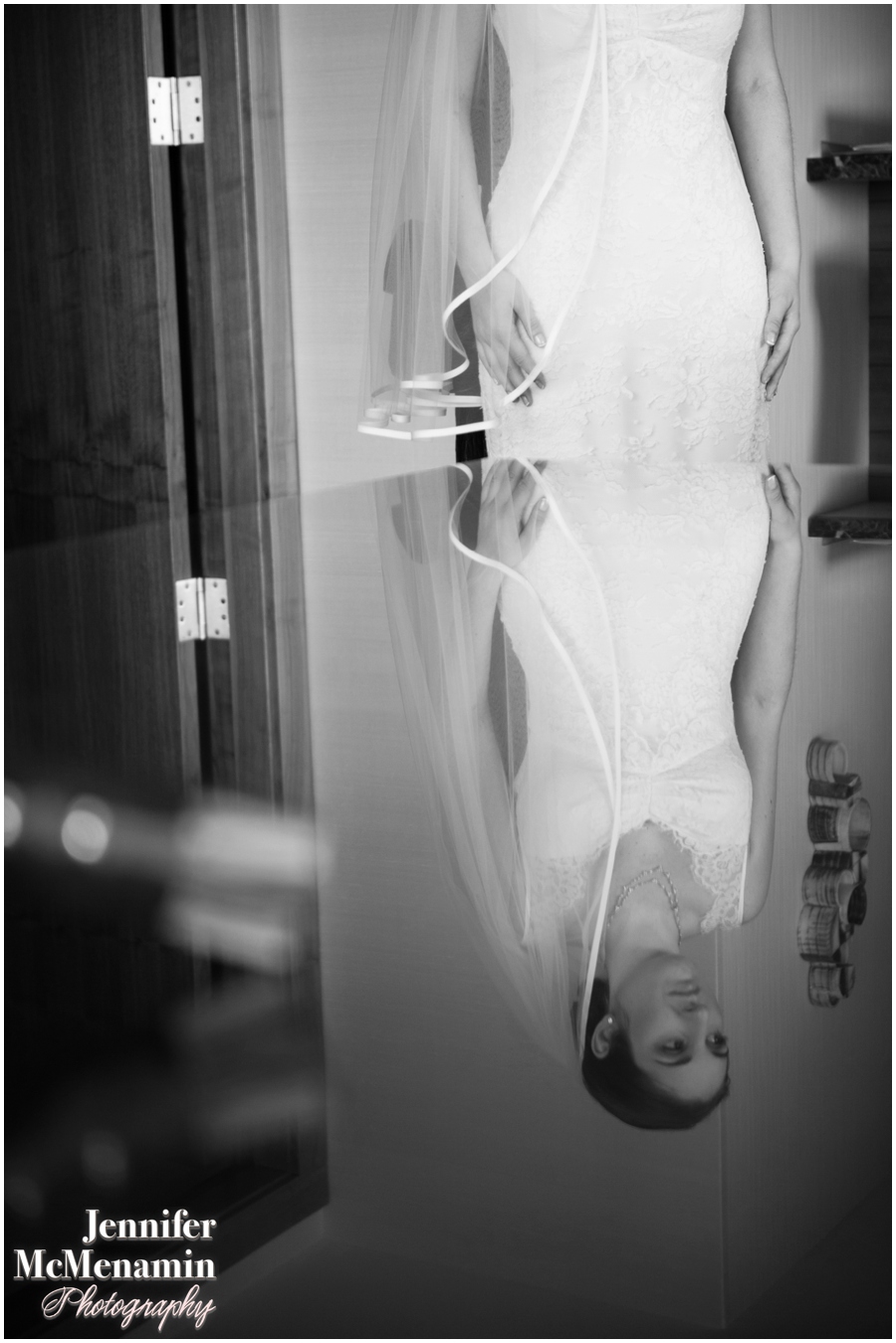 And then it was off to the church.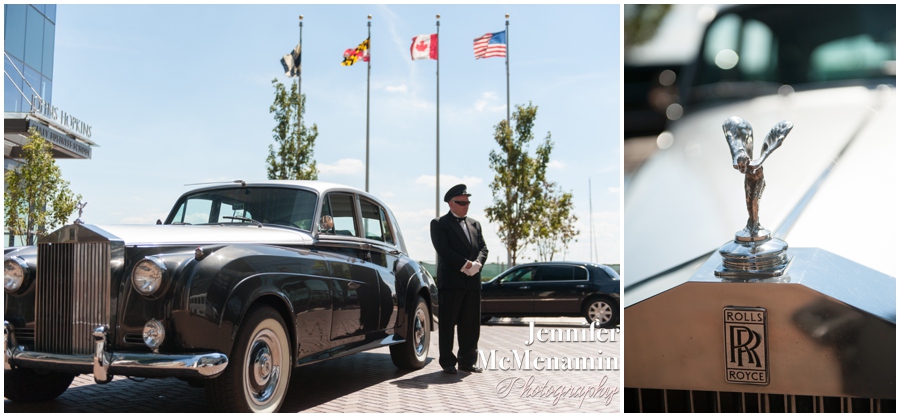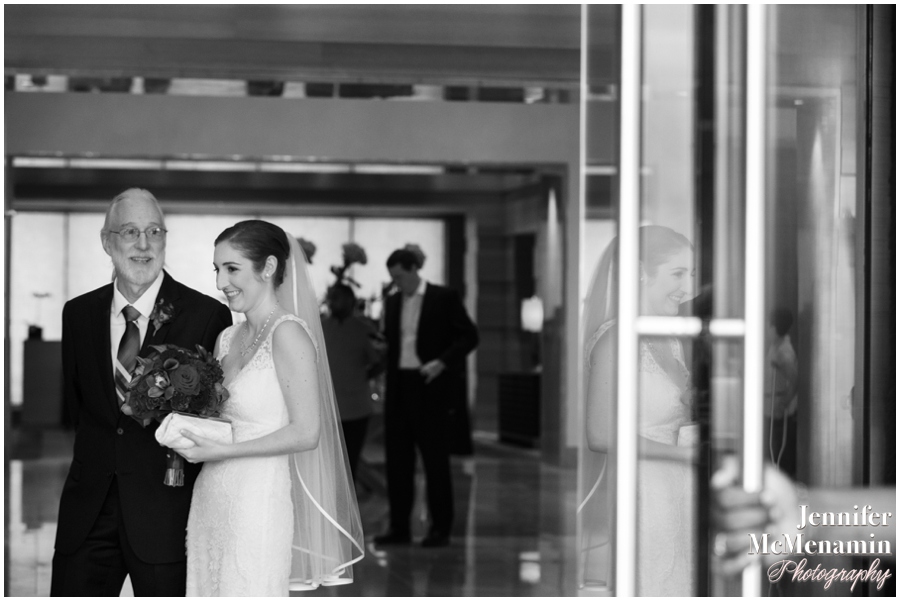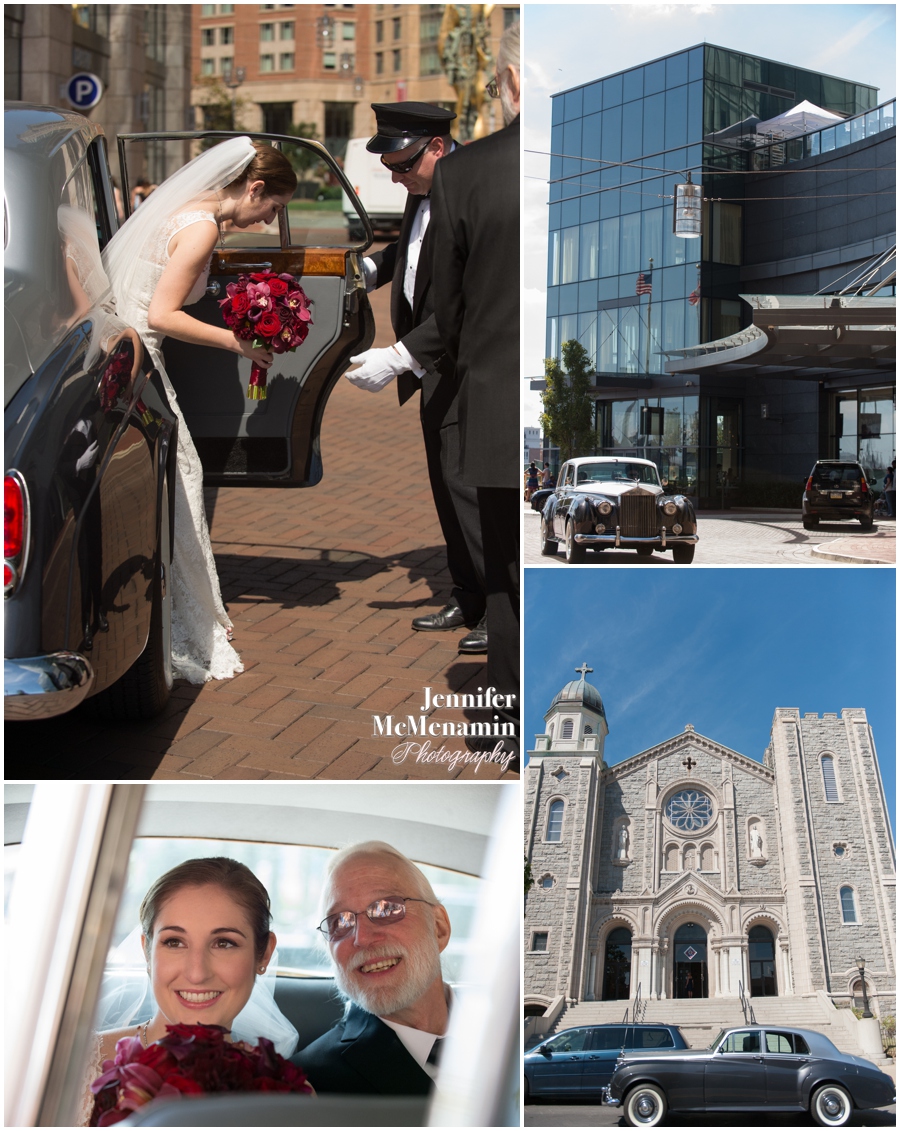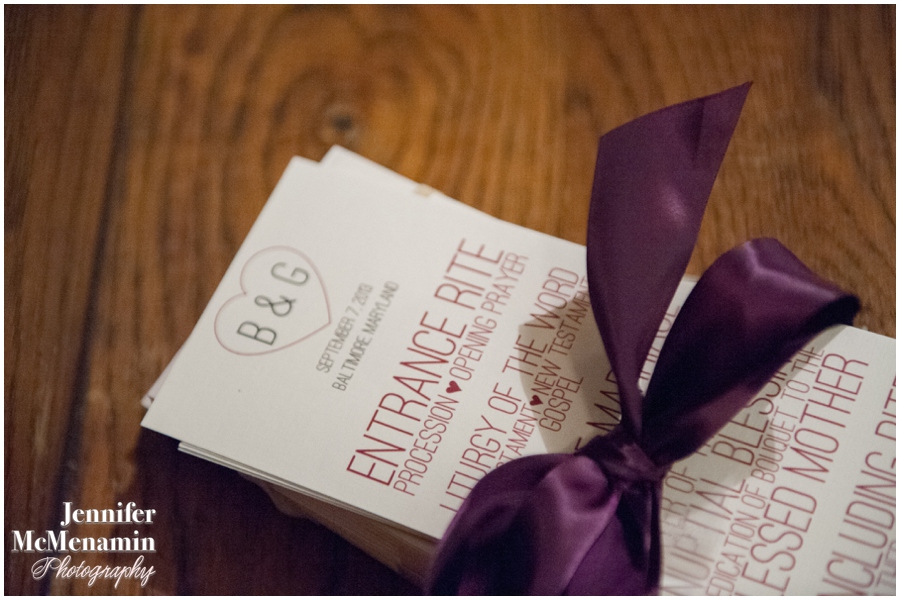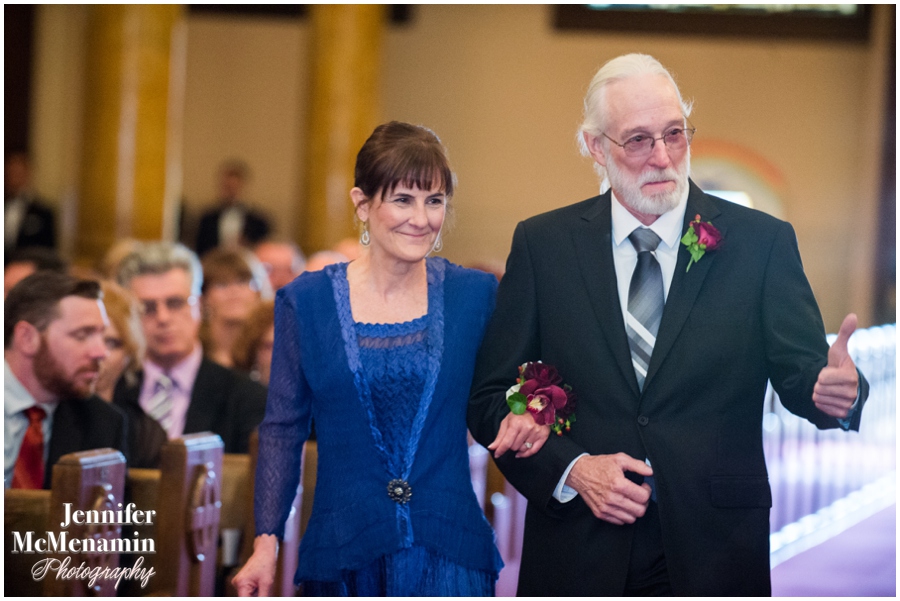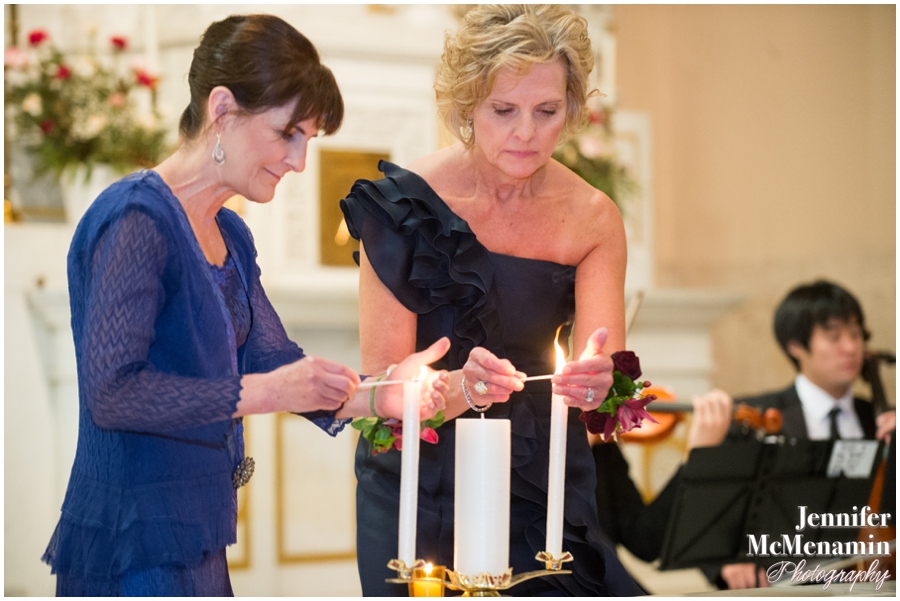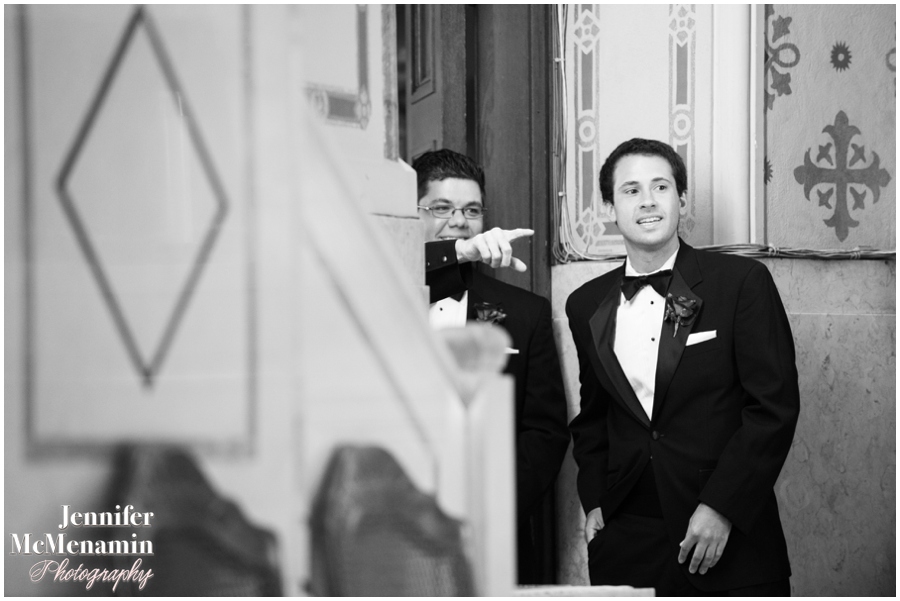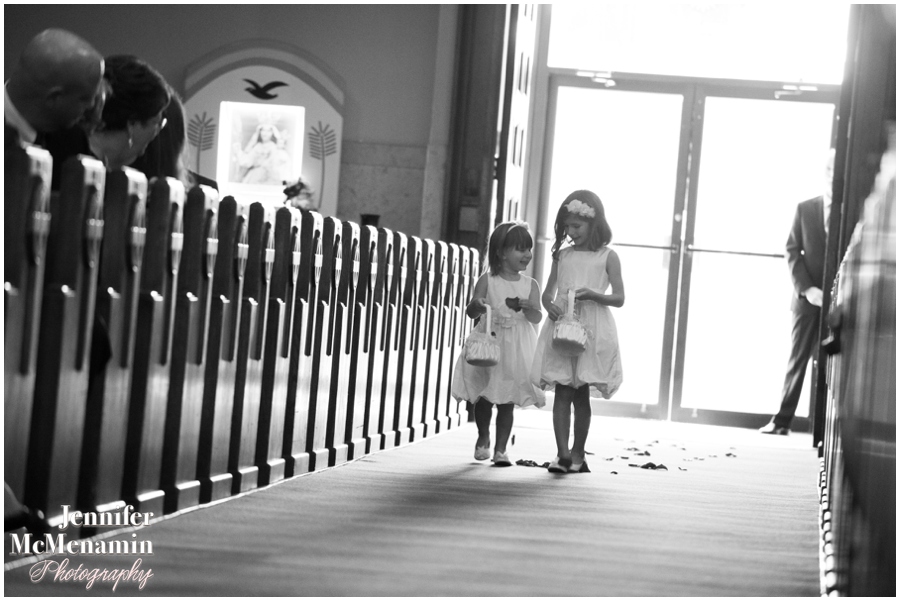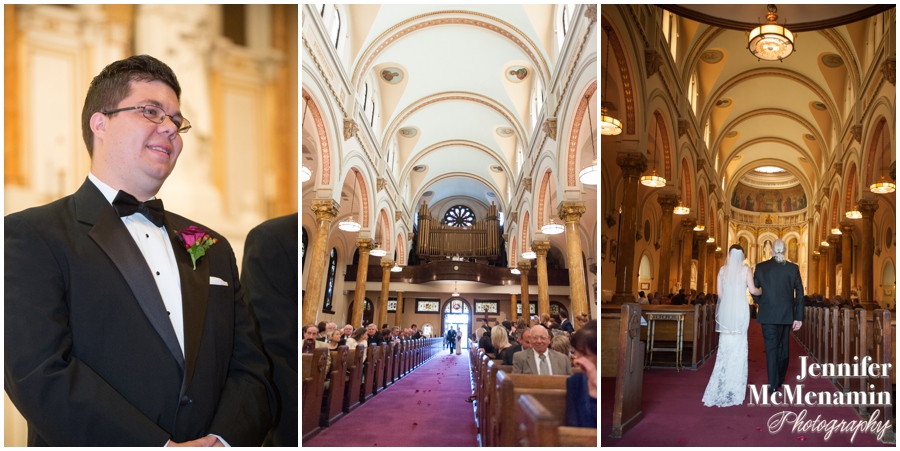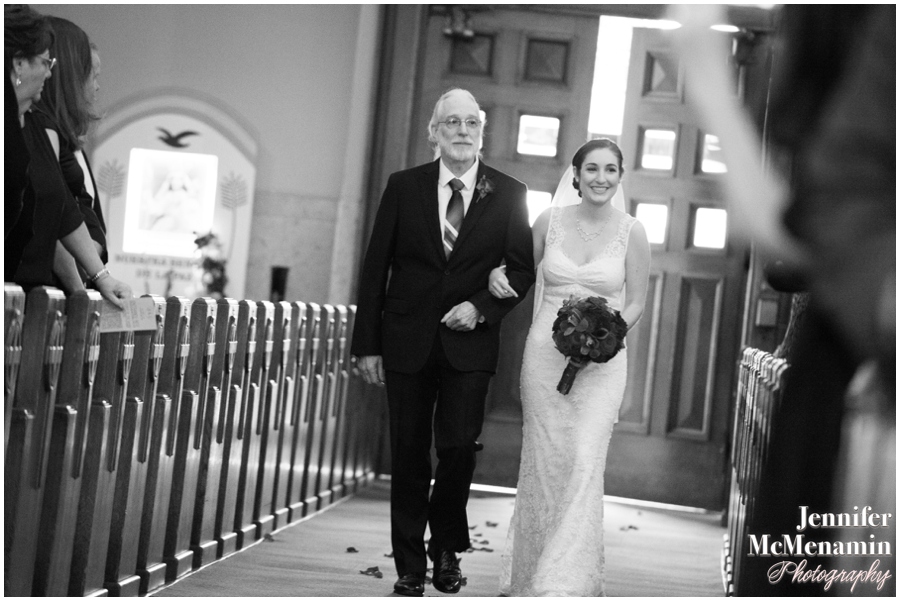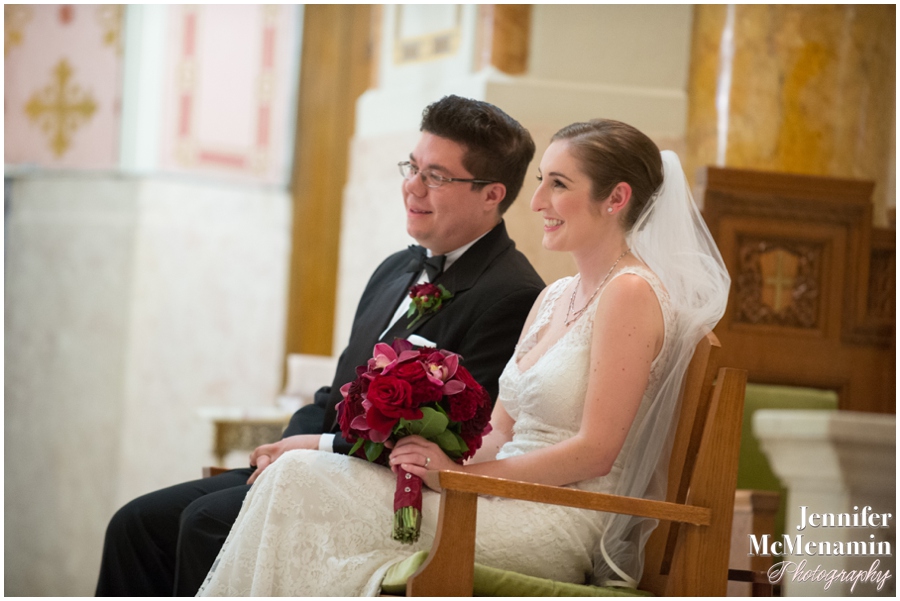 This next photo on the right was shot by my assistant, Lucas.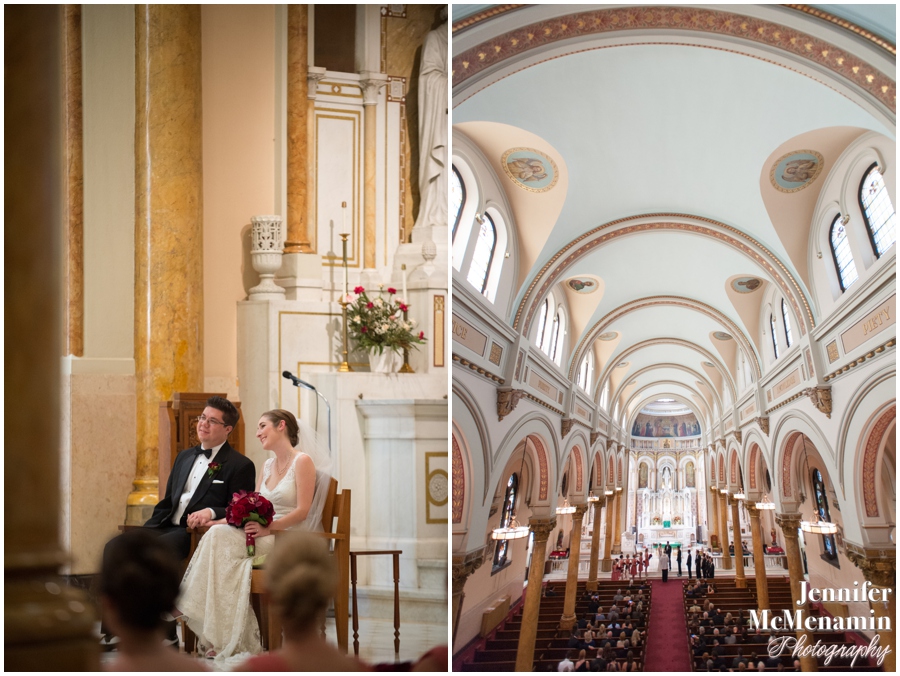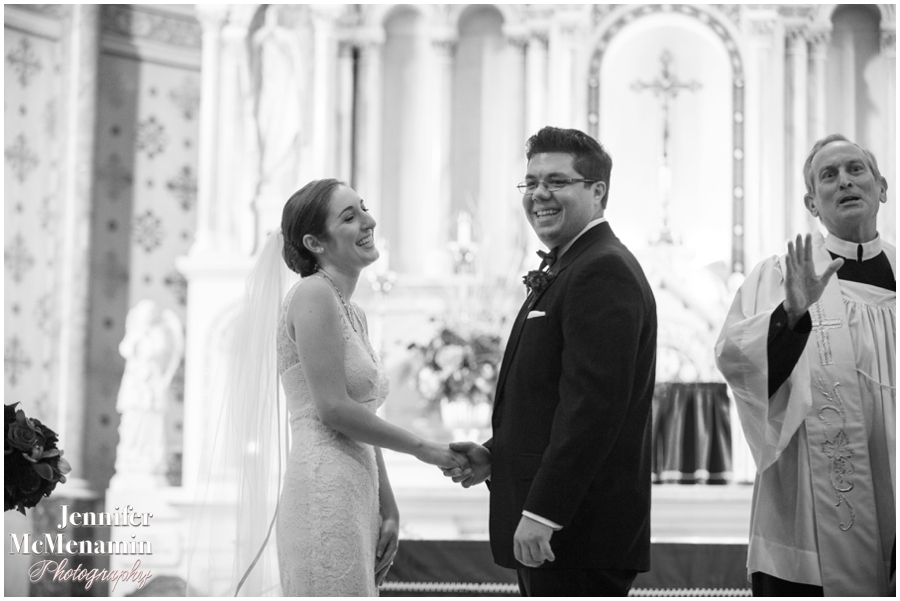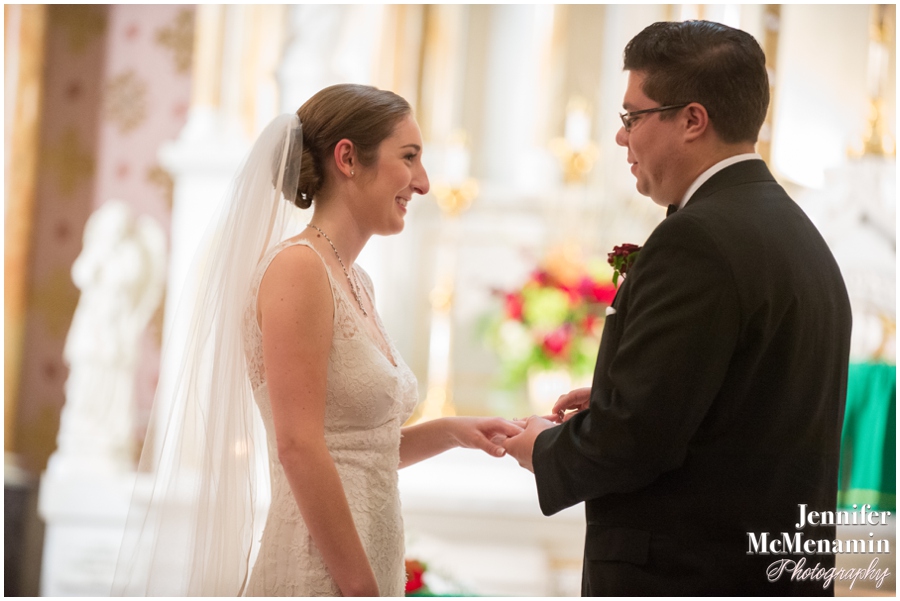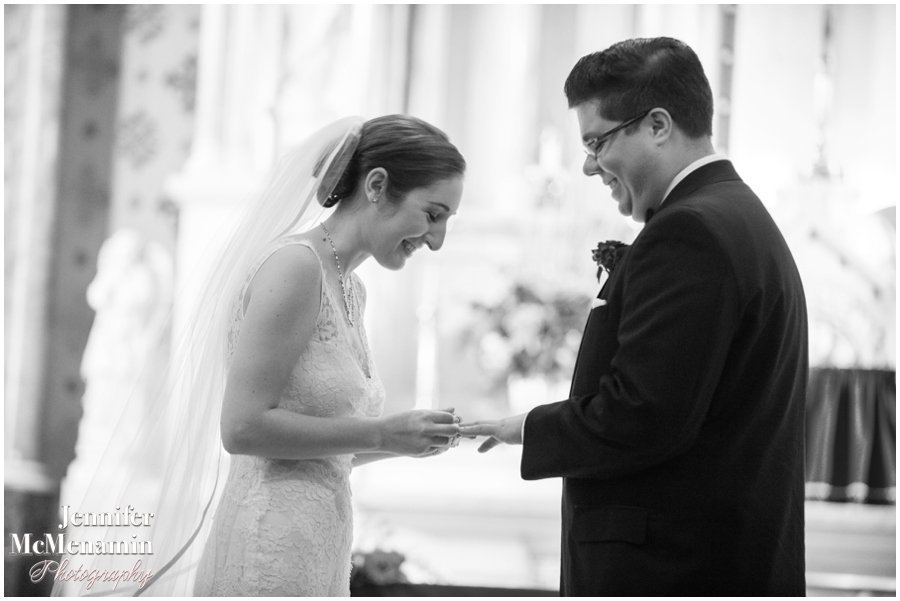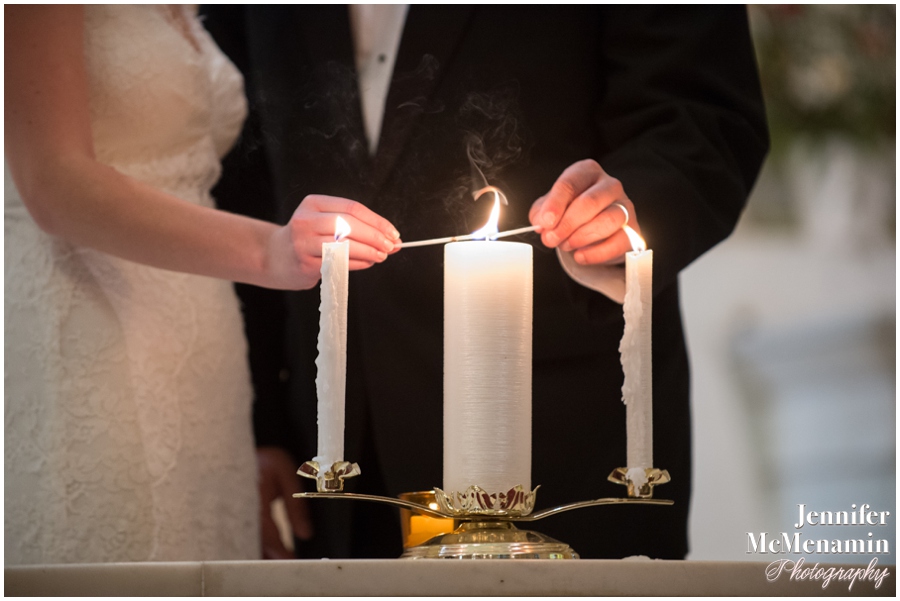 This next photo on the right and the subsequent photo from the balcony were also shot by Lucas.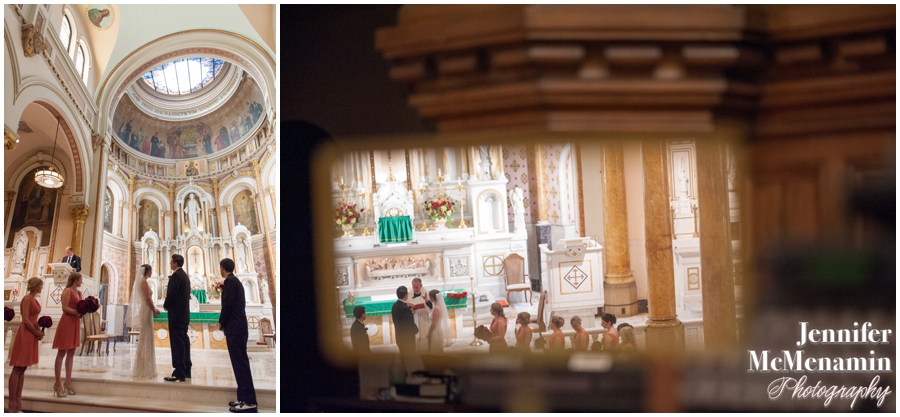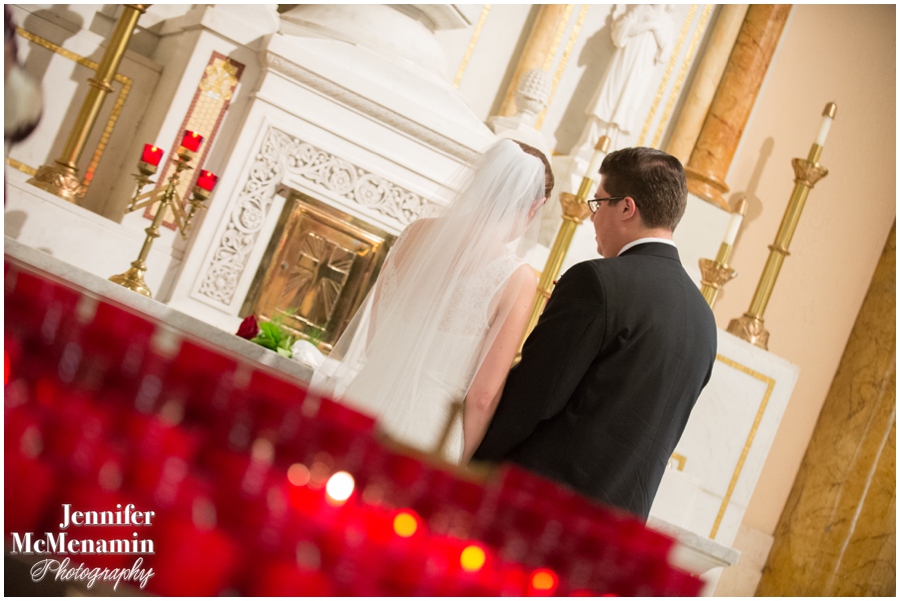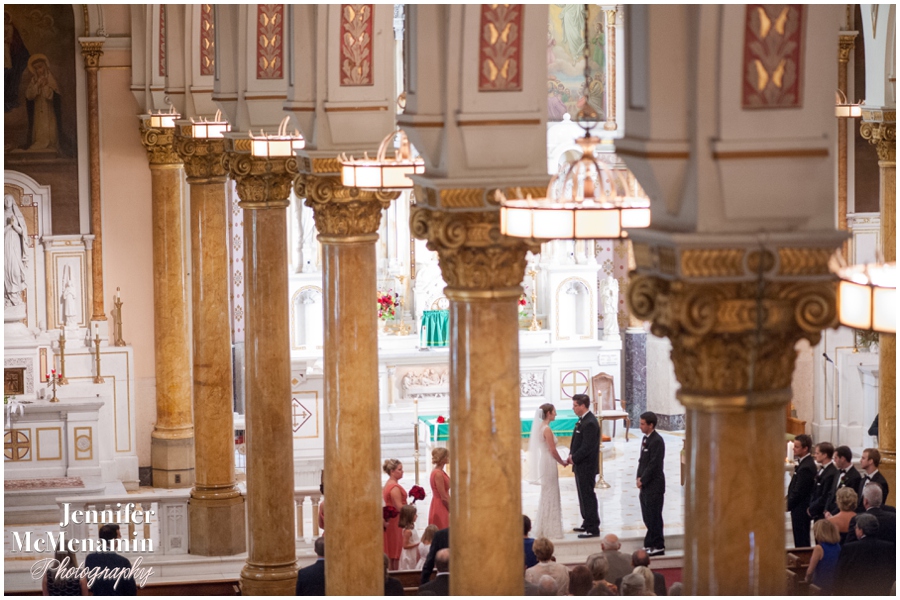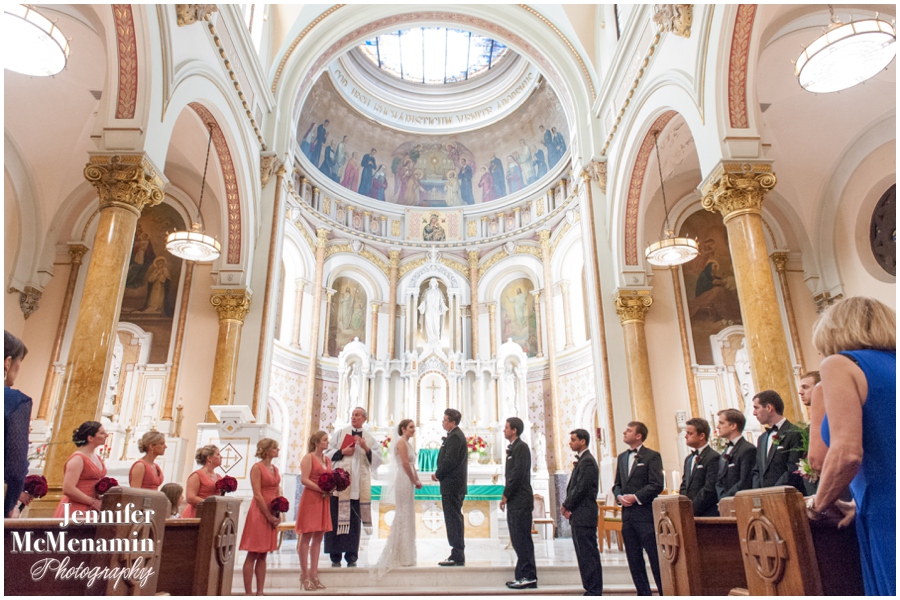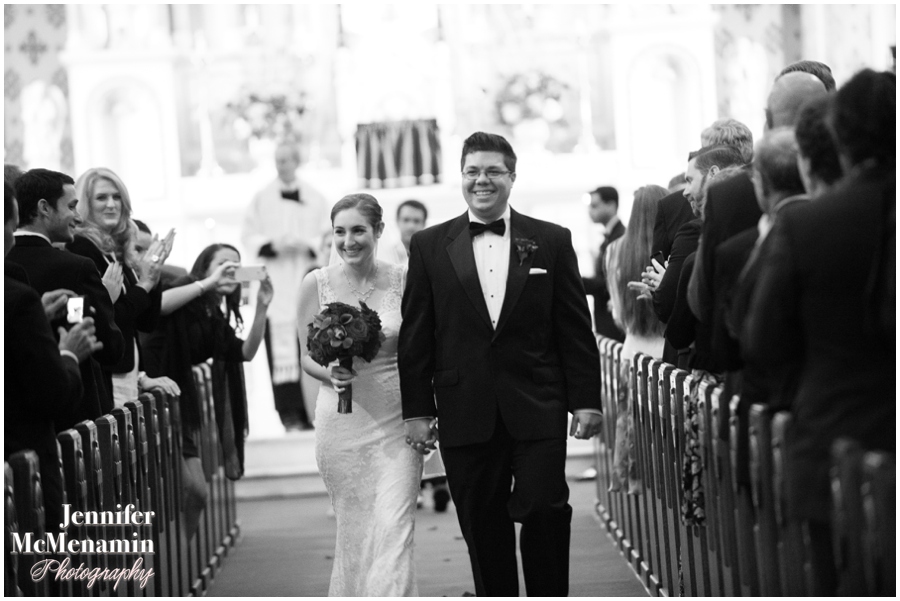 Checking his fantasy football team? Or changing his Facebook status?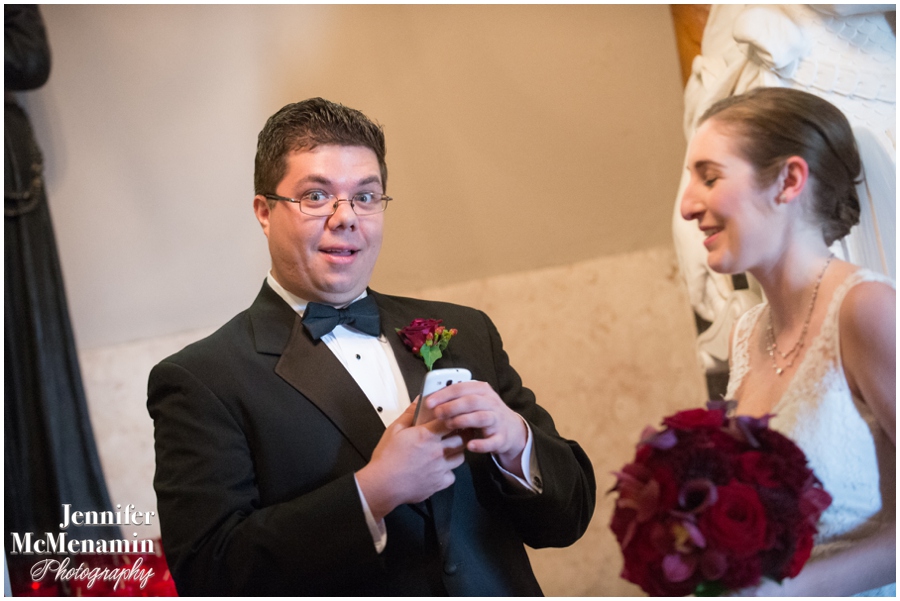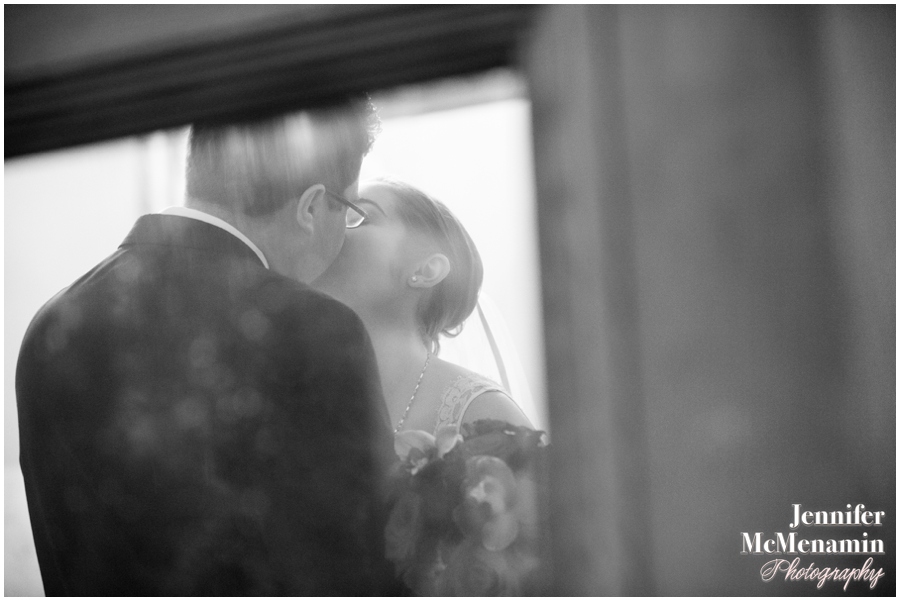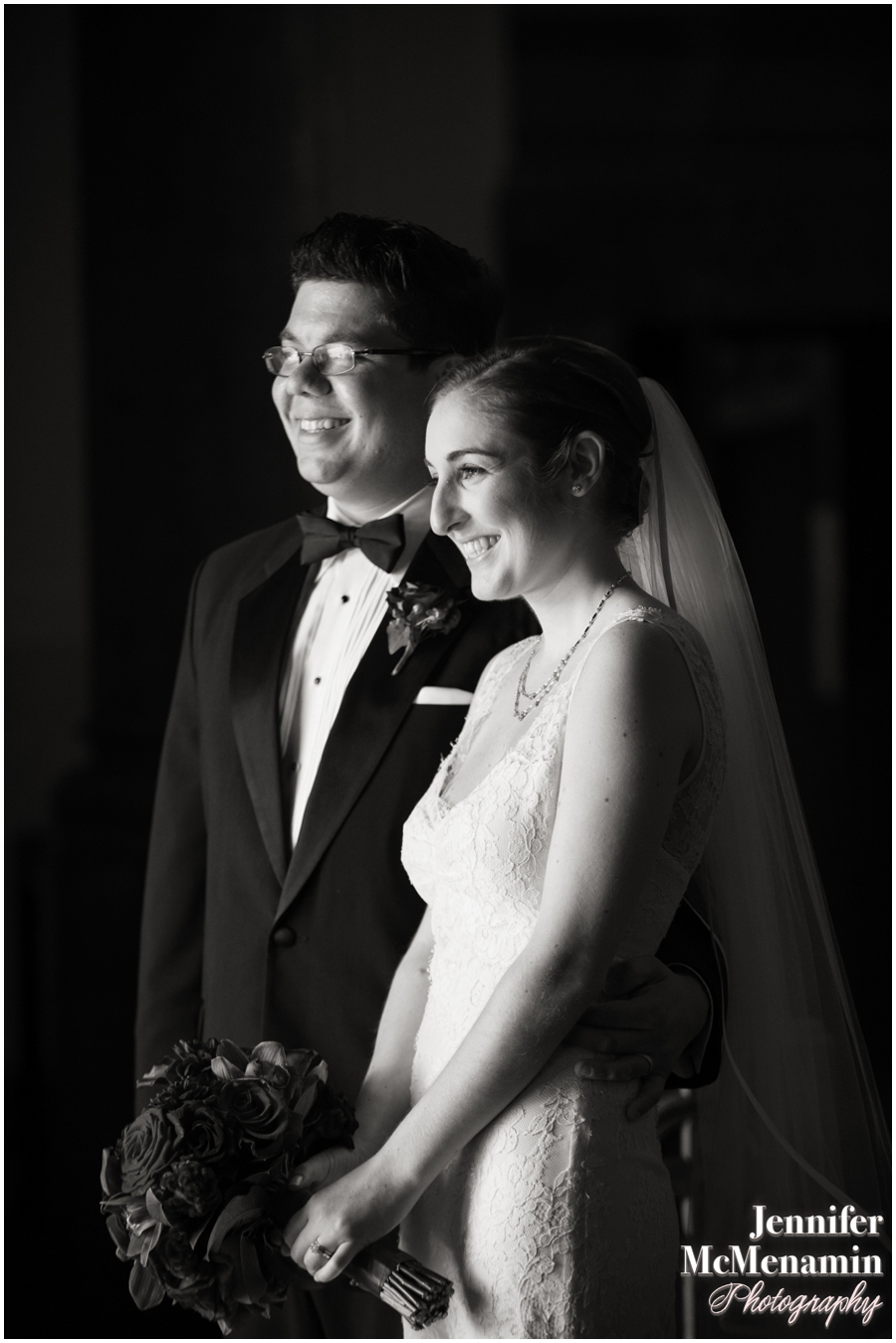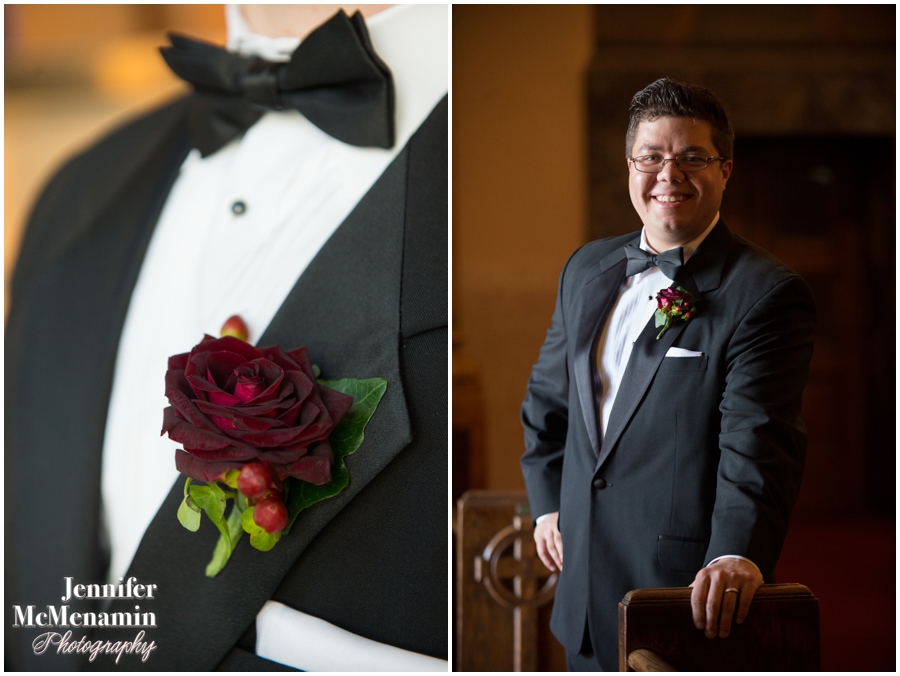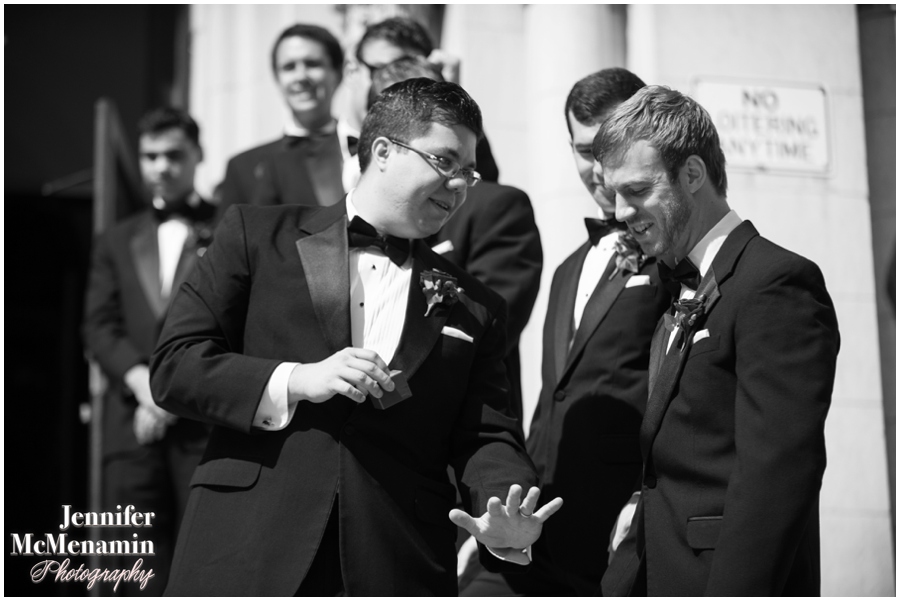 After a few family and wedding party photos in the church and a congratulatory phone call from a relative who couldn't attend the wedding, we were off to see Johnny and then shoot a few quick portraits back at the Four Seasons Baltimore.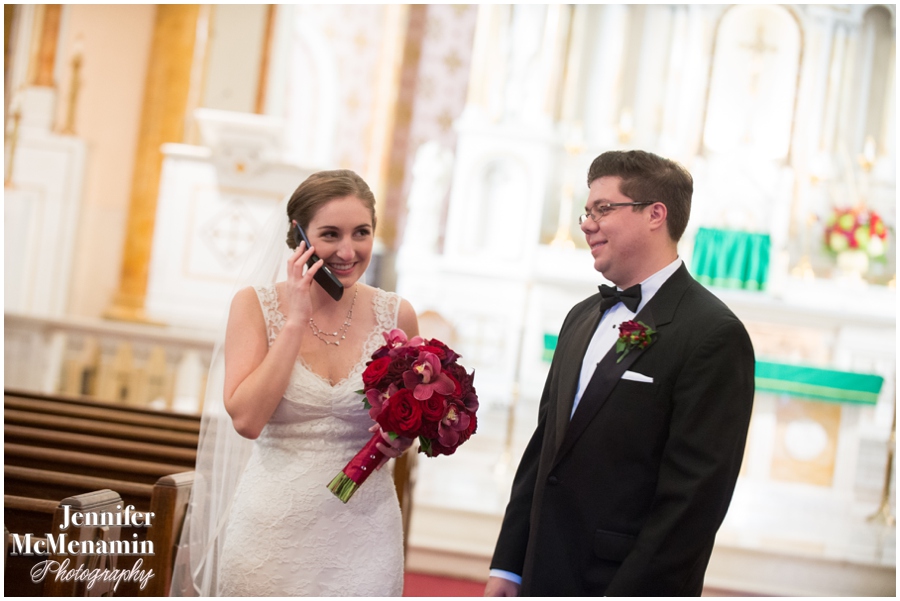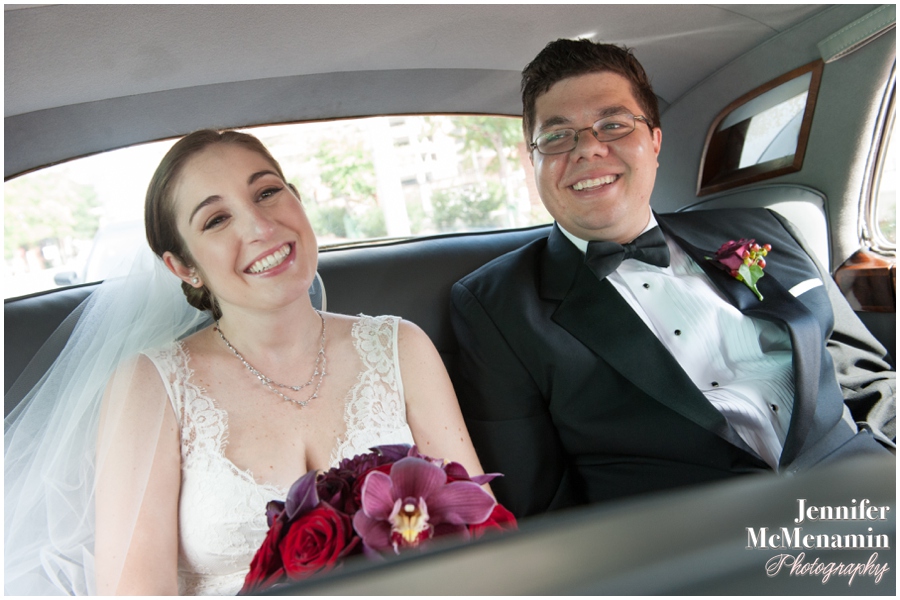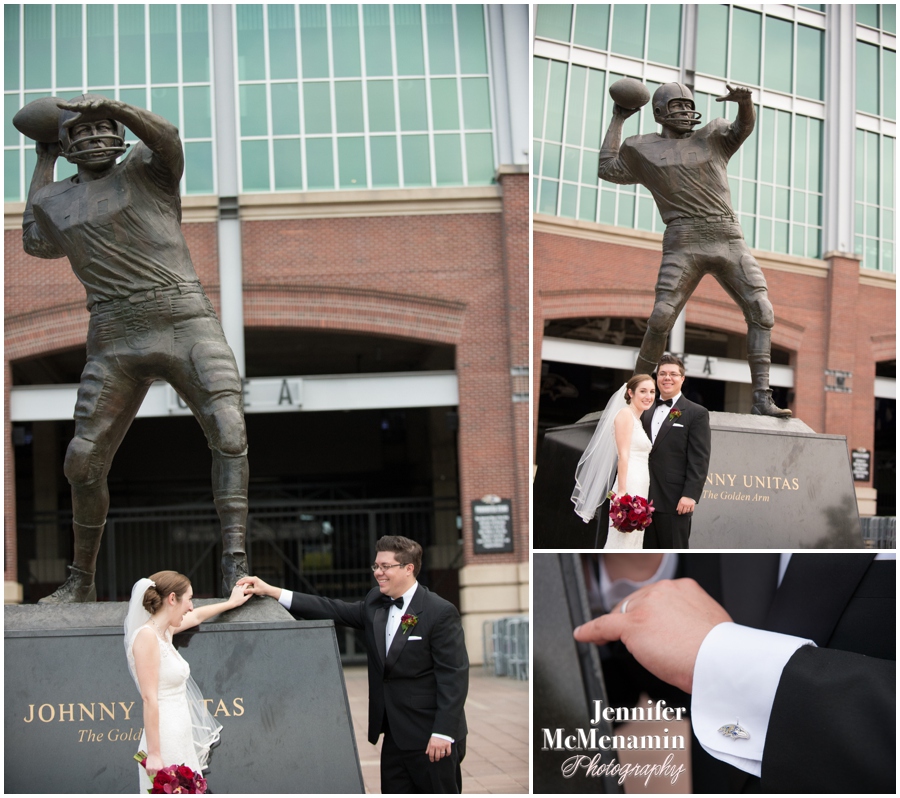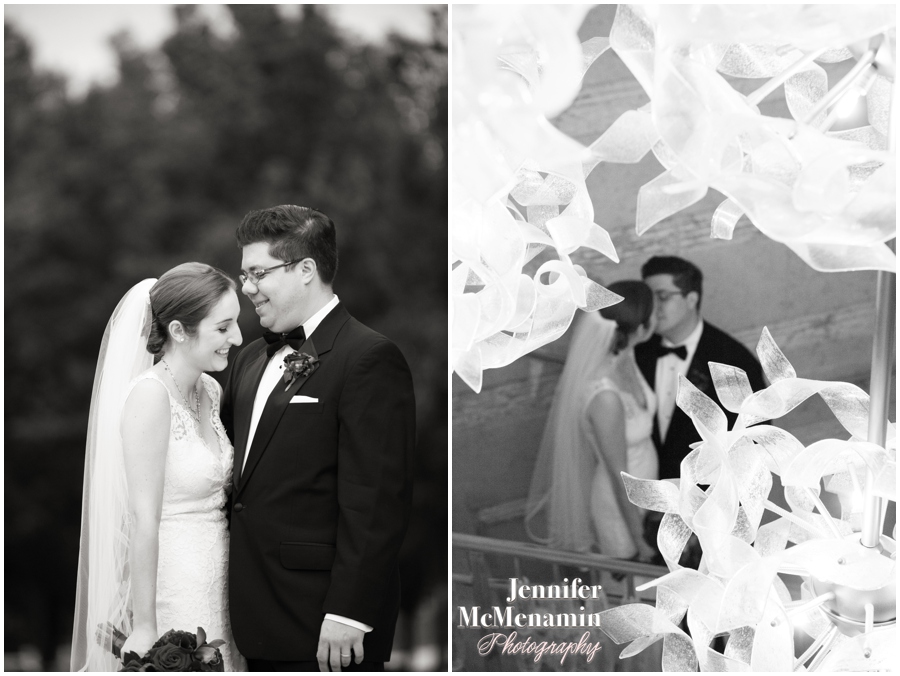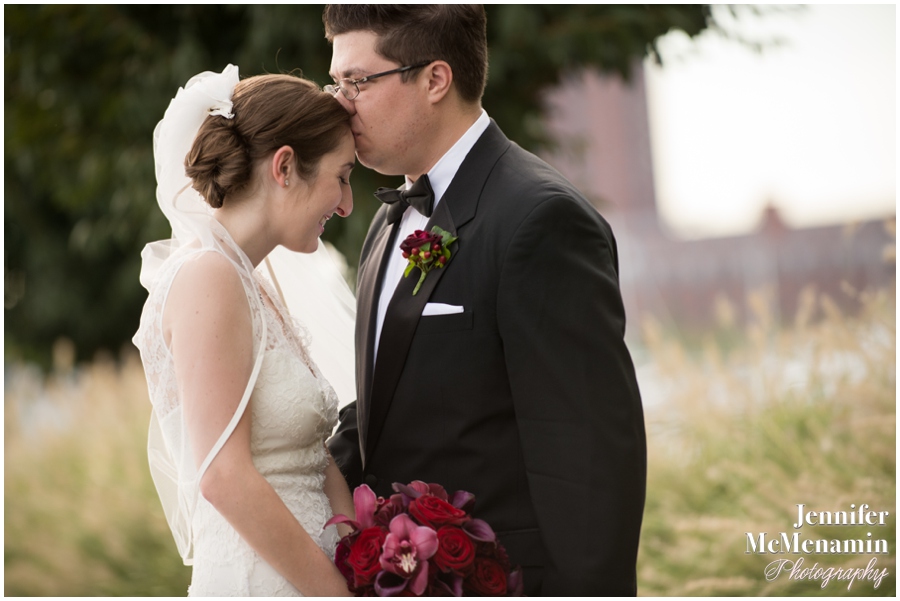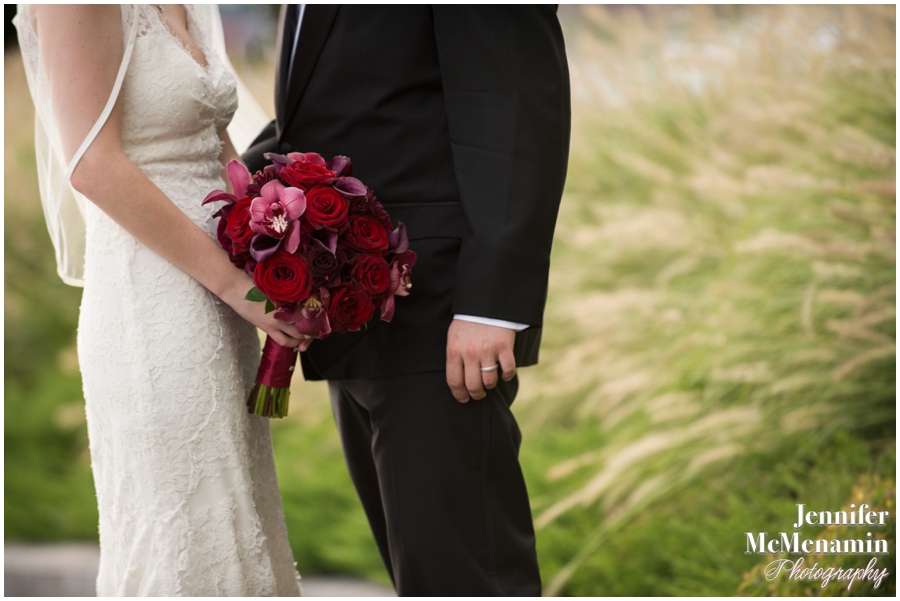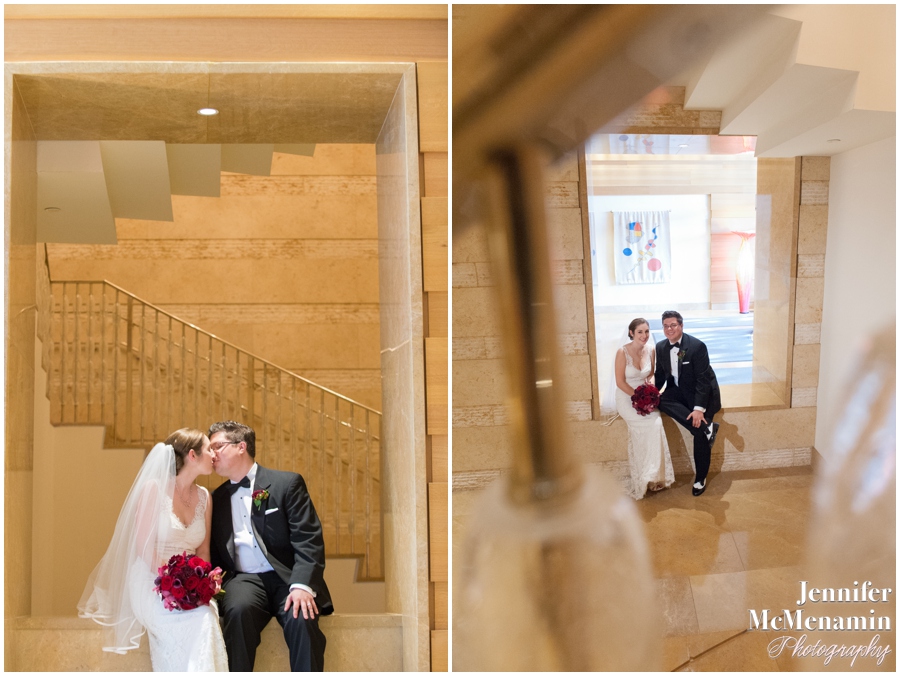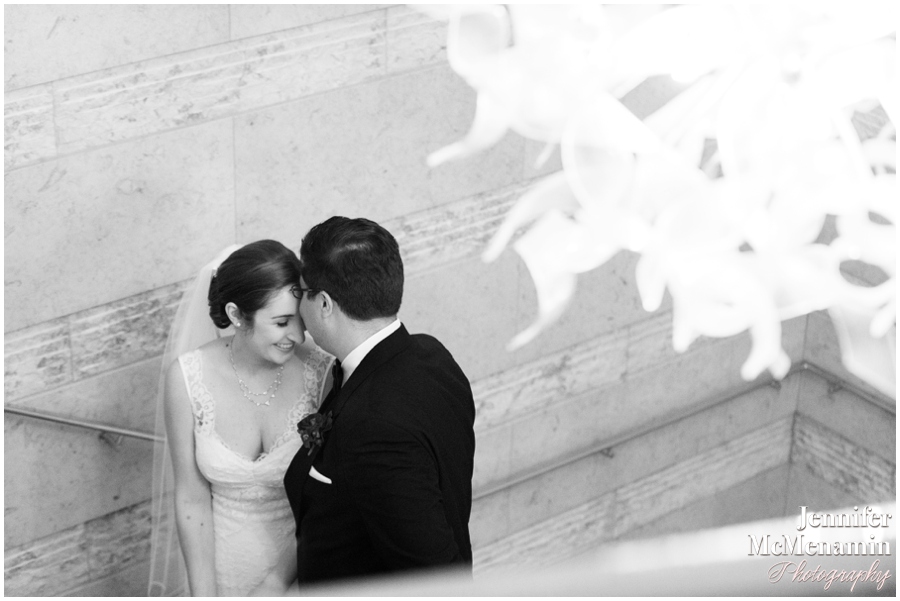 The exquisite reception decor at the Four Seasons Baltimore.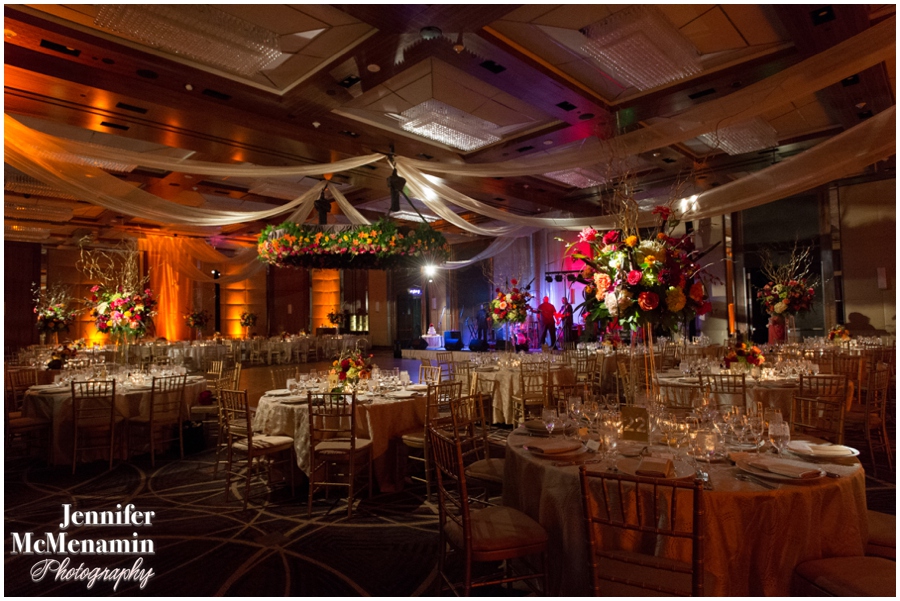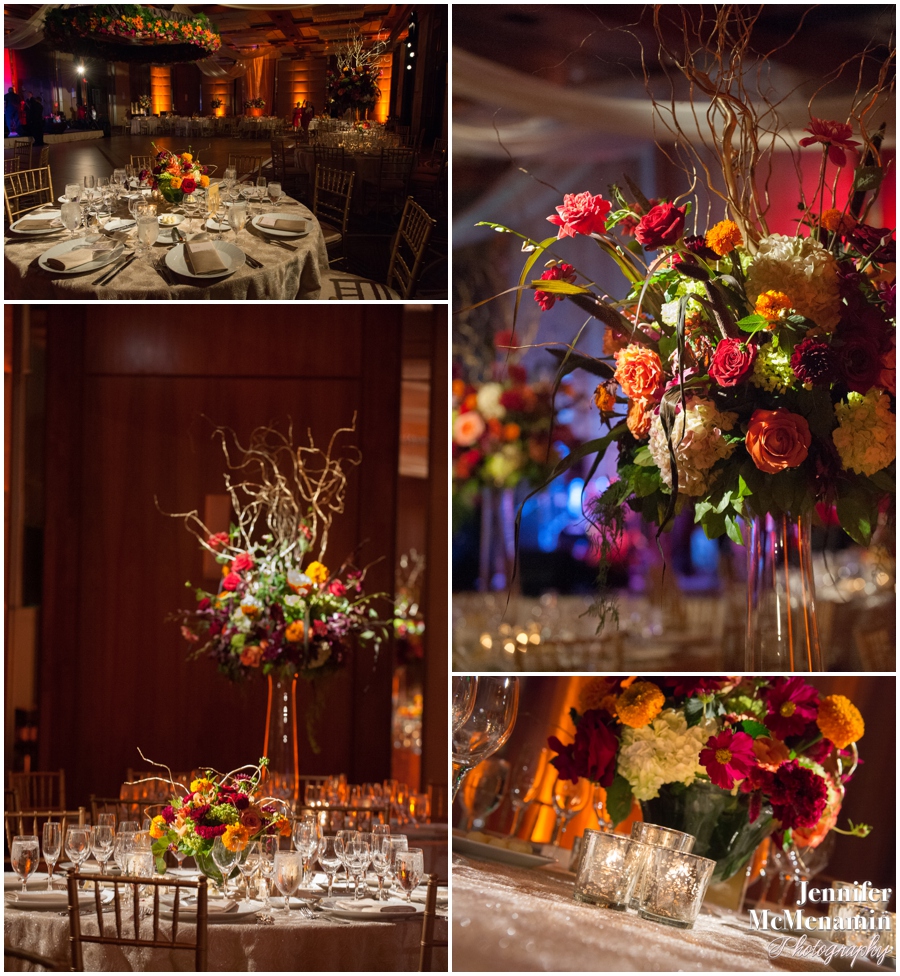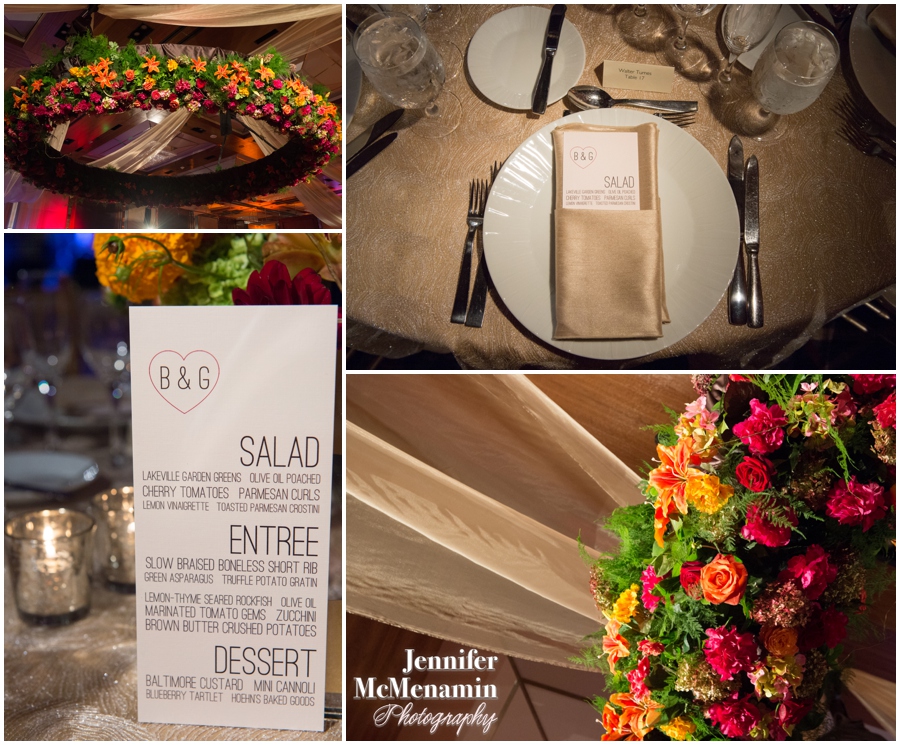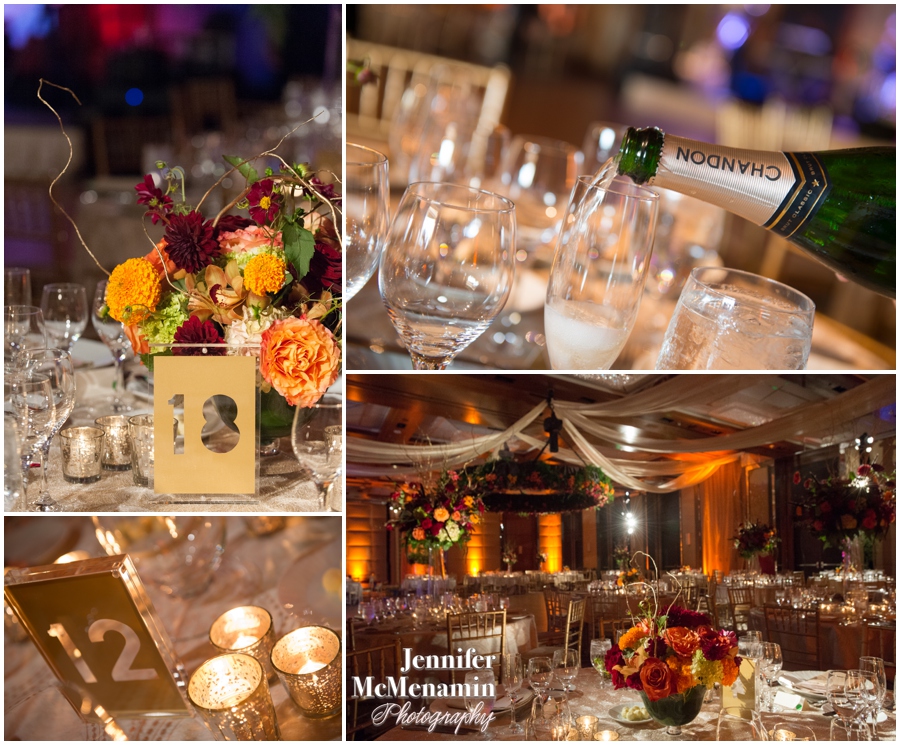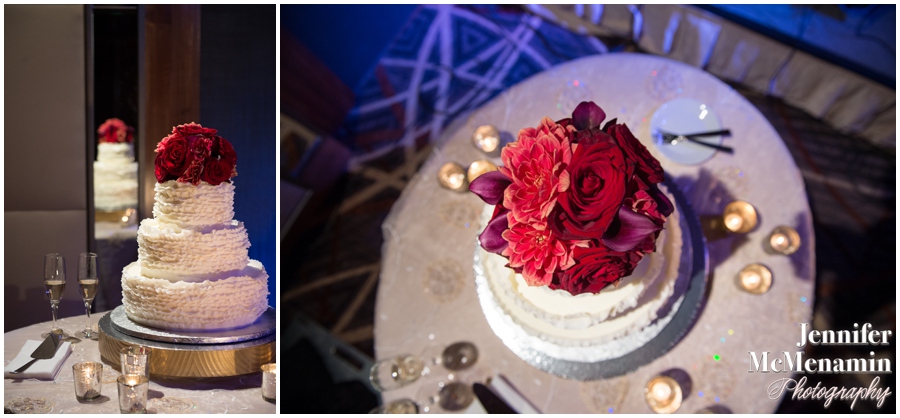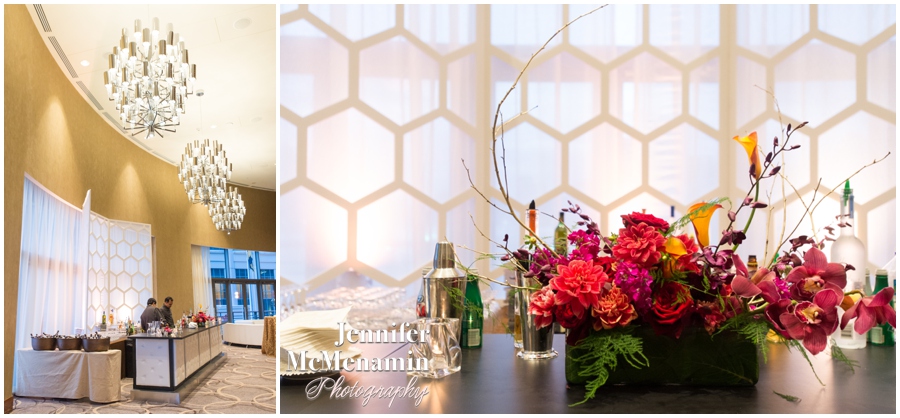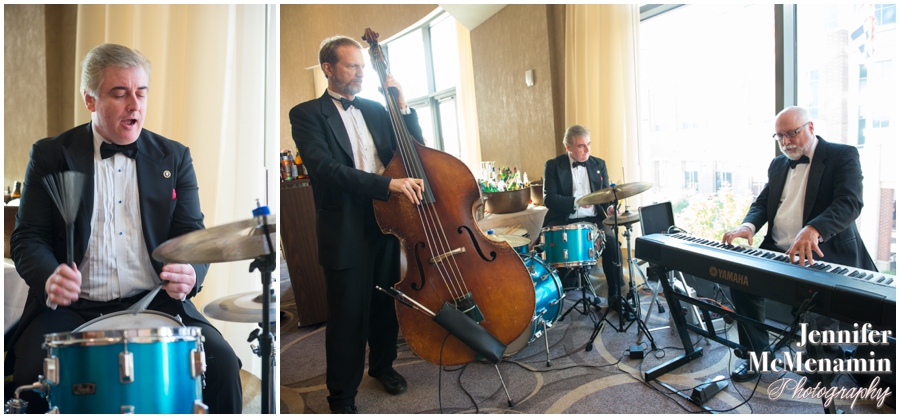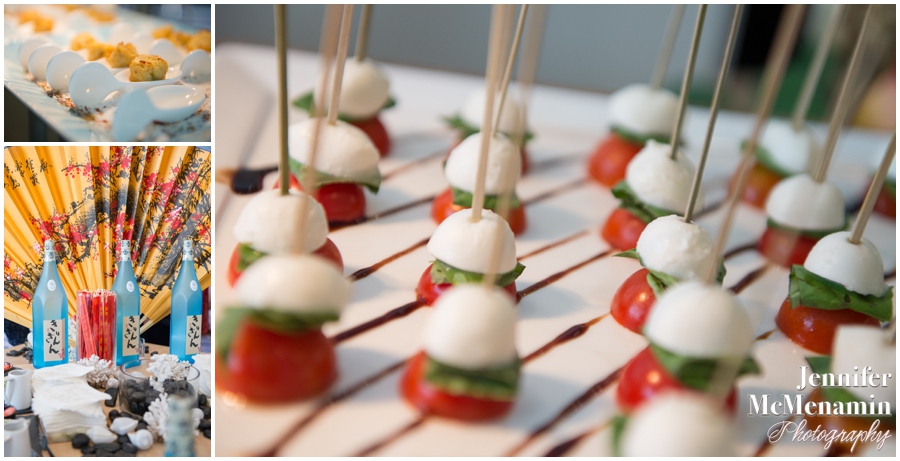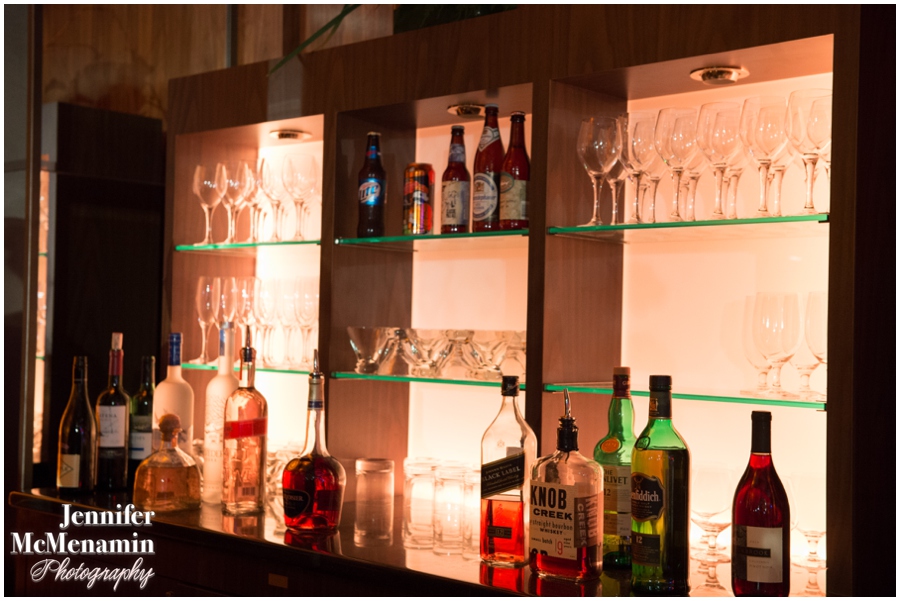 I loved that Brittany and Greg's mothers and fathers were introduced together instead of the traditional introductions by couple. So sweet! 

Good food, great location and much merriment.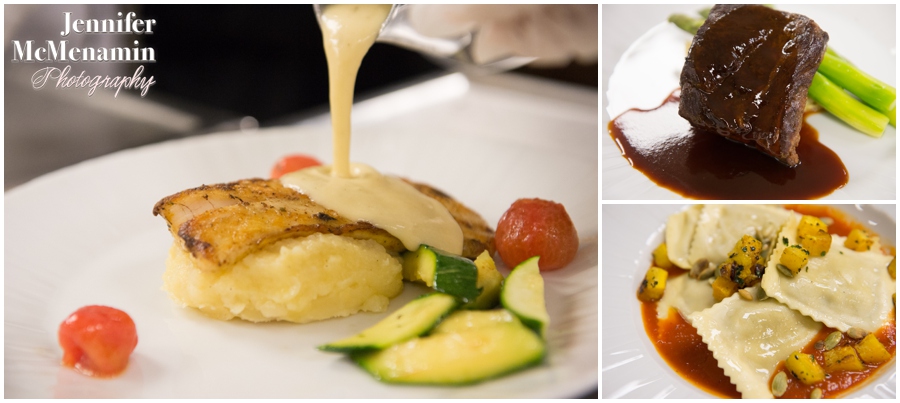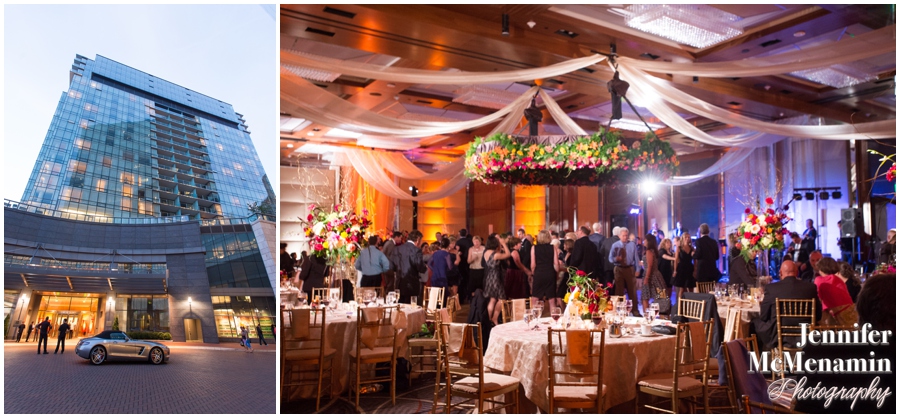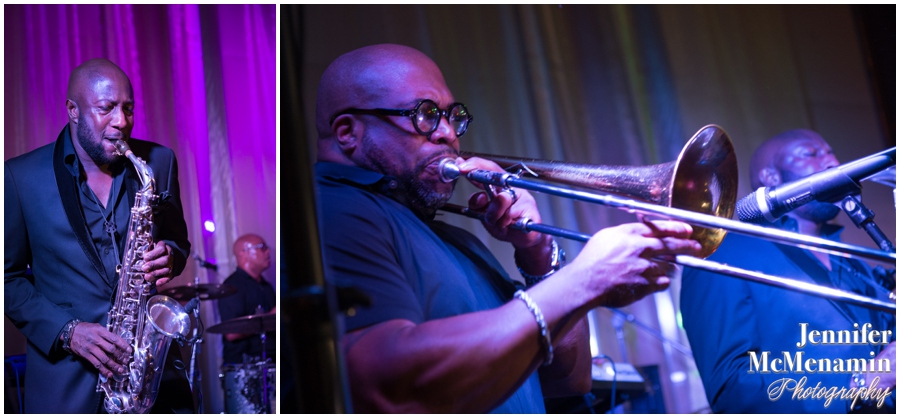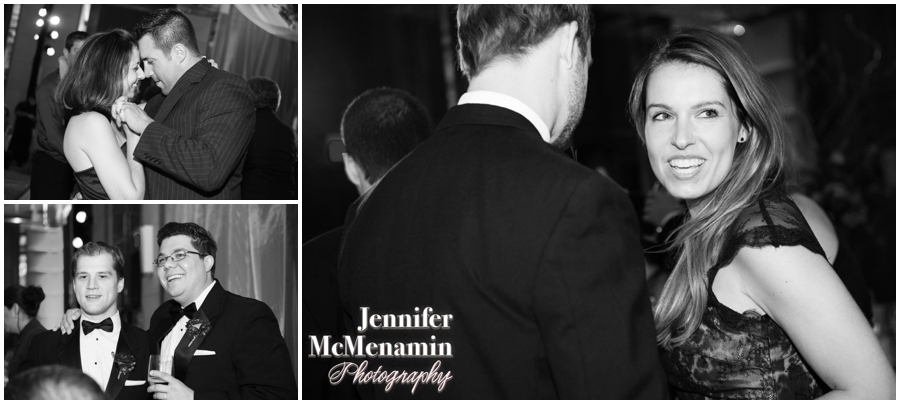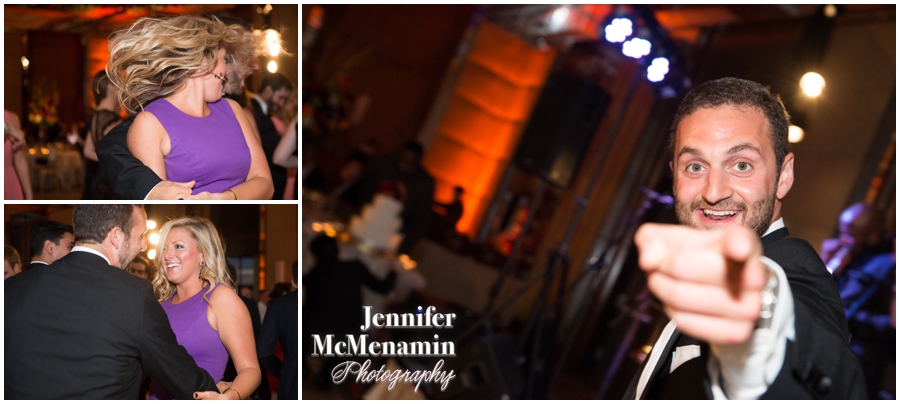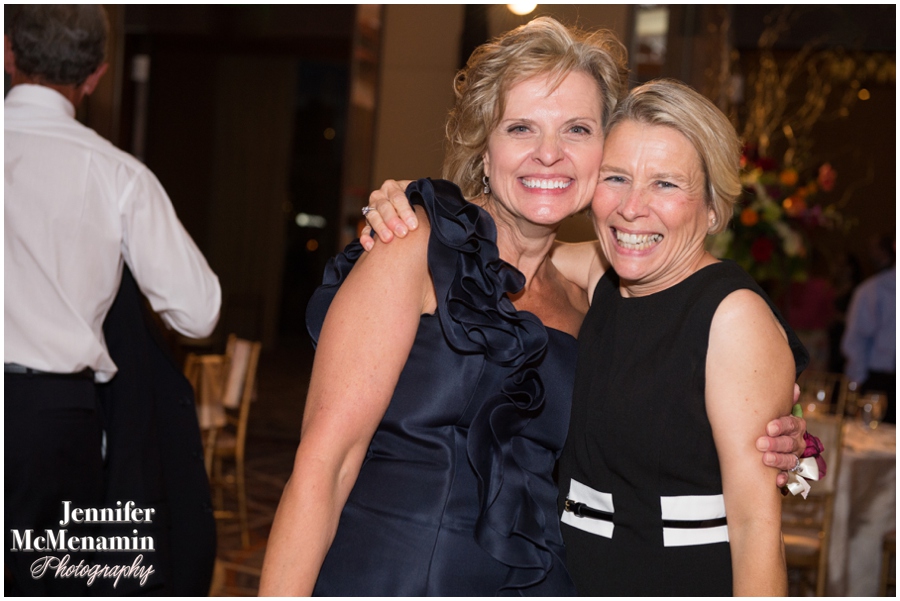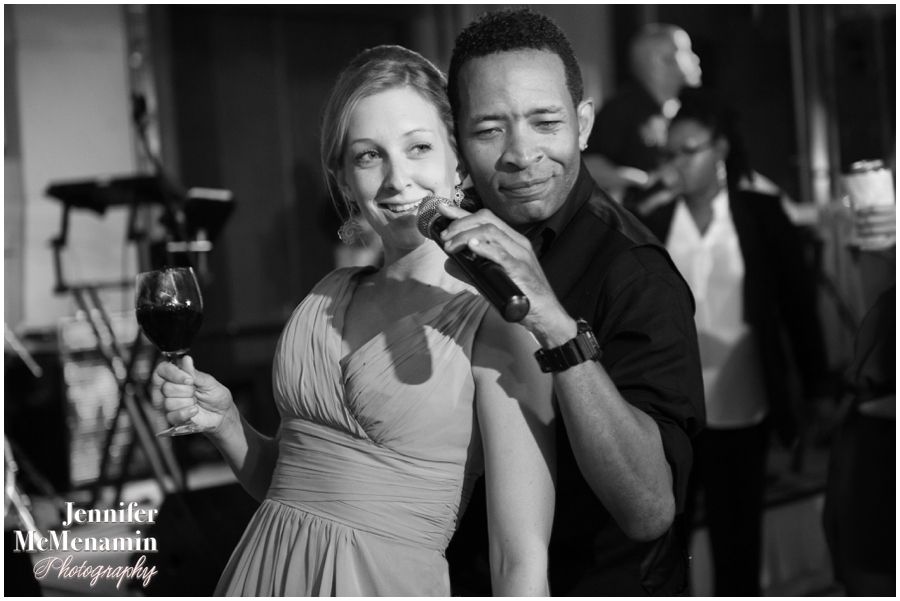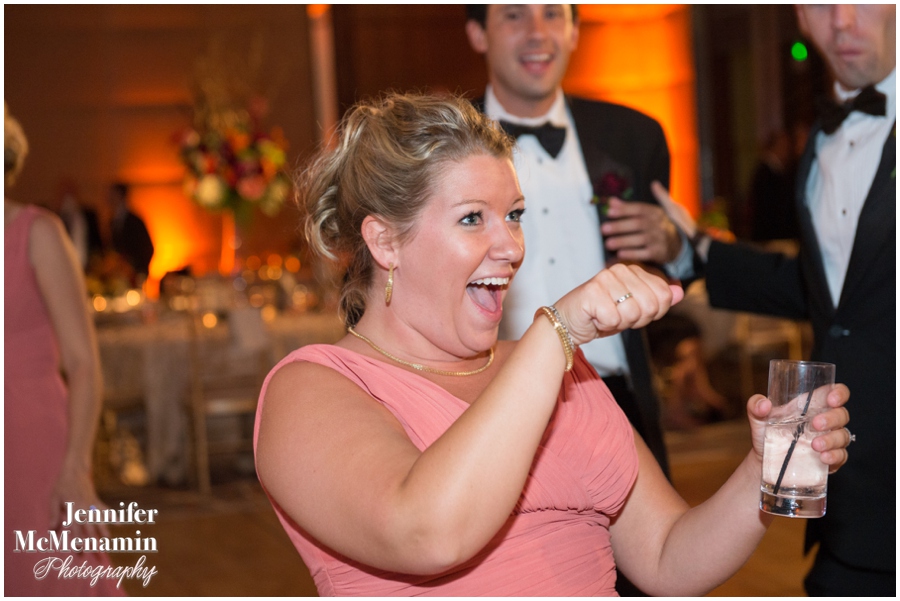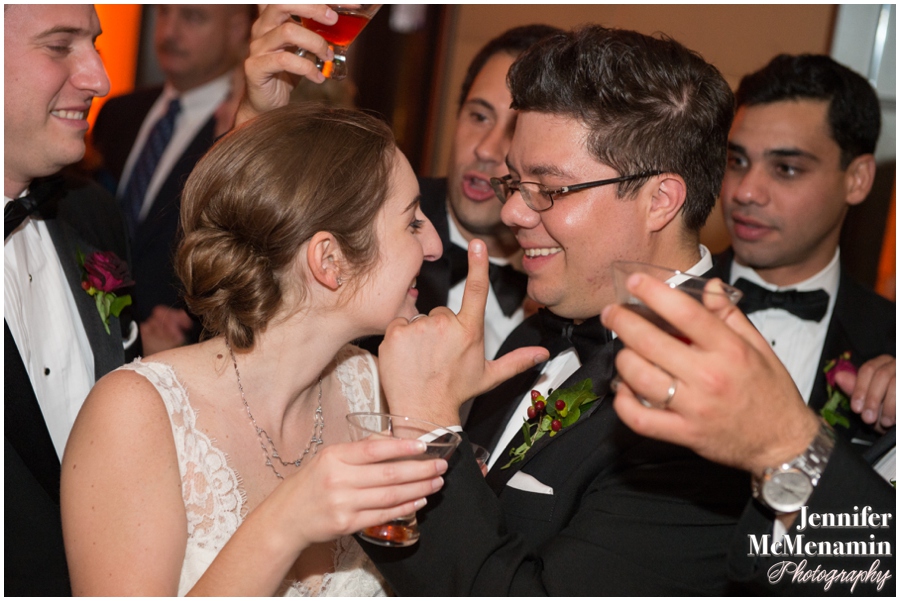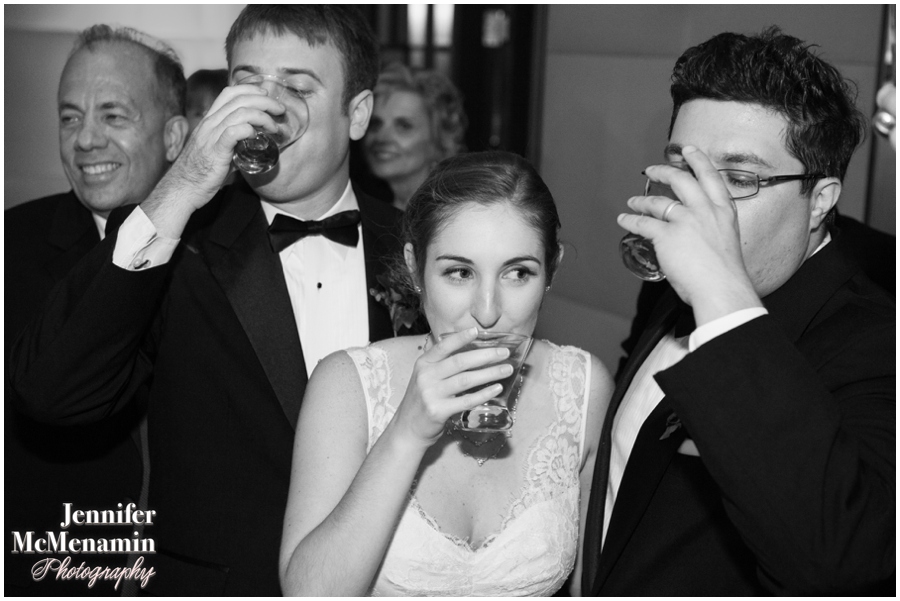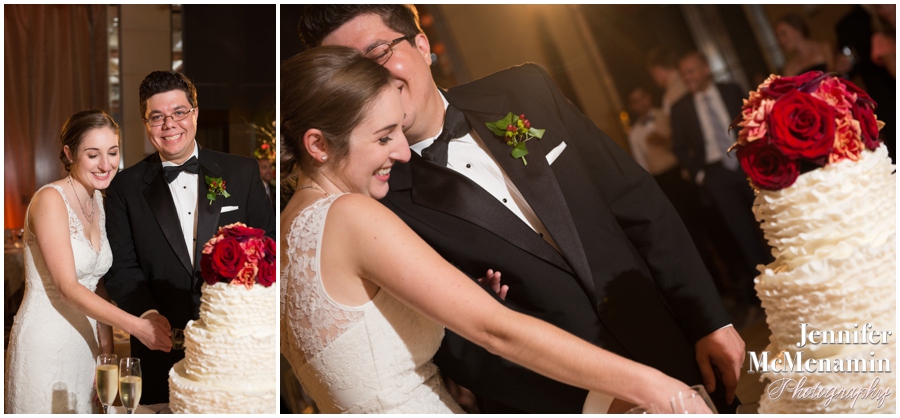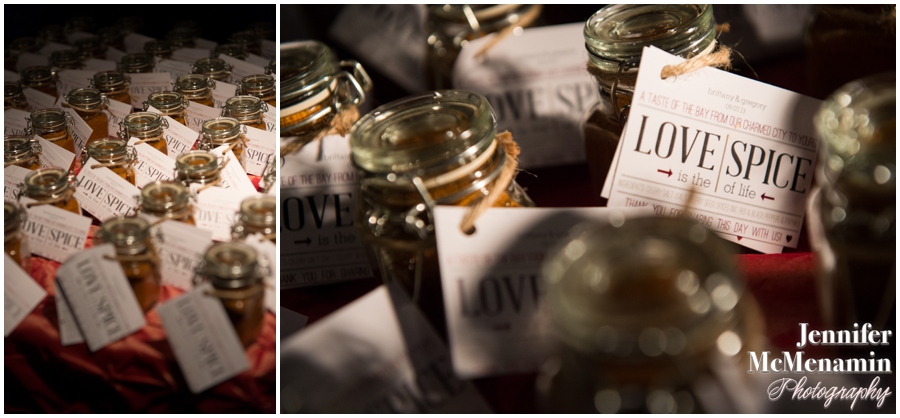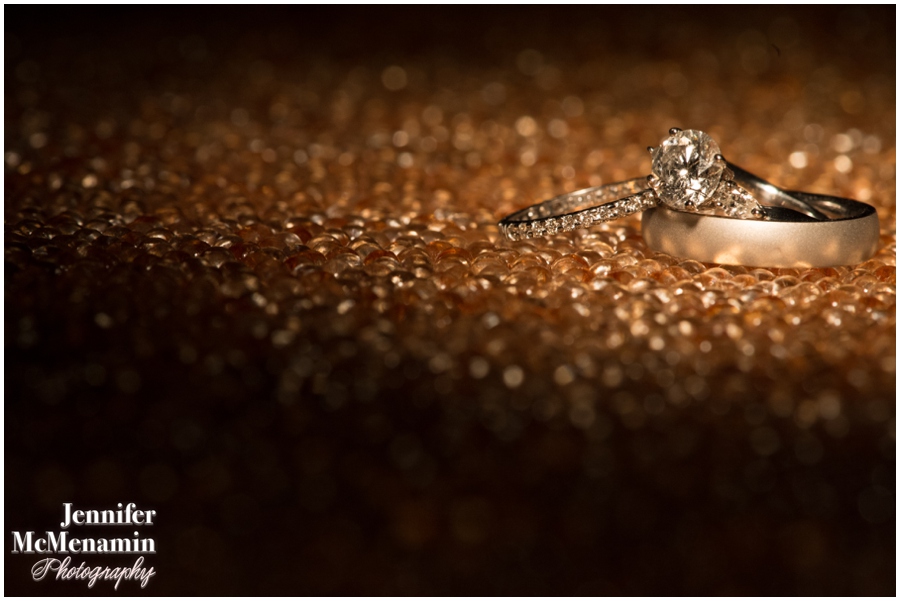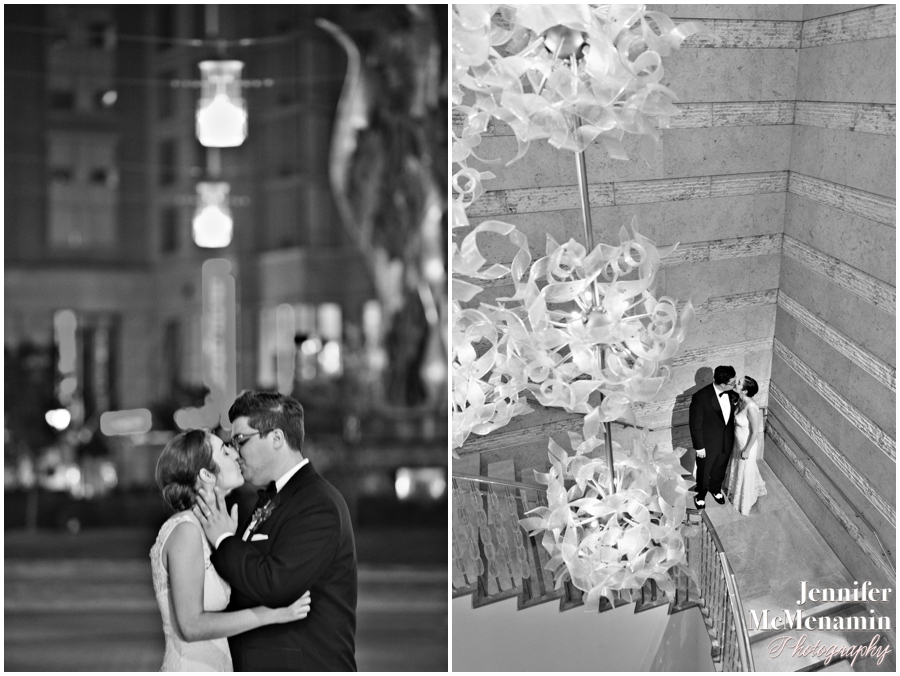 Brittany and Greg, it was an absolute pleasure working with you and your families. Many, many congratulations!
Credits:
Photography: Jennifer McMenamin Photography, LLC

Ceremony: Sacred Heart of Jesus Church
Officiant: Father Gerard Knapp
Reception: Four Seasons Baltimore

Catering:  Four Seasons Baltimore

Event coordinator: Stephanie Bradshaw
Lighting, draping & bar: Fabrication Events

Rentals: Select Event Rentals
Linens: Table Toppers
Bridal attire: Nicole Miller gown from The Lovely Bride
Hair & Make-up: Up Do's For I Do's
Groom's attire: Men's Wearhouse

Florist: Fleur de Lis
Cake: SugarBakers Cakes

Entertainment: Jazz trio New Legacy and reception band Juke Box, both from the Entertainment Exchange
Transportation: American Limousines

Invitations & seating chart: Carla David Design

Papergoods: Stephanie Bradshaw & SB Creative