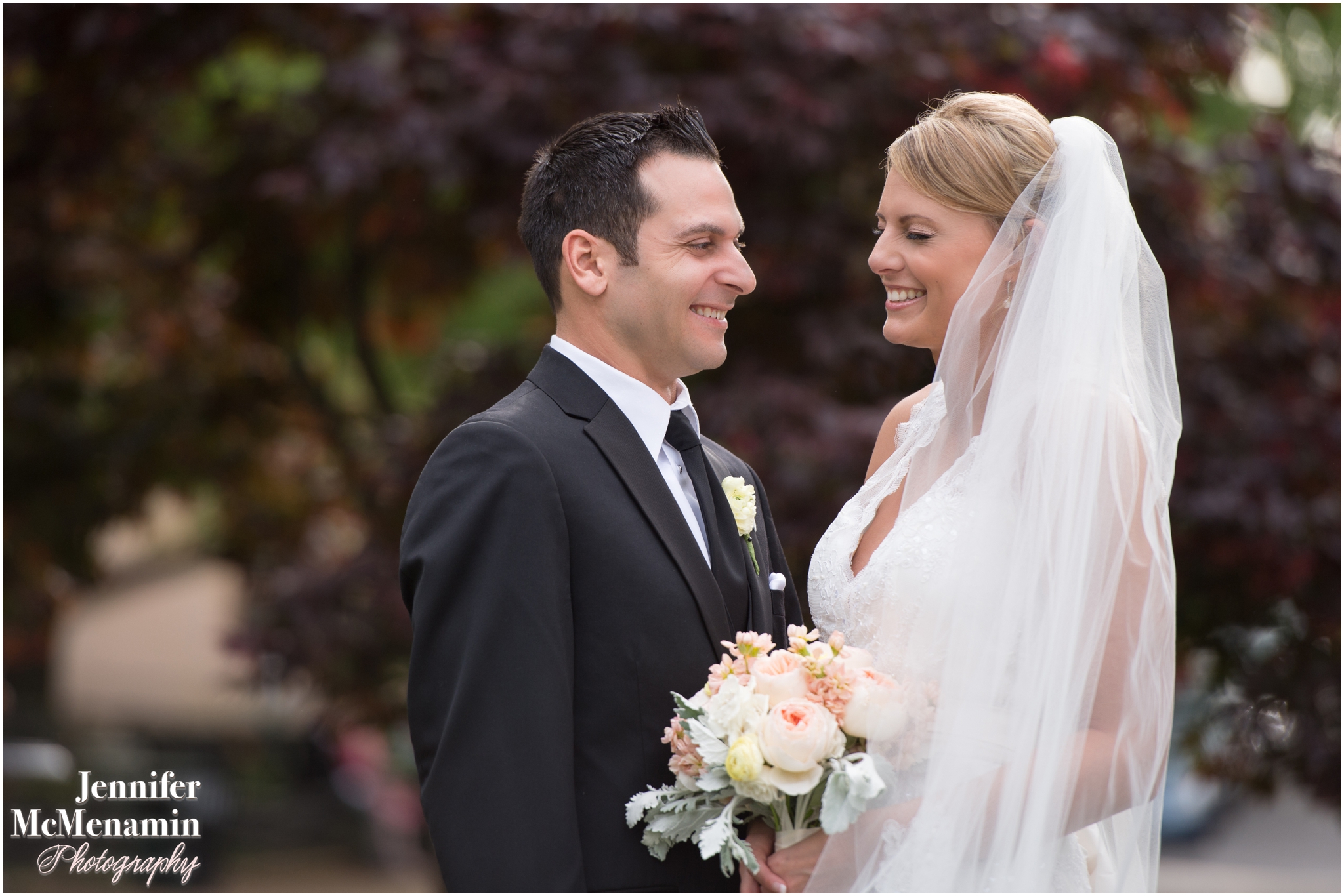 Amanda and David had one of those magical, miraculous wedding days when it pours and pours but it somehow stops raining — and a little late-afternoon sunlight even pokes through the clouds — exactly when we needed it to. They also have a salon owner in the family, so all of the ladies looked especially gorgeous. They had an incredibly fun wedding party full of friends and relatives who did not hesitate to tear up the dance floor. And they had impossibly adorable children serving as their flower girl and ring bearer. (One of my favorite pair of moments, in fact, occurred when Amanda demonstrated at the hotel for Mia how she should toss the flower petals directly overhead when coming down the aisle. Not long after, little Mia enthusiastically did *exactly* that — and seemed to not understand why everyone in the church laughed when she did so. It was utterly adorable.) Amanda and David also have one of the most amazing, improbable love stories I've ever heard — they met on a cruise and then dated long-distance before deciding to move to the same city to try dating for real. (And no, they did not go on another cruise for their honeymoon!) I was lucky to have my friend and assistant, Sam Levitan, working with me again for this wedding and his photos are mixed in below among mine. Here are some favorites from Amanda and David's wonderful wedding day: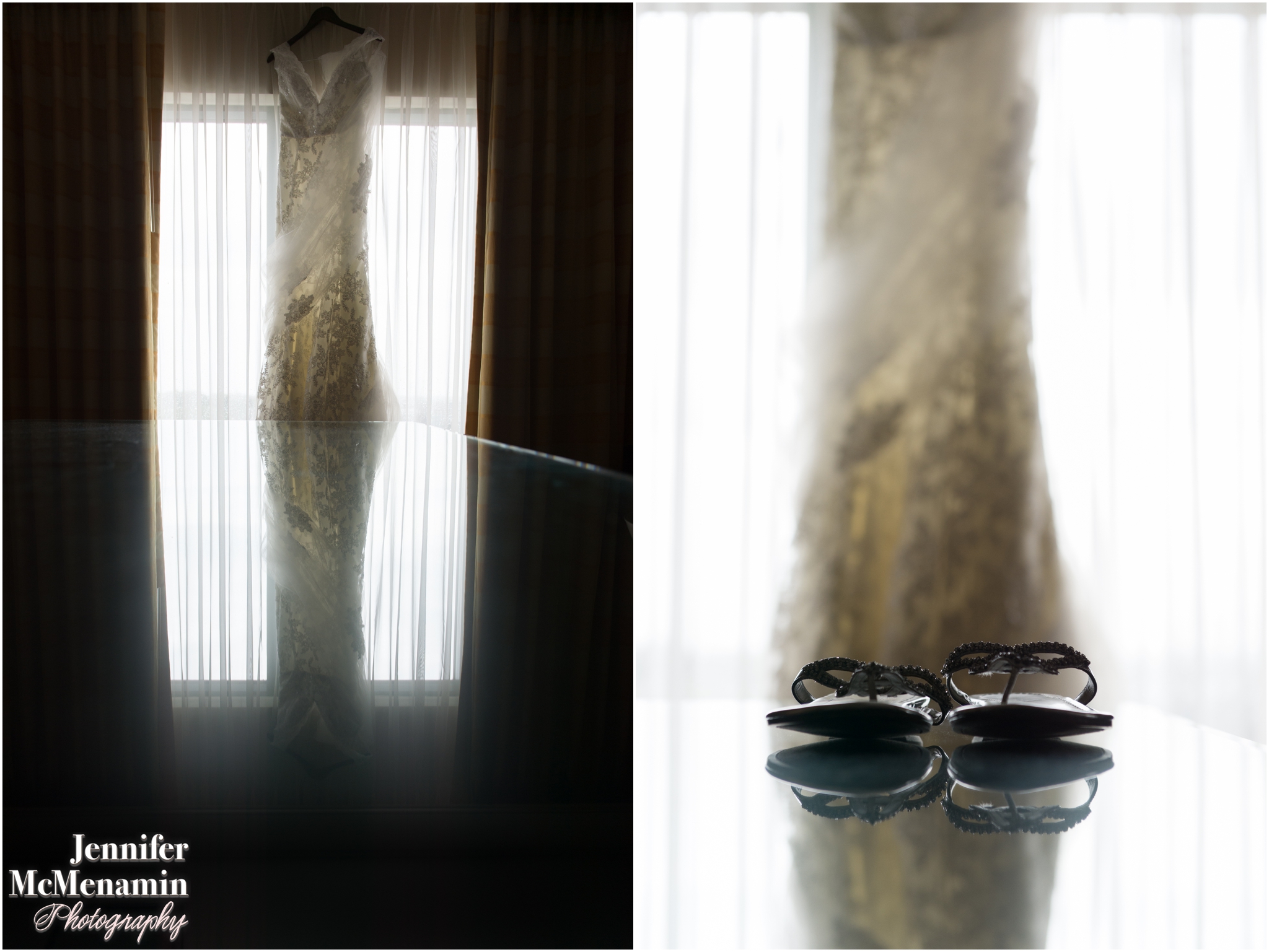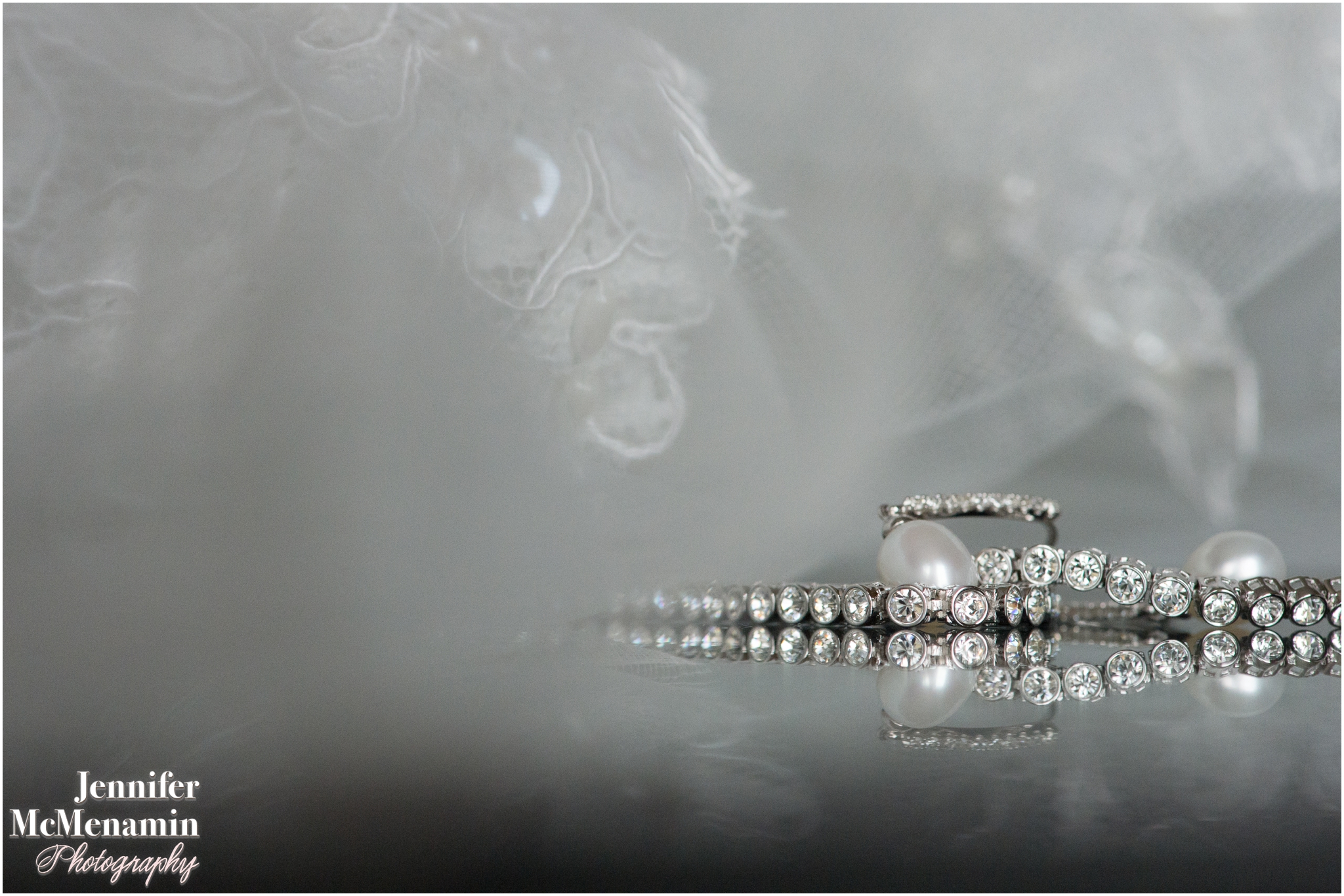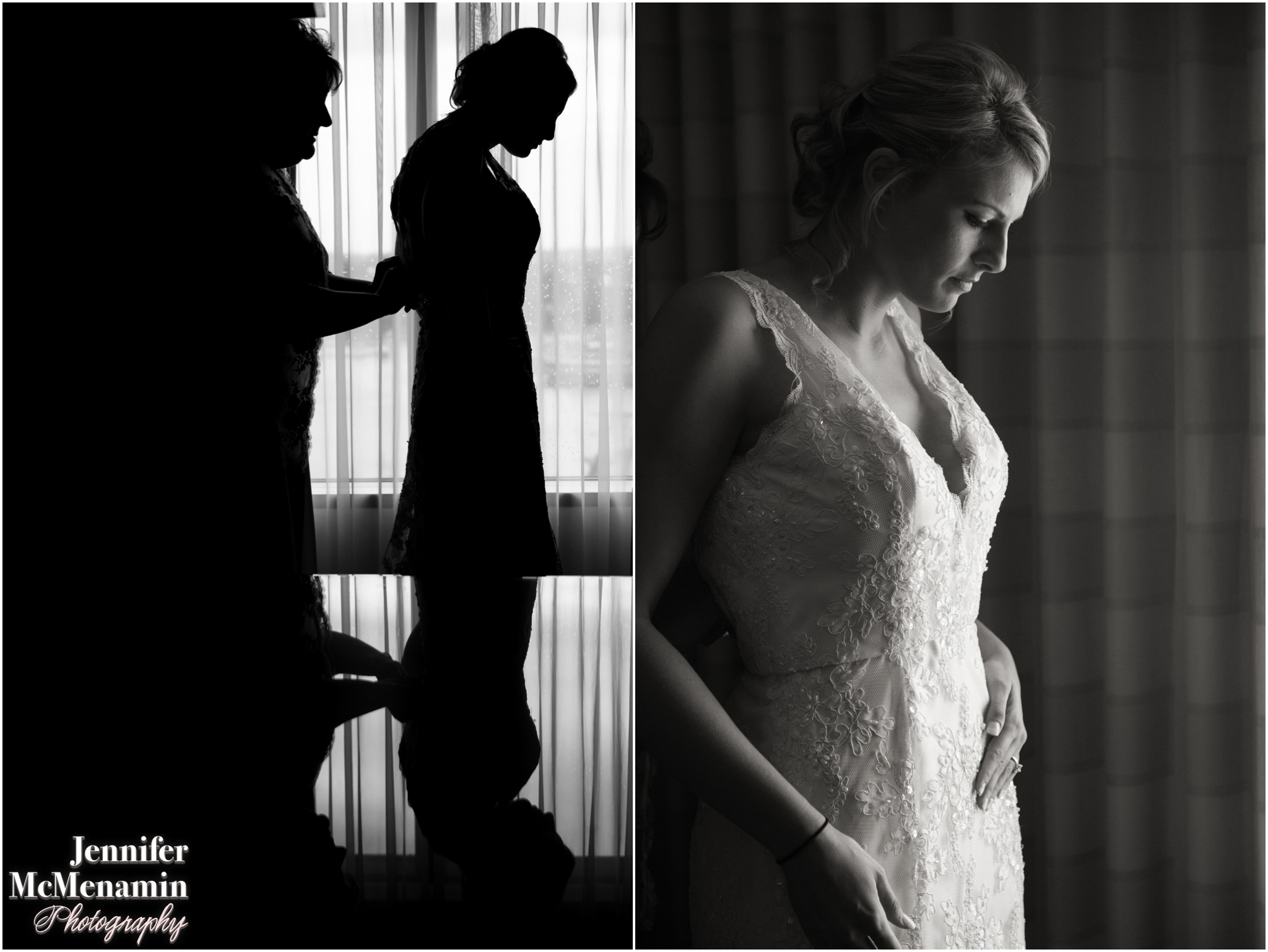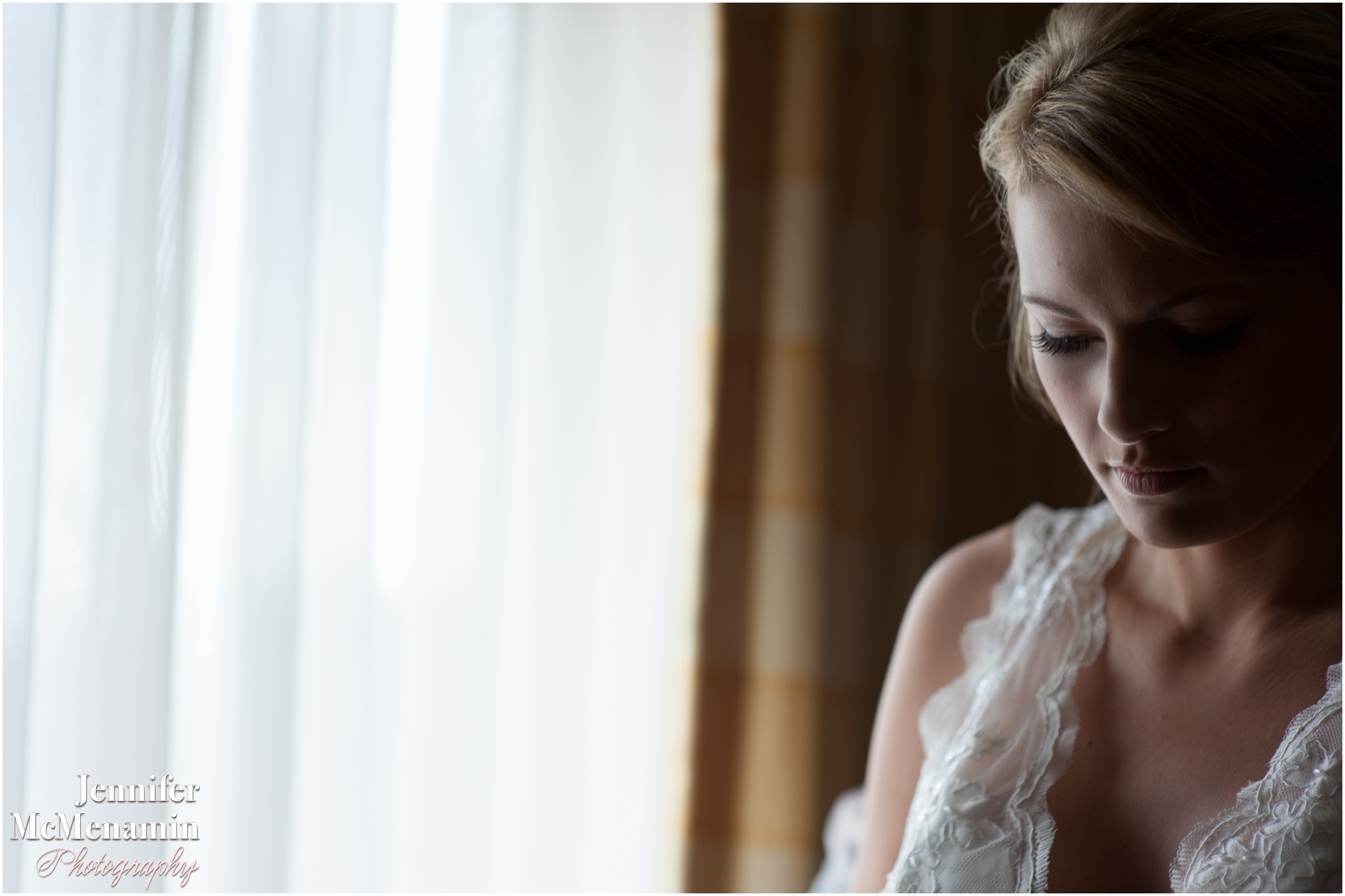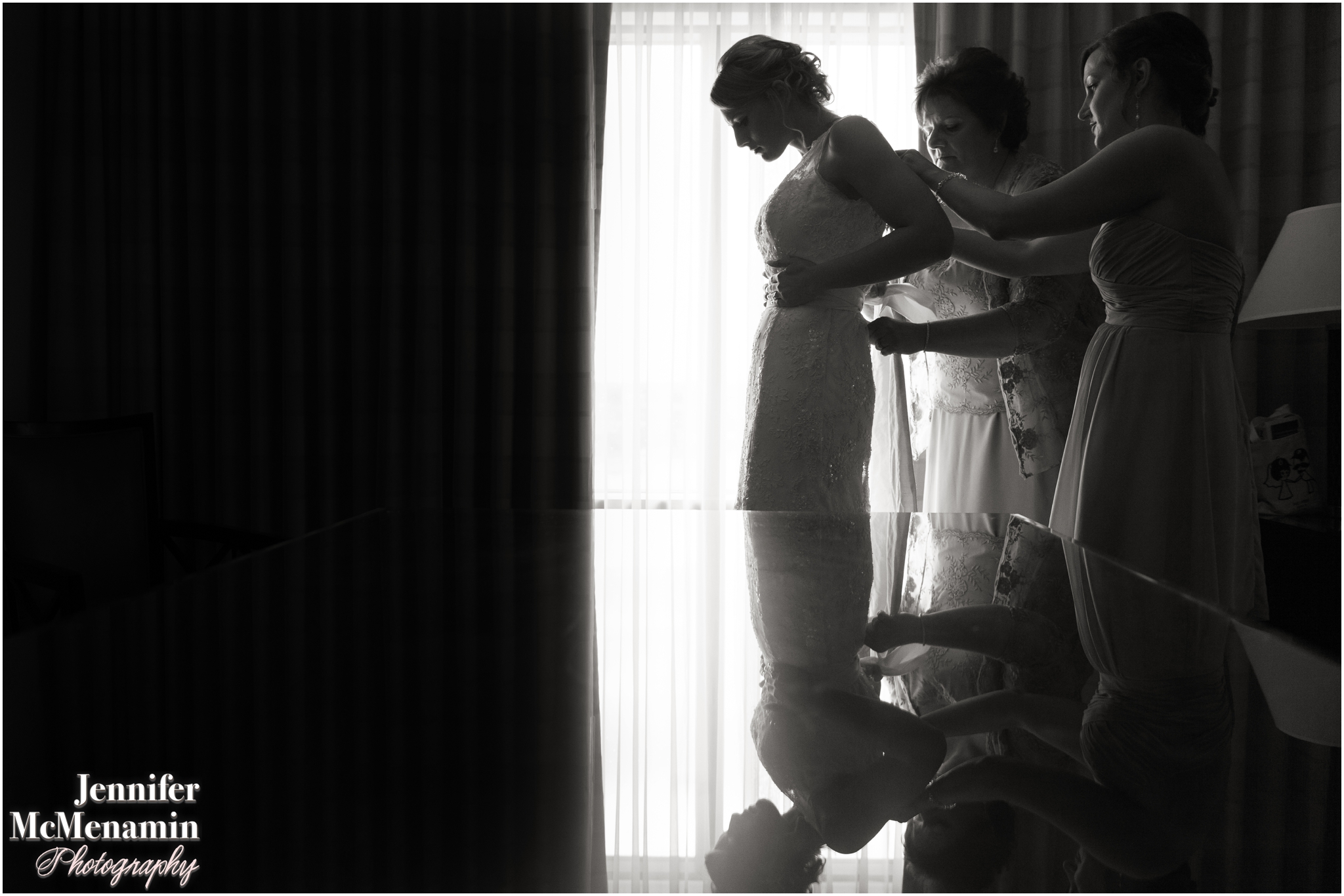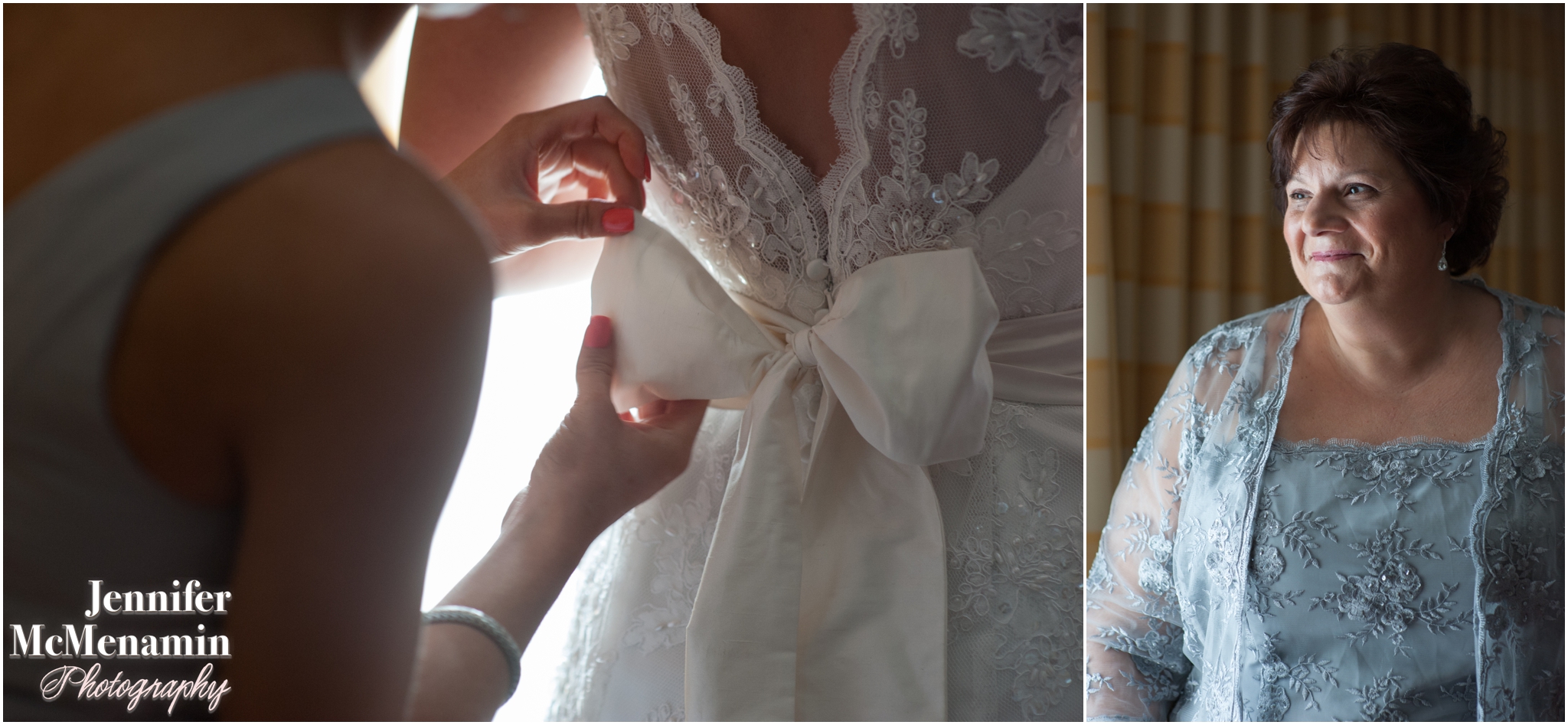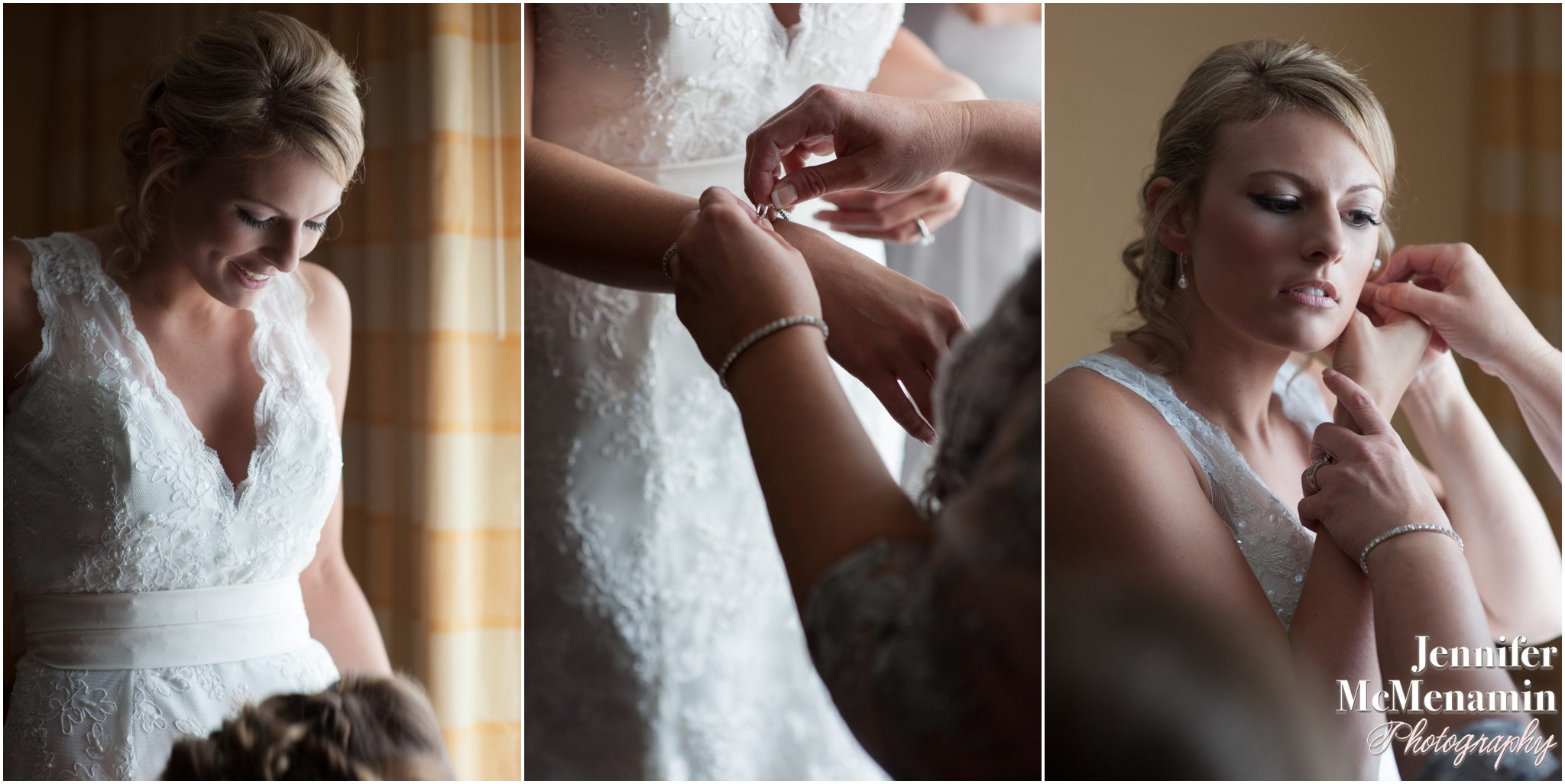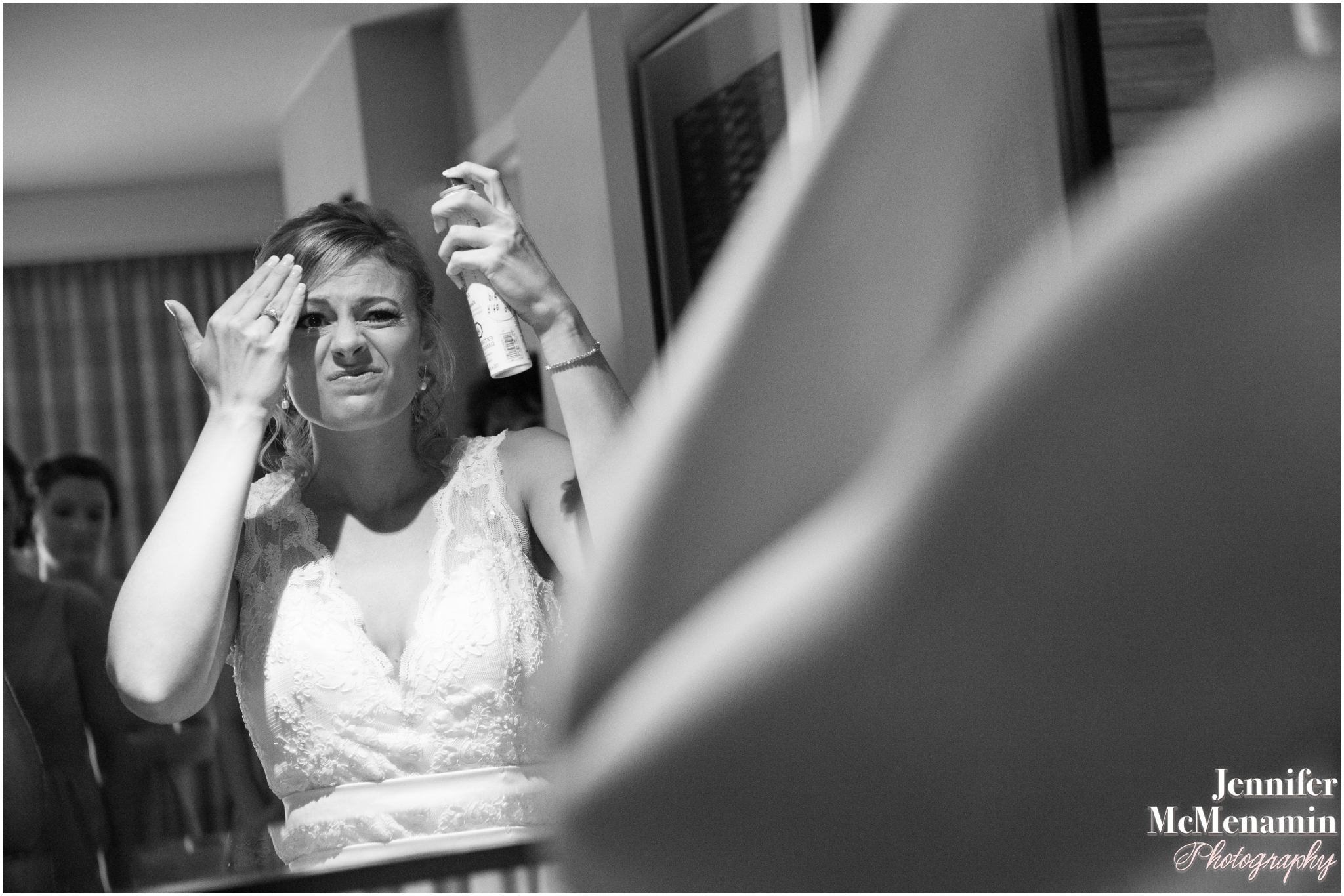 And then we were off to St. Alphonsus Church for the Catholic wedding ceremony.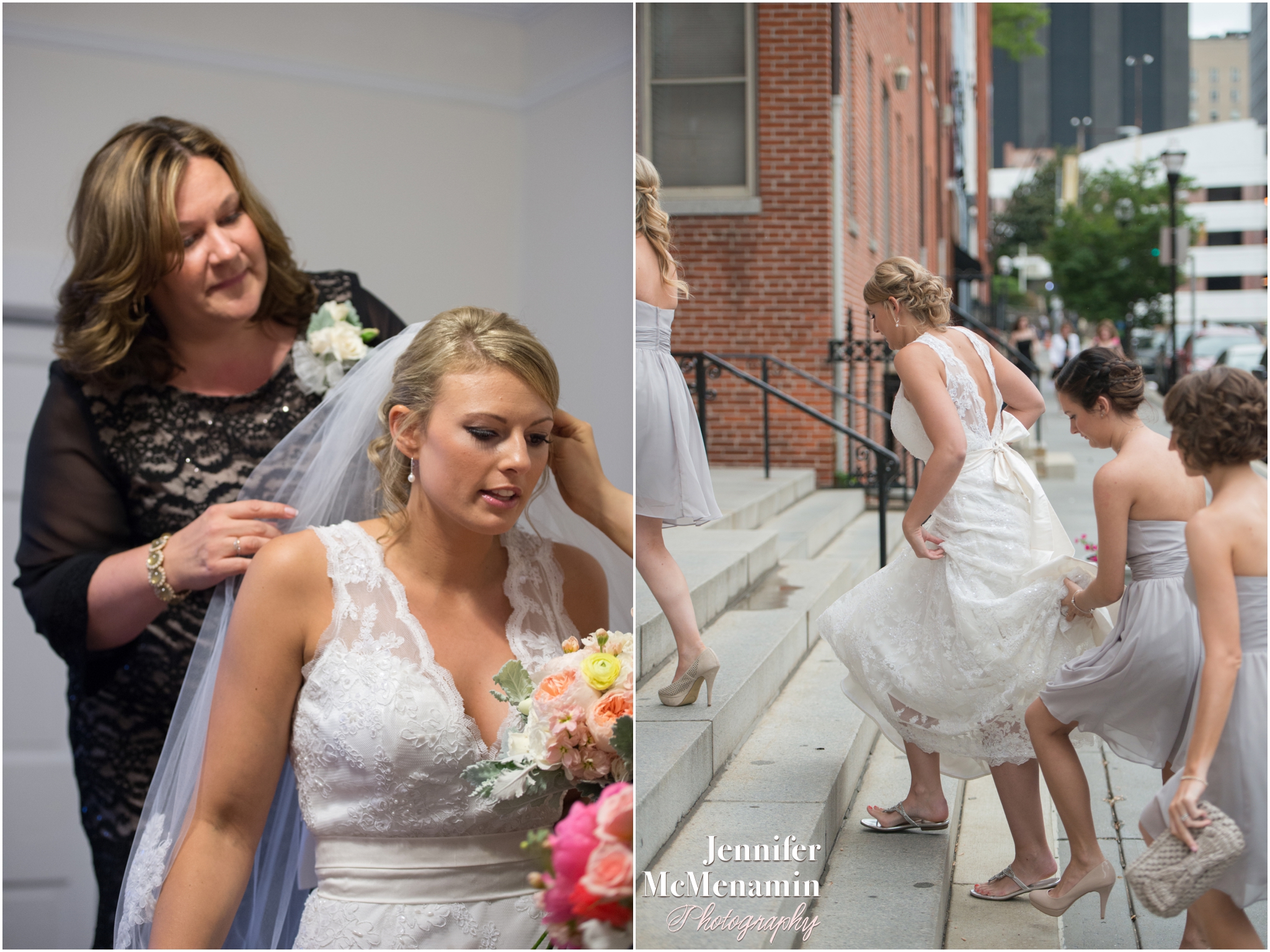 Not to be outdone by Mia, ring bearer Luca was pretty darn adorable, too, in his tiny tuxedo.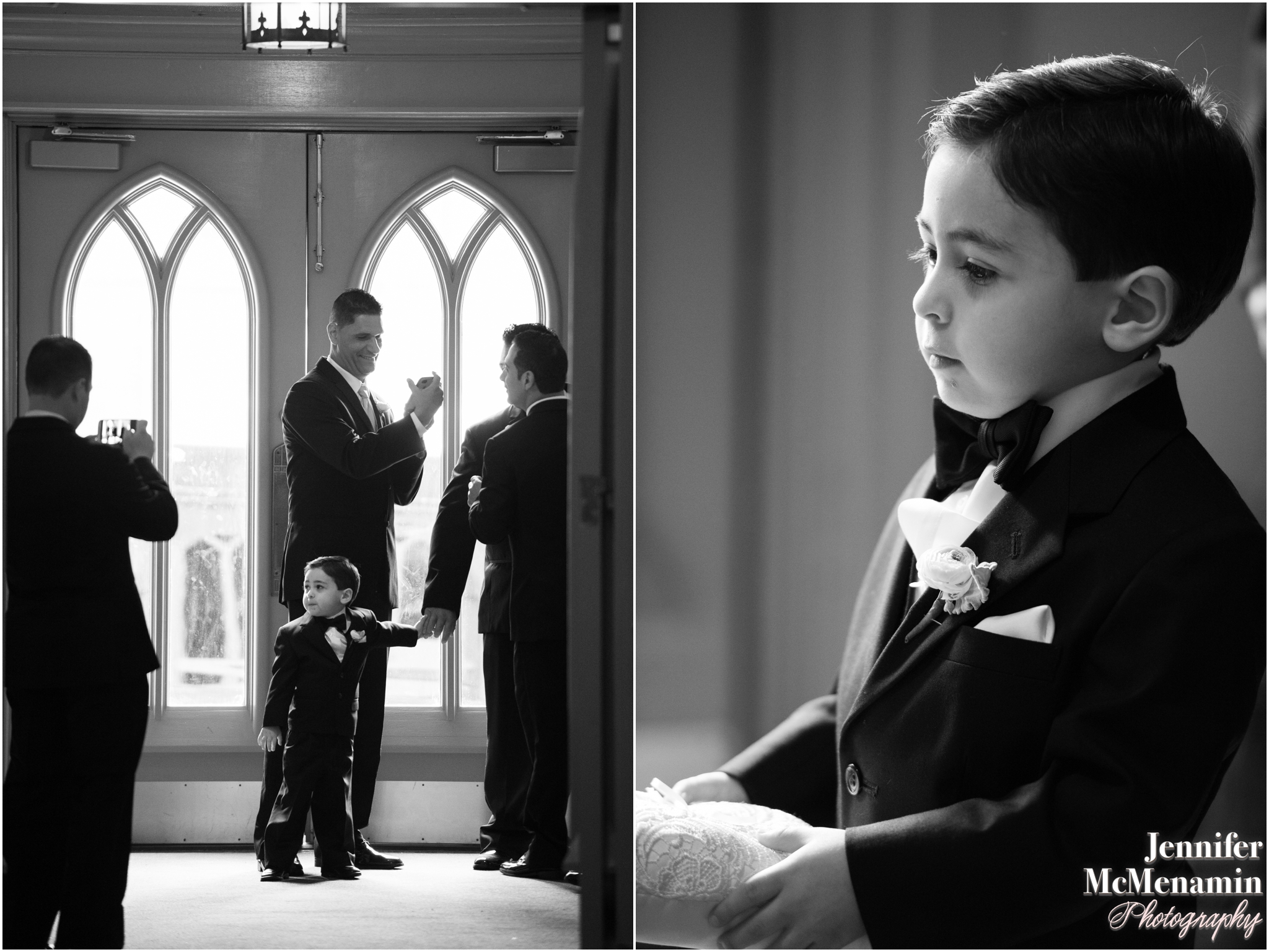 I love this next quartet of photos that Sam shot of all the groomsmen scrambling to photograph the dapper little fellow with their phones and the bridesmaids' flowers just before the ceremony.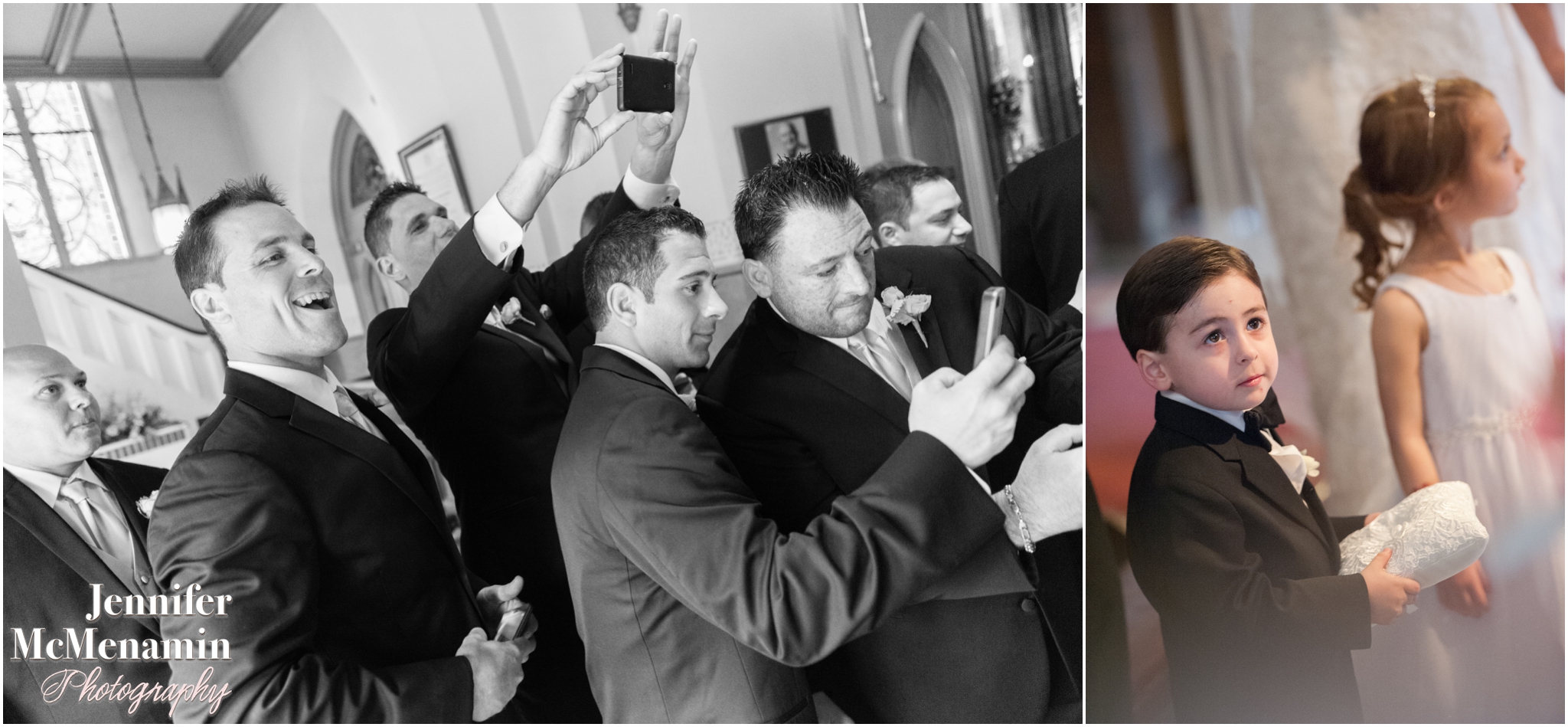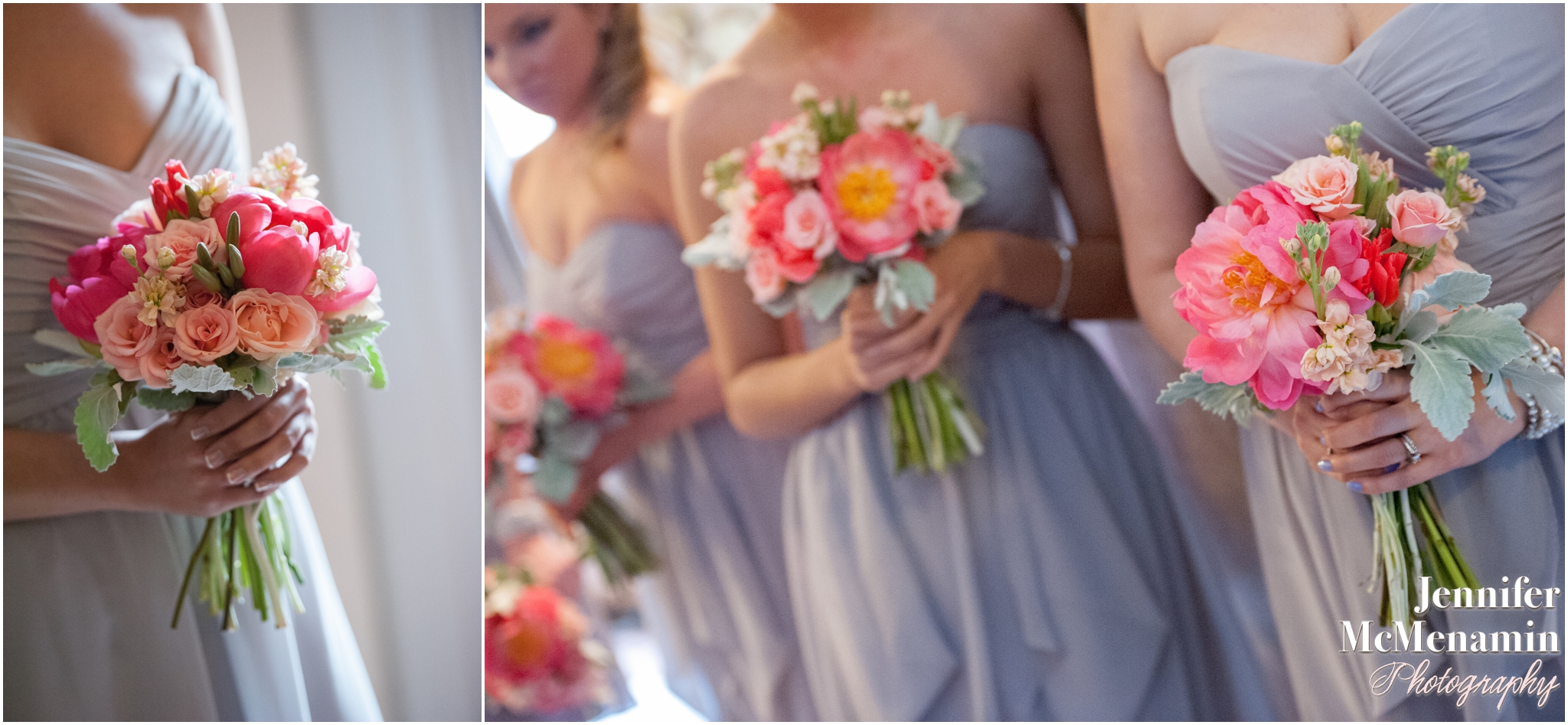 And then it was time to get married!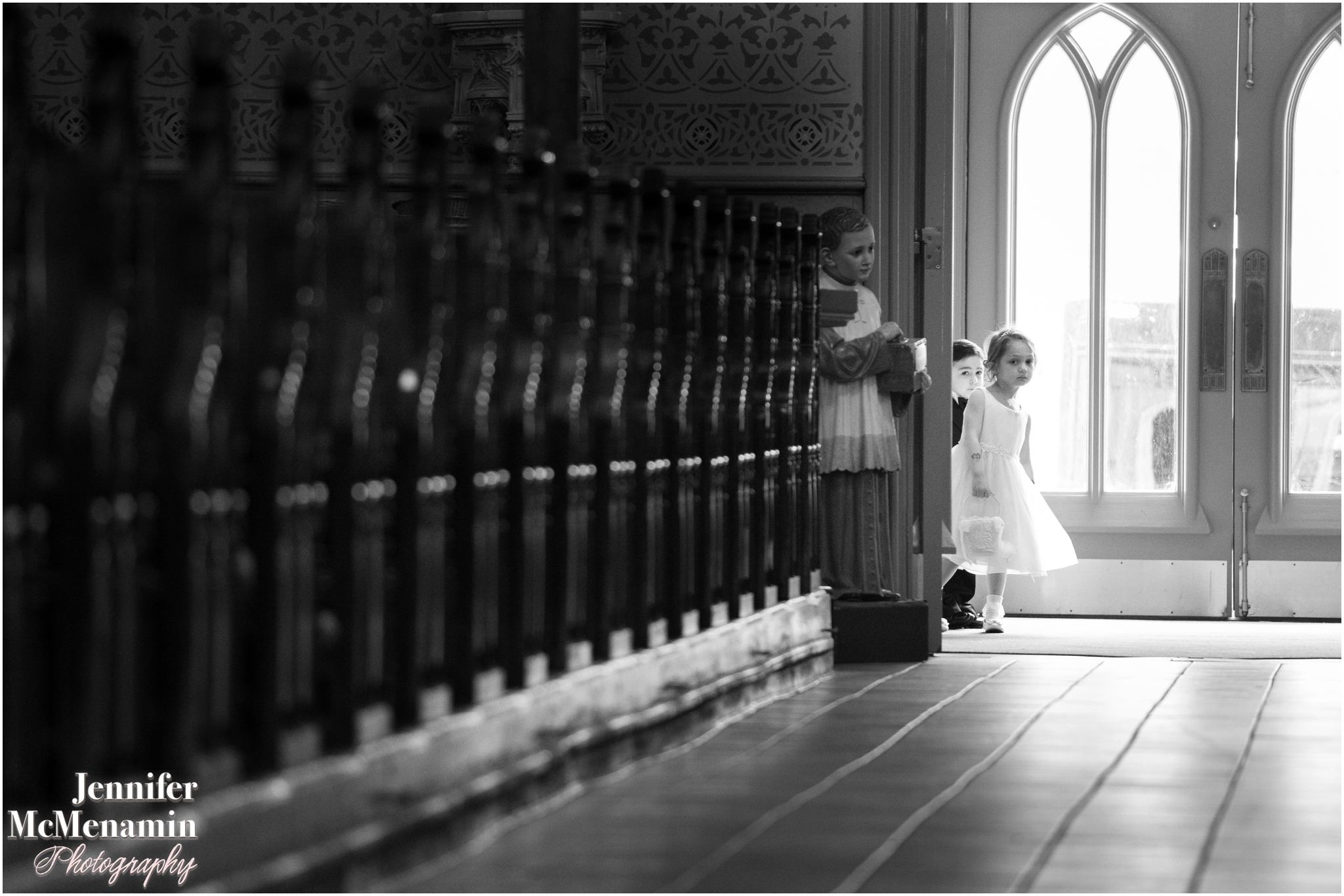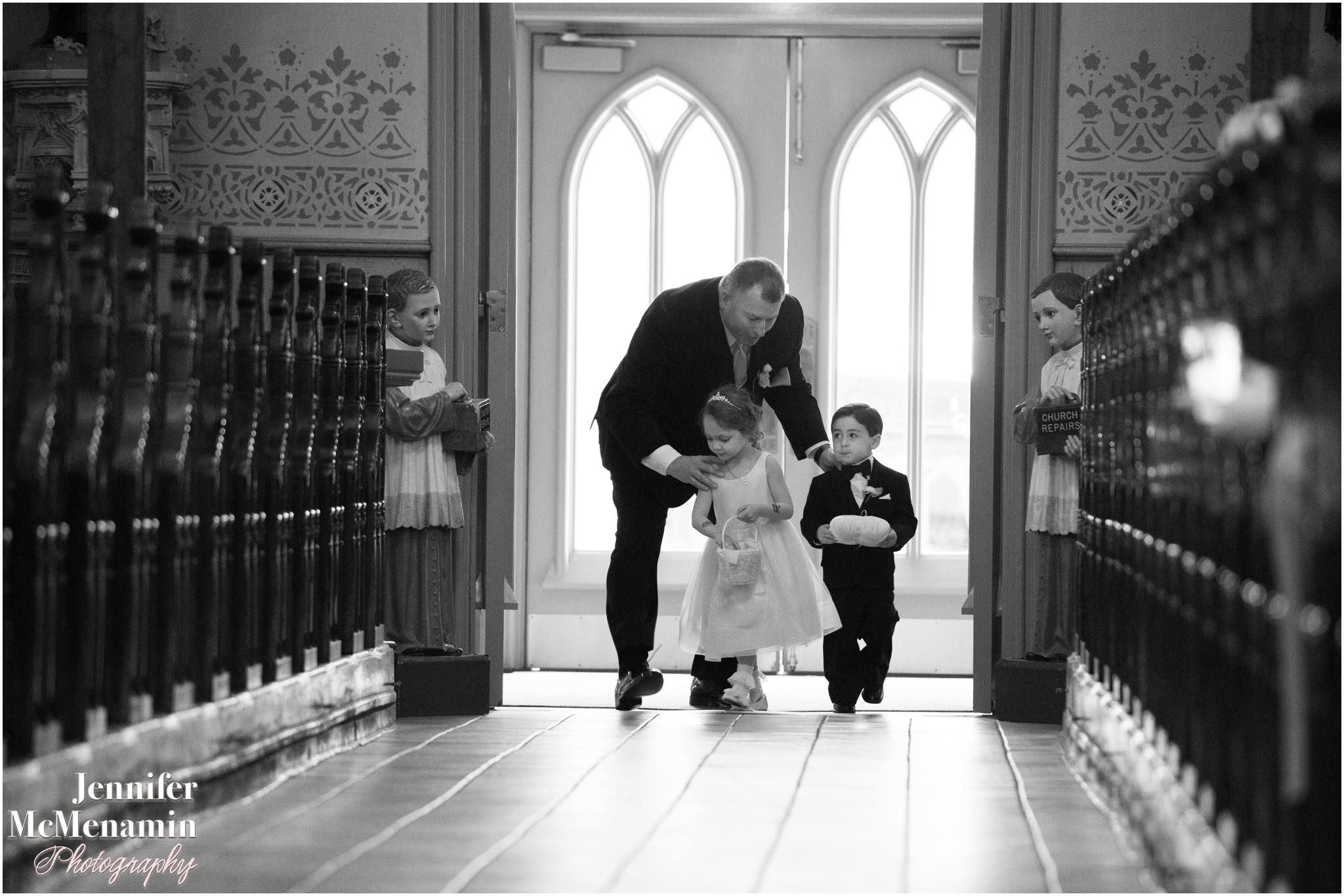 Sam spent a majority of the ceremony in the choir loft of this gorgeous church. All of the images shot from that vantage point were taken by him.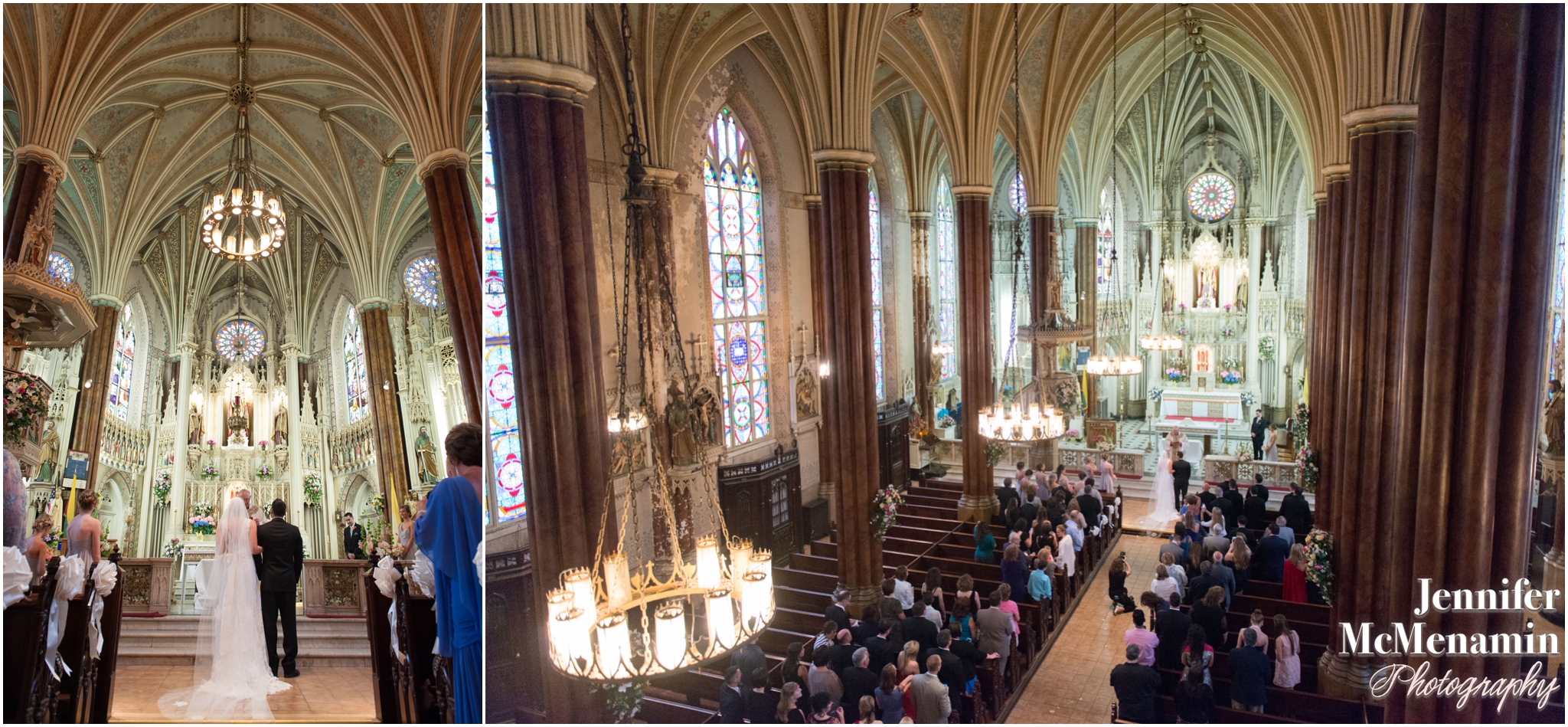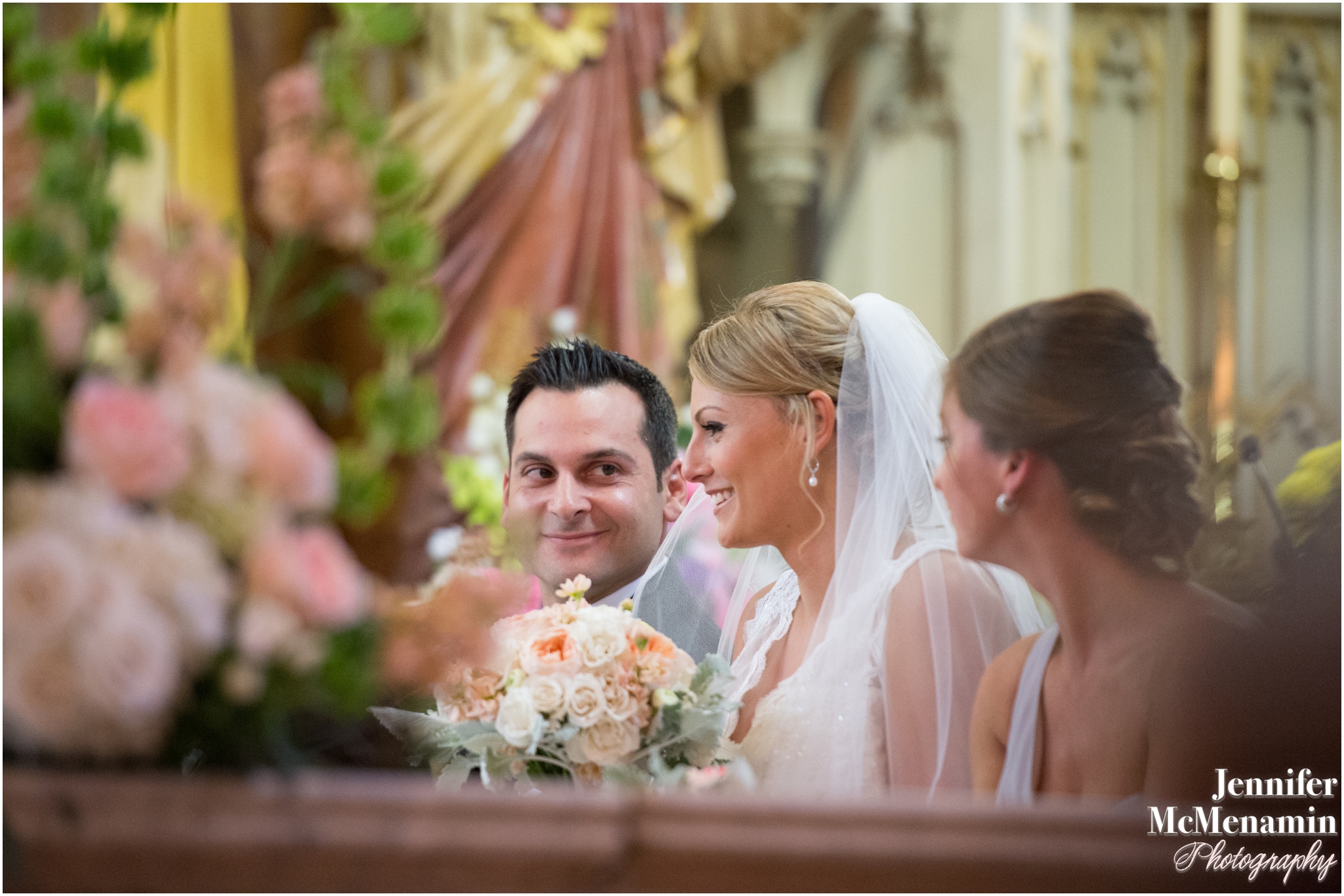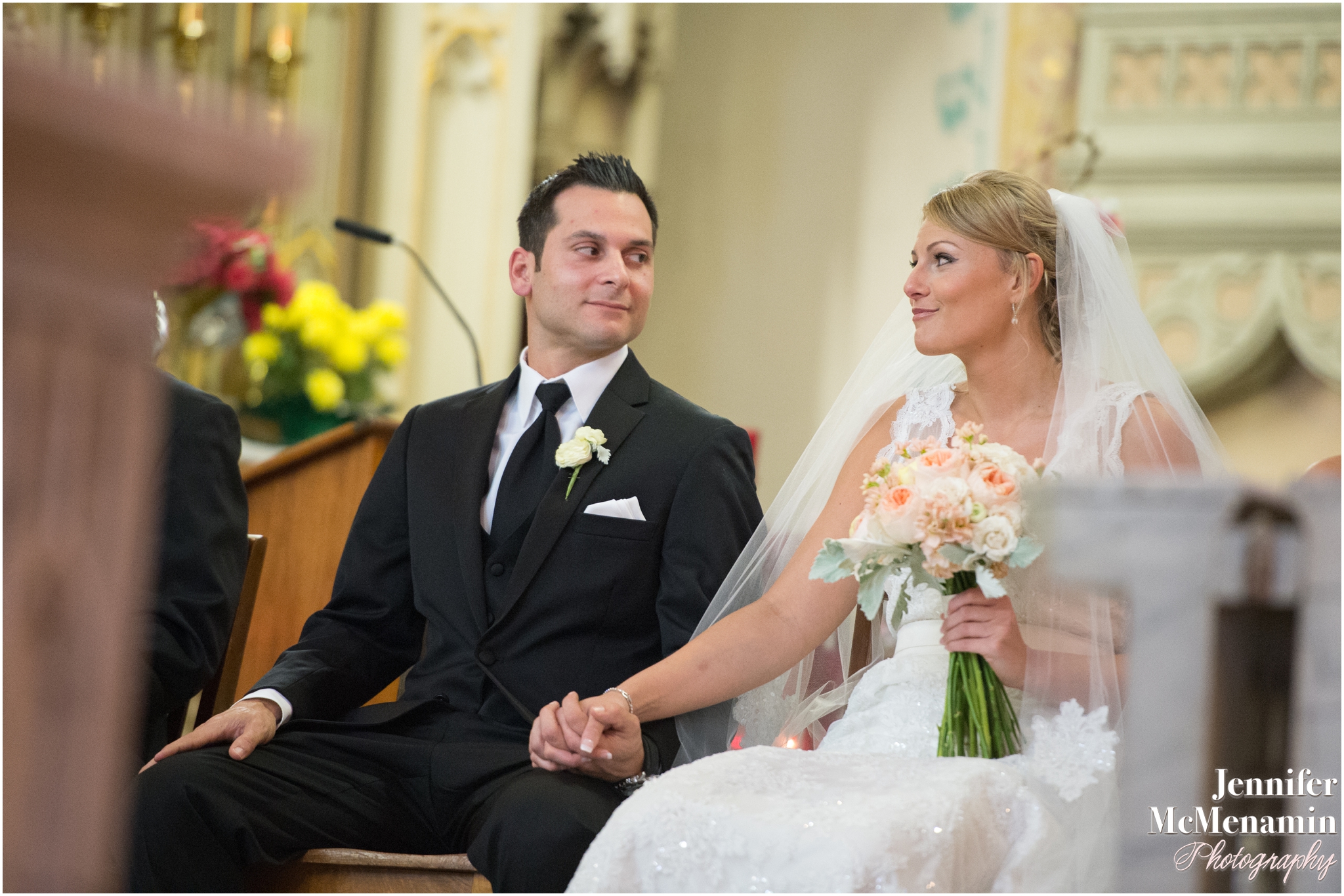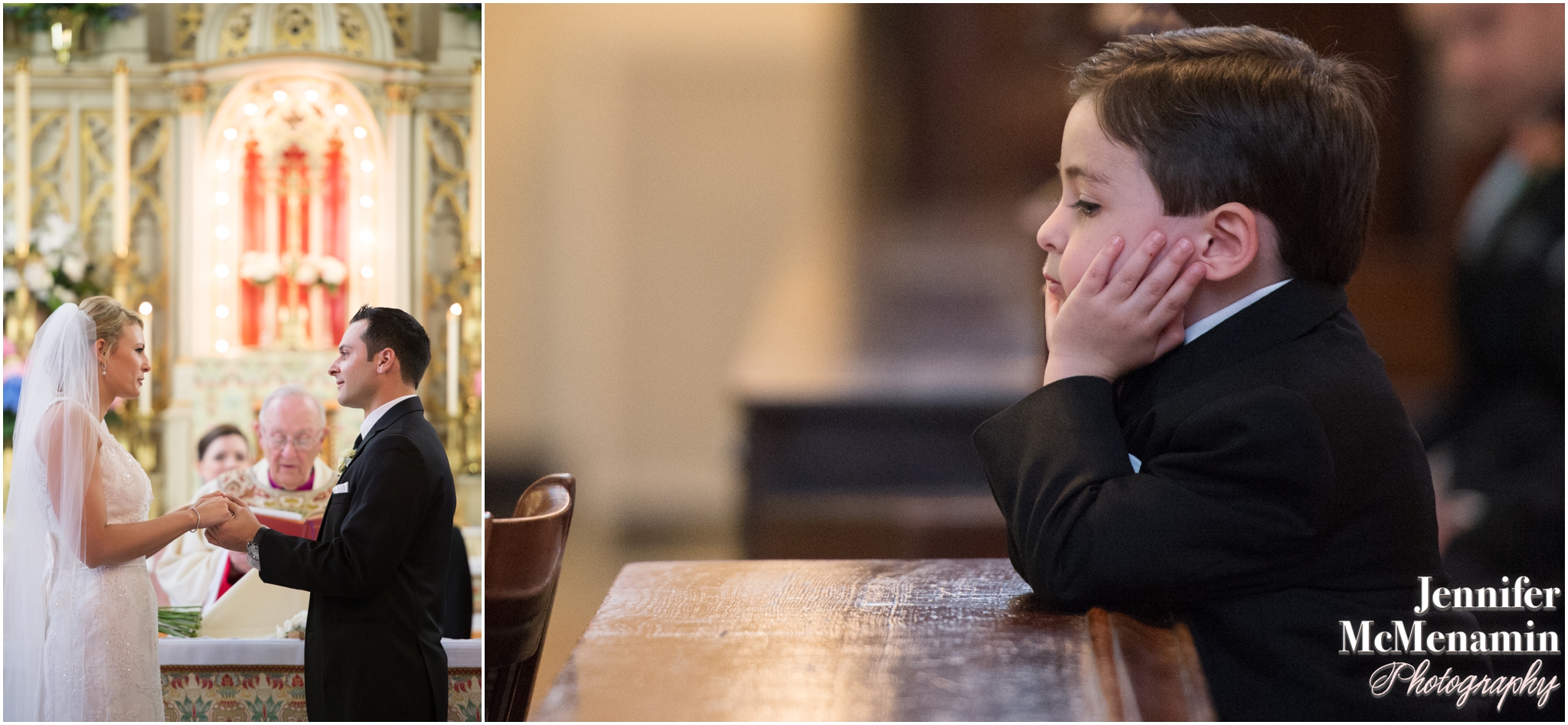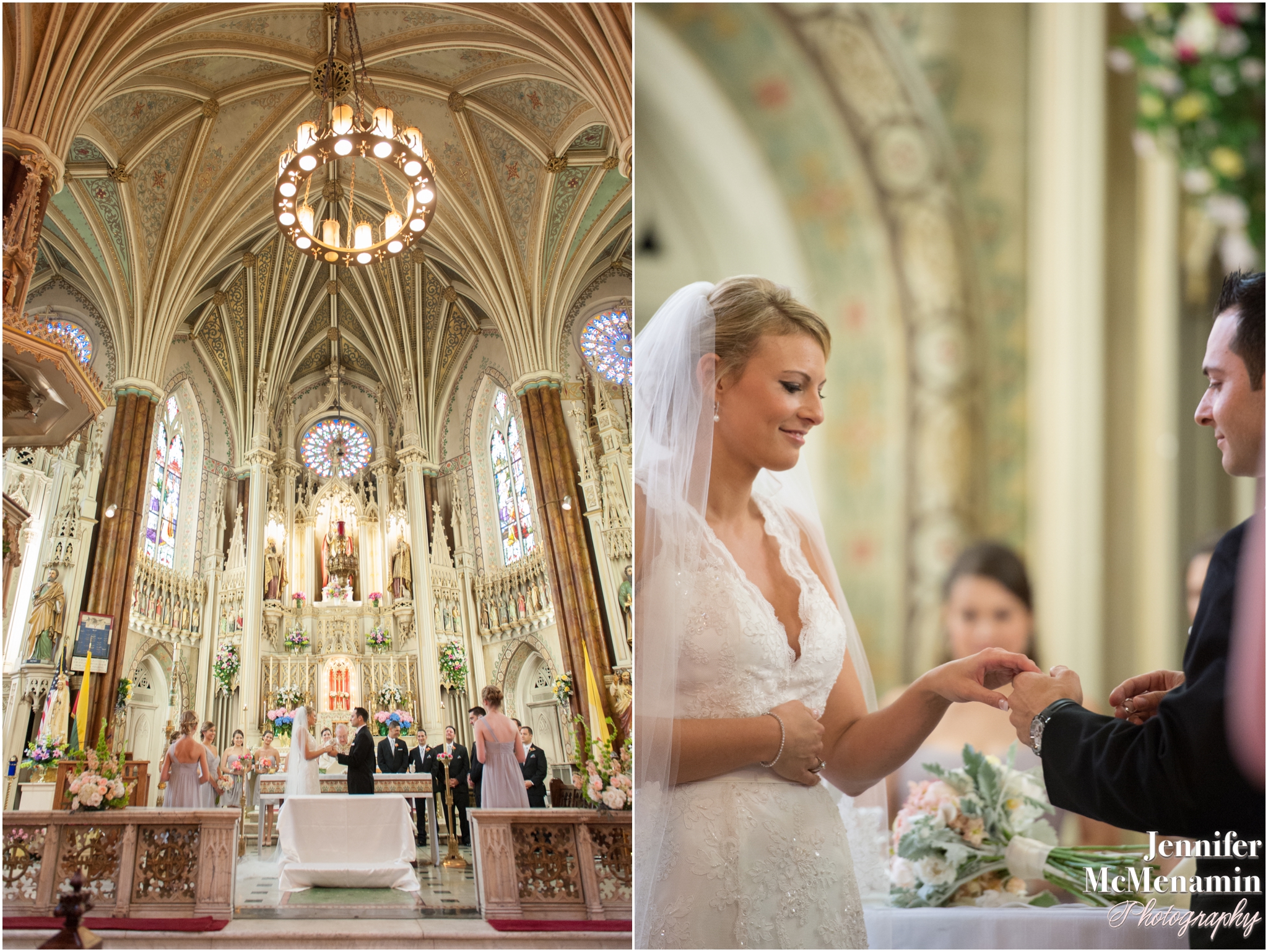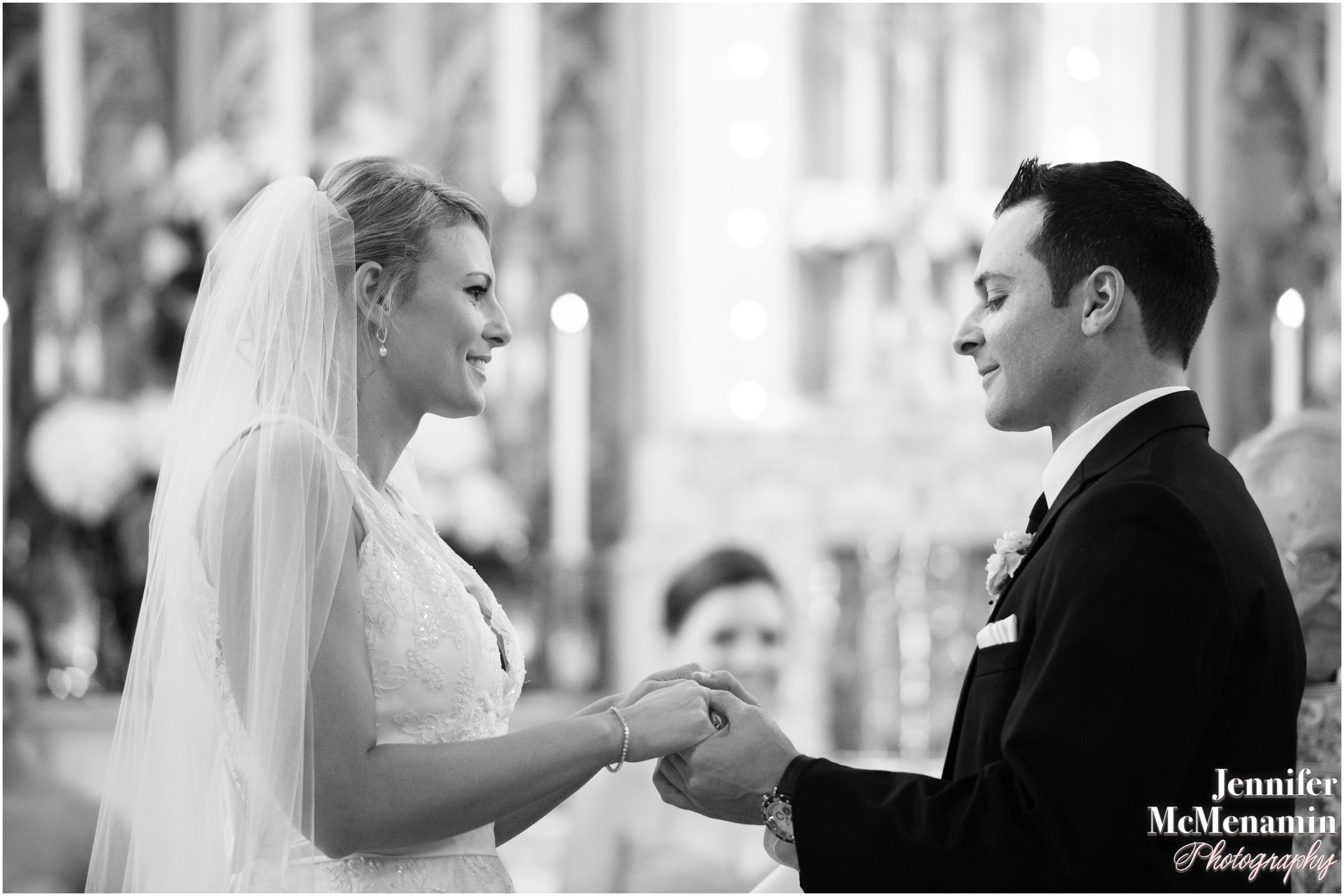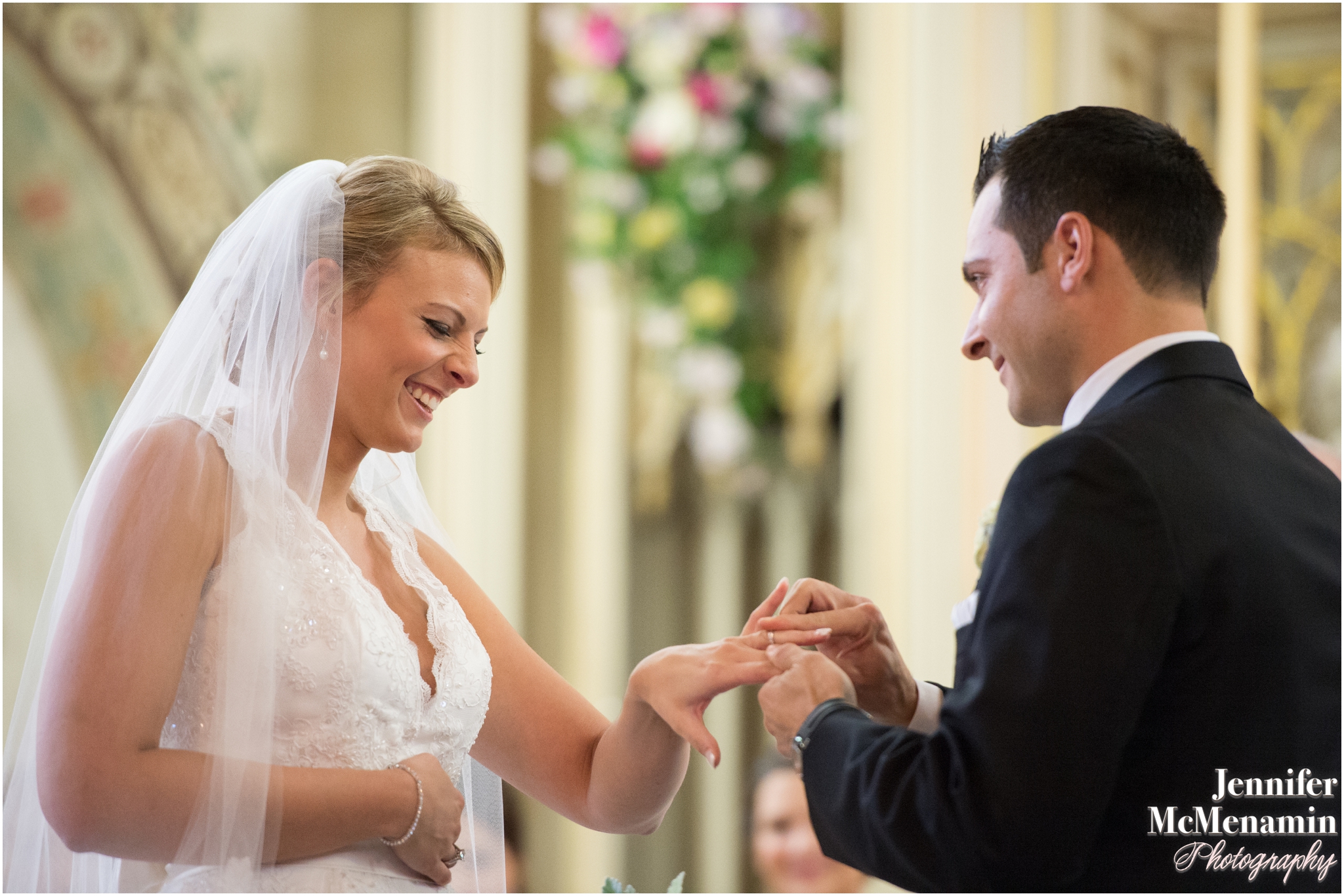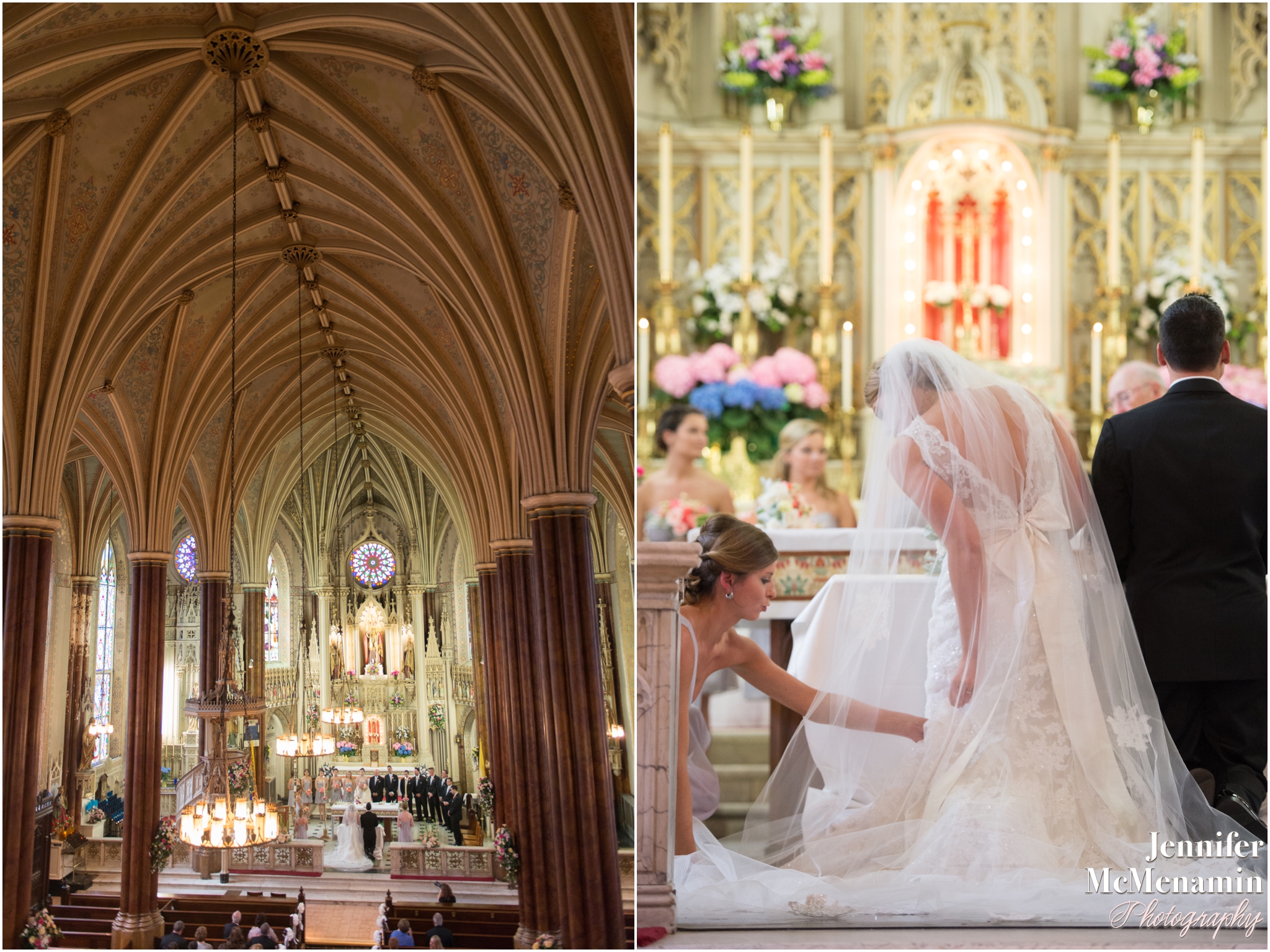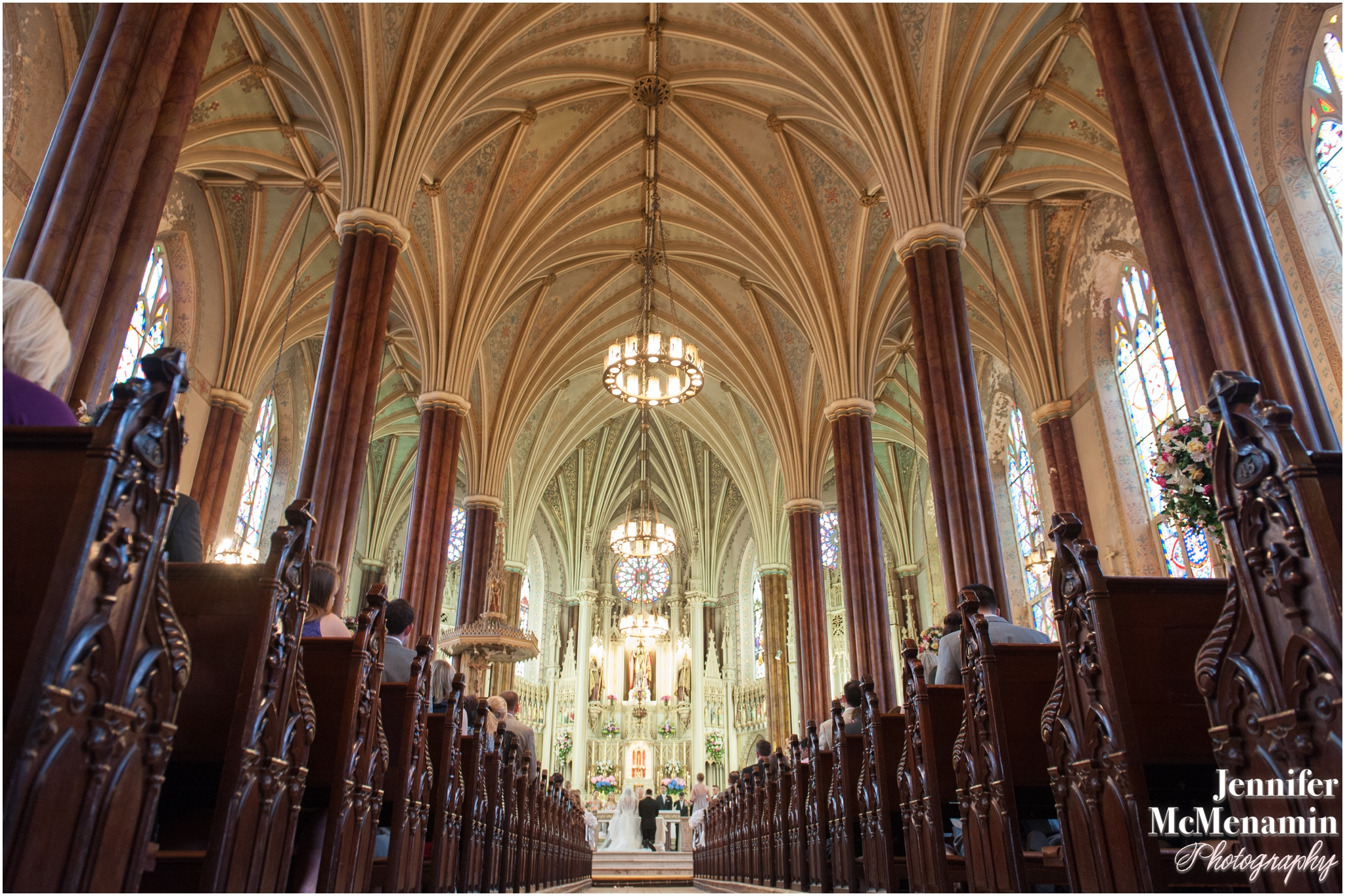 After a few efficient family and wedding party photos in the church, we were off to Mount Vernon for some more casual photos of the newlyweds and their wedding party. And that is when it stopped raining, right on time.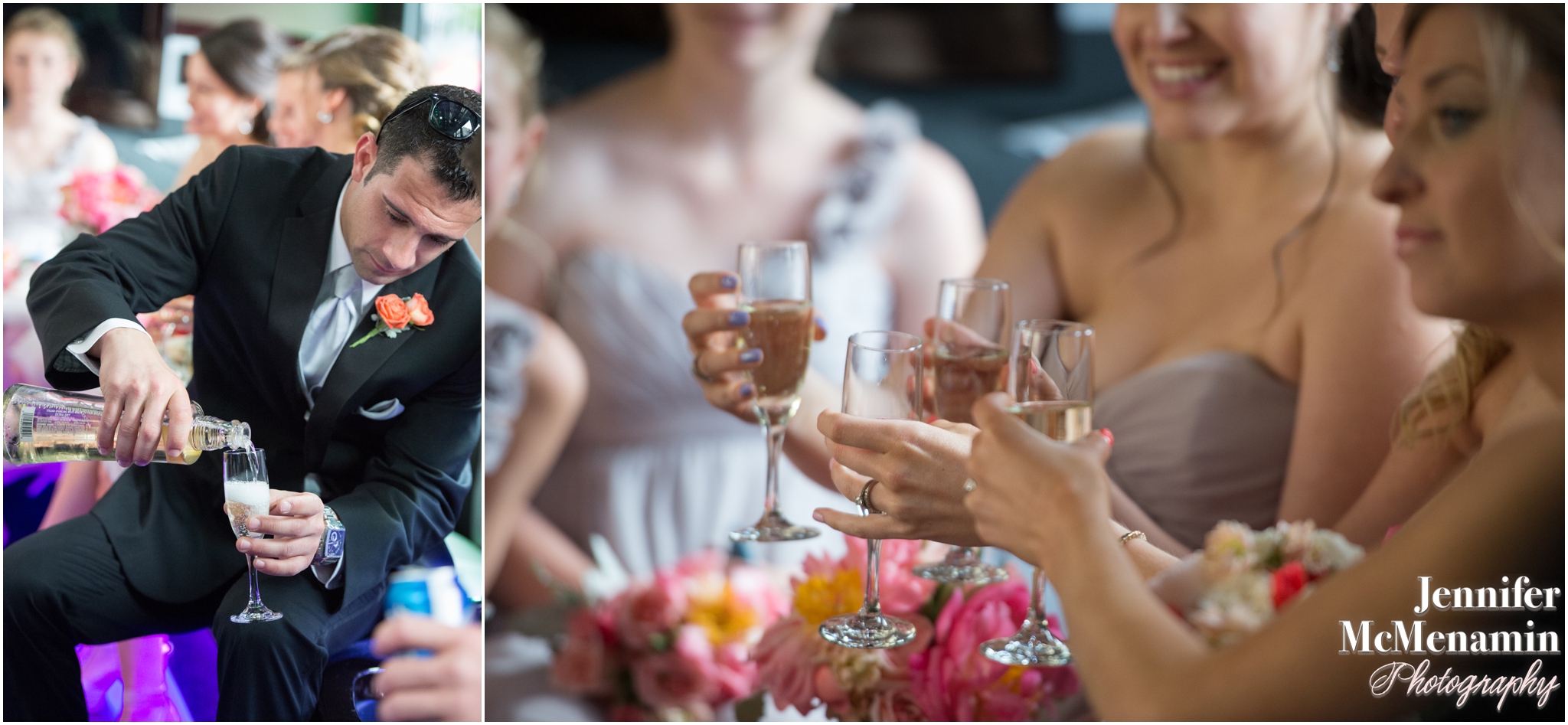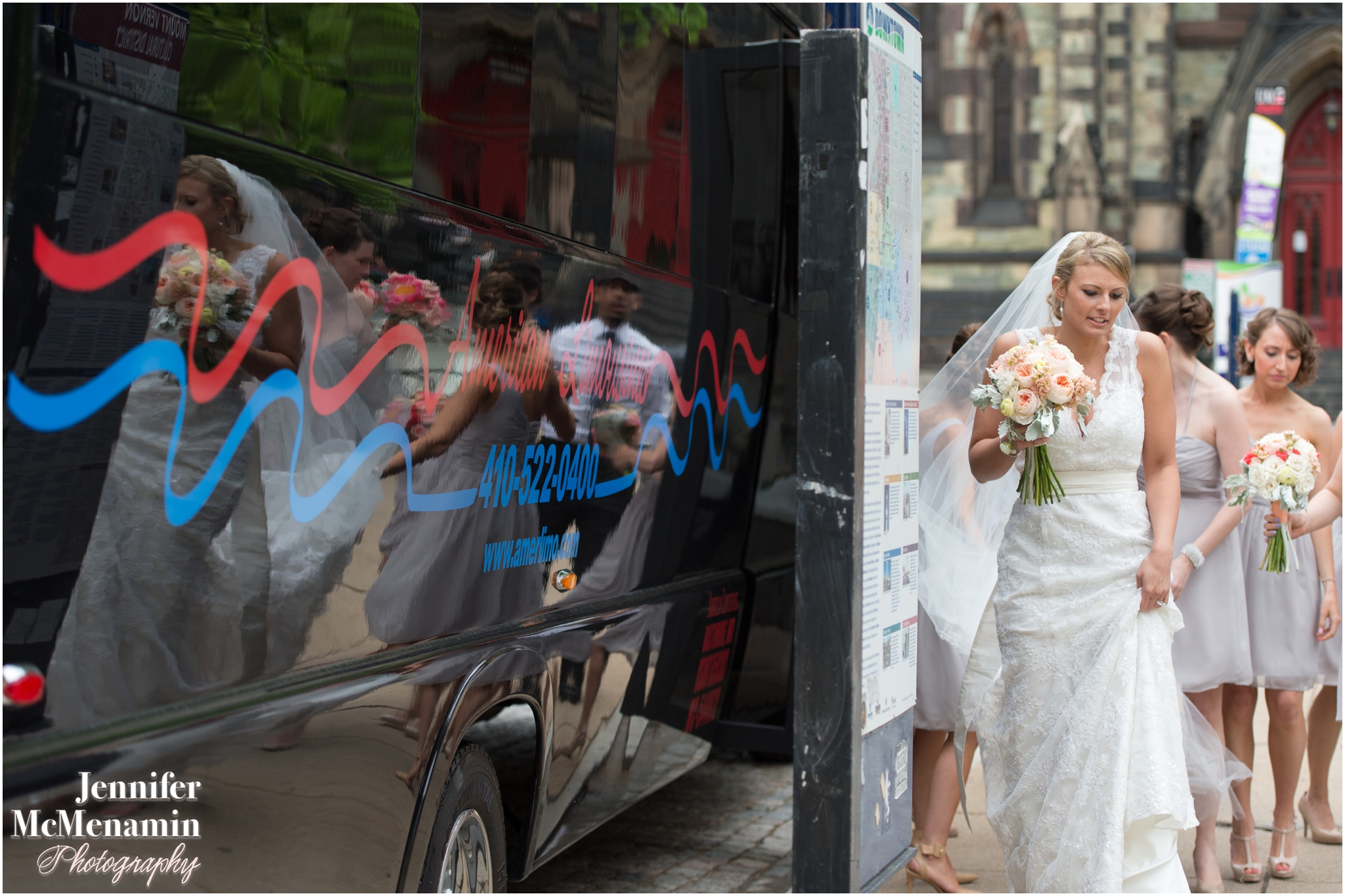 Without a doubt, the best thing about wedding-day rain is reflections in puddles.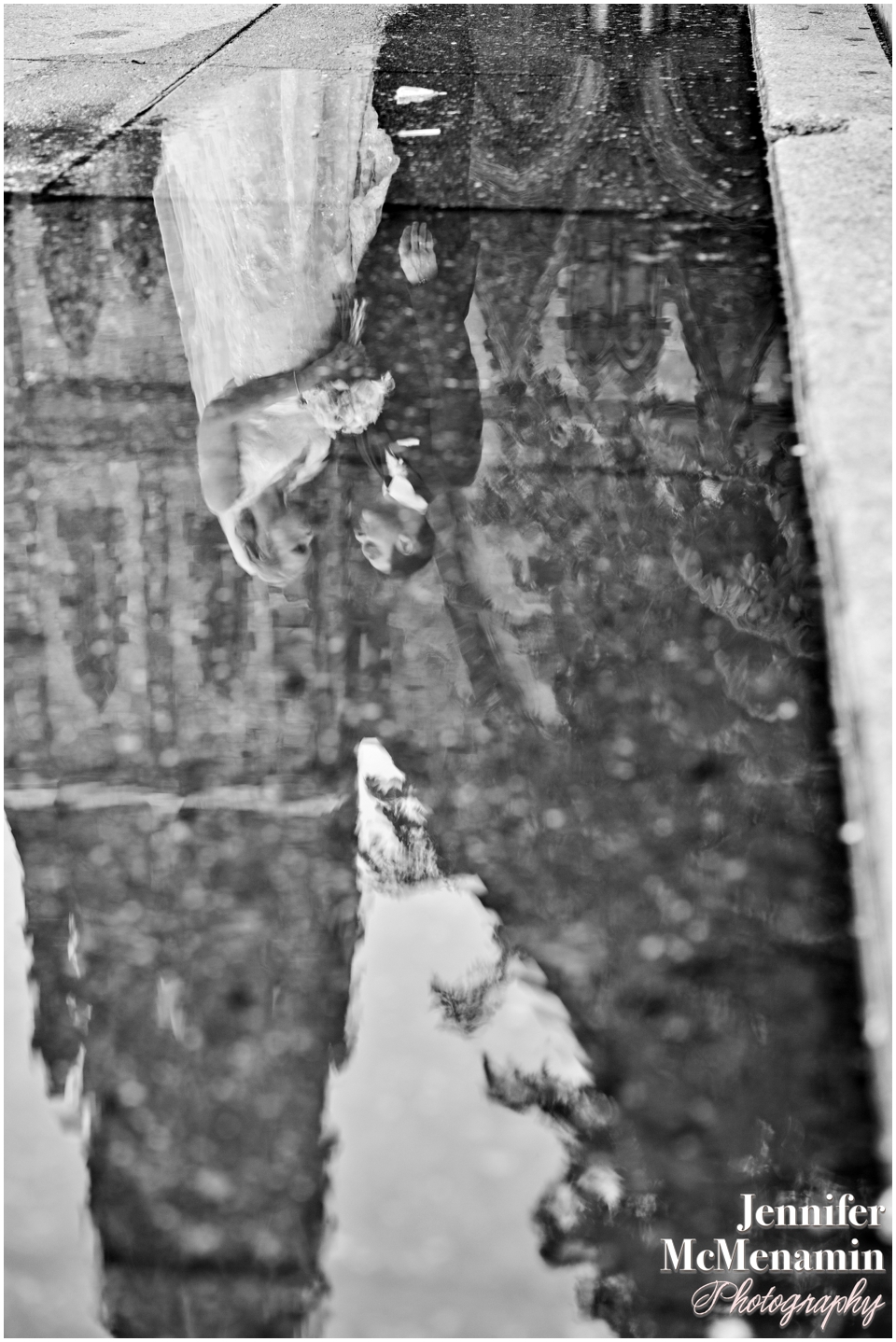 And before cocktail hour was even over, we were back to the Baltimore Renaissance Harborplace Hotel for Amanda and David's very pinky-purpley reception.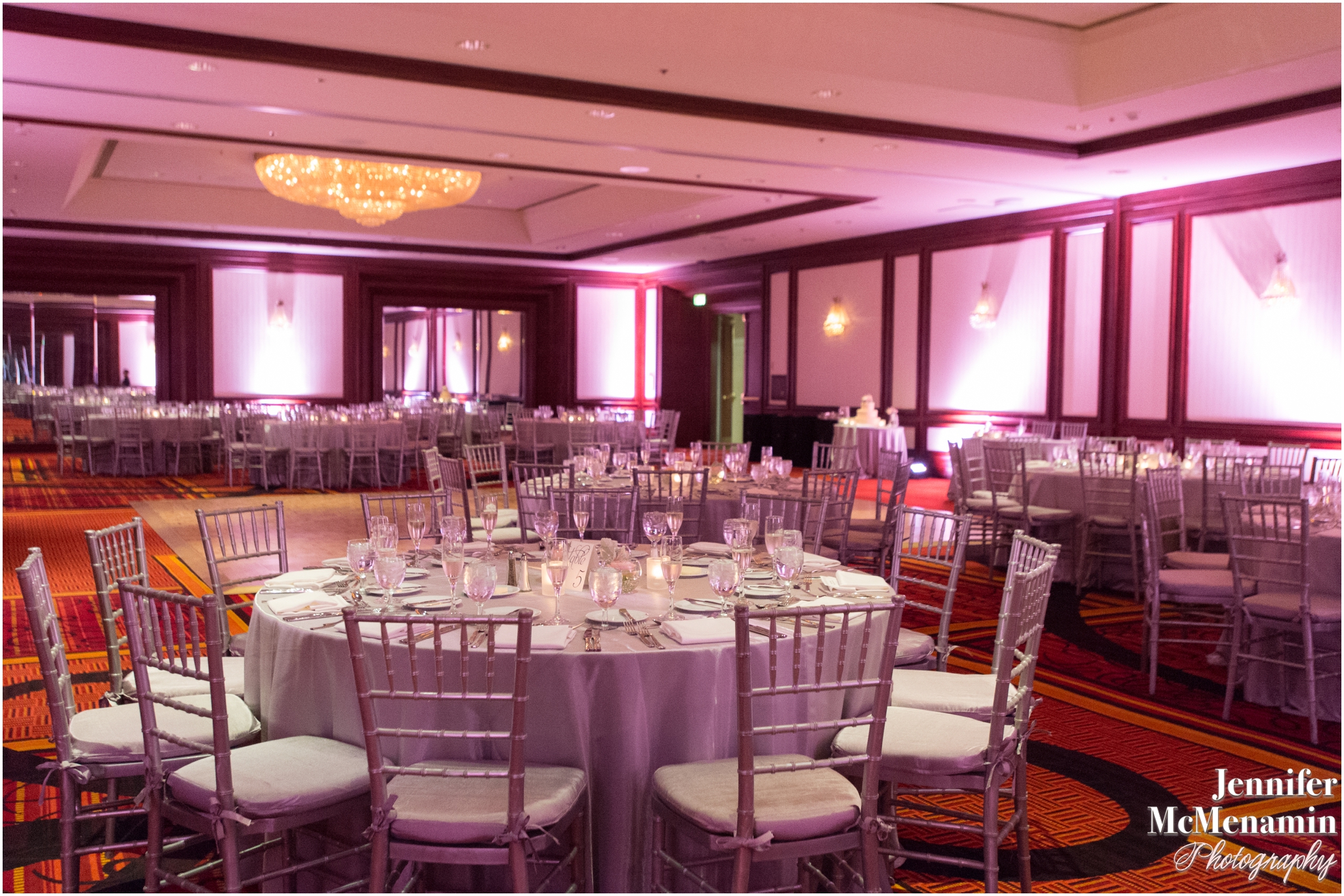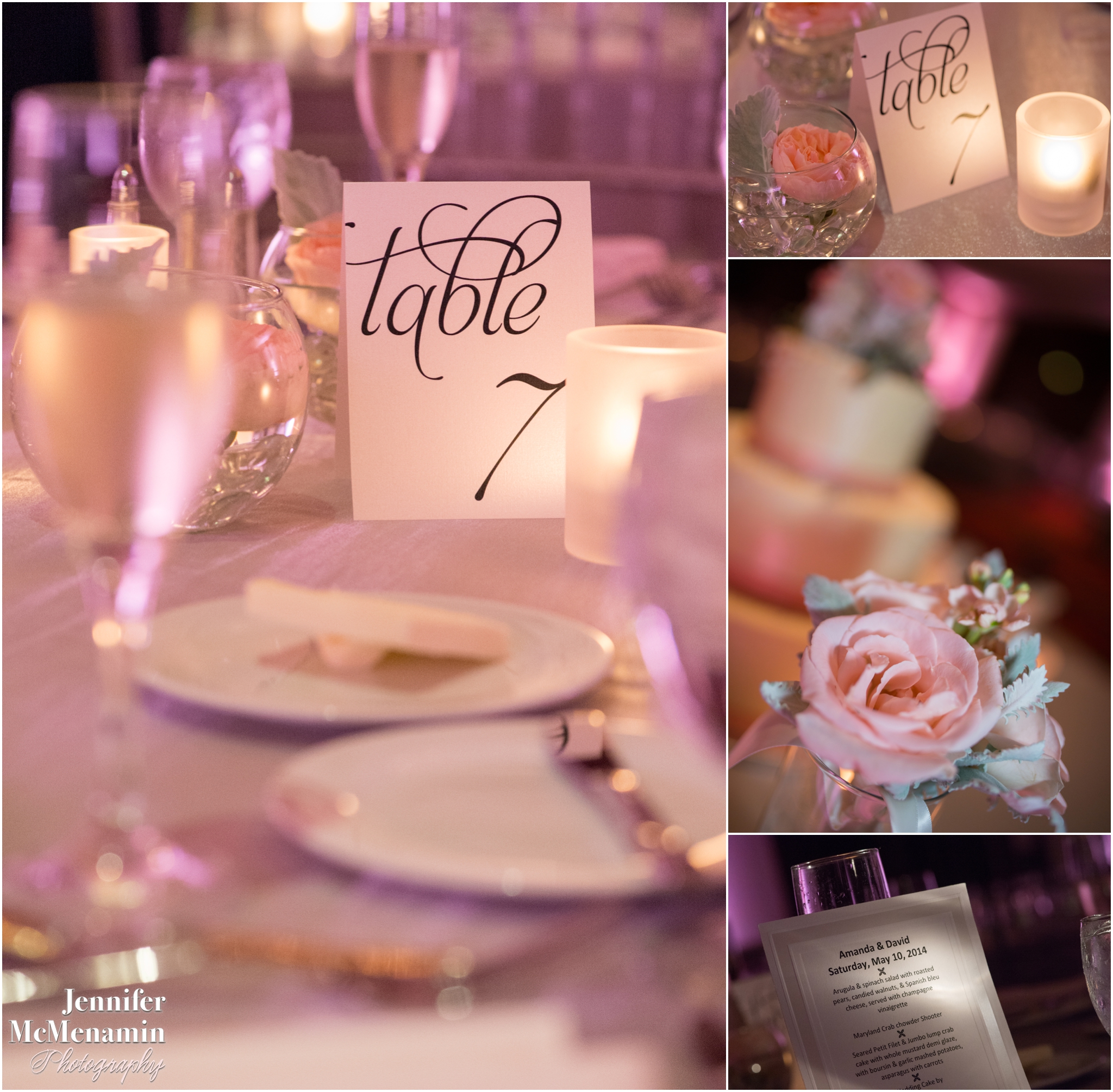 I love this next series of three detail shots that Sam took. Such a pretty cake!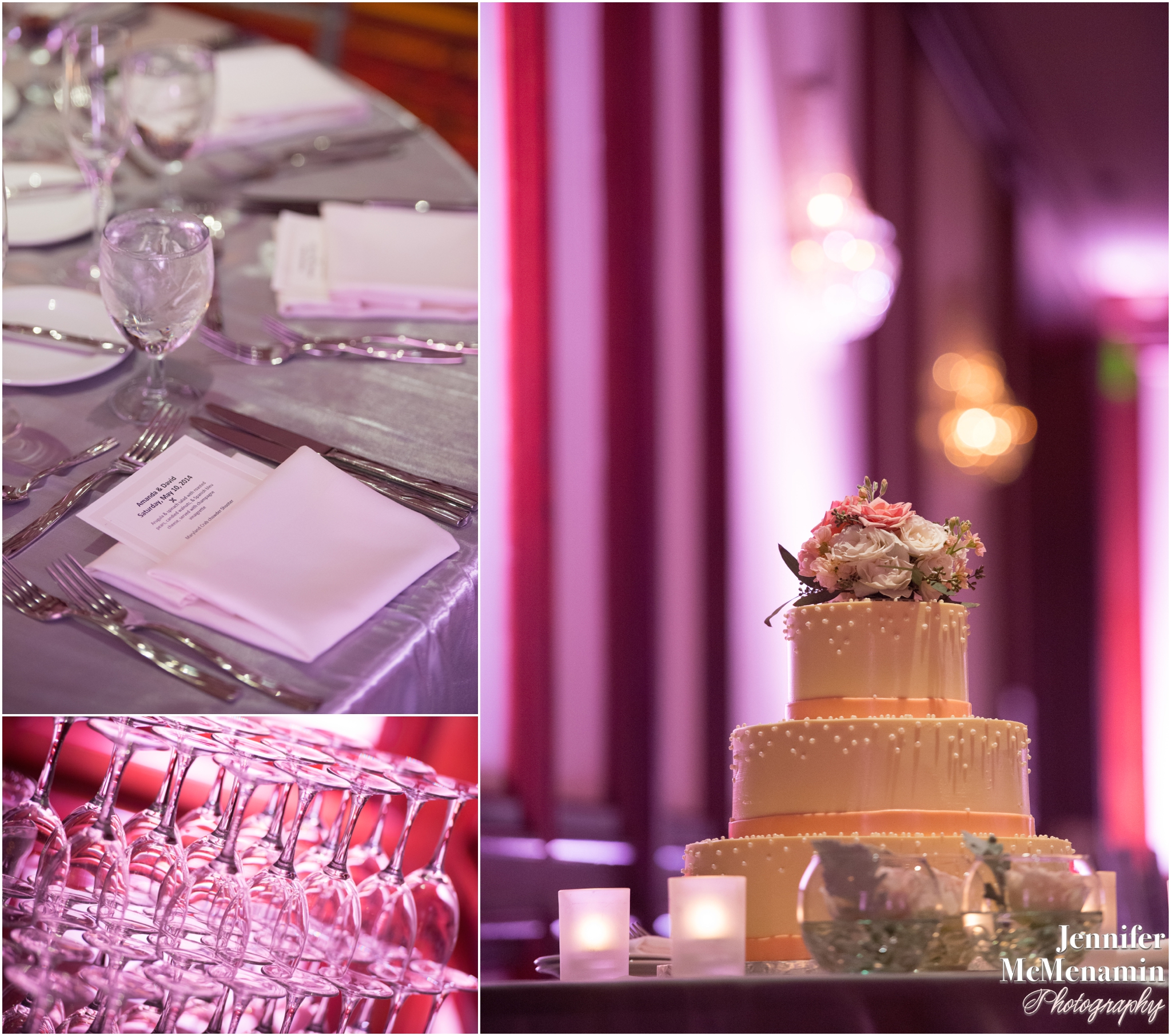 Everyone cheered so loudly for Mia upon her introduction at the reception that I think she got a little scared. She is too darling! 

Some cute kiddos on the dance floor.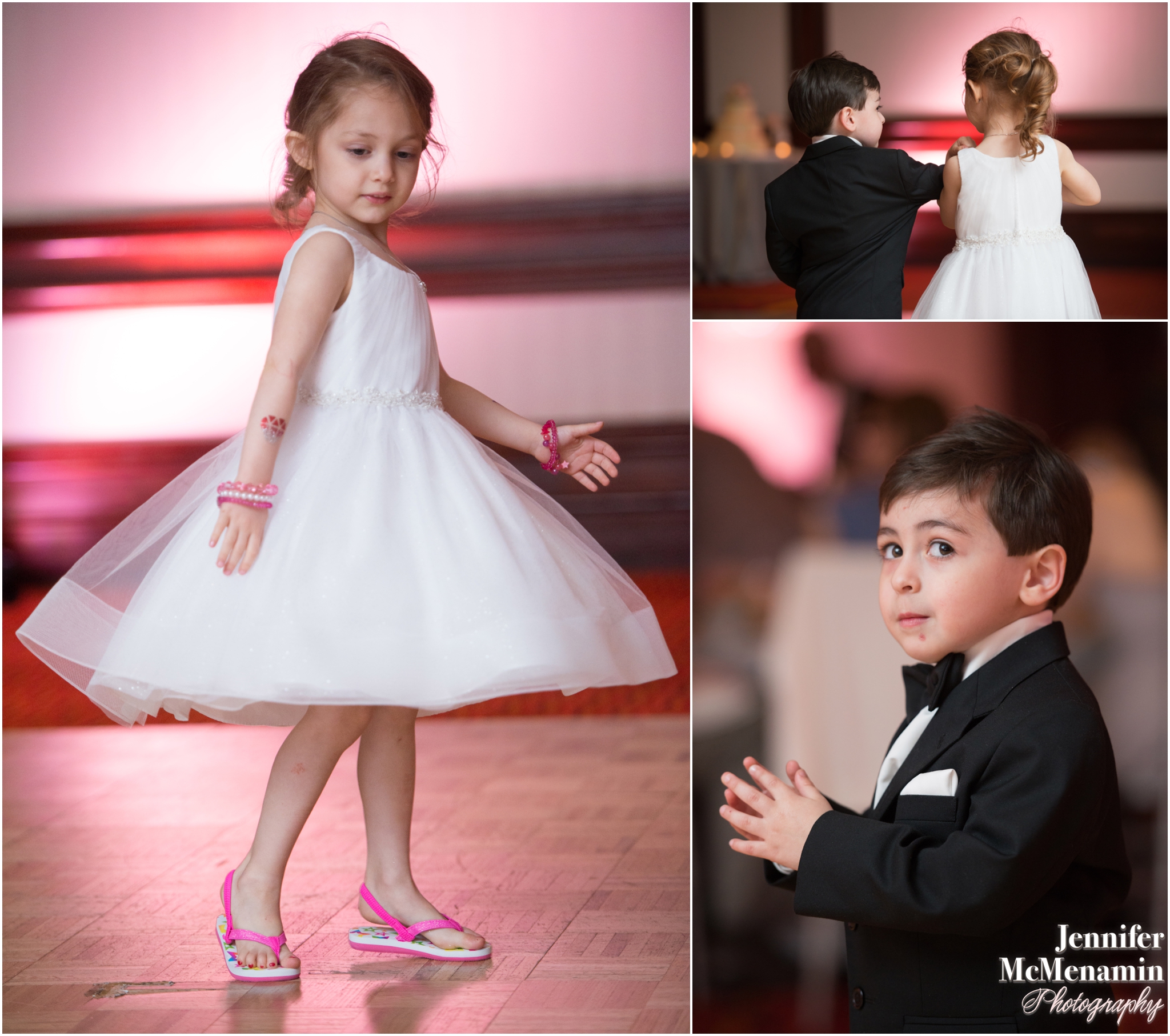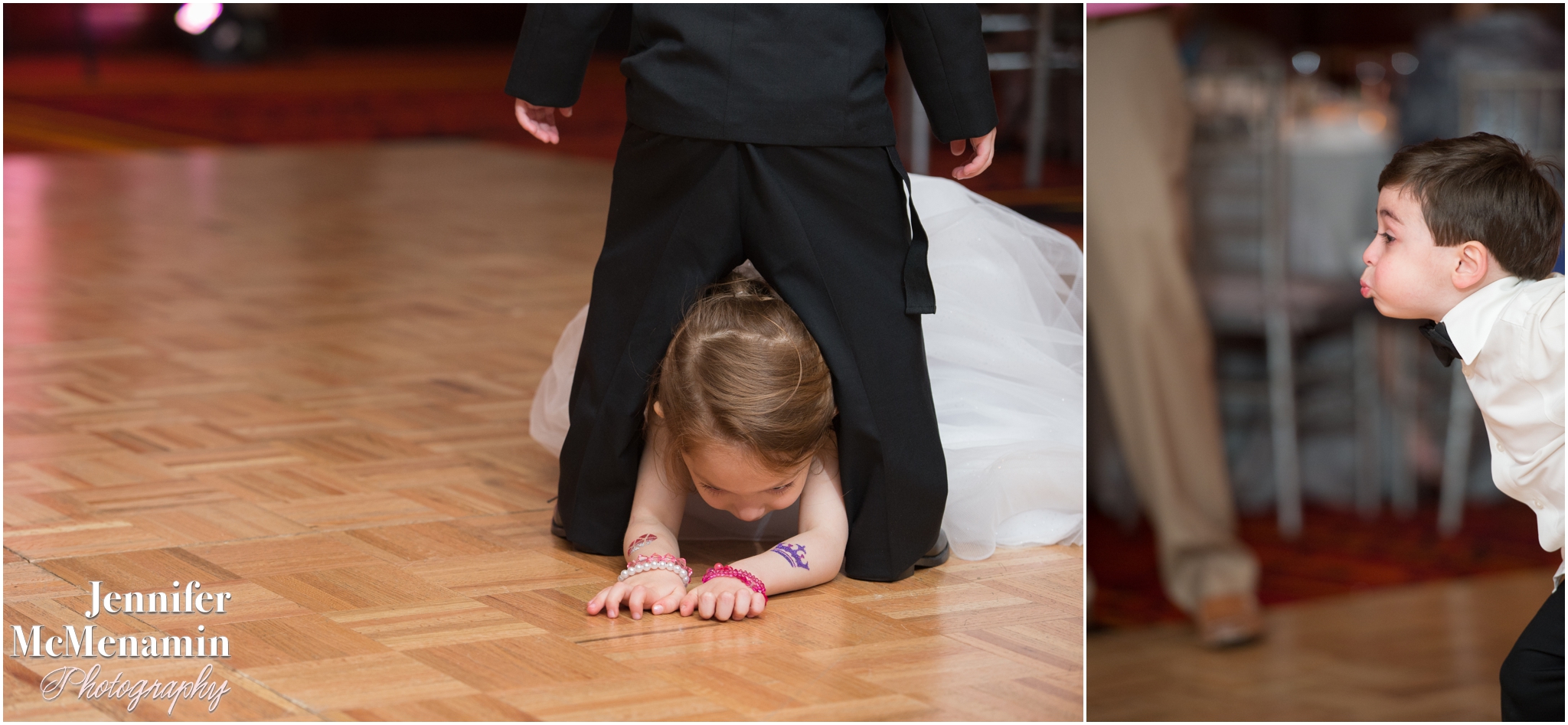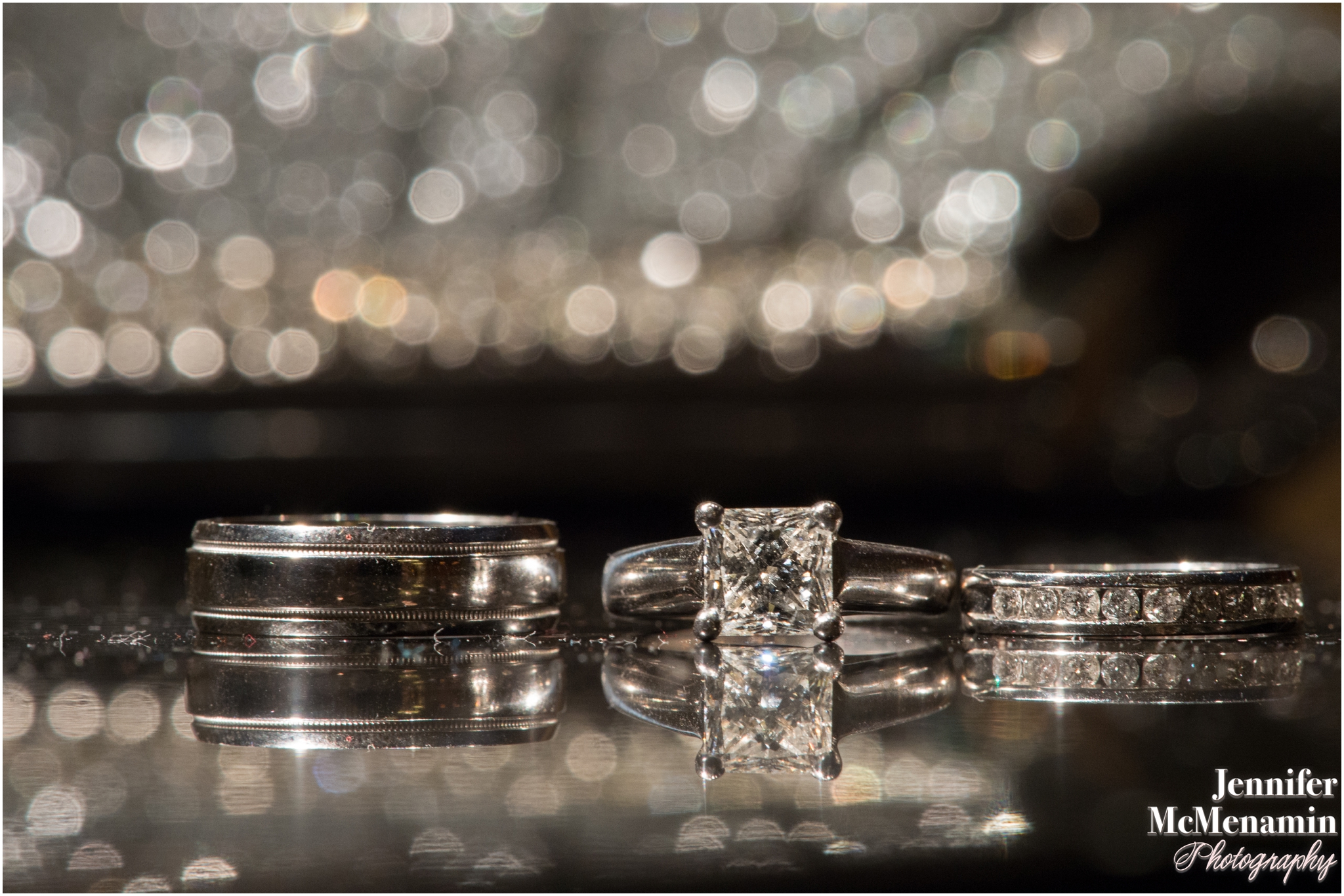 And lots and lots of reception fun!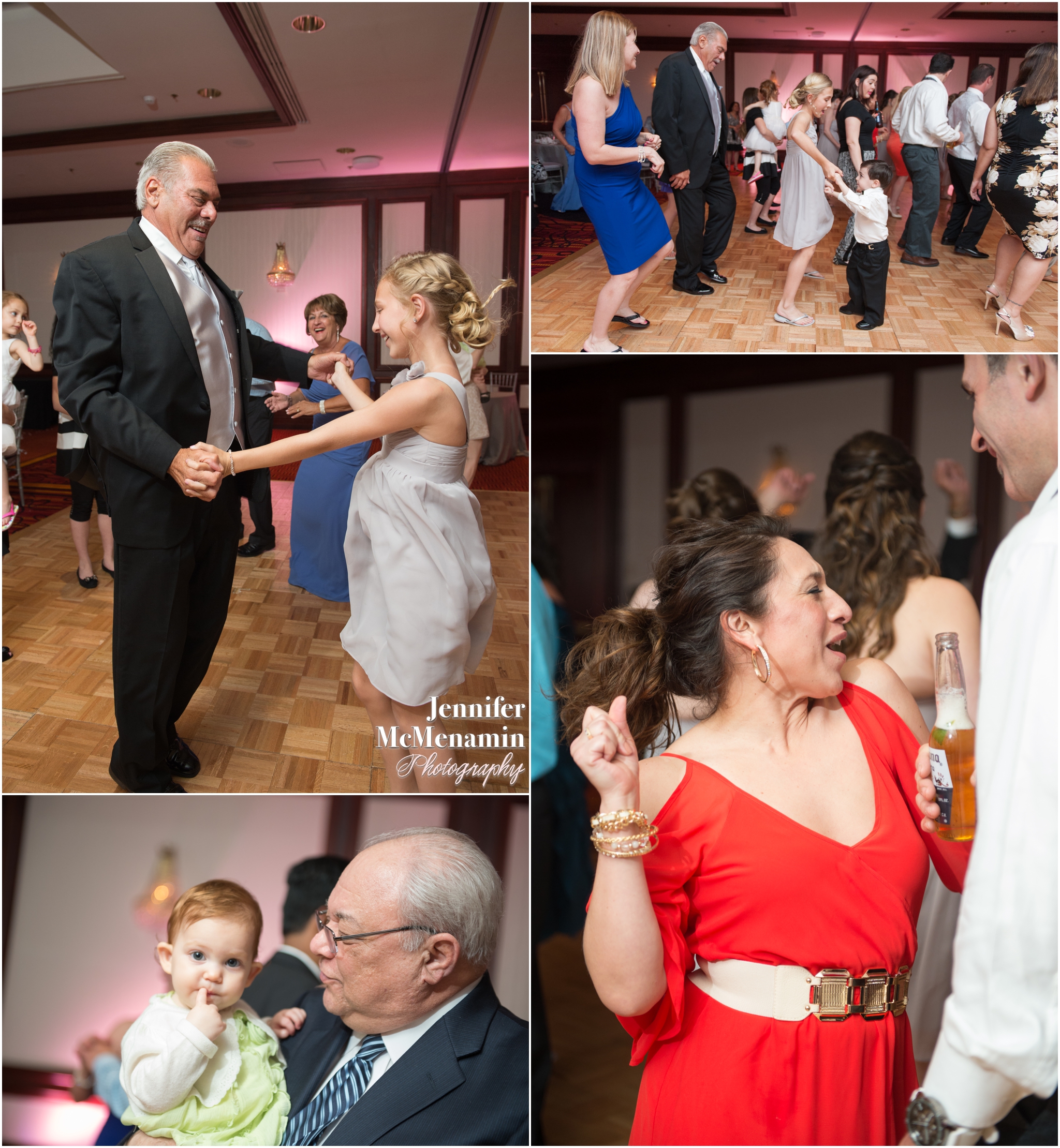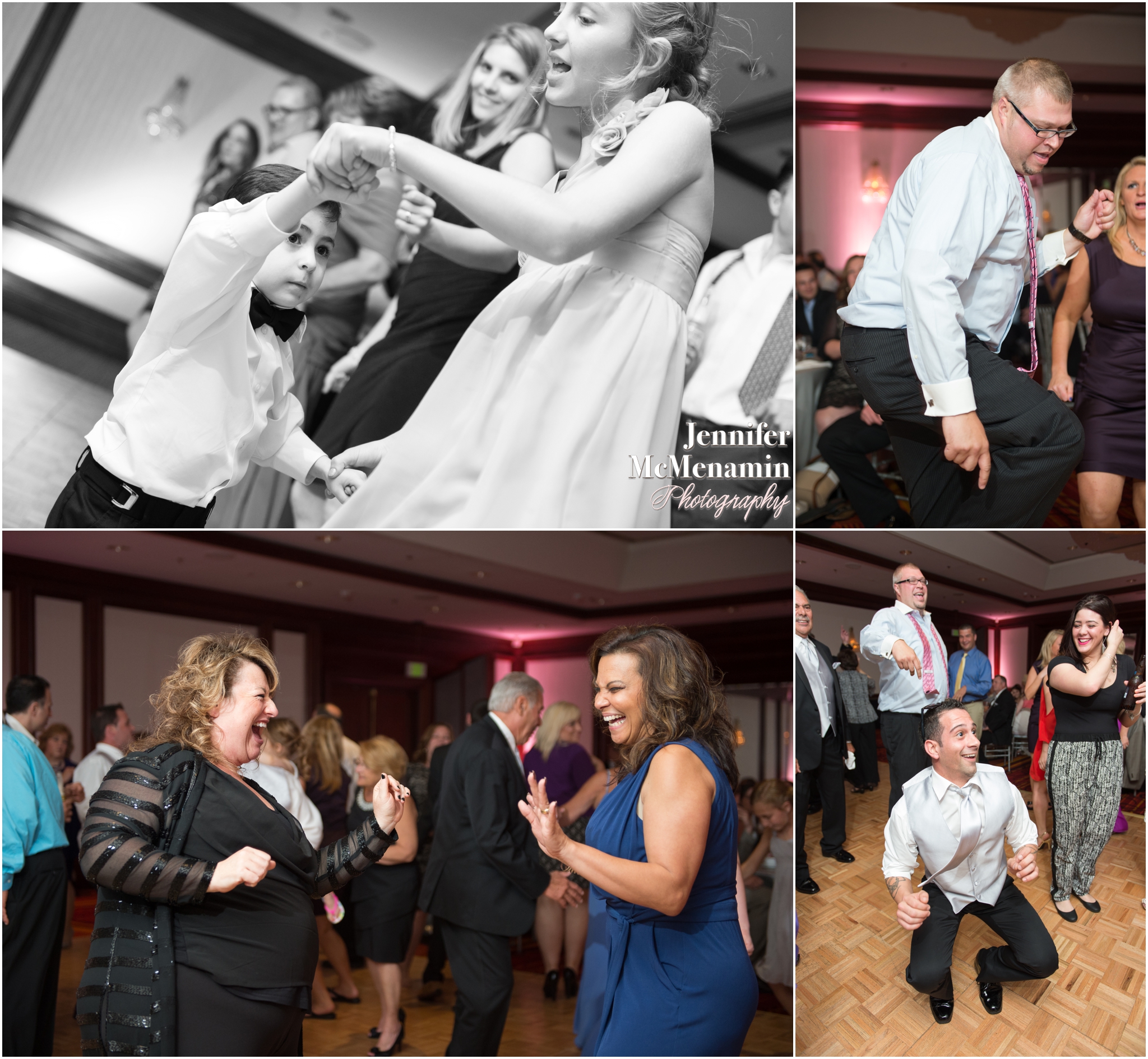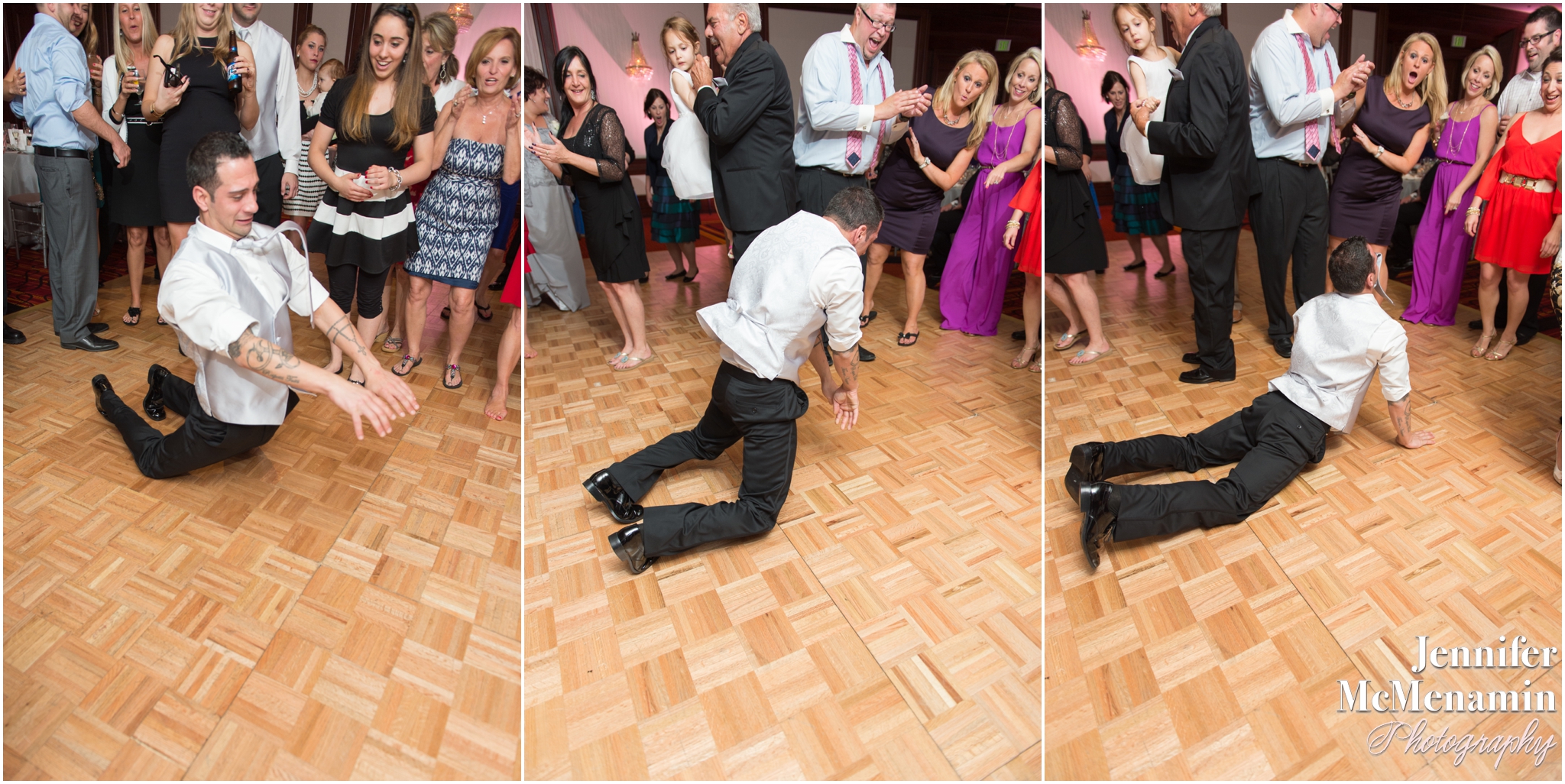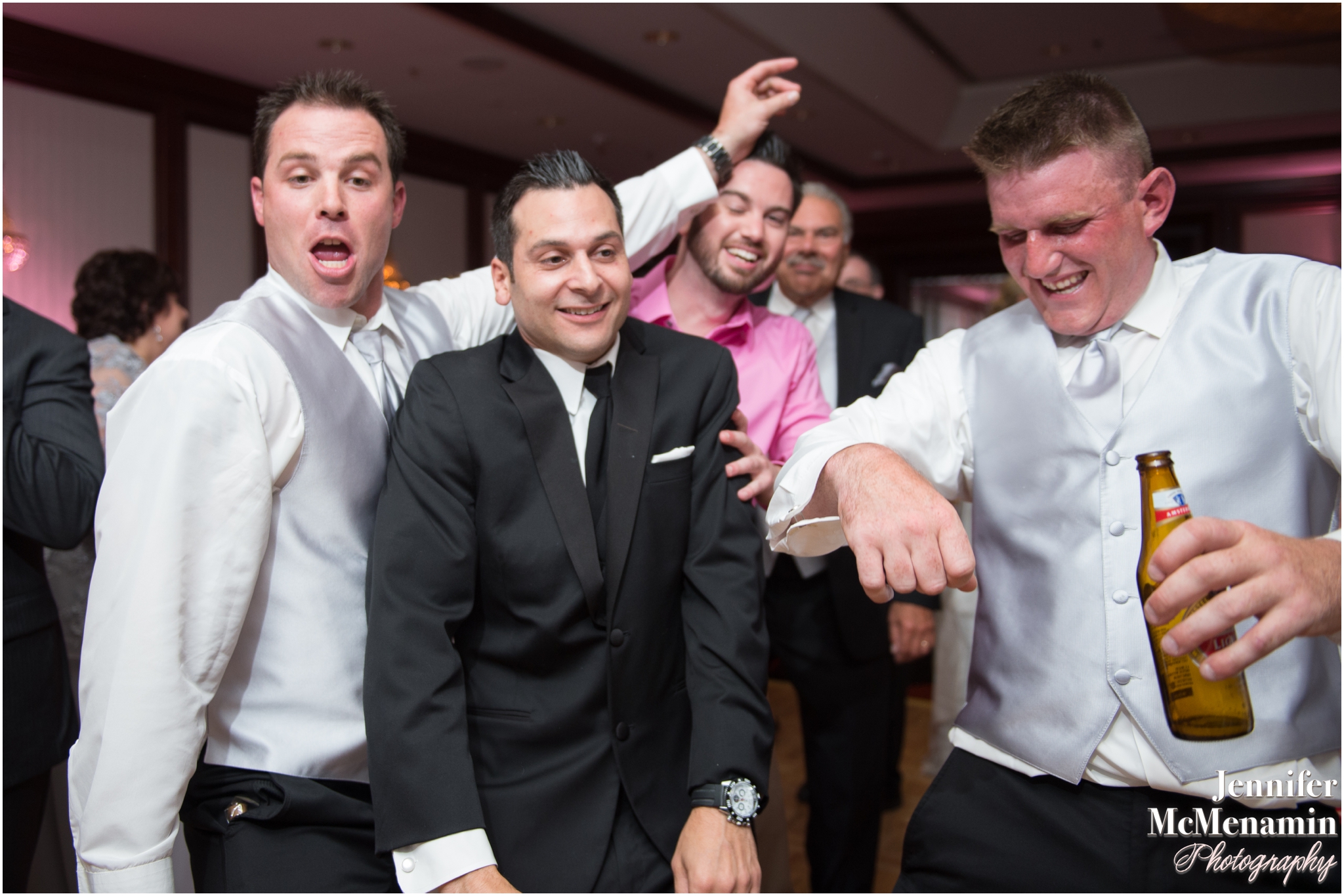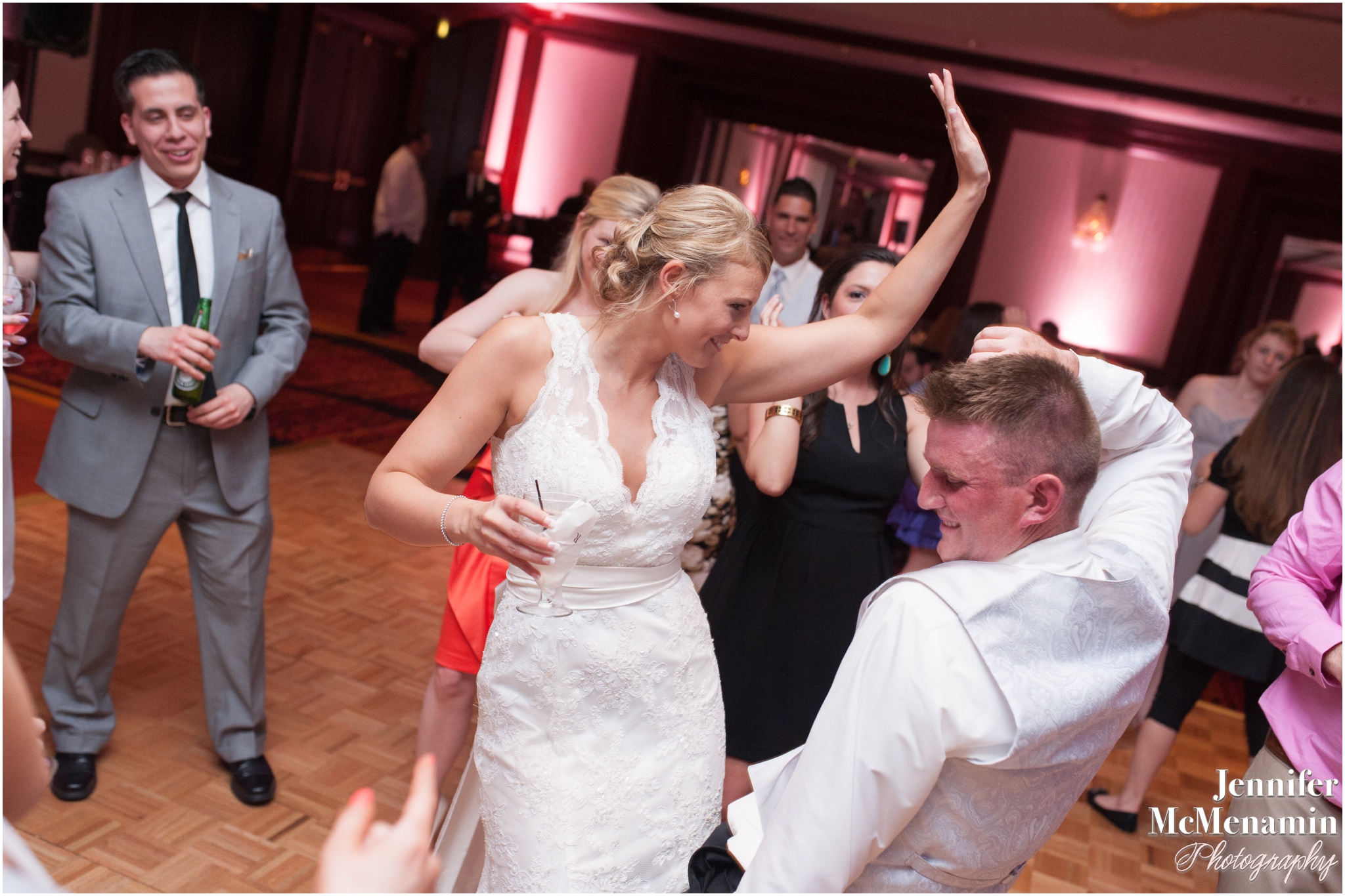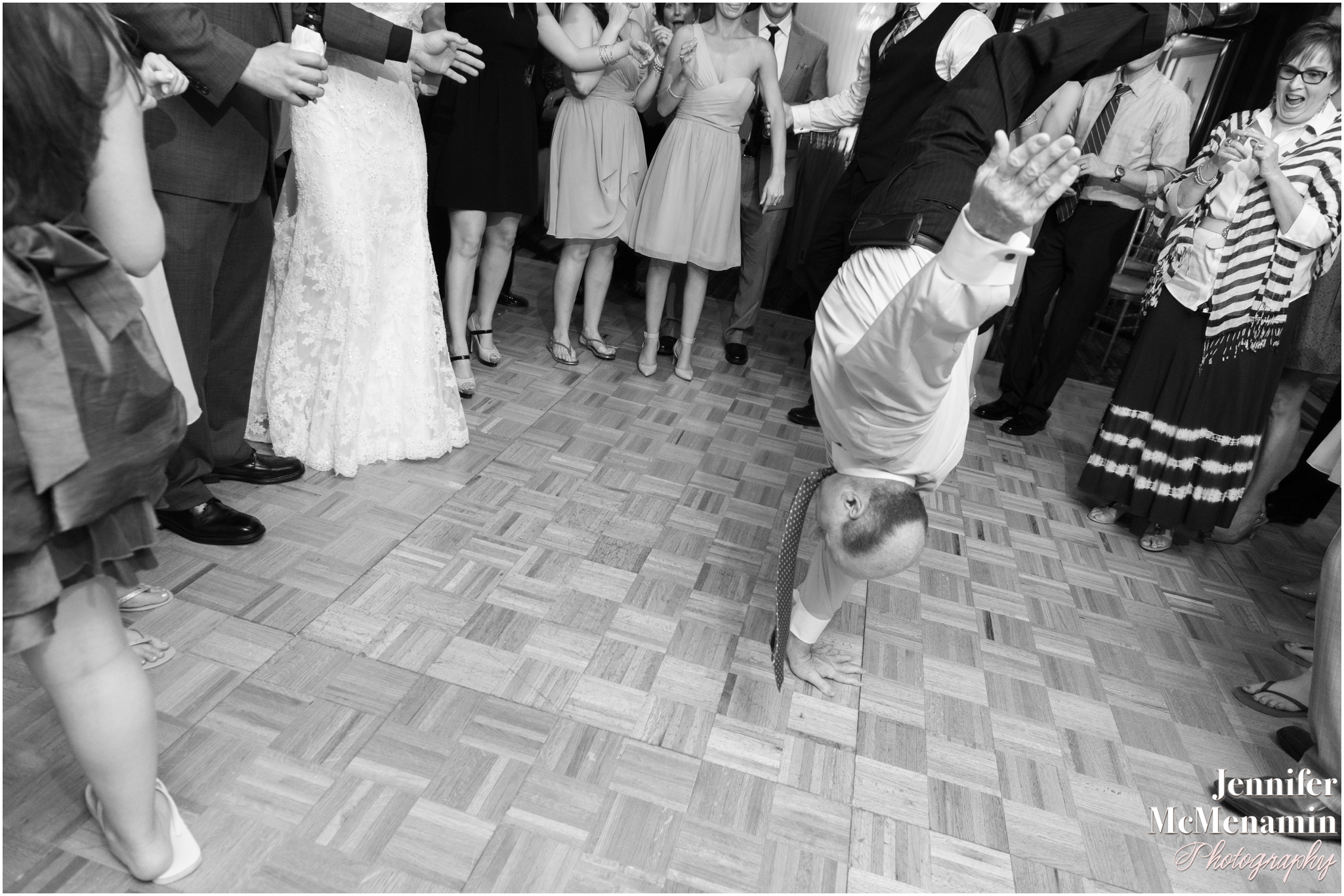 Many, many congratulations, Amanda and David. It was such a pleasure working with you, your families and your friends!
Credits:
Photography: Jennifer McMenamin Photography, LLC

Ceremony: St. Alphonsus Church
Officiant: Monsignor Arthur W. Bastress
Ceremony musicians: Organist Mary Stanton

Reception: The Renaissance Baltimore Harborplace Hotel
Bridal attire: Daniel Thompson gown from Daniel Thompson Bridal
Make-up: 100 West Hair Studio

Hair: 100 West Hair Studio

Bridesmaids' attire: Alfred Angelo
Groom's attire: Vera Wang Black tuxedo from Men's Wearhouse

Florist: My Flower Box Events
Cake: SugarBakers Cakes

Transportation: American Limousines