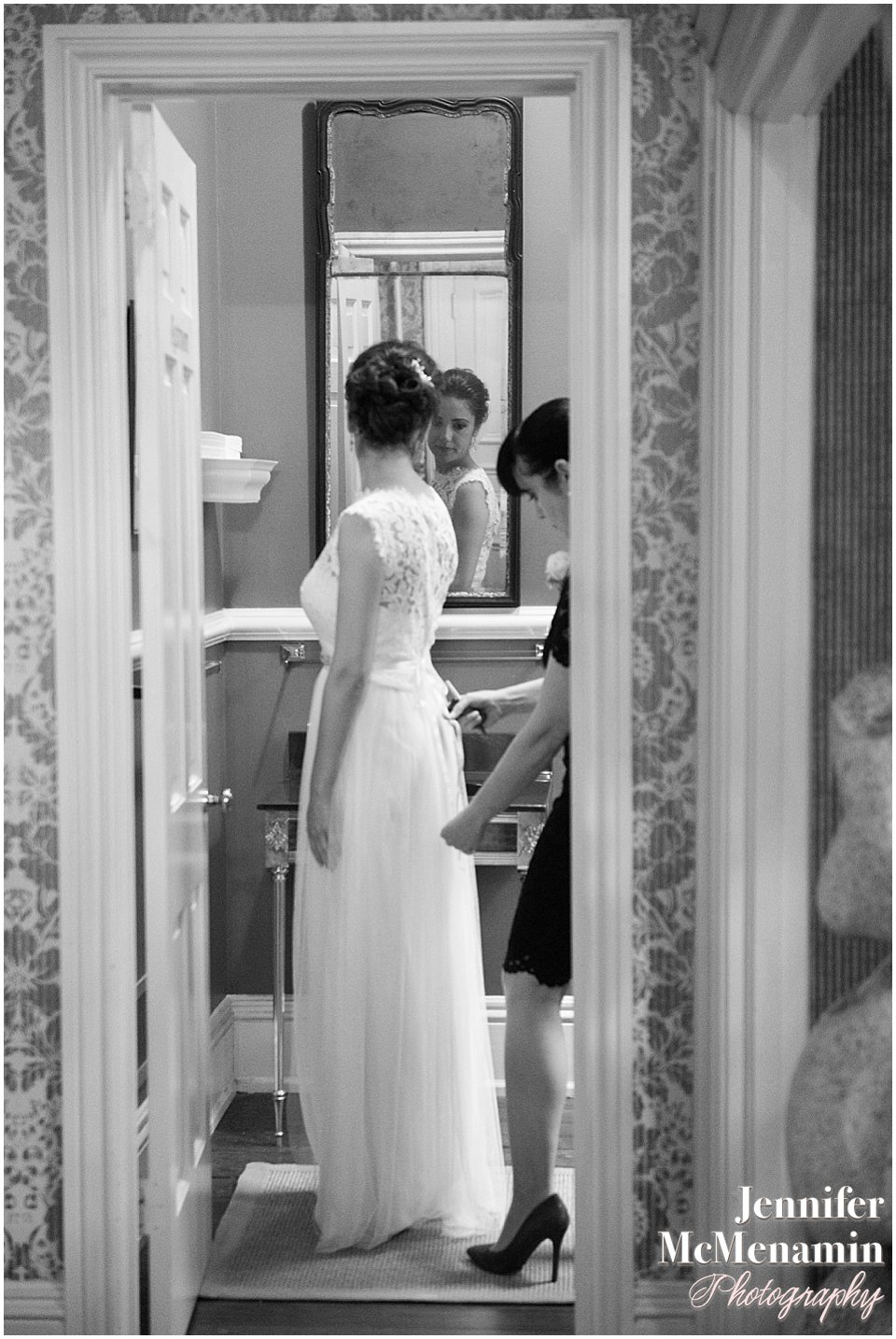 The bride, looking absolutely lovely.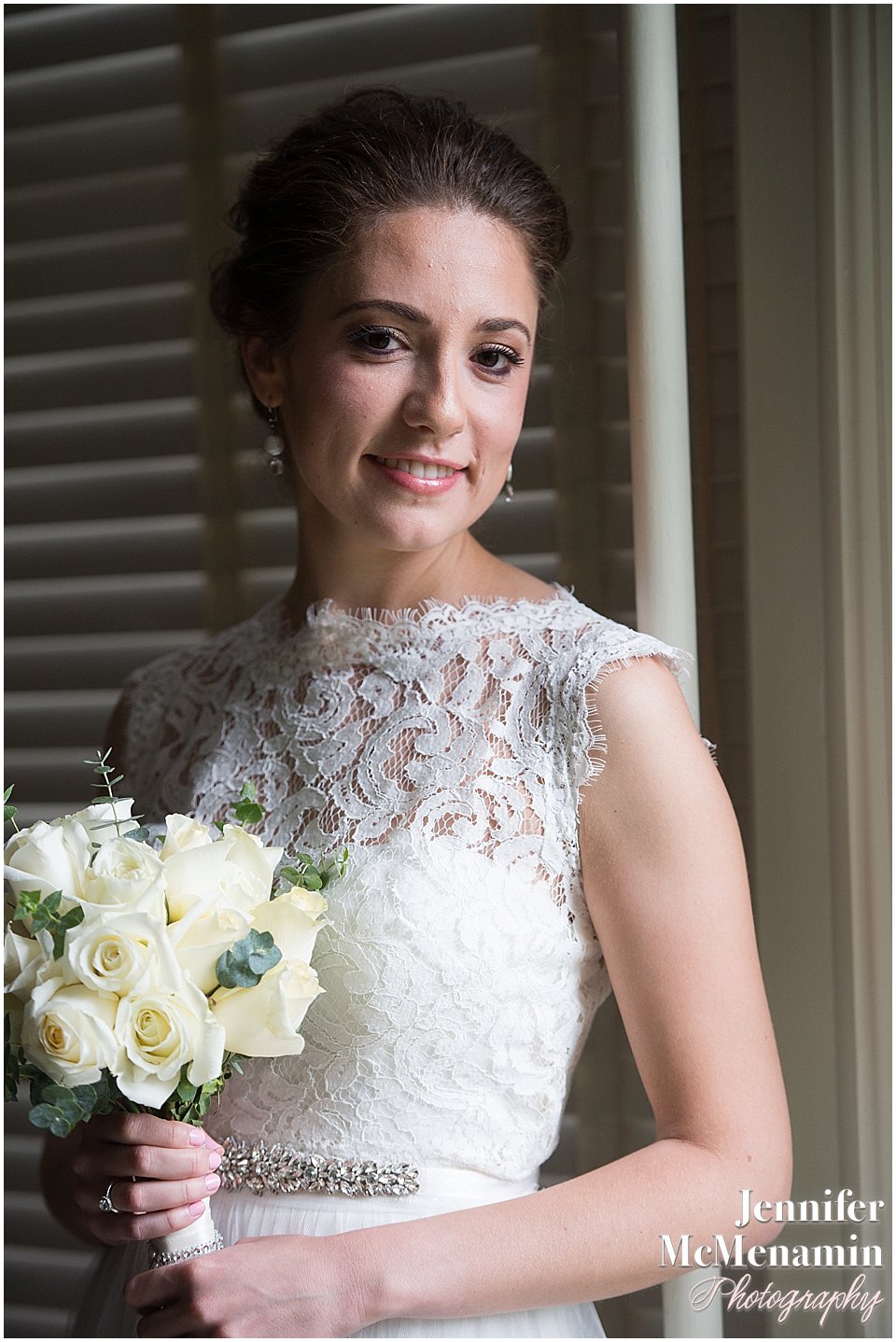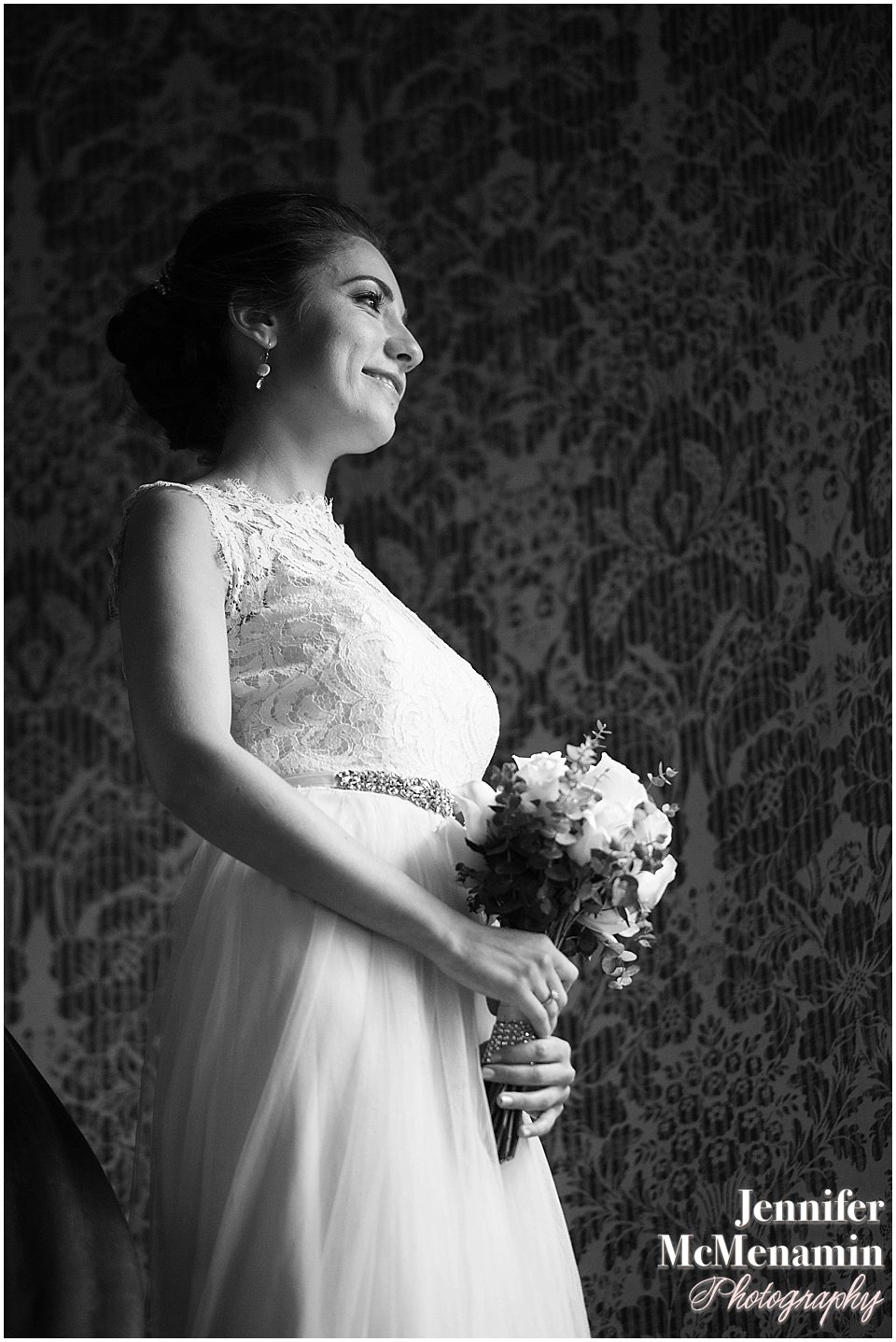 The couple's friend who officiated the wedding lent his watch to the ring bearer. Here, he explains where the hands of the watch need to be for it to be "wedding time."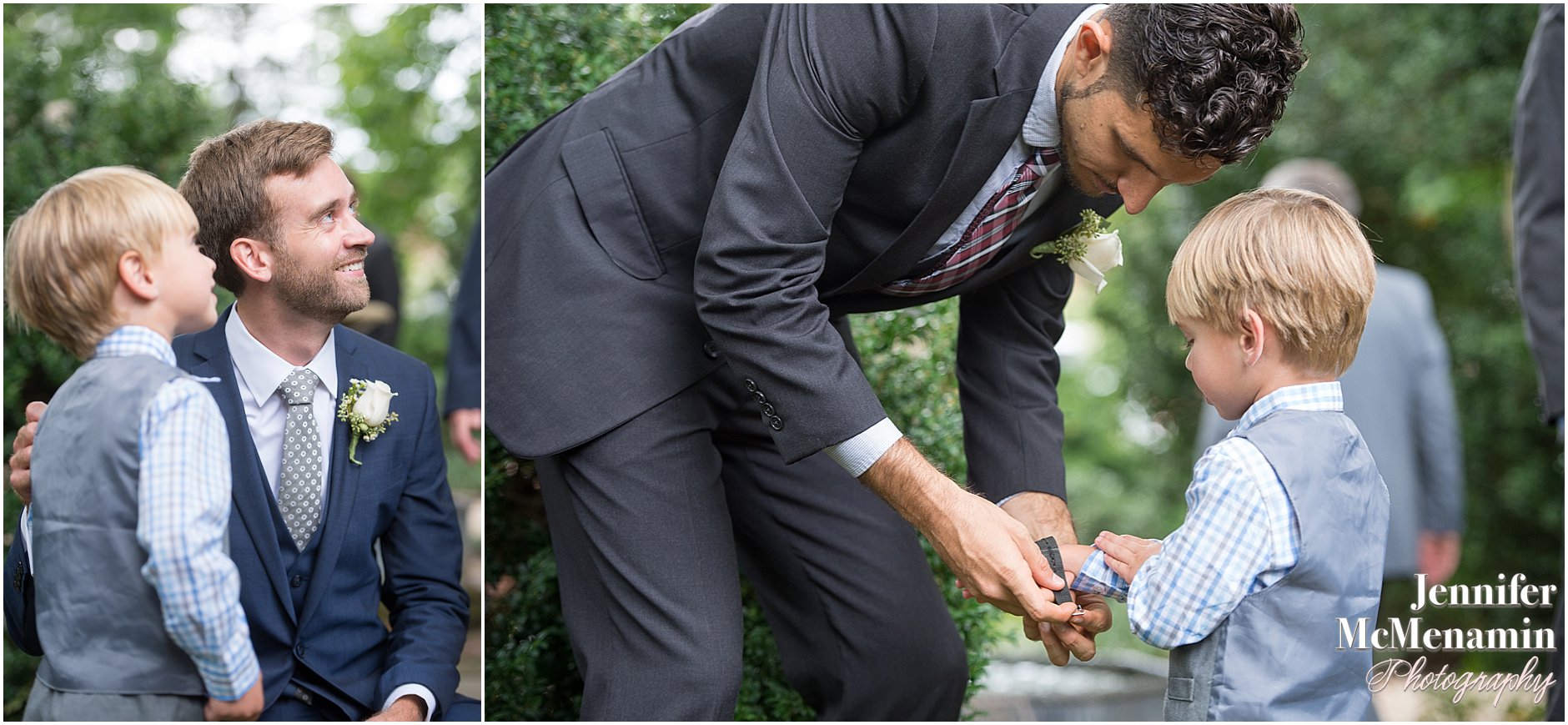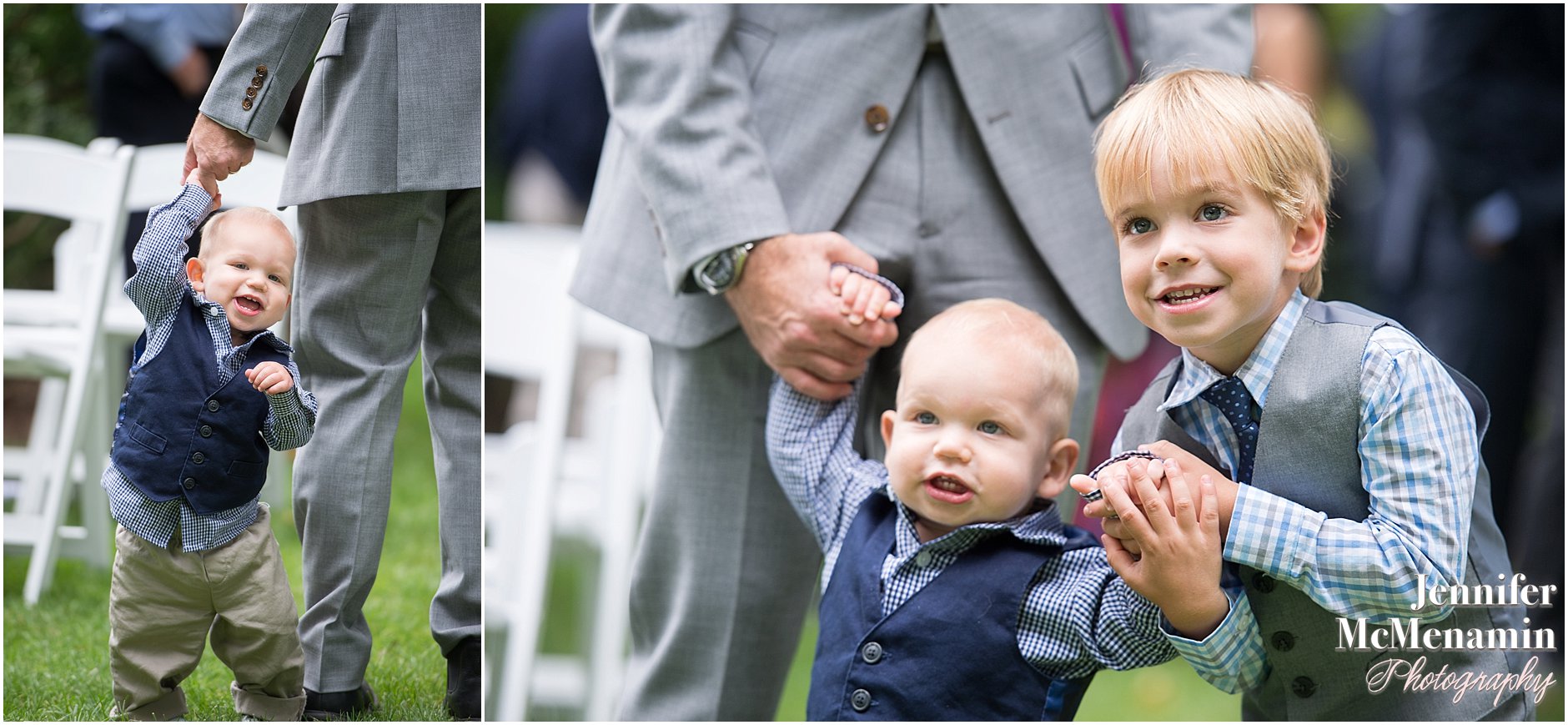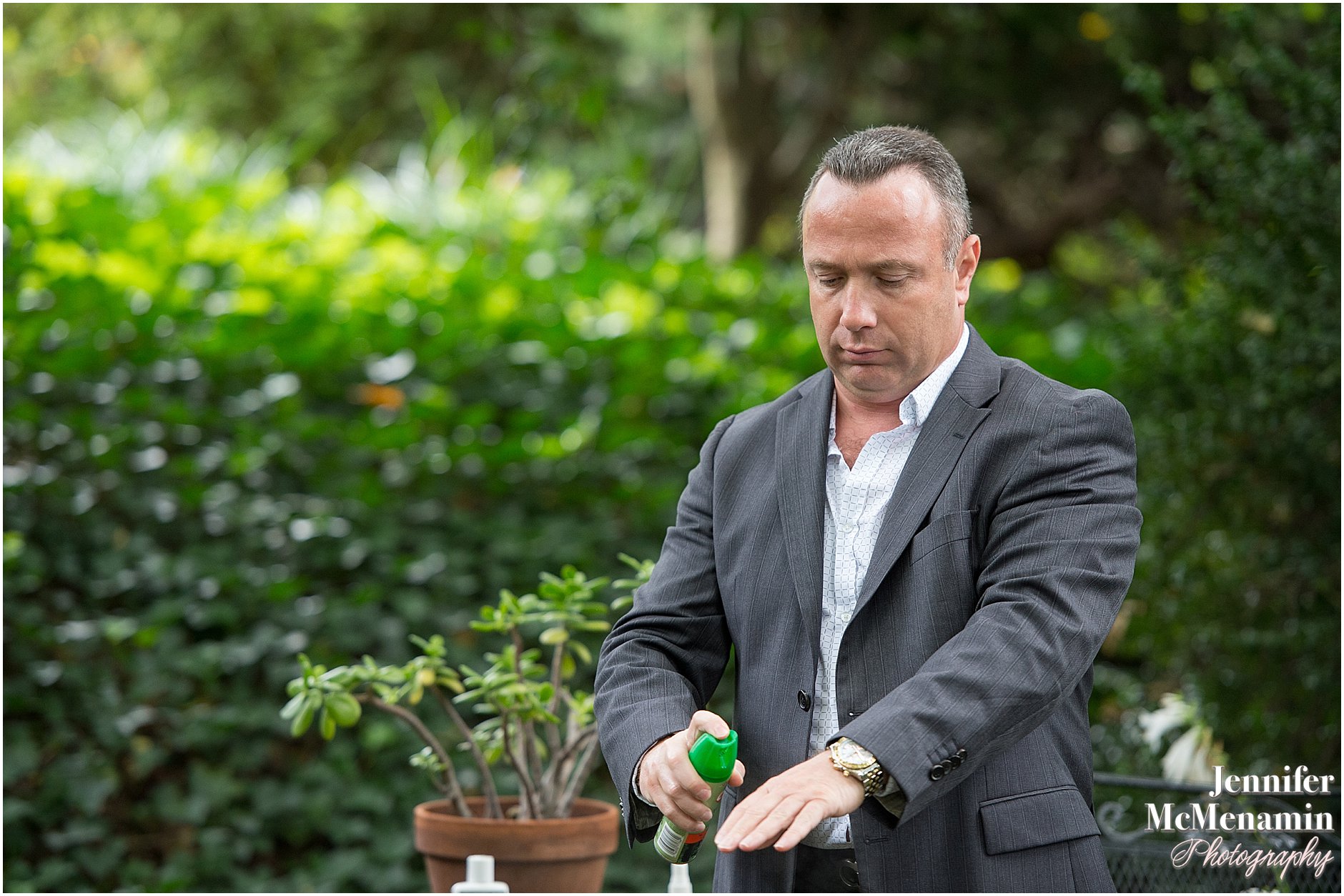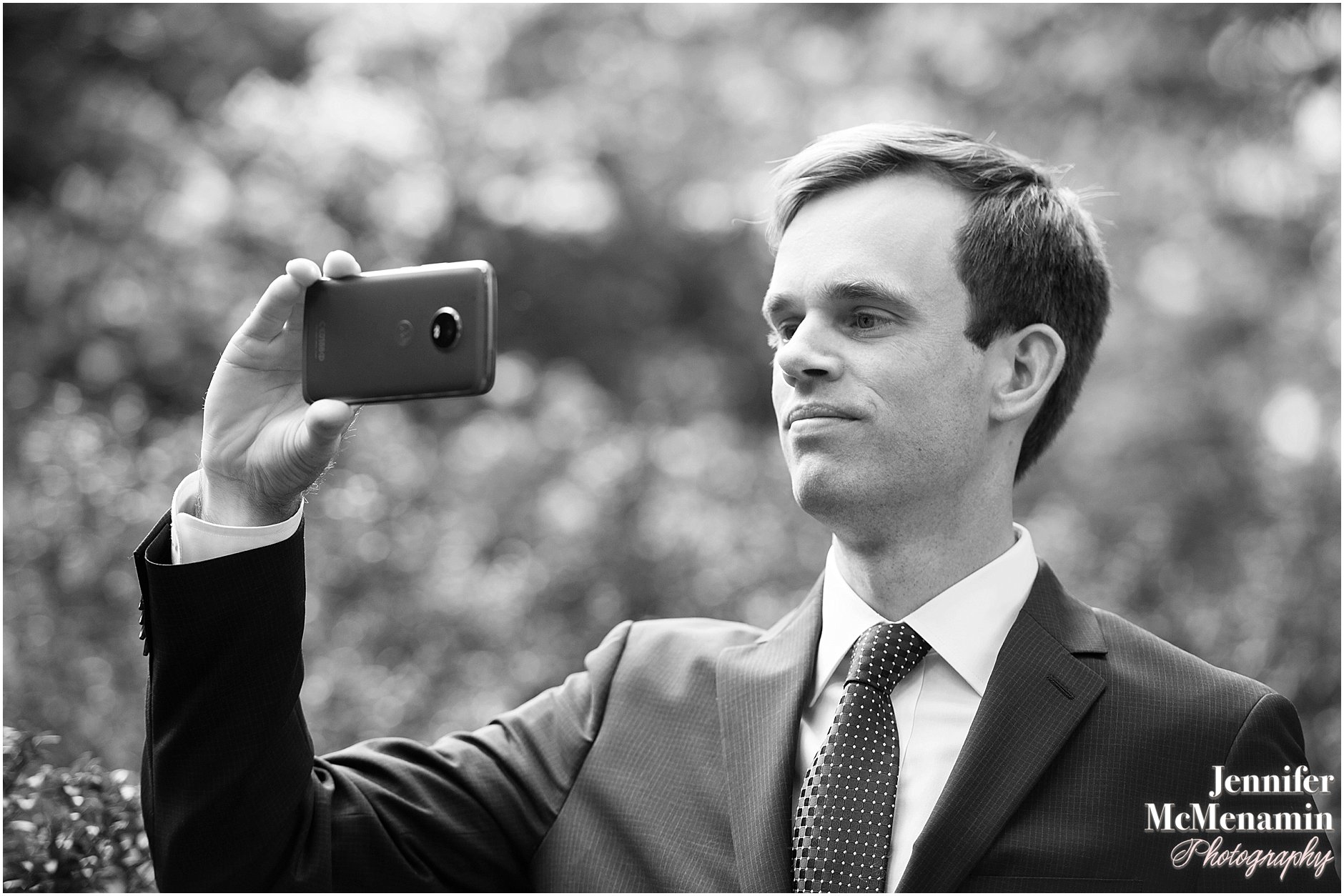 And then it was time to get married.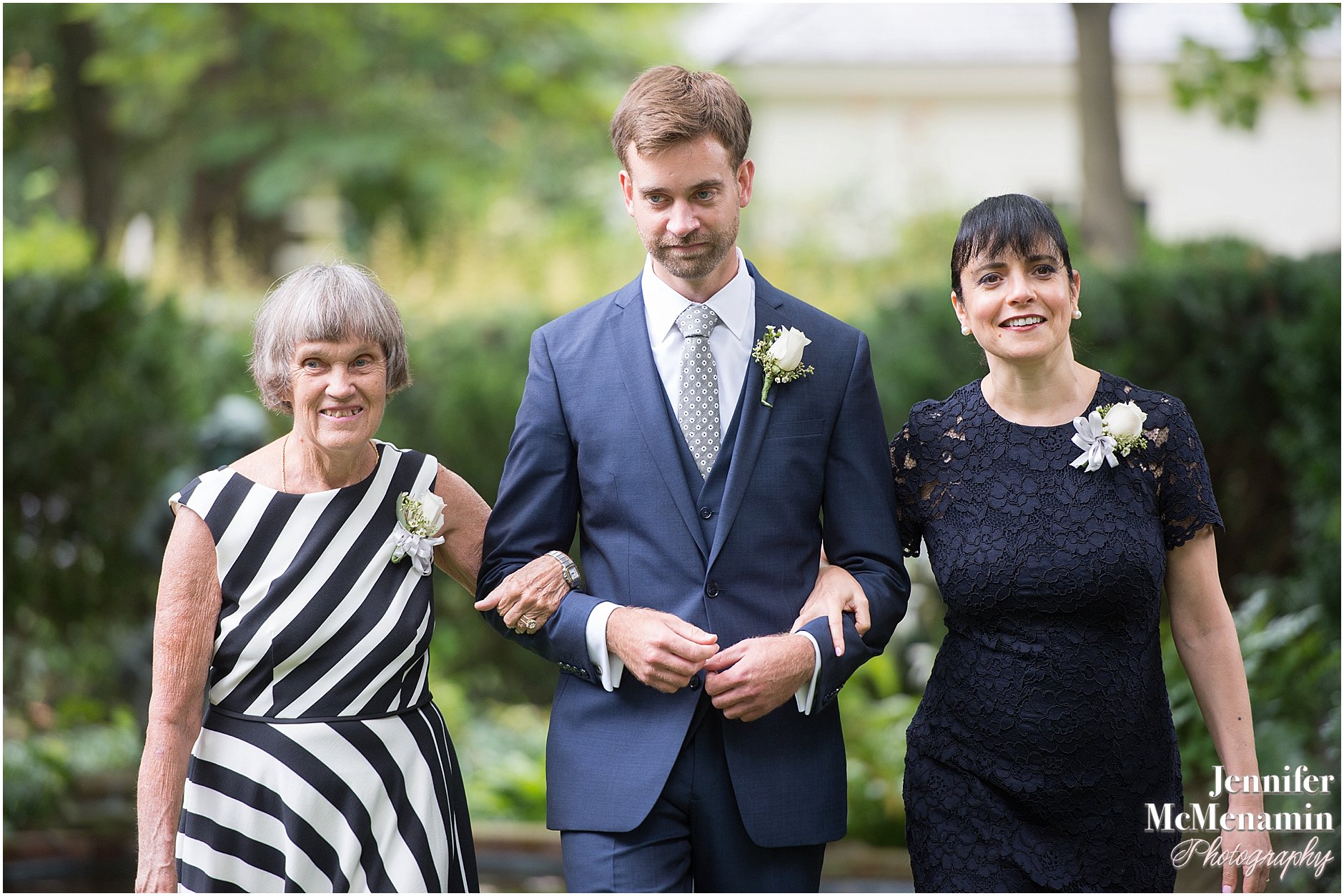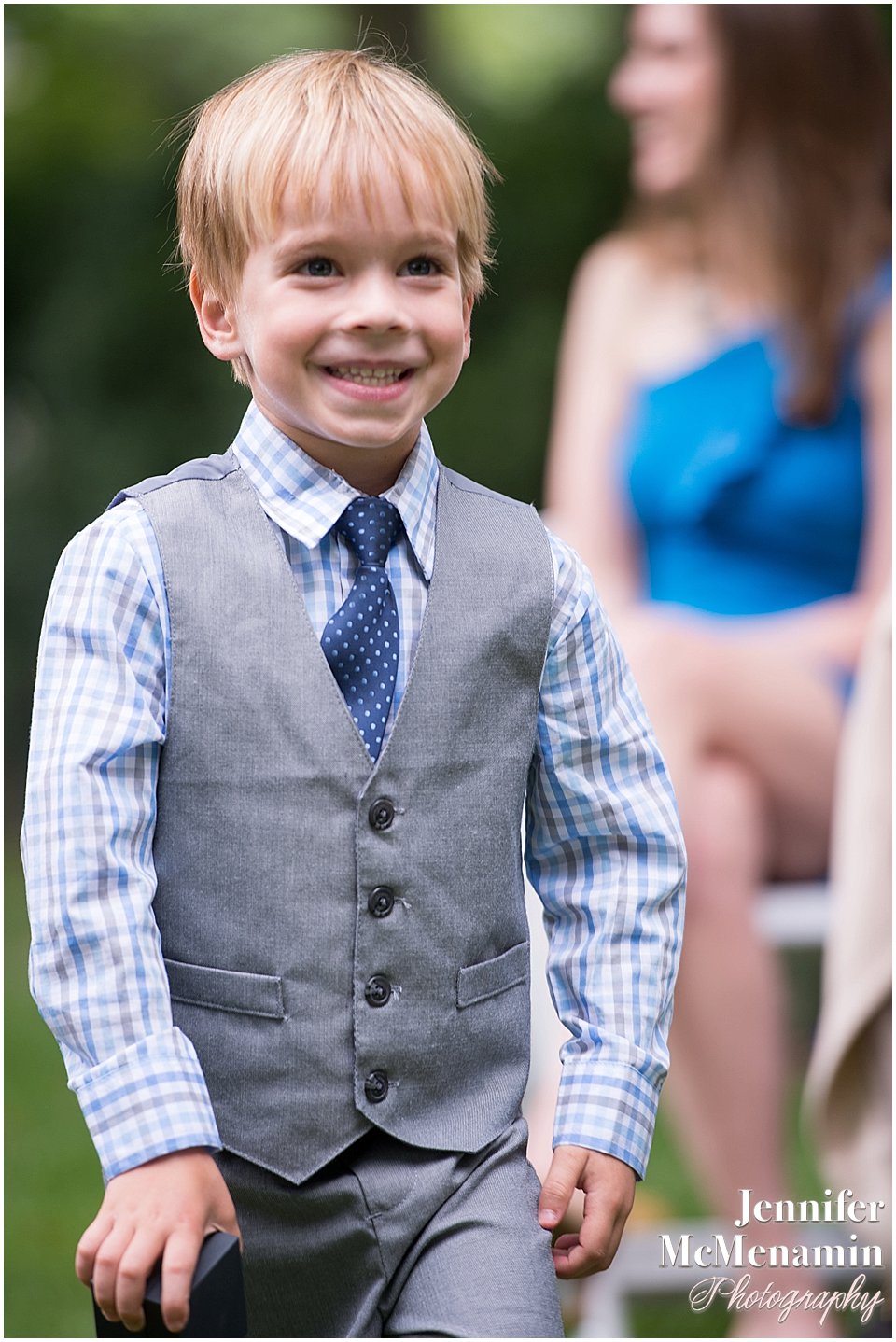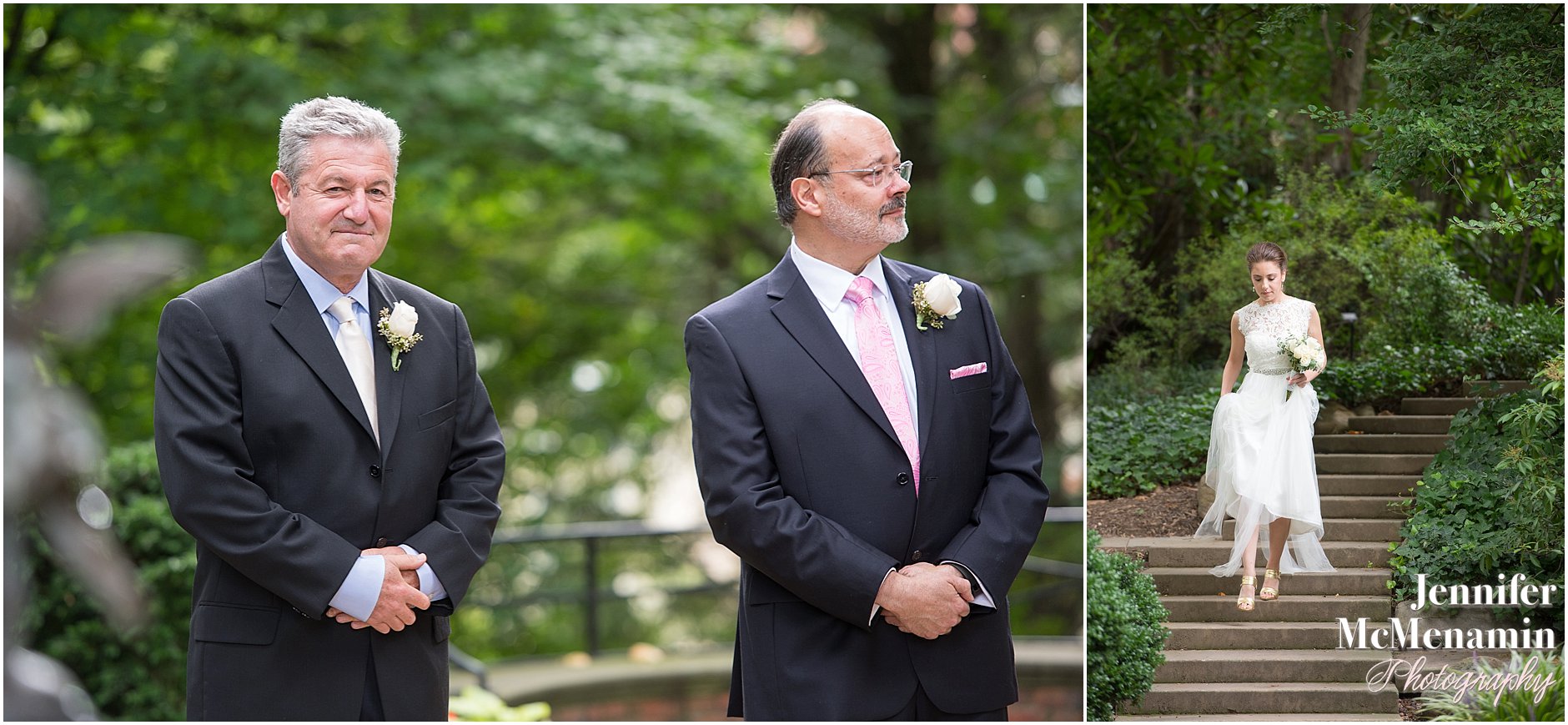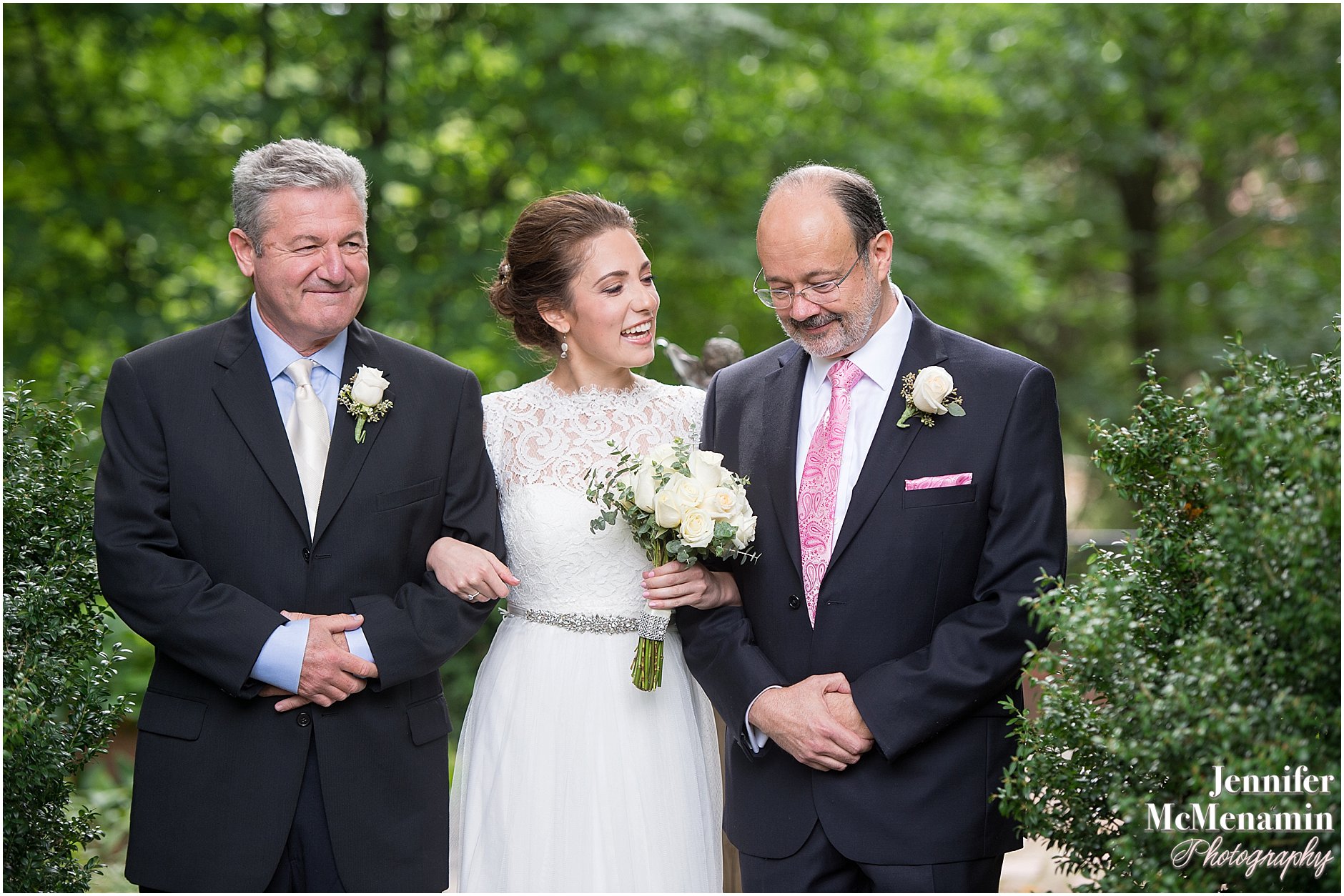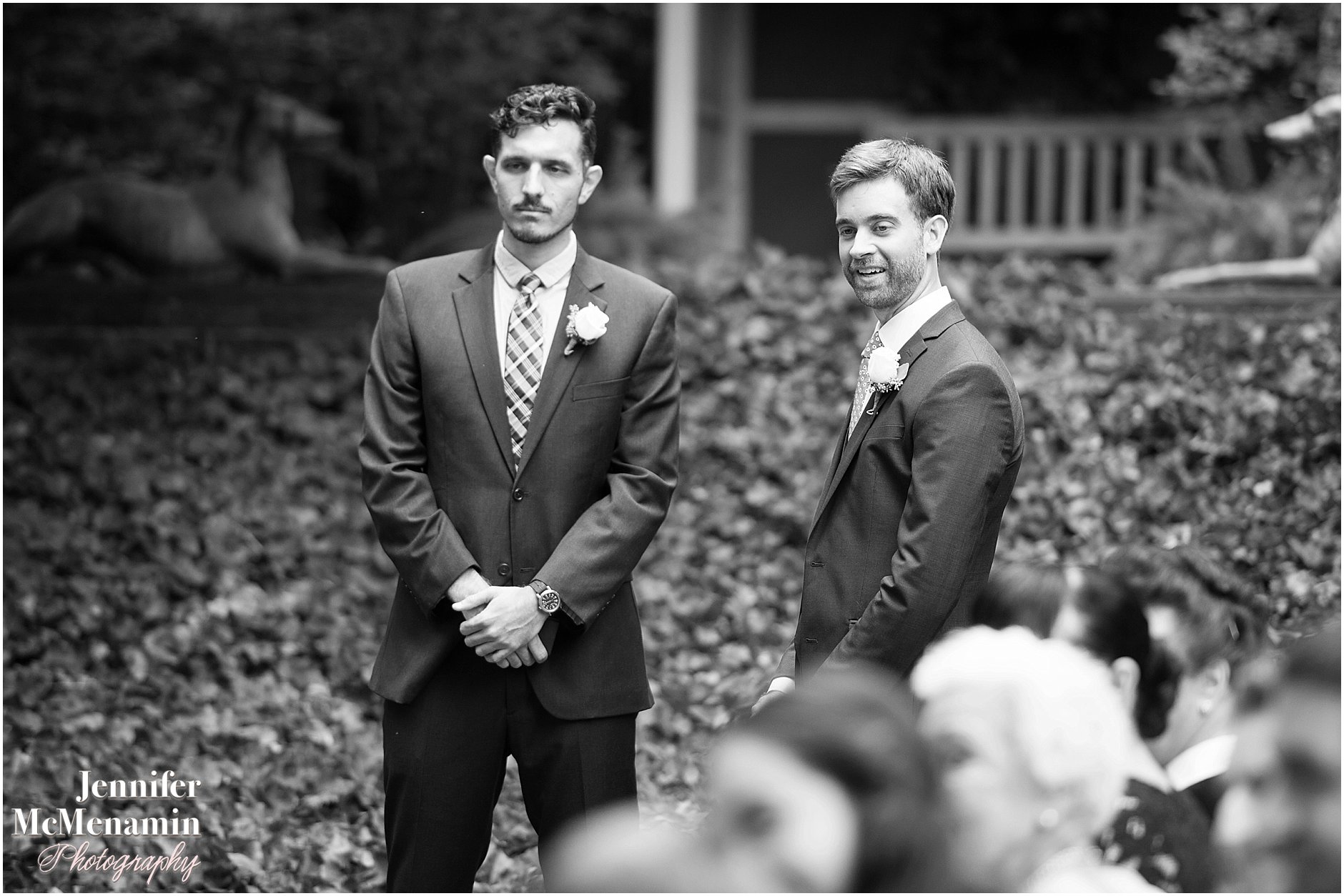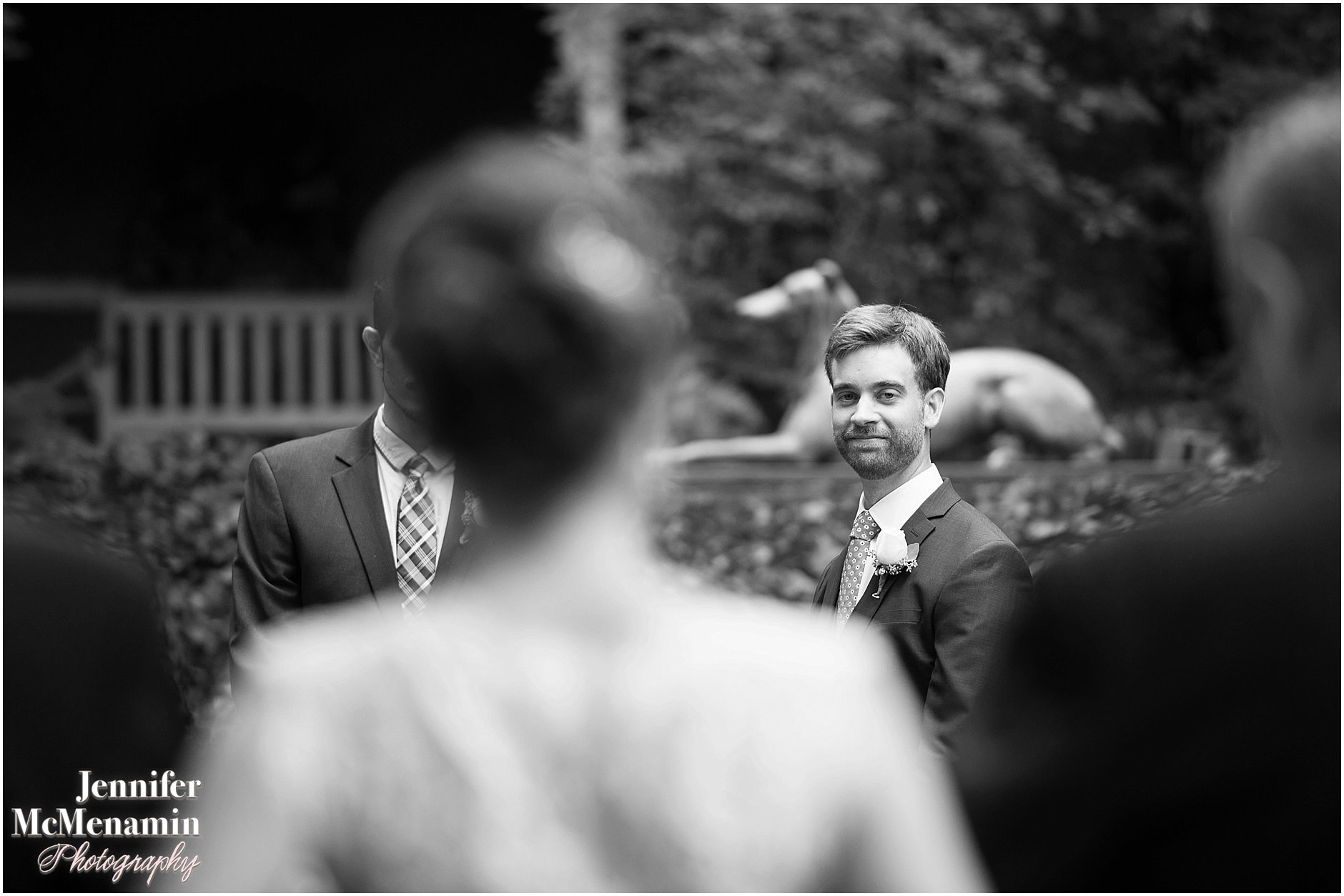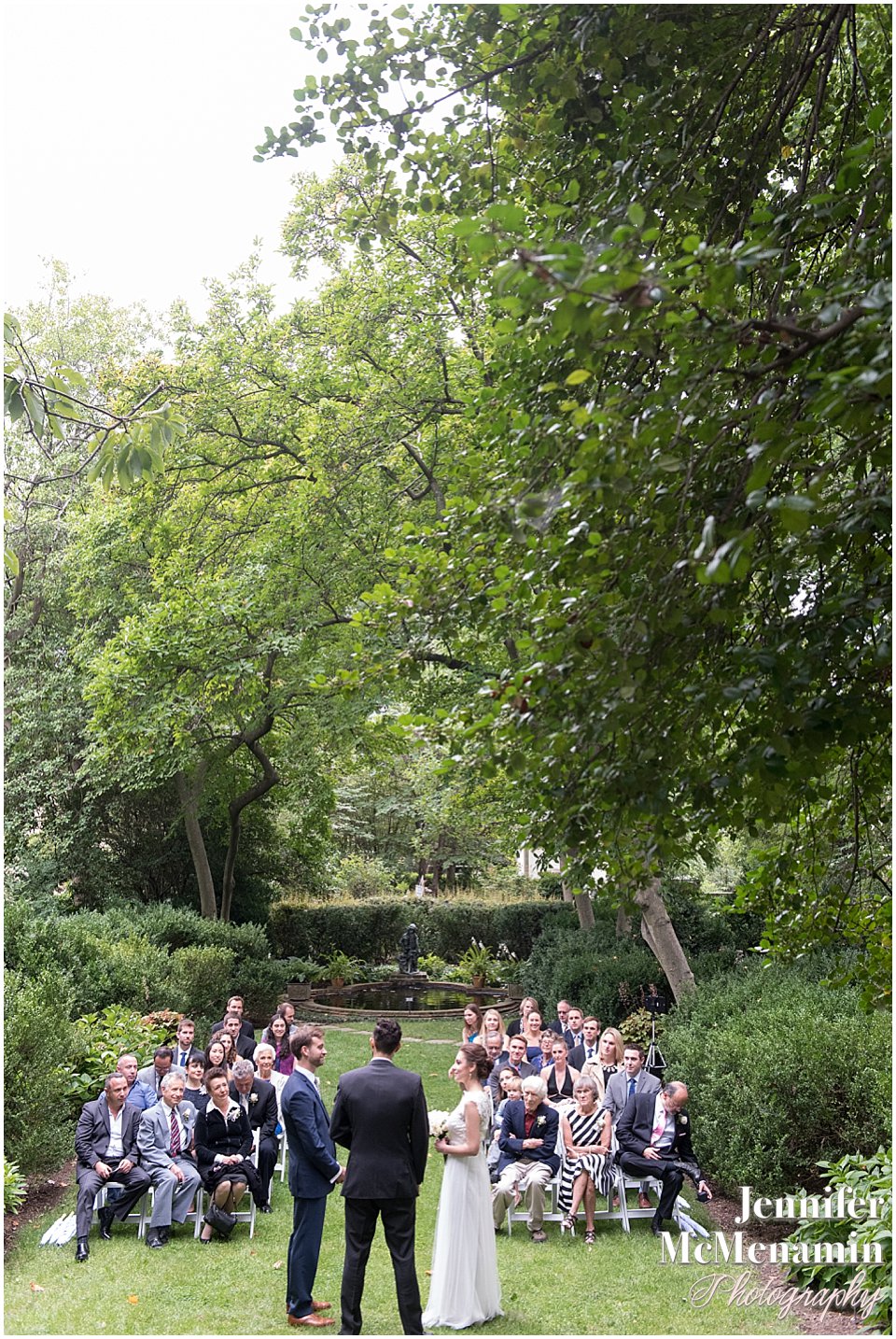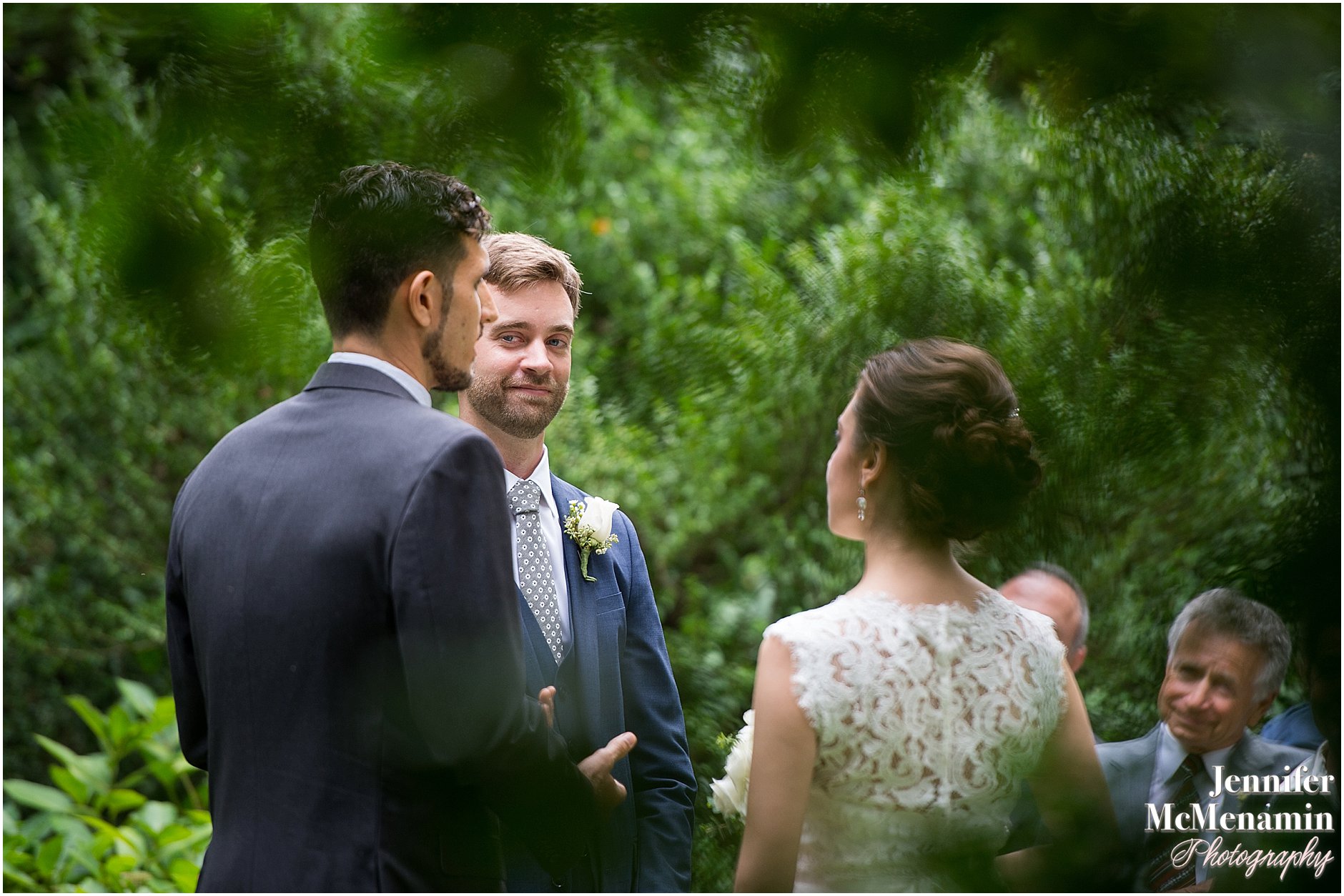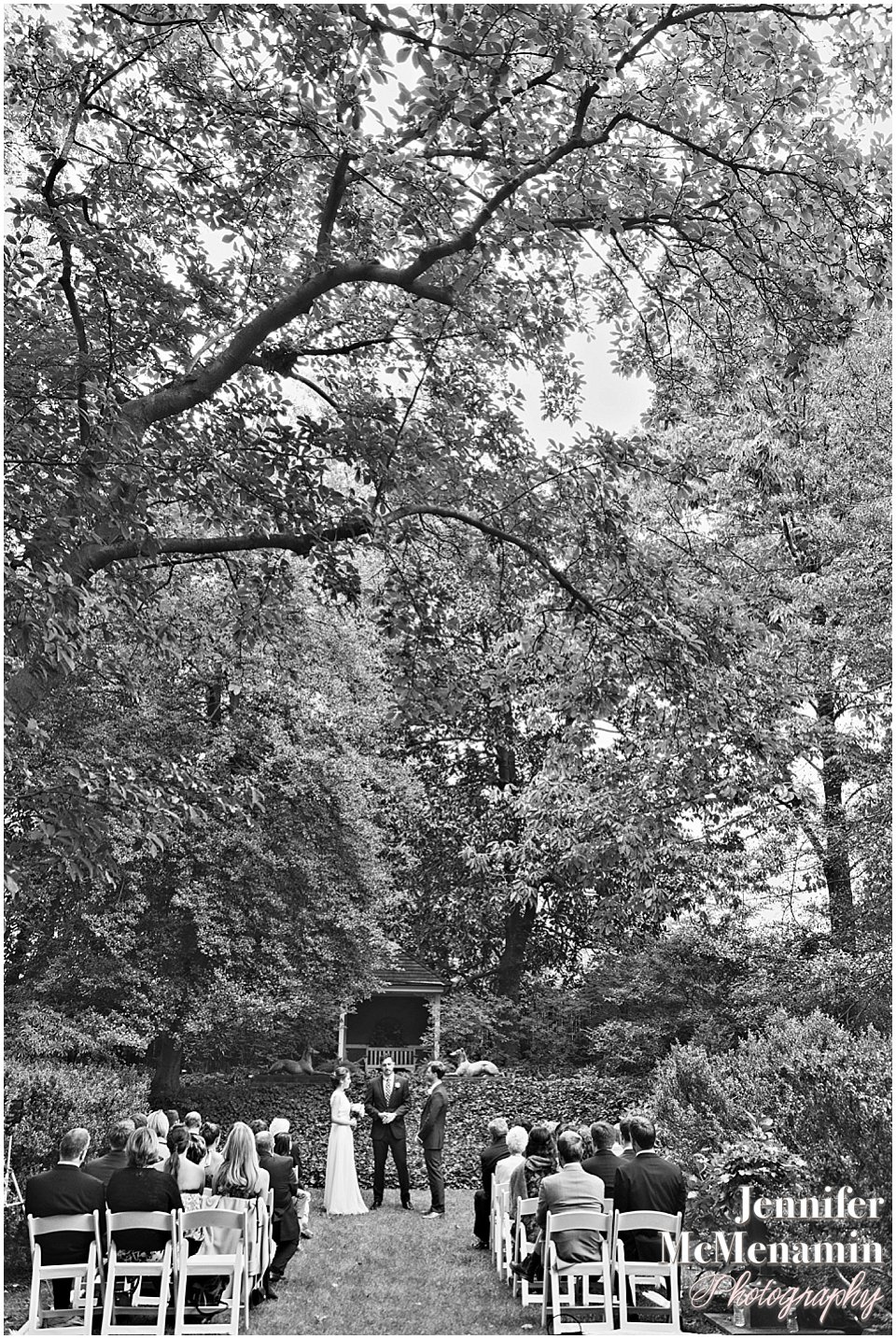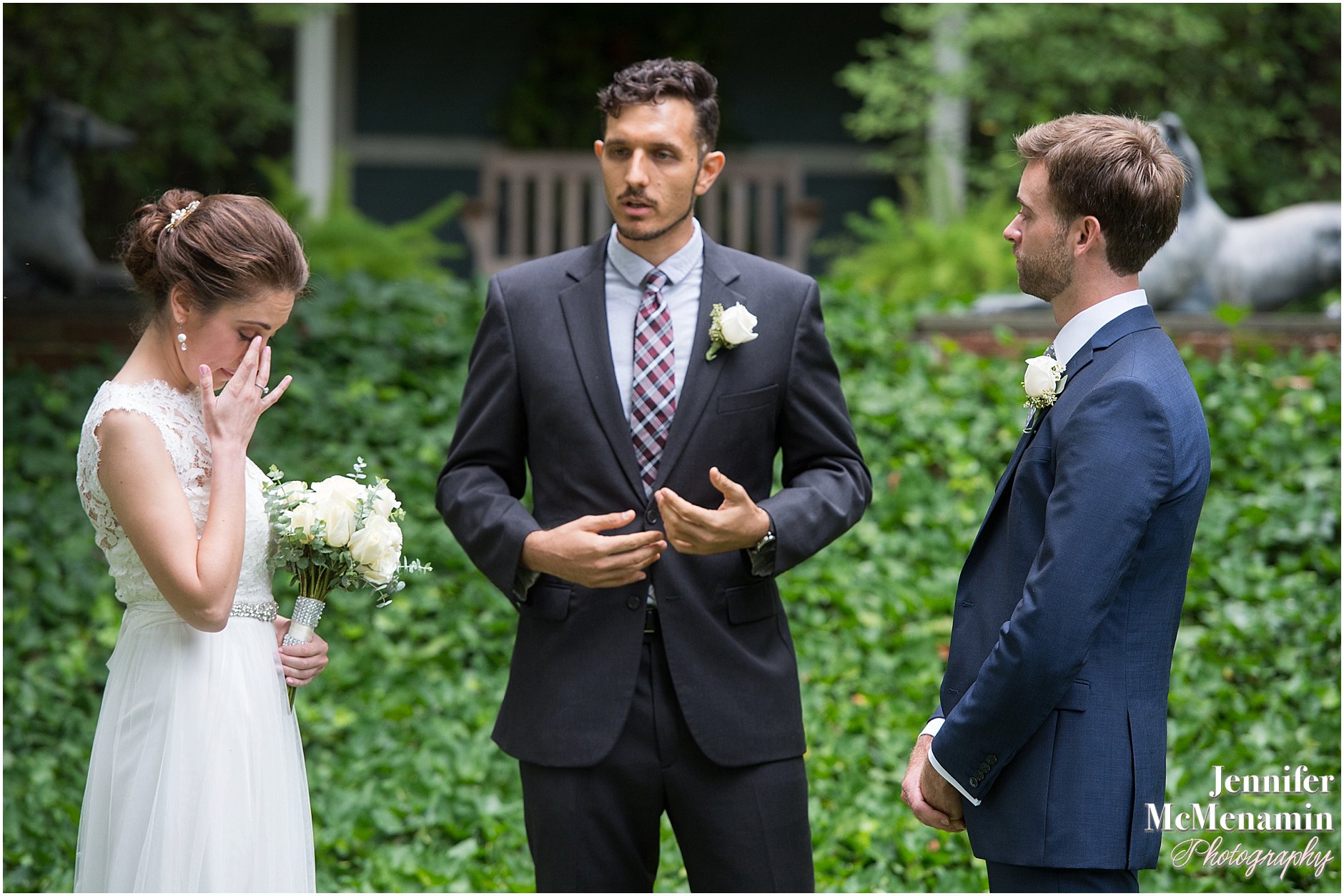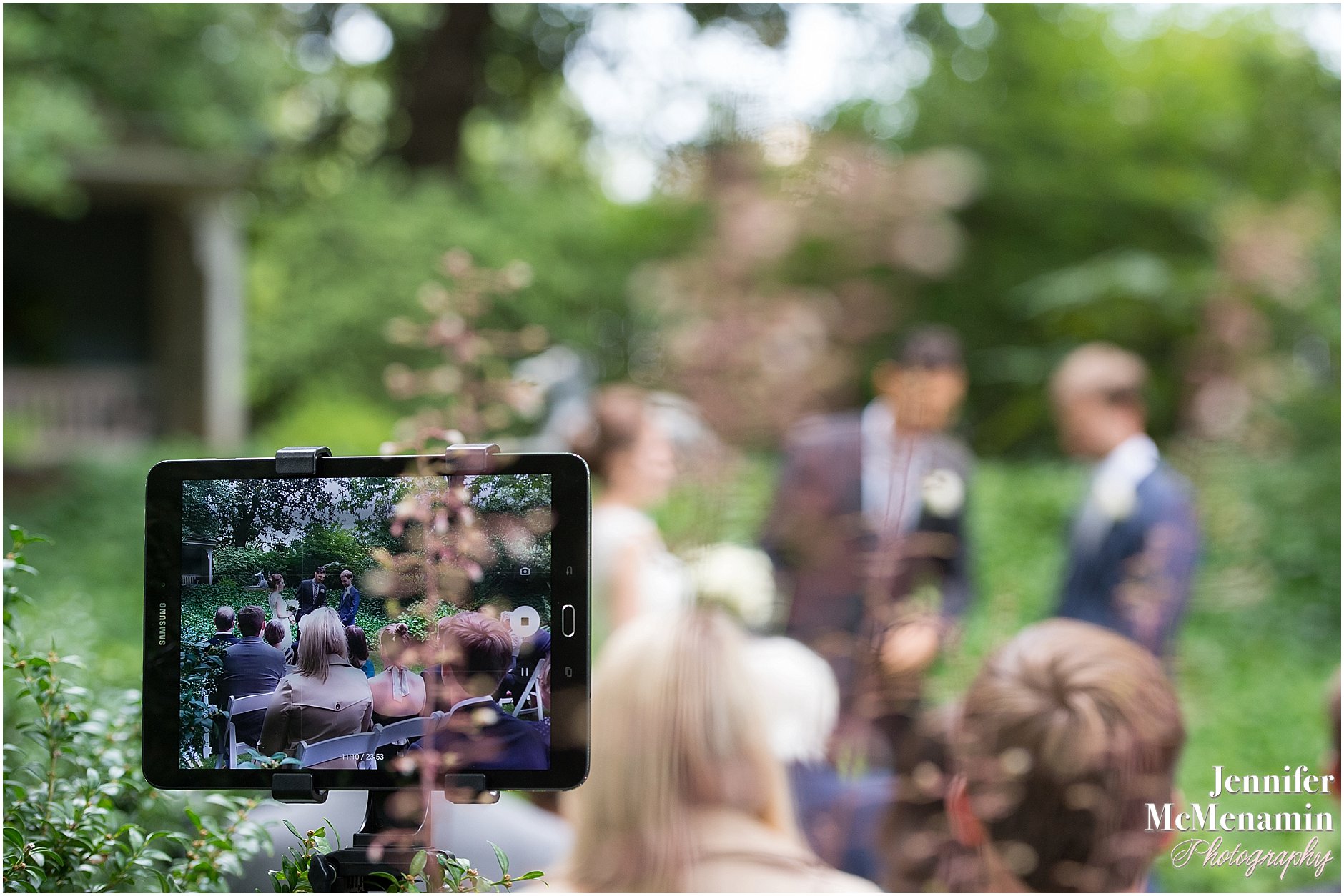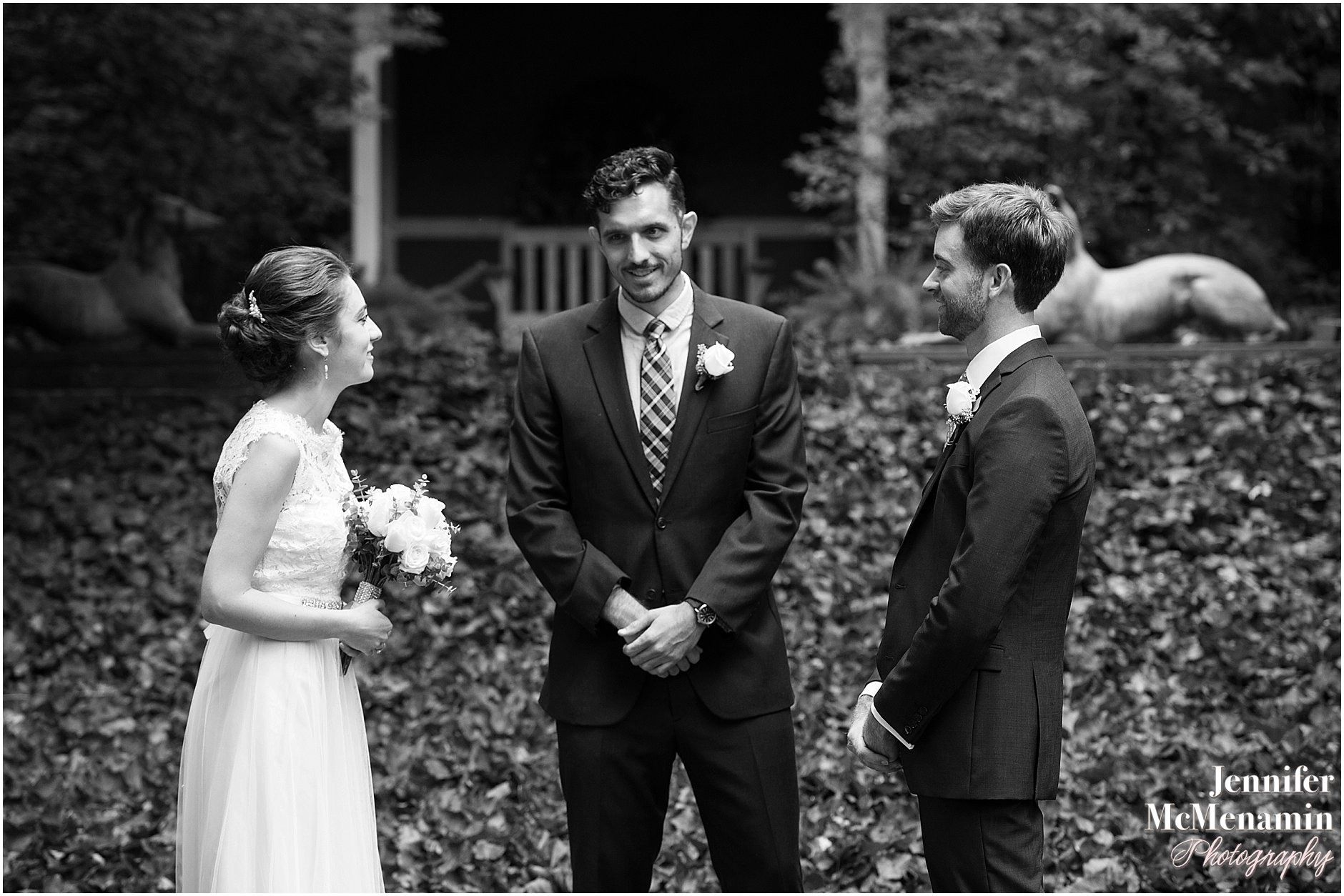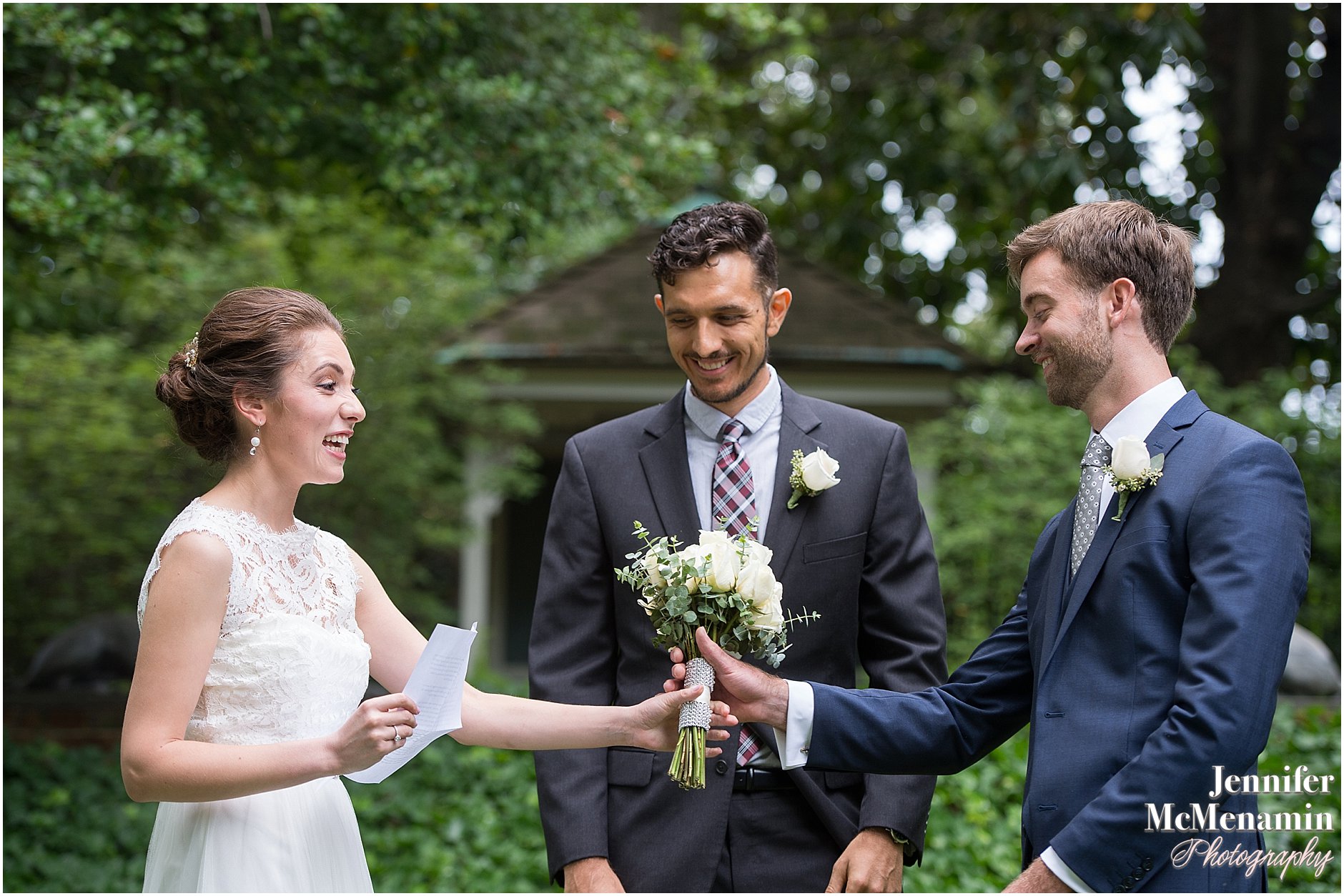 Paula is so expressive that she was a particular joy to photograph.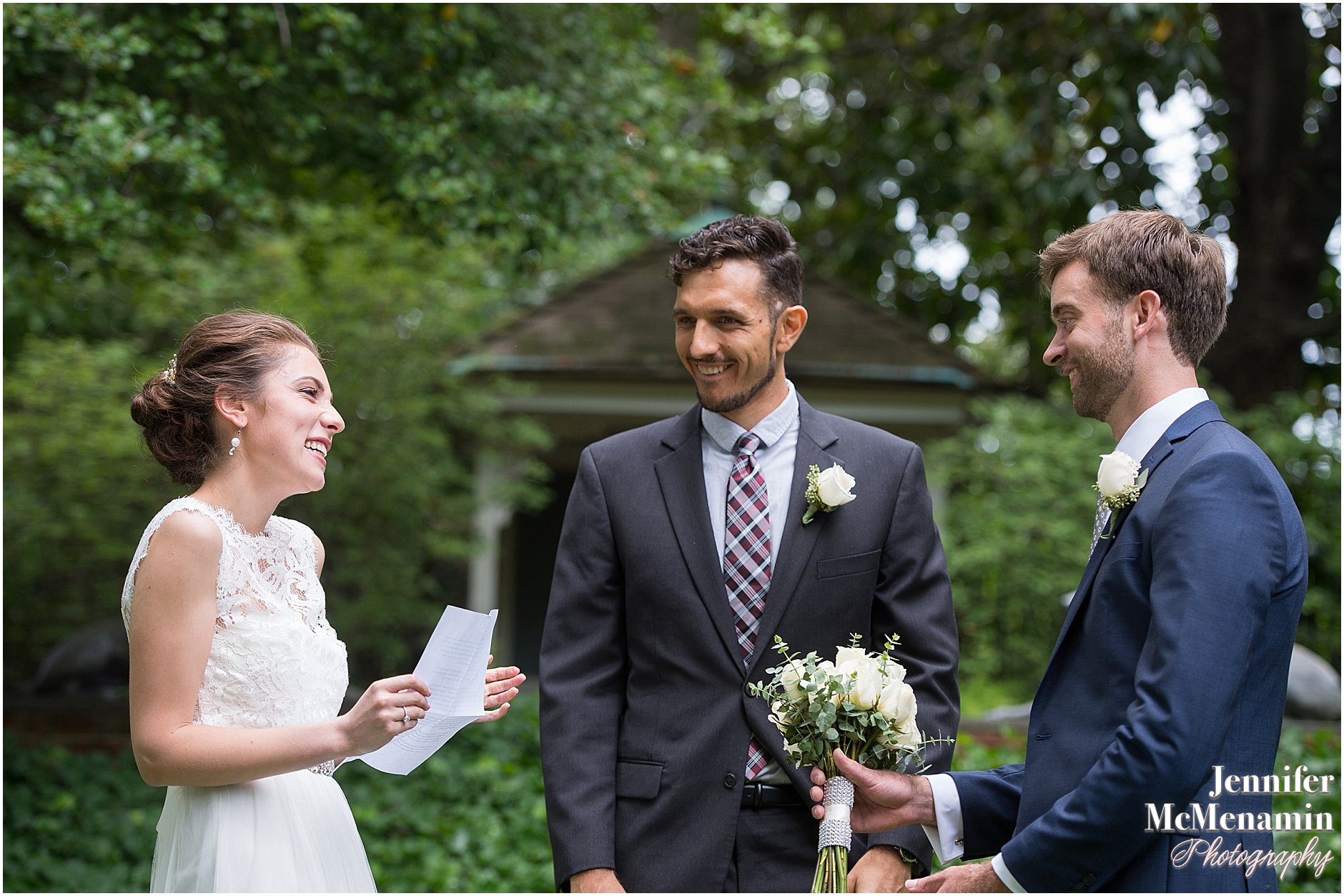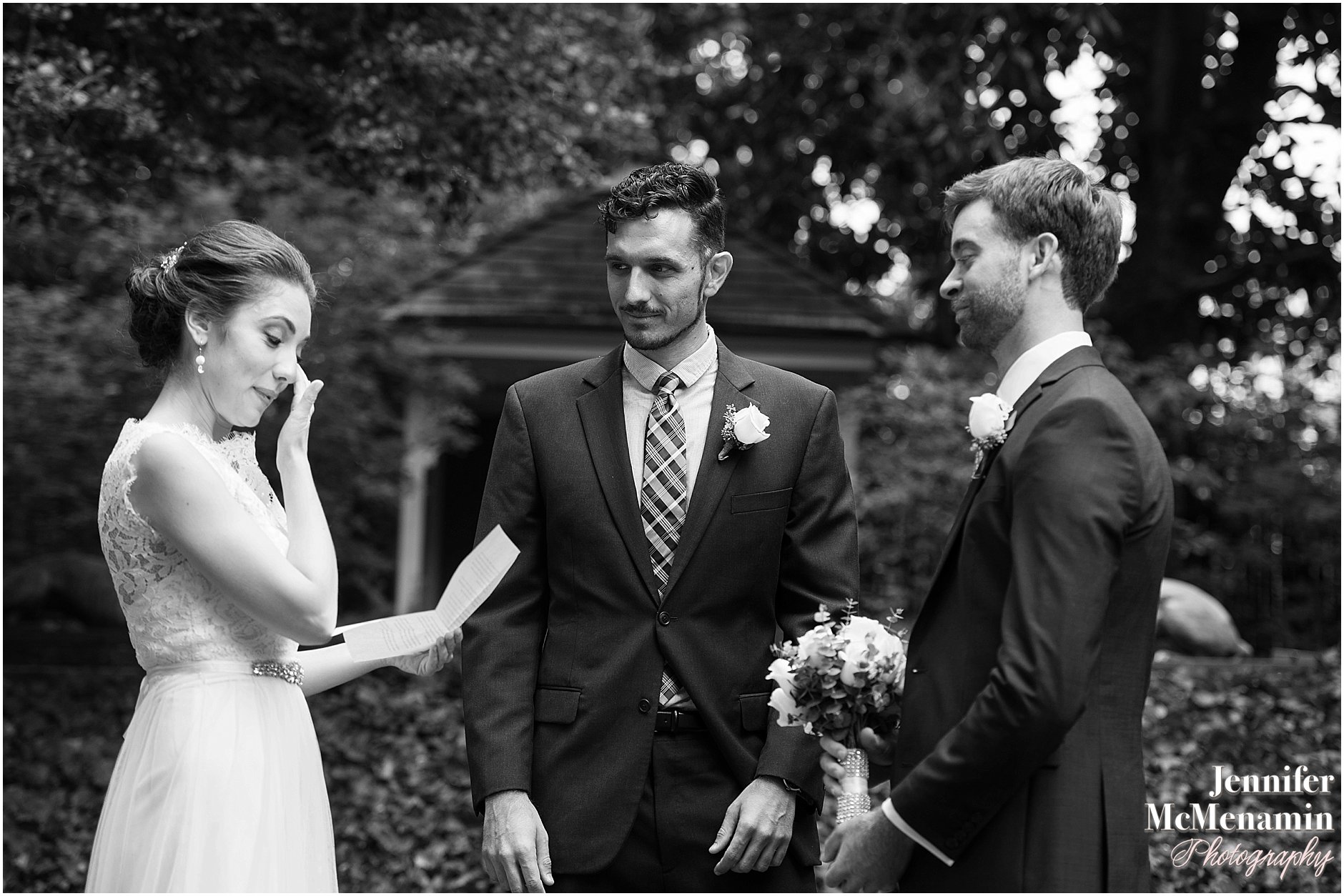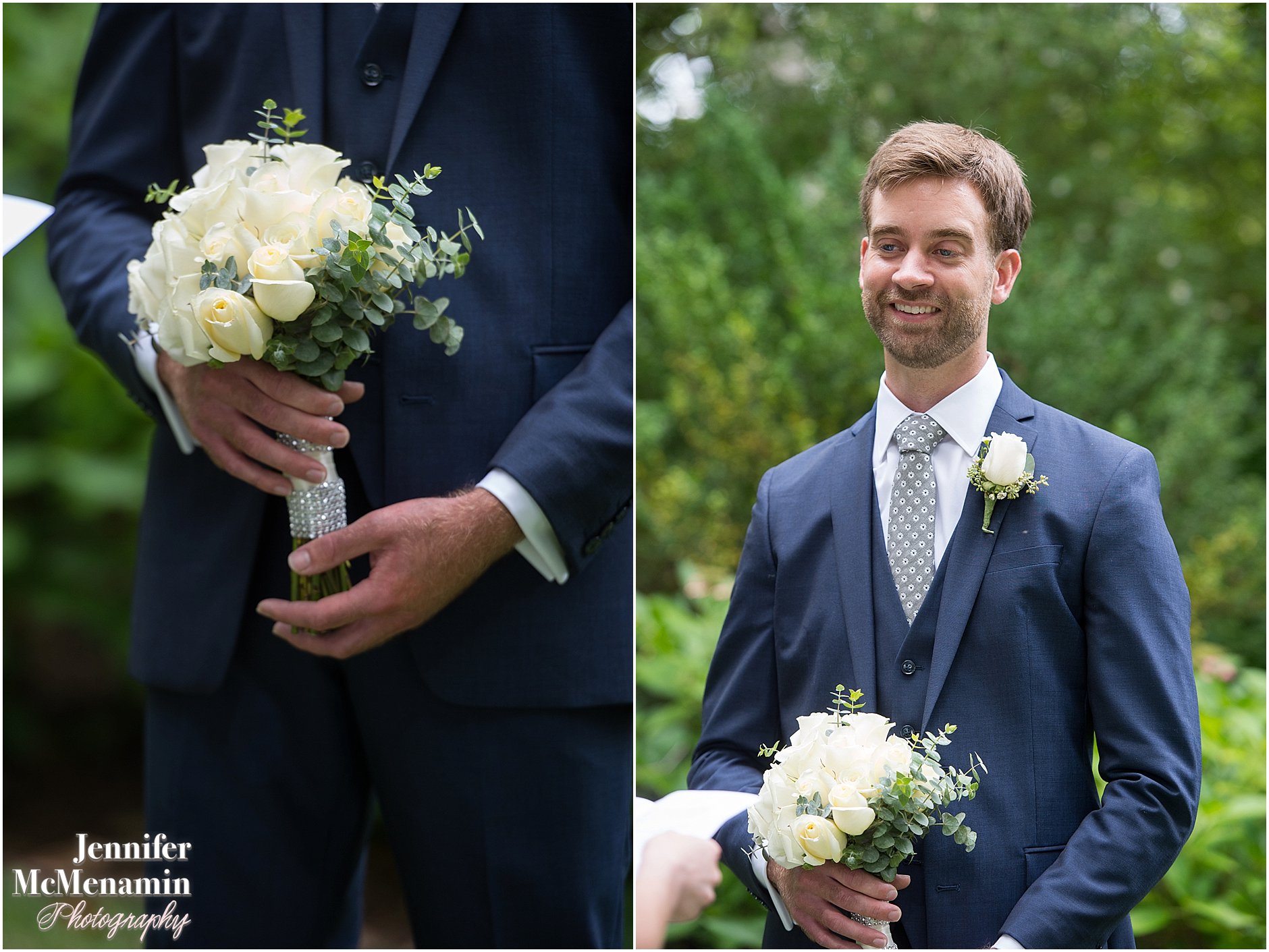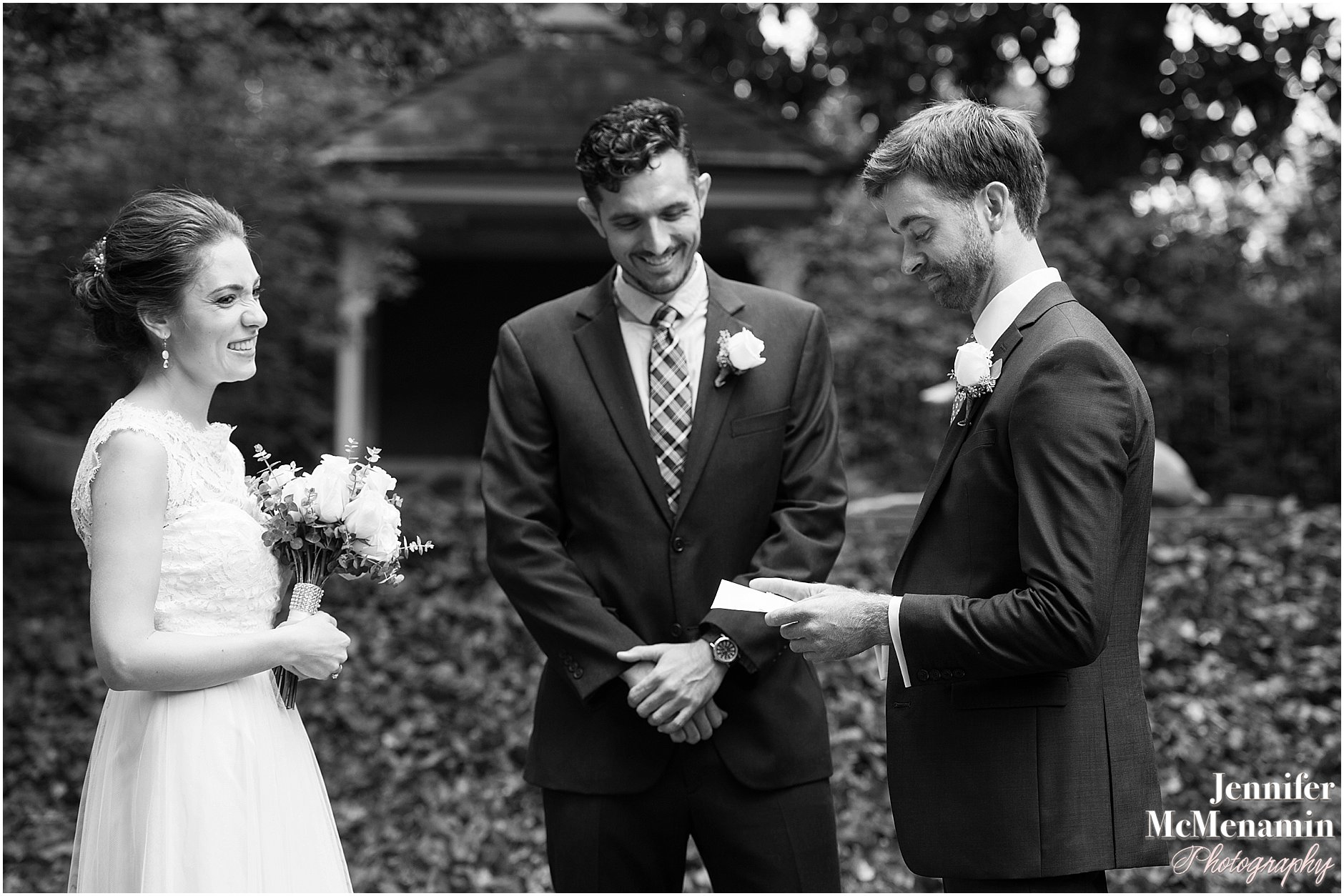 And here it is: That I-promise-to-learn-Russian moment.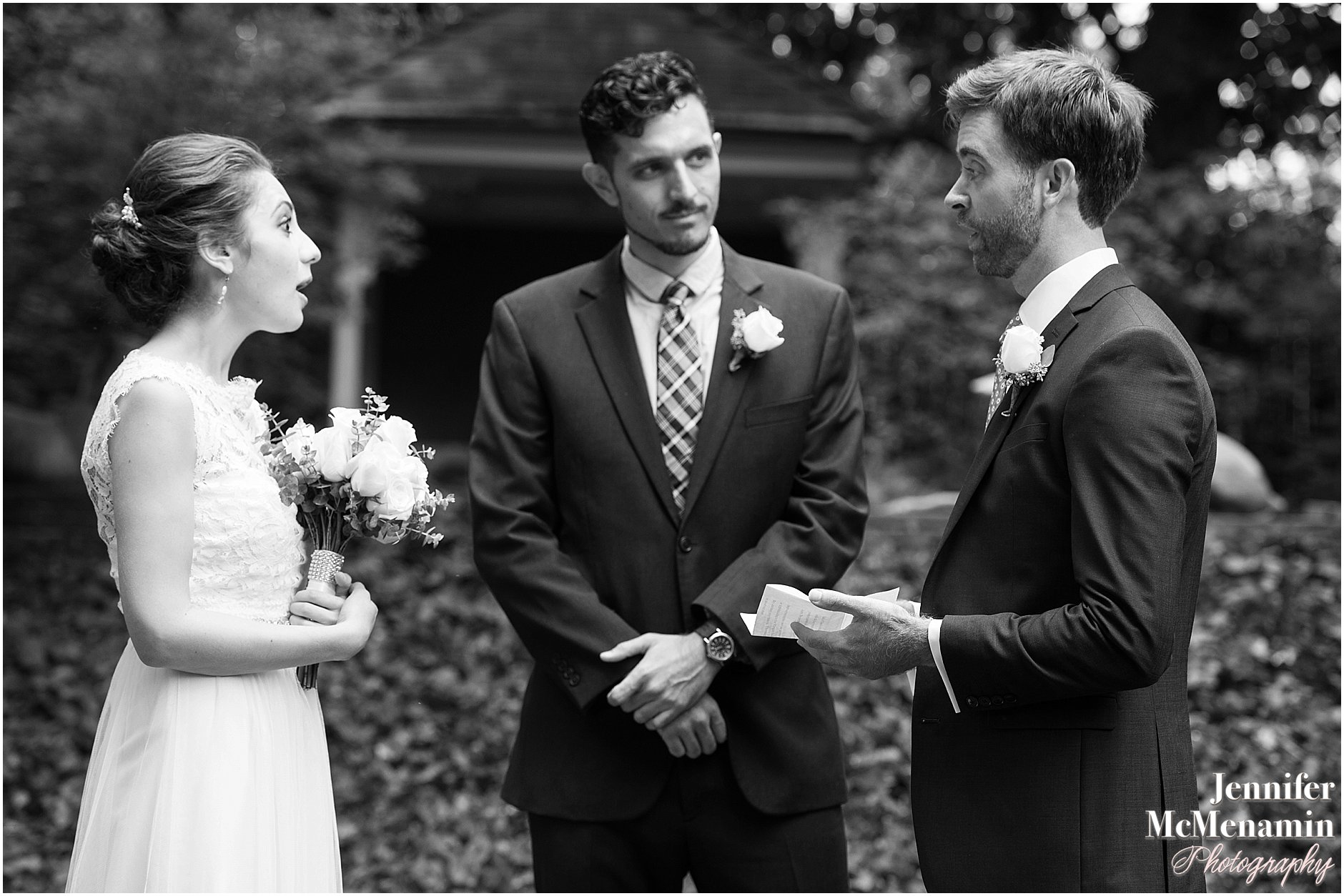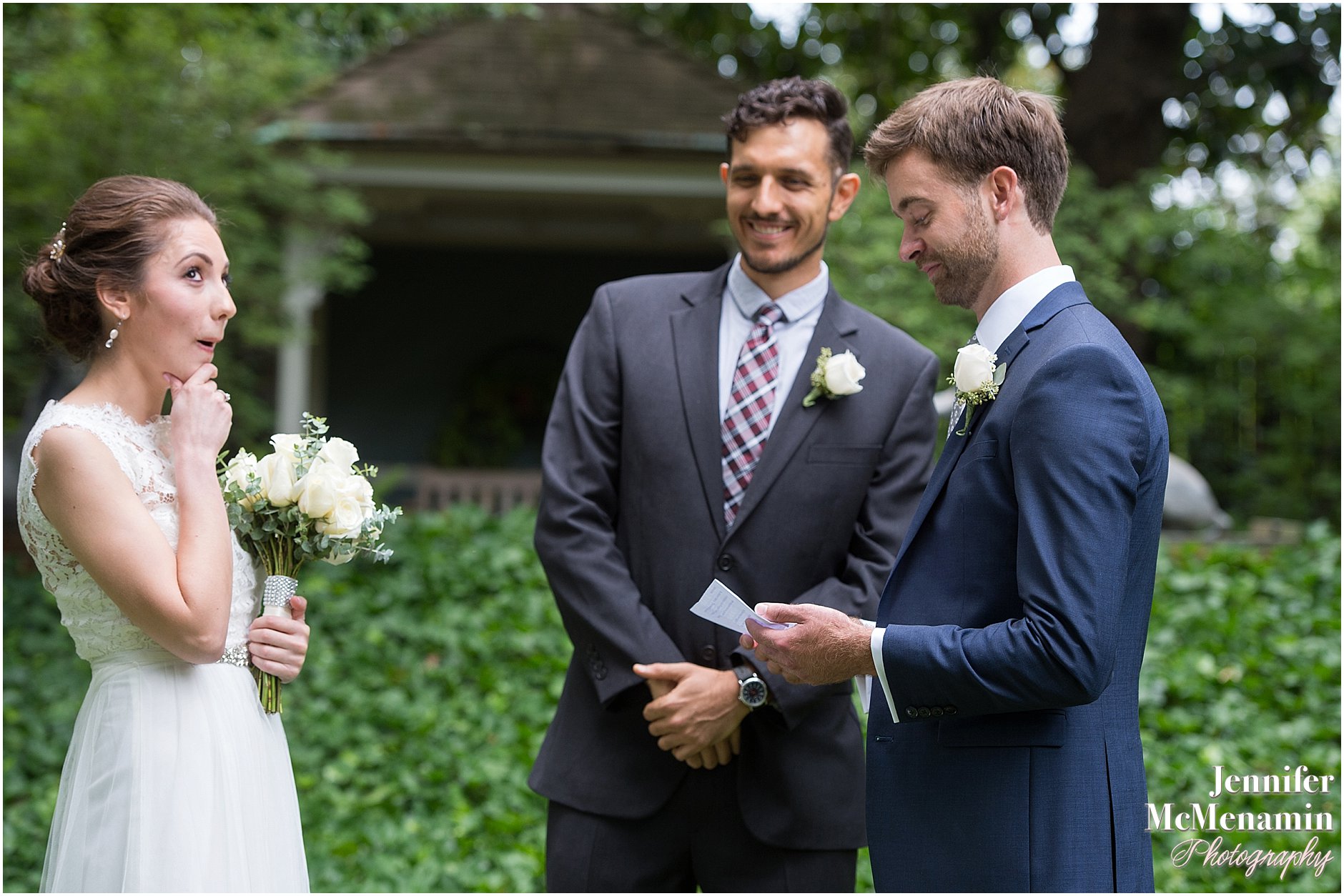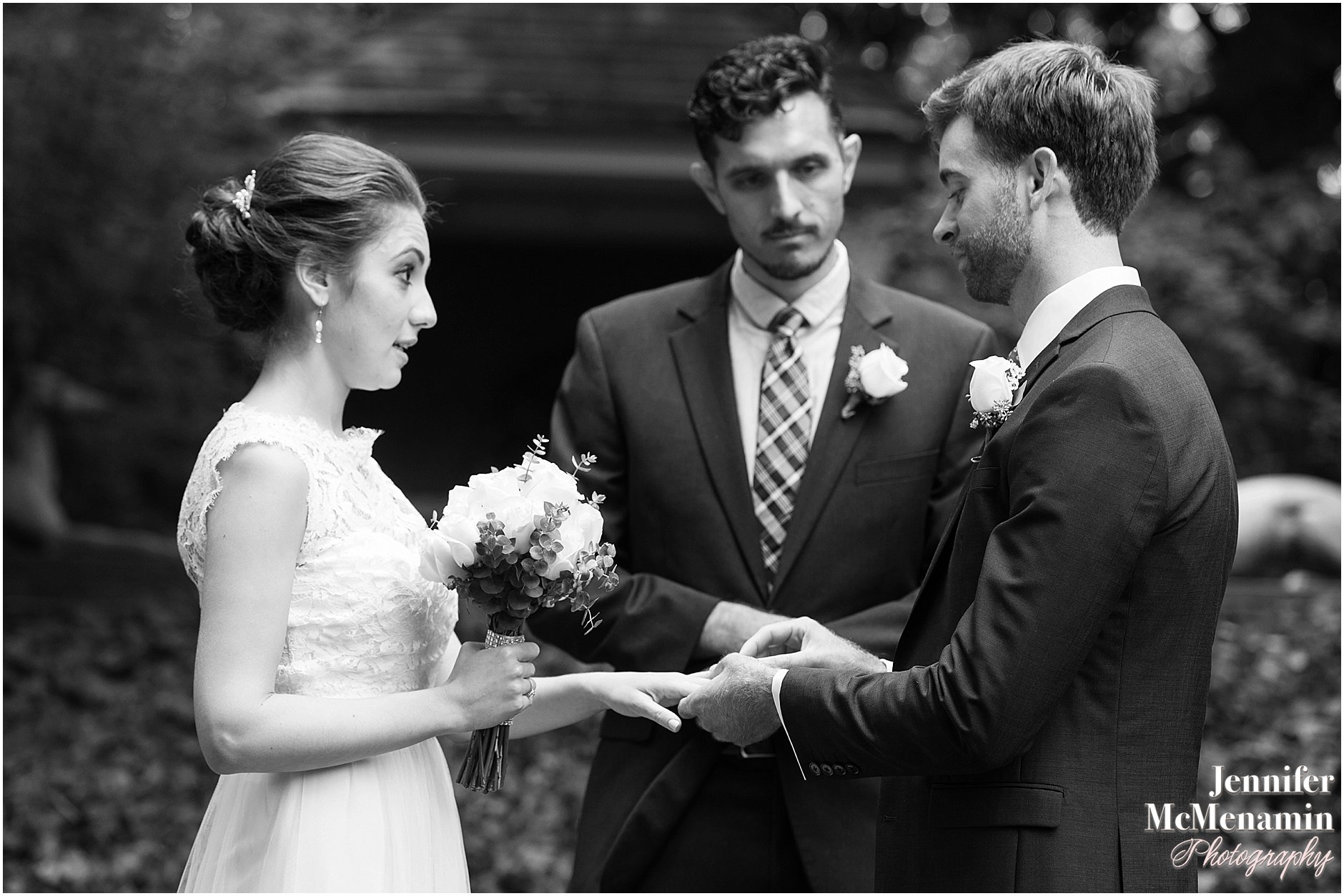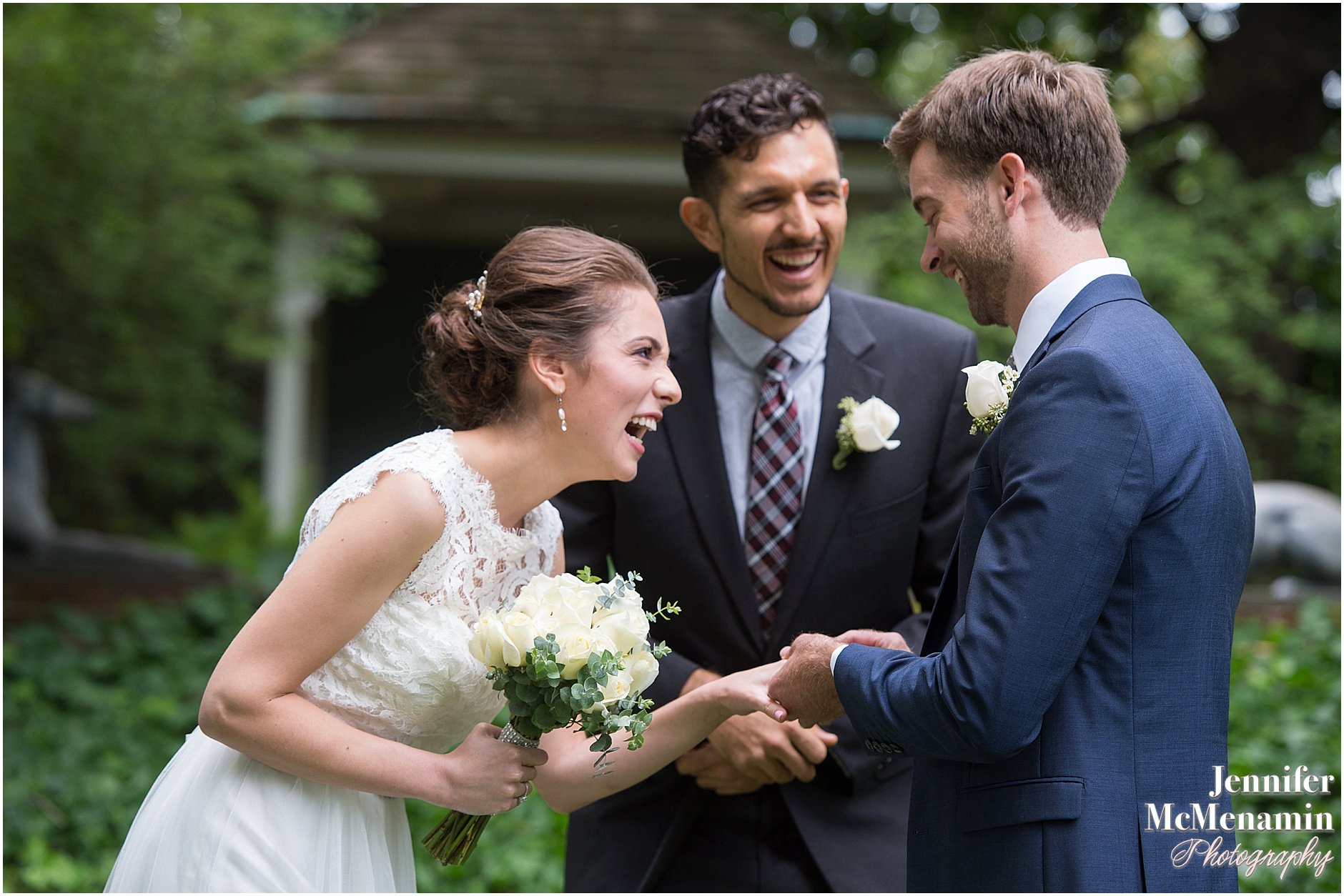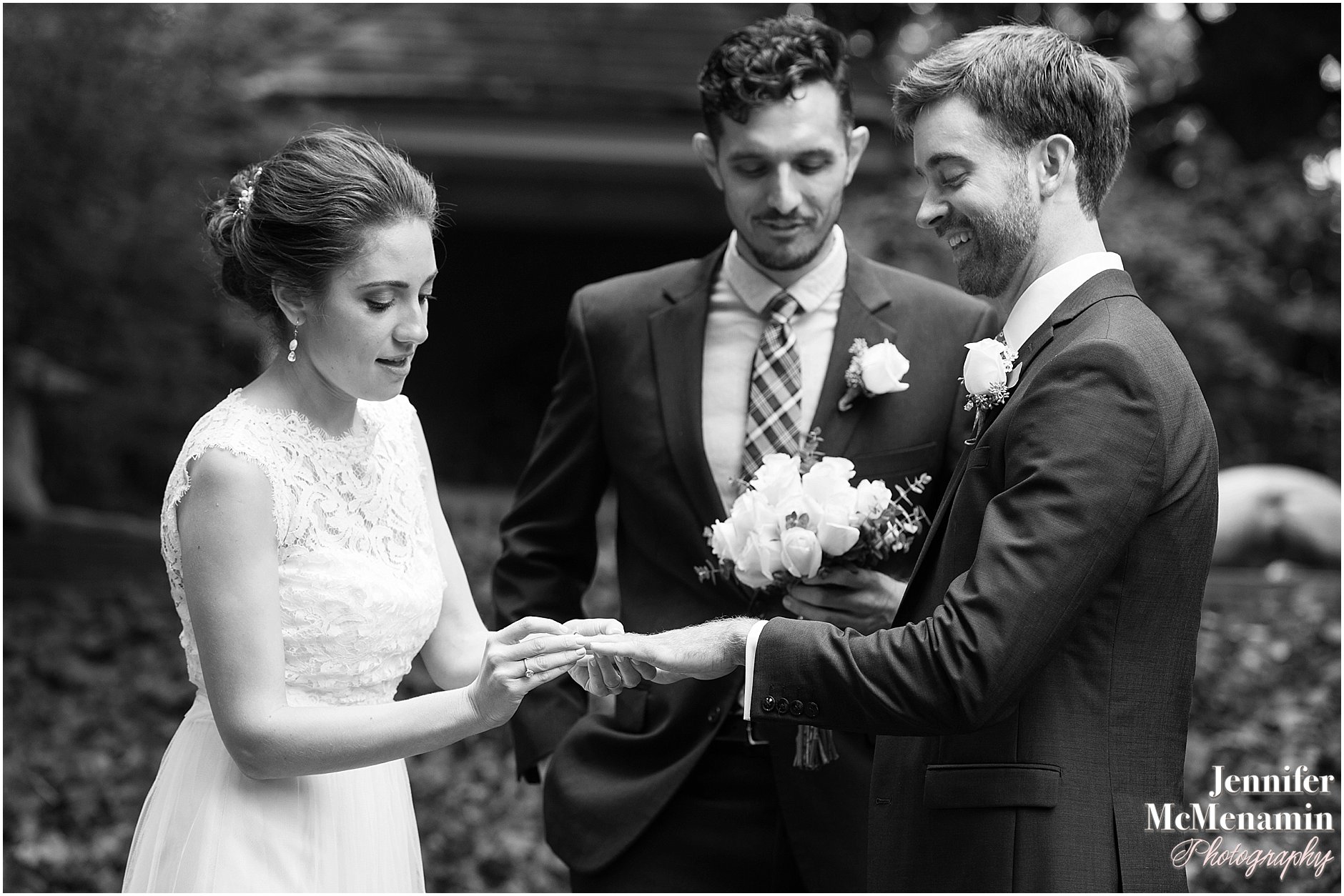 Weddings are so full of wonderful, meaningful moments. But even the most perceptive and feeling person is bound to forget countless wonderful moments in the whirlwind of the wedding day. That's what I love so much about my job and about photography in general. It freezes time. It captures emotion and helps us remember those moments later on. I love, for instance, how David is looking at Paula in this next image on the left. It is an absolute honor to document that kind of joy and love for my clients.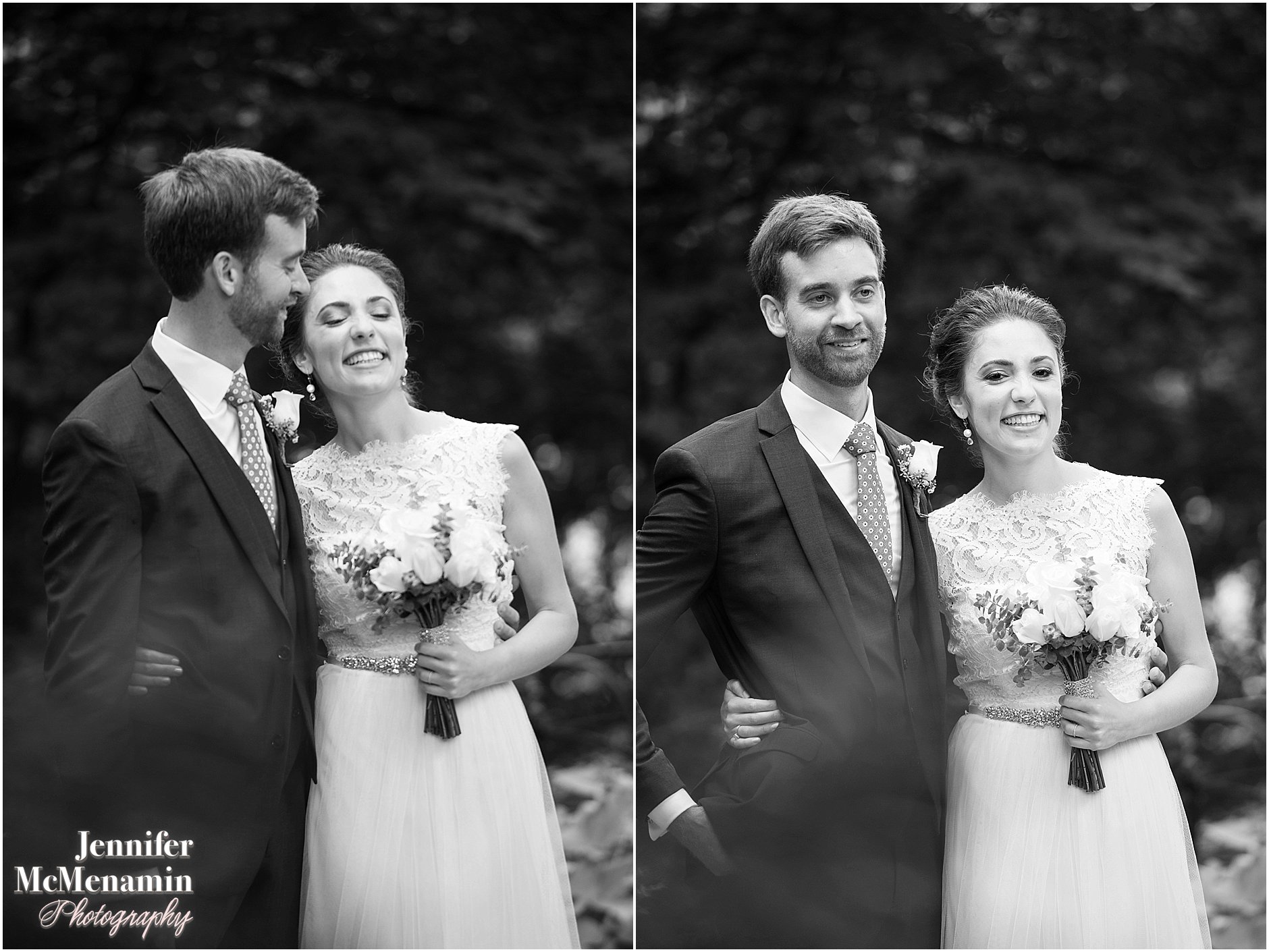 With only a few dozen people in attendance, we had plenty of time to make some fun, efficient photographs with the whole group as well as smaller groups of friends and family members. I enjoy shooting not only the formal photographs of everyone ready and looking at the camera but also the fun moments that happen just before and after that when everyone is just being themselves and enjoying their time together.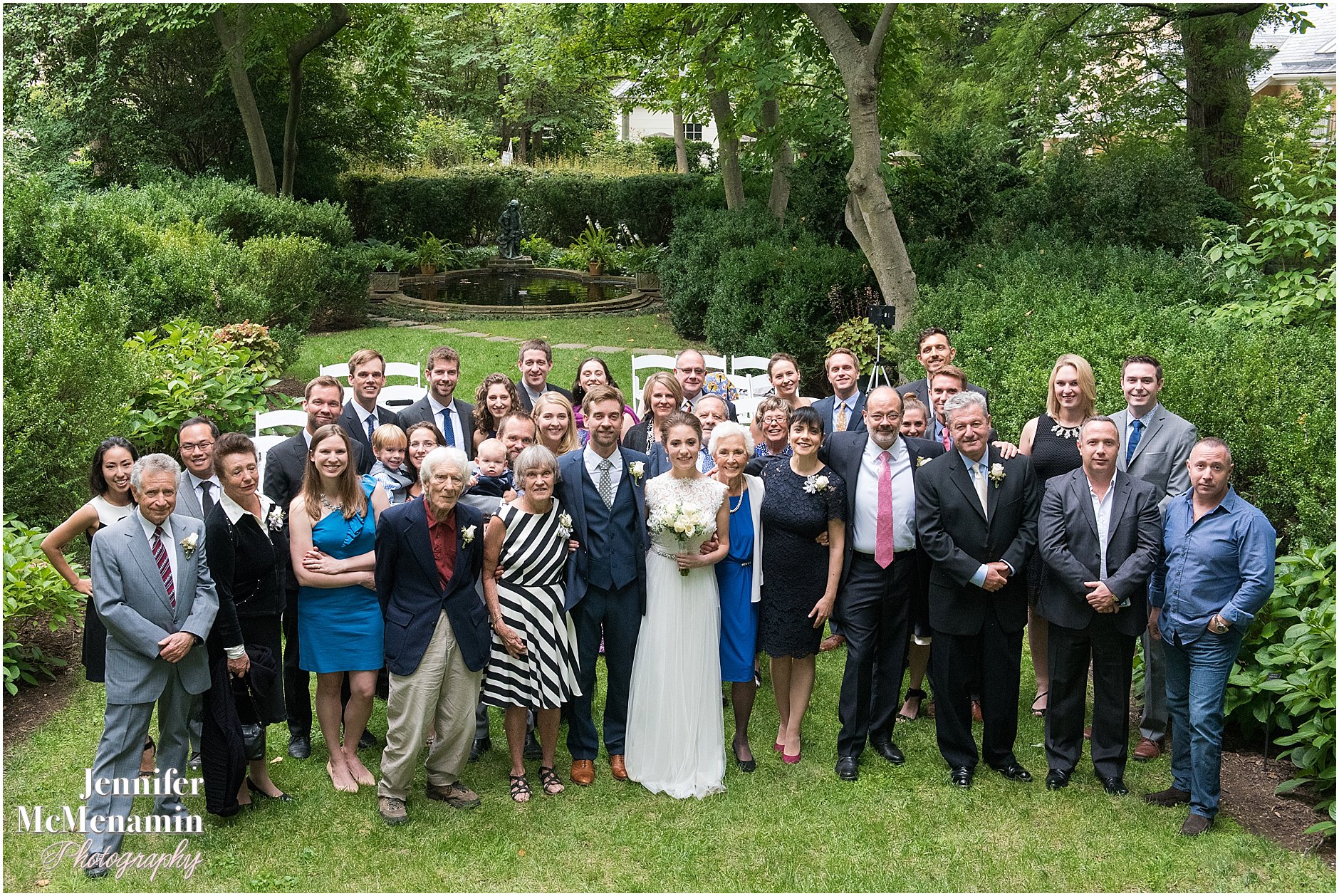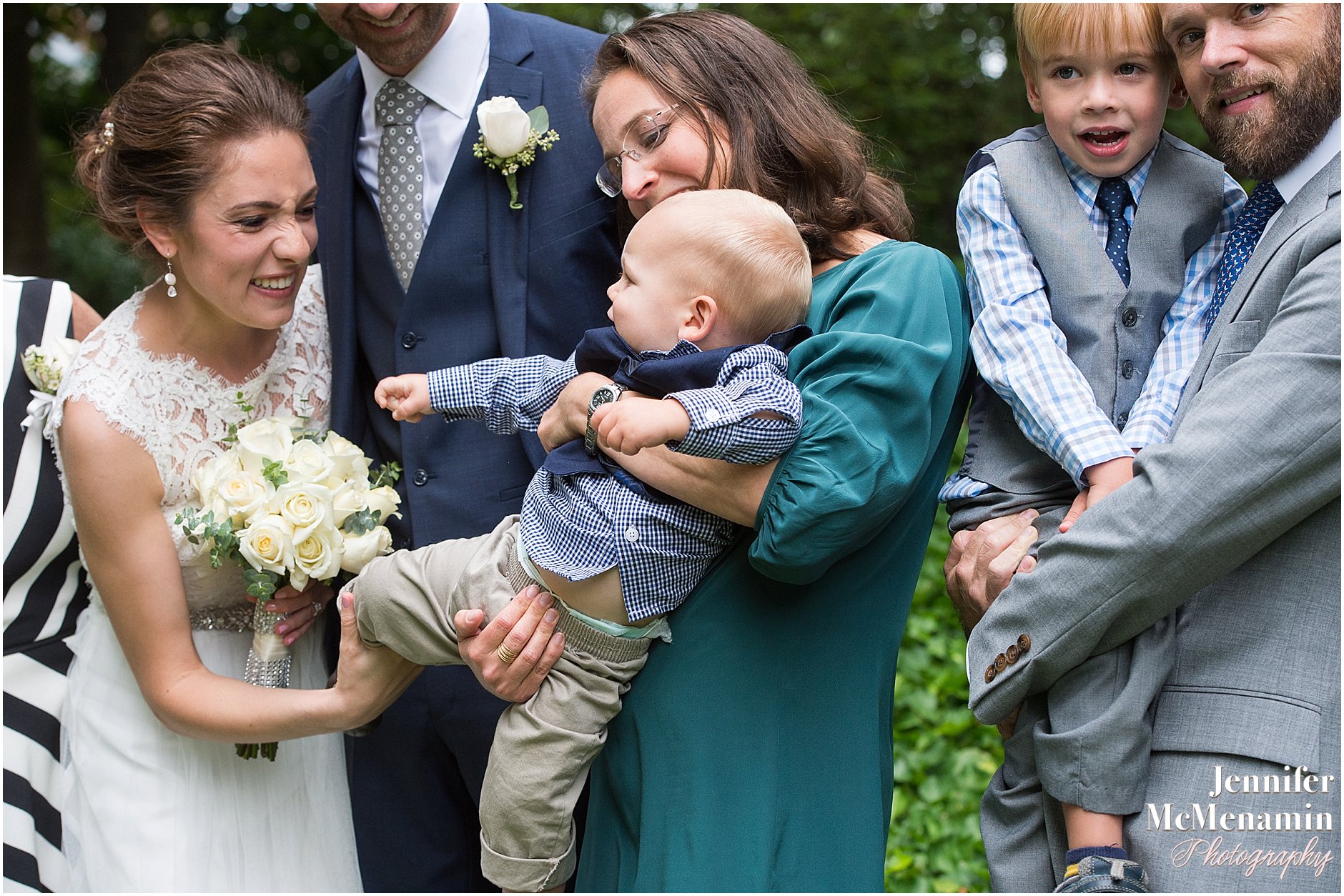 Paula + David were experts at following my direction to ignore me and just enjoy each other's company for a few moments.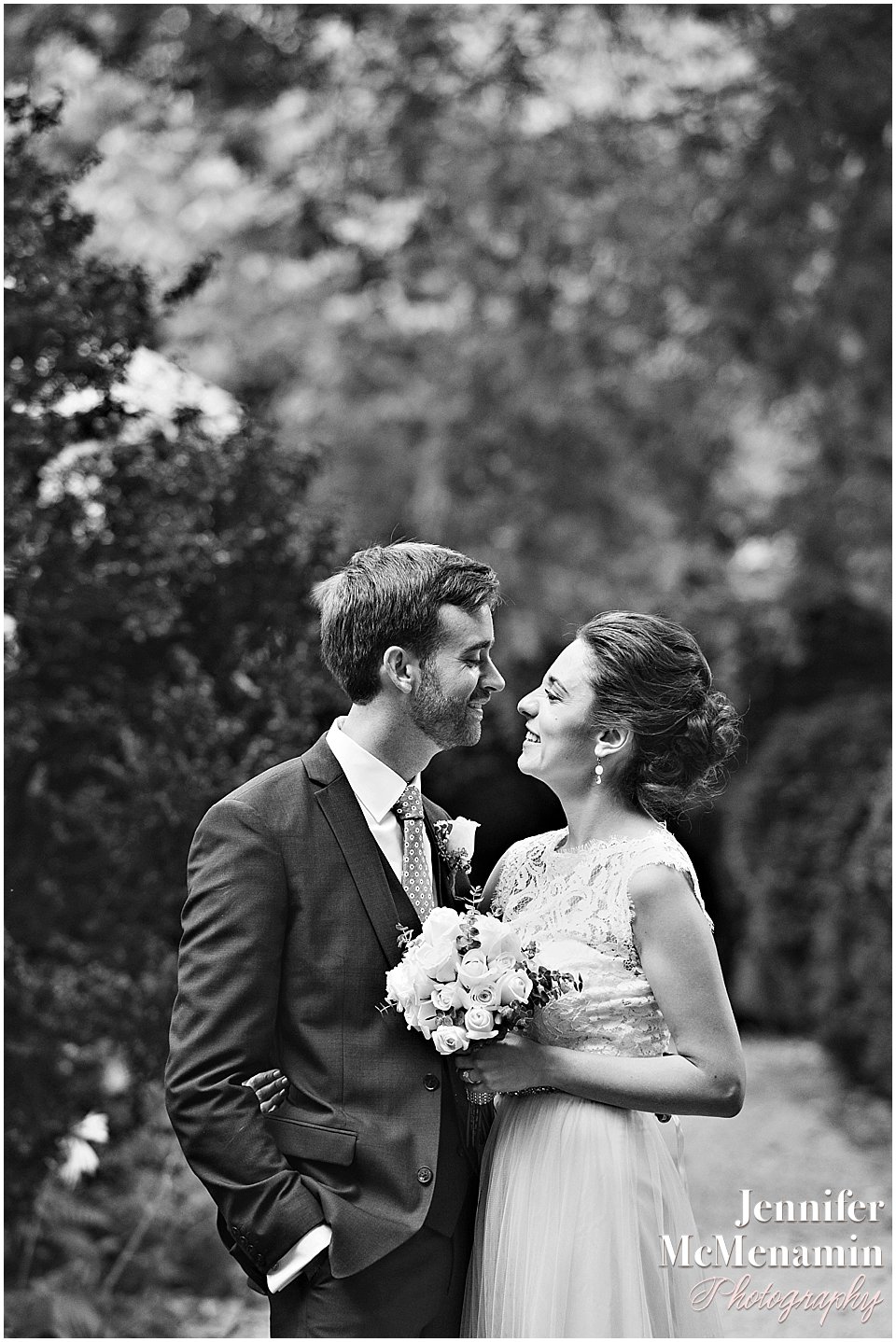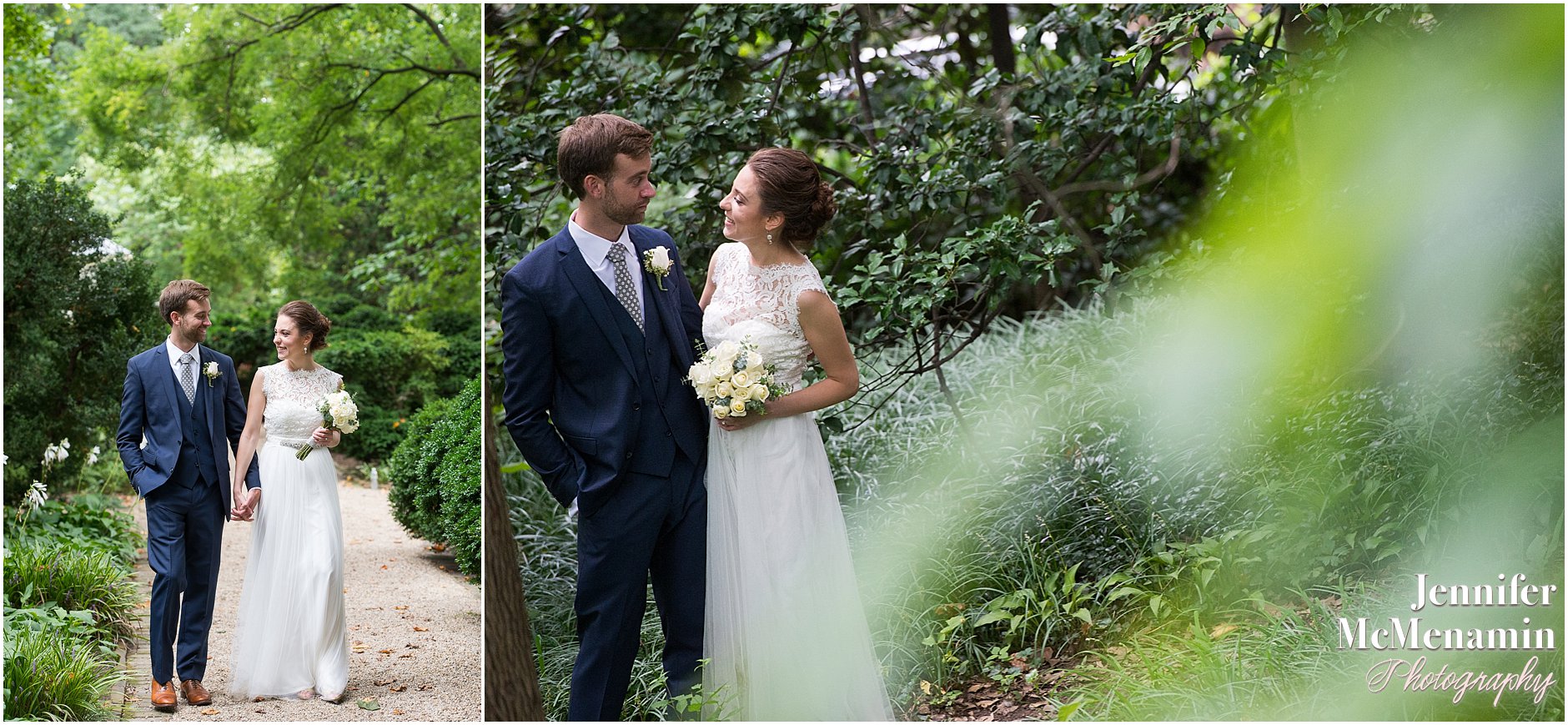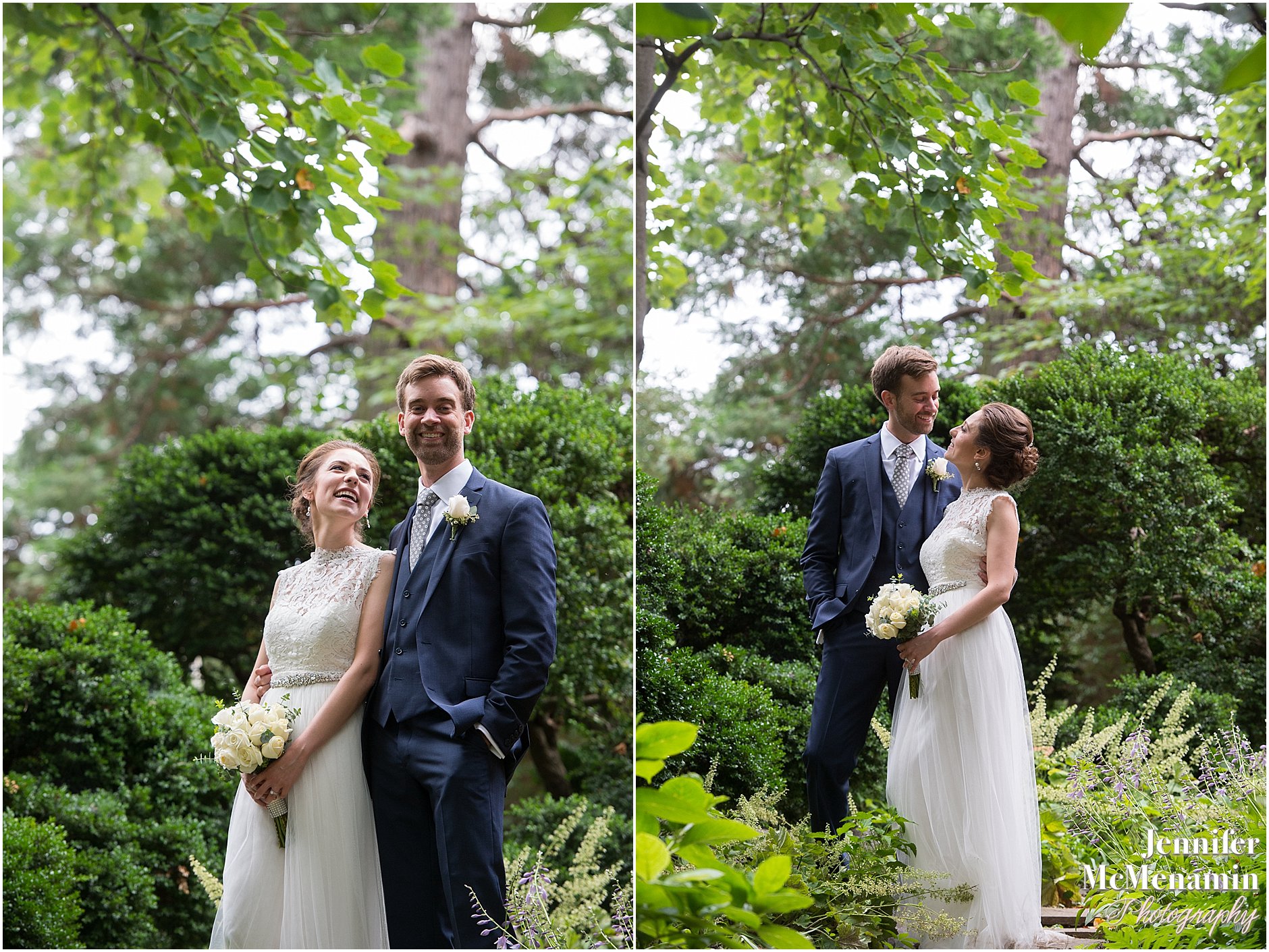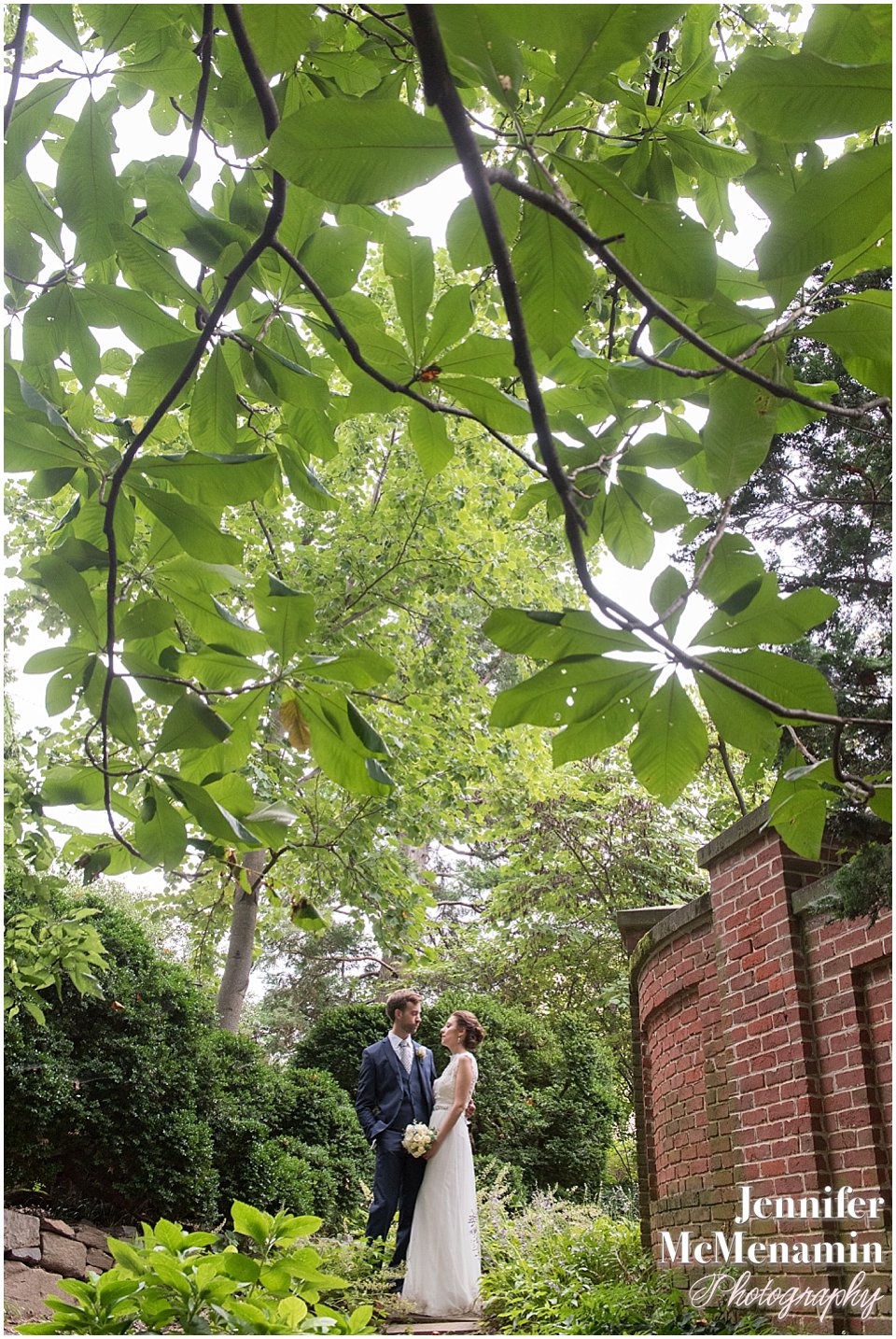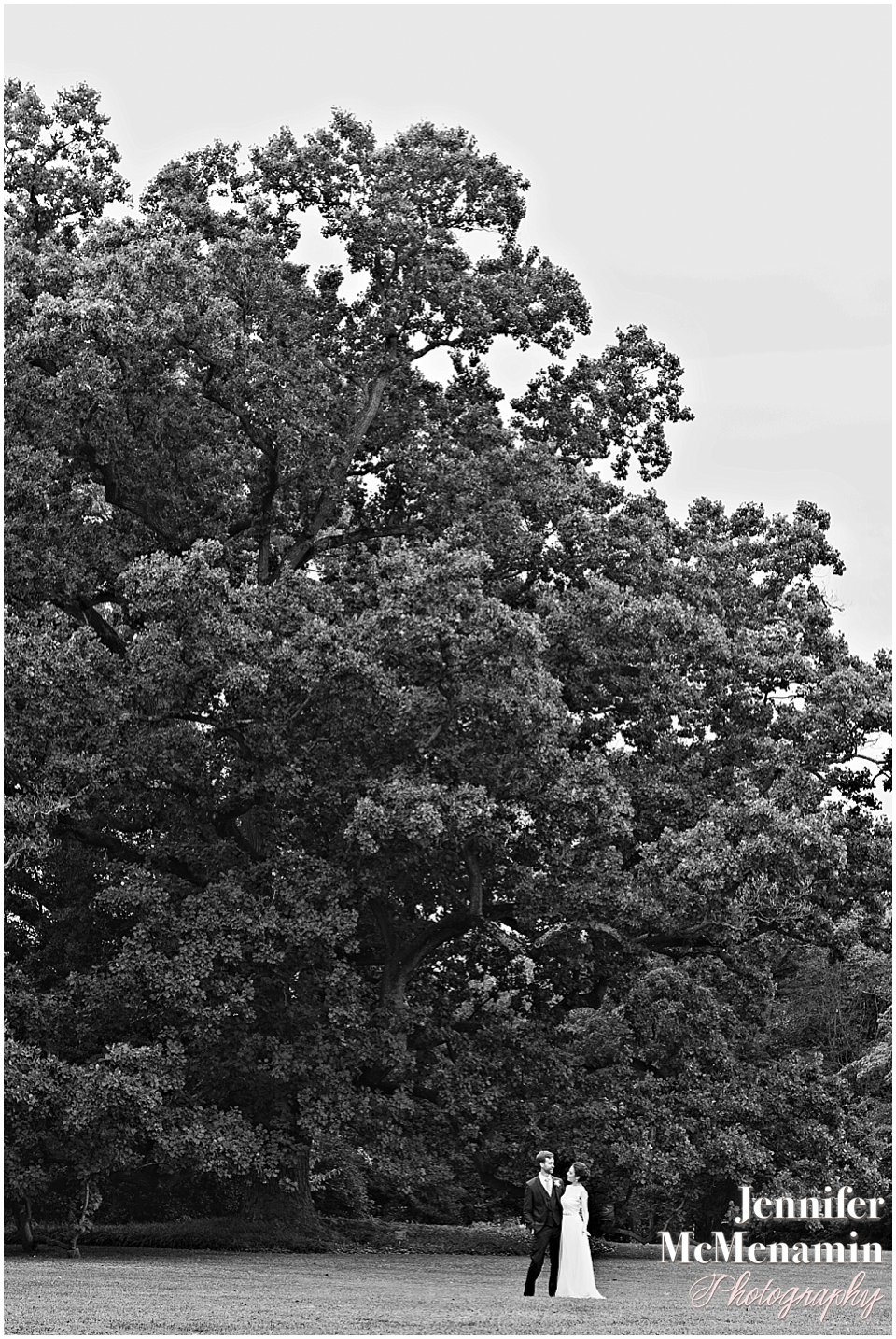 I loved the juxtaposition in this next image of the older couple just ahead of the newlyweds on the historic streets of Georgetown during their stroll to dinner.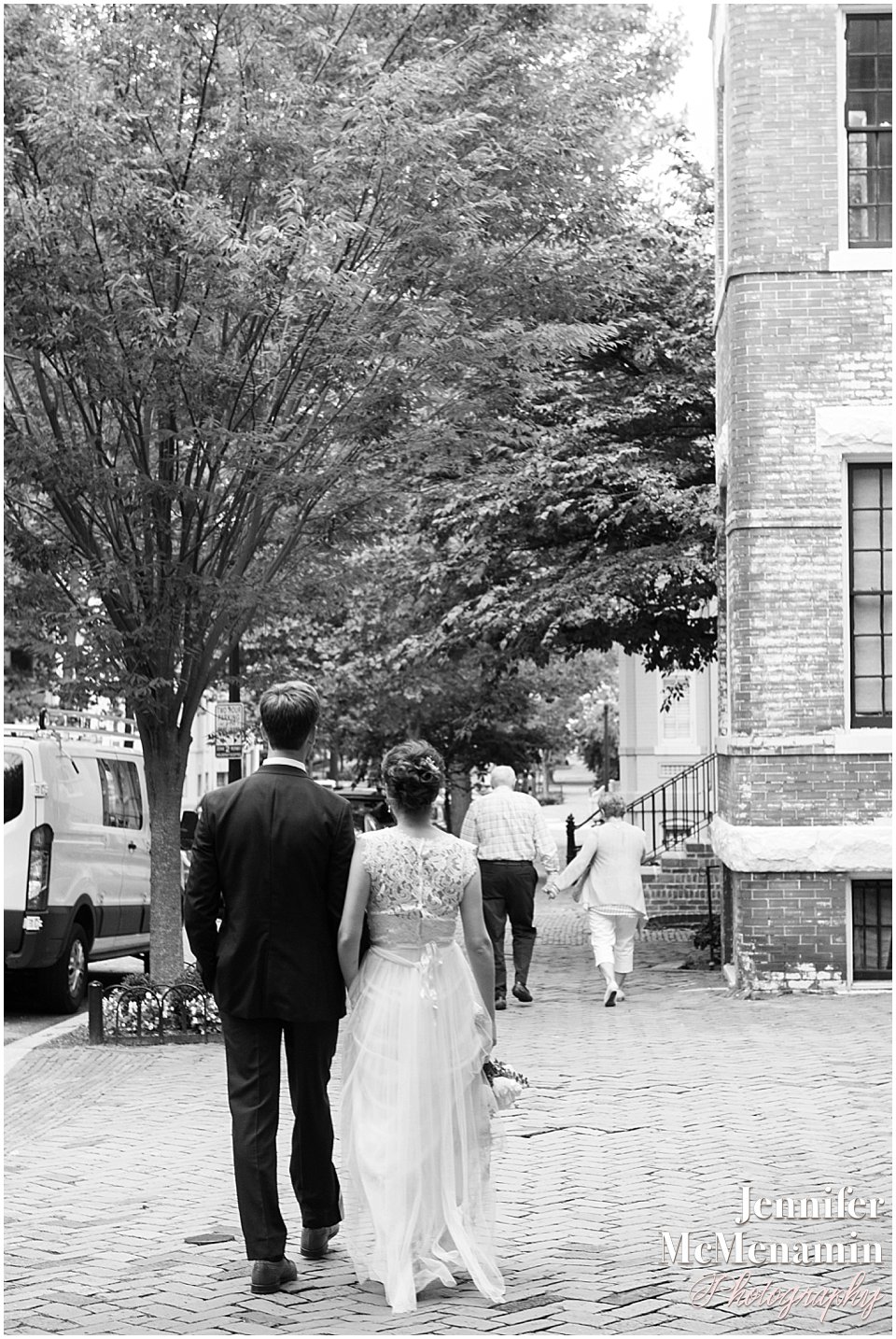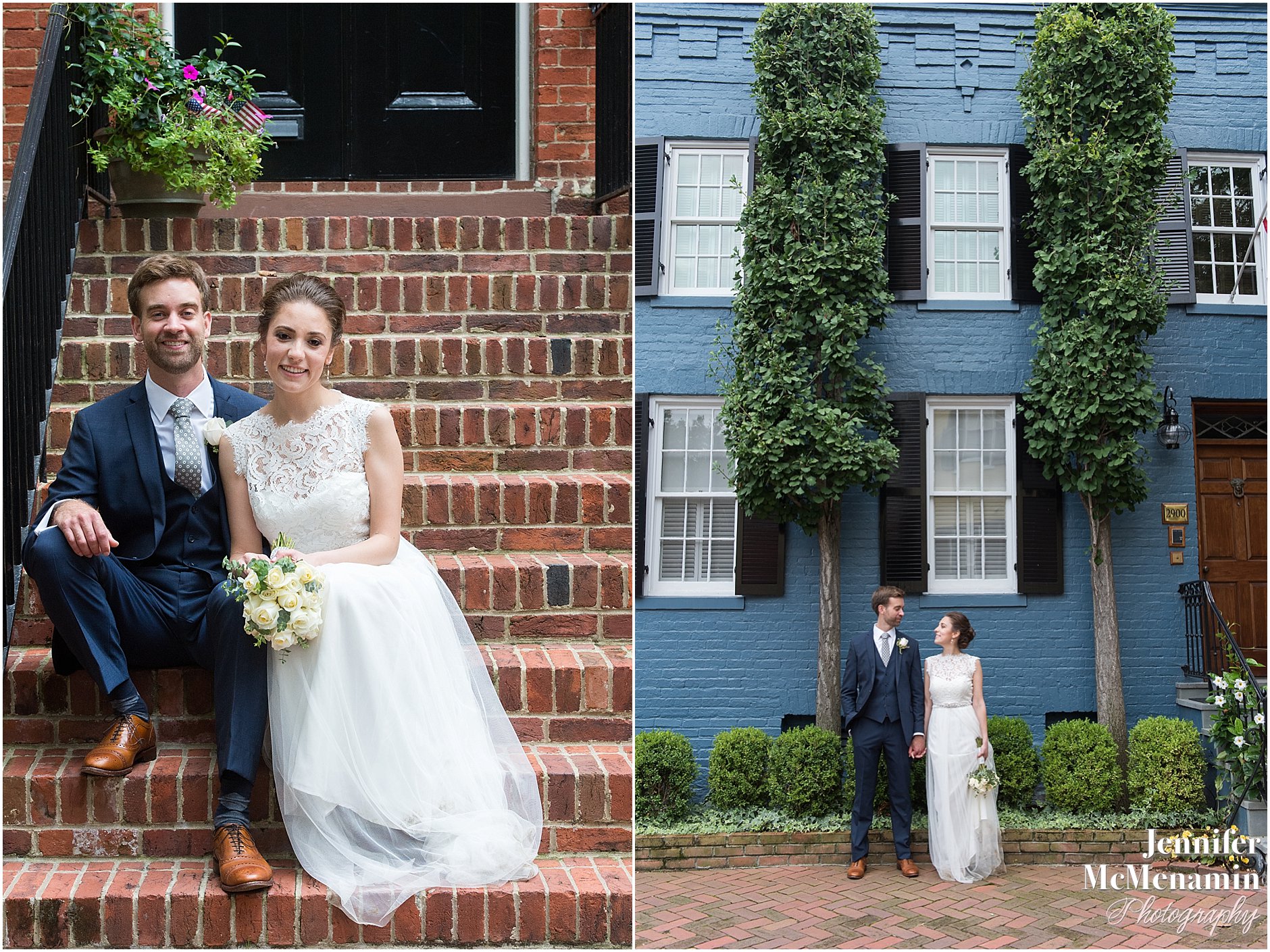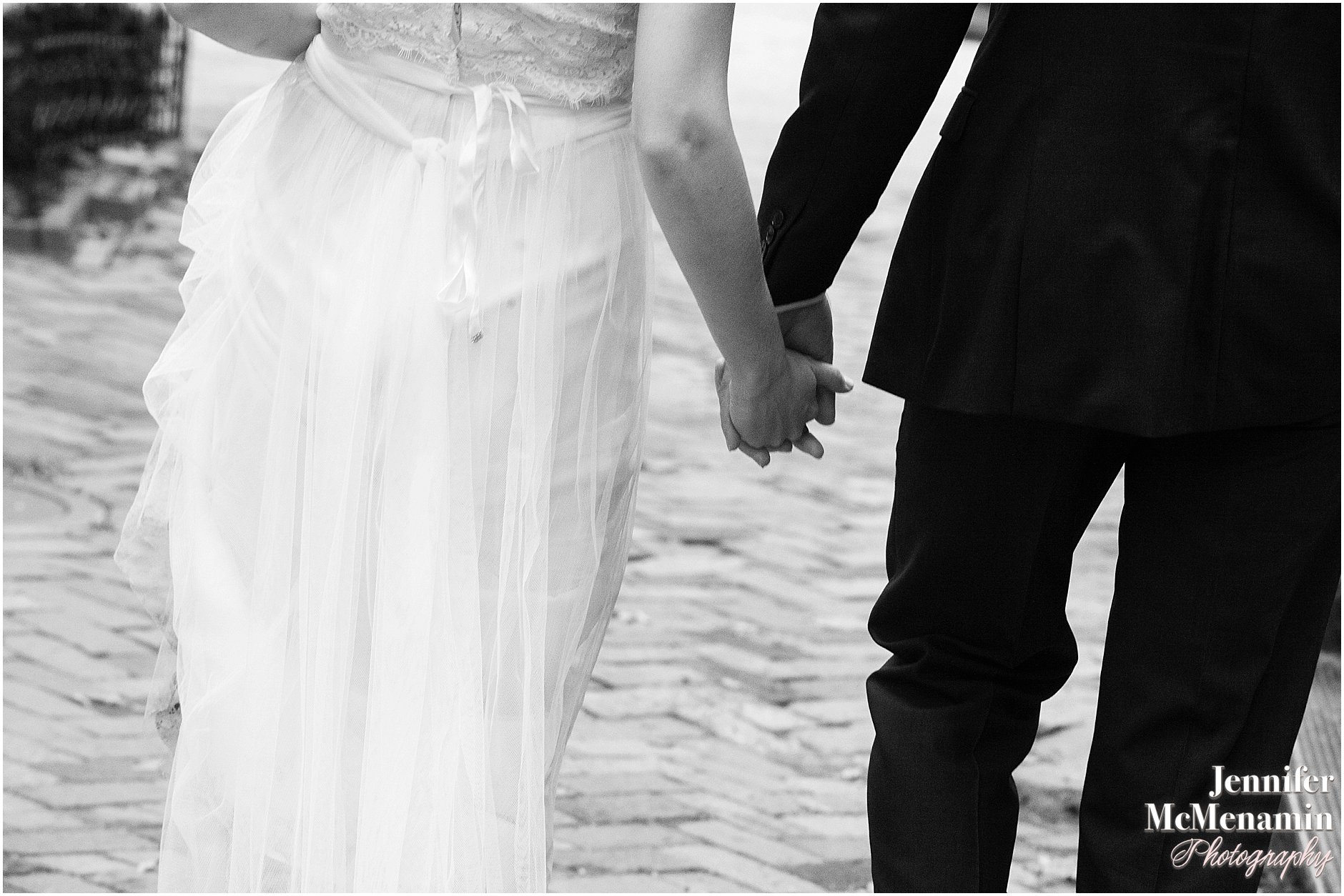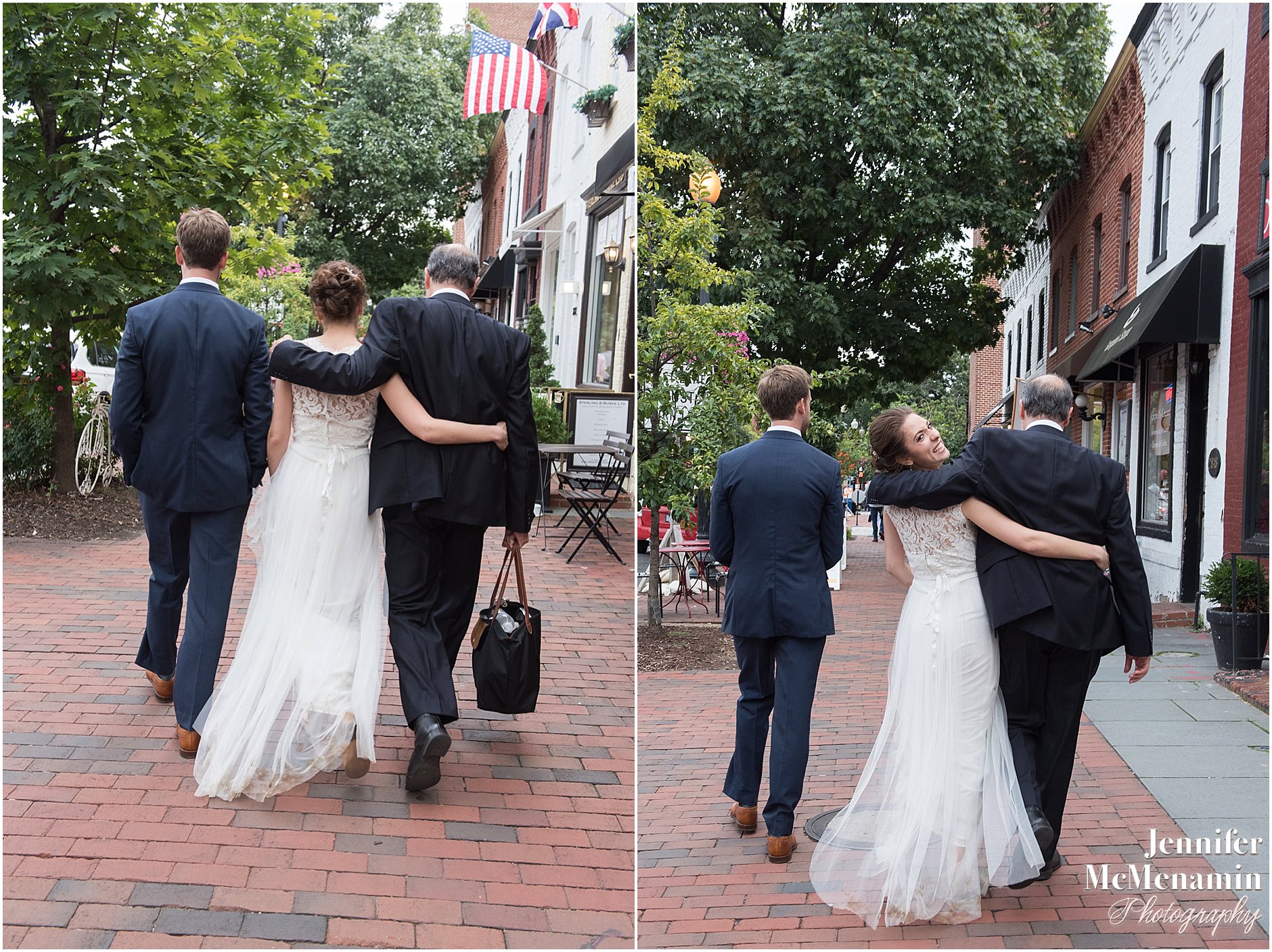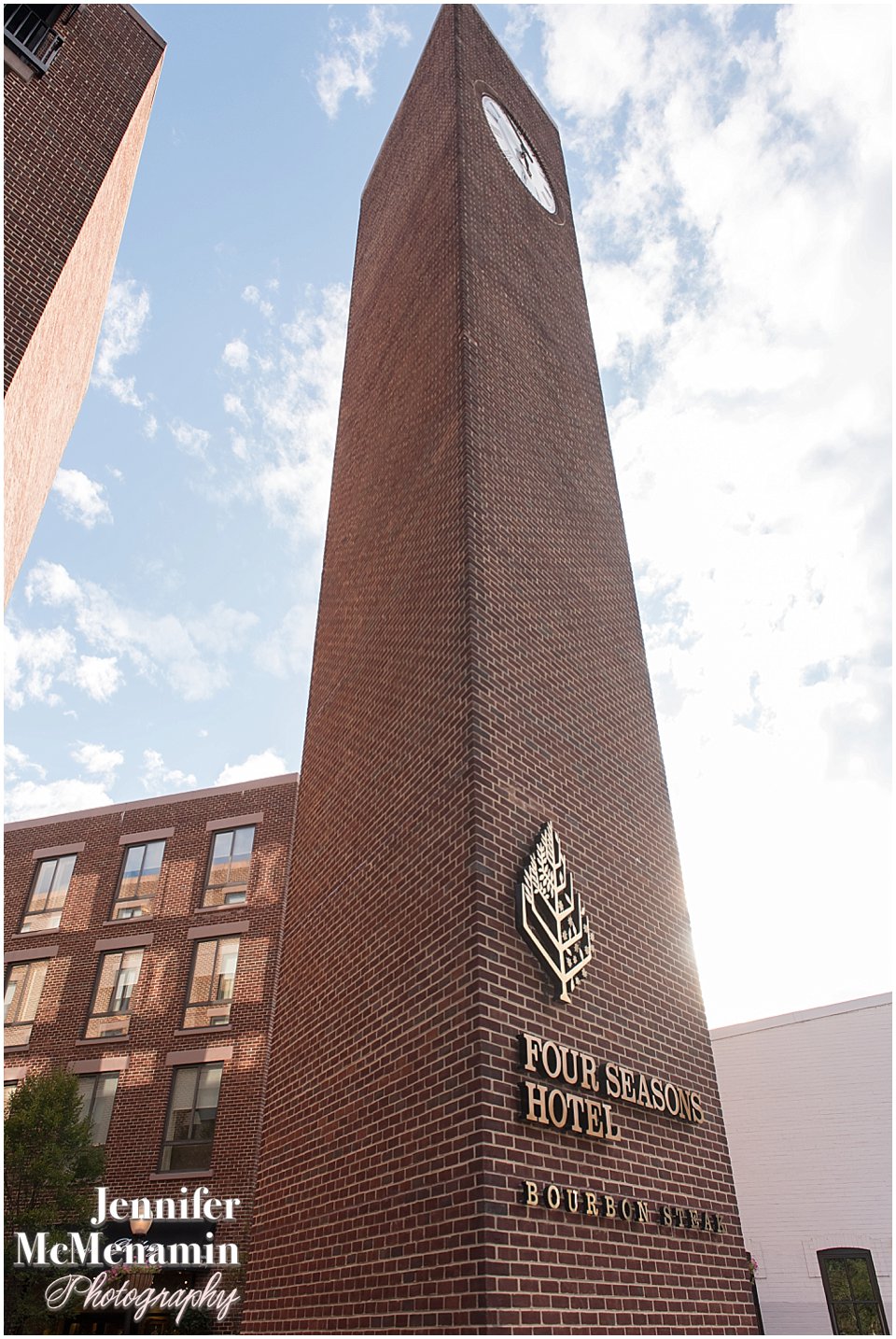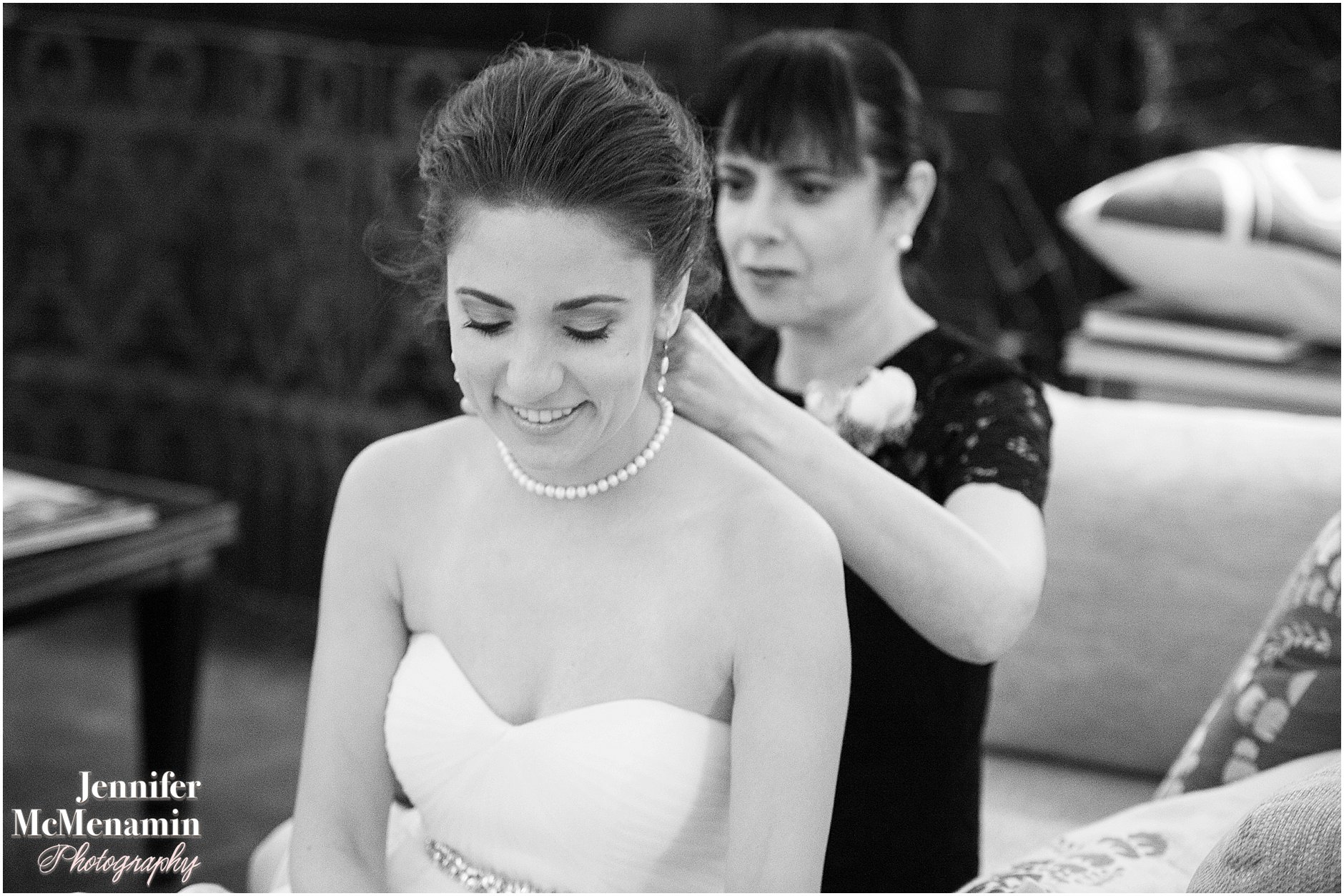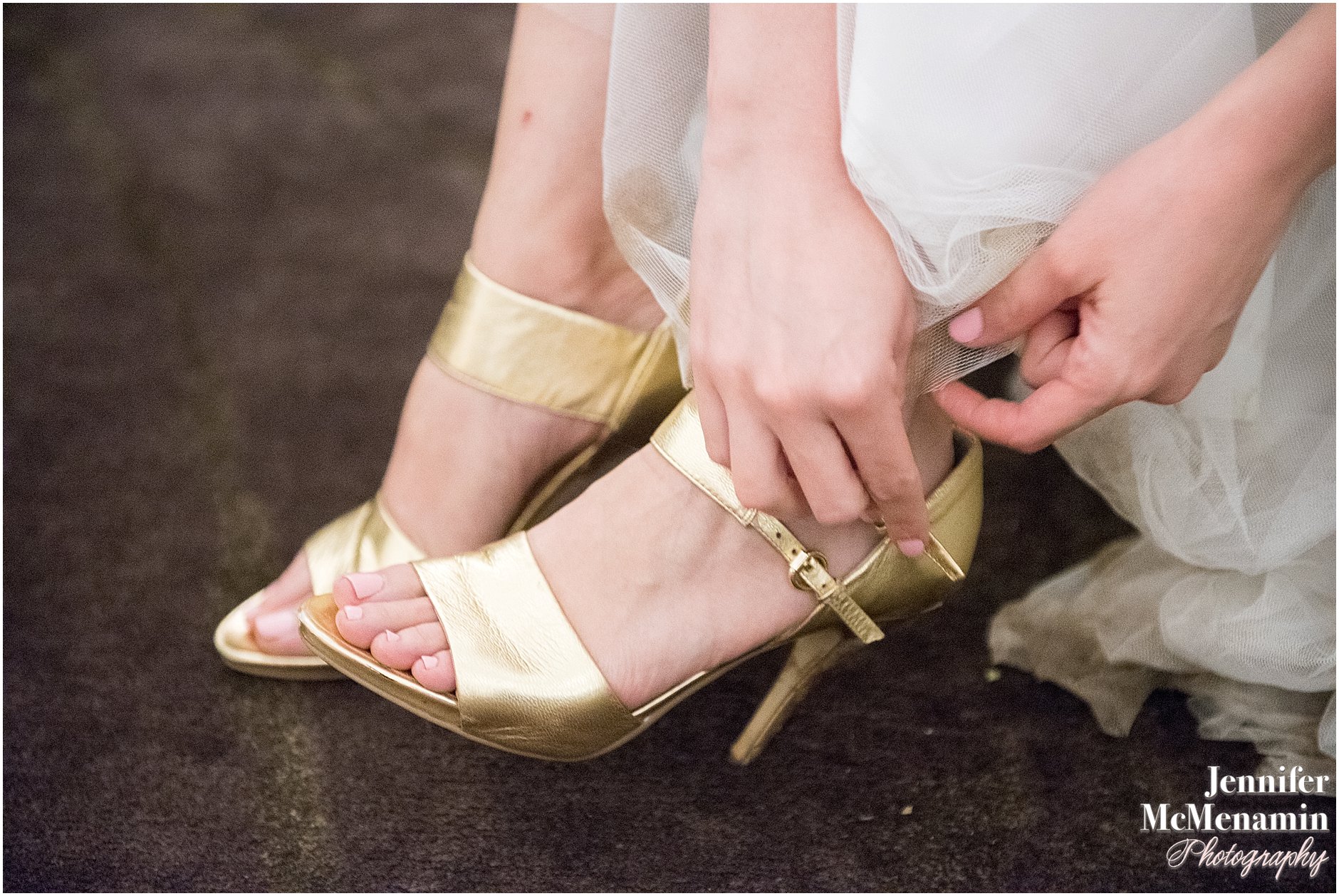 Many, many congratulations, Paula + David. It was an absolute joy to work with you, your families and your friends for your big day!
Credits:
Photography: Jennifer McMenamin Photography, LLC

Ceremony: The Tudor Place
Officiant: James Stowe, a friend of the couple
Reception: Bourbon Steak at the Four Seasons Hotel Georgetown

Bridal attire: Anthropologie
Groom's attire: Macy's