Erin wore an antique brooch on the bow of her wedding gown that belonged to her great-grandmother.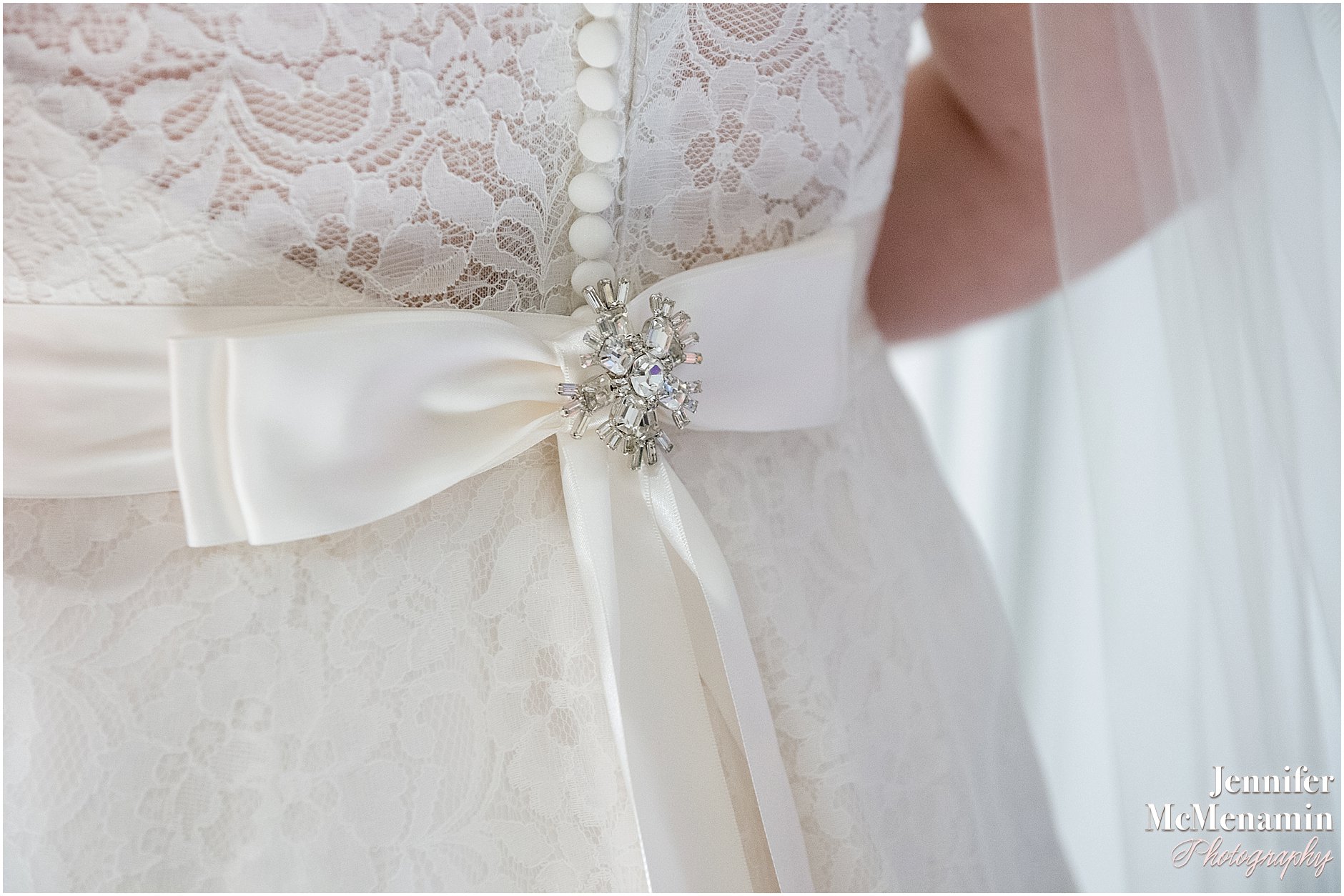 The bride looking absolutely lovely.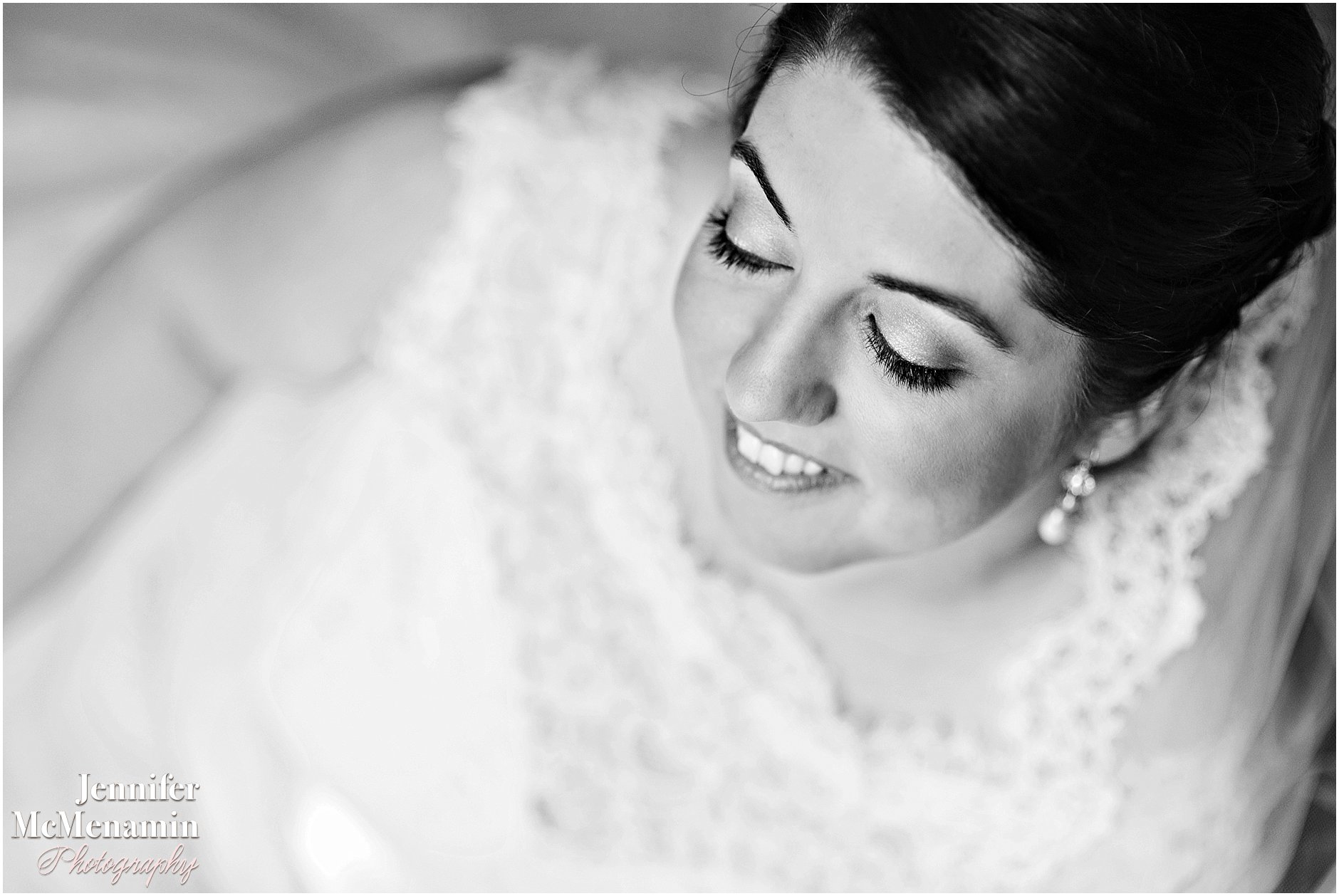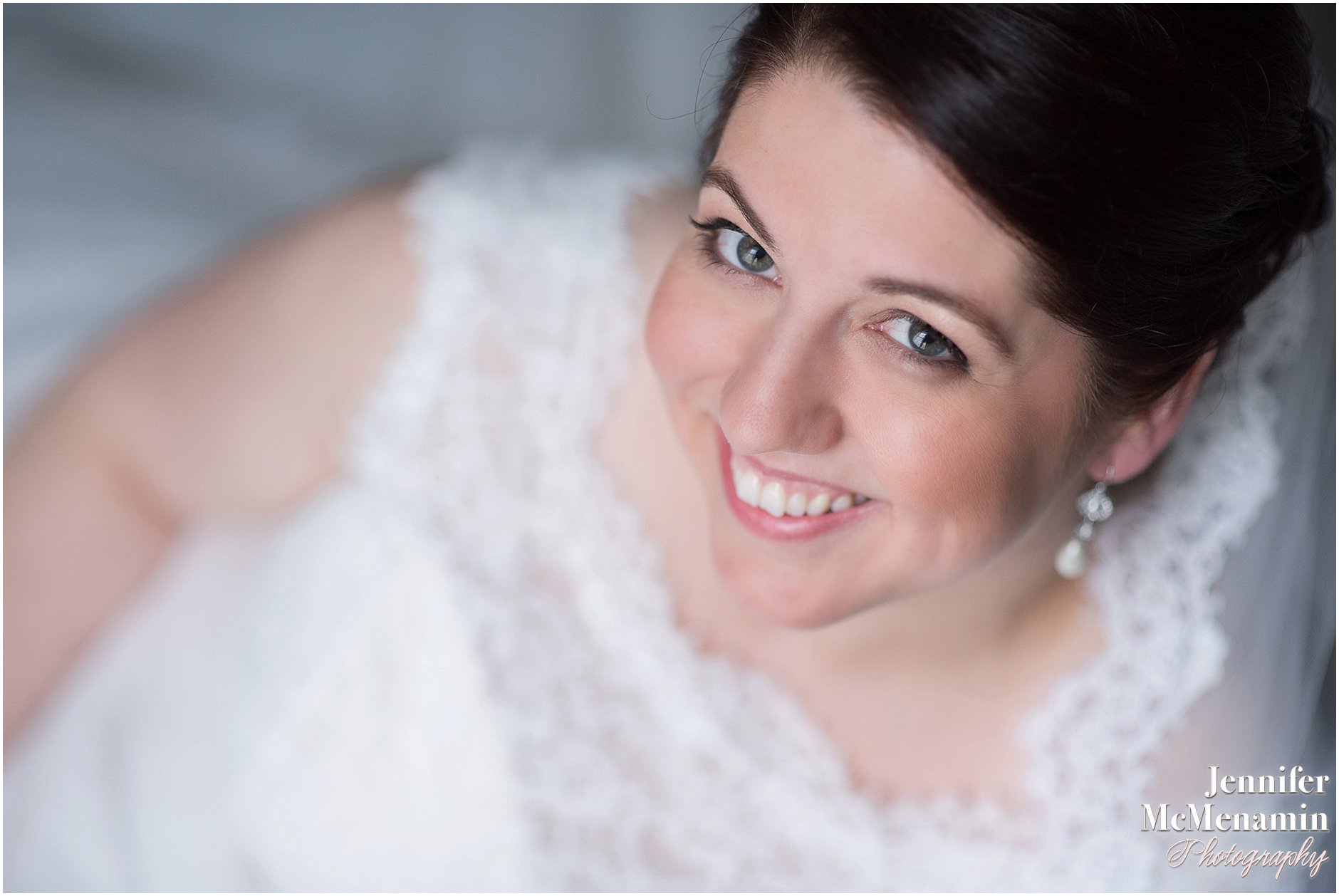 Erin's father, Randy, could not have been more excited to see her that afternoon.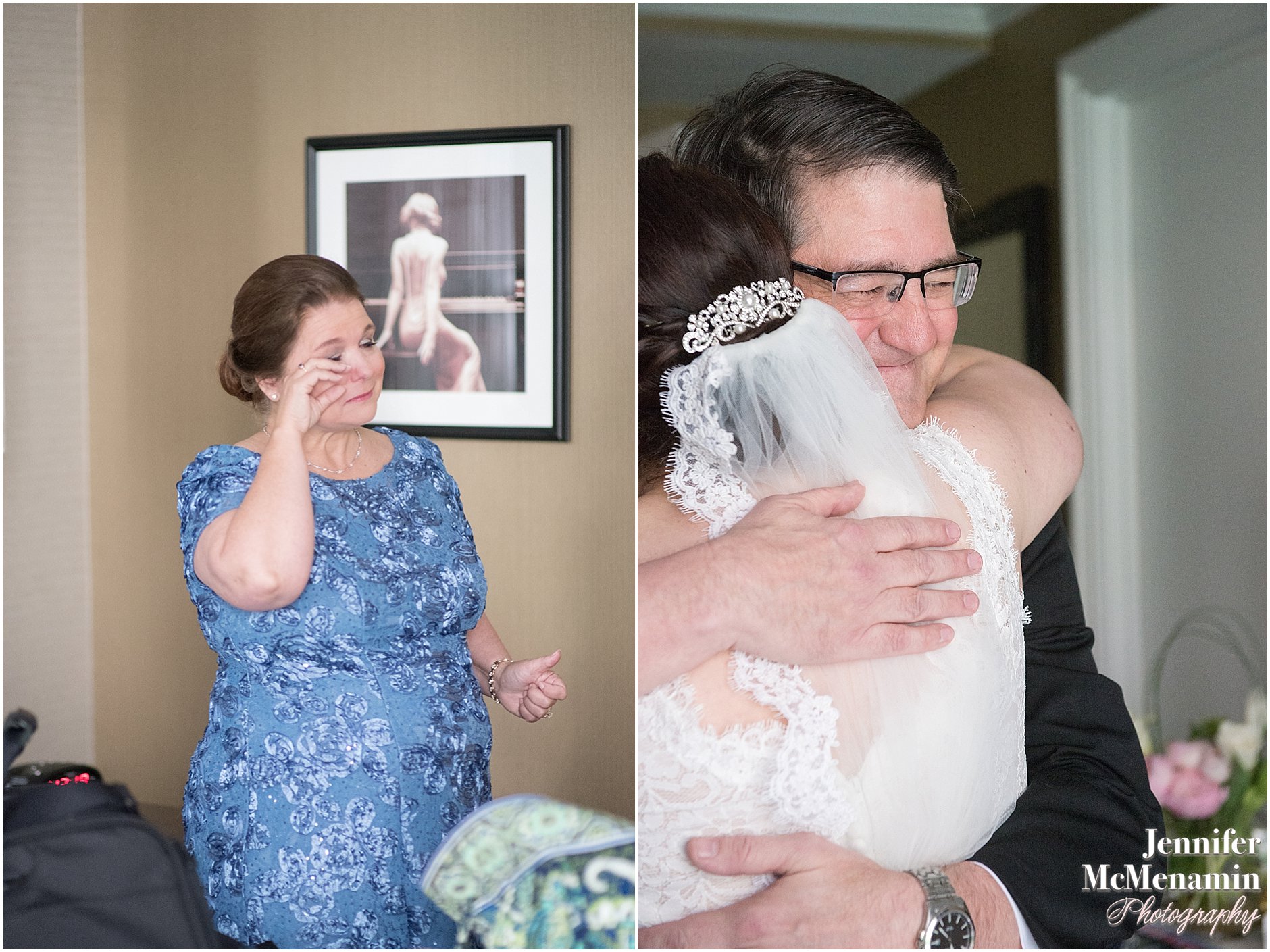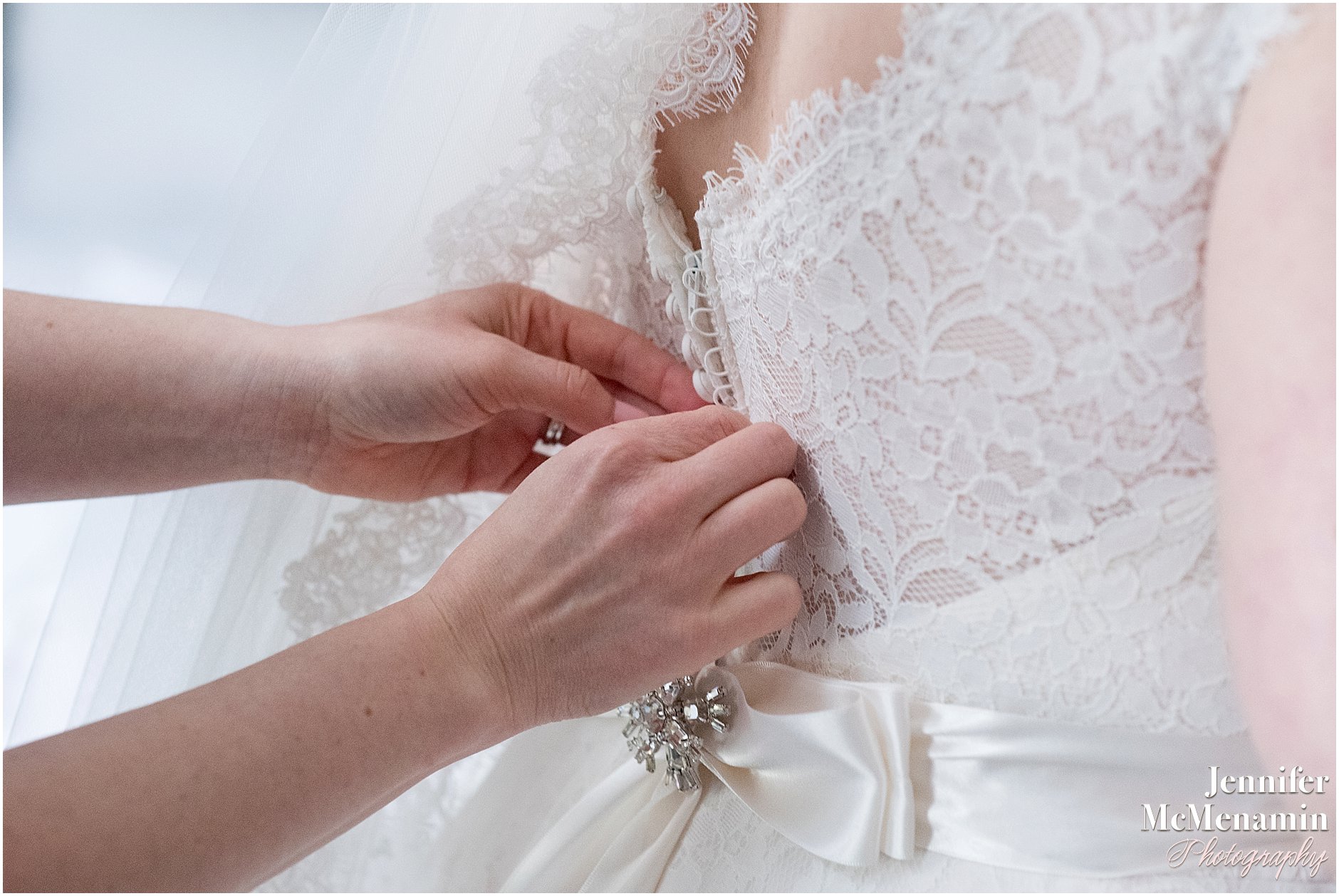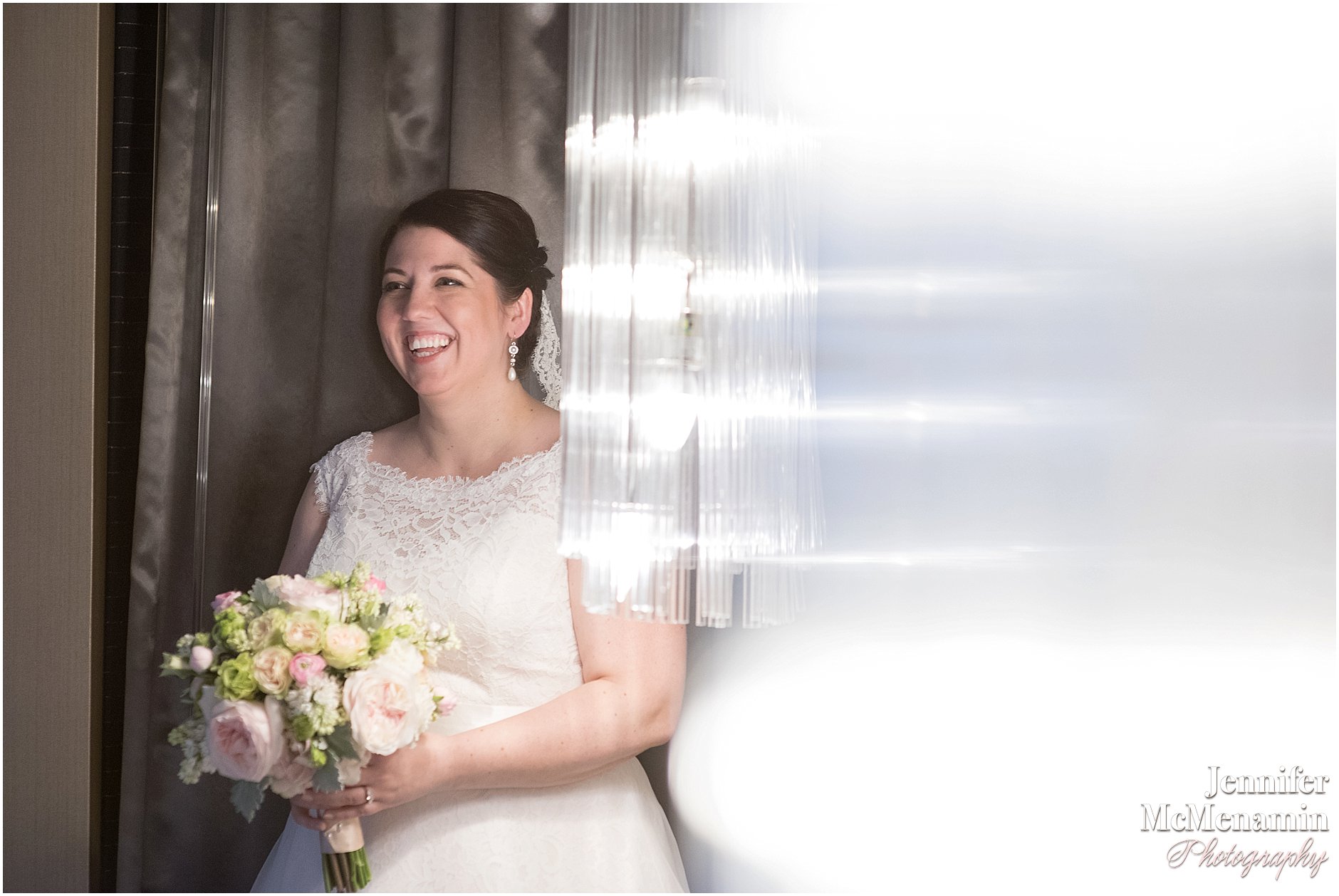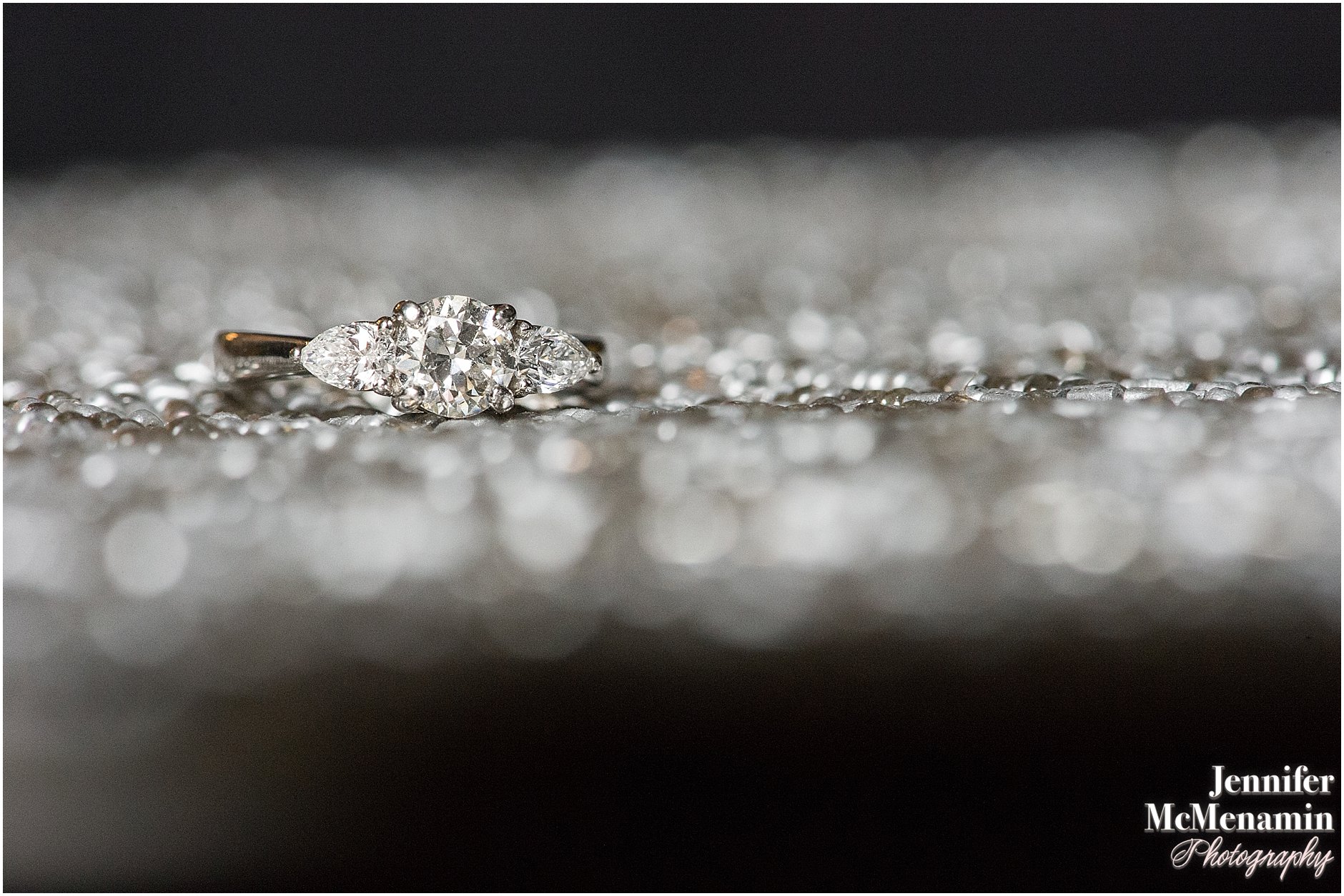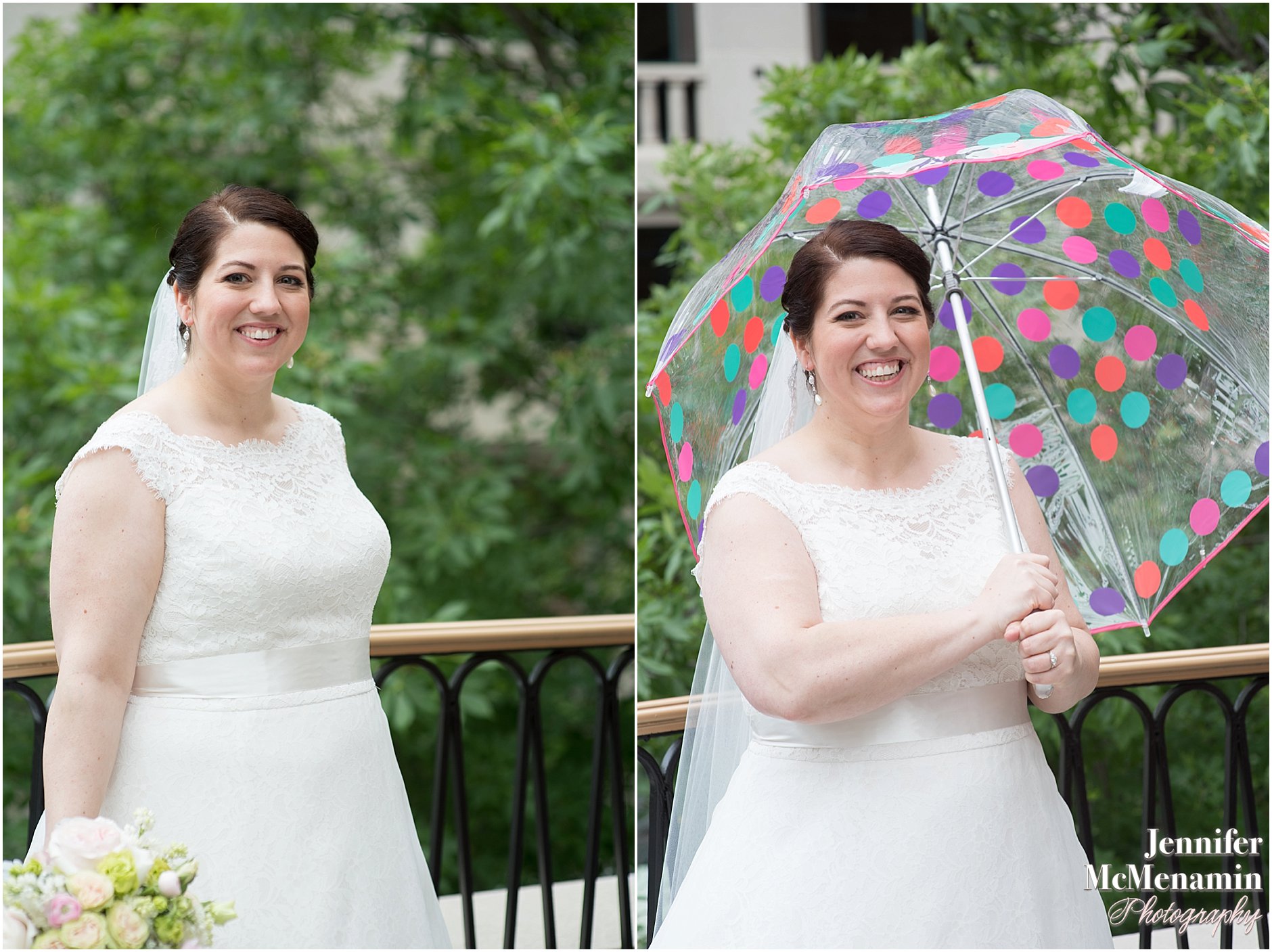 The relationships between Erin and her parents, Randy + Amy, was a beautiful thing to capture. Oh how I love my job!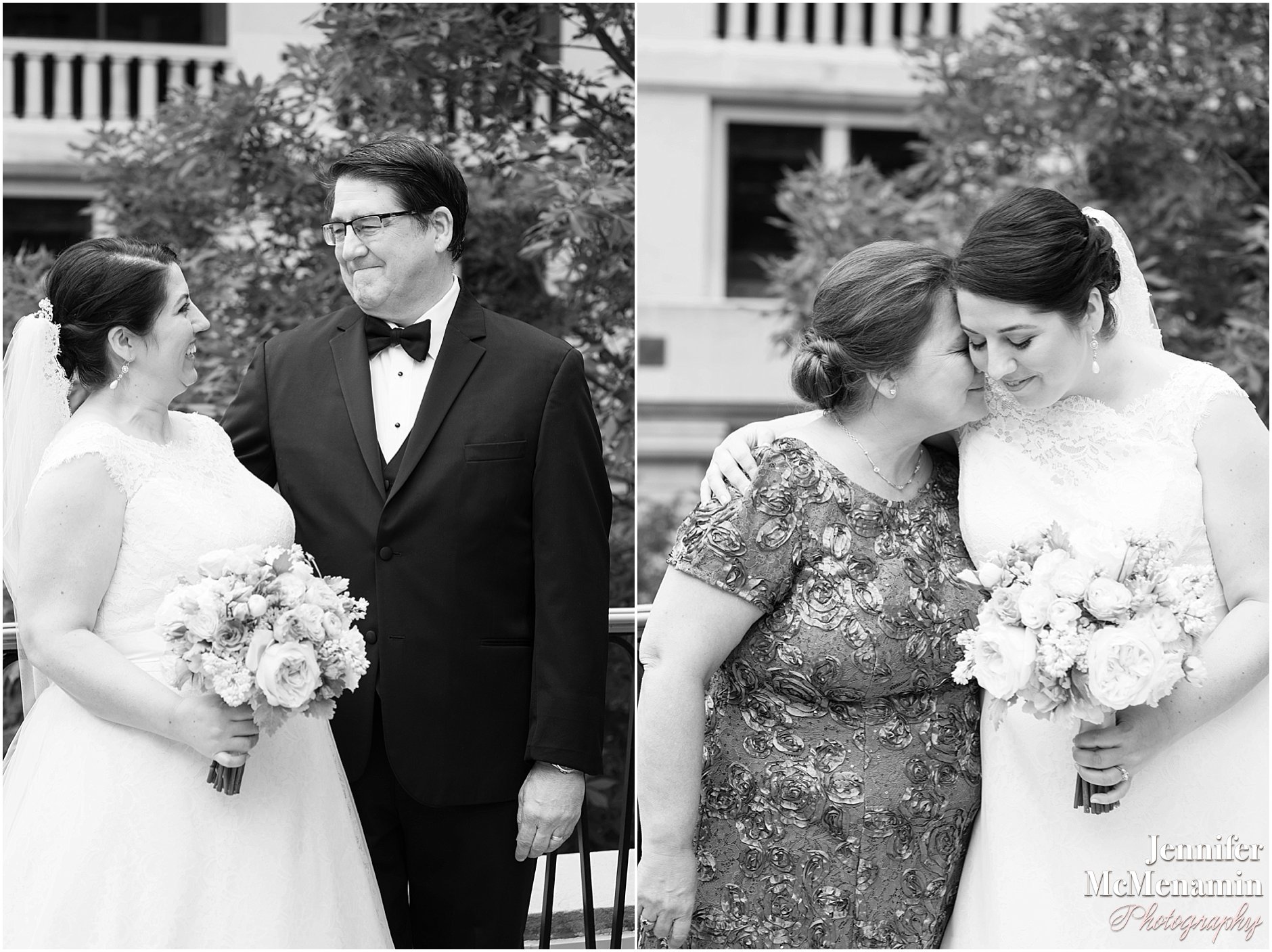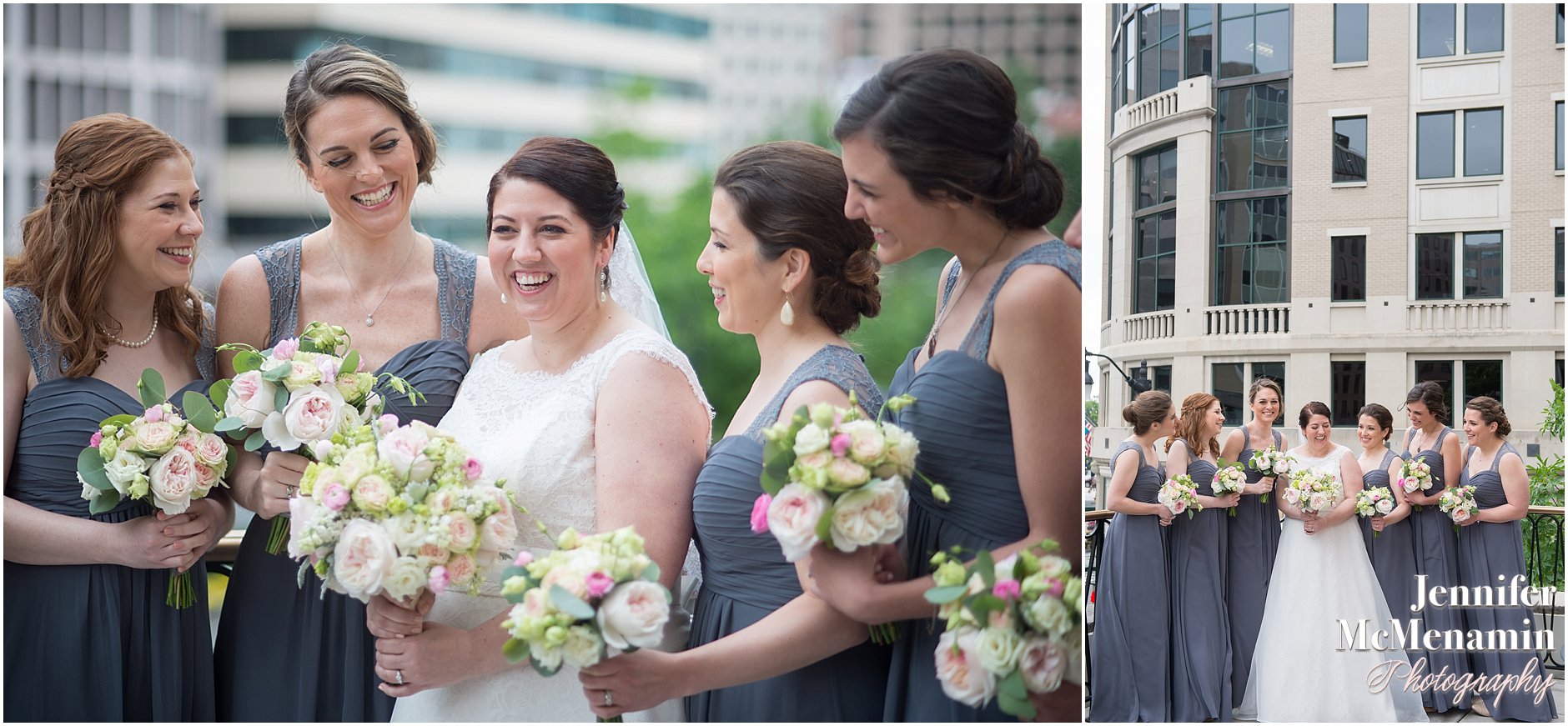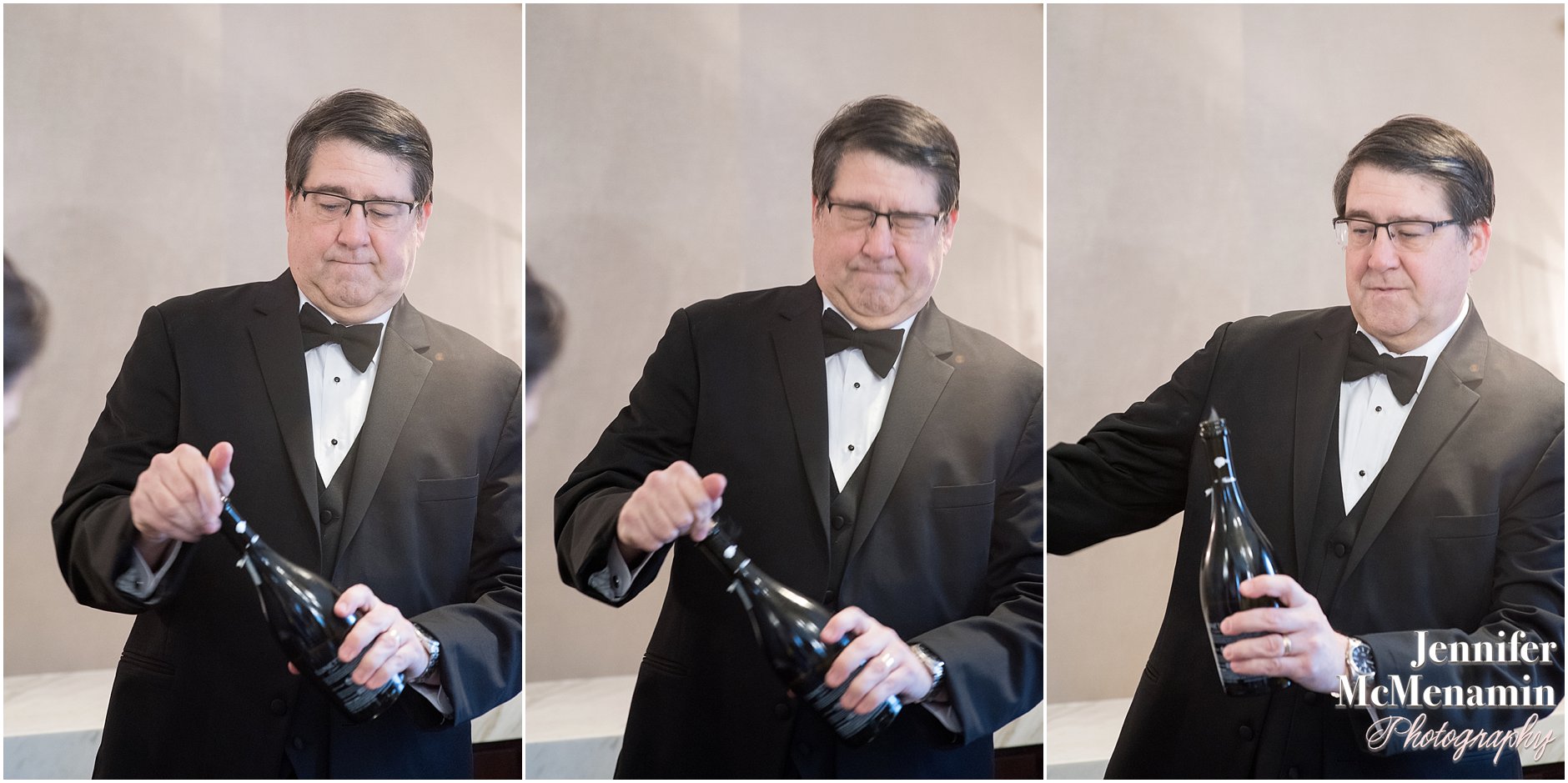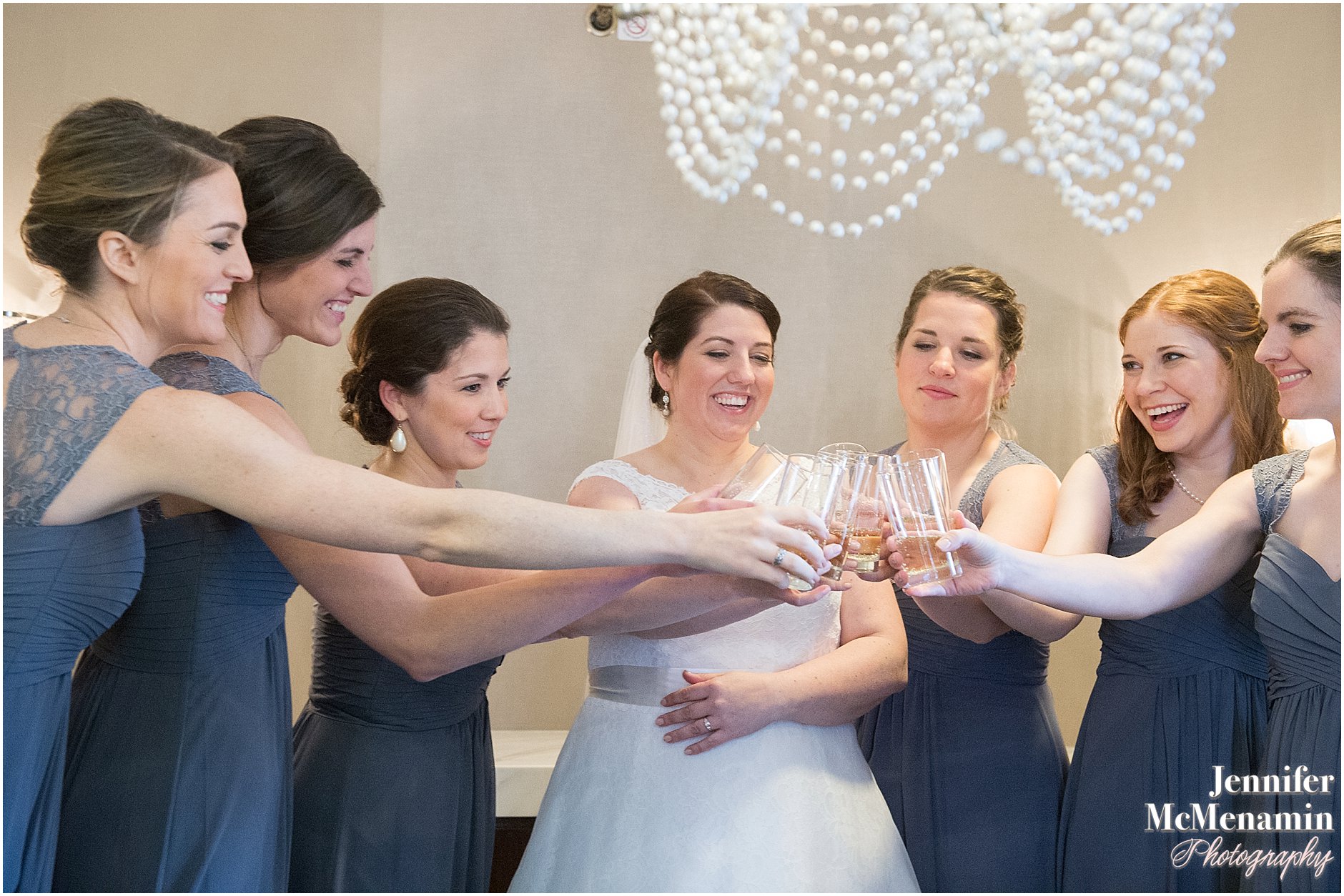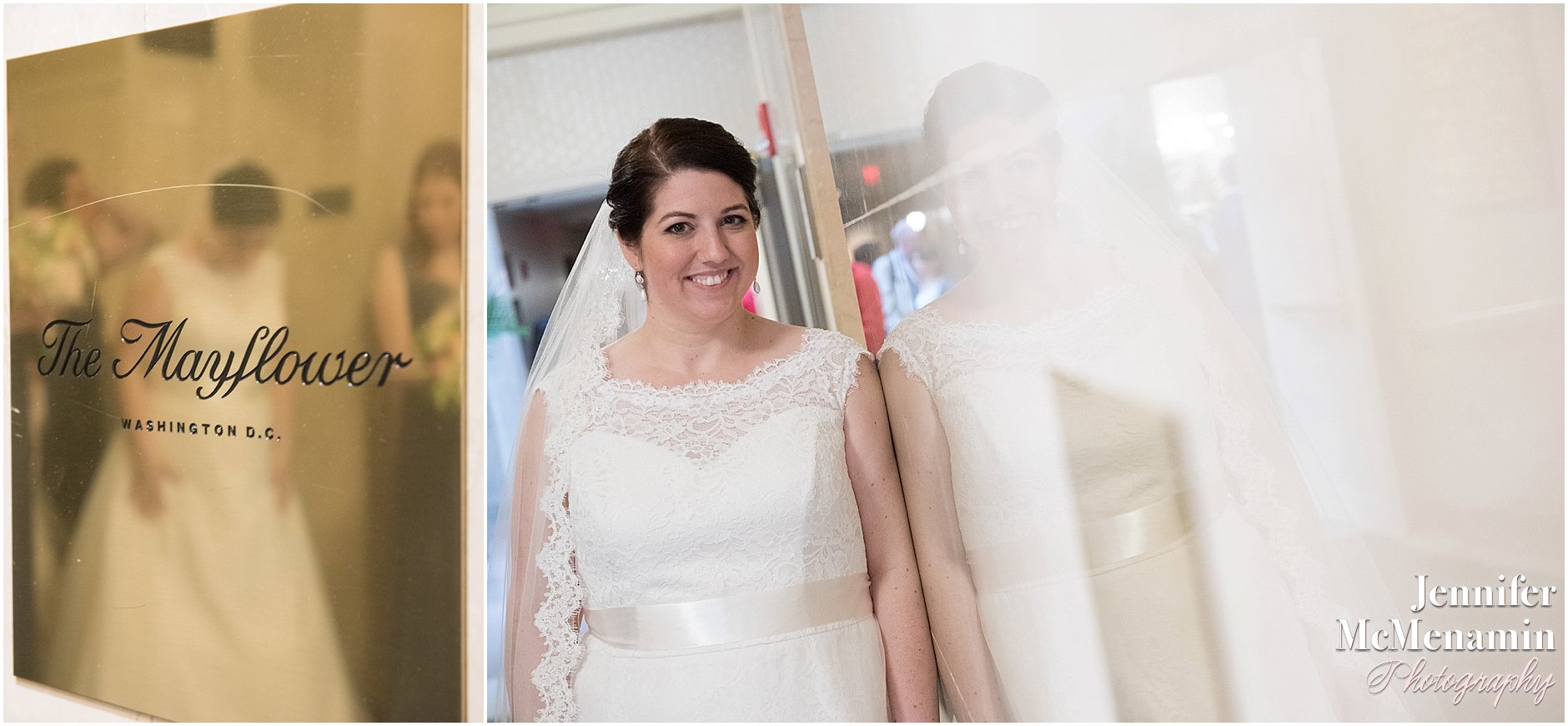 And then we were off to the church.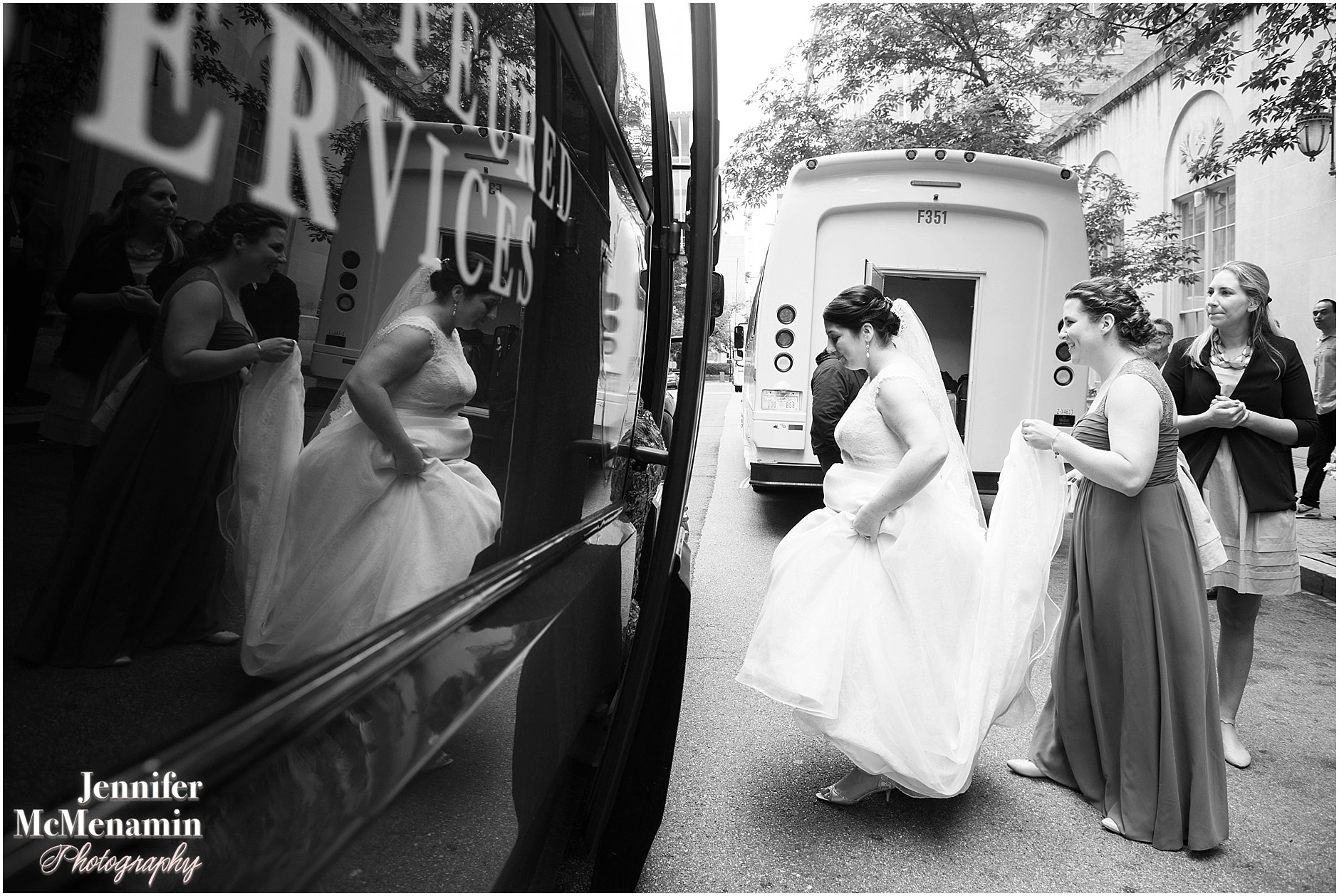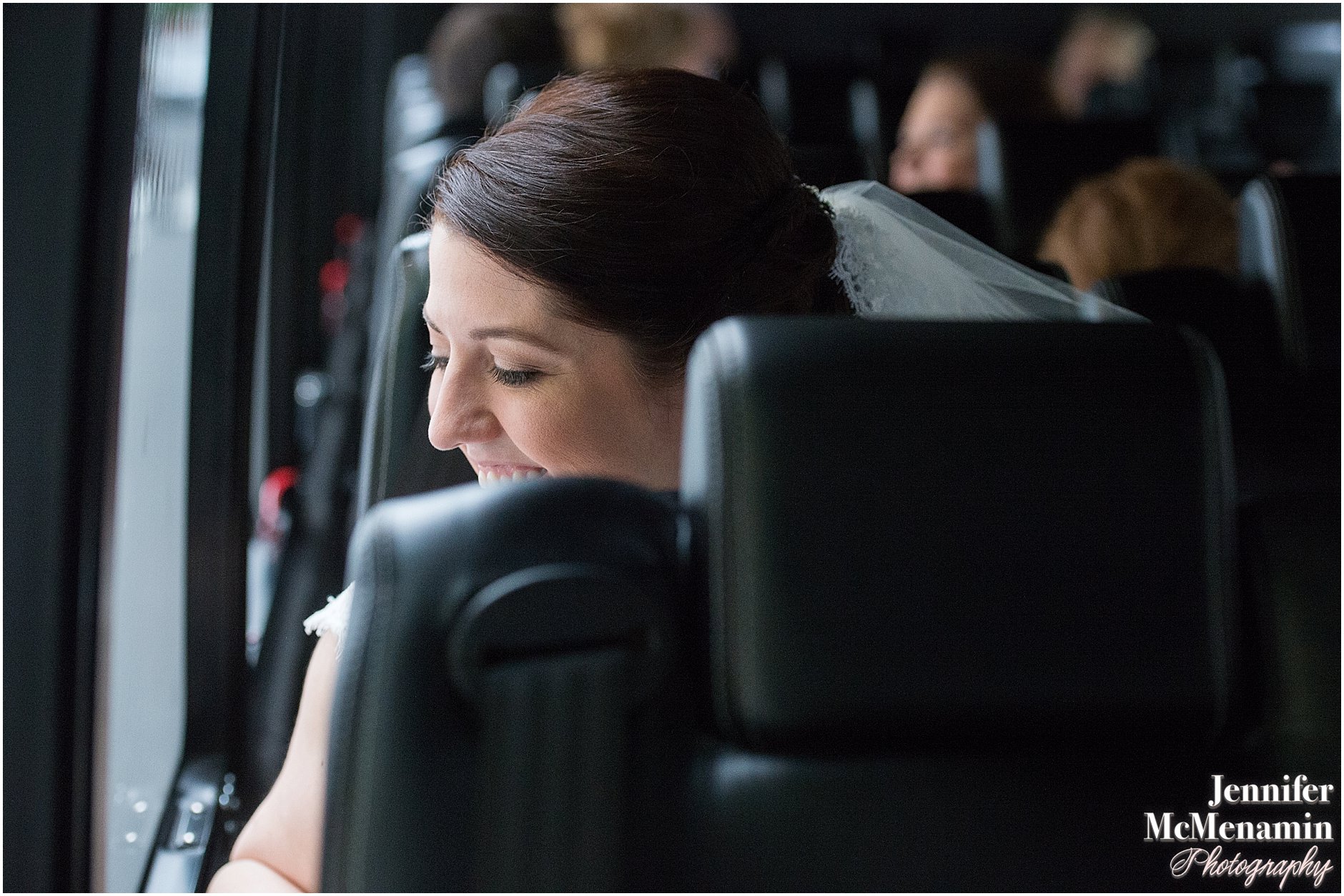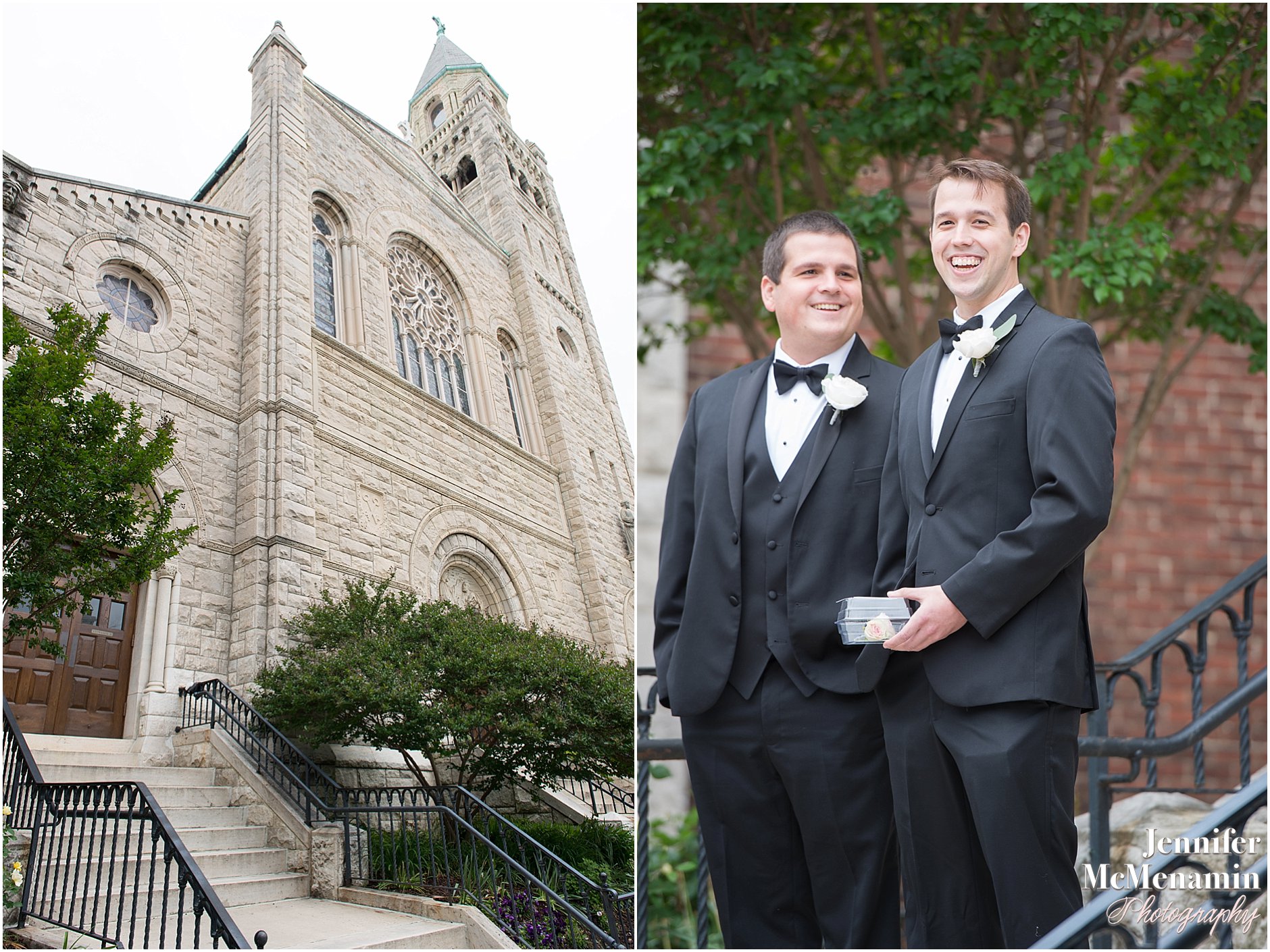 The children who served as flowergirls and the ring bearer truly could not have been any cuter!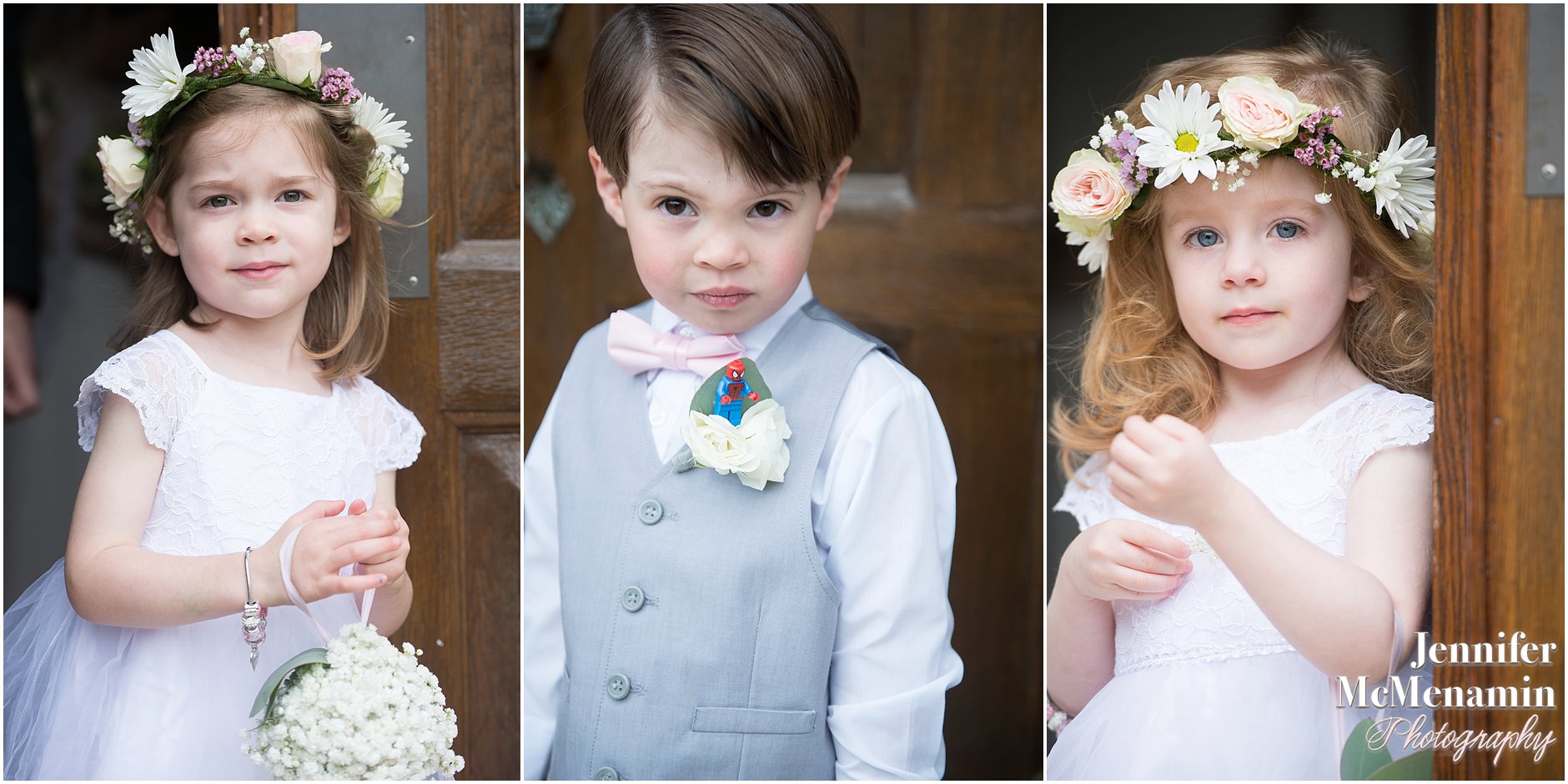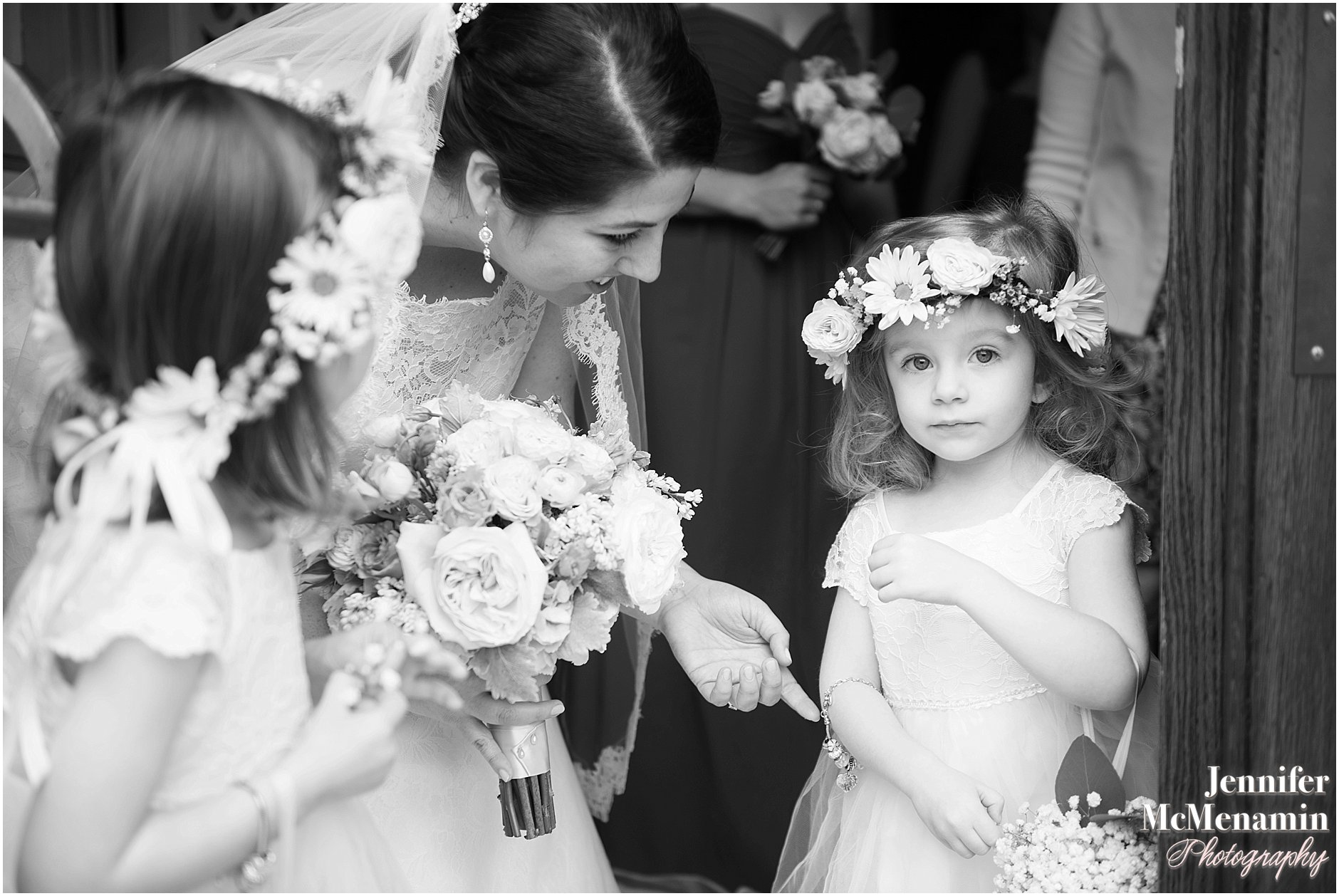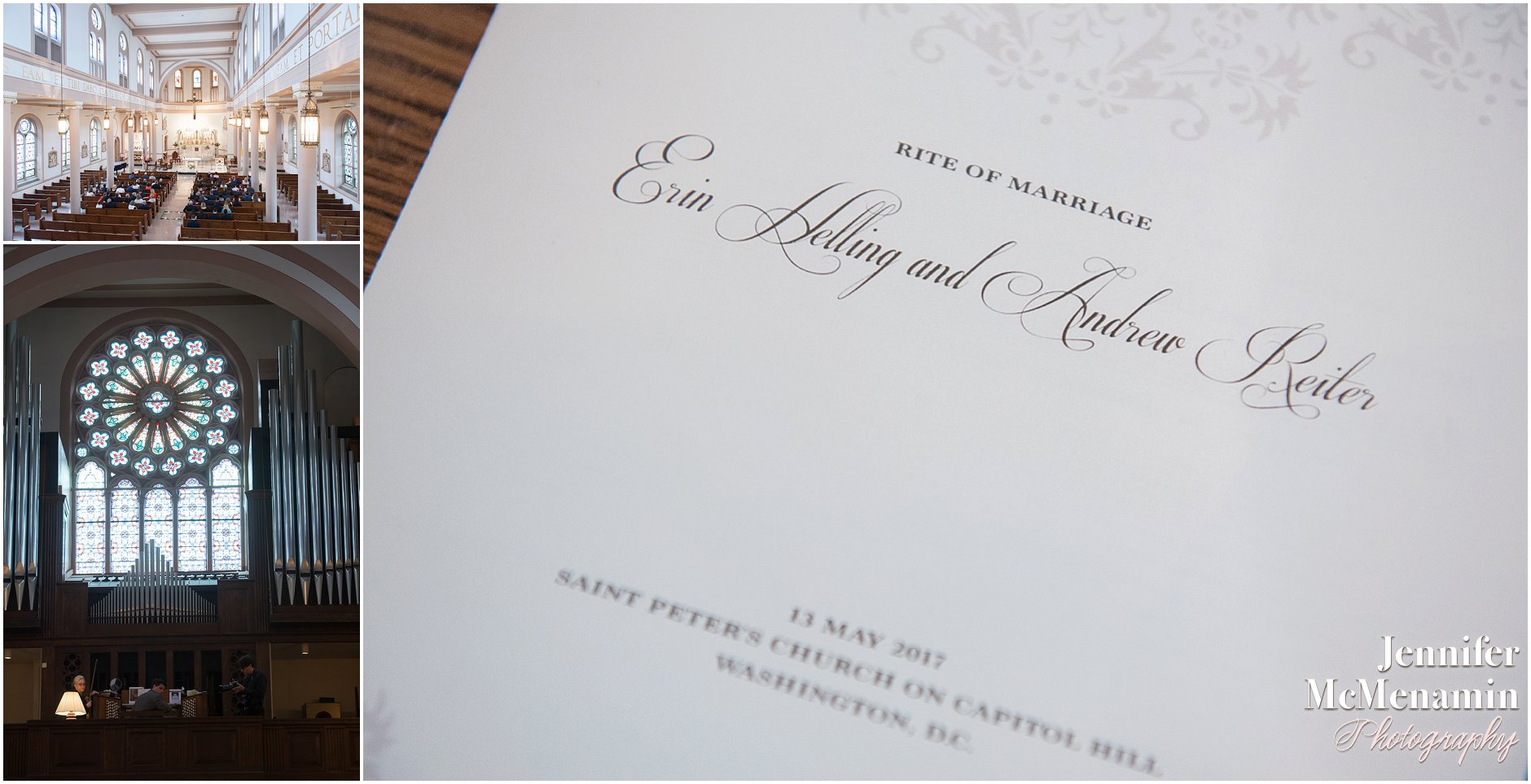 This little flowergirl was moved to dance. During the entire processional, until it was her turn to go down the aisle. It was darling!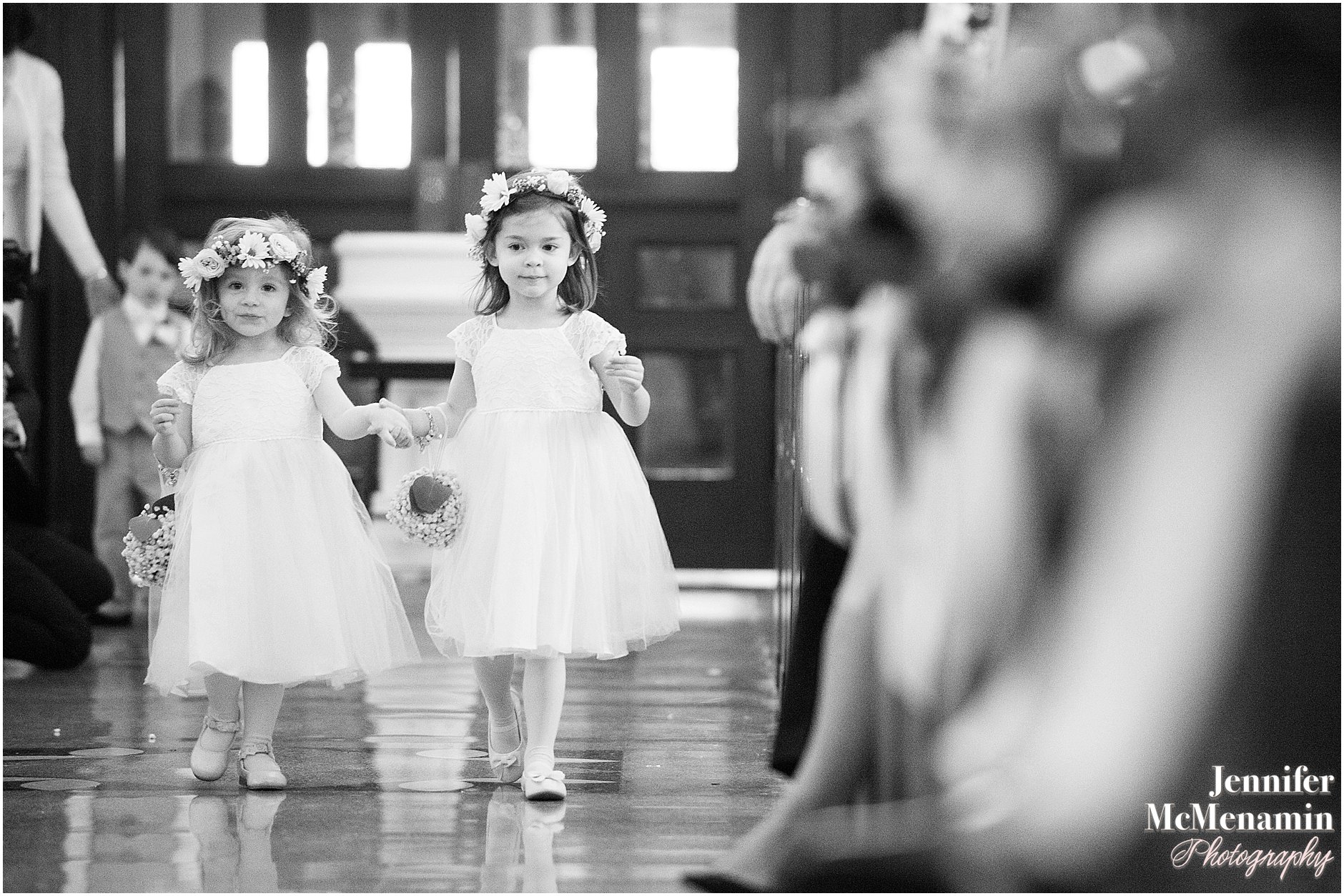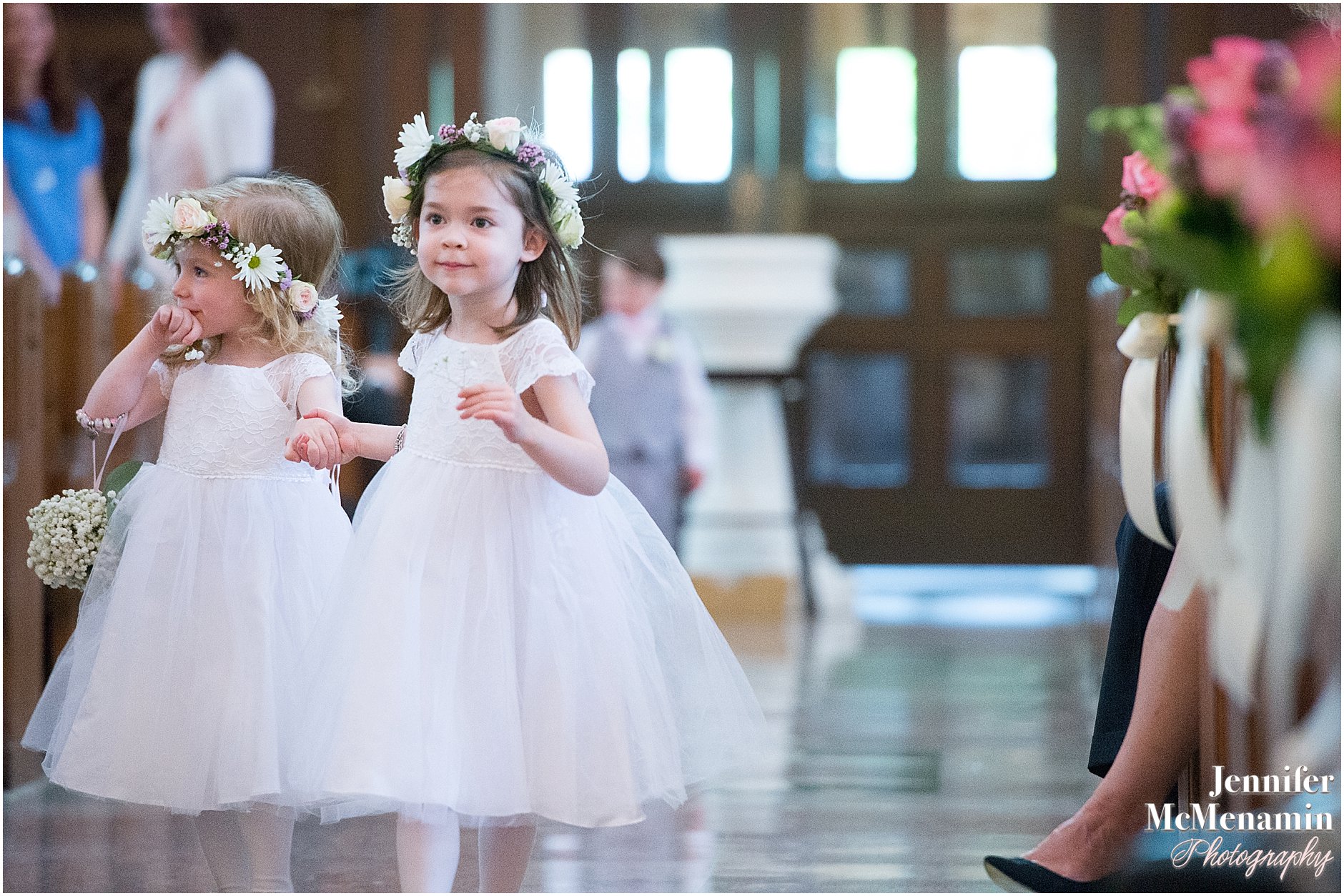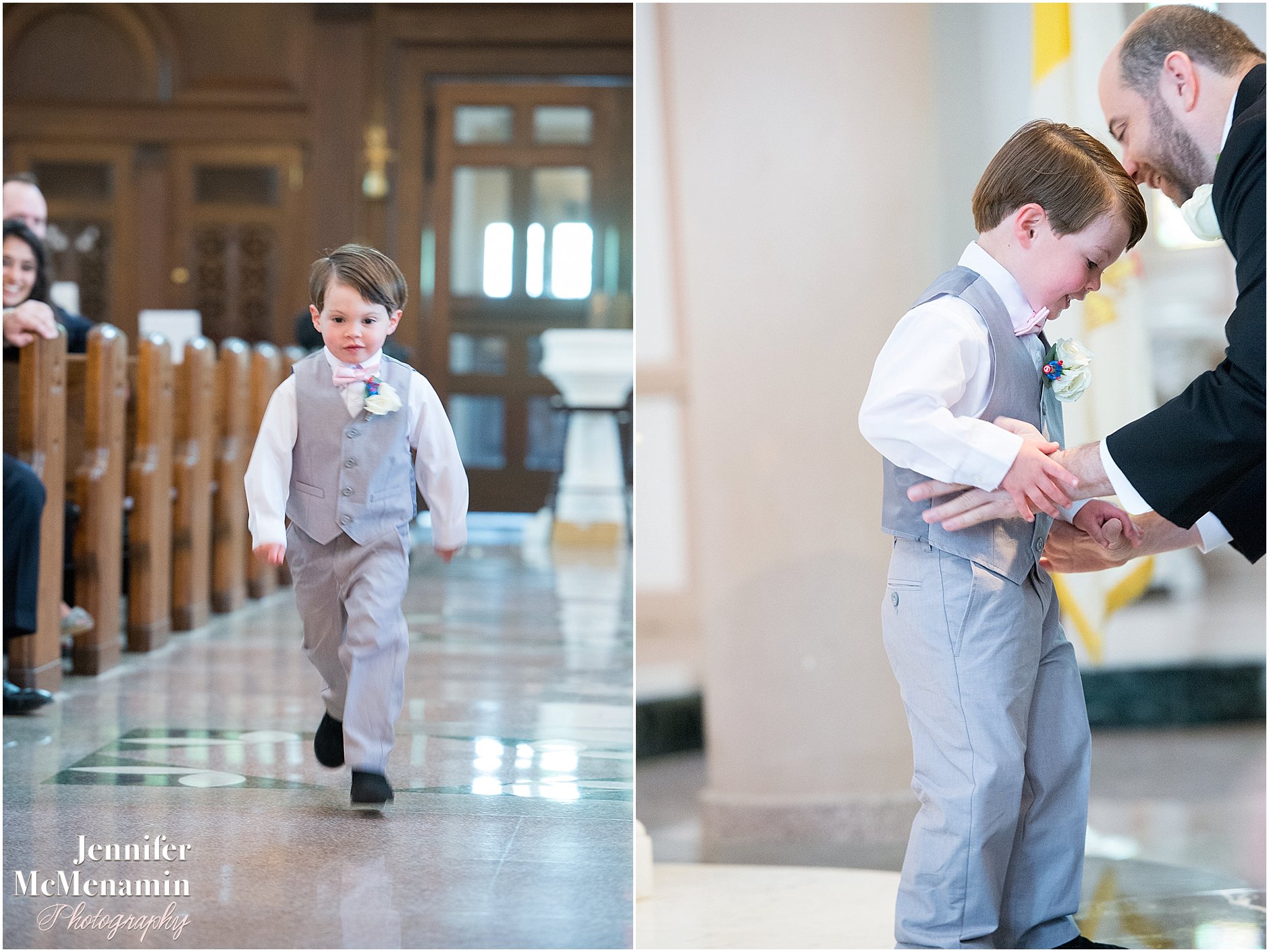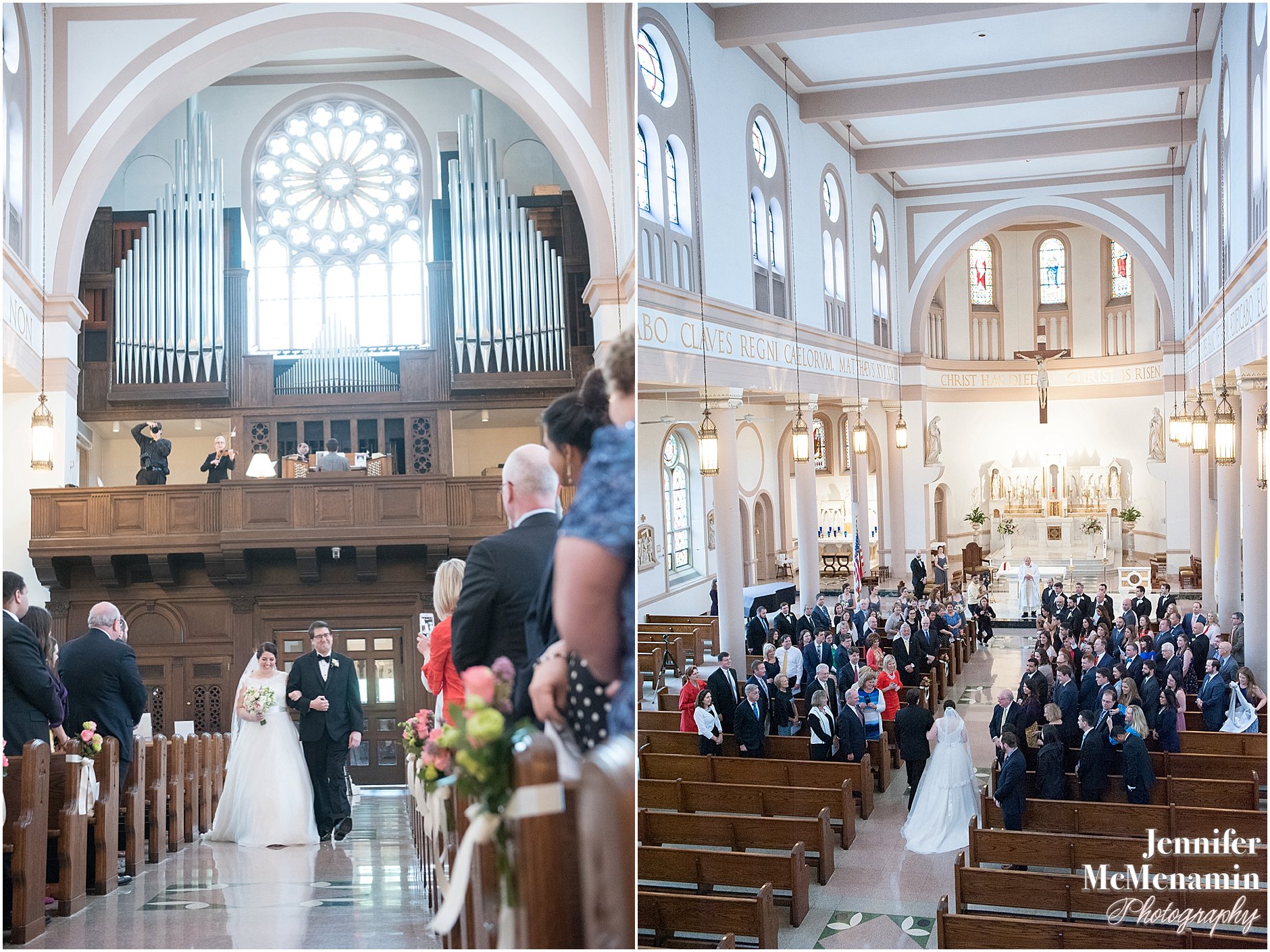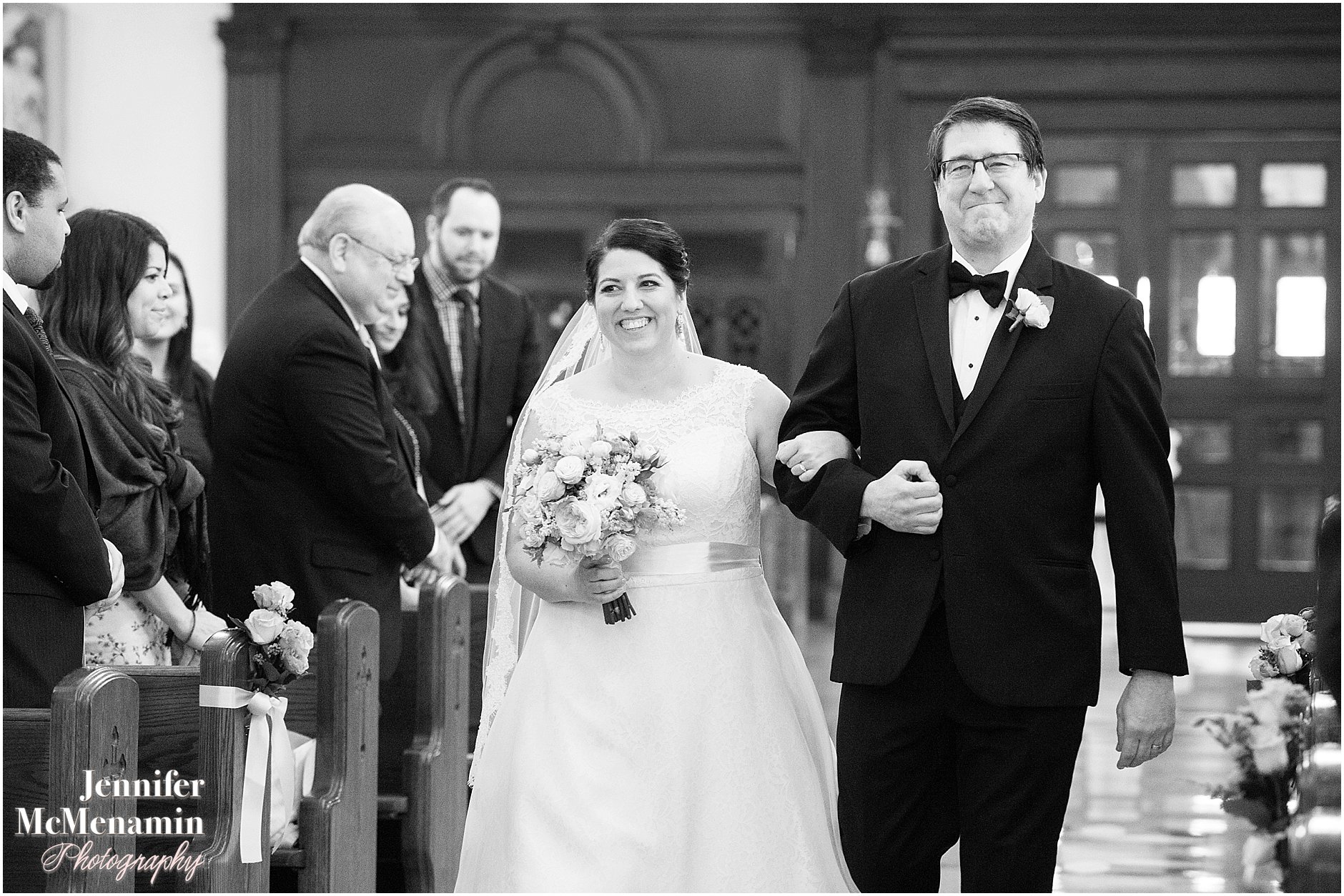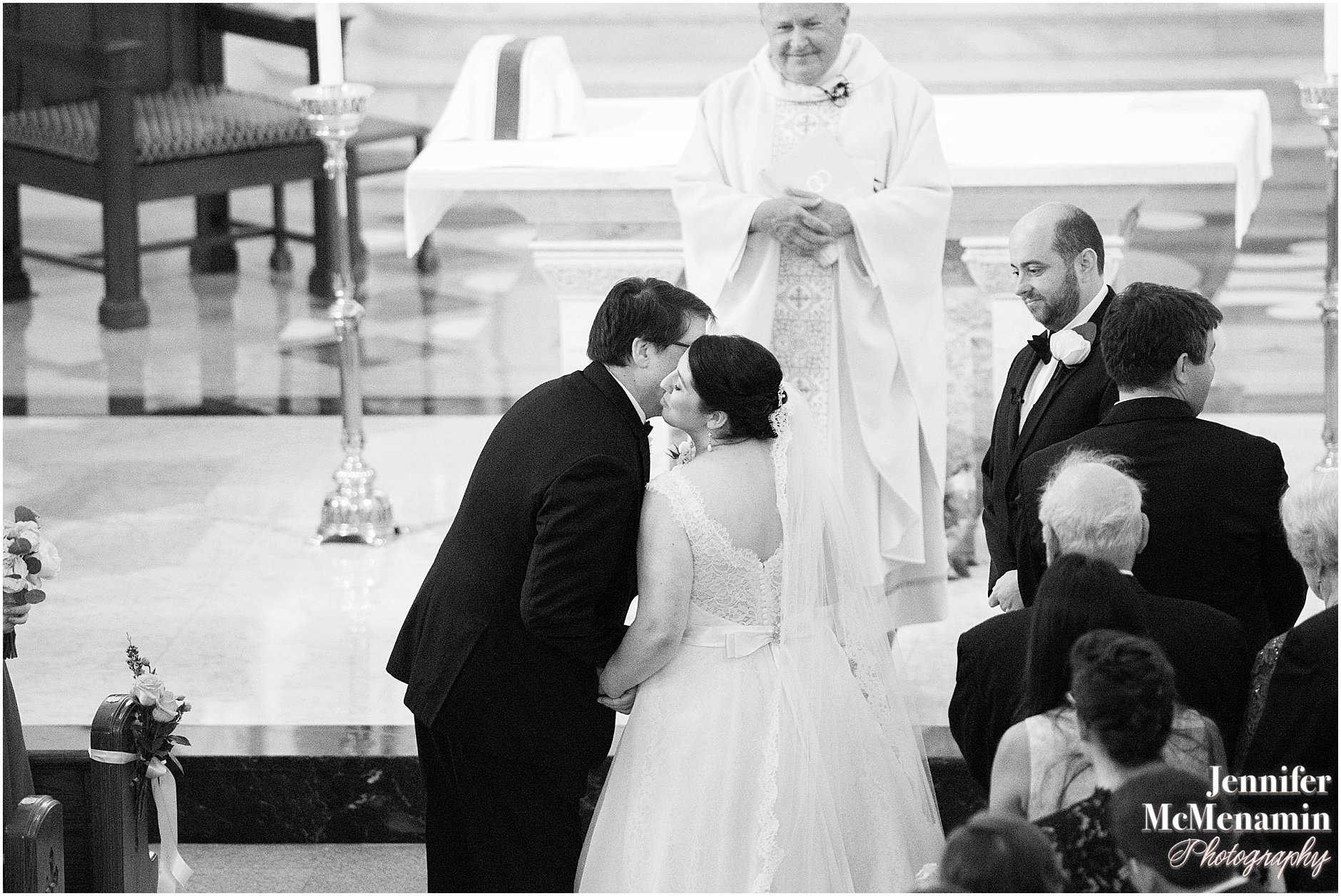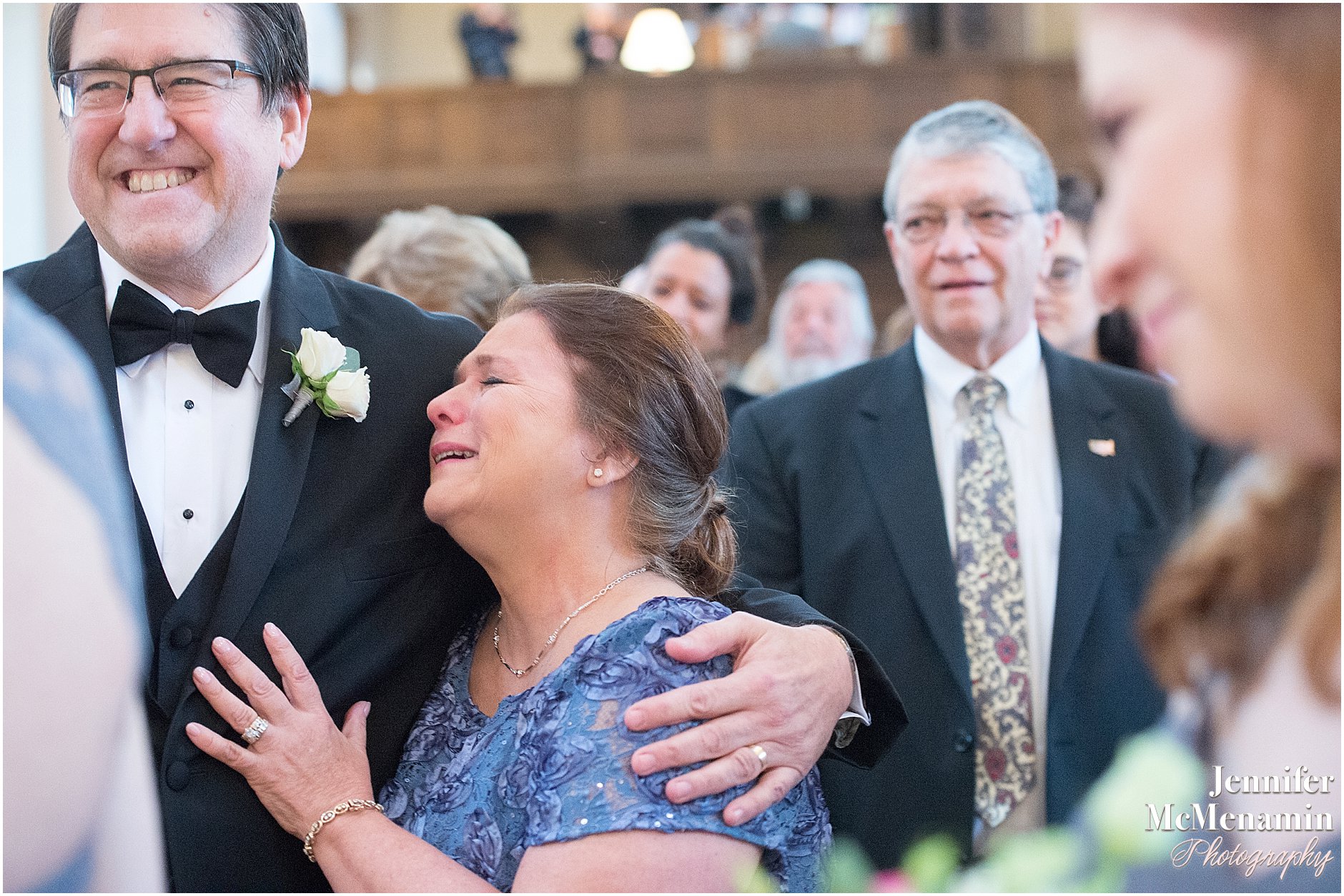 This is one of my most favorite photos I've ever taken. Just looking at it again makes me emotional for the day — waaaaay far down the road — when my own daughters will marry.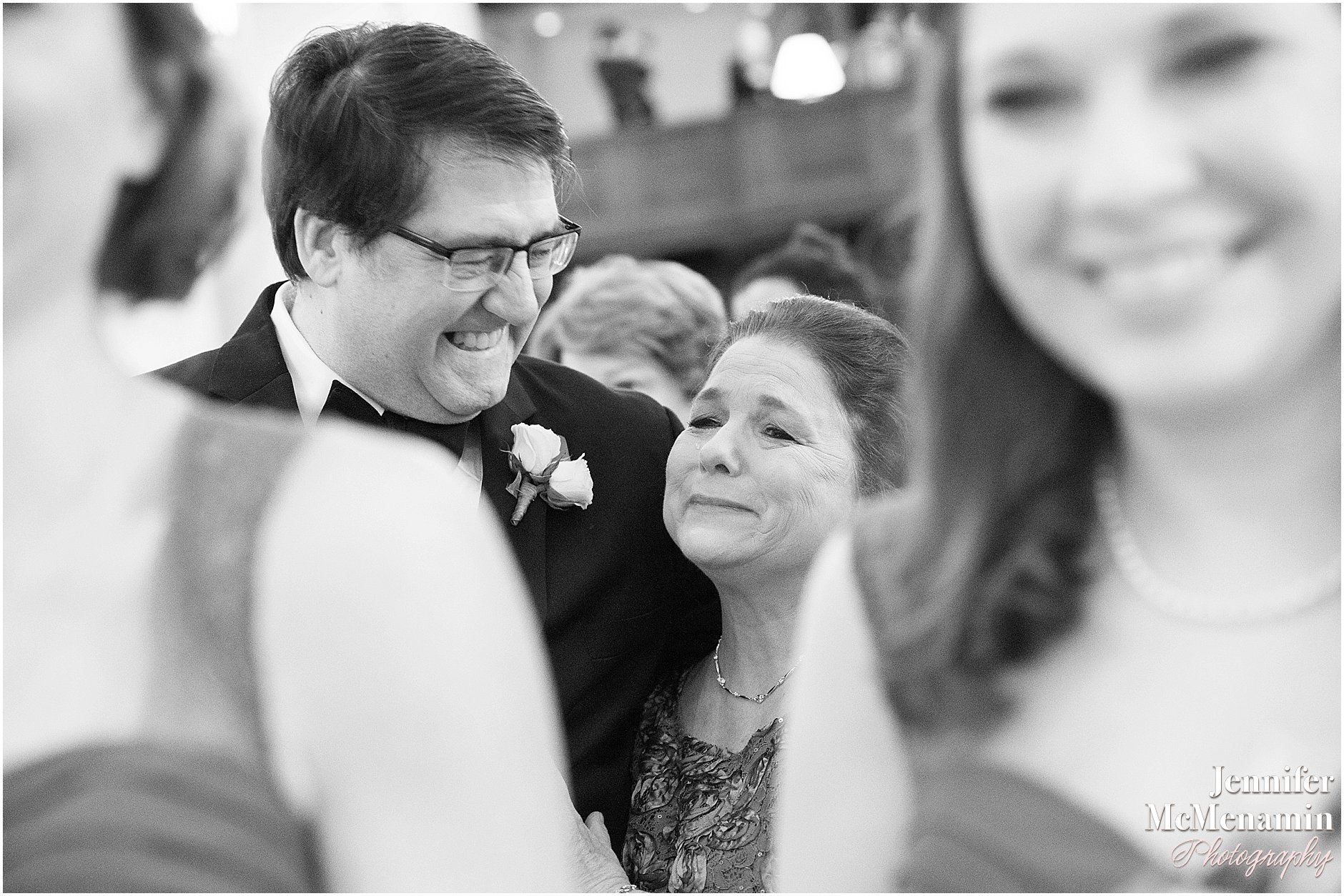 I love capturing little moments like this next photograph for my clients.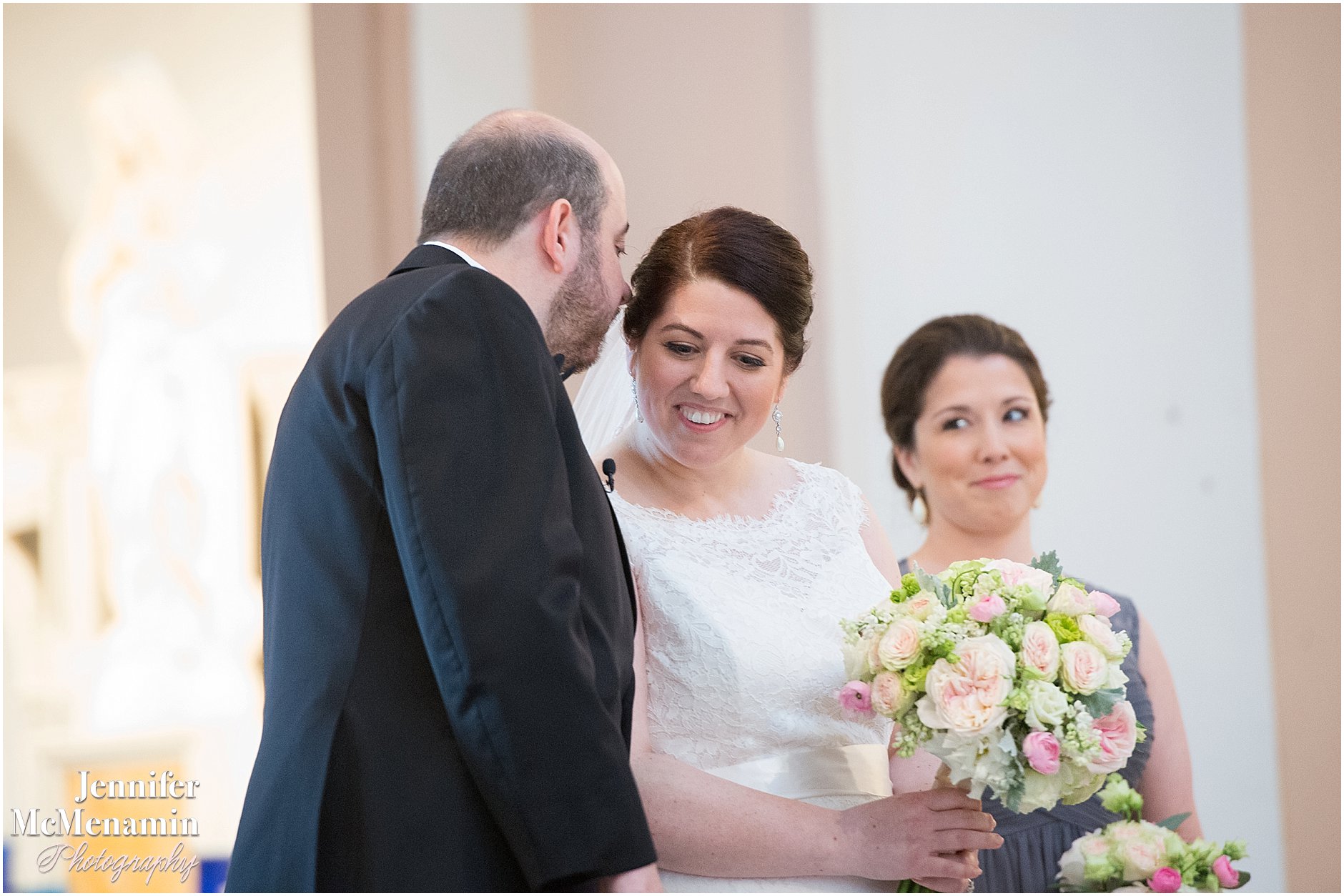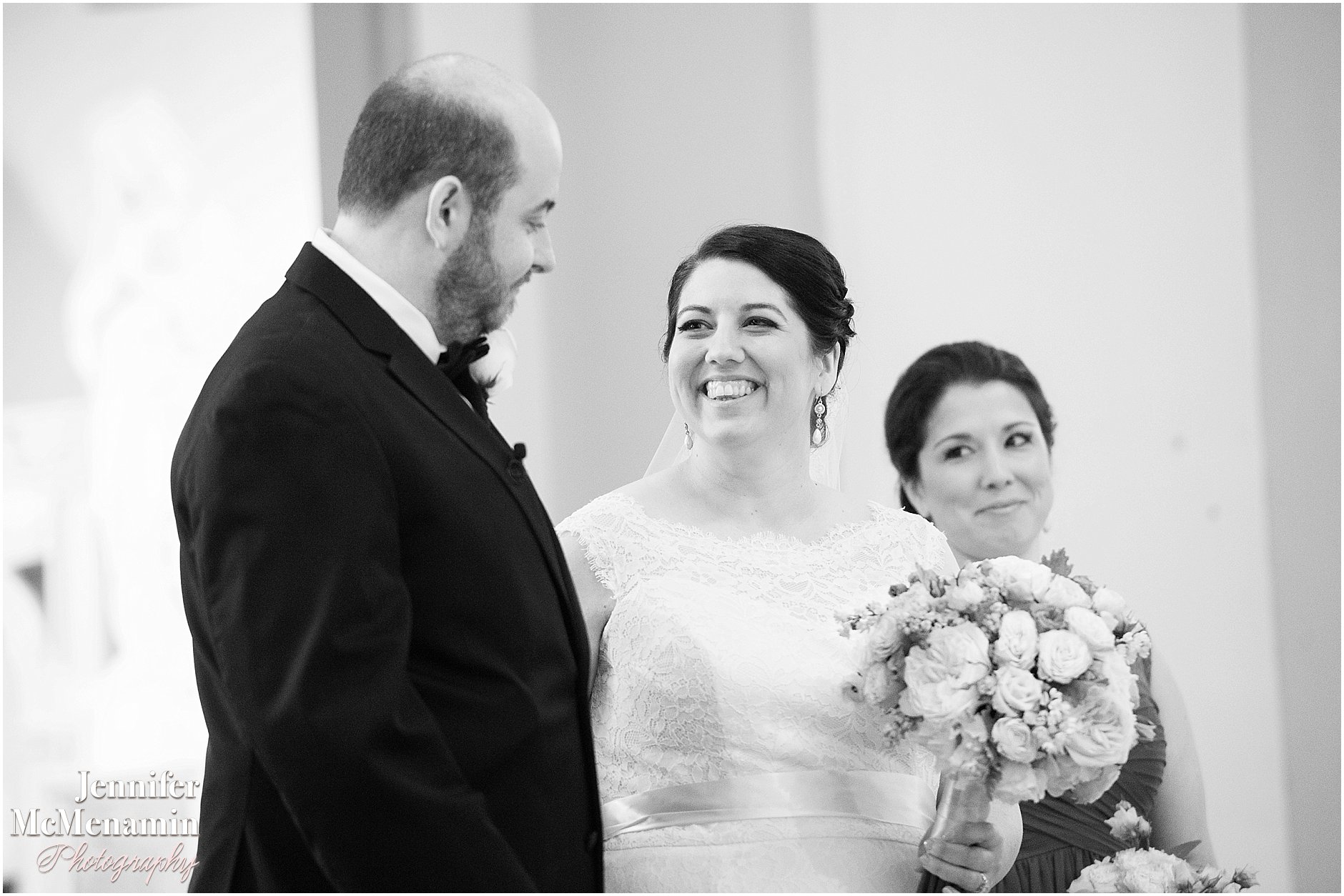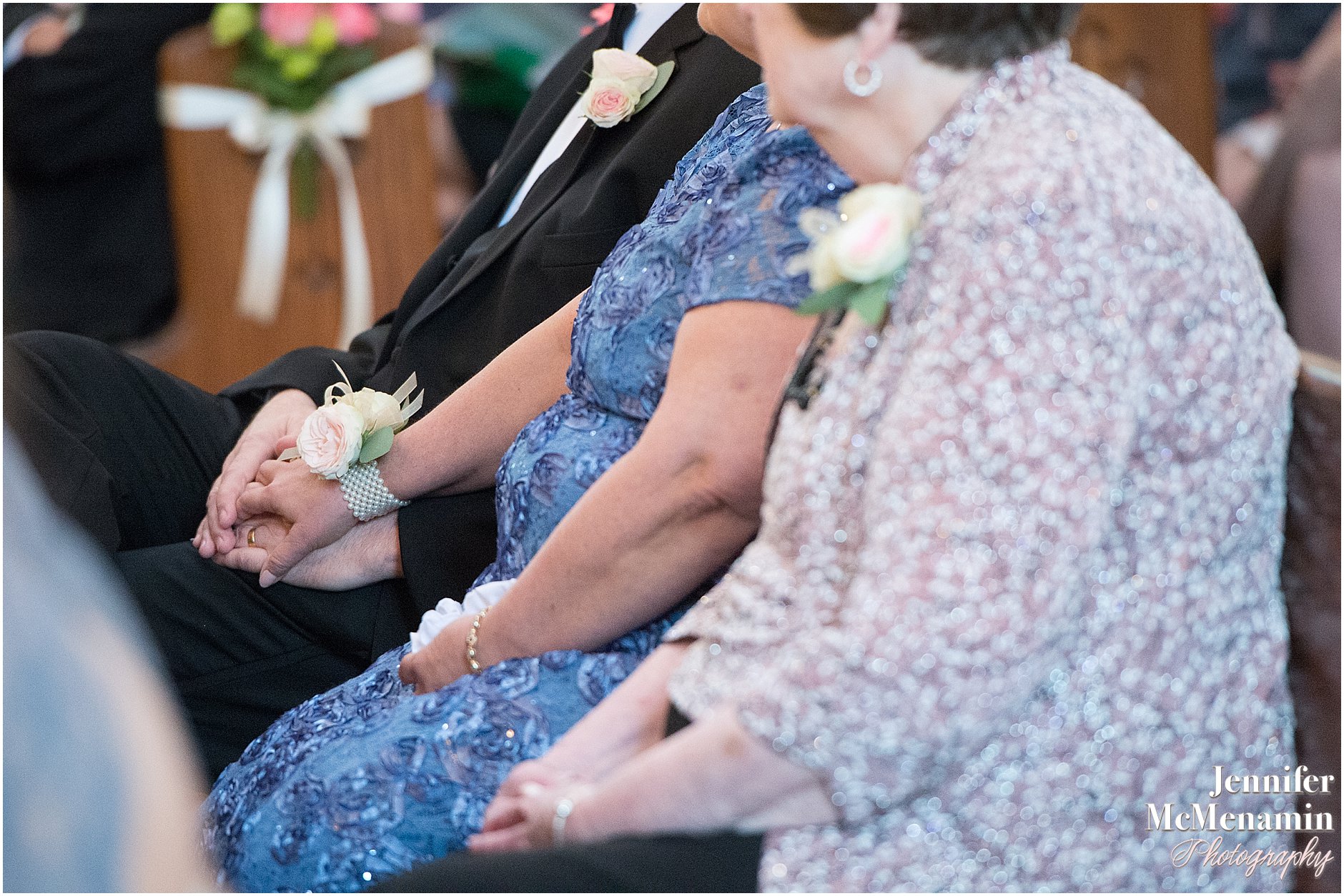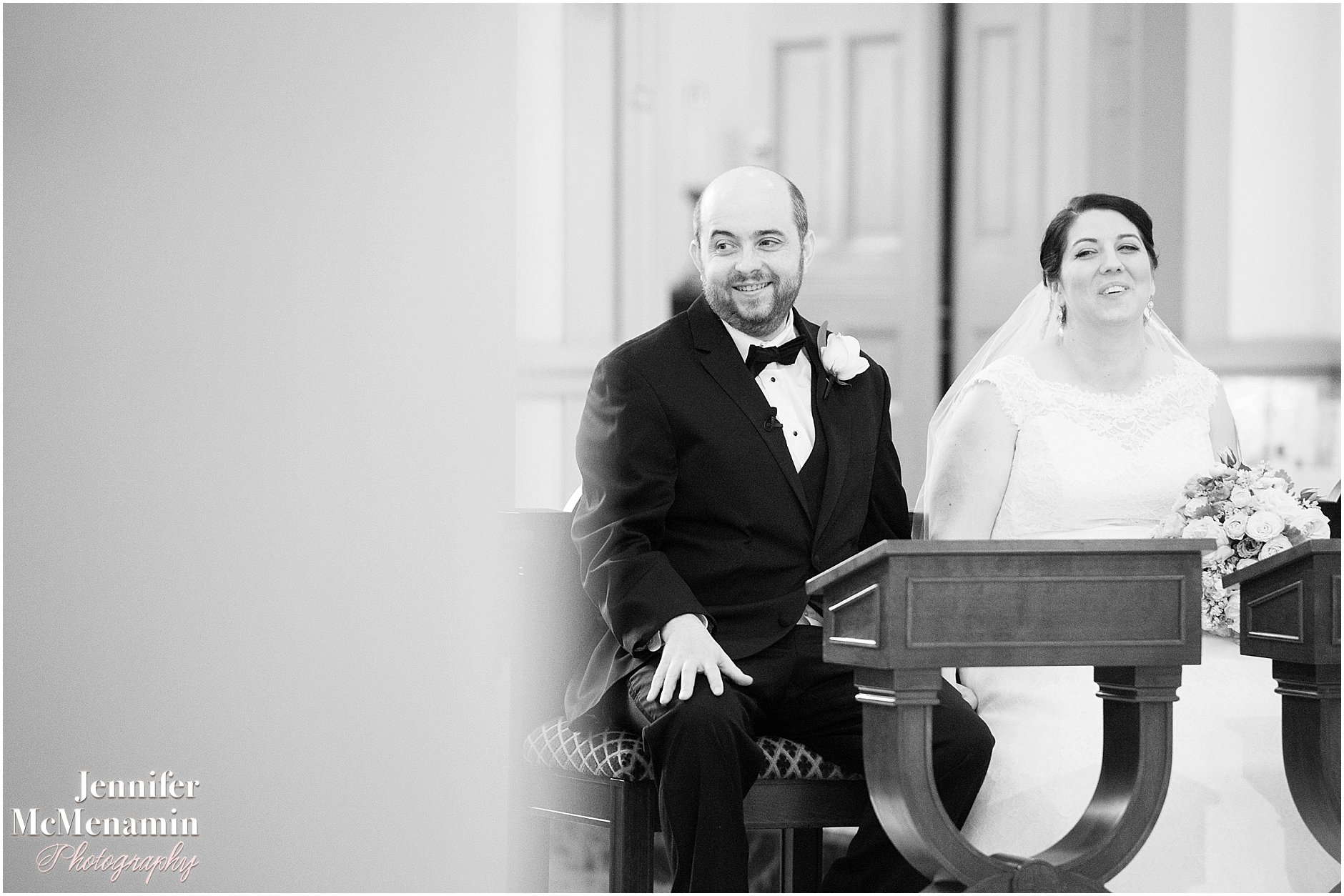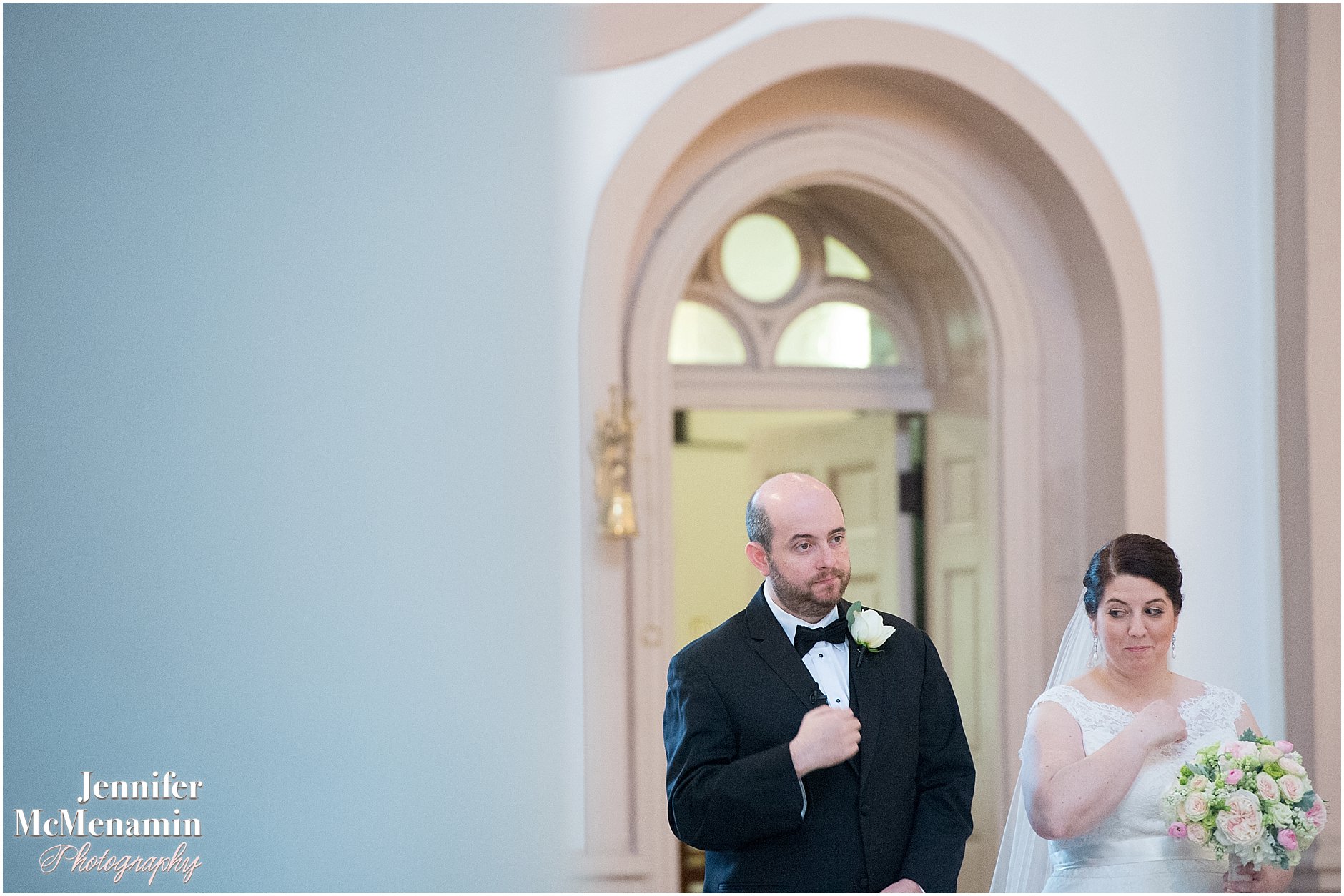 I love these images that Sam shot of the violinist in the choir loft.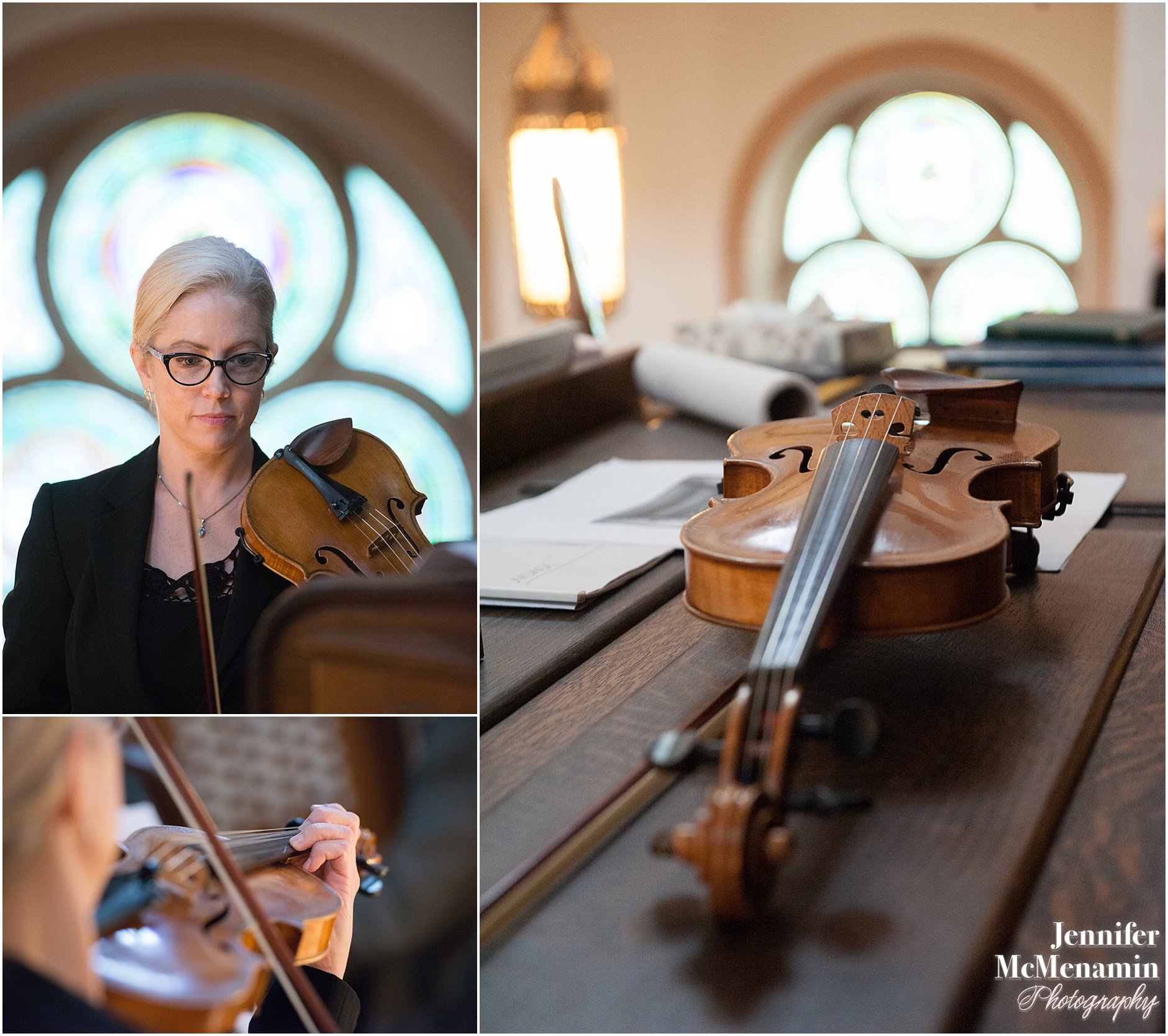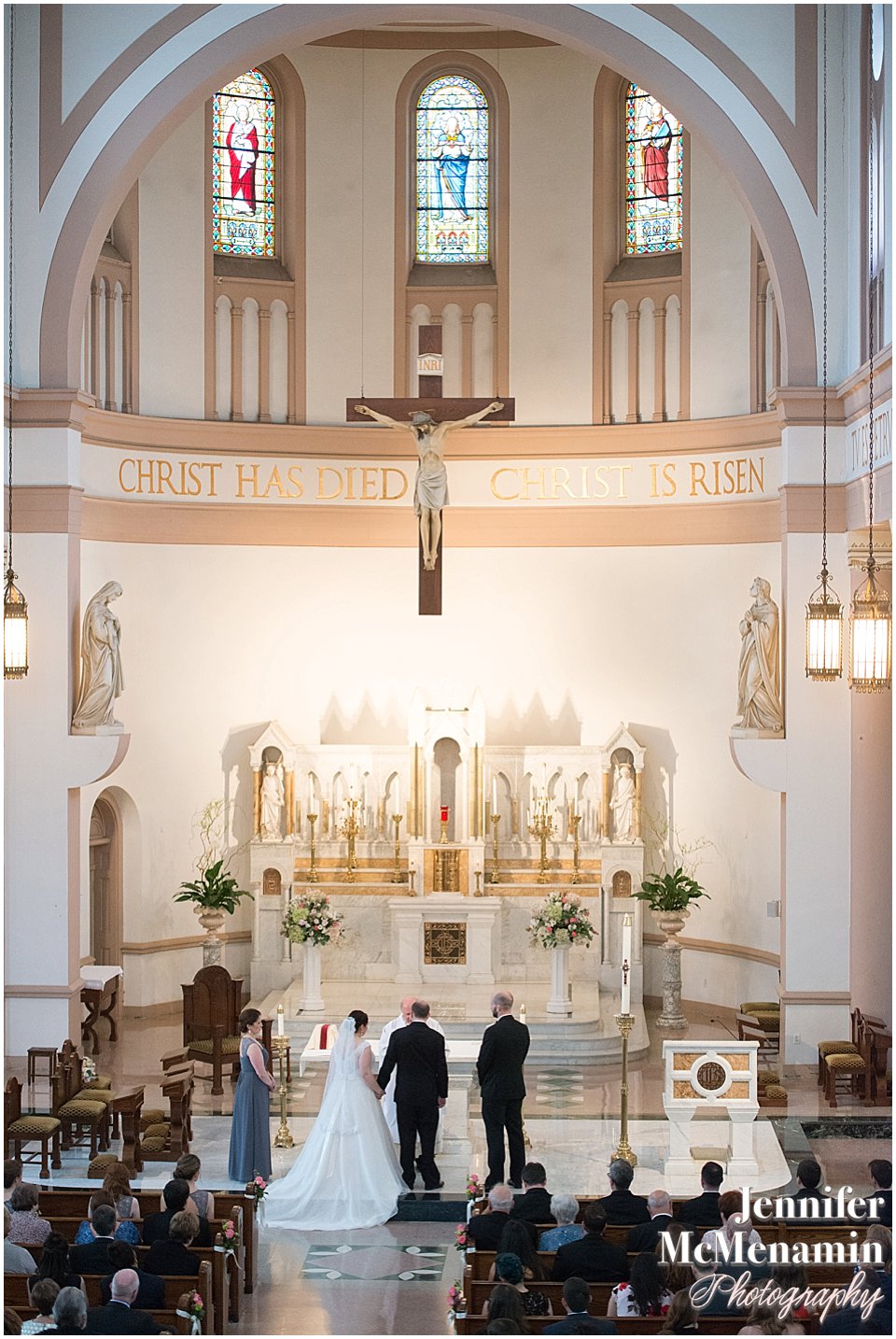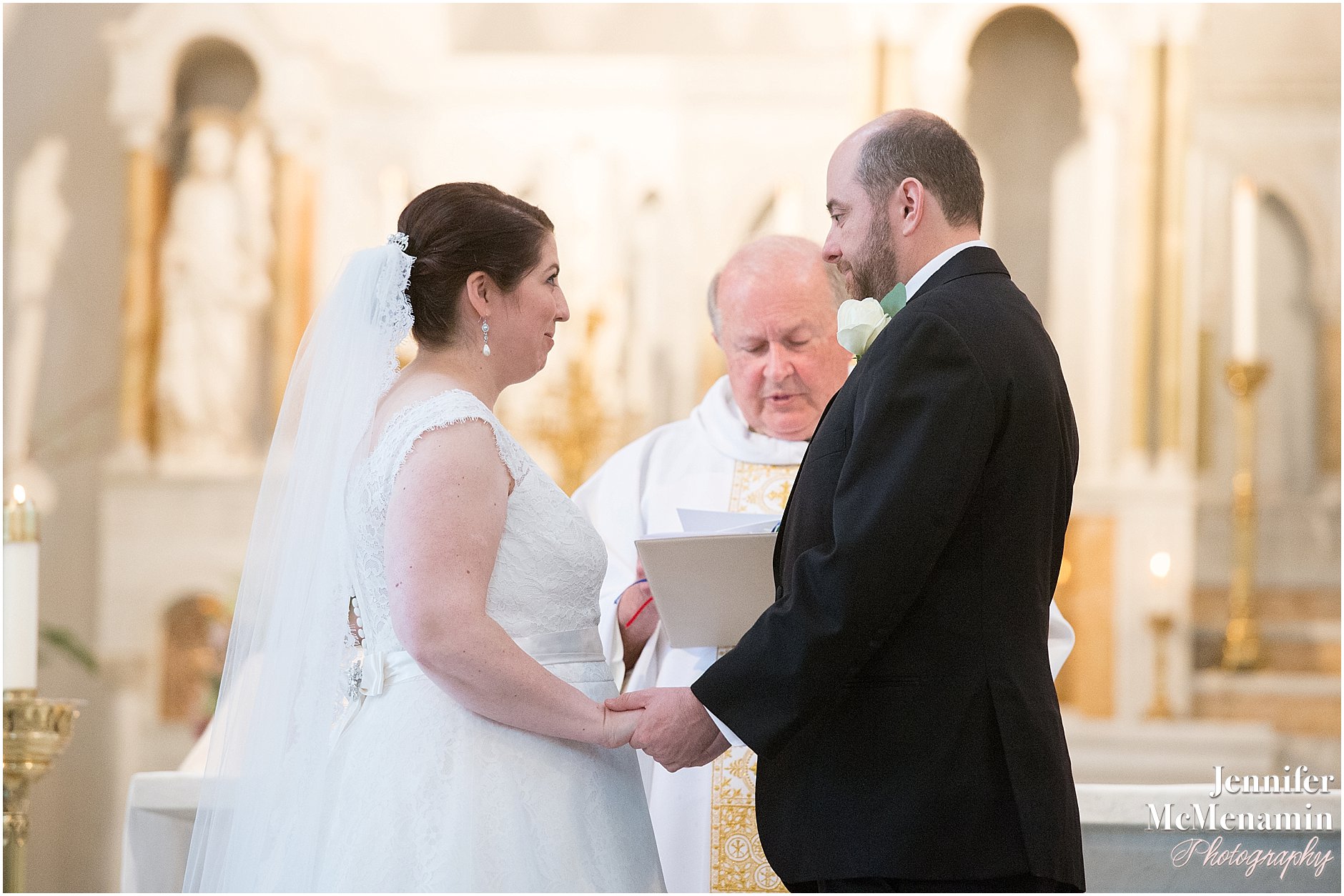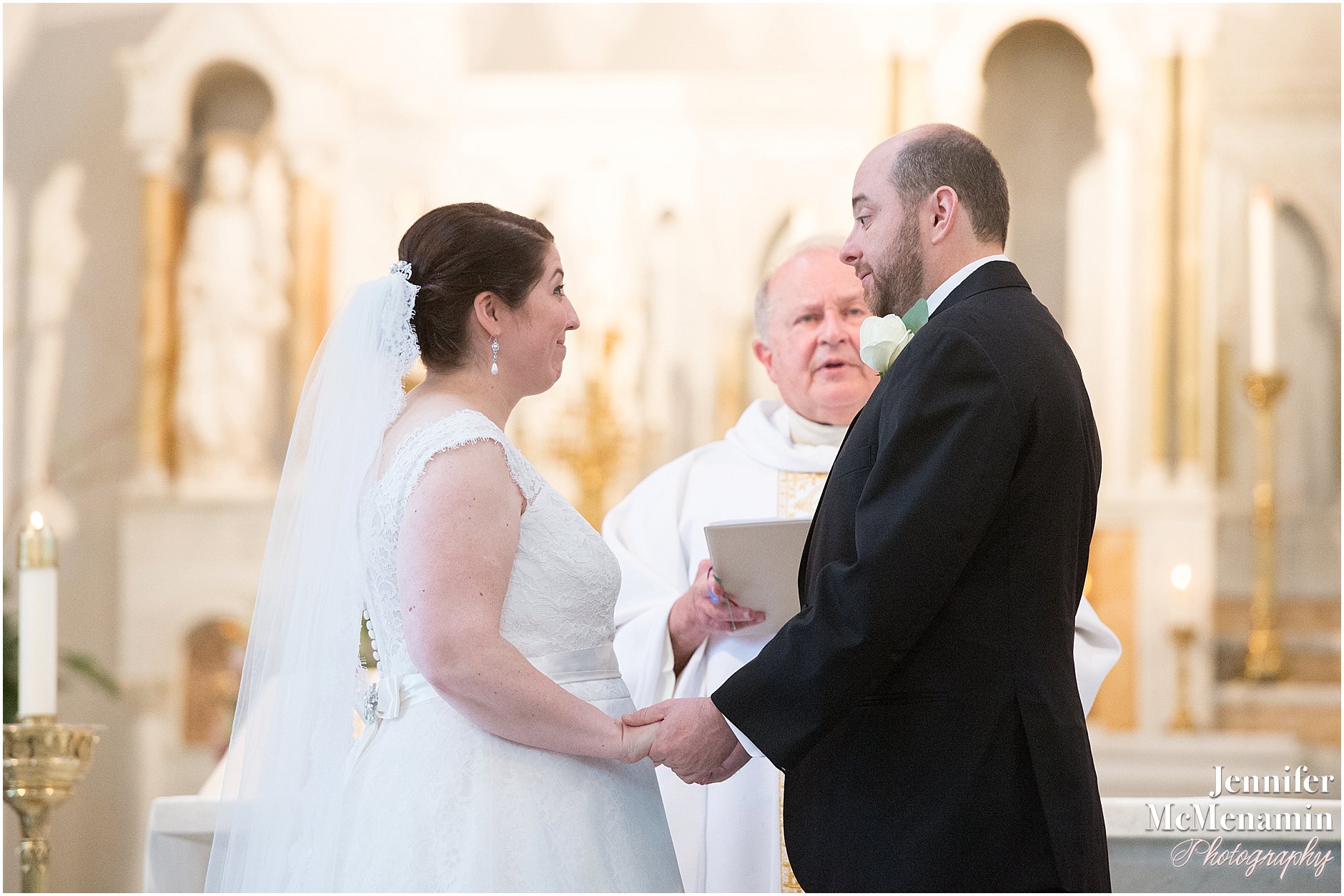 After a few efficient family and wedding party photos on the steps of the church, we were off to Capitol Hill for some fun photos with the wedding party.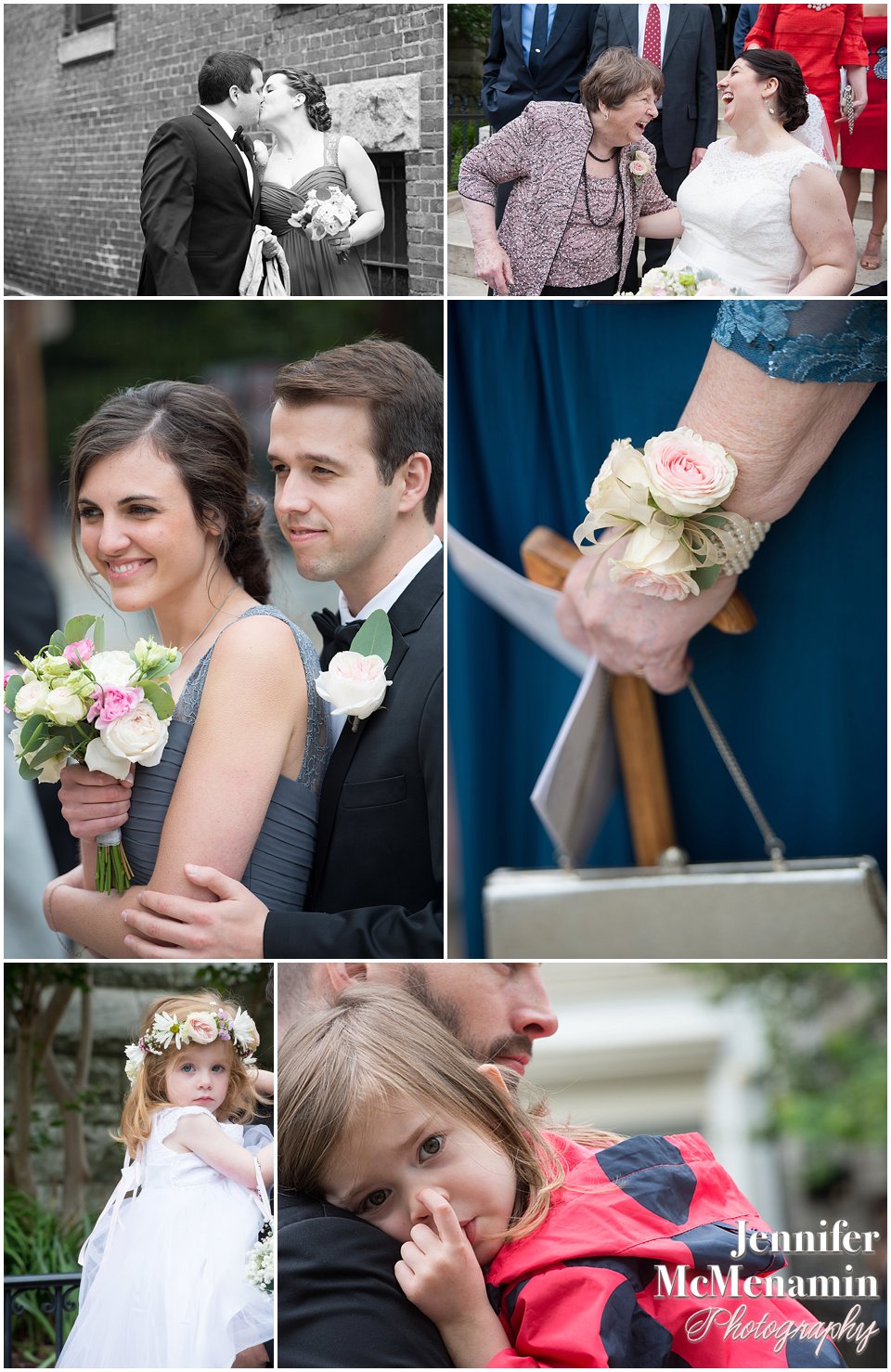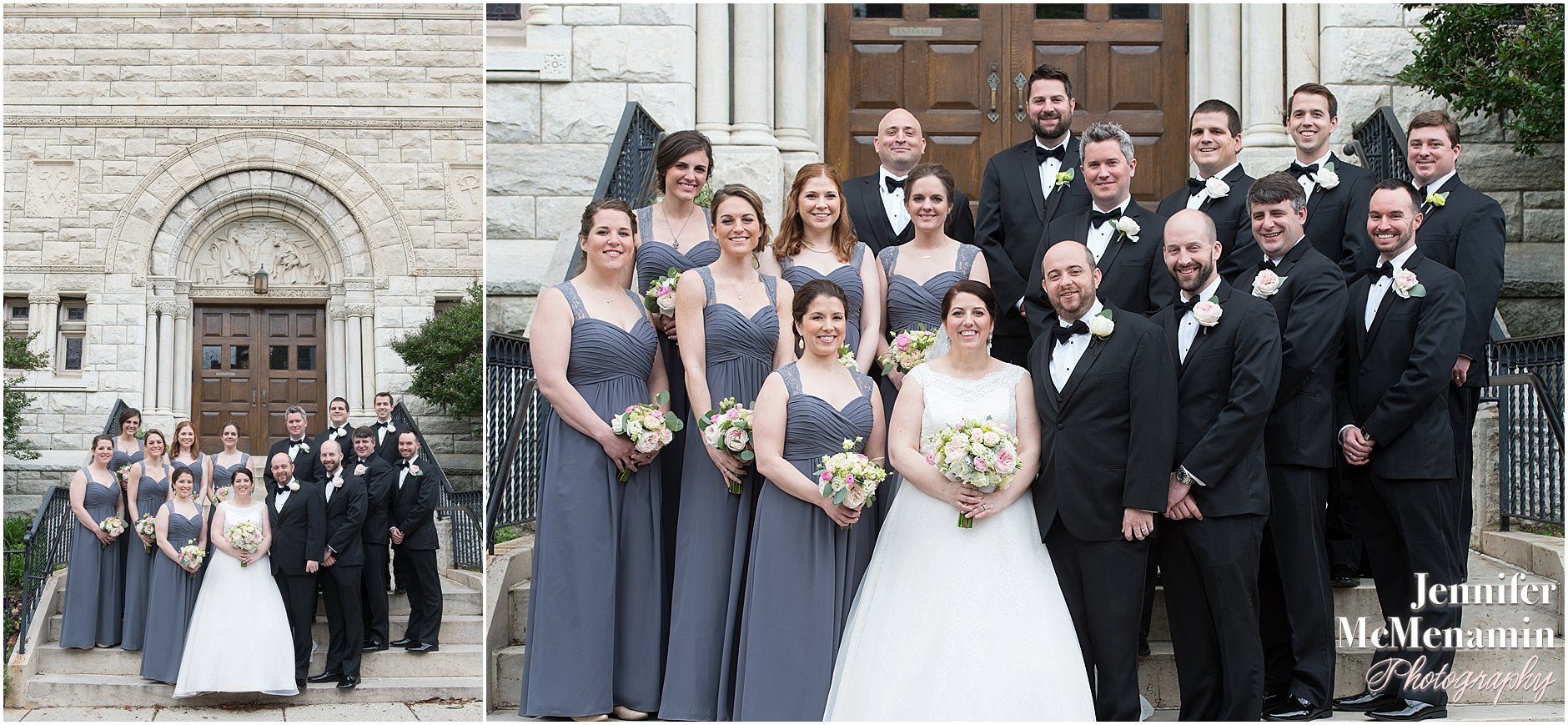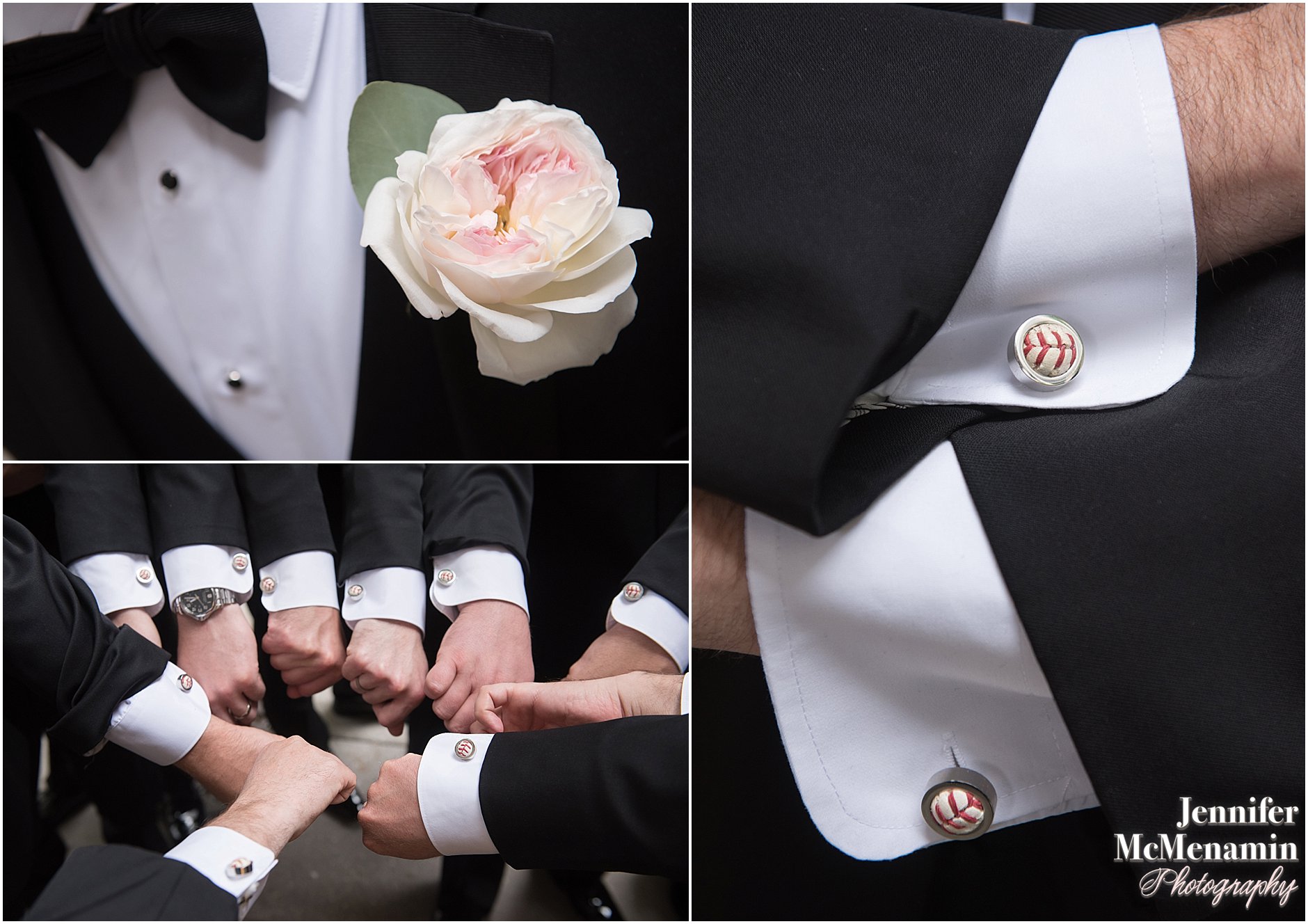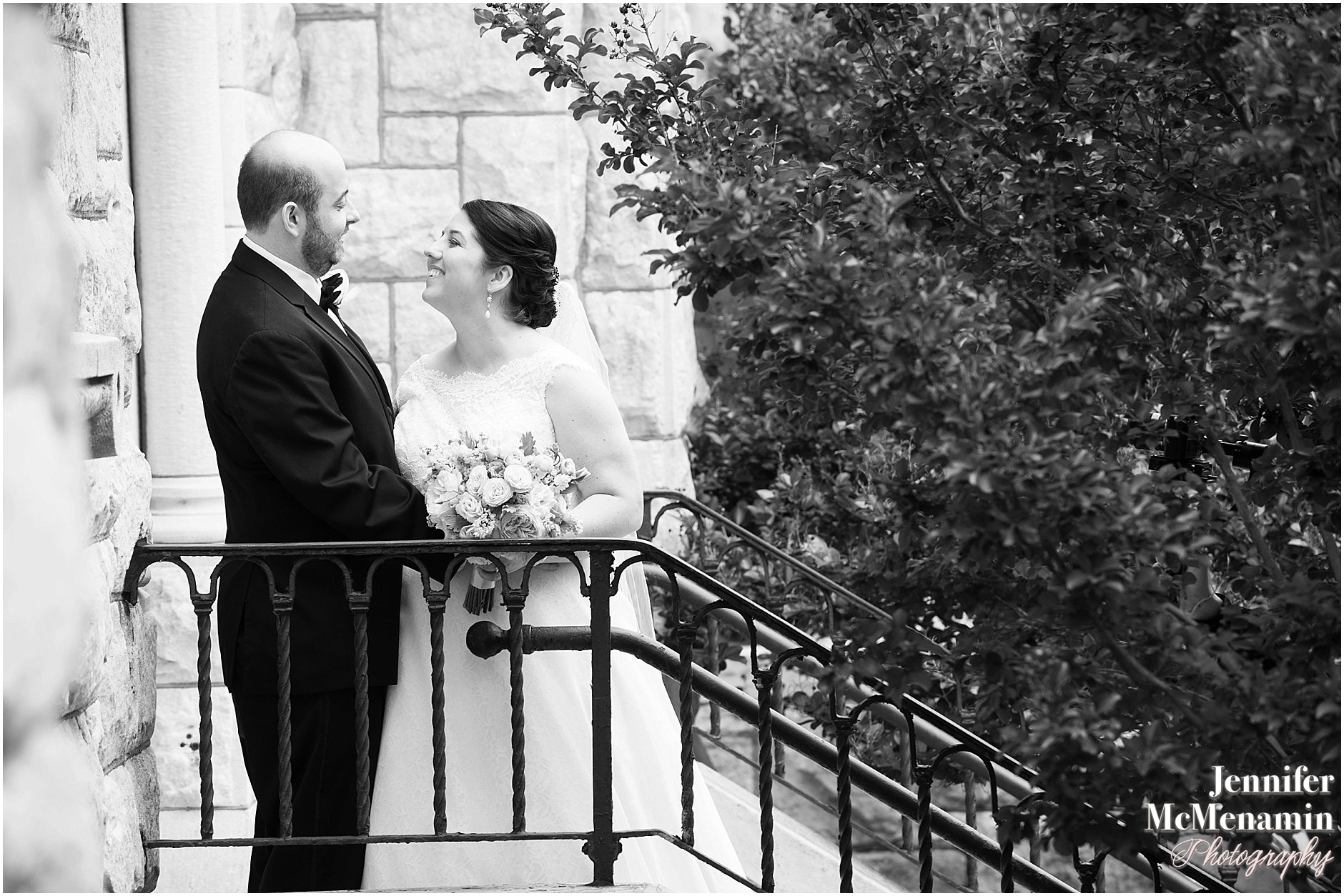 Sam shot this photo of me photographing Erin + Andrew. I love it because you can see me smiling my face off. It's like I really enjoy my job or something!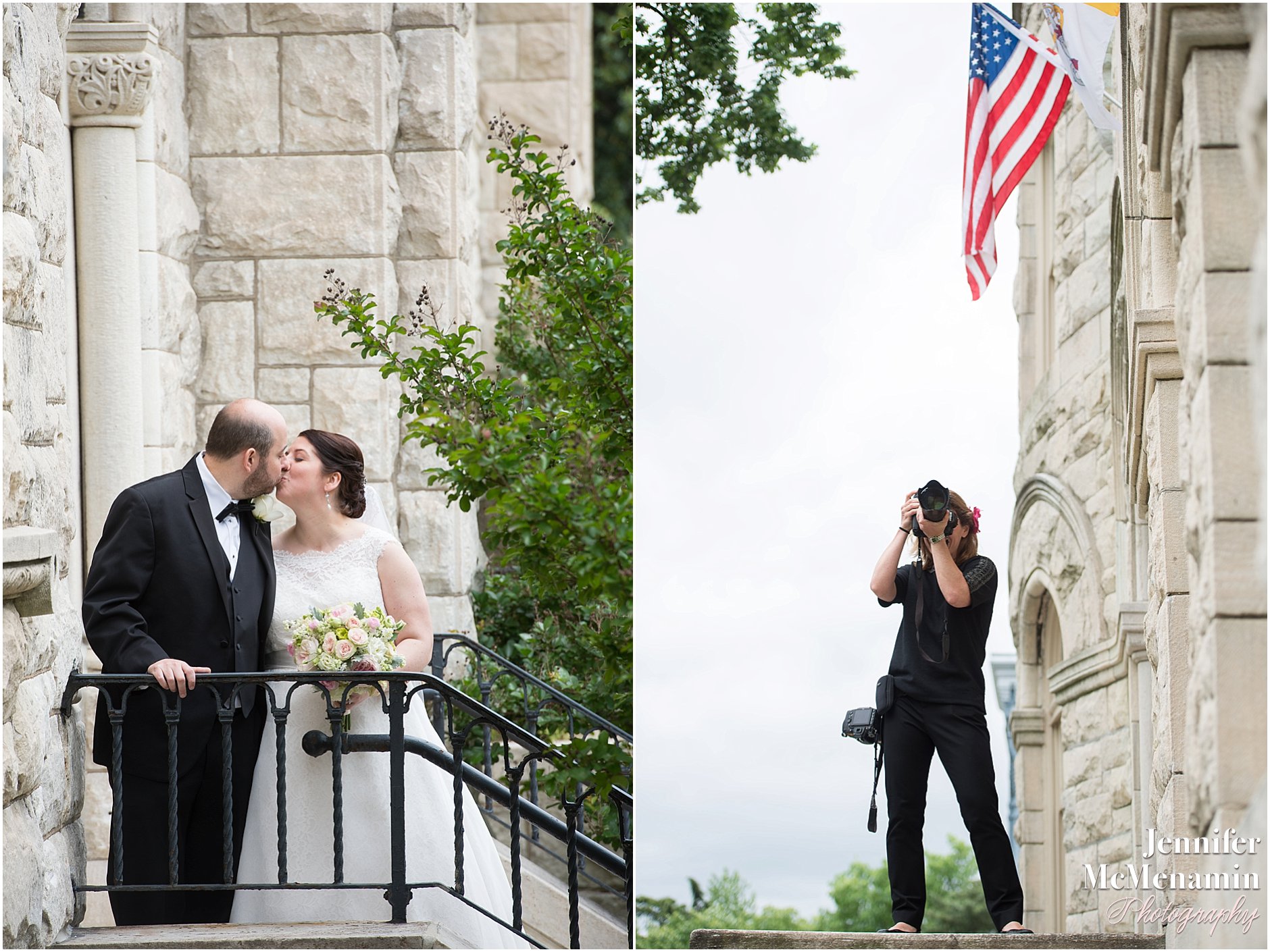 Rain on a wedding day *does* make all the greens extra green that day.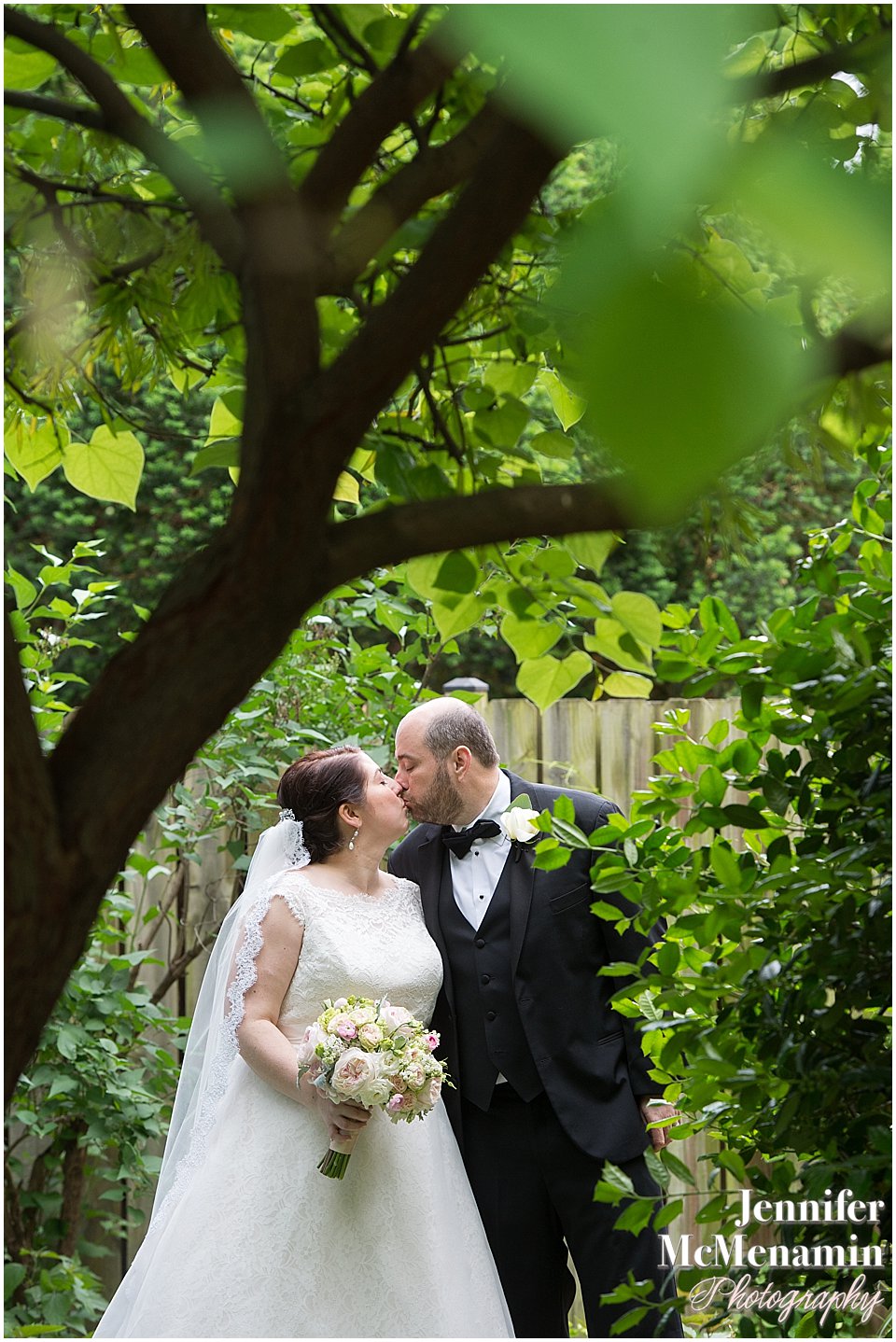 This cute little photographer trailed me during cocktail hour.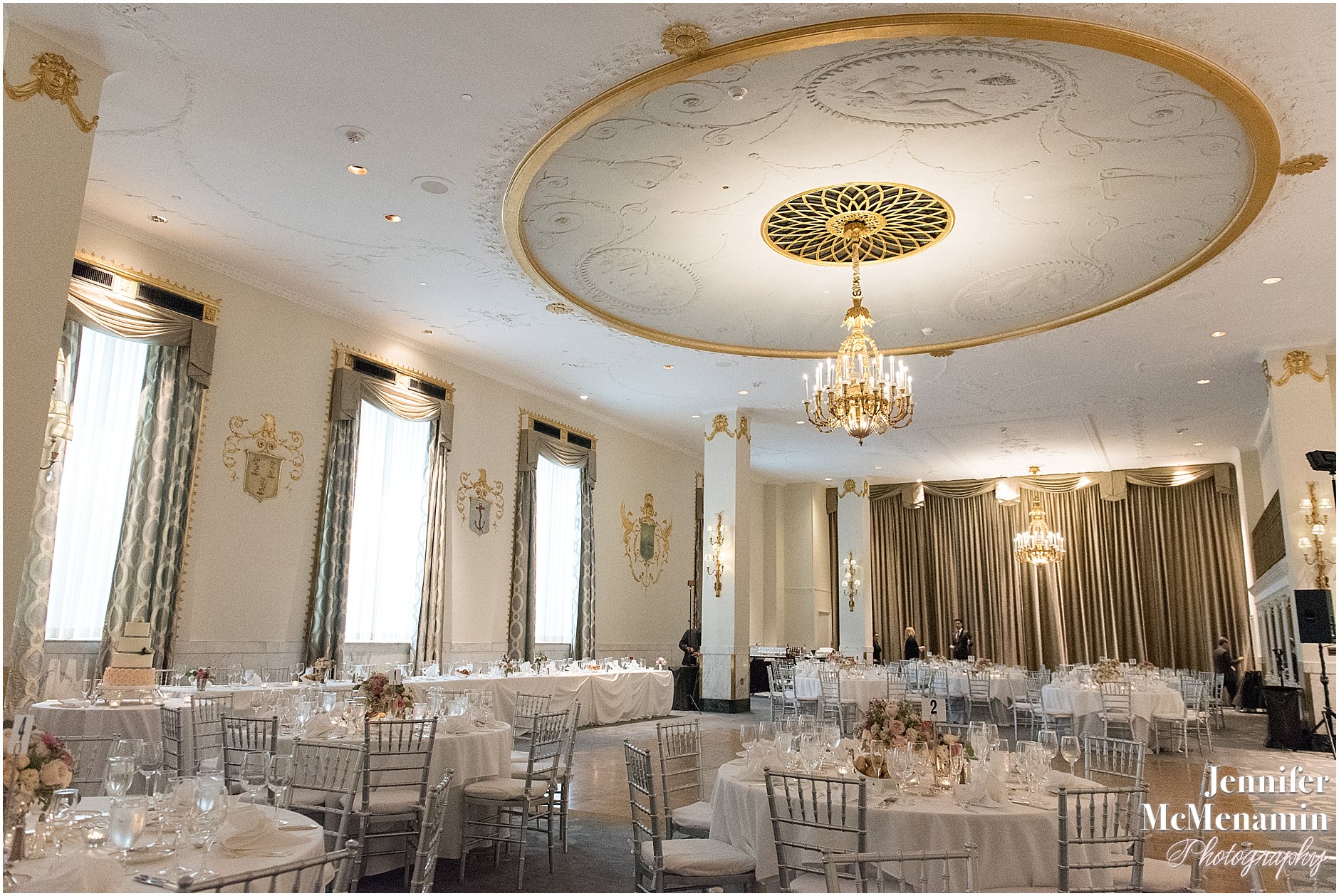 The Mayflower Hotel is always so beautiful.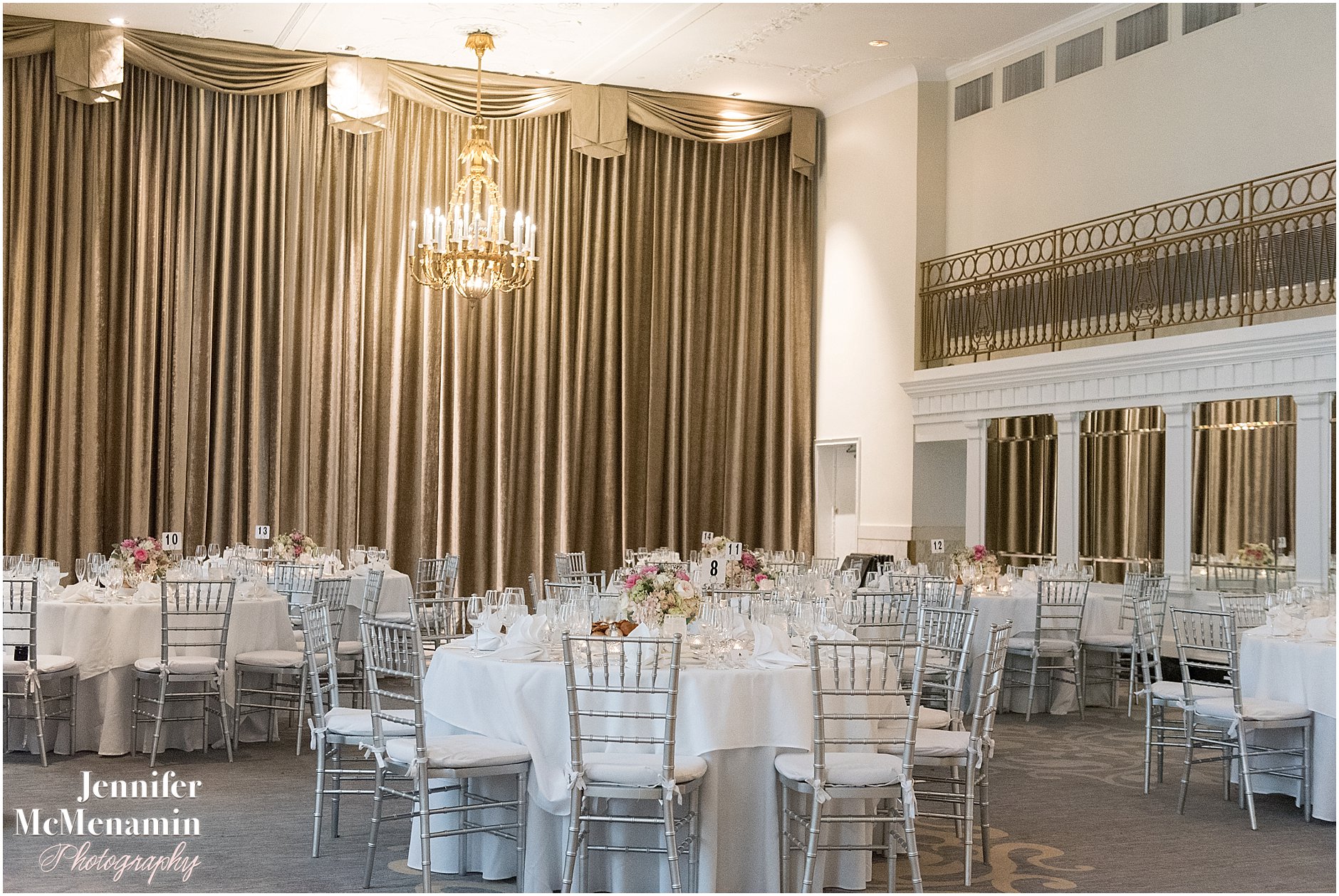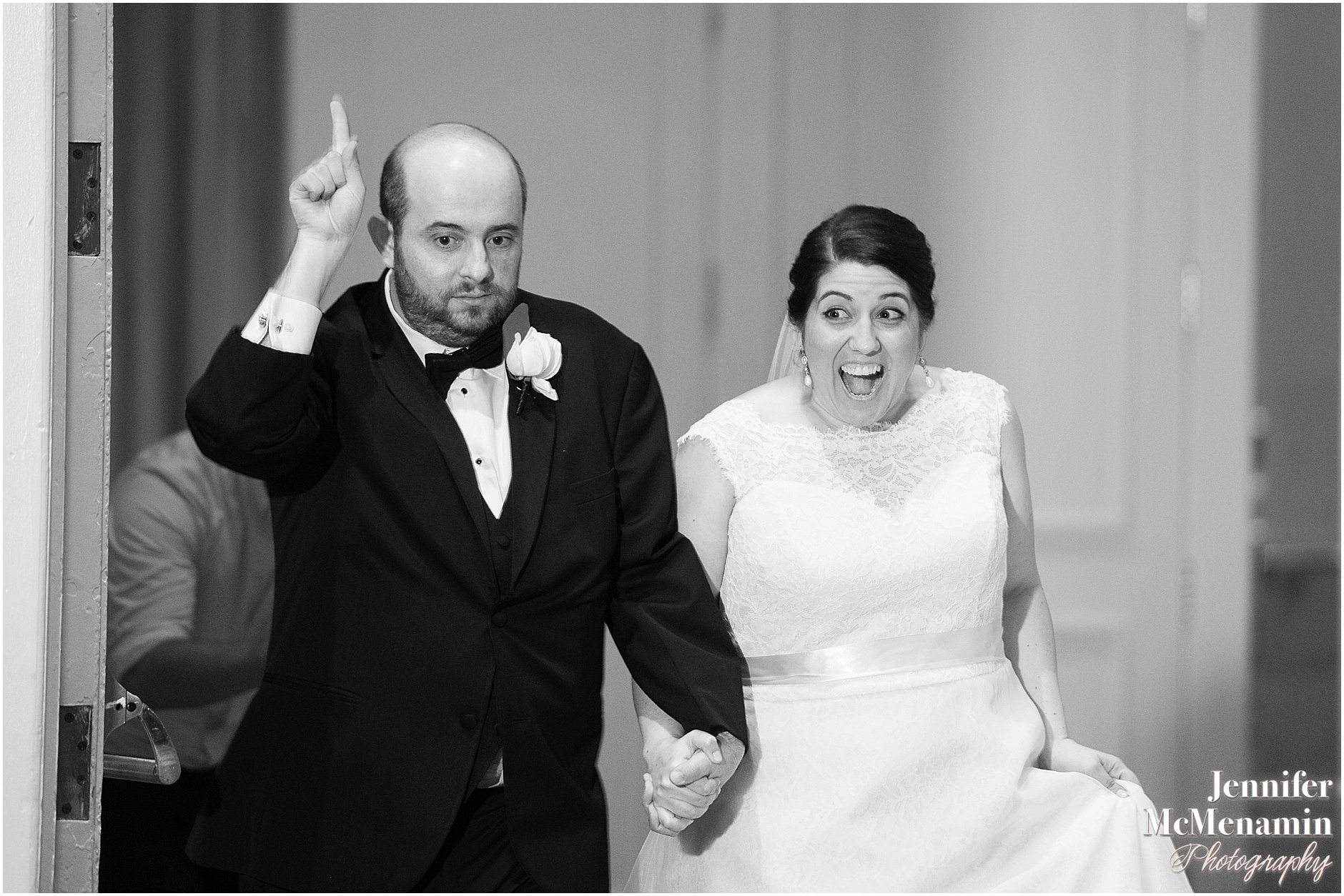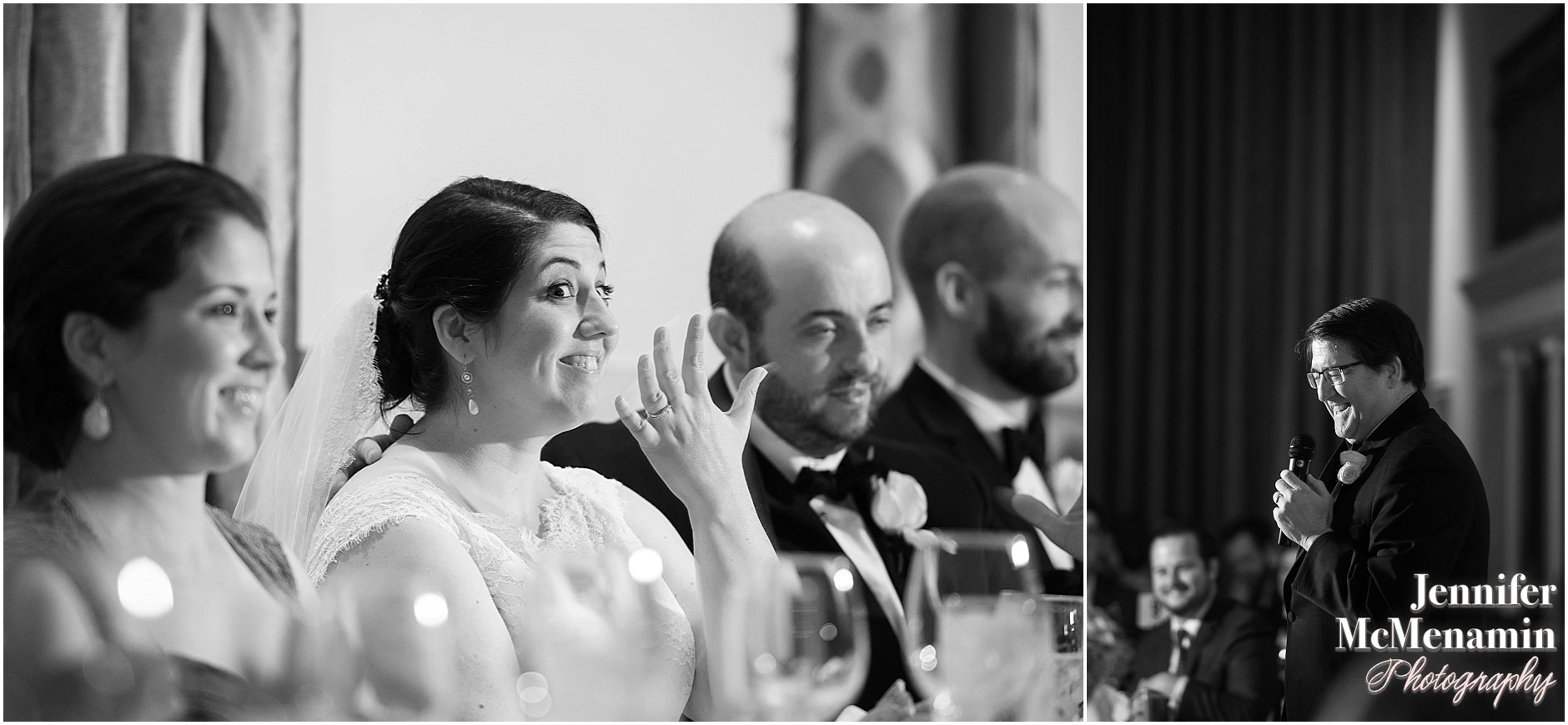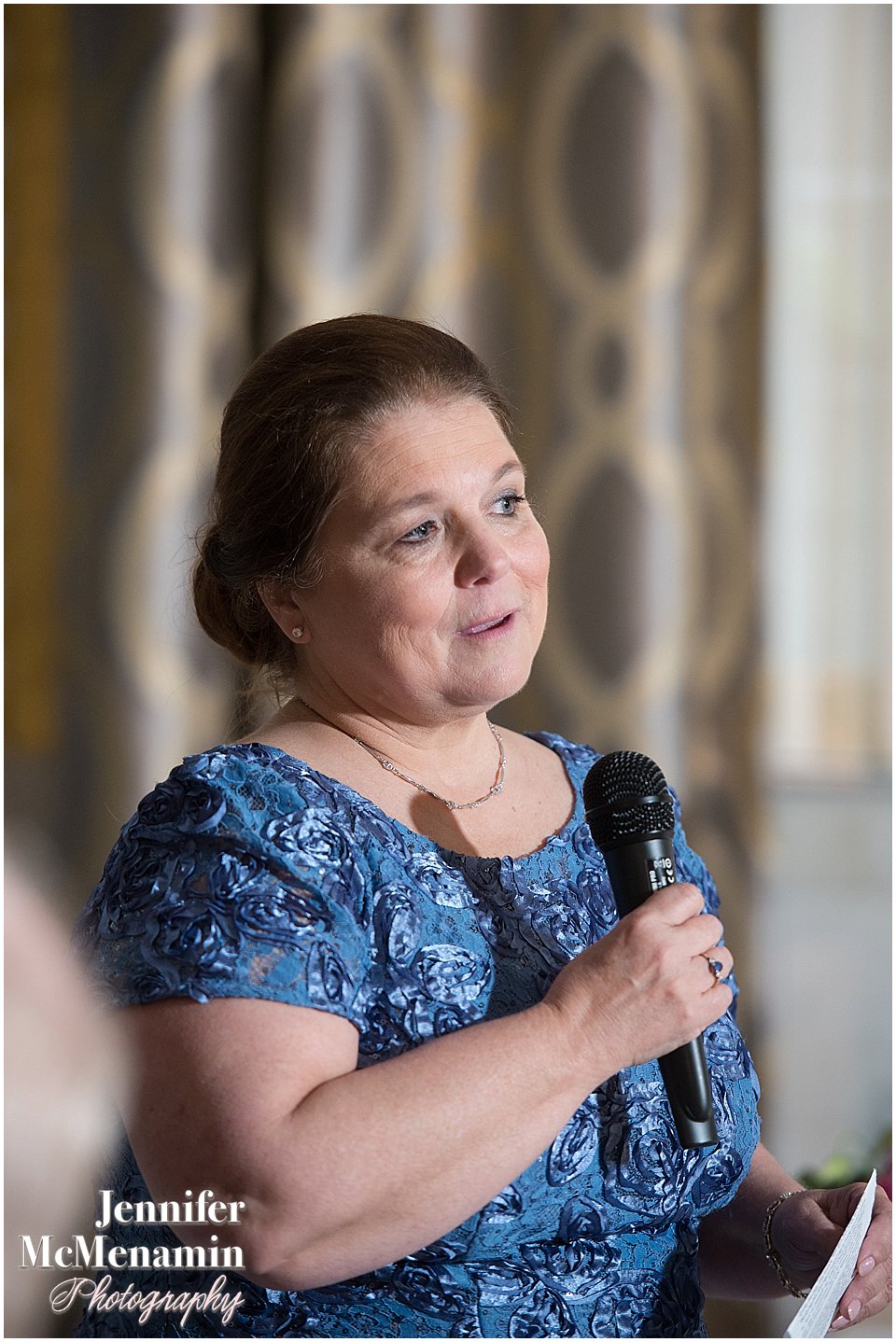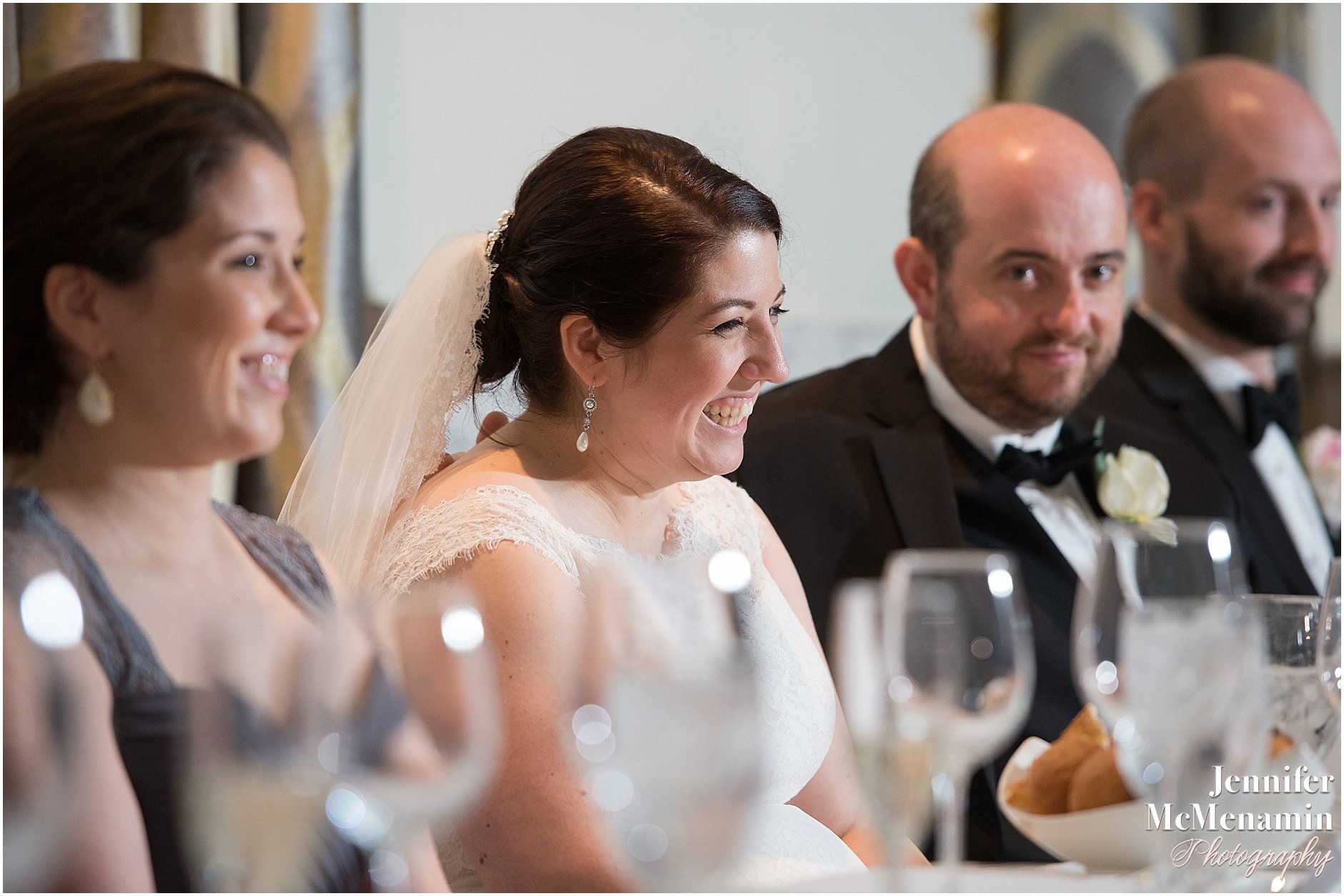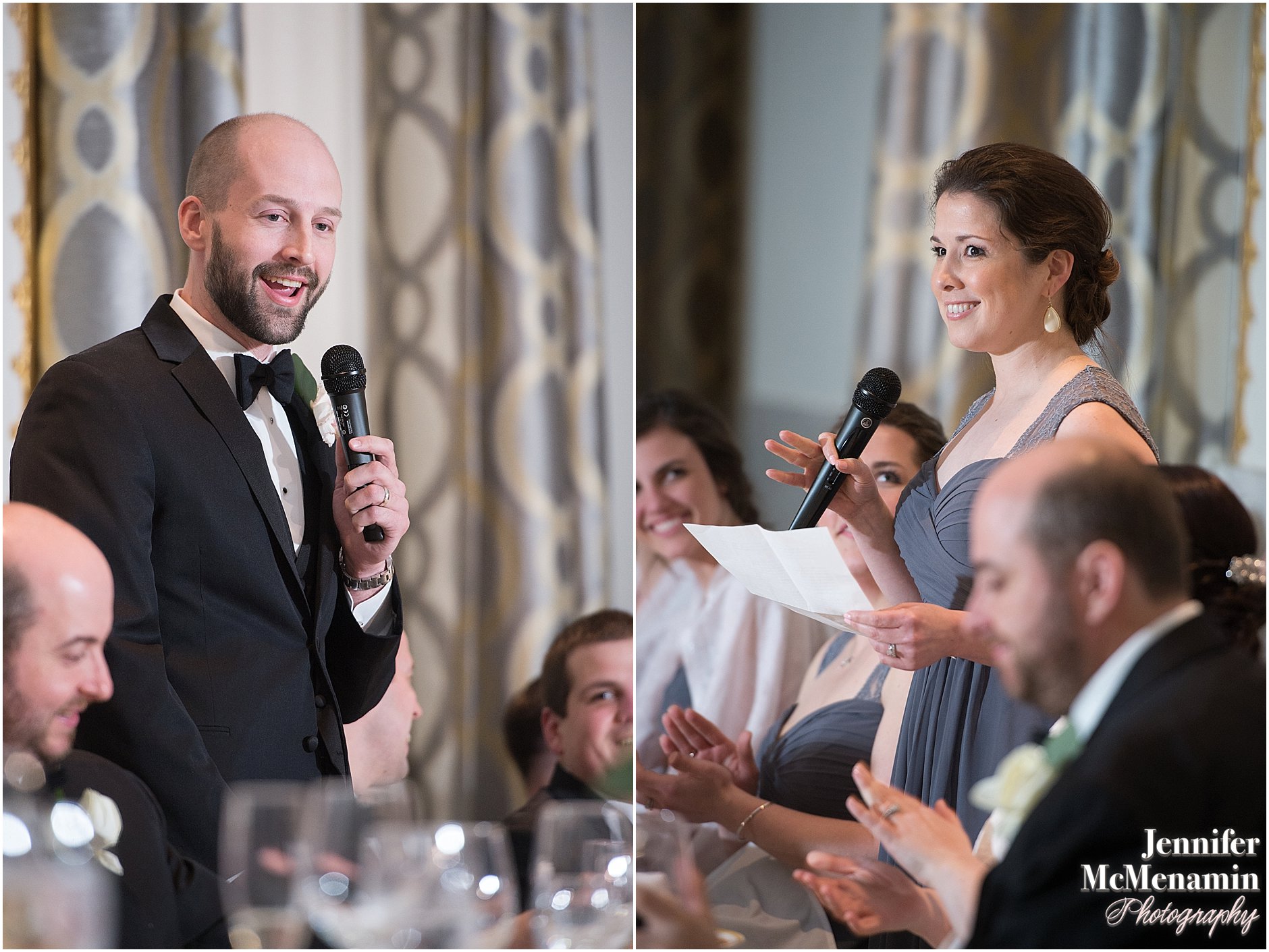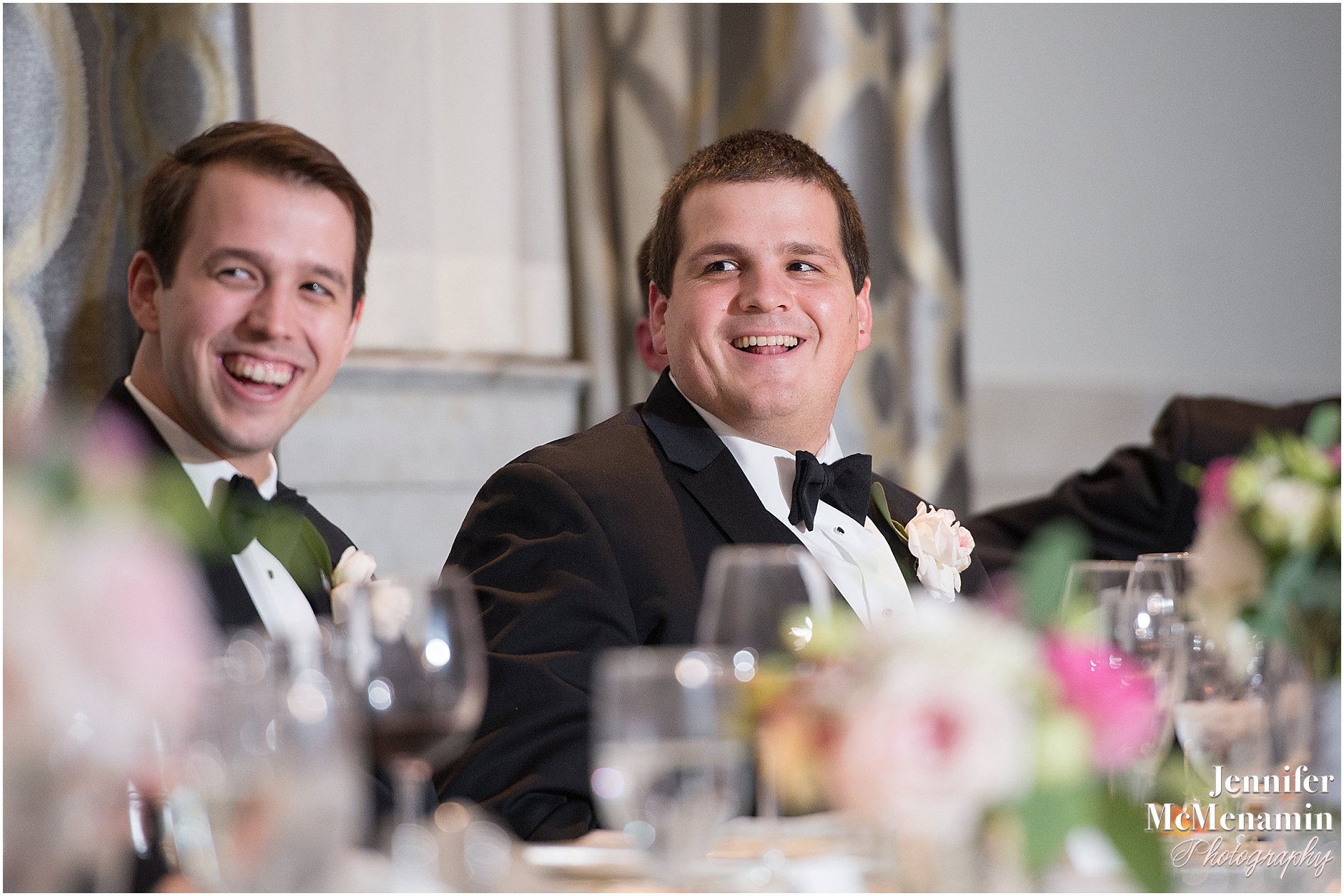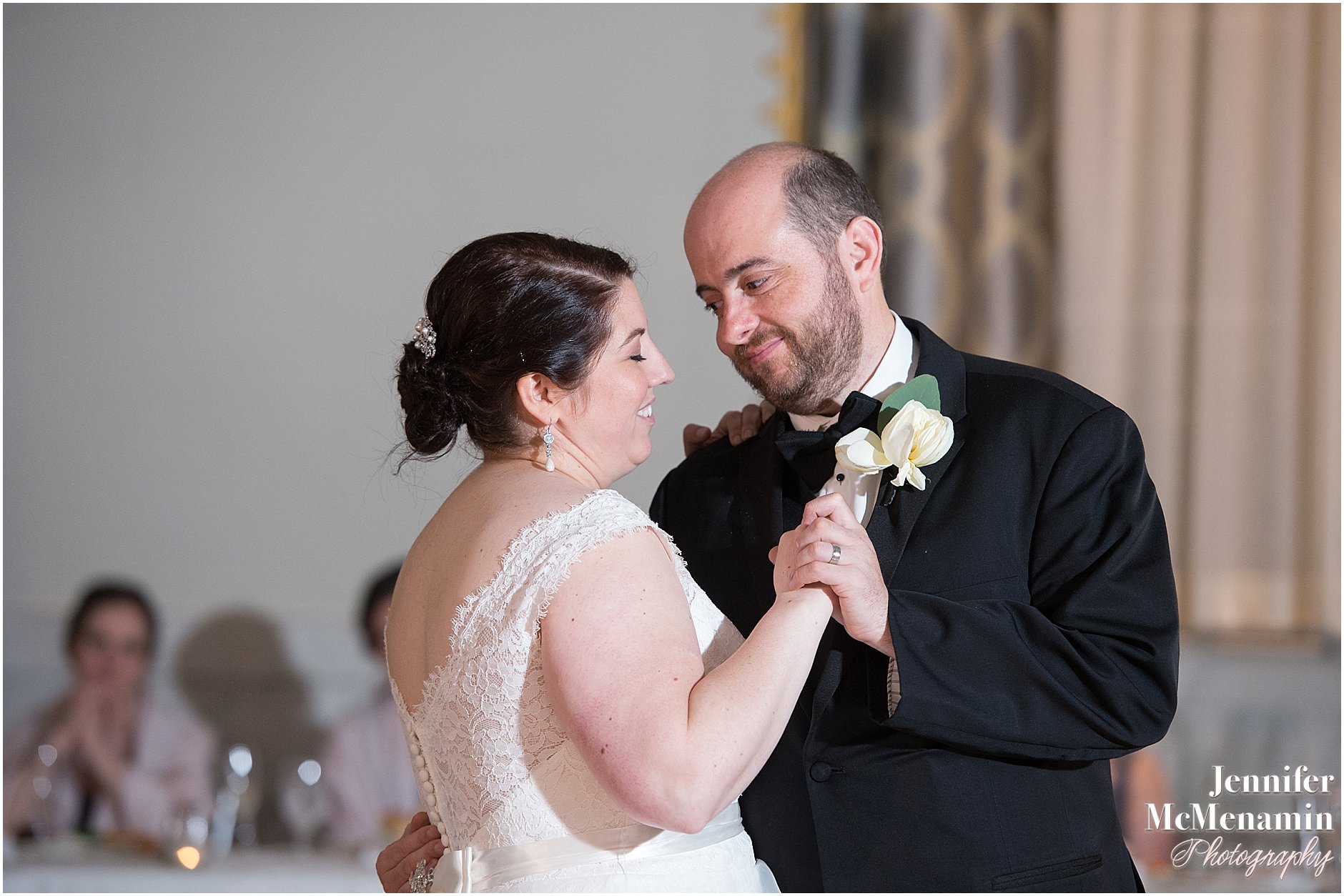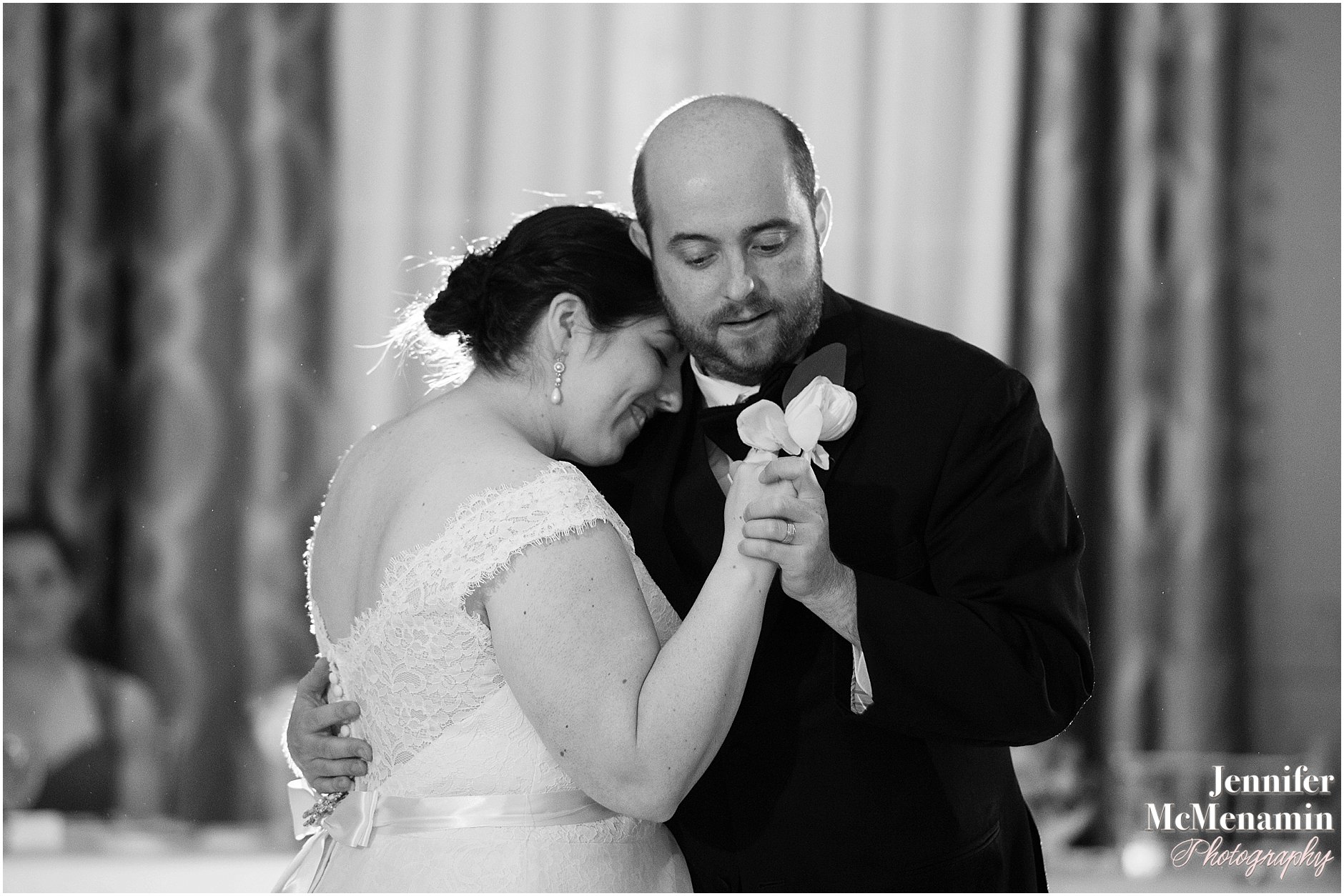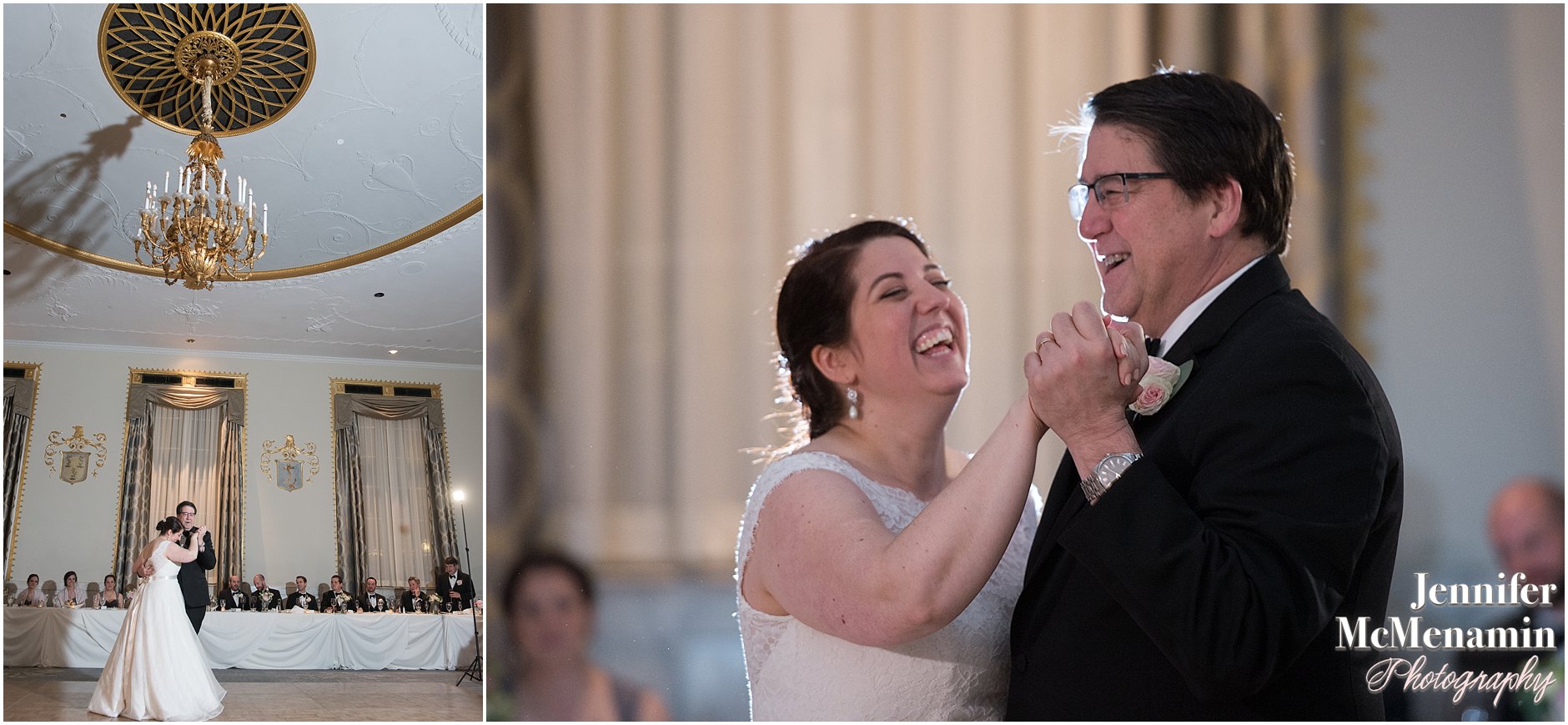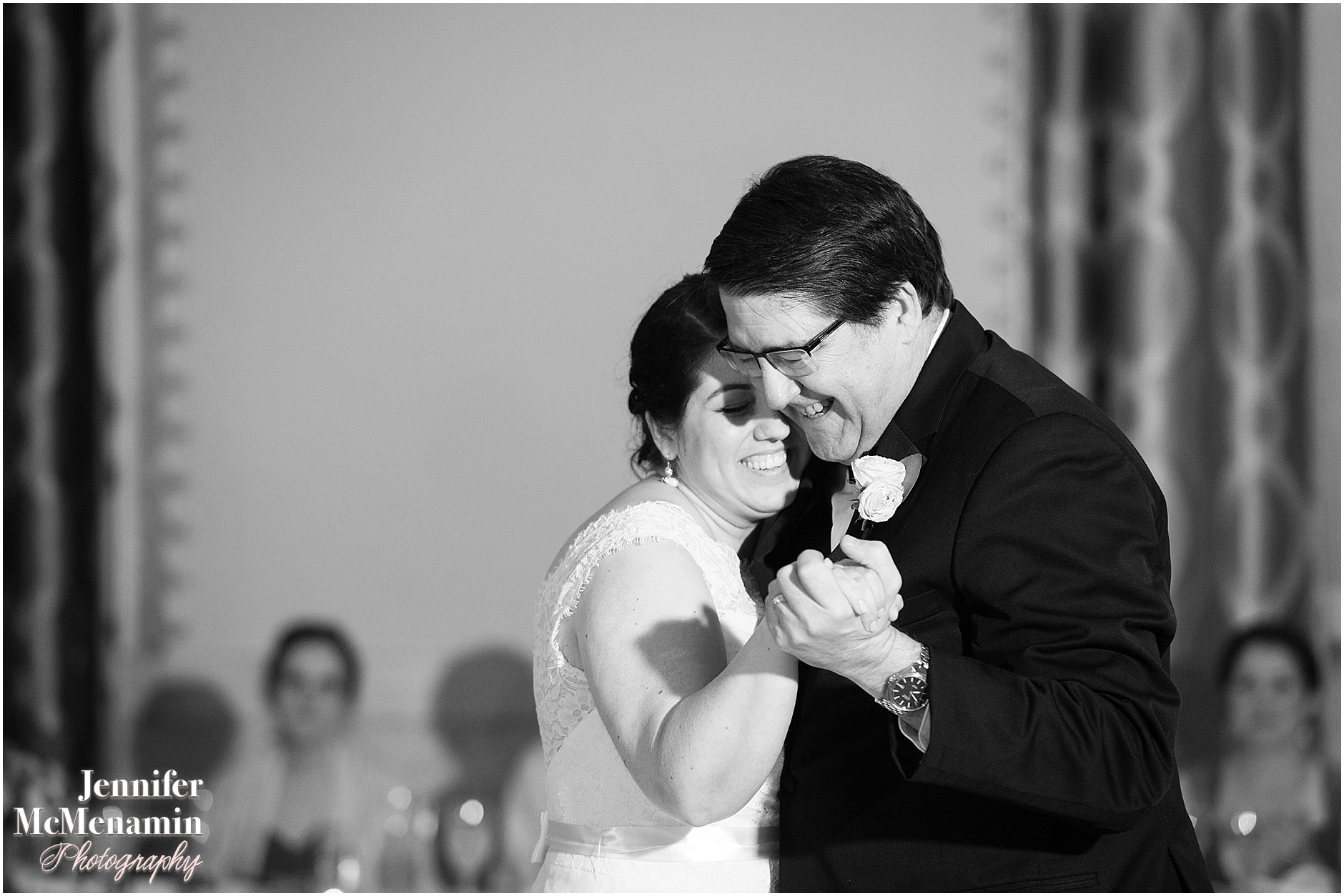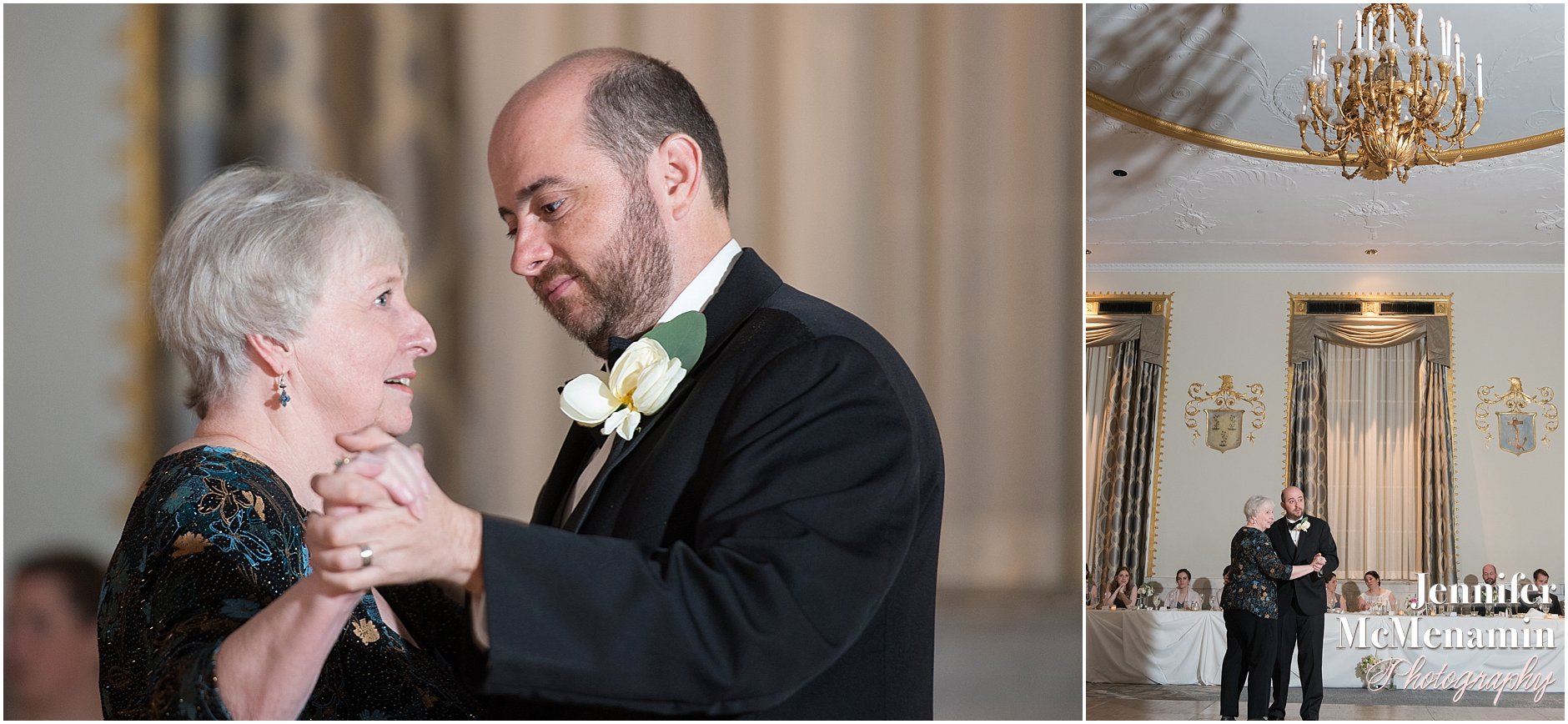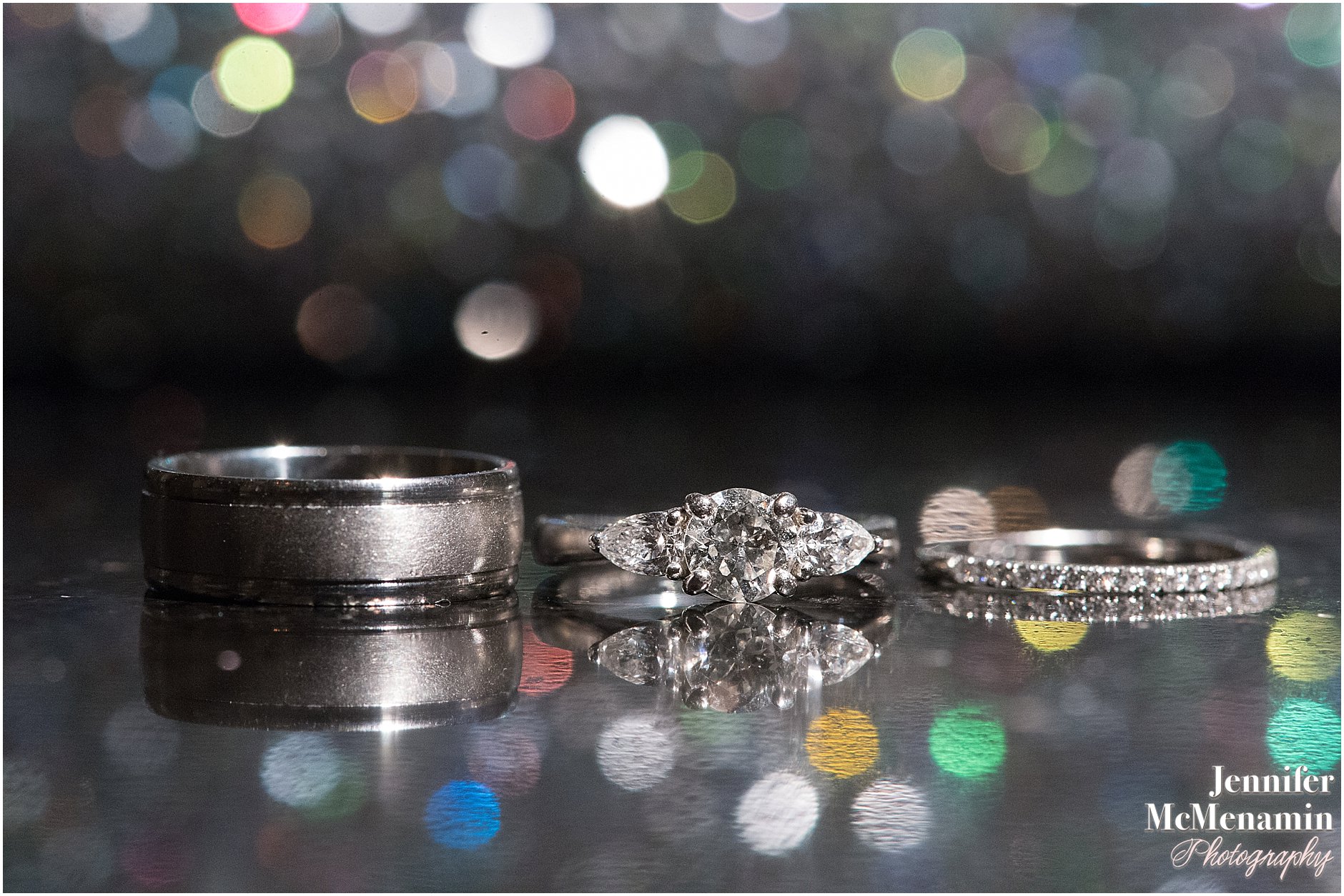 Mike Bell from My Deejay kept the party hopping and the dance floor full for all the fun and frivolity.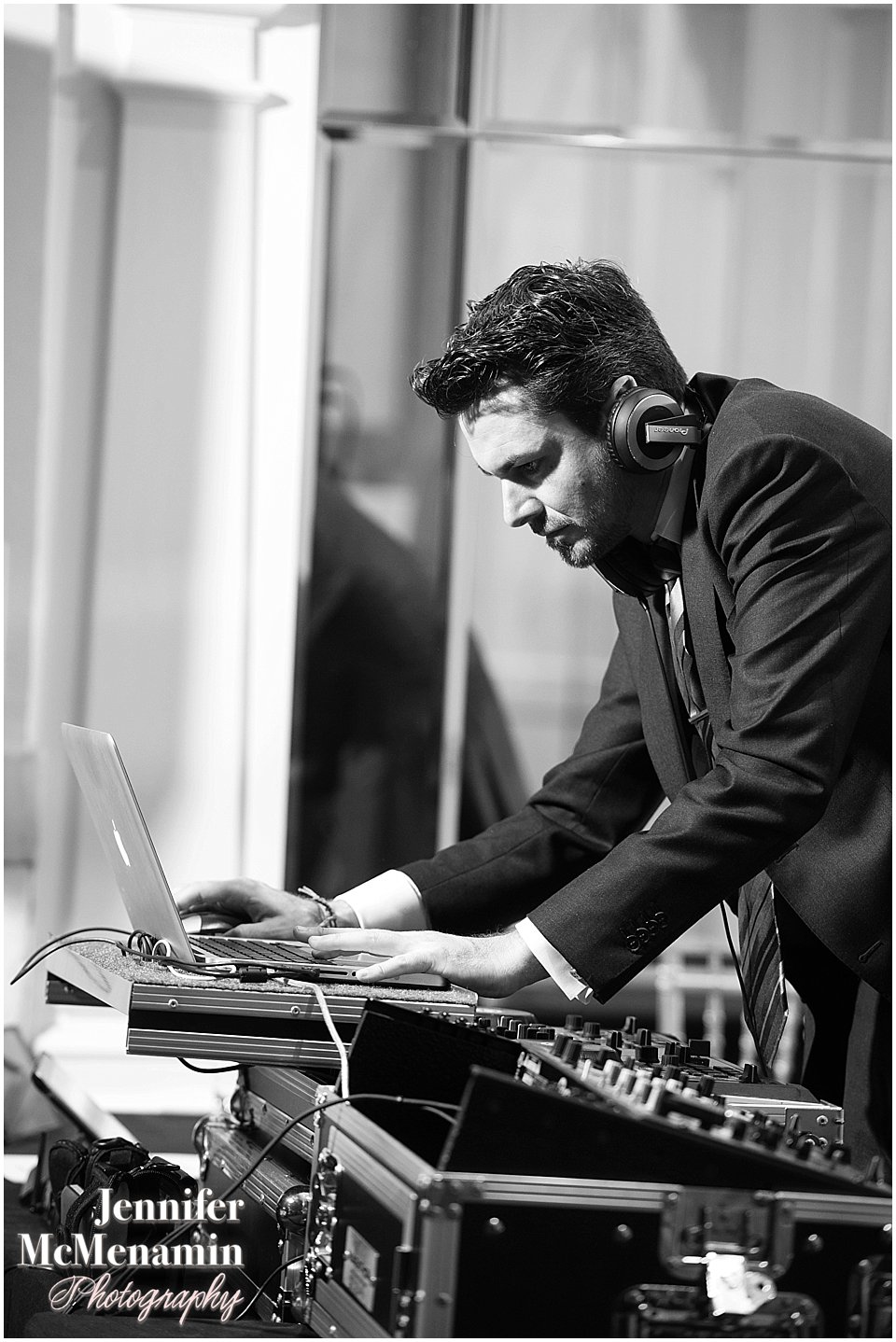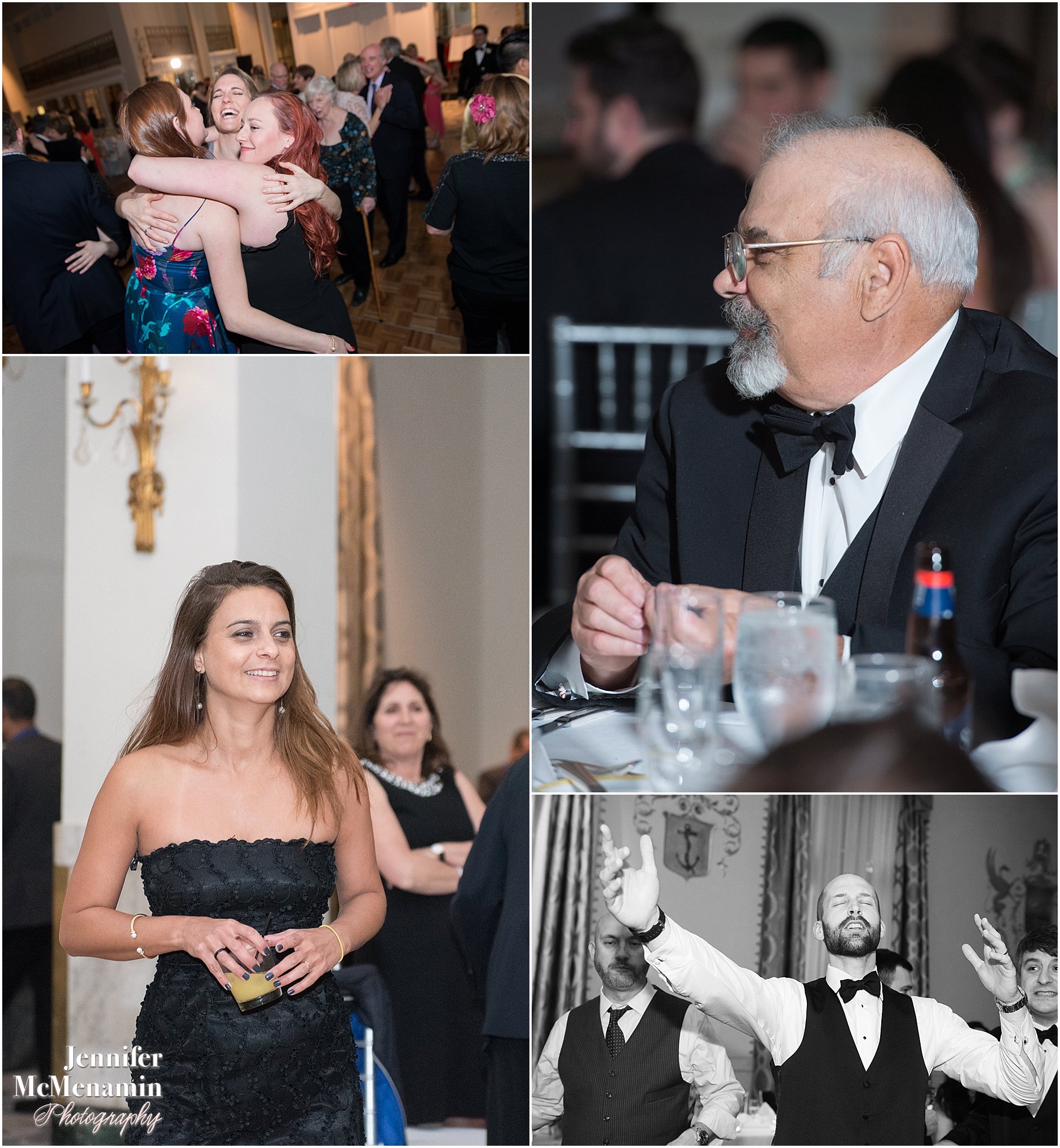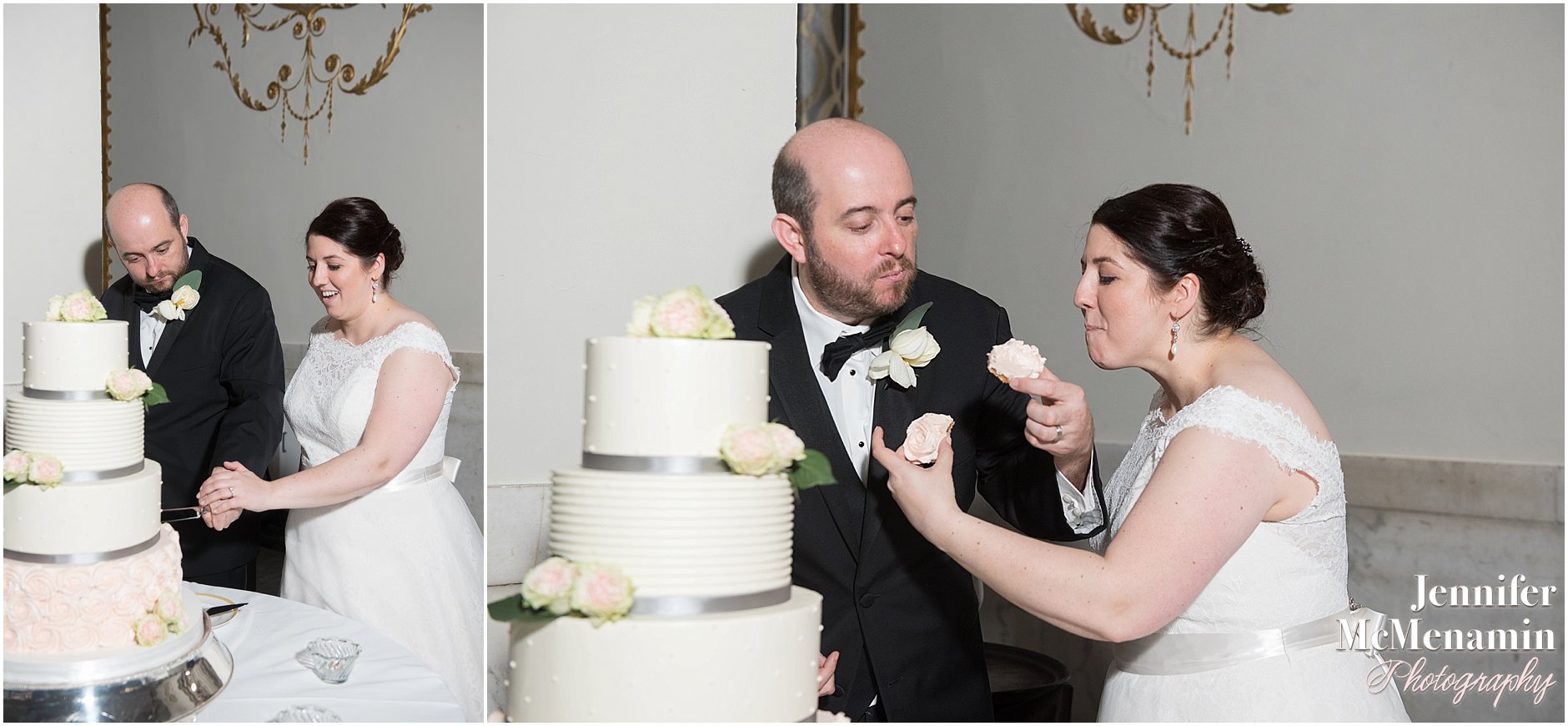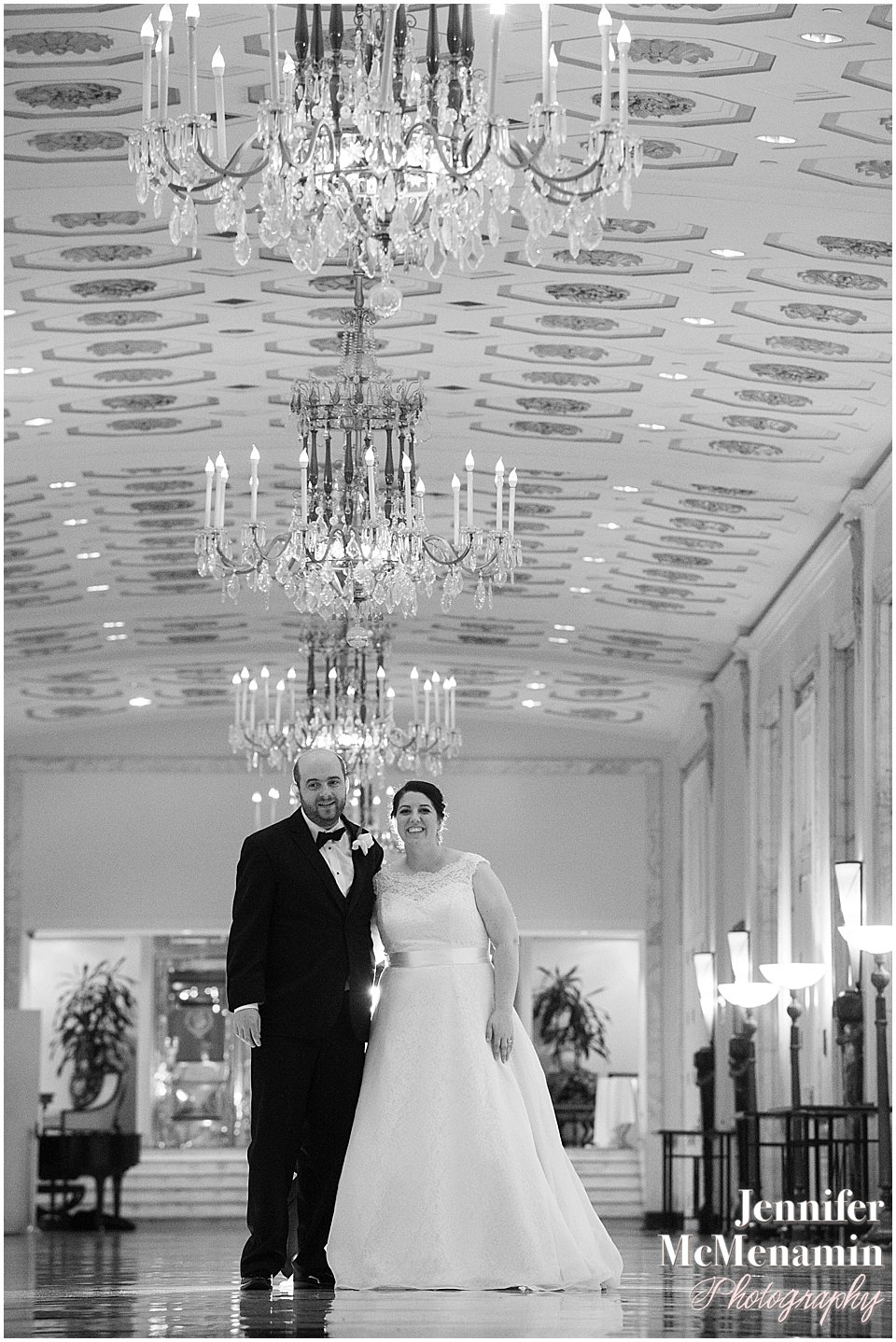 Many, many congratulations, Erin + Andrew! I could not have had more fun with you, your friends and your families.
Credits:
Photography: Jennifer McMenamin Photography, LLC

Ceremony: Saint Peter's Catholic Church of Capitol Hill
Officiant: Msgr. Hart
Ceremony musicians: Dr Kevin O'Brien

Reception: The Mayflower Hotel

Hair & Make-up: Makeup and Hair by Alina Karaman

Florist: Bergerons at the Mayflower
Cake: Fluffy Thoughts Cakes

DJ: MyDeejay

Videographer: Riverlight Films