I started my day with Stephen, his father, his groomsman and his brother, Joseph, whose wonderful wedding to Jenny I photographed several years ago. It was tremendous fun to see and photograph them all again. As was the deja vu when I snapped a photo of their father helping Joseph with his tie. "Wait a minute," I actually said out loud, "I think I already took this picture." Much laughter ensued.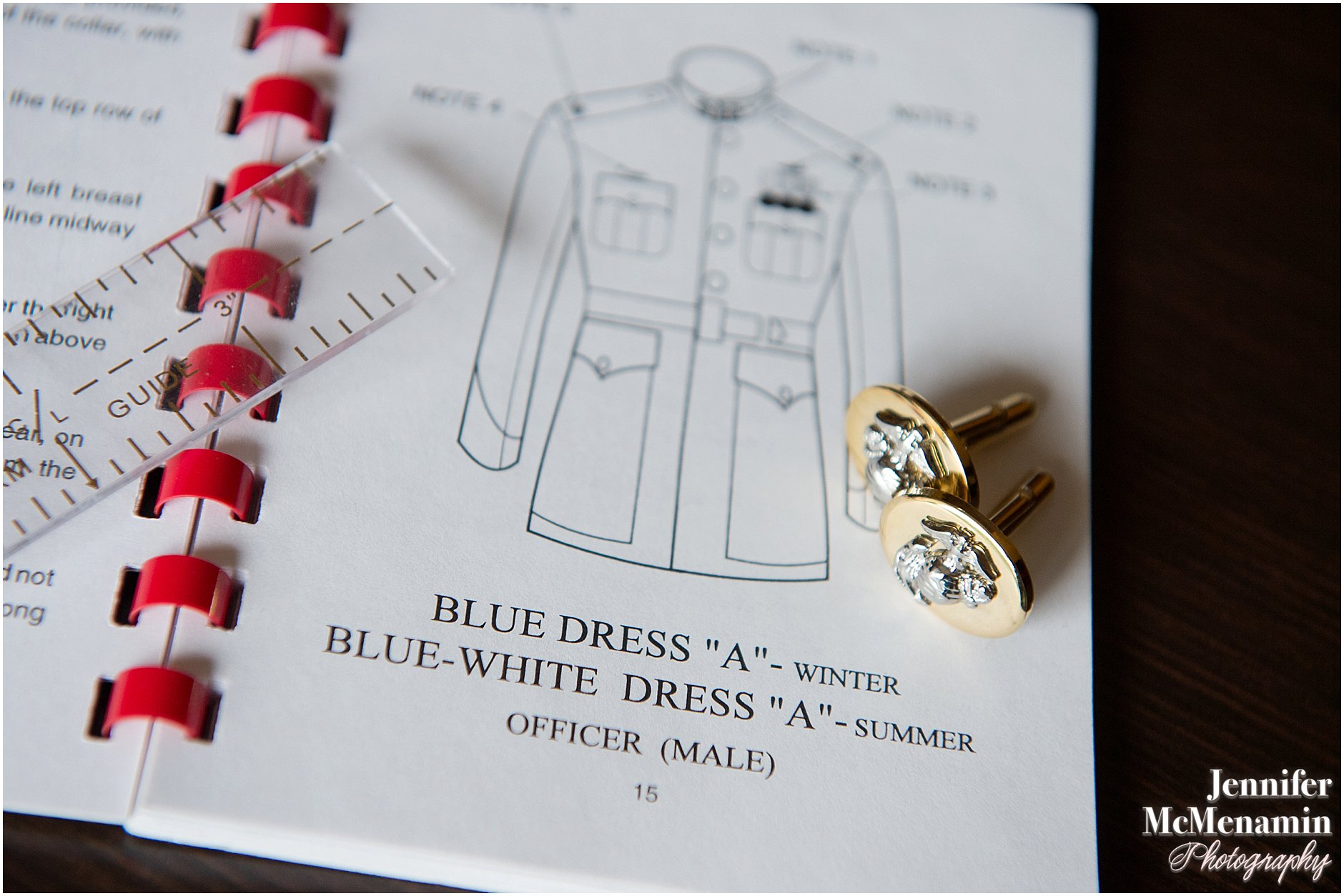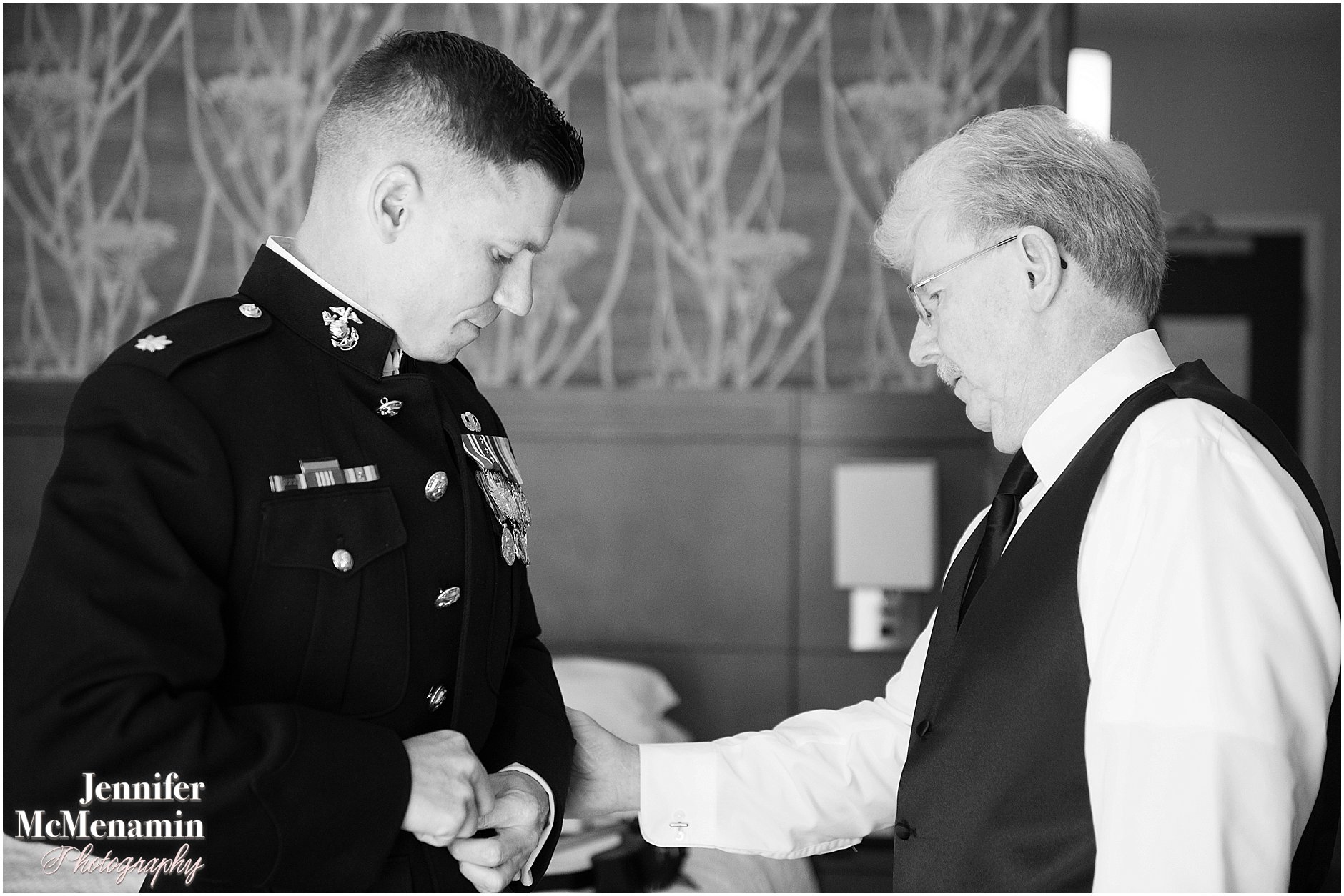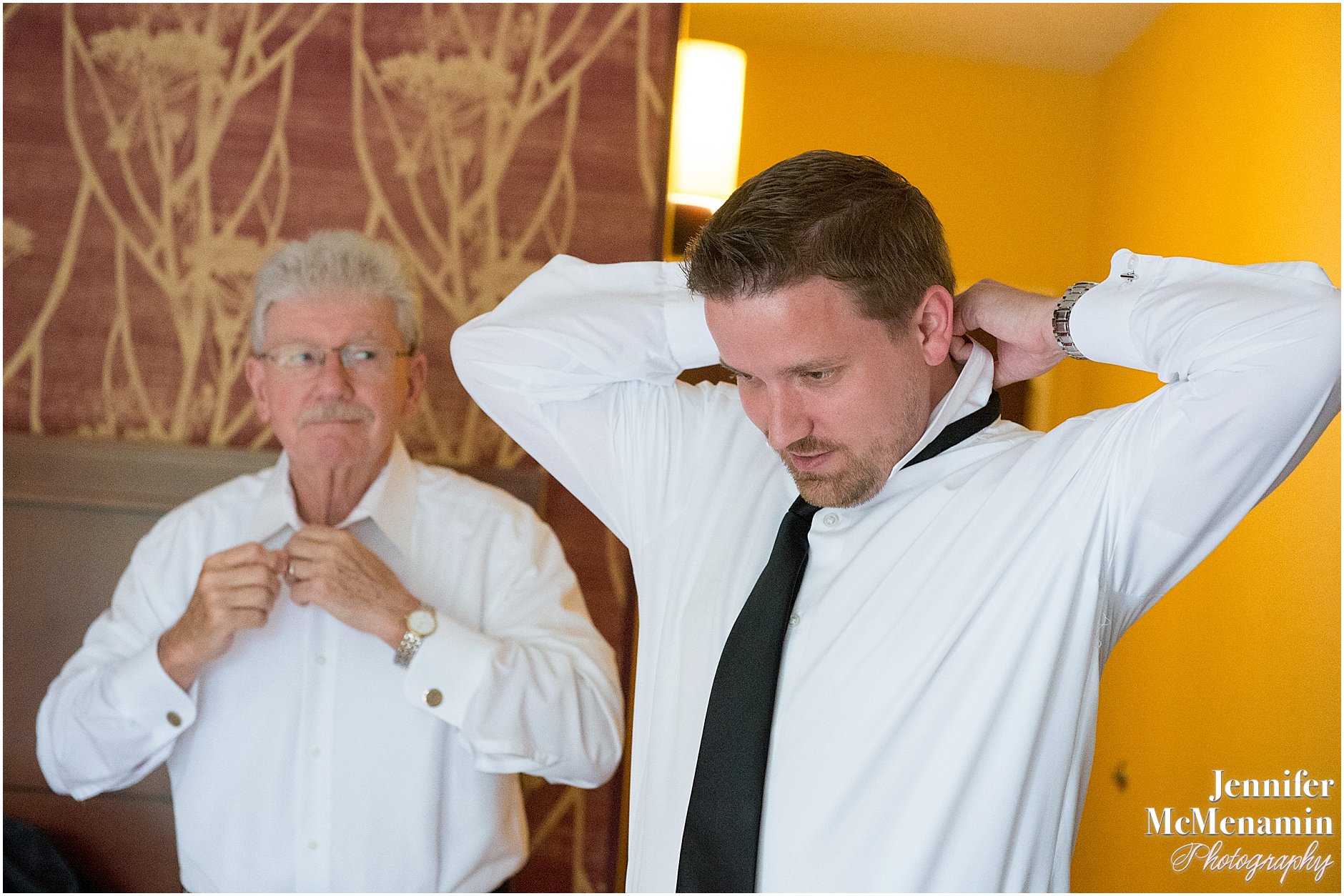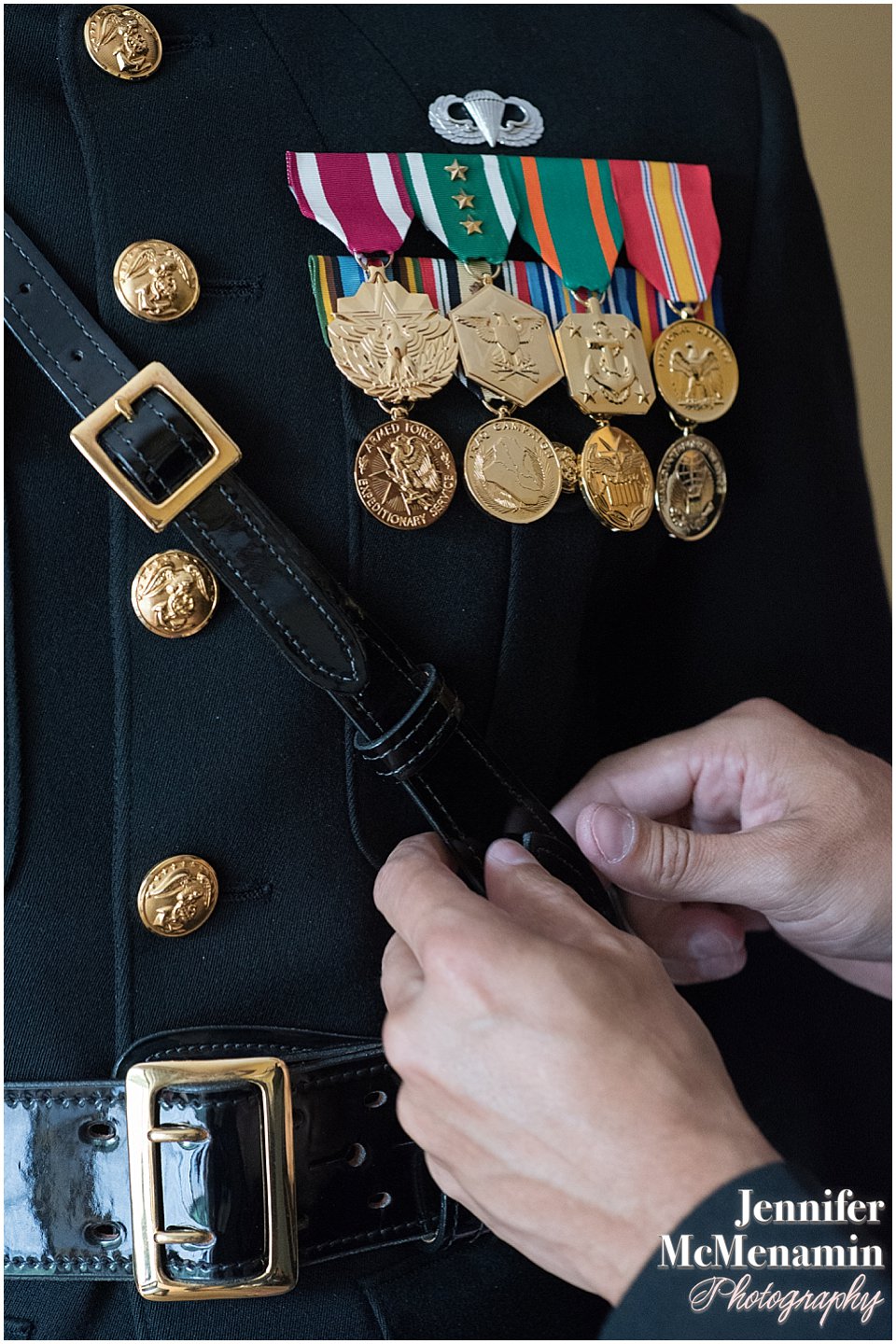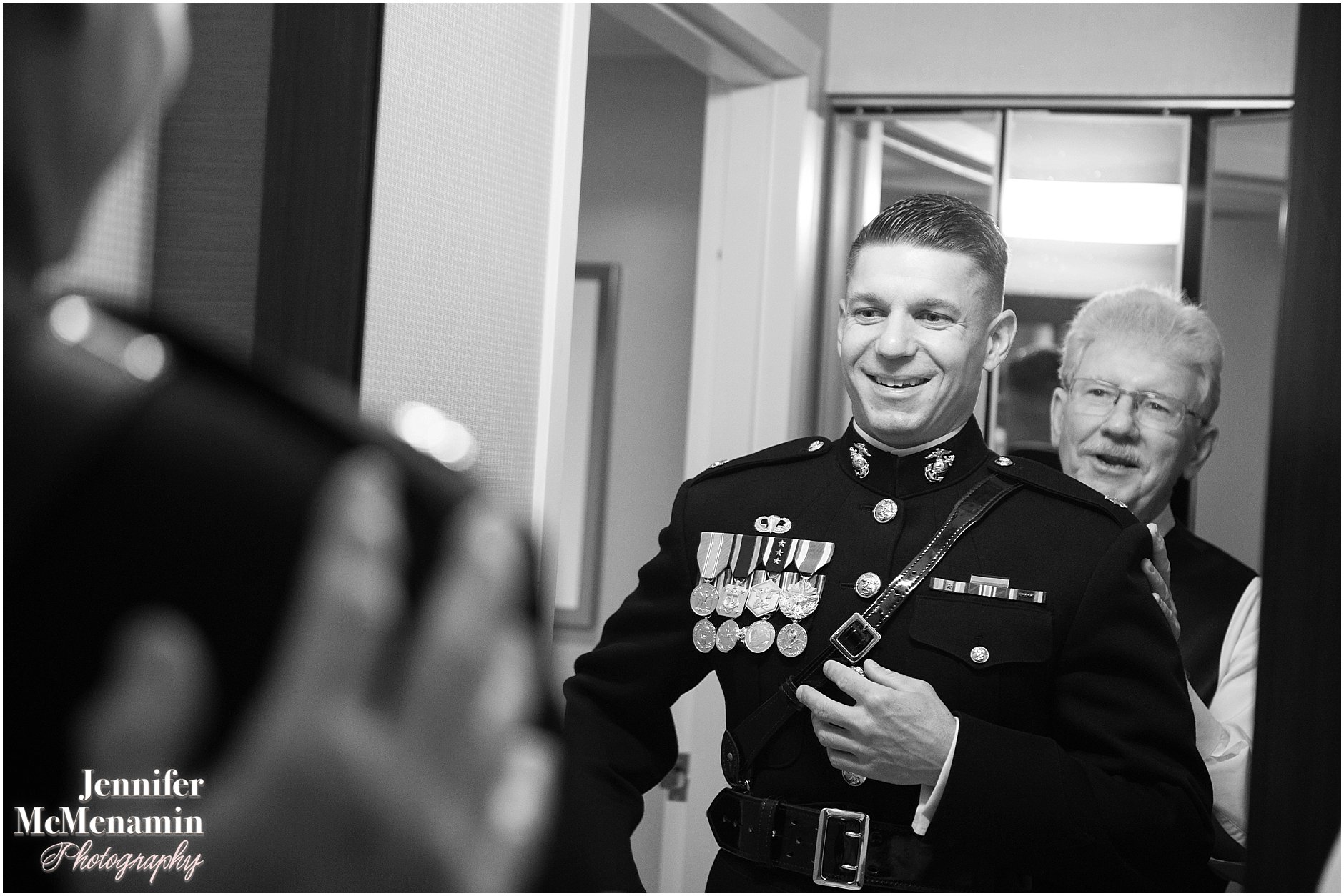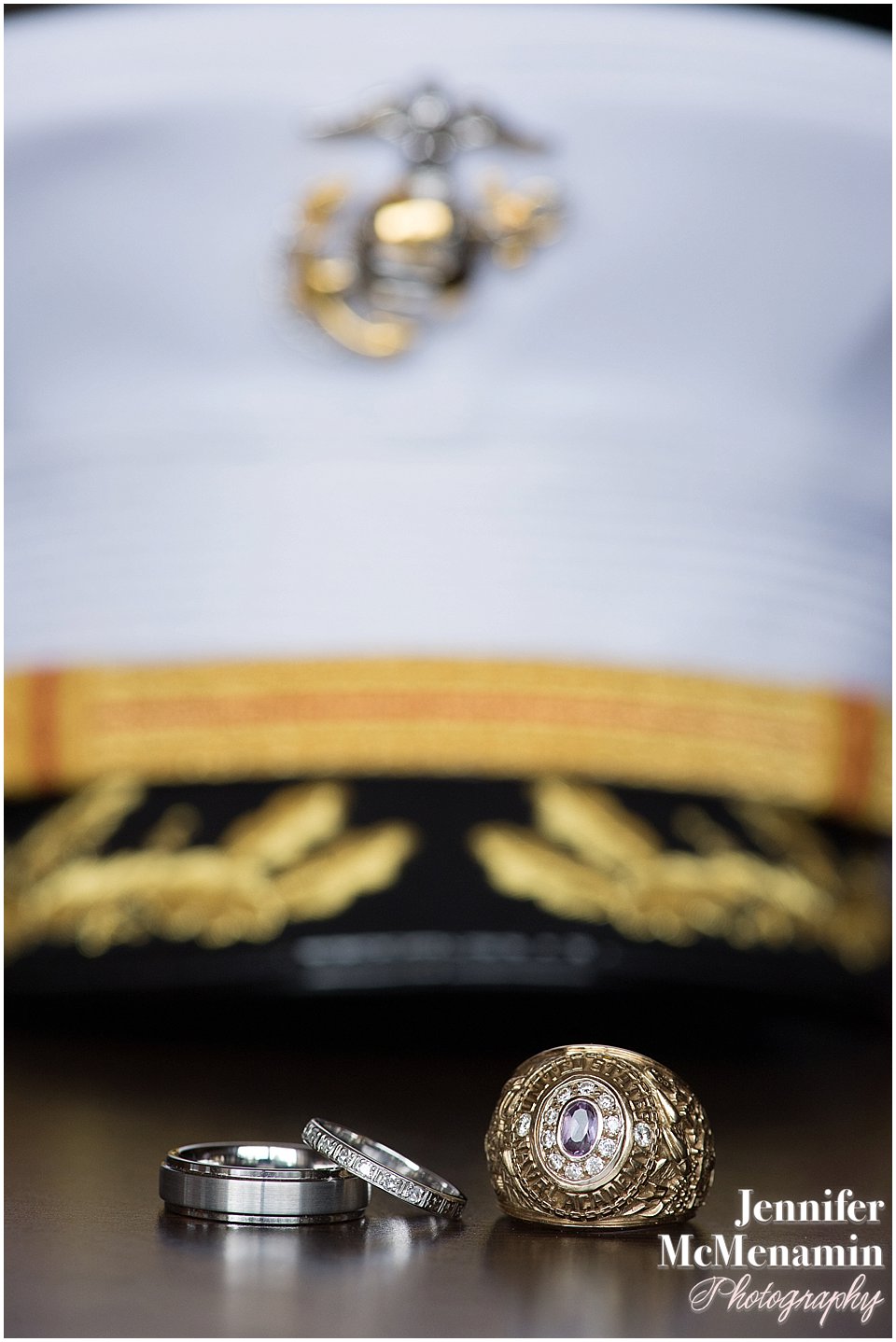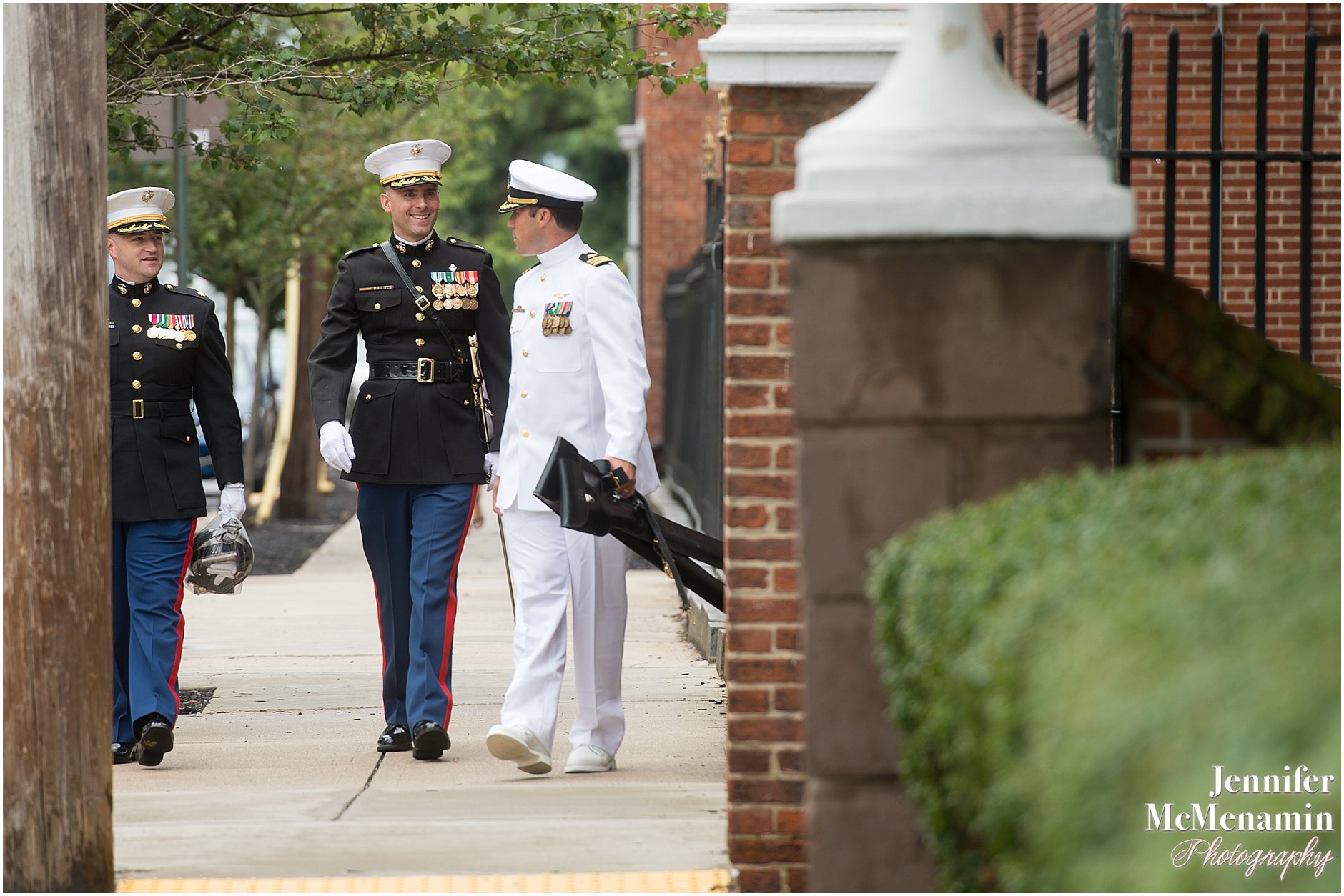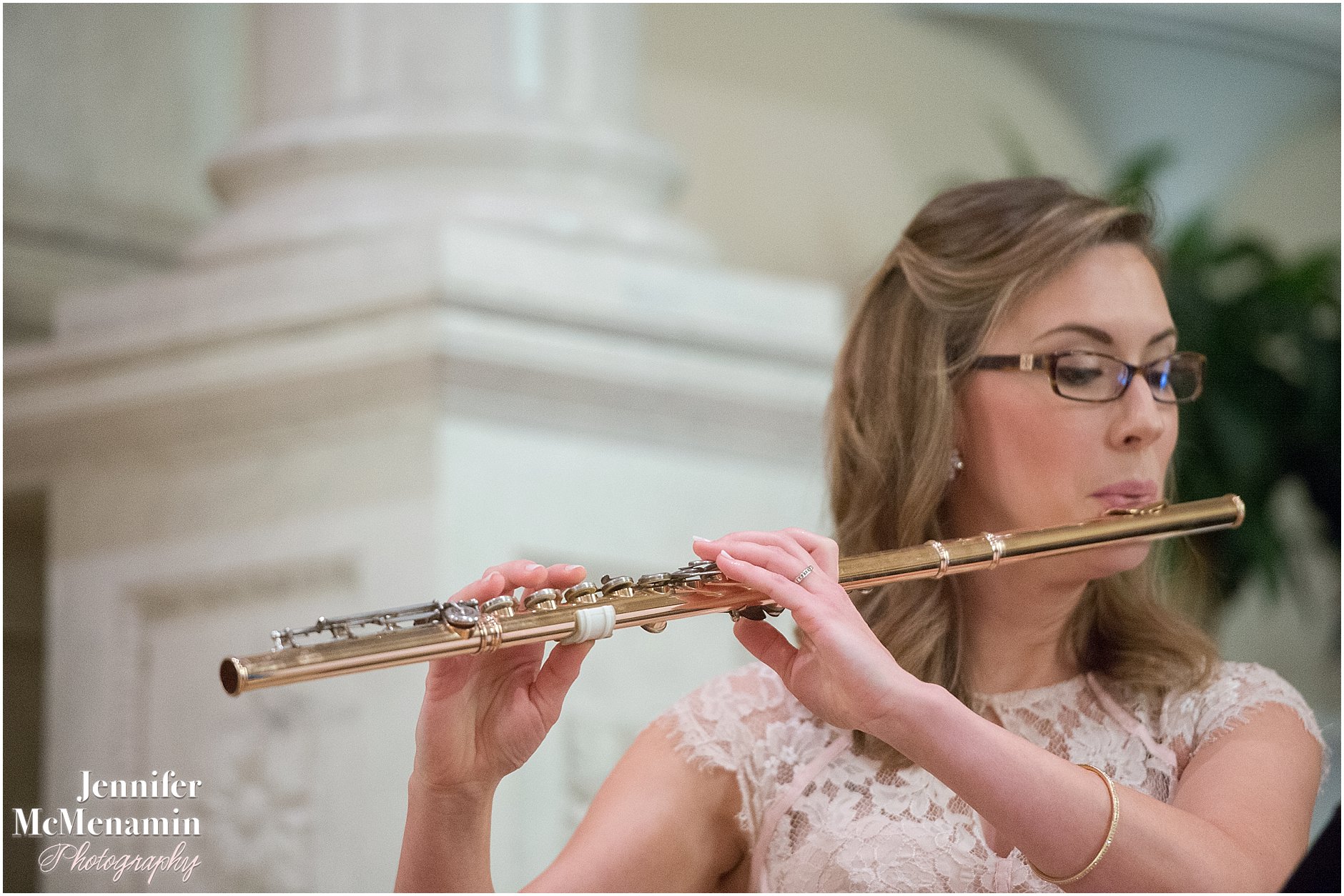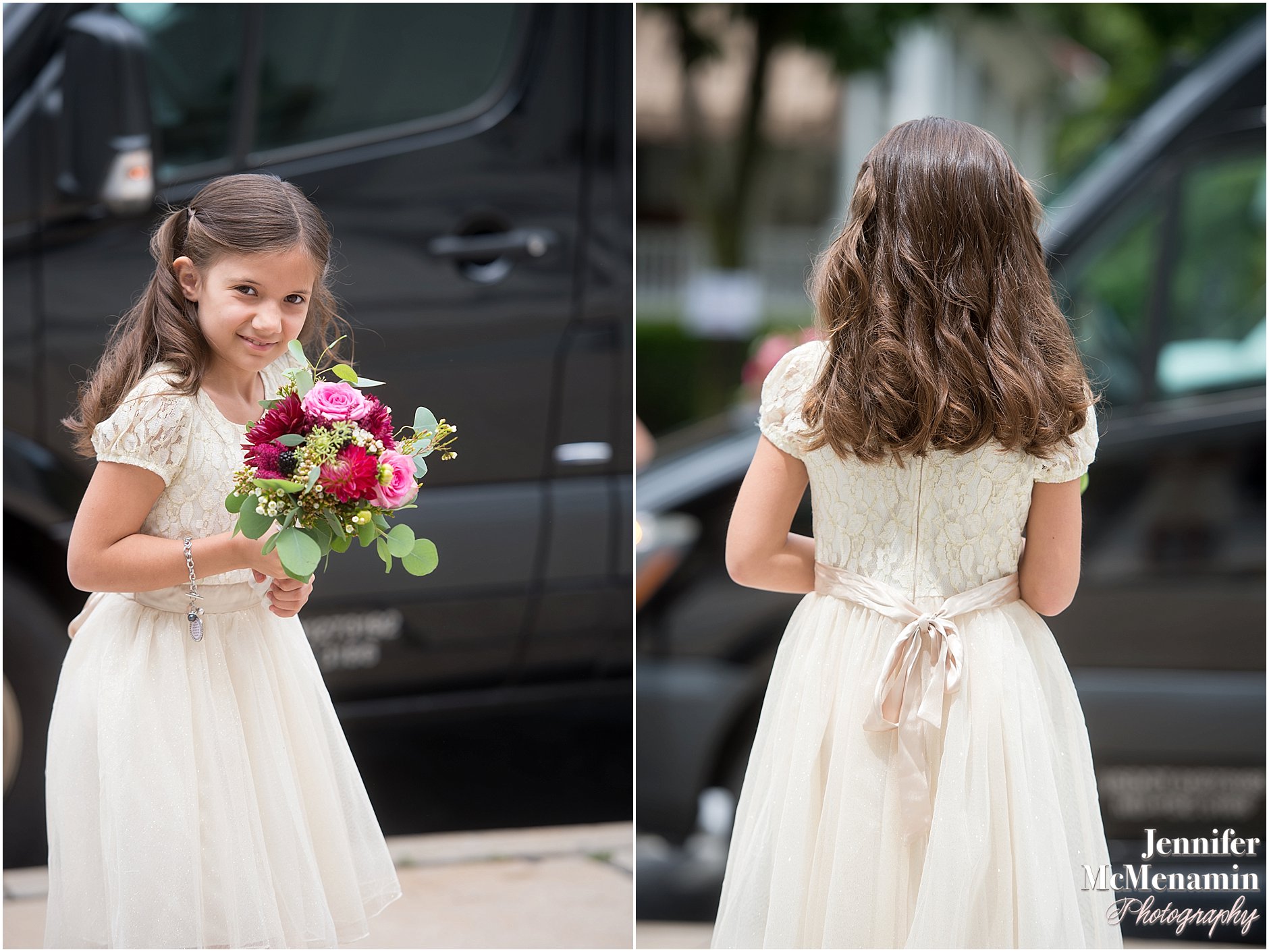 Theresa arrived, looking lovely as can be, just moments before walking down the aisle to Stephen.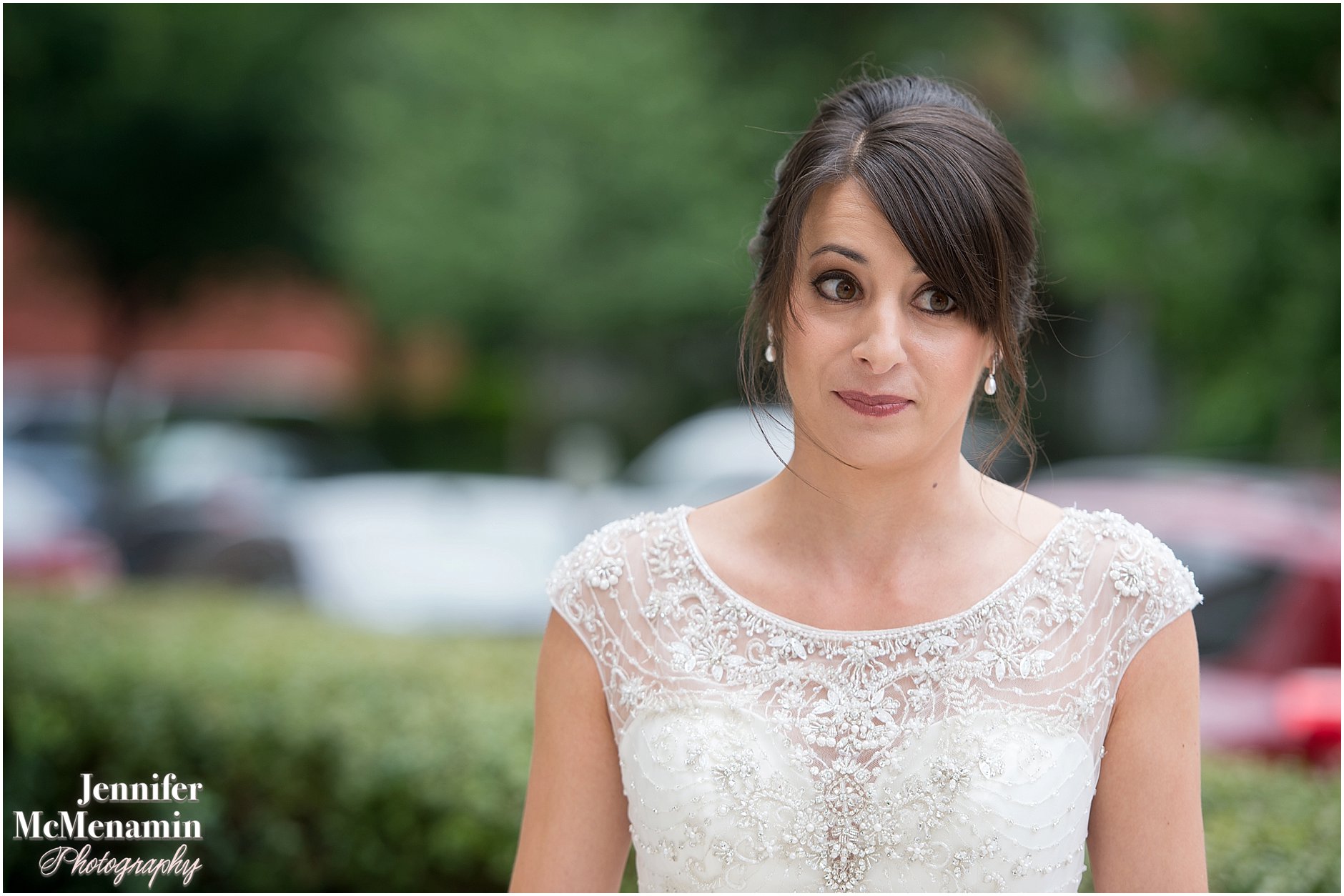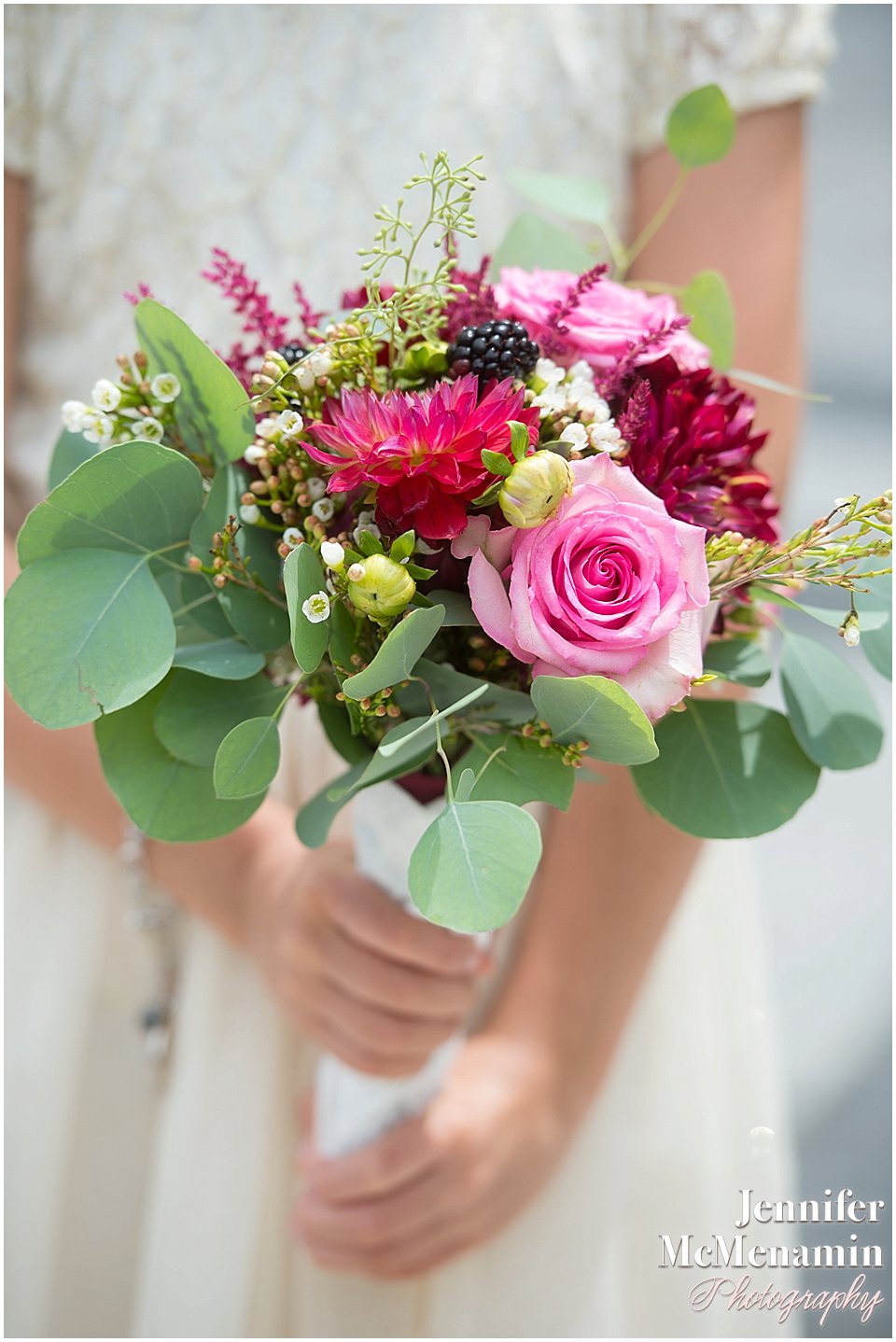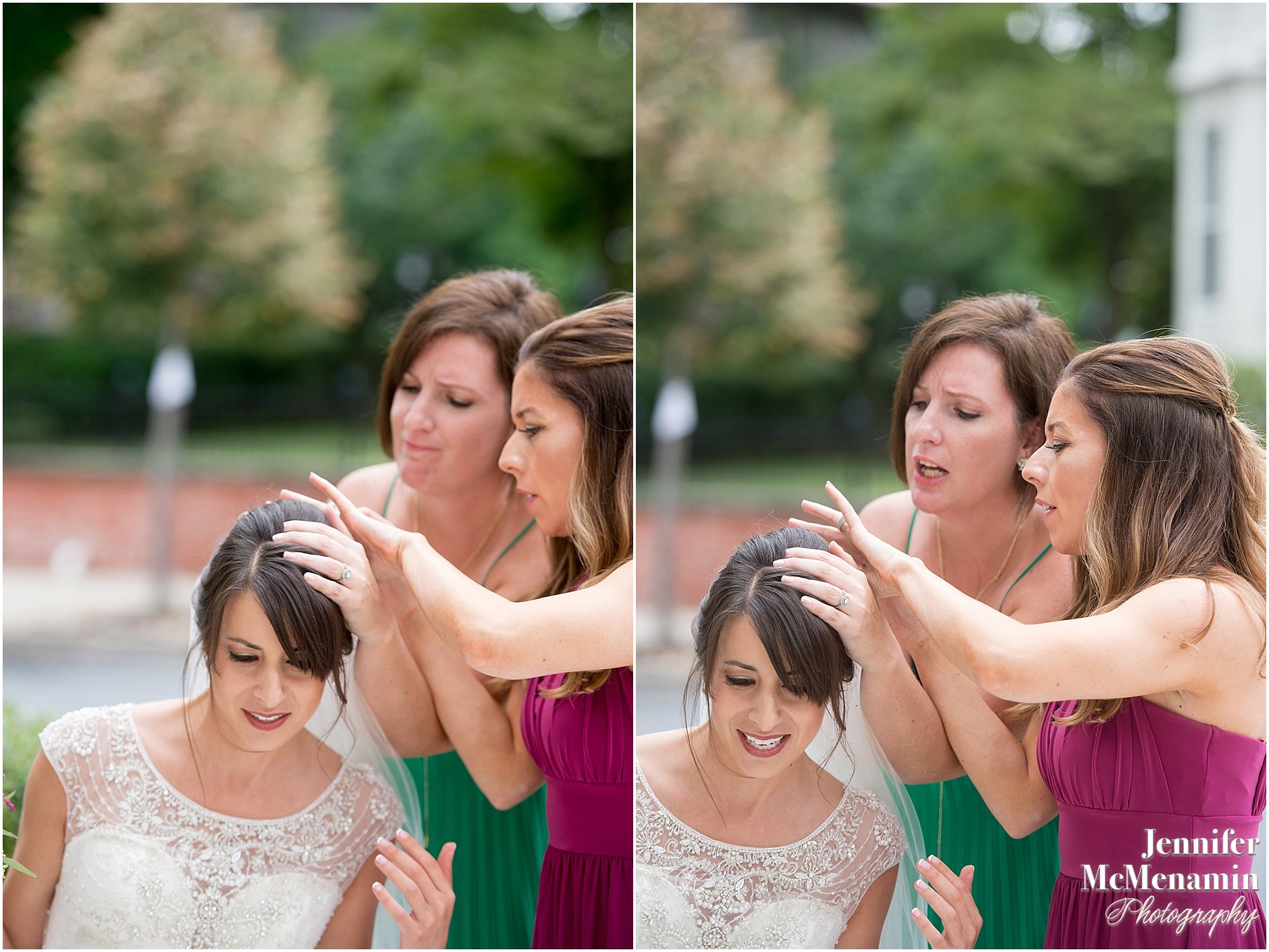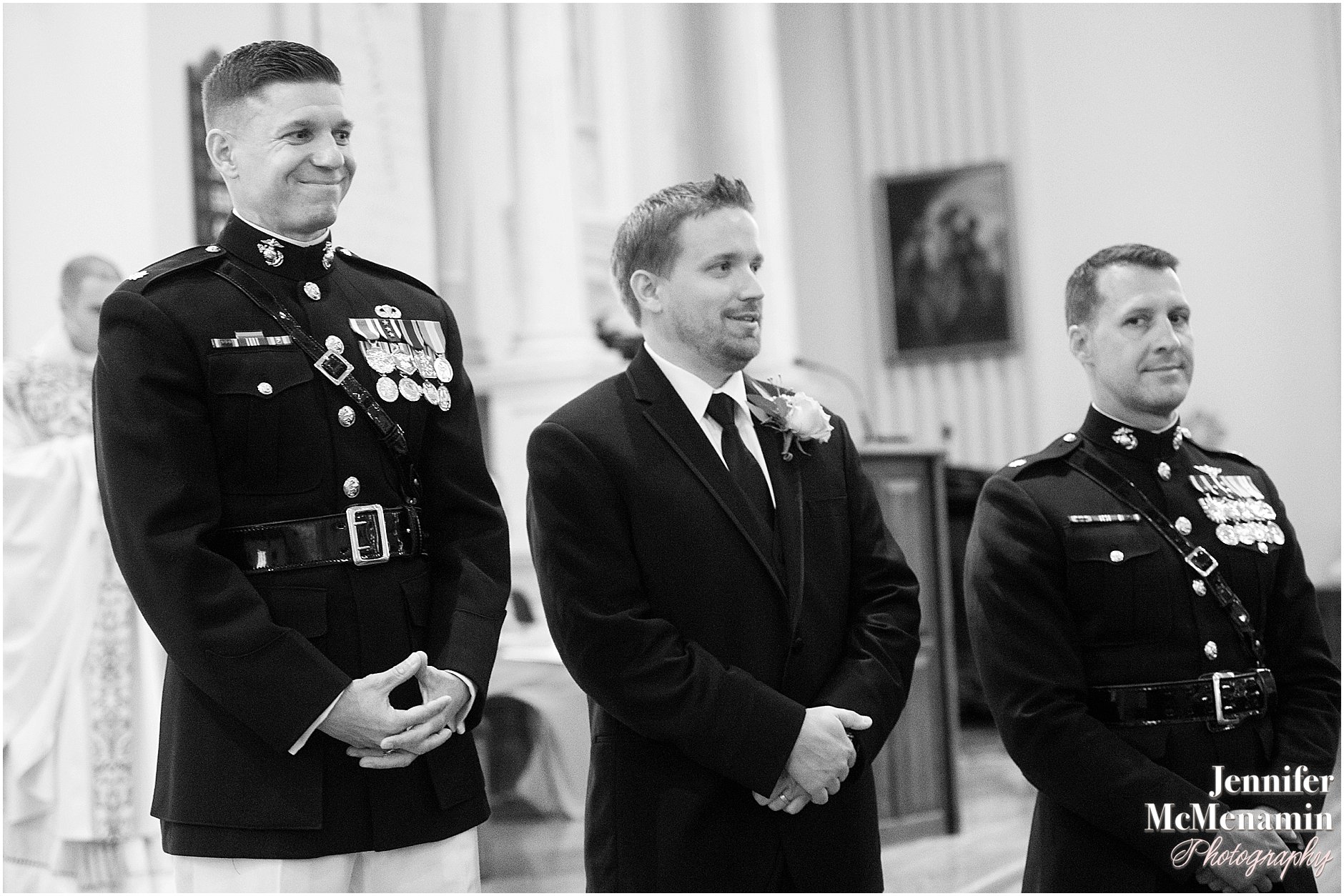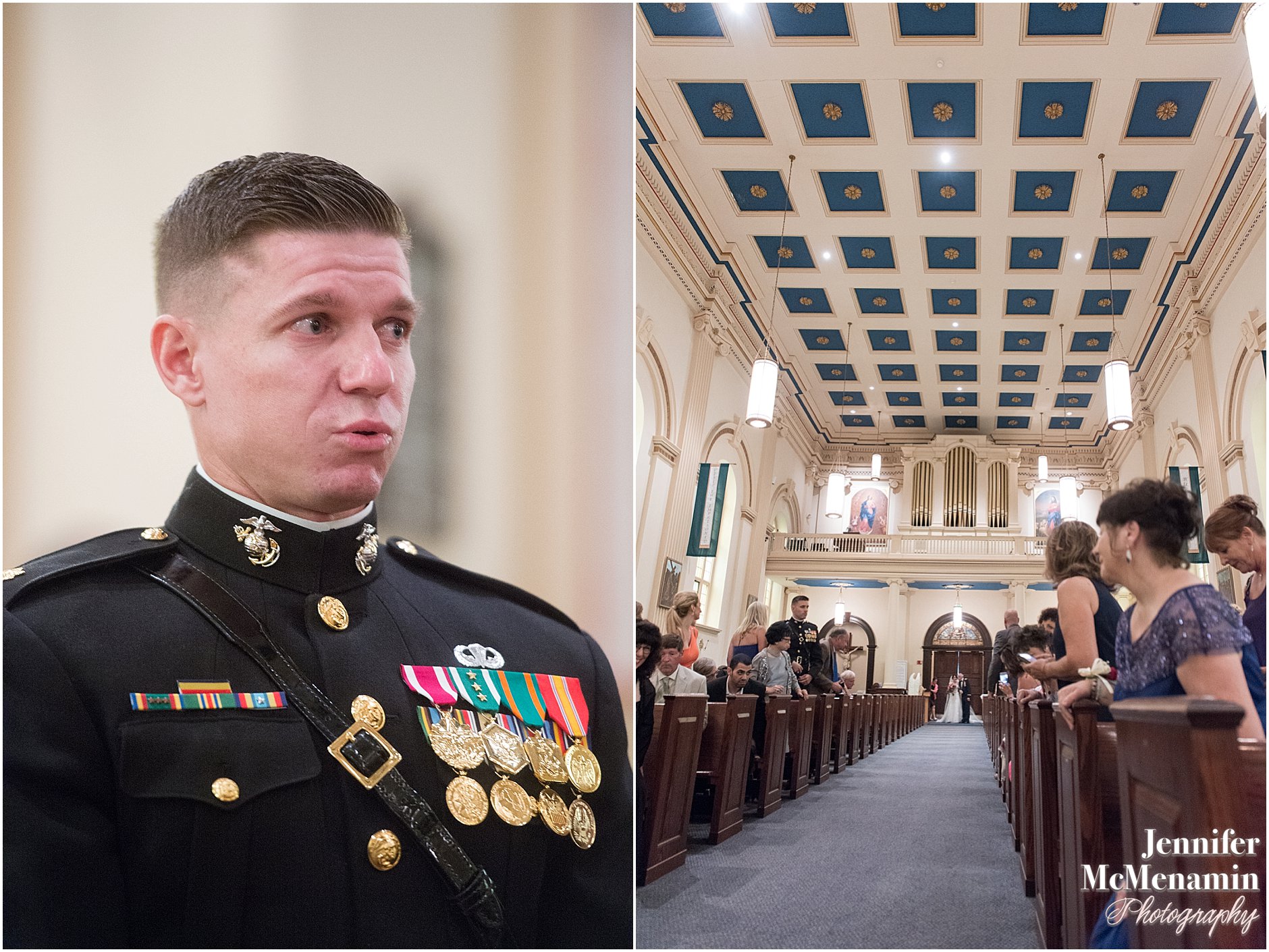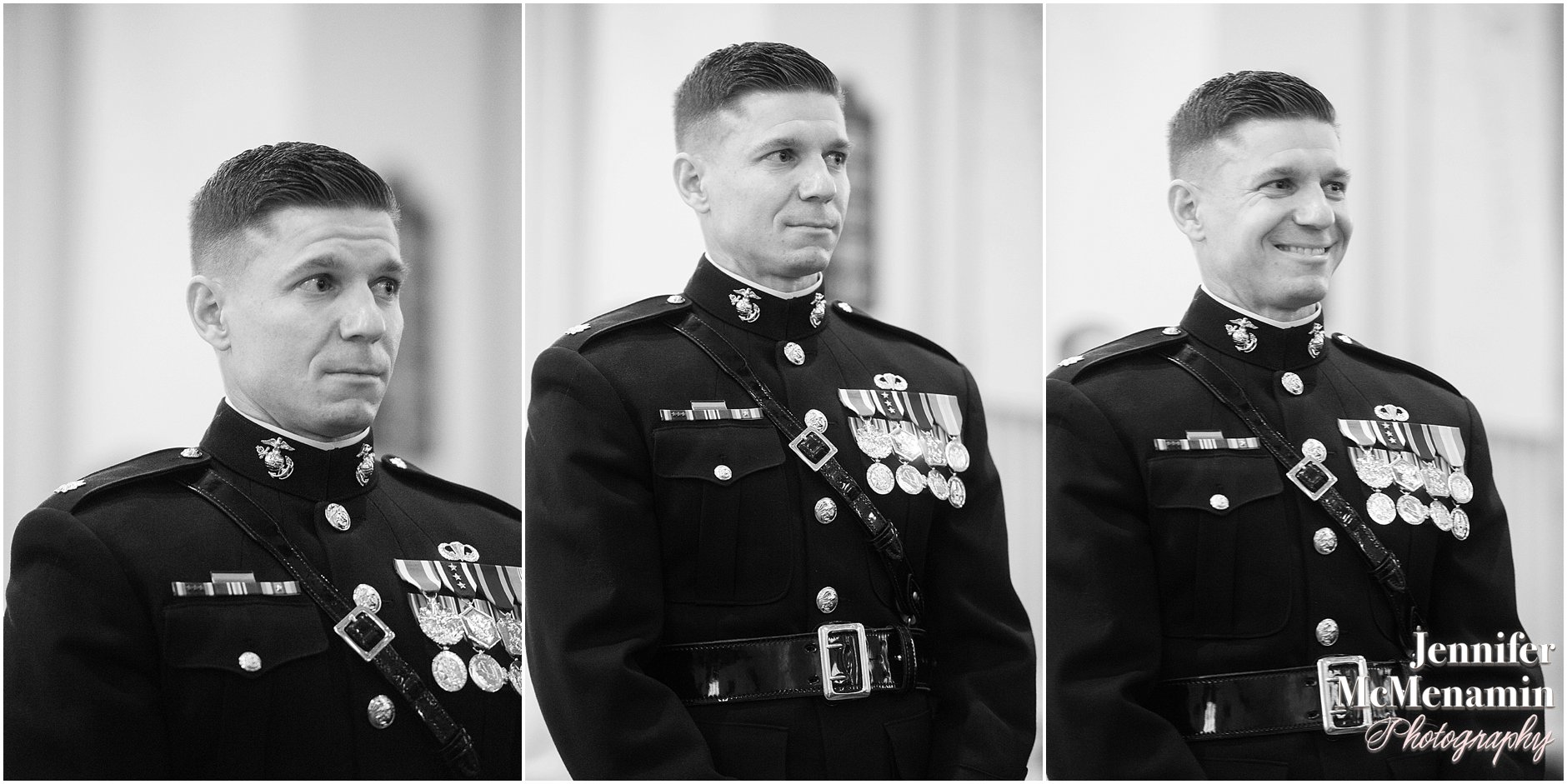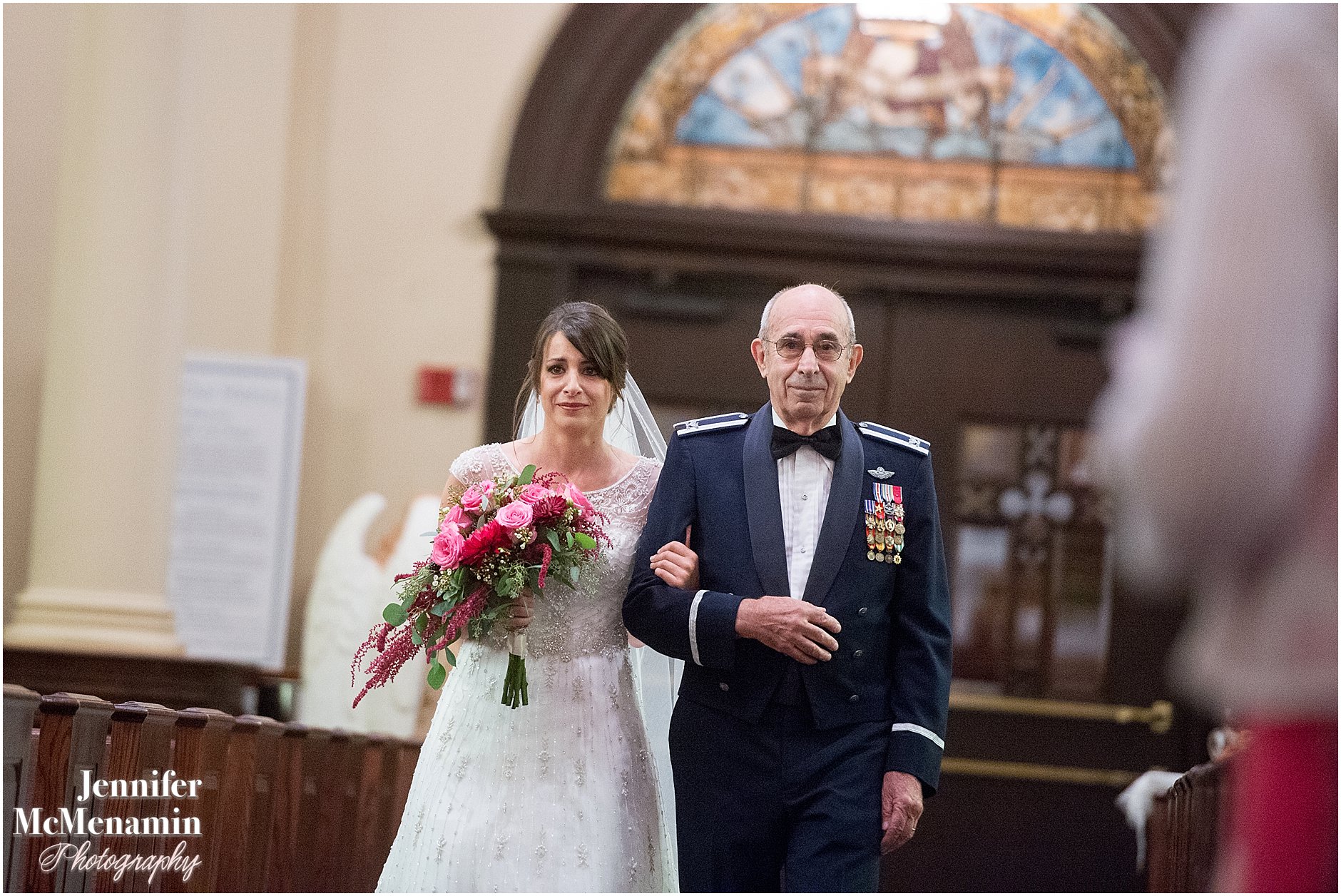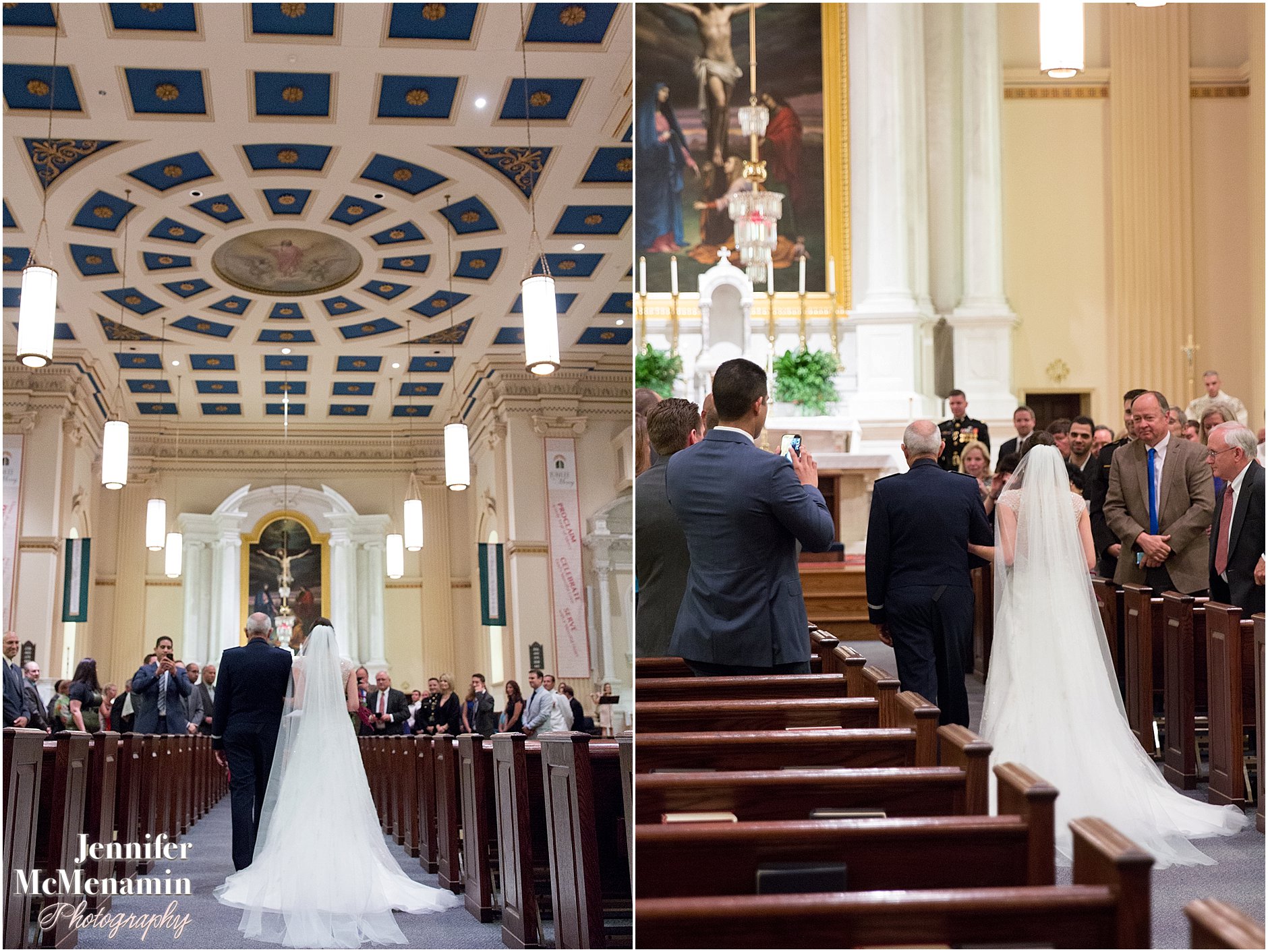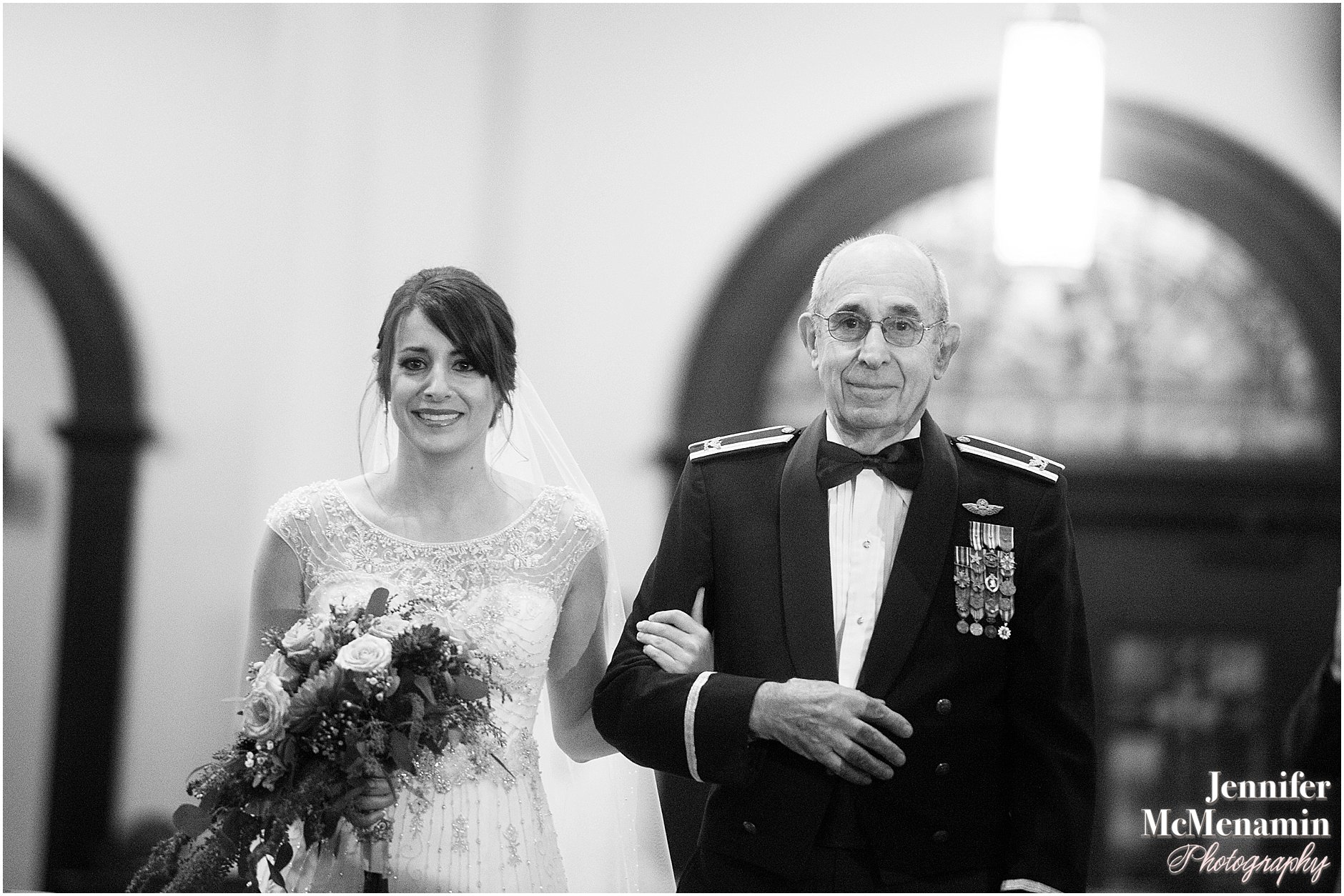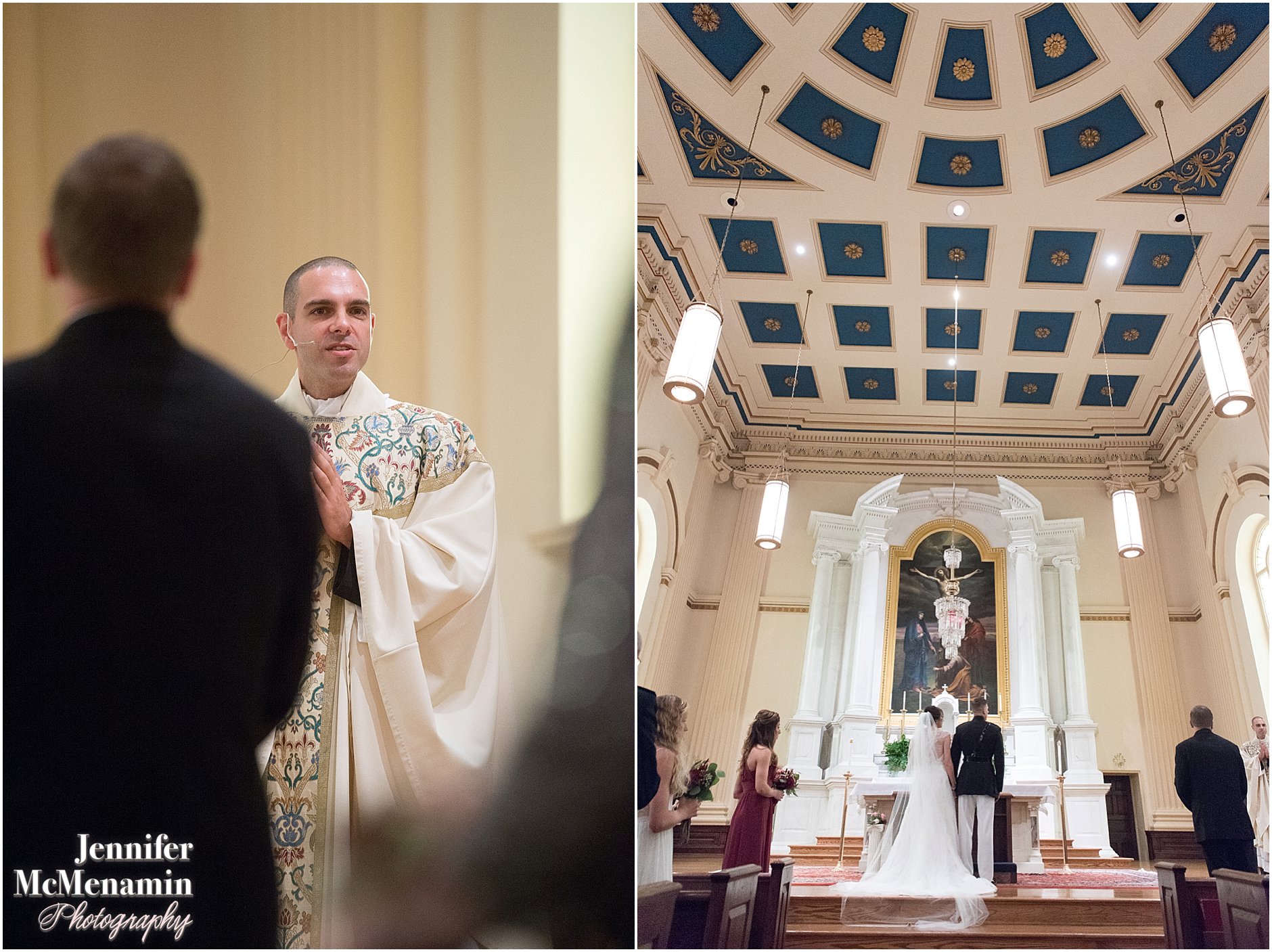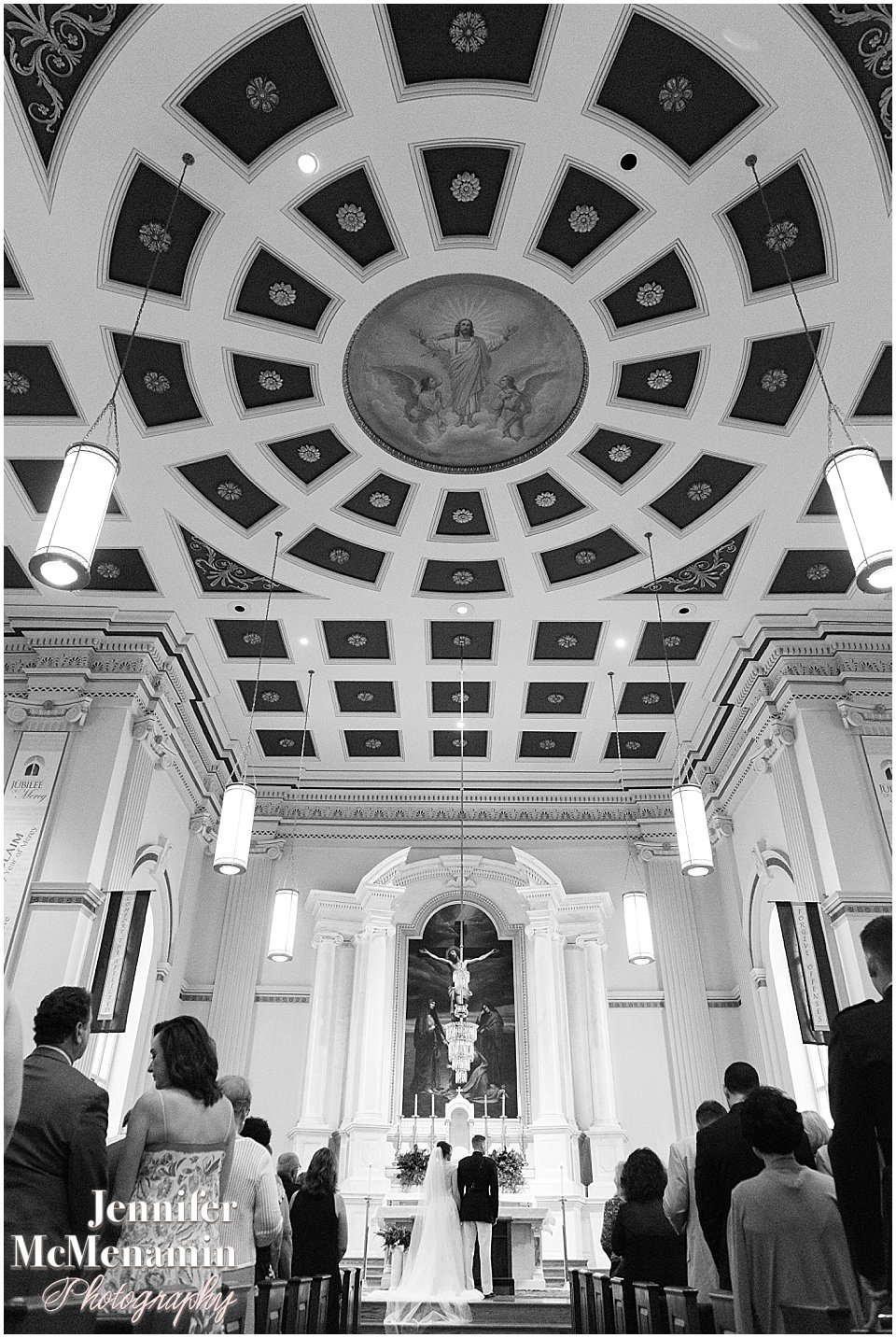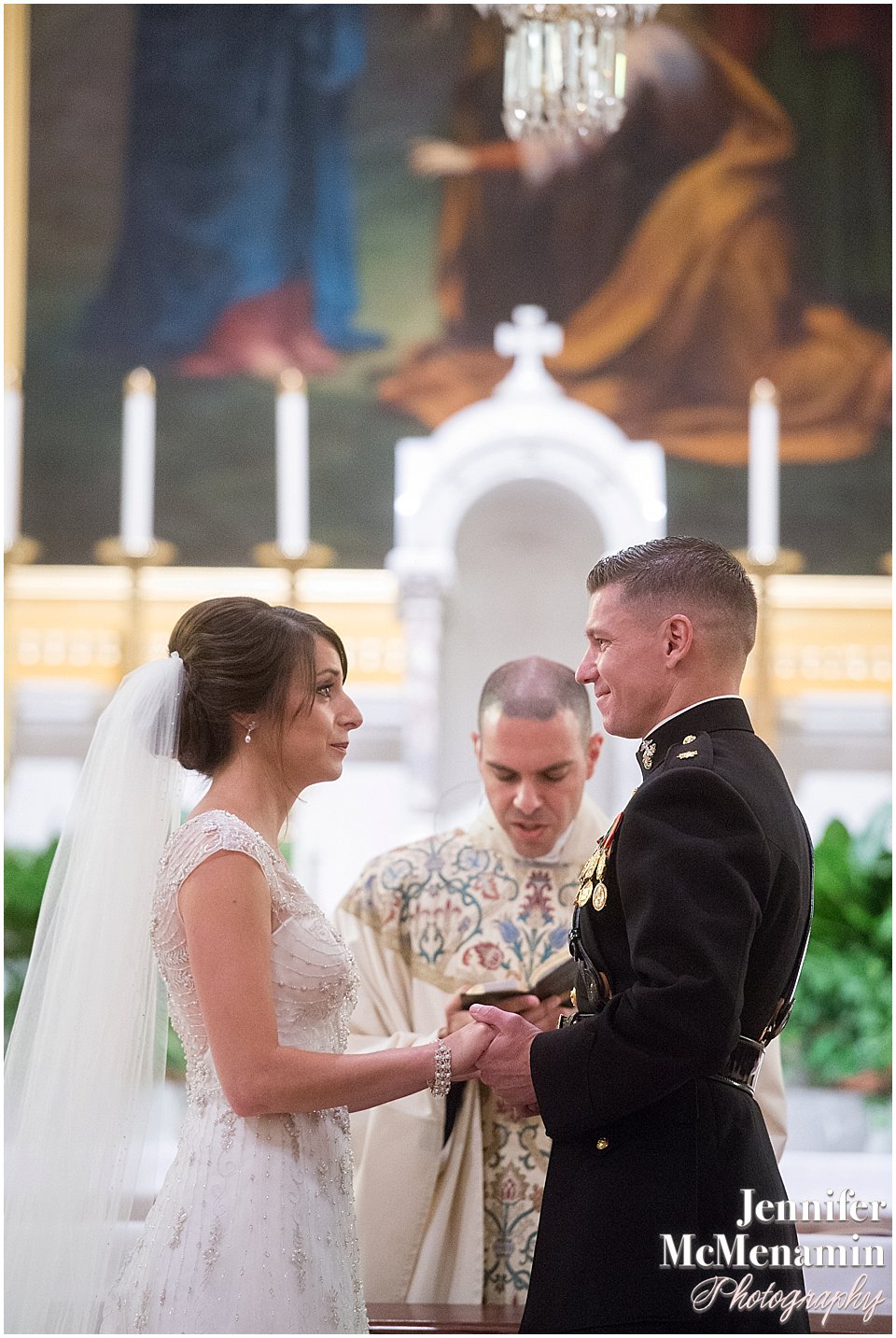 Married!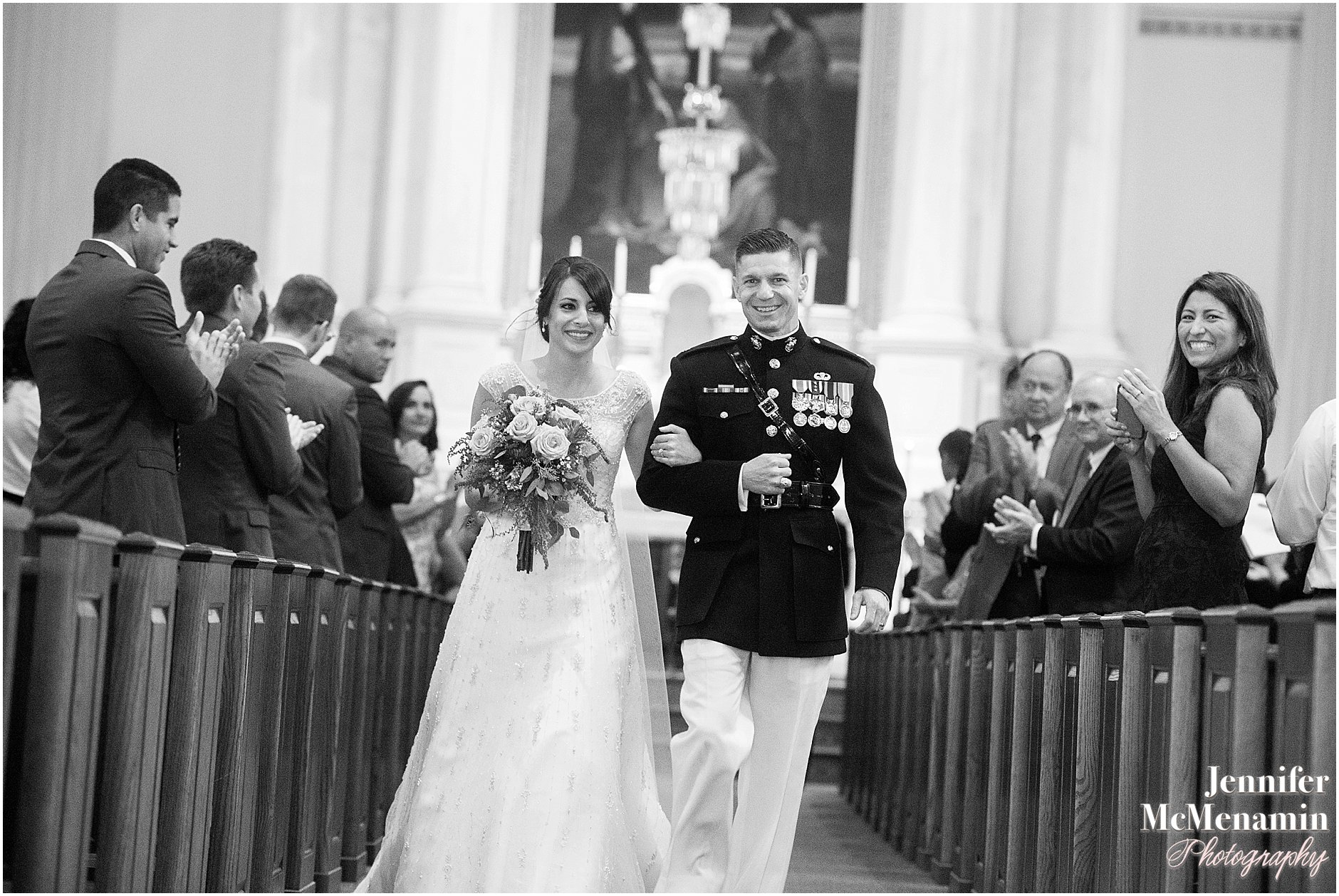 After a few efficient family and wedding party photos at the church, we headed over to the Musket Ridge Golf Club for the reception — and a few games of dodge with the rain.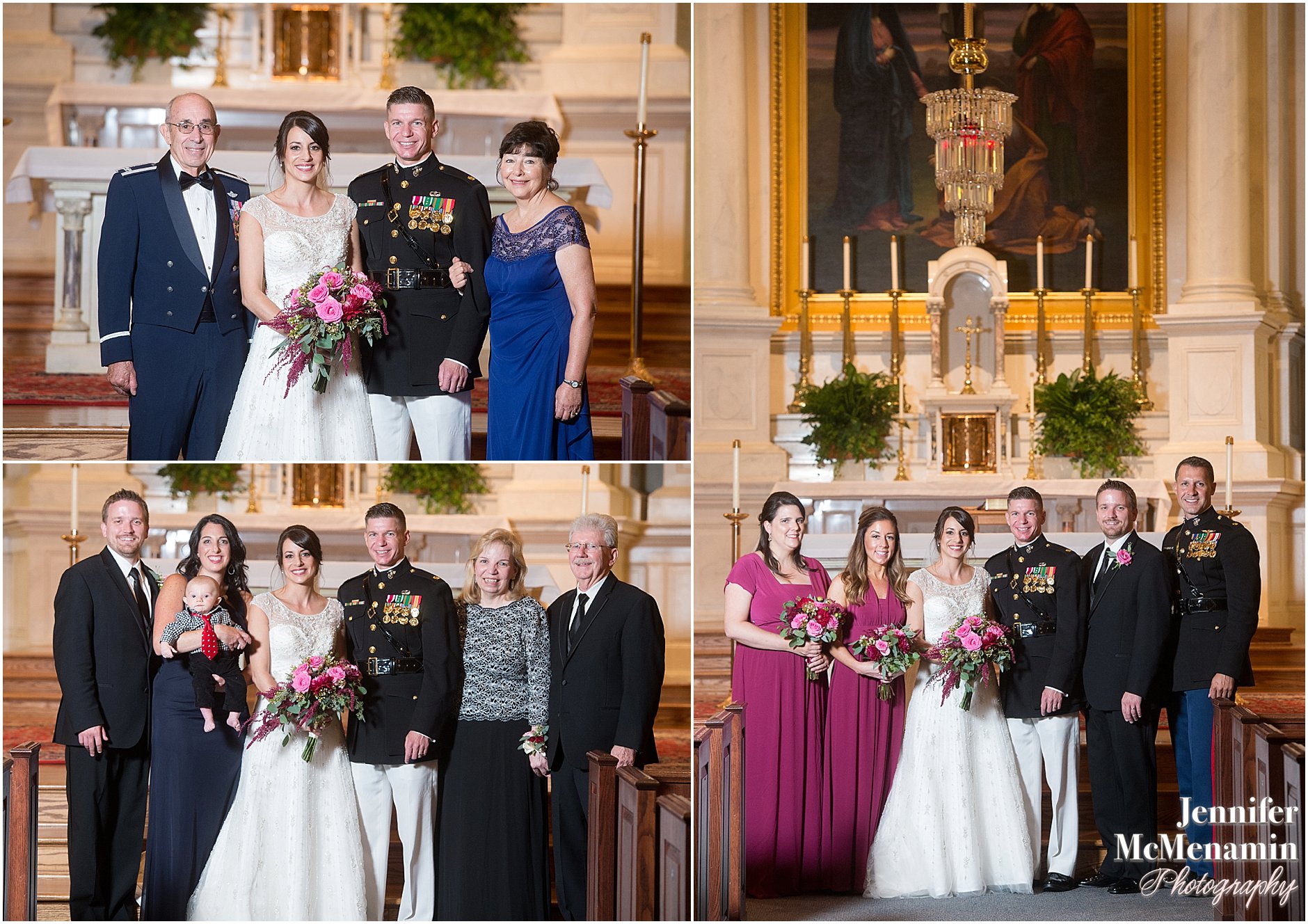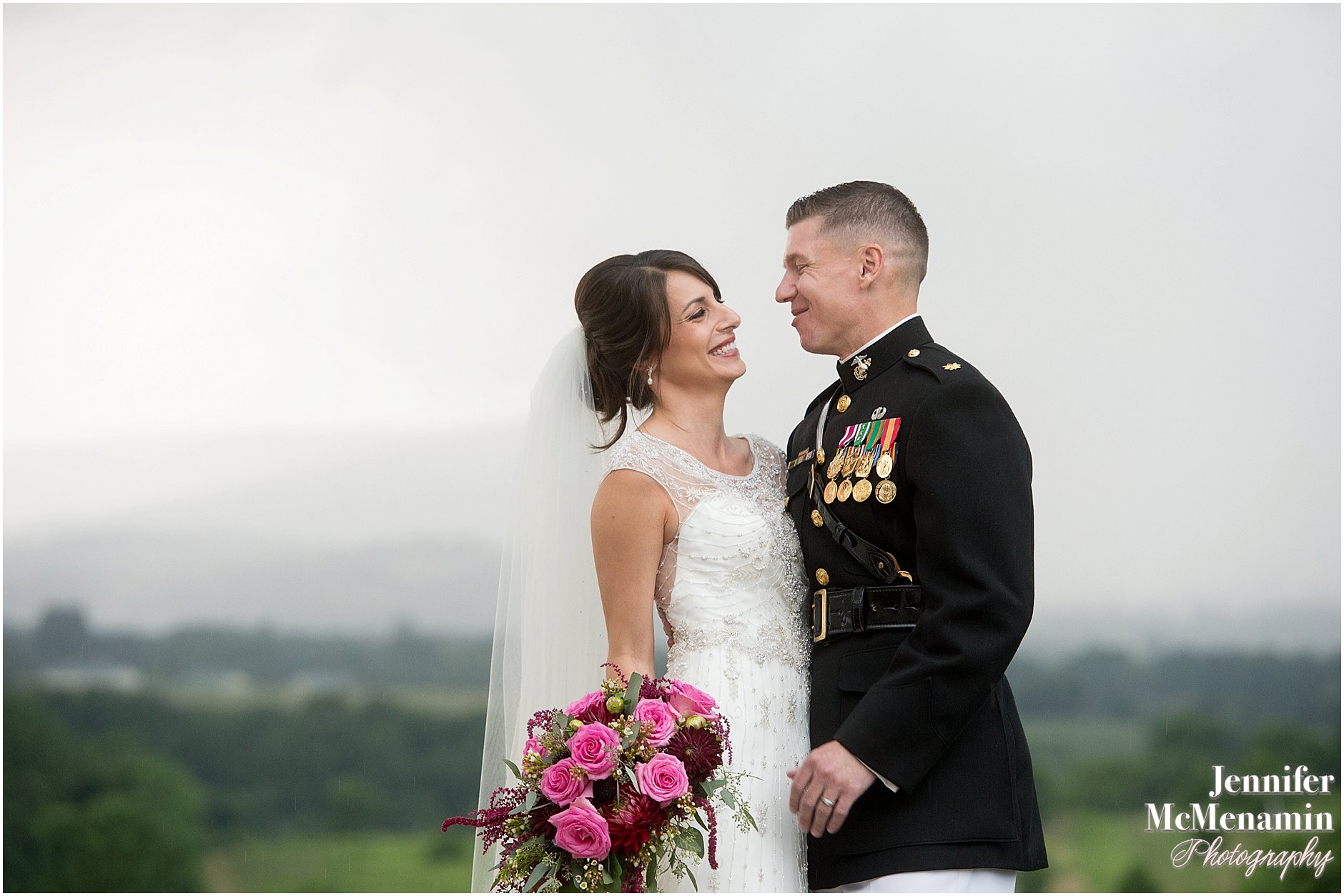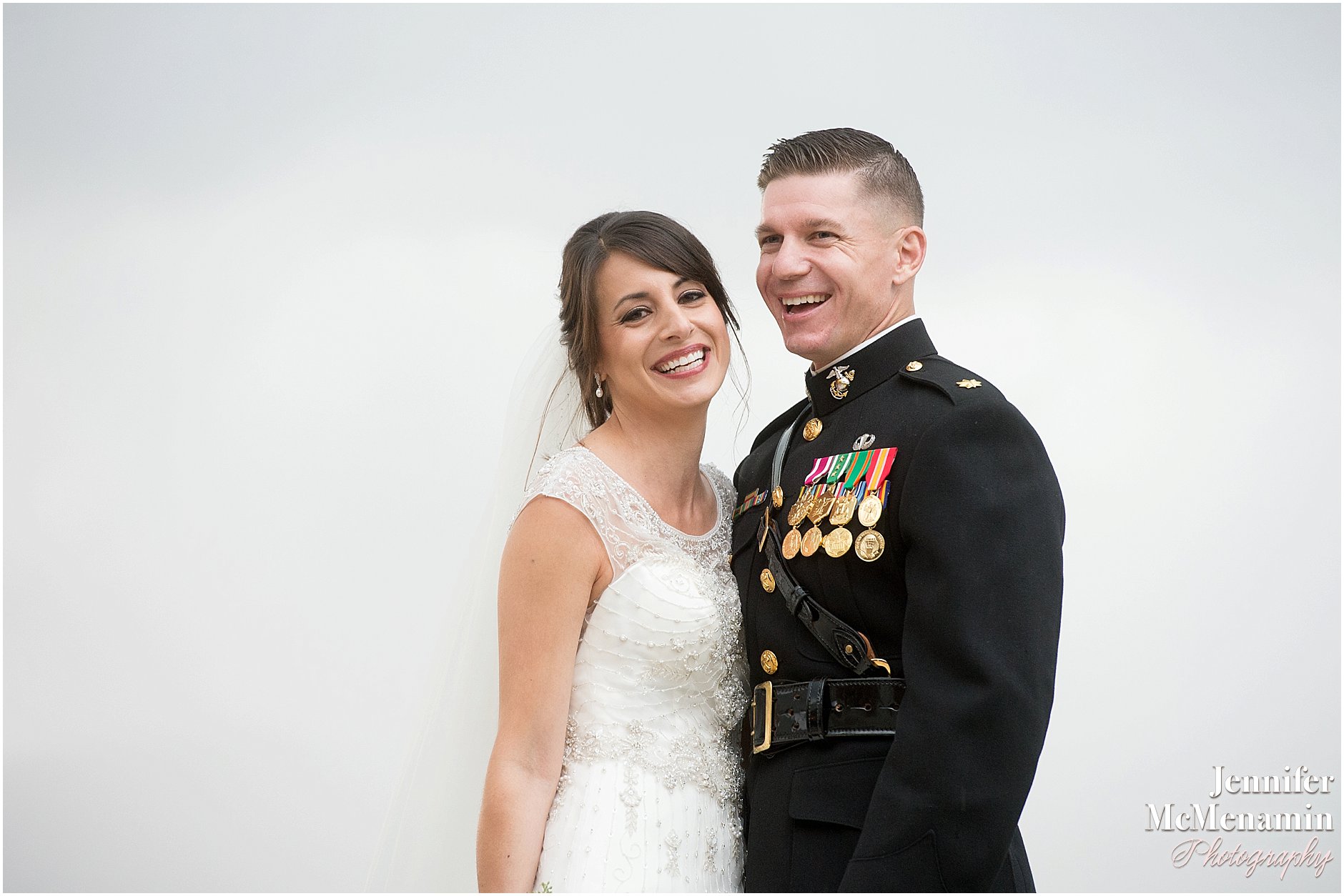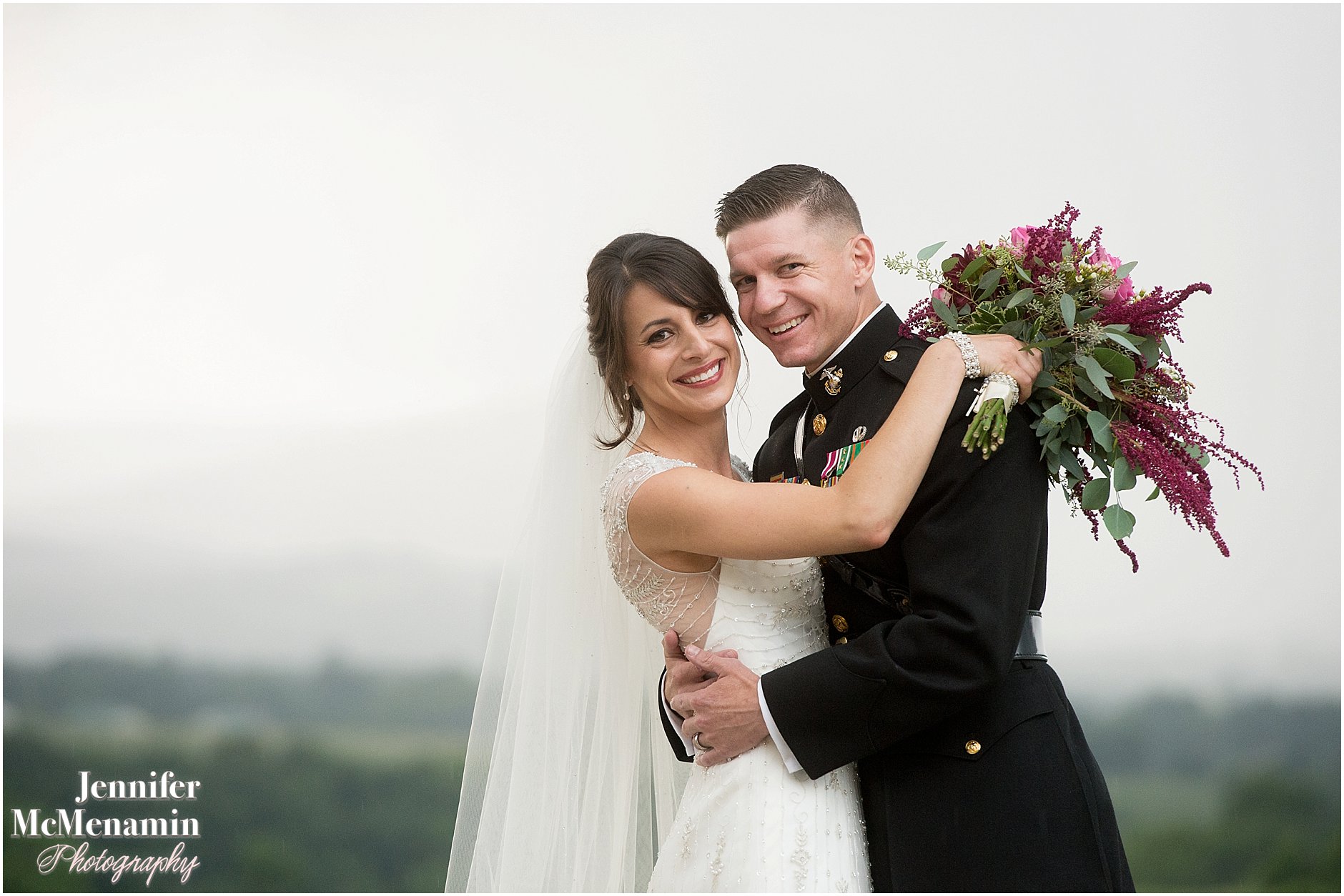 Stephen's Marine friends inform him that the price of passage is a kiss.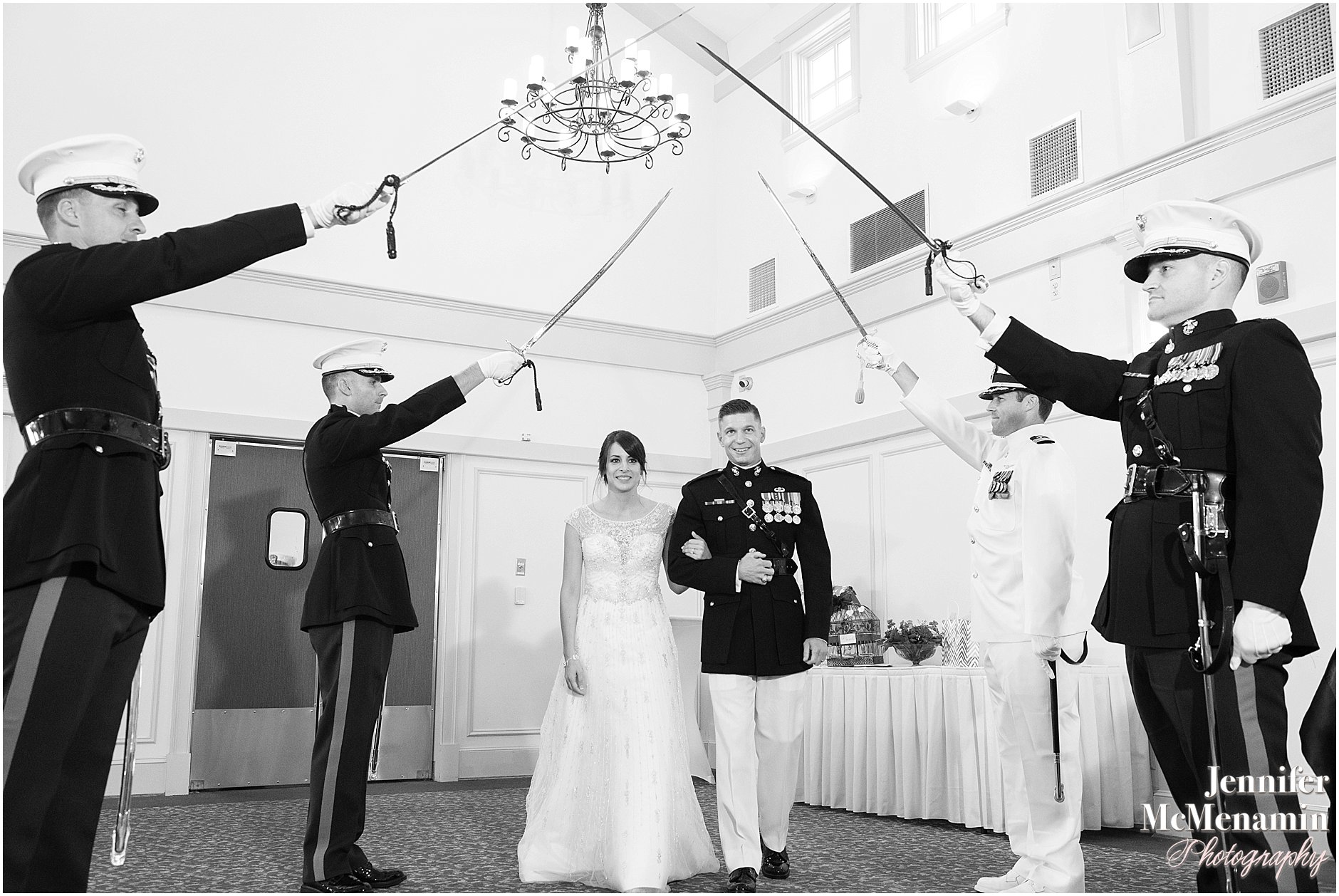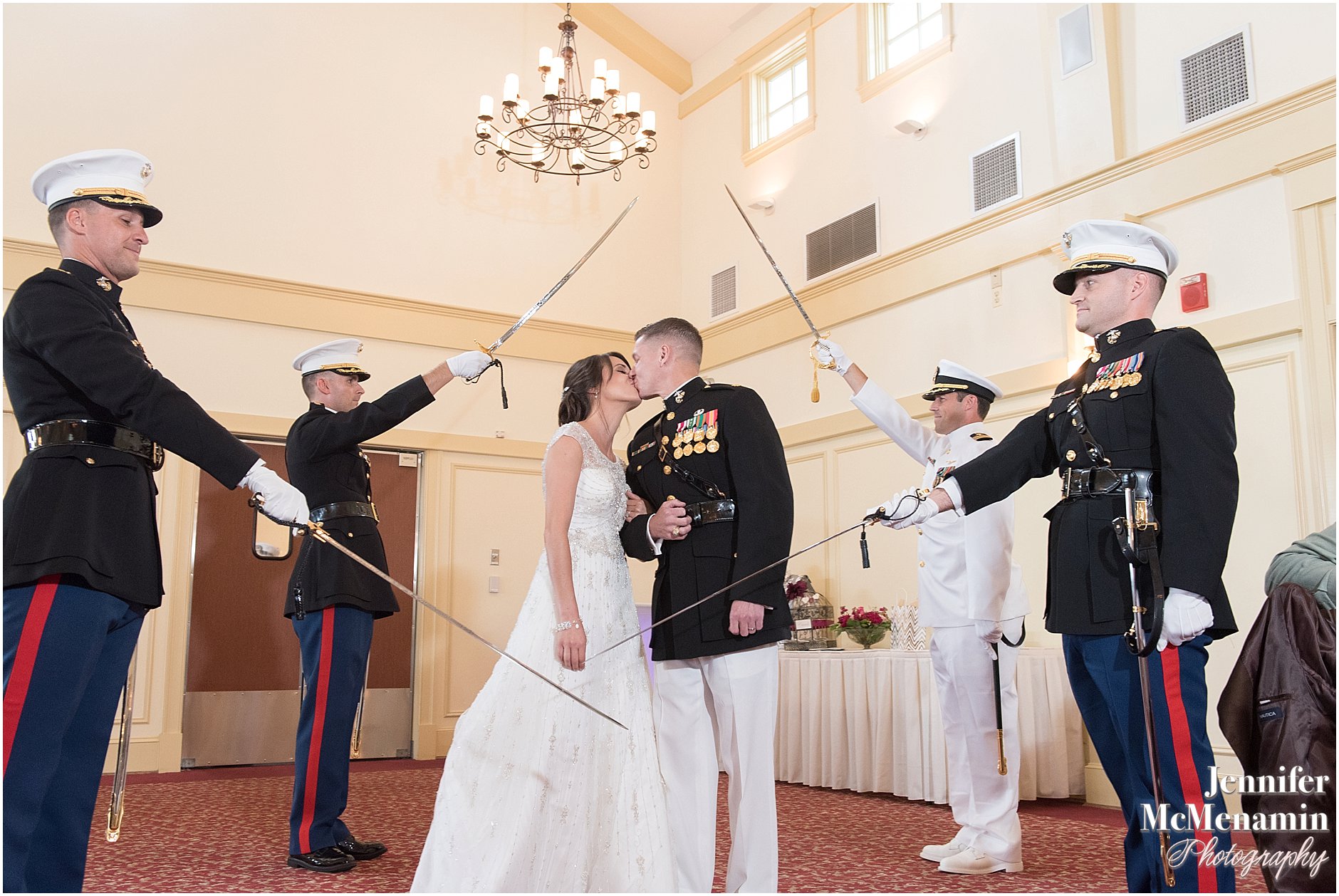 "Welcome to the Marine Corps, Mrs. Lebo."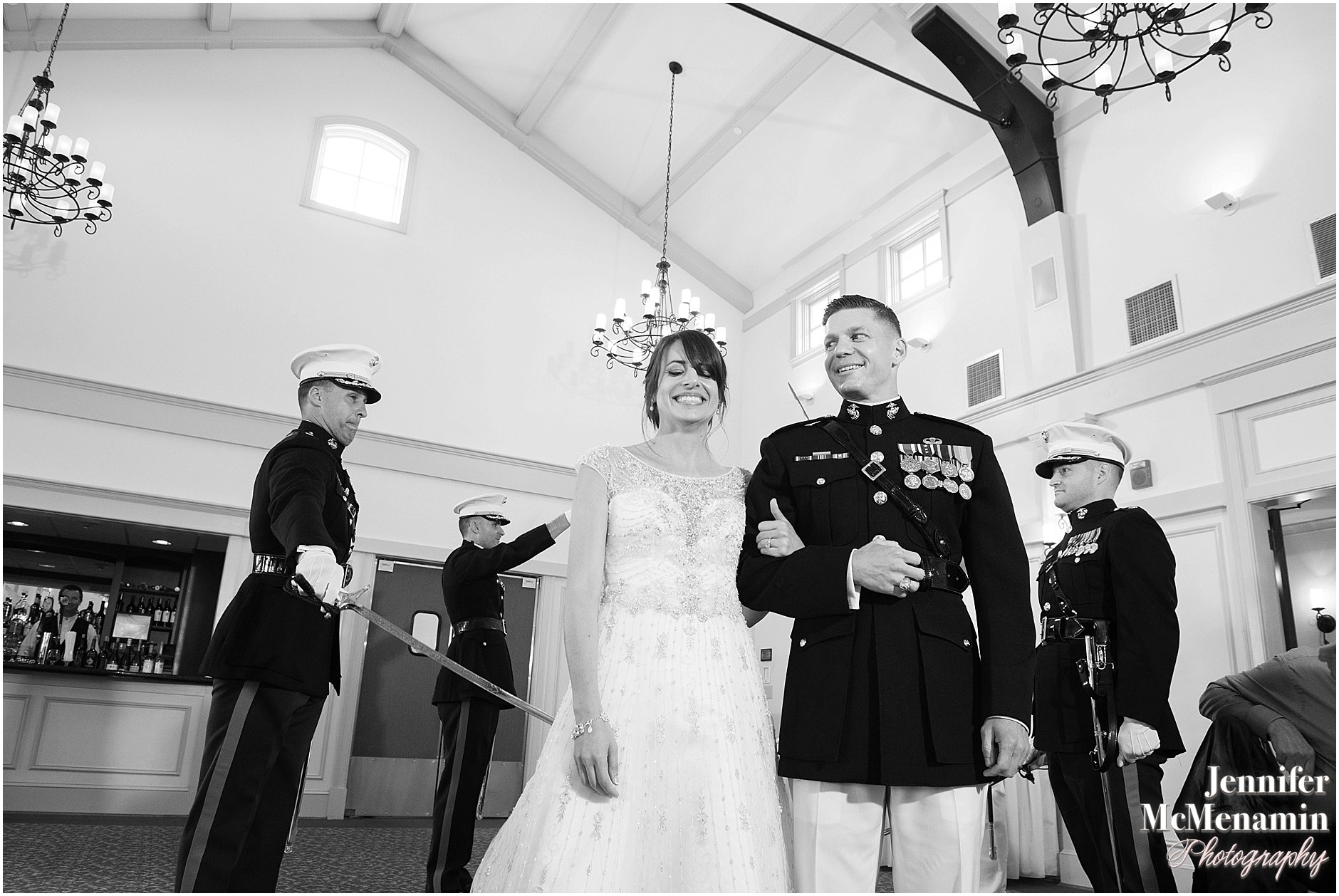 A toast from the father of the bride, a retired US Air Force colonel.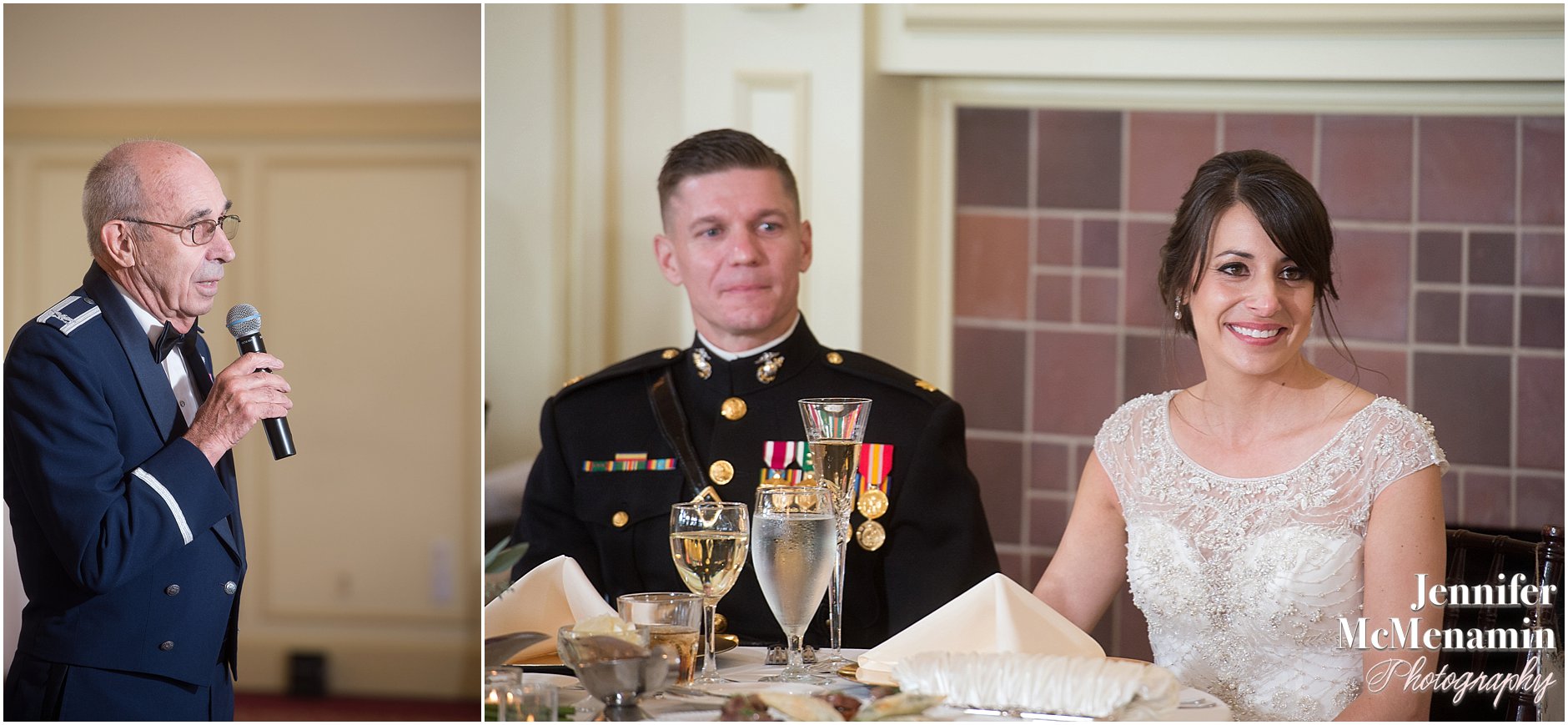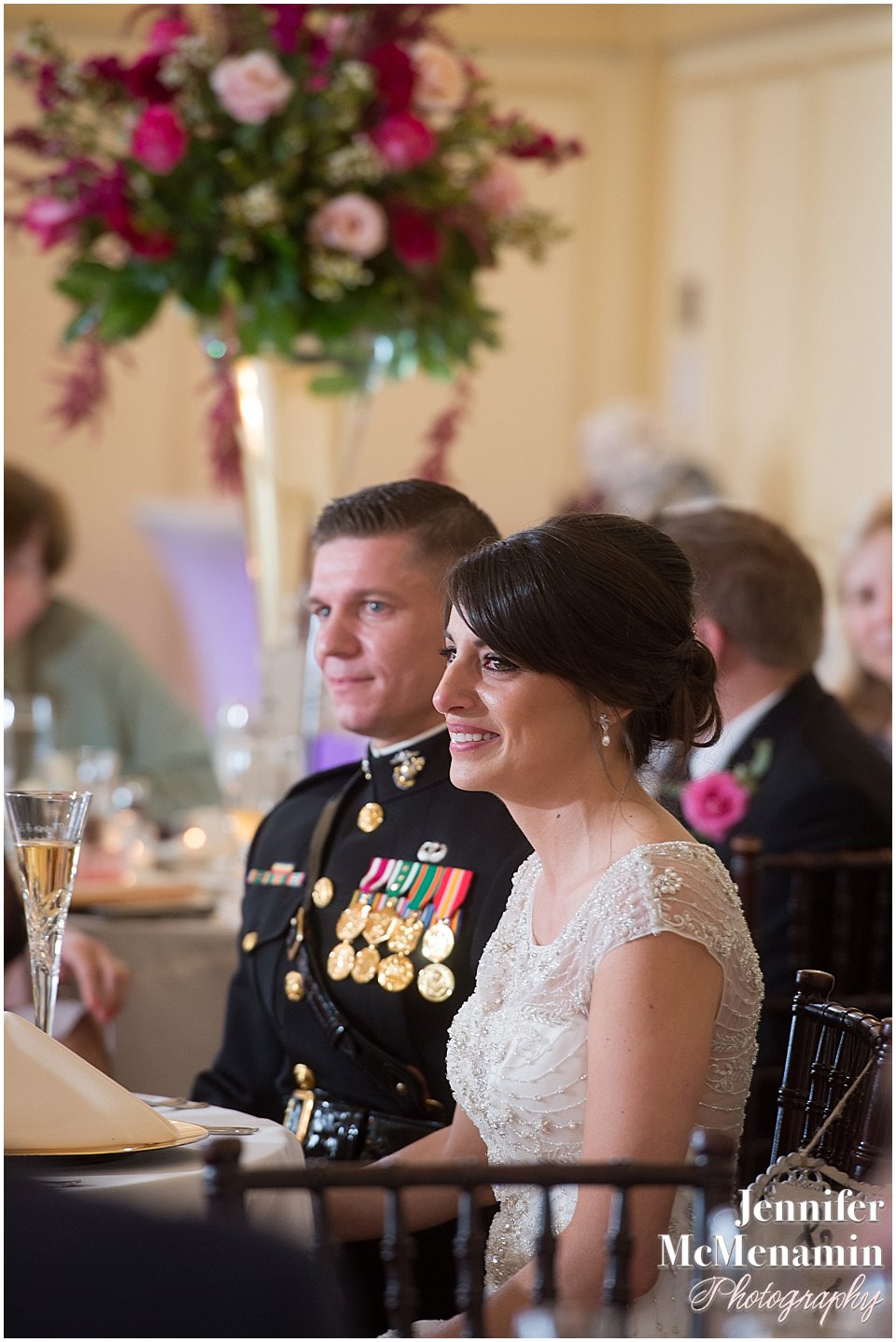 After the first downpour ended, we dashed outside for a few photos of the newlyweds in gorgeous light.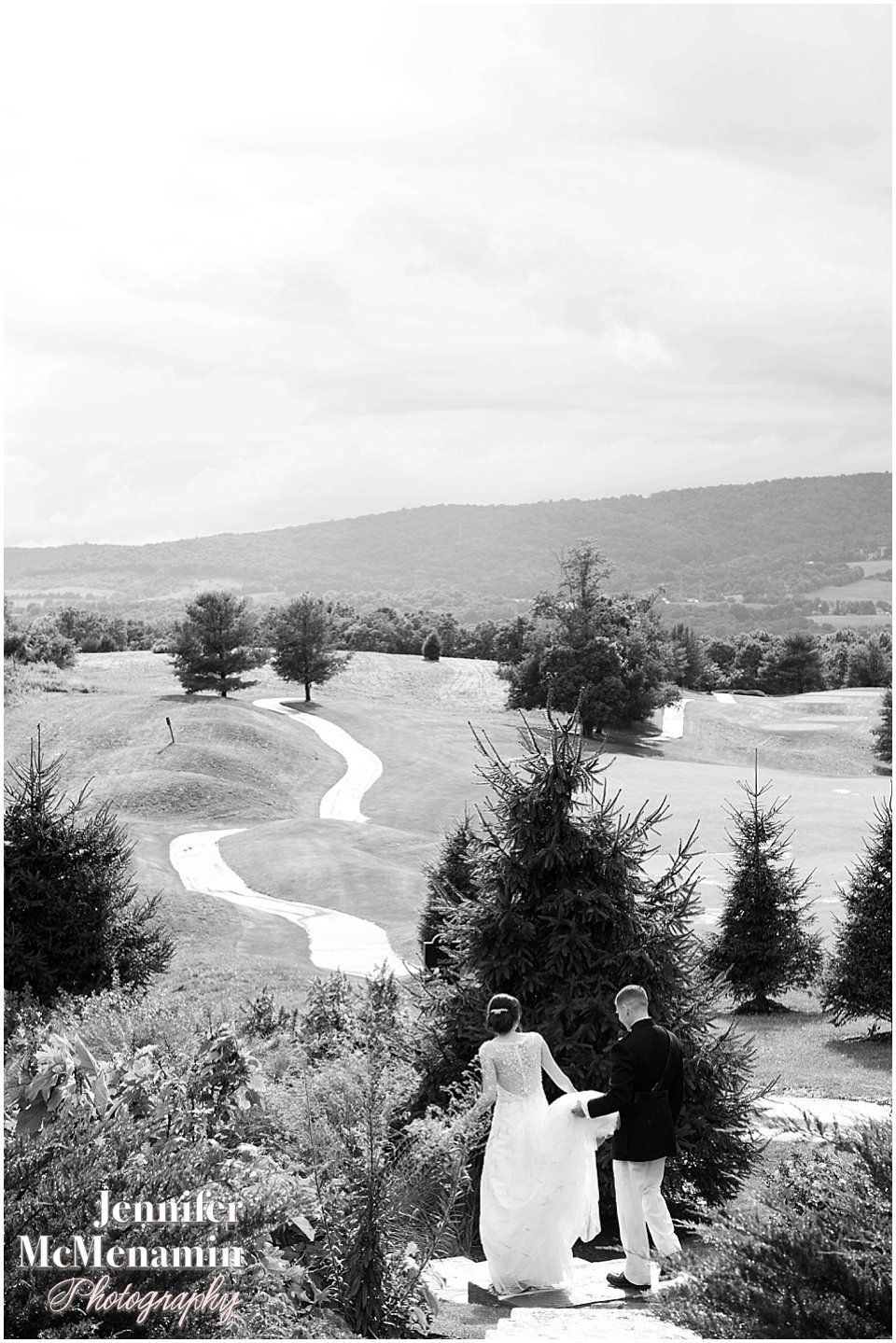 The kiddos in attendance were ridiculously cute. 

A first dance.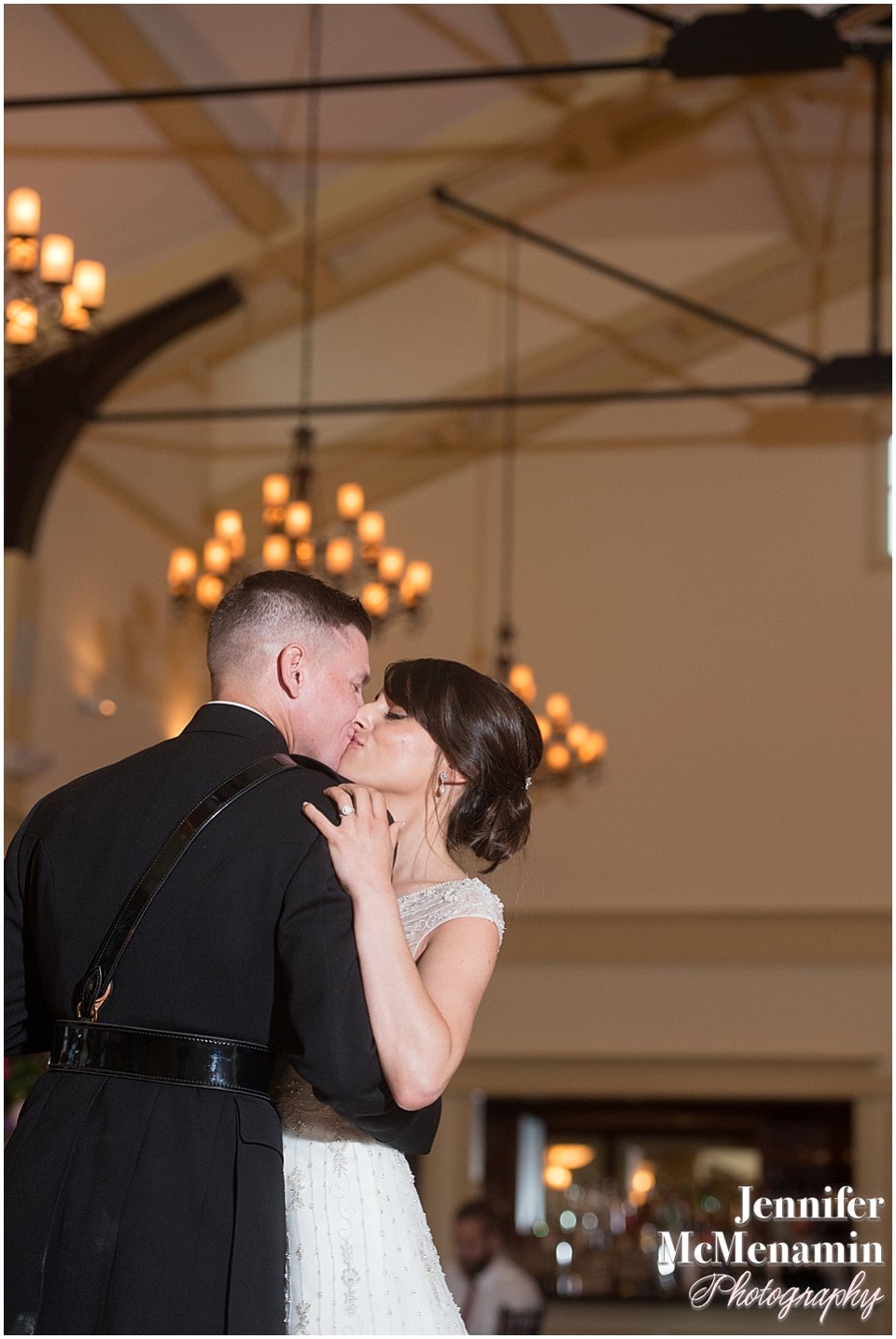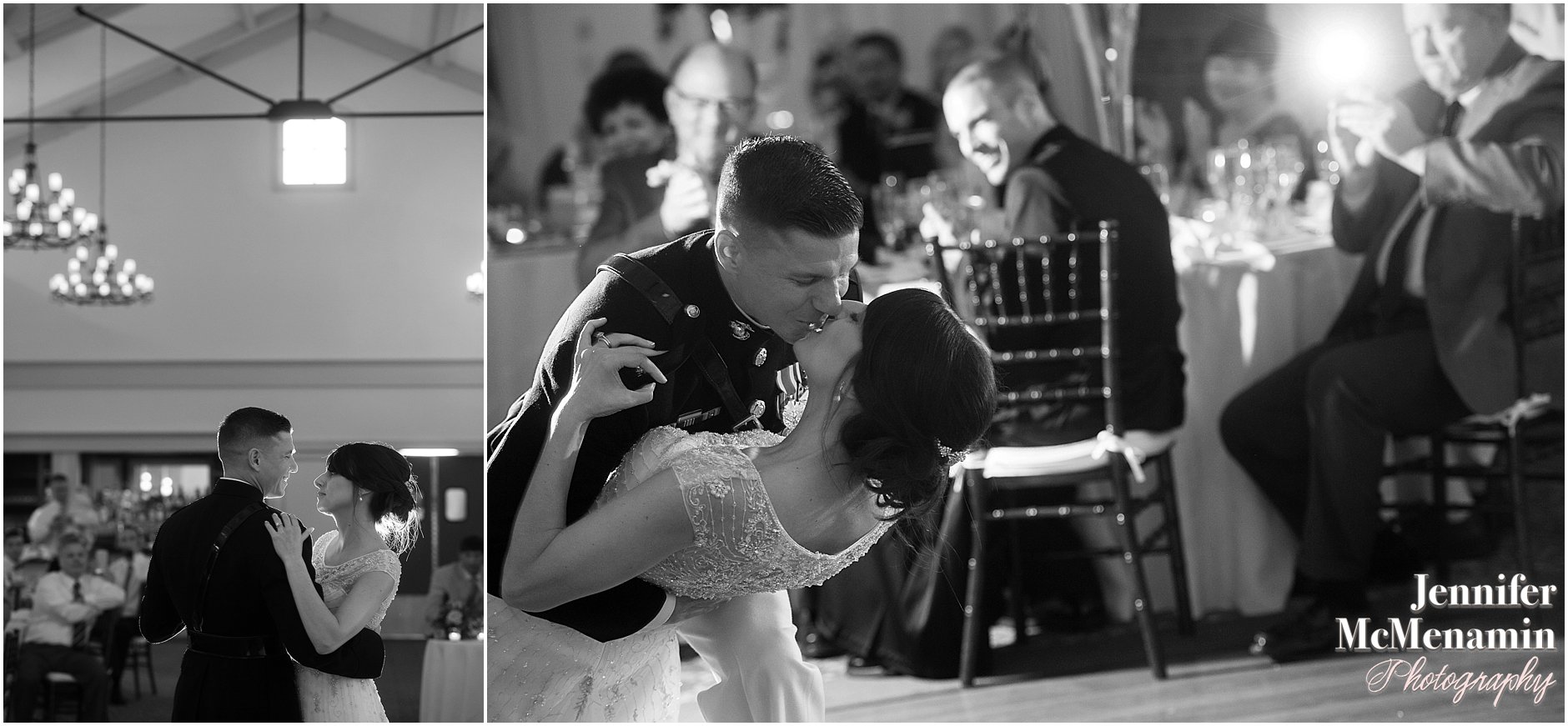 A pair of parent dances. 

And lots and lots of fun and frivolity.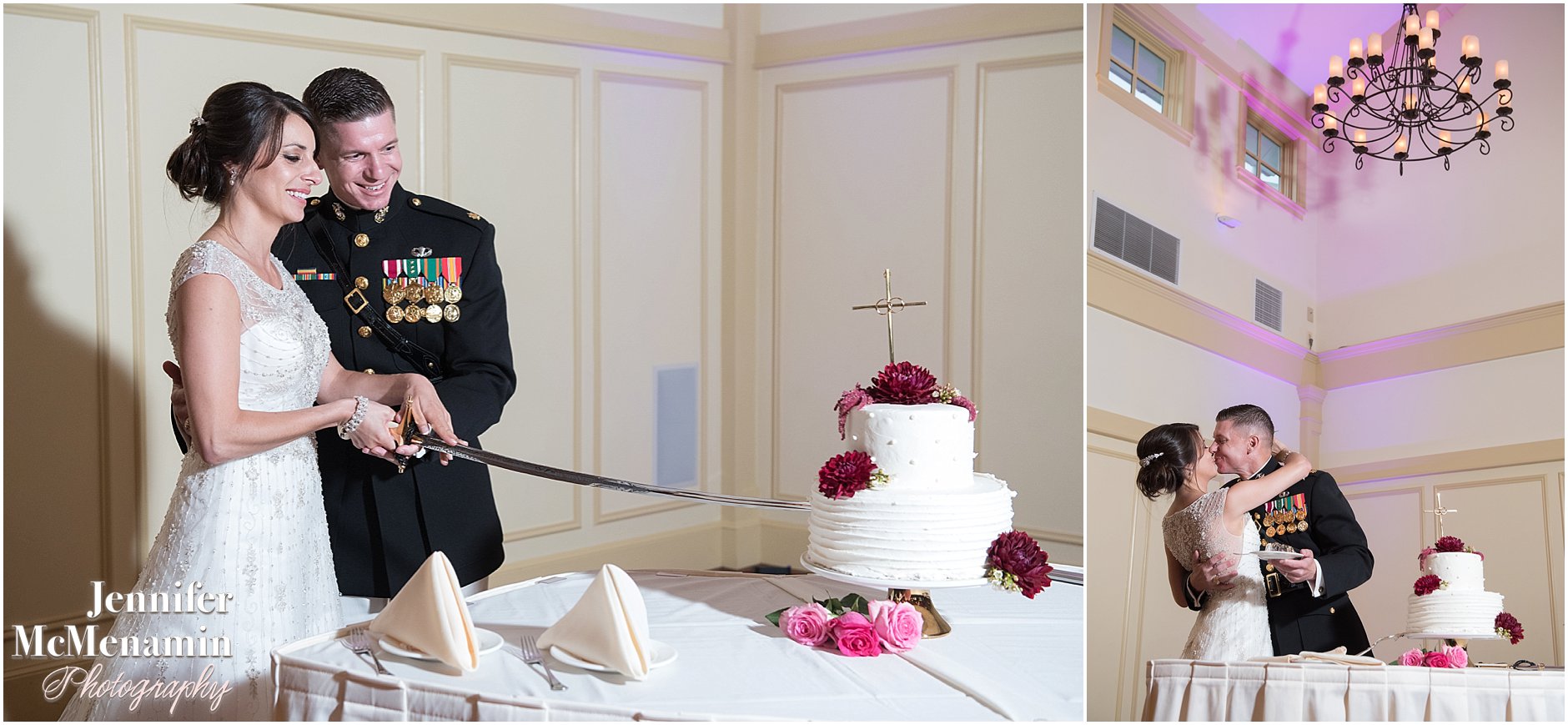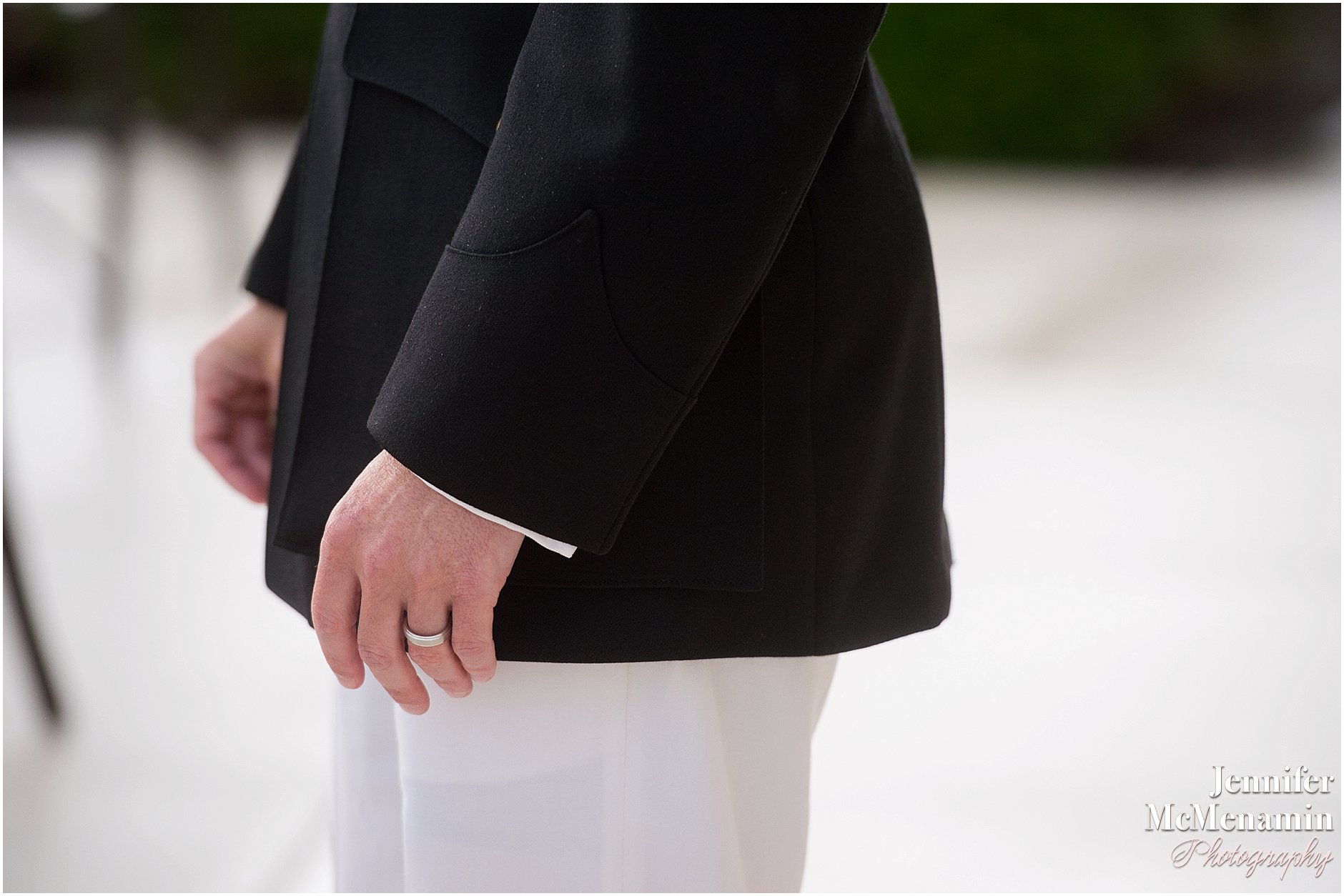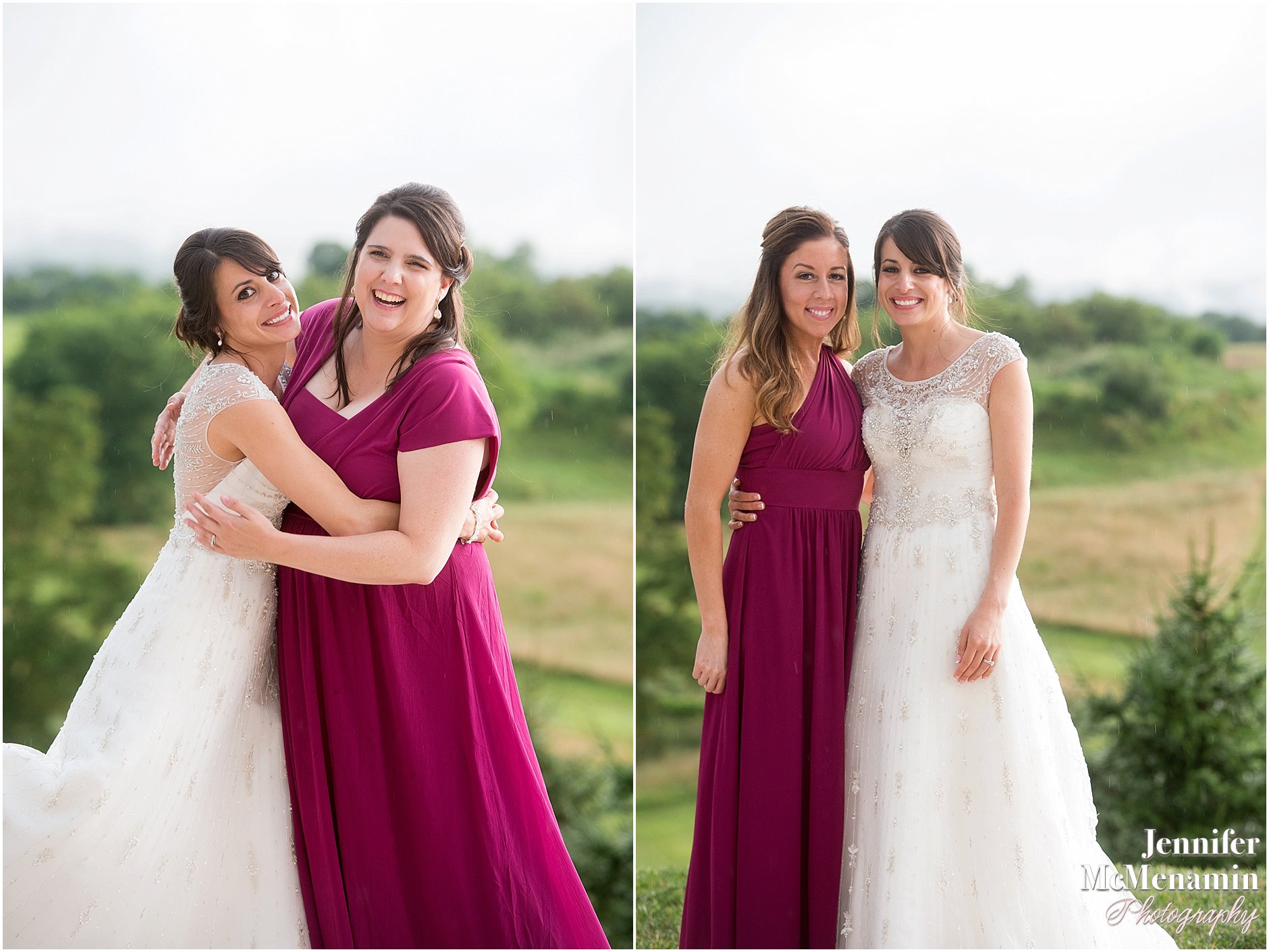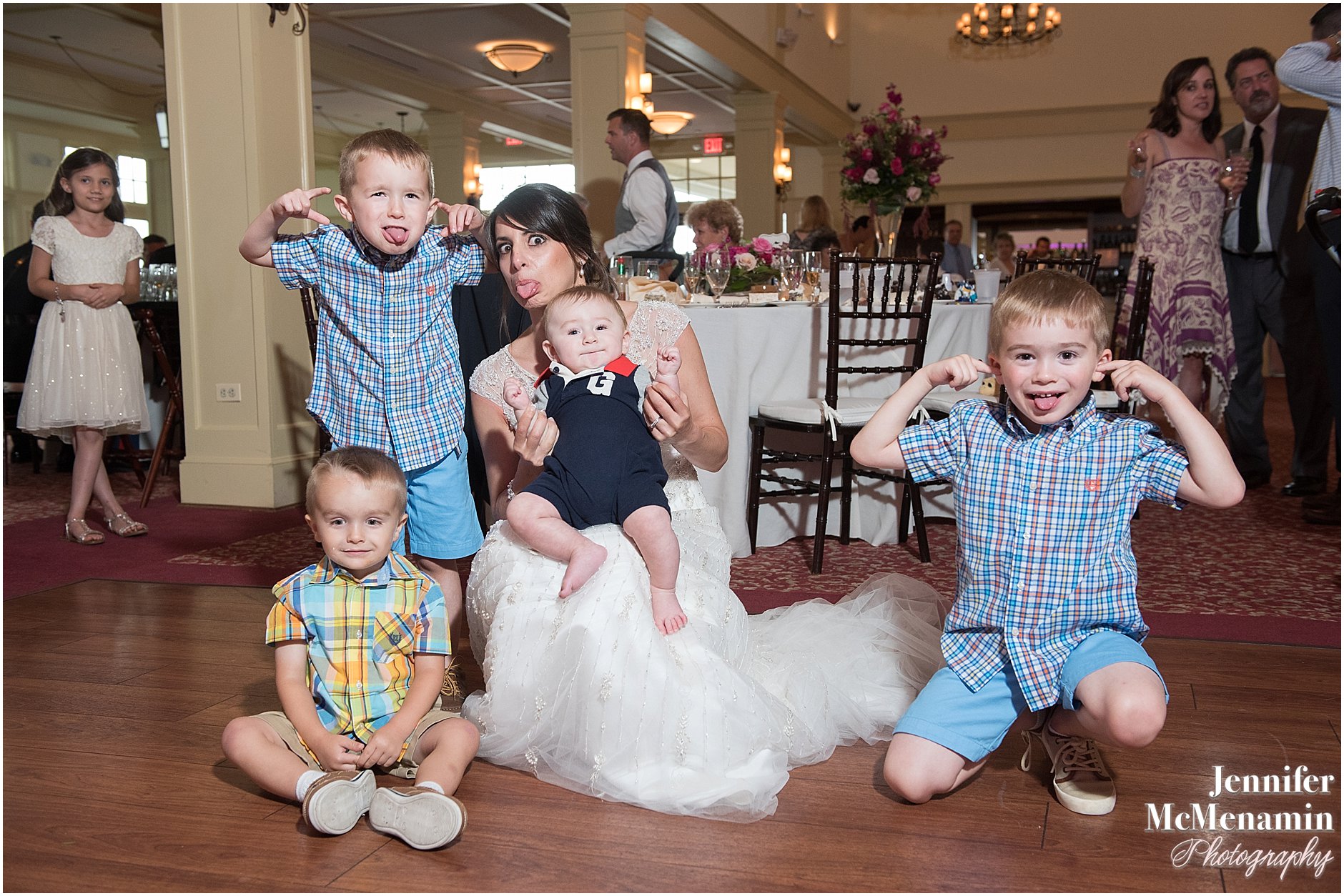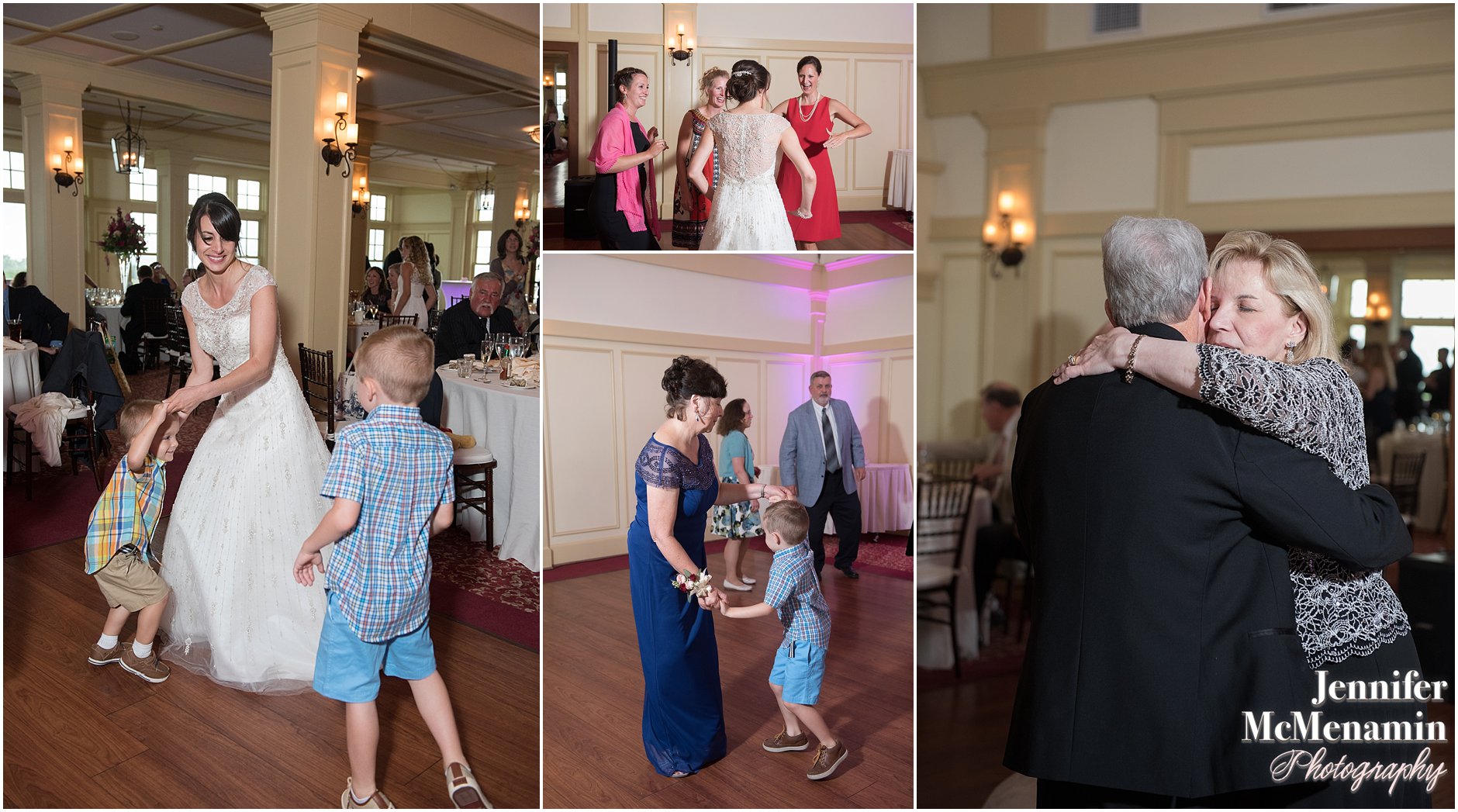 It was tremendous fun to meet Jenny + Joseph's new addition, little Nico.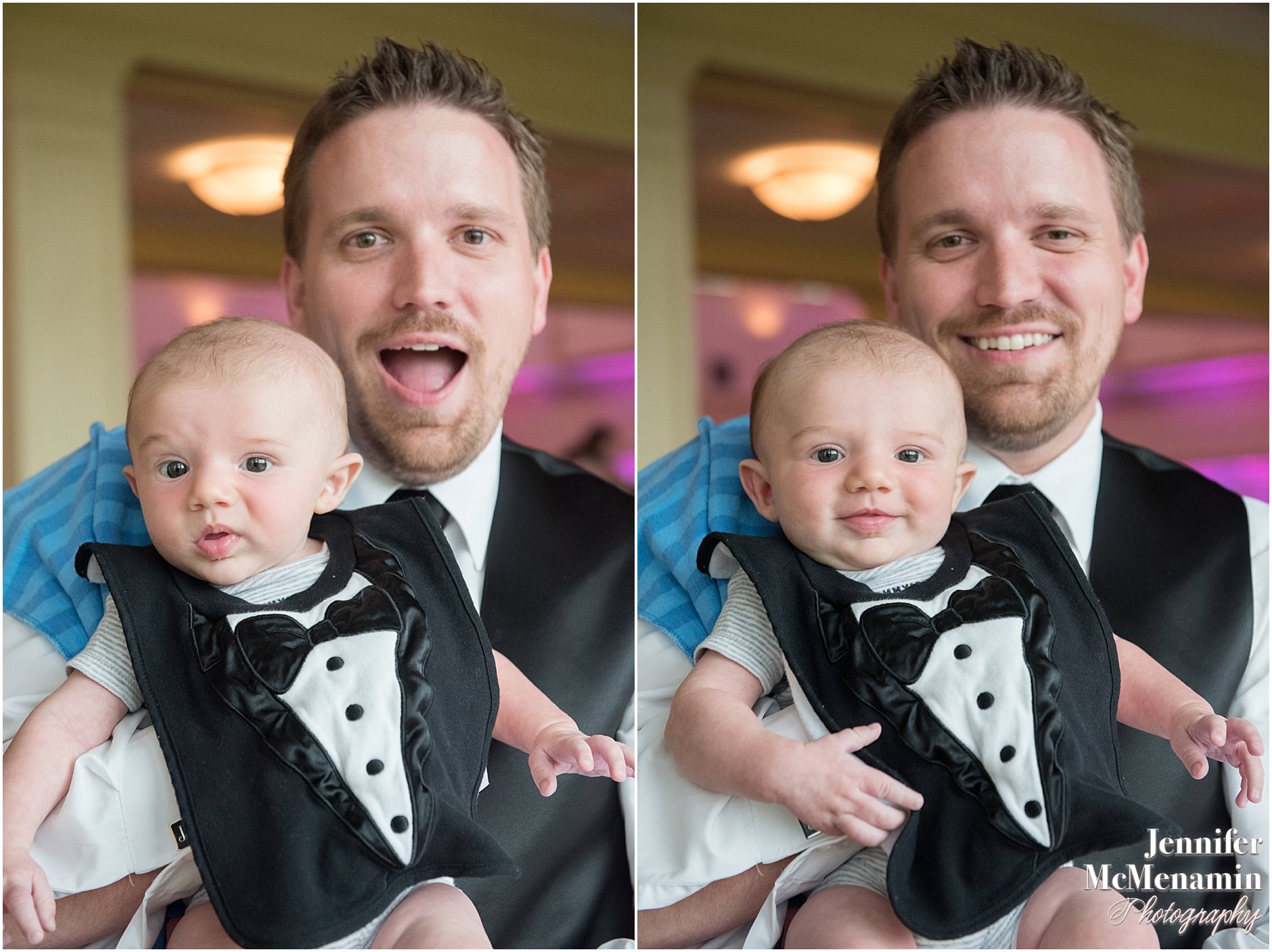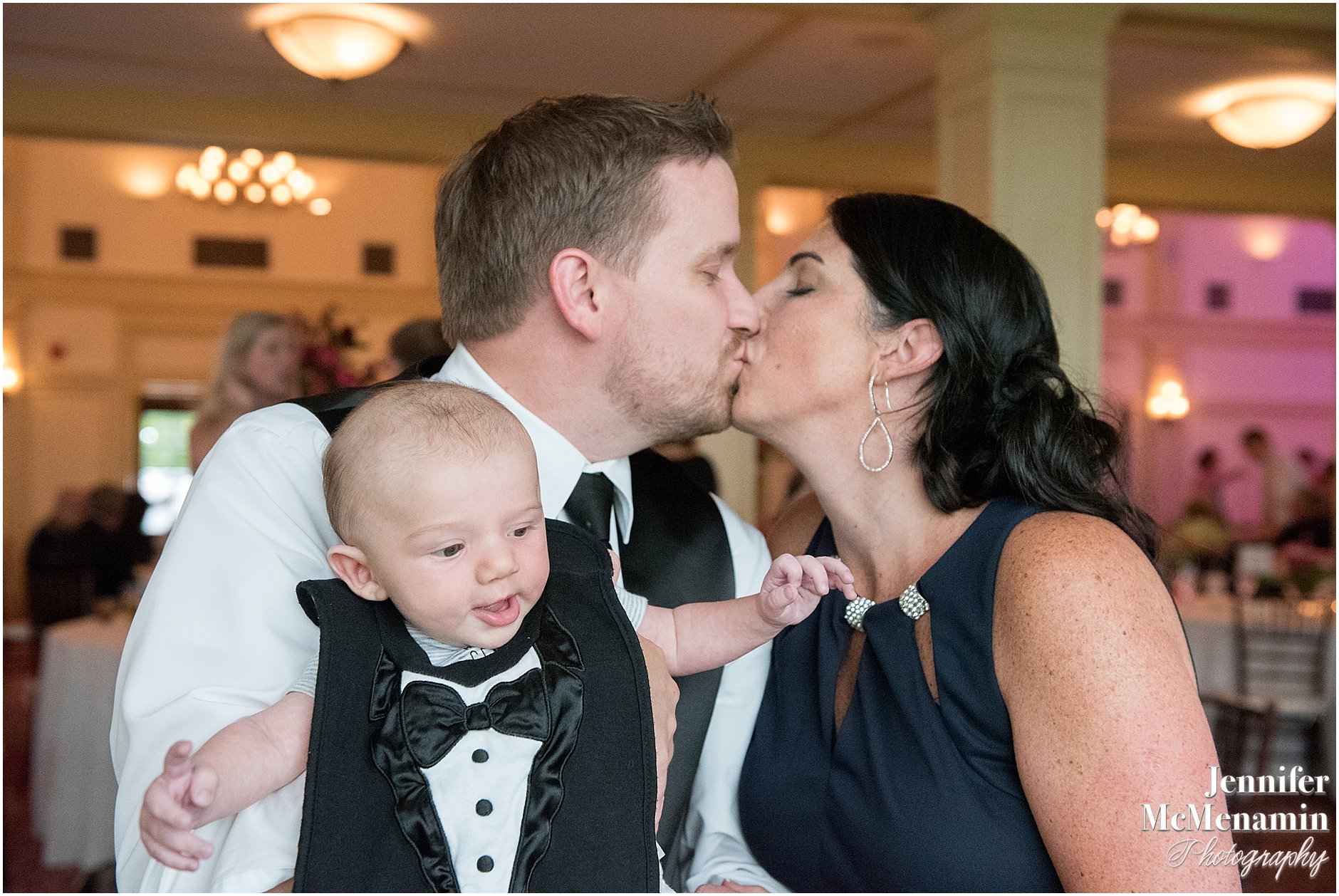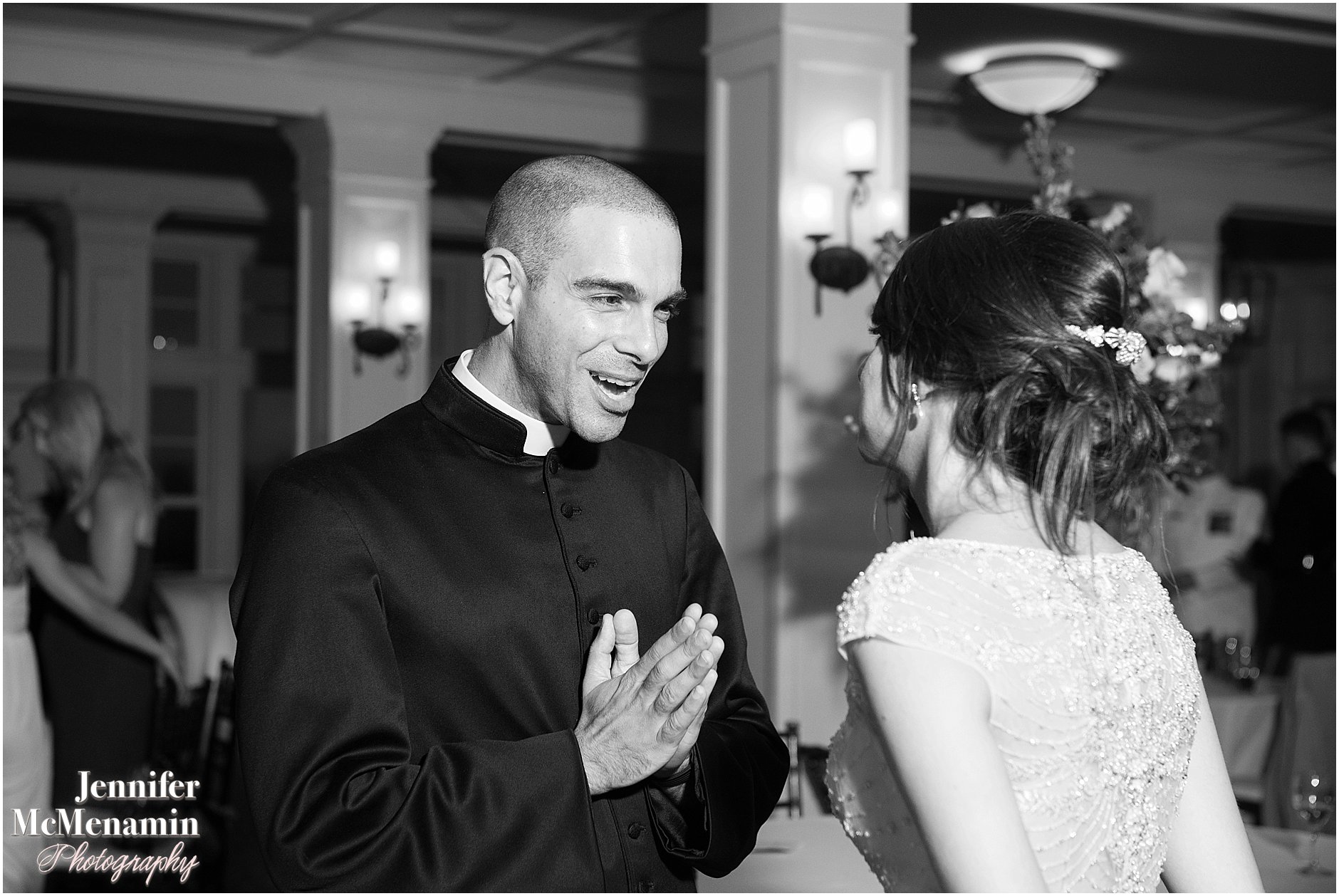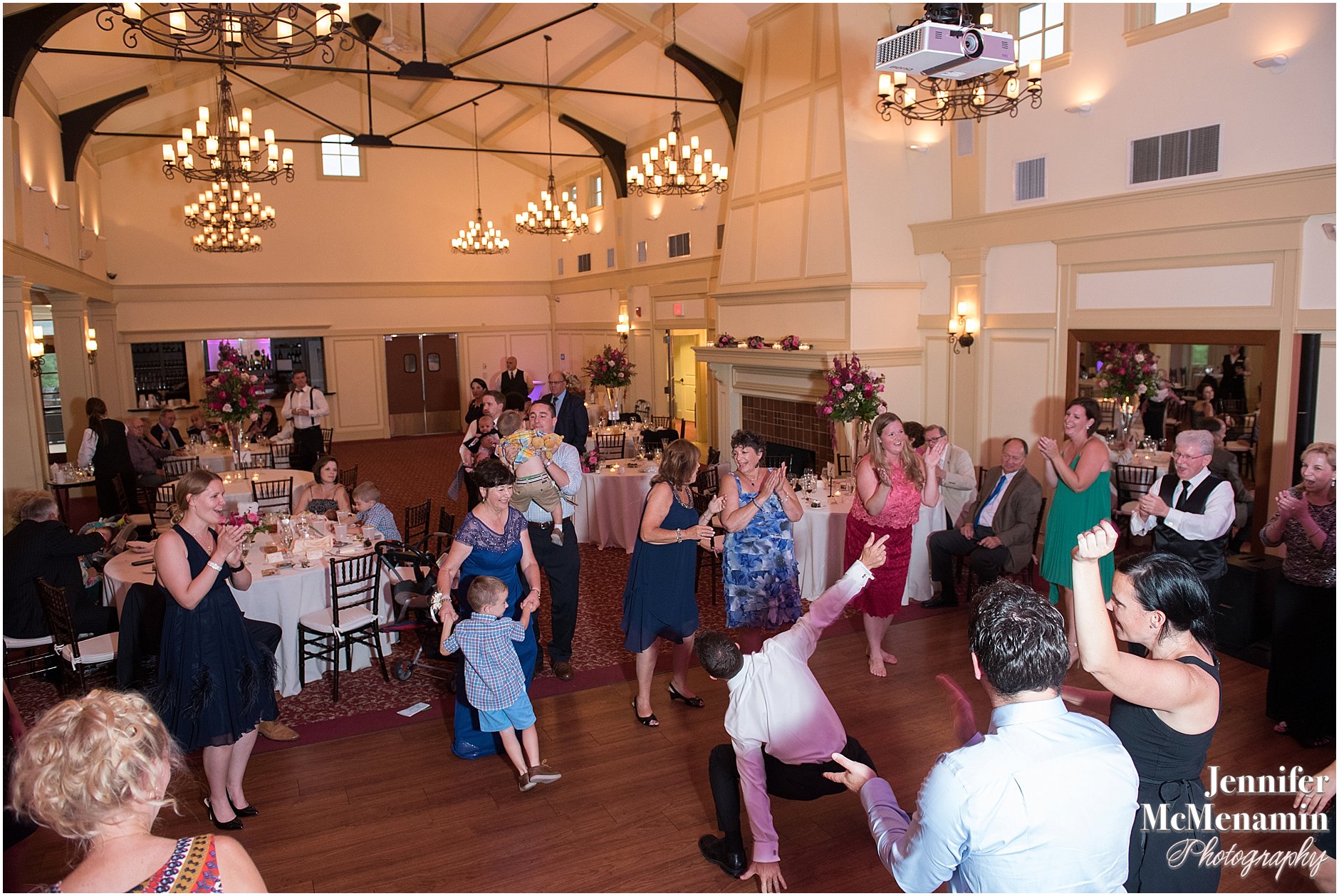 Many, many congratulations, Theresa + Stephen! I could not have been more thrilled to work with you or for your new adventure tackling Stephen's latest assignment to South Korea!
Credits:
Photography: Jennifer McMenamin Photography, LLC

Ceremony: Saint John the Evangelist Catholic Church
Officiant: Father Cassian DiRocco
Ceremony musicians: Pianist Kevin Myers and flutist Corrie Sandy

Reception: Musket Ridge Golf Club

Bridal attire: Casablanca Bridal gown from TLC Bridal Shop
Hair & Make-up: Daisy's Salon & Spa

Bridesmaids' attire: White House Black Market
Groom's attire: The US Marine Corps

Florist: Ory Custom Florals
Cake: Ed's Country Bakery

DJ: Bill Izer

Transportation: On The Town Limousines

Invitations: Magnet Street

Papergoods: DIY