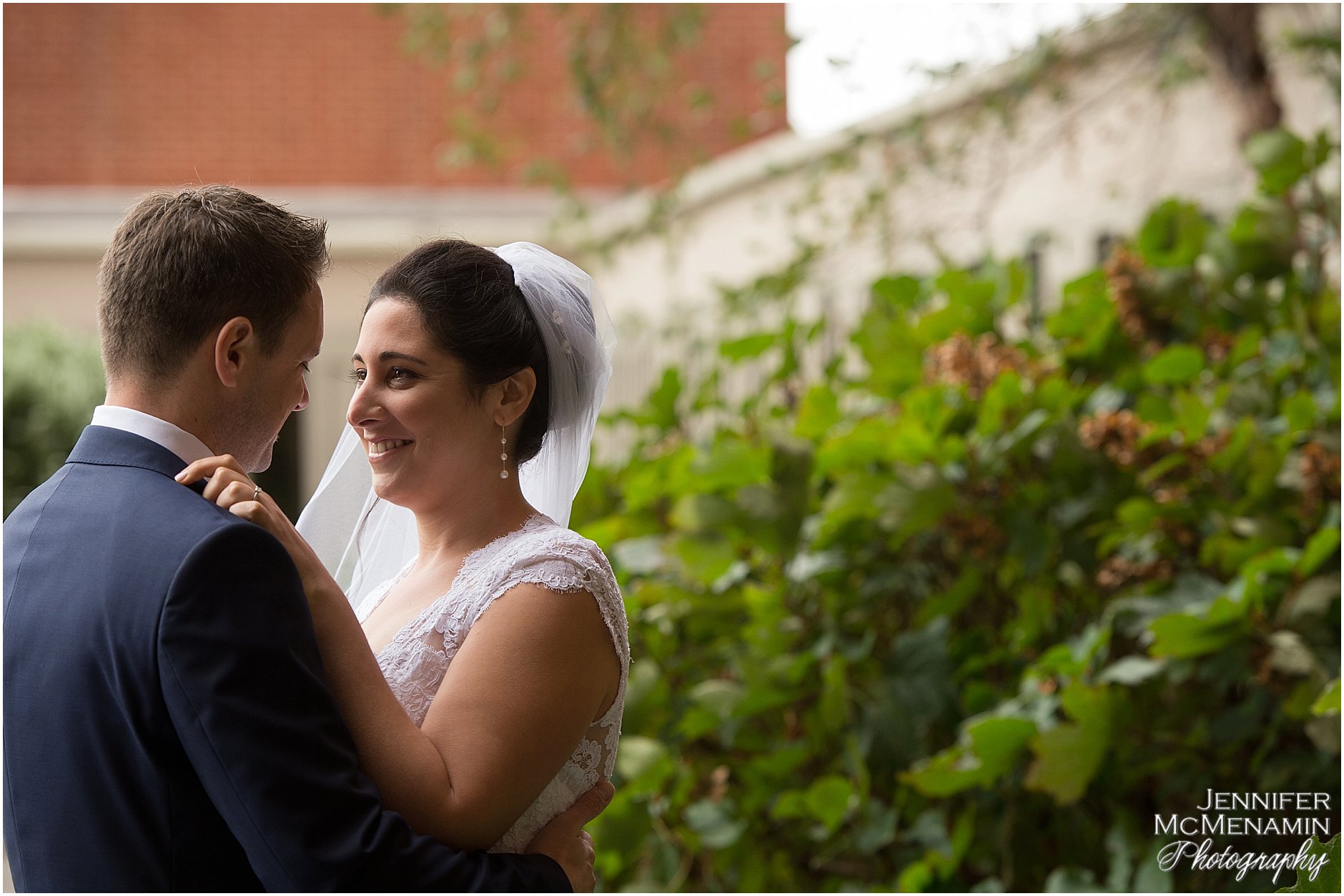 People talk all the time at weddings about finding one's perfect match. Because of their particular academic disciplines, Meredith + Andrew might have had it a wee bit harder than most. Meredith has a Ph.D. in Medieval Italian art. Andrew specializes in Renaissance literature. As the family friend and Jewish chaplain who officiated their ceremony joked, there aren't many people in the world who have those narrow interests, which made it particularly beneficial that they hung onto each other when they met. With the help of event planners extraordinaire Lorin Kotz and Sharon Boerner from Celebrations (especially when Meredith was planning her wedding from afar while in school in Italy!), the couple was married in an absolutely beautiful Jewish ceremony at the Royal Sonesta Harbor Court Hotel as the remnants of a nor'easter swept up the East Coast and a hurricane threatened the mid-Atlantic. Though it rained and rained in the days before the wedding, we enjoyed a brief break in the weather before their ceremony. It was just long enough to duck outside for some quick portraits. Meredith didn't complain even once as the wind — which, to be honest, was still quite fierce — whipped her veil around. She just snuggled in a little closer to Andrew. What a good solution. Here are some of my favorites from their beautiful day: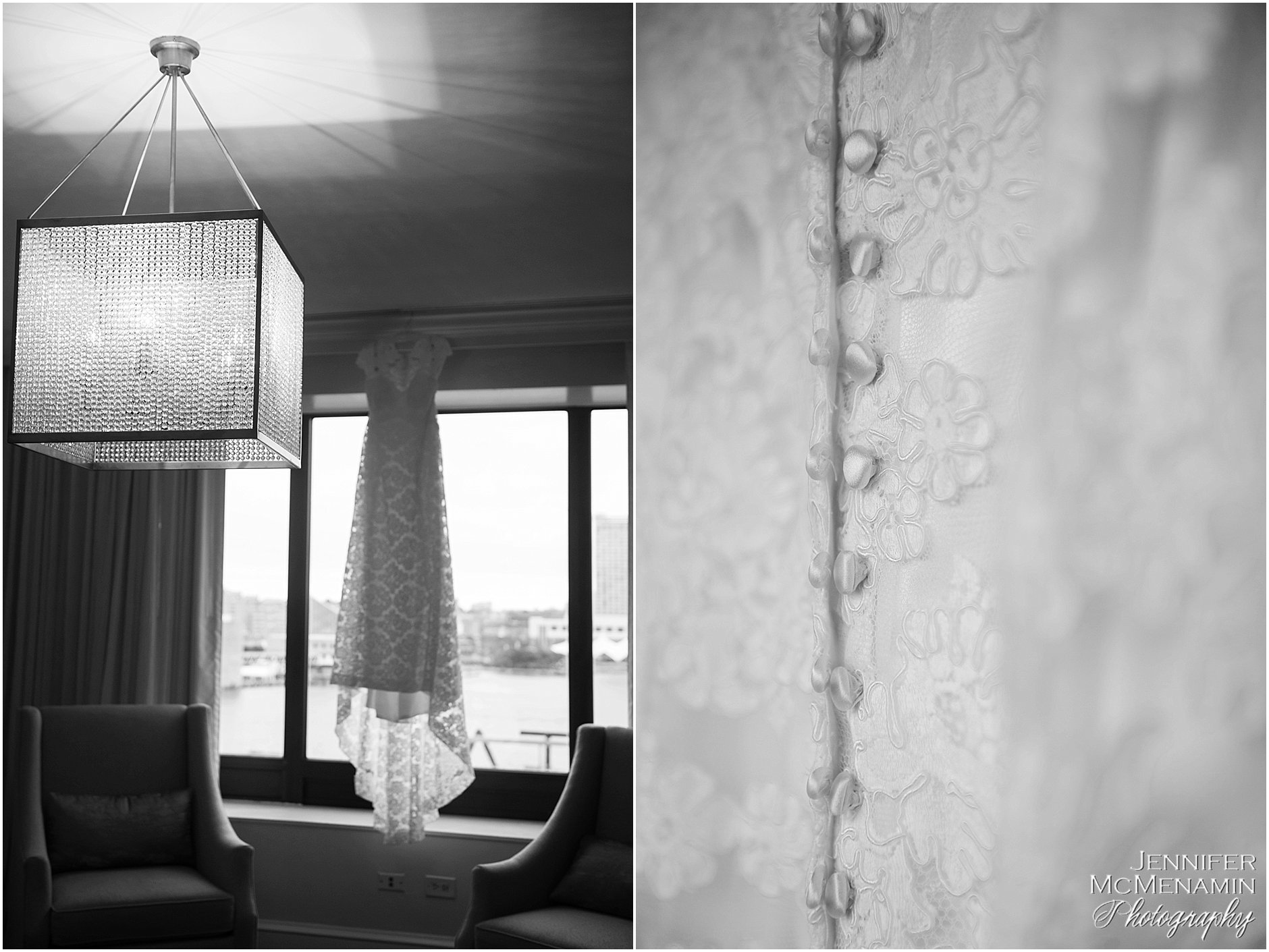 Meredith and her sister, Leslie, brought their darling pups with them to the Royal Sonesta Harbor Court Hotel for wedding-day preparations. They had great fun in their special bow ties, admiring the wedding gown and being doted upon by the bridesmaids.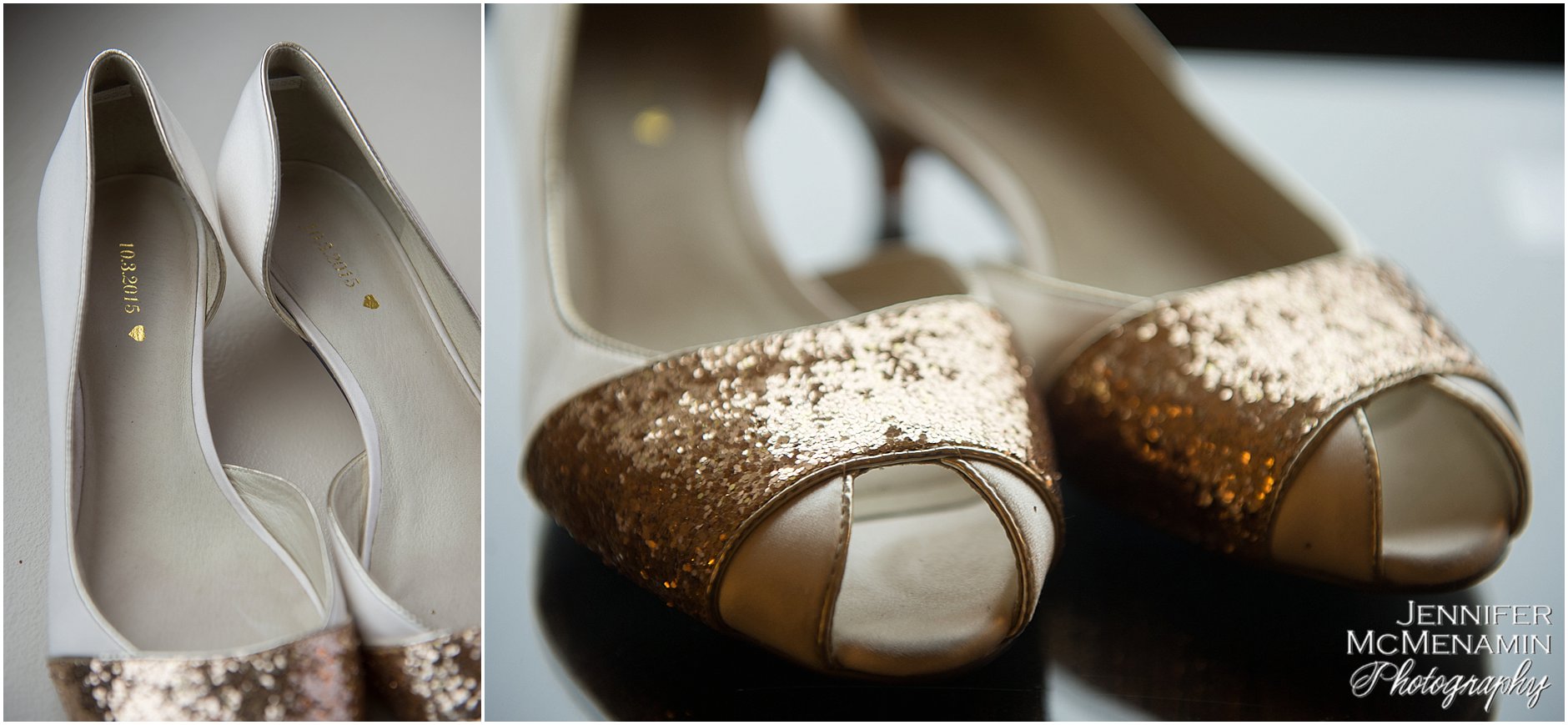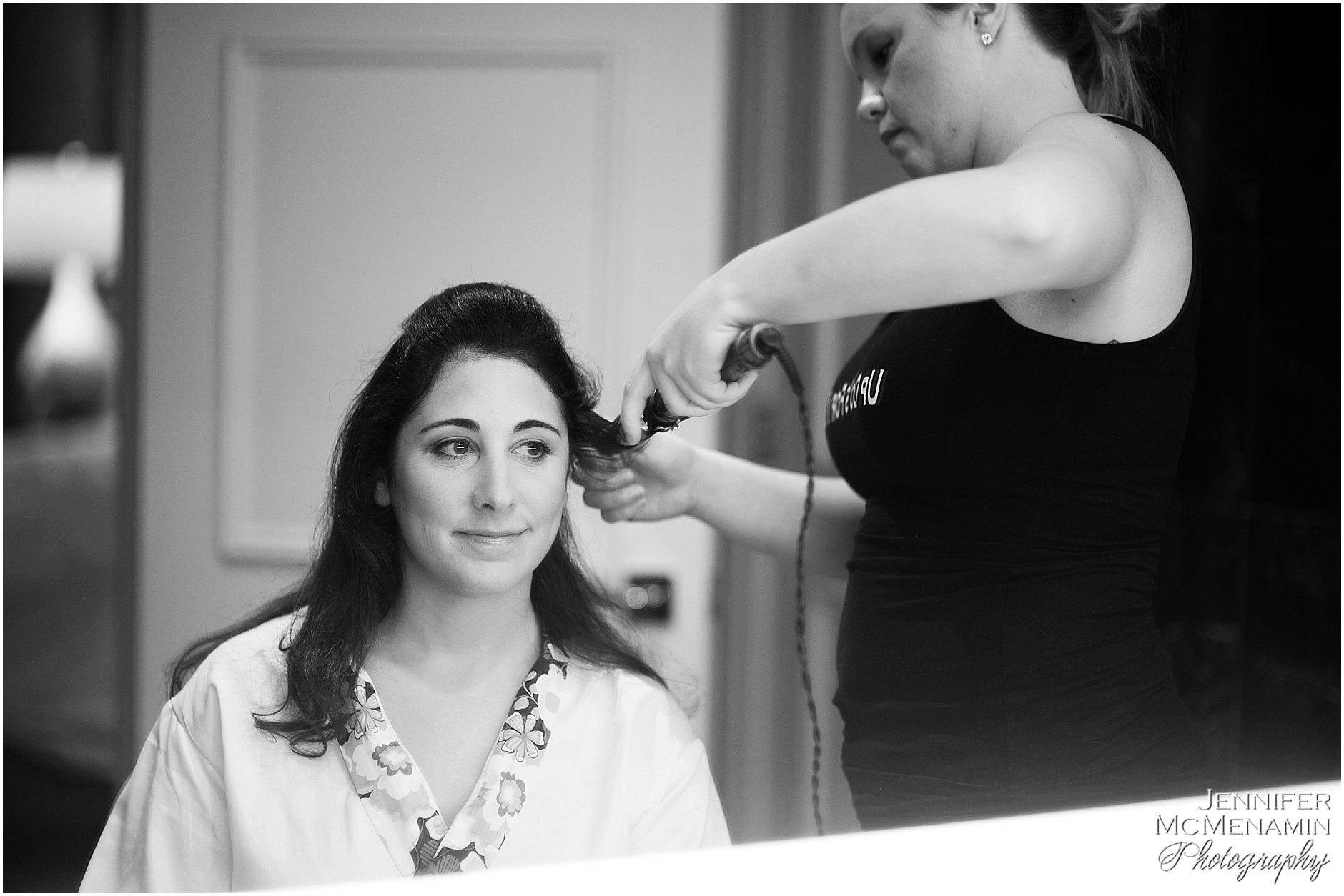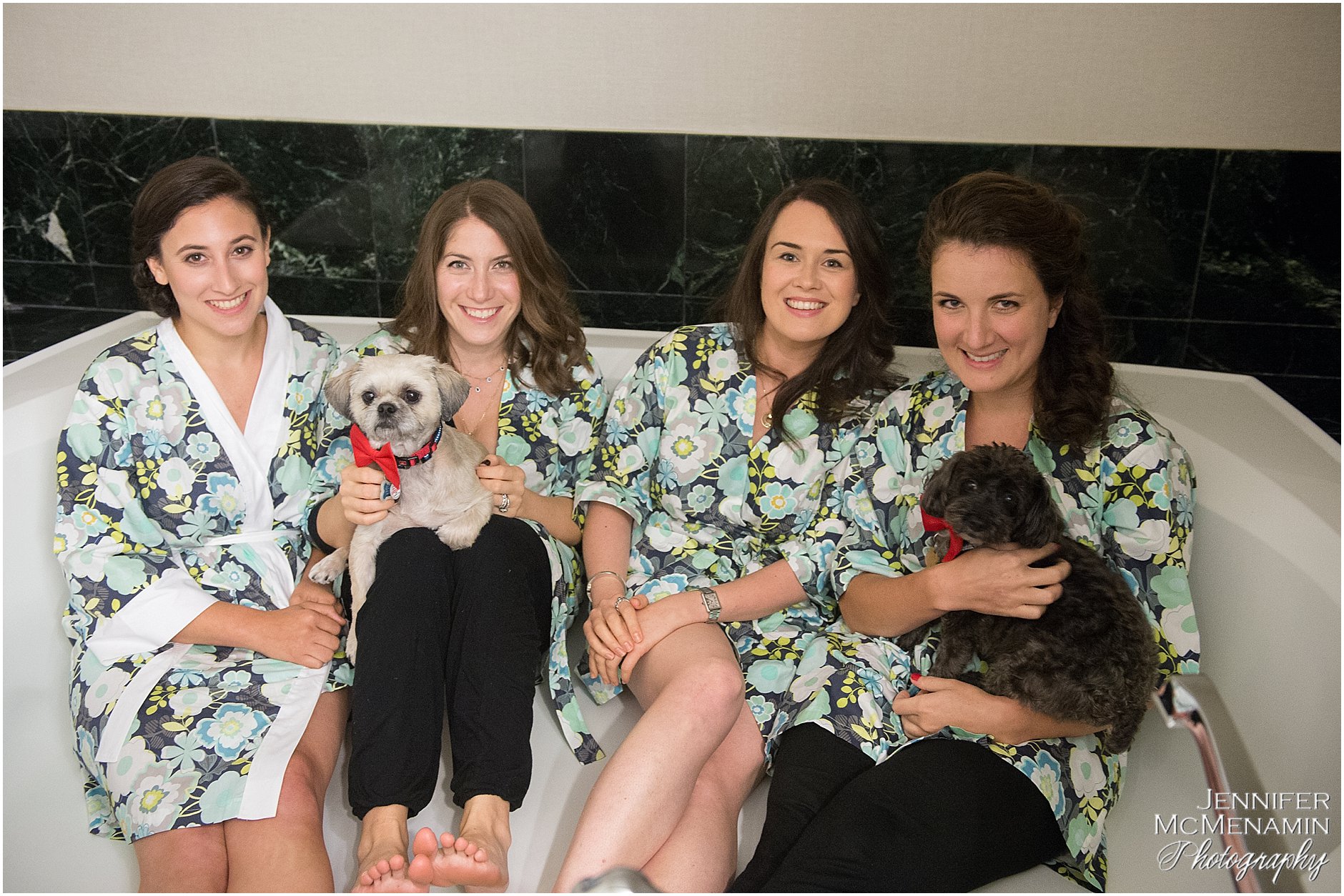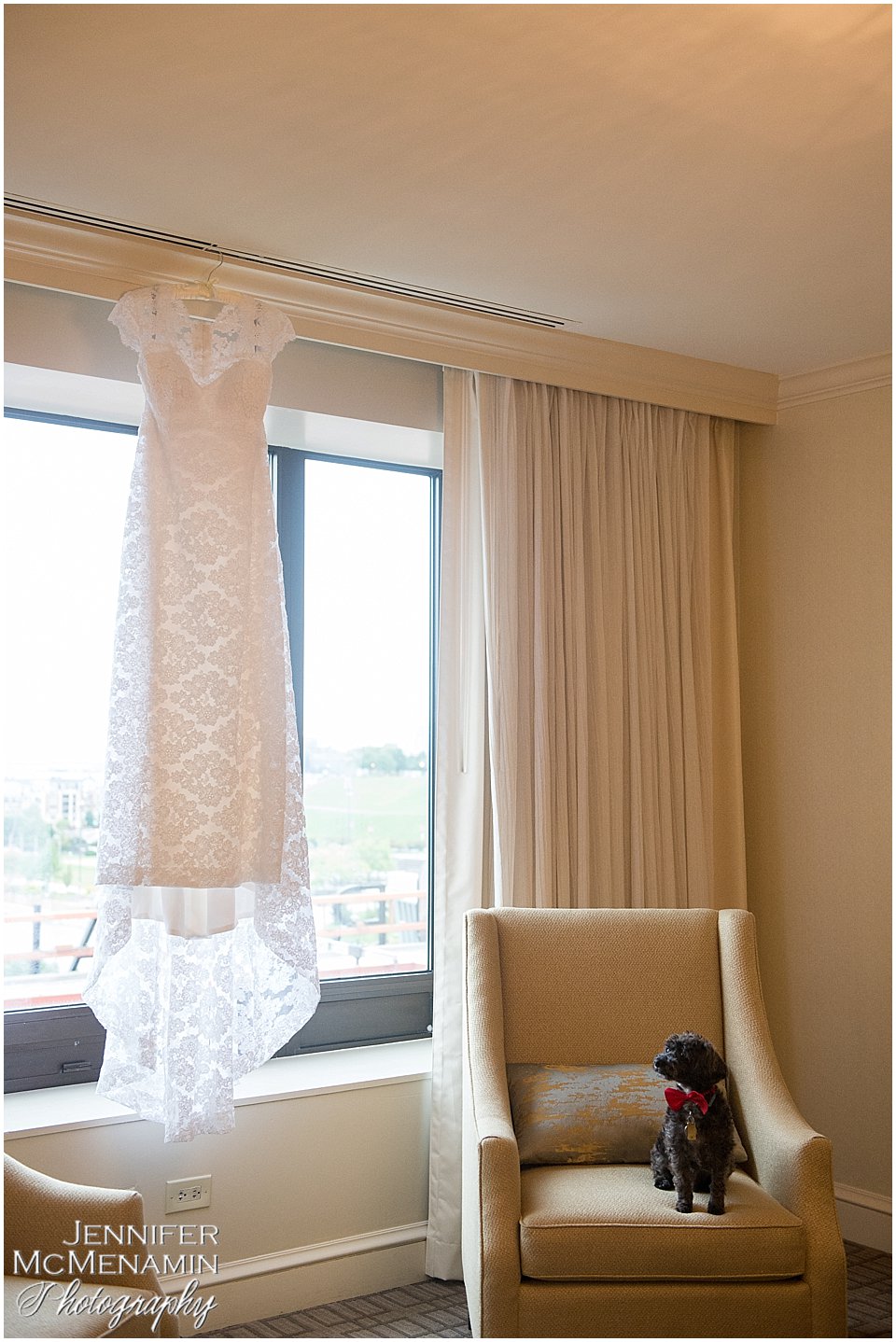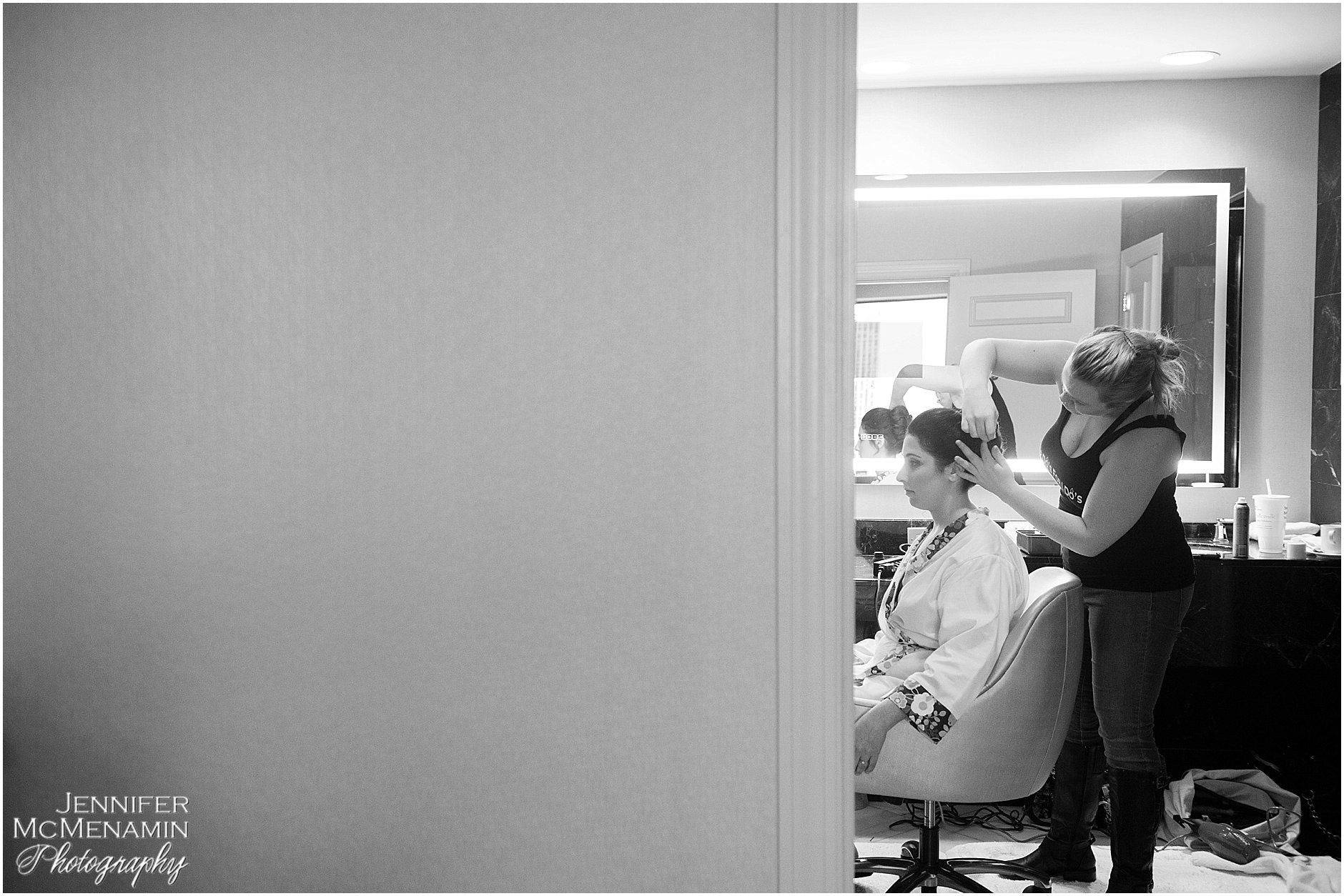 Meanwhile, just a floor away, Andrew and his groomsmen got themselves ready for the big day.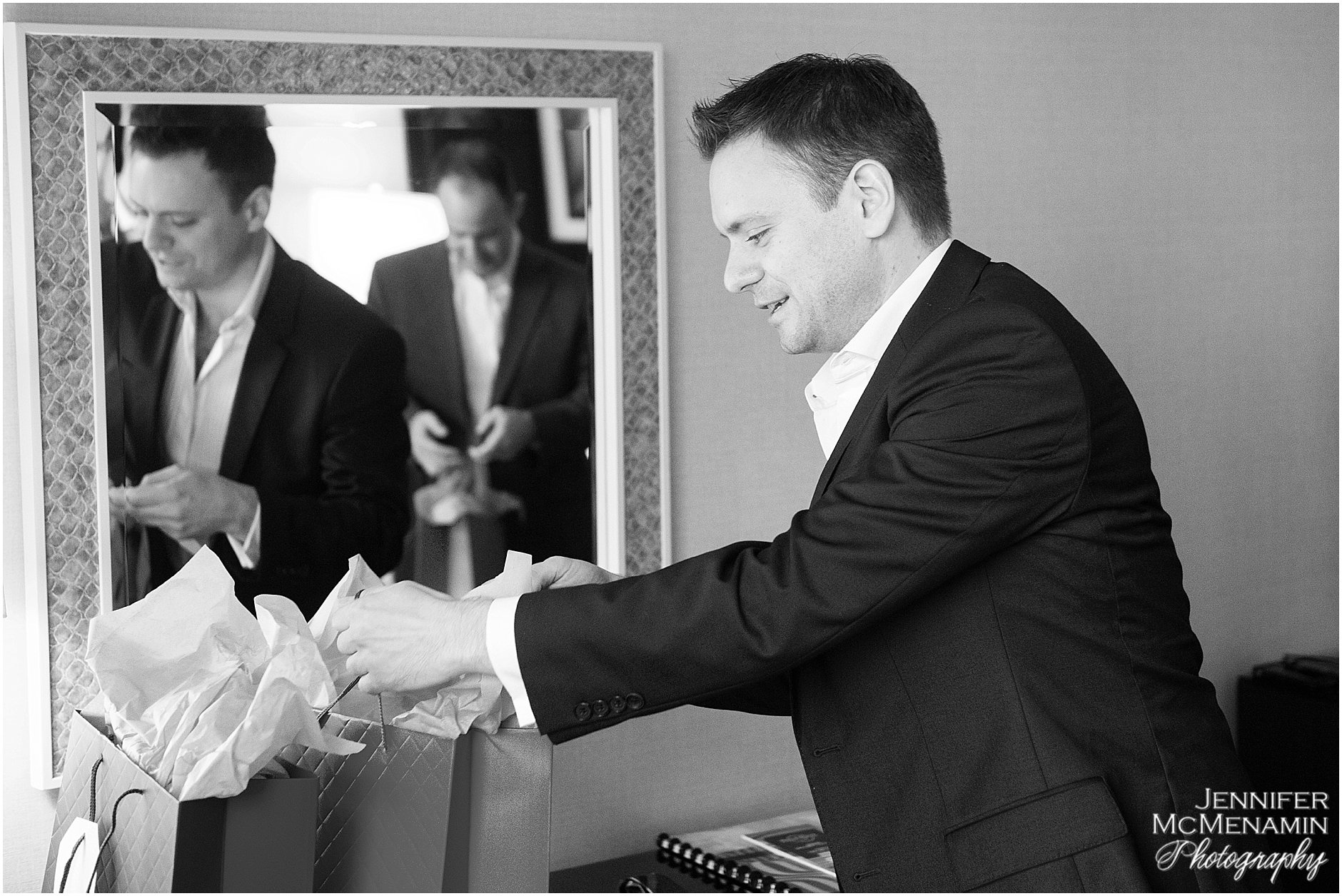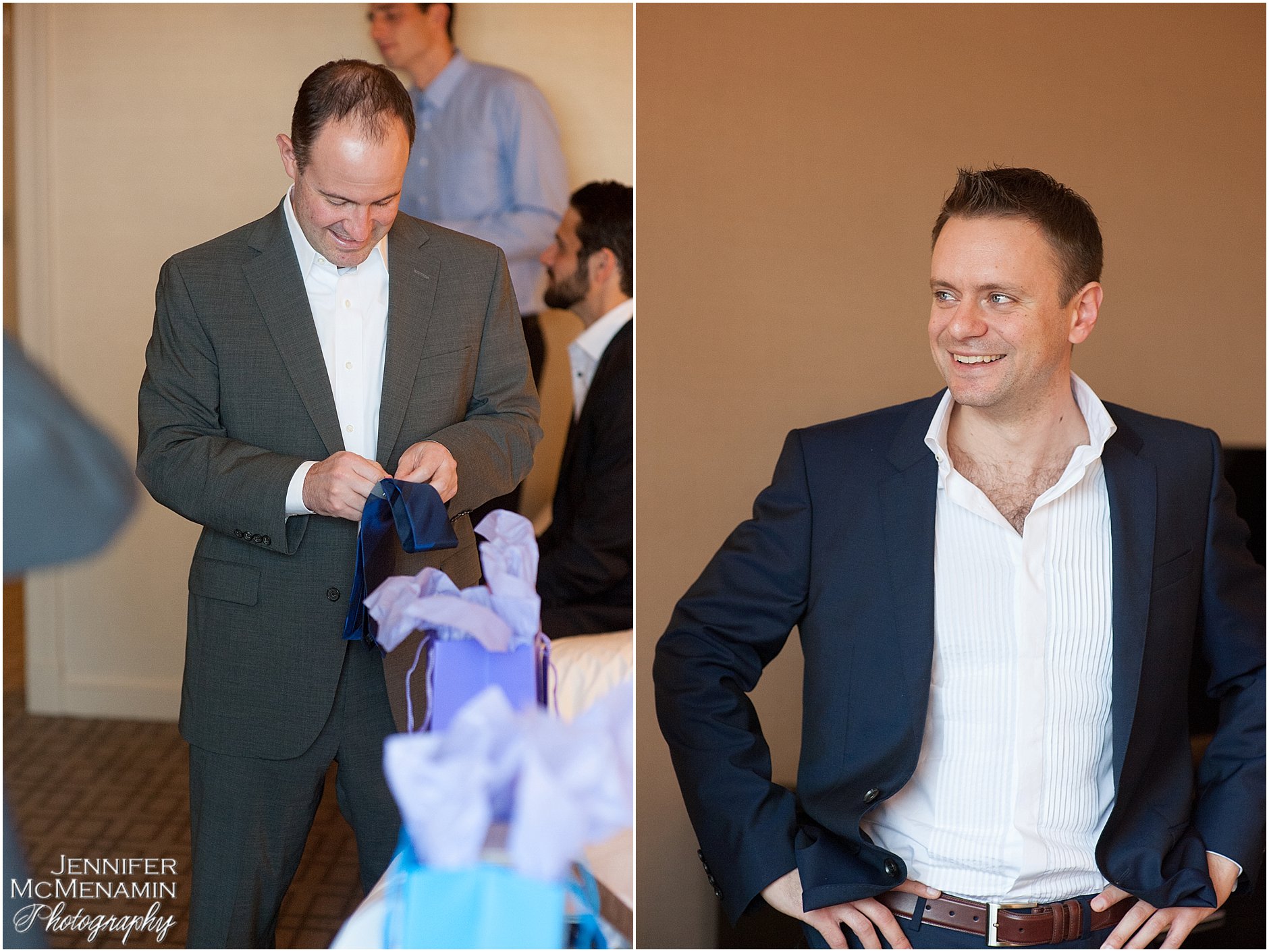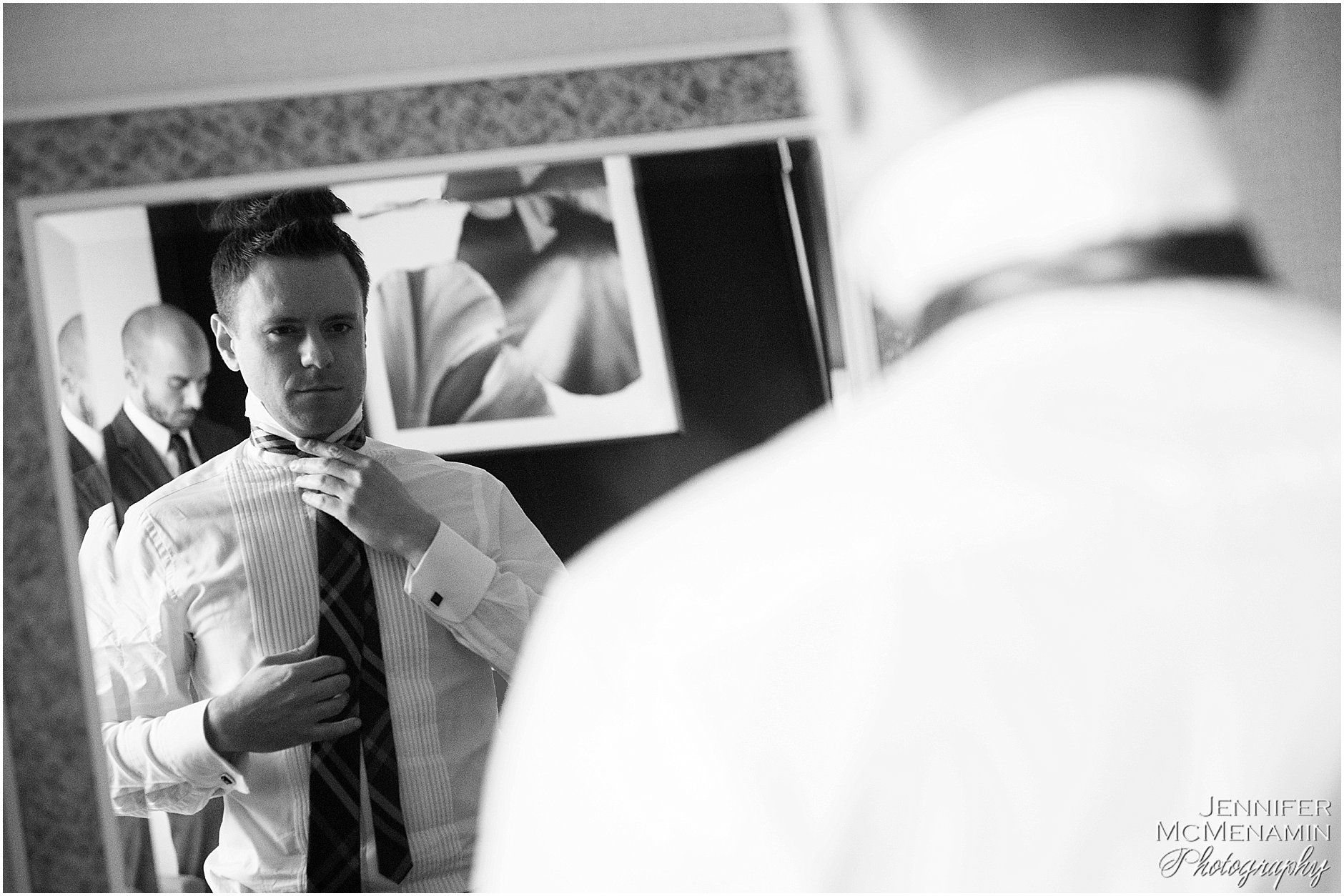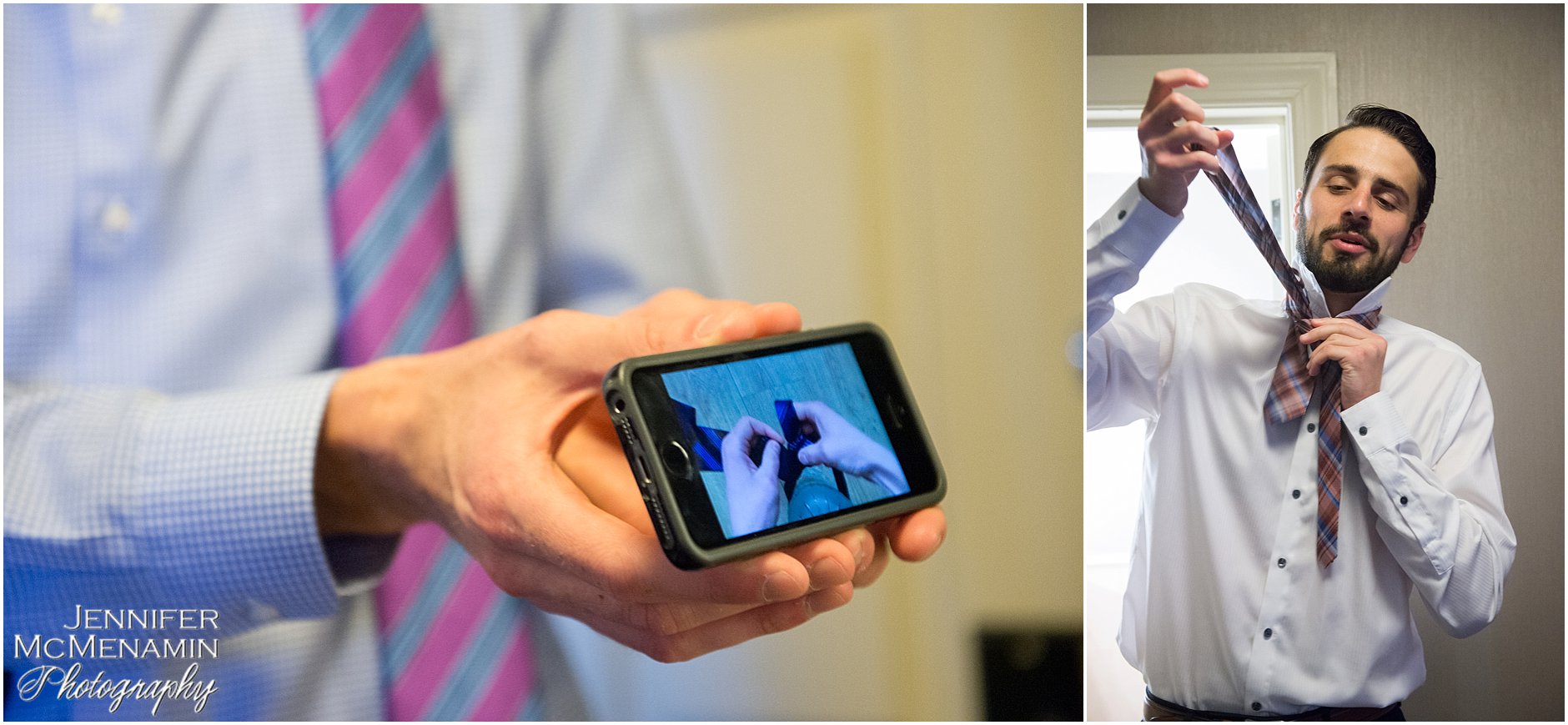 Meredith's grandparents lent the couple their 50-year-old cake topper. What a lovely and sentimental "something borrowed."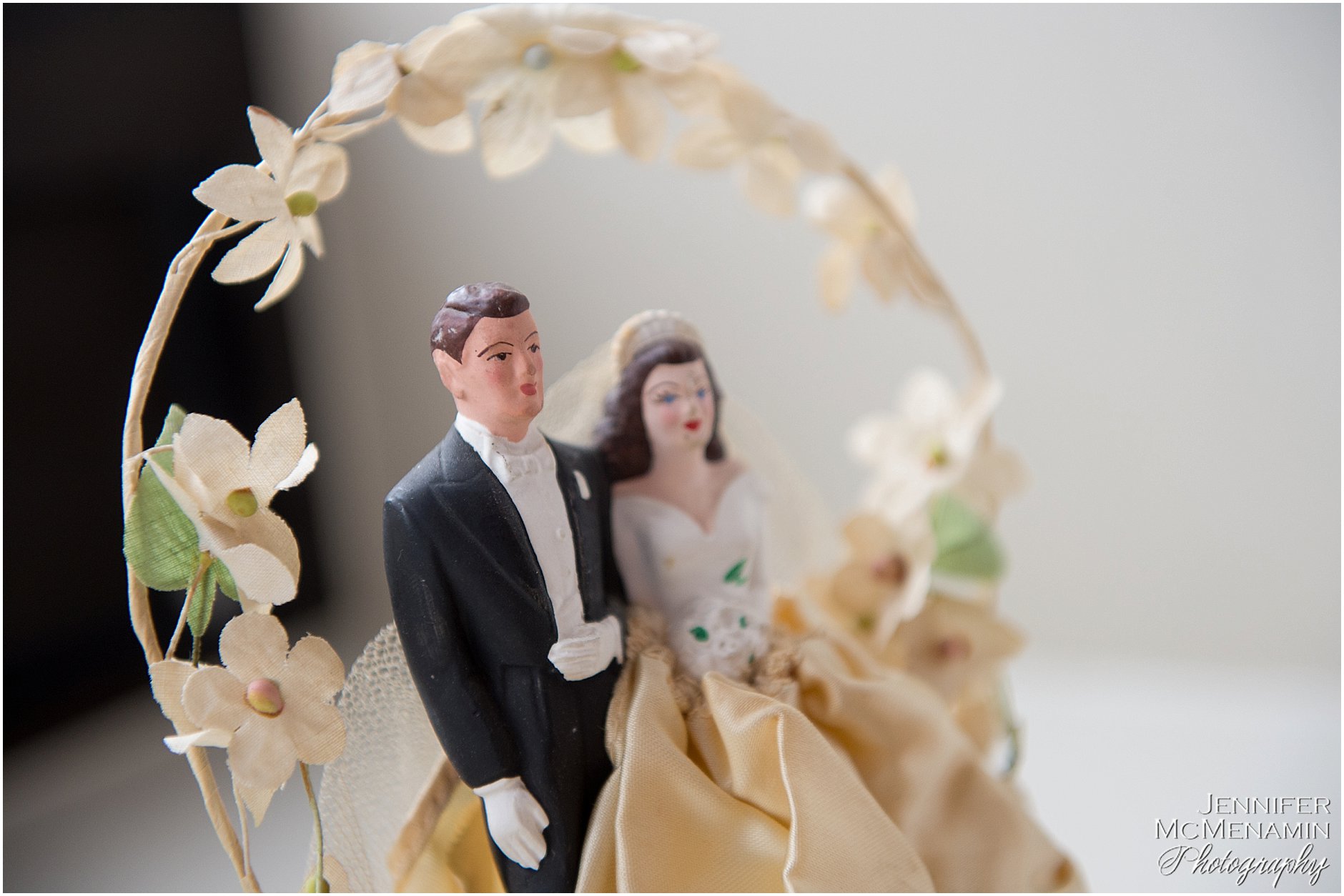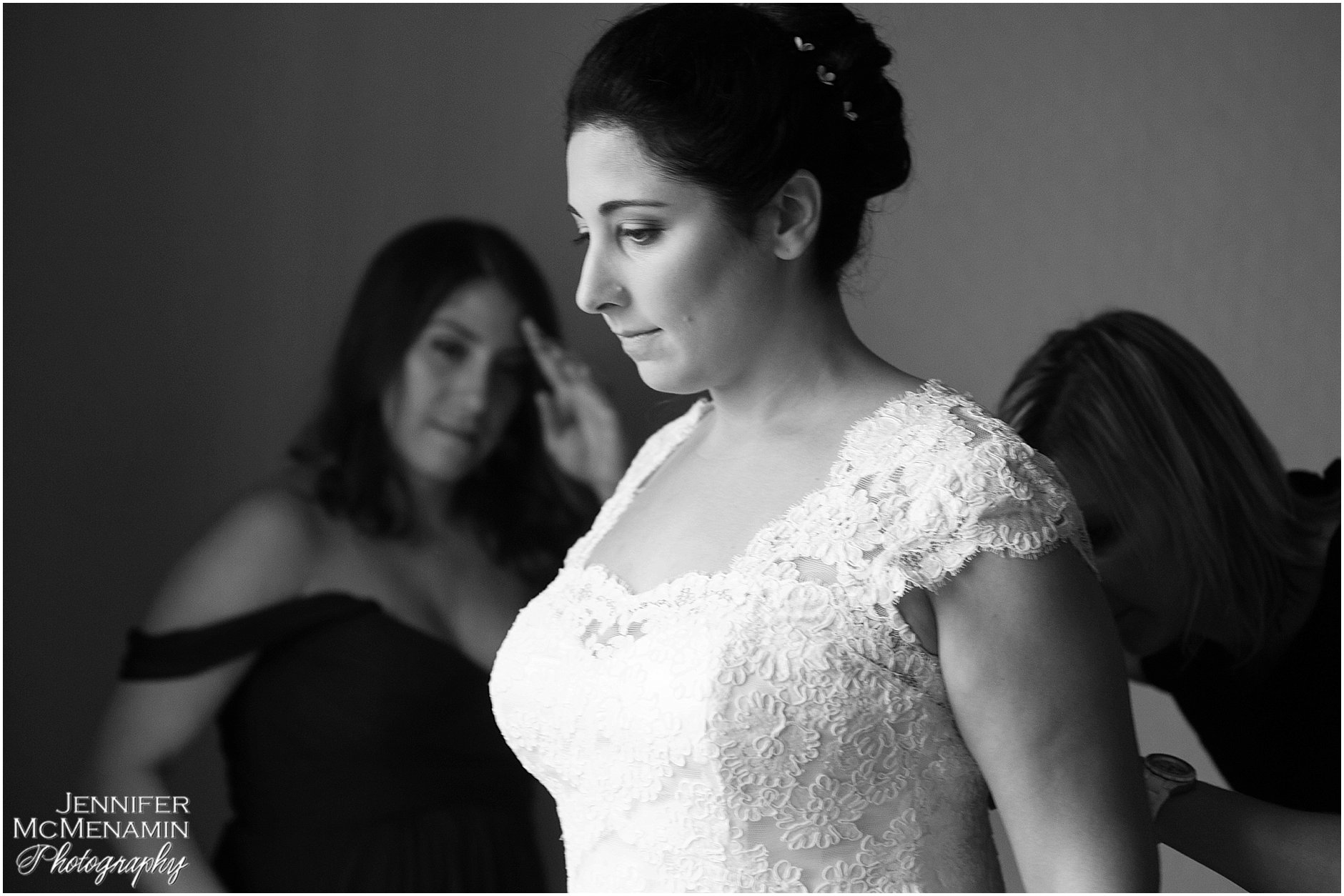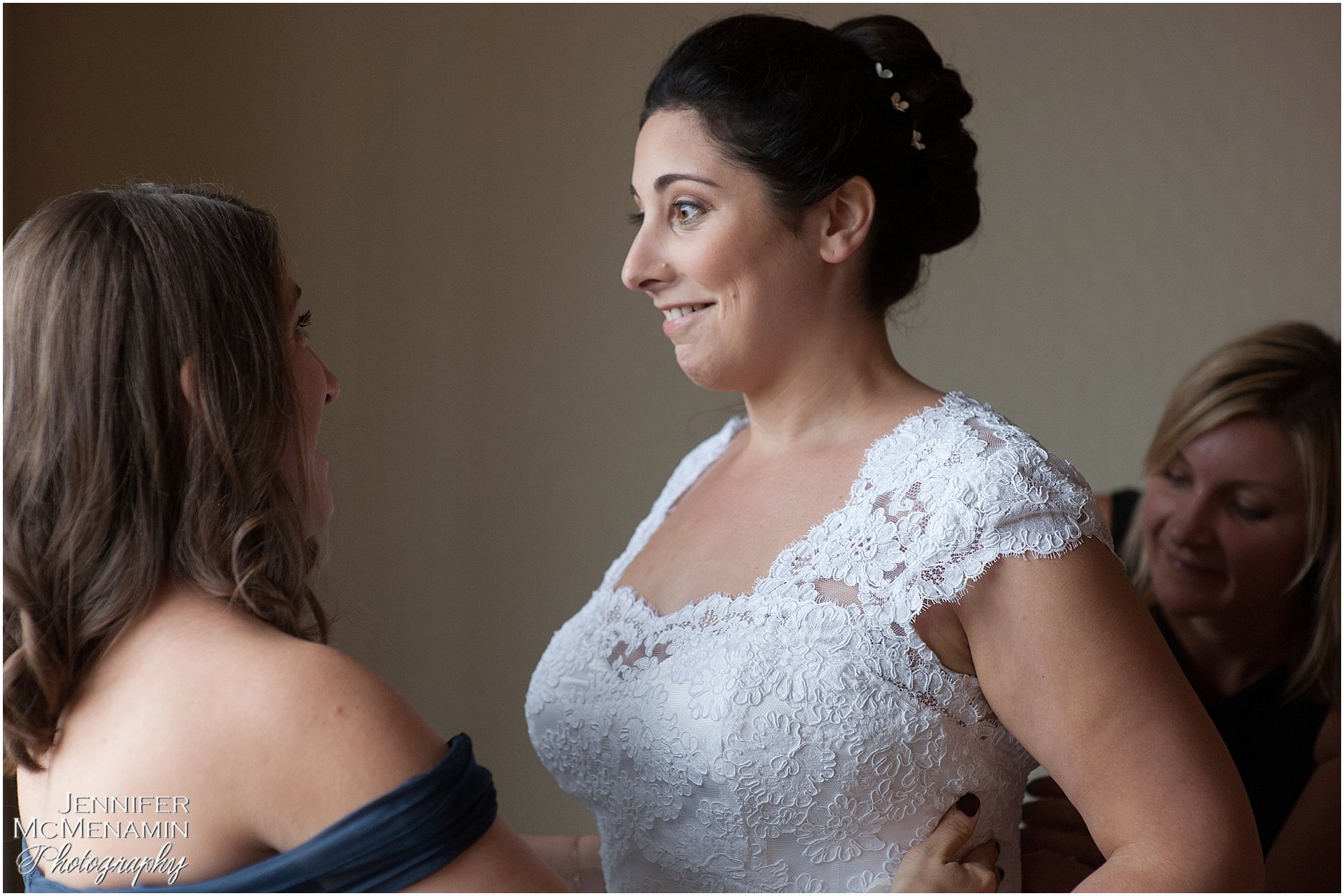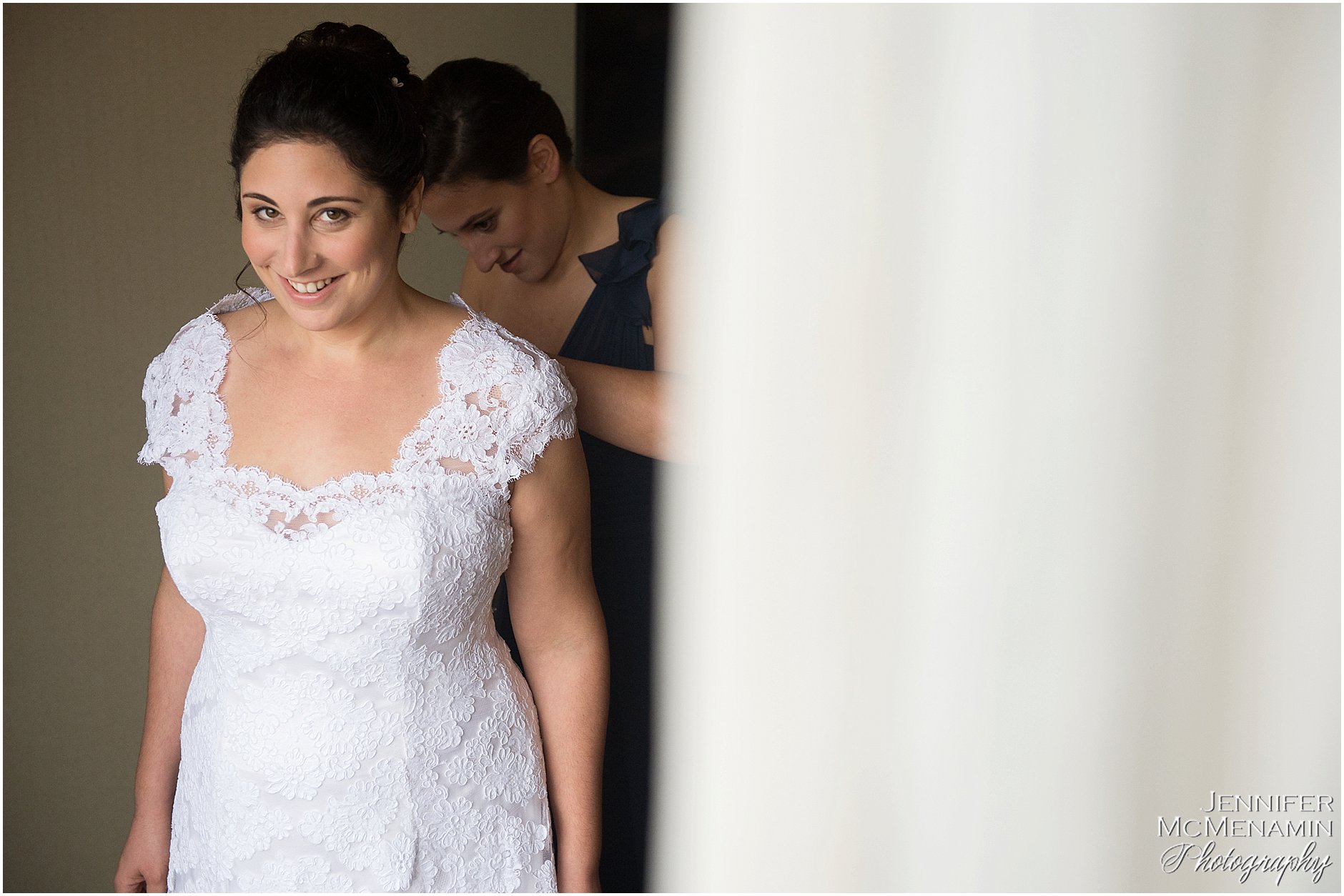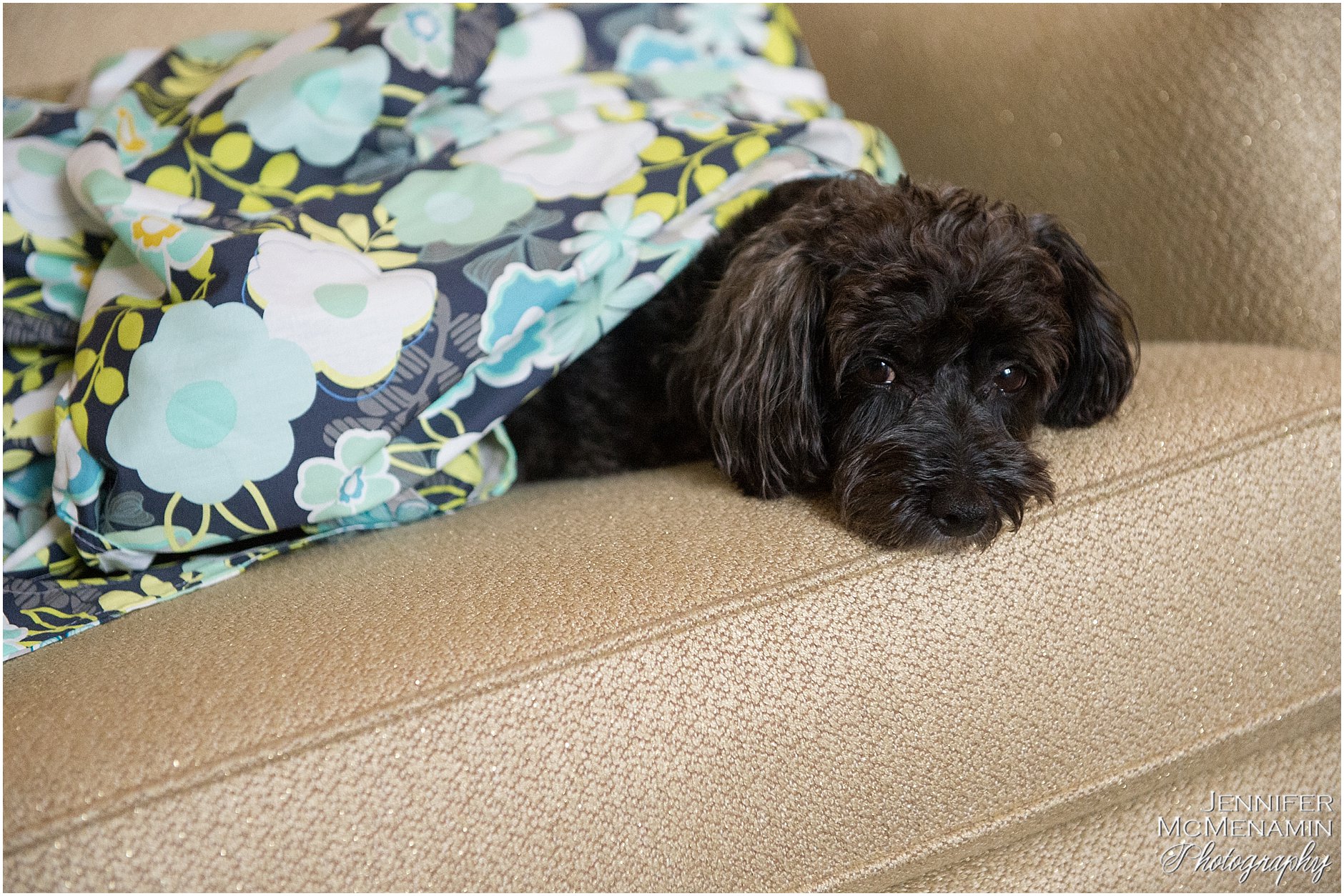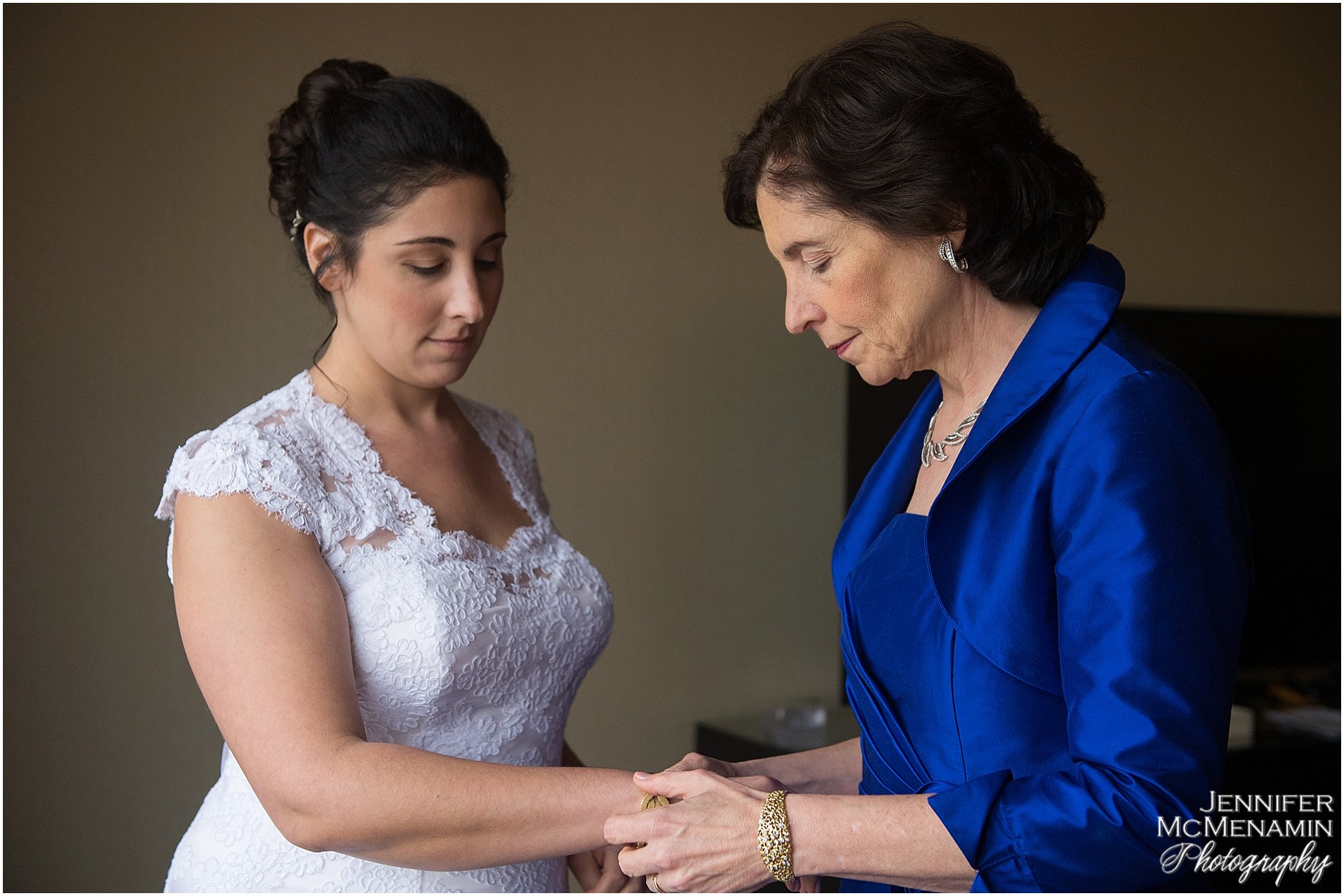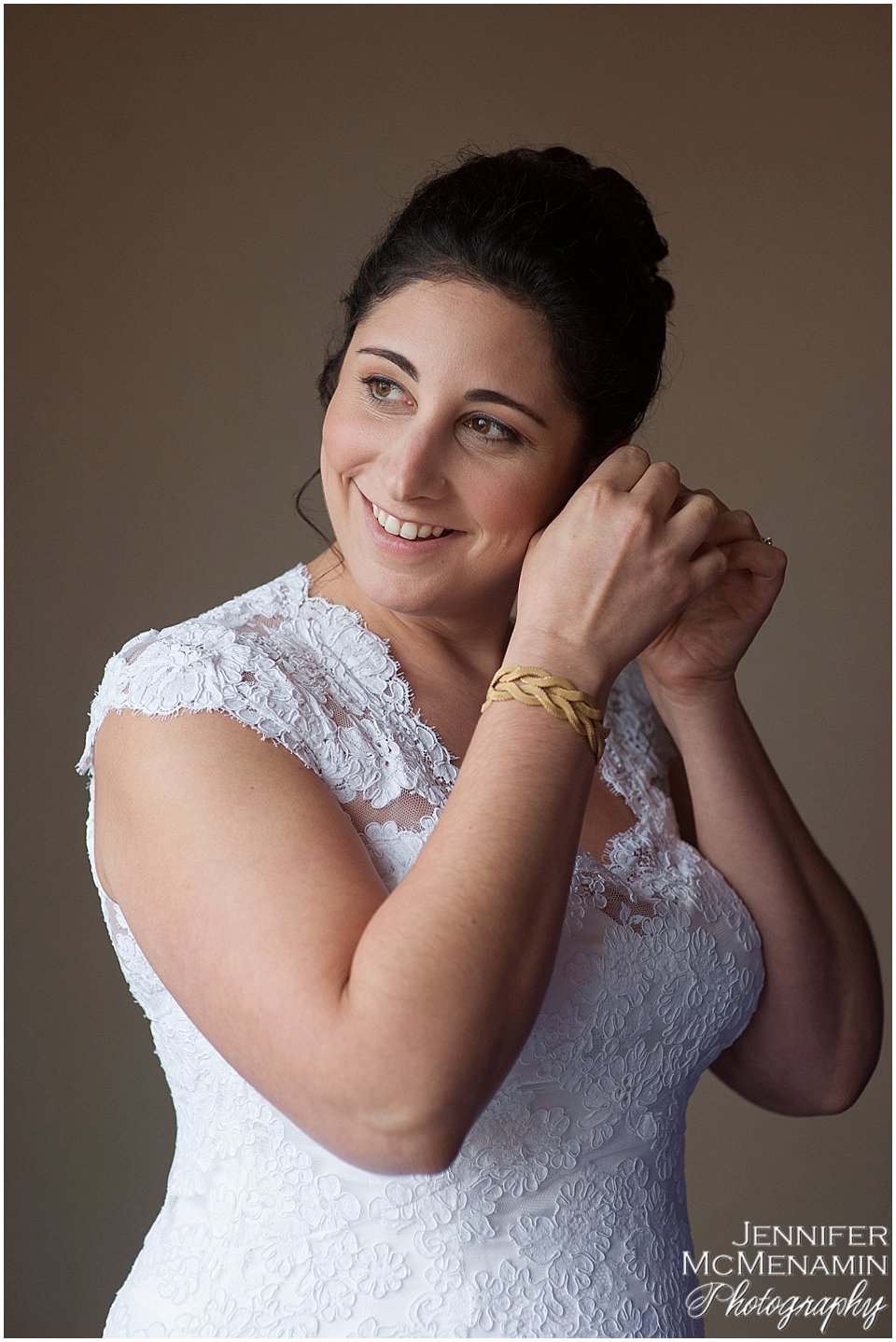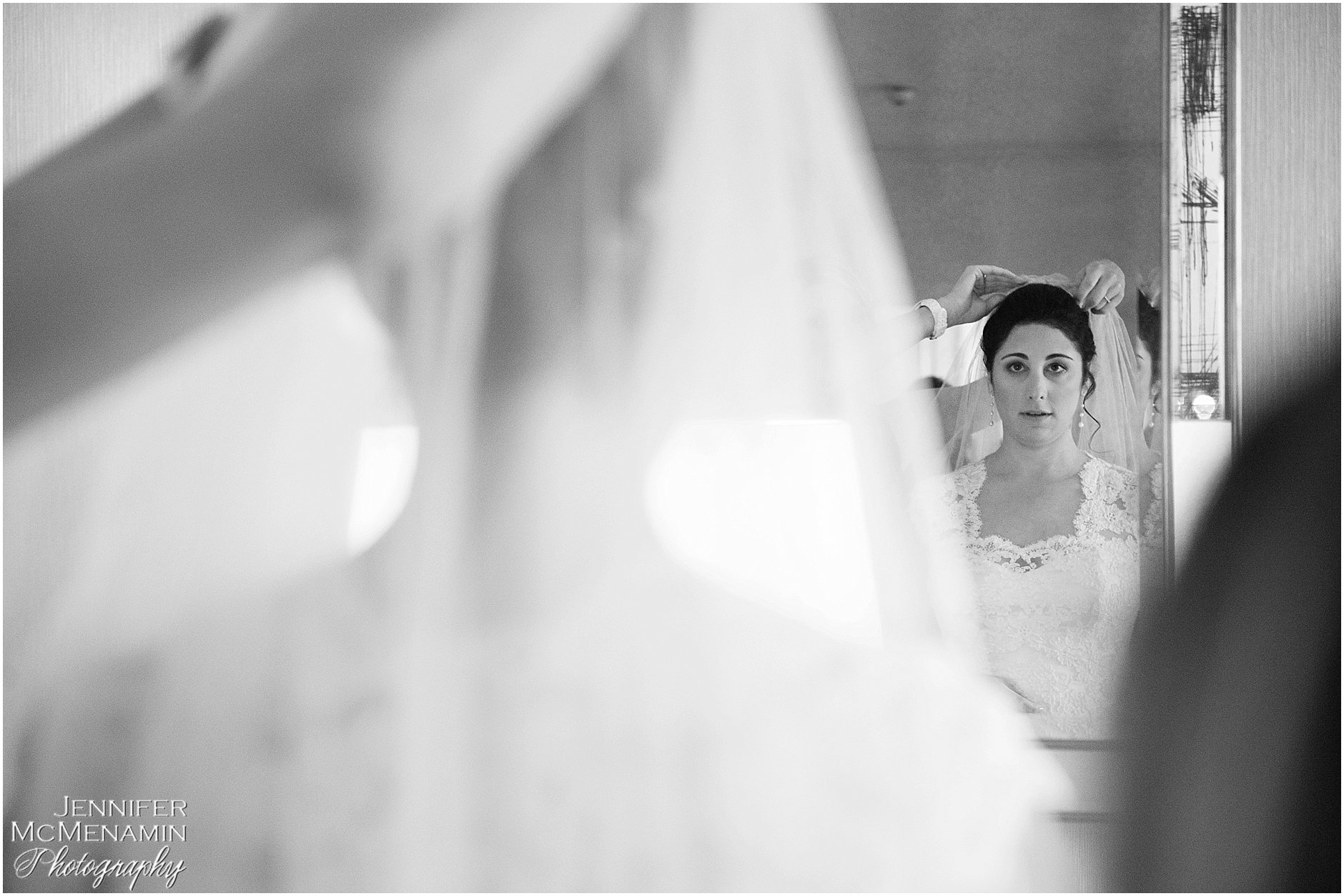 The bride, looking absolutely beautiful.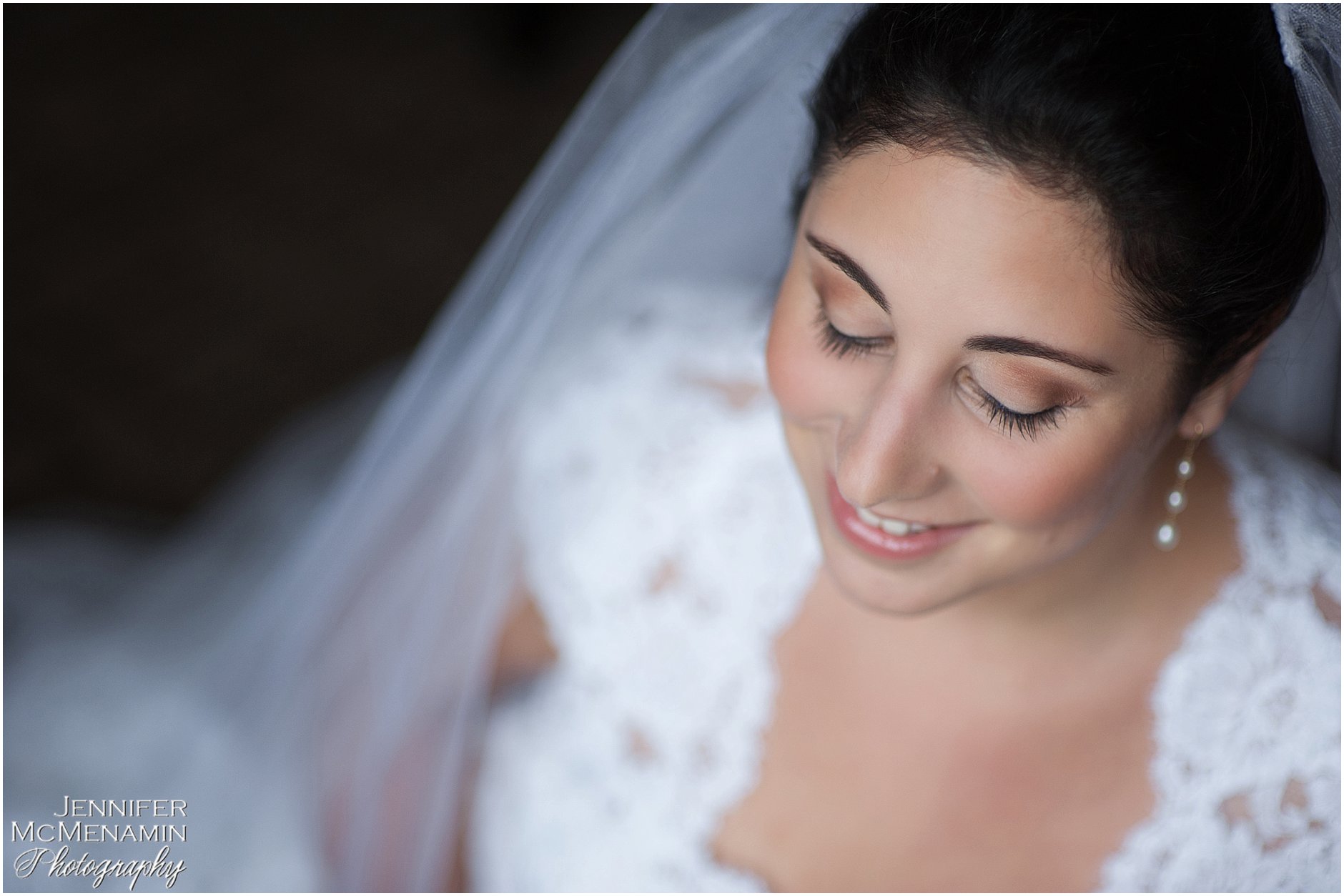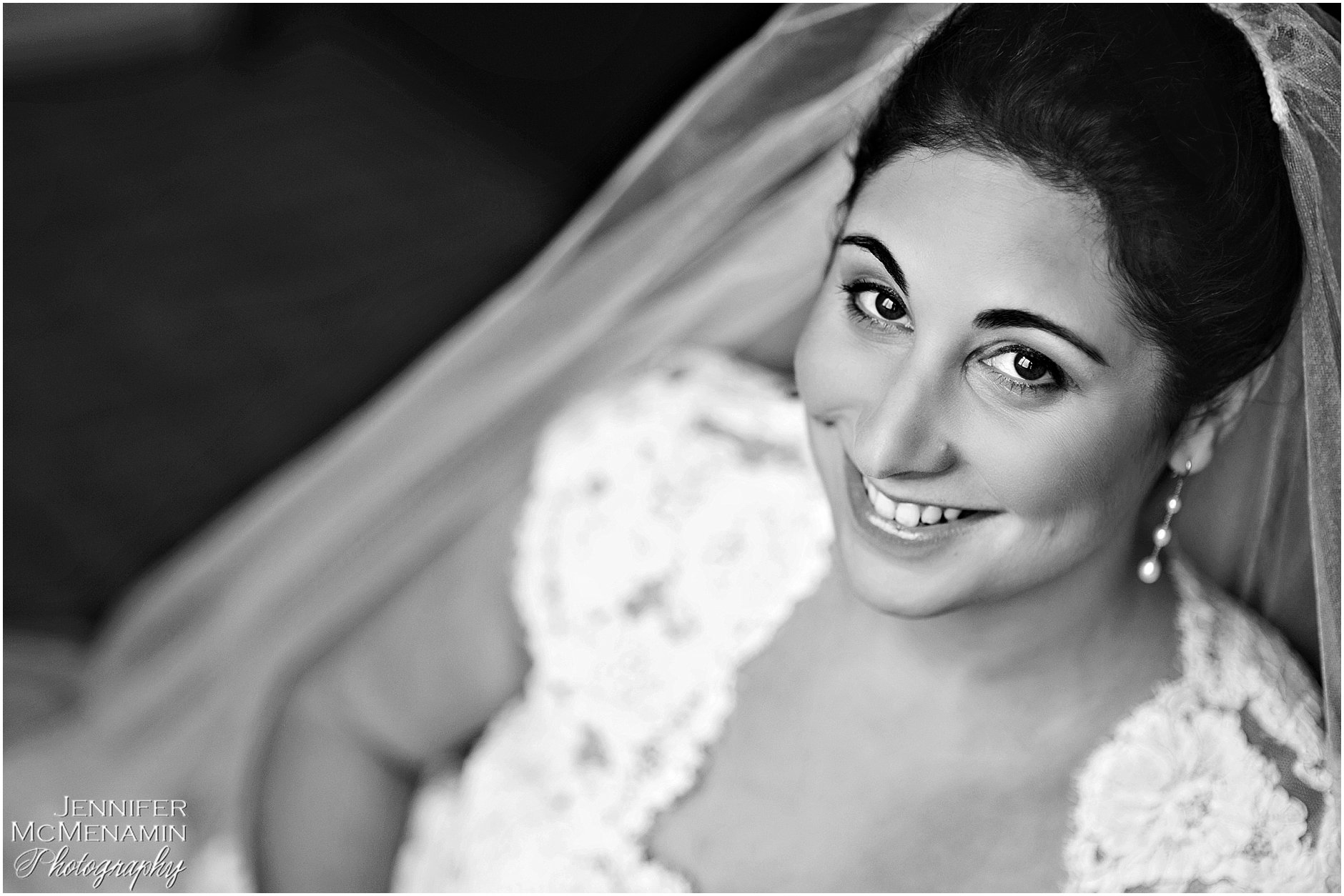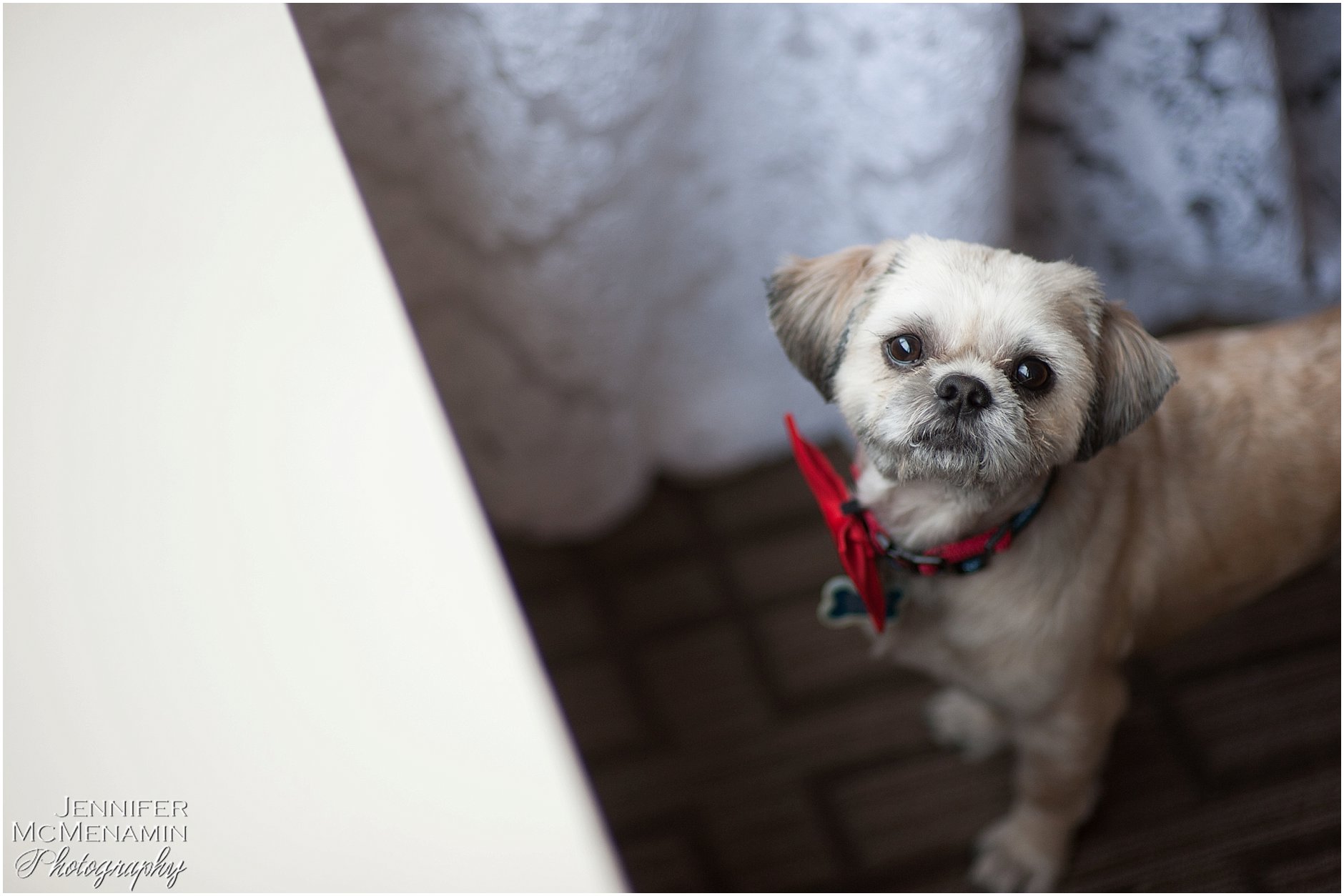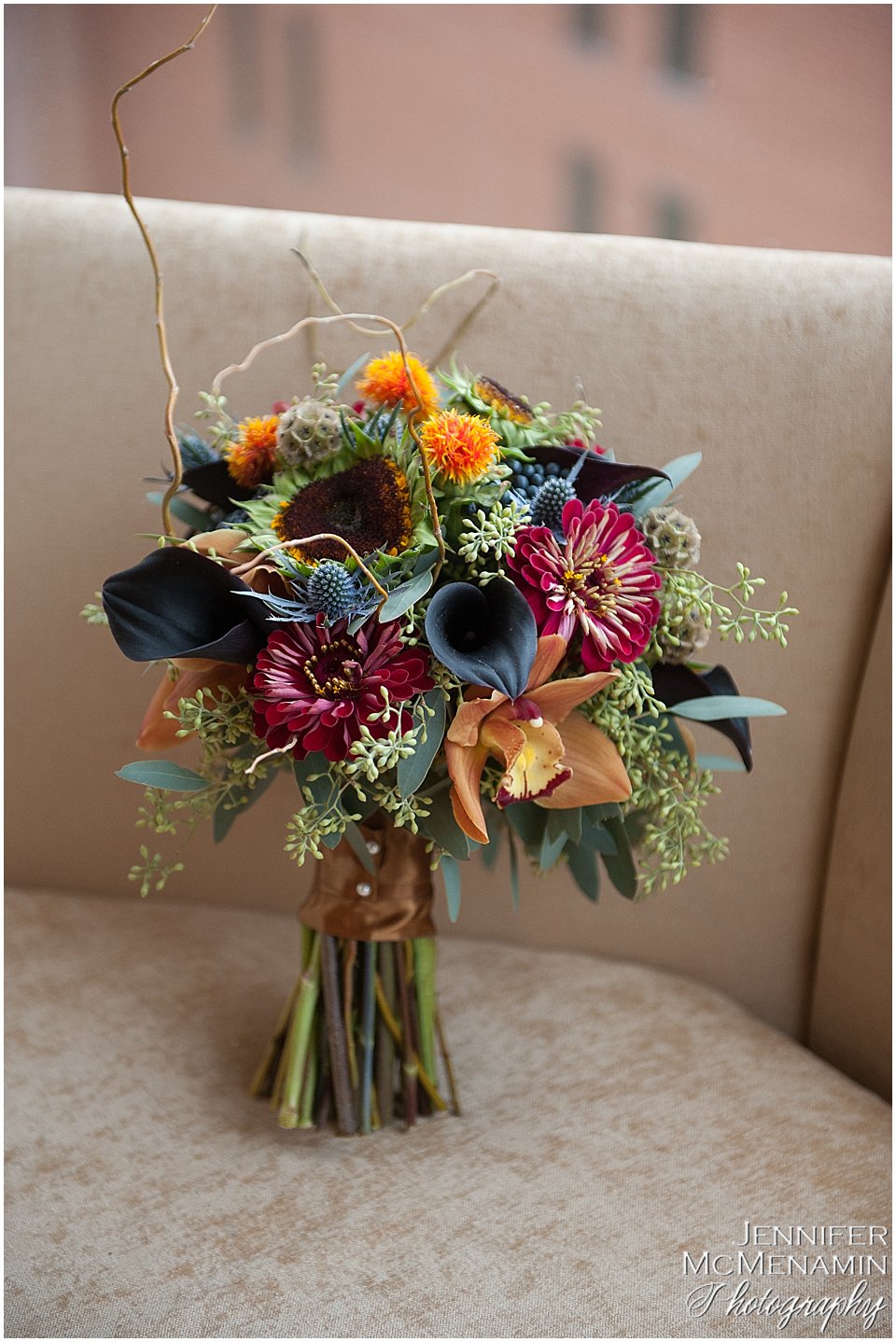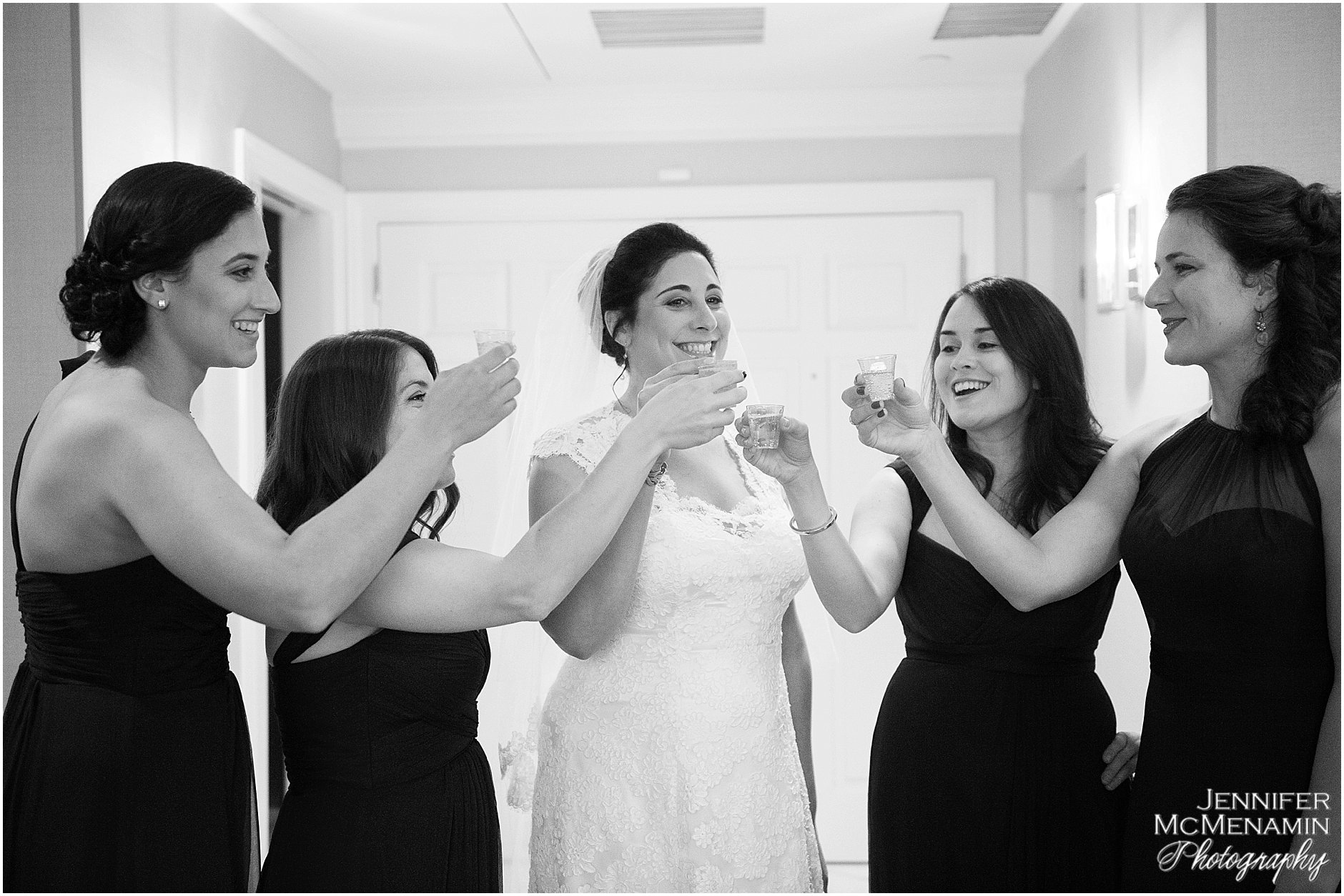 Meredith + Andrew chose to see each other before their ketubah signing and ceremony for photos. I love this next series of images of them seeing each other for the first time that day.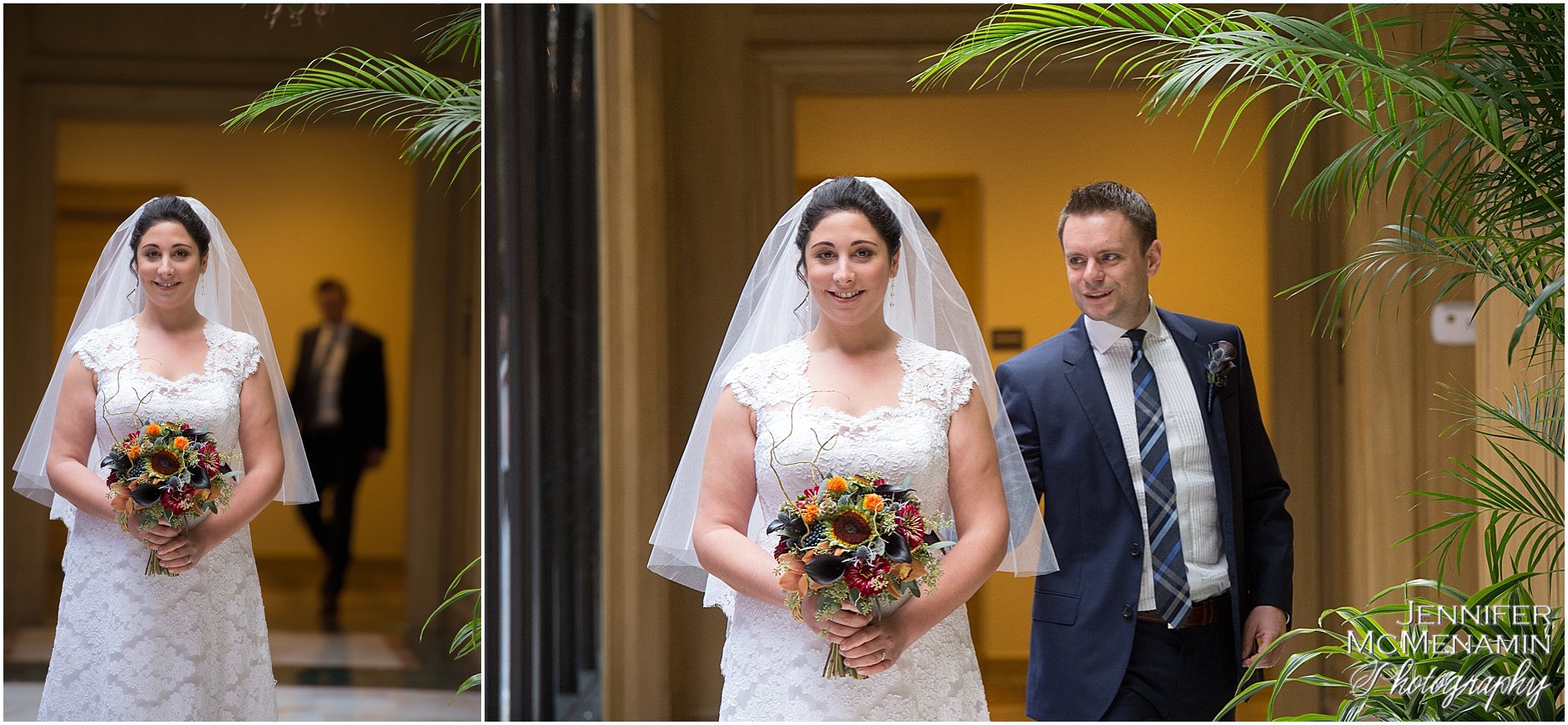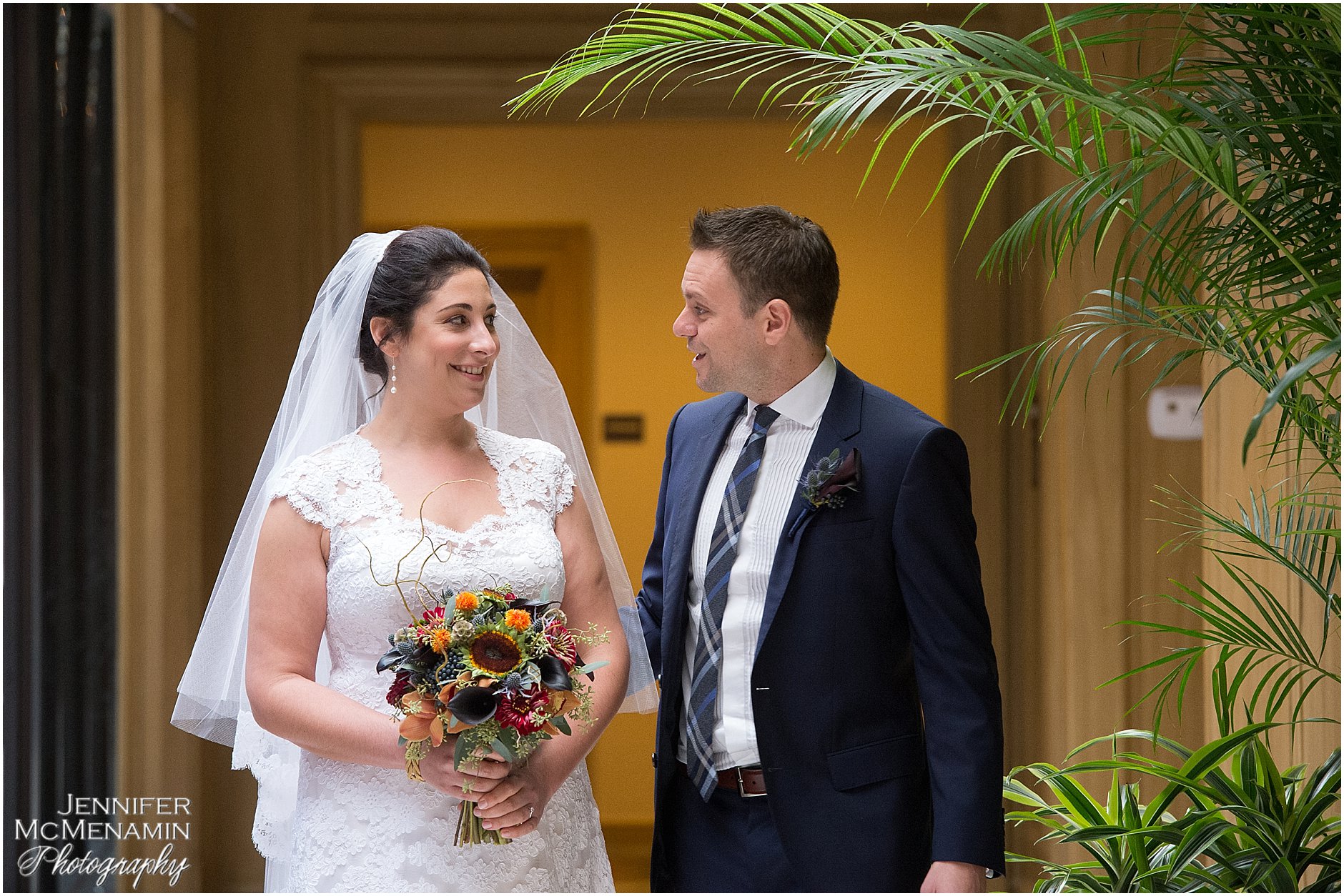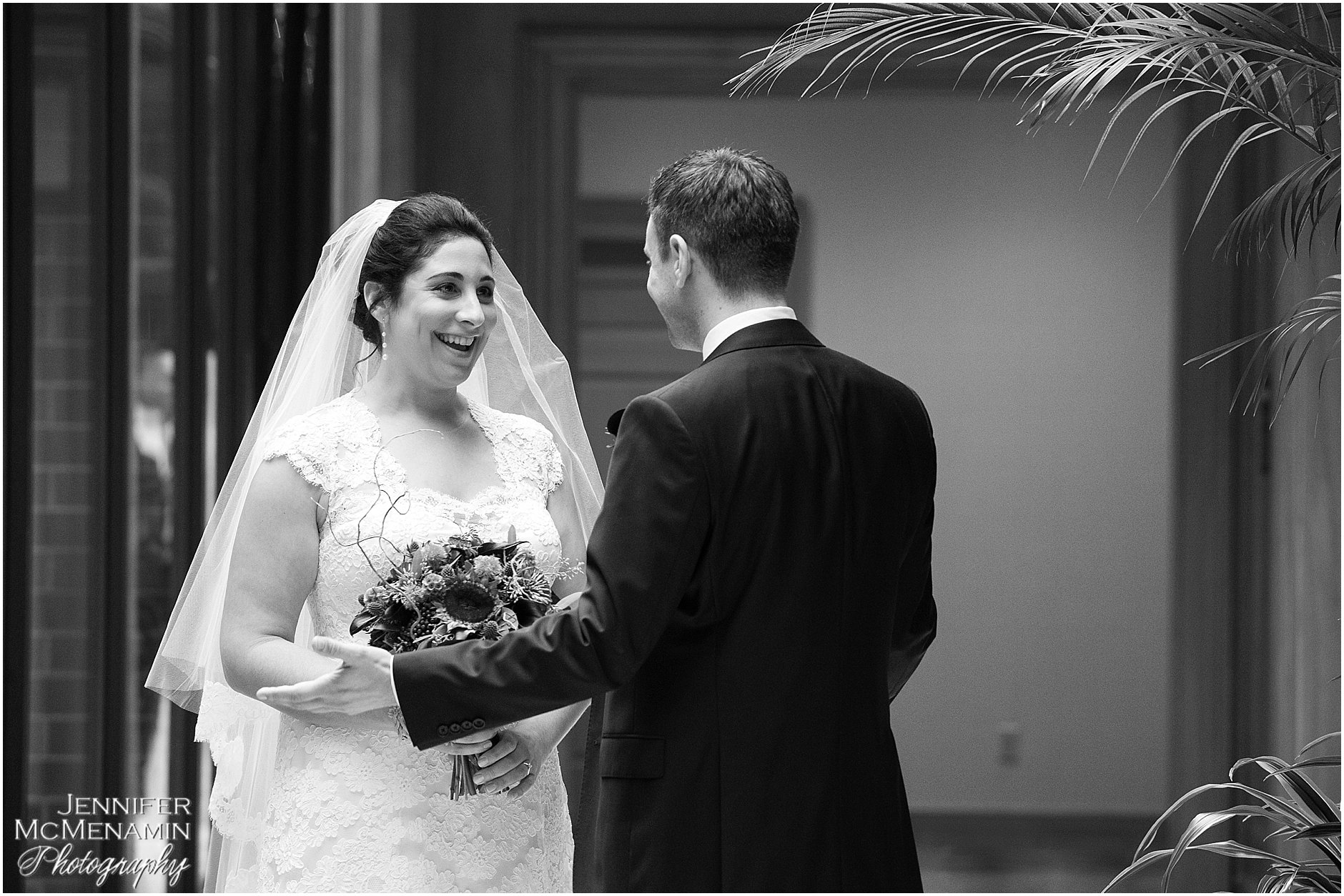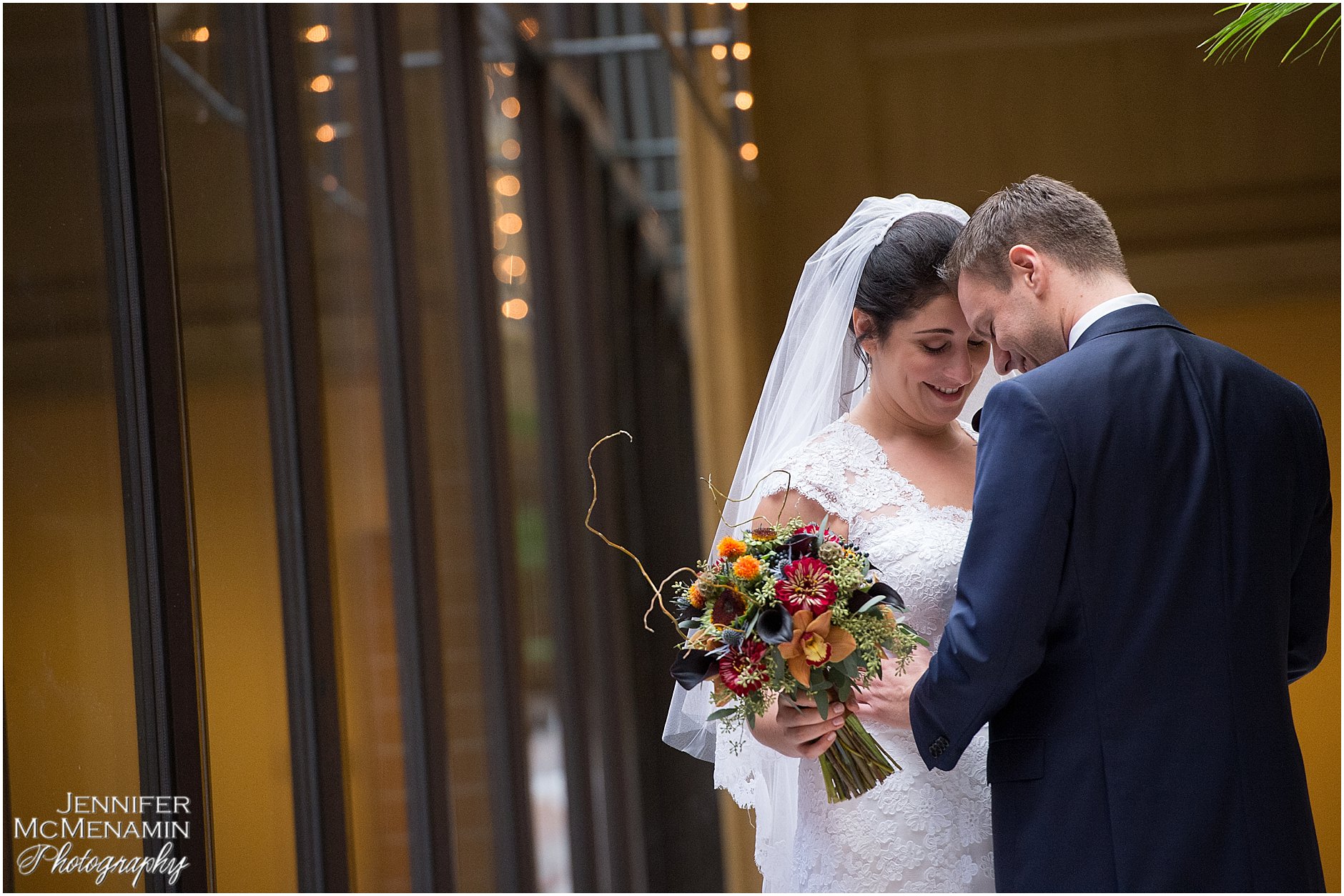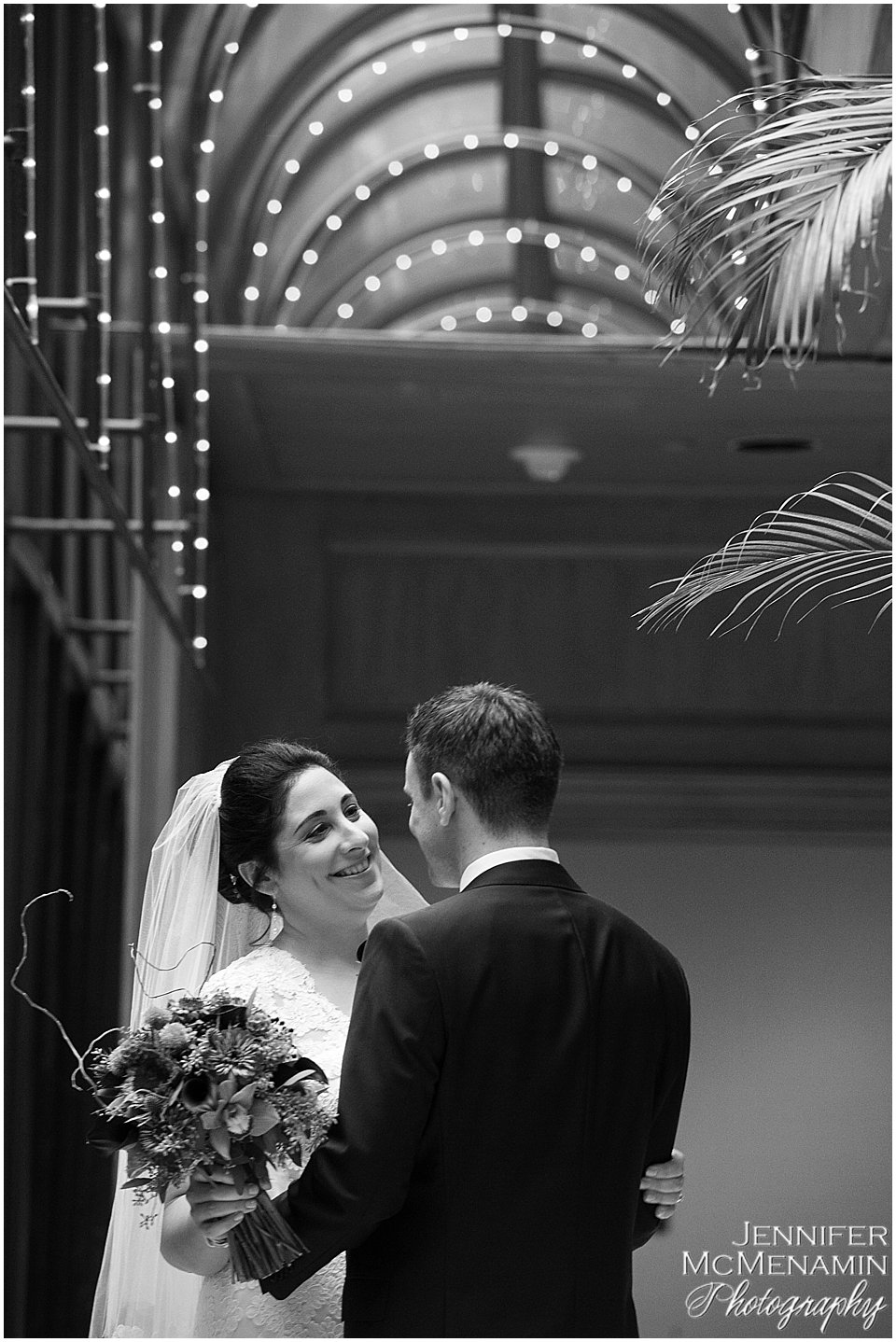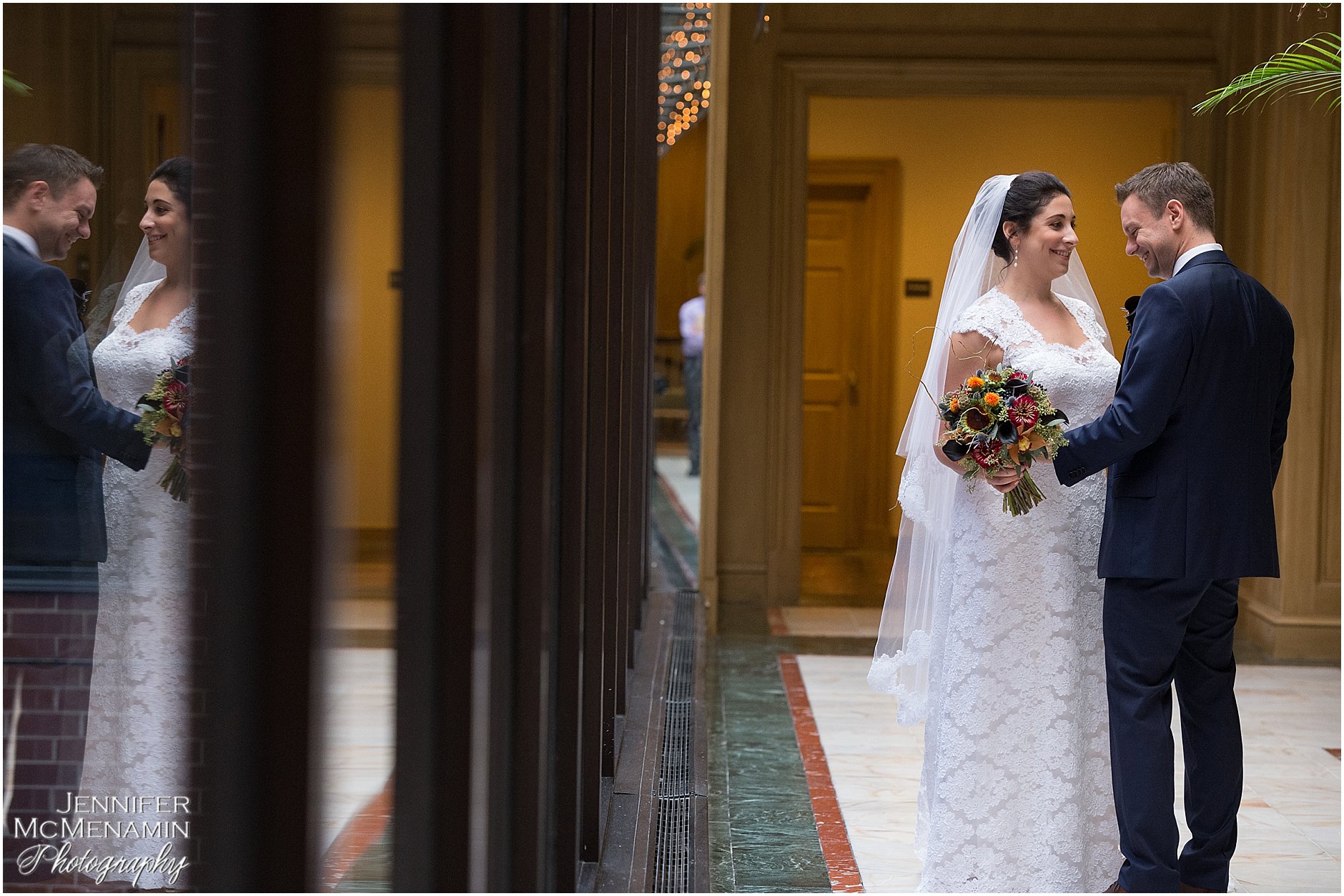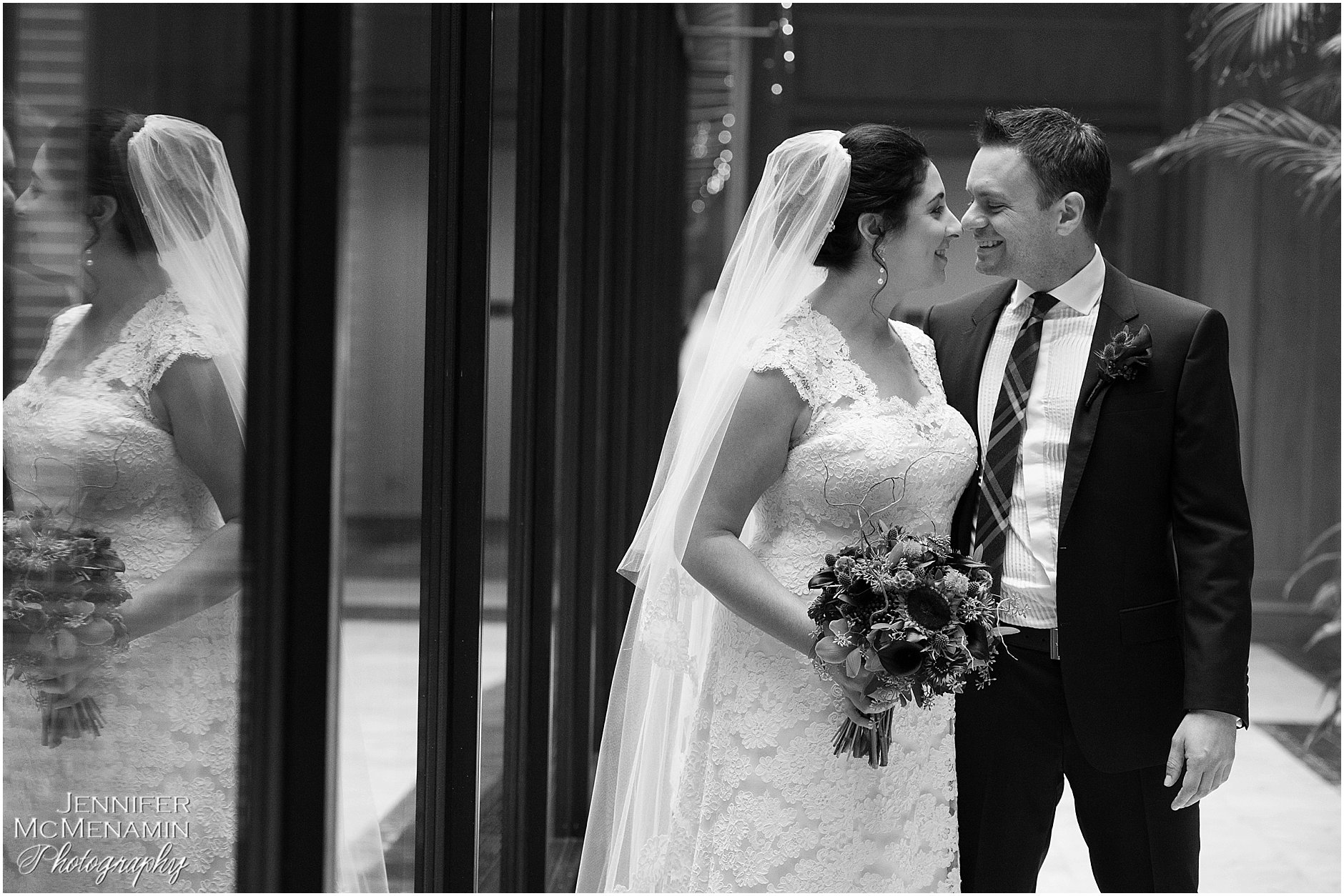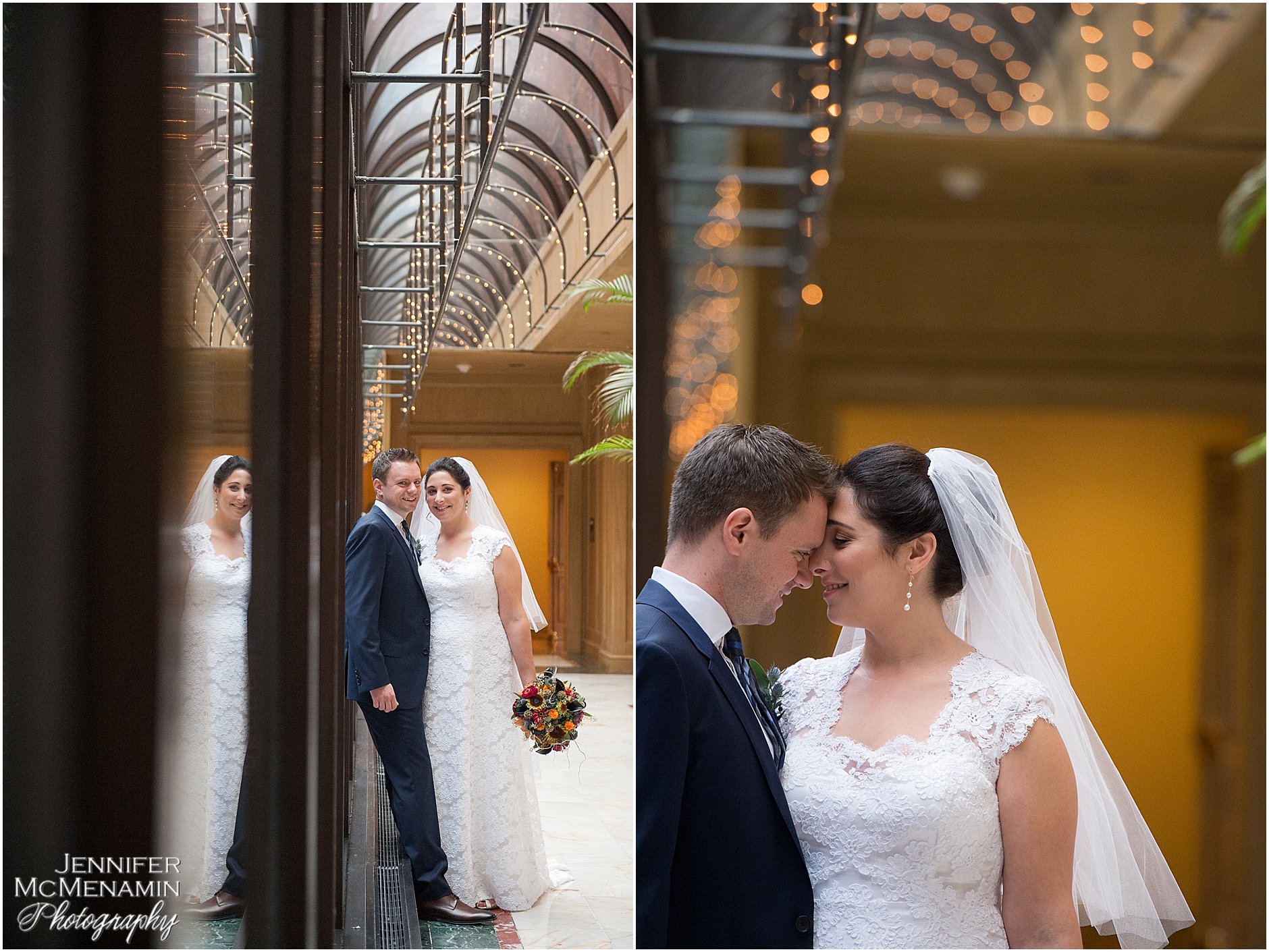 Then, we ventured up to the rooftop gardens for a few photos. We alternated hiding from the wind and using it for some more dramatic photos.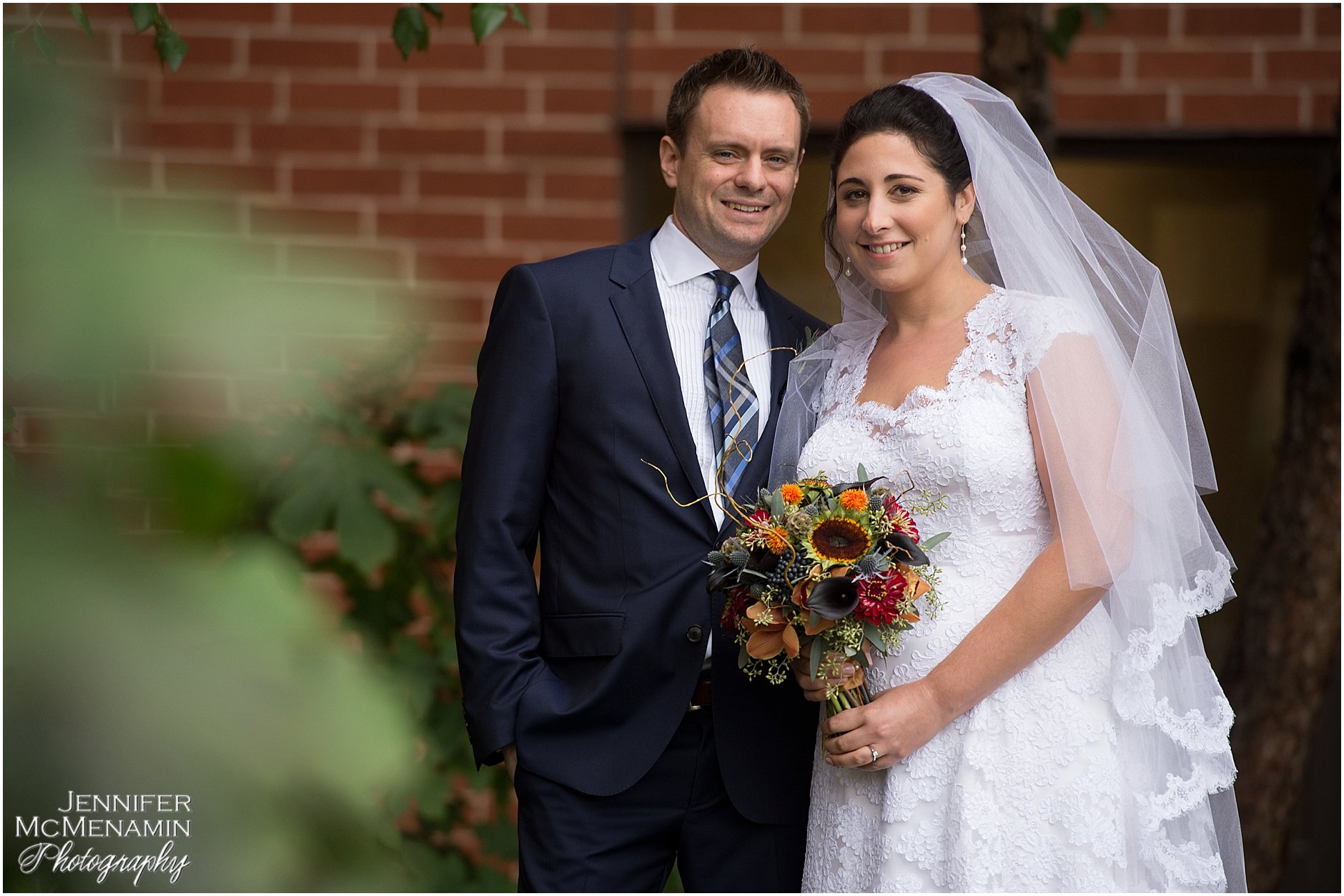 The hard-working team from Zinnia Films did not shy away from the wet grass to get the footage they wanted! I soon hit the deck as well to get those nice tall grasses in the foreground of my photos.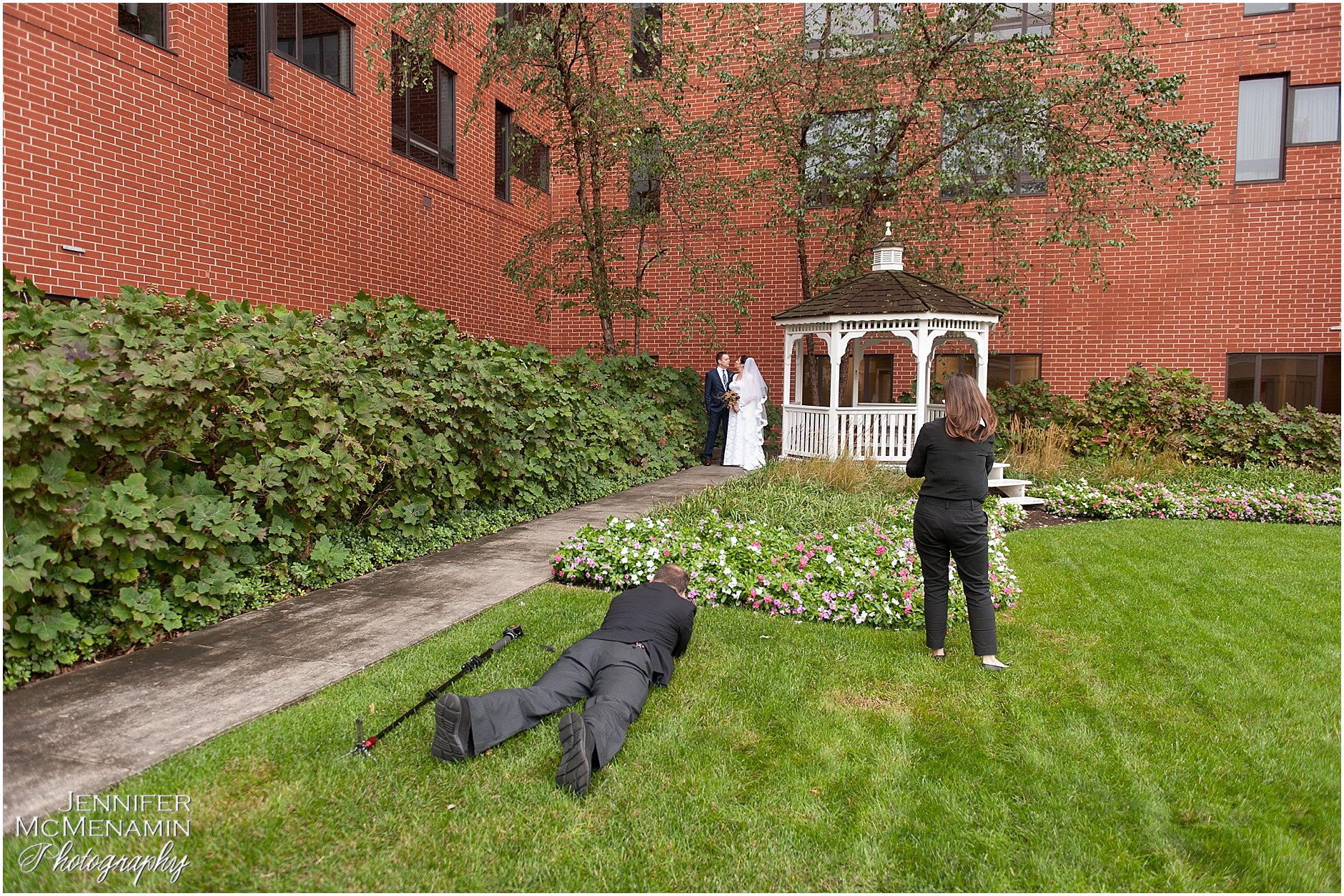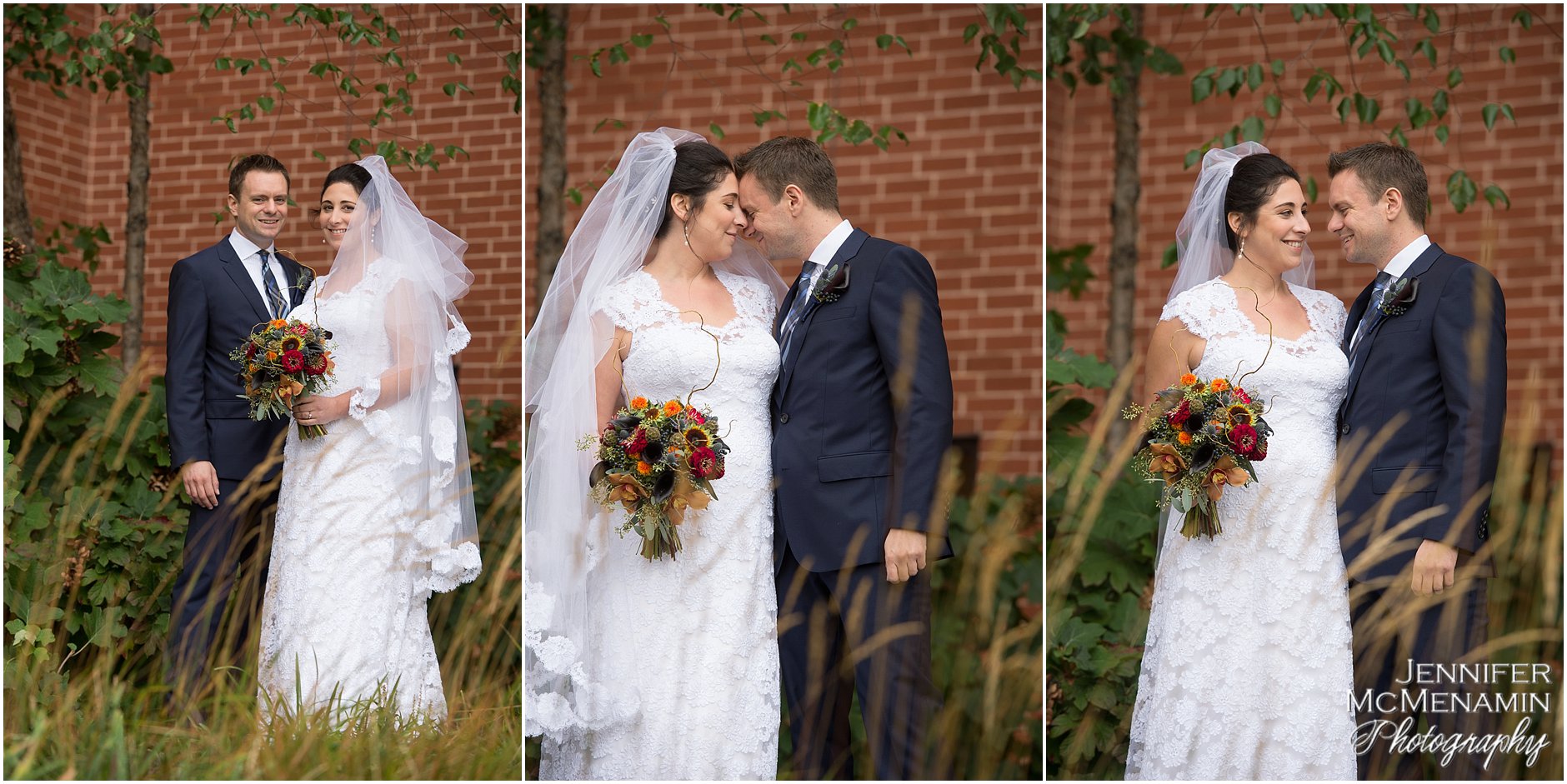 Despite the overcast skies, we found some nice little pockets of light to play with for some beautiful photos.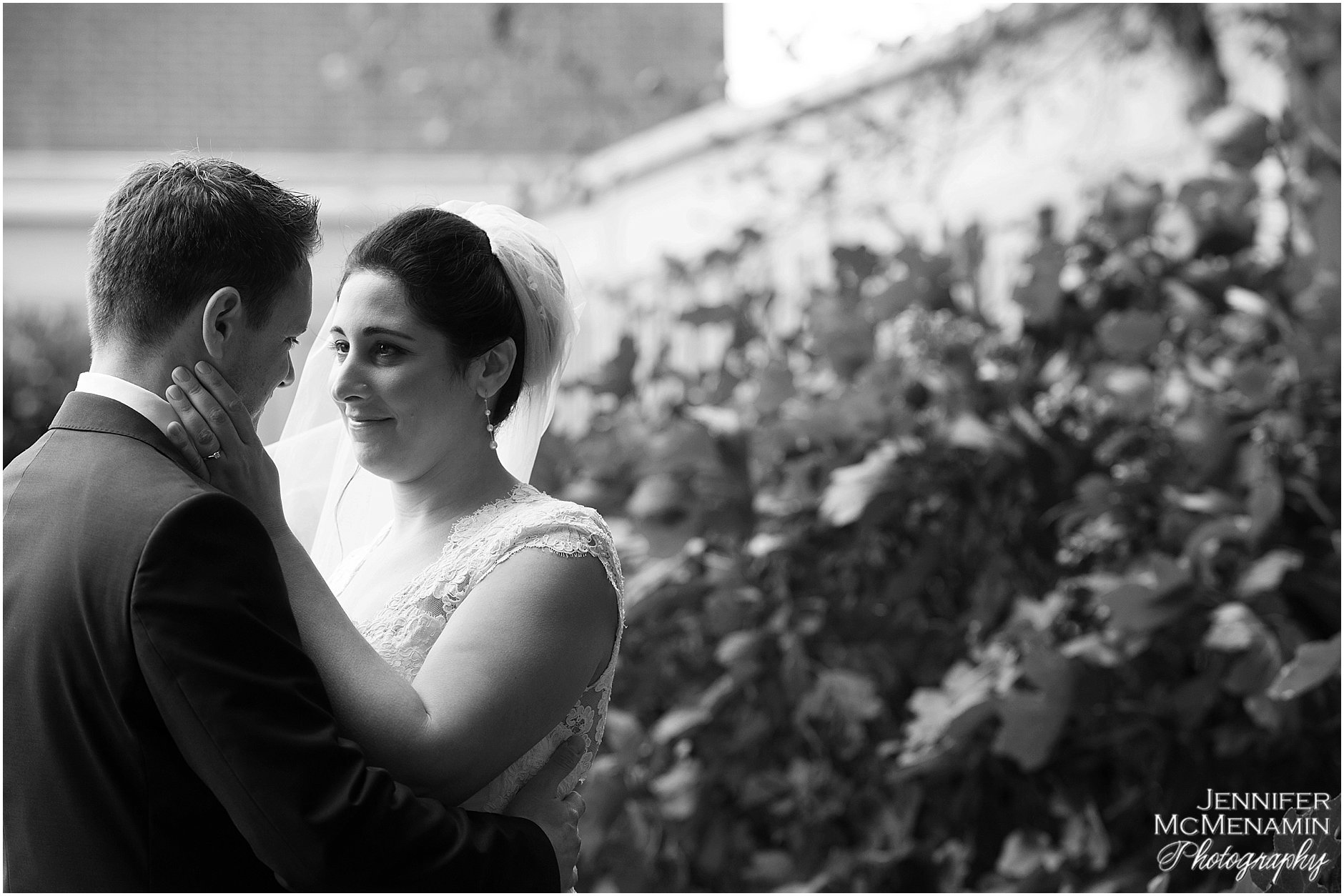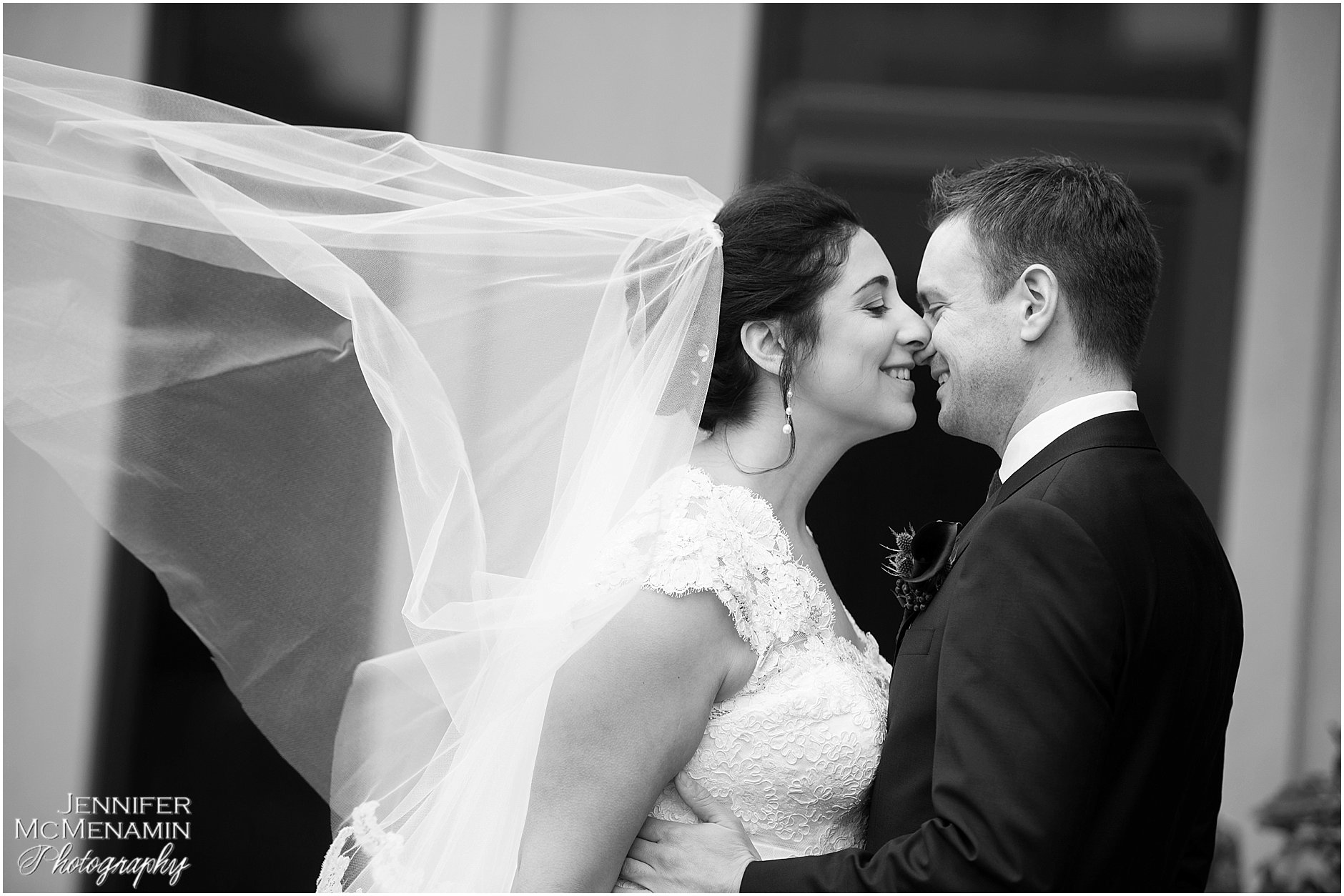 We went back inside for some family and wedding party photos.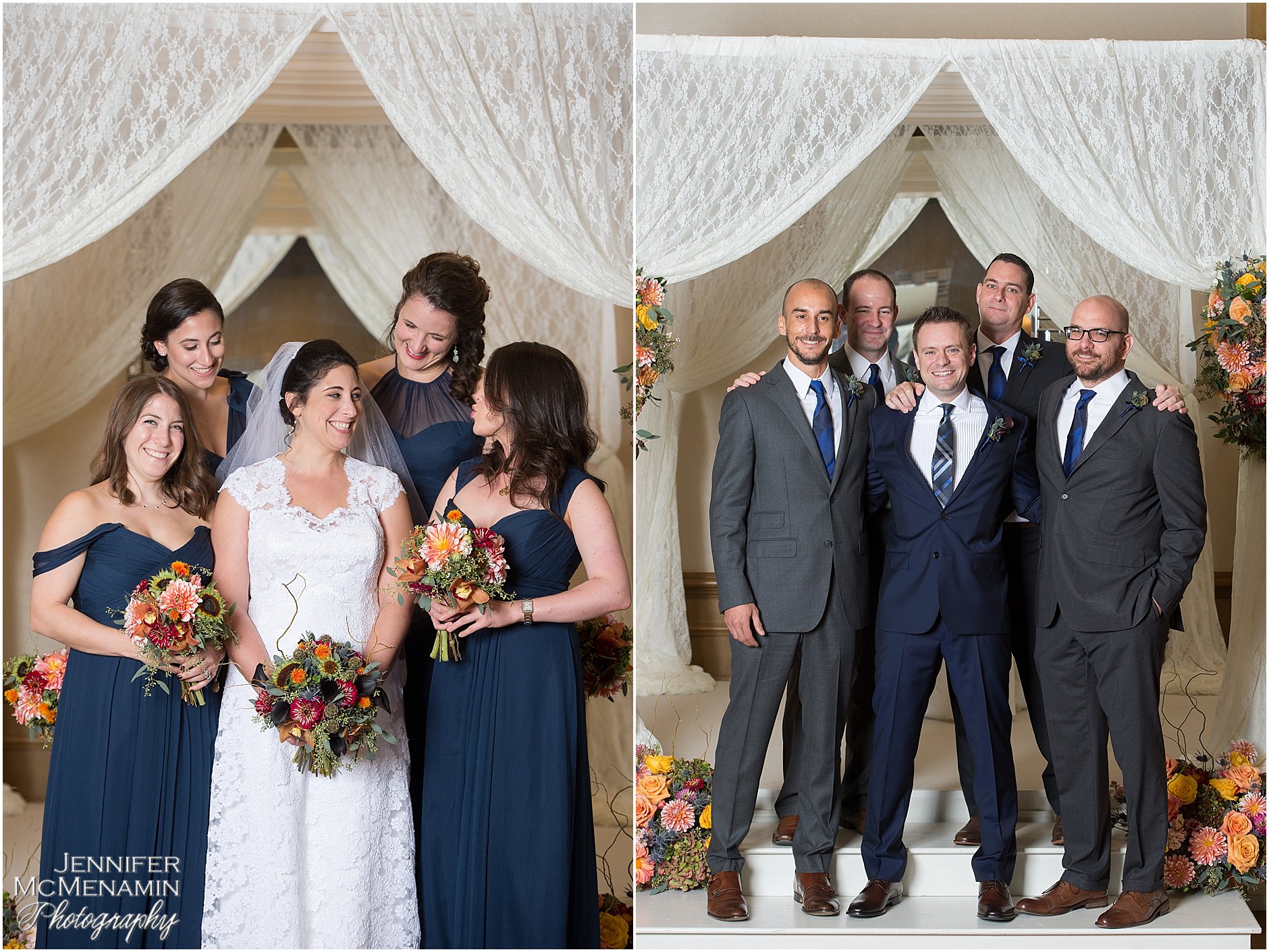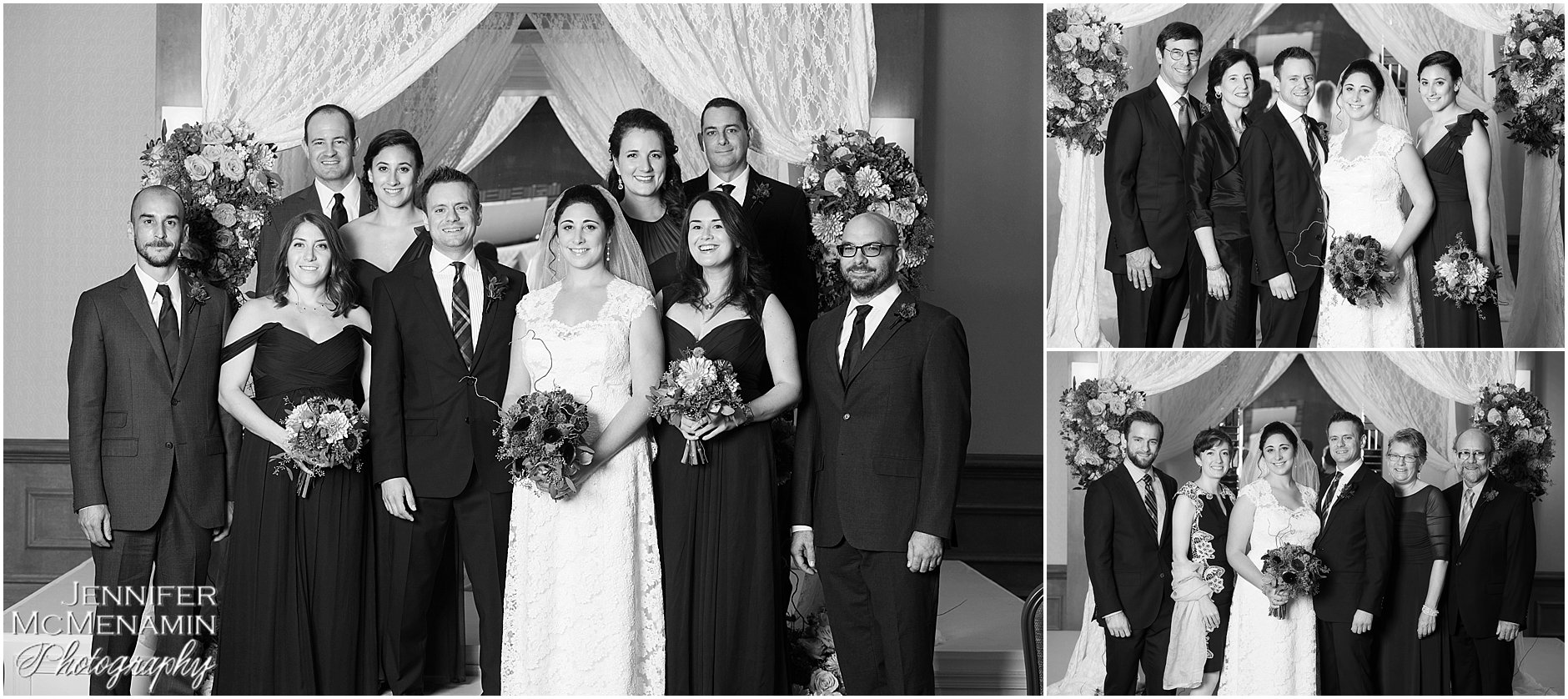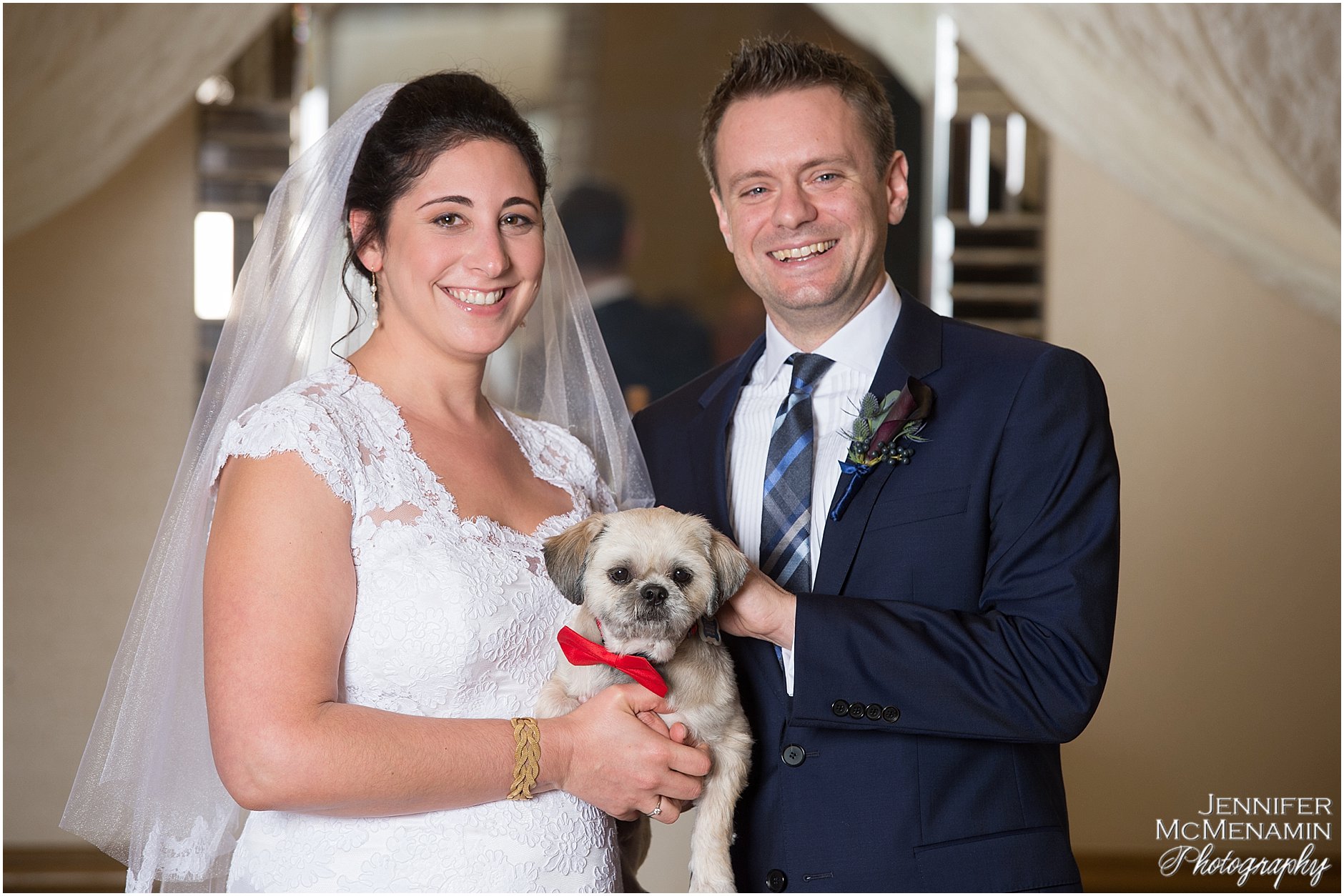 Then it was time to sign the ketubah, the Jewish marriage contract, before proceeding to the larger wedding ceremony.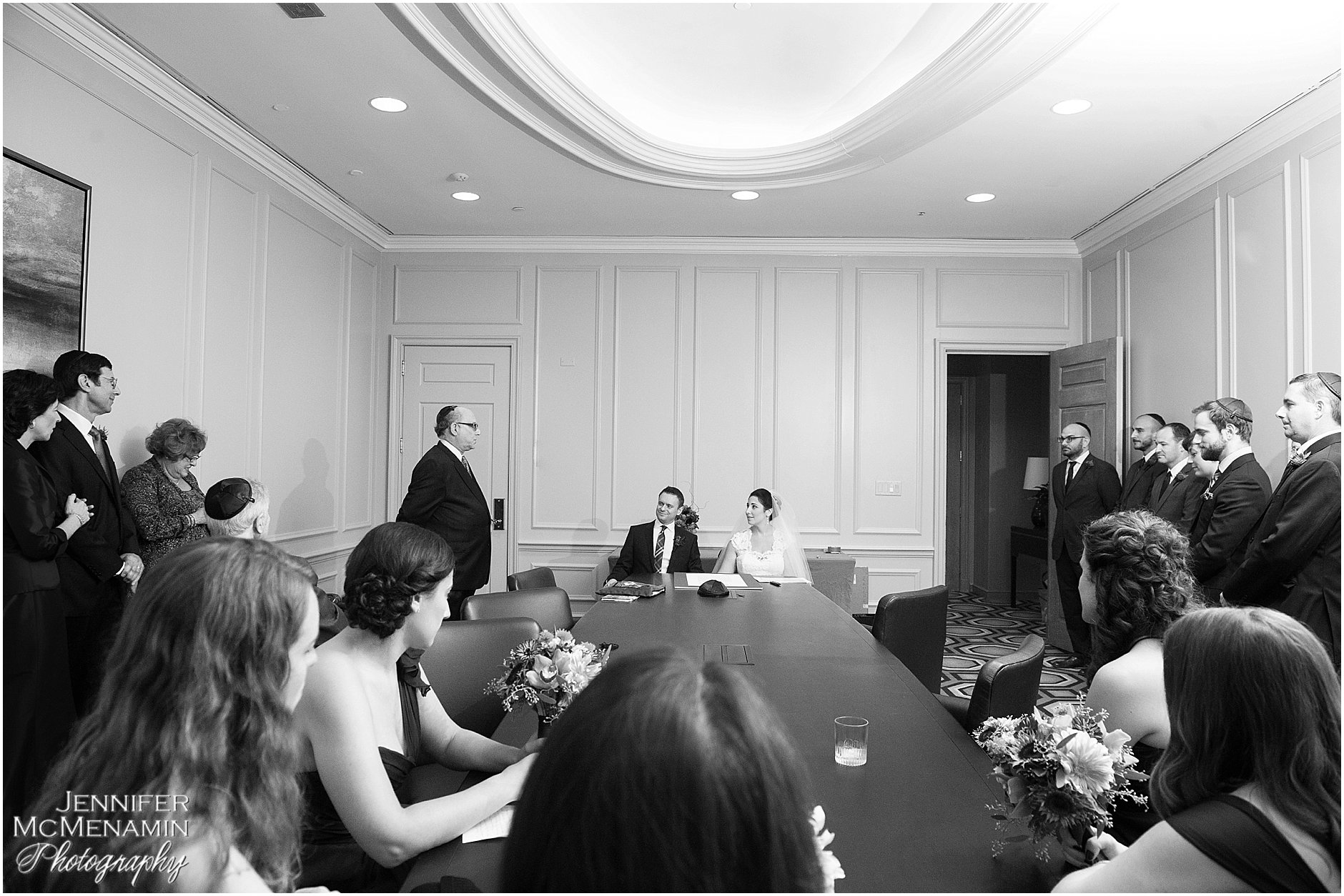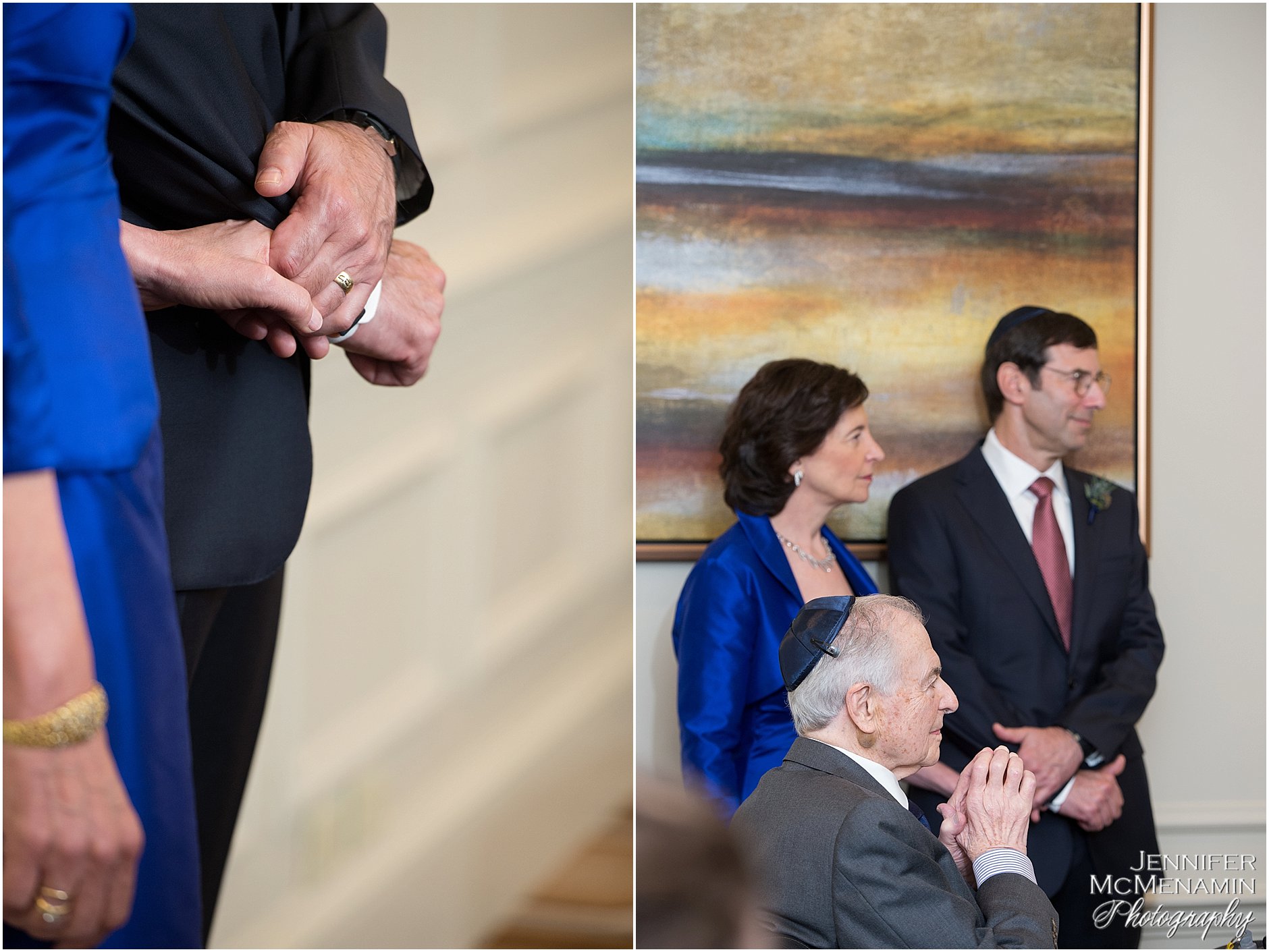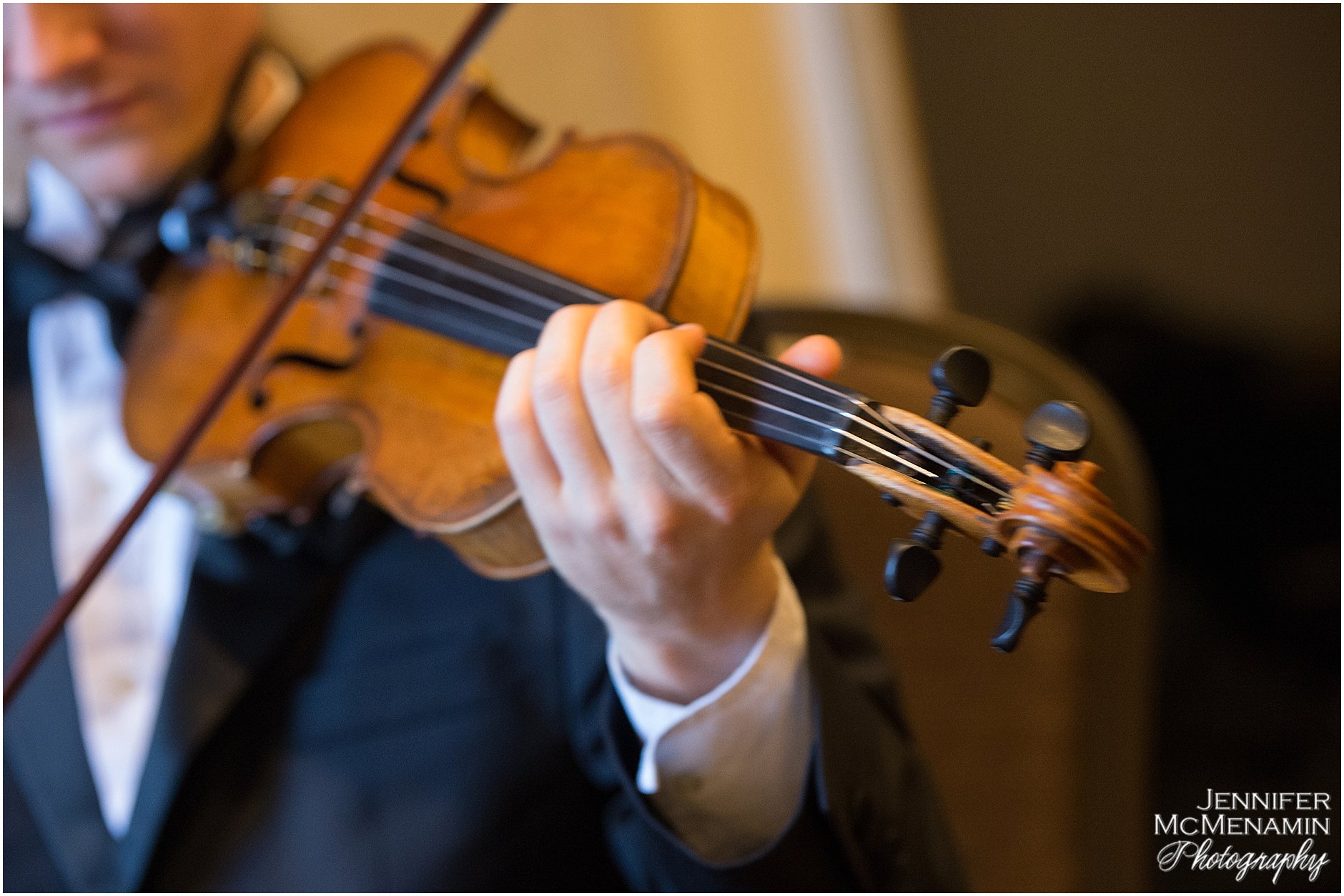 I love capturing these little looks for my clients. Just look at the way that Meredith + Andrew are looking at each other as she comes down the aisle with her parents toward him. Magic.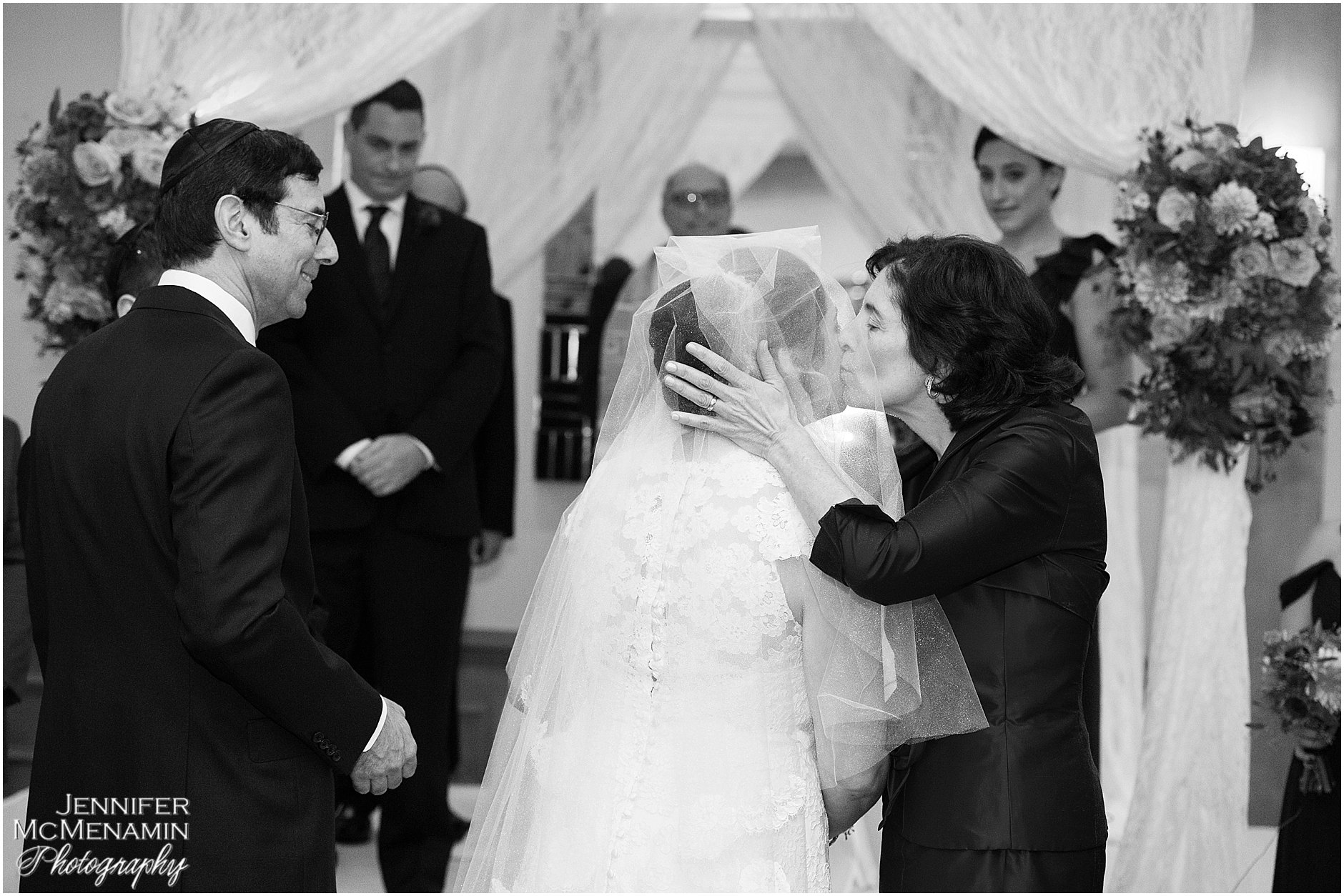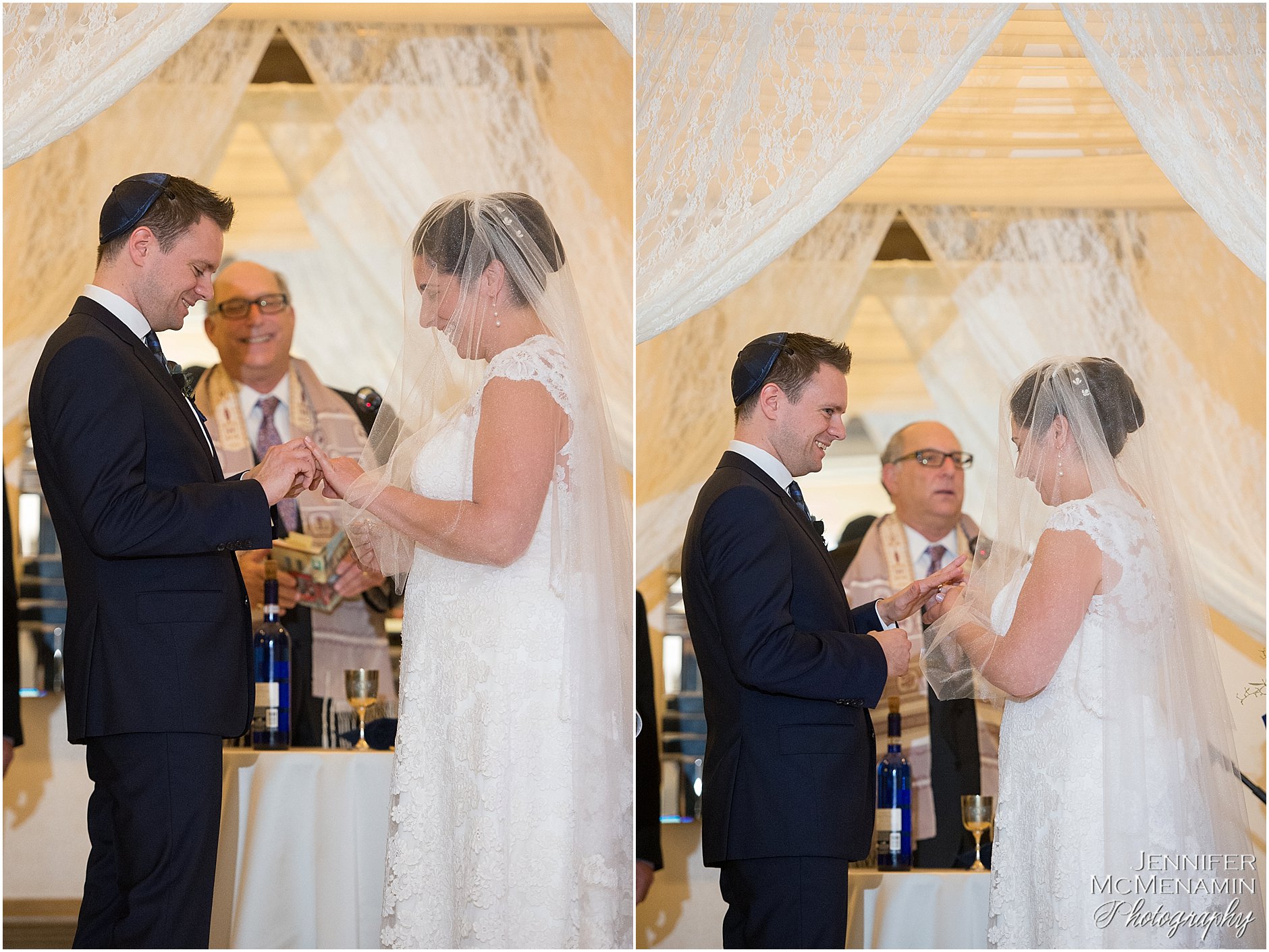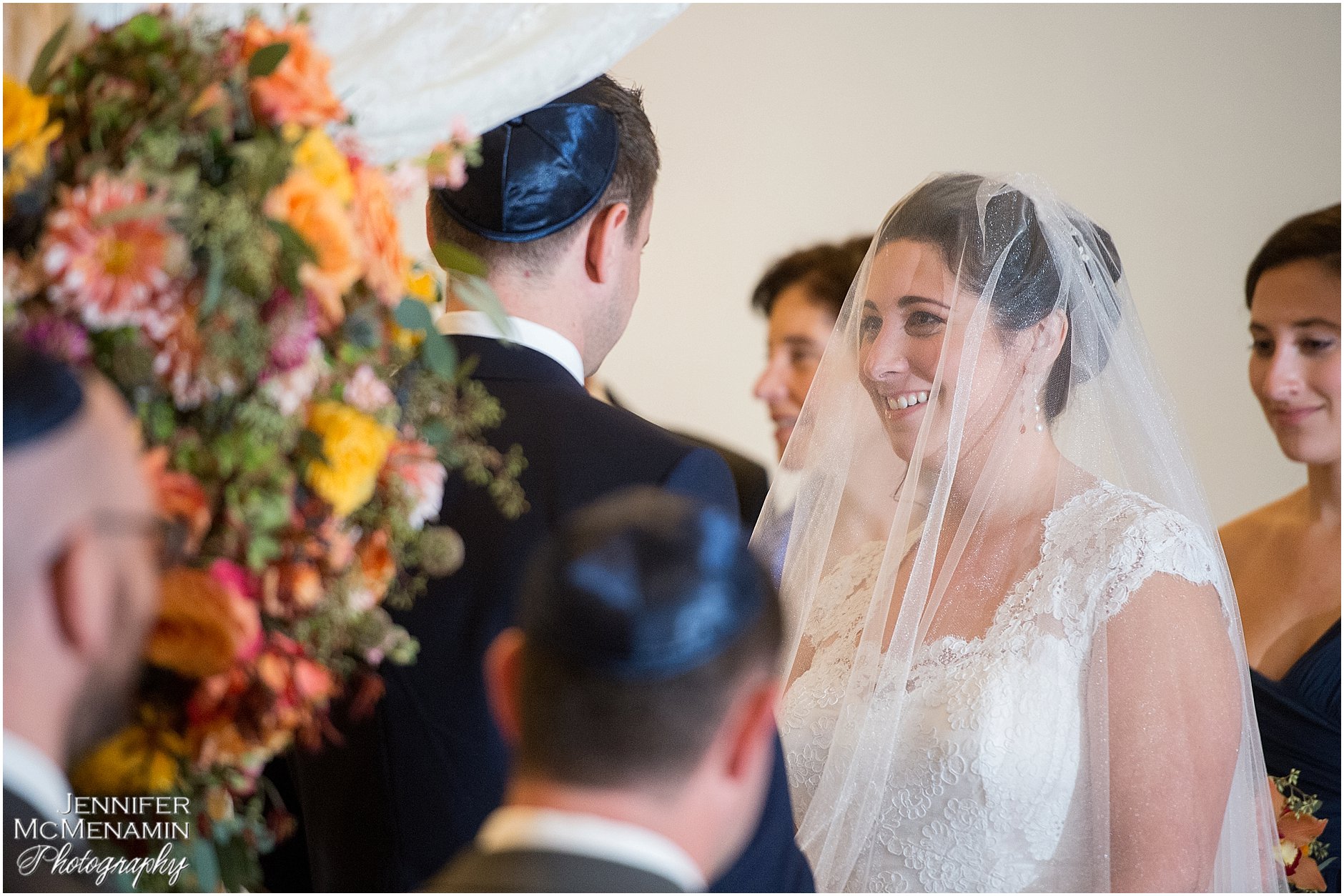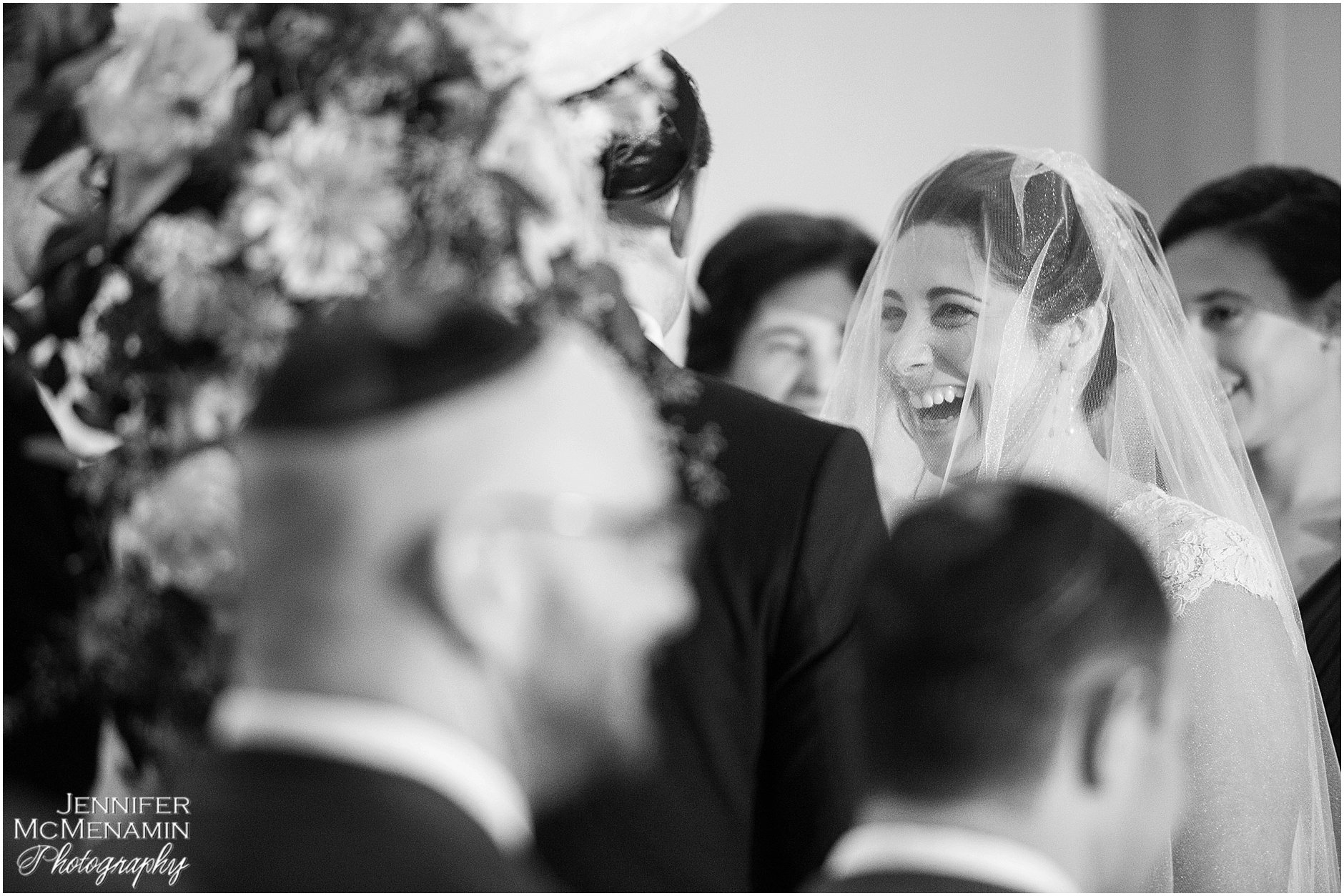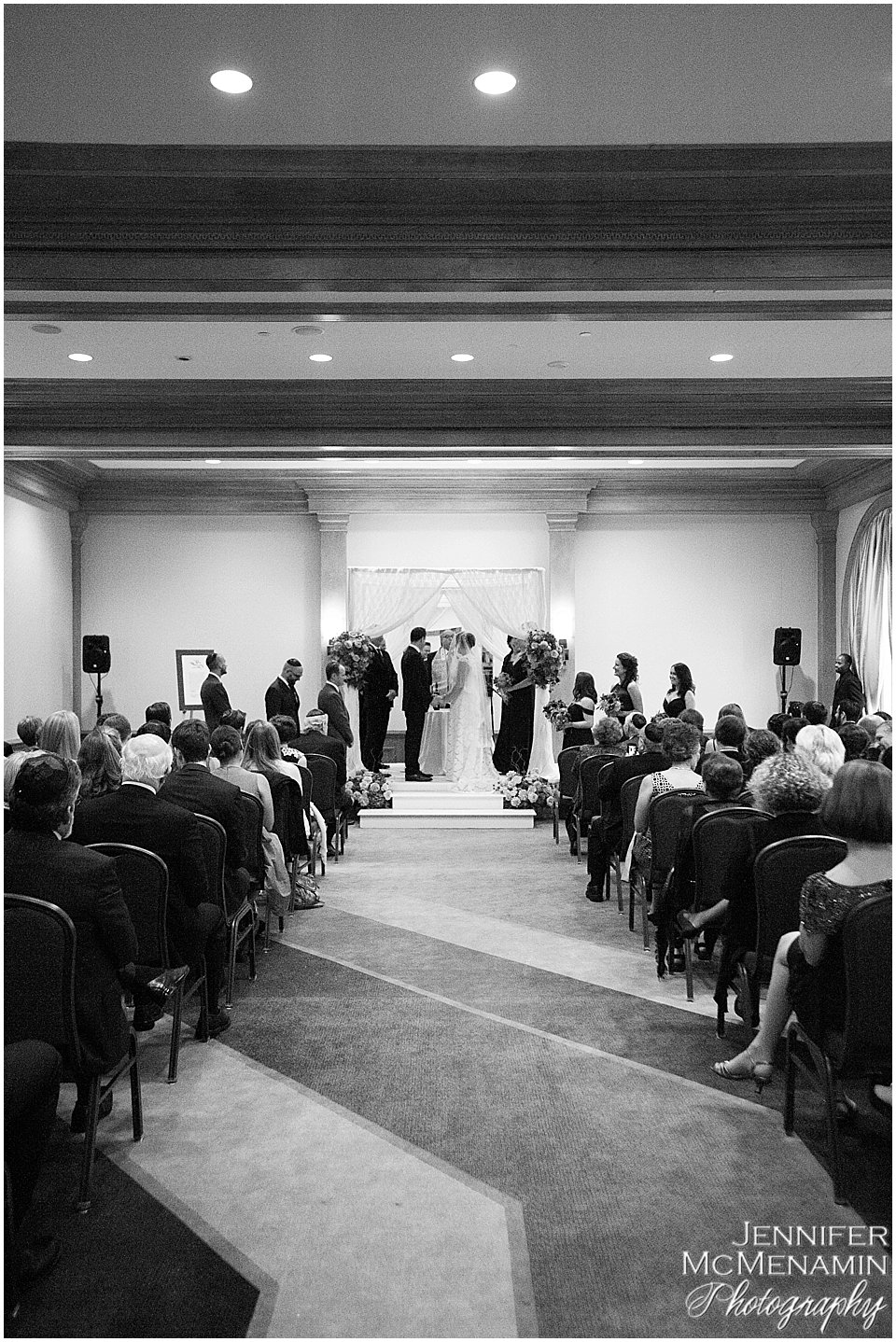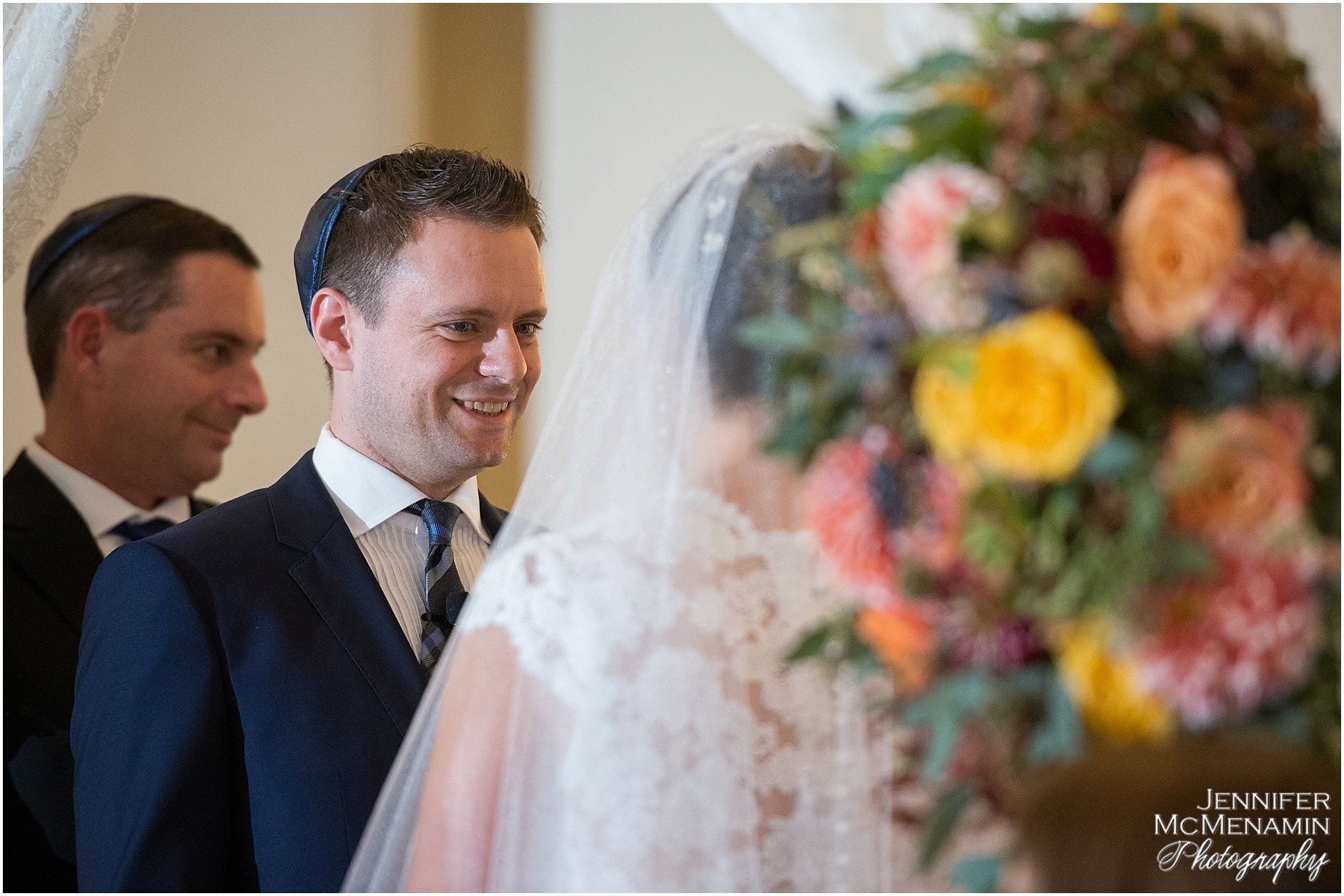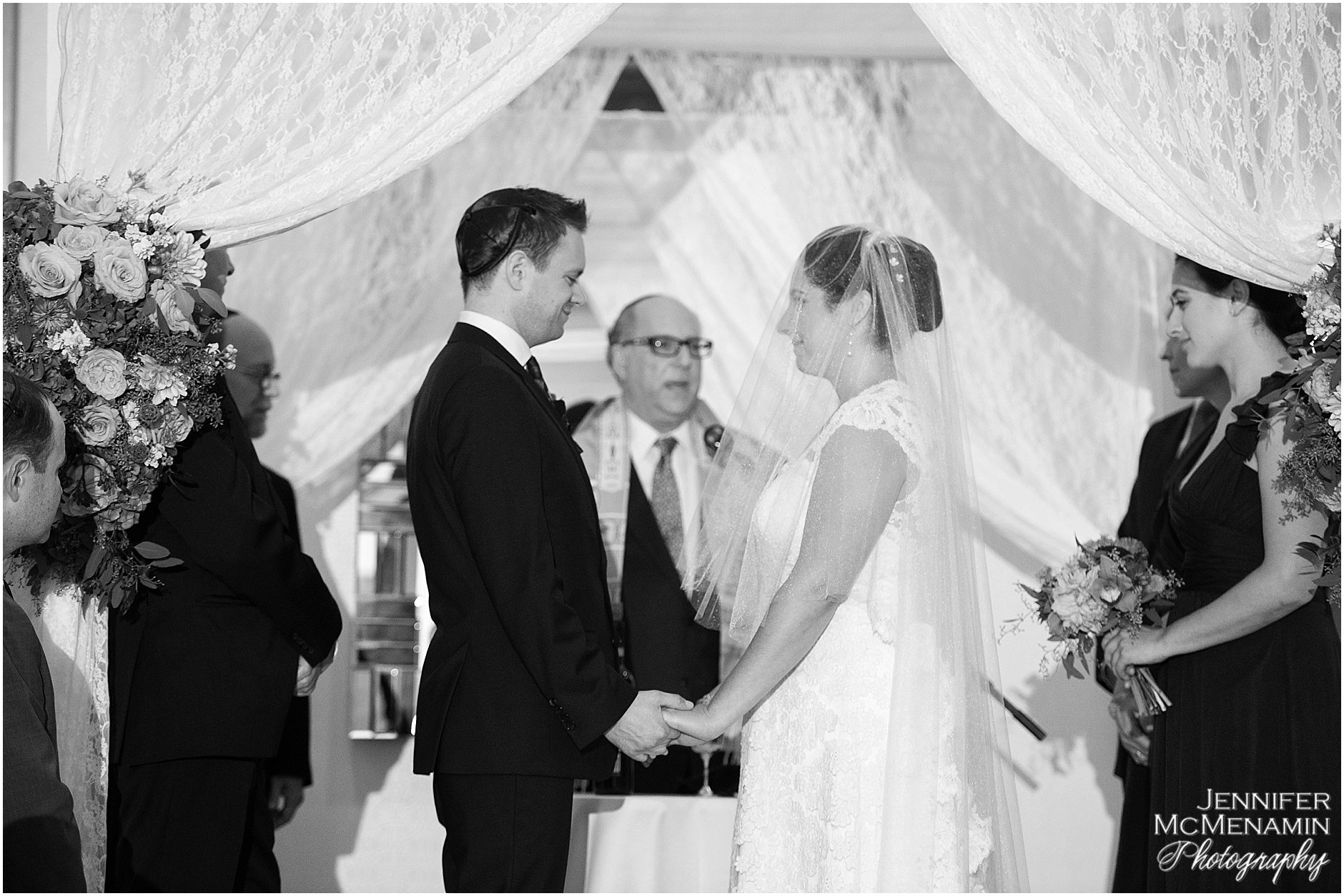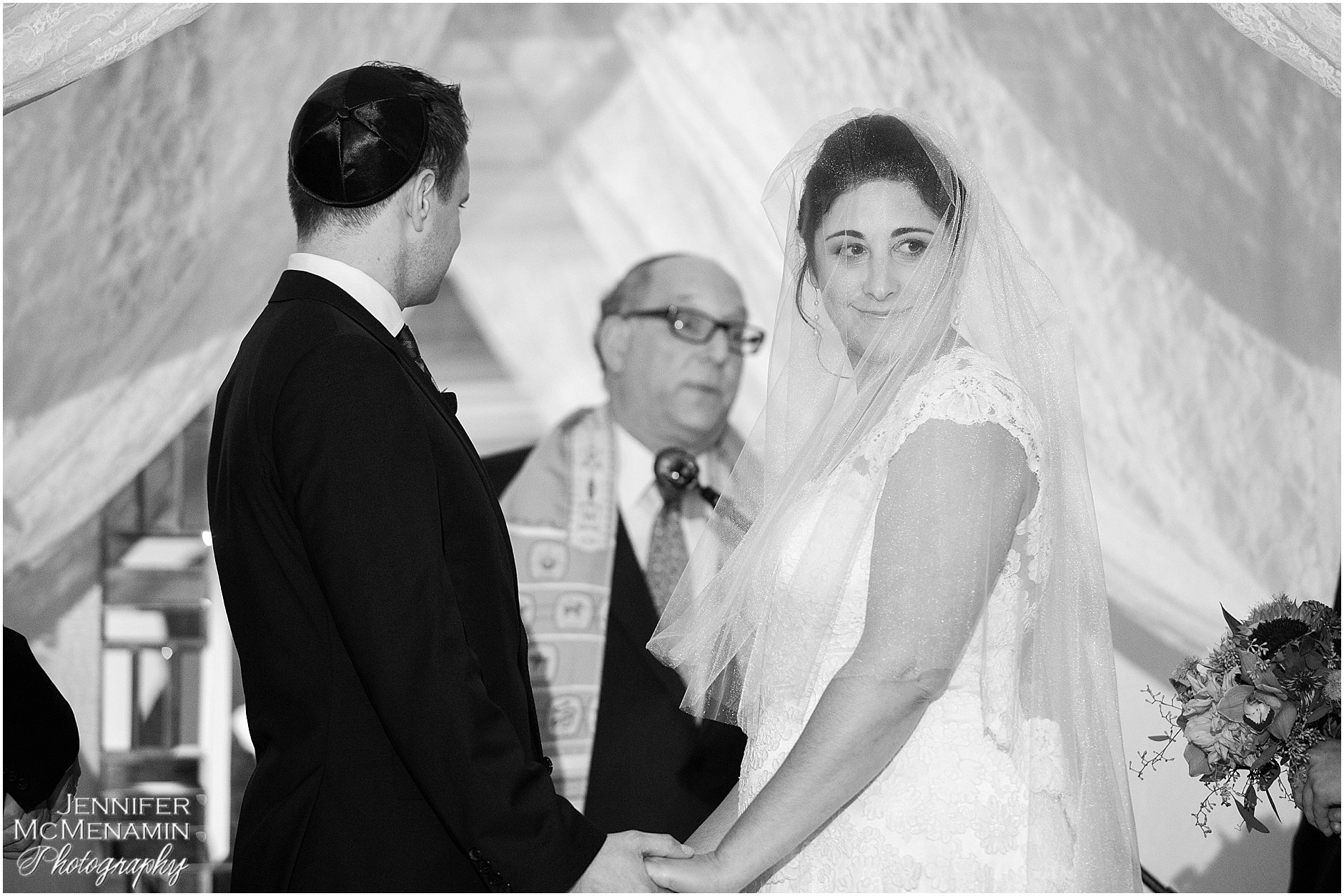 The newlyweds enjoyed a beautifully choreographed first dance.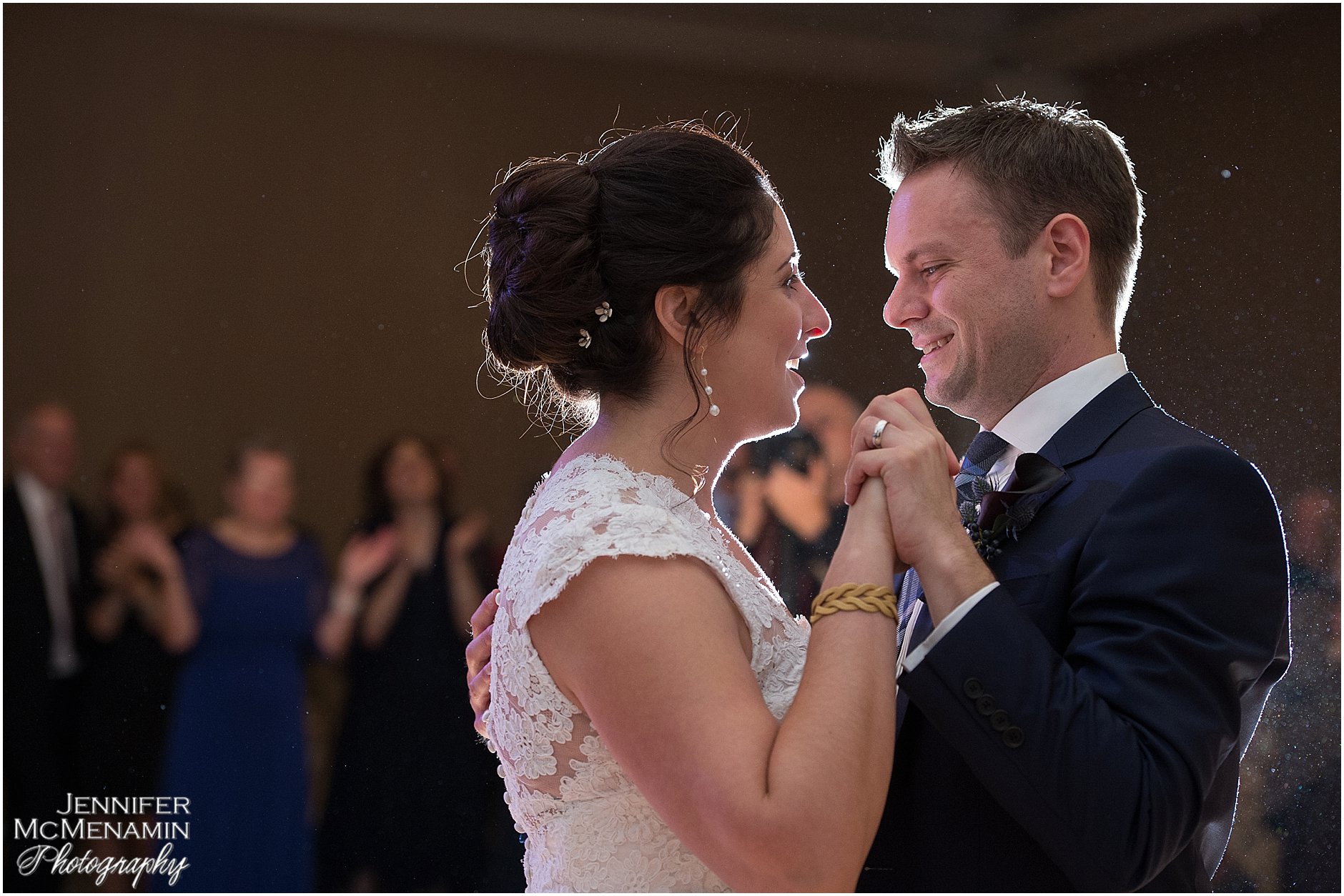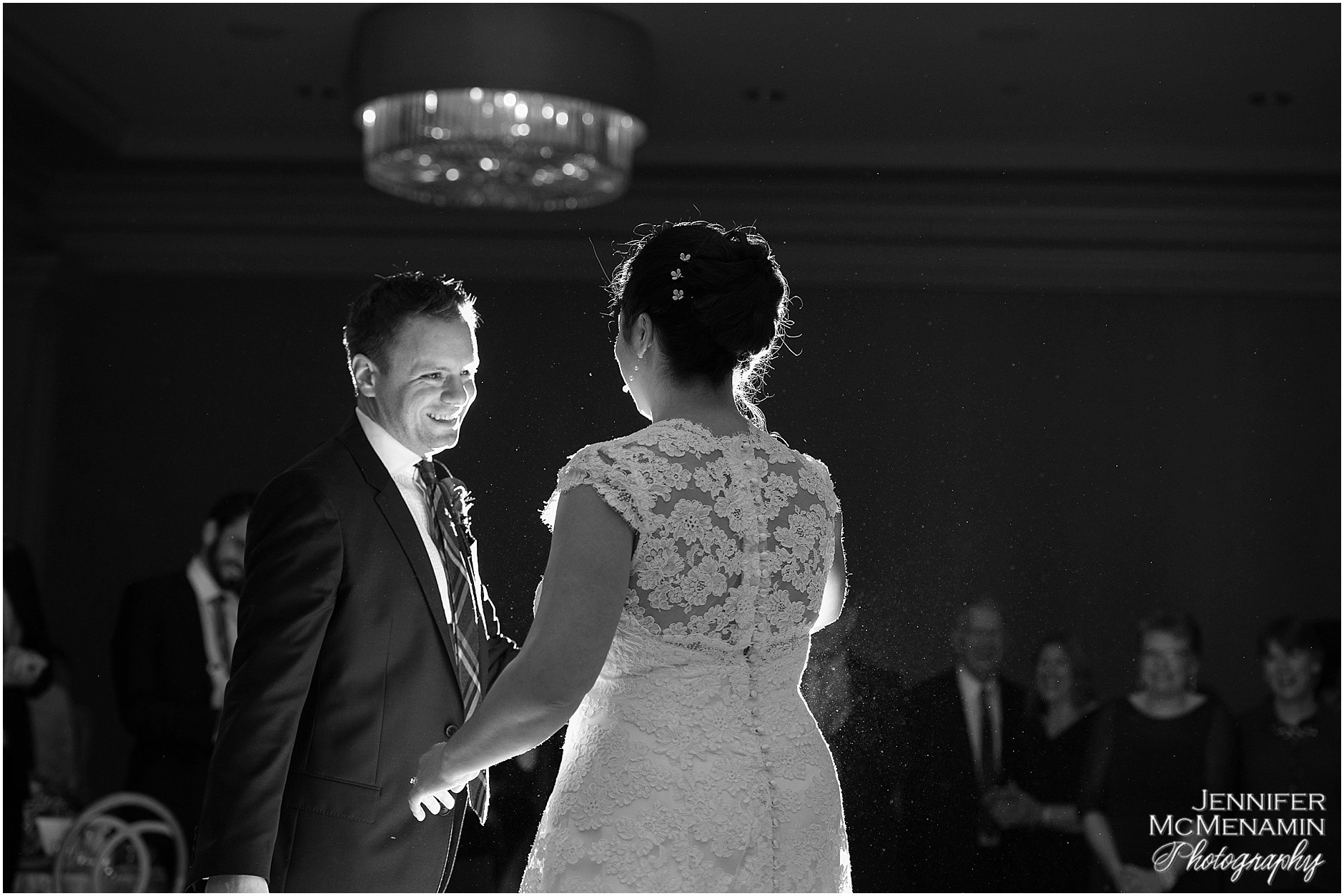 A quartet of toasts. The best man's remarks may or may not have included reading a portion of one of Andrew's academic papers. It made for some great laughs among guests.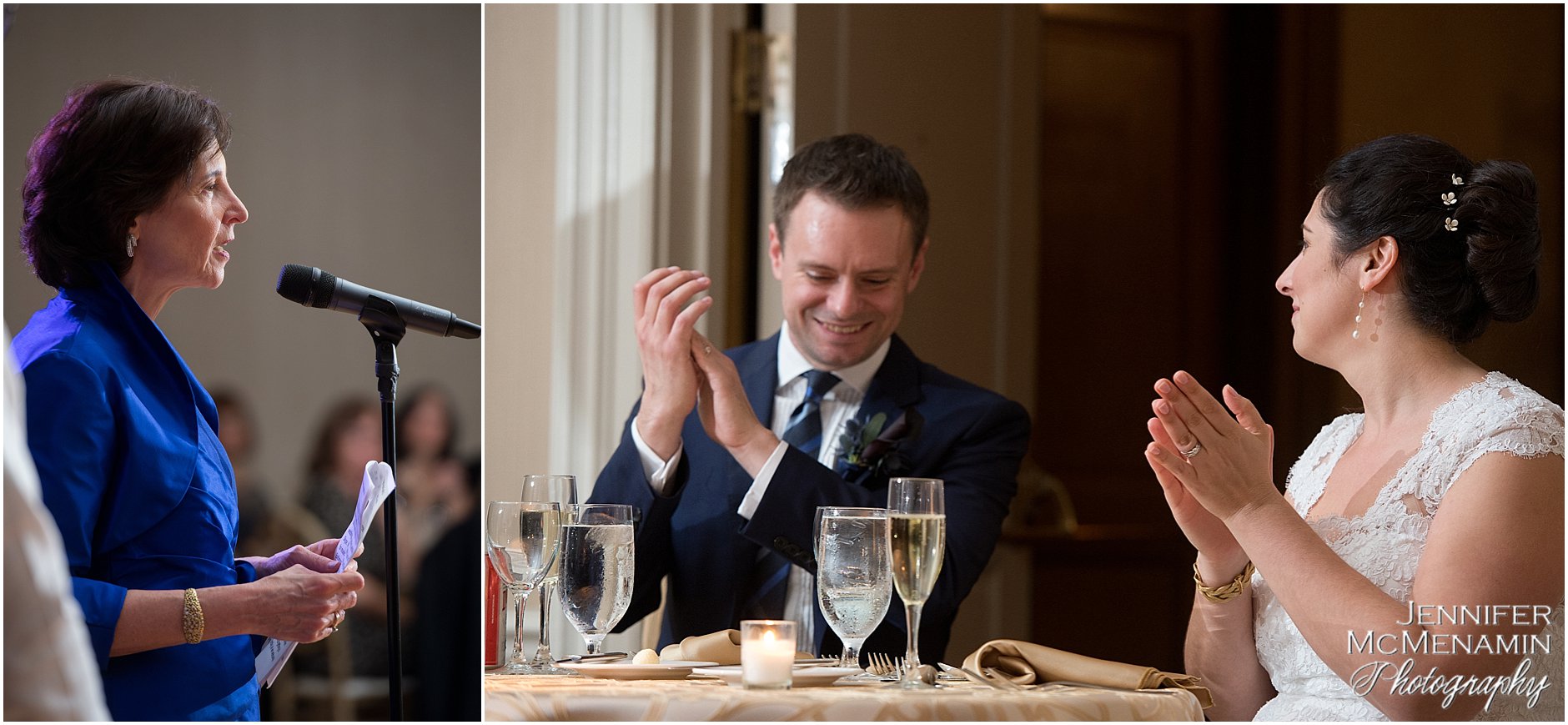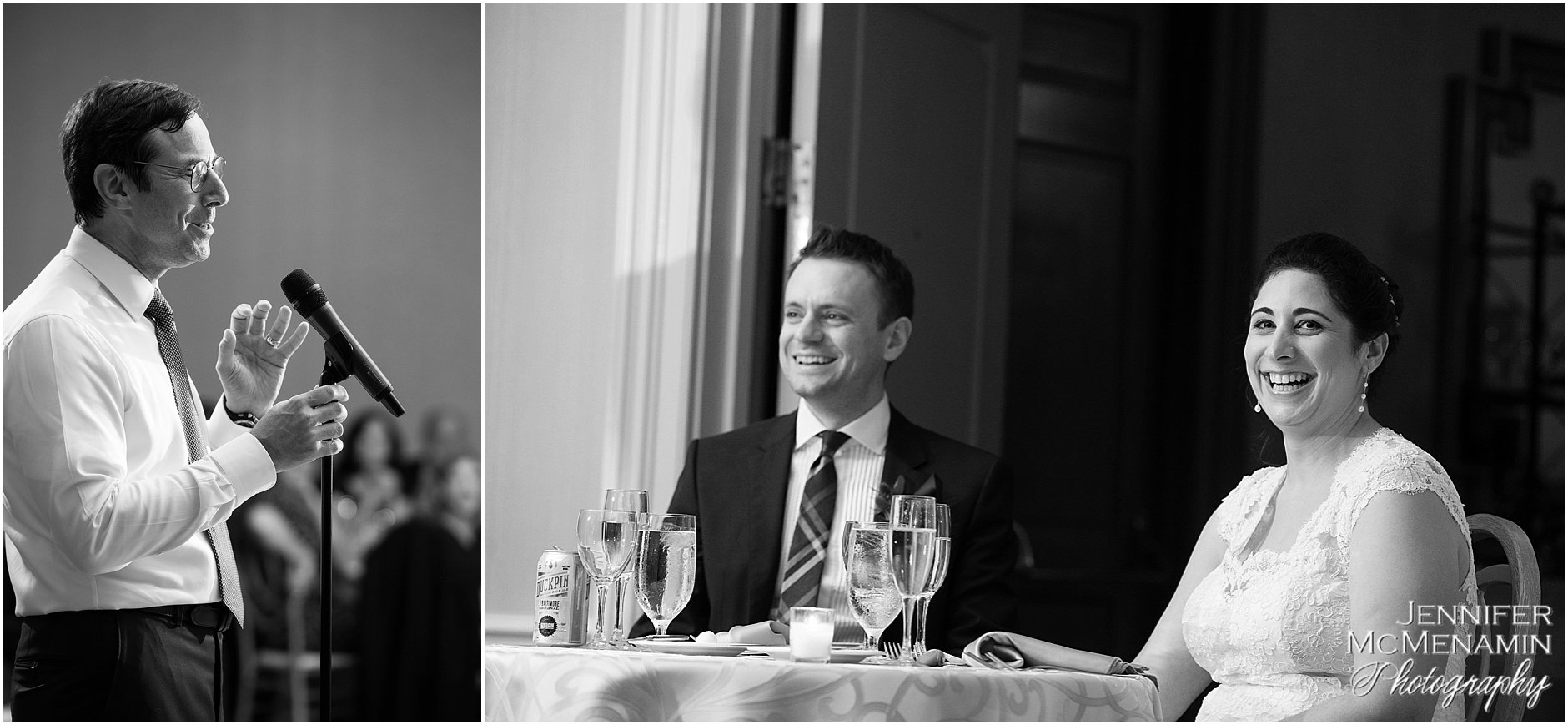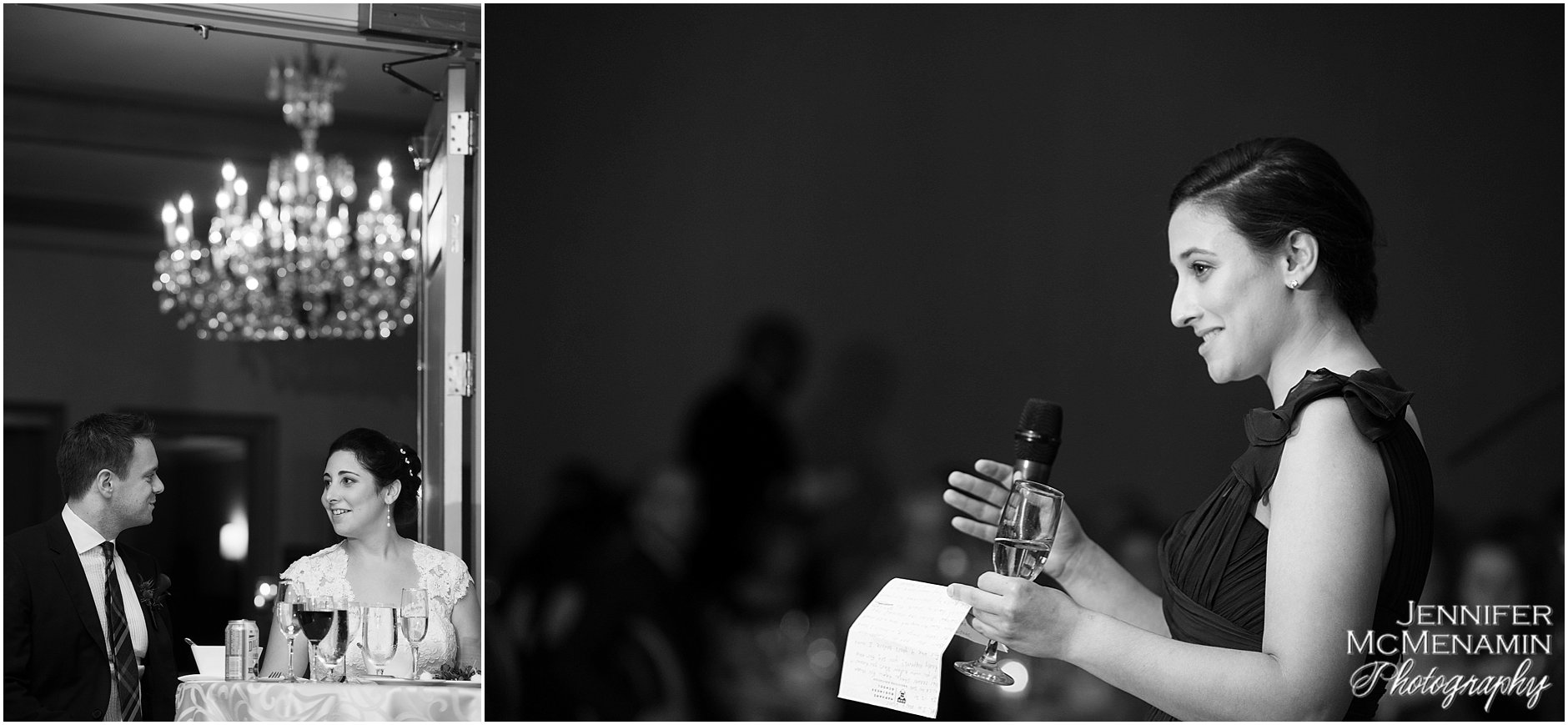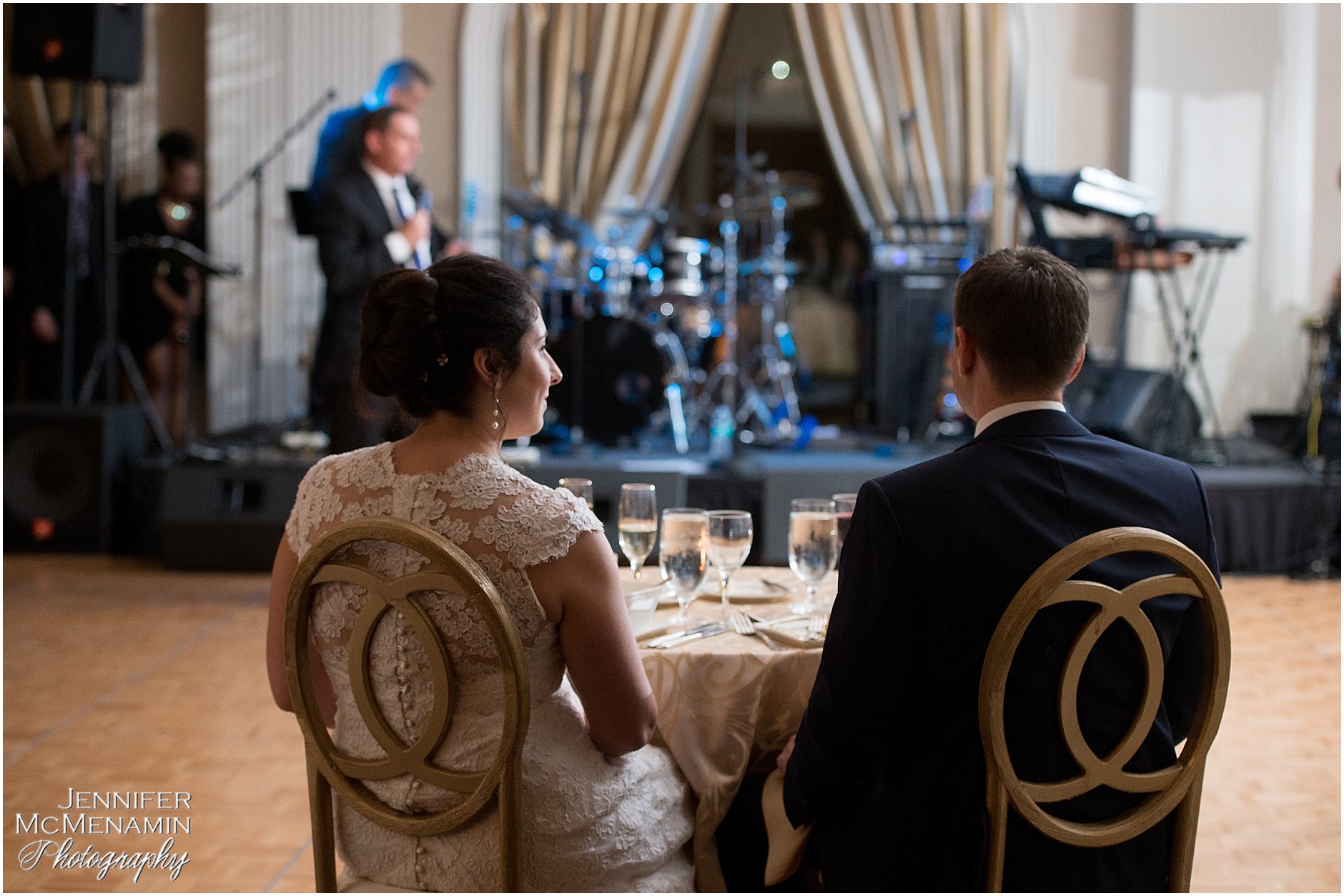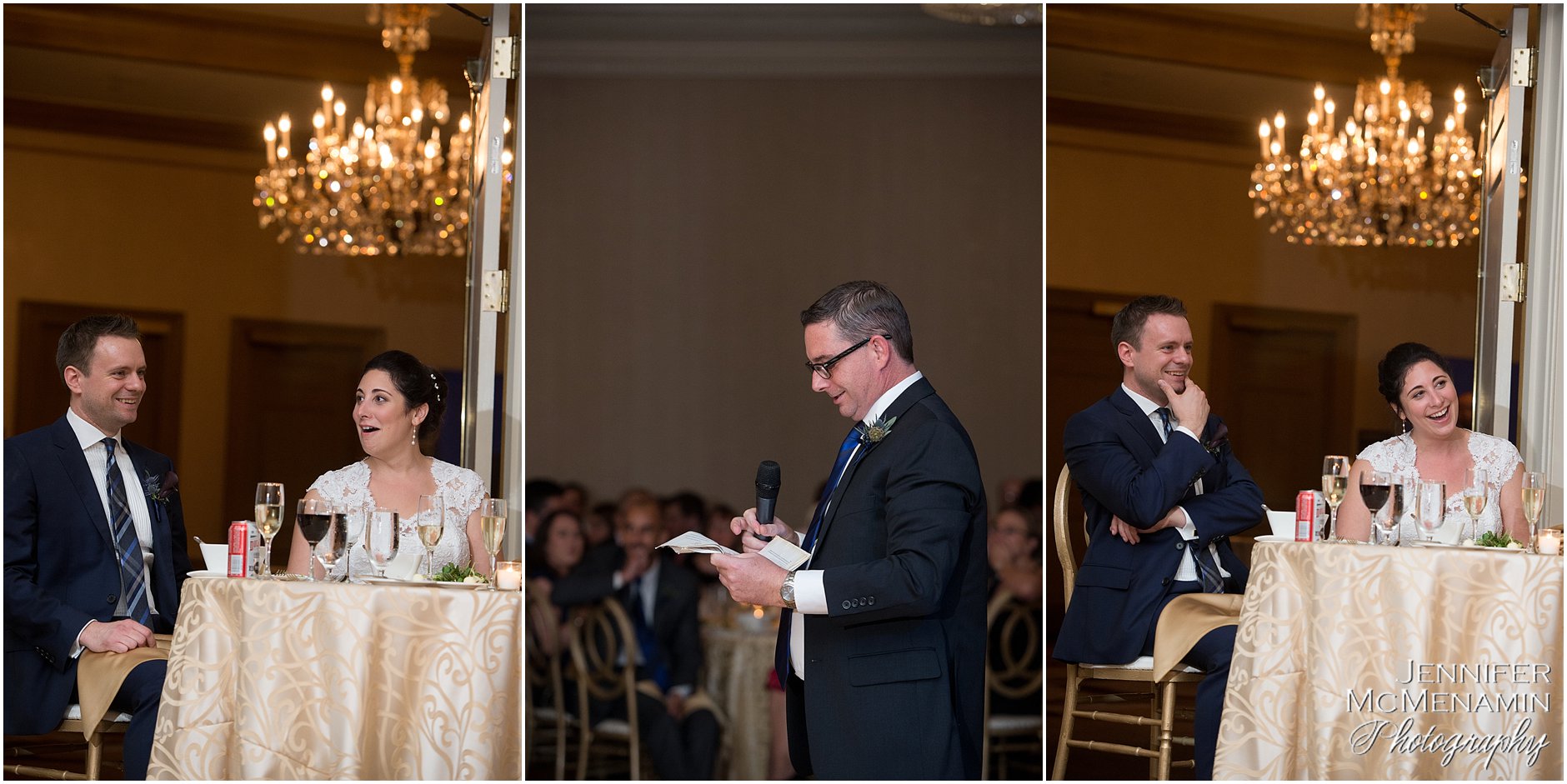 A lovely father-daughter dance.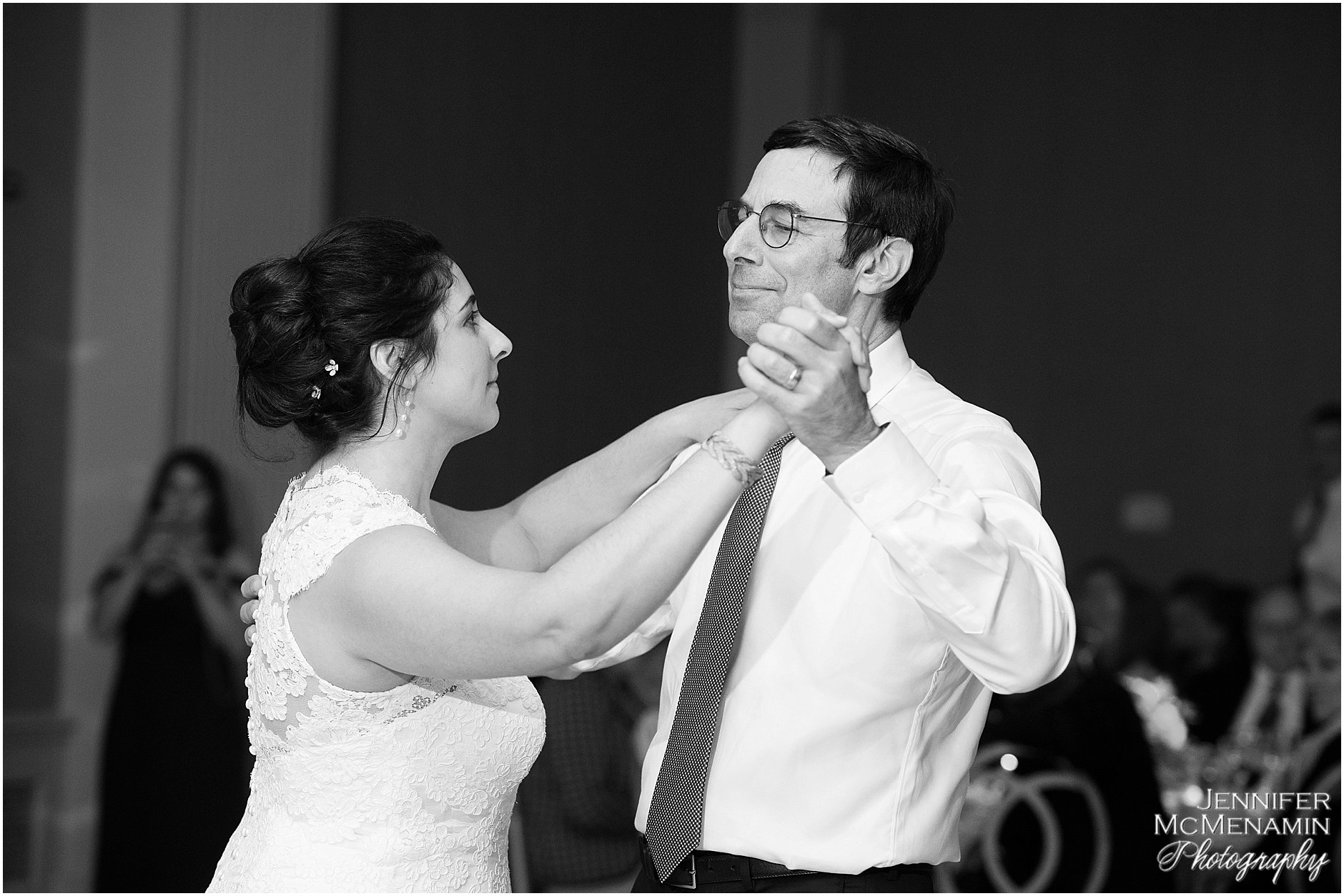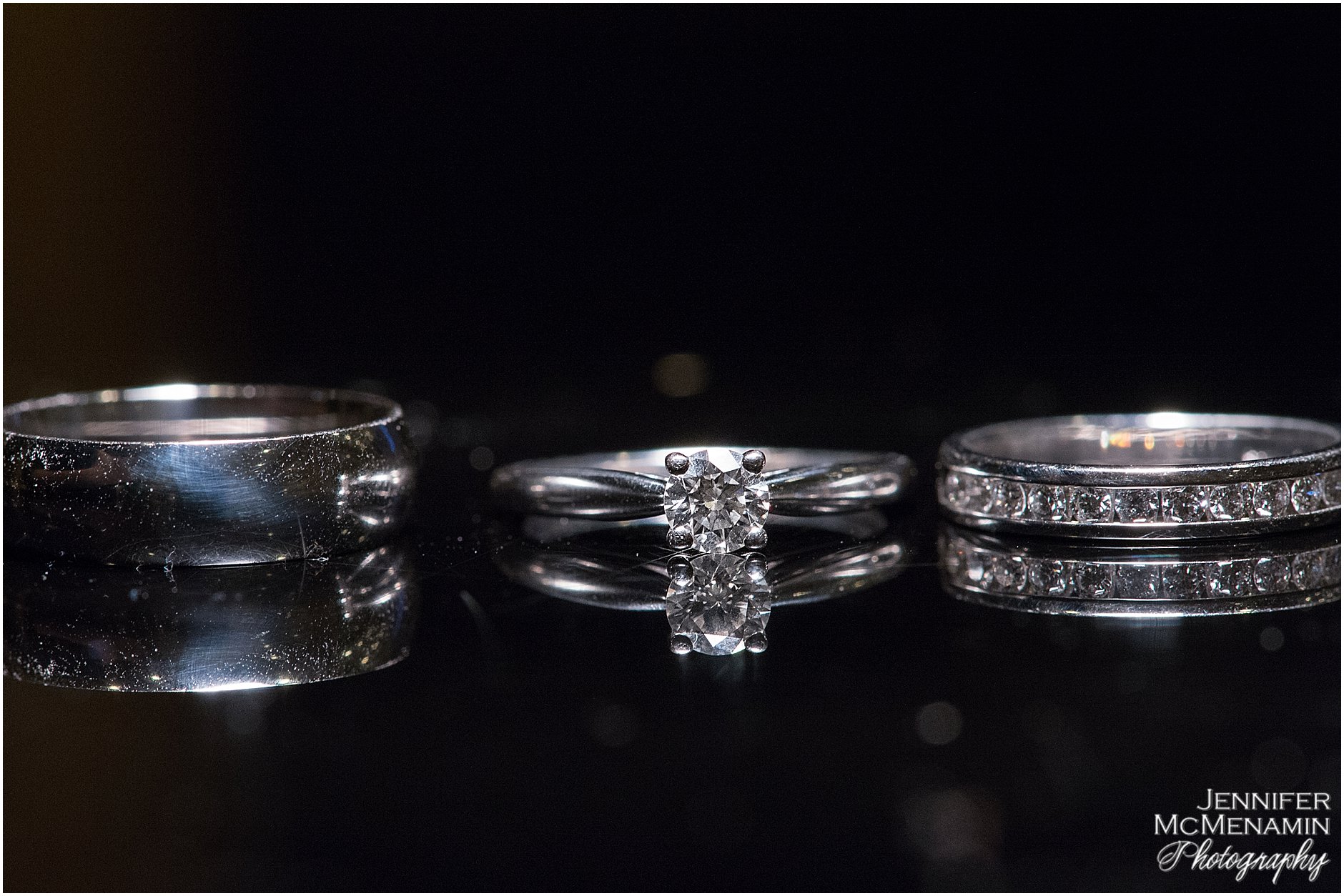 A cake cutting — AND a special surprise cupcake to mark the groom's birthday!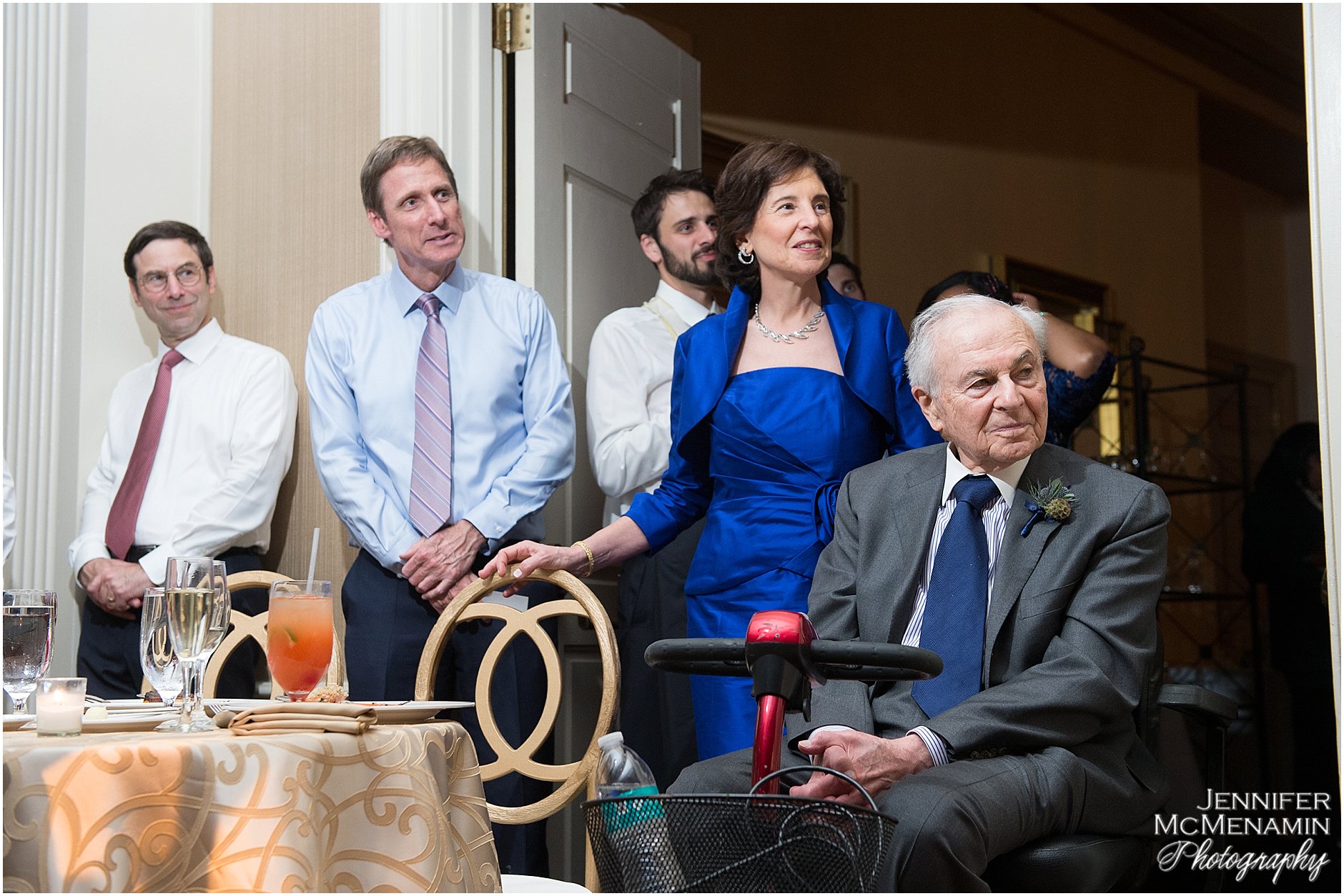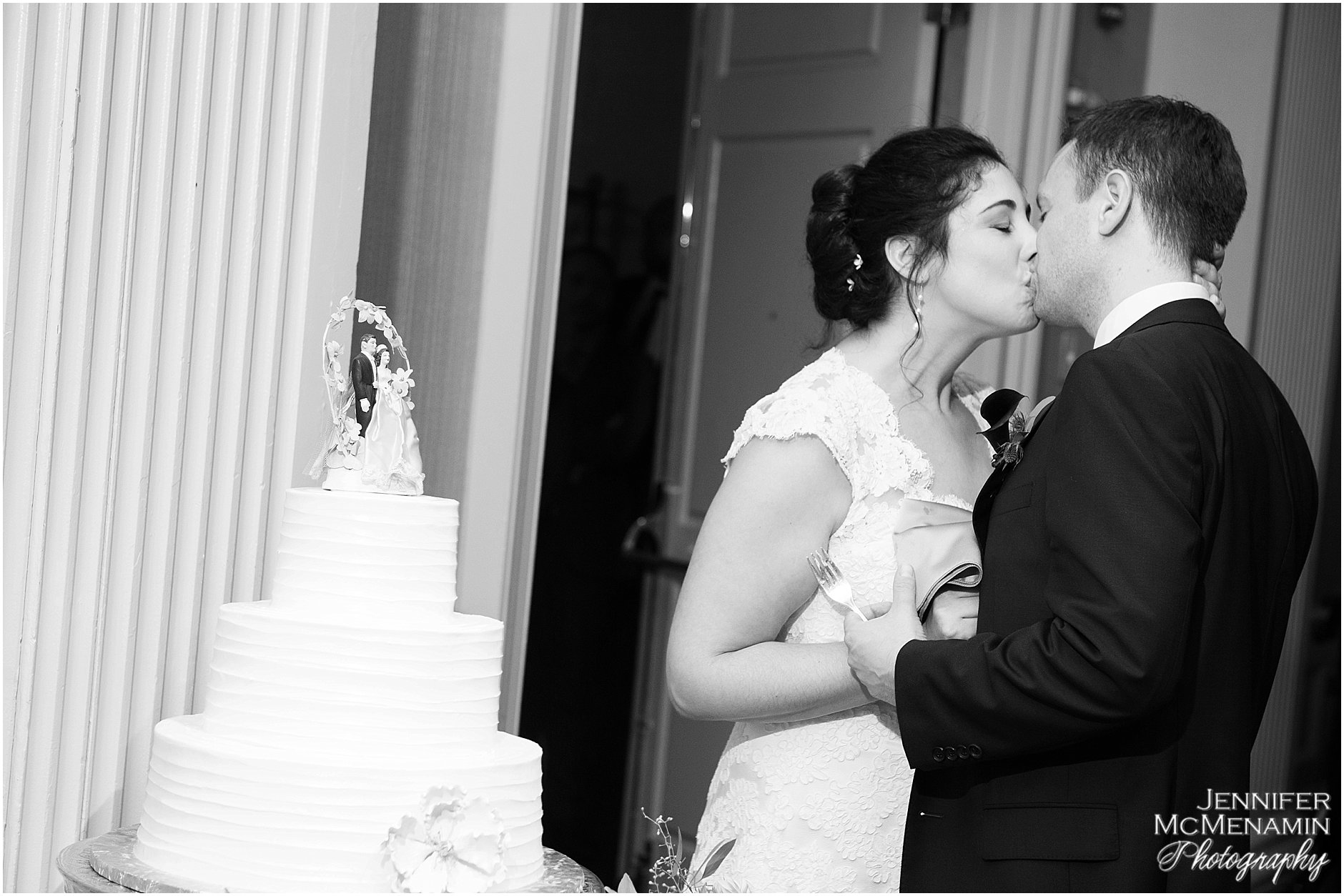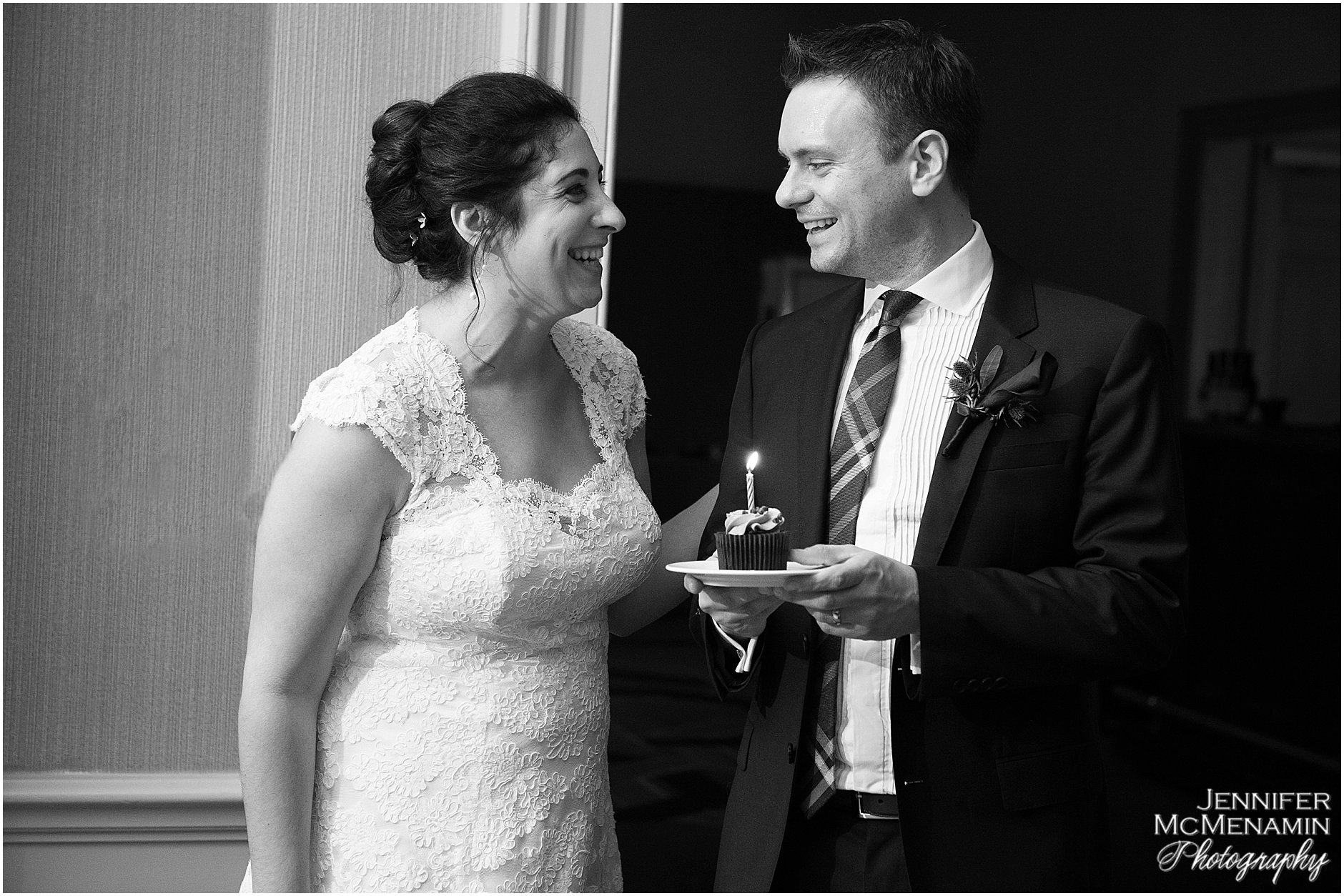 And lots and lots of fun and merriment!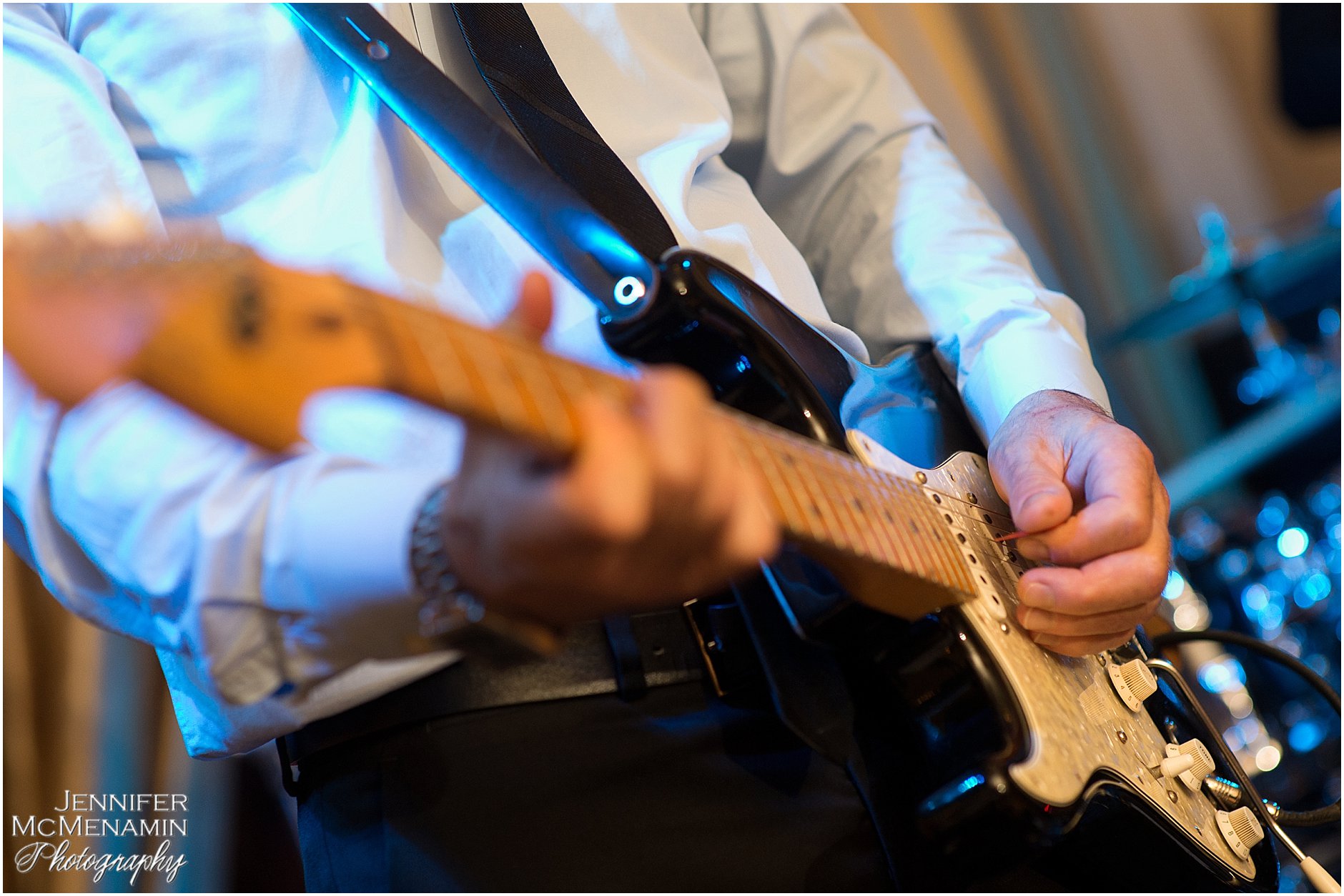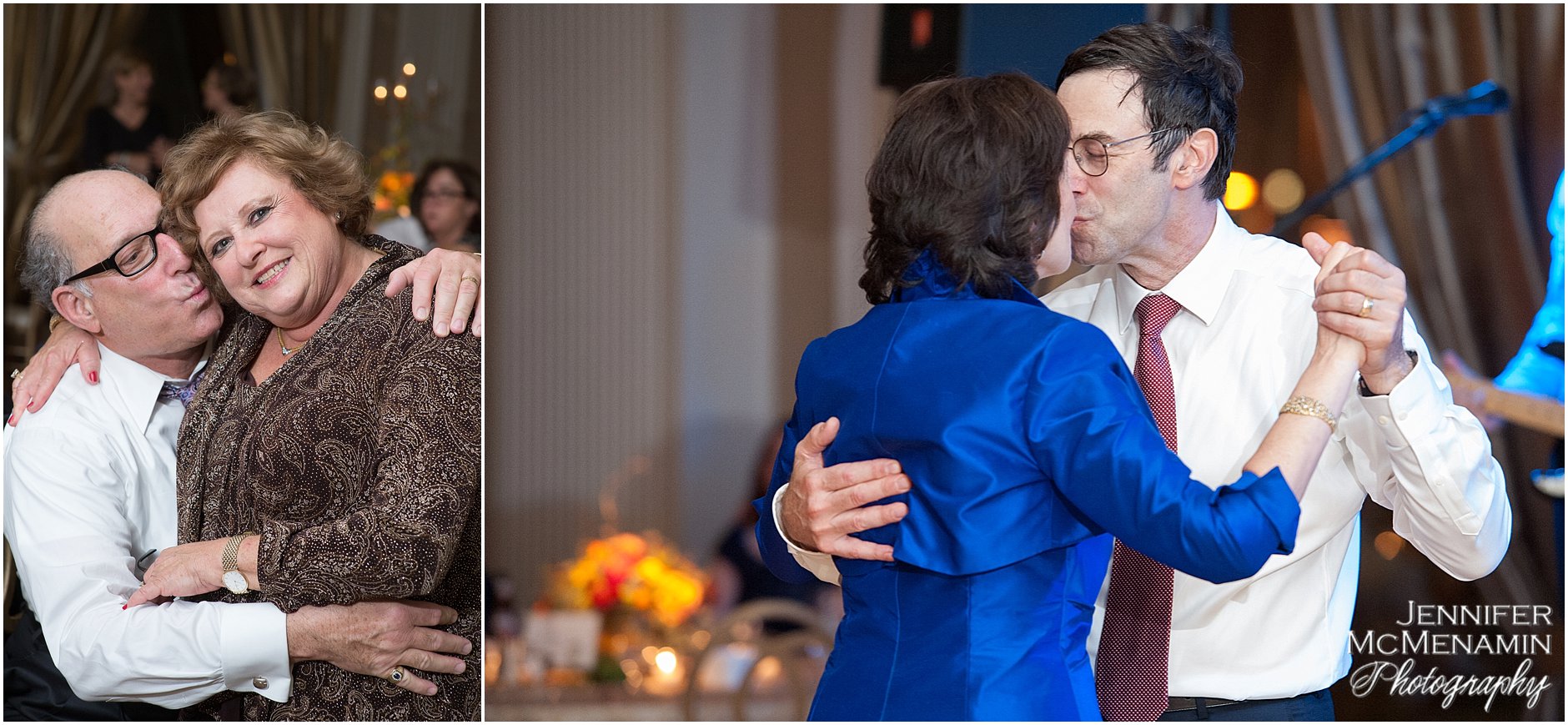 Berger cookies awaited guests as they departed the reception. What a magnificent day, in no small part due to Lorin and Sharon of Celebrations. (They don't even look tired!)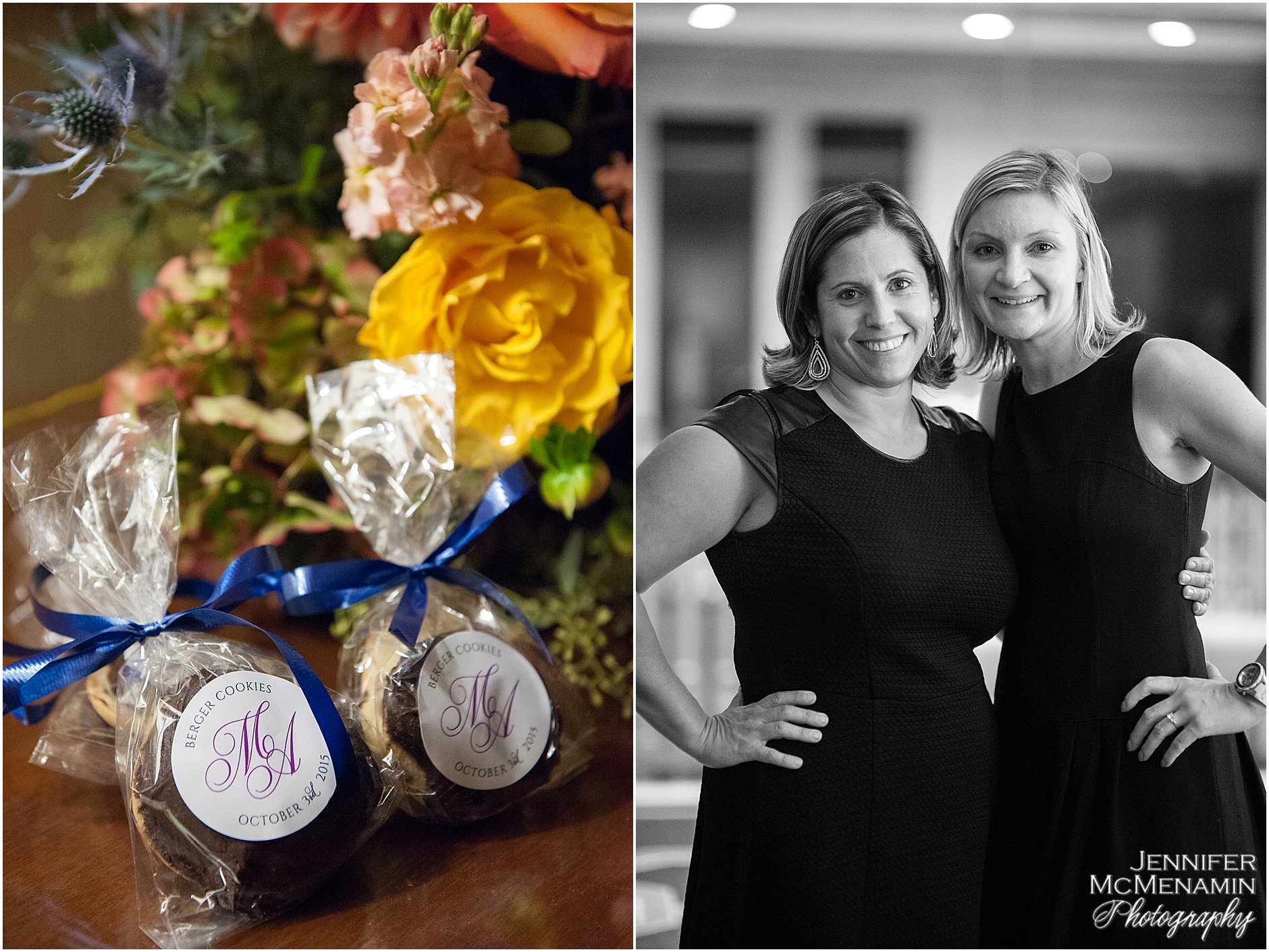 Many, many congratulations, Meredith + Andrew! We had such a lovely time with you, your friends and your families.
Credits:
Photography: Jennifer McMenamin Photography, LLC

Ceremony & Reception: The Royal Sonesta Harbor Court Hotel
Officiant: Robert Weiner
Ceremony musicians: Concord Ensemble

Event coordinators: Celebrations LLC
Rentals: Select Event Group
Bridal attire: Stephen Birnbaum gown from Birnbaum and Bullock
Hair & Make-up: Up Do's for I Do's

Bridesmaids' attire: Amsale dresses
Groom's attire: Hugo Boss suit from Nordstrom

Florist: Crimson & Clover Floral Design
Cake: SugarBakers Cakes

Band: Night Song

Videographer: Zinnia Films

Invitations: Jenifer Sirkis Designs