I started the day with Courtney + her bridesmaids. Their suite was full of excitement and energy.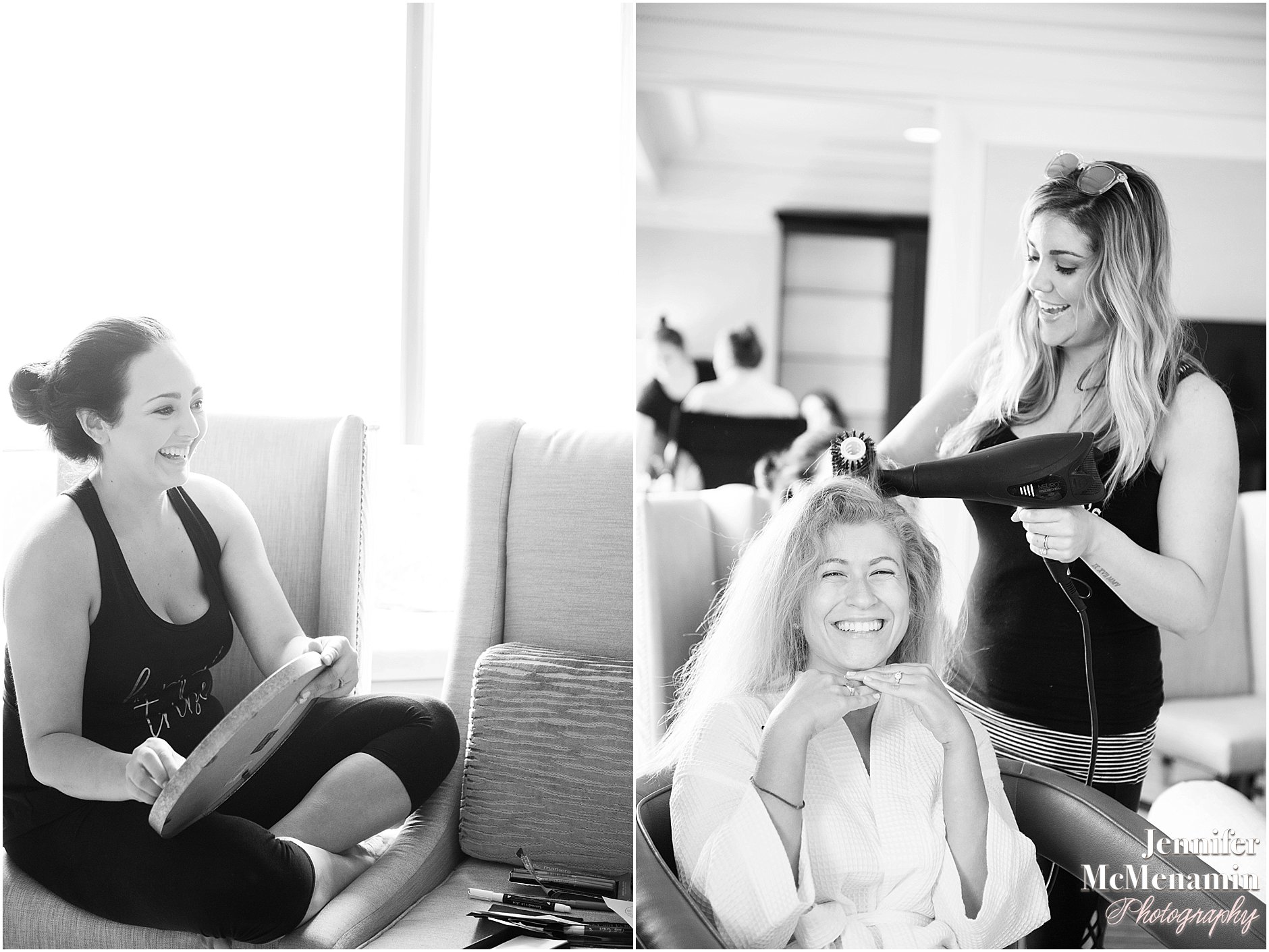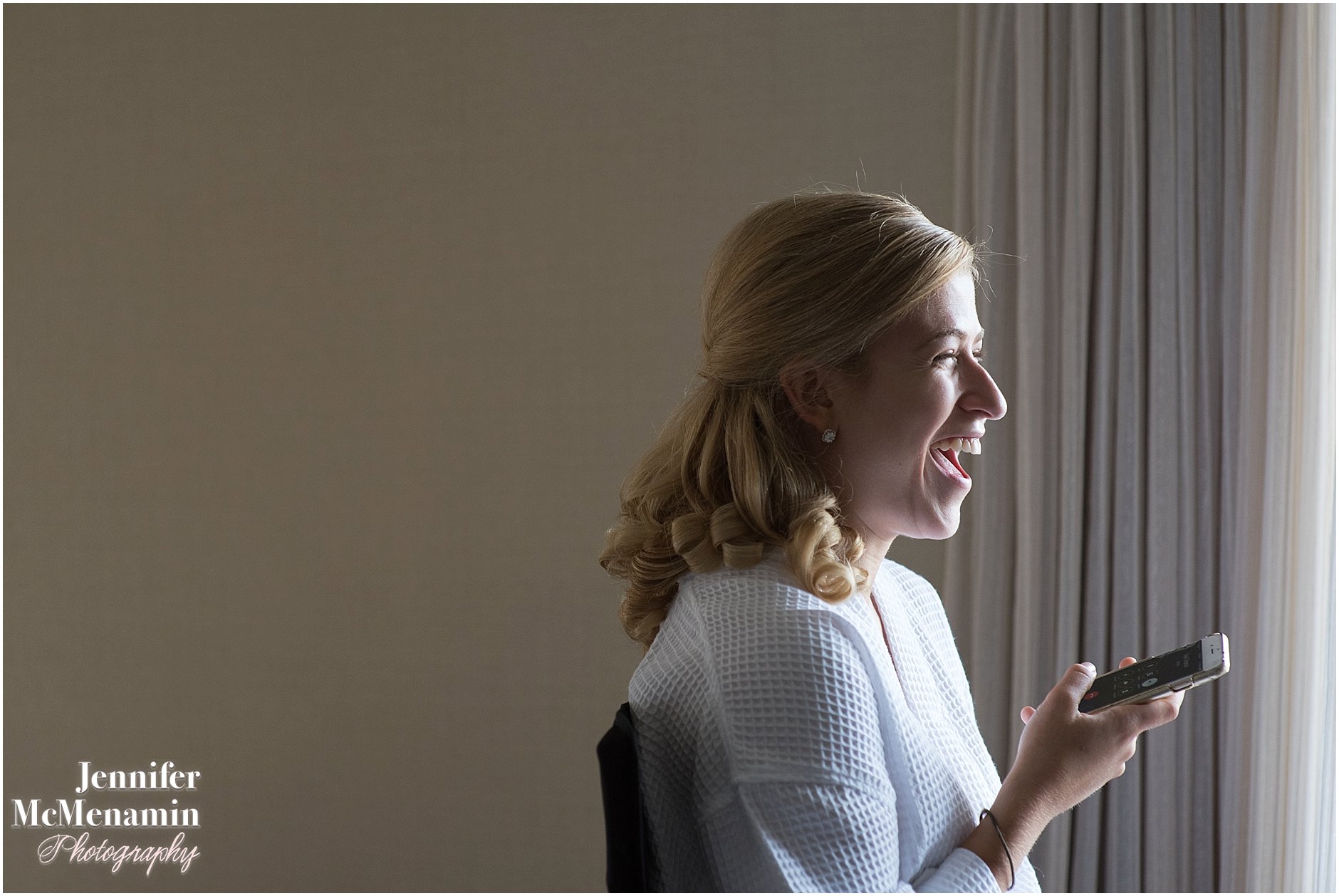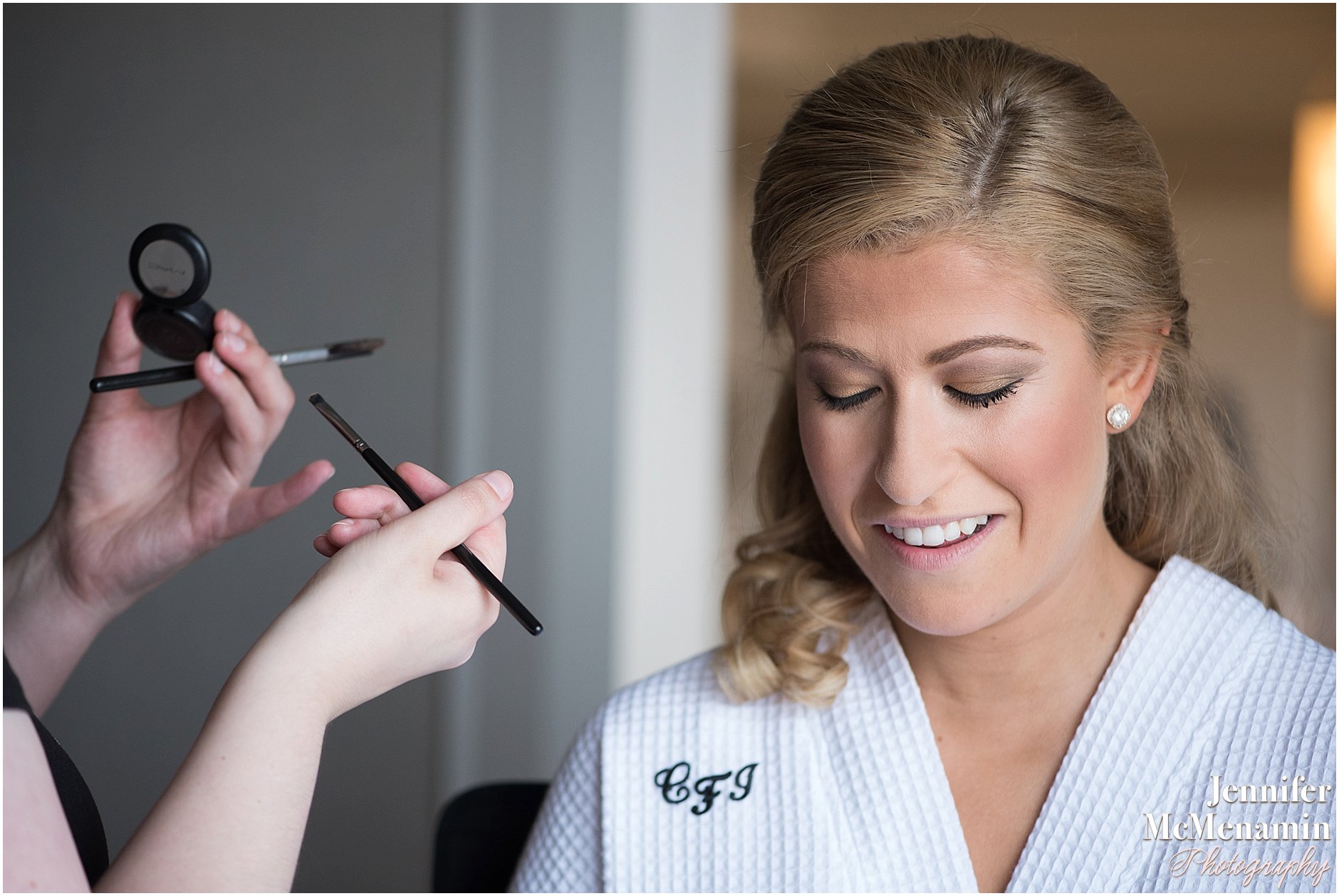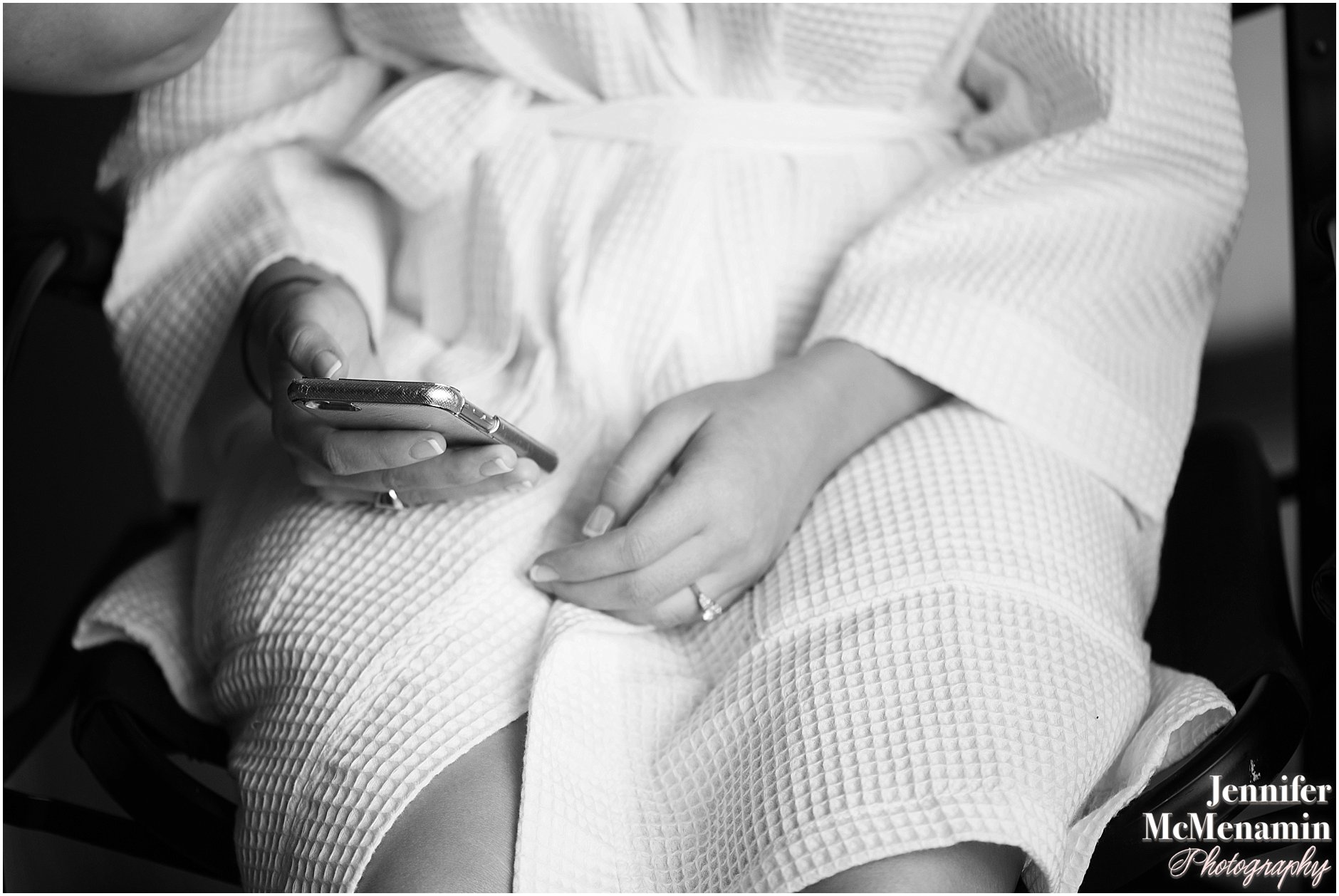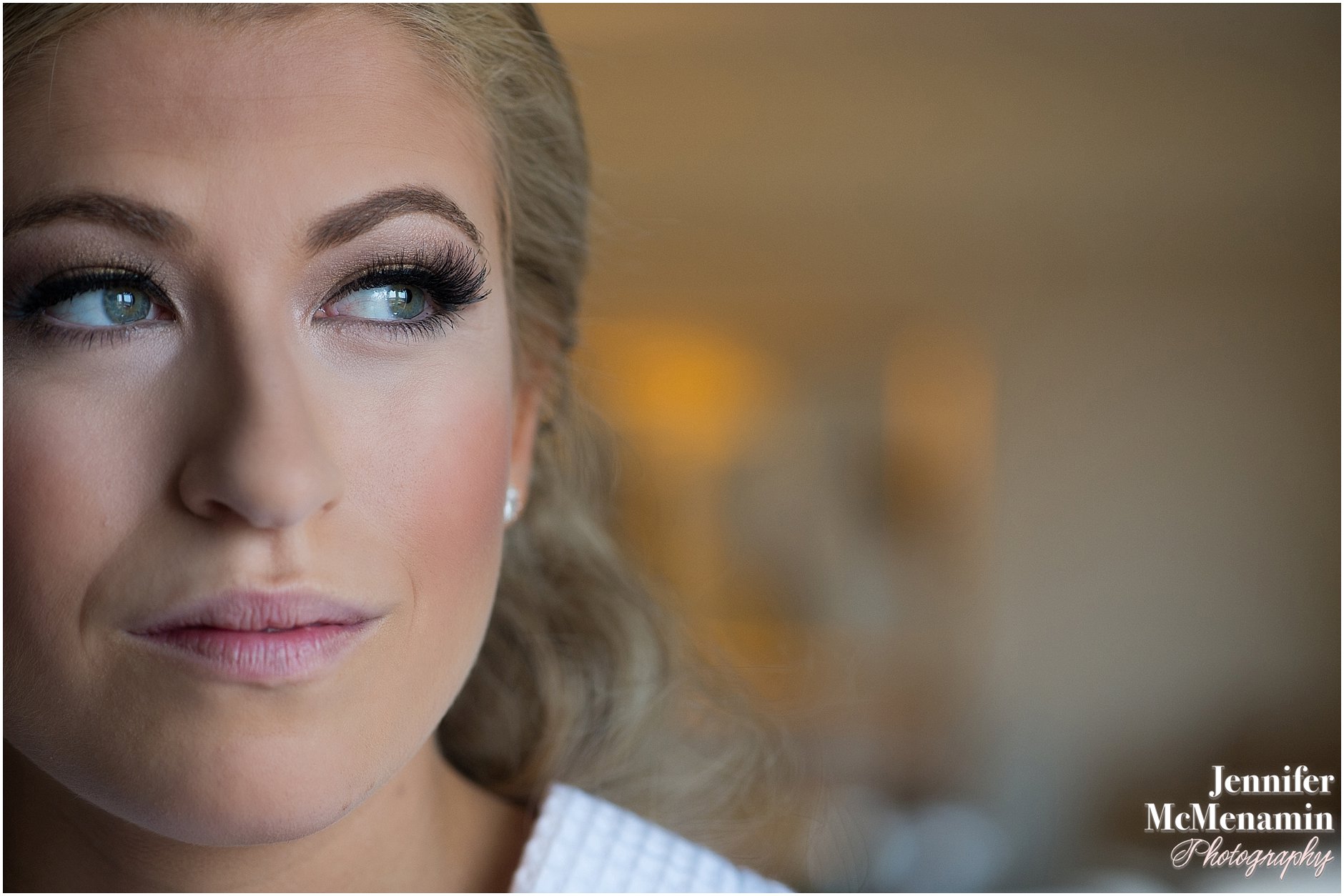 Meanwhile, down in the groom's room, the guys were a little more mellow — and a lot less further along in their preparations when I arrived! Christopher — a standout soccer player at both the McDongh School and the University of Virginia before he briefly played professional soccer — bought socks for his groomsmen to reflect his love of his favorite soccer team. His brother — a Chelsea fan, if I remember correctly — was not thrilled at having to wear the chosen footwear.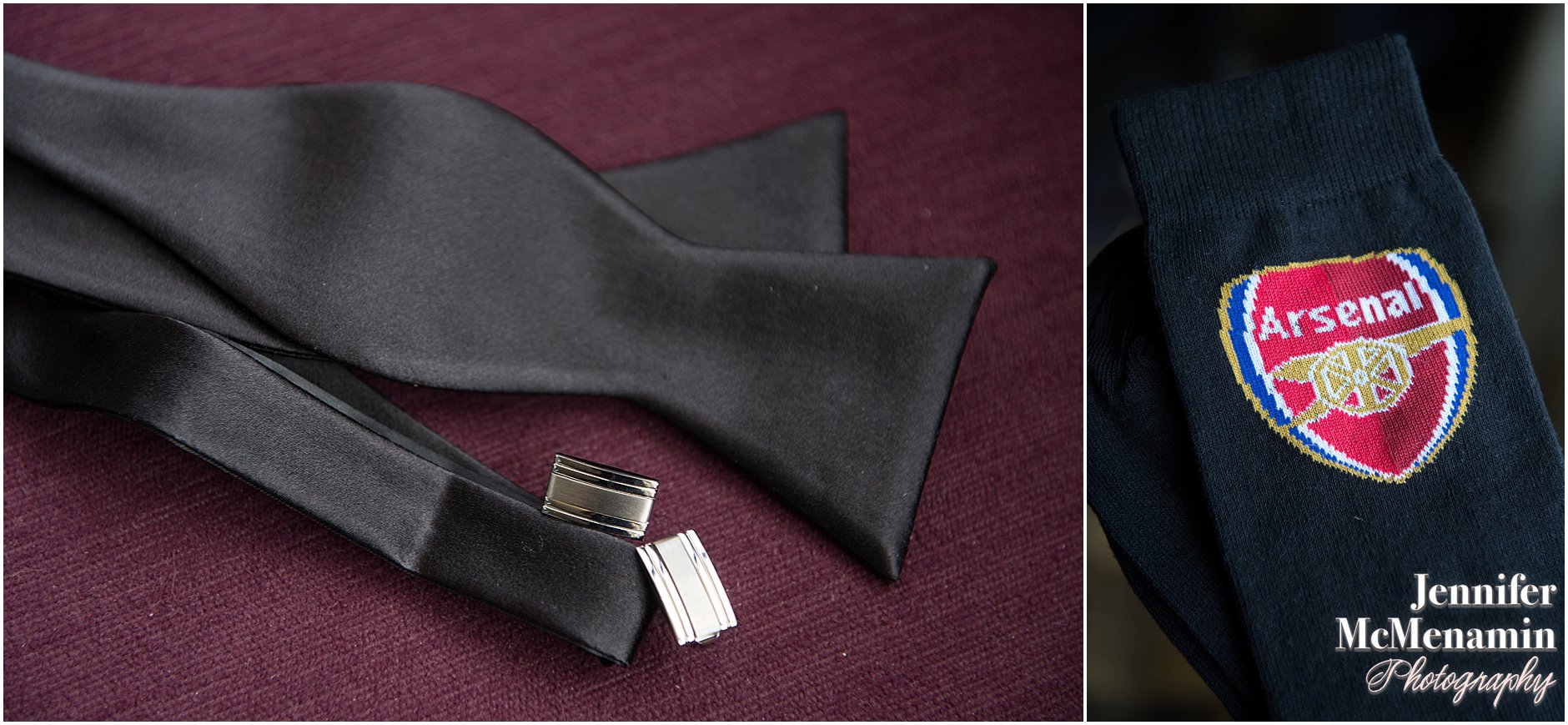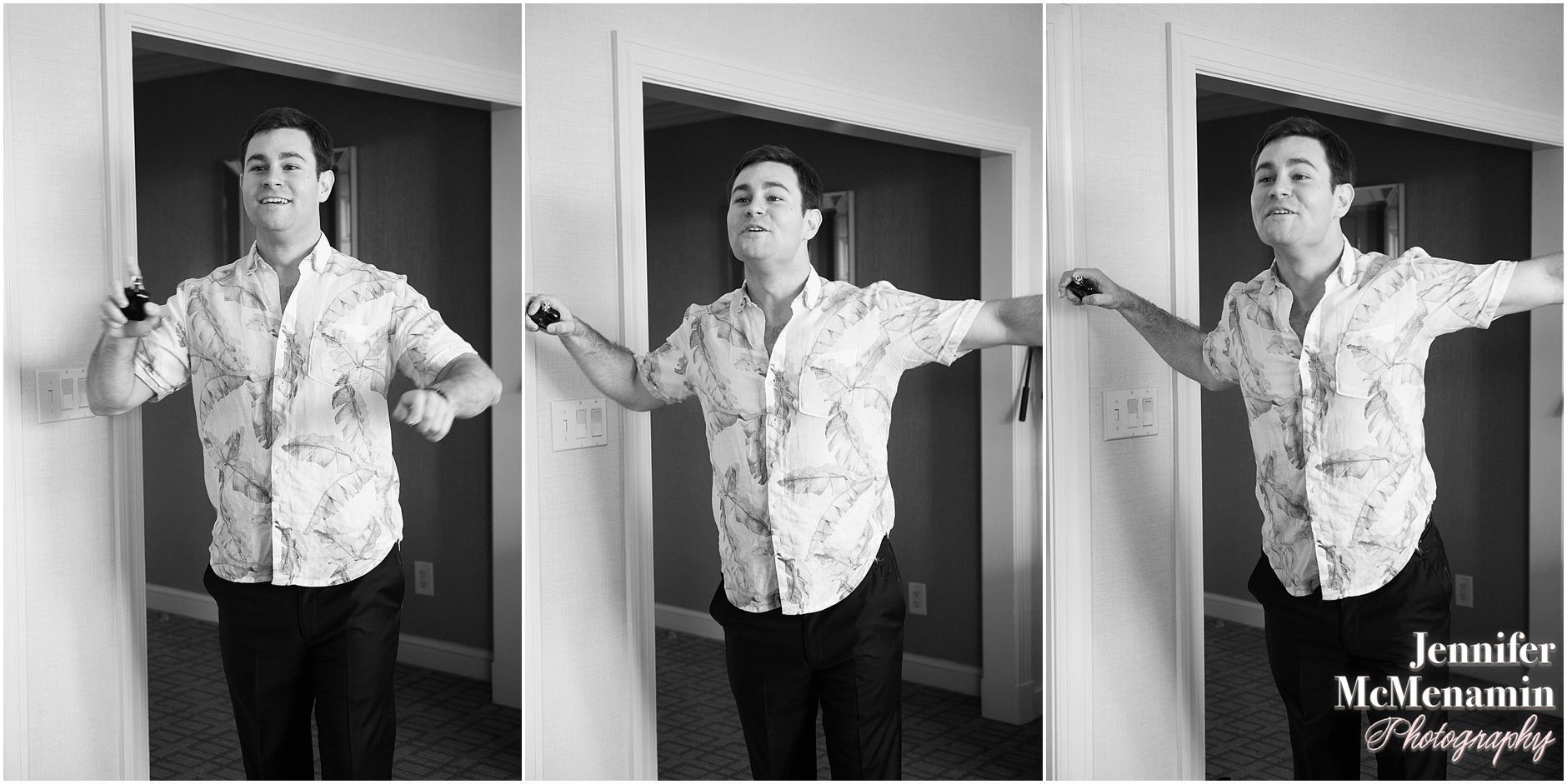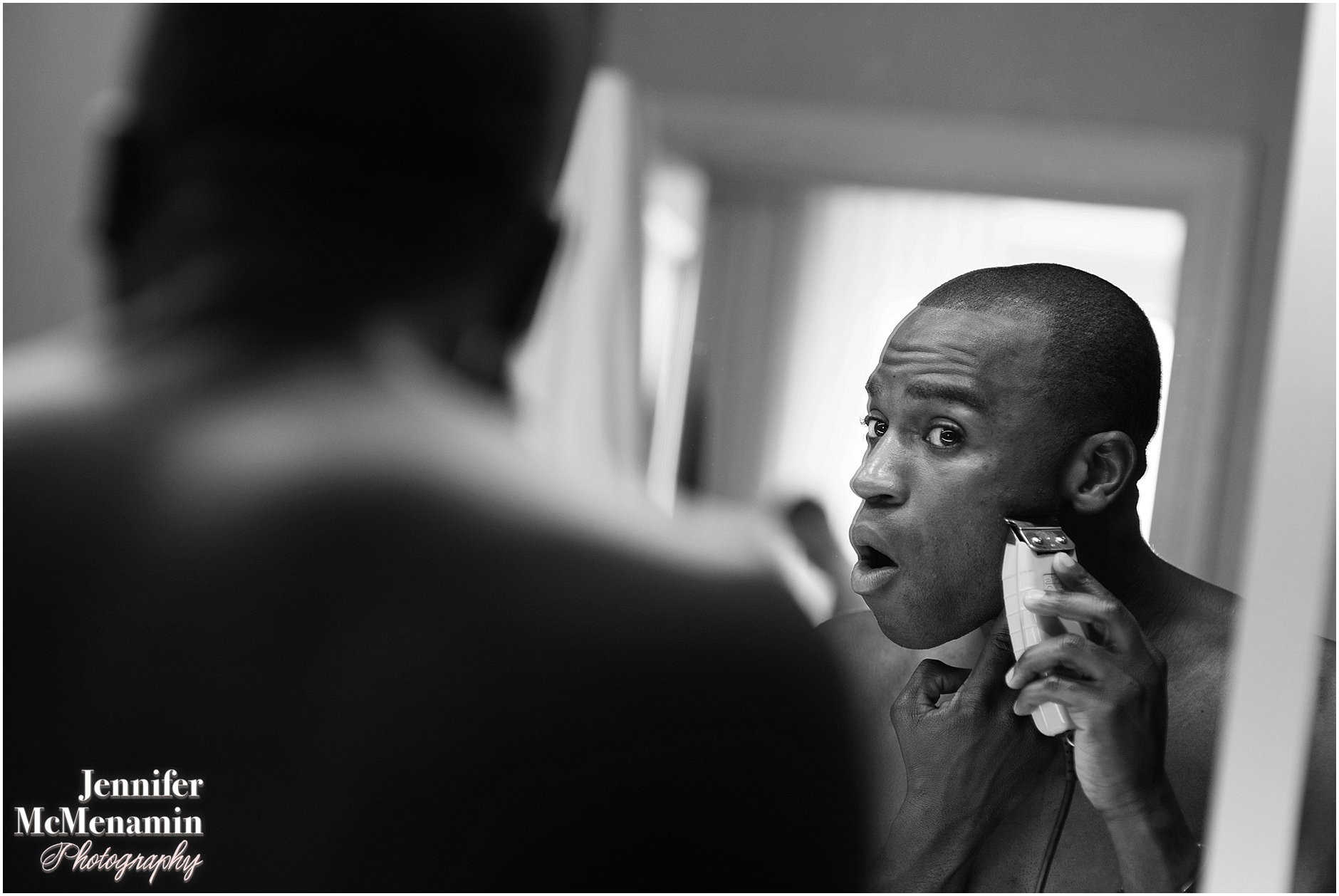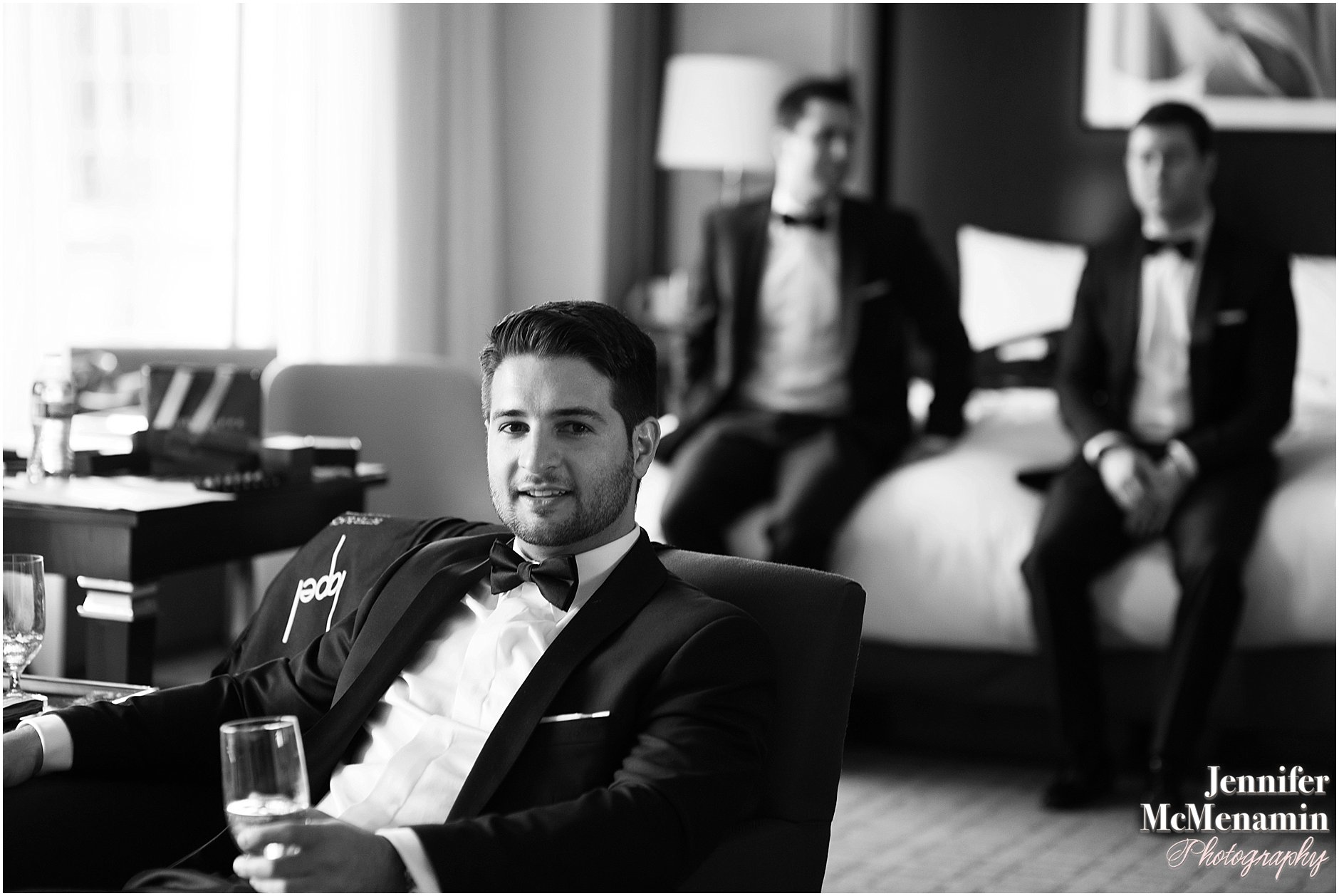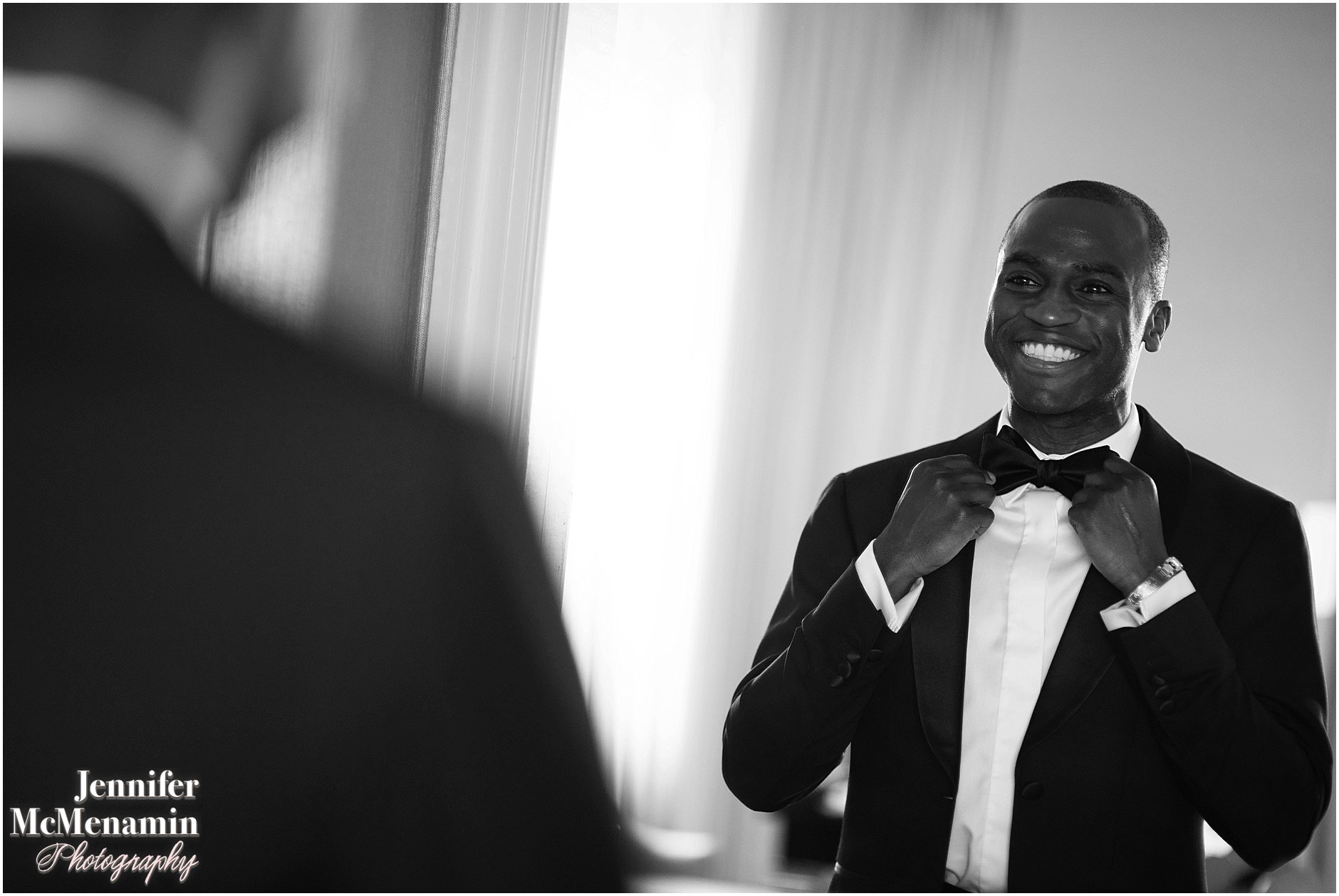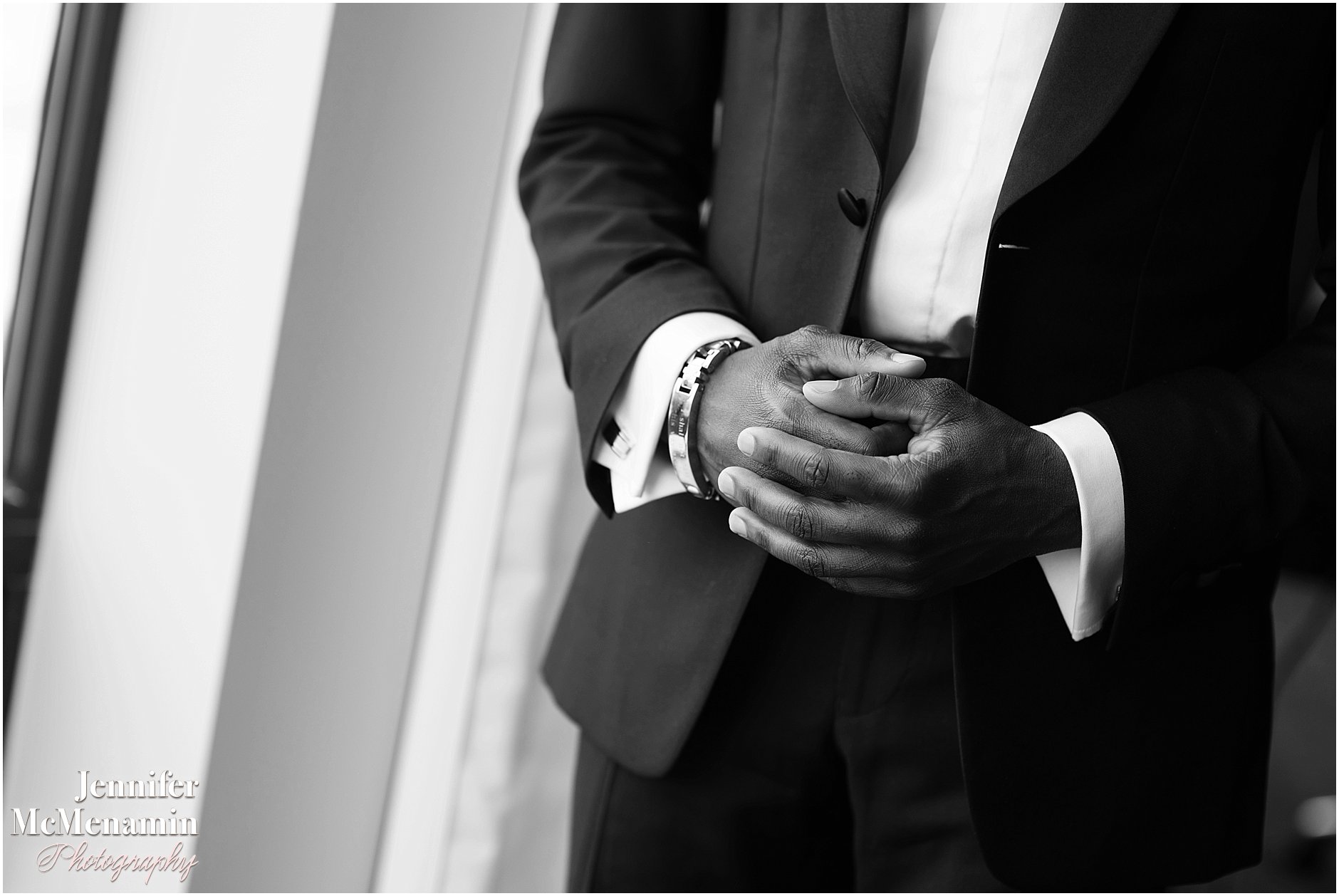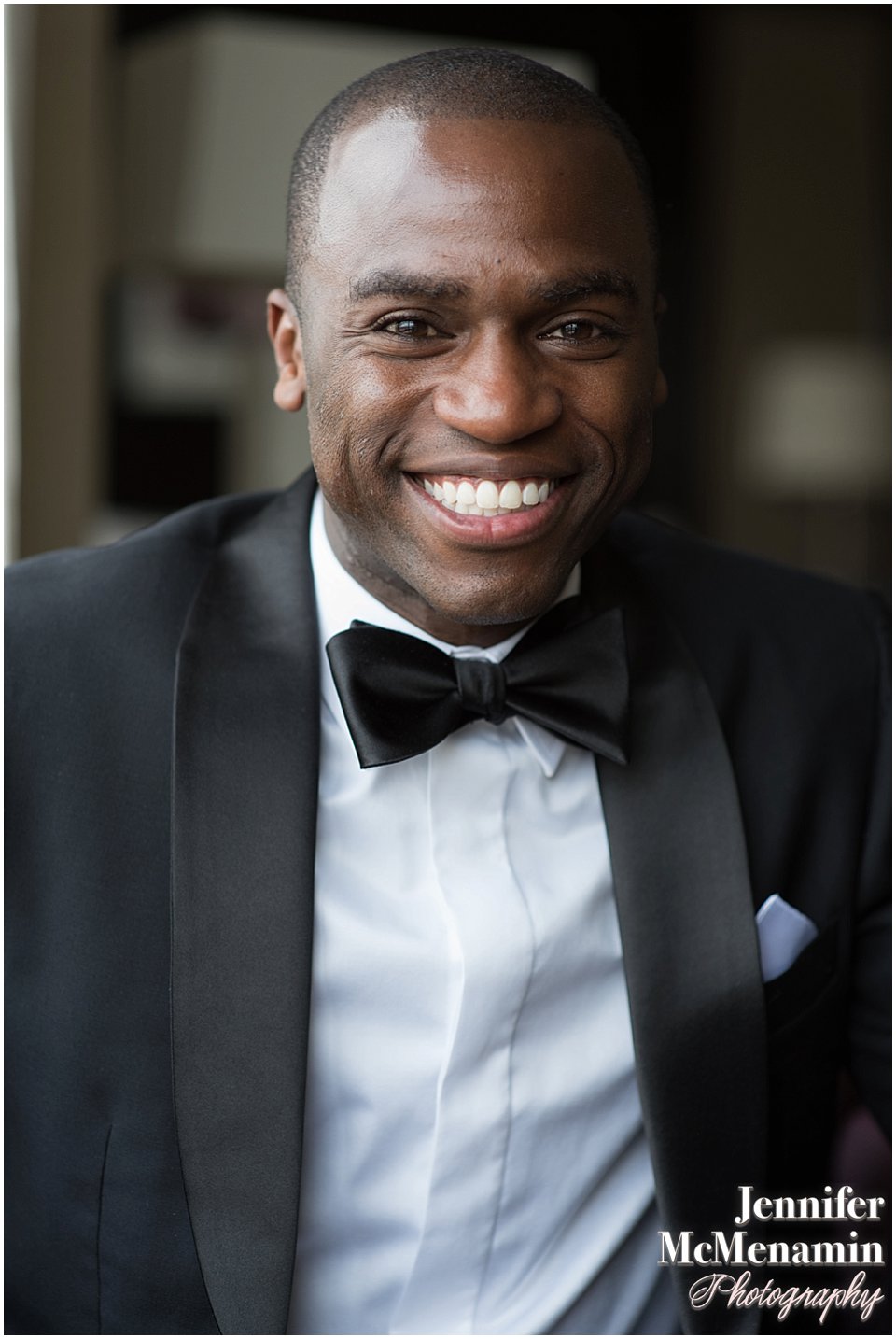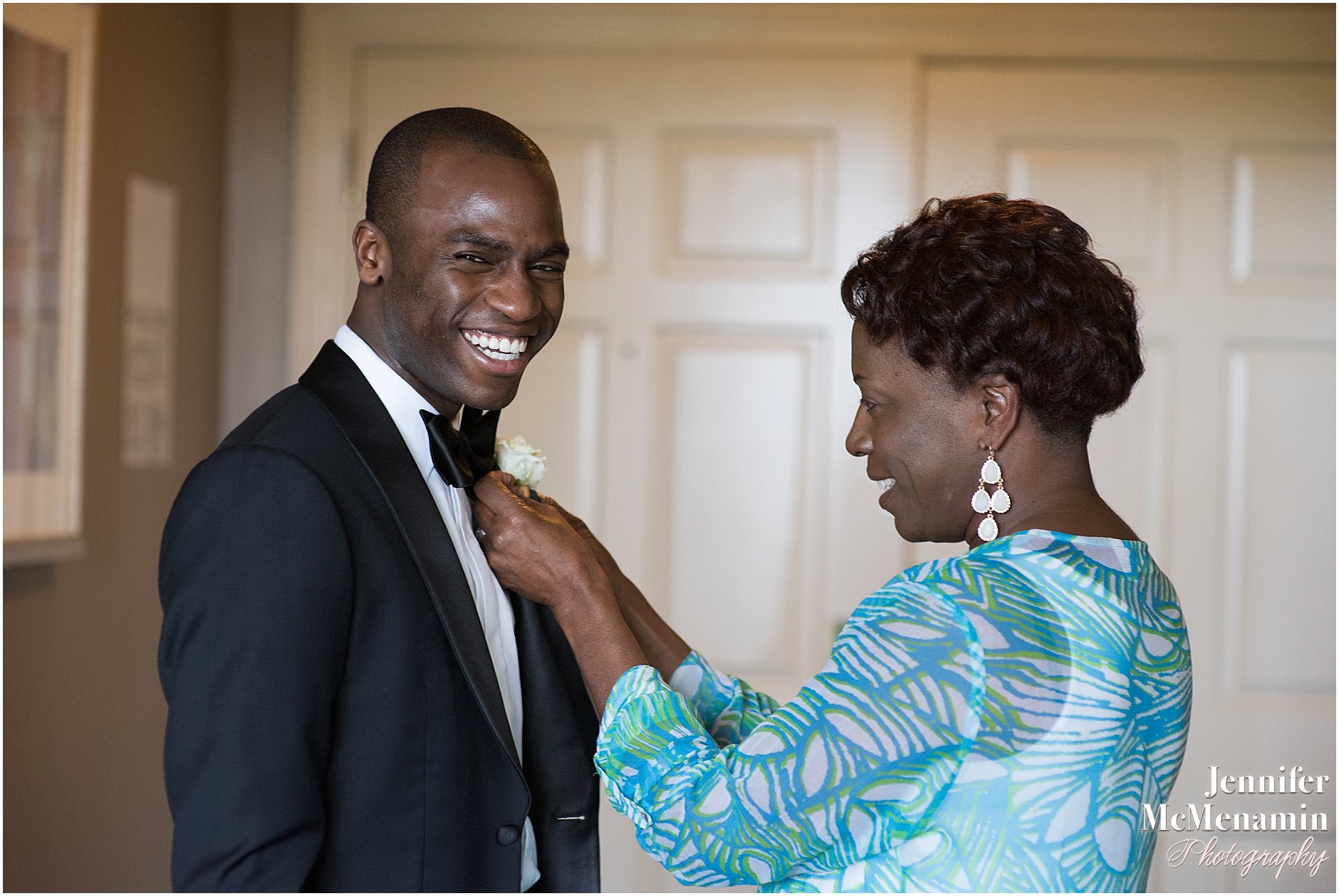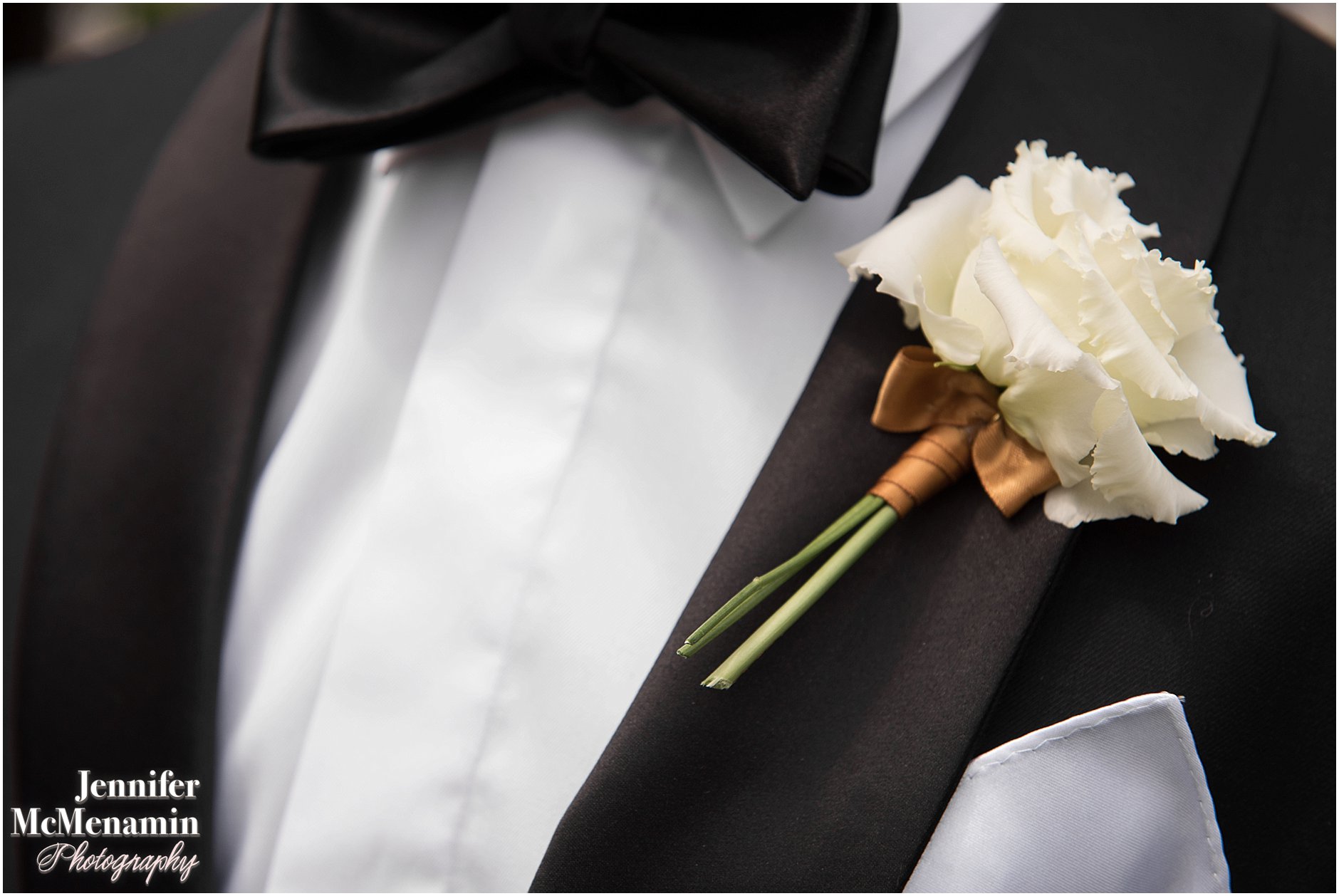 Back to the ladies, it was time for Courtney to step into her gown.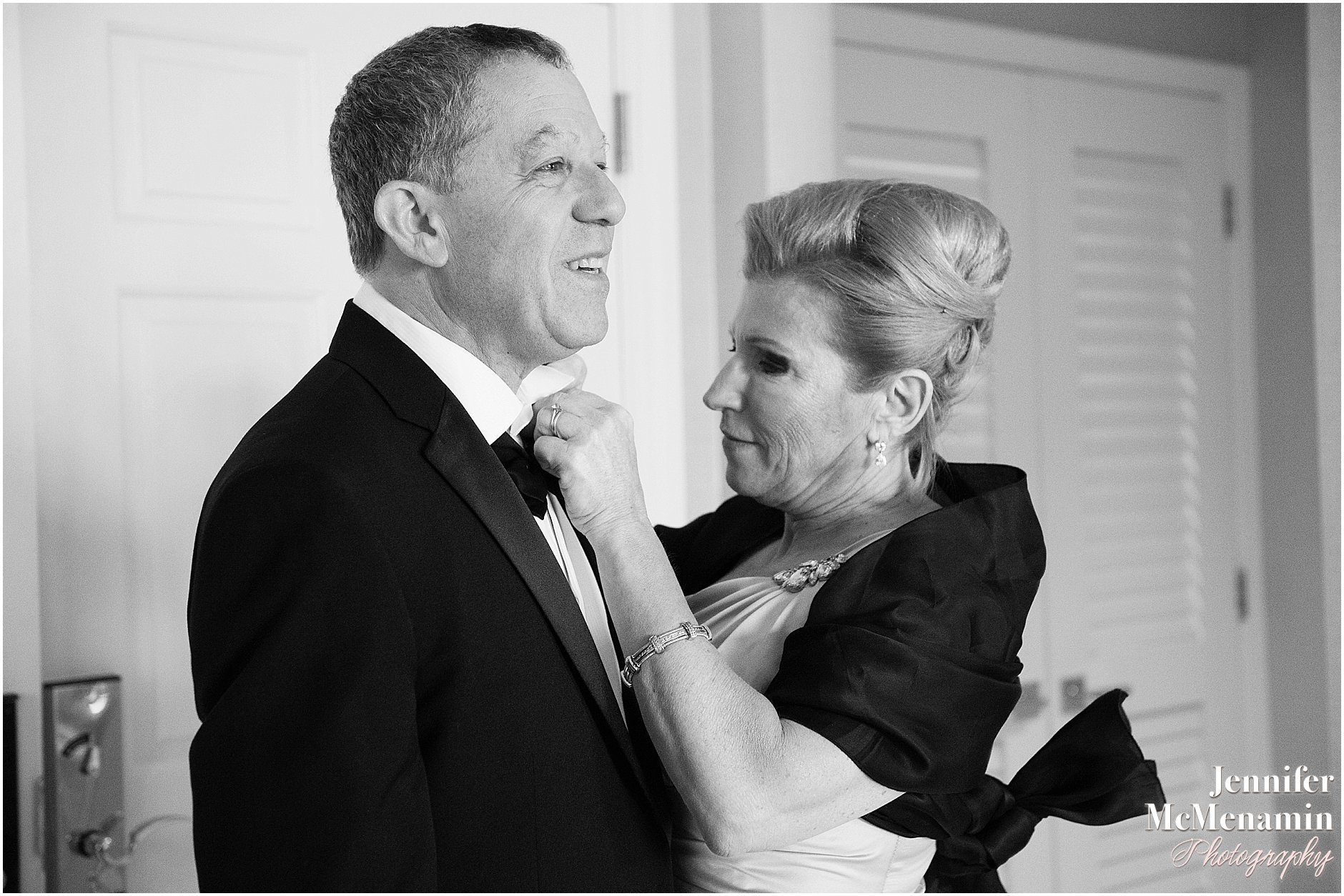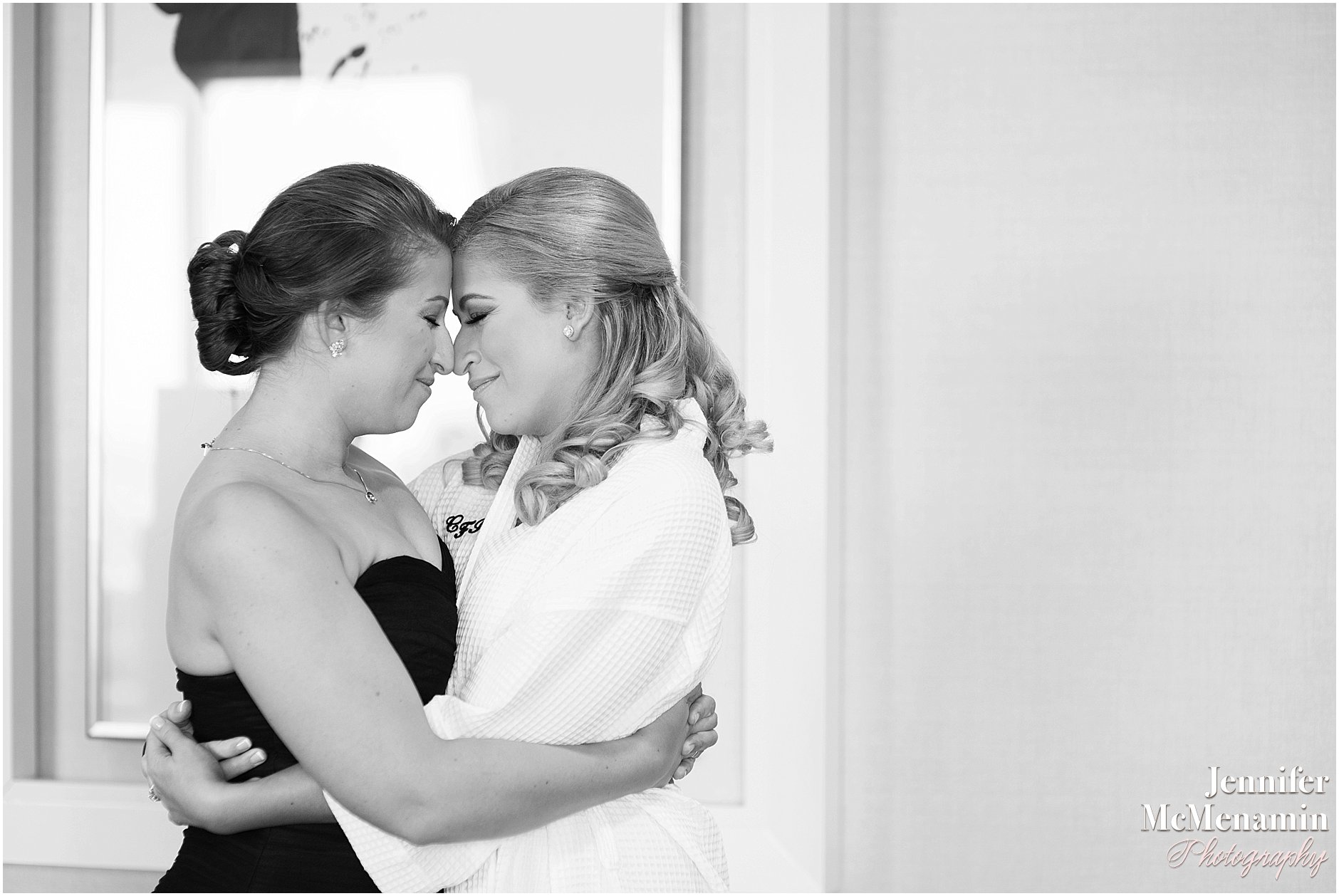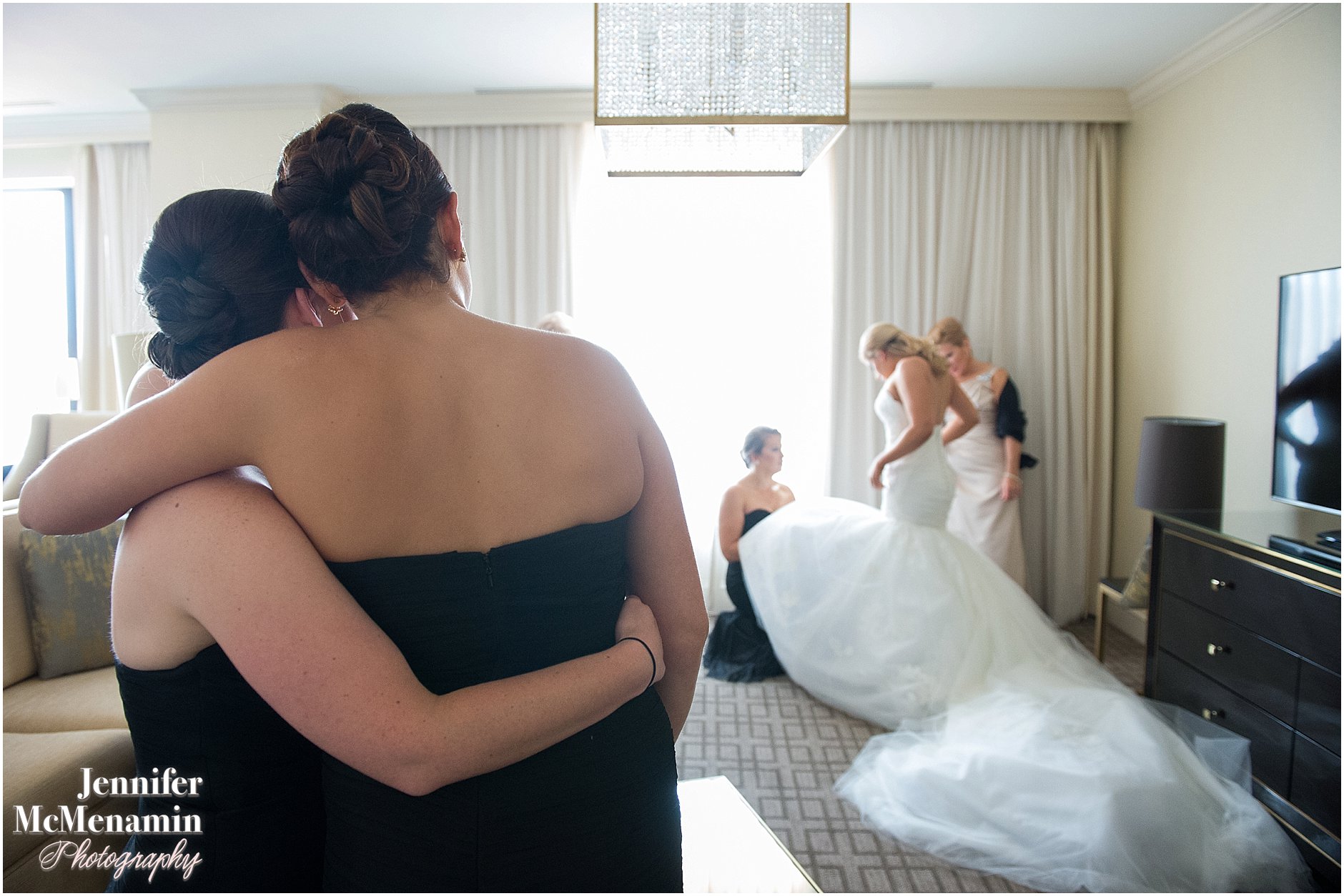 I love this next image of Courtney's grandmother looking on as the bride's sister and mother help with her dress.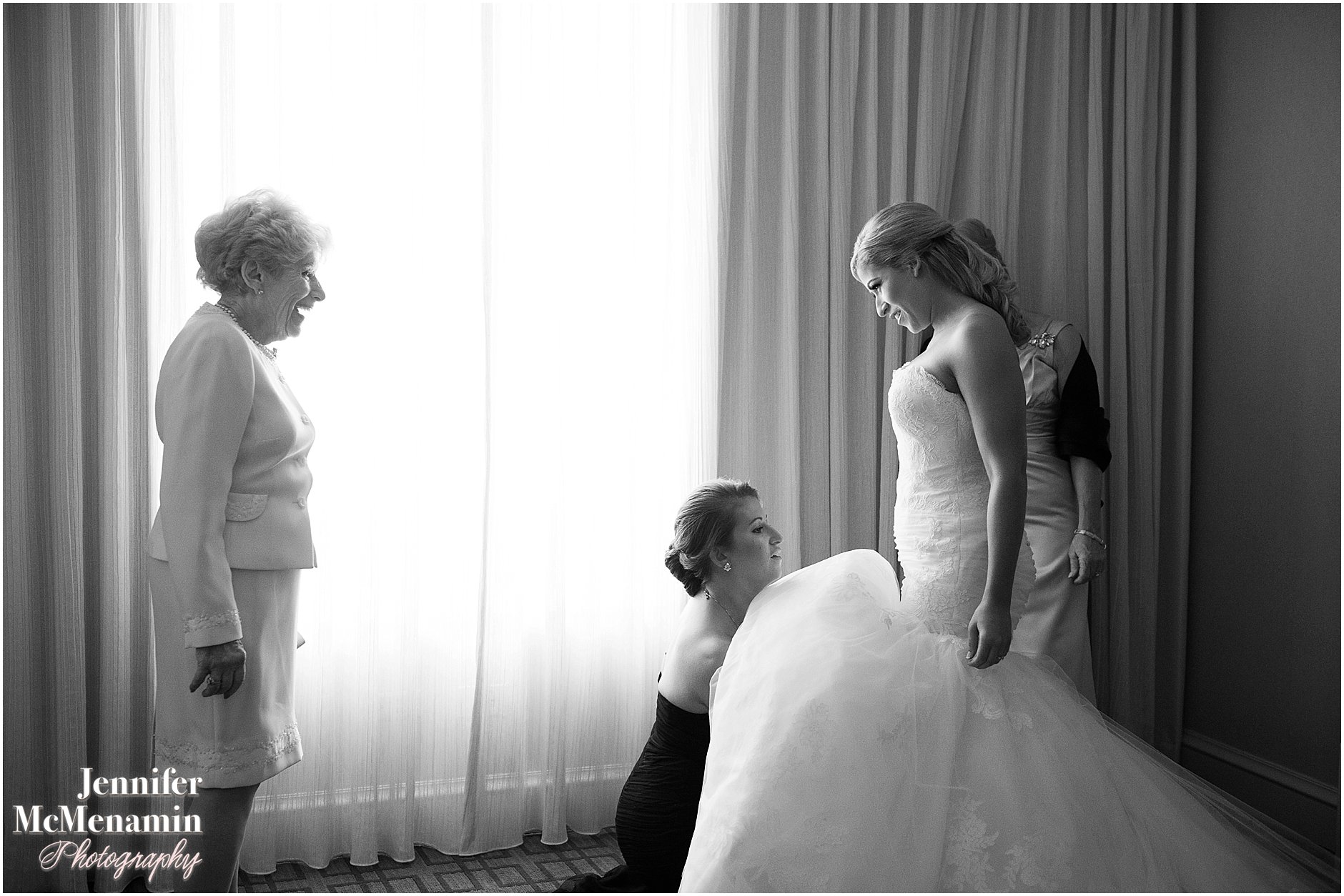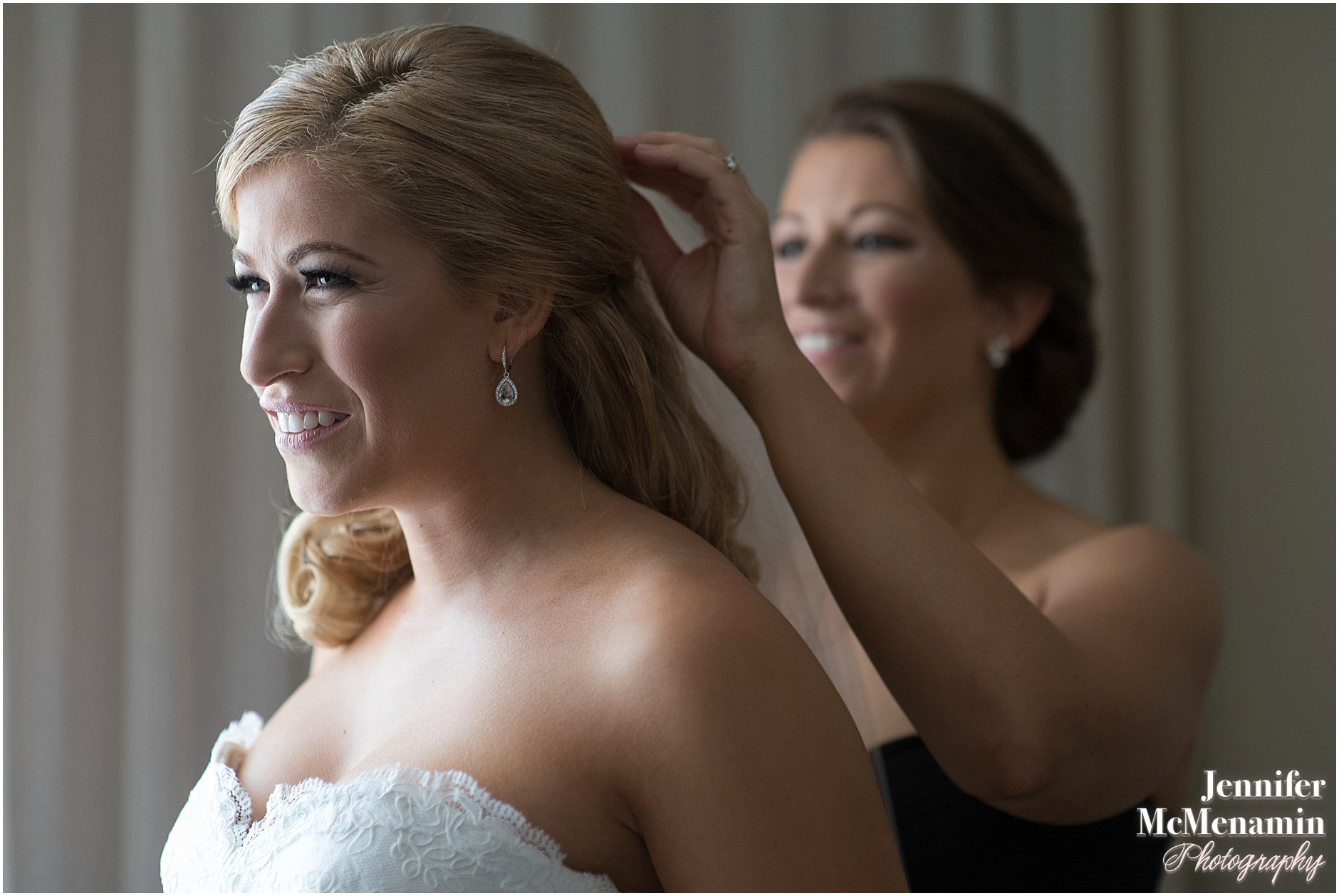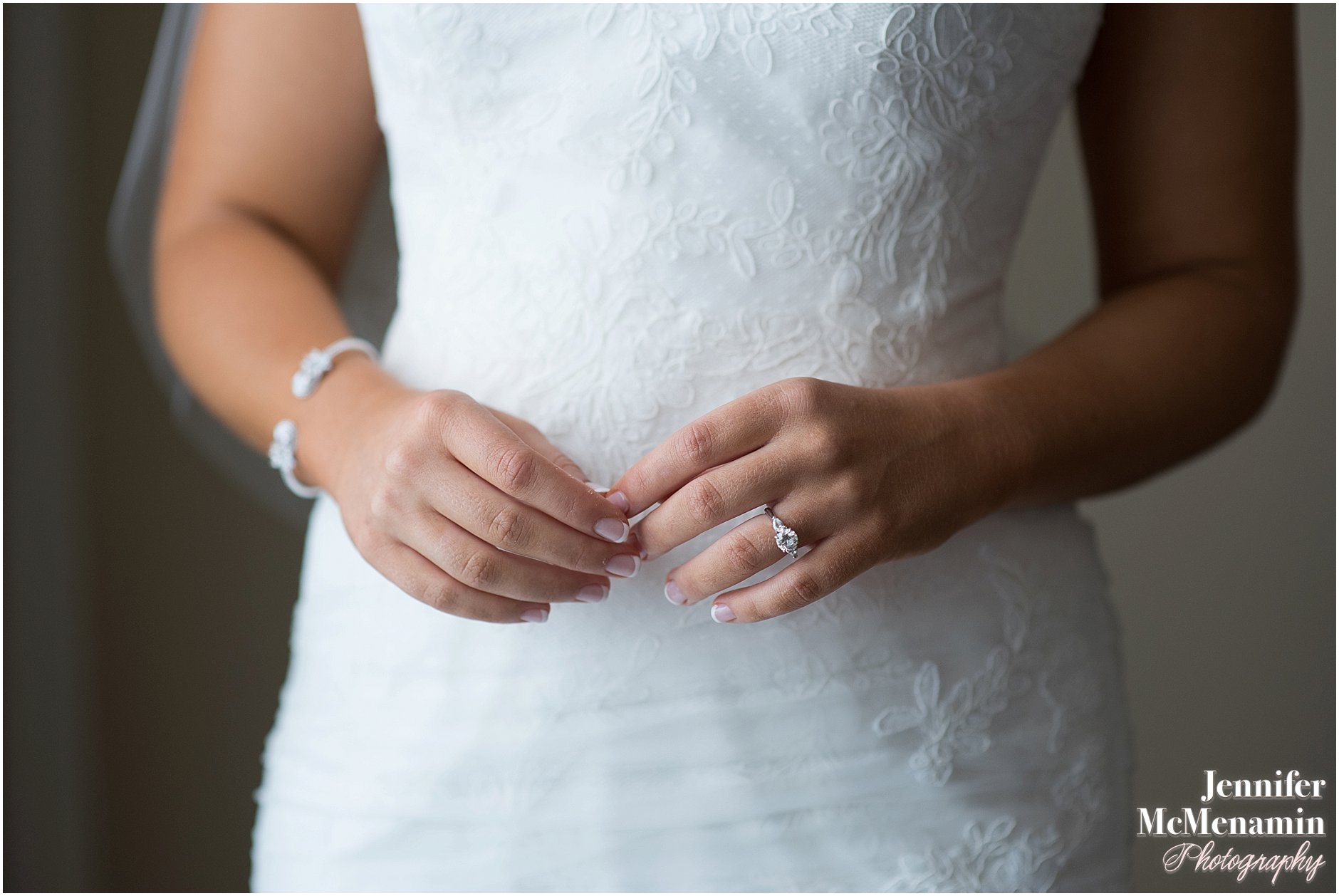 The bride, looking absolutely gorgeous.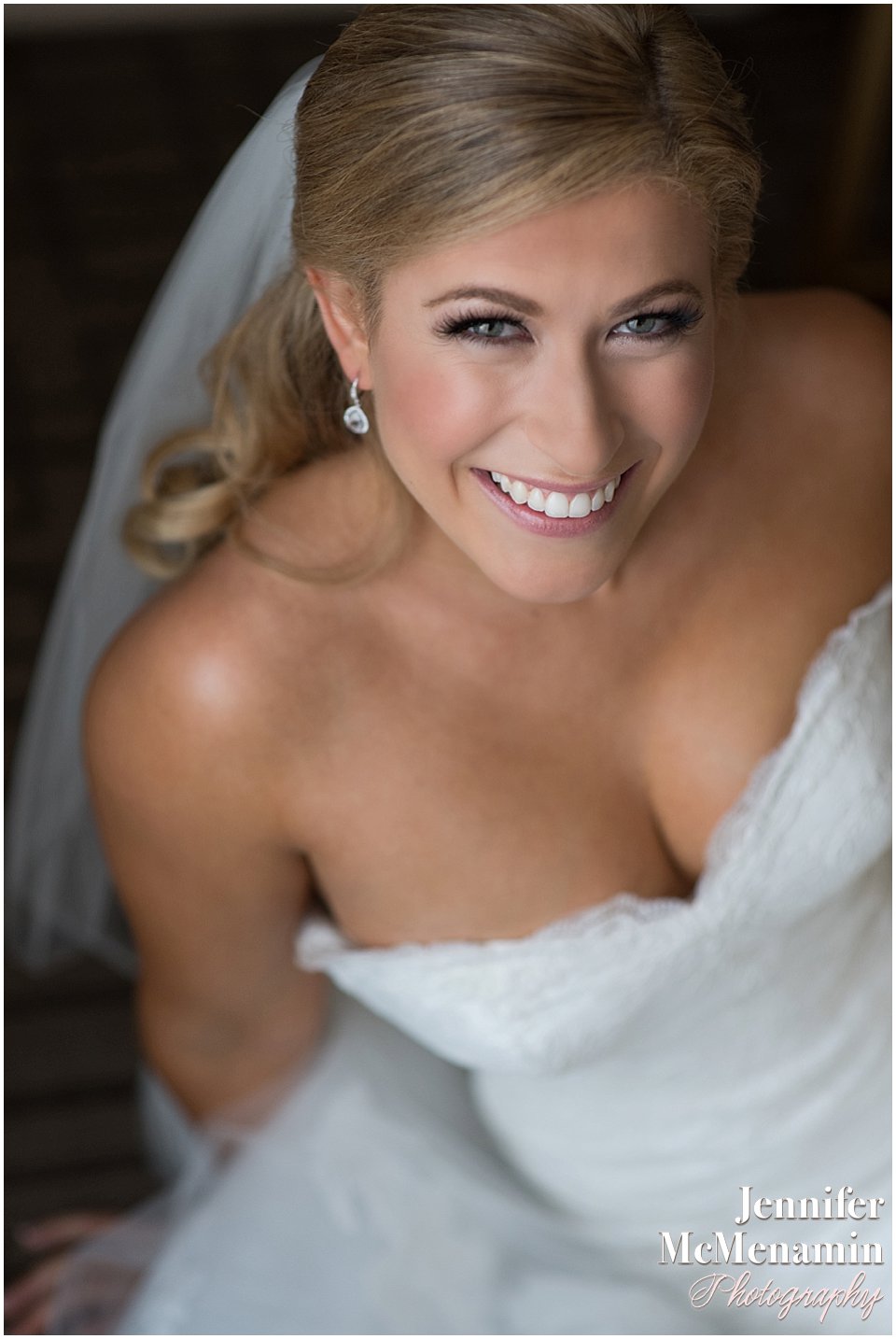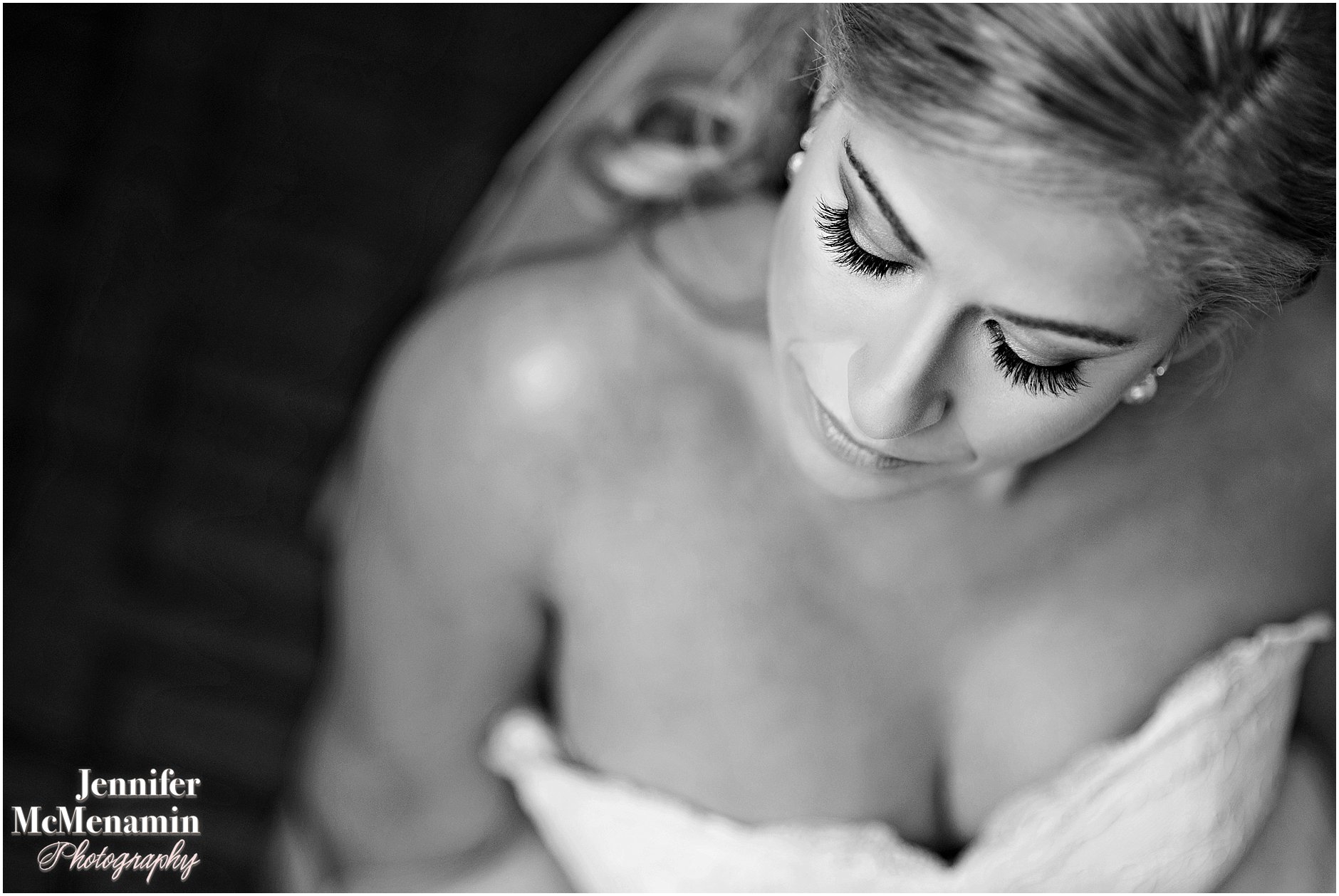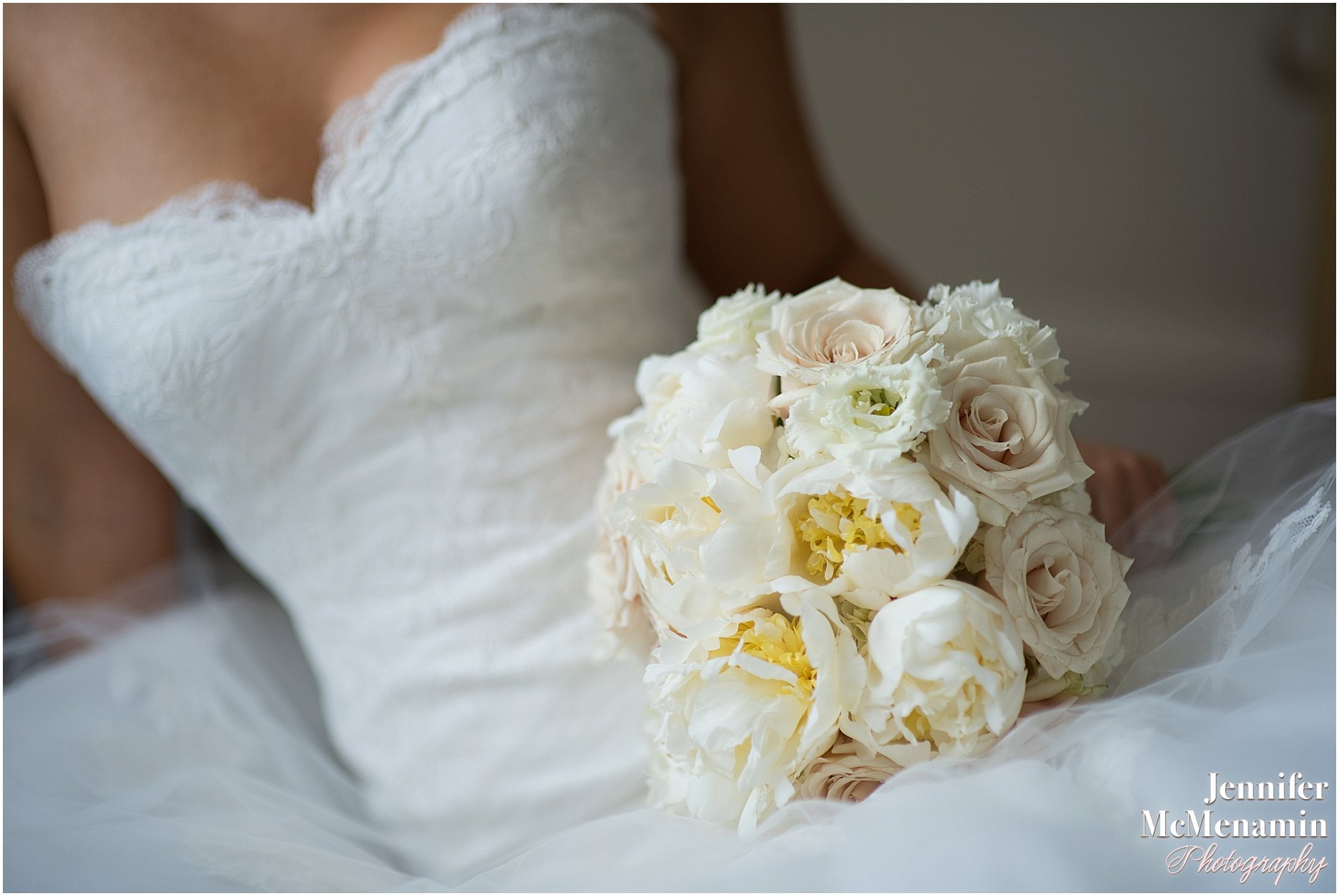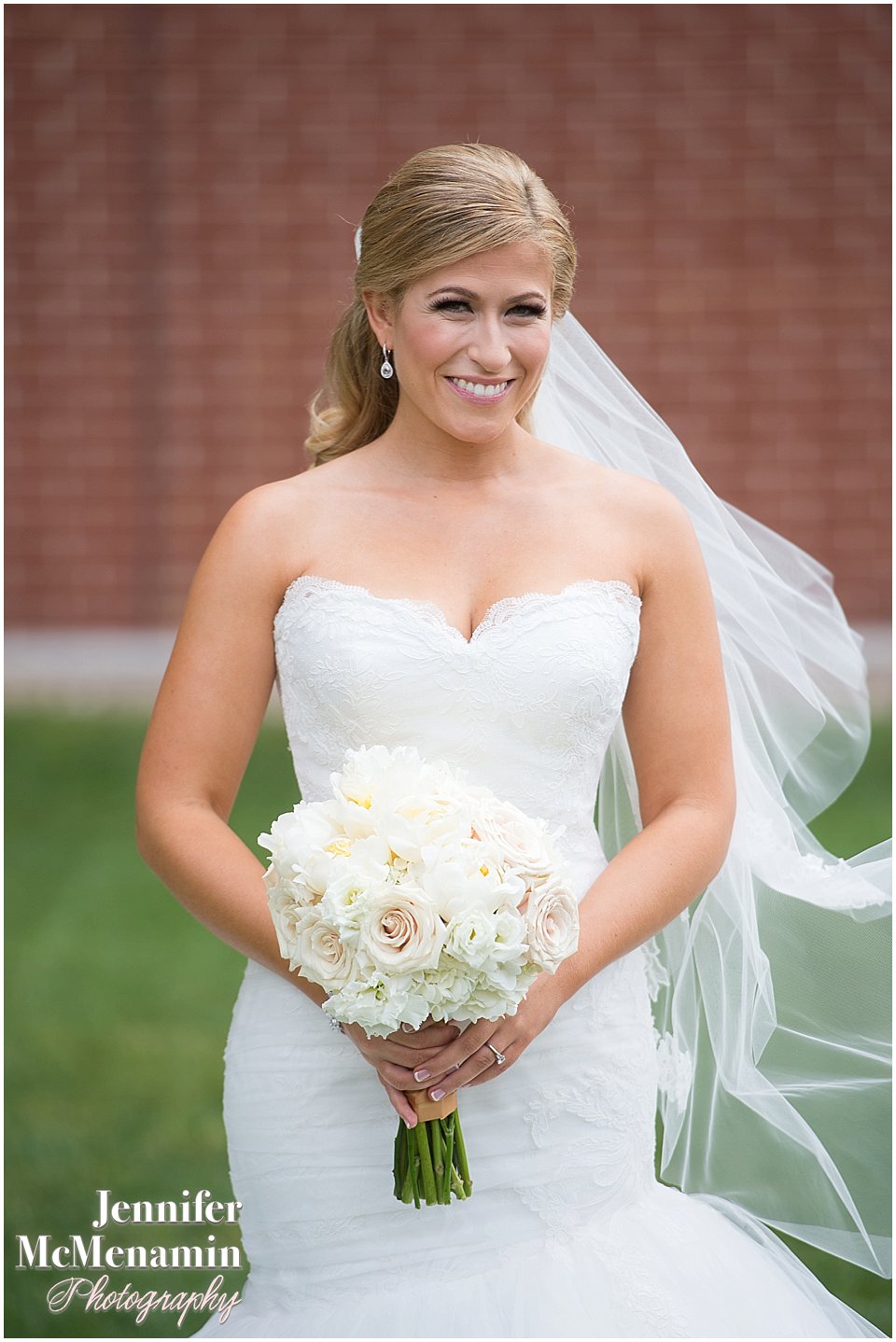 These two have such a marvelous love story. They both attended the McDonogh School and were not at all wallflowers. He was a soccer star and president of his class. She was a cheerleader and very involved in school. And yet, they never spoke or knew each other. Their first meeting came years later at an alumni event, where their attraction was almost instantaneous. Their first date turned into an hours-long, wide-ranging day spent walking across Baltimore (including, apparently, through the tunnel of green trees where I photographed them on their wedding day!).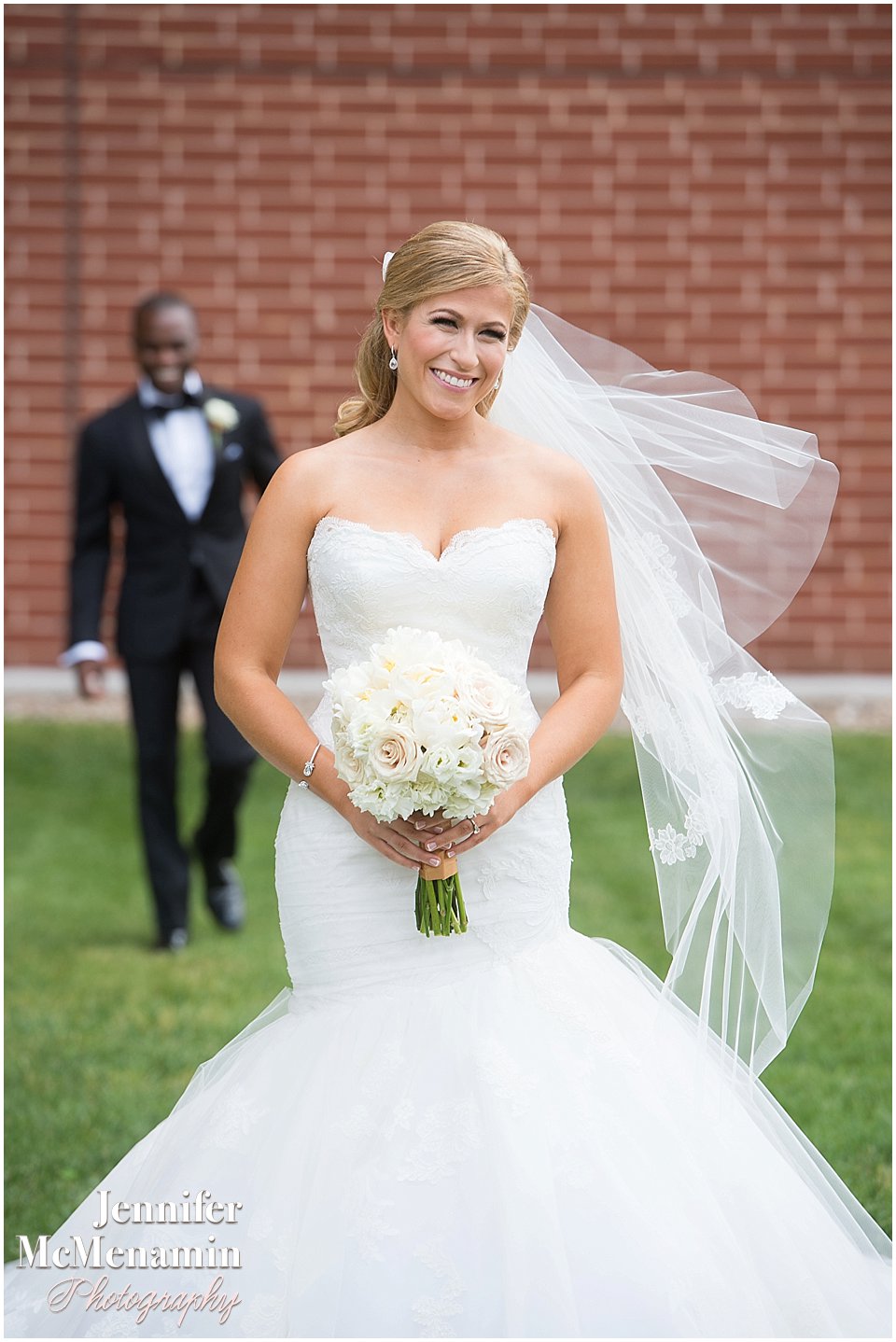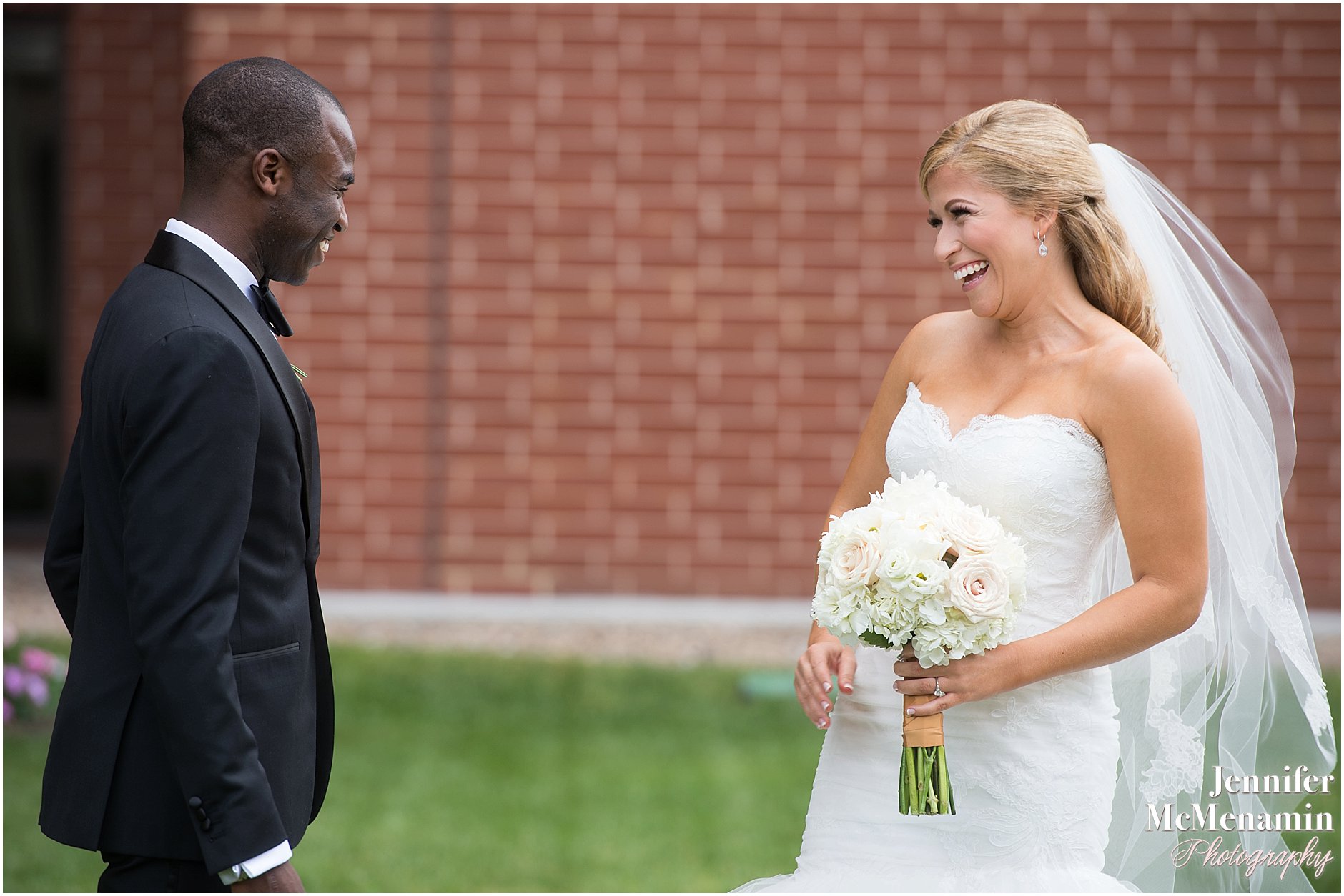 I loved photographing Christopher's reaction to seeing Courtney for the first time that day.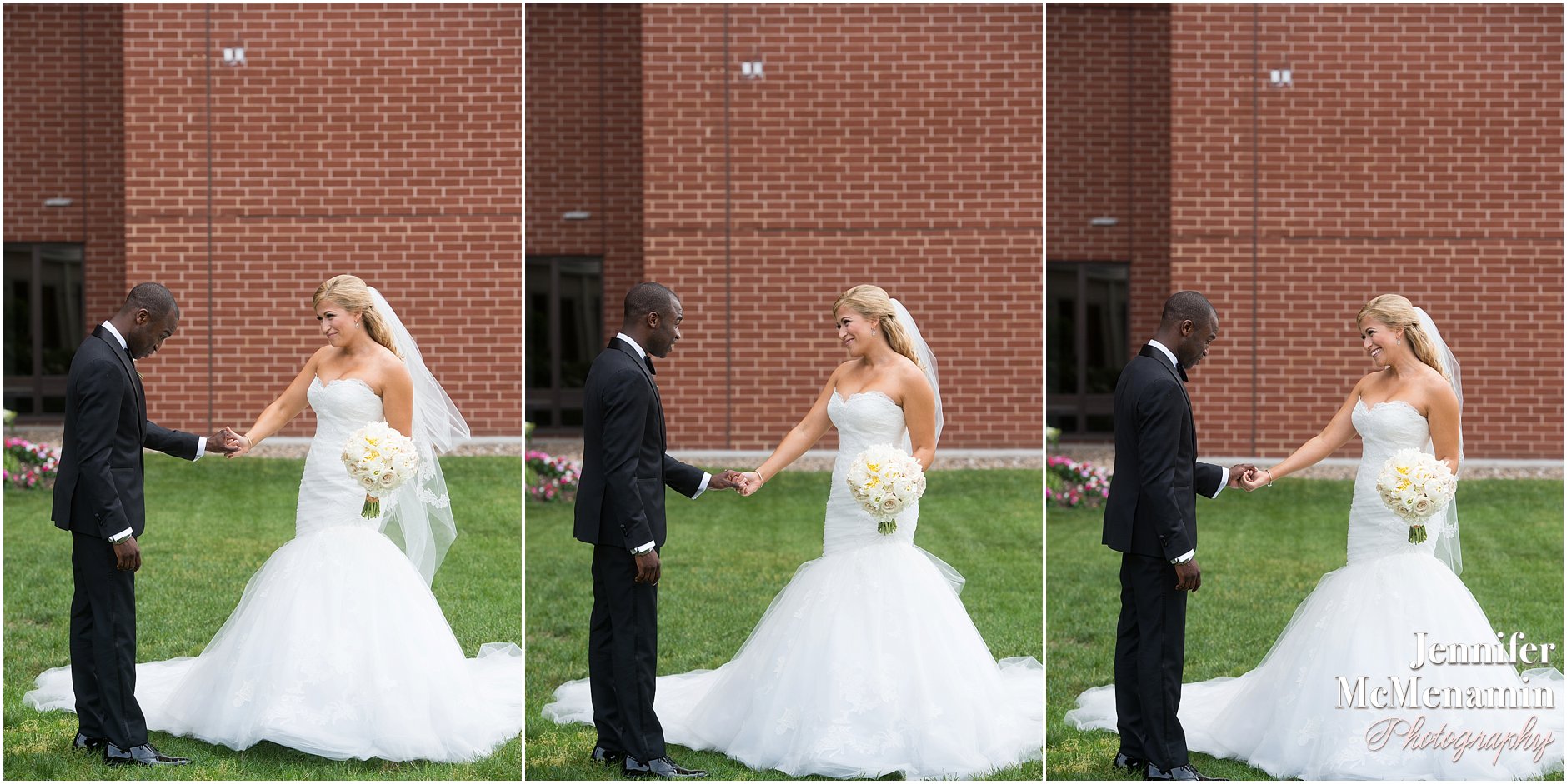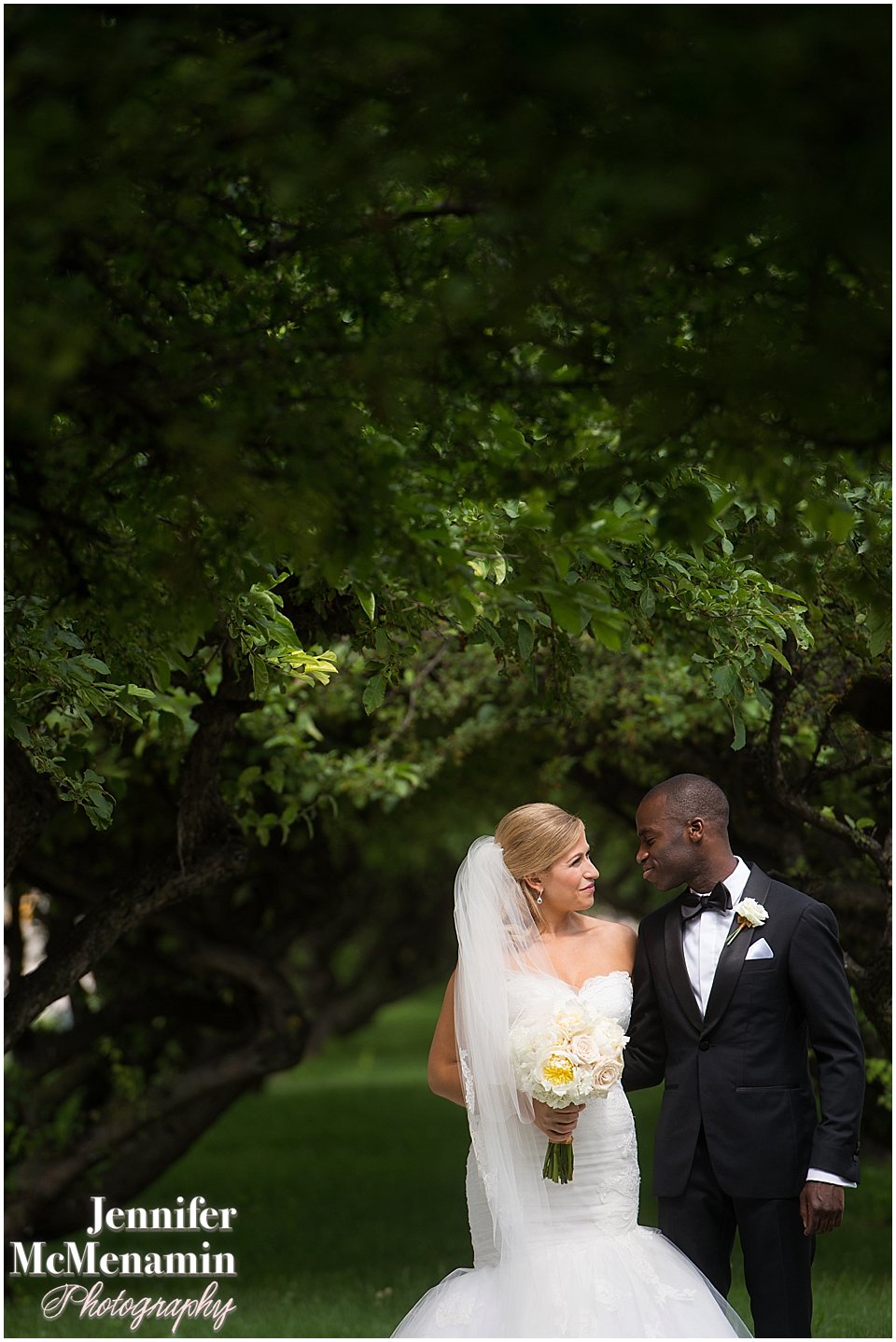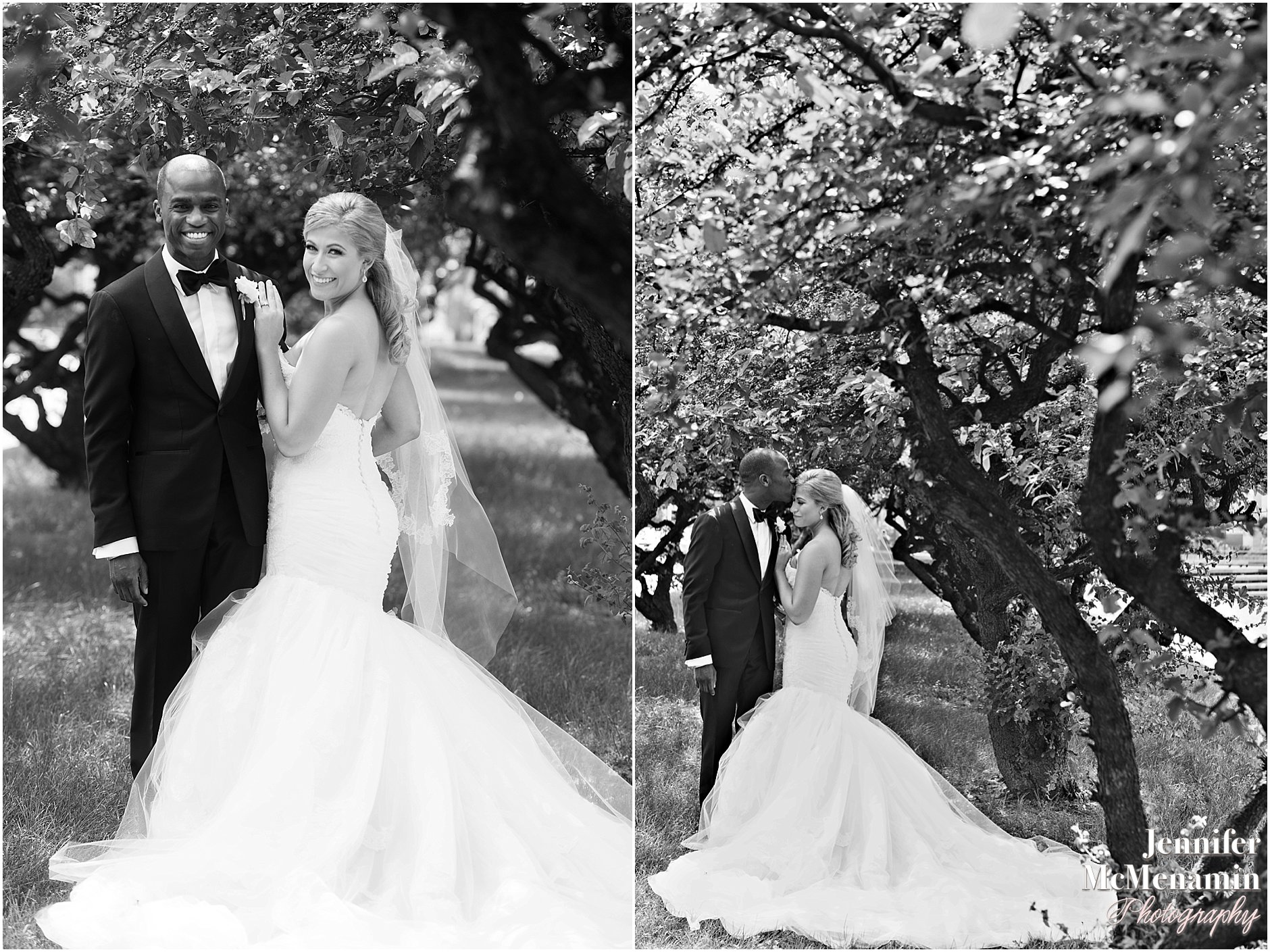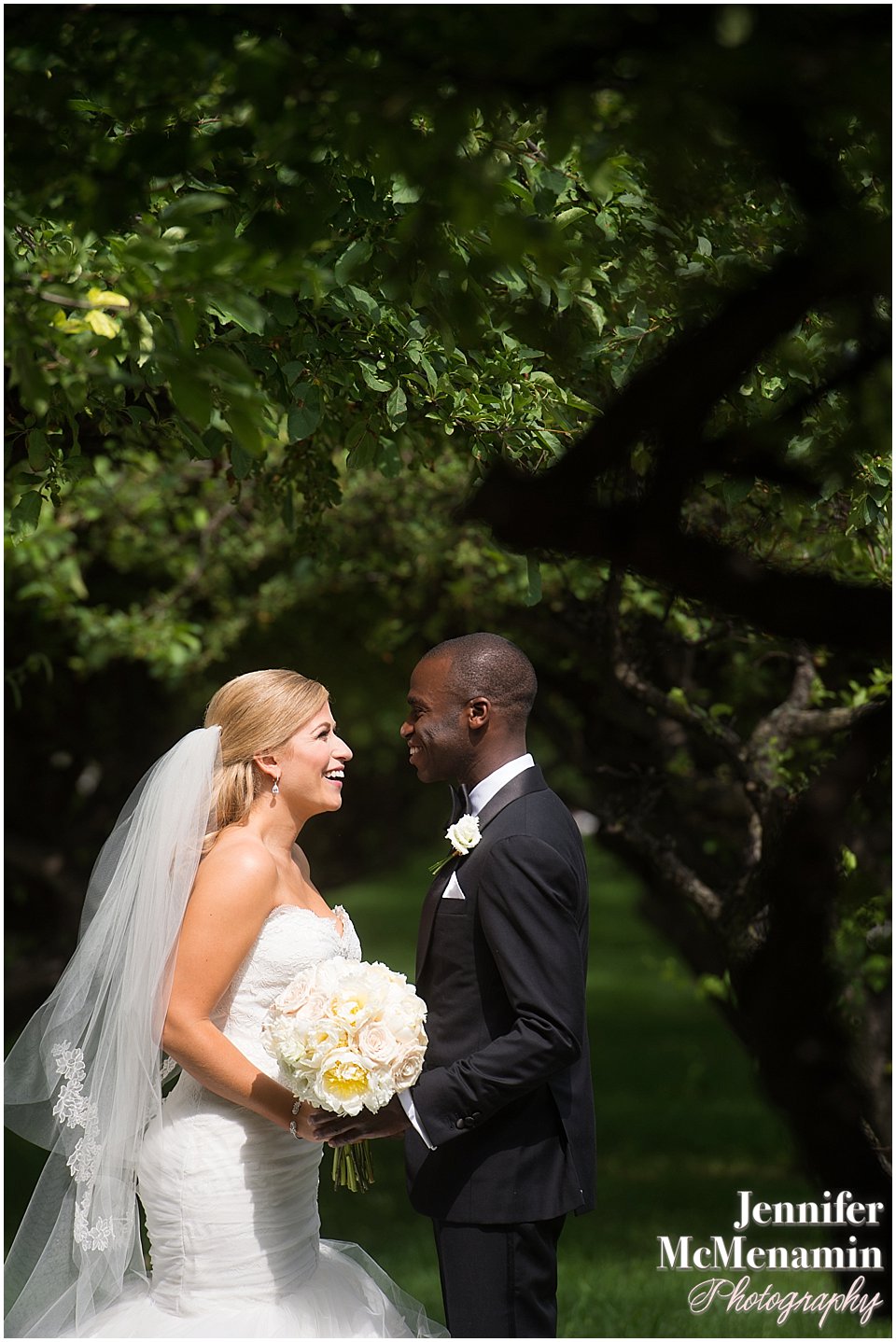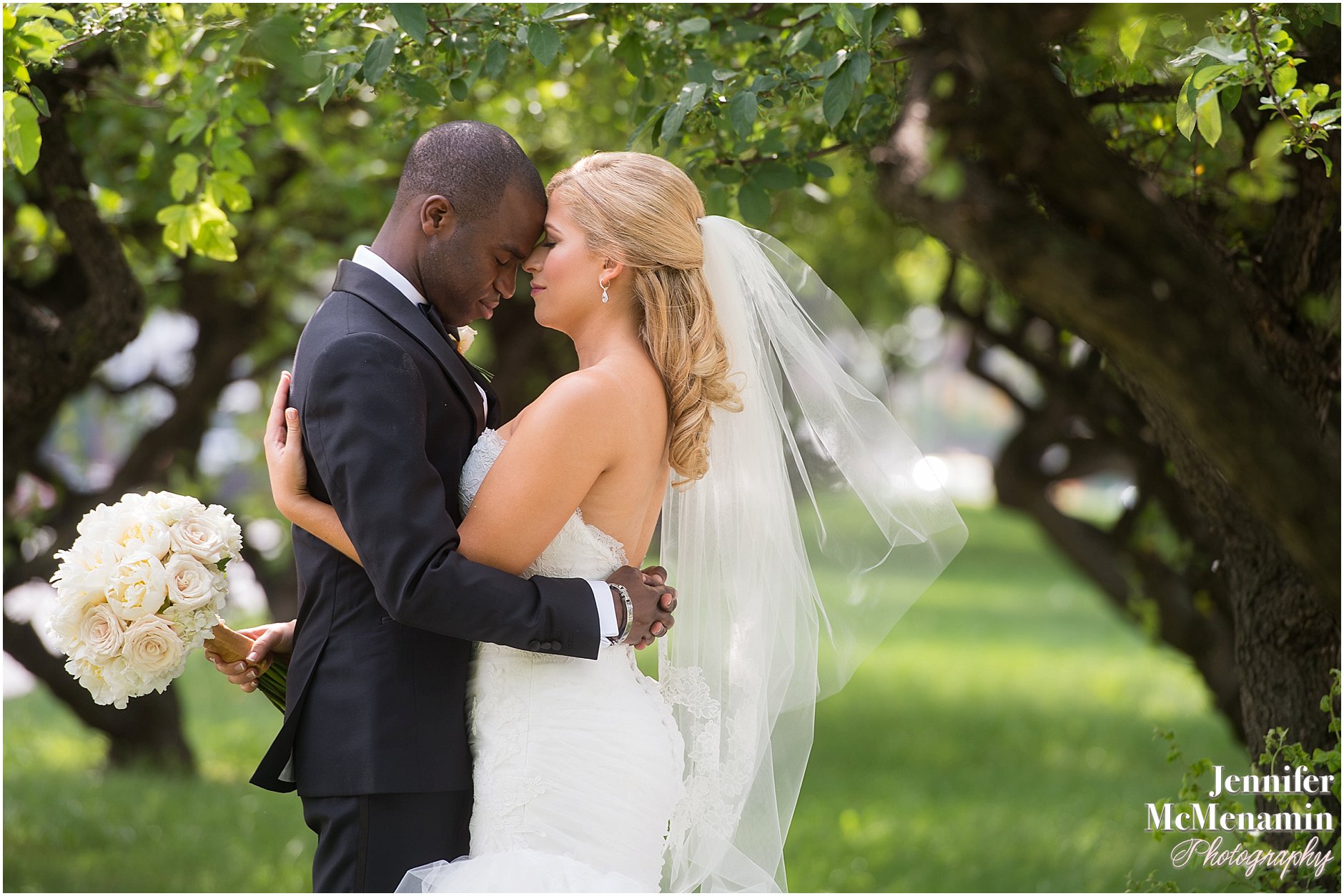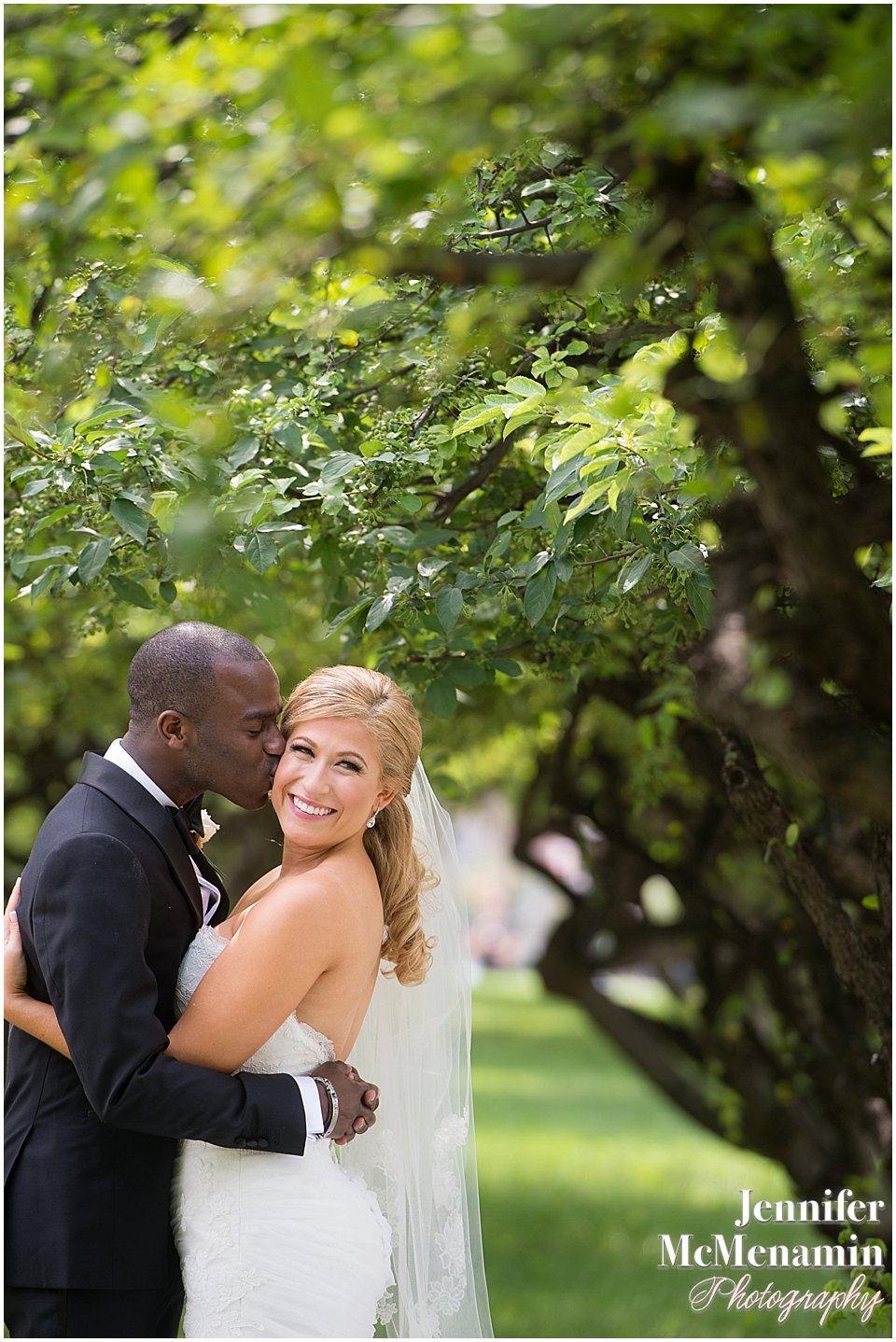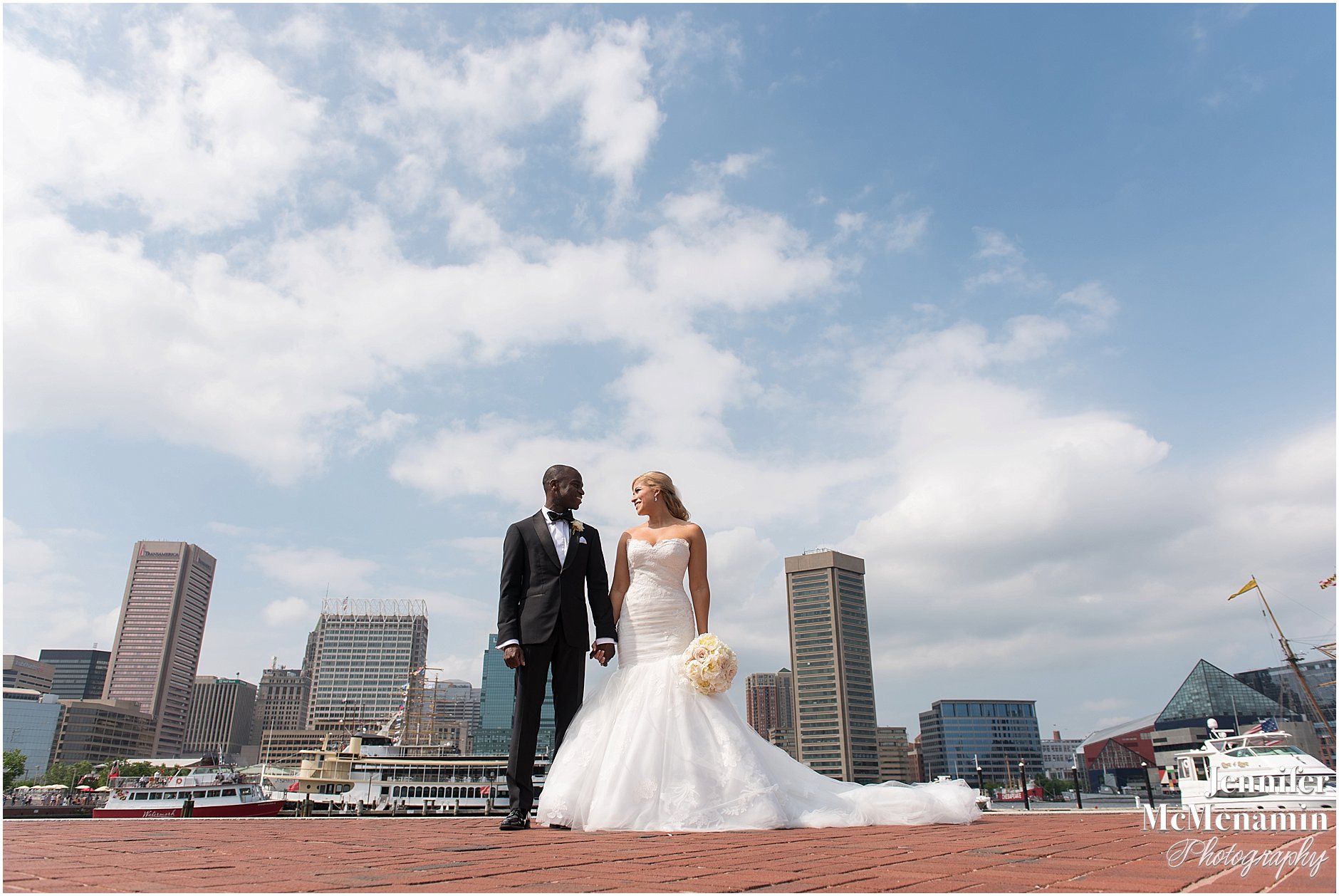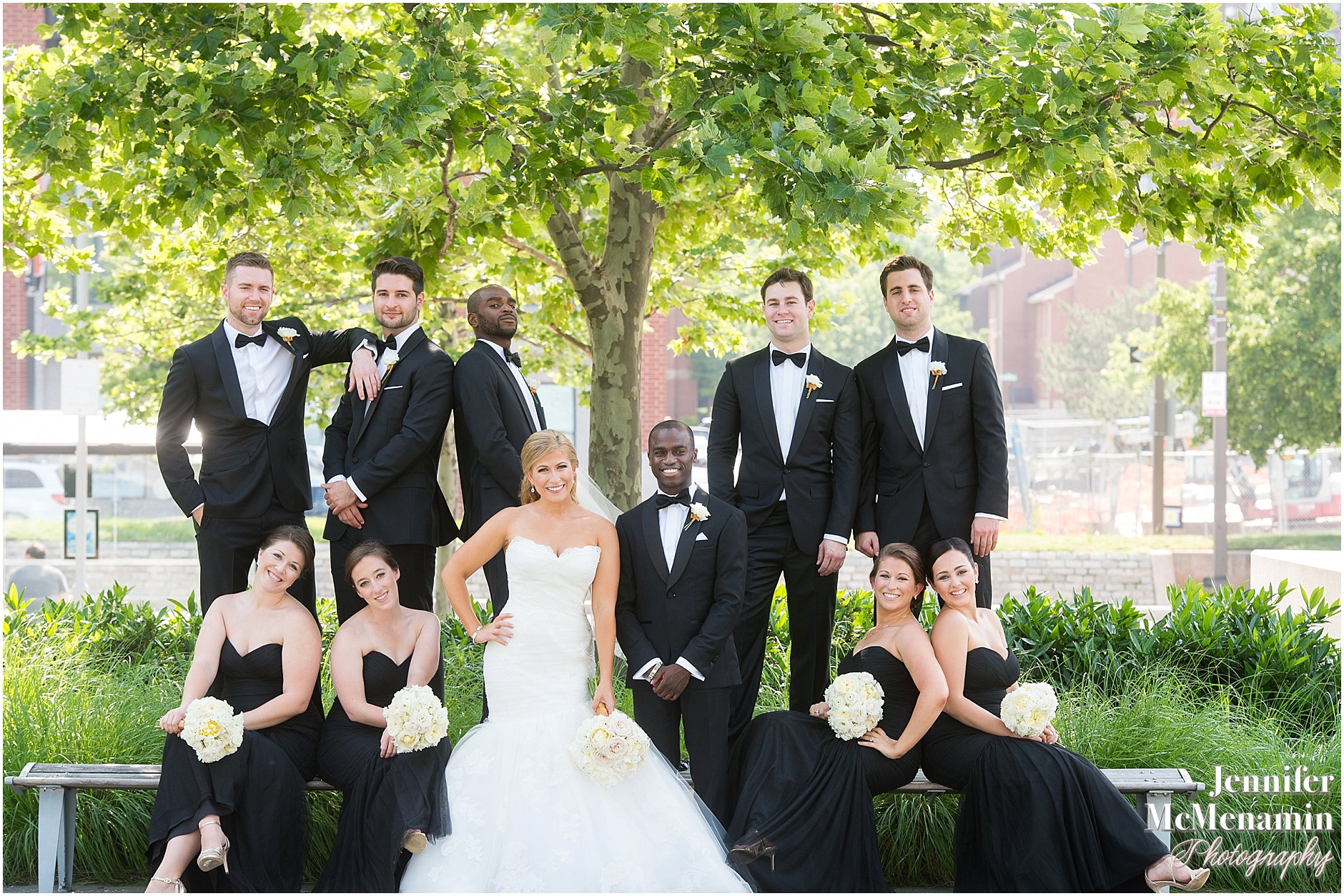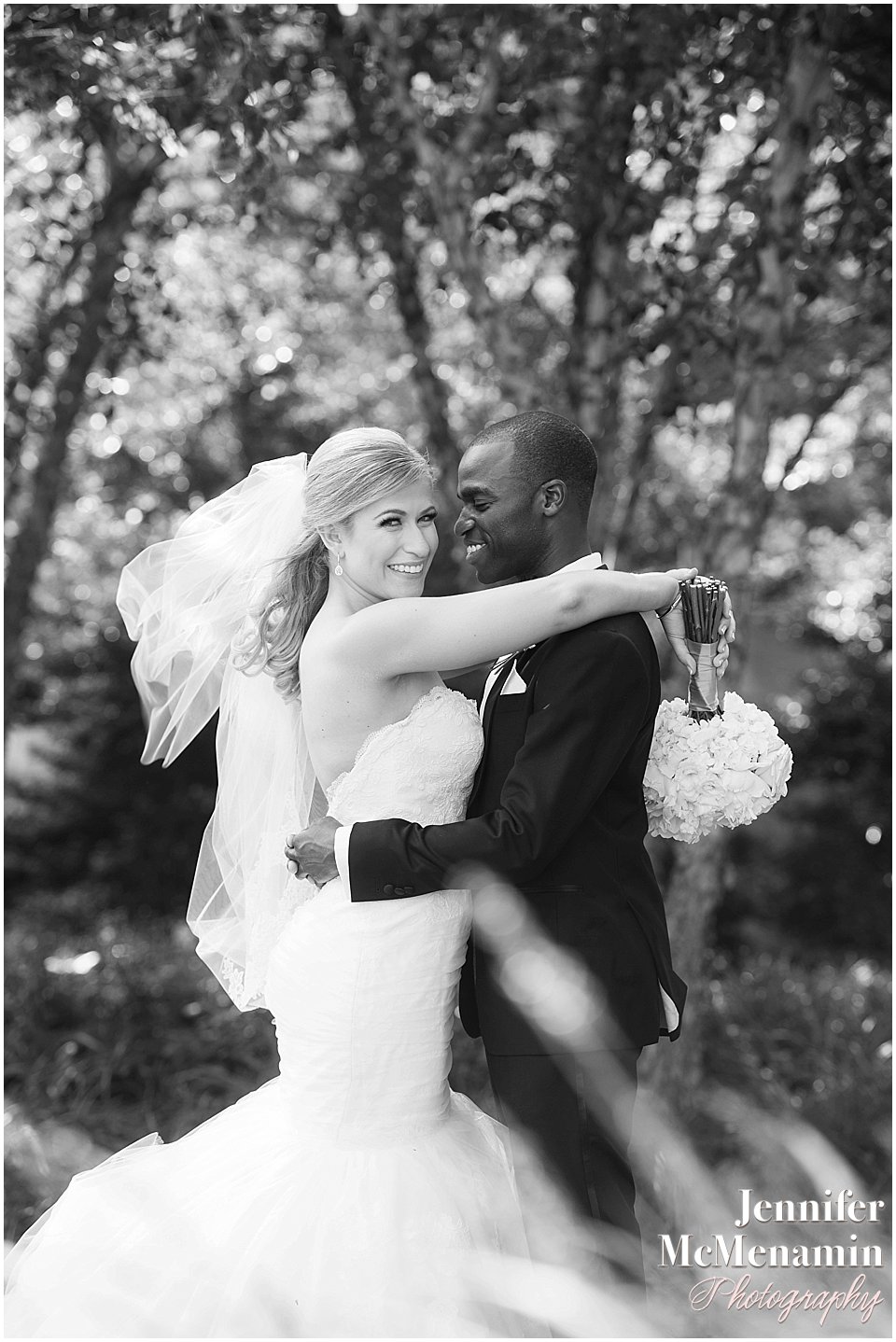 Then, it was time to sign the ketubah, the Jewish marriage contract.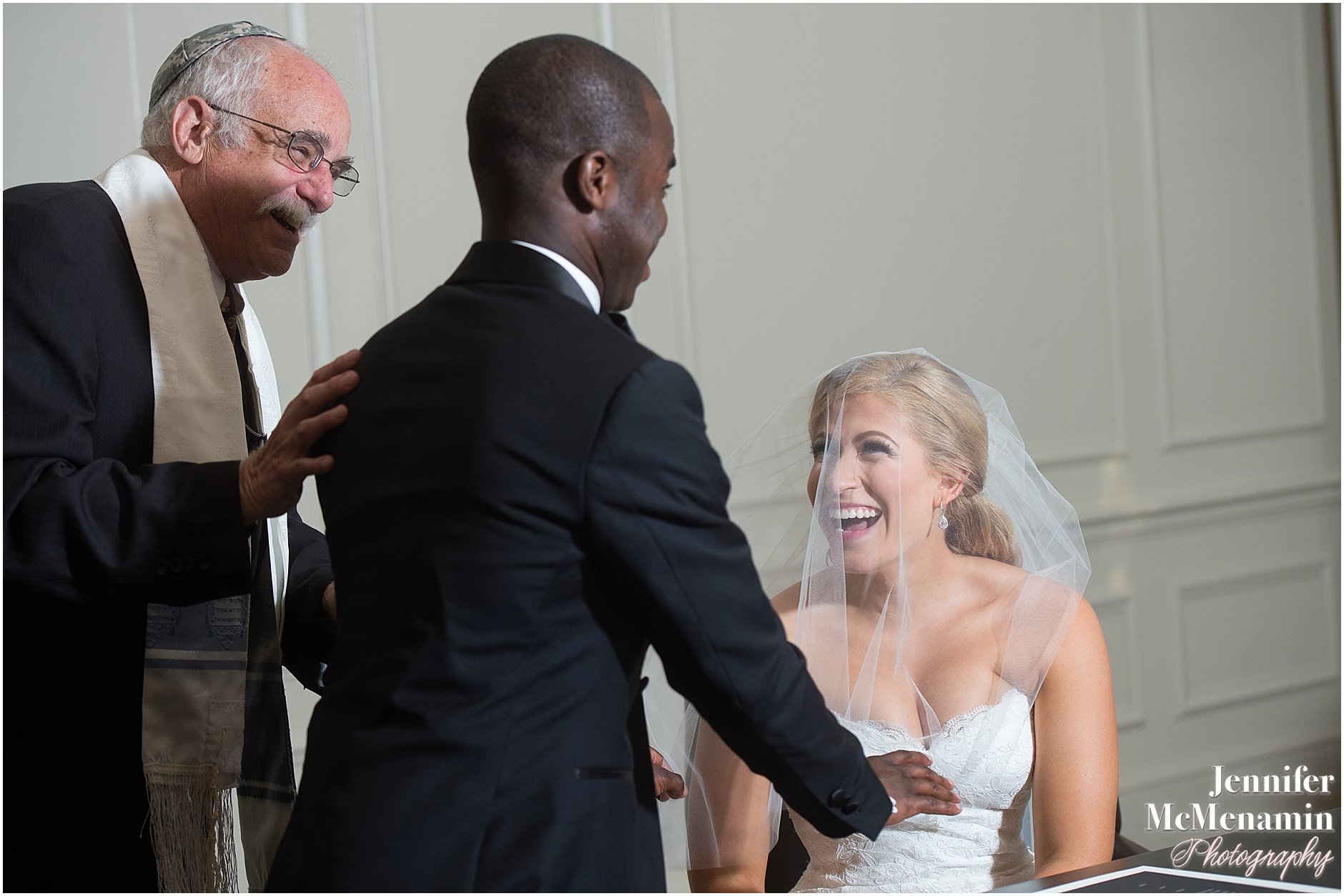 When I first met Courtney + Christopher last summer, he described himself as "very much the feelings person in our relationship."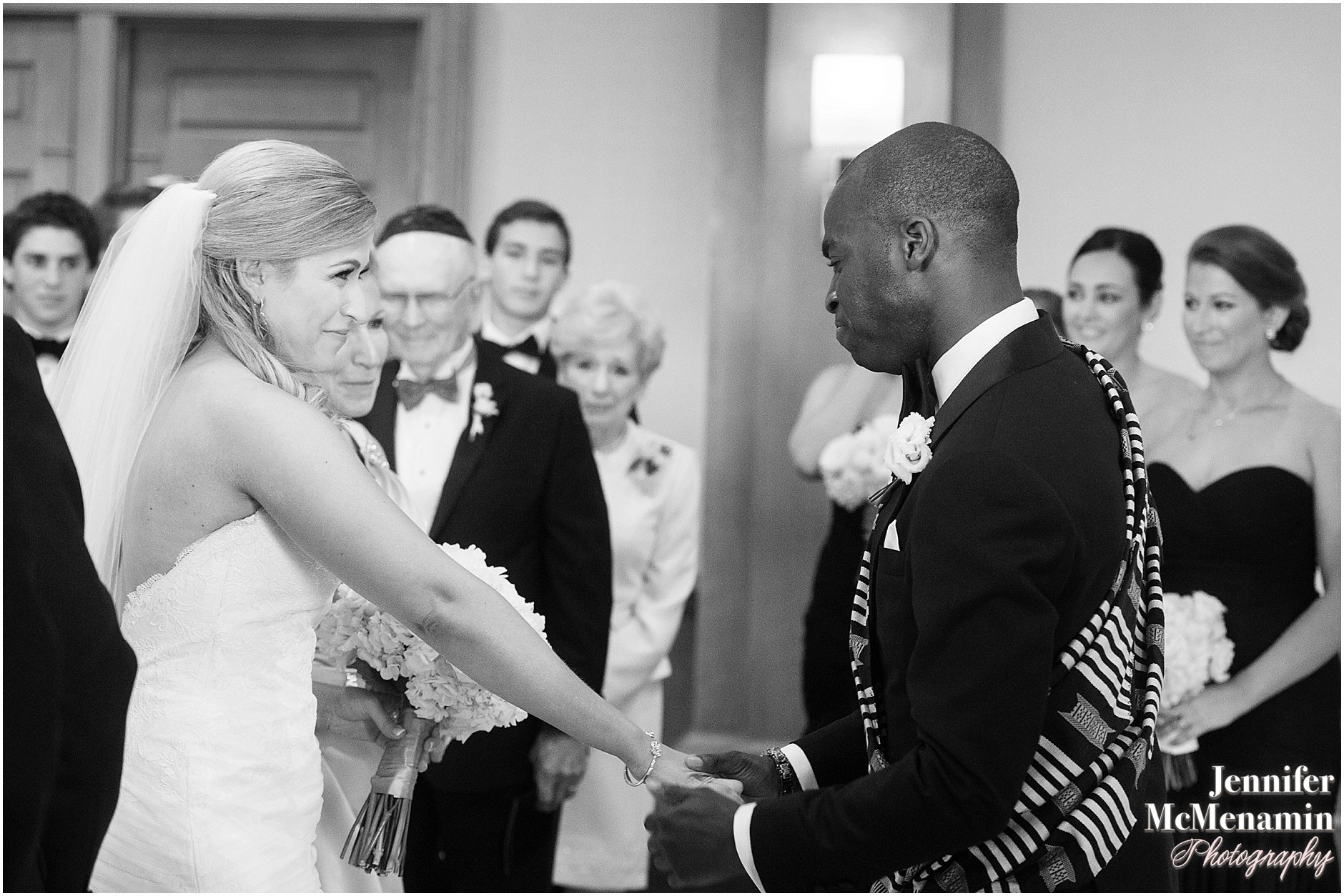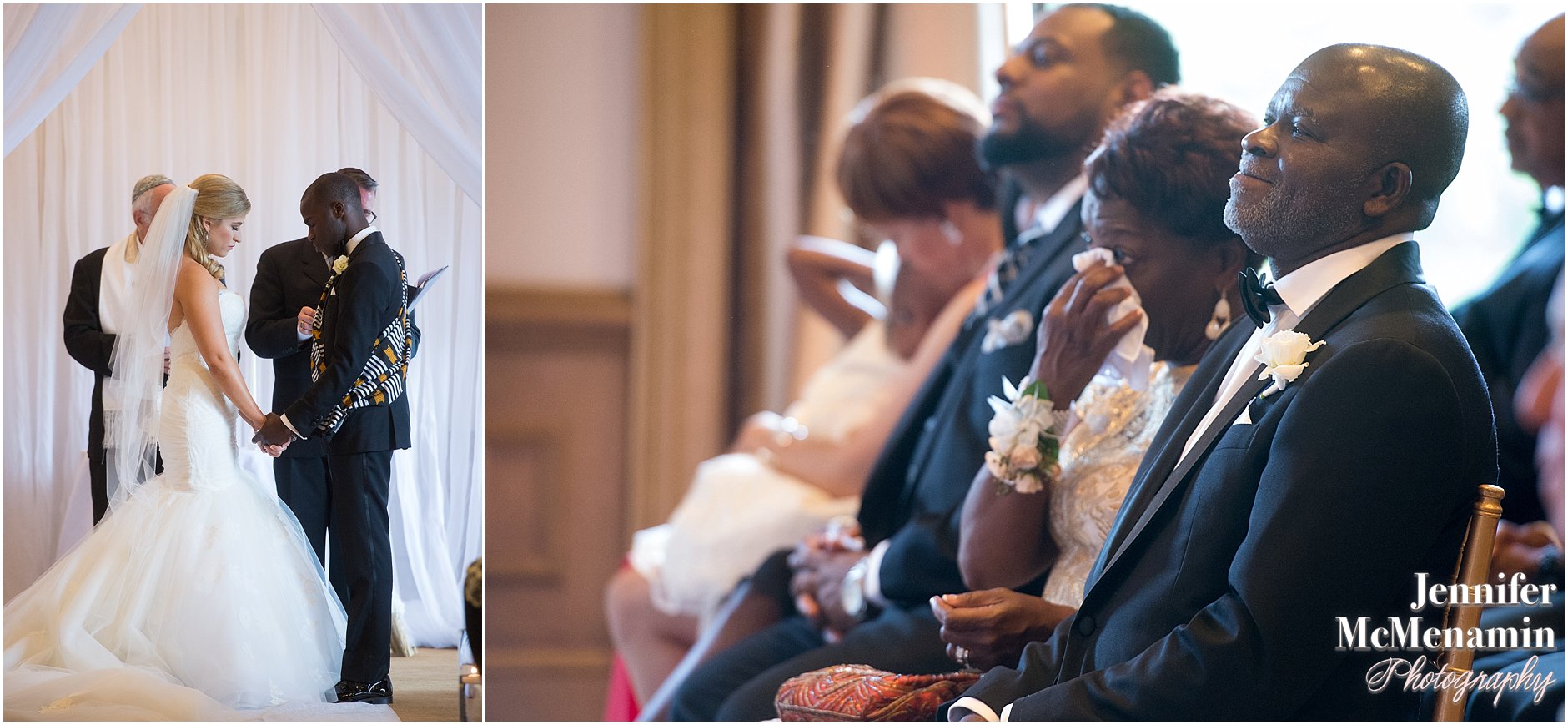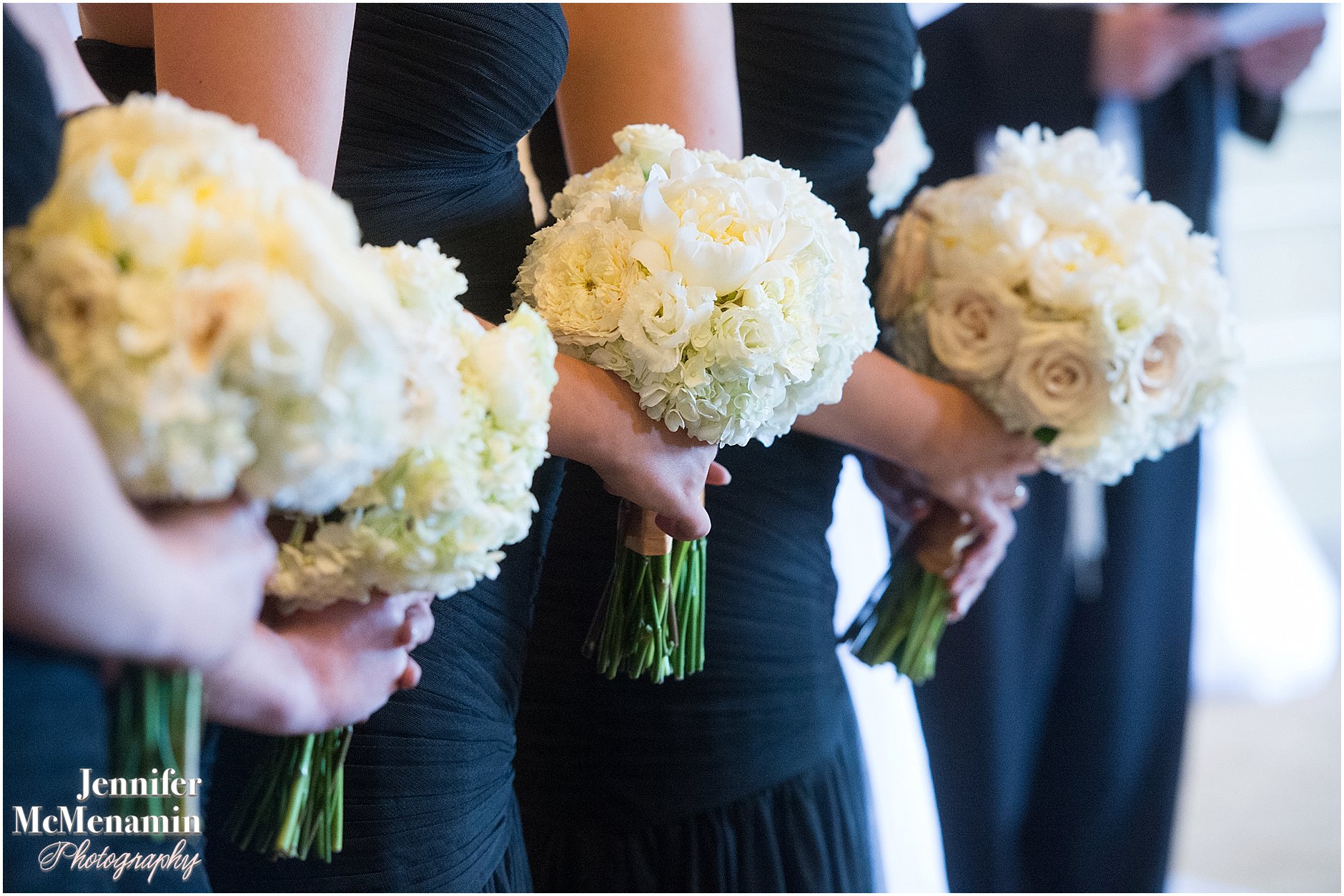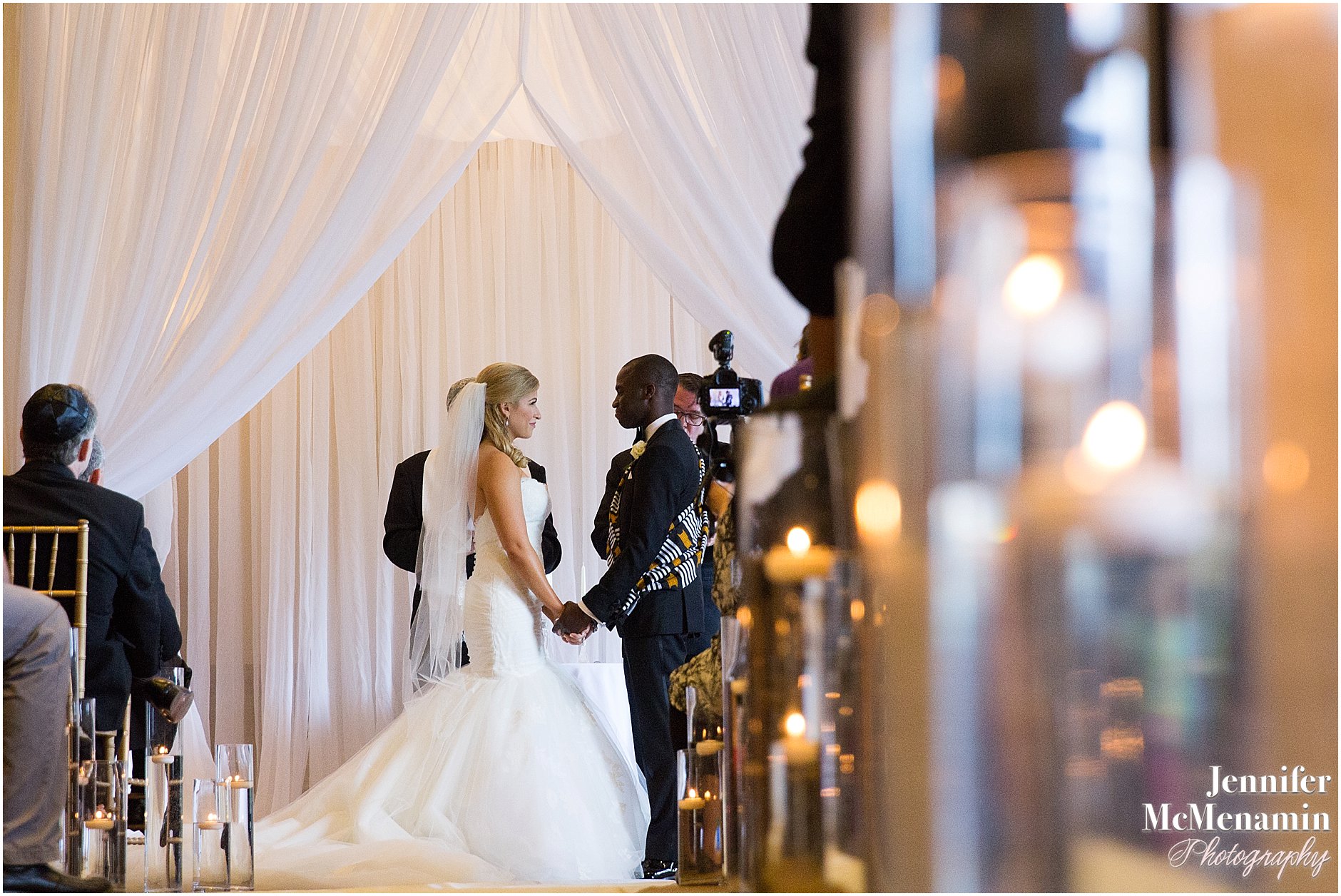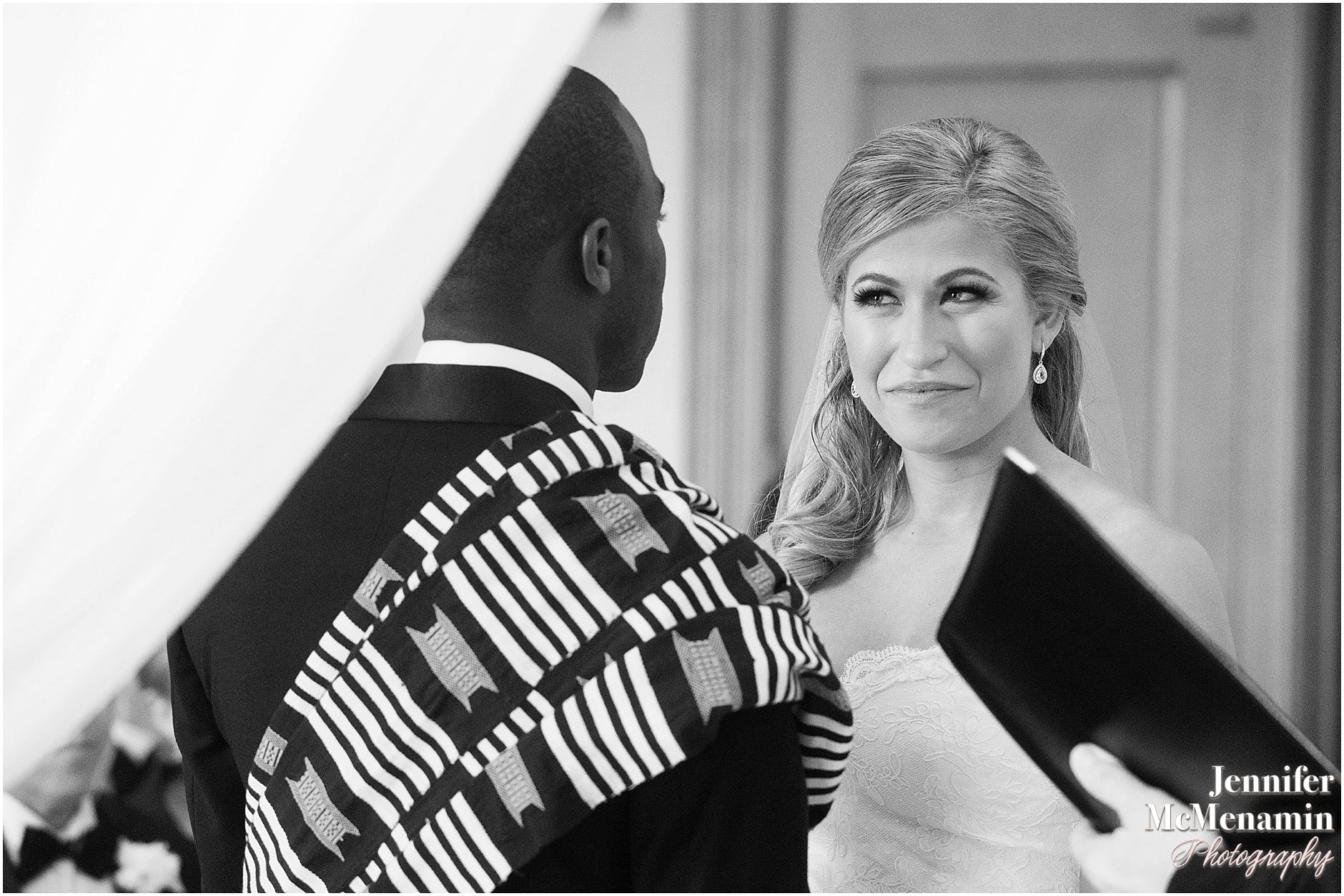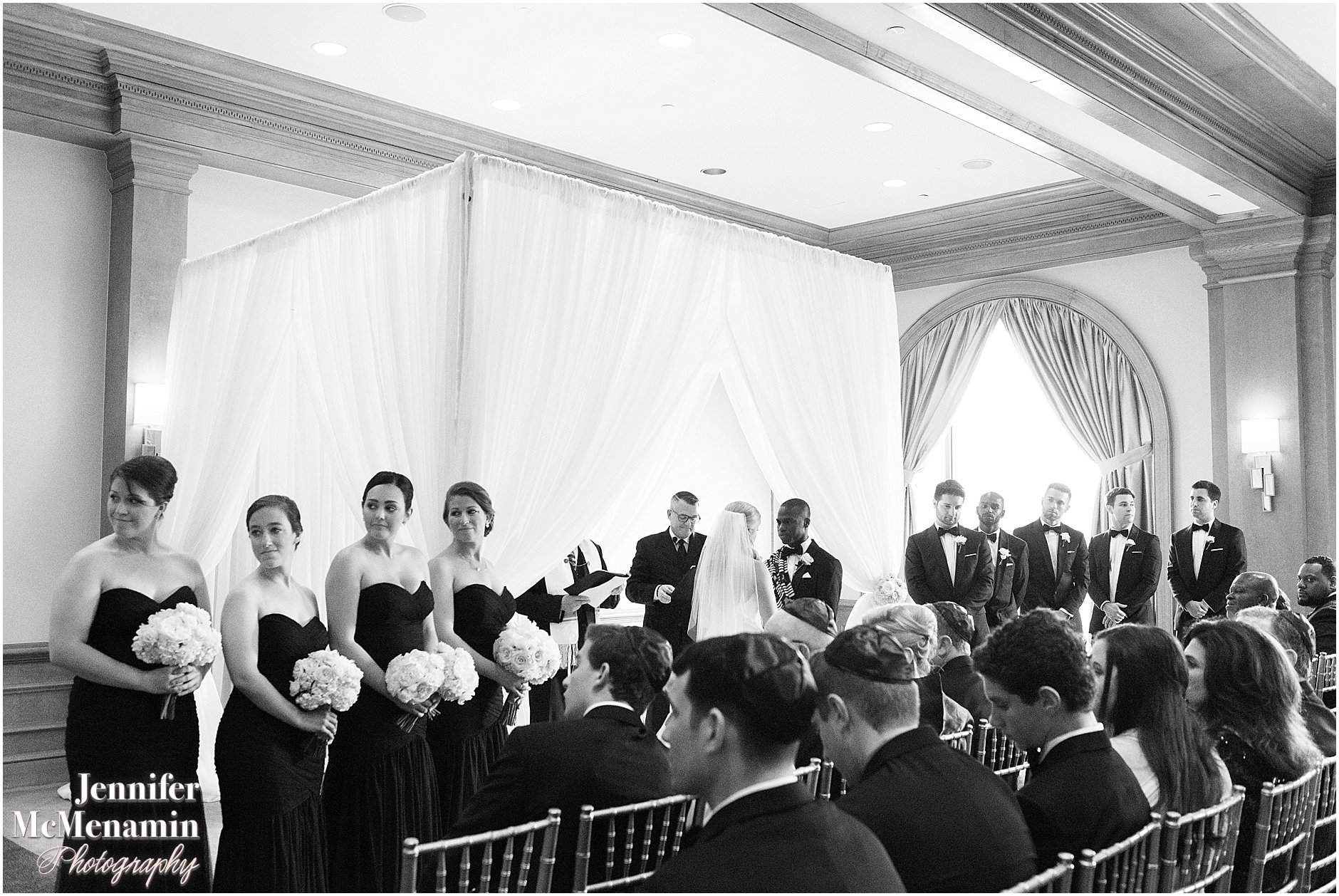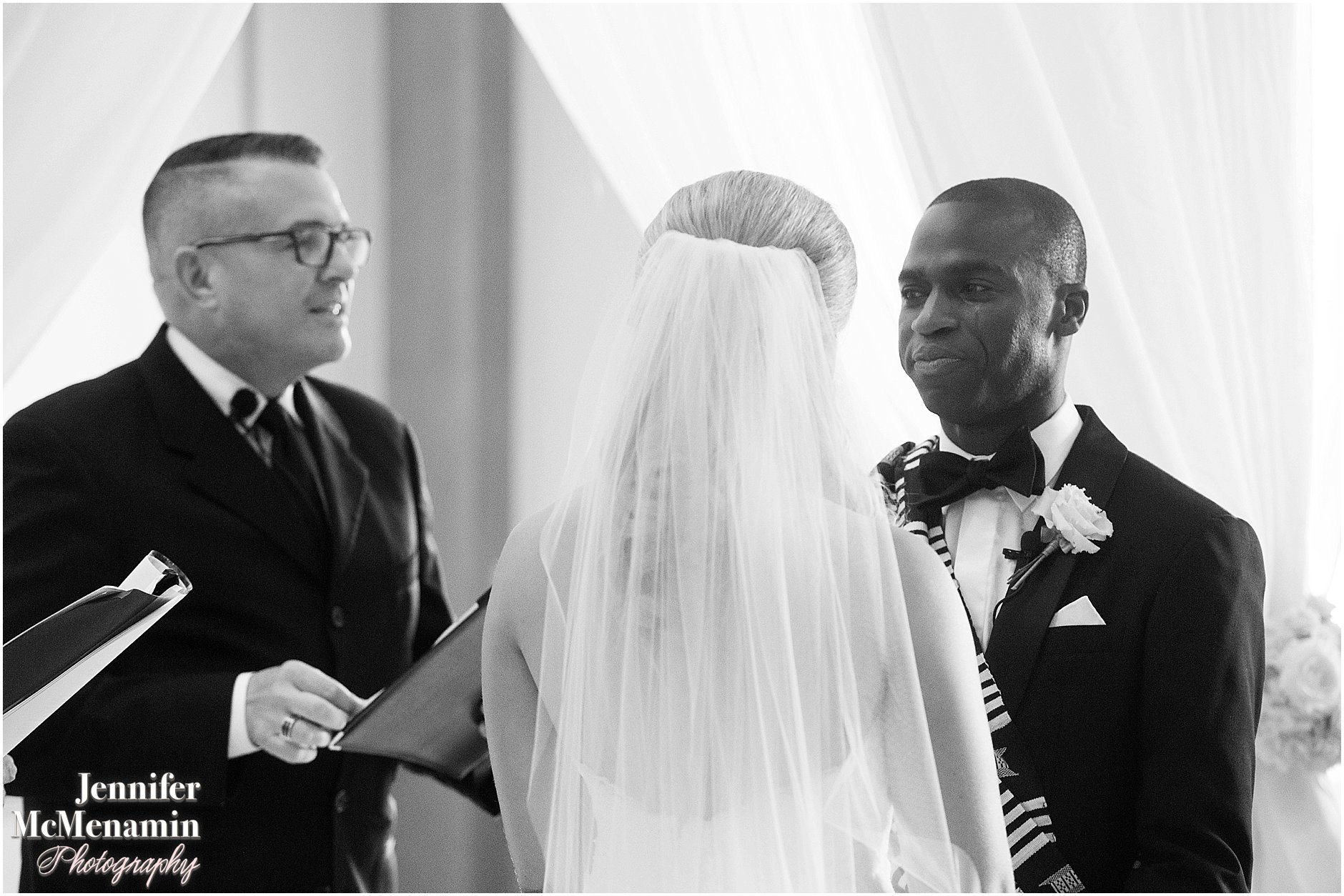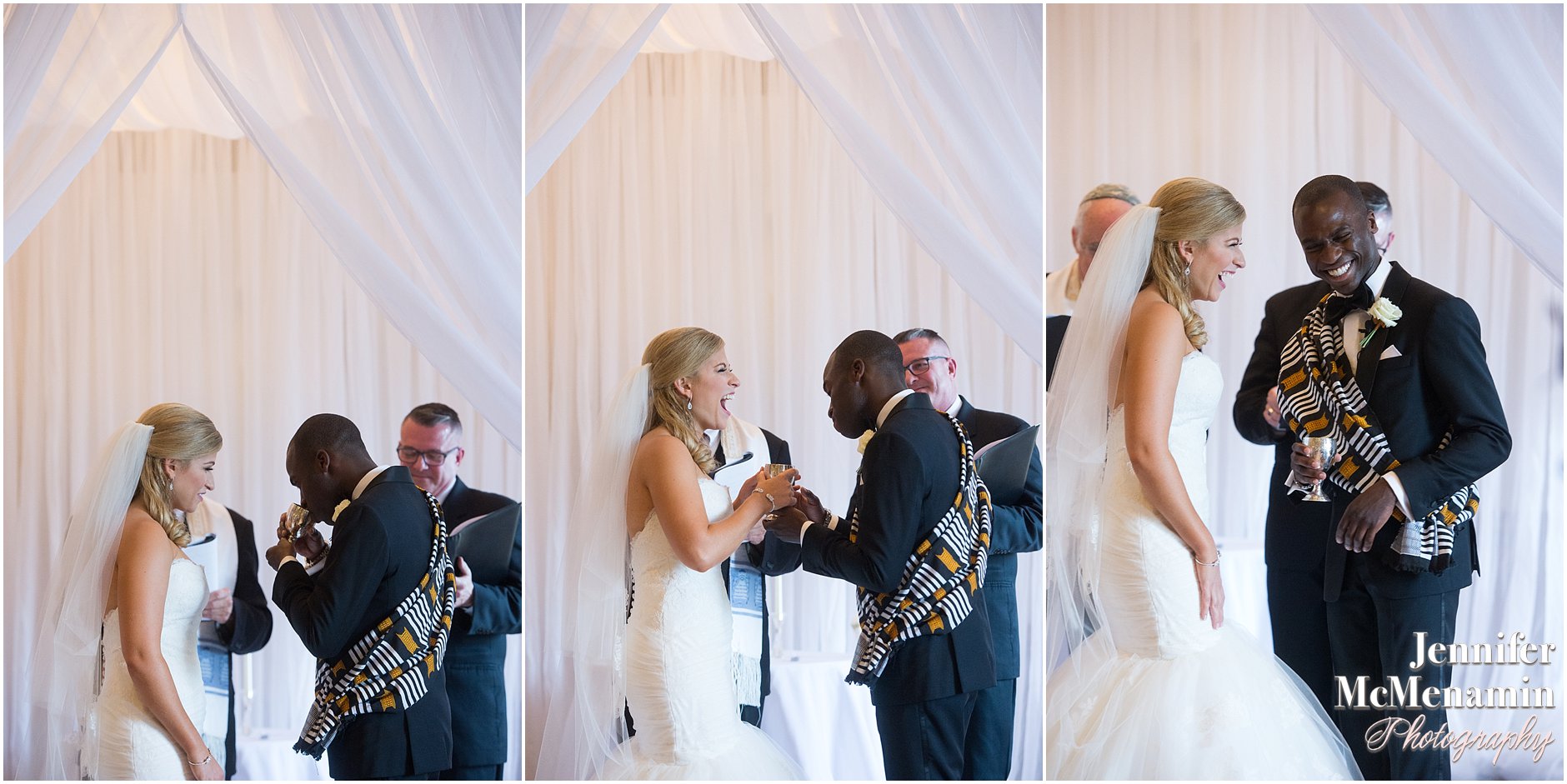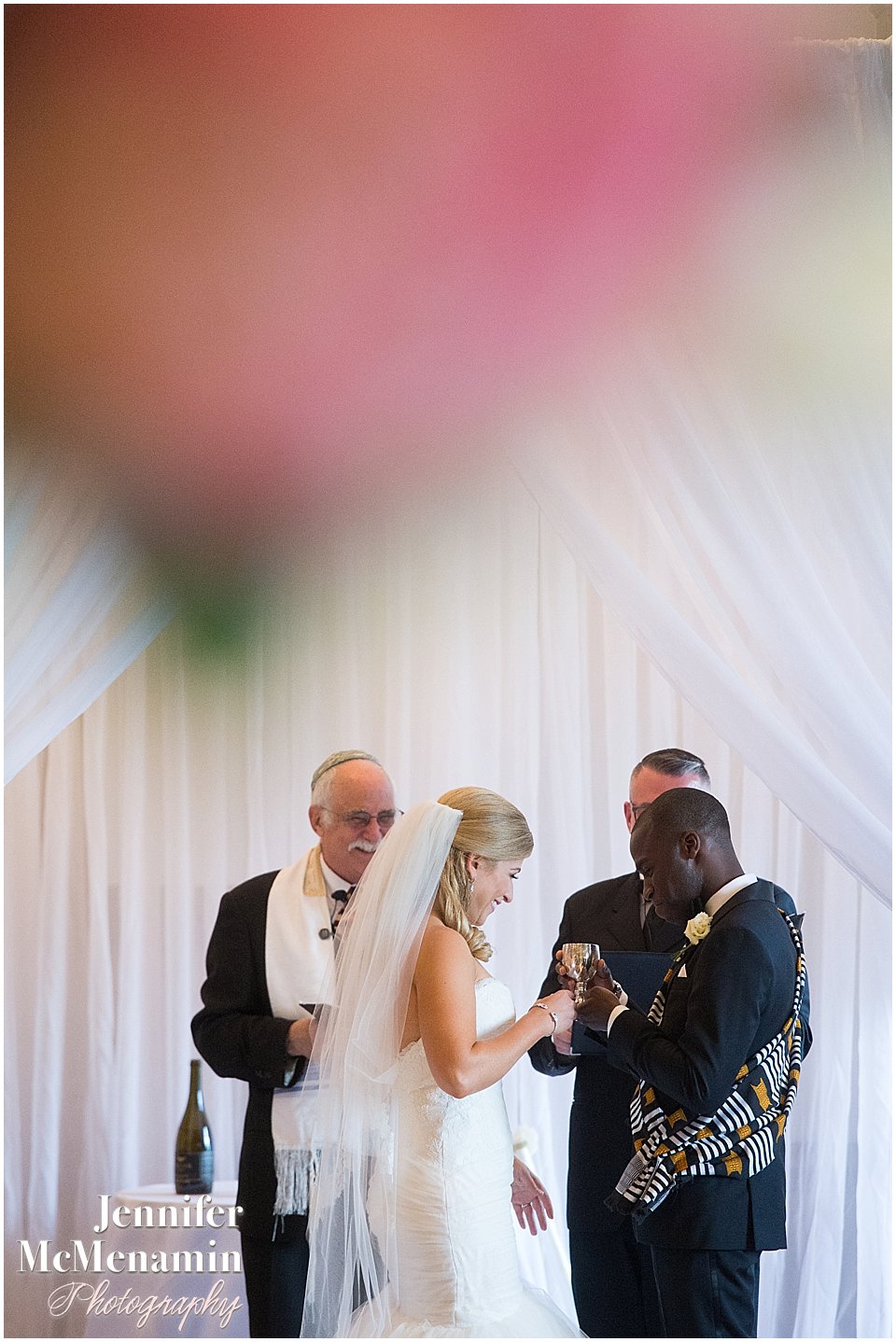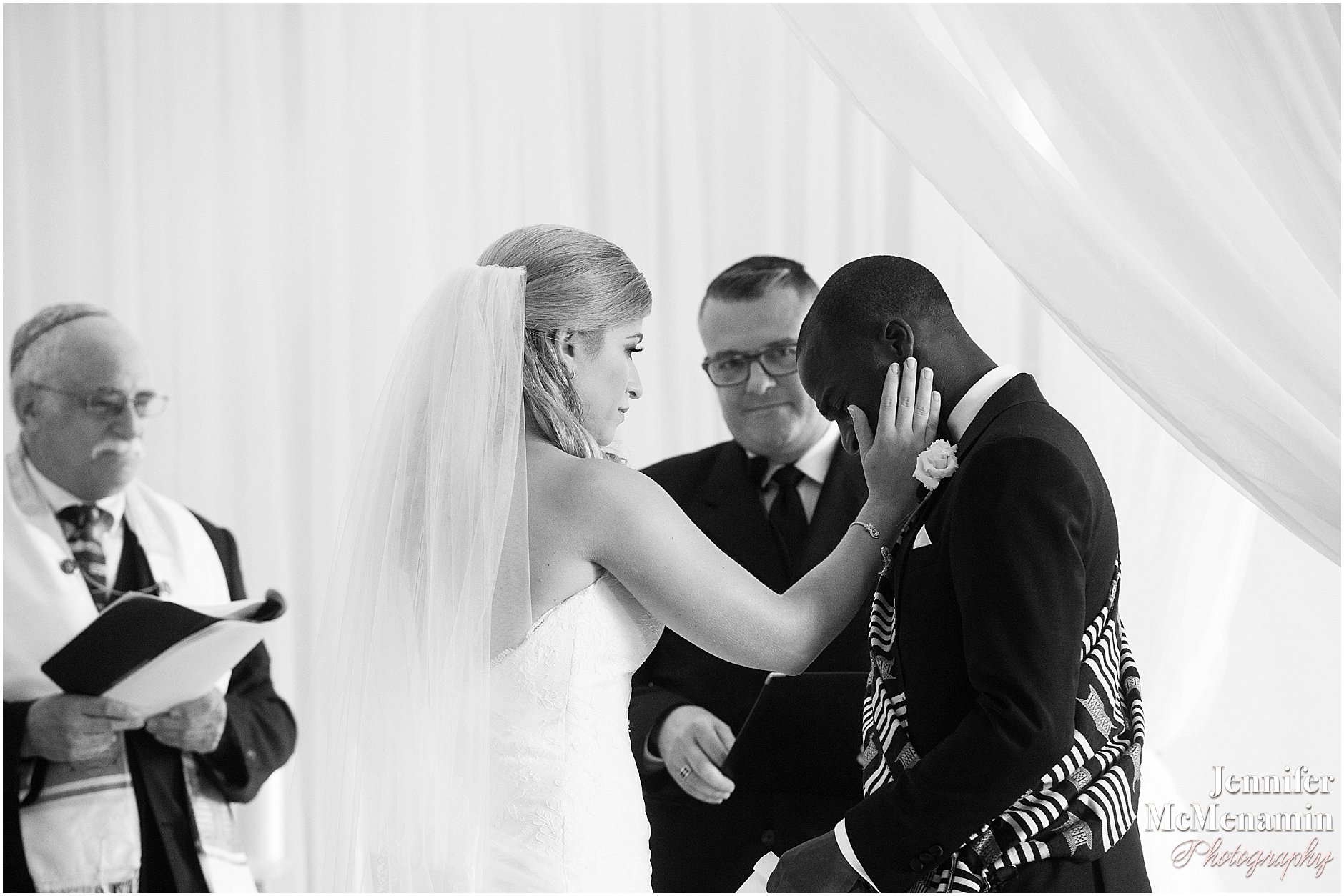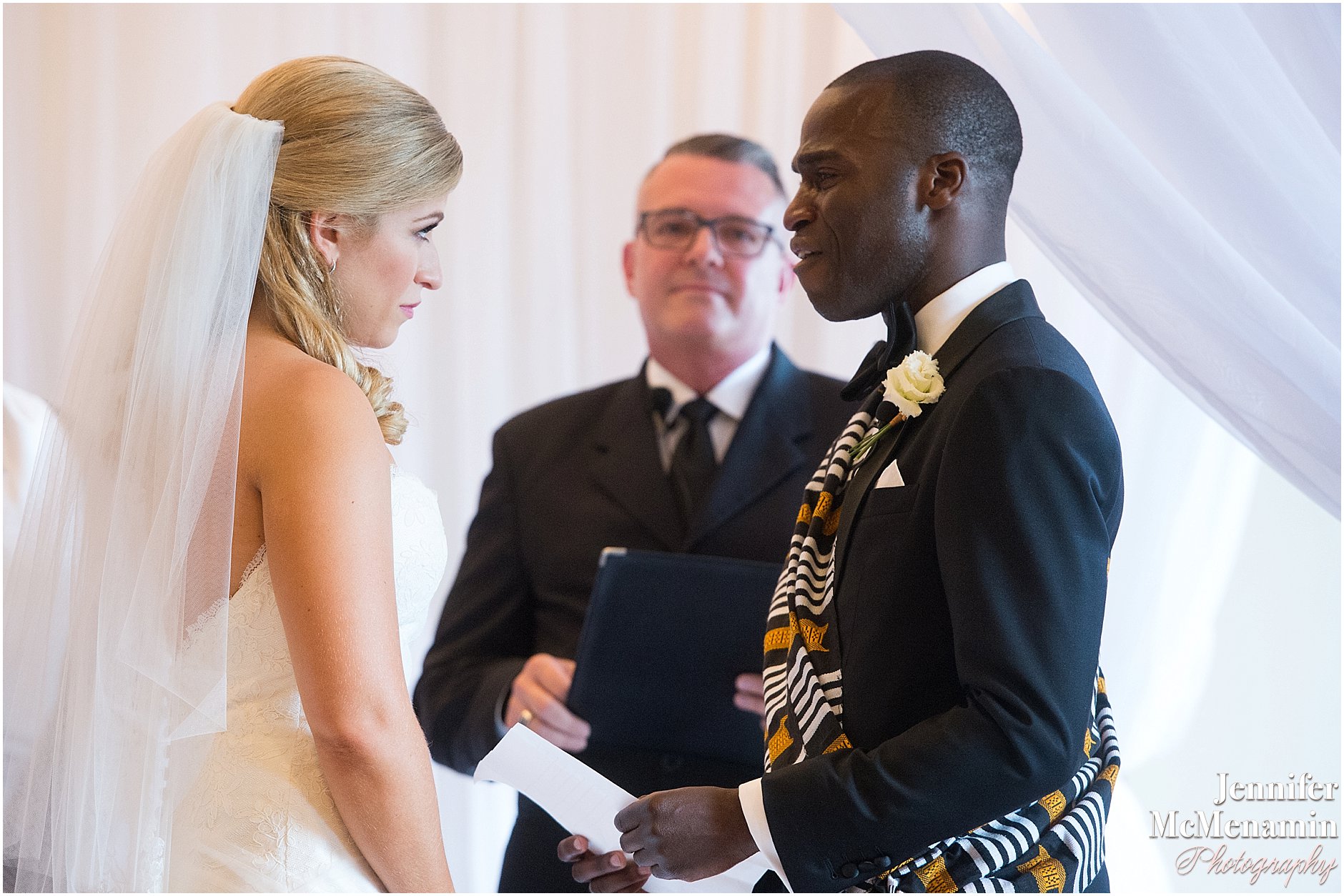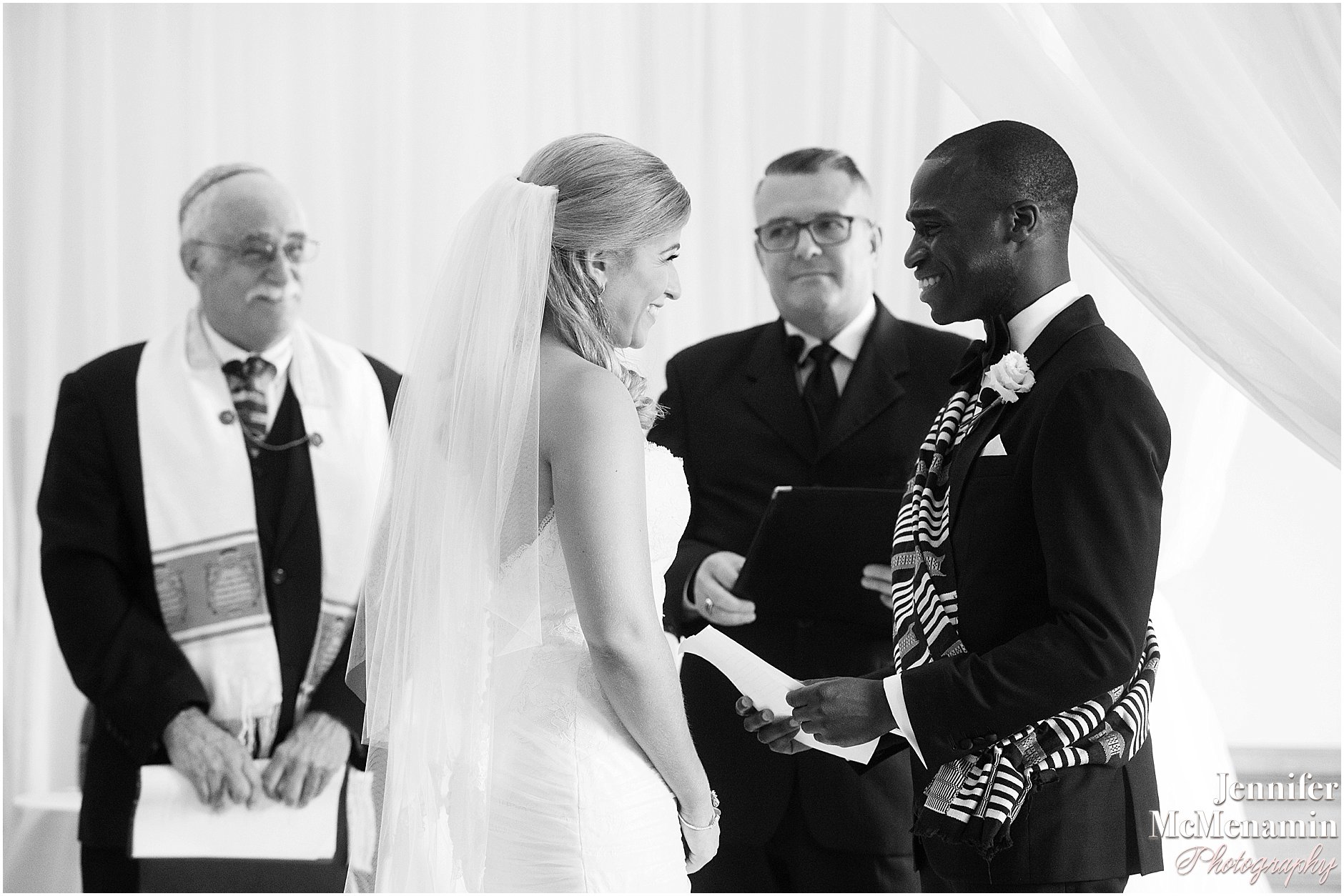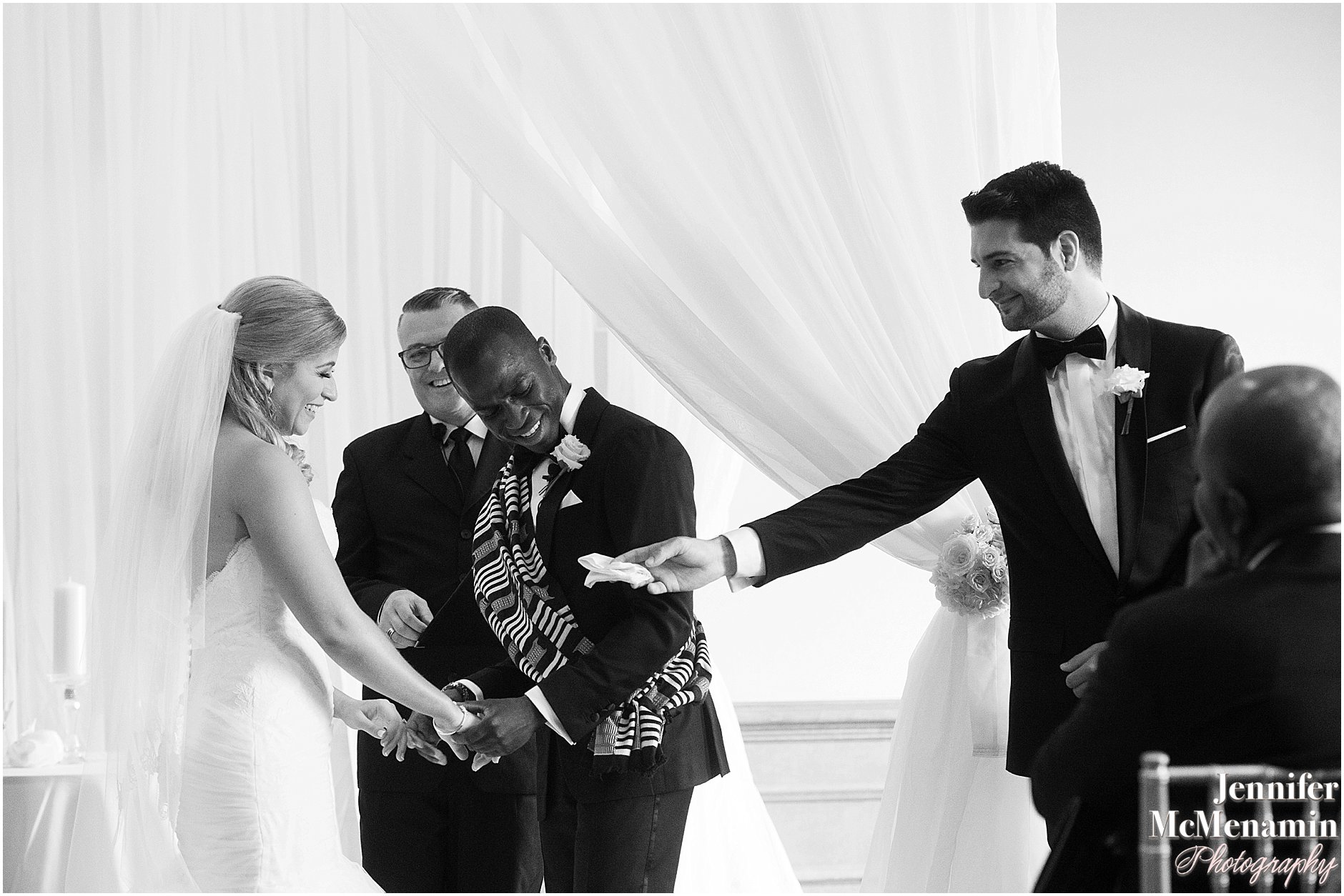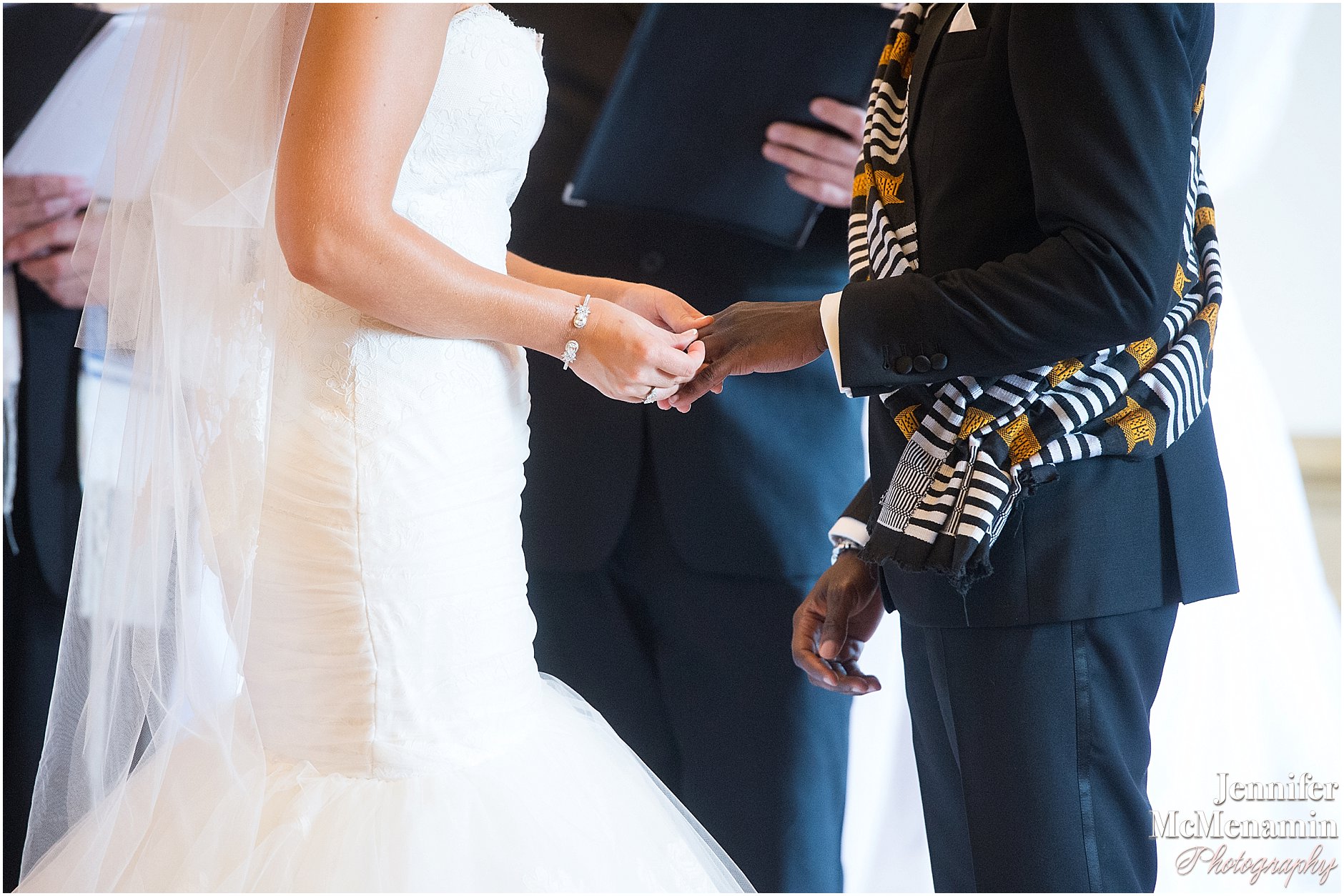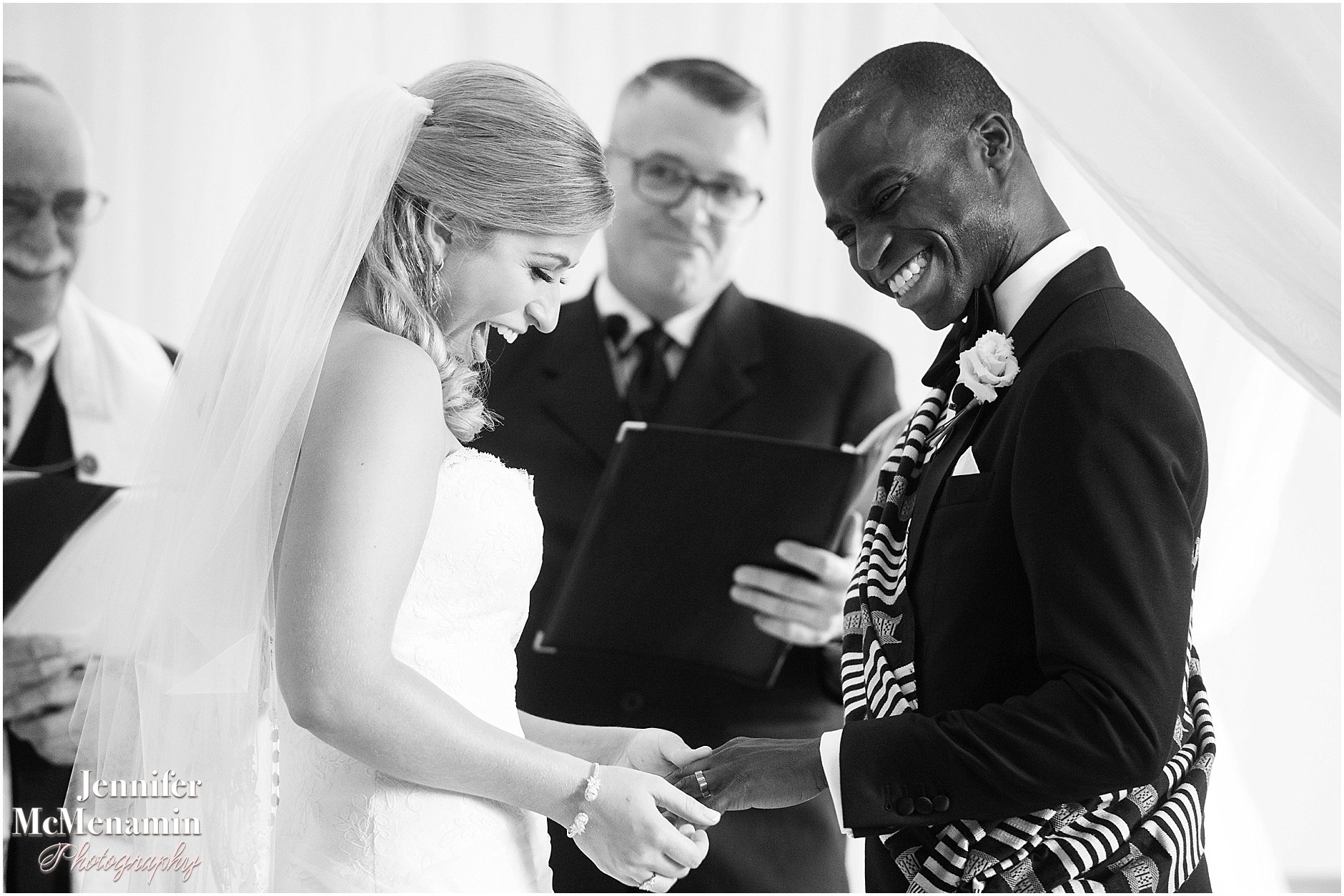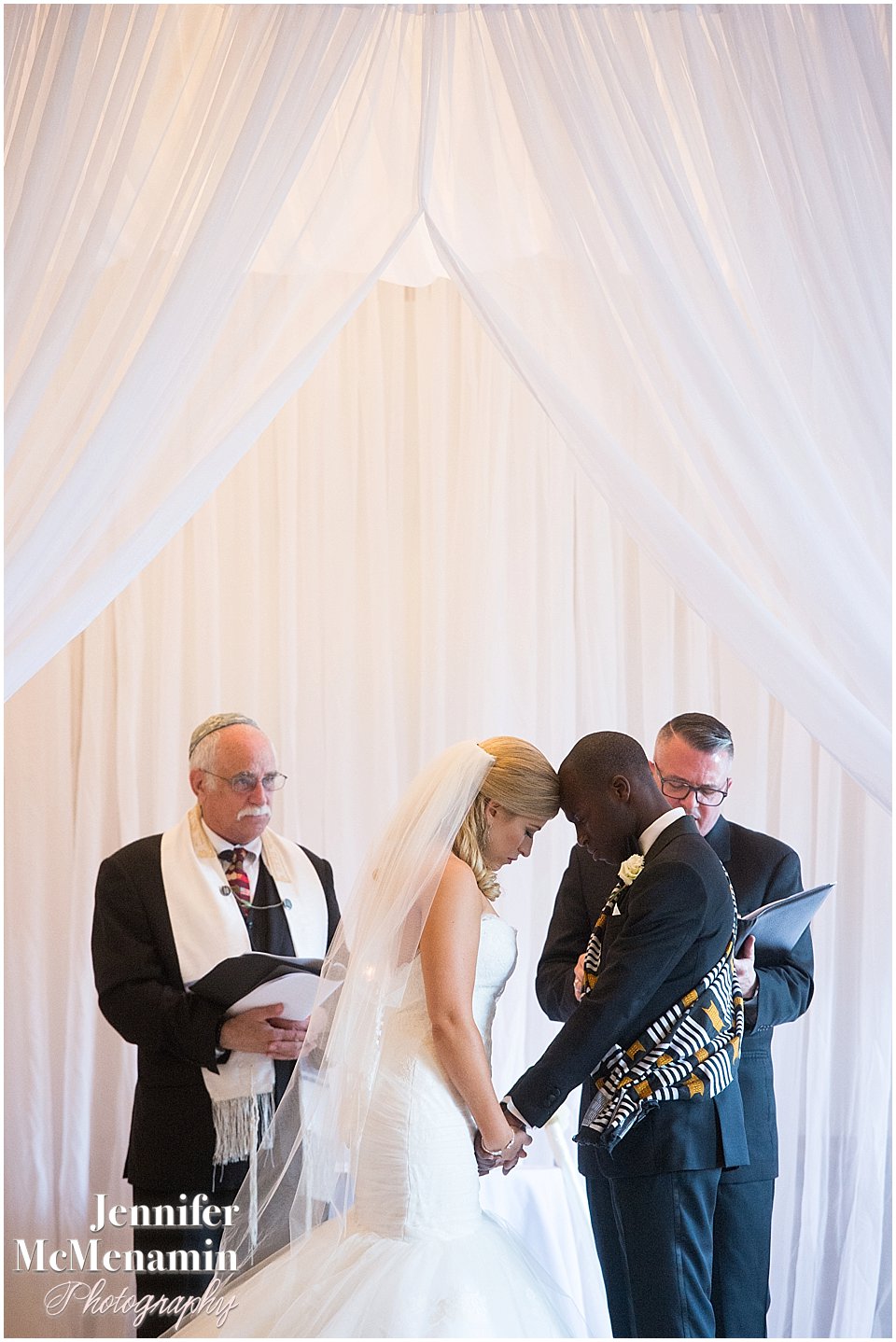 The genuine respect and affection that these two families have for each other was a sight to behold and a privilege to photograph.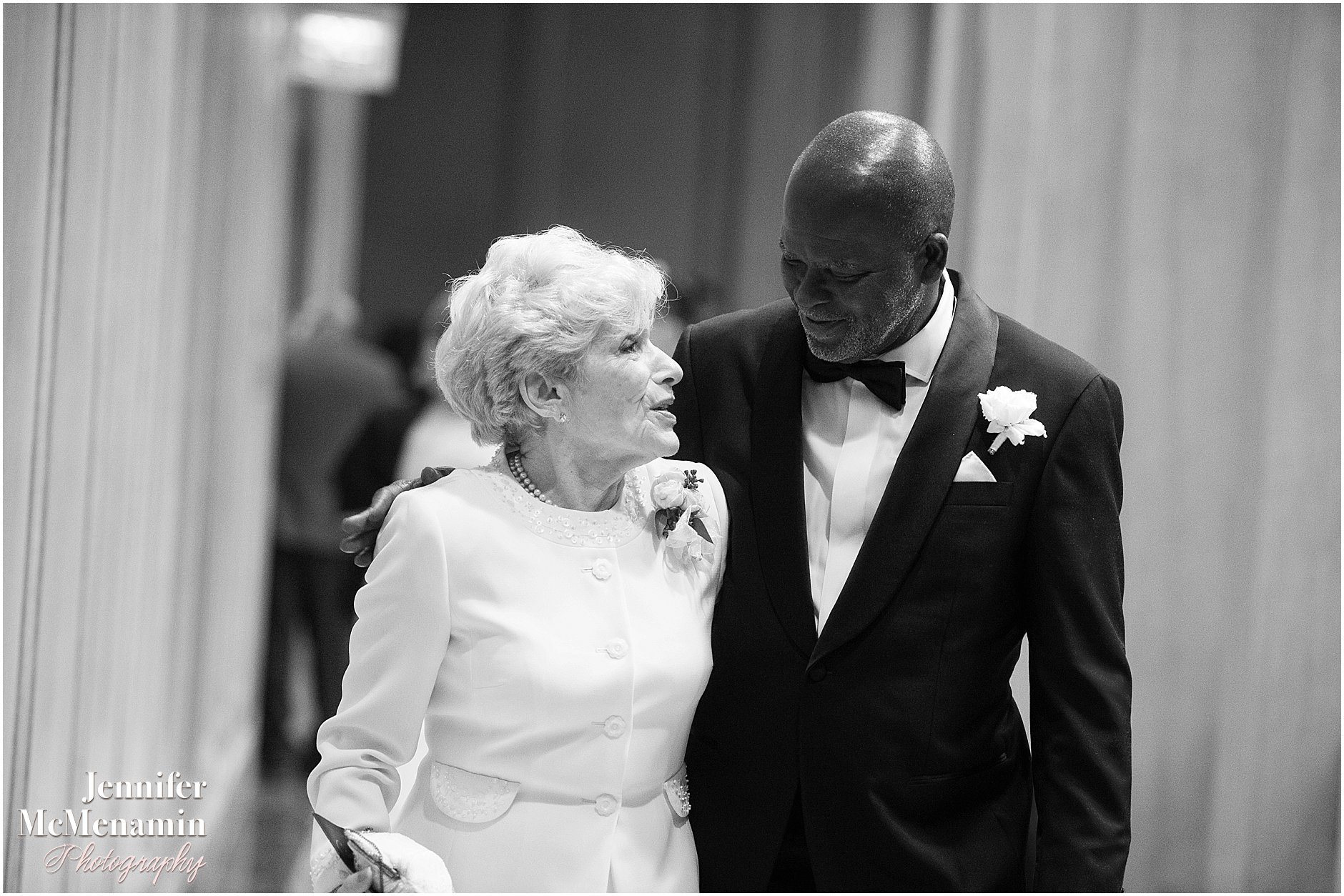 A beautiful first dance.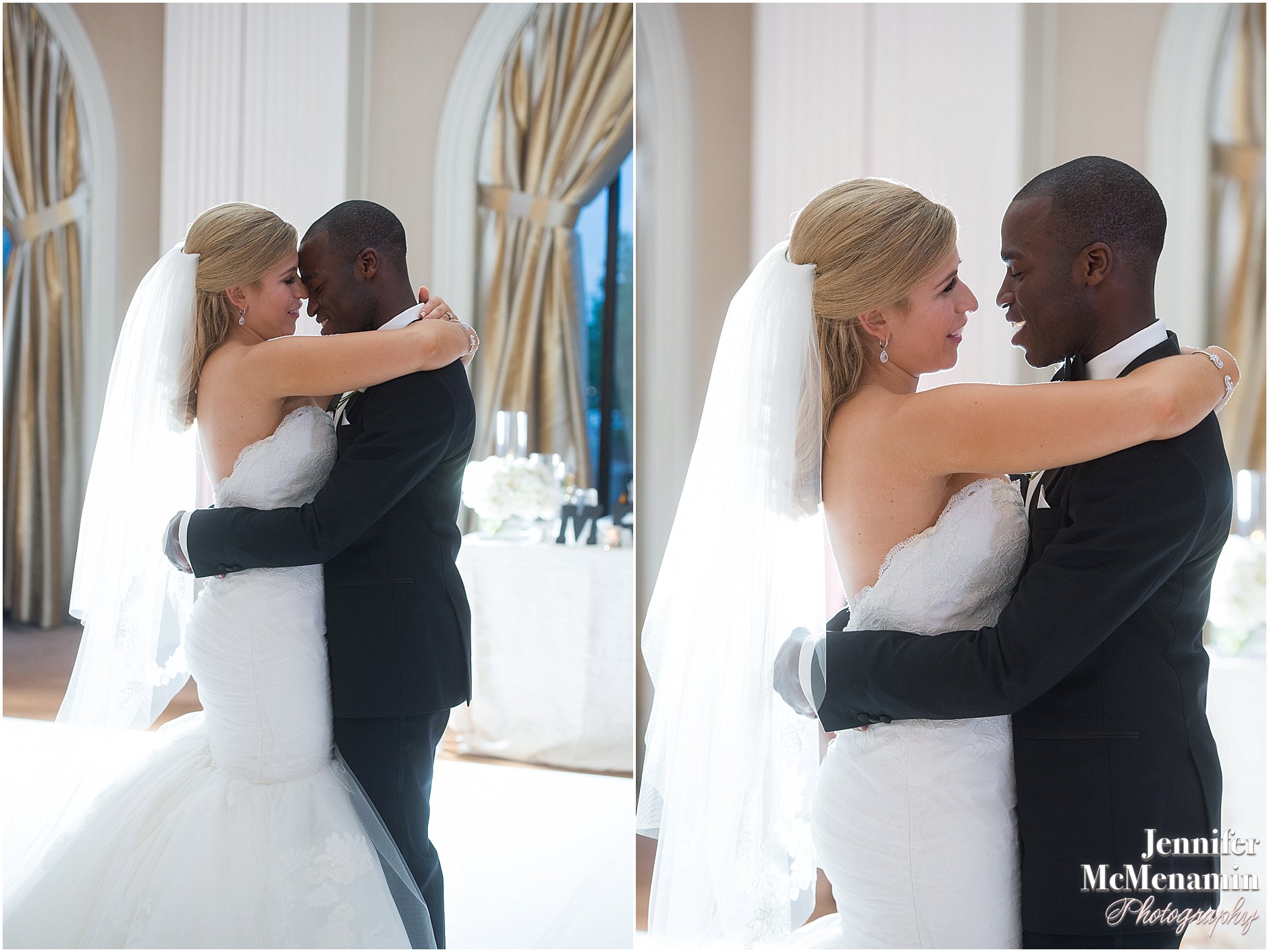 A duo of tributes from her sister and his best man.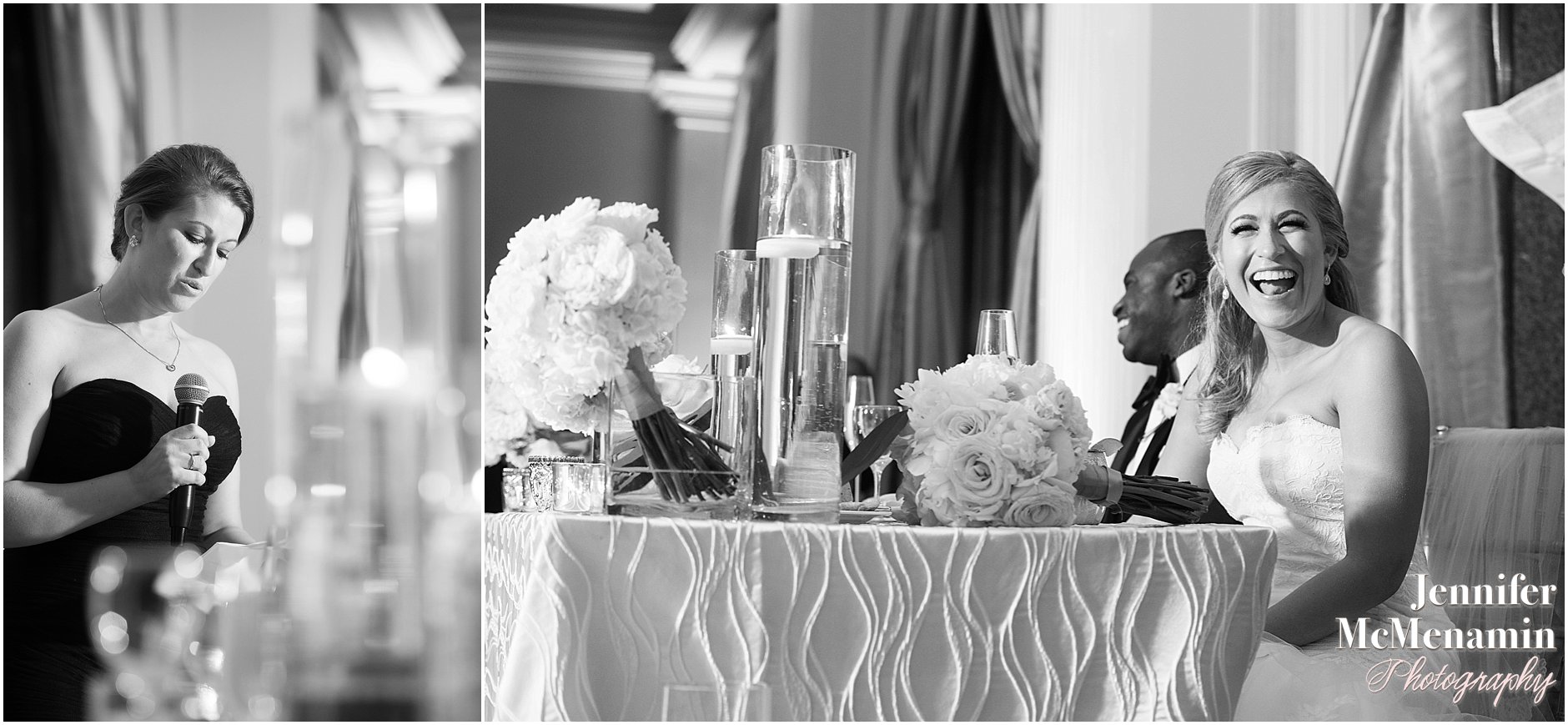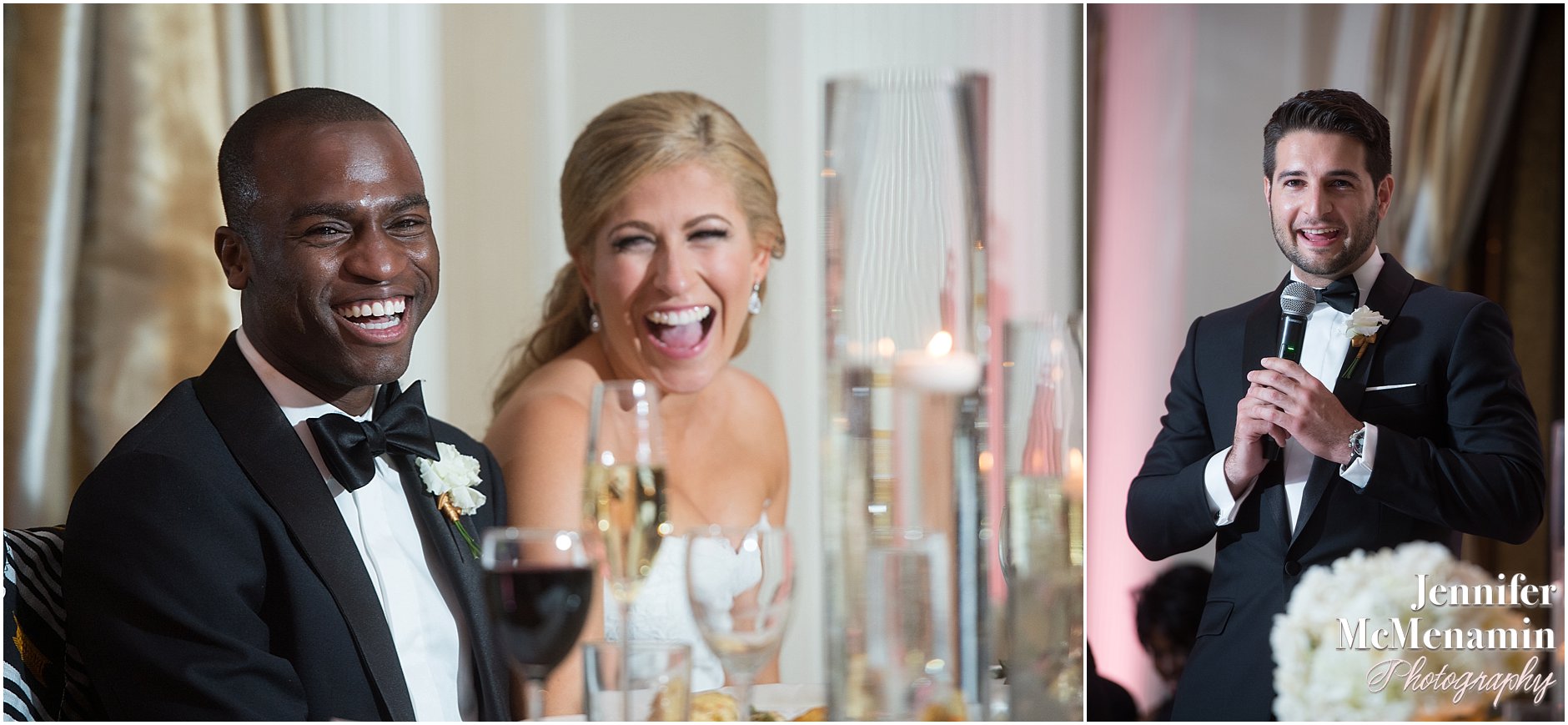 A fun cake cutting.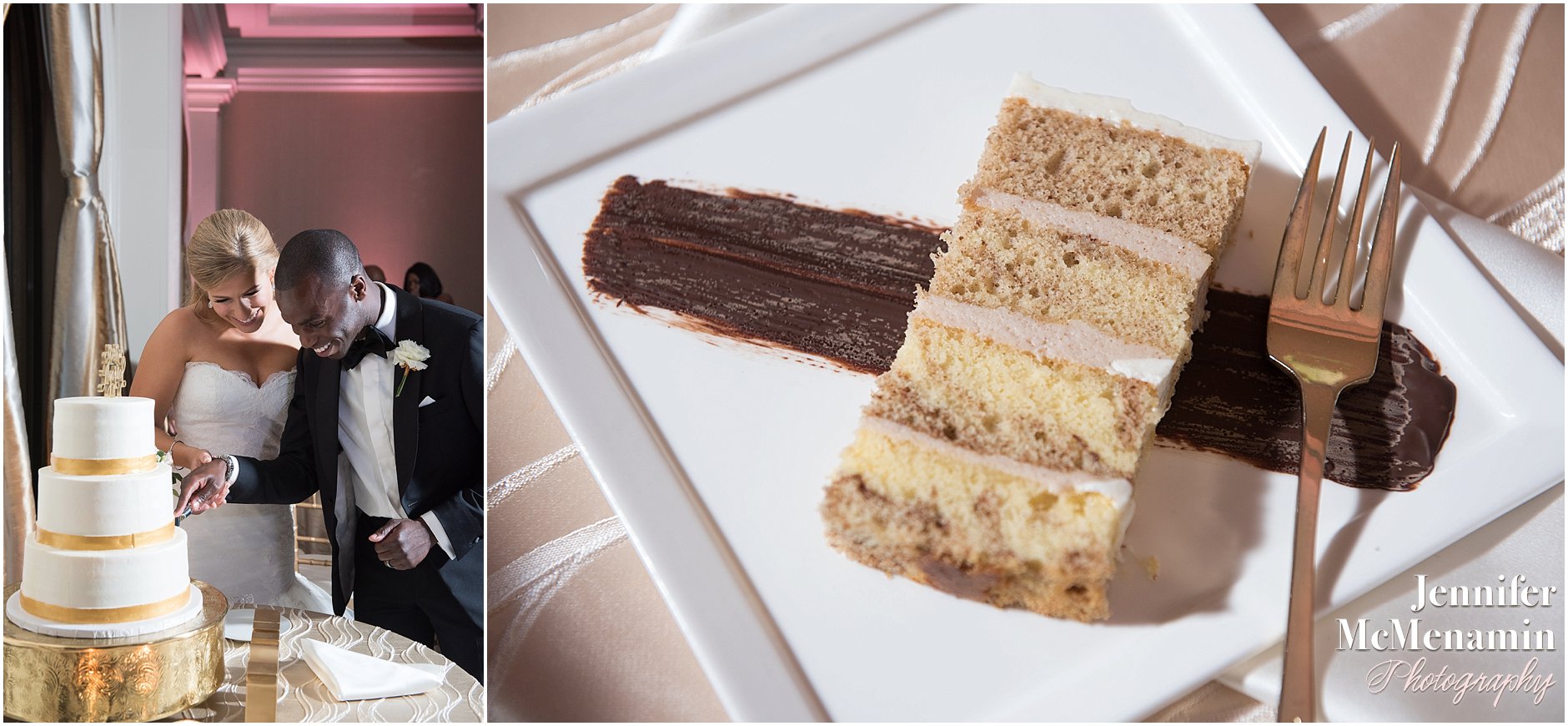 A pair of emotional parent dances. 

And lots and lots of fun, frivolity and dancing.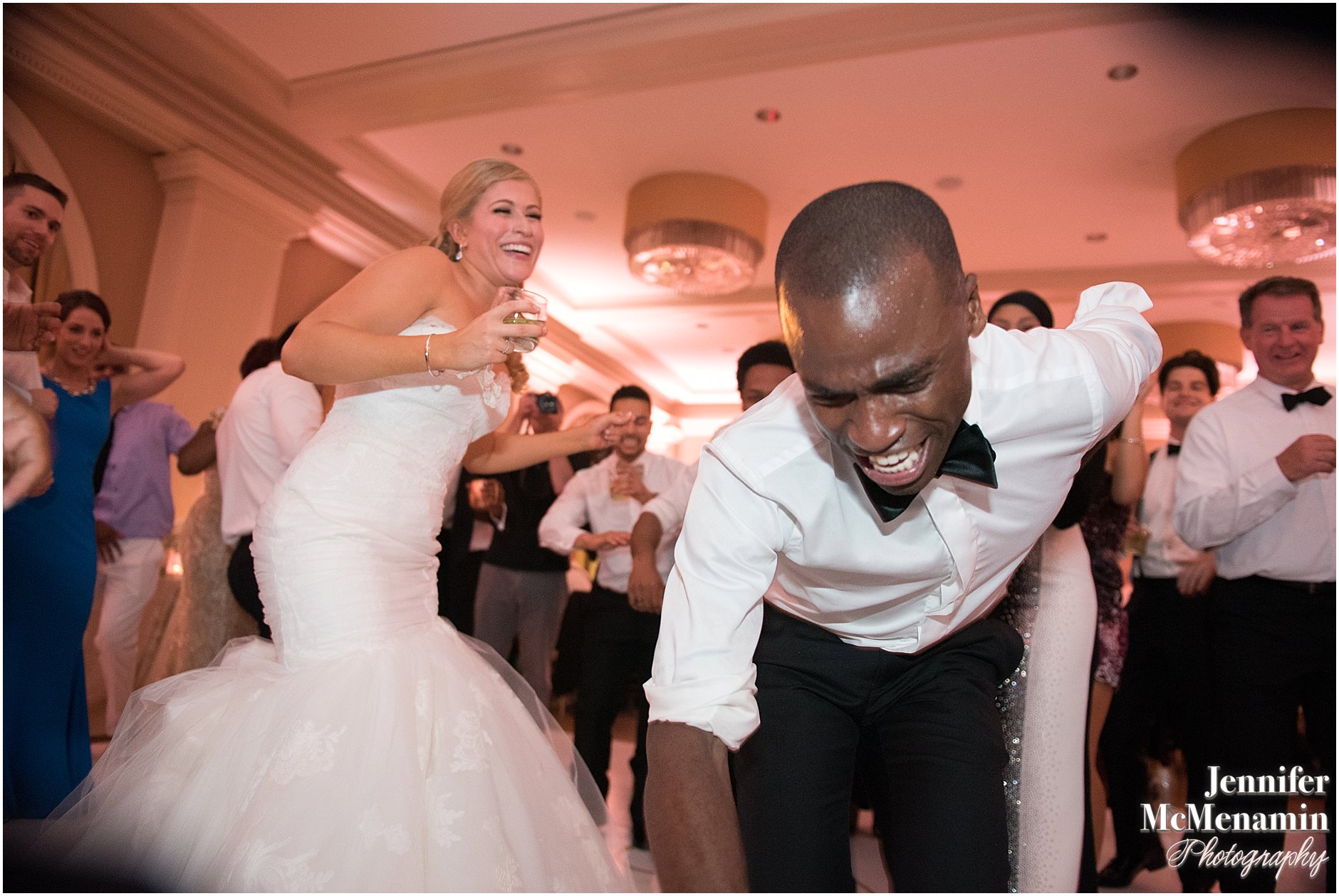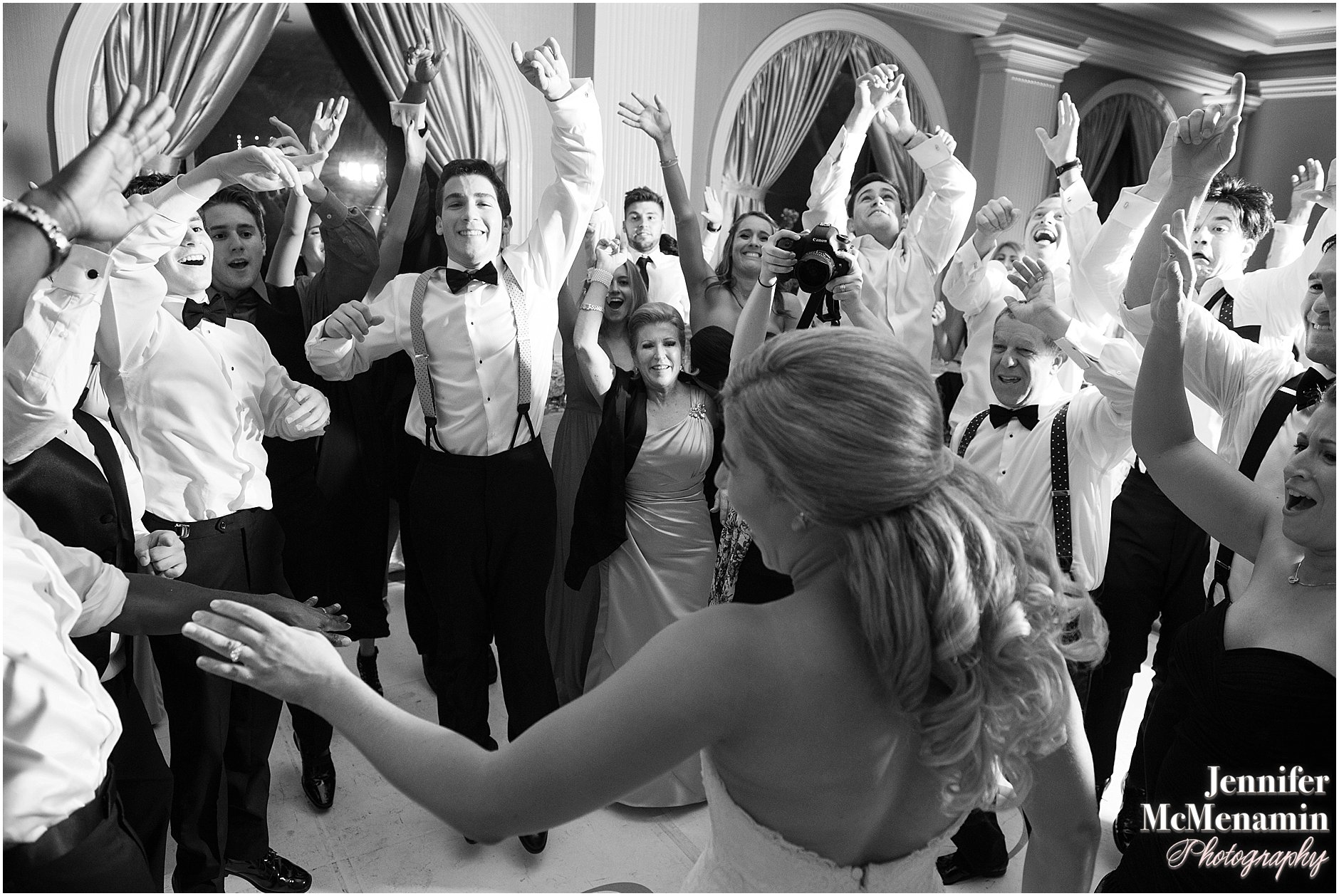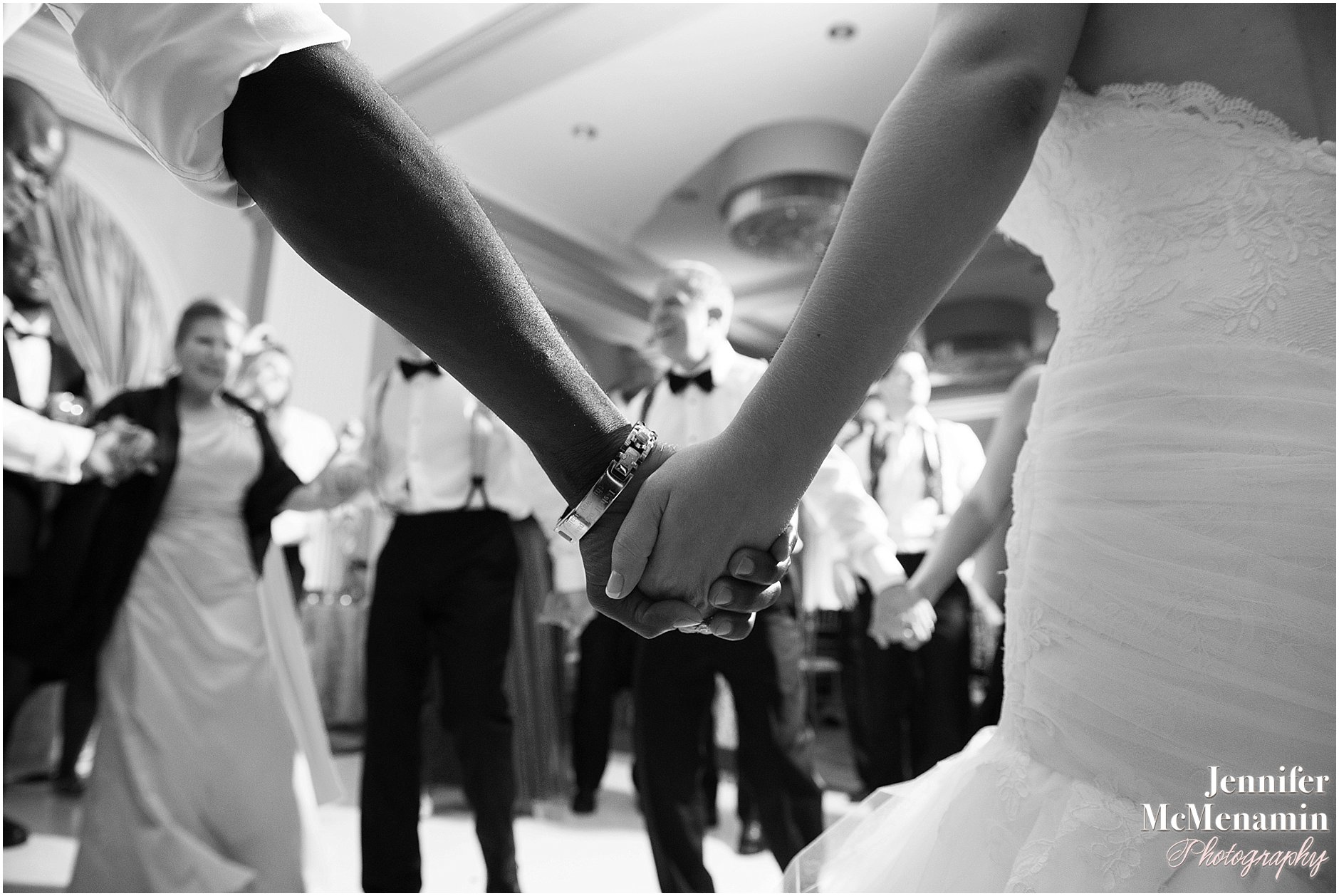 Many, many congratulations, Courtney + Christopher. It was an absolute joy to work with you, your friends and your magnificent families!
Credits:
Photography: Jennifer McMenamin Photography, LLC

Ceremony & Reception: The Royal Sonesta Harbor Court Hotel
Officiants: Rabbi Kenneth Block and Pastor Thomas Stoudt Jr.
Ceremony musicians: The Tryos Ensemble

Lighting designers: Event Pro

Rentals: Select Event Group
Bridal attire: Isabelle Armstrong gown from Betsy Robinson's Bridal Collection
Hair & Make-up: Up Do's For I Do's
Bridesmaids' attire: Bill Levkoff gowns
Groom's attire: Geoffrey Lewis Ltd custom tuxedo

Florist: My Flower Box Events
DJ: Jordan Solender from District Remix

Invitations & Papergoods: mlc designs