A Peabody Library wedding: Kelsey + Chris

George Peabody Library wedding // Baltimore wedding photographer // Baltimore wedding photography
The bridesmaids belted out "You Don't Own Me" from the First Wives Club before Kelsey handed out the beautiful earrings she bought them as gifts.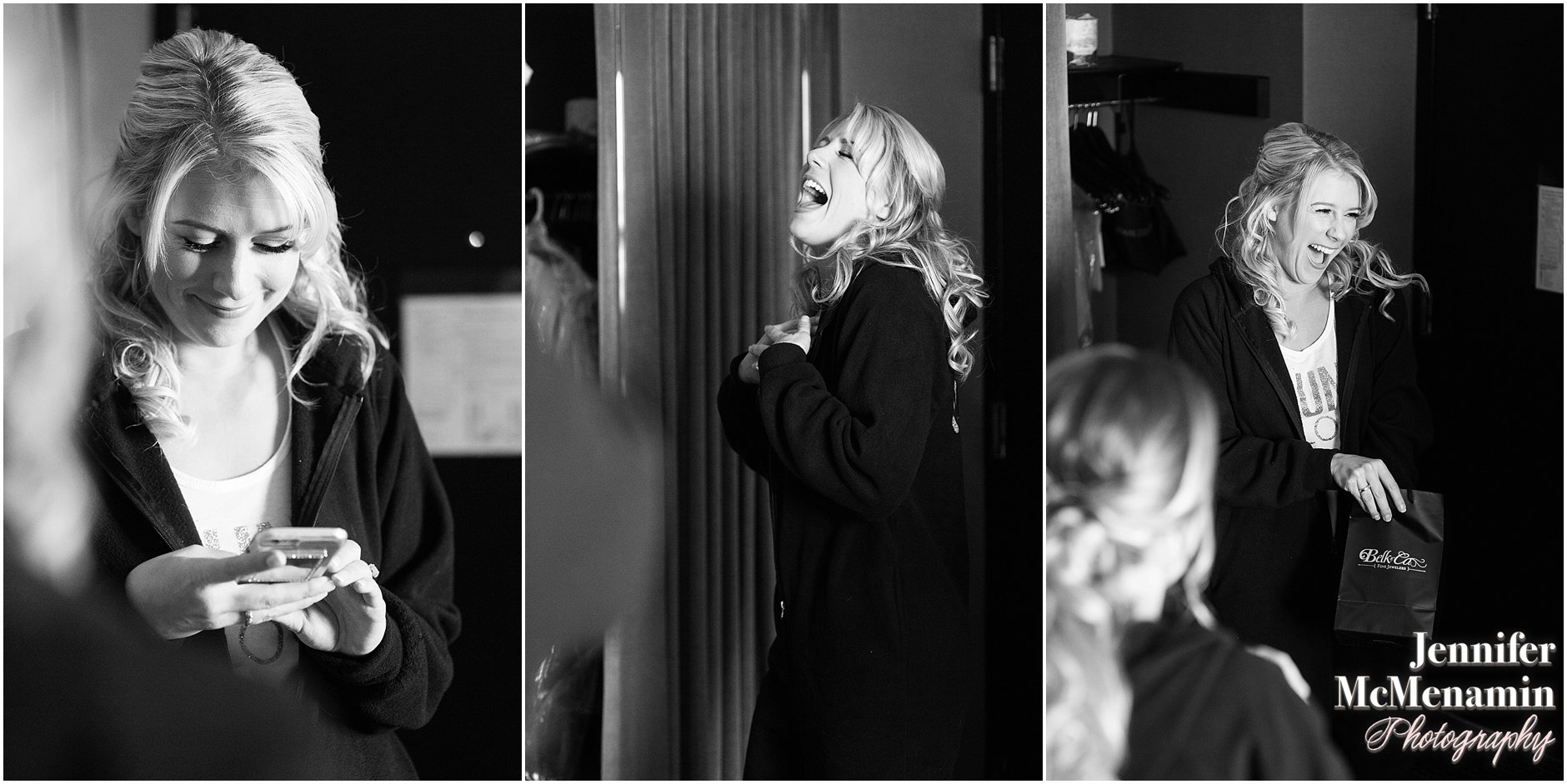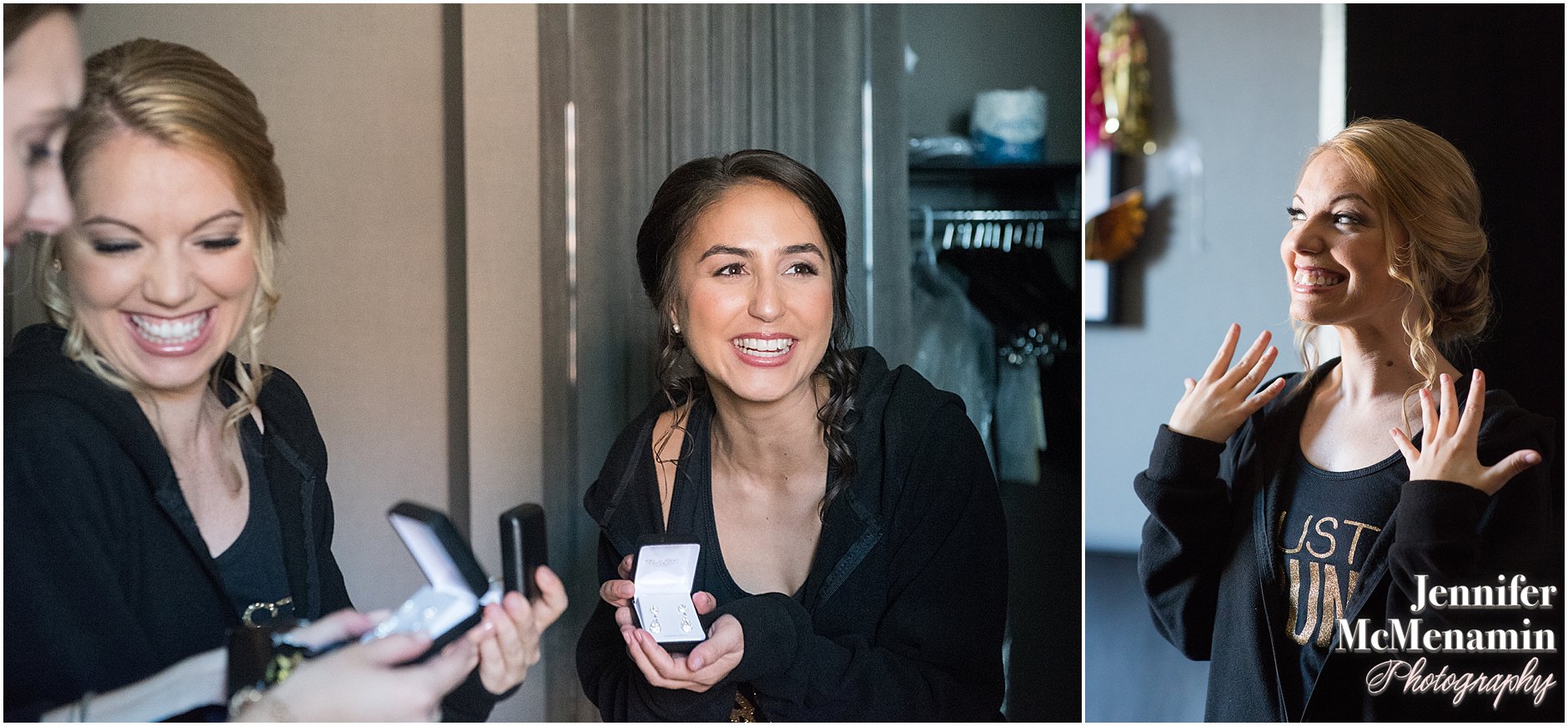 Meanwhile, just a few floors away, the guys got ready with Bud Light, Big Buck Hunter and some pretty sharp antler cuff links. My friend and wonderful assistant, Renee, took many of the photos of the guys getting ready.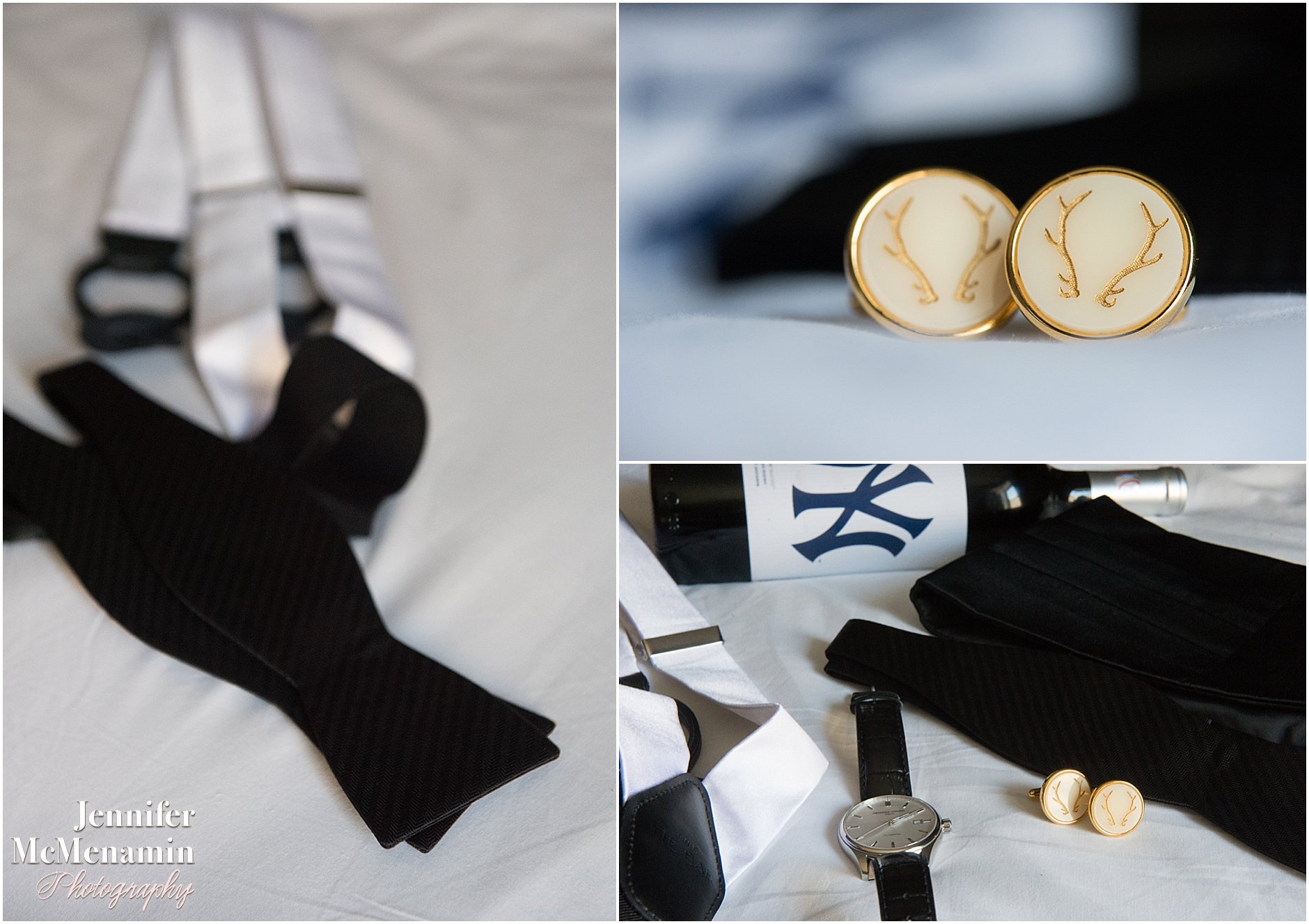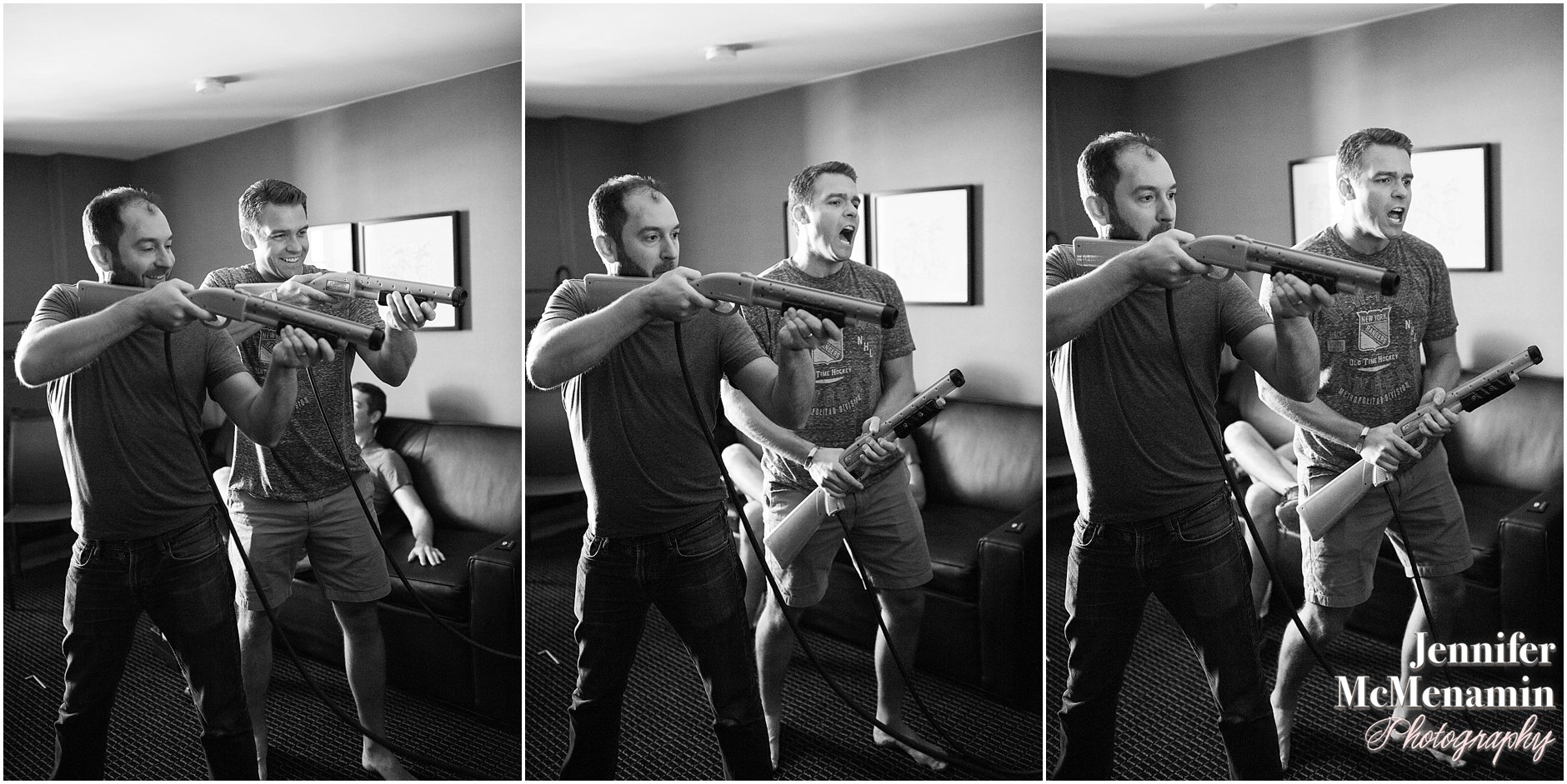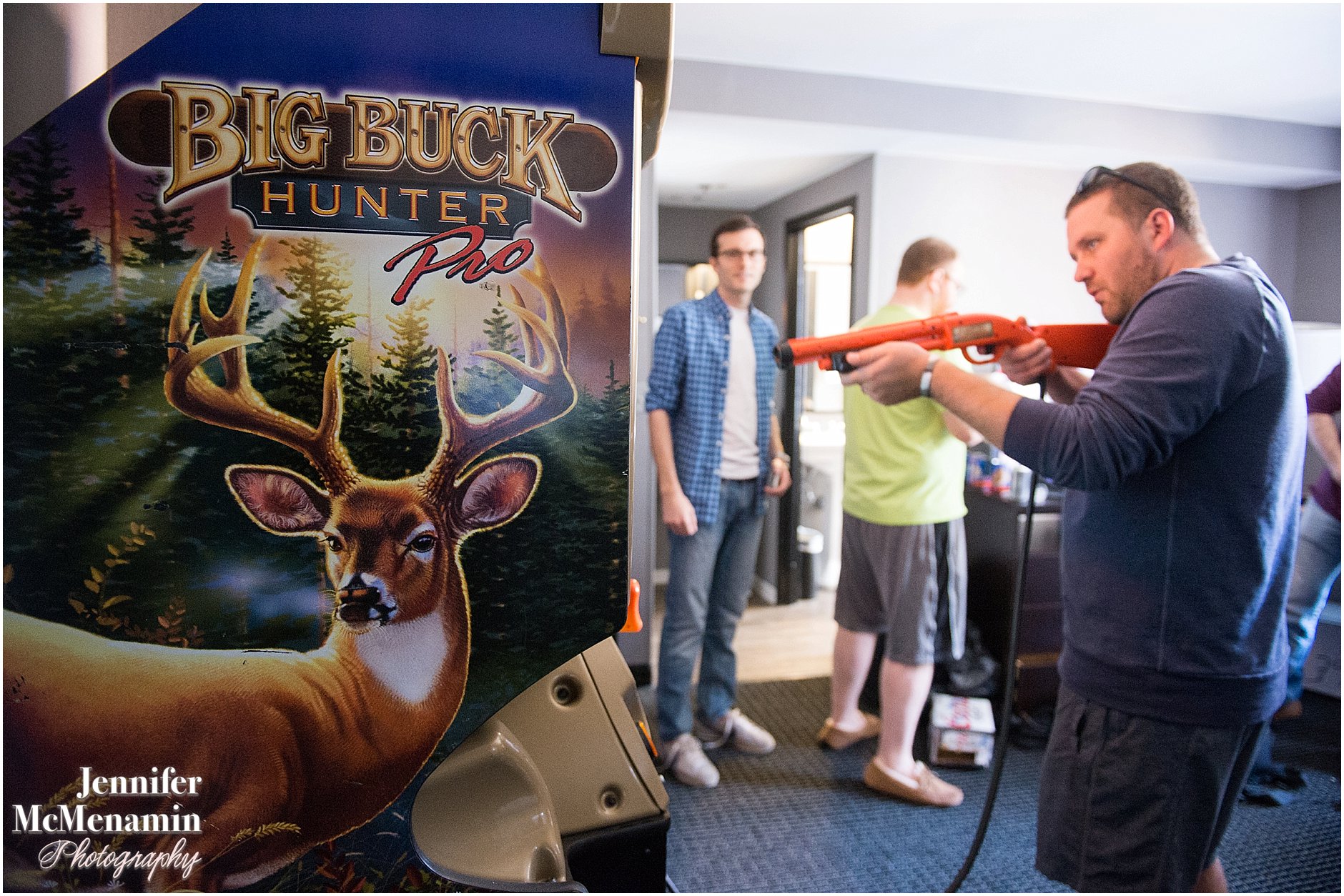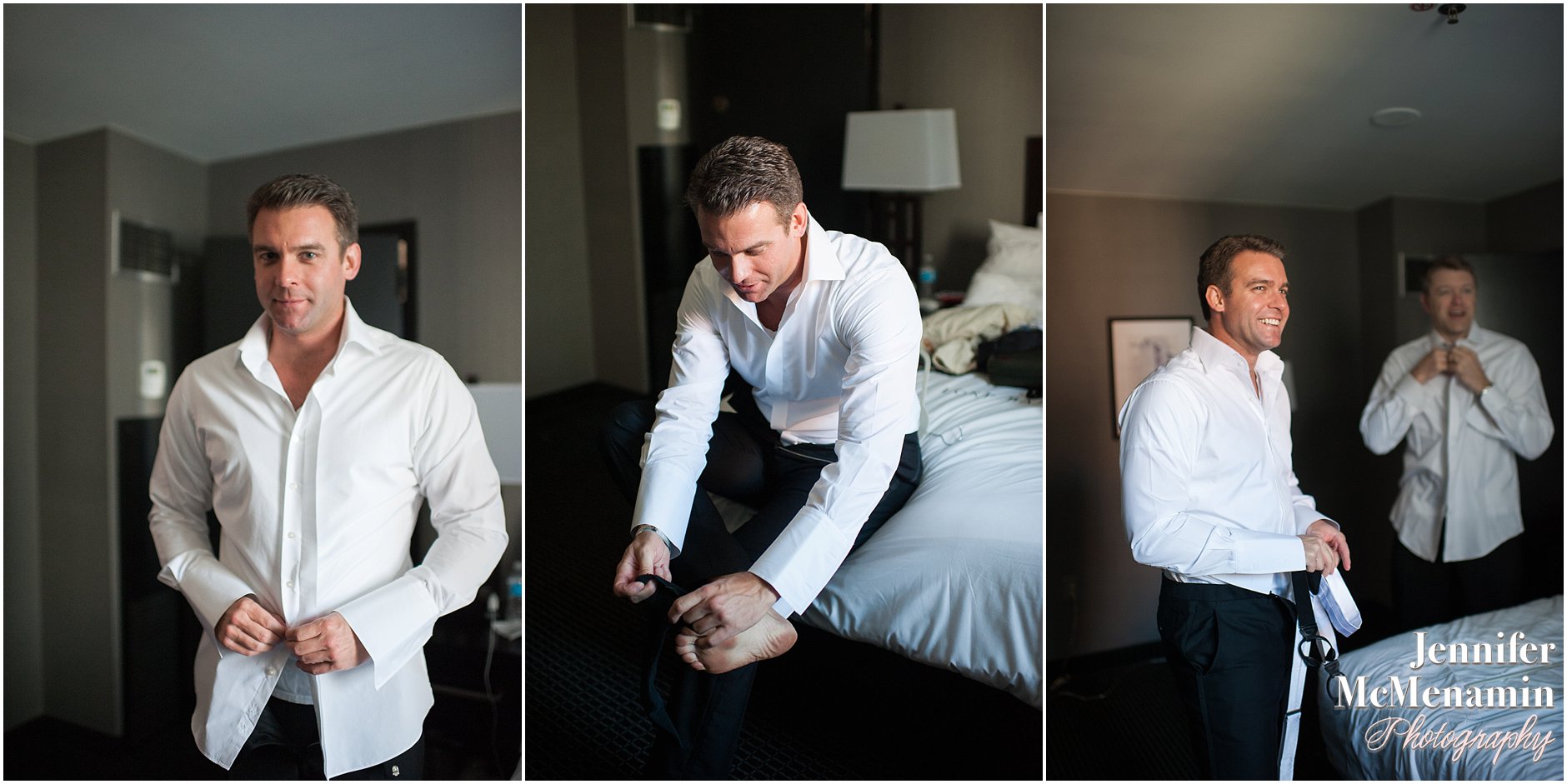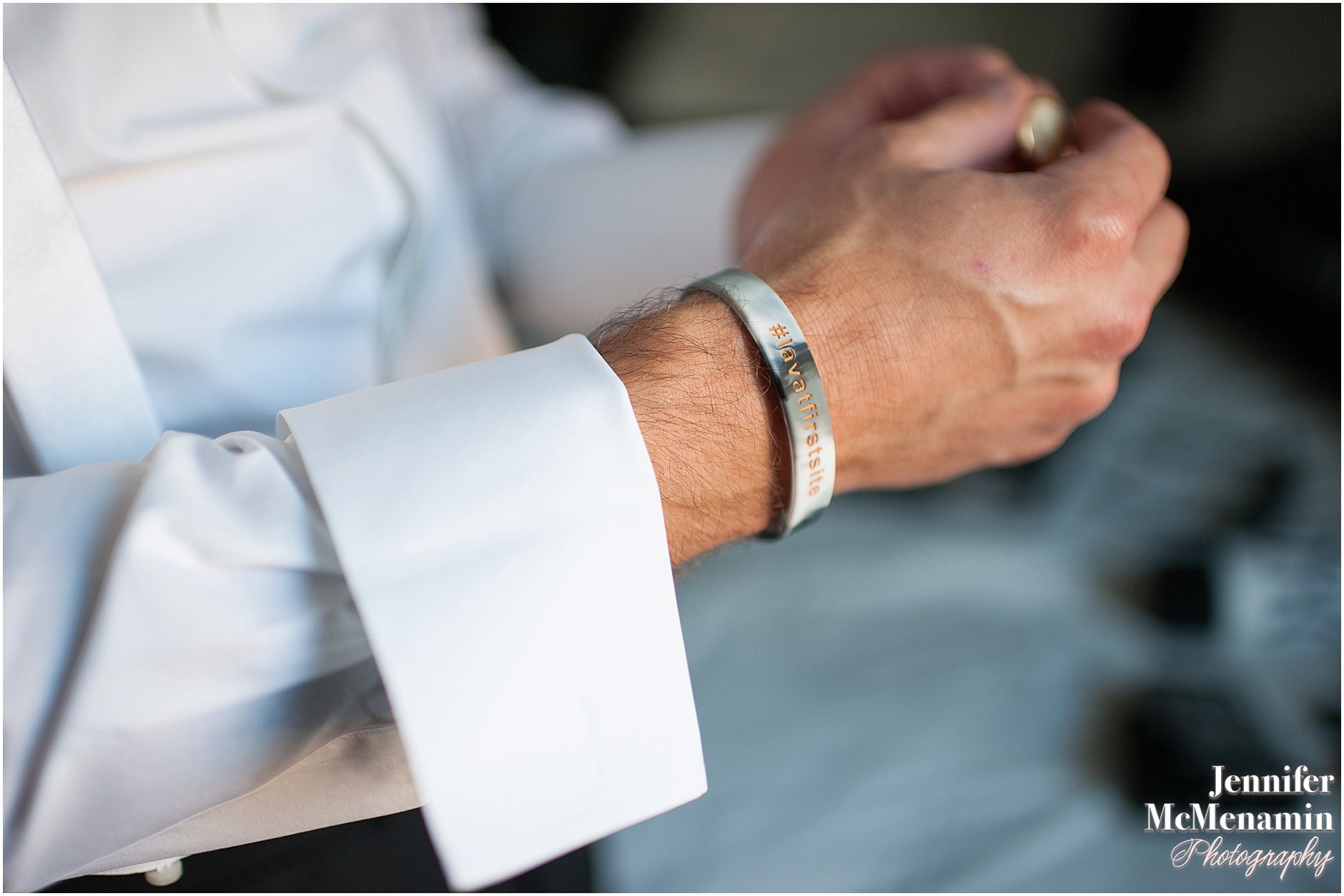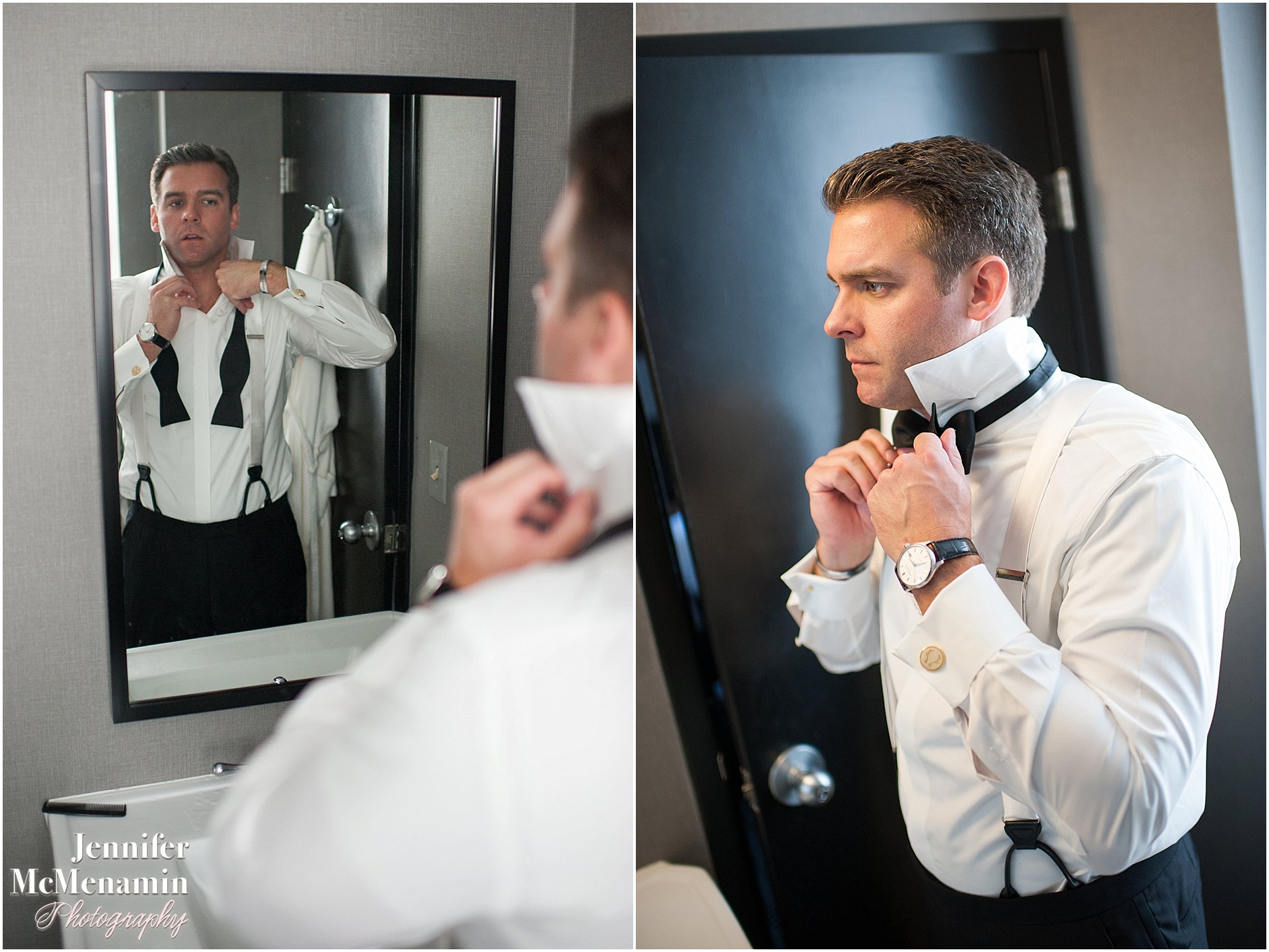 Then, it was time for Kelsey to step into her gown.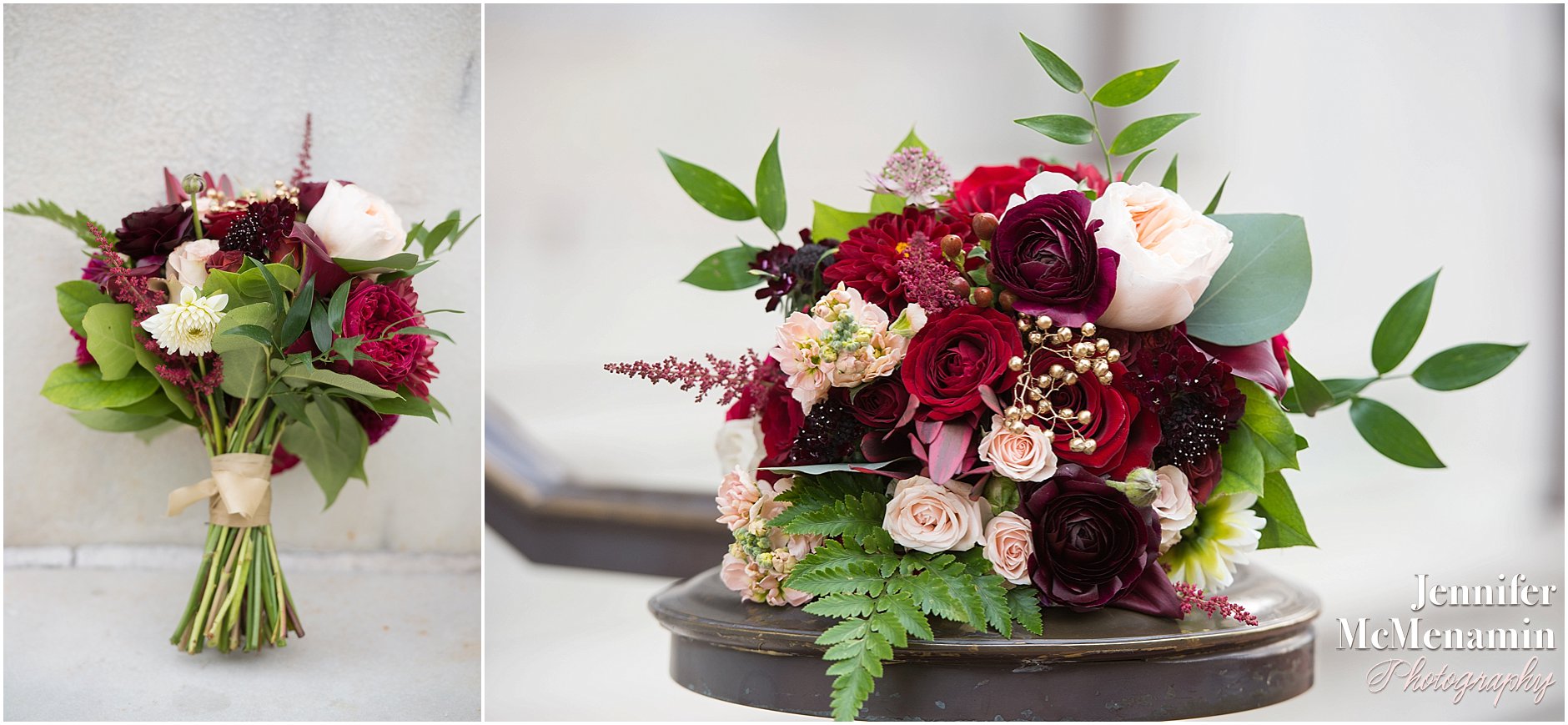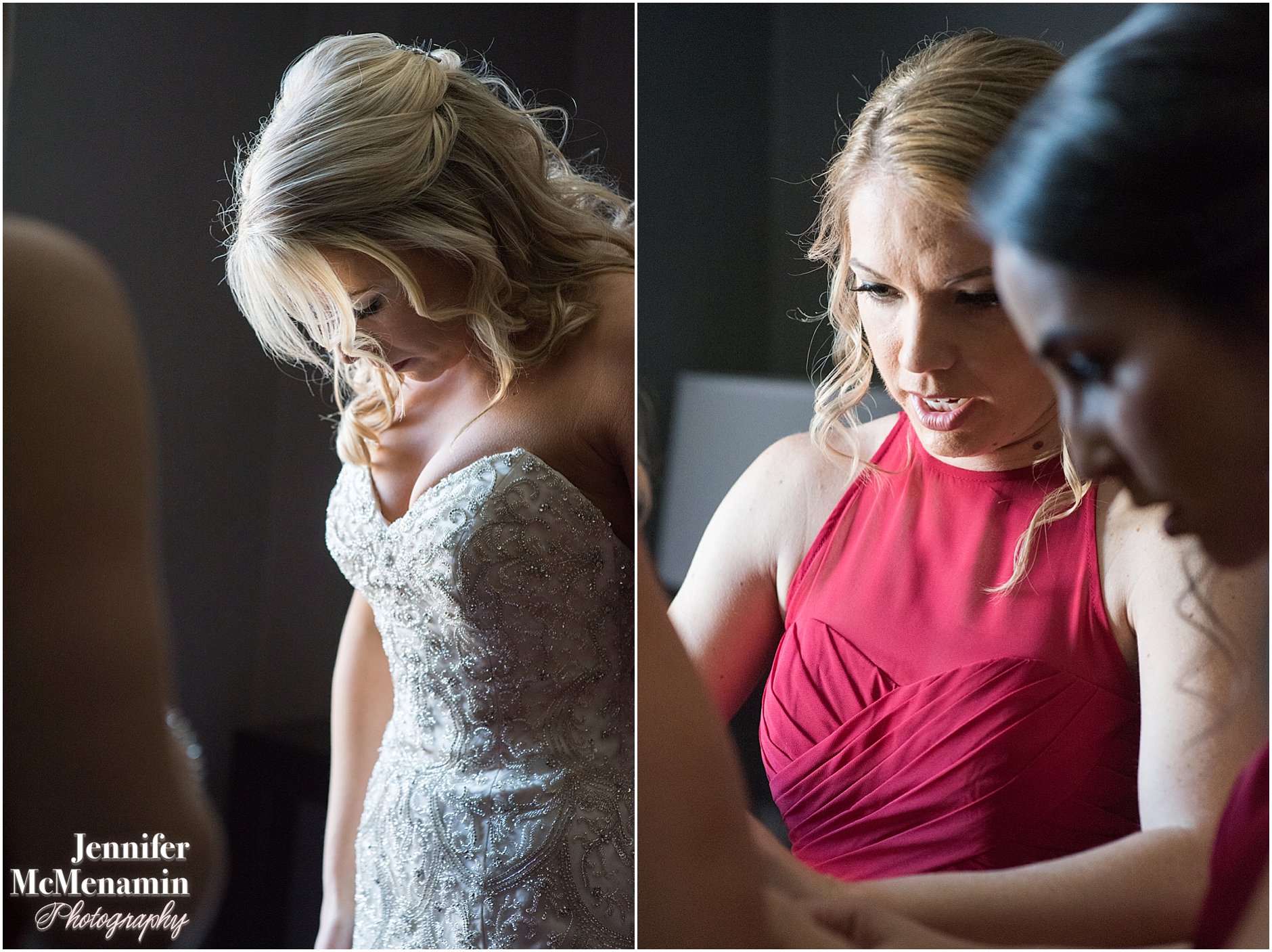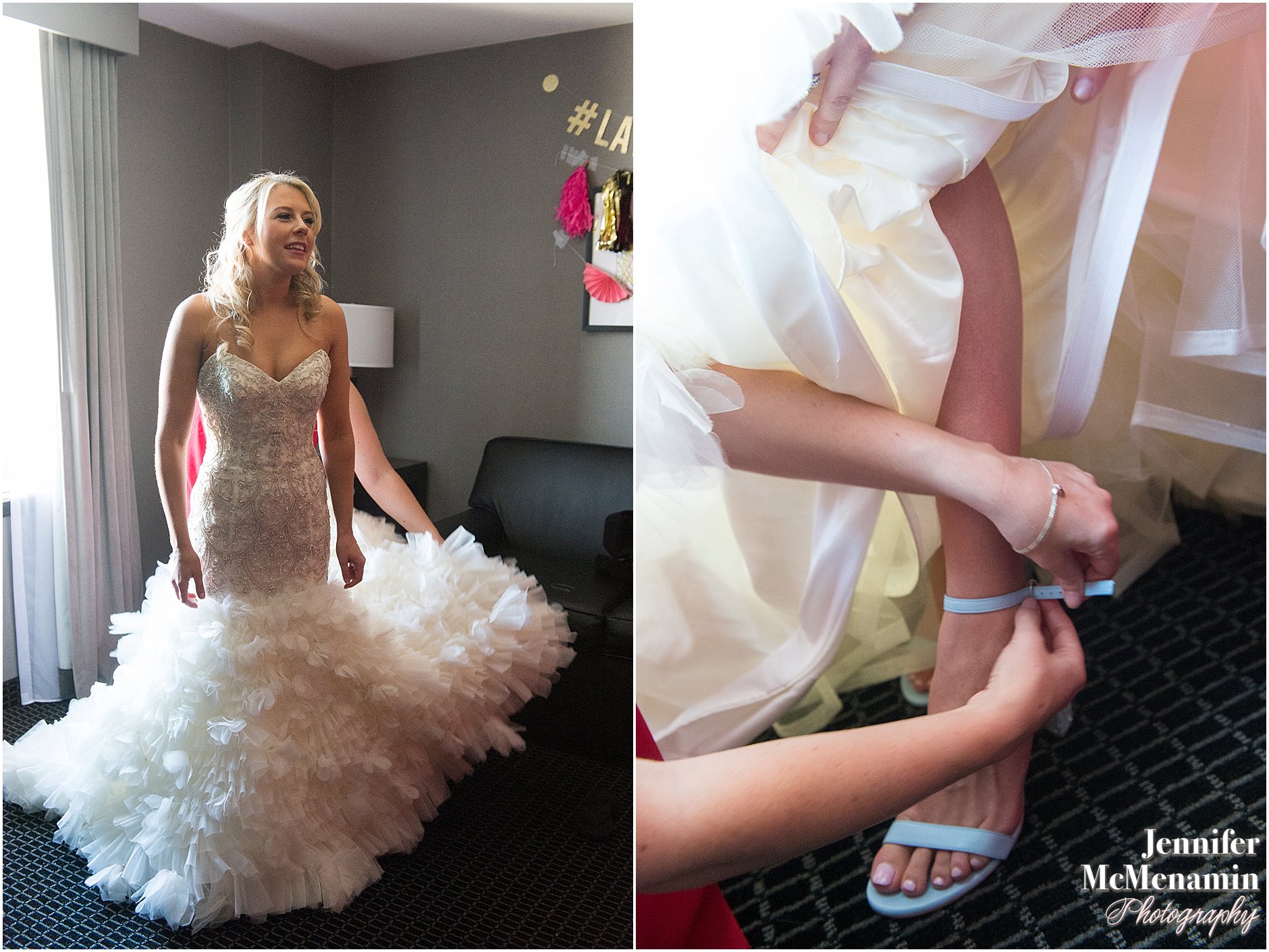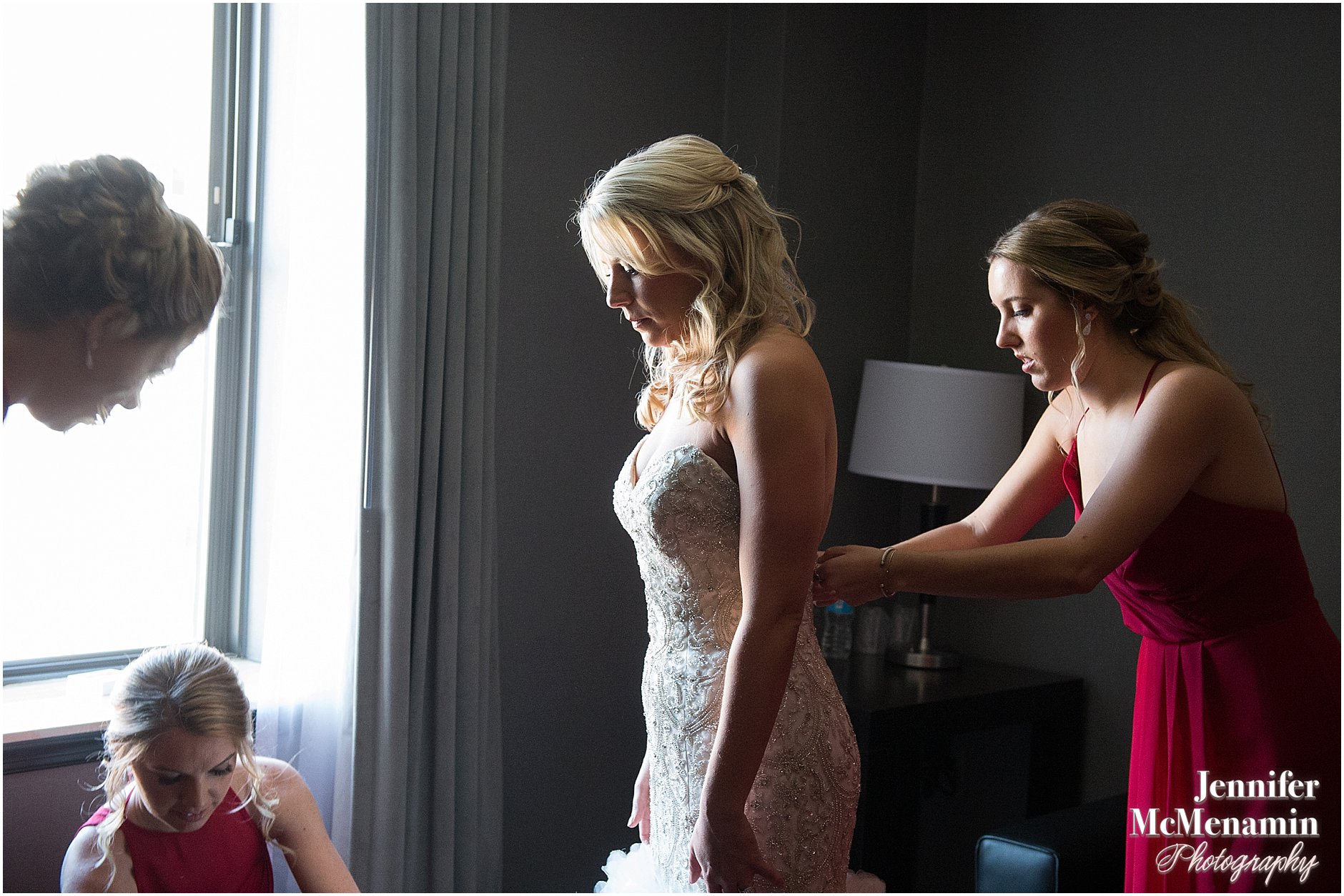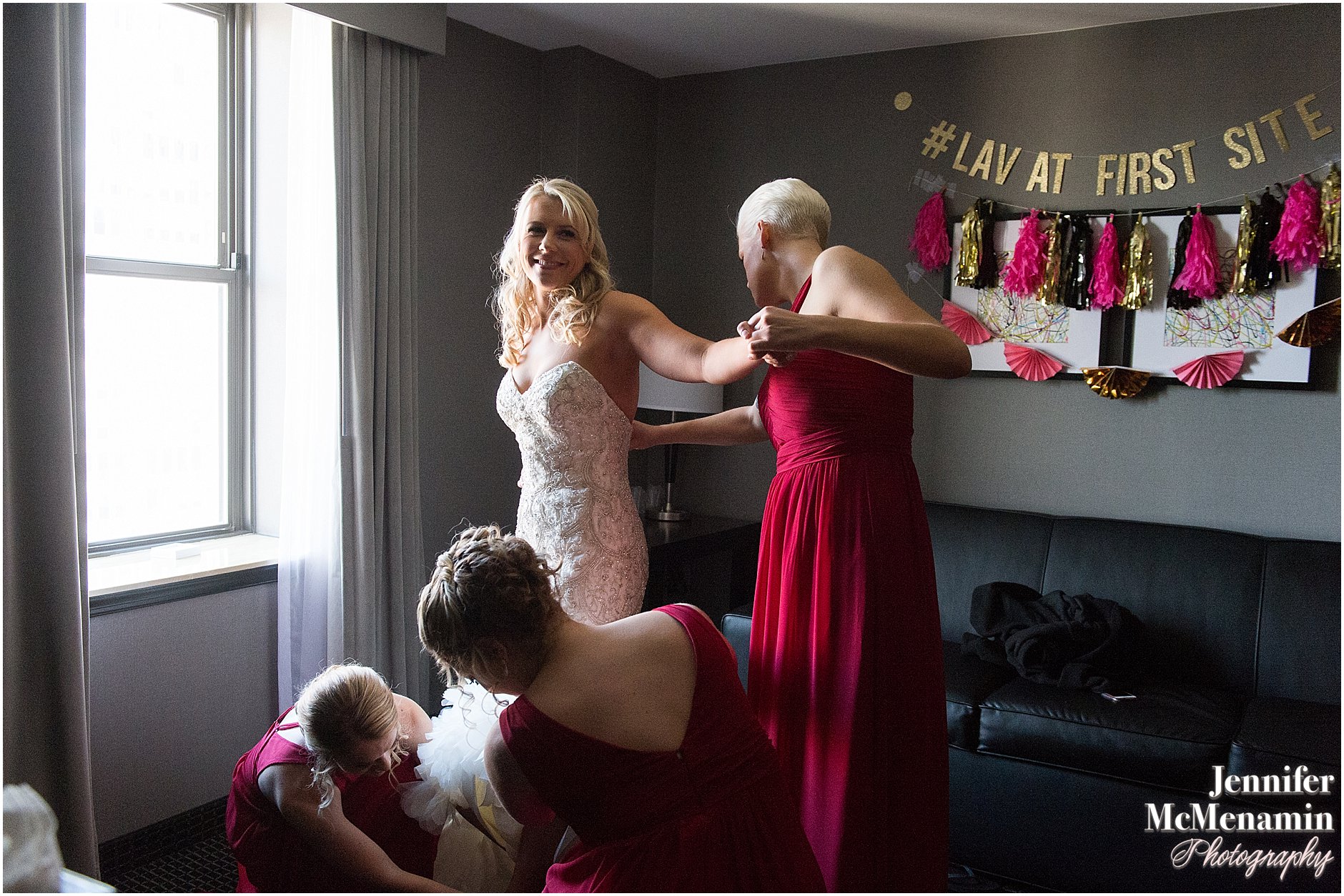 I love this next image of Kelsey with one of her friends helping her finish up getting ready.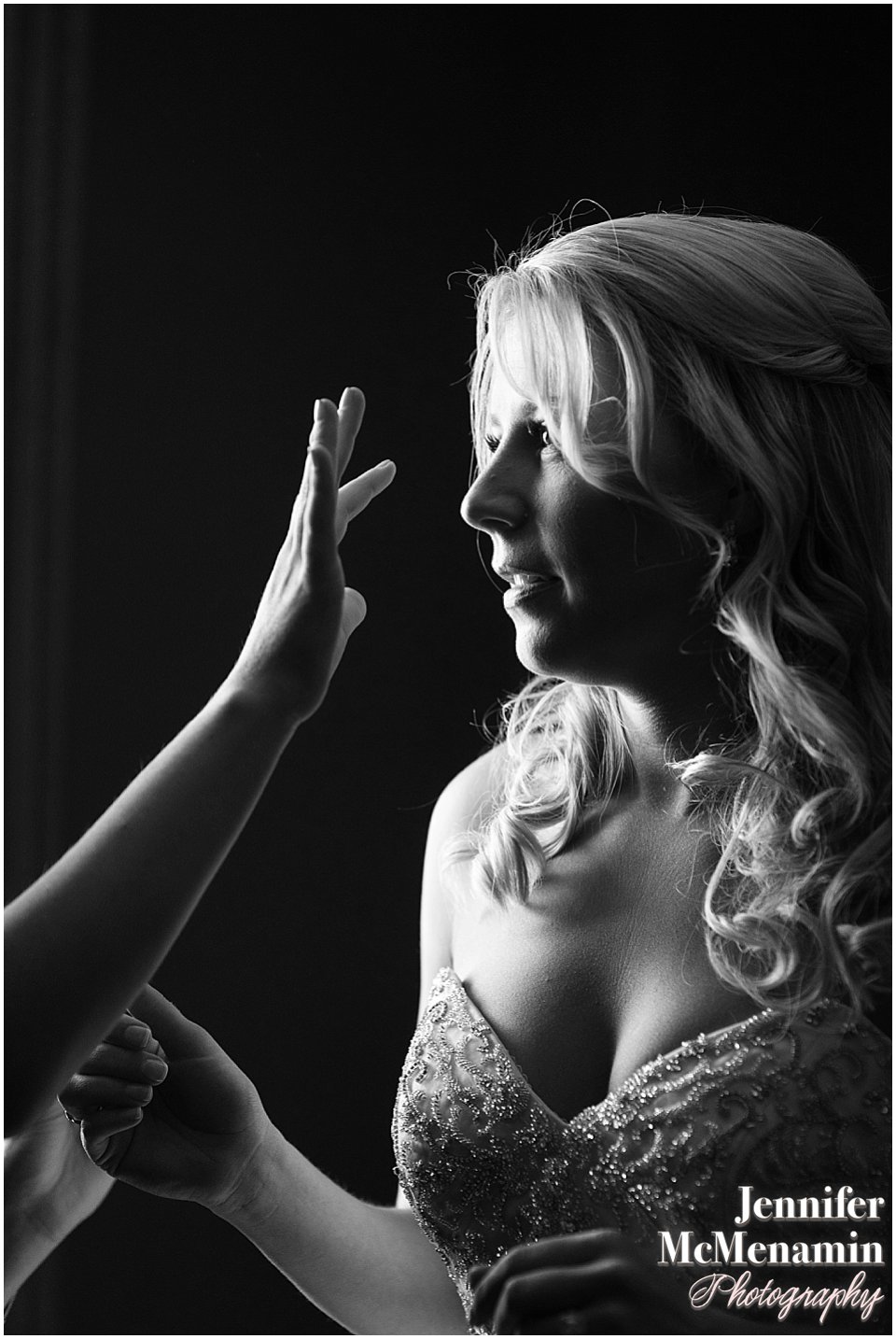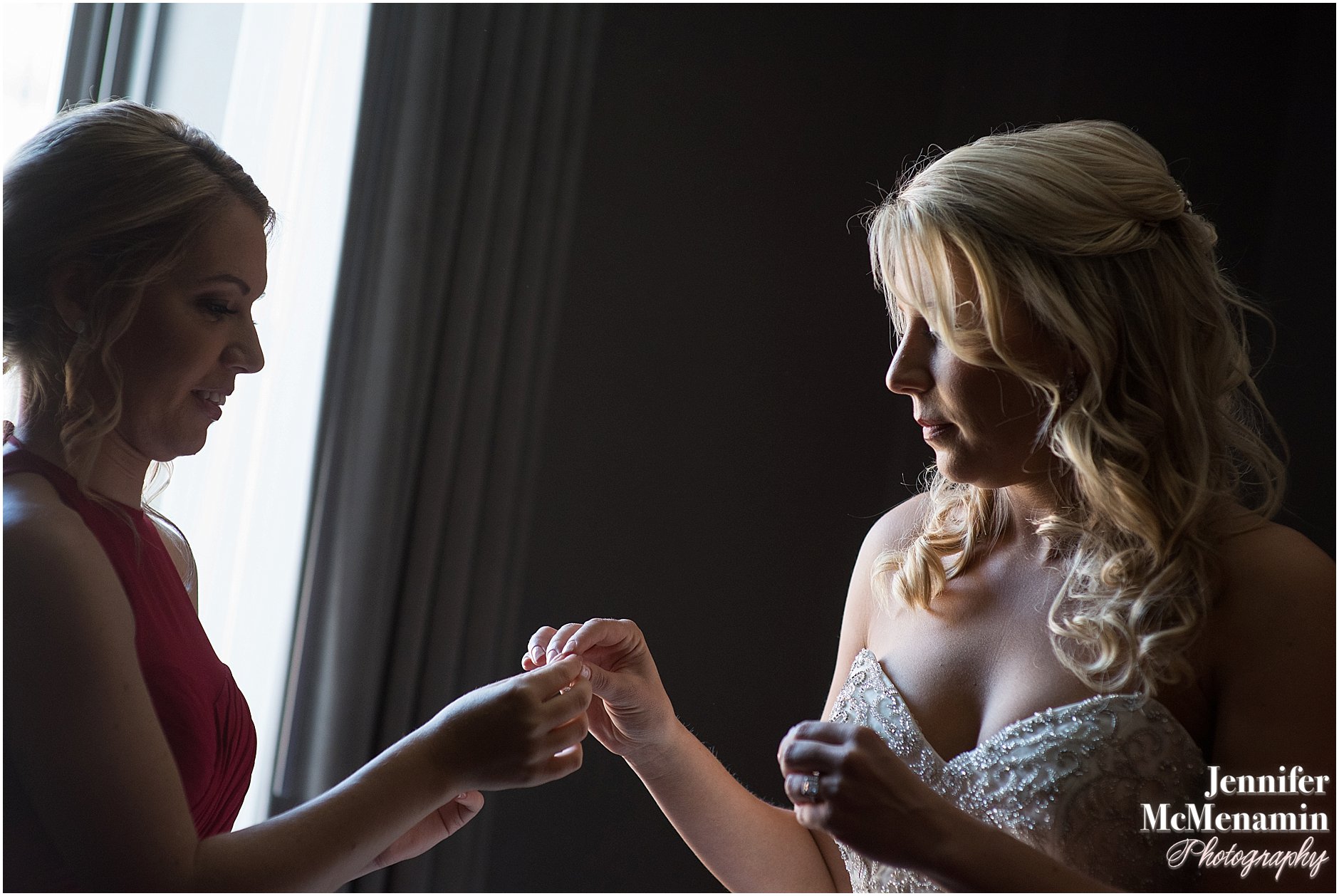 The bride, looking absolutely lovely.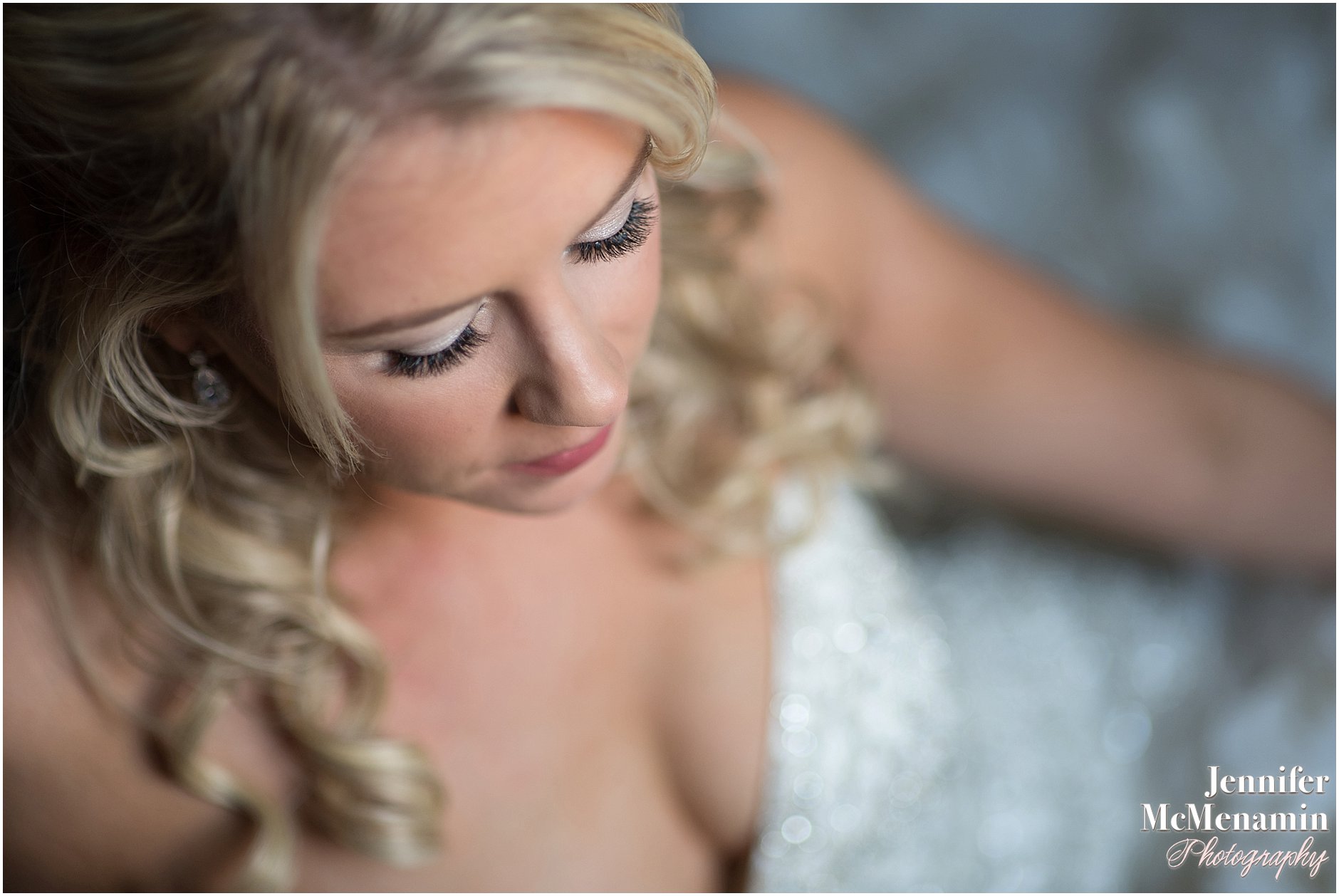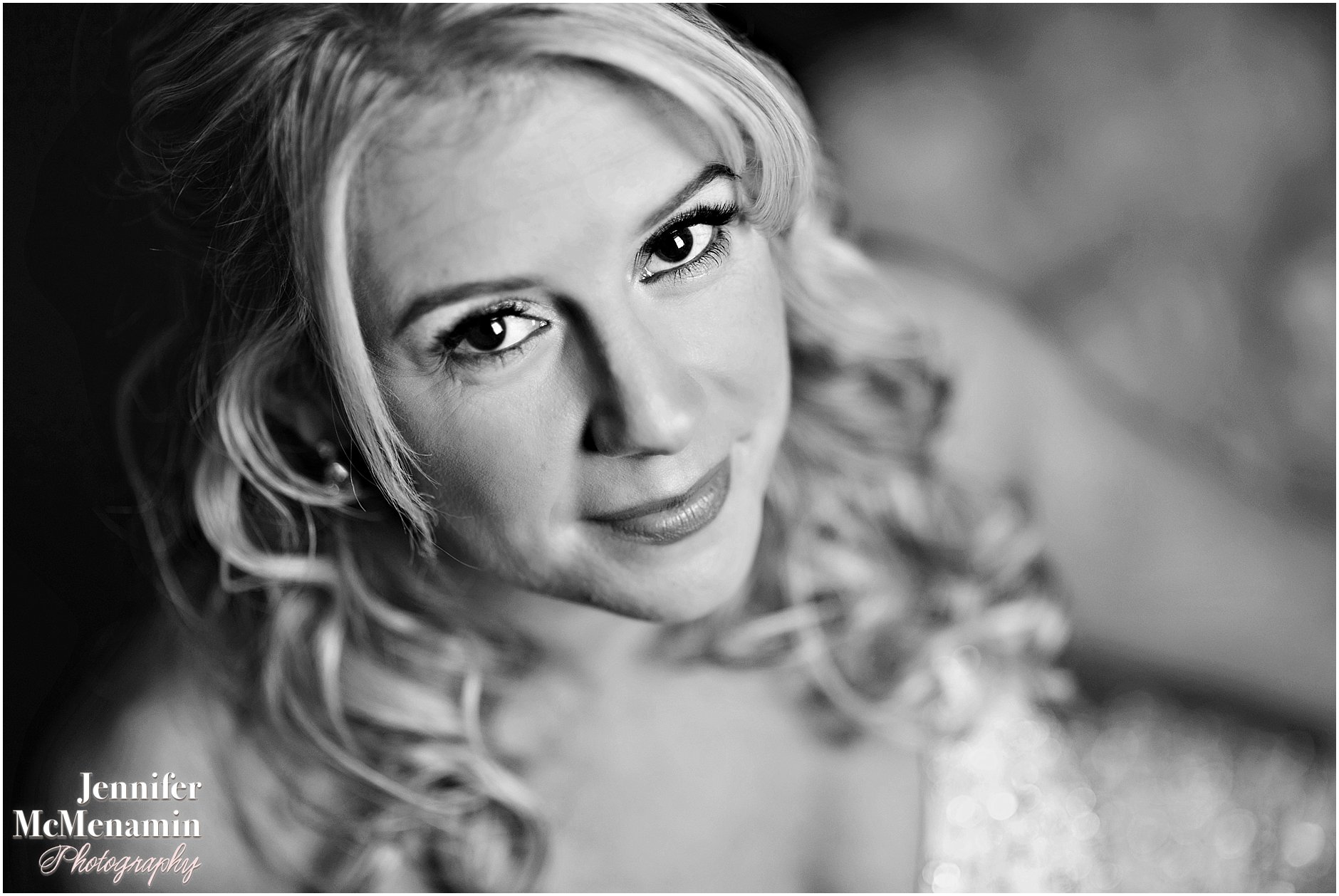 When the Baltimore Marathon tied up traffic on Kelsey + Chris's wedding day and they worried about the shuttle looping back to pick up the groom and groomsmen in time for photos, they brilliantly piled everyone on the bus to drive to the first look. But first, they made some make-shift blackout shades to prevent Chris from peeking at Kelsey before they officially saw each other for photos that afternoon. It was pretty awesome.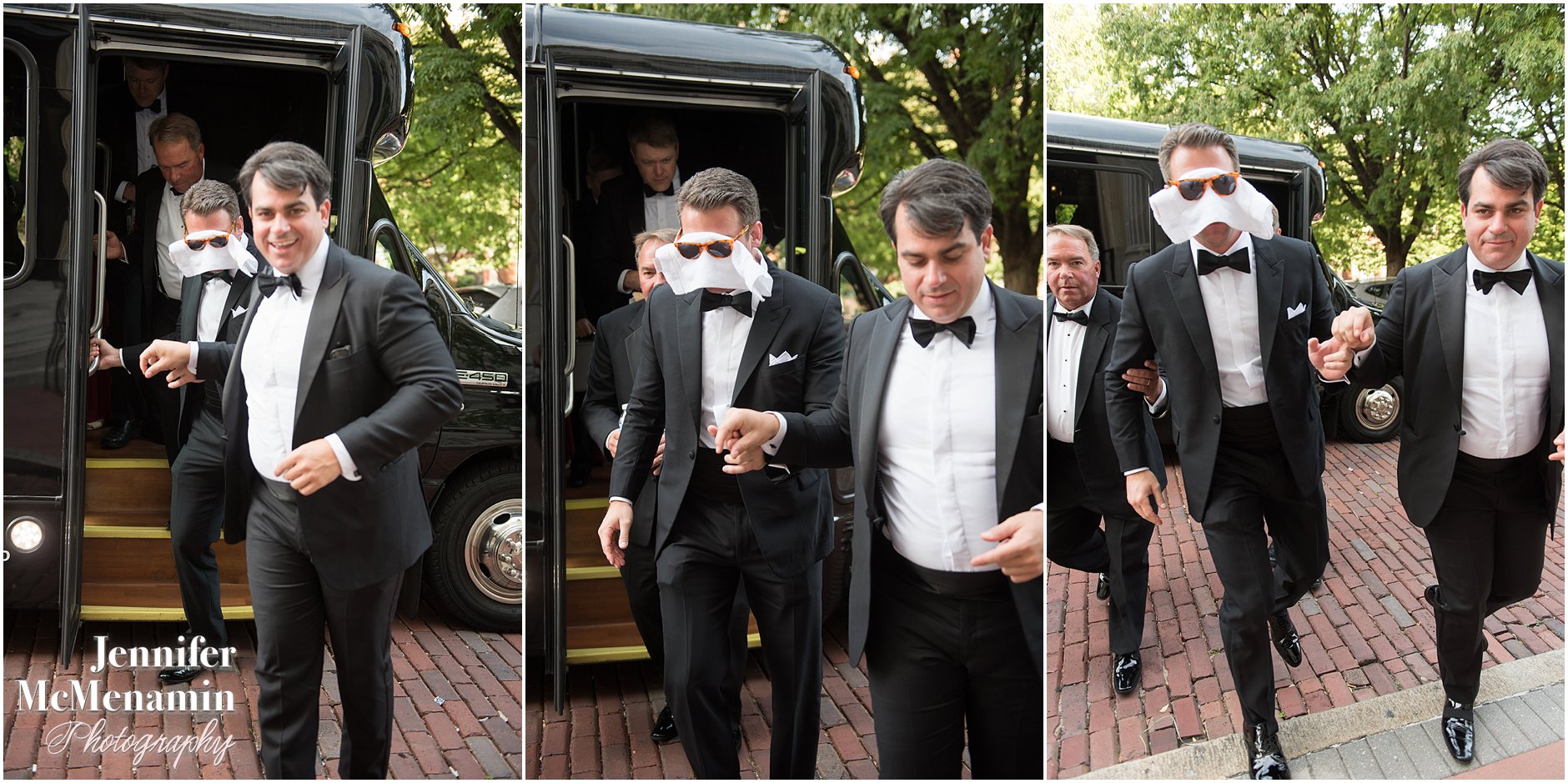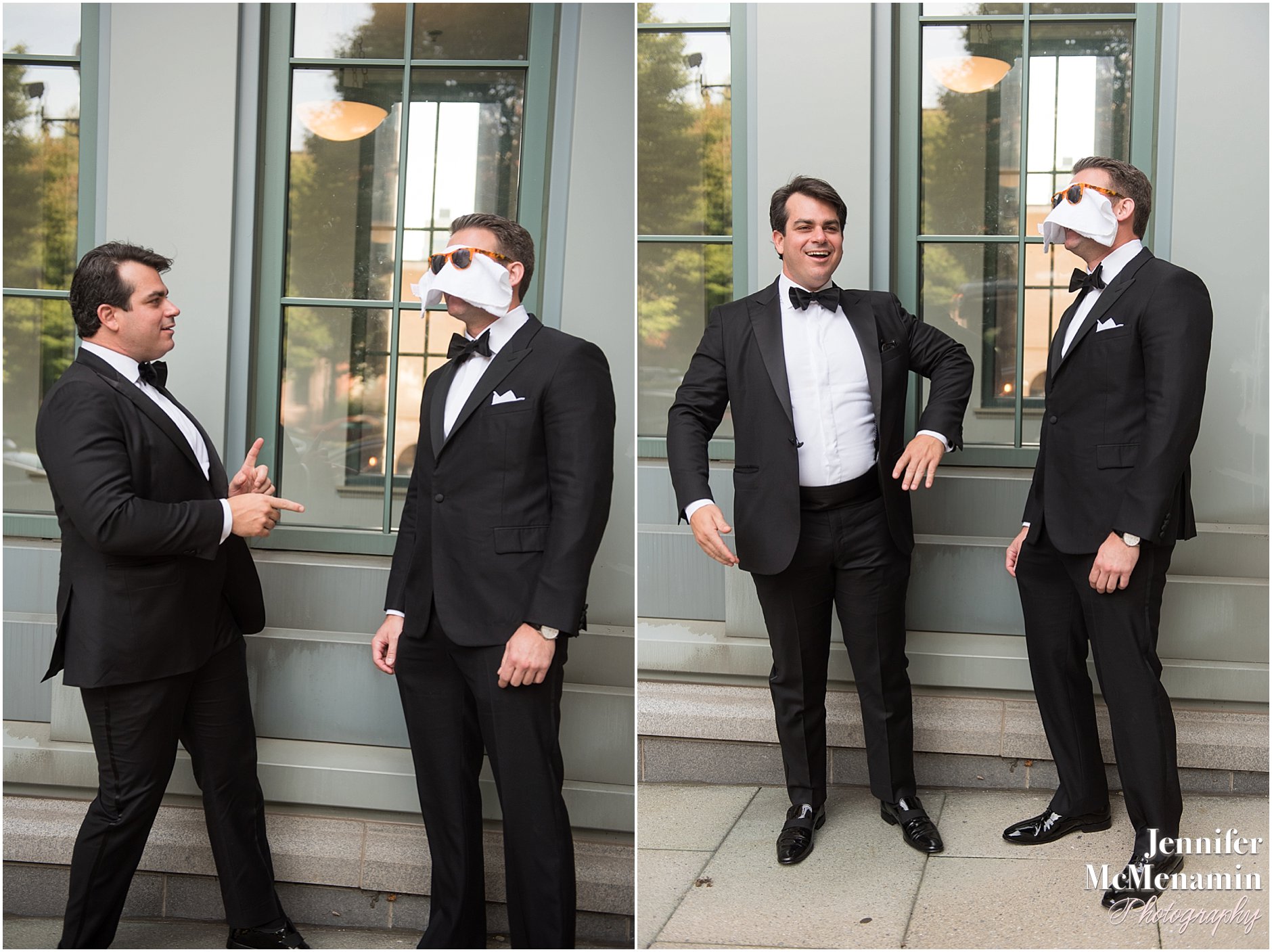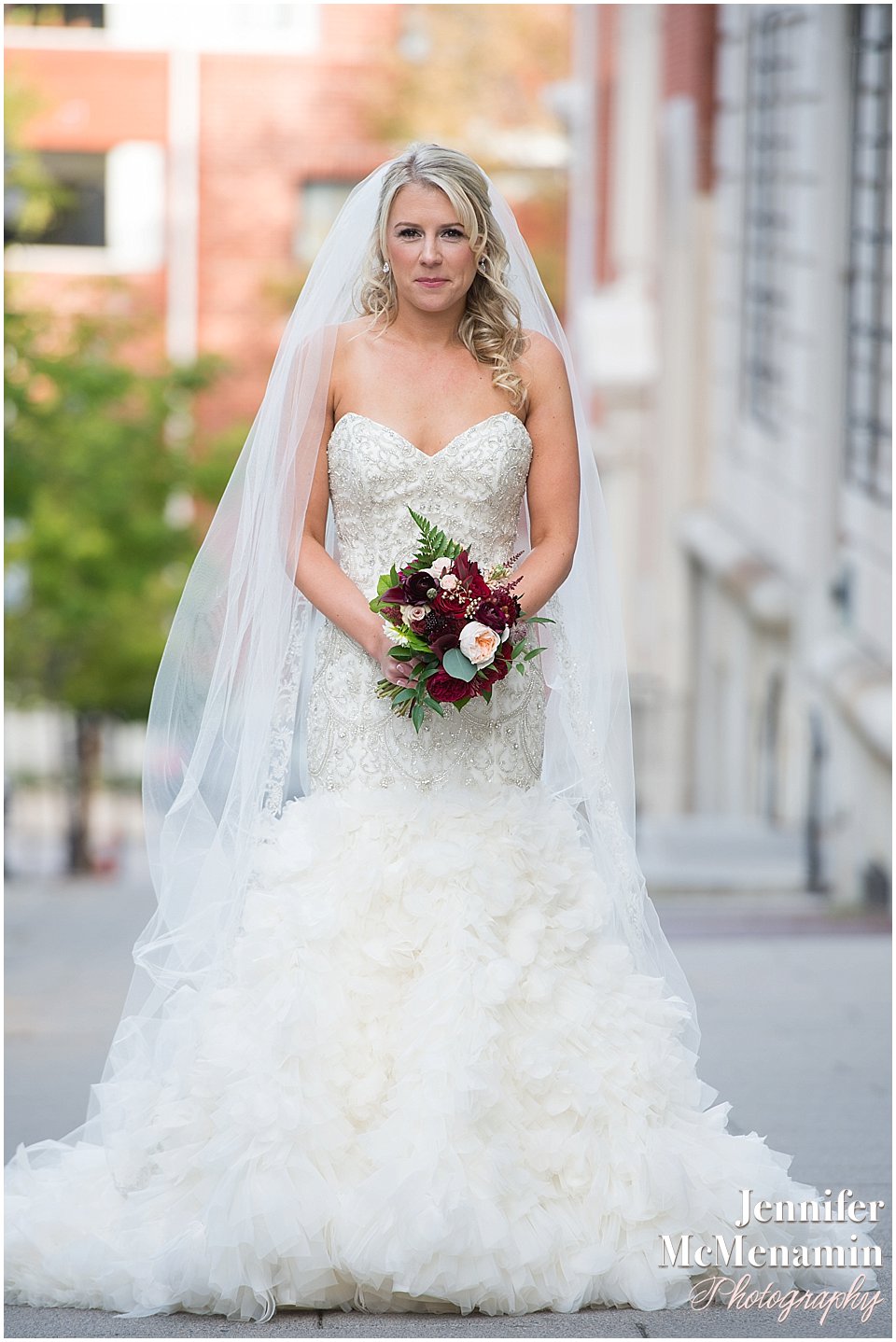 Theirs was easily one of the greatest First Looks I've ever had the pleasure of photographing. As a photographer who values capturing real moments and authentic emotion above all else on wedding days for my clients, this was pretty incredible to document for them.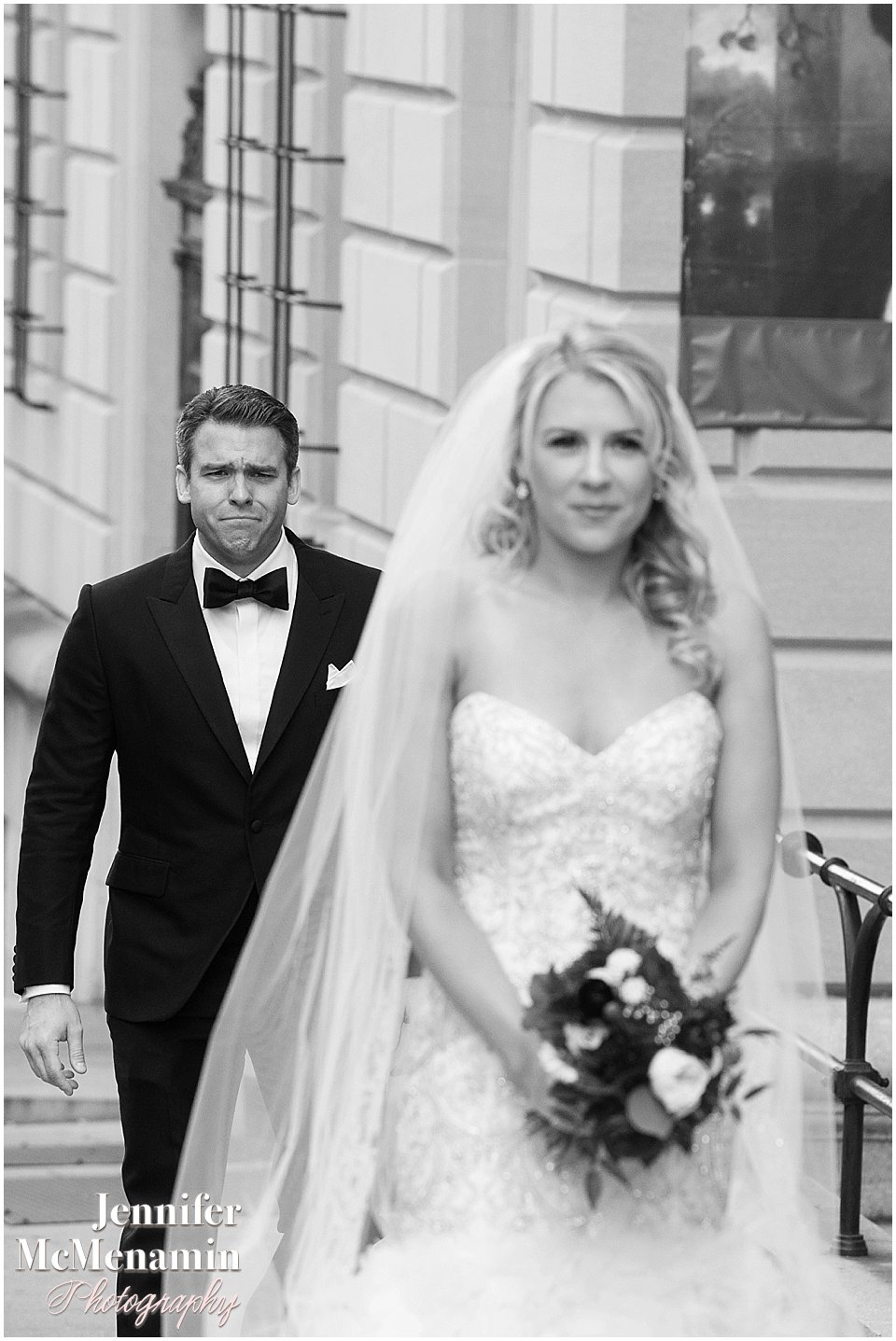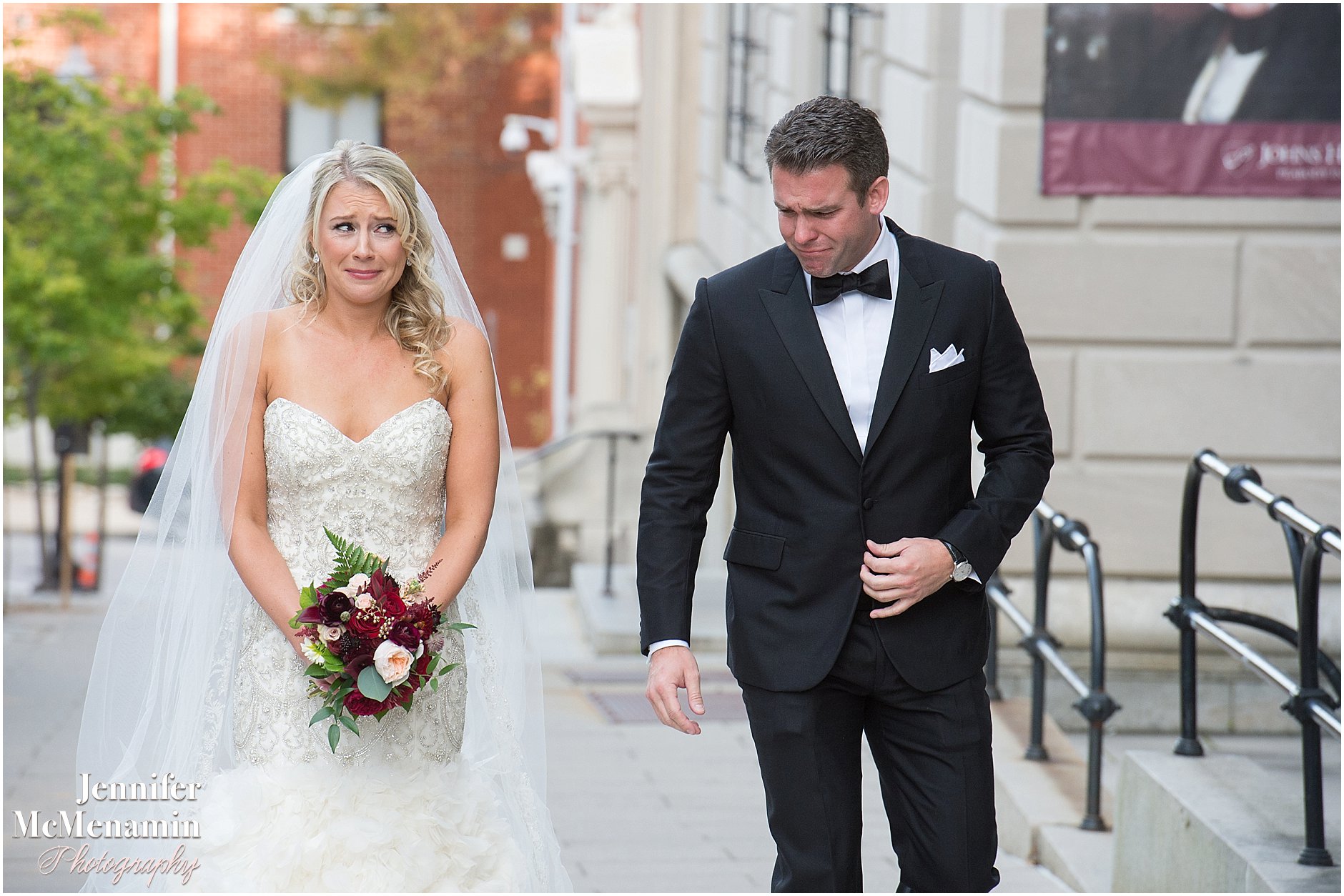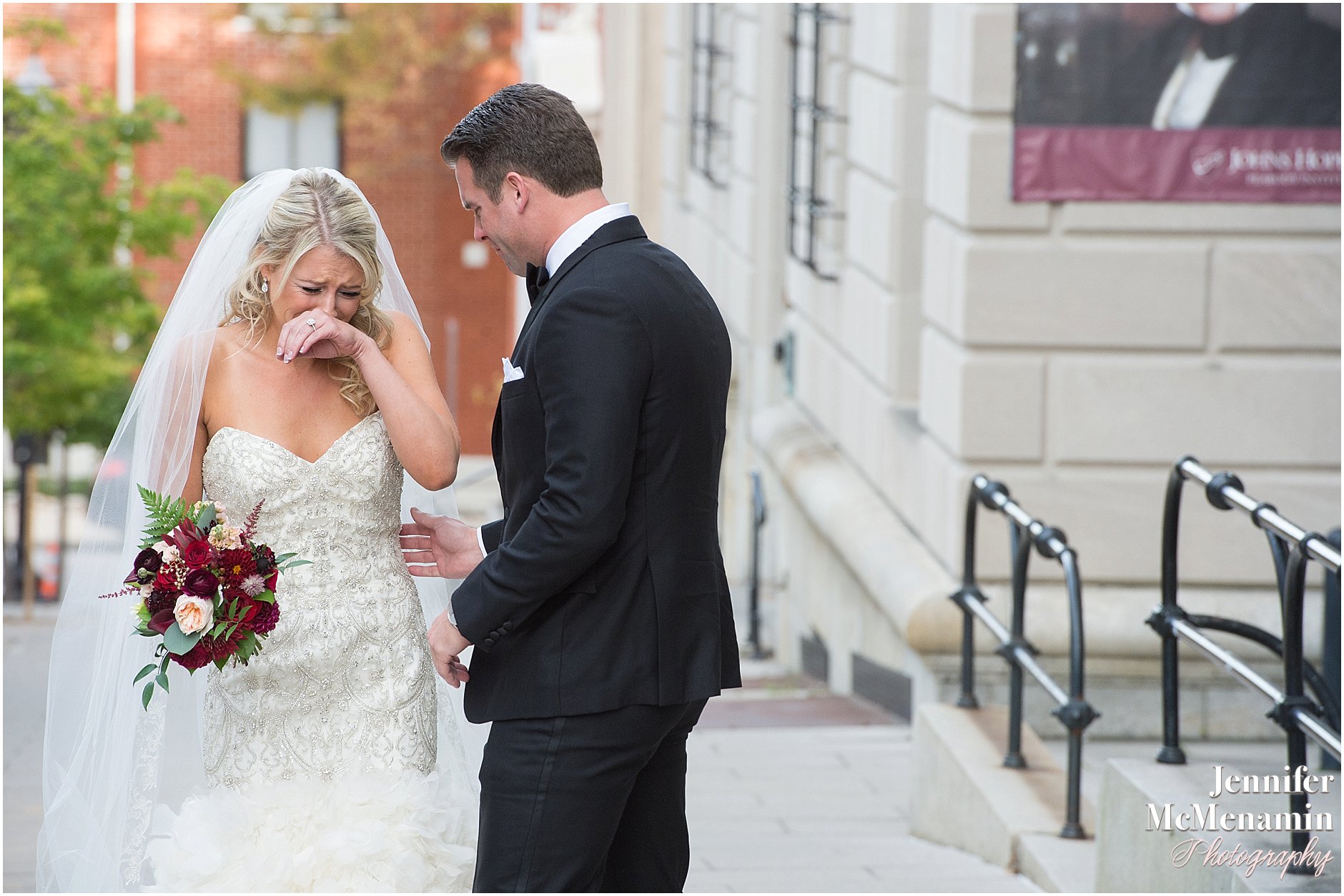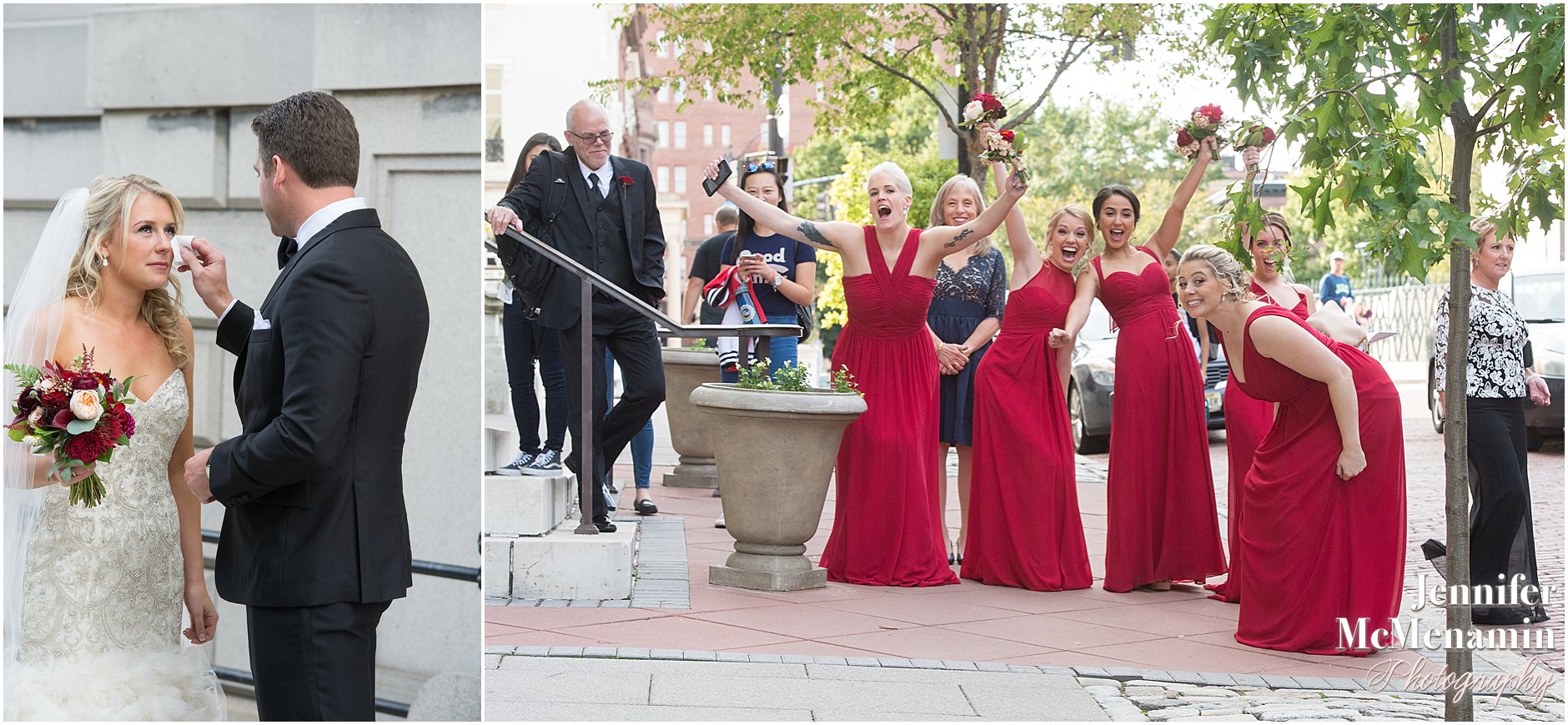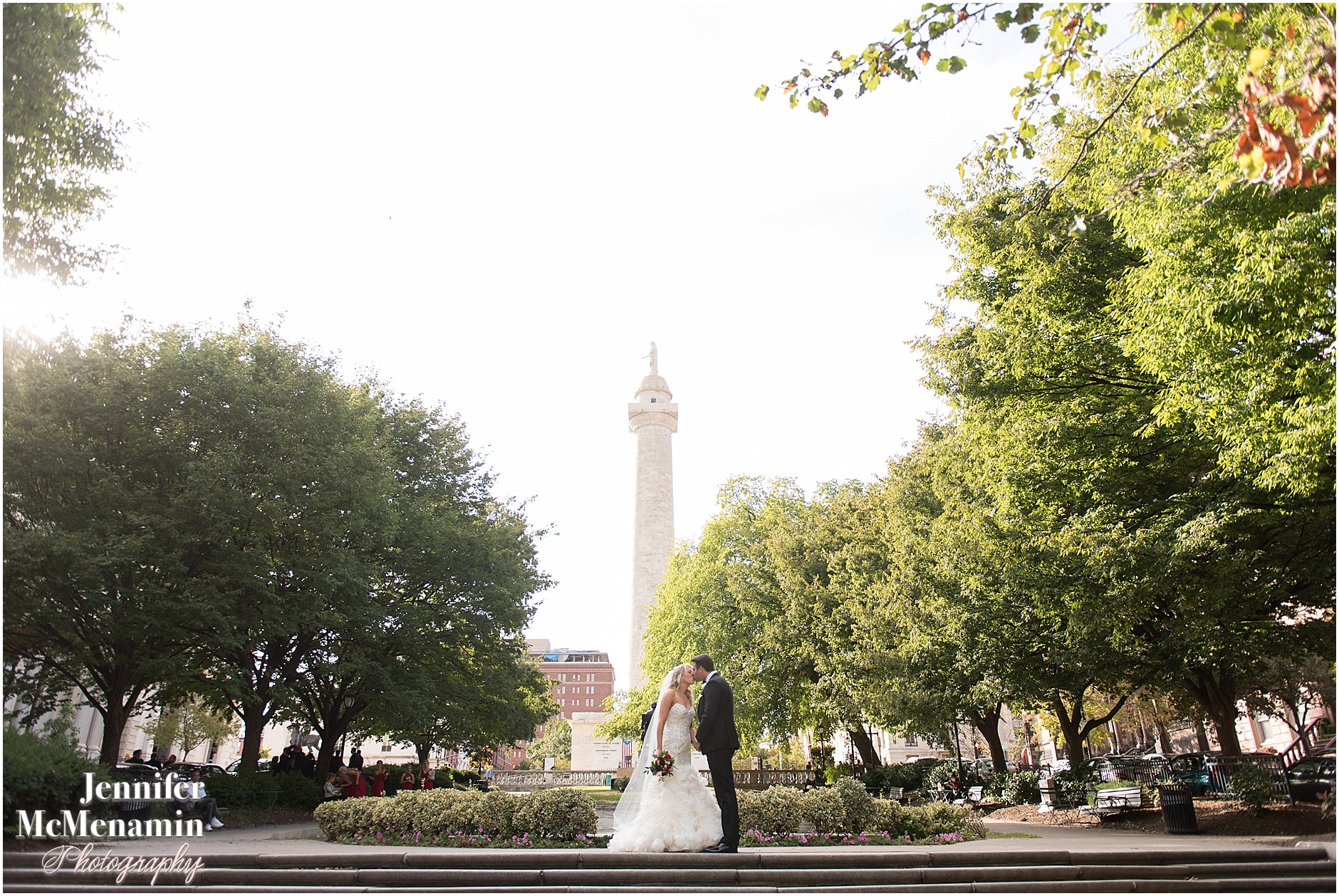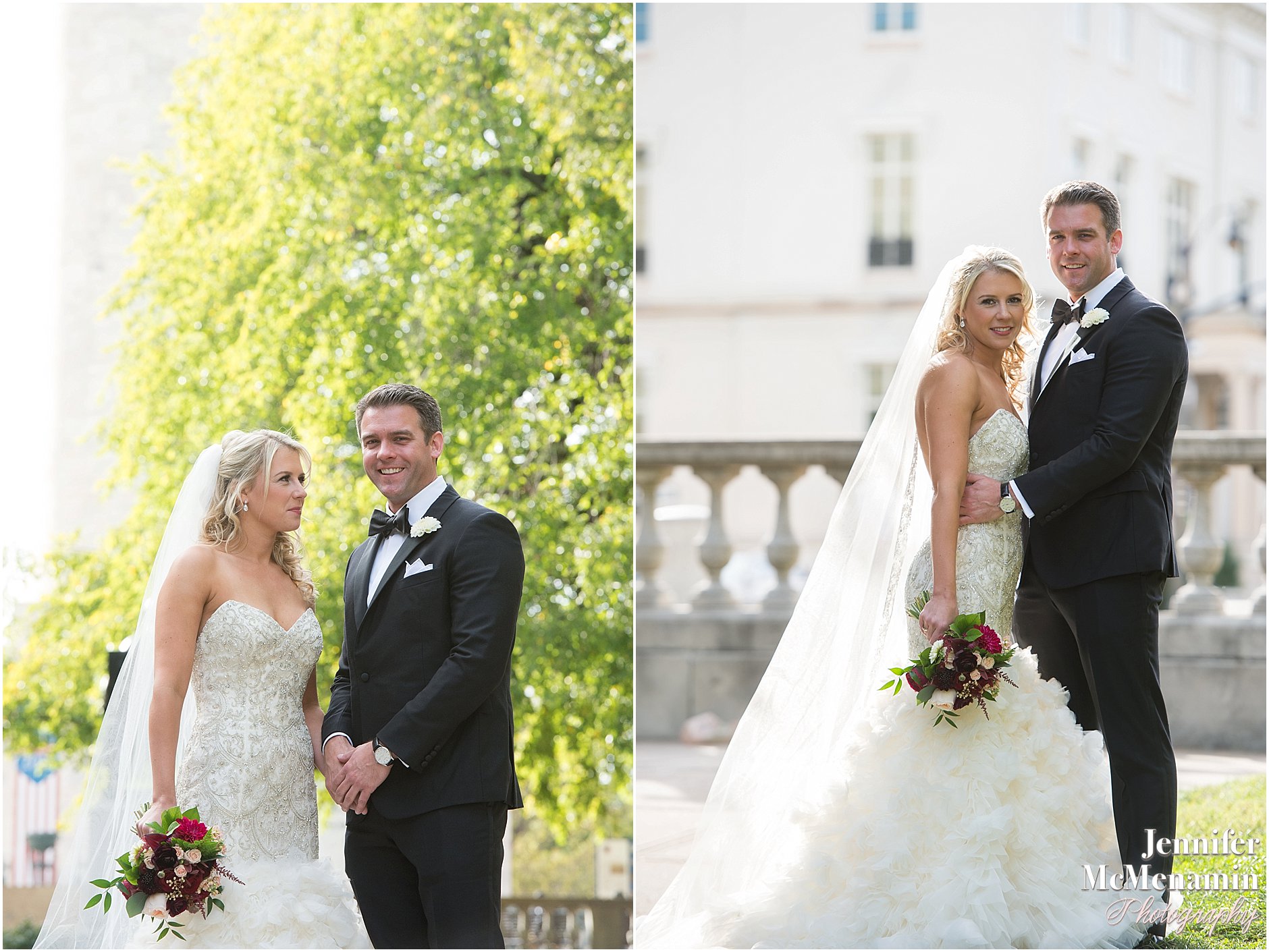 I love the little look they're exchanging in this next image.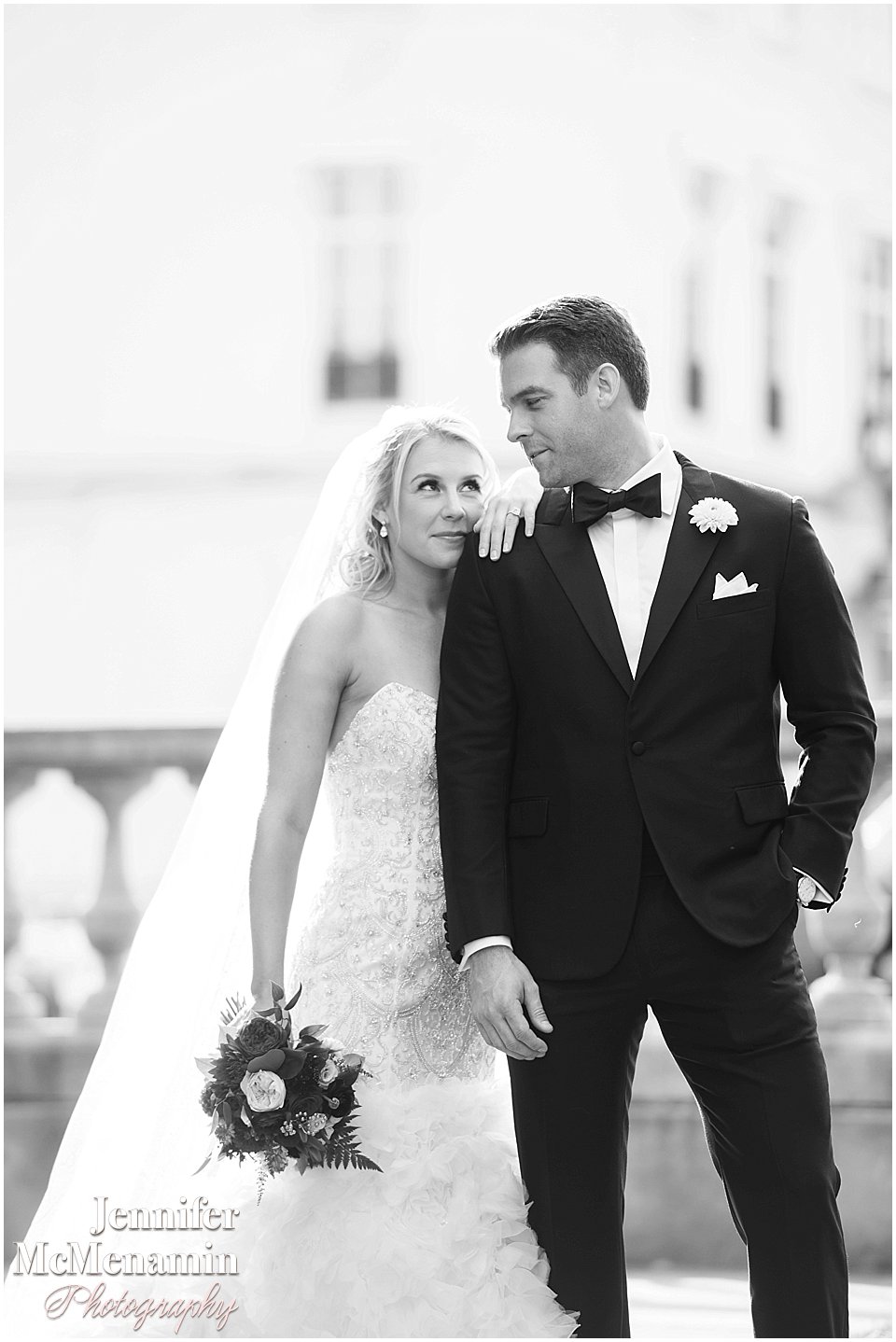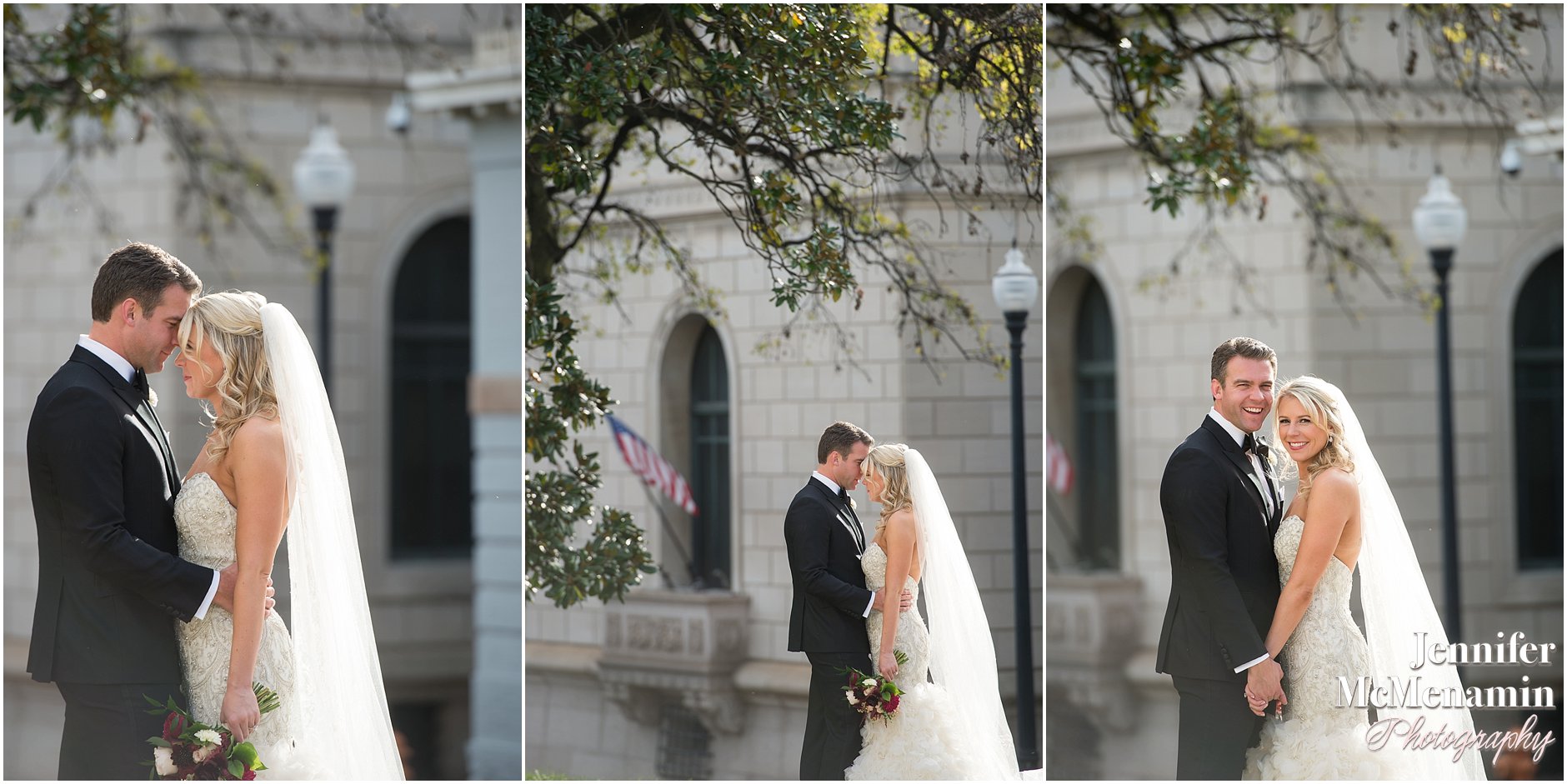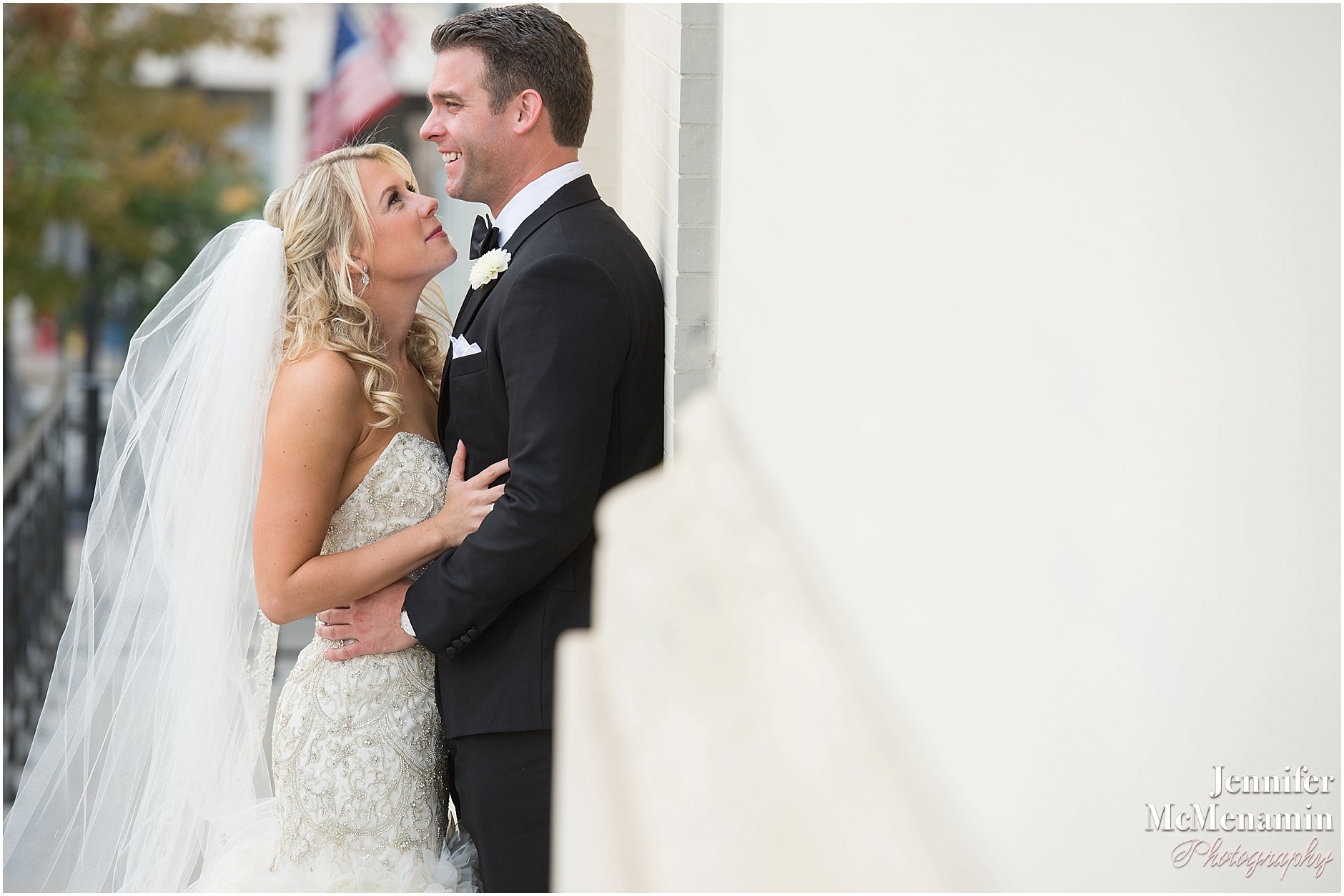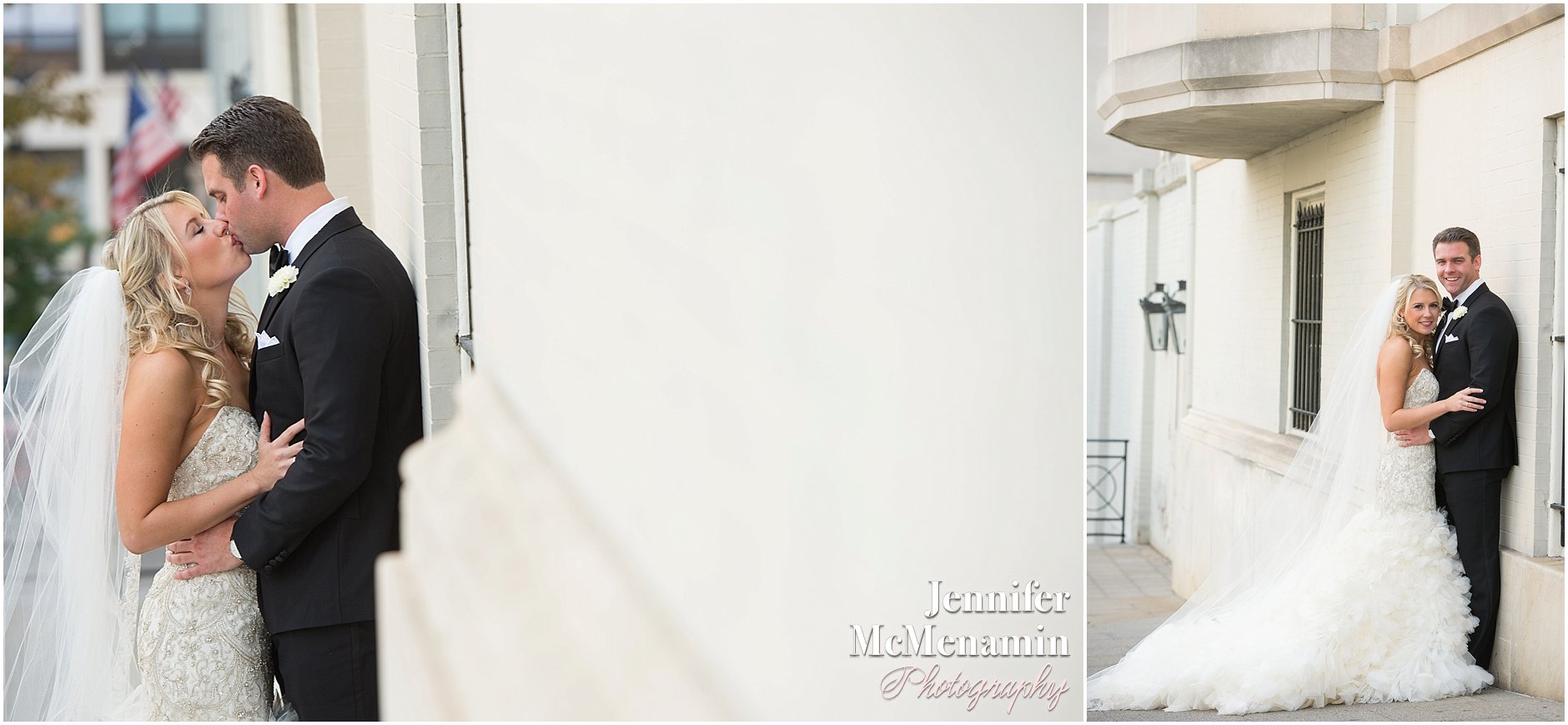 After some family and wedding party photos, it was time to head into the library for the ceremony!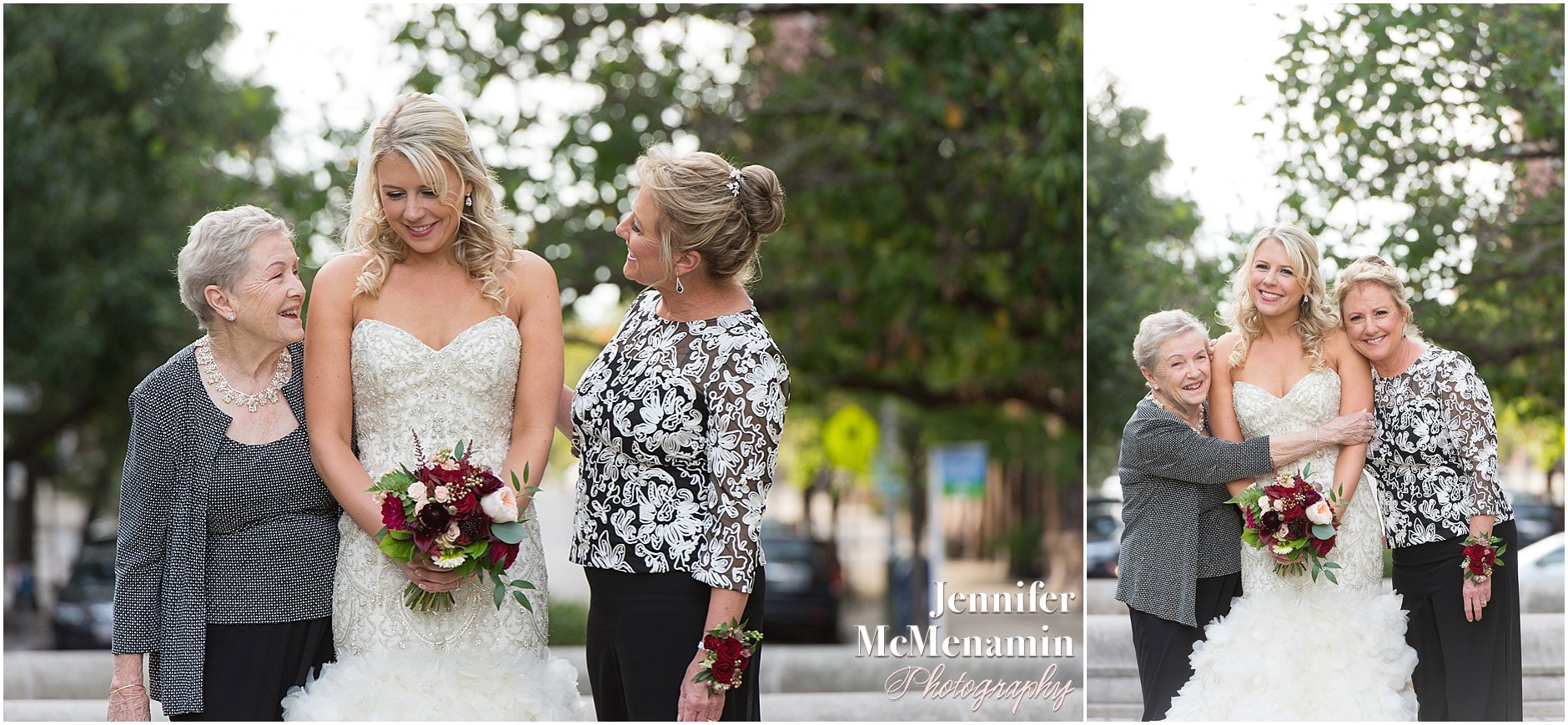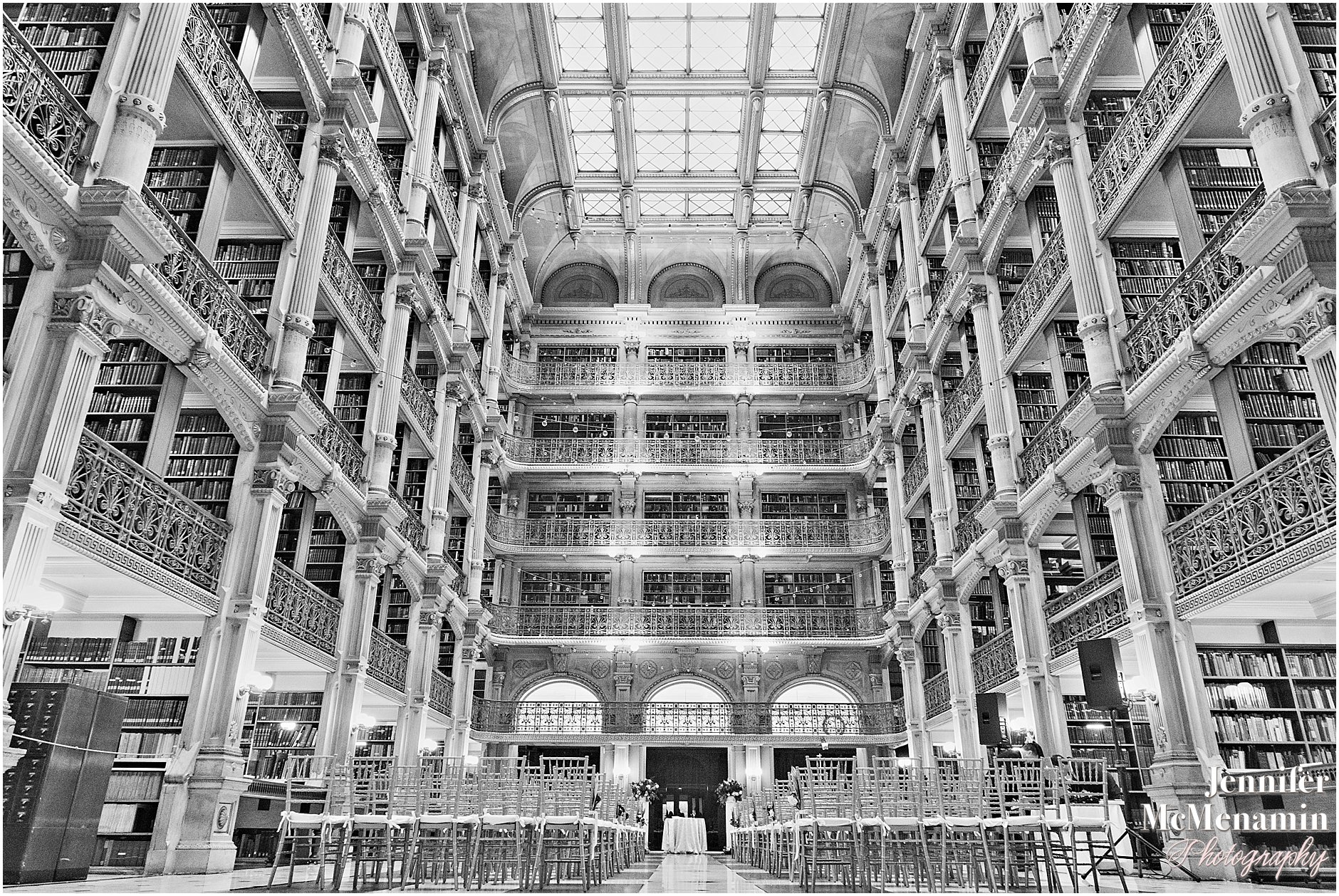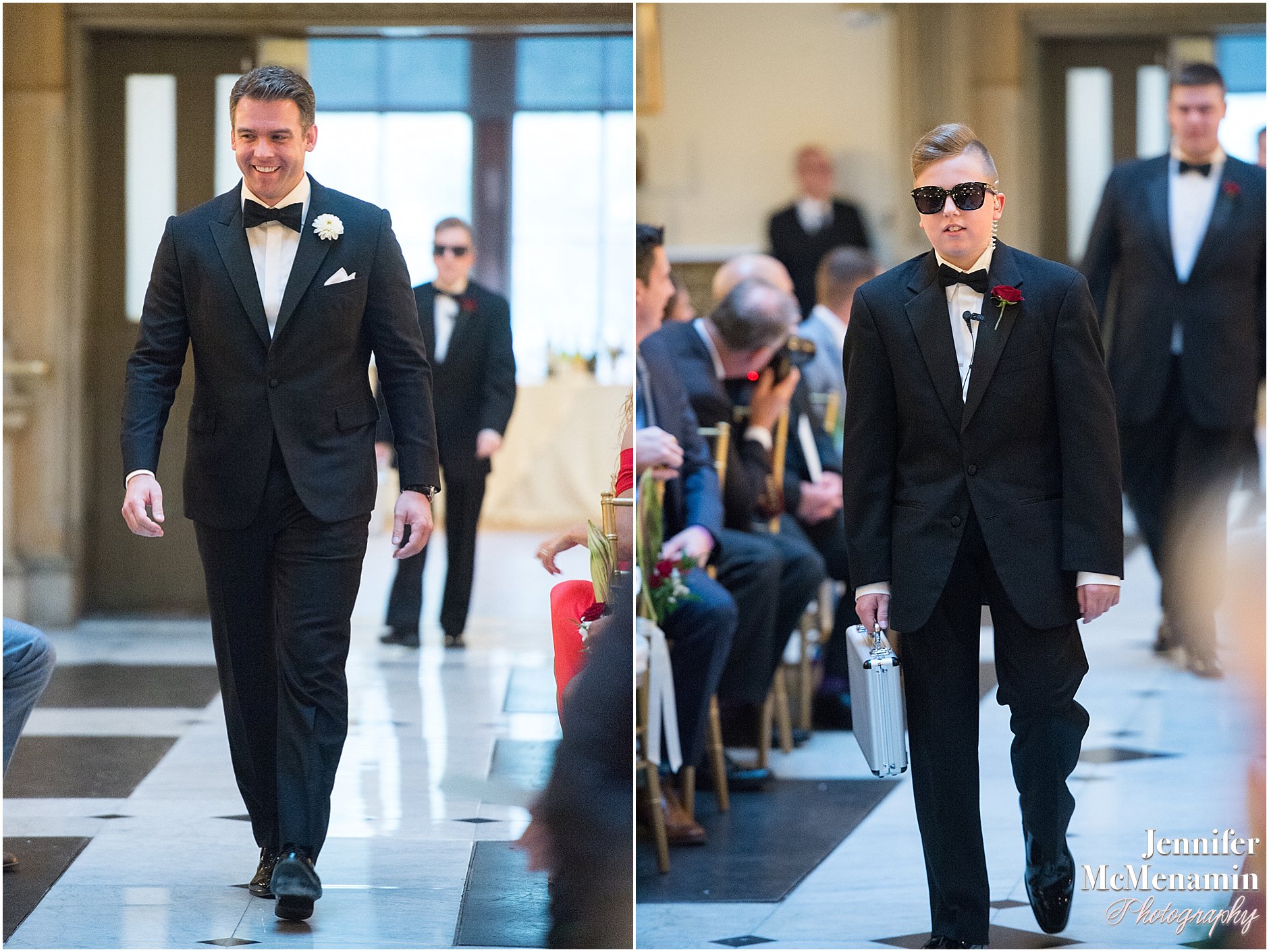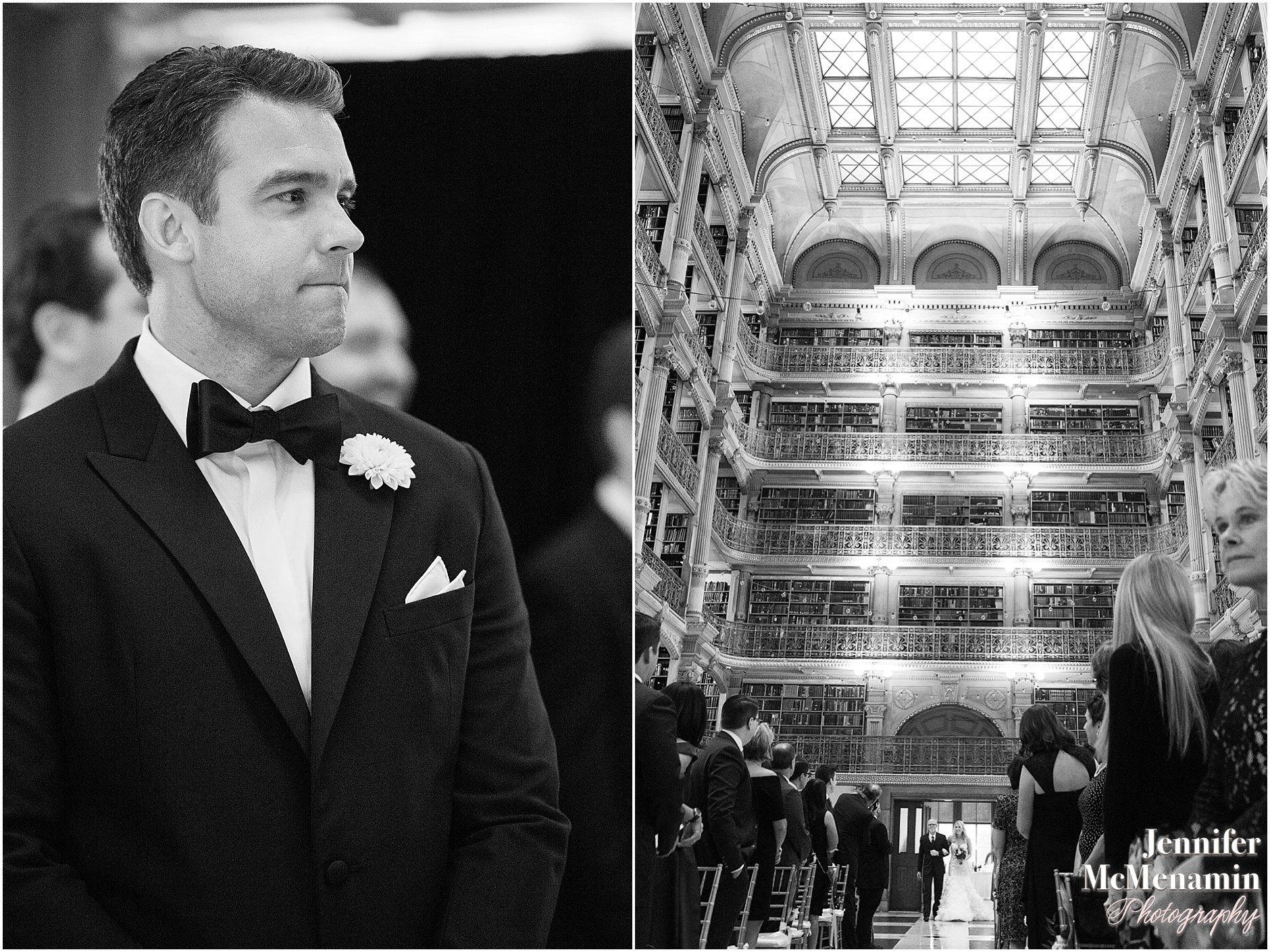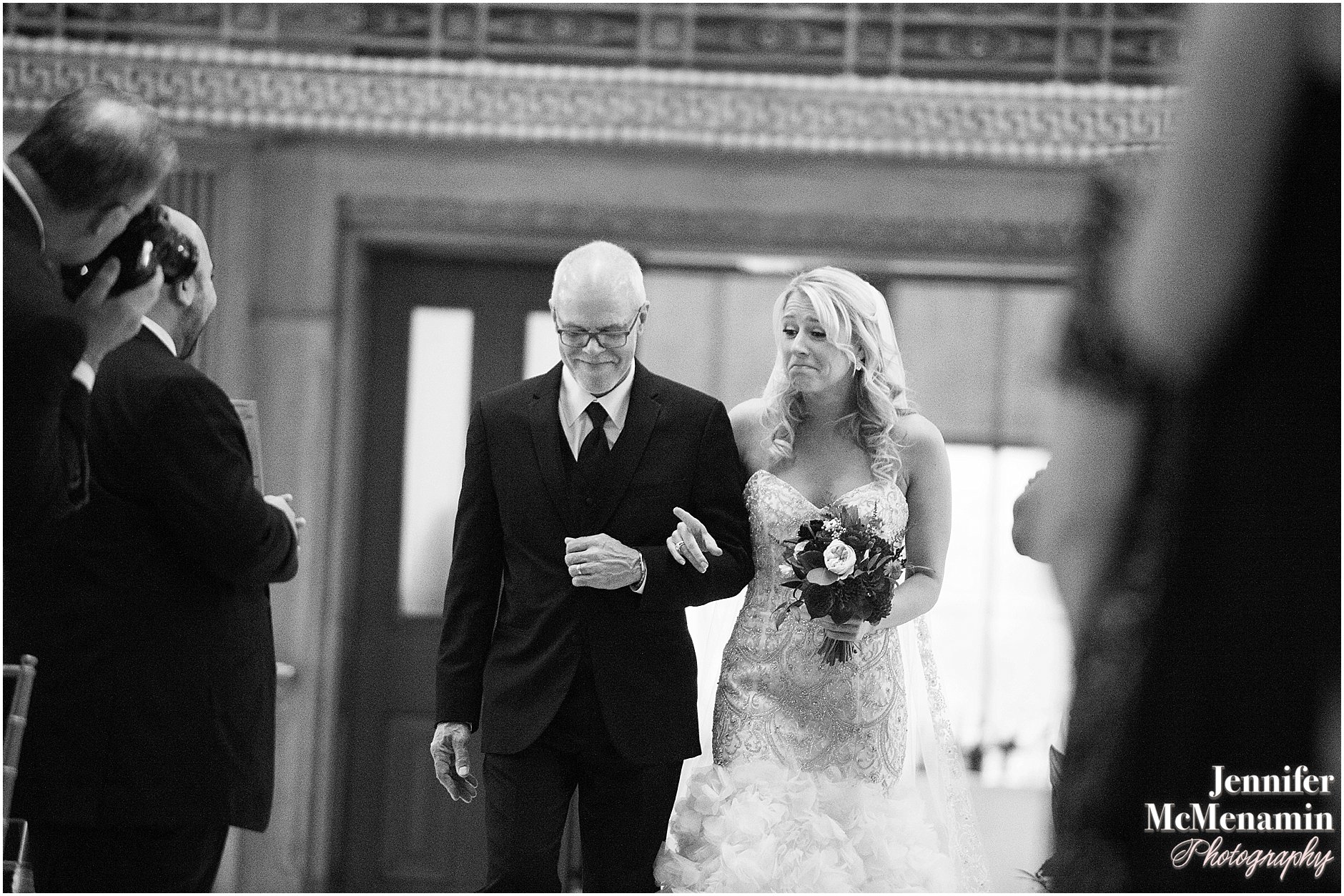 When Kelsey's veil slipped out of her hair during the processional with her father, a guest simply stepped into the aisle and pinned it back into place for her. It was lovely!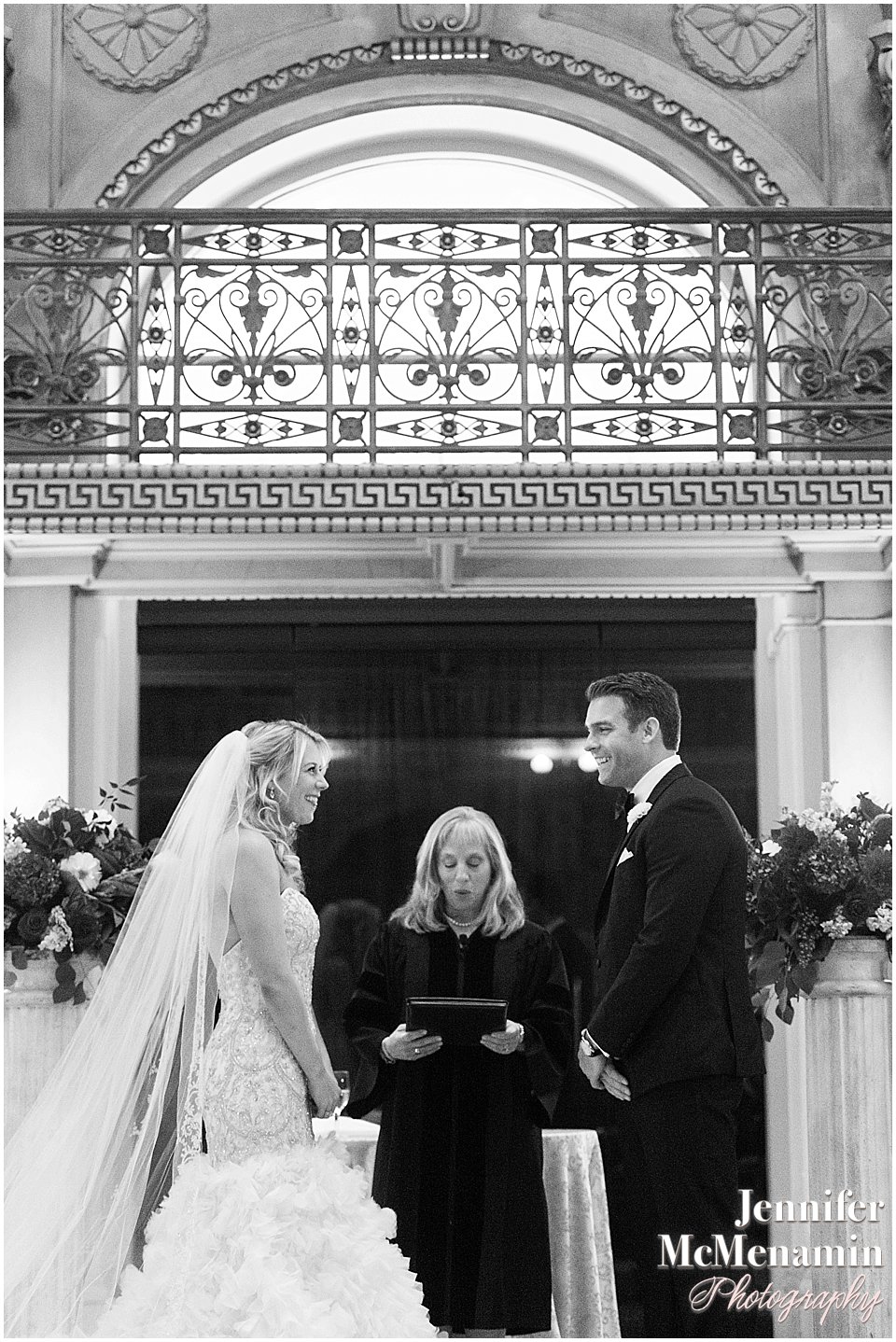 Here comes that declaration from the fairy godmother!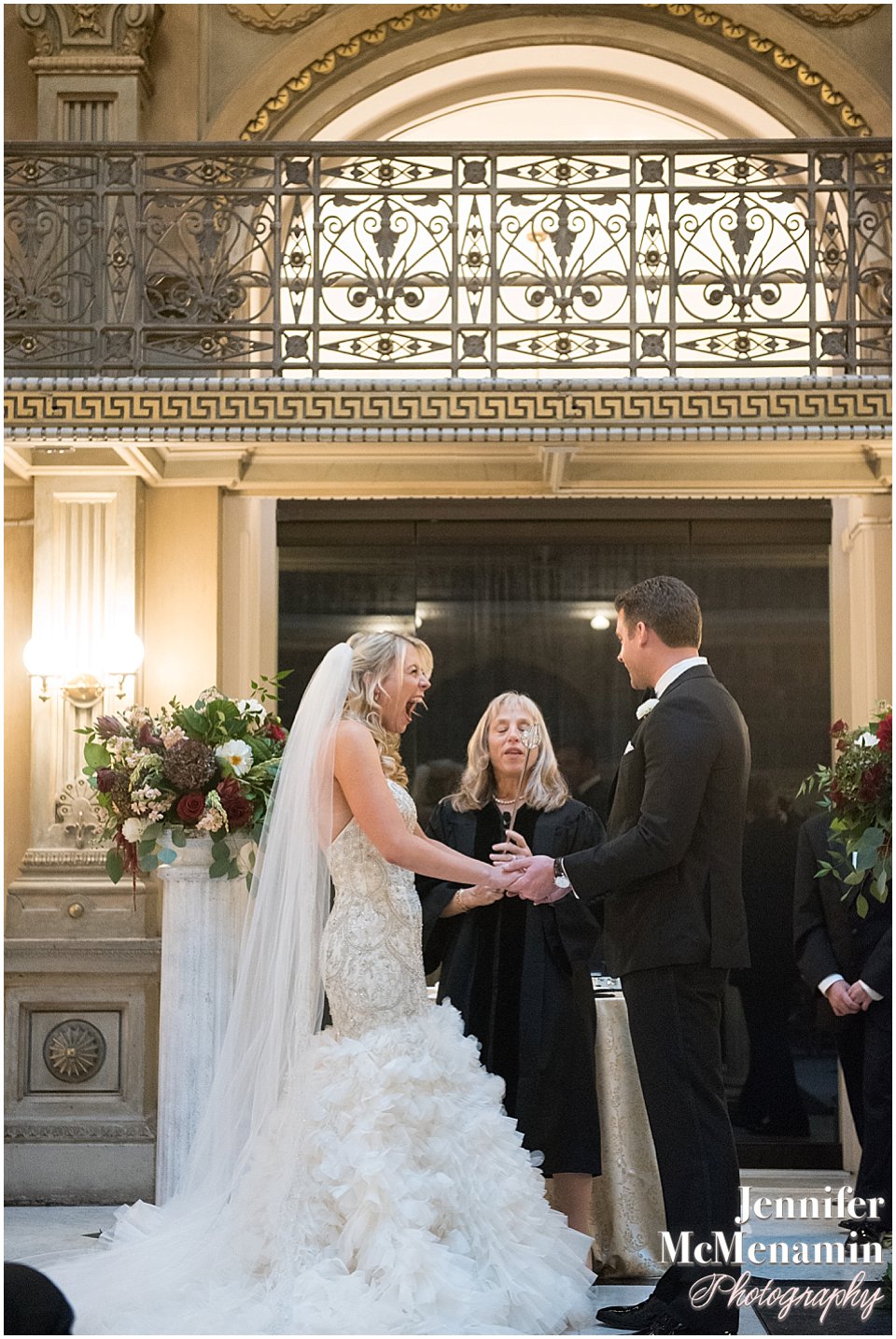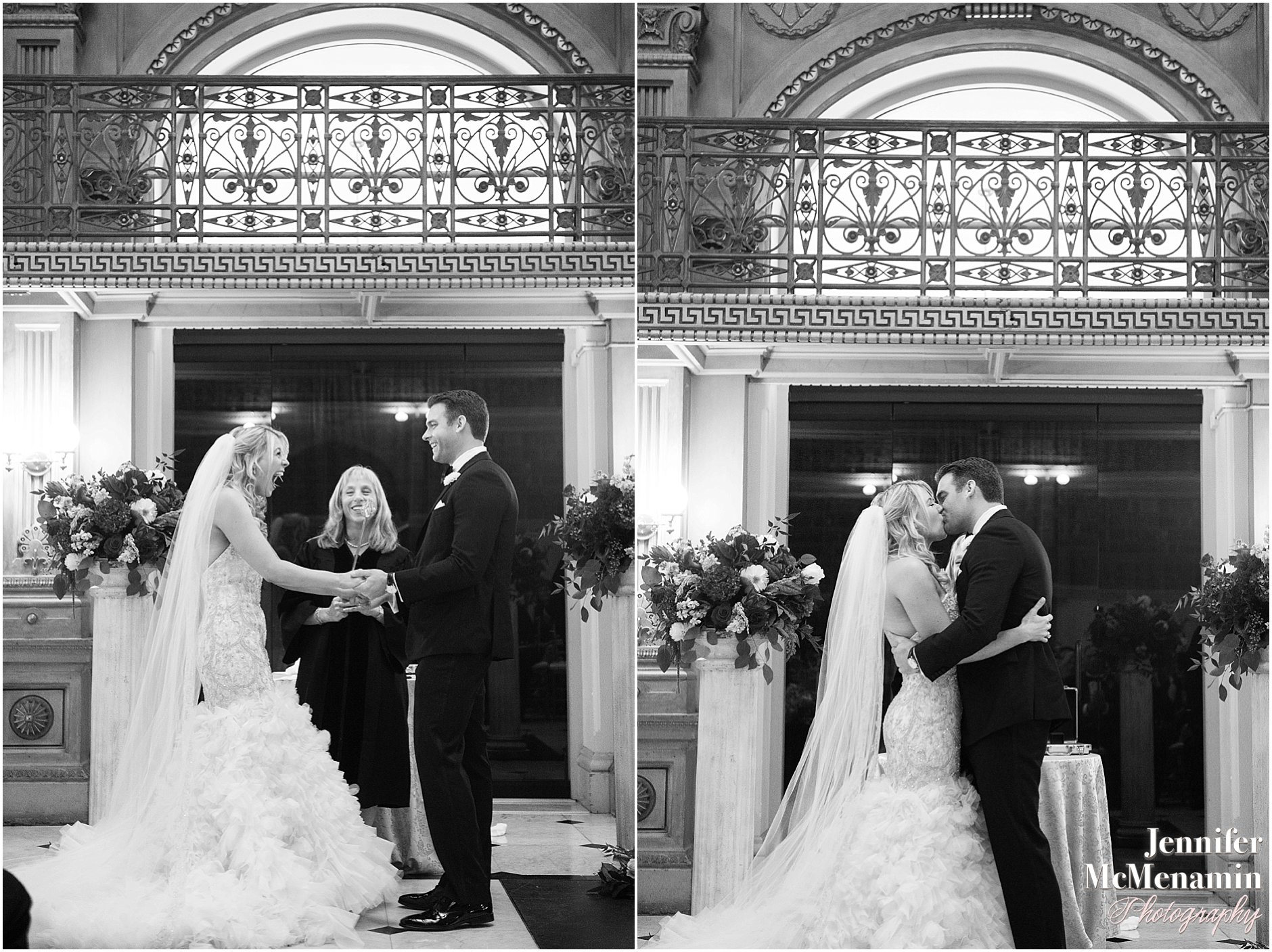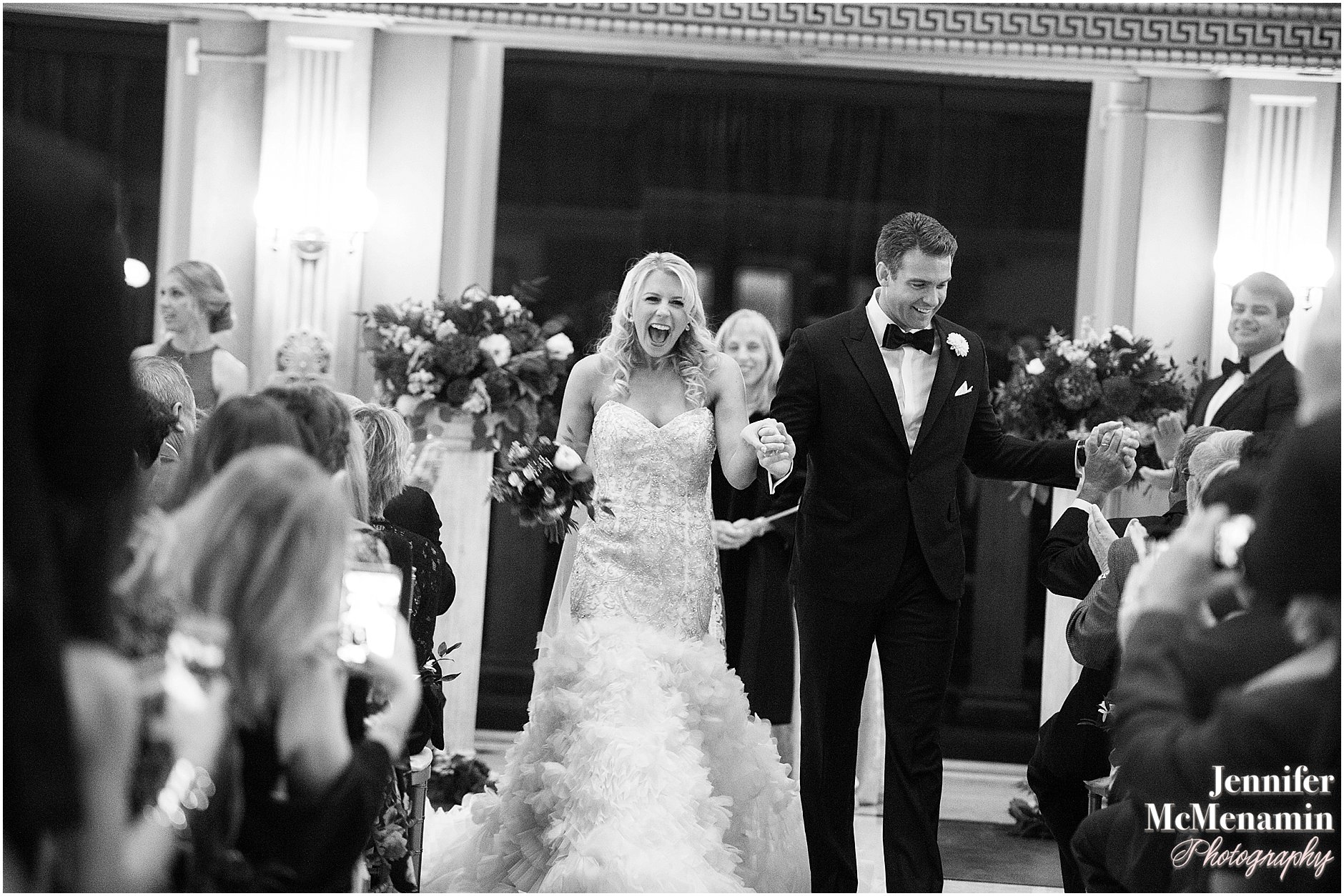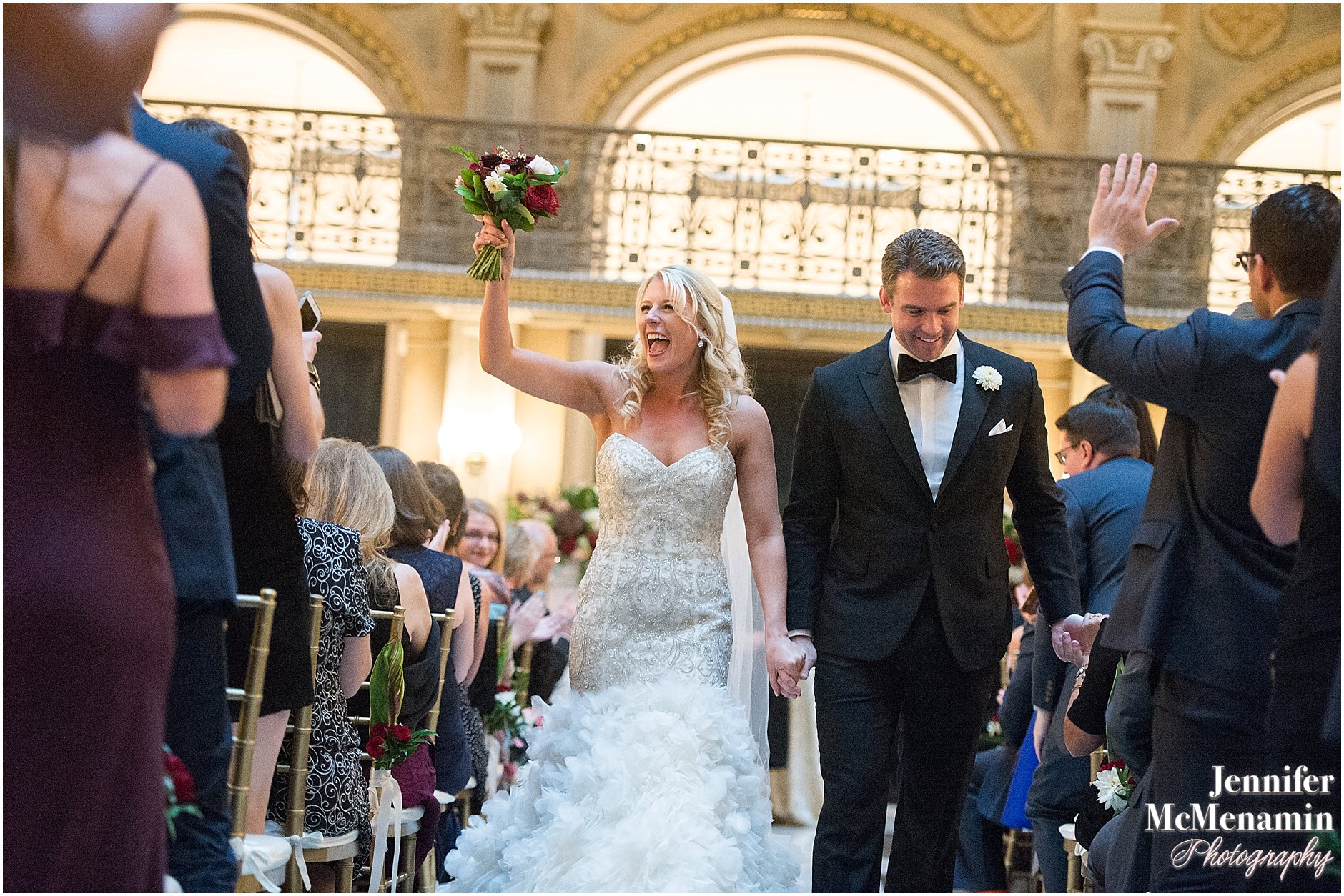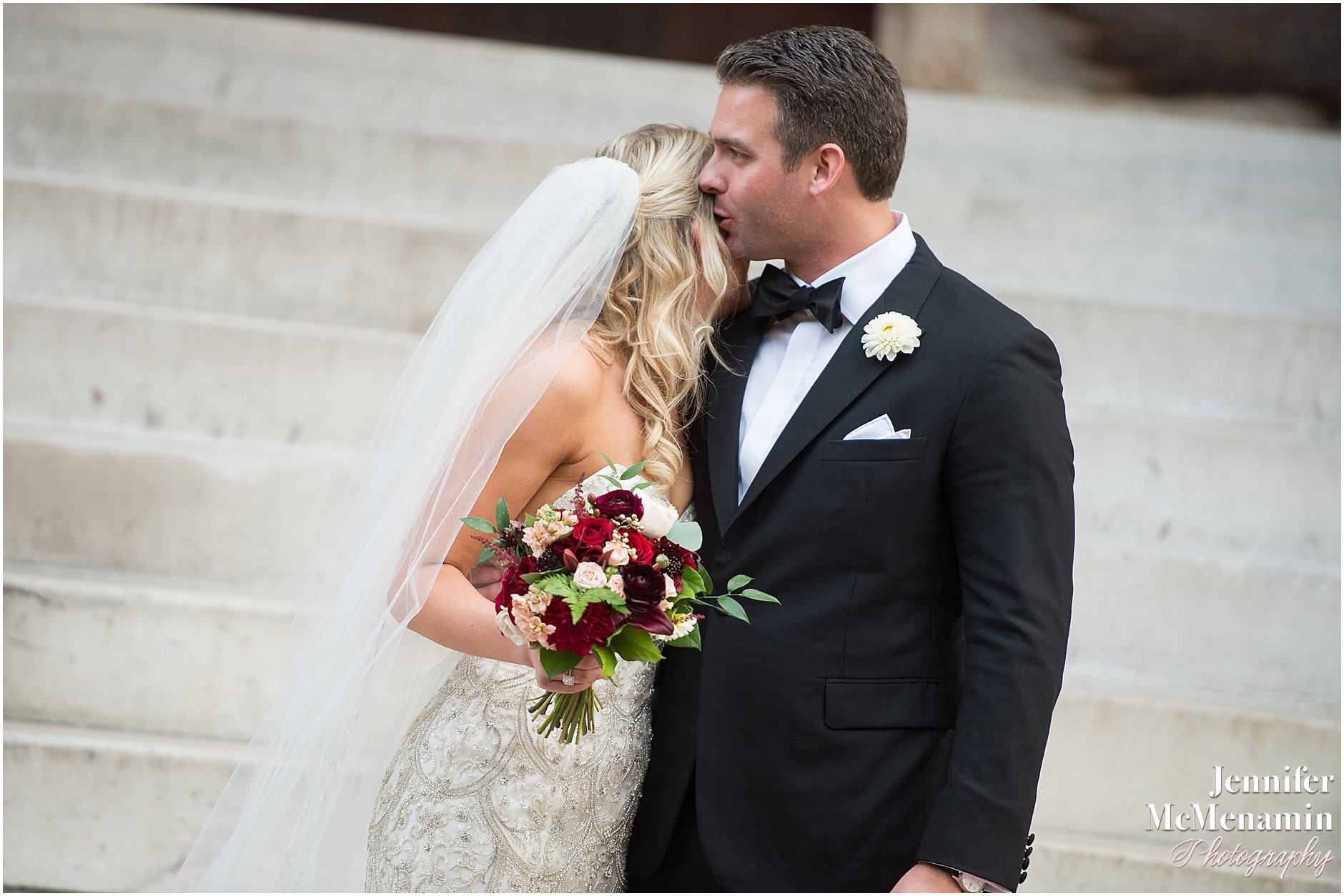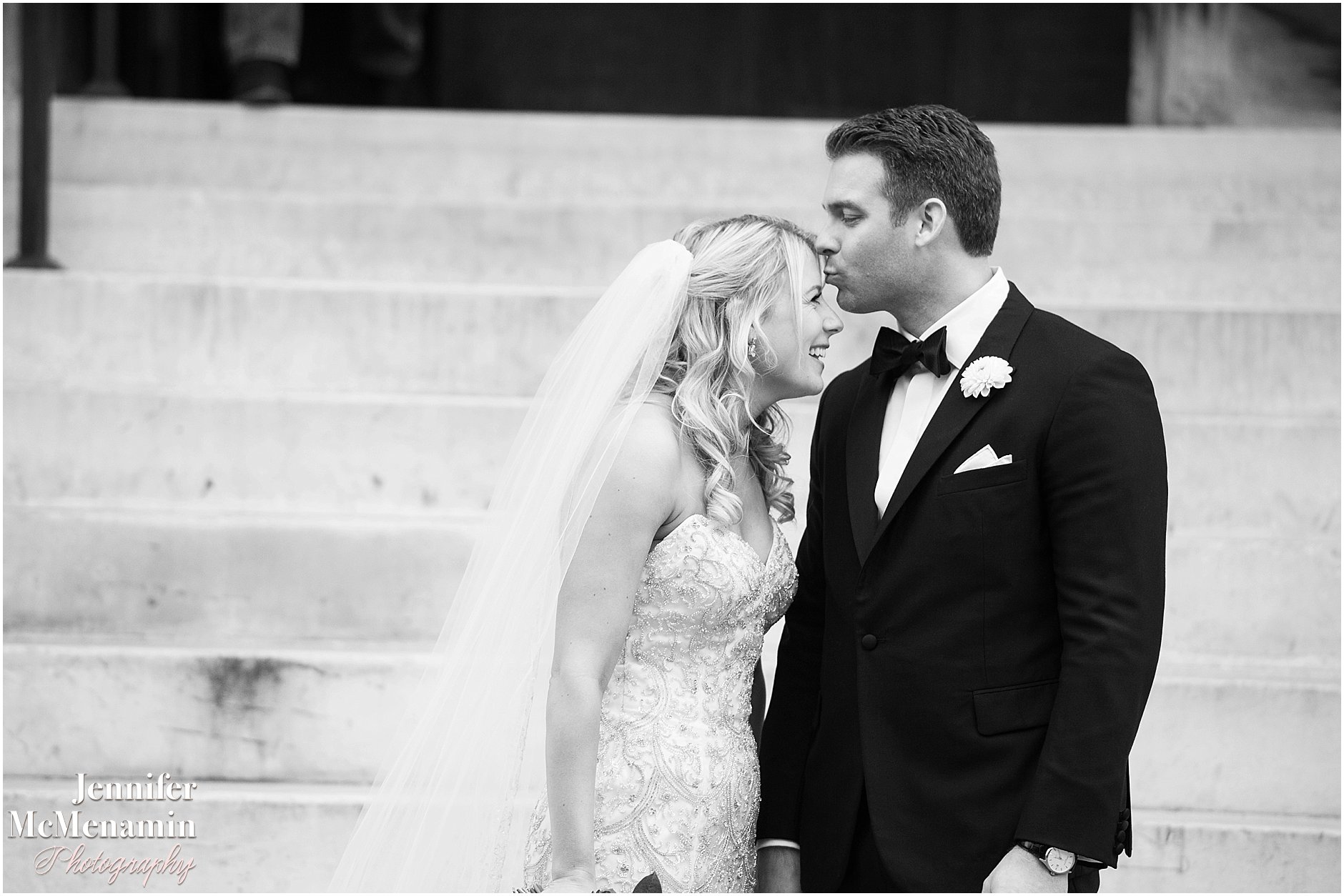 Kelsey + Chris liked a photograph from their sunrise Fells Point engagement session this past summer so much that they wanted to shoot a similar pose with a different big door on their wedding day so that they can frame the two images together. I was happy to oblige!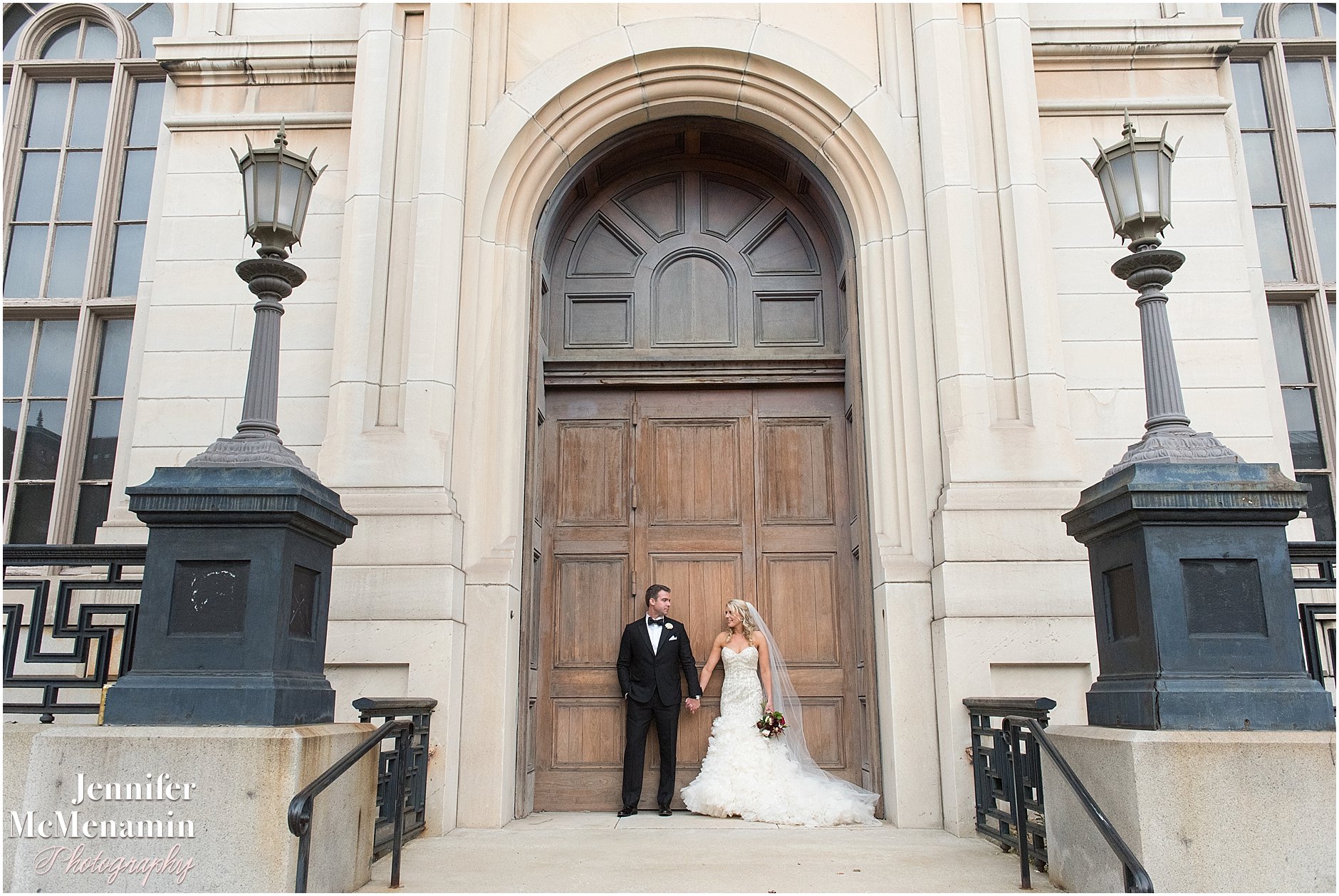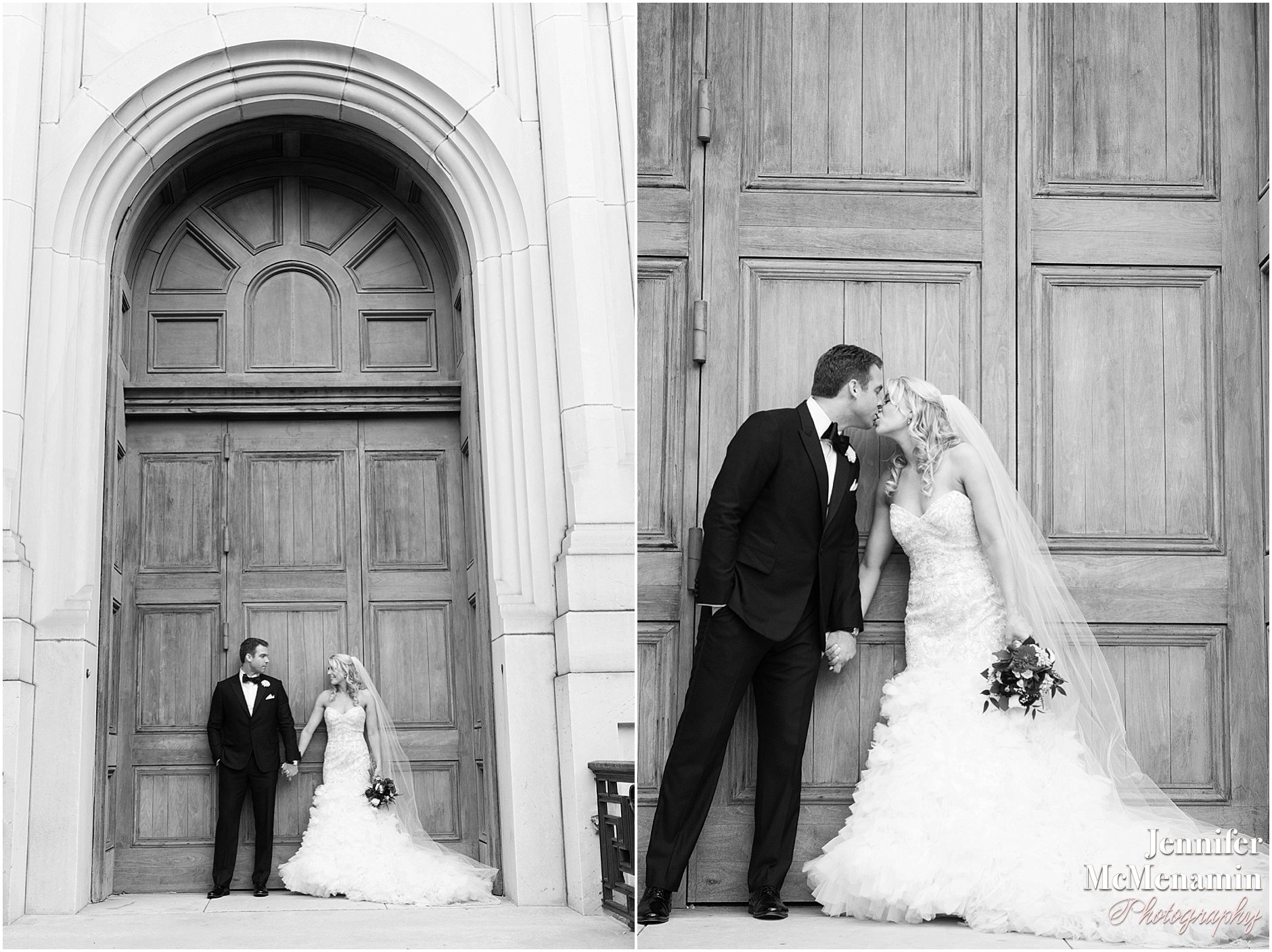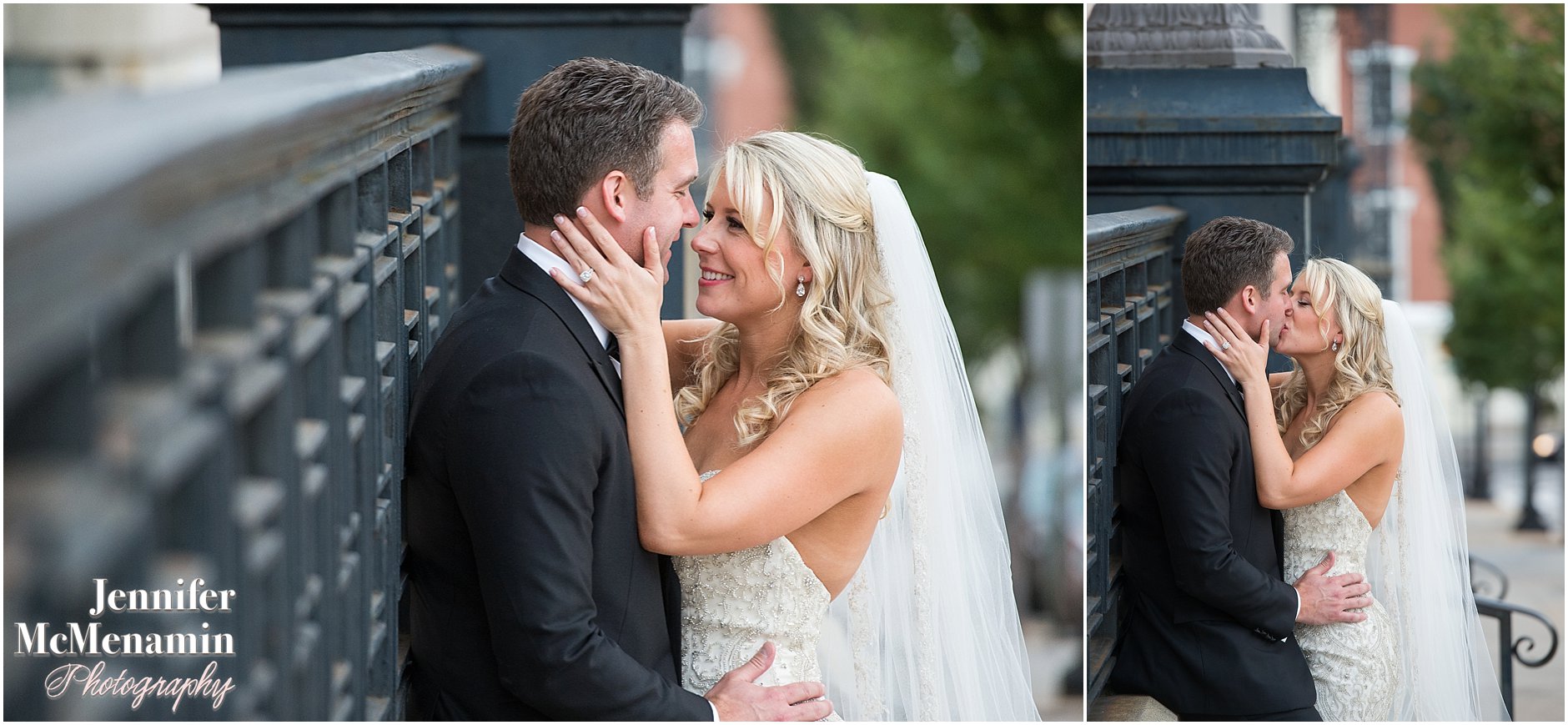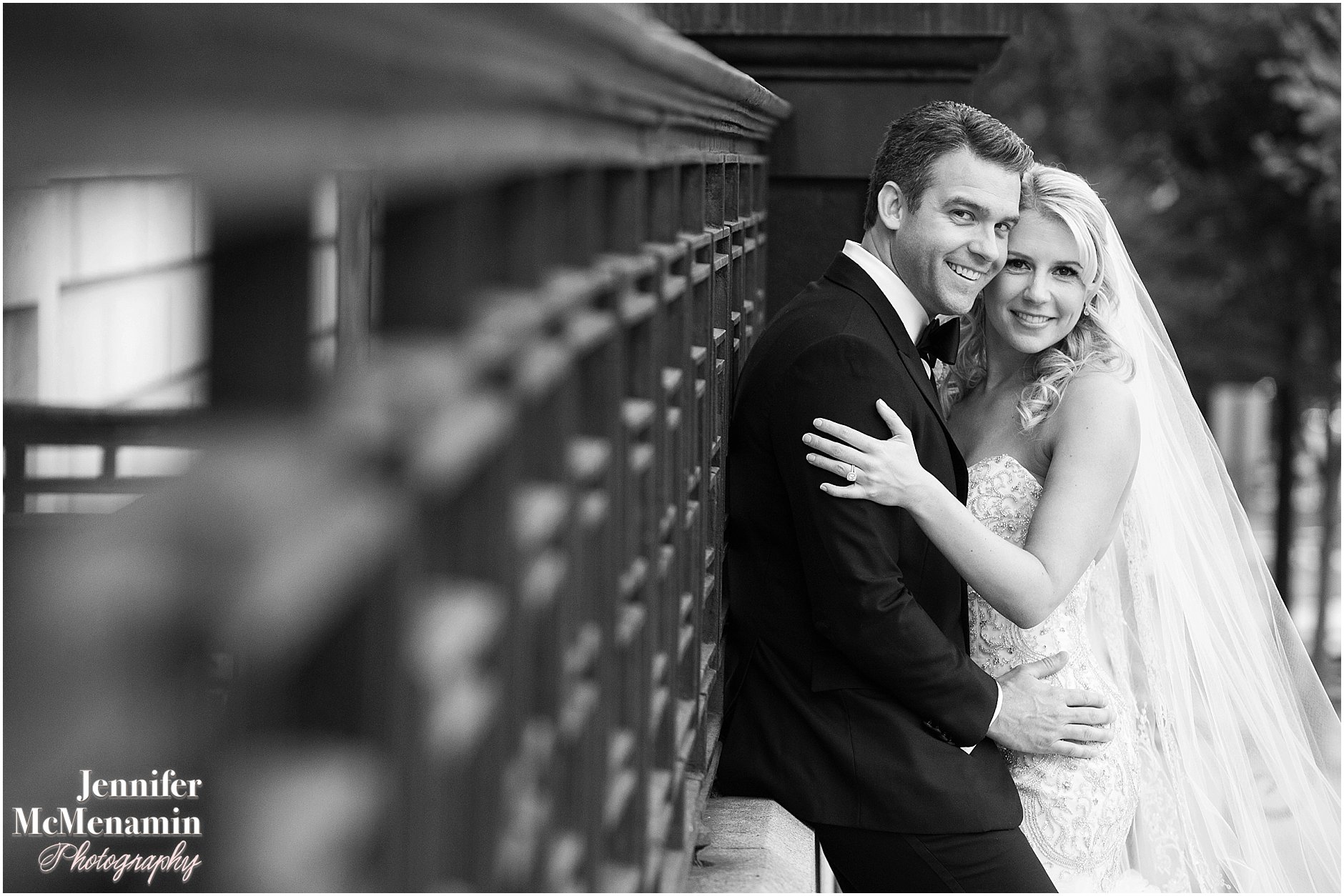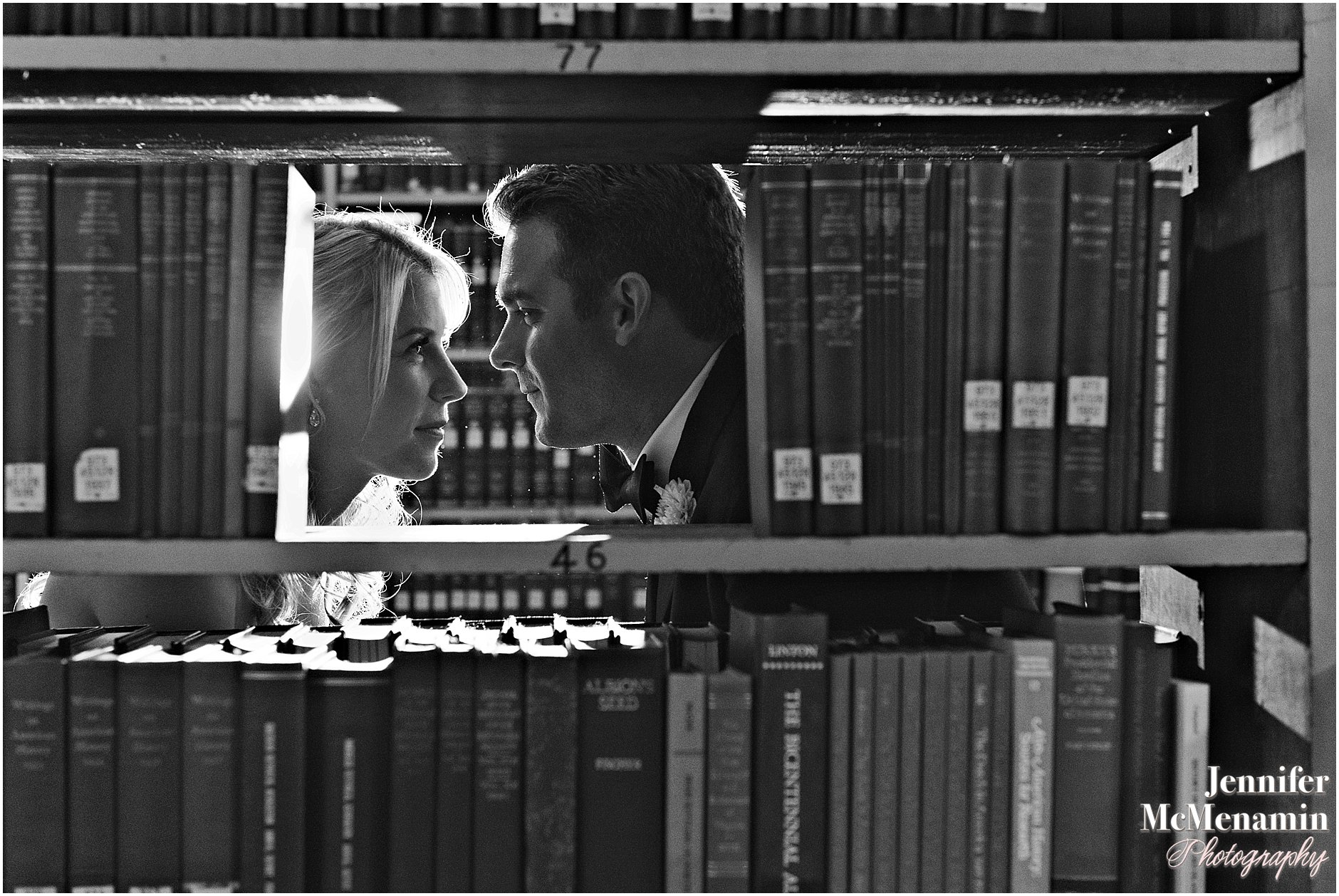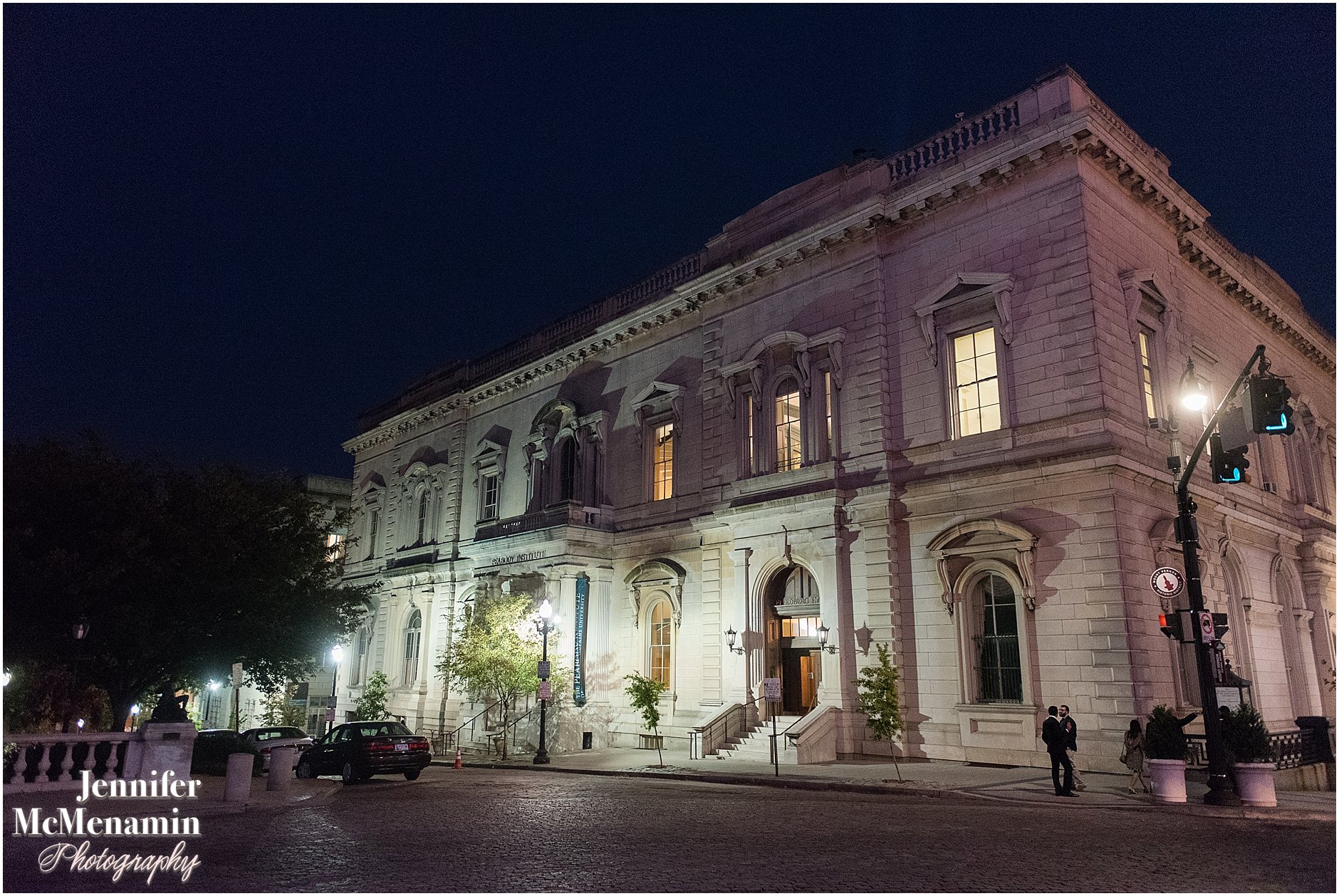 Kelsey + Chris told me at our first meeting that they both mostly wanted candid photographs on their big day — but that one big sweeping scene shot of them in the library before the reception was a must! Mission accomplished.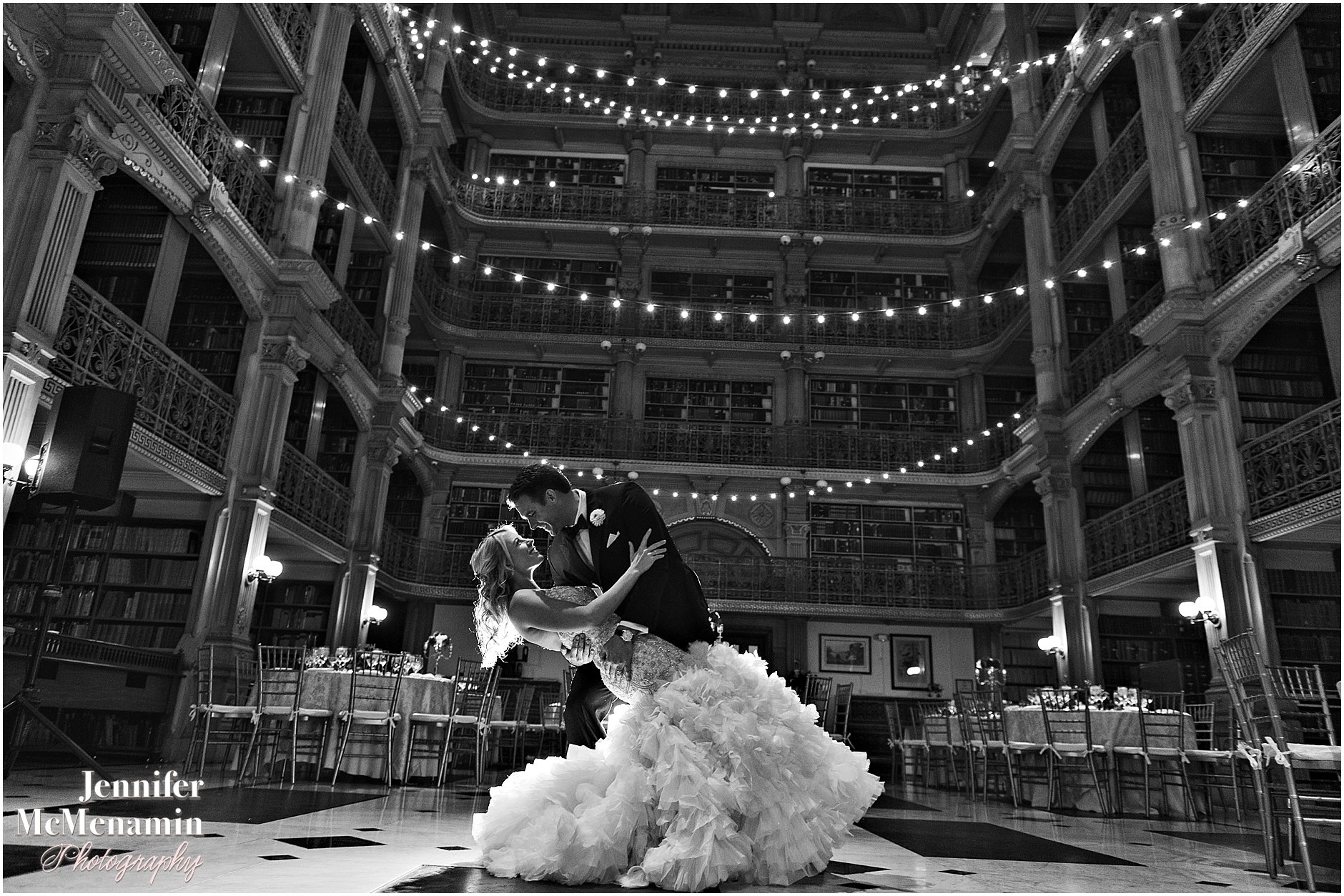 And then, they kicked off the reception and a night of dancing, dining, fun and frivolity.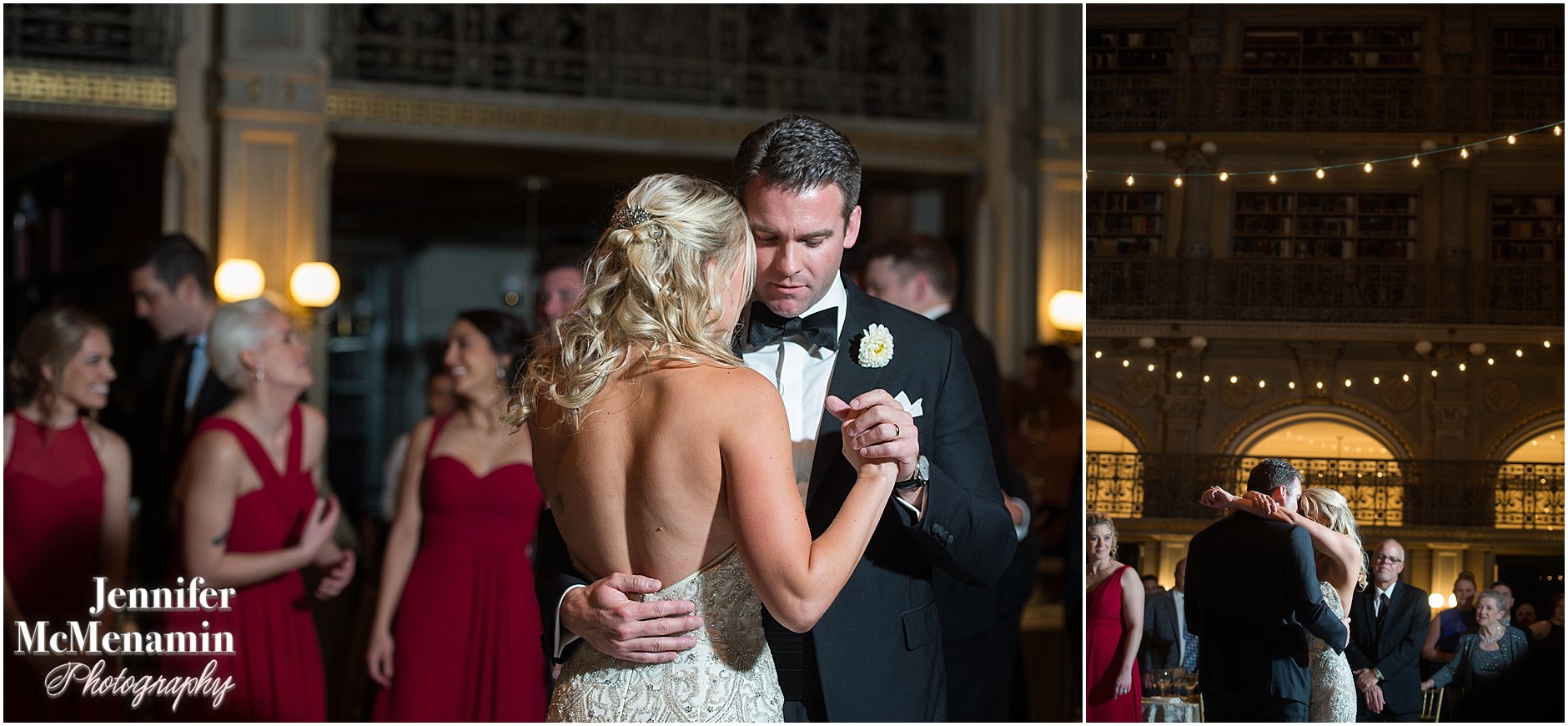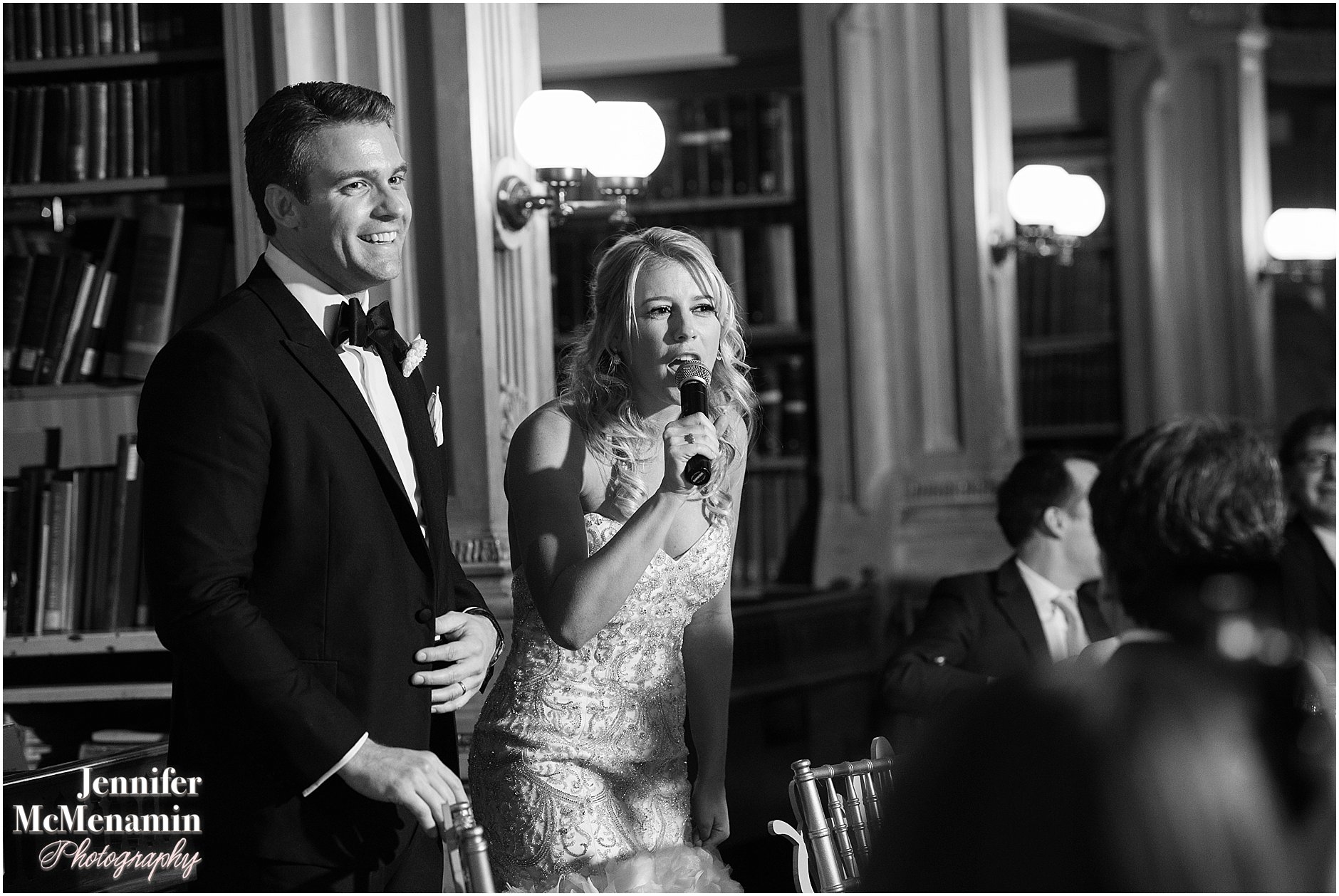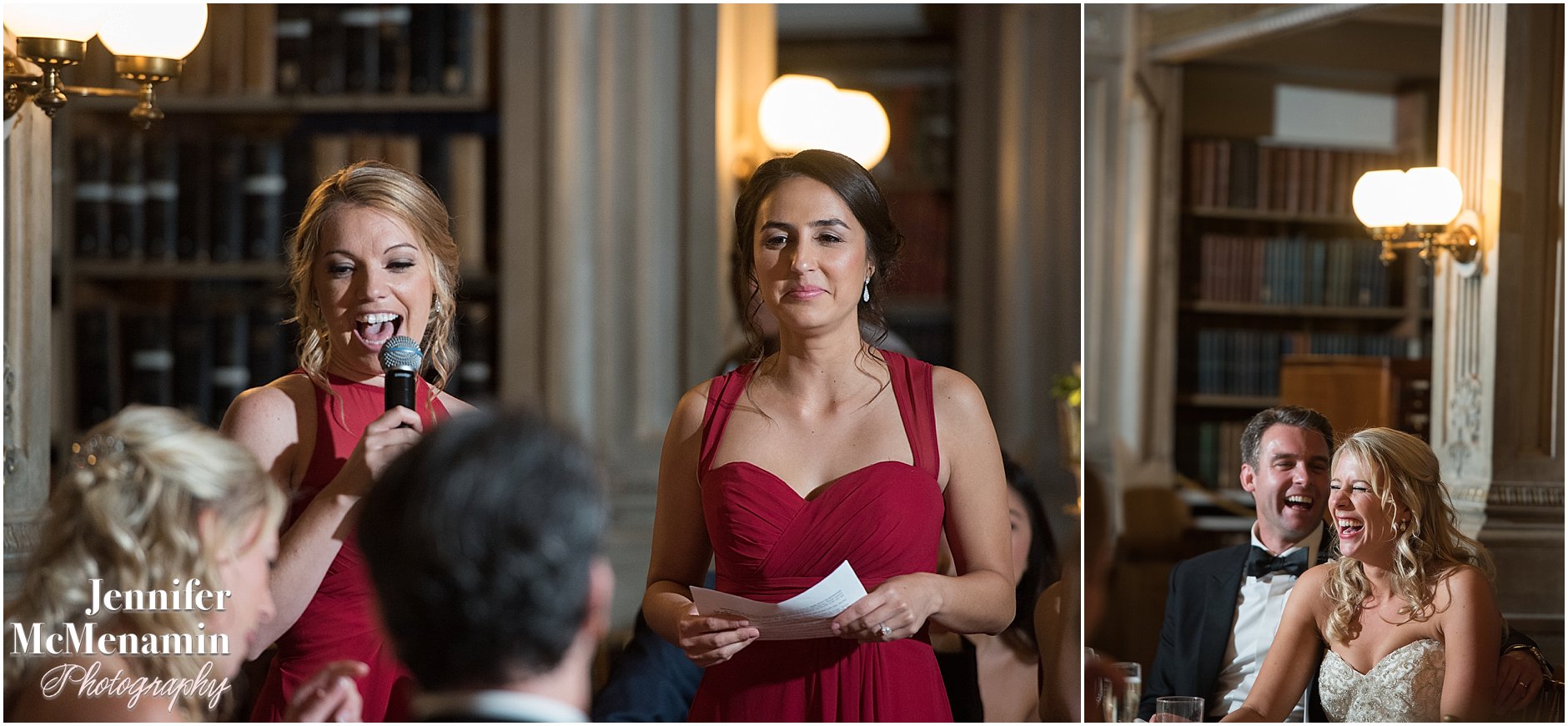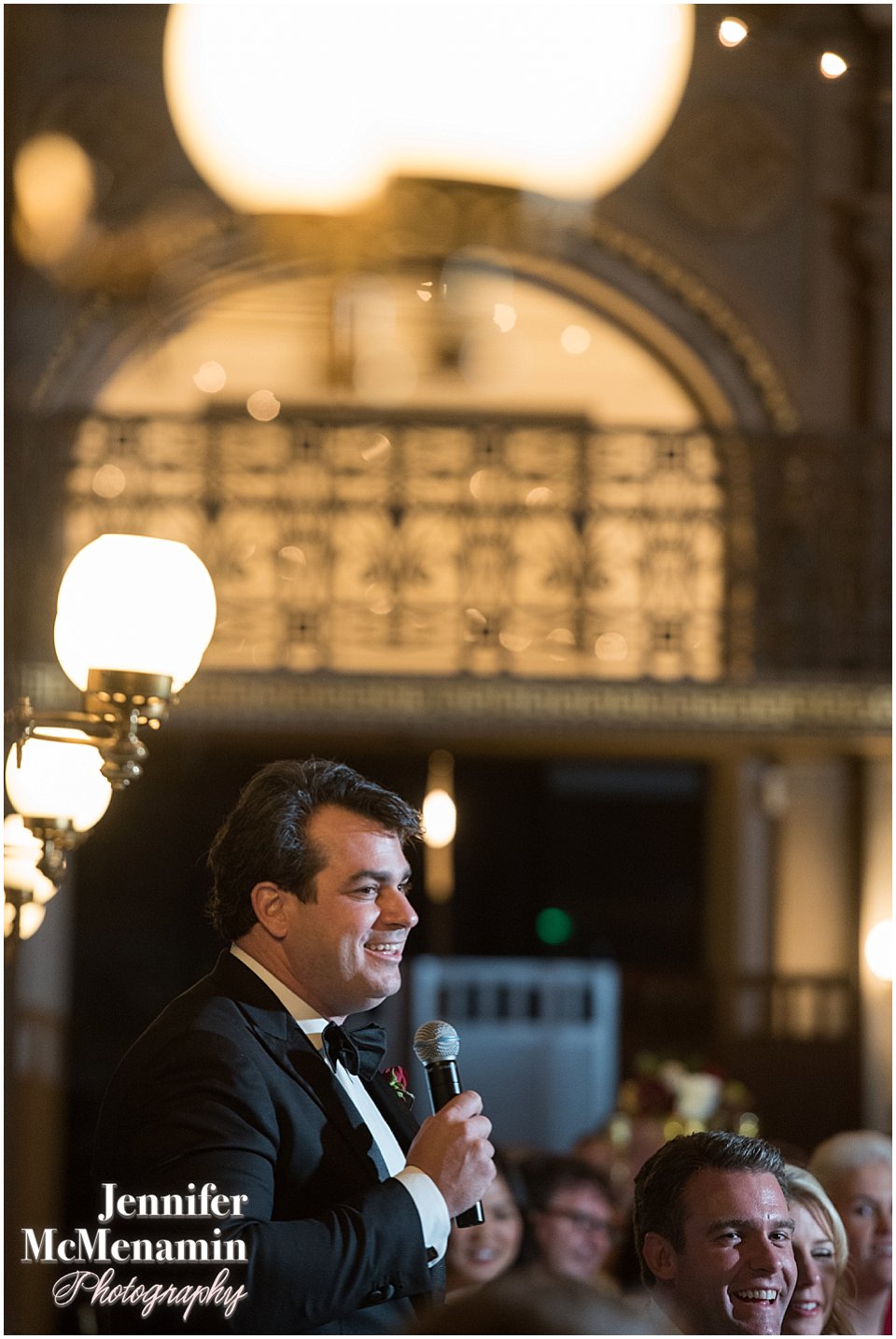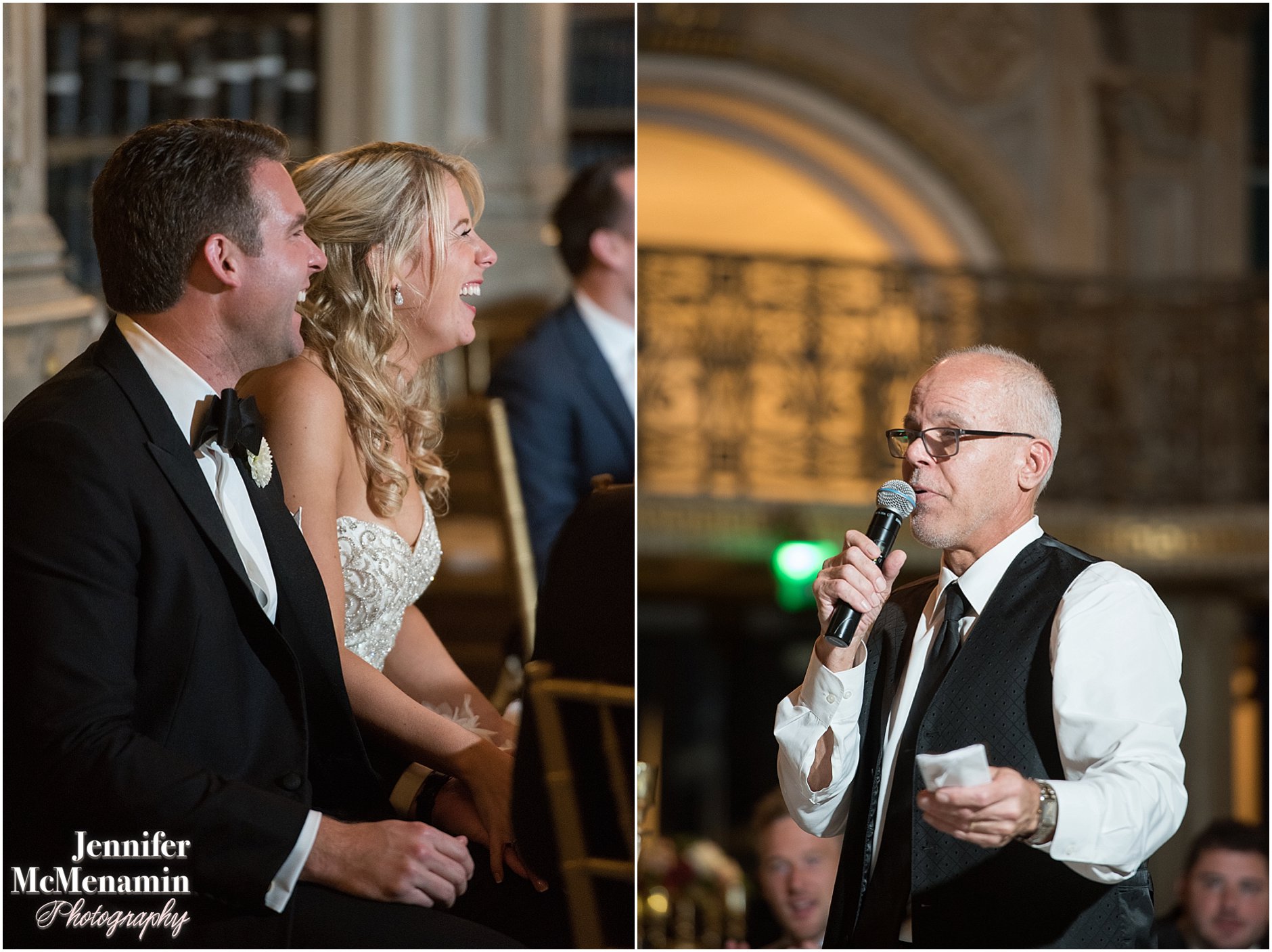 These two newlyweds asked if I wouldn't mind snapping a photo for them with their new rings. Of course not!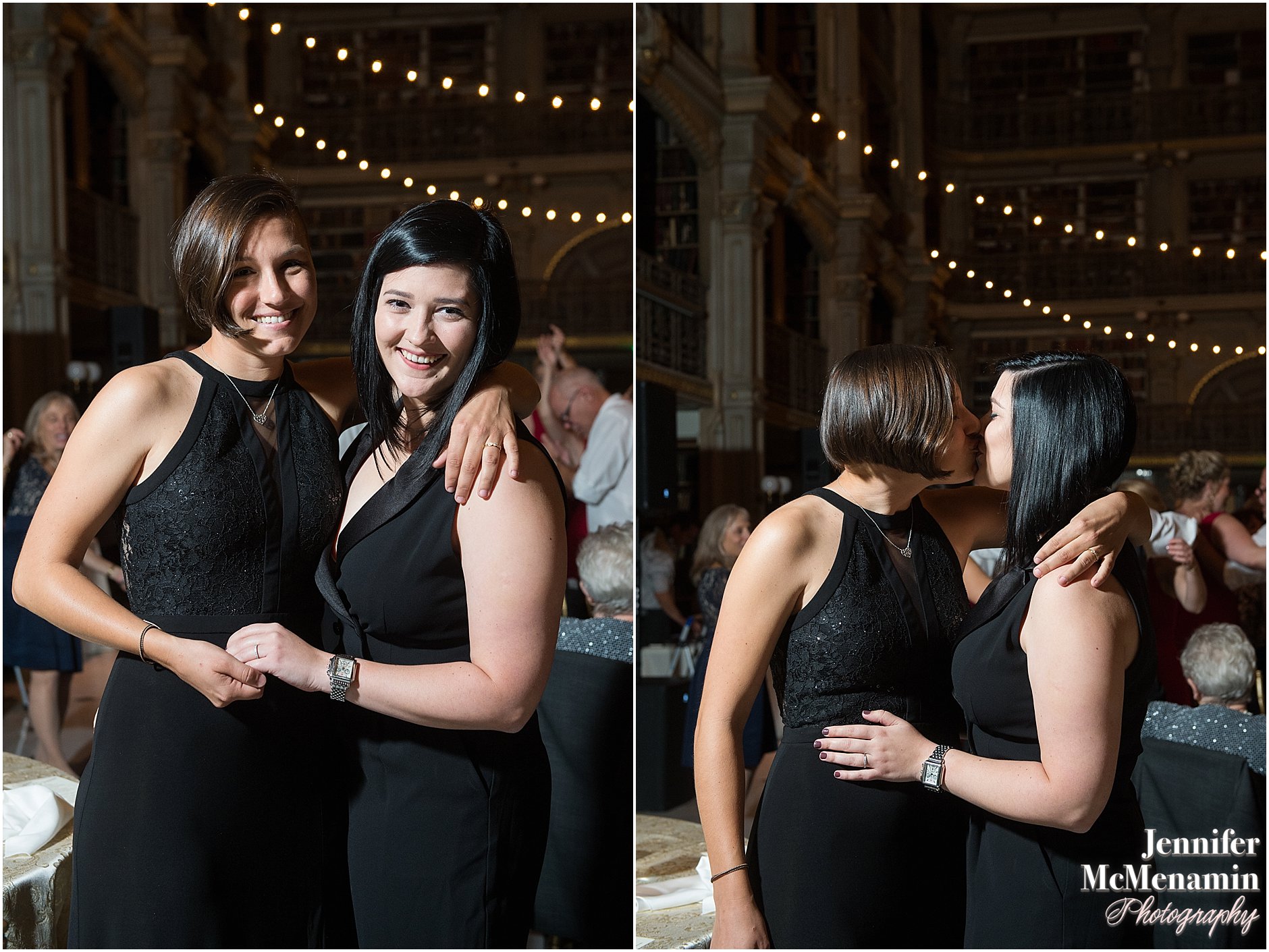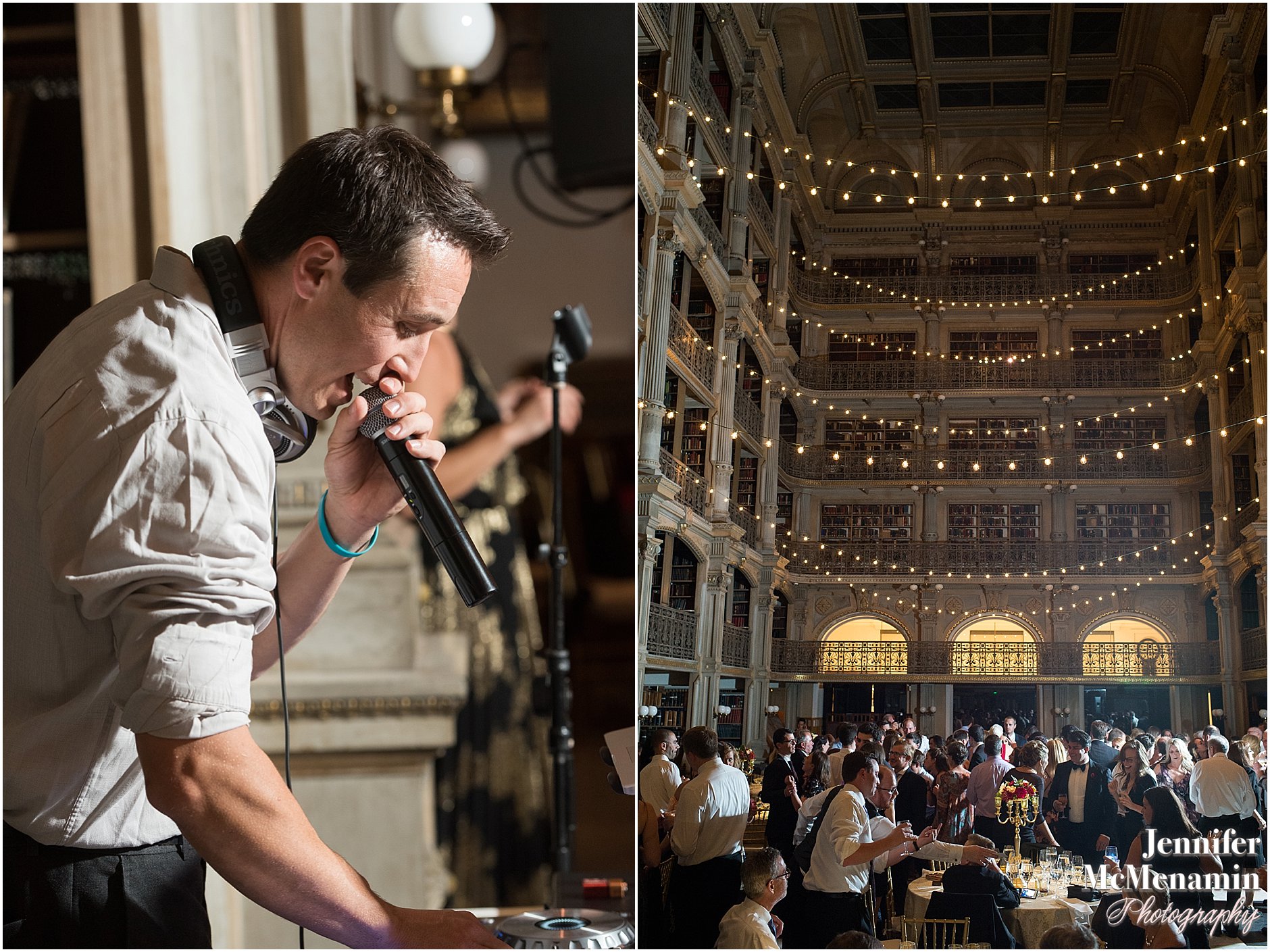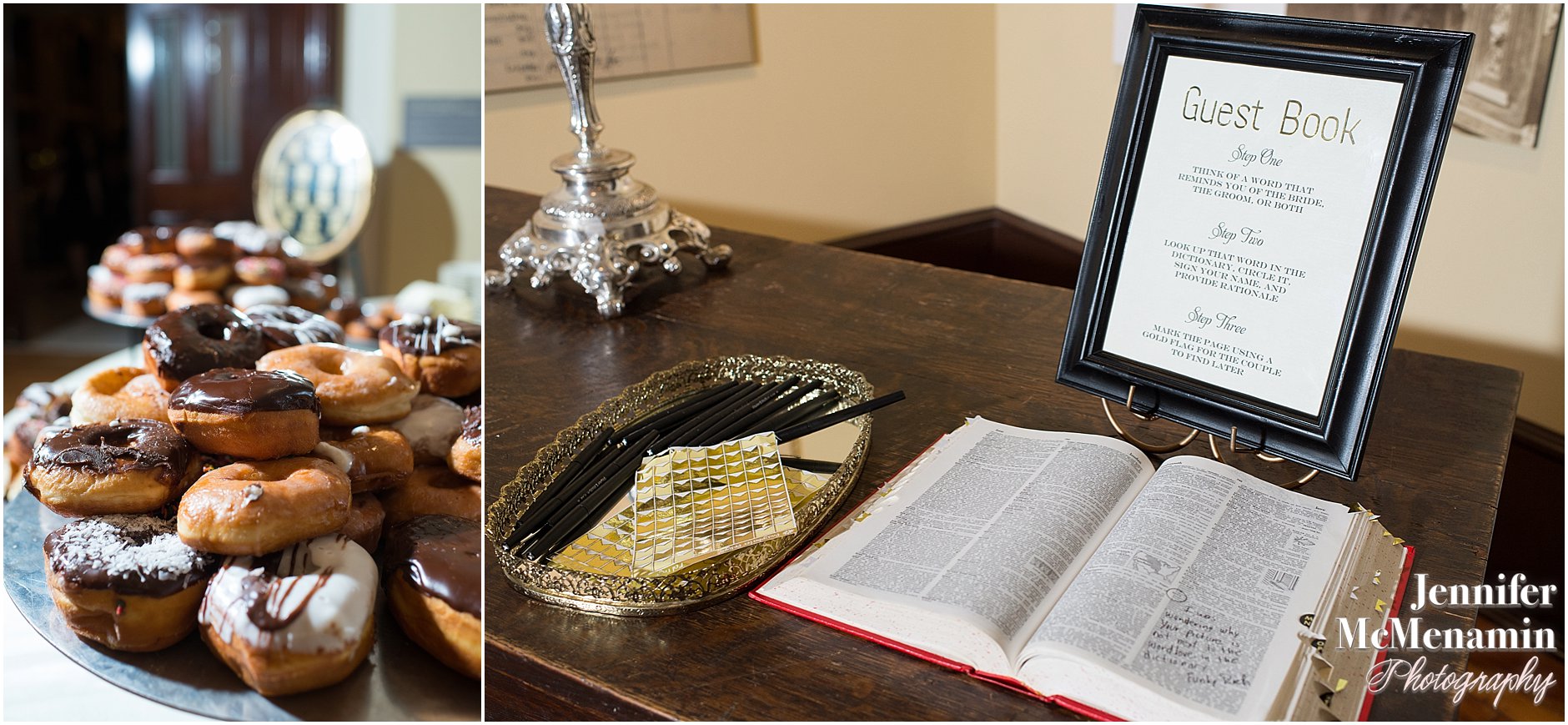 Many, many congratulations, Kelsey + Chris! It was an absolute pleasure working with you, your friends and your families on your big day!
Credits:
Photography: Jennifer McMenamin Photography, LLC

Ceremony & Reception: The George Peabody Library
Officiant: Leslie Brunell
Ceremony musicians: William Neri

Catering: Charles Levine Catering

Event coordinator: Stephanie Day Events
Lighting designers: Event Dynamics

Bridal attire: Bridals by Lori
Make-up: Ivchankova Lash, Brows & Makeup Studio

Hair: Wave Hair Trends

Bridesmaids' attire: Bill Levkov dresses from Bridals by Lori
Groom's attire: Greenfield Clothiers

Florist: The Floral Studio
DJ: Chris Hart

Transportation: ZBest Limo

Invitations: Boxcar Press