We took a short stroll for some outdoor photos before the couple's cocktail reception began.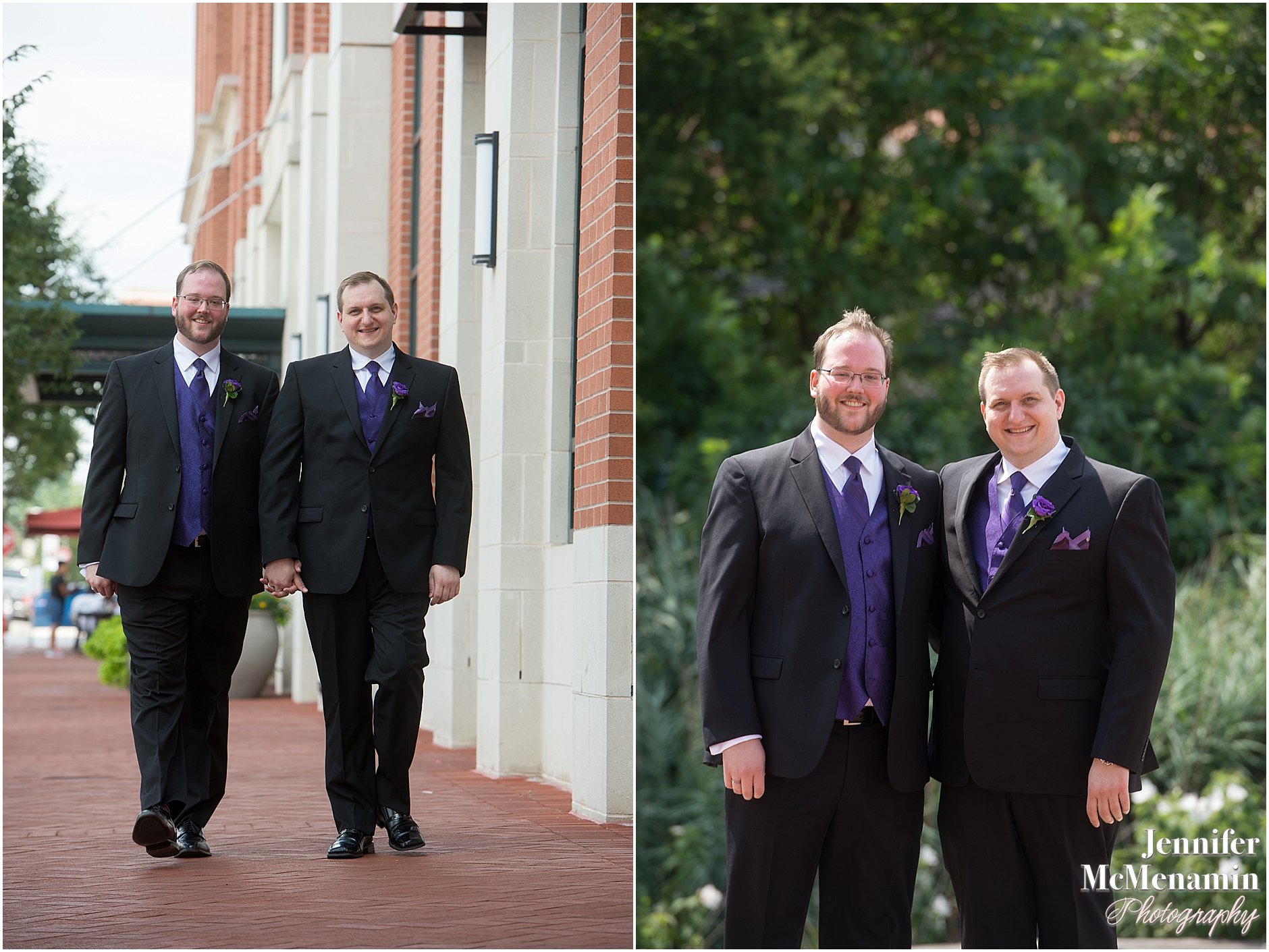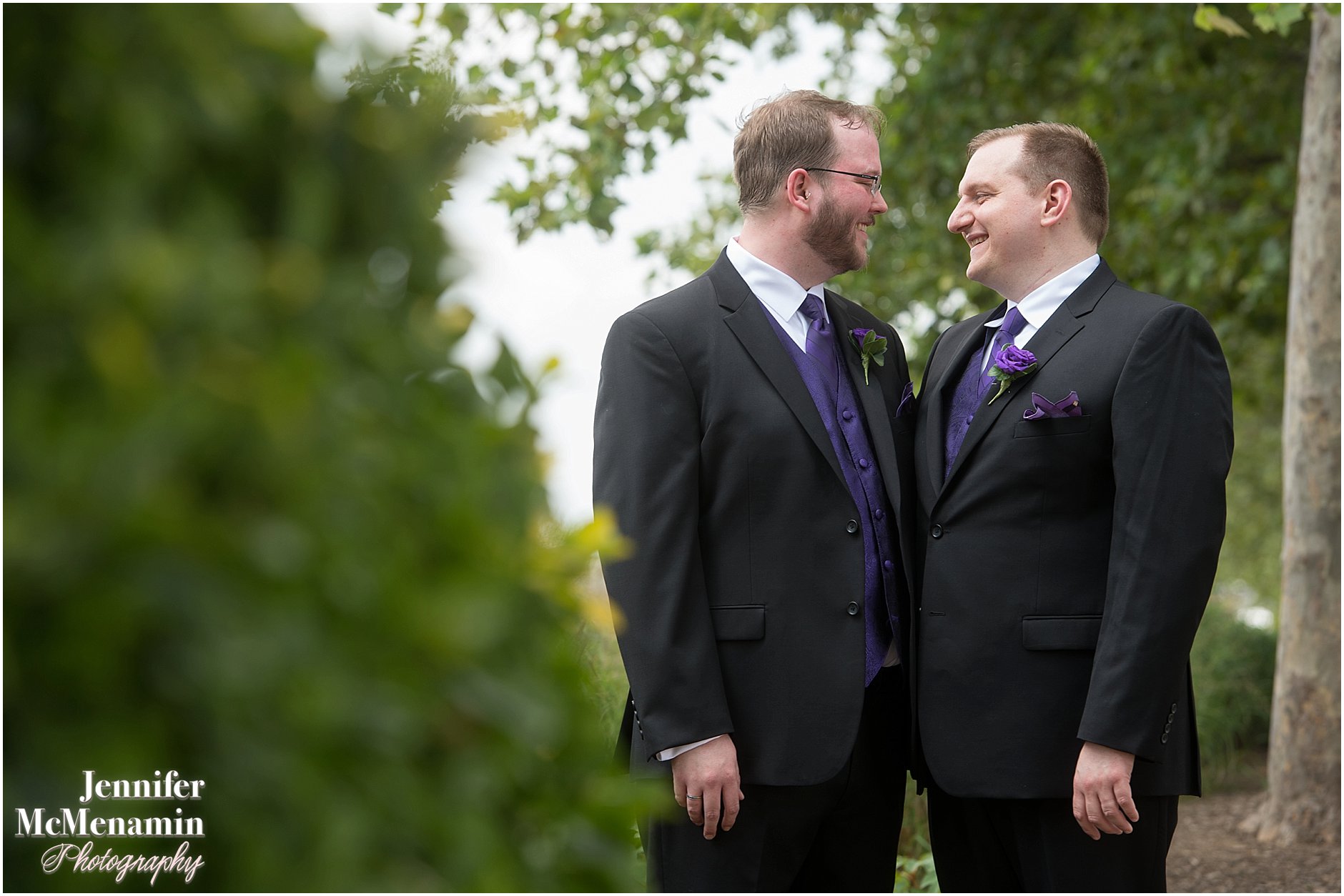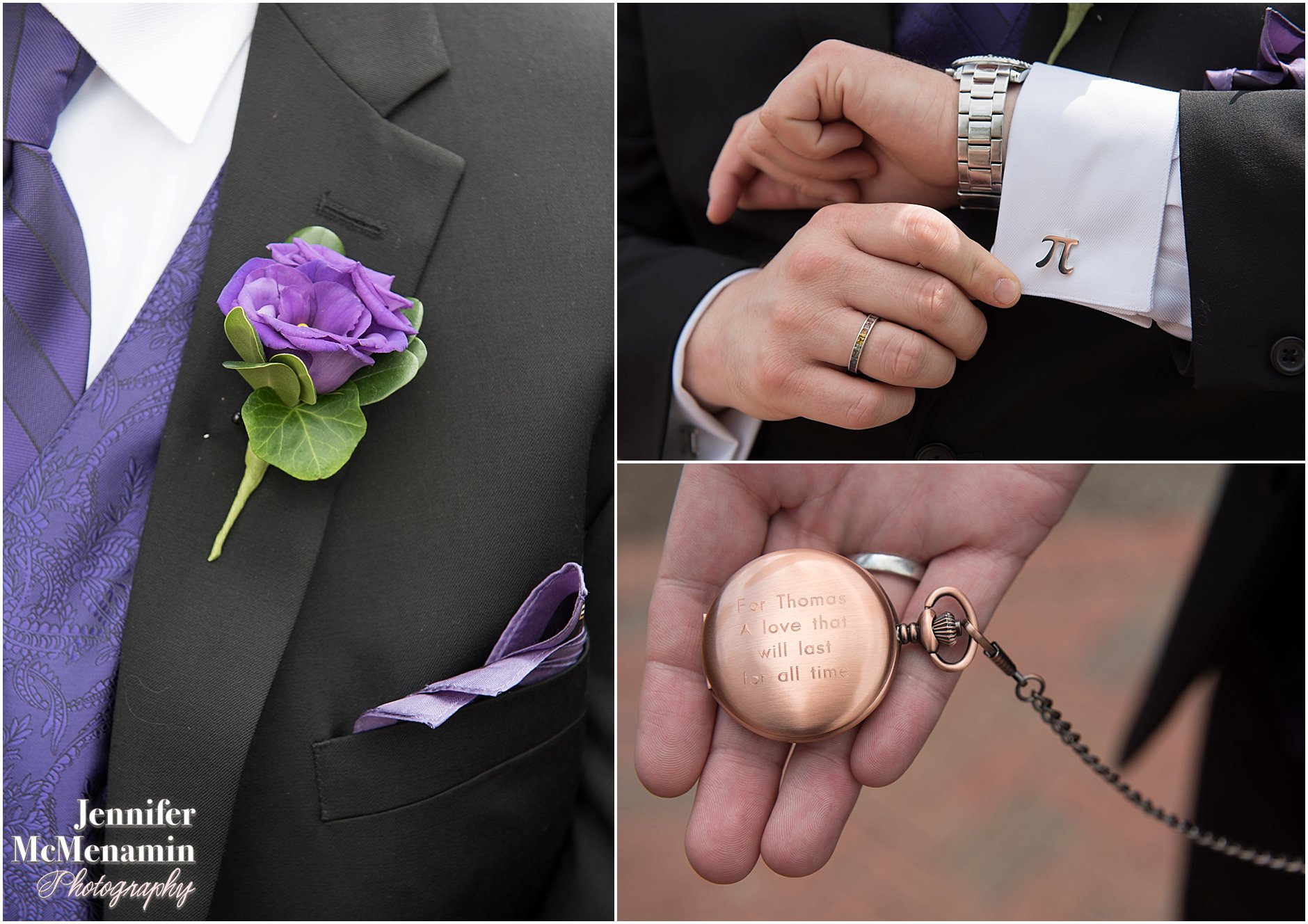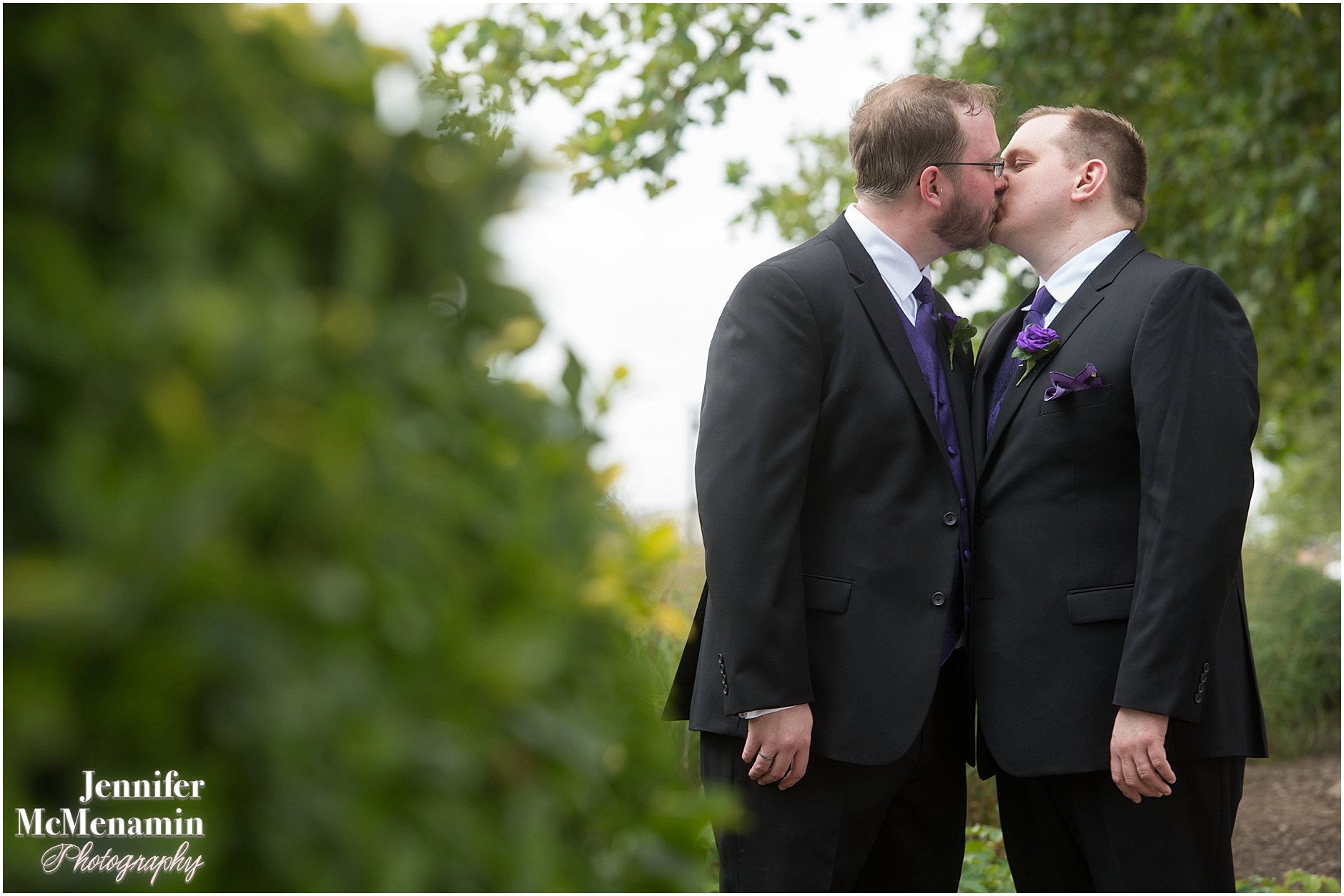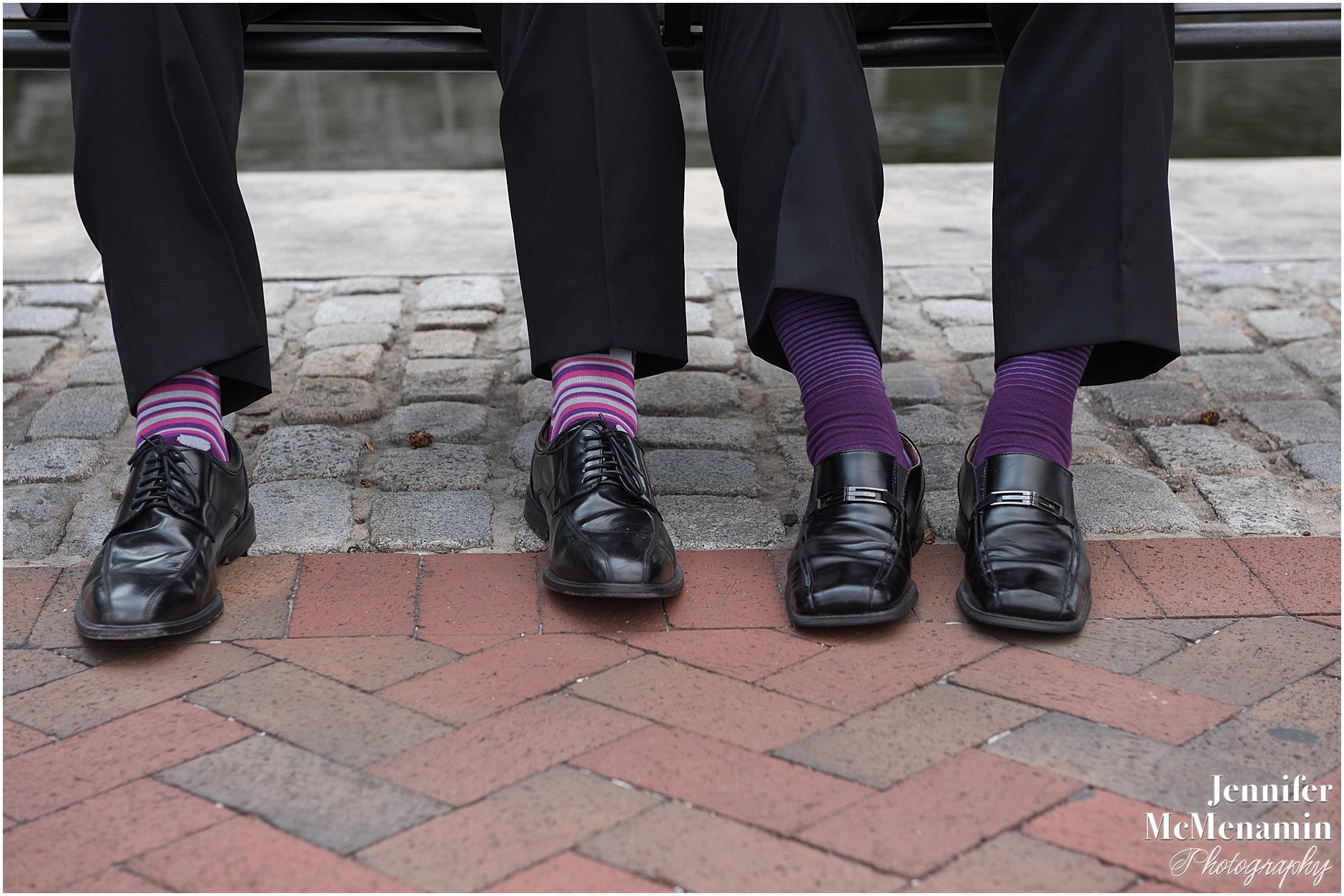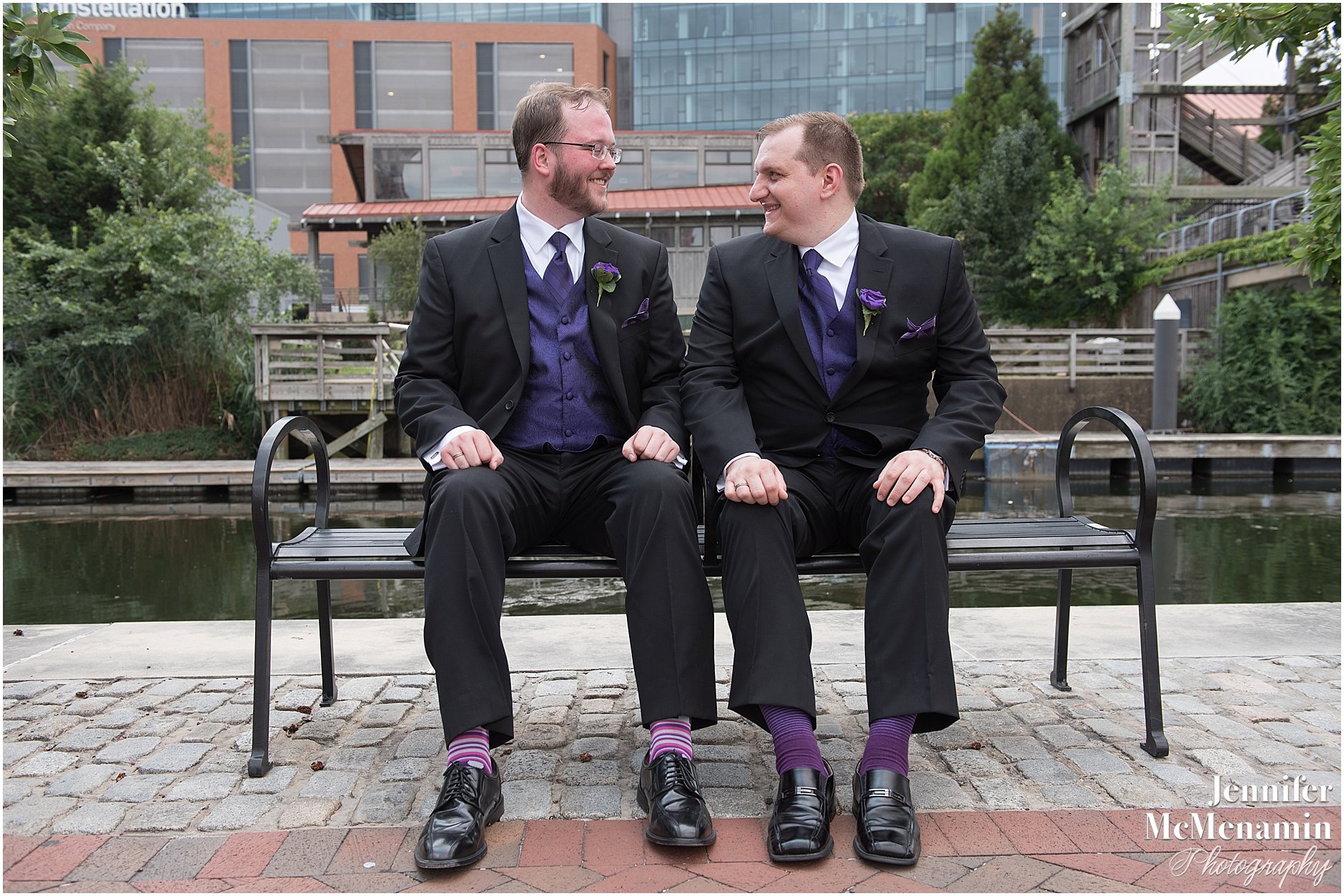 I love the grand staircases at Pazo. They make for such a nice, dramatic photo with the backlighting.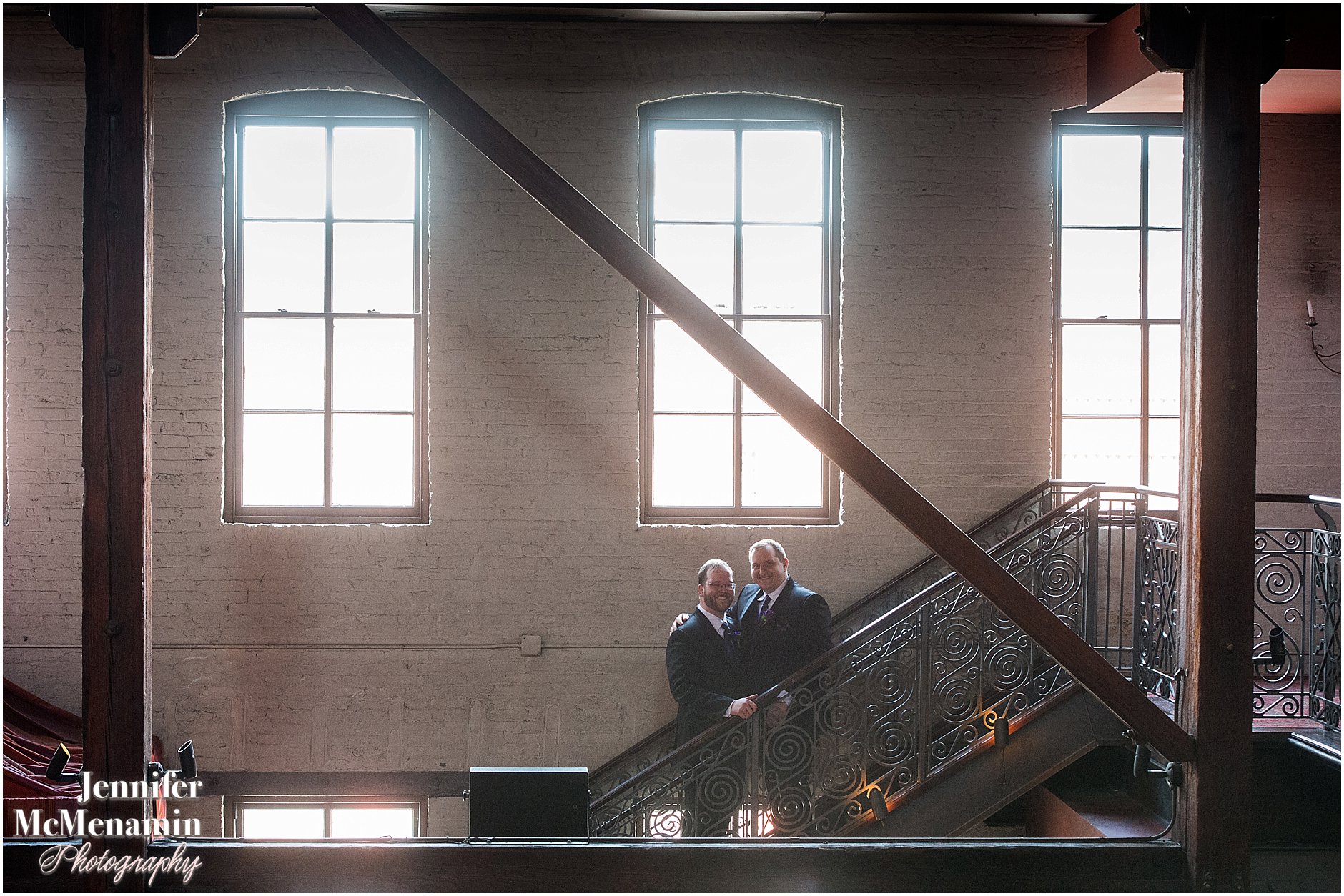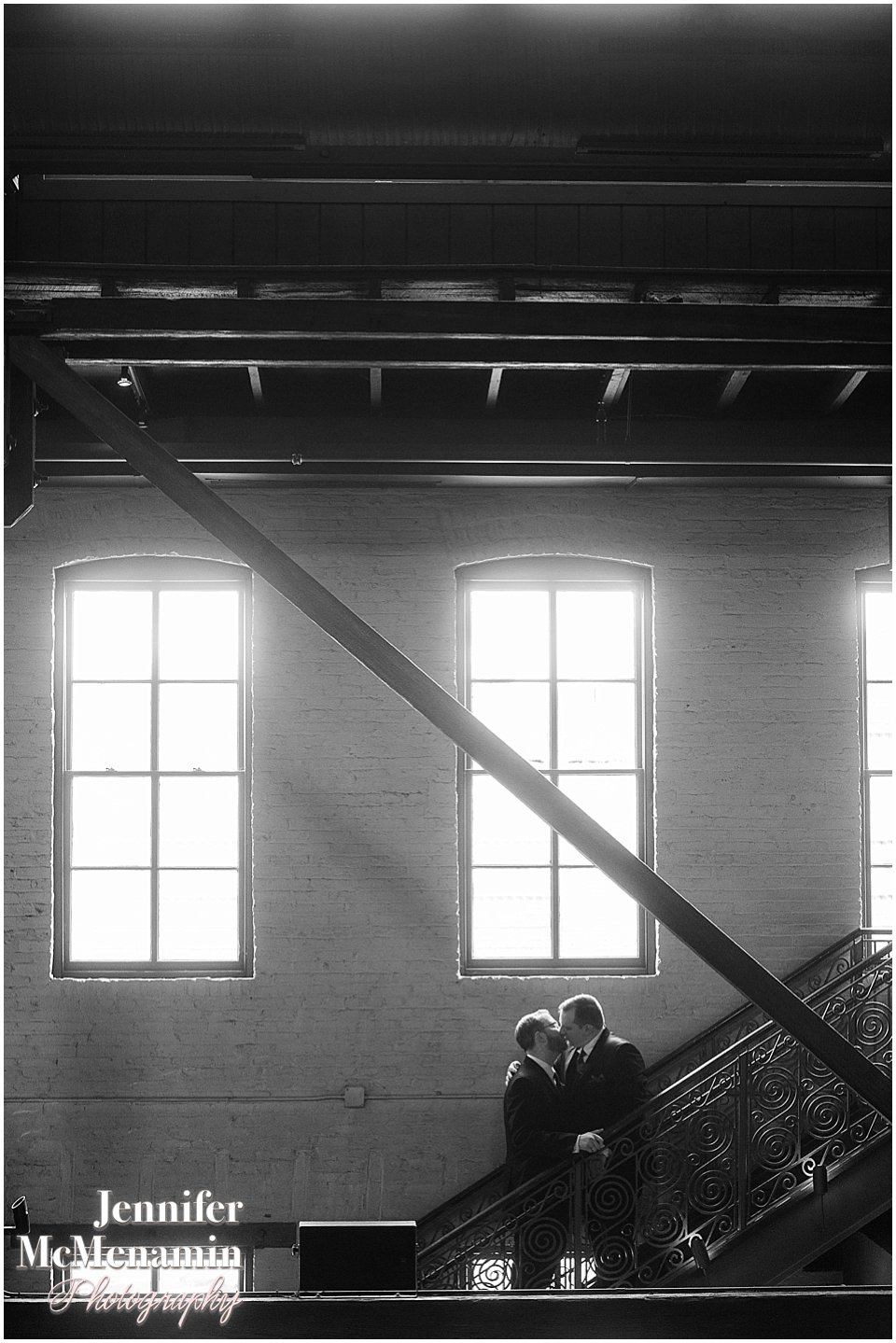 After a few photos with their families and their wedding attendants, Julien + Thomas joined the cocktail reception that preceded their ceremony.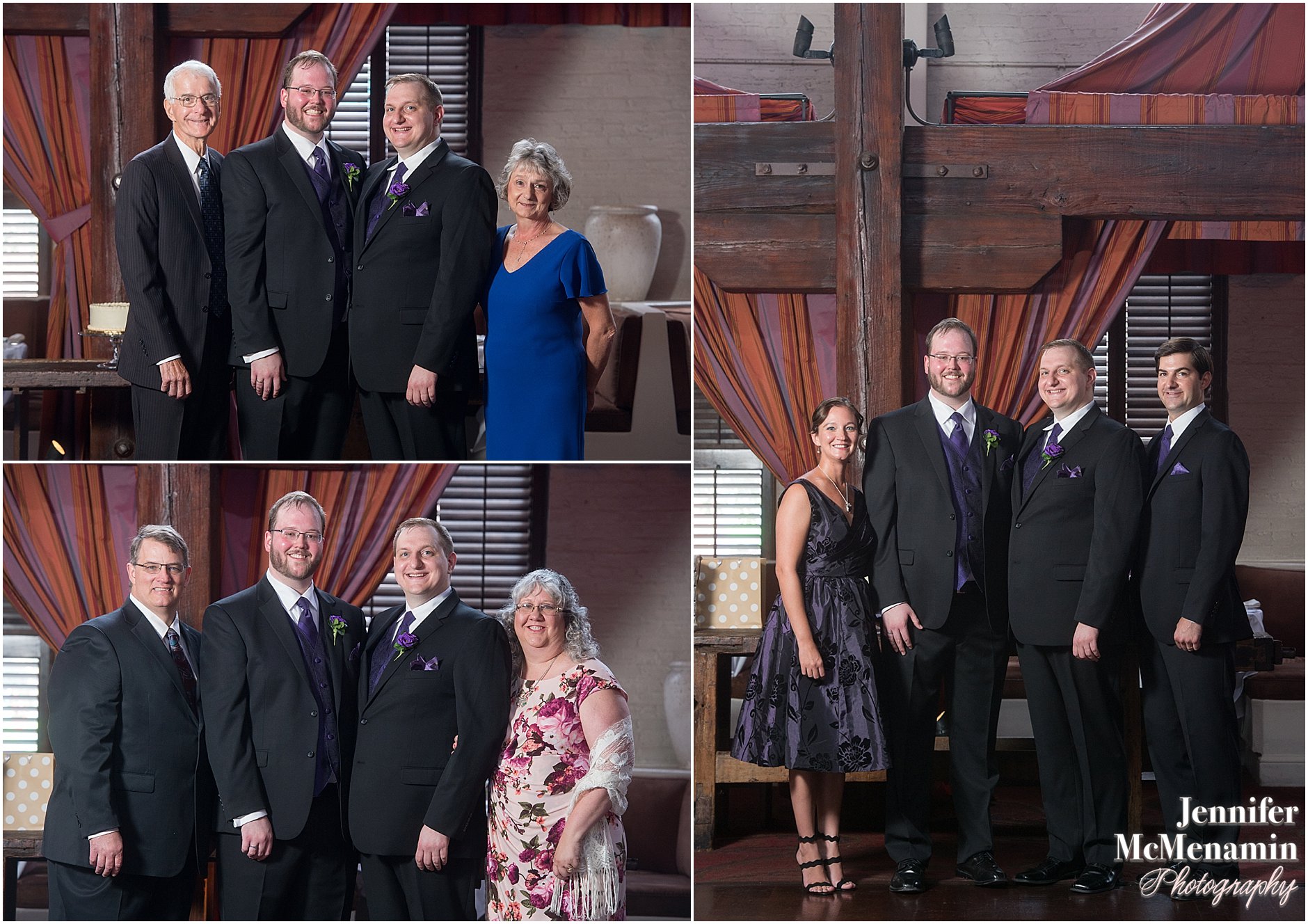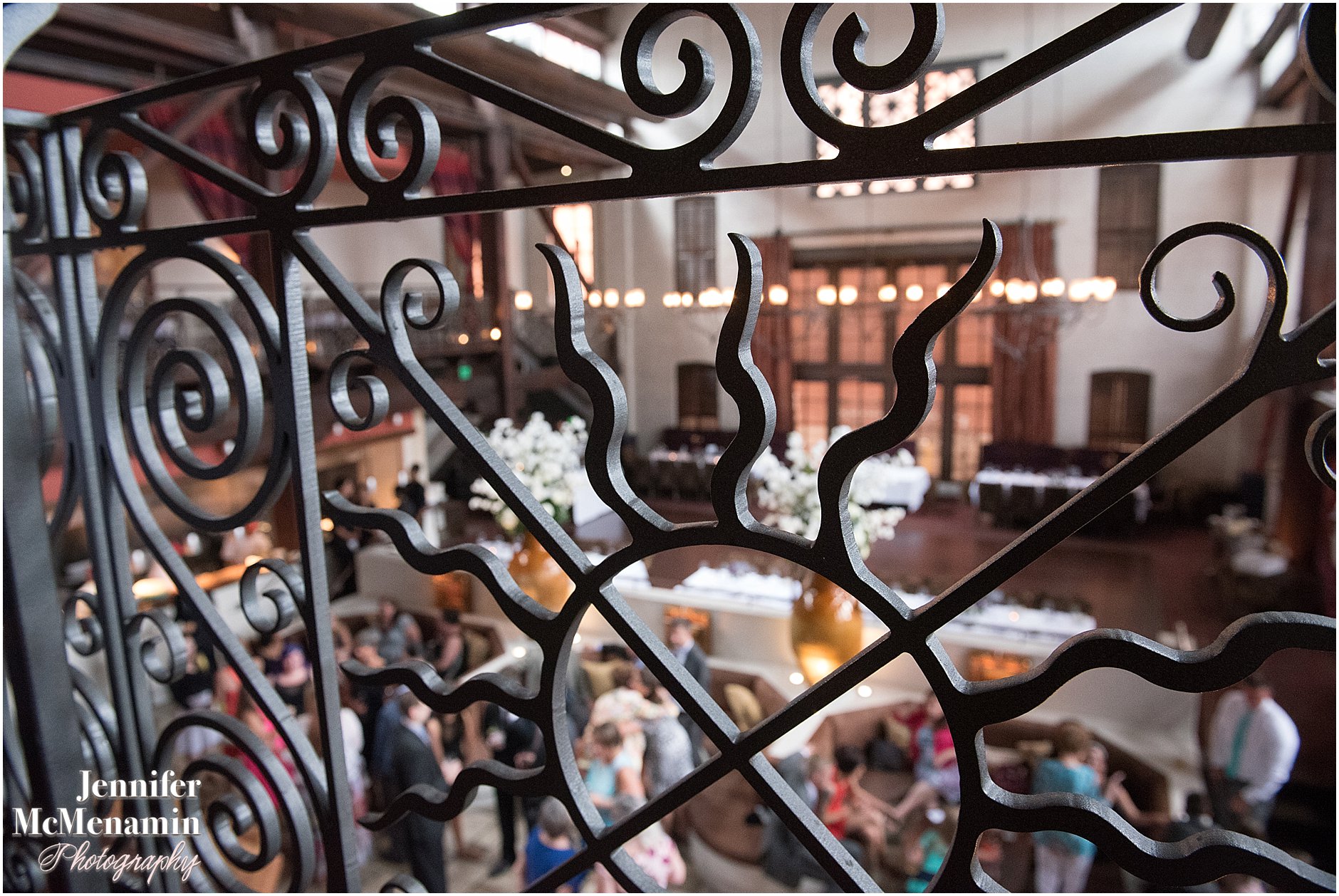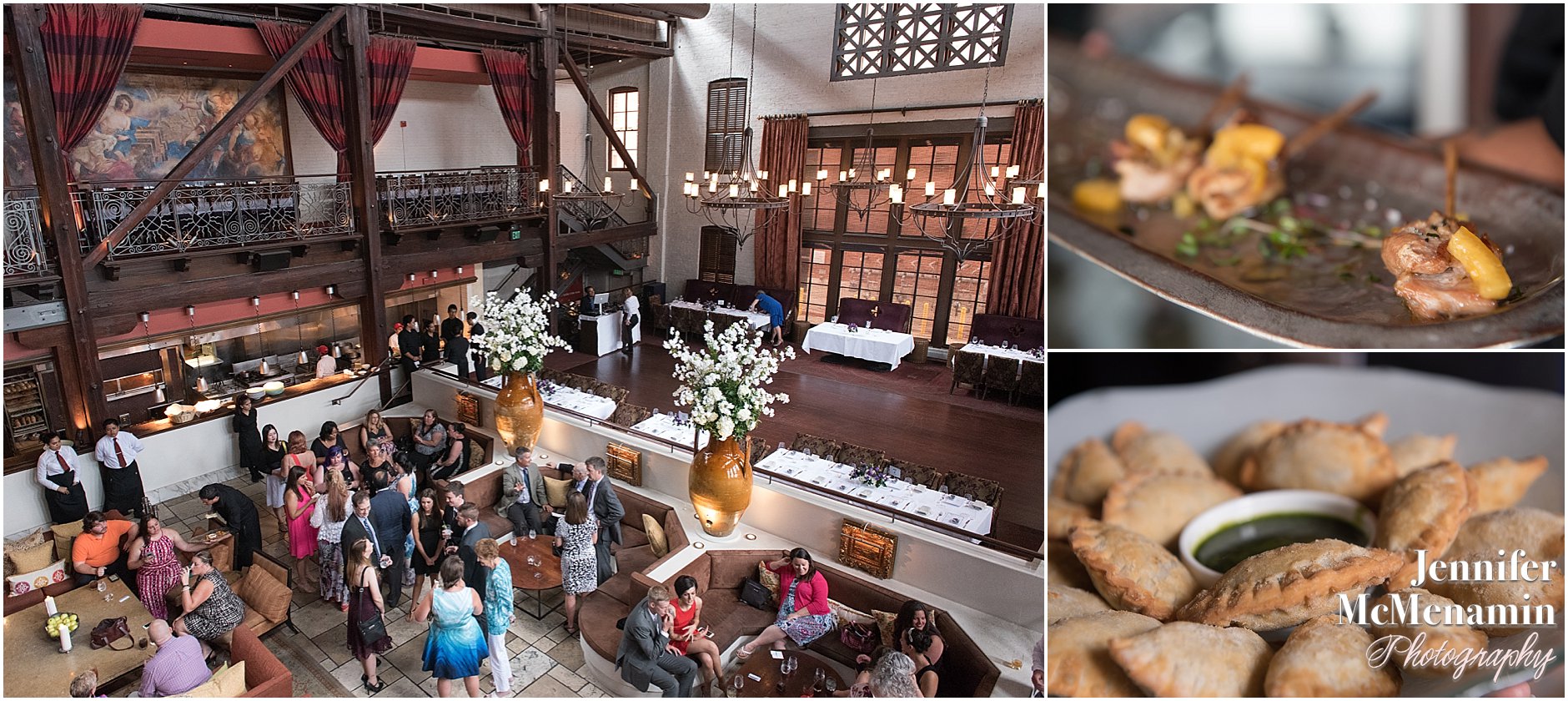 And then, it was time to get married.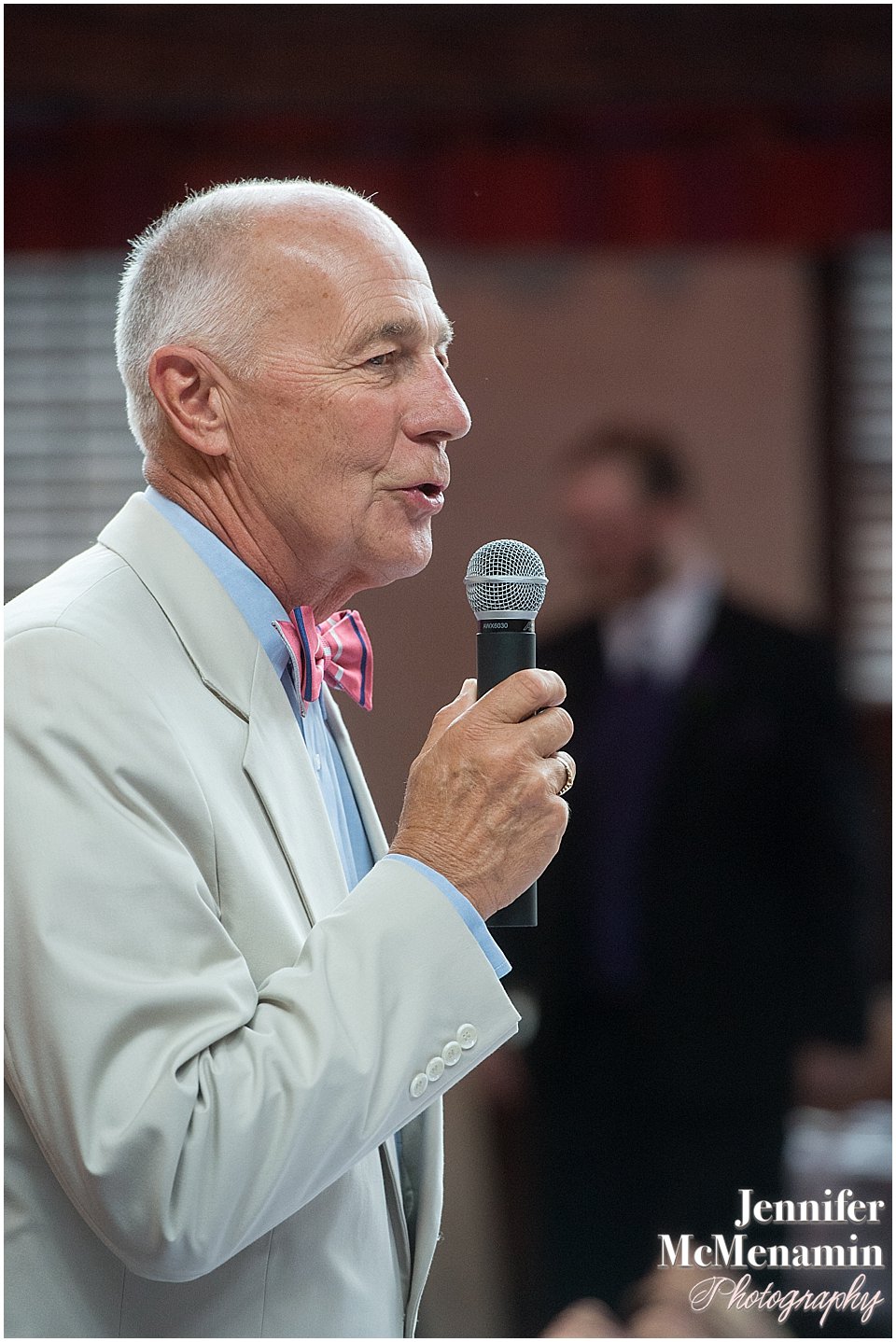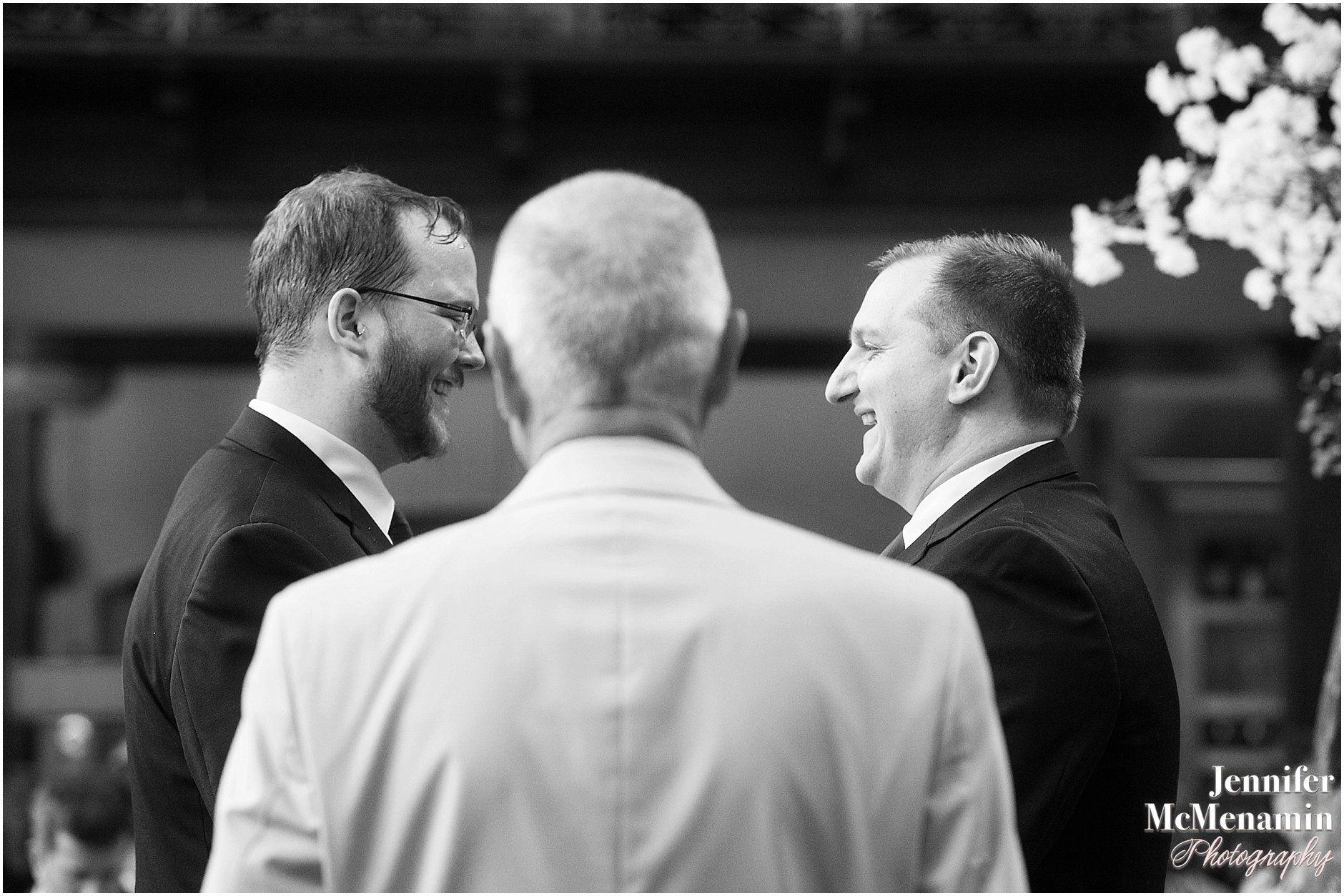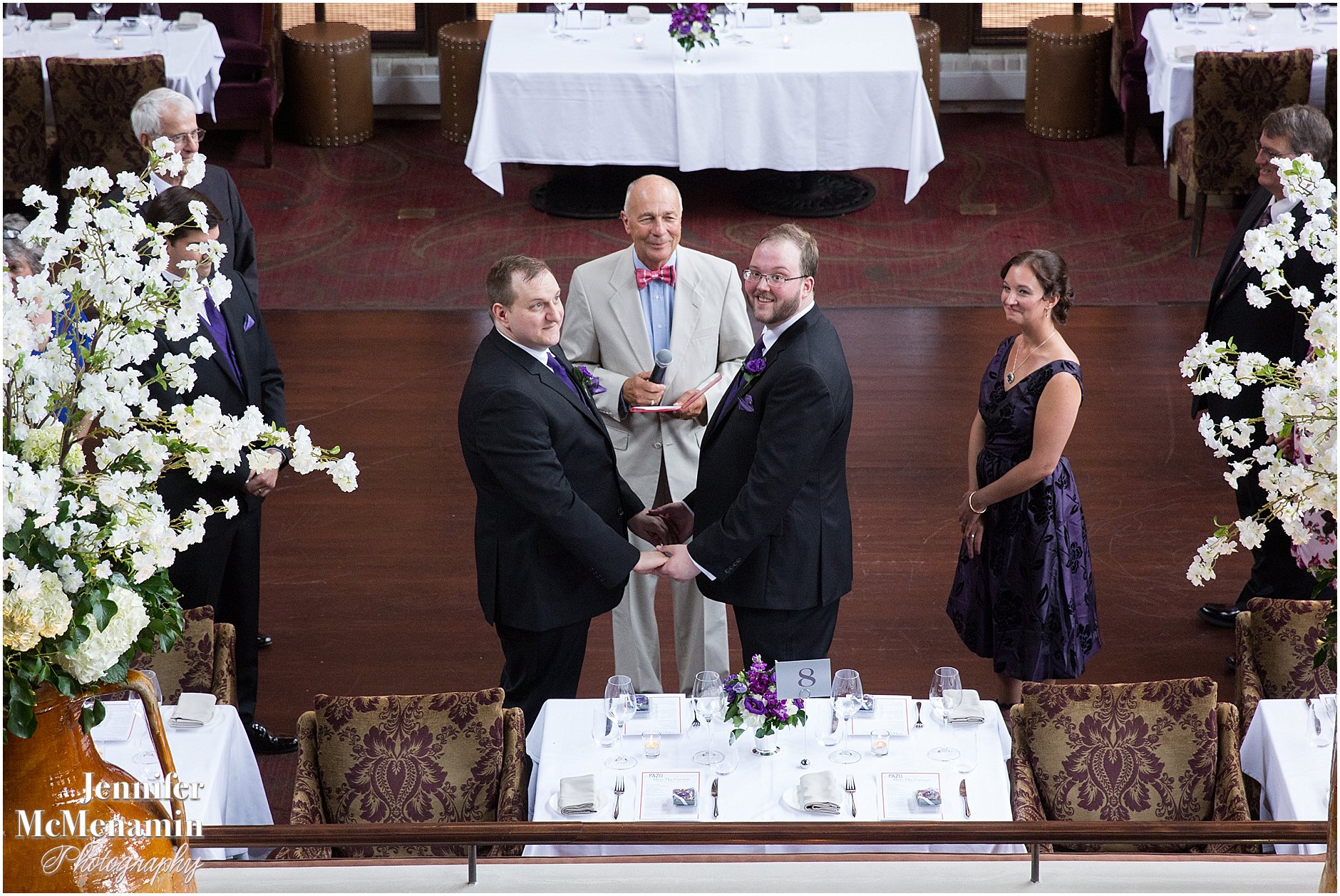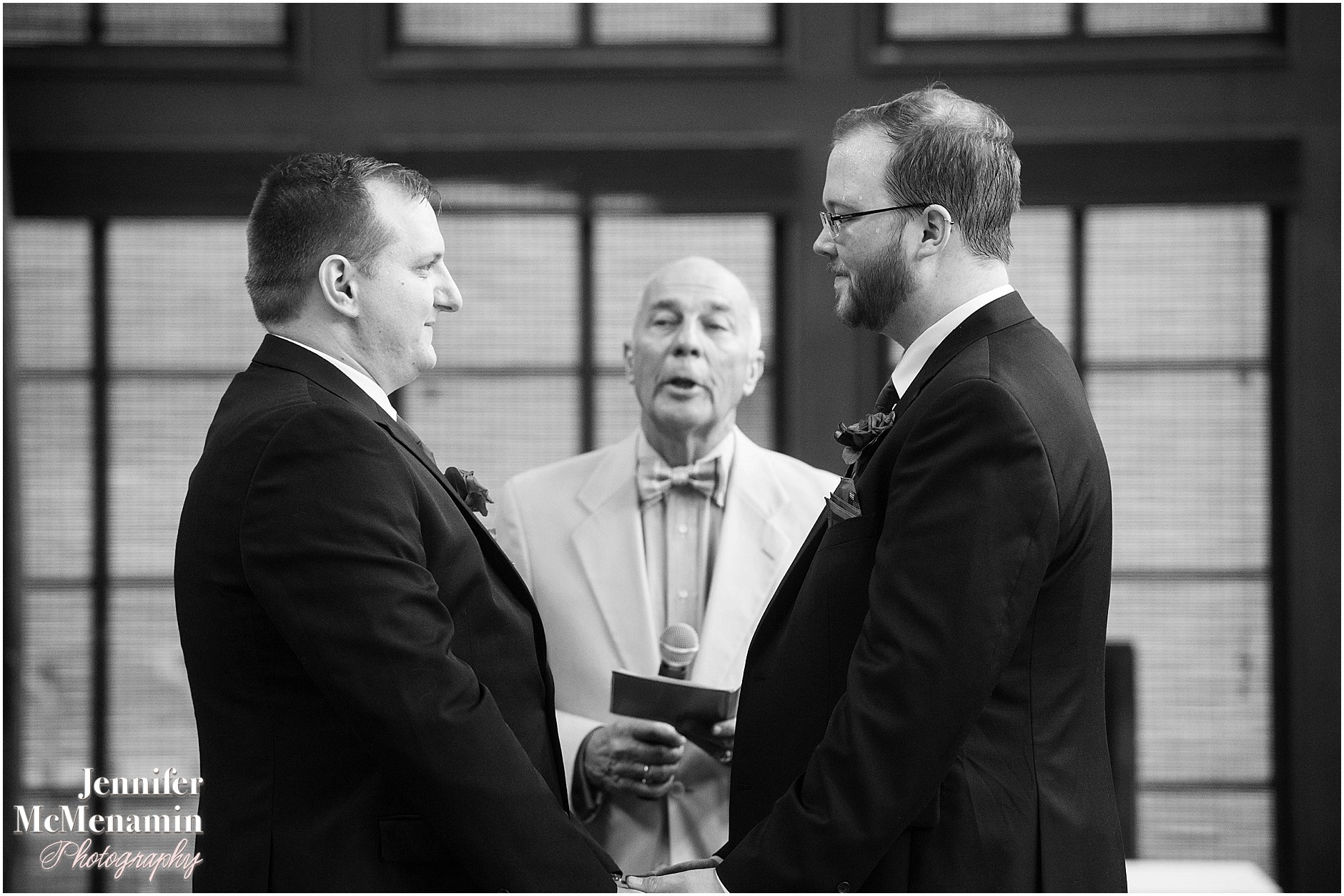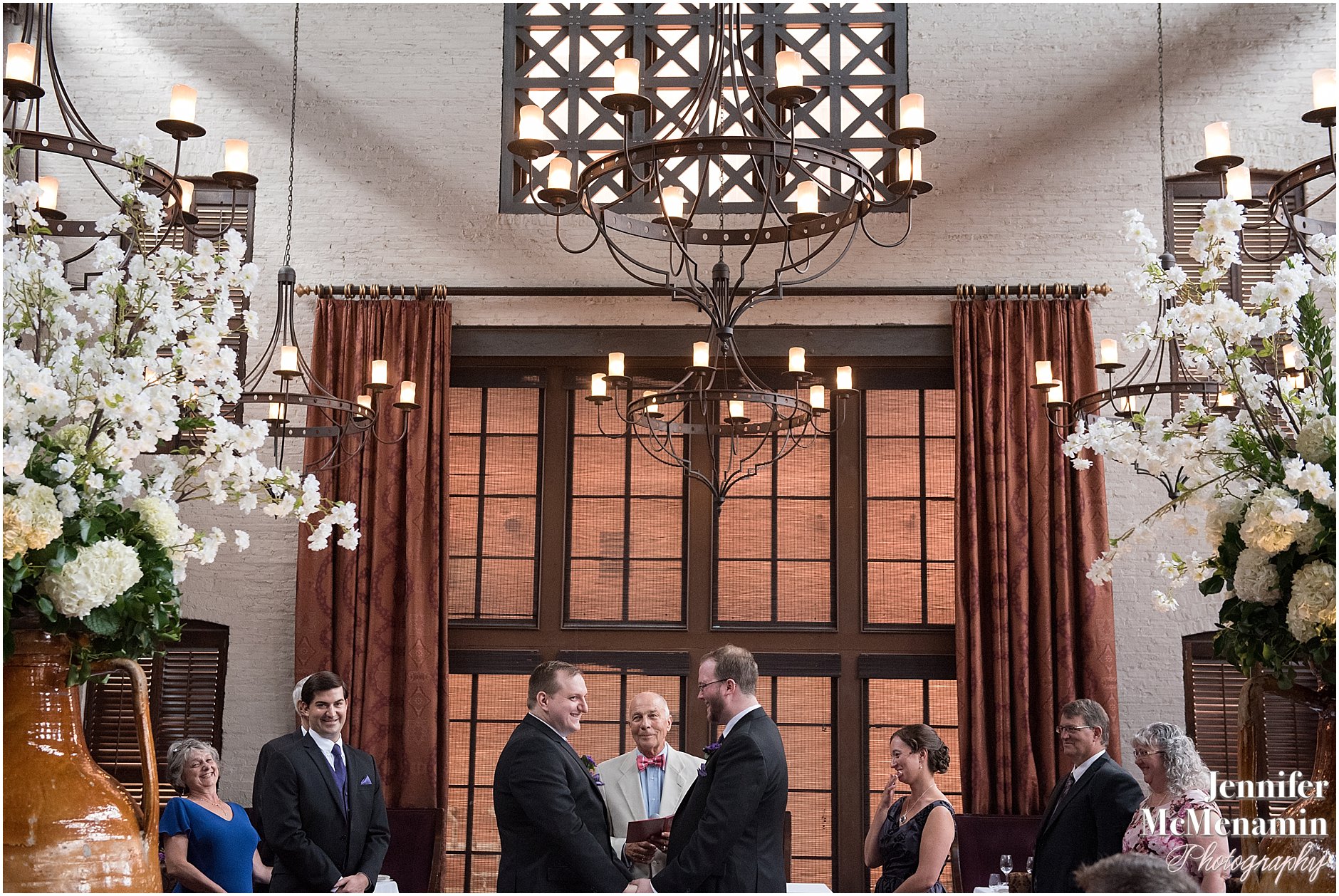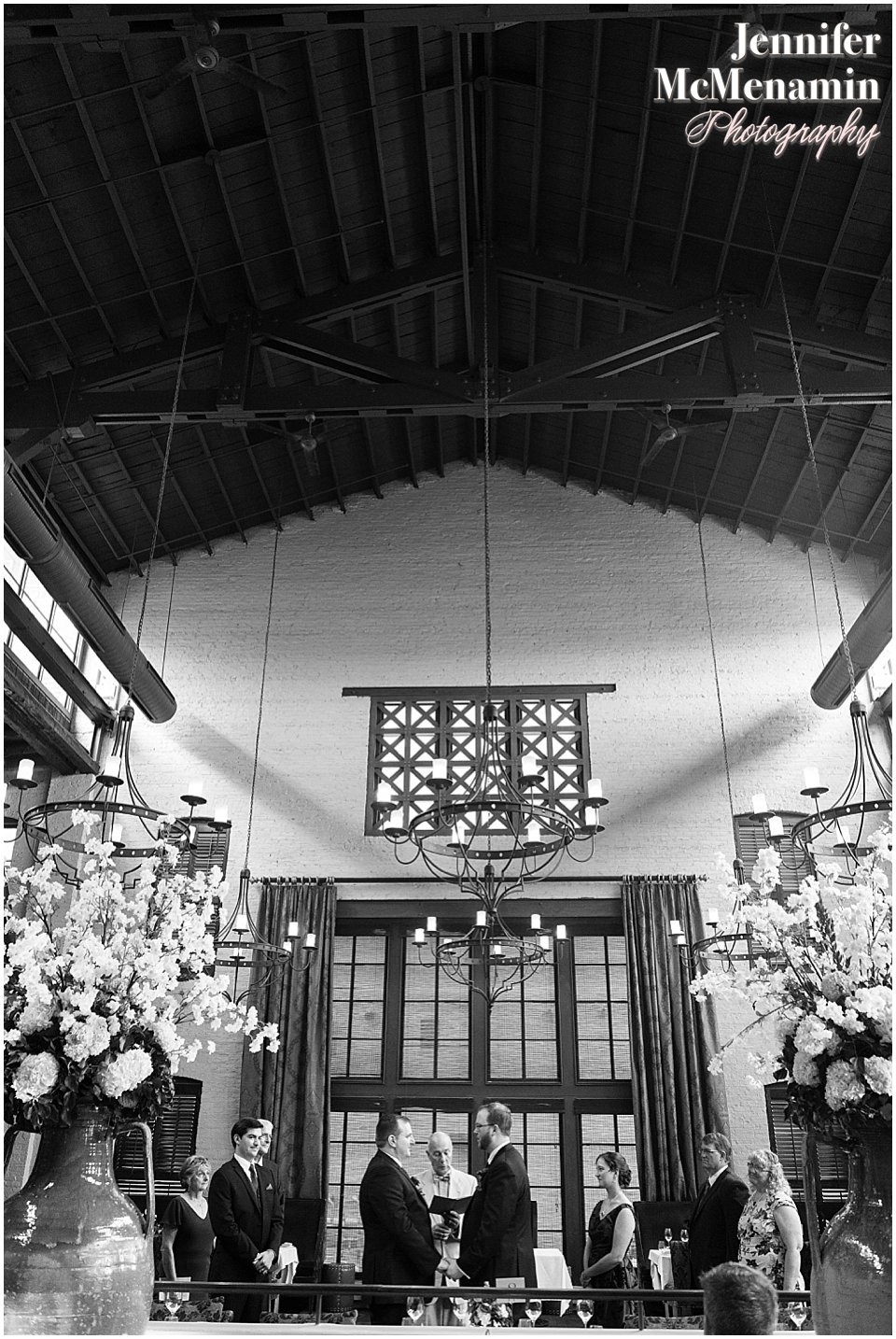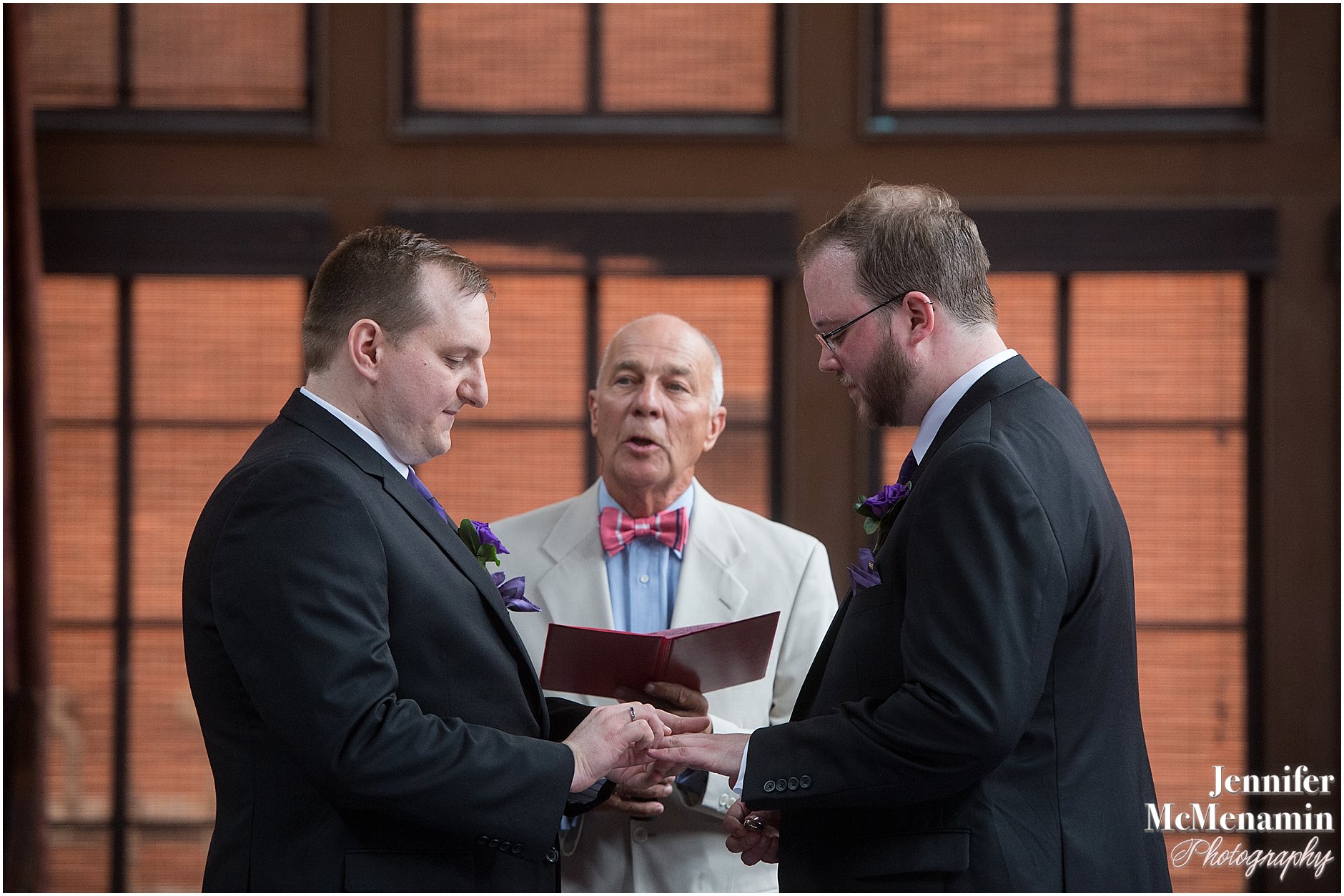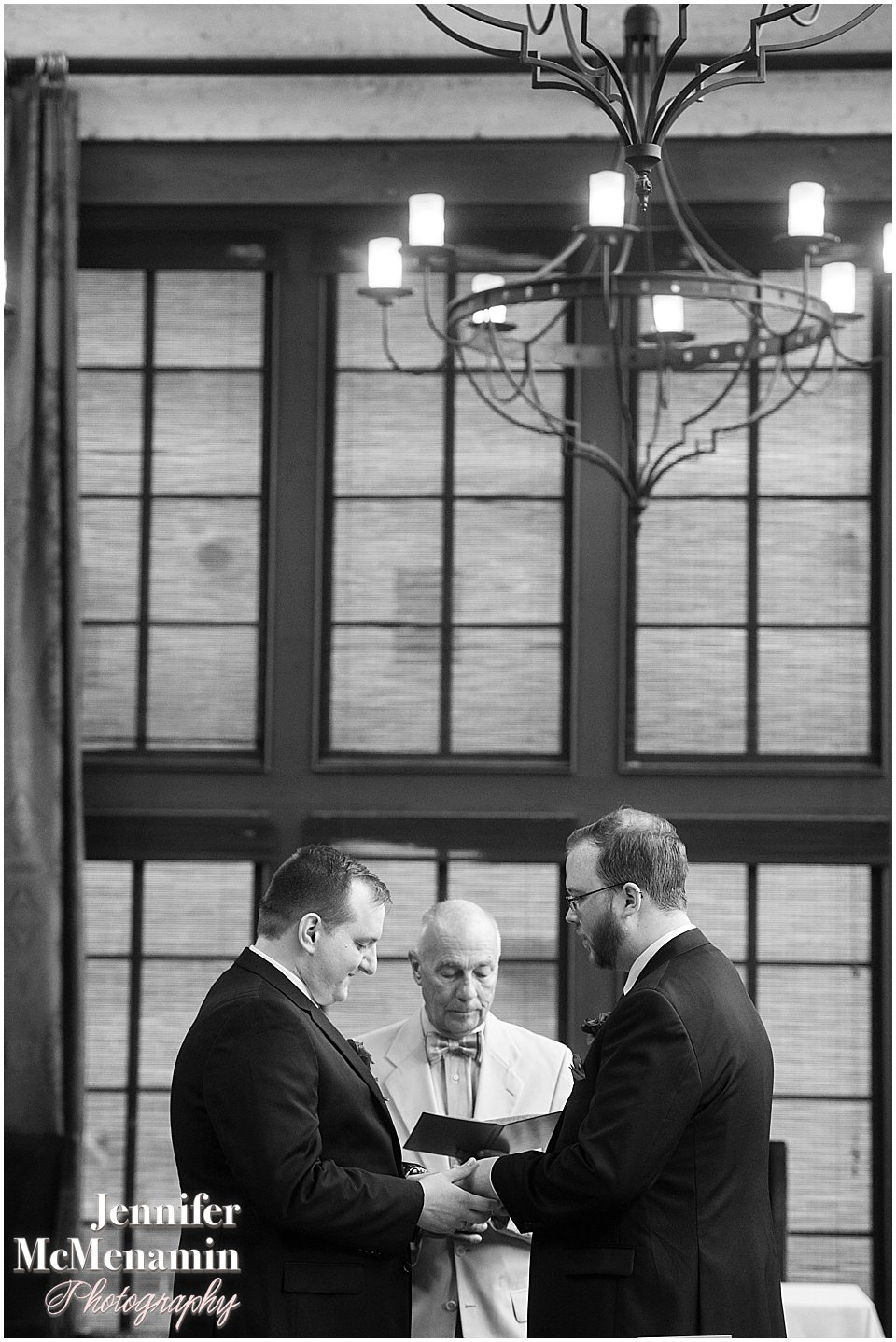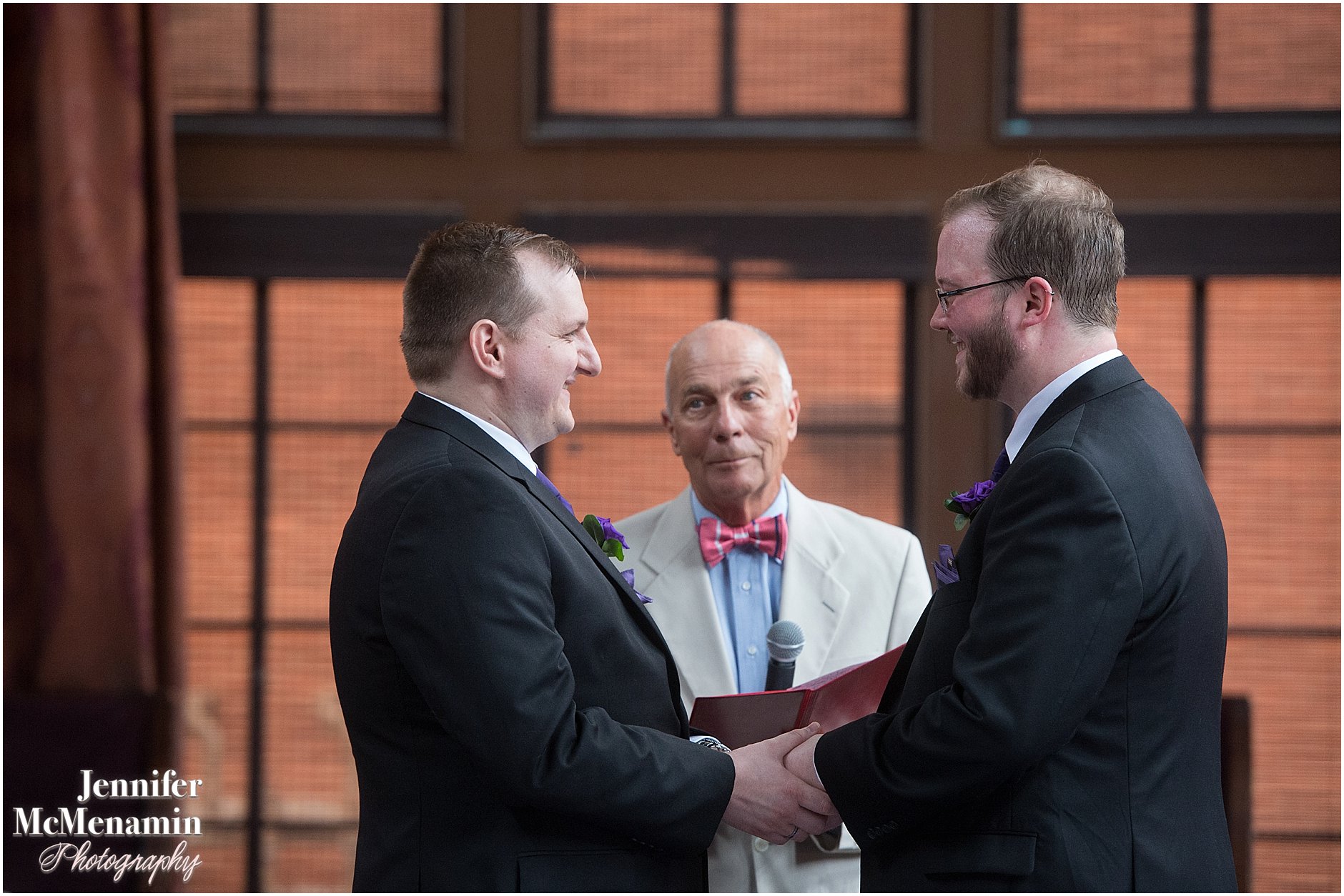 A pair of parent dances.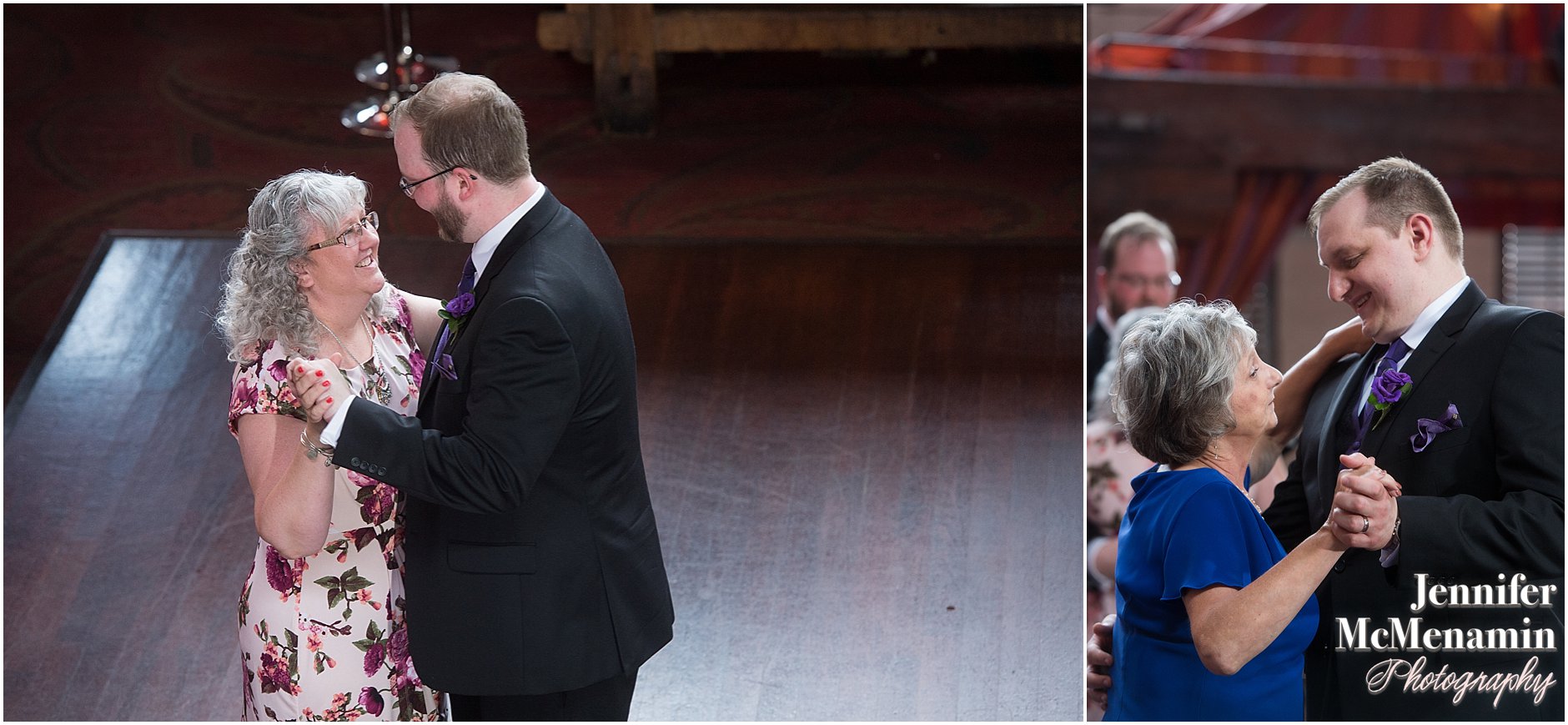 A cake cutting.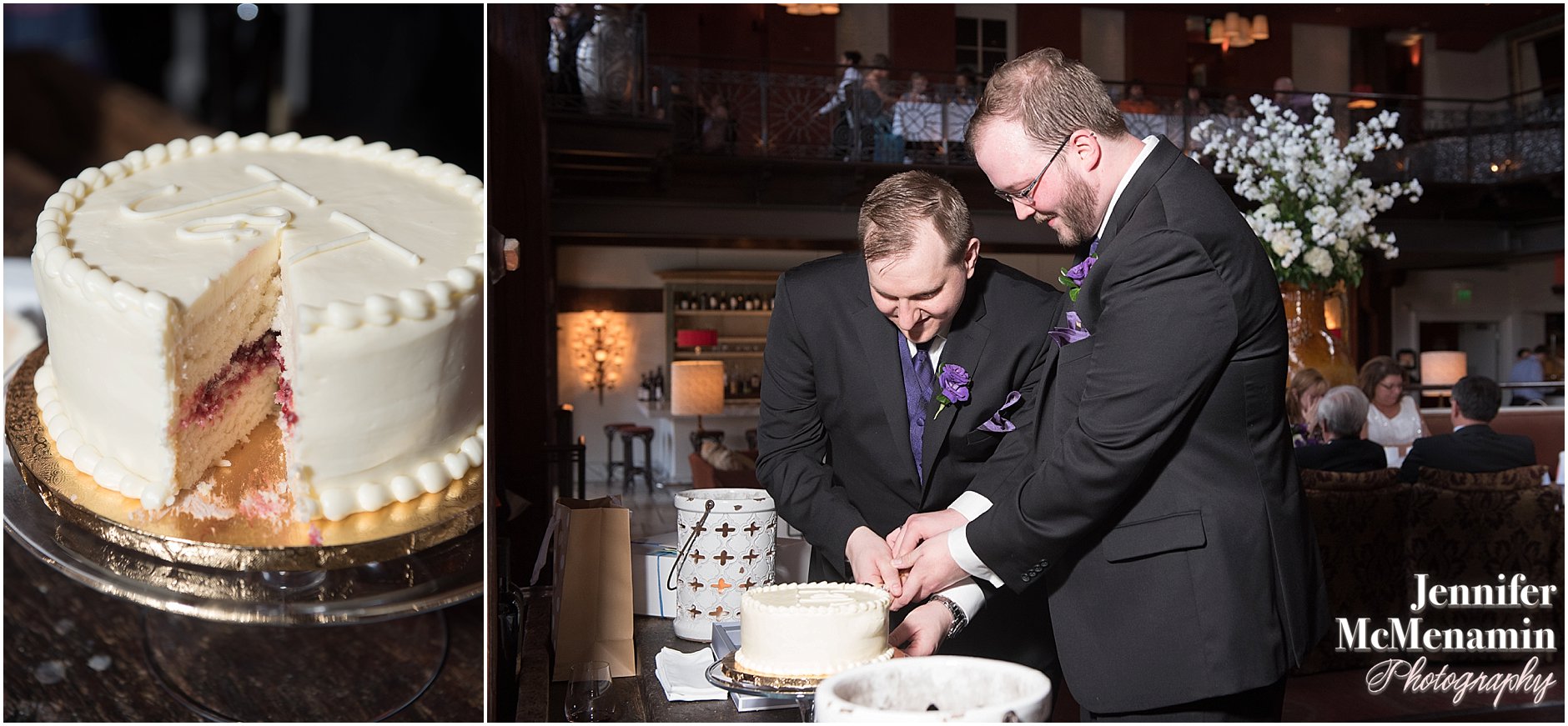 And lots and lots of fun and merriment. 

Julien shows his husband their official marriage paperwork.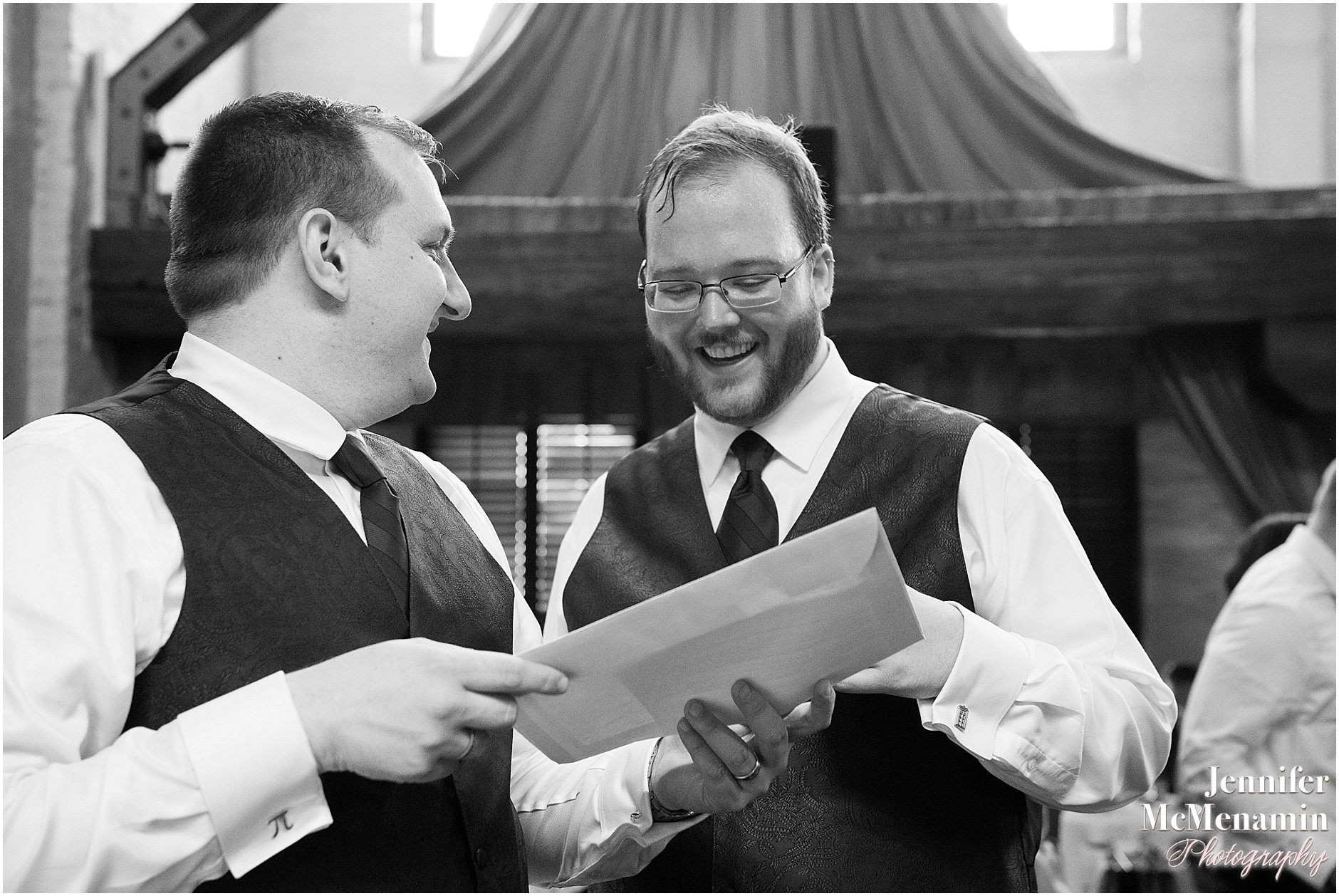 This group of Julien + Thomas's friends joked that they were the panel of judges weighing in on everyone's talents on the dance floor.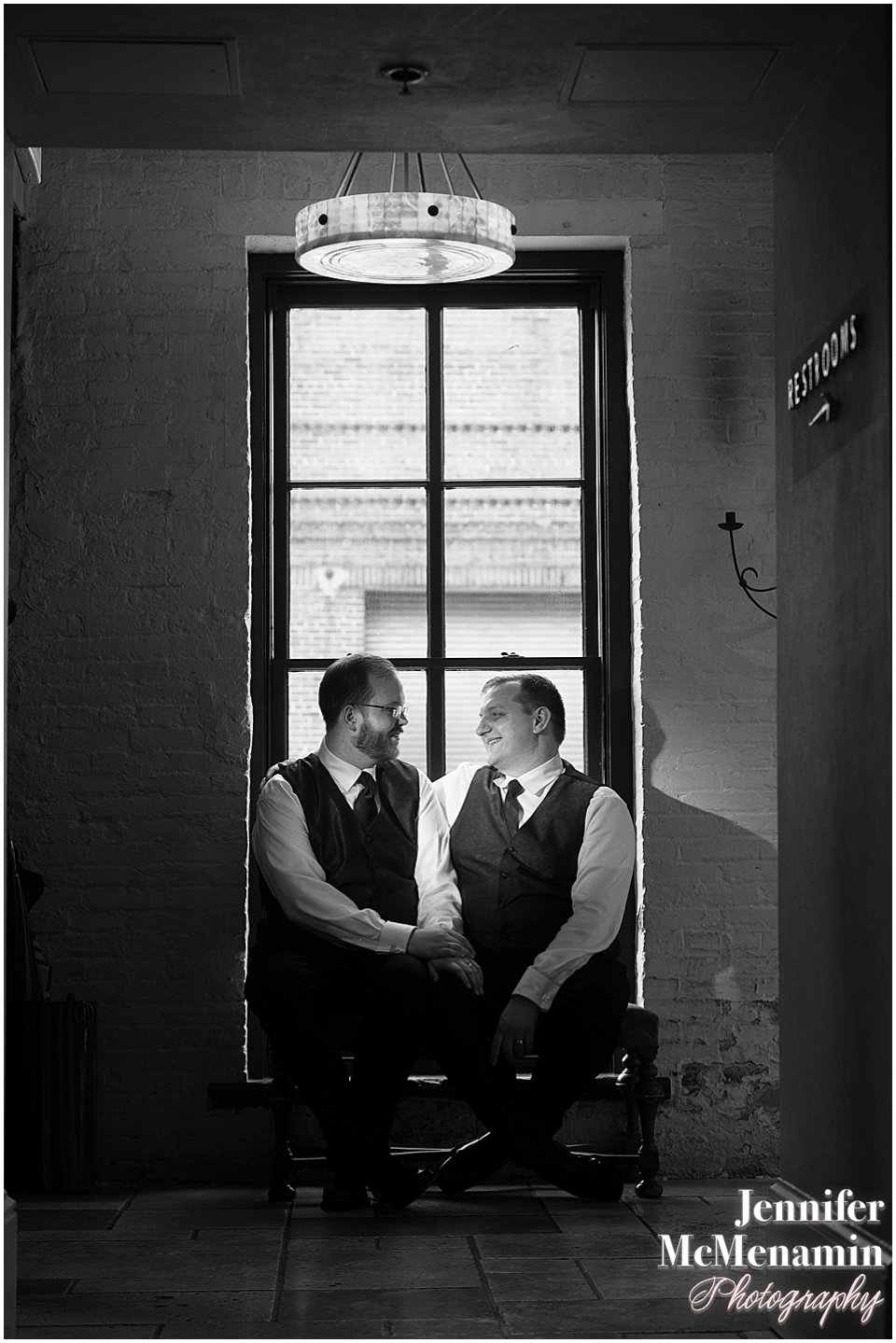 Many, many congratulations to Julien + Thomas. I could not have had any more fun working with you, your friends and your families.
Credits:
Photography: Jennifer McMenamin Photography, LLC

Ceremony & Reception: Pazo Restaurant (now Bar Vasquez)
Officiant: Roger Fink, a family friend
Grooms' attire: Men's Wearhouse

Florist: Fleur de Lis
Cake: Baked by Julien's sister-in-law

DJ: Christopher Brooks

Invitations: The Pleasure of Your Company