I started with Jen, her bridesmaids and both her and Nick's mothers as they primped and prepped.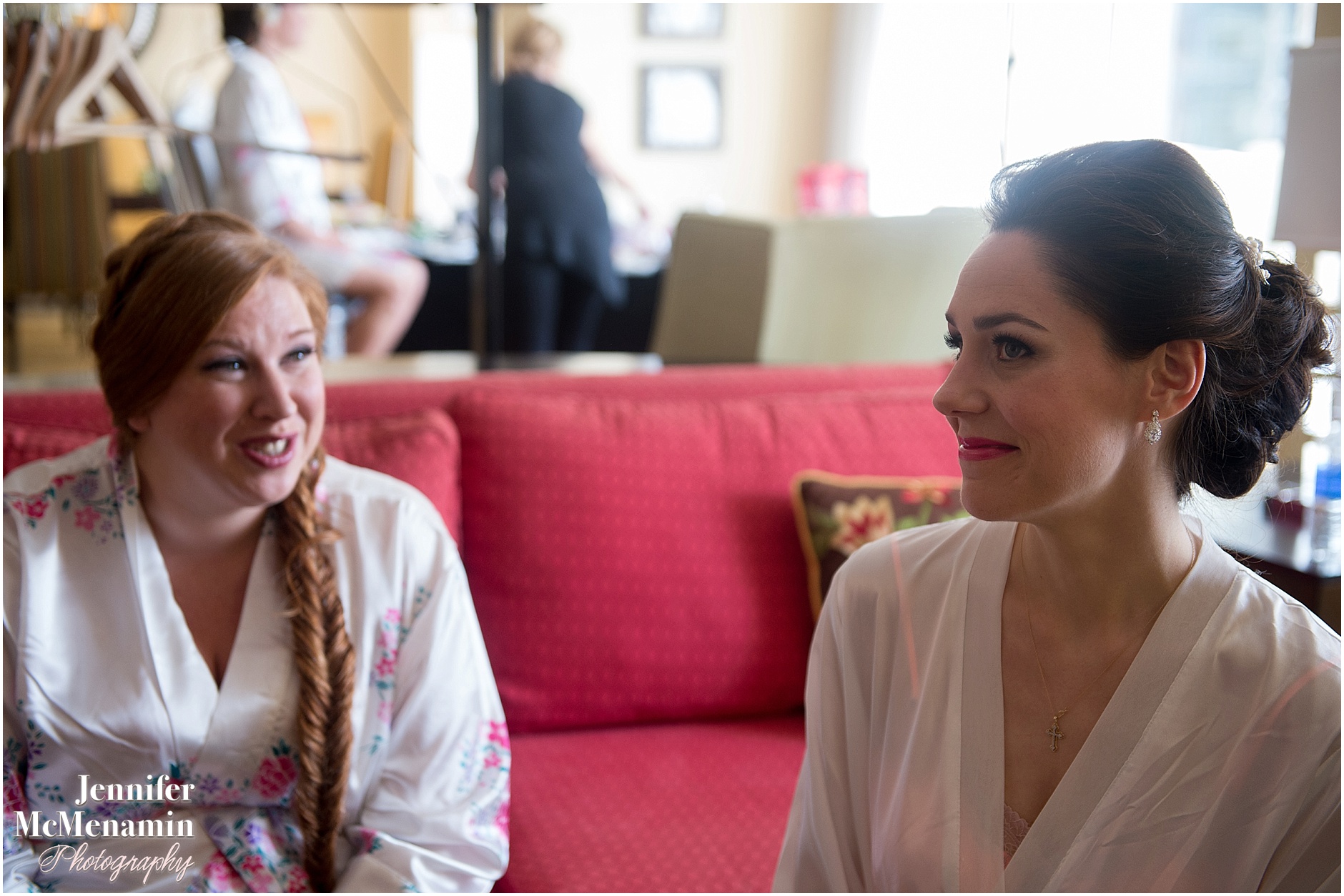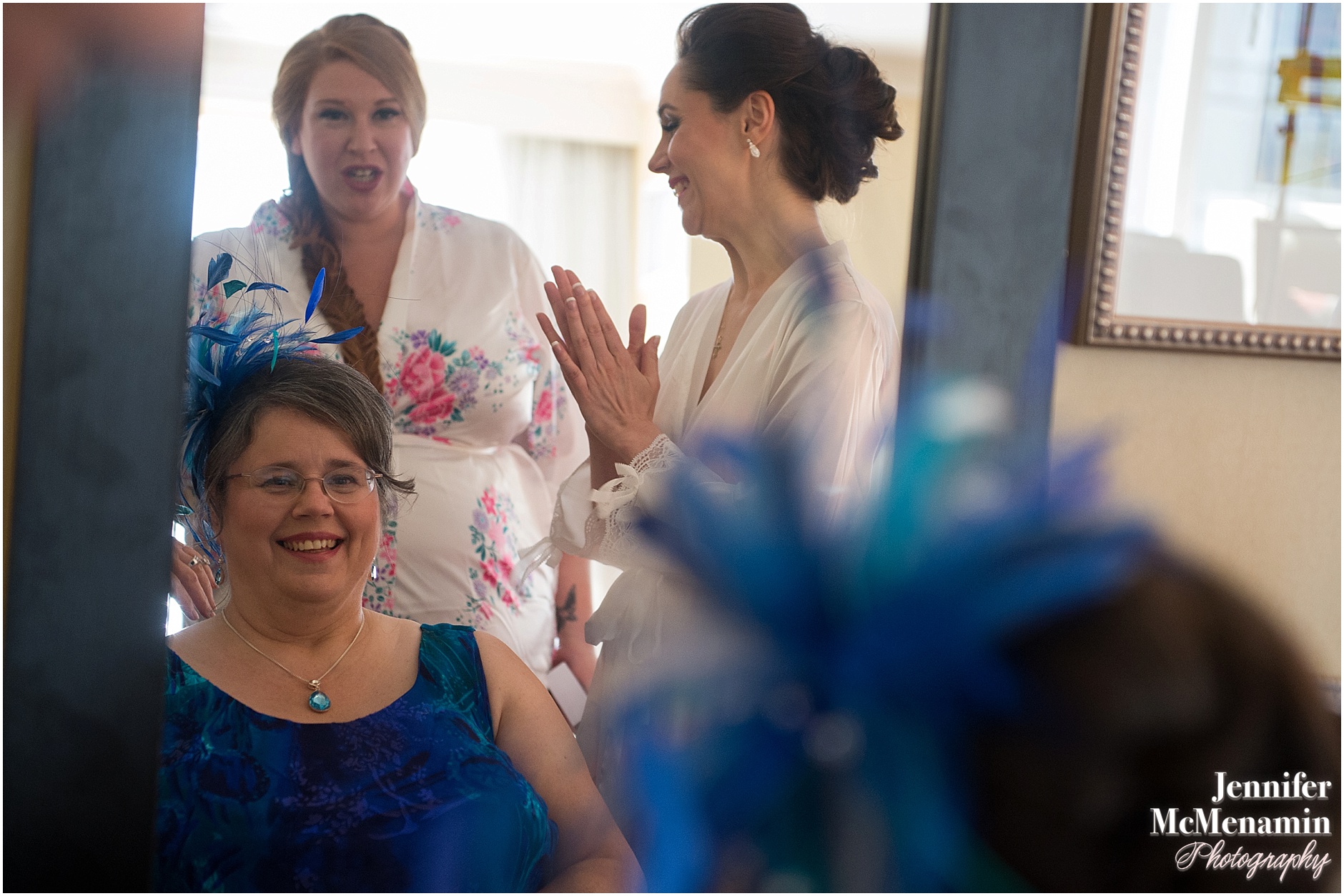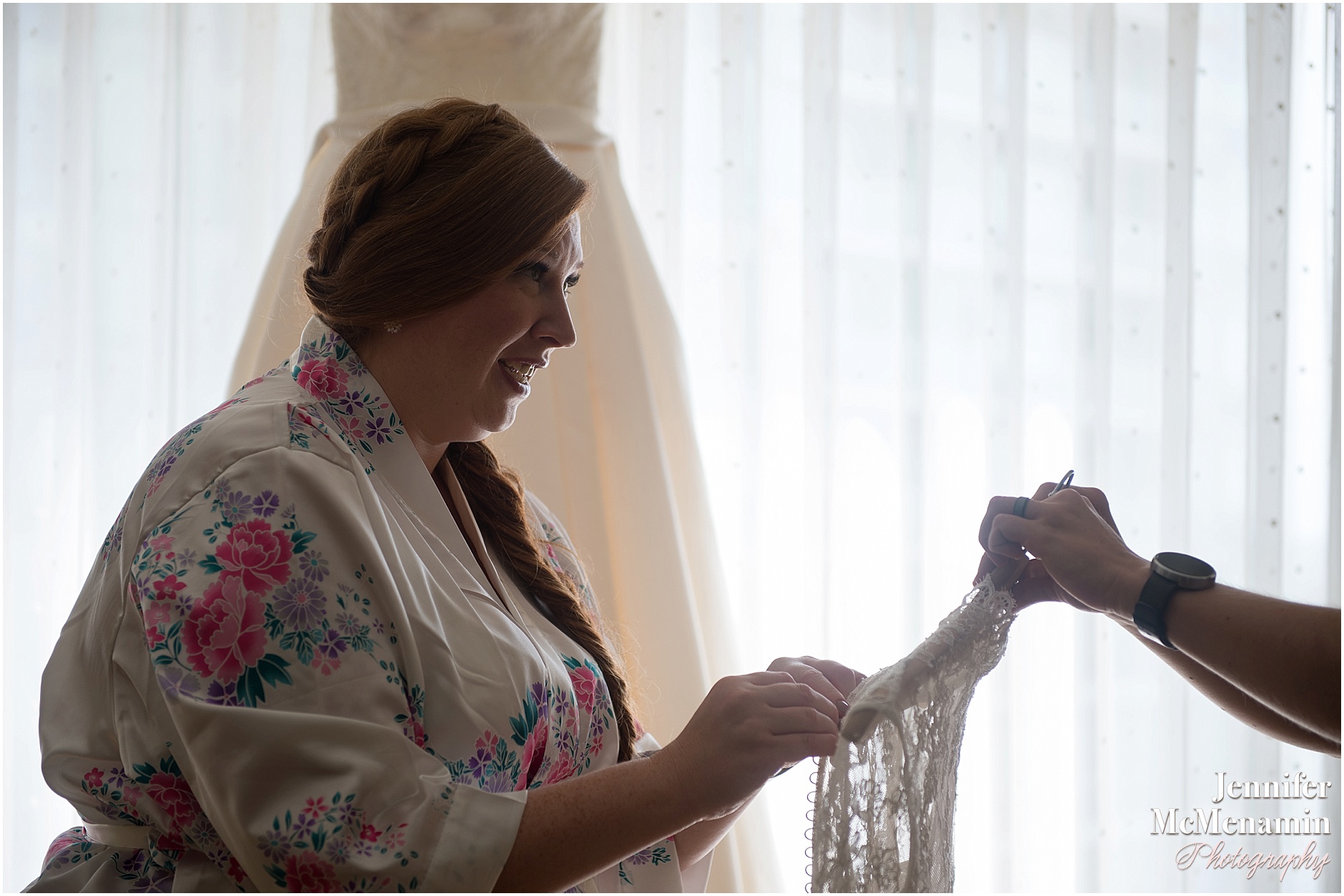 Meanwhile, Nick and the groomsmen got ready a few floors away in the hotel.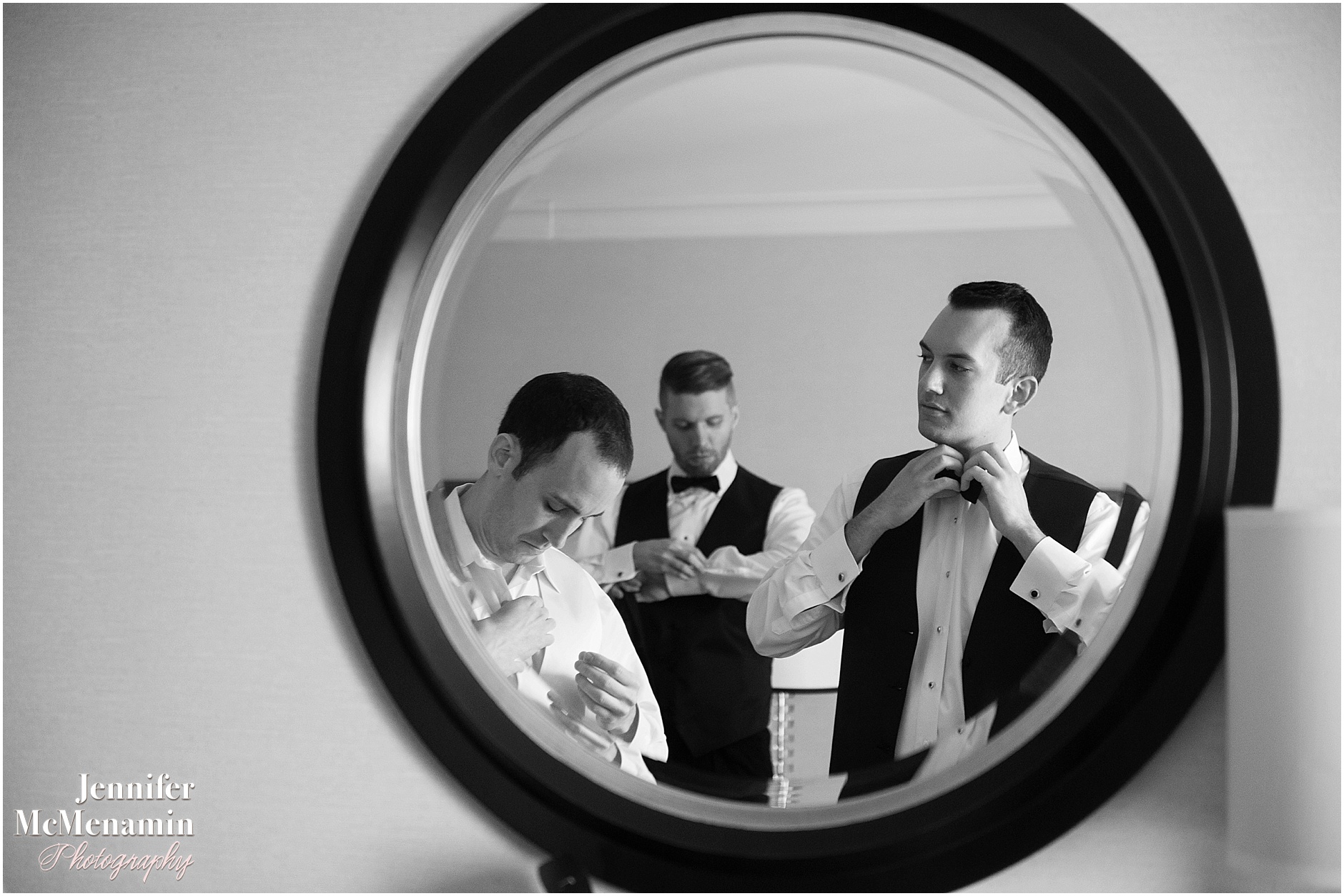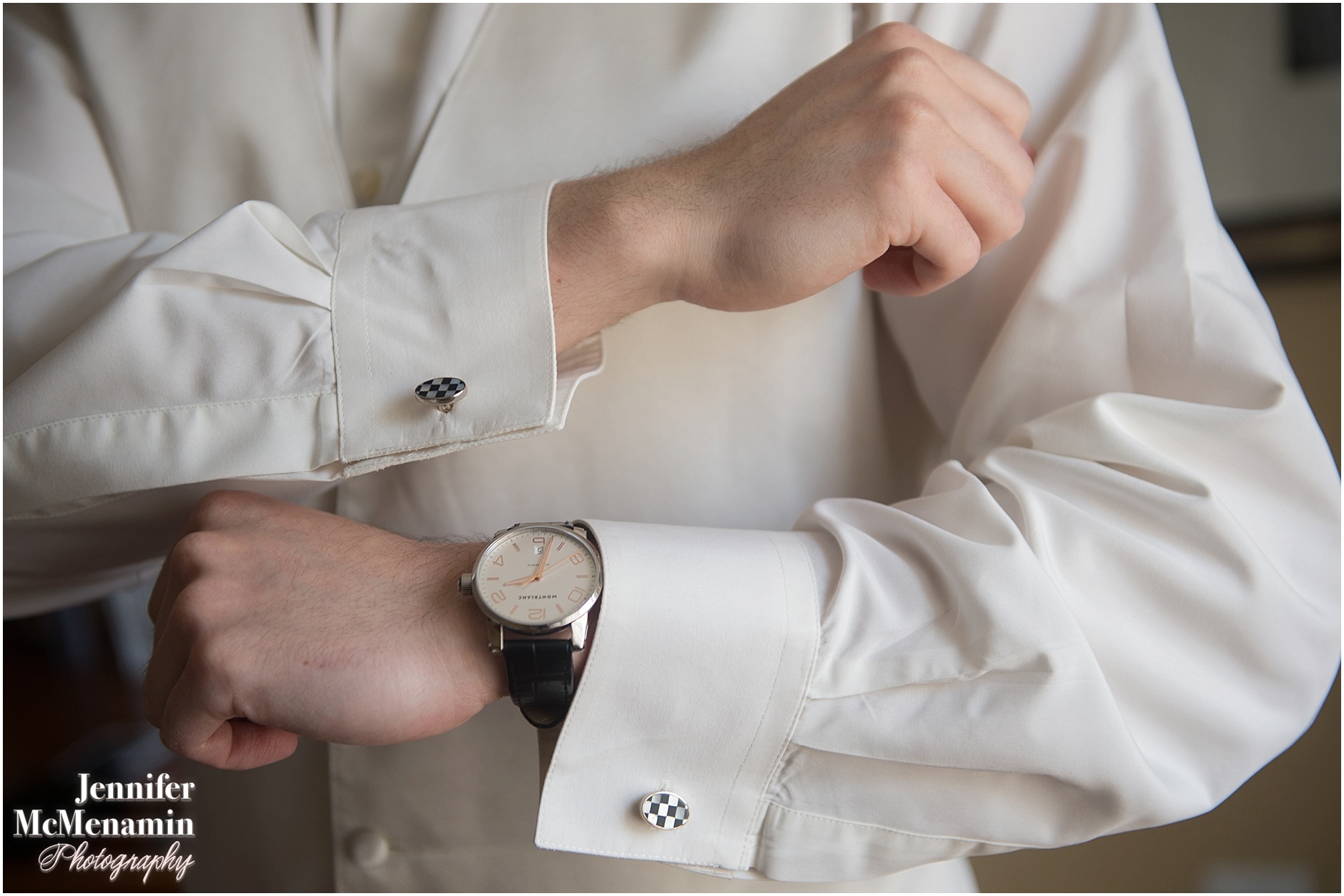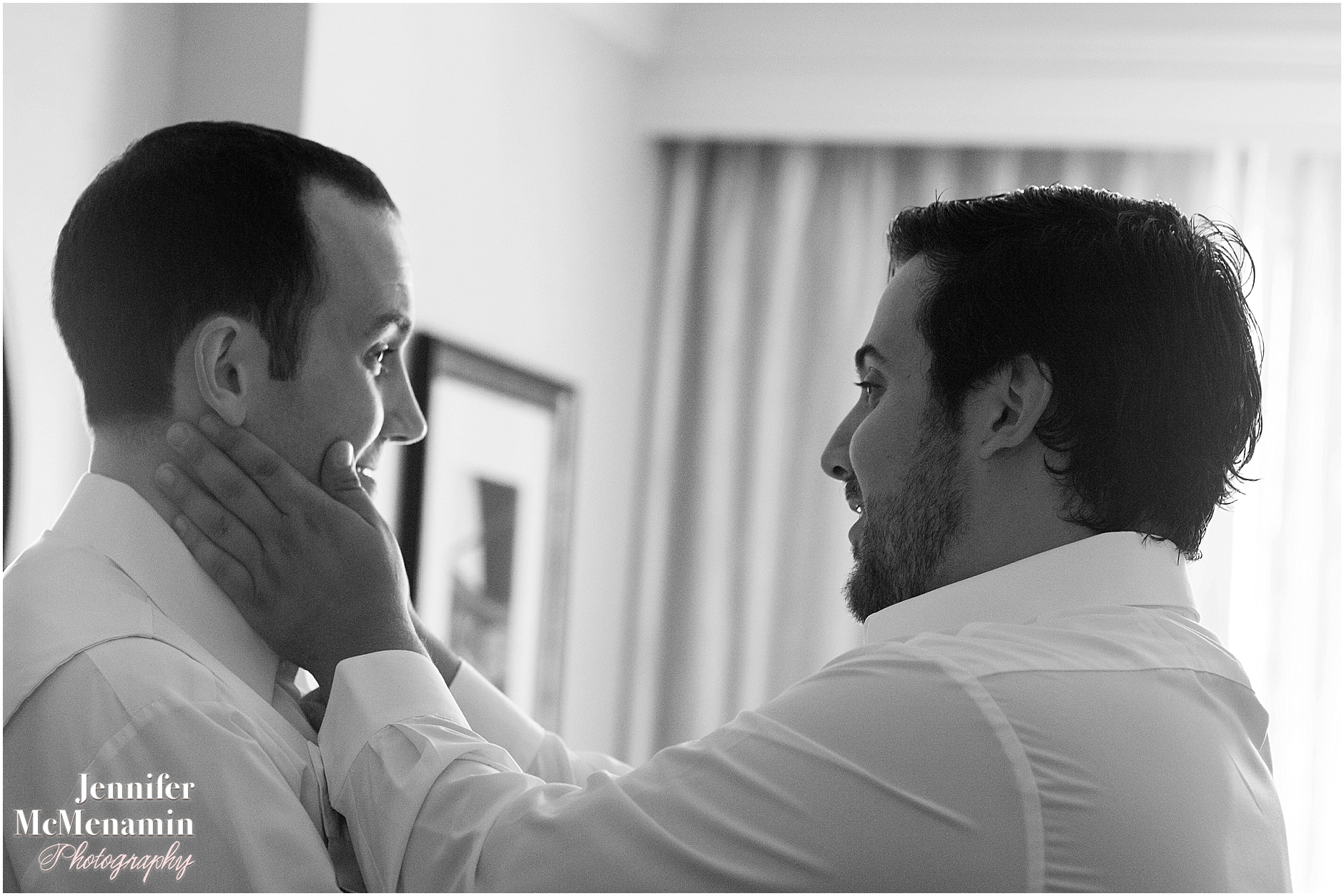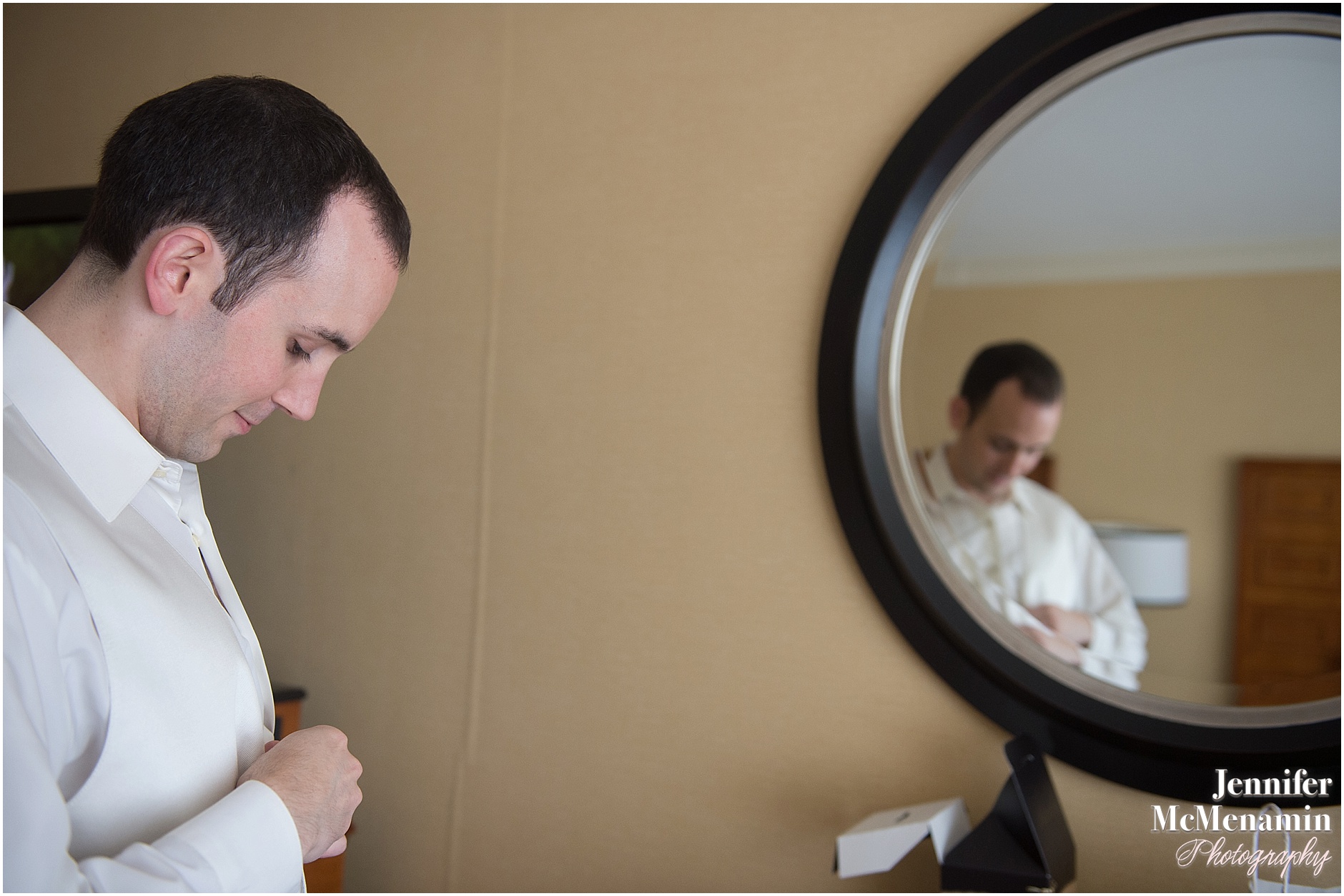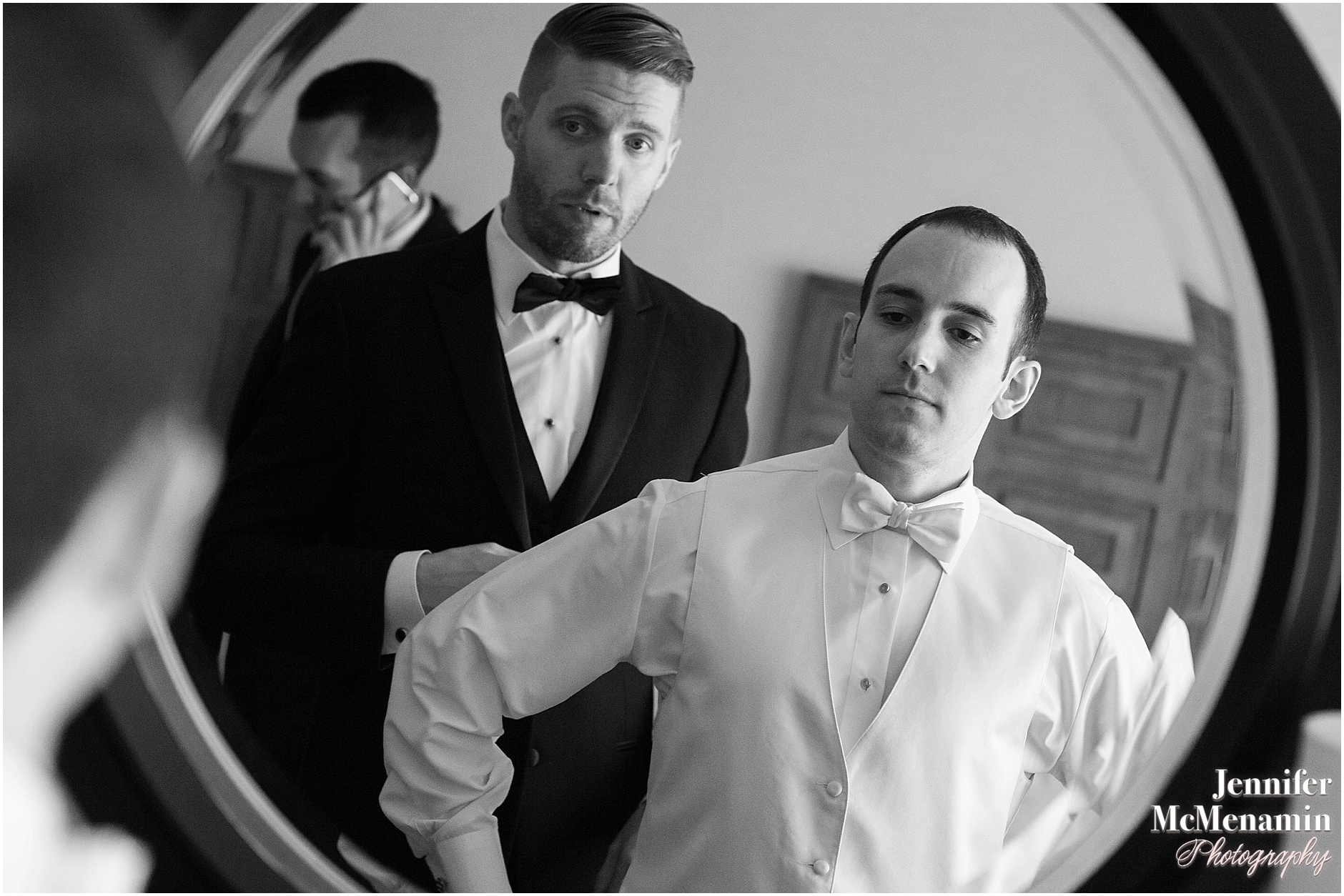 Nick sent a note to his bride through his brother. He was, in return, dispatched with a letter and gift for the groom.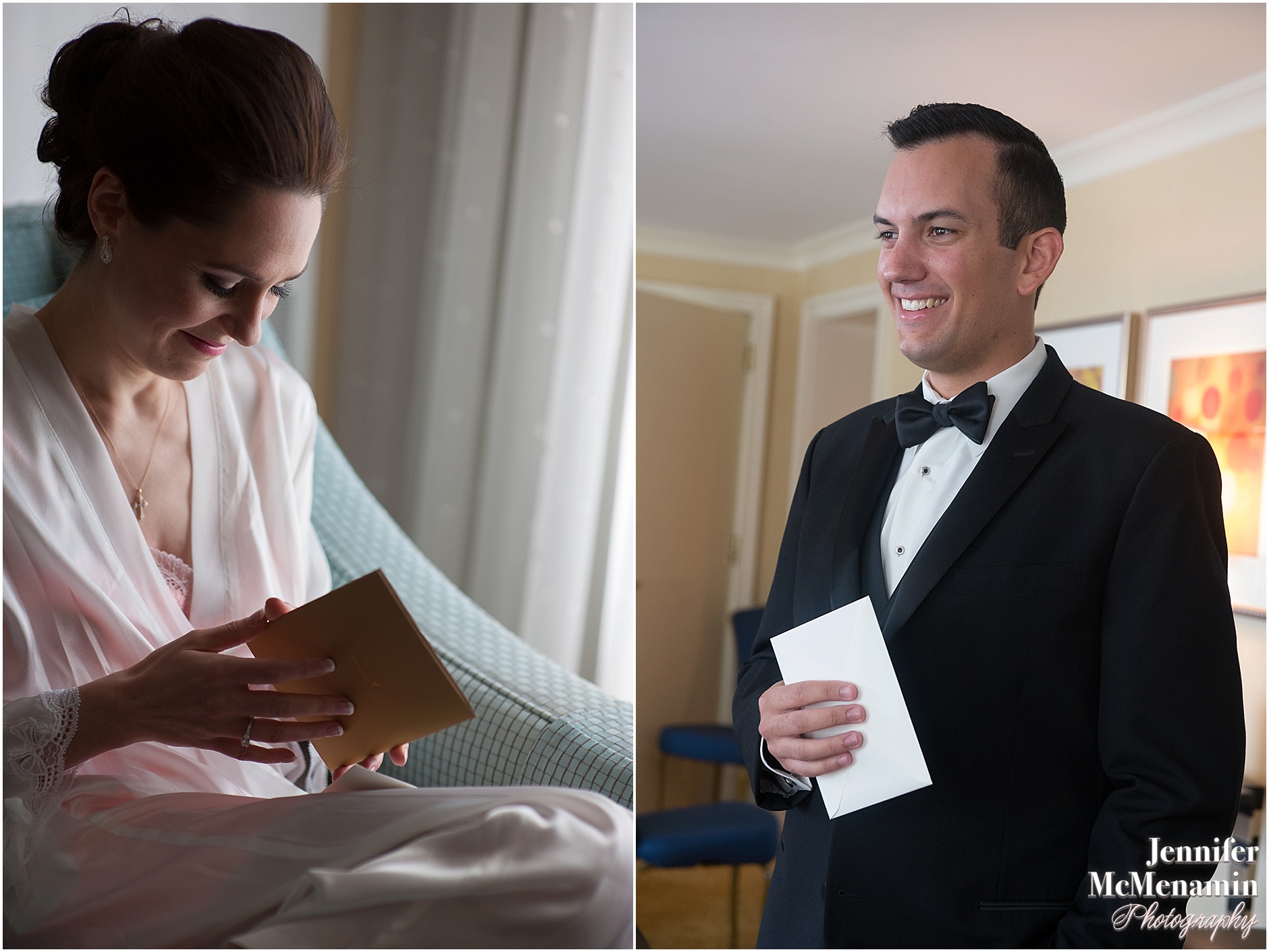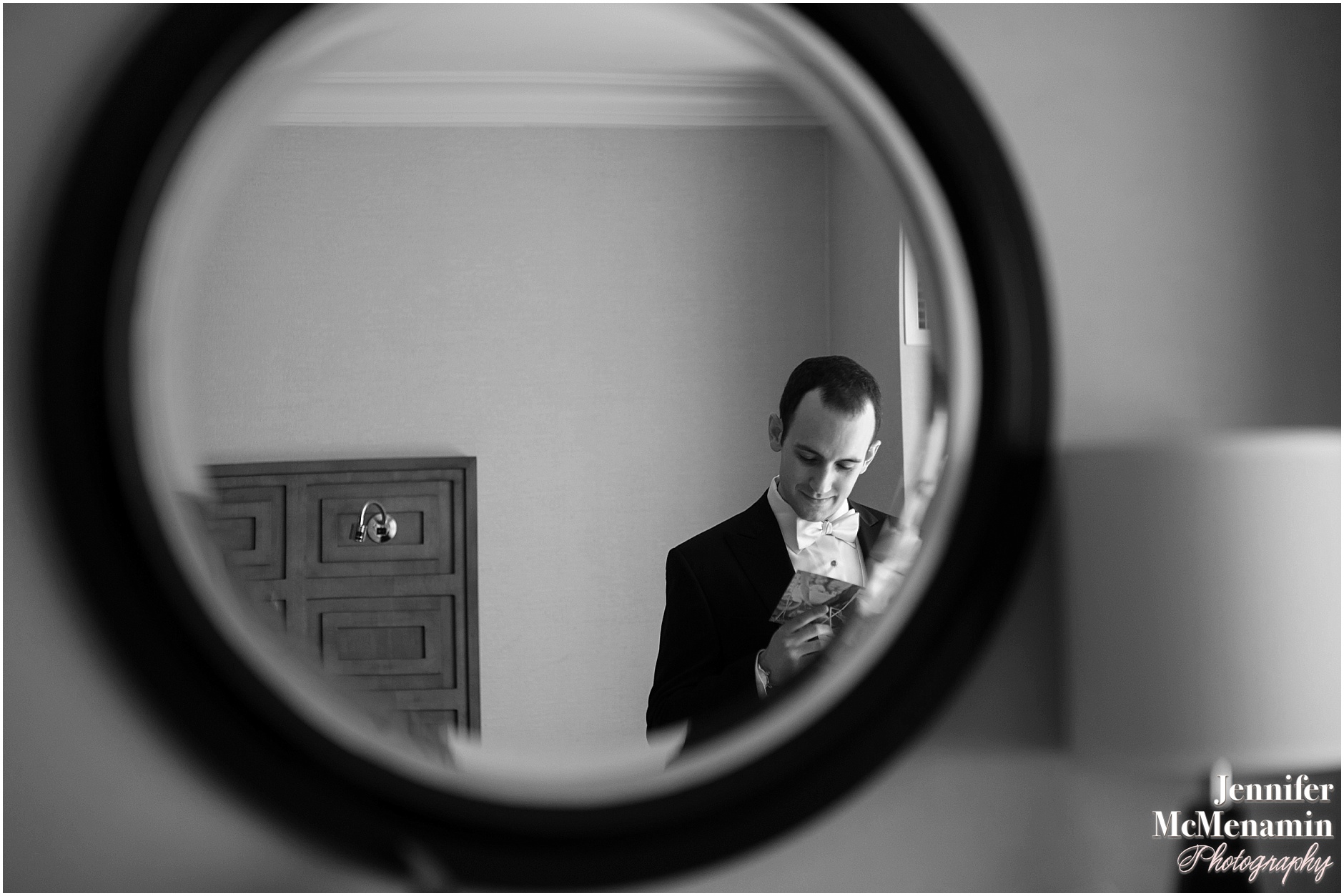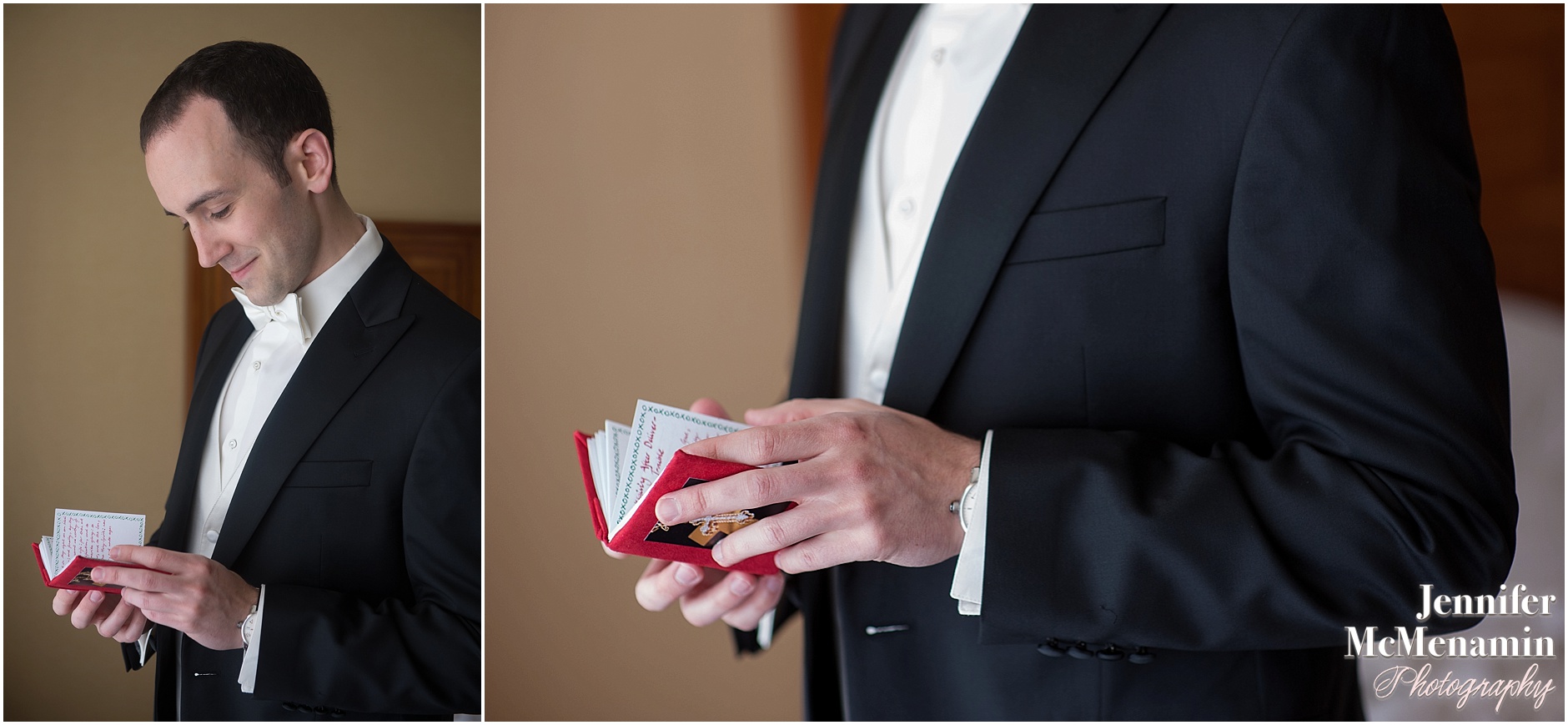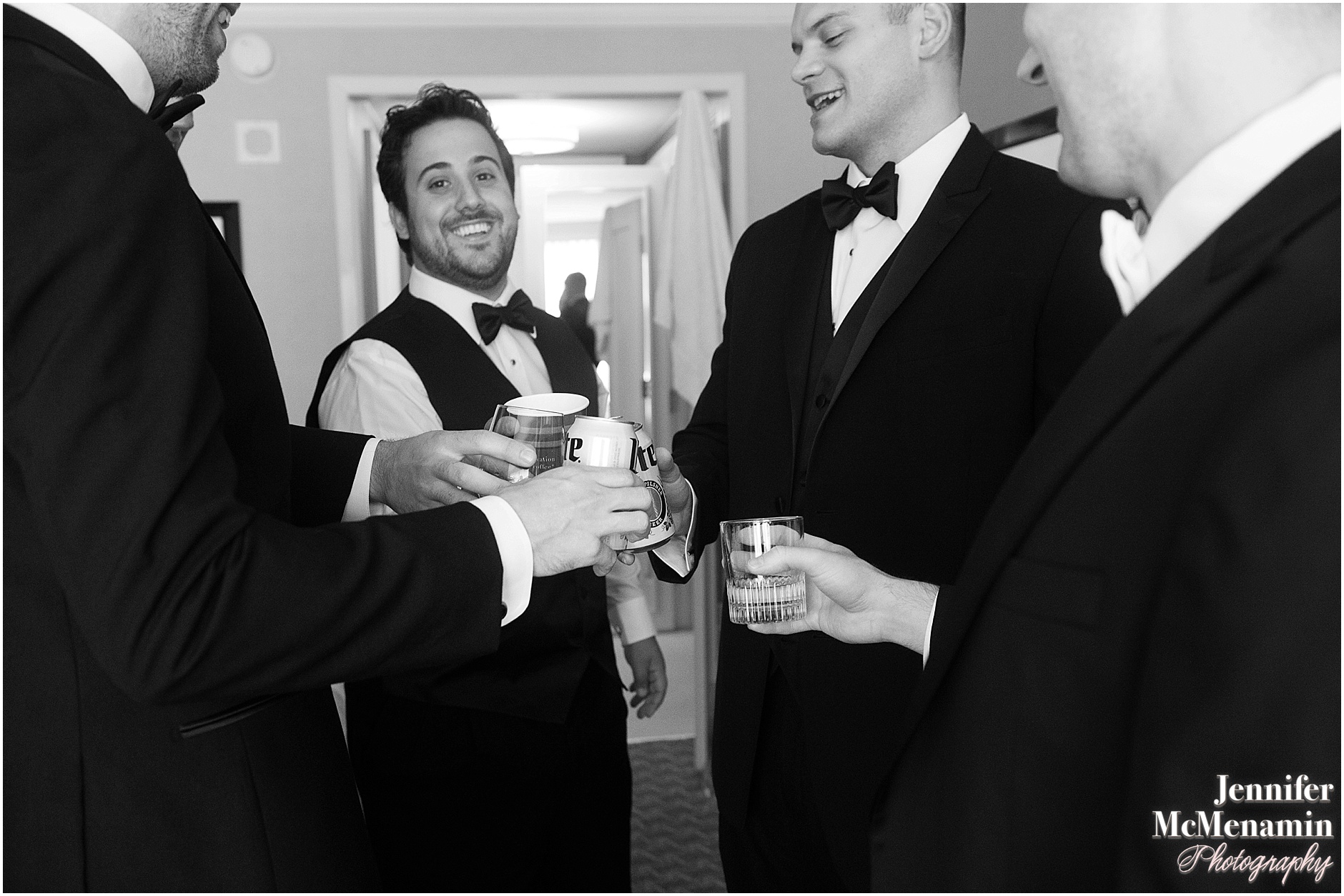 Then, it was time for Jen to step into her gown. Though she ended up purchasing a dress from a Dutch designer, she made sure that her jacket and veil were made of English lace. They were gorgeous.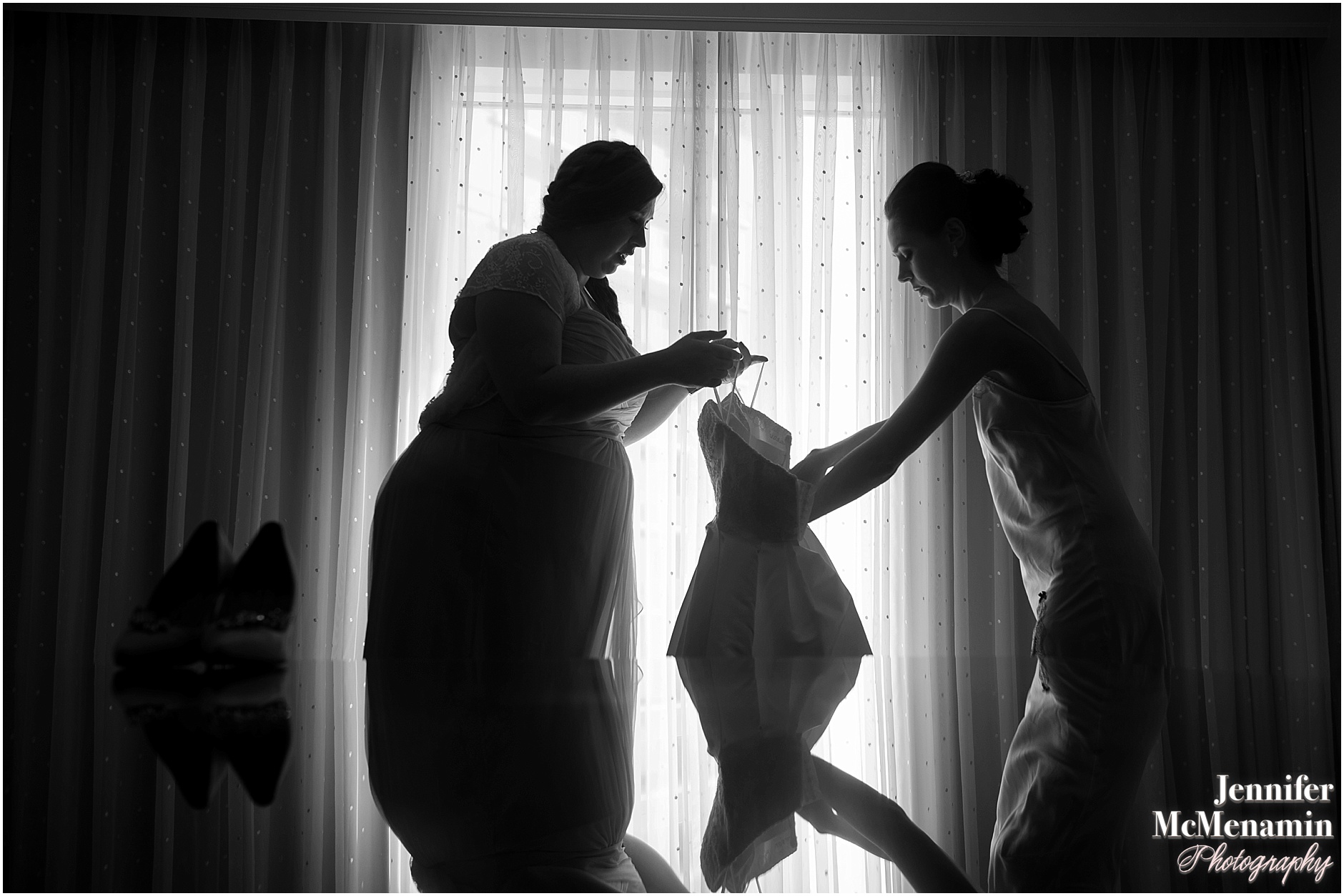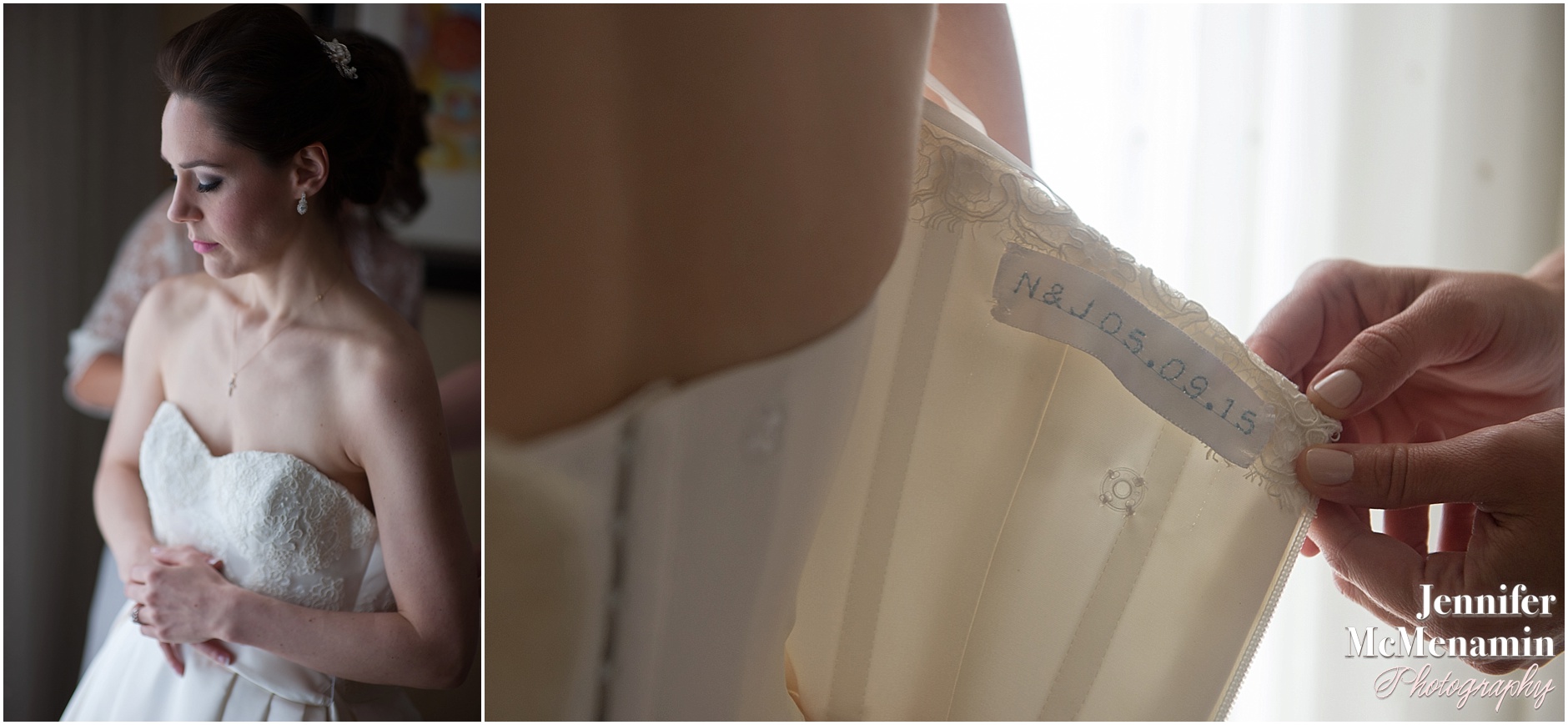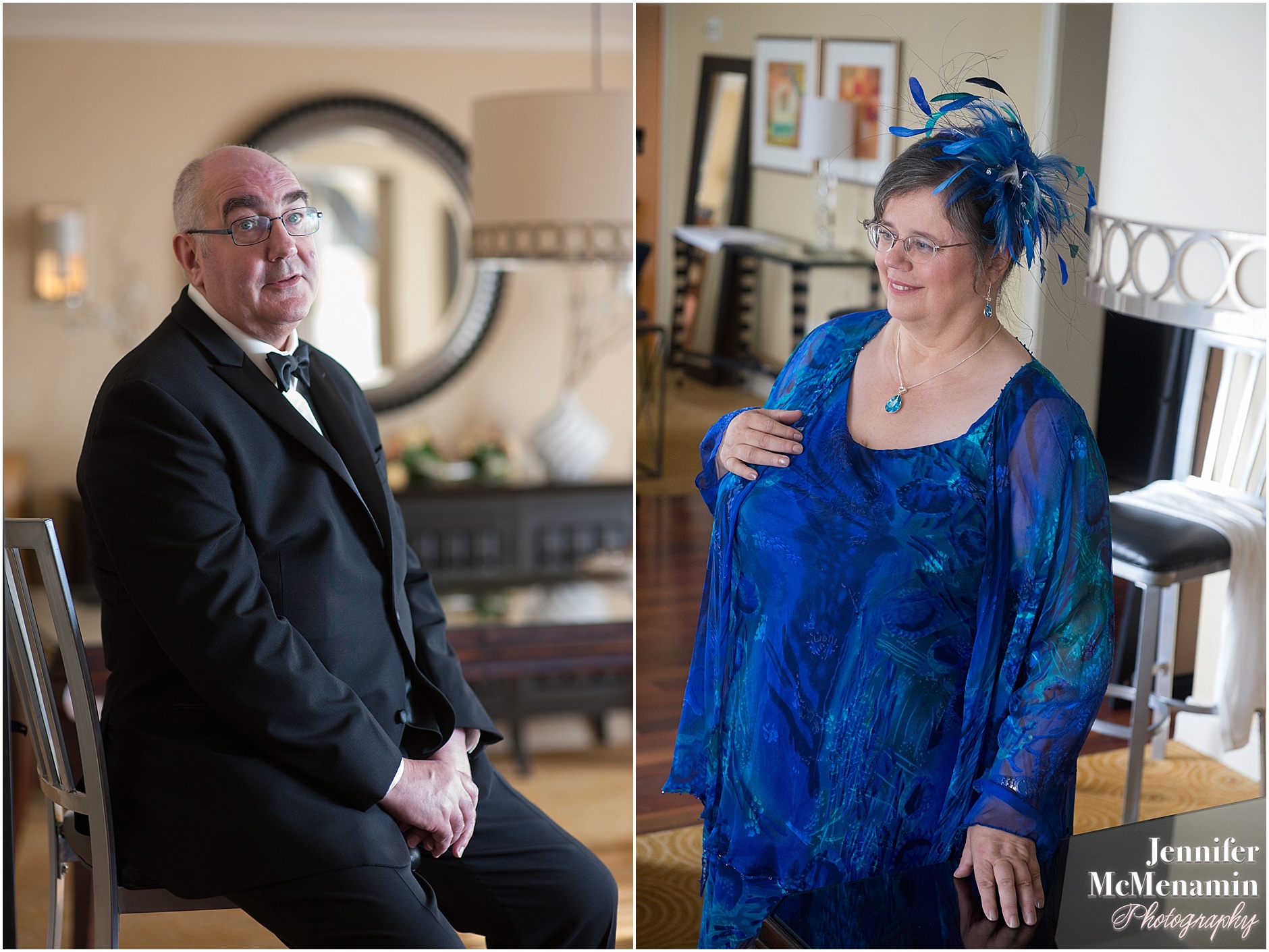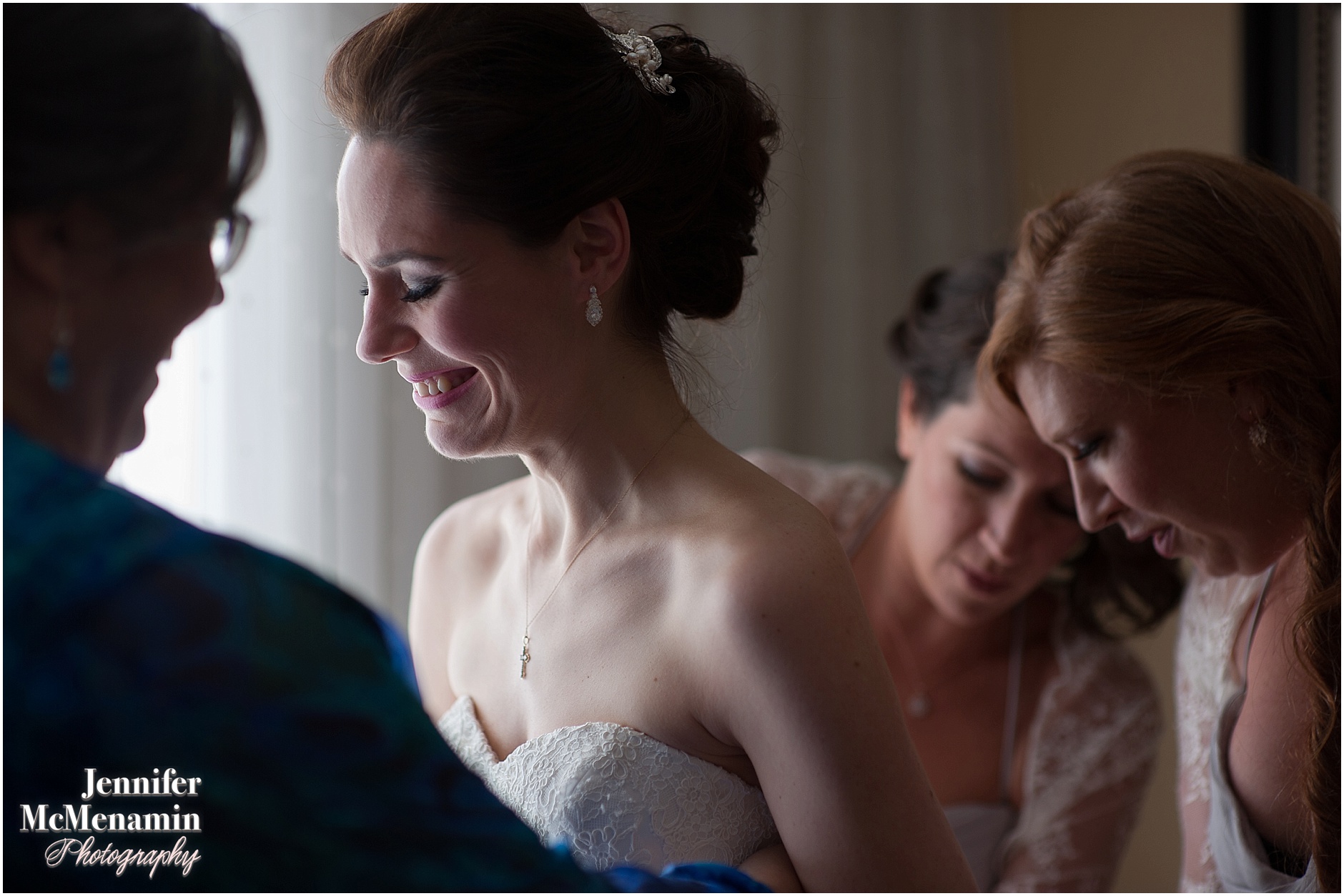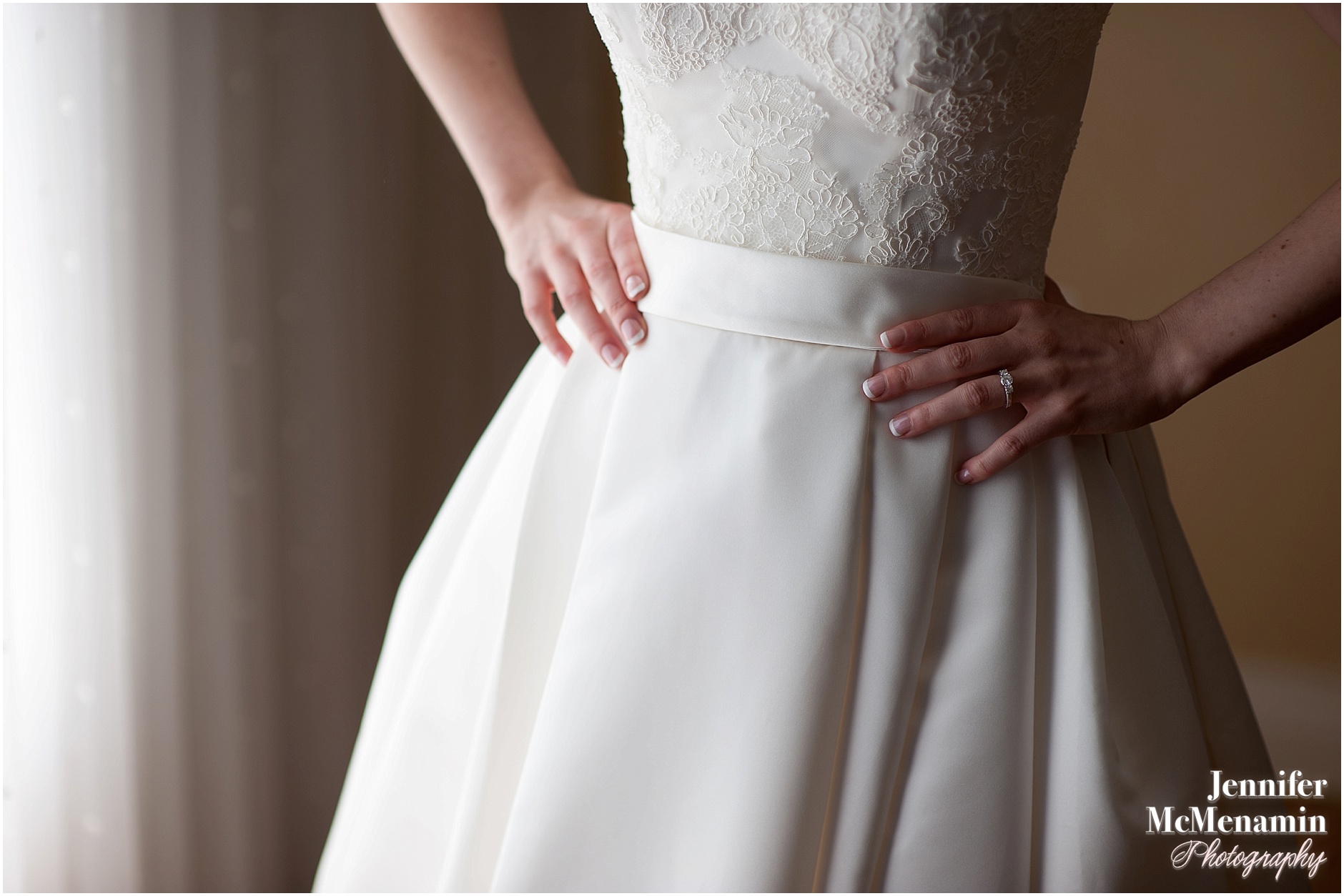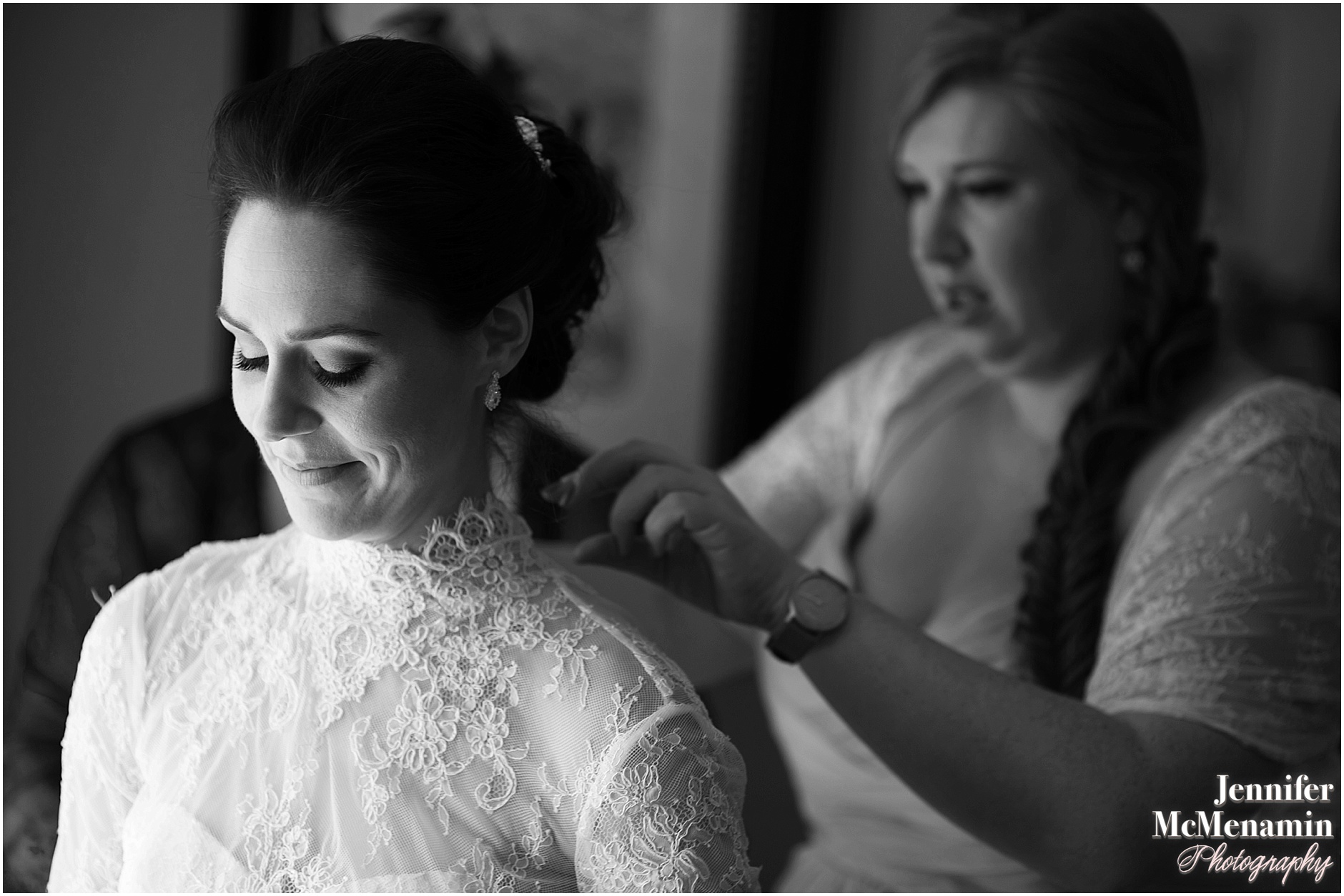 Jen added a trio of her grandmother's mouse pins to the bow at the back of her dress.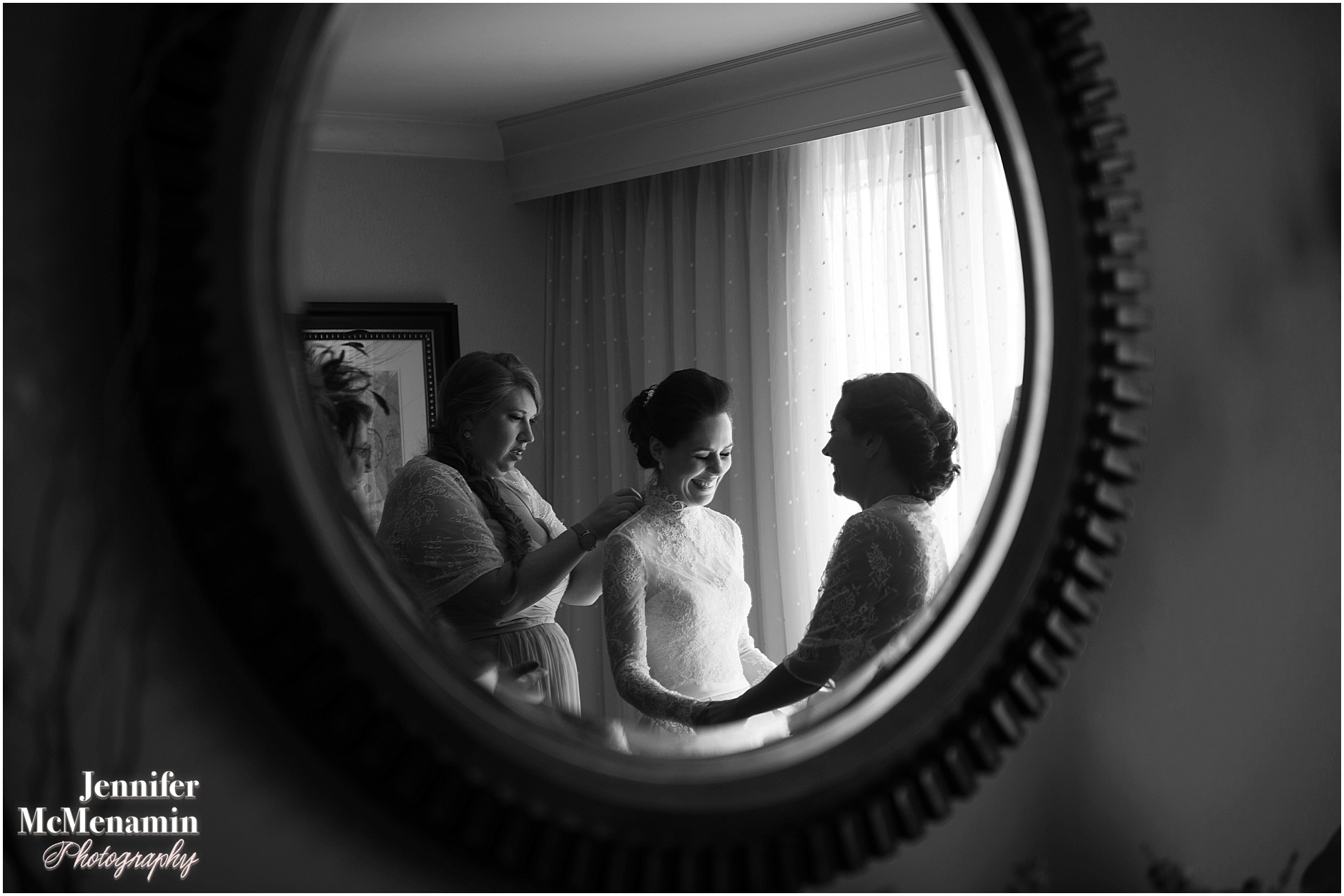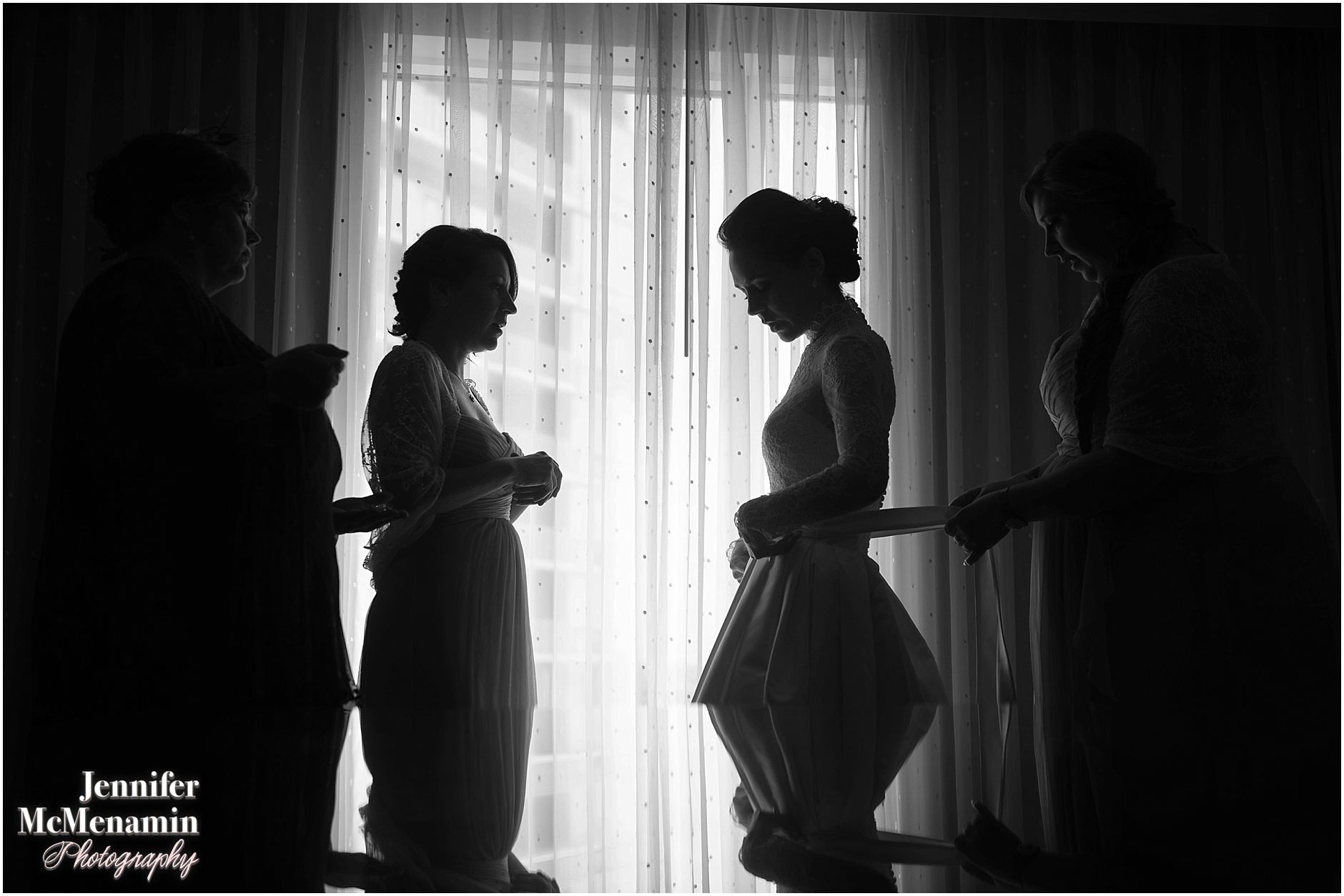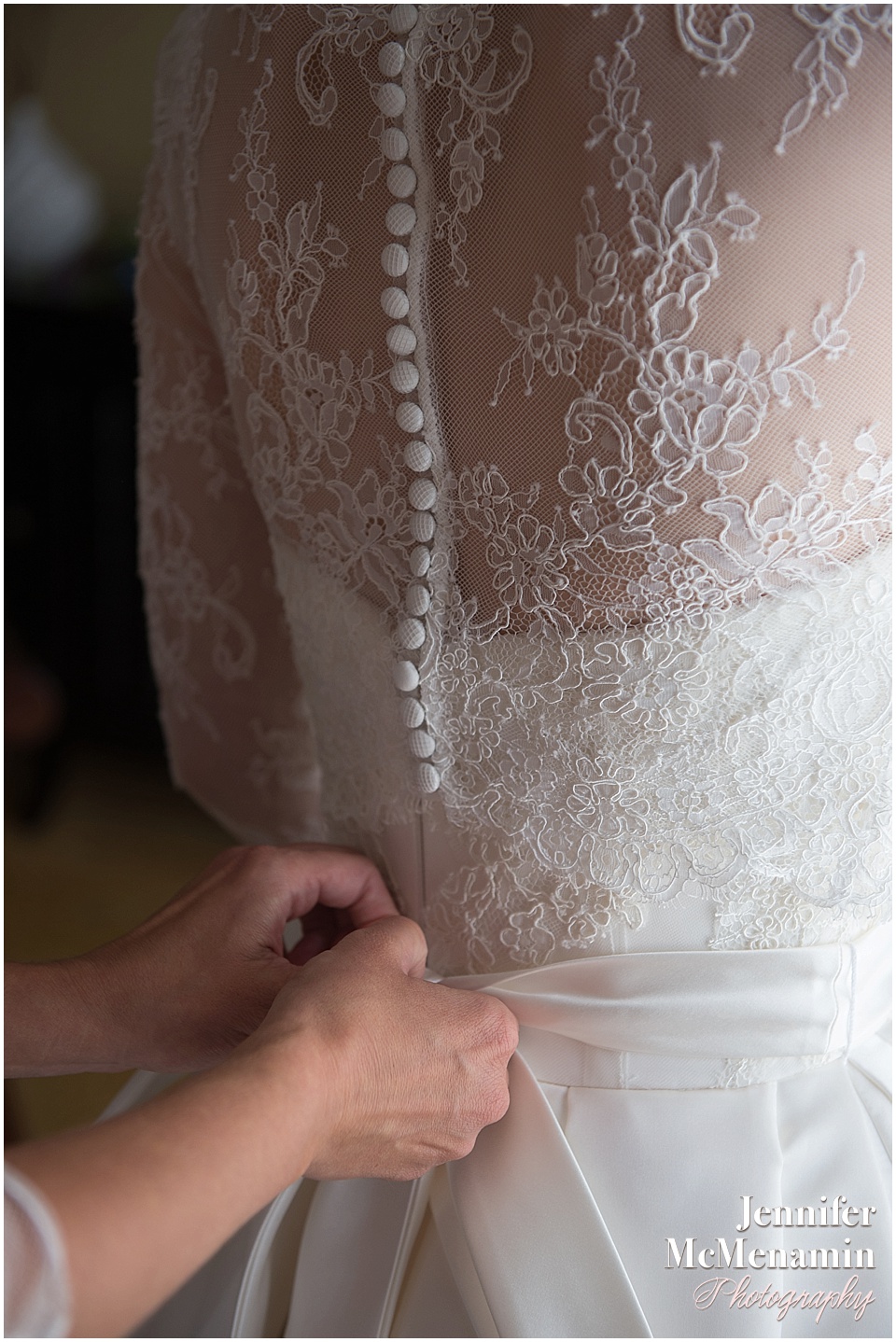 The bride, looking absolutely gorgeous. And graceful. And not at all stiff and wooden. I mean, seriously! Gorgeousness.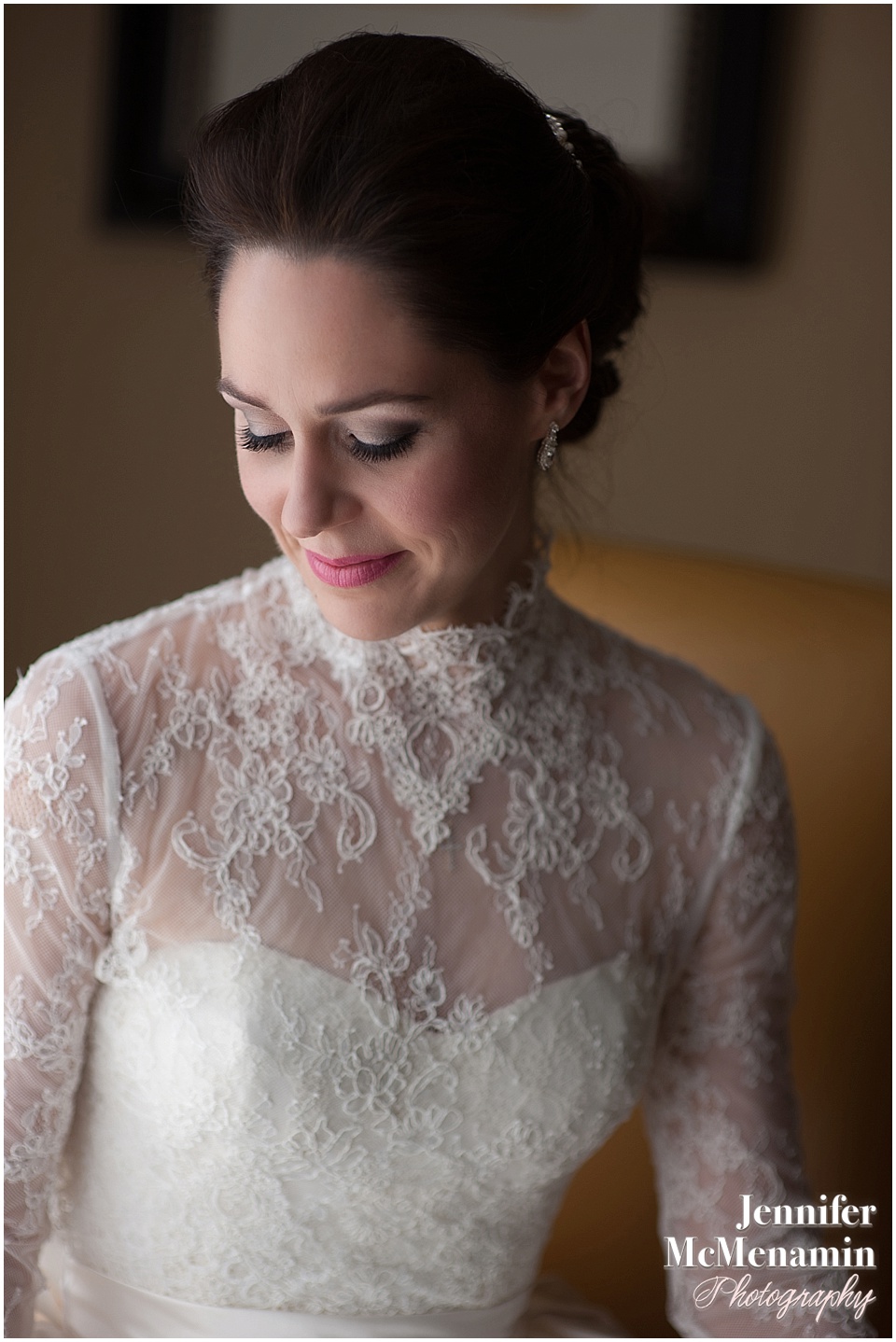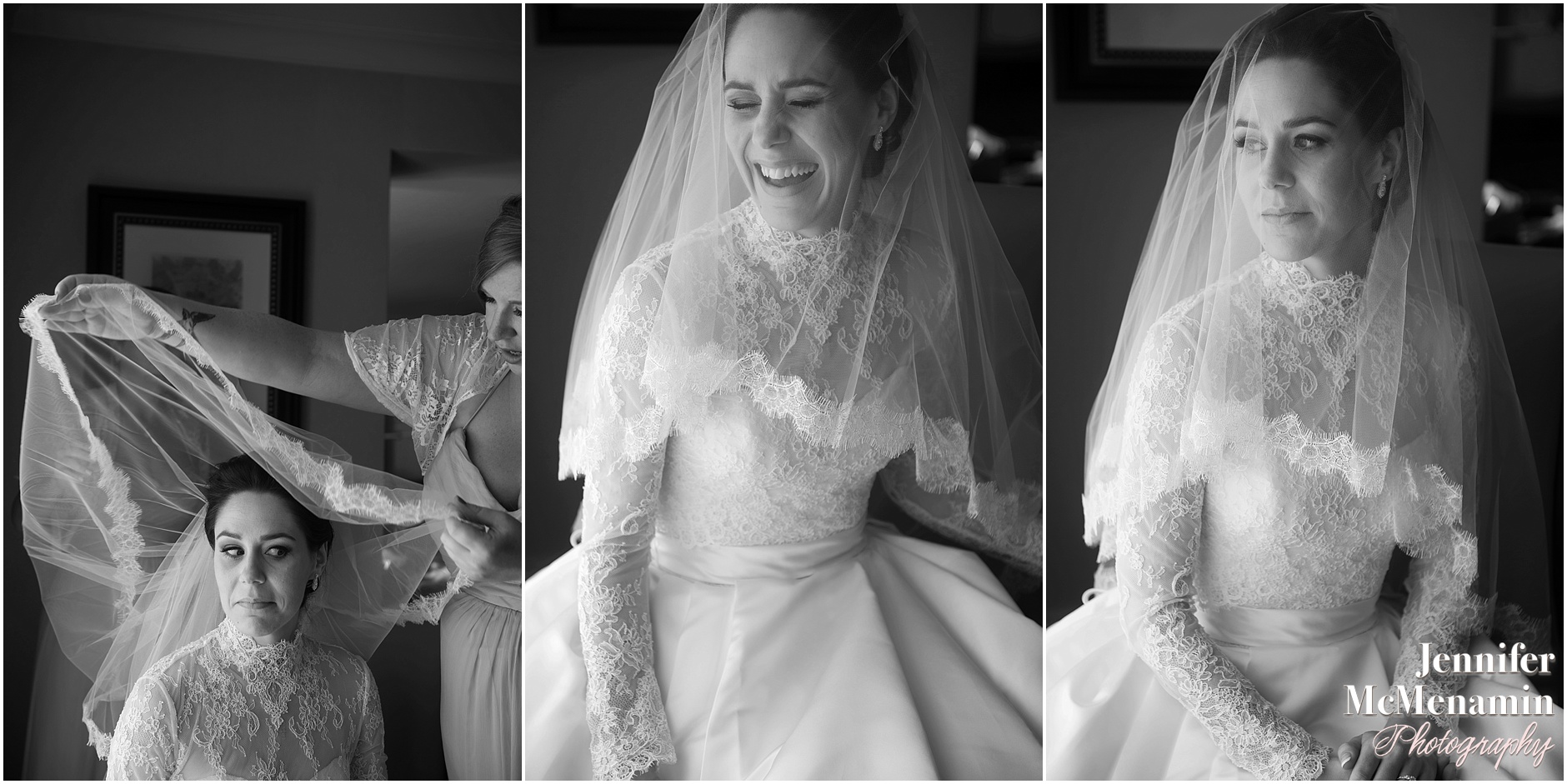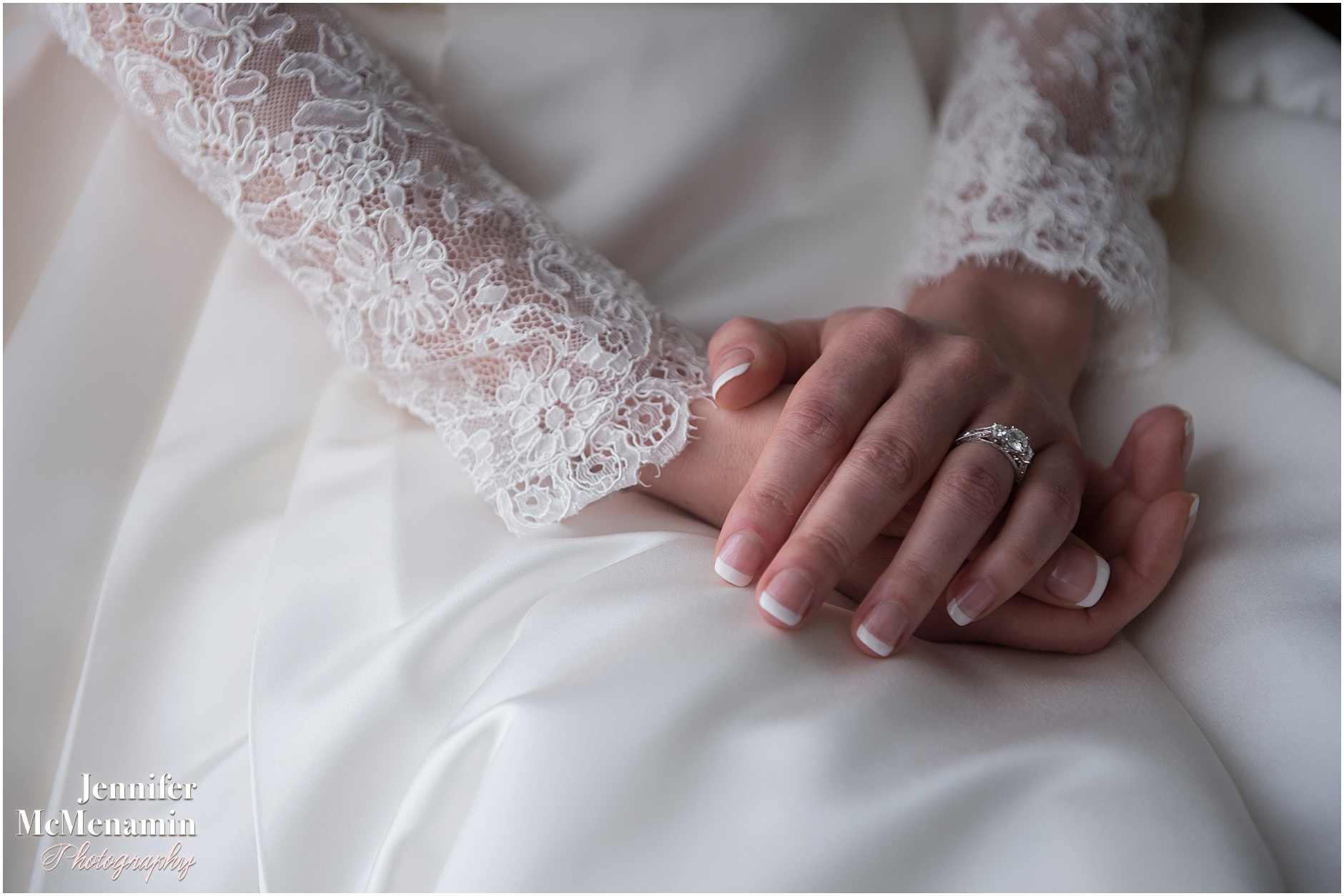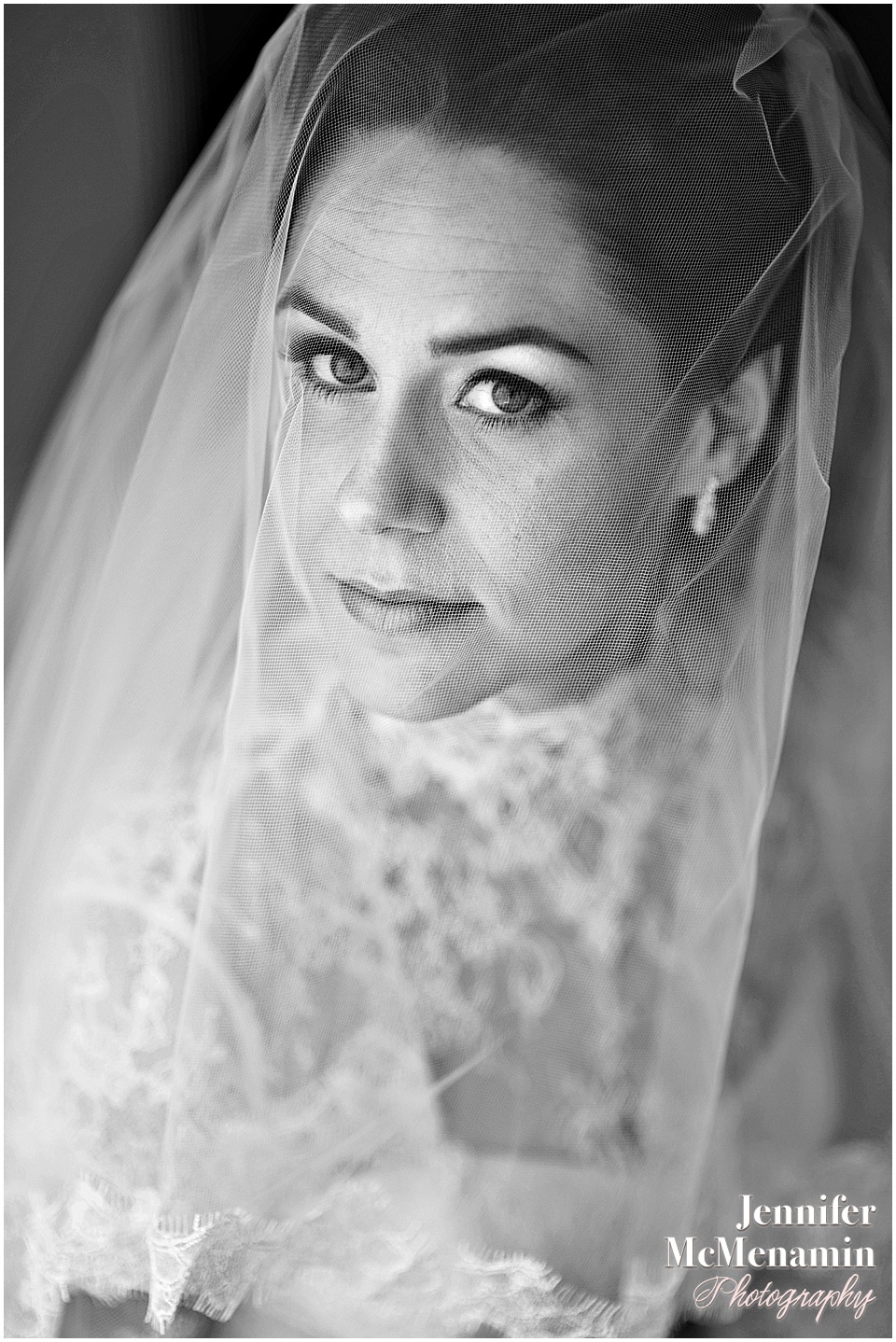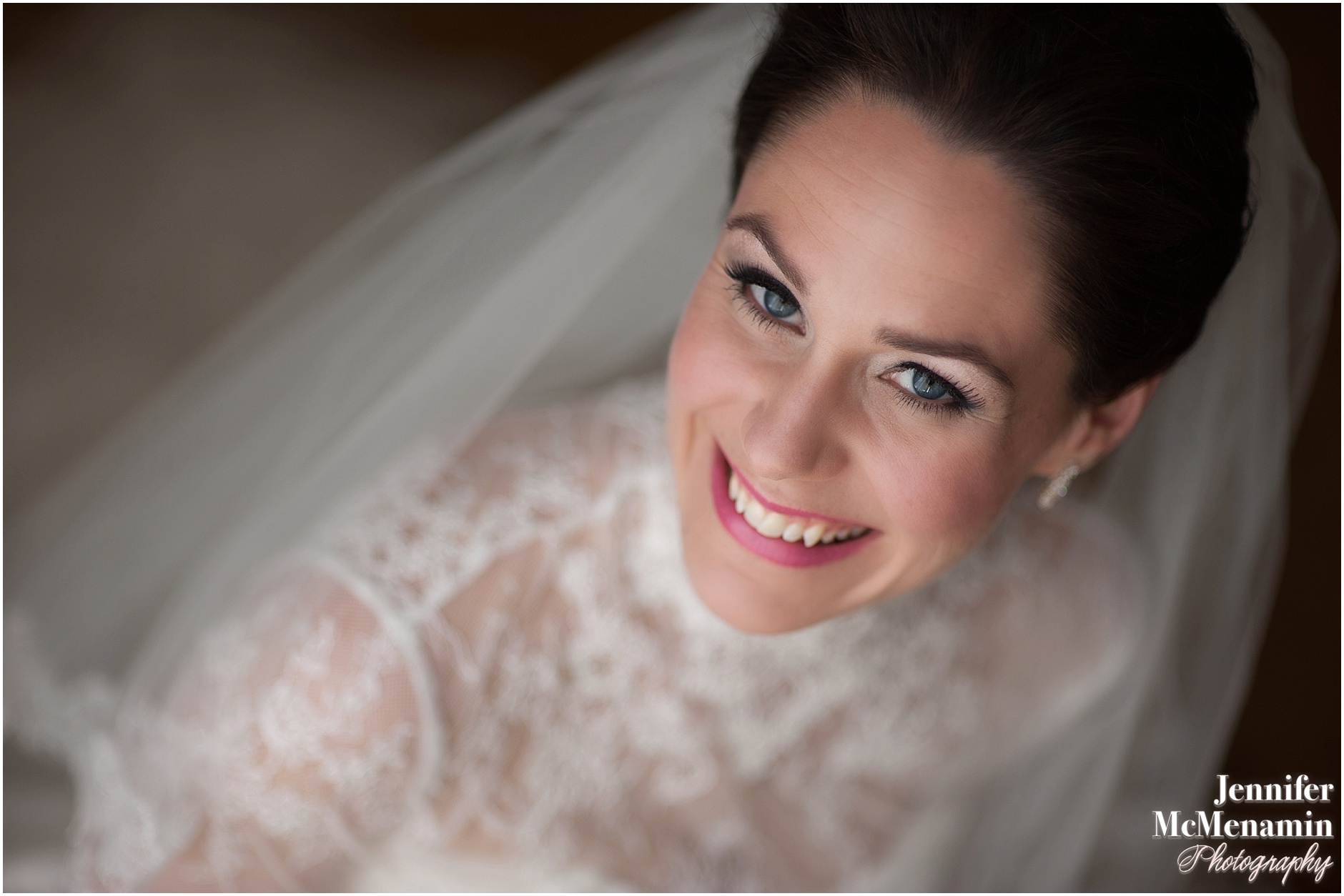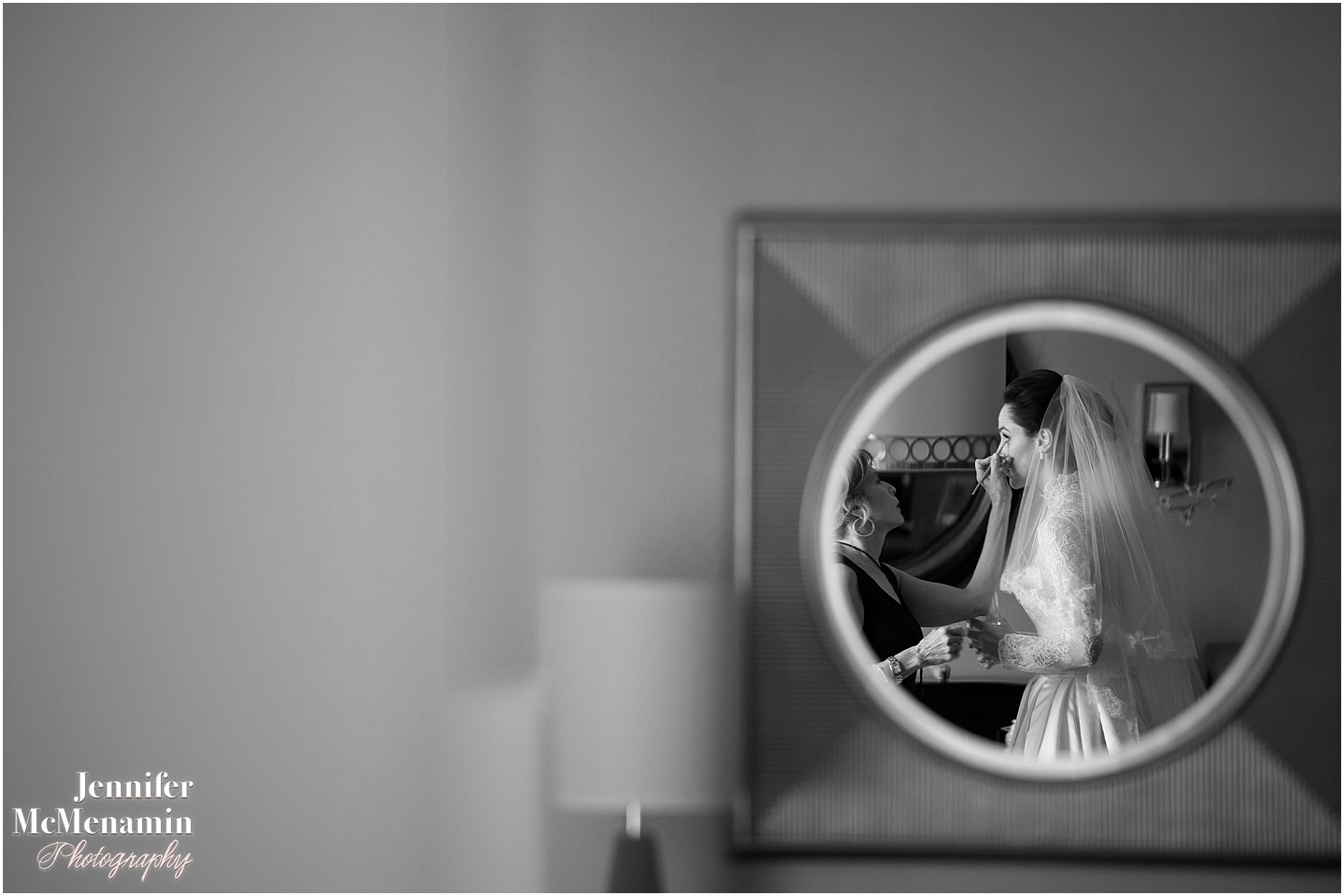 And then we were off to the Greek Orthodox Cathedral of the Annunciation, which is Nick's family's church.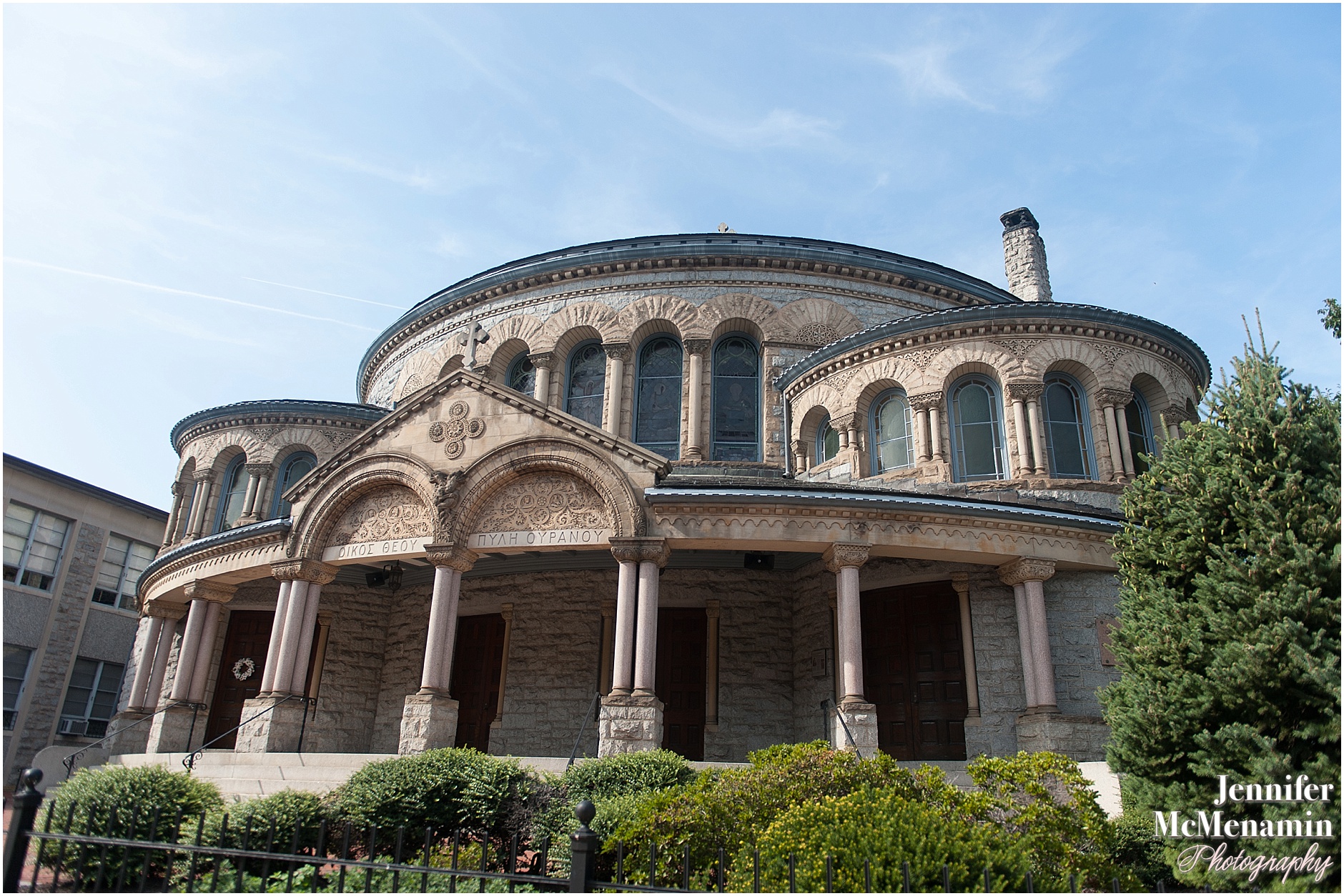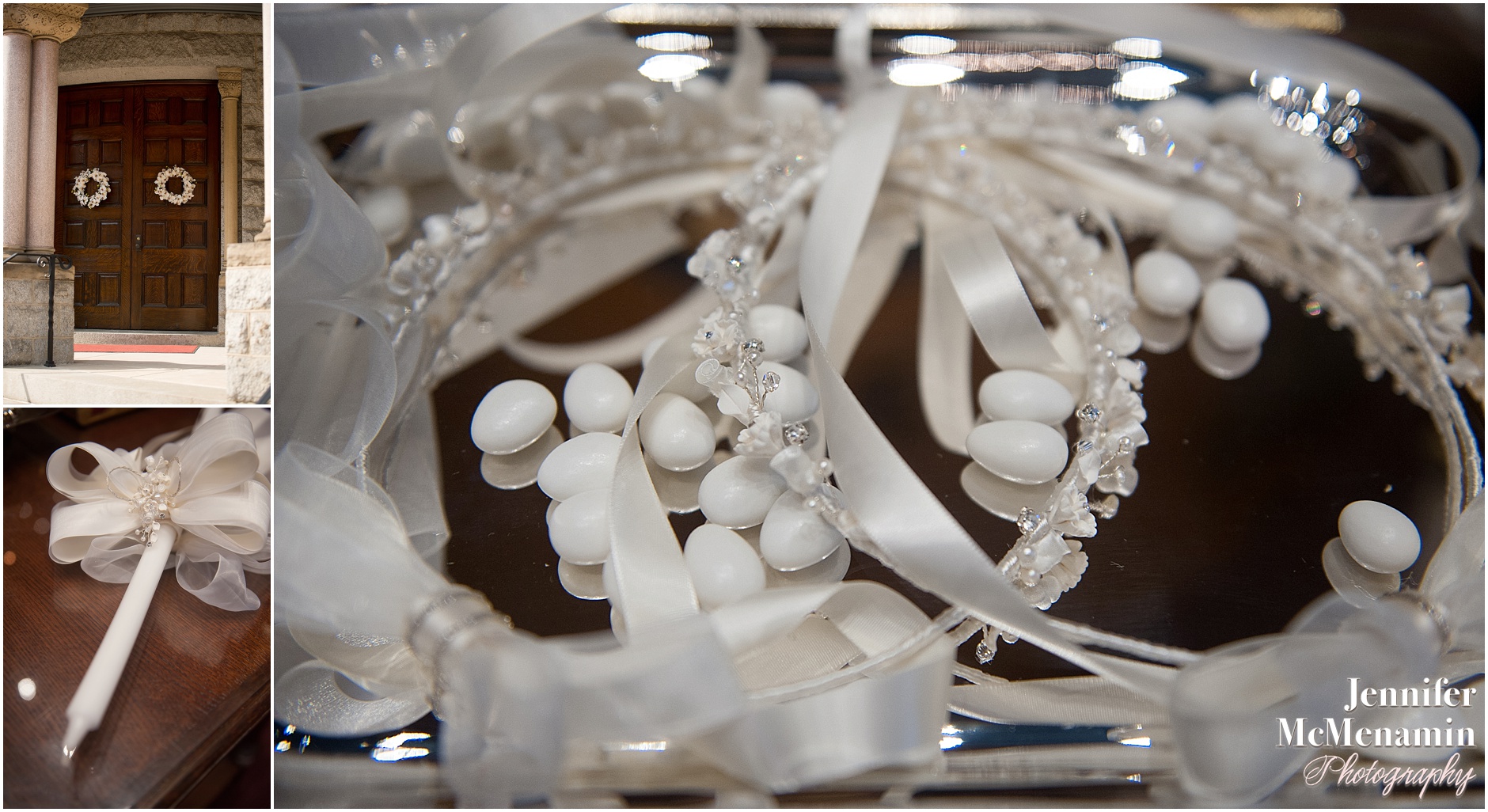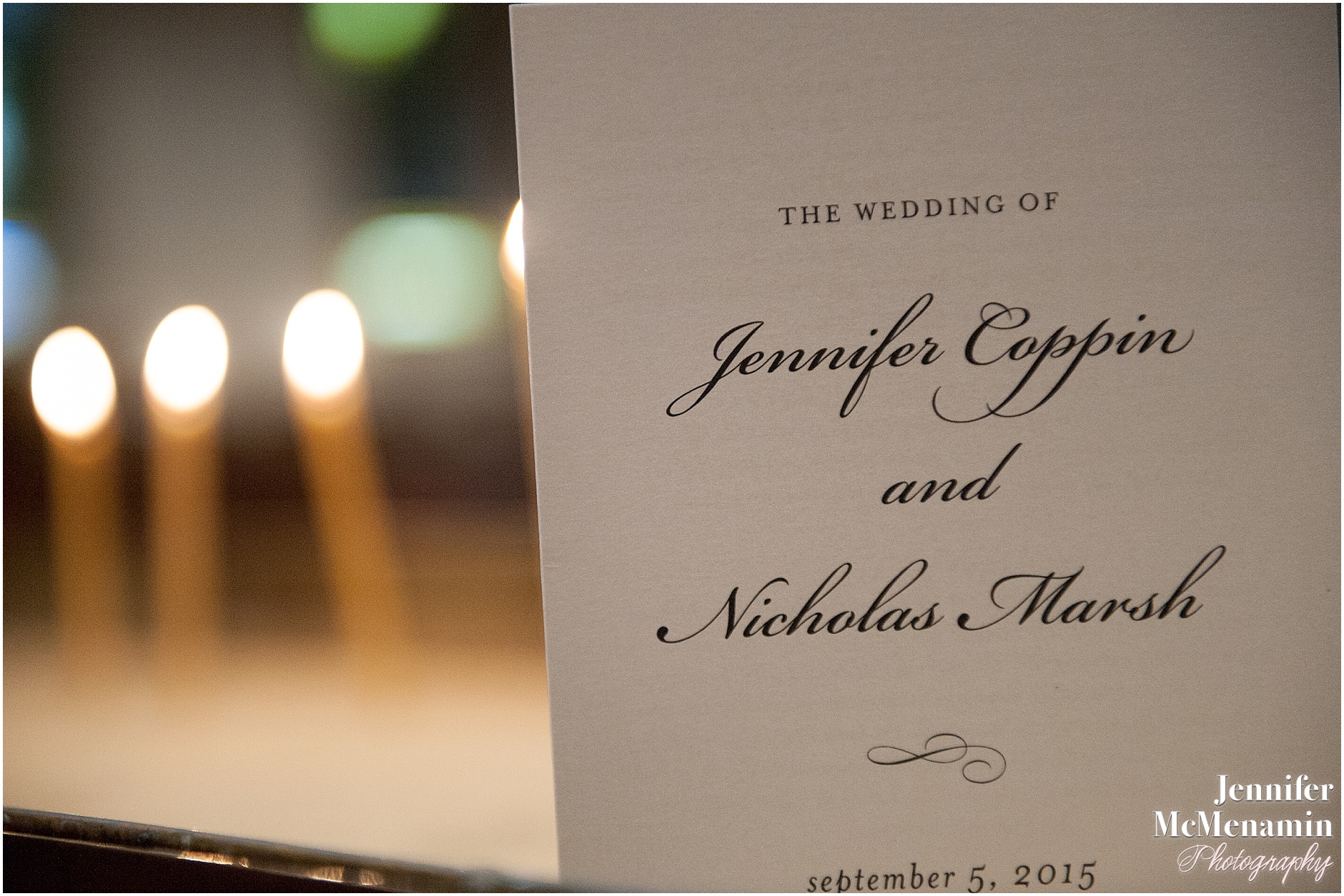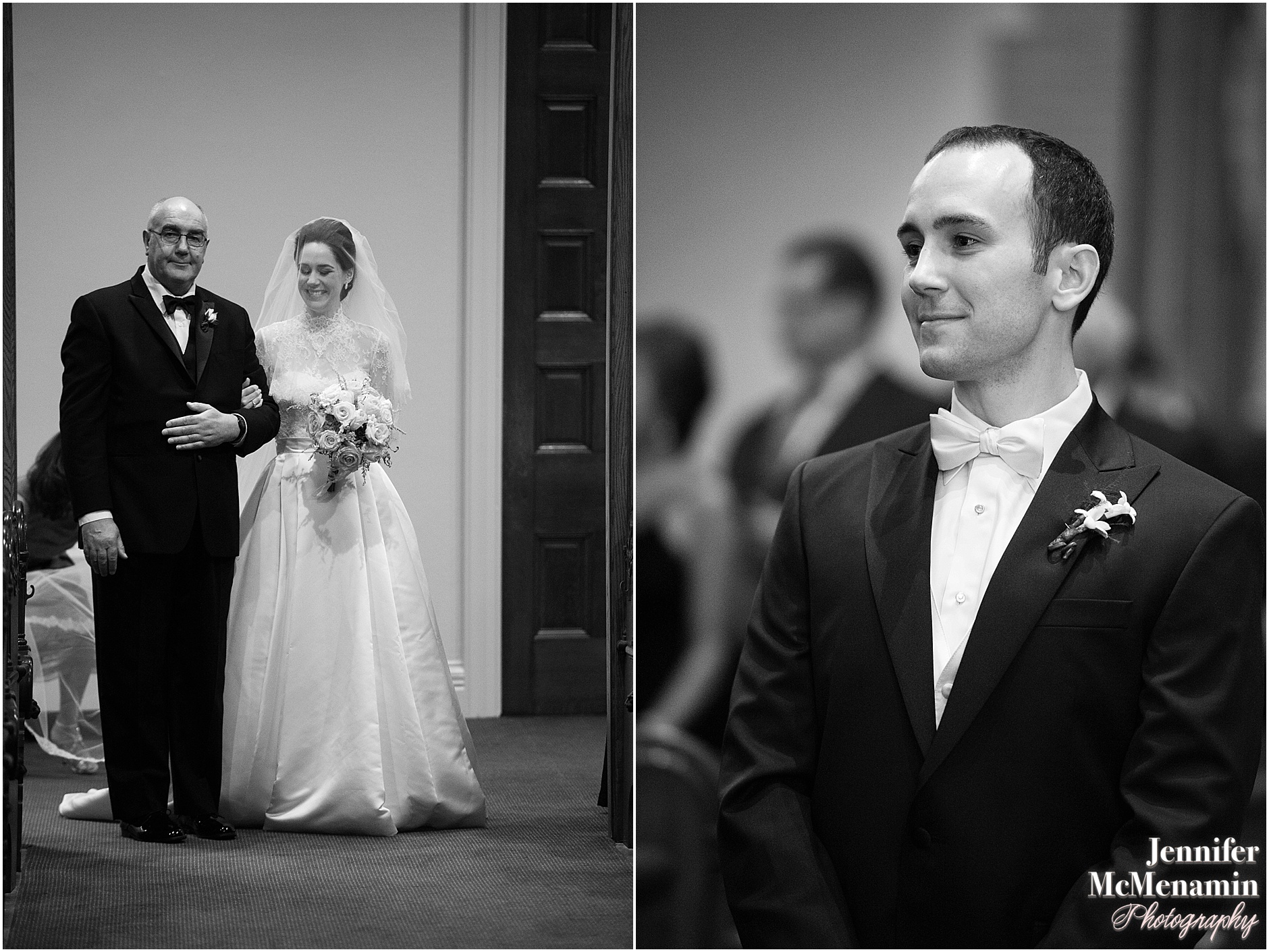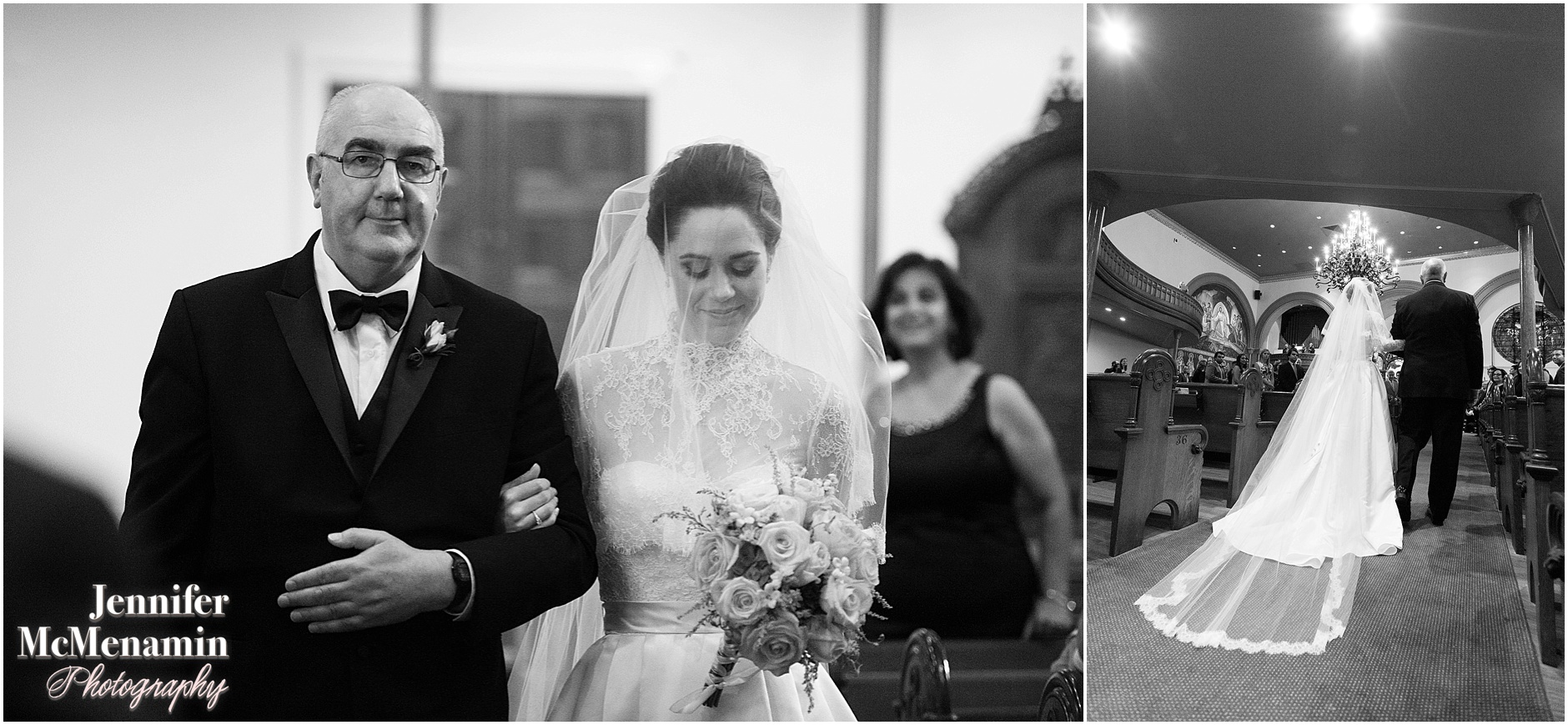 My former longtime assistant, Lucas, joined me for this wedding and shot this next wonderful image from the balcony at the back of the church as well as subsequent photos from a similar vantage point.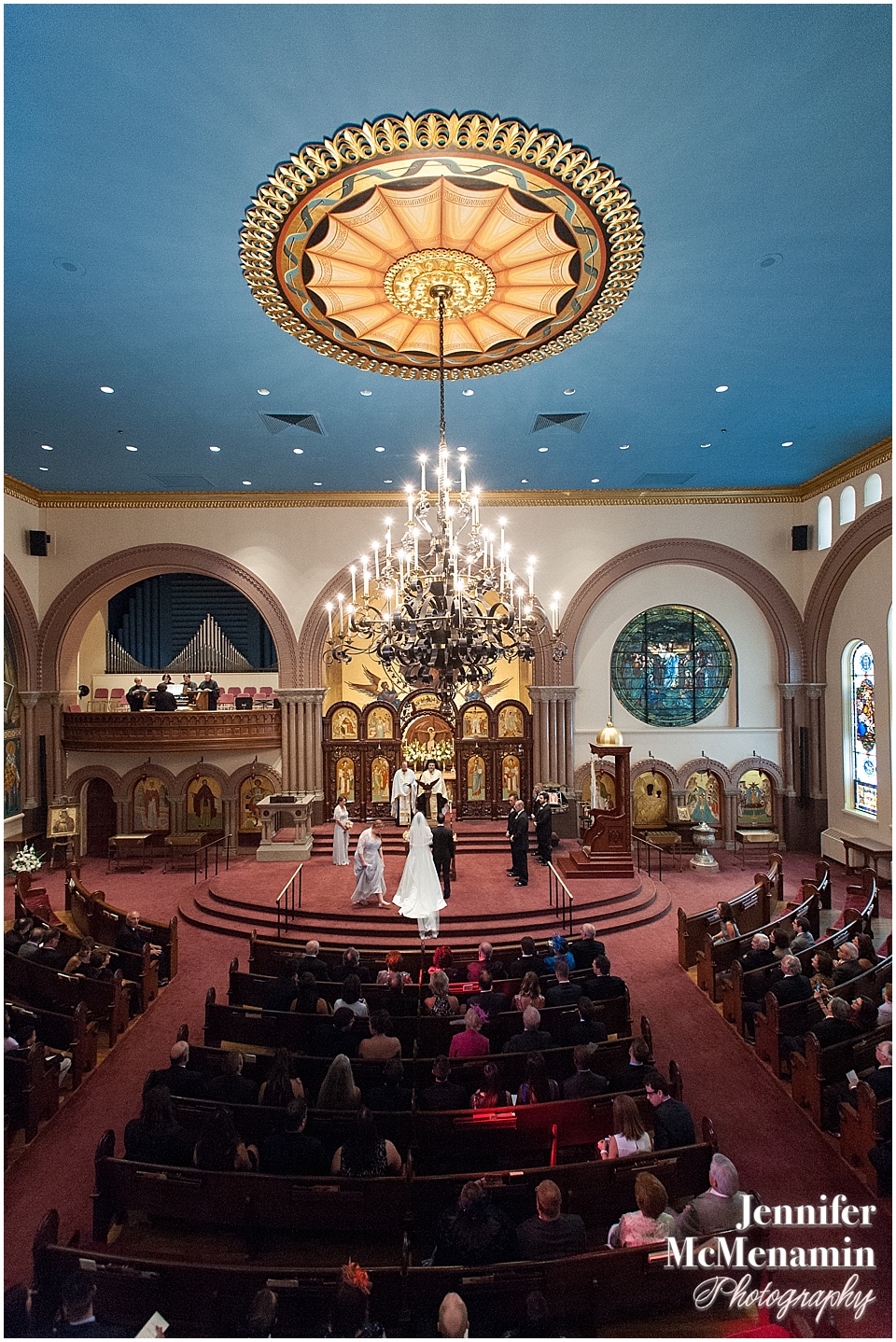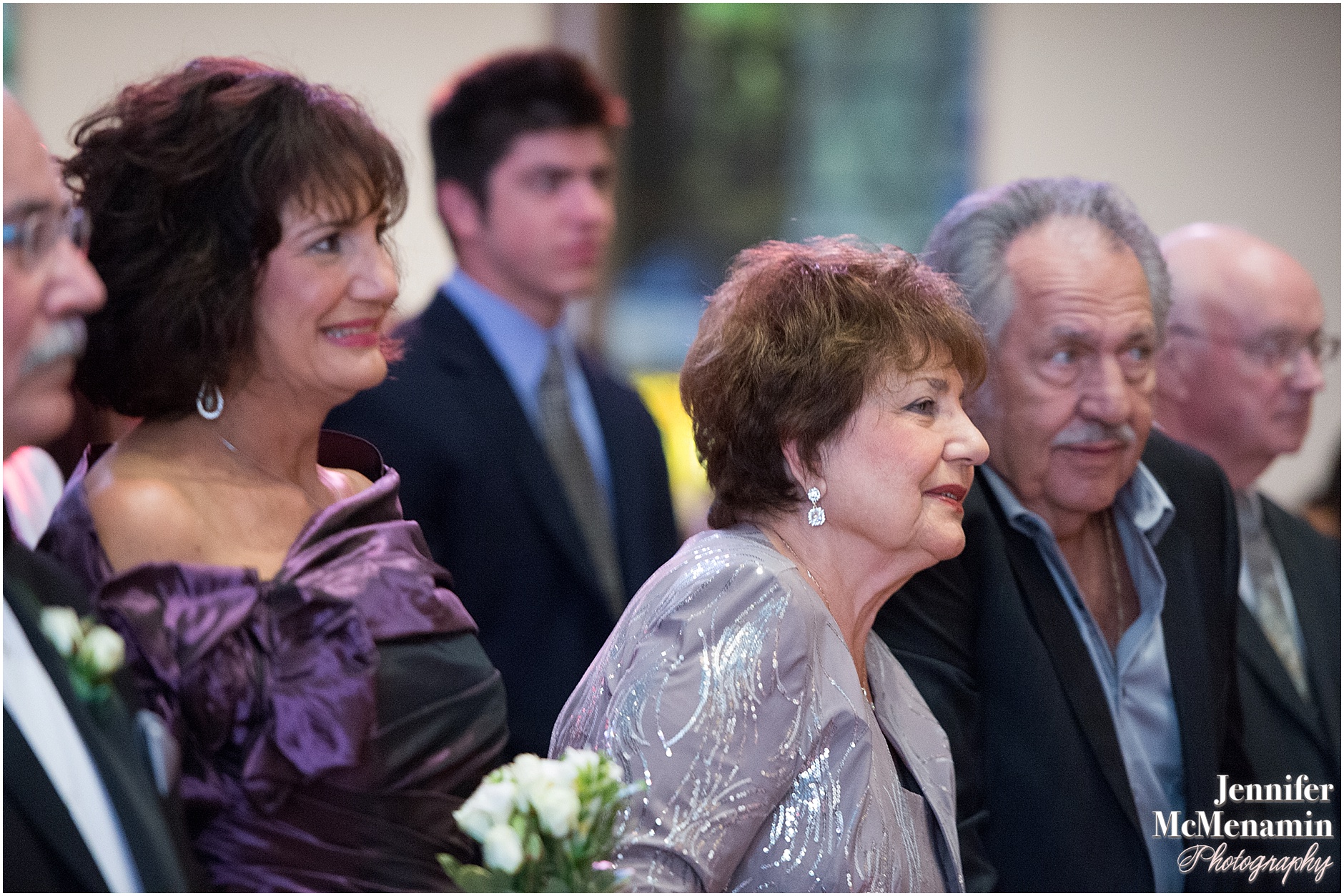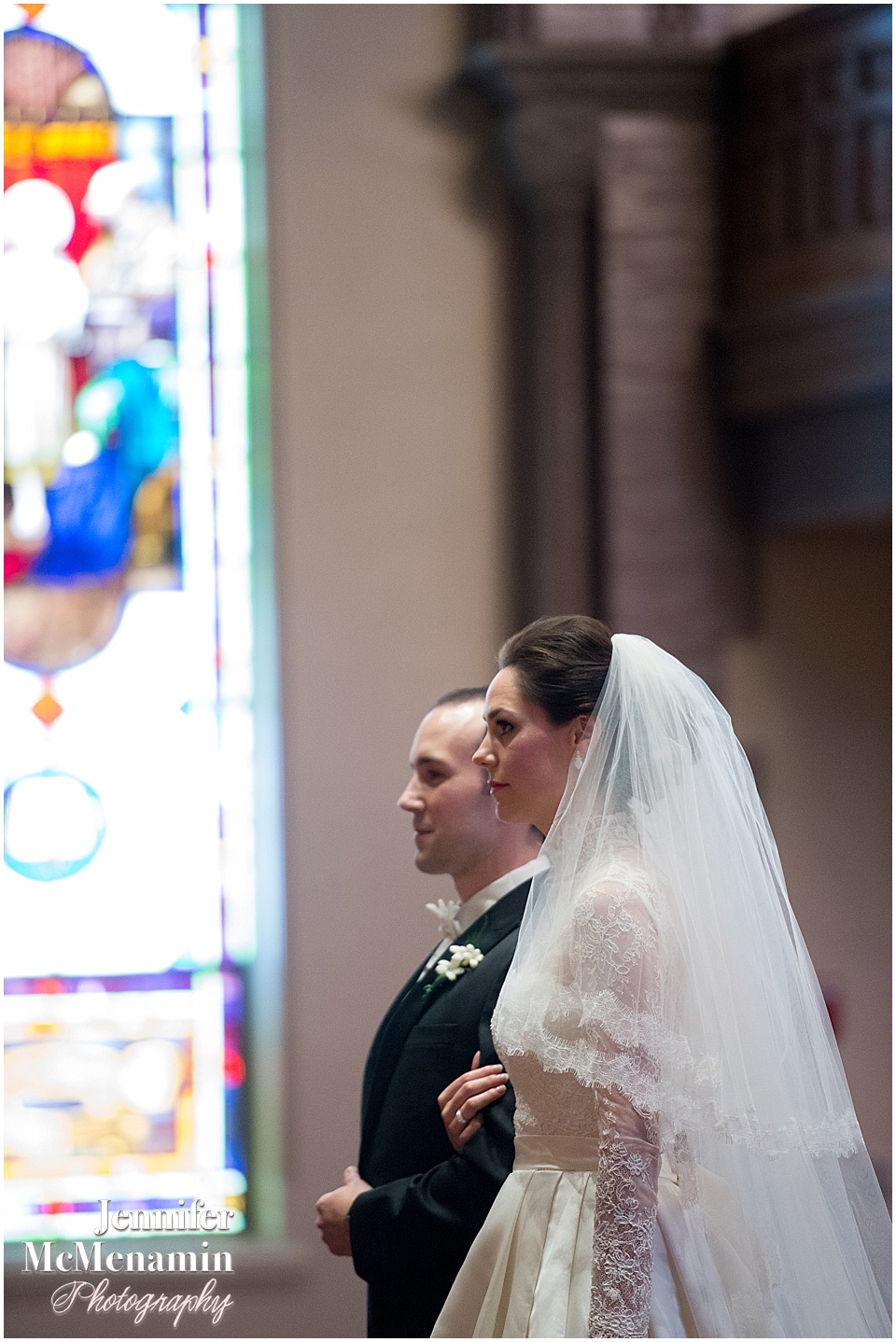 I was lucky to have a bird's eye view from the choir loft at the very front of the church, affording rare views of the couple's faces as they exchange rings, wear crowns and participate in all the customs of a Greek wedding ceremony. It was wonderful!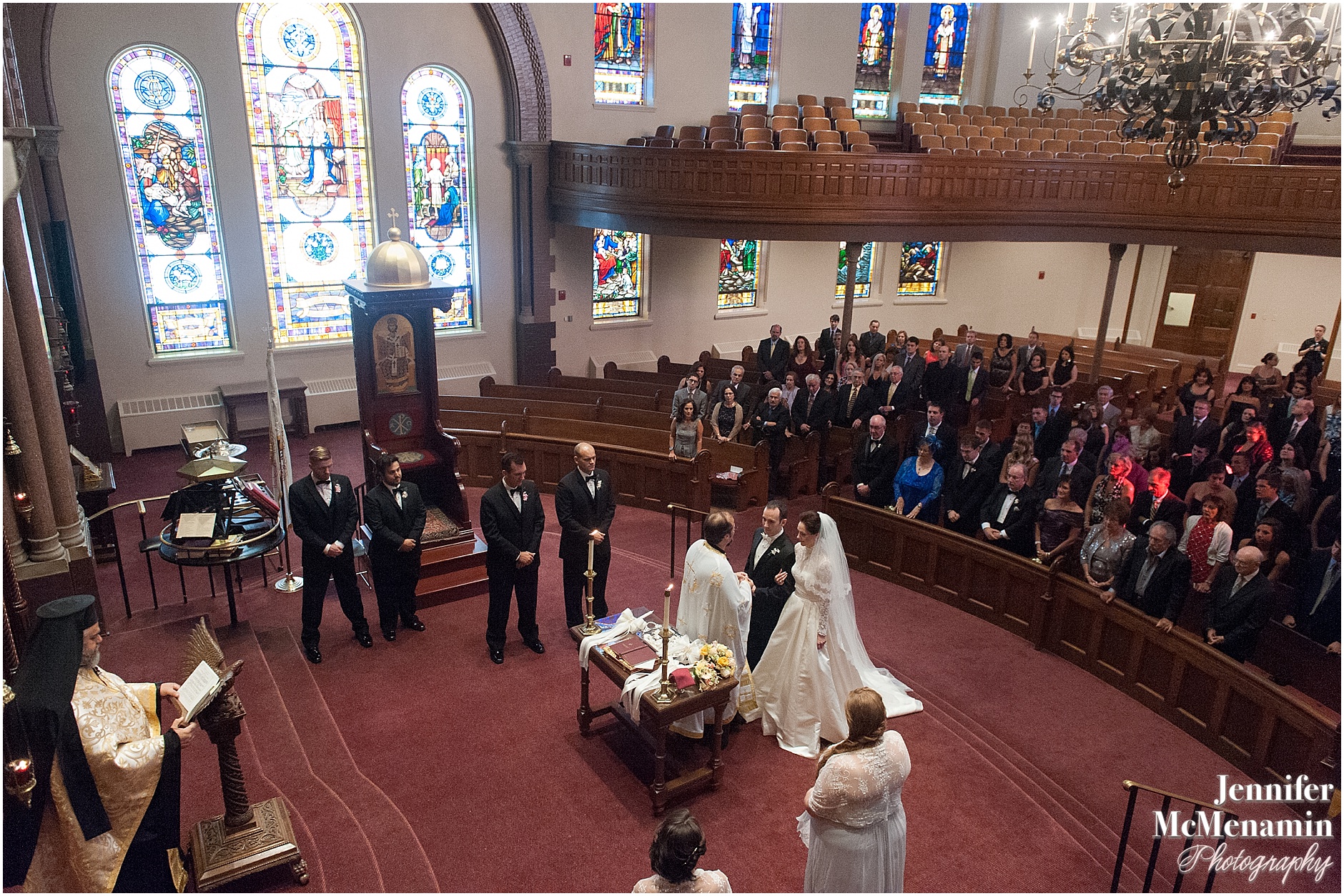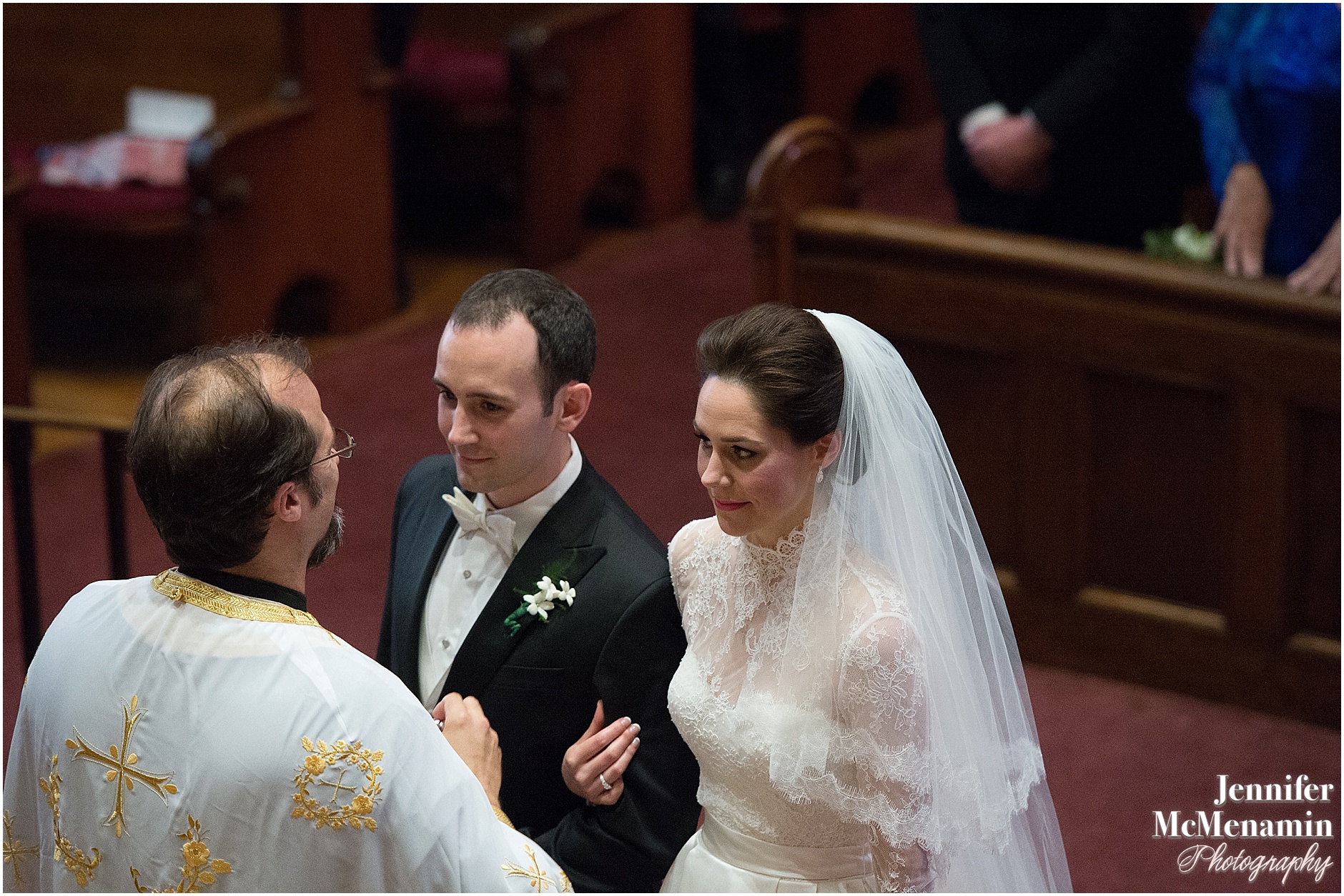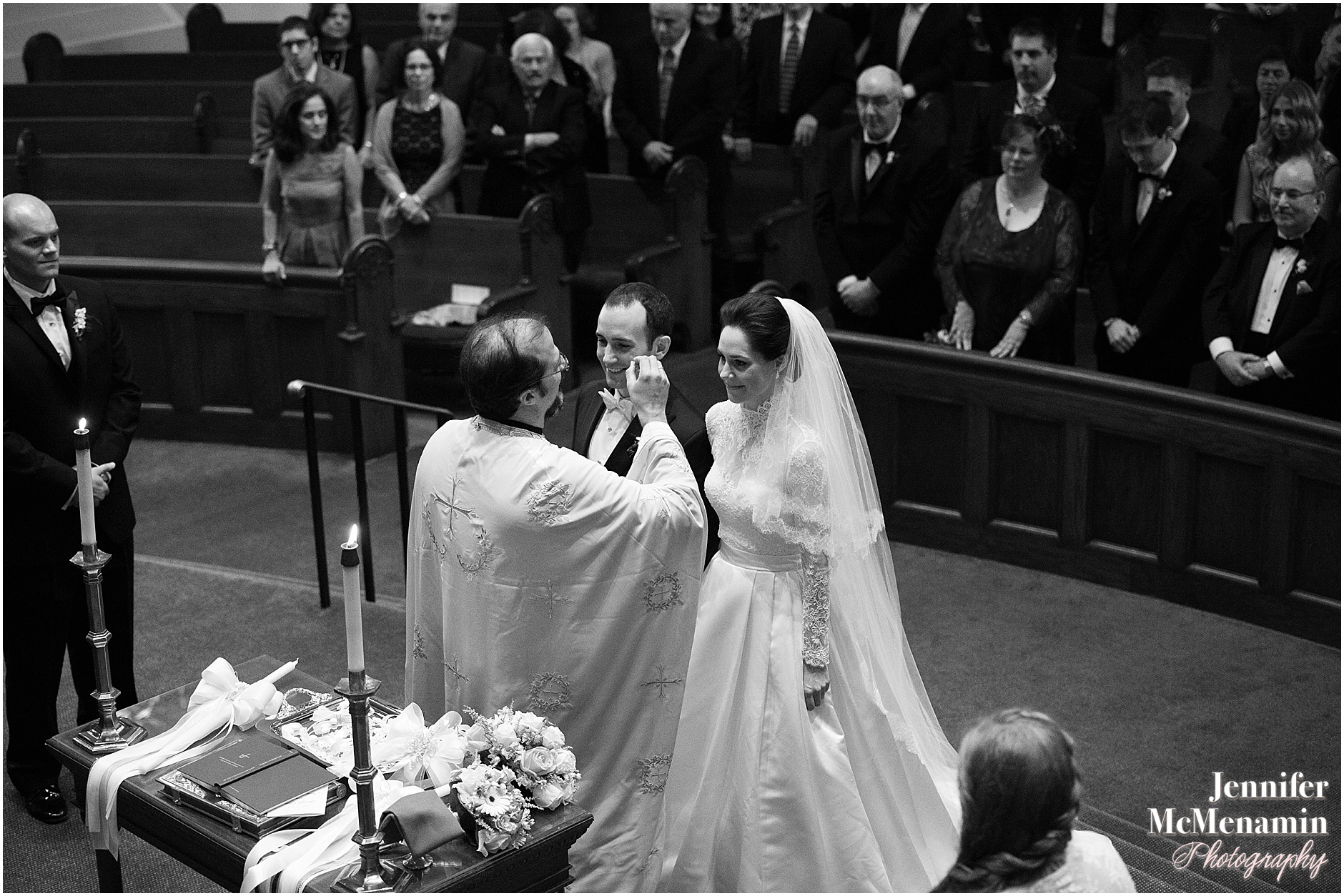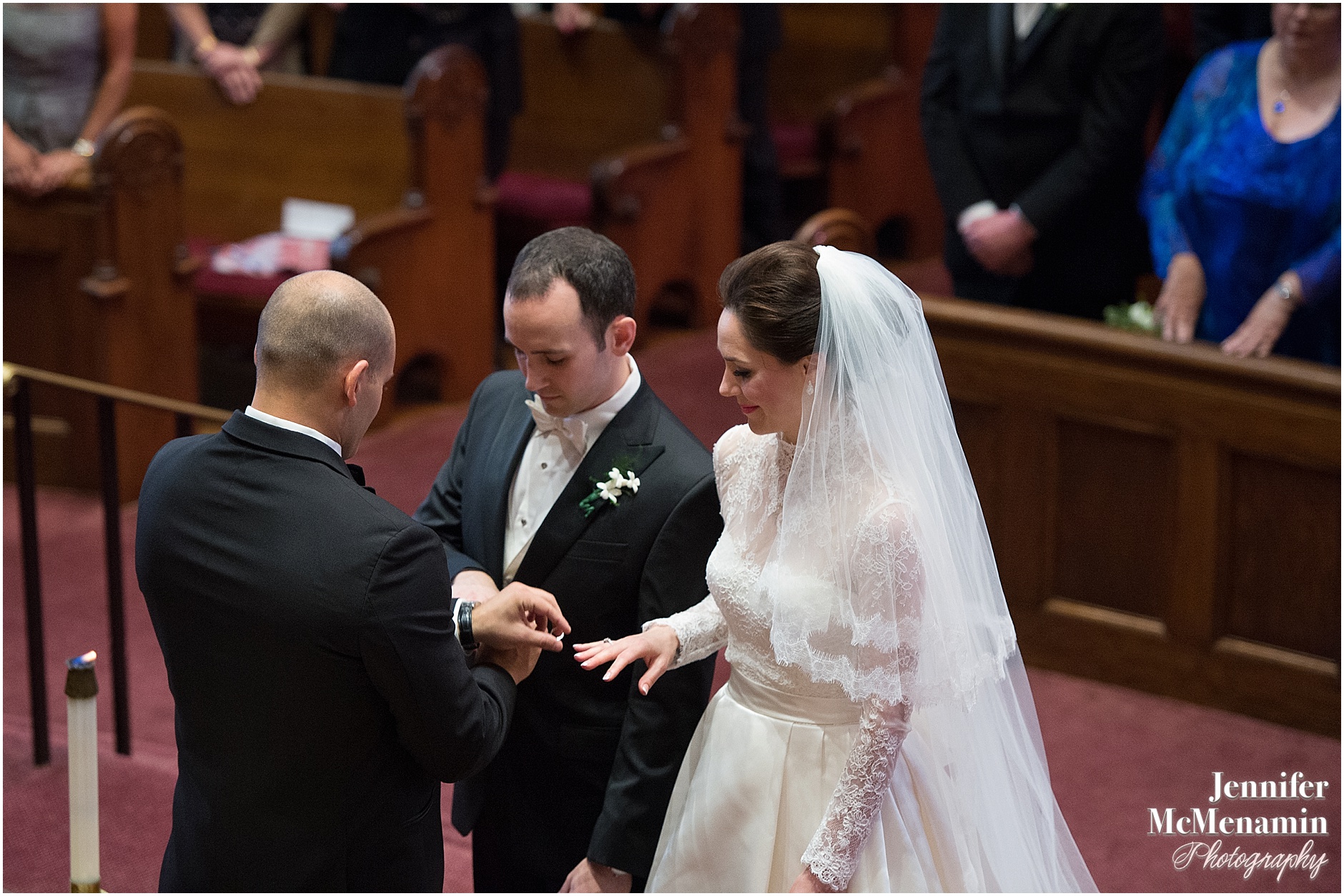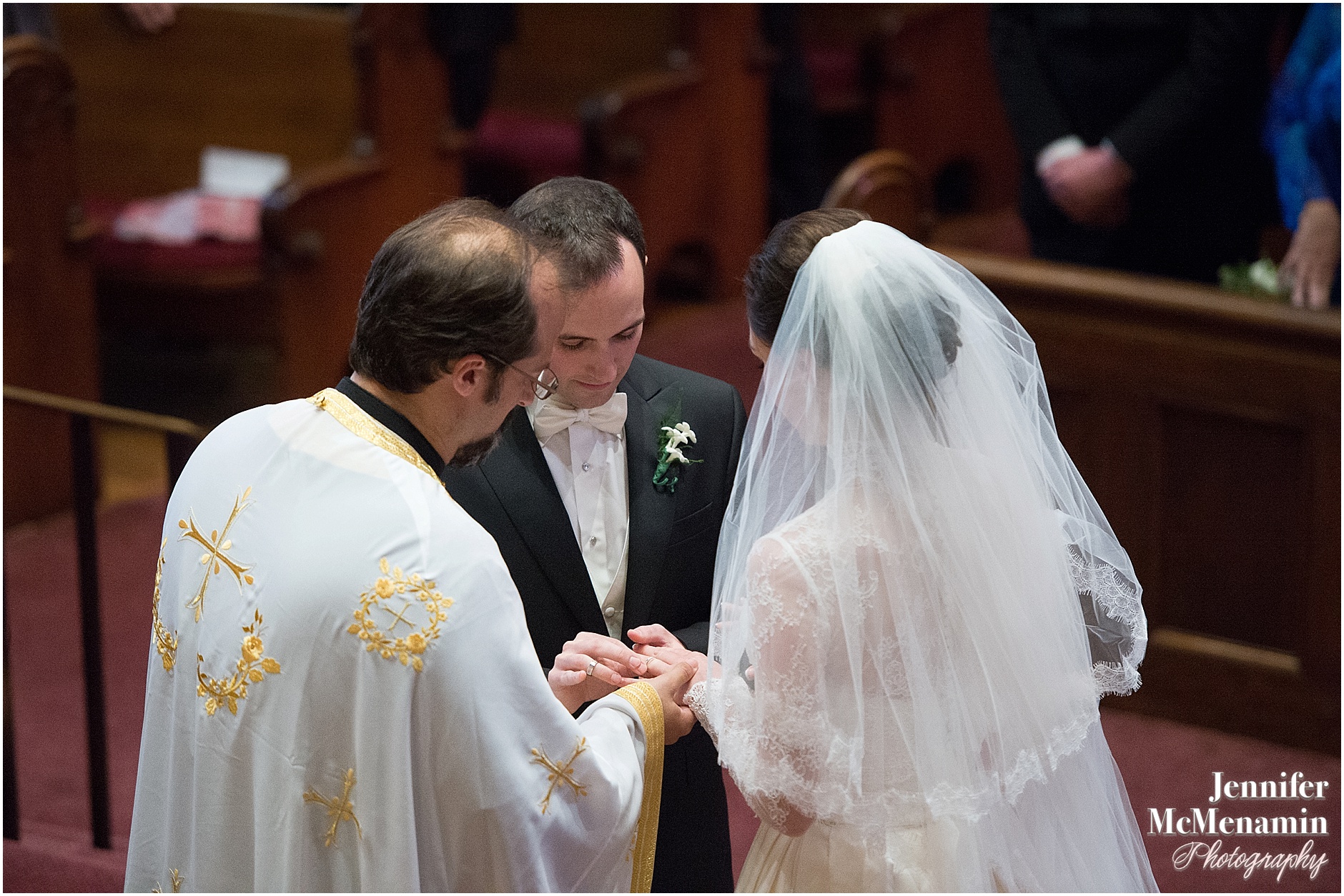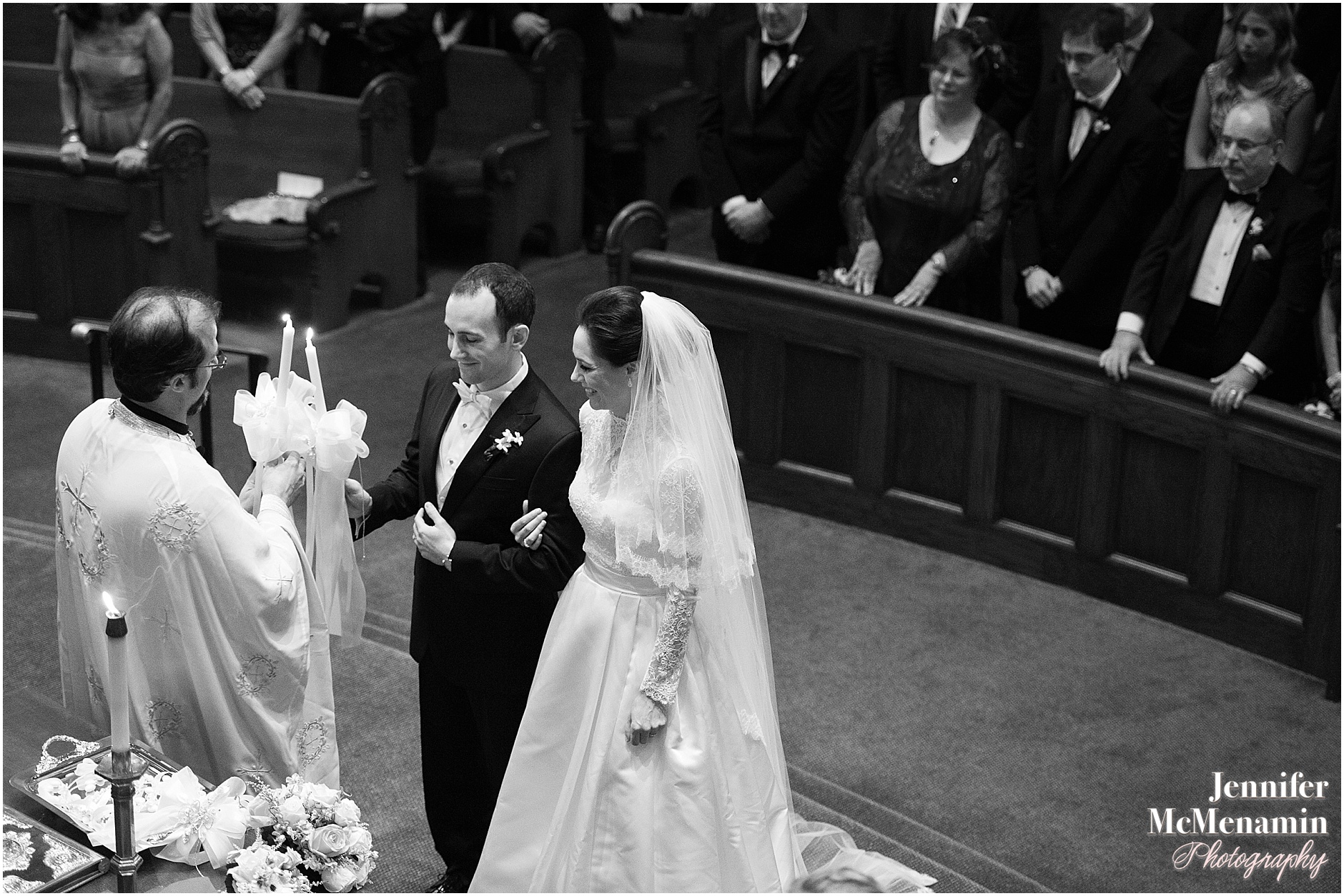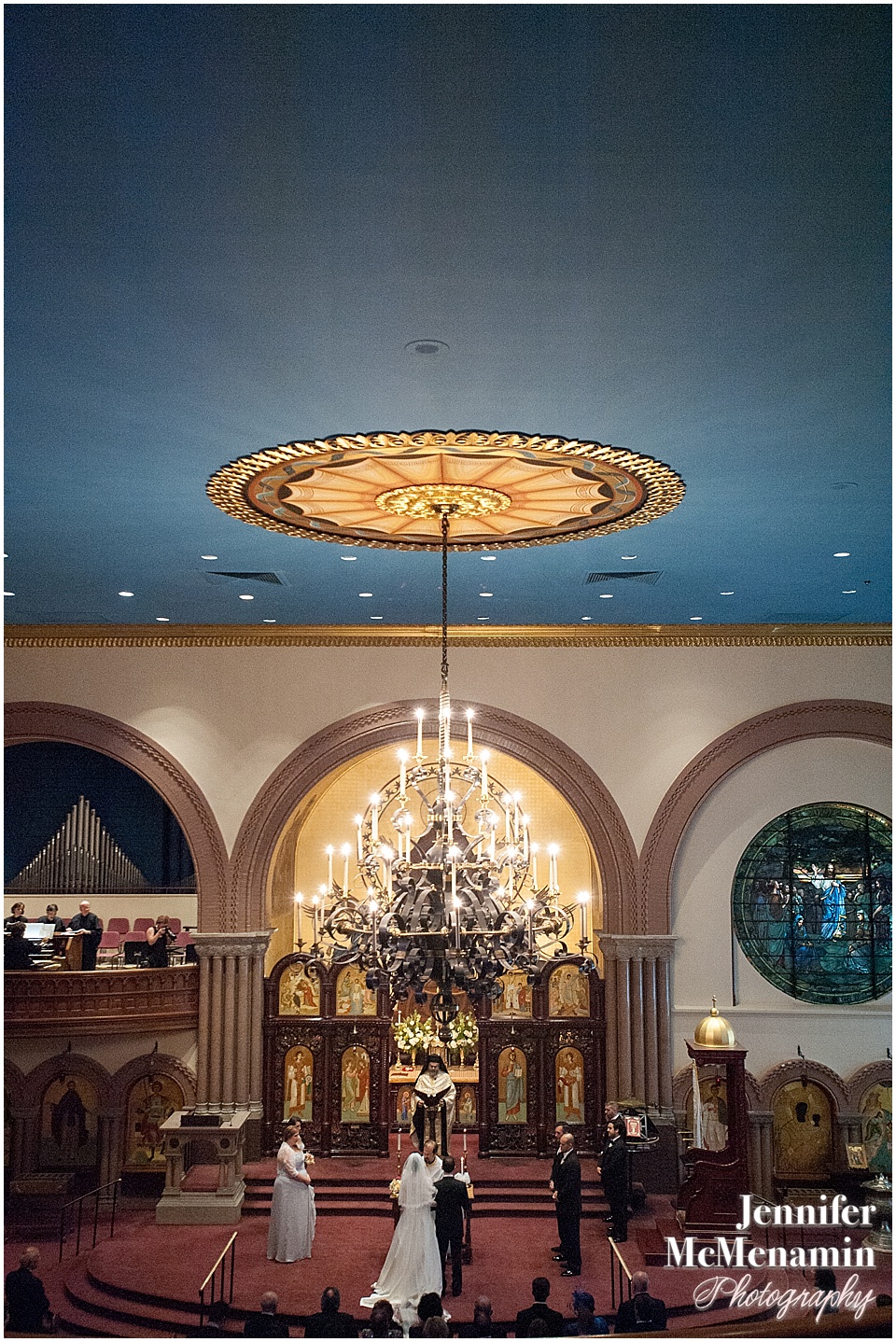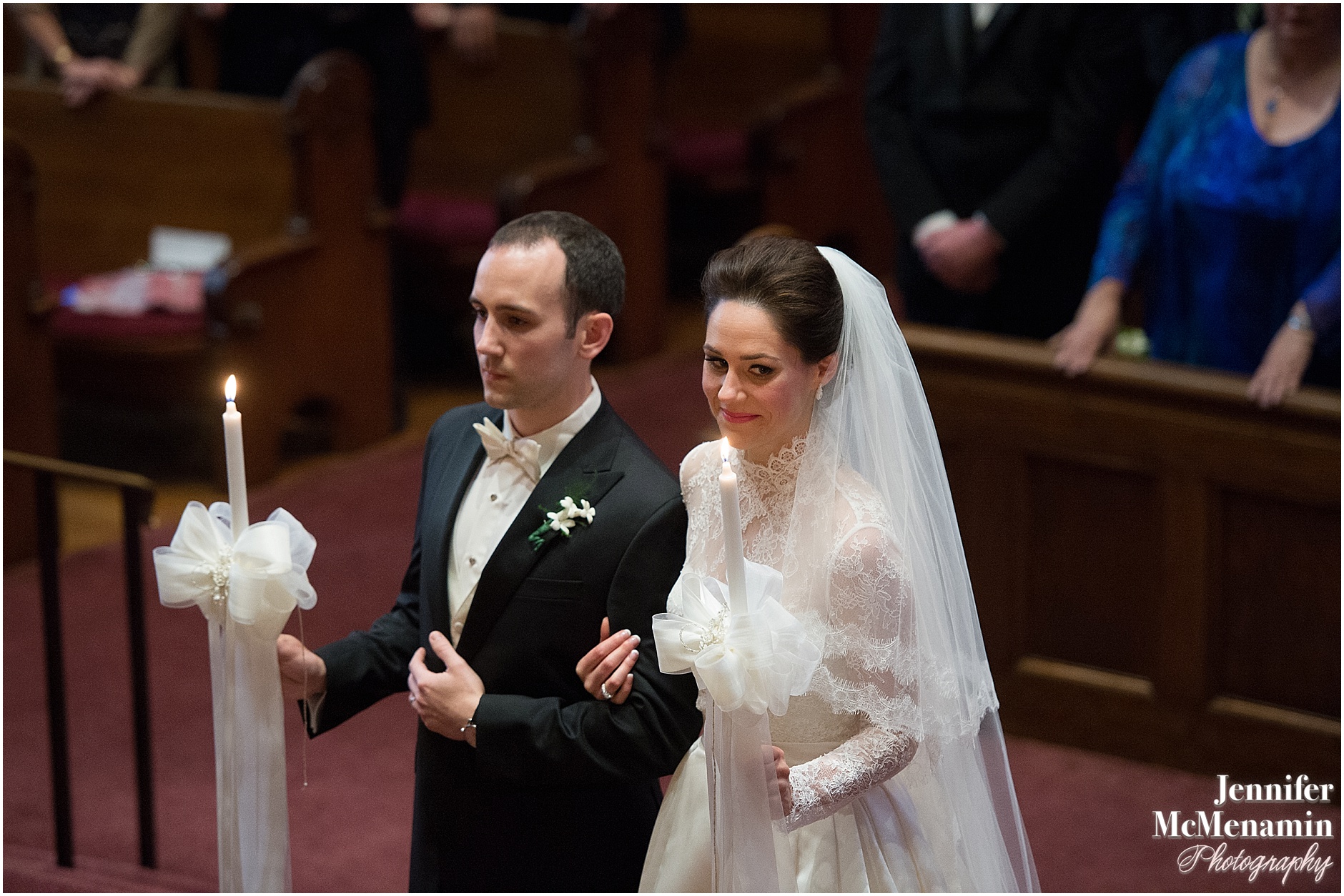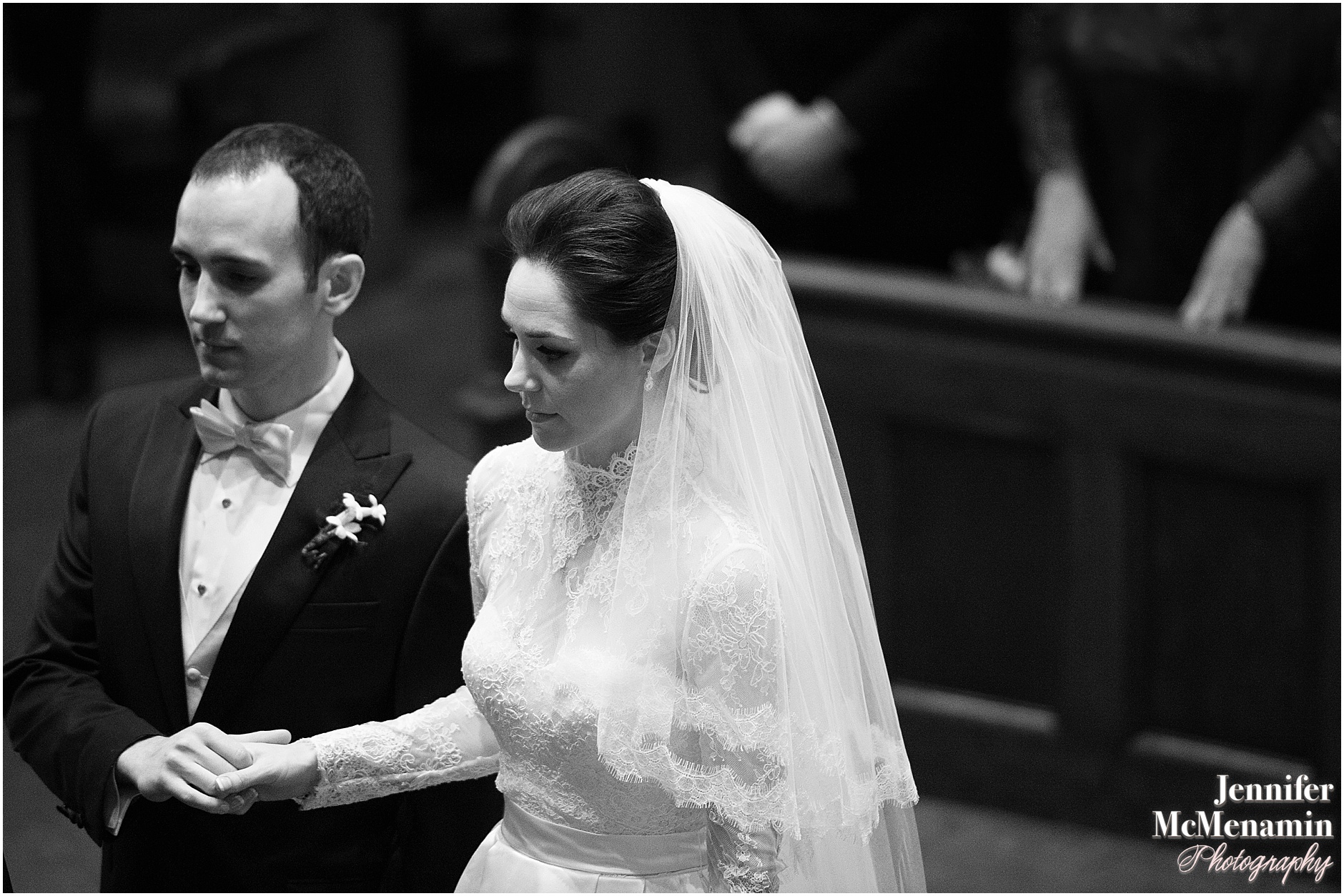 The crown kept getting a little stuck in Jen's hair. I love this next series of images with her reaction.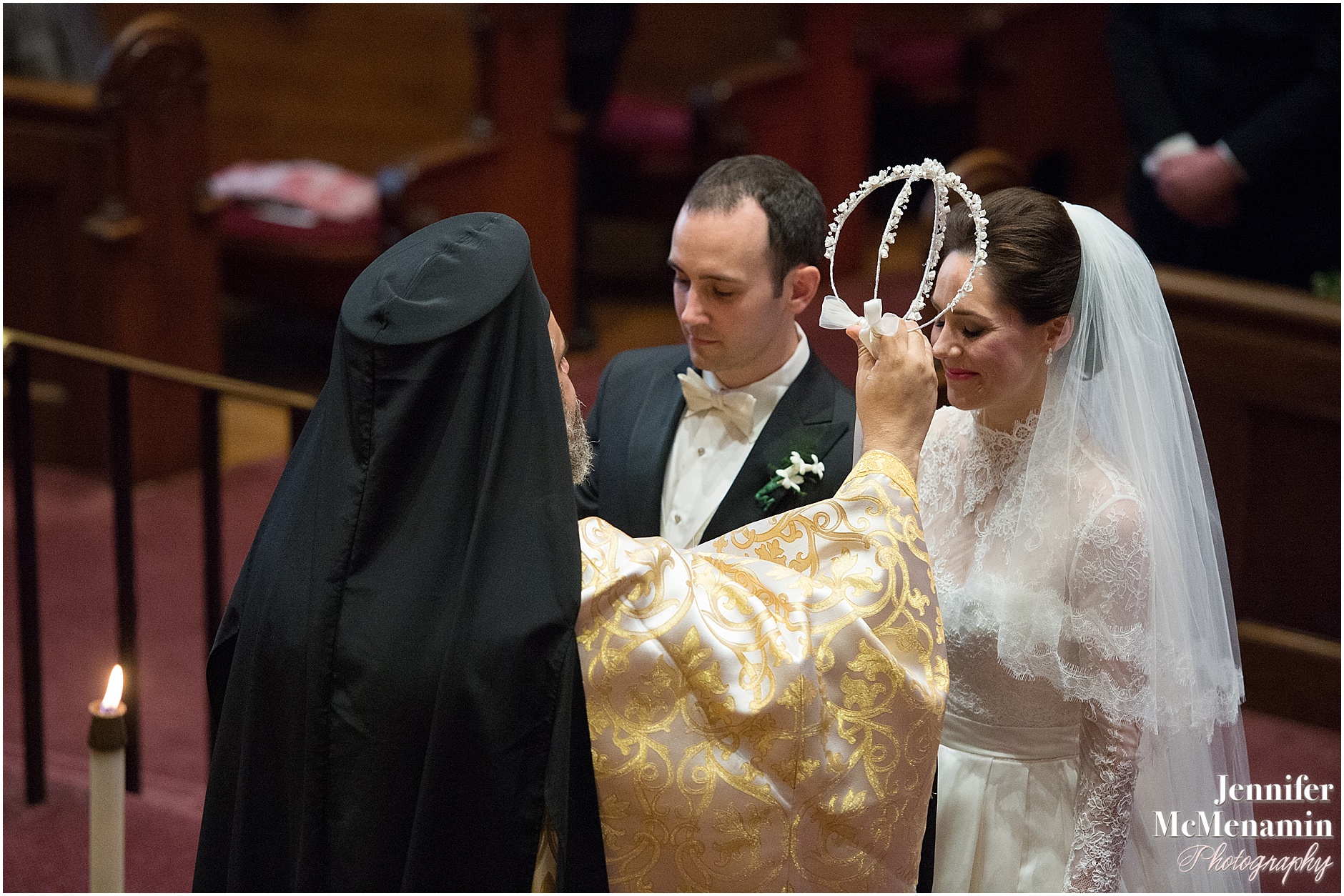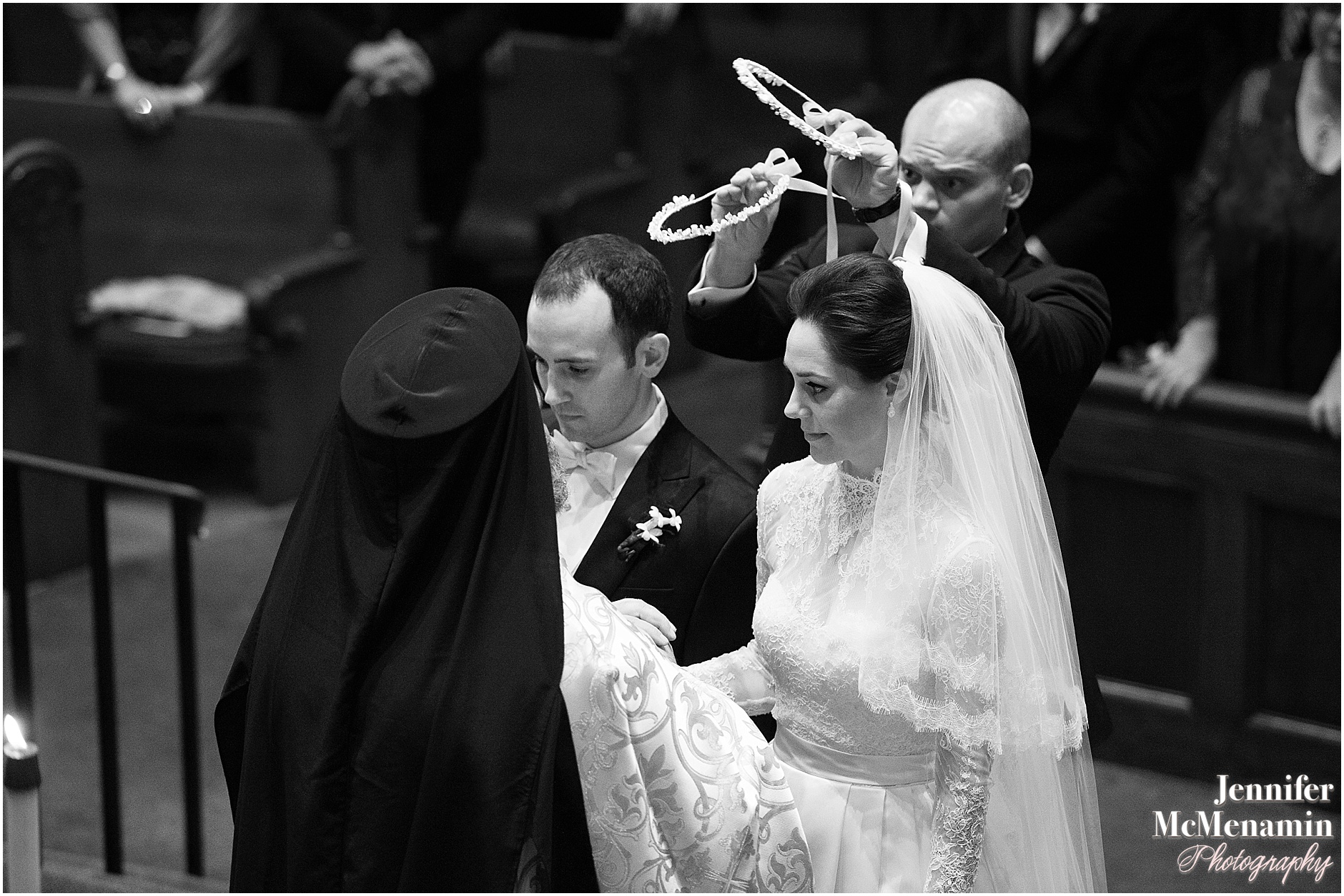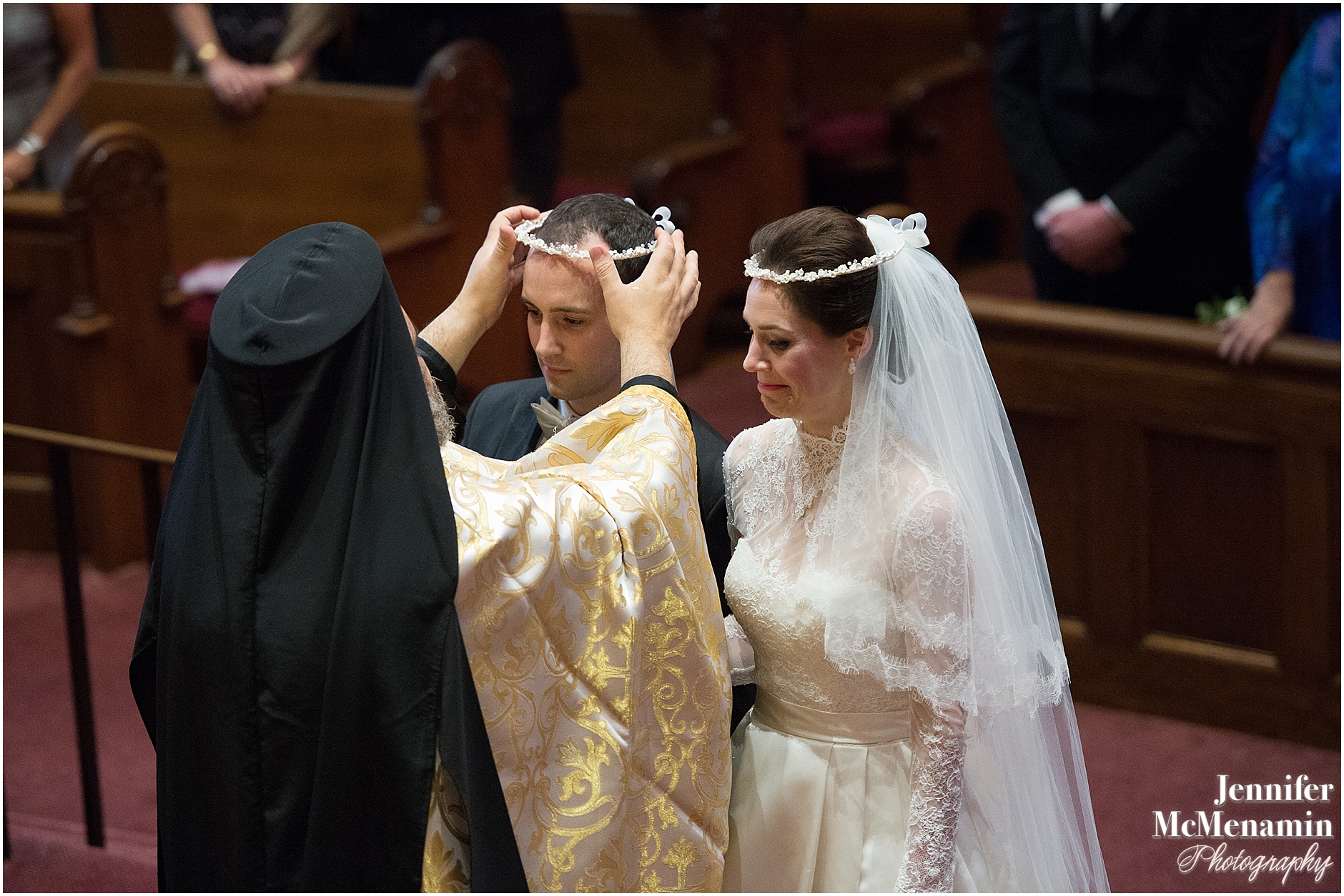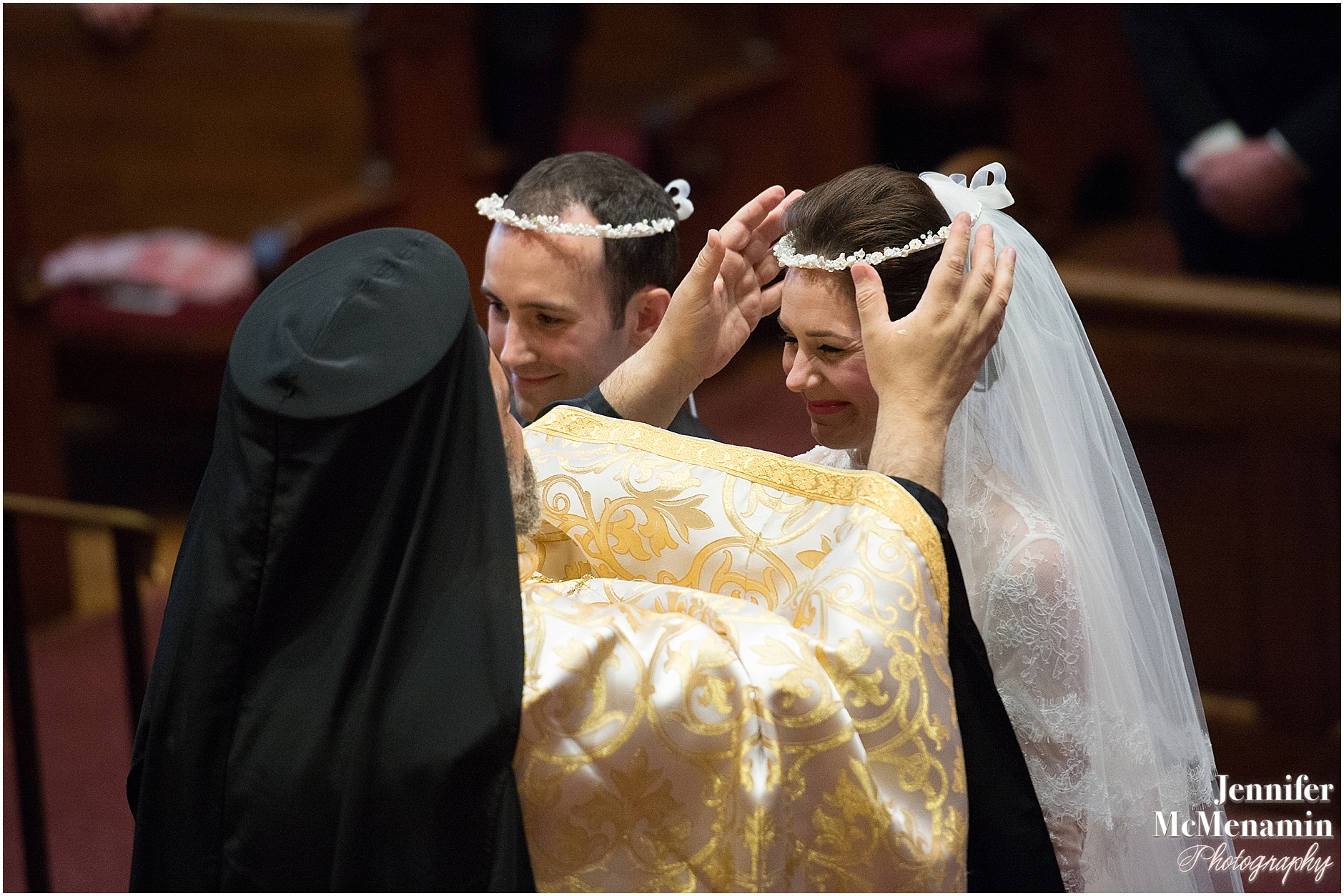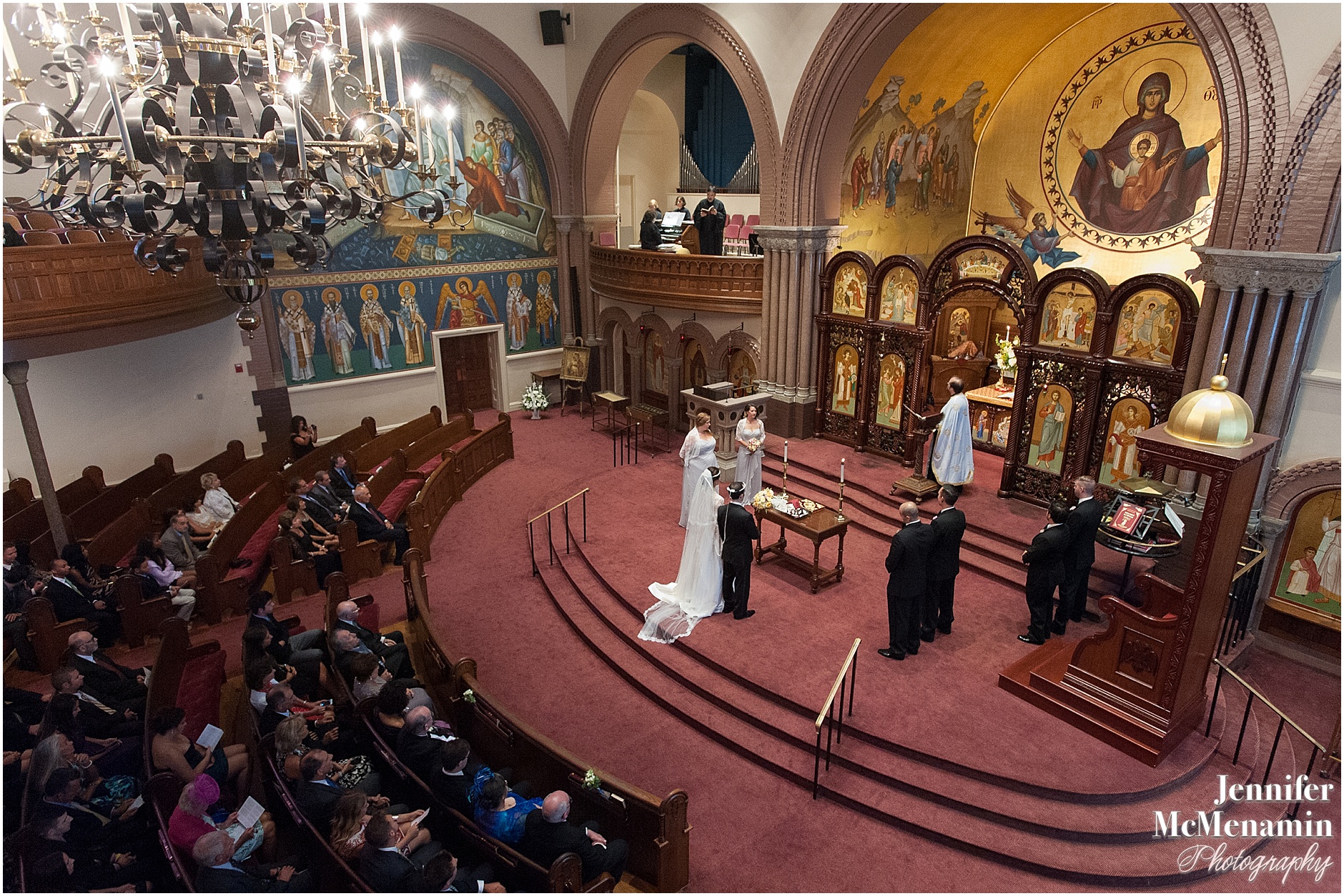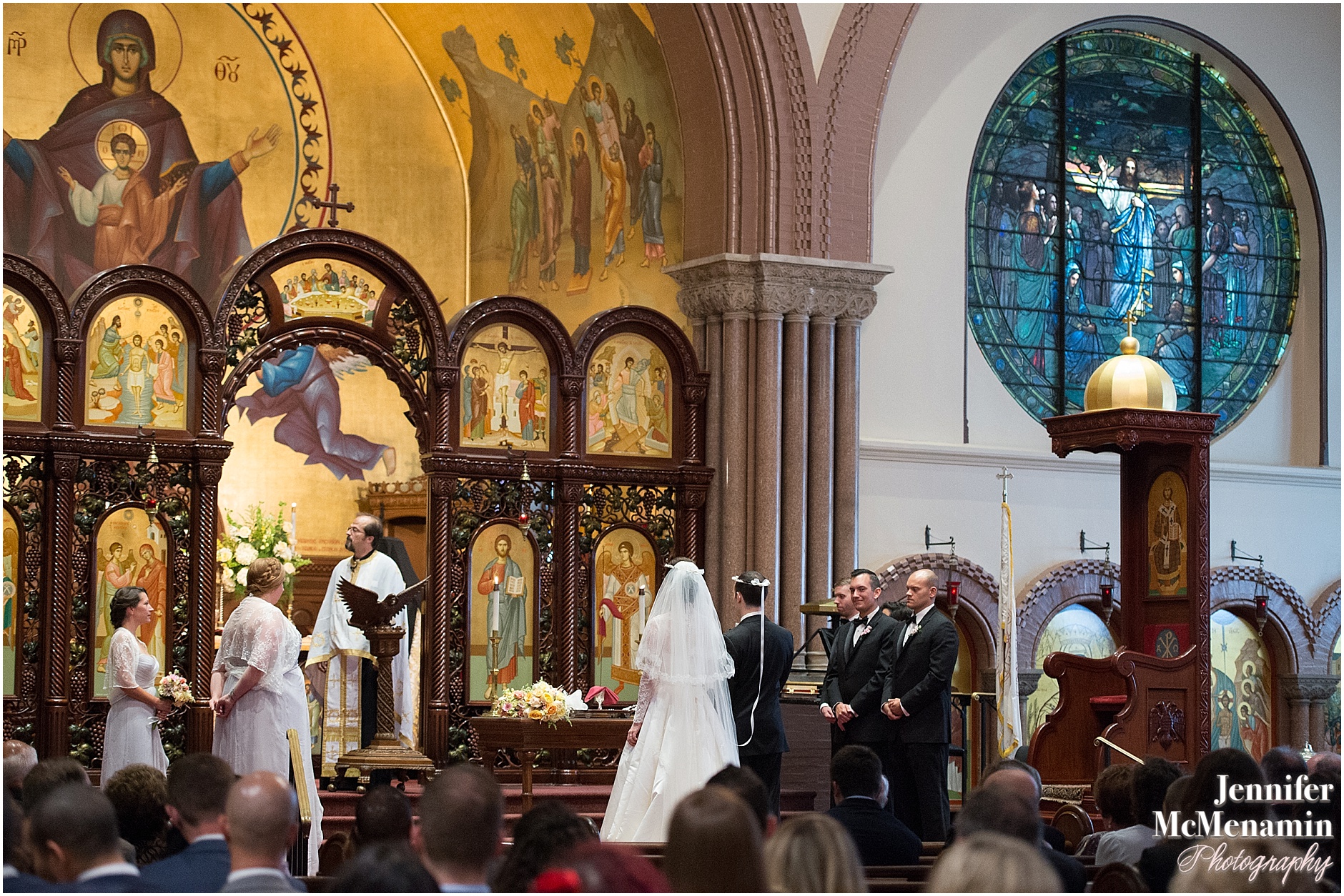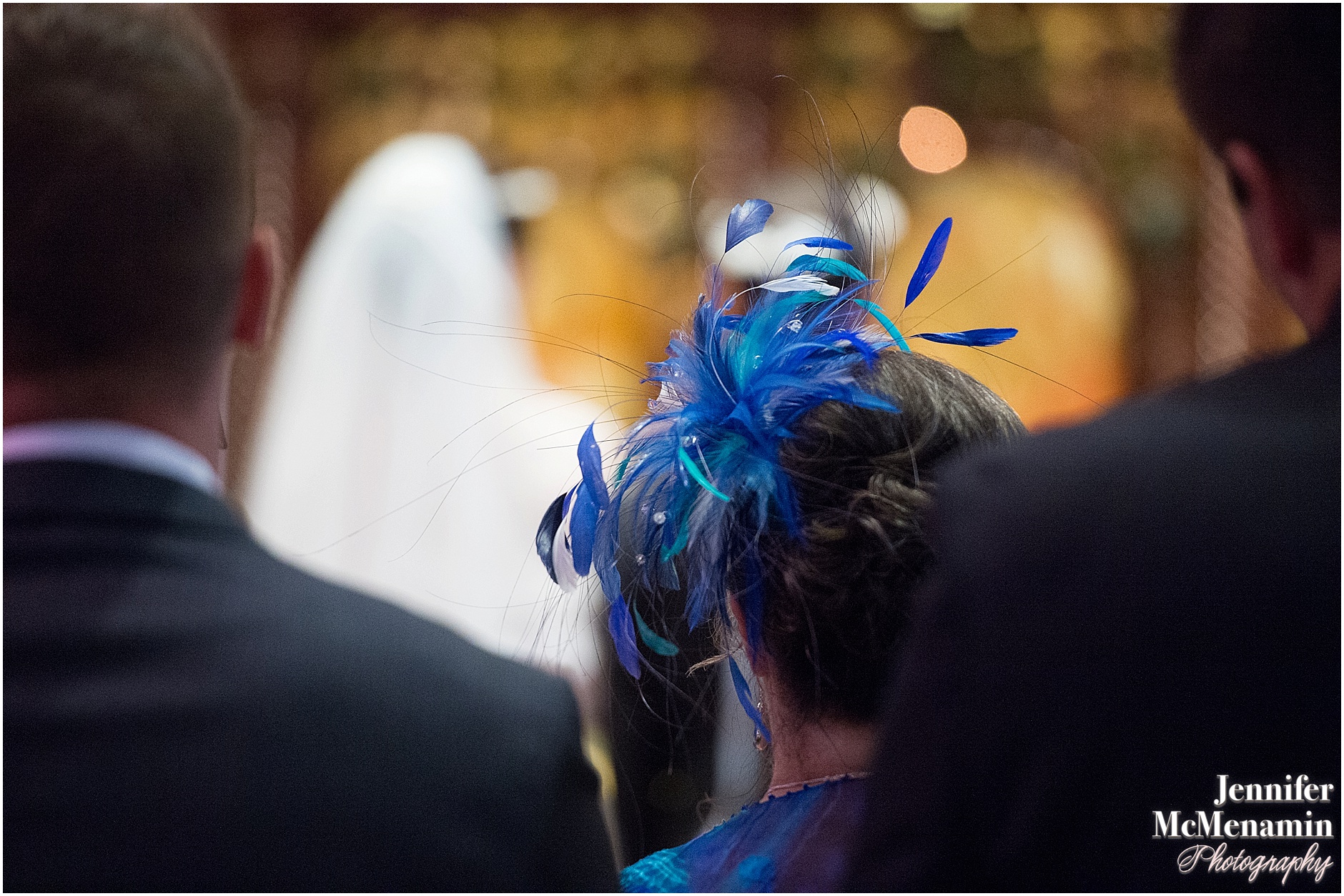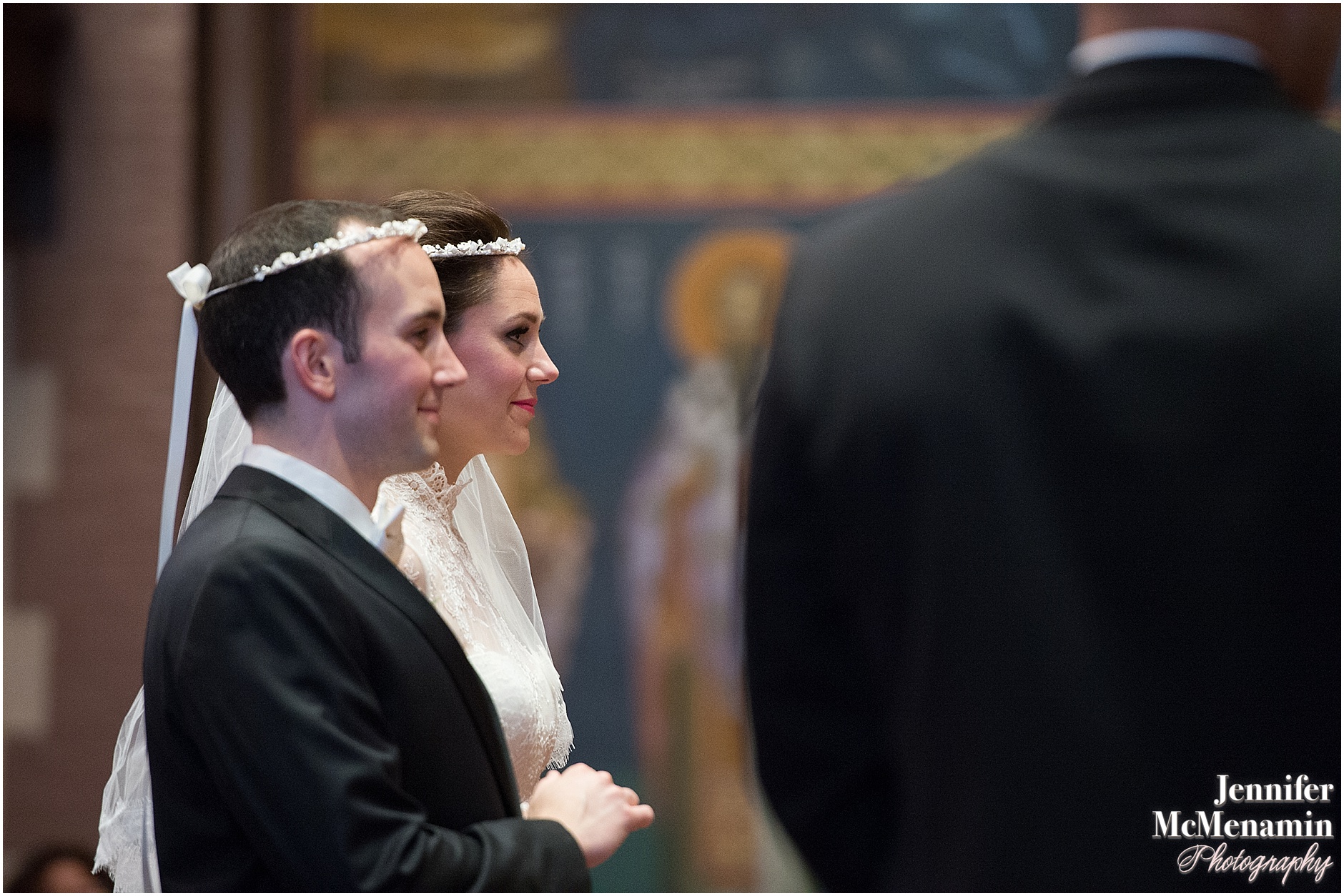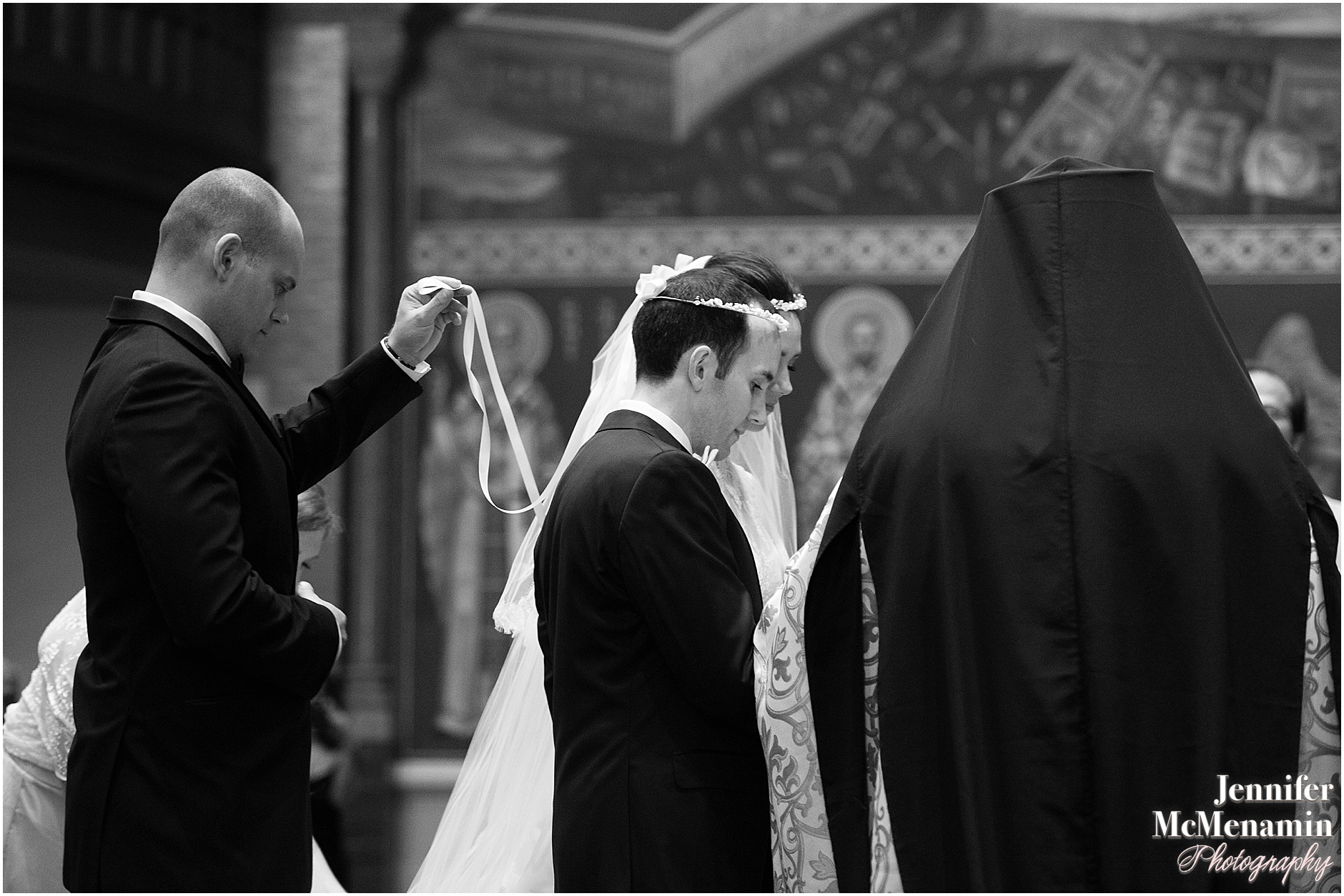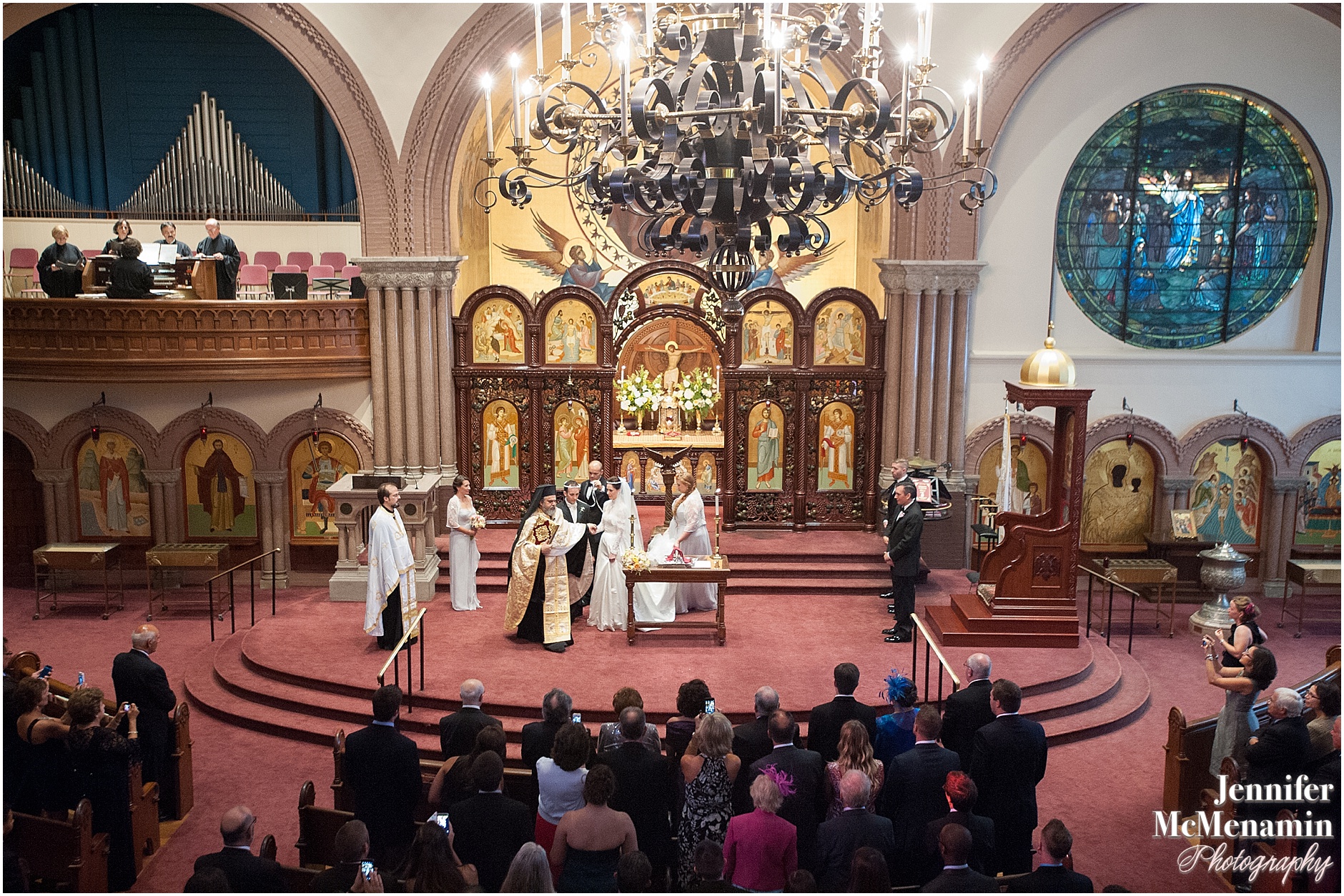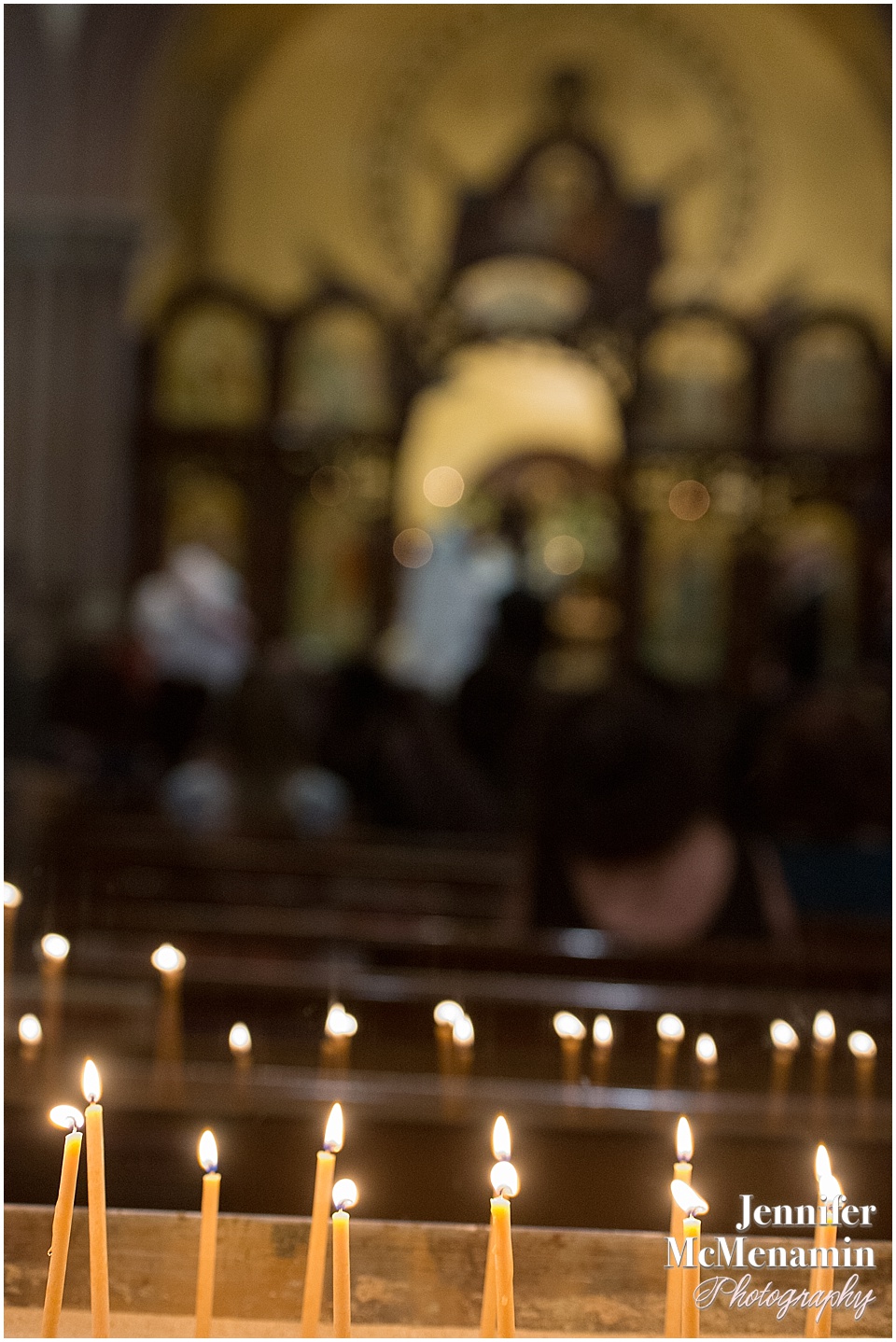 After a few family photos in the church, the newlyweds and their wedding party were whisked off to Federal Hill for some photos. We were graced with gorgeous late-afternoon light.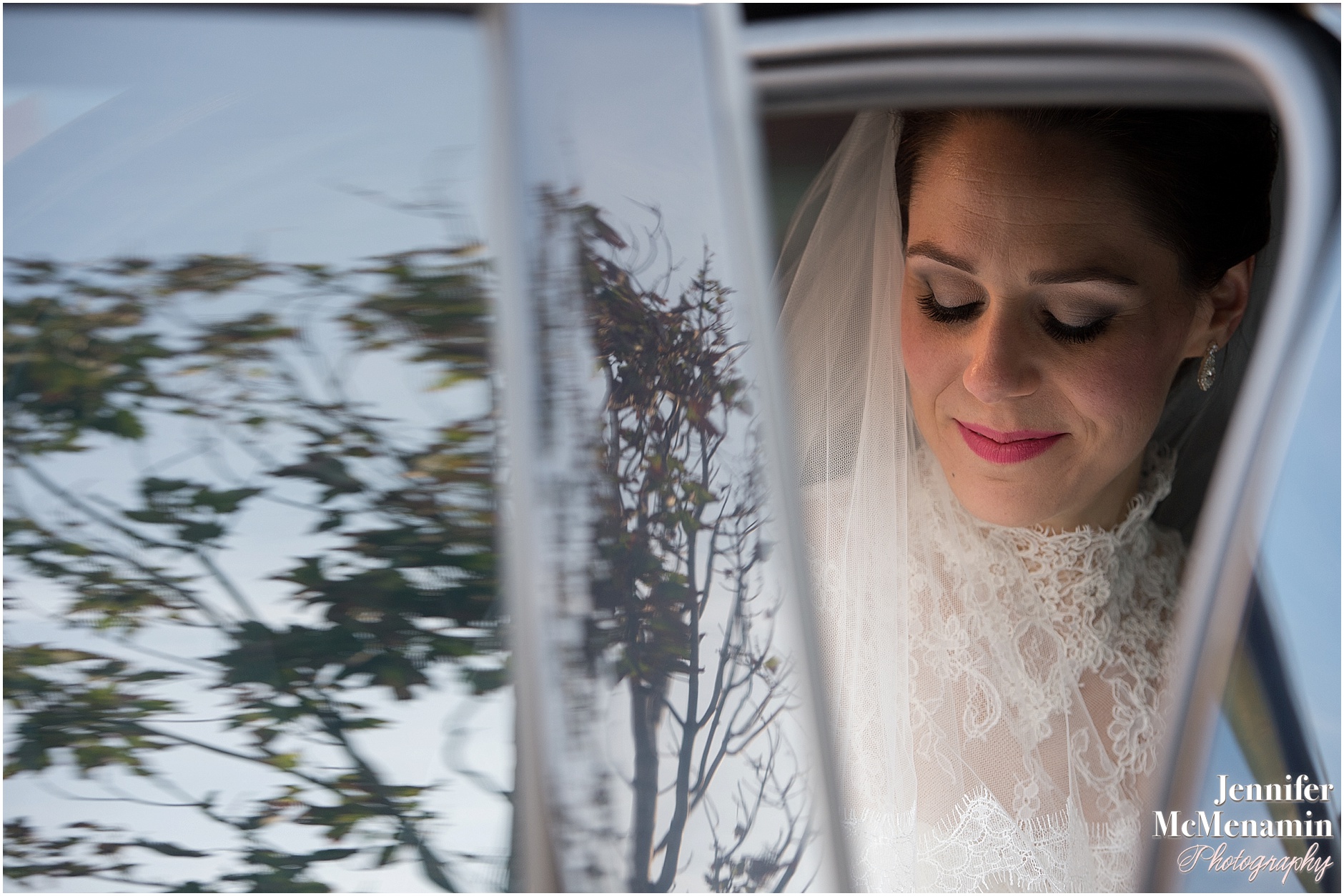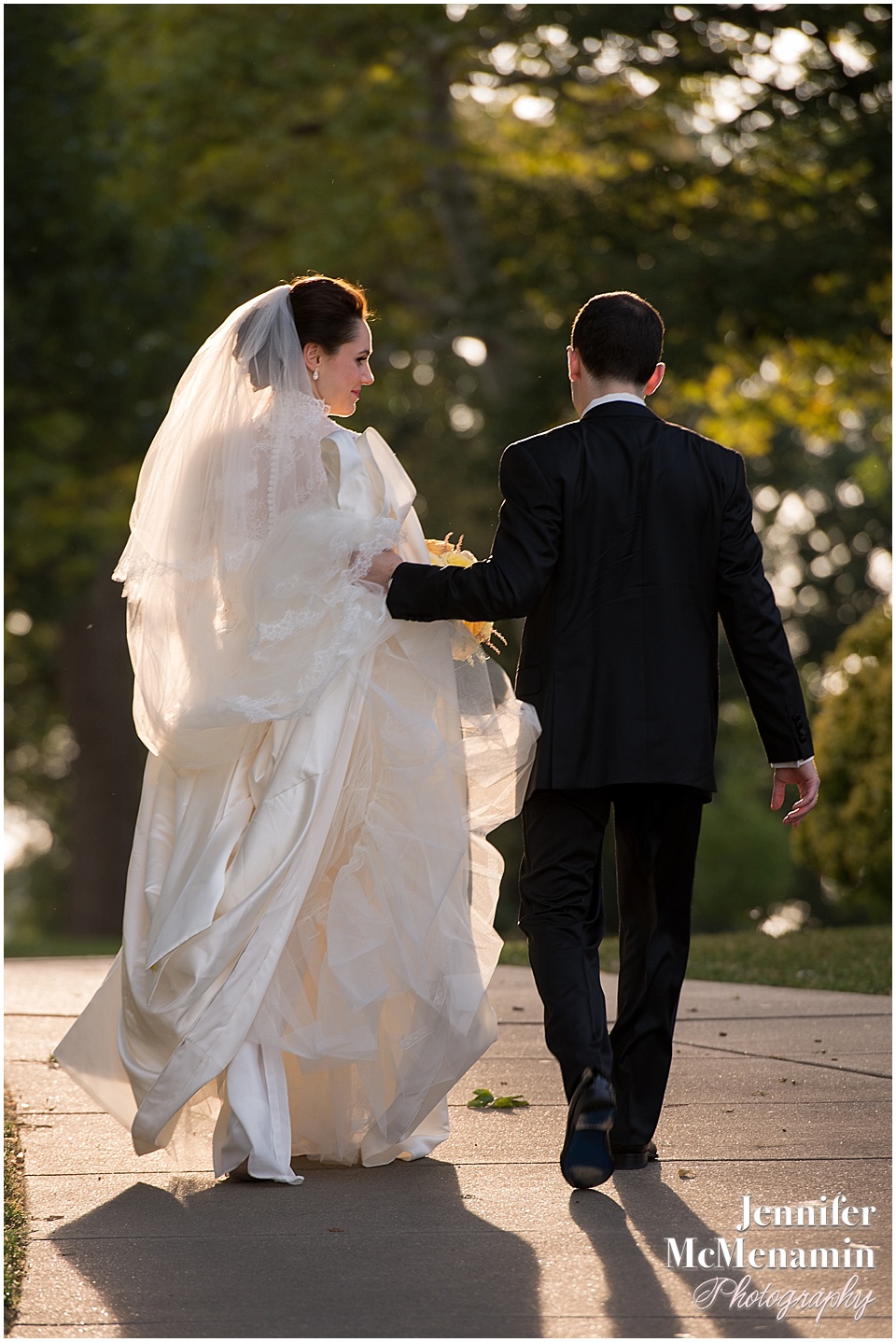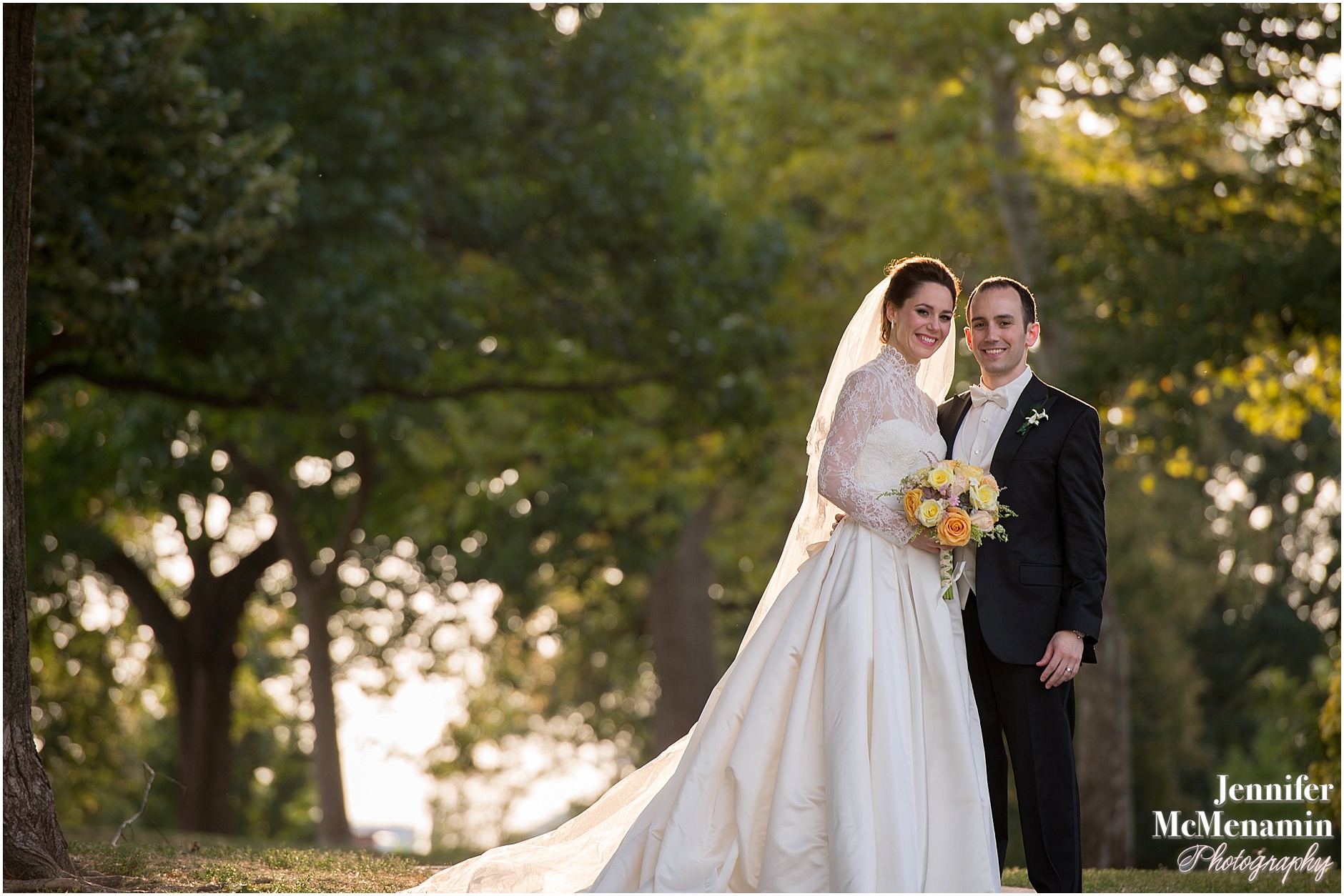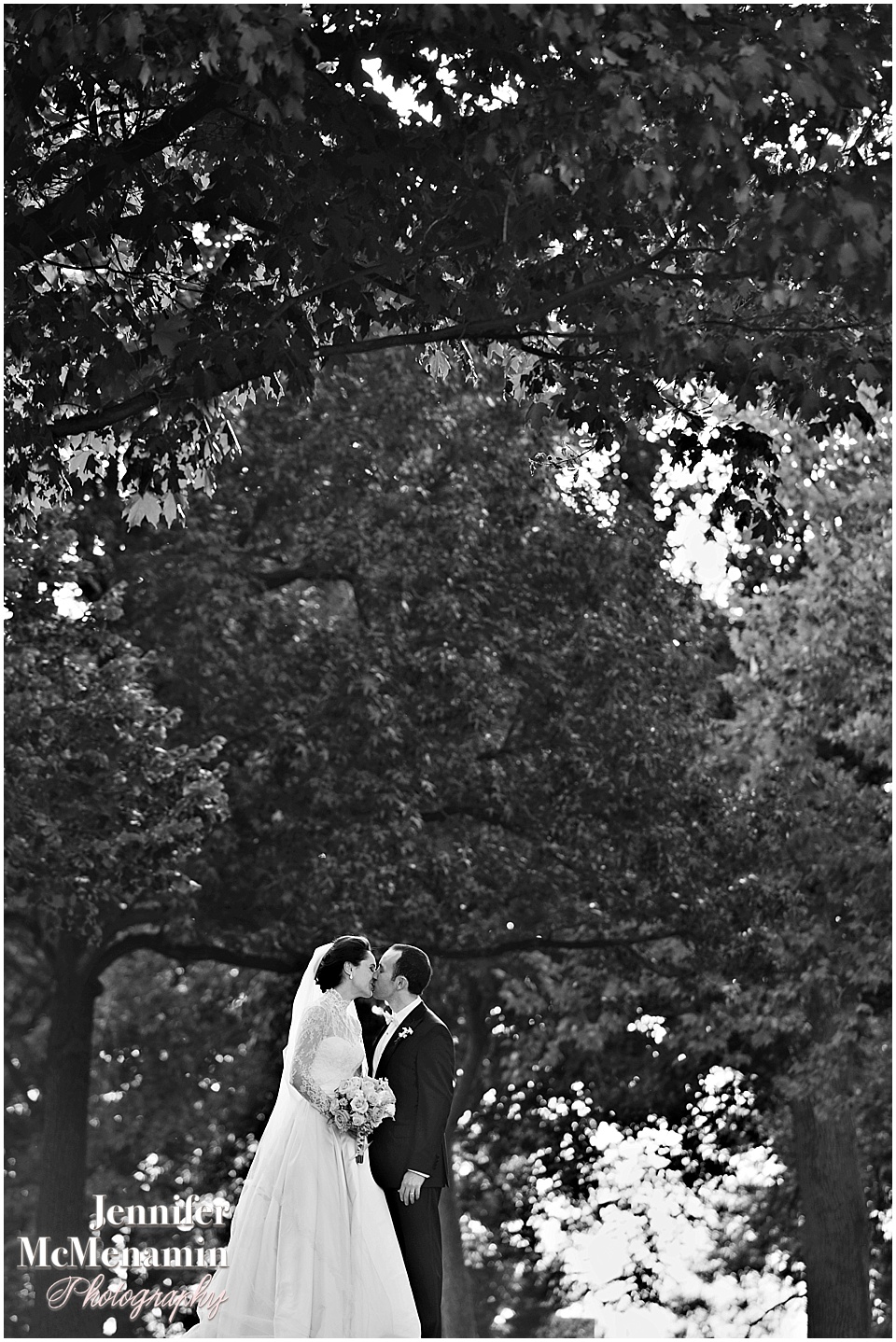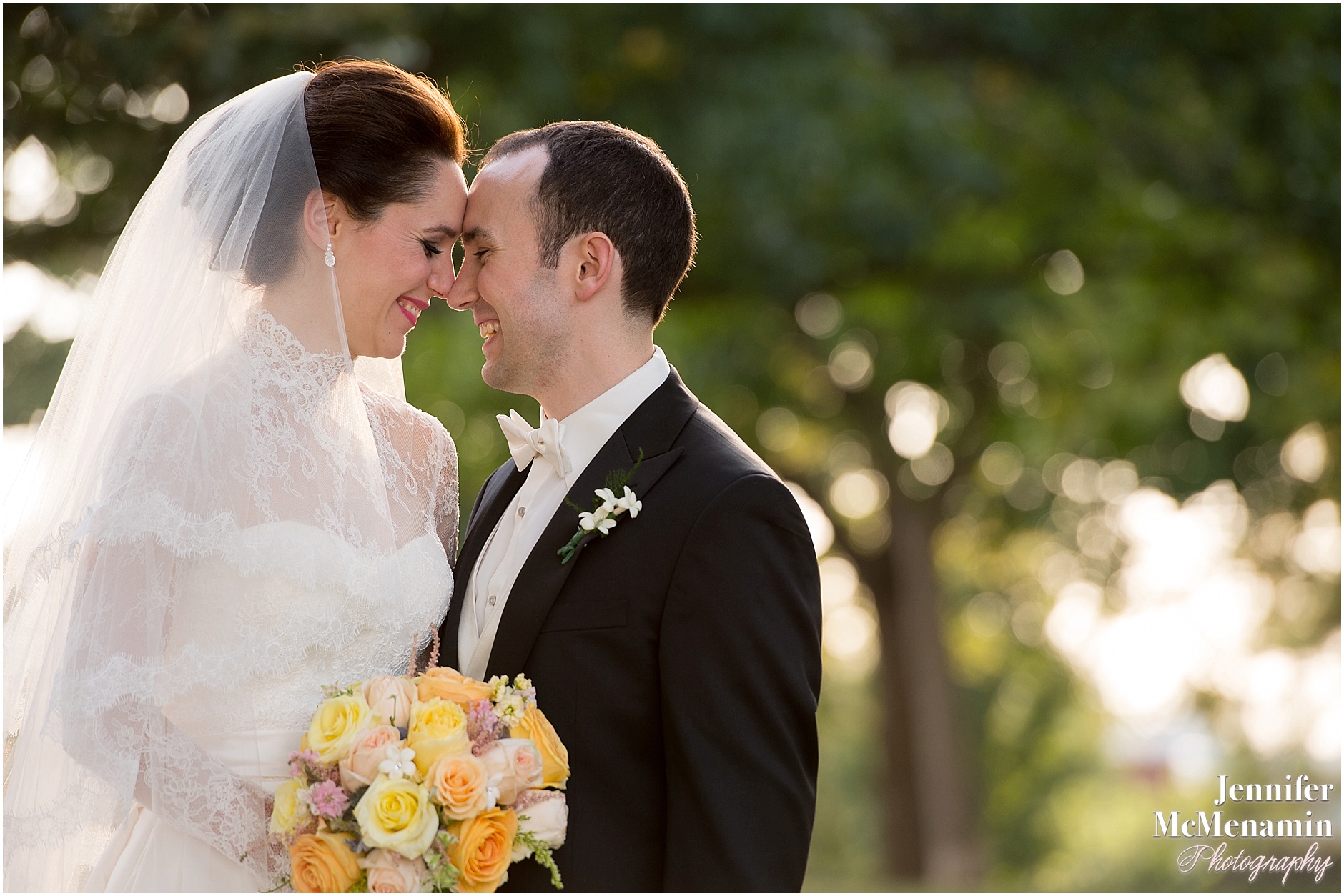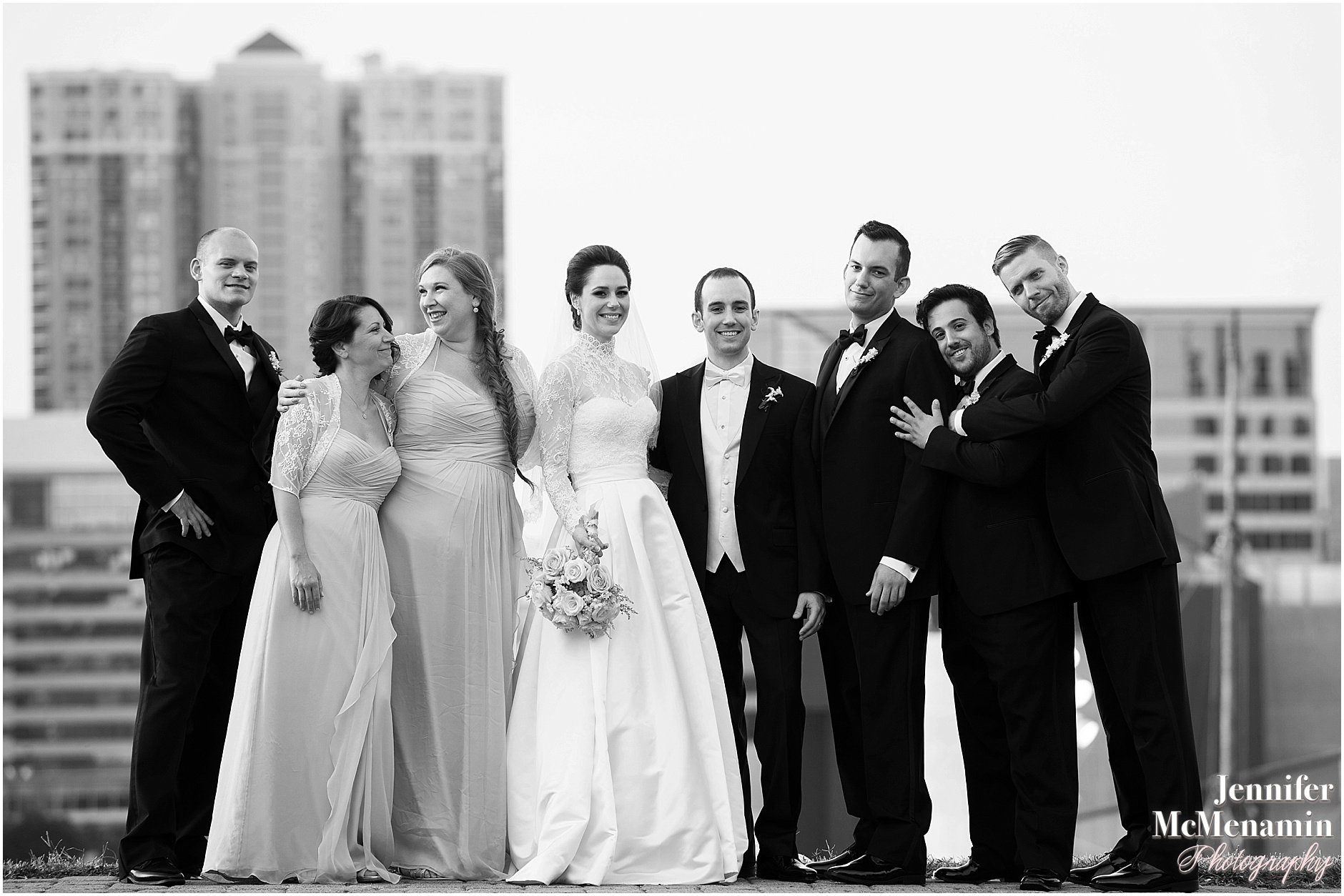 And then we headed down the hill to AVAM, one of my most-favorite venues in Baltimore.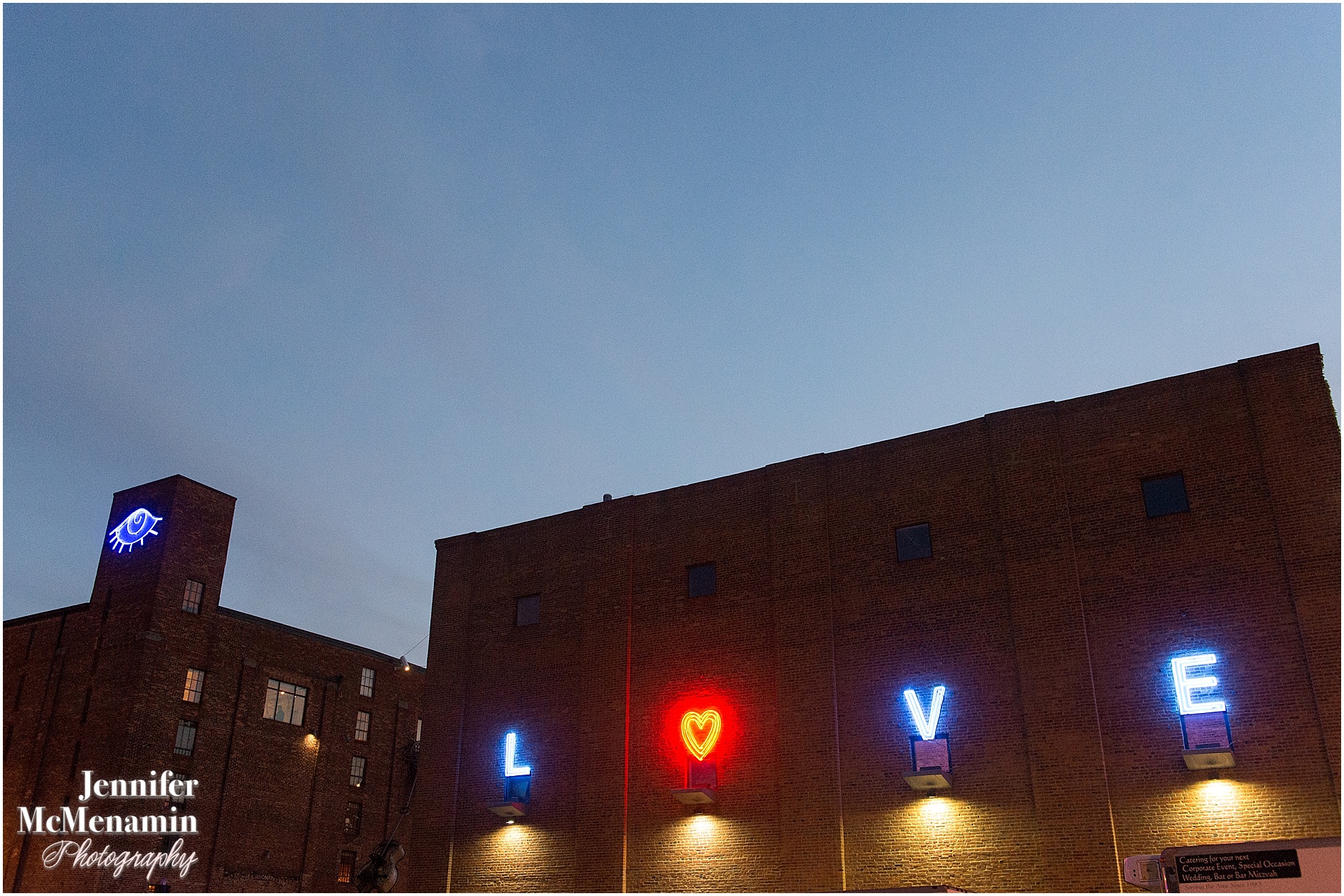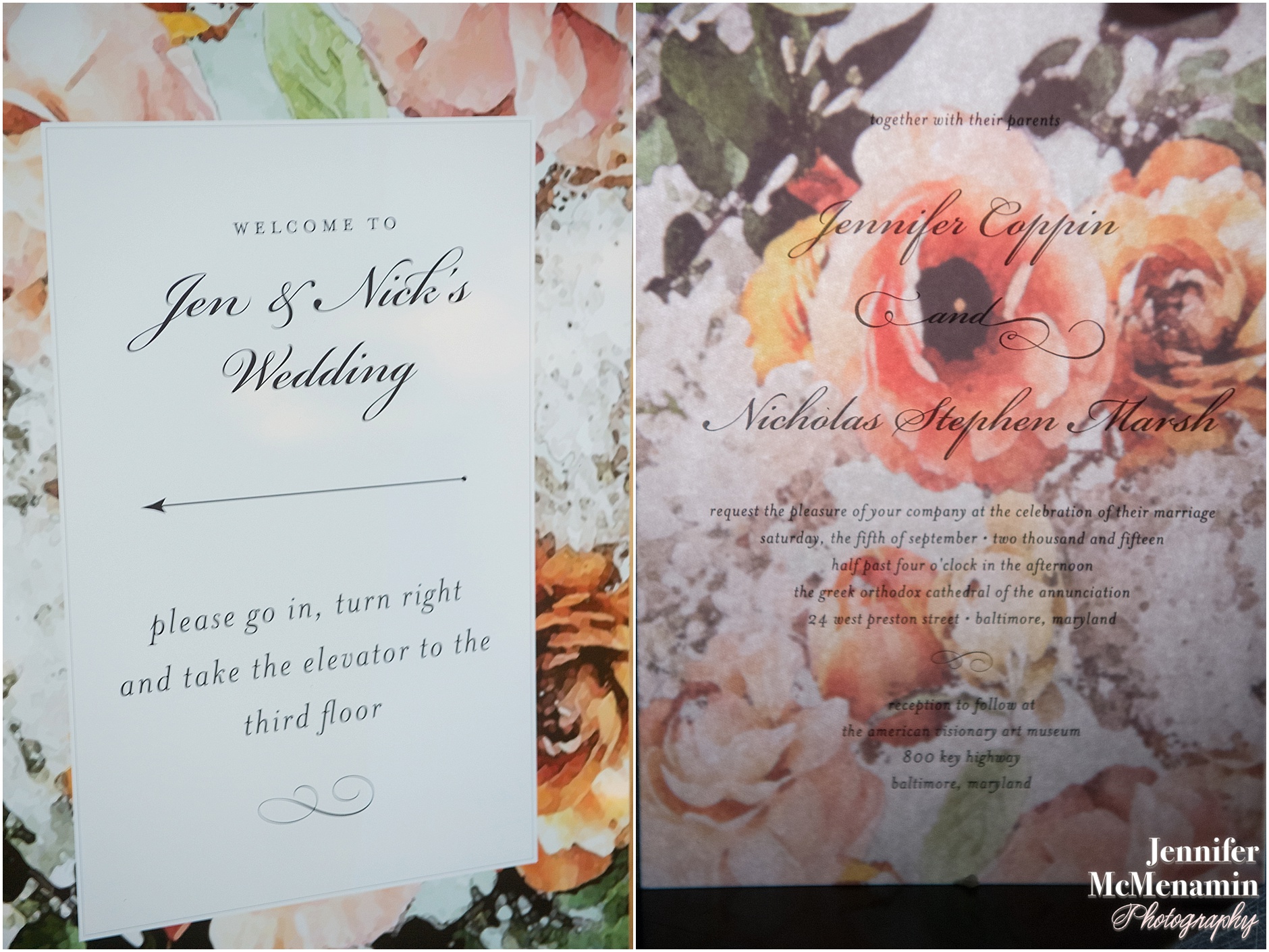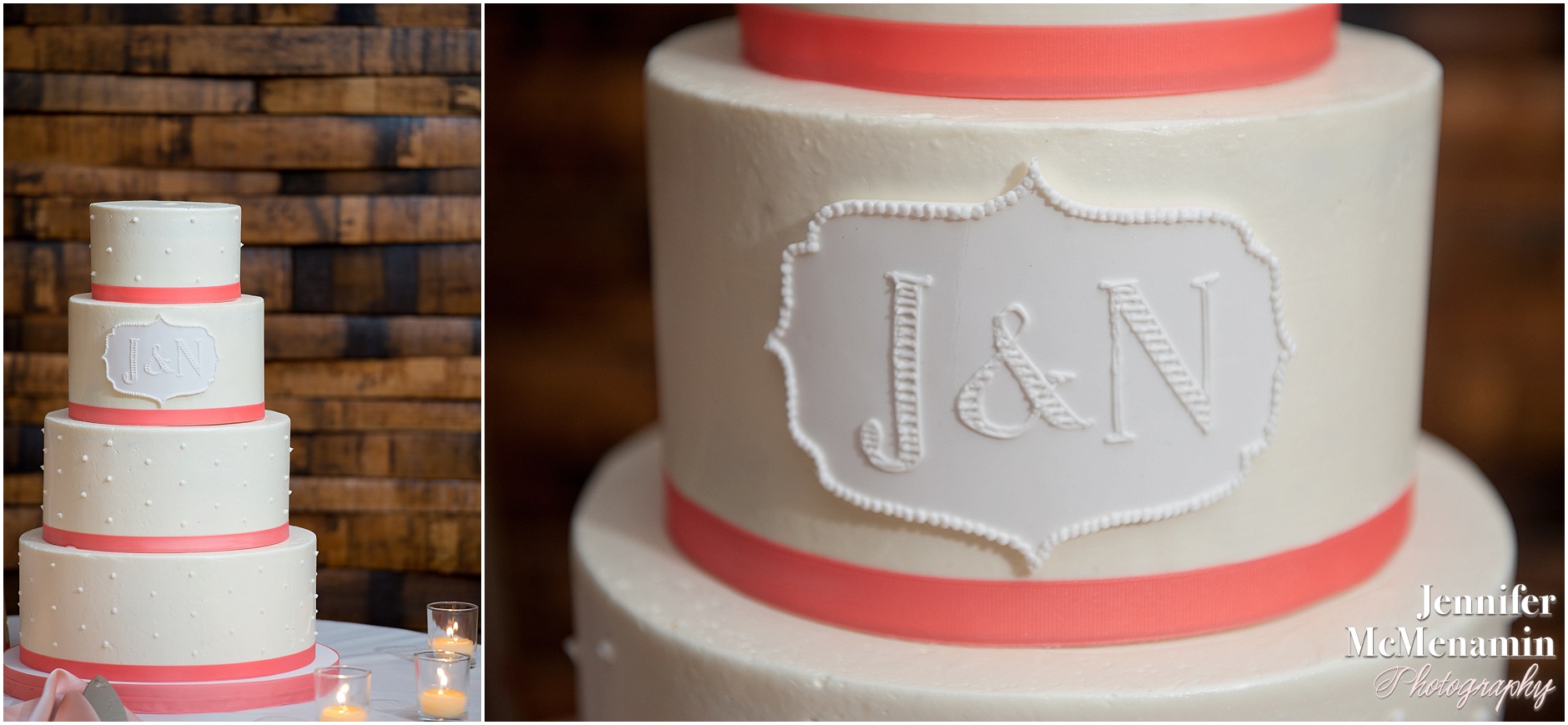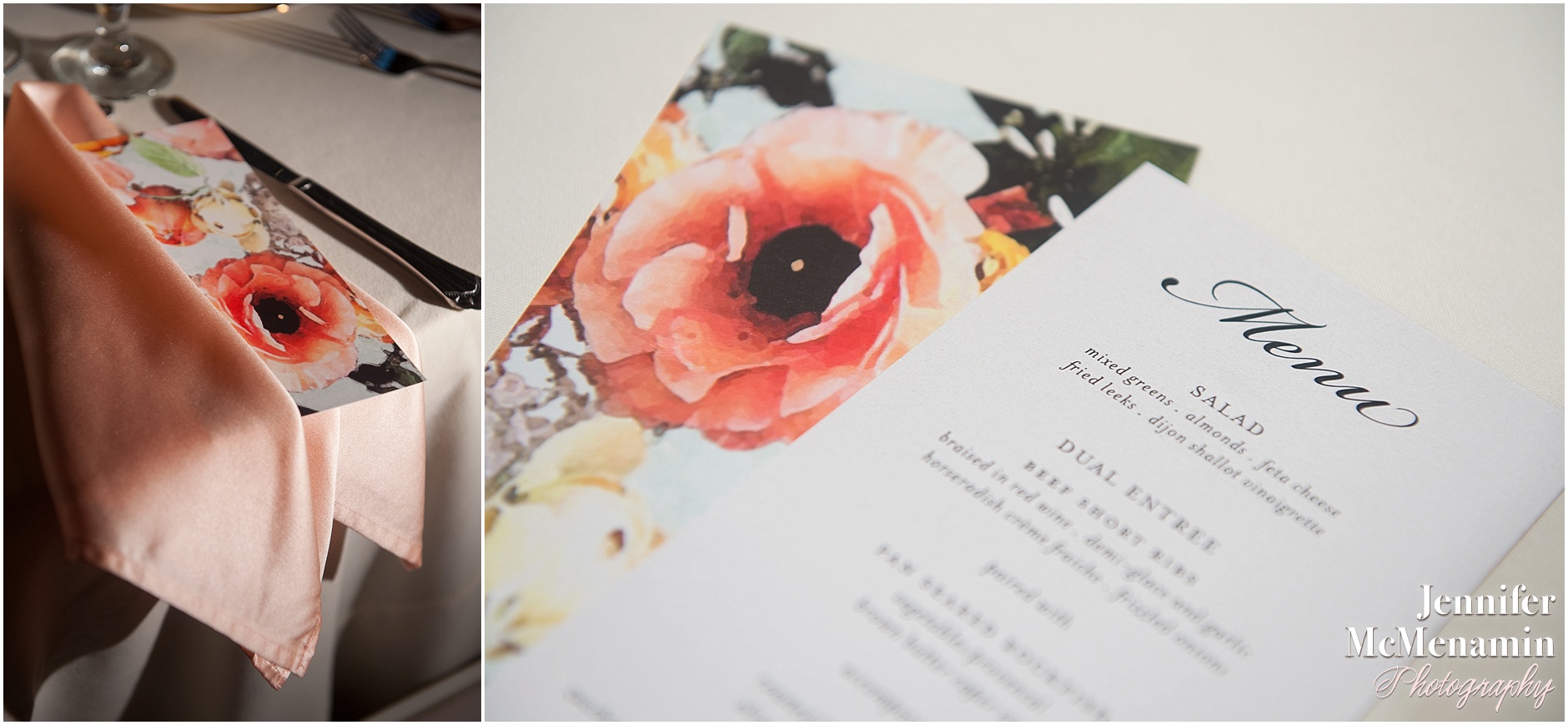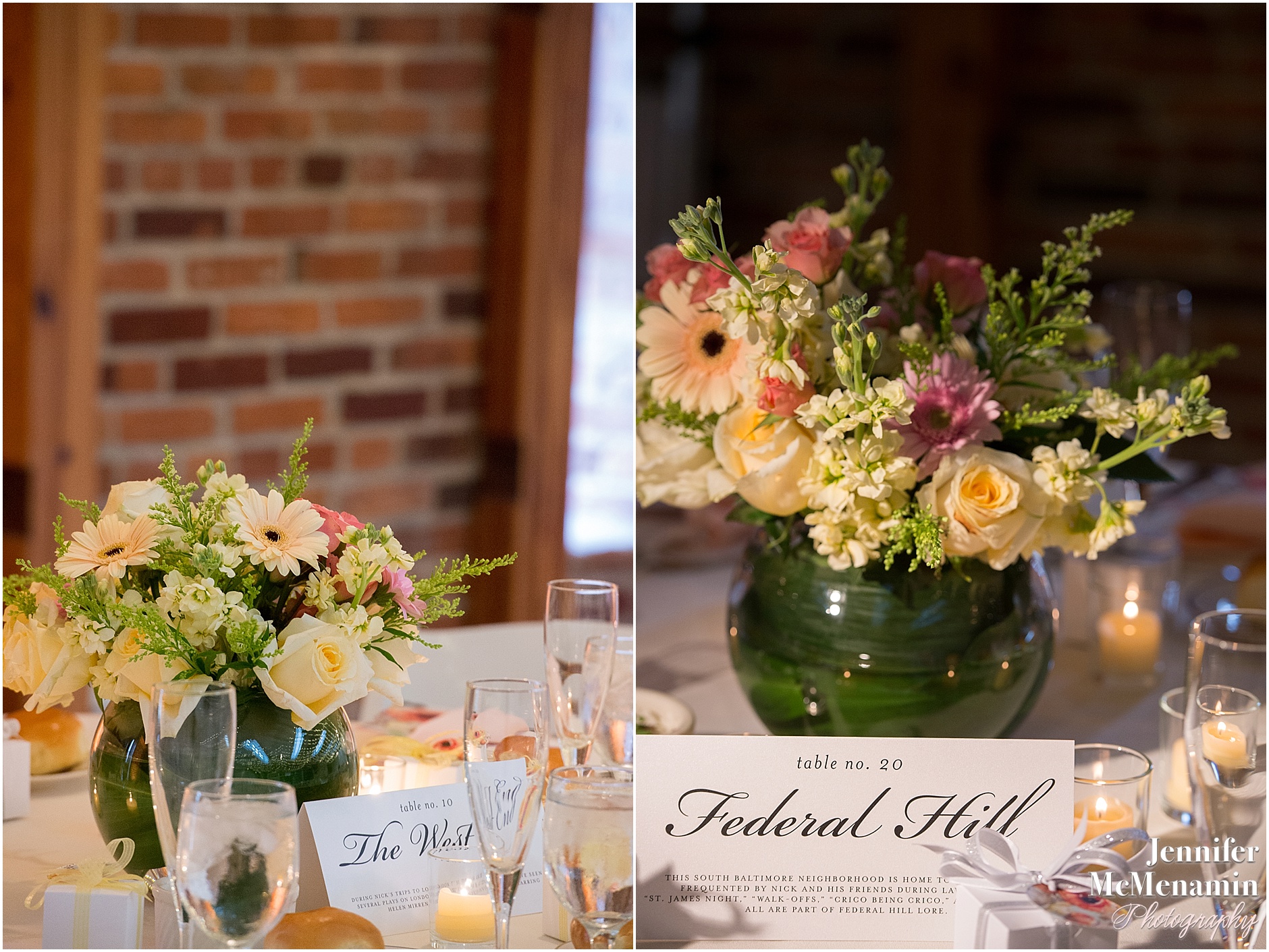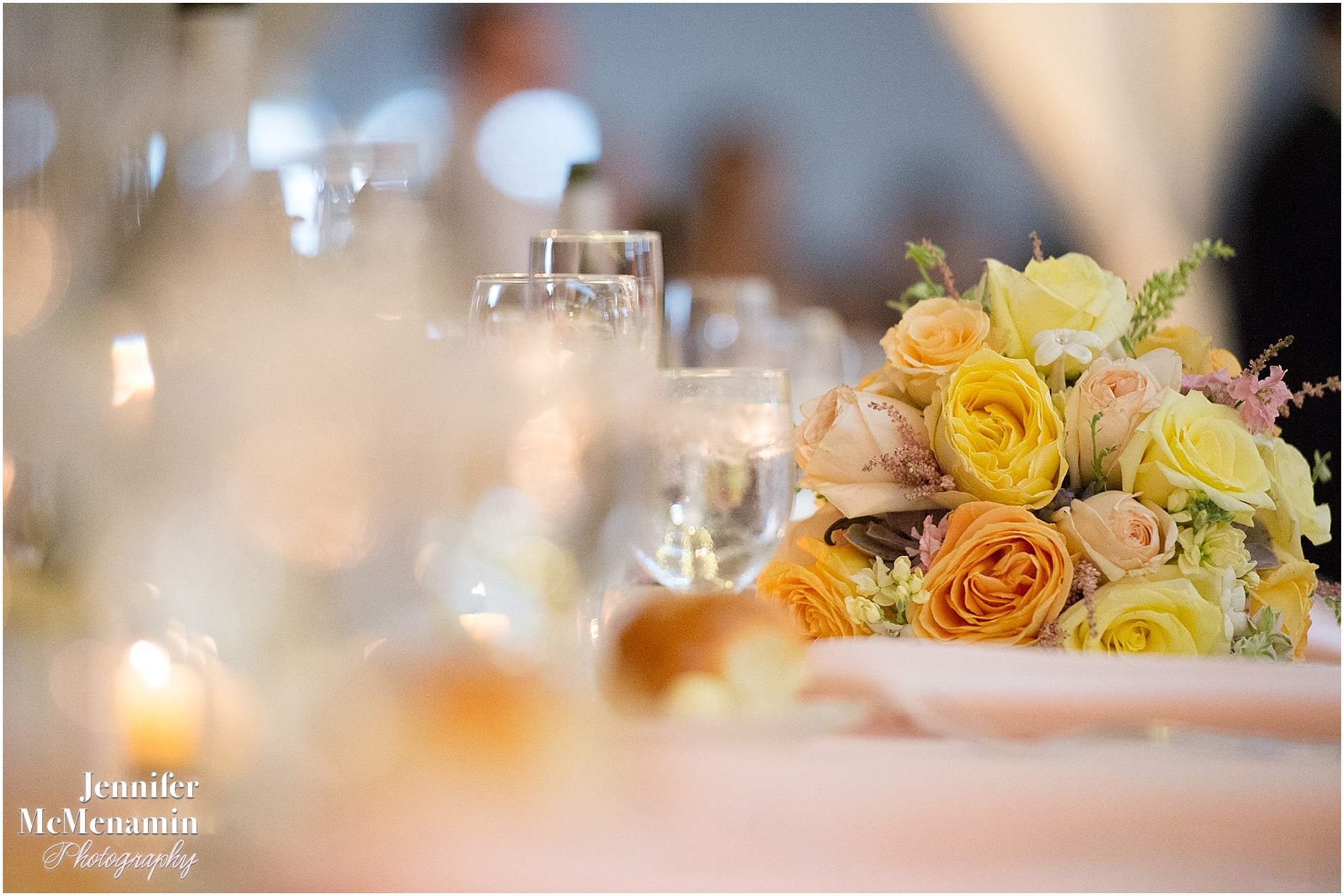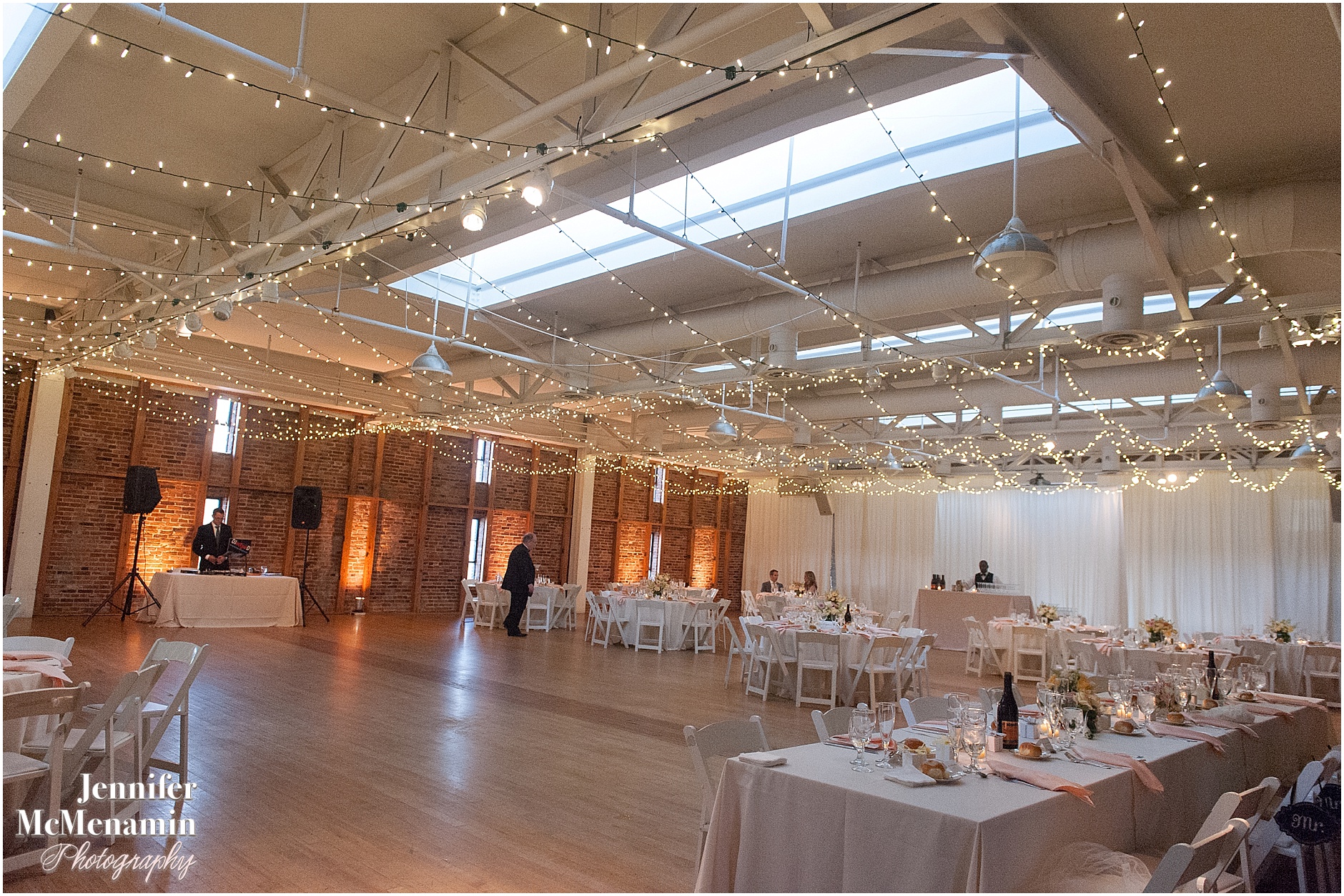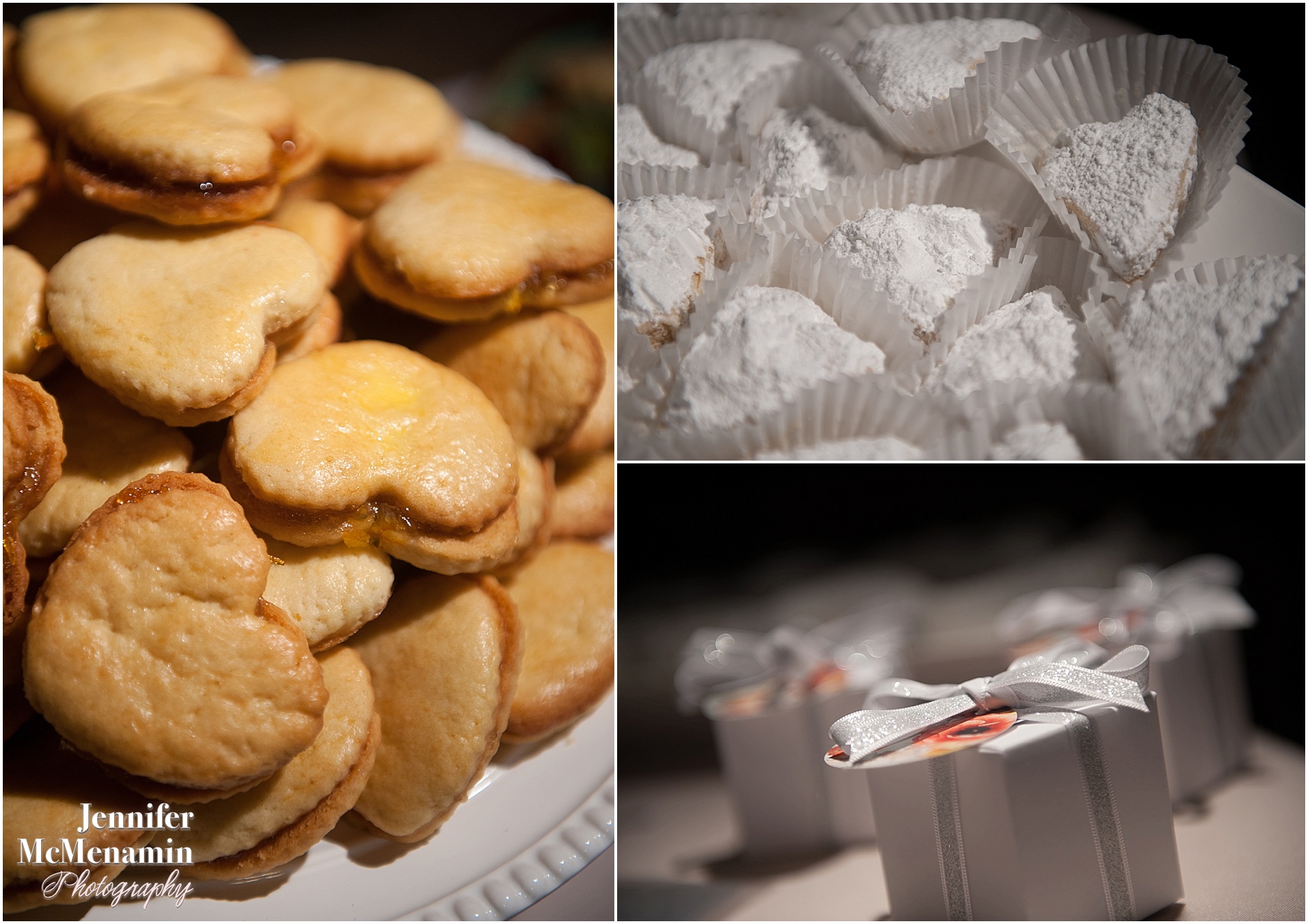 Doesn't the queen attend the weddings of all British subjects?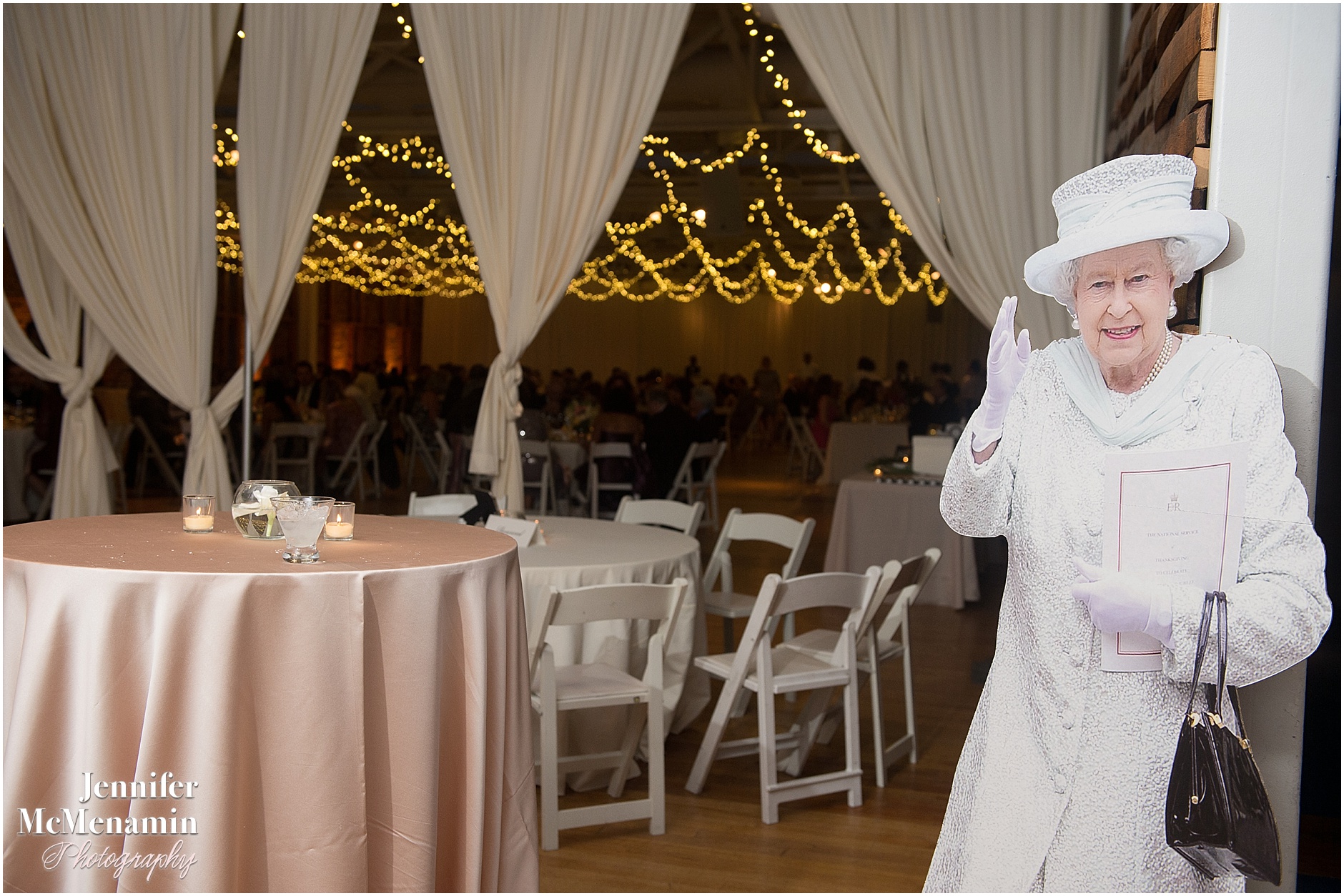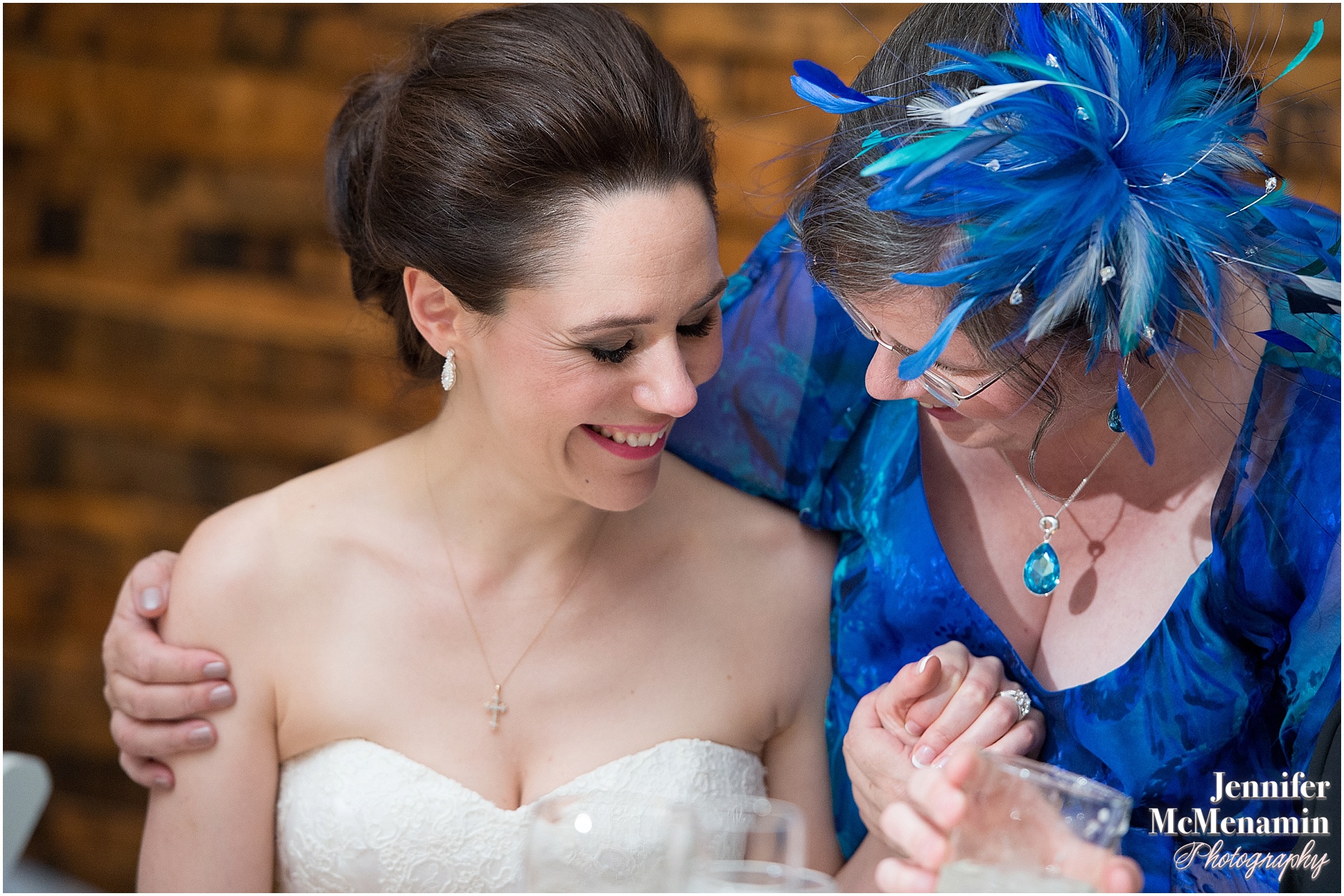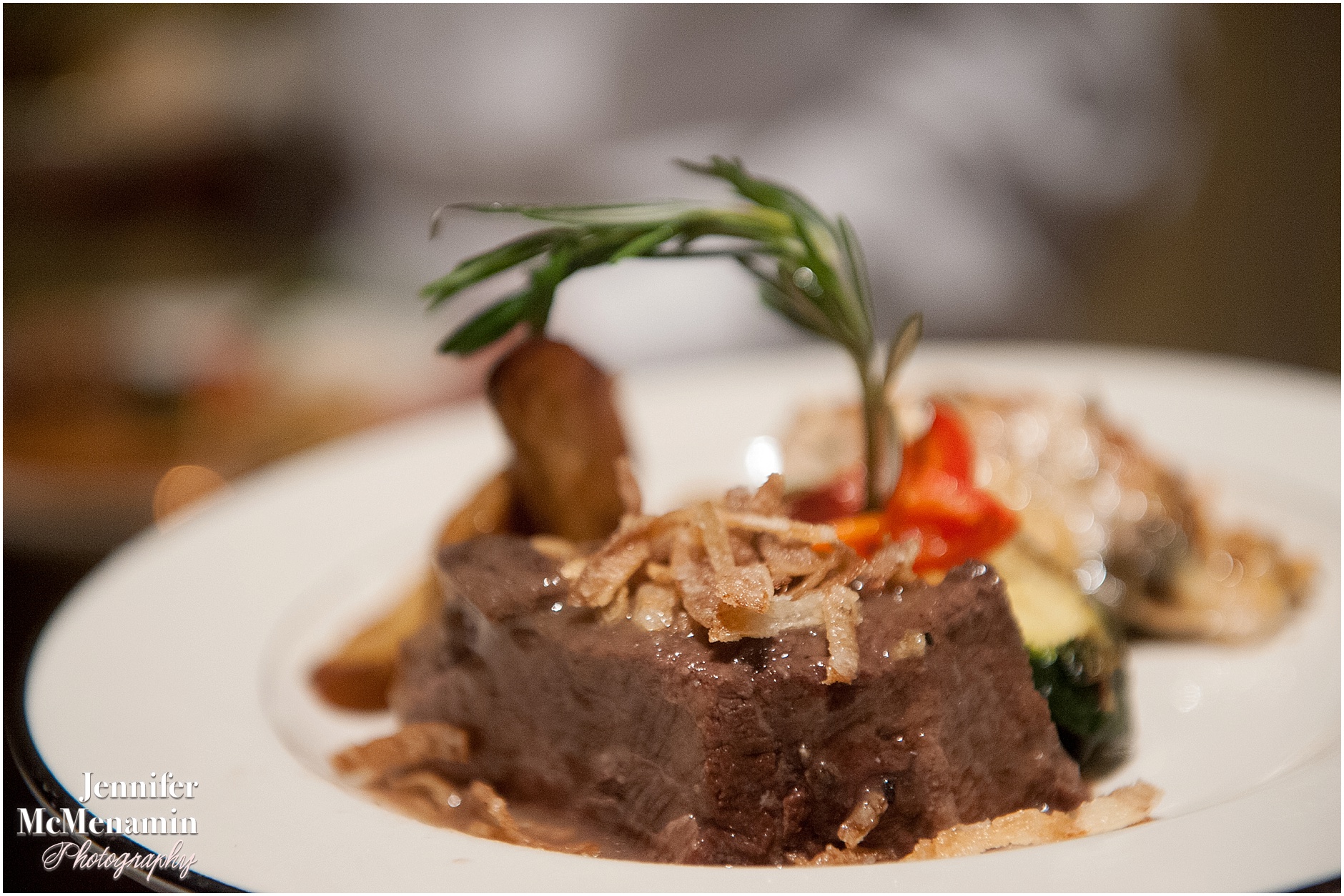 In one of their final pre-wedding e-mails to me, Nick and Jen cautioned, "There is a high probability that the first two toasts [at the reception] will be traumatic experiences for everyone within earshot. You have been warned." I can say for sure that they prompted some incredible reactions from the bride and groom, which happen to be one of my most-favorite elements to photograph on the wedding day. And they were highly entertaining!
A first dance.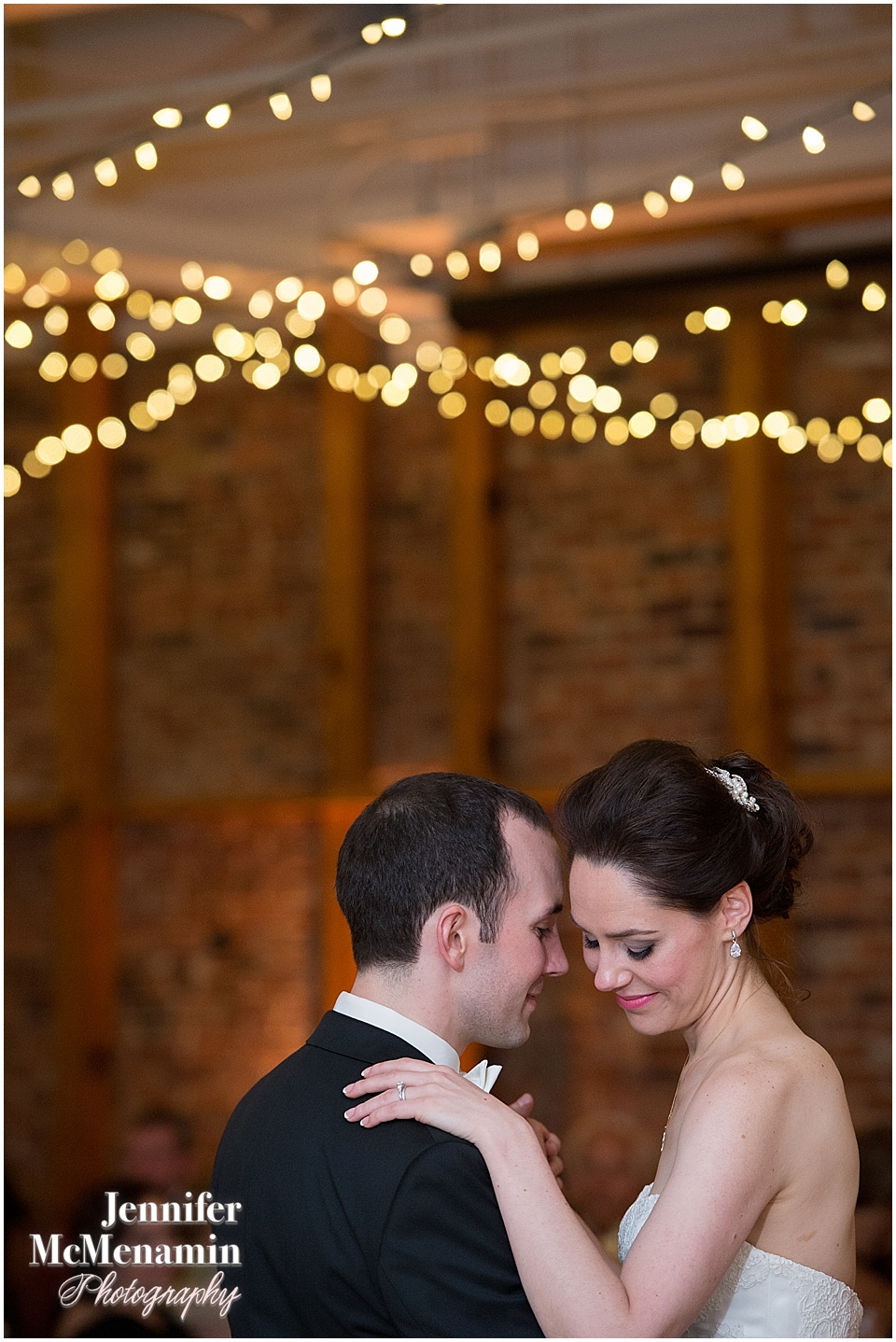 A pair of parent dances. 

A little Greek dancing.

And lots and lots of joy, laughter and merriment.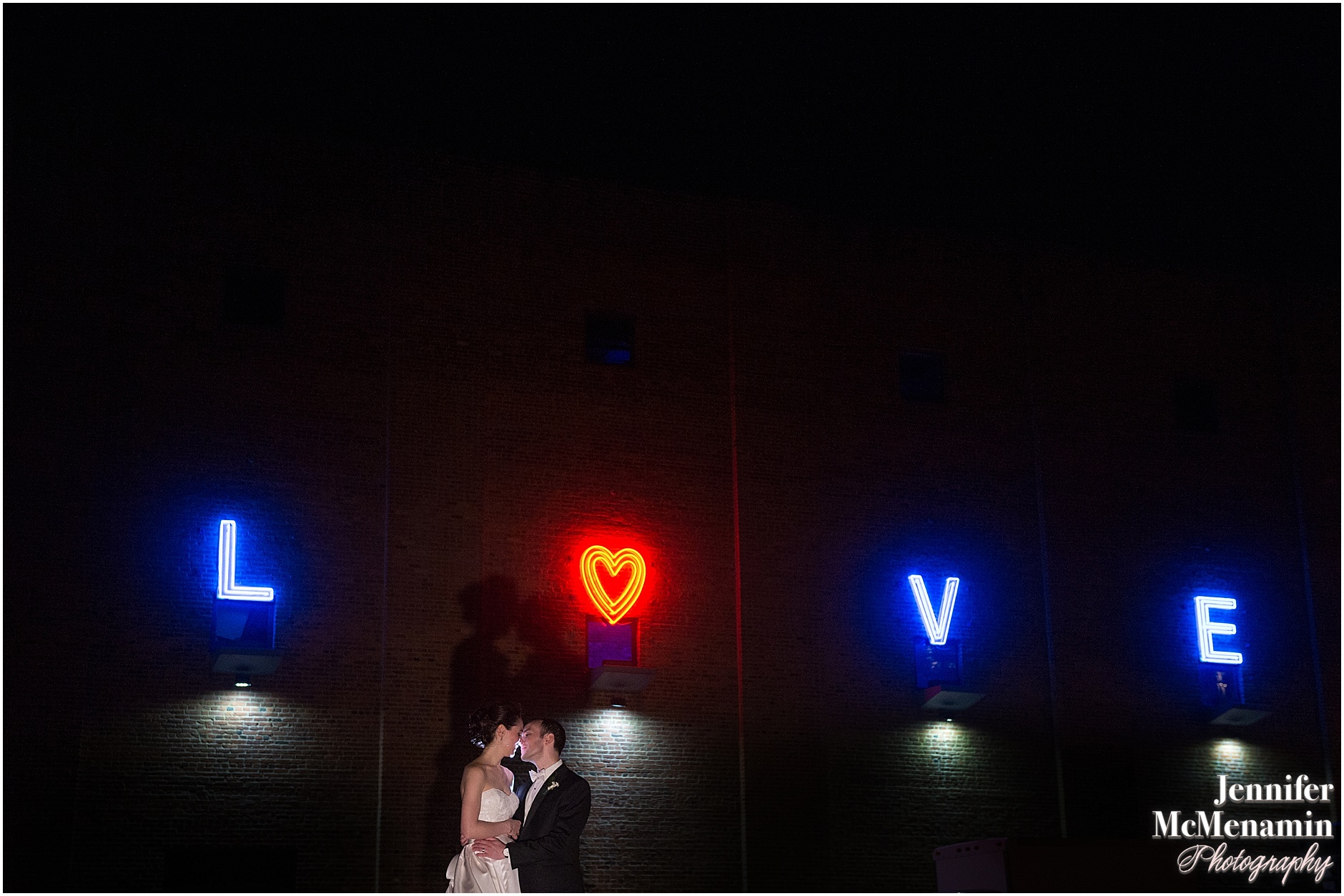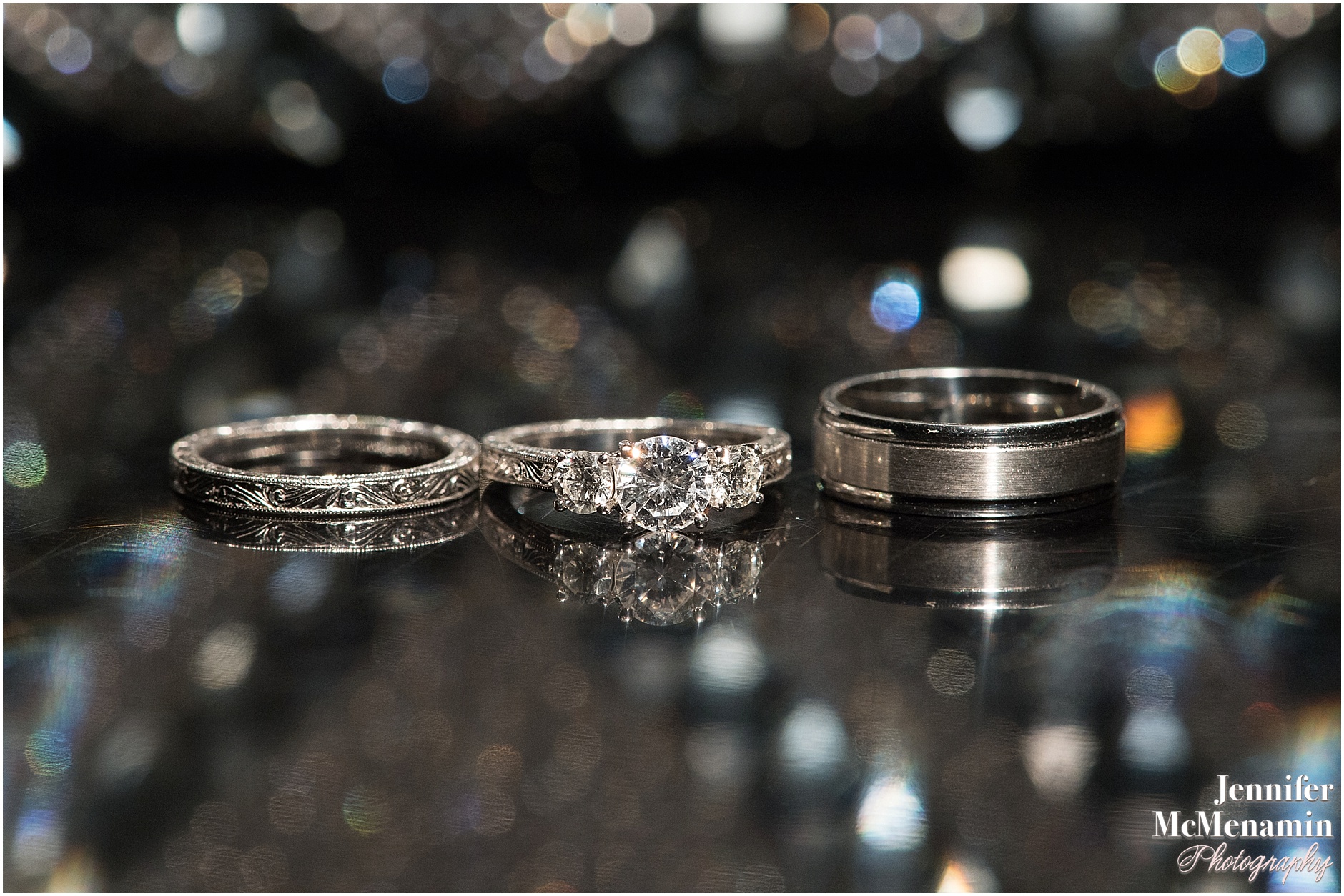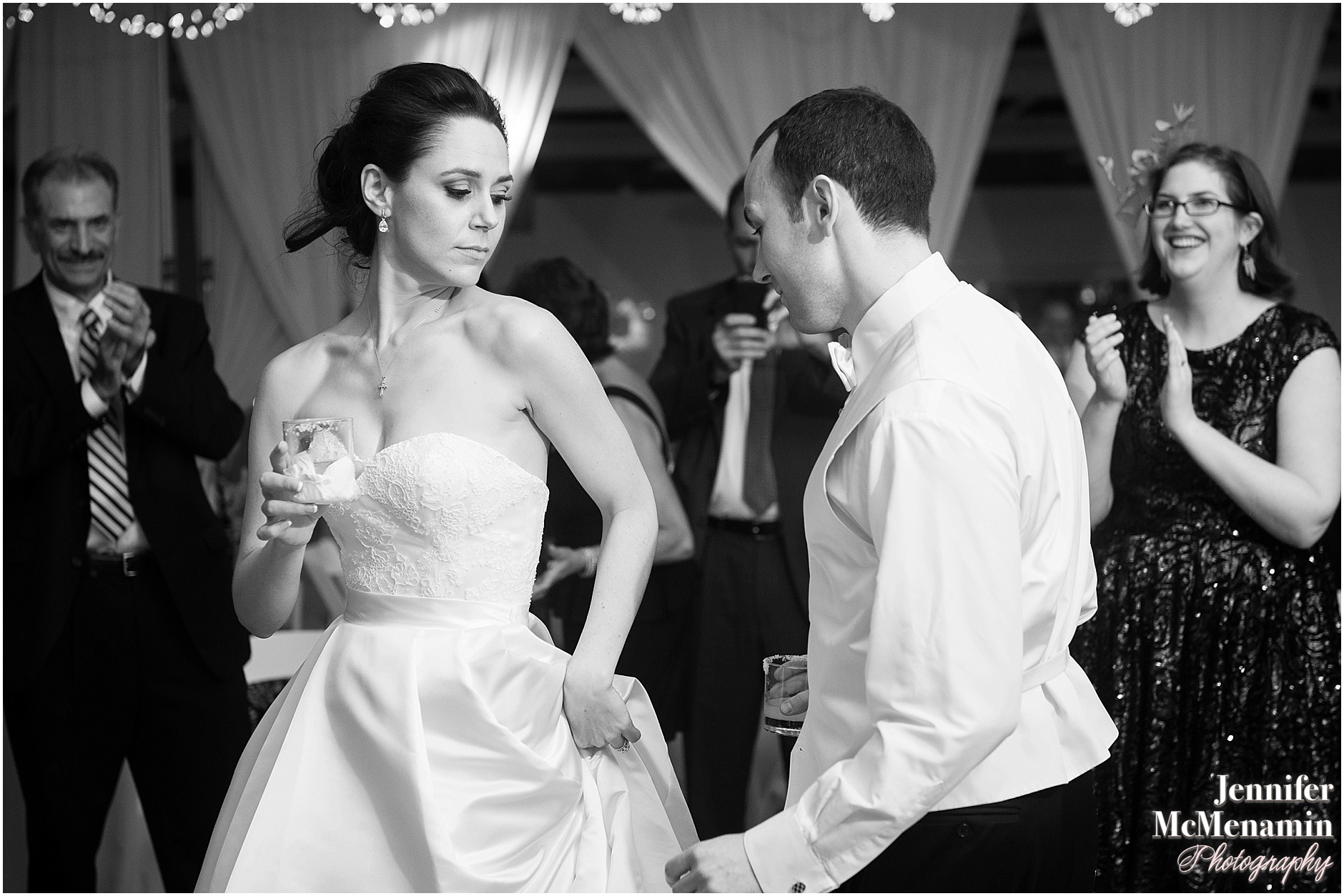 Viva, Las Vegas, indeed!

Many, many congratulations, Jen + Nick! I could not have had more fun working with you both, with your friends and with your families.
Credits:
Photography: Jennifer McMenamin Photography, LLC

Ceremony: The Greek Orthodox Cathedral of the Annunciation
Officiants: The Very Reverend Constantine Moralis and the Rev. Peter Thornberg
Reception: The American Visionary Art Museum

Catering: Sascha's

Lighting designers: Event Dynamics

Bridal attire: Modeca gown from JS Couture in London
Make-up: The Studio of Makeup

Hair: Wendy Spielman

Bridesmaids' attire: Amsale
Groom's attire: A David Donahue tuxedo from Nordstrom

Florist: Mary-Ruth Chapin
Cake: Sascha's

Transportation: American Limousines

Invitations: Wedding Paper Divas

Papergoods: mlc designs