I love this next series of images of Diane opening champagne with her girls. So much joy!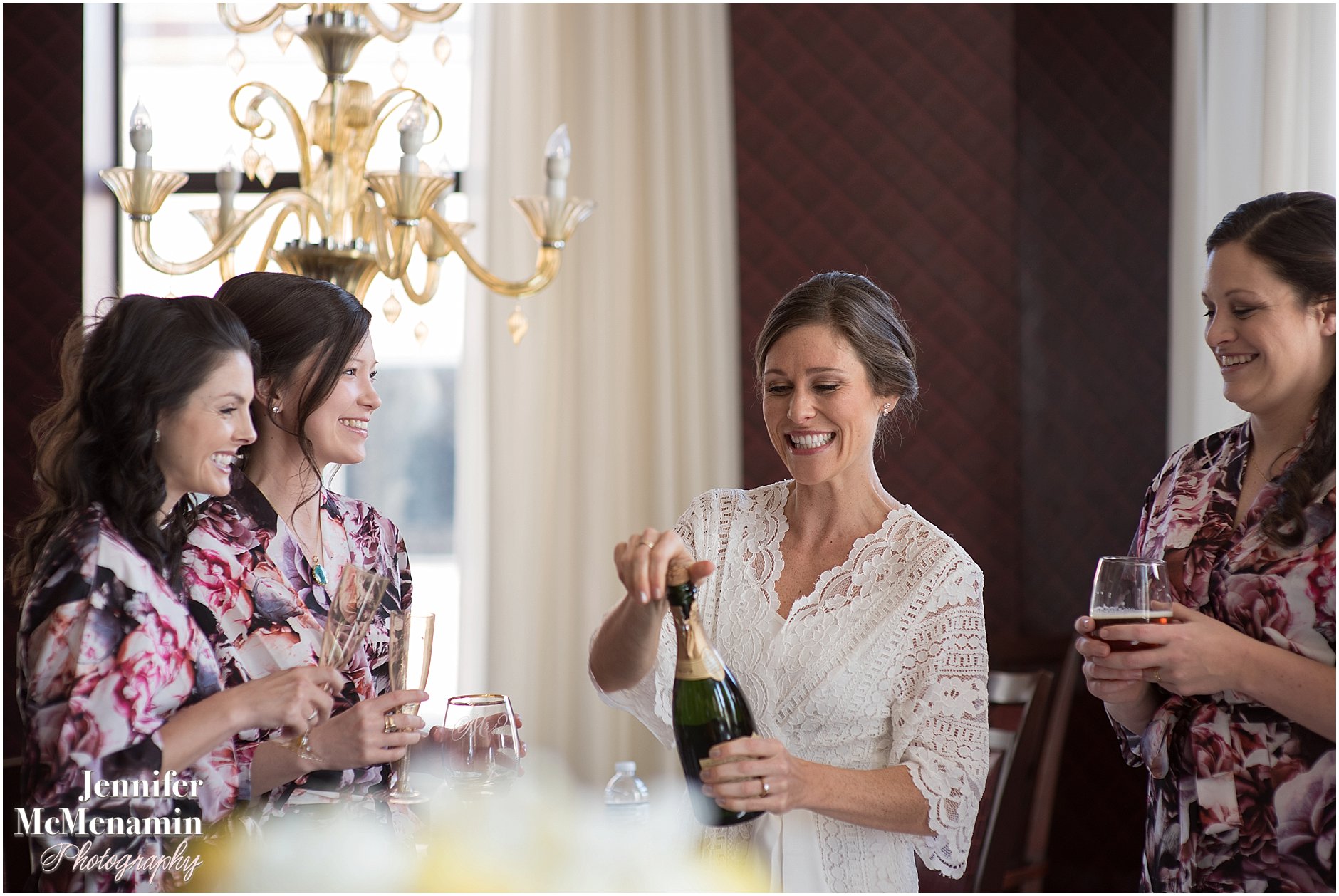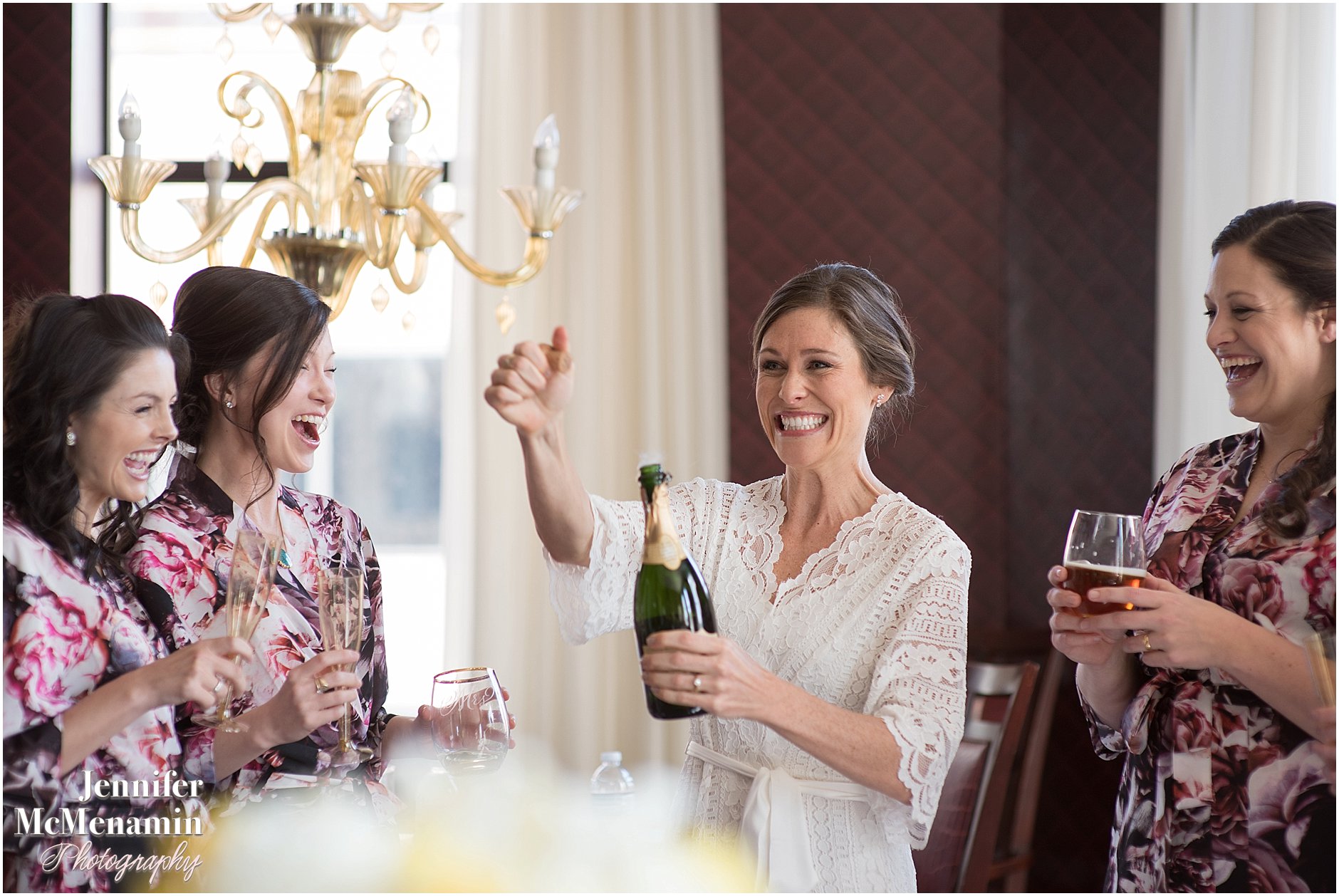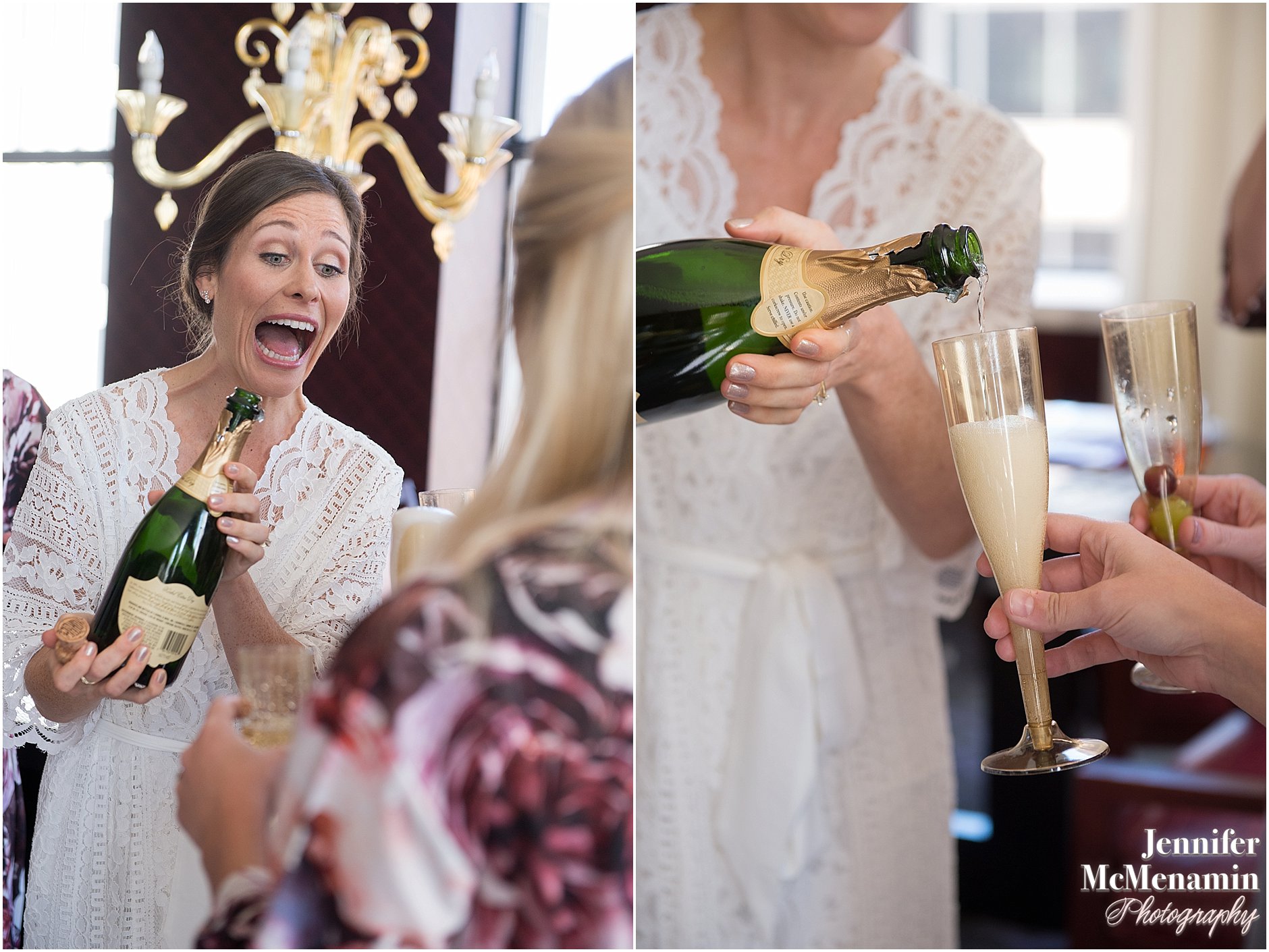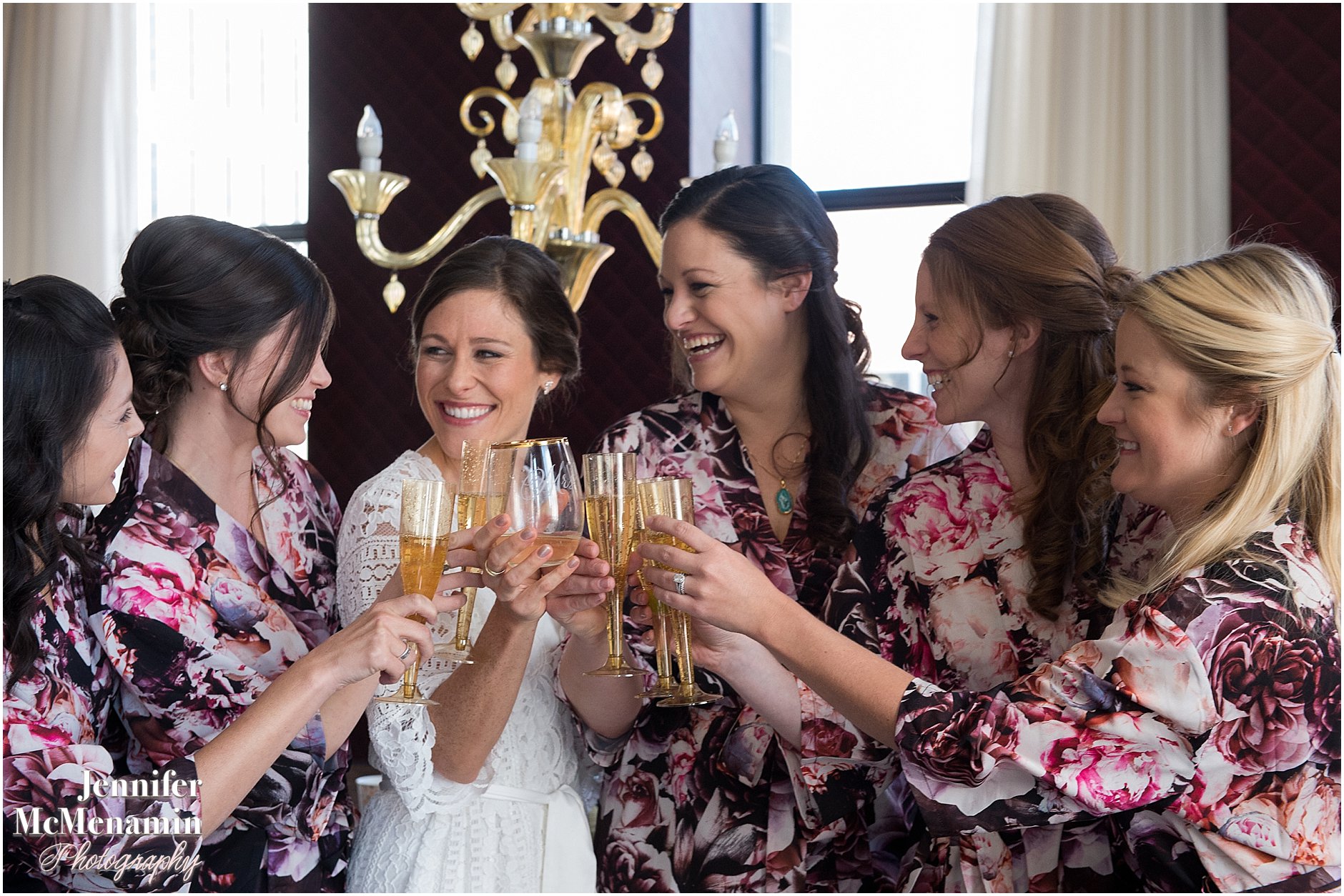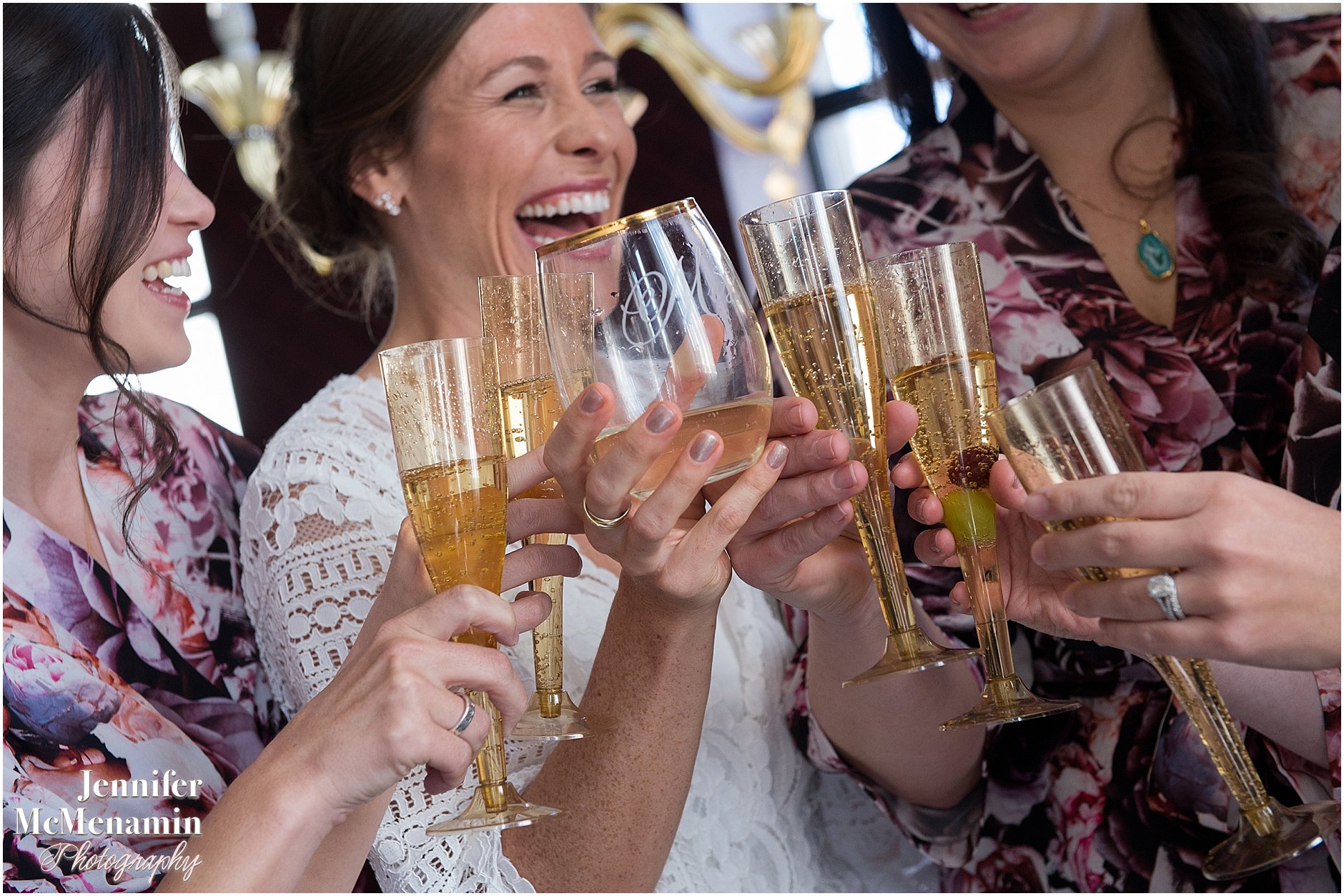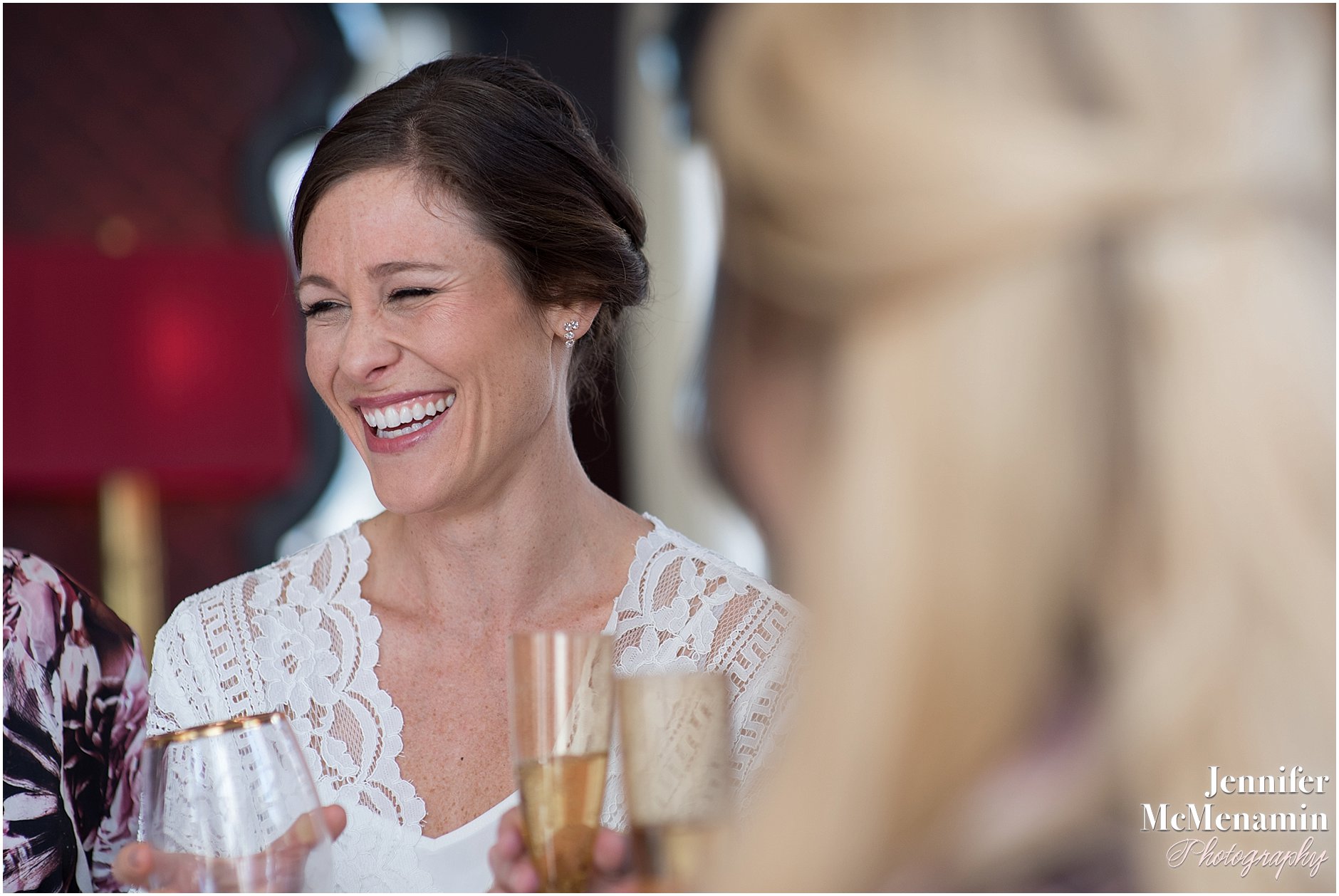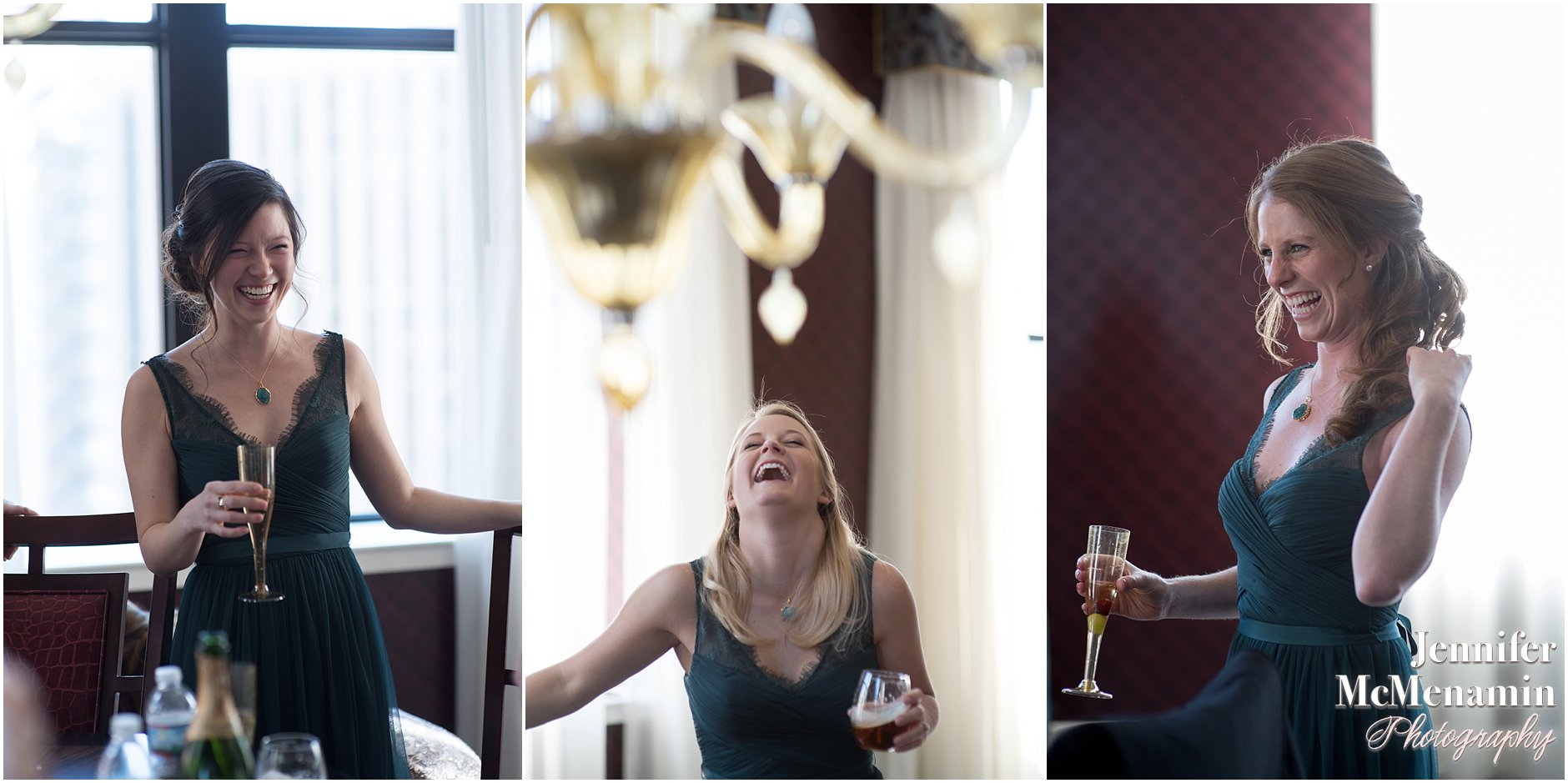 Diane got dressed with her mother and sister. The three of them couldn't stop smiling.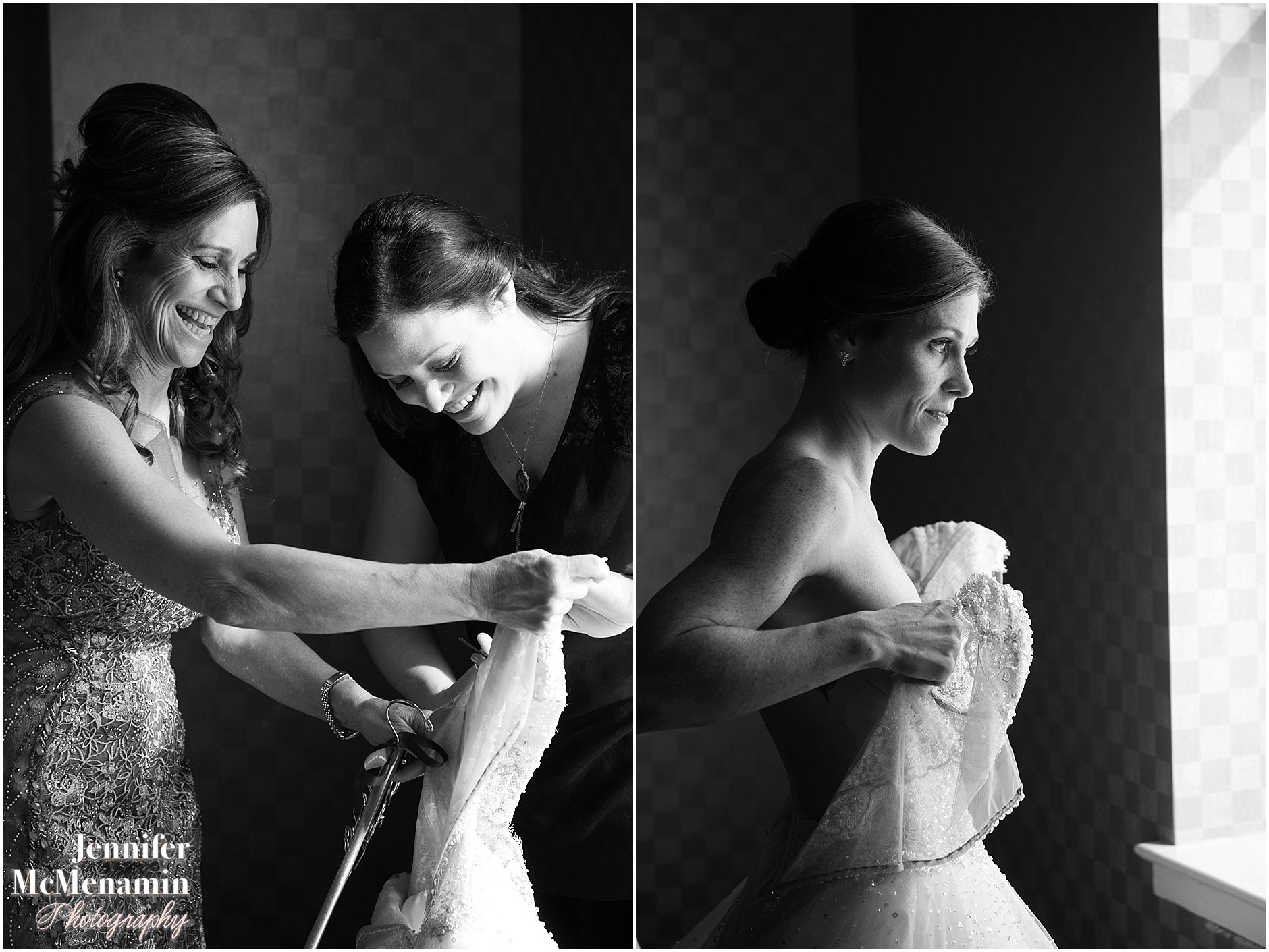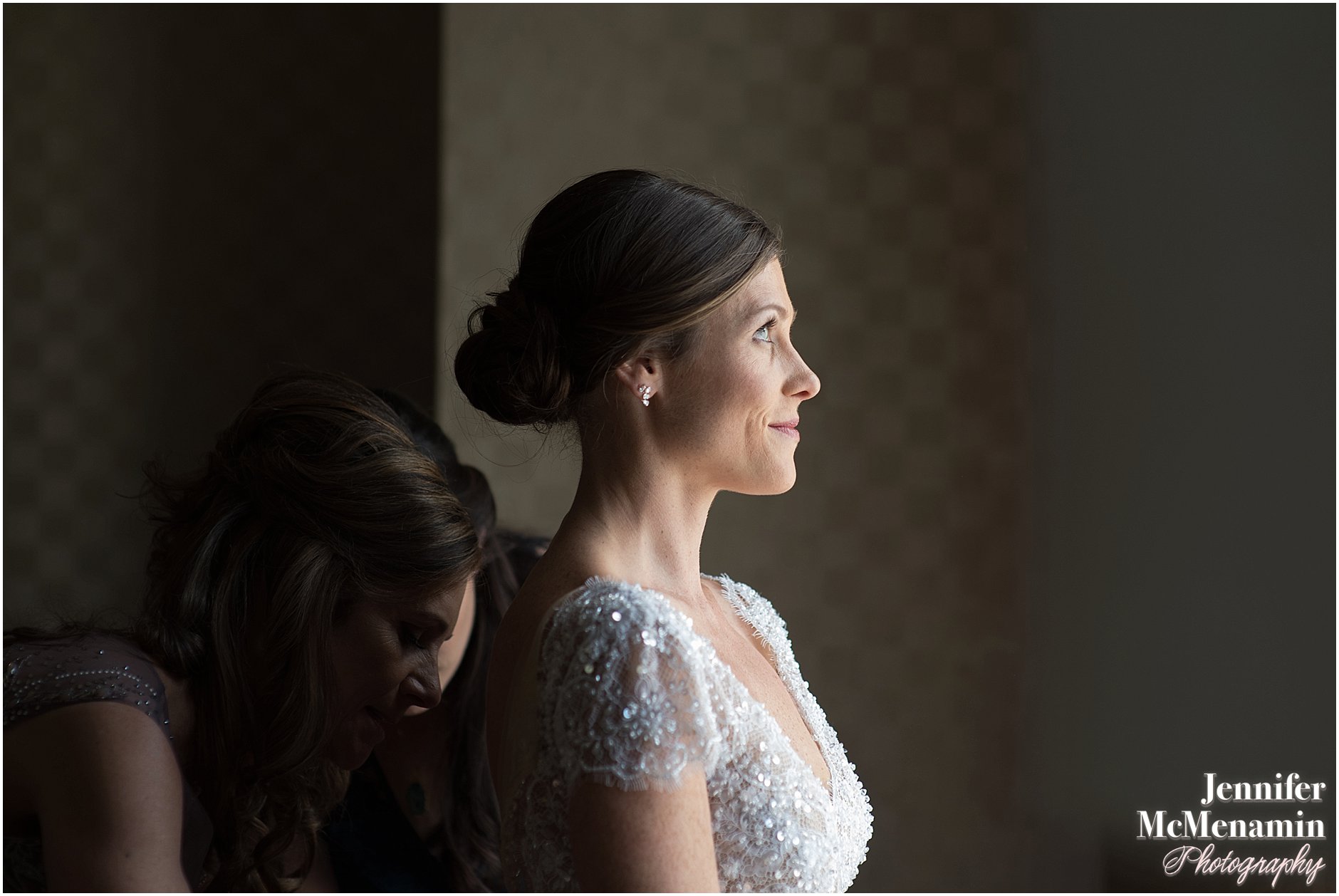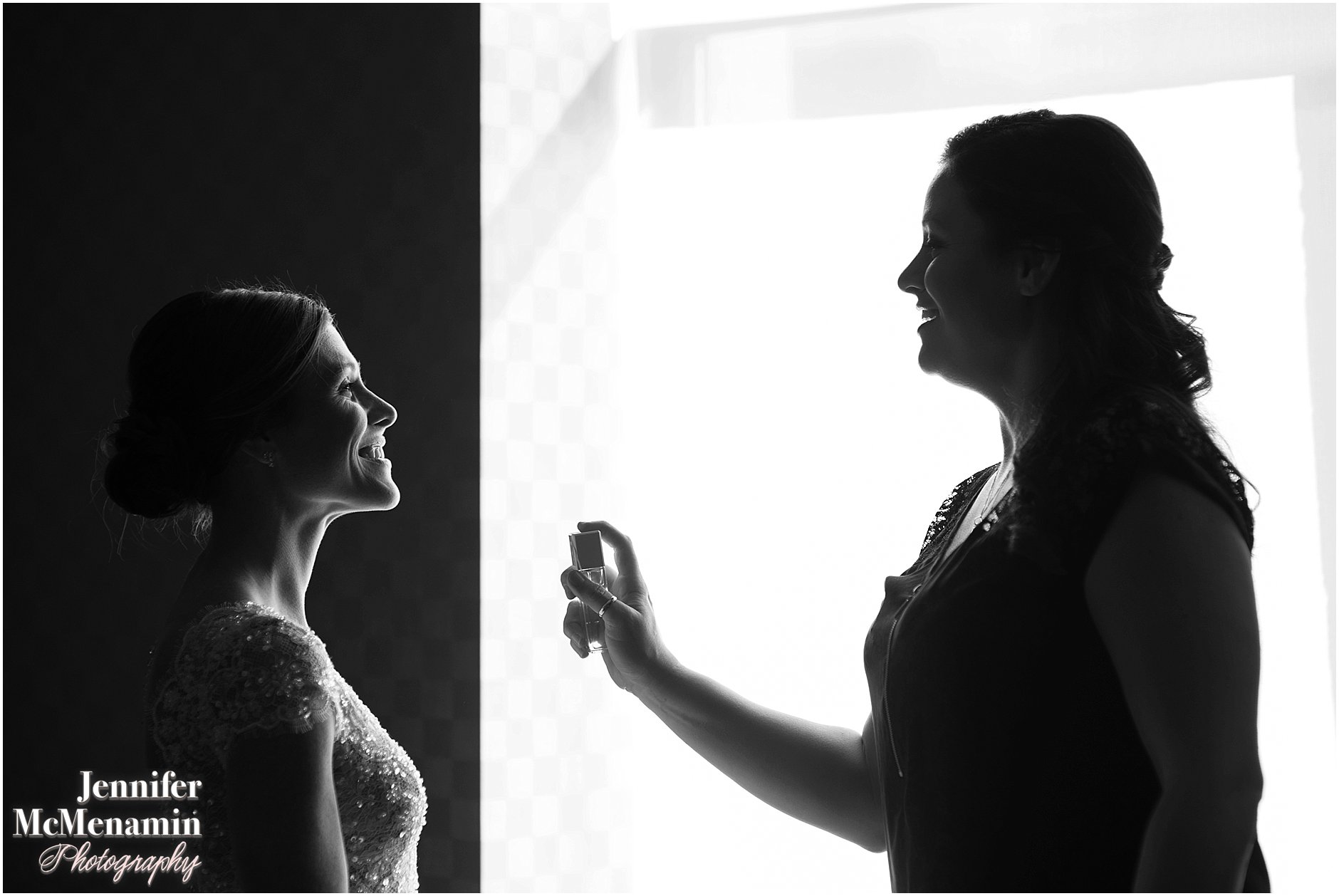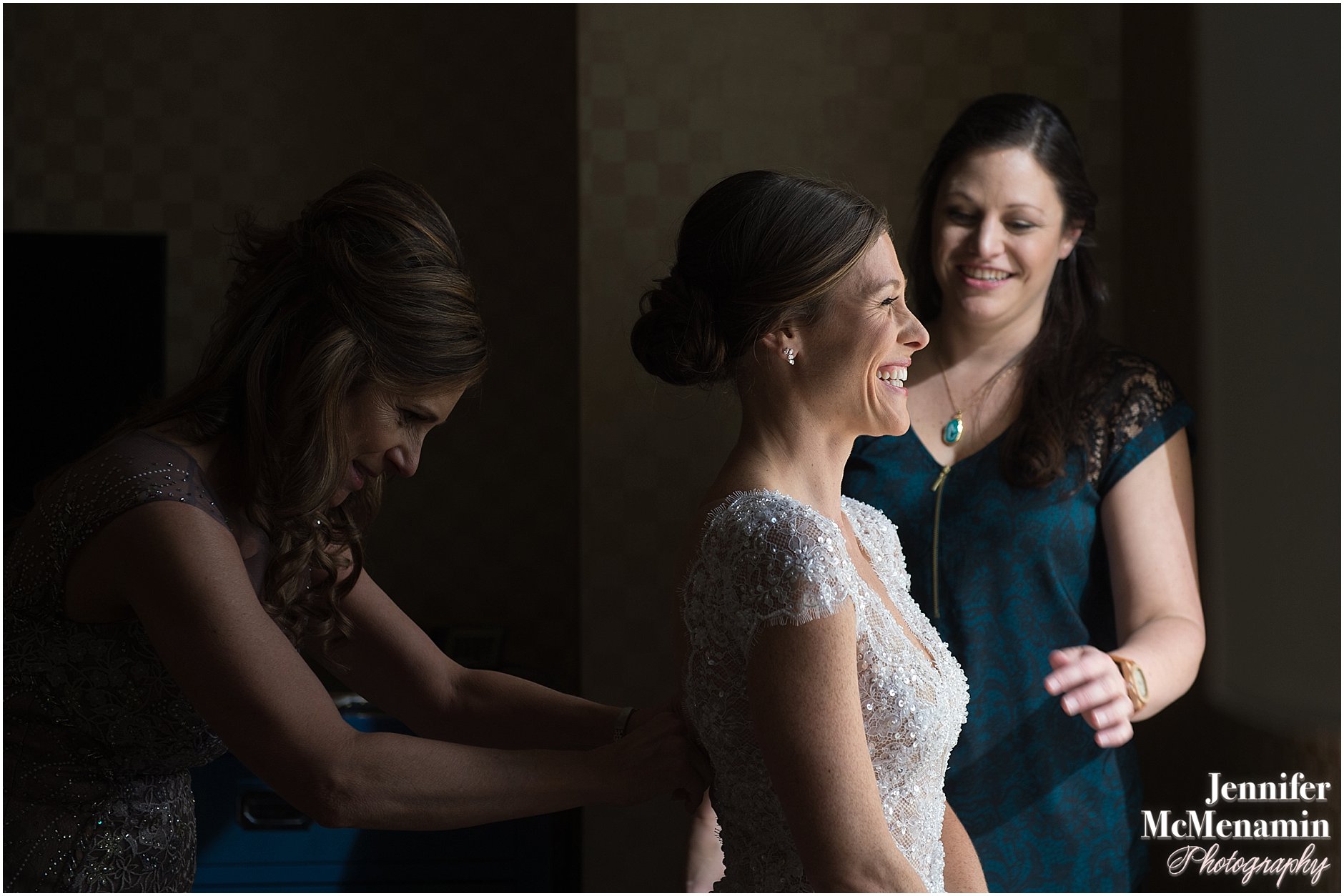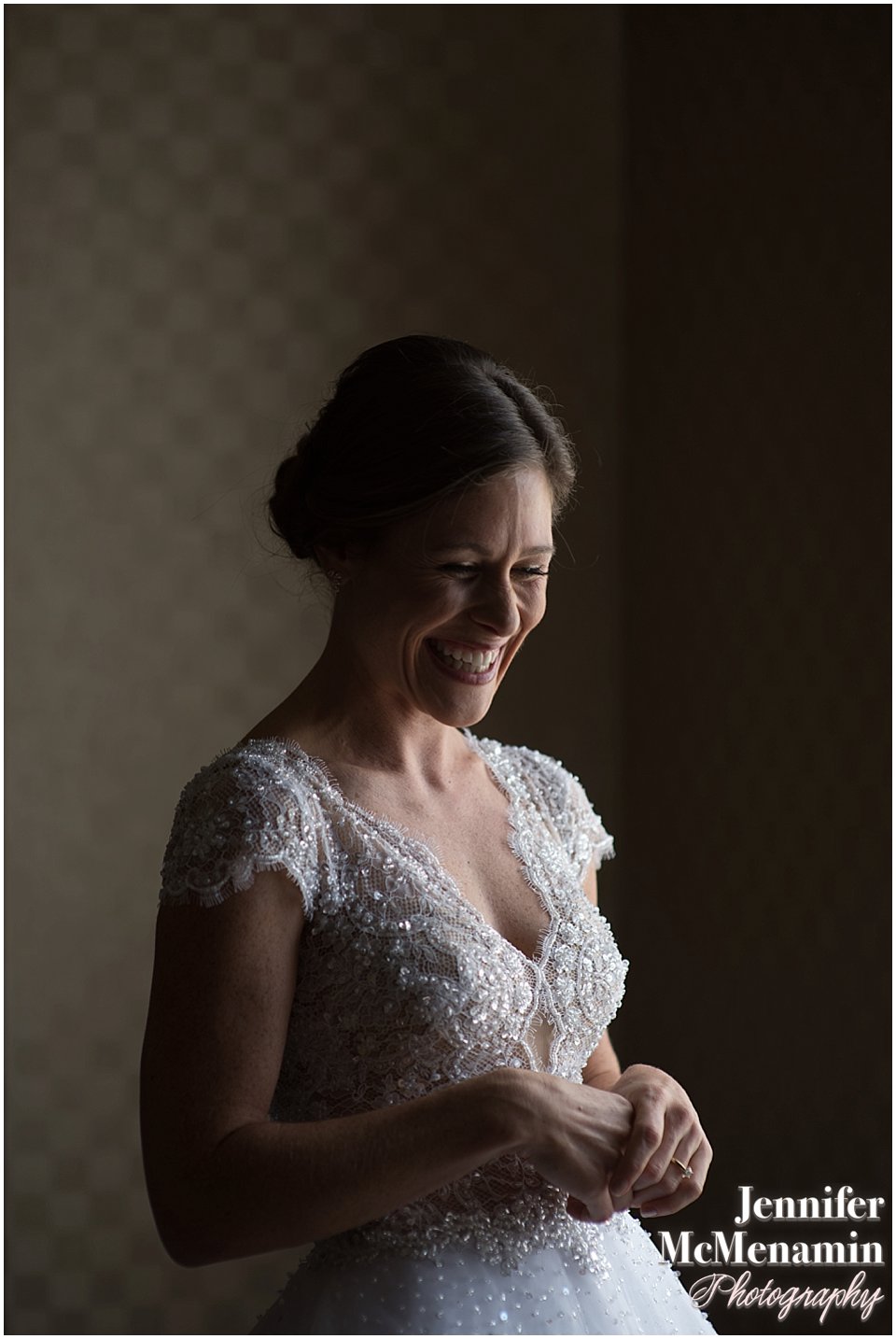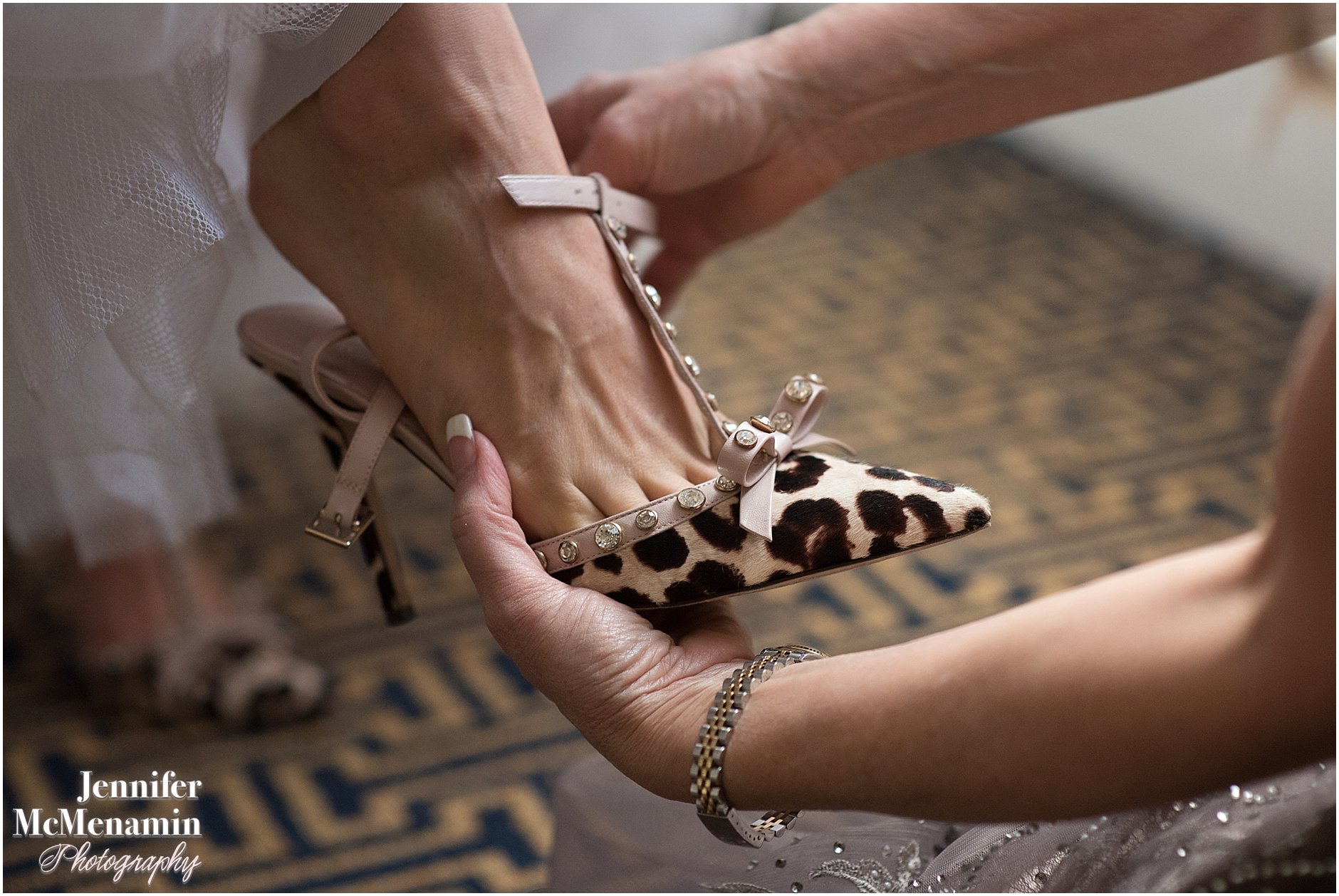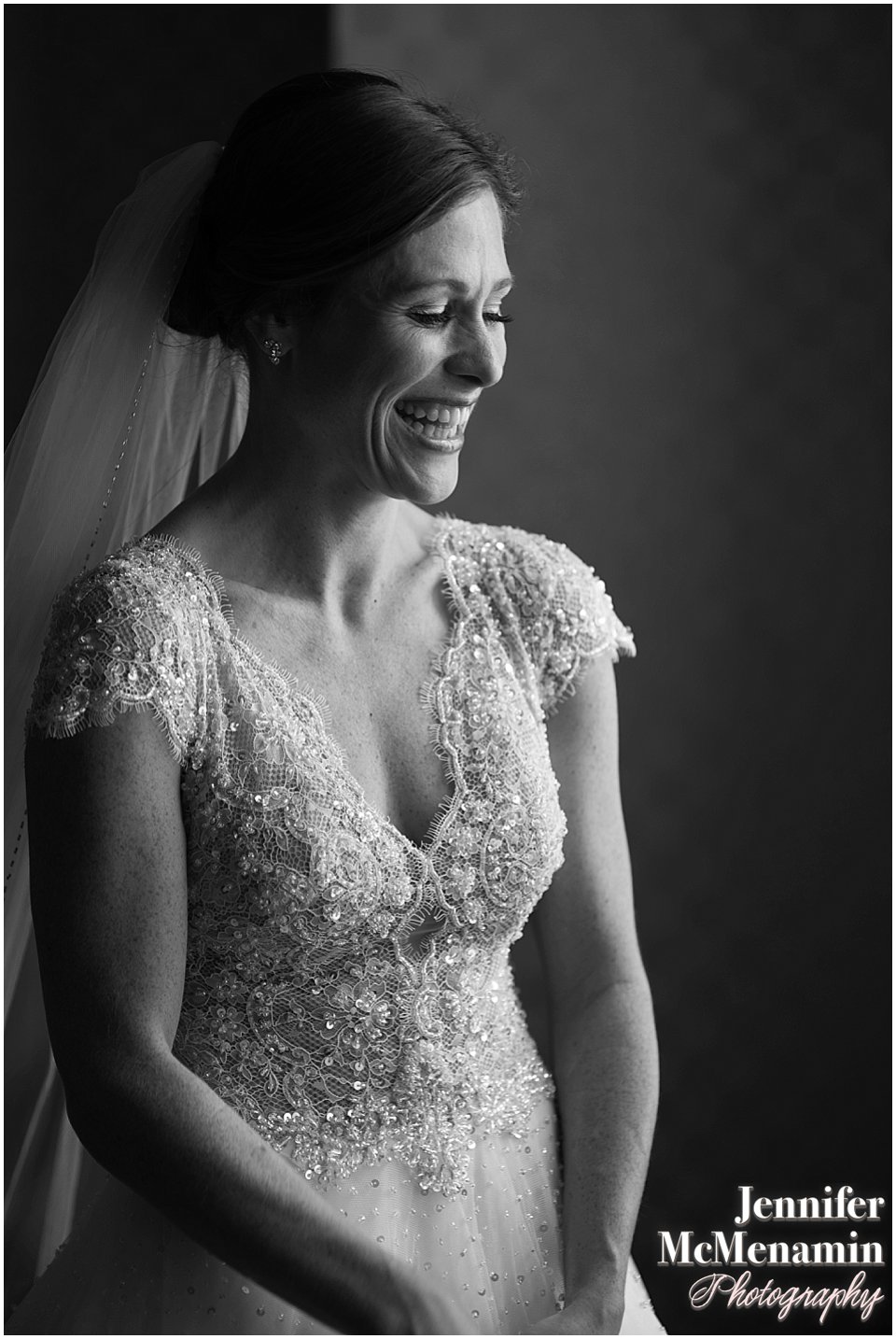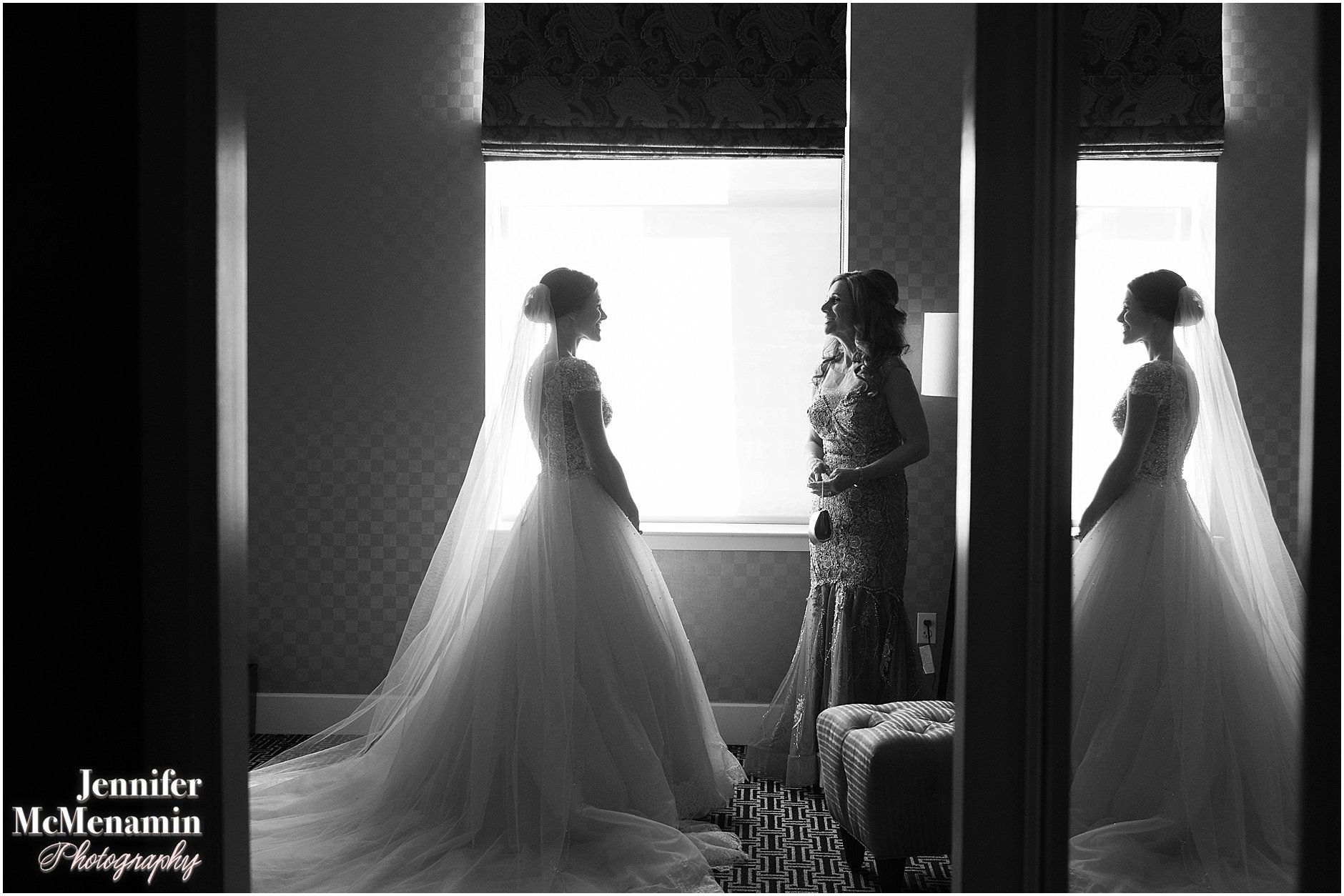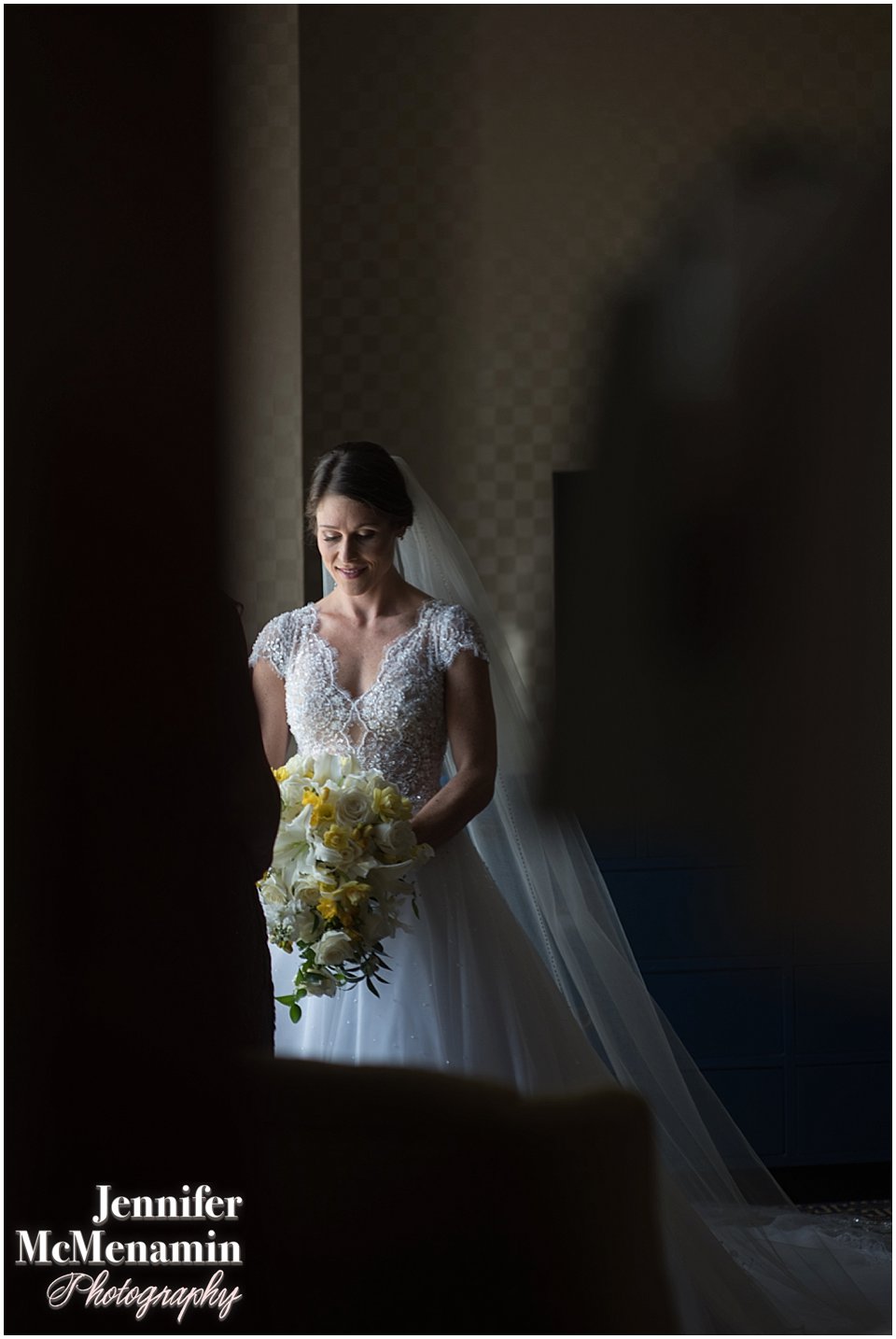 The bride, looking absolutely lovely.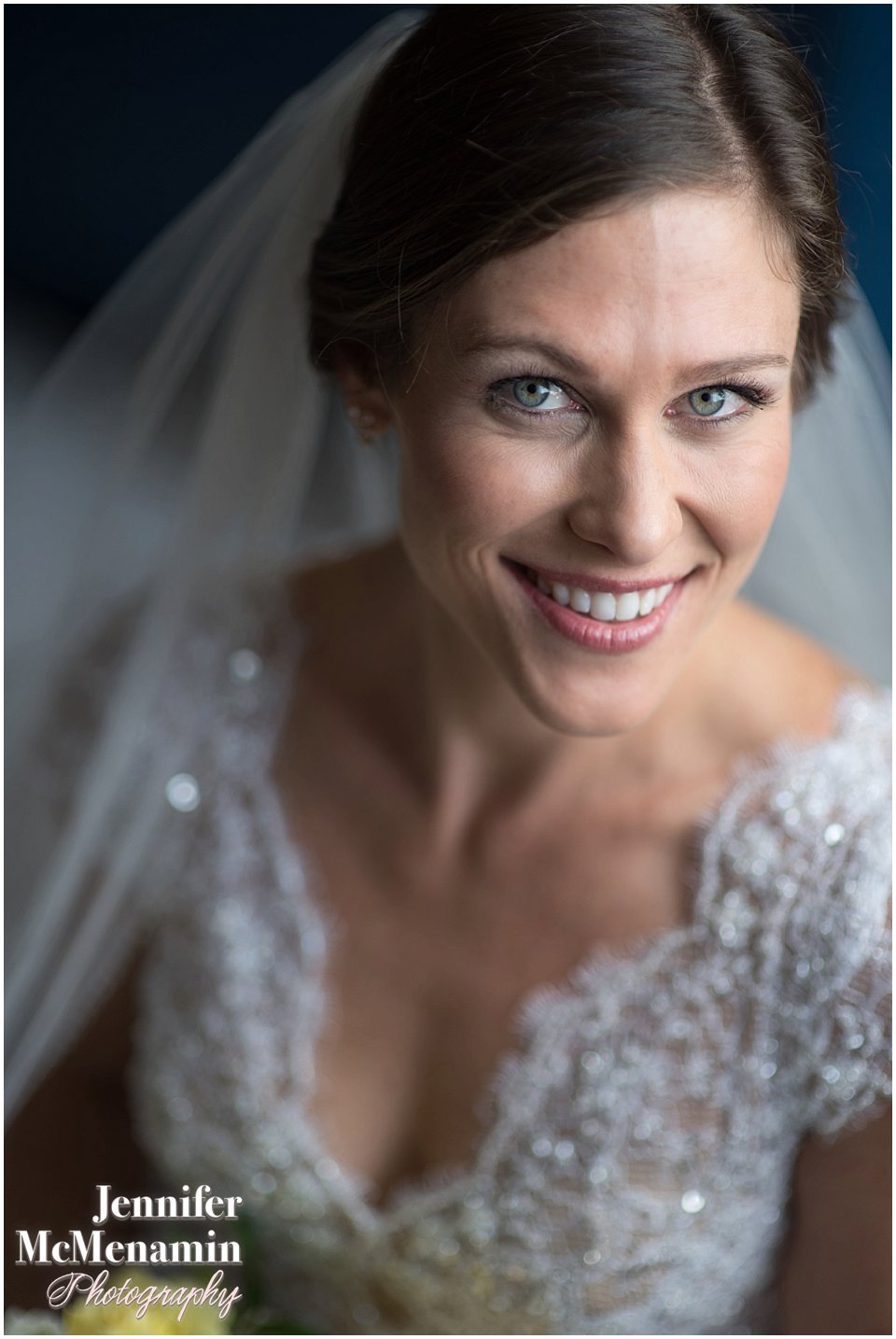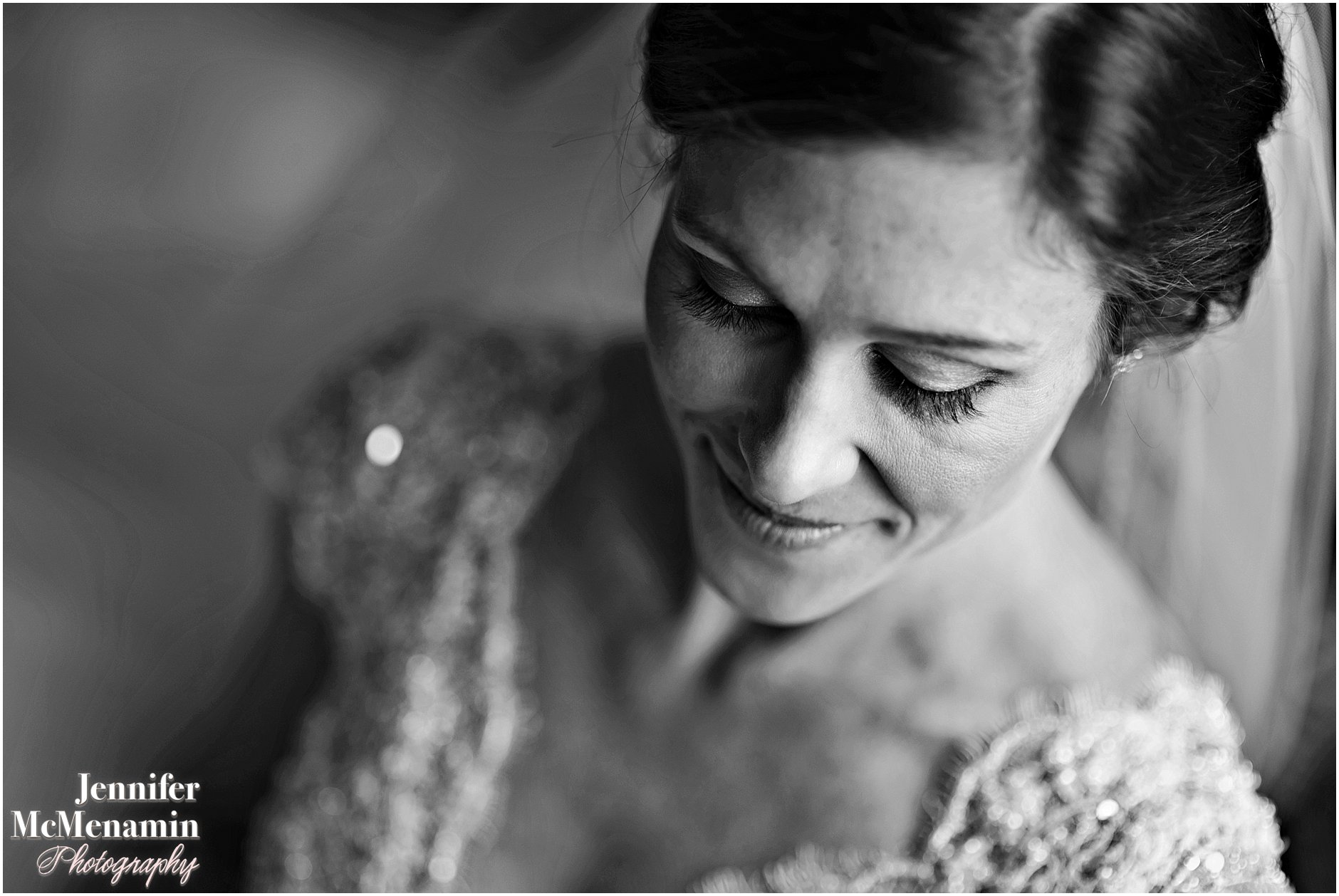 Diane's parents were so darling together. Here, Linda fixes the bow tie of her husband, Gary, before he sees his daughter for the first time on her wedding day.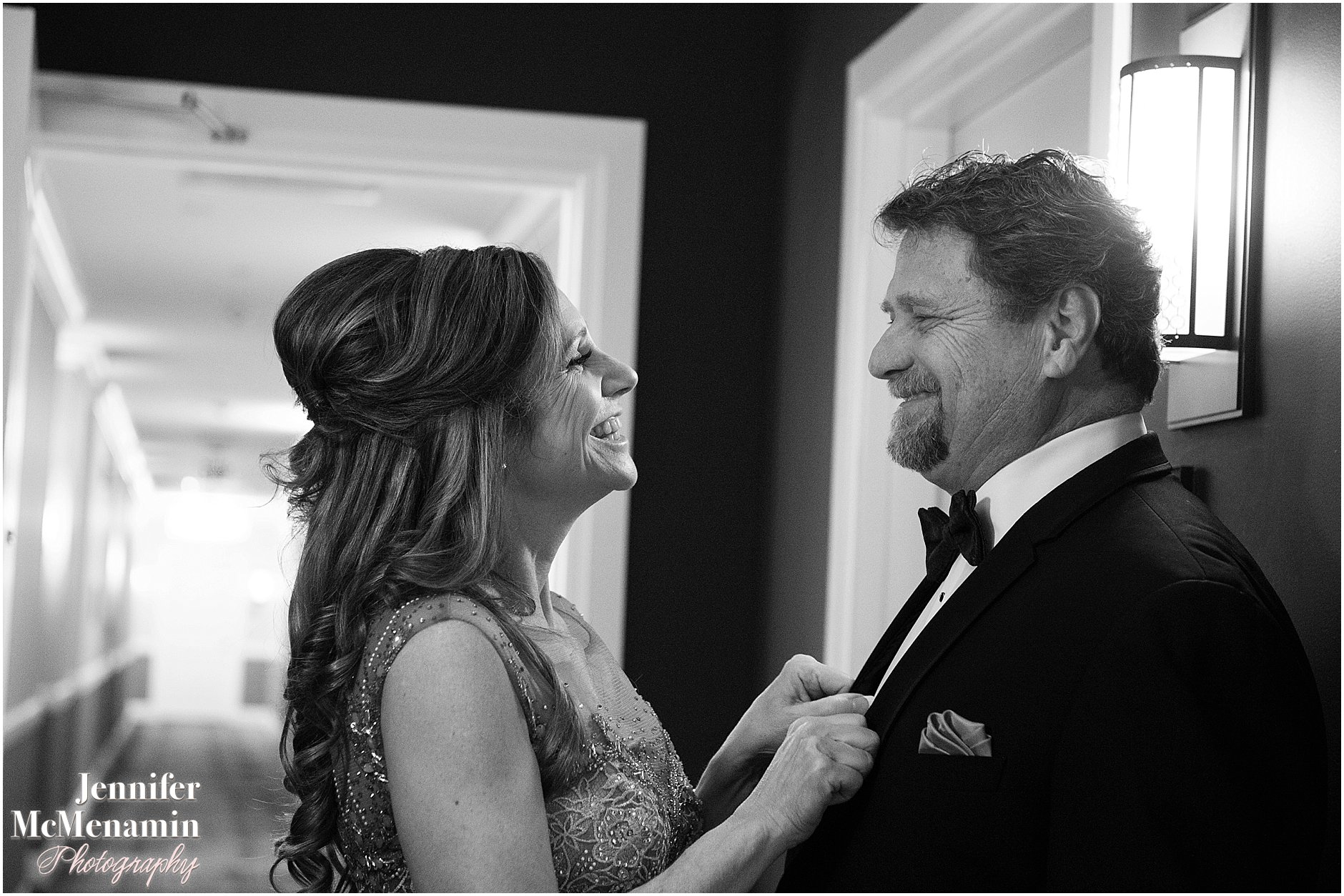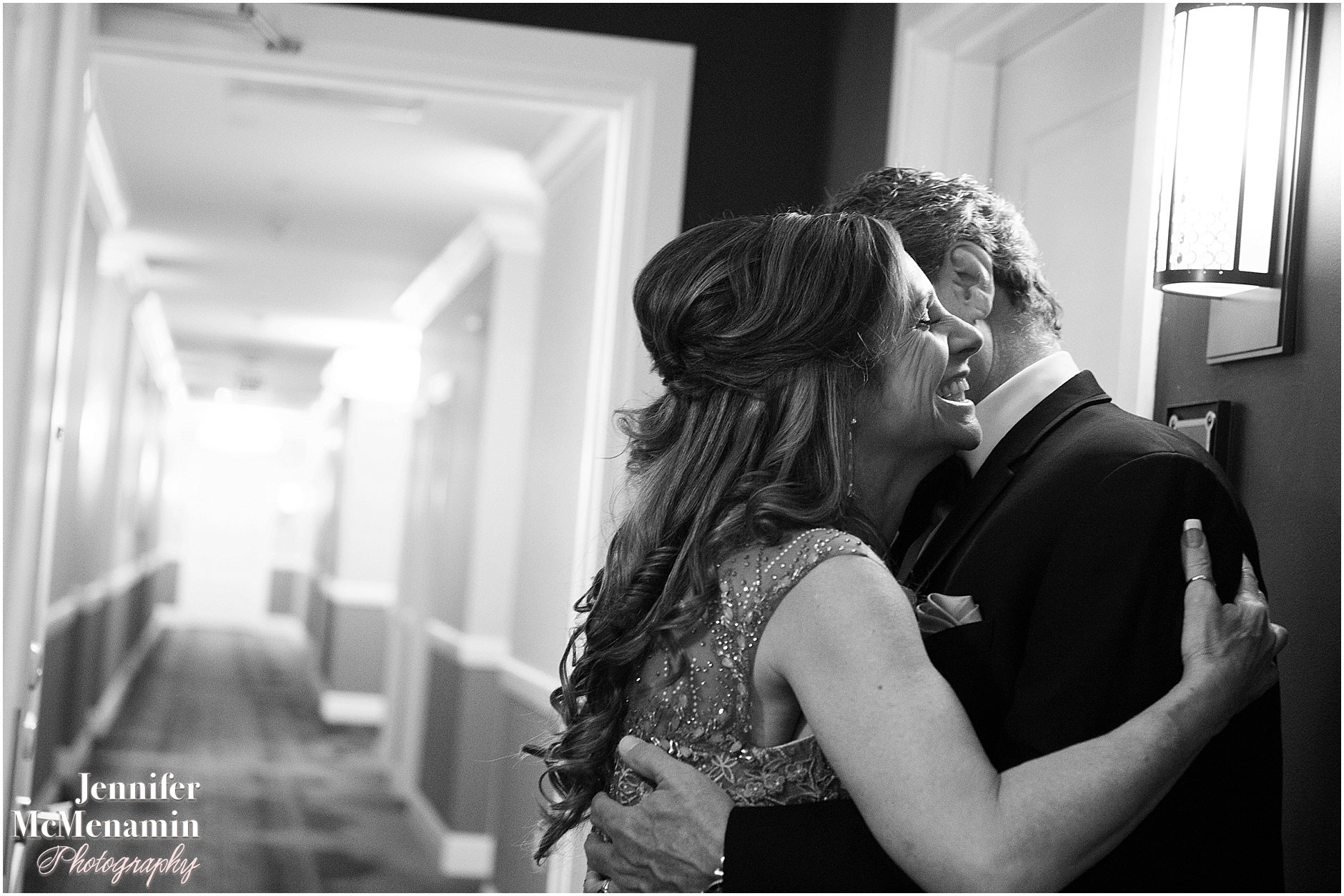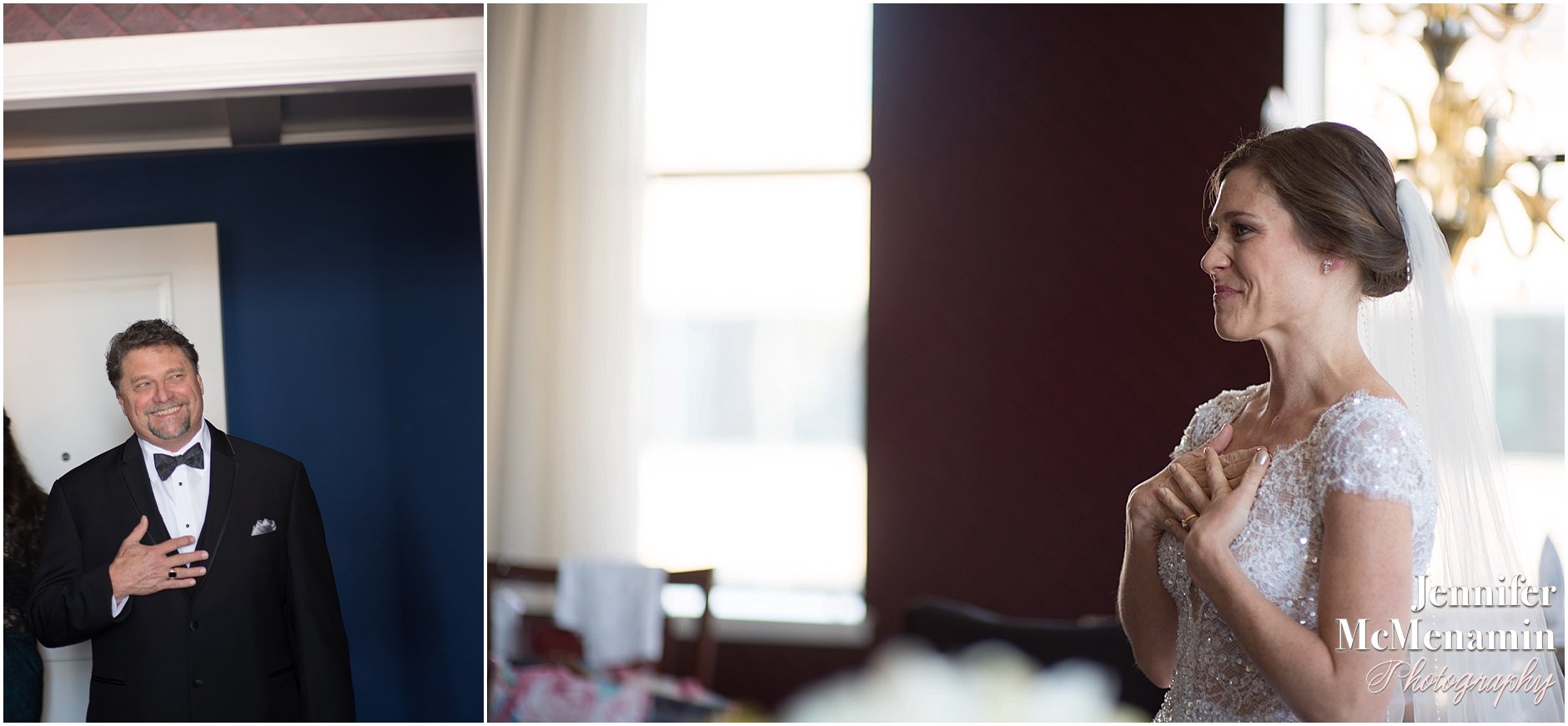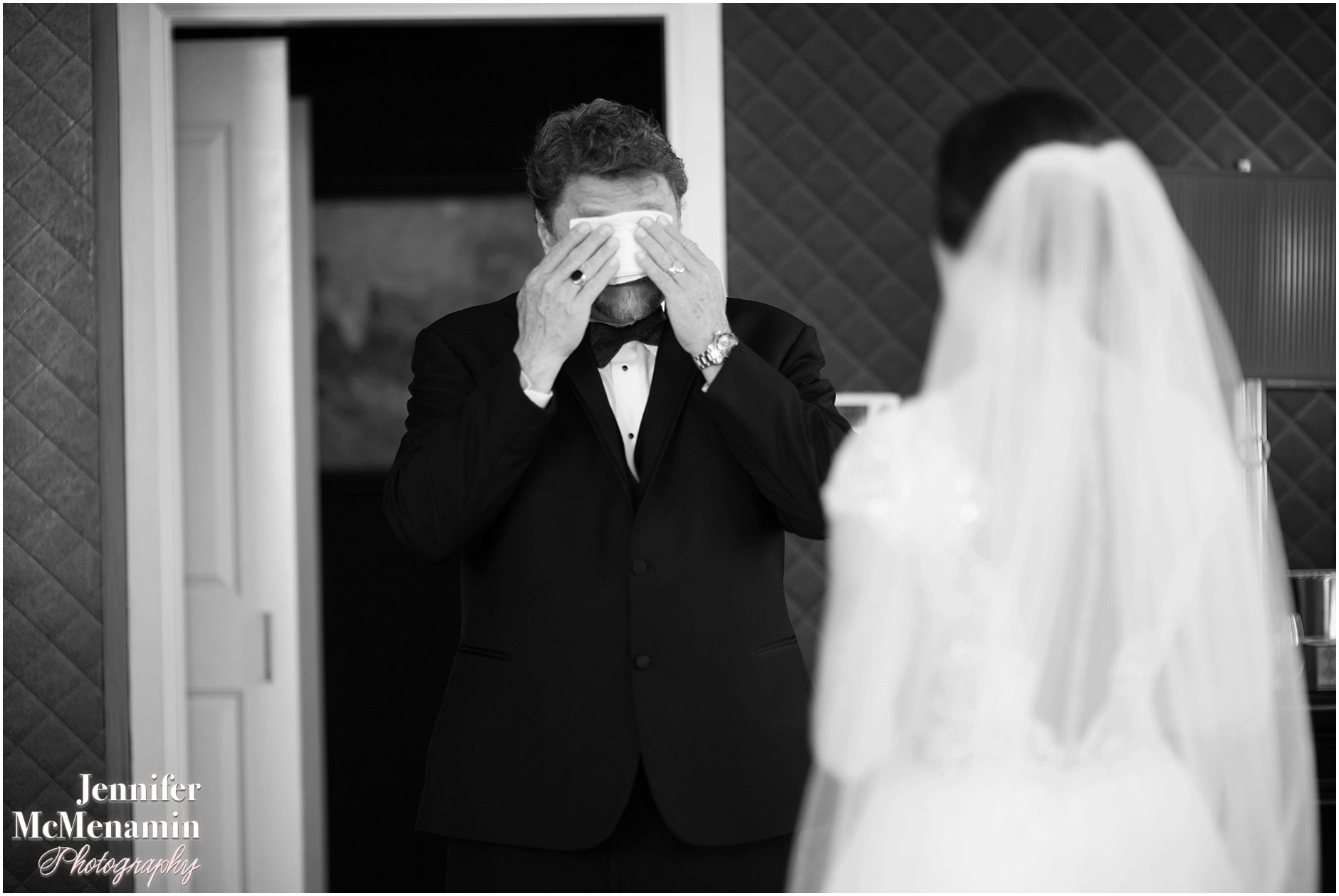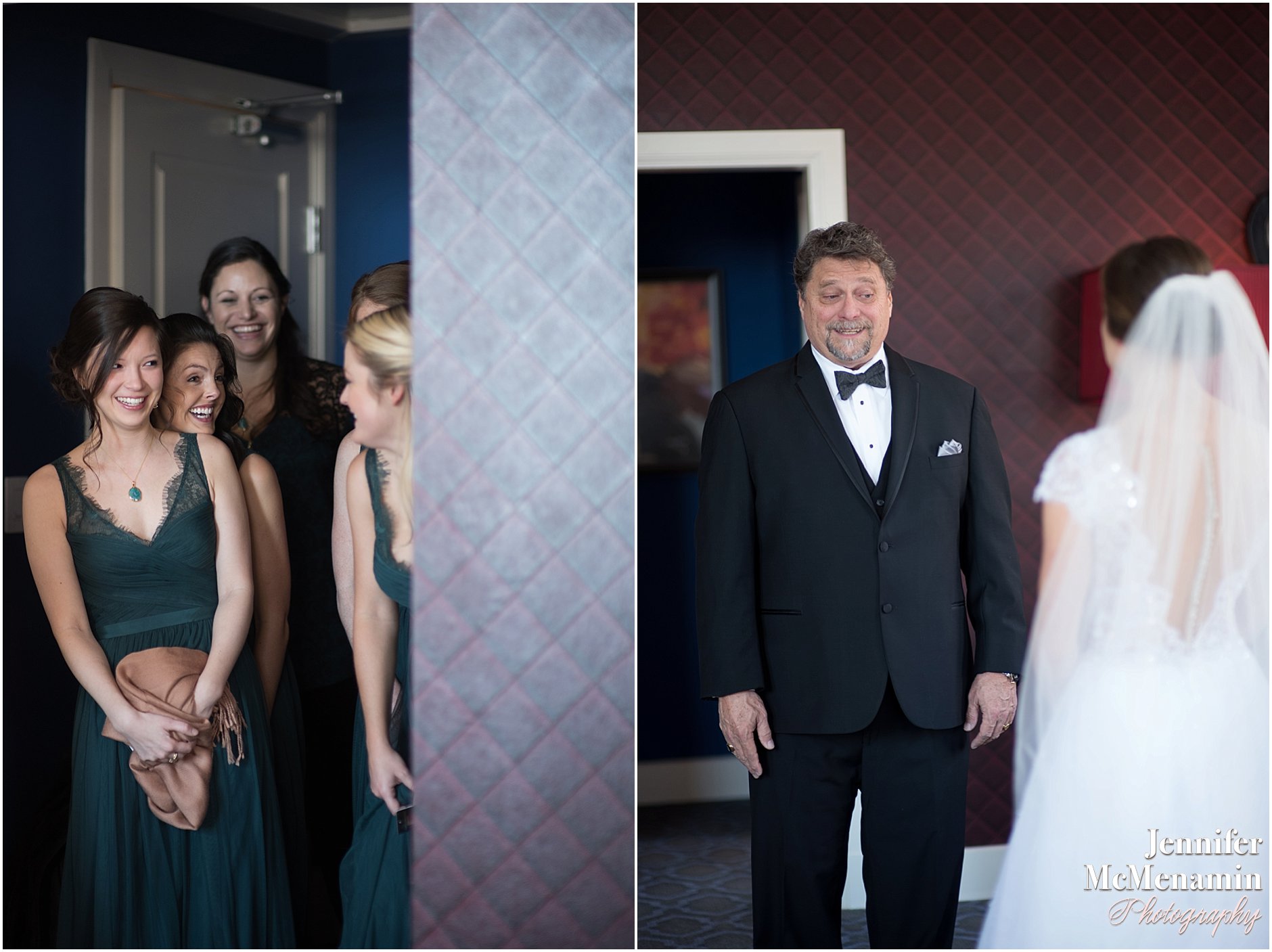 I loved catching this moment of this very serious chess match going on between the flower girl and a groomsman.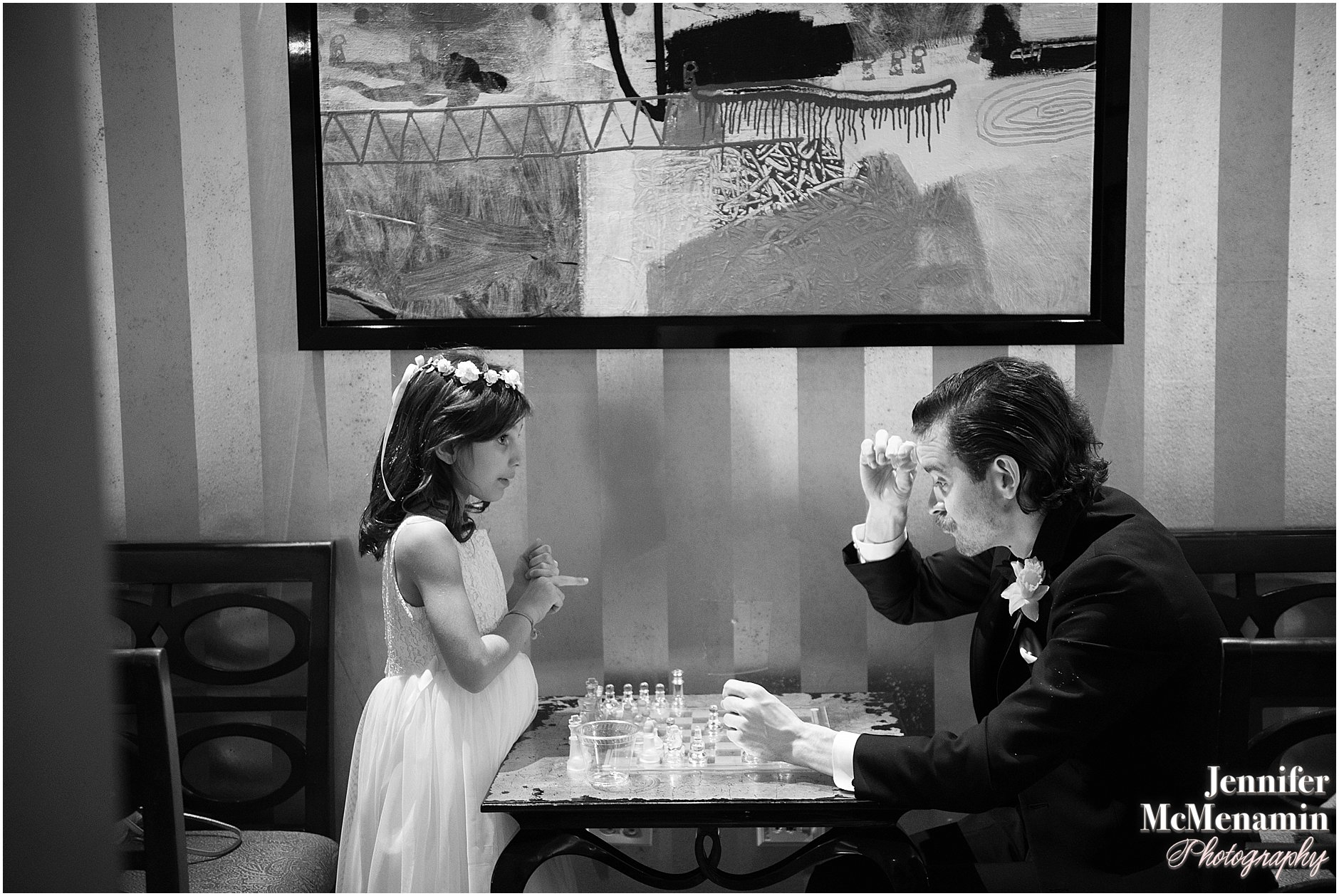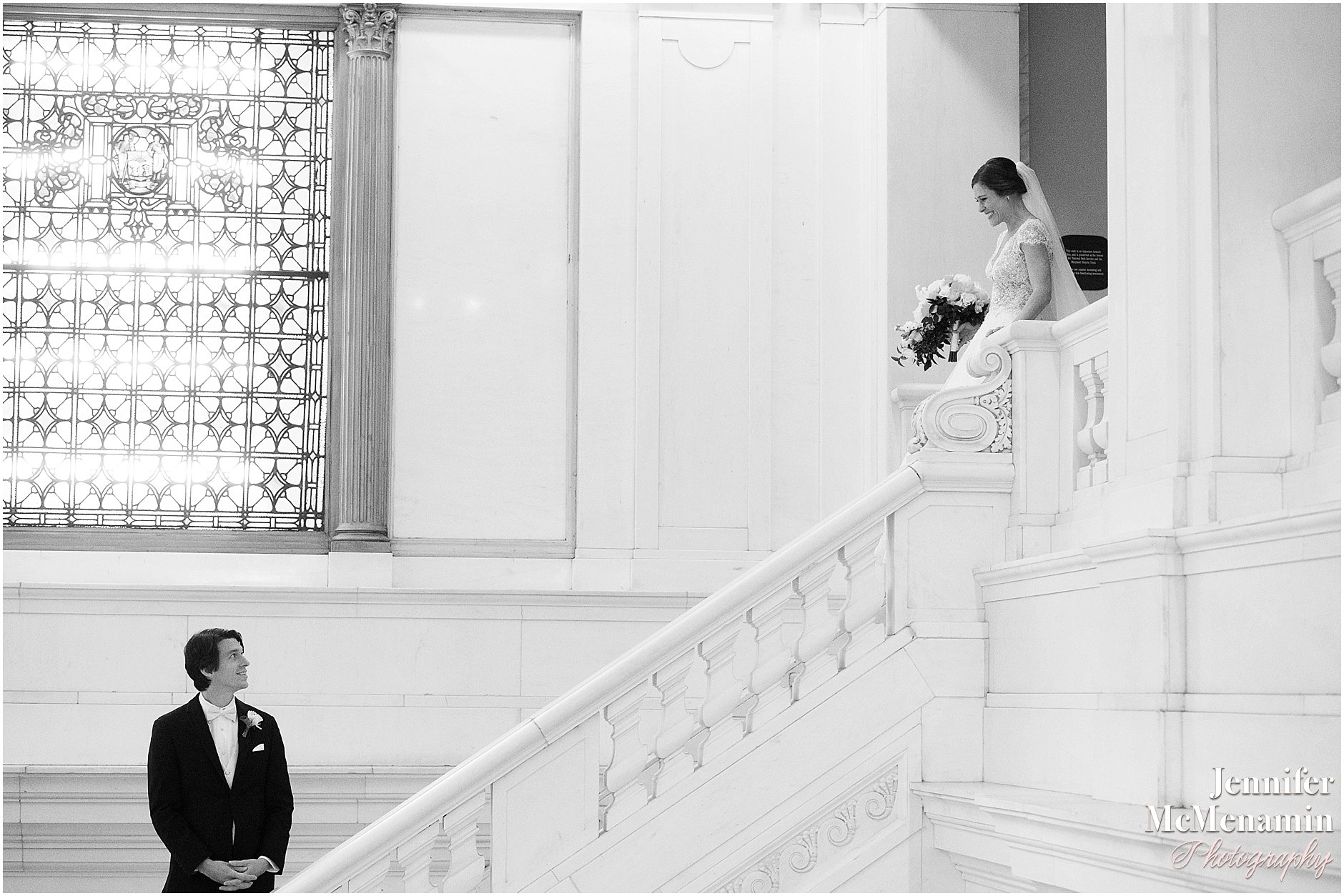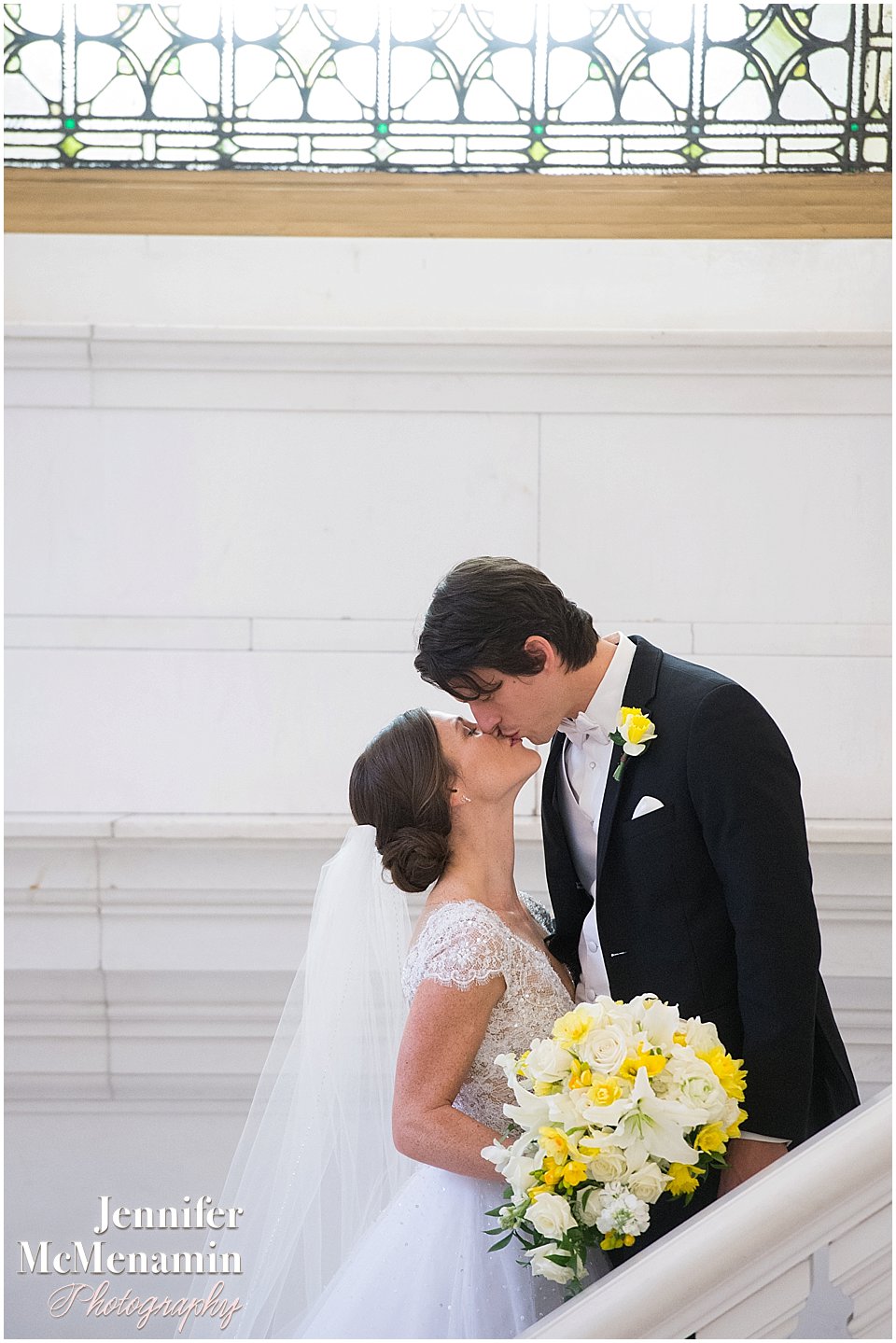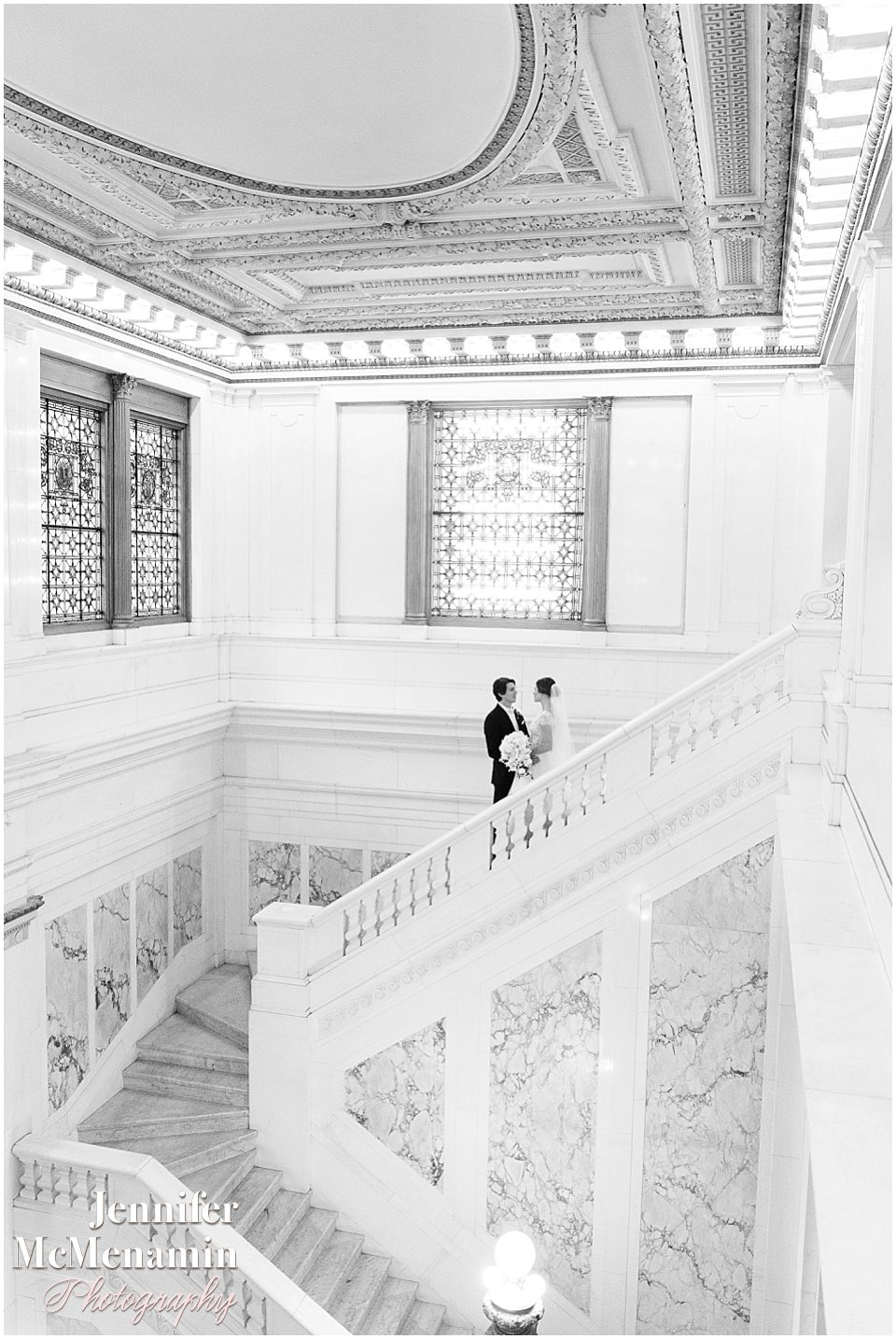 Diane's sister and friends spy on the couple as they see each other for the first time that day. So sweet!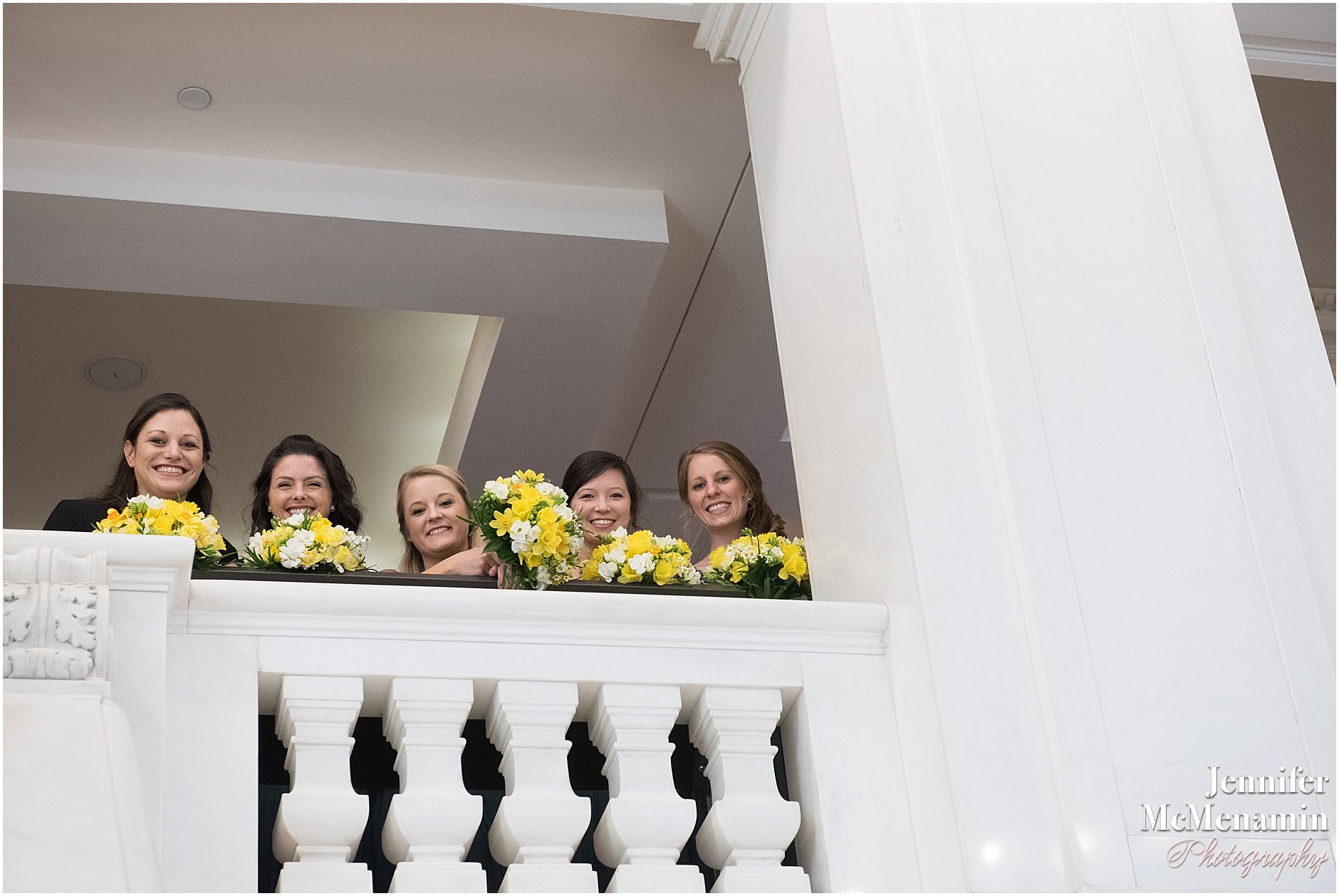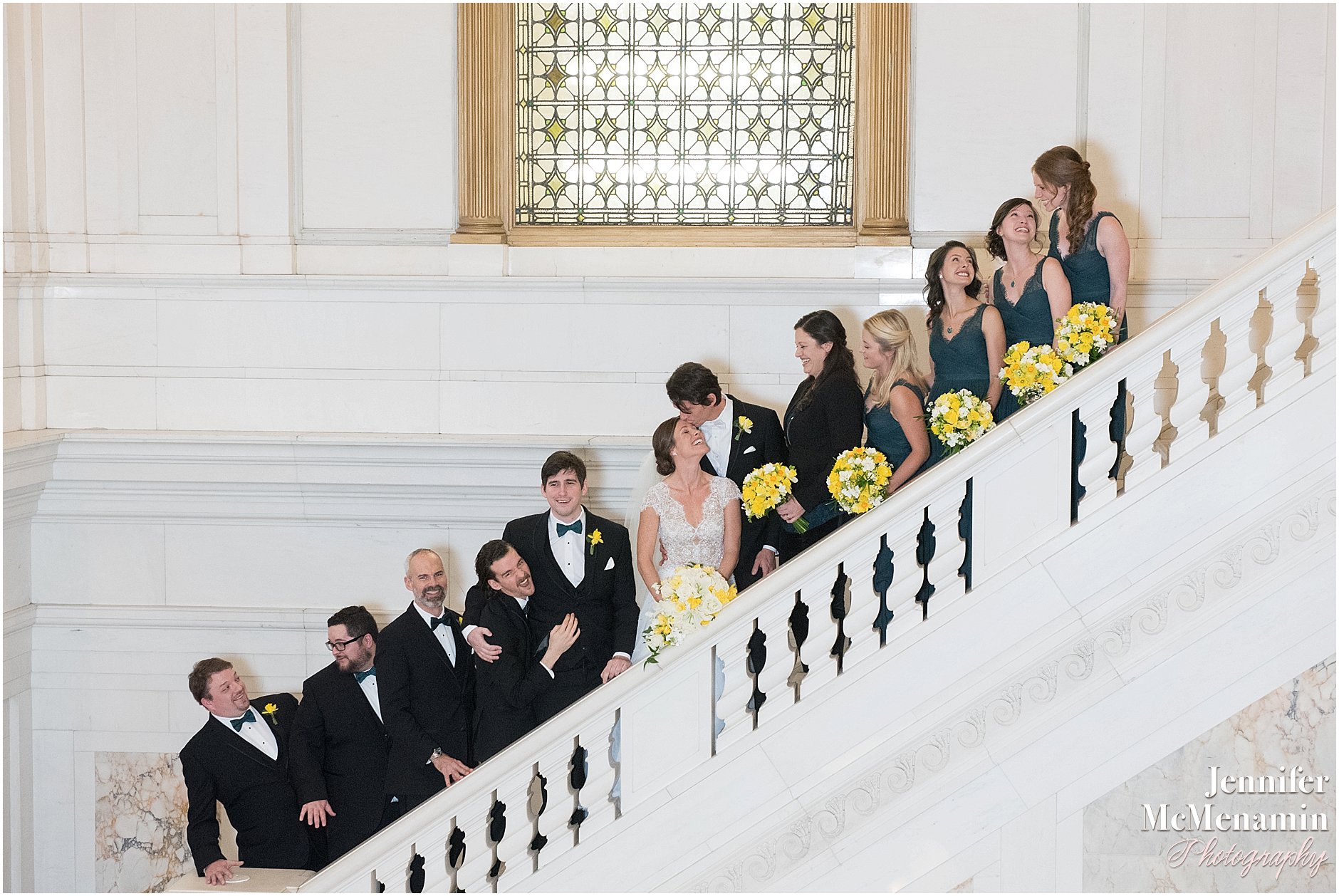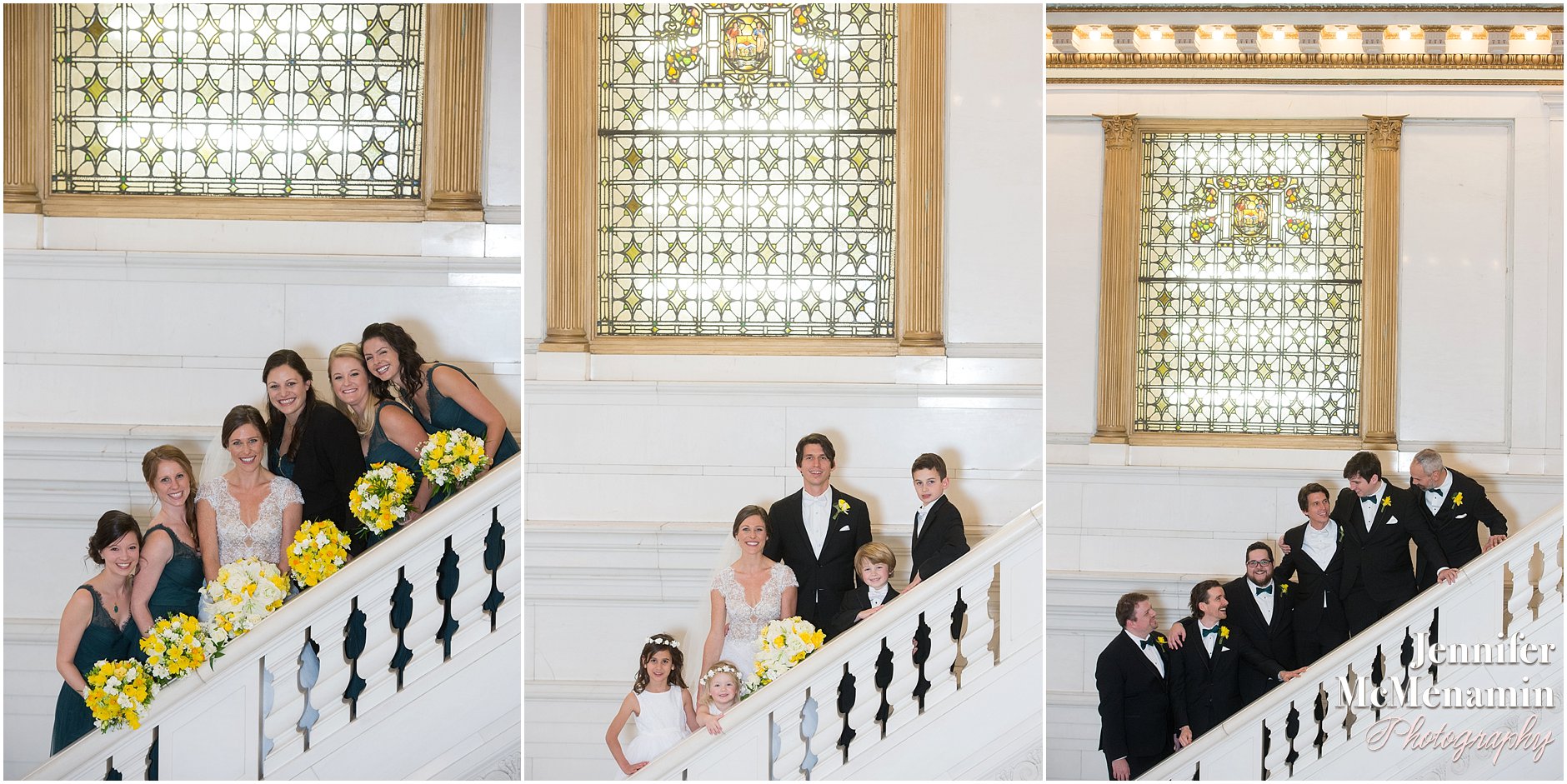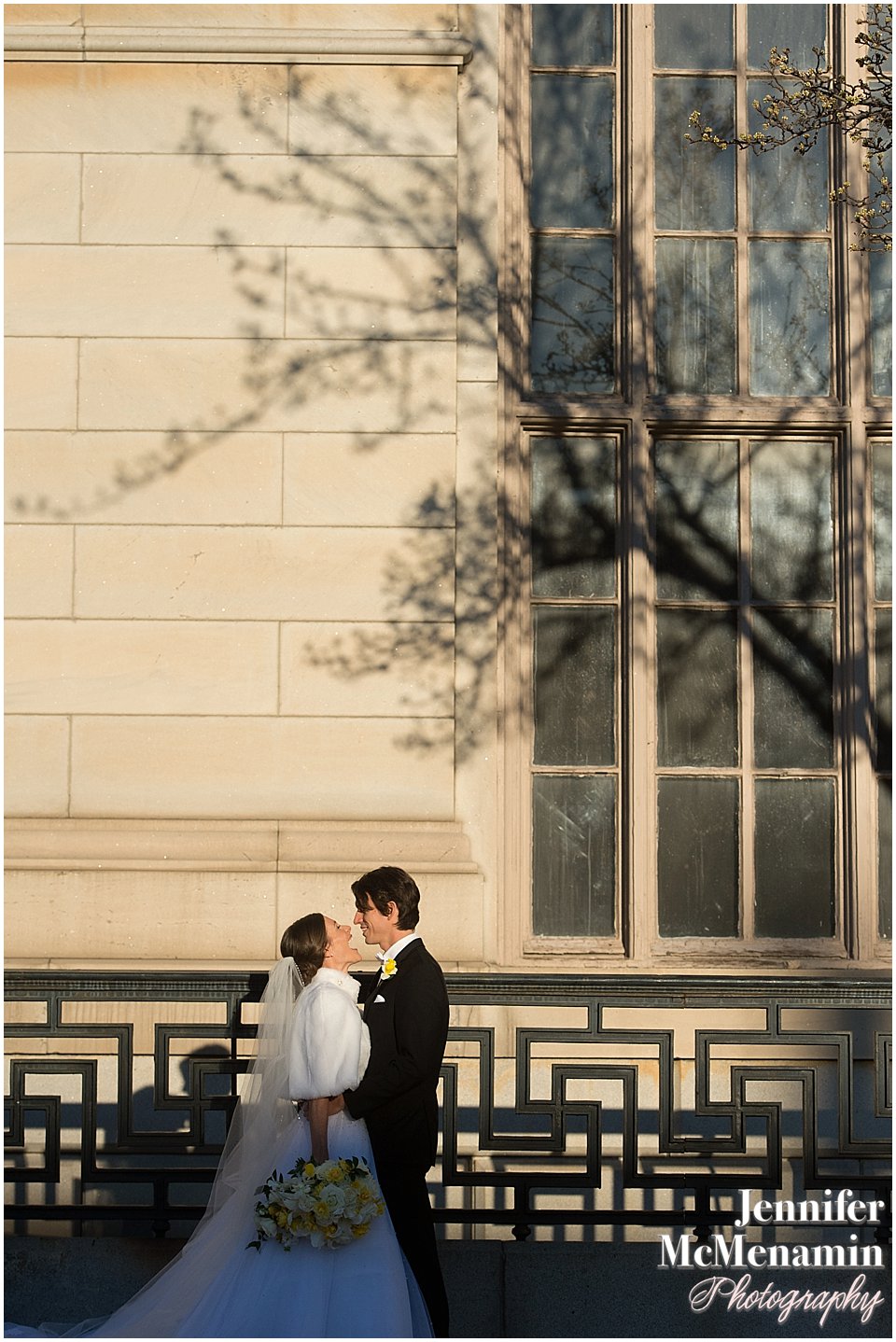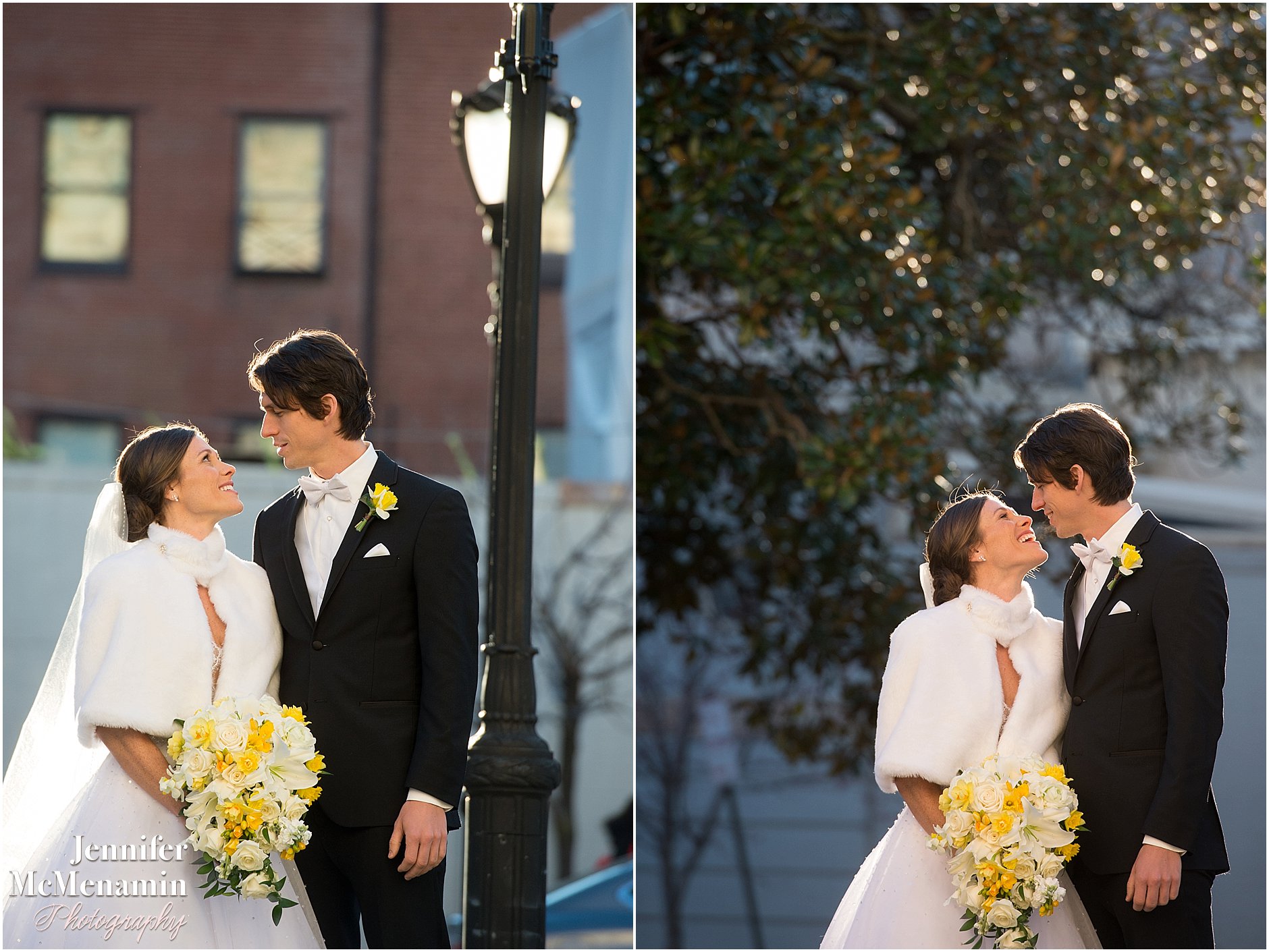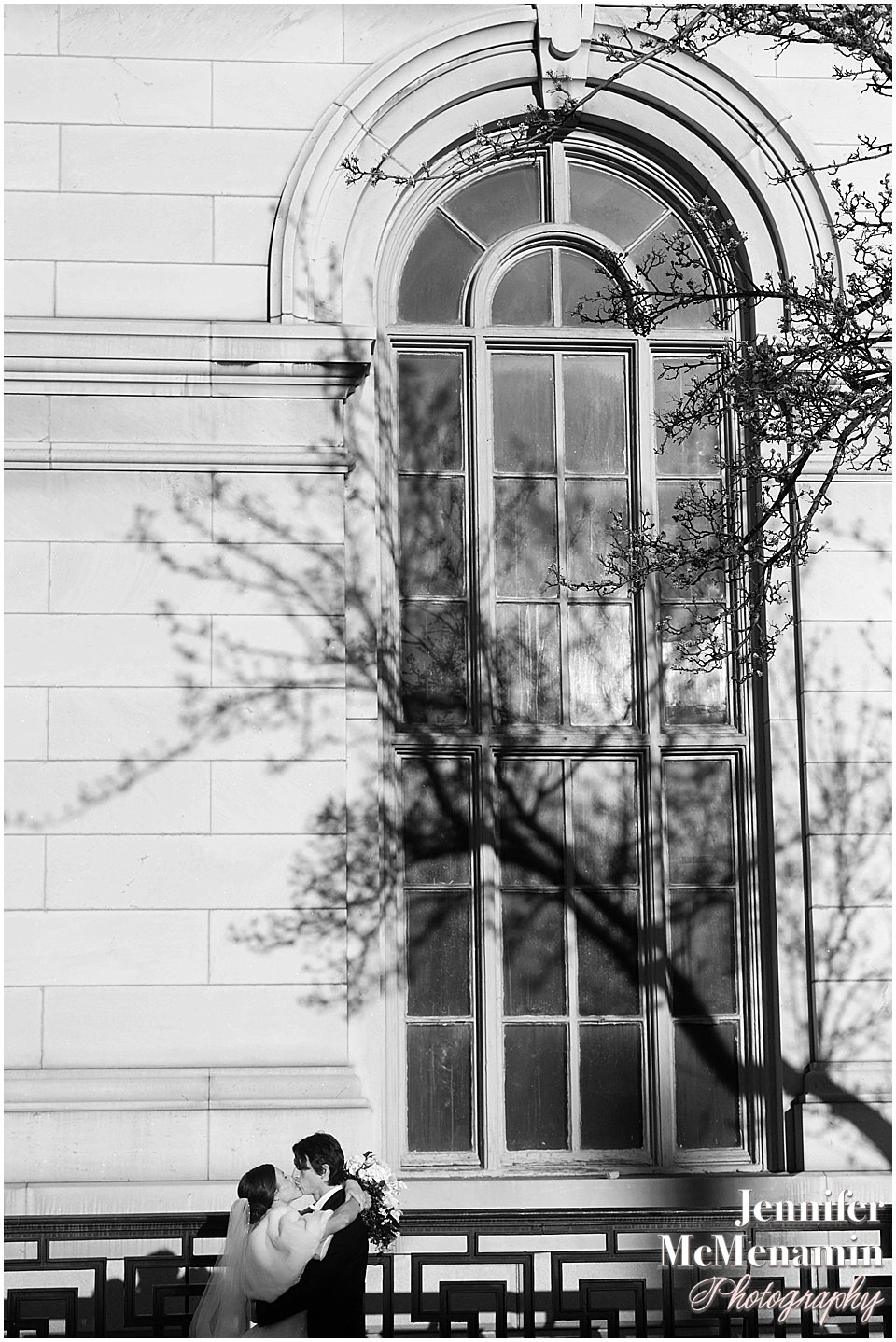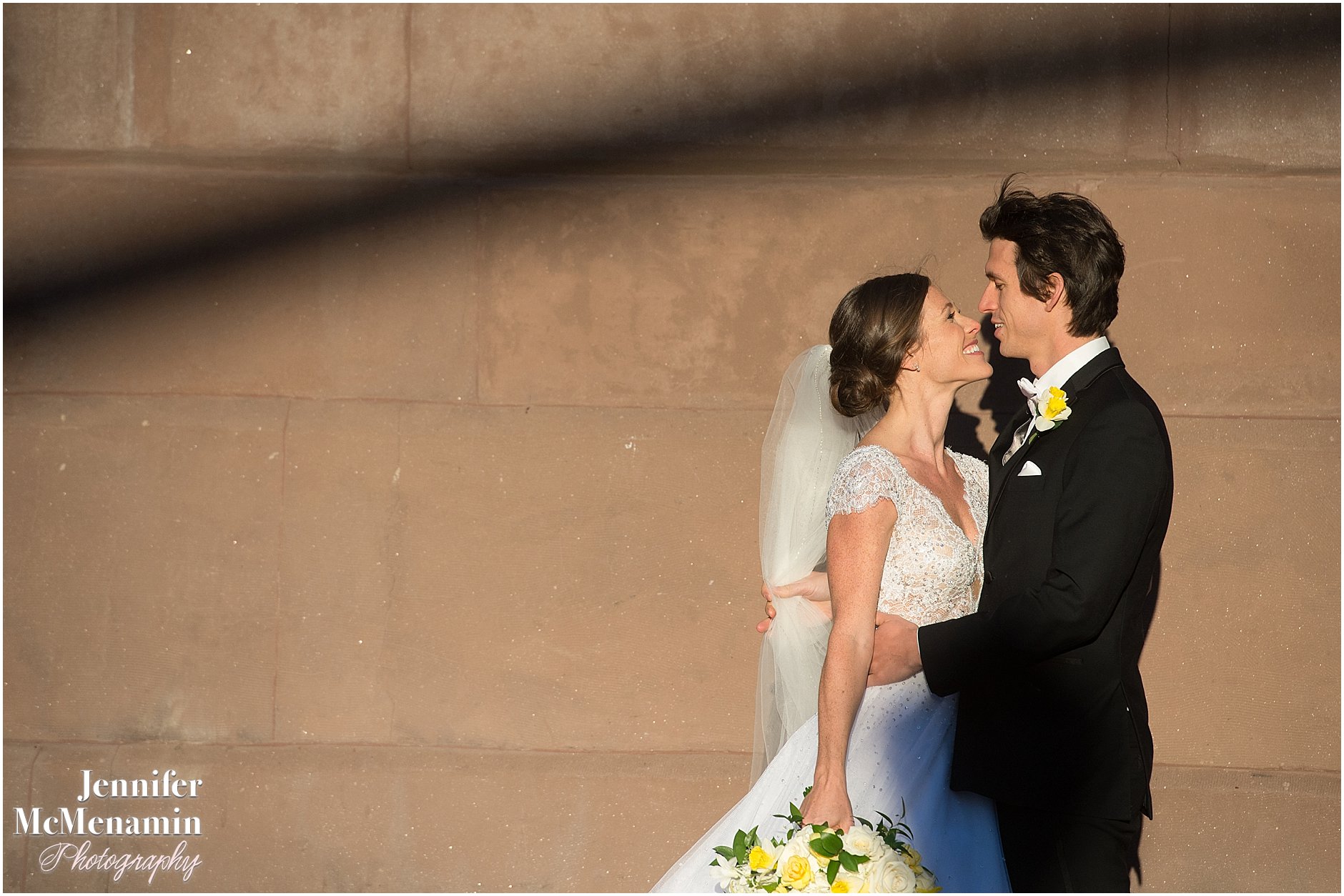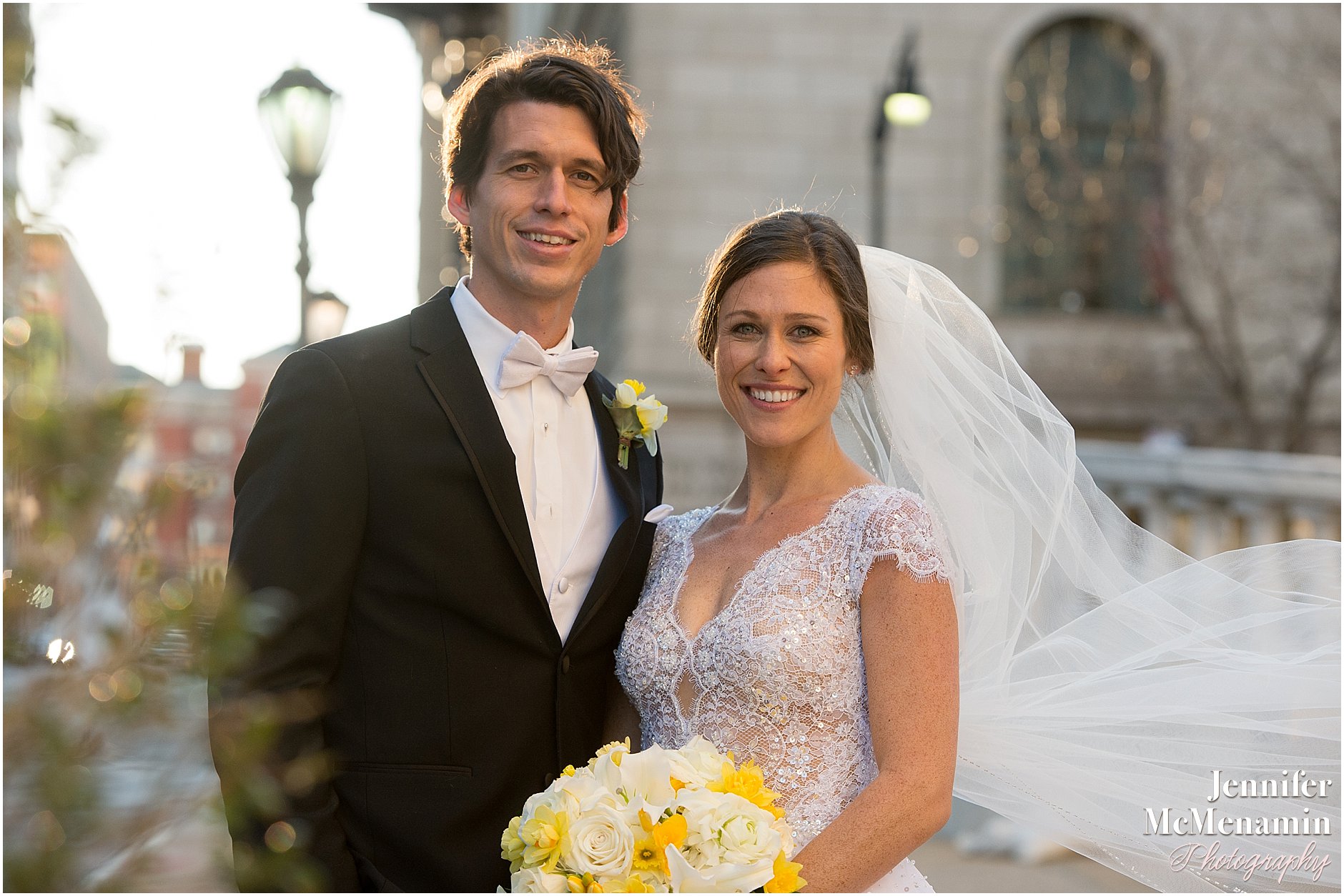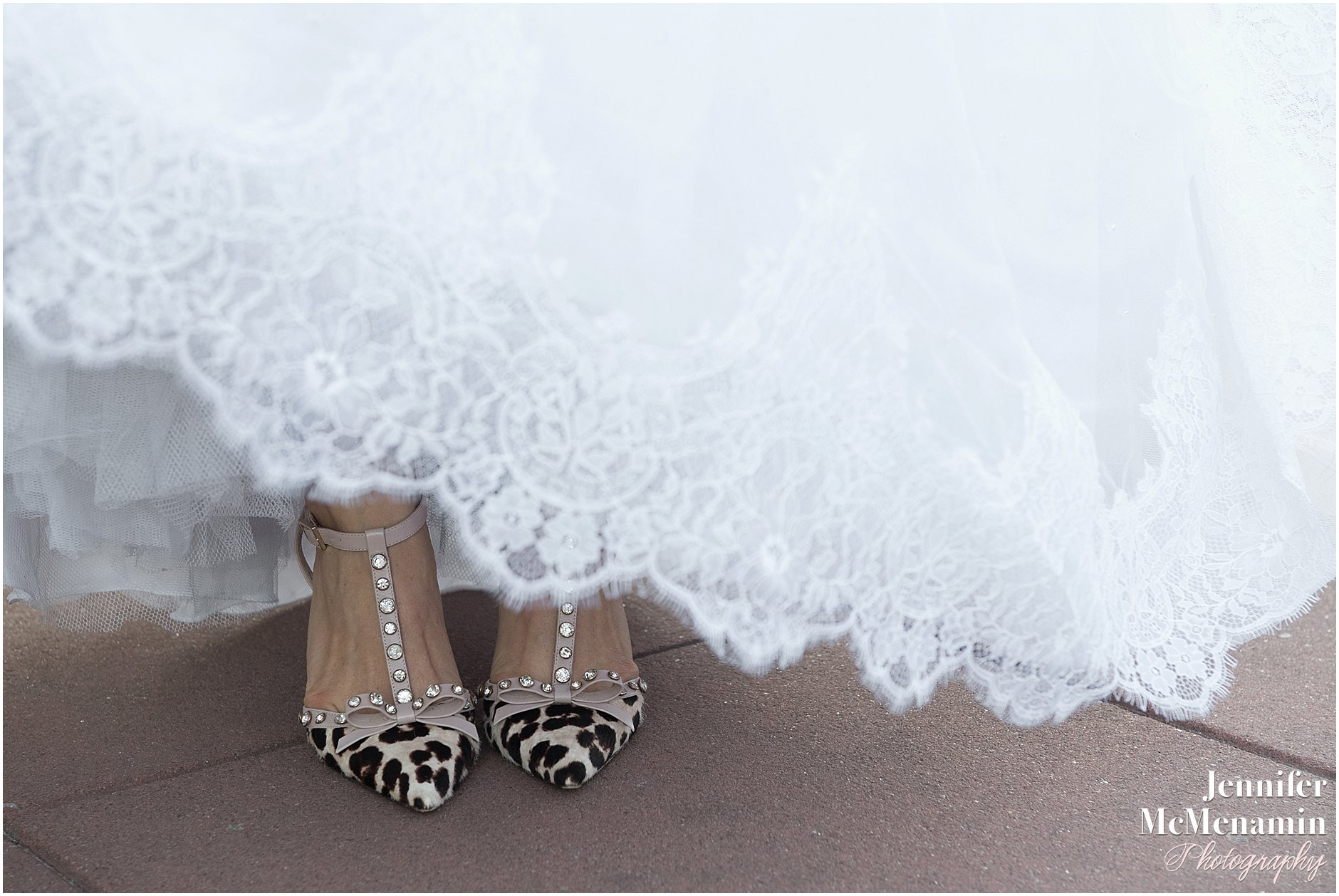 After a few wedding party and family photos, it was, at last, time to get married!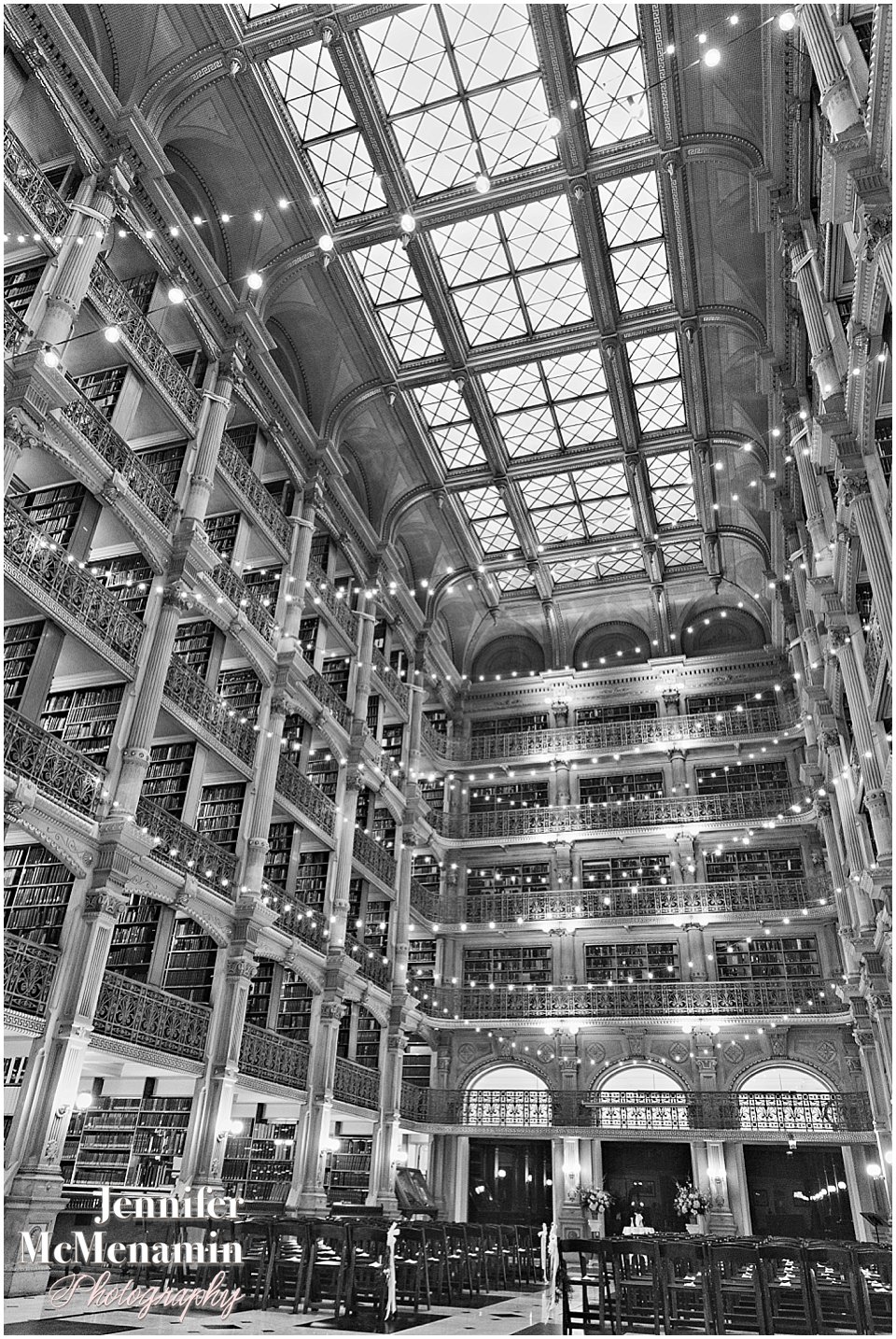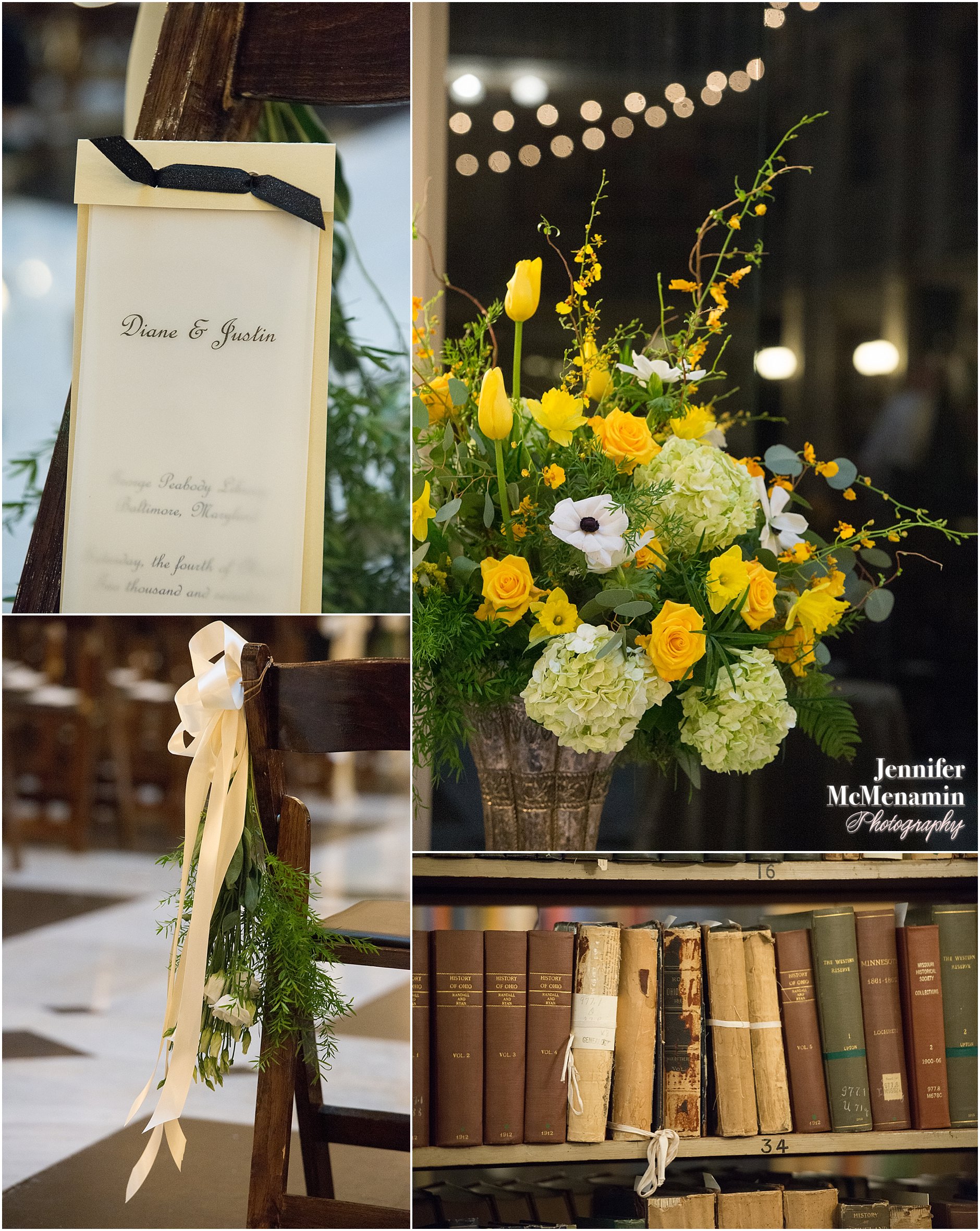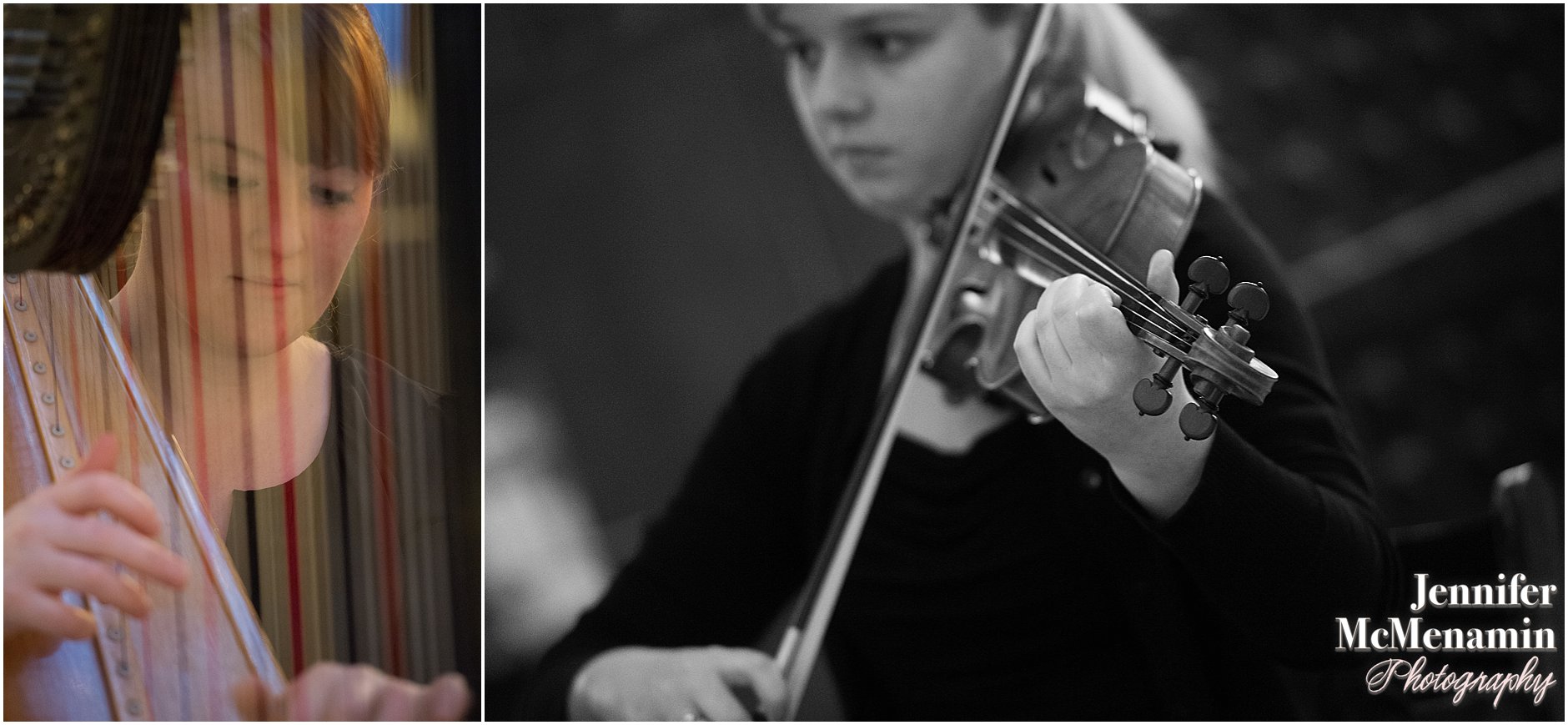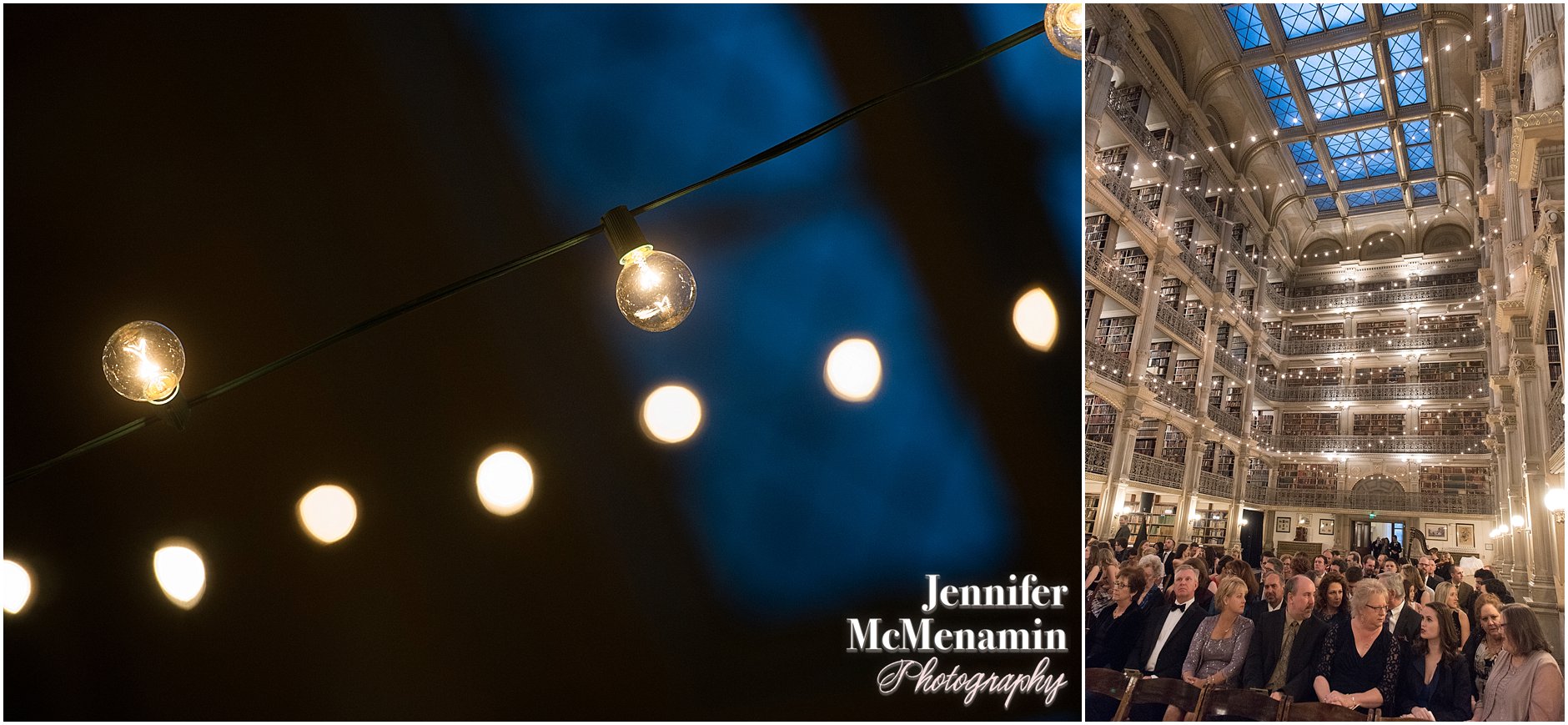 What's better than a game of Rock, Paper, Scissors to pass the time before a wedding?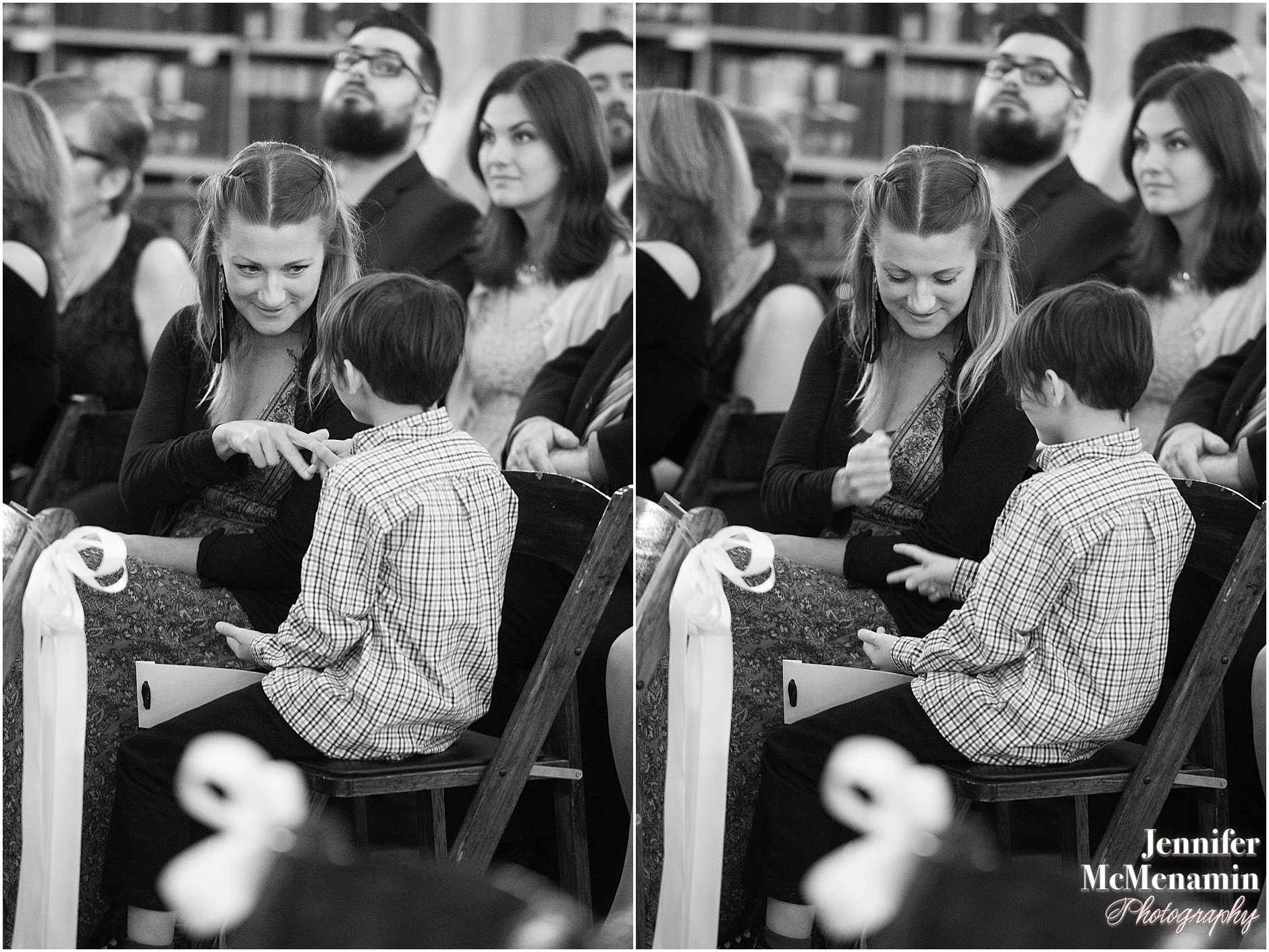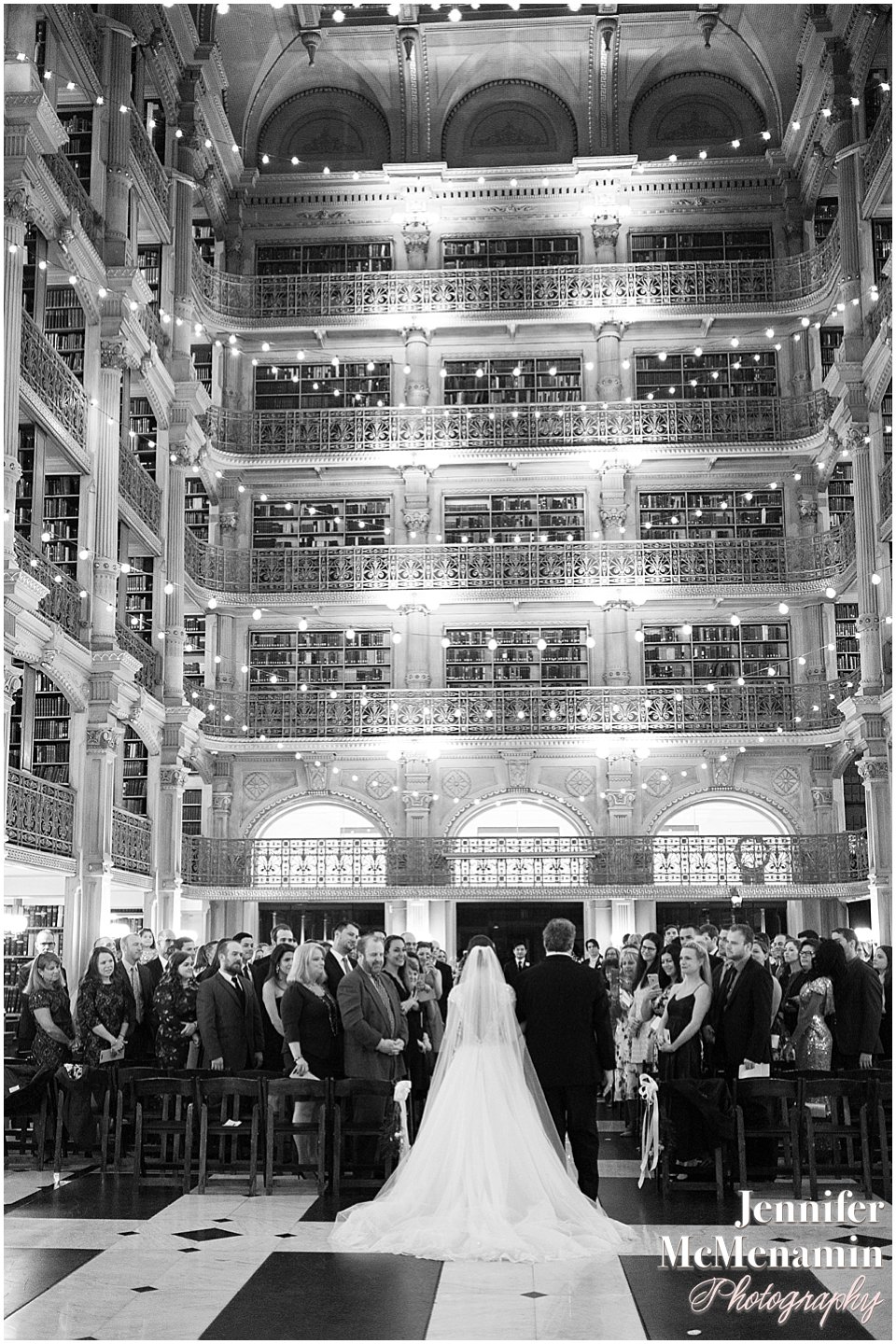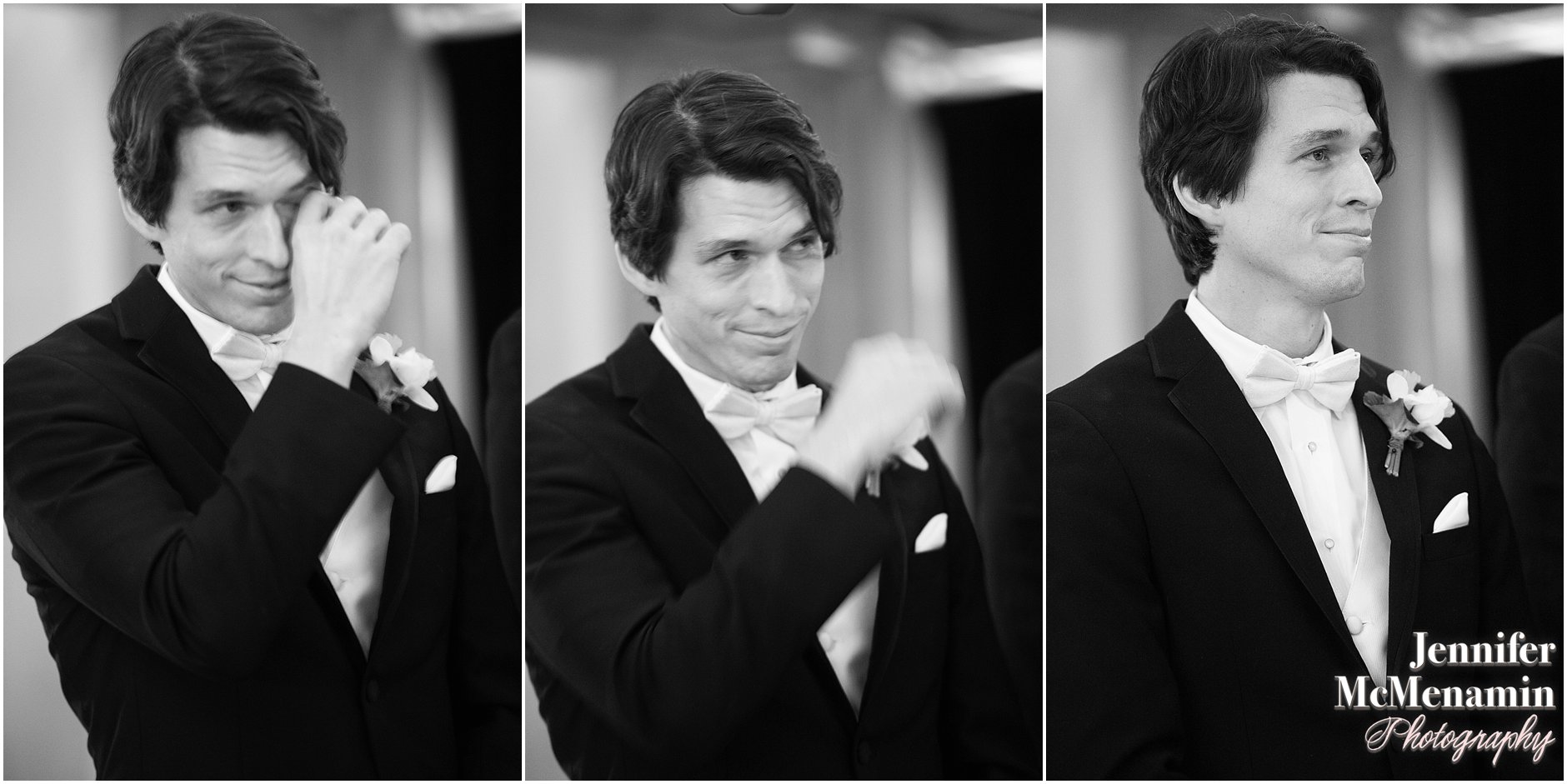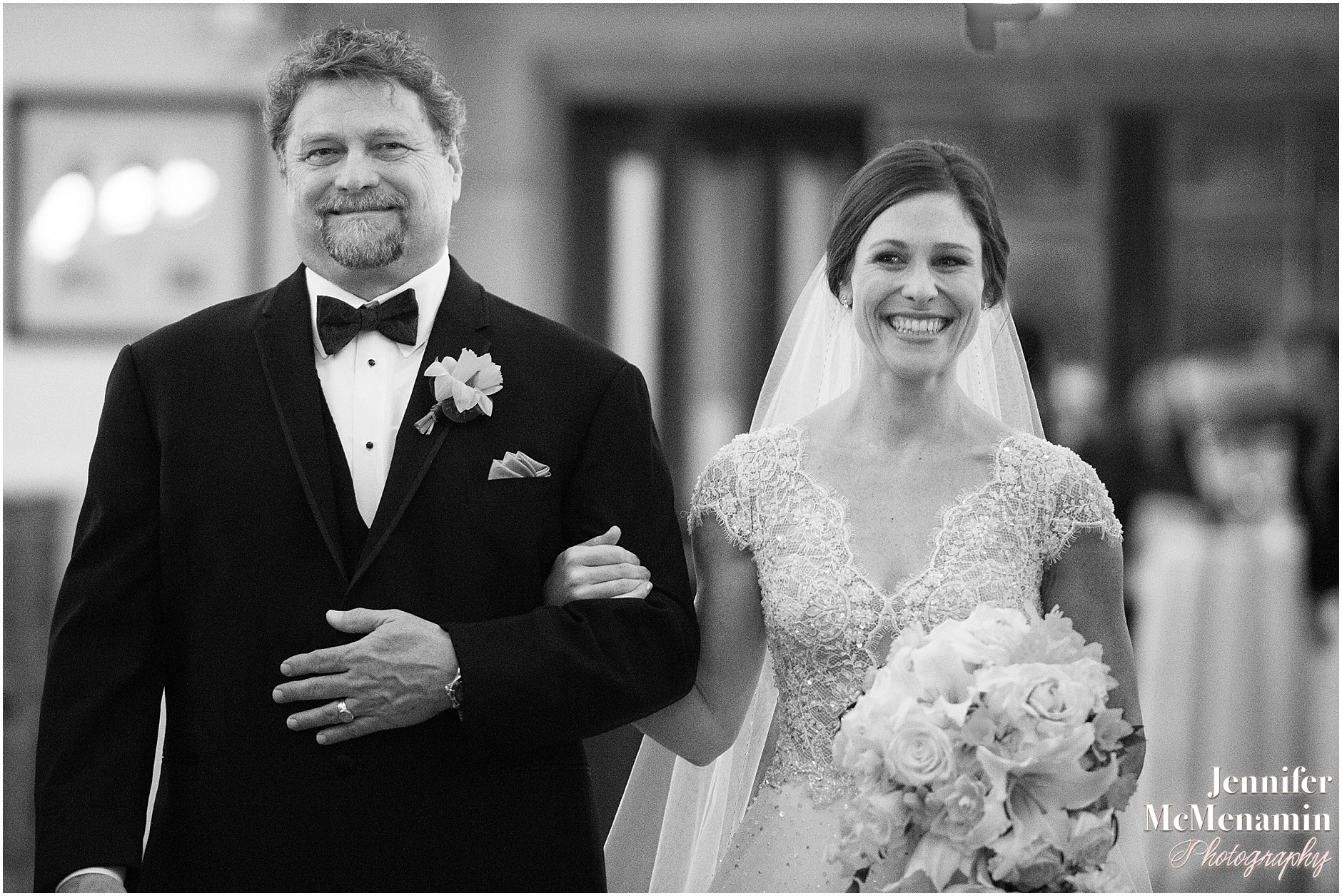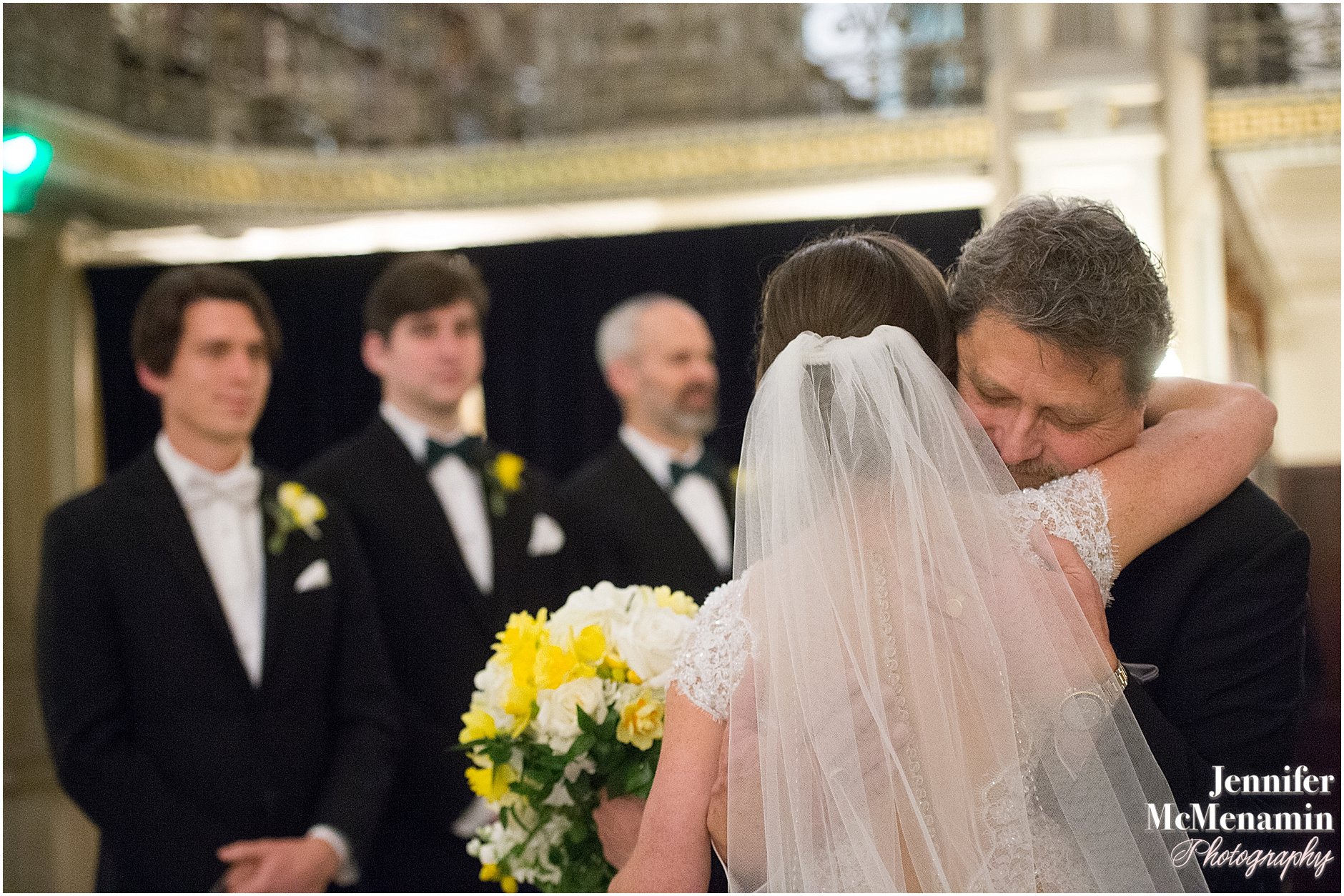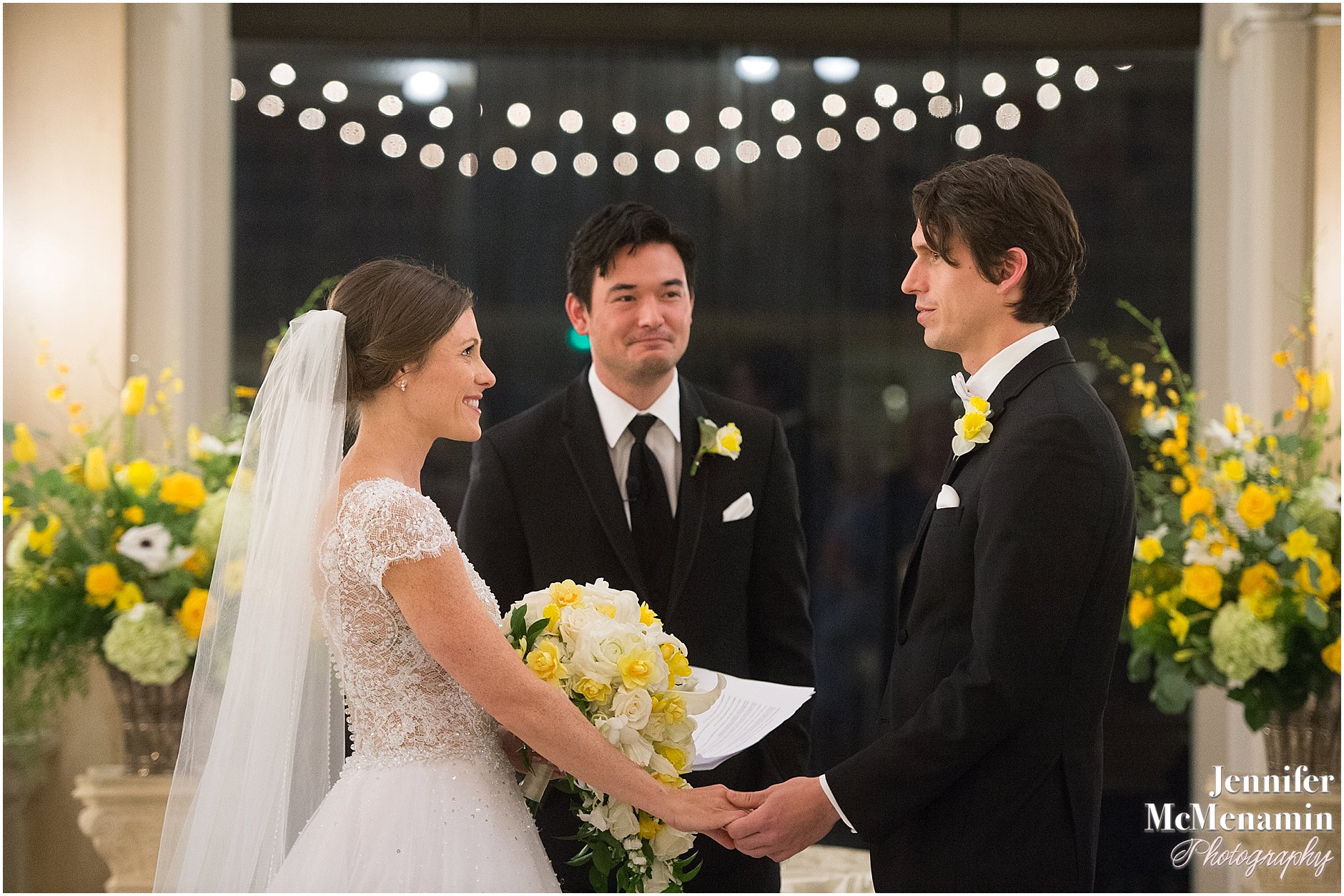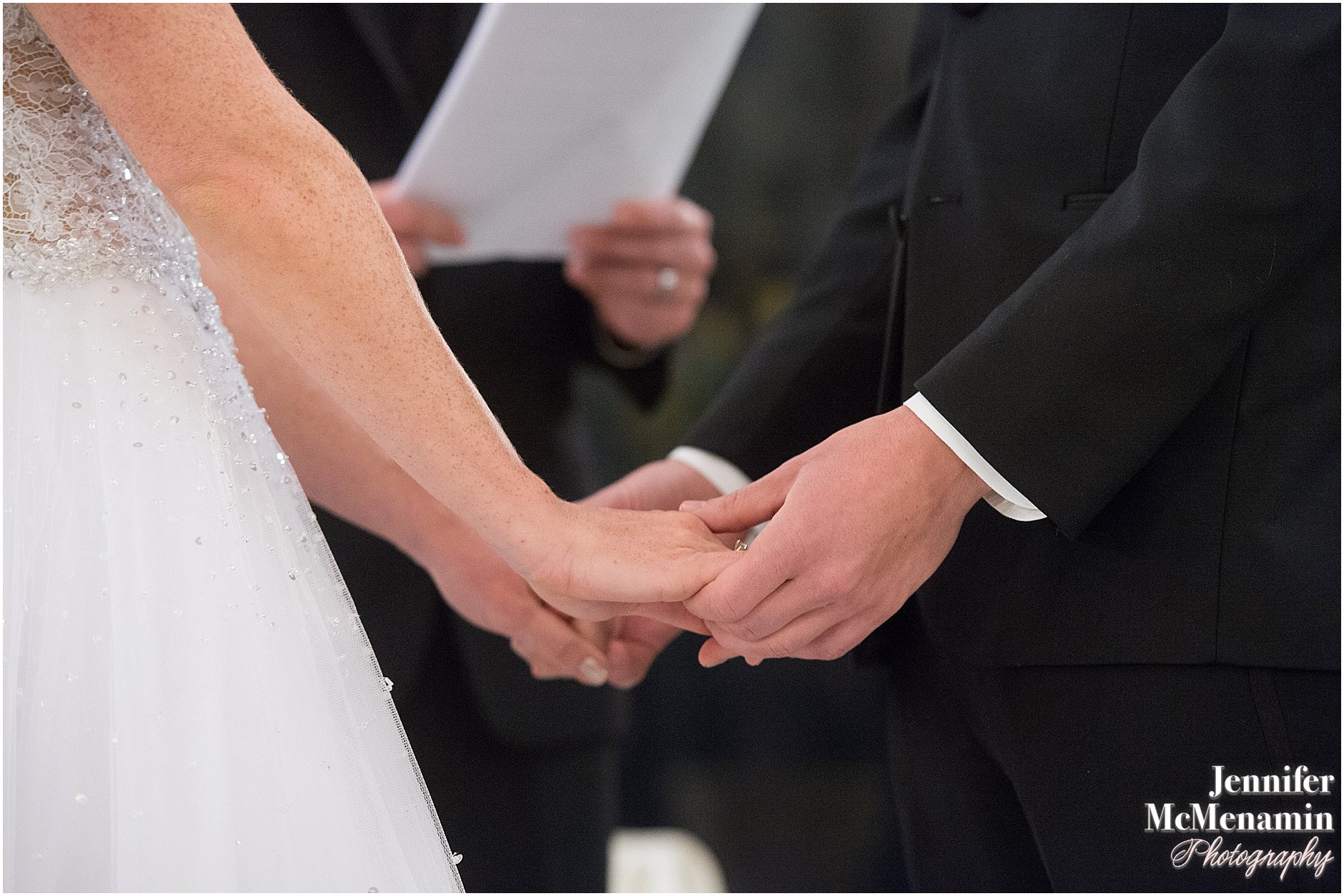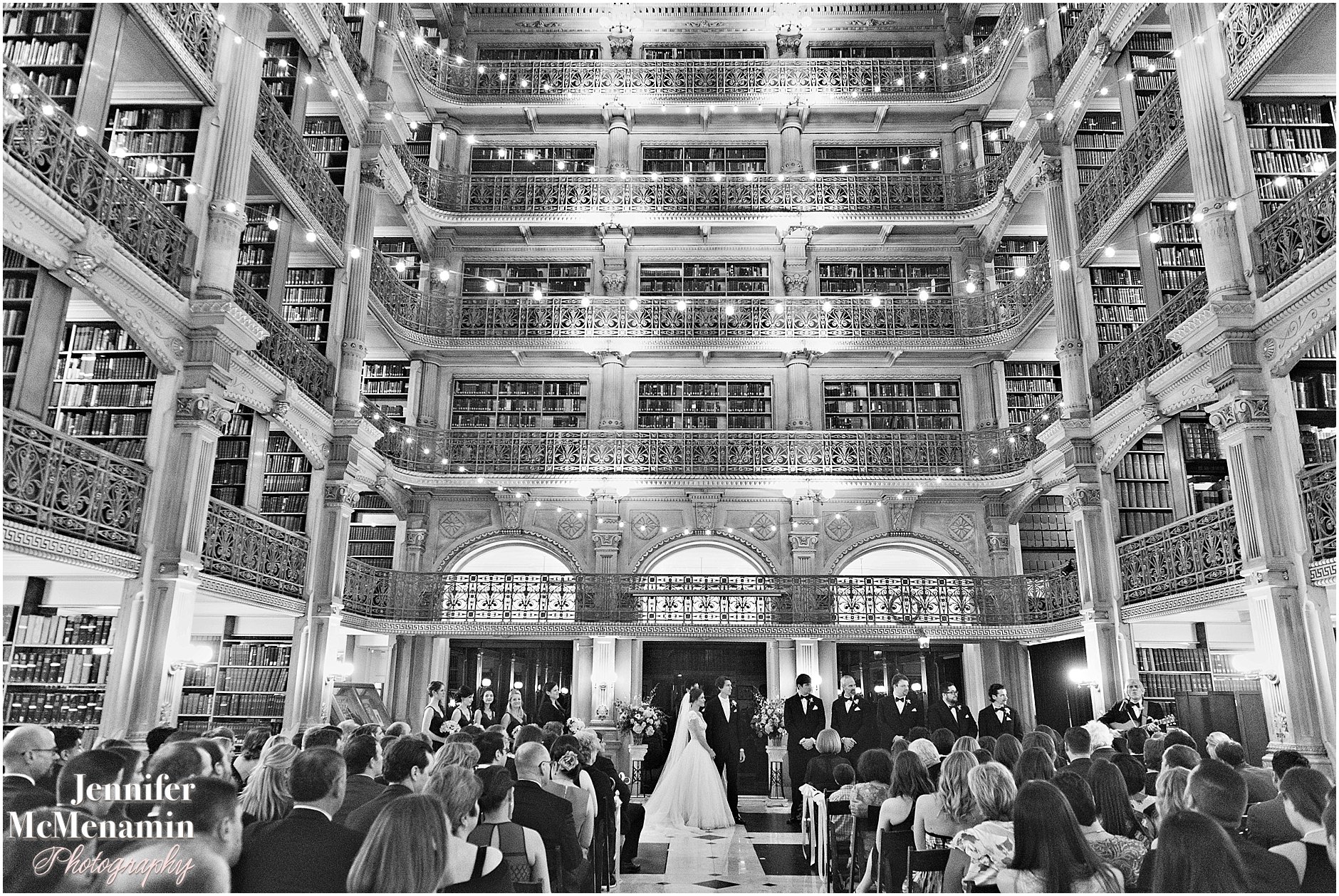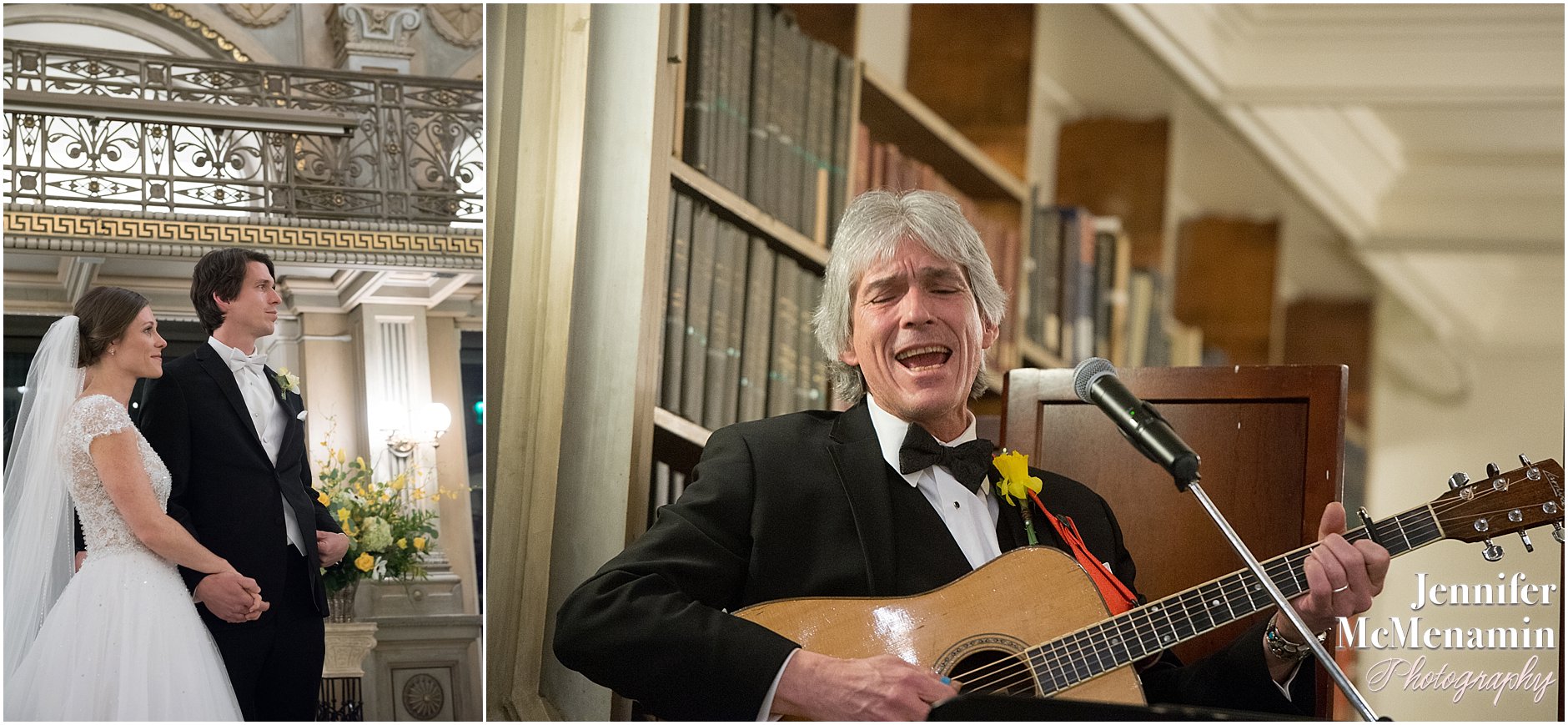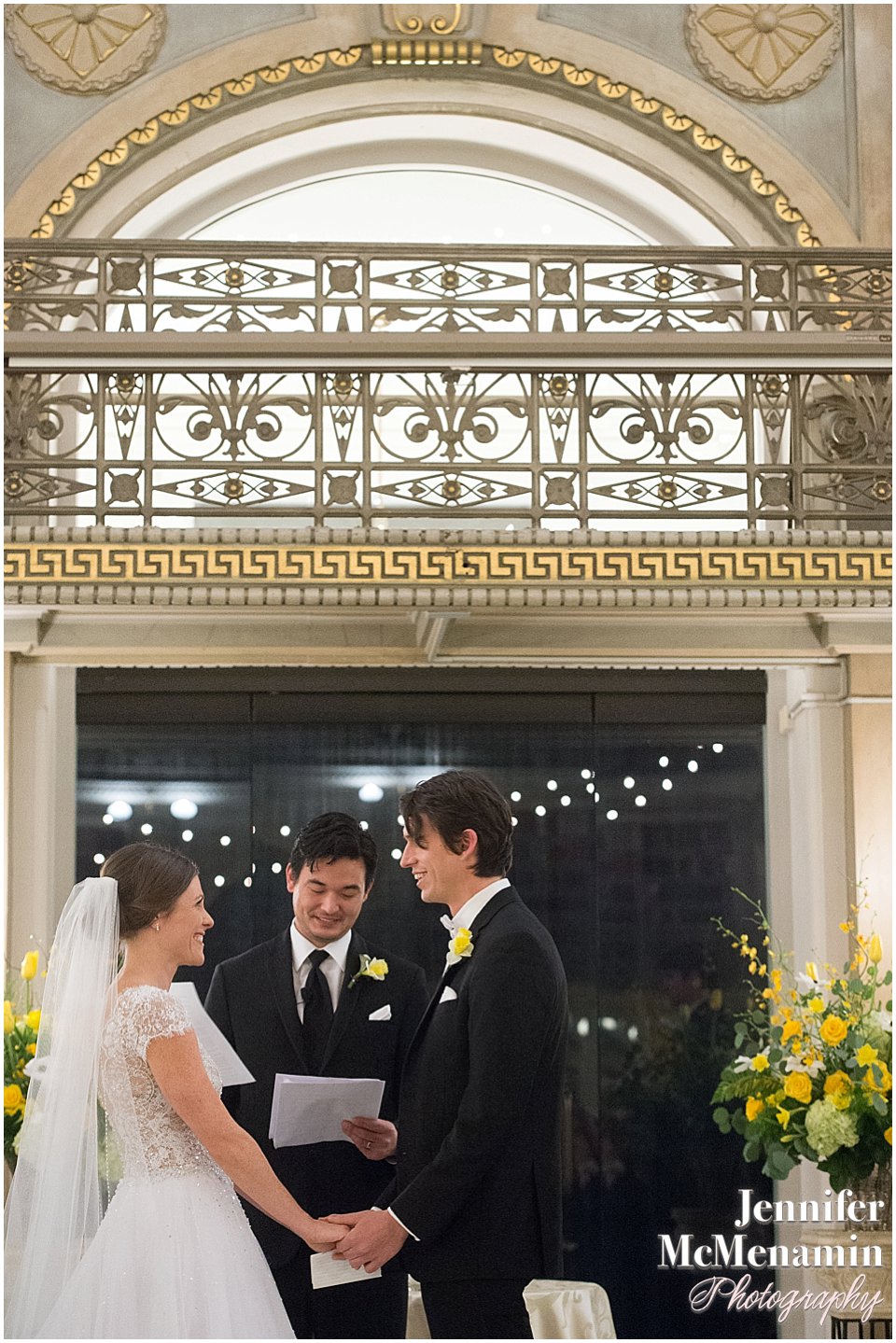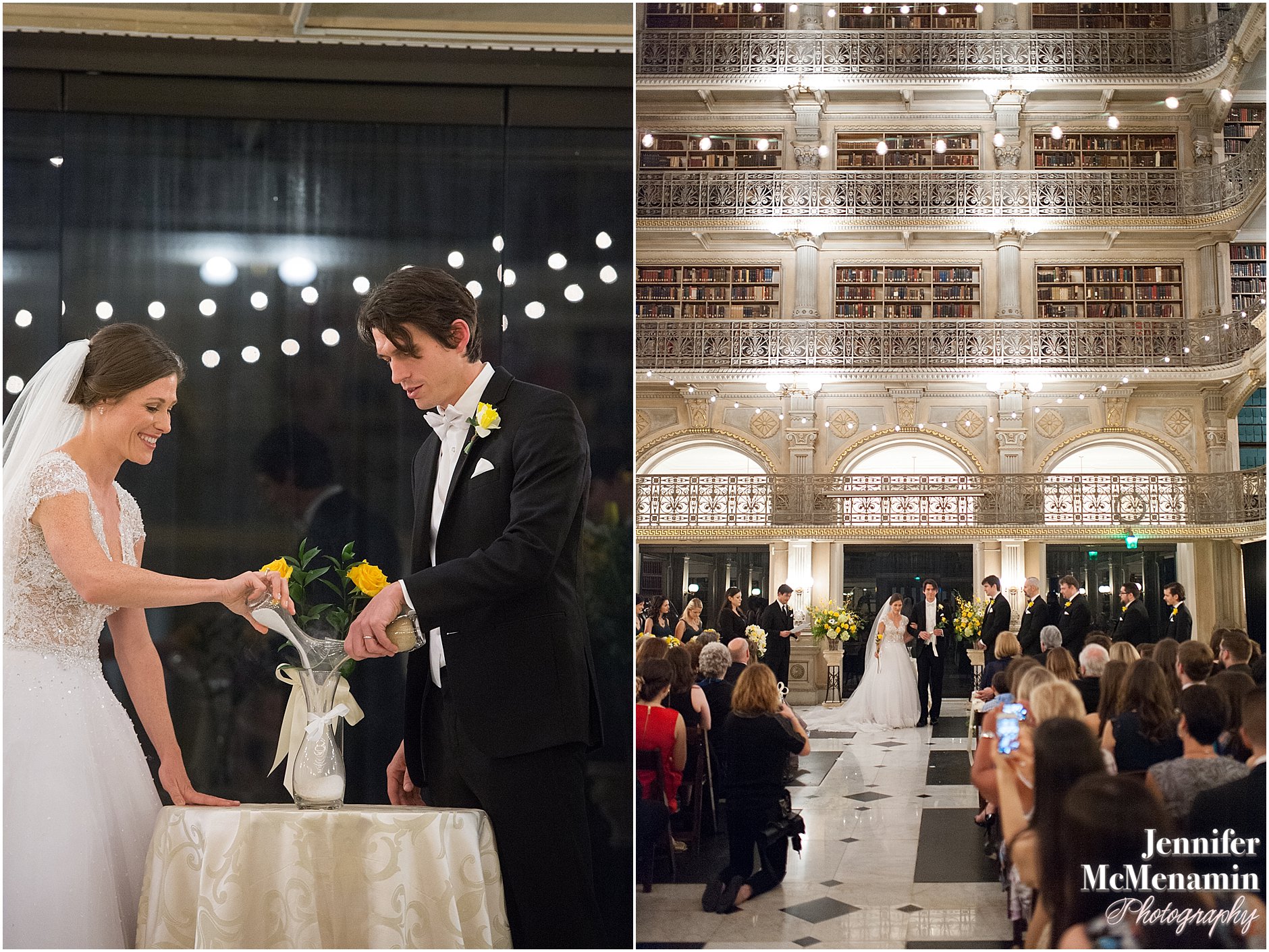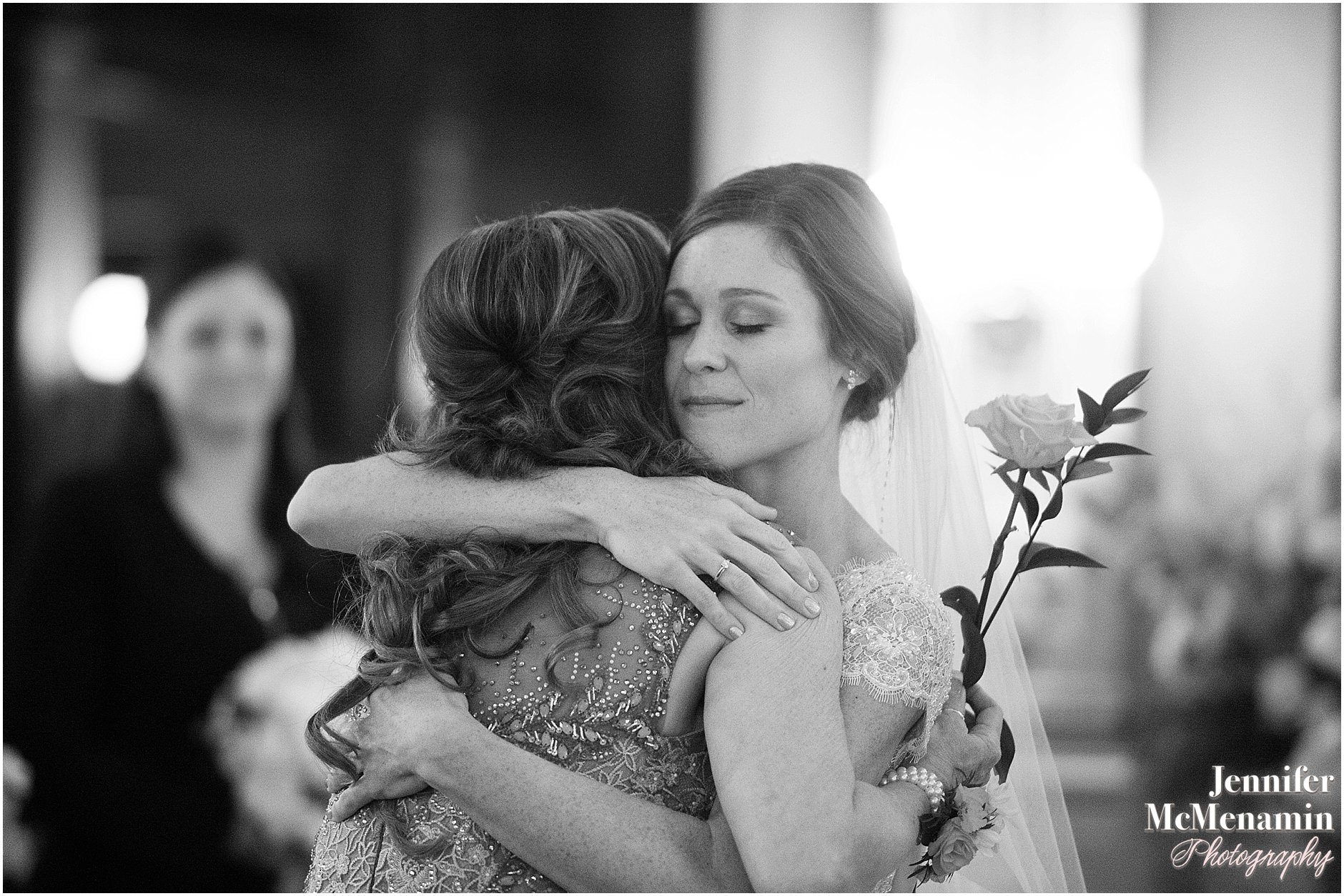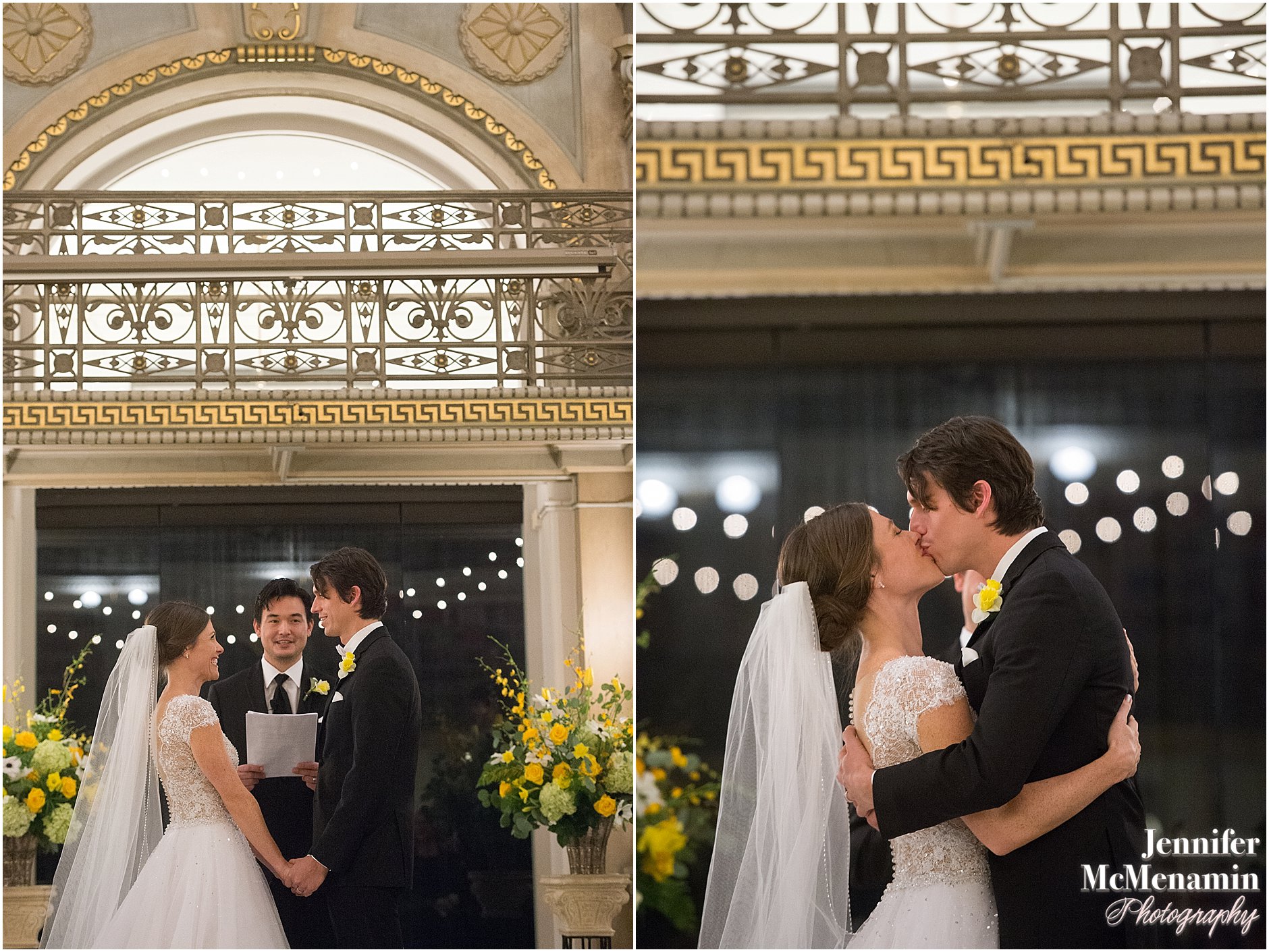 And lots and lots of fun and frivolity.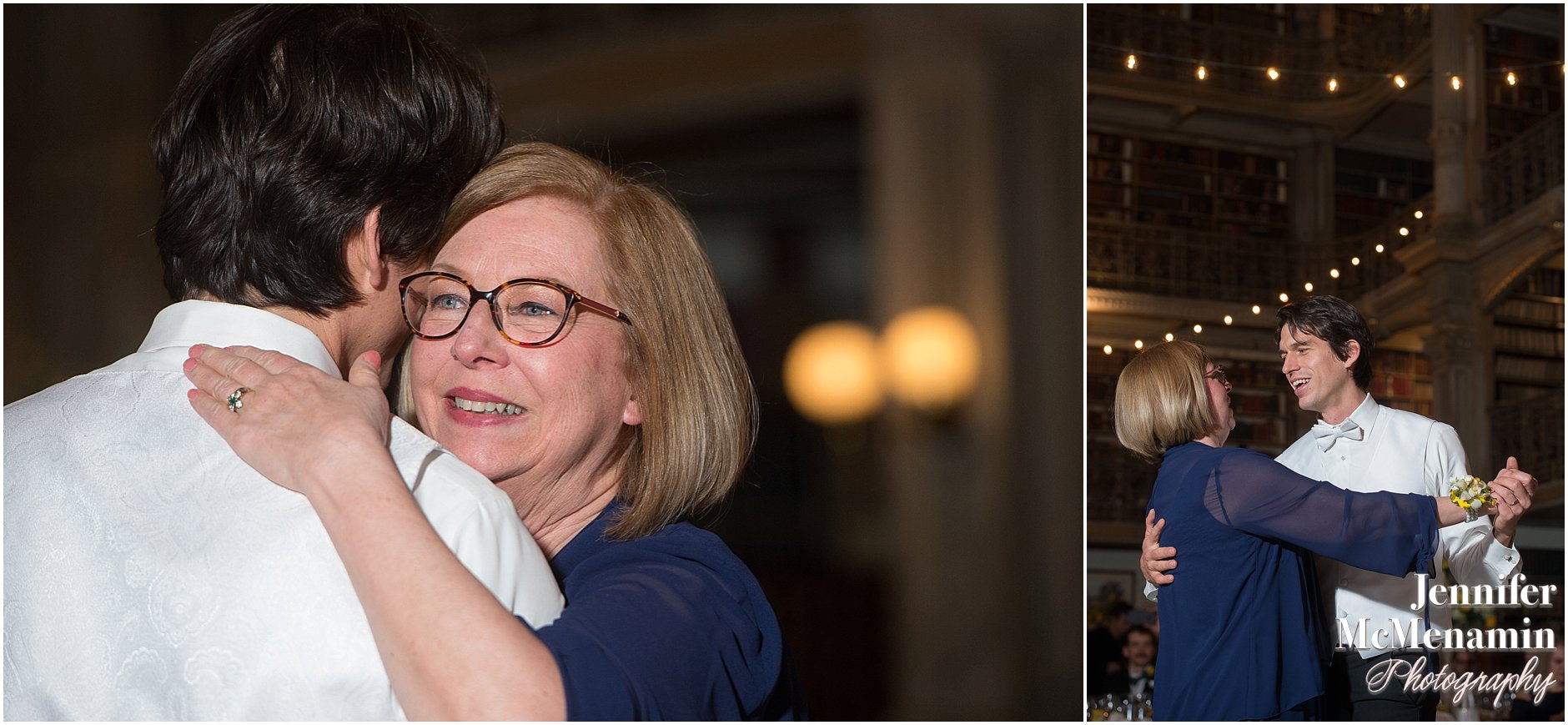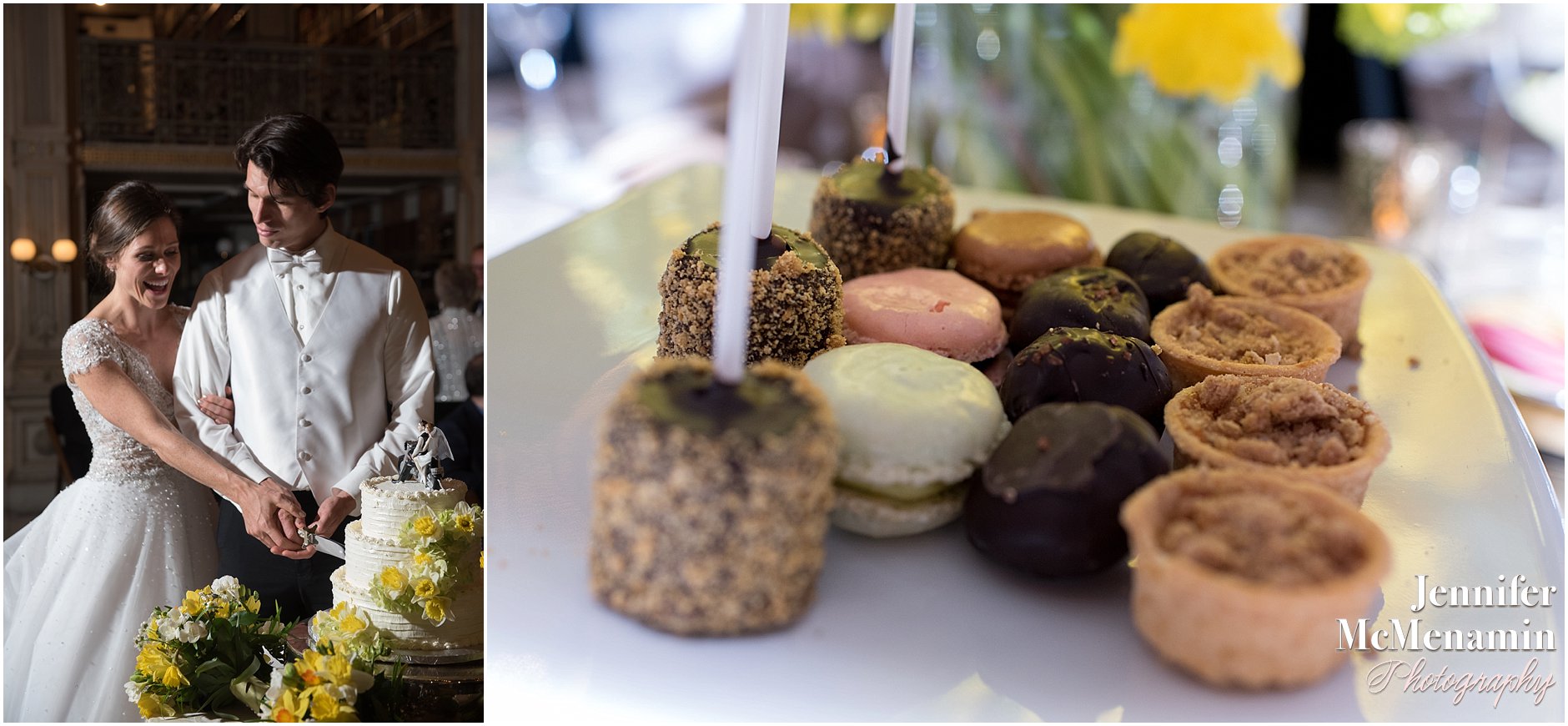 Many, many congratulations, Diane + Justin. It was nothing but joy to work with you and your friends and families!
Credits:
Photography: Jennifer McMenamin Photography, LLC

Ceremony & Reception: The George Peabody Library
Officiant: David Chin, a friend of the couple
Ceremony musicians: Harpist Laura Stokes

Catering & Cake: The Classic Catering People

Event coordinator: All the Dainty Details
Lighting designers: Event Dynamics

Bridal attire: Colecao Callas
Hair & Make-up: Up Do's for I Do's

Bridesmaids' attire: BHLDN
Groom's attire: Calvin Klein Black Tuxedo from Men's Wearhouse

Florist: Simply Beautiful Flowers
DJ: AJ Productions

Transportation: ZBest Worldwide

Invitations: My Gatsby & the bride's grandmother